In the ninth edition of our Symbiosis Competition, presented at the Science New Wave Festival XVI and supported by the Simons Foundation, six pairs of scientists and filmmakers created new genre-bending works over the 8 days of the festival. The Symbiosis competition in 2023 took place from October 20-27 in New York. Participants were ask to reflect on this year festival's theme : (art)ificial.
Our goal with this competition and the broader Science New Wave festival / movement / ecosystem is to celebrate films where scientific pursuit is free to co-exist and blend freely across disciplines and cultures. From documentary to fiction to data, we hope to always challenge the way you understand, interpret, and appreciate scientific ideas and perspectives edition.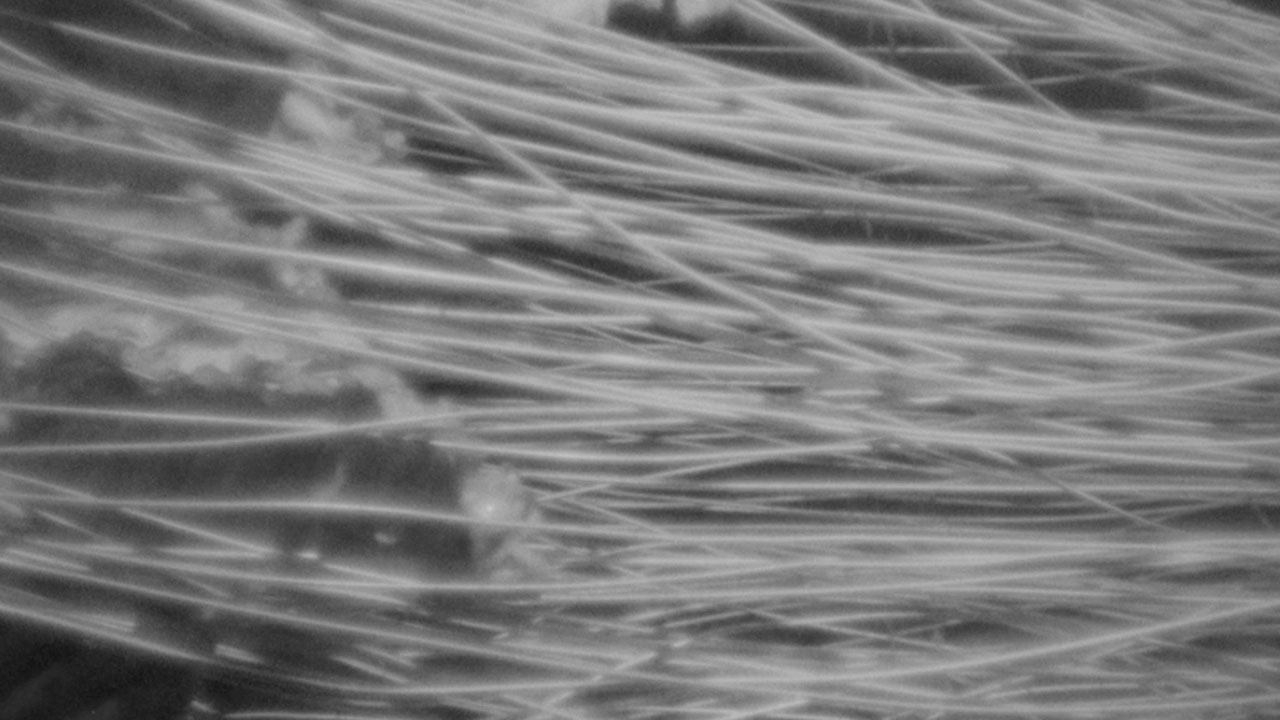 this creature called Memory by Gavati Wad & Lauren Vetere
SYMBIOSIS 2023 WINNER
Our memories make up the foundation of who we are, but they are constantly changing. Like a living organism with its own personality, memory can be loyal and reliable, sneaky and surprising, or capricious and cruel. Shot primarily in 16mm film, this creature called Memory is made from museum objects, neuroscience data, and the filmmakers' personal memories.
Jury Notes: This creature called memory is ephemeral, it moves through mutations and subtle steps back. It's a graceful reminder of human existence as a warm transition towards the unknown. The delicate substance of the film is unavoidably knitted into the concept of memory, time, and awakenings. Experimentation goes beyond film and science, it is transformed into human experience itself, lingering halfway between the sealed and the forgotten.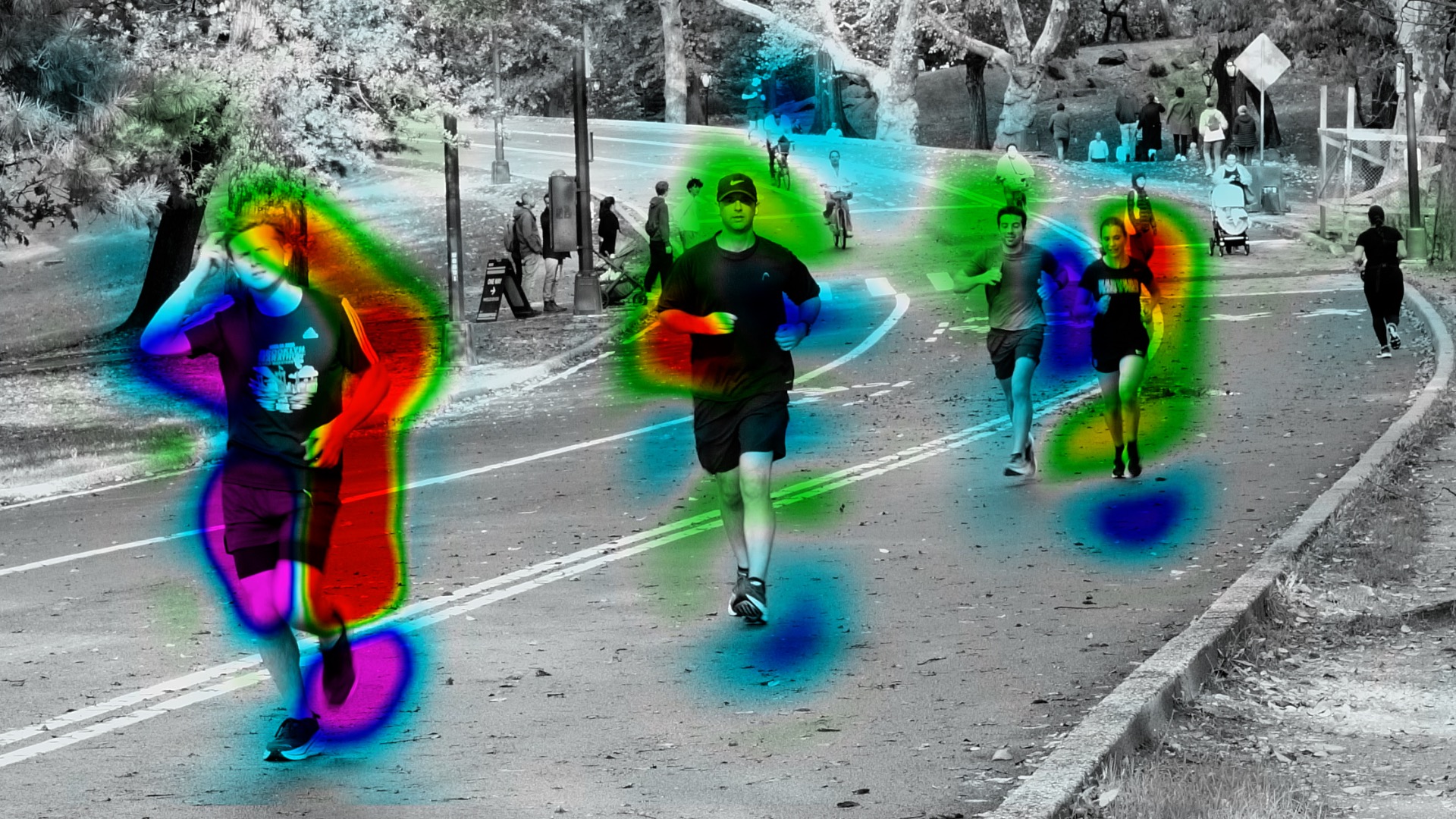 Influence by Evan Luchkow & Kelly Sutherland
How do we influence the world around us? A flow analysis tool ordinarily used in the laboratory offers new interpretations of human interaction and our place in the world.
Jury Notes: Influence is captivating and offers extraordinary points of reflection. Cinema and science are almost indistinguishable; the film has a meditative pace that not only reflects an incredibly symbiotic collaboration, but also cinema as a communication medium.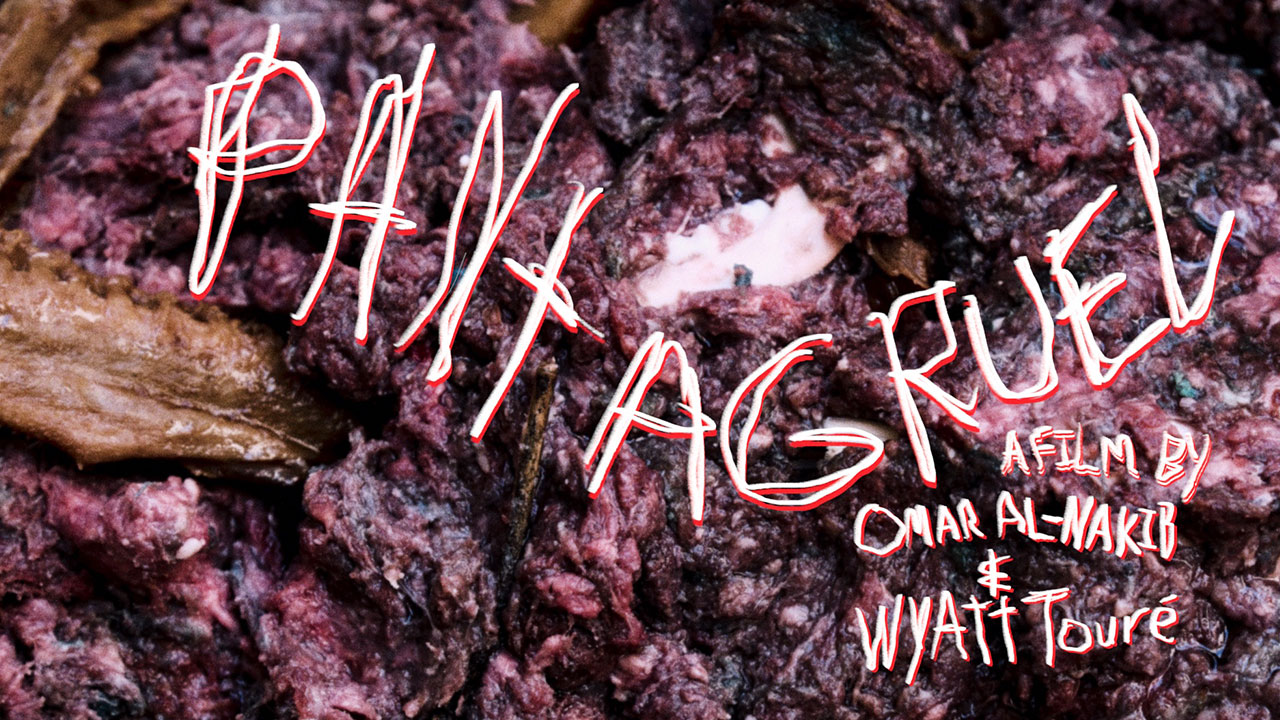 PANTAGRUEL by Omar Al-Nakib & Wyatt Touré
A New York scientist's experiment to revive a hybrid goes horribly right.
Jury Notes: Pantagruel is risky, fun, and unexpected. The scientist is depicted in its human quirks and gruesome desires. The soundscape is grungy, sharp, and it follows you in your deepest corners of fear.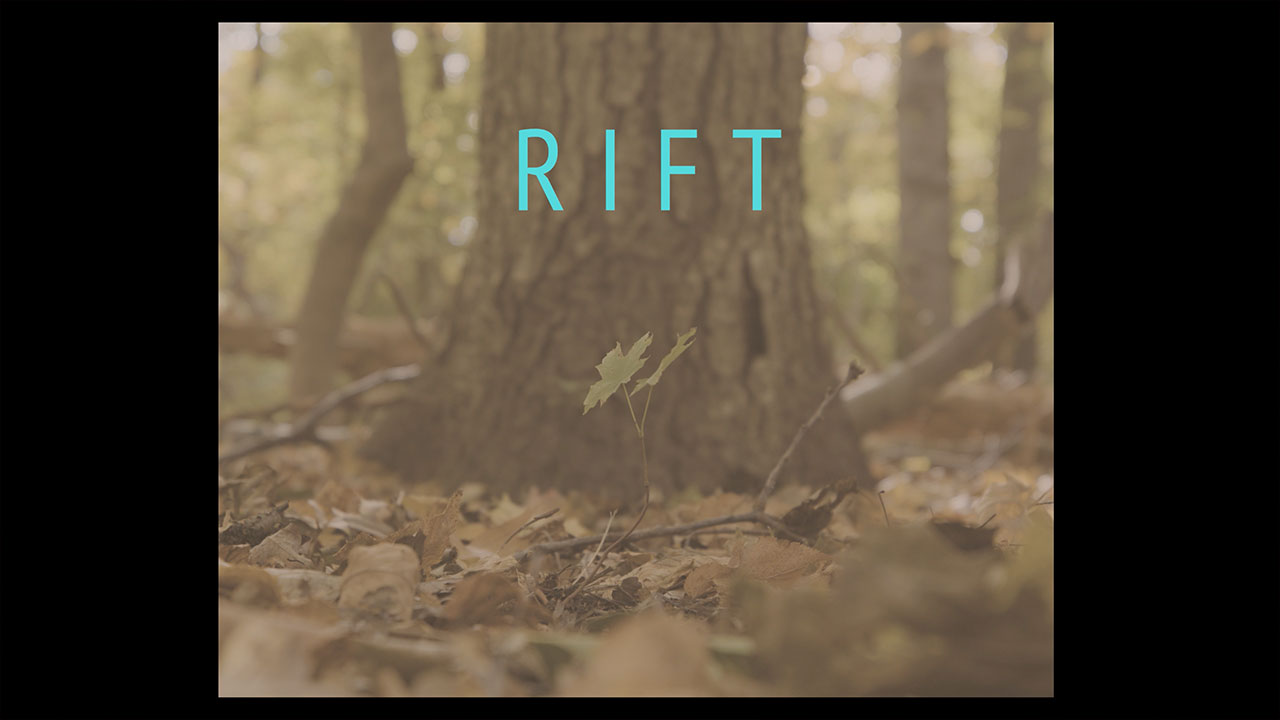 Rift by Arun Dayanandan & Adriana de Lucio
Rift is a visual and sonic simultaneous telling of ancient and present-day ecological stories. The film depicts the formation of the Connecticut Rift Valley through geological time by following a modern-day Red maple (Acer rubrum) seedling's experience in this unique terrain.
Jury Notes: Rift is a geomorphic experience; it shows nature from an unexplored perspective. Humans are invited to contemplate from afar the unraveling of the small and the large, the unfolding of beauty through mysterious eyes.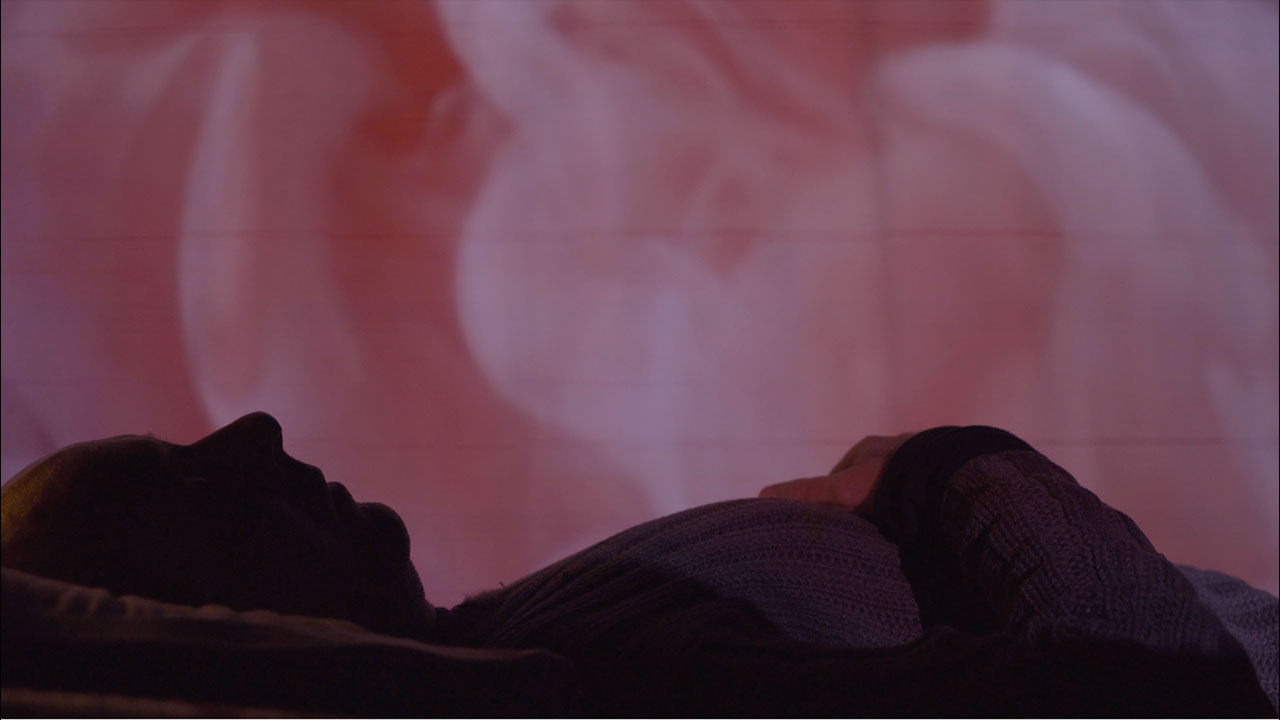 A Tremendous Explosion of Stillness and Quiet by Mark Rosenberg & Broc Pagni
A young man who is going through depression goes through a psilocybin-assisted therapy revisiting the ups and downs of his own life.
Jury Notes: A Tremendous Explosion of Stillness and Quiet is real, strong, and tells a story of being human. The soundscape is beautifully reflected in the visuals that swing between dream, hope, and hallucinations.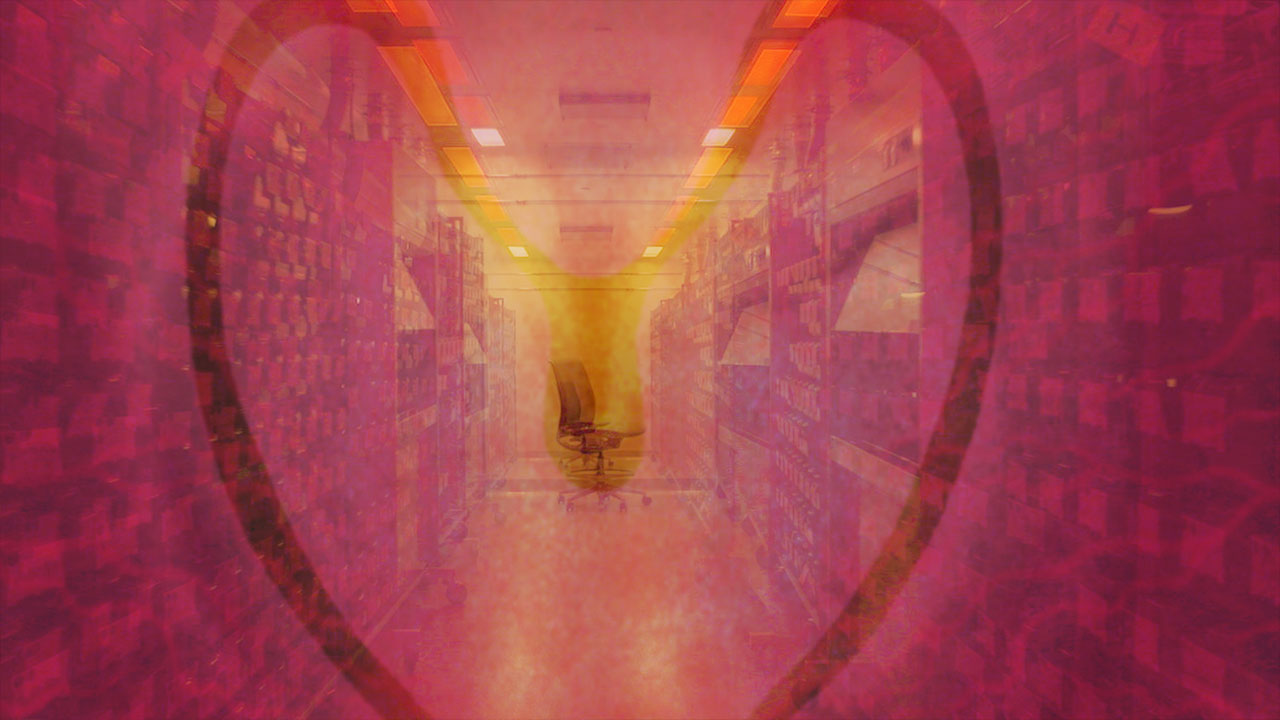 Pinky NAcc by G. Anthony Svatek & Anastasia-Maria Zavitsanou
Female masturbation - essential experience, subject of scientific research, and a multibillion-dollar industry. "Pinky NAcc" explores the absence of faces, voices, and rodents that are at the center of the quest to understand the importance of self-pleasure in our brains, bodies, and beliefs.
Jury Notes: Pinky NAcc is bold, provocative, and liberating. It's a refreshing perspective delivered through meticulous imagery and evocative soundtracks. The cinematography touches all the senses, and gifts us a whole body experience.
_________
symbiosis
/ˌsimbīˈōsəs,ˌsimbēˈōsəs/
noun (biology, Oxford dictionary)
1. interaction between two different organisms living in close physical association, typically to the advantage of both.
2. a mutually beneficial relationship between different people or groups.
Cover photo credit: Florencia Silva Garcia
Symbiosis Director: Arianna Zuanazzi
Special thanks to the Imagine Science Films team, board and volunteers that brought the SNW XVI festival to life!