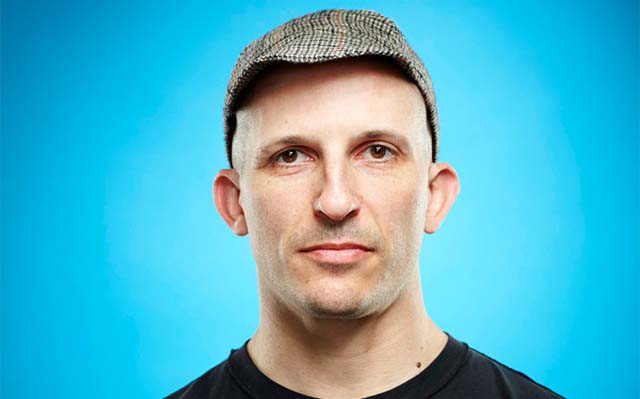 Mark Elijah Rosenberg
filmmaker
Brooklyn, US
Mark Elijah Rosenberg is a film director, writer, editor and producer, and is the Founder and former Artistic Director of Rooftop Films.
Mark's feature film directorial debut, Approaching the Unknown, tells the story of a man alone on a one-way journey in space. It is a philosophical sci-fi film about exploring the limits of human experience to appreciate that the mysteries of the universe will always be ineffable. The film was theatrically distributed by Paramount Pictures, and is available on iTunes and Amazon. Approaching the Unknown (formerly titled Ad Inexplorata) was selected for the Sundance Screenwriters Lab, was given the NHK Screenwriting Award and the Indian Paintbrush Award, and was supported by Creative Capital, the San Francisco Film Society, The Jerome Foundation and Cinereach. The film stars Mark Strong, Luke Wilson, Sanaa Lathan, Anders Danielson Lie and Charles Baker.
Mark directed, co-produced and created the story for Year Million, a six-hour fiction / documentary hybrid mini-series about the effects of technology on the future of humanity. The show aired on National Geographic and was nominated for two Emmy Awards.
Mark's taste and work favor low-budget, personal cinema. Mark has shot, directed, and edited numerous short films, and was a producer-editor on the Emmy Award-winning WNYE television show IMNY, where he taught video production to New York City public school students. Mark co-produced Orbit(Film), an omnibus movie about our solar system, and directed the Mars film, titled No Message Received. He is also developing a screenplay about a man who discovers he has a limited but amazing super power, a comic book series about a man who reads people's journals, and other magical realist films. You can see more of his directorial work on Vimeo, and his cute dog videos on YouTube.
Born and raised in New York City, Mark Elijah Rosenberg received his BA from Vassar College and began making and showing movies on his roof in 1997 as the Founder and Artistic Director of Rooftop Films, a non-profit organization committed to building community through the medium of film, by showing independent movies in outdoor locations, producing and supporting new films, coordinating youth media education, and renting equipment at low cost to artists. Under Mark's leadership, Rooftop Films has become one of the most innovative film companies in the country, creating unique events for hundreds of films each year and attracting over 40,000 attendees annually. Mark has published articles on filmmaking and programming, and been a guest lecturer at places such as Rensselaer Polytechnic Institute and the University of Texas. Mark has served on grants panels for Cinereach, NYSCA, LMCC and Renew Media, and is on the Advisory Council for Fractured Atlas. Mark has programmed film screenings across the world, and was on the jury at numerous festivals including Sundance and SXSW.
Mark is an infielder for the Ramblers amateur baseball team, a receiver on a nationally-traveling NYGFL flag football team, the proud father of a dog named Dizzy and a Little Planet named Elliot, and the husband of Stephanie Skaff, a musician and writer.
Manifesto video music: Drone Pine (the Pine Barrens) by Blue Dot Sessions.
Films