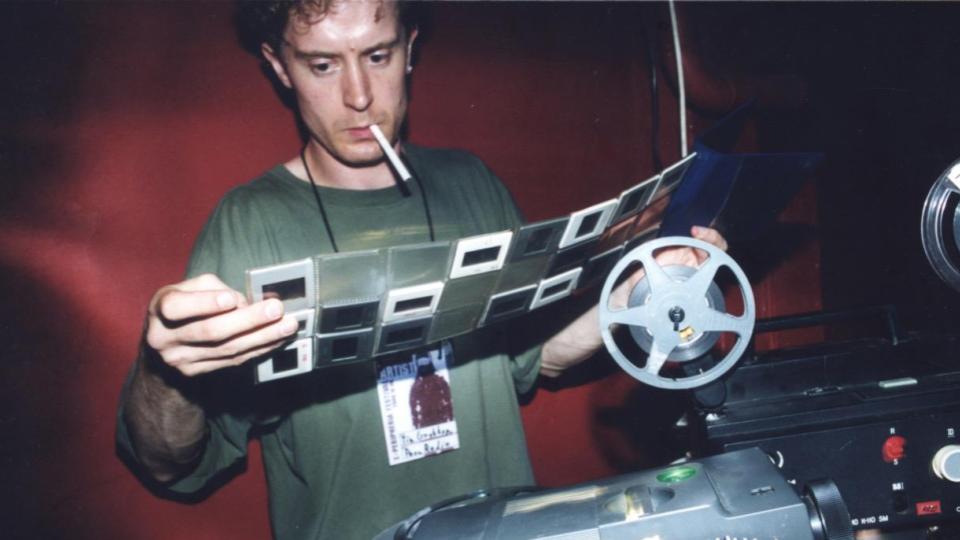 Tim Grabham
filmmaker
Brighton, GB
science
celluloid
experimental
sound
Tim Grabham (AKA iloobia) is an award winning film maker who has produced still and moving image work independently for 30 years. Comprising of short films, animation, photography, illustration and installations, as well as documentary and long-form features, his work has been presented internationally at festivals, cinemas, online and galleries.
Ongoing interests in his work include reconfiguring abandoned, decaying and orphaned celluloid material into complex collages with ambiguous fragmentary narratives, and the convergence of science and art, particularly when focussed on drawing attention to the things which surround us that are normally overlooked.
He has recently completed his first solo directorial feature, 'Ghost Amber' (2021) Blending animation, documentary, found footage, archive material and supernatural horror, Ghost Amber is a meditation on the inescapable nature of impermanence and the journey of consciousness through death.
Tim has previously co-directed and co-produced two entirely independent and critically acclaimed feature documentaries: 'KanZeOn' (2011 with Neil Cantwell) is a sensory exploration of sound inviting the audience to immerse into an unconventional and trans-formative world where a rarely seen view of Japanese culture is revealed through ancient rituals and extraordinary musical spectacle.
The award winning 'The Creeping Garden' (2014 with Jasper Sharp) is a real life science fiction movie examining a world beneath our feet, where time and space are magnified and intelligence redefined - exploring the work of fringe scientists, mycologists and artists, and their relationship with the extraordinary plasmodial slime mould.
His experimental short 'Films To Break Projectors' (2016) has won a number of awards including Best of British Animation at Encounters Festival 2017.
Films
Playlists