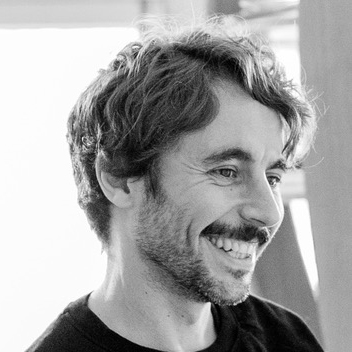 César Pesquera
filmmaker, visual artist
Barcelona, ES
About
I never wanted to be a director but I remember very vividly as a kid going to open air cinema sessions with my dad. Now I make films, direct music videos and commercials, create artworks and write.
My films has been screened at festivals such as Cíclope, SXSW, Sitges, Cannes, Slamdance or BFI London Film Festival among others. I have been awarded with several LAUS prizes, a gold in ADC * E and a second prize in YDA Cannes. In 2018 my short film Santa Ana won an honorable mention for the best documentary at Salute Your Shorts festival (Los Angeles).
My work combines the grammar of cinema with a taste for conceptualization and visual experimentation. I like to think about images, spaces, technology, perception and time.
Films