Our yearly short film Symbiosis competition, presented by Science Sandbox, took place during 15th Annual Imagine Science Film Festival. Symbiosis brought together scientists and filmmakers to create a science-inspired short film themed SCIENCE NEW WAVE over the course of one week. You can watch these six original short films that both demonstrate how experimentation brings to life new forms, new visual narratives, symbiotic experiences.
Directed by Ramey Newell & Niccolò Bigagli
Light. Sound. Matter. Intricate landscapes emerge from multitudinous overlapping waves of film and quantum physics.
WINNER - SYMBIOSIS SCIENCE SANDBOX AWARD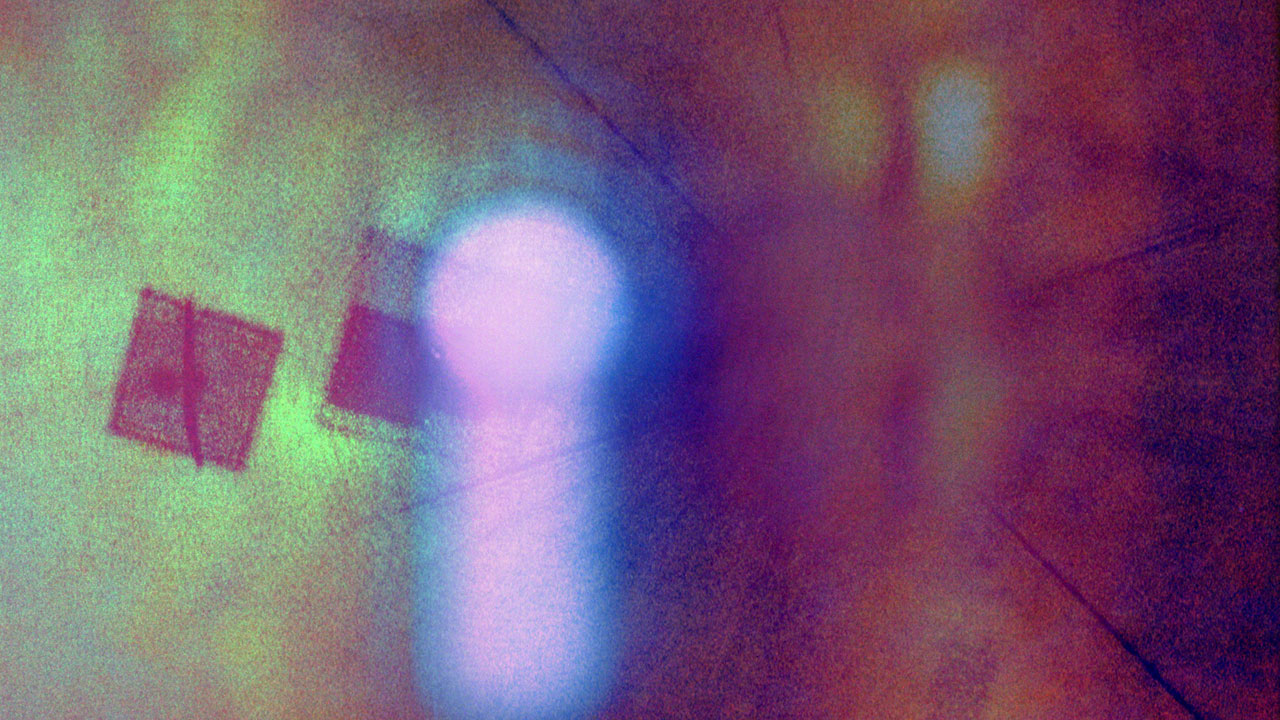 Interference Pattern
ACCESS DENIED
Directed by Jordan Lei & Asia Khmelova
Mike fails a CAPTCHA and now must prove that he is human.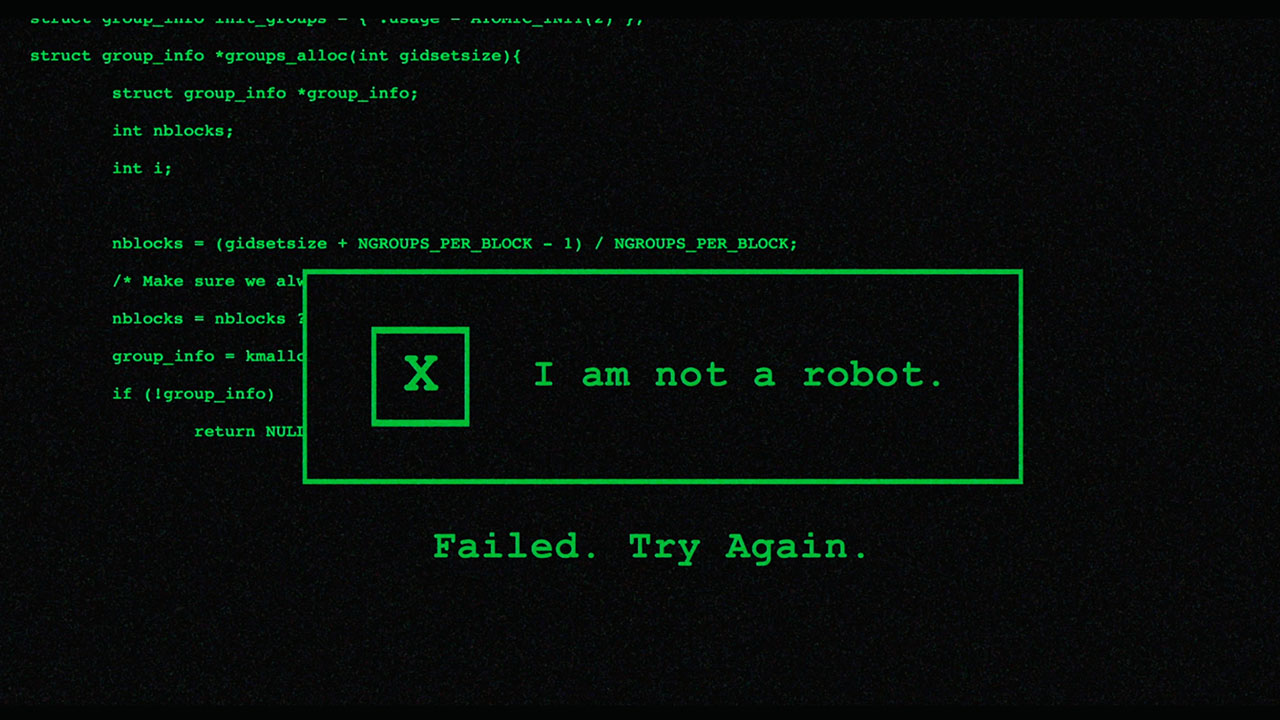 Directed by Anthony Banua-Simon & Alice Yan
Two bears are hungry in NYC. Hungry for salmon. Follow Big Bear and Little Bear's respective expeditions through the city in search of a scrumptious meal. From lavish fine dining to lively food carts – through the simple act of eating – the relationship between bears and salmon enables the health of the entire ecosystem.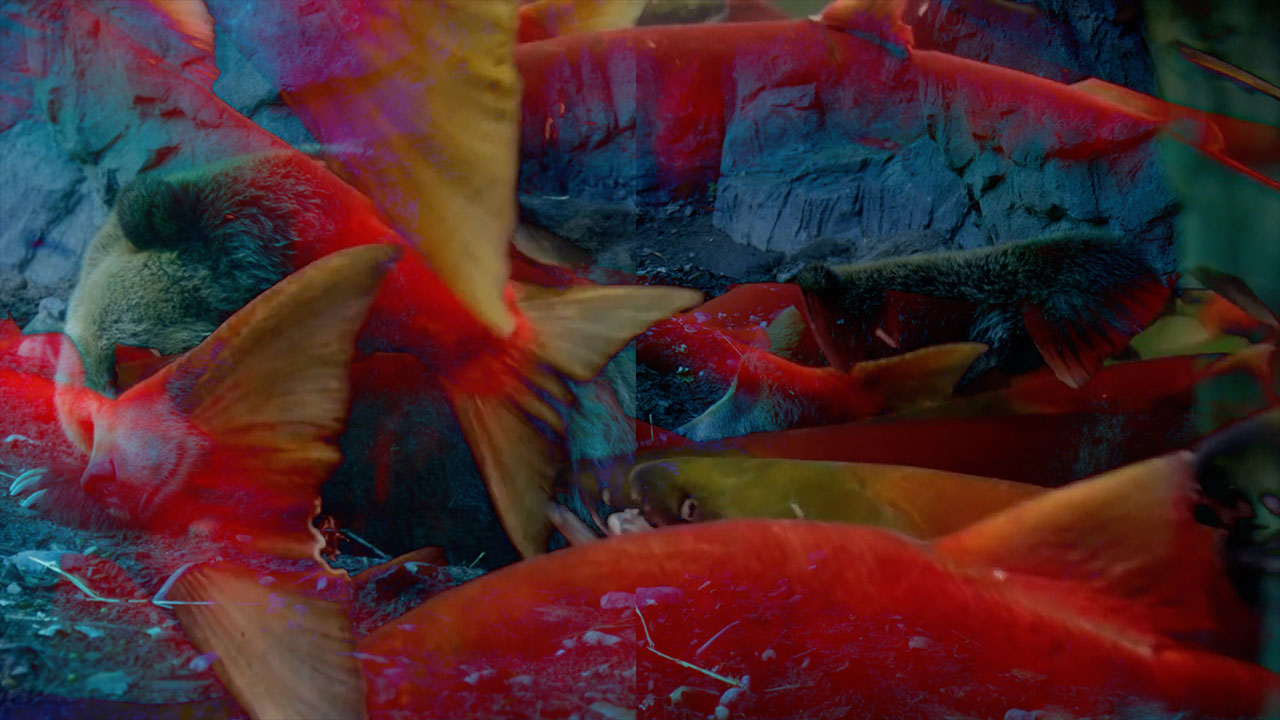 Eat Up, Bear!
Directed by Danna Grace Windsor & Anthony Chesebro
Brief reflections with AI on the nature of memory.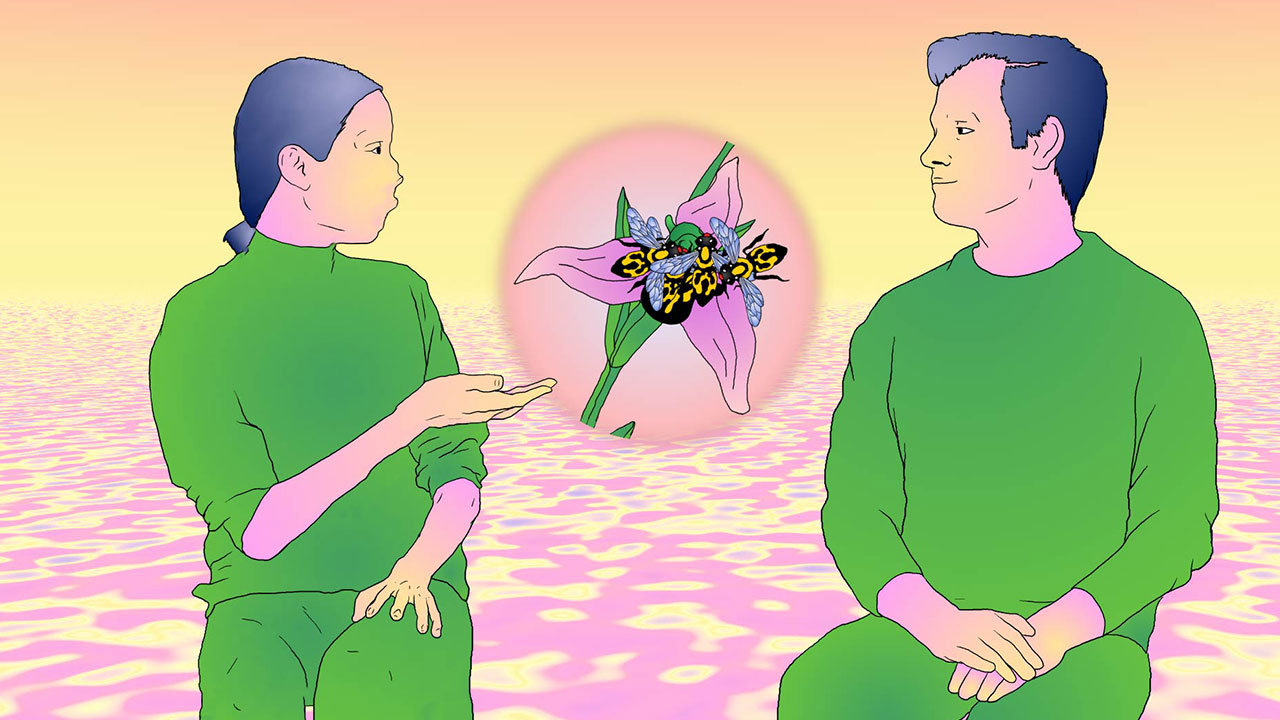 Garden of Mirrors
Sincerely Yours, Ethel Browne Harvey
Directed by Beatrice Steinert & Advik Beni
"Sincerely Yours" is a portrait of representation in science centered on the developmental biologist Ethel Browne Harvey and her work with sea urchins. Positioning the camera lucida–a drawing device foundational to the history of biology–as both an instrument of scientific visualization and a narrative tool, the film blurs the lines among archives, fiction, scientific data, and historical recreation.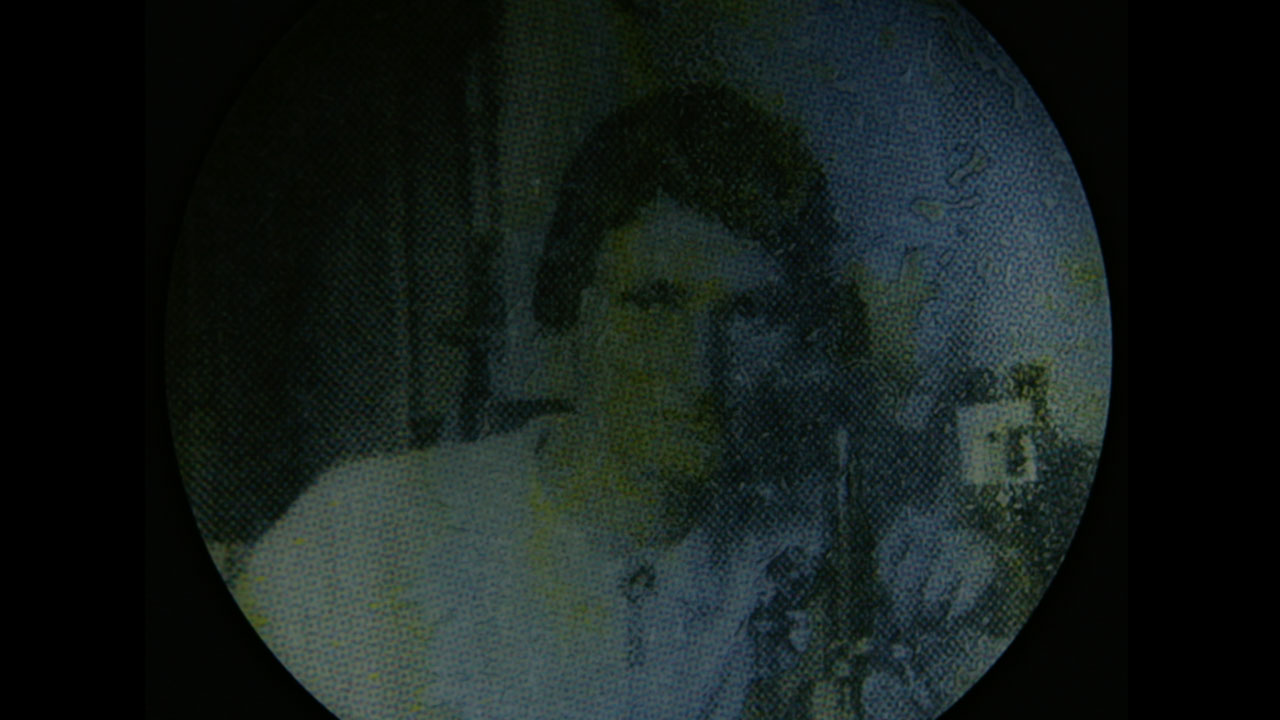 Sincerely Yours, Ethel Browne Harvey
Directed by Kaze Wong & Maria Fernandez Pello
A telescope is the incarnation of the abyss staring into itself [...] the subject, a telescopic lens through which the incomplete world develops a self-consciousness of itself." (Reza Negarestani).
ΔS ≥ 0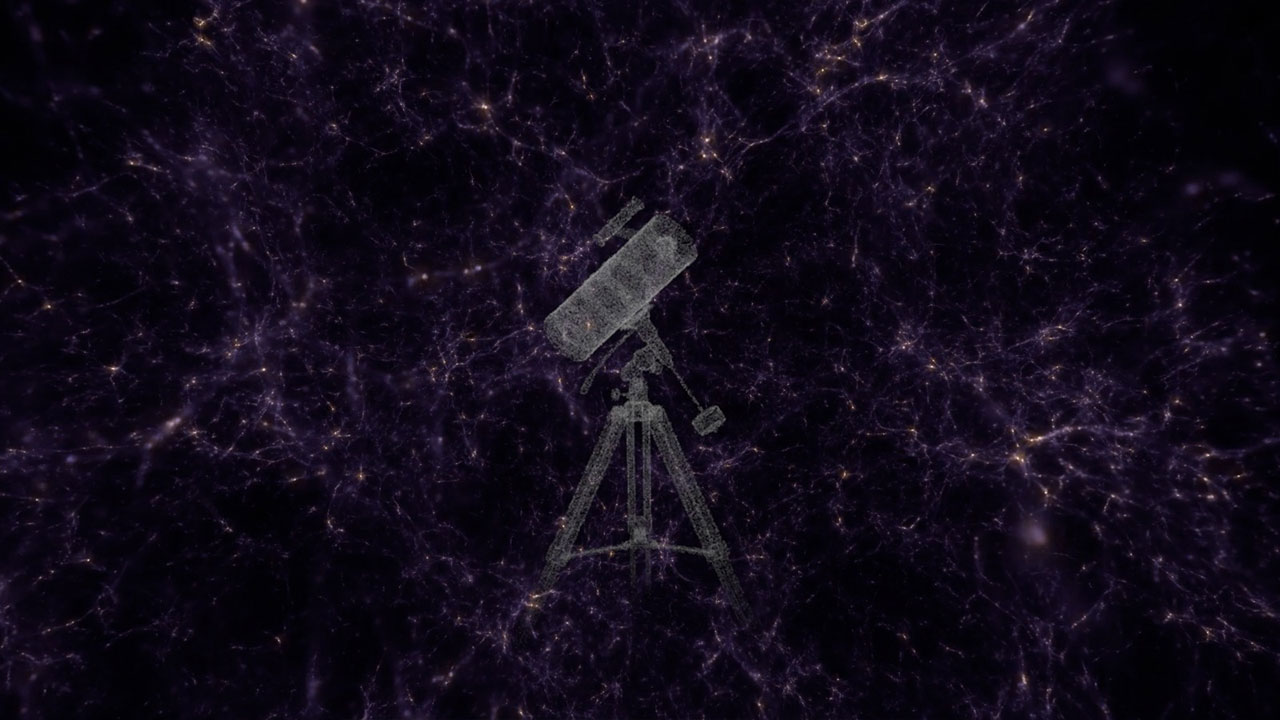 ΔS ≥ 0
Notes from our Symbiosis Jury - Arianna Zuanazzi, Yashaswini Raghunandan & Sophie Tintori
As usual, it is incredibly difficult to compare these films to each other. Each project attempts an entirely different goal from the next, and each one takes surprising and creative ways to get there. The films we saw today range from experimental to narrative to archival films. New experiments are shown on screen, from materials tests, to AI simulations, to absurdist urban ecology thought experiments. While watching the movies today we were struck by breathtaking visuals, deeply disturbing audio, captivating science and data, but, most importantly, by the mind-meld between each pair of collaborators on display in each of these films. Because these movies are so unique, and we can only give the prize to one pair, we decided to also invent some informal verbal-only awards to everyone:
Best rhythm award: Garden of Mirrors of Danna and Anthony. We loved the flow and groove of this film.
Best nightmare award: Access Denied of Jordan and Asia. This film feels extremely engaging, futuristic yet frighteningly familiar.
Most obliterating film award: ΔS>=0 of Maria and Kaze. We found this film so cosmic, transcendent. Beautifully expansive.
Page-turner award: Eat up, Bear! of Alice and Anthony. This film was exuberant, frenetic, witty and inviting.
Most encapsulating film award: Sincerely Yours, Ethel Browne of Harvey of Advik and Beatrice. This film was multifaceted, holistic. There were many films within this film, all of which we loved.
Most abrasive sound, most symbiotic, and jury prize: Interference pattern of Ramey and Niccolo. The listener feels captivated into the experimental soundscape that accompanies and complements the use of lights and colors. We are abruptly pulled into a mesmerizing and turbulent experiment through the use of both of these collaborators' tools. The film is a meditation on the nature and the potential of waves. The physical matter is tangible: we, as viewers, are invited to interpret the raw data, contemplate the changes and modulations, and eventually analyze the filmmakers experiment along with them.