Directed by Alexis Gambis and starring Tenoch Huerta Mejía, Son of Monarchs is a delicate yet gripping film that is characteristically riding the Science New Wave. It follows the story of Mendel, a Mexican scientist named after the pioneering geneticist Gregor Mendel, who moves between his hometown Michoacán in Mexico, which is also home to the stunning Monarch butterflies in the film, and his place of research and residence in New York City. In addition to its enchanting narrative and visuals, the film draws viewers into various tensions between nature and humans, science and art, tradition and metamorphosis, and politics and identity. A narration of crossing various borders, Son of Monarchs migrates between worlds and is launched at a new, daring junction of science and cinema. In doing that, Son of Monarchs beautifully embodies the six traits of the Science New Wave:
Science is Culture. Culture is Science.
Mendel's study of the Monarch butterflies intertwines with his connection to his homeland and childhood in an undeniable way. Through intimately studying and attending to the scientific wonders of the butterflies, Mendel gains an unprecedented closeness not only to these creatures, but also to his identity and family, and of course ultimately to momentous scientific discoveries. As the film progresses, important developments in Mendel's life, despite being on different fronts from scientific achievements to familial relations with his brother, are proven to be inseparable: as Mendel becomes, in a way, biologically one with the butterflies, he finds a comforting closeness to the natural, cultural, and human forces in his life. Simultaneously, Mendel's friends and family's relationships to their land and culture are markedly, even if presented more subtly, scientific. Science is culture, and culture is science.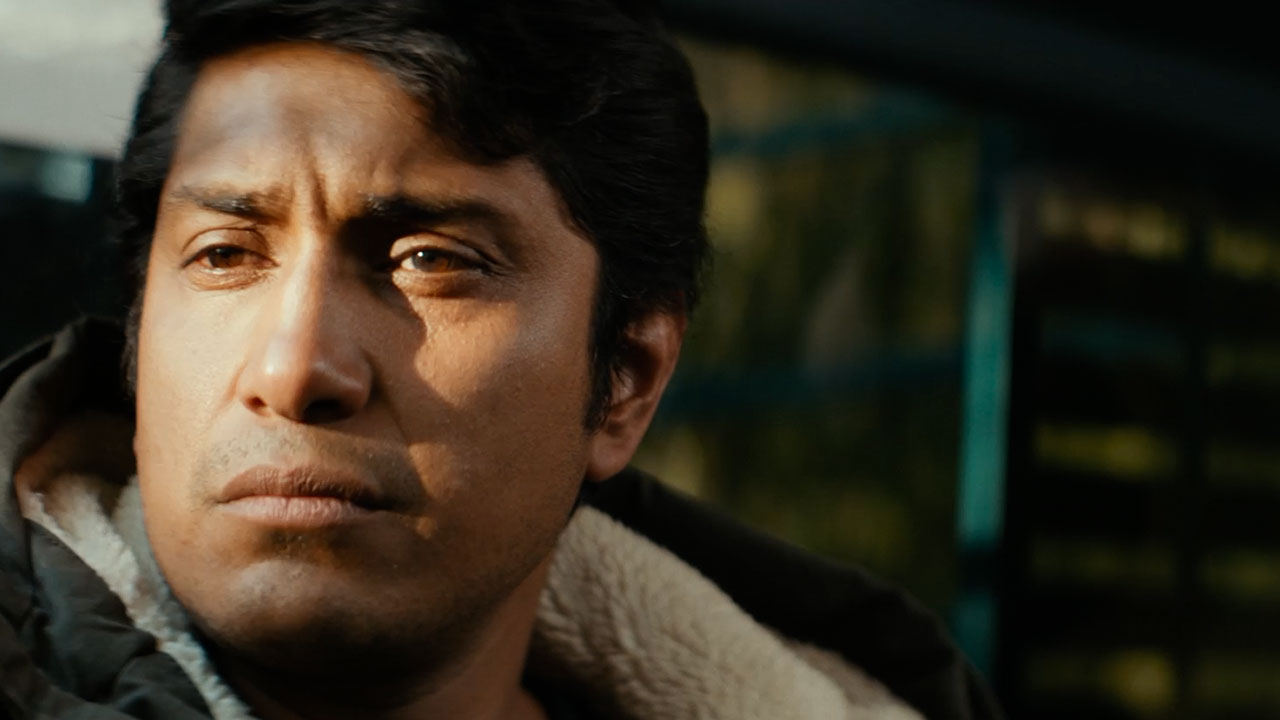 Mendel (Tenoch Huerta) arrives back to his hometown in Angangueo, Mexico
Structure Dictates Function
The film is constructed in a hybrid fashion: it is a carefully stitched blend between past and present, Michoacán and New York City, reality and dream sequences, and microscopic and macroscopic viewpoints. The film employs a spread of actors from the Monarch butterflies to Mendel the child to Mendel the adult to explore its themes of migration, identity, science, and the environment. In that way, this mosaic form becomes an essential theme itself that adds even more gravity to the motif of hybridity (human-animal and otherwise) that is already central to the story. Structure dictates function.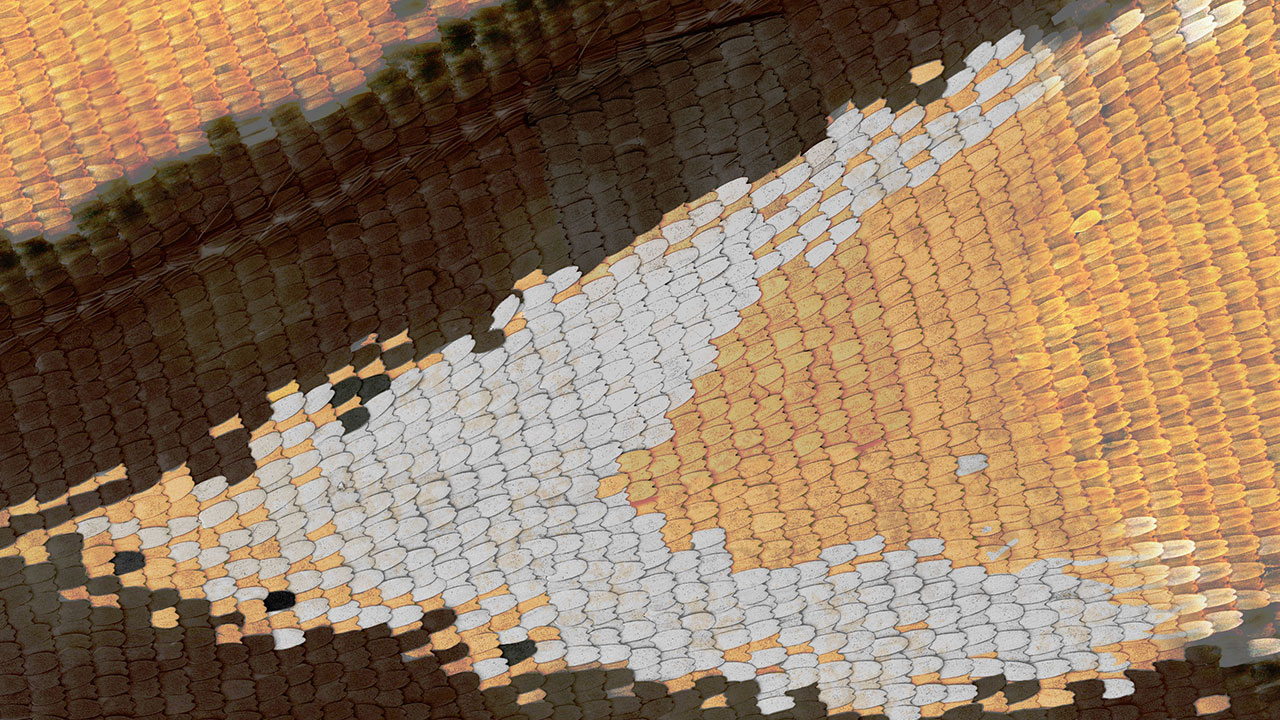 Magnified monarch butterfly under the microscope showing the intricate scalar details.
Diversity Feeds the Ecosystem
Son of Monarchs is a particularly diverse film in many senses of the word. Be it human diversity, animal diversity, cultural diversity, environmental diversity, or even the diversity of perspectives and relationships with different entities like nature and the animal kingdom, diversity is a strong suit that fuels the film. Relentless diversity is what makes the film relatable yet at times polarizing, inclusive yet at times exclusive, and traditional yet at times radical. Diversity feeds the ecosystem.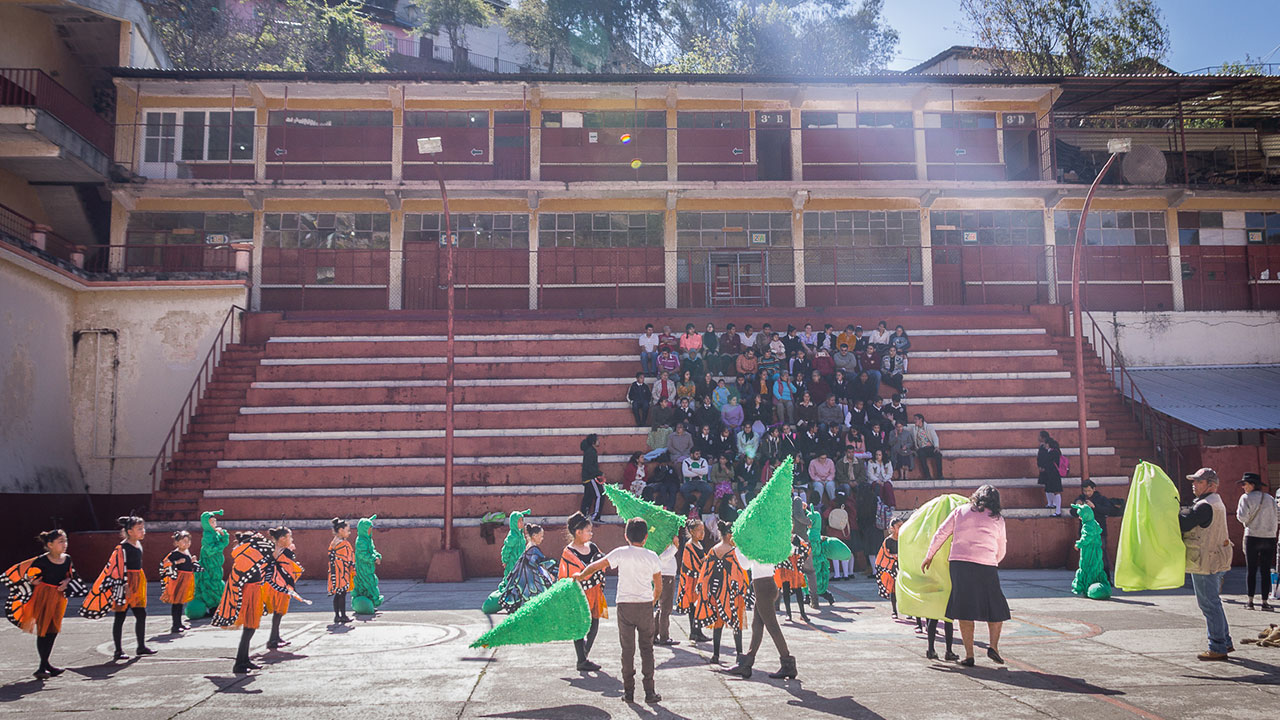 Behind-the-scenes before shooting the Monarch butterfly dance that takes place every year in the primary school of Angangueo, Michoacan, at the foothills of the butterfly sanctuaries
Experiments Become Cinema
The film opens up with some stunning footage of a dissection experiment on a Monarch butterfly. The footage, like many of the other microscopic videos and imagery sprinkled throughout the film, demands our attention and curiosity in an unmatched way. After all, we are most curious about worlds we have not yet traversed, organisms we have not yet fully understood, and functions (like flying - an important motif in the film) that we have not yet mastered. The experimental footage, be it microscopic or macroscopic, grounds this film and distinguishes it, not only visually, but also narratively by allowing the story to seep into different worlds and take place at different scales. In that process, experiments become cinema.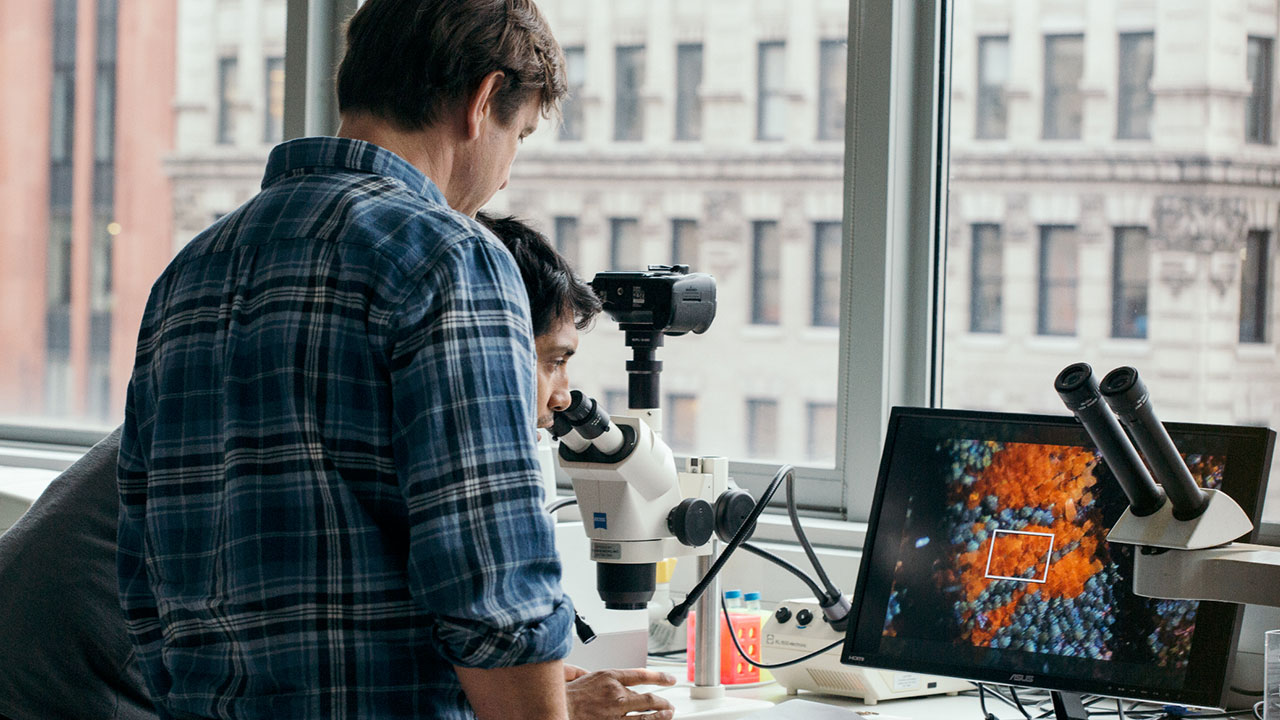 Mendel (Tenoch Huerta) and Bob (William Mapother) study the intricate patterns of a Buckeye butterfly
Science and Story Never Collide
Son of Monarchs is an intricately told story with several collisions and tensions. However, the science and the story exist in harmony and do not collide. This harmony is a consequential characteristic of the film; it propels it to the Science New Wave. And, through challenging what we would normally expect from science narratives in cinema, it presents novel interactions between science and cinema where science and story never collide.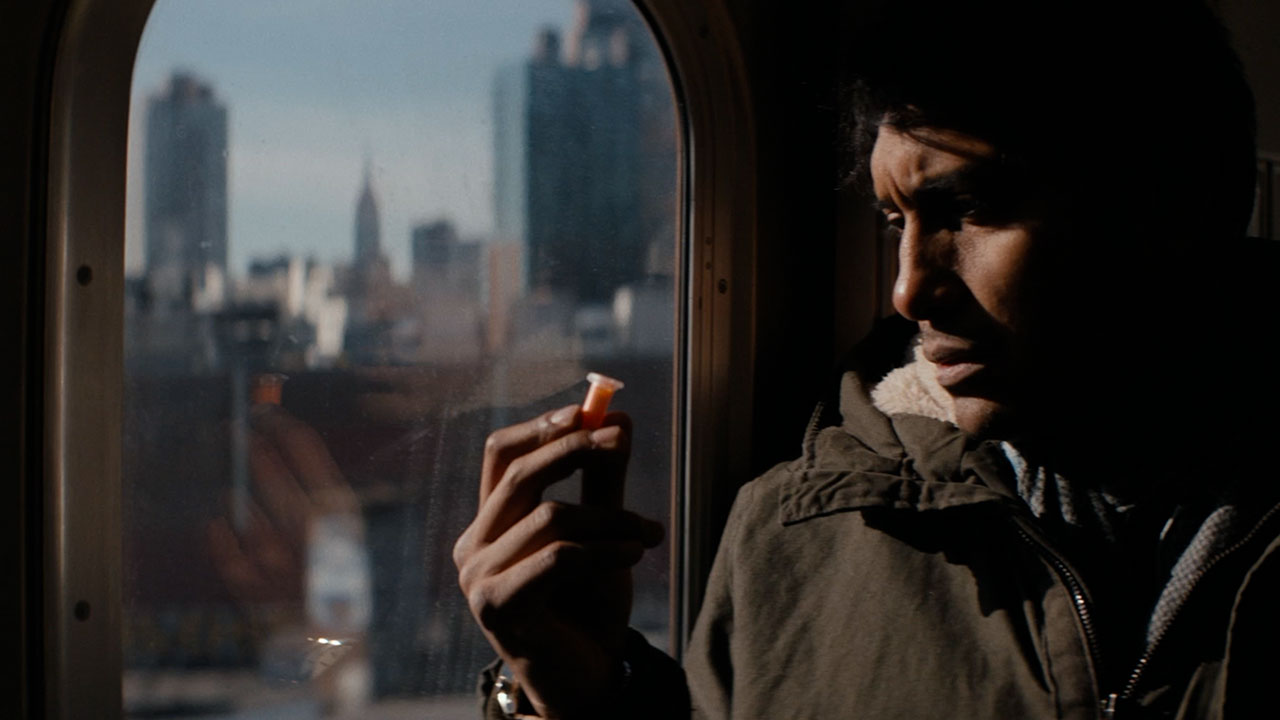 Mendel (Tenoch Huerta) holds a vial with monarch butterfly pigment
We (entities/organisms/structures) Are All Messengers
There are an uncountable number of intentional and unintentional messengers in this film. The many butterflies of the film carry a defiant message against unnatural borders. Mendel's interactions with his friends and colleagues carry a mixed message of cultural and personal tensions. Mendel's differences with his brother carry a covert message of environmental and economic negotiations. And, as previously mentioned, the mosaic form of the film enhances its message of hybridity. After all, in the Science New Wave, no messenger is left behind.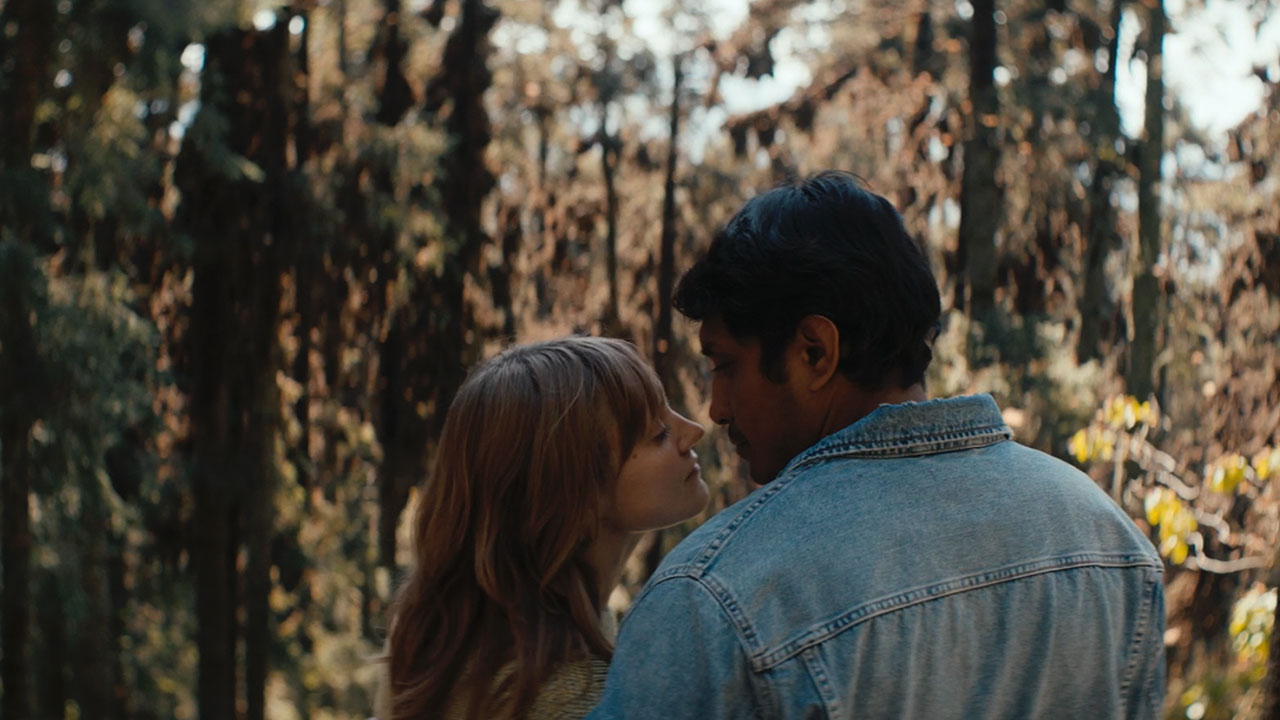 Mendel (Tenoch Huerta) and Sarah (Alexia Rasmussen) at the Sierra Chincua butterfly sanctuary in Michoacan, Mexico
Son of Monarchs is set to release in the US in the Fall of 2020. For more information about festival screening, visit film site at sonofmonarchs.com
About the author
Lujain is a researcher at NYU Abu Dhabi studying human and algorithmic decision-making. She is interested in the societal impact of emerging technologies, and will soon be pursuing a master's degree to study these topics as a Schwarzman Scholar.