If you love film festivals where you can appreciate the efforts of independent filmmakers, it's hard to beat the yearly Sundance Film Festival, organized by the Sundance Film Institute and held in Utah. This is the biggest, most prestigious such event in the US. As a place where Hollywood deals can be made, it also has the greatest professional potential for the filmmakers whose work it shows. The last festival, held January 23 – February 2, 2020, had 122,000 attendees who could choose from among 128 feature films, 49 documentary features and scores of others. But by the time the festival ended and shortly after, the US had seen its first ominous cases of COVID-19. Now, a year later, the 2021 festival has to accommodate the realities of a full blown COVID-19 pandemic. To do that, the organizers plan a kind of hybrid event.
The 2021 festival, running January 28 - February 3, 2021, will mainly consist of a virtual part that shows over 80 films online, covering varied genres and from feature length to shorts. This is fewer than in 2020, but their impact will be enhanced by the part of the festival that gives a theatrical experience to those who want it. The online screenings will be supplemented by film showings at Park City, Utah and other movie houses around the US. Sundance will also offer ways for online viewers to chat. This is logistically complicated, but there's no doubt the online portion will work. In October 2020, Imagine Science Films ran its annual festival in pure virtual mode, showing some 80 films online along with remote panel discussions. From what I saw, this went off seamlessly and provided what I want from a film festival except for those one-on-one interactions.
Sundance is a general festival, not a science-only one, but it's big enough to always have some films about science and technology and the people who create and use those areas. The event also specifically supports science-related film. It collaborates with the Alfred P. Sloan Foundation's long-running program of grants and other activities that encourage films about science and tech, especially about the human side of their practitioners. The juried Sloan Feature Film Prize is awarded at Sundance every year.
To find sci/tech films at Sundance 2021, you can search the online festival program by film genre, which includes "science fiction," and by interest tracks, which include "environmental issues" and "technology" (but not "science.") This yields 28 films, a big part of the total although several showed up in more than one category. To make the numbers of upcoming films that I preview more manageable, I chose them instead from a list hand-selected by Sonia Epstein, Executive Editor and Associate Curator of Science and Film at the Museum of the Moving Image (MOMI) in Astoria, NY.
Epstein has long covered science films at Sundance. In an email interview, she confirmed that among Sundance festivals, Sundance 2021 "boasts the highest number of feature films that deal with scientific or technological themes, a sign that such topics have increasing relevance to and urgency in daily life." Anyone needing more proof of this impact might recall that, as Epstein's comment implies, science is curing the pandemic; that though COVID-19 has changed our lives, technology lets us see and speak with each other and even participate in film festivals; and that once the pandemic is behind us, we will need all the sci/tech we can muster to deal with another huge global problem, climate change. Many of the 17 films Epstein chose hit these three areas; others offer different perspectives to round out a varied slate.
Among the latter, there's the 2021 winner of the Sloan Feature Film Prize Son of Monarchs (director and screenwriter, Alexis Gambis), Gambis' work in founding the non-profit organizations Imagine Science Films to promote independent science films, and Labocine to provide online access to thousands of these films, has made him a figure in science filmdom. His dual professional training, a PhD in molecular biology from Rockefeller University and an MFA in film from NYU, uniquely enhances these activities and his other role as filmmaker. That role is also enriched by the French-Venezuelan lineage in his personal background. All this came together in Son of Monarchs after starting to coalesce in his previous films such as the short film La Que Sueña (She Who Dreams, 2017).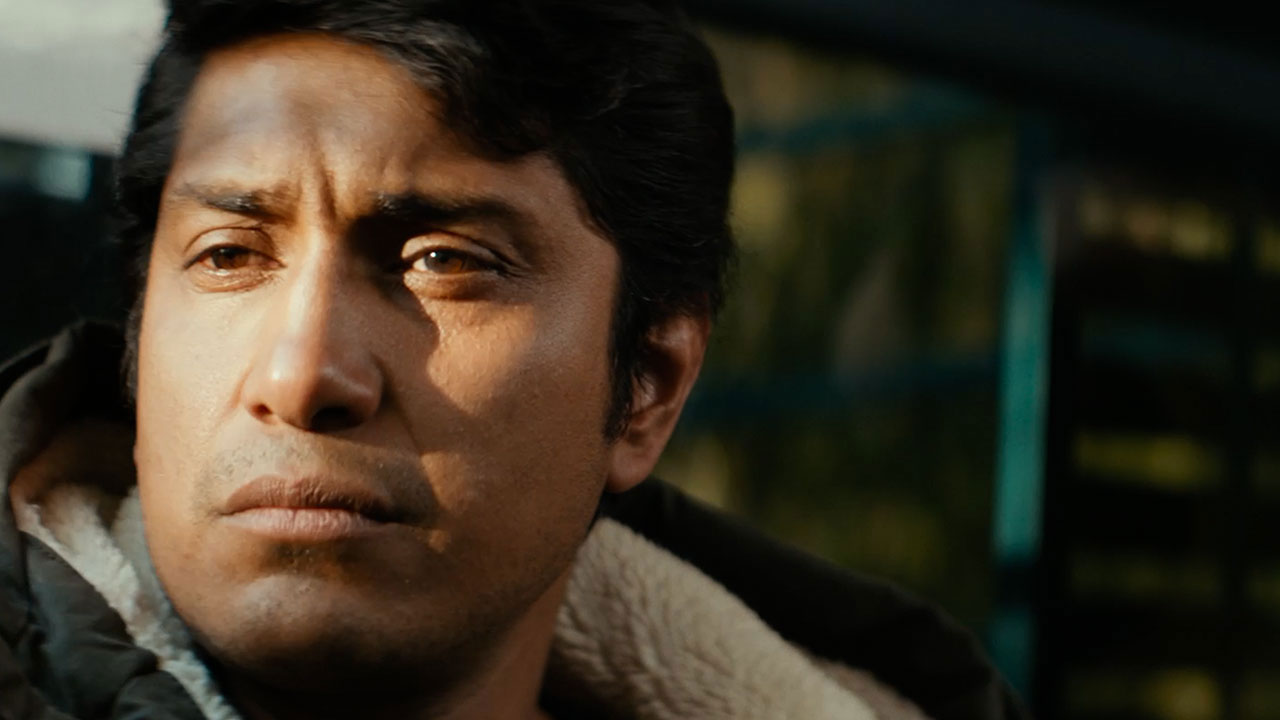 Son of Monarchs (Dir: Alexis Gambis)
In this story, a Latina biologist in New York studies the Monarch butterflies that migrate to Mexico in the hundreds of millions. She embraces them as representing the freedom she and other immigrant Dreamers seek but that the government is threatening. Interviewed by email, Gambis related that as a scientist, he himself had studied the insect visual system. The richness of scientific imagery fascinated him and he dreamt he was "living inside my own microscopic imaging." During that time, as an immigrant he took "refuge in the lab as my safe place" because outside it, when he told people he was a scientist they said things like "Oh, you don't look like one." These varied experiences shaped his turn to filmmaking and his semi-autobiographical Son of Monarchs, about a Mexican biologist who returns from New York to his hometown. Here the butterflies symbolize personal change and perhaps final acceptance of a dual identity.
The remaining films from Epstein's list that I'll discuss contribute to our understanding of how technology affects people, and how to grasp something as shattering as a global pandemic. In the first group, All Light, Everywhere (director, Theo Anthony), is about the prevalence of digital surveillance in policing and the justice system. The consequences of this for society and especially for people of color have elicited considerable attention, for instance in the documentary film Coded Bias, and deserve more. Unlike Coded Bias, however, All Light, Everywhere is said to focus on police body cameras.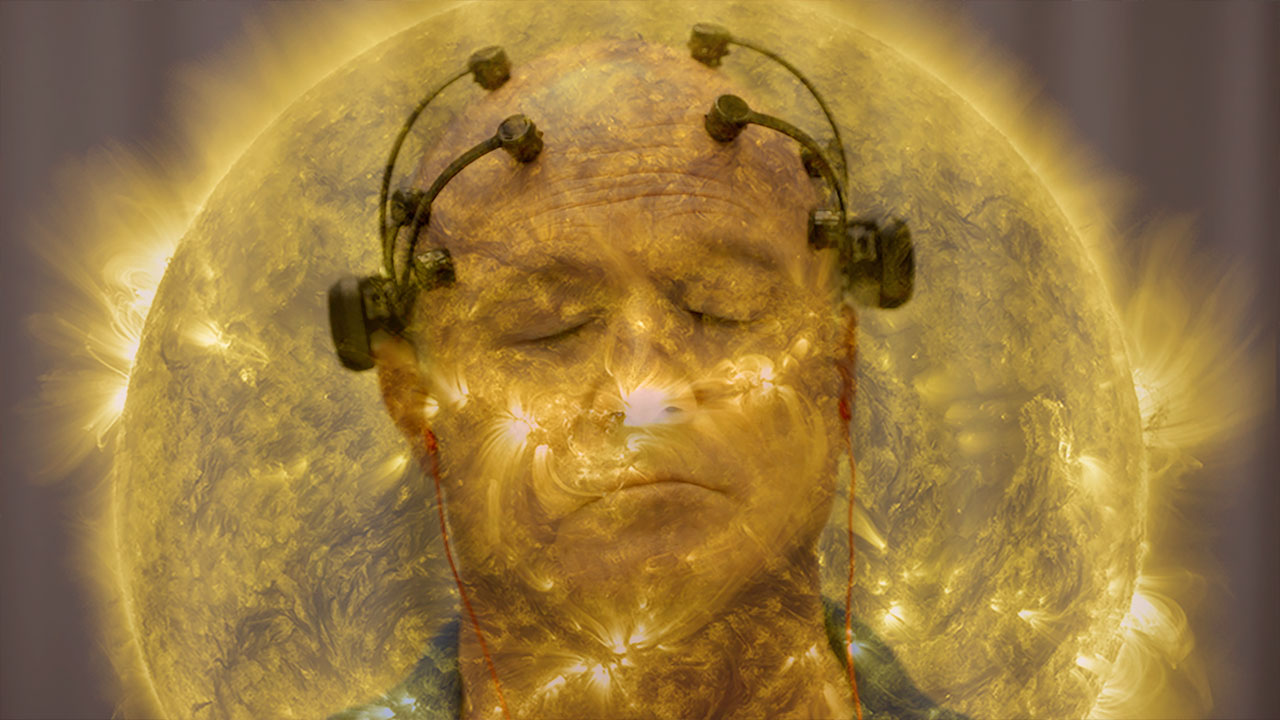 All Light, Everywhere (Dir: Theo Anthony)
R#J (director, Carey Williams) is a "re-imagining of Romeo and Juliet, taking place through their cell phones." This could be a creative contribution to the great tradition of putting Shakespeare into the contemporary scene. In 1937, Orson Welles did a stage version of Julius Caesar with Nazi overtones; in 2000, Hamlet starred Ethan Hawke on screen as Hamlet, a film student in modern New York; and in 2019, Glenda Jackson powerfully bent gender in her stage role as the mad, embittered ruler in King Lear. The smaller story of Romeo and Juliet might fit the narrow confines of smartphones, showing that soulless technology cannot knock doomed love off its stride. Searchers (director, Pacho Velez) may cover similar ground as it looks at New Yorkers seeking their soulmates through dating apps, with the complication that they have to connect with the right stranger during the pandemic.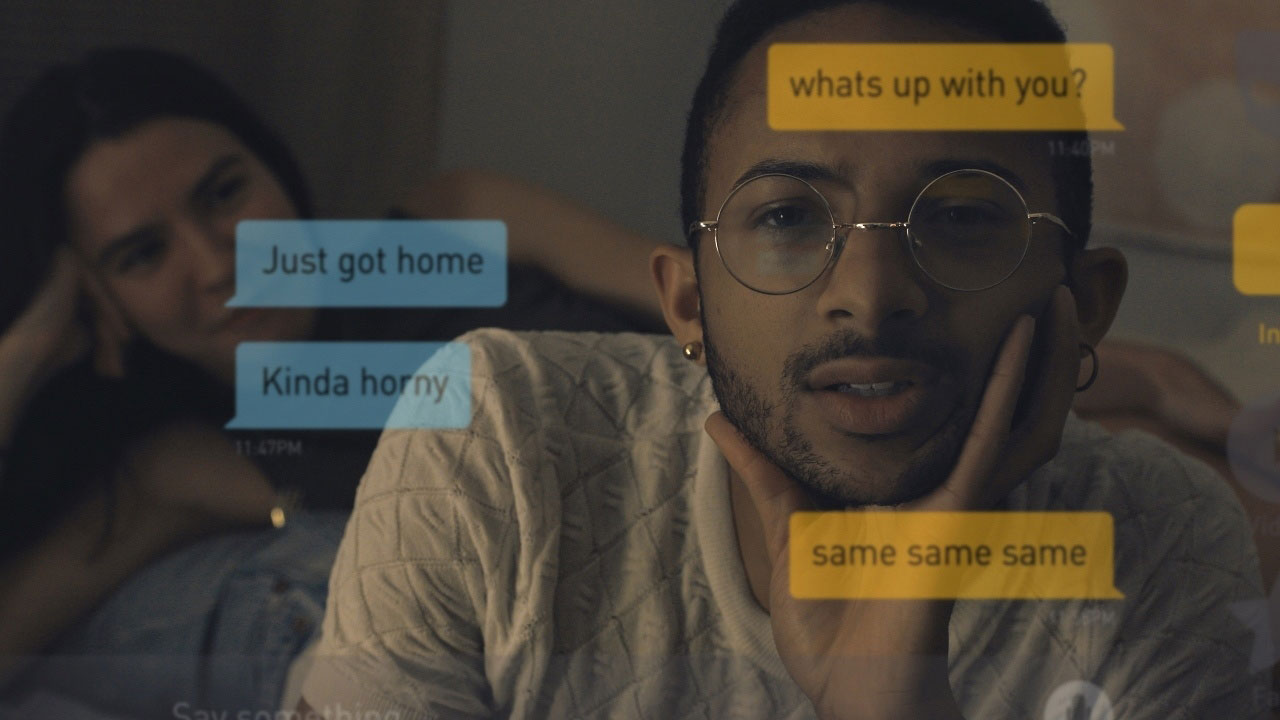 Searchers (director, Pacho Velez)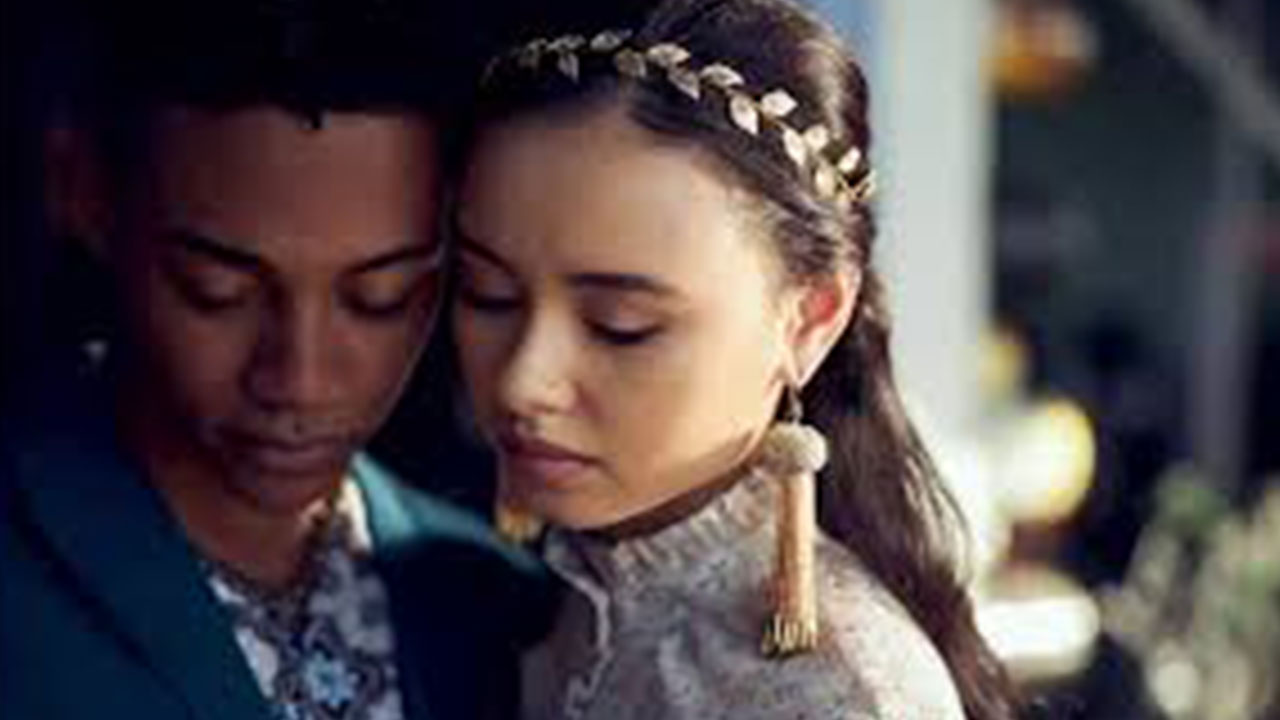 R#J (Dir: Carey Williams)
The connections people seek in Searchers may never even develop, but in some real cases COVID-19 has forced people to live together, sometimes unwillingly, for long periods. The Pink Cloud (director and screenwriter, Iuli Gerbase), though shot before COVID-19, predicts that situation in its story of a deadly pandemic-like pink cloud that forces the world indoors. A young couple that have casually come together for the first time instantly find themselves locked into a relationship that develops over years. The story funnels global catastrophe down to a human scale that we can feel and grasp.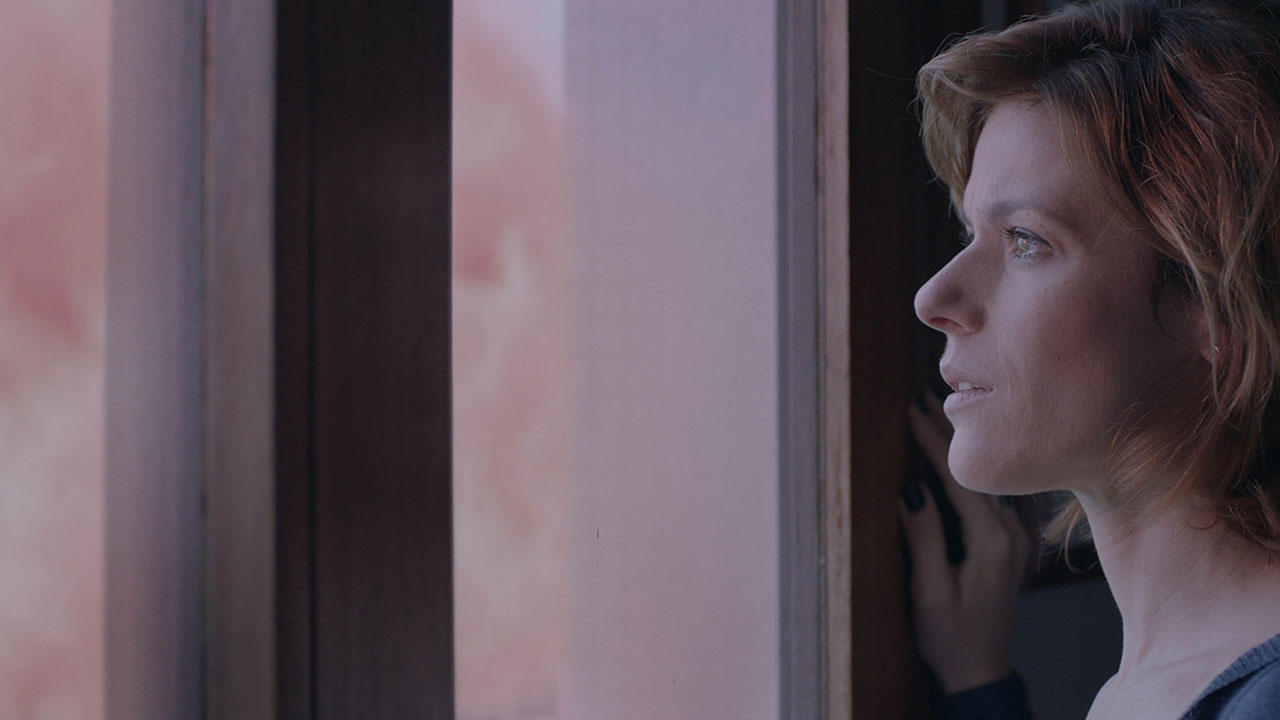 The Pink Cloud (Dir: Iuli Gerbase)
The documentary In the Same Breath (director, Nanfu Wang) takes the opposite tack, moving its lens far out to examine the responses to and propagandizing of the pandemic from both China and the US. The film will premier on the opening day of Sundance 2021. The festival's director of programming, Kim Yutani, said it was "important to have something that just really just directly reflects what we have been through this past year." The film, she added, is a "search for the truth. And it is a bold indictment of the response of leadership in China and the US."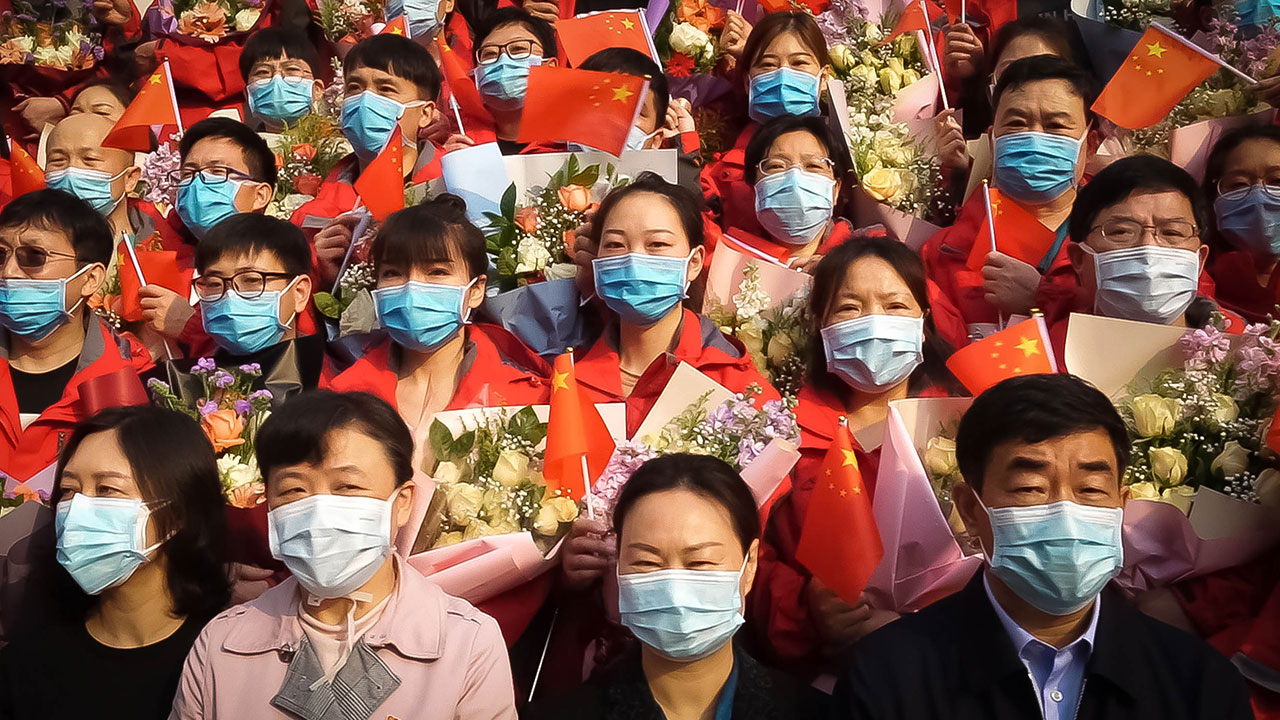 In the Same Breath (Dir: Nanfu Wang)
From the story of a scientist inspired by scientific and personal influences, to the search for truth that documentary films represent, even my limited selection shows the reach of science and technology presented at Sundance 2021. What we don't know is how our enforced virtual viewing will play out in times to come. For myself, I've watched more independent and documentary films online – including many science-oriented ones – during the COVID-19 constraints, to make up for the lack of the big screen theatrical experience. That is exactly what has Hollywood worried, but paradoxically, our term in COVID hell might just boost Sundance and every other film festival.
About the author
Sidney Perkowitz, the Emeritus Candler Professor of Physics, Emory University, writes often about science in film. His latest books are Physics: A Very Short Introduction and Real Scientists Don't Wear Ties. He's at work on Science Sketches, his second collection of essays including many about science in film.