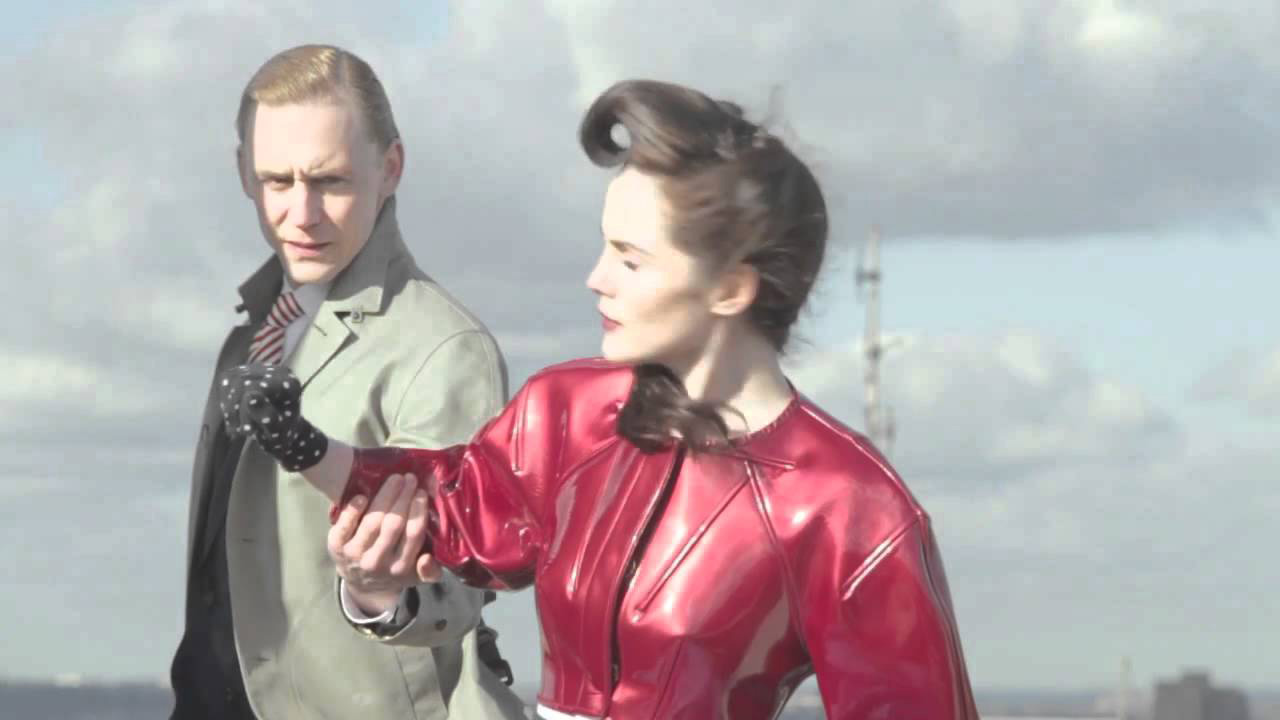 Out of Time
Josh Appignanesi, Jonathan De Villiers
Time Travel
Anna Vasof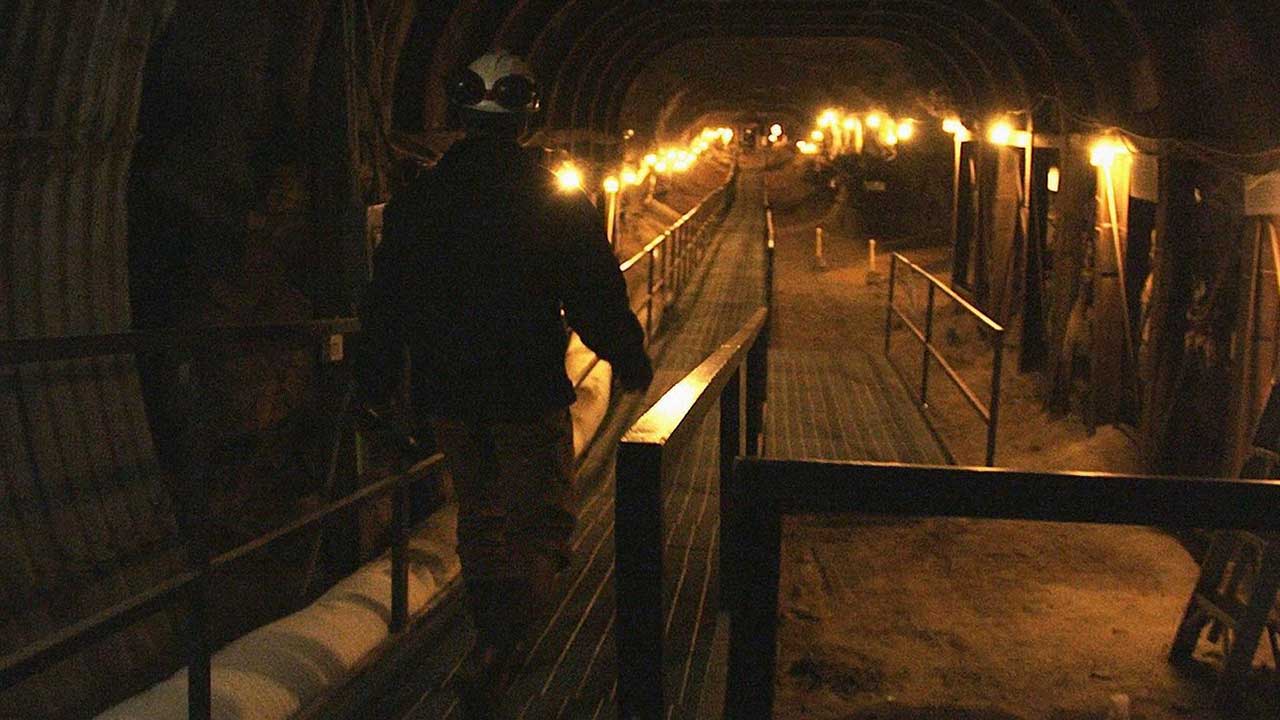 Deep Time
Noah Hutton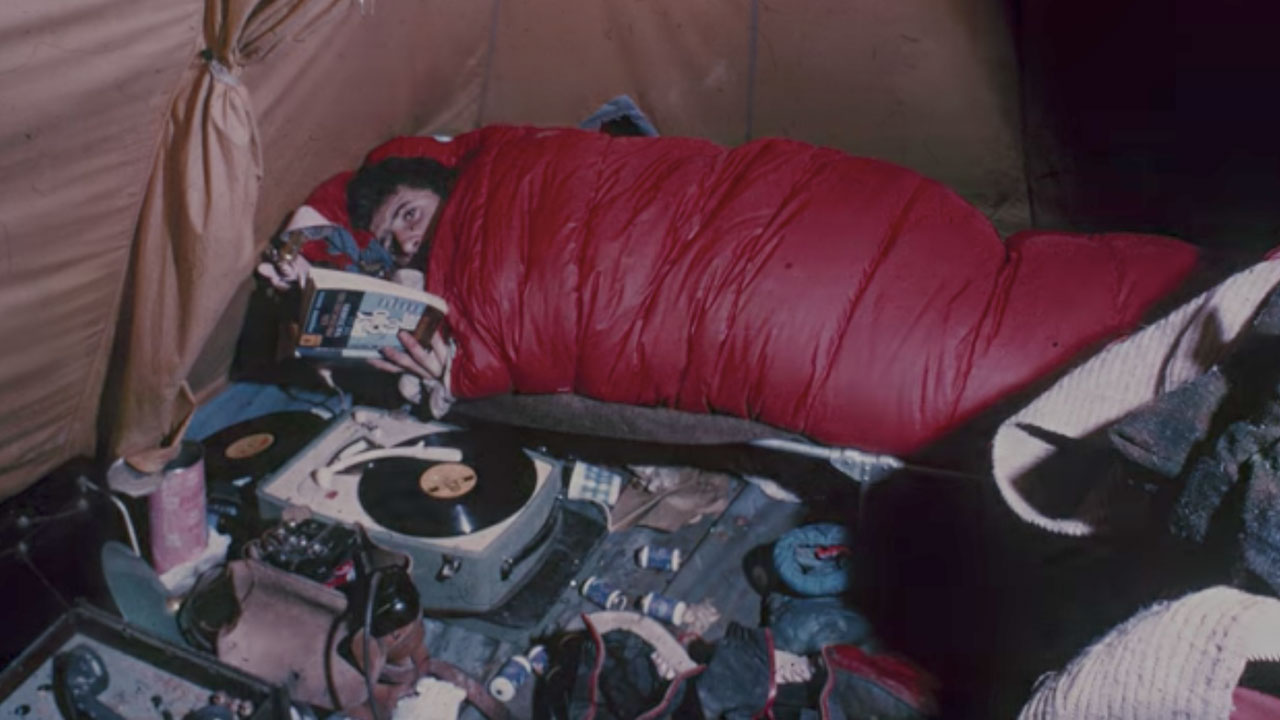 L'exilé du temps (Exiled from Time)
Isabelle Putod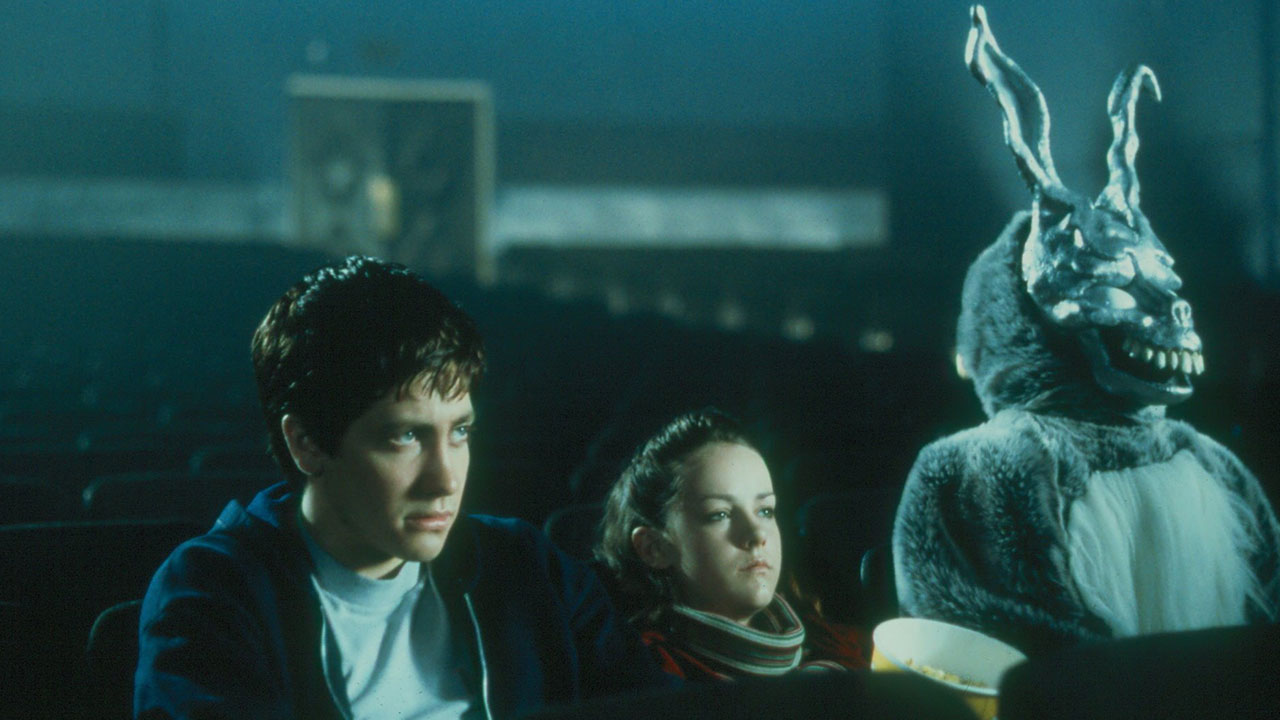 Donnie Darko
Richard Kelly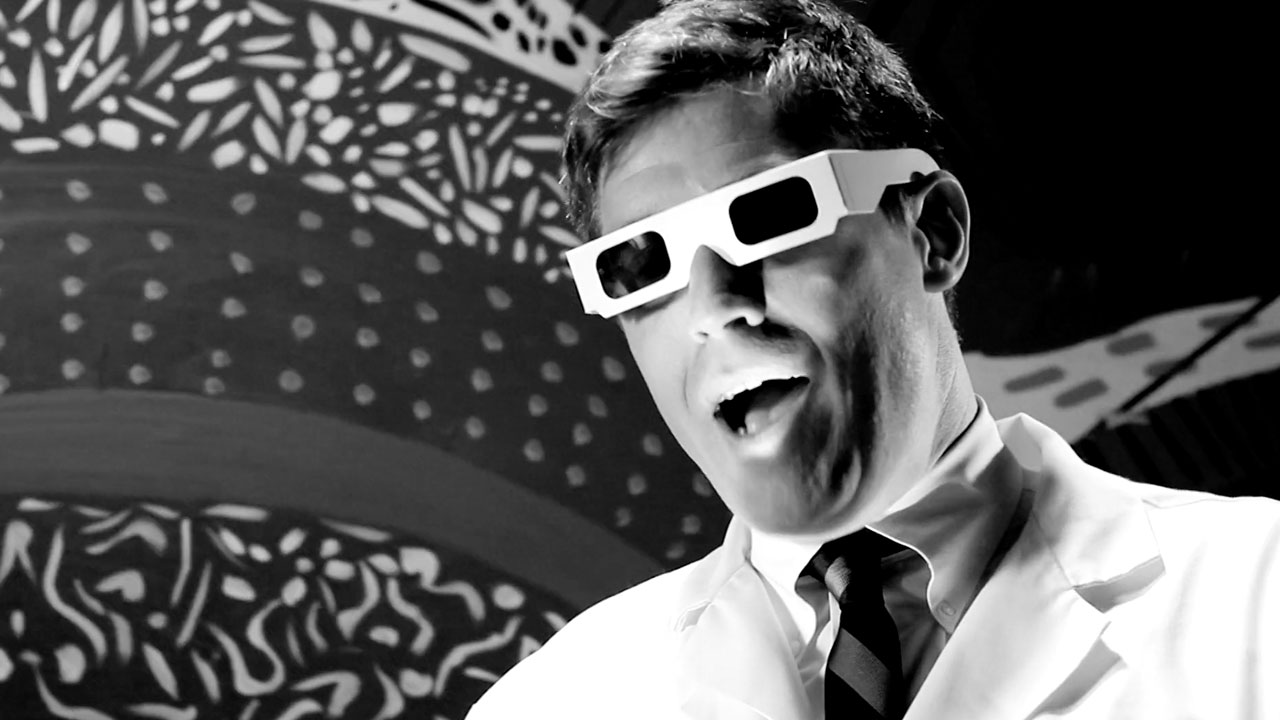 Life and Freaky Times of Uncle Luke
Jillian Mayer,Lucas Leyva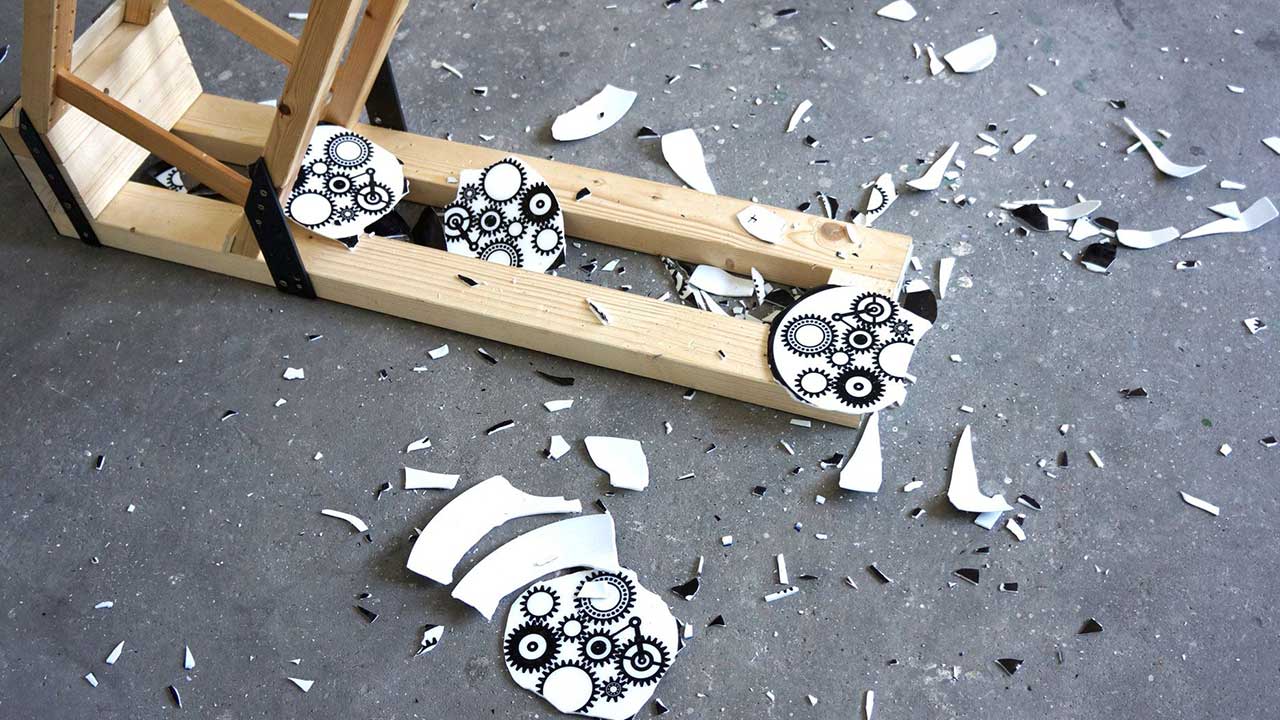 When Time Moves Faster
Anna Vasof
Time Freak
Andrew Bowler
Gödel, Incomplete
Martha Goddard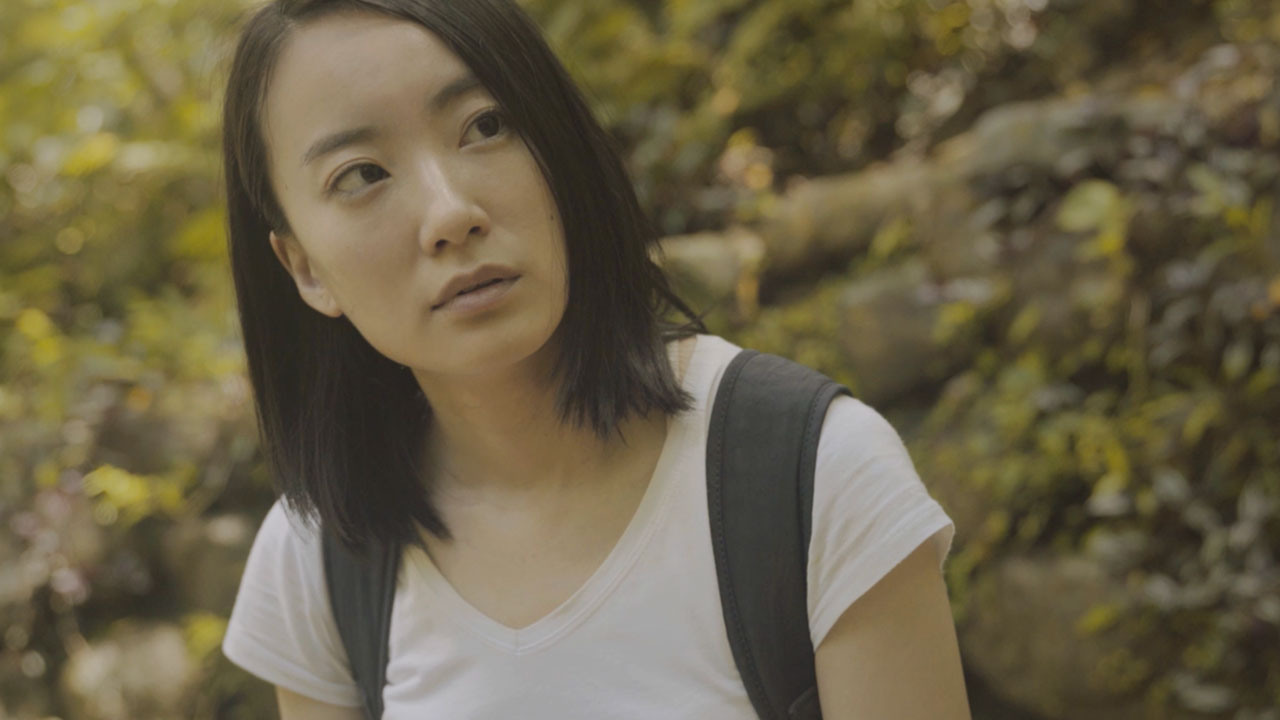 Paradoxical
Mu-Ming Tsai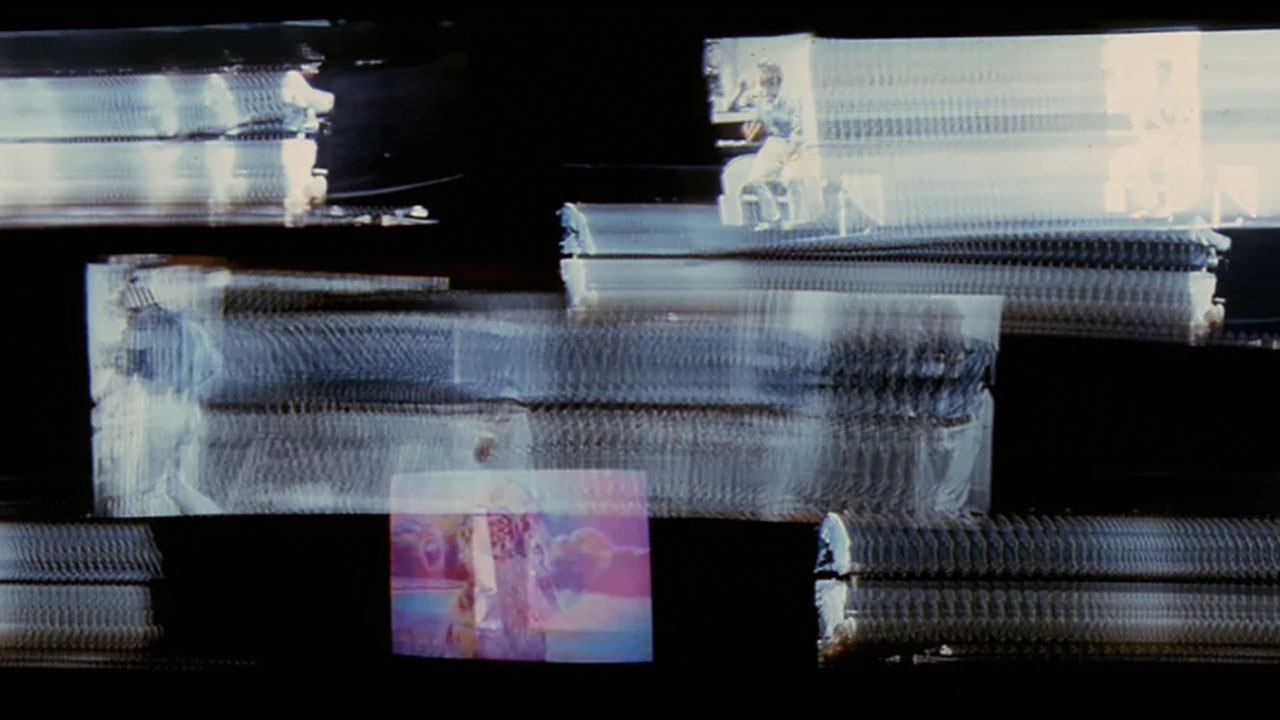 Chronogram of Inexistent Time
Malena Szlam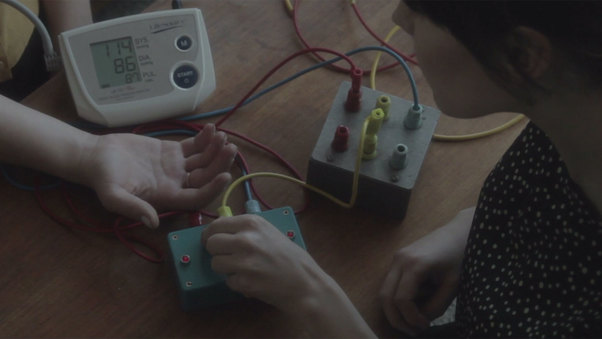 The Decelerators
Mark Slutsky
ECREVAX
Oliver Bou Eid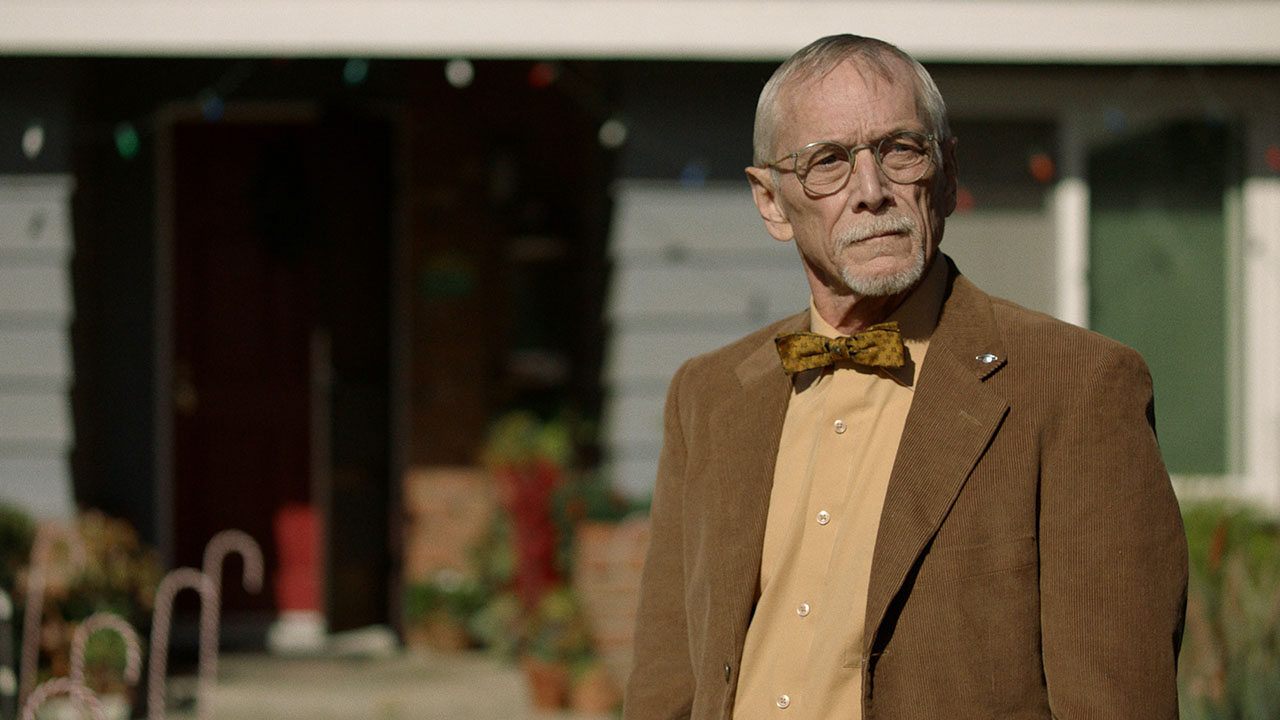 Here & Beyond
Colin West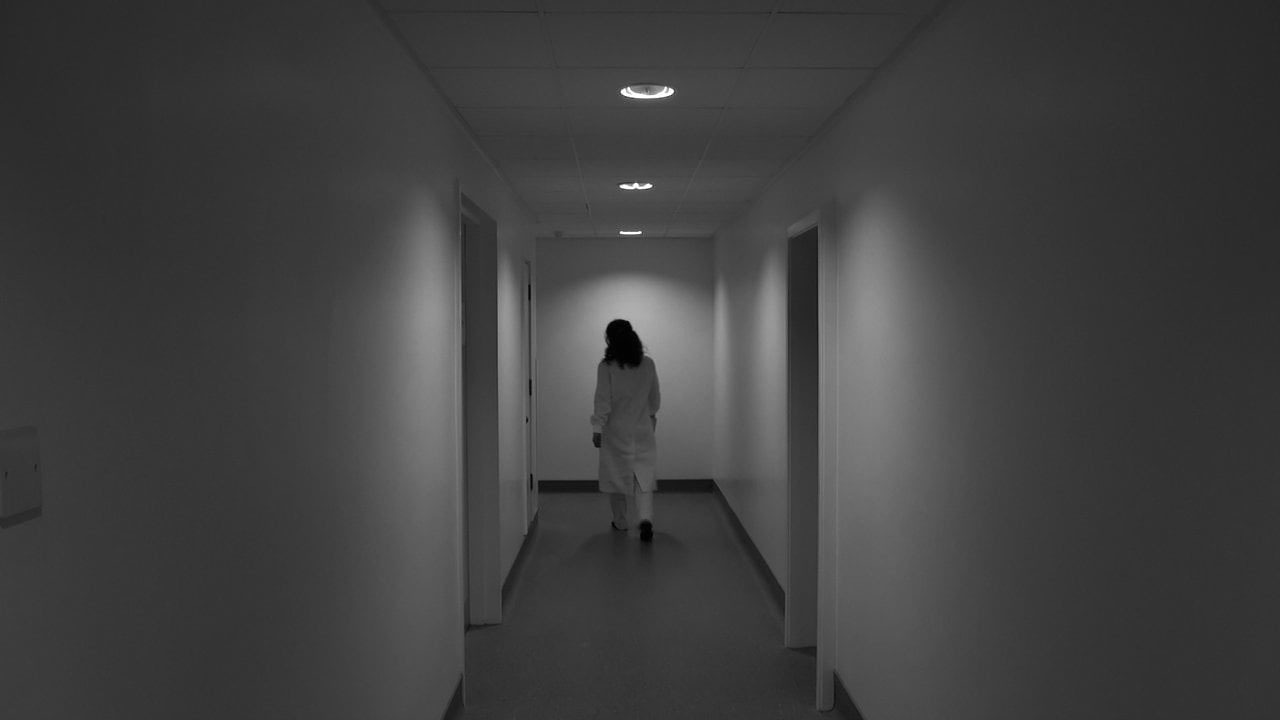 Laboratory Film
Andy Birtwistle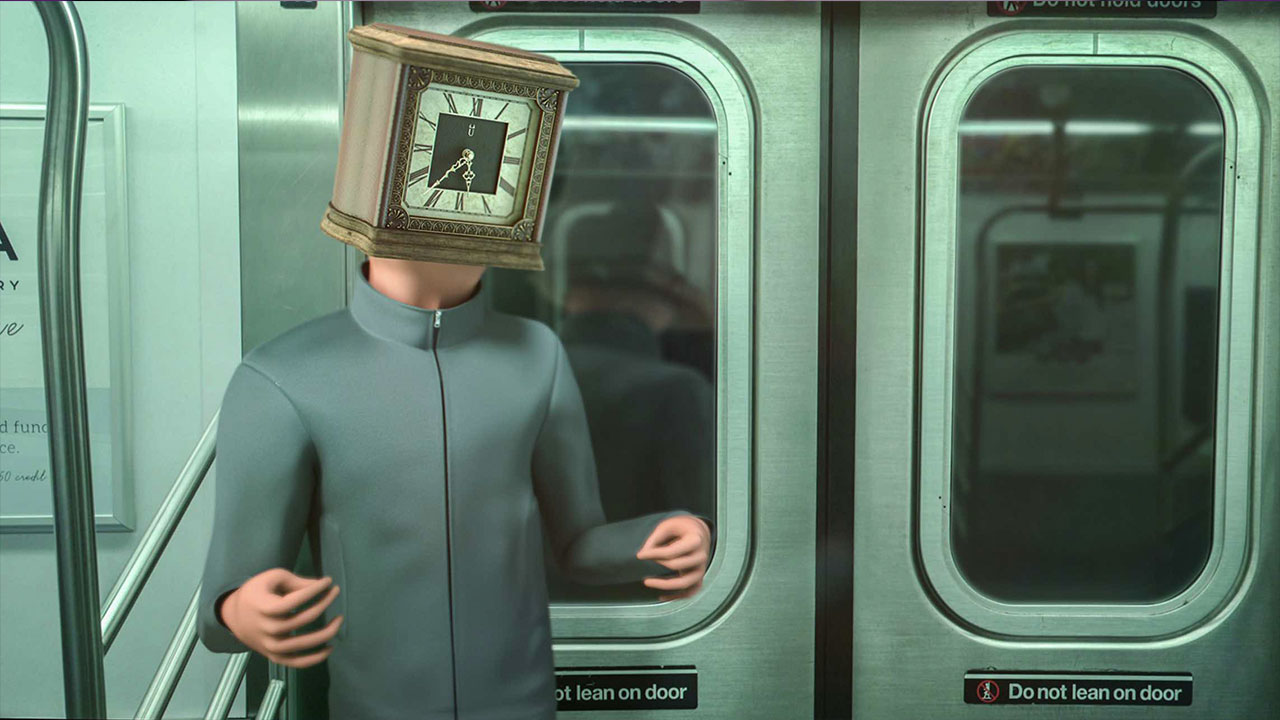 KCLOC
Ninaad Kulkarni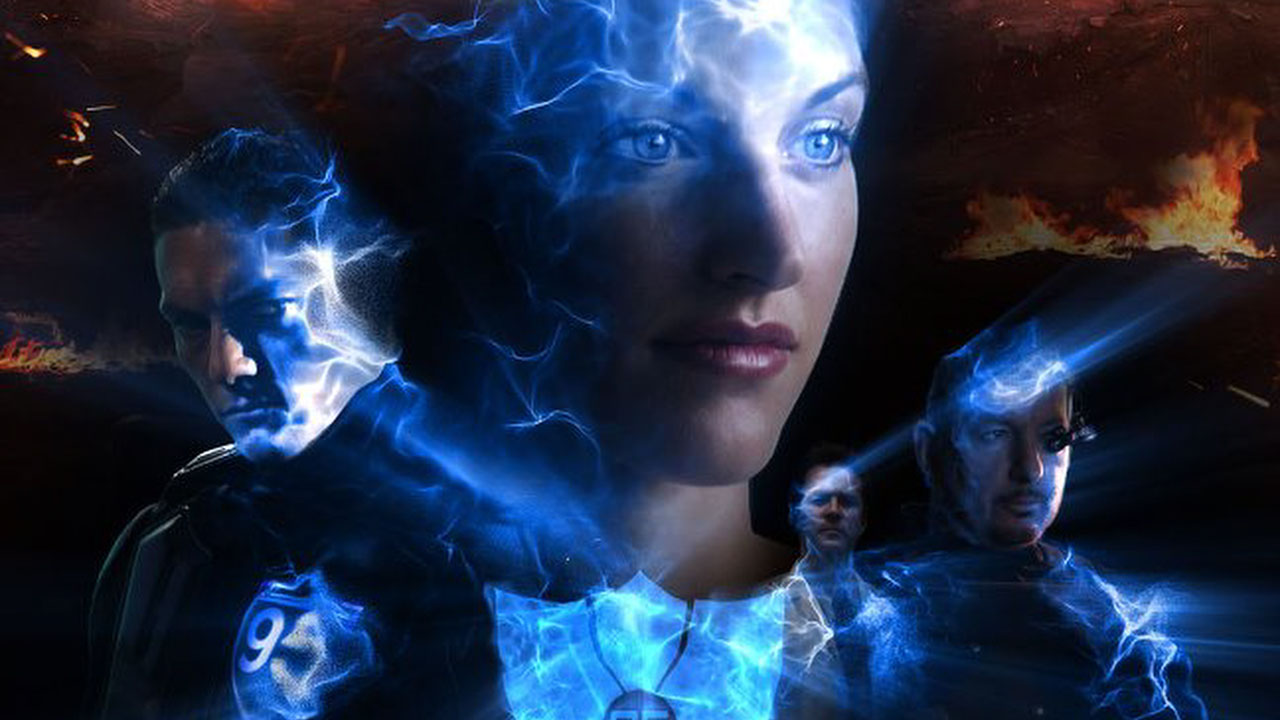 95ers: Echoes
Thomas Gomez Durham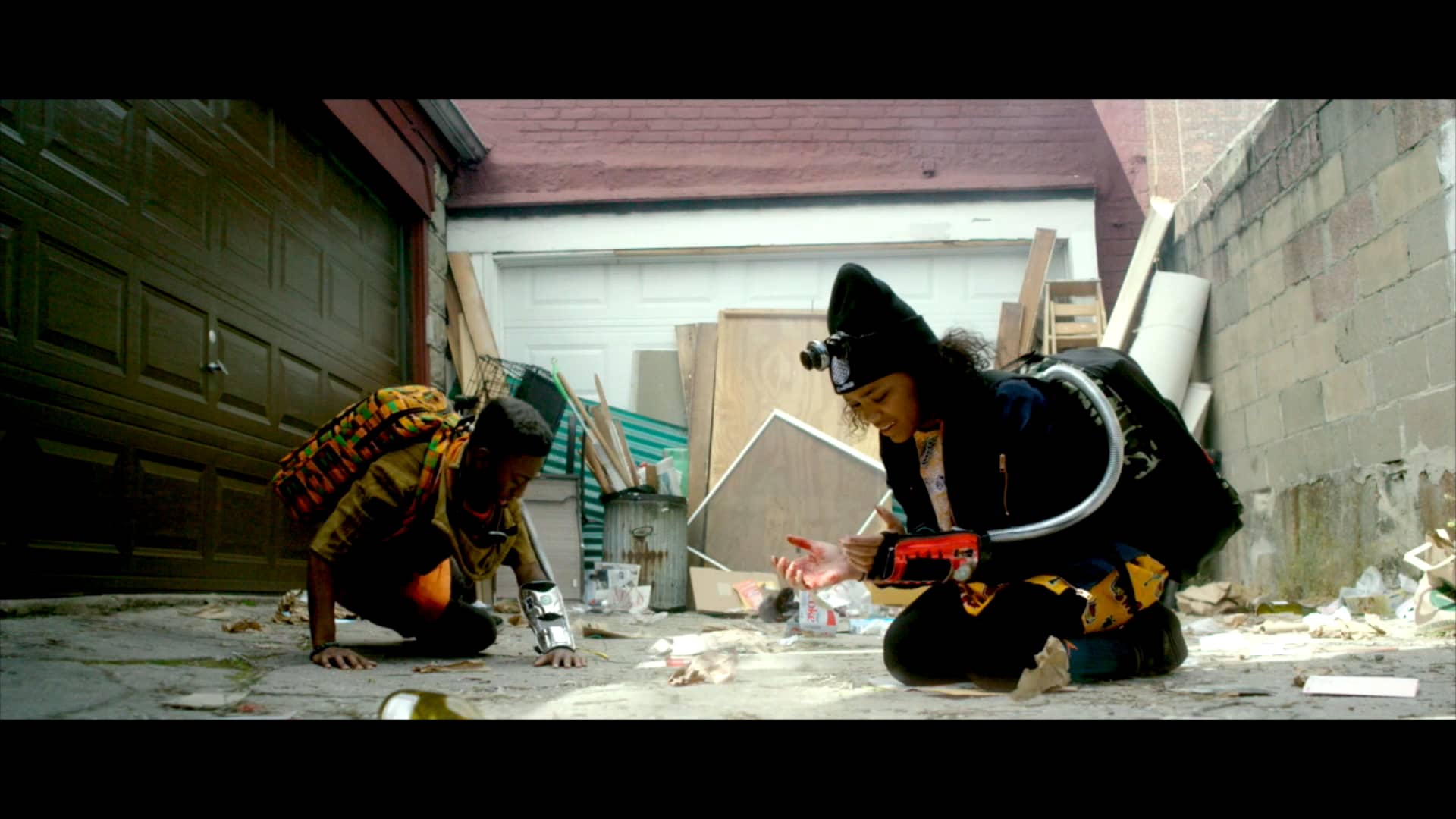 See You Yesterday
Stefon Bristol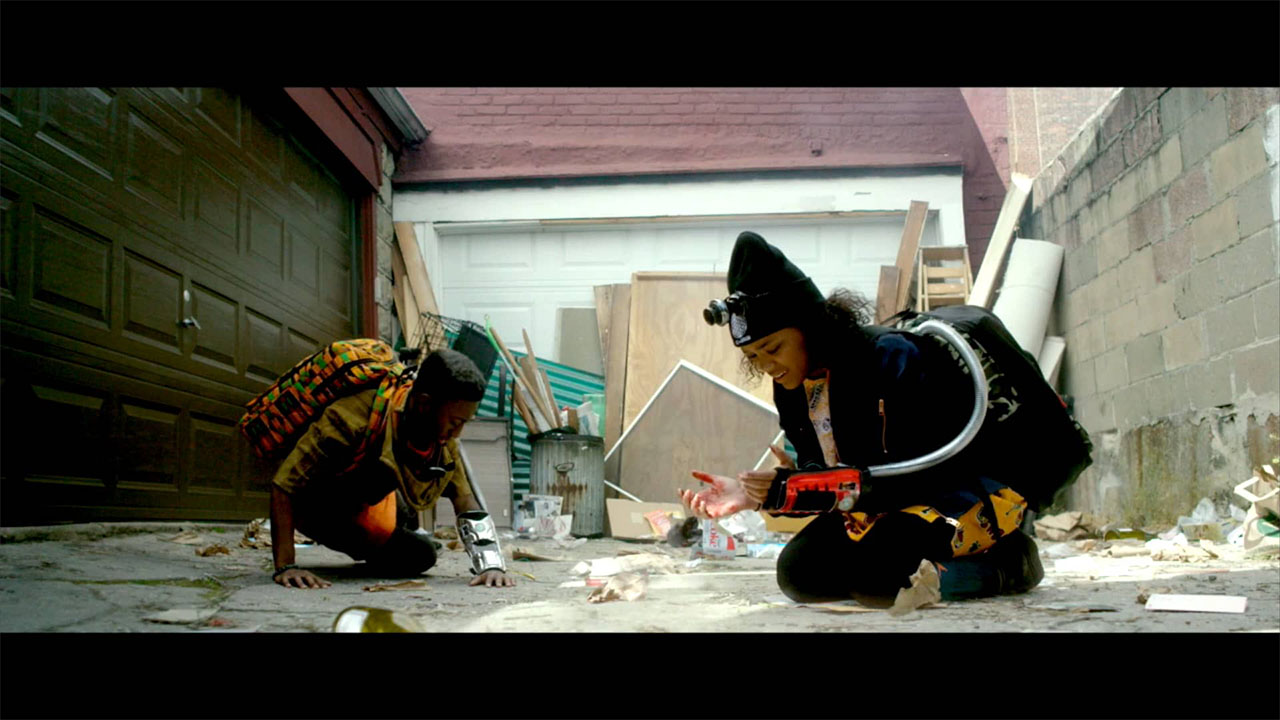 See You Yesterday
Stefon Bristol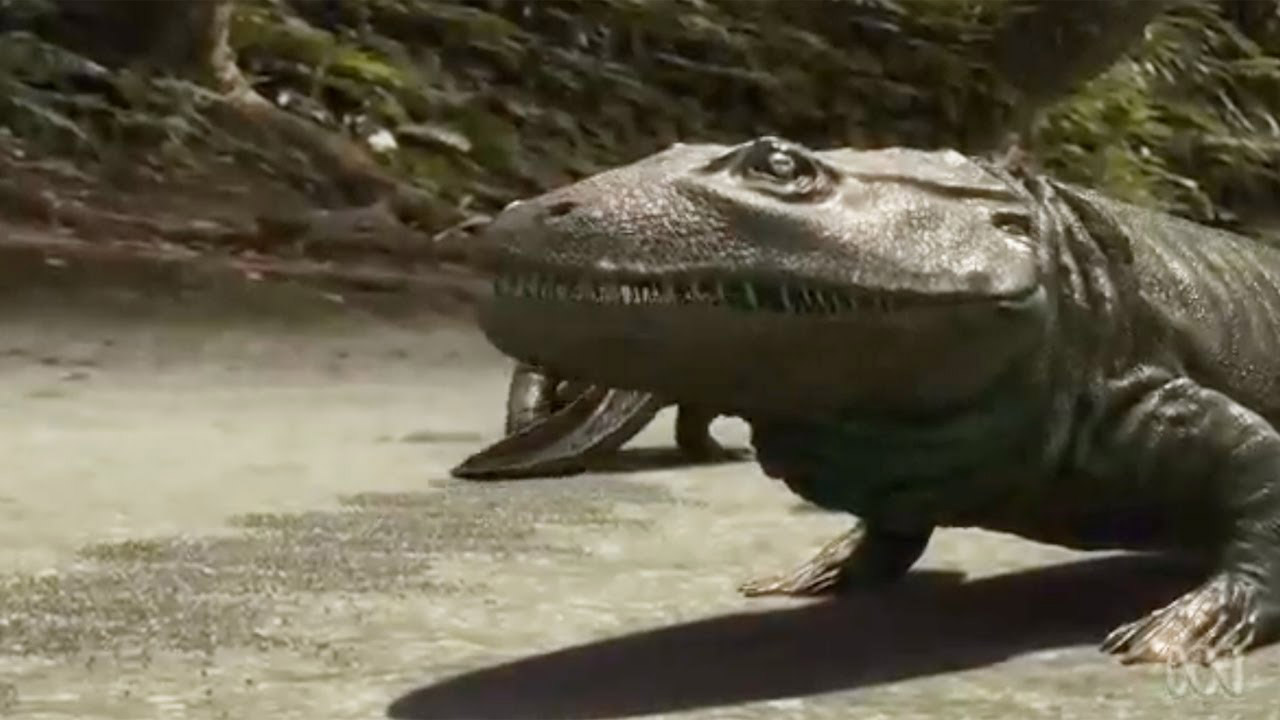 Australia The Time Travellers Guide
Richard Smith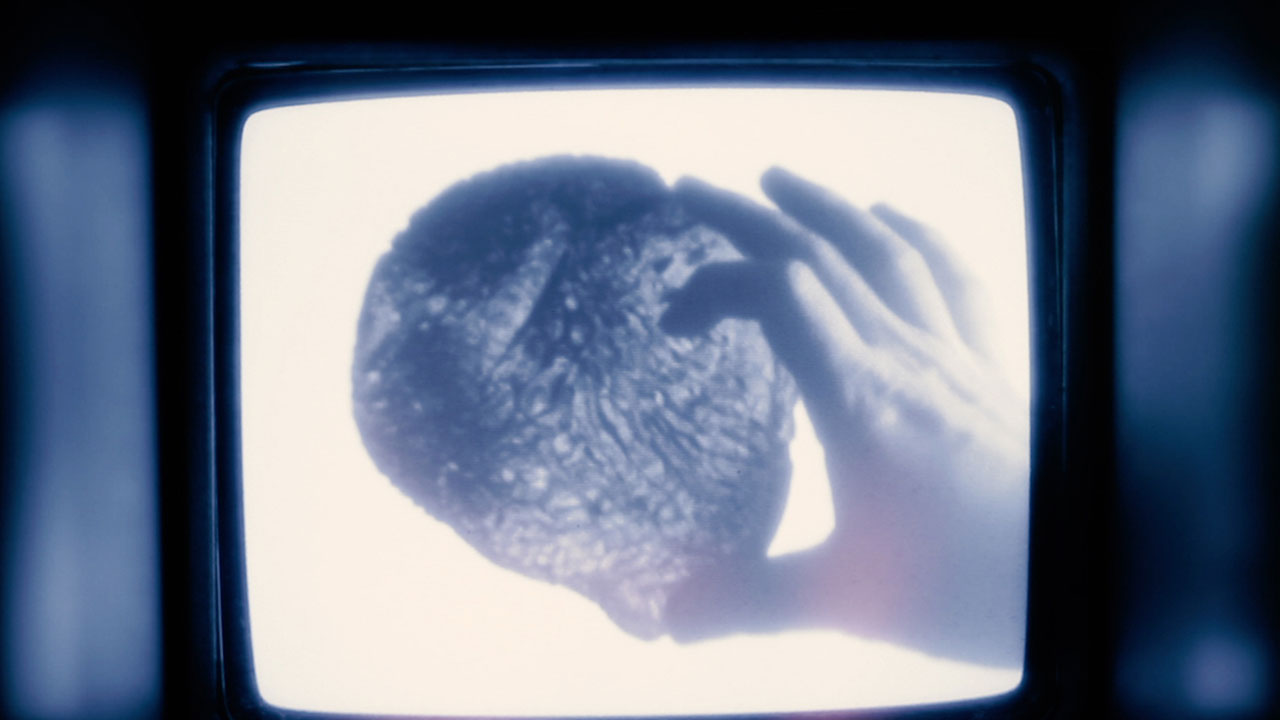 Light of its History
Alex Ingersoll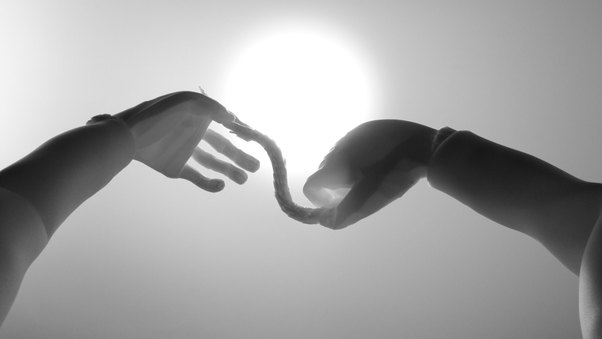 The Eagleman Stag
Michael Please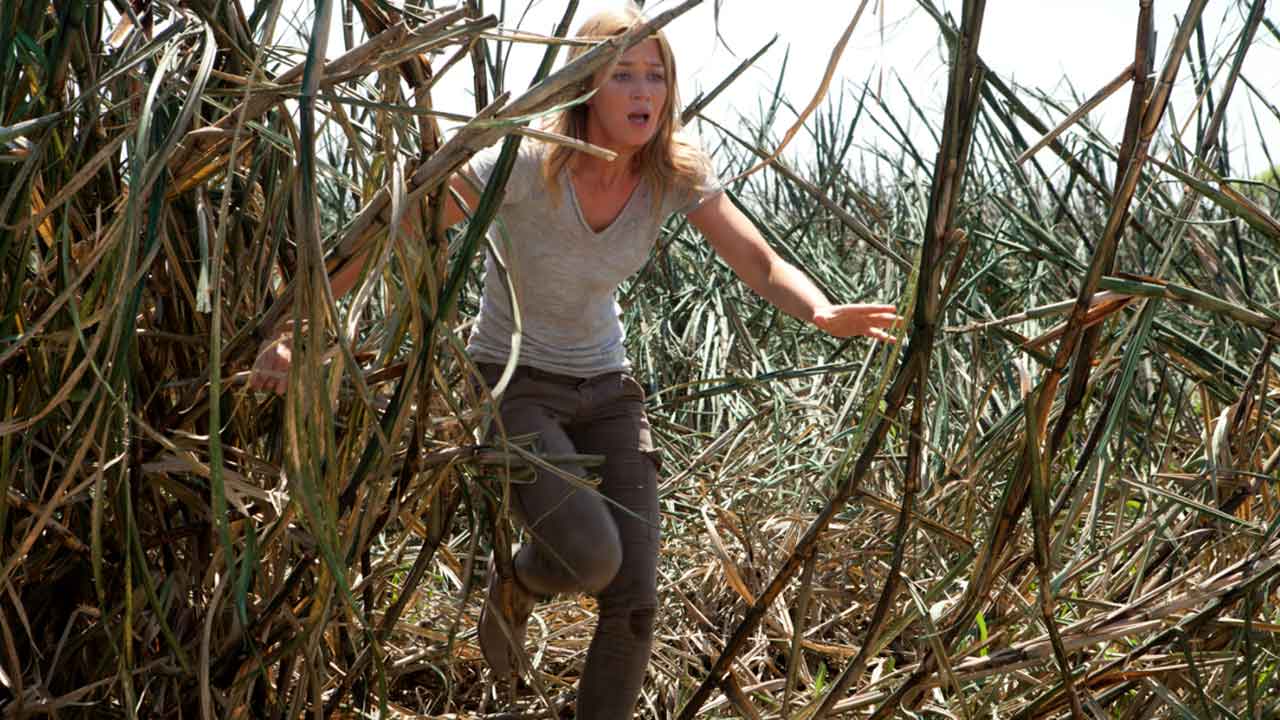 Looper
Rian Johnson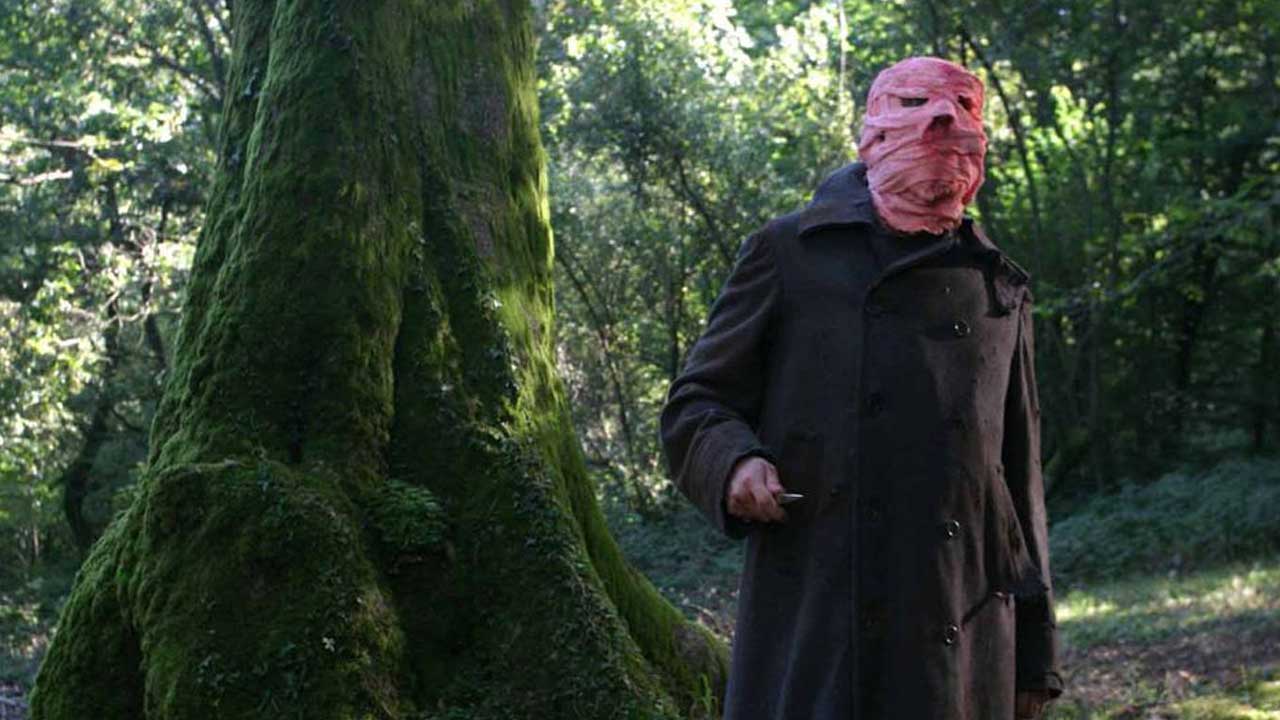 Timecrimes
Nacho Vigalondo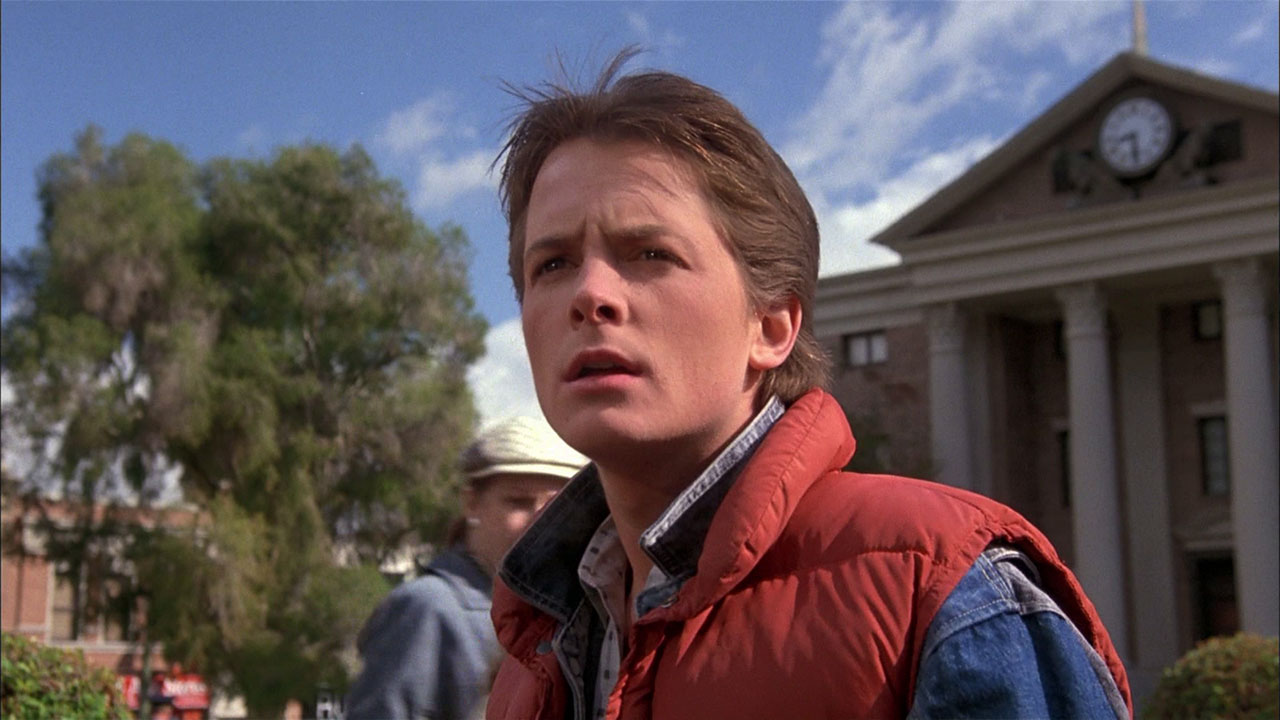 Back to the Future
Robert Zemeckis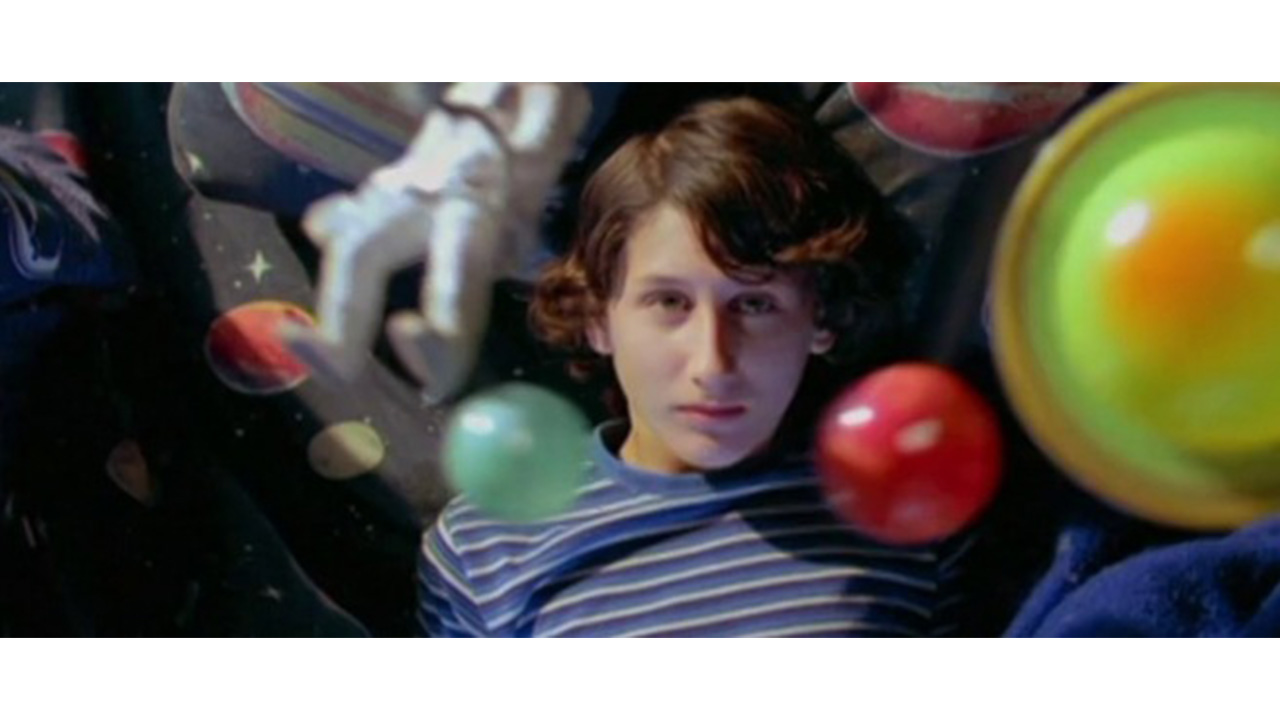 Skylab
Mark Landsman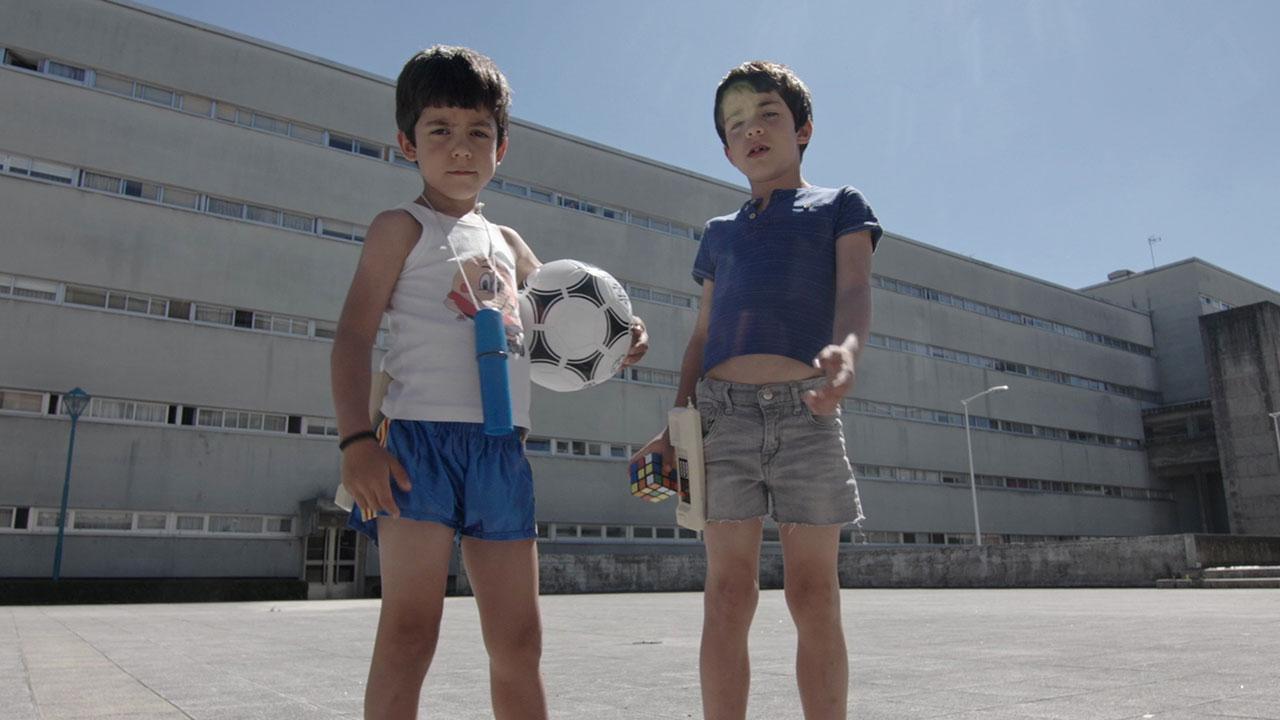 Einstein-Rosen
Olga Osorio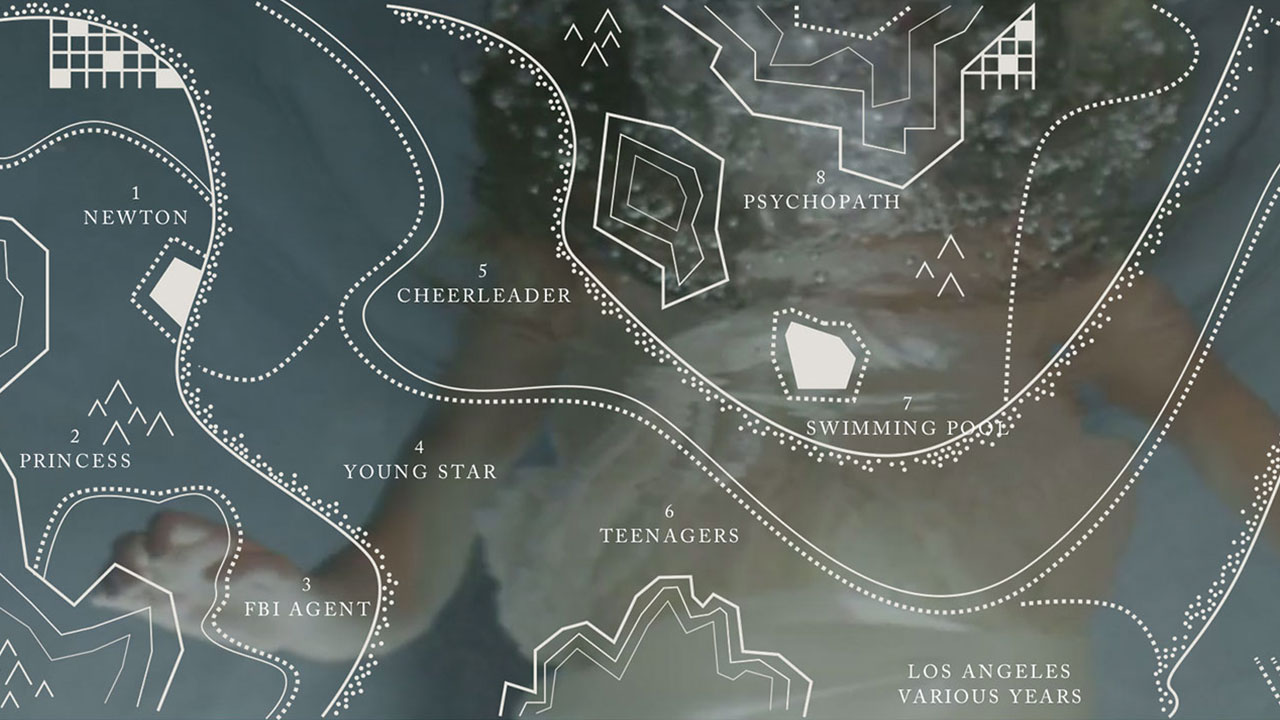 A Study in Time Travel
Sean Pecknold
Blood Moon Time Lapse 4
David Braun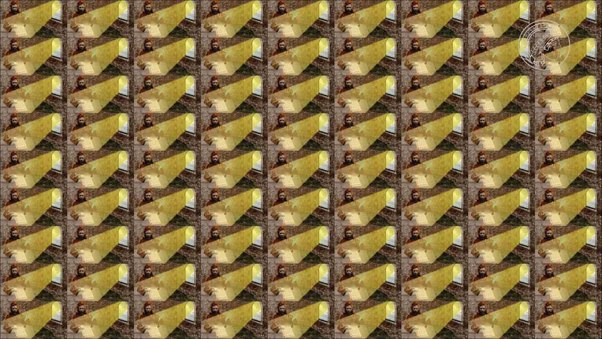 Flowering Plants - The Right Timing
Anna Massih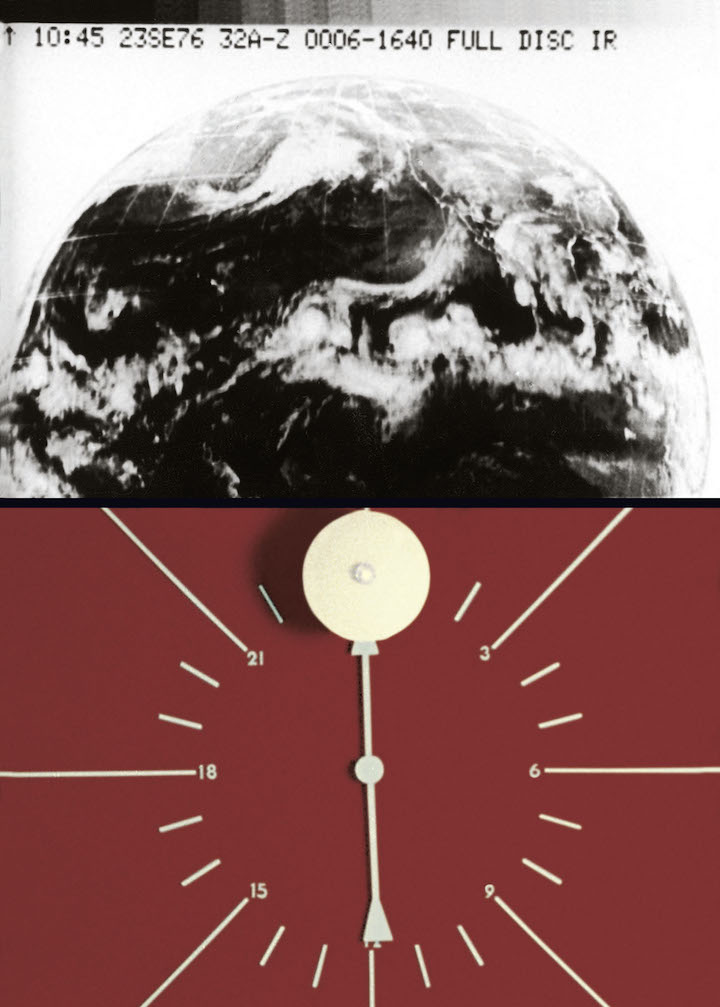 Film ist. (1-12)
Gustav Deutsch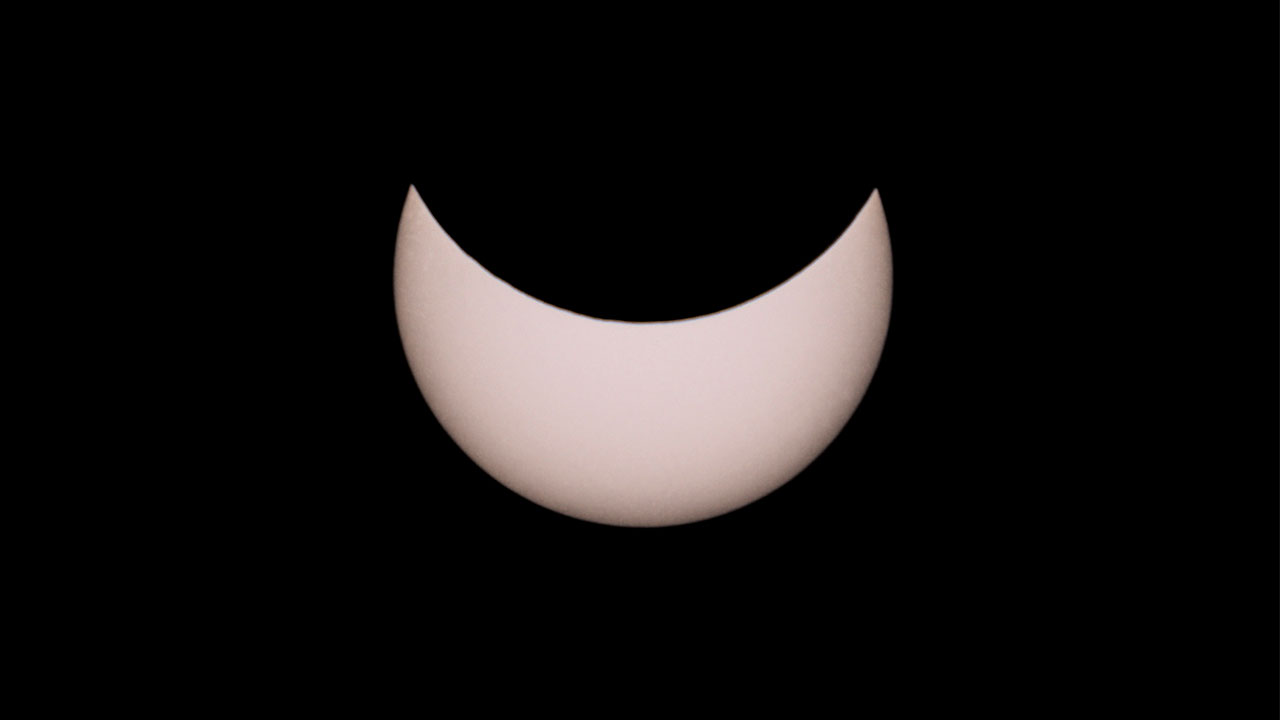 Essere e Tempo (Being and Time)
Sandro Bocci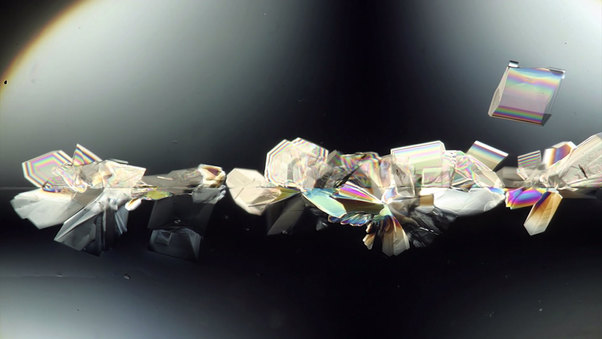 Microscope Time-Lapse: Sugar Crystalizing out of Solution
Gary Greenberg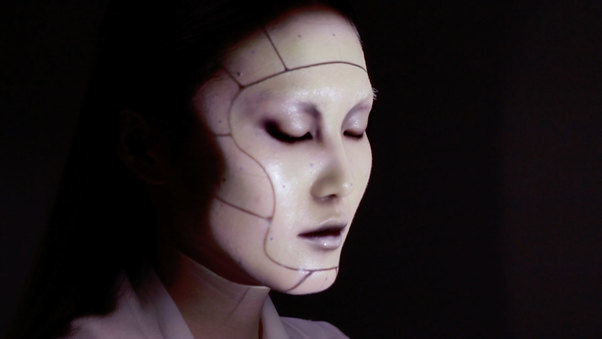 OMOTE / Real-Time Face Tracking & Projection Mapping
Nobumichi Asai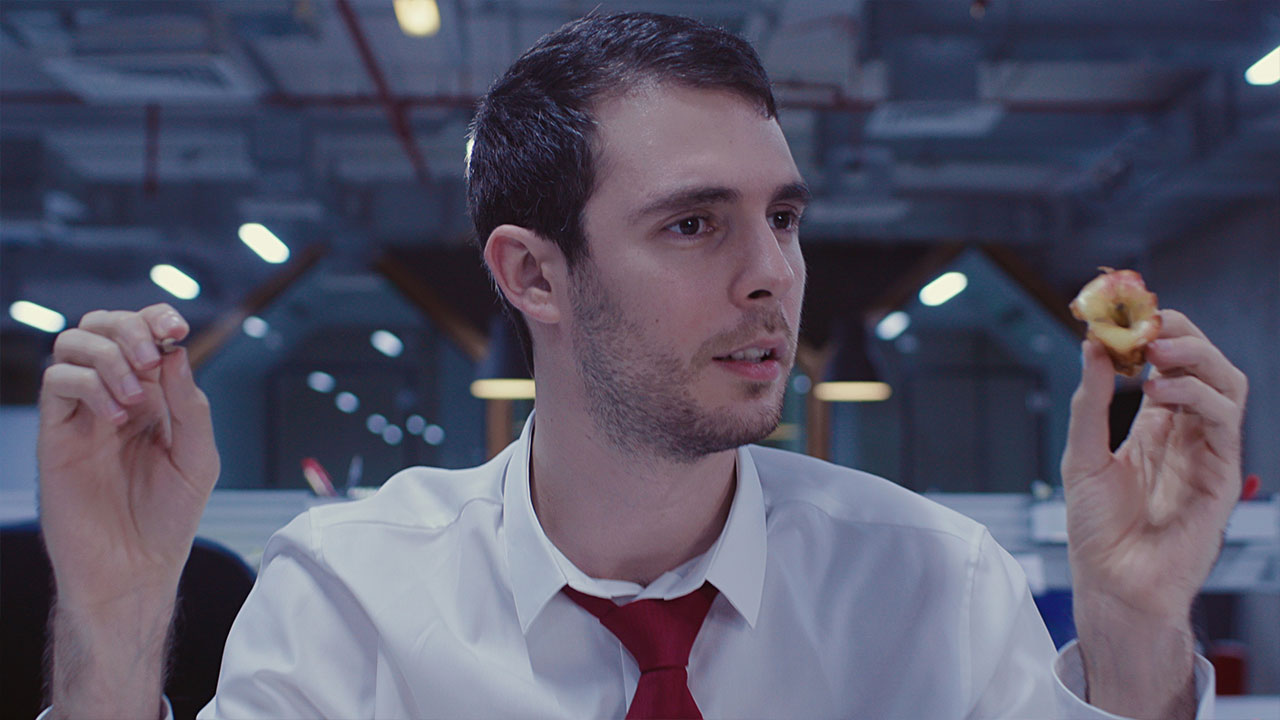 Skipped
Faisal Hashmi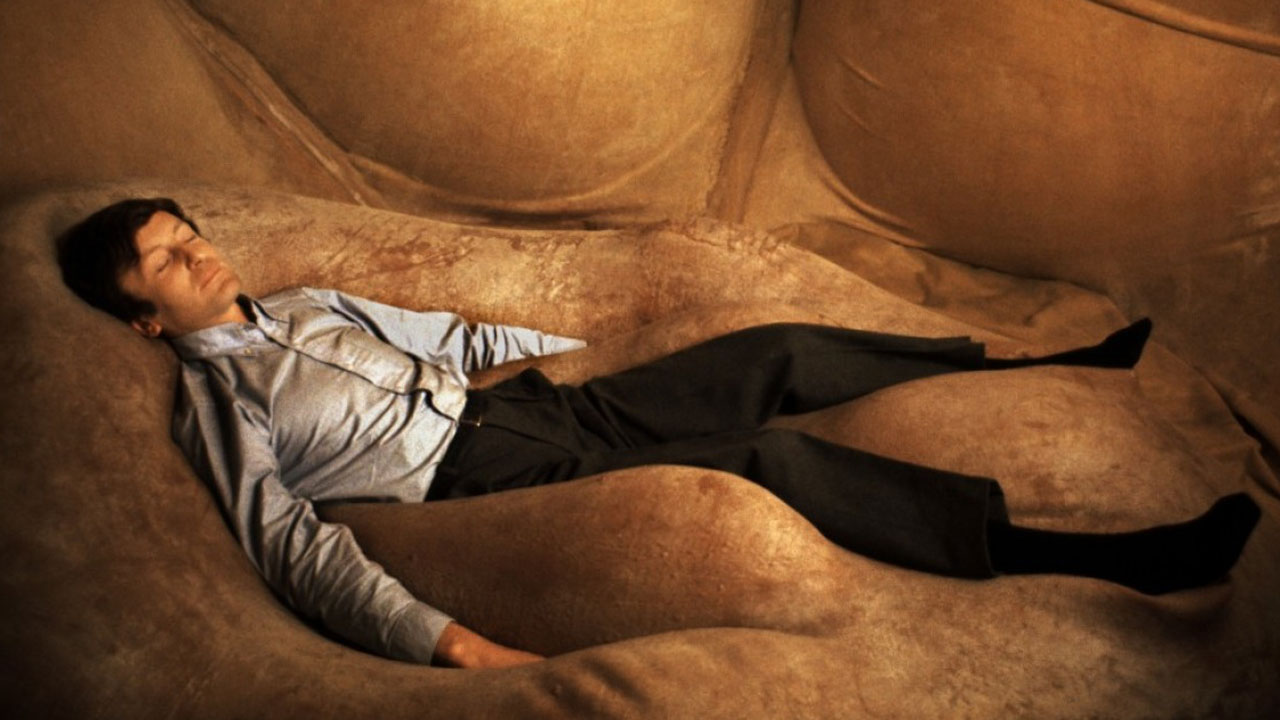 Je t'aime, Je t'aime
Alain Resnais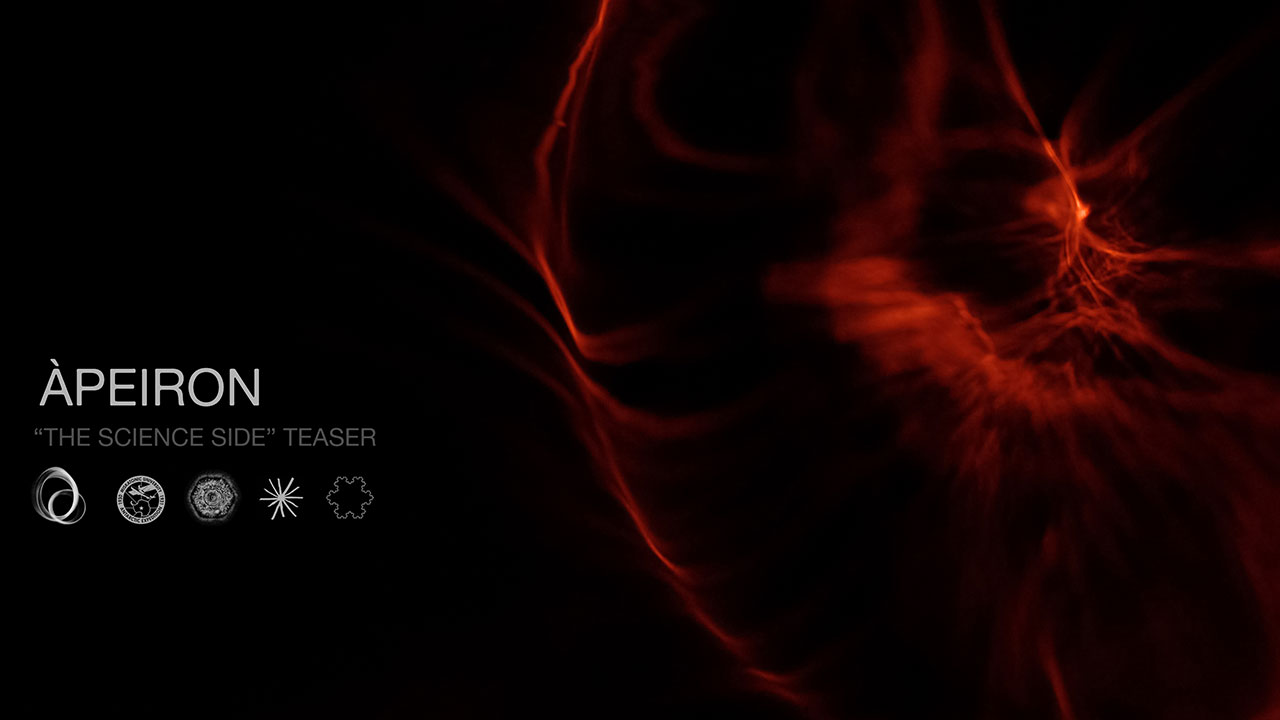 Àpeiron (Science Side Trailer)
Sandro Bocci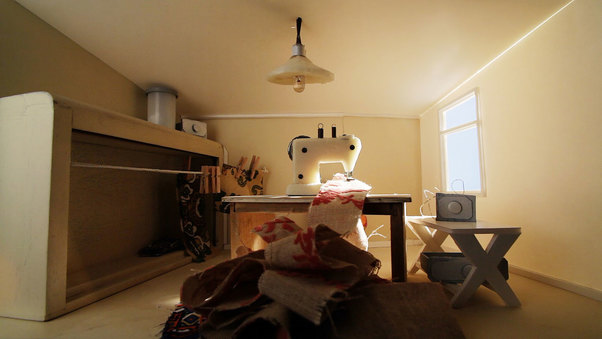 The Tiniest
Tomislav Šoban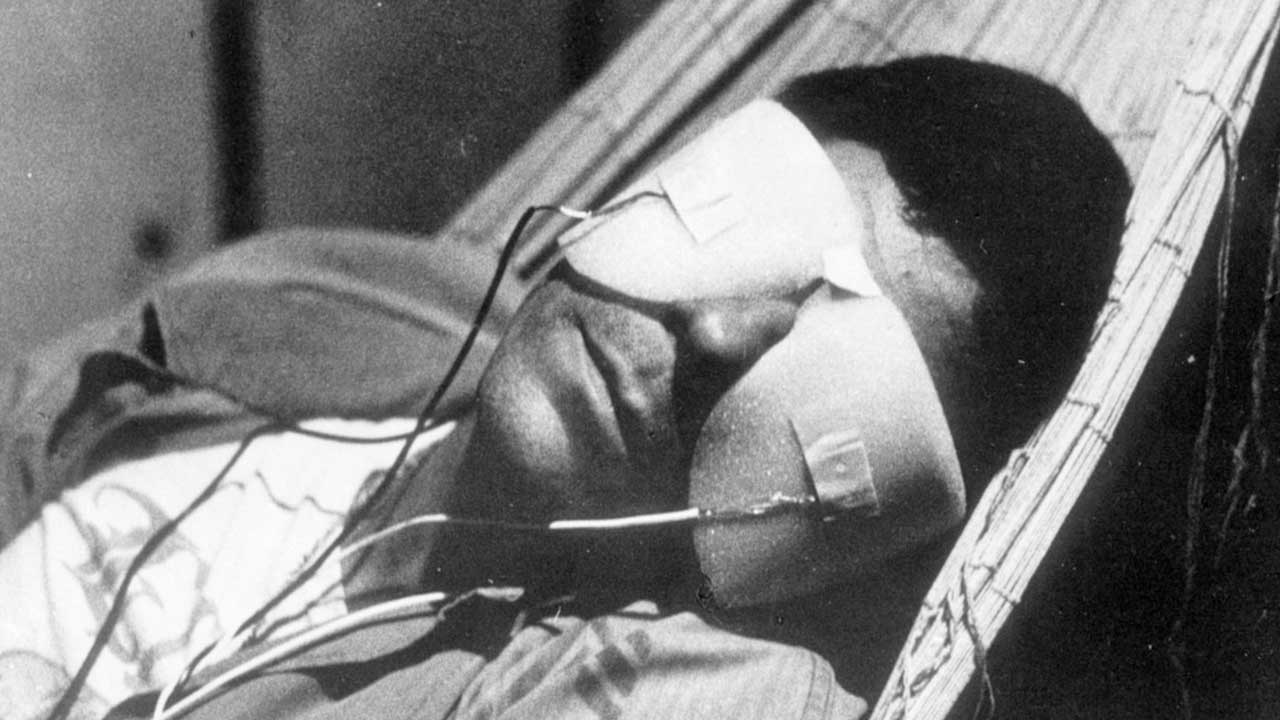 La Jetée
Chris Marker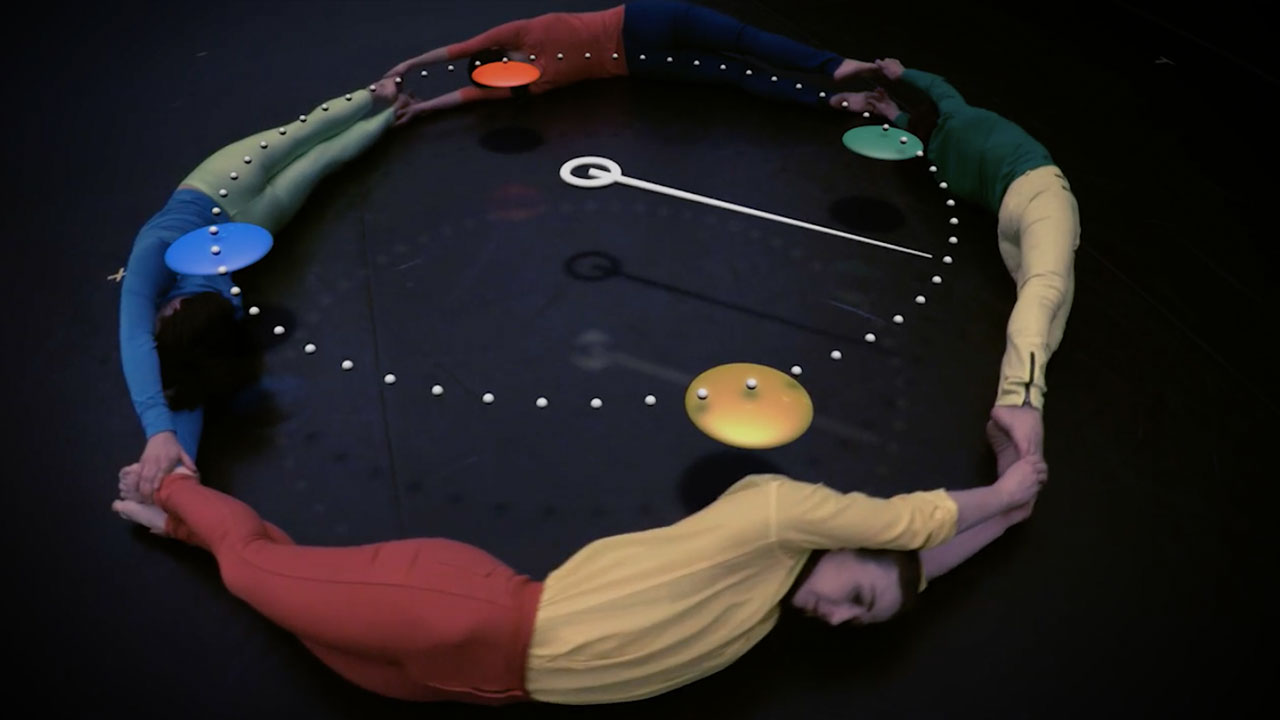 Dots
Jody Oberfelder,Eric Siegel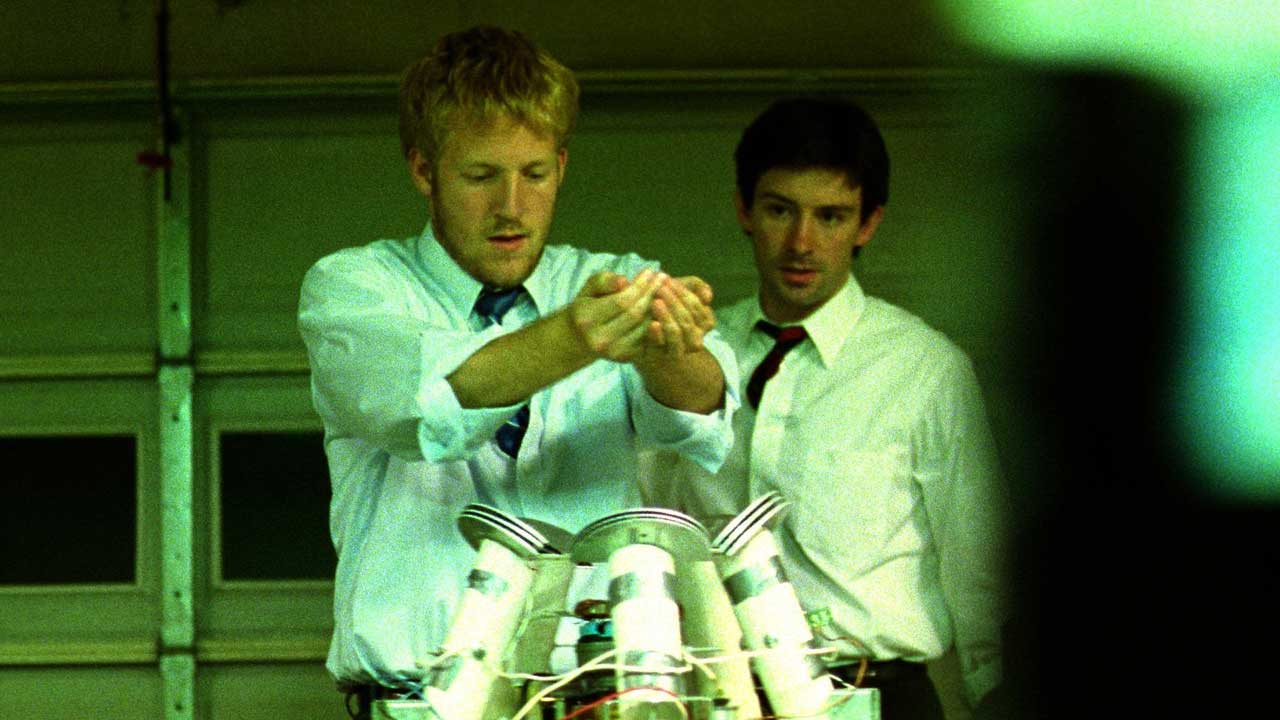 Primer
Shane Carruth
Elastic Recurrence
Johan Rijpma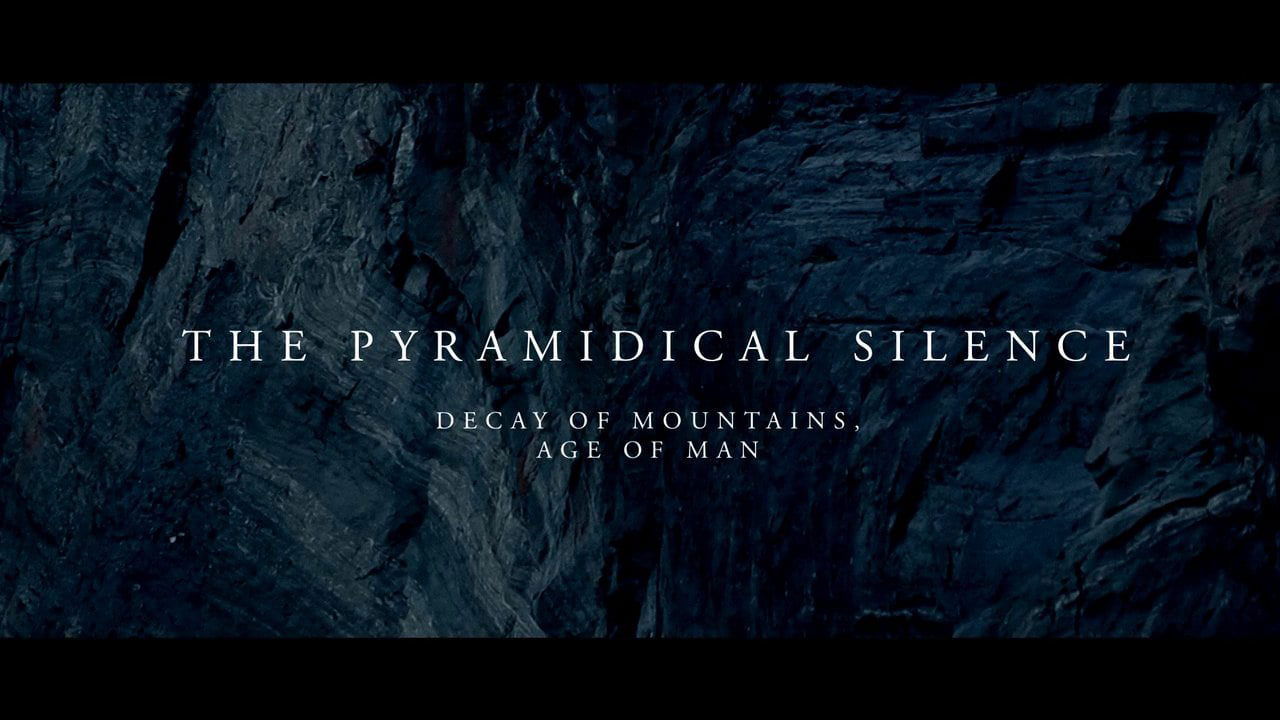 The Pyramidical Science
Anders Elsrud Hultgreen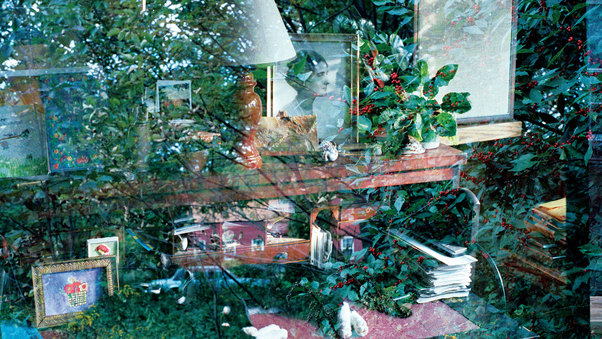 Quiet Title
Alina Taalman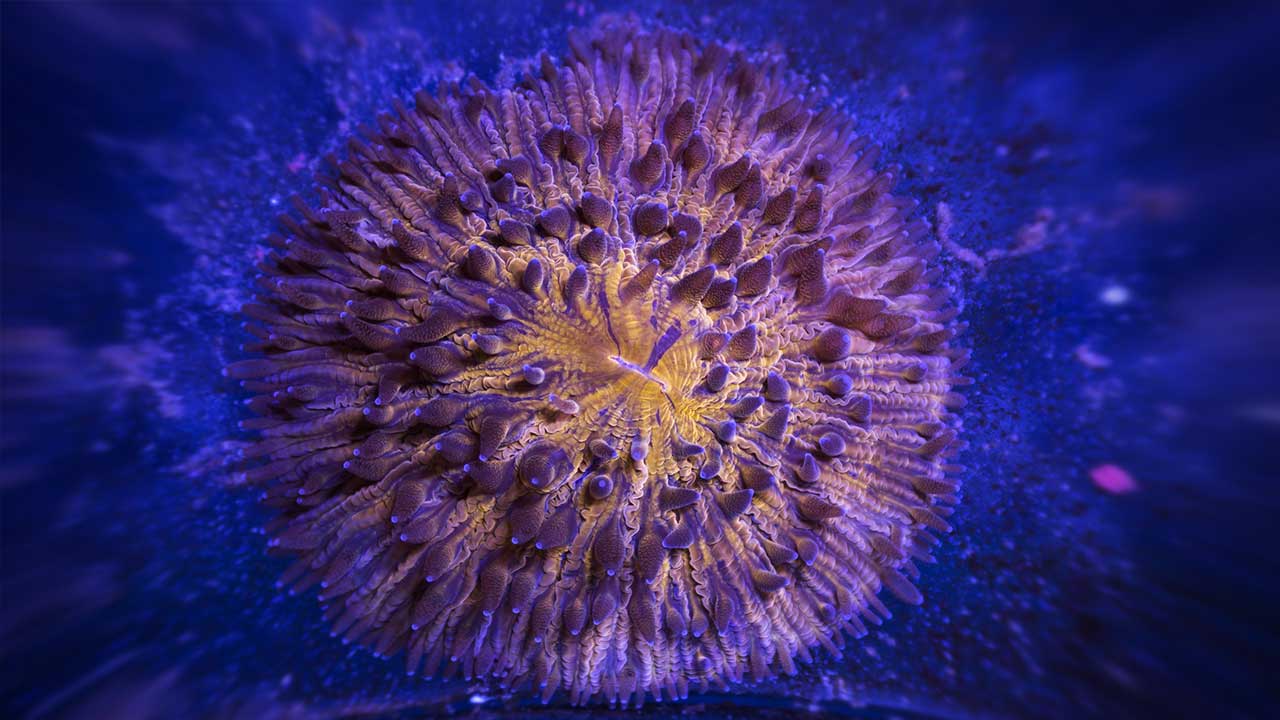 Meanwhile
Sandro Bocci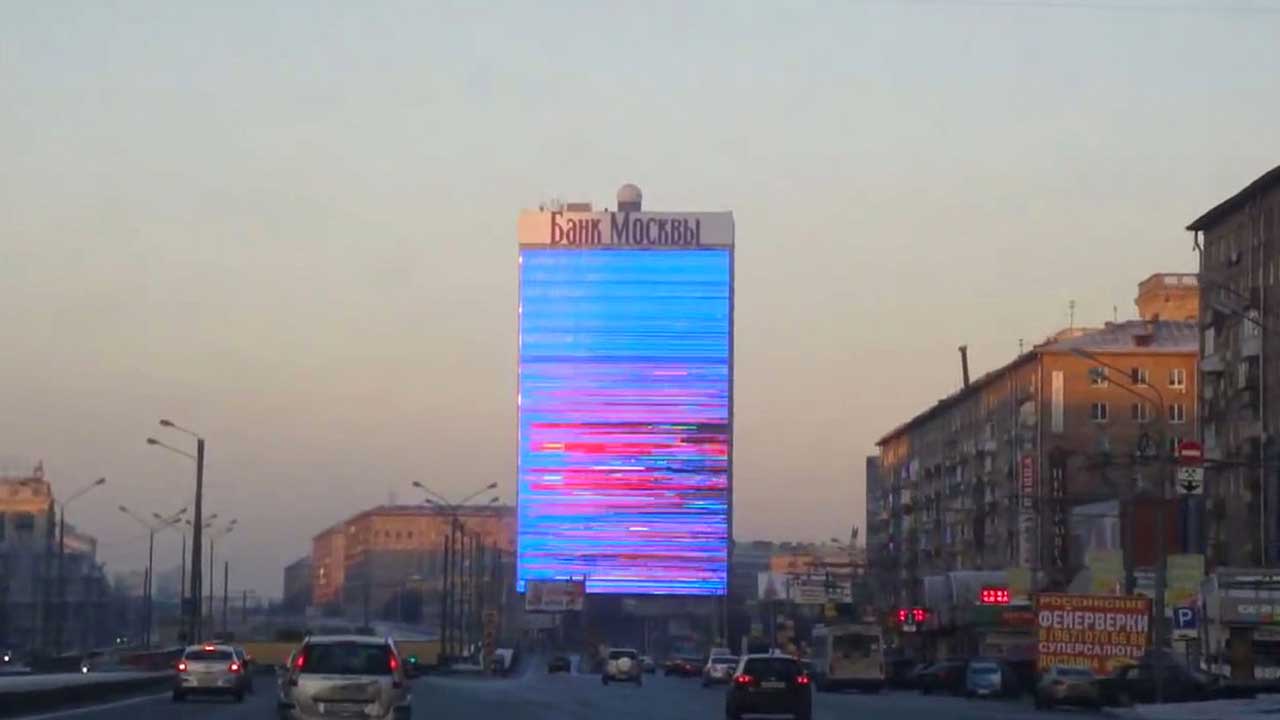 Immortality, home and elsewhere
Sasha Litvintseva
Akira
Katsuhiro Otomo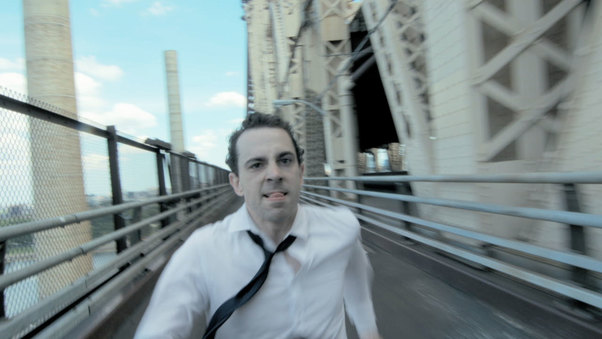 Recursion
Sam Buntrock
The Misinventions of Milo Weatherby
Bill Whirity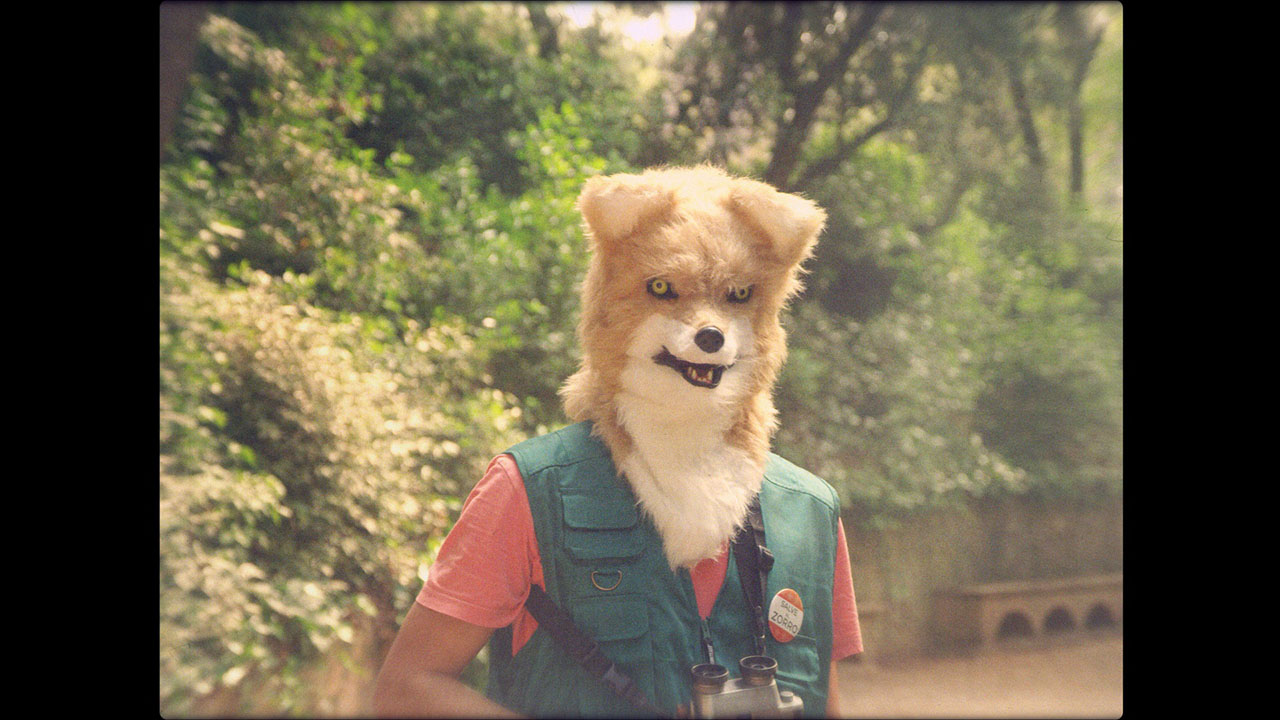 Your Last Day on Earth
Marc Martínez Jordán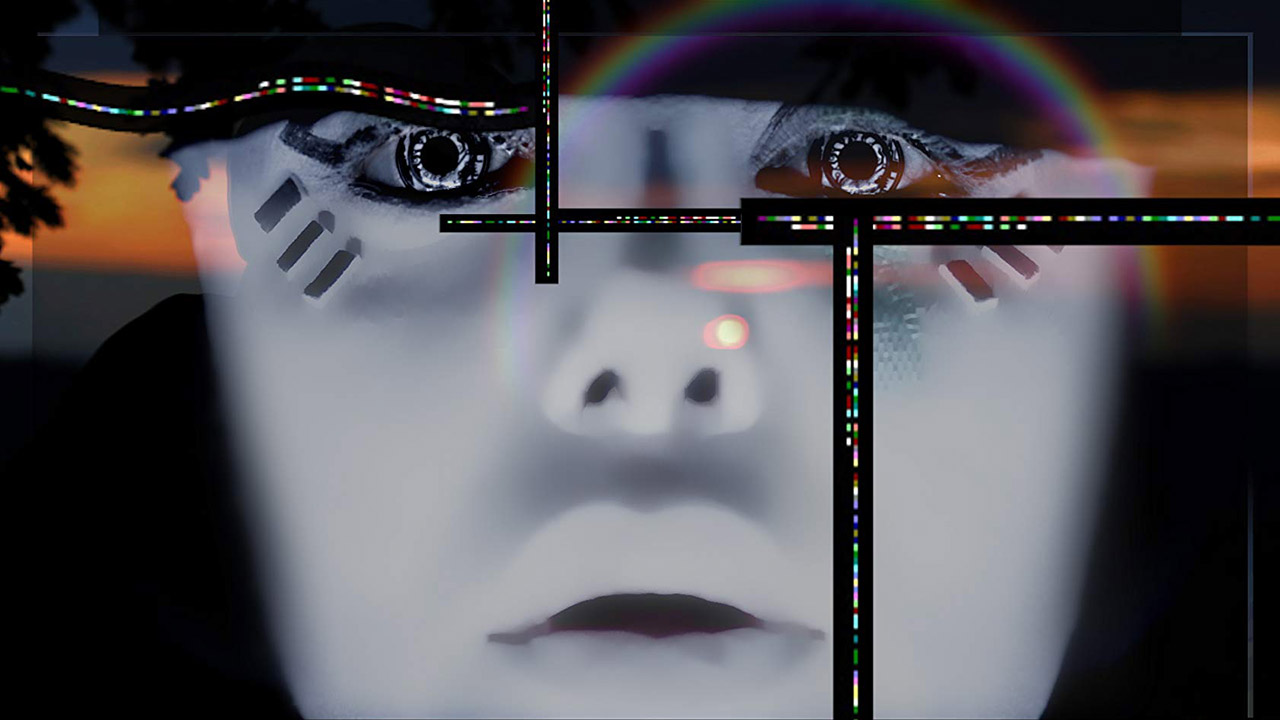 Here We Go Again, Rubinot!
Giuliano Tomassacci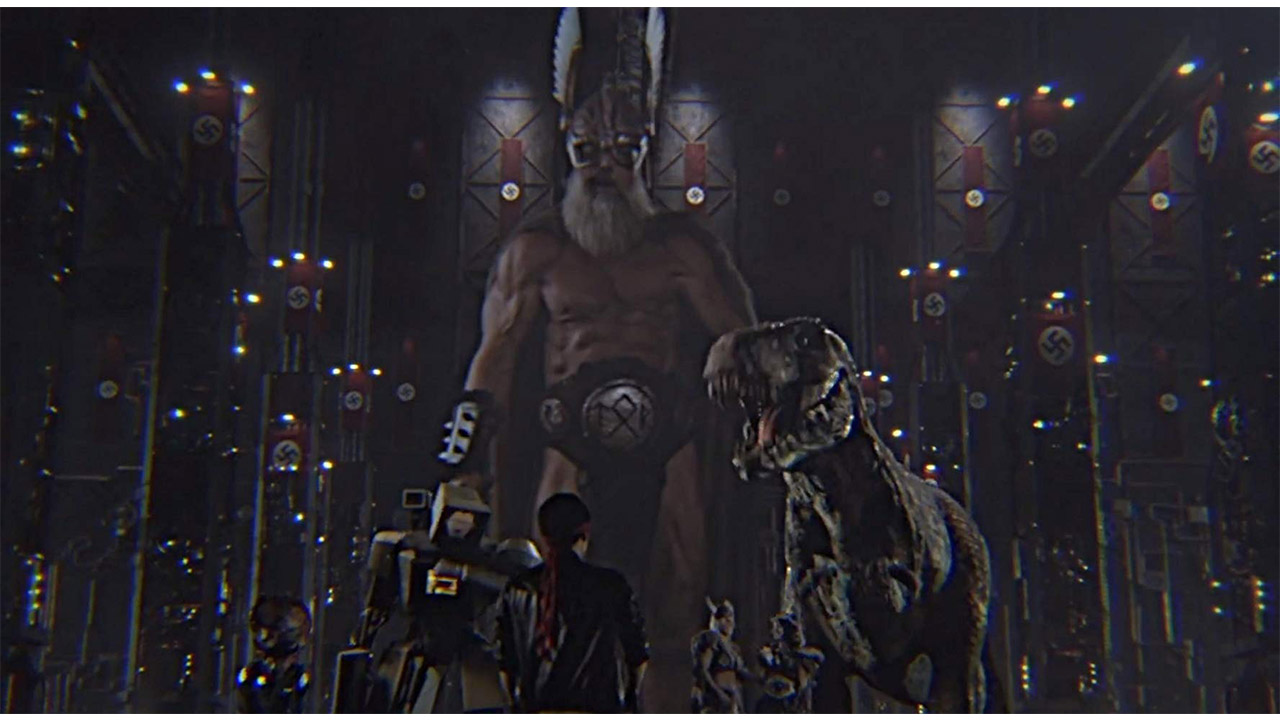 Kung Fury
David Sandberg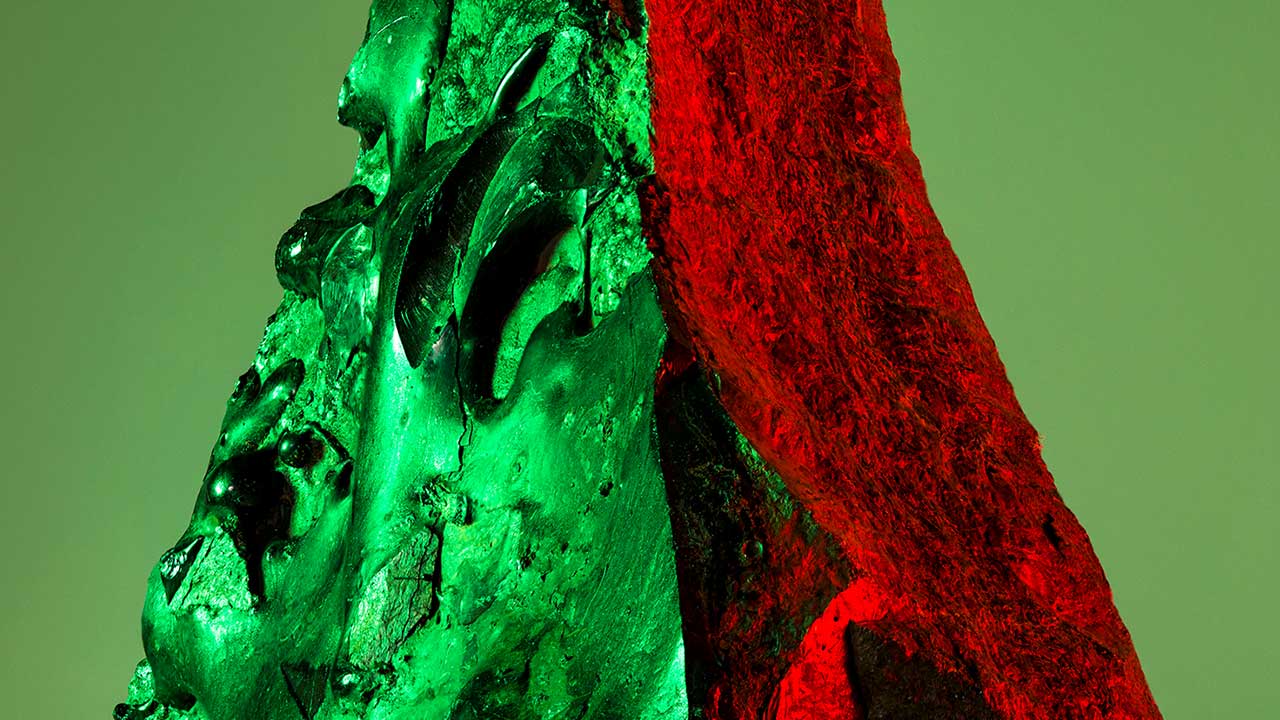 Metamorphism
Grayson Cooke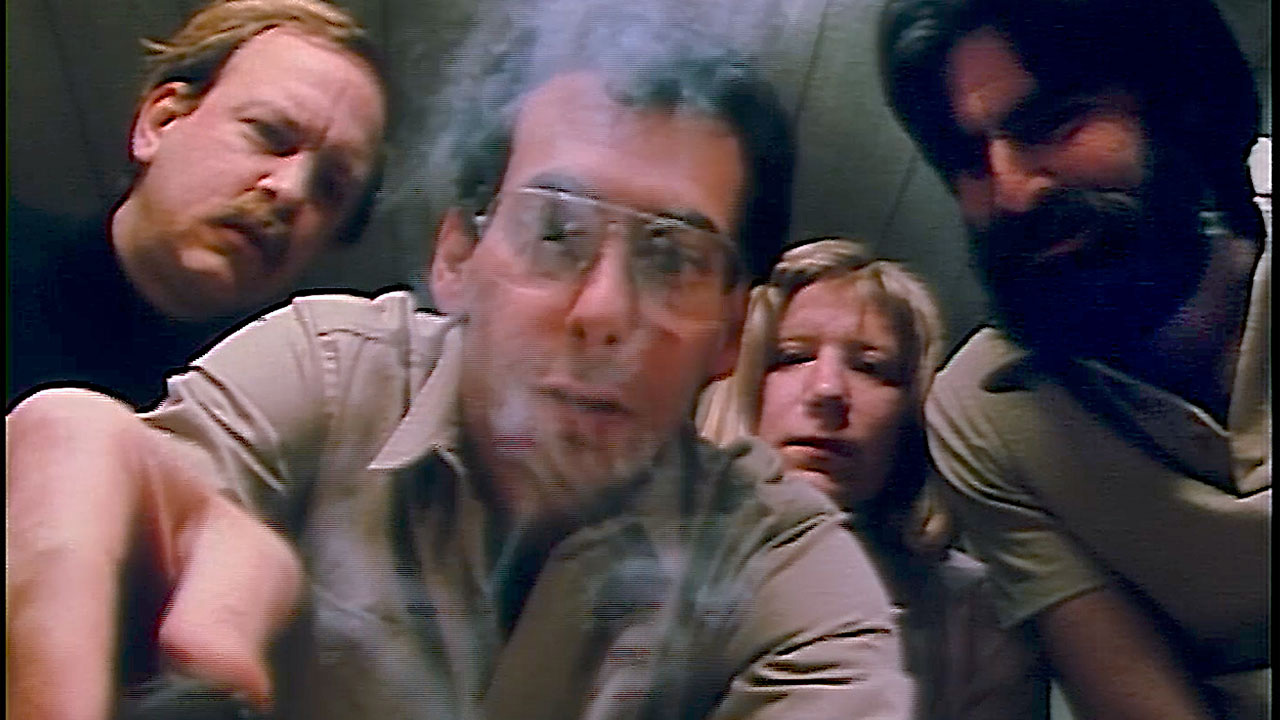 INVENTION!
Loren S. Miller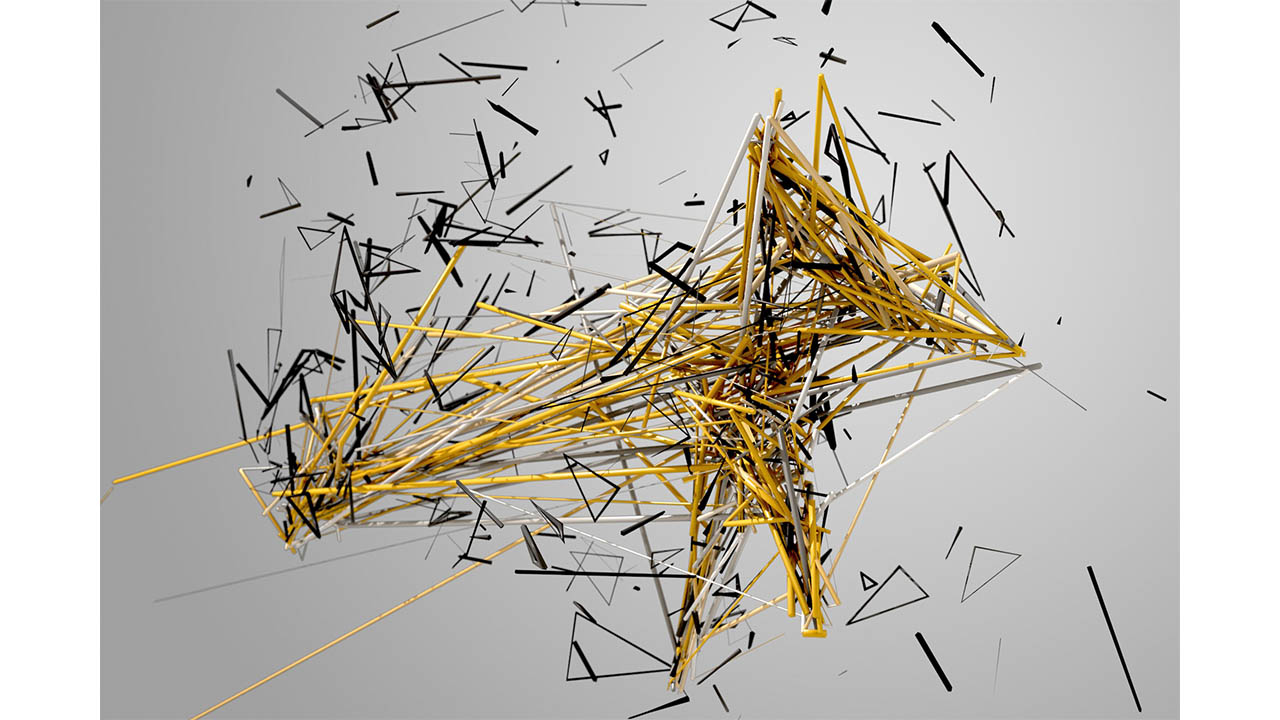 Forms
Memo Akten, Quayo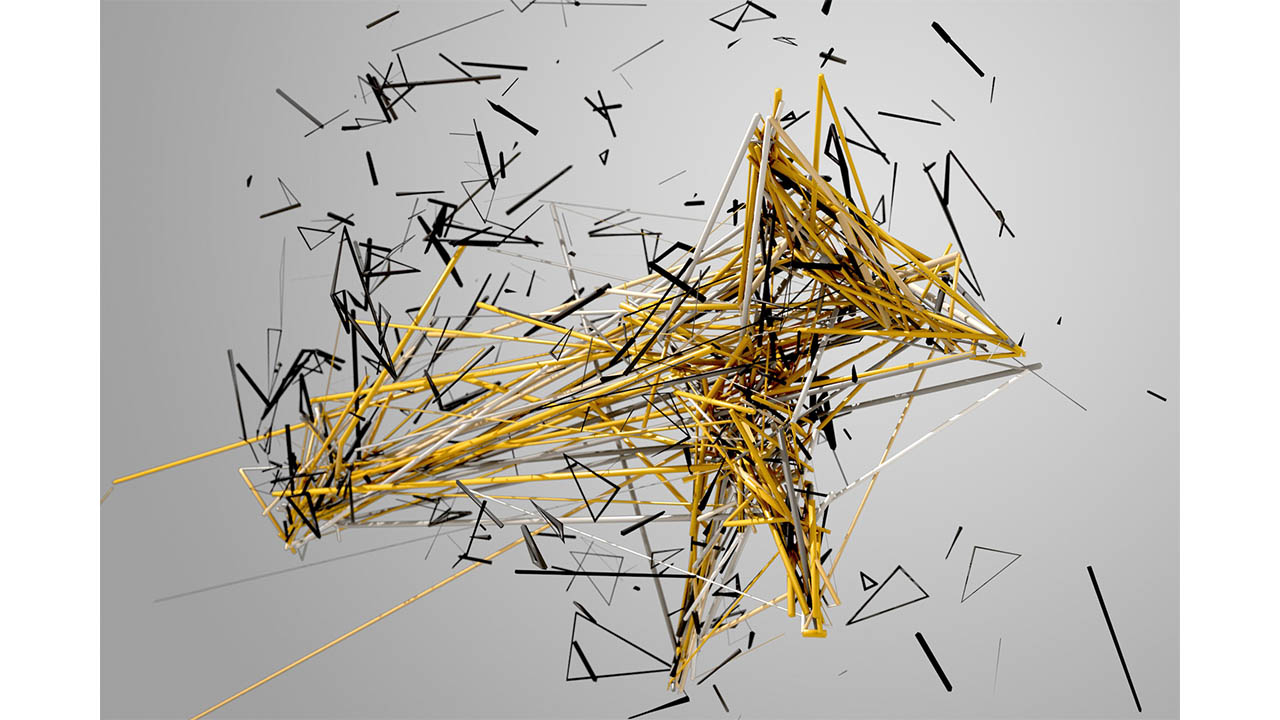 Forms
Memo Akten, Quayola
Forms
Memo Akten, Quayola
Becoming Animal
Emma Davie, Peter Mettler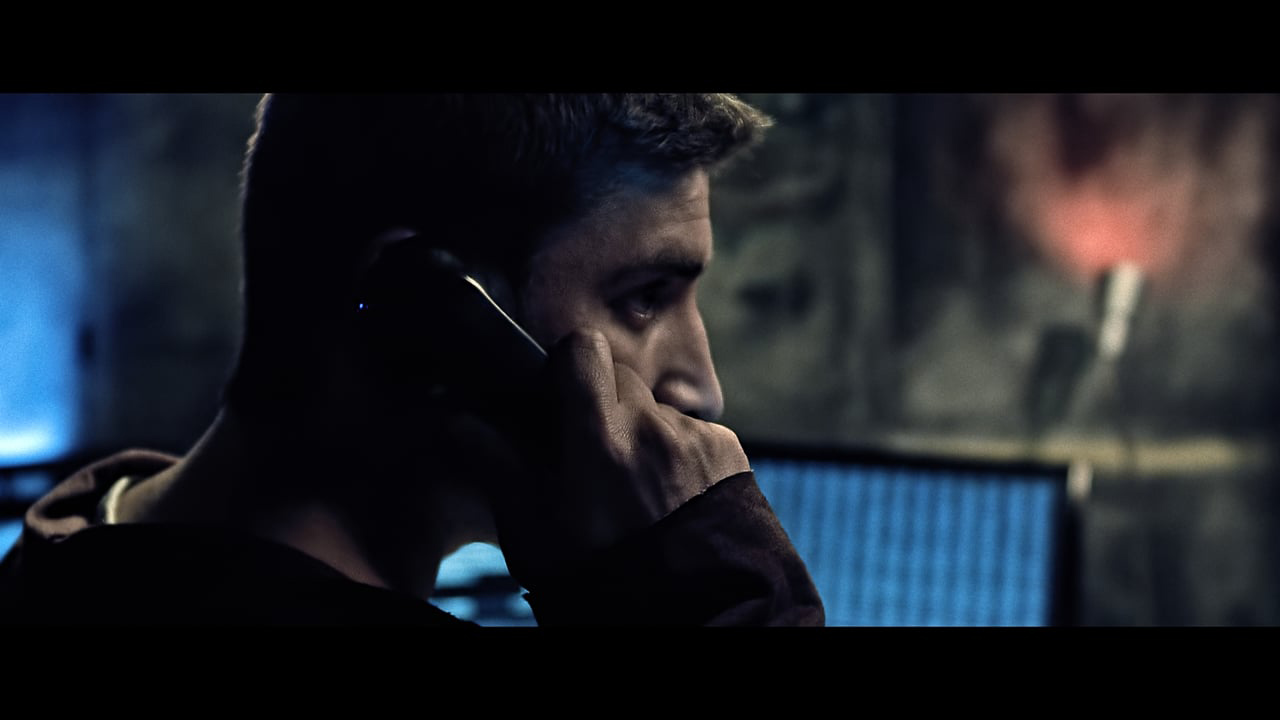 The Wheel of Time
Kagan Kerimoglu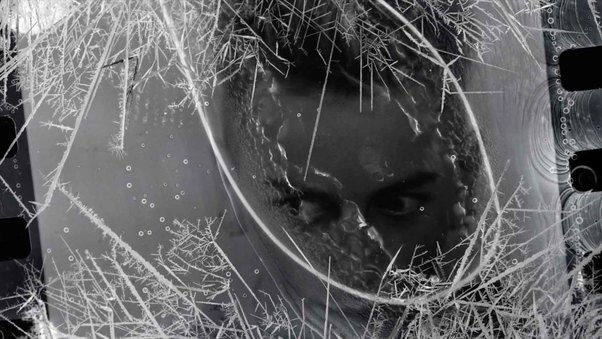 AgX: H2O2
Grayson Cooke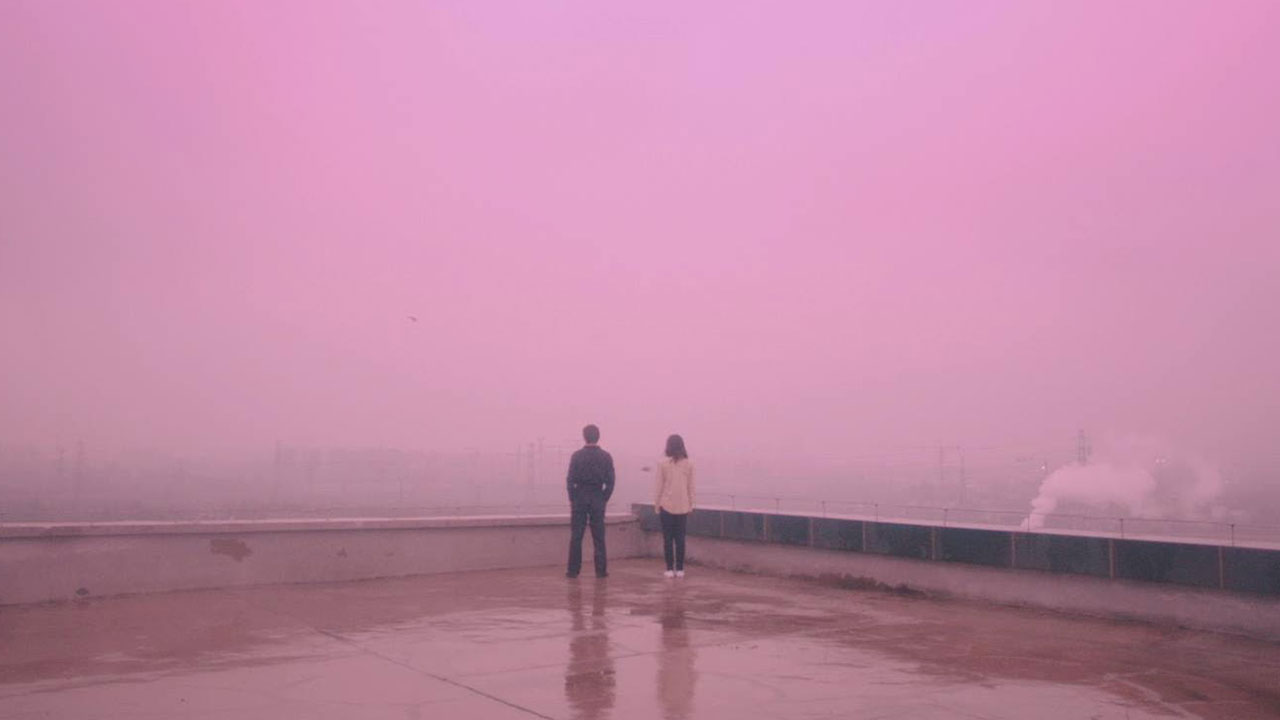 Paleonaut
Eric McEver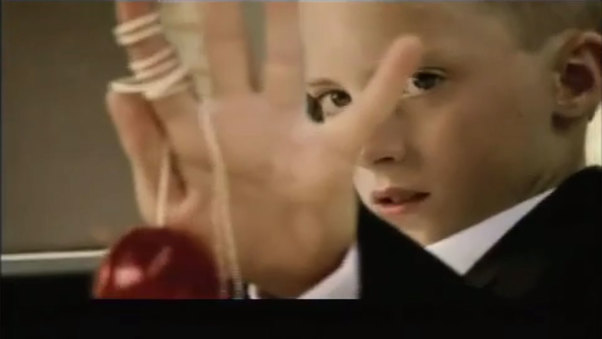 The Wormhole
Jessica Sharzer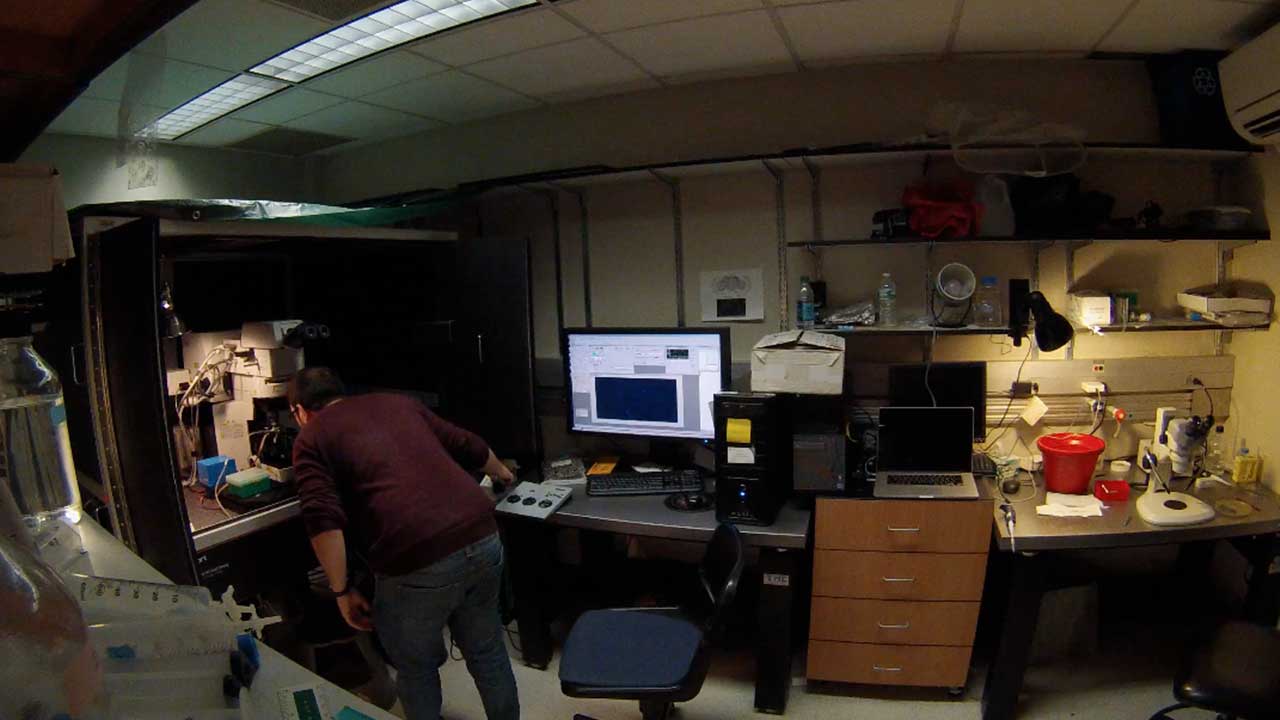 The Cave
Mathieu Cavey,Justin Blau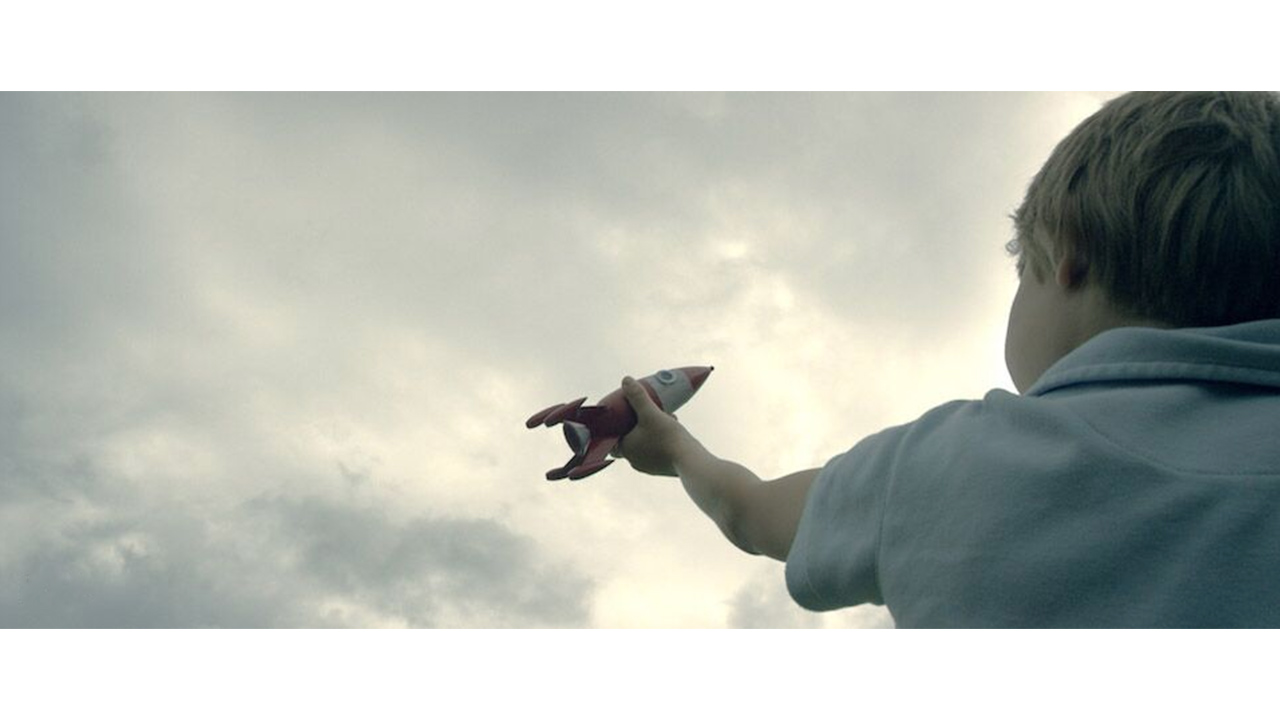 Faster Than Light
Adam Stern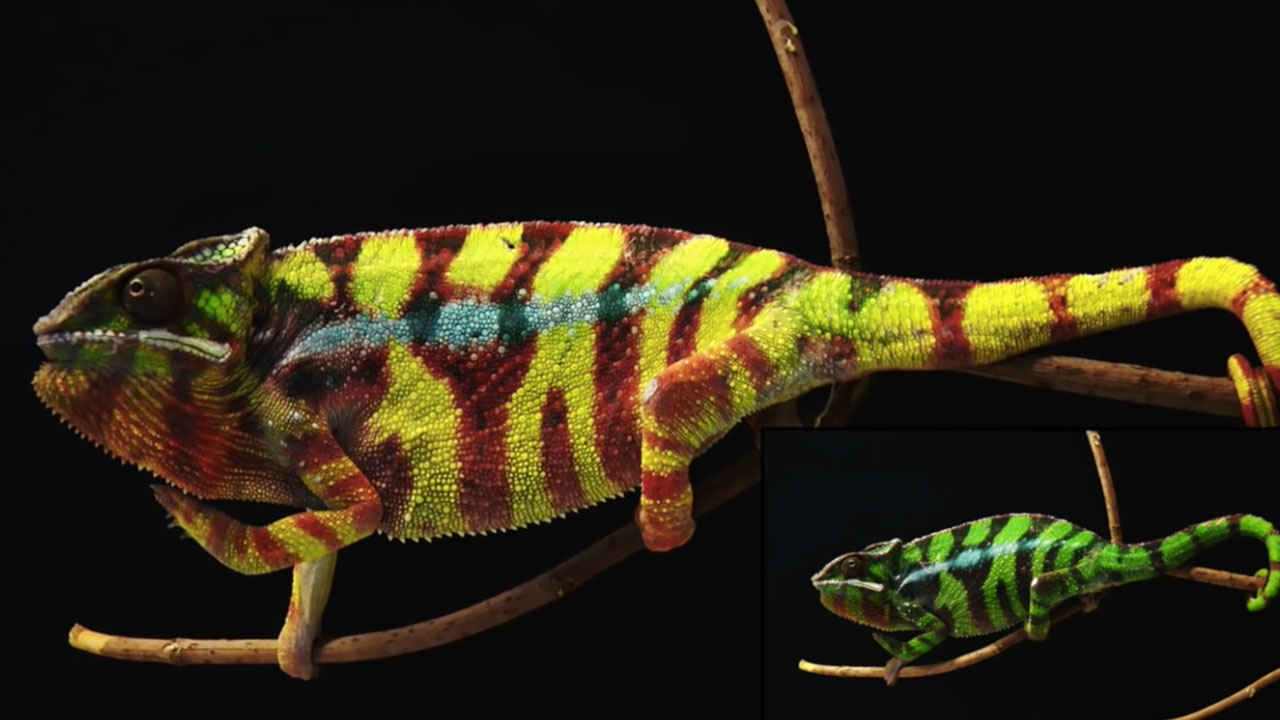 Chameleon colour change (Suppl Movie S1)
Michel Milinkovitch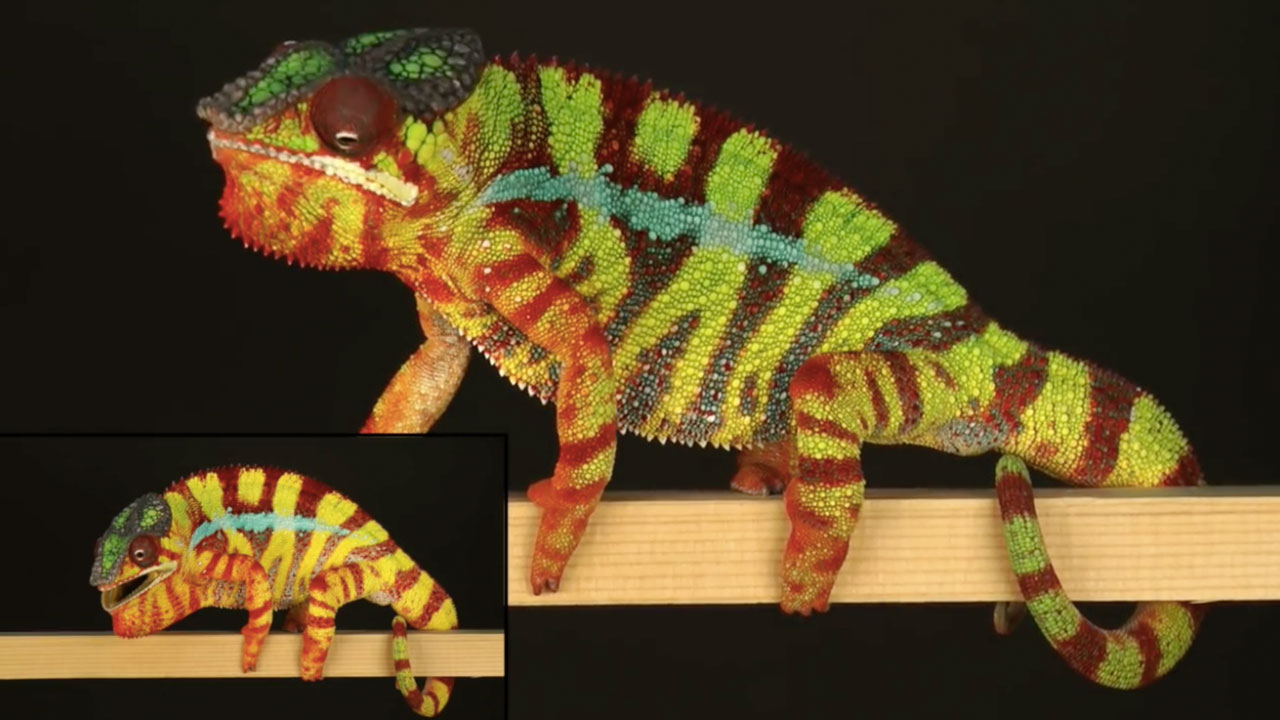 Chameleon colour change (Suppl Movie S2)
Michel Milinkovitch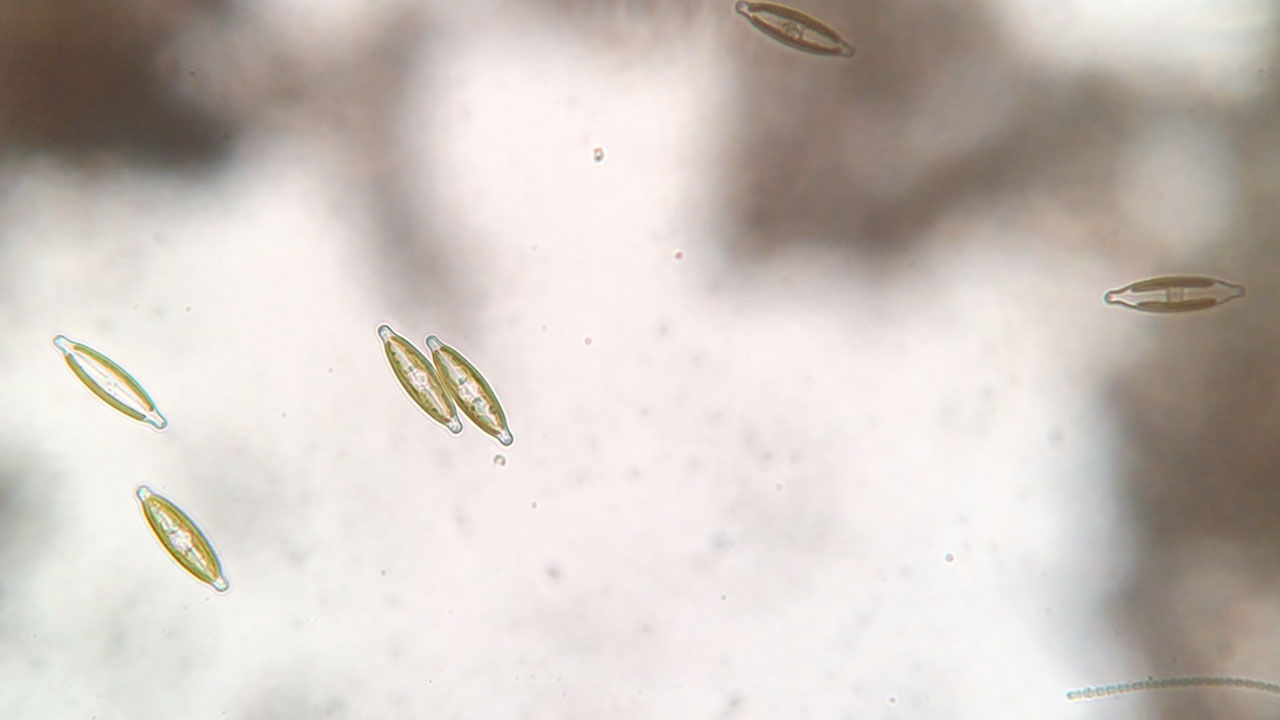 Navicula Diatom Time Lapse
Sally Warring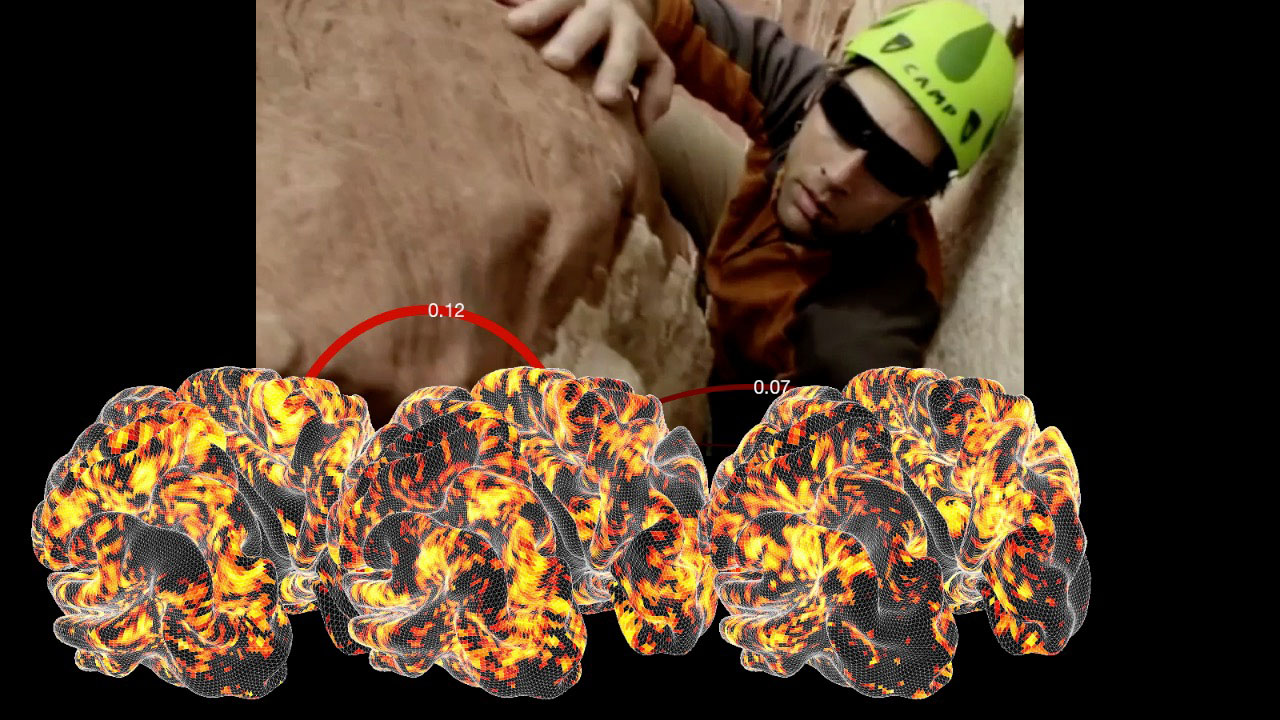 Parallel Play: Visualization and Sonification of Brain Activity in Real Time
Dan Lloyd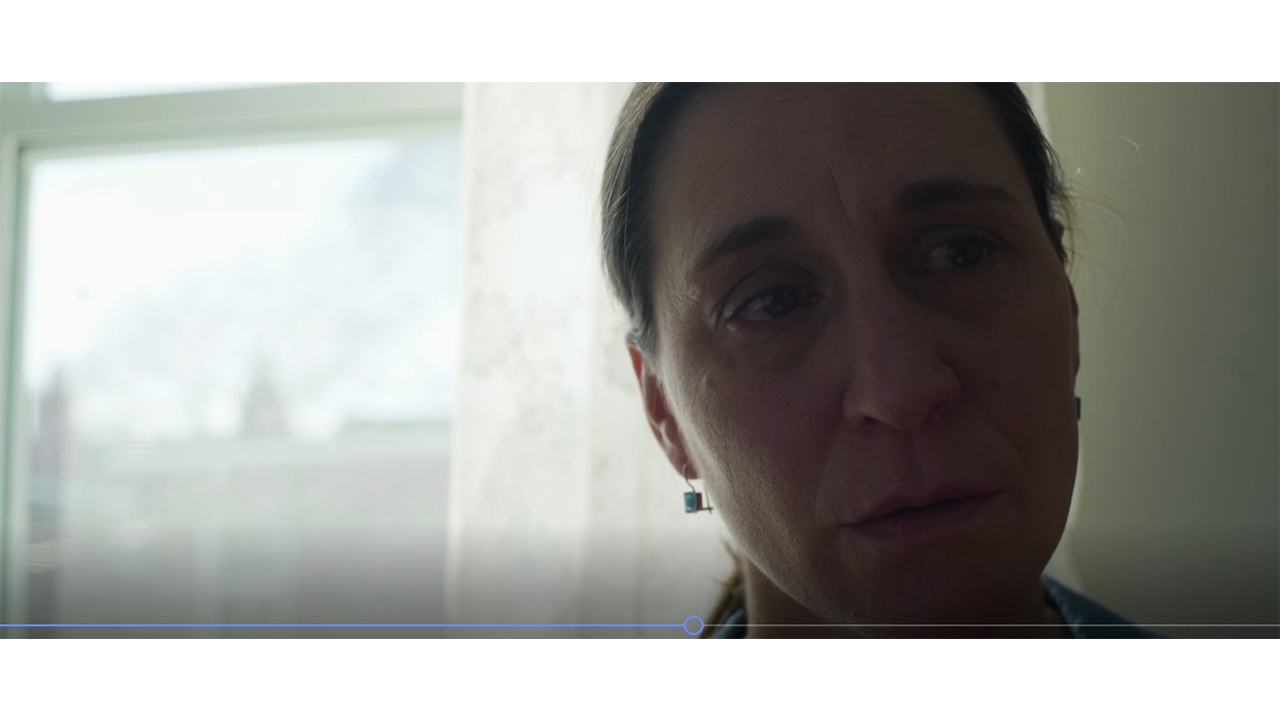 So Far and Soar
Jocelyne Chaput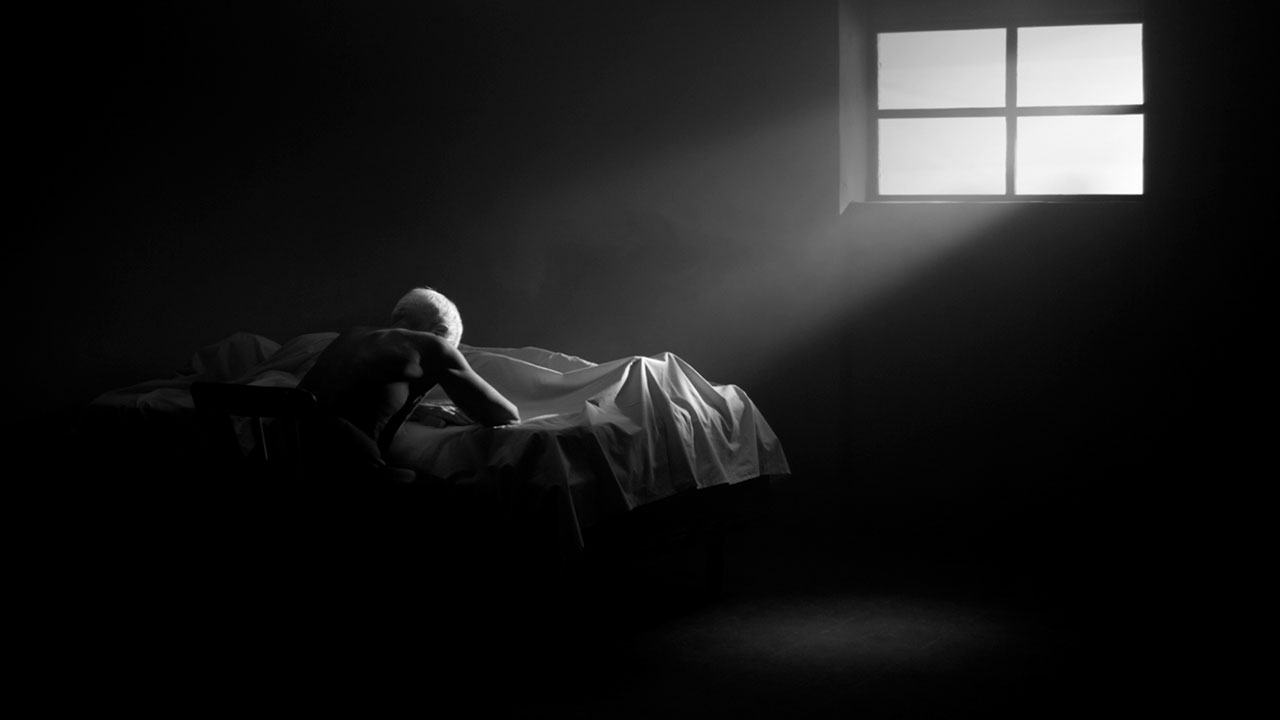 Dix Puissance Moins Quarante-trois Seconde
F Francis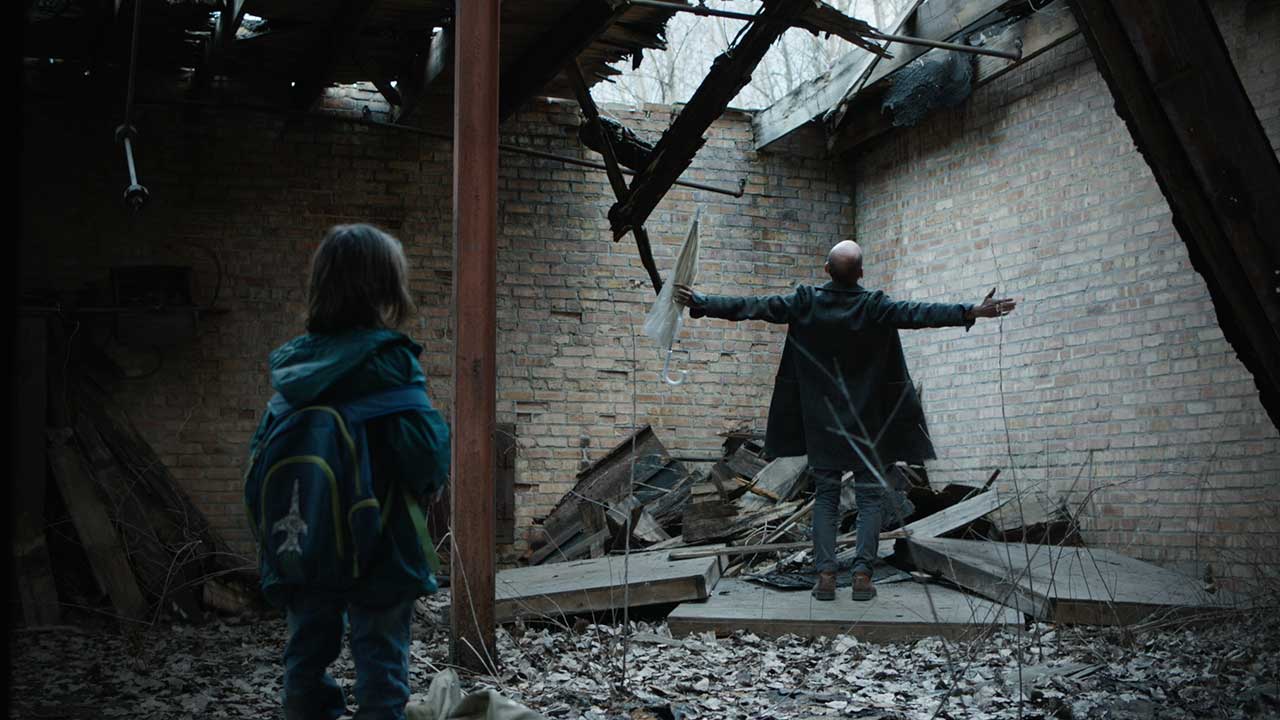 Embers
Claire Carré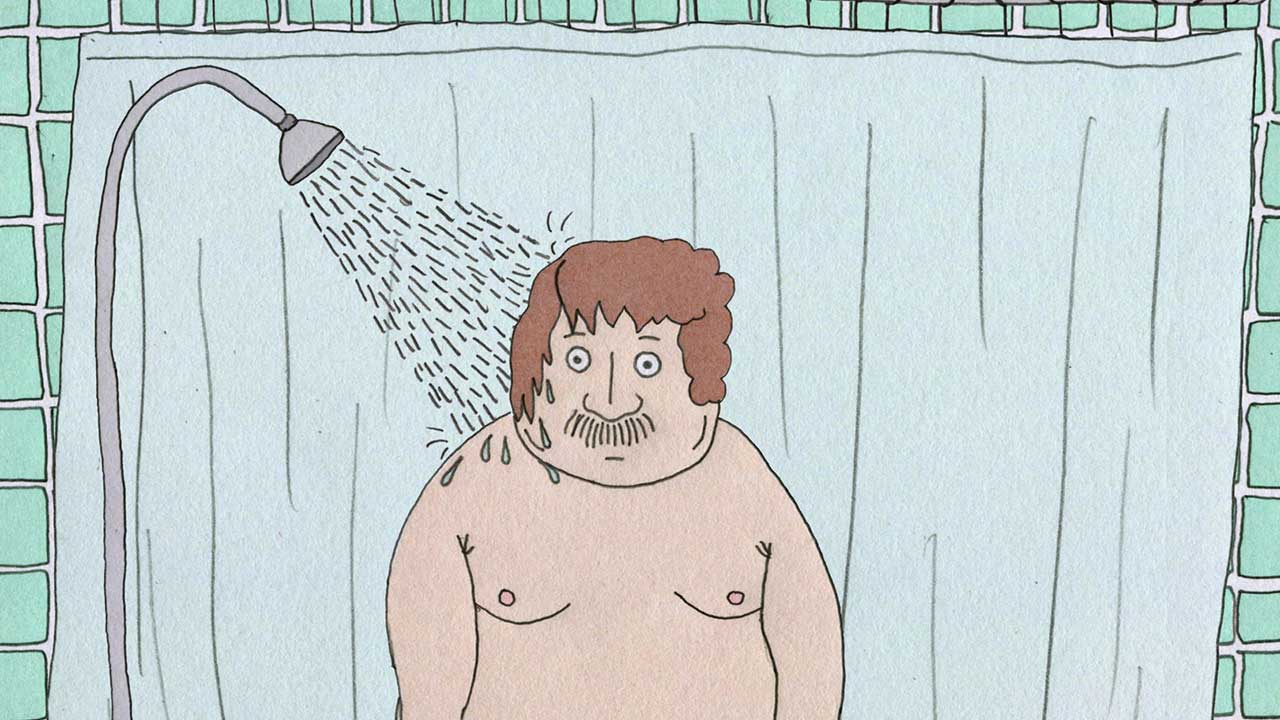 Yearbook
Bernardo Britto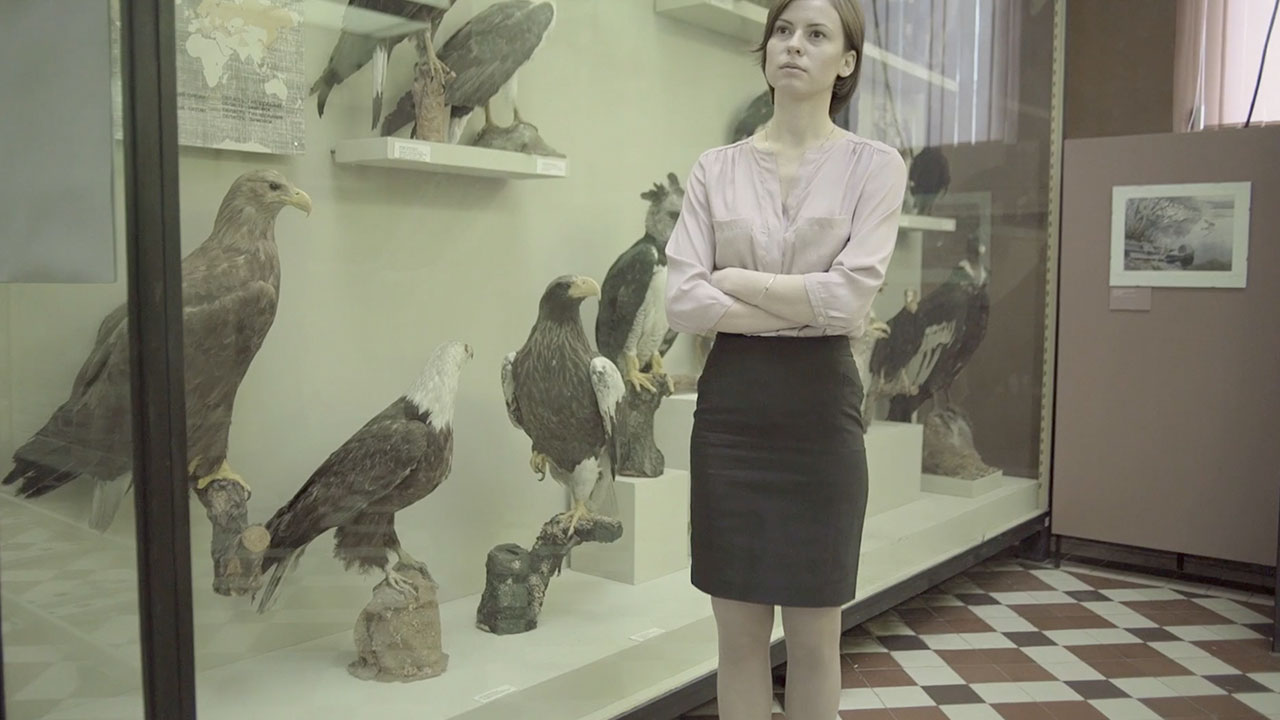 Immortality and Resurrection for All!!!
Anton Vidokle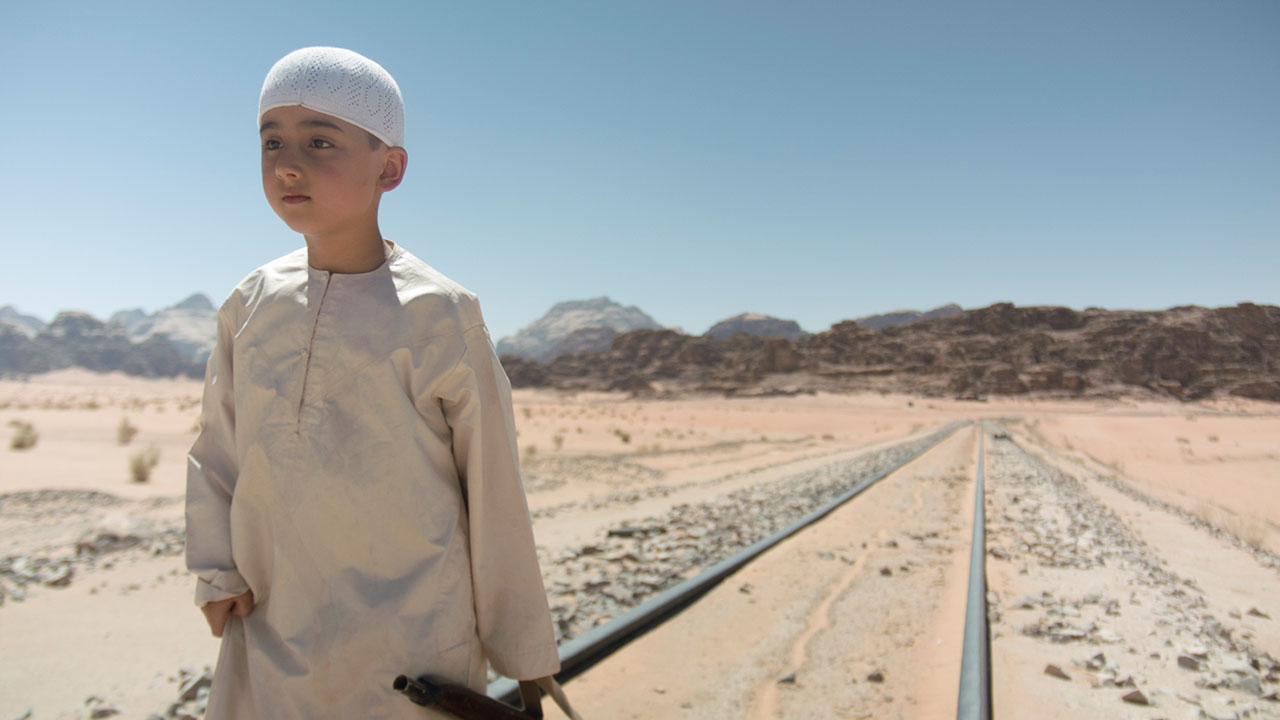 Newton's Third Law
Nour AlSoliman
Hypertrain
Kompis Etienne,Bellotto Fela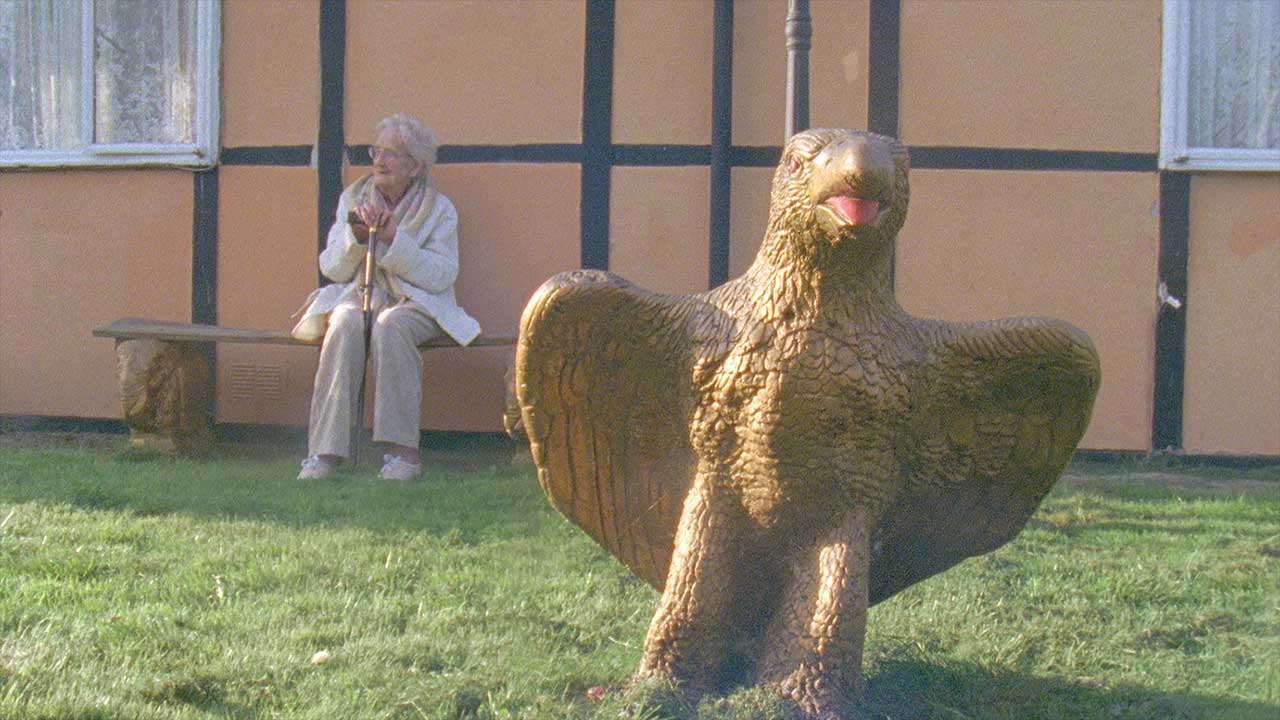 Lifespan
Jessica Bishopp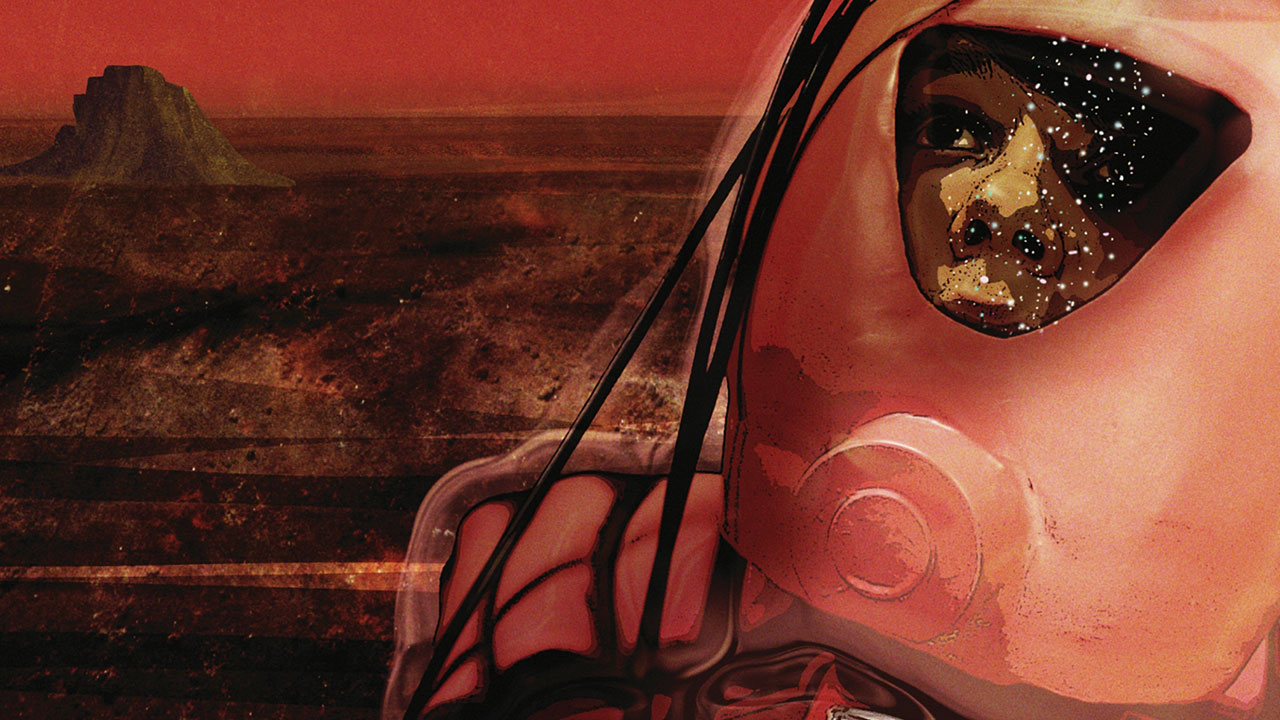 Astronaut of Featherweight
Dalibor Baric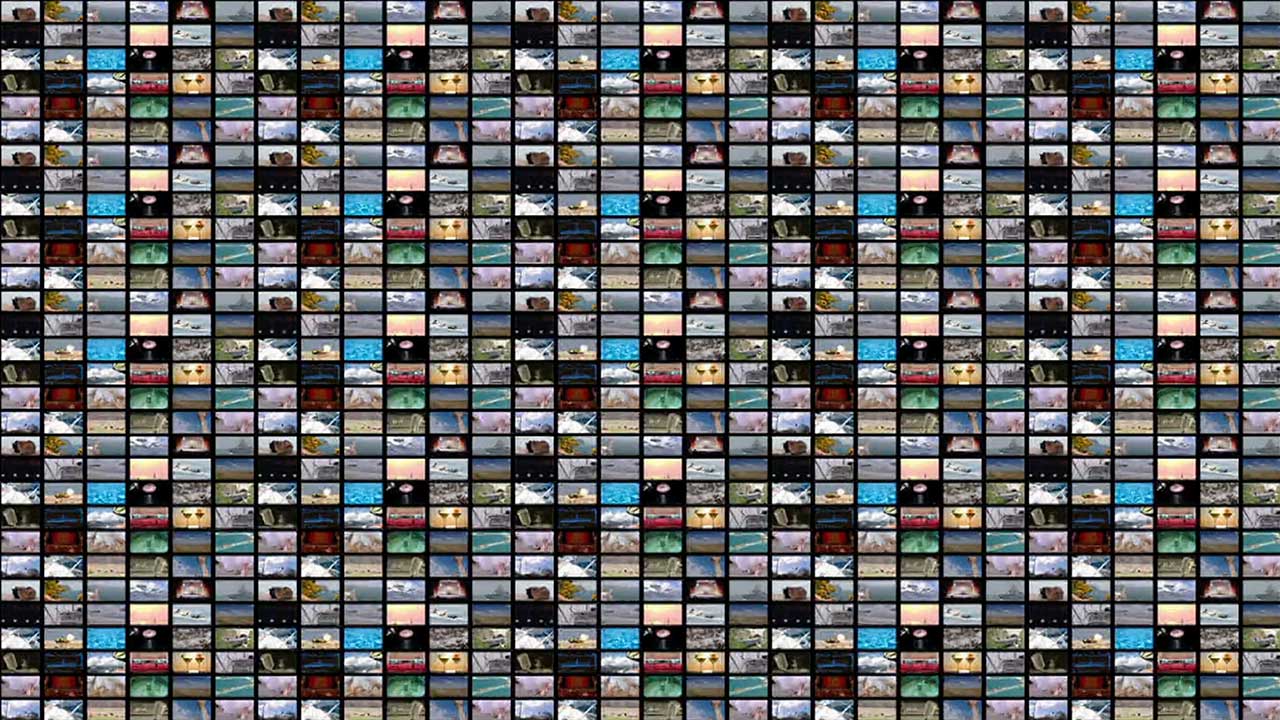 Technology Shabbats
Tiffany Shlain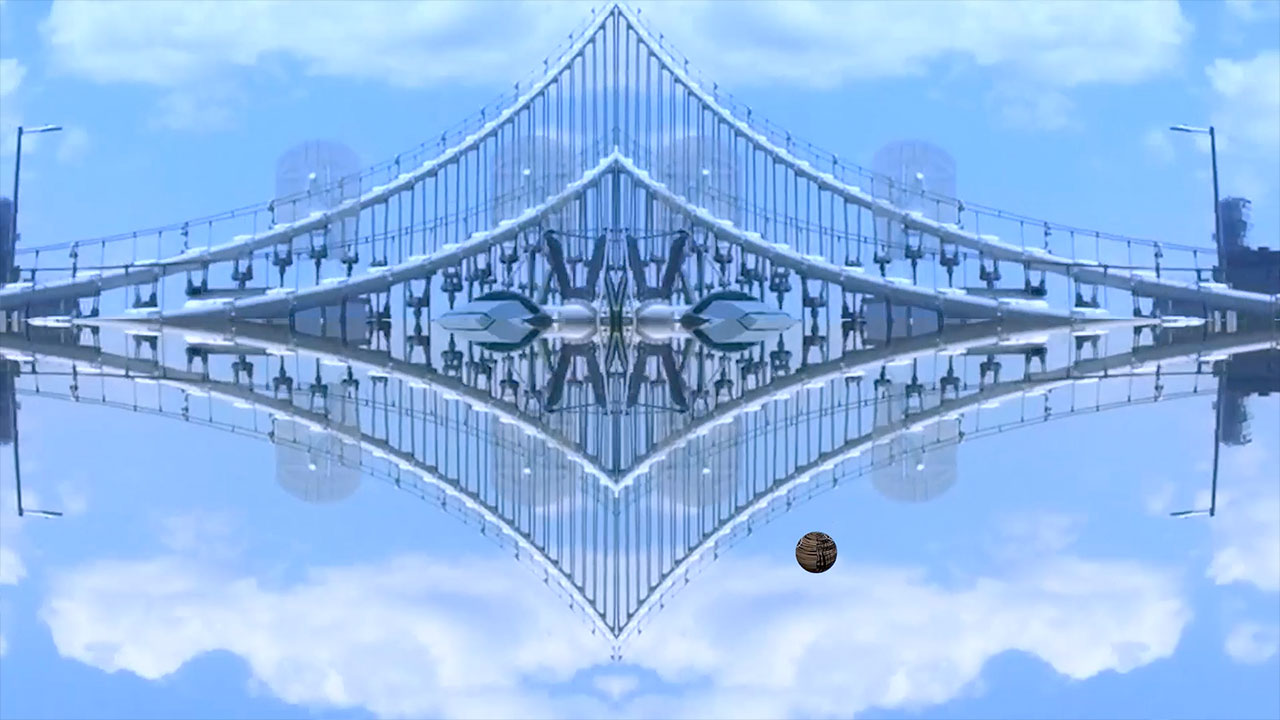 Portal 2
Graciela Cassel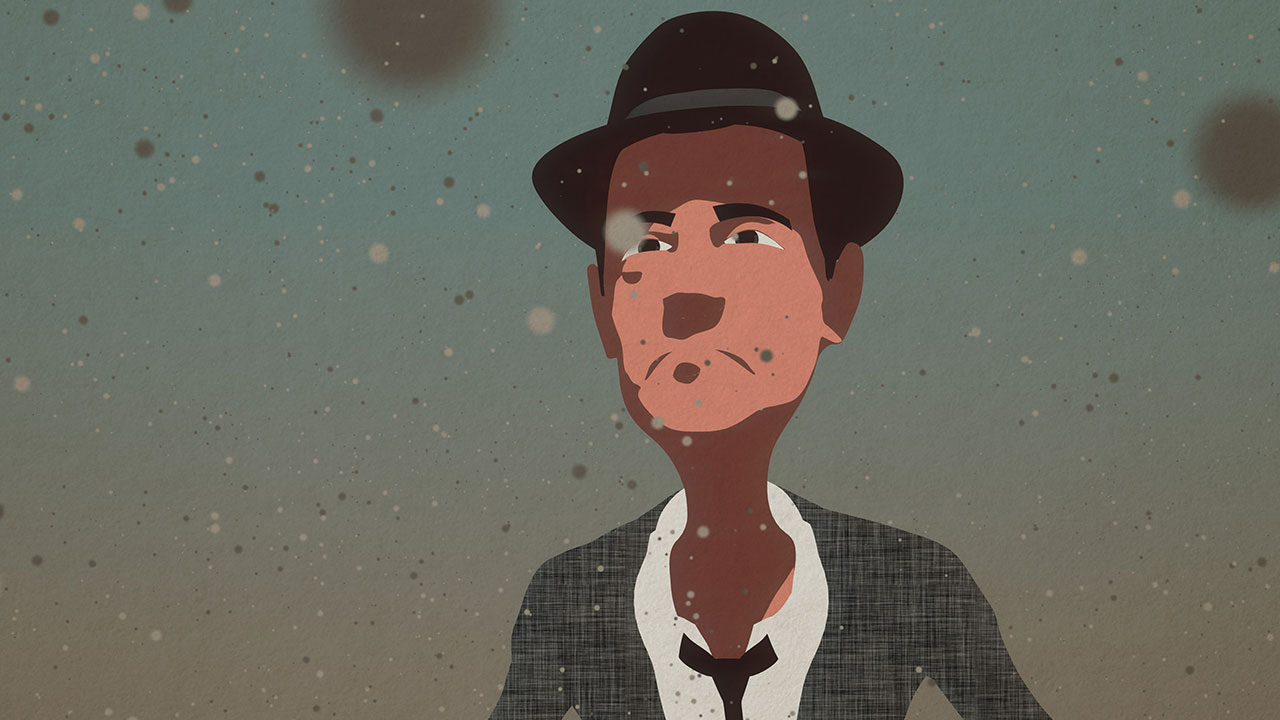 Sand
Arjan Brentjes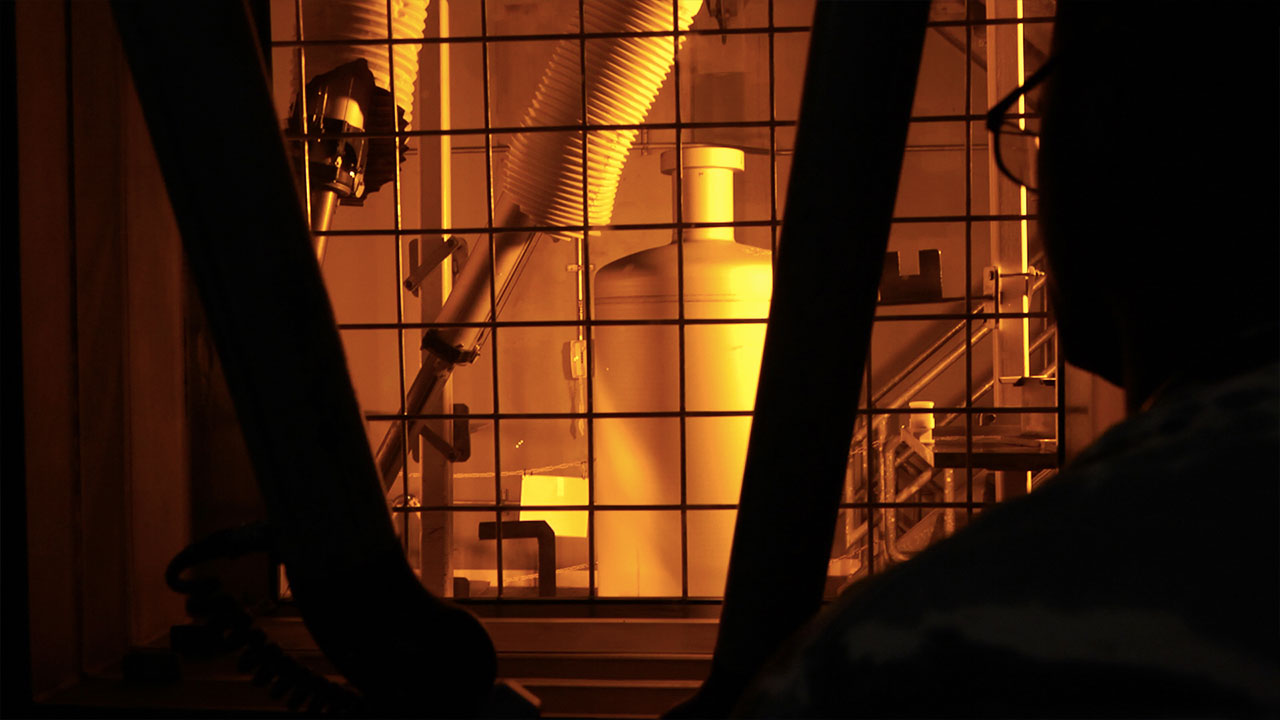 Containment
Peter Galison,Robb Moss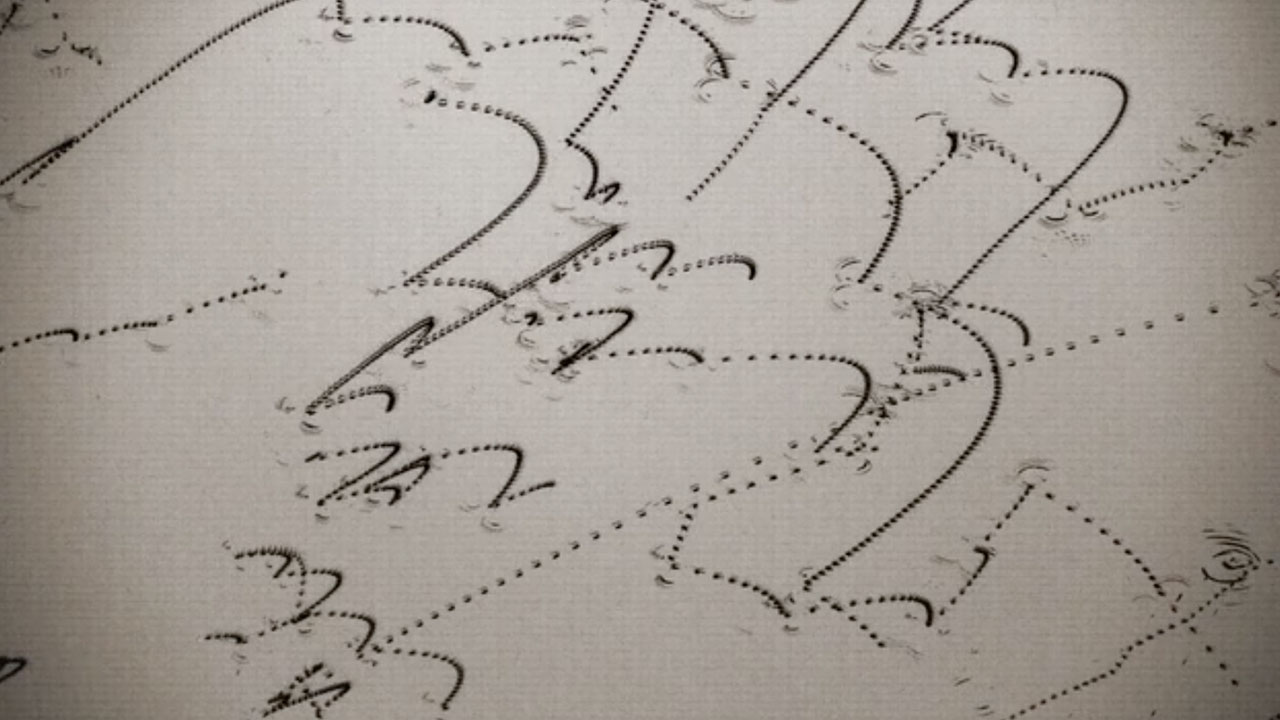 Small Brains en Masse
Dennis Hlynsky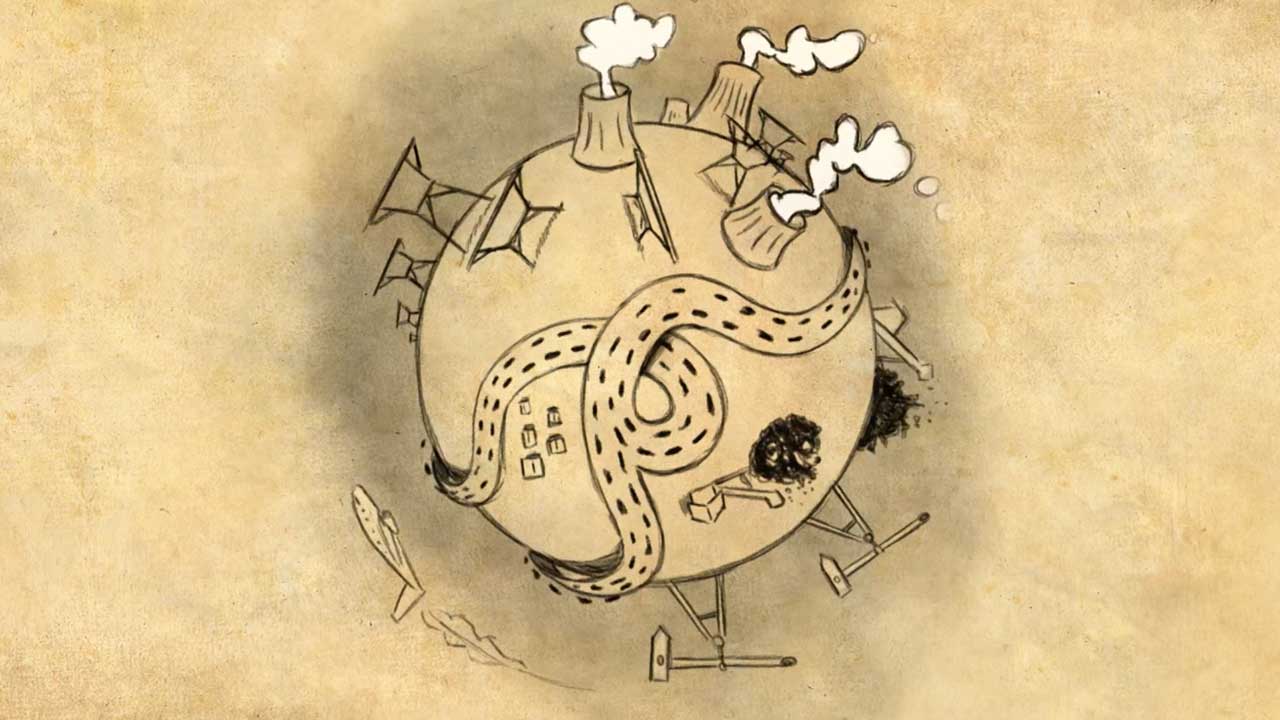 Welcome to the Anthropocene
Loïc Fontimpe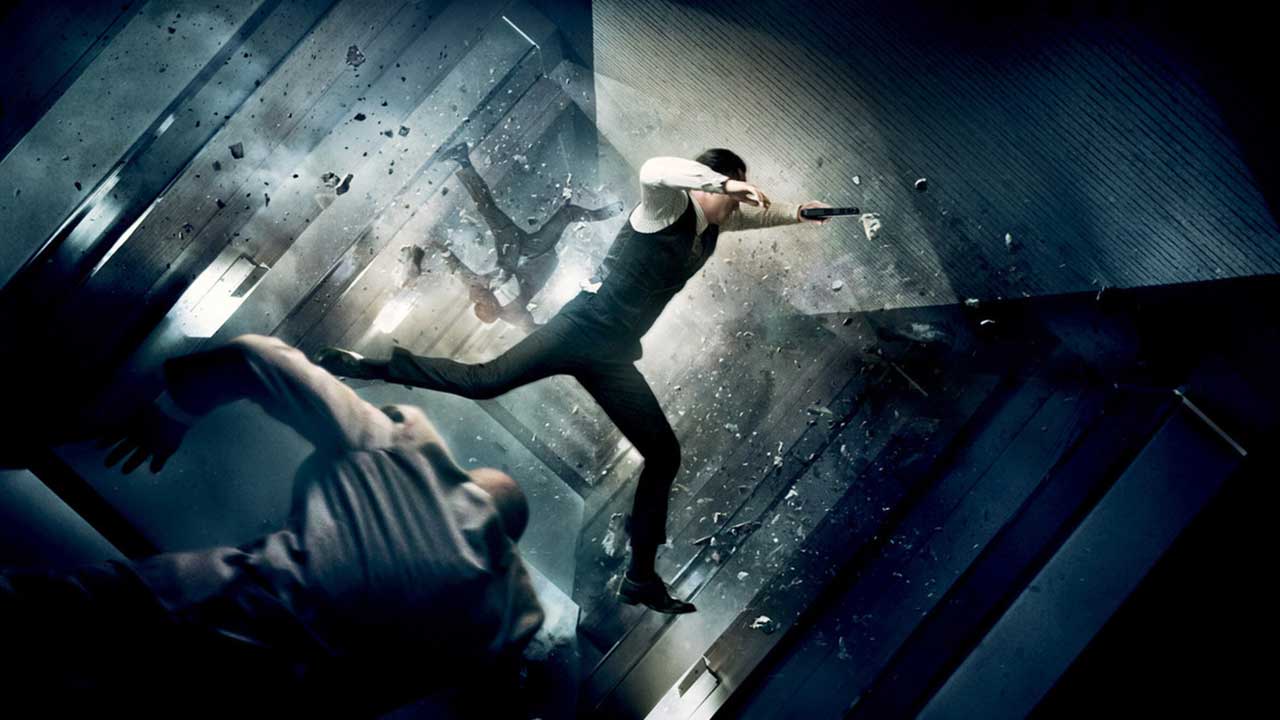 Inception
Christopher Nolan
The Ray Cat Solution
Benjamin Huguet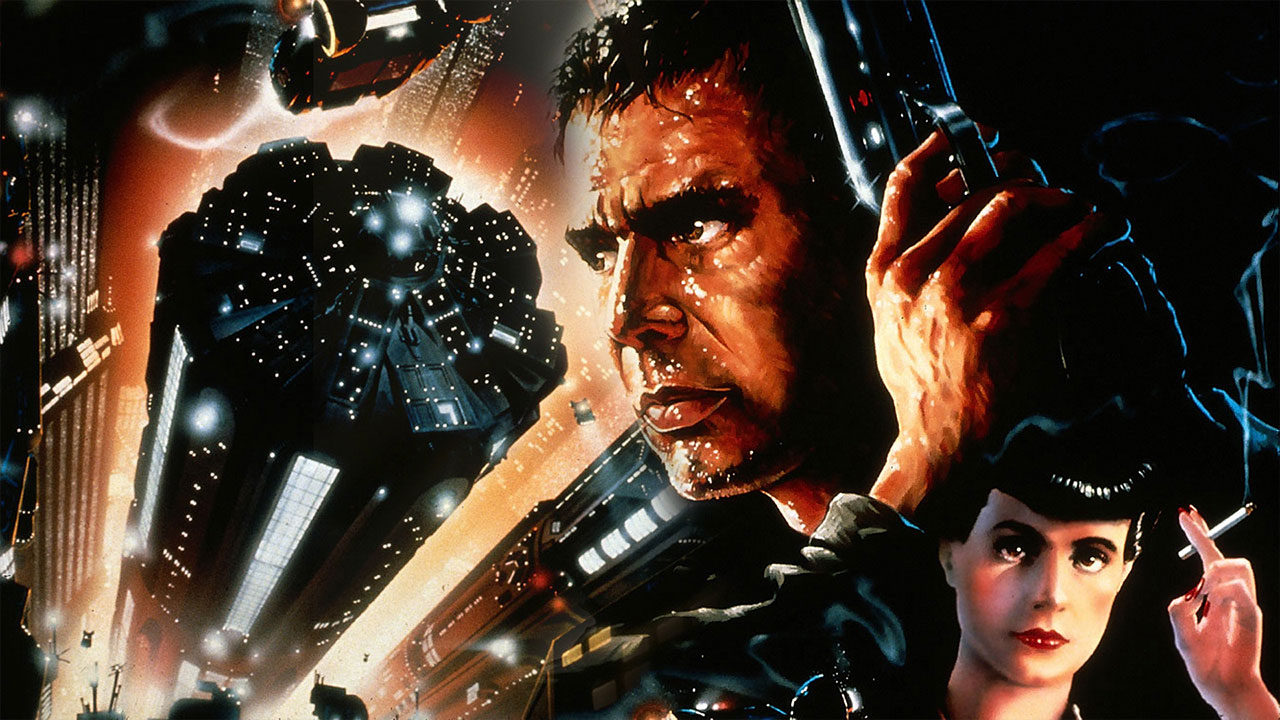 Blade Runner
Ridley Scott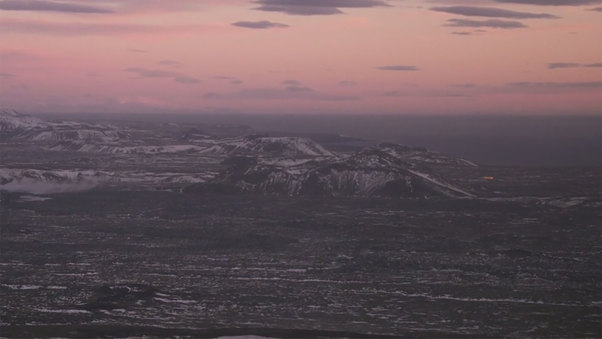 The Weight of Mountains
Temujin Doran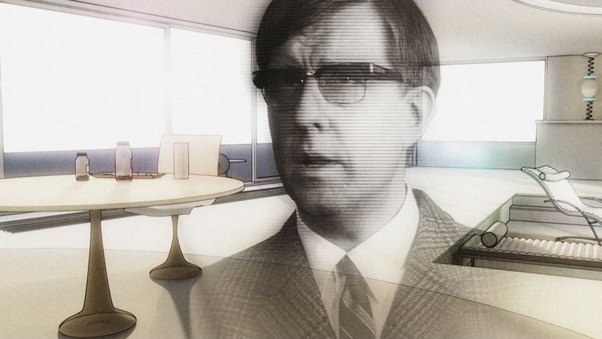 Hybris
Arjan Brentjes,Bart van der Schaaf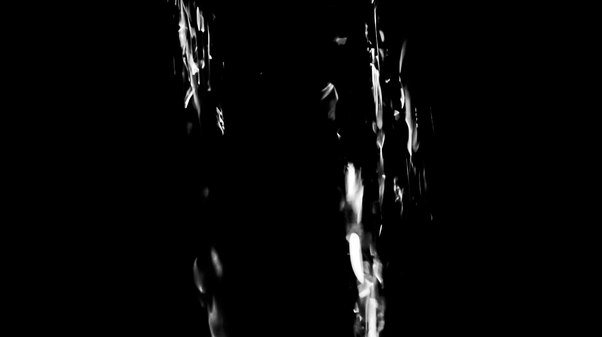 (a)symmetry
Dave Fischer
The Decelerator Helmet
Lorenz Potthast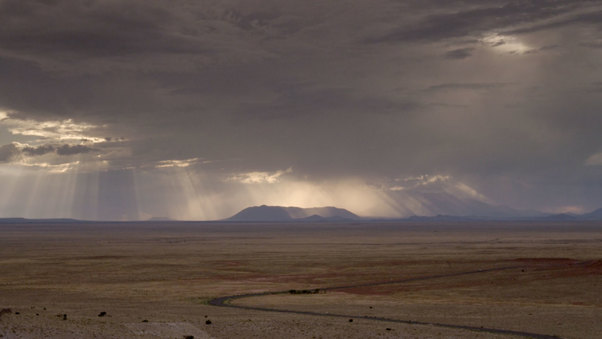 Focus on Infinity
Joerg Burger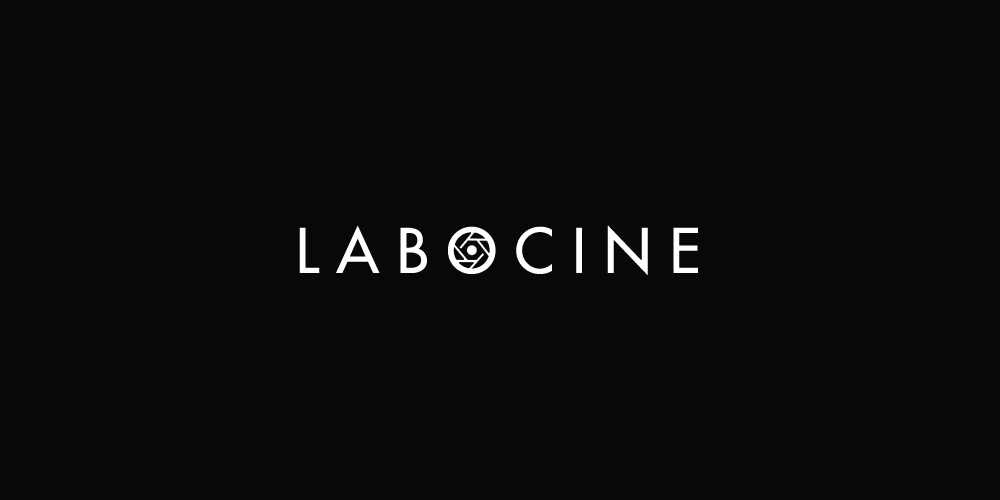 From Source to Poem
Rosa Barba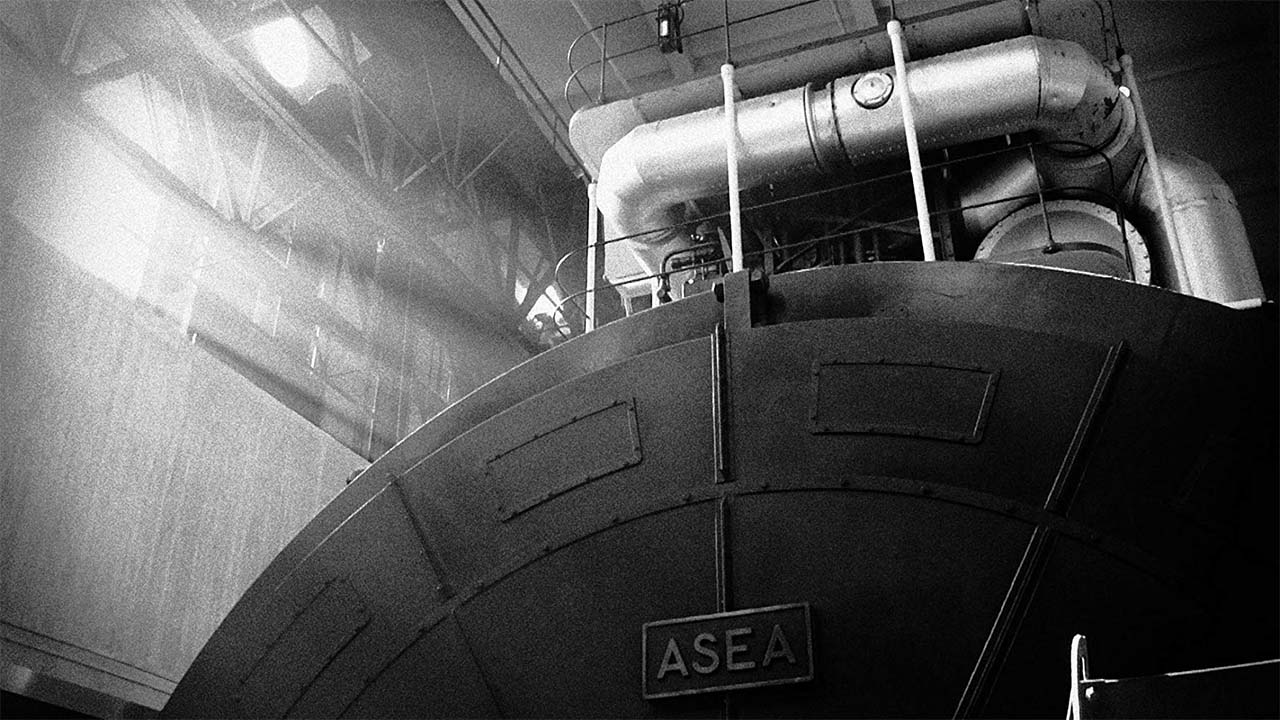 Simple Machines
H. Paul Moon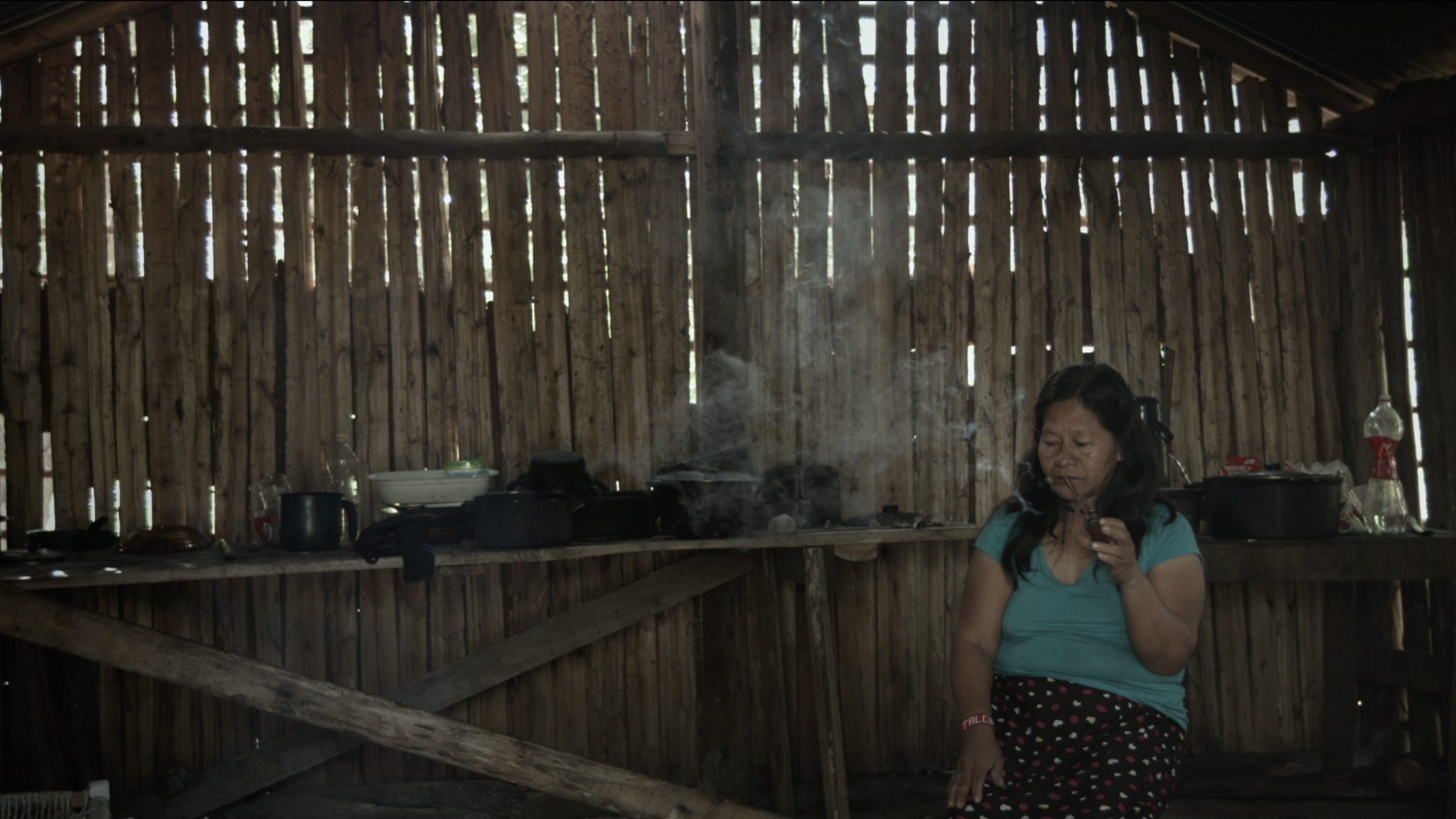 Antes do Lembrar (Stone Engravings and the Three-colored Chickenpox Tale)
Luciana Mazeto, Vinícius Lopes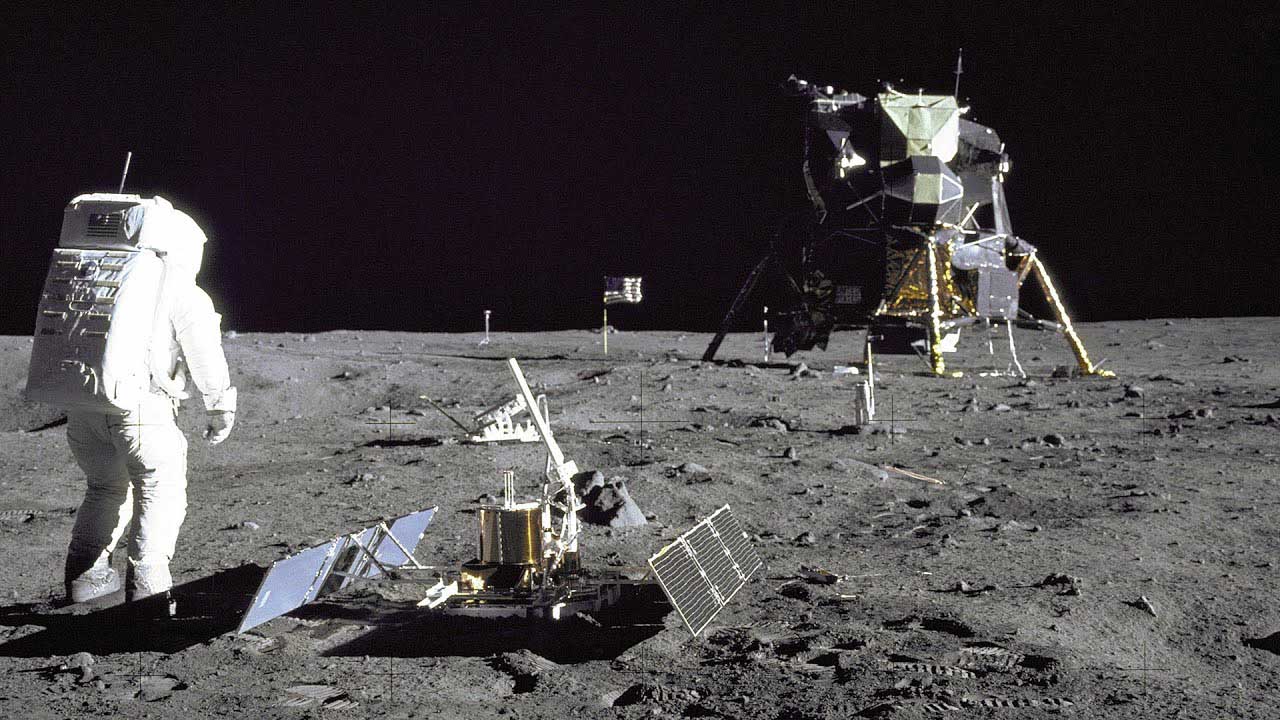 Moon Beat
Kevin Stirling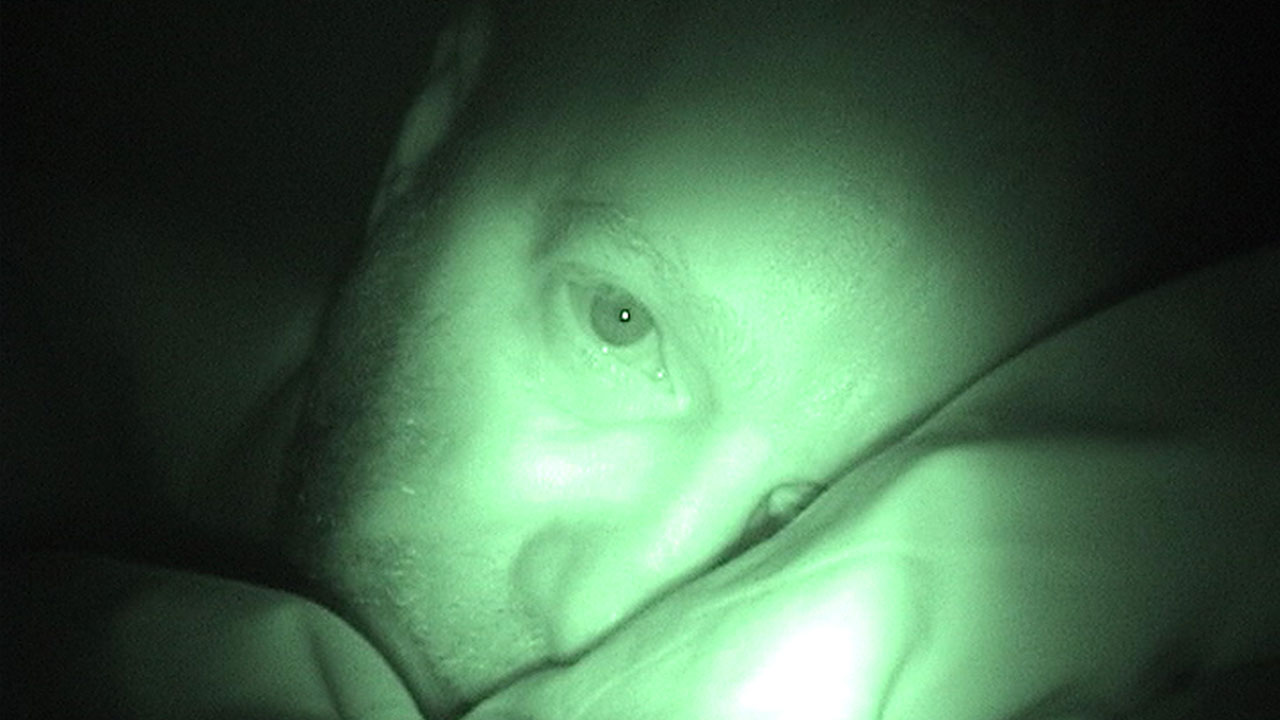 Wide Awake
Alan Berliner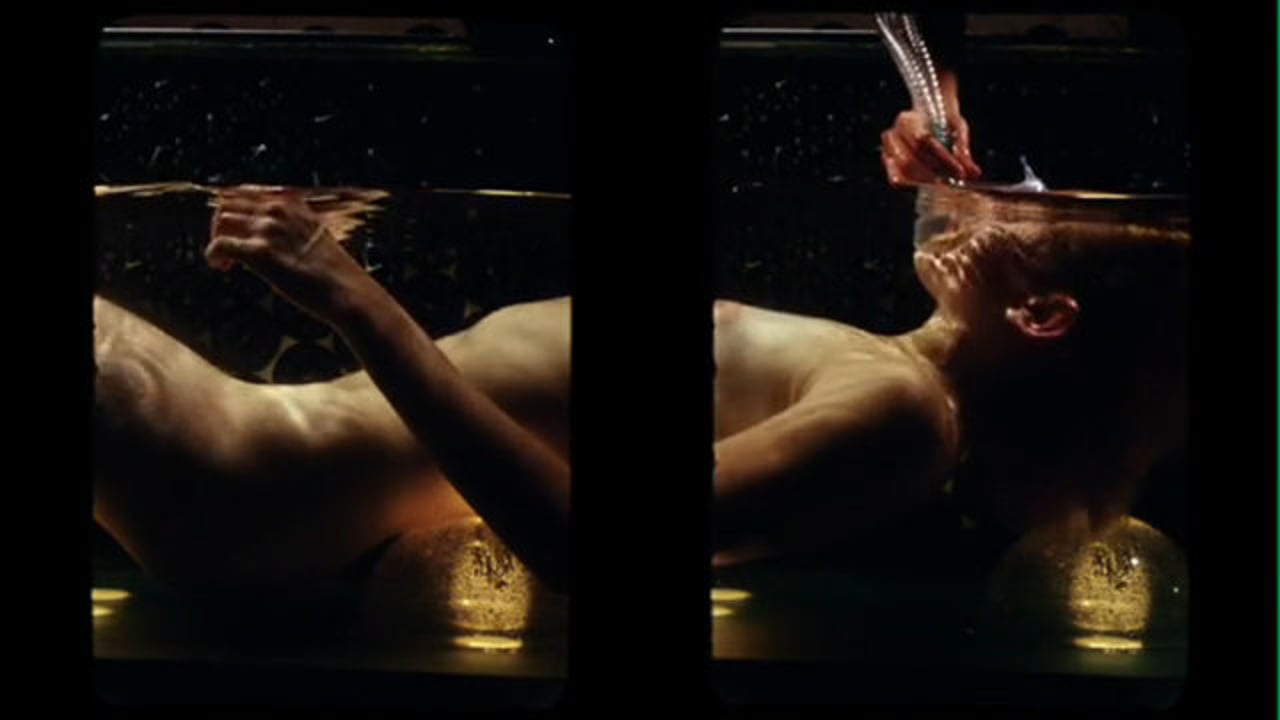 Secret Machine
Reynold Reynolds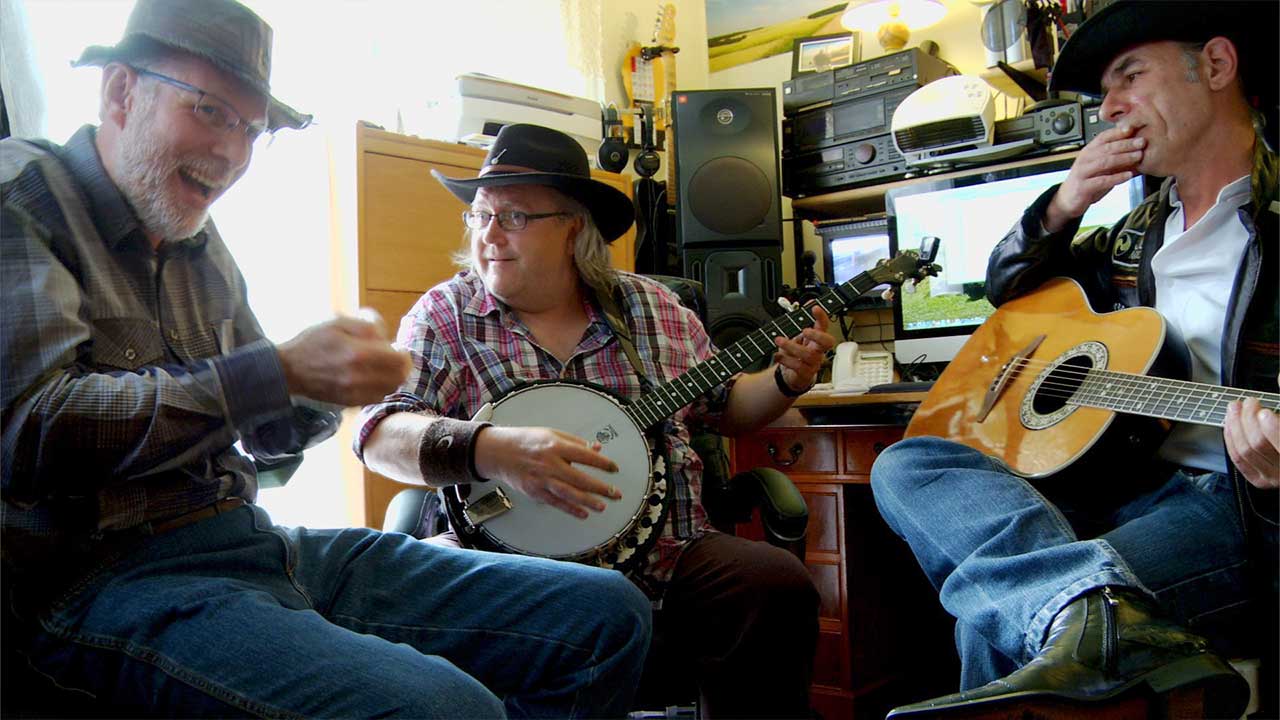 Last Chance Saloon (part 1): Twink, the band and bipolar
Barry J. Gibb
White Winter Hymnal
Sean Pecknold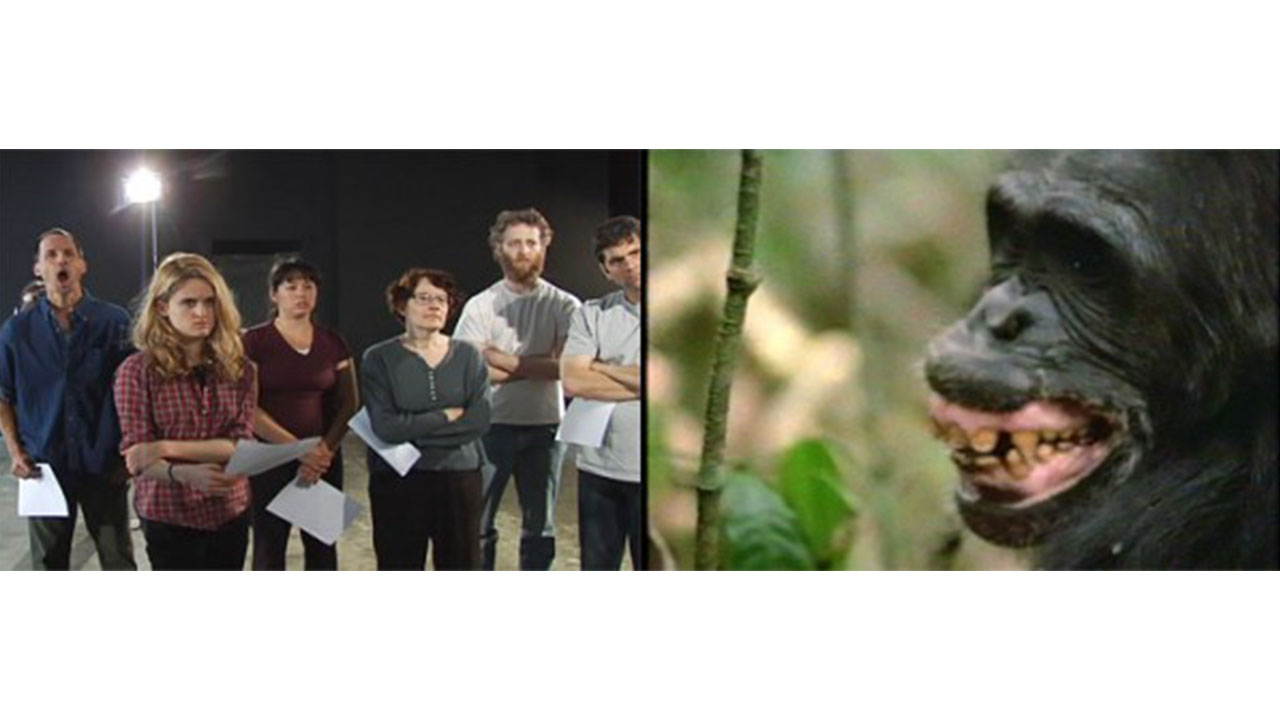 Primate Cinema: How to Act like an Animal
Rachel Mayeri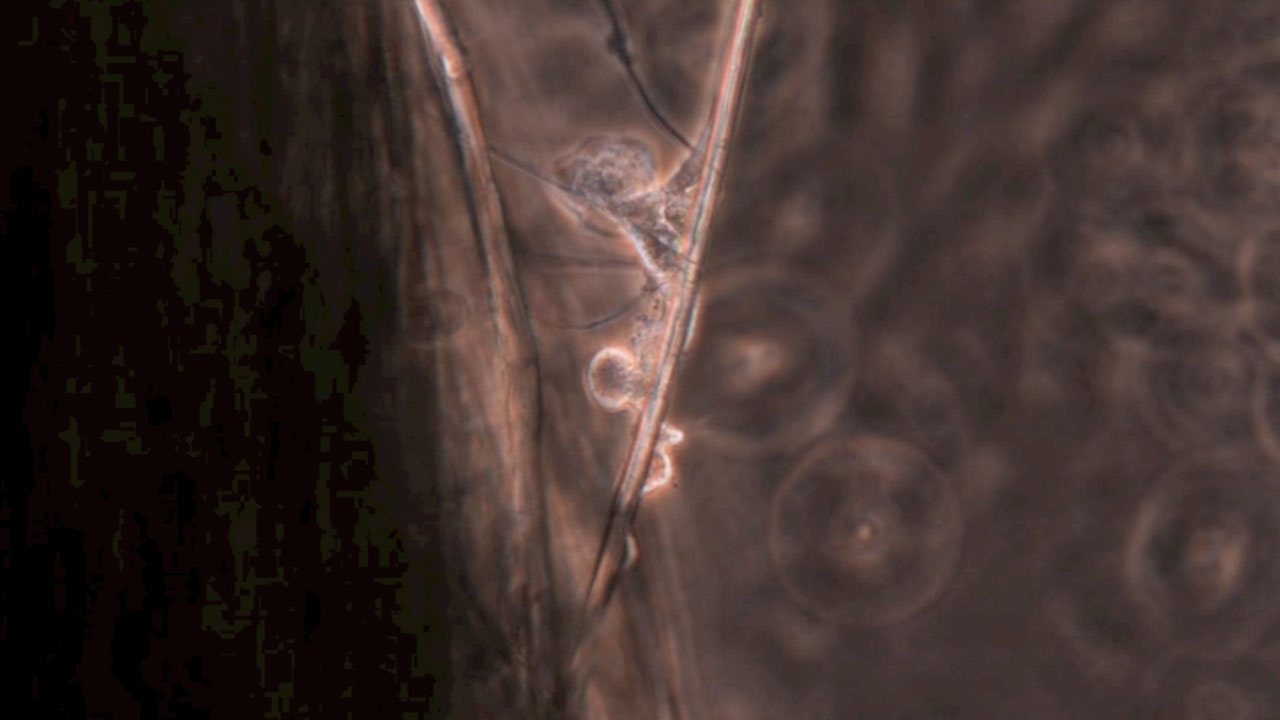 Aseptic Requiem (Requiem Aseptisé)
WhiteFeather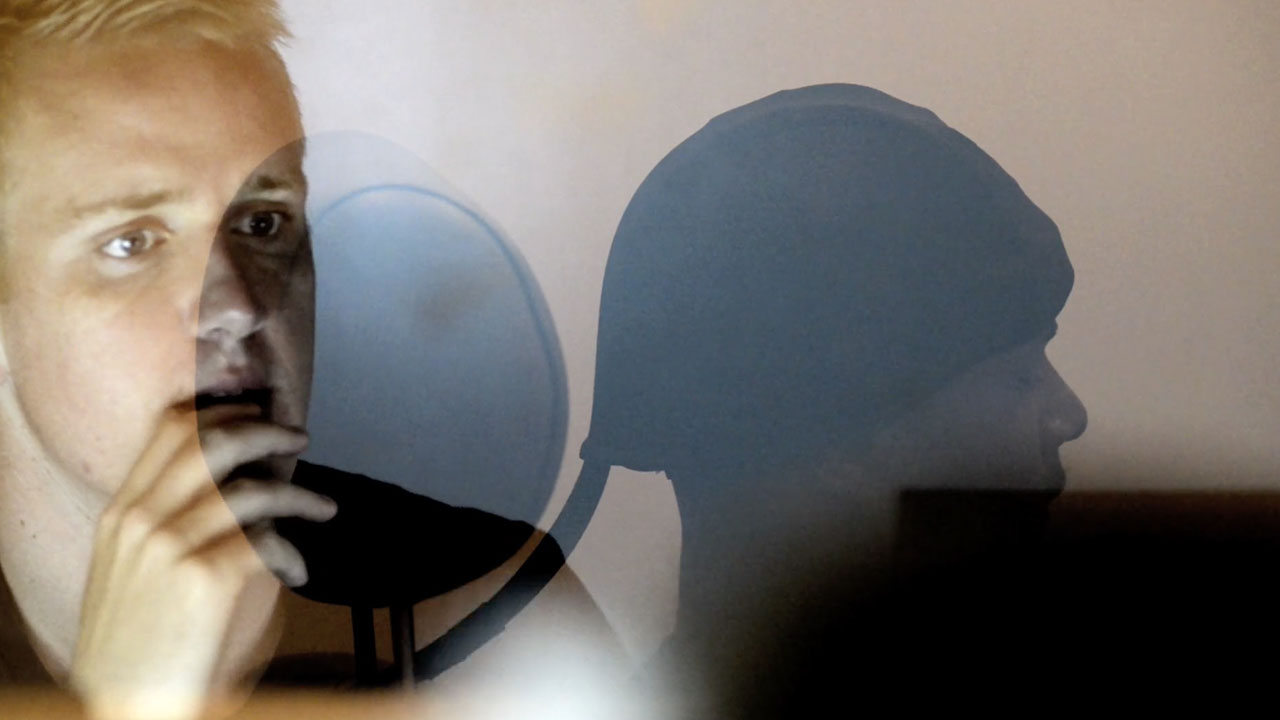 Apparatus Synapse
William Noland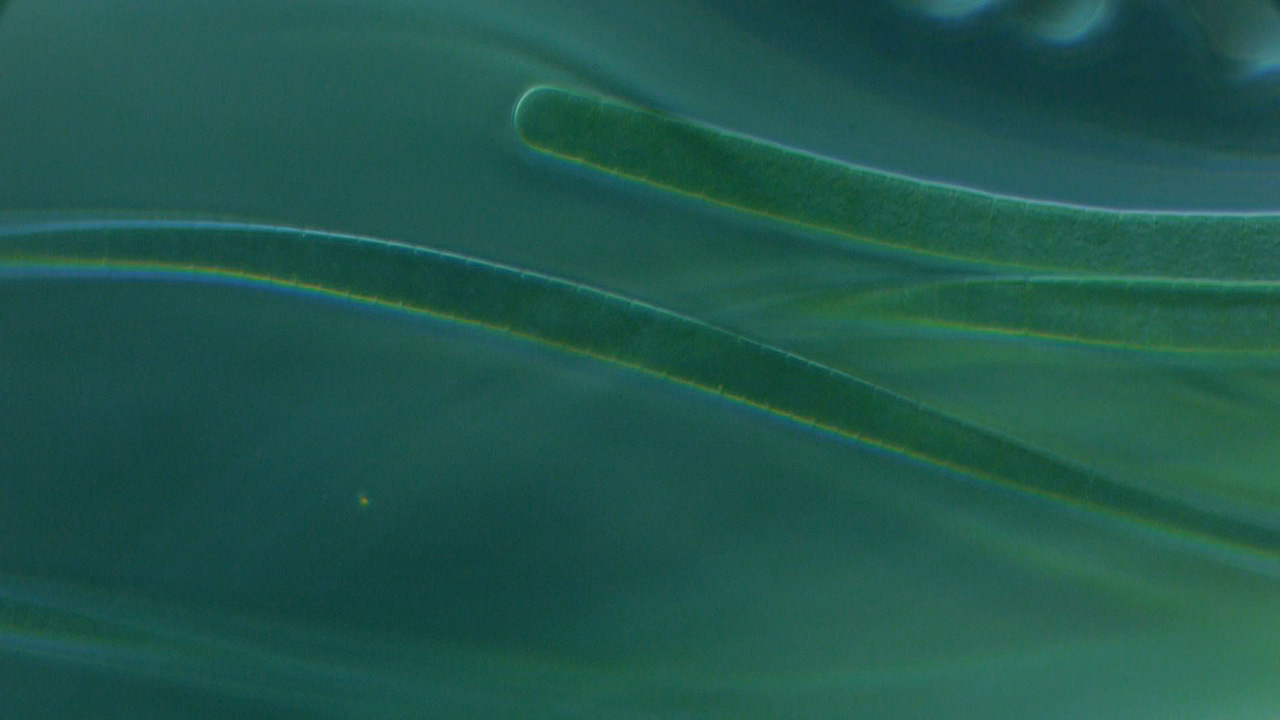 Cyanobacteria
Danielle Parsons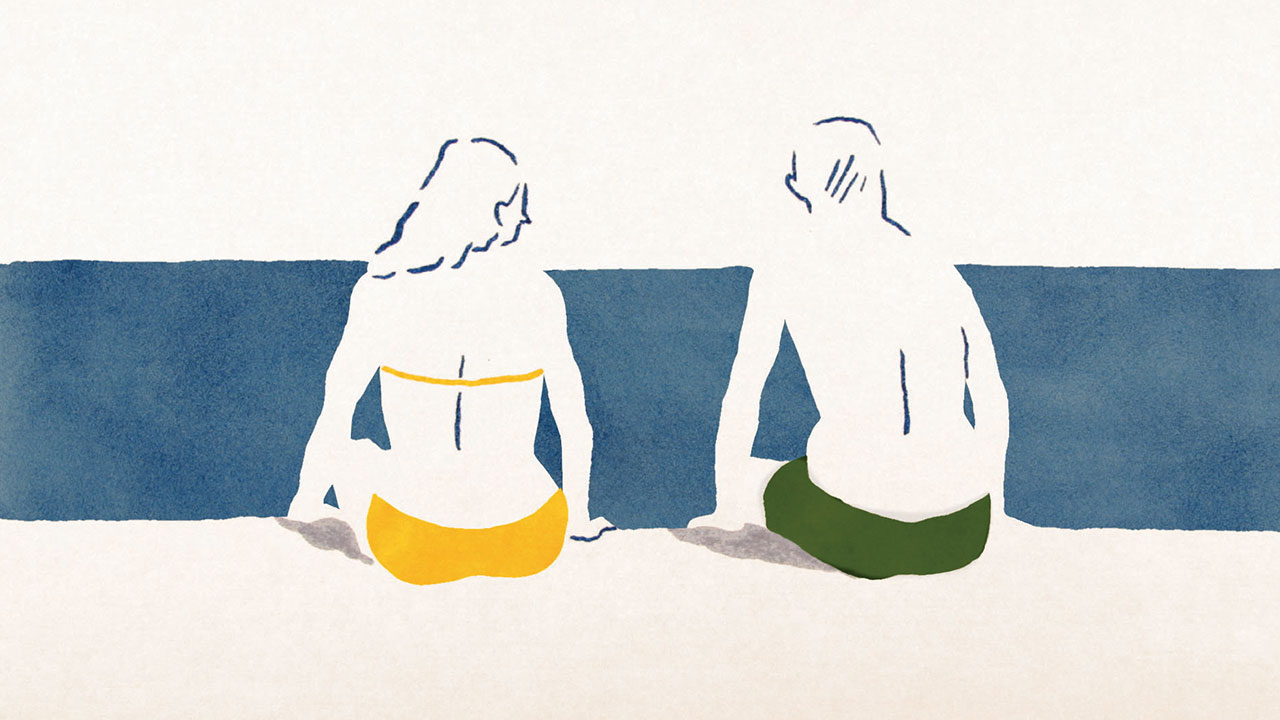 How's your prostate?
Jeanne Paturle,Cécile Rousset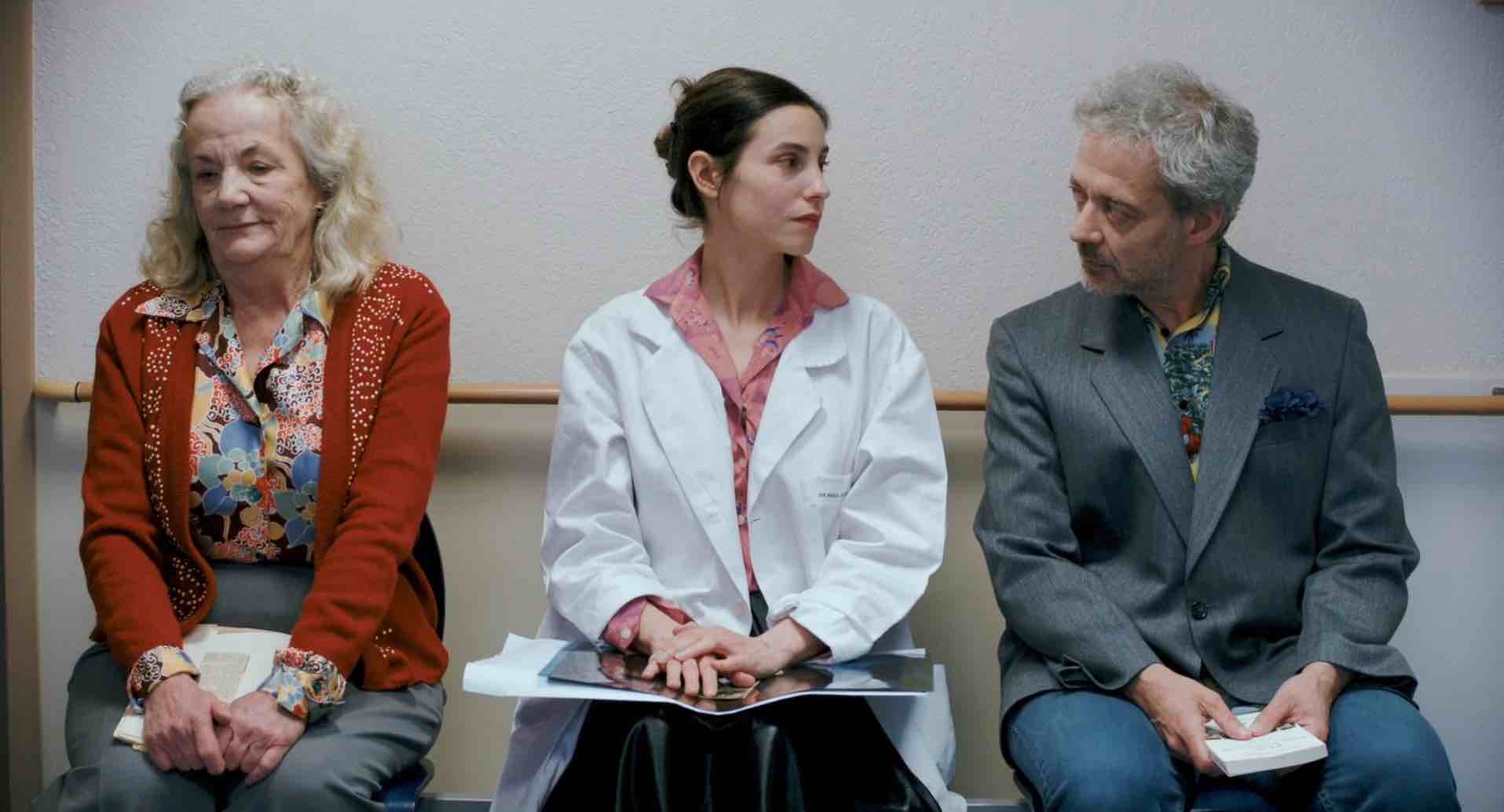 2 ou 3 choses de Marie Jacobson (2 or 3 things about Marie Jacobson)
Anne Azoulay
Infinitude
Scott Portingale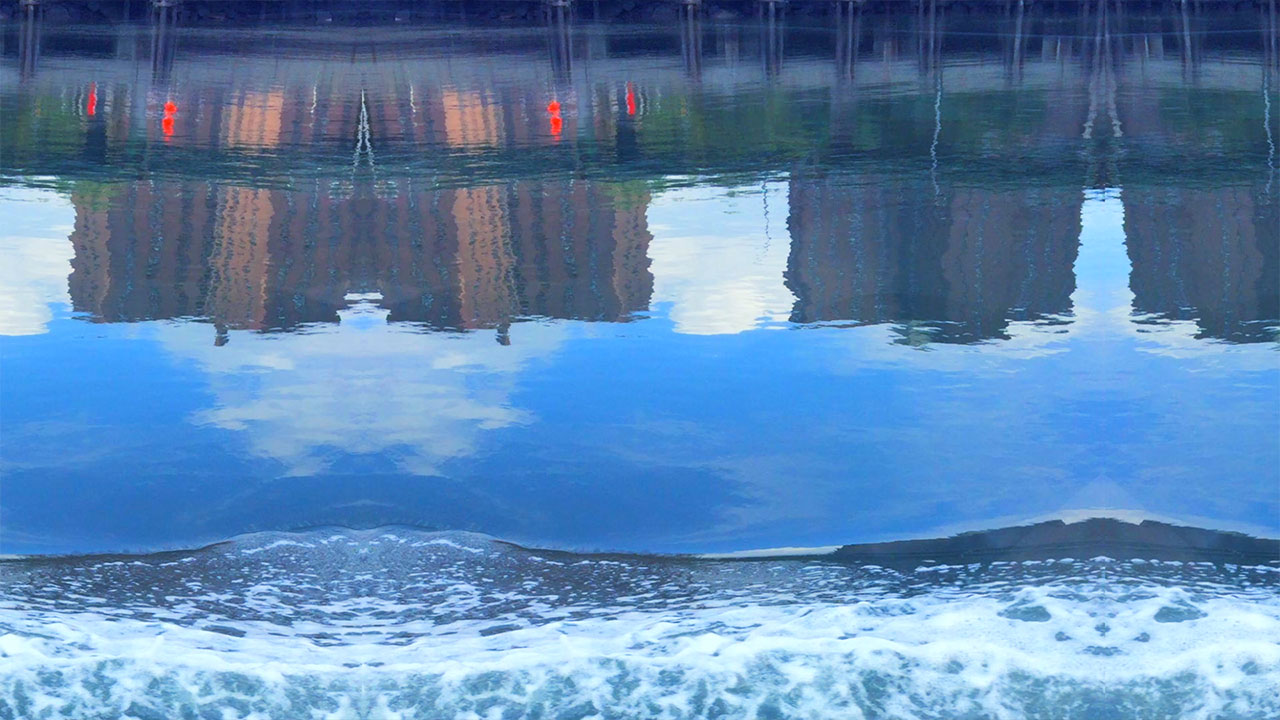 River A
Graciela Cassel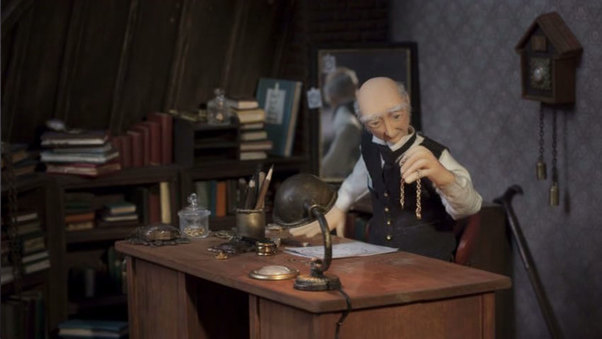 The Reality Clock
Amanda Tasse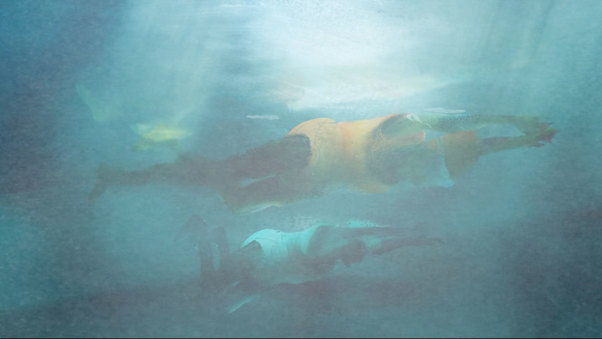 Laznia (Baths)
Tomek Ducki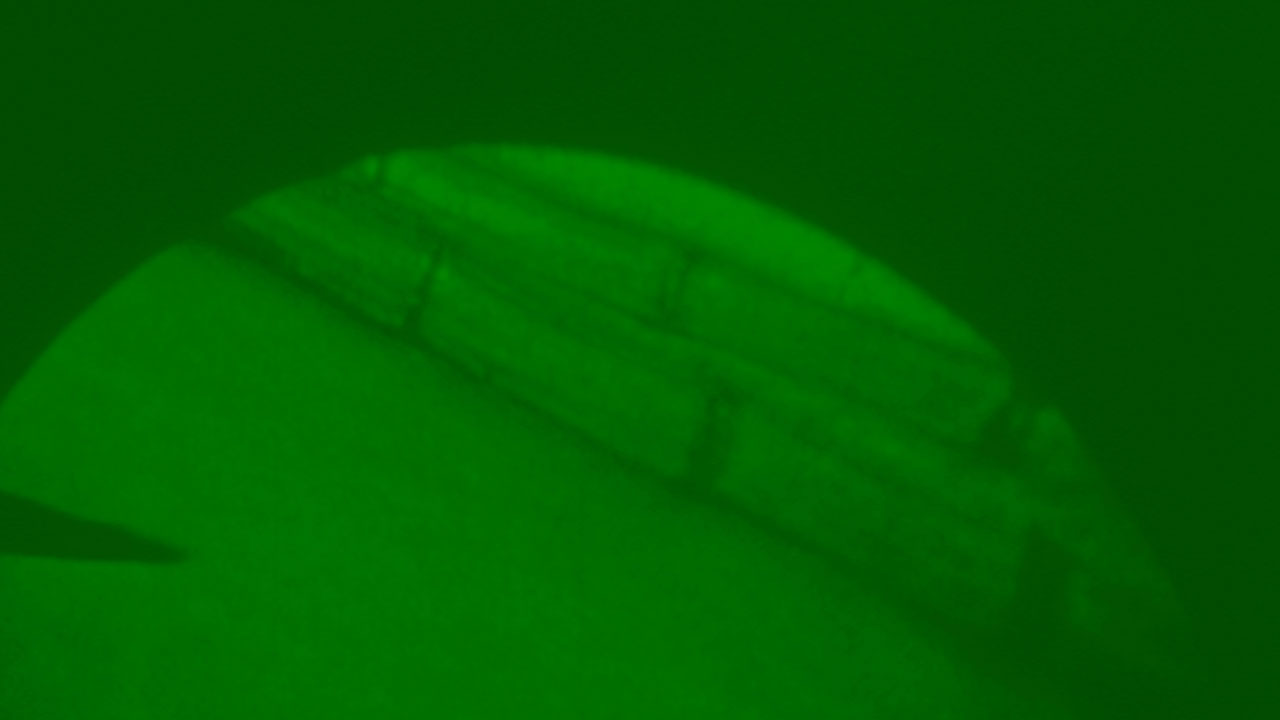 Inside the Shared Life
Erin Espelie
The Diving Bell and the Butterfly
Julian Schnabel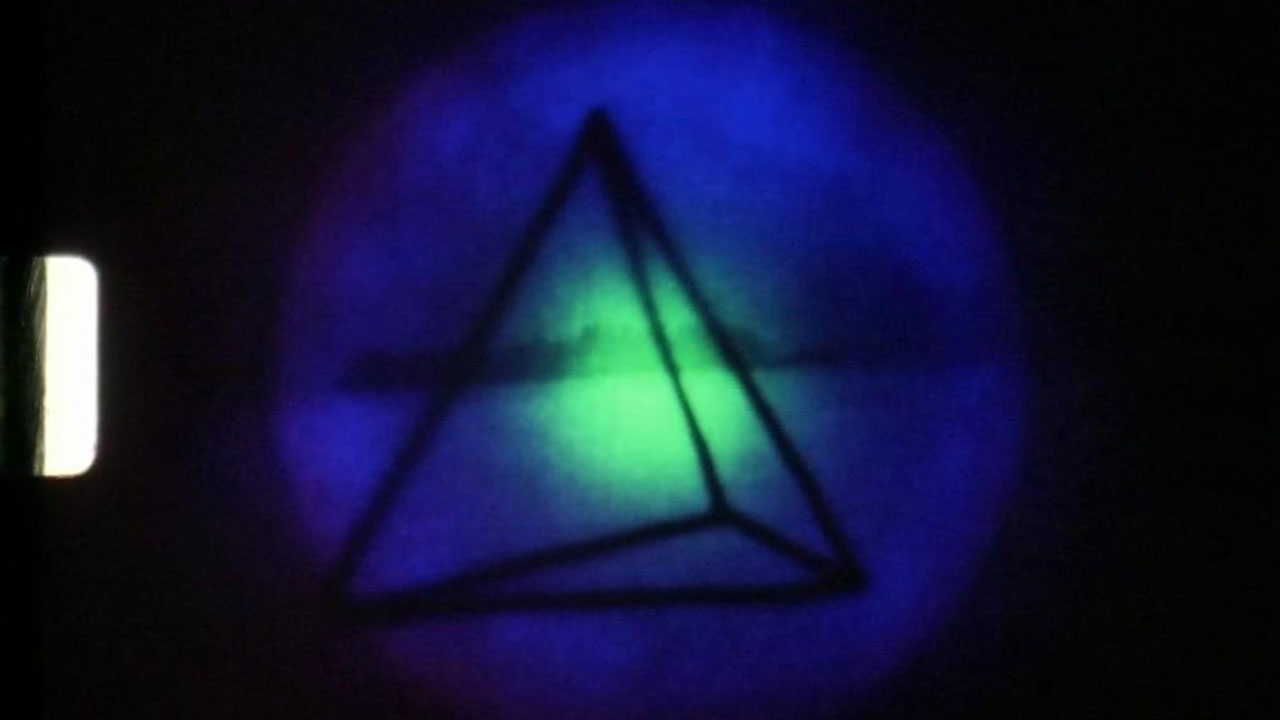 Everything Turns
Aaron Zeghers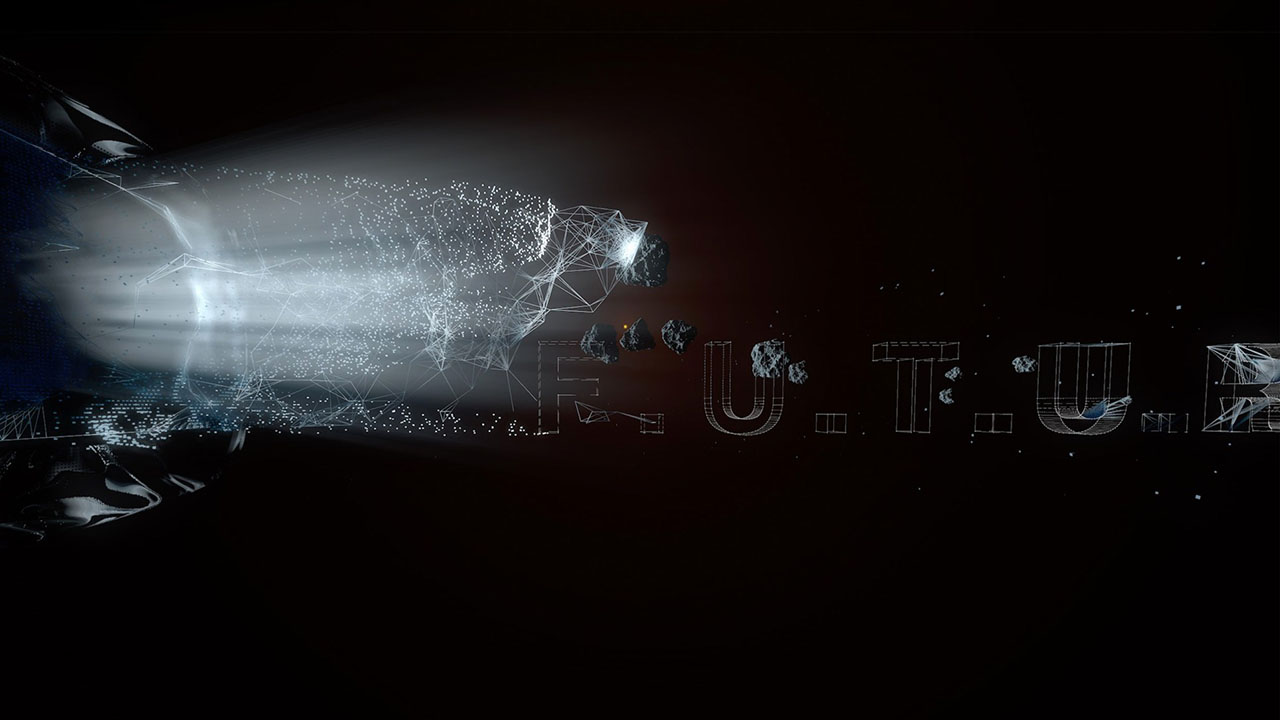 I Saw the Future
François Vautier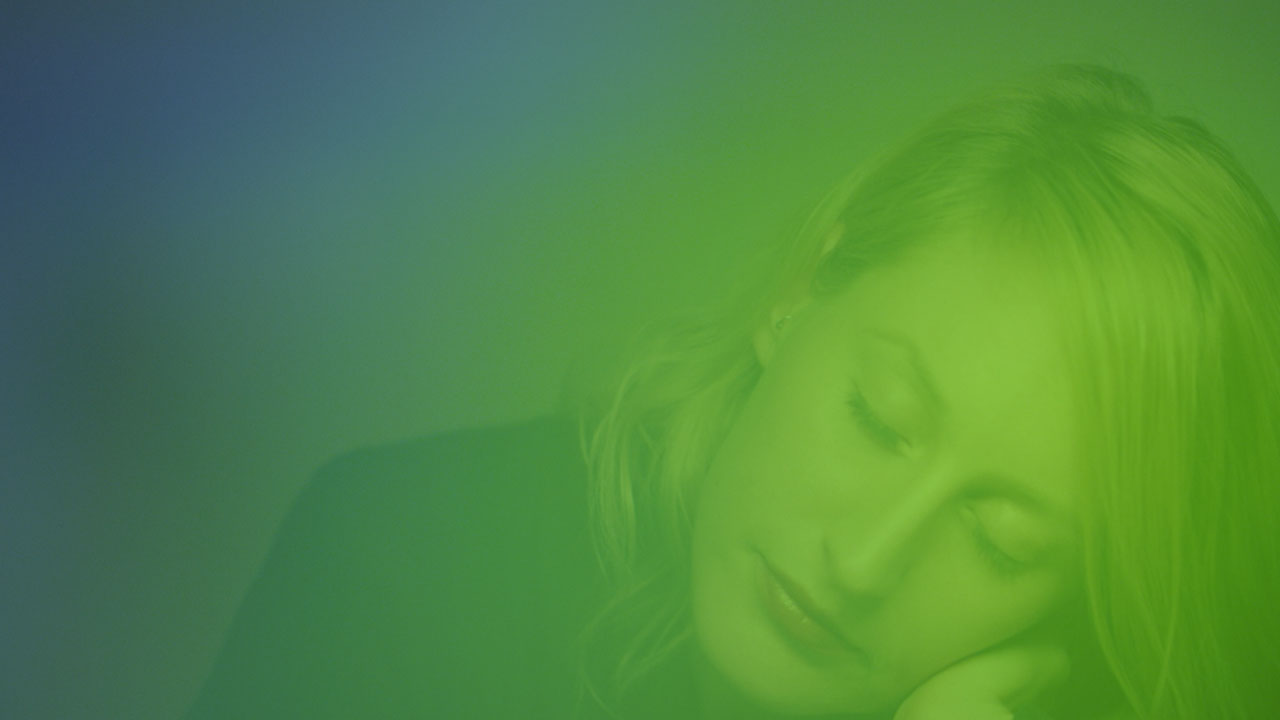 Happy Tree
Jonathan Minard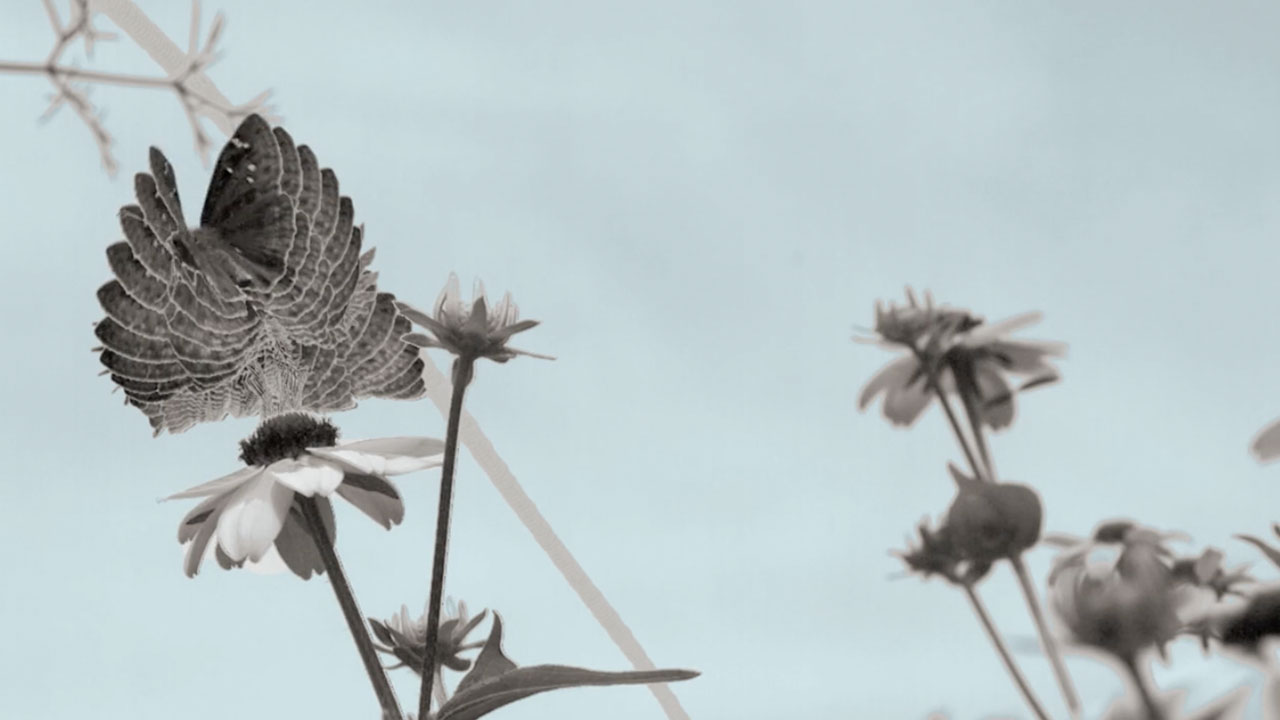 Flight of a Small Northern Cloudyspot
Dennis Hlynsky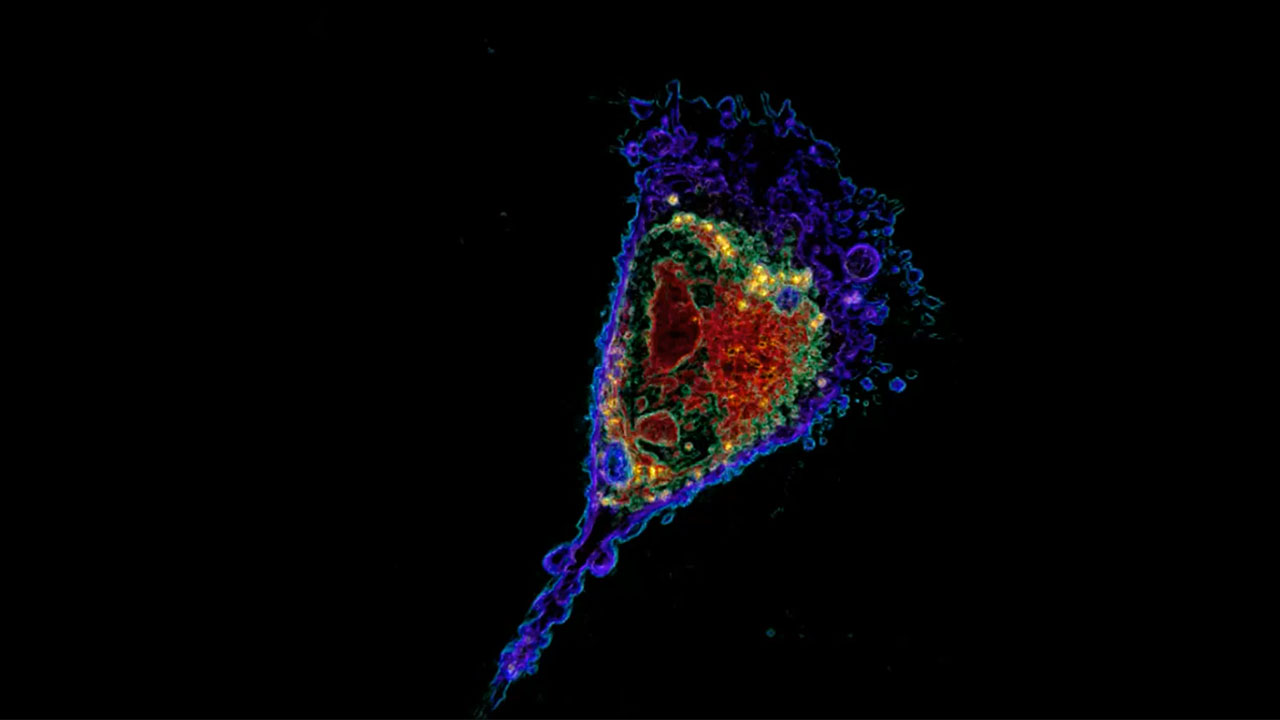 Apoptosis (Programmed Cell Death) - Live and in 3D
Lisa Pollaro,Nanolive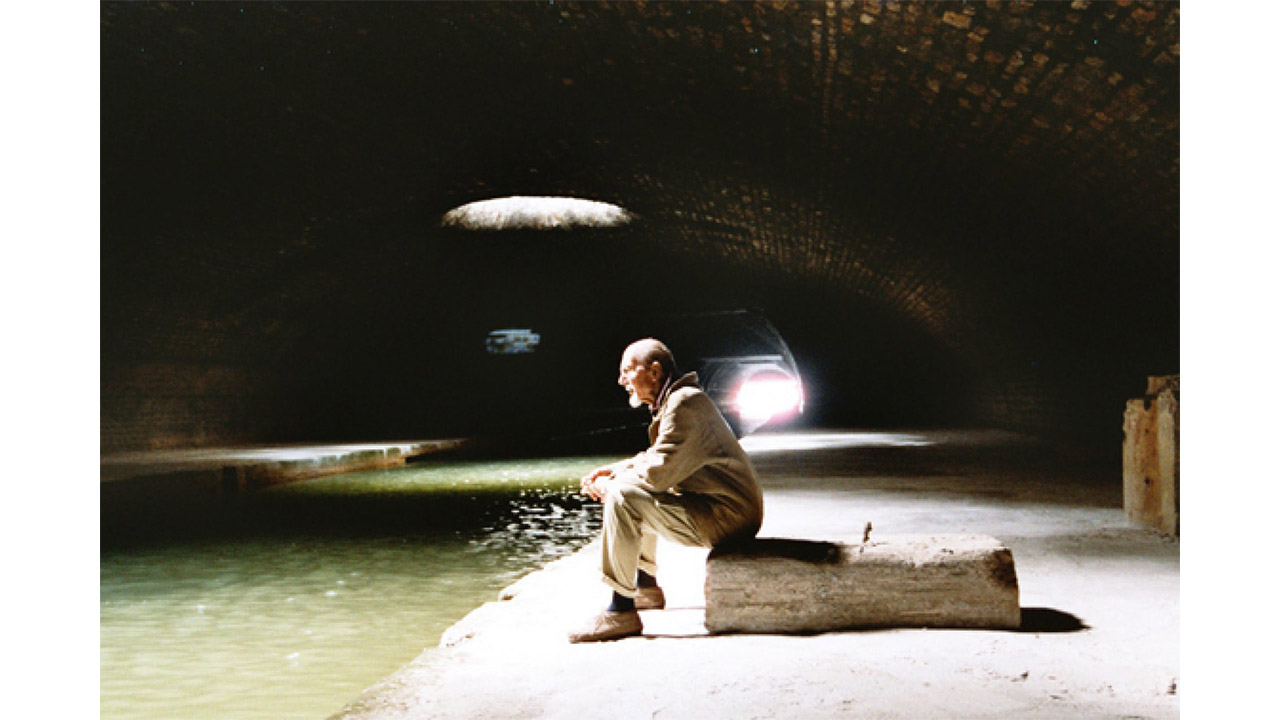 Sergej In The Urn
Boris Hars-Tschachotin
Open Field Delirium Error
Nate Dorr
Alamto a Reptile Wonderland
Fathollah Amiri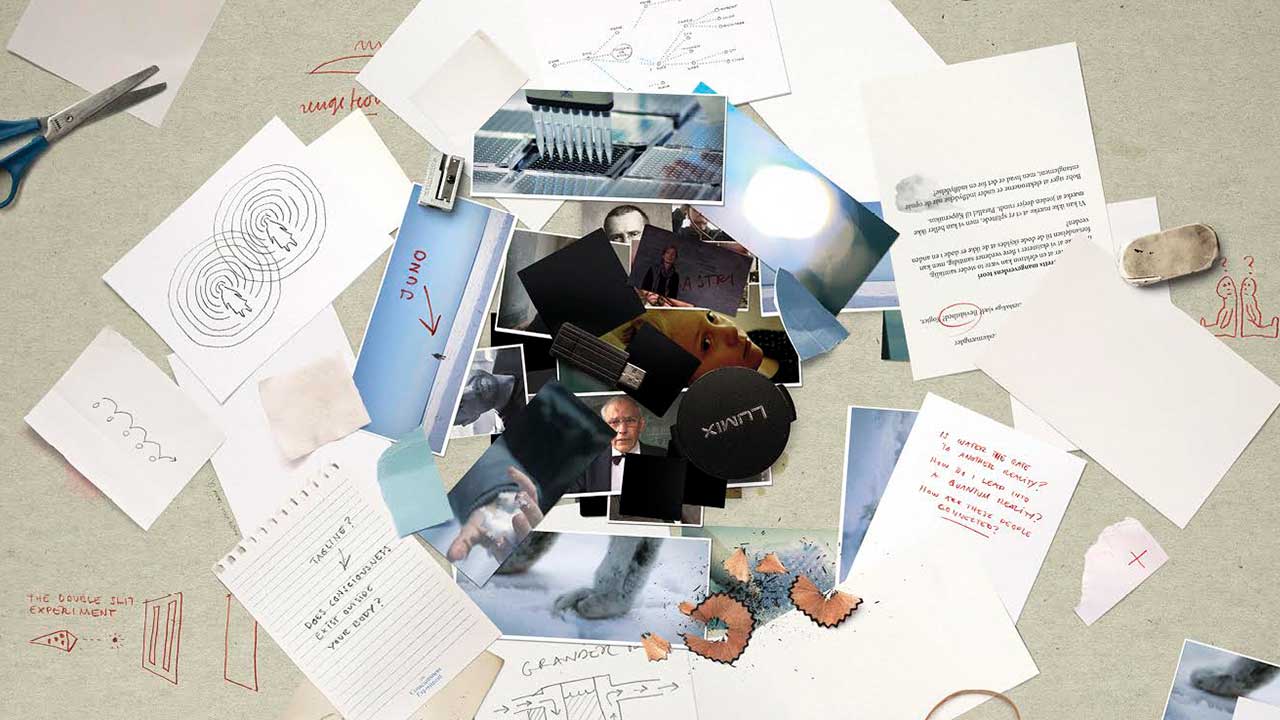 ...when you look away (trailer)
Phie Ambo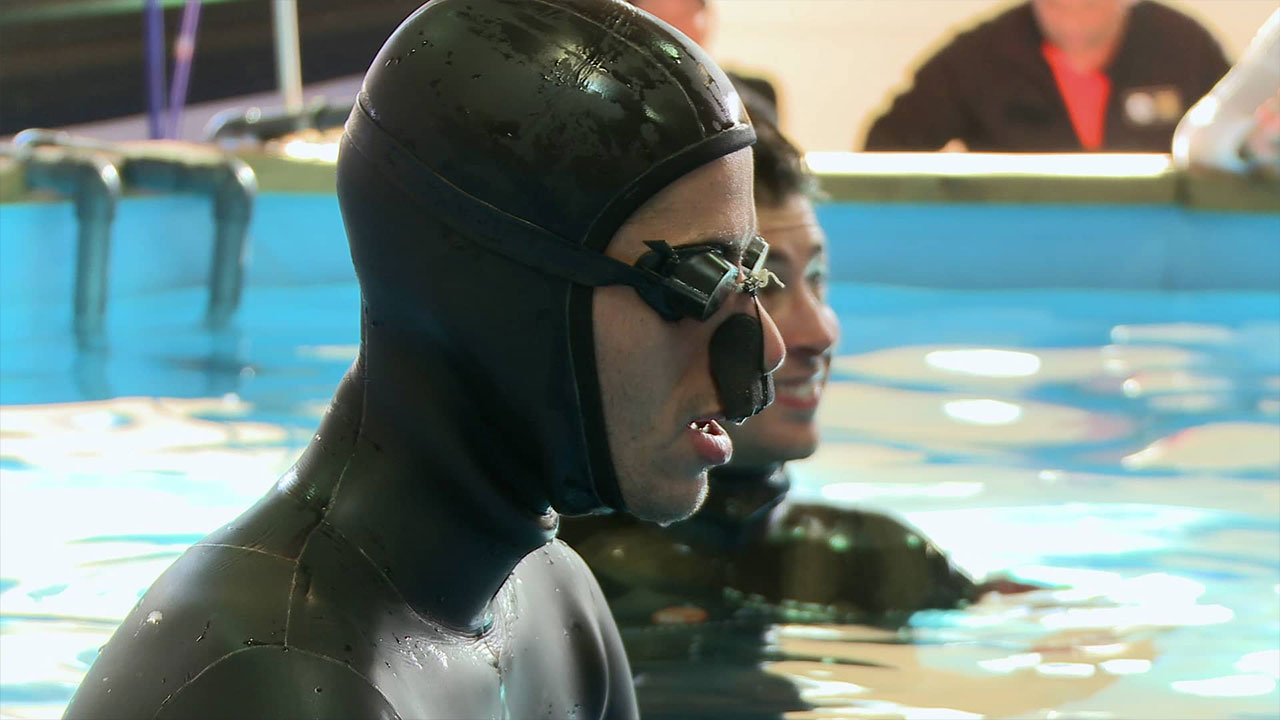 Aire
Ricardo Íscar Álvarez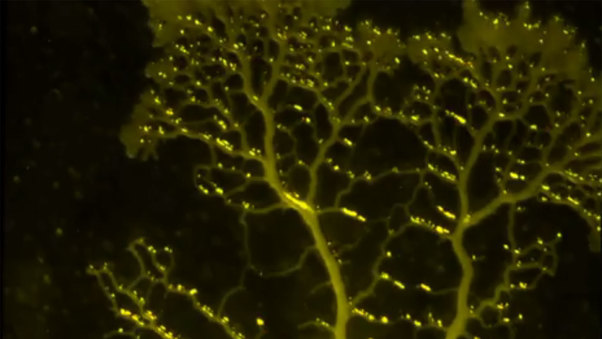 Physarum Polycephalum
Anna Sagatov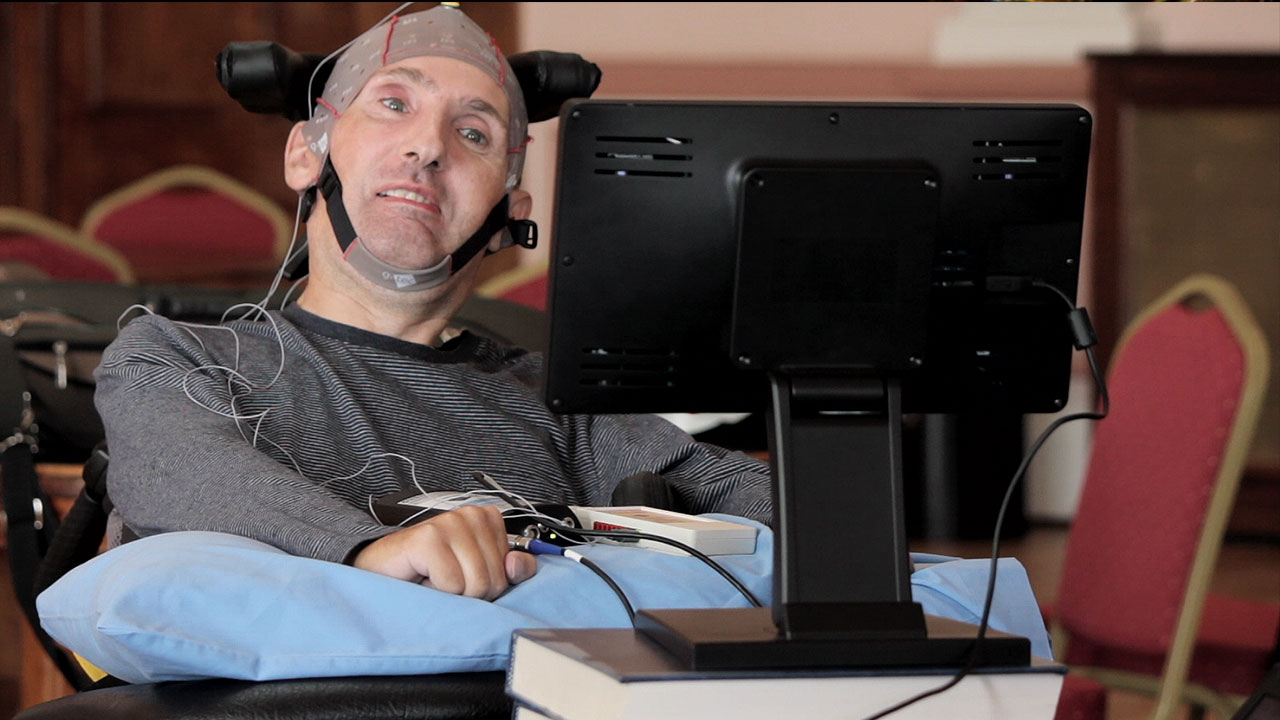 Paramusical Ensemble
Tim Grabham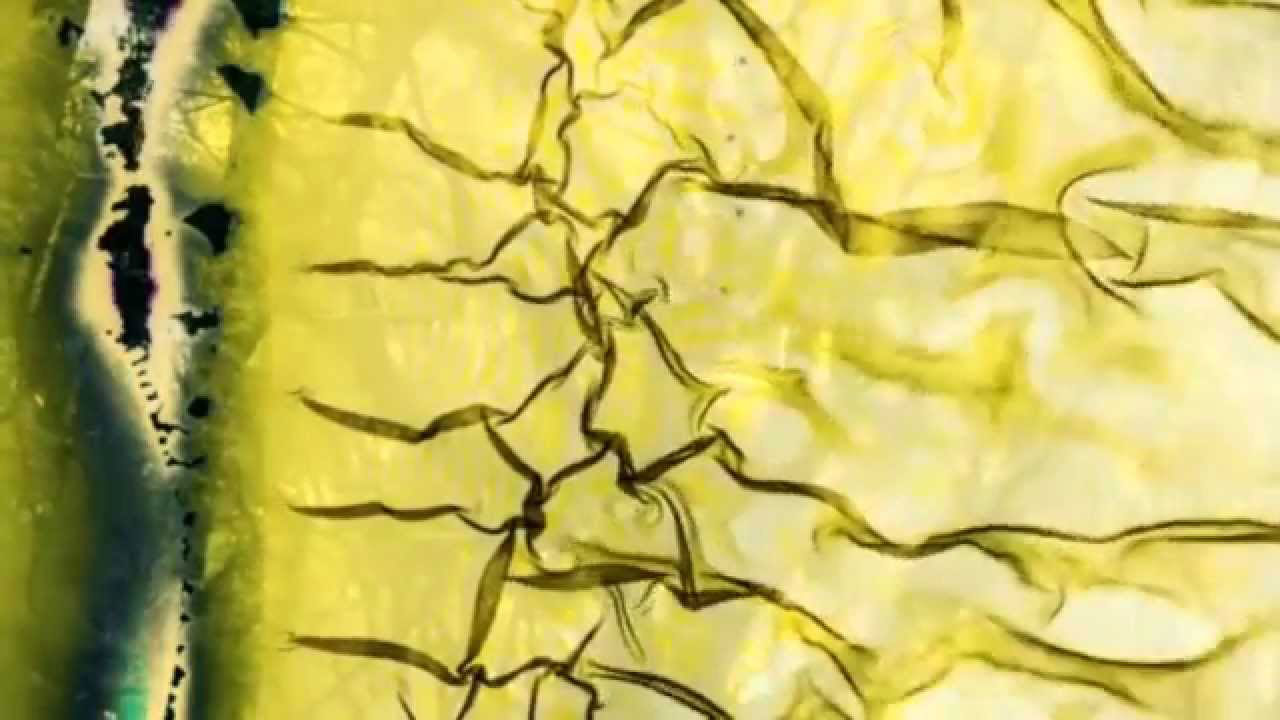 Deforest
Grayson Cooke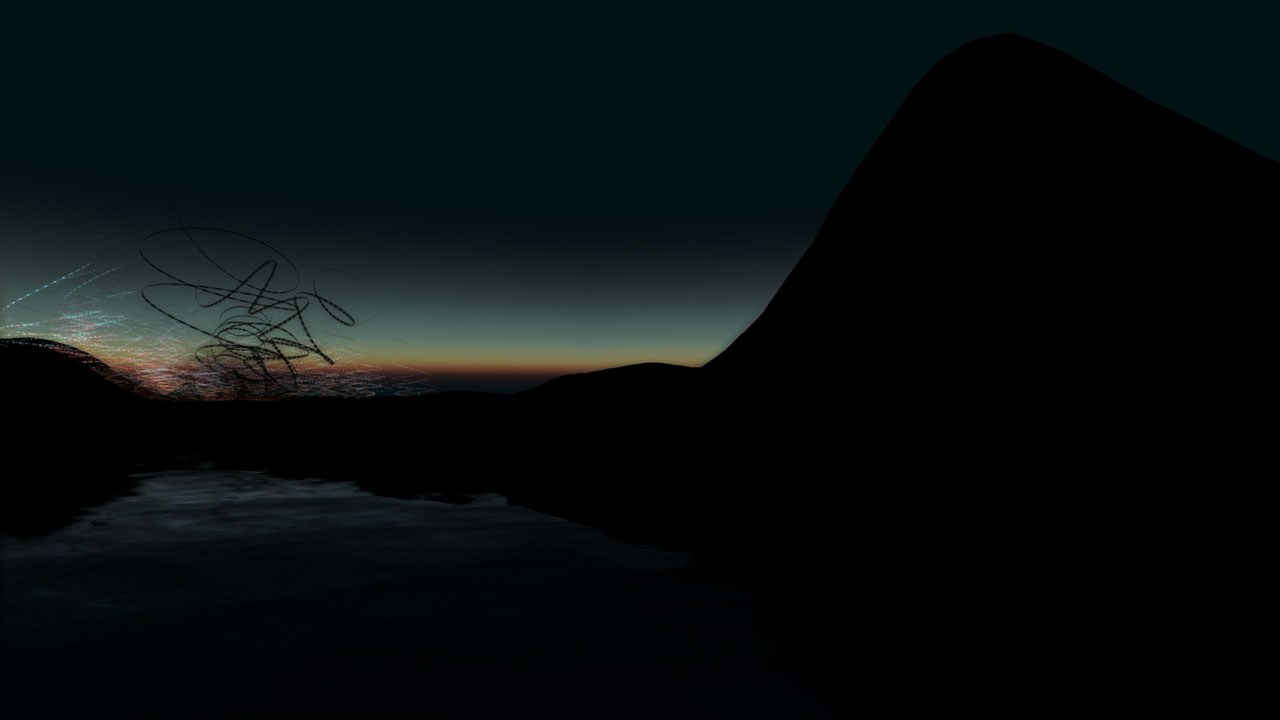 AfterGlow
Boredomresearch,Paddy Brock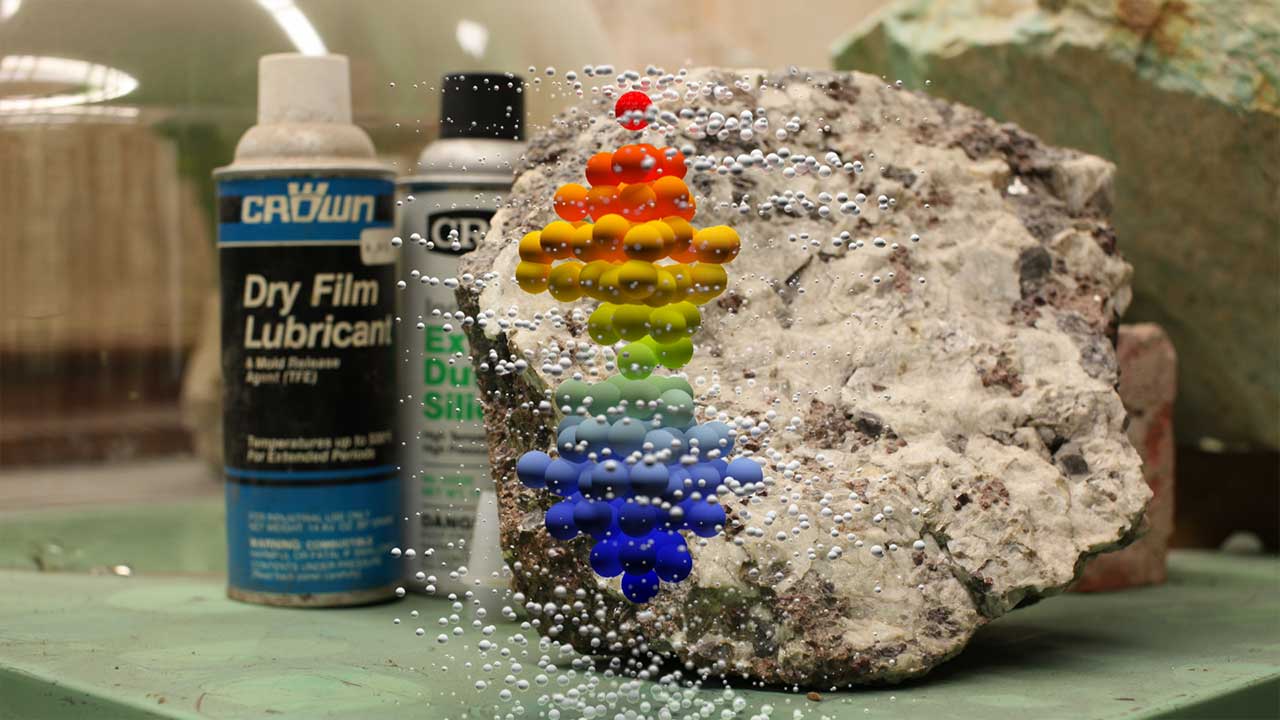 Where Shapes Come From
Semiconductor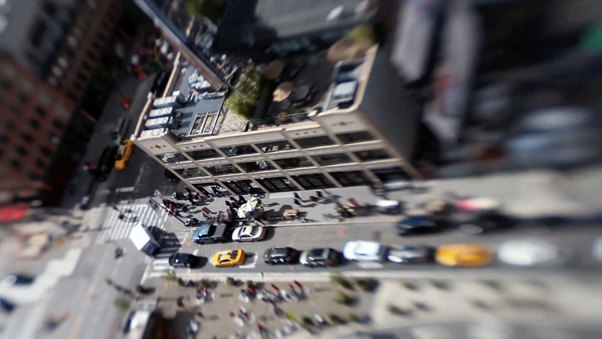 Cloud
Anne Milne,James Zhao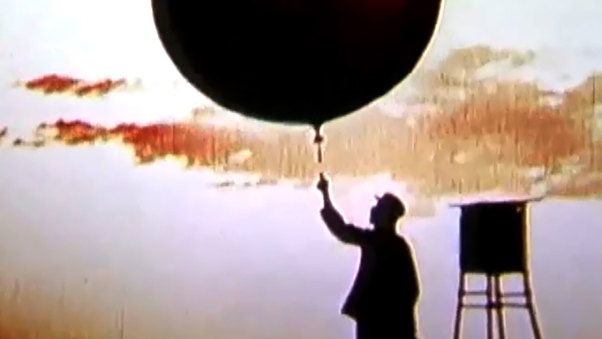 The Atom Bomb
Vanessa Gould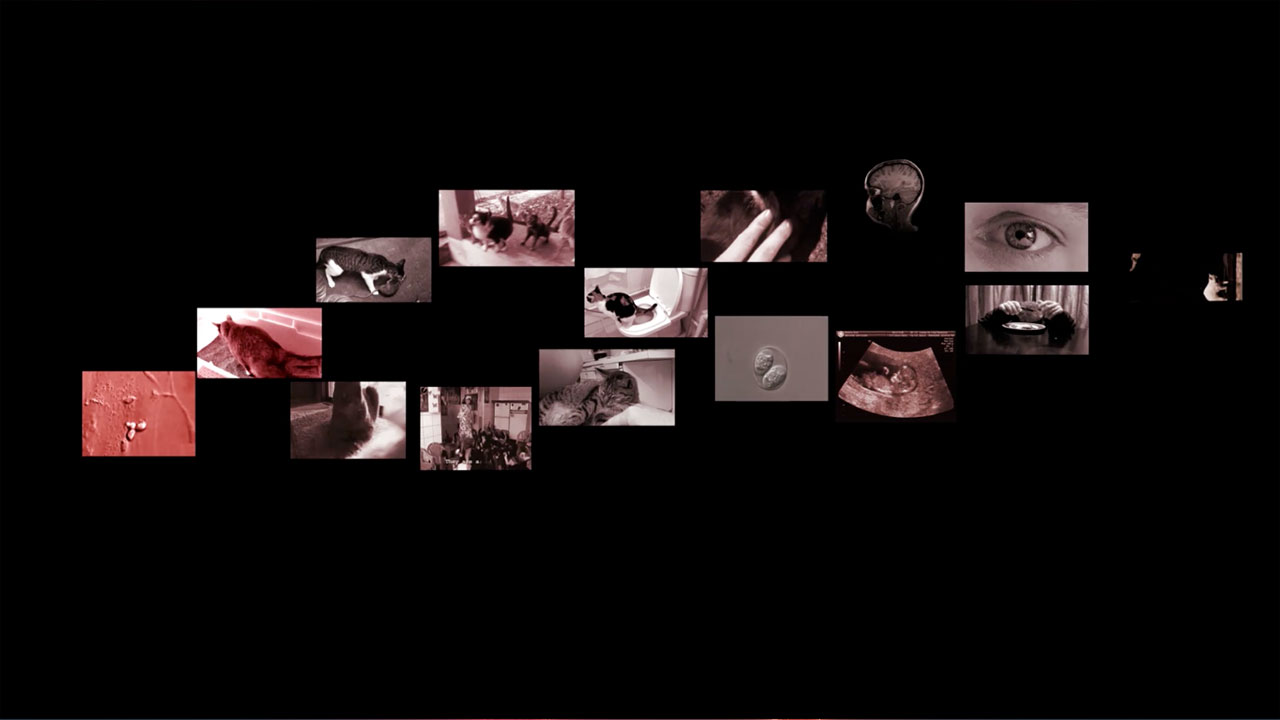 Life Cycle of Toxoplasma Gondii
Rachel Mayeri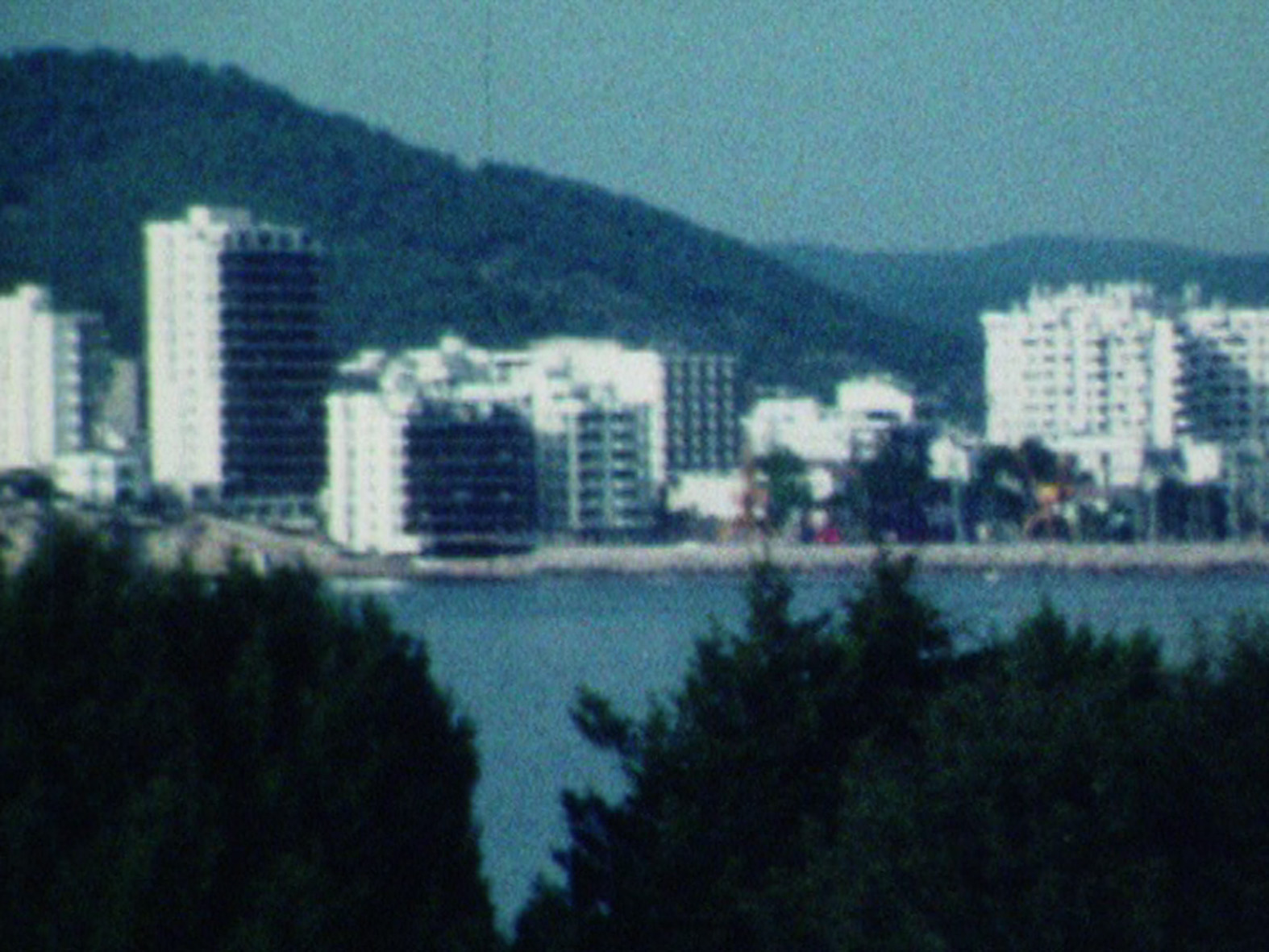 Siesta
David Krems, Furtado Hugo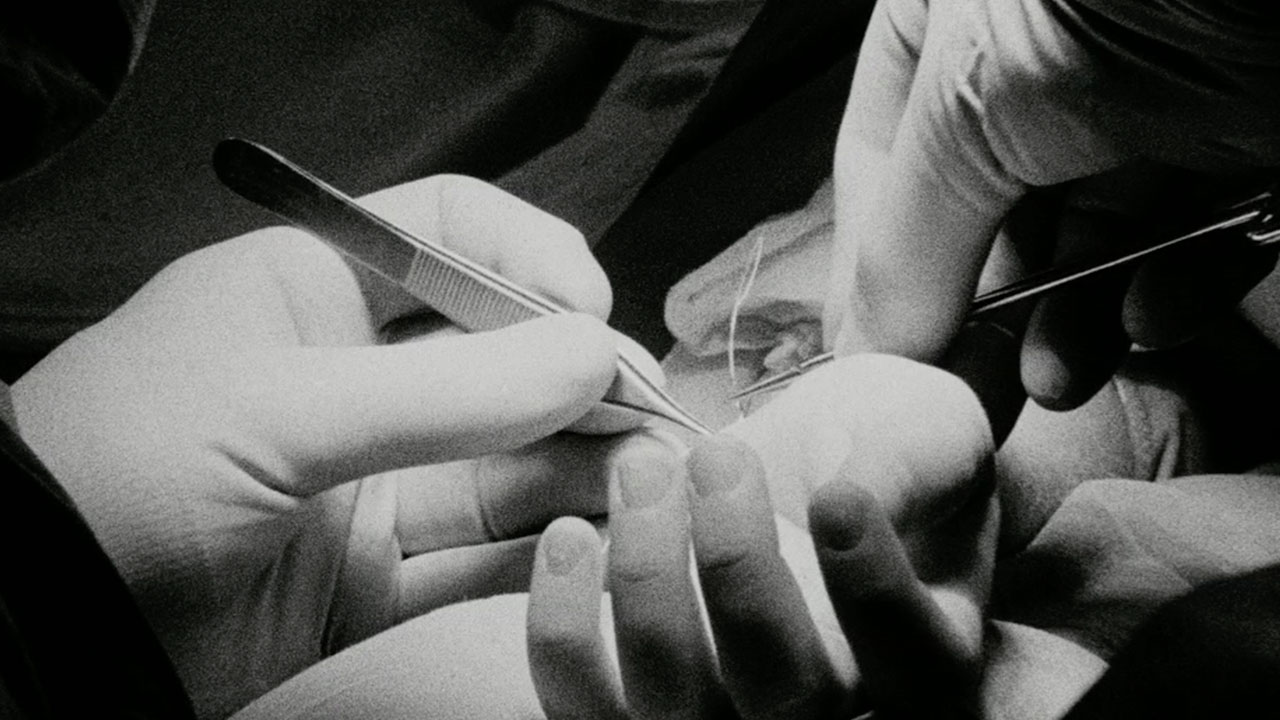 Matters of the Heart
Christina Lammer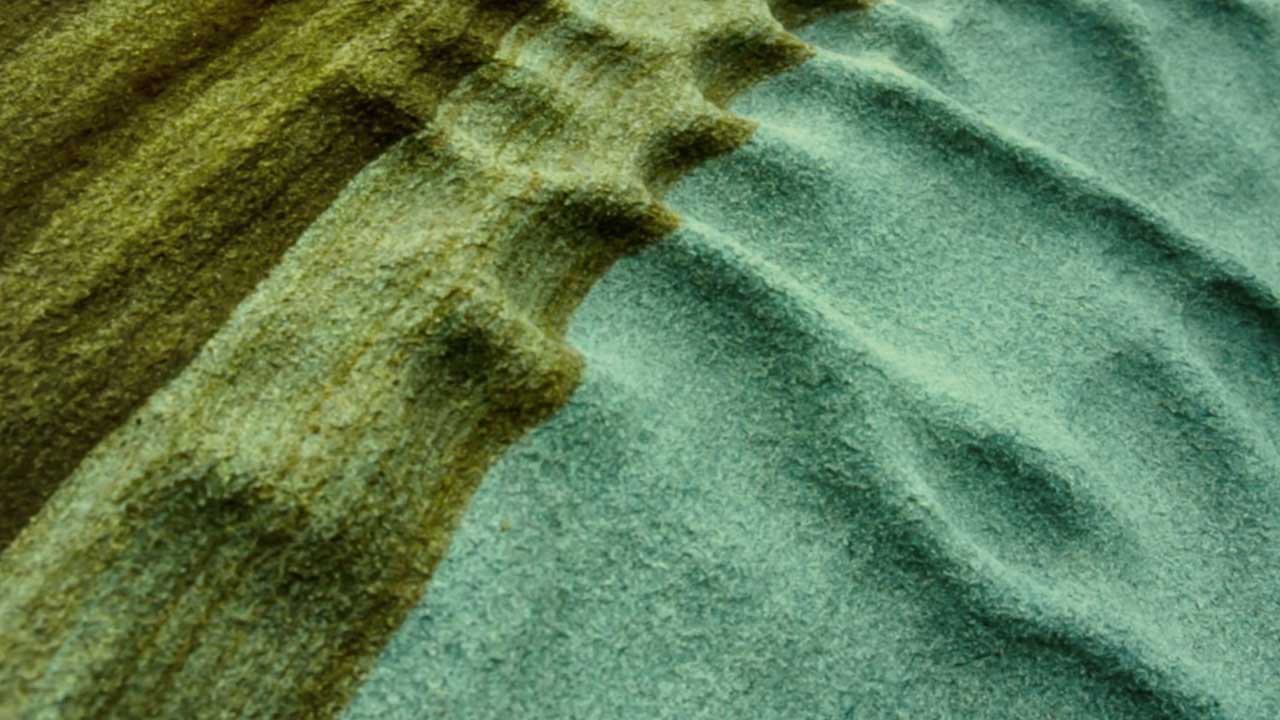 Frack
Grayson Cooke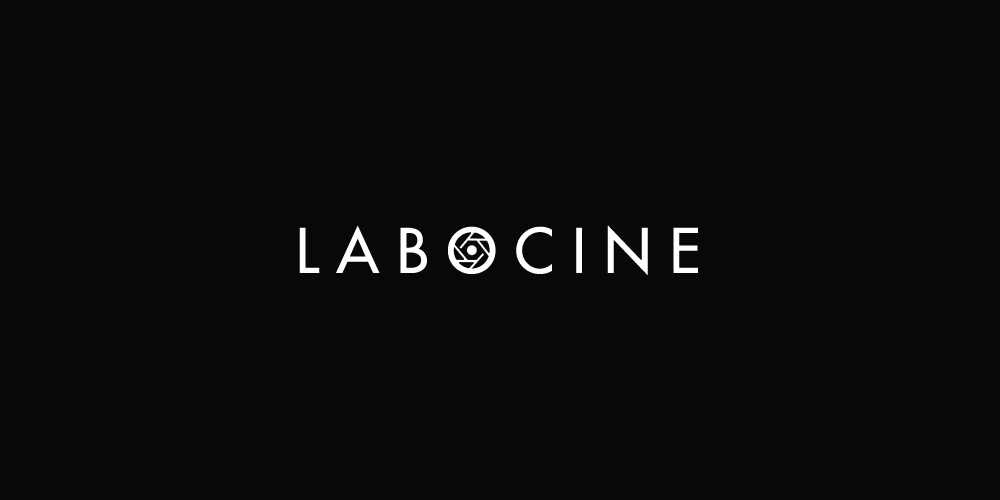 Corals - Ancient Survivors
Louise Polain,Daniel Stoupin,& Pete West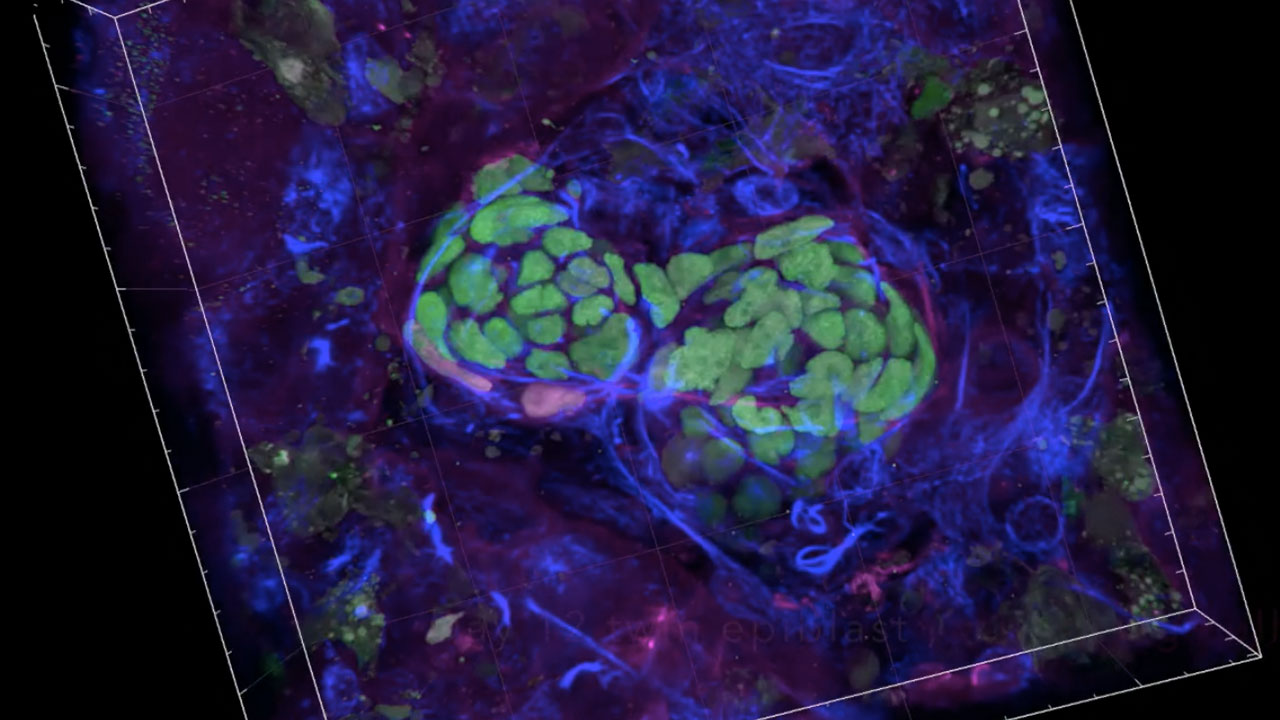 Human Development: Day 6 to 14
Gist Croft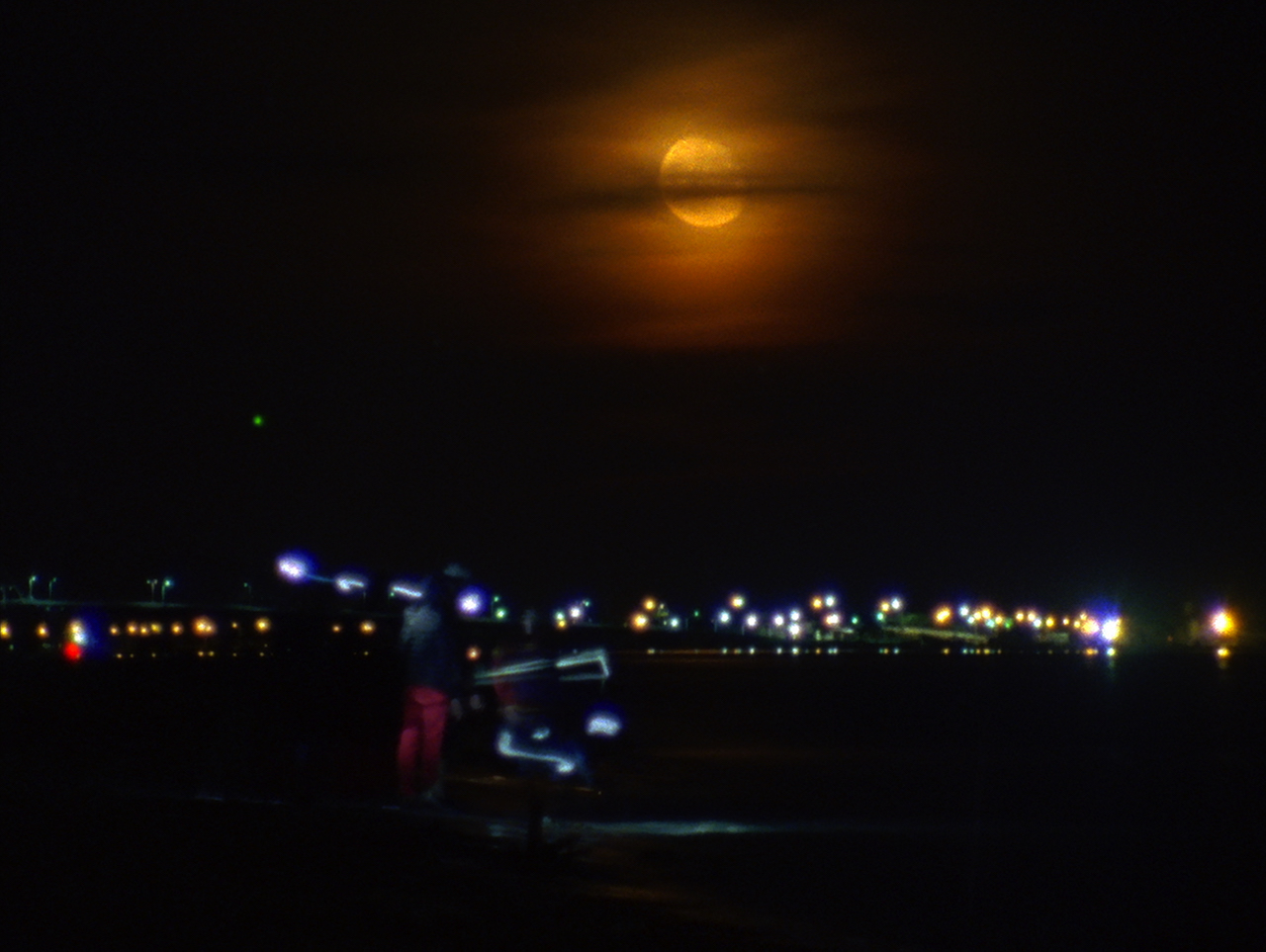 LIVING FOSSIL
Sean Hanley
The Man with the Magic Box
Bodo Kox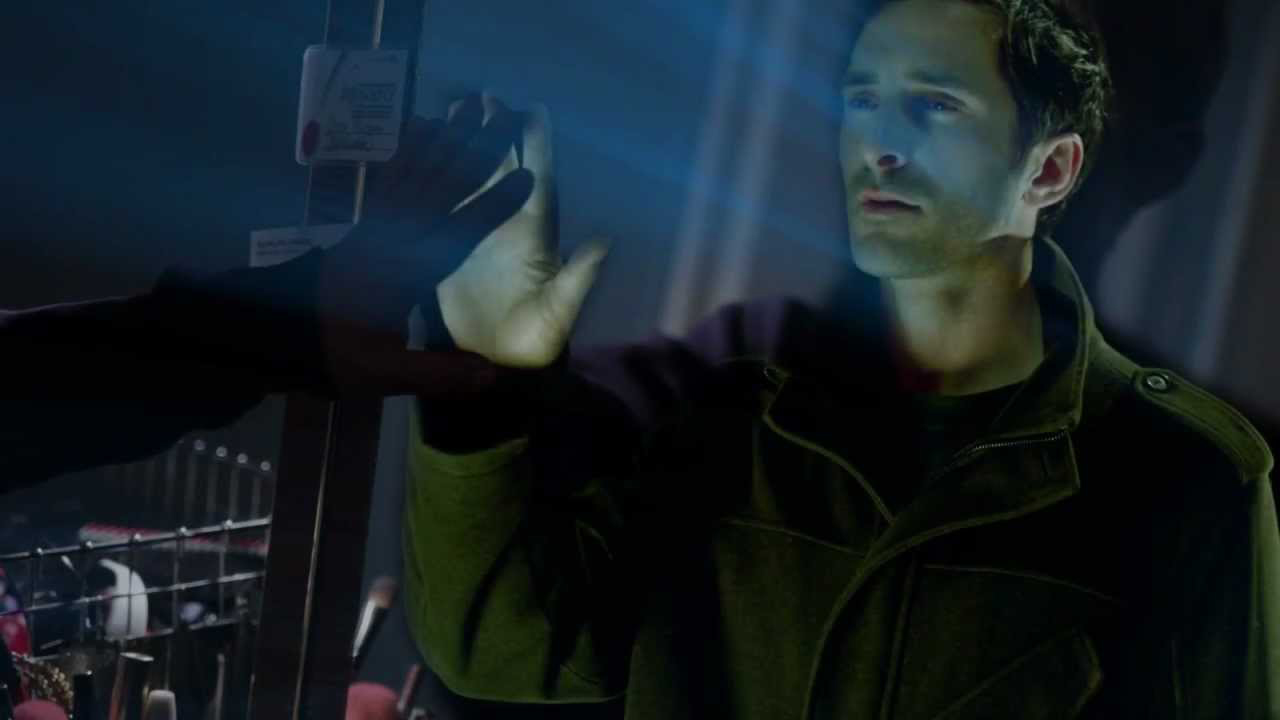 Singularity Principle
David Robert Deranian, Austin Hines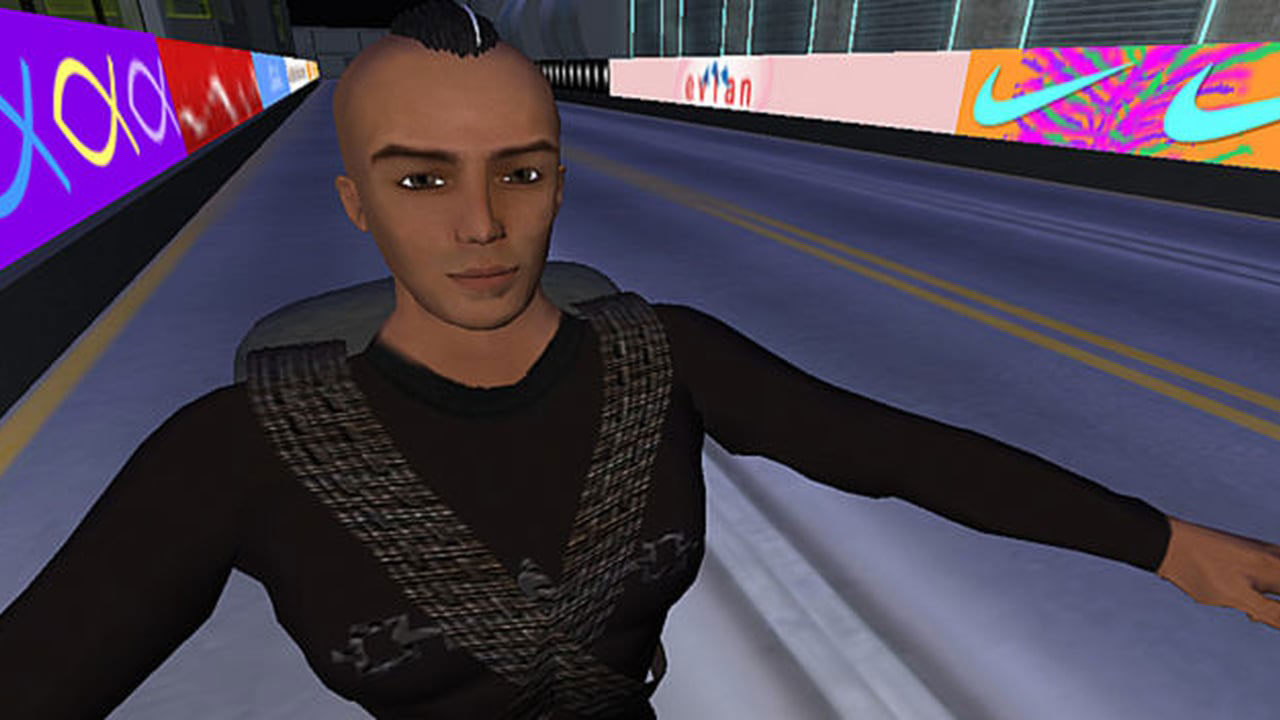 TimeTraveller™ Episode 01
Skawennati
Movement + Location
Alexis Boling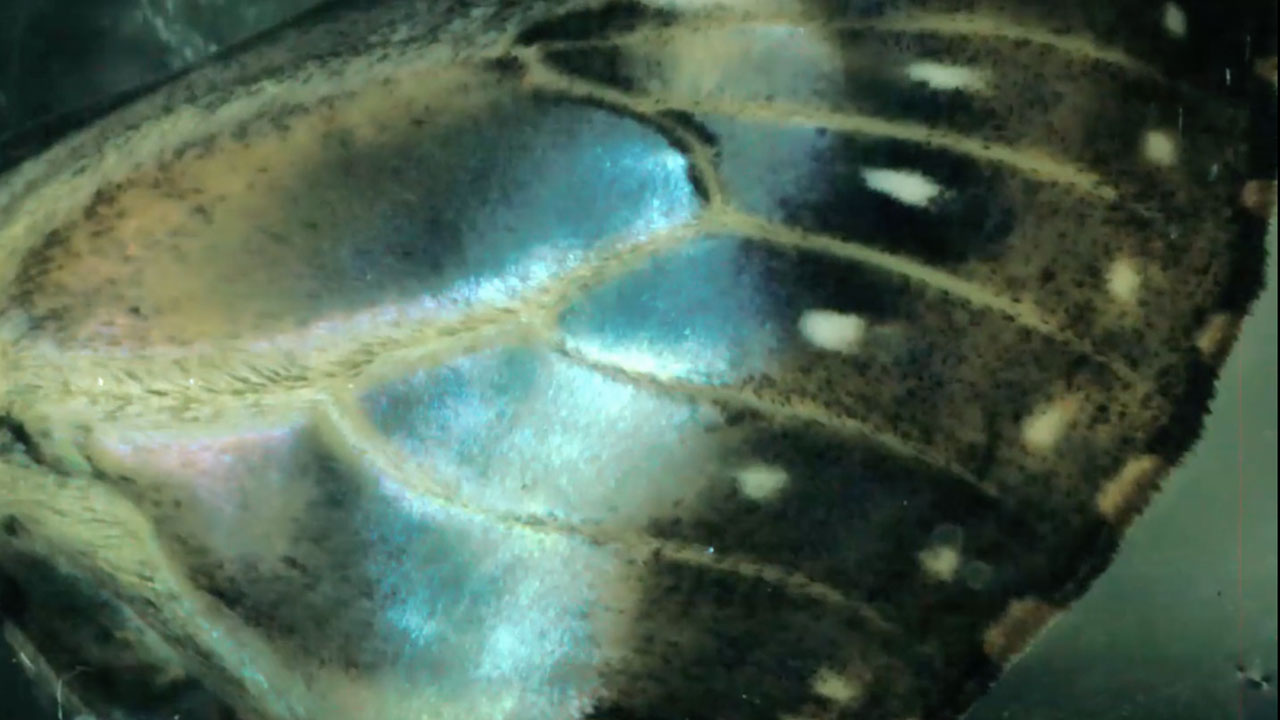 Morpho Butterfly Wing Culture Lg
Ryan Null,Nipam Patel
The Infinite Man
Hugh Sullivan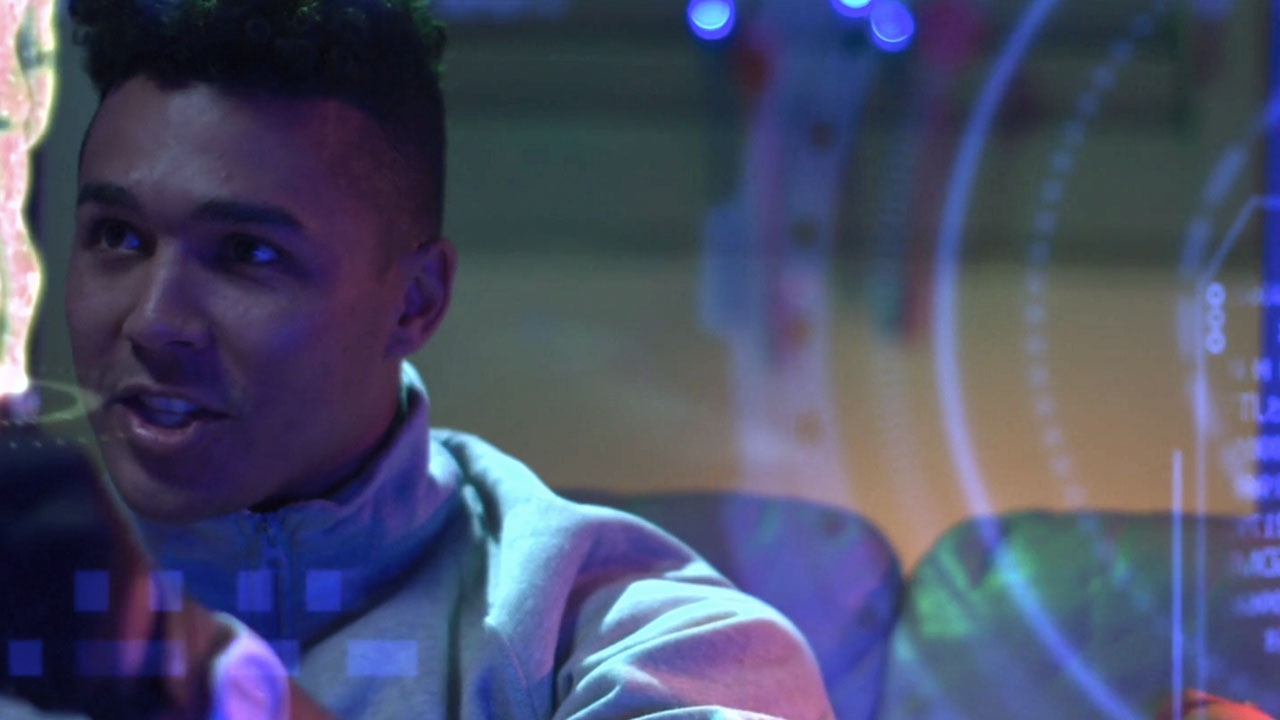 4D
Laurence Rosier Staines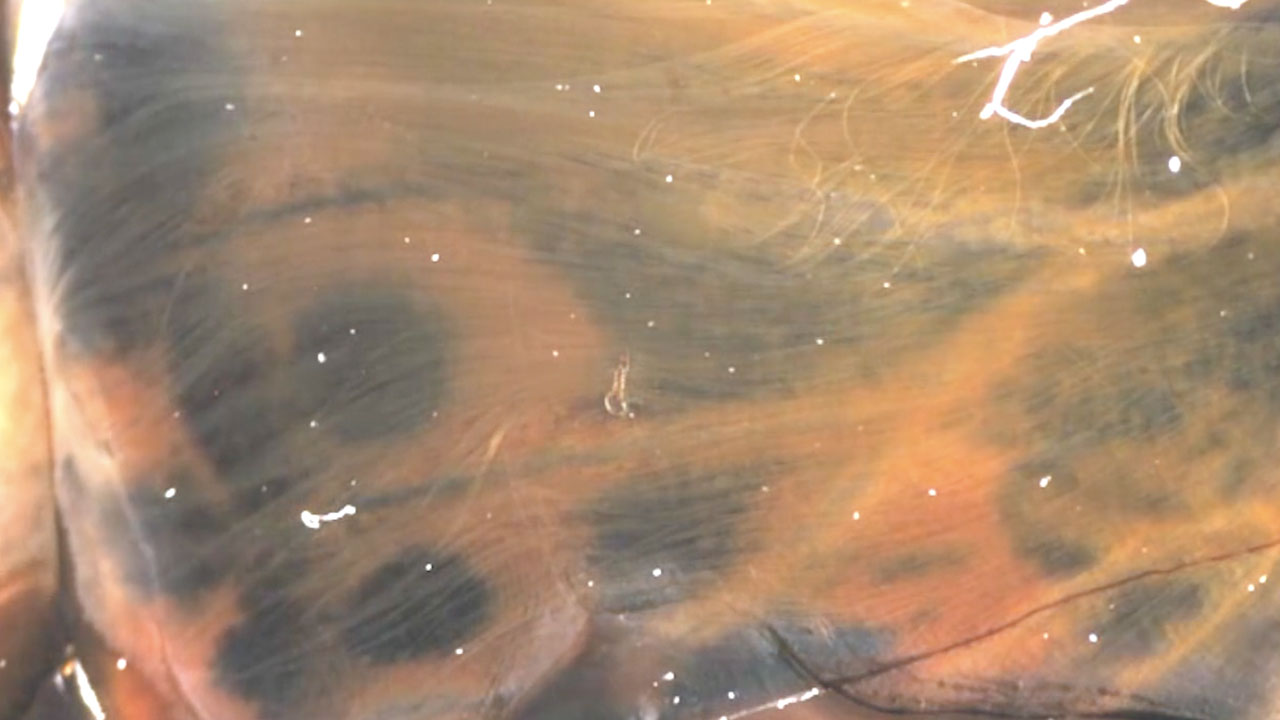 Painted Lady Pupae (fast comp)
Ryan Null,Nipam Patel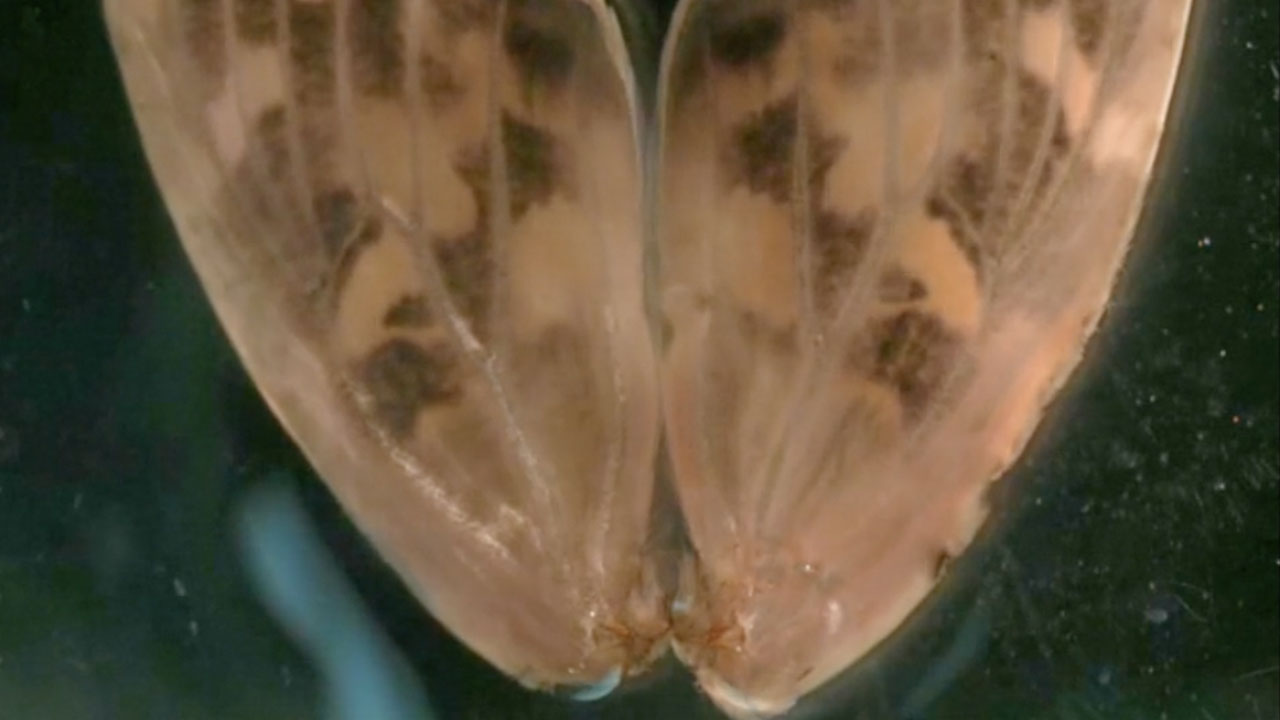 Painted Lady Butterfly Wing Development (Culture Fast)
Ryan Null,Nipam Patel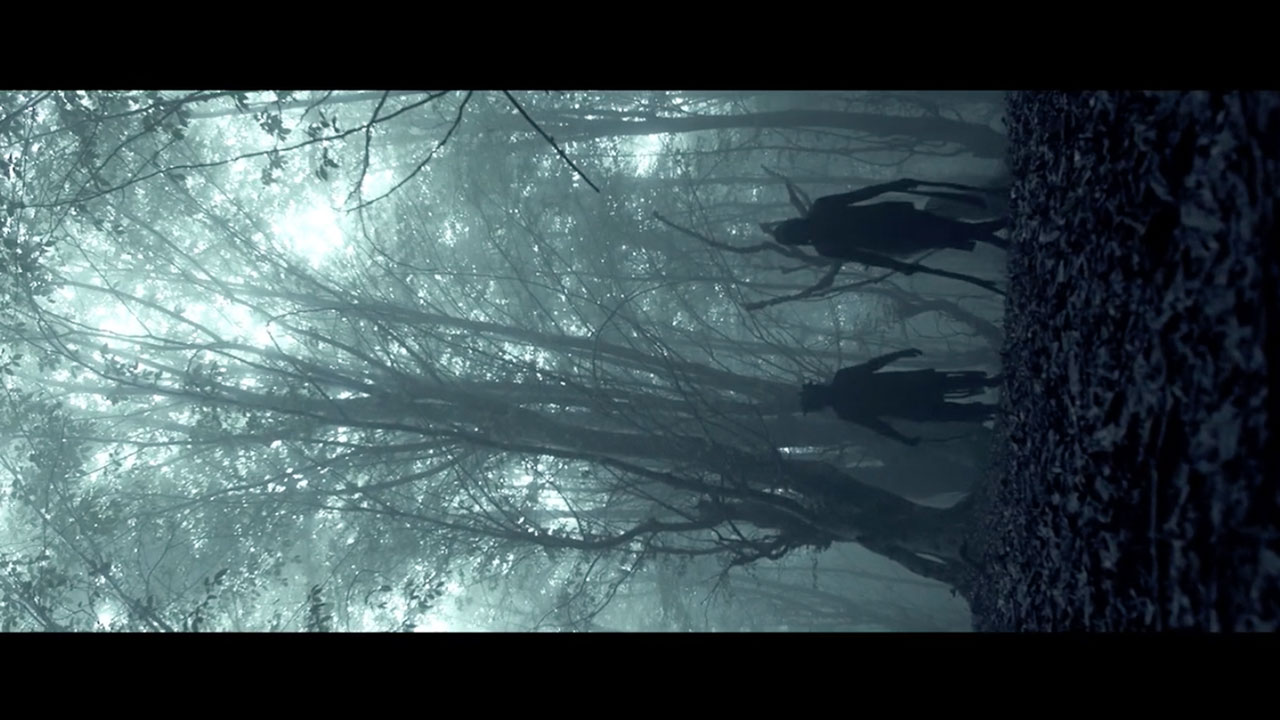 Flesym
Behrooz Roostaei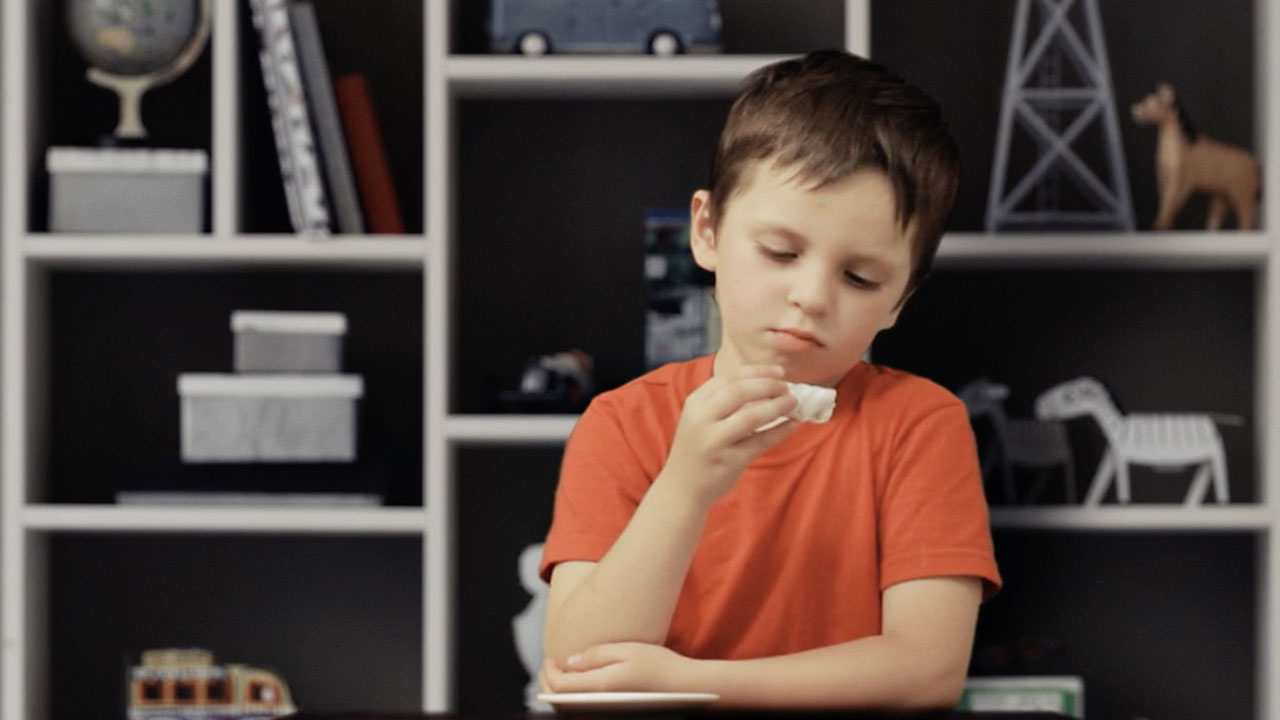 900 seconds
Robert Seneko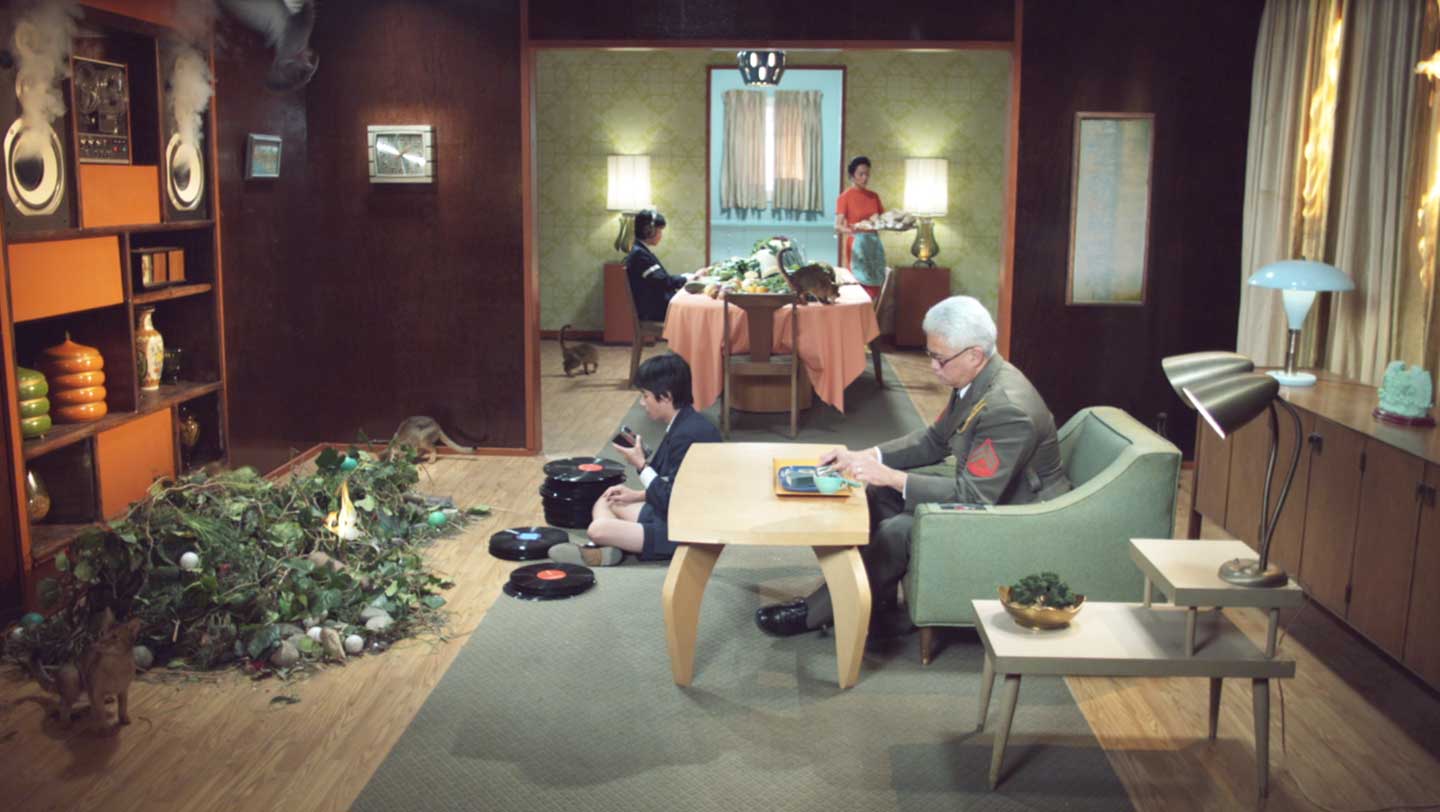 Synesthesia
Corey Creasey,Ian Kibbey,Terri Timely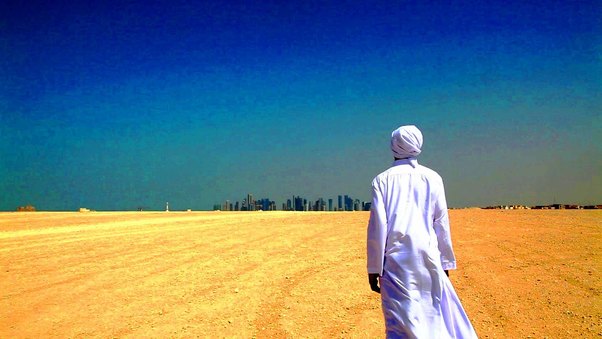 Hind's Dream
Suzannah Mirghani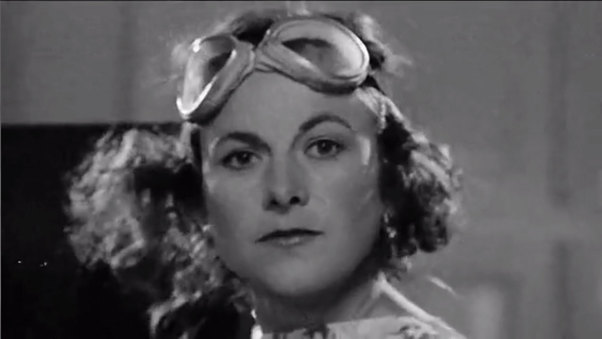 The Chronoscope
Andrew Legge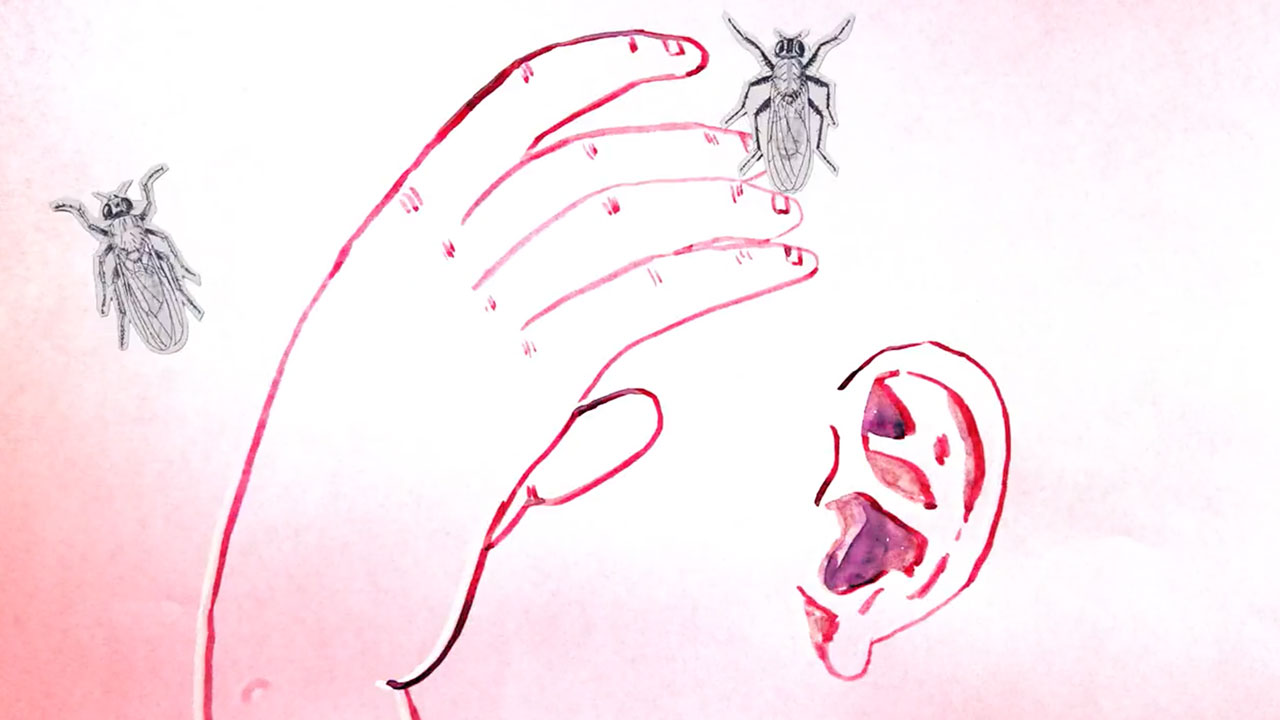 Common Insects of North America
Angela Stempel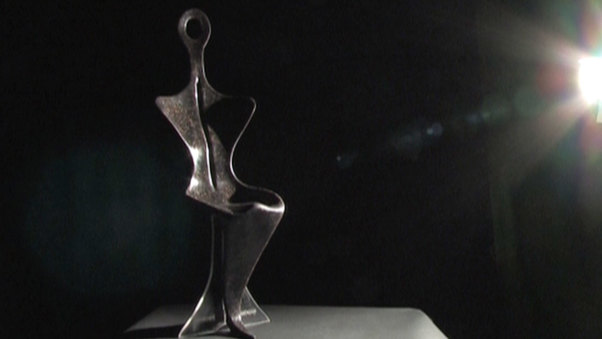 Hairytale
Lisa Forrest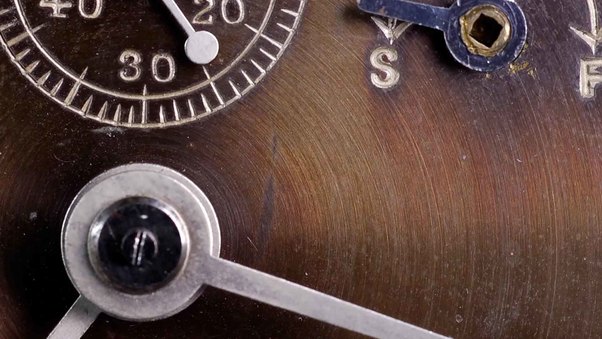 Drift
Ian B. Johnson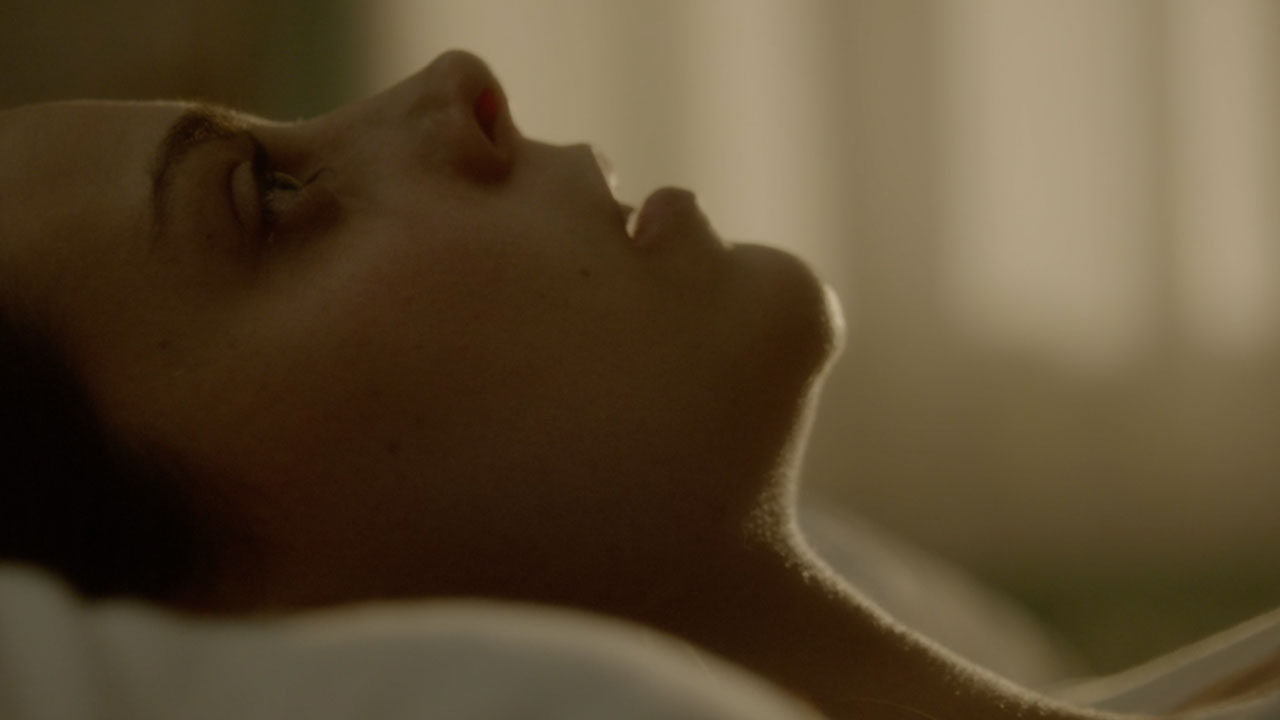 Despertar (Awake)
Marta Medina Del Valle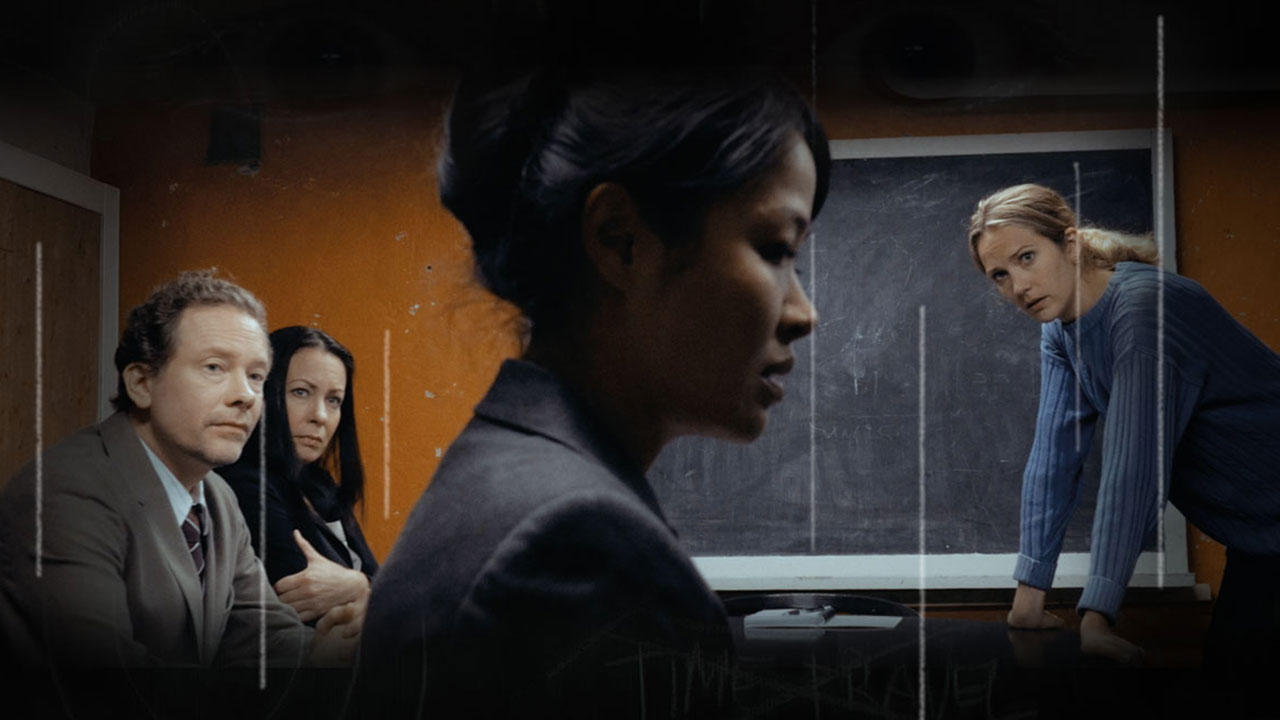 Tangent Room
Björn Engström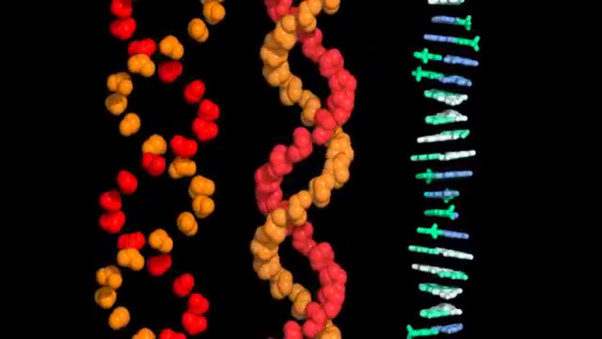 PCR Rap
Zachary Charlop-Powers
Artemis Falls
Eliza McNitt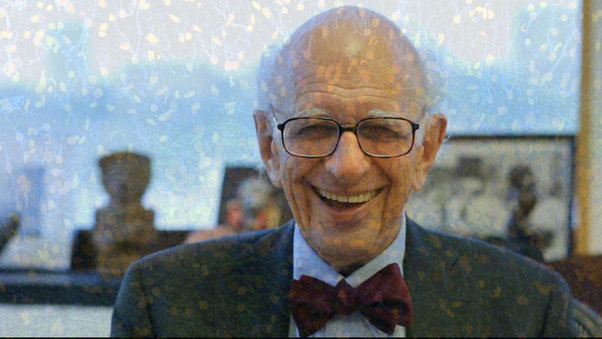 My Mind's Eye - Mapping the Mind: An Interview with Eric Kandel
Alexis Gambis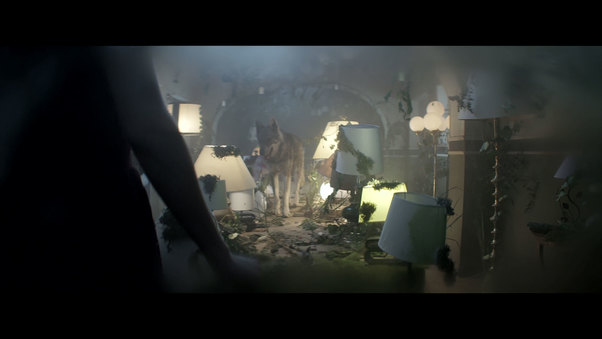 Oscillation
Dídac Gimeno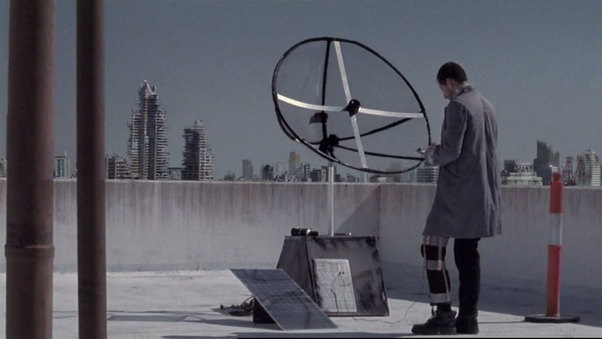 Lone
Andrew Nowrojee
Xenoi
Deborah Stratman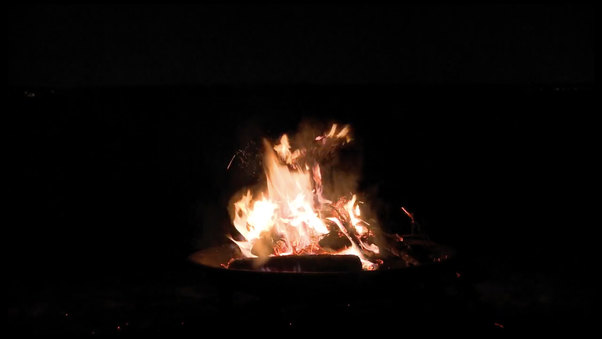 Combustion
Renaud Hall̩e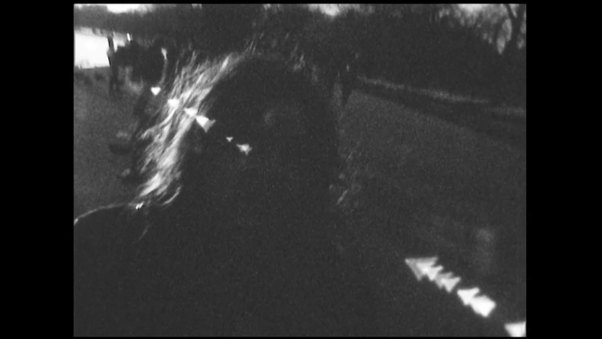 Cristina 2
Pedro Roman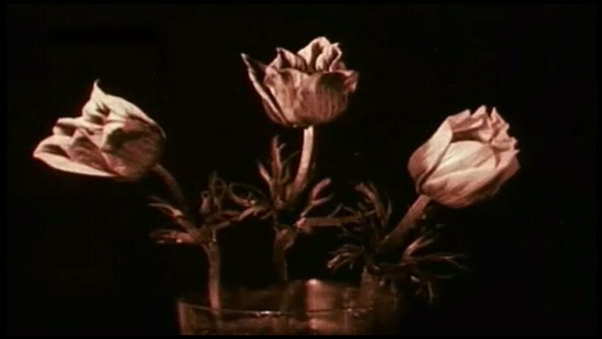 Birth of a Flower
Percy Smith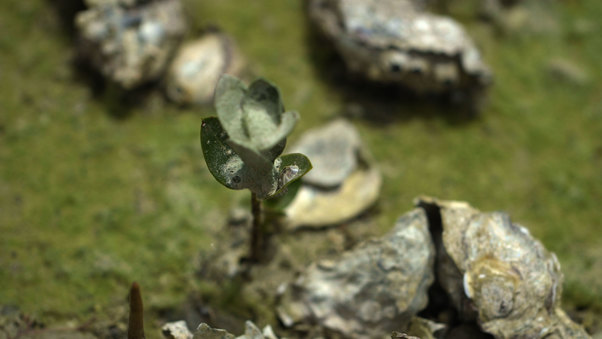 Guardian of the Mangroves
Alexis Gambis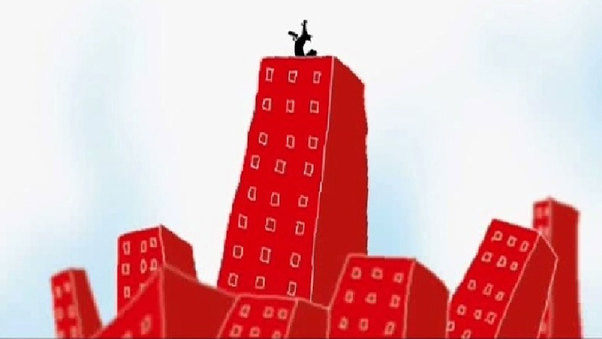 A Biometric Tale
Nicolas Jacquet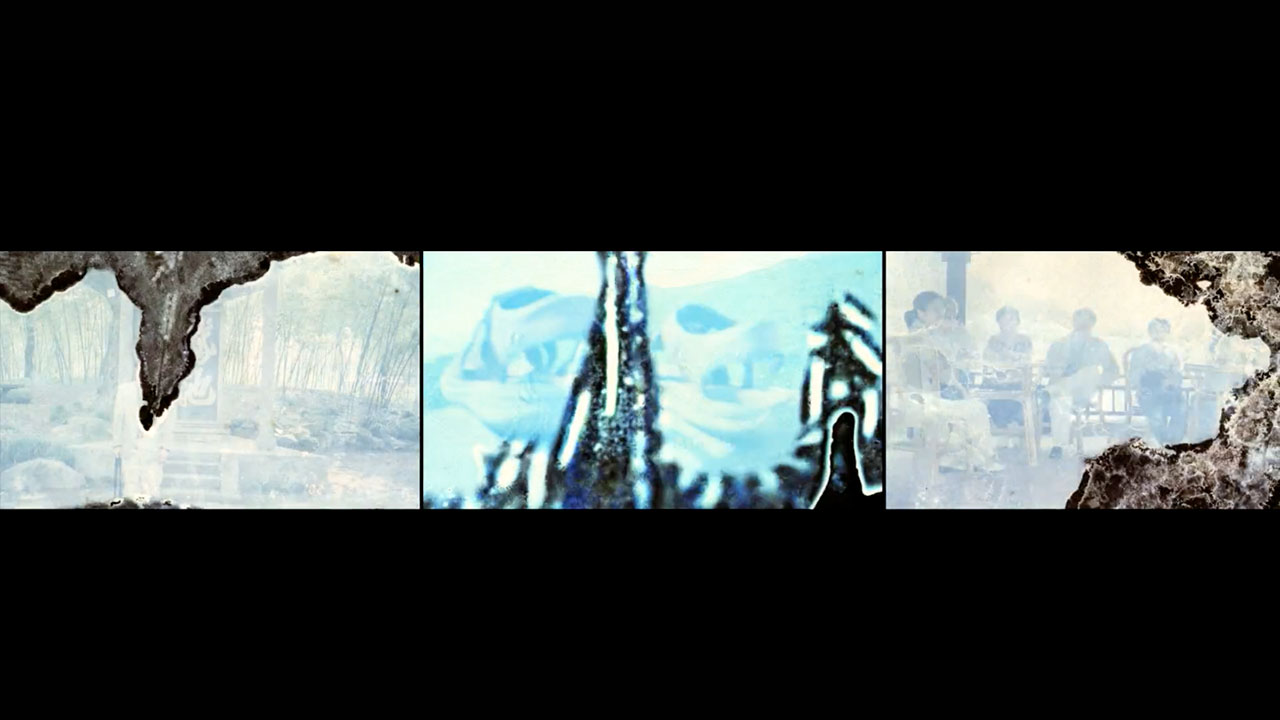 Recycled
Lei Lei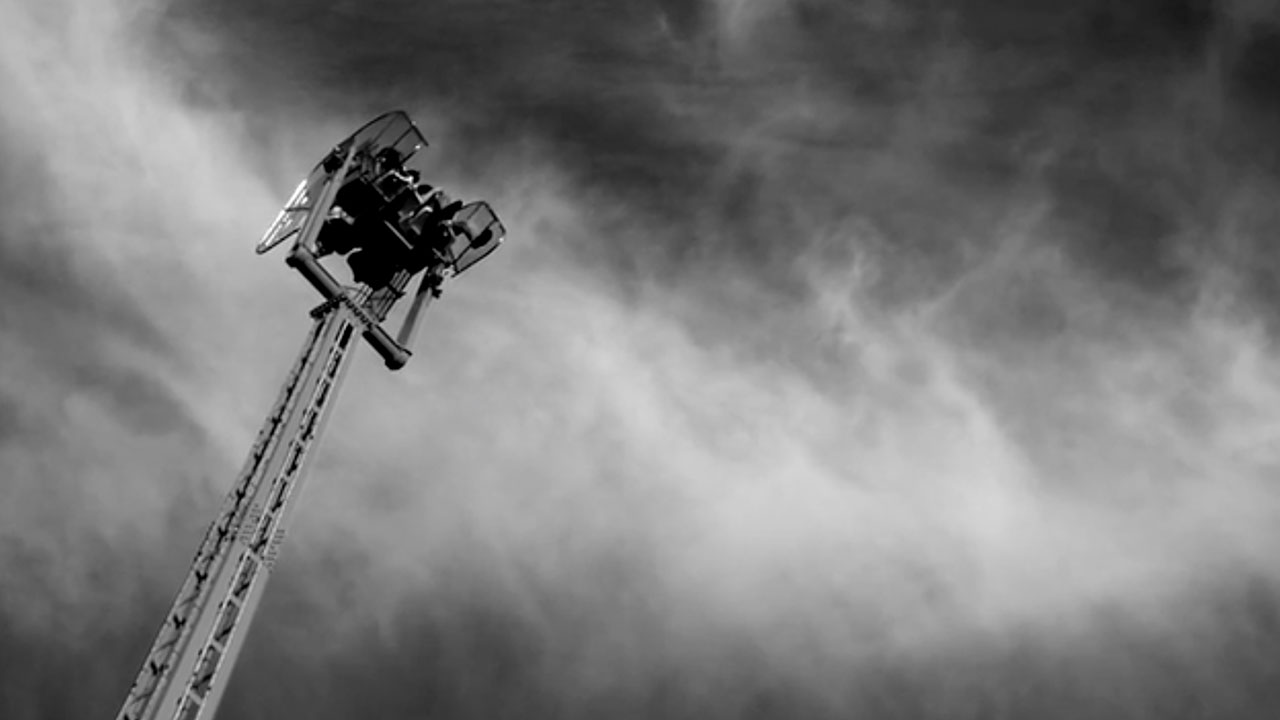 Light will never be that fast again
Alfredo Hubard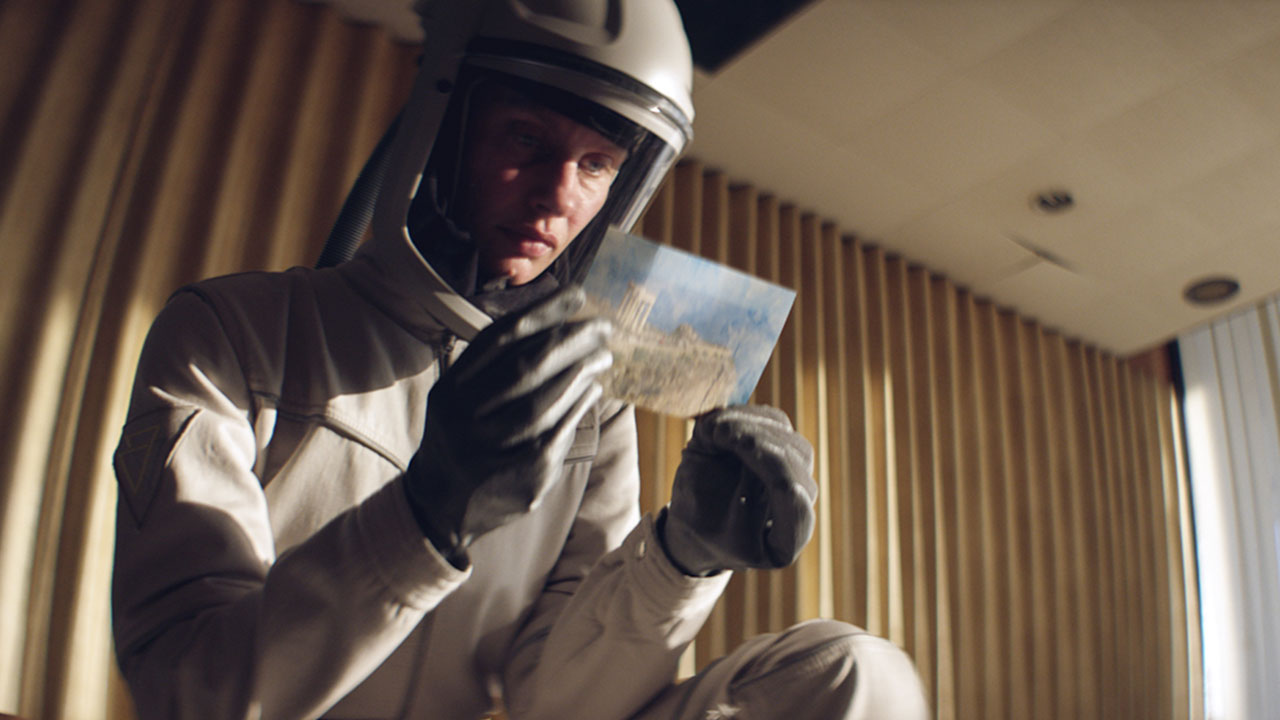 Third Kind
Yorgos Zois
Of Cows and Men
Emily Fraser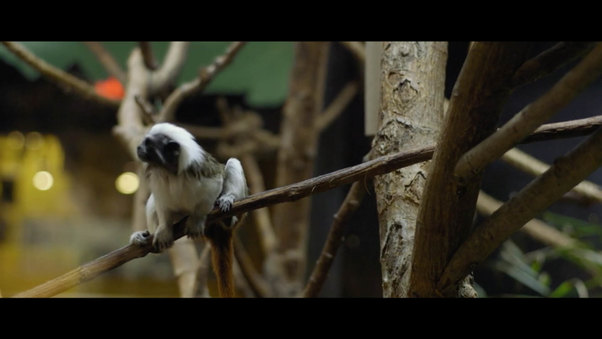 Voice Recognition Film
Jessica Brillhart
Planes Lapse
Armando Accardo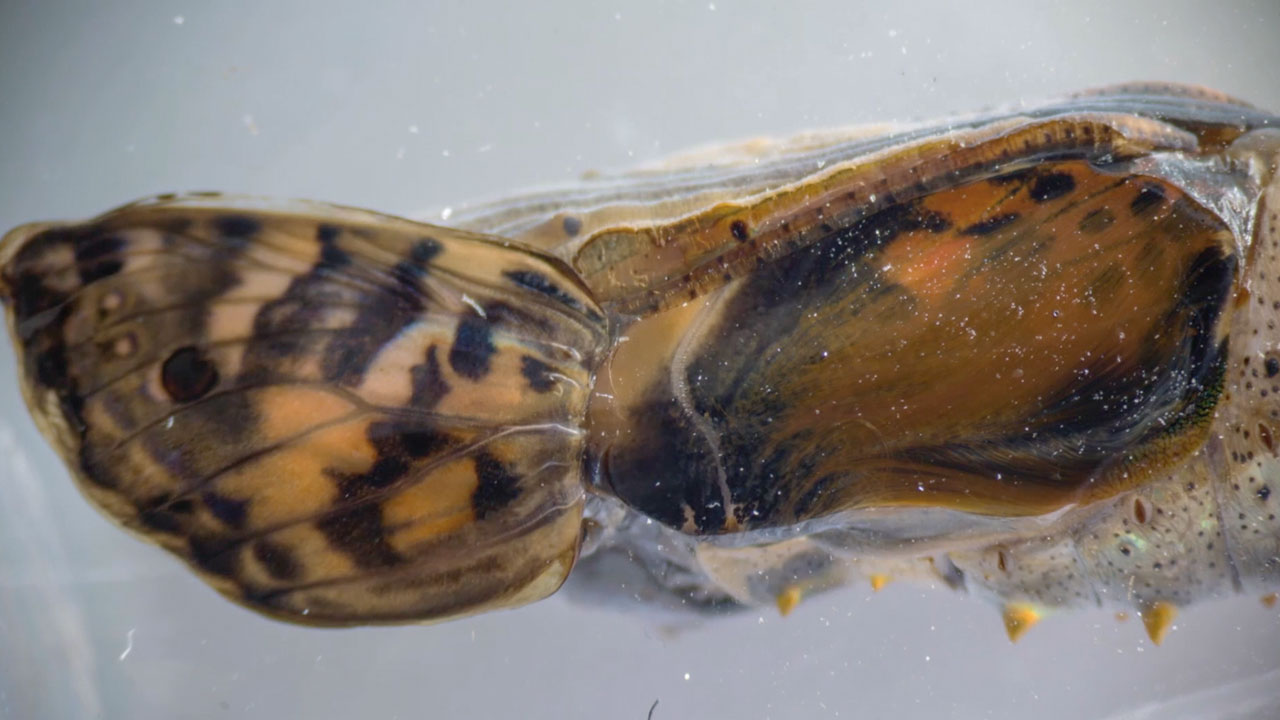 Painted Butterfly Lady - Both Wings
Aaron Pomerantz,Damien Gailly,Rachel Thayer,Nipam Patel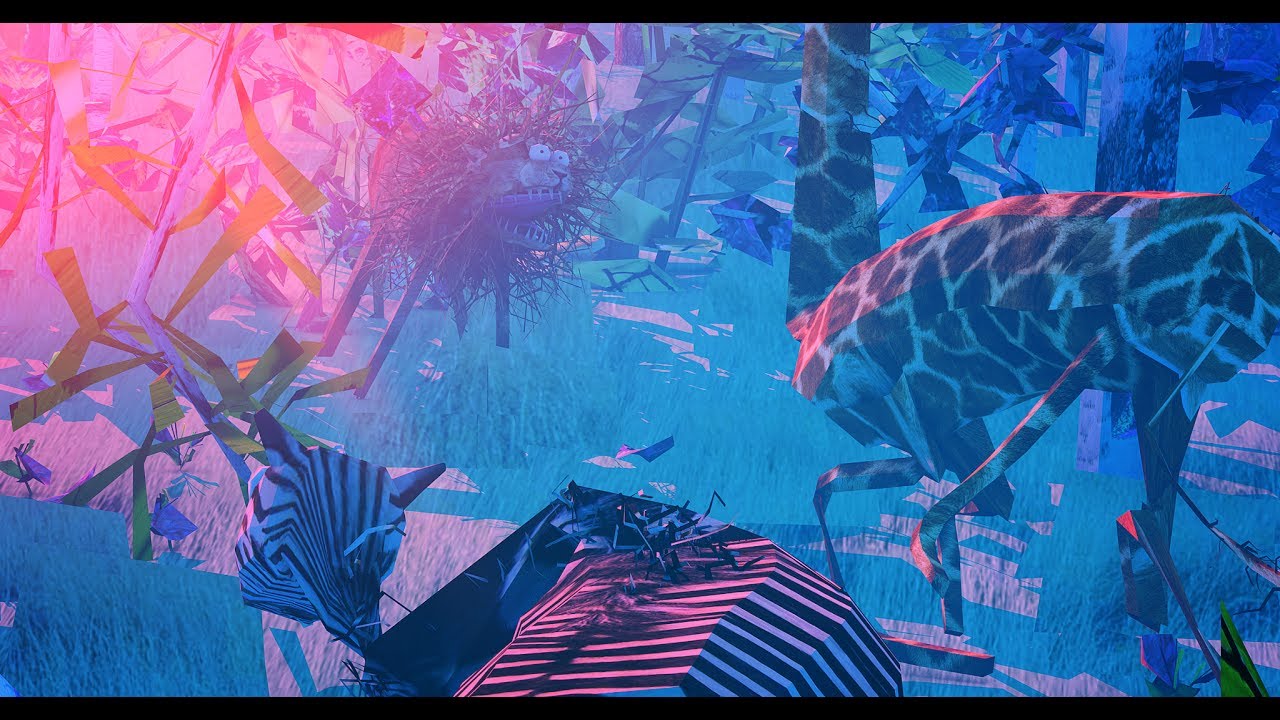 Ugly
Nikita Diakur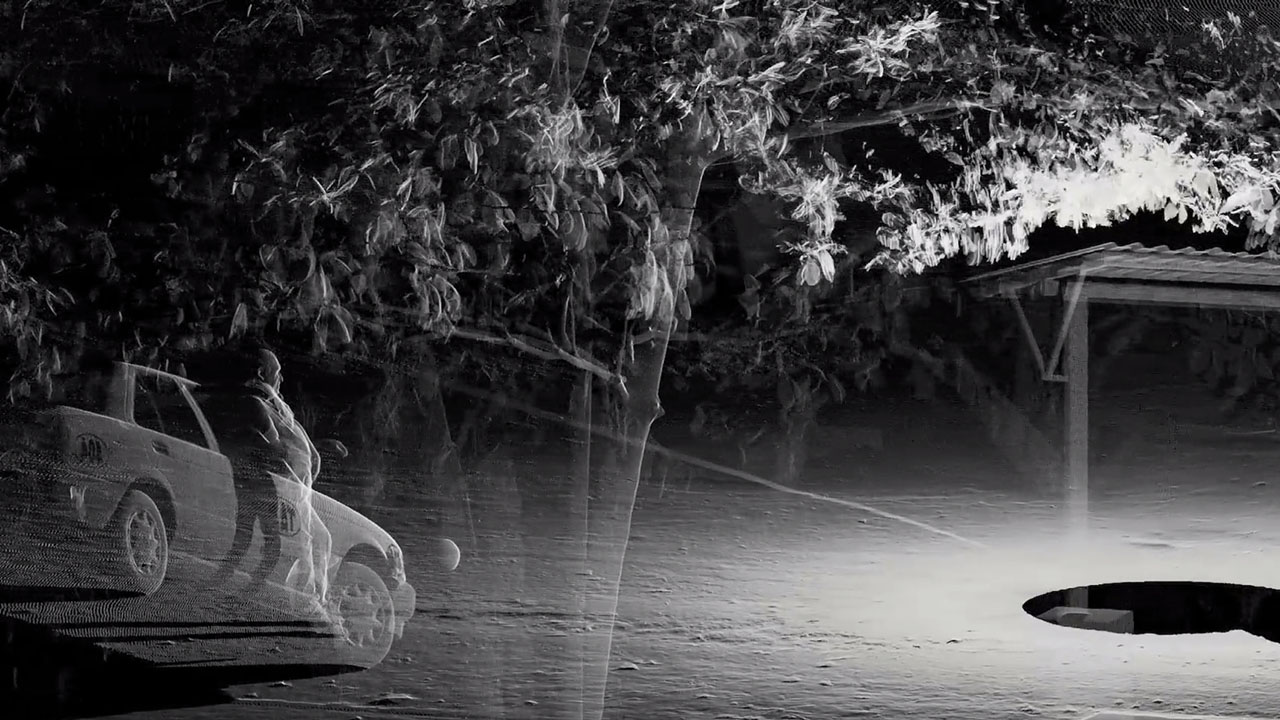 Tropics
Mathilde Lavenne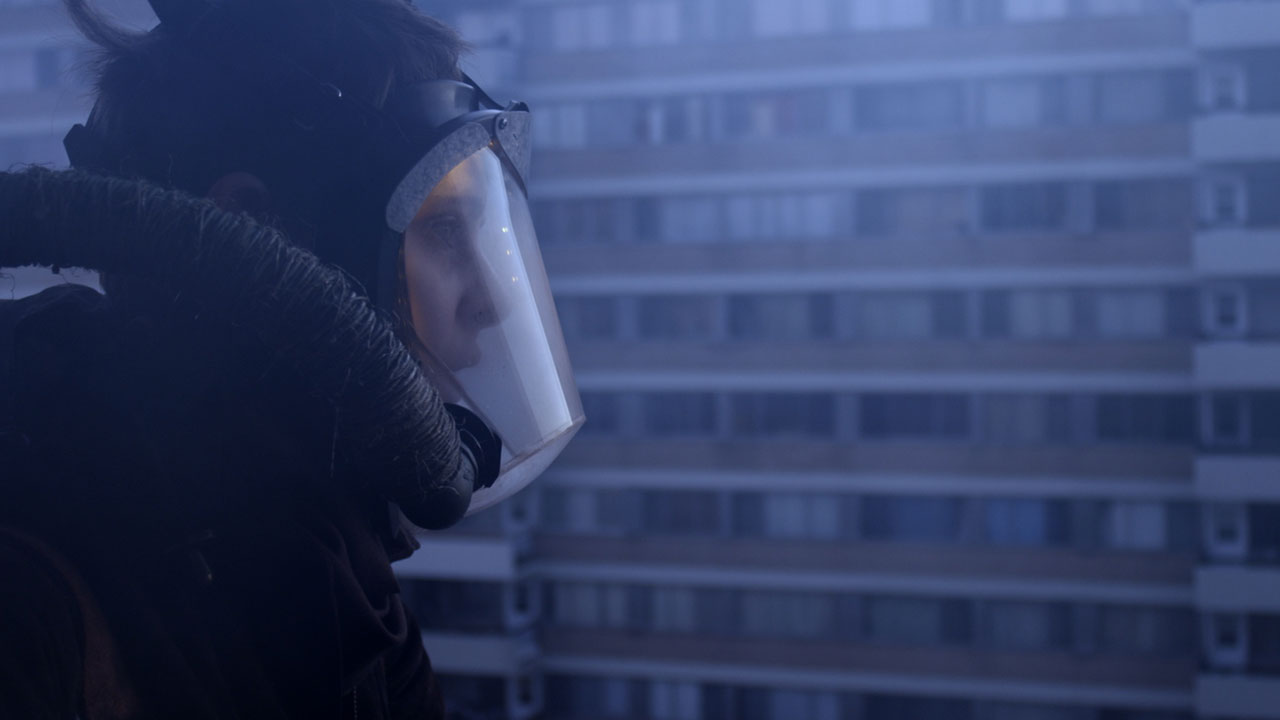 Days of Eva
Vincent René-Lortie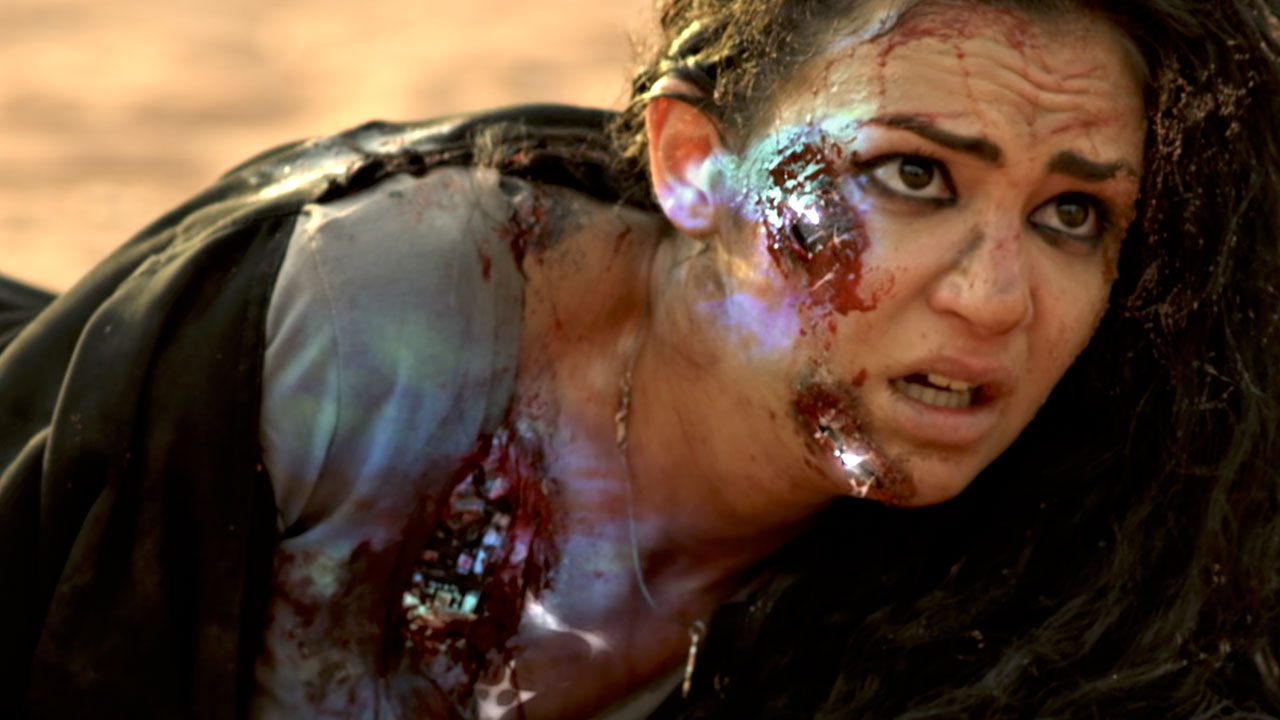 Seam
Dassani Brothers
Kuckuck
Aline Höchli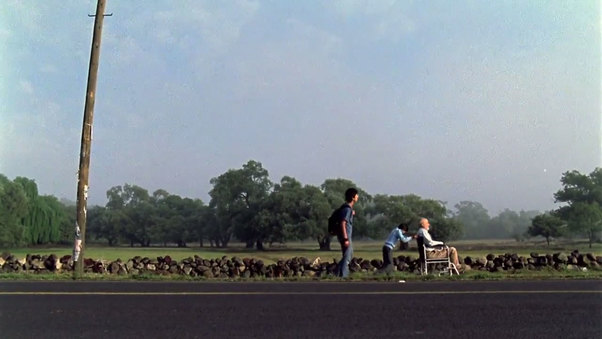 Tungsten Nights (Noche de Tungsteno)
Maria Torres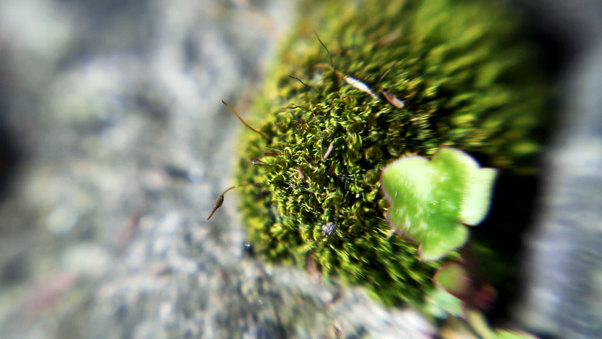 Invasion
Anne Milne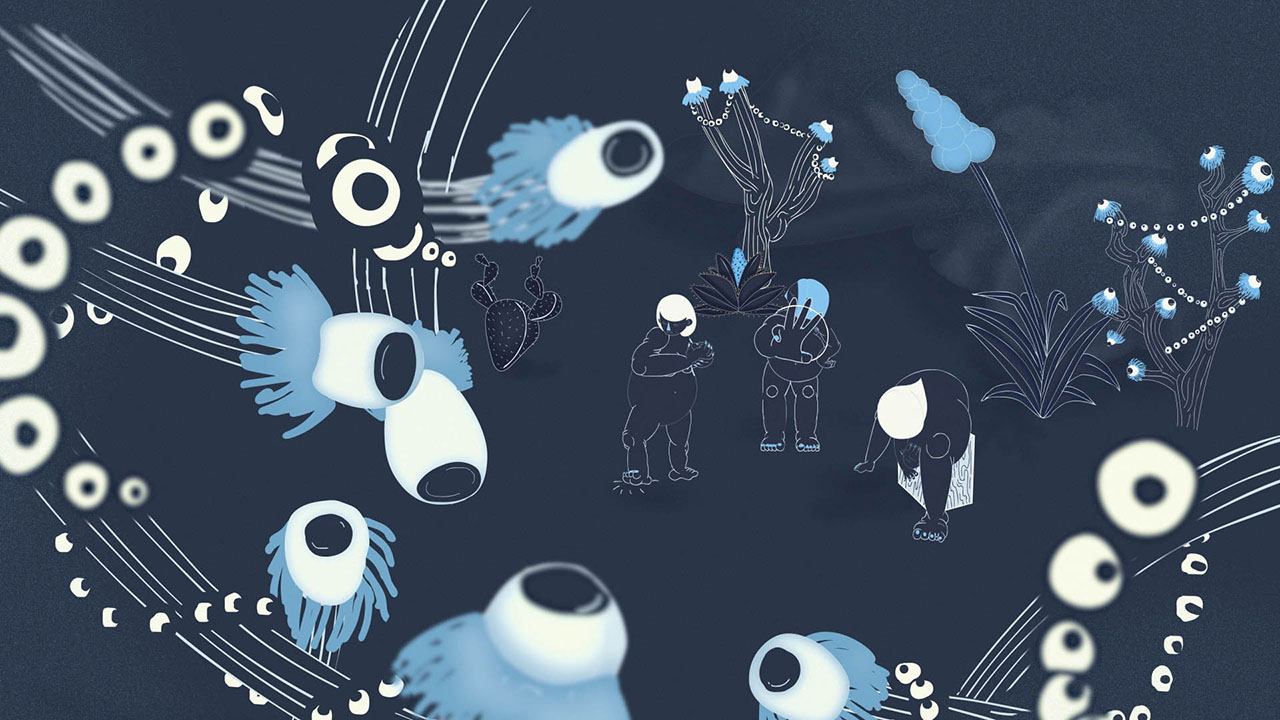 Las del Diente
Ana Perez Lopez
The Northlander
Benjamin Ross Hayden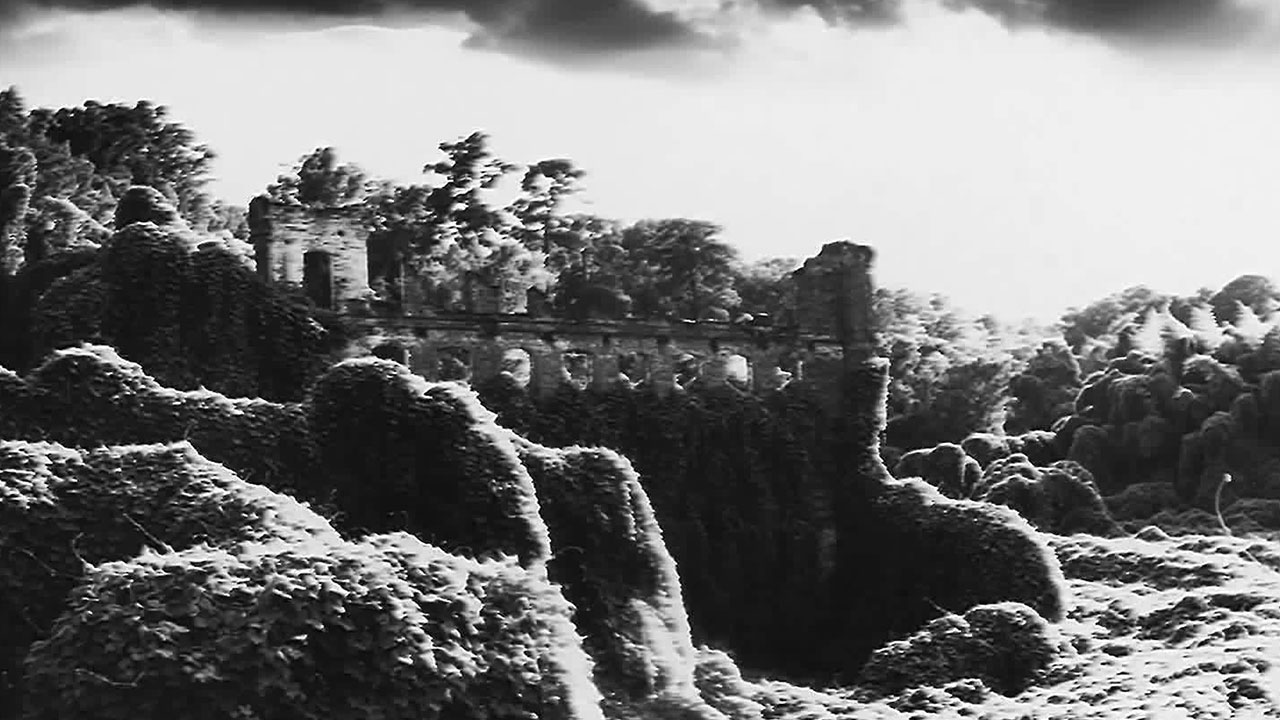 Light Plate
Josh Gibson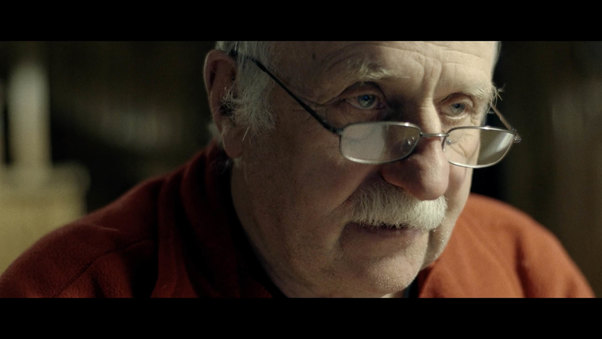 The Place
Julia Popławska
Compressed 02
Kim Pimmel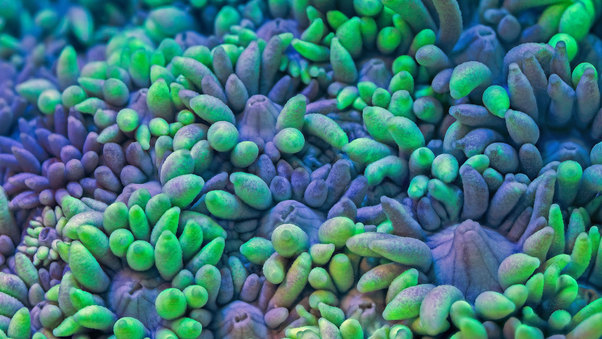 Slow Life
Daniel Stoupin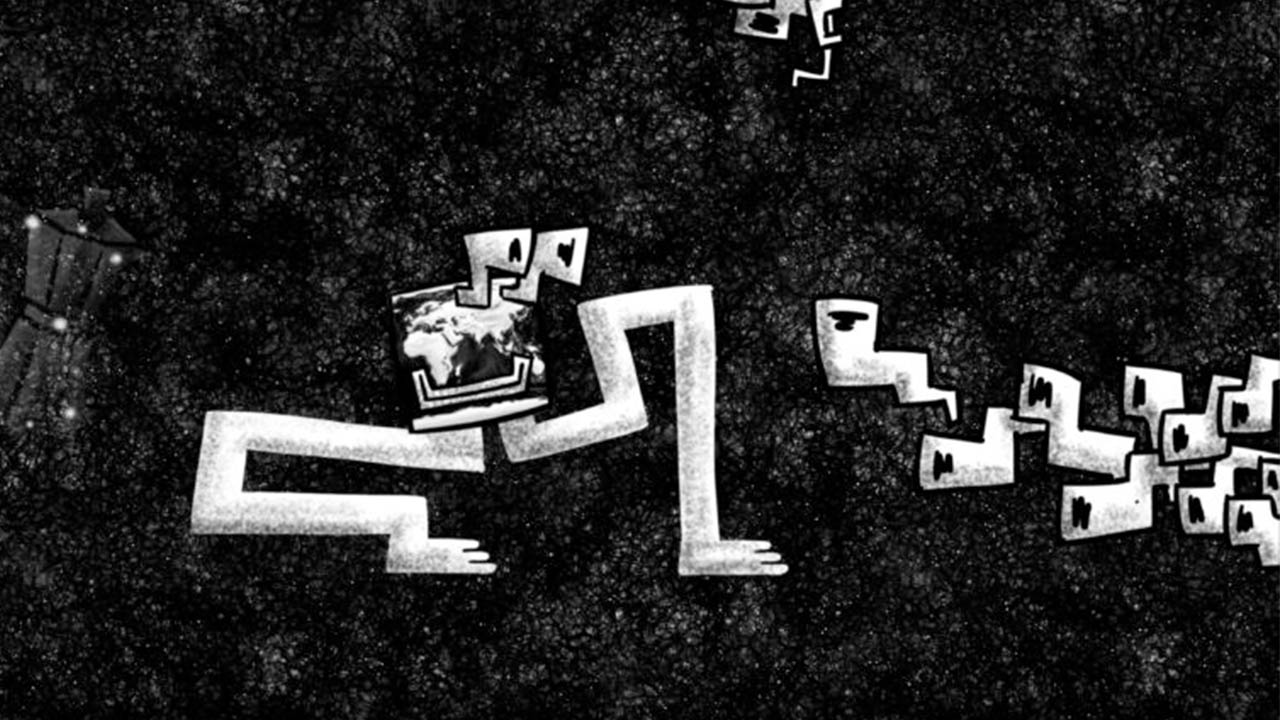 La Terre (The Earth)
Nicolas Bougère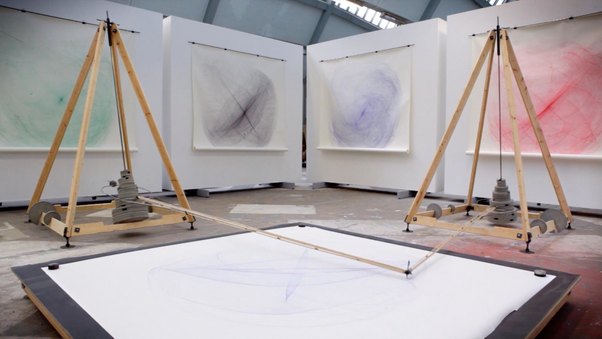 Drawing Machine
Joseph Barnett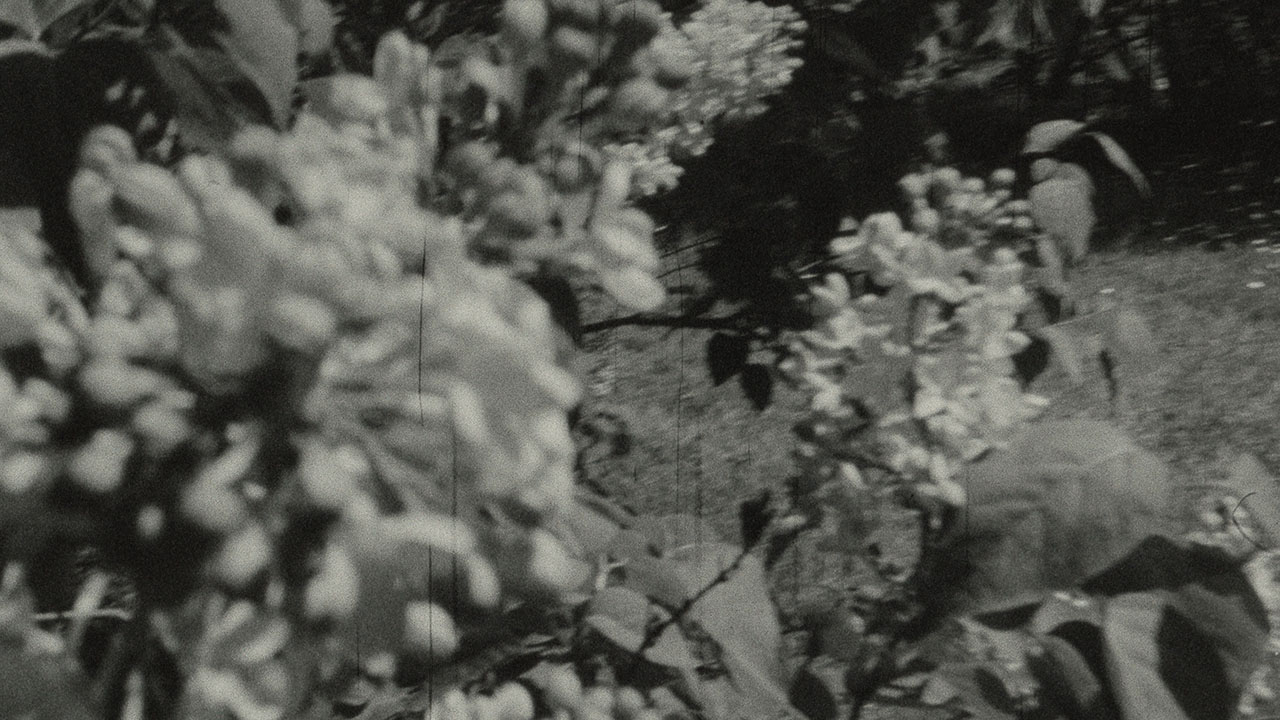 The Lilac Game
Emma Piper-Burket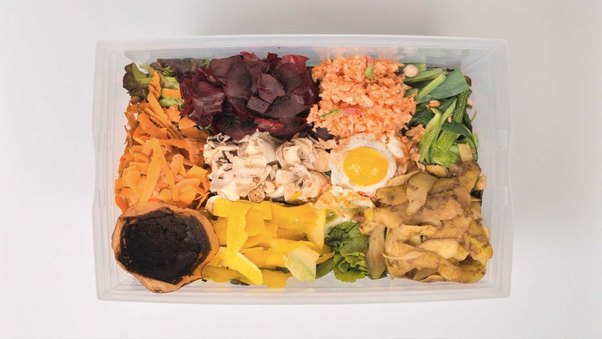 Illustration Compostage
Élise Auffray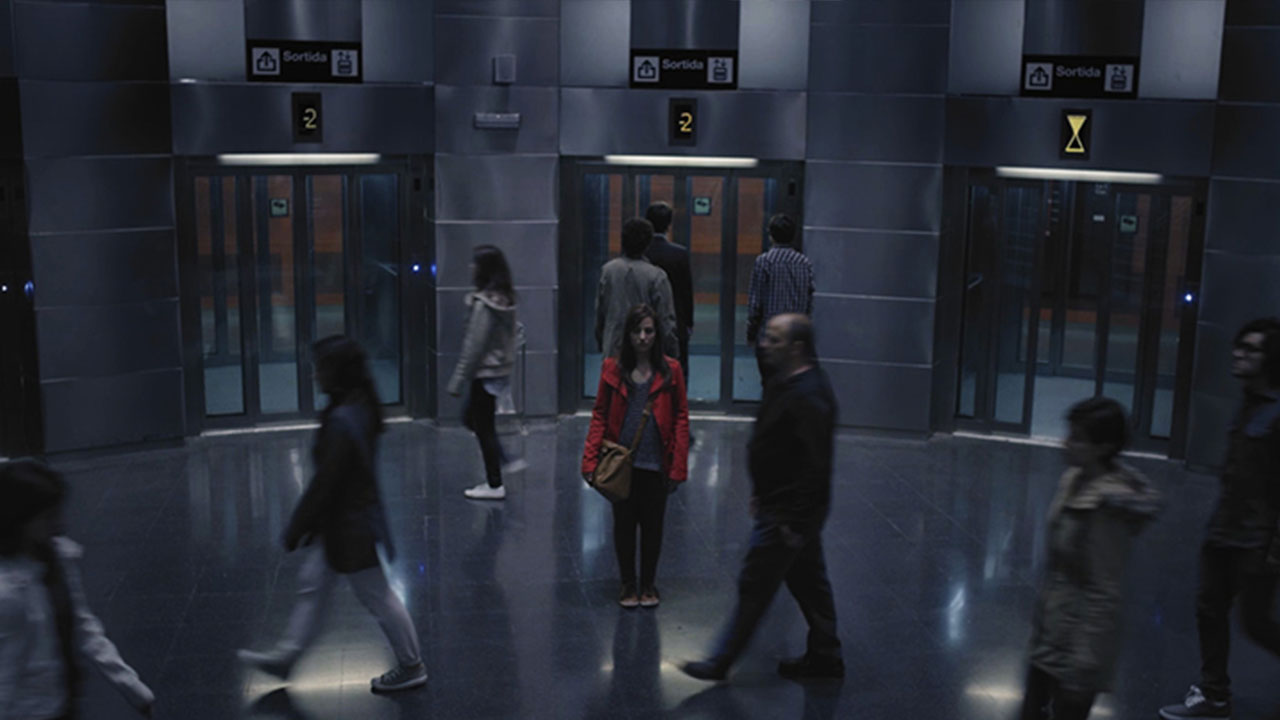 Timelapse
Aleix Castro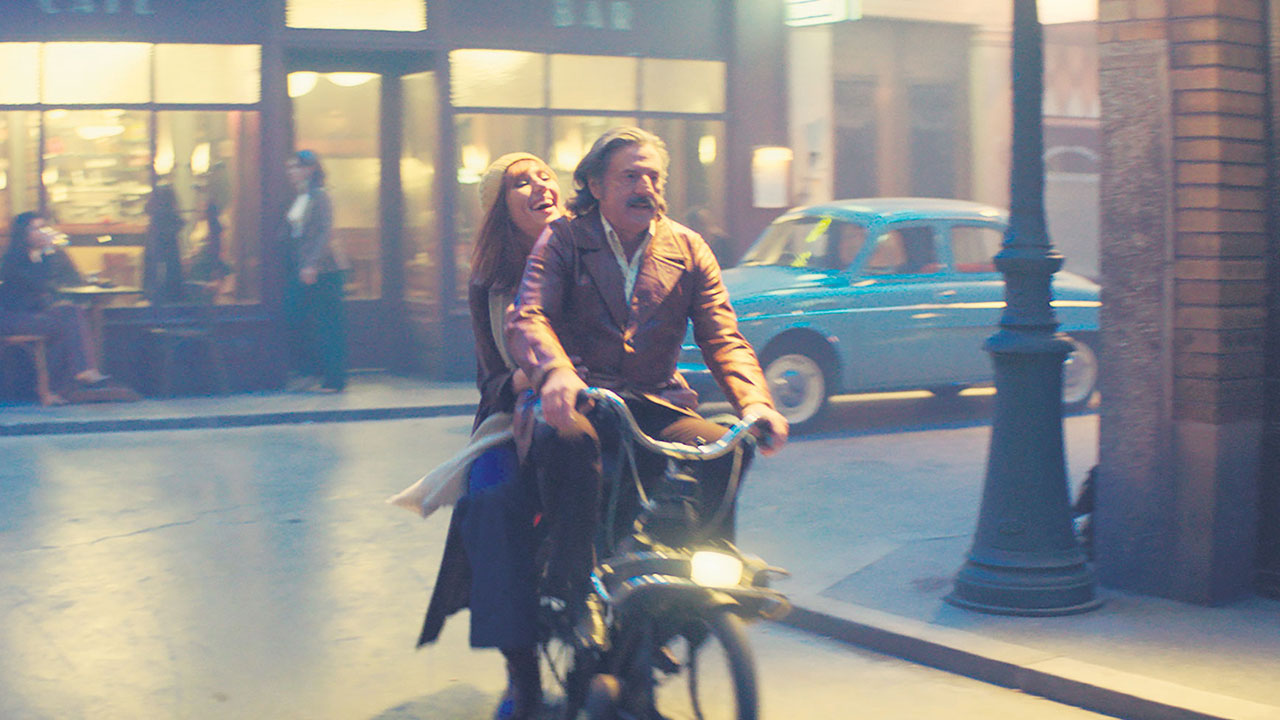 La Belle Époque
Nicolas Bedos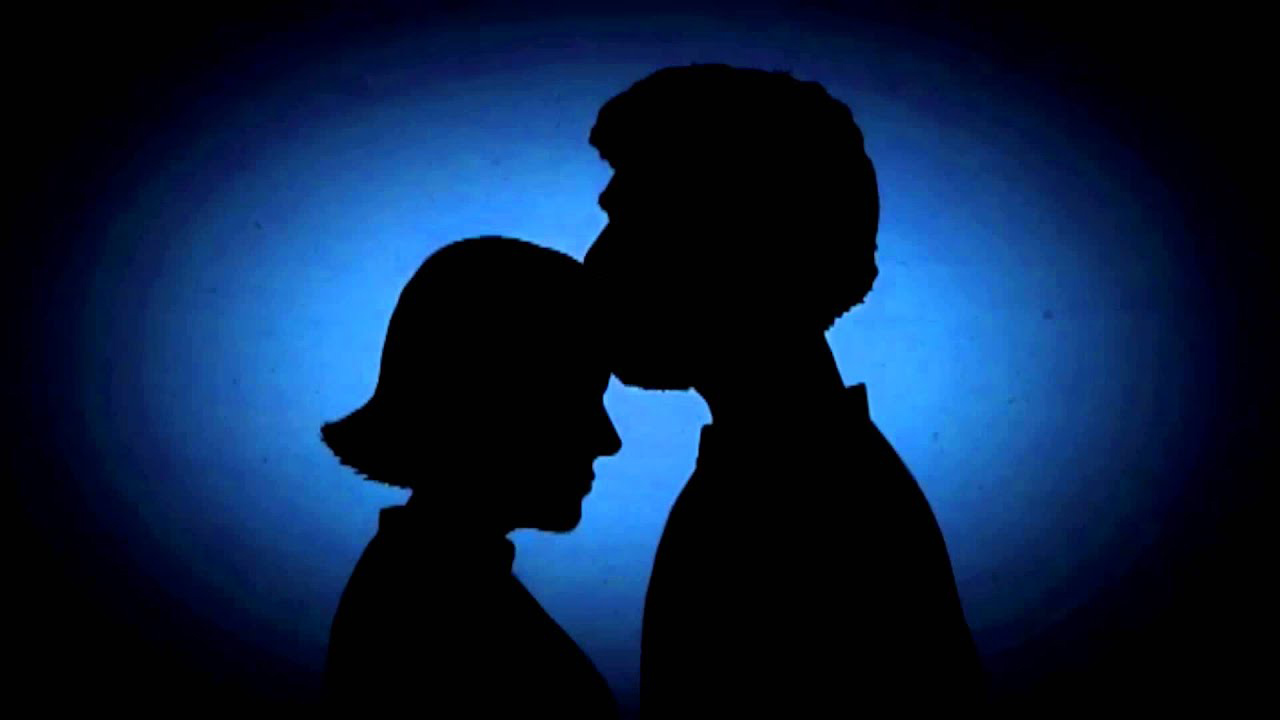 Tracked Down by Our Genes
Maren Grainger-Monsen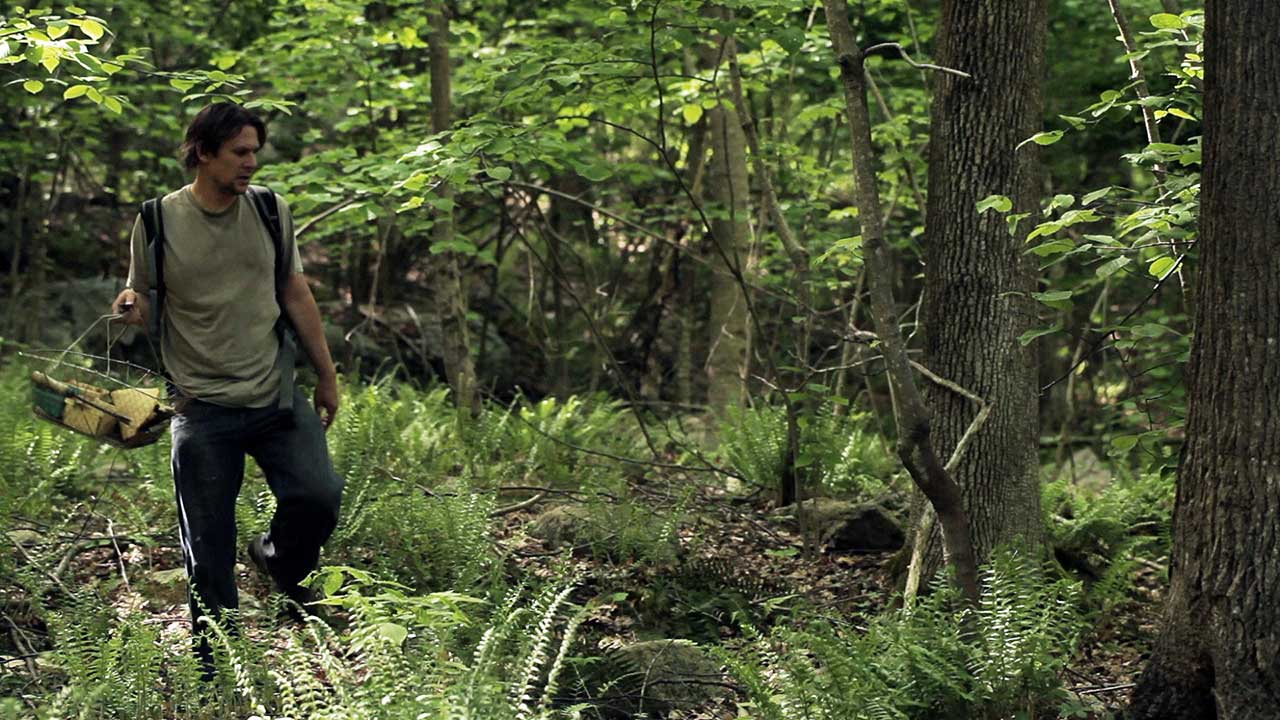 Now, Forager
Jason Cortlund,Julia Halperin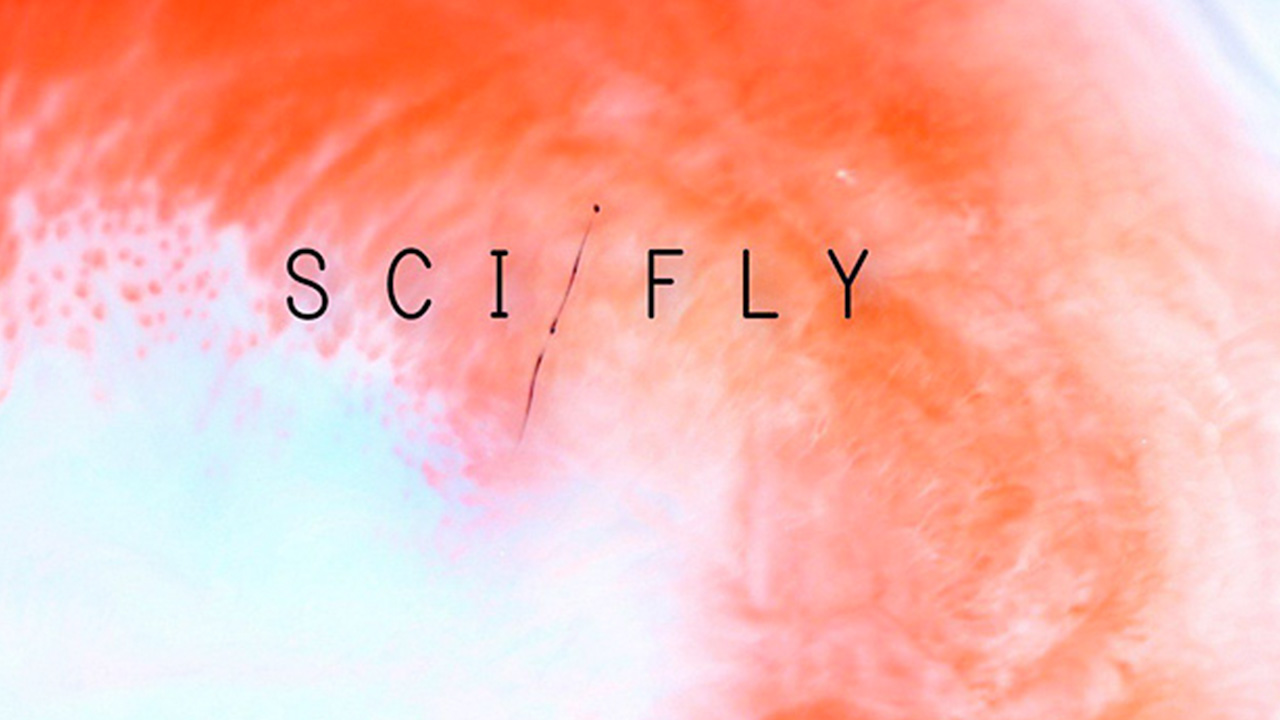 Sci-Fly
Joey Shanks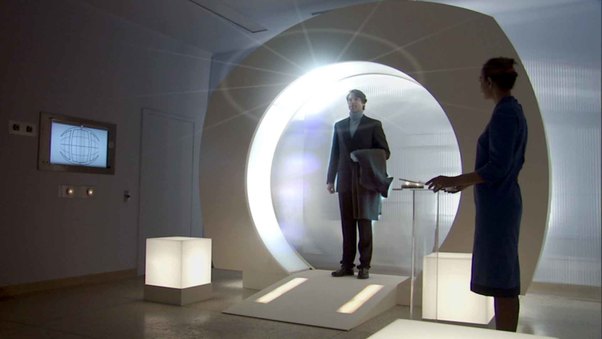 The Un-Gone
Simon Bovey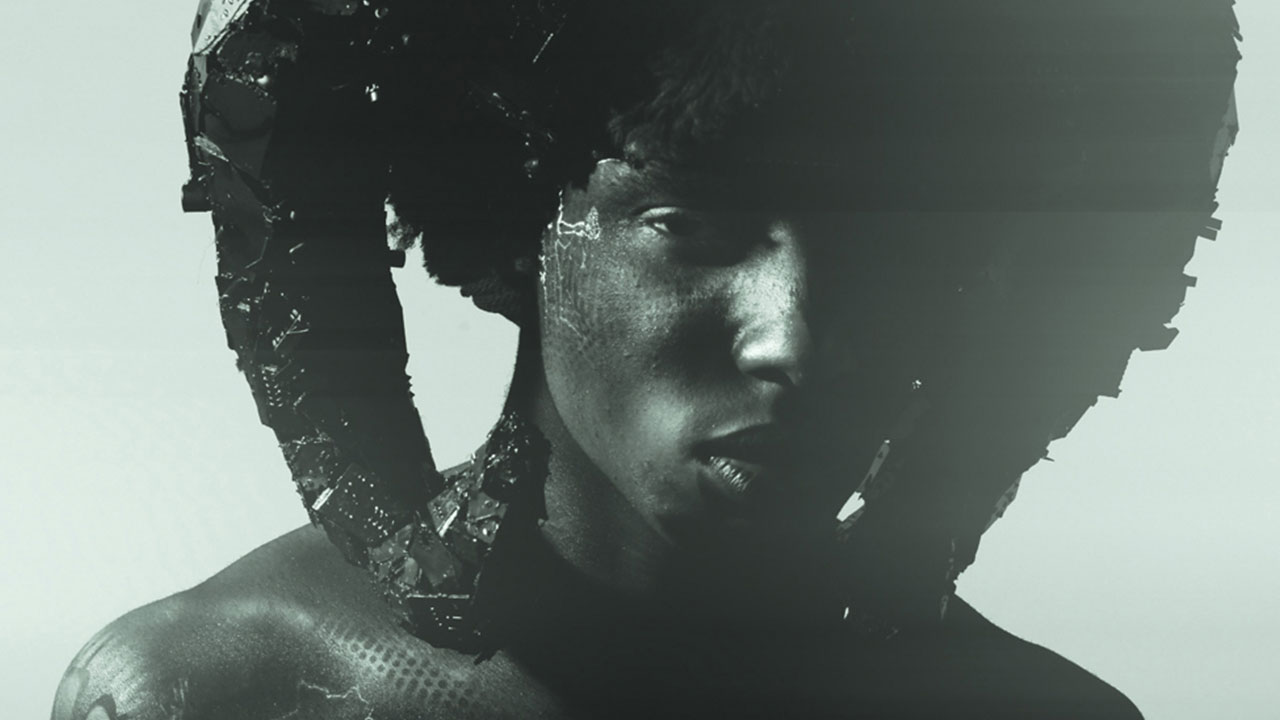 Agophobia
Benjamin Ross Hayden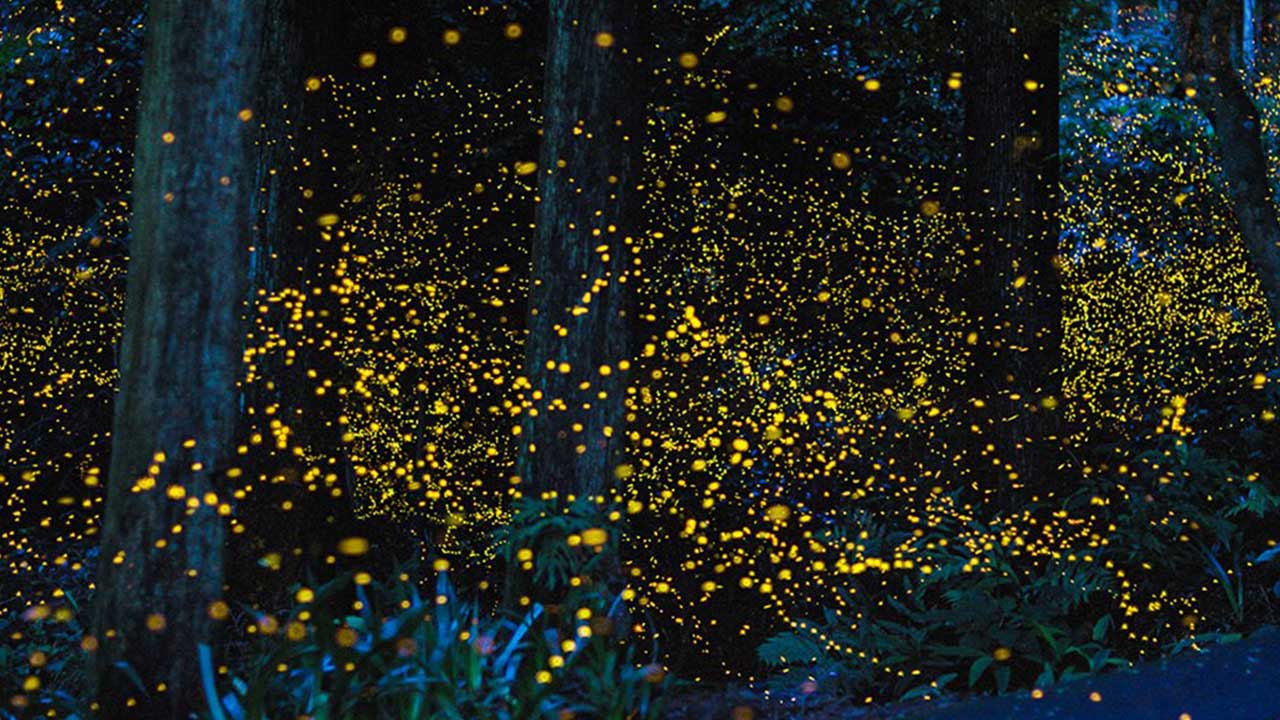 Enchanting Fireflies Paint the Sky
Vincent Brady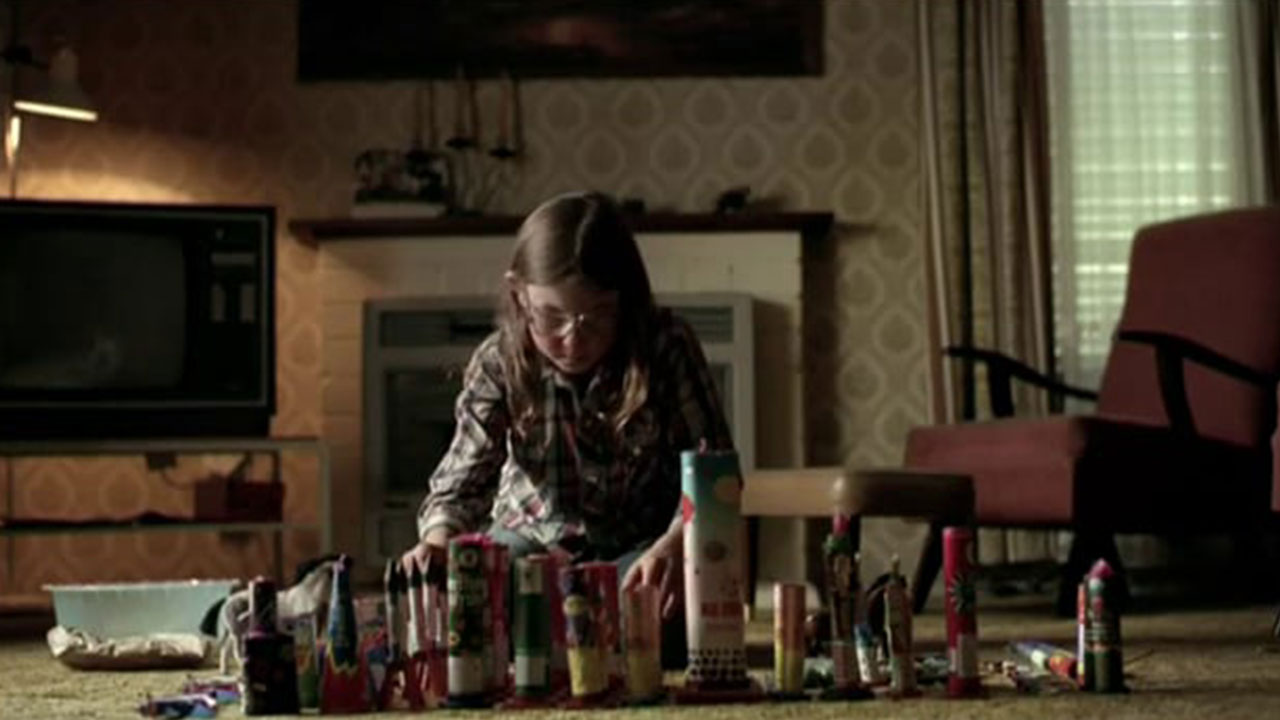 Dortoka Uhartea (Turtle Island)
Maru Solores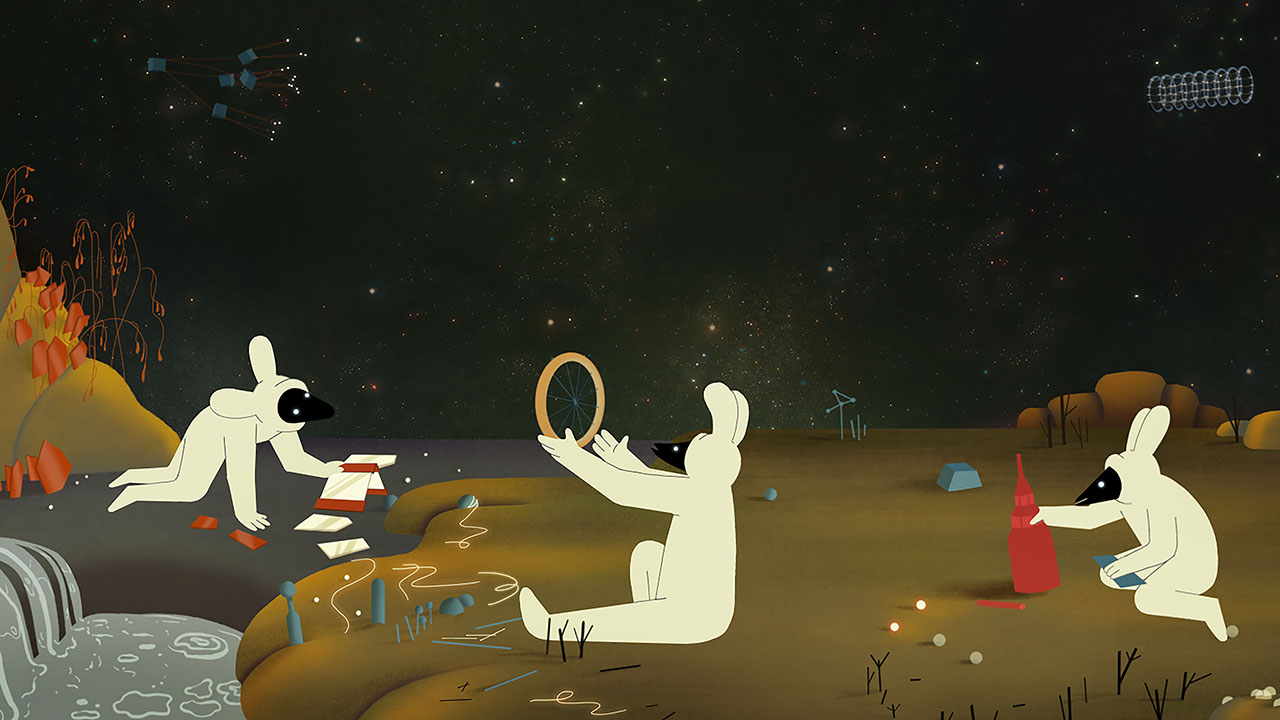 Solar Walk
Reka Bucsi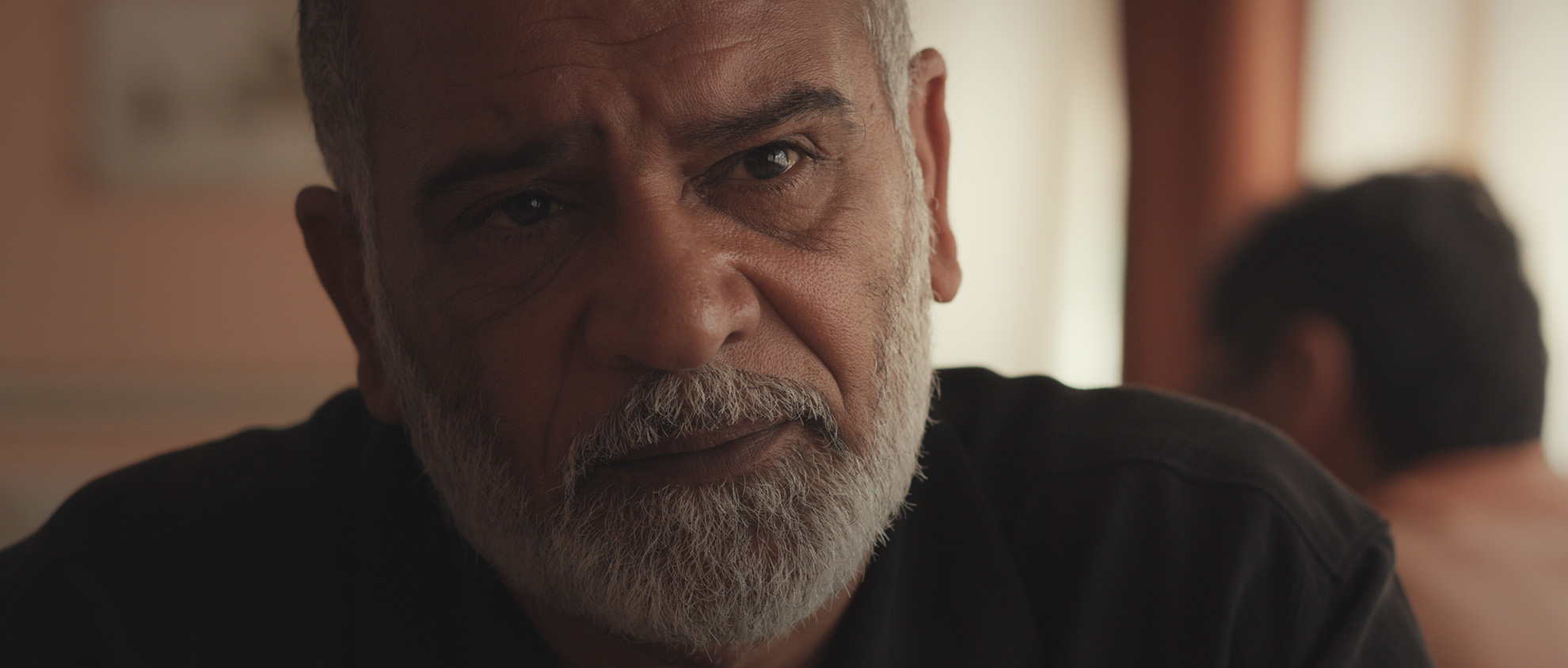 Tabiib (The Doctor)
Jim Savio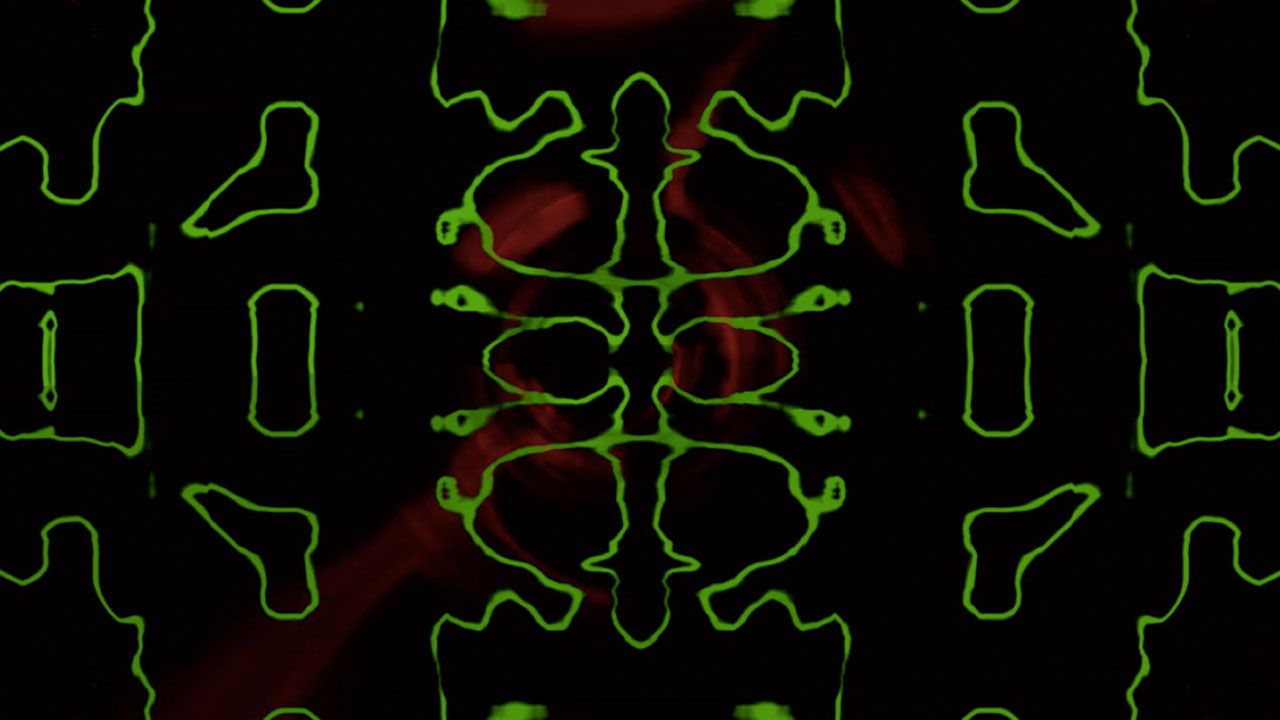 SYN
Harshini Karunaratne
Wrapped
Roman Kälin,Florian Wittmann,Falko Paeper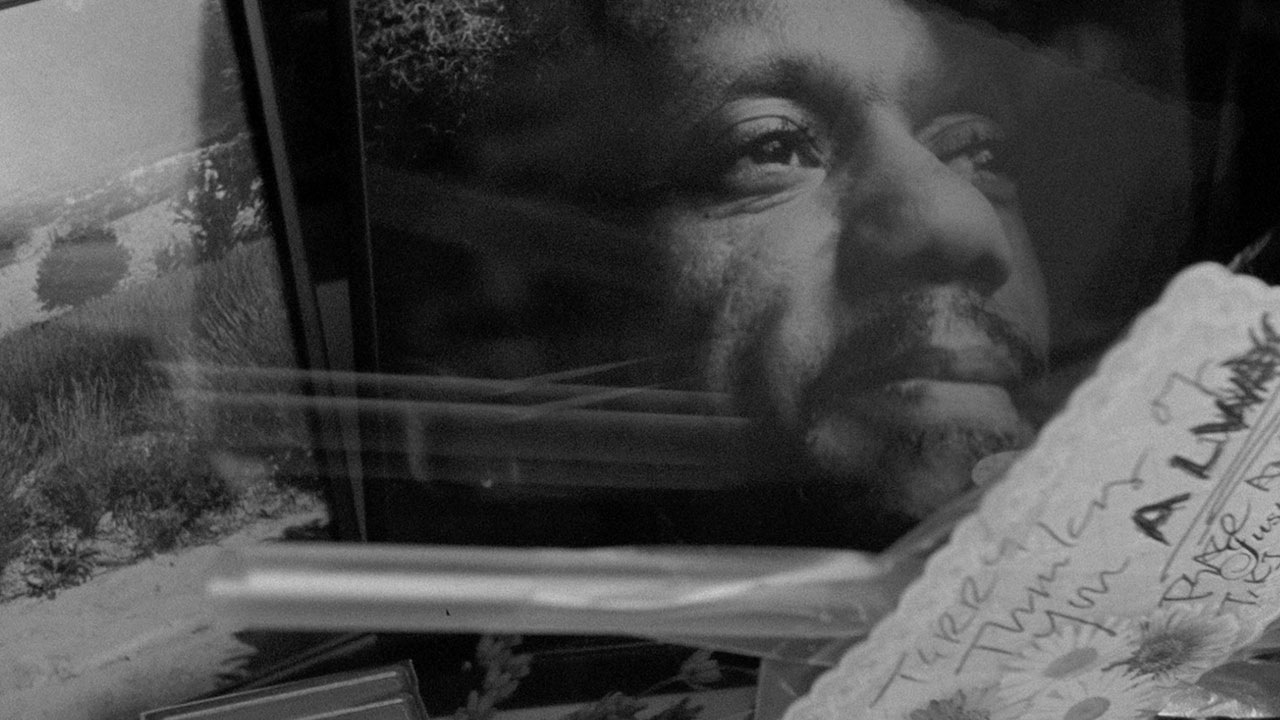 The Columbarium
Tyler Trumbo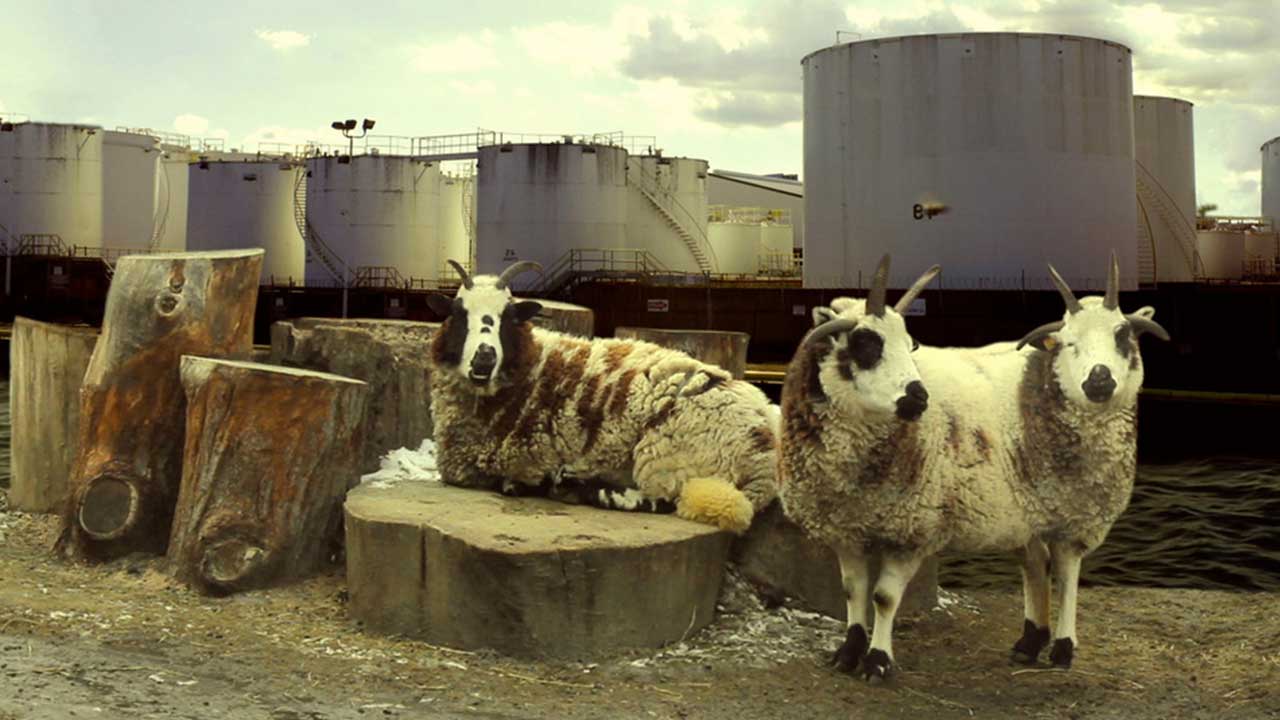 Season of Wonder
Lisa Crafts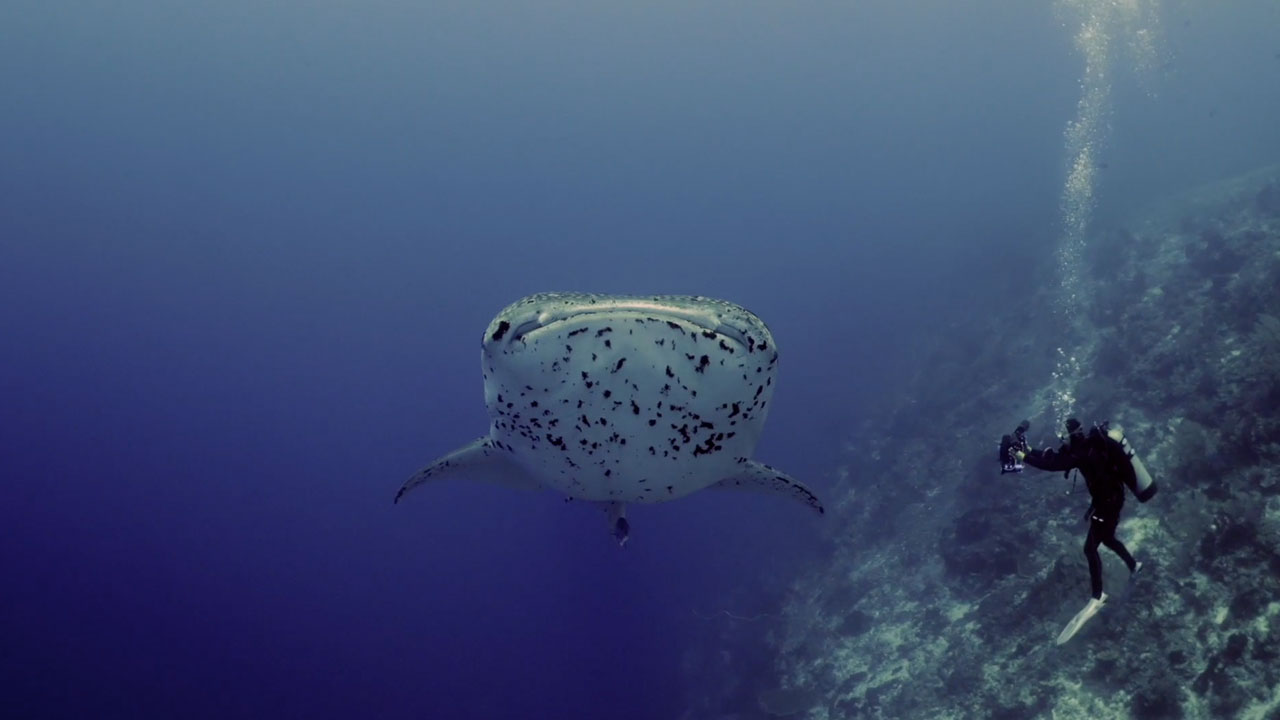 Marine Animal Interactions
Robert Suntay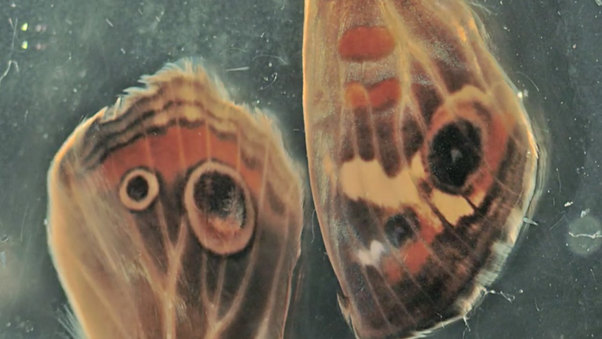 Butterfly Wing Development in Culture (Buckeye)
Nipam Patel,Ryan Null
Butterfly Wing Development in Culture (Painted Lady)
Nipam Patel,Ryan Null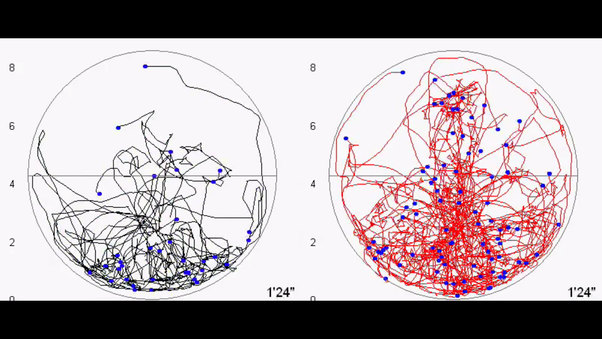 Preferred Behaviors
Justin Blau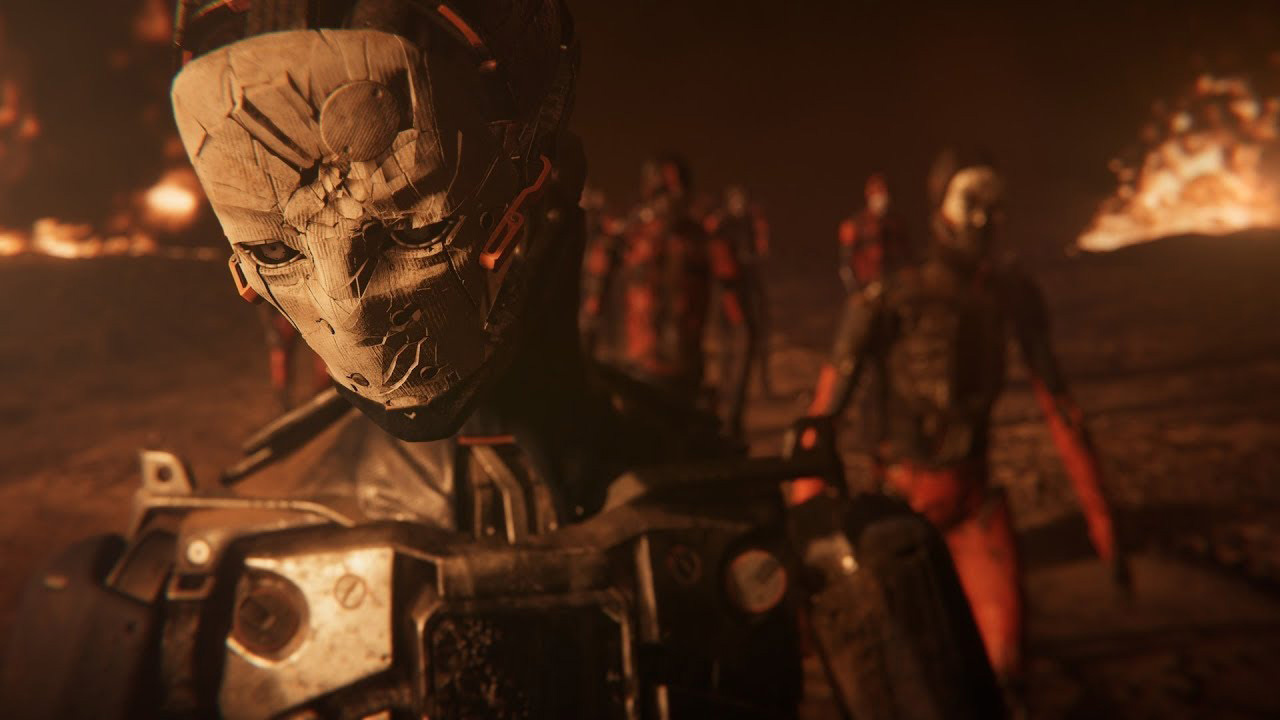 Adam: The Mirror
Neill Blomkamp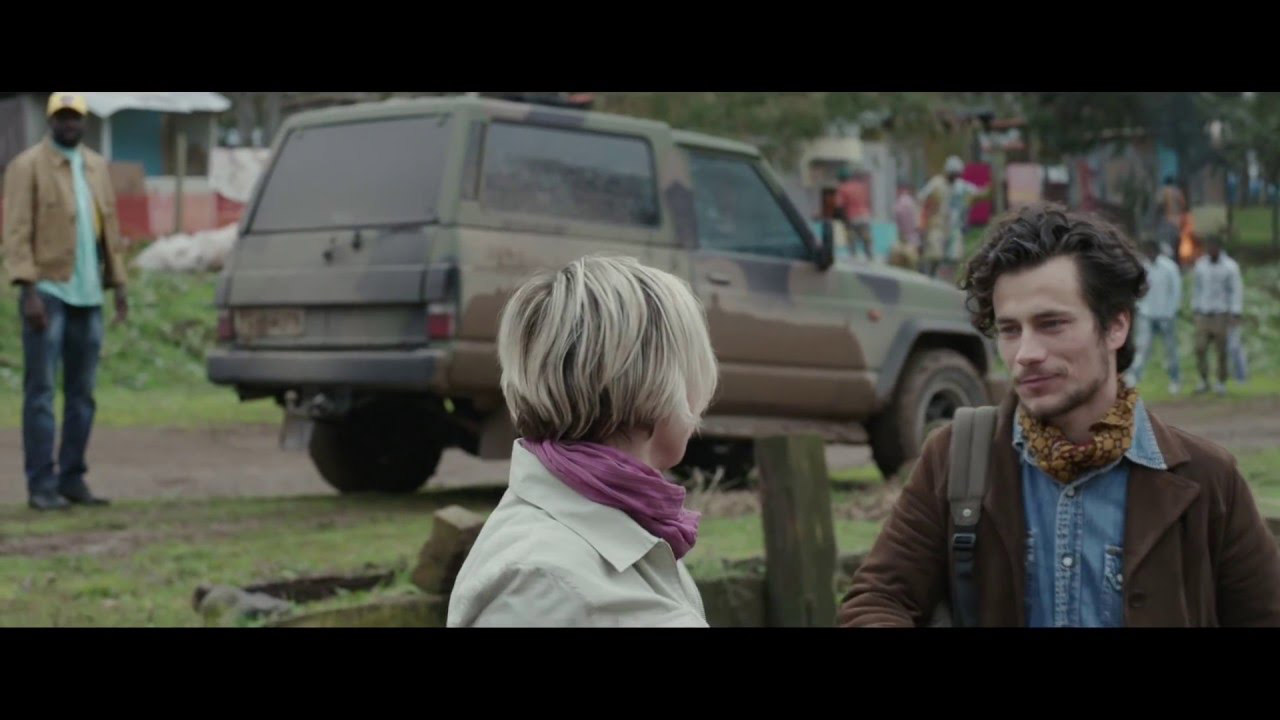 Ebola
Cristian Marazziti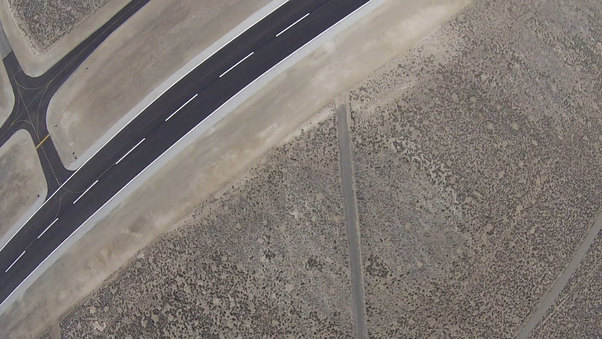 Aerial Studies
Kelly Loudenberg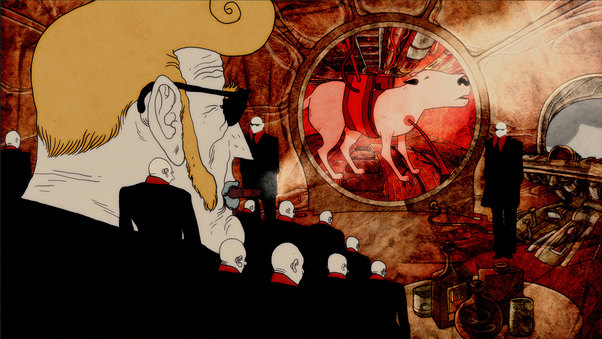 Choban
Matija Pisačić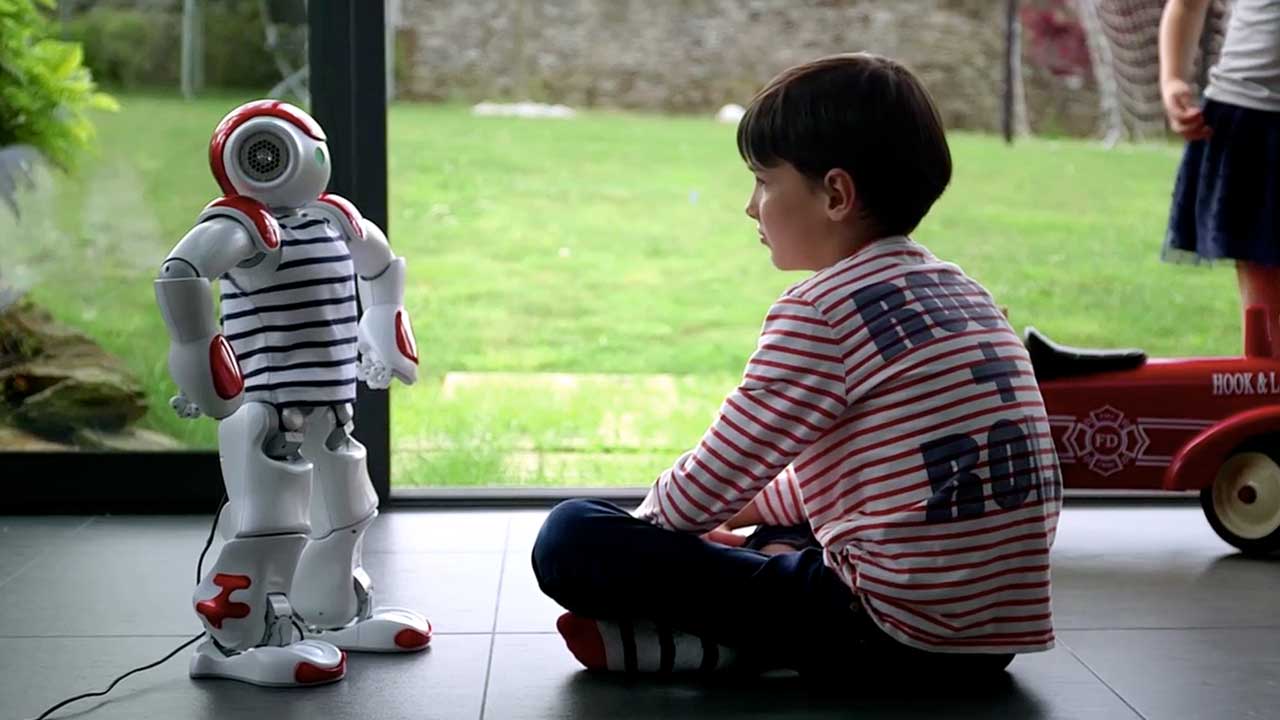 My Life With a Robot
Thibaut Sève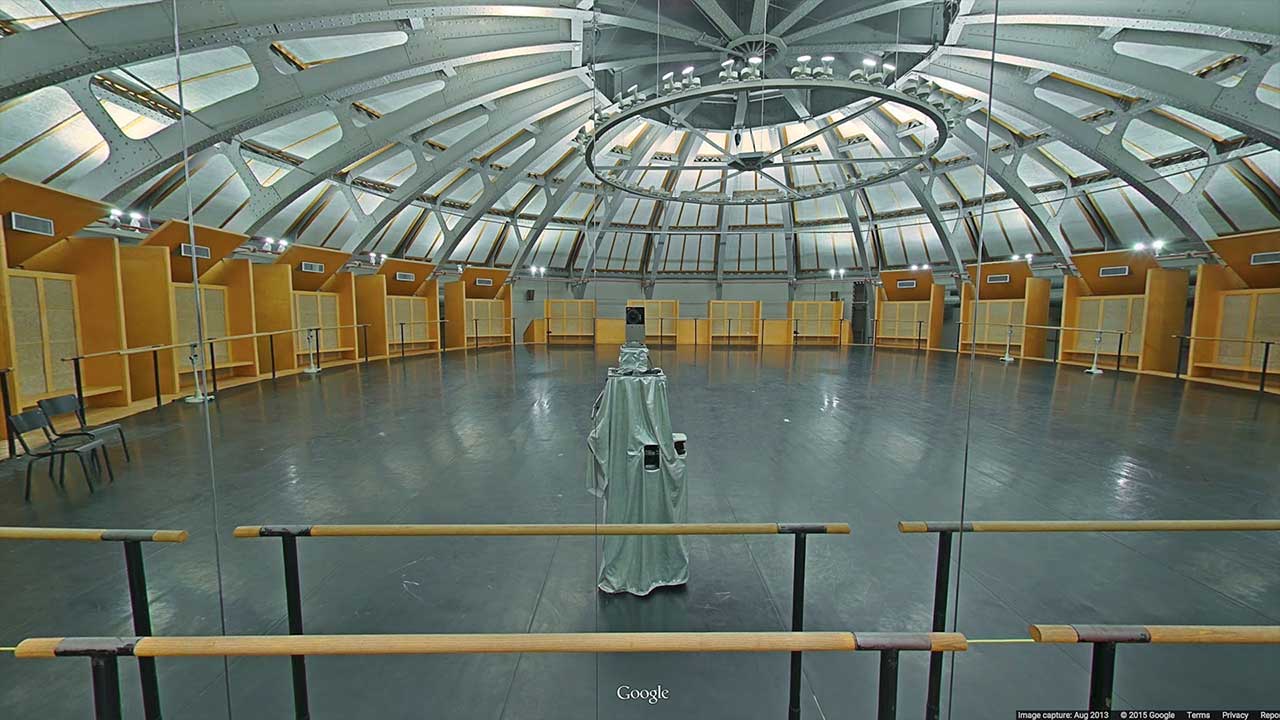 Sara The Dancer
Tim Ellrich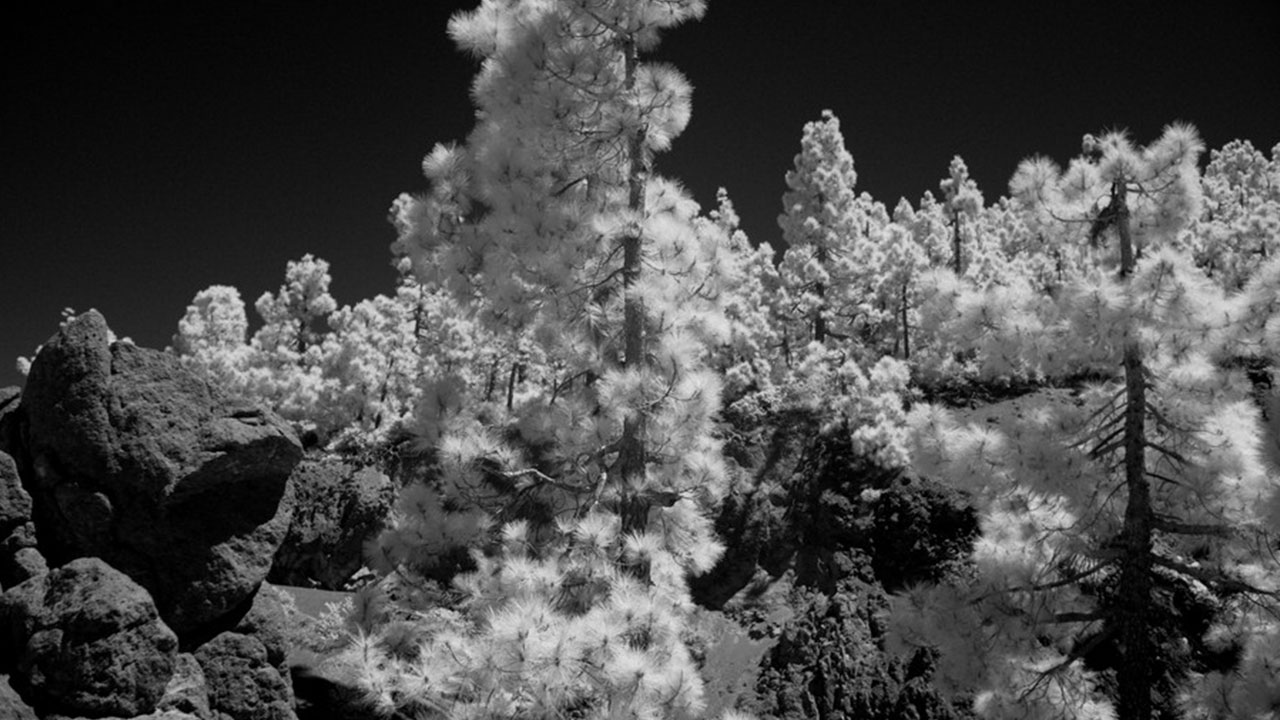 Cosmorama
Hugo Deverchère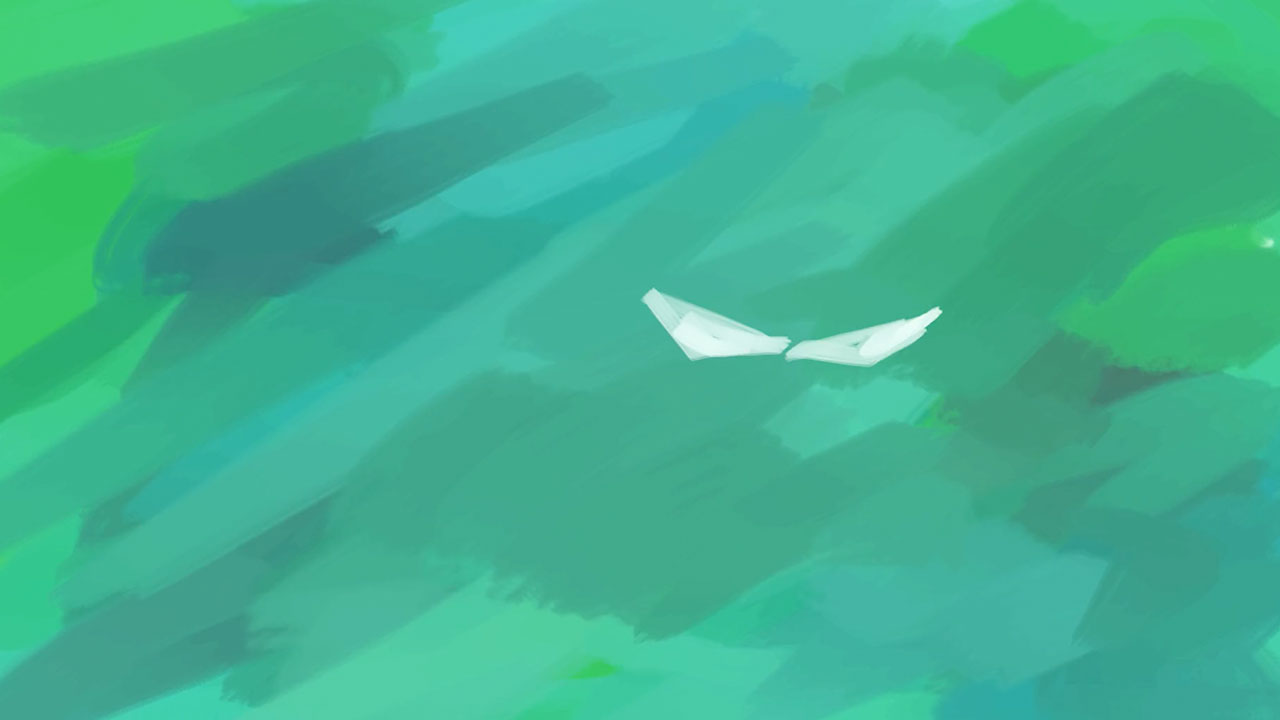 Slow Rings
Susan Sun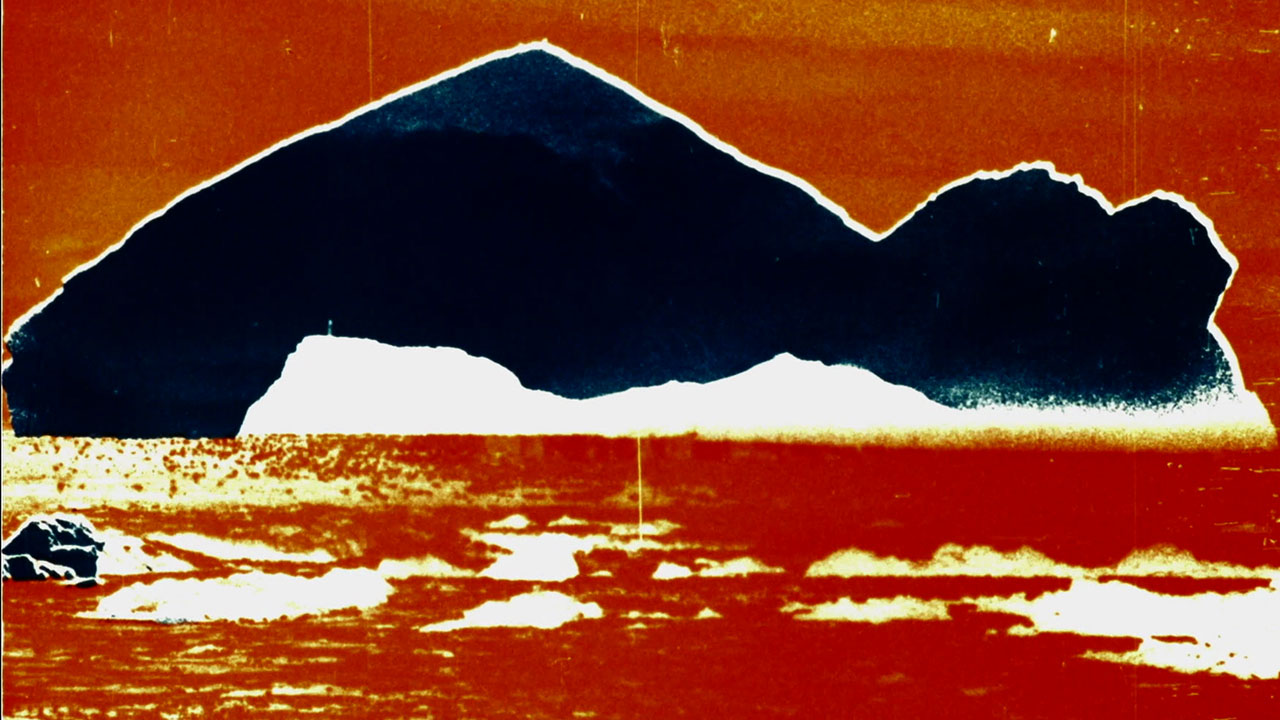 Volcano: What Does a Lake Dream?
Diana Vidrascu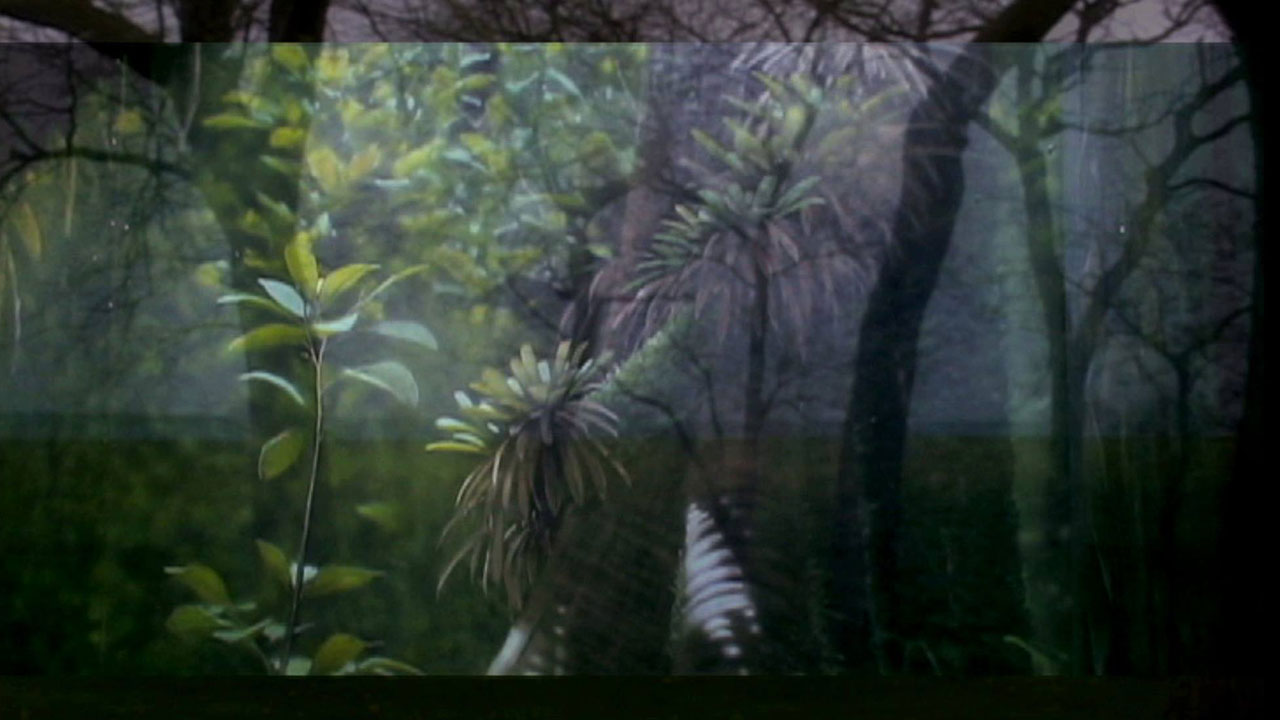 We Began by Measuring Distance
Basma Alsharif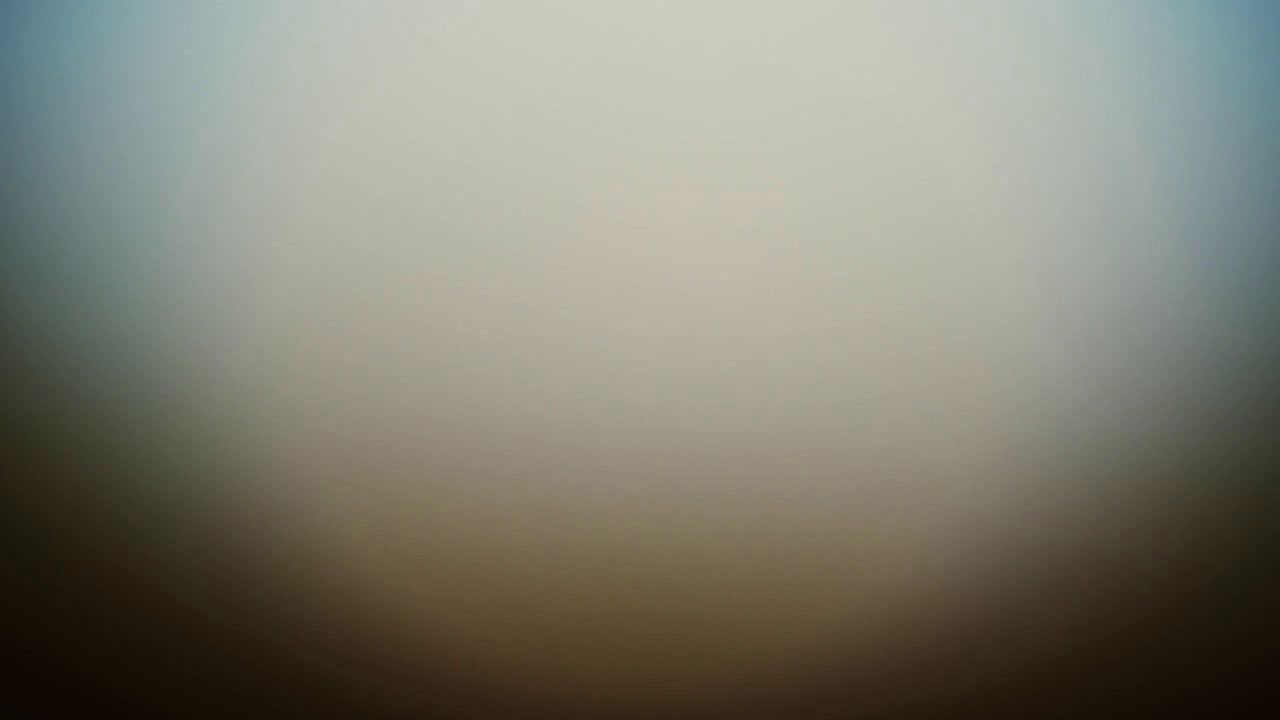 Untitled (La Vallée Von Uexküll)
Fabien Giraud,Raphaël Siboni
Conflation
Stephanie Joalland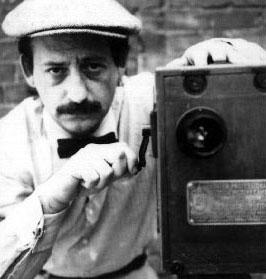 The Age of Invention
Albert Kish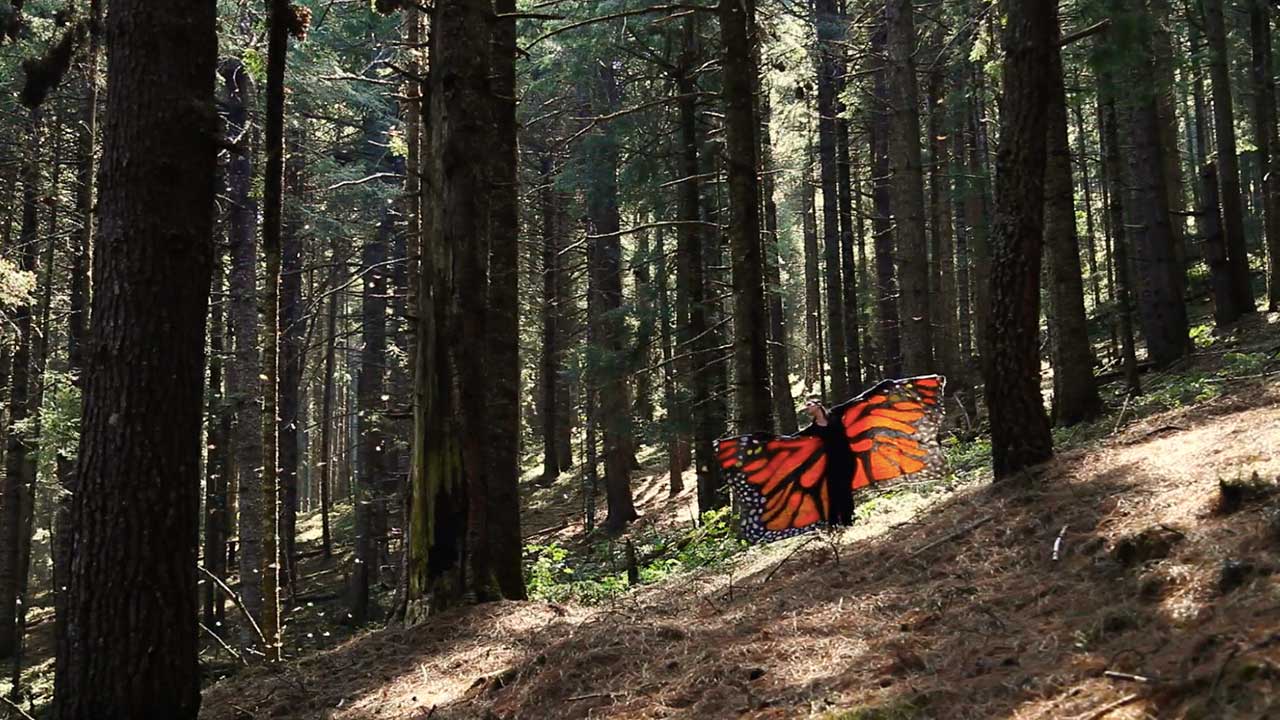 Innegration
Rachel Marks,Djeff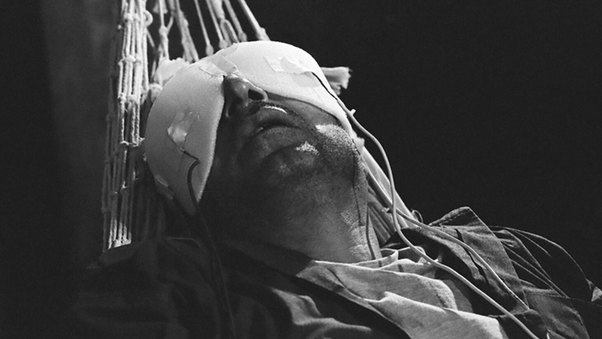 2026
Maha Maamoun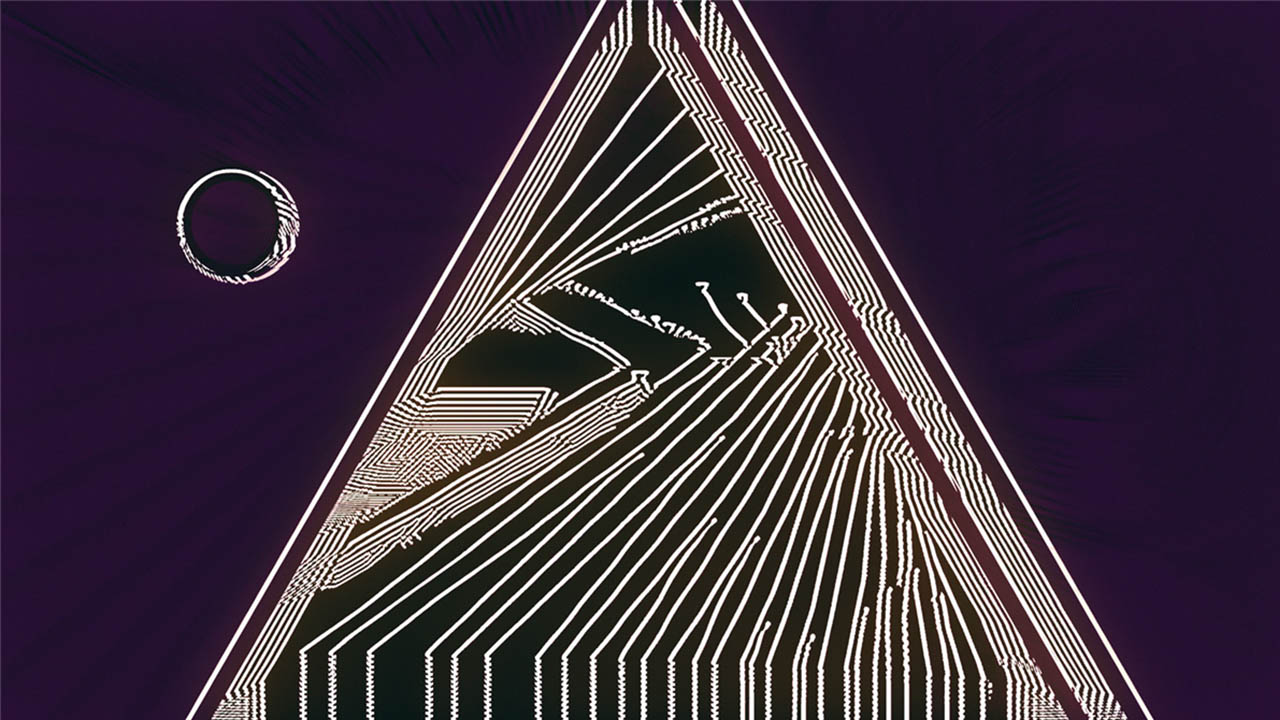 Divisional Articulations
Max Hattler
Erään hyönteisen tuho (The Death of an Insect)
Hannes Vartiainen,Pekka Veikkolainen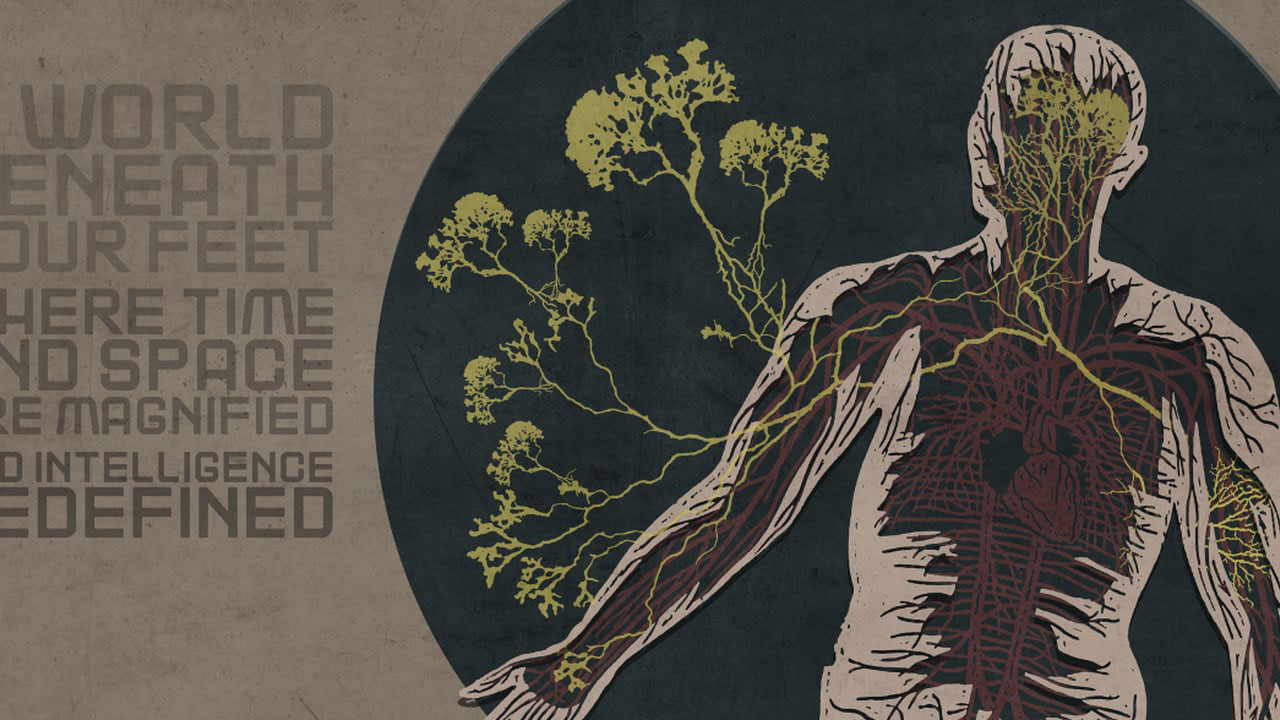 The Creeping Garden
Tim Grabham,Jasper Sharp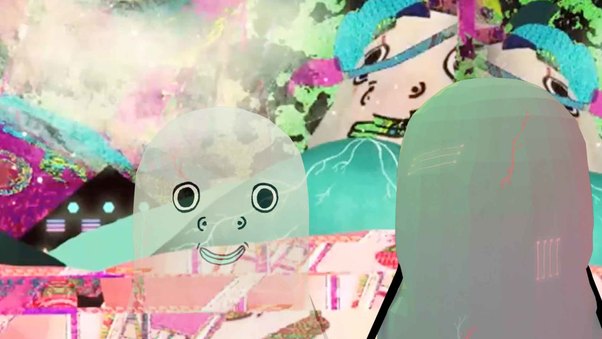 El Sol Como un Gran Animal Oscuro (The Sun Like a Big Dark Animal)
Christina Felisgrau,Ronnie Rivera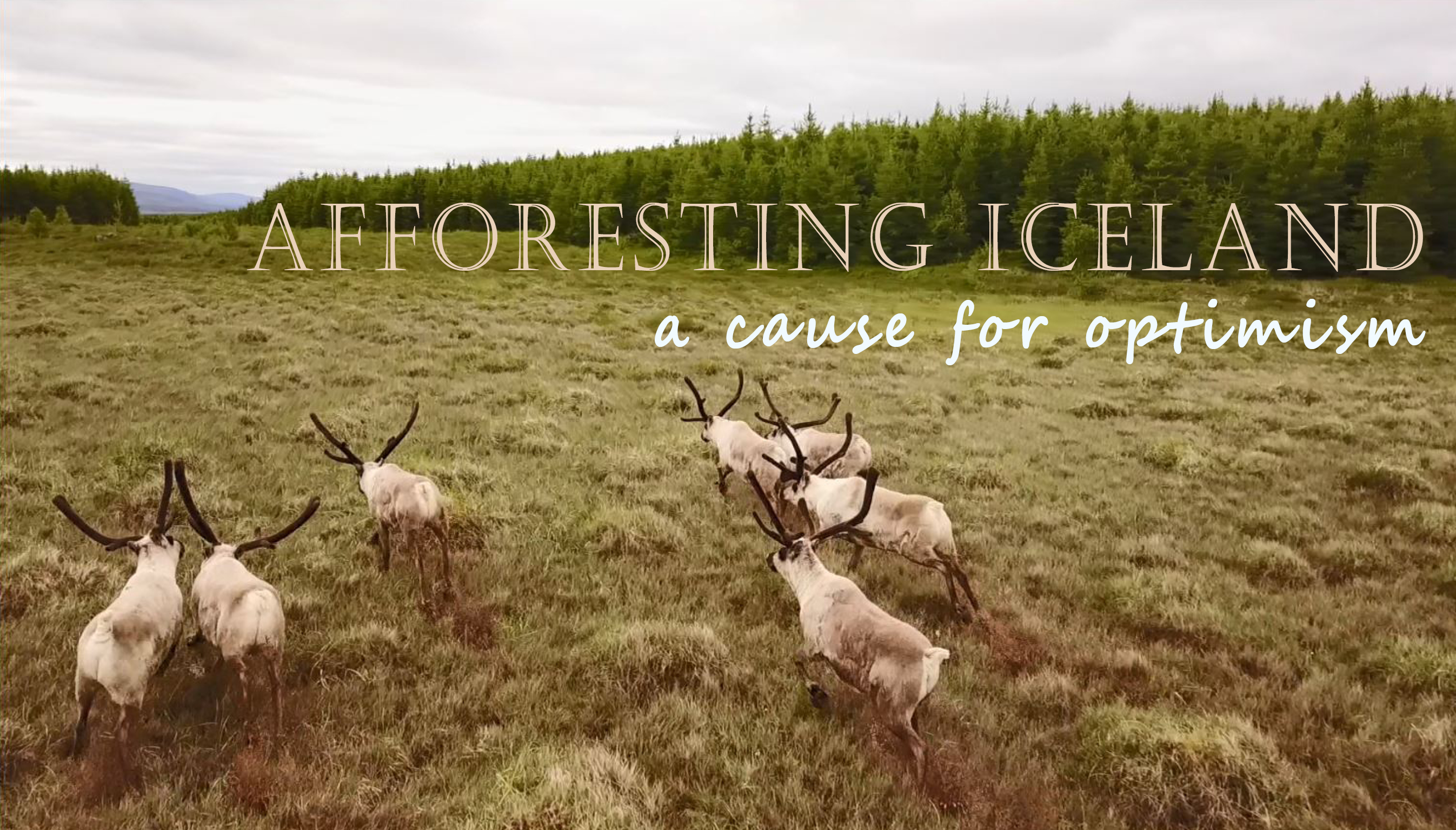 Afforesting Iceland
Ewa Hermanowicz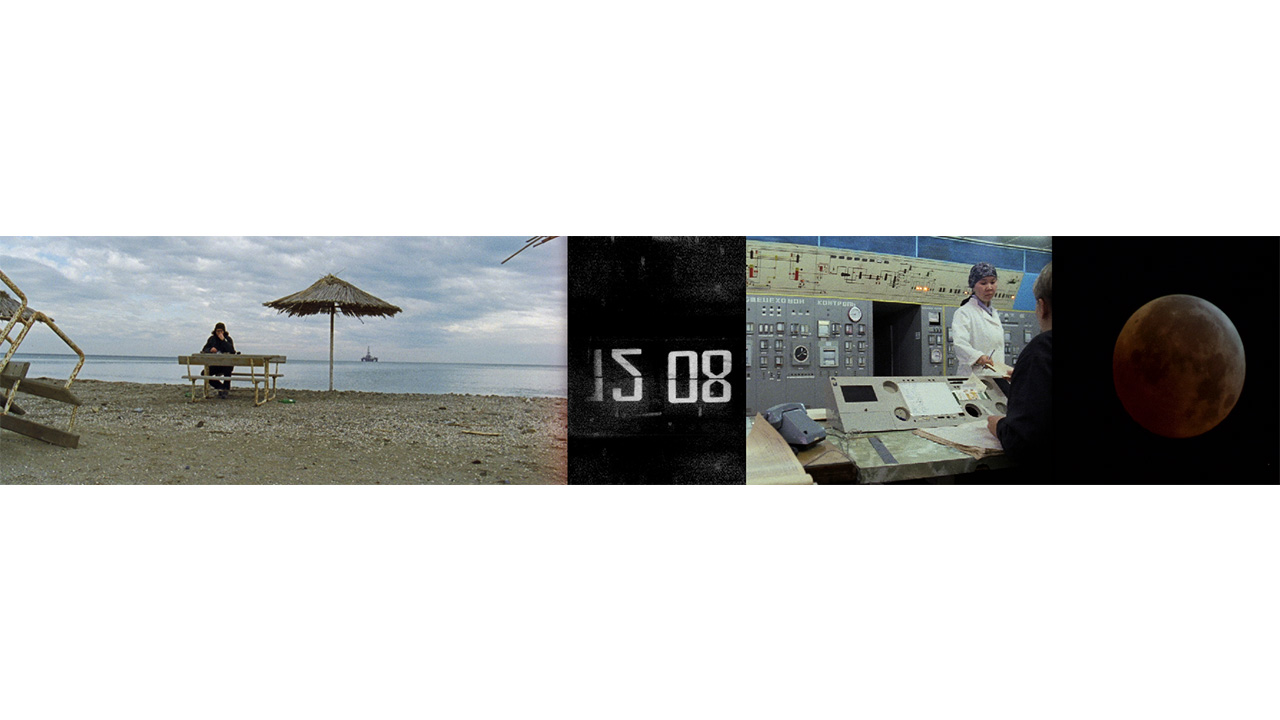 whiteonwhite:algorithmicnoir
Eve Sussman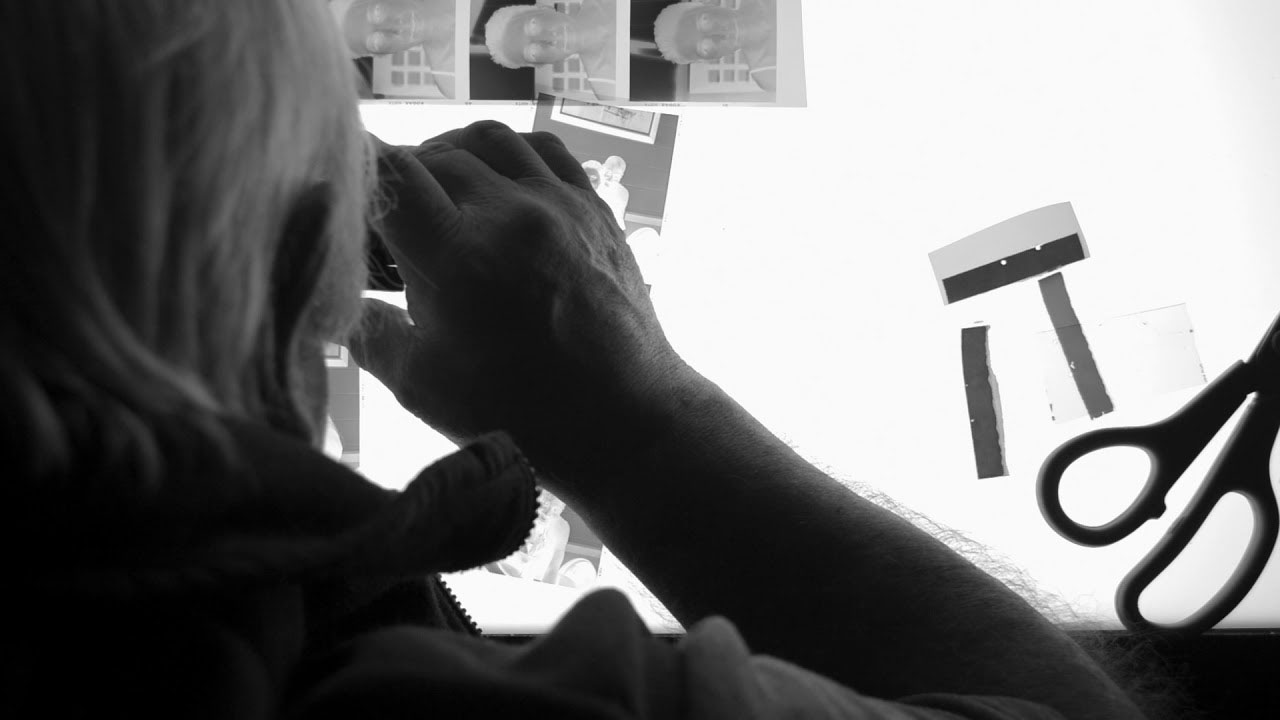 MASTERMONO
Ken Kamara, Arianna Marin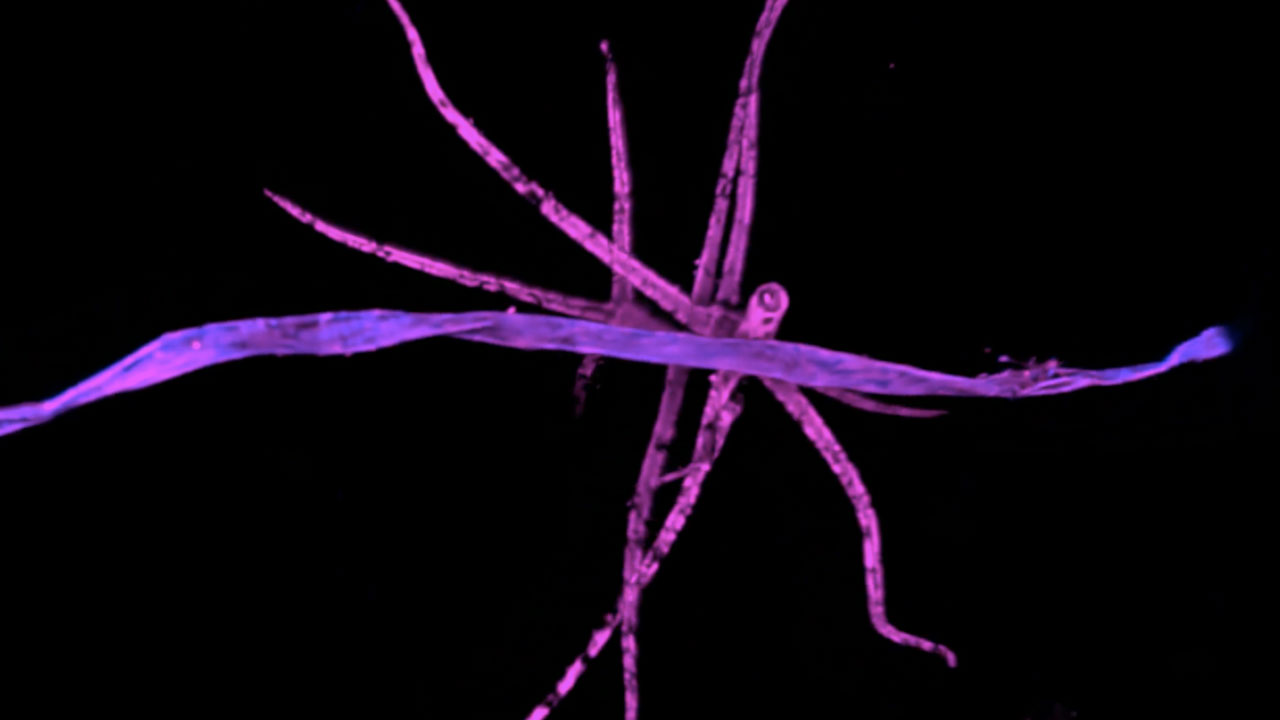 The Interlopers
Gist Croft
Cyanobacteria in timelapse
Sally Warring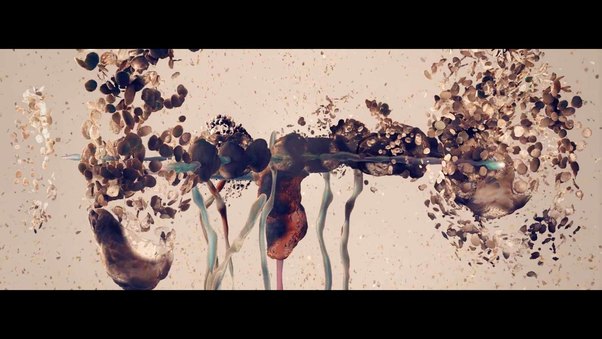 Cytoplasmic Playgrounds
Markos Kay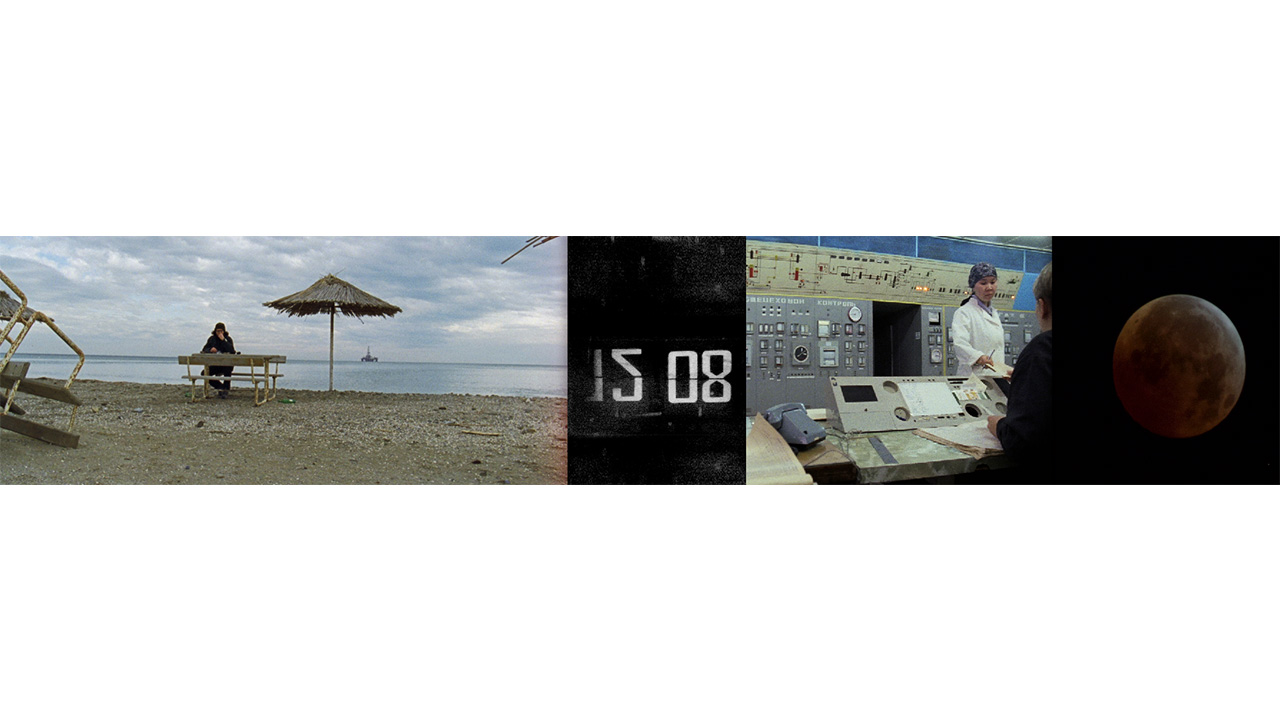 whiteonwhite:algorithmicnoir
Eve Sussman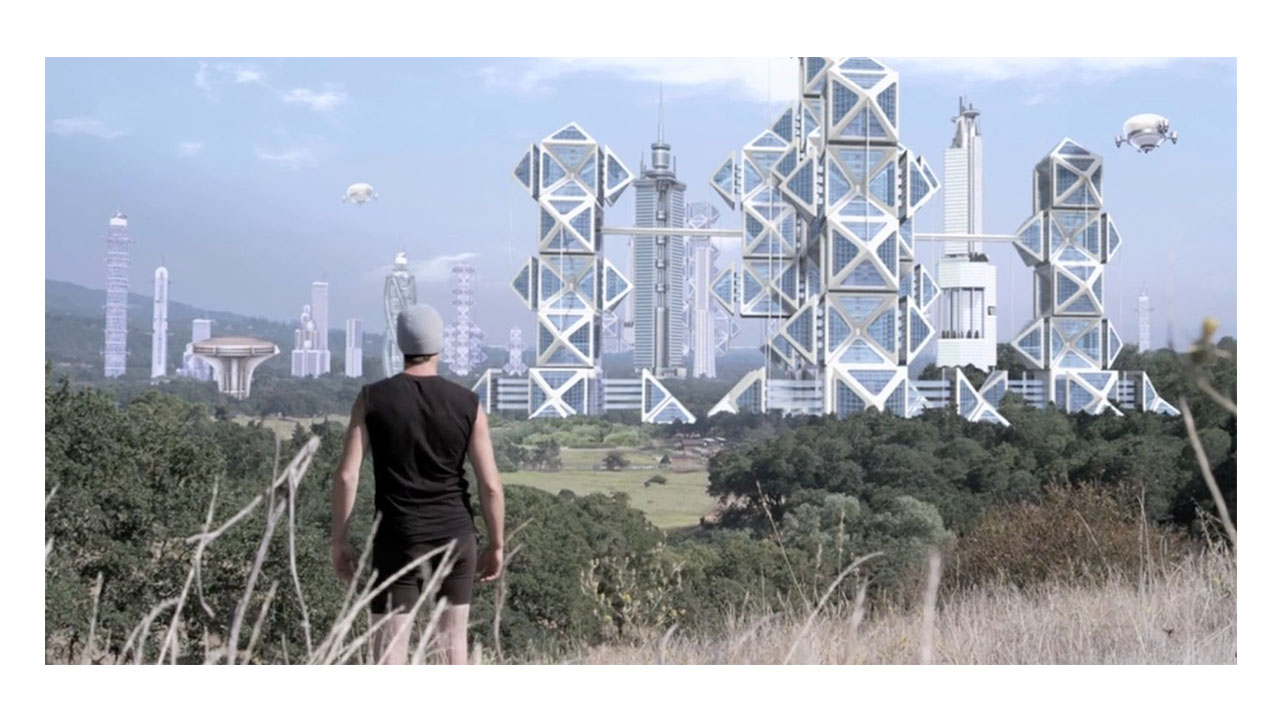 NEW
John Harden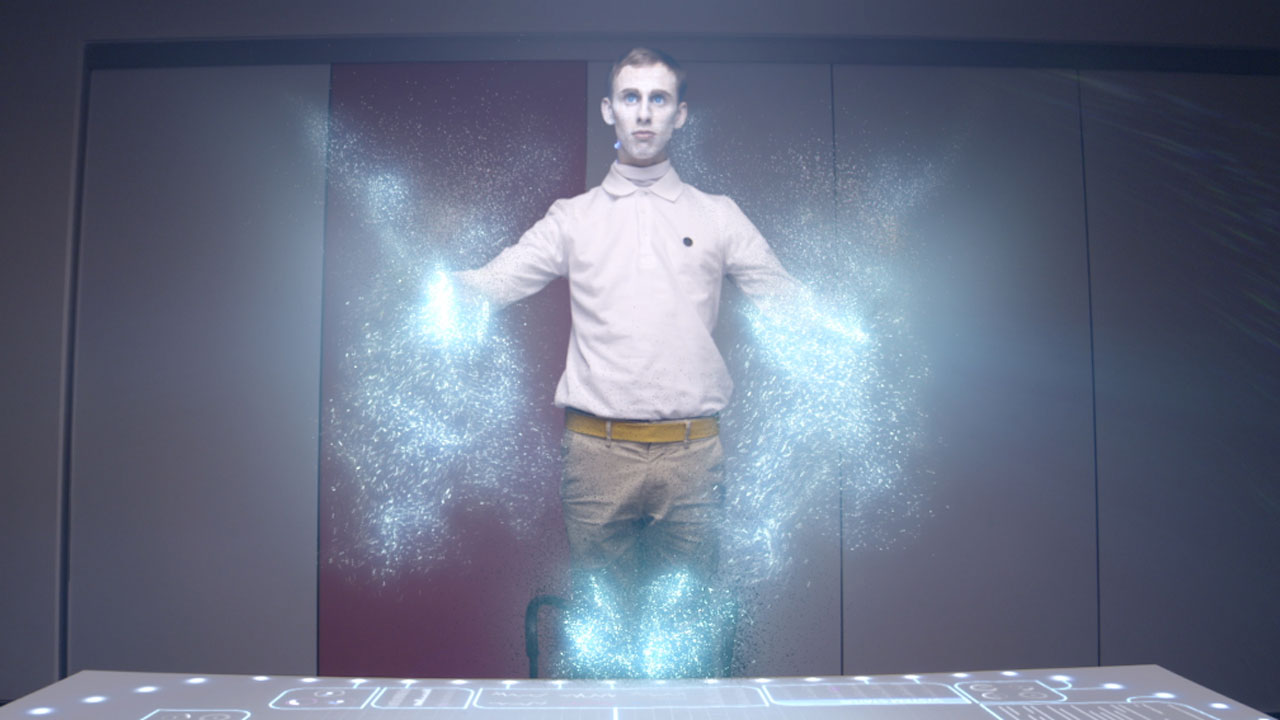 The Intelligence Explosion
Dan Susman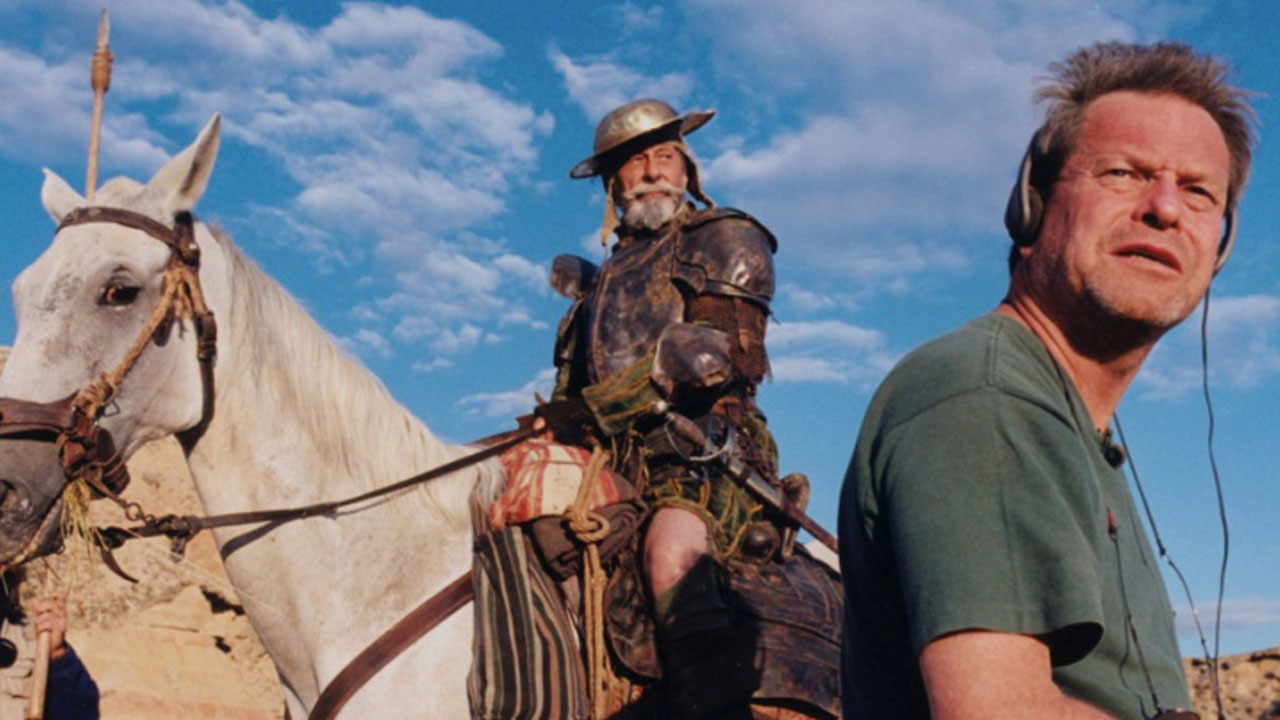 Lost in La Mancha
Keith Fulton,Louis Pepe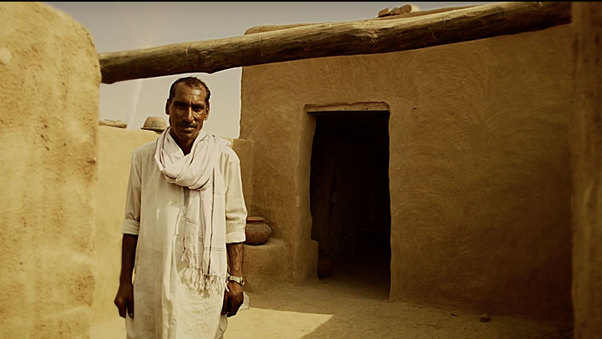 Spacefaring
Felipe Aguilar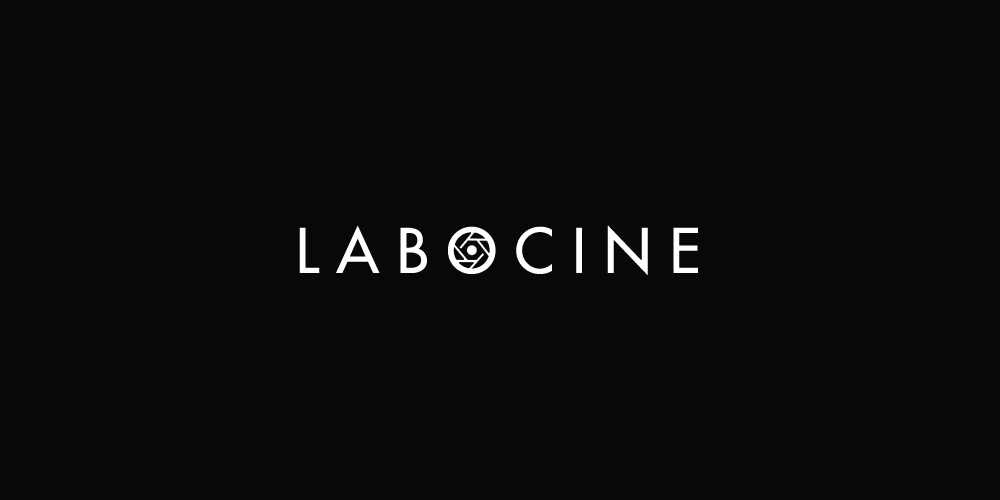 Space
Felipe Aguilar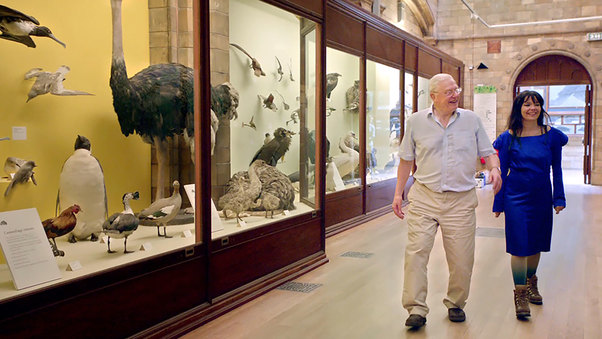 When Björk Met Attenborough
Louise Hooper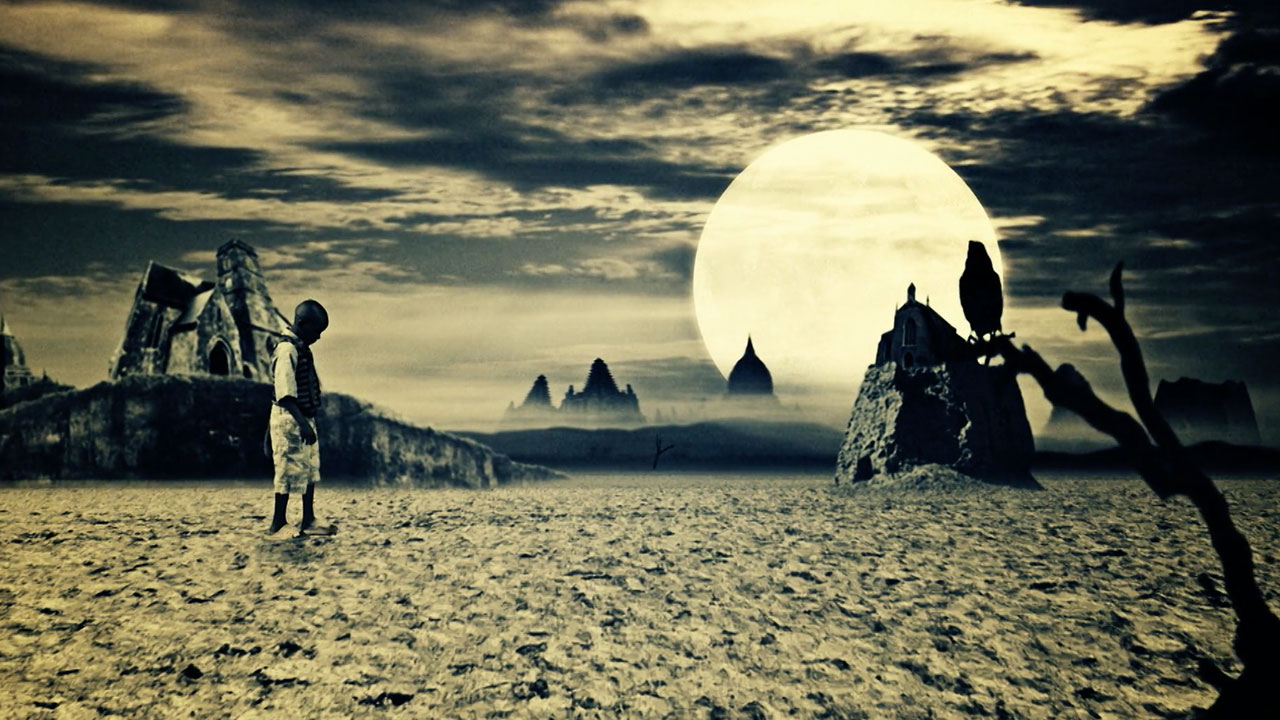 Kichwateli
Muchiri Njenga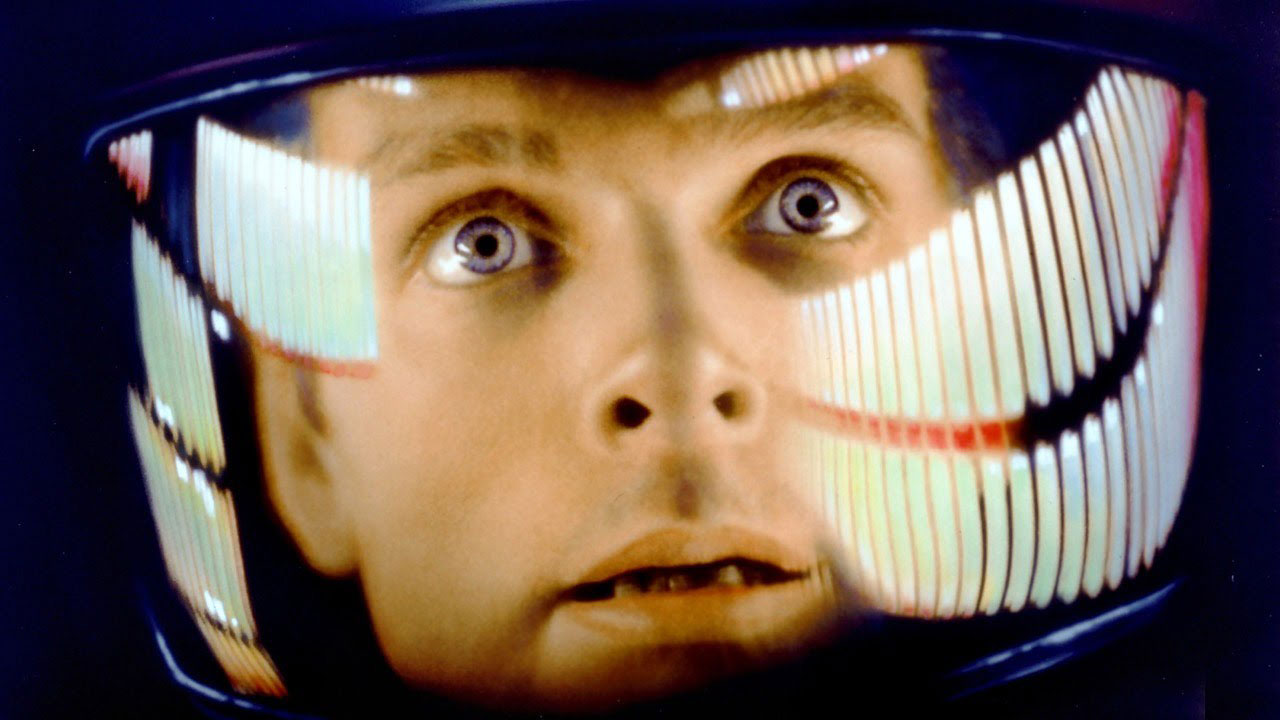 2001: A Space Odyssey
Stanley Kubrick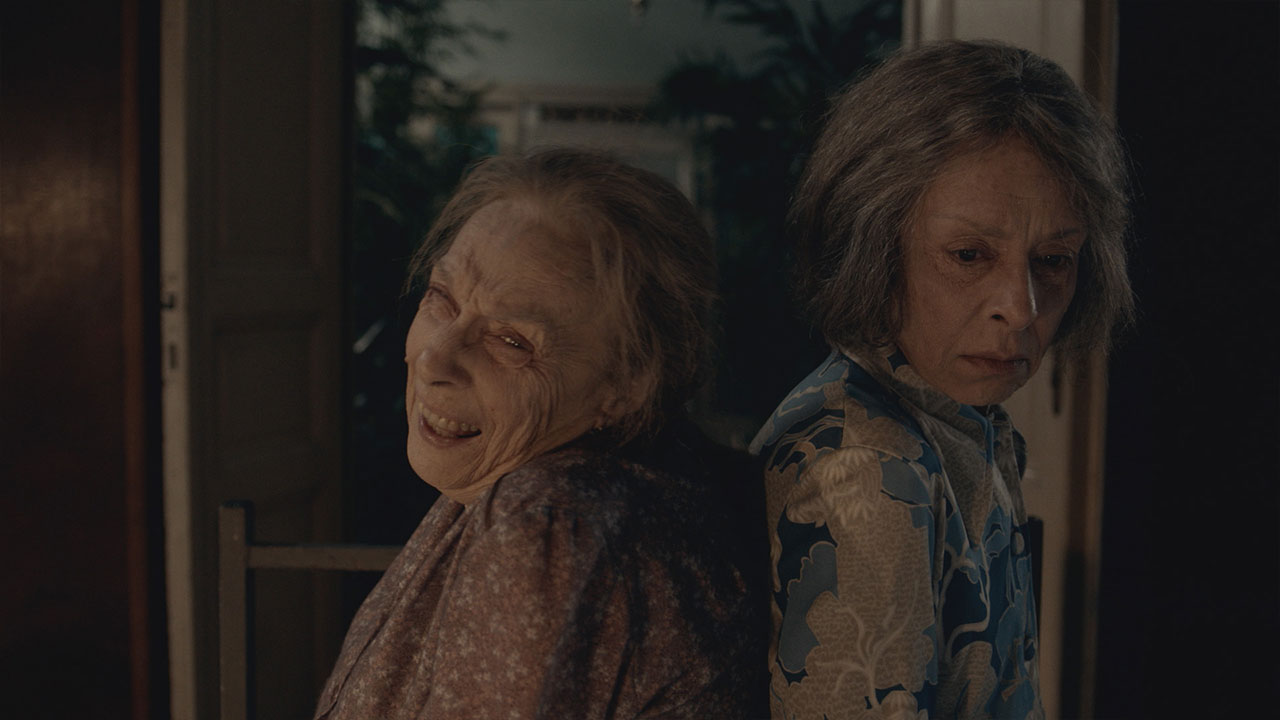 The Beast
Daina O.Pusić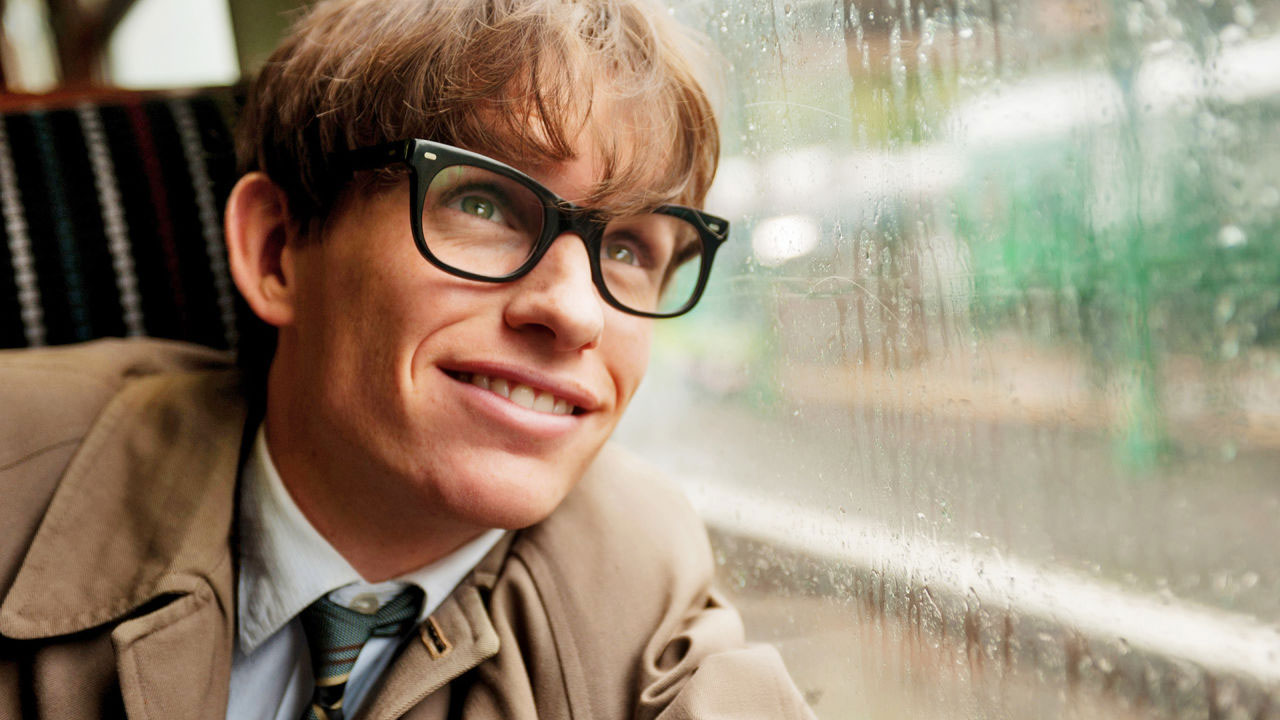 The Theory of Everything
James Marsh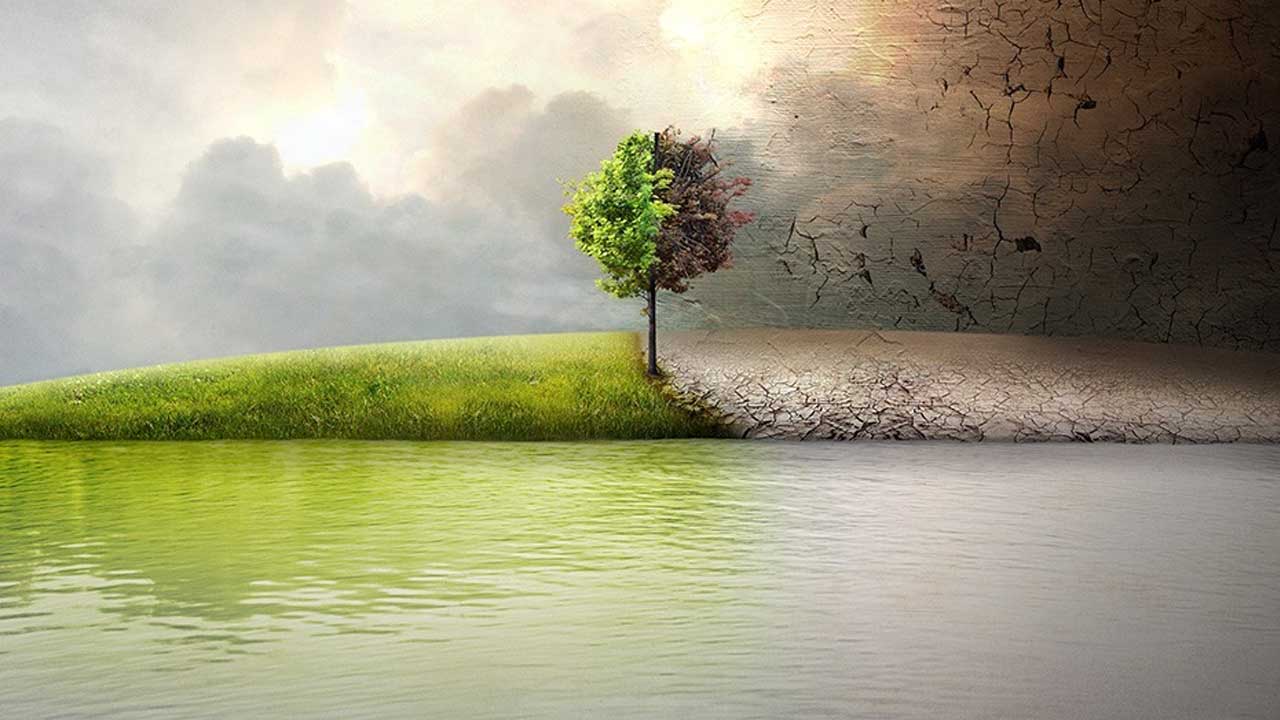 Before the Flood
Fisher Stevens
Frog Embryo Development in Culture 3
Nipam Patel & Ryan Null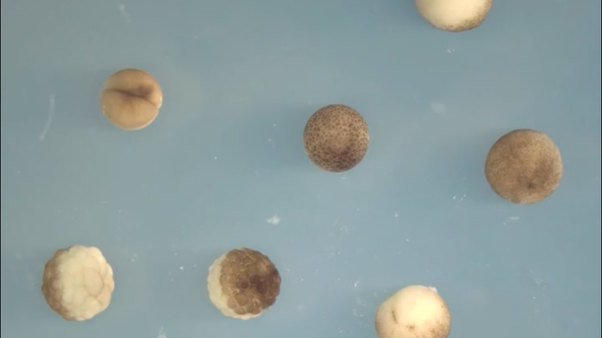 Frog Embryo Development in Culture 1
Nipam Patel,Ryan Null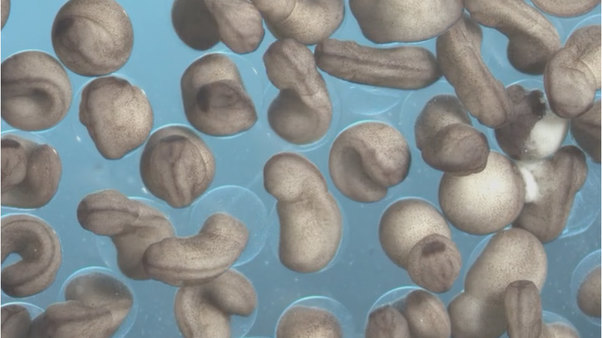 Frog Embryo Development in Culture 2
Nipam Patel,Ryan Null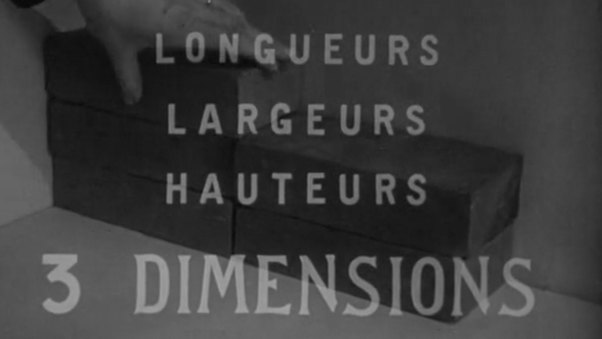 Fourth Dimension
Jean Painlevé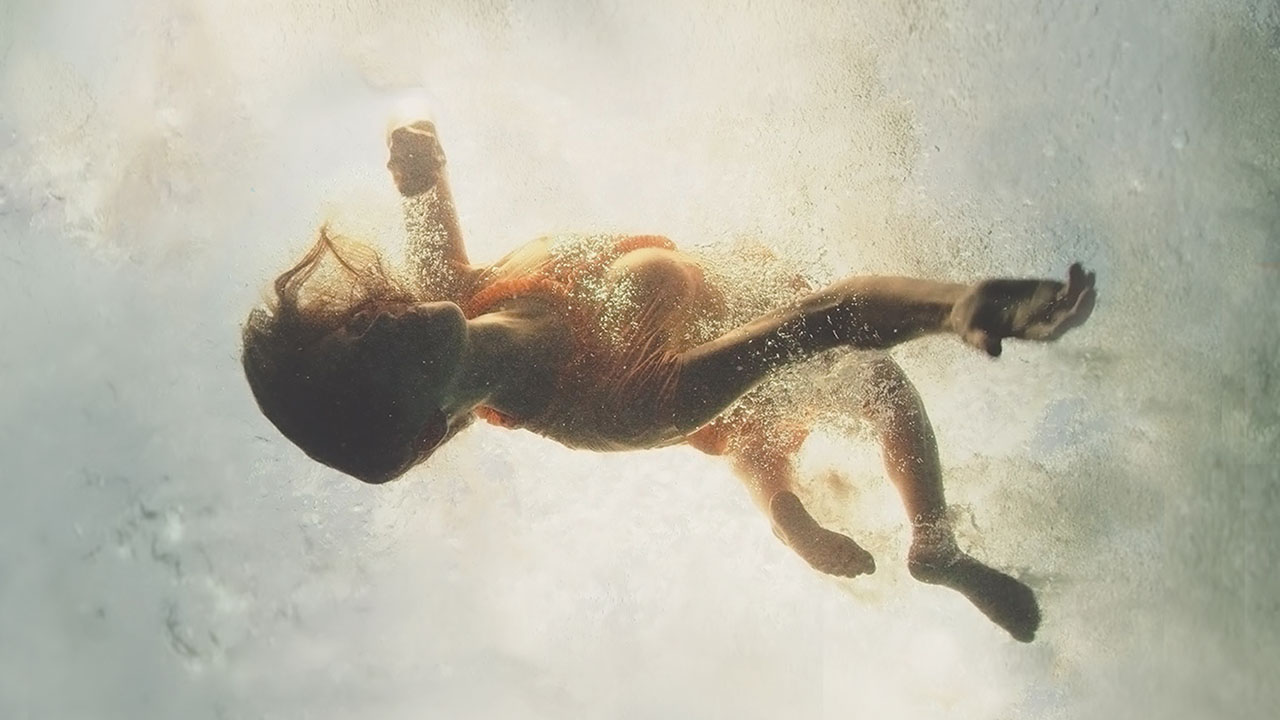 Storm
Will Kindrick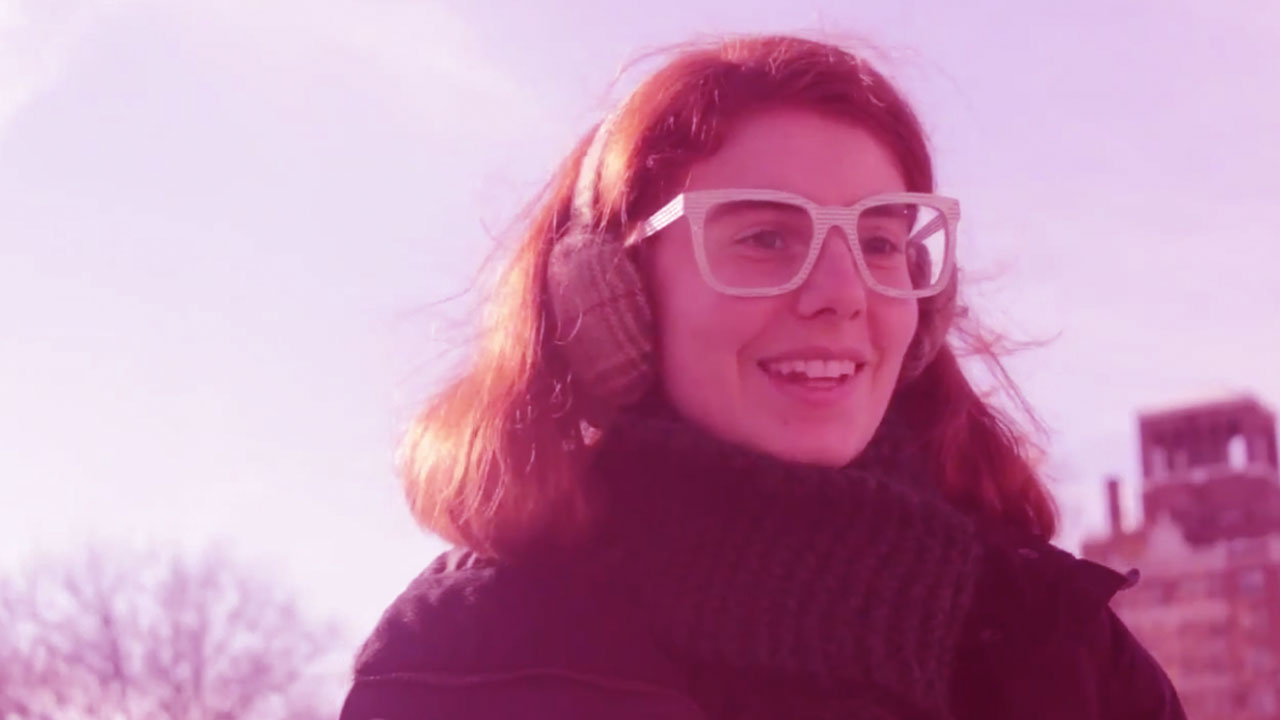 What is Love?
Julie Yoon,Manasi Vaidya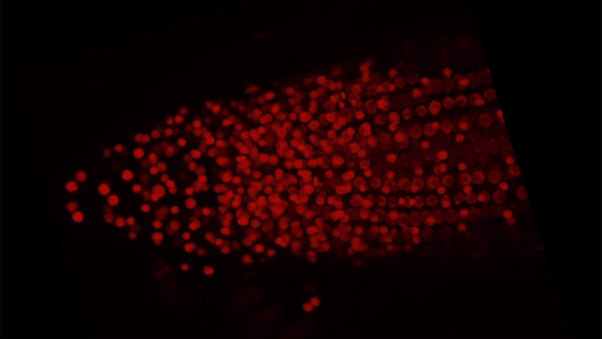 Root Tip Regeneration in Arabidopsis
Ramin Rahni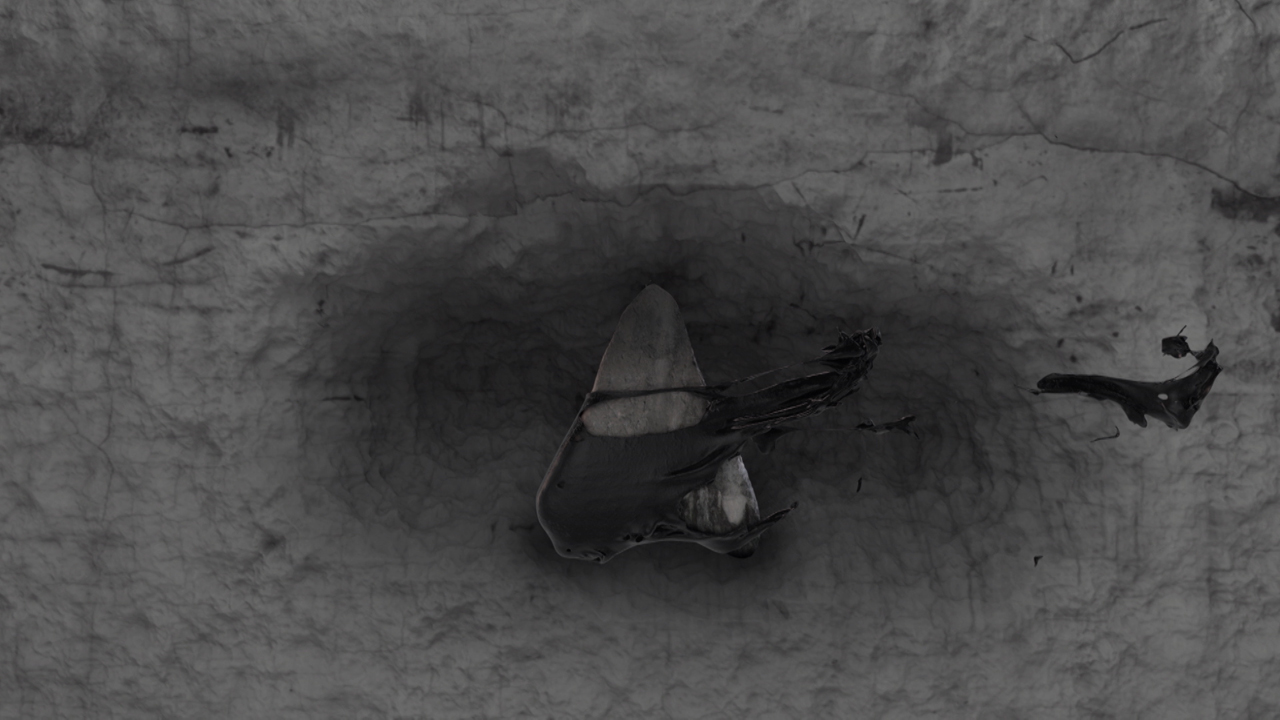 Die Versteinerten (Fossilized)
Esteban Rivera Ariza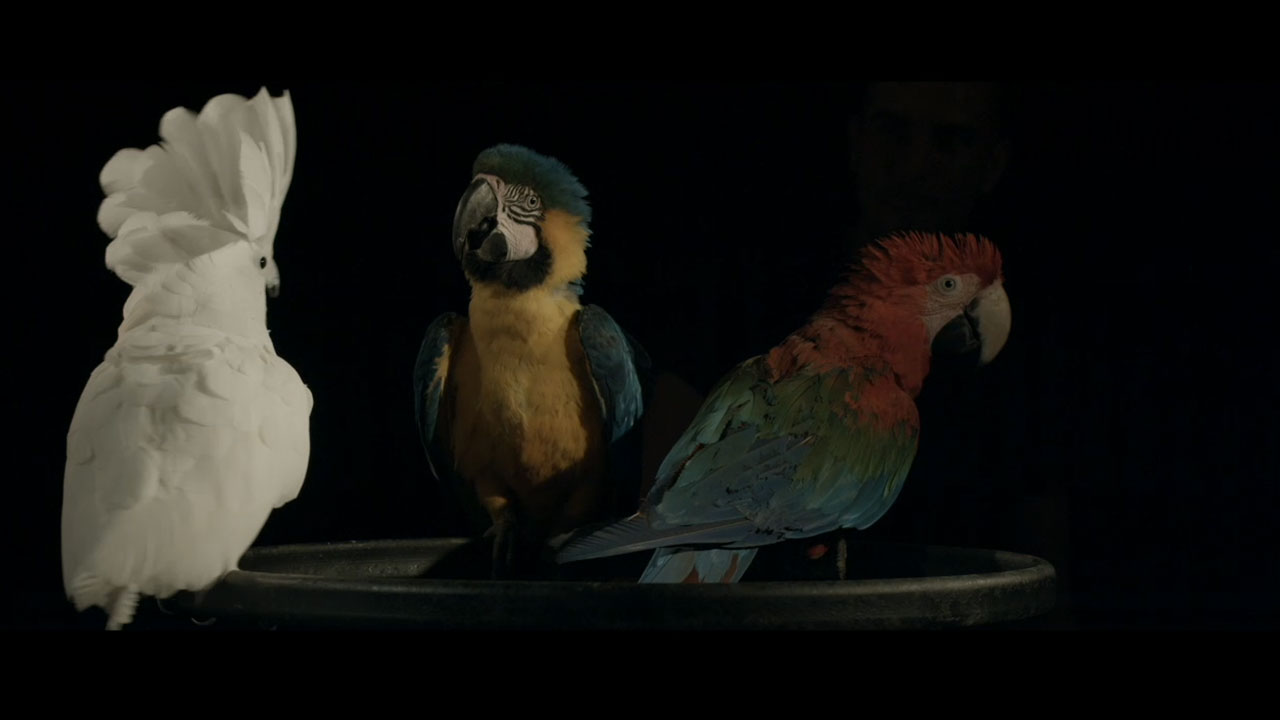 Panoramis Paramount Paranormal
Emilien Awada,Constanze Ruhm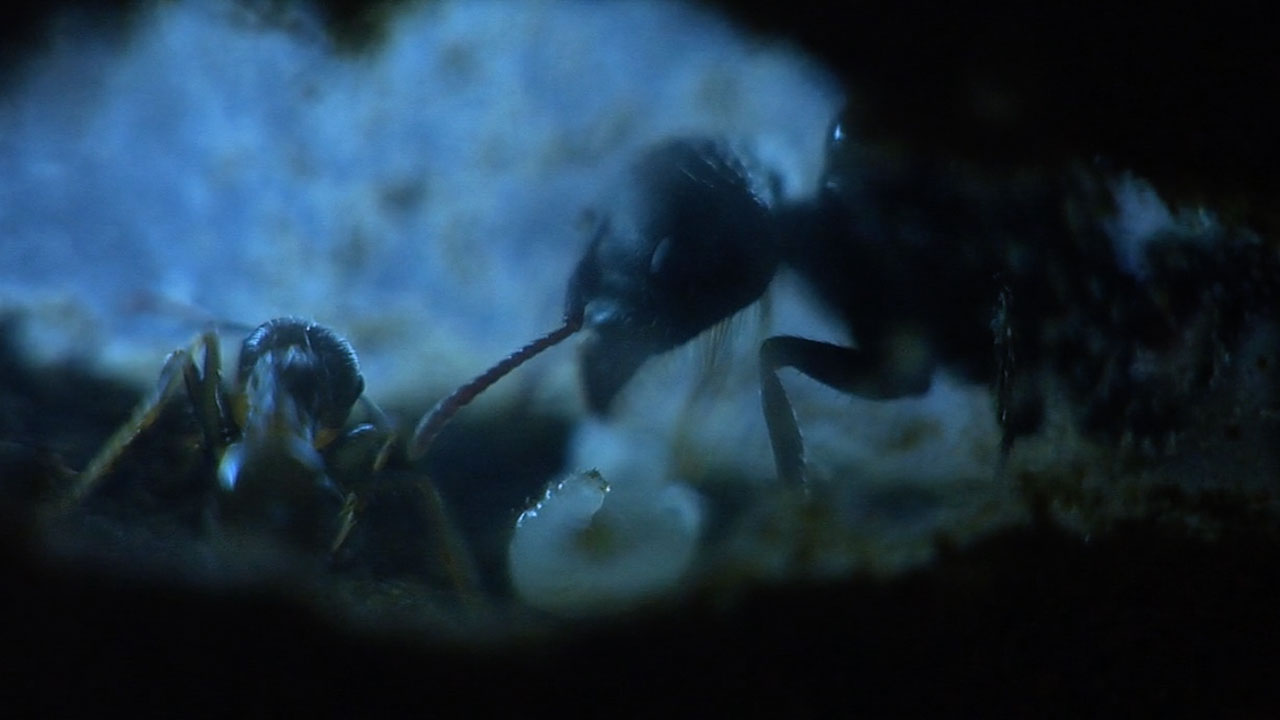 How to Found an Ant Colony
Danielle Parsons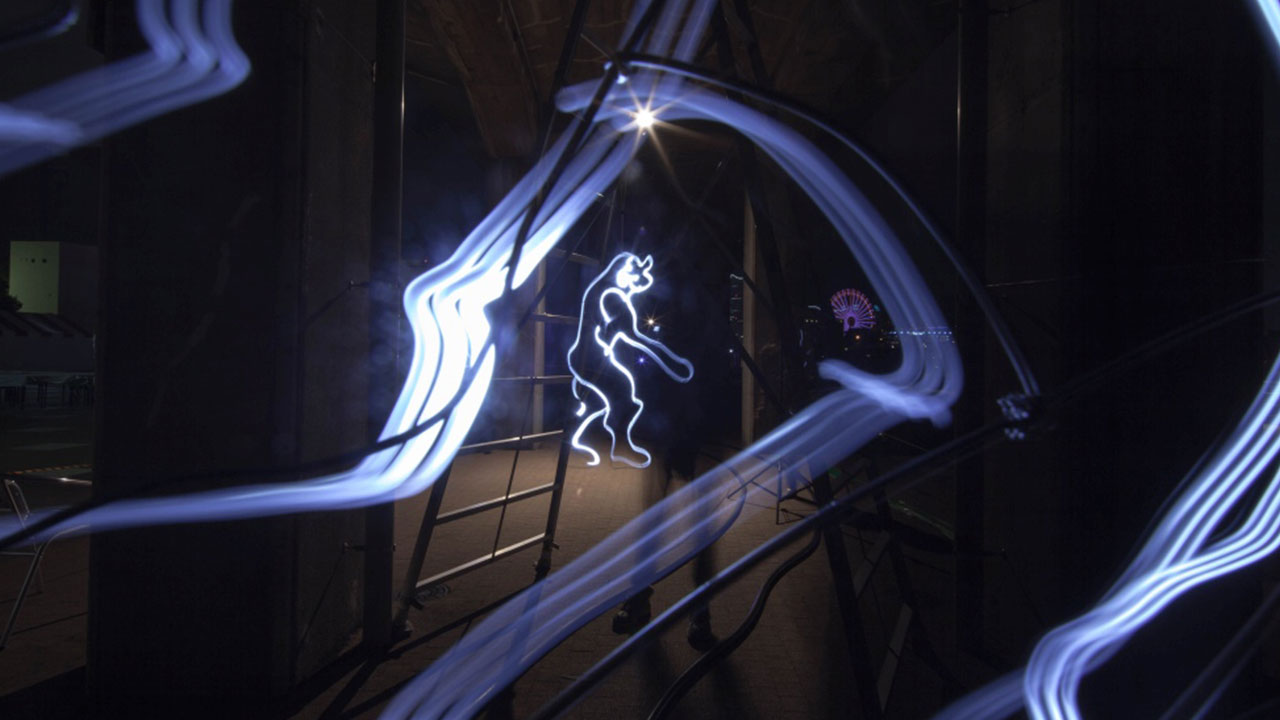 Track
TOCHKA (Takeshi Nagata & Kazue Monno)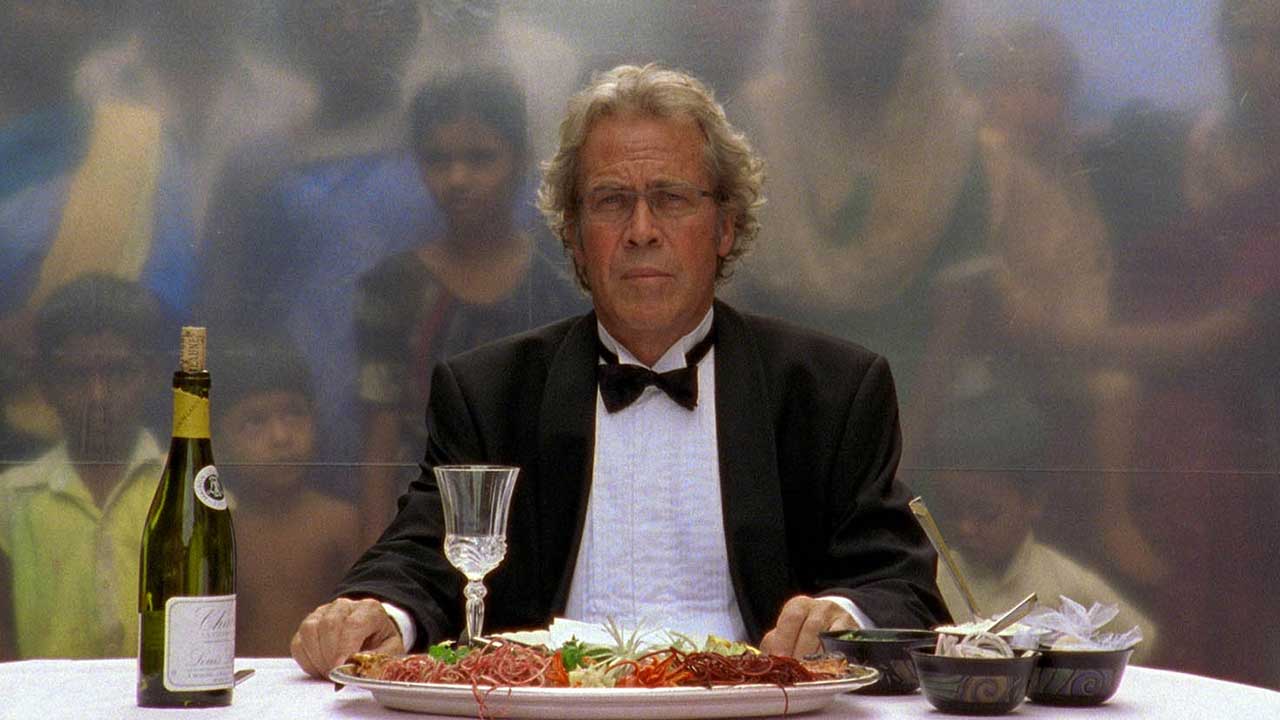 The Five Obstructions
Lars Von Trier,Jørgen Leth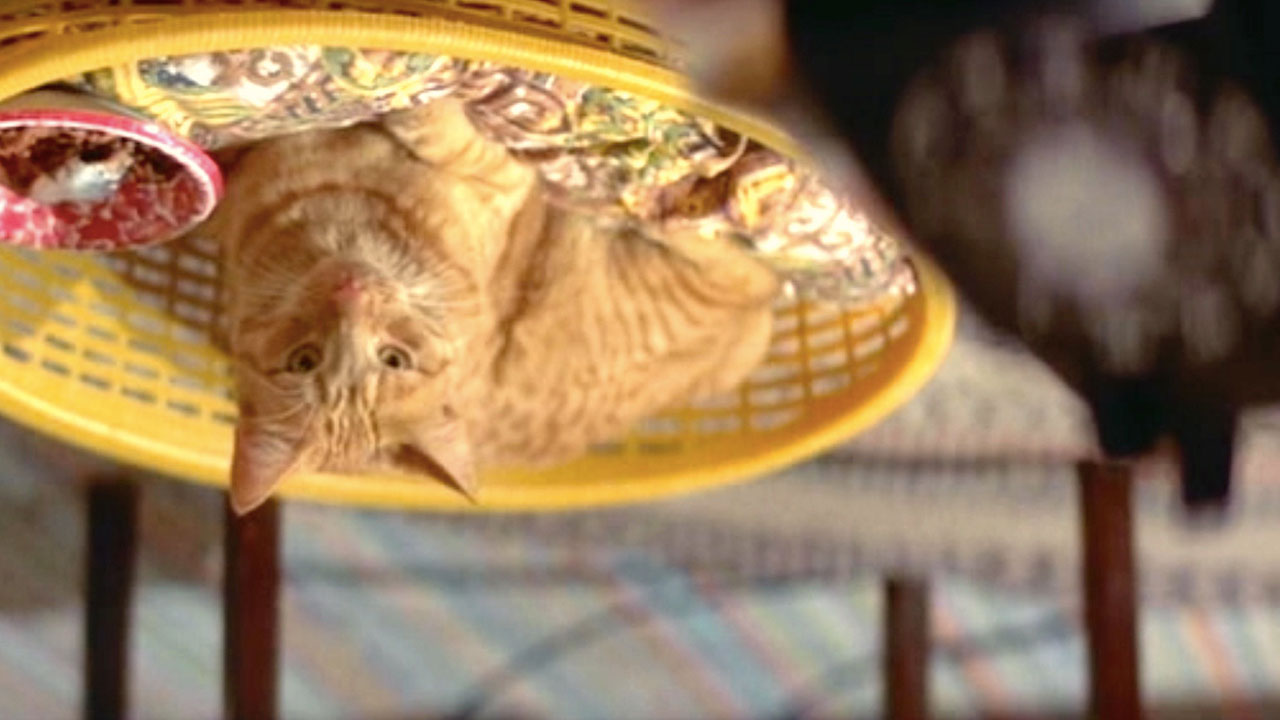 Bridge Over Troubled Water
Jari Kallio,Jaakko Pallasvuo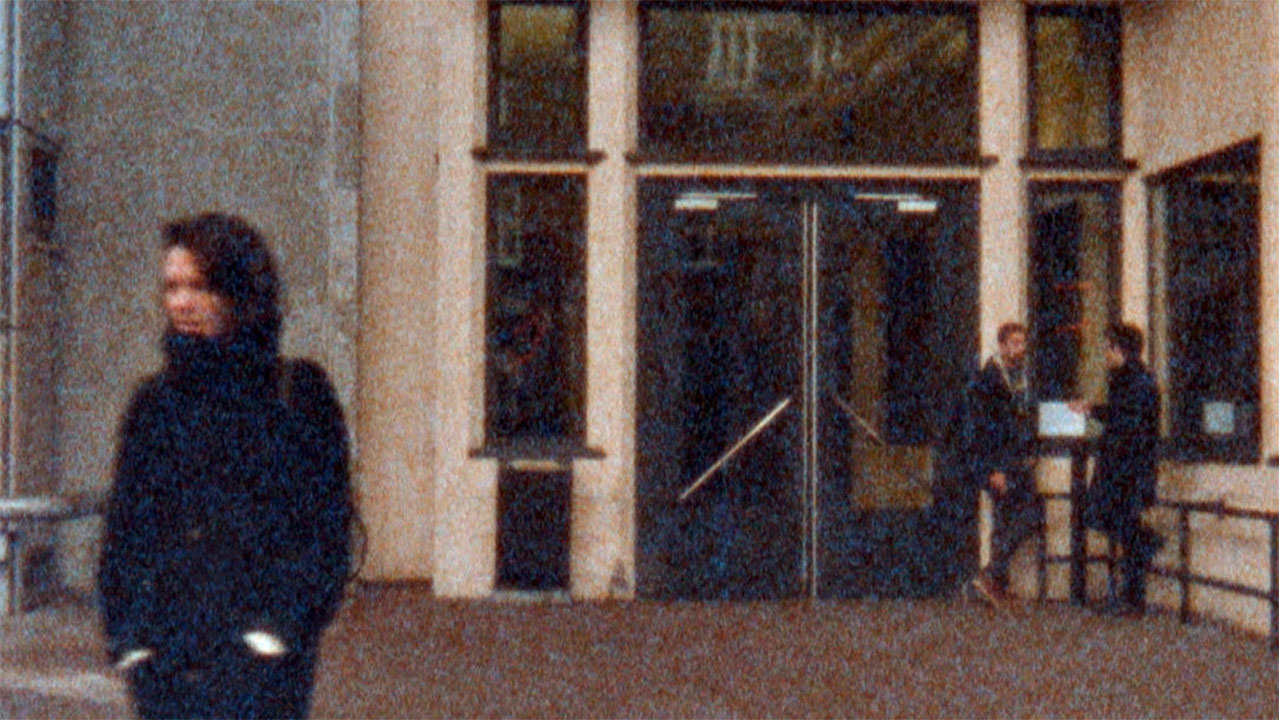 In, Over and Out
Sebastian Brameshuber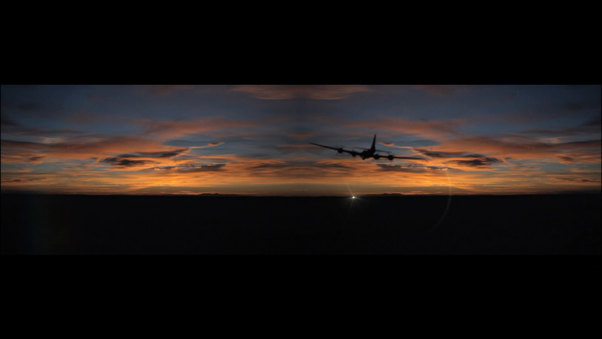 As Soon As Weather Will Permit
Su Rynard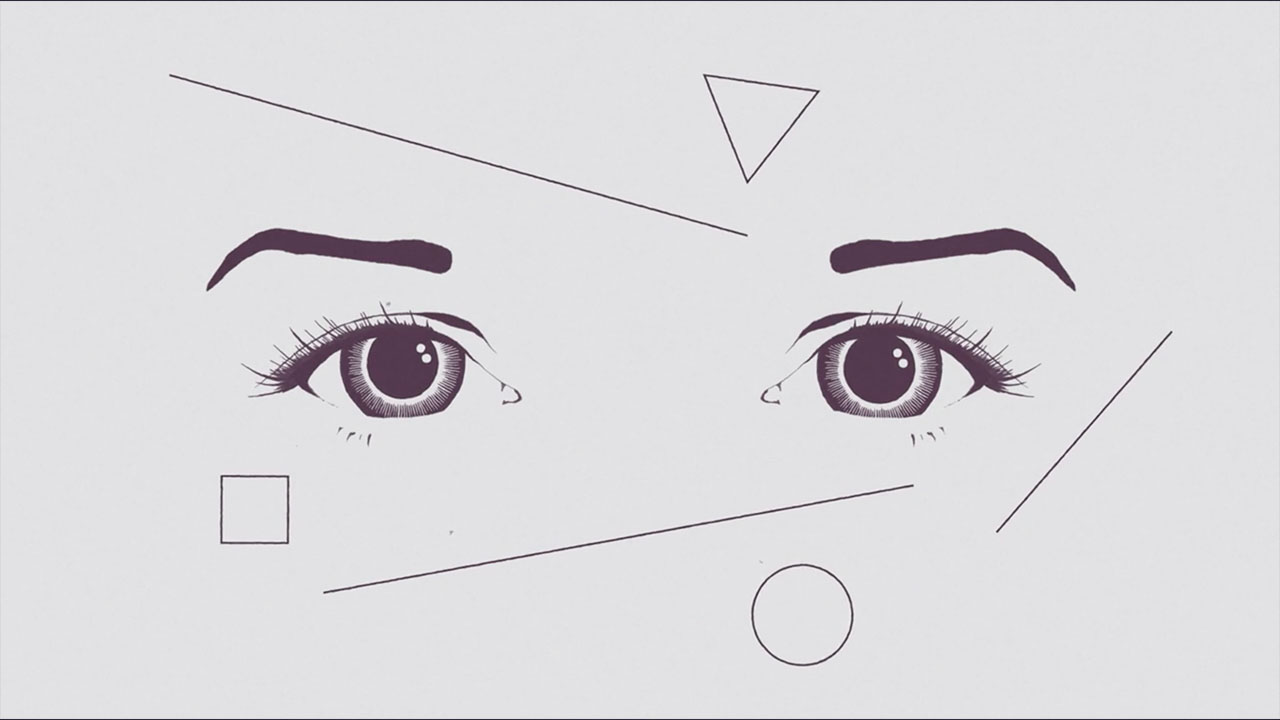 Beau Lotto – Understanding Perception: How We Experience the Meaning We Create
Steve West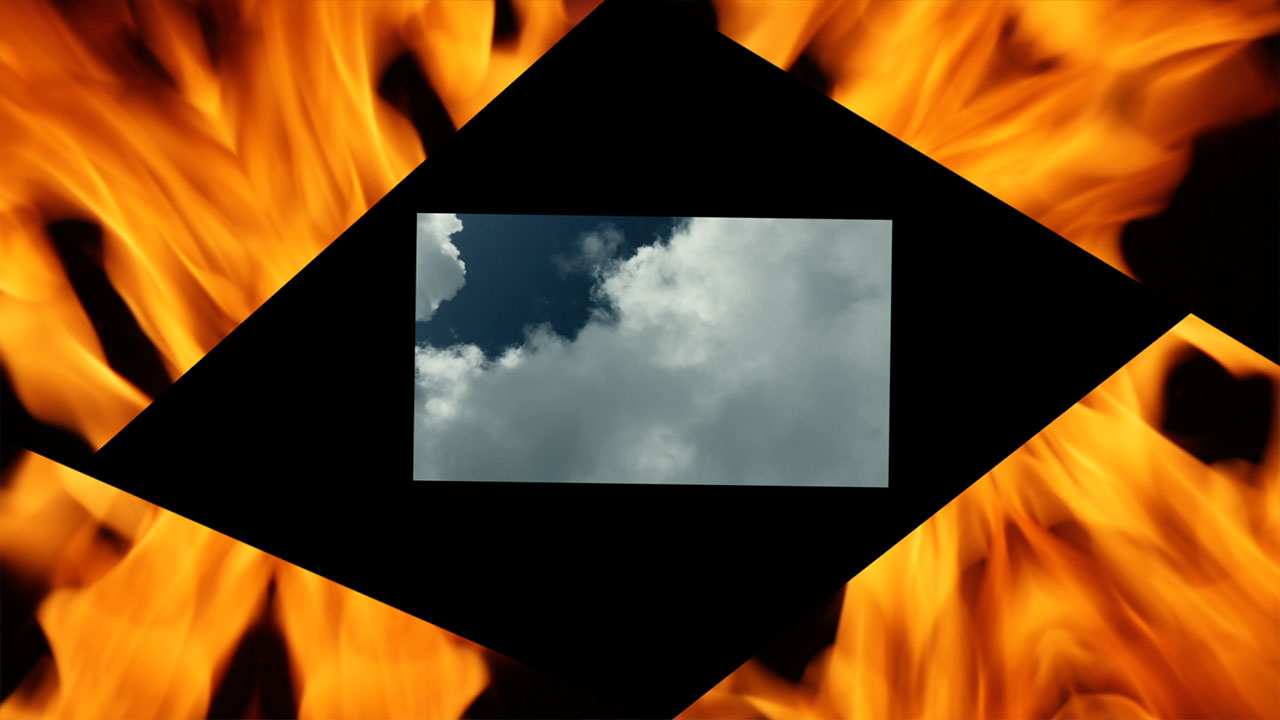 Subliminal
Graciela Cassel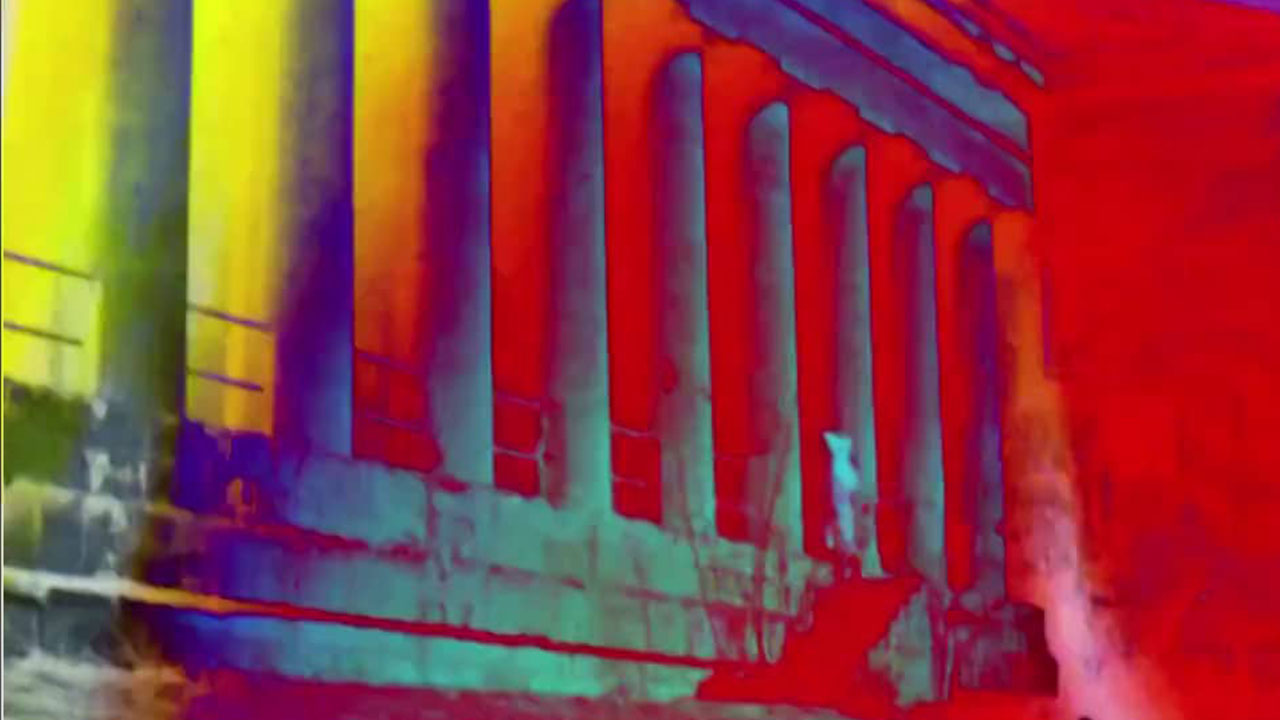 Deep Sleep
Basma Alsharif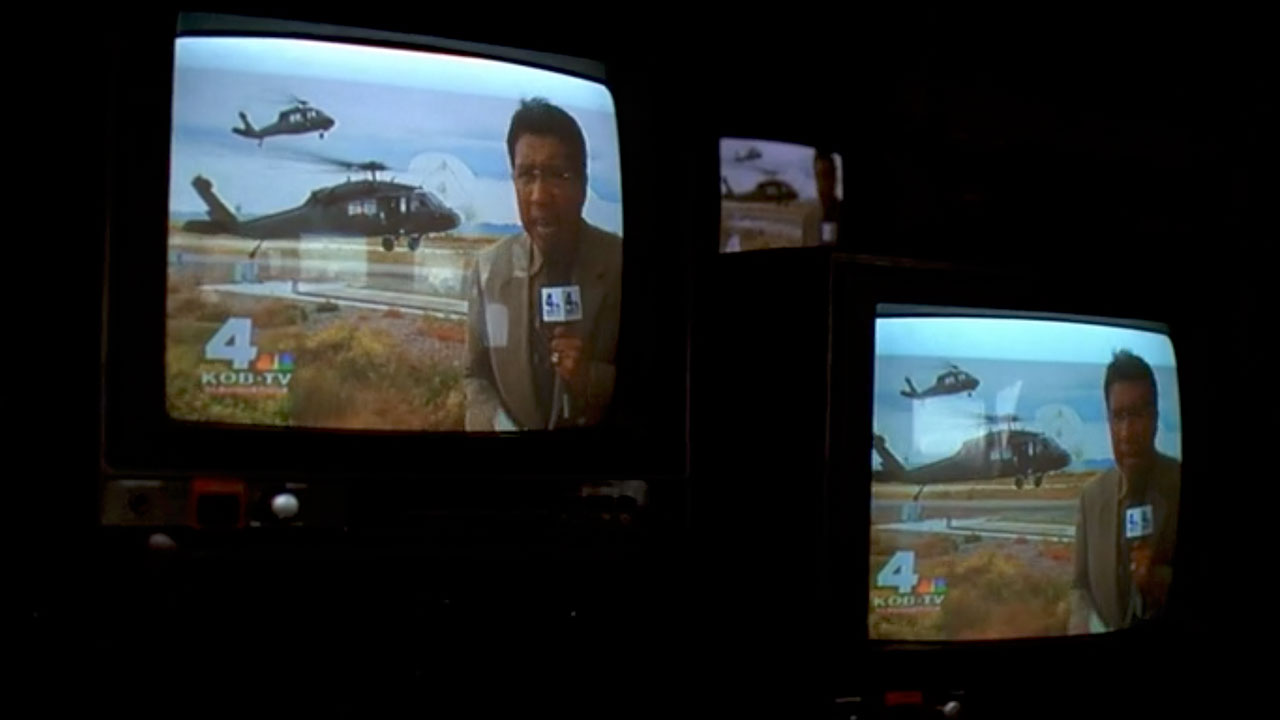 Manufactured Science
Tal Danino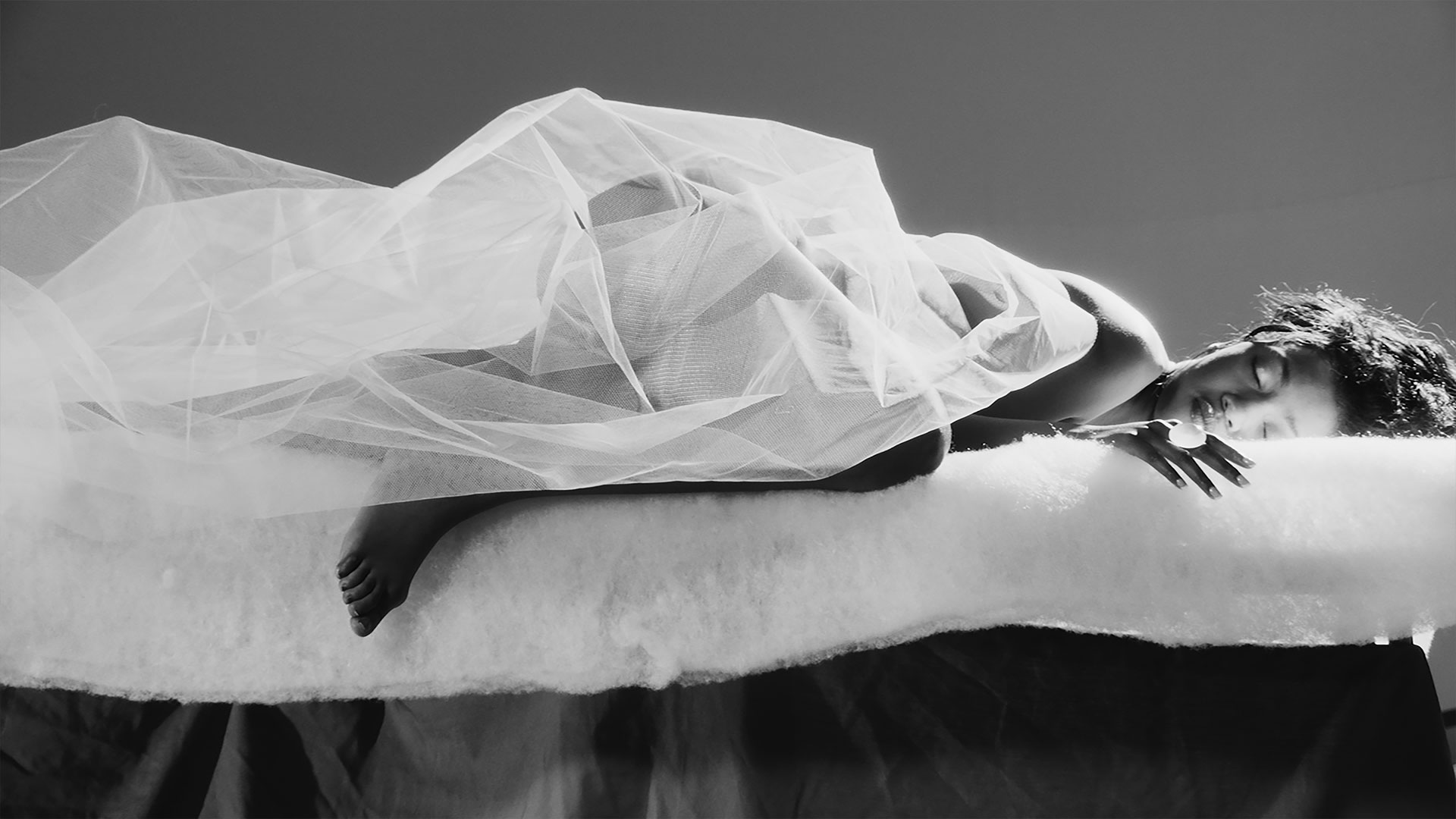 Naked Reality
Jean-Pierre Bekolo
Drexciya
Akosua Adoma Owusu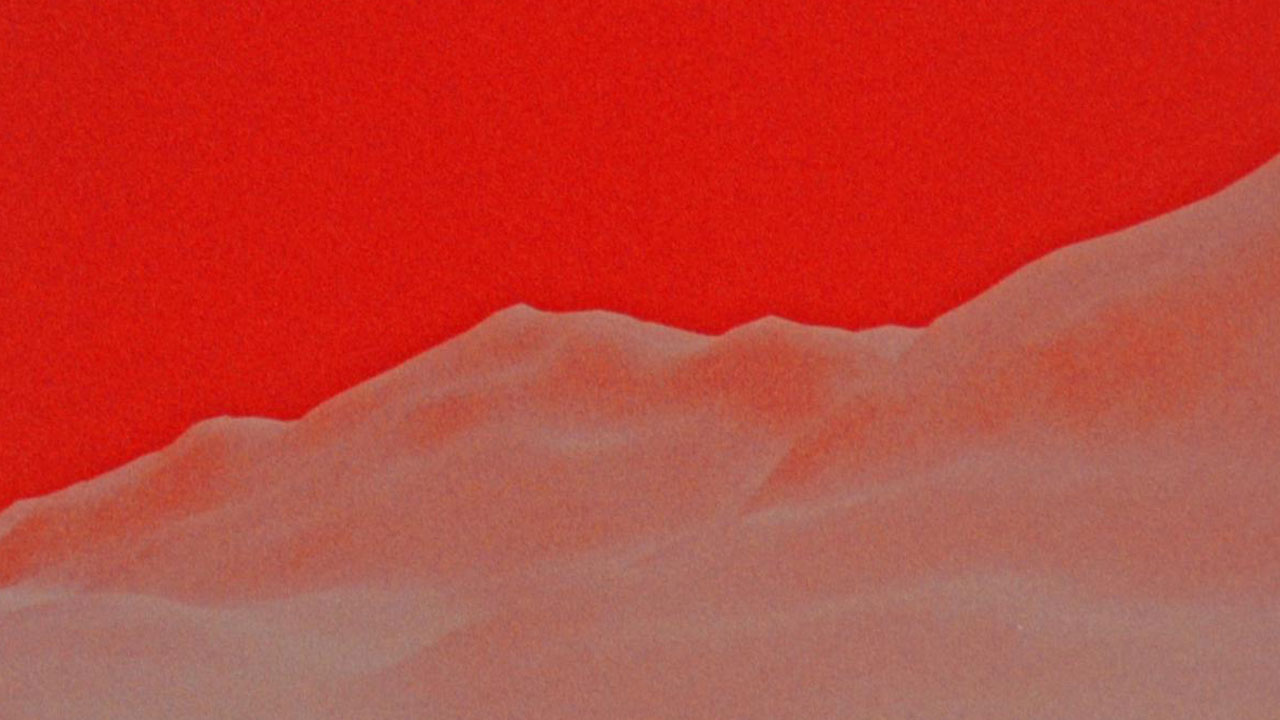 Arrábida – There is Only One Earth
Tinne Zenner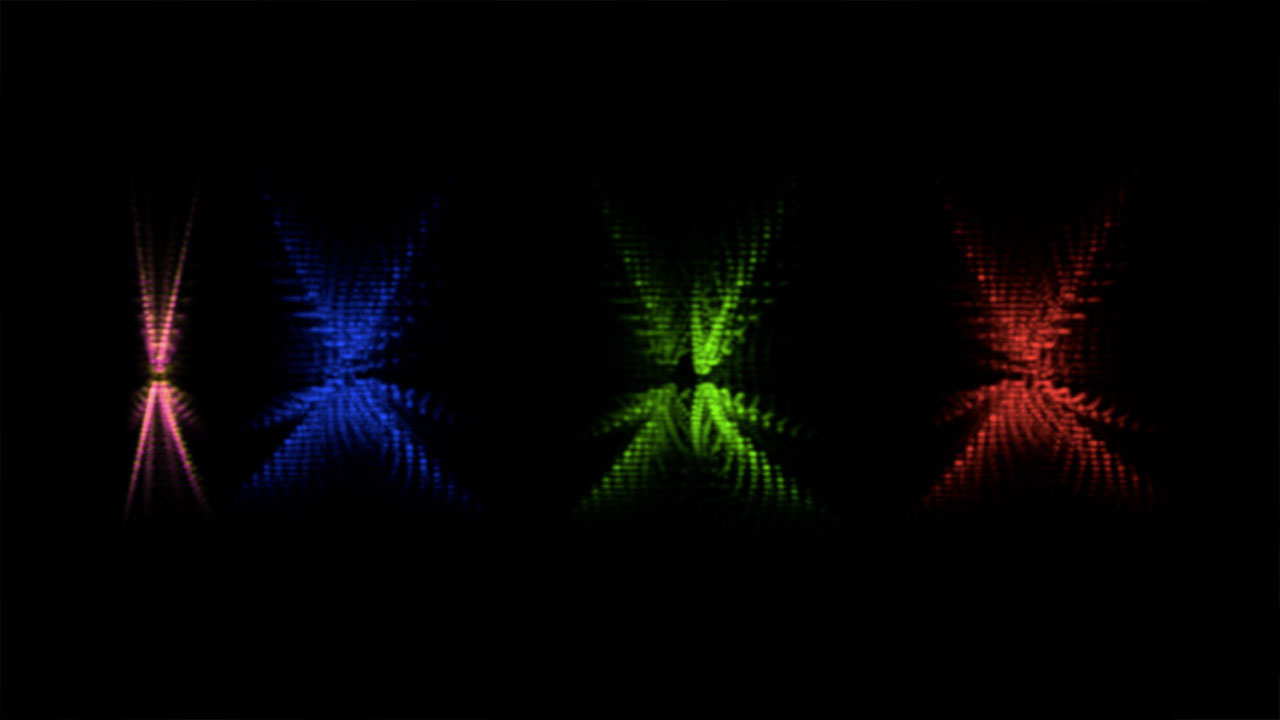 Molecular Ghost Dance
Ula Alexander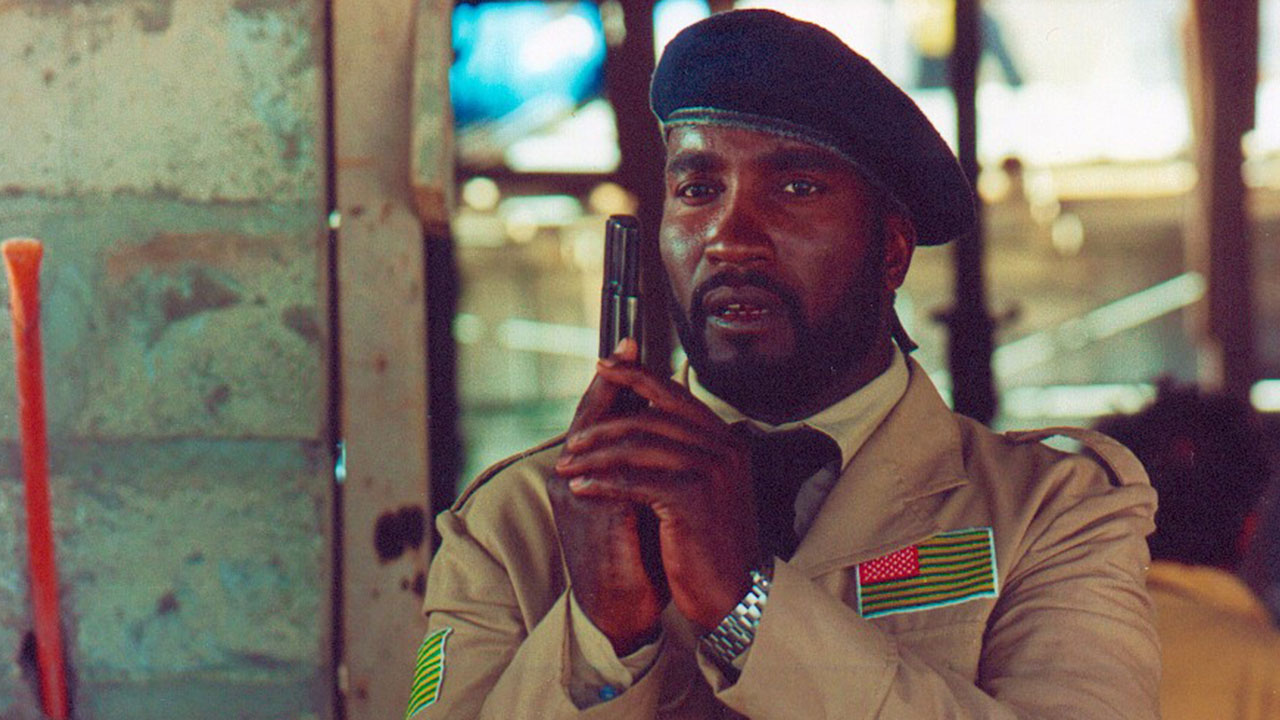 Africa Paradis
Sylvestre Amoussou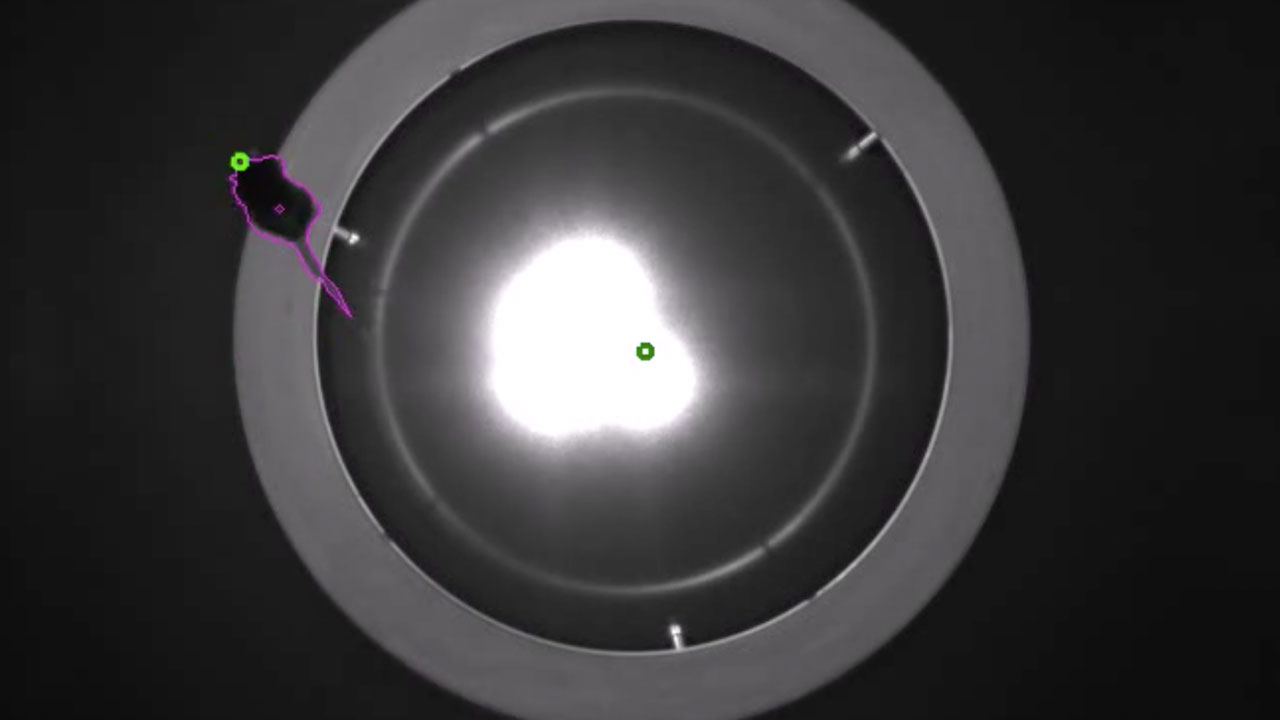 Mouse head tracking
Andrew Straw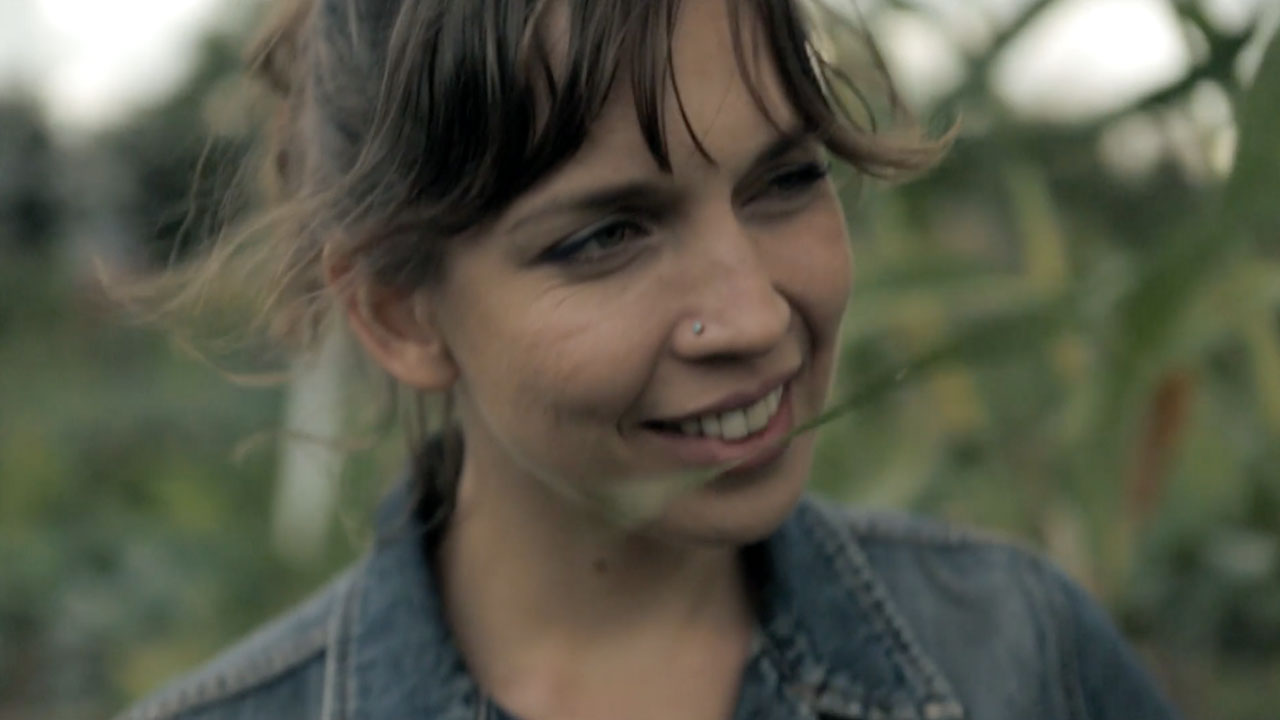 The Perfect Apple
Maria Jurnic,Rachel Mayer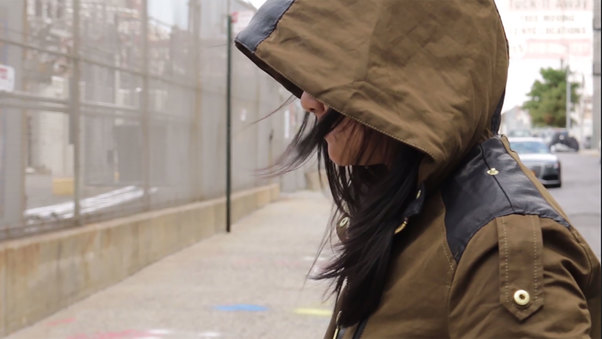 Mercury Run
Narina Jabari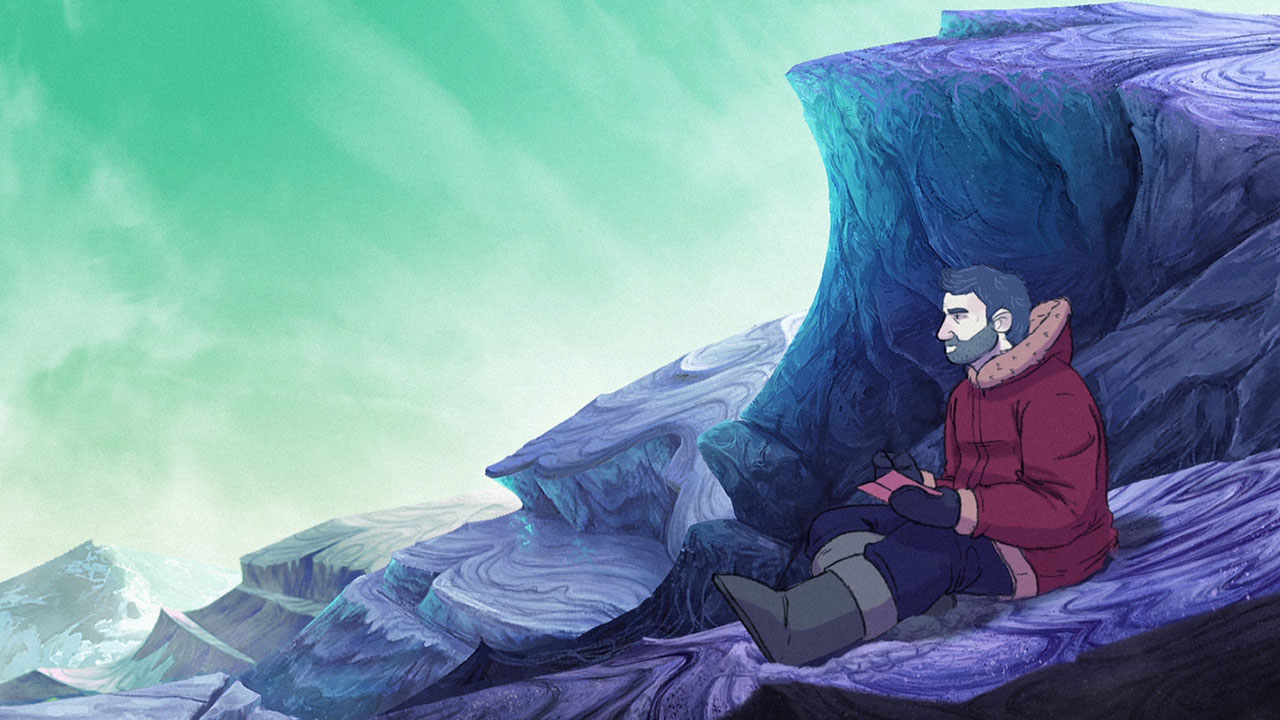 Below 0°
Itai Hagage,Jonathan Gomez
Lembusura
Wregas Bhanuteja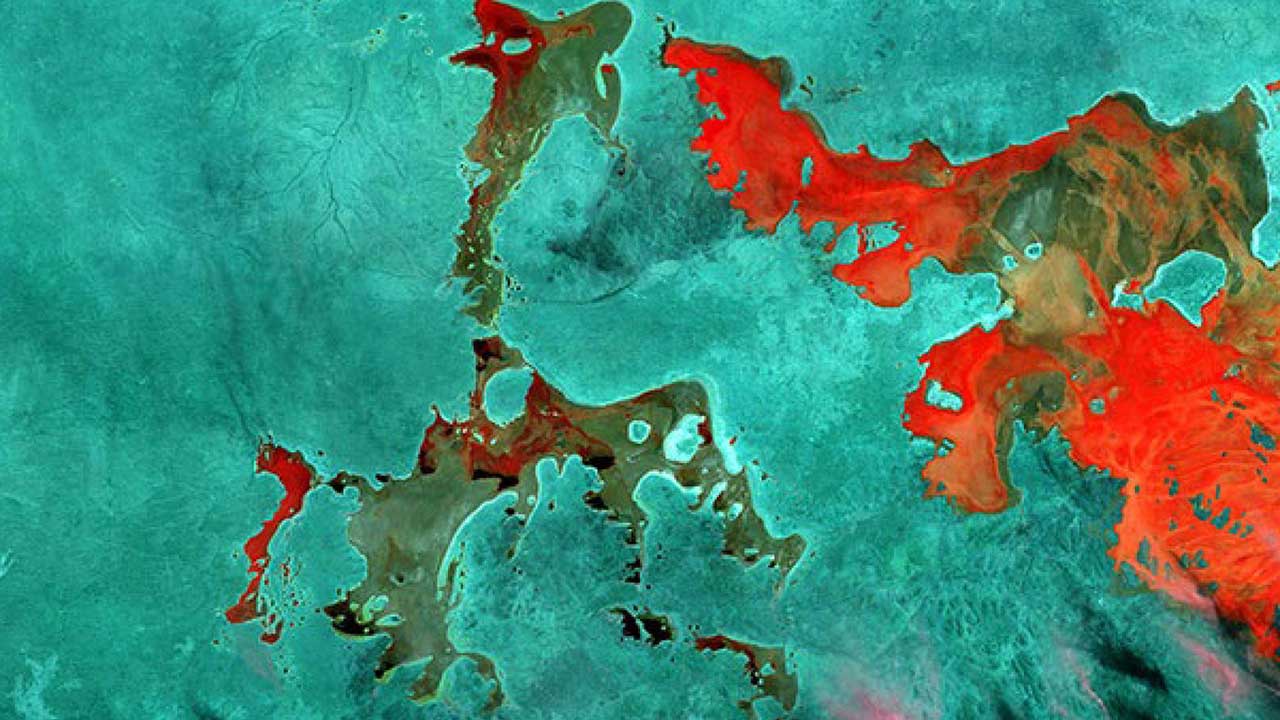 Open Air
Grayson Cooke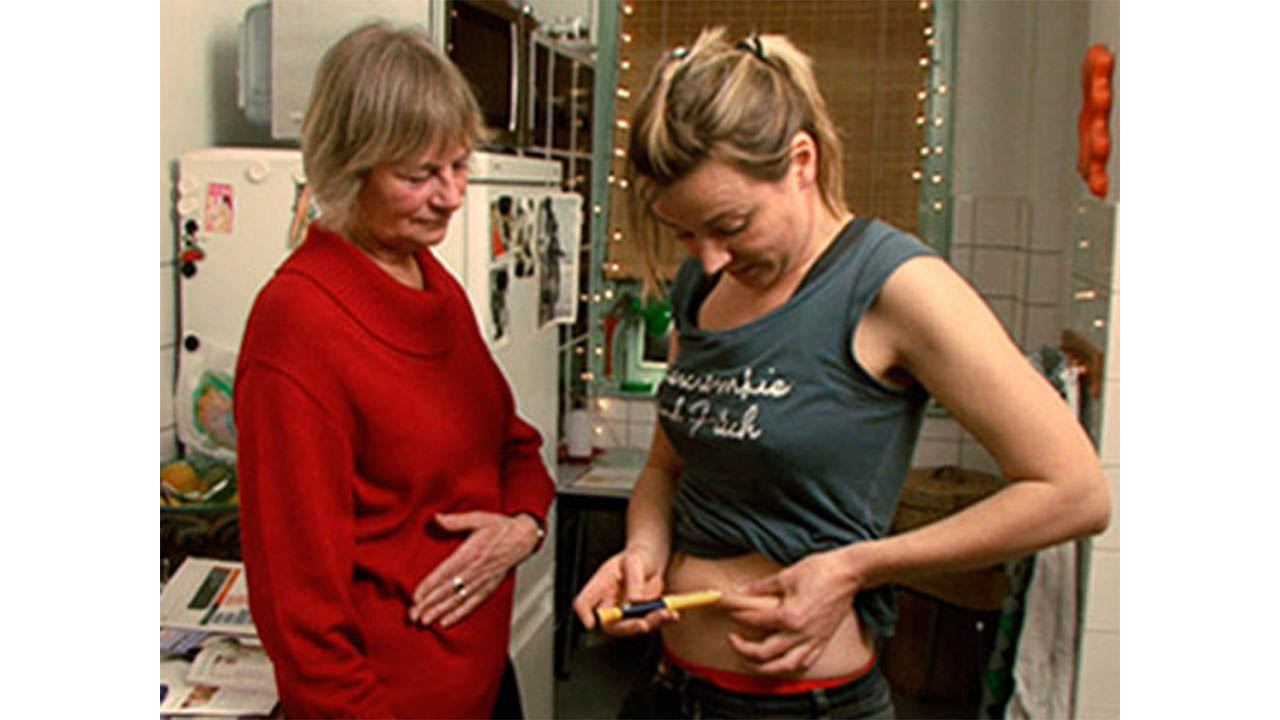 Ei Voor Later (Eggs For Later)
Marieke Schellart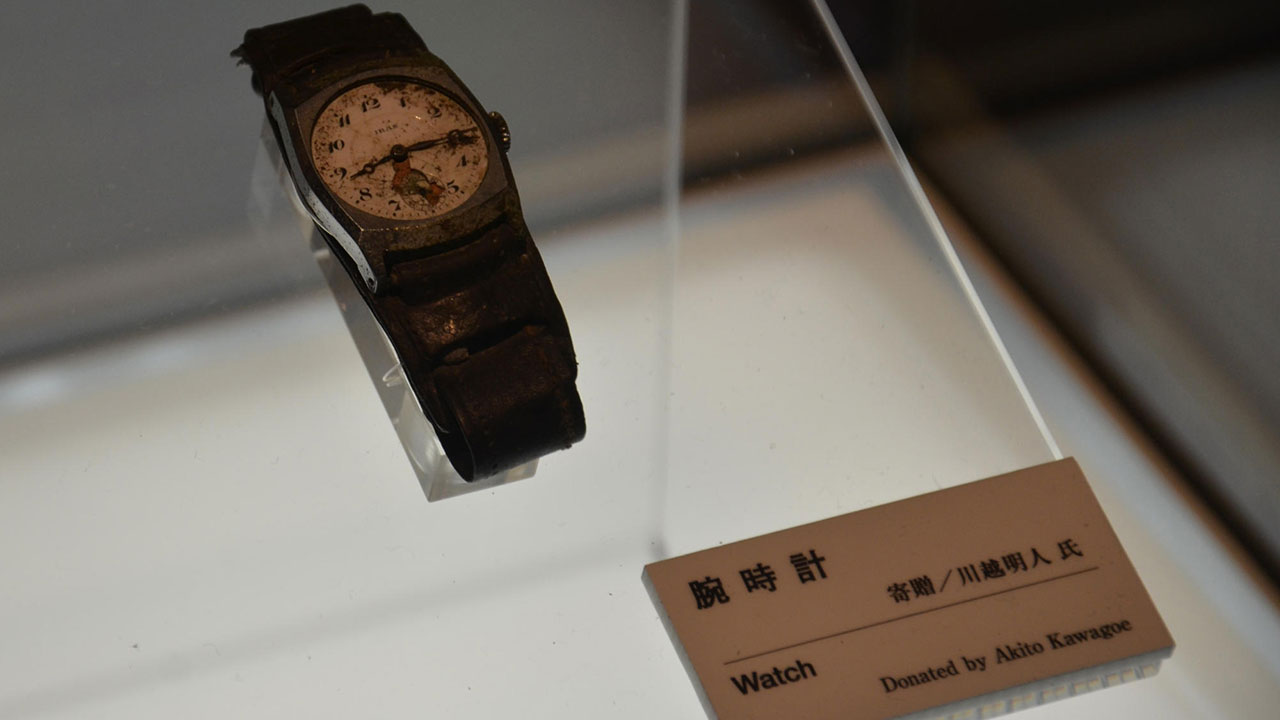 The Miniaturist
Paribartana Mohanty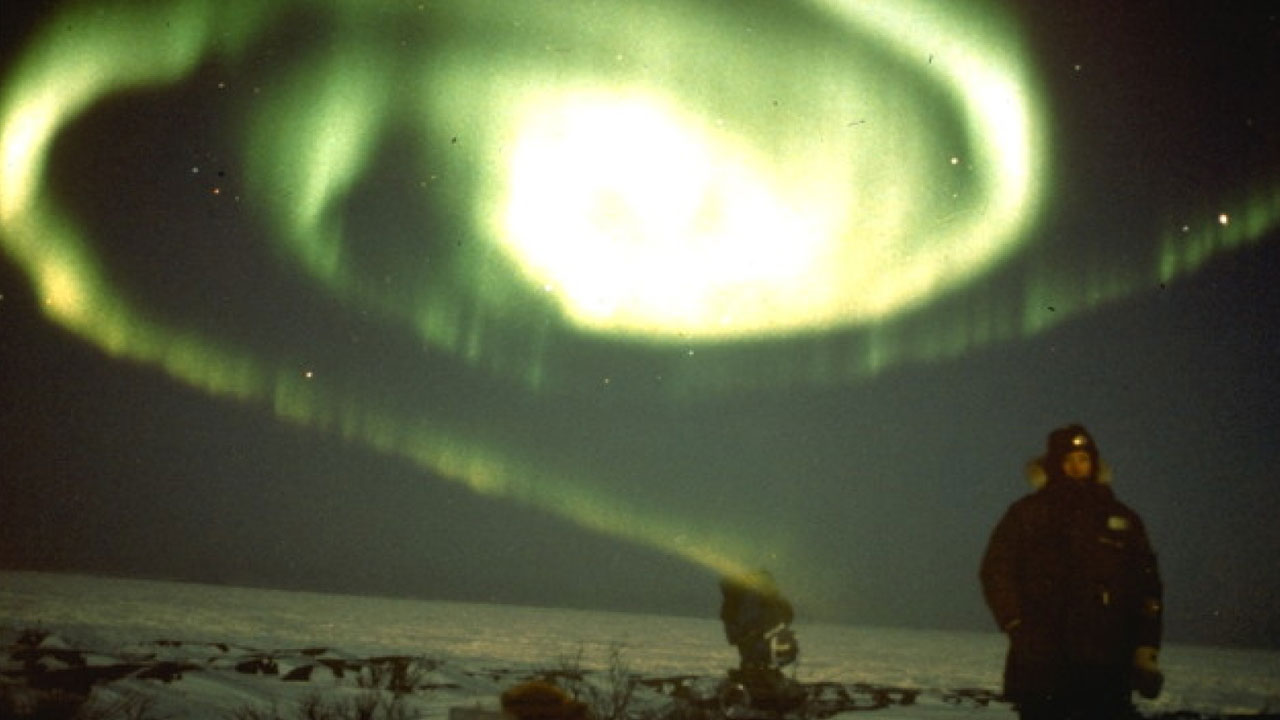 Picture of Light
Peter Mettler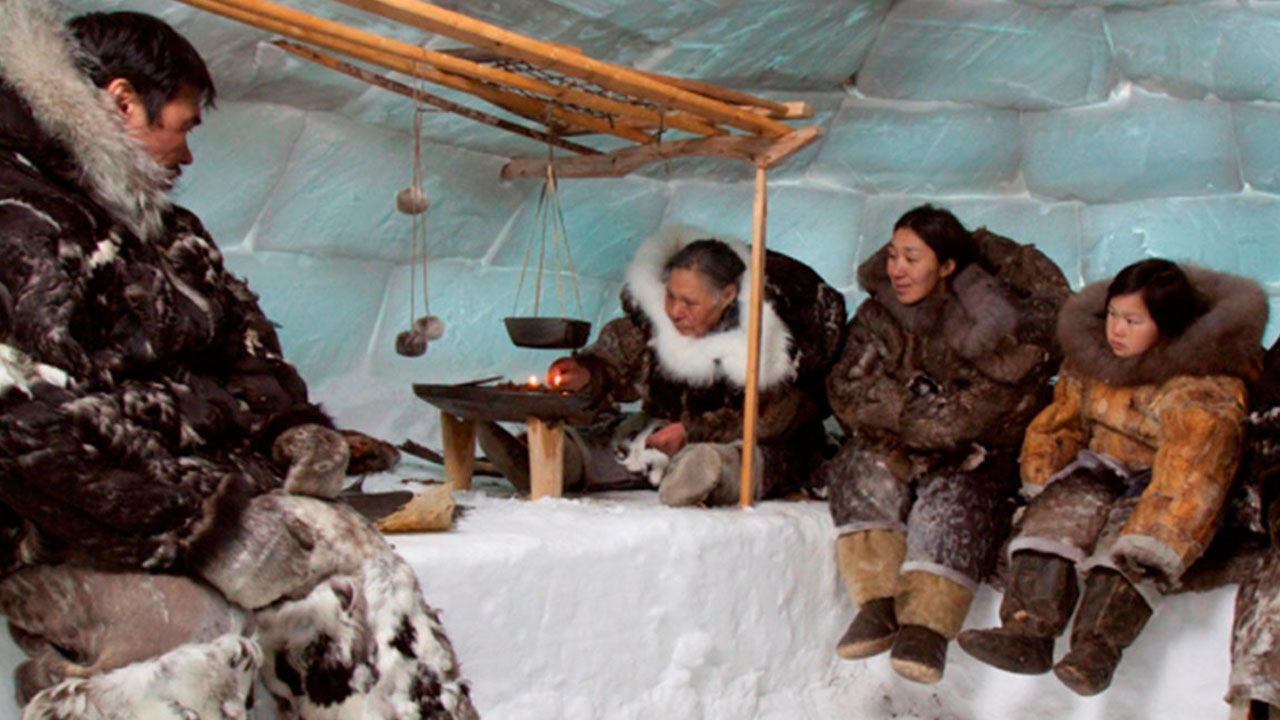 People of a Feather
Joel Heath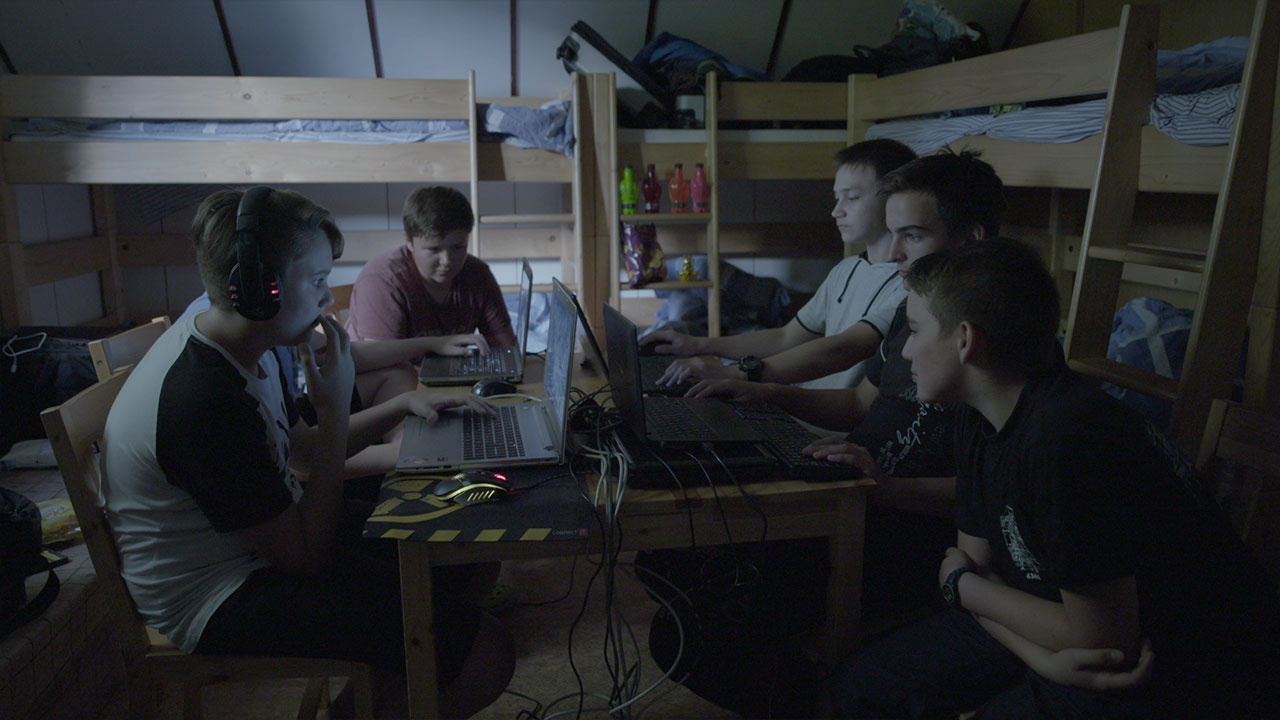 Children Online
Kateřina Hager
La Capture
Geoffroy Lachassagne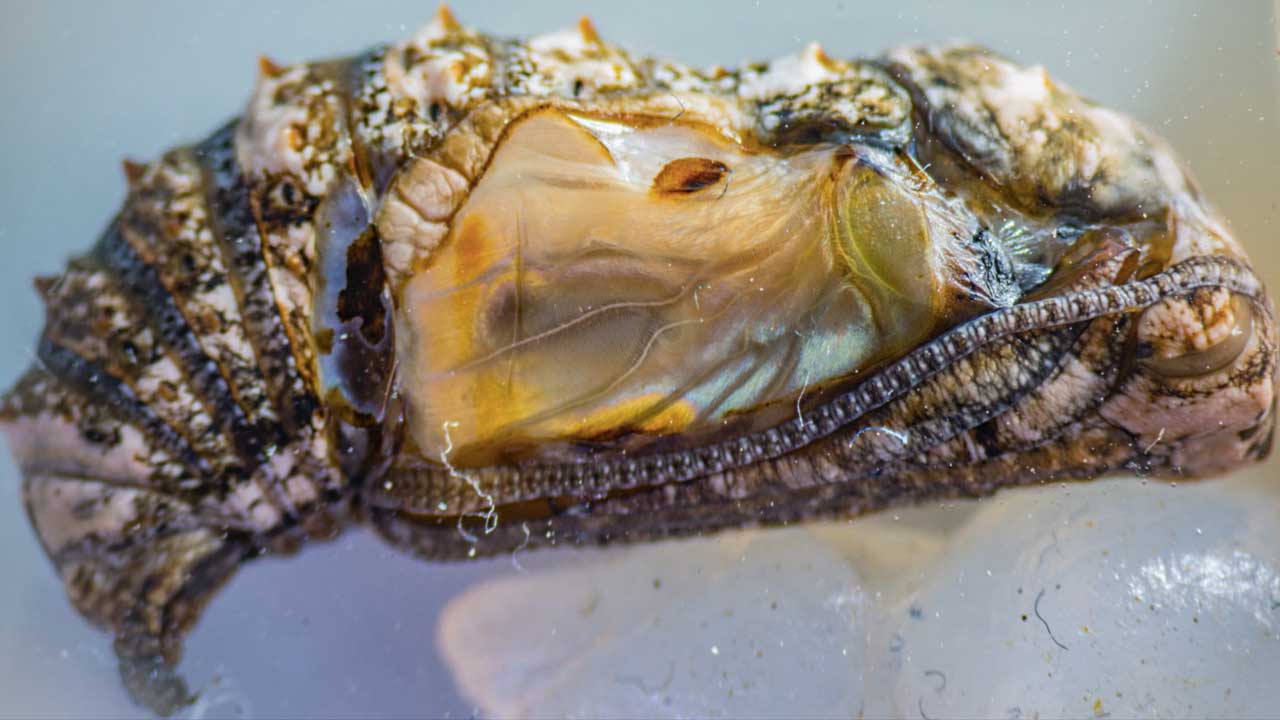 Butterfly metamorphosis - Buckeye wing development (slow)
Aaron Pomerantz,Damien Gailly,Rachel Thayer,Nipam Patel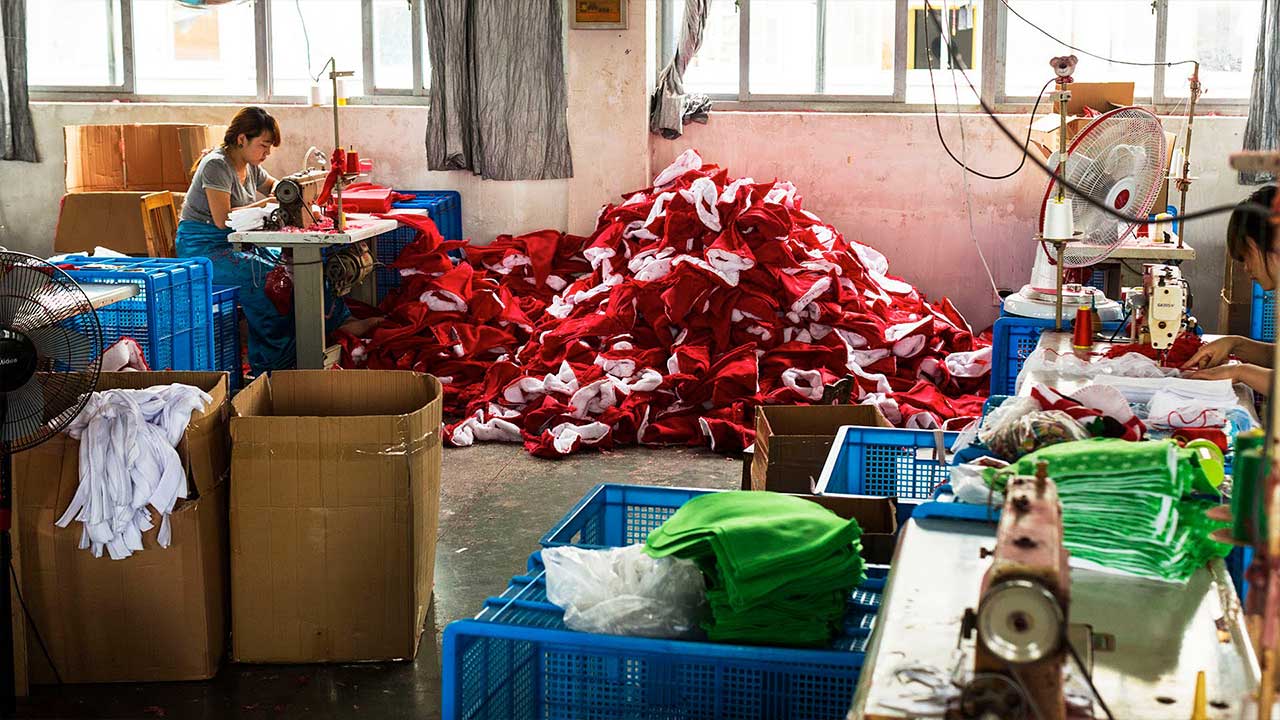 Xmas Unwrapped
Toby Smith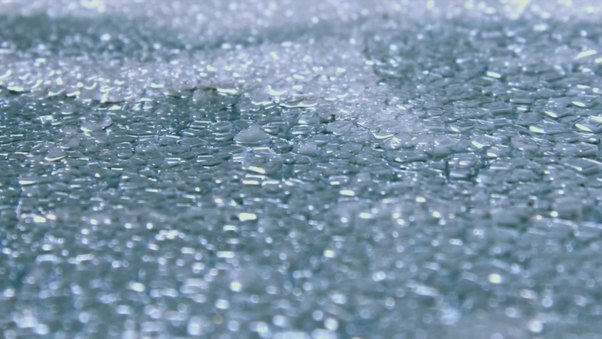 Planet A
Momoko Seto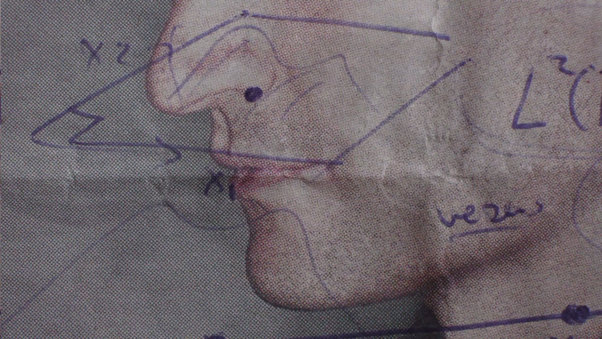 Writing
Geraldine Cox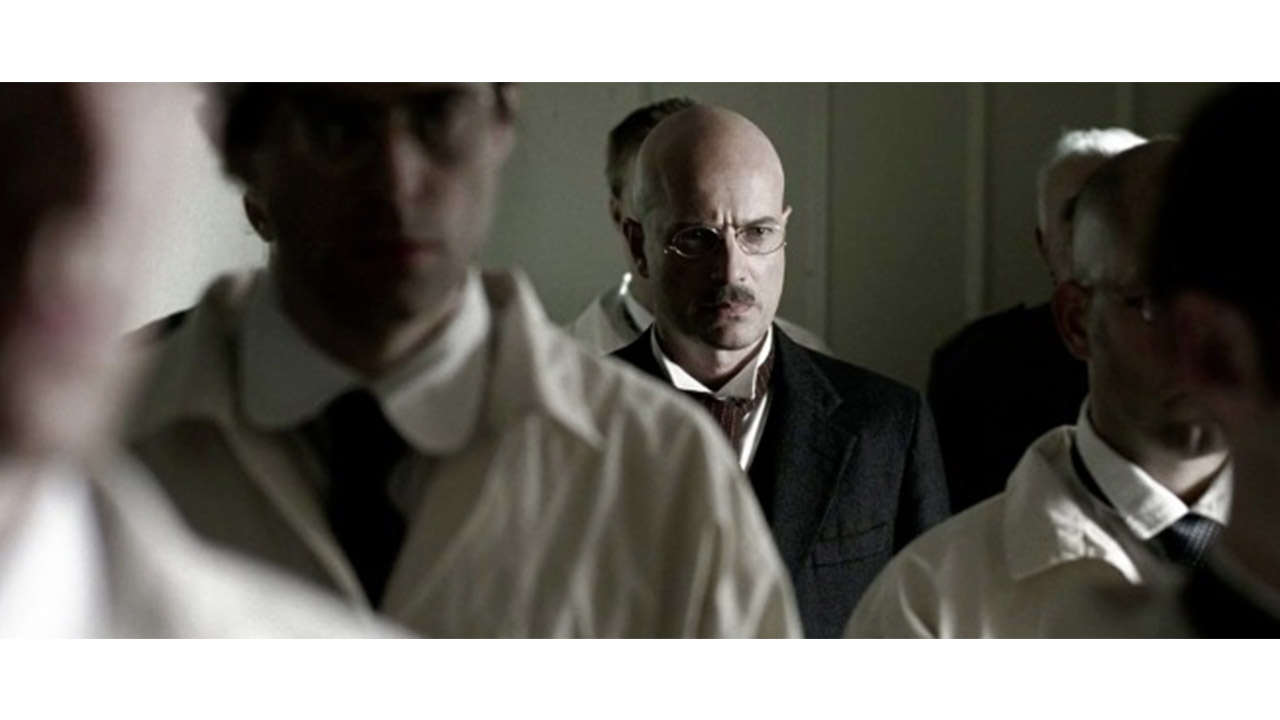 Haber
Daniel Ragussis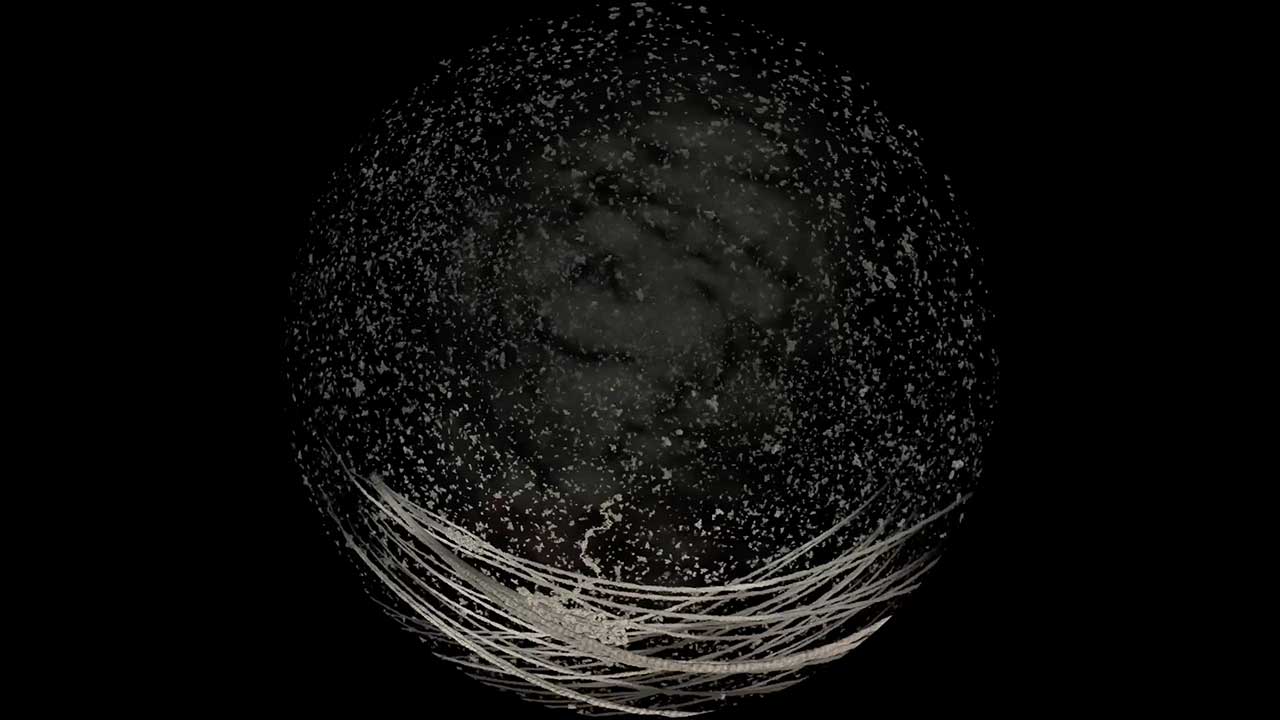 Nanoplanet
Monica Zoppè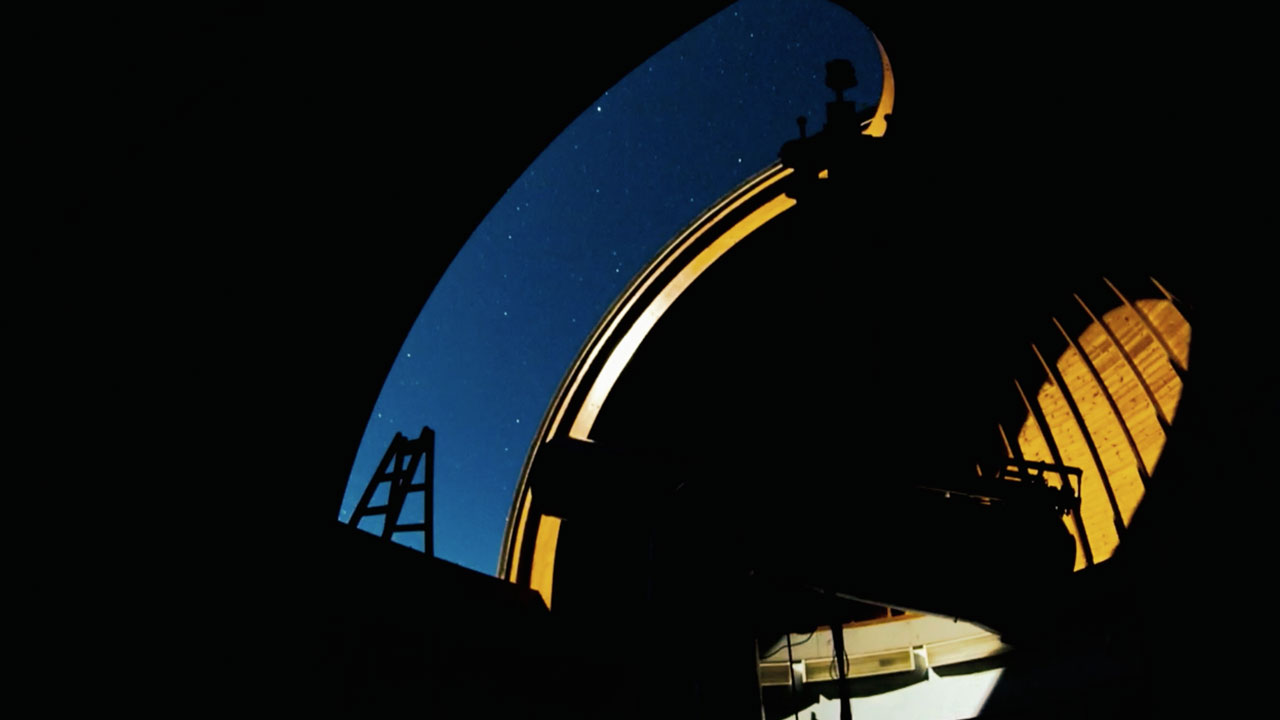 Stargaze
Hristina Vardeva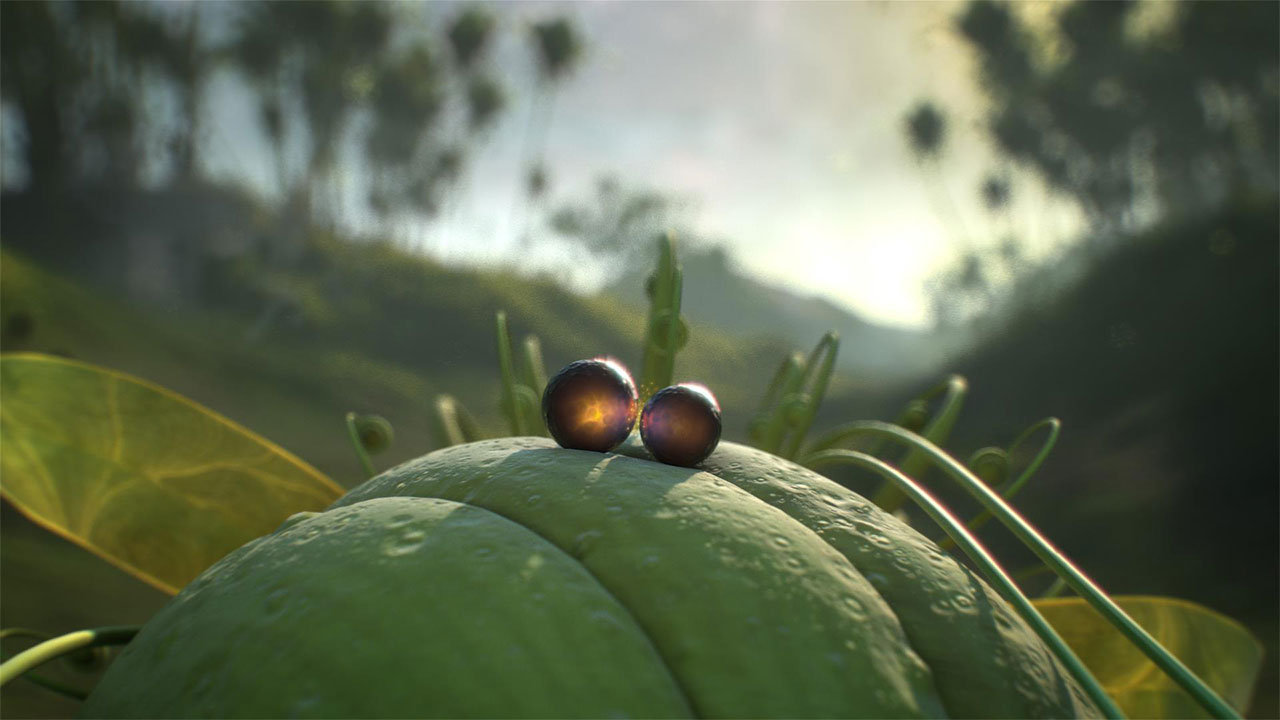 The Rise and Fall of Globosome
Sascha Geddert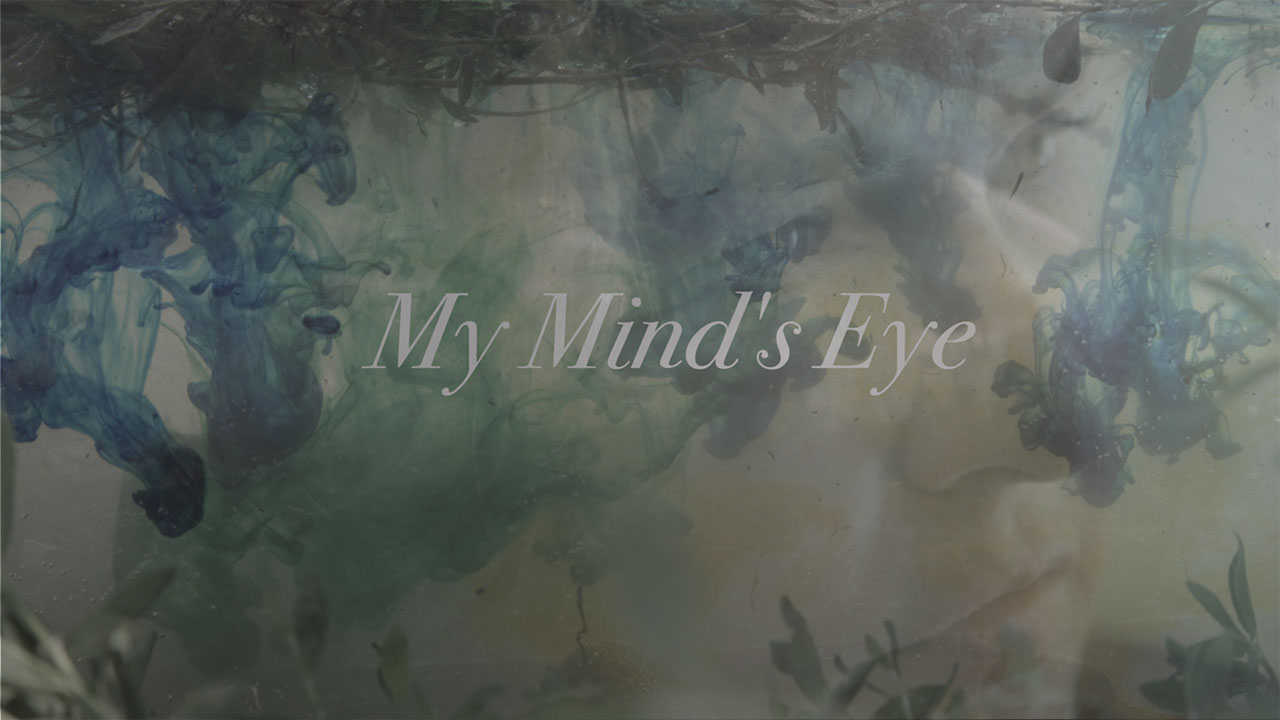 My Mind's Eye - Controlling Our Fears: An Interview with Elizabeth Phelps
Alexis Gambis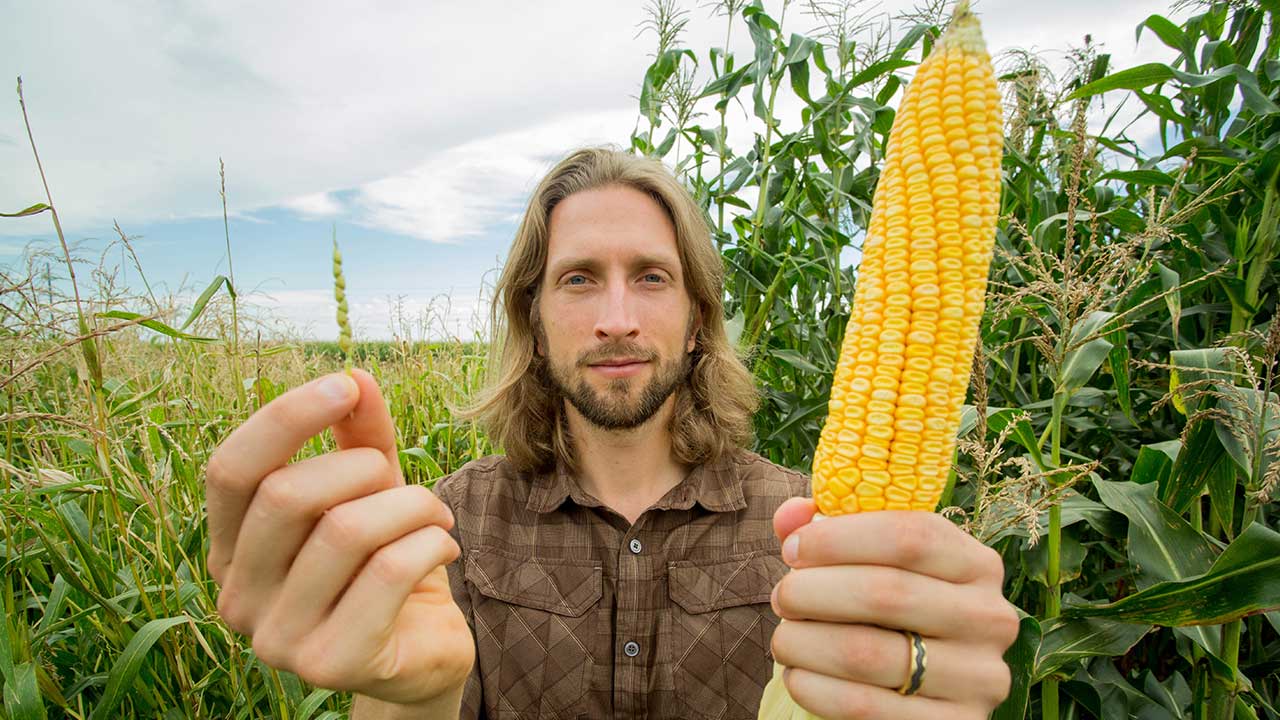 Popped Secret: The Mysterious Origin of Corn
Nathan Dappen,Neil Losin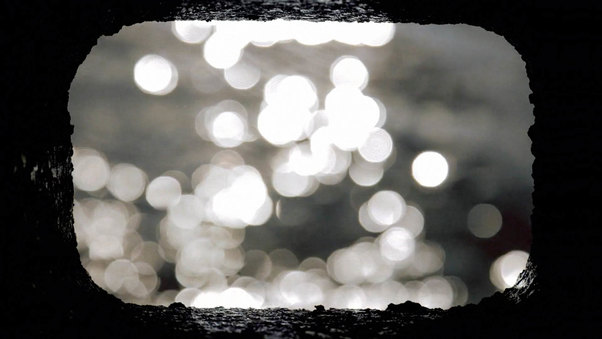 IT HAS ALREADY BEEN ENDED BEFORE YOU CAN SEE THE END.
Shigeo Arikawa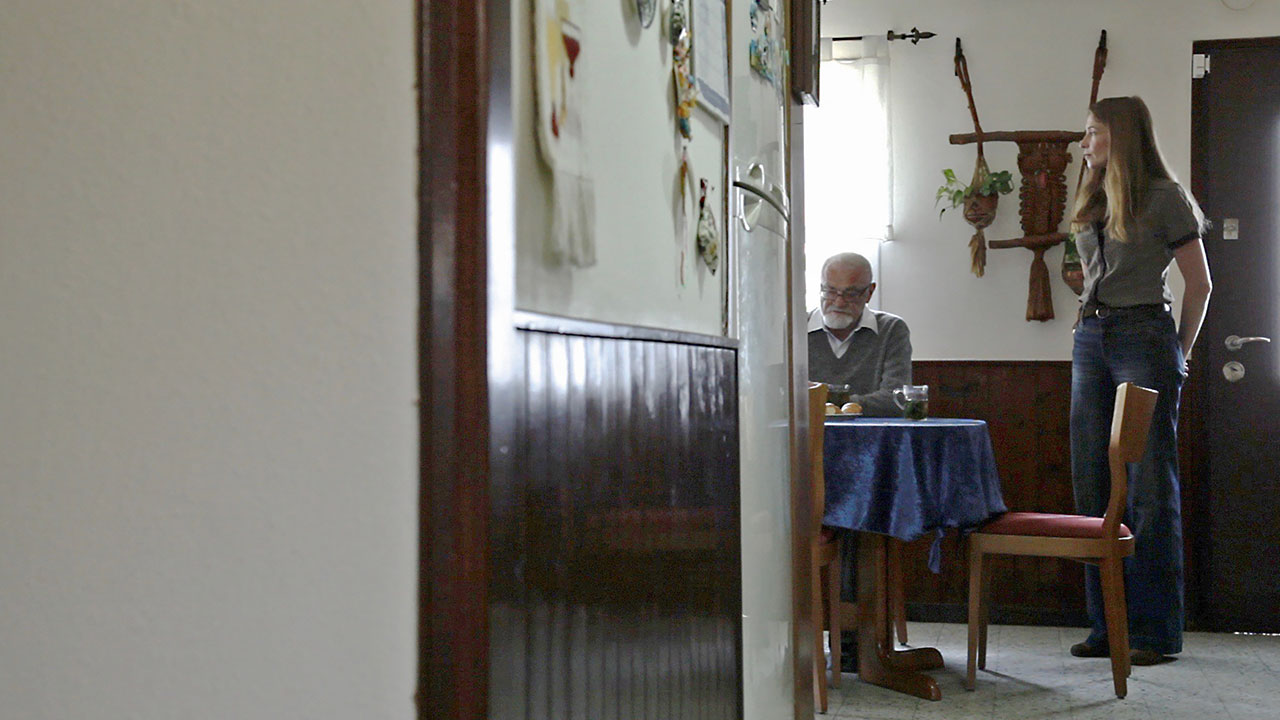 Reconsolidation
Liron Unreich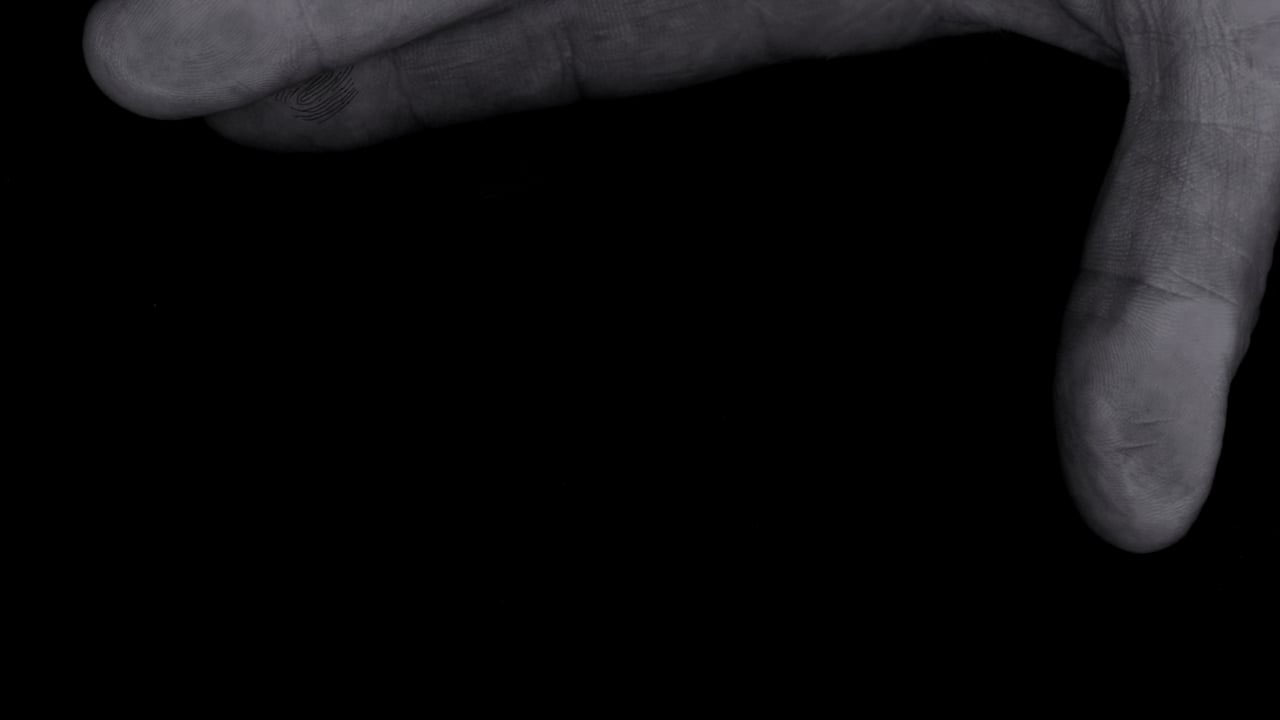 In Glass Houses
Ariana Gerstein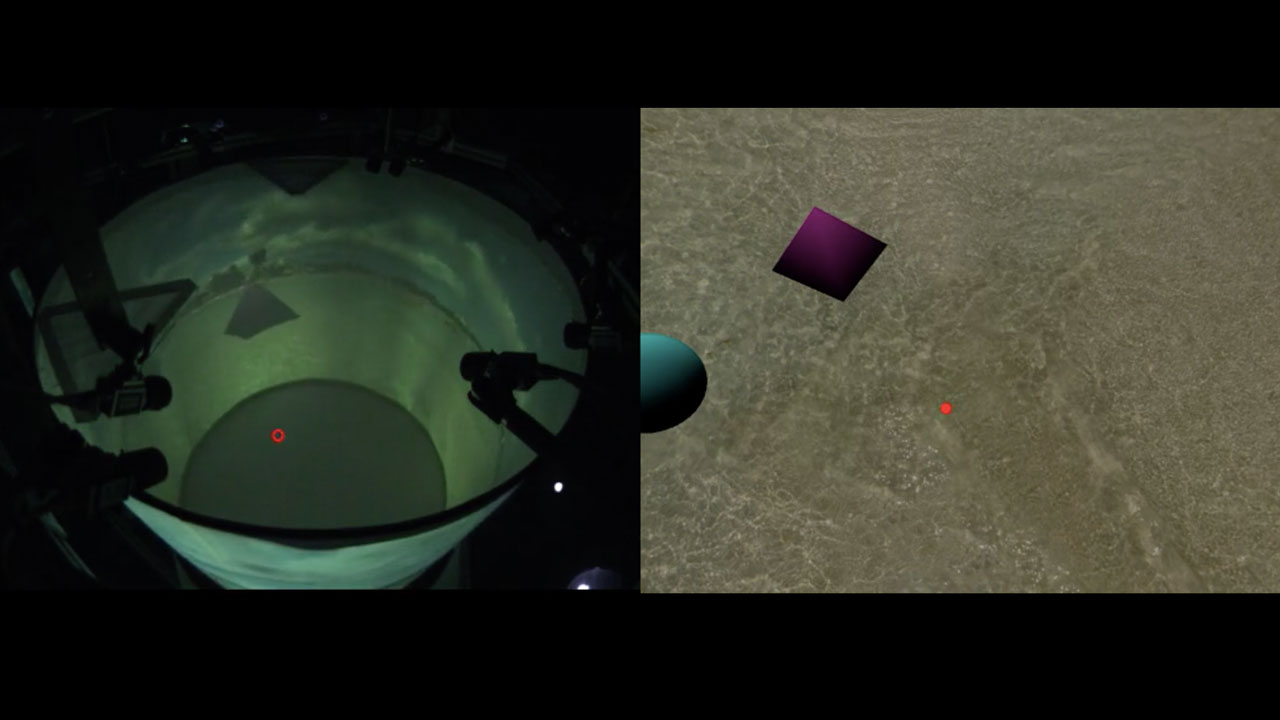 Photo realistic and naturalistic VR for freely flying Drosophila
Andrew Straw
Three Wavelengths
Mikko Keskiivari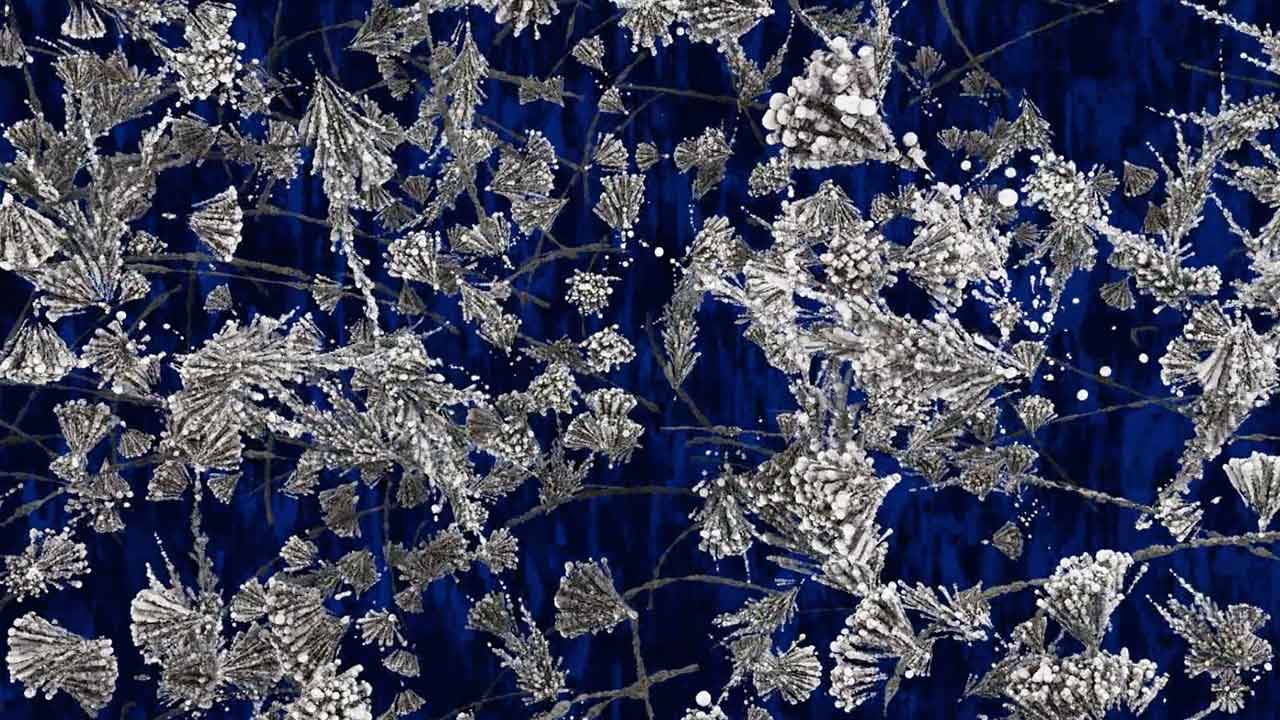 Quantum Fluctuations
Markos Kay
Butterfly Metamorphosis - Wing development (Fast)
Aaron Pomerantz,Damien Gailly,Rachel Thaye,Nipam Patel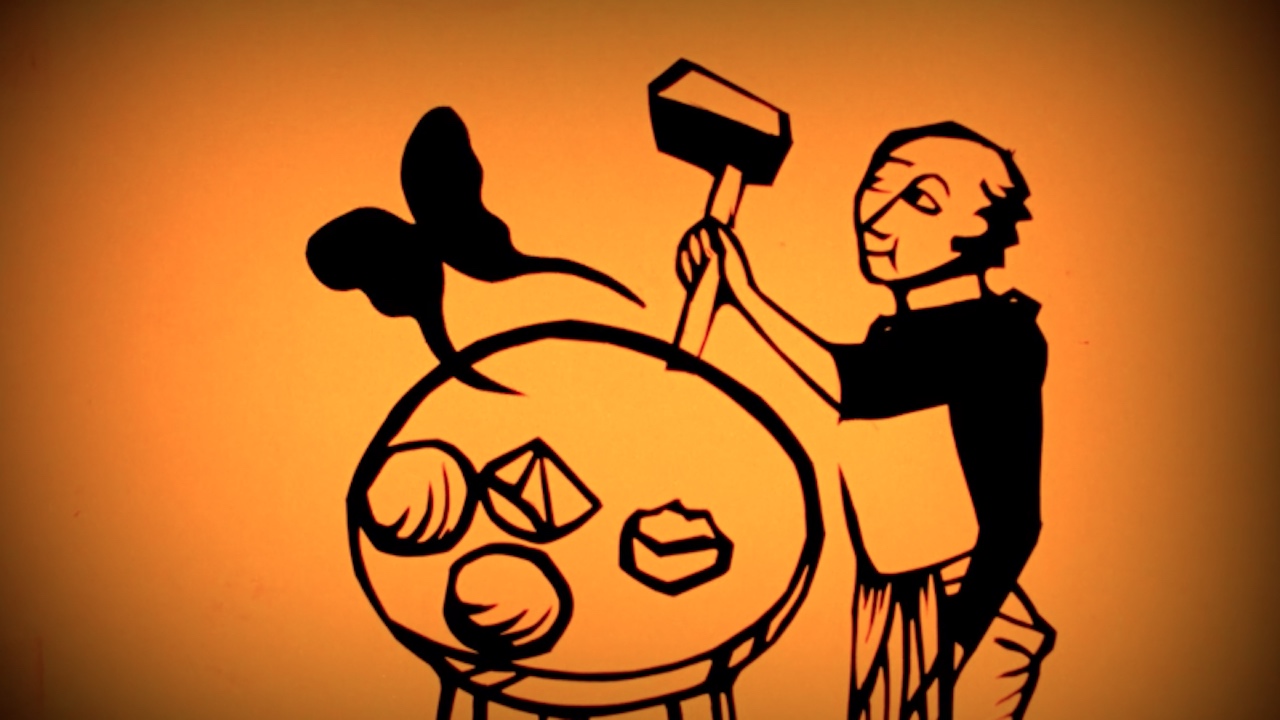 Somnium Lapidum
Emily Pelstring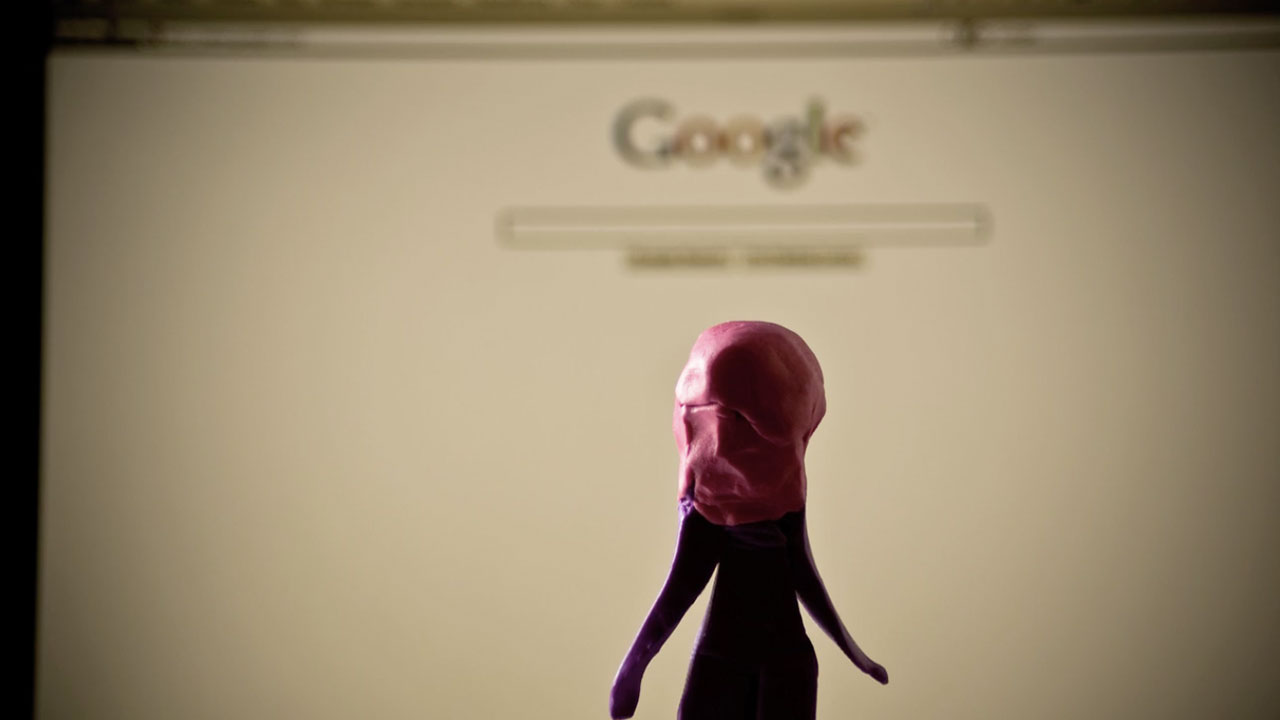 I Do Not Know Who I Am
Constantine Konovalov
Laboratory Sun
Tiago Marconi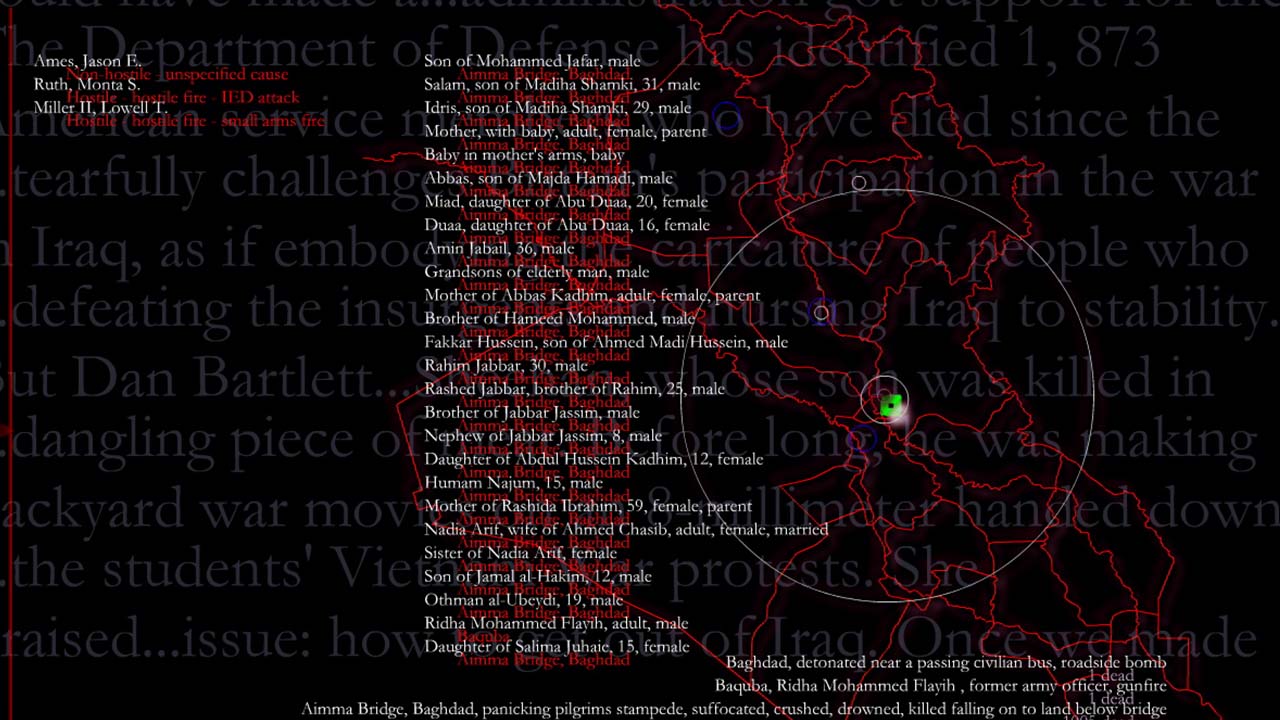 Hard Data
R. Luke DuBois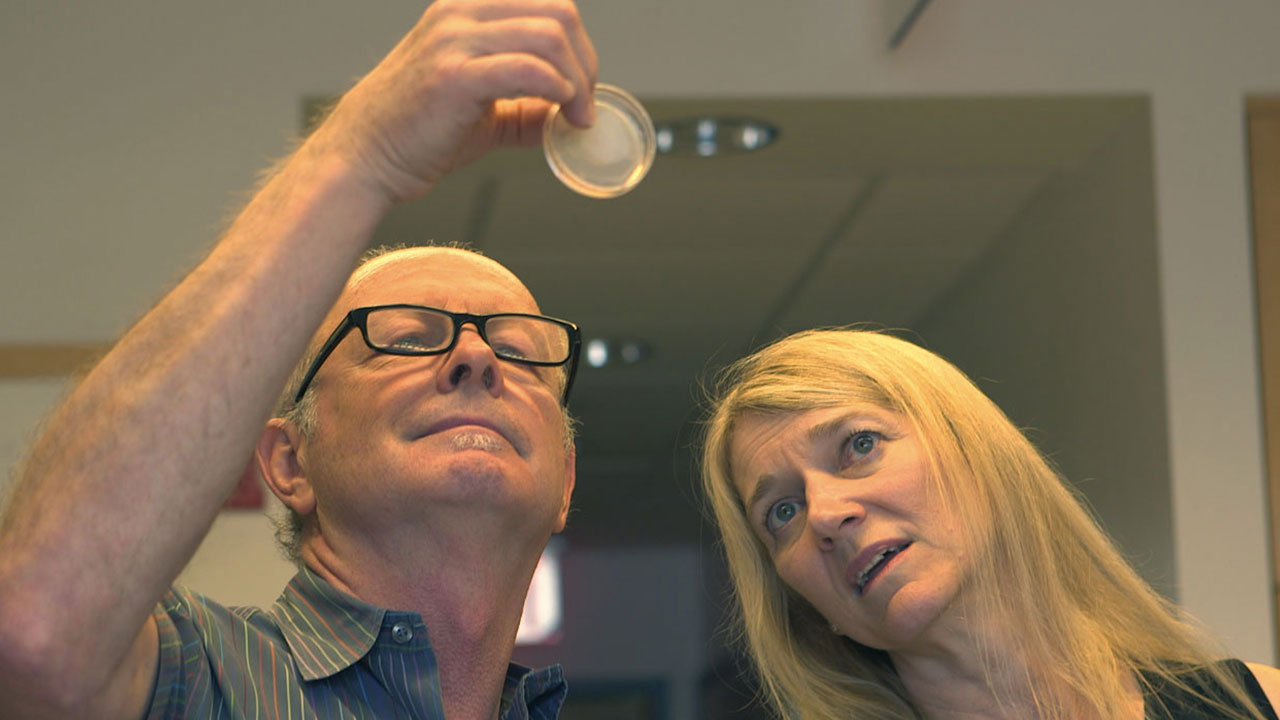 My Mind's Eye - Roots: An Interview with Cori Bargmann
Alexis Gambis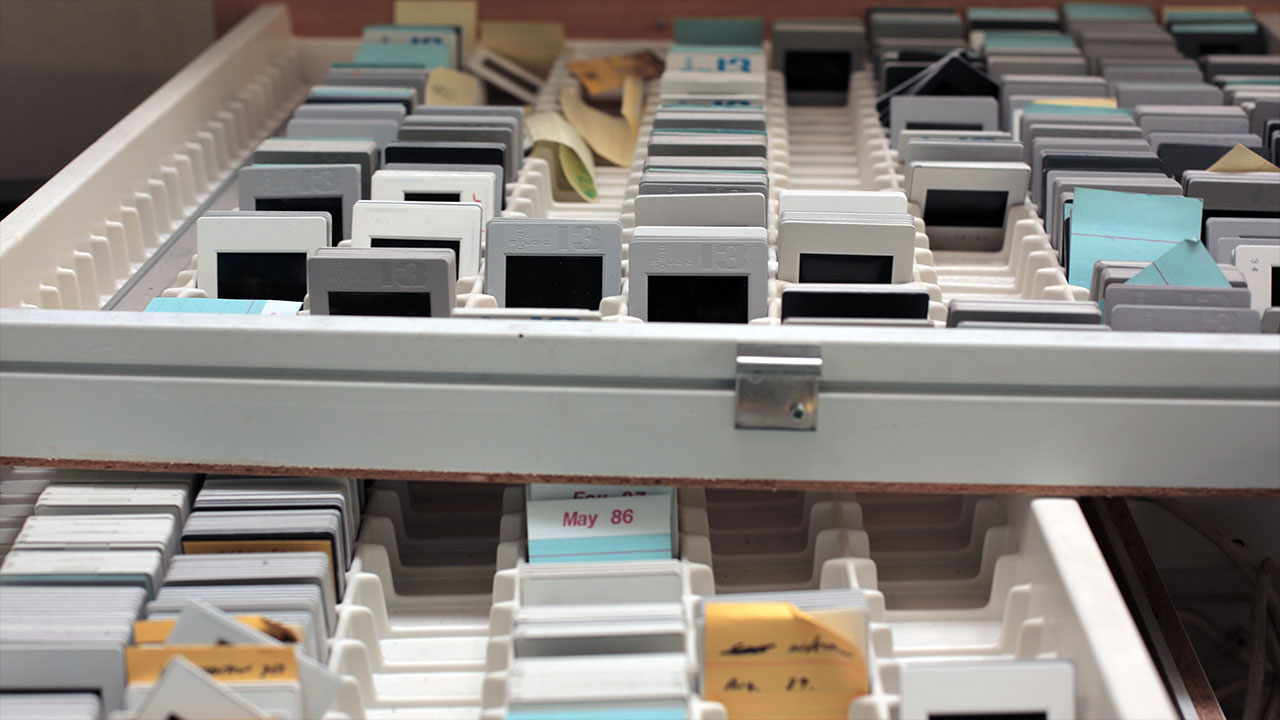 La couleur de l'intervalle (the color in between)
Giulia Grossmann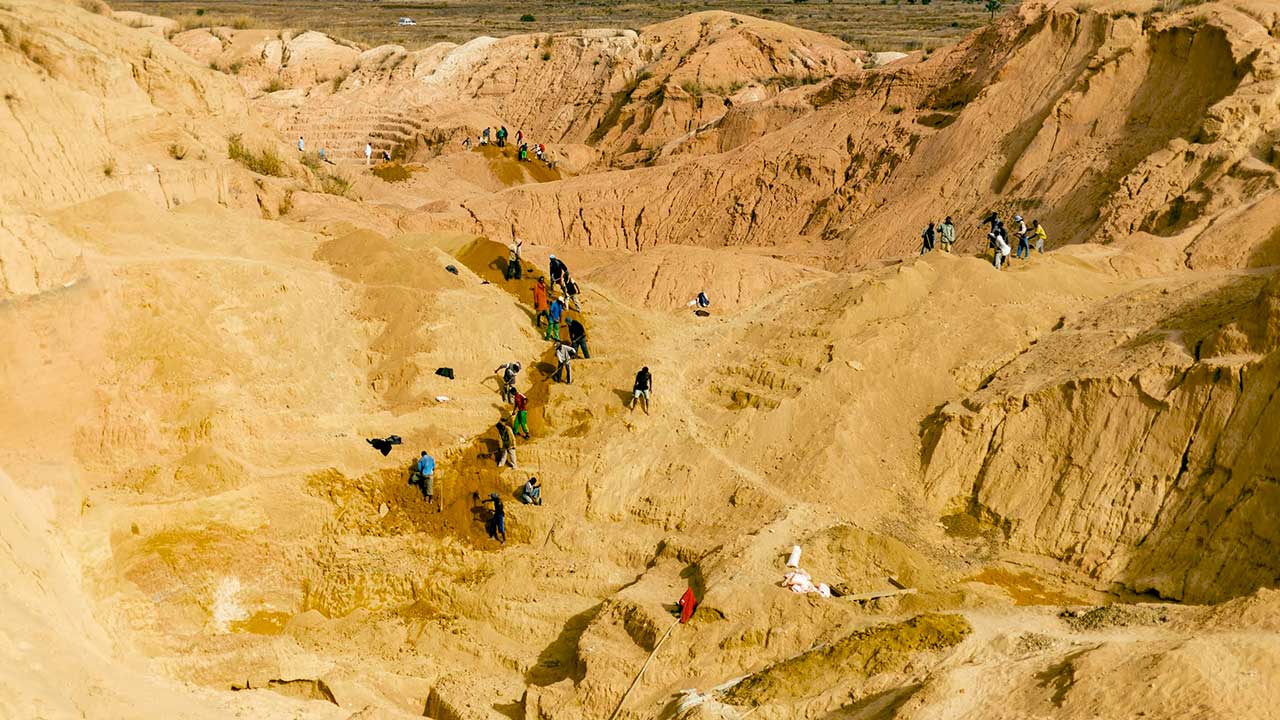 Unknown Fields: Madagascar – A Treasured Island
Toby Smith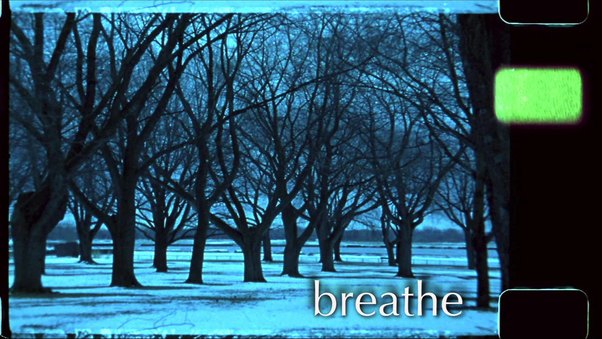 Coronation Park
Su Rynard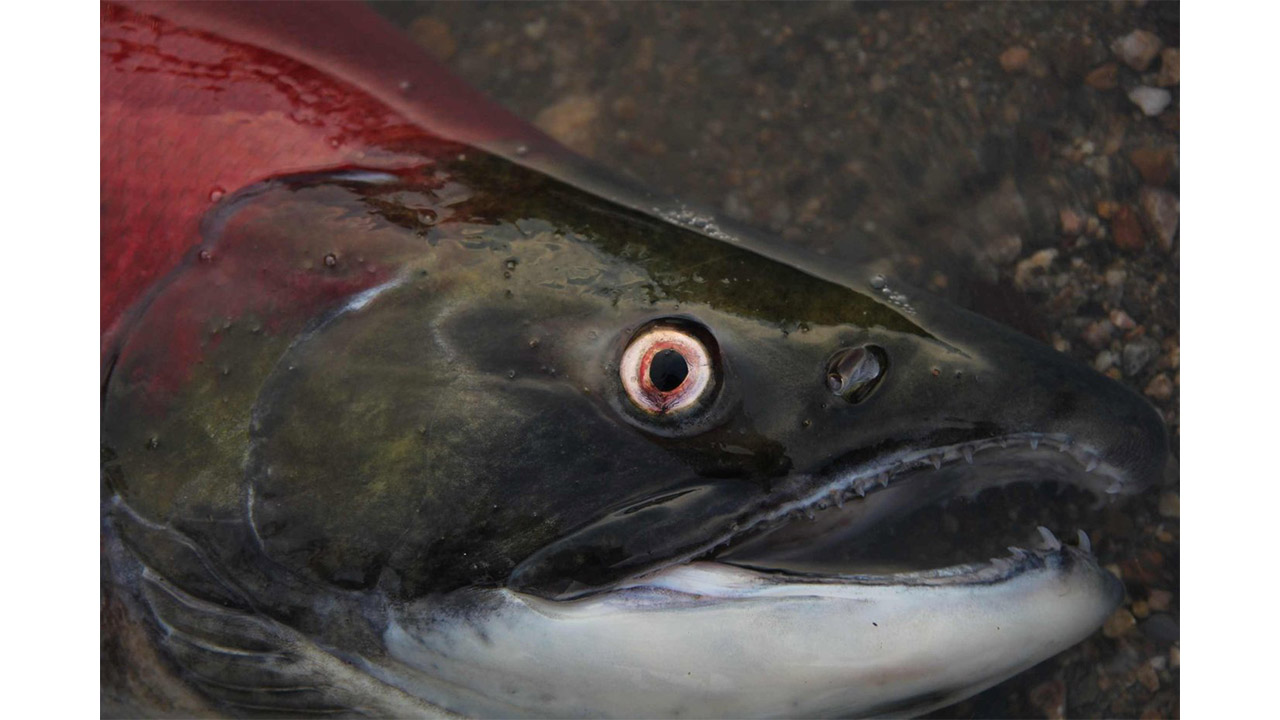 Salmon Confidential
Twyla Roscovich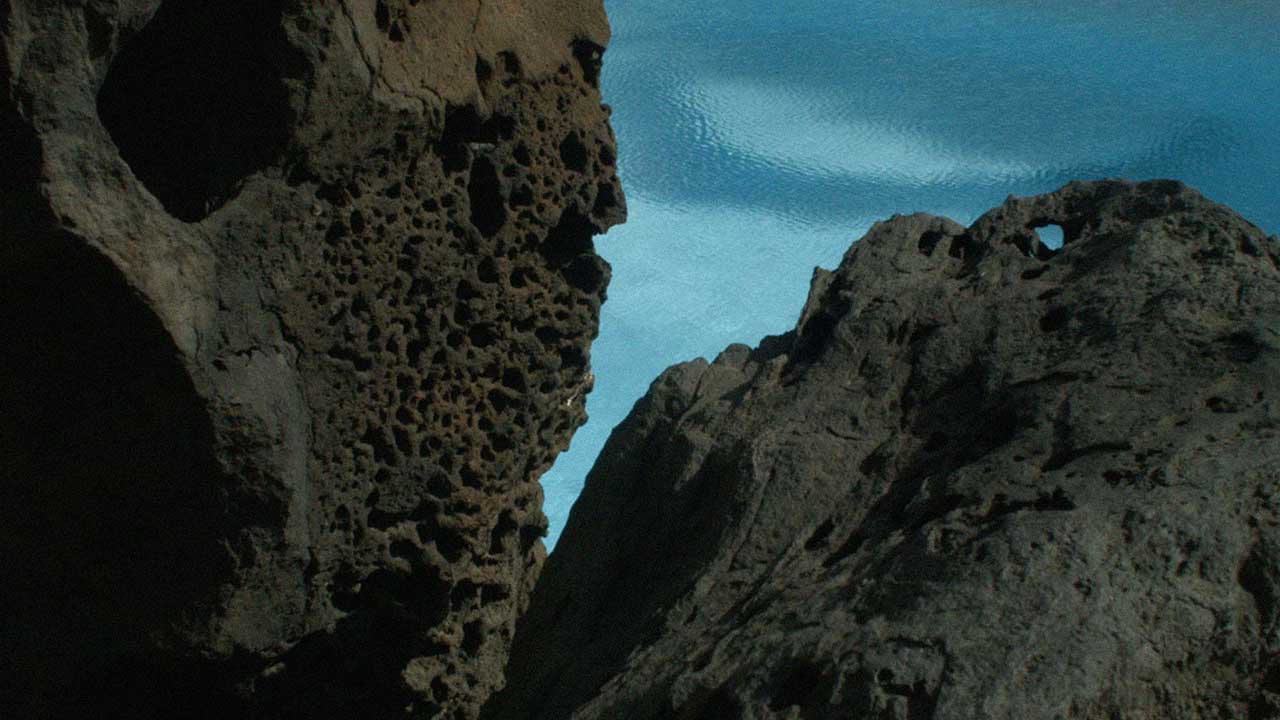 The Stability of the System
Sasha Litvintseva,Isabel Mallet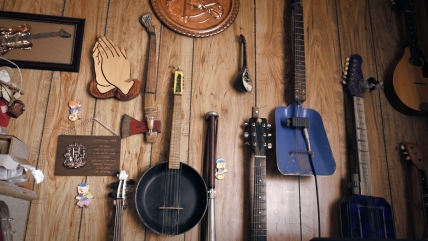 Home Cooked Music
Mike Maryniuk
Way of All Flesh
Adam Curtis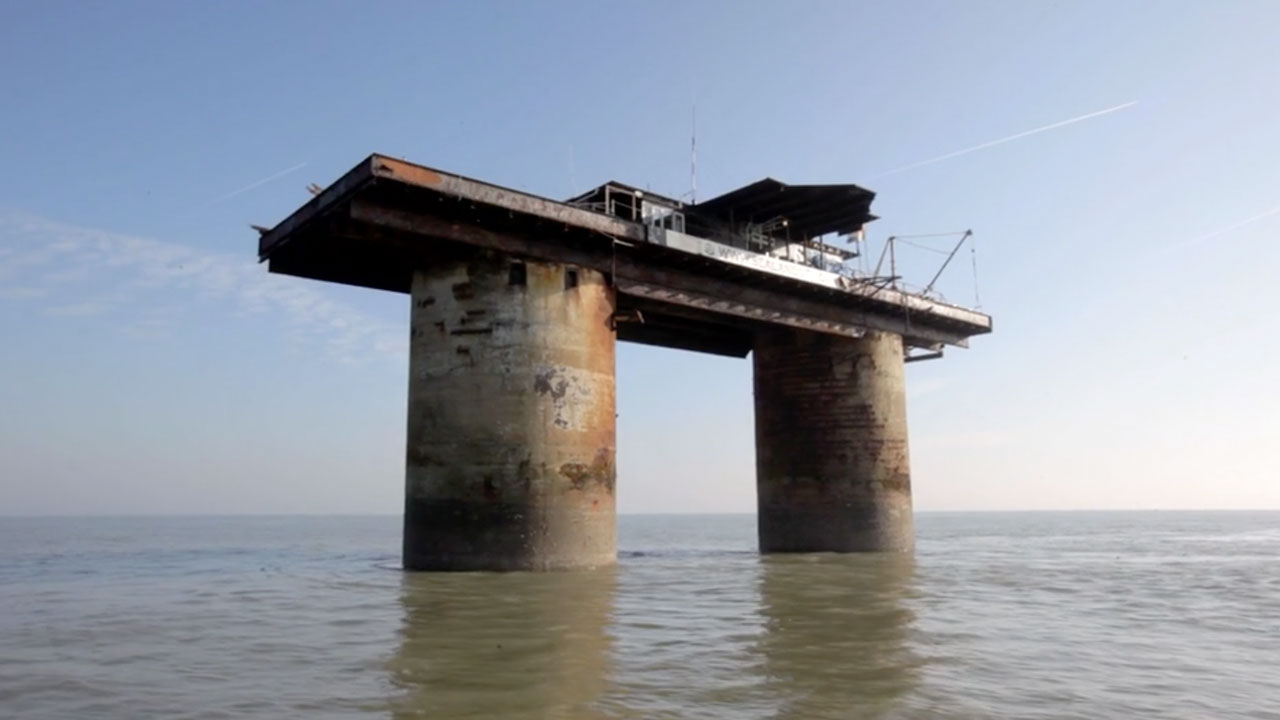 Sealand
Toby Smith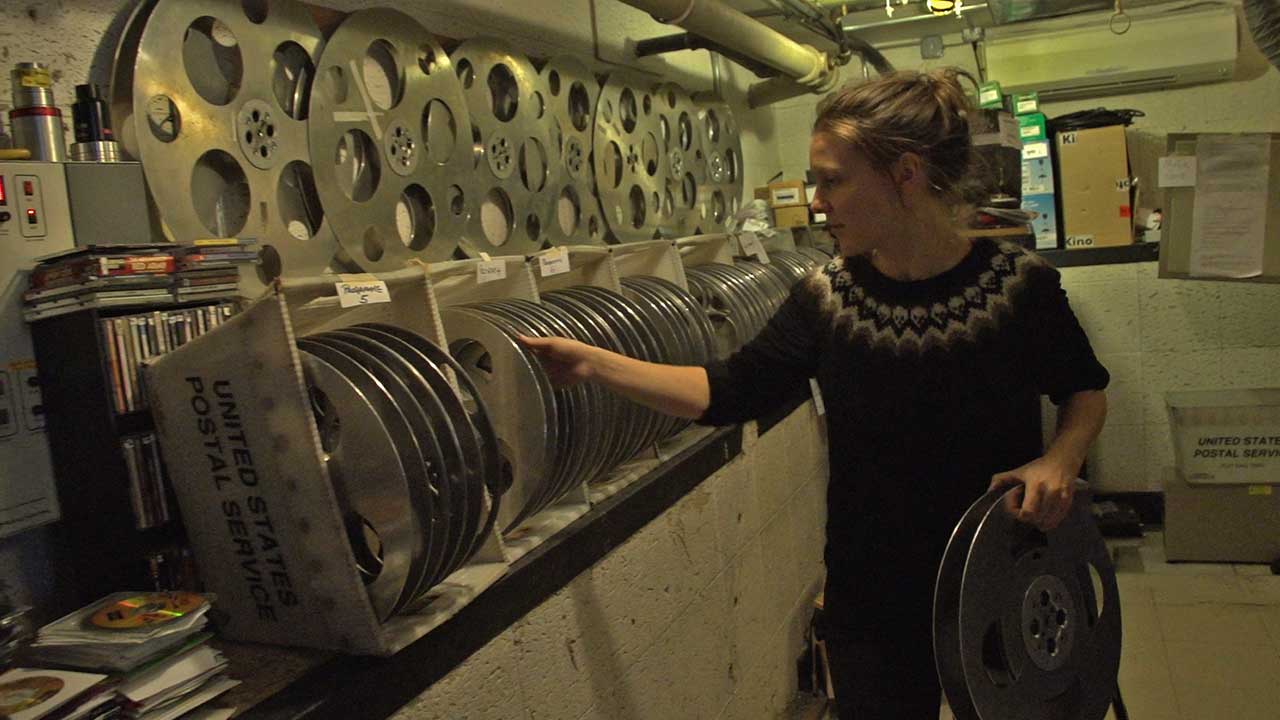 A Film Is A Film Is A Film
Eva Von Schweinitz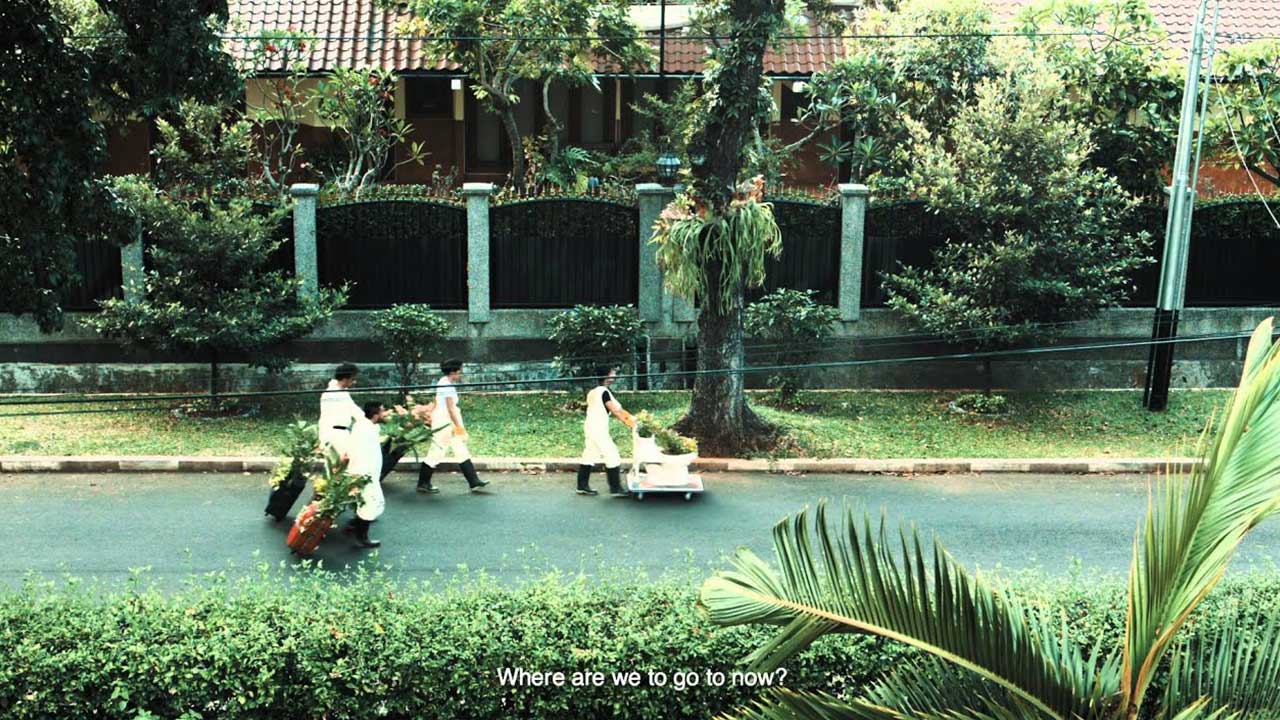 Flutter Echoes and Notes Concerning Nature
Amir Pohan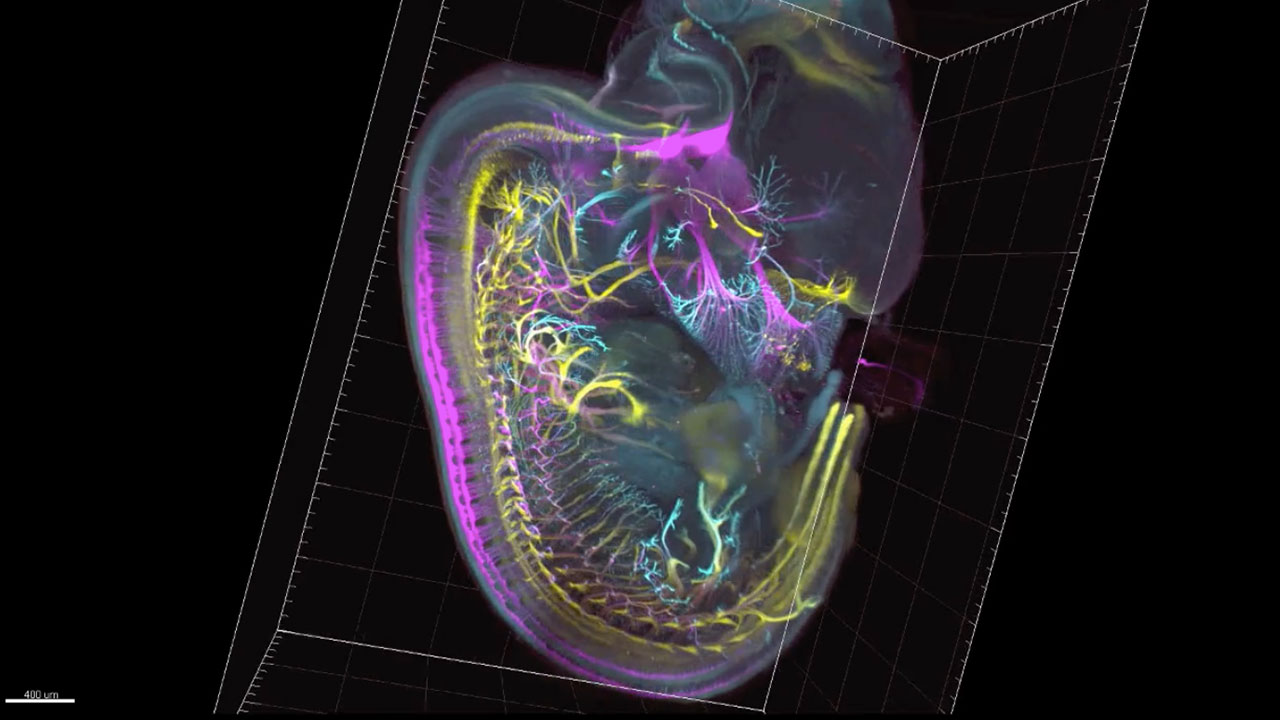 Sensory and motor nerves of the mouse embryo at 12.5 days
Gist Croft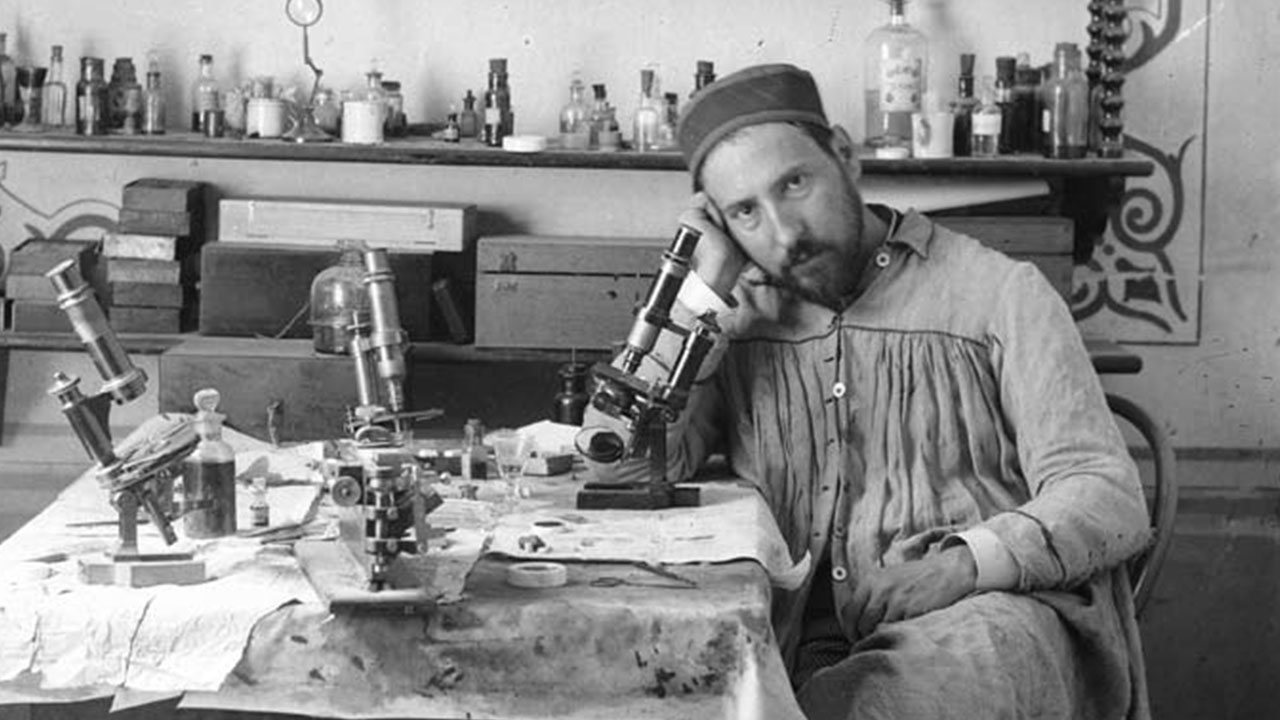 Las Mariposas del Alma (Butterflies of the Soul)
Ana Martínez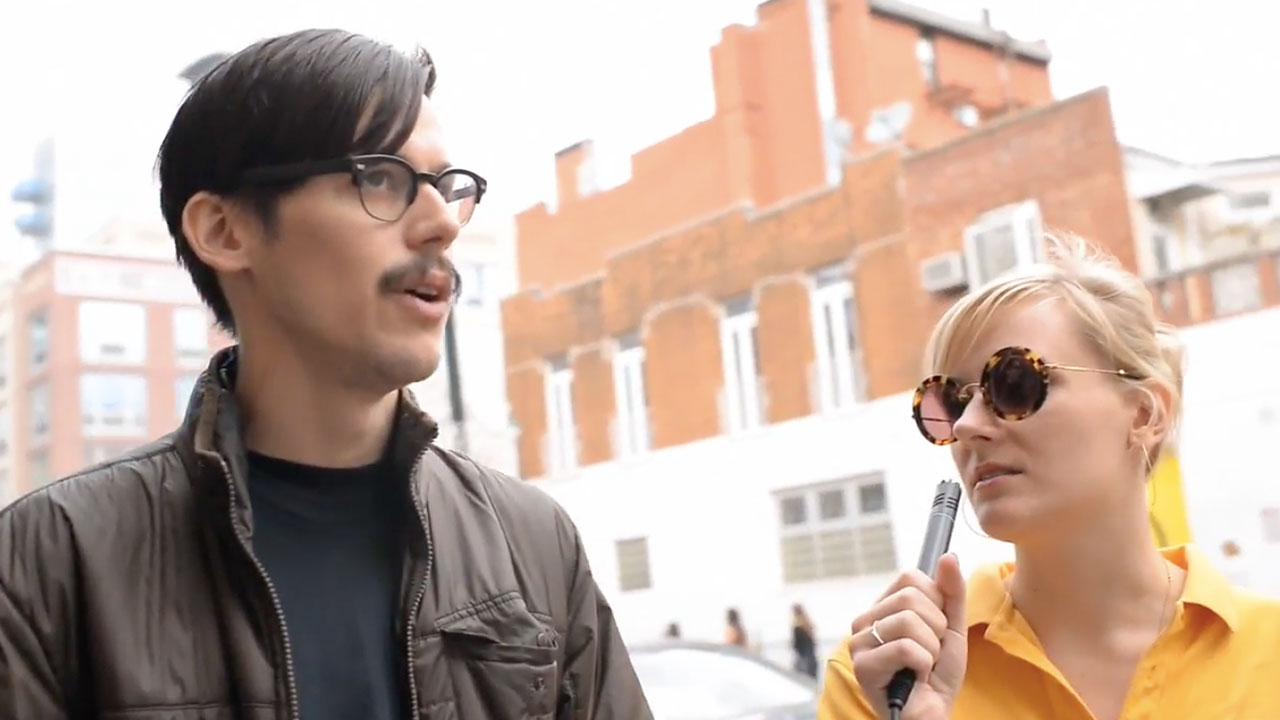 SUB: Are hipsters becoming a subspecies of humans?
Charlotte Rabate,Sergio Botero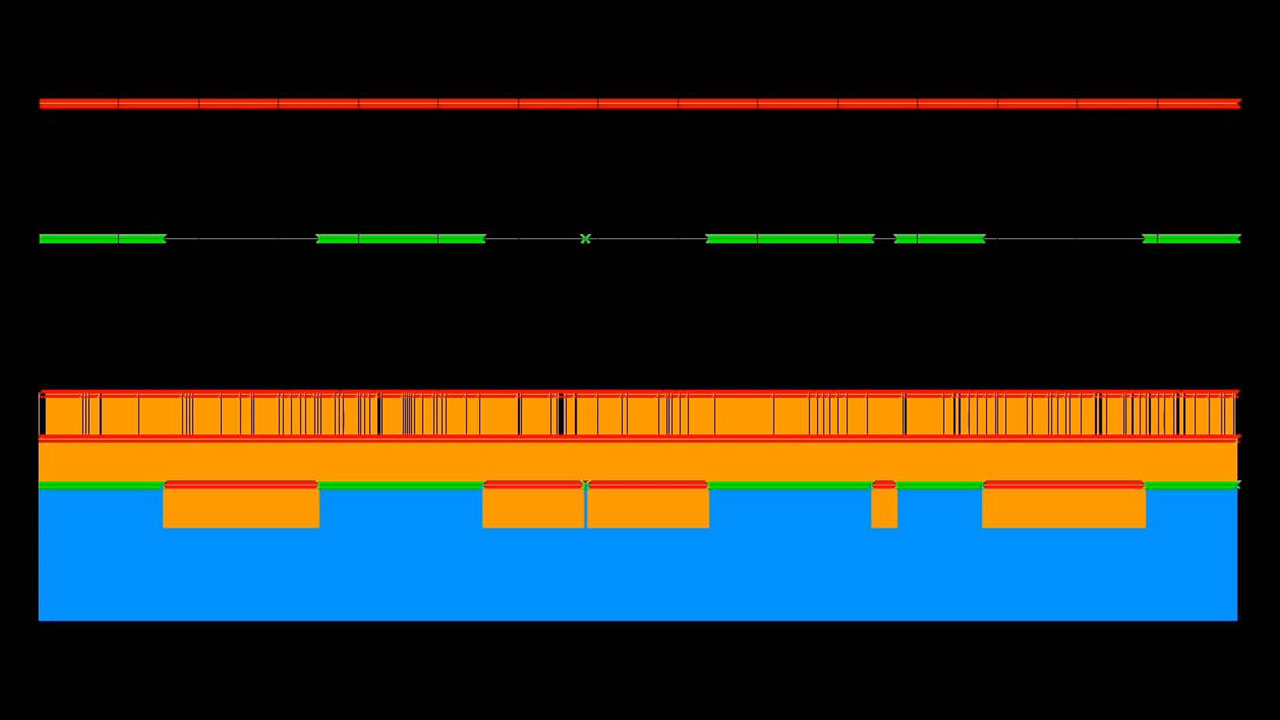 75000 Futures
Gunnar Green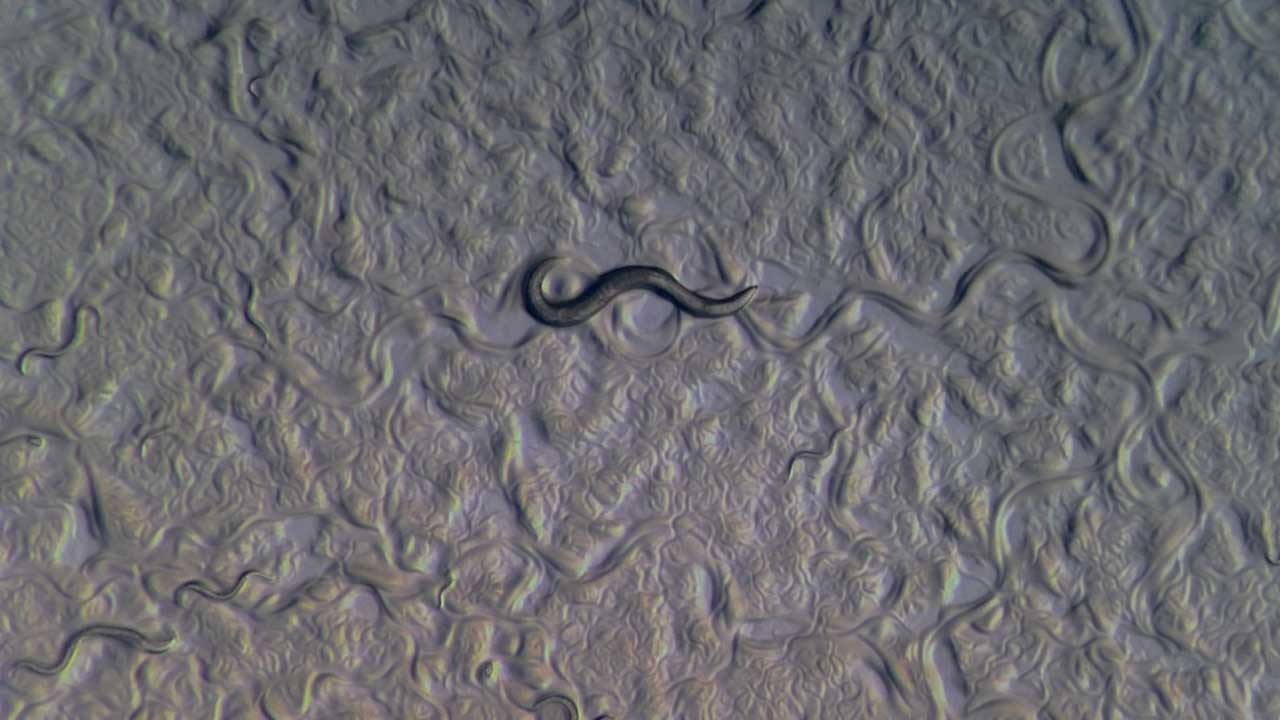 The Earth Dwelling nematode worm Caenorhabditis elegans.
Du Cheng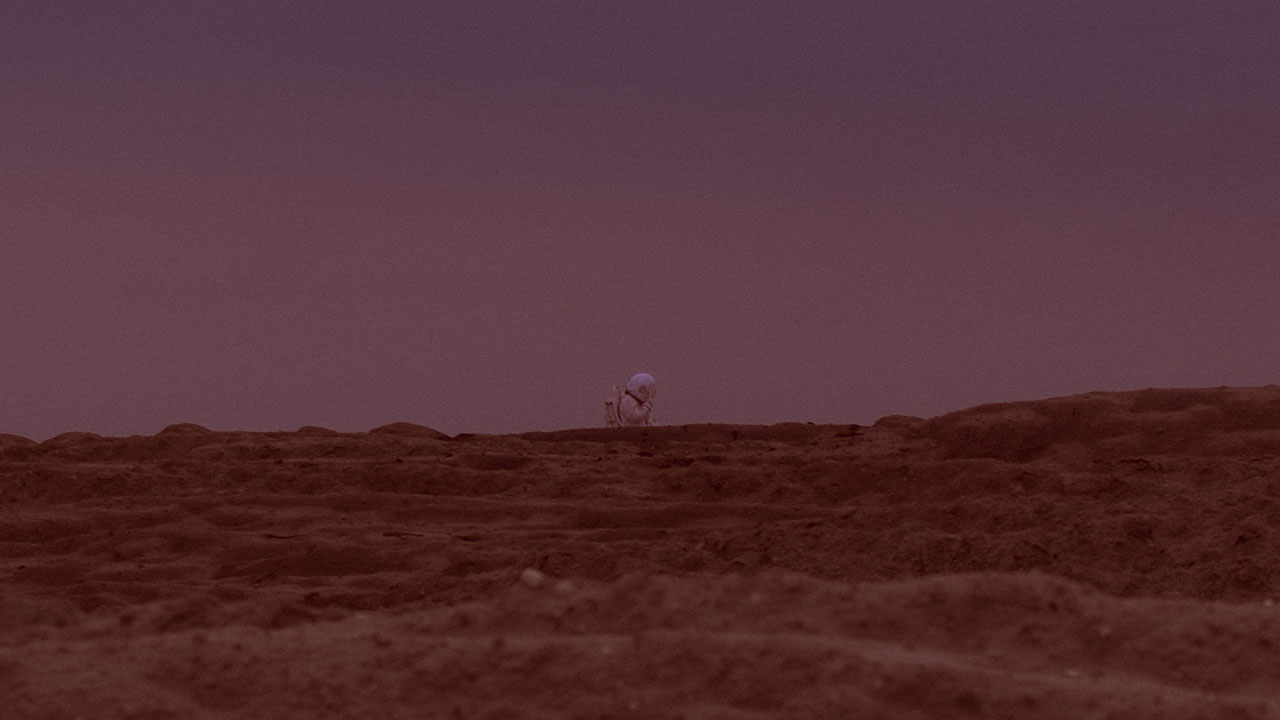 First Pole on Mars
Agnieszka Elbanowska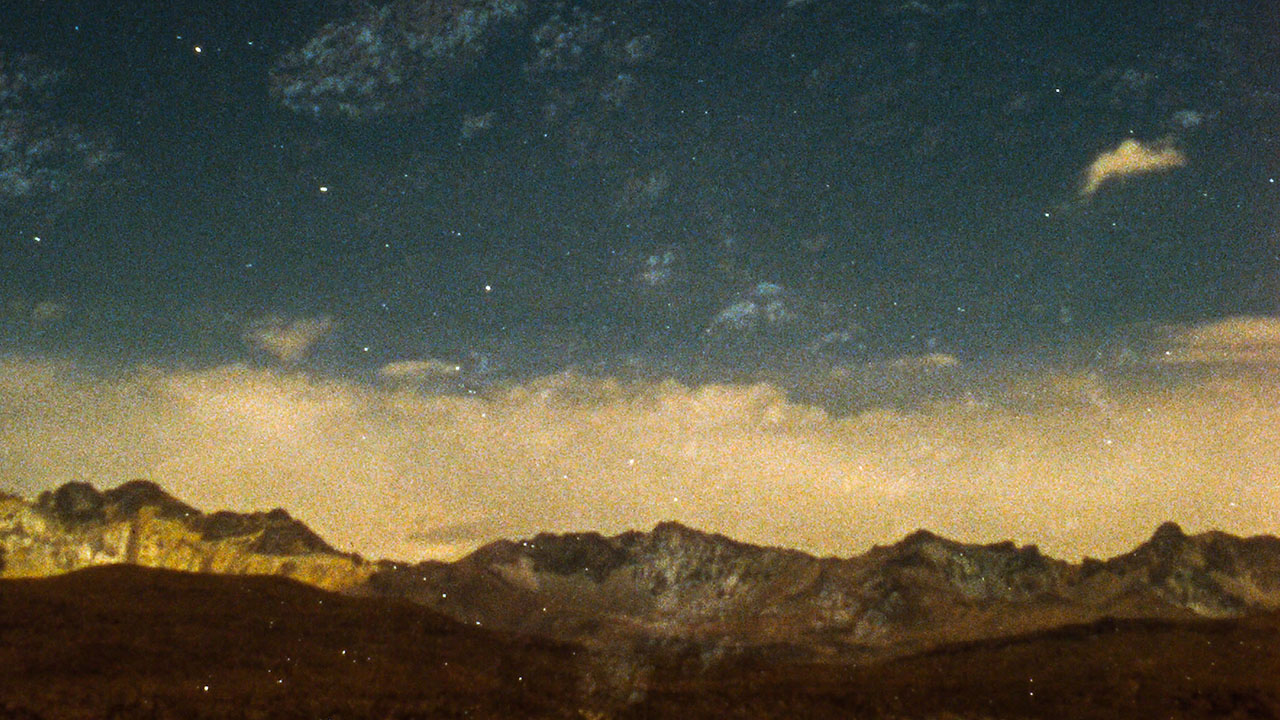 Altiplano
Malena Szlam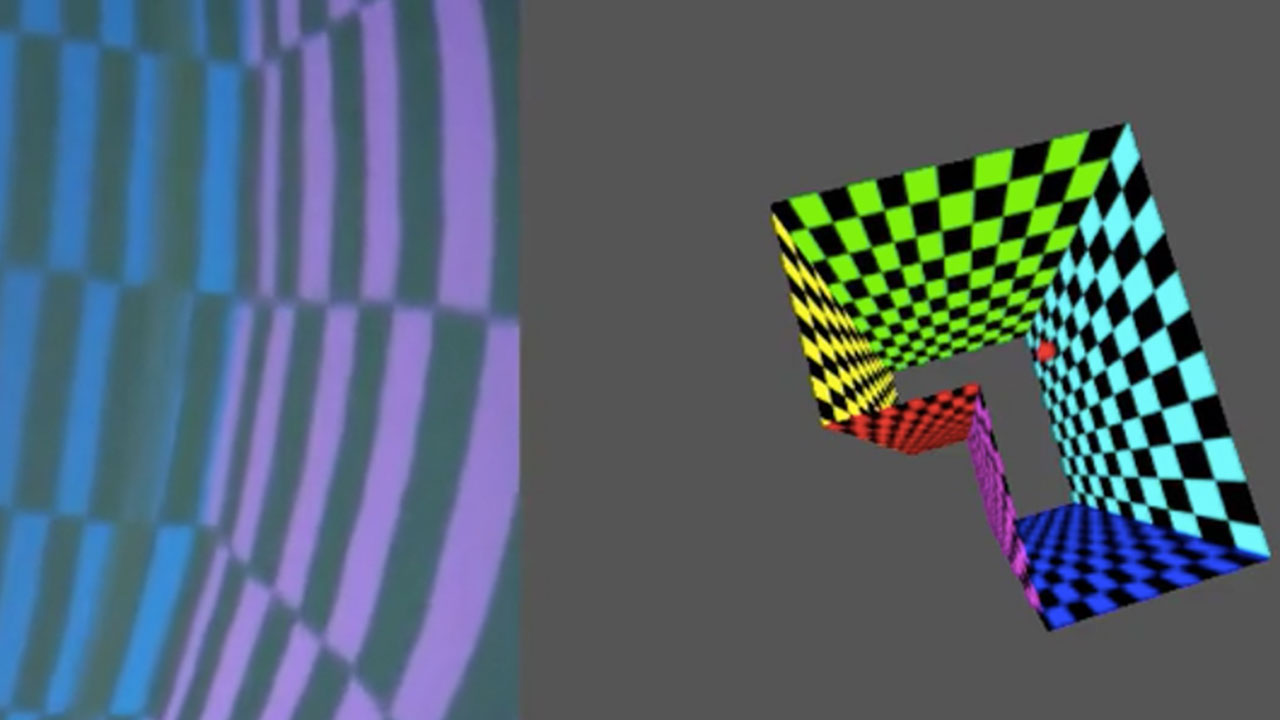 Demonstration of VR from the perspective of a freely moving observer
Andrew Strayer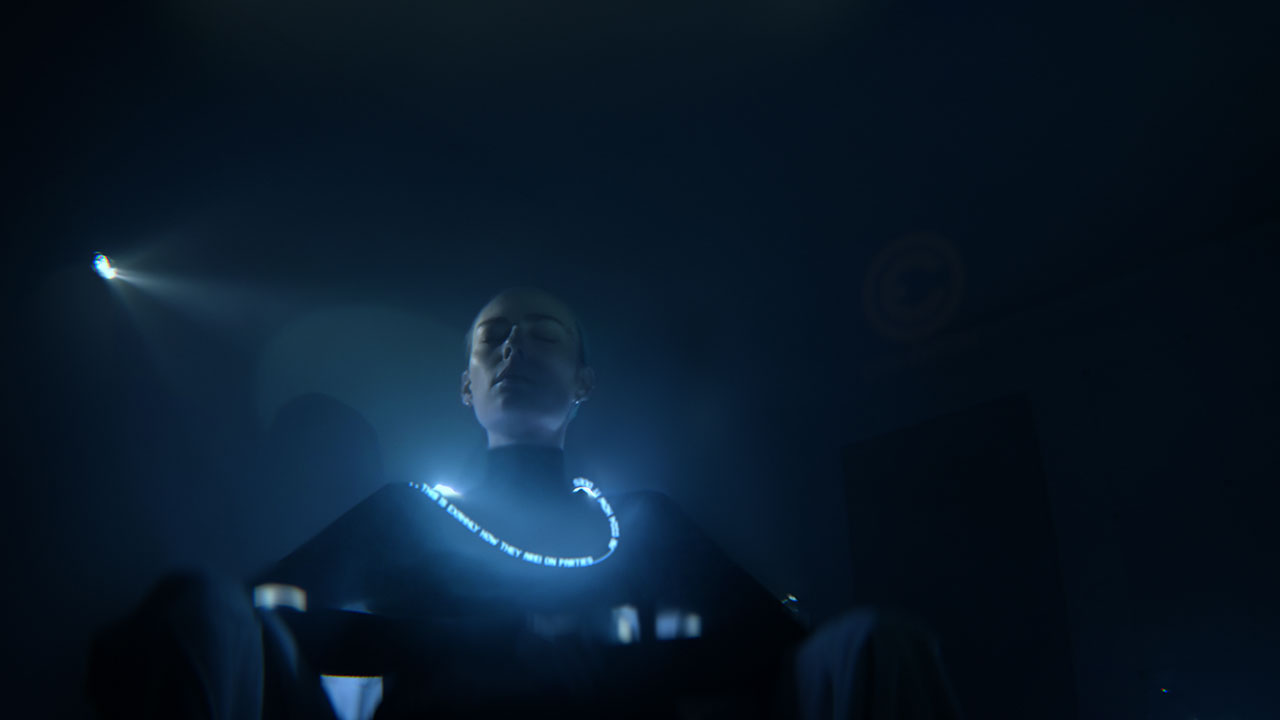 Photon
Norman Leto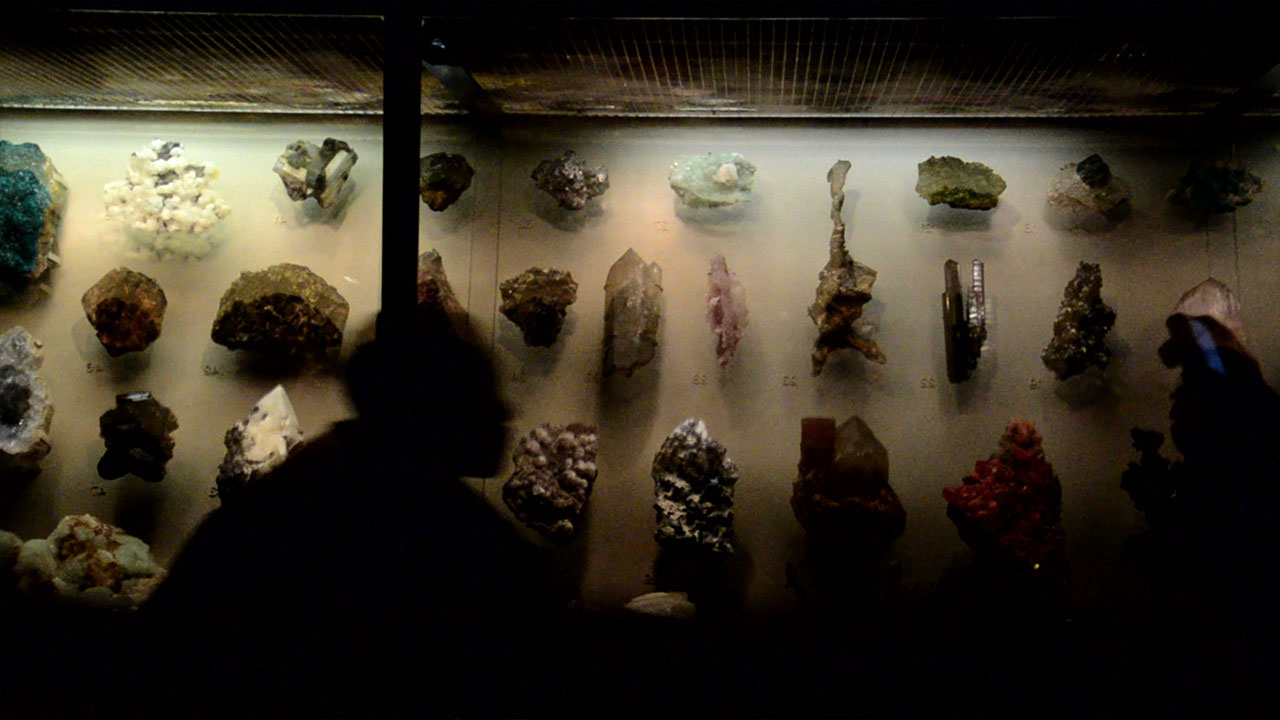 The Lanthanide Series
Erin Espelie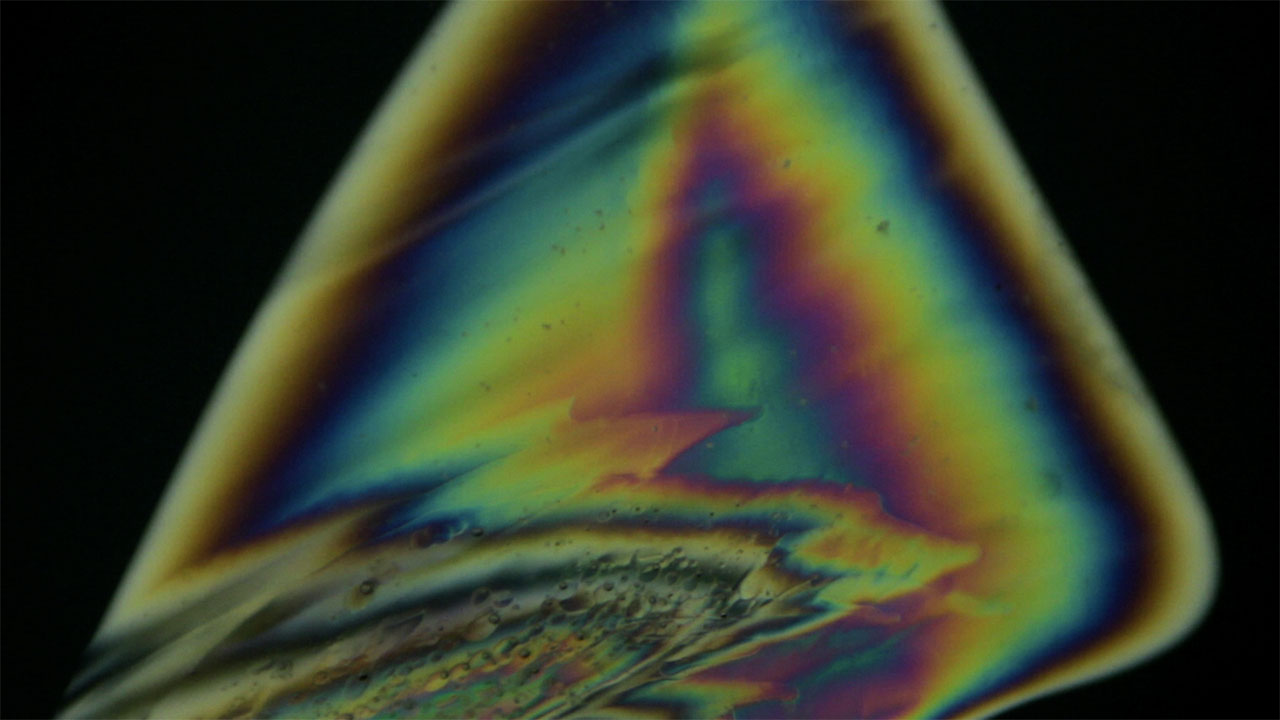 Point of No Return
Zachary Finkelstein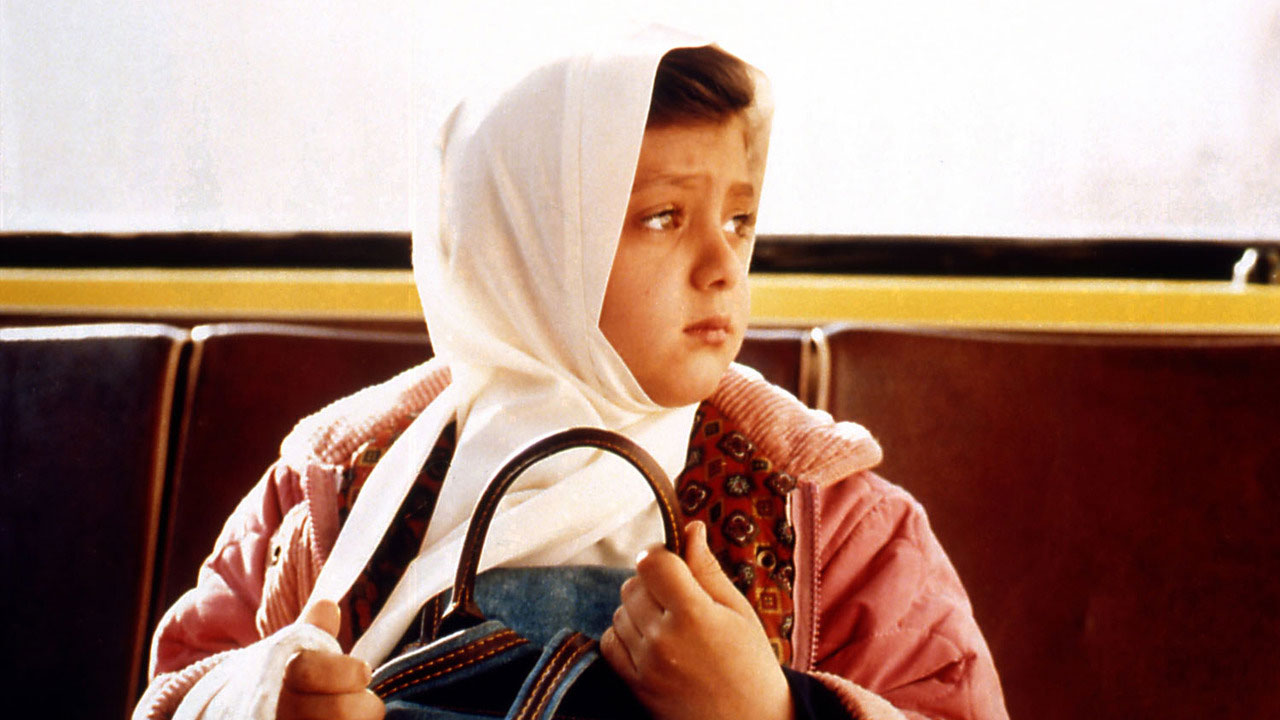 The Mirror
Jafar Panahi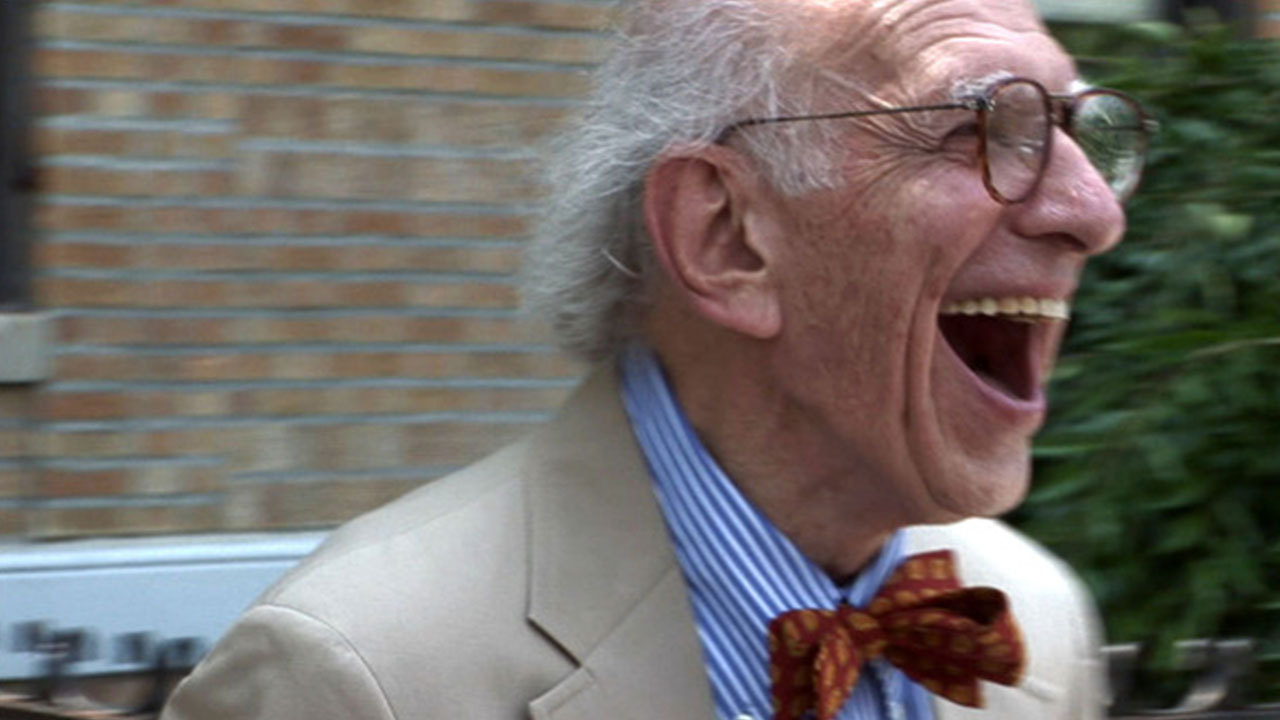 In Search of Memory
Petra Seeger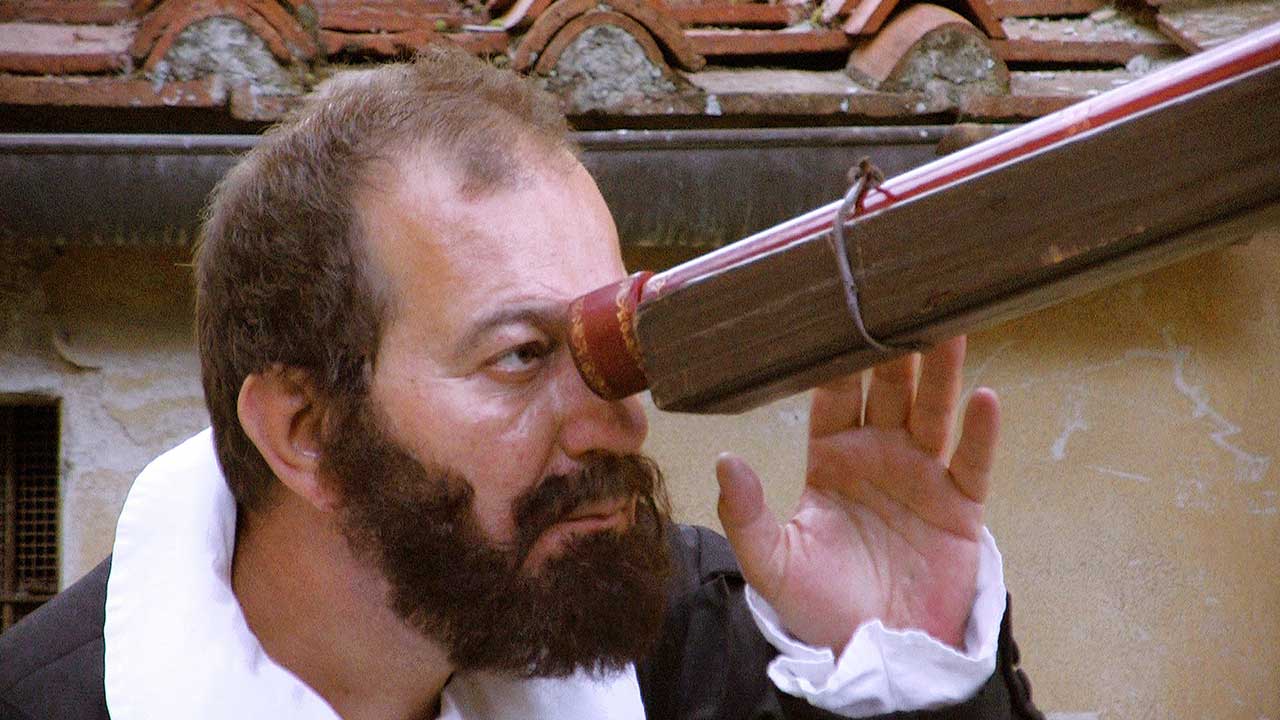 400 Years of Telescope
Kris Koenig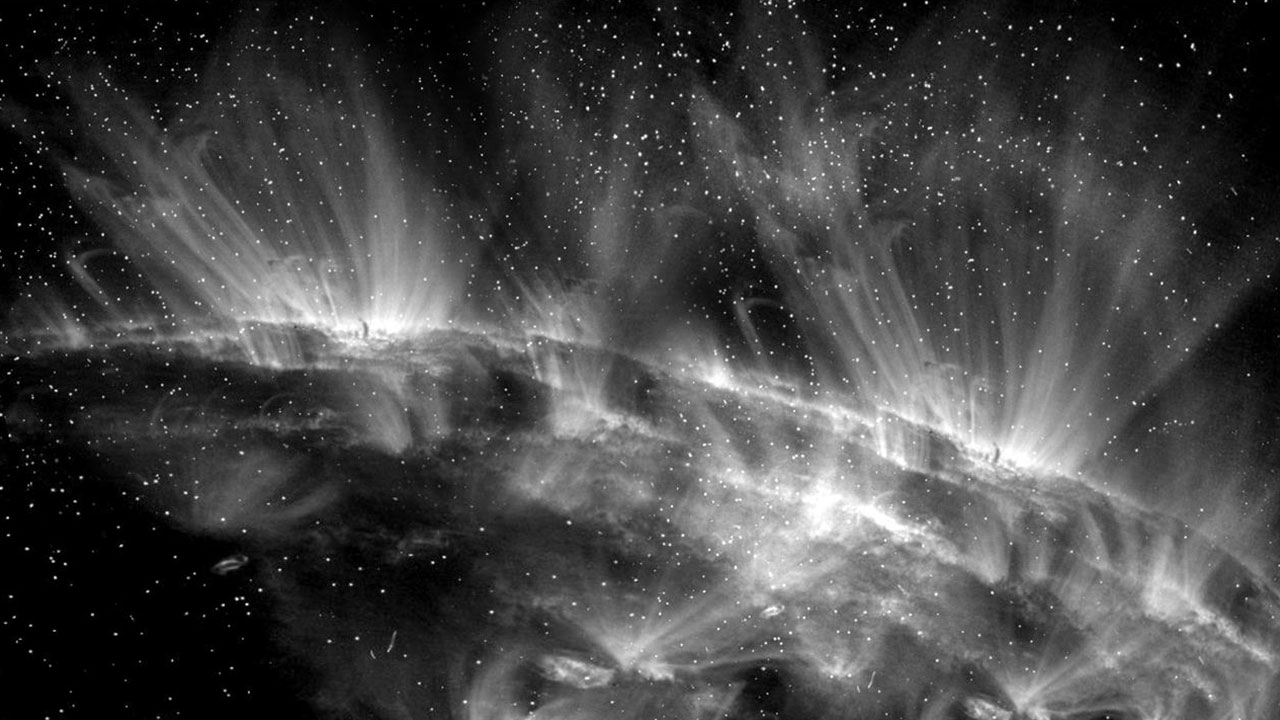 Brilliant Noise
Semiconductor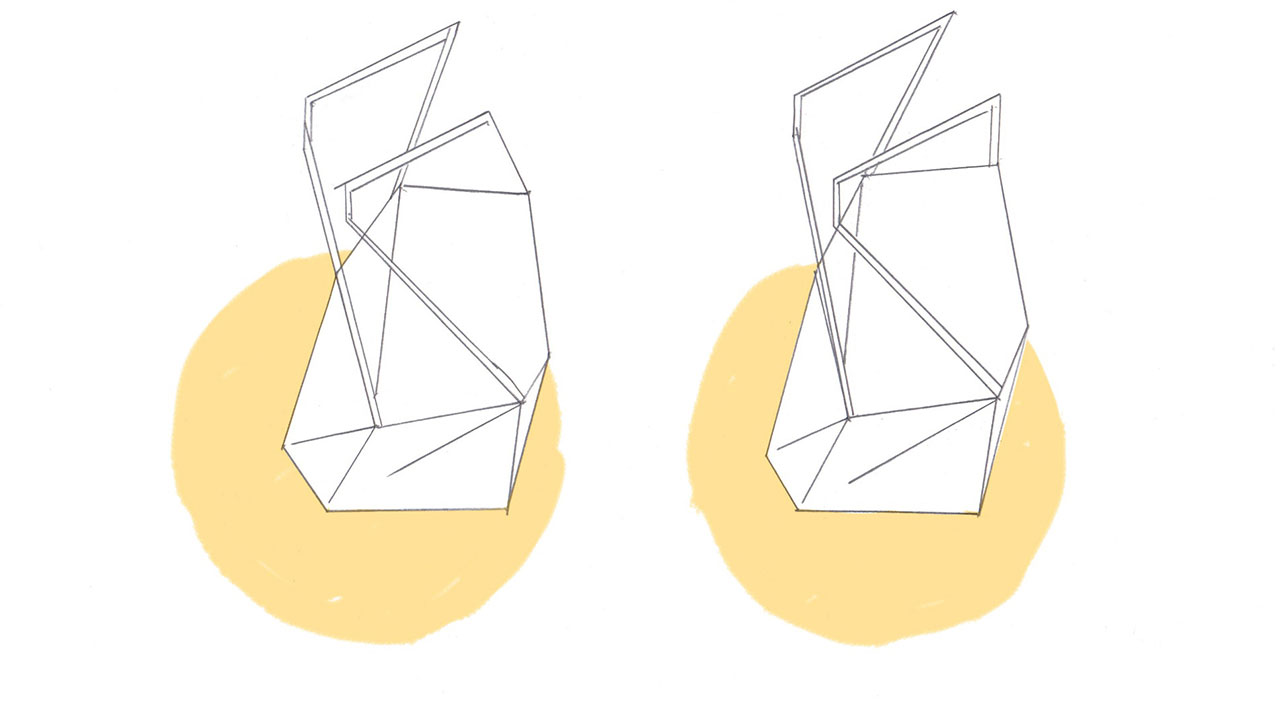 Here There
Alexander Stewart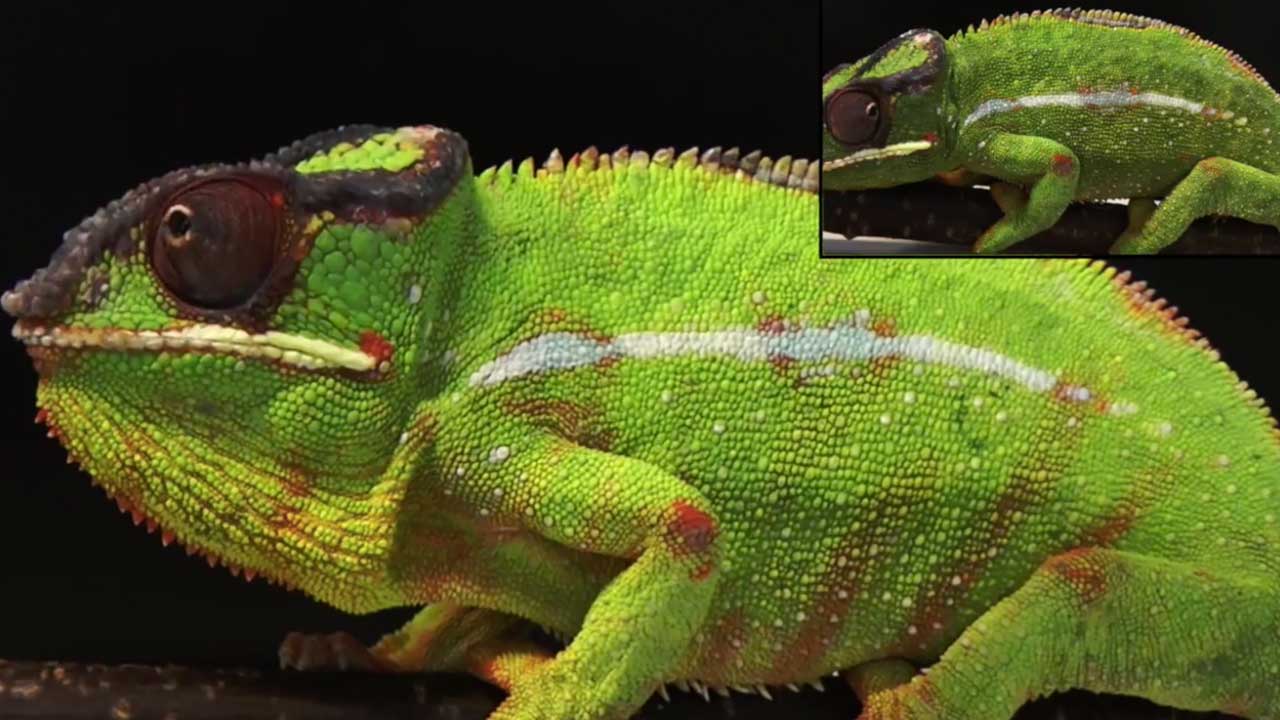 Chameleon colour change (Suppl Movie S3)
Michel Milinkovitch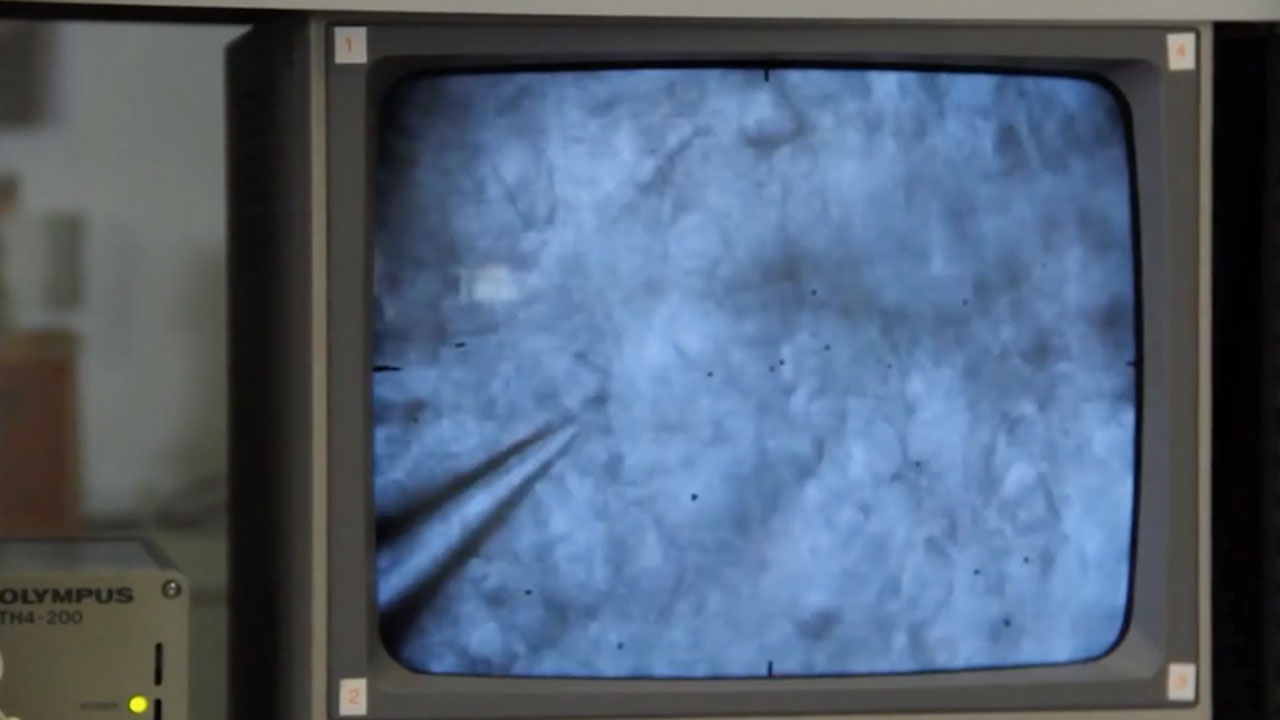 Bluebrain: Markram's Vision
Noah Hutton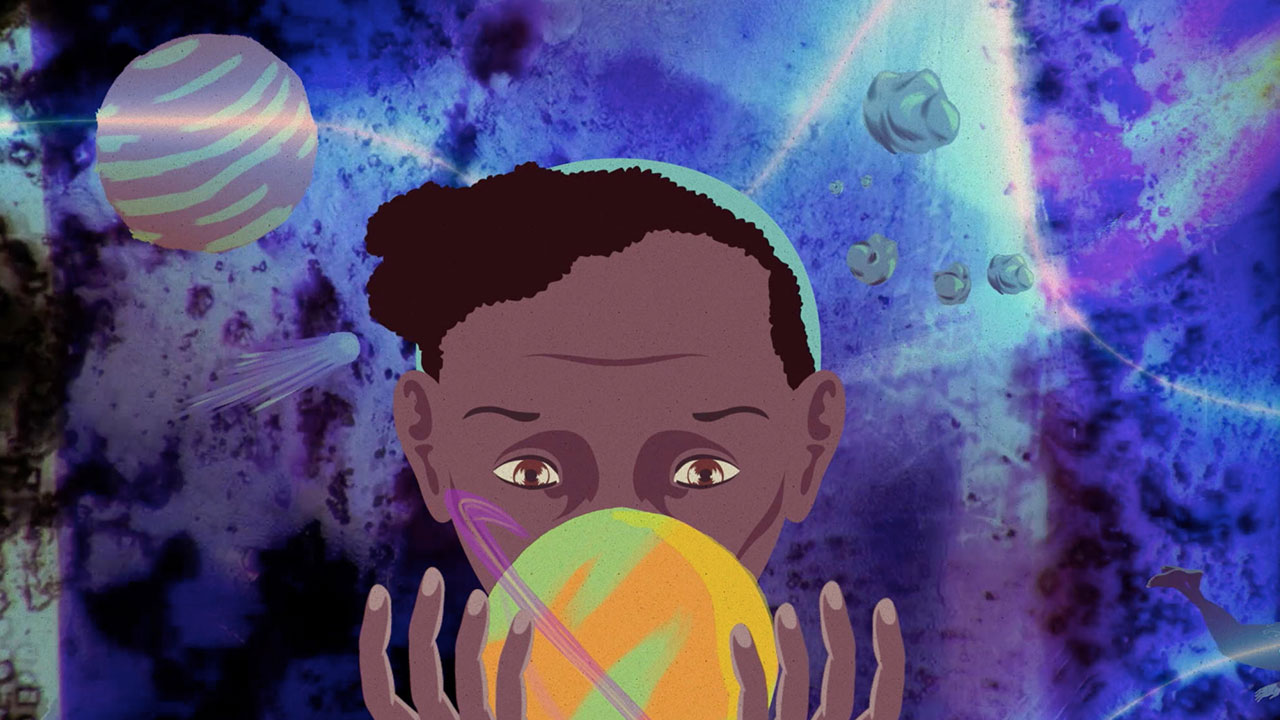 The Golden Chain
Ezra Clayton Daniels,Adebukola Bodunrin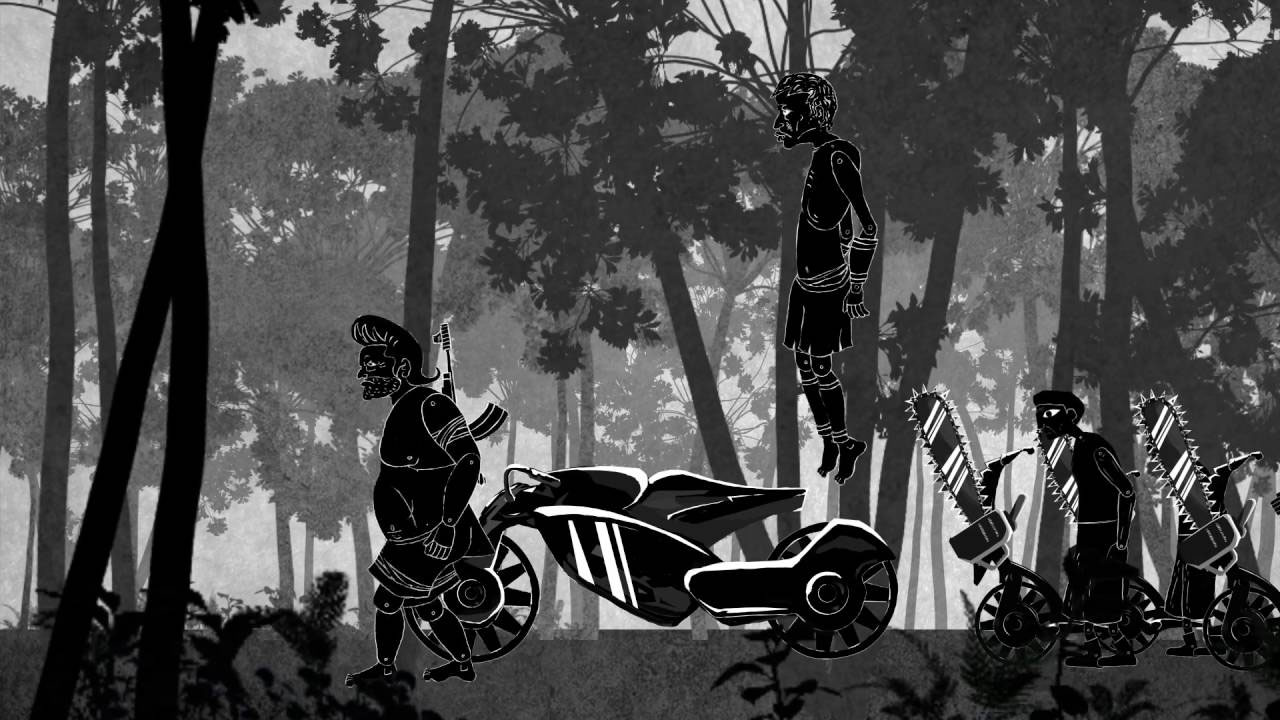 Shadows: Saving the Rain Forest
Isaac Kerlow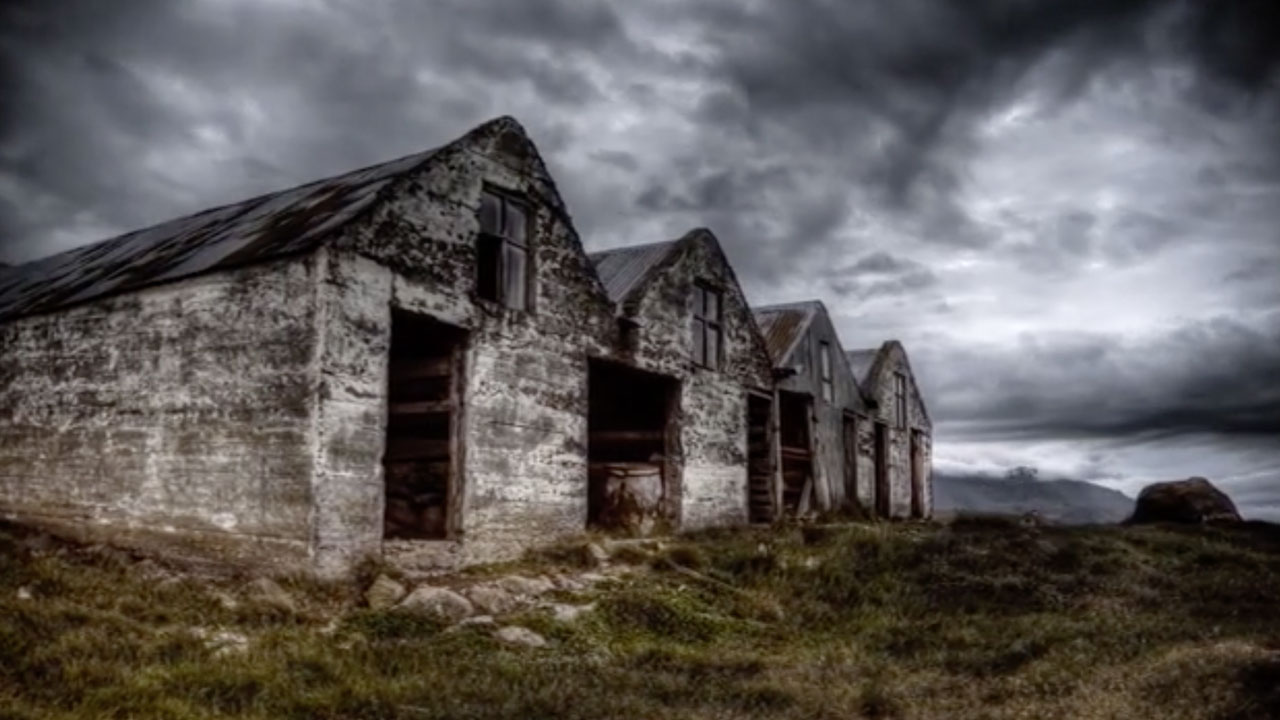 I was born screaming in America
Sandro Bocci
CITIZENFOUR
Laura Poitras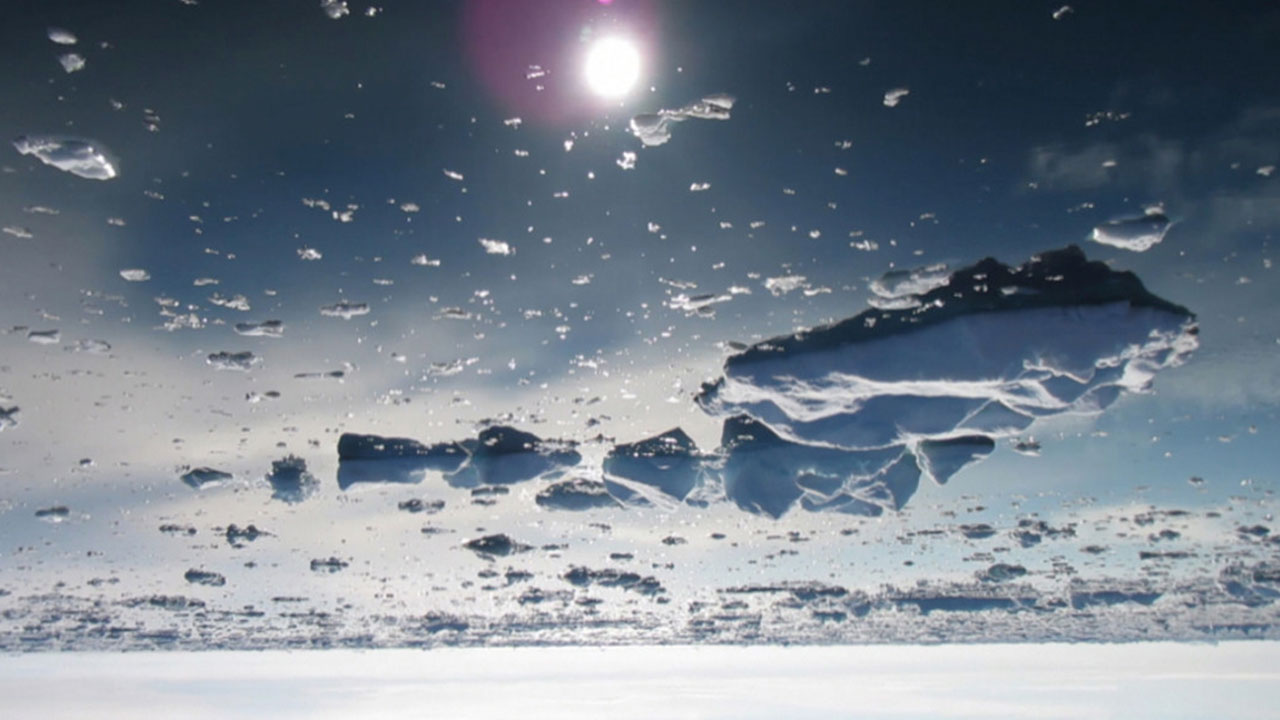 Subatlantic
Ursula Biemann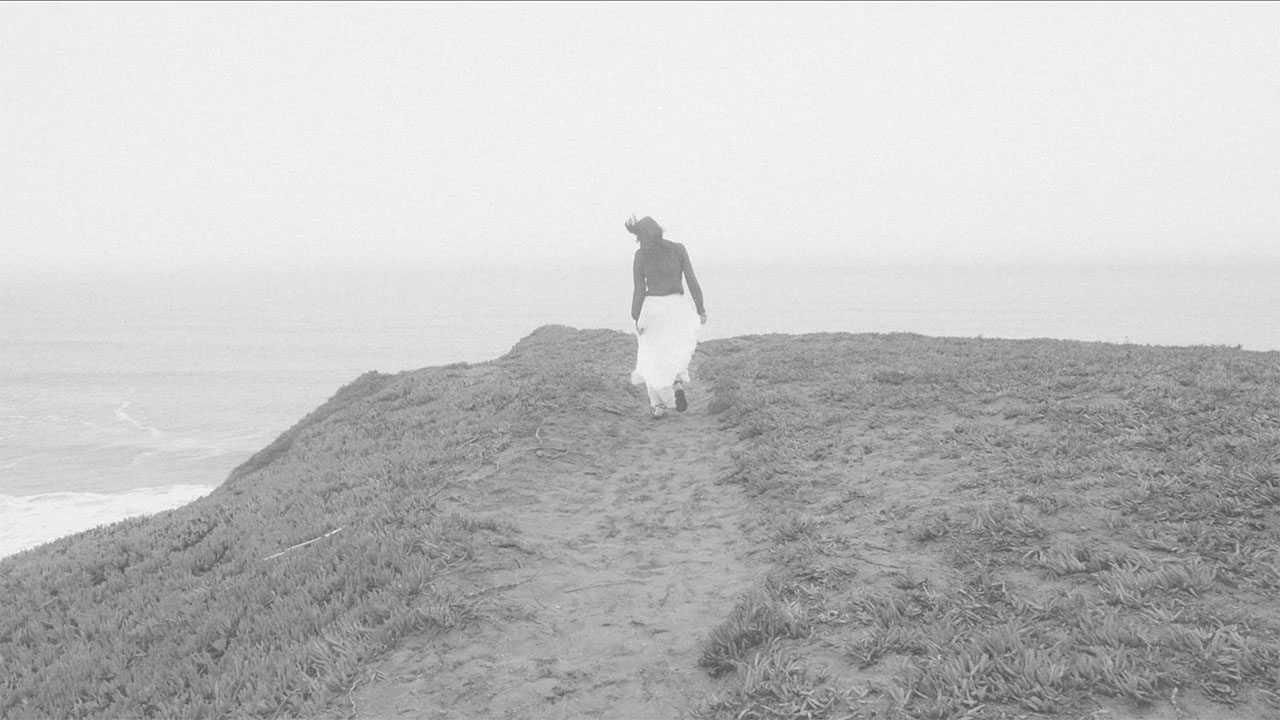 Persistence of Memory
Natalie Tsui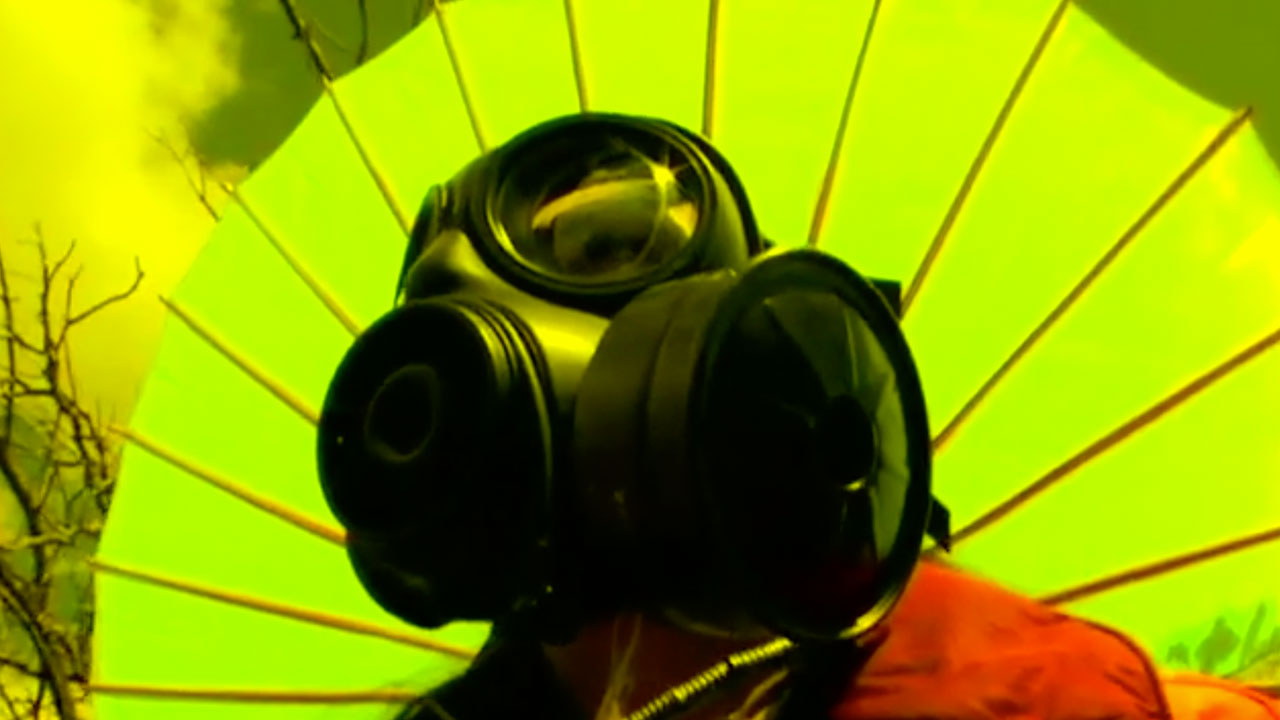 Future Warrior
Jeana Francis,Nigel LongSoldier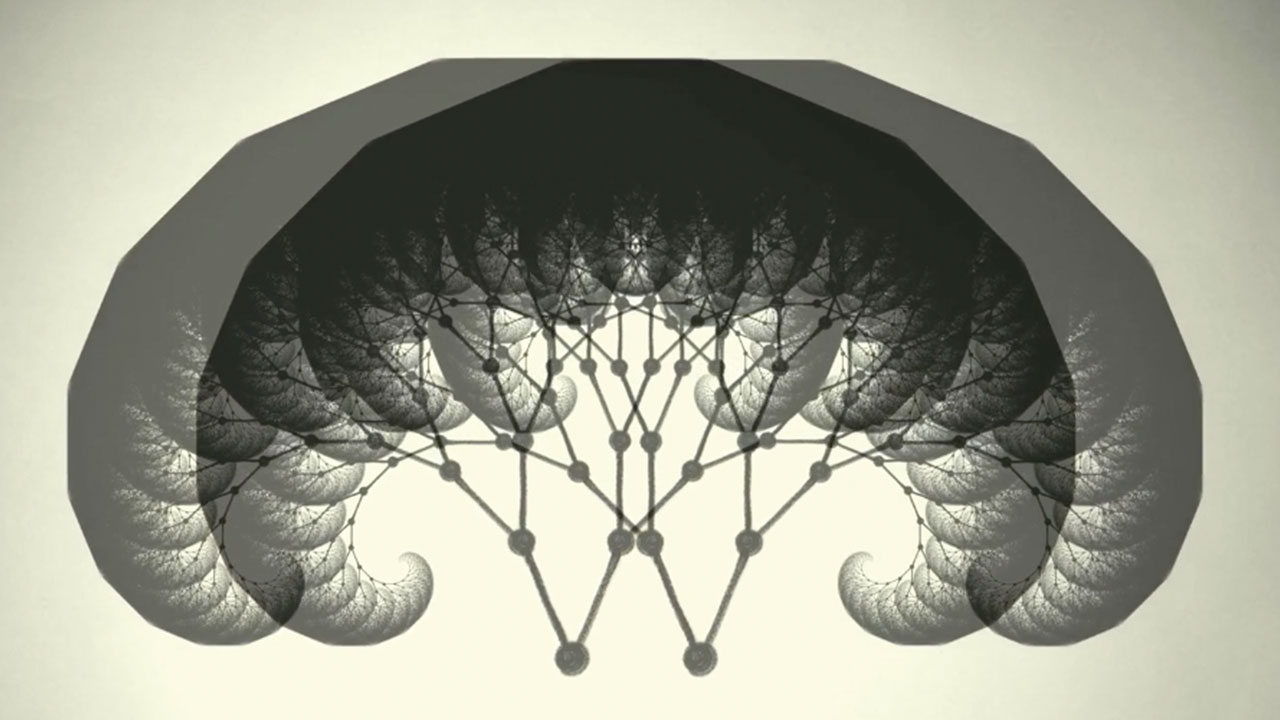 LEGACY – Pairing
Simona Koch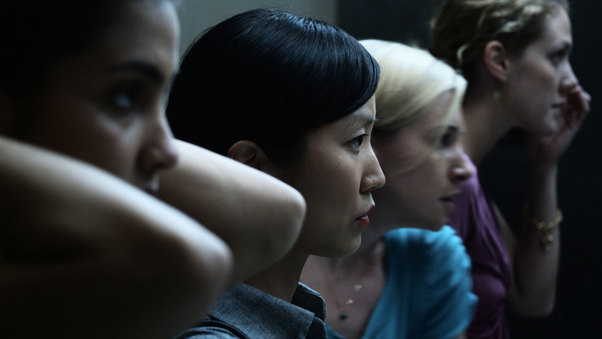 Silver Sling
Tze Chun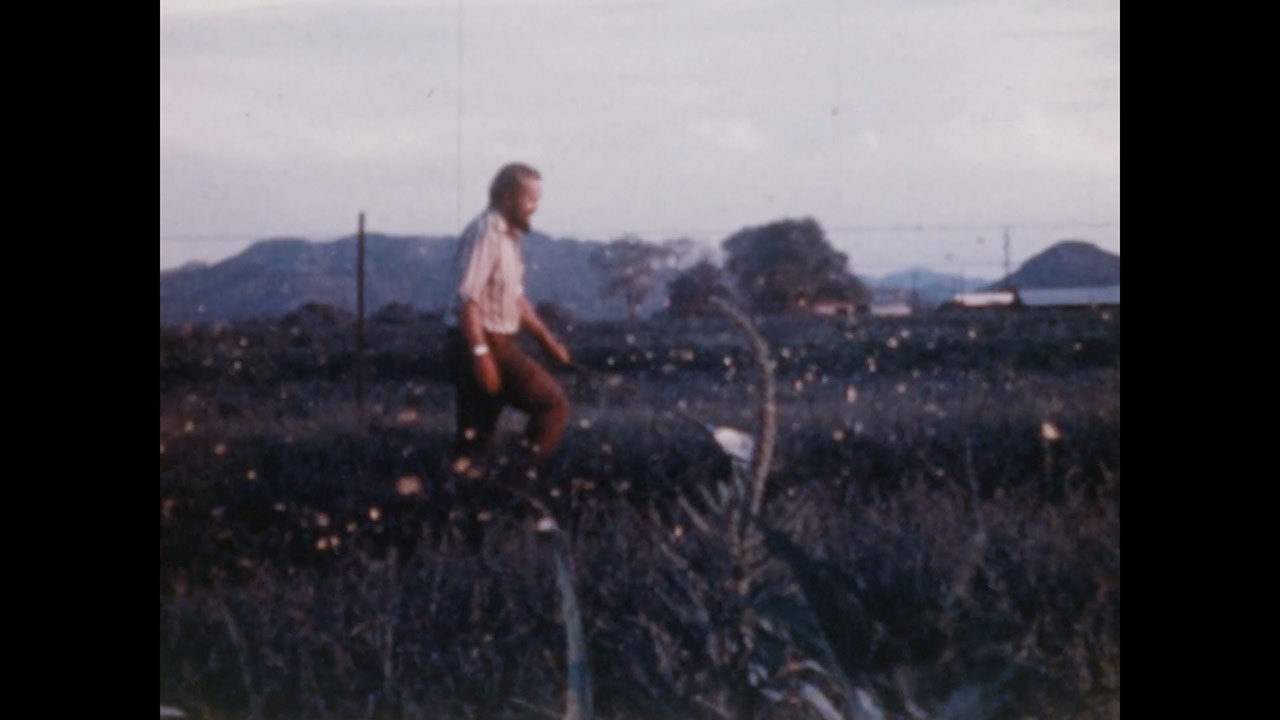 Colias, "The Sulfur Butterflies"
Smithsonian Institution Archives,Arnaud Martin,Kristina Dutton,Lisa Schonberg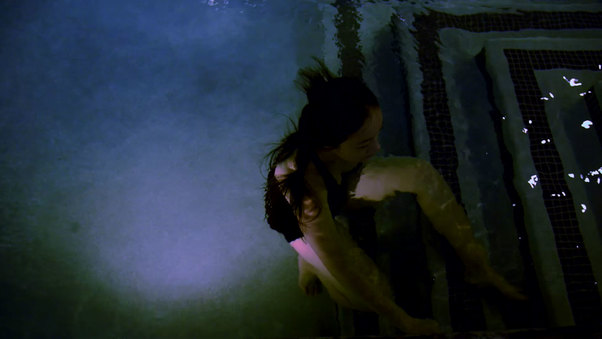 air (verb)
Lilian Mehrel,Jinelle Wint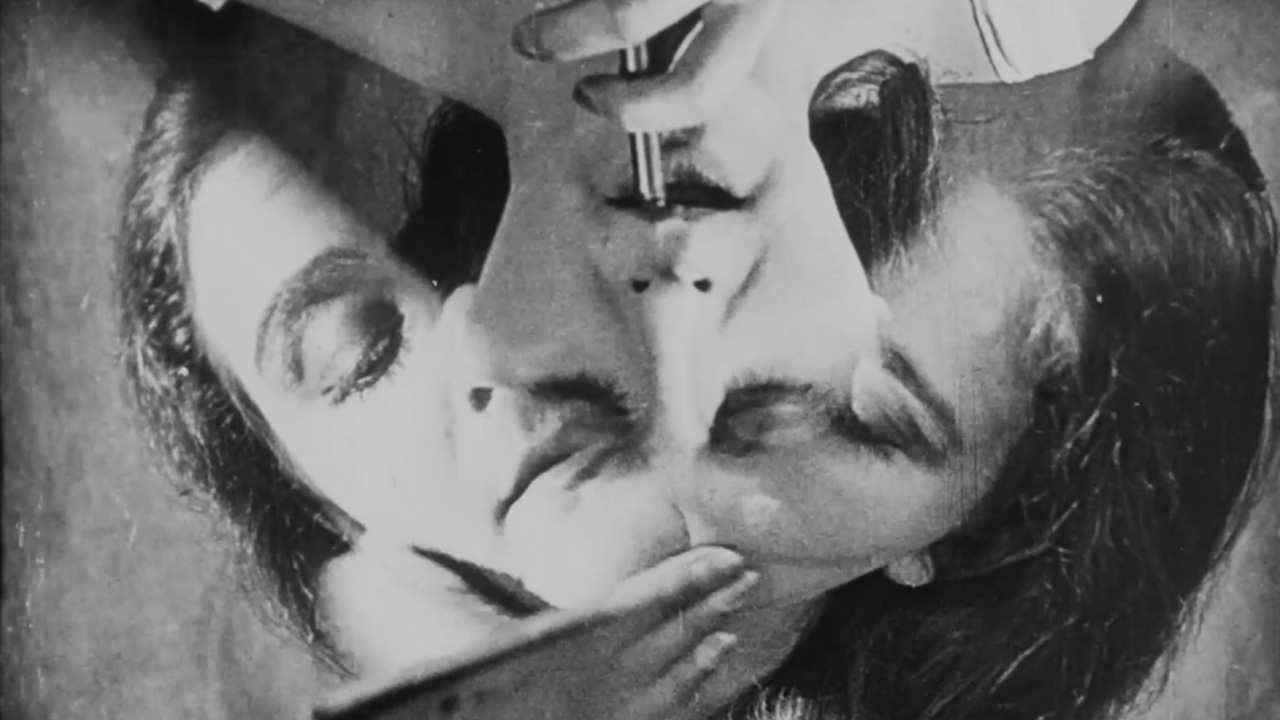 Dreams Rewired
Manu Luksch, Martin Reinhart, Thomas Tode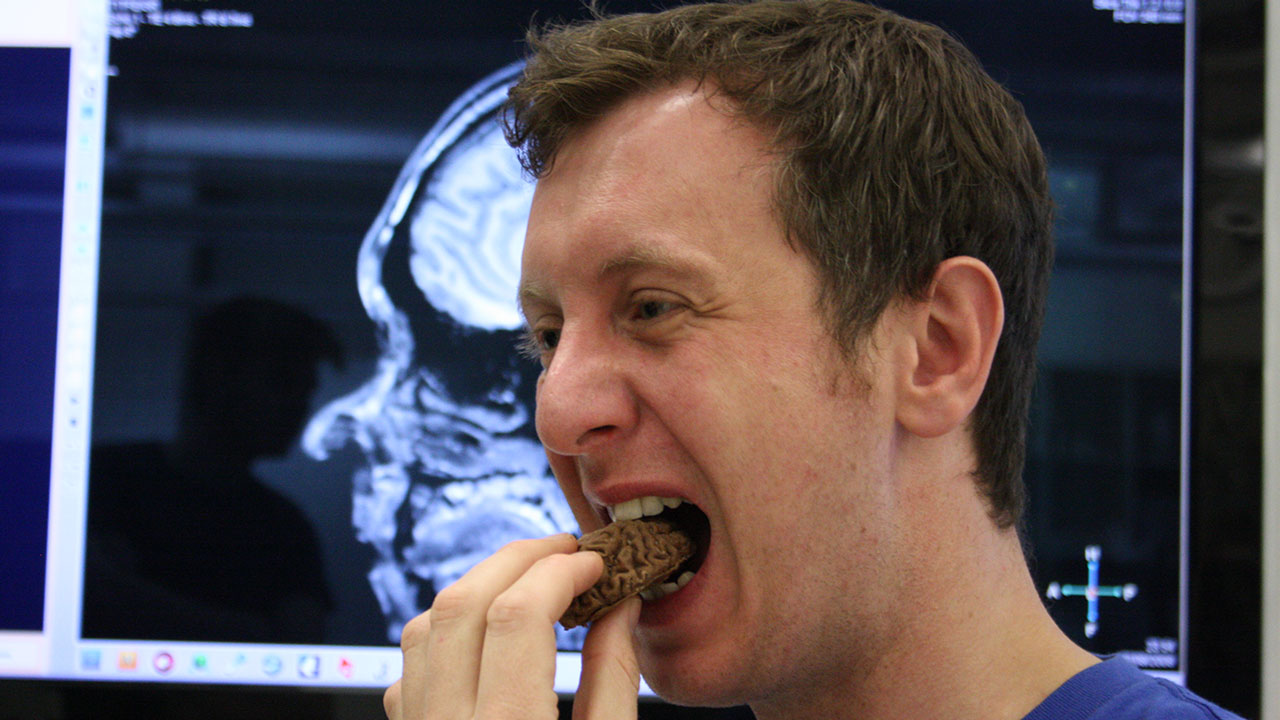 How To Eat Your Own (Chocolate) Brain!
Andy Millns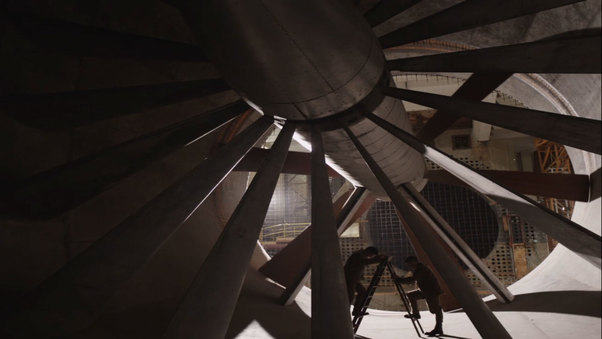 Undead Sun
Jane and Louise Wilson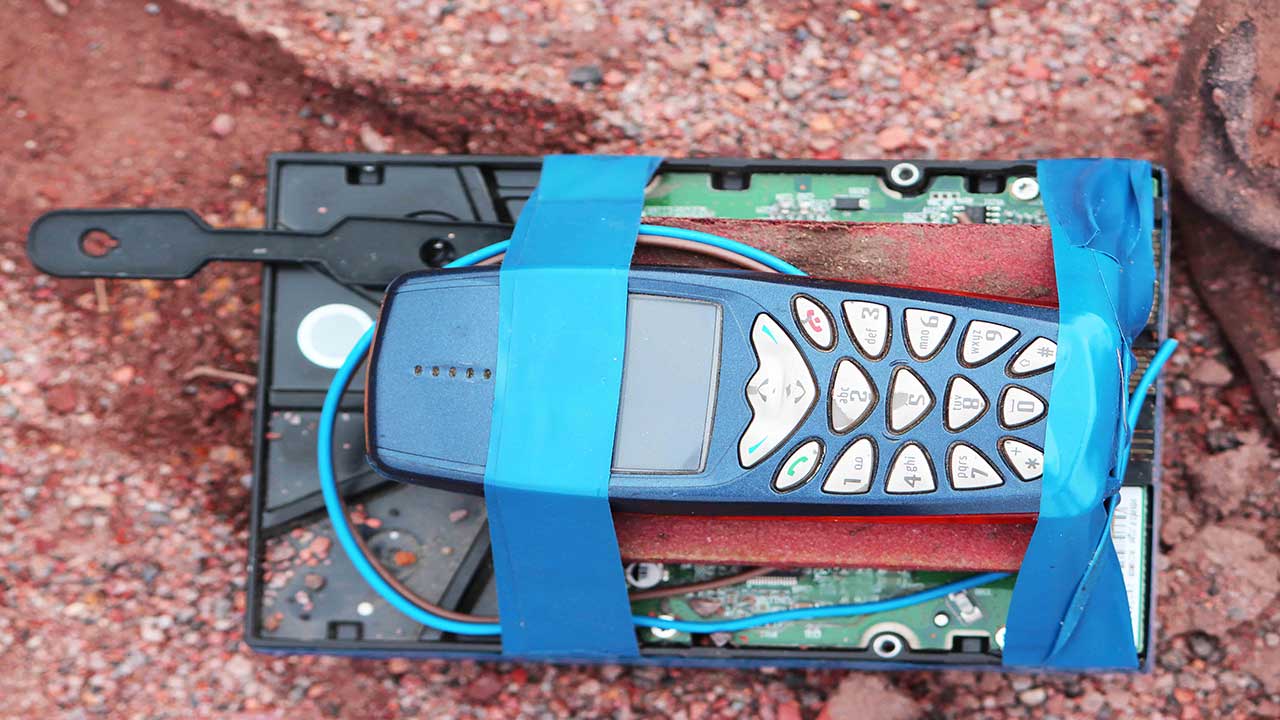 Dude Down
George Barber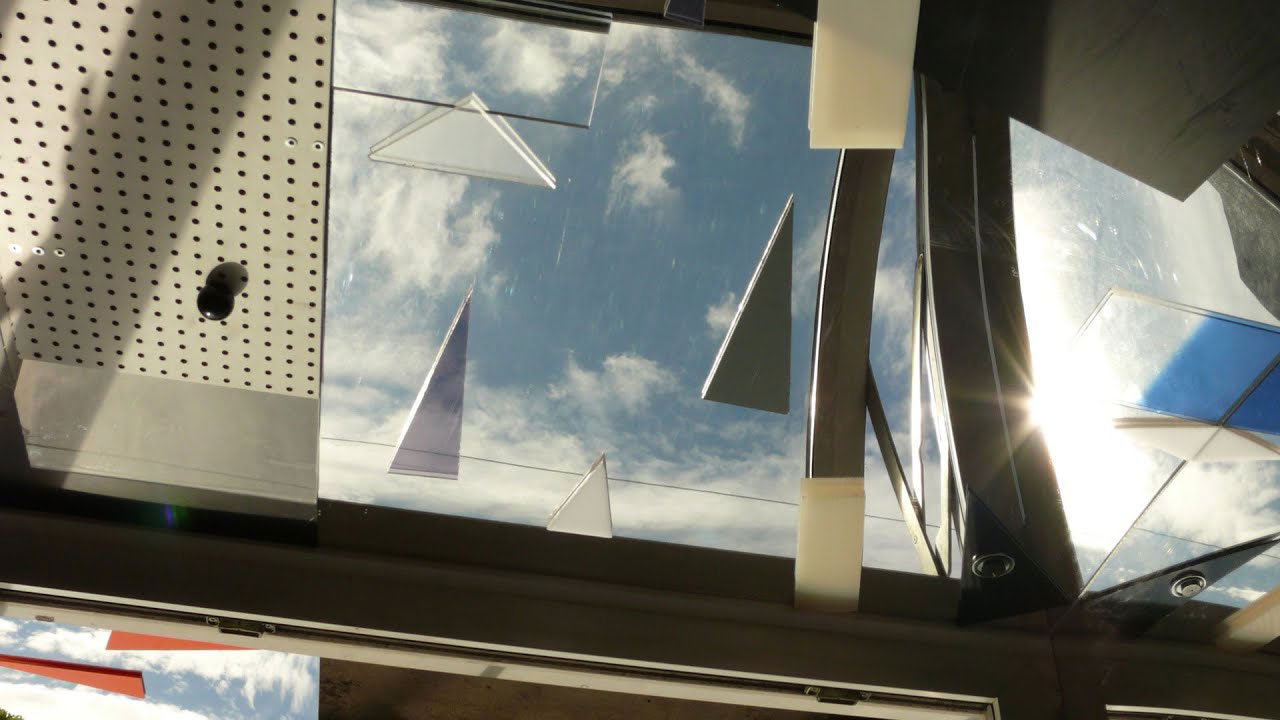 AANAATT
Max Hattler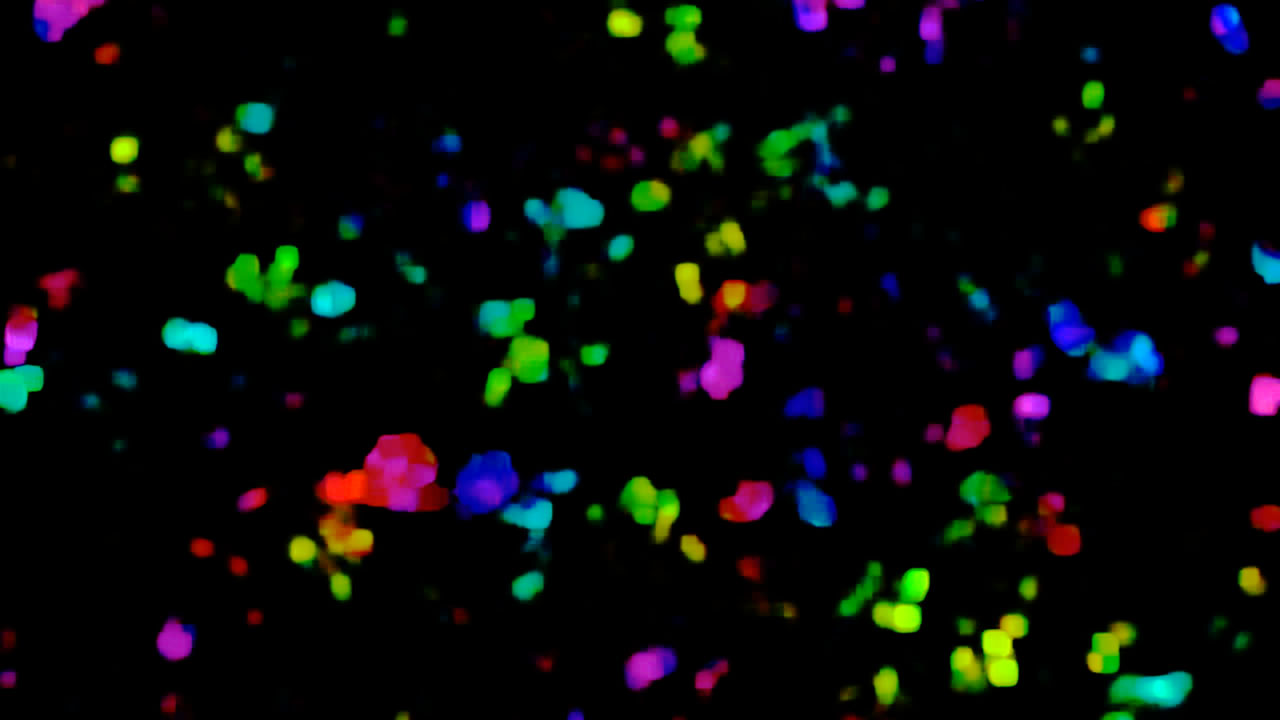 It has to be lived once and dreamed twice
Rainer Kohlberger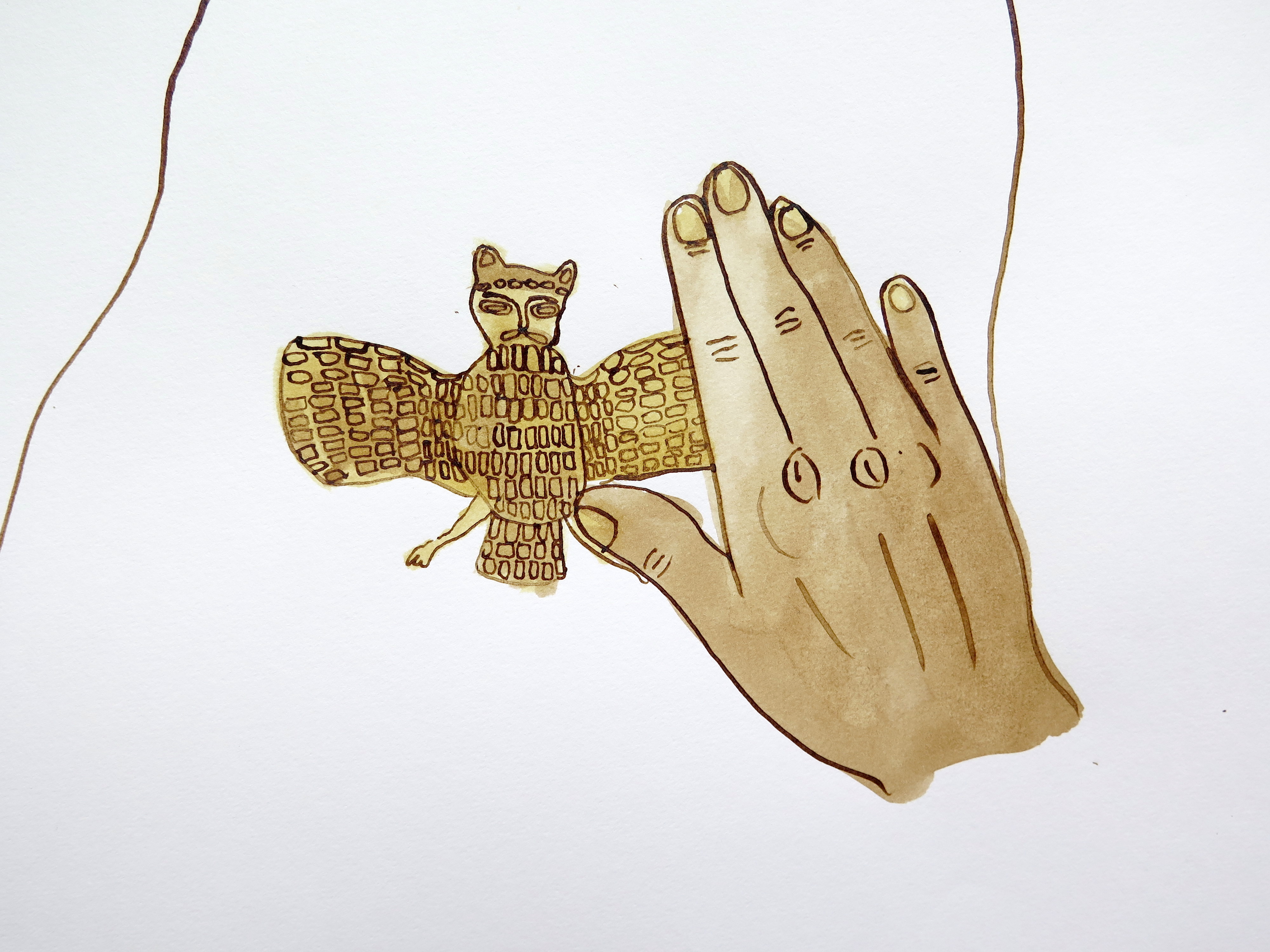 Thunderbird
Christine Rebet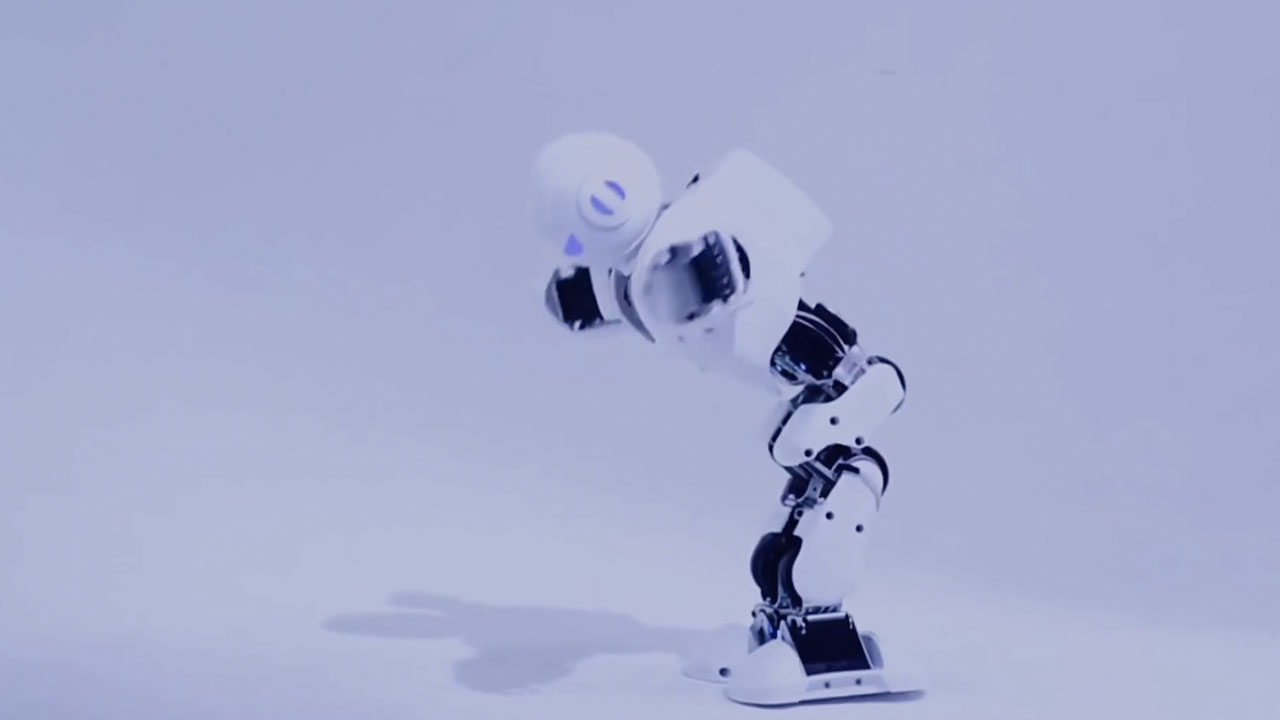 The Human Robot
Rob Van Hattum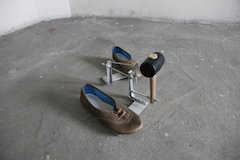 Down to Earth
Anna Vasof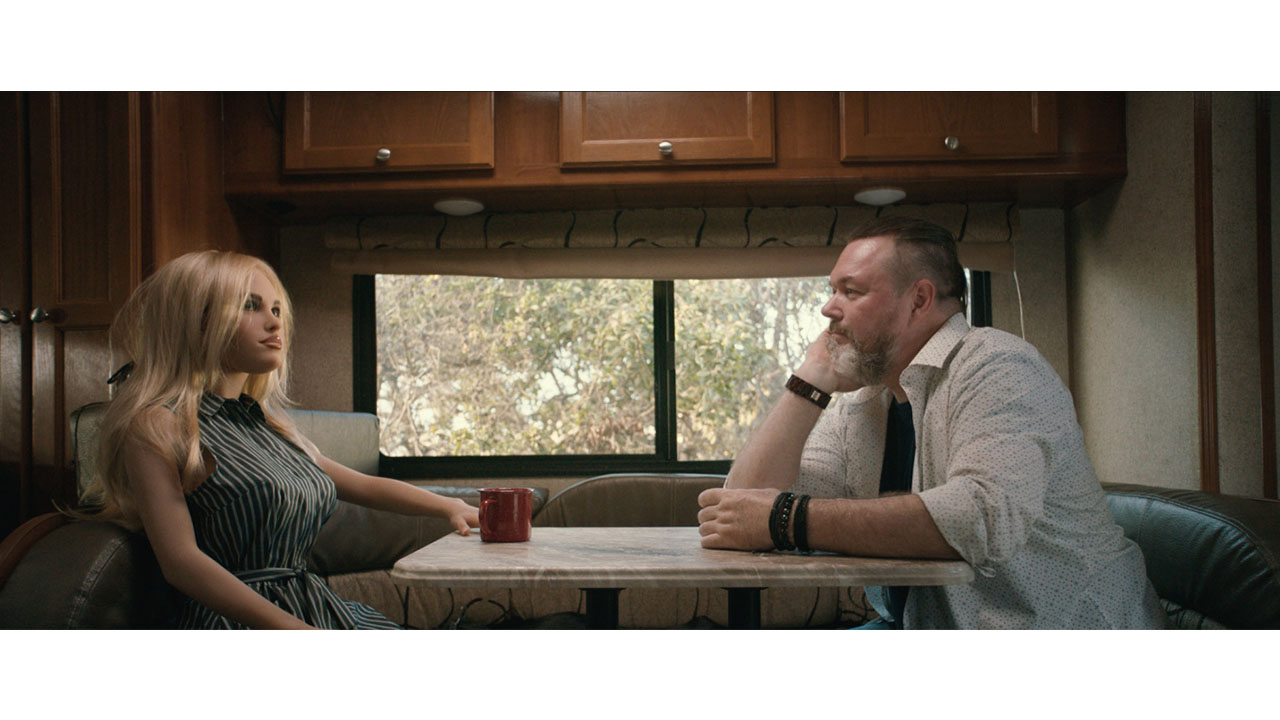 Hi, AI – Love Stories from the Future
Isa Willinger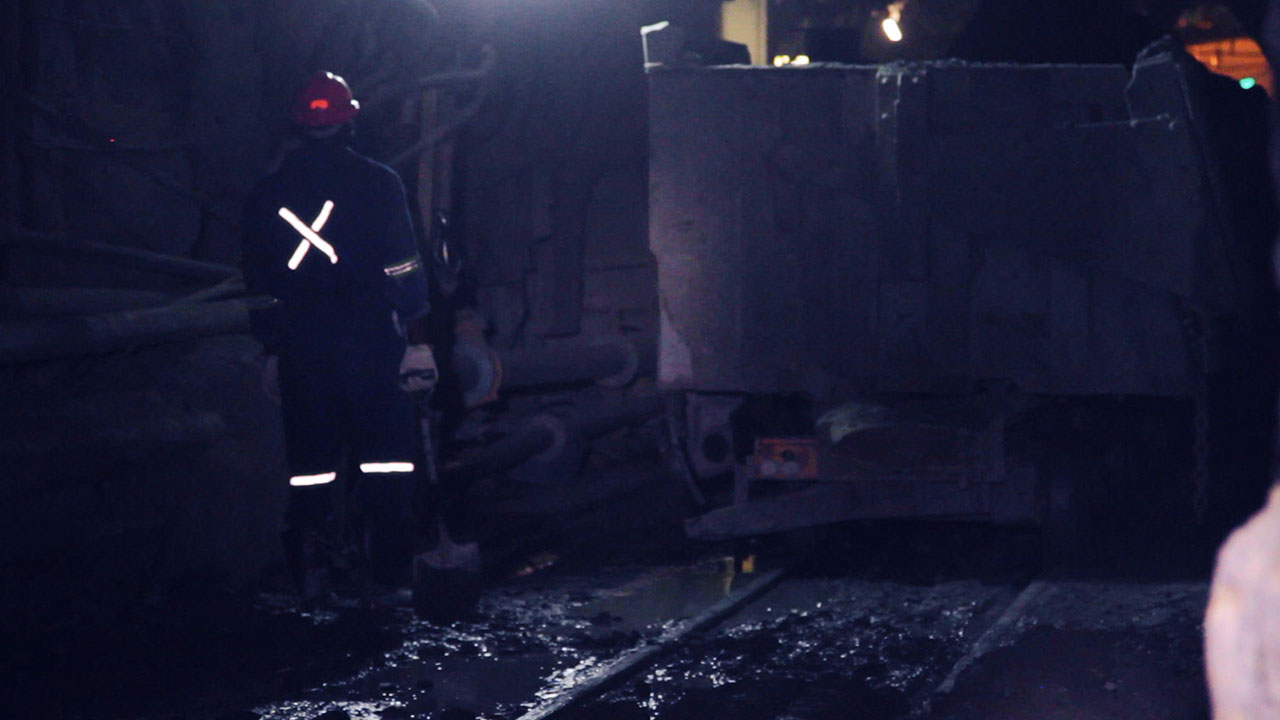 the I mine
Emilio Moreno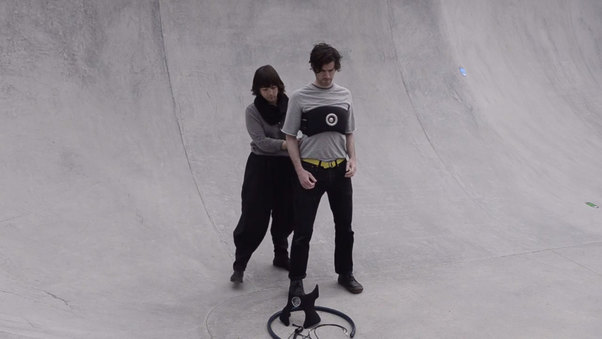 Data Dance
Sara Krugman,Zubin Pastakia
Color of Space
Richard Stanley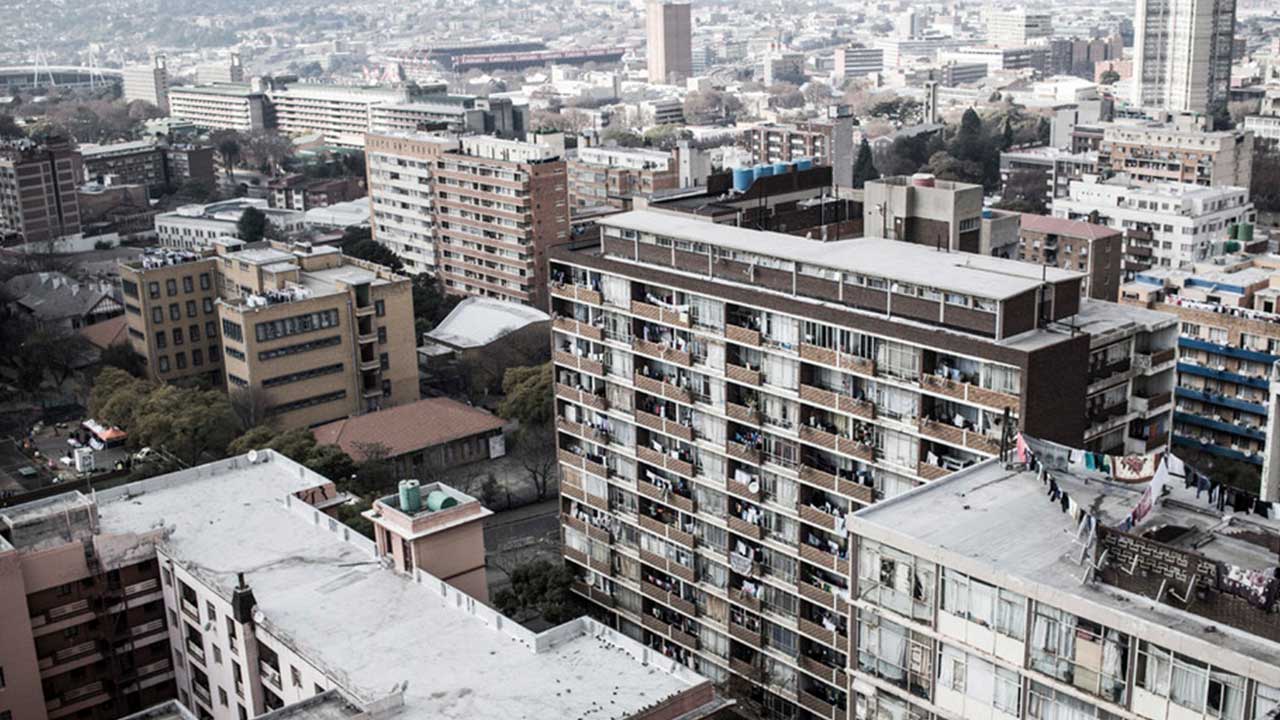 Ghost Diamond
Chris Saunders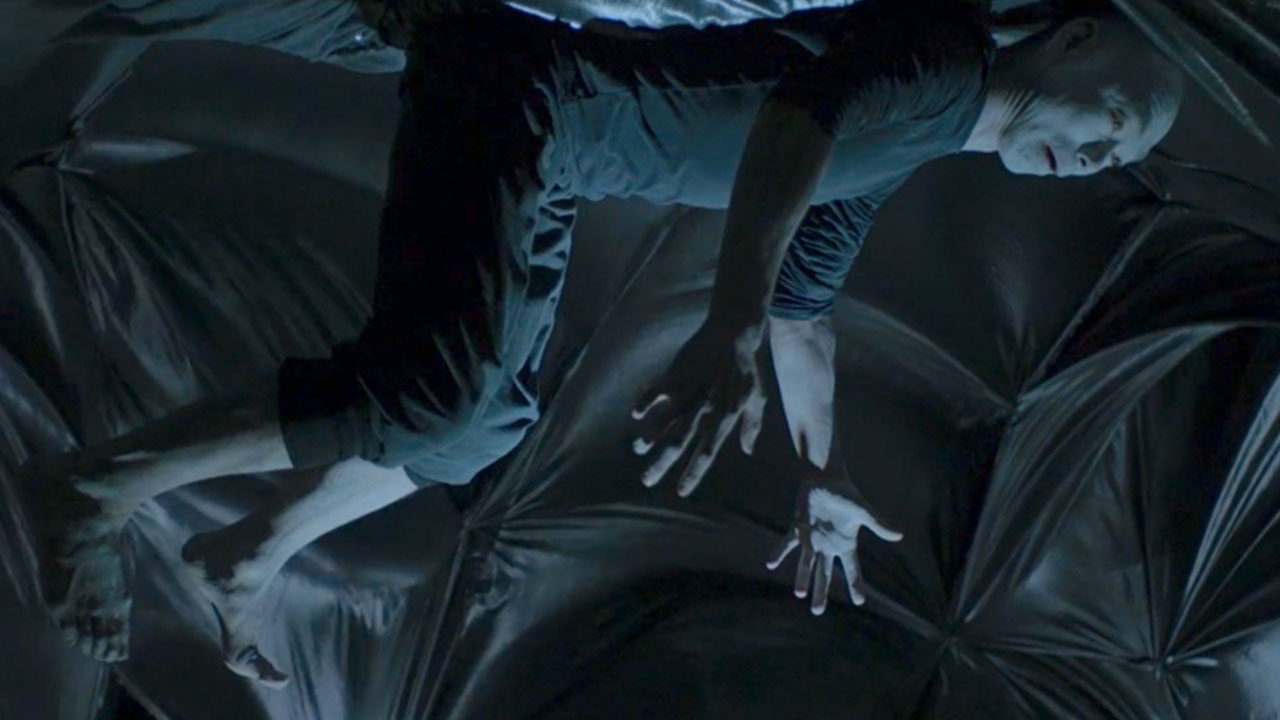 Singularity Song
Rachel Mason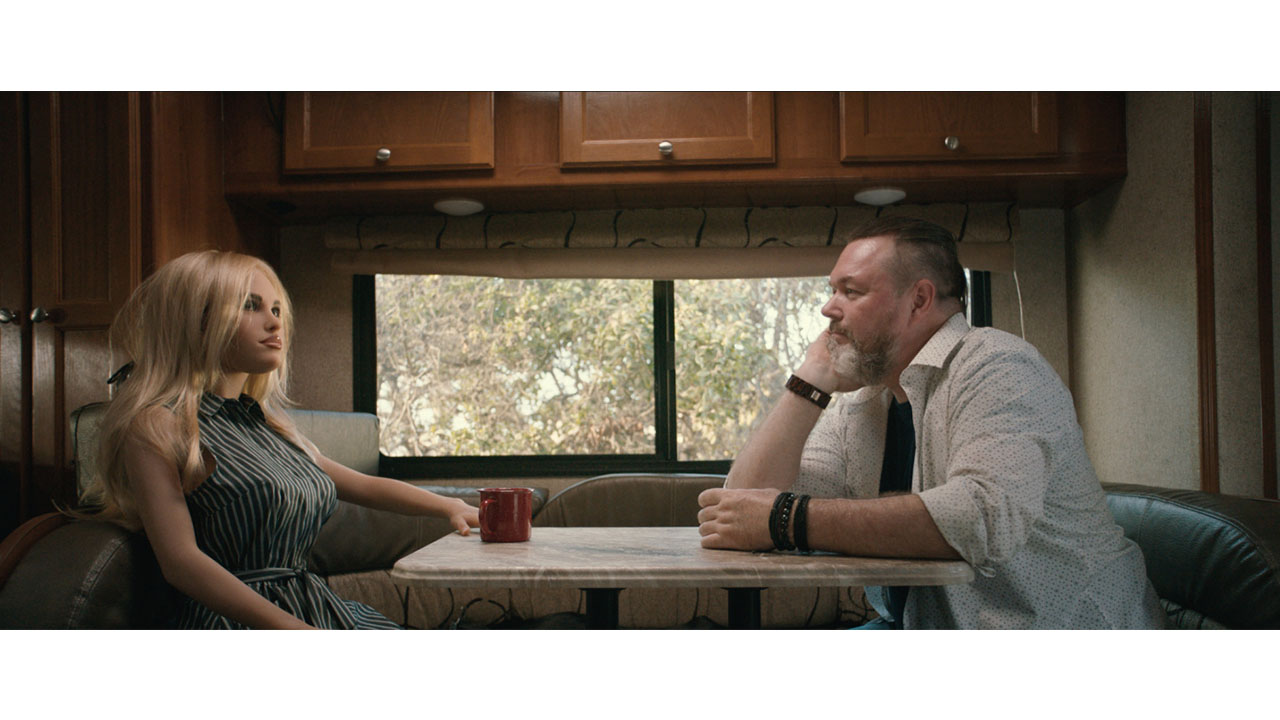 Hi, AI – Love Stories from the Future
Isa Willinger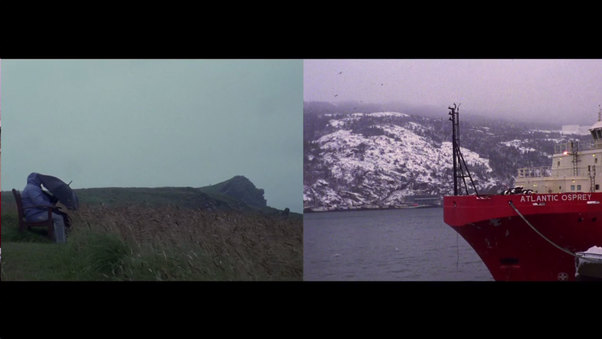 Strange Lines and Distances
Joshua Bonnetta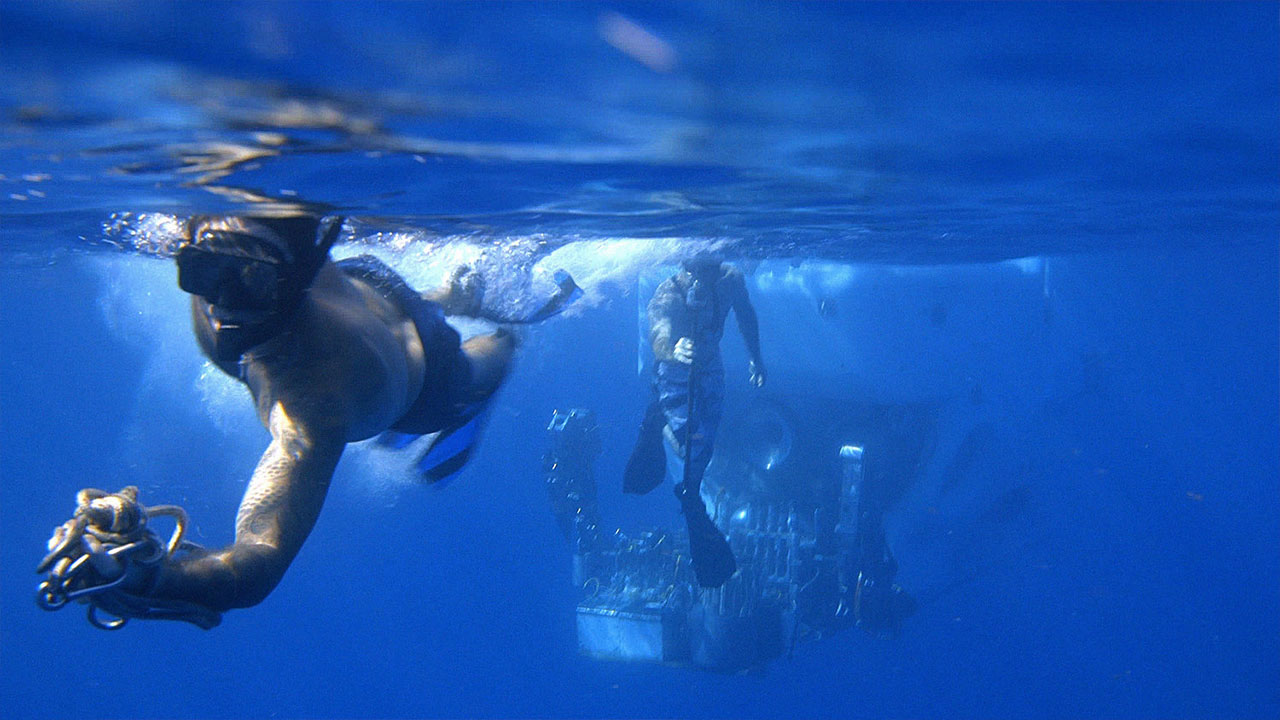 Acid Horizon
Ivan Hurzeler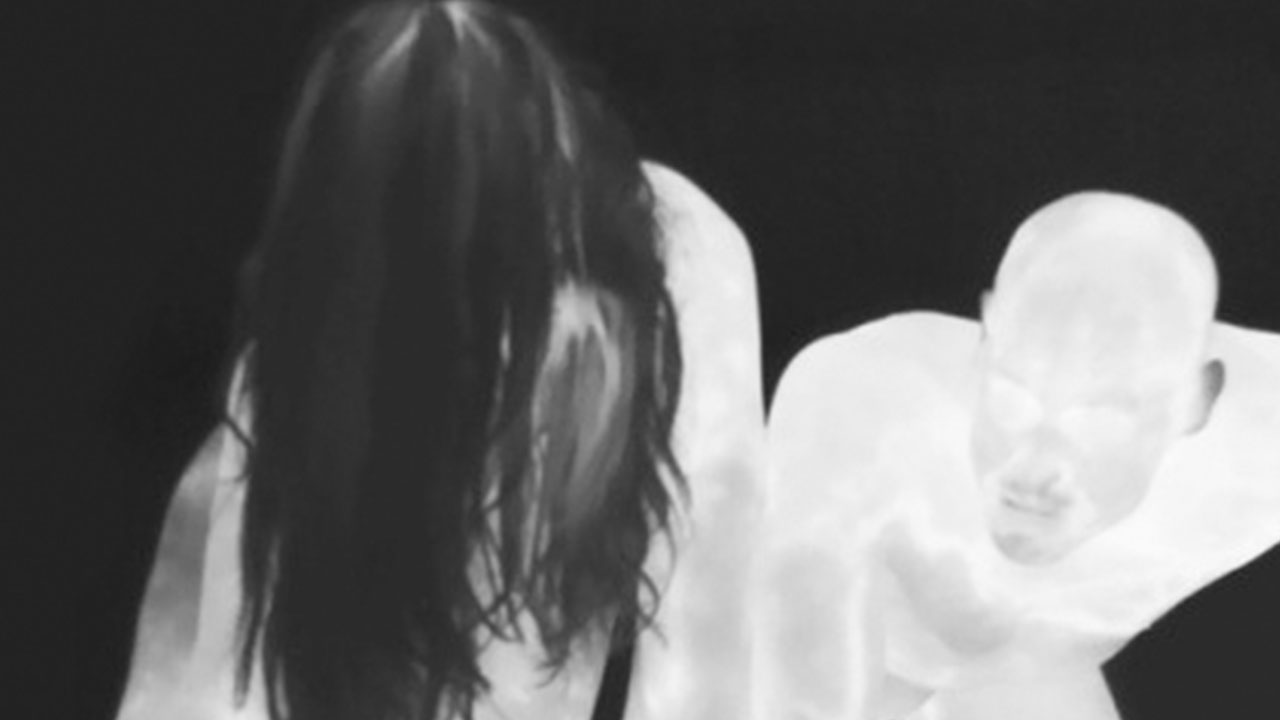 Incident Energy
Marne Lucas,Jacob Pander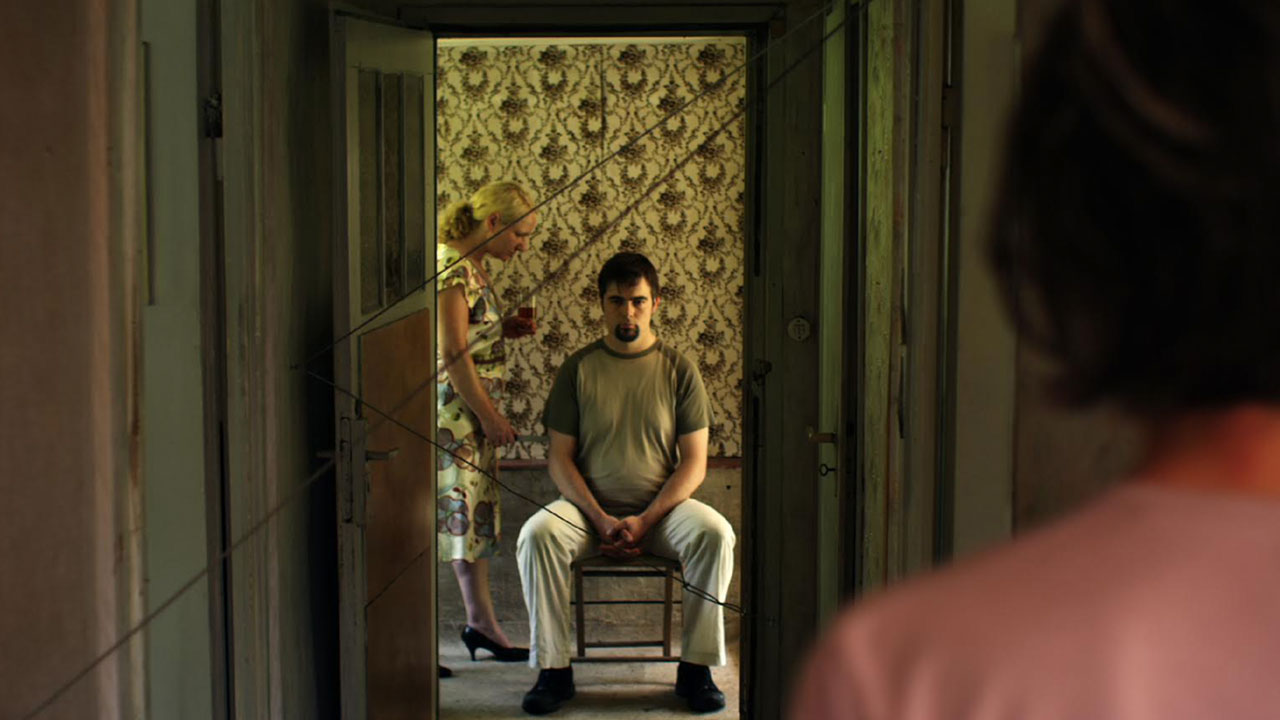 Weather House
Frauke Havemann,Eric Schefter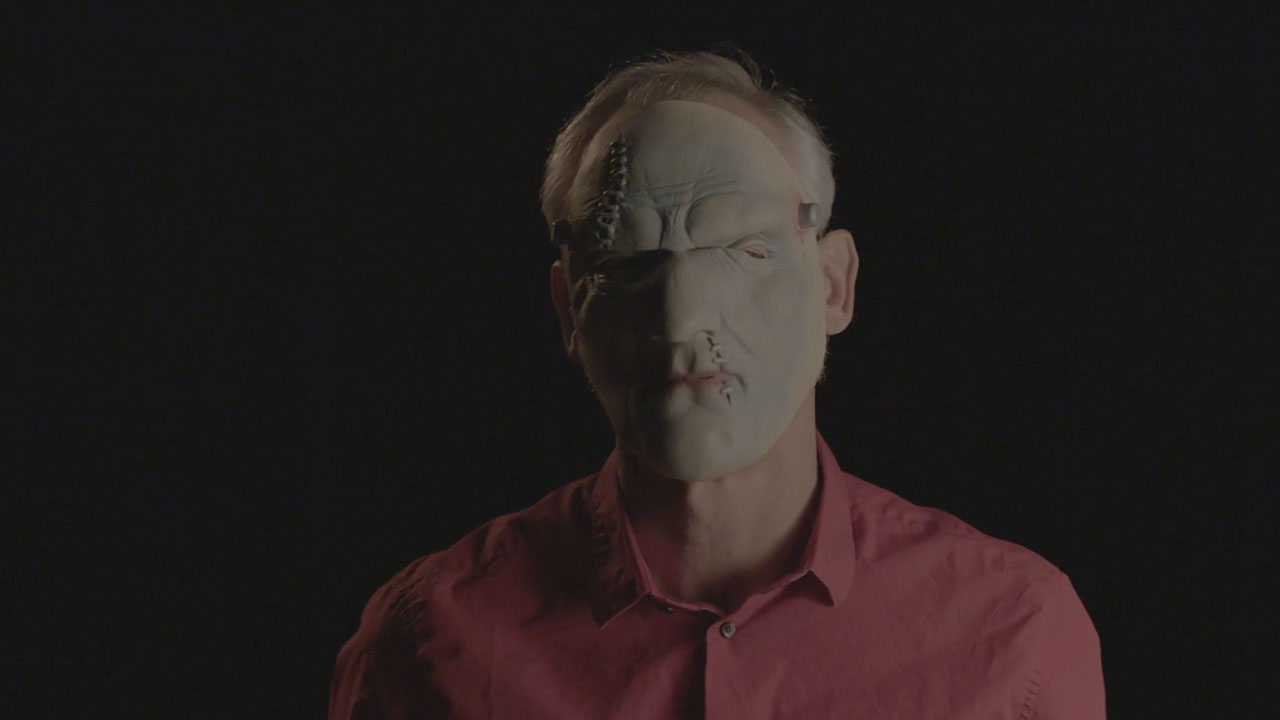 The Mask Task
Josephine Decker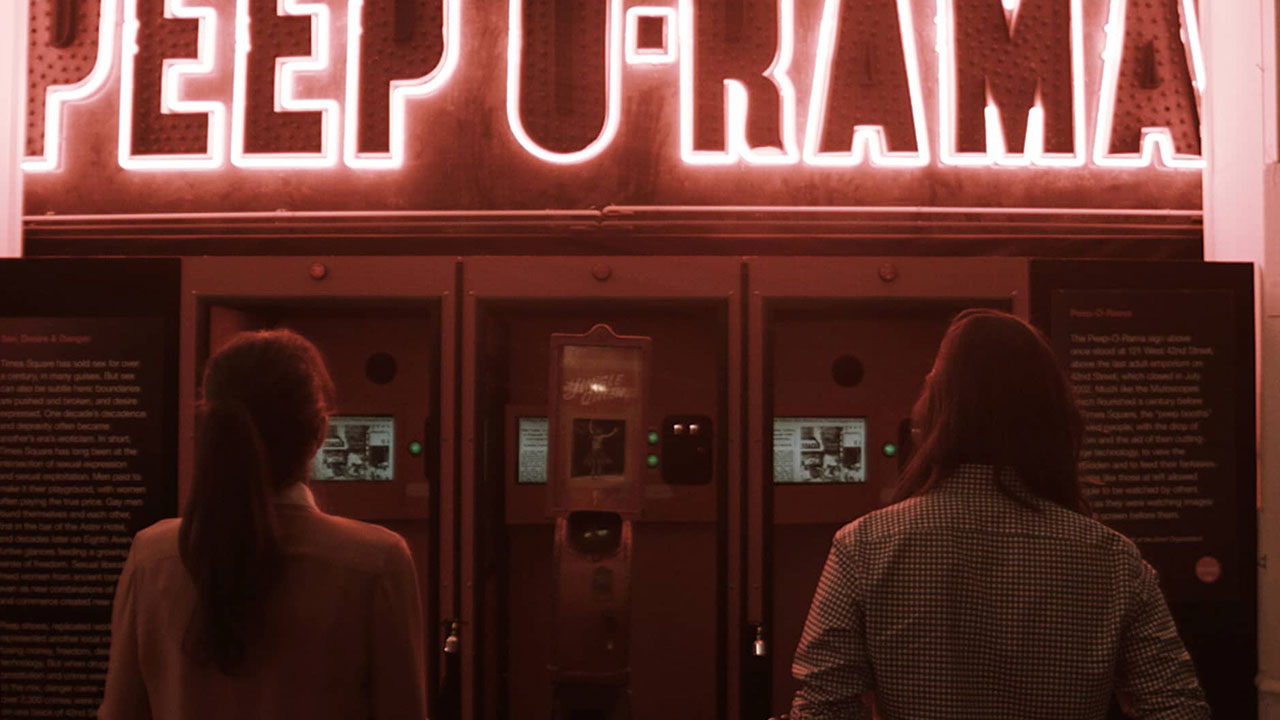 Lena's Complicated Machine
Malik Isasis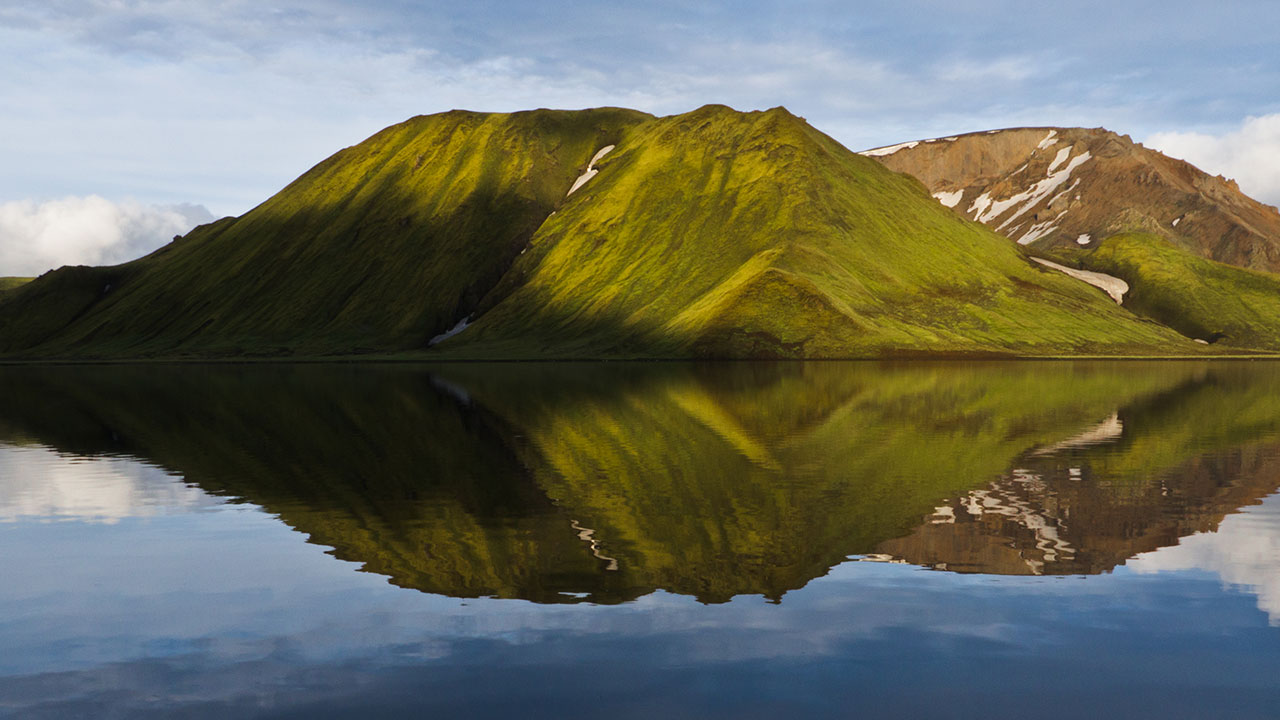 Meta 3,1/Km²
Sandro Bocci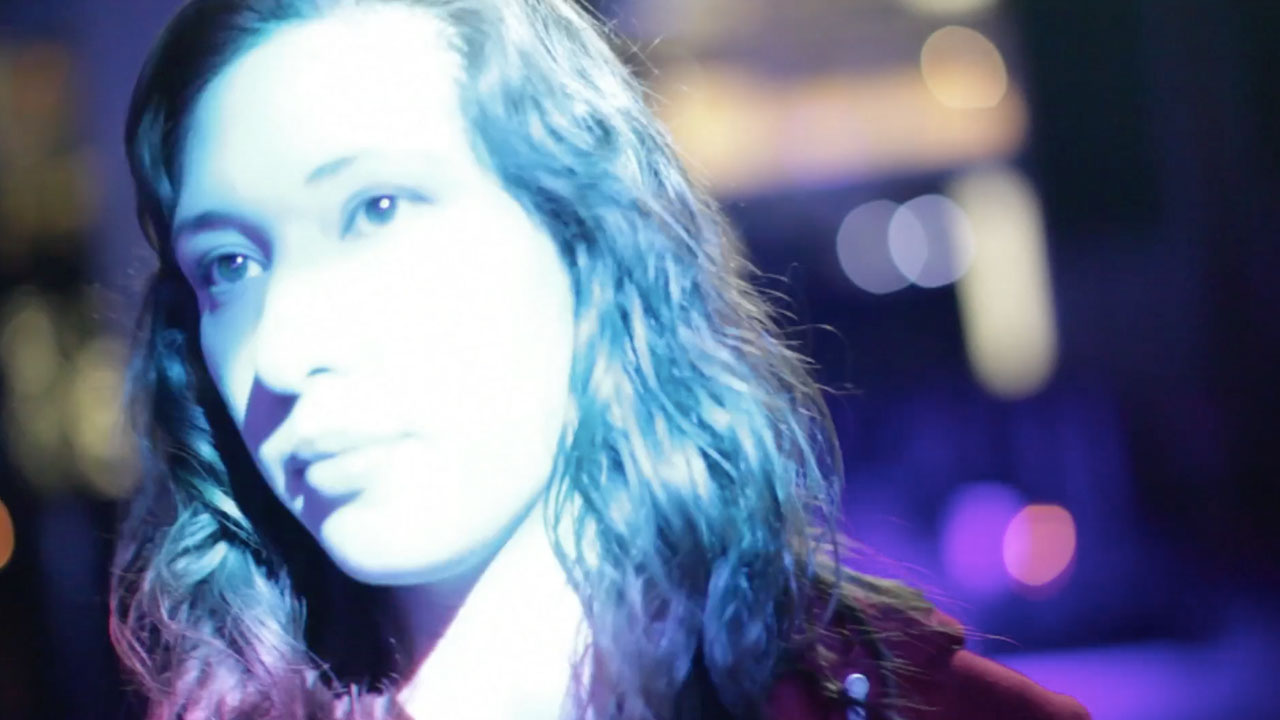 Chlorophyl
Barry Jenkins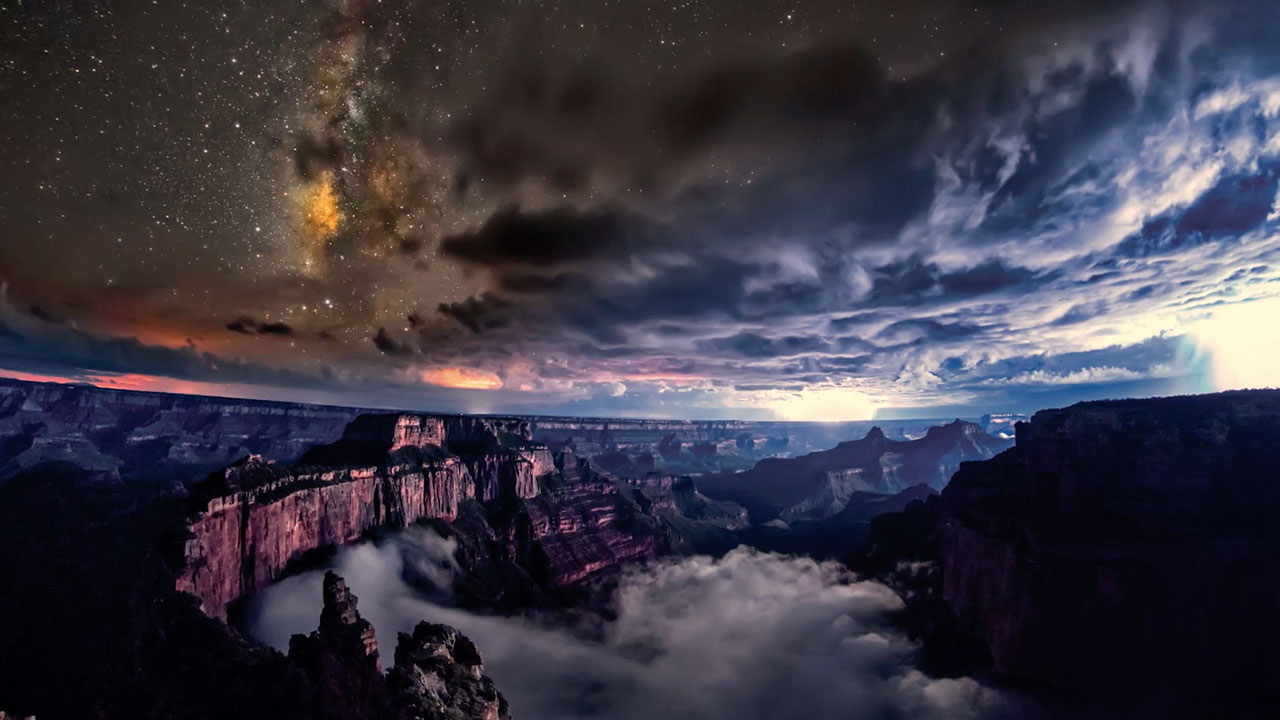 Kaibab Elegy
Harun Mehmedinovic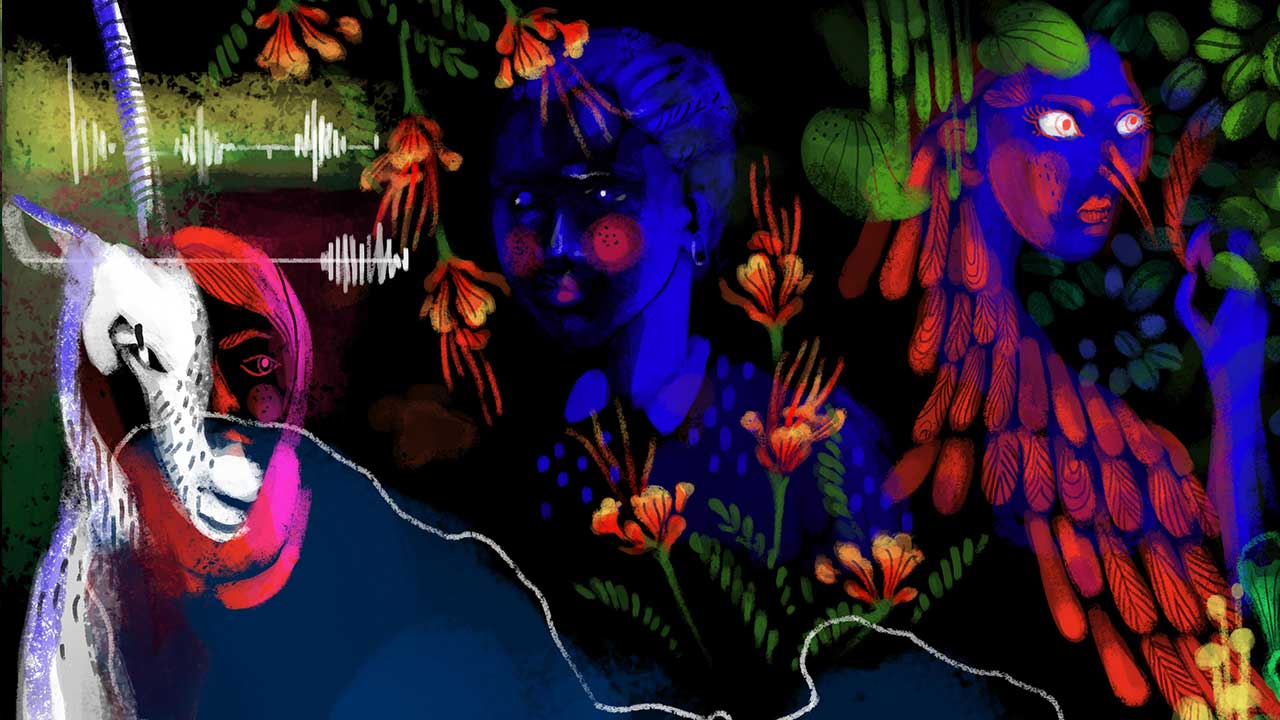 Mosaic
Miryam Charles,Josephine Decker,Alexis Gambis,Barry J Gibb,Ian Harnarine,Noah Hutton,Demelza Kooij,Jeannette Louie,Rachel Mayeri,Sally Warring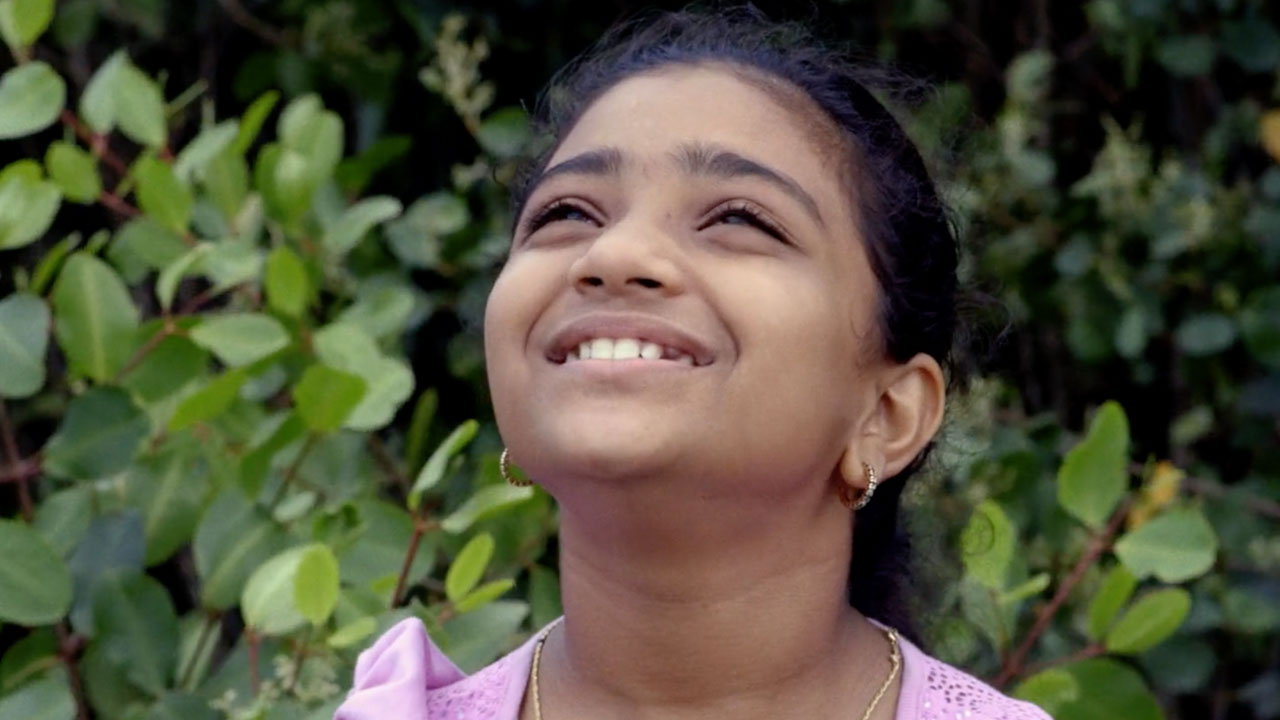 Caroni
Ian Harnarine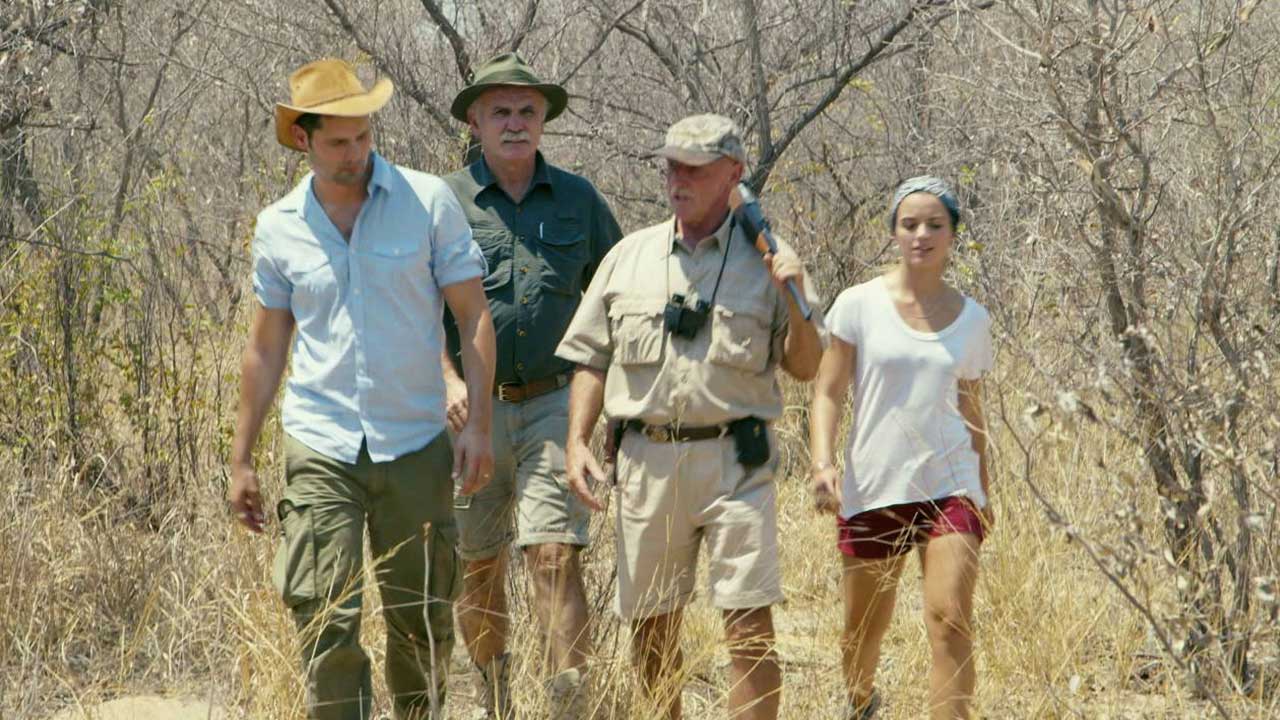 In Search of Lost Future
Luis Quevedo,Alfonso Par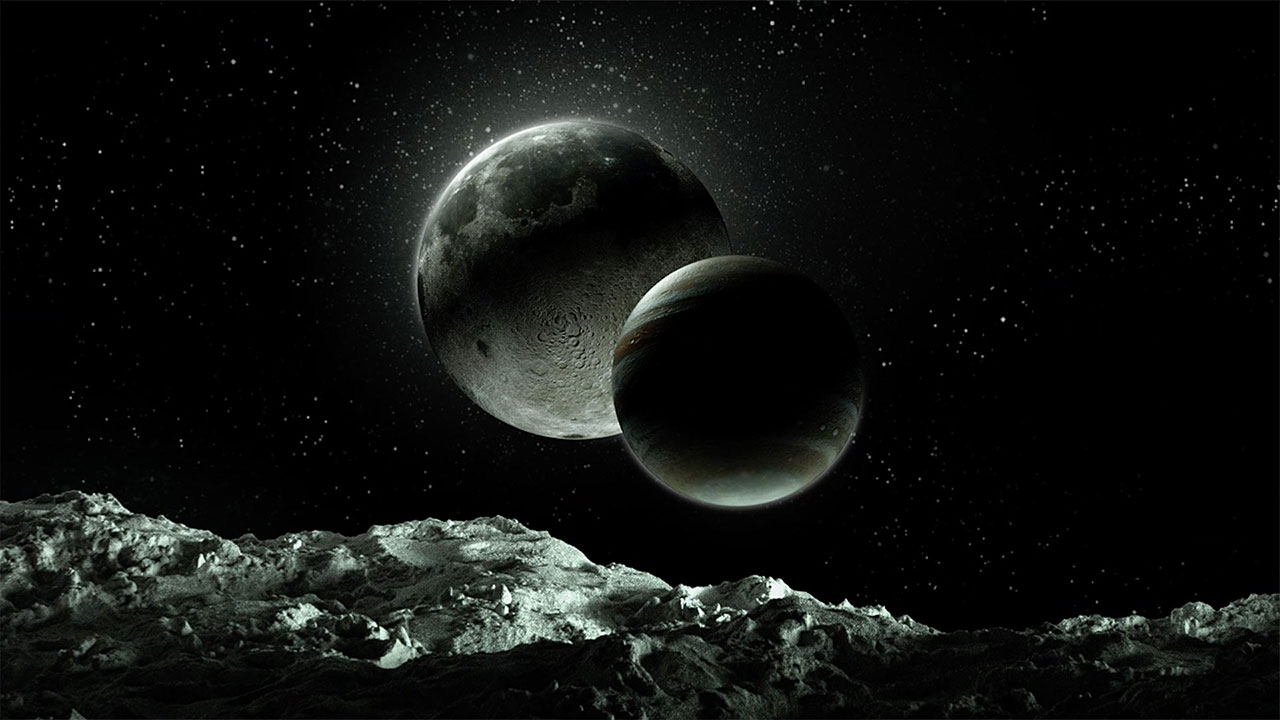 Genesis
Onur Senturk
Returning
Elizabeth LaPensée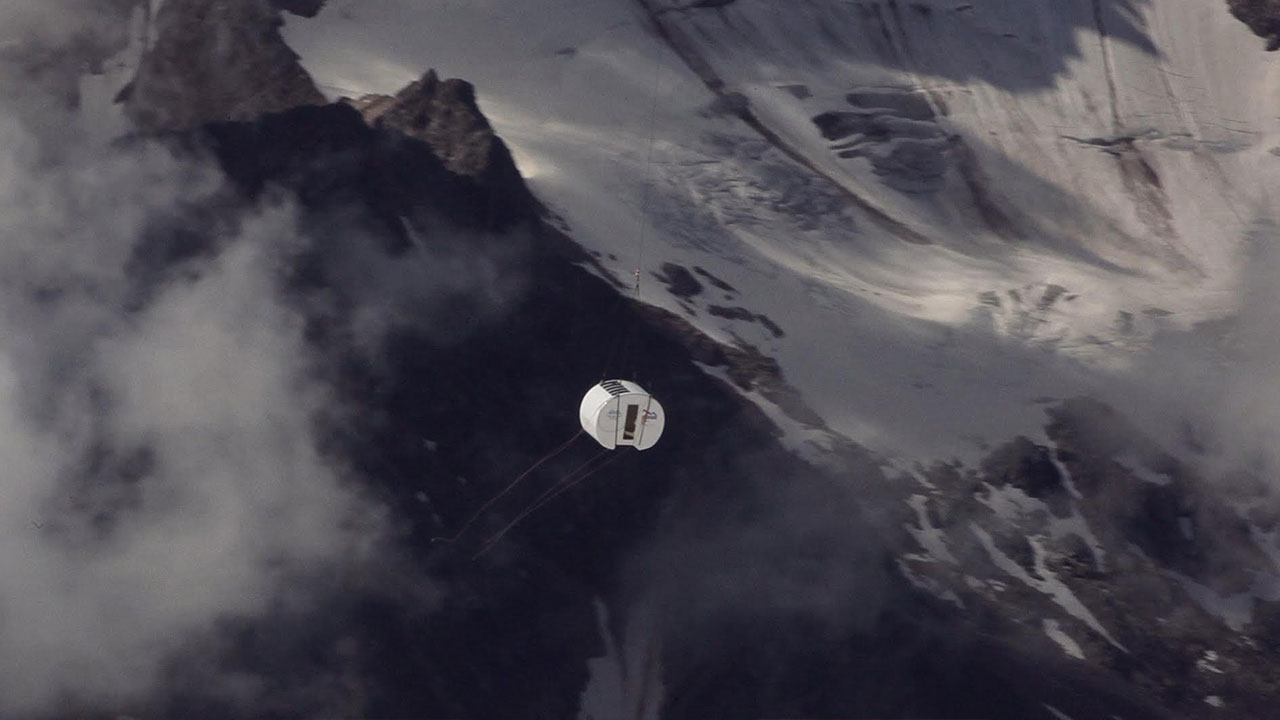 Eyelid
Francesco Mattuzzi,Renato Rinaldi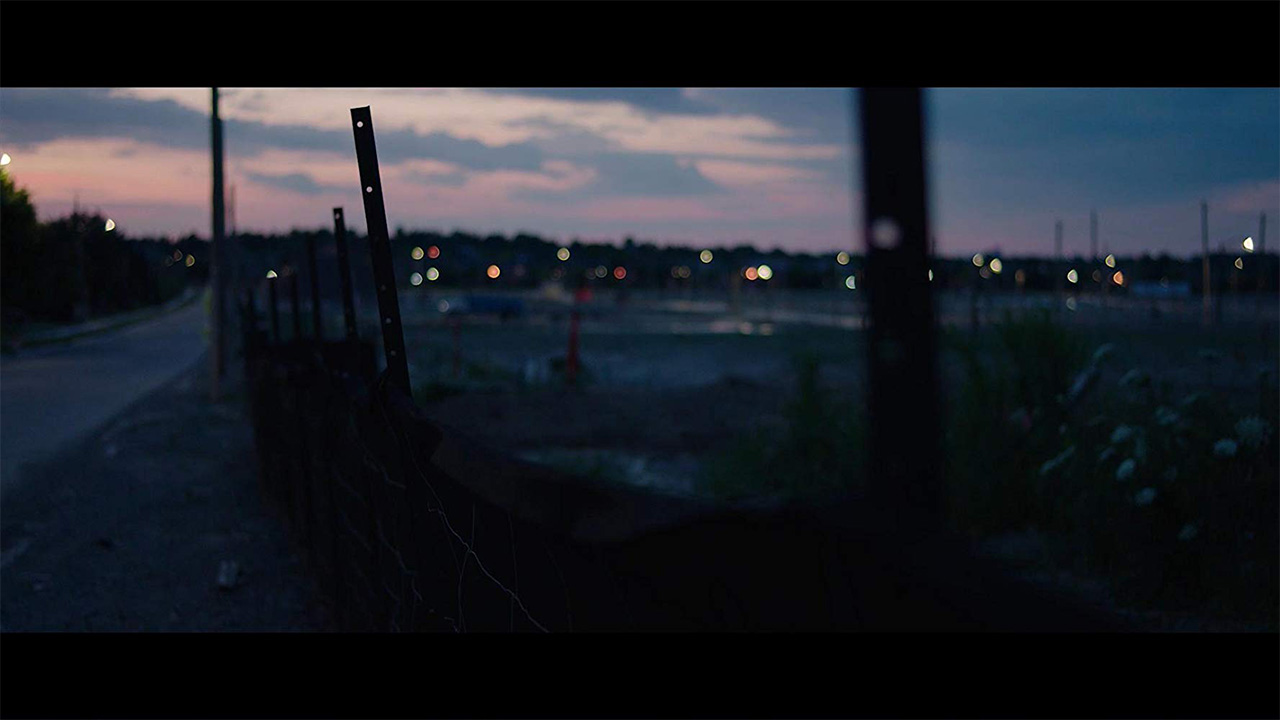 Departure
Douglas Gibbens
Eastern Memories
Niklas Kullström, Martti Kaartinen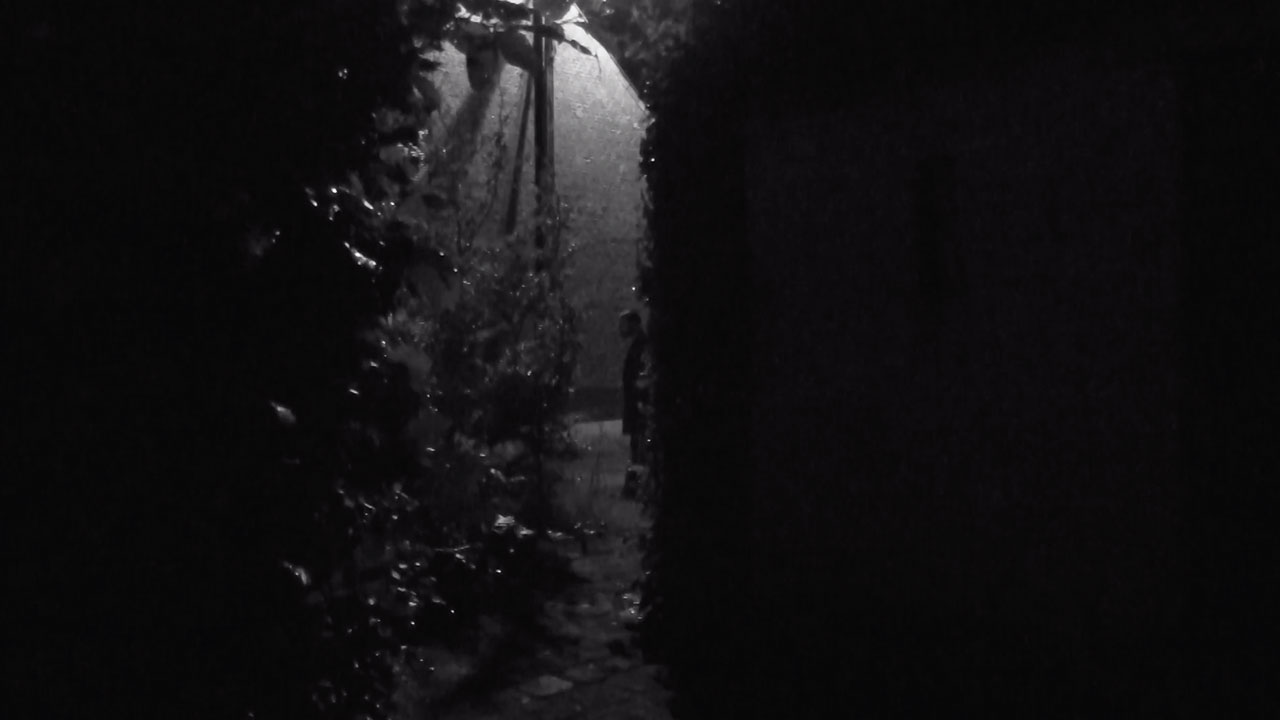 Lucid Dreaming
Nina Lassila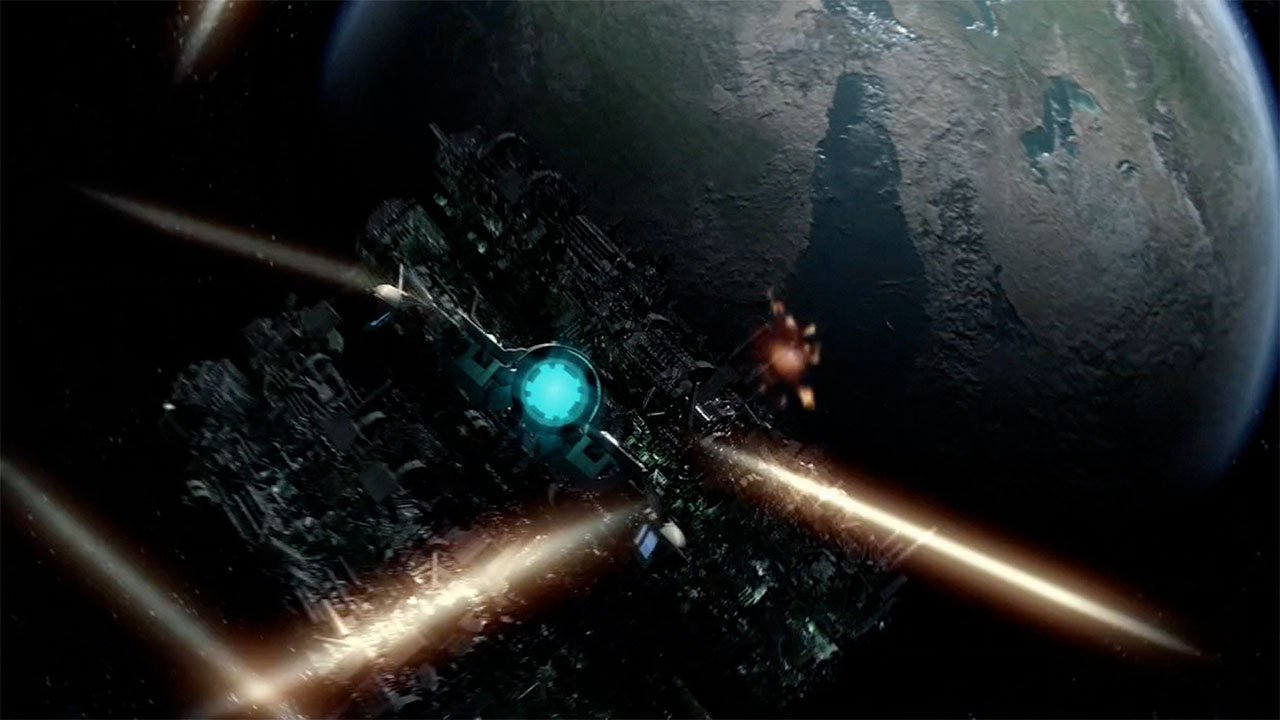 Freeborn
Carlo Treviso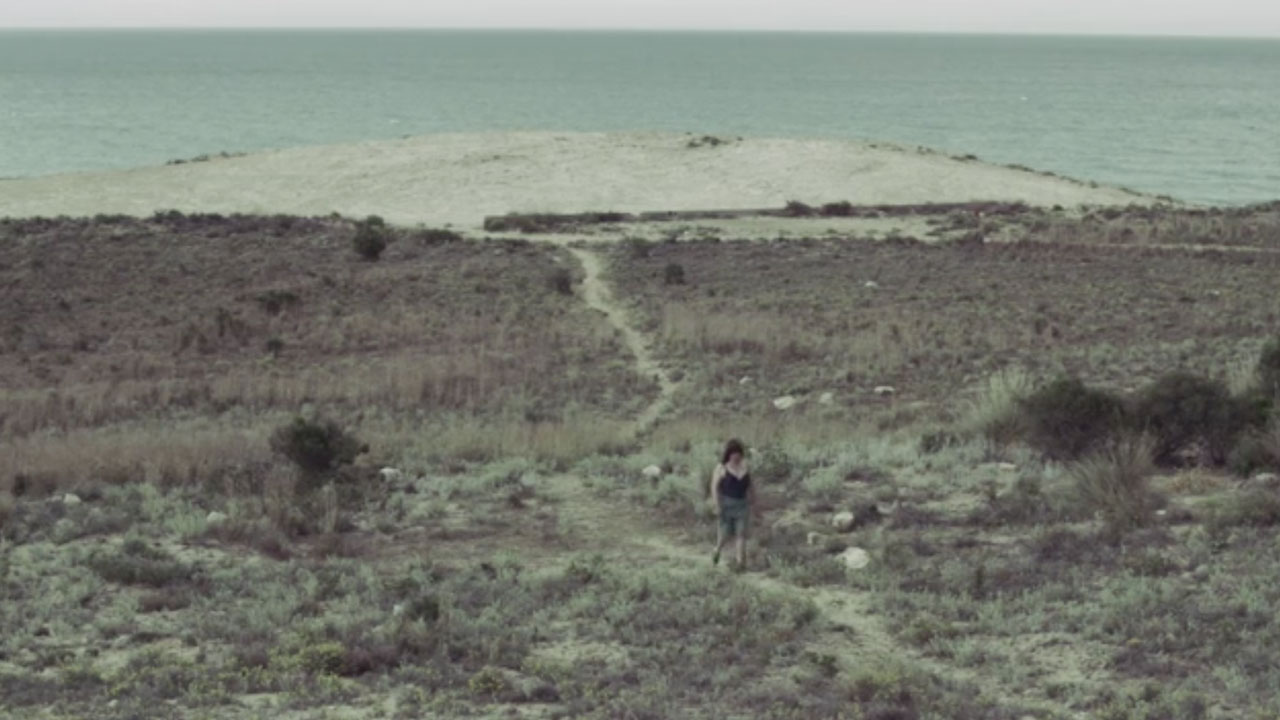 Misterioso
Chema García Ibarra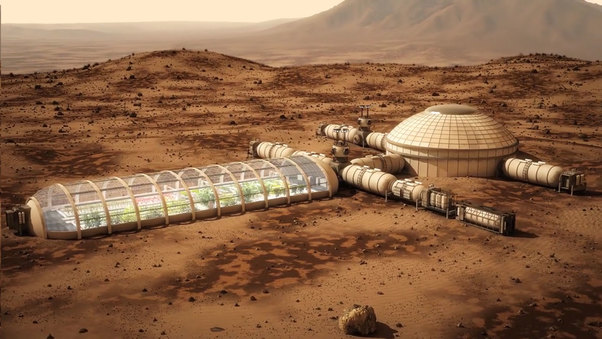 Someday Somewhere Beyond
Jonathan Minard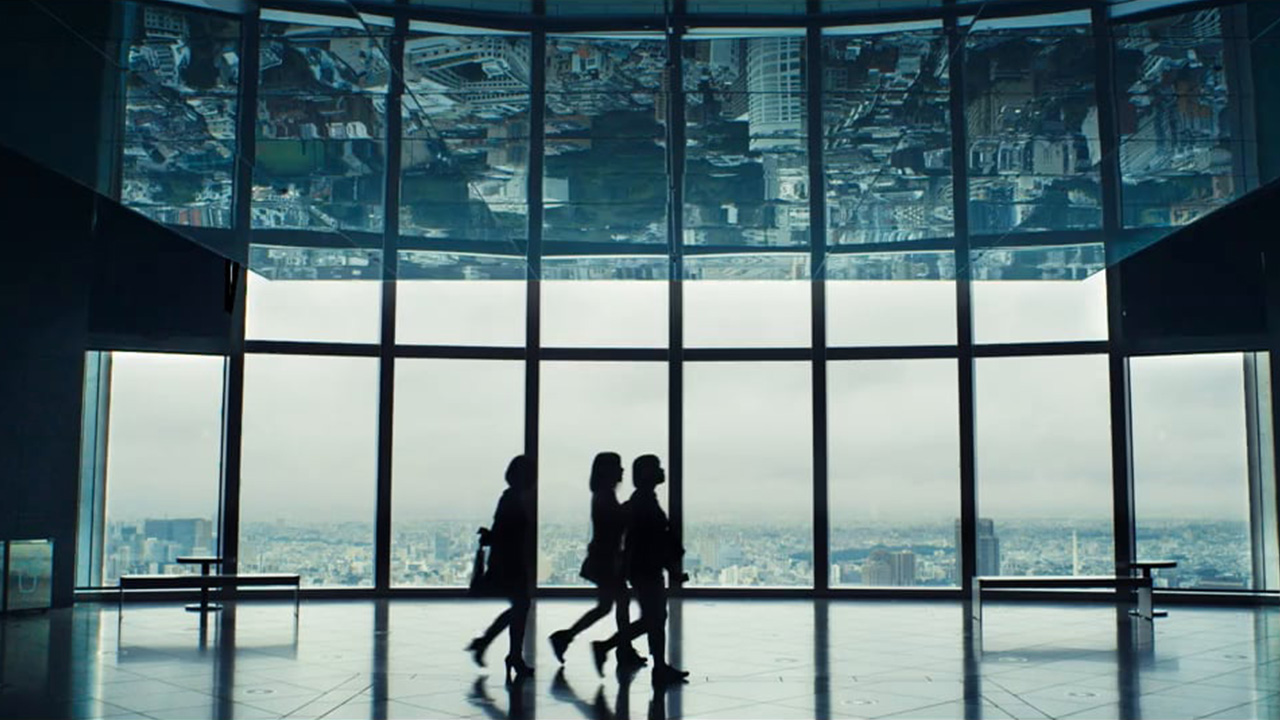 Mars Closer
Annelie Boros,Vera Maria Brückner
Astrobotic: The Moon and Beyond
Jonathan Minard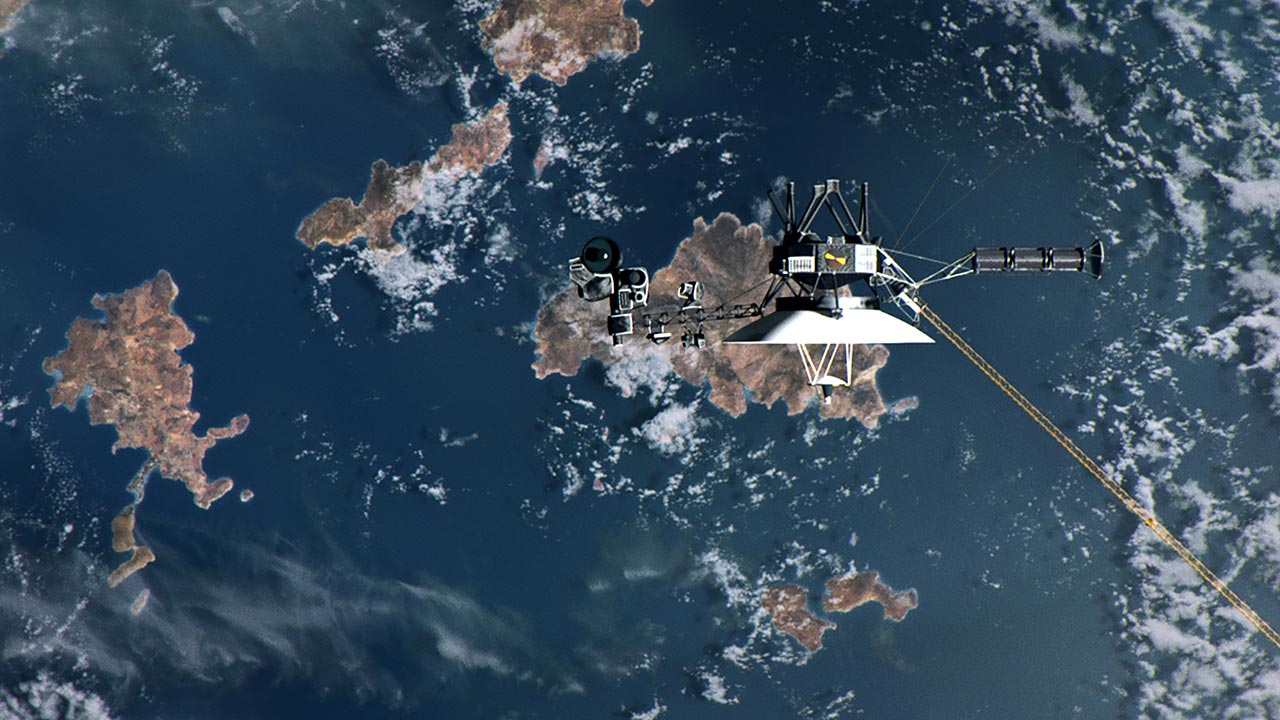 Voyagers
Santiago Menghini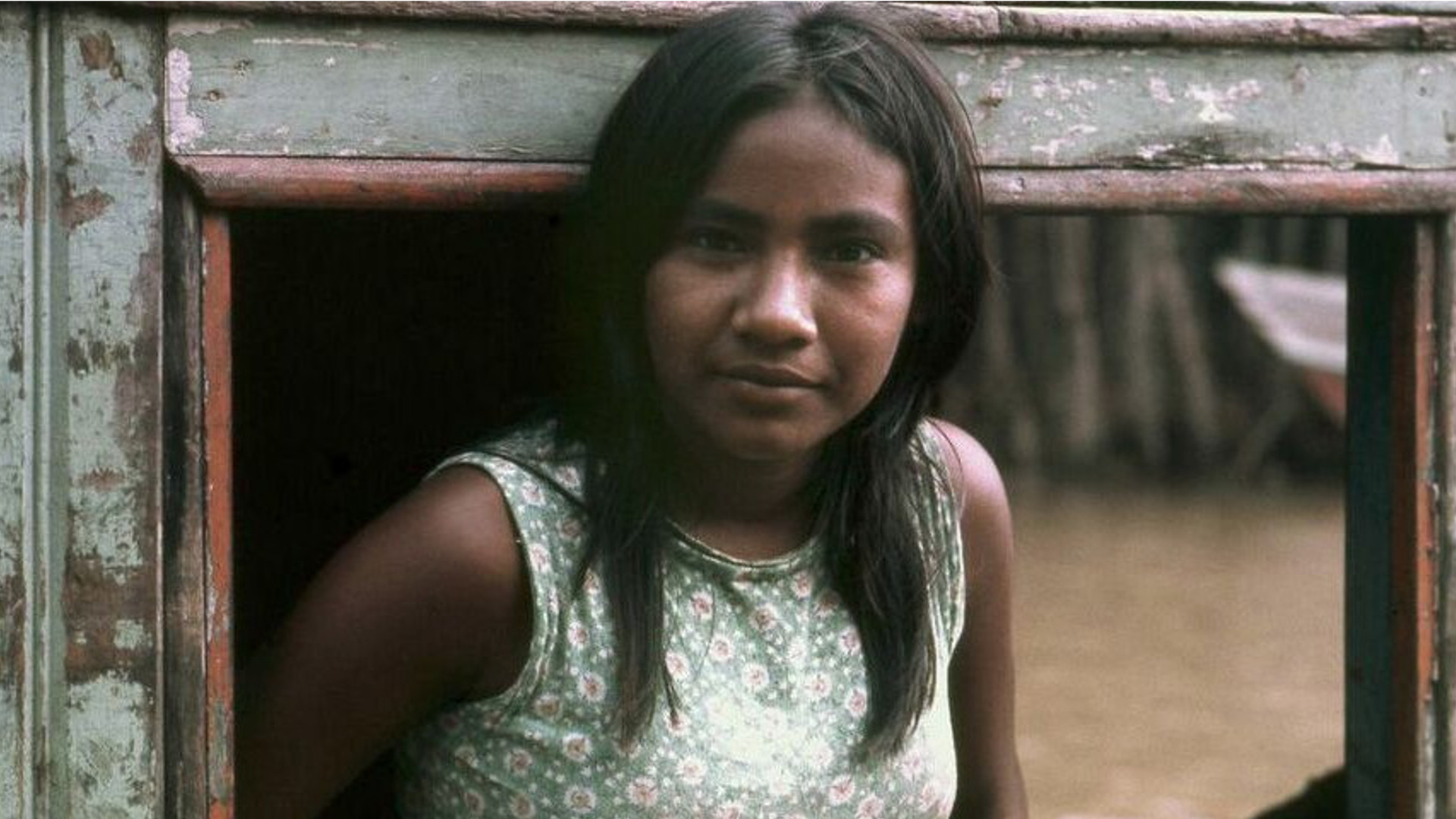 Iracema, uma transa amazônica (Iracema)
Jorge Bodanzky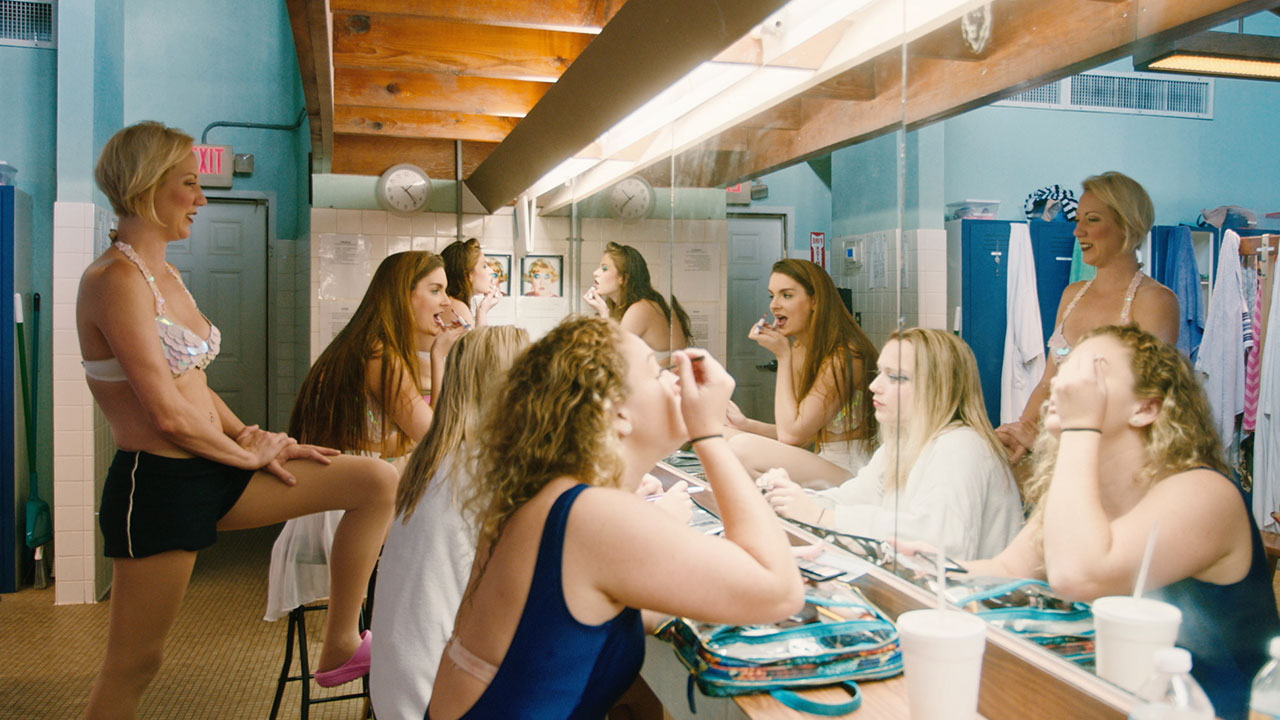 The Spring
Delaney Buffett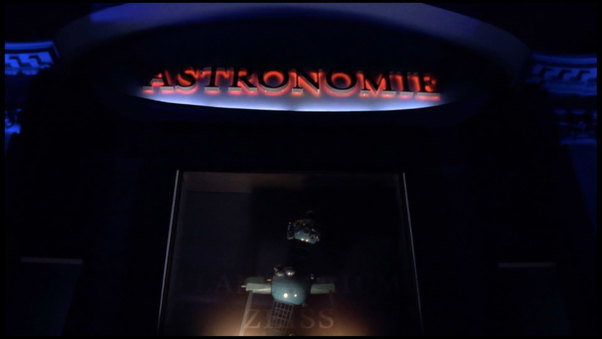 Picture Perfect: Vincent Fournier
David Feinberg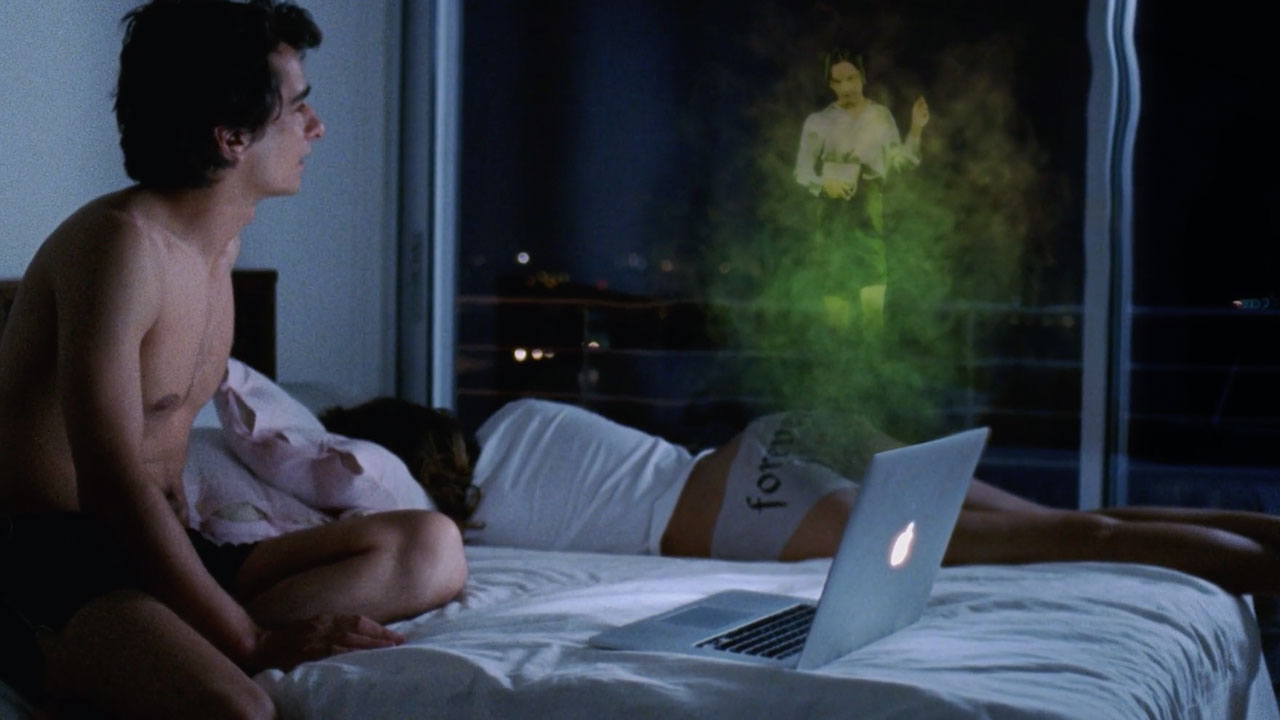 Freud und Friends
Gabriel Abrantes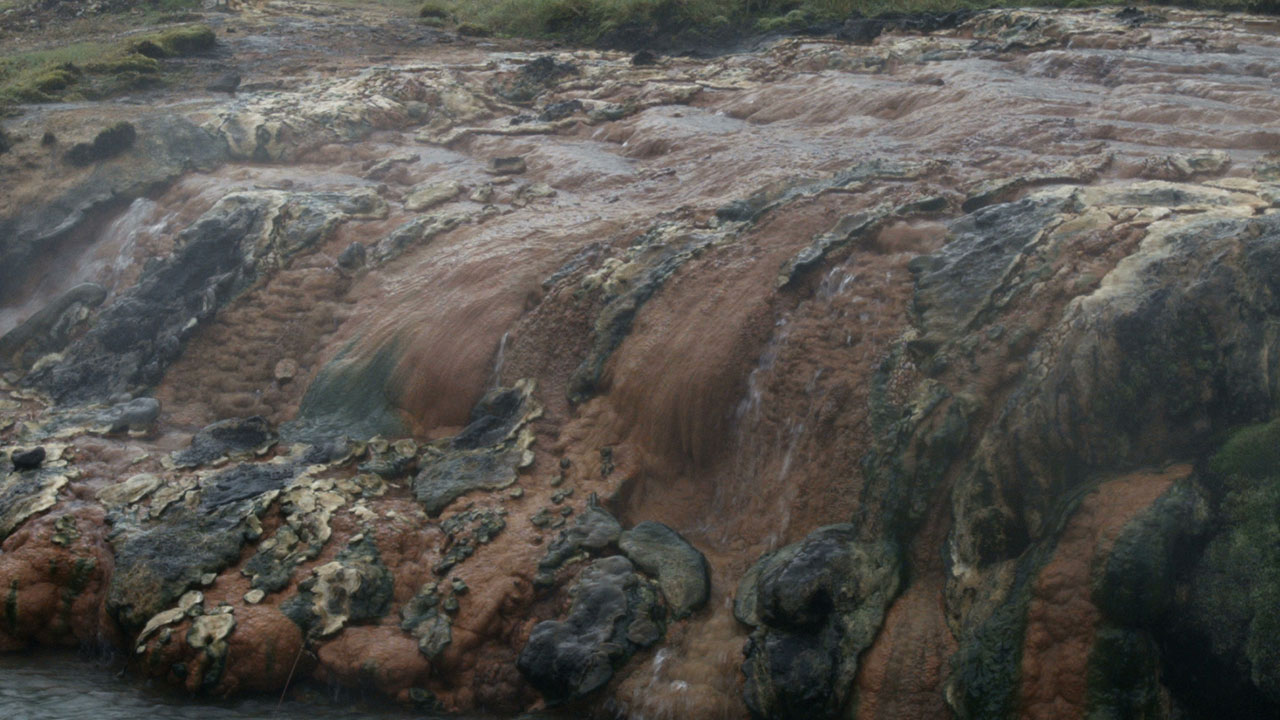 Proxima B
Giulia Grossmann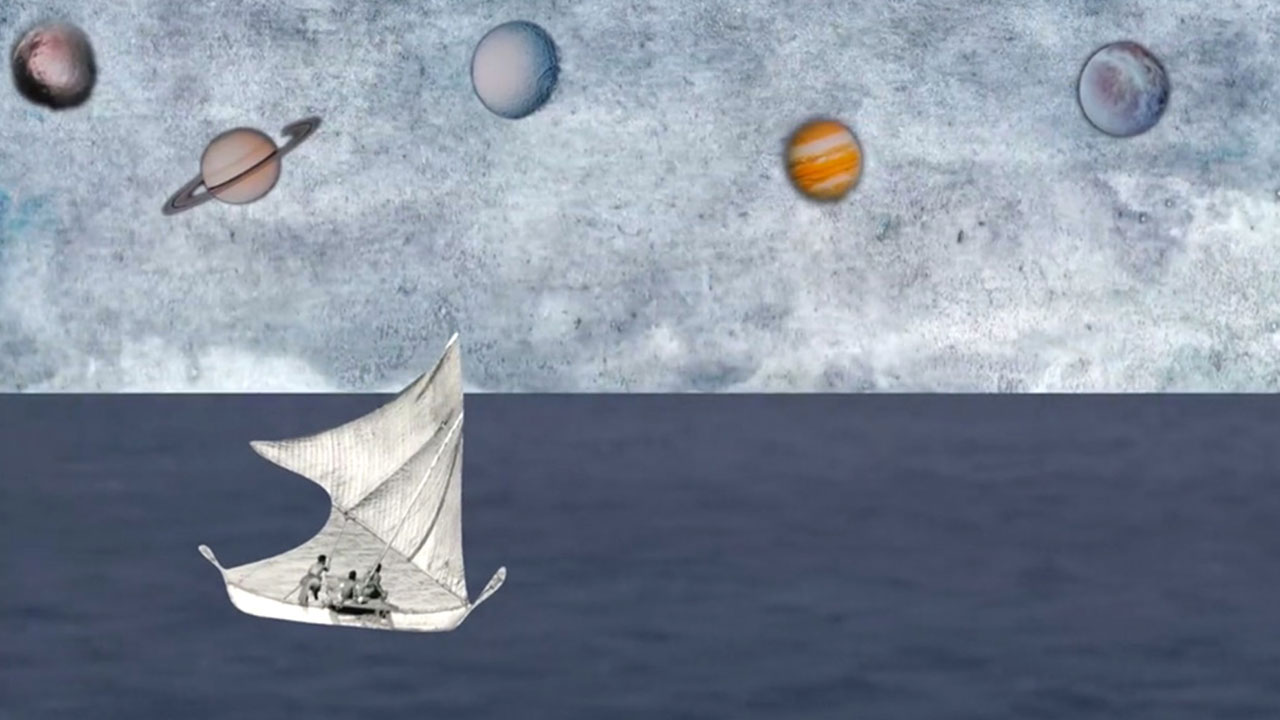 Slingshots of the Oceanic
Flora Lichtman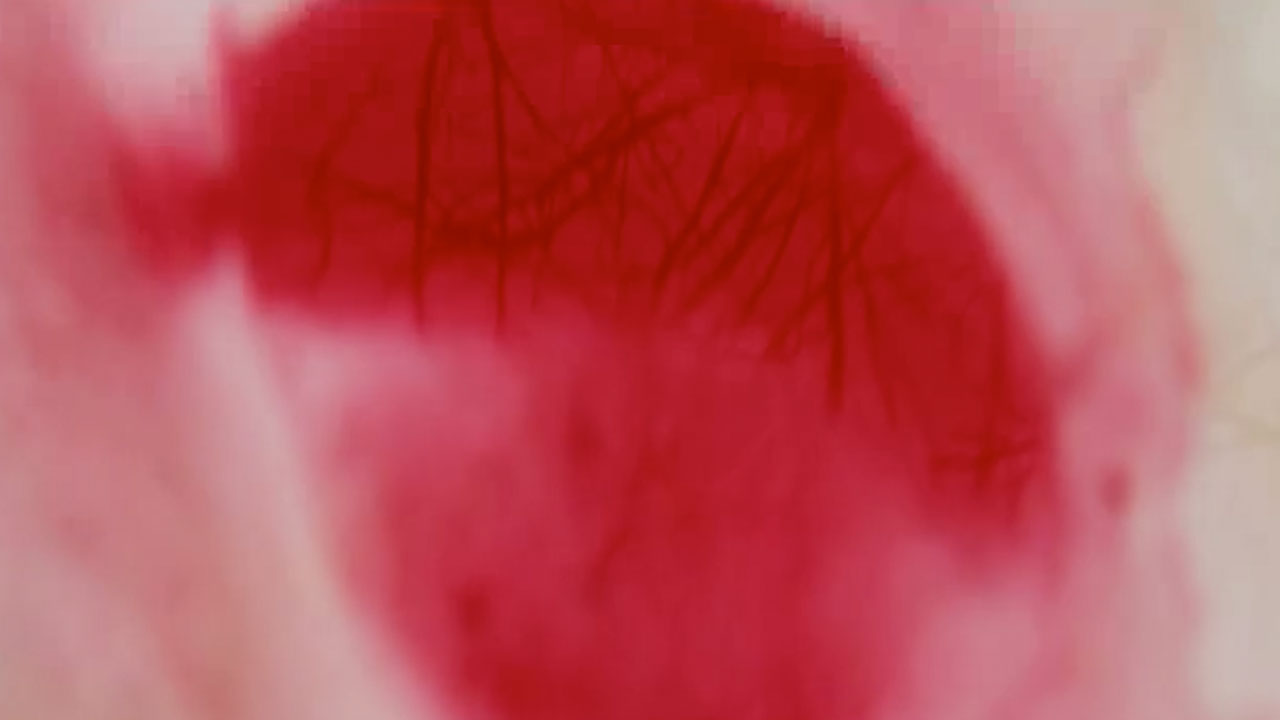 Dreaming Tigers
Graciela Cassel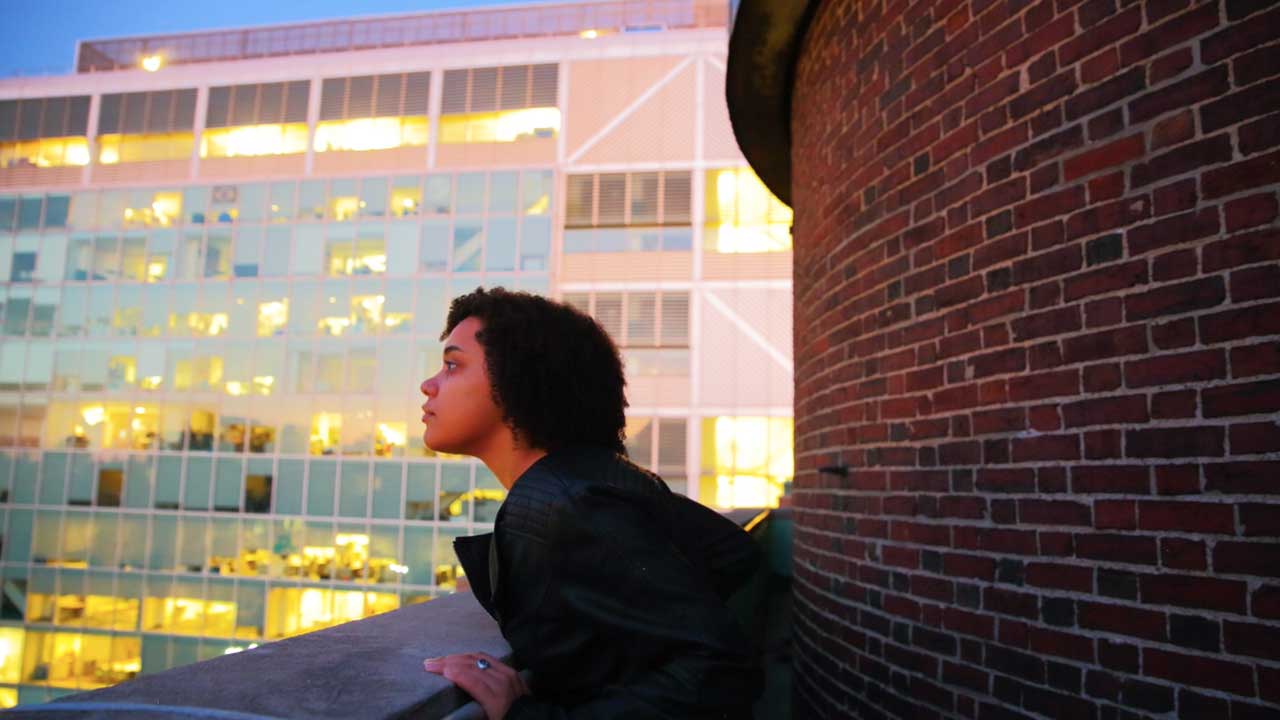 Stuck in the Past
Javier Diez,Moiya McTier
Beginnings
Hadil Hassan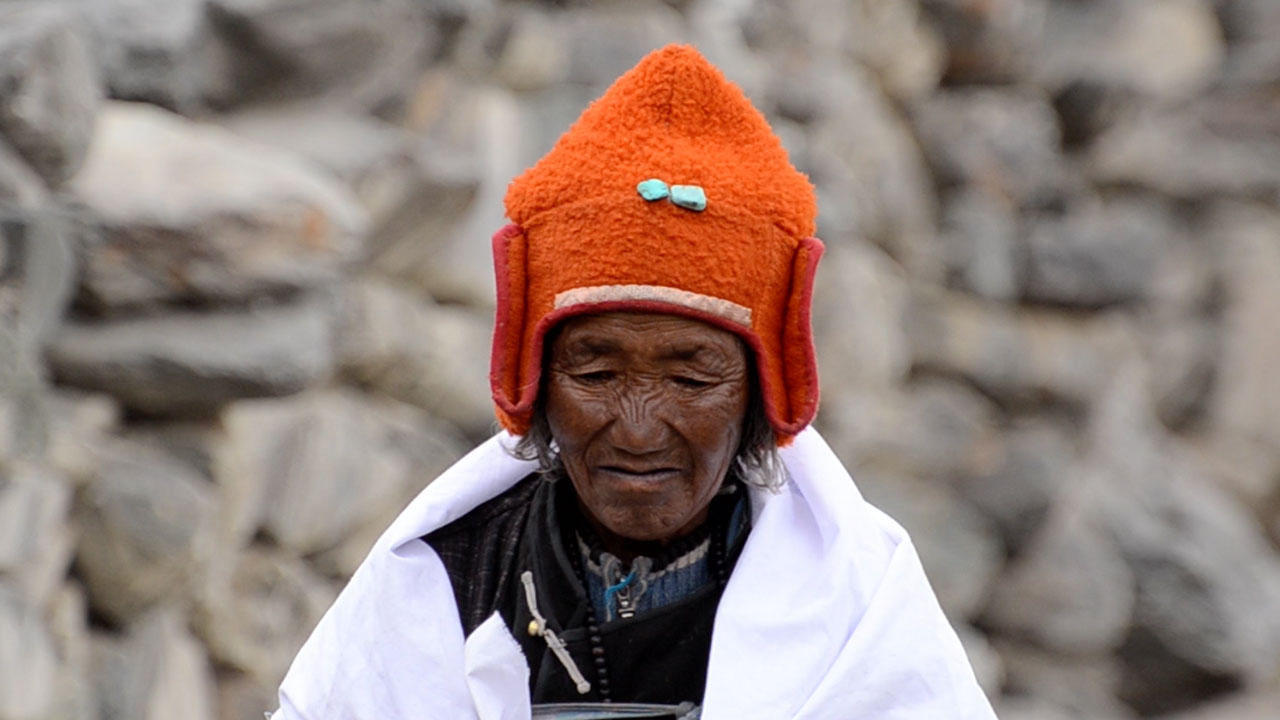 Two Towns
Daniel Grossman
Repercussions
Andrés Padilla Domene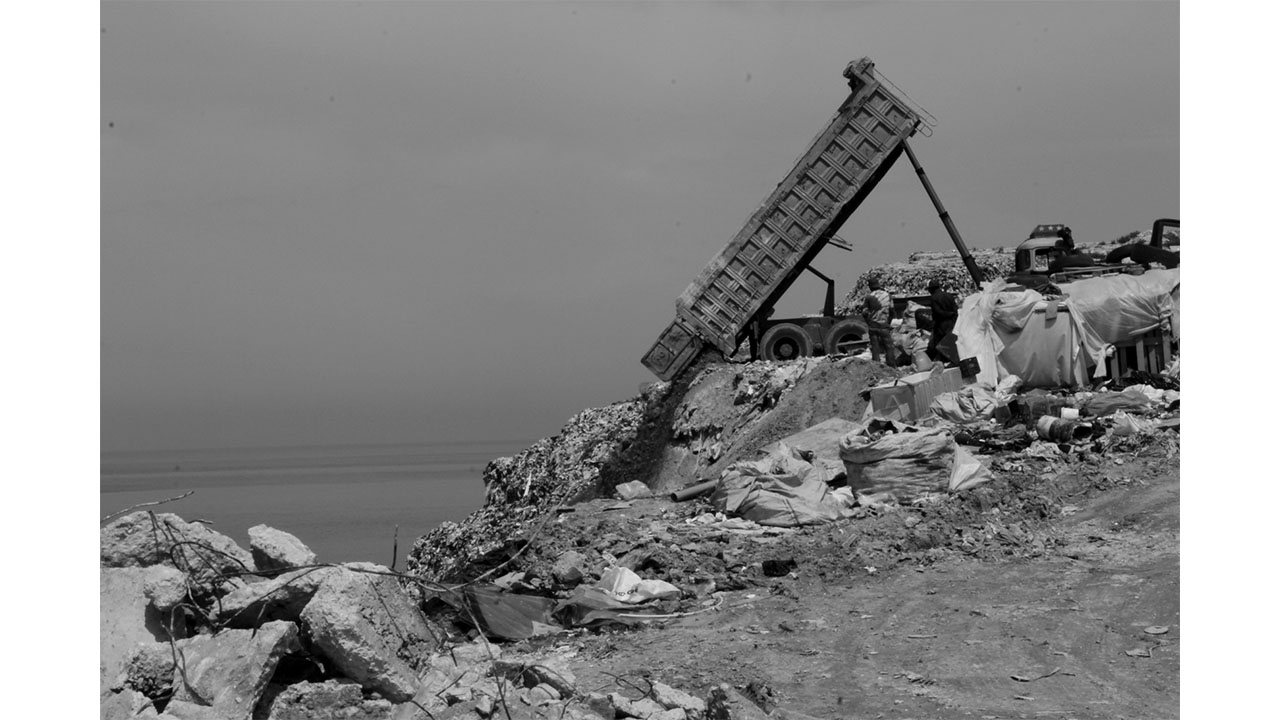 Trashed
Candida Brady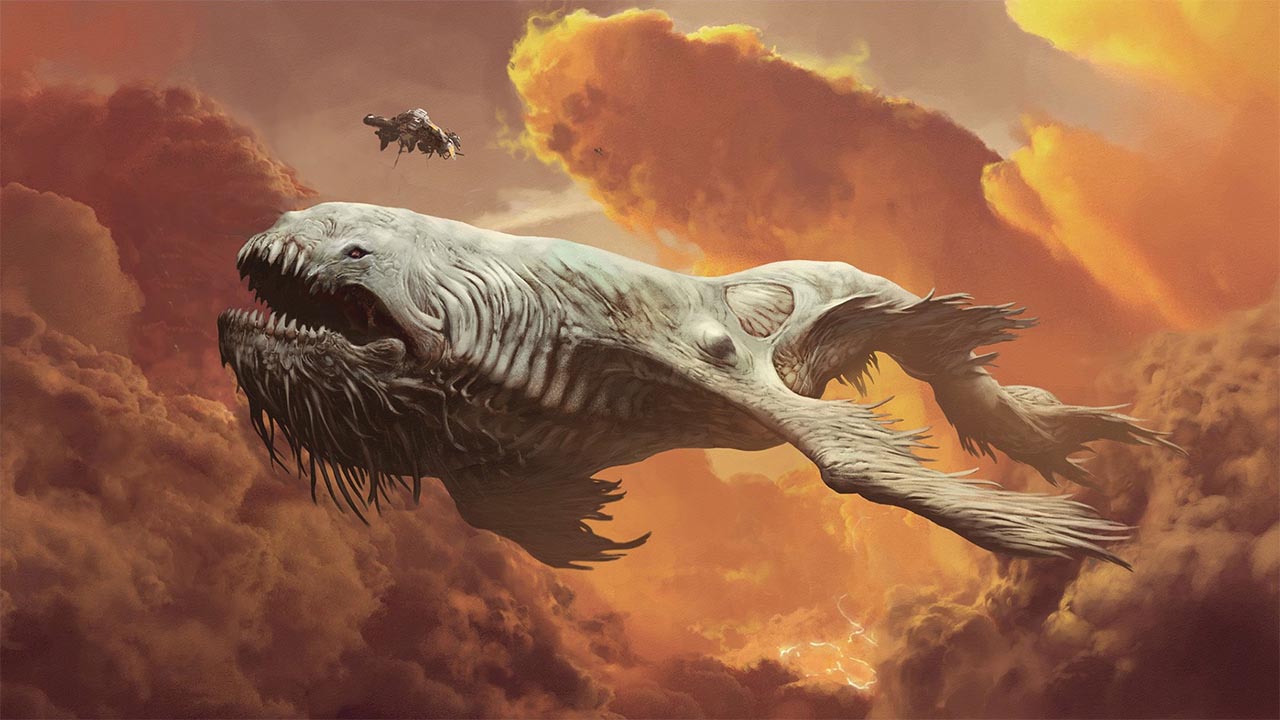 The Leviathan
Ruairi Robinson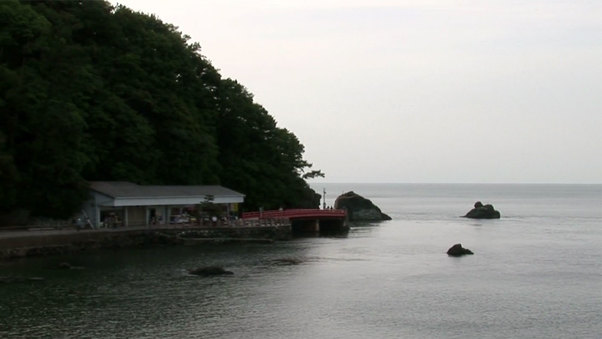 Snapshot Mon Amour
Christian Bau
How to Let Go of the World and Love All the Things Climate Can't Change
Josh Fox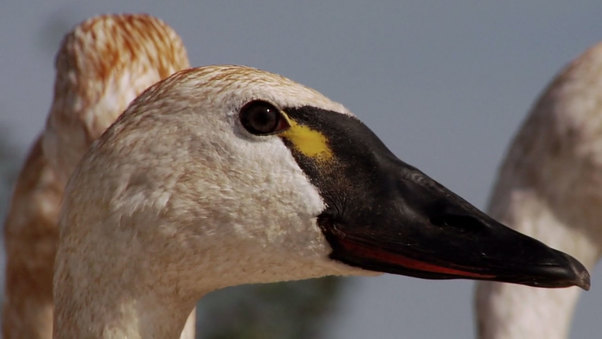 Chasing Birds In Beringia
Stephani Gordon
Apollo 10 1/2
Lance Gambis
Yellow Rain
L. Warren Thompson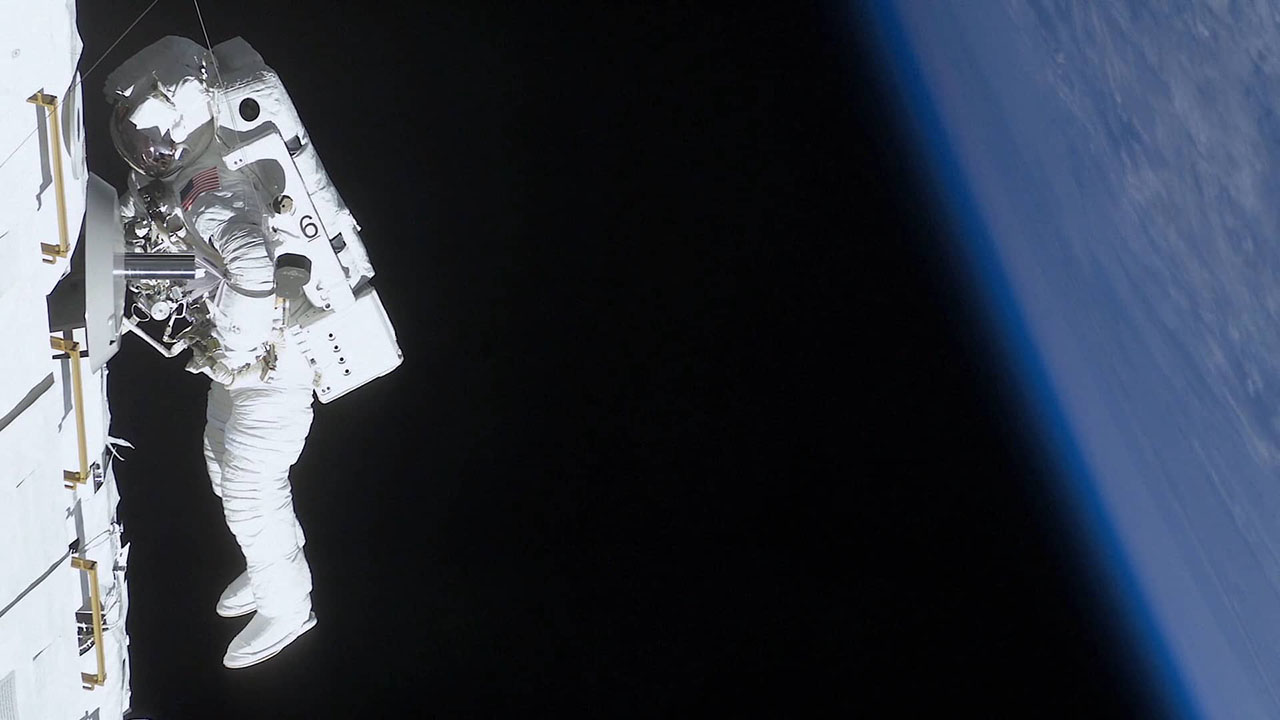 Adrift
Cath Le Couteur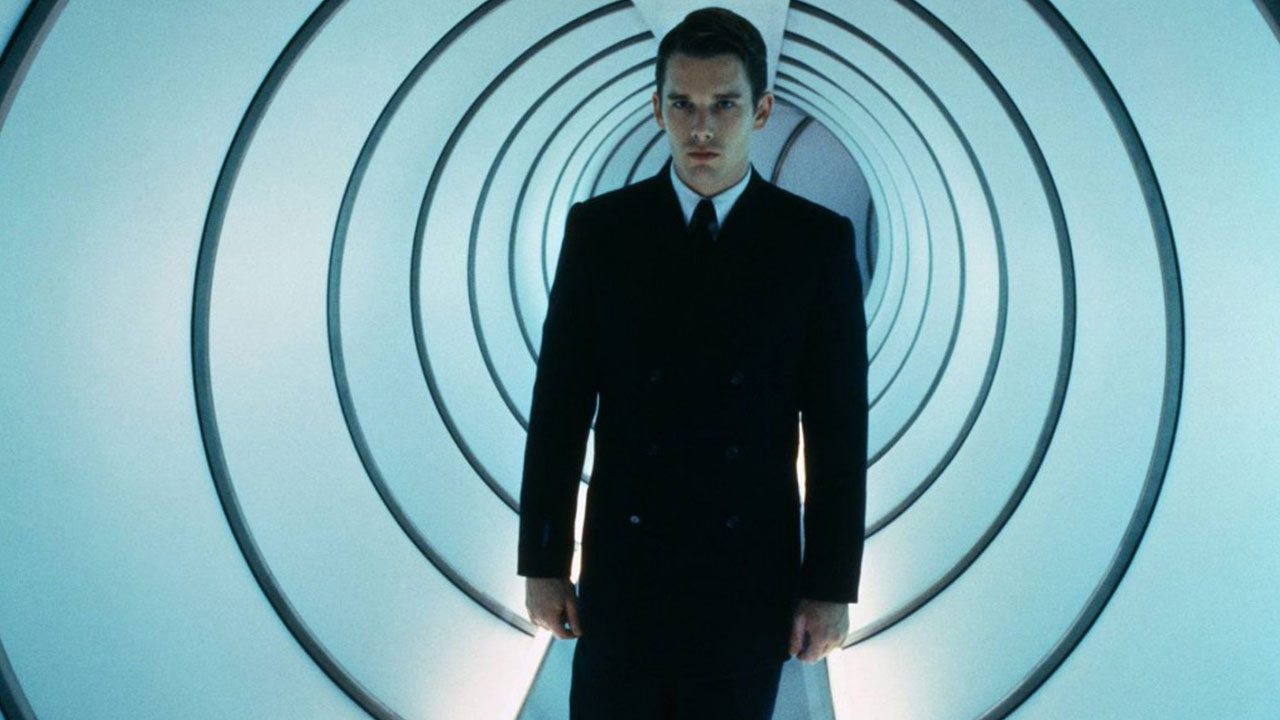 Gattaca
Andrew Niccol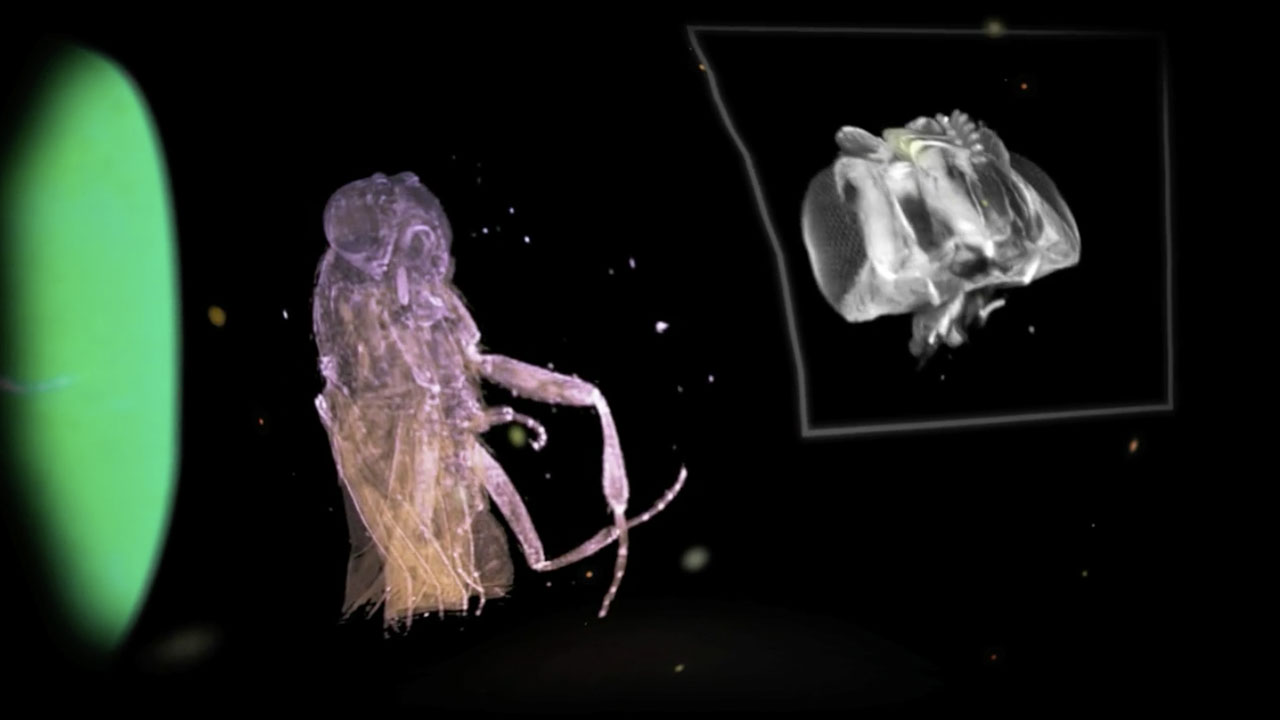 Evolution
Eskil Waldenstrøm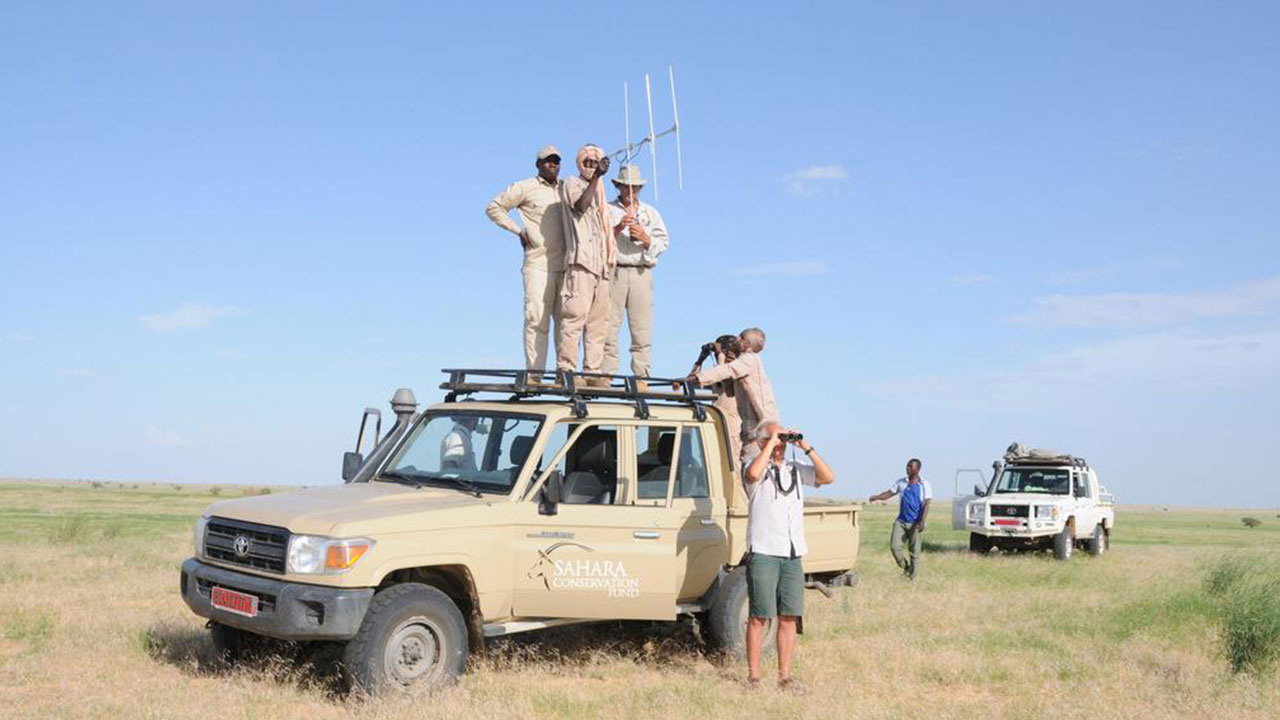 Back to the Wild
Veronica Iacono
BLAST!
Paul Devlin
Accelerate
Graciela Cassel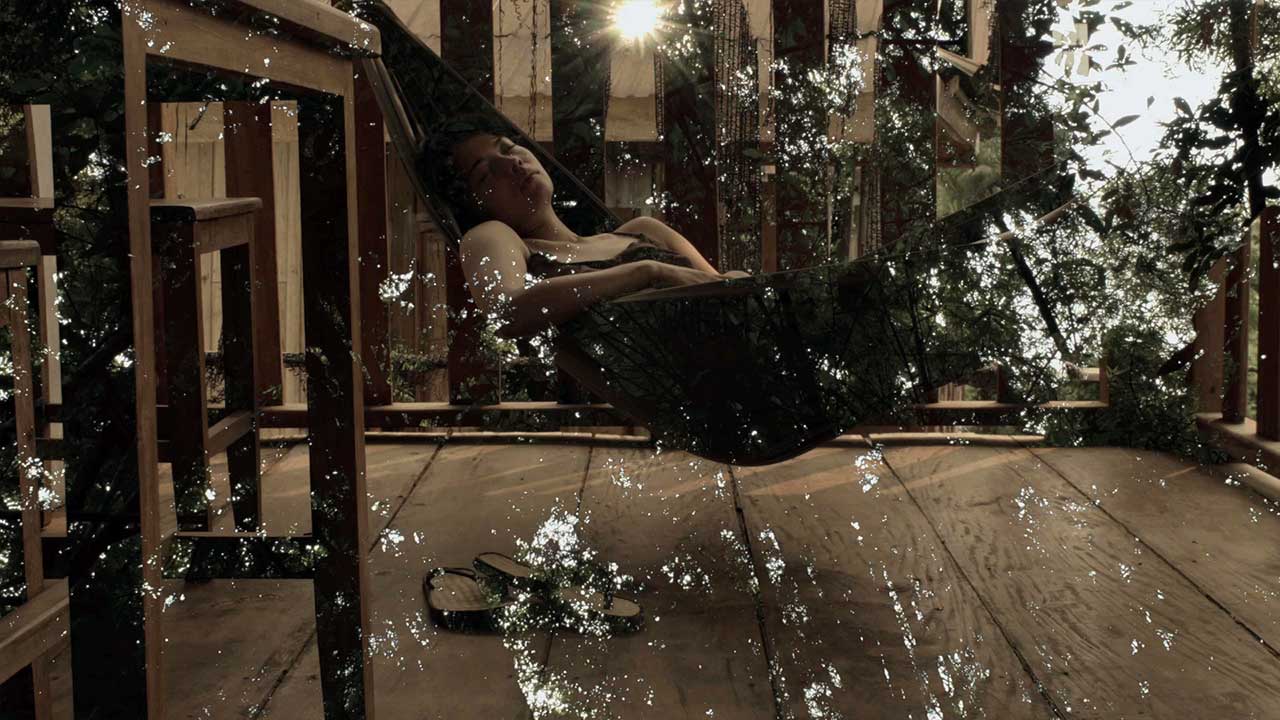 Le seuil de la forêt (The Forest's Threshold)
Giulia Grossmann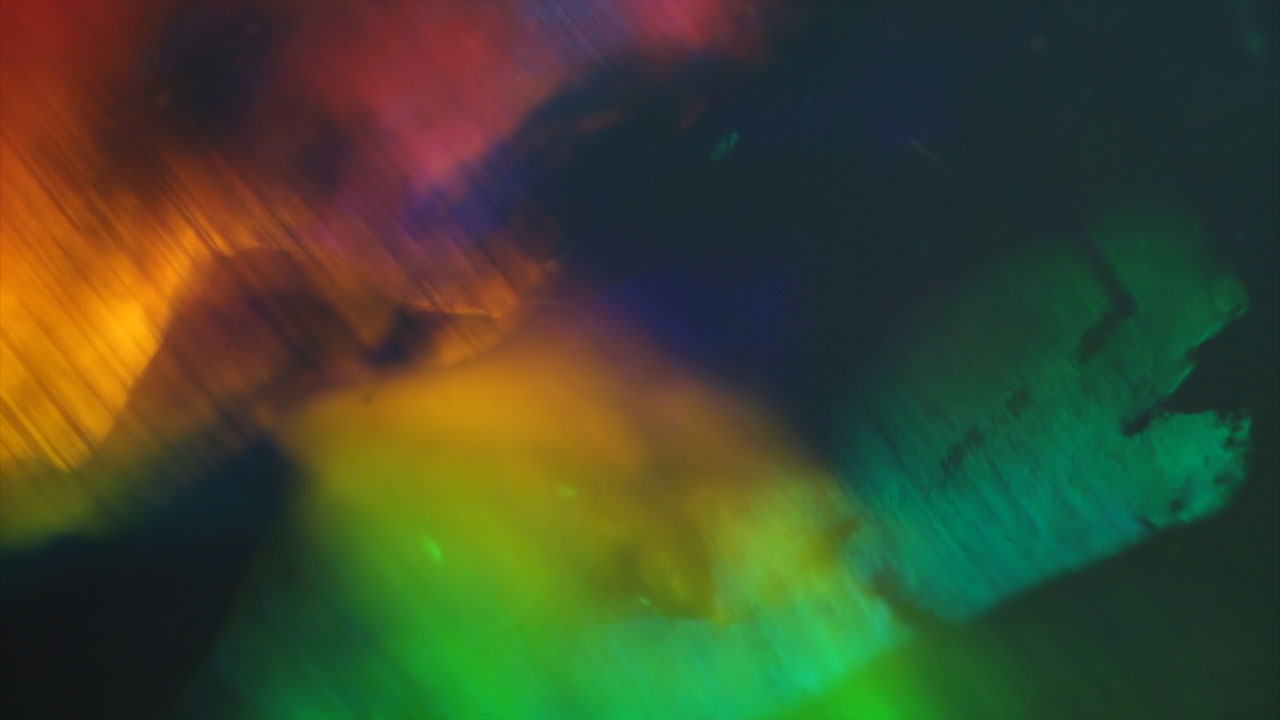 Play of Color
Danielle Parsons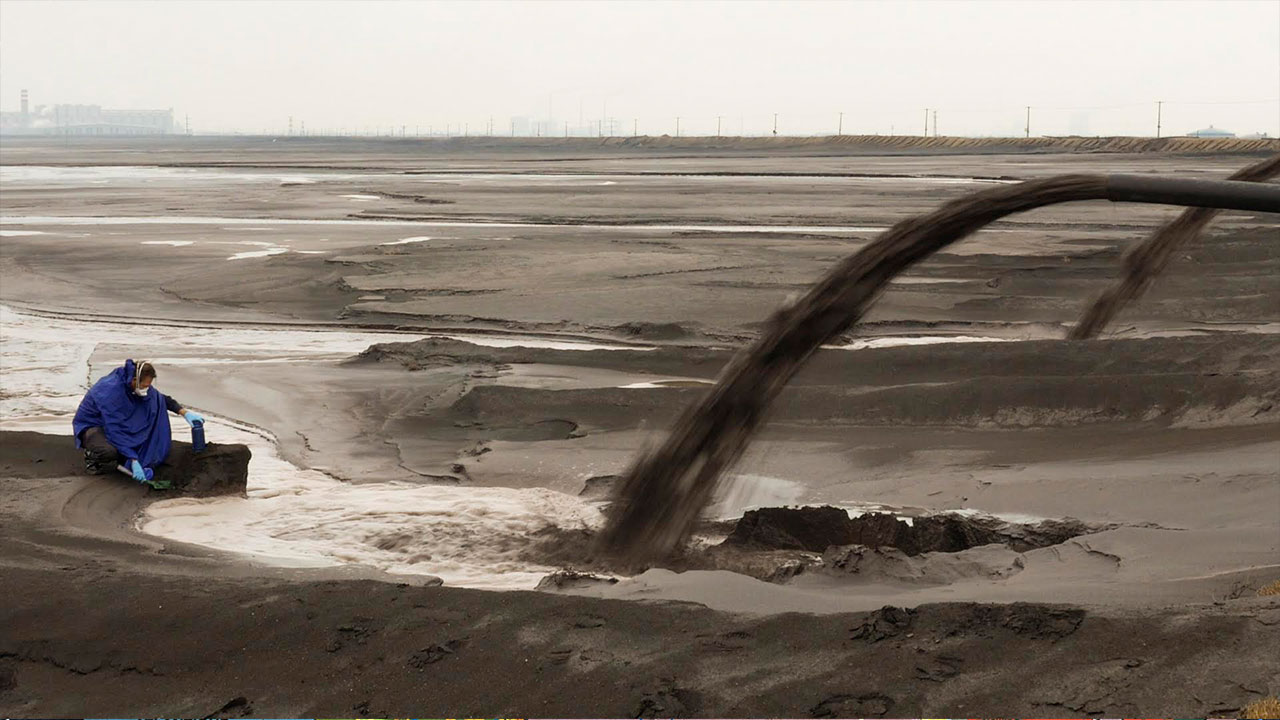 Rare Earthenware
Toby Smith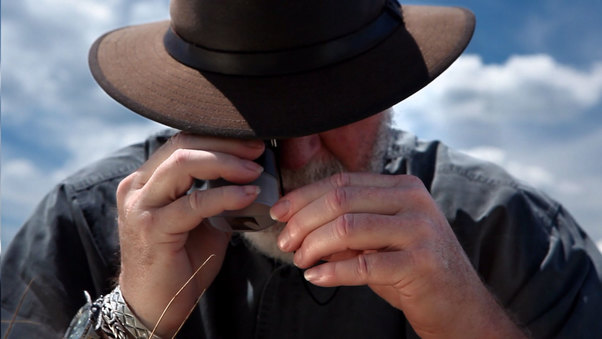 The Diatom
Chris Peters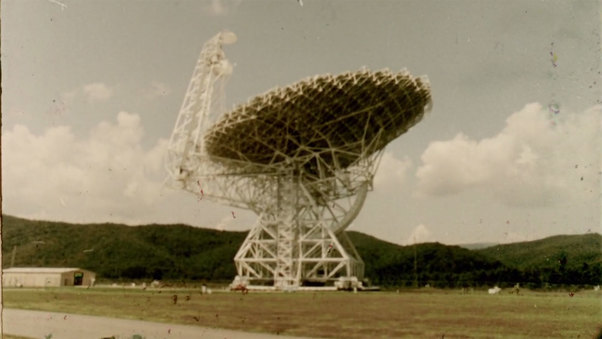 Quiet Zone
David Bryant,Karl Lemieux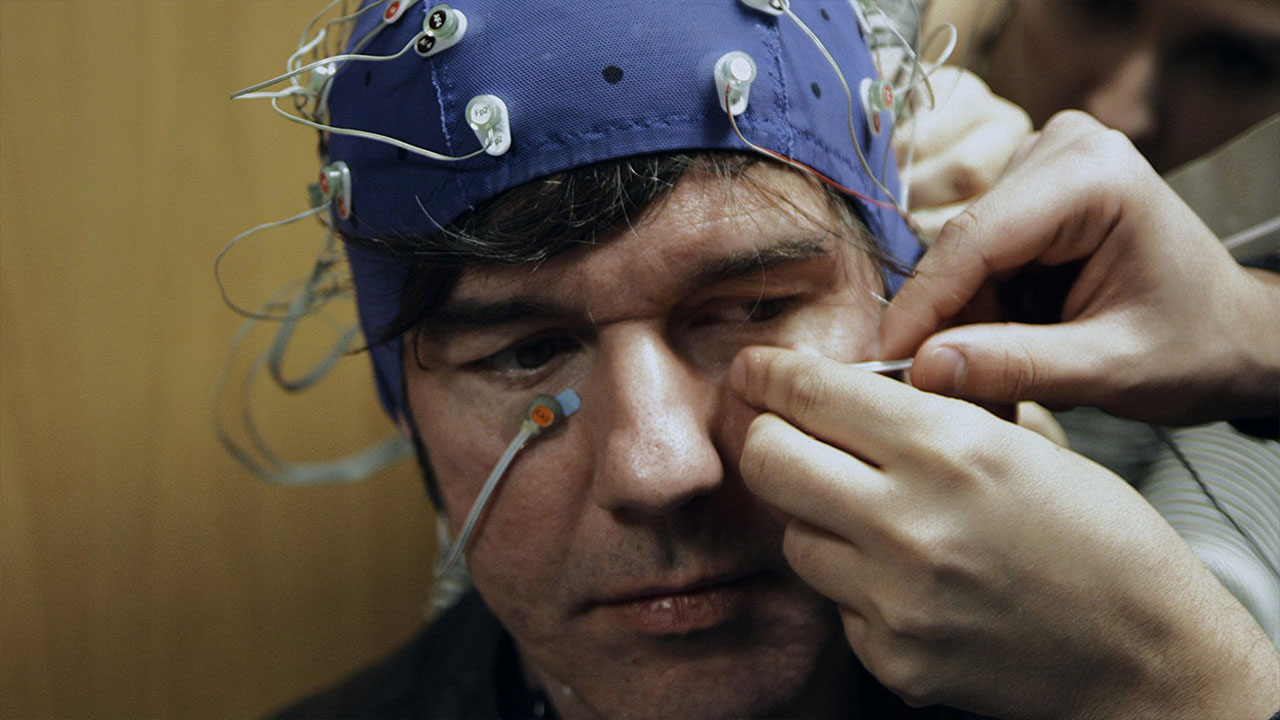 The Happy Film
Stefan Sagmeister,Ben Nabors,Hillman Curtis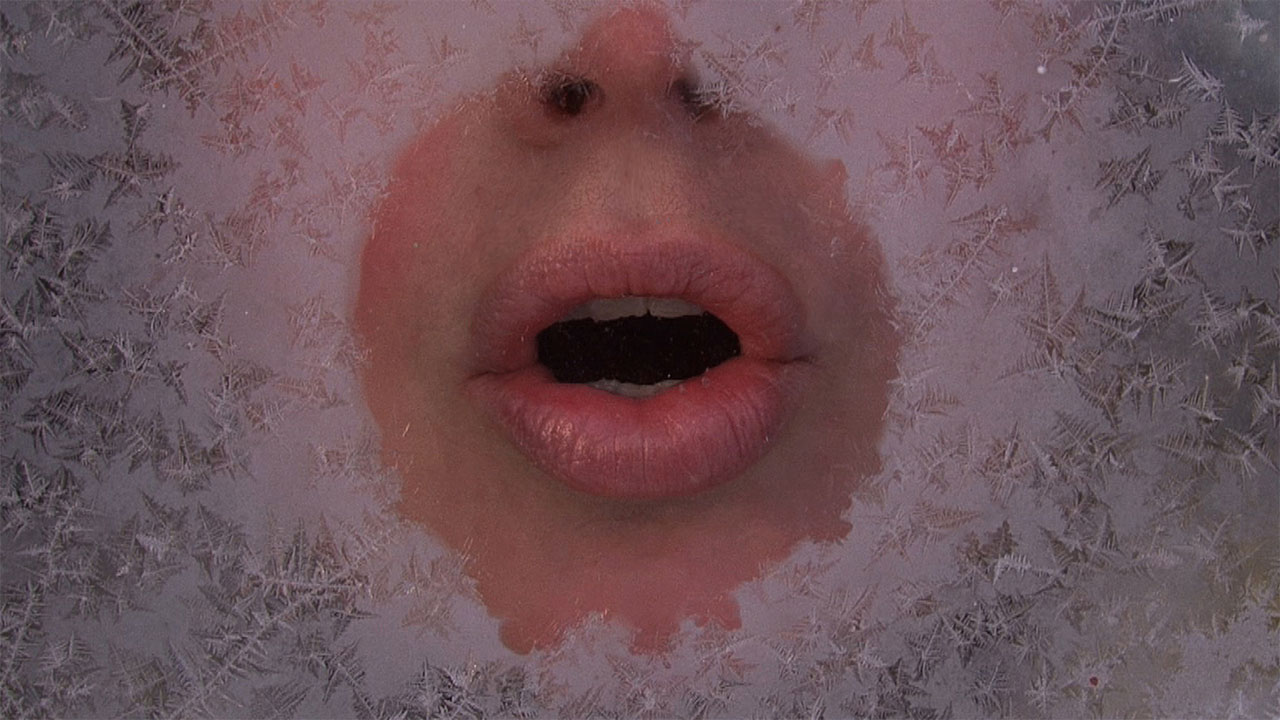 Breath
Eva Bakkeslett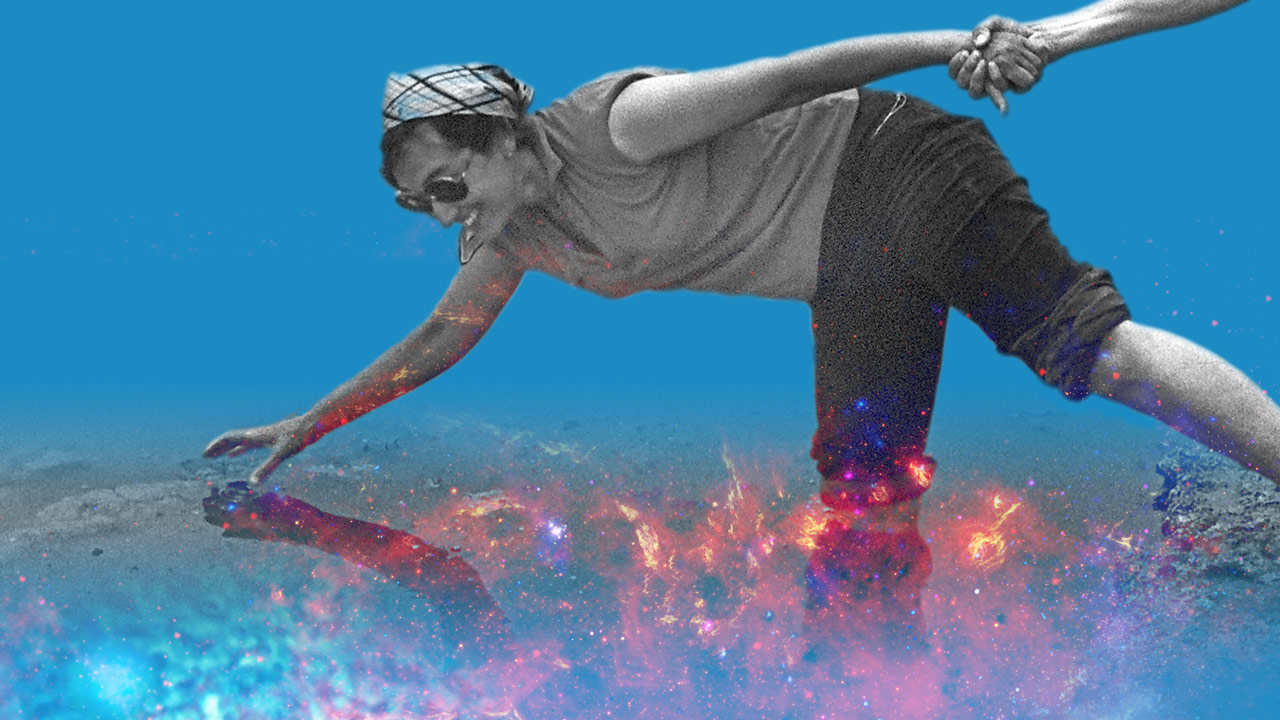 Symbiotic Earth: How Lynn Margulis Rocked the Boat and Started a Scientific Revolution
John Feldman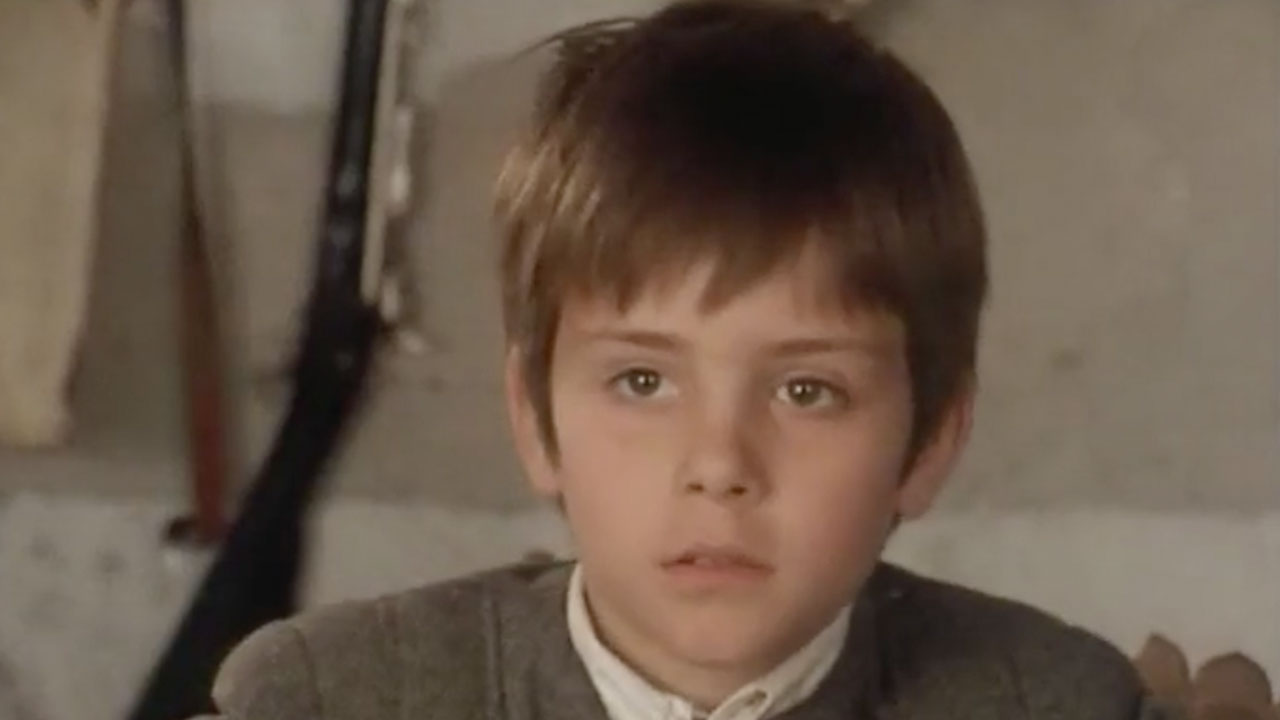 Ramón y Cajal: A Story About Will Power - Episode 1 (of 9)
José María Forqué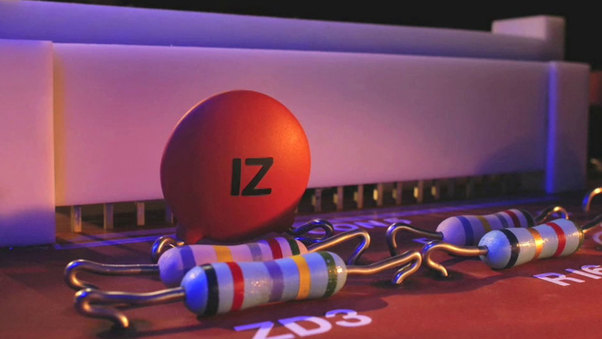 Off-Line
Tom Gasek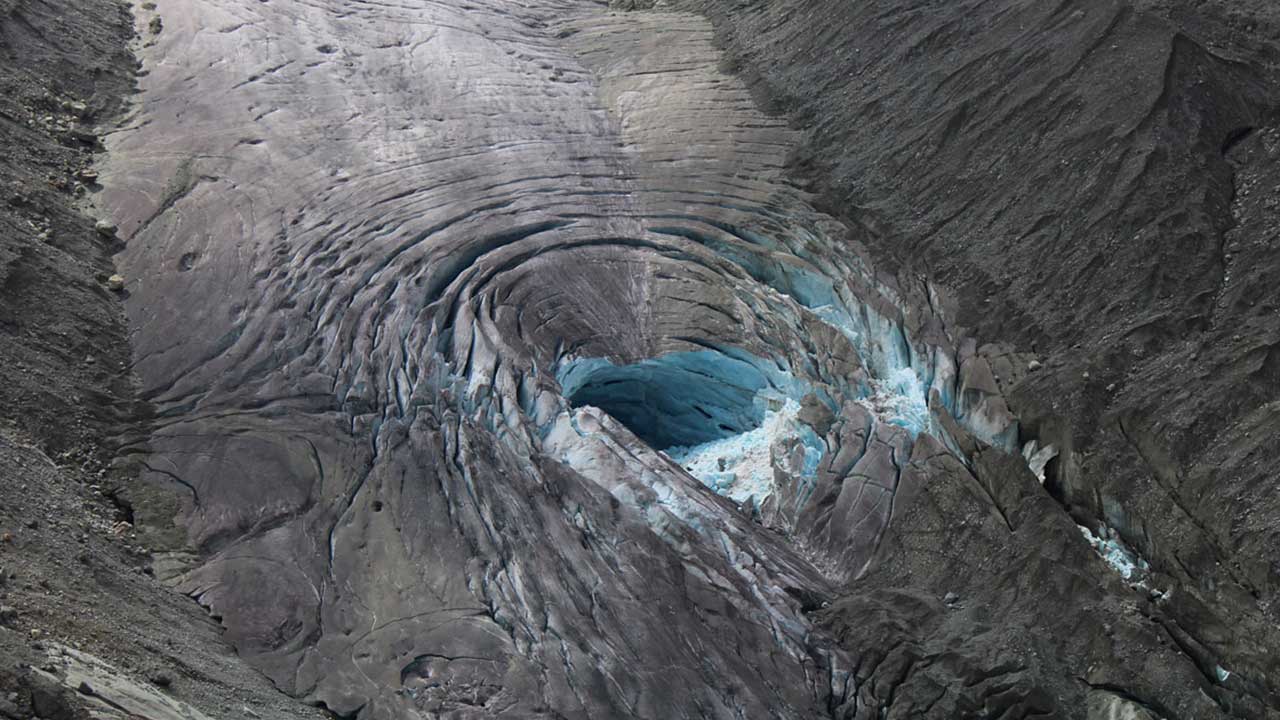 Blast
Francesco Mattuzzi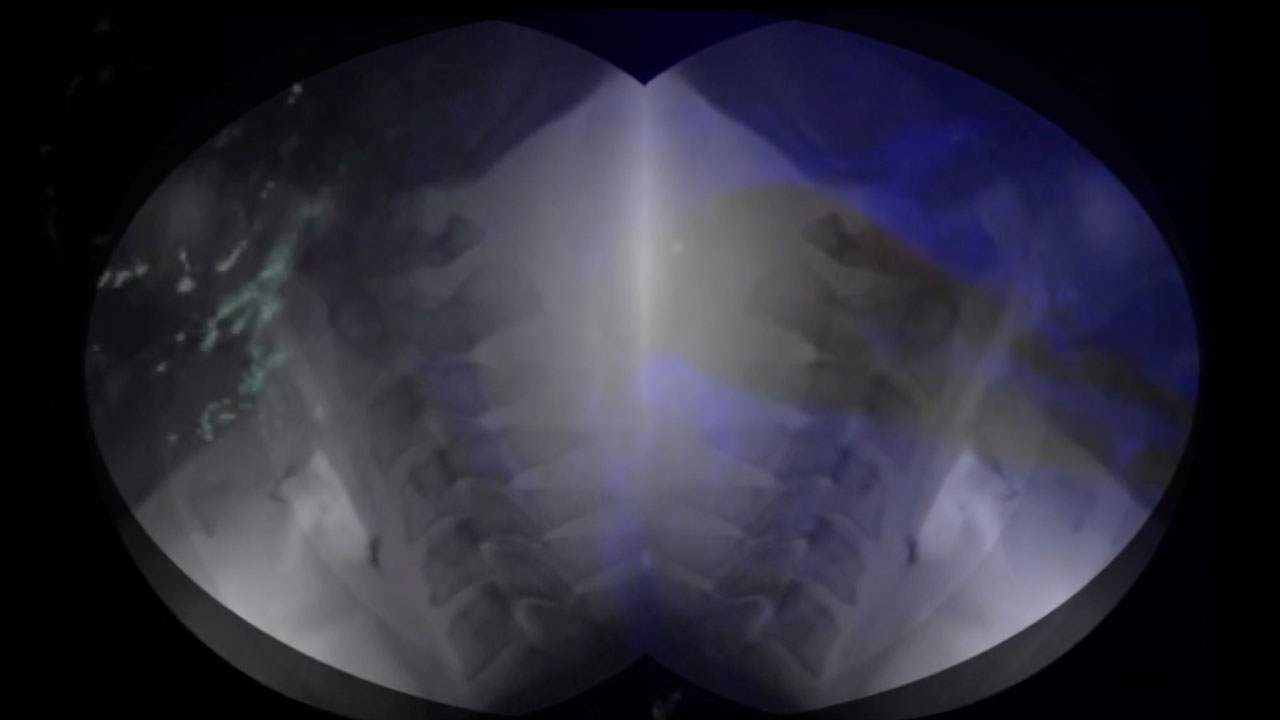 Mi Tierra Invincible (My Invincible Land)
Juan Miceli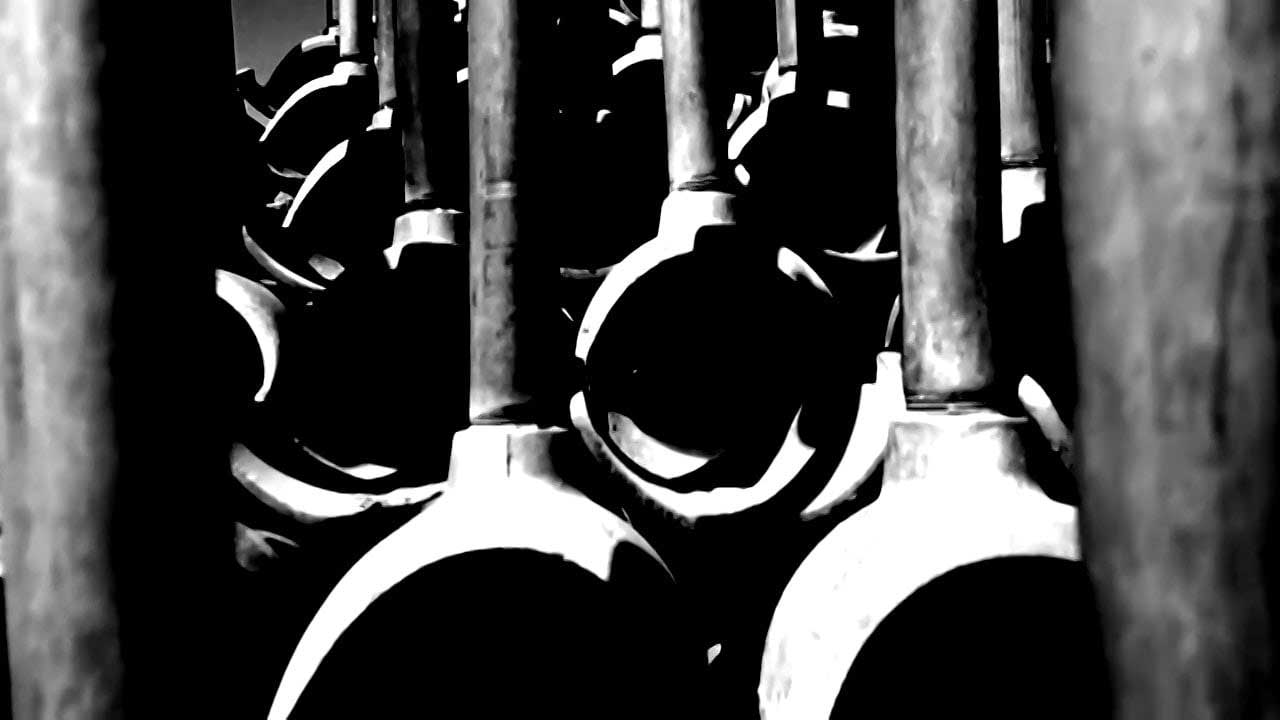 One Of Tarkovsky's Dreams
Jeff Alu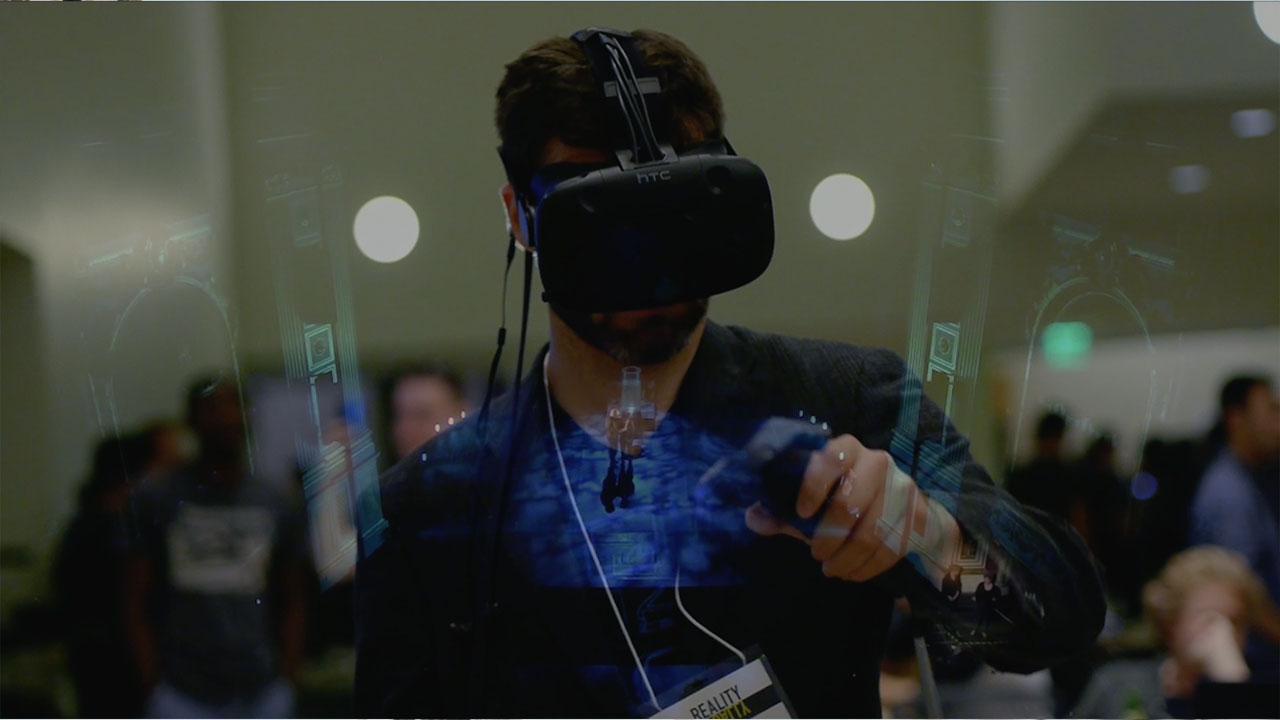 Harvard + MIT Knowledge Journey - Open Media Science
Daniel Oxenhandler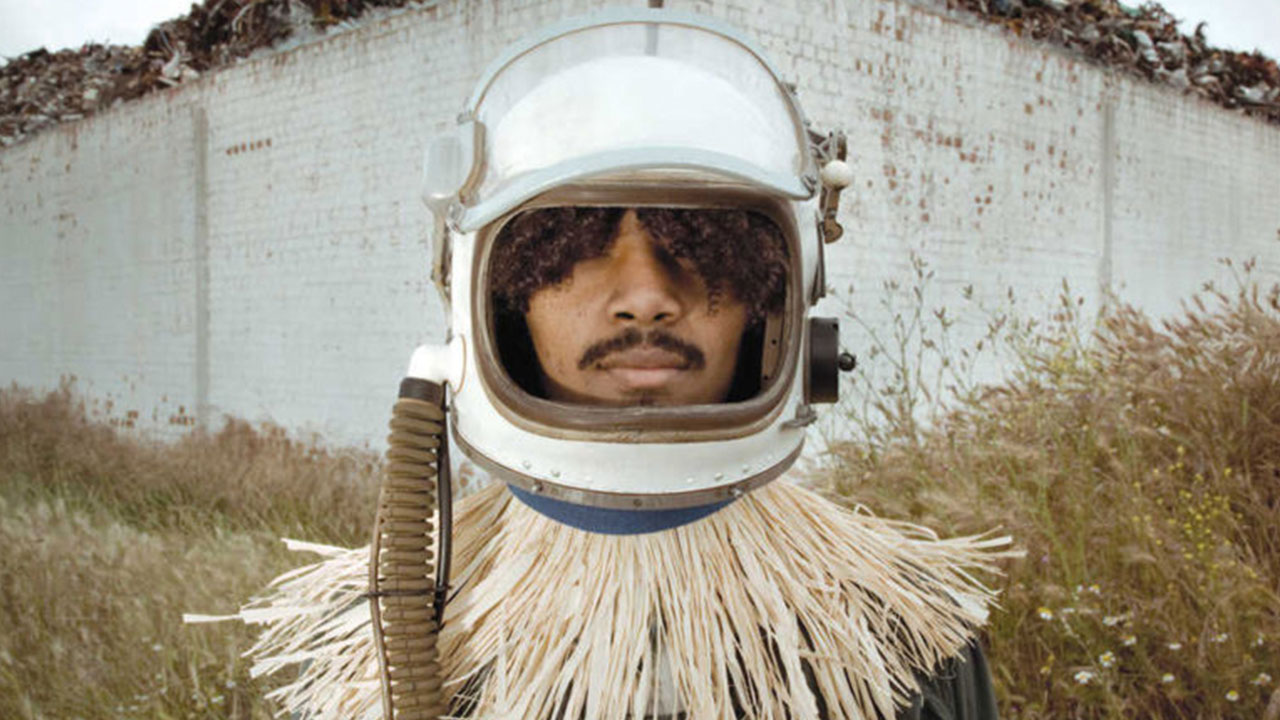 The Afronauts
Cristina De Middel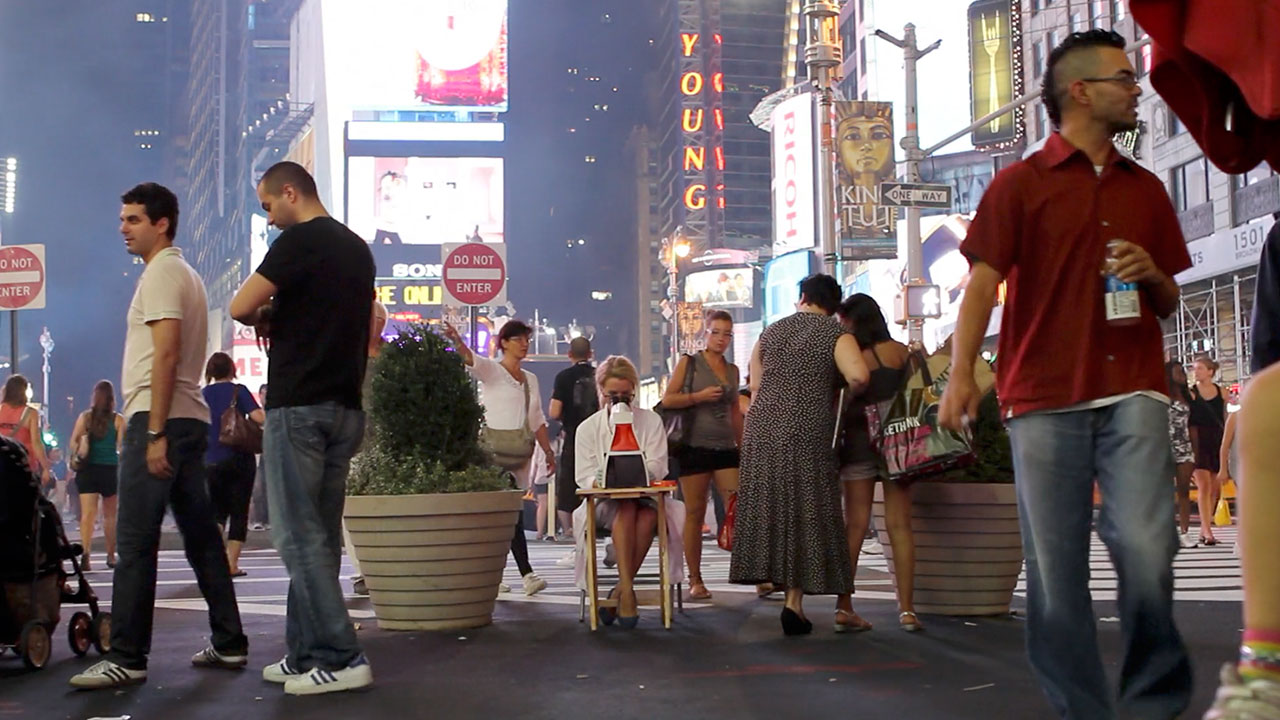 Peering Through A Microscope in Times Square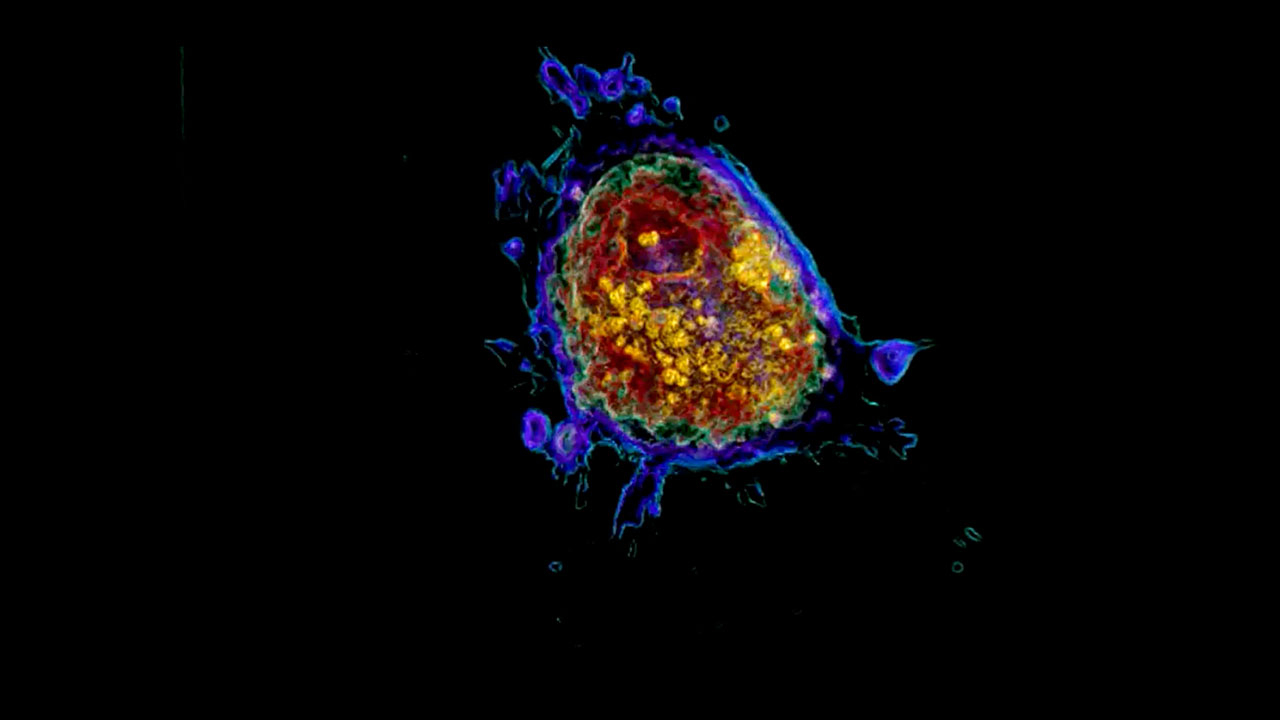 Apoptosis (Programmed Cell Death) - Live and in 3D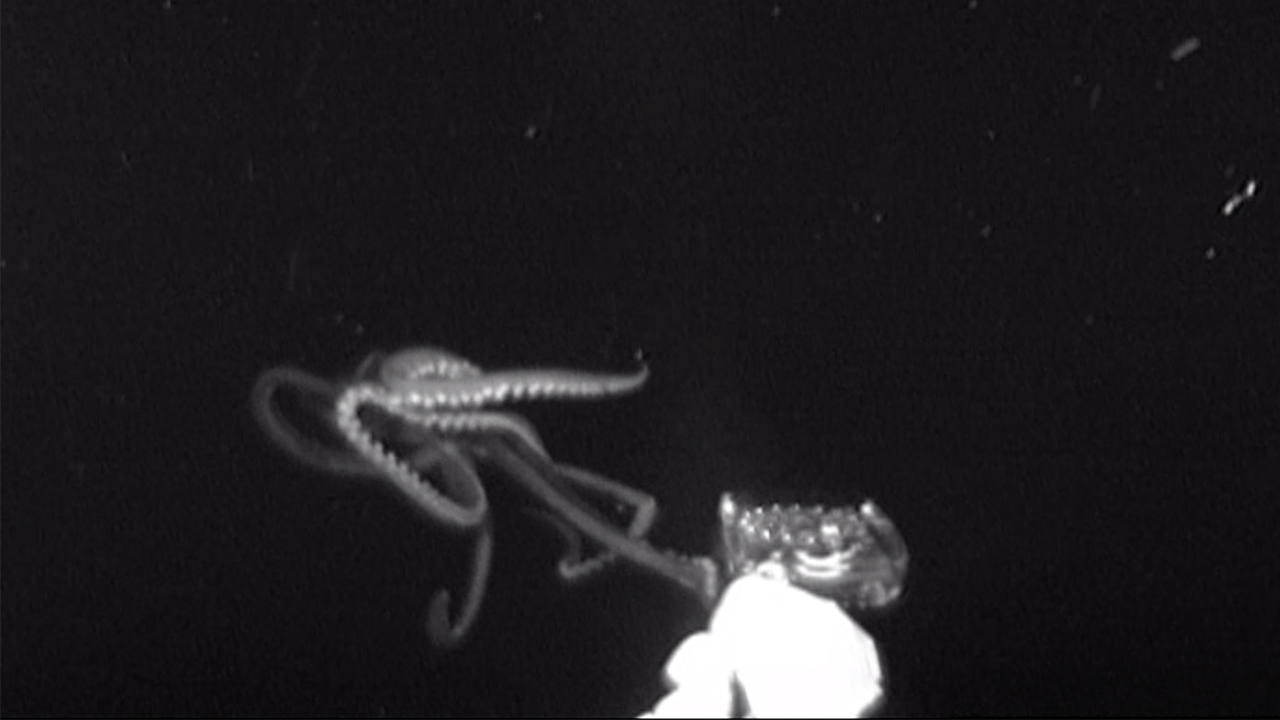 First-Ever Live Giant Squid Footage in US Waters
Tethered DNA Molecules Loop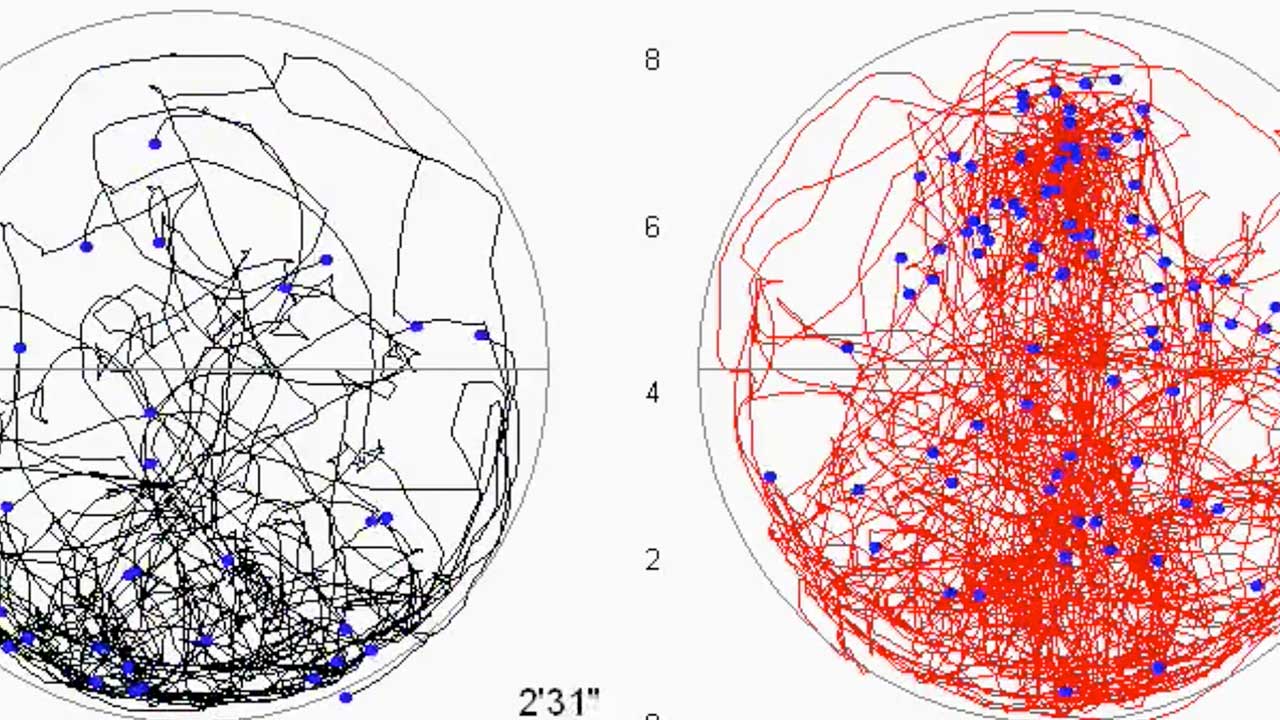 Preferred Behaviors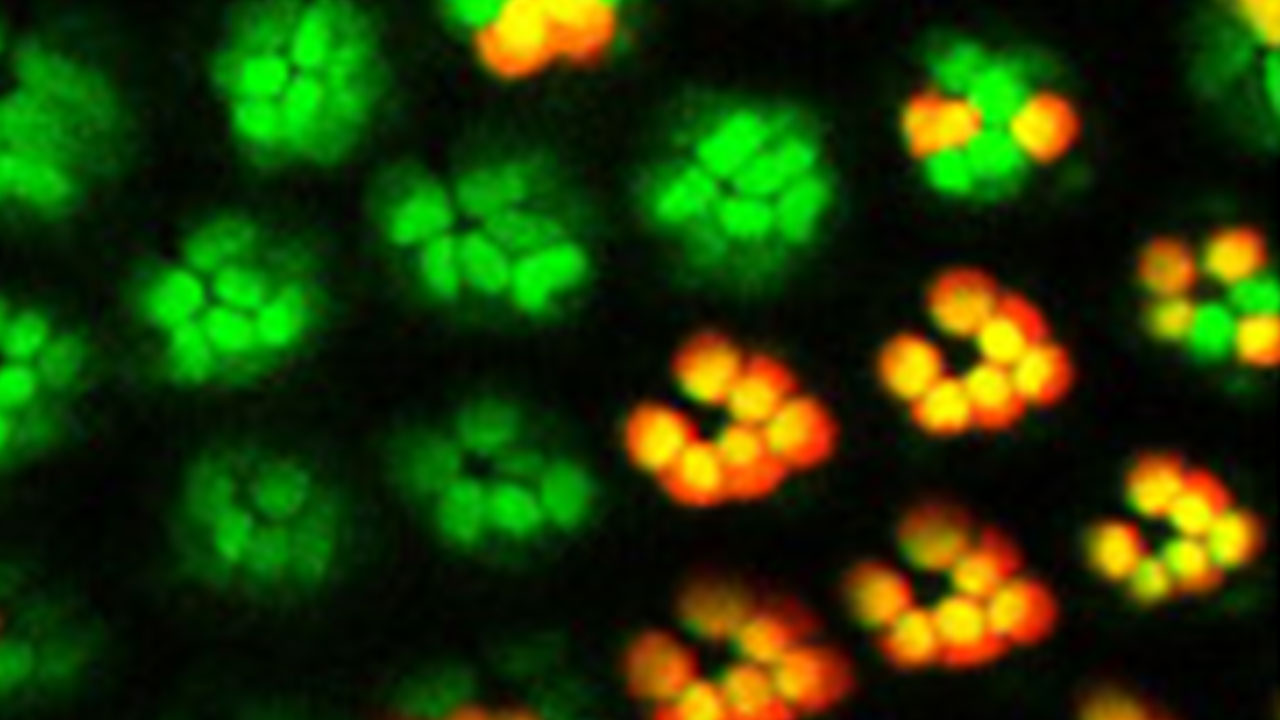 Living Imaging of Two Cell Populations in the Drosophila Eye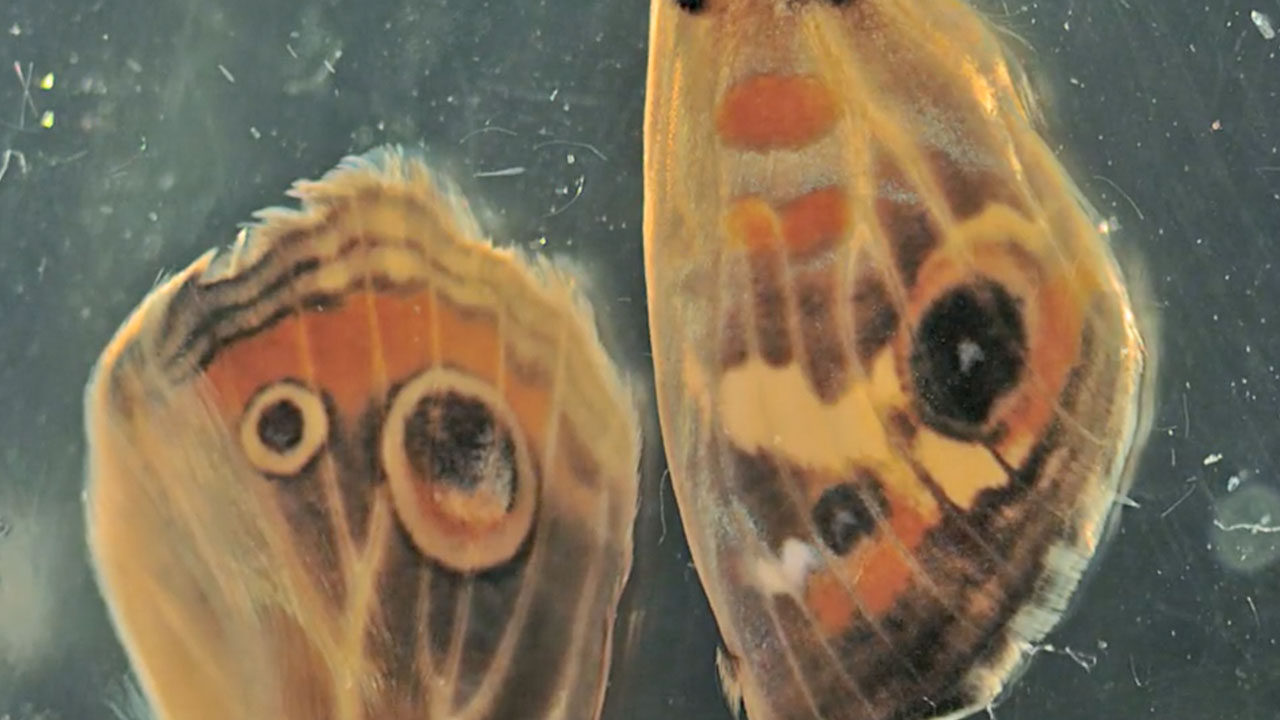 Buckeye Butterfly Wing Developing in Solution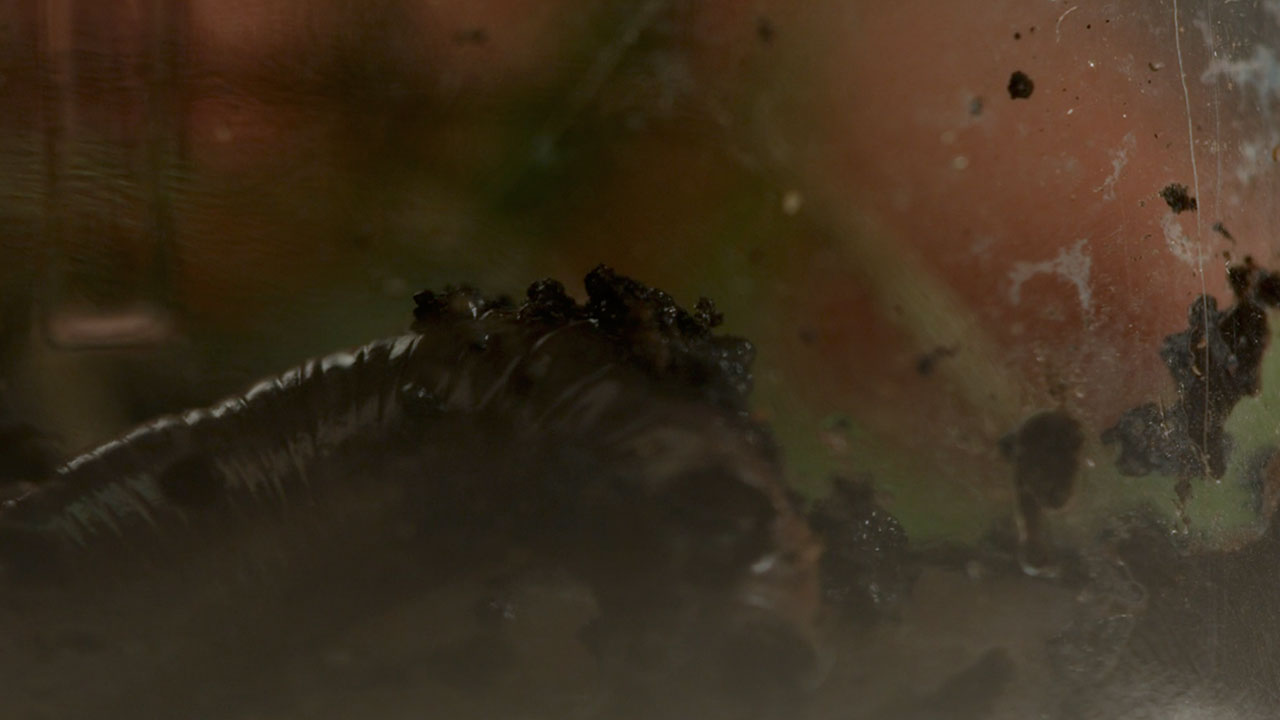 Earthworm Travels Through Fertile Soil in a Bottle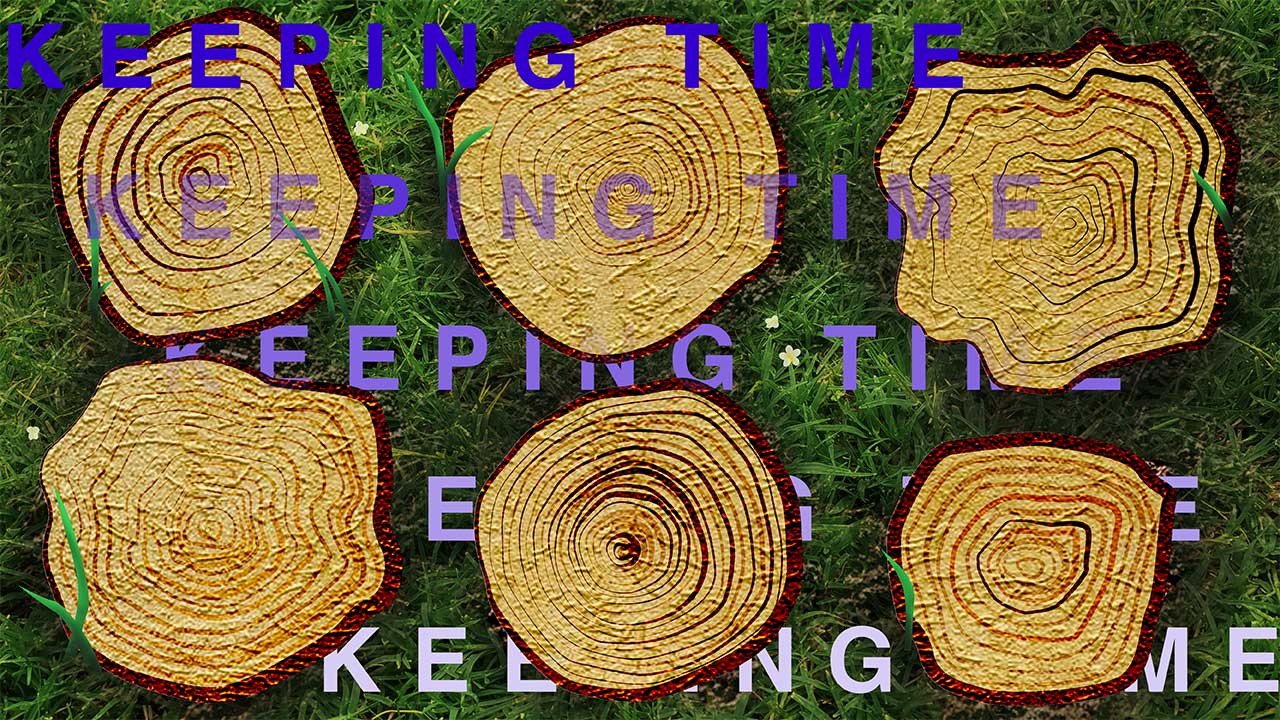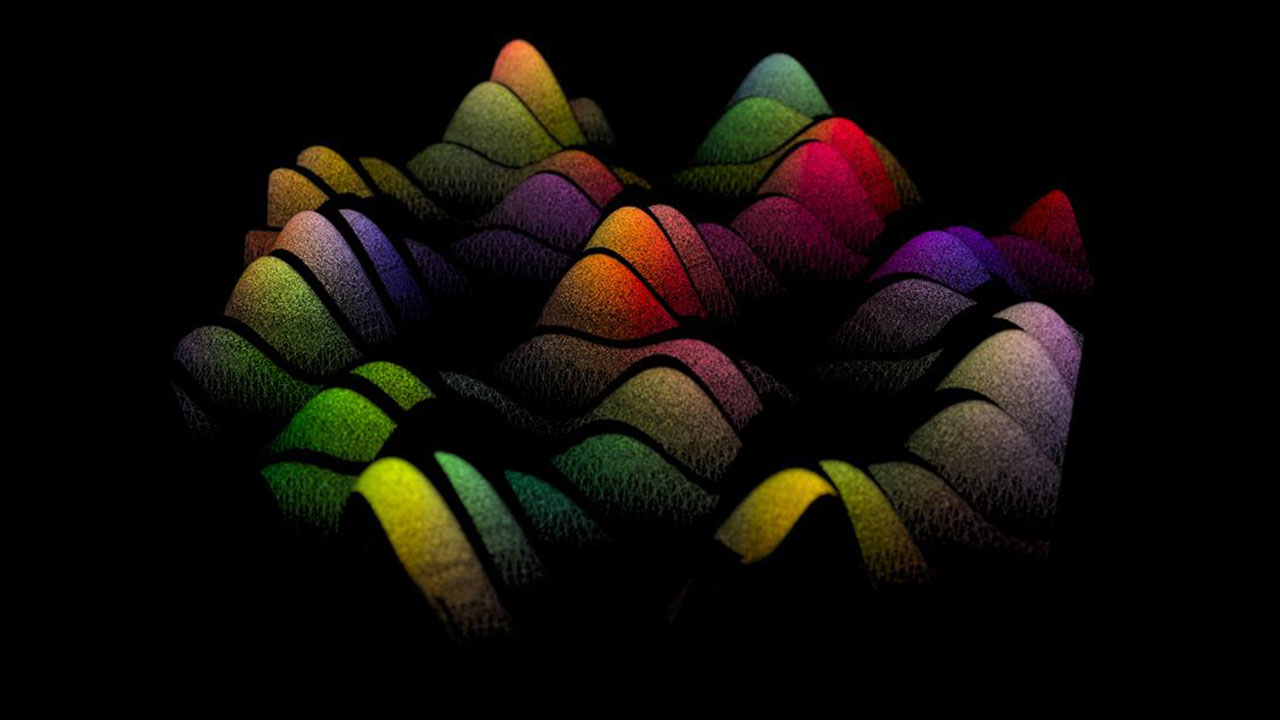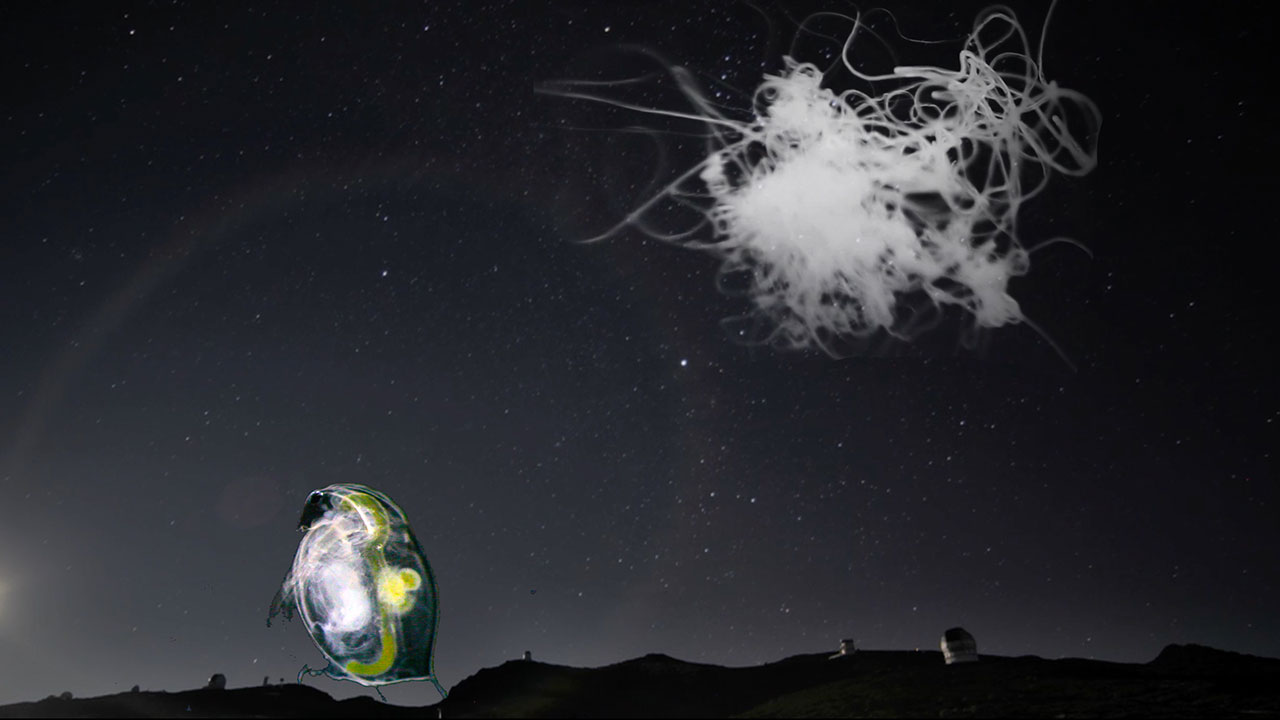 Space, Time And Little Creatures
Down the rabbit hole: Four short films through the space-time continuum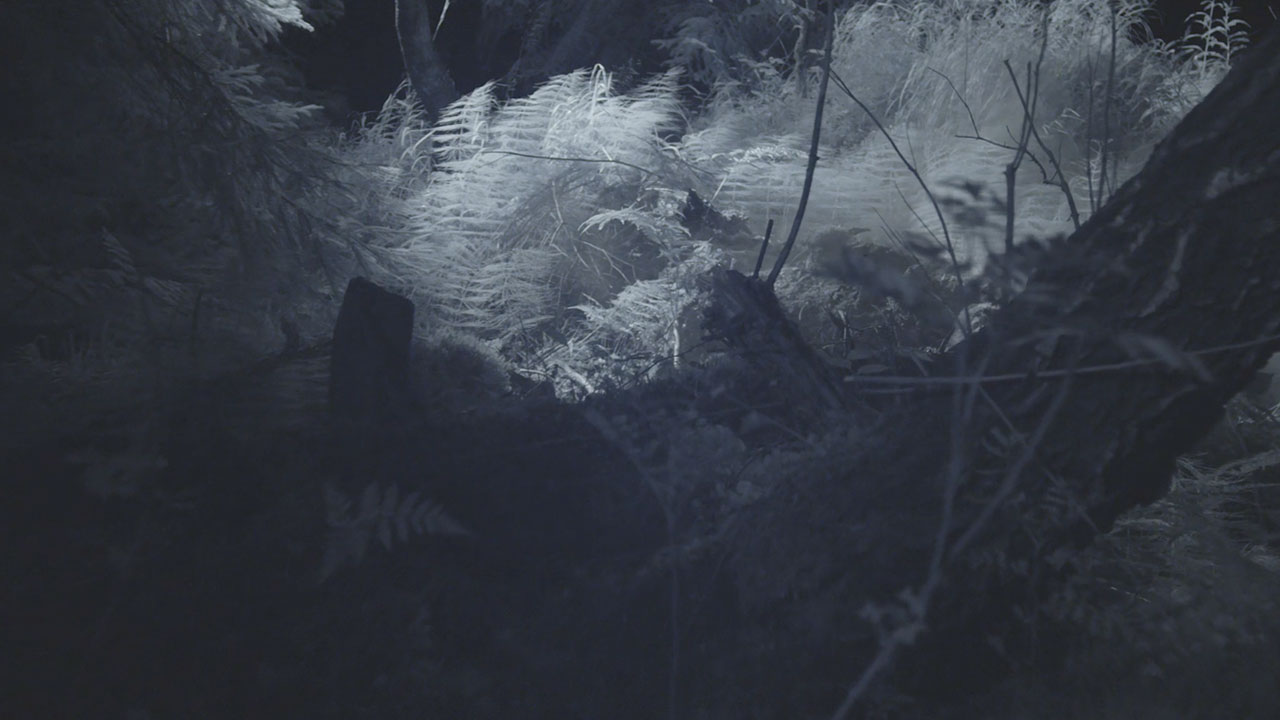 Mineral Motifs: Labor, time, extraction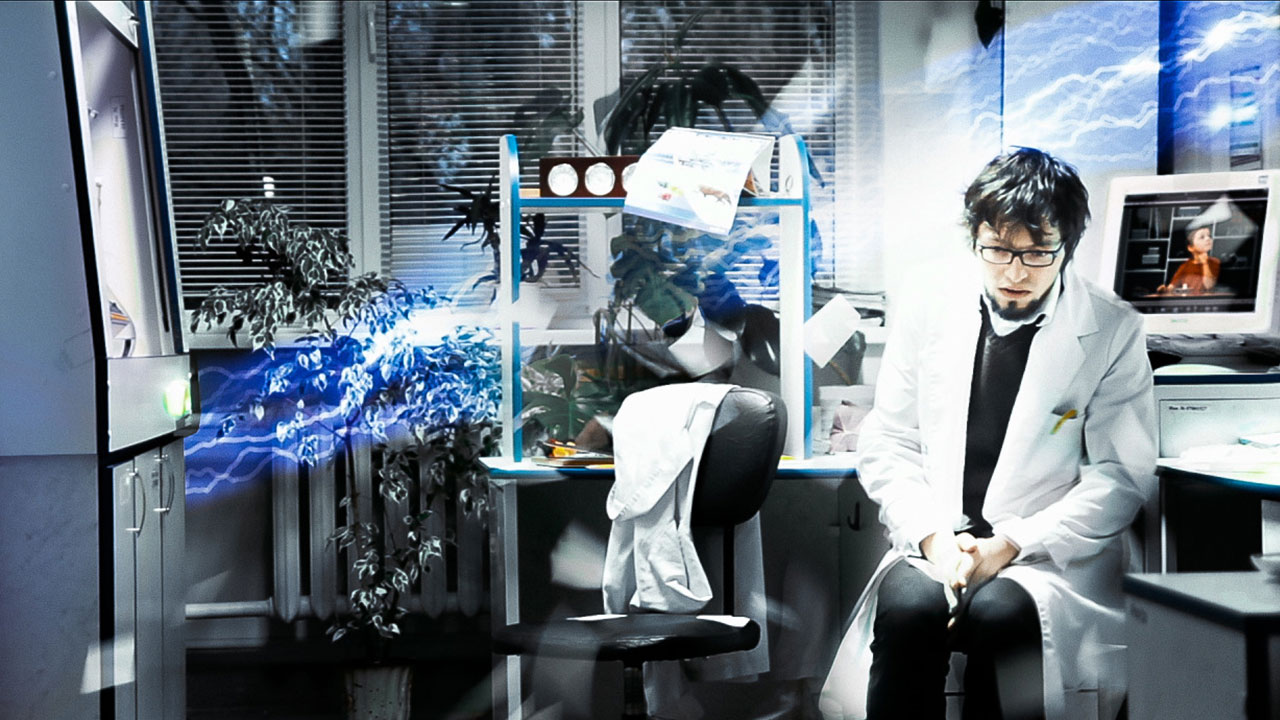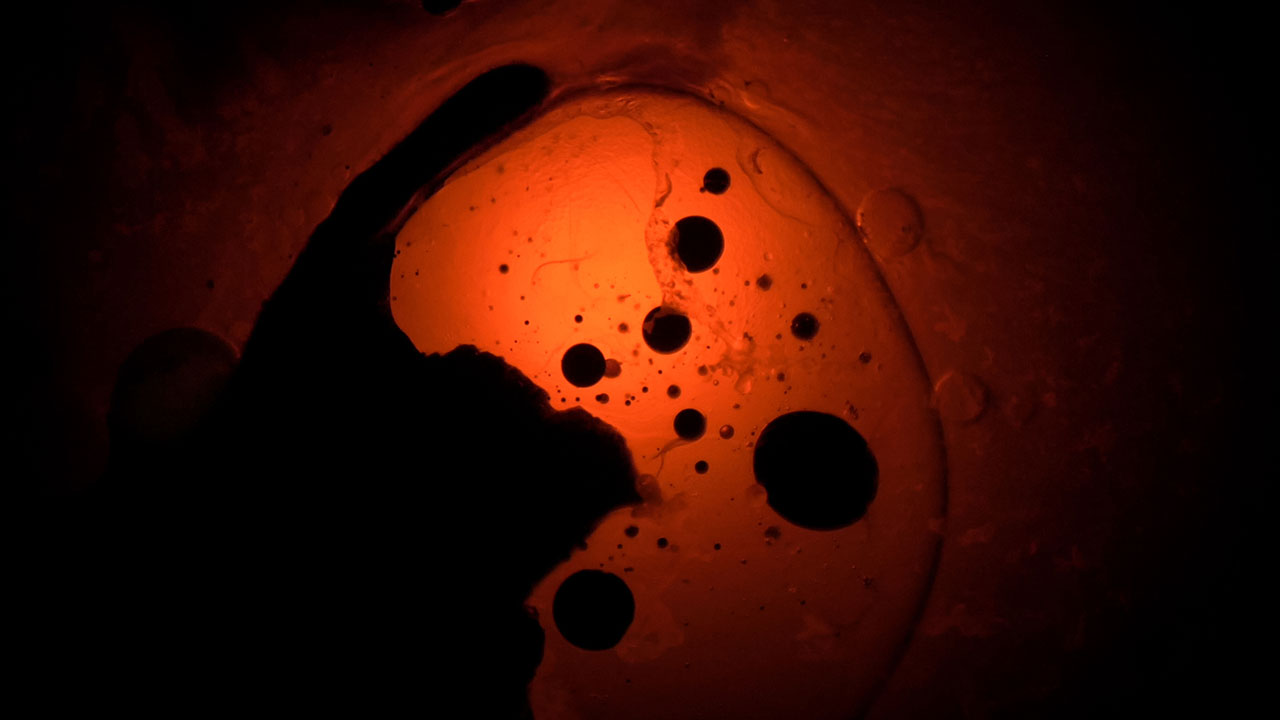 Visual Speculations and The Cyclic Path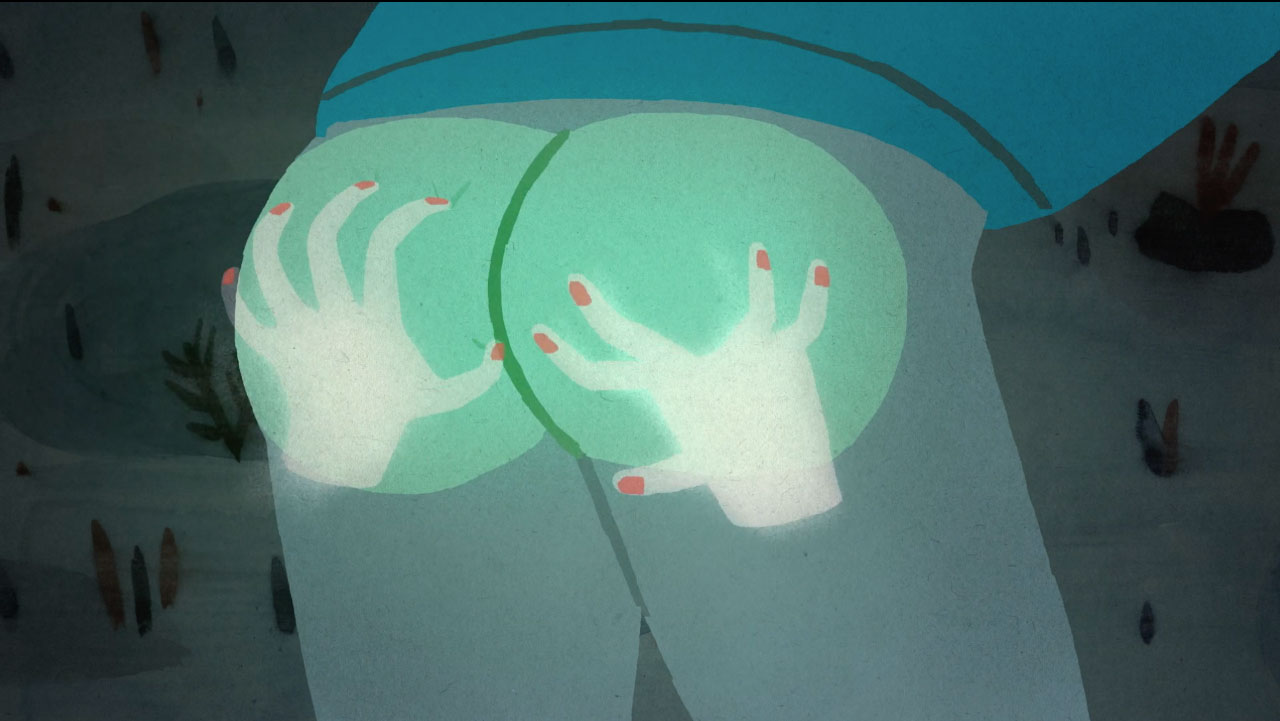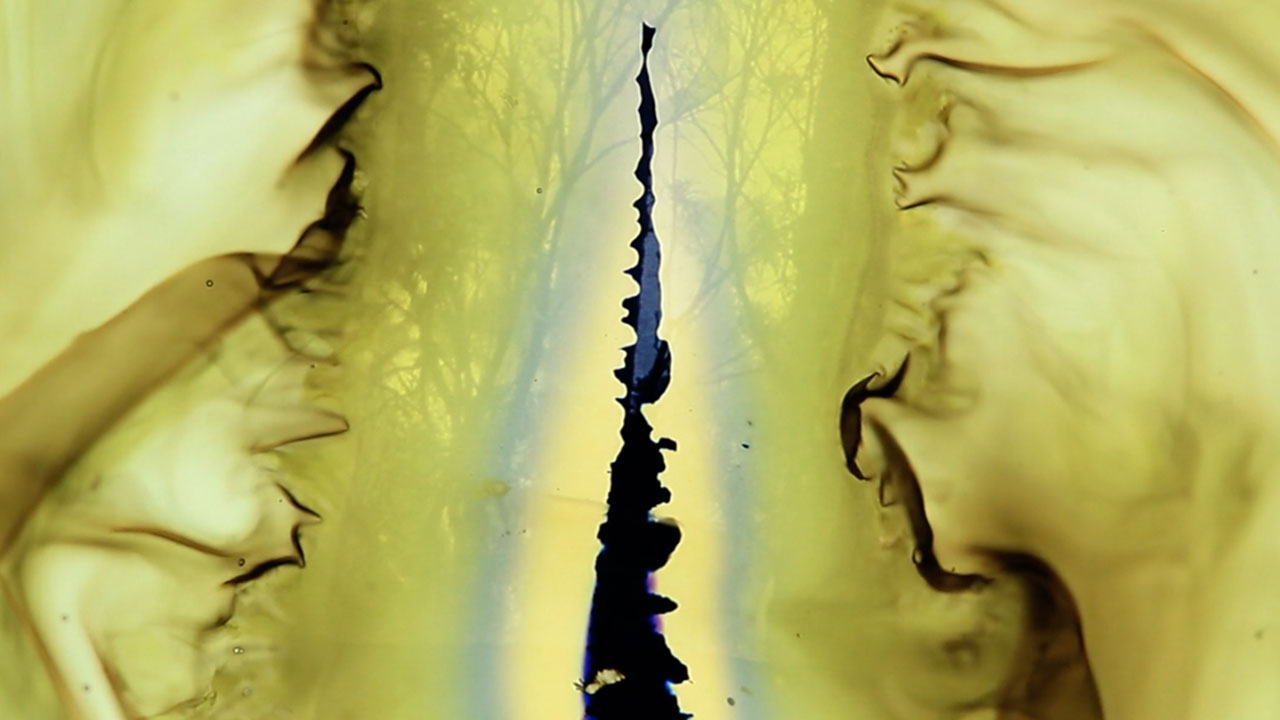 A New Wave of Climate Change Cinematography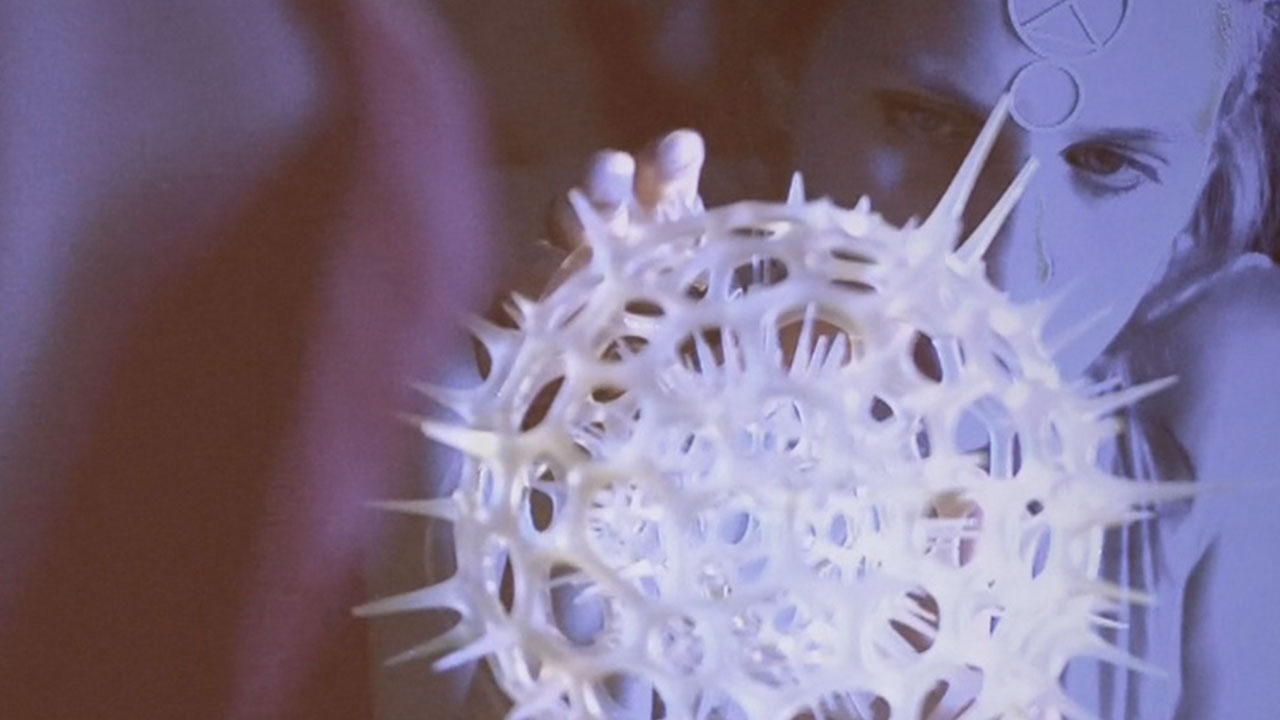 Microscopic Melodramas, A Surrealistic look at Our Oceans in Peril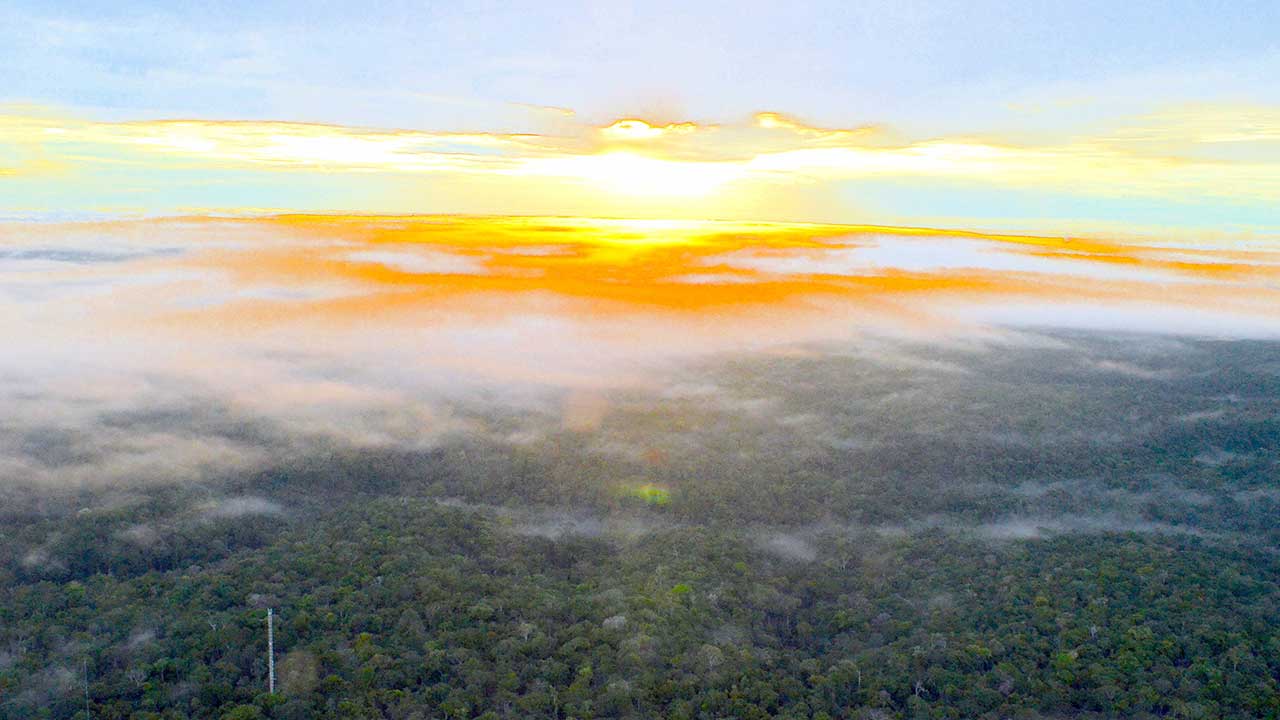 Global Warning: Reports Around the World on Climate Science
Unsettling Equilibrium and Envisioning a Better Future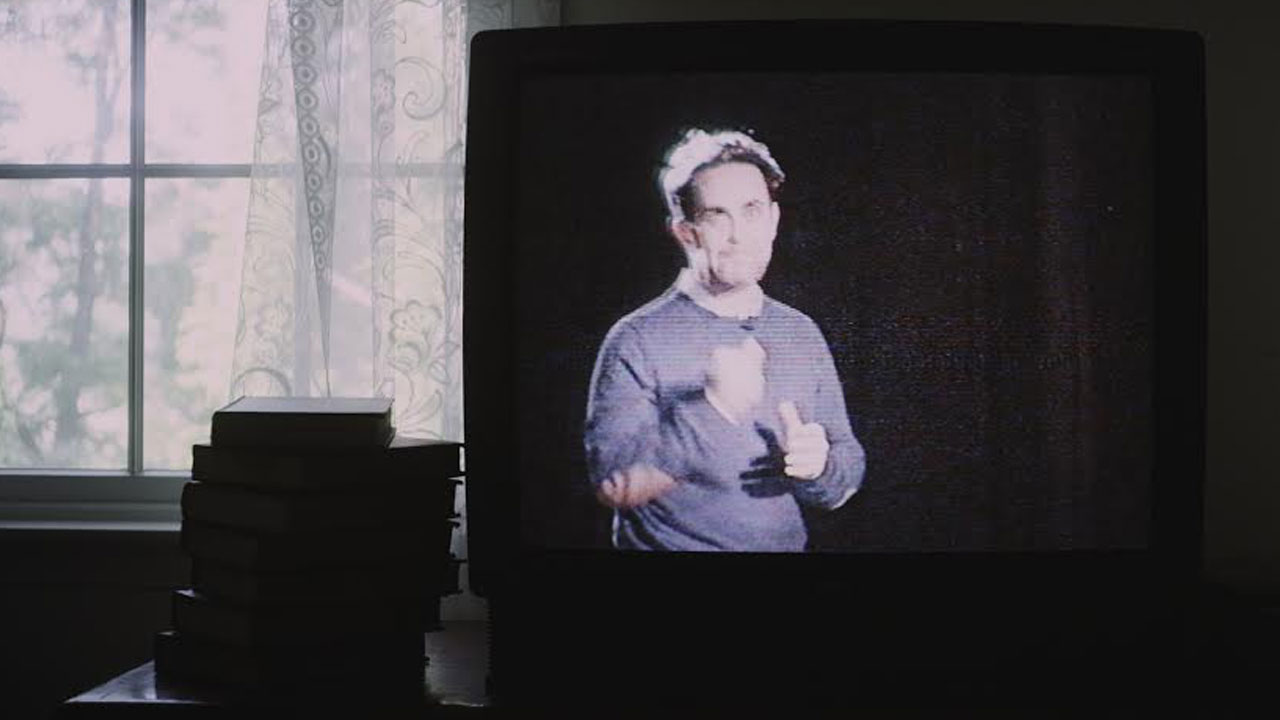 What did the future look like?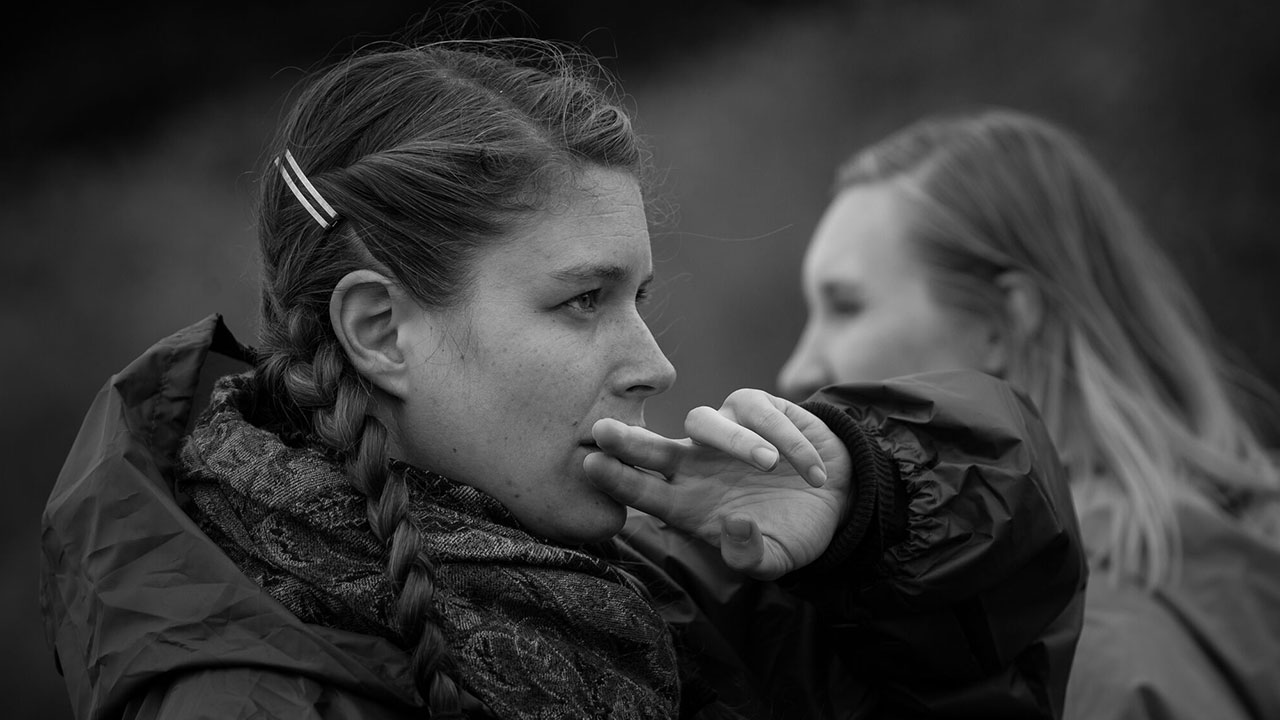 An Ethnobiologist with a Movie Camera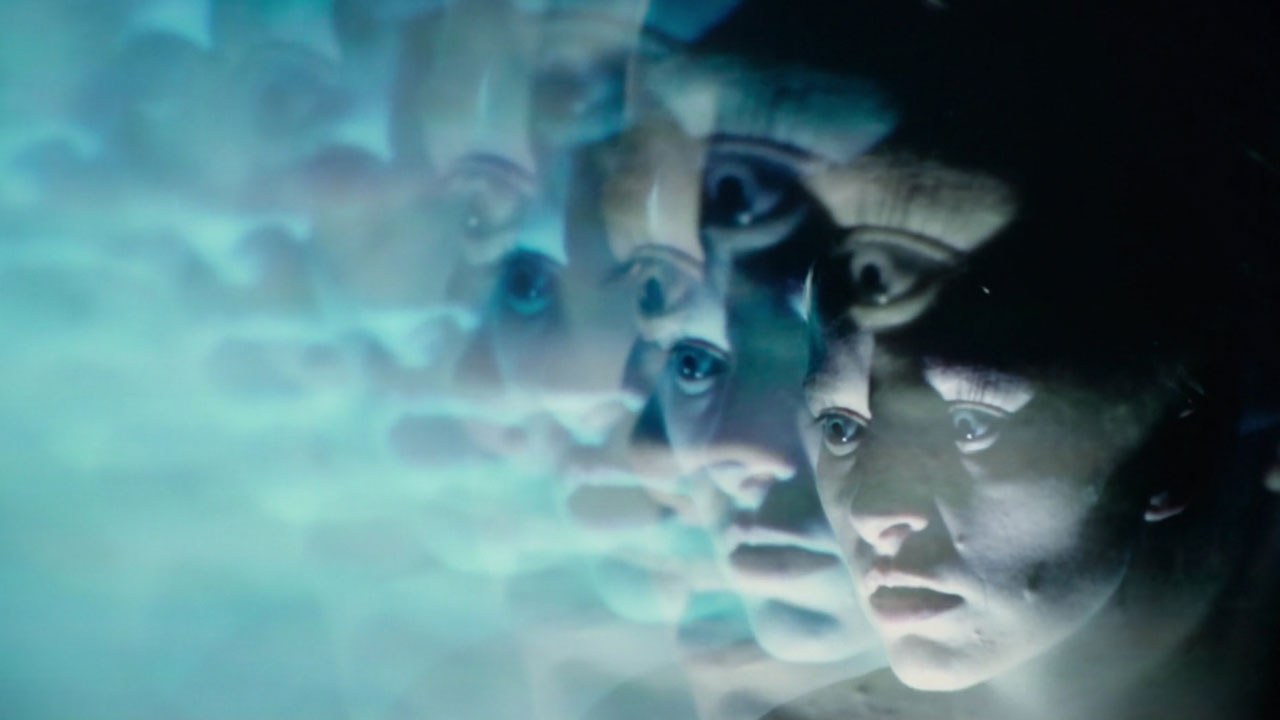 Your Guide to Science at the 2019 Toronto International Film Festival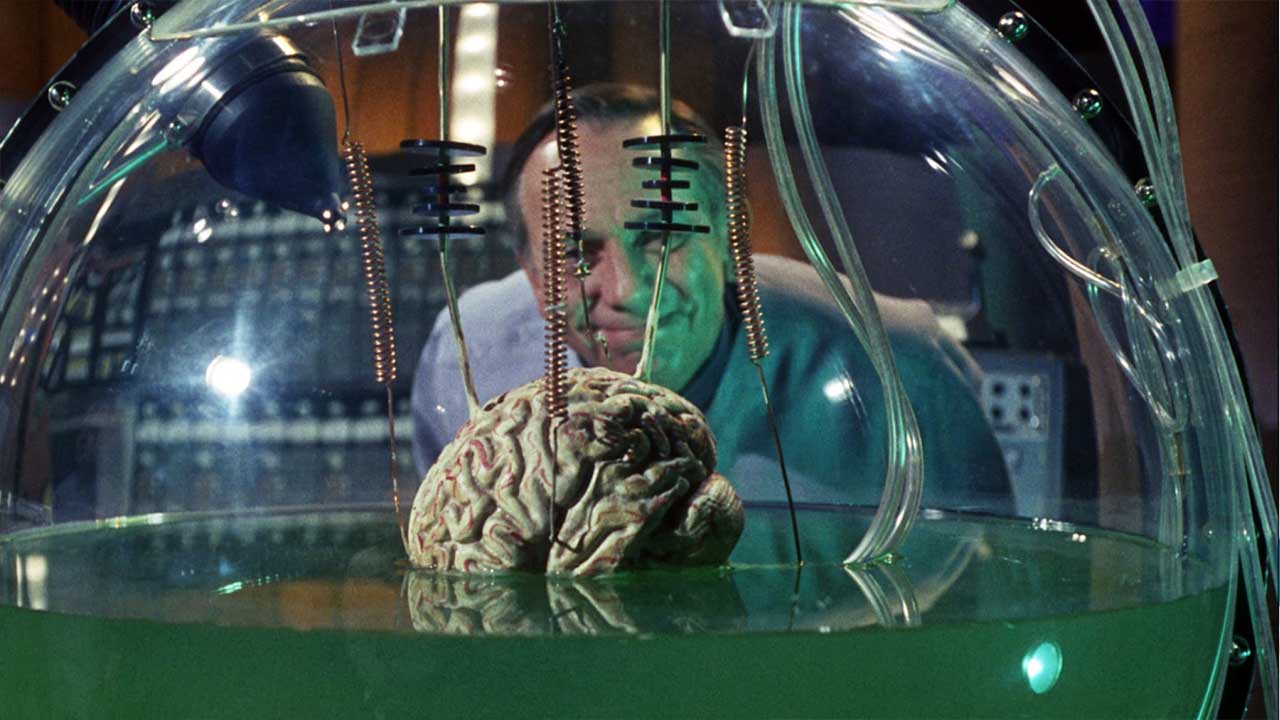 The City: How I Dream It & How I Feel It
Animating Life With Experimental Documentary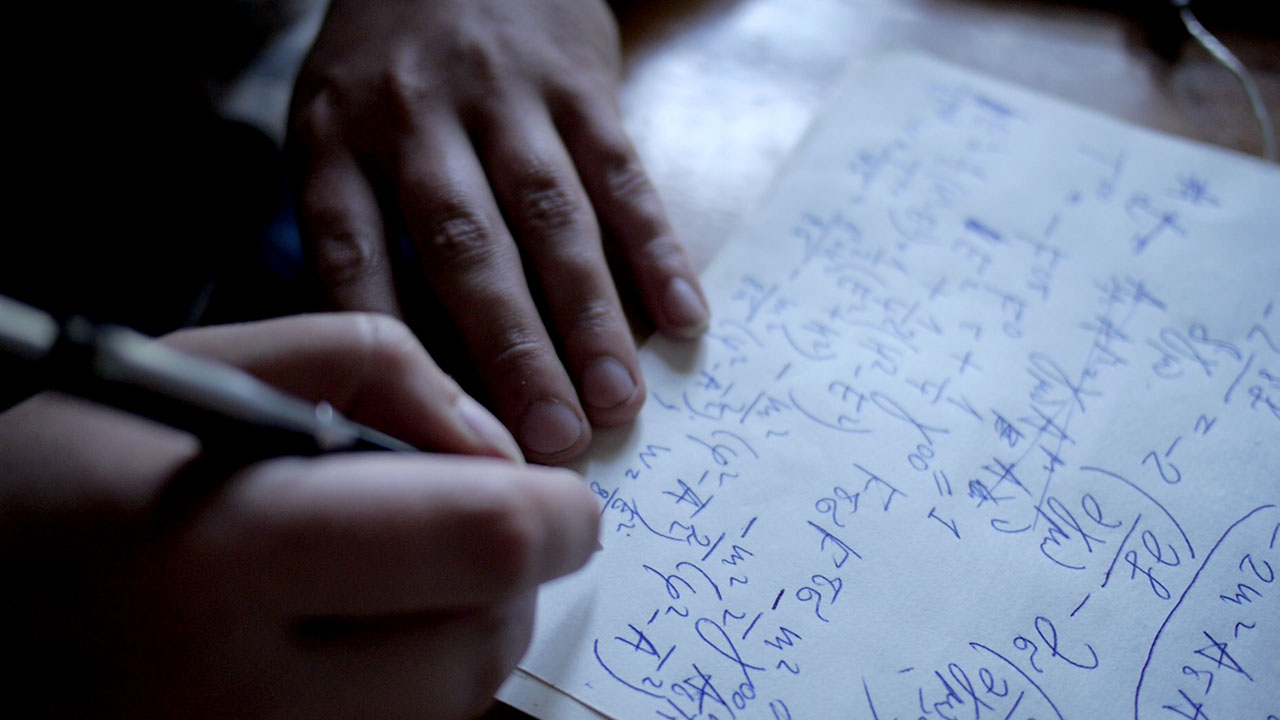 The Poetry and the Prose of Math - Part 2: Prose
The Secret Garden: Evolutions of Virtual Plants & Corals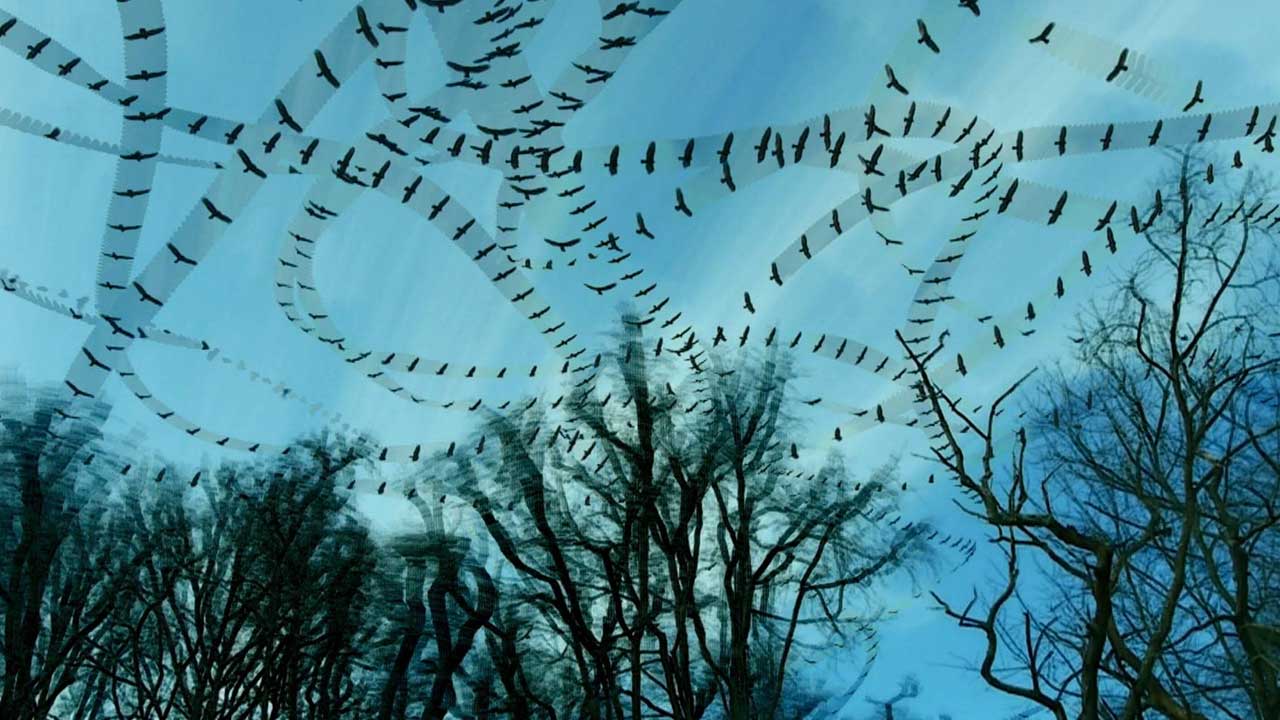 Tracing Animal Movement Patterns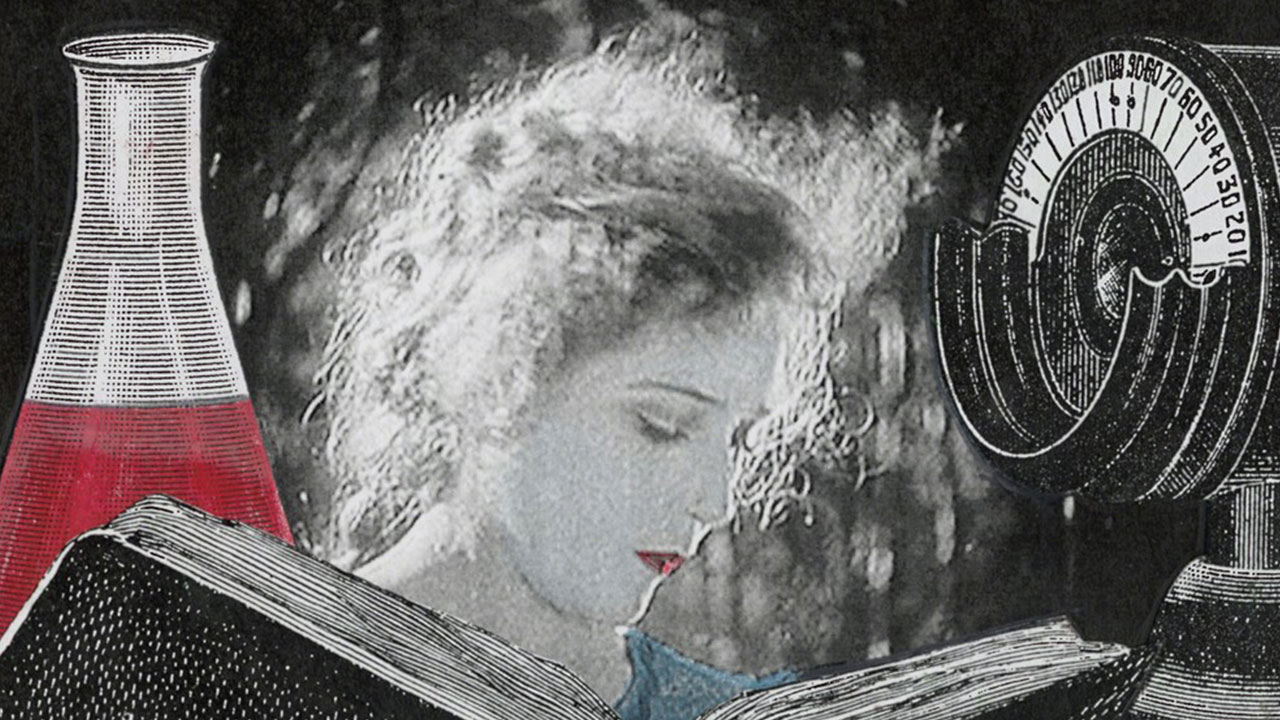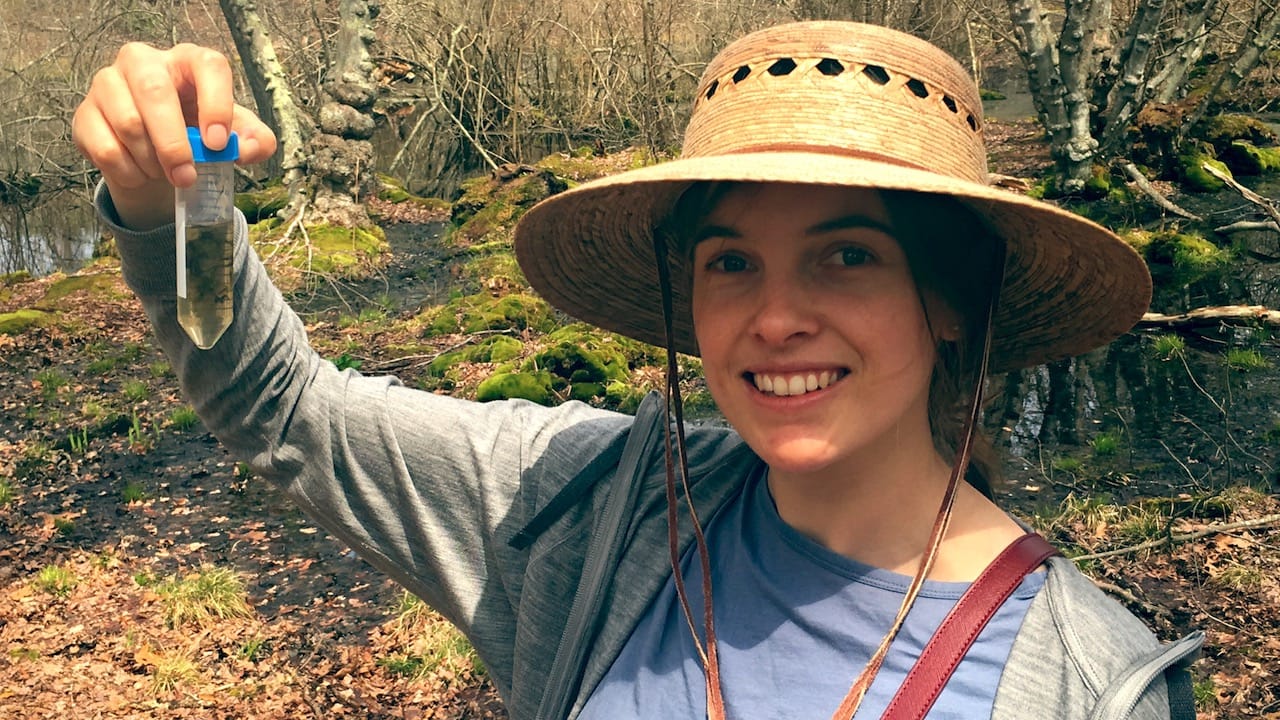 Selections From Pondlife: The Hidden World of New York City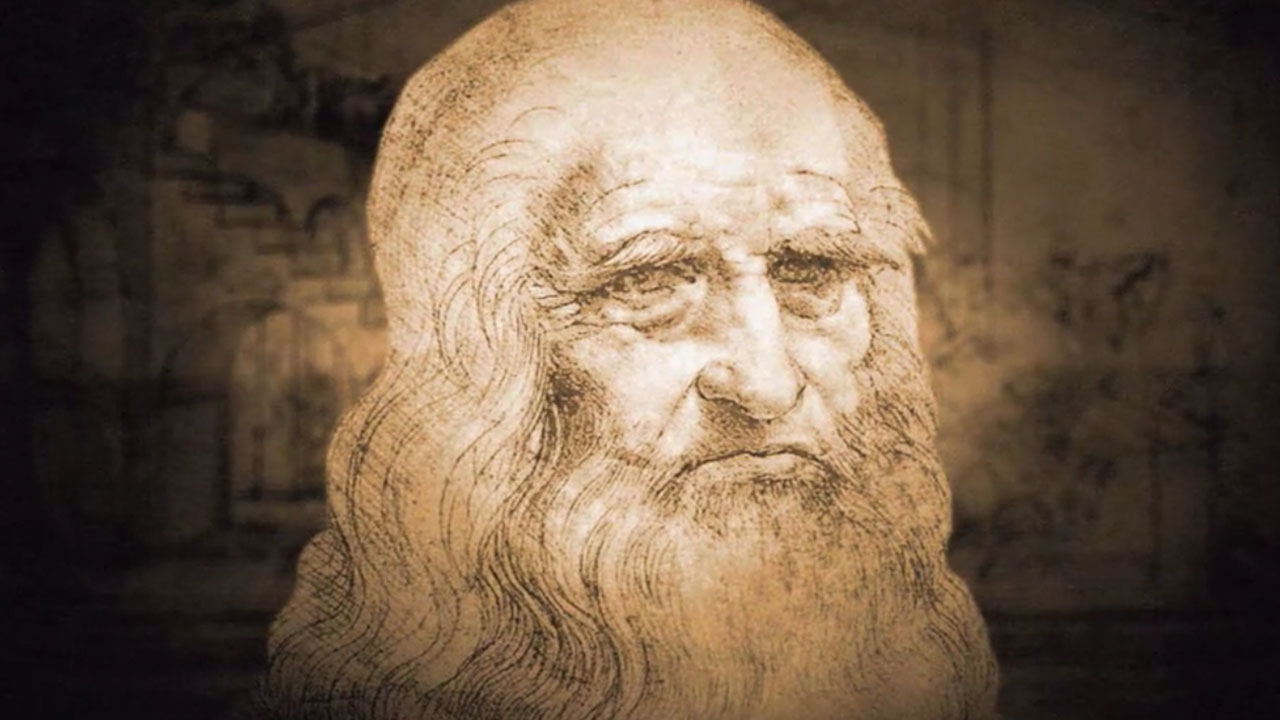 Leonardo and Friends Lead Us Into the Future
How Ordinary Things Transform Into a Magical World Under The Microscope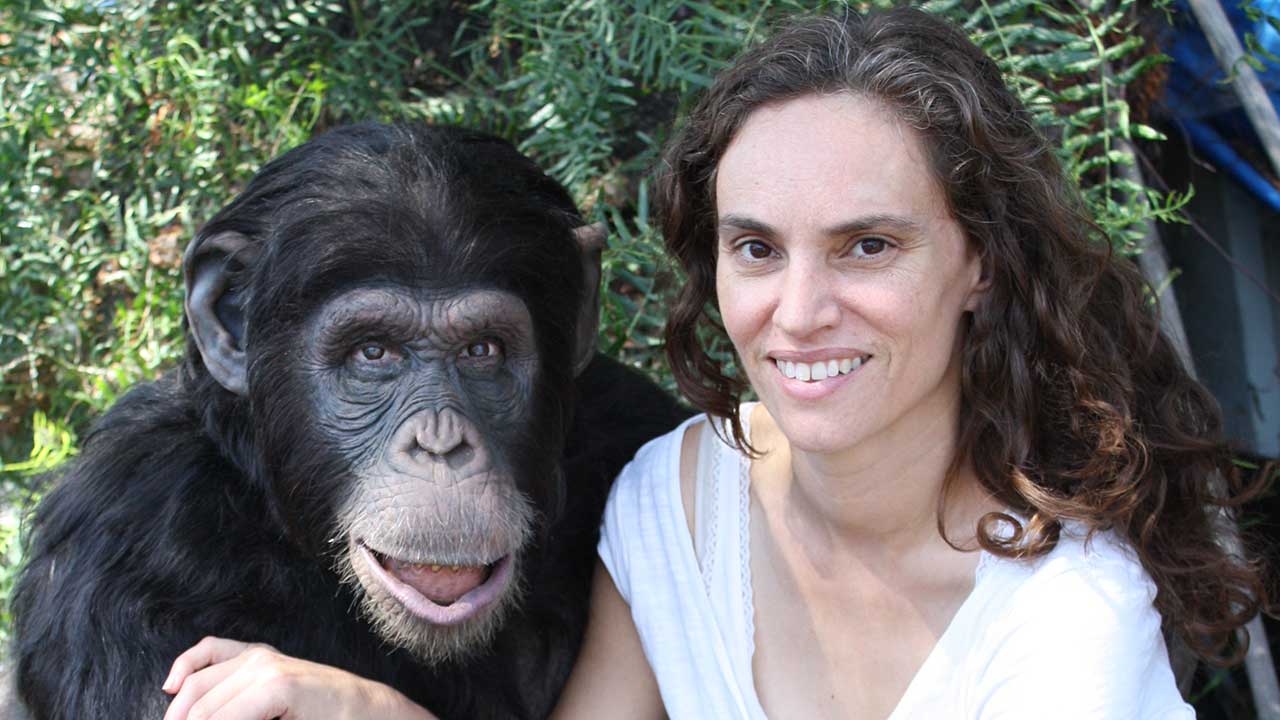 Films for the Non-Human Demographic
Scavenging Sustenance: Man vs. The Man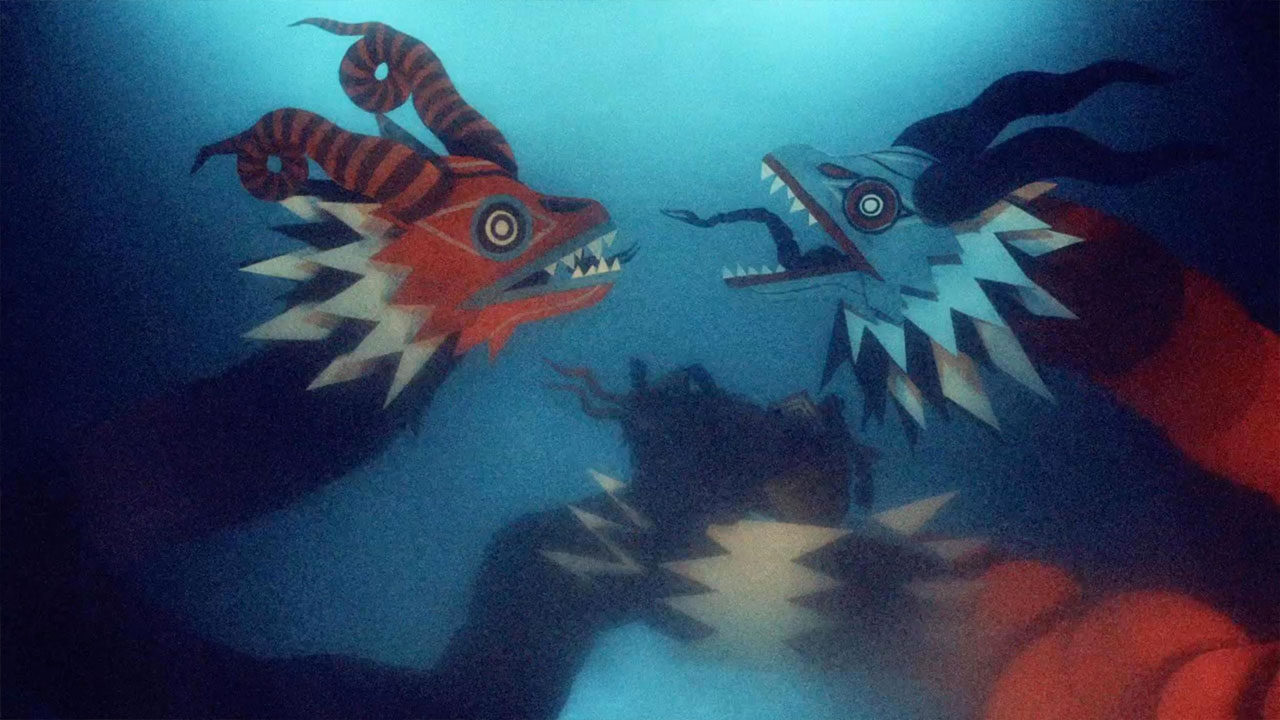 Mystical Paths & Scientific Connections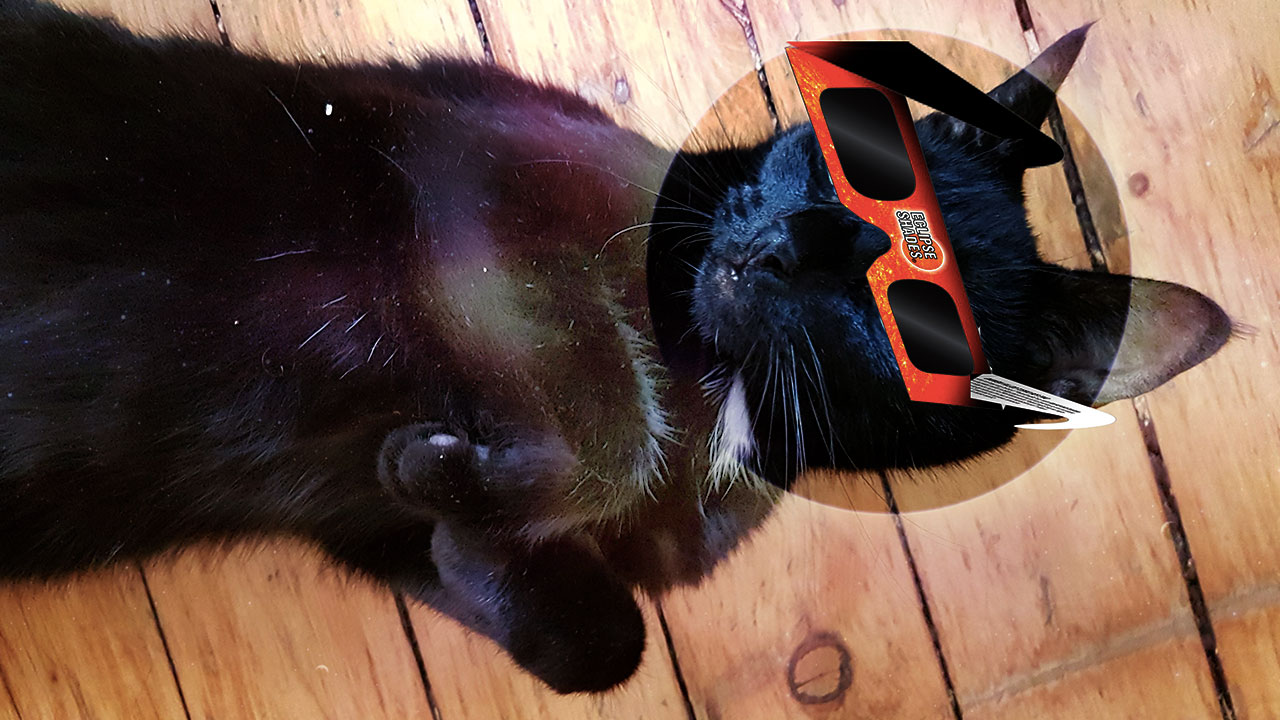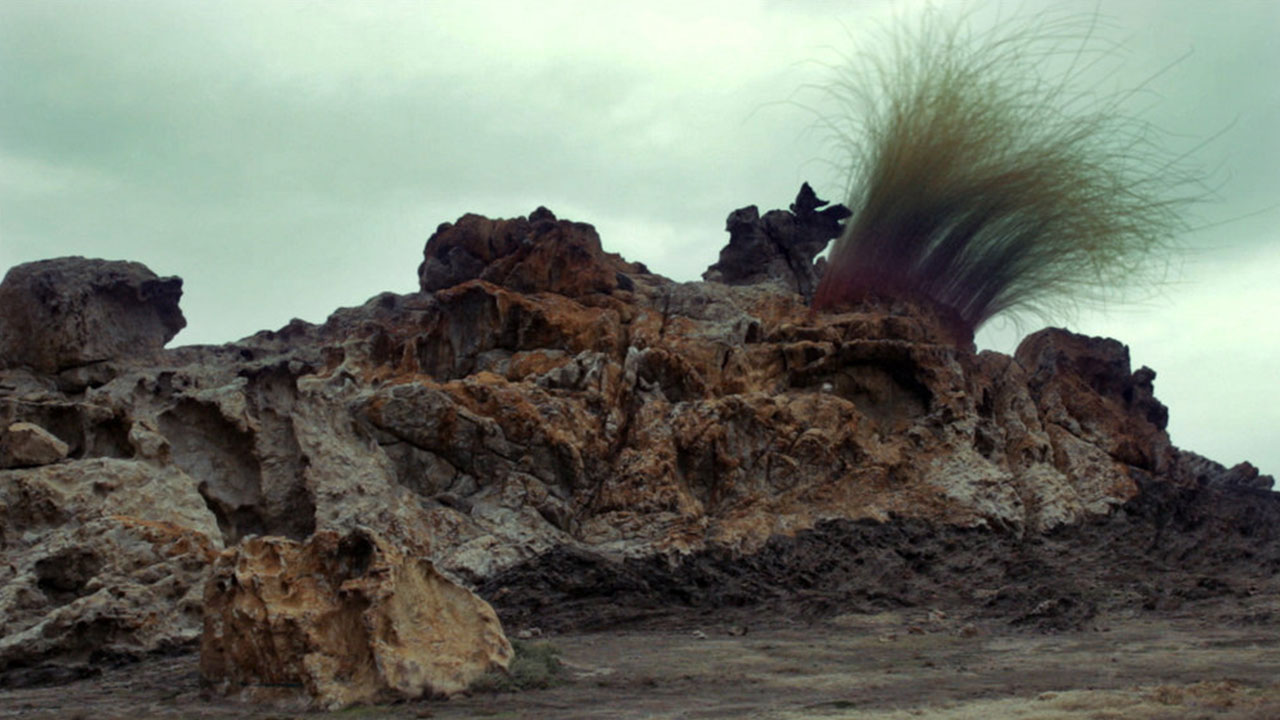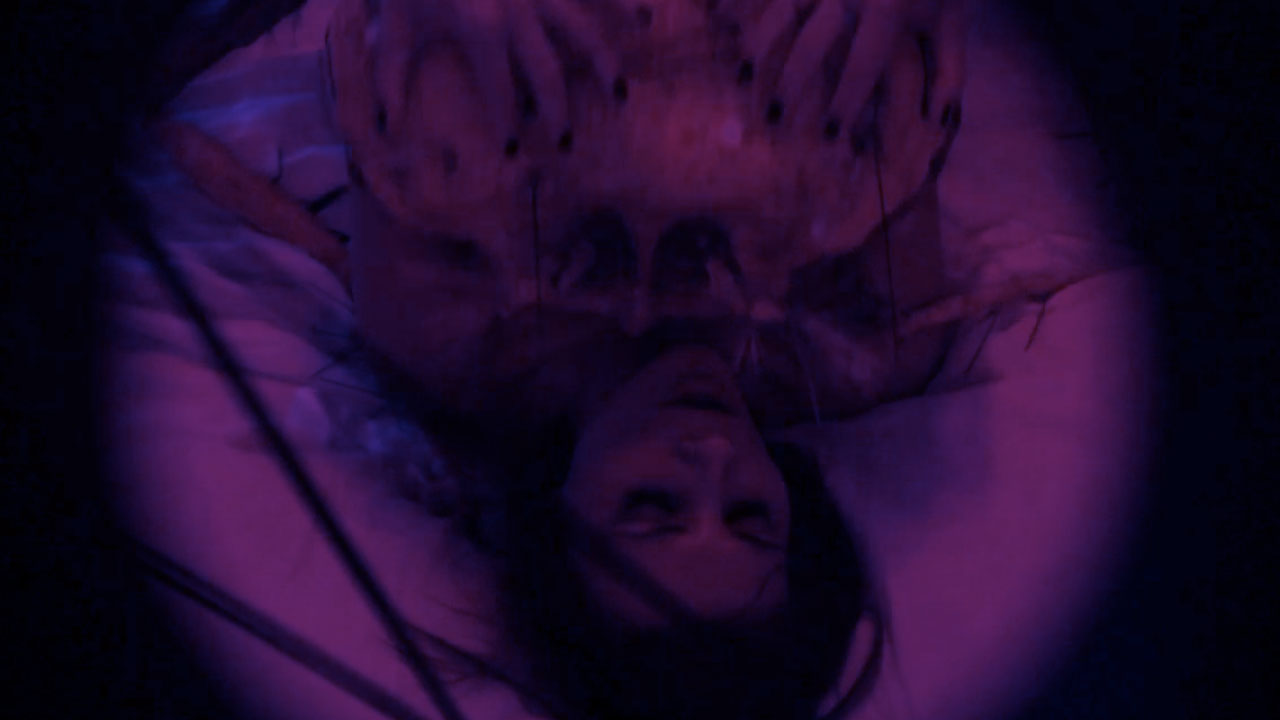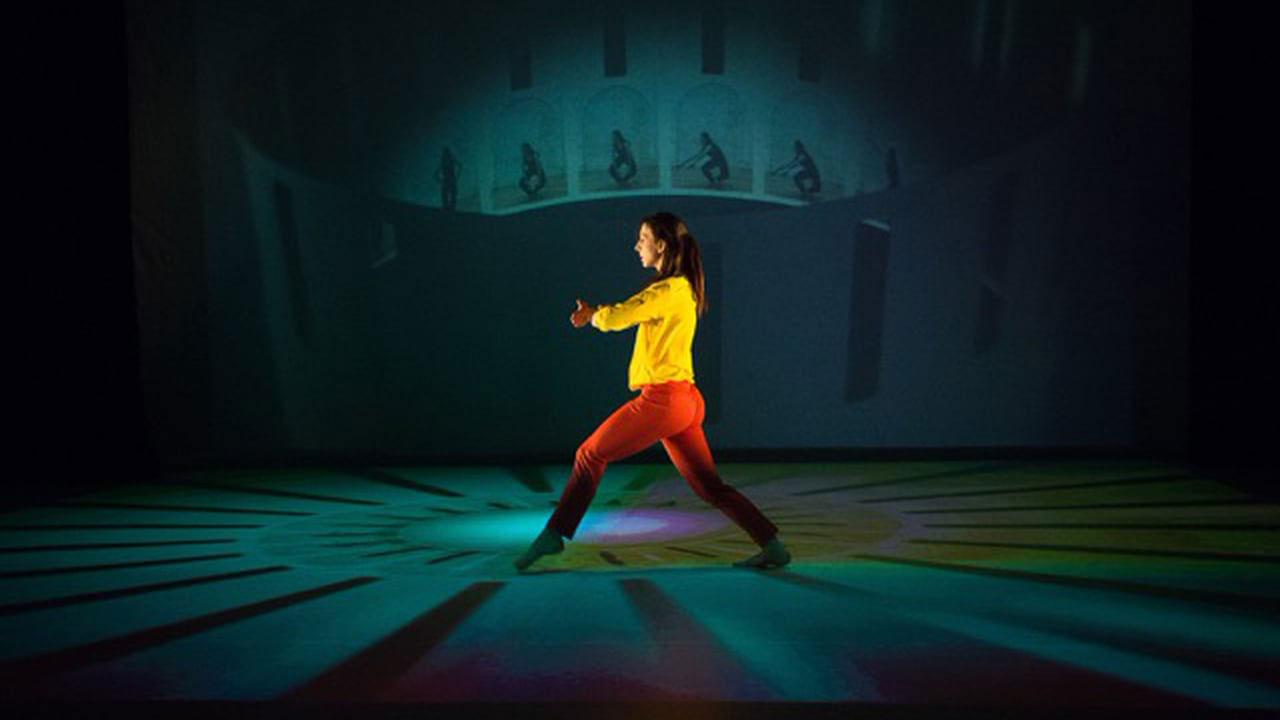 The Dance That Takes Place in Our Heads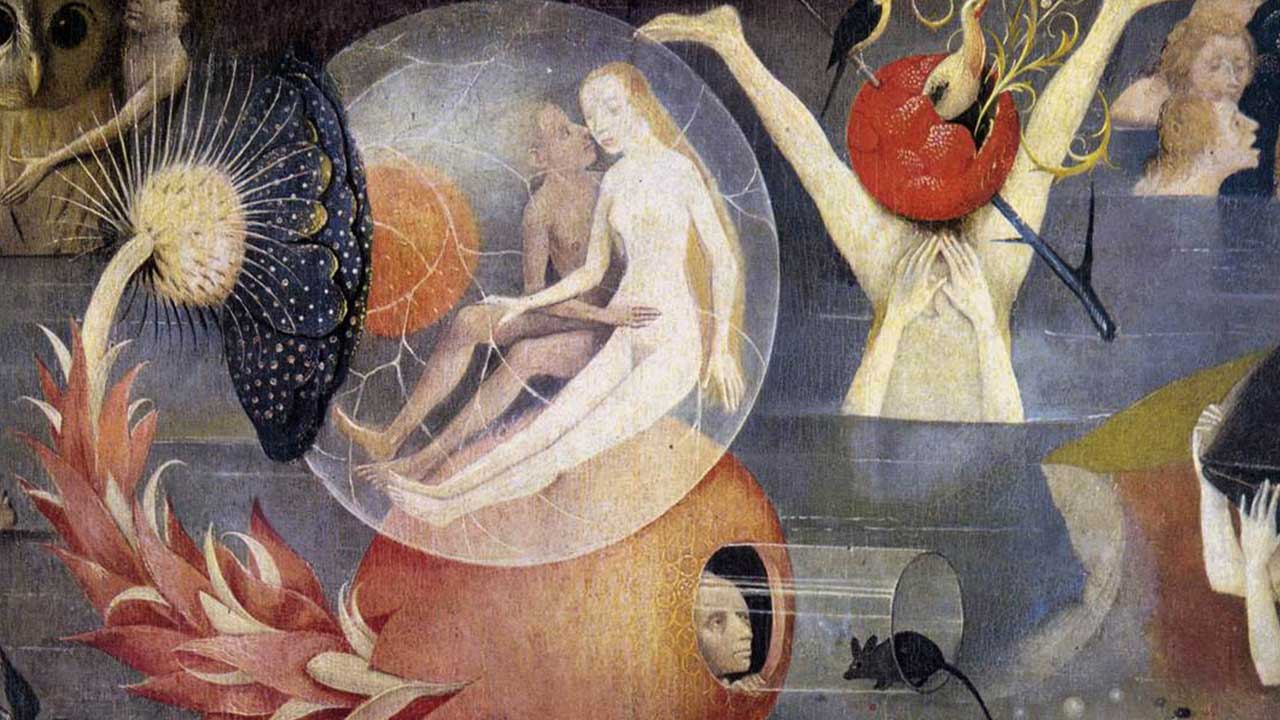 On Land and Sea: Visions of Landscapes in the Global South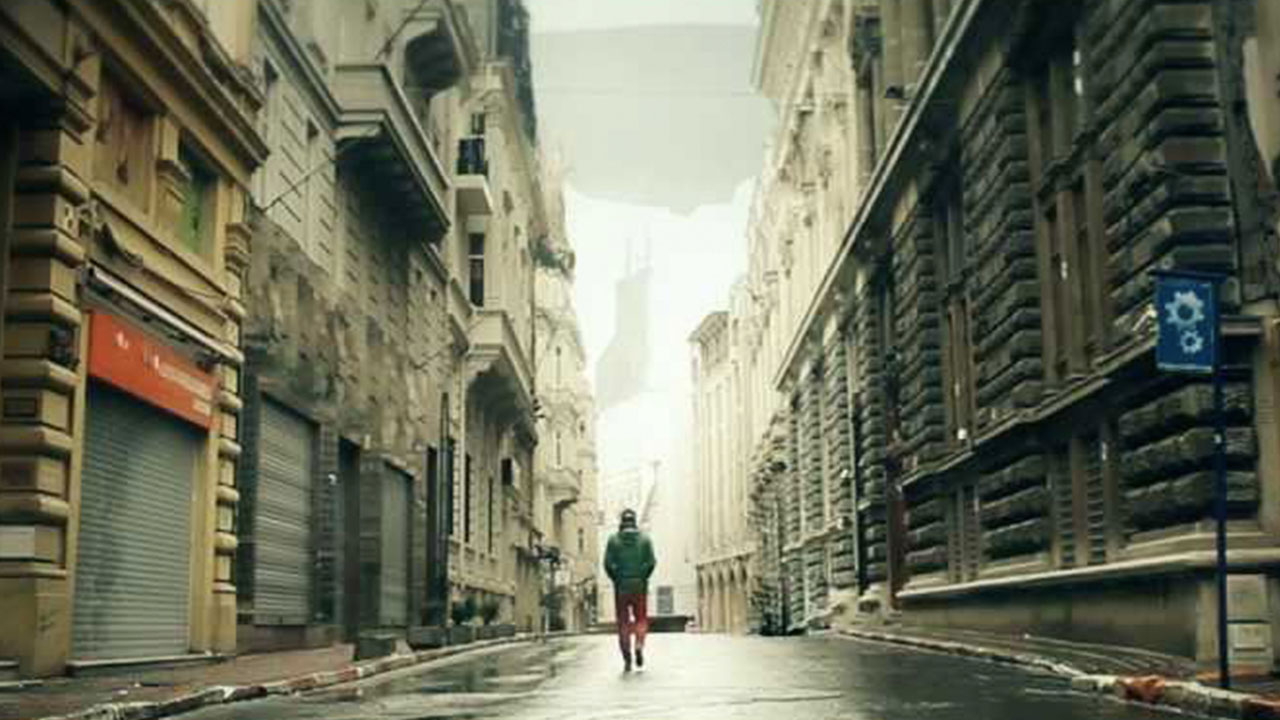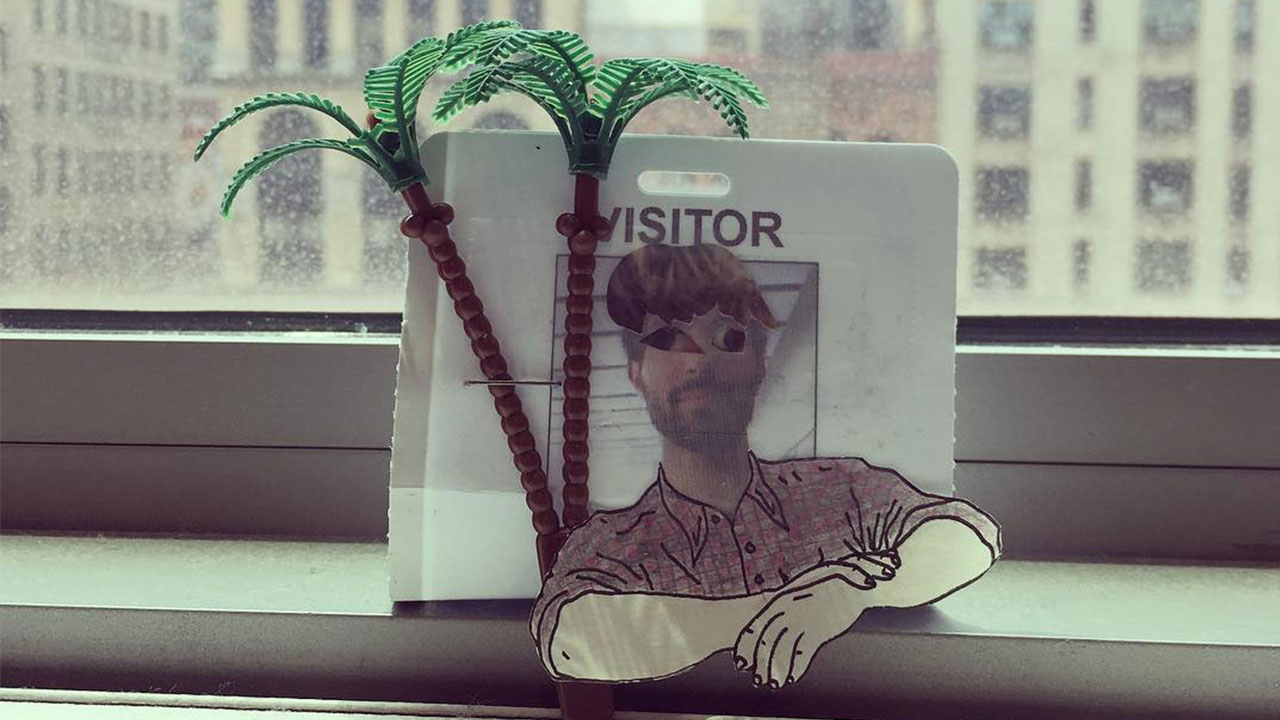 Spelling Out the Spellbinding
Science and Film as Instruments for Scrutinizing Our World
Visualizing an Intimate Journey Through the Brain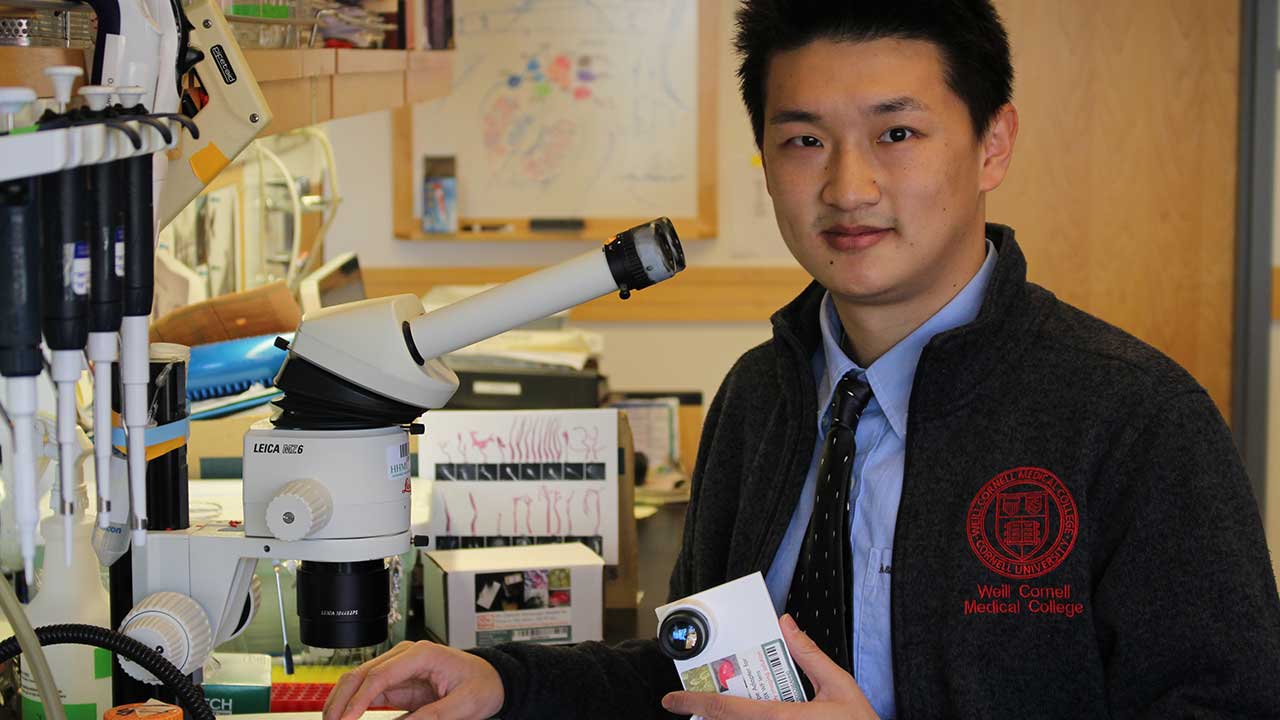 The Moving Microscopic World: 8 Microscopy Films from Scientist Du Cheng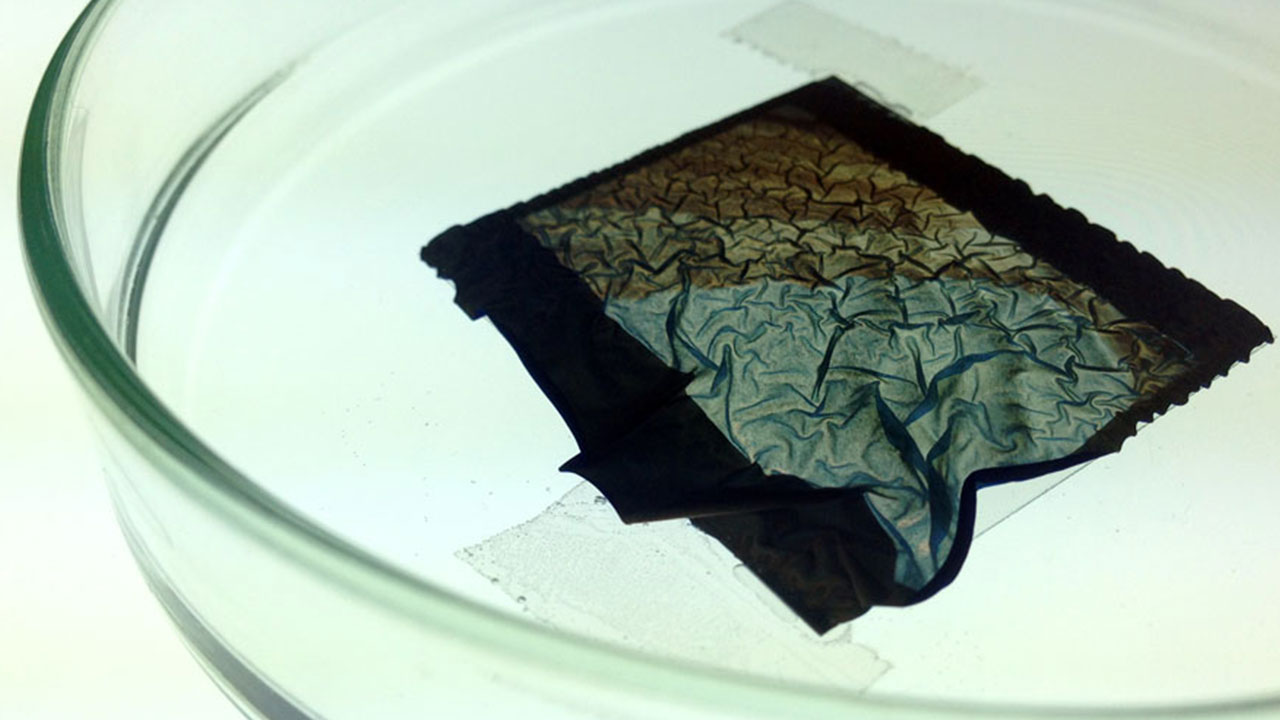 Old Growth: A material metaphor for humanity's effects on the environment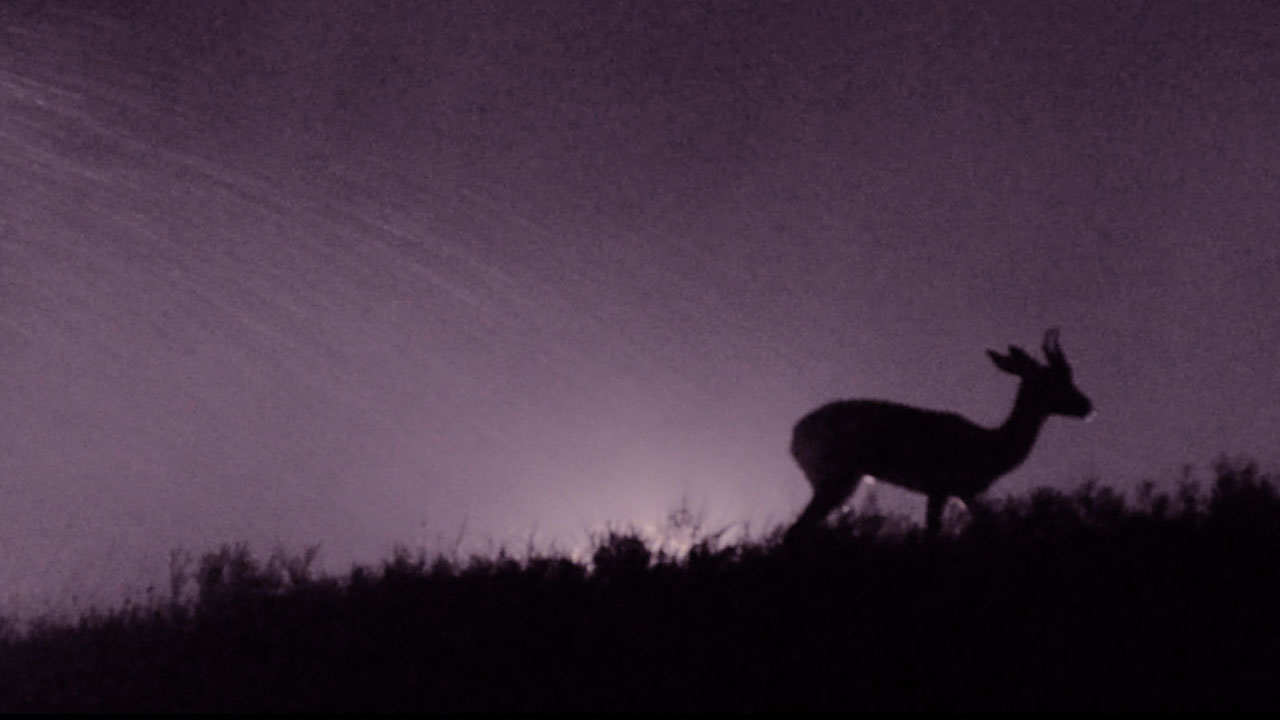 Animal Perspectives in Science and Fiction in the UAE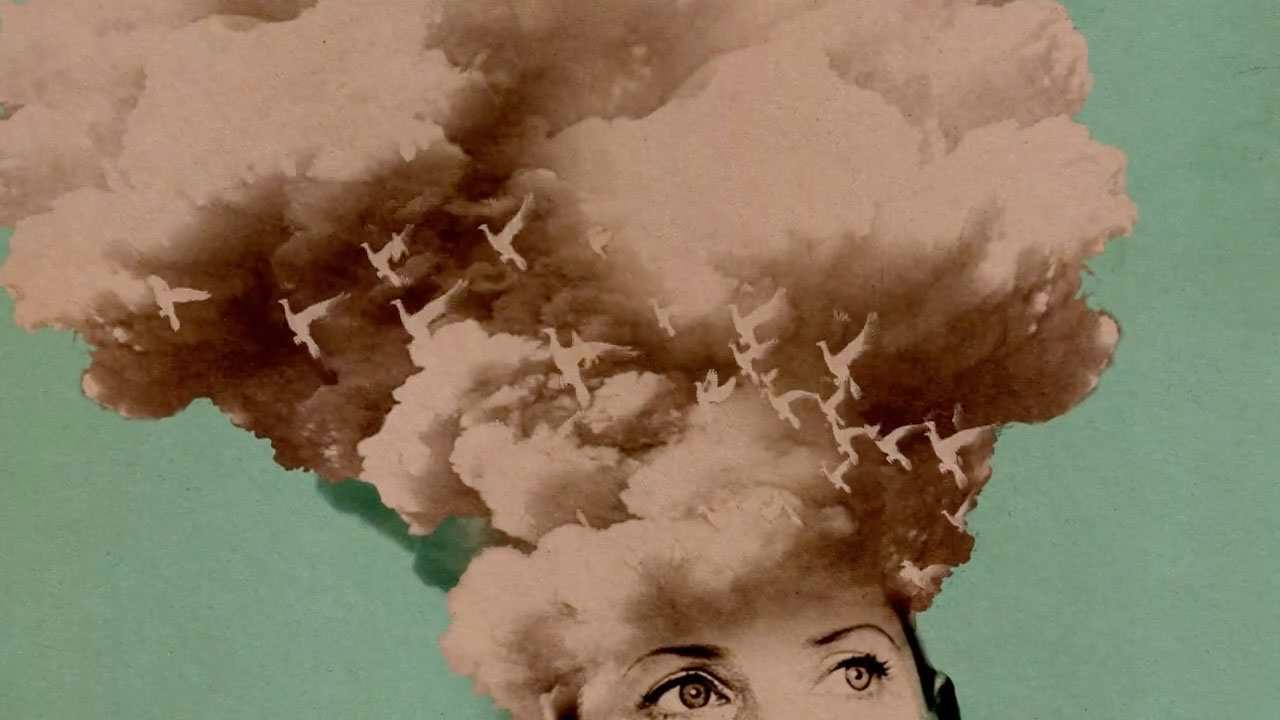 The Work of Tiffany Shlain
Augmenting Human and Machine Intelligence with Data Visualization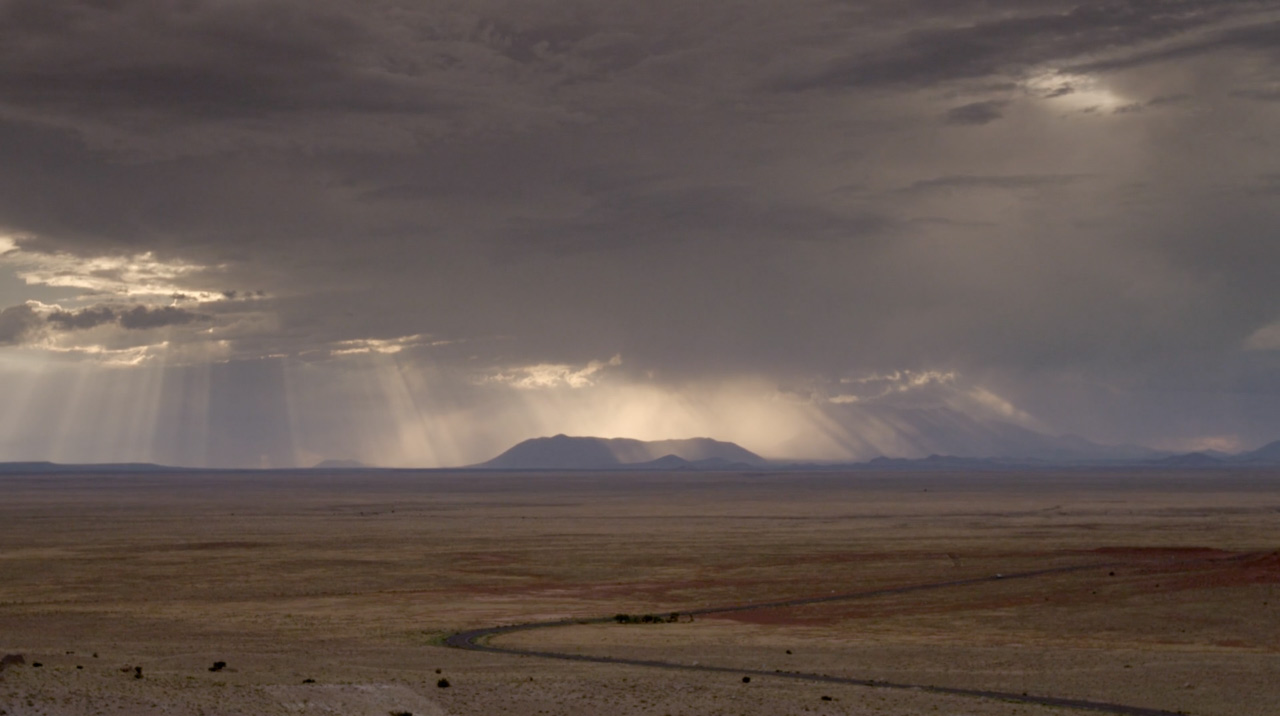 Science v. Religion: Genesis to Genetics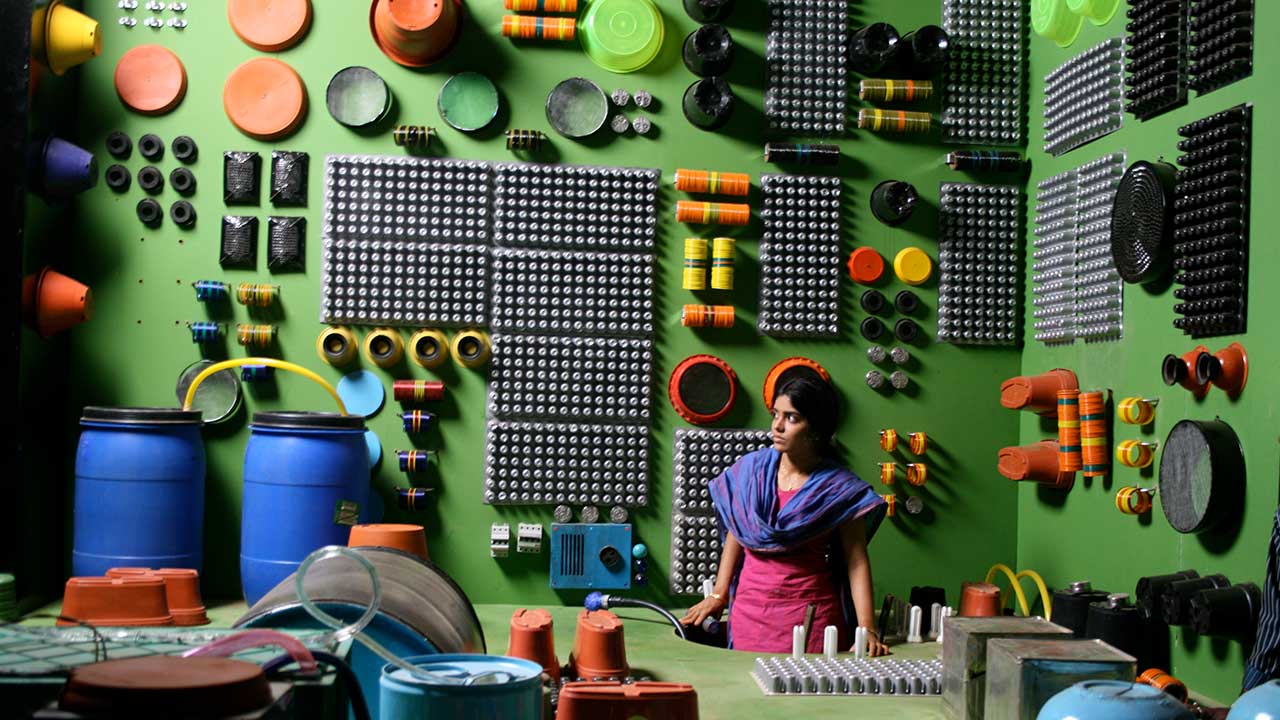 6 Scientific Journeys Through Present and Future India
Dreams in Space: virtual voyages in n-dimensional biology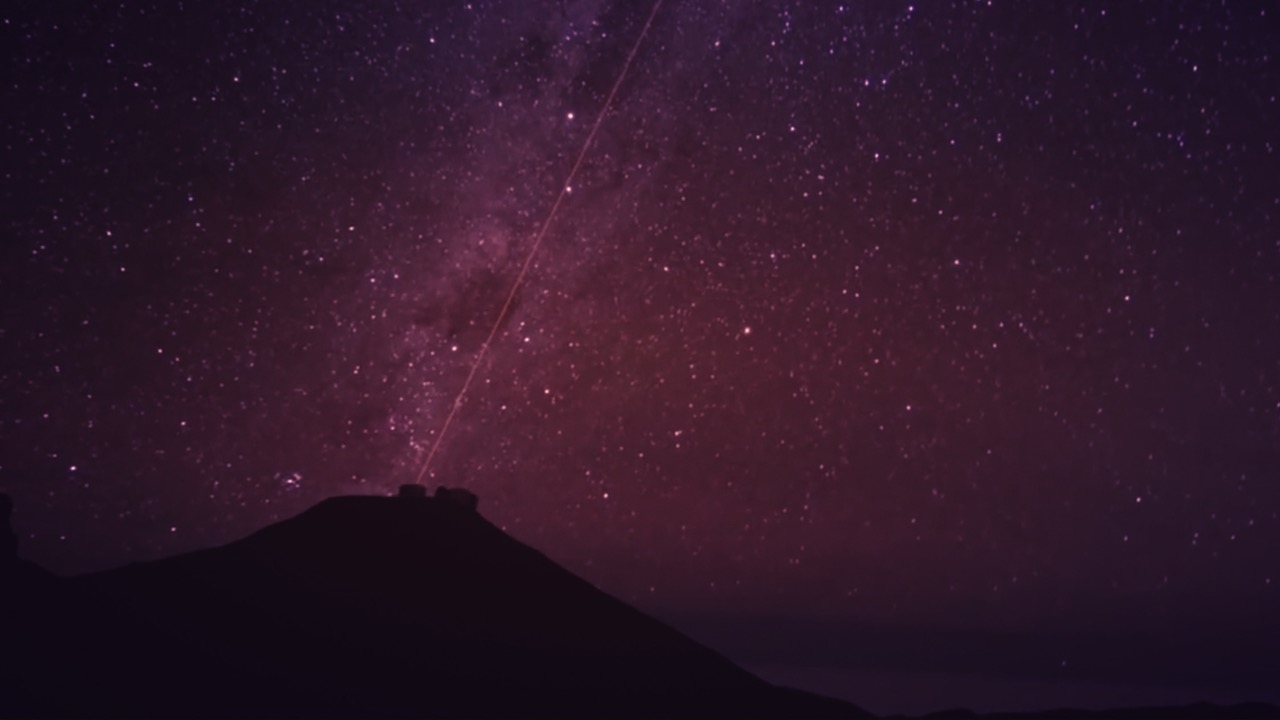 Celebrate the Winter Solstice With Beats and Stunning Visuals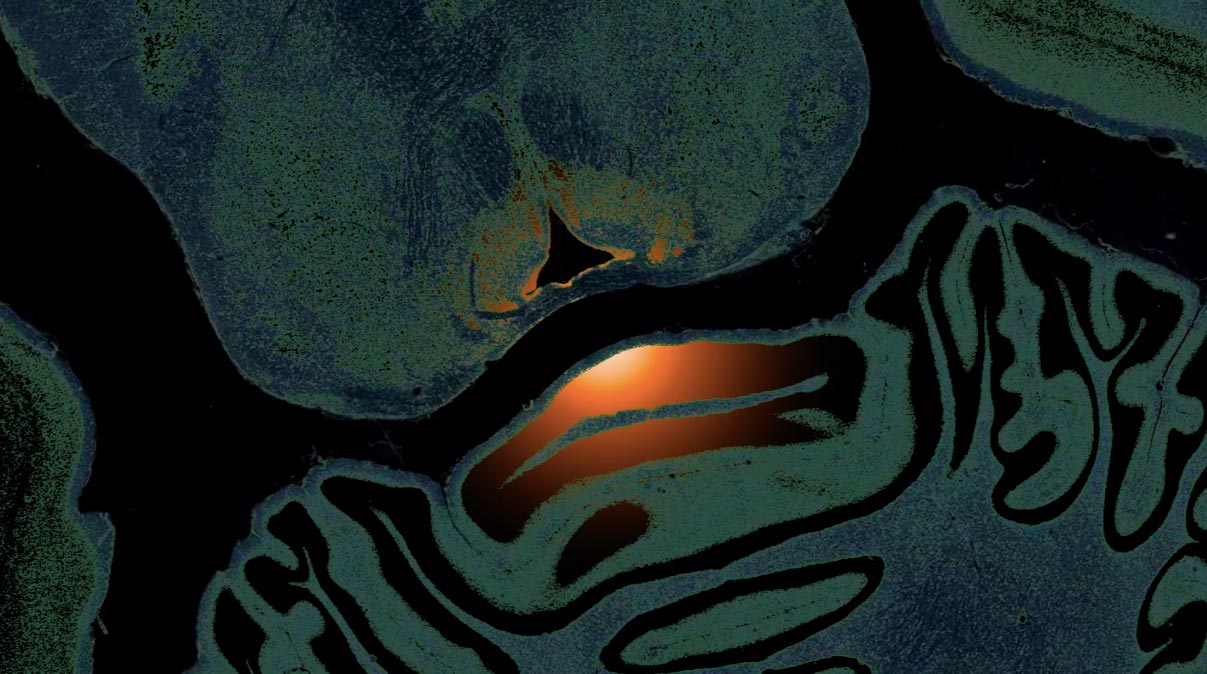 Memory is Everything, Without It We Are Nothing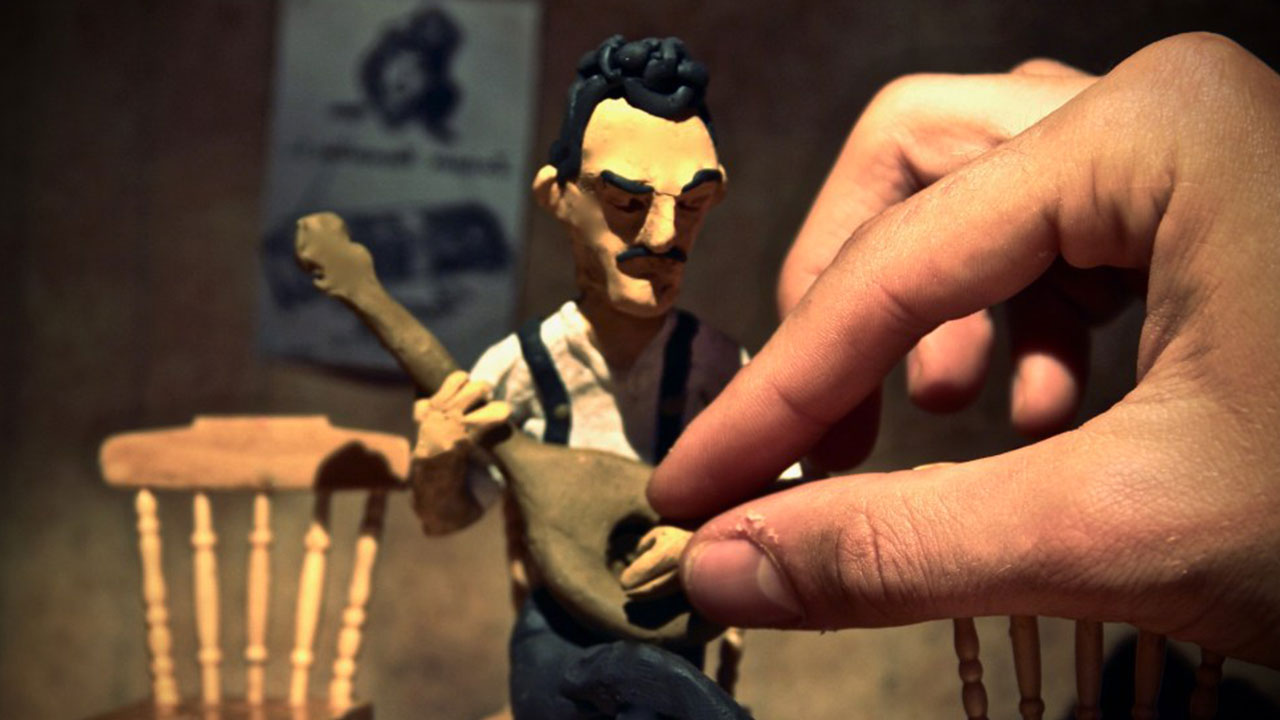 Stop motion will save the (film) world!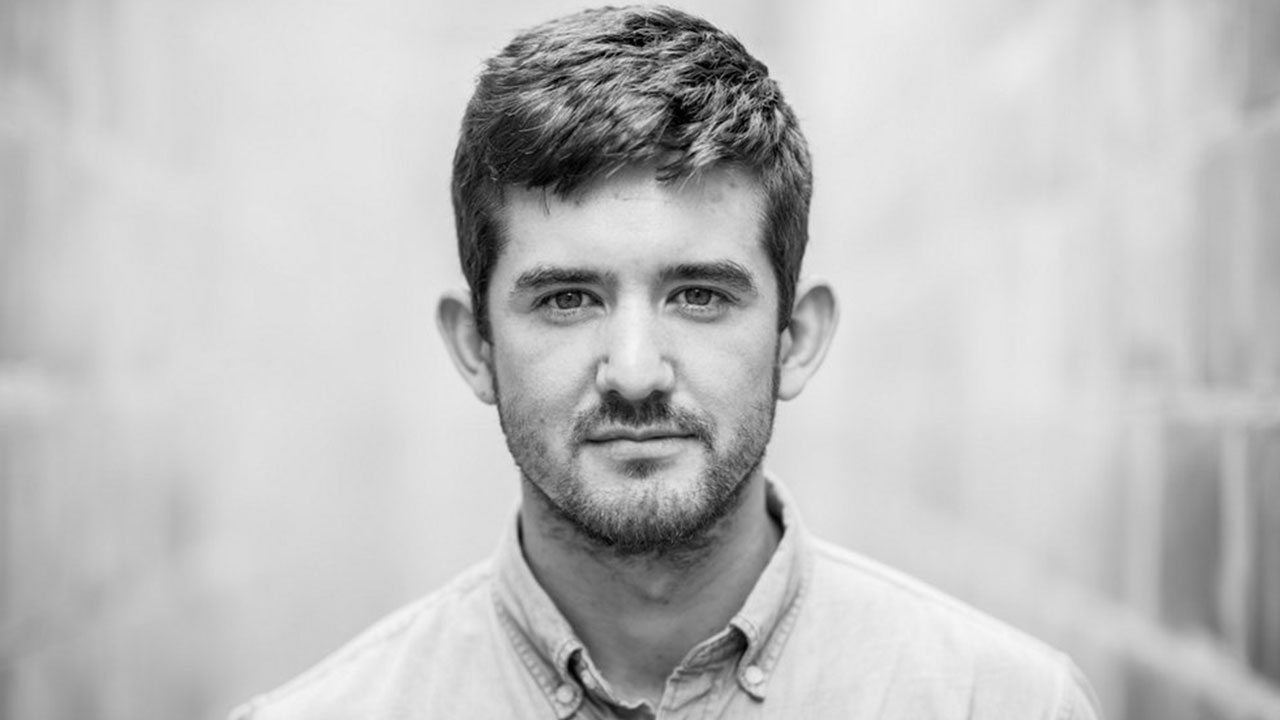 Selections from Bluebrain: A 10-Year Neuroscience Documentary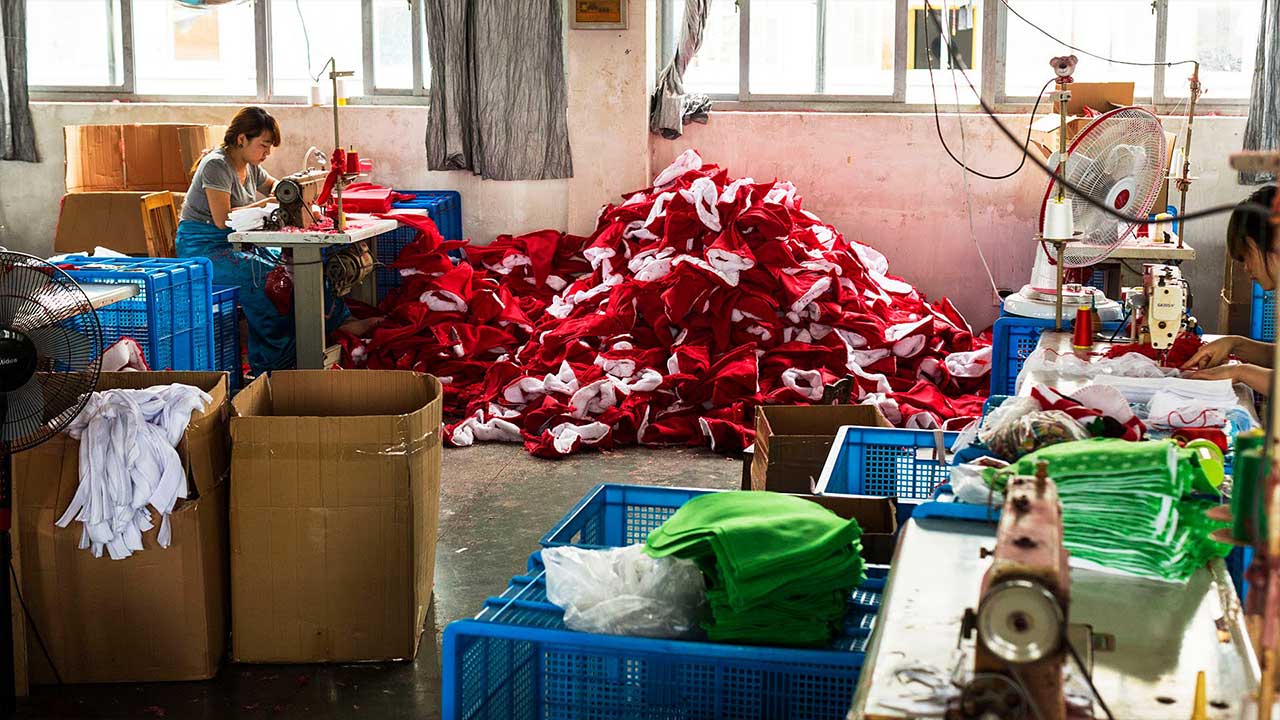 Buy Now or Forever Stall Our Advancements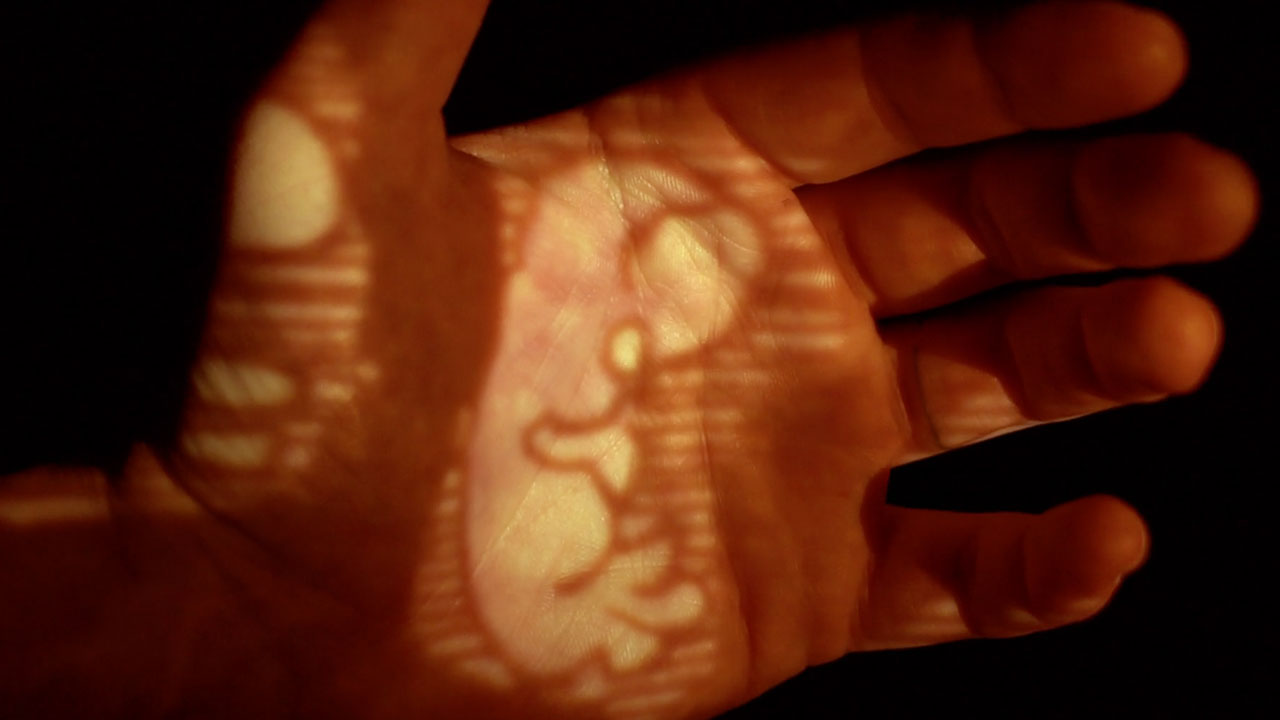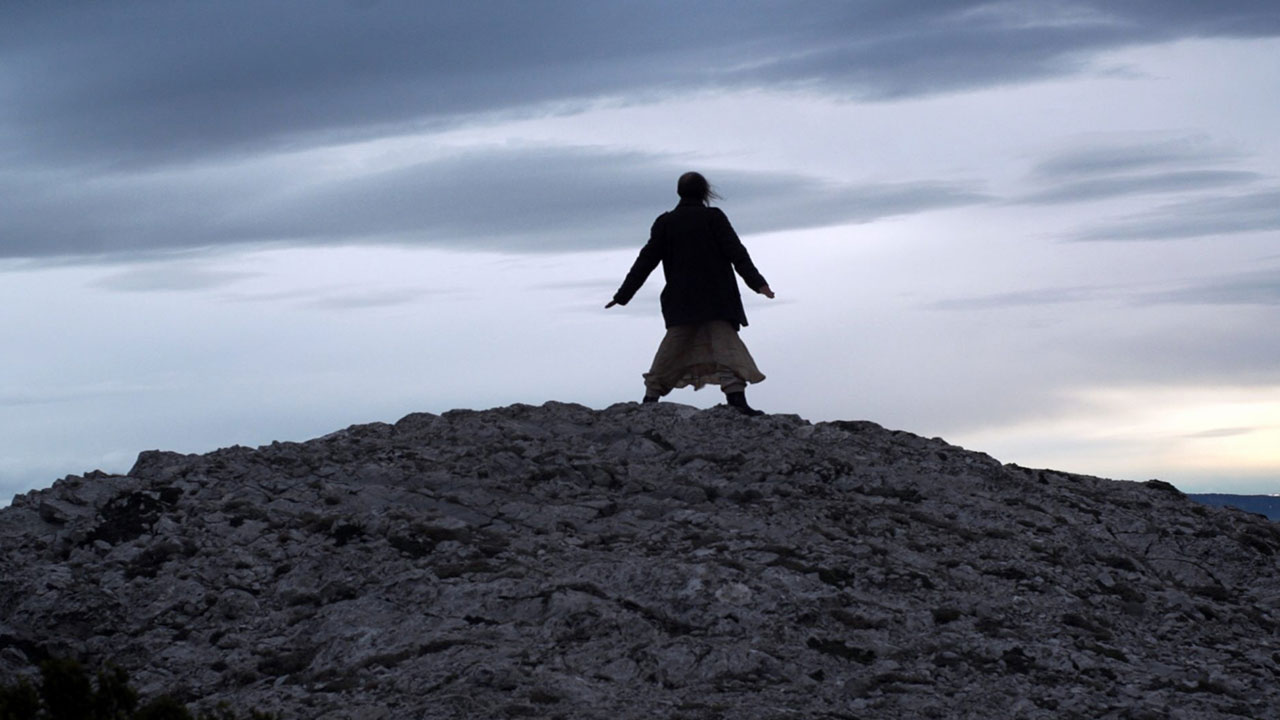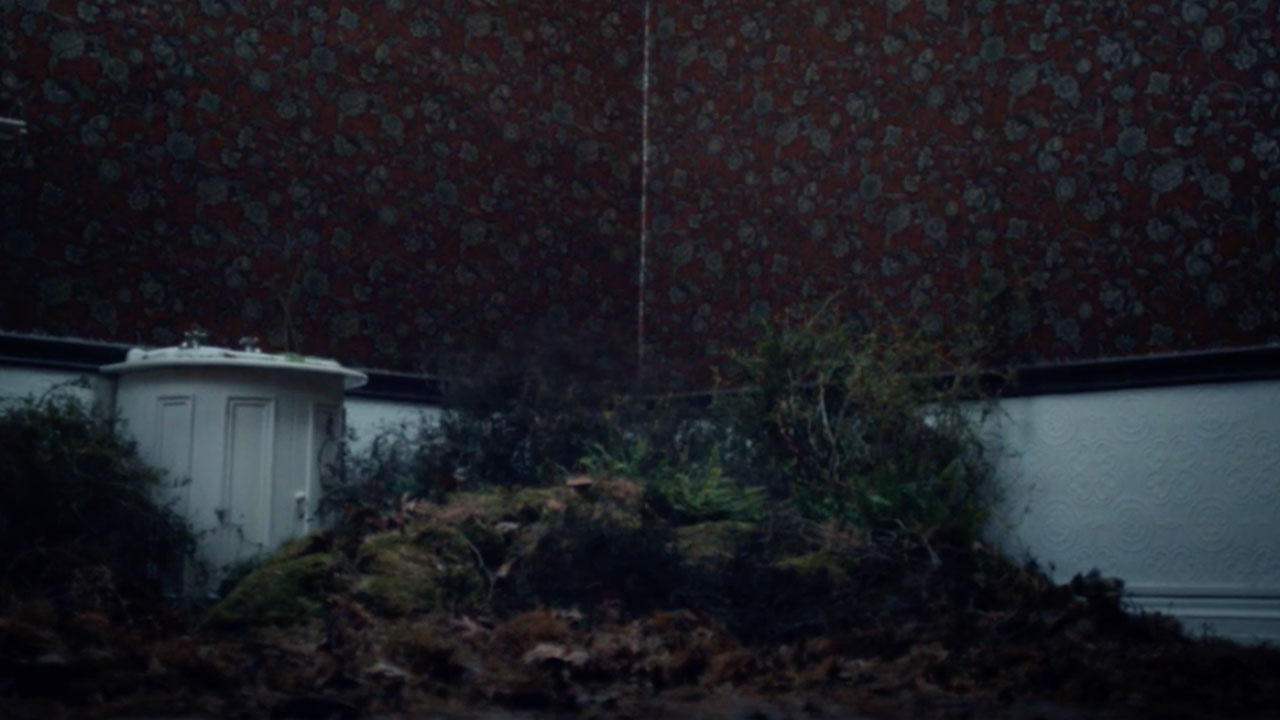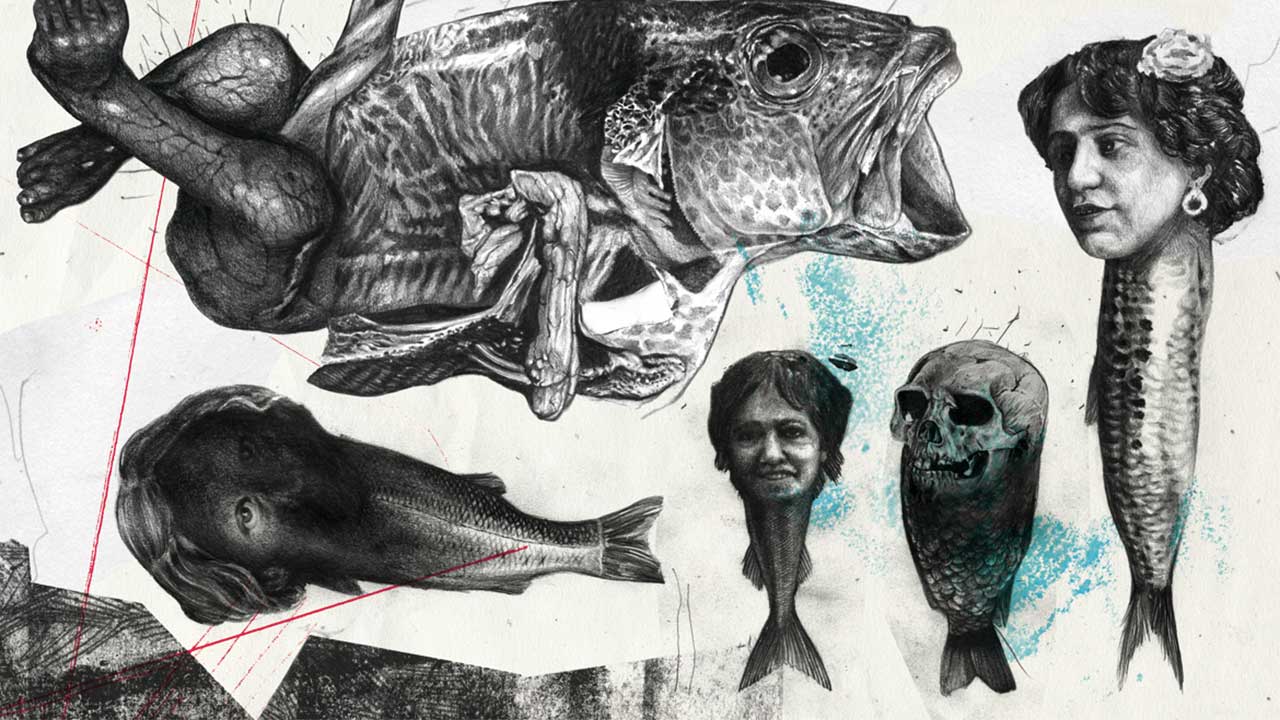 Beautifully Unsettling Art Evoking Monsters and Myth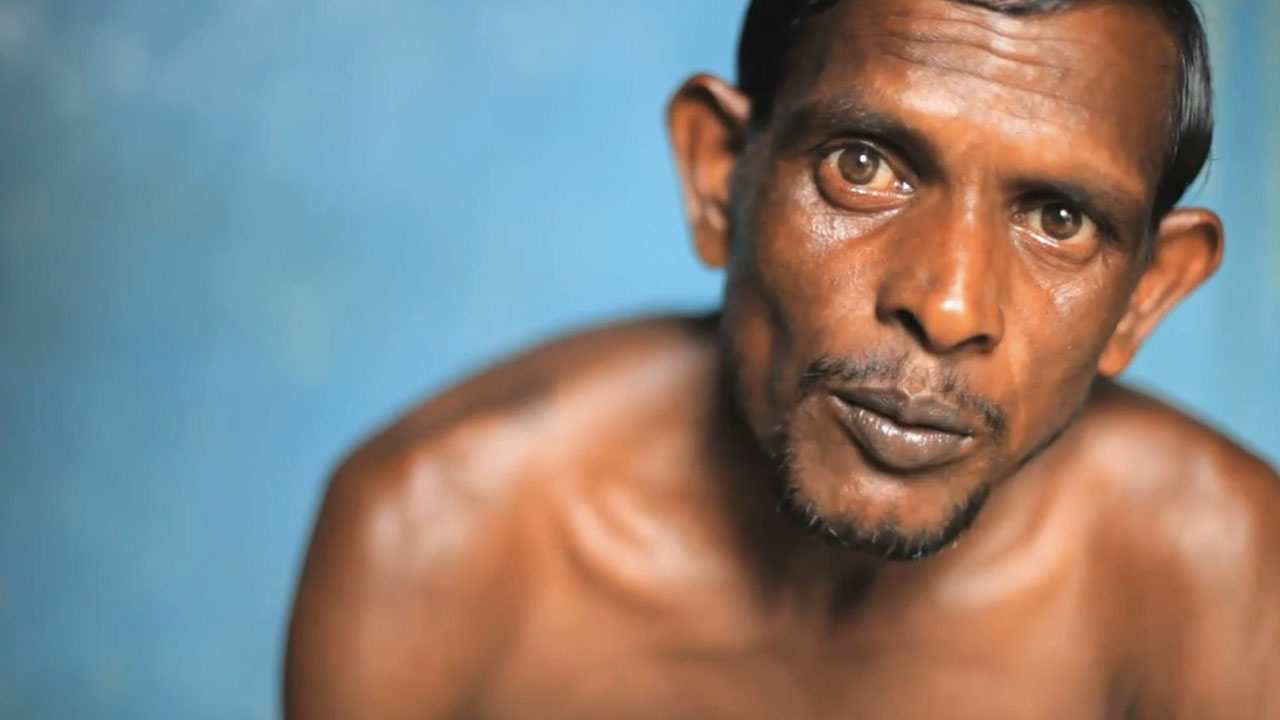 Fracking, Hurricanes, Rising Seas, Leadership, and Climate Change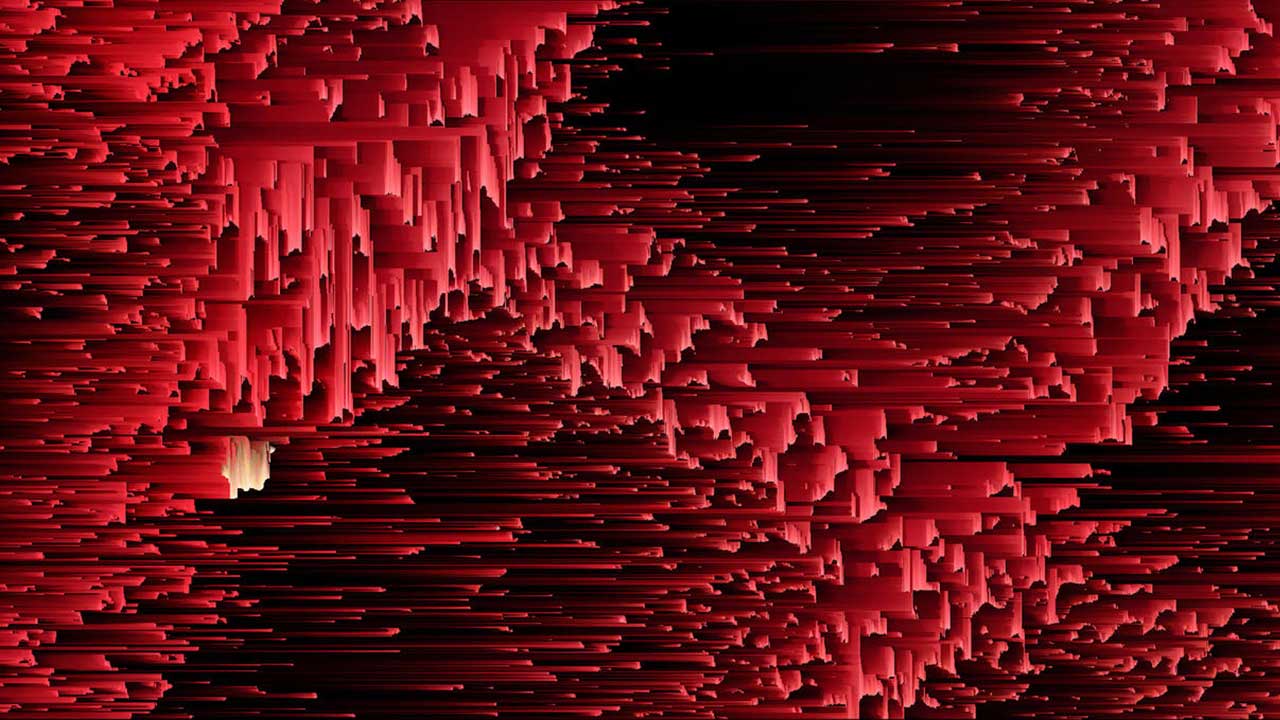 There Will Never Be a Final Film Format (Part 2): Celluloid-Digital Collisions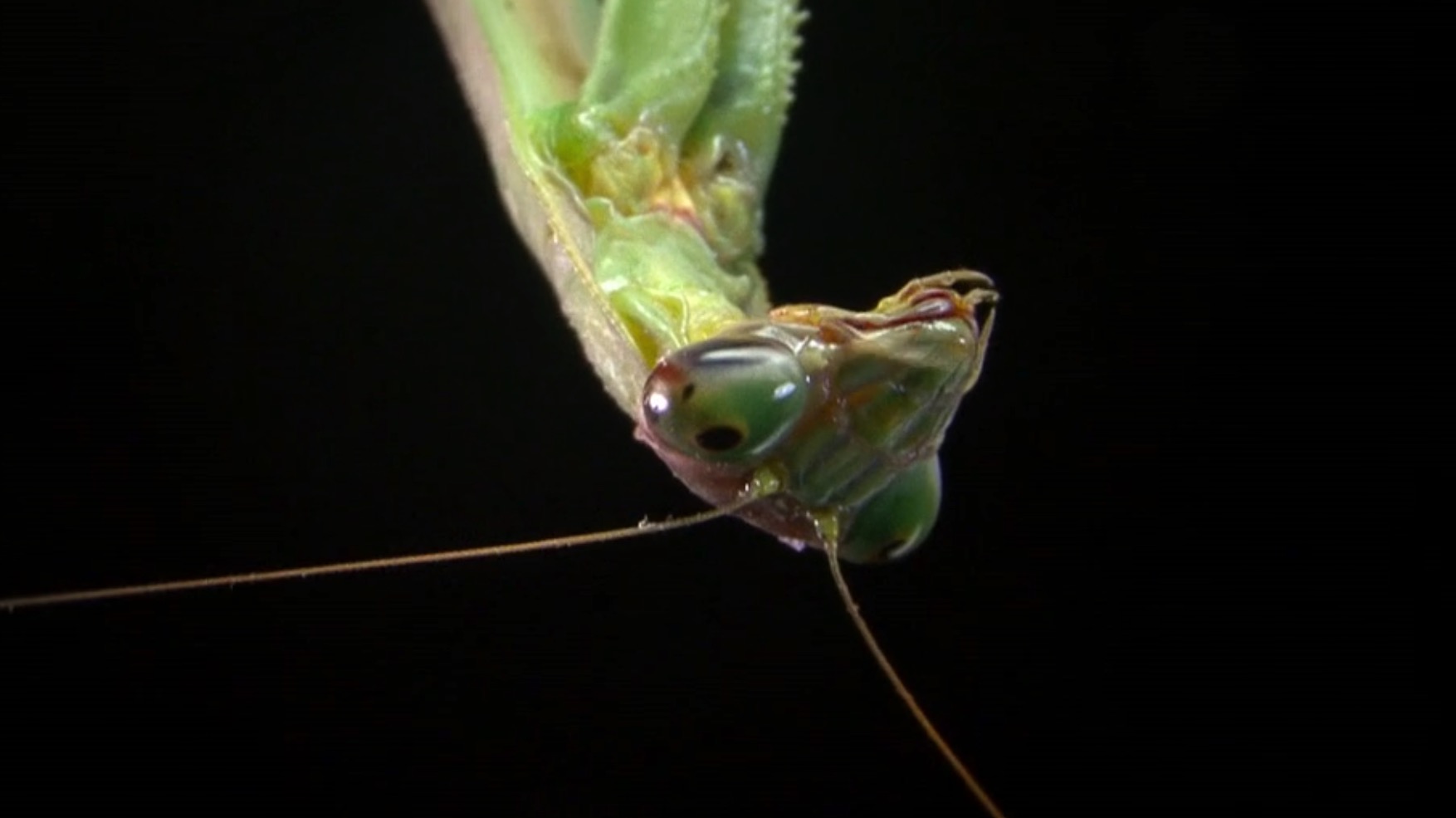 10 Short Science Films Celebrating Tiny Details Usually Unseen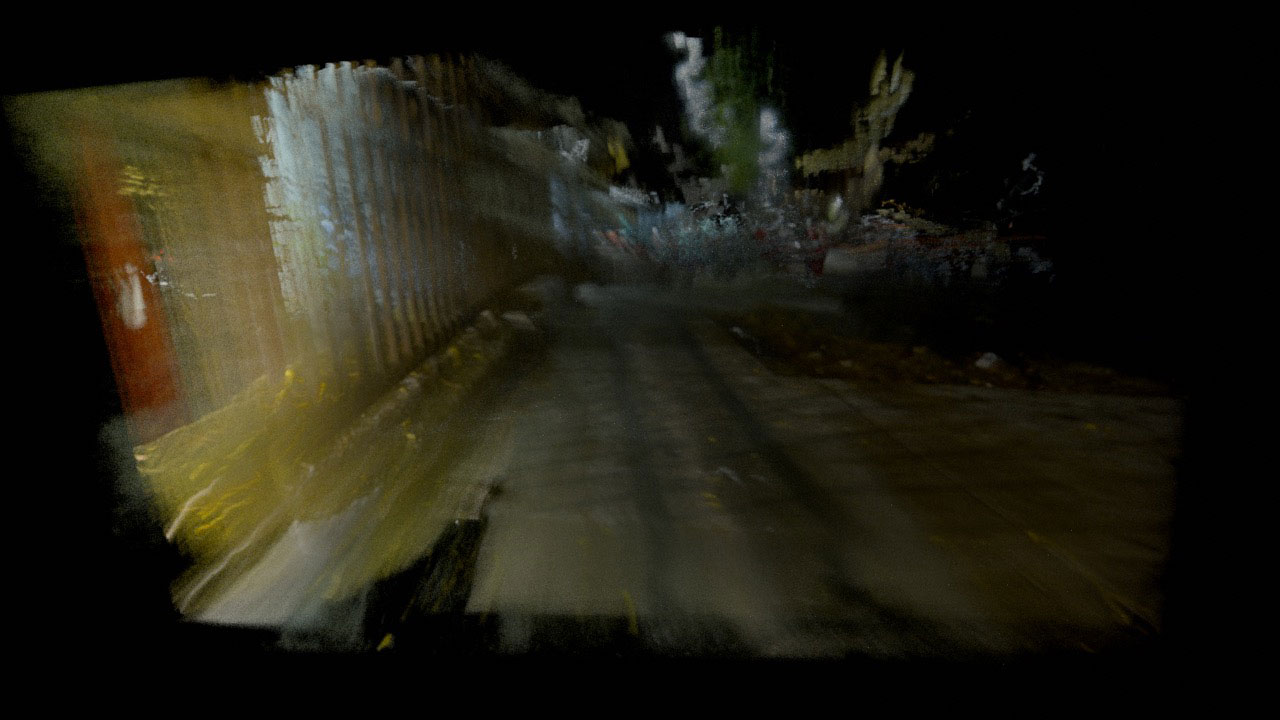 Hybrid Identities at the 10th Annual Imagine Science Film Festival
Attuning to Changing Planetary Conditions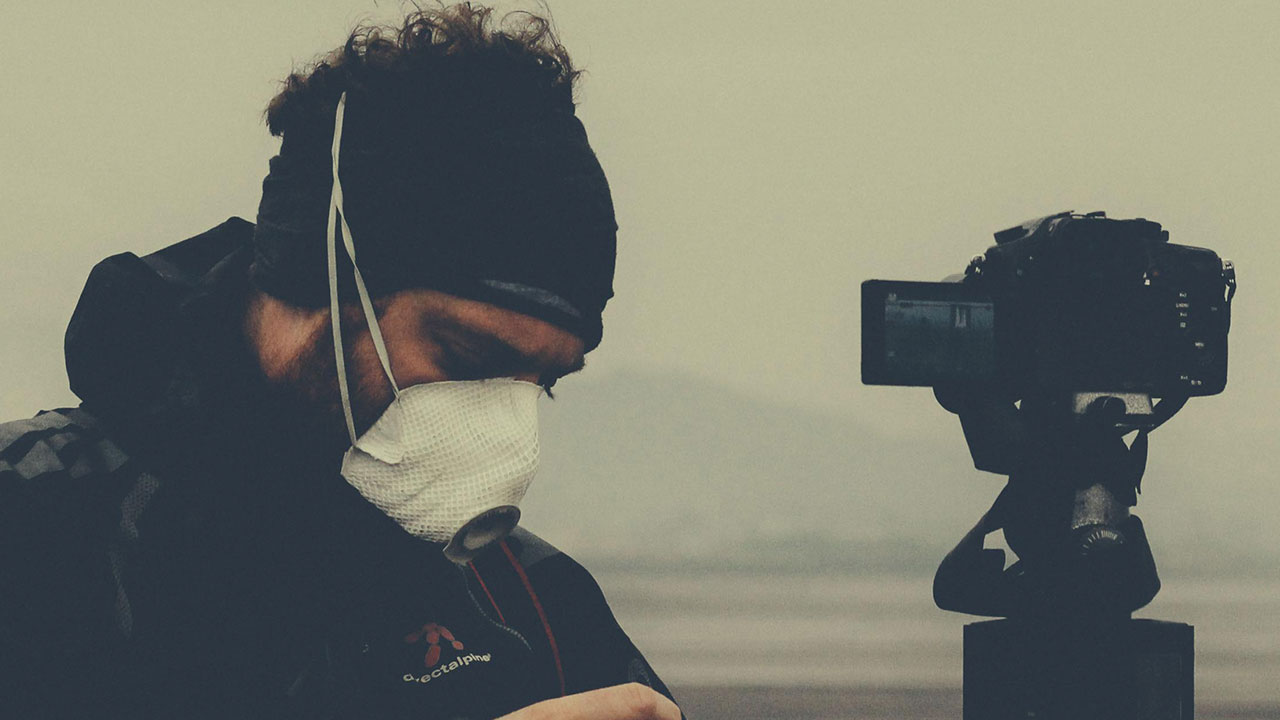 Stories from the the Edge of the Map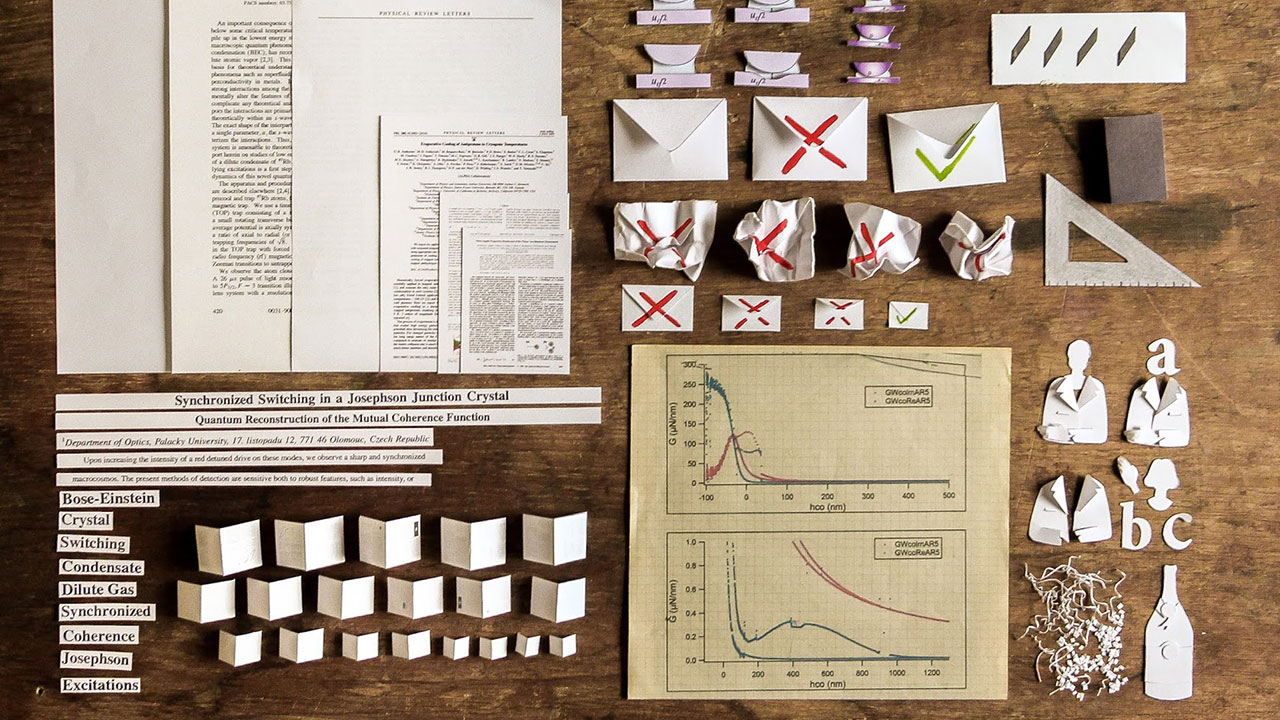 In Search of the Persian Leopard and Beyond: Rare Wildlife Films of Iran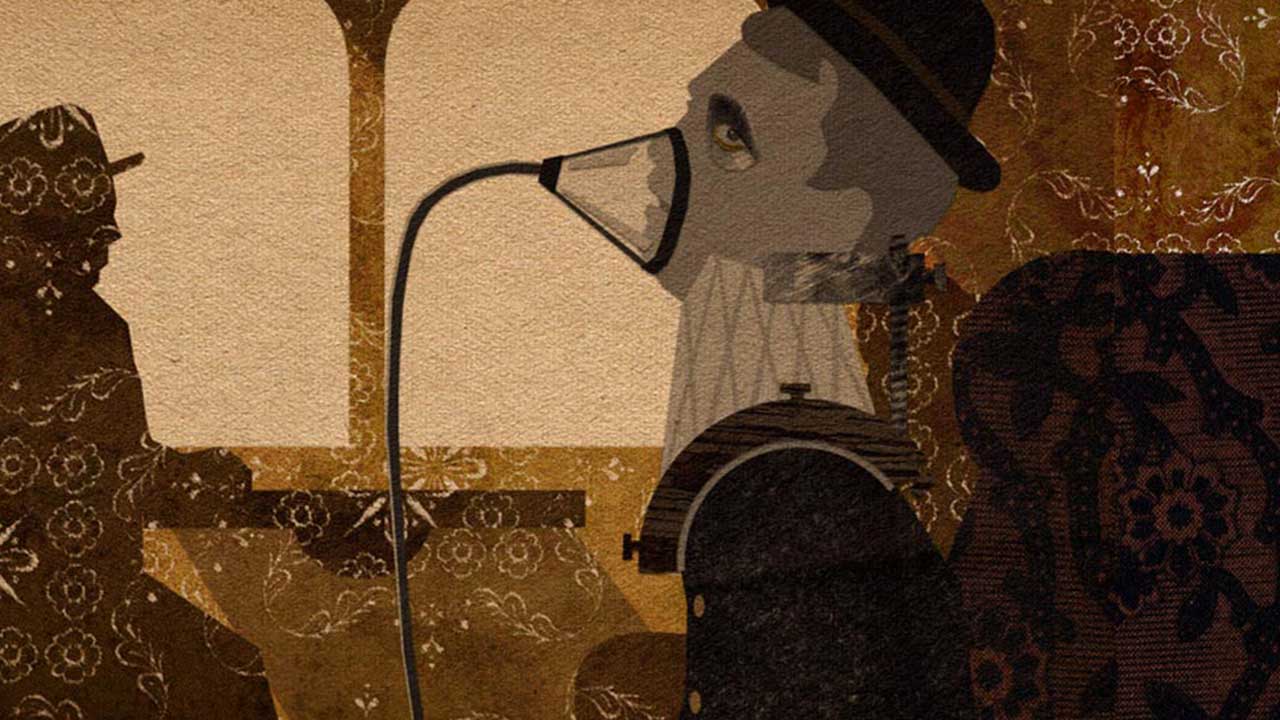 Cinema's Codes and Puzzles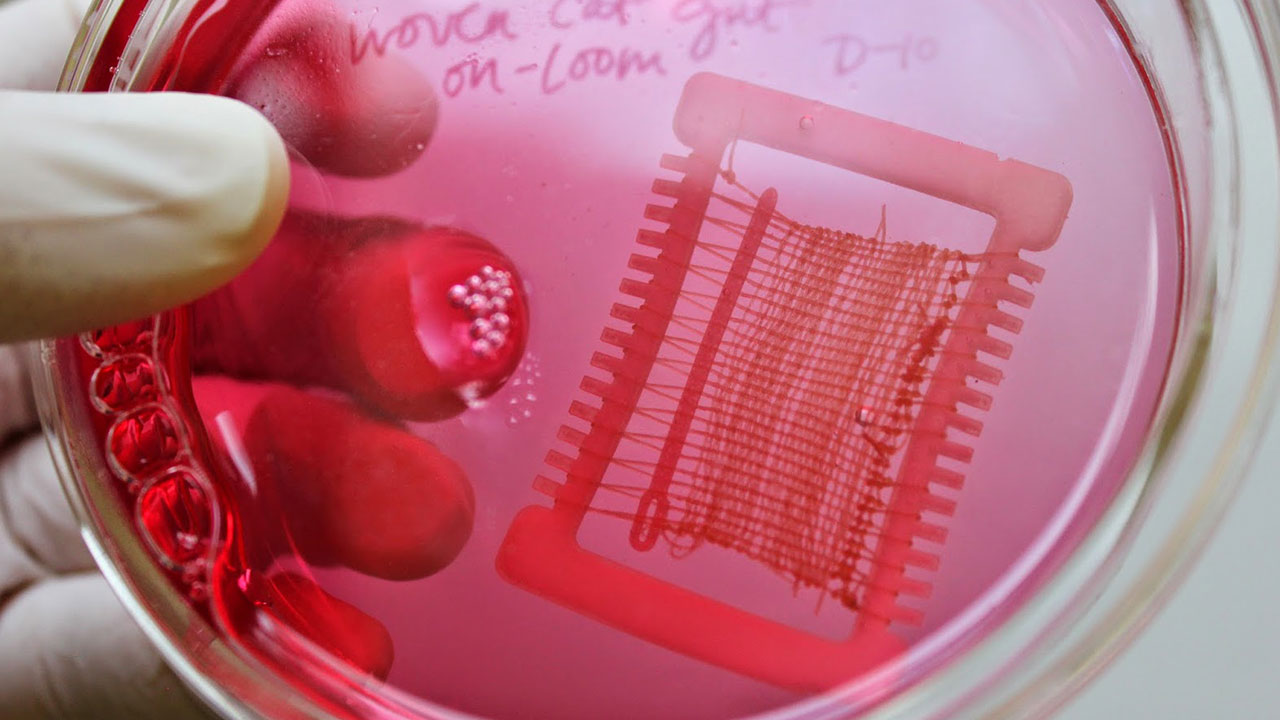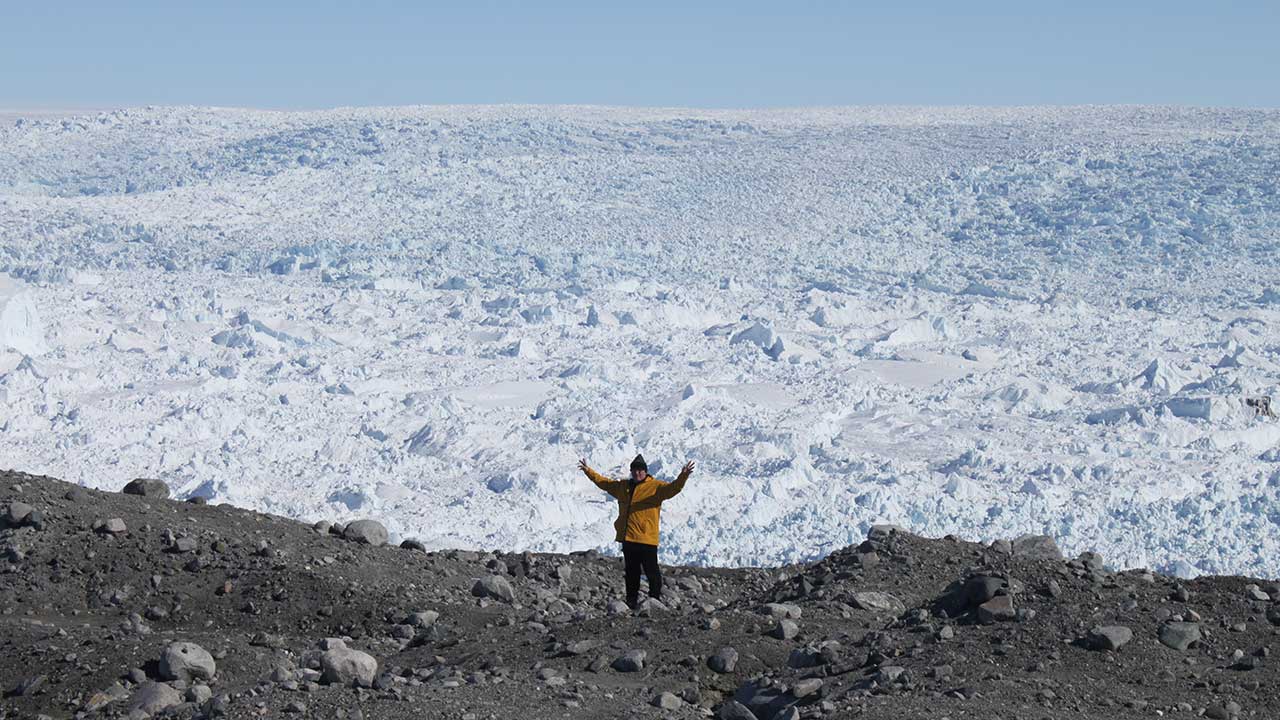 Visualizing the Real-World Effects of Climate Change on Glacier Streams
Border landscapes: The River is a Seam 
Musical and Mythological Visual Enchantments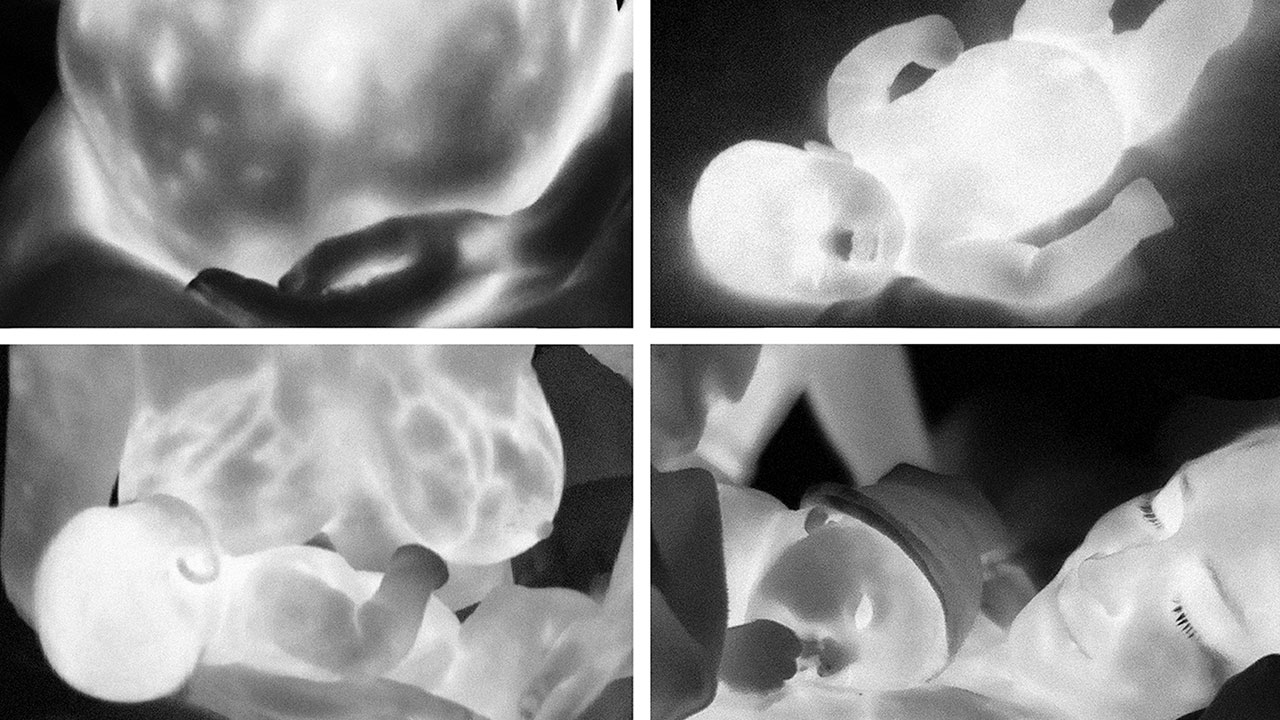 Marne Lucas: A Pioneer in Infrared Experimental Art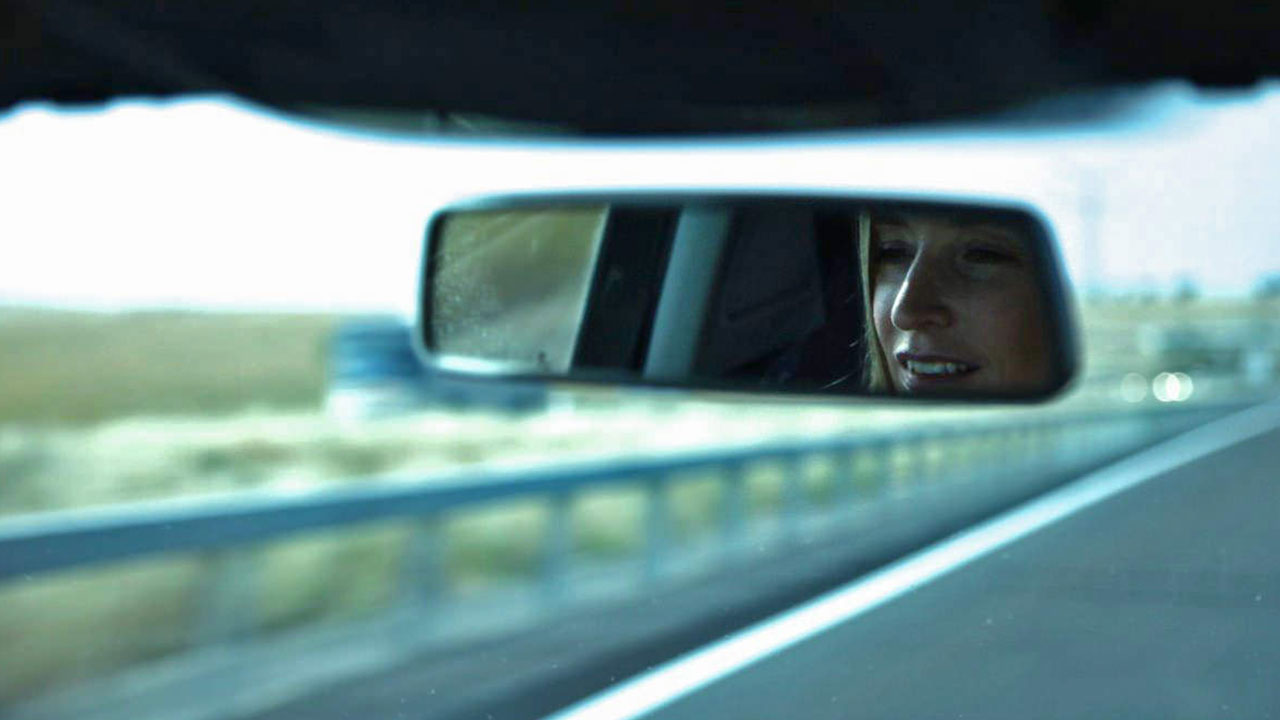 A Haunting Exploration into the Nature of Memory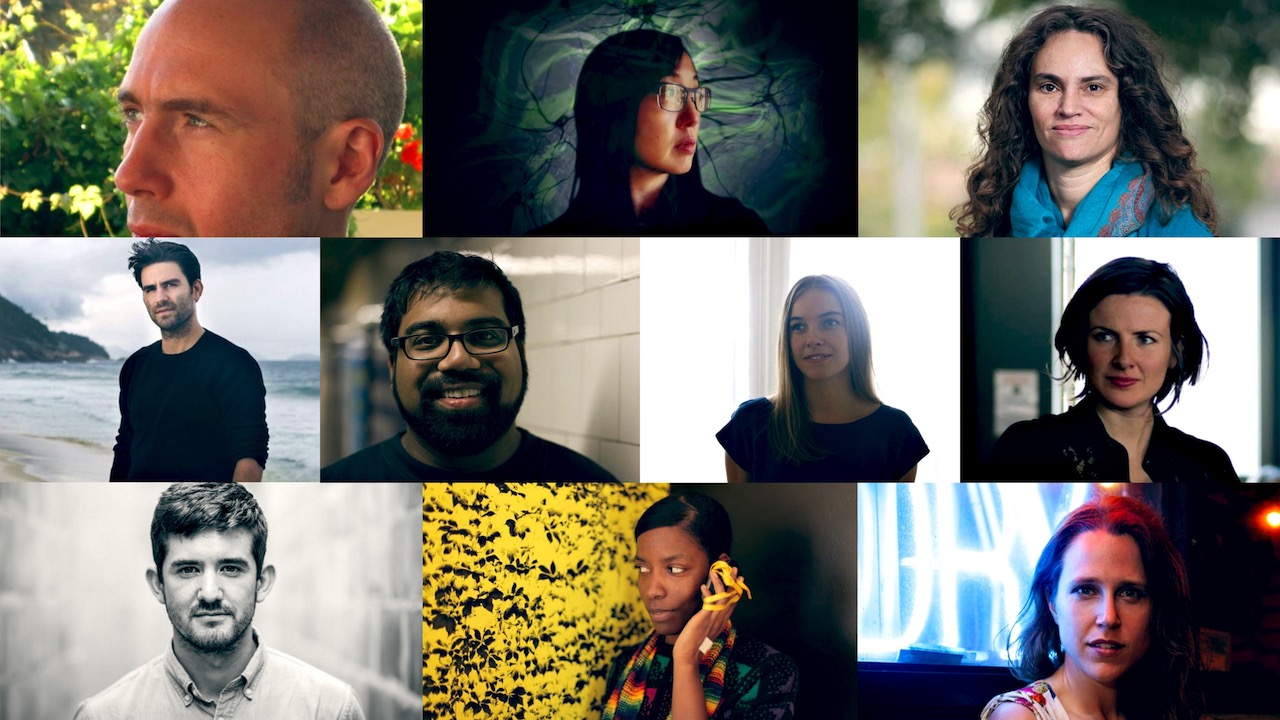 Announcing the Ten Visionary Filmmakers of "Chimera Experiments"
Landscapes & Language of the Anthropocene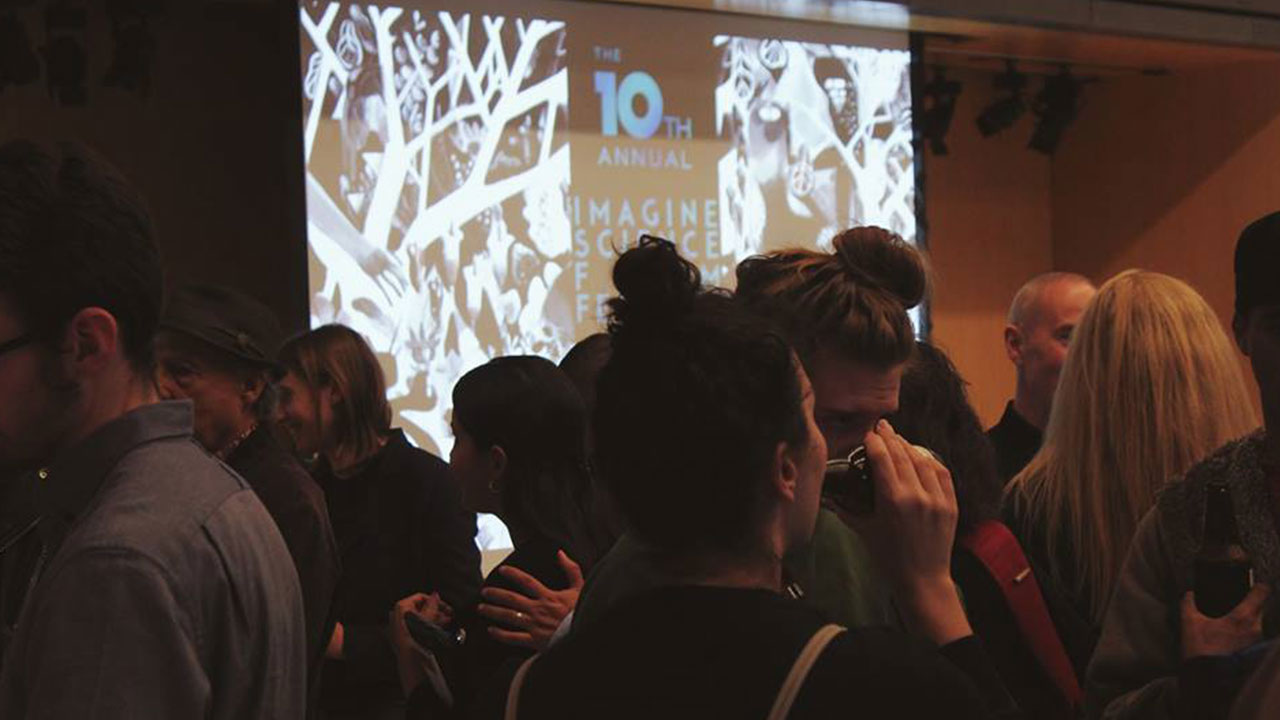 Winners of the 10th Annual Imagine Science Film Festival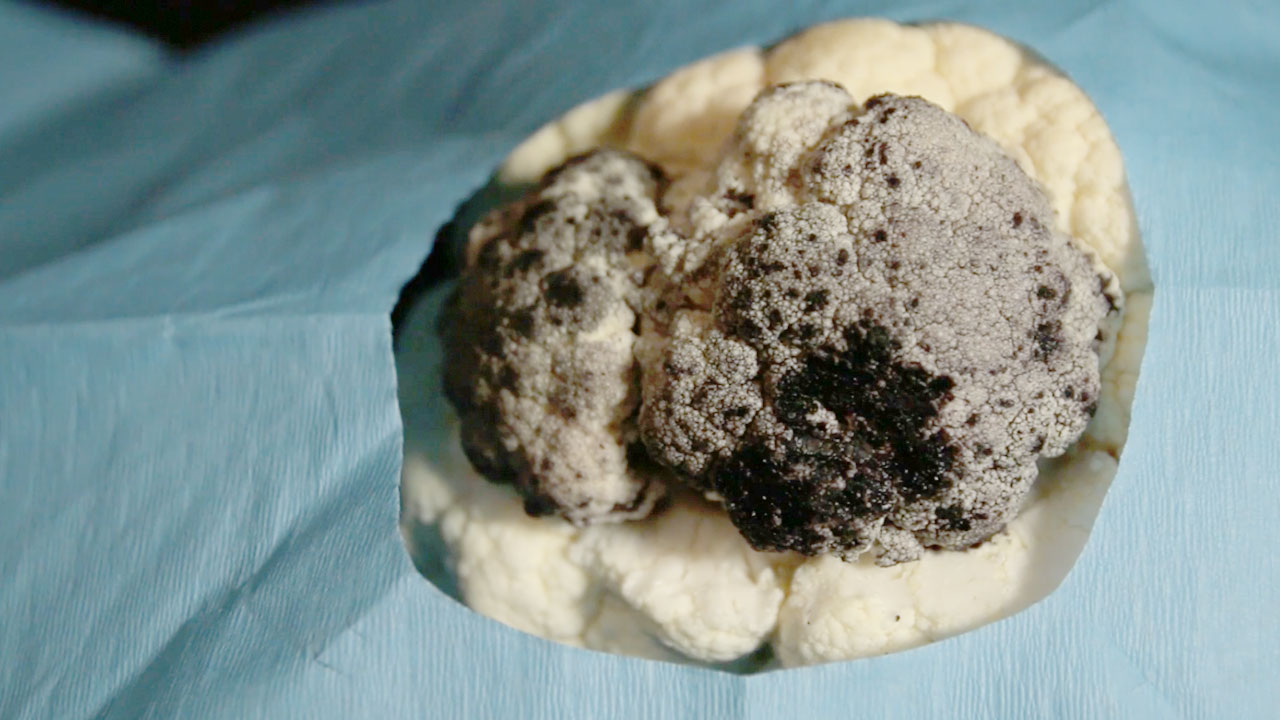 Scientists & Filmmakers in Paris Interpret Light at Pariscience Film Festival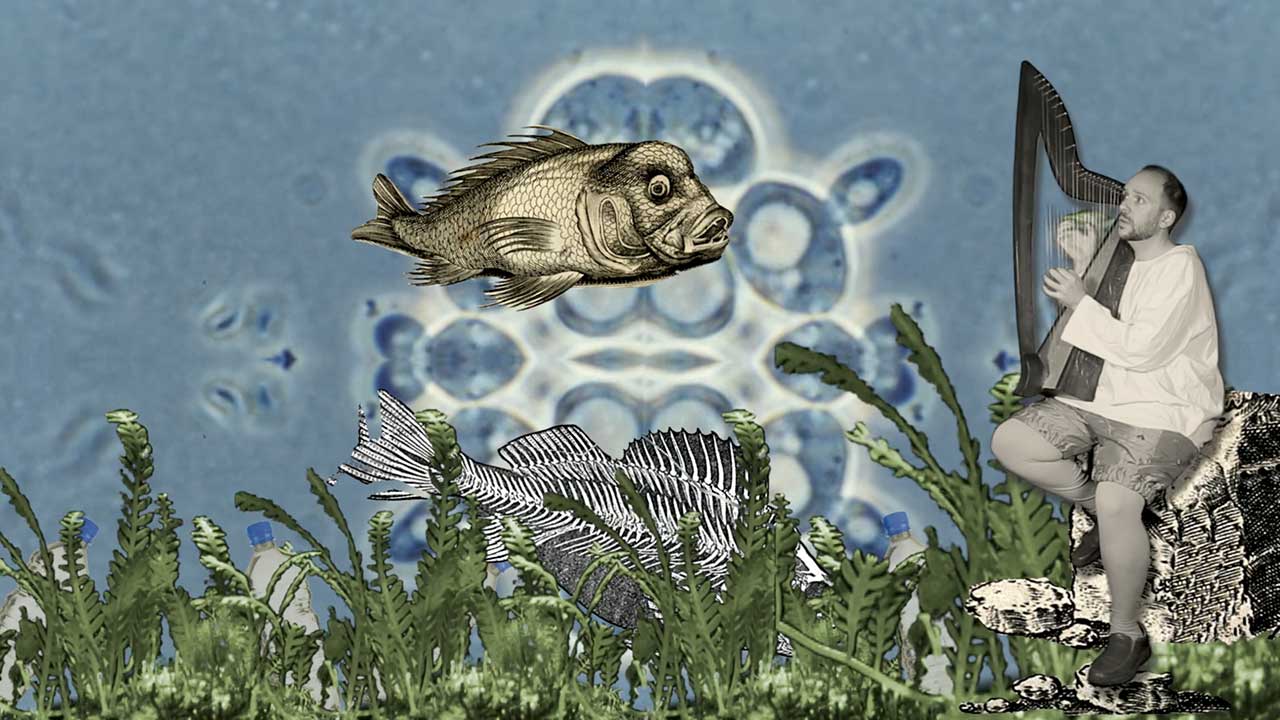 The Rulers of Our Inner World
The Pursuit of Hope and Knowledge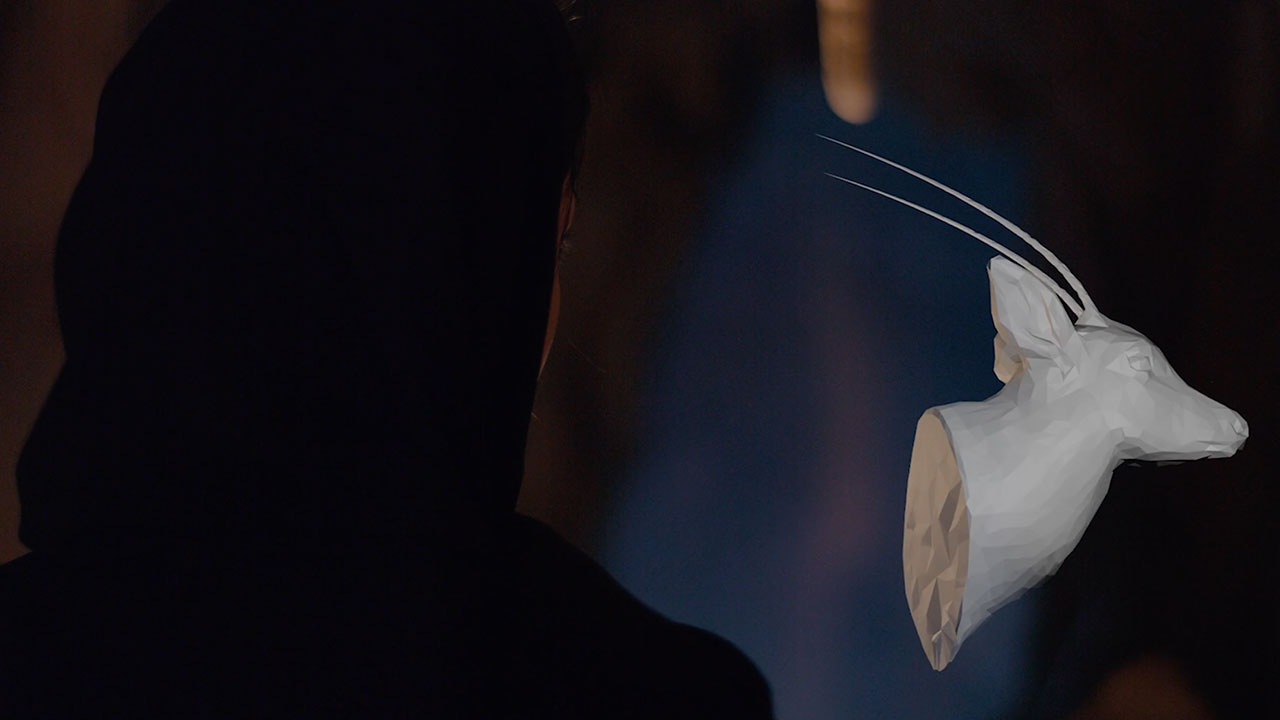 Connection and Communication: What Does it Take?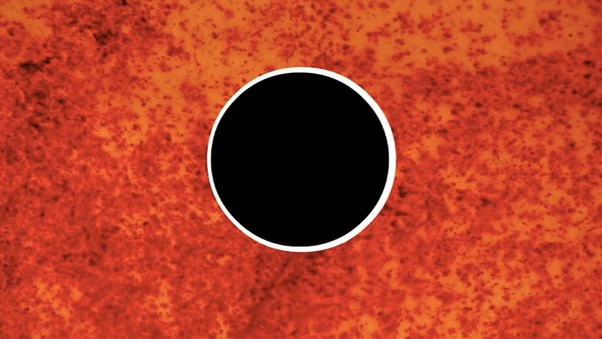 5 Visionary Films to Celebrate the 2017 Solar Eclipse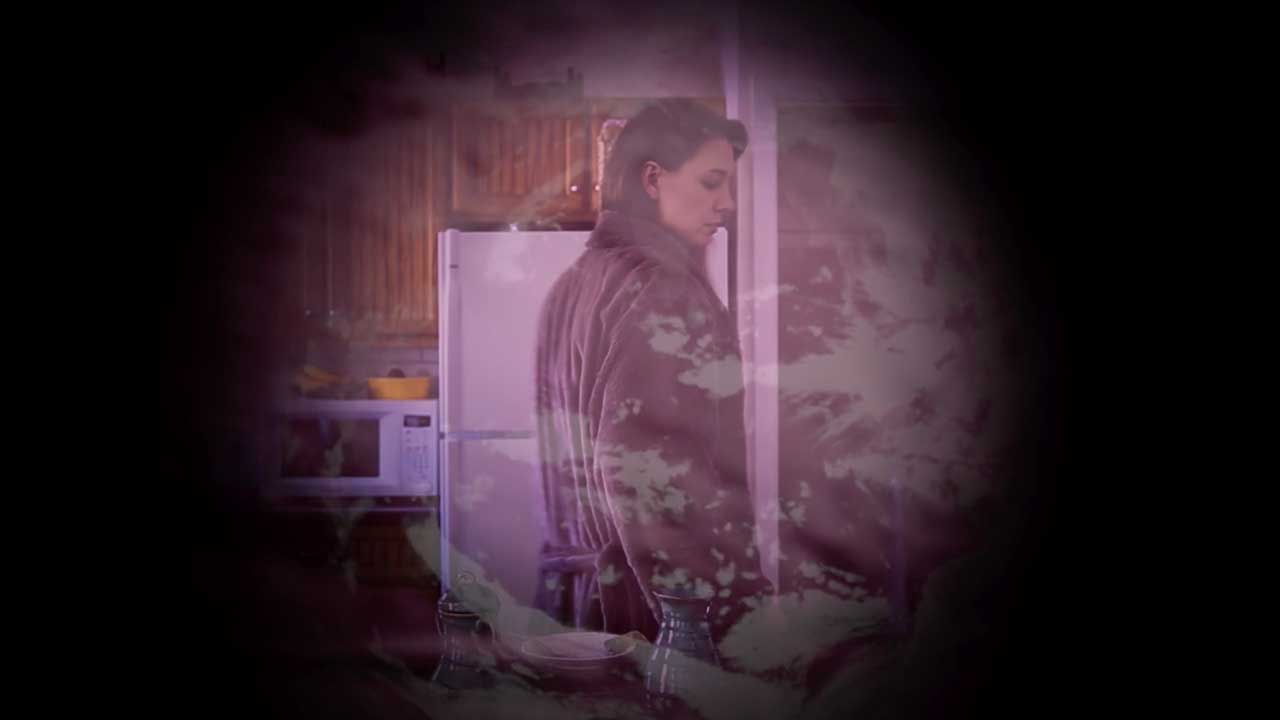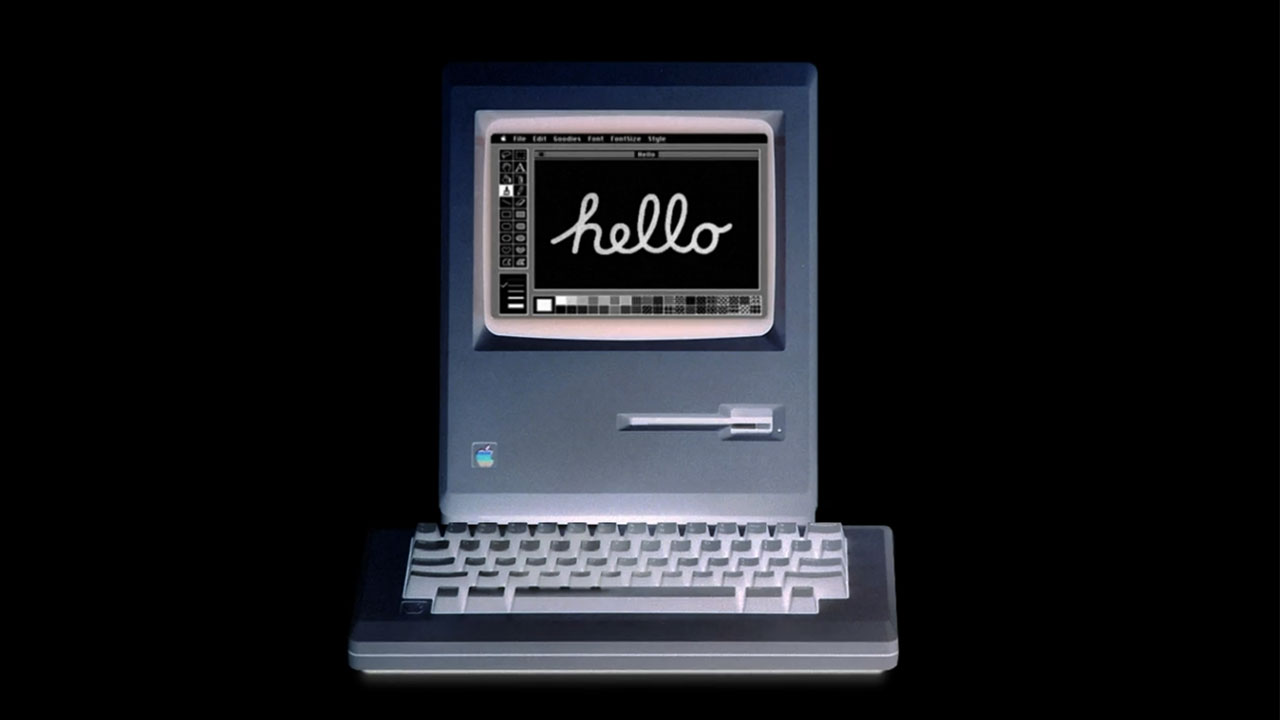 Cultural Heritage and Filmmaking in Kenya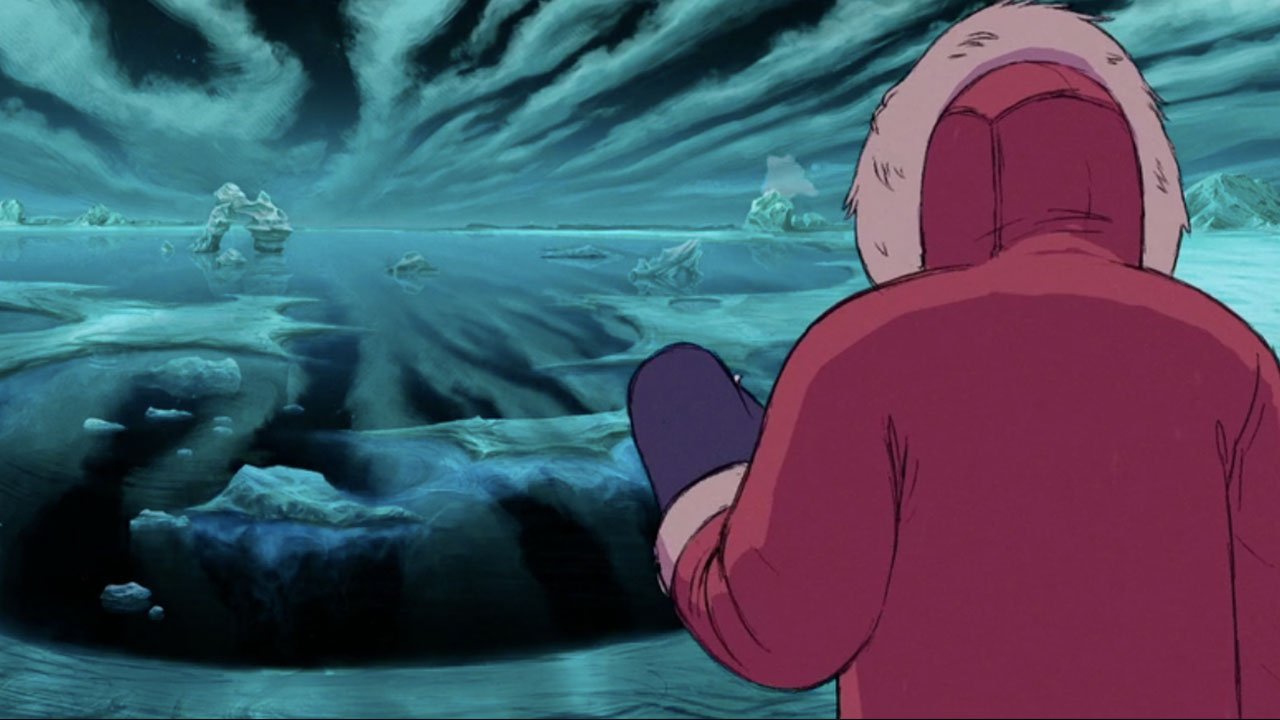 Wild Lands Shape Human Awareness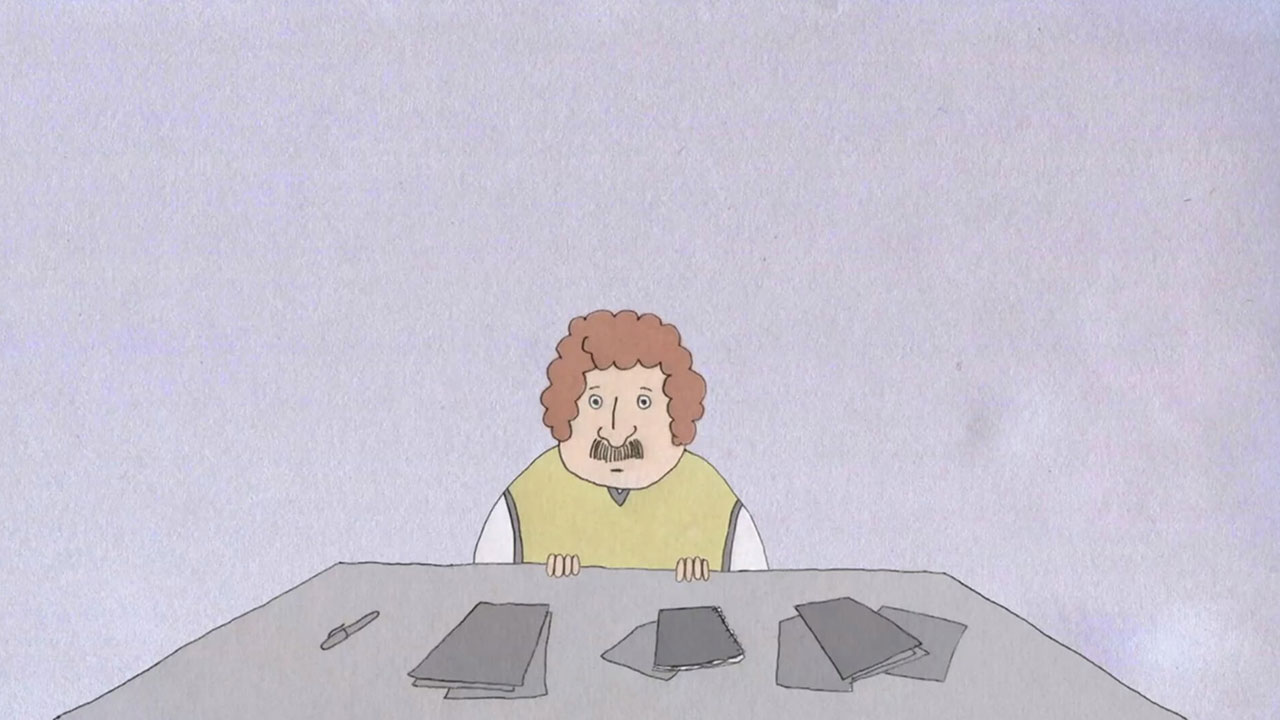 Simple lines, complex tales: the power of animation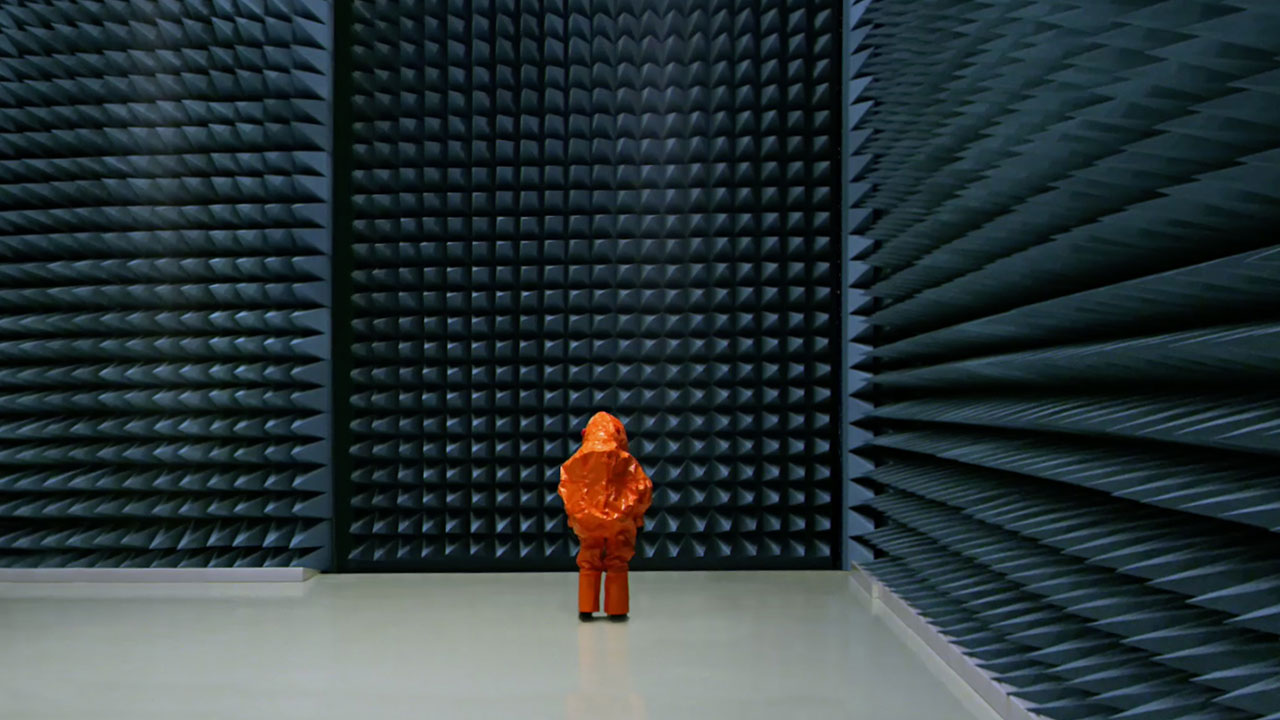 What it means to be human in the 21st century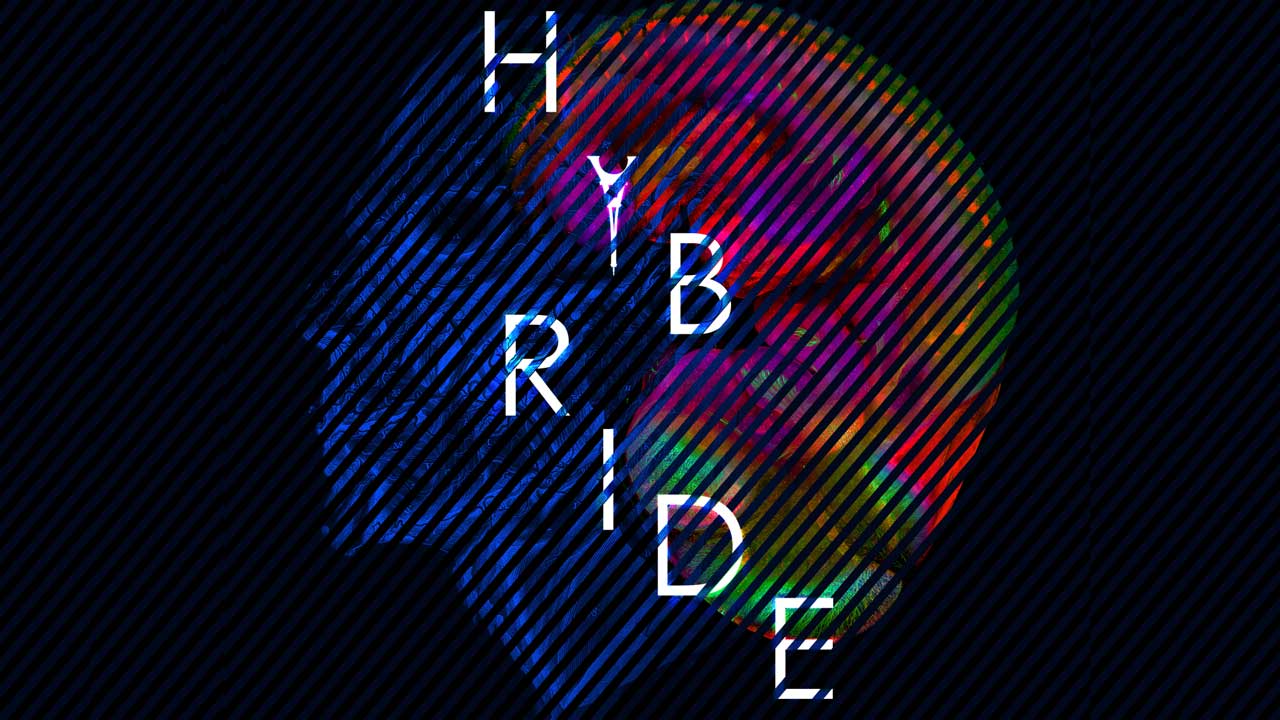 The Winning Films at Imagine Science Paris: A Celebration of Scientific Expressions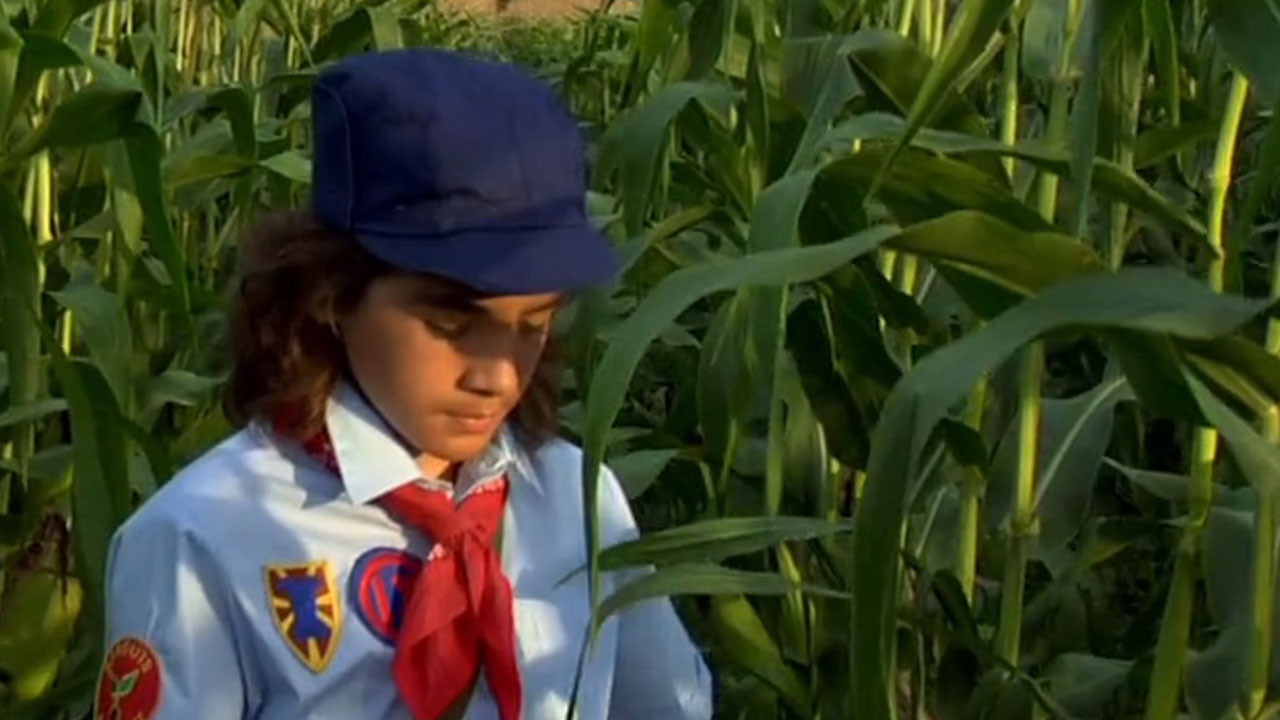 Food, Corruption and Celebration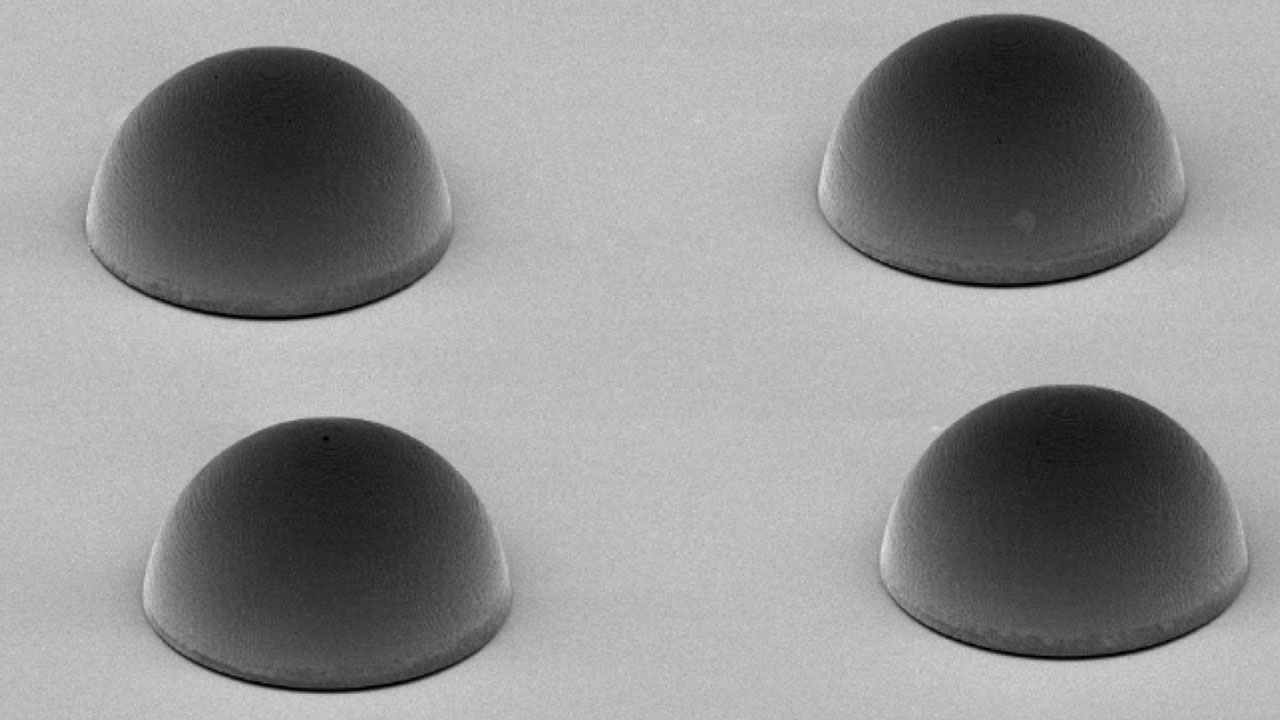 Micro and Nano Theme Parks For Worms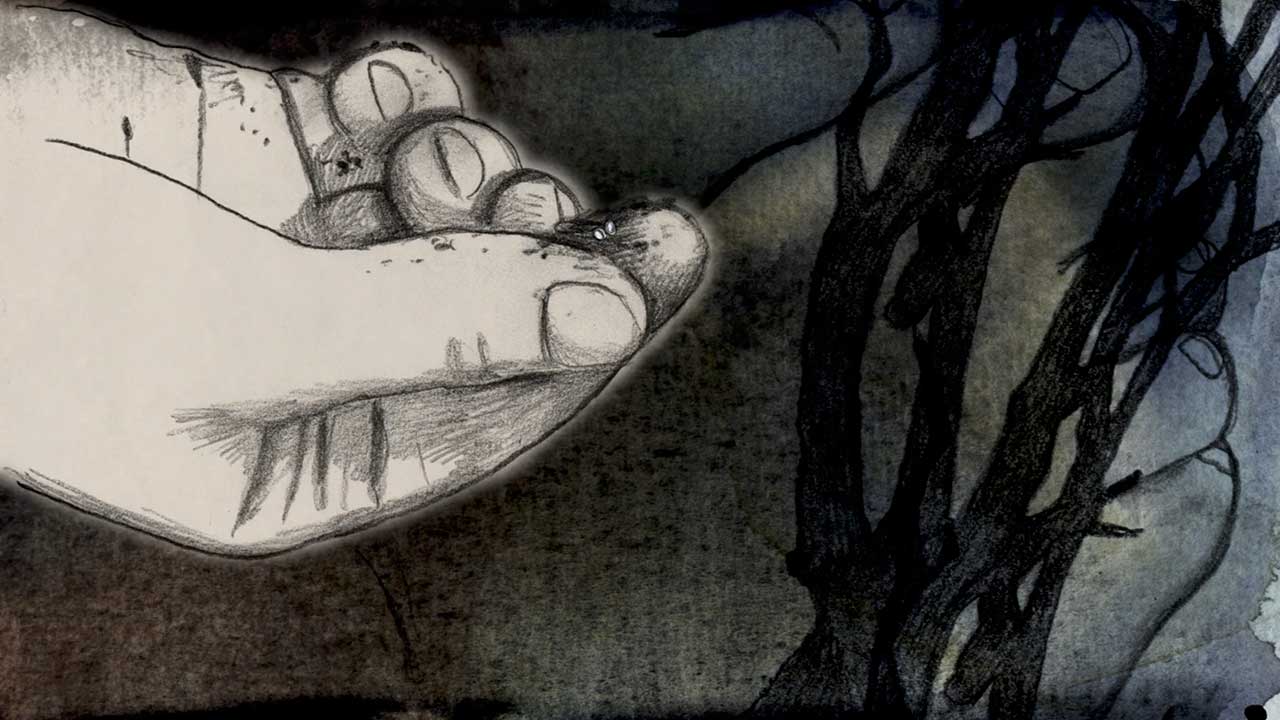 Science Makes for Great art, But What About the Reverse?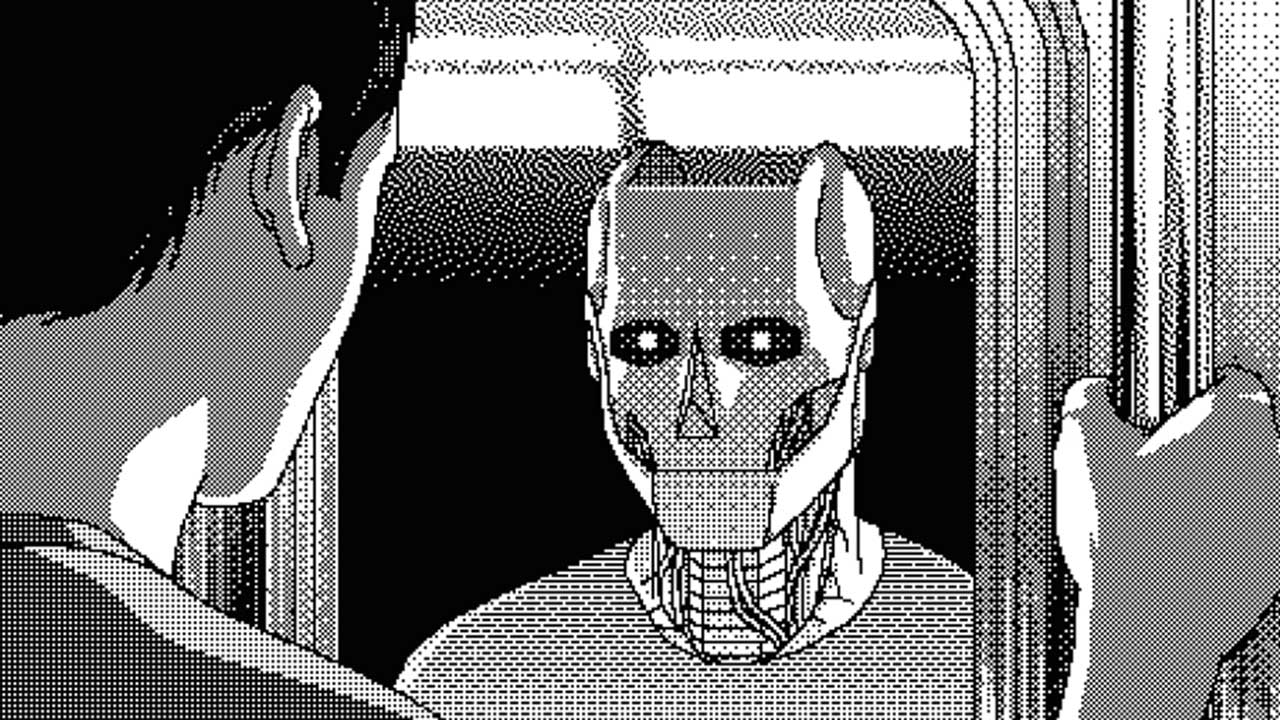 My Narrative Drive is Broken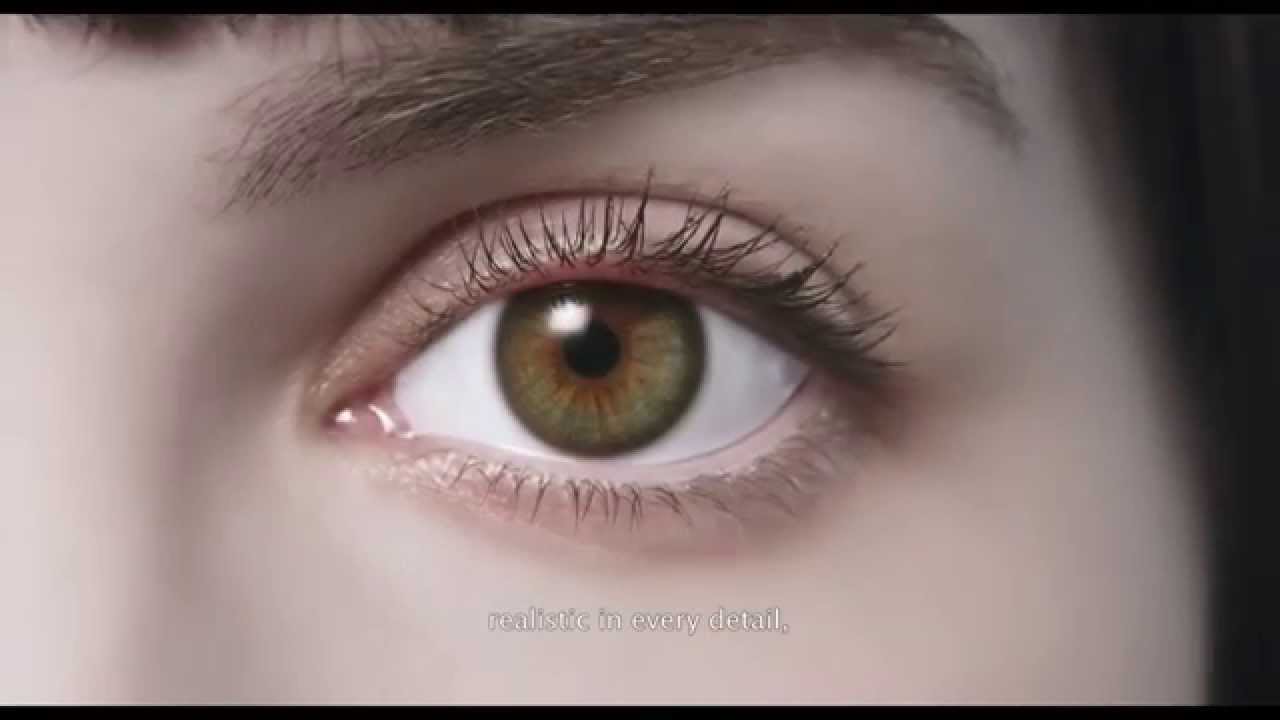 Irreplaceable: Love, Meaning, and Attachment in a robotic world
Can we capture the sublime? On fireflies, shrinking habitats, and the possibilities of film and video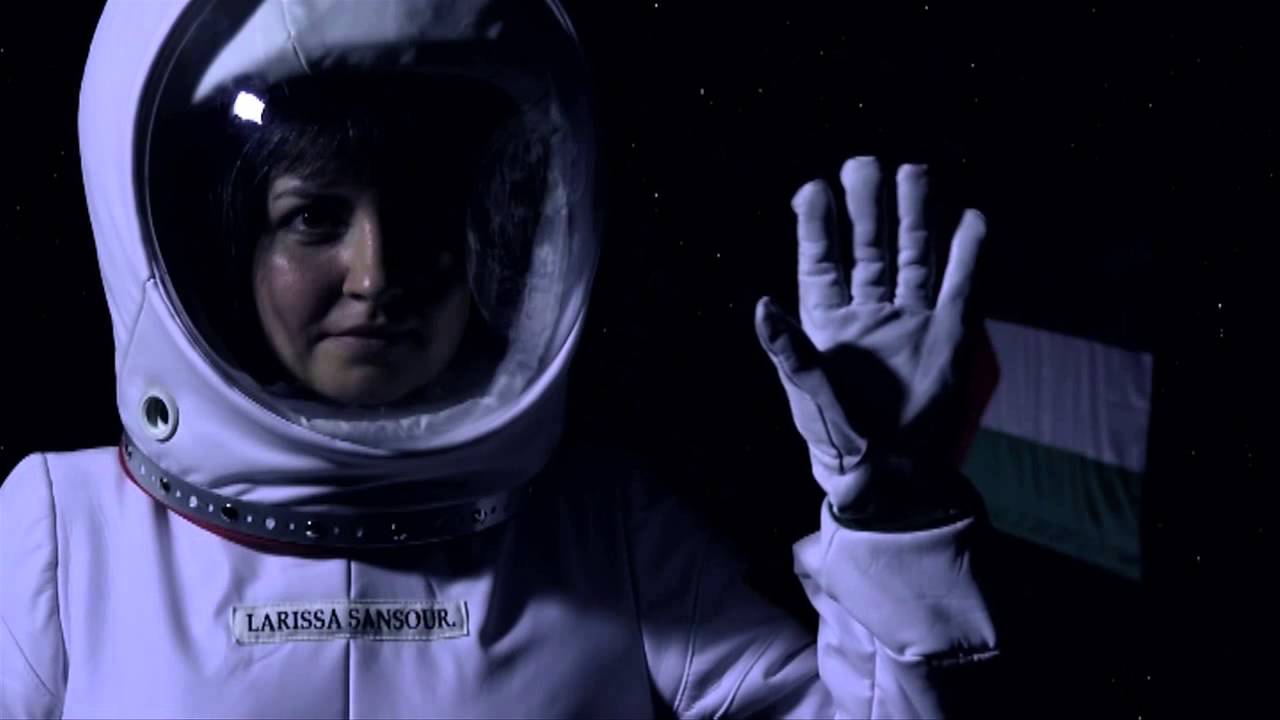 Modern Arab Science Fiction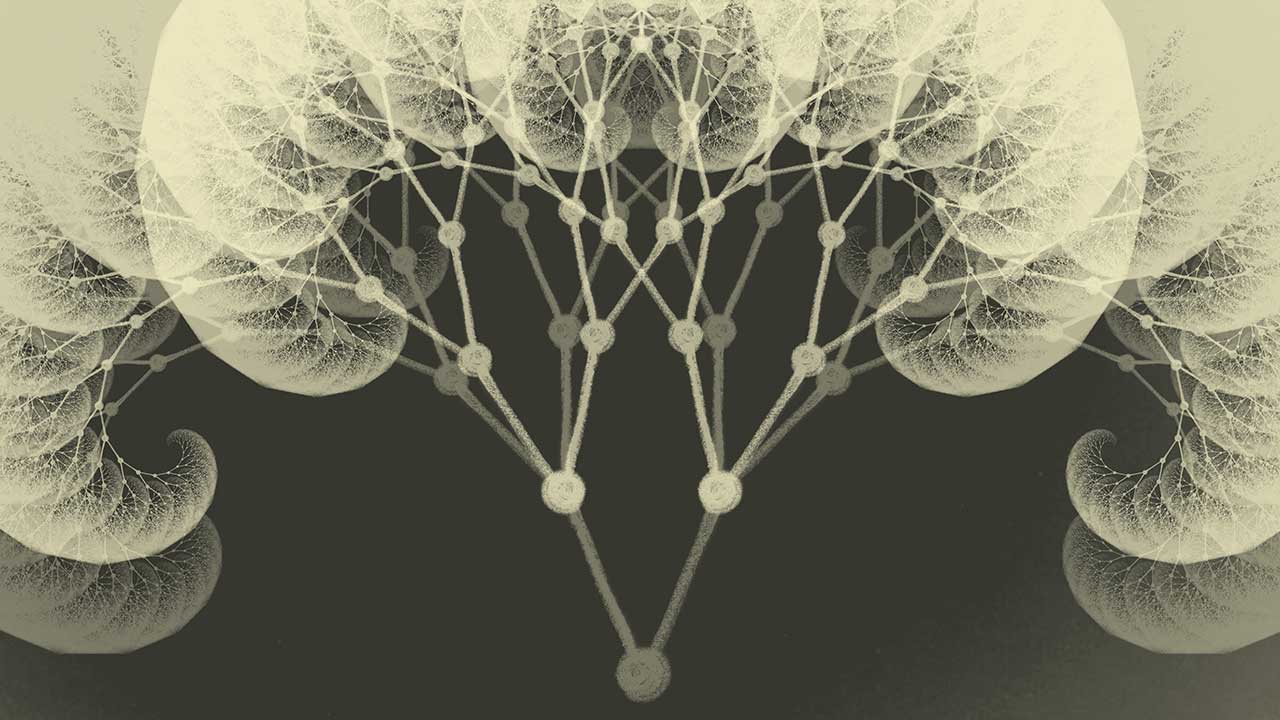 The Chain Reaction of Life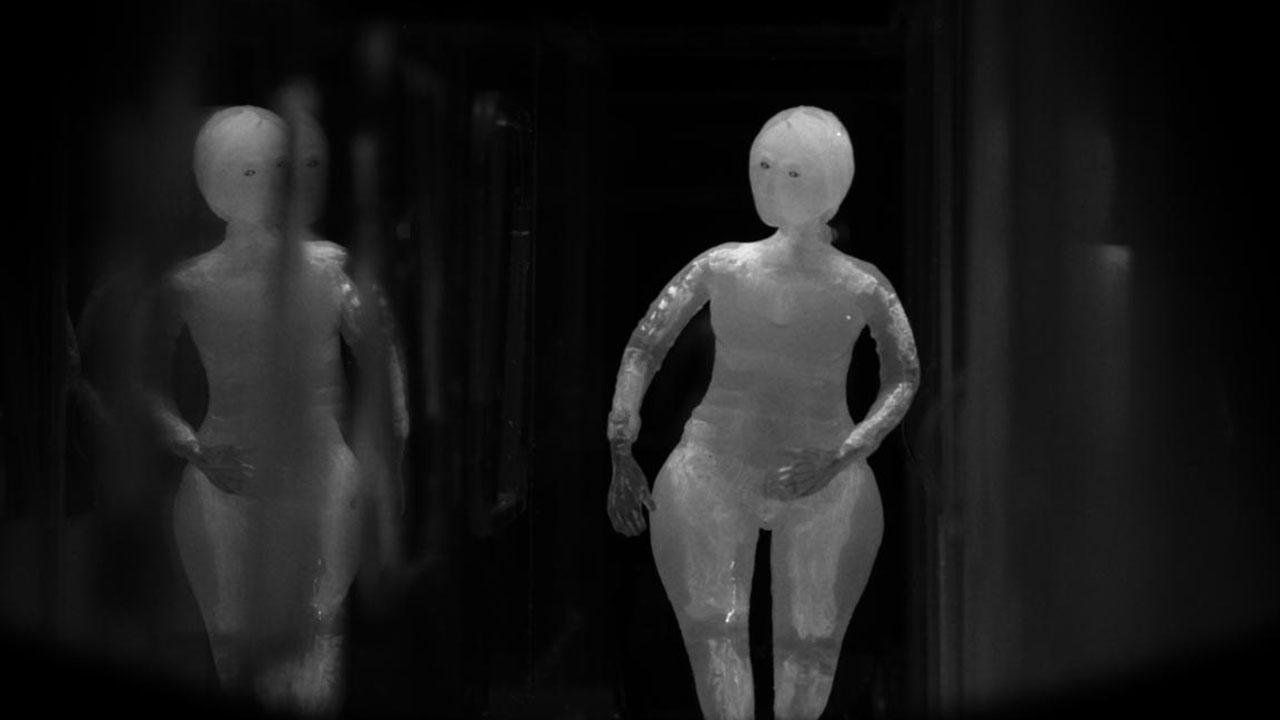 Stranger Than Fiction: Three True Tales From Our Archives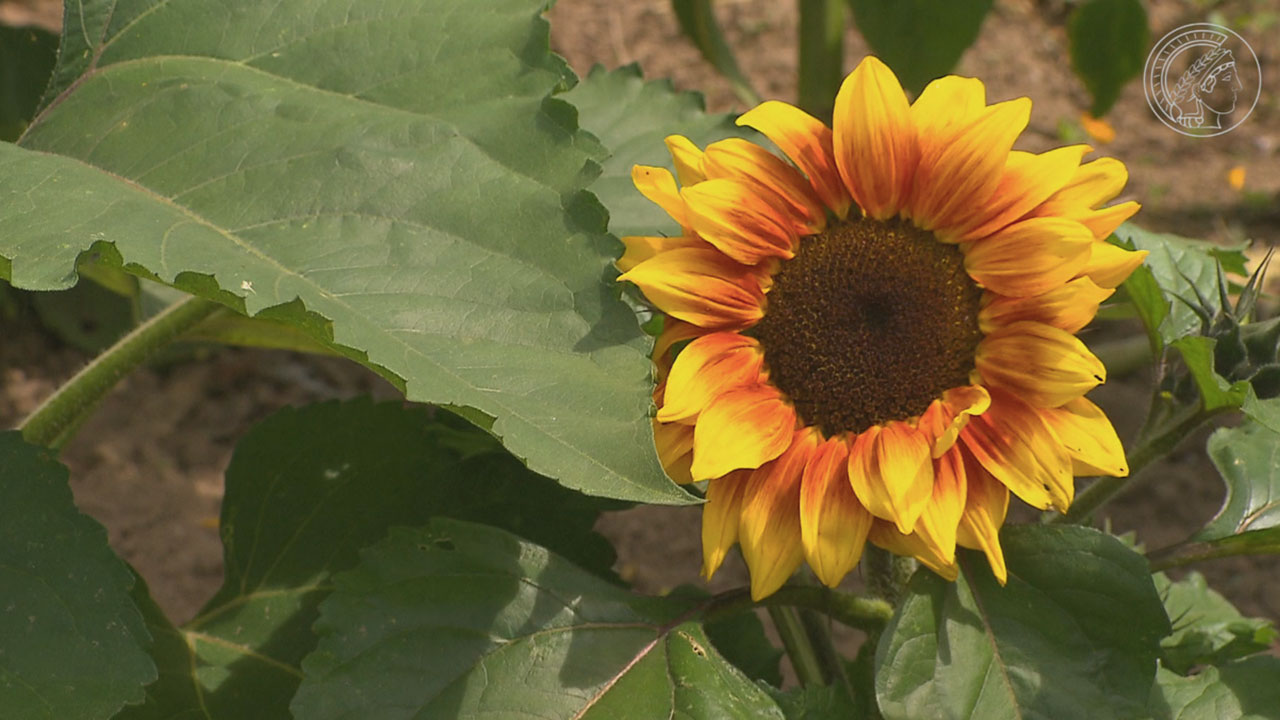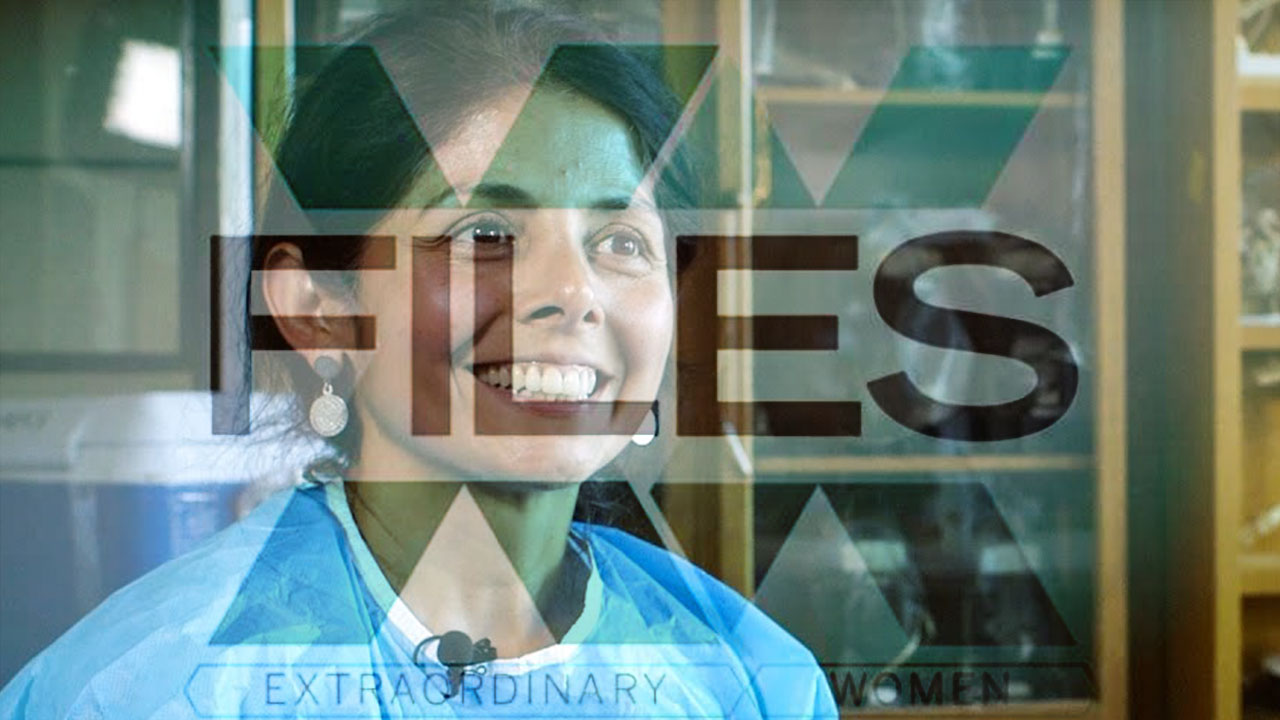 The X X Files Series Pays Tribute to Women in Science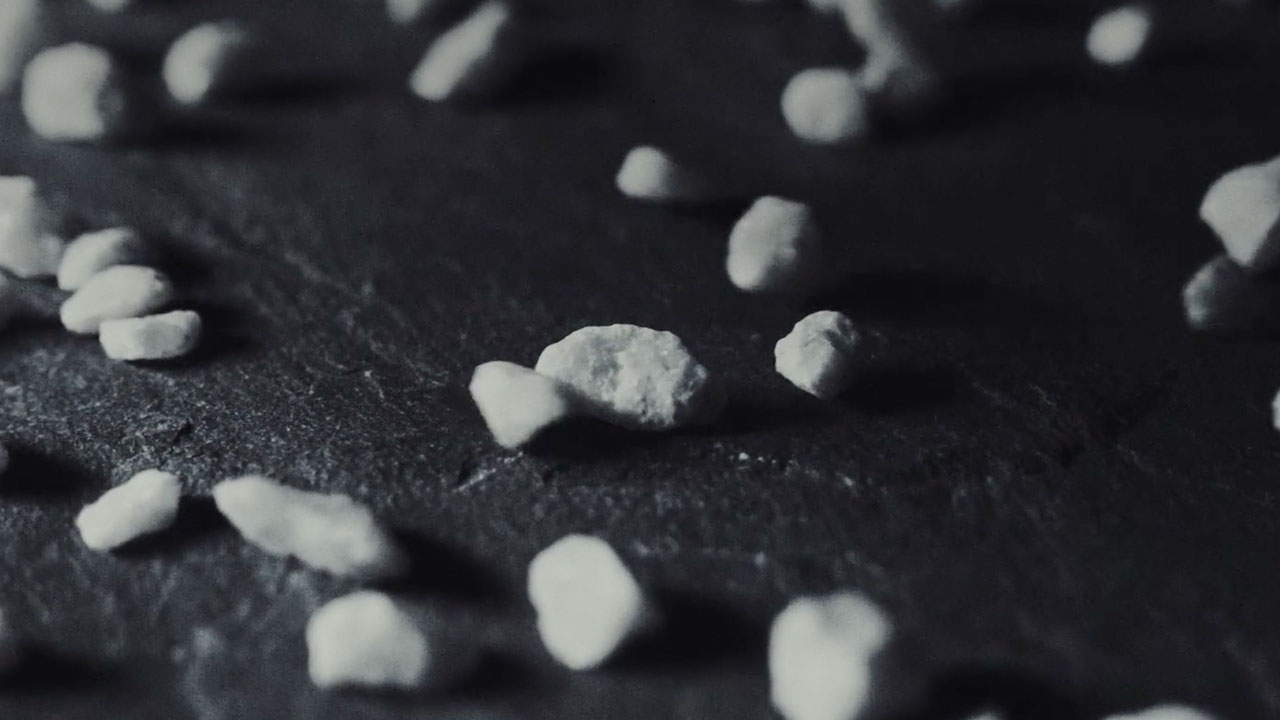 Messages Behind the Science
Adding Film to the Science Syllabus (Part 2)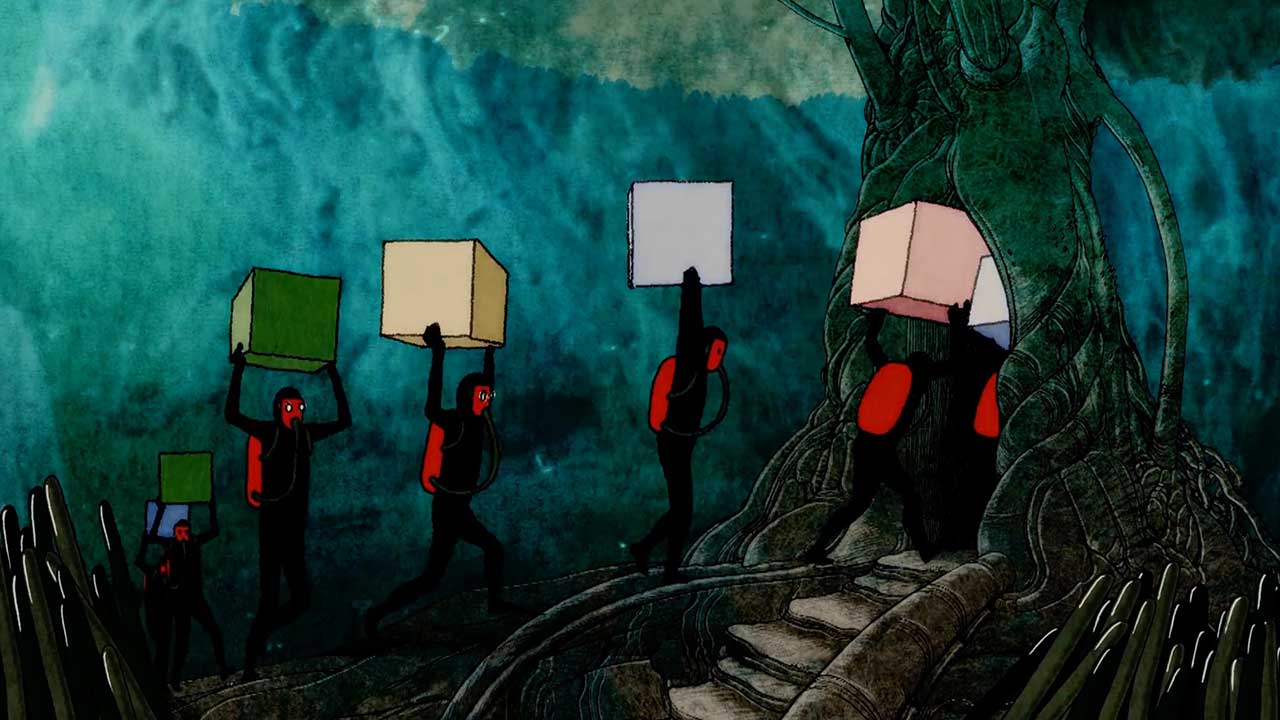 Animated. Science. Fiction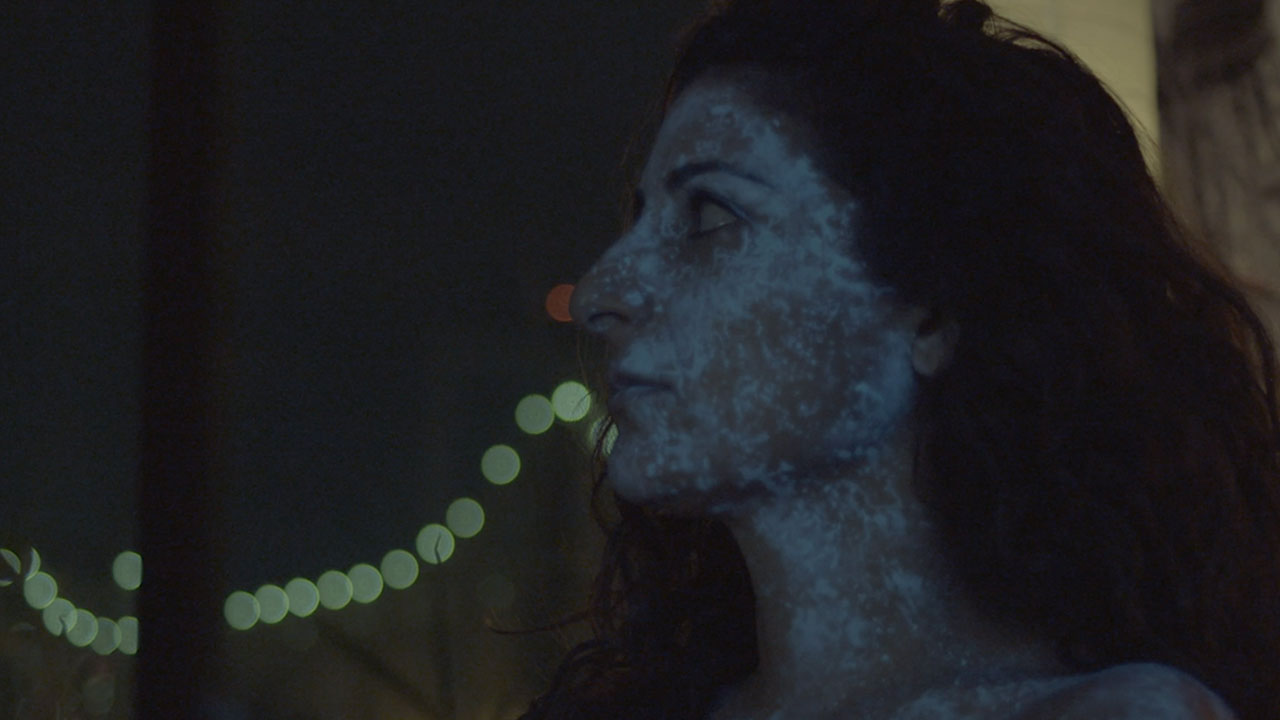 What's Emerged from the Symbiosis Competition at the 12th Annual Imagine Science Film Festival
There will never be a final film format (Part 1): The future of celluloid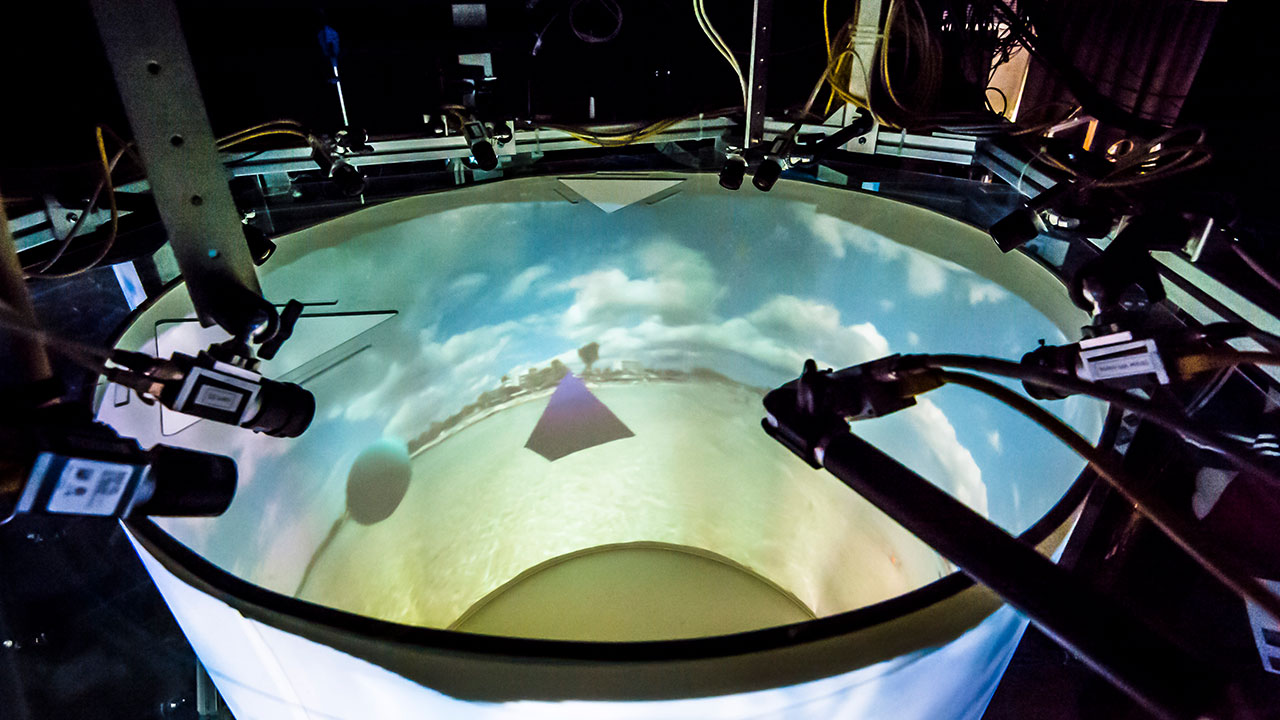 Virtual Reality for Freely Moving Animals
Unseemly: the body's exquisite horror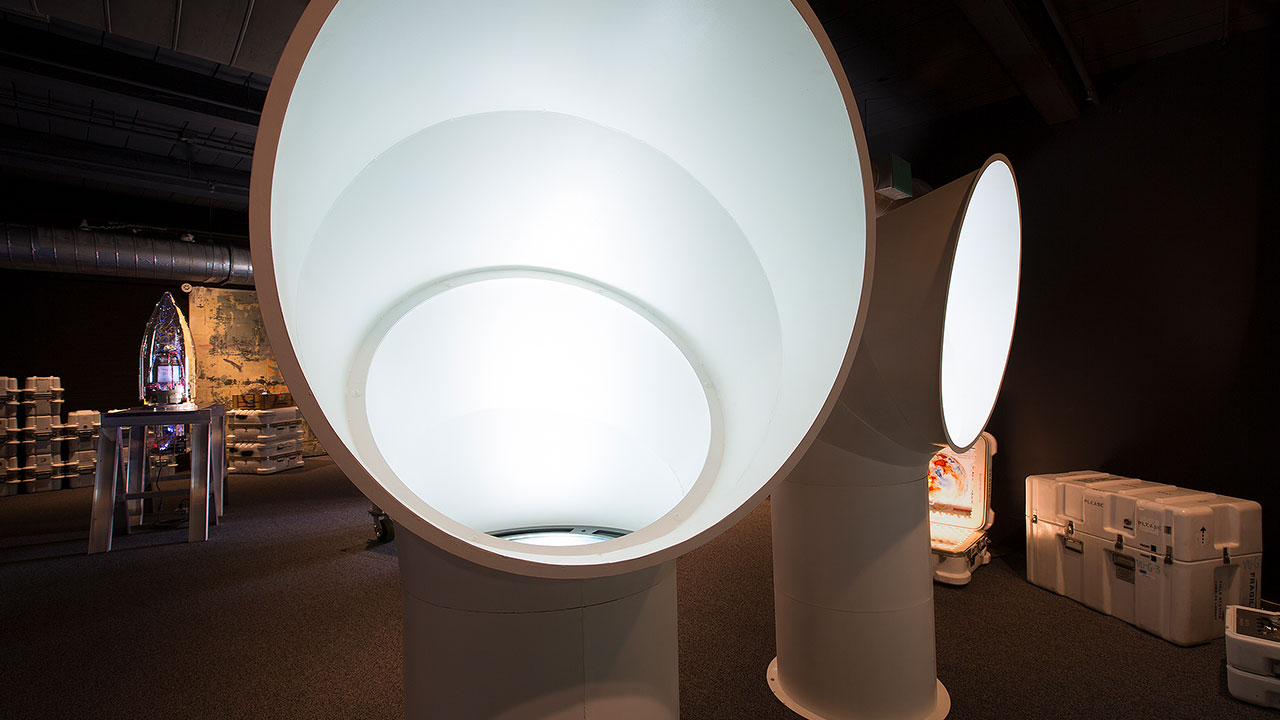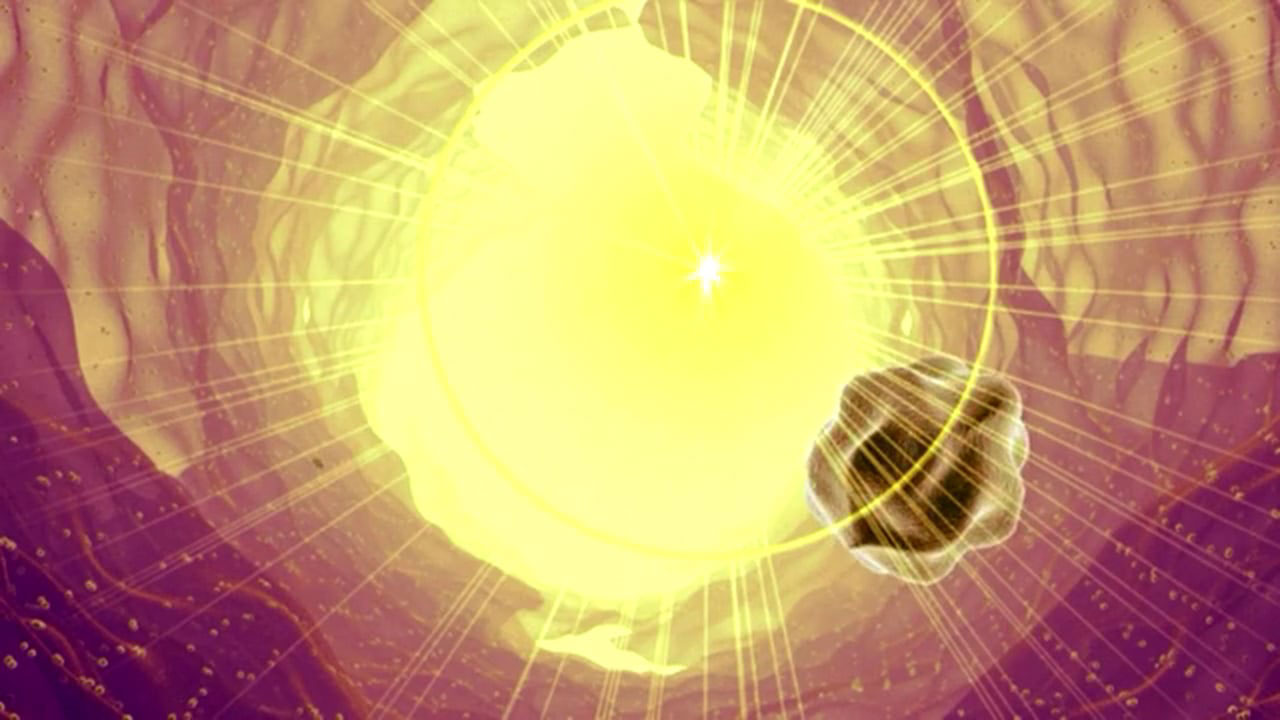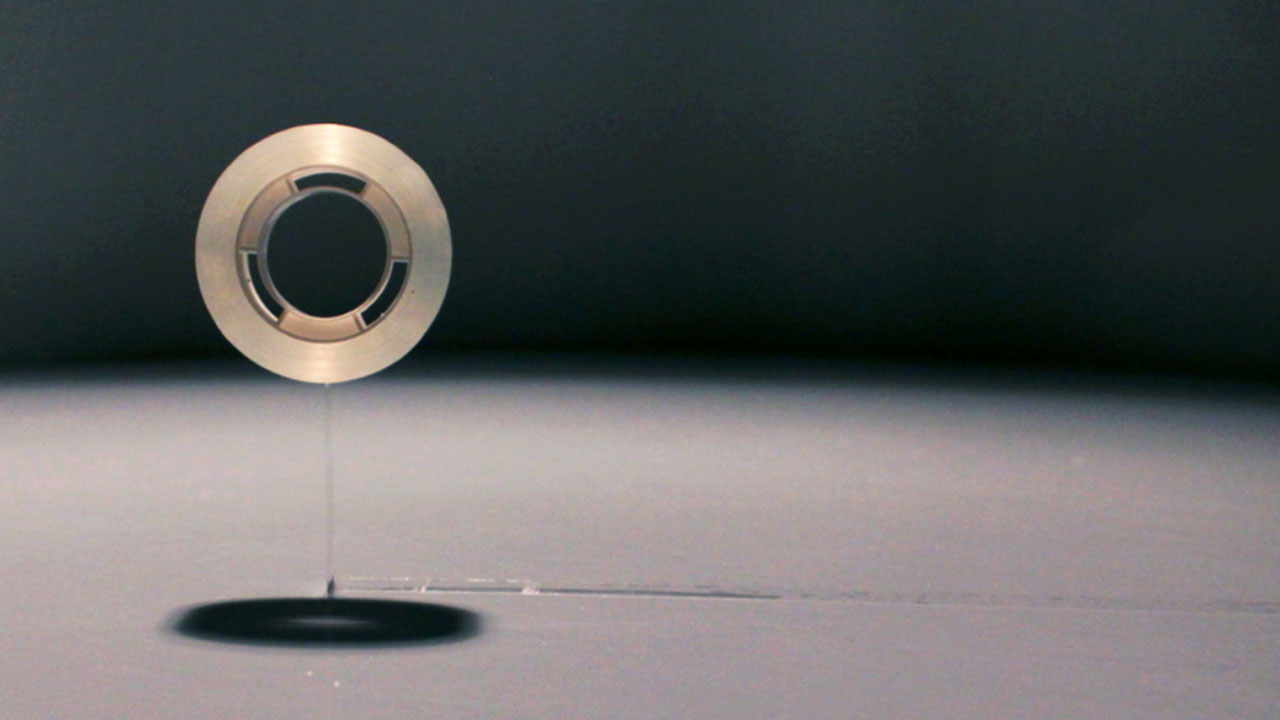 We cannot understand what we cannot imagine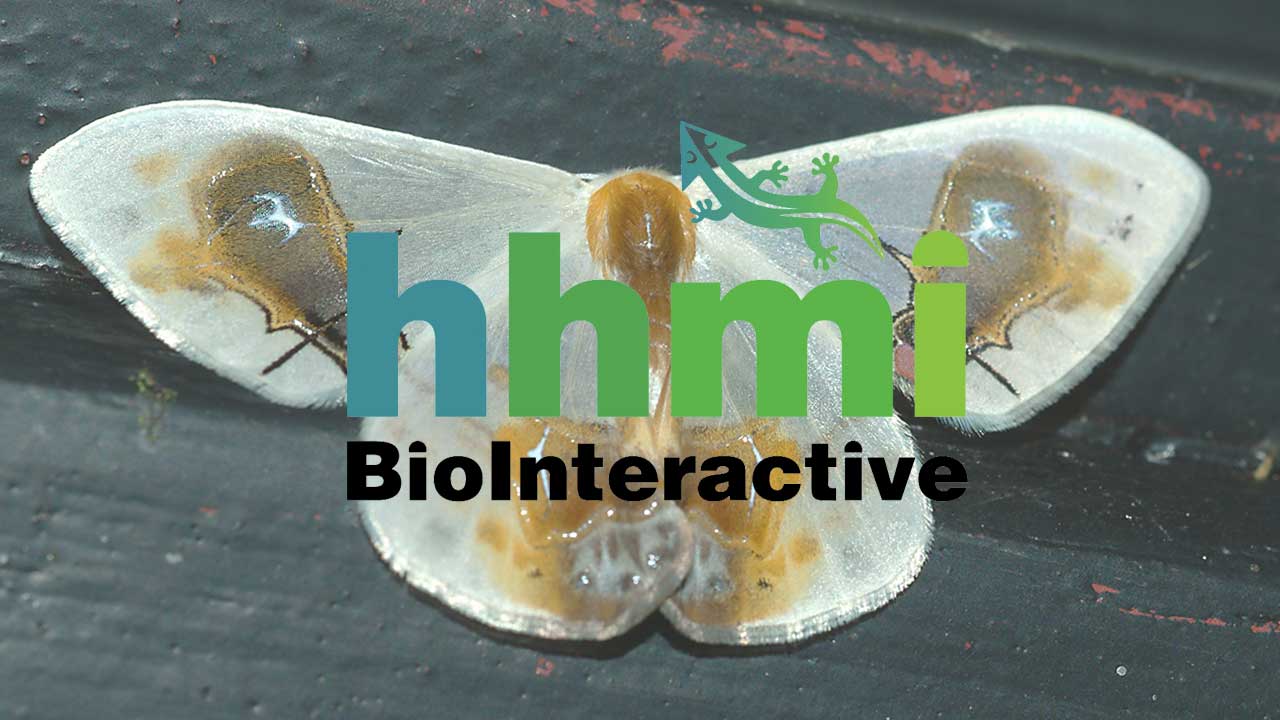 7 Videos That Use Beautiful Storytelling to Advance Science Education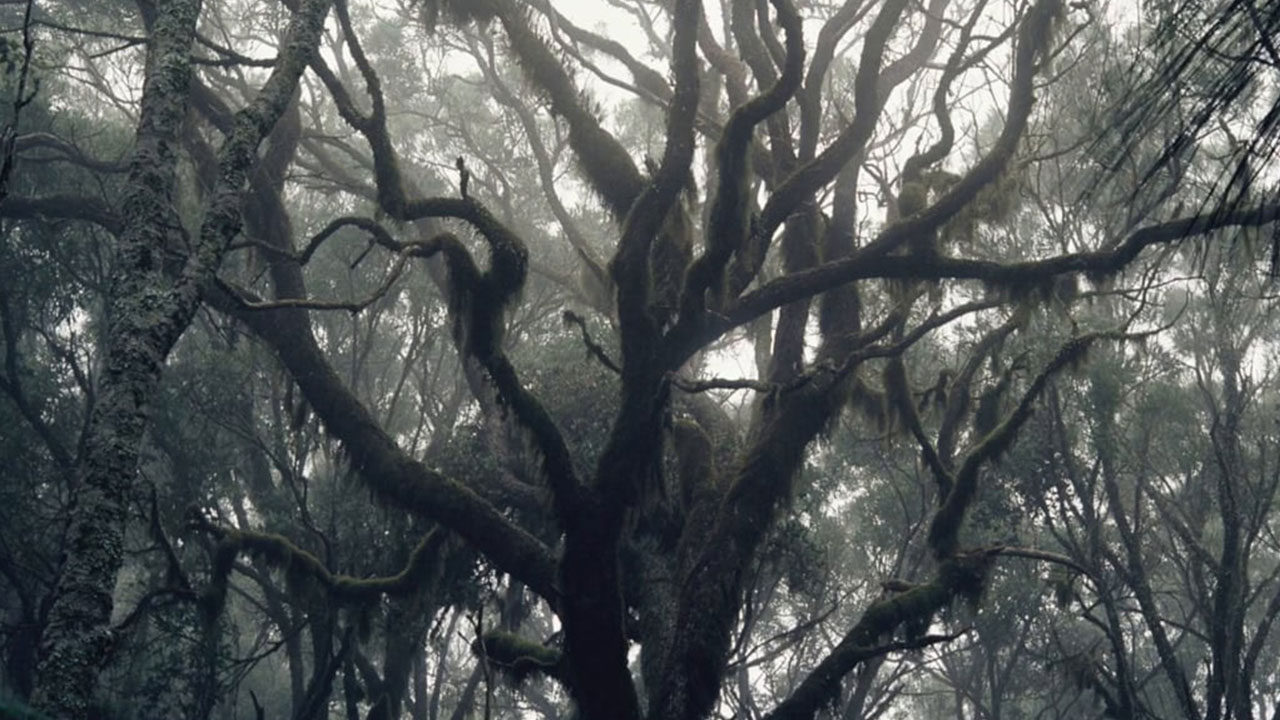 We and the Earth breathe together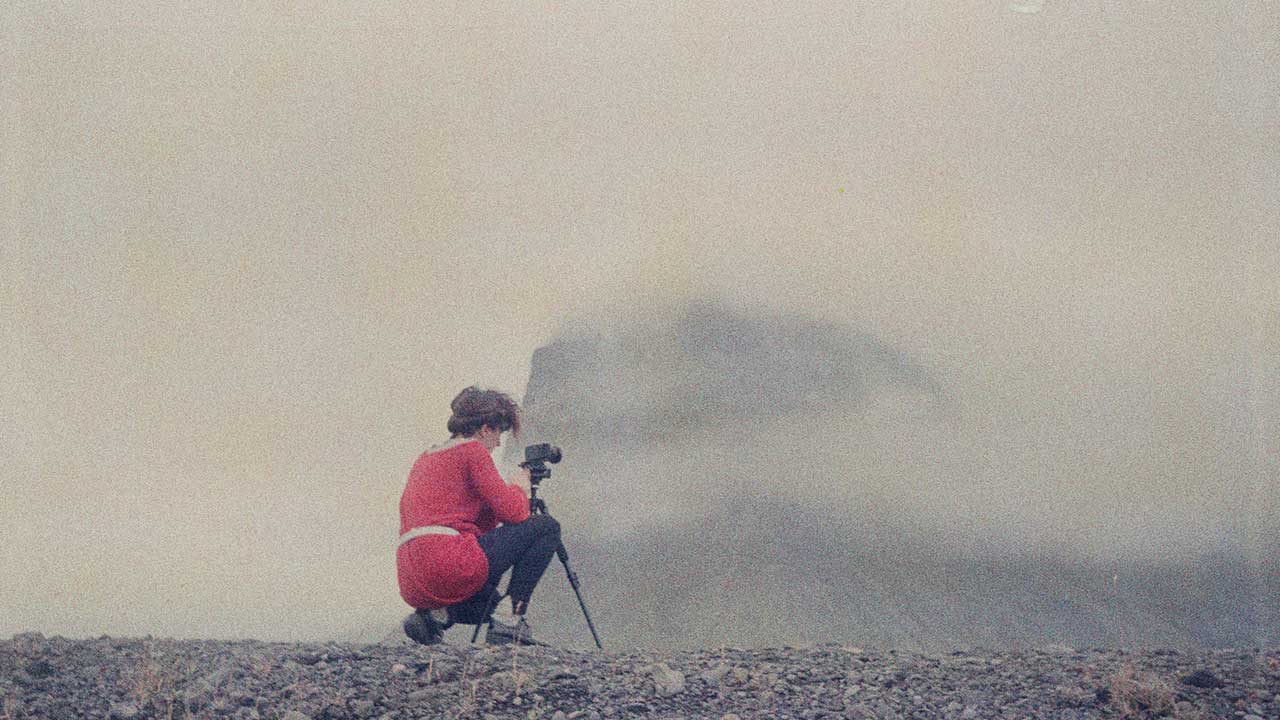 Redefining the Scientific Fiction(s)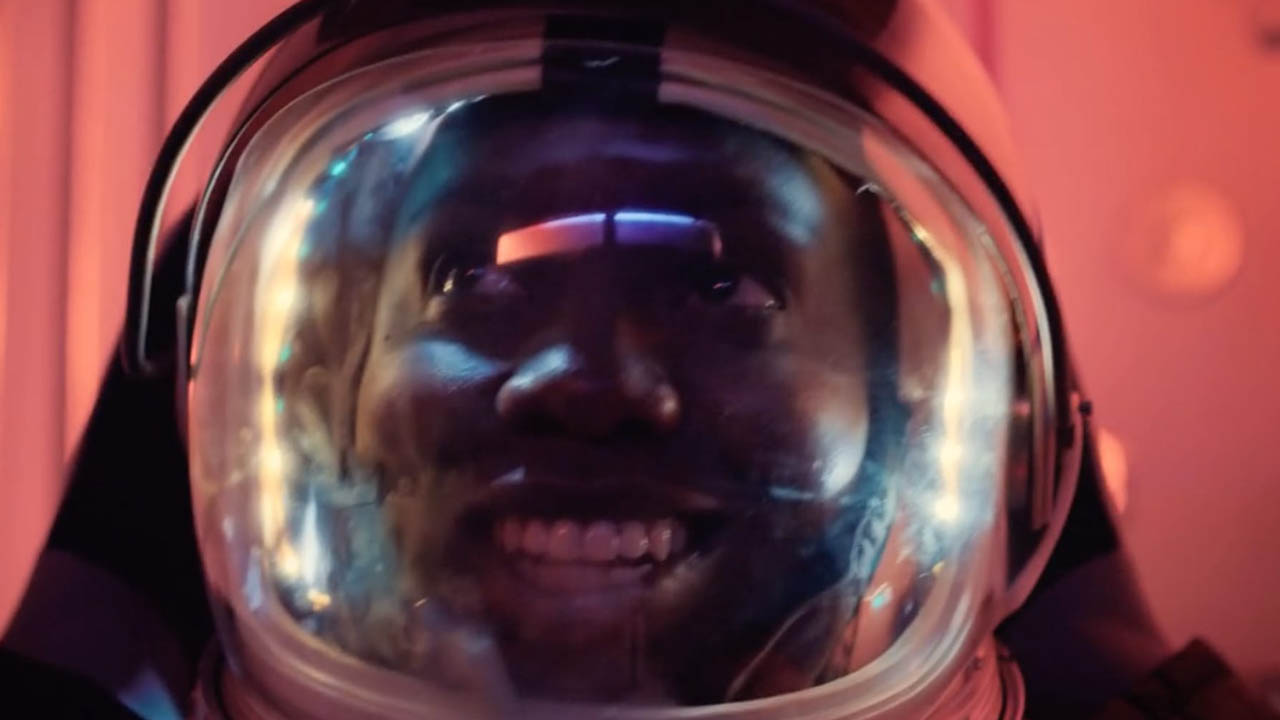 Selections from 2016 Imagine Science Films Festival Presenters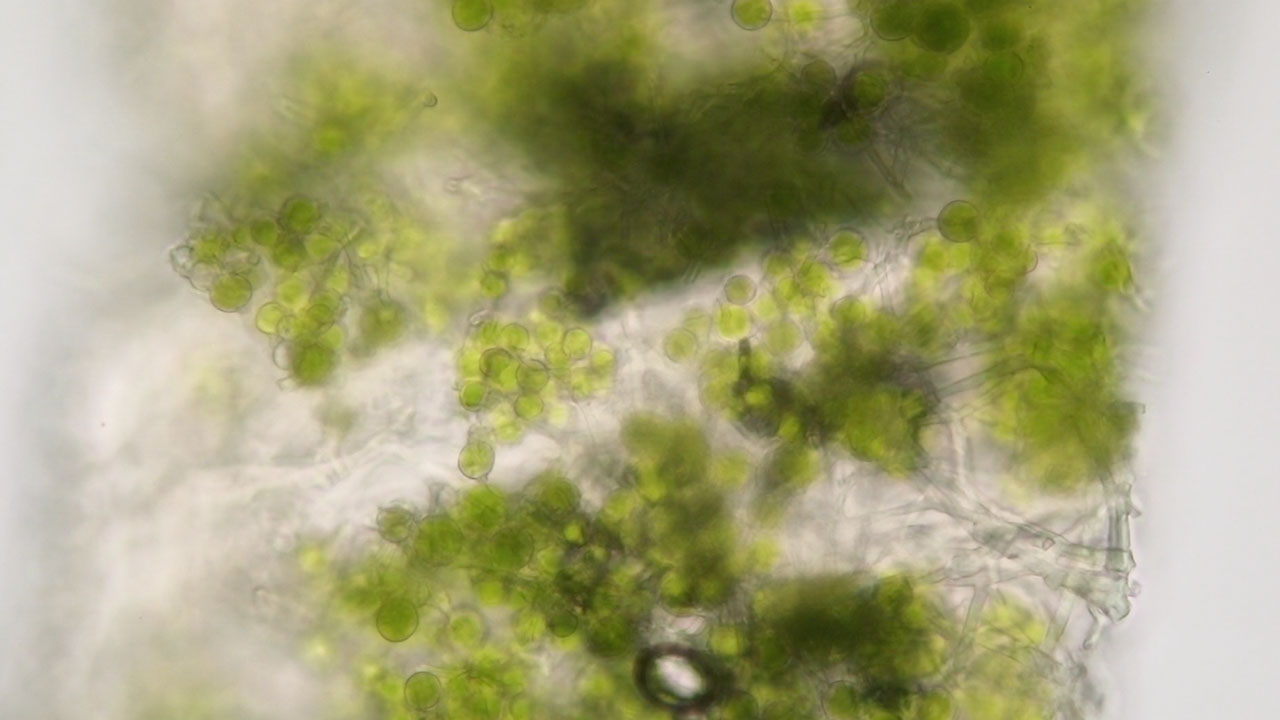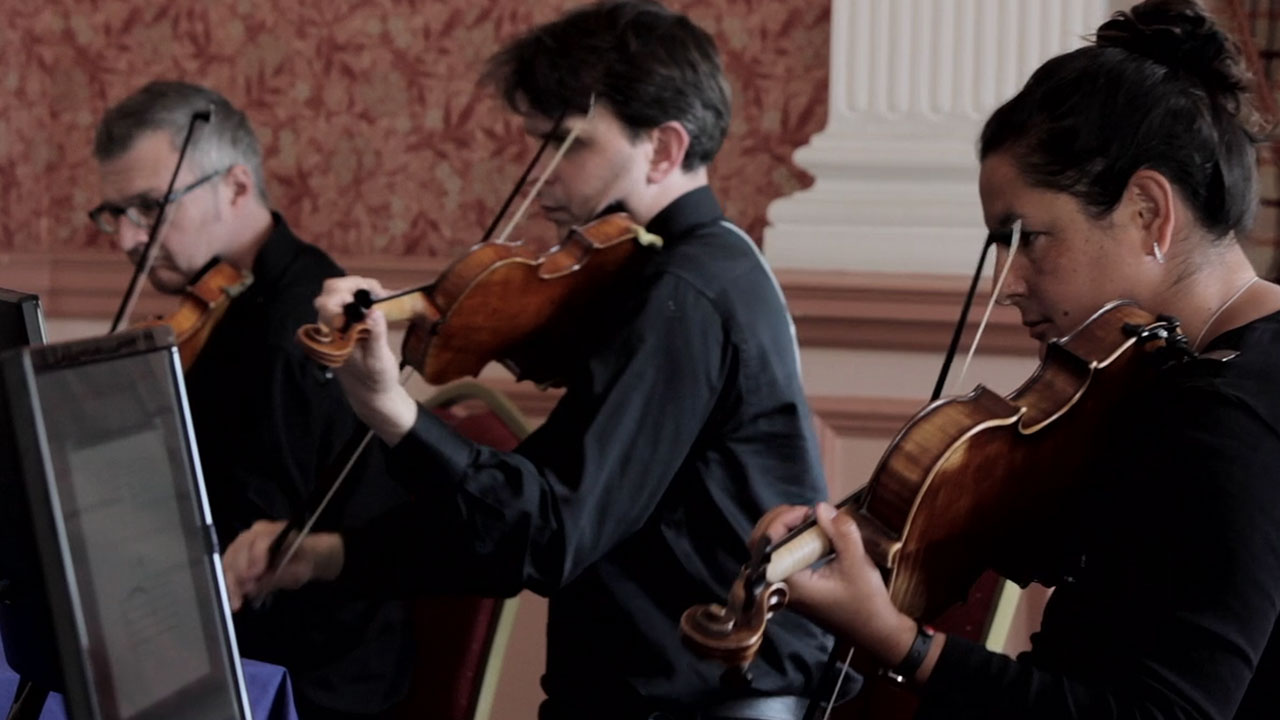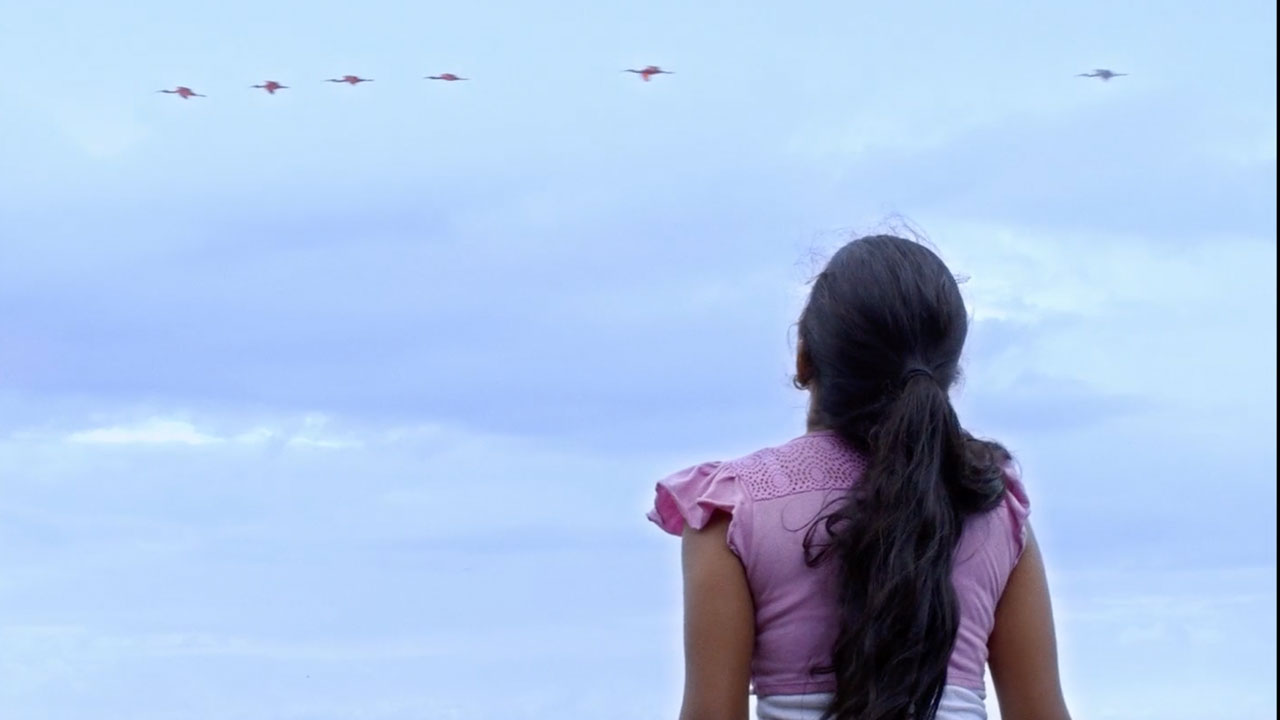 Transformative Desperation
Labocine Invites Filmmakers to Apply for "Chimera Experiments"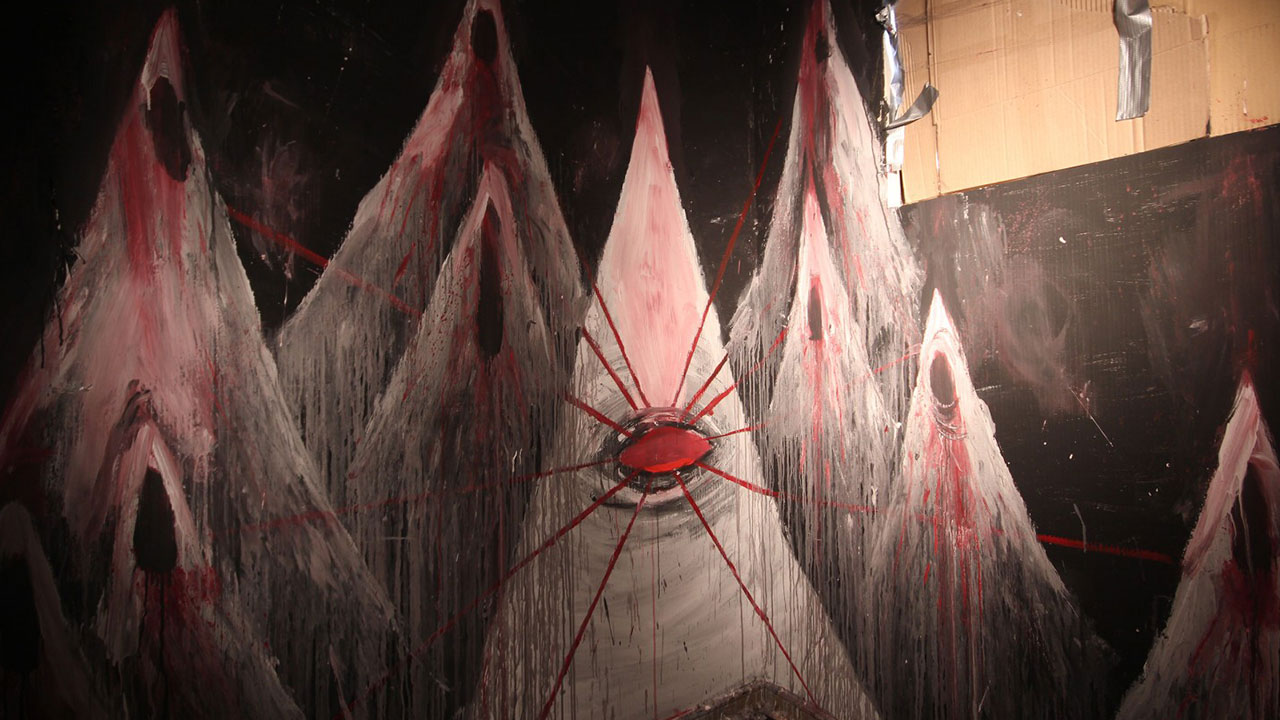 Psychotherapy: Who's Looking At Who?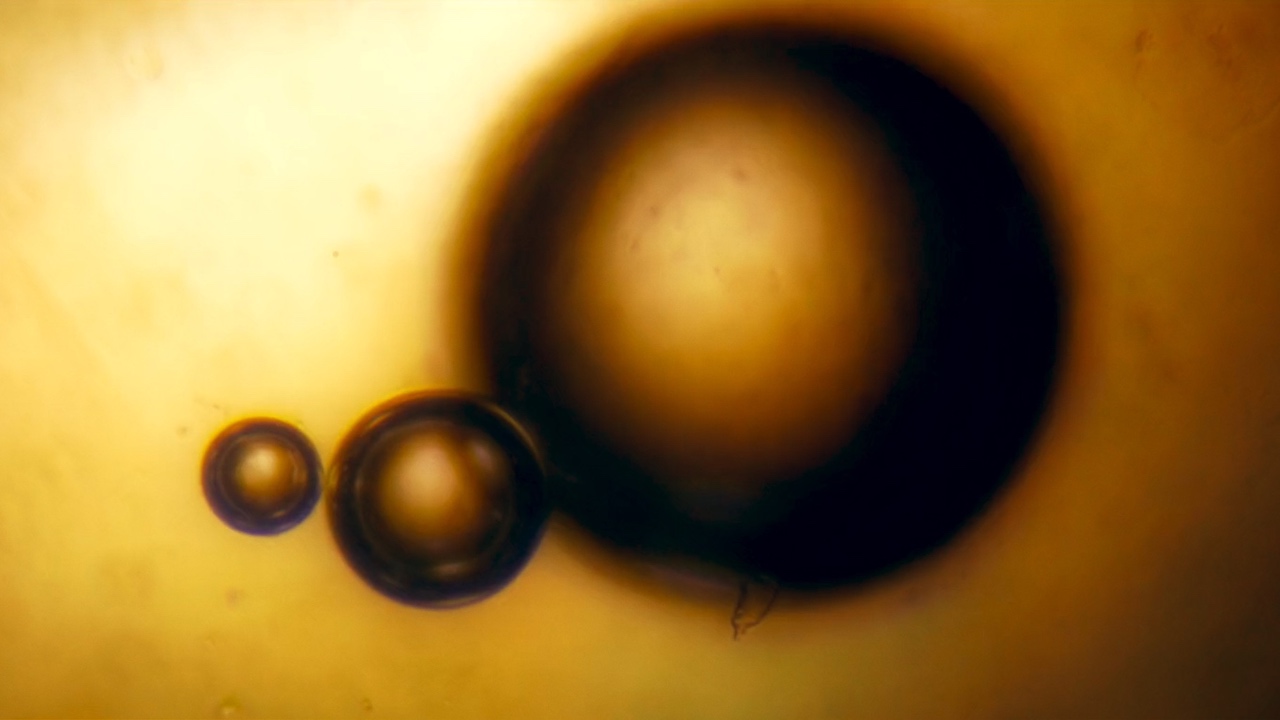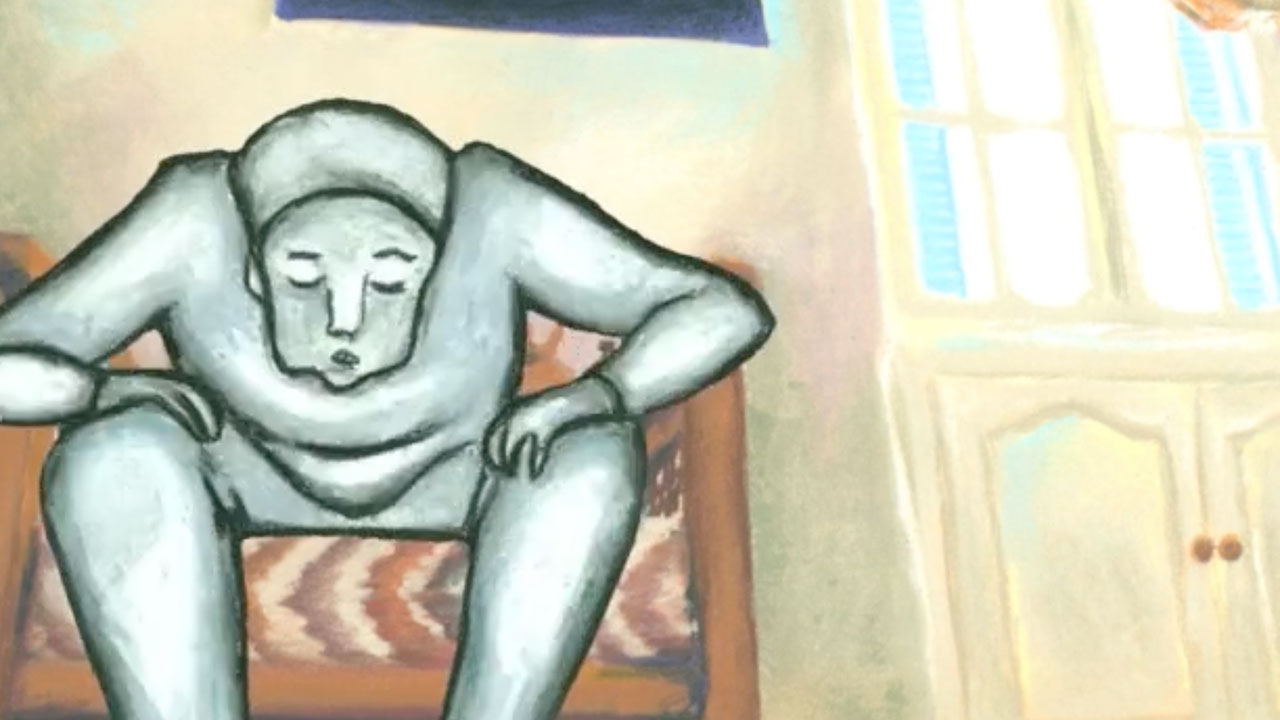 The End: The Labocine guide to surviving an apocalypse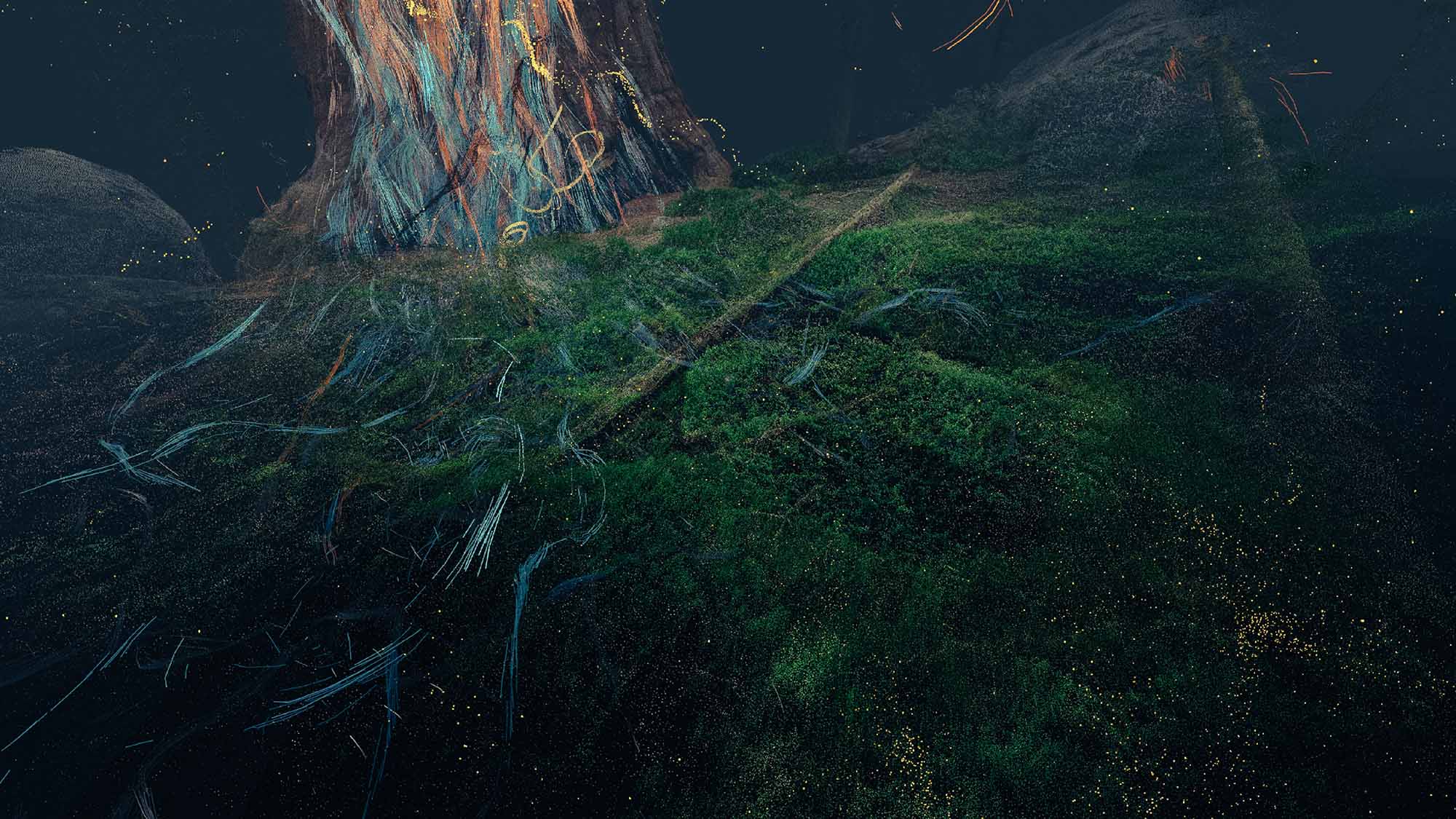 VR Visions of an Ancient Sequoia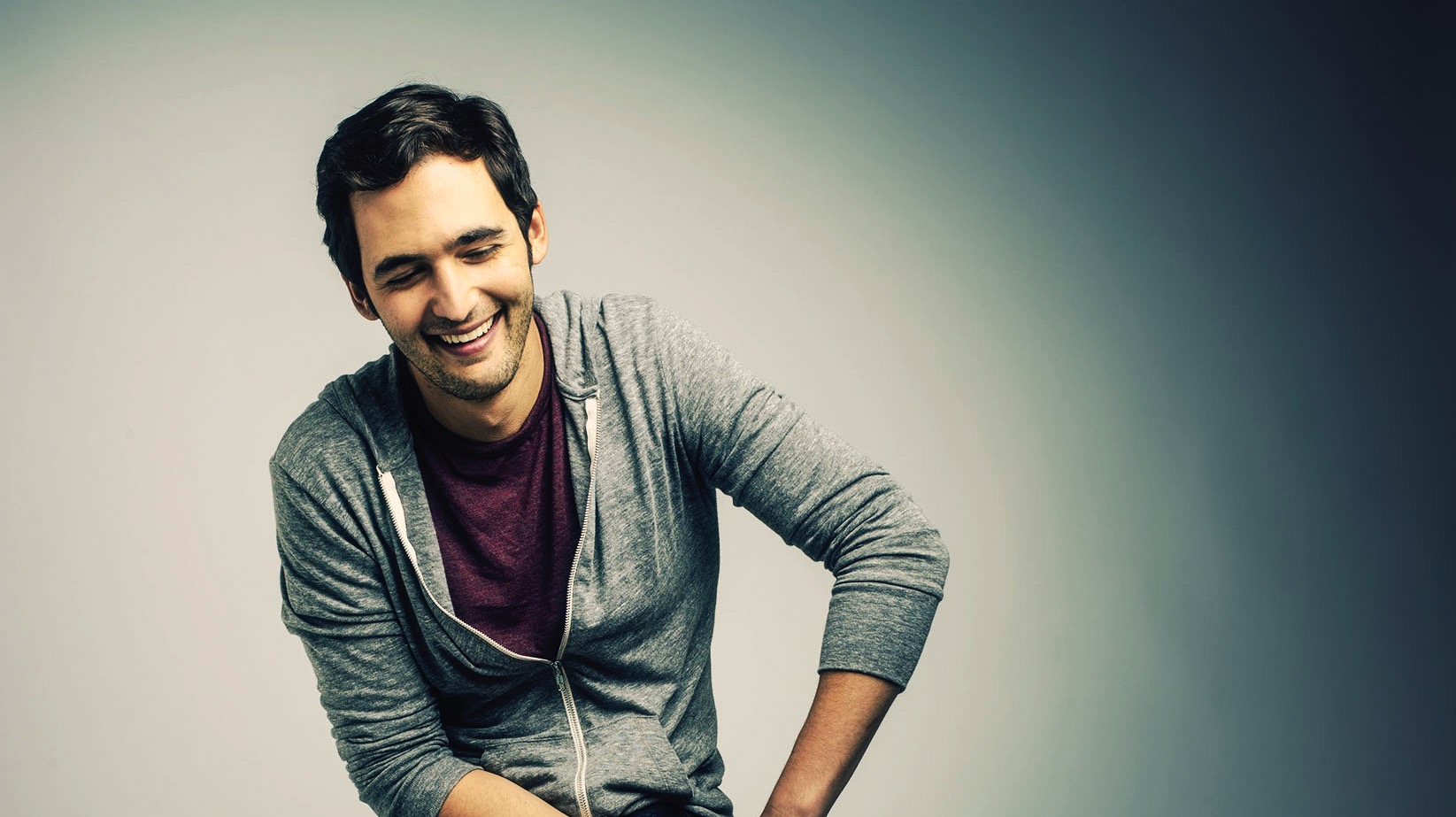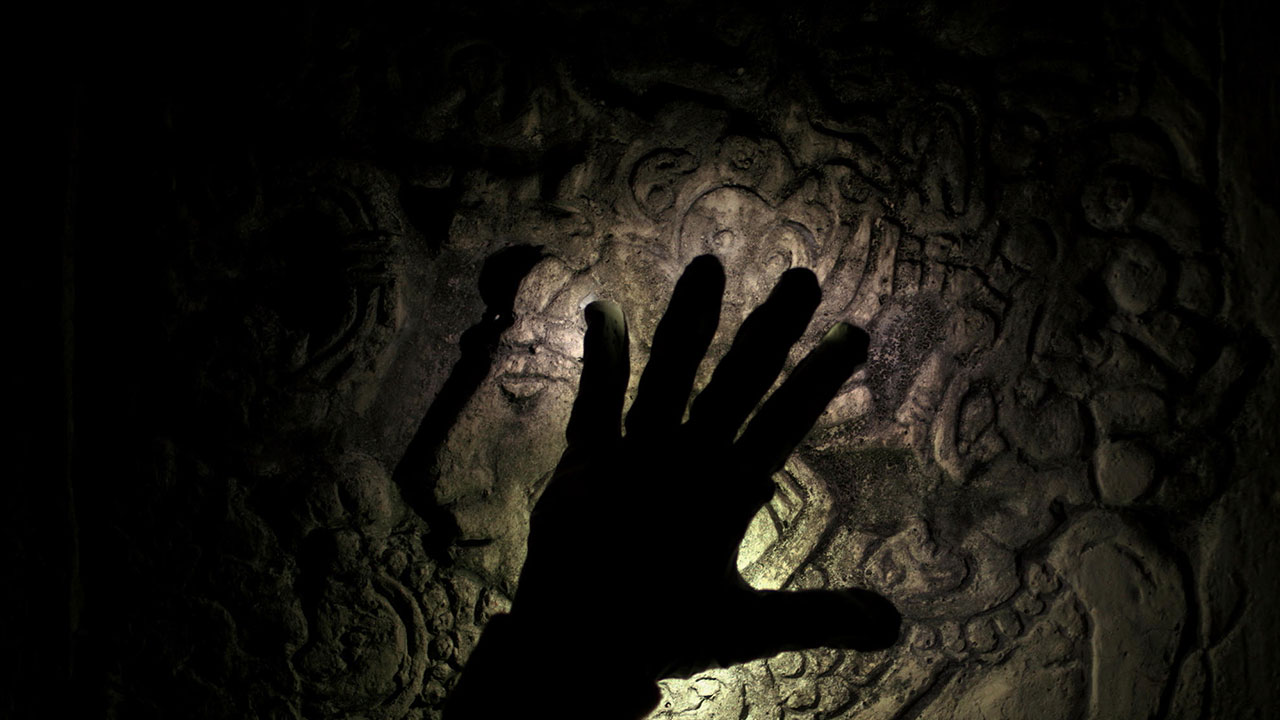 Trance-like Rituals in Mexico Predict the Future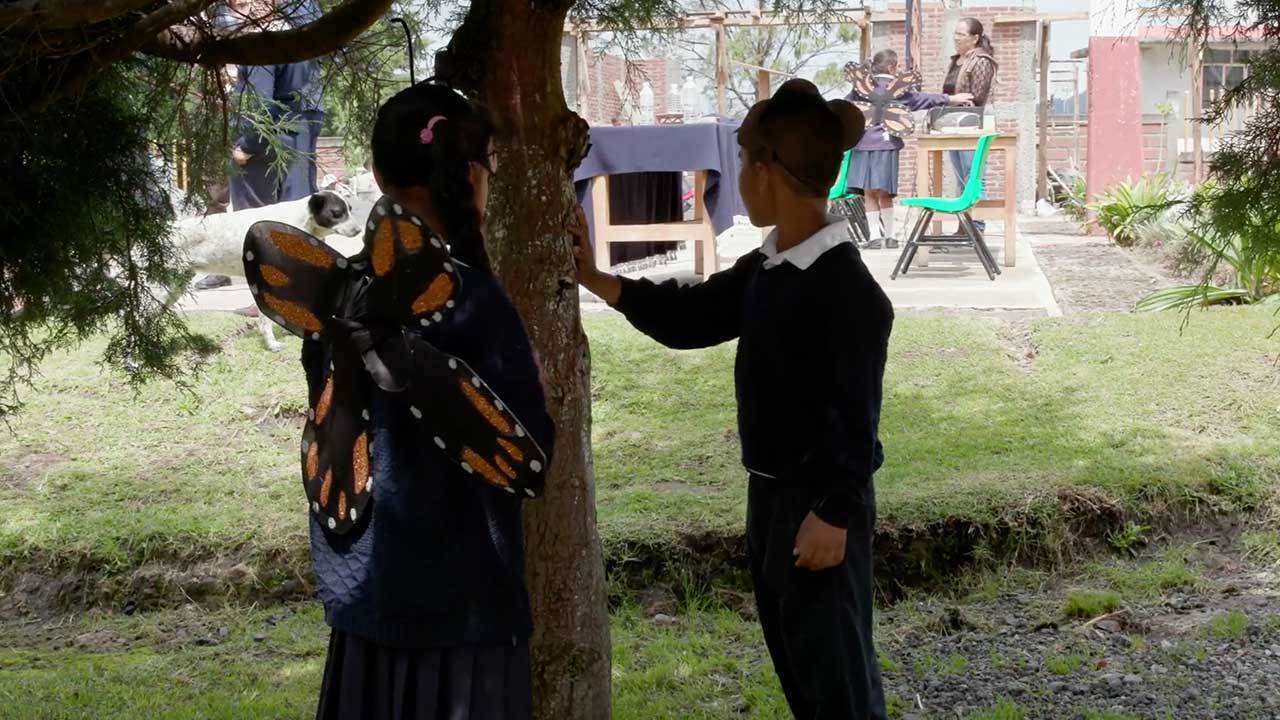 Metamorphosis: Examining Rites of Passage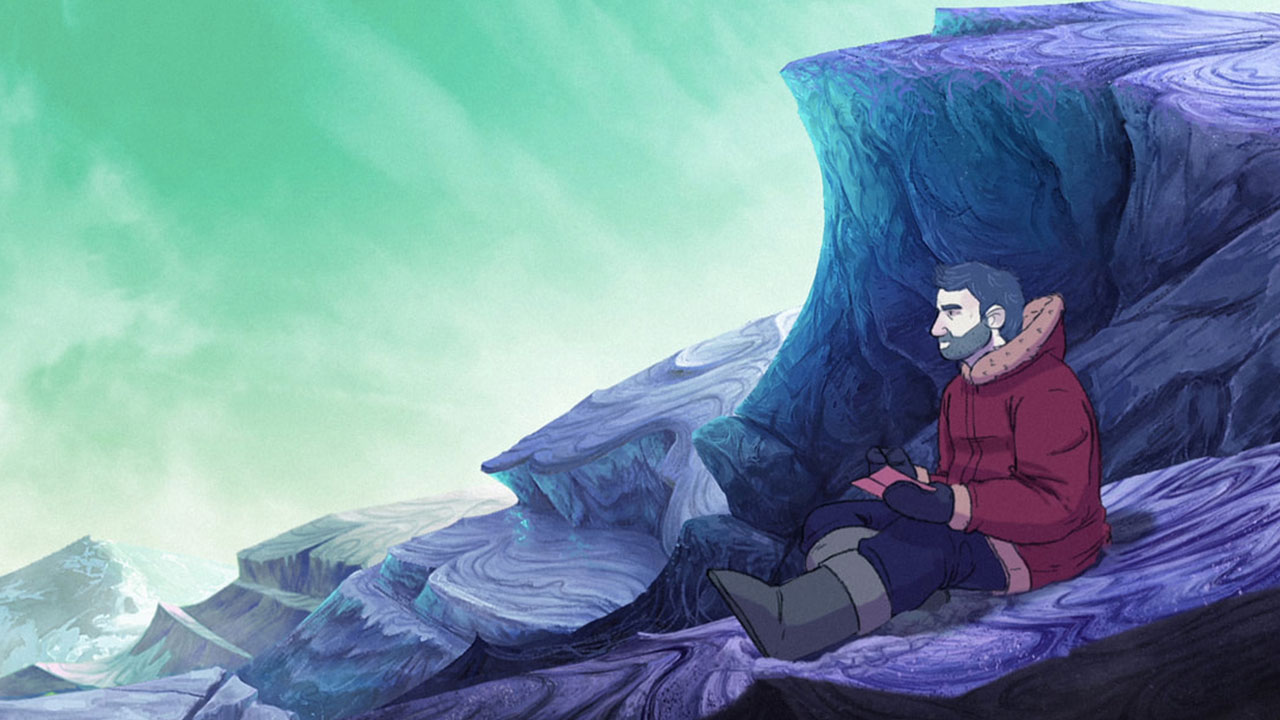 Below 0 Degrees - ON SCREEN from Labocine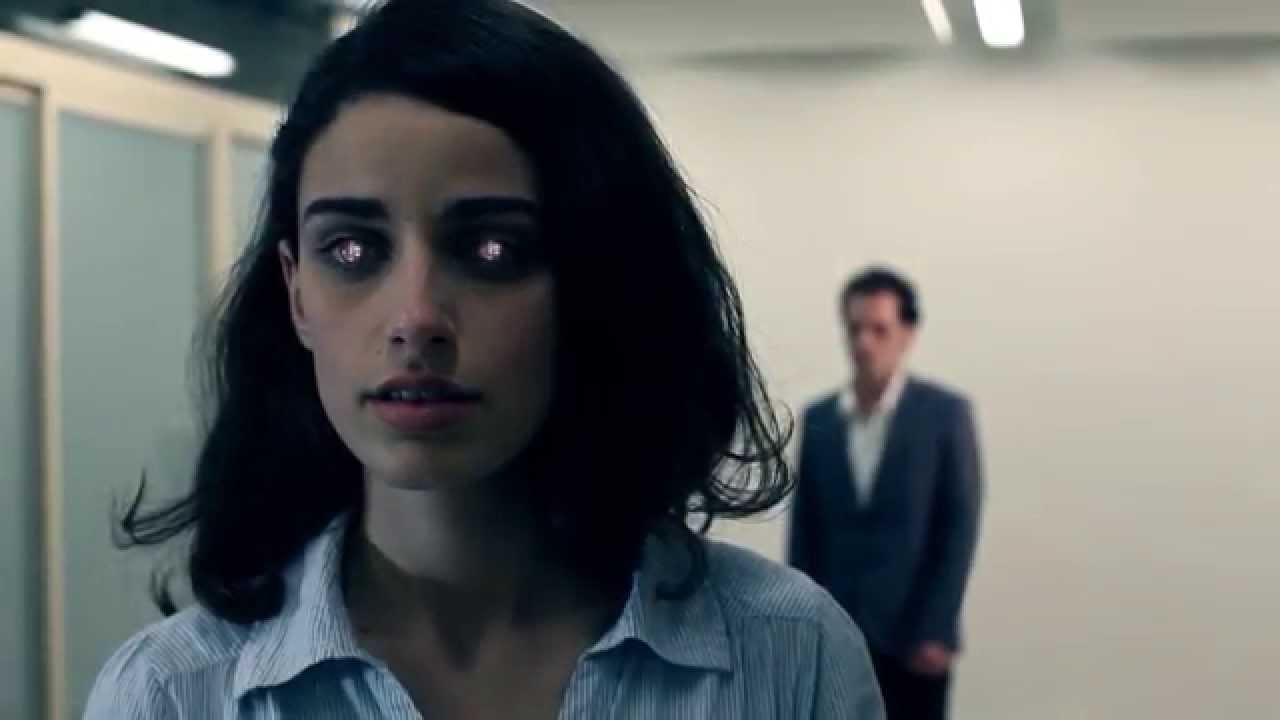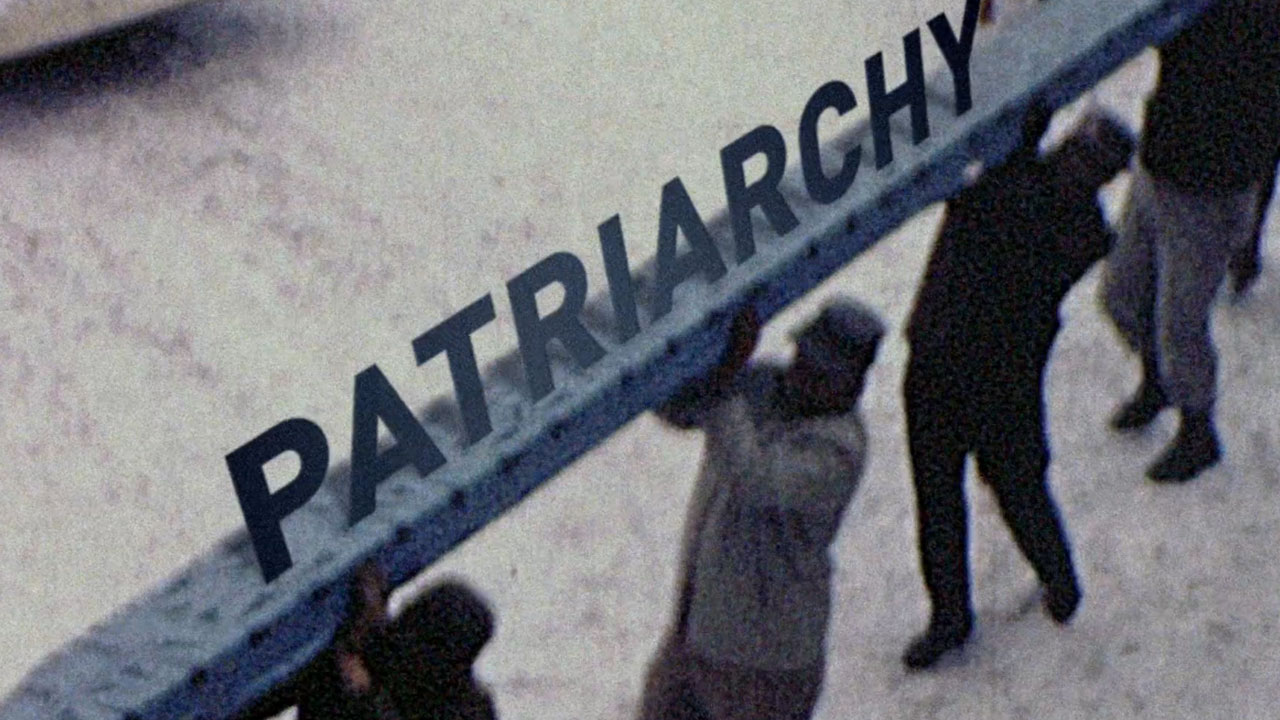 Women Leaders, Myths and Nationhood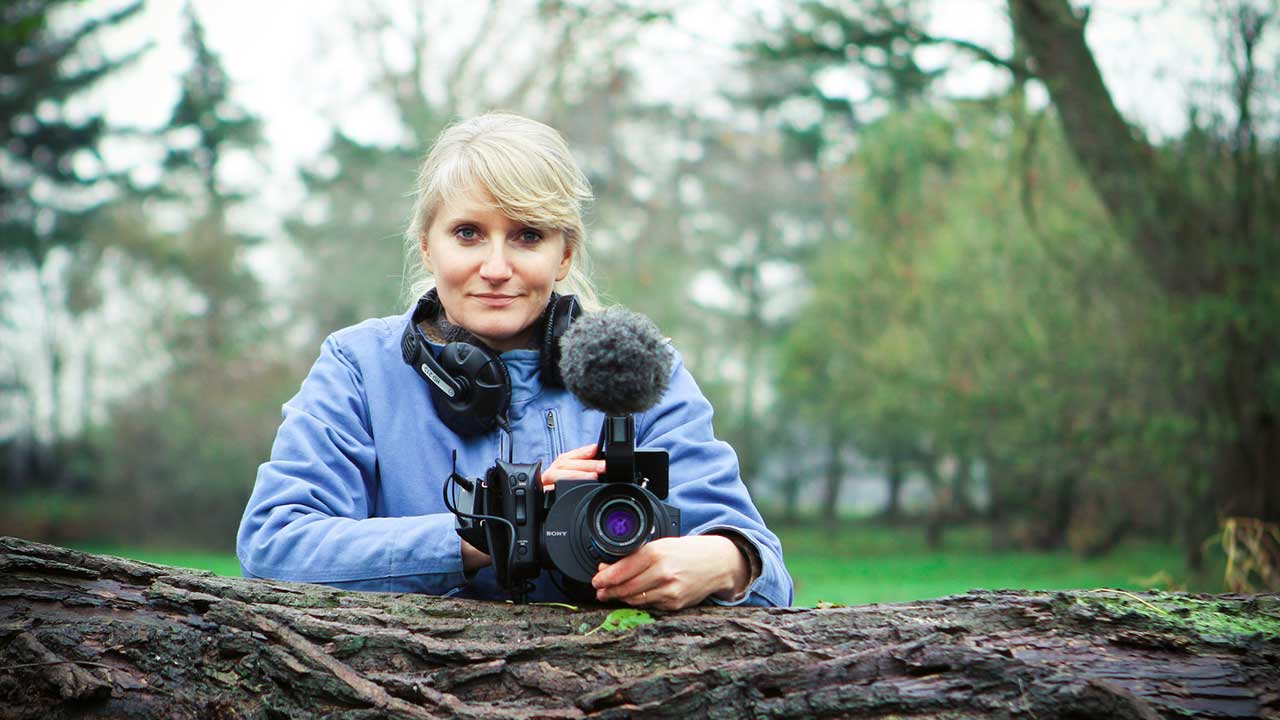 Does Consciousness Exist Outside of Our Body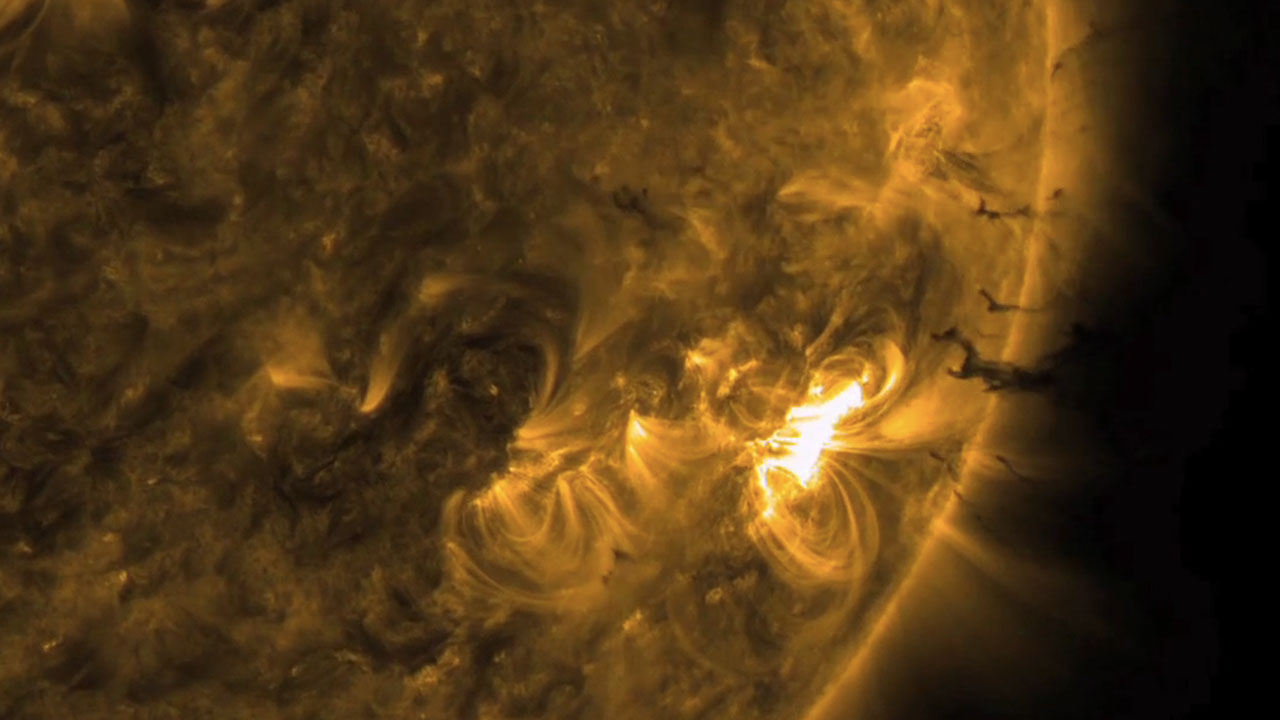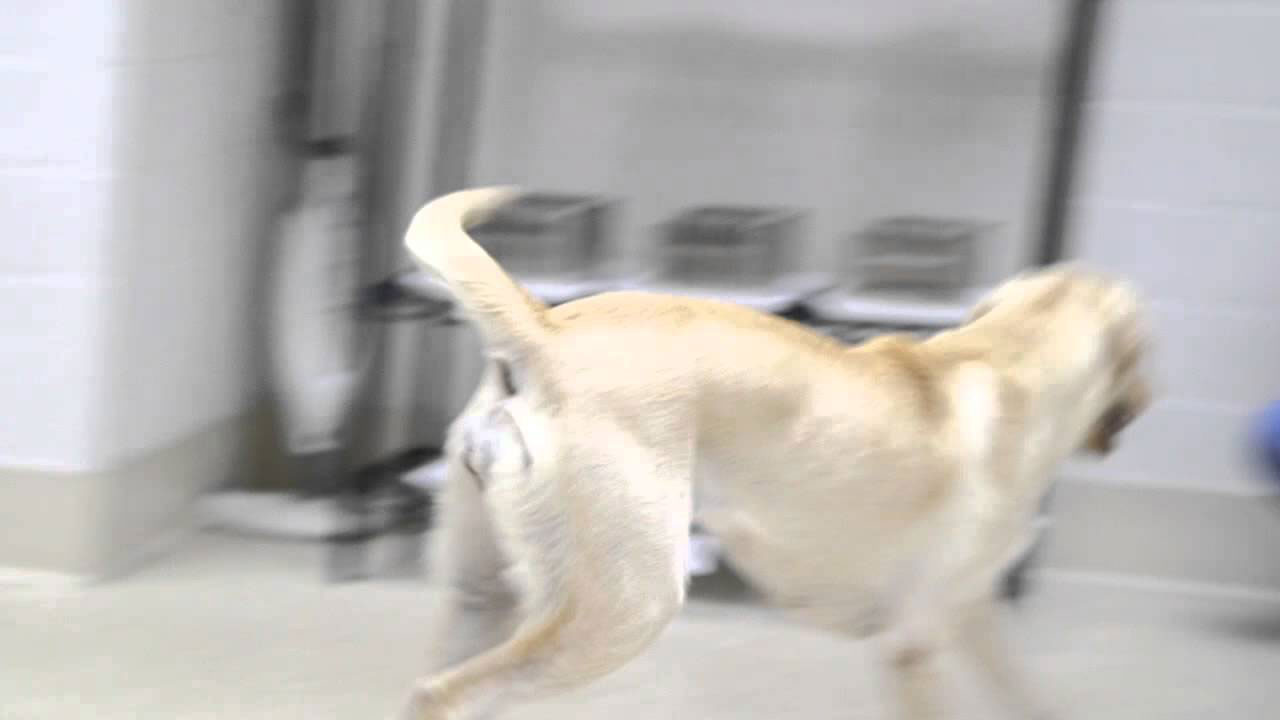 Dogs, Cancer and Medicine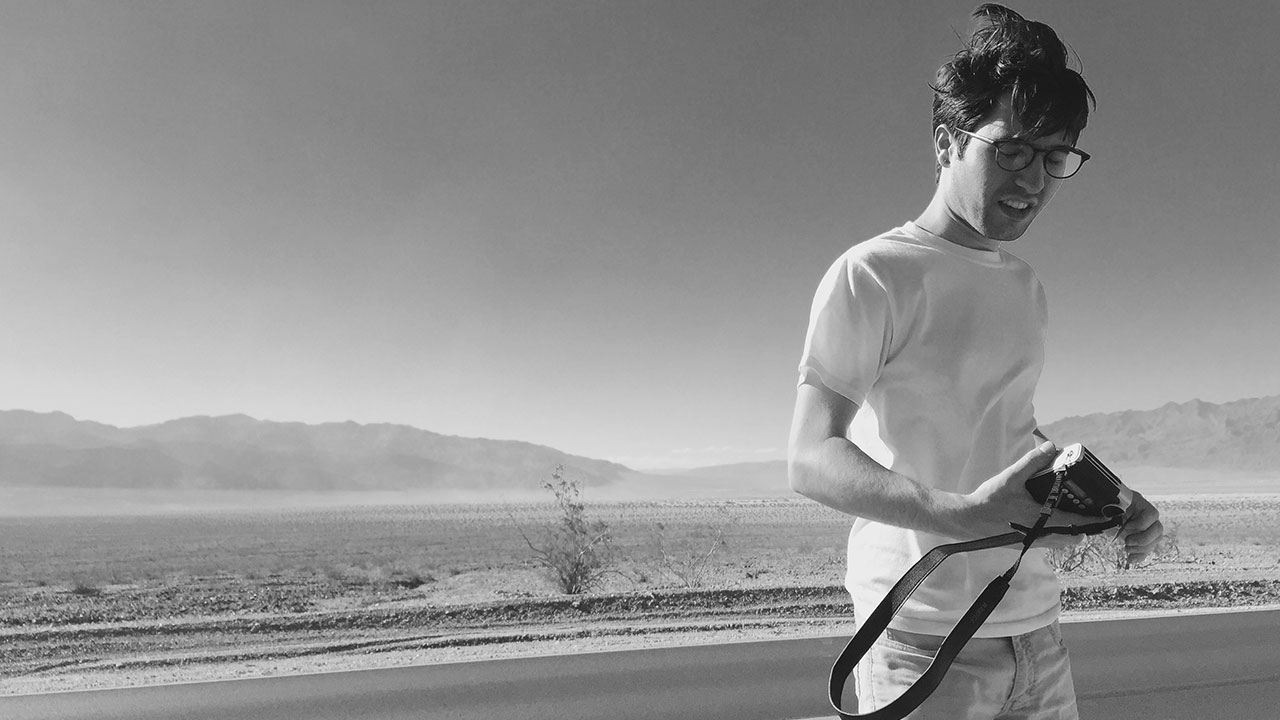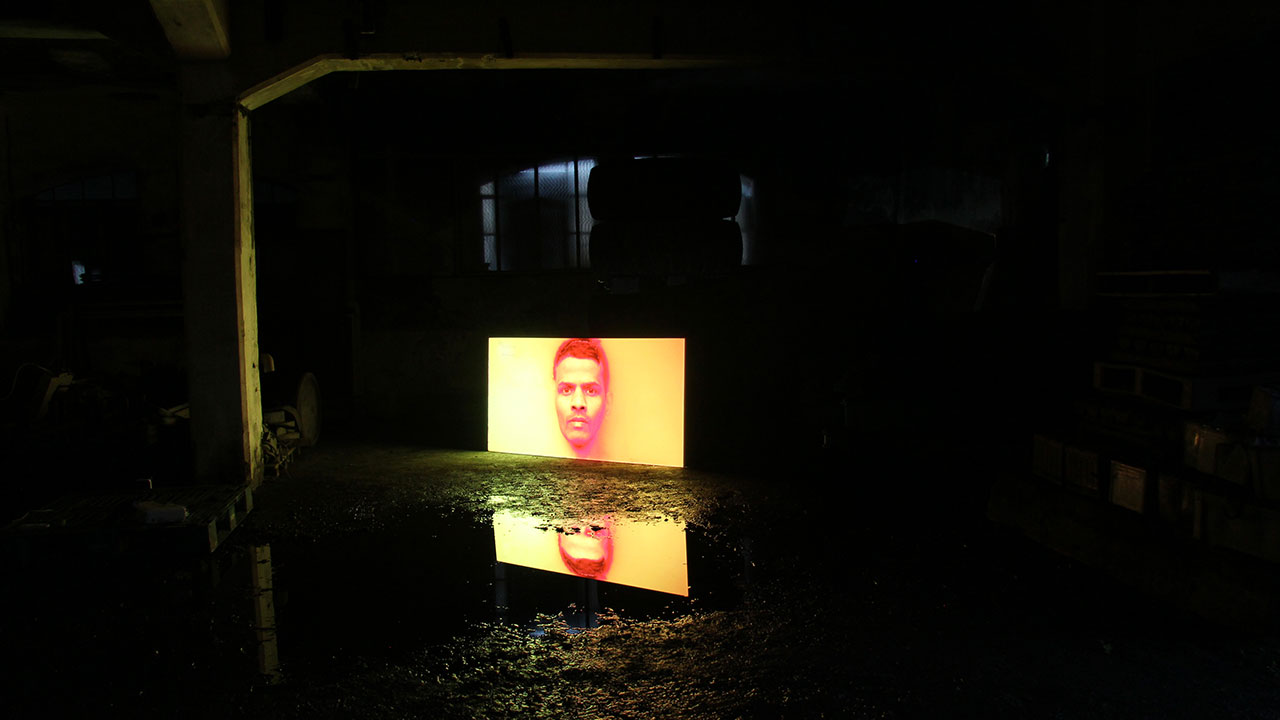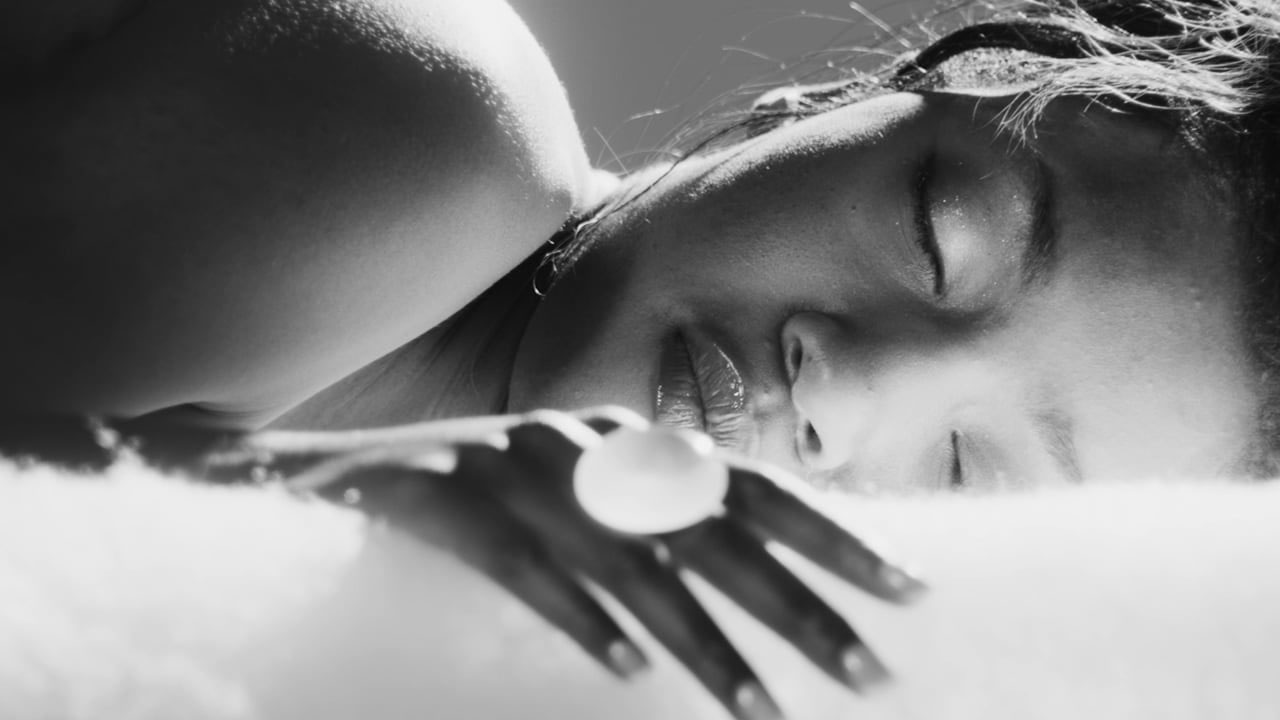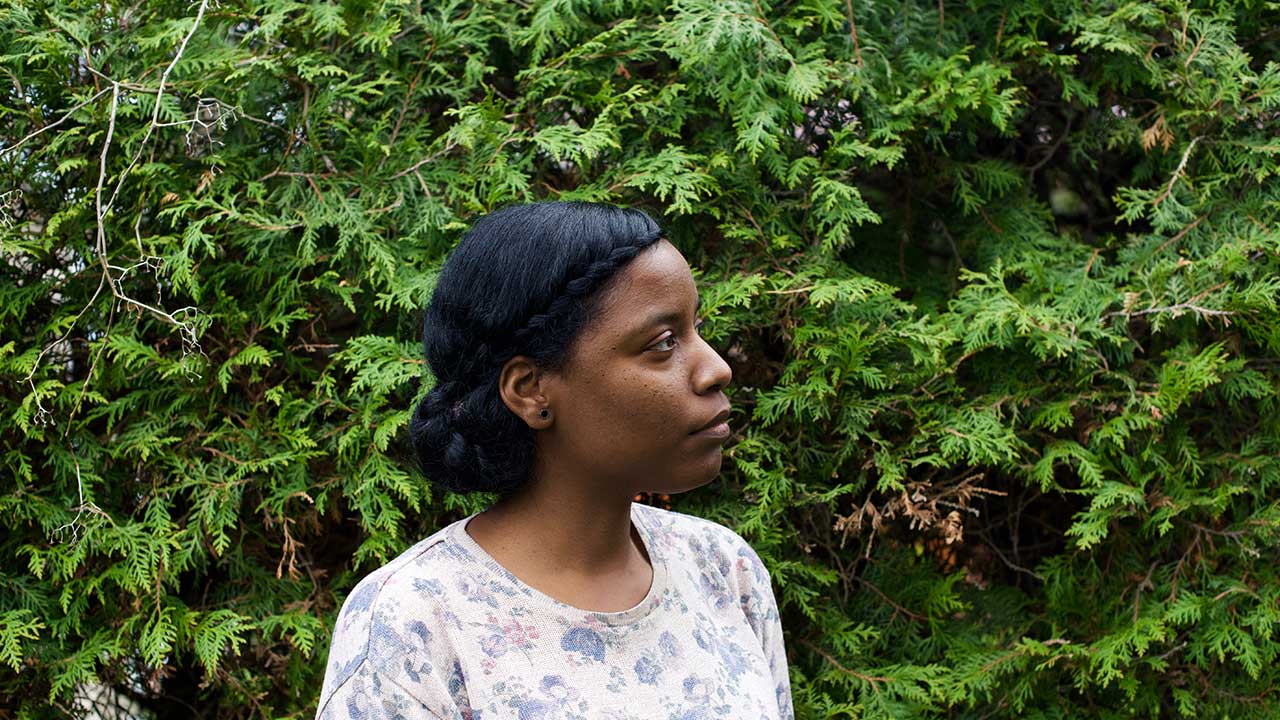 Poetic States, Celluloid Lands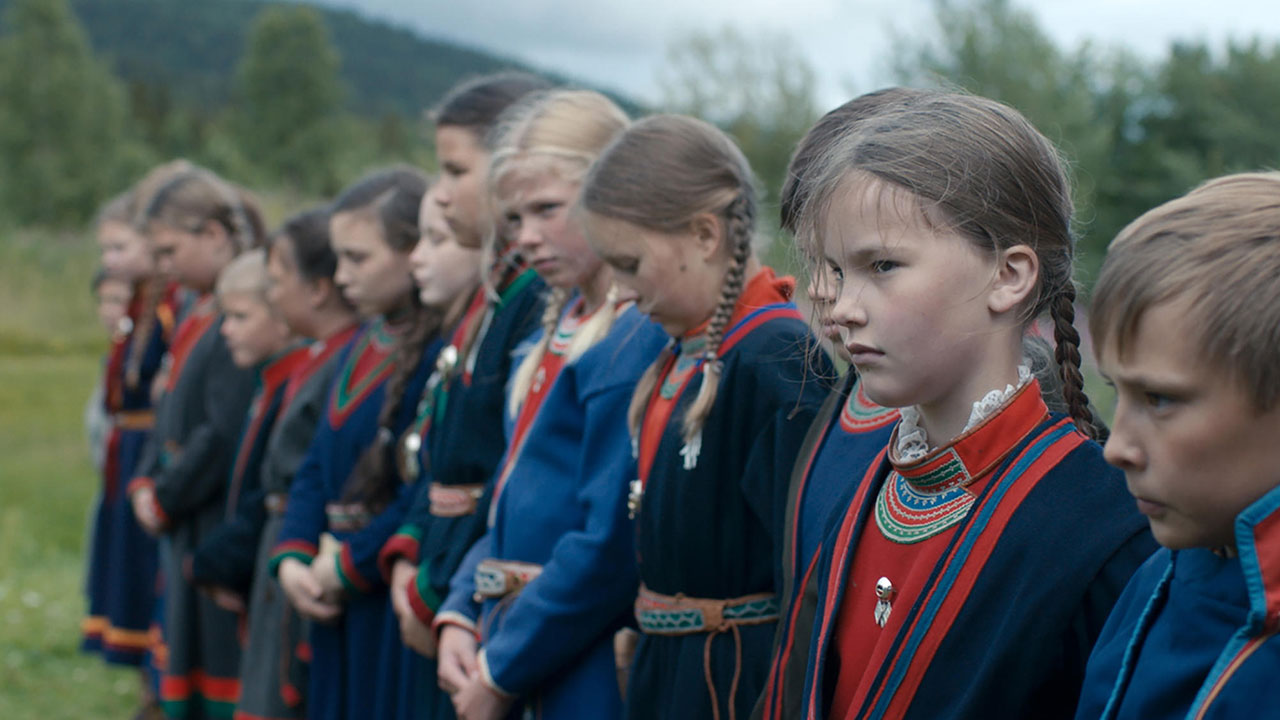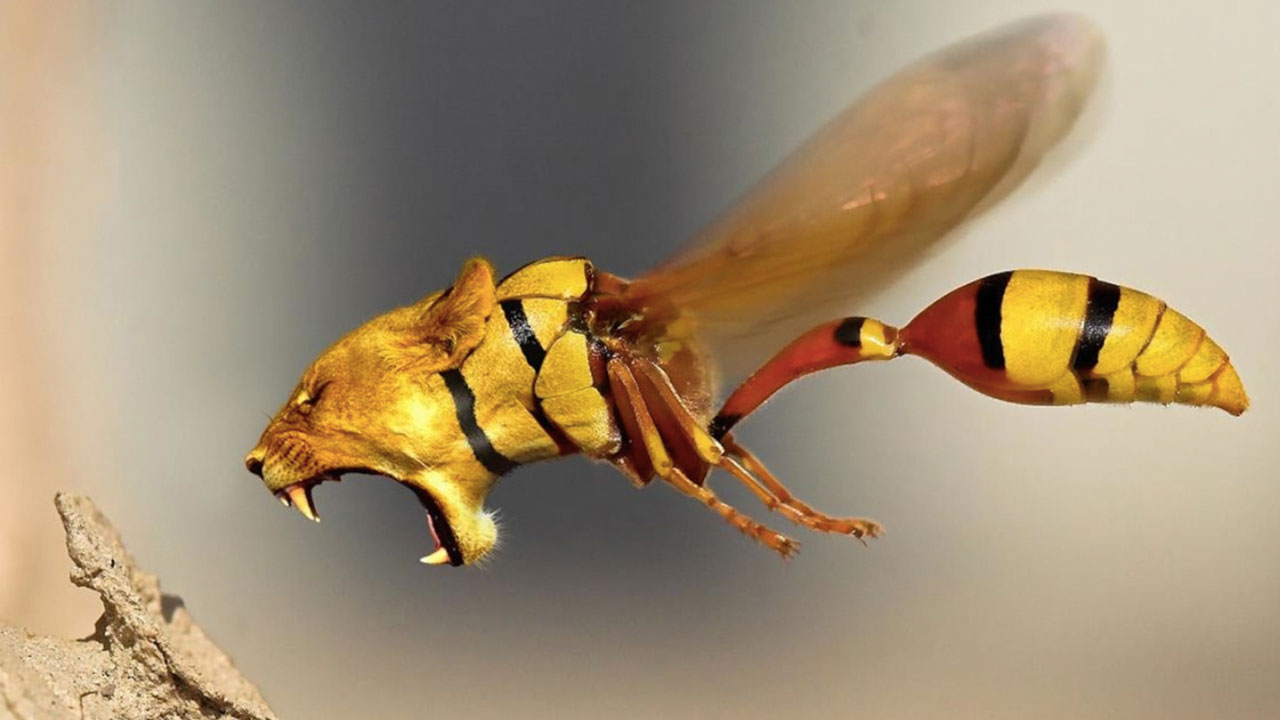 Chimera: Reality or Myth?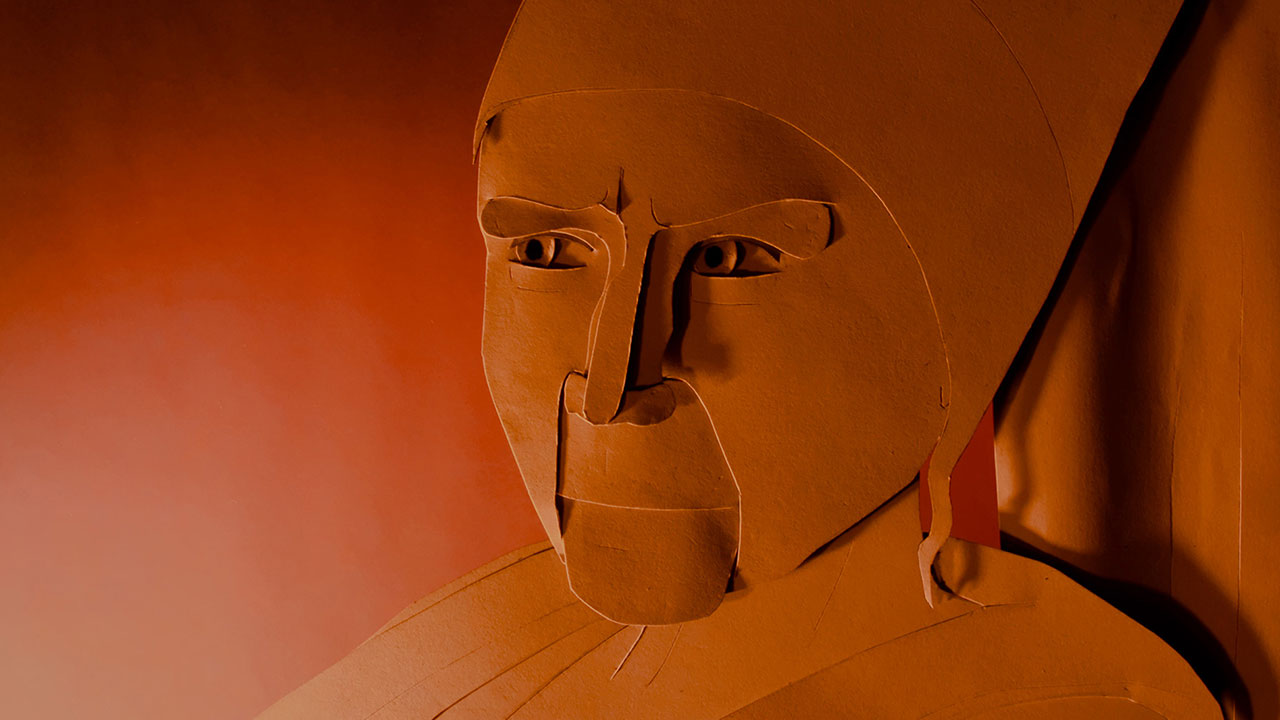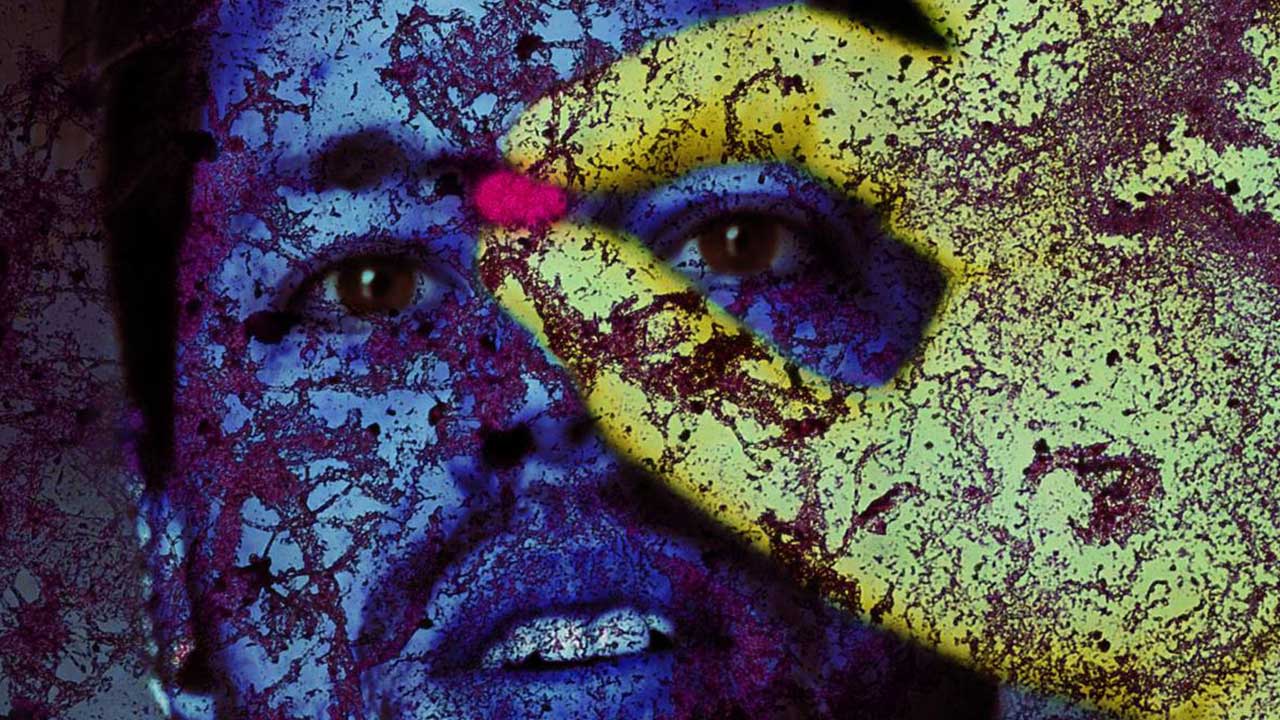 Hacking Your Genes Has Never Been Easier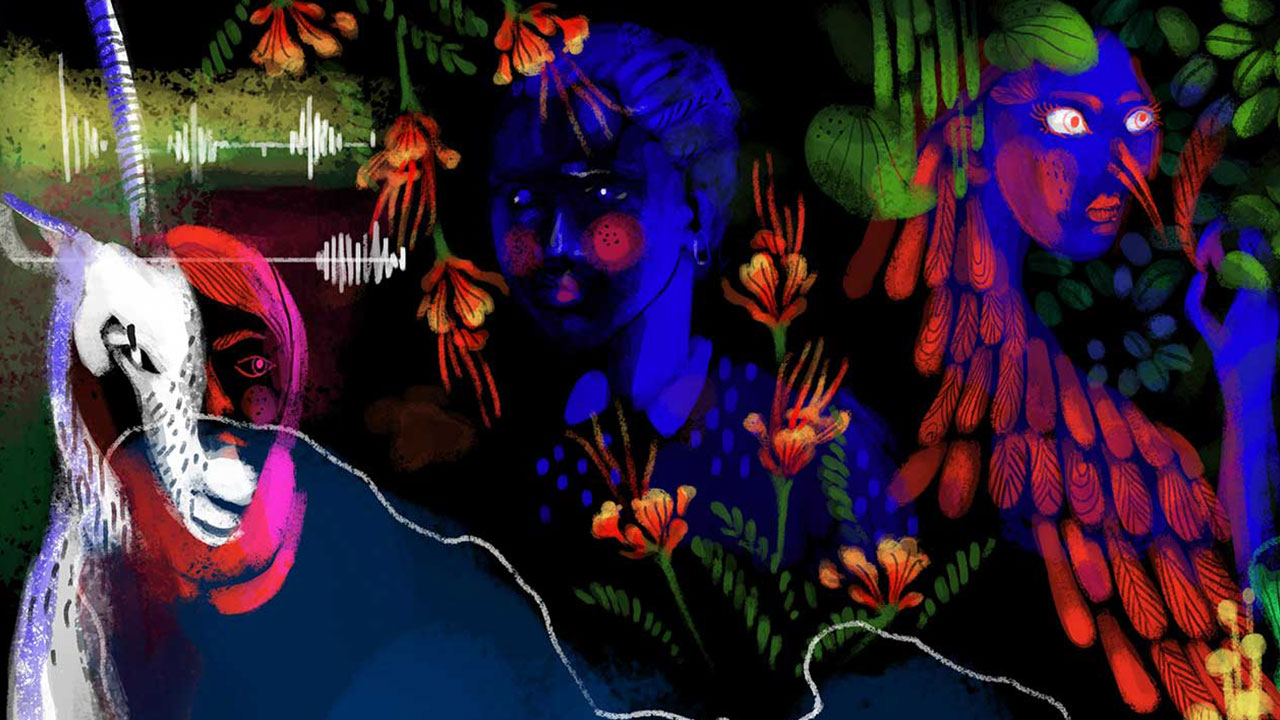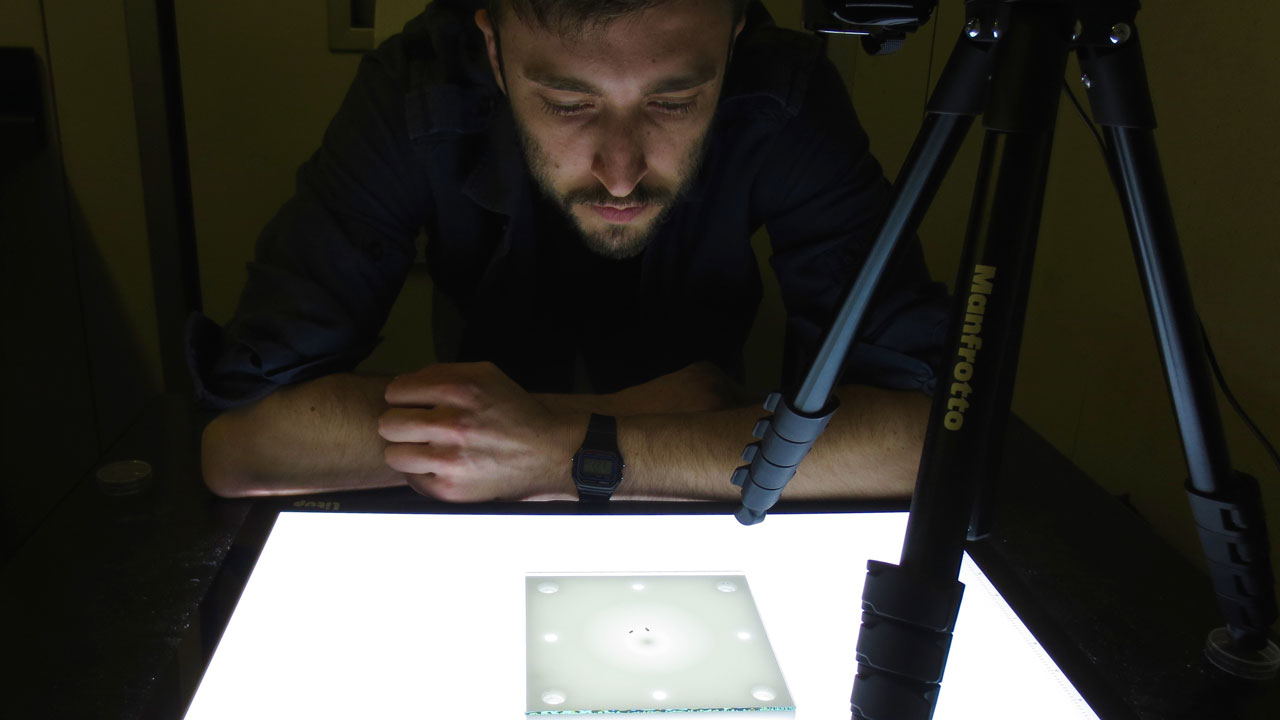 What flies can teach us about the evolution of behavior and morphology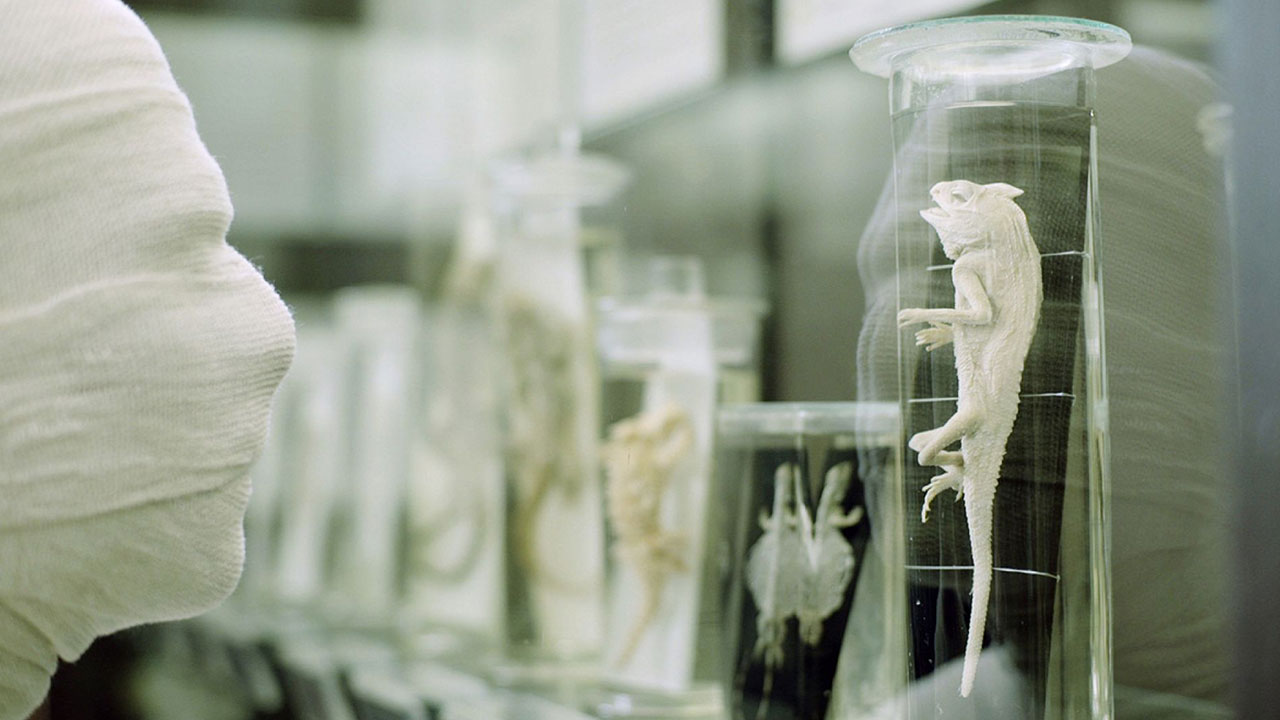 Immortality and Resurrection For All!!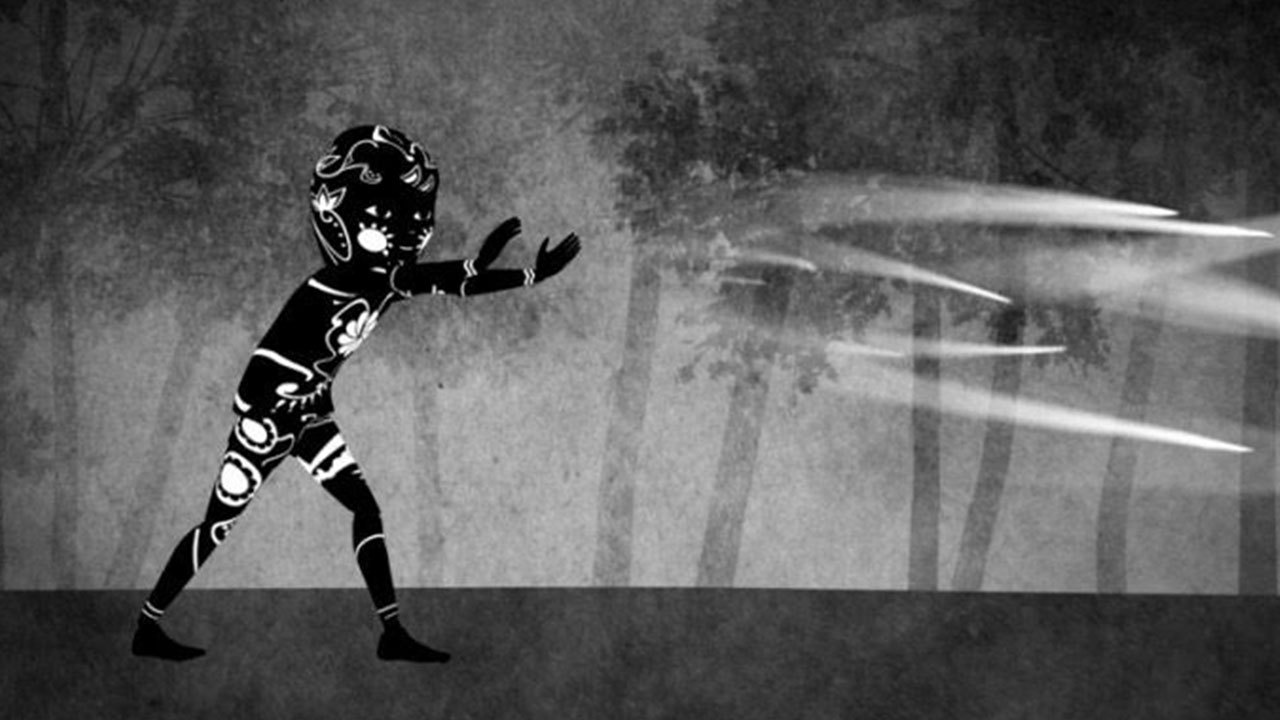 Avatars, myths, shadows, and hieroglyphs: Screens in Southeast Asia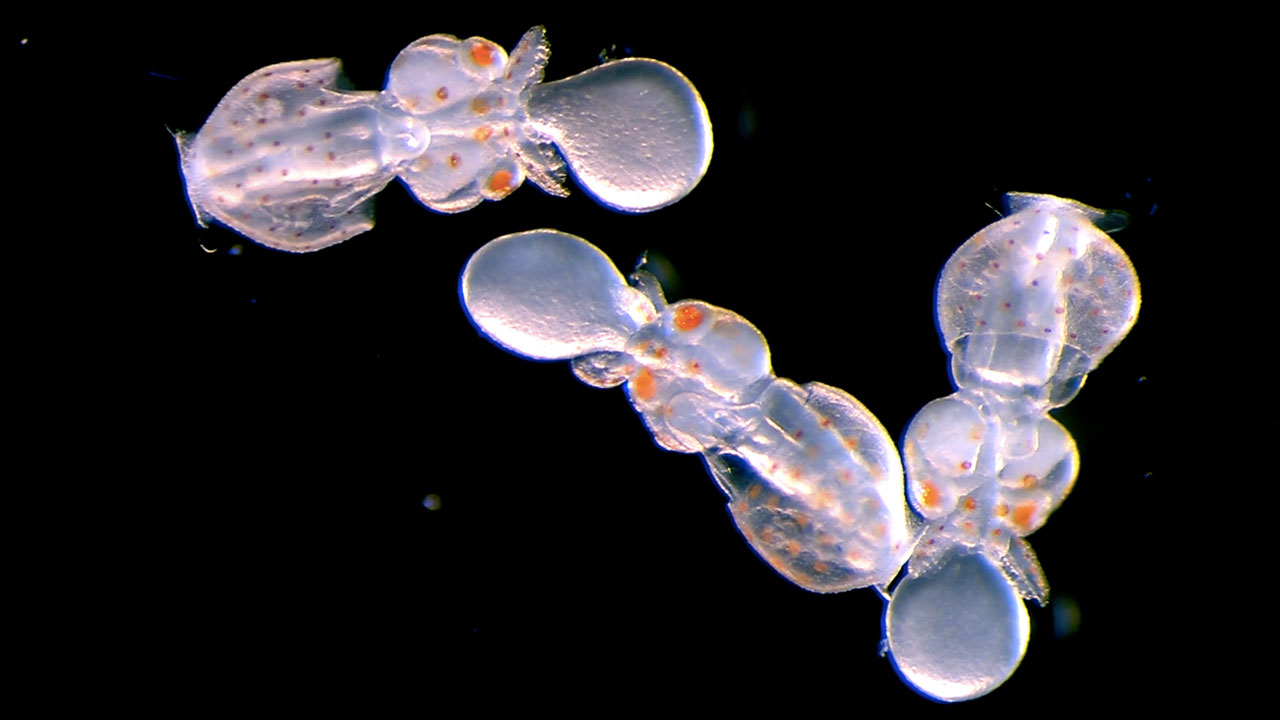 Science as Cinema: A Metamorphosis
A thousand hoofs – Greed and the Environment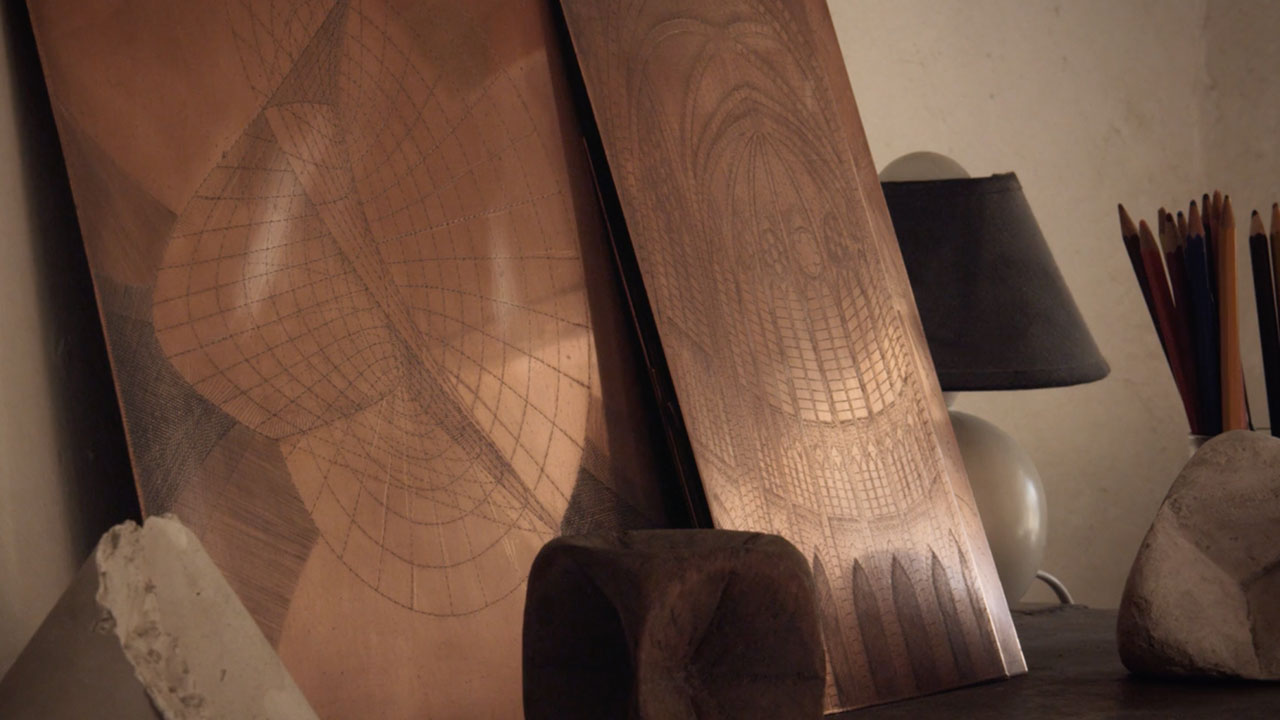 The Poetry and the Prose of Math - Part 1: Poetry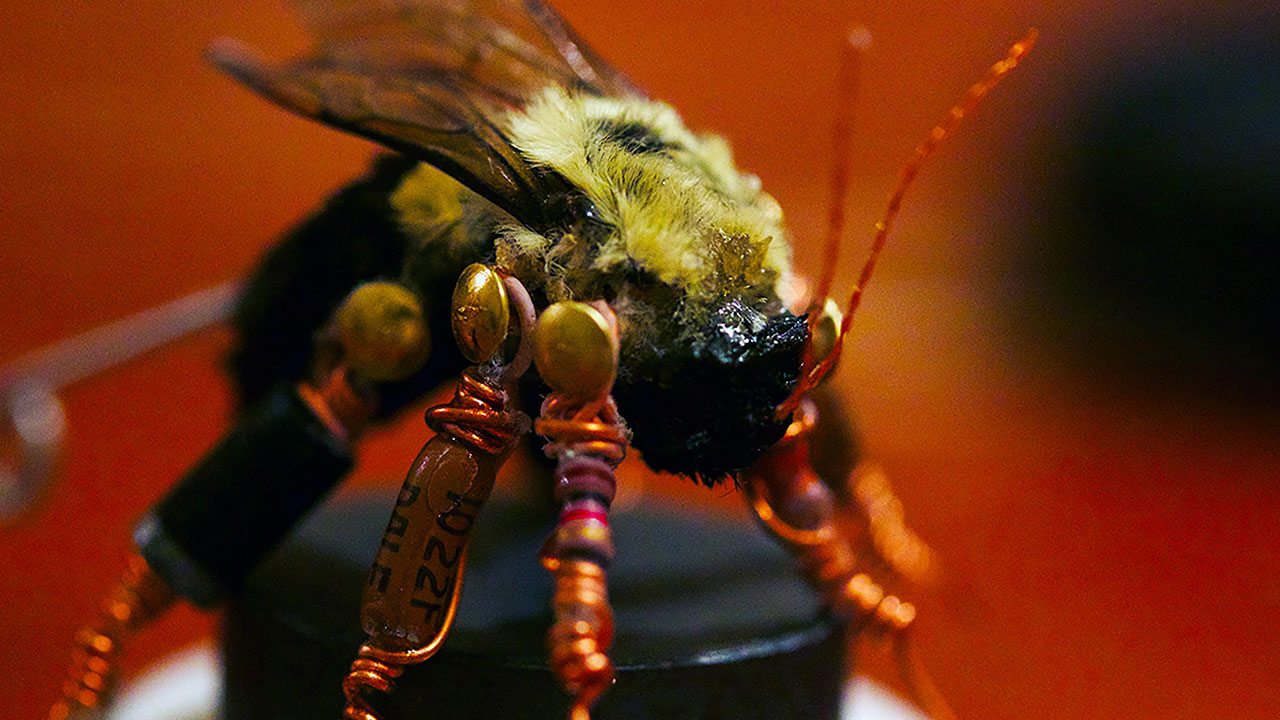 New Life: Survival and Resurrection in short film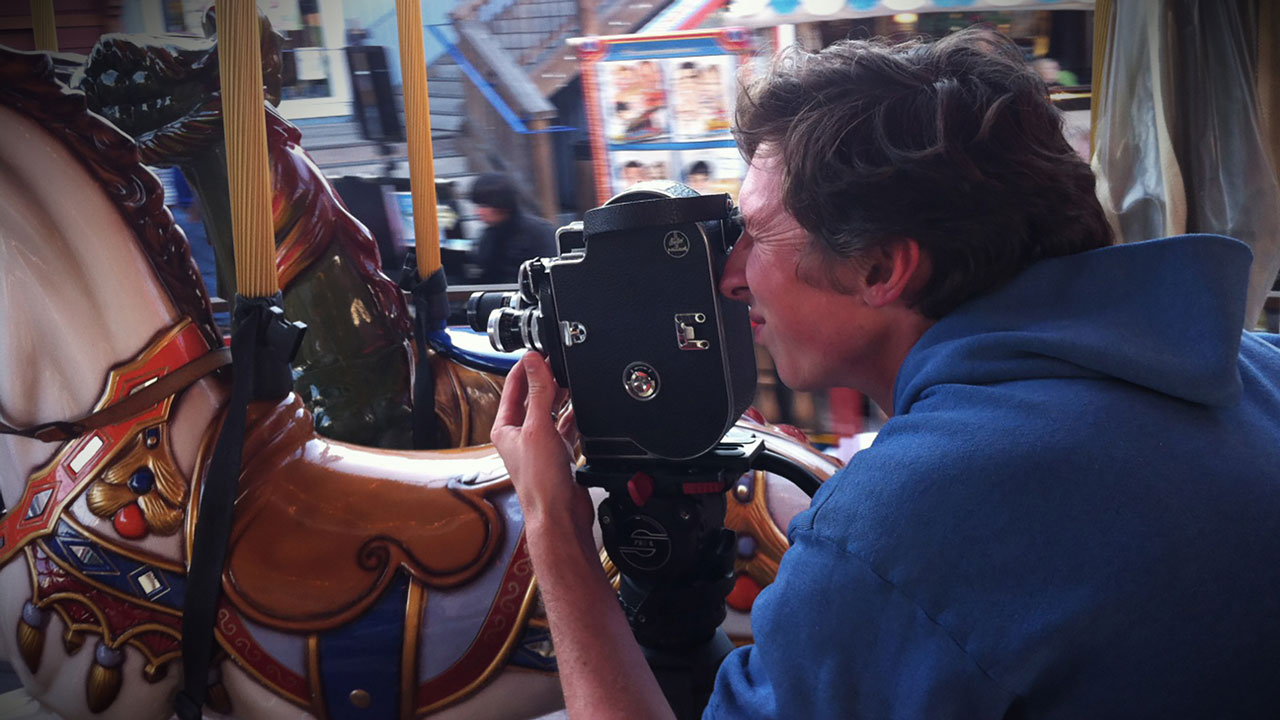 Close Examinations: Decibels, Droughts & Death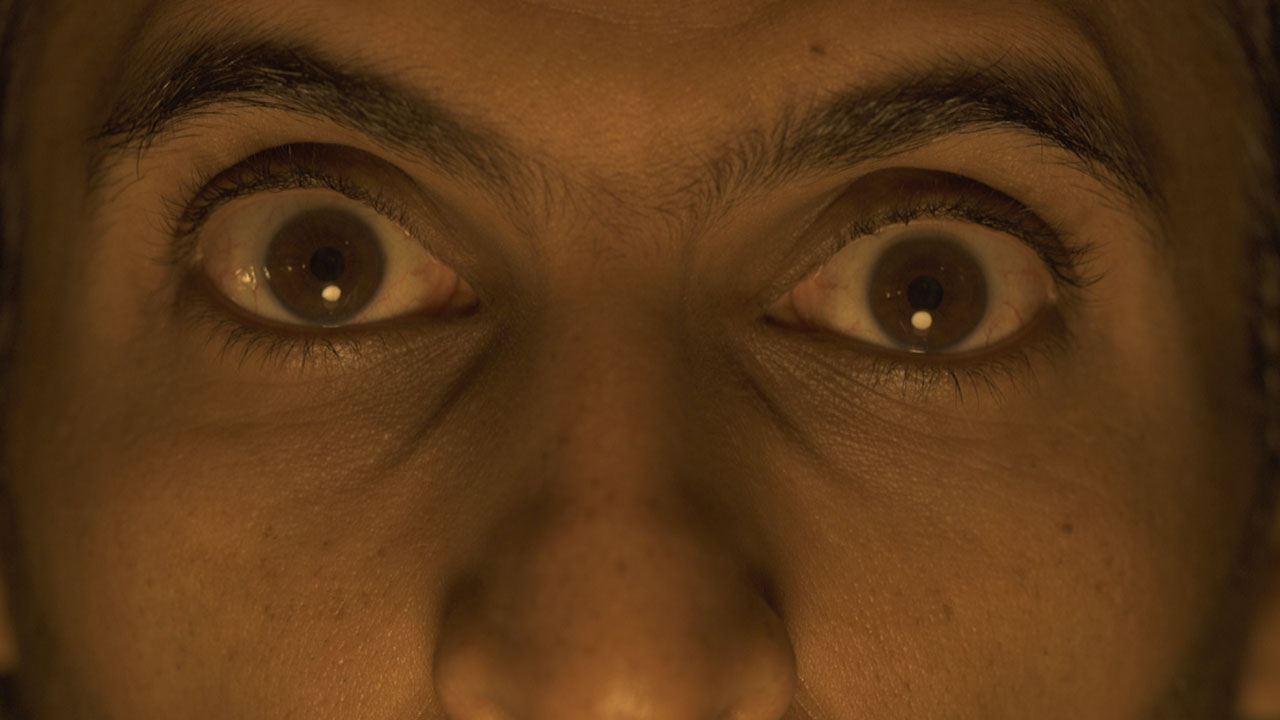 The Marginalized Protagonist in Kuwaiti Short Films
Territories at the Microscopic Level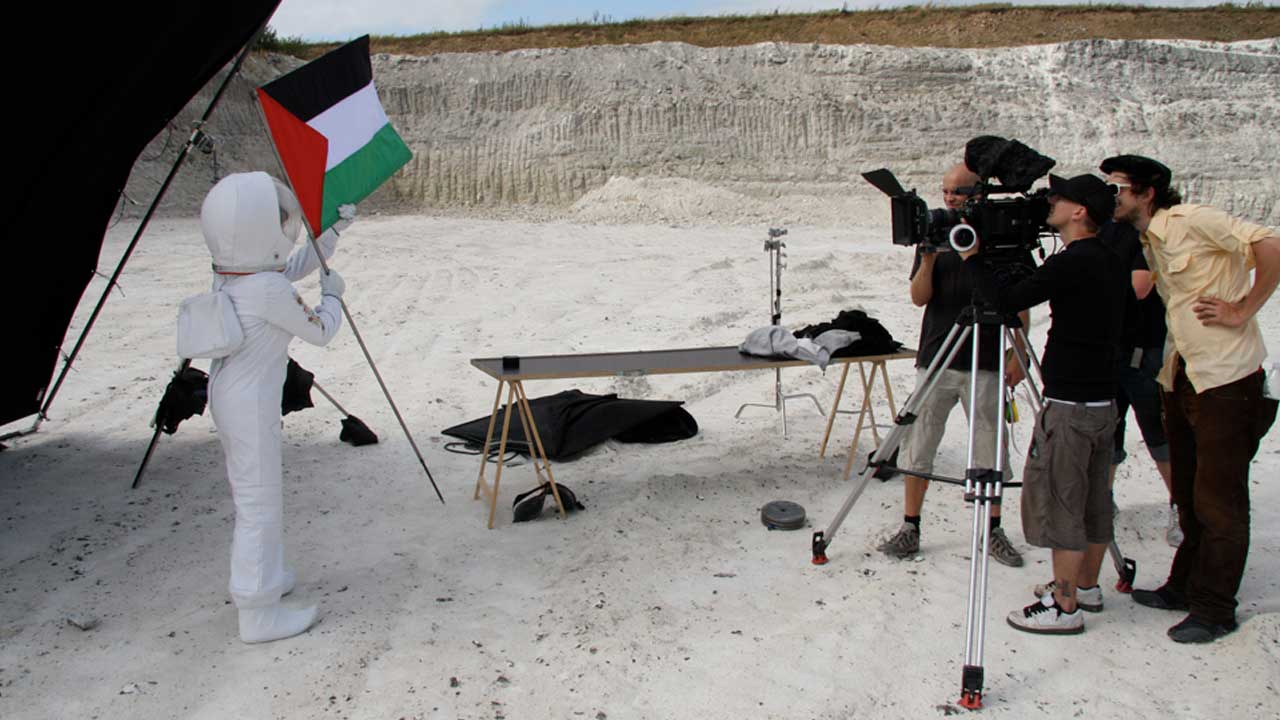 Envisioning Future States With Science Fiction
Cinematographic Voyages into Sensory Chaos
Space Explorers: Human Motives for Transcending Earth And Our Solar System.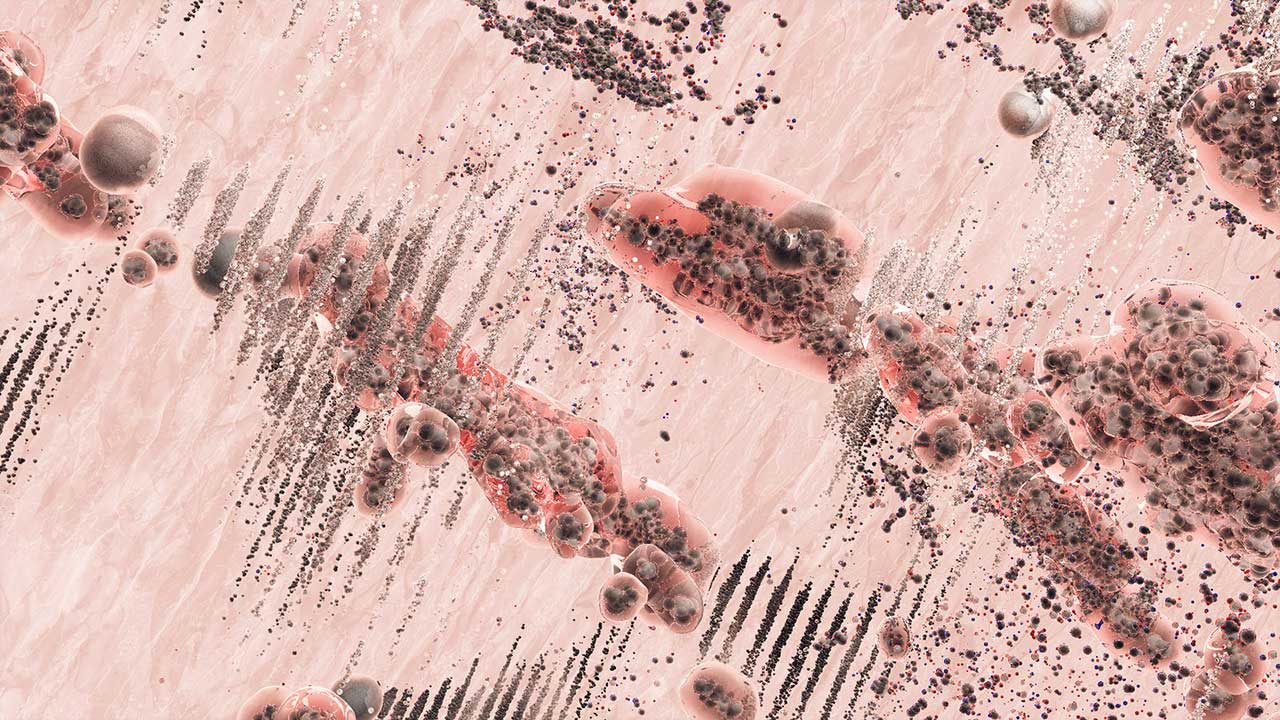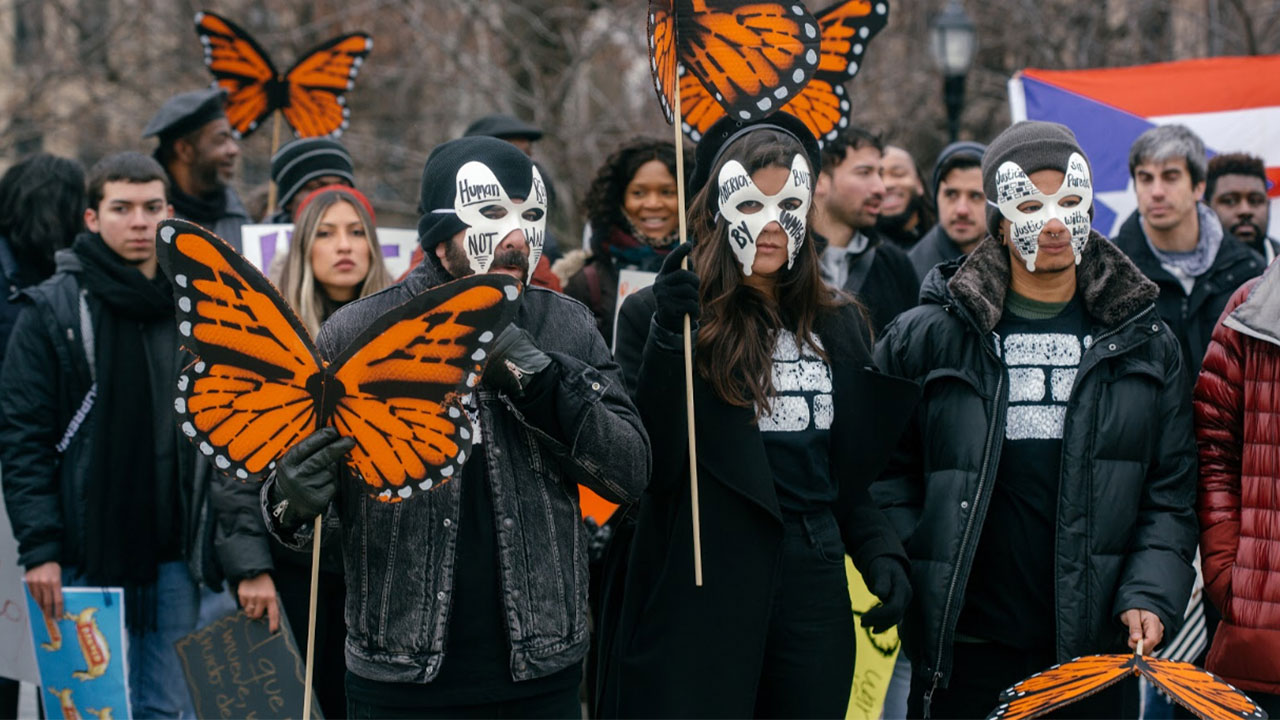 On The Wings of The Monarch: Behind-the-Scenes with Labocine's First Feature
Visions of the Future: The Artist Depiction Series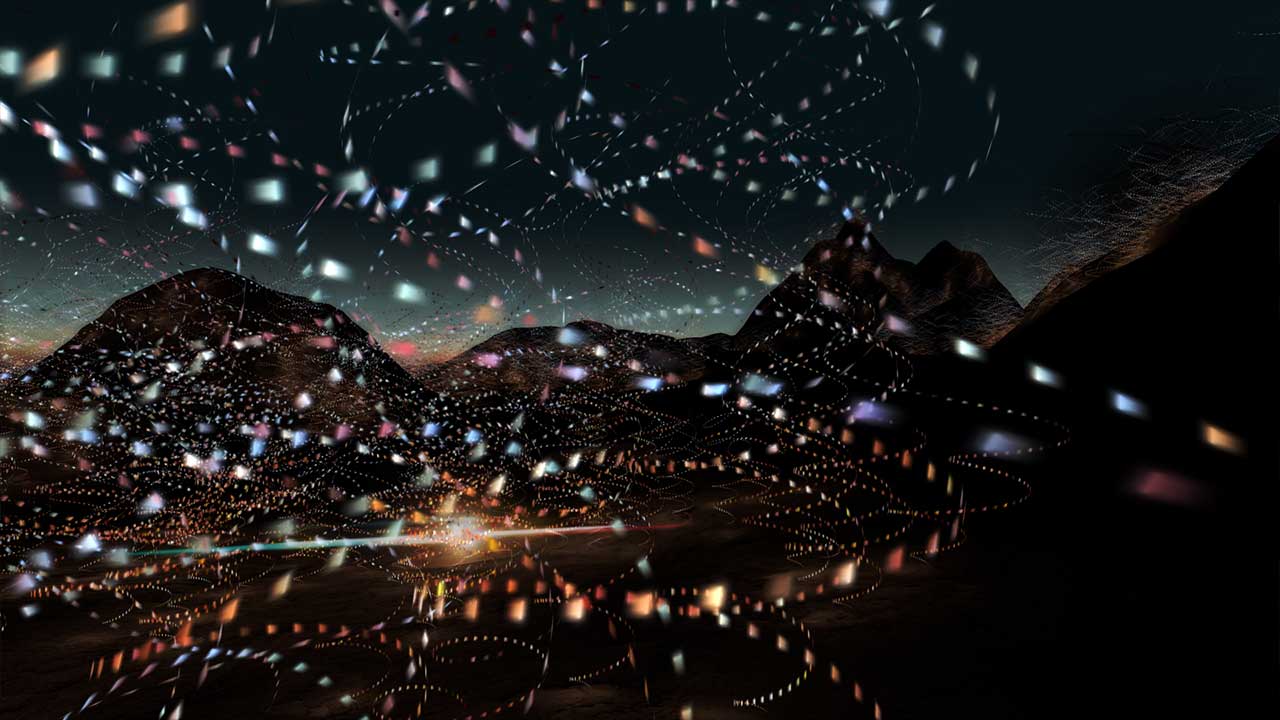 Silent Signal: Exploring Visionary Science through Experimental Animation
Becoming Animal: Cinemas of transformation
Abstract theory has real consequences, in the past and today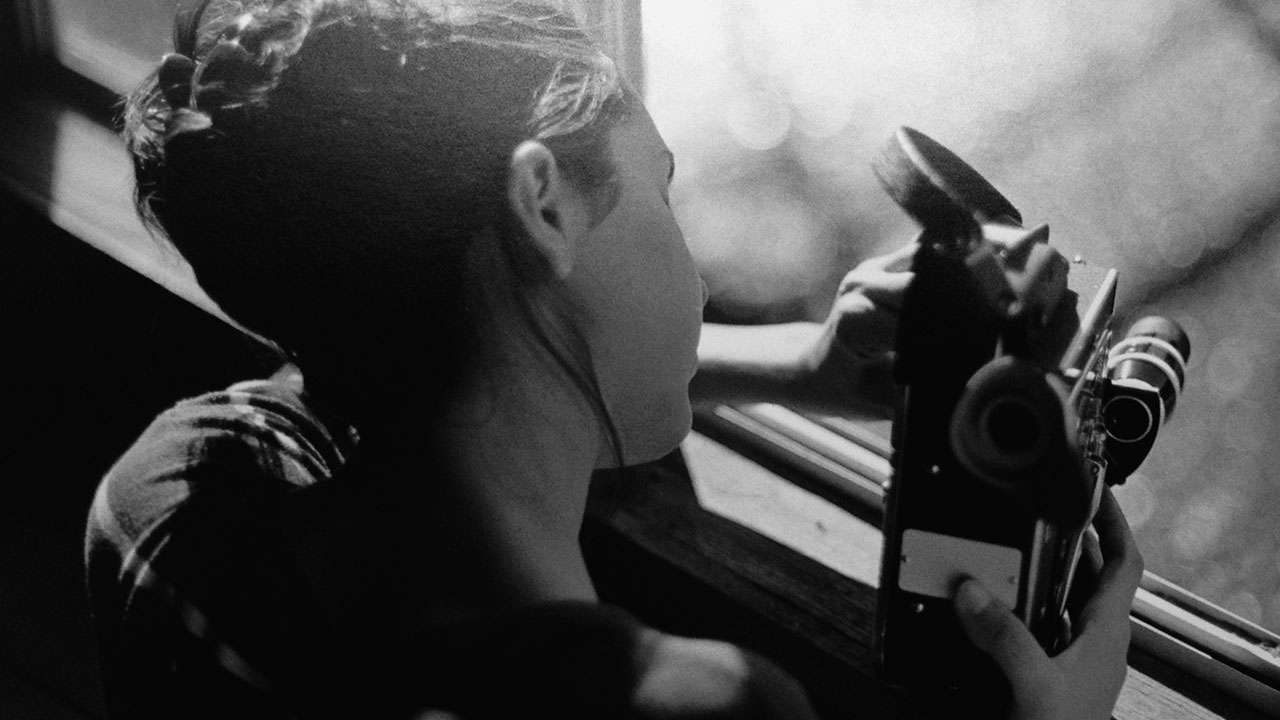 Science and Poetry in the Everyday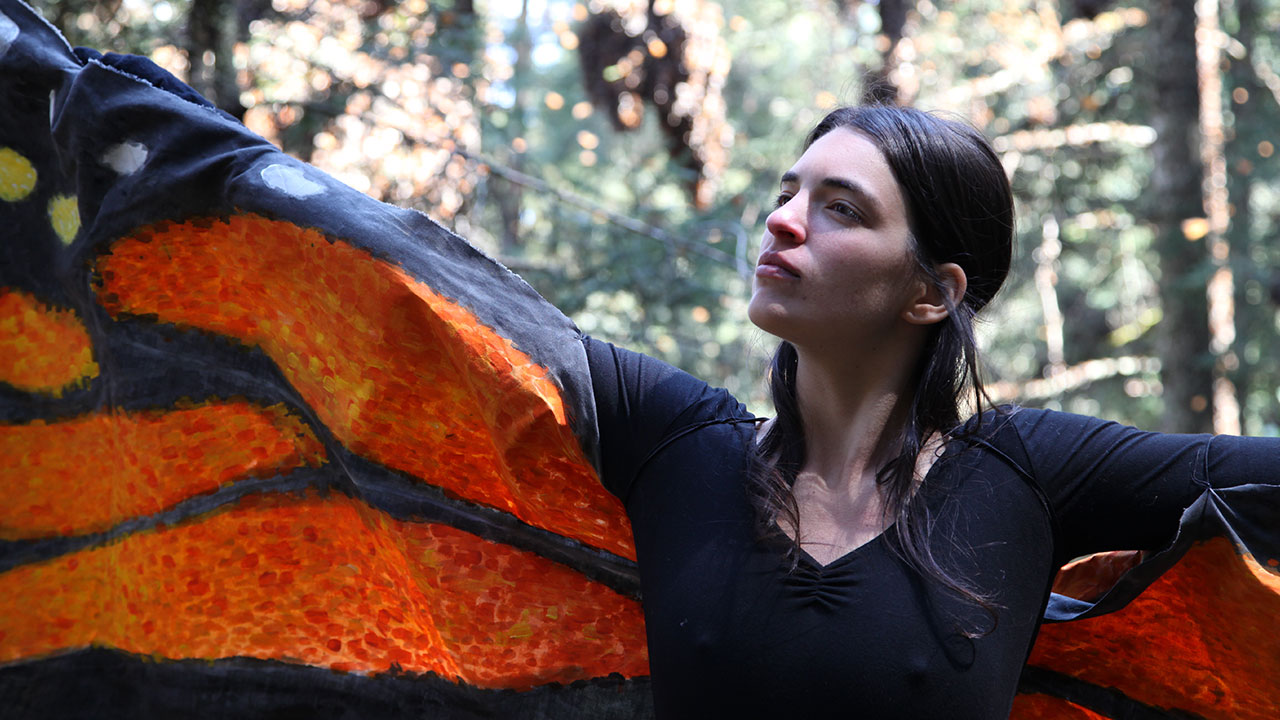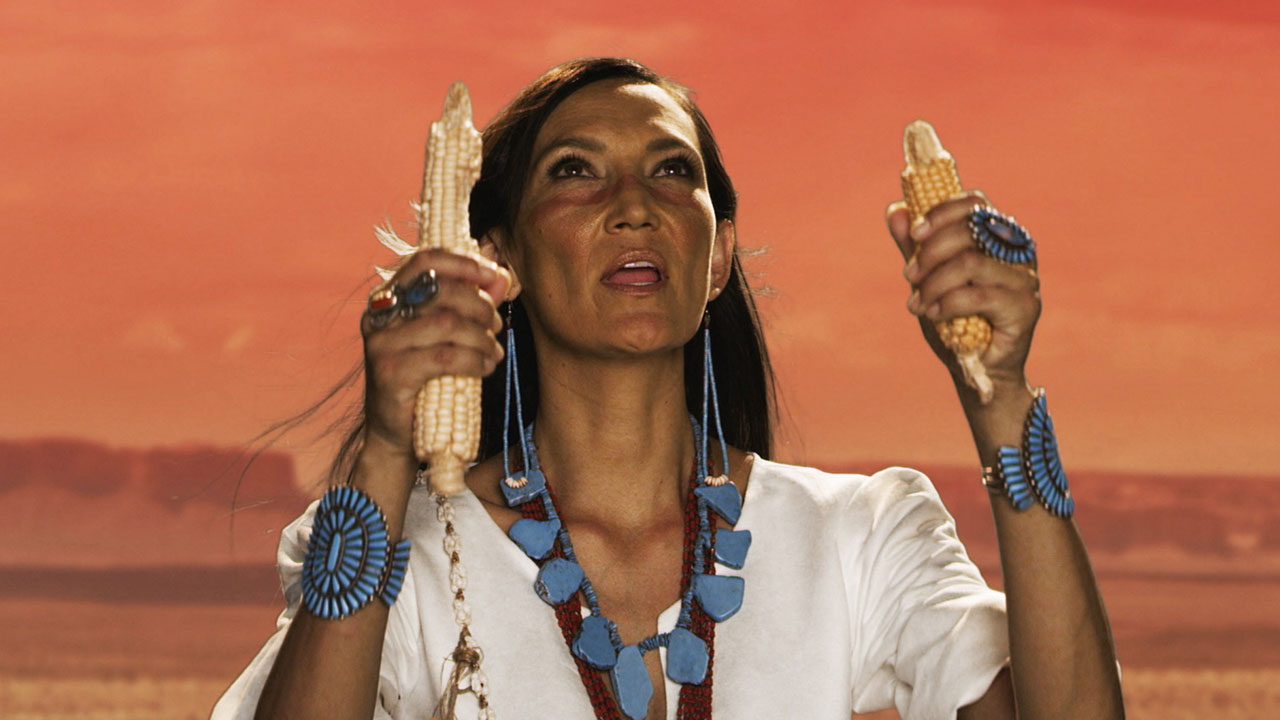 Indigenous Filmmakers Reimagine Science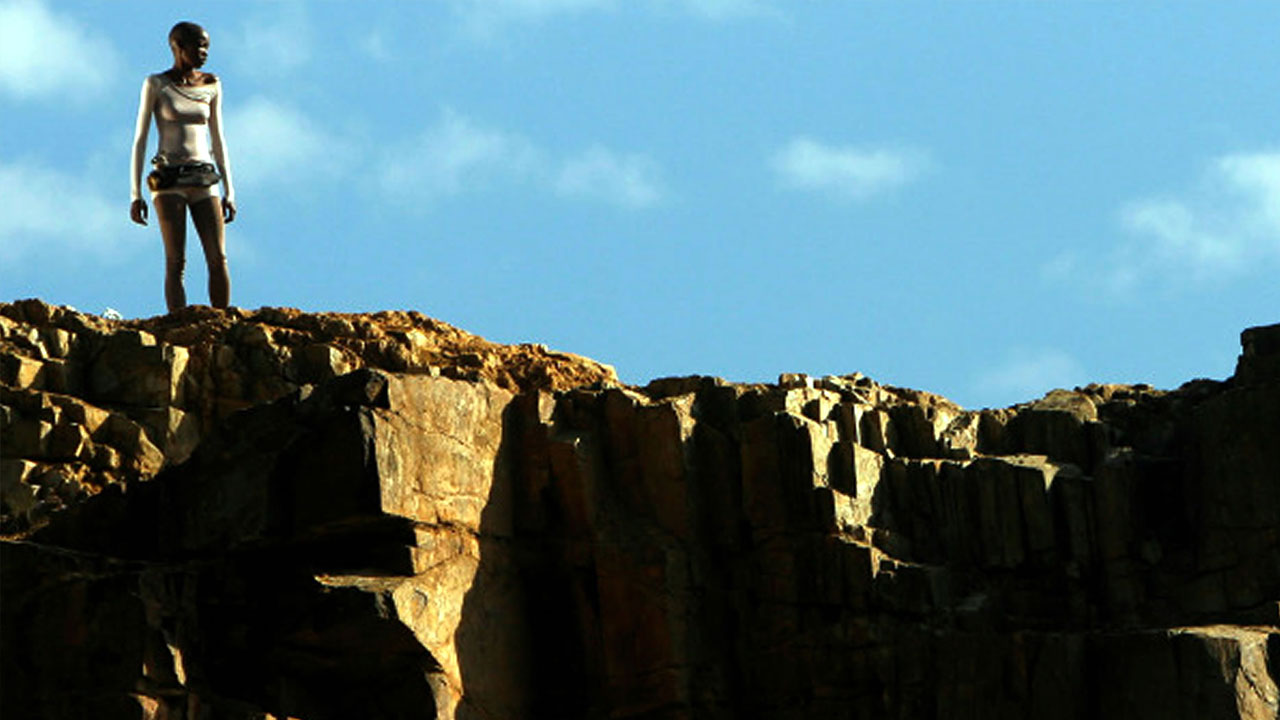 Imagining the Future in the Global South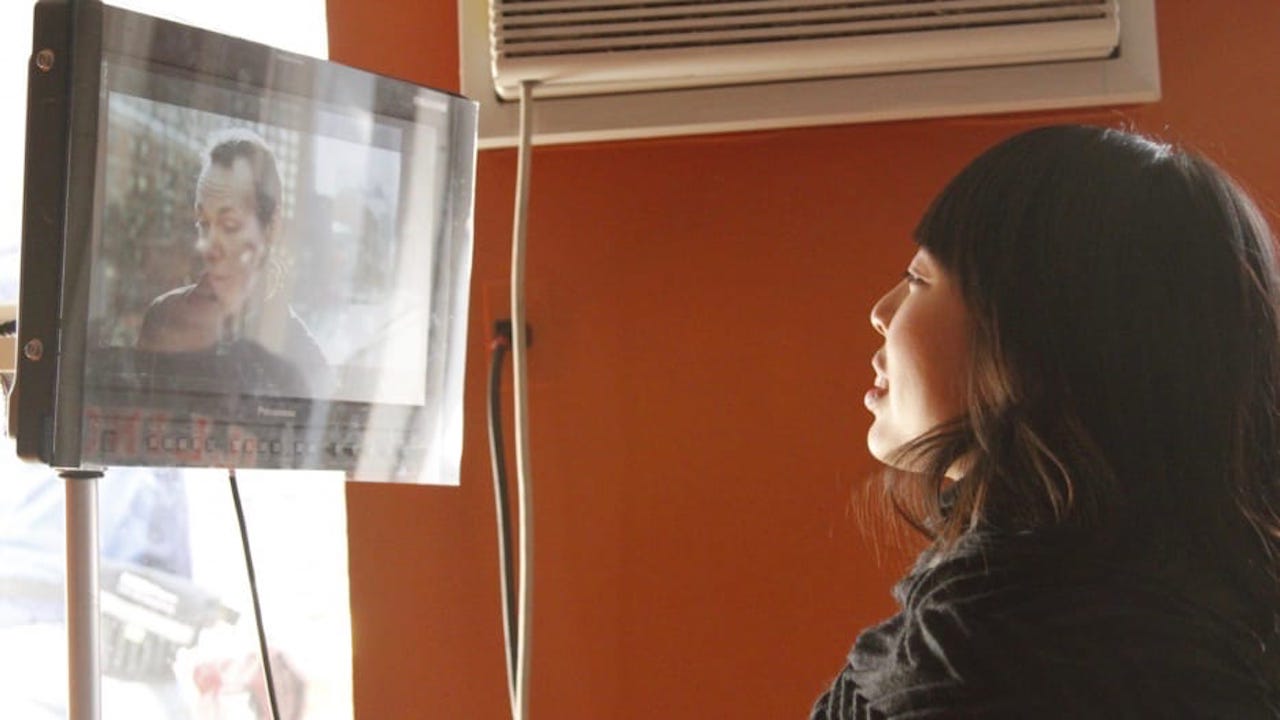 Telling Sci-Fi Stories with Women at the Forefront — a Conversation With Director Cidney Hue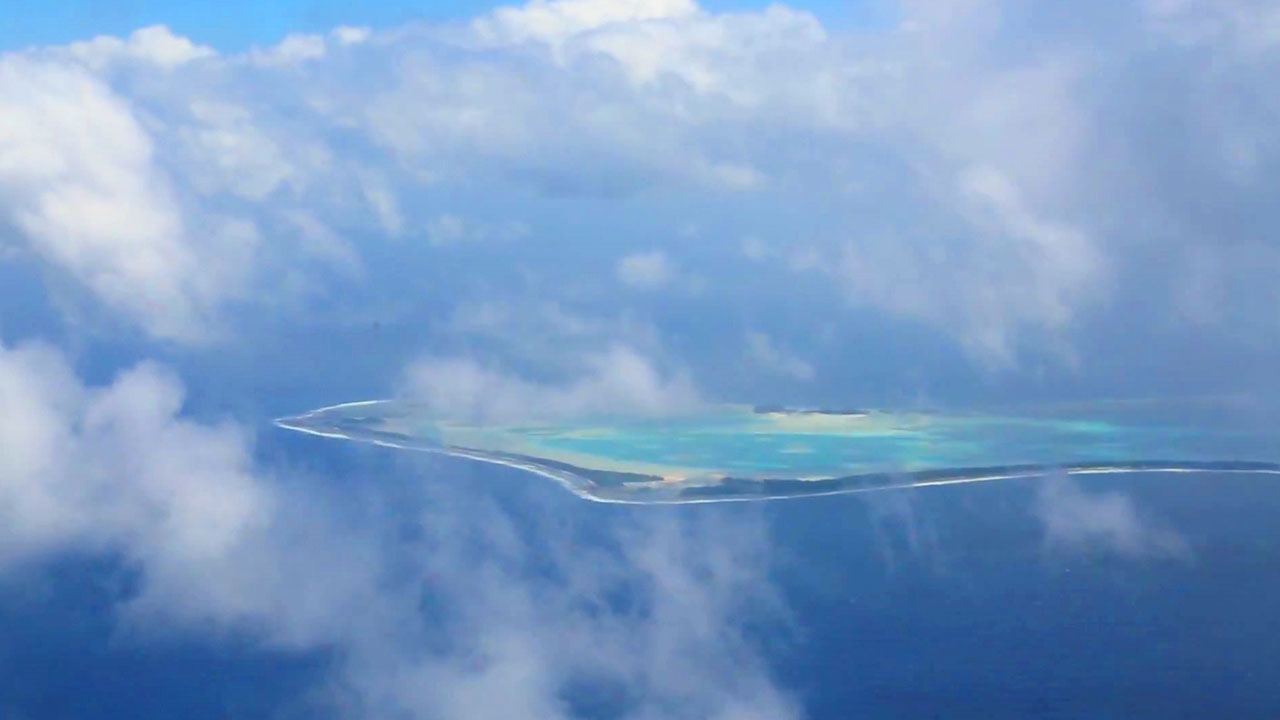 Cyber Nations: An Interview with the director of .TV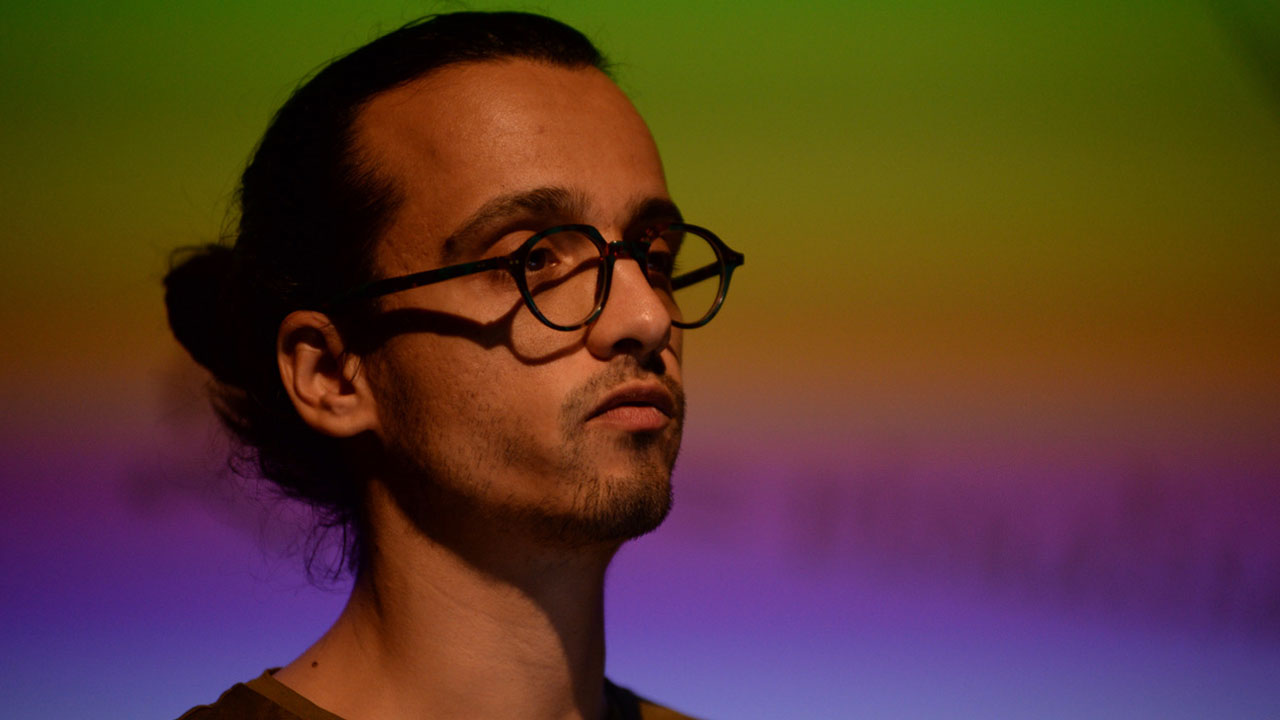 Endless Forms Most Beautiful: The Scientific Art of Markos Kay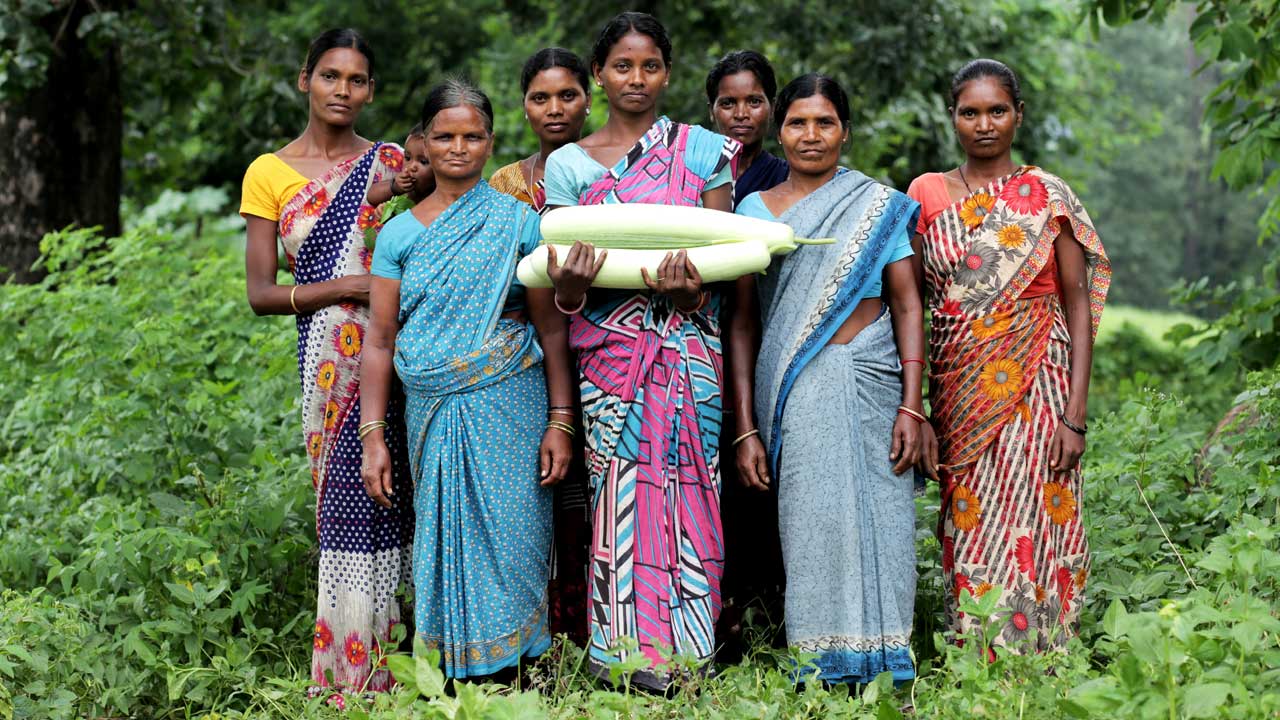 The Source Project: 8 shorts about empowerment and sustainability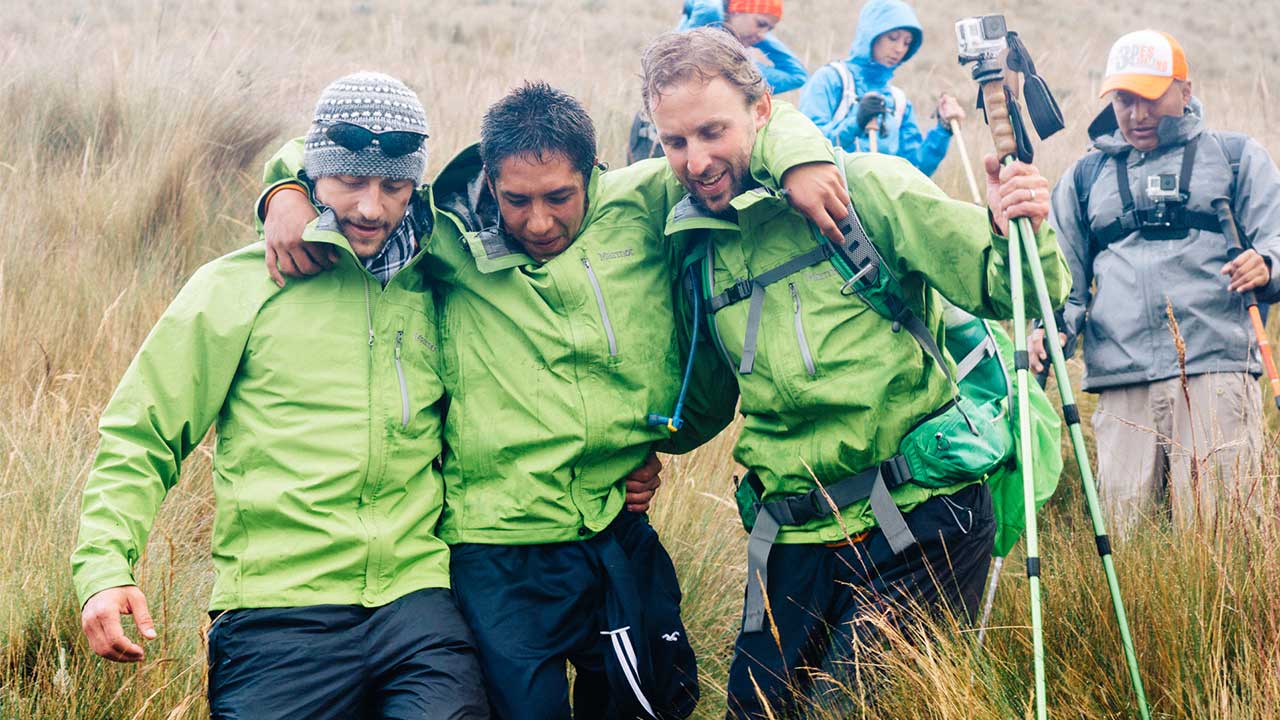 A Chance to Climb Mountains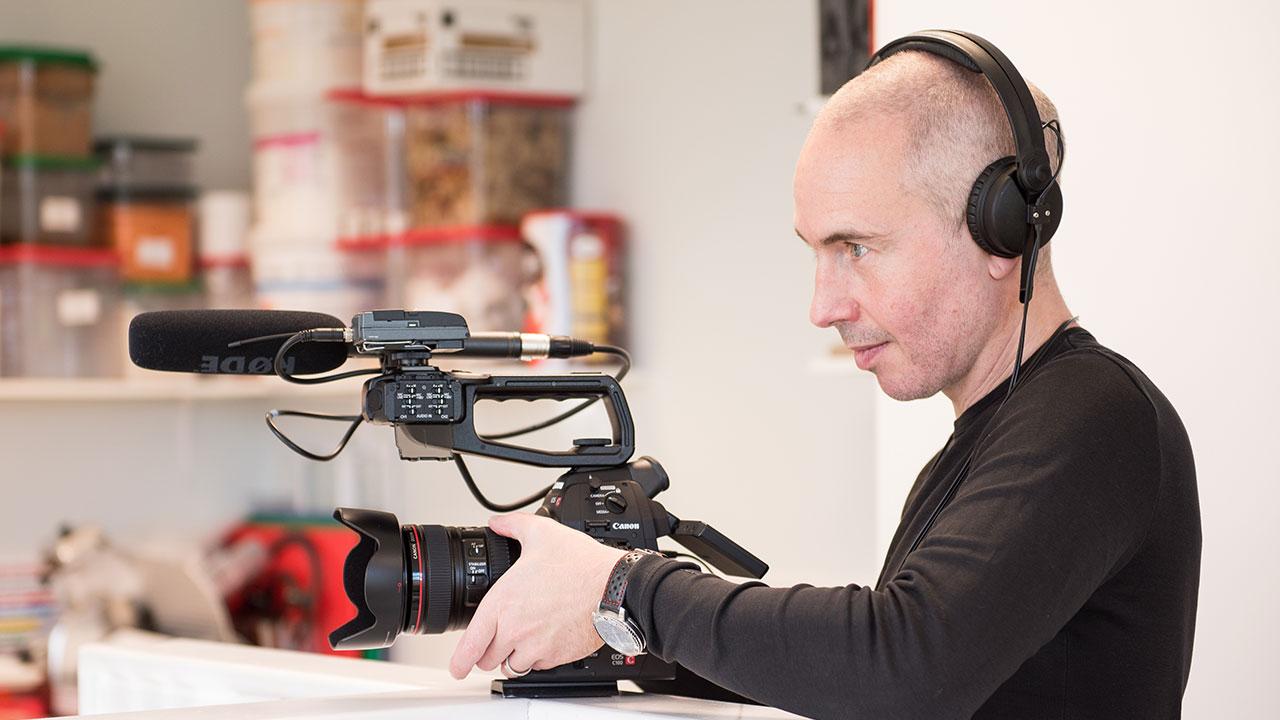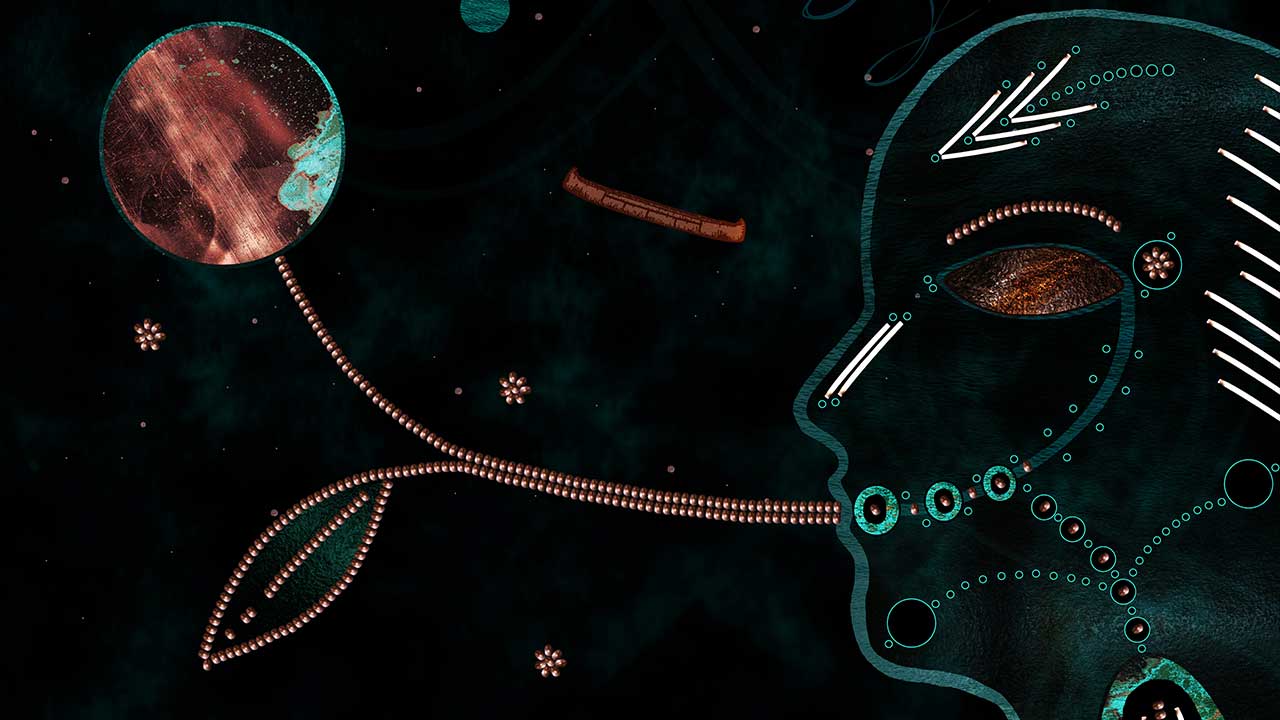 Animating Indigenous Scientific Literacies
Film, Knowledge, Networks: the Collaboratorium + Open Media Science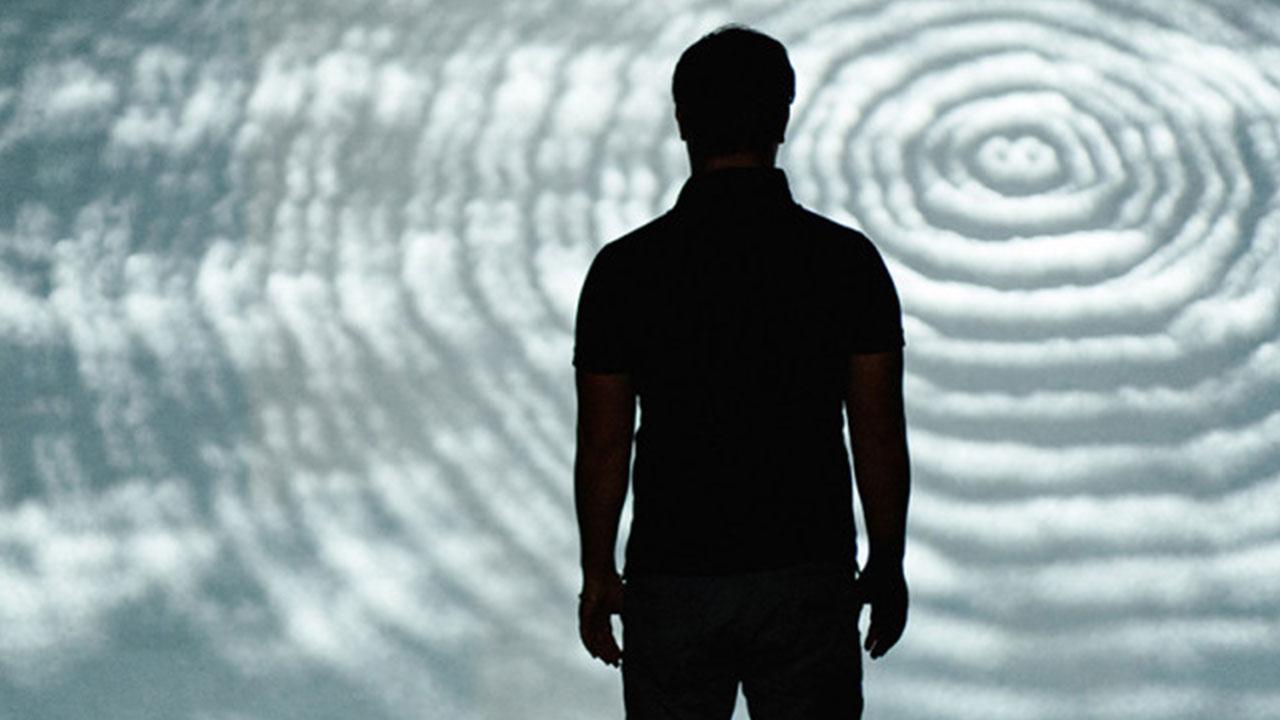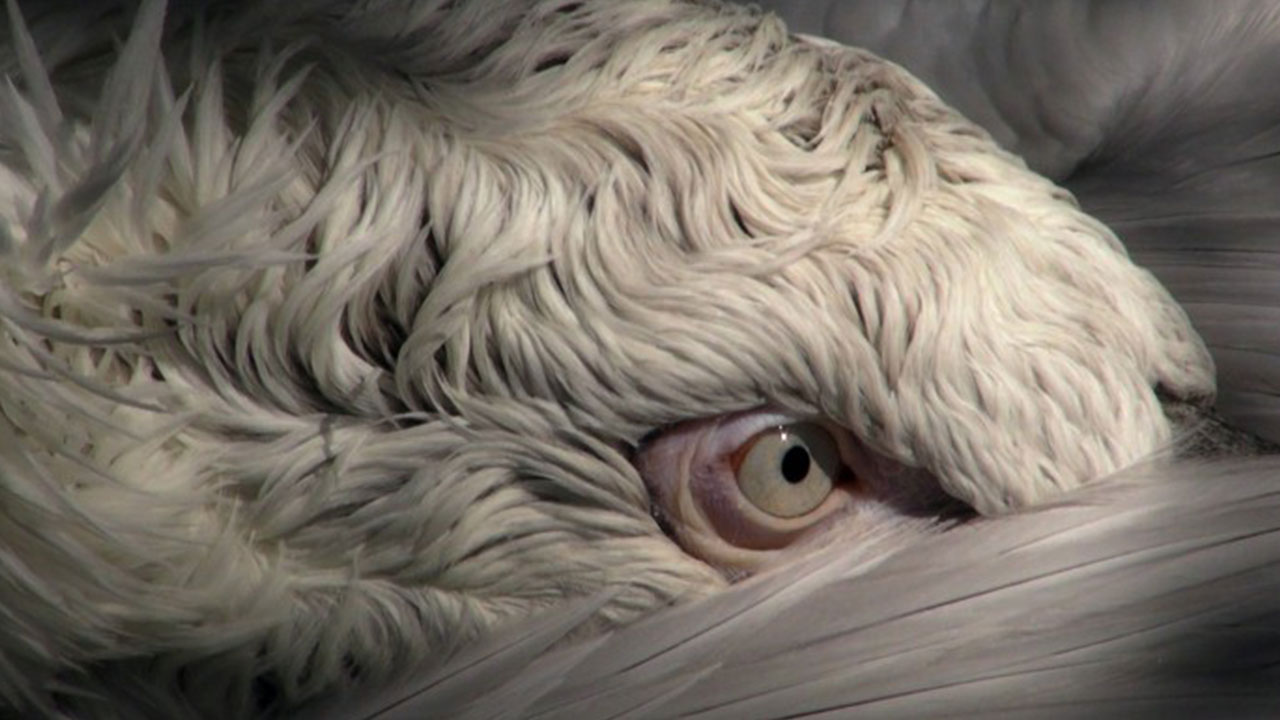 The World According to Birds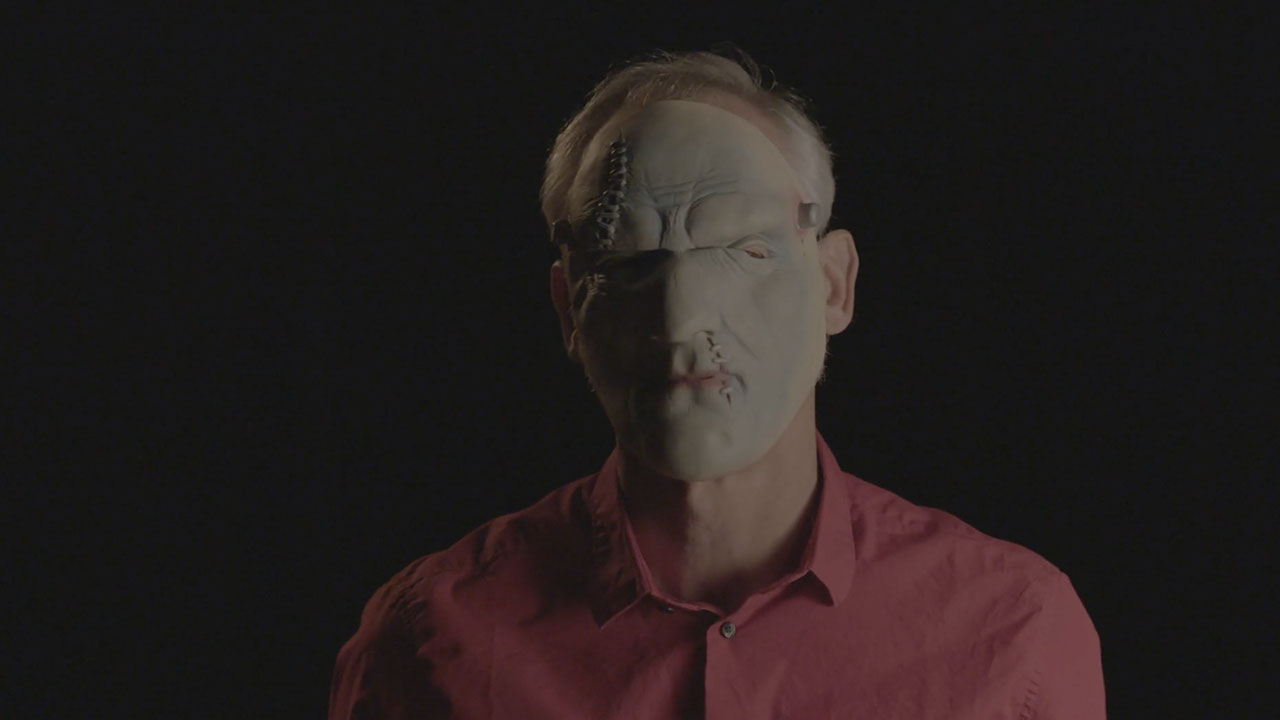 A Choreography of Emotions & Fear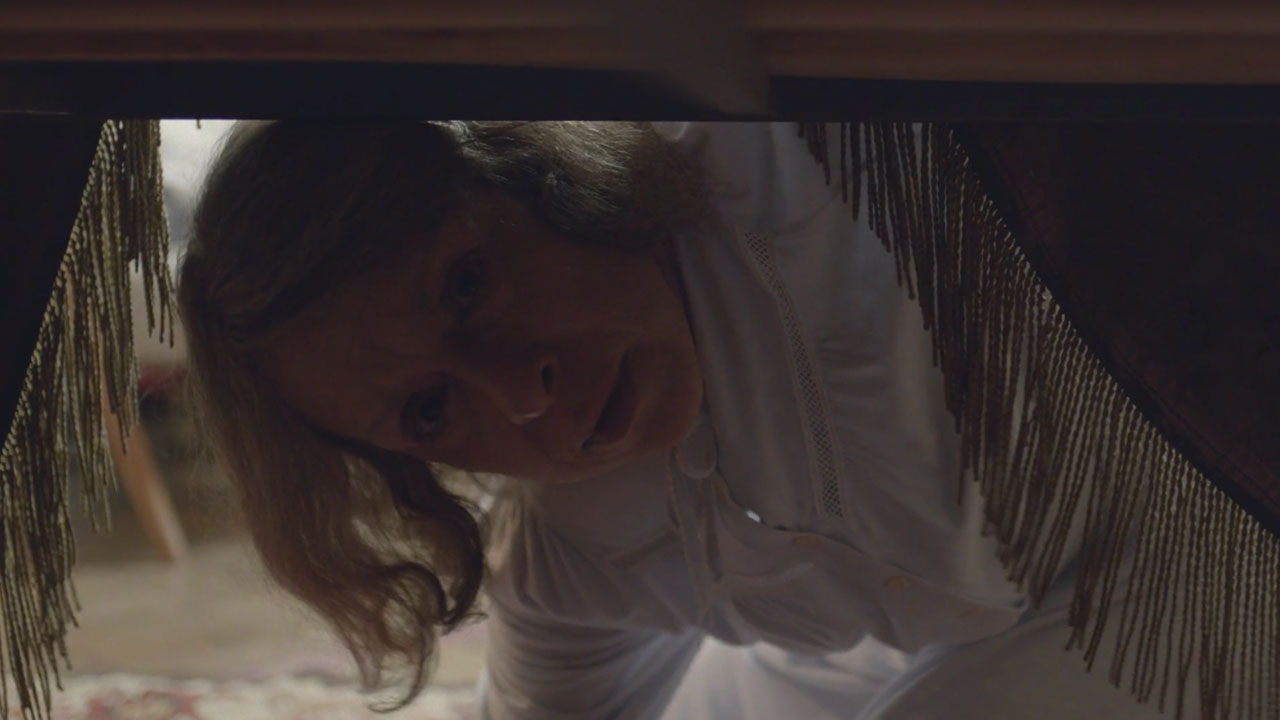 Acquiring One Self from The Many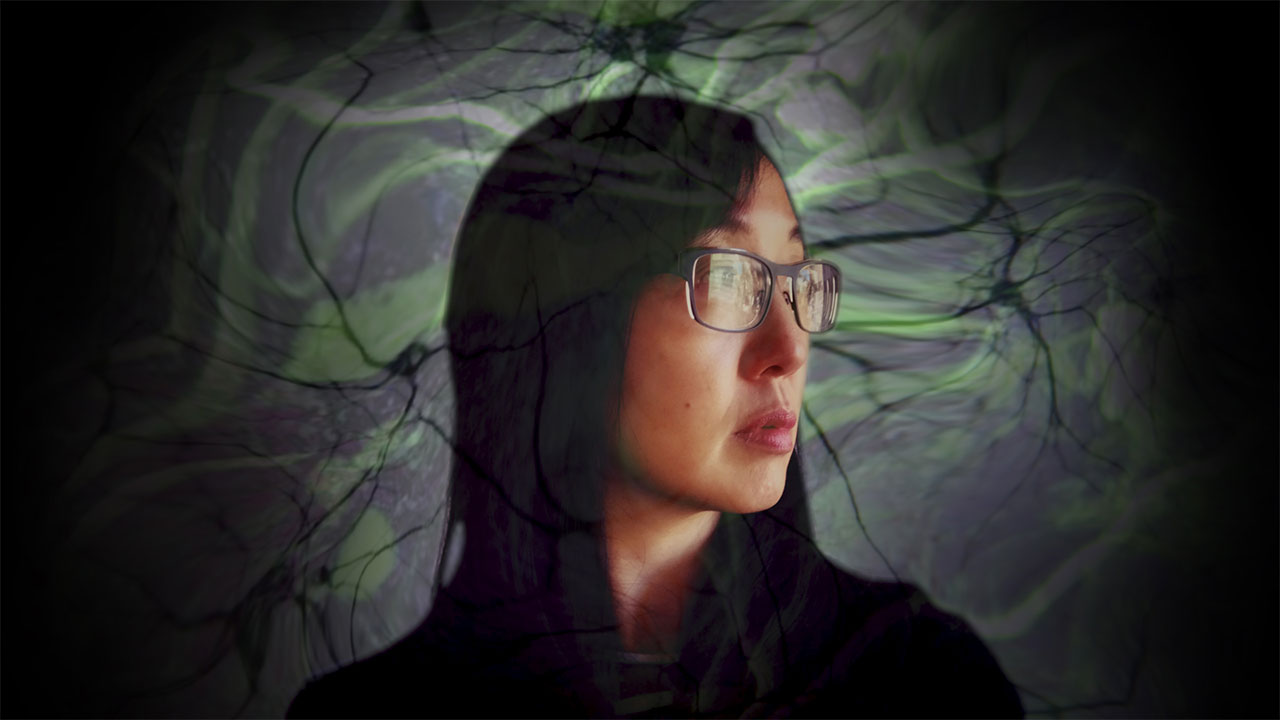 The Netherworld of Consciousness: Films of Jeannette Louie
My heart, the cold has already killed me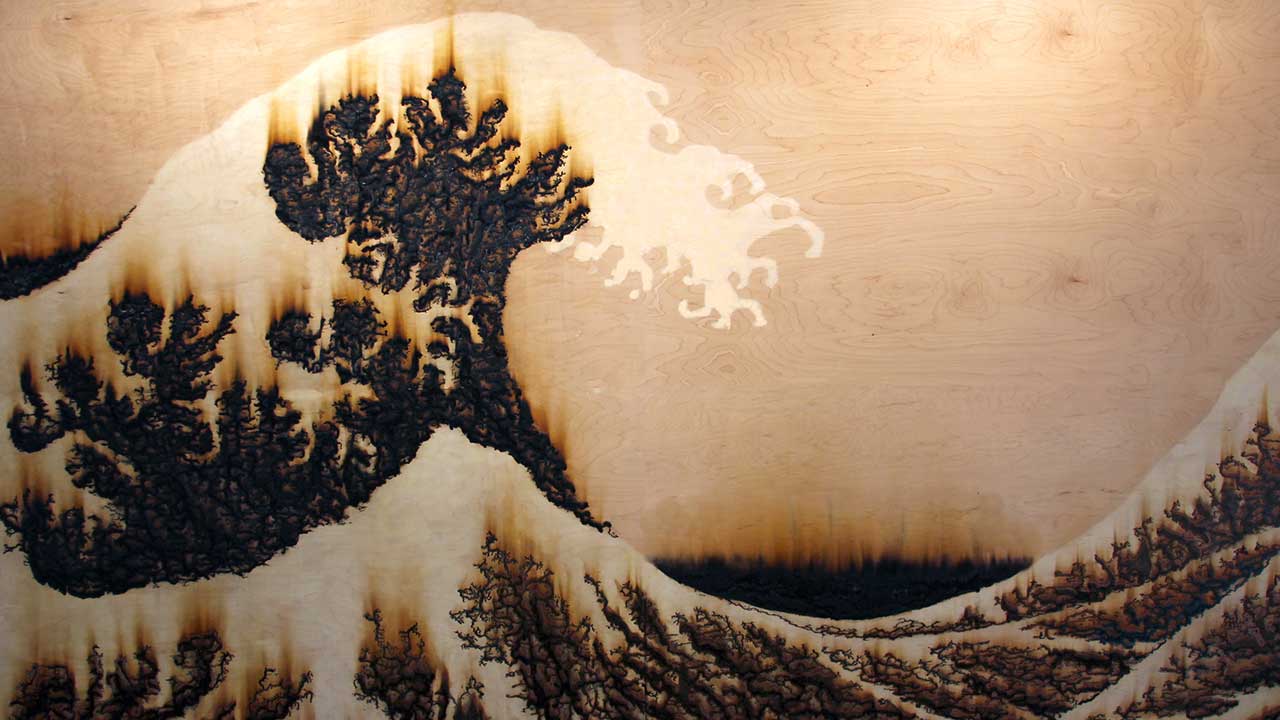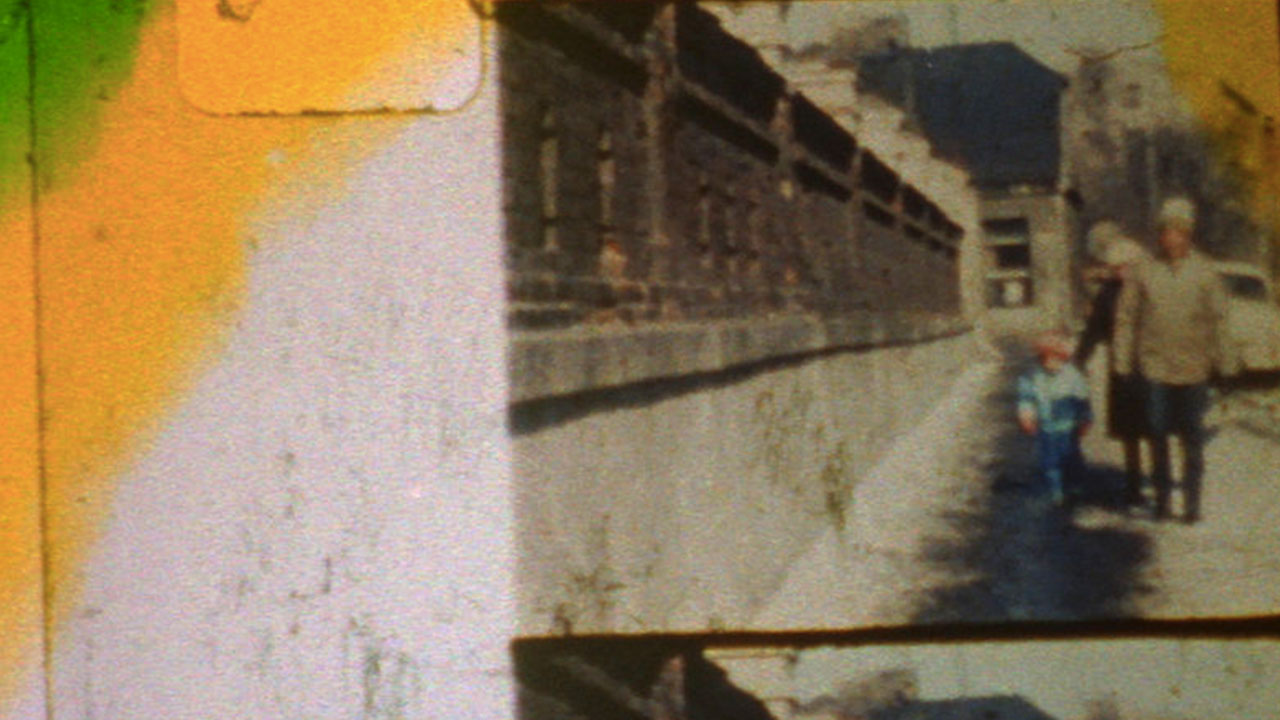 The Artwork of Migration: How movement functions