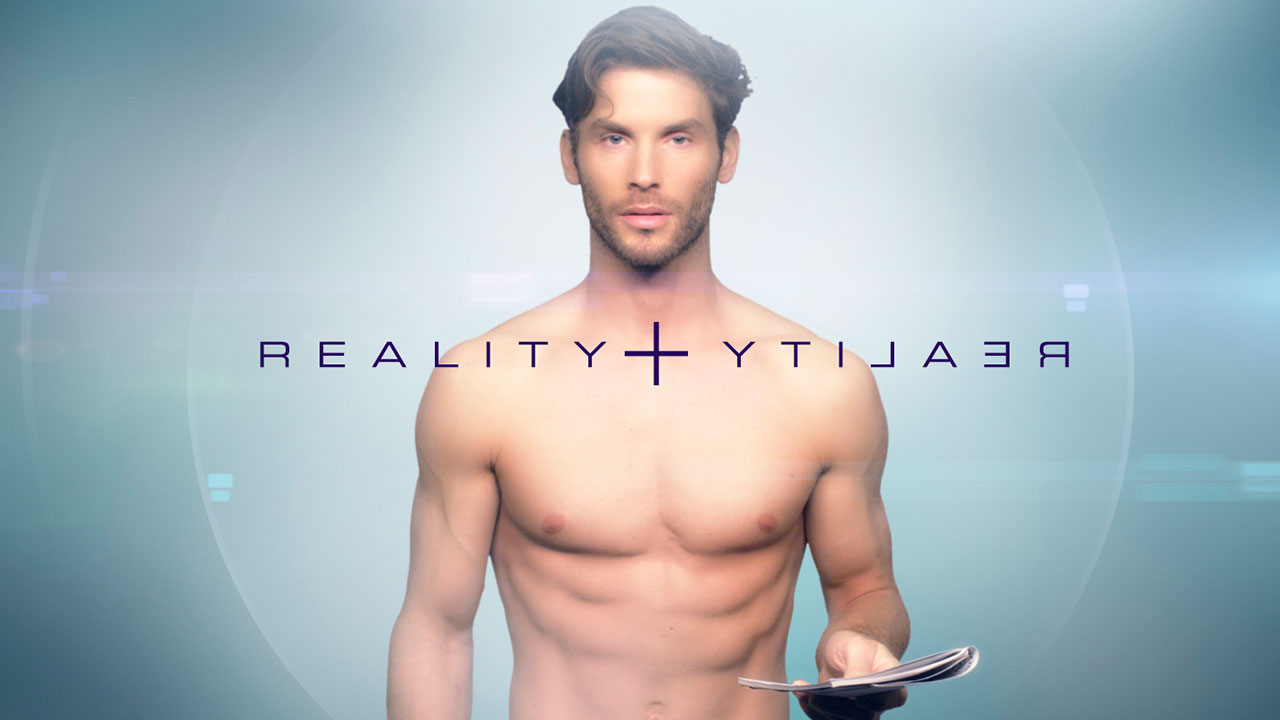 Reality+
Coralie Fargeat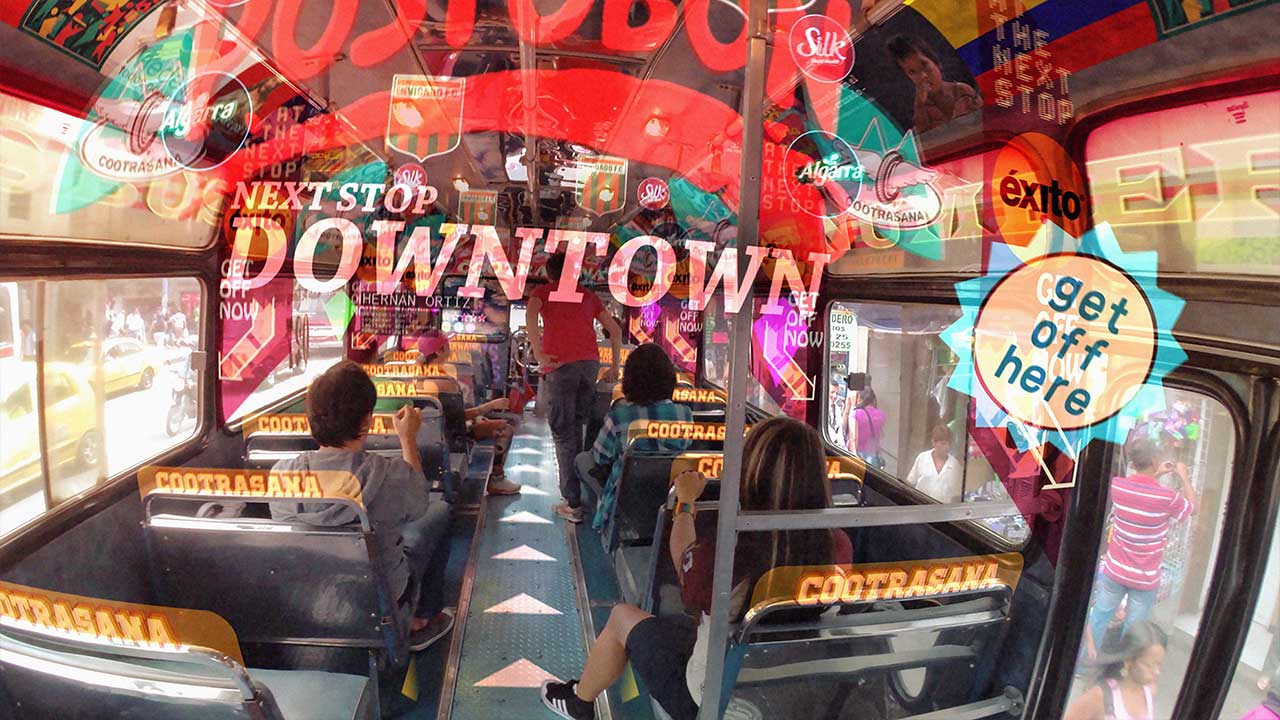 Hyper Reality
Keiichi Matsuda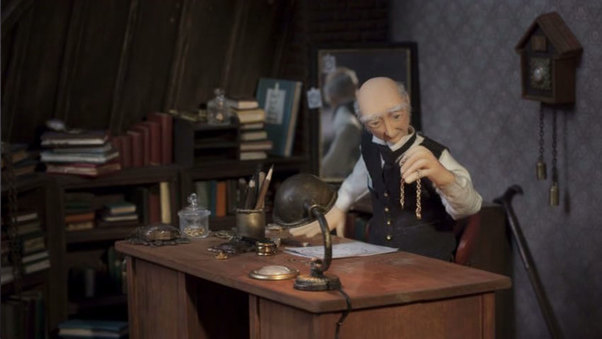 The Reality Clock
Amanda Tasse
Accelerate
Graciela Cassel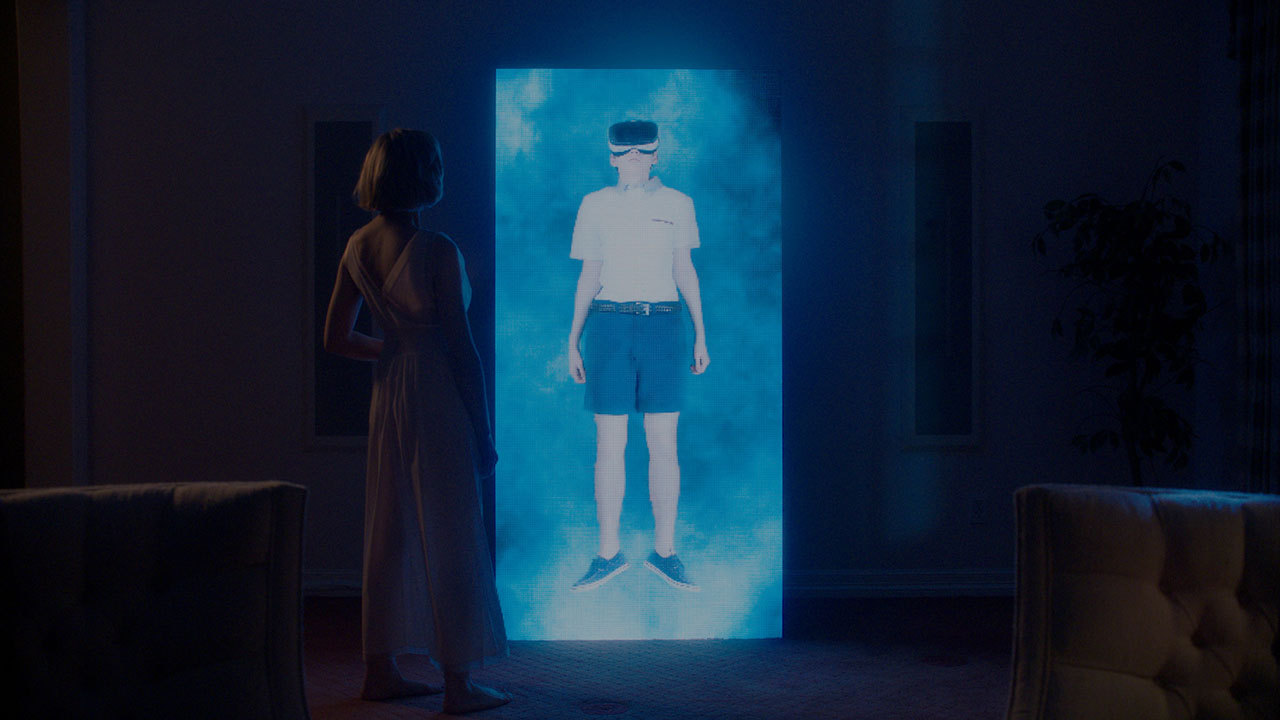 The Desert
Ben Bigelow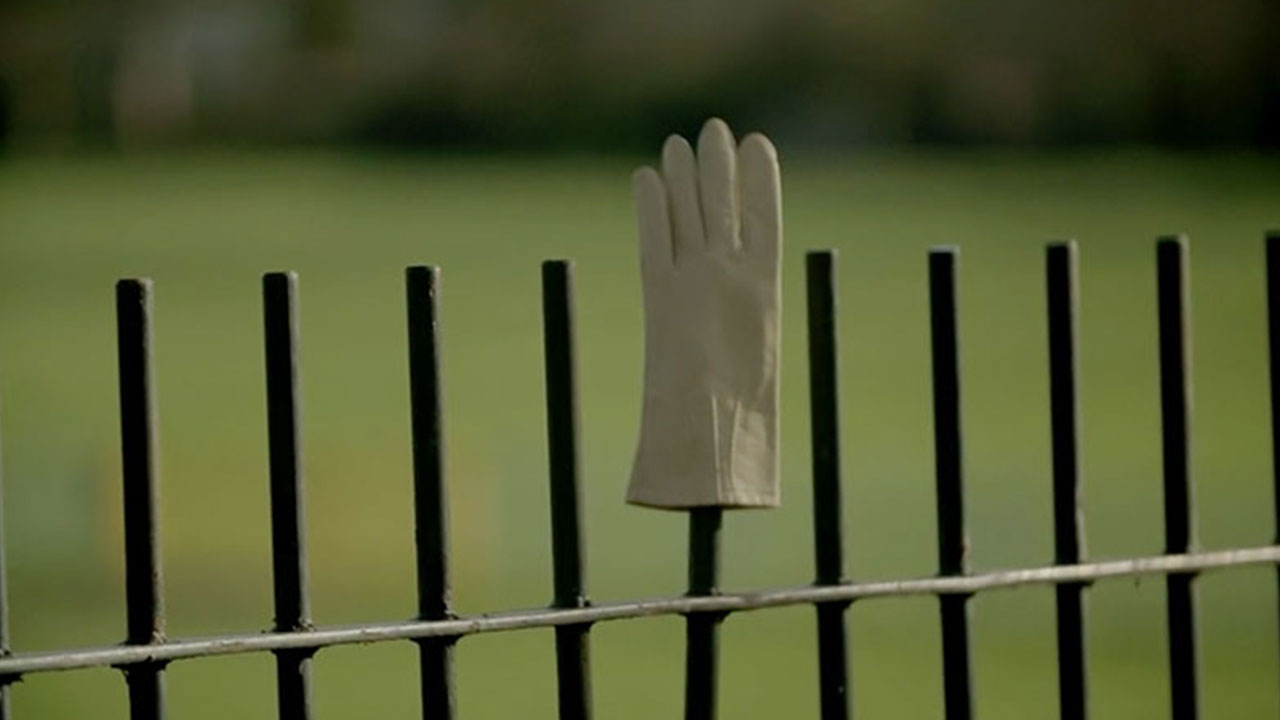 Clanker Man
Ben Steiner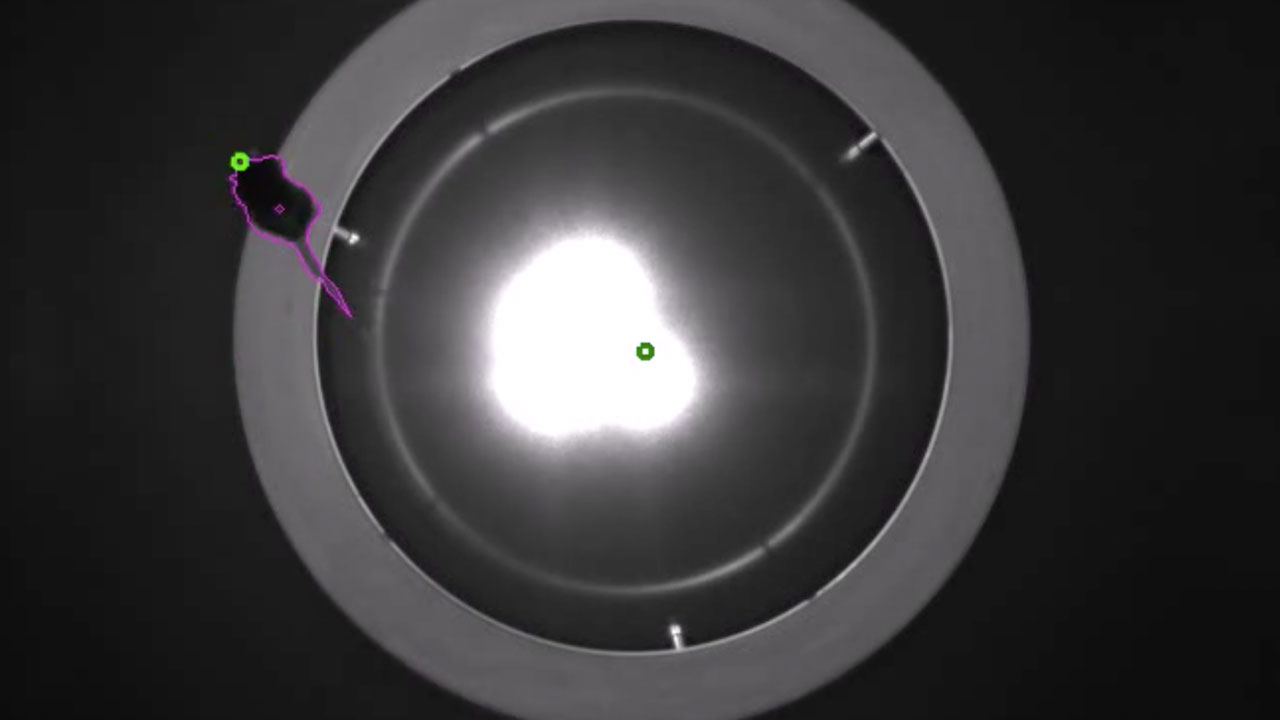 Mouse head tracking
Andrew Straw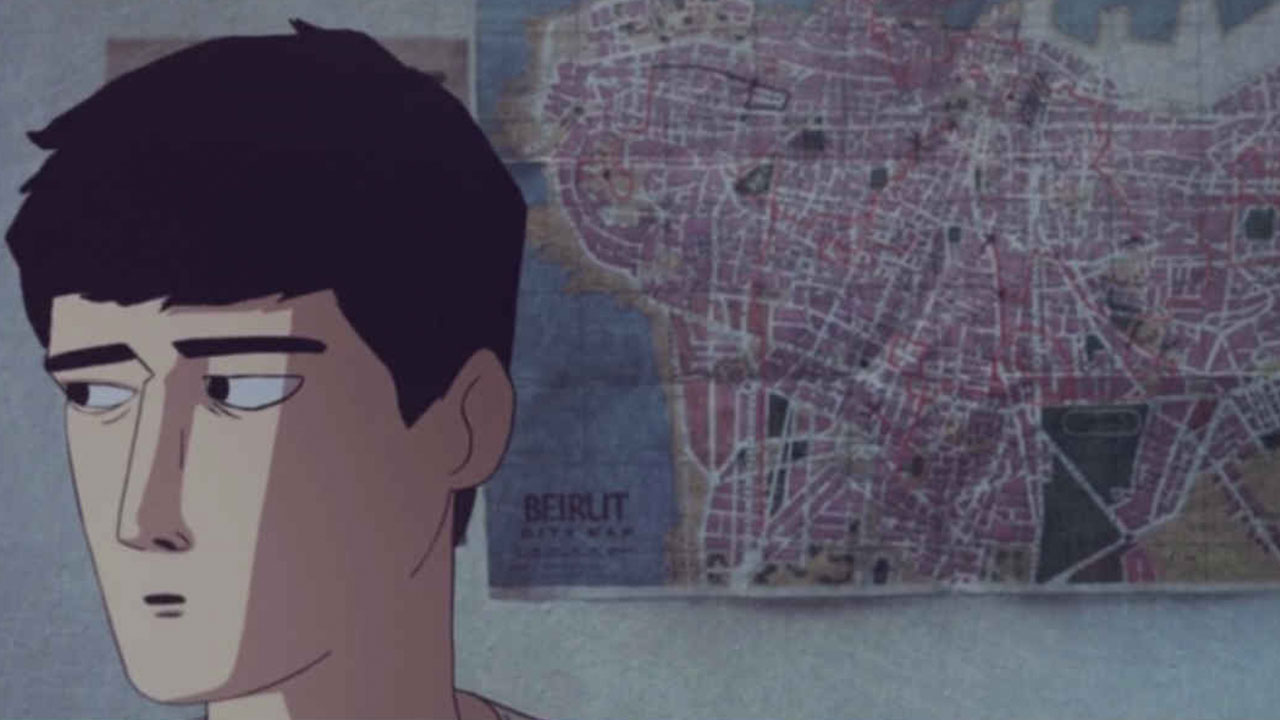 Waves '98
Ely Dagher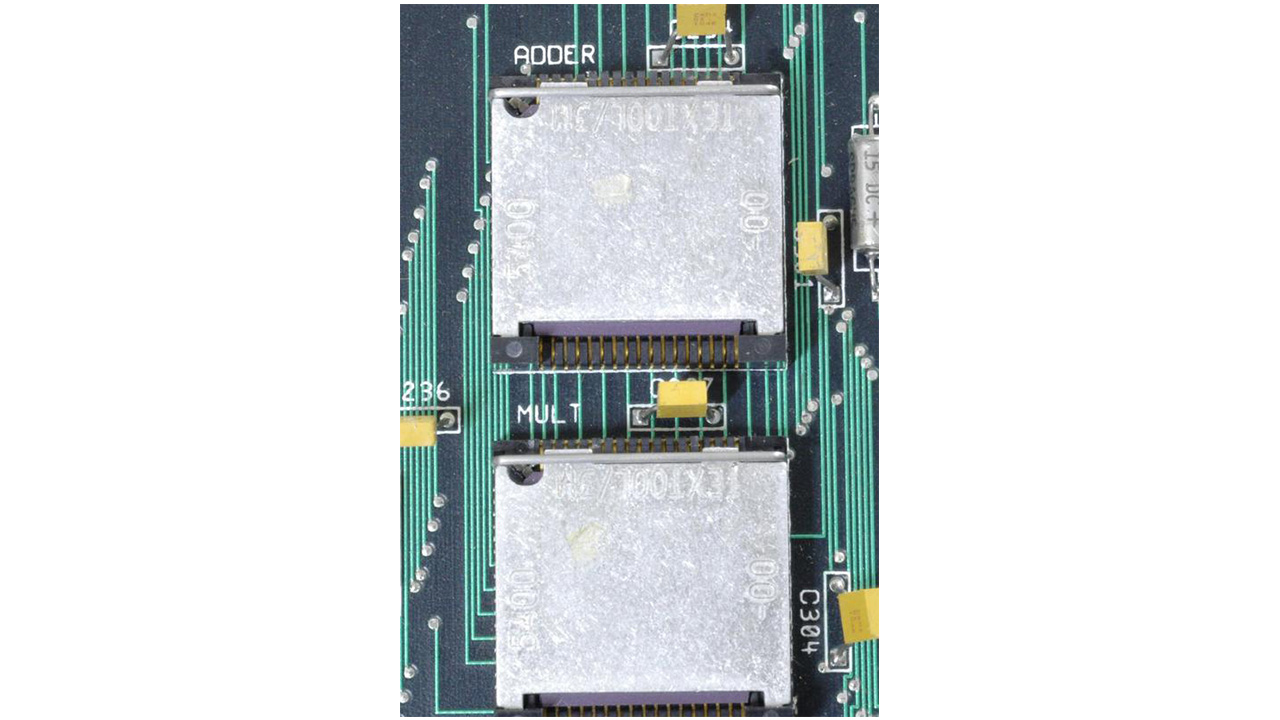 Periphery
Dave Fischer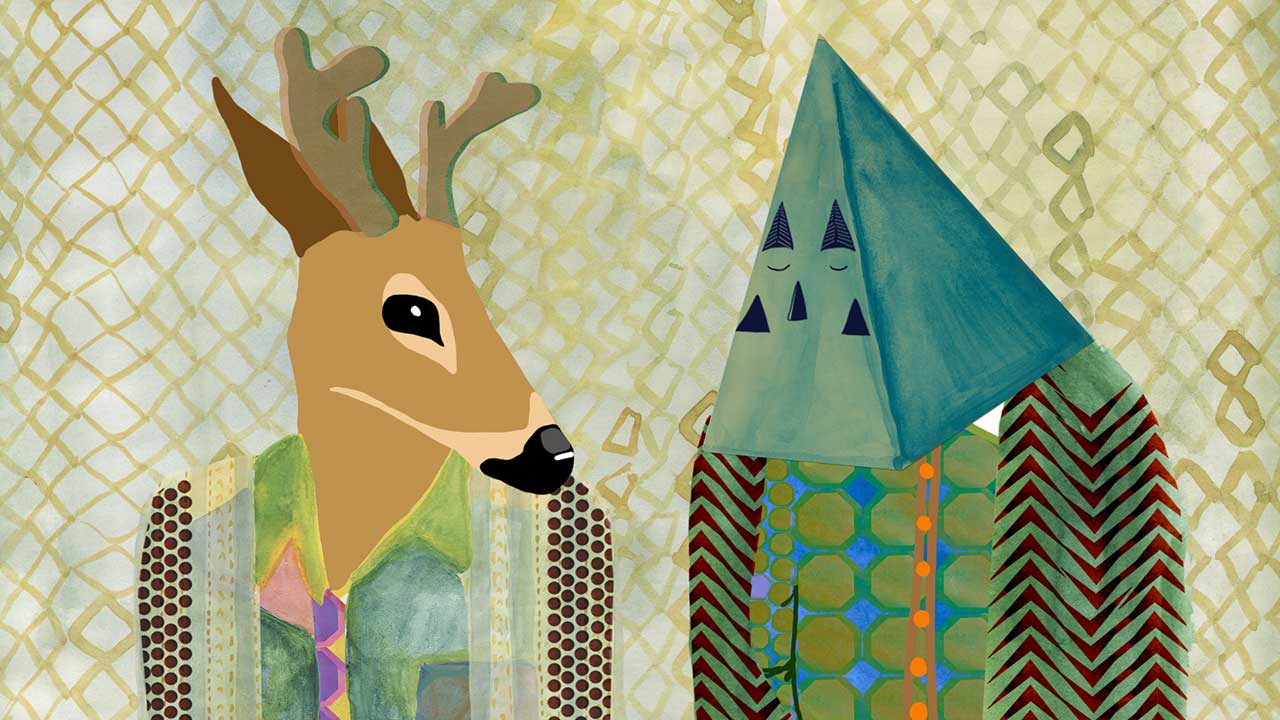 Things used to be hidden
Tara Mercedes Wood
Acid Science Underground
Daniel Maszkovitch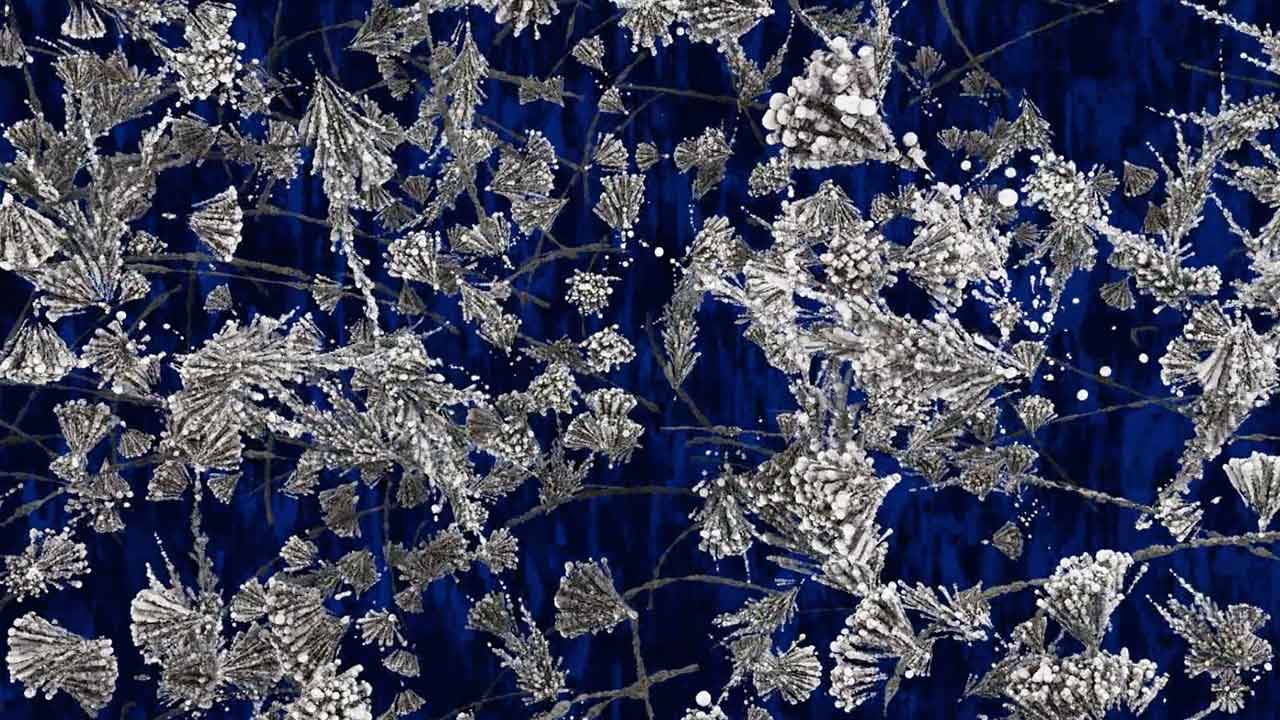 Quantum Fluctuations
Markos Kay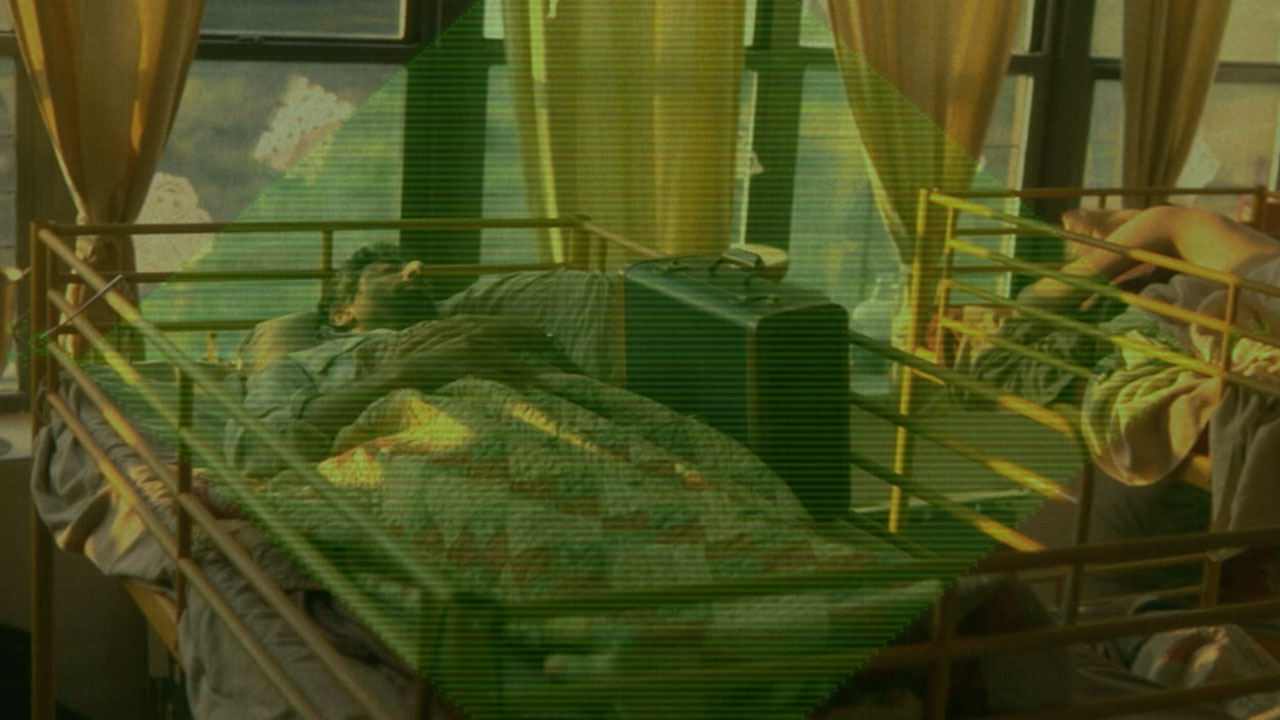 Digital Physics
Jonathan Khanlian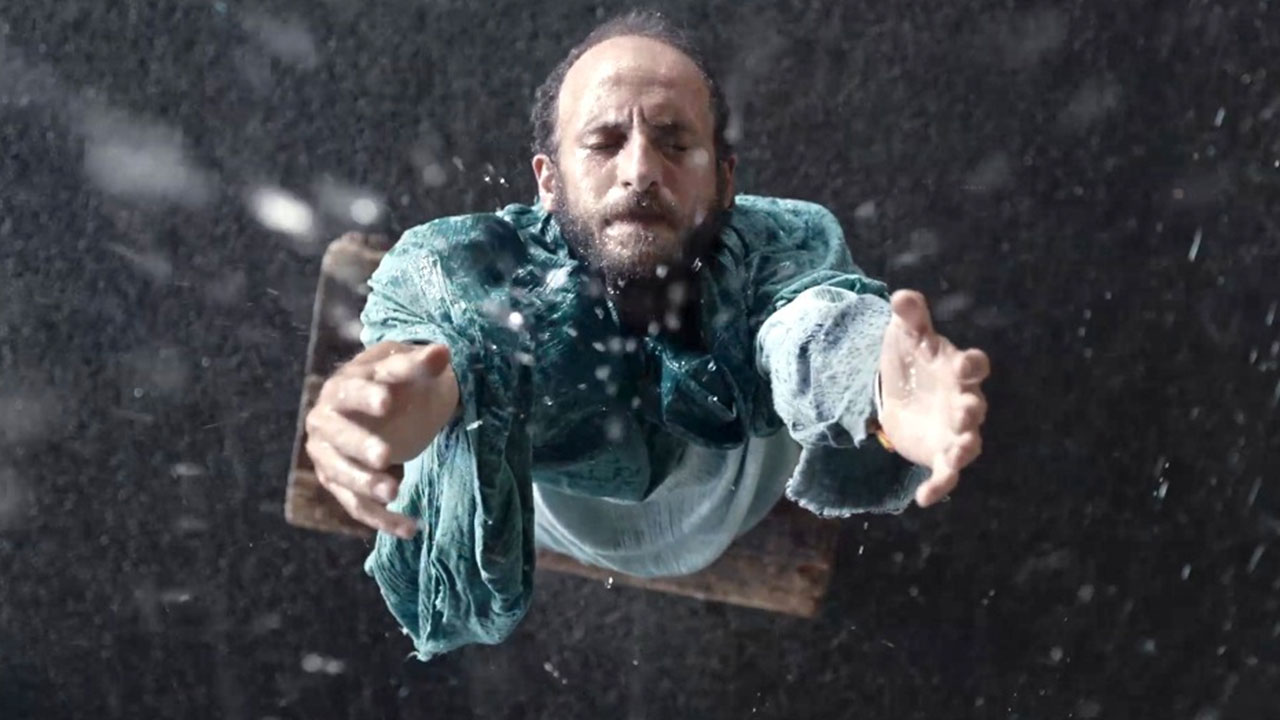 The Puddle
Serdar Yilmaz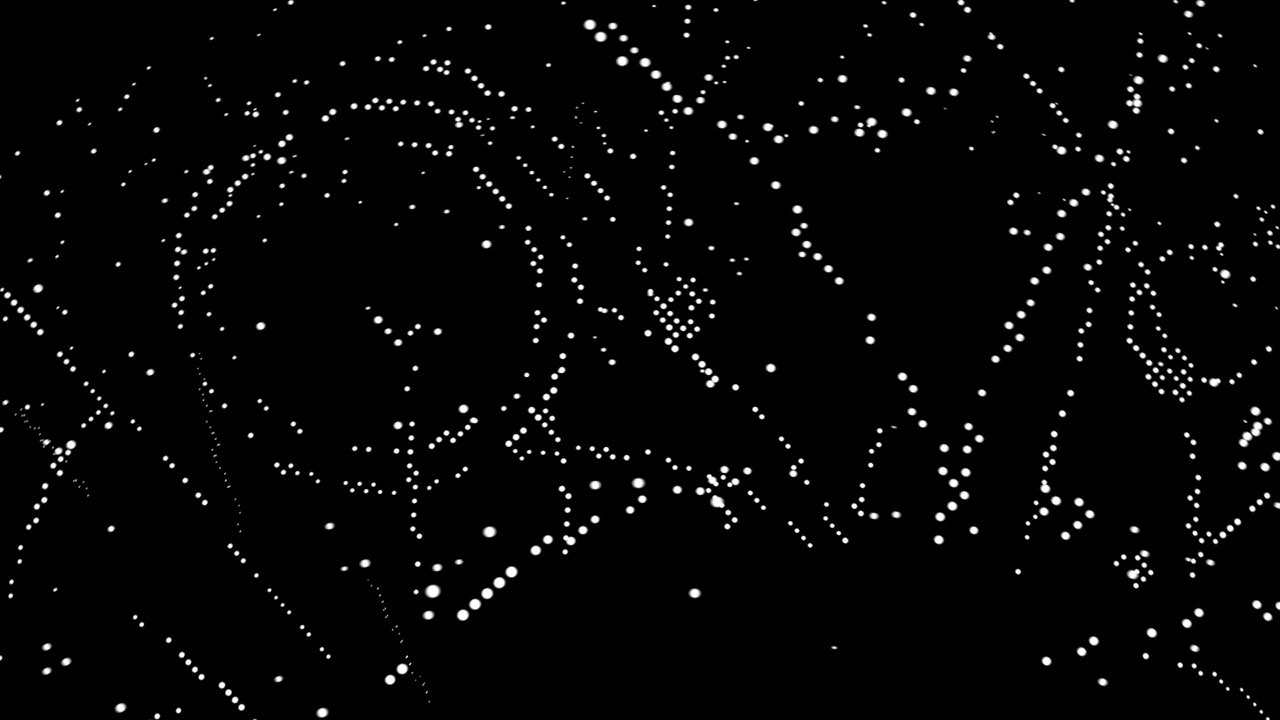 The View from Nowhere
Semiconductor: Ruth Jarman & Joe Gerhardt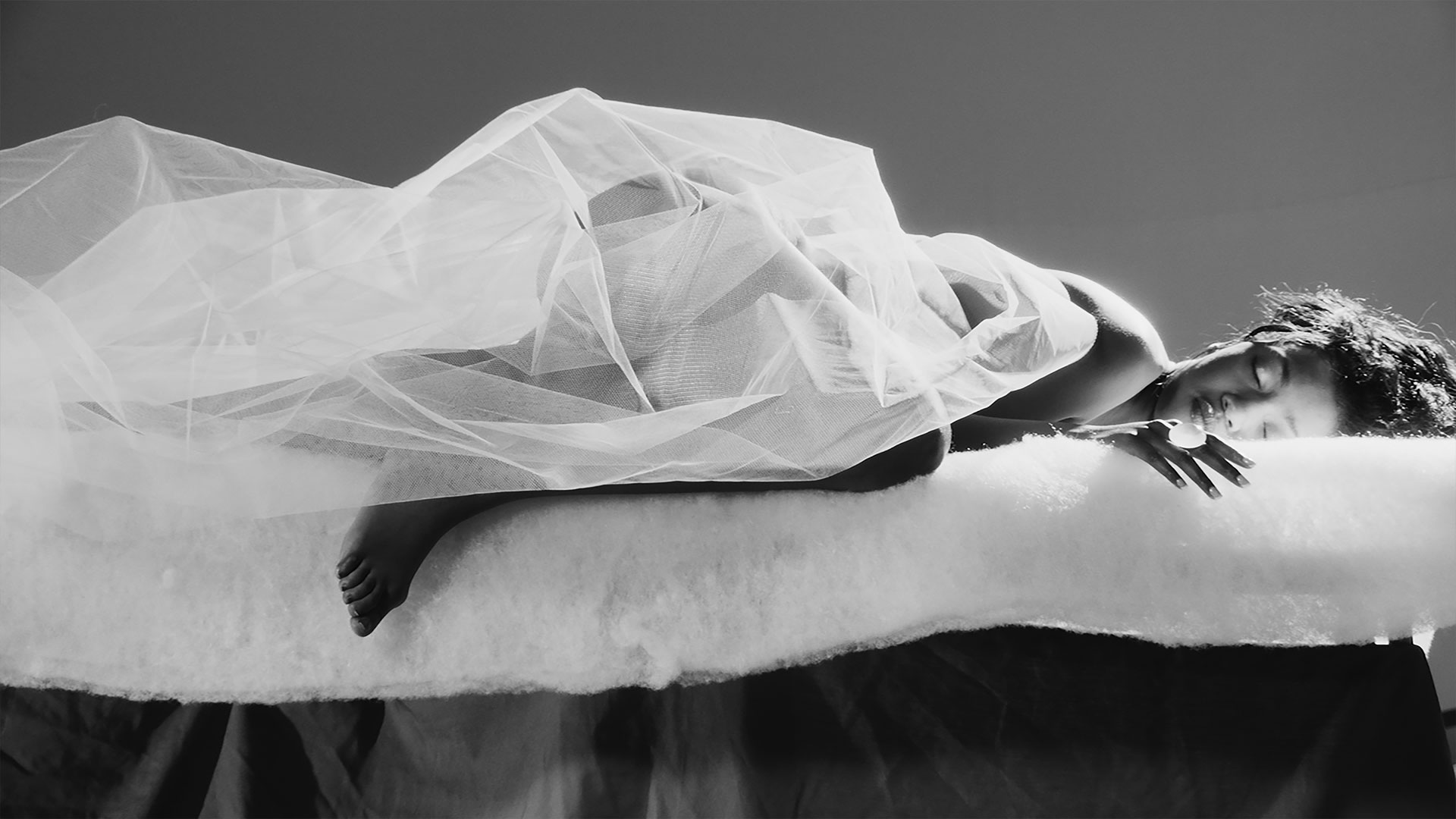 Naked Reality
Jean-Pierre Bekolo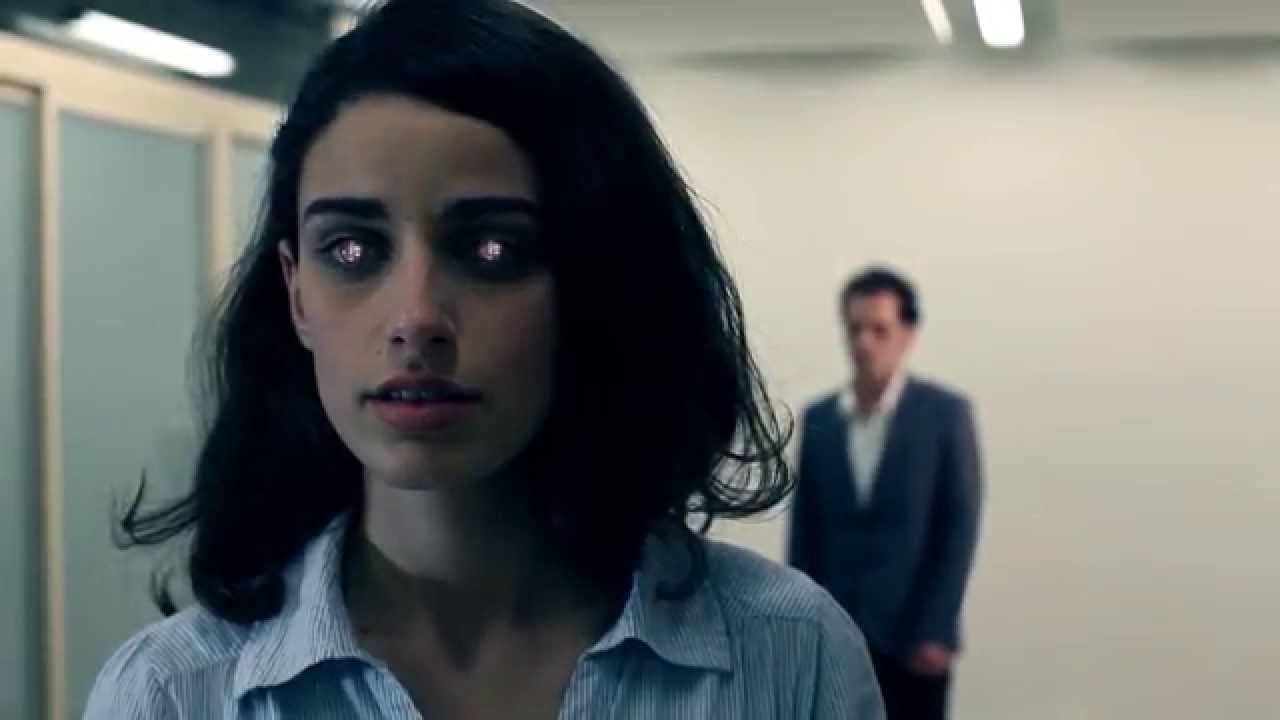 Sight
Daniel Lazo,Eran May-Raz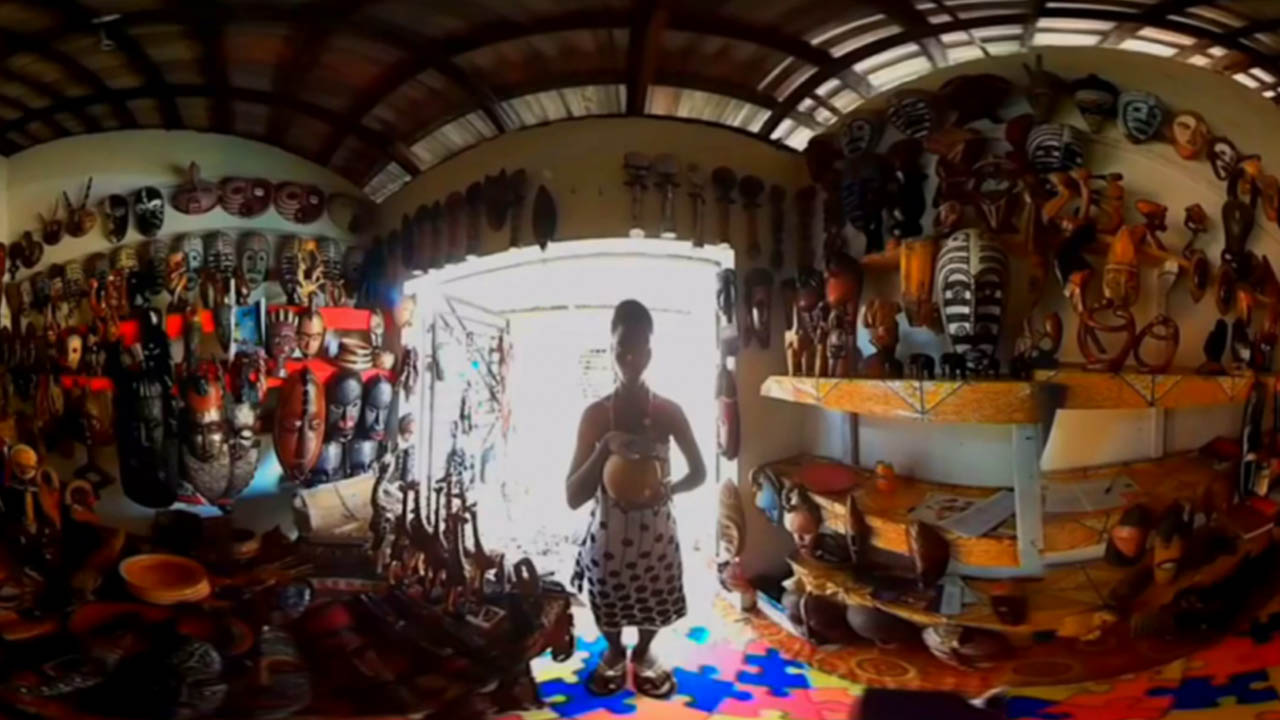 Pandora
Jonathan Dotse, Karibu Seidu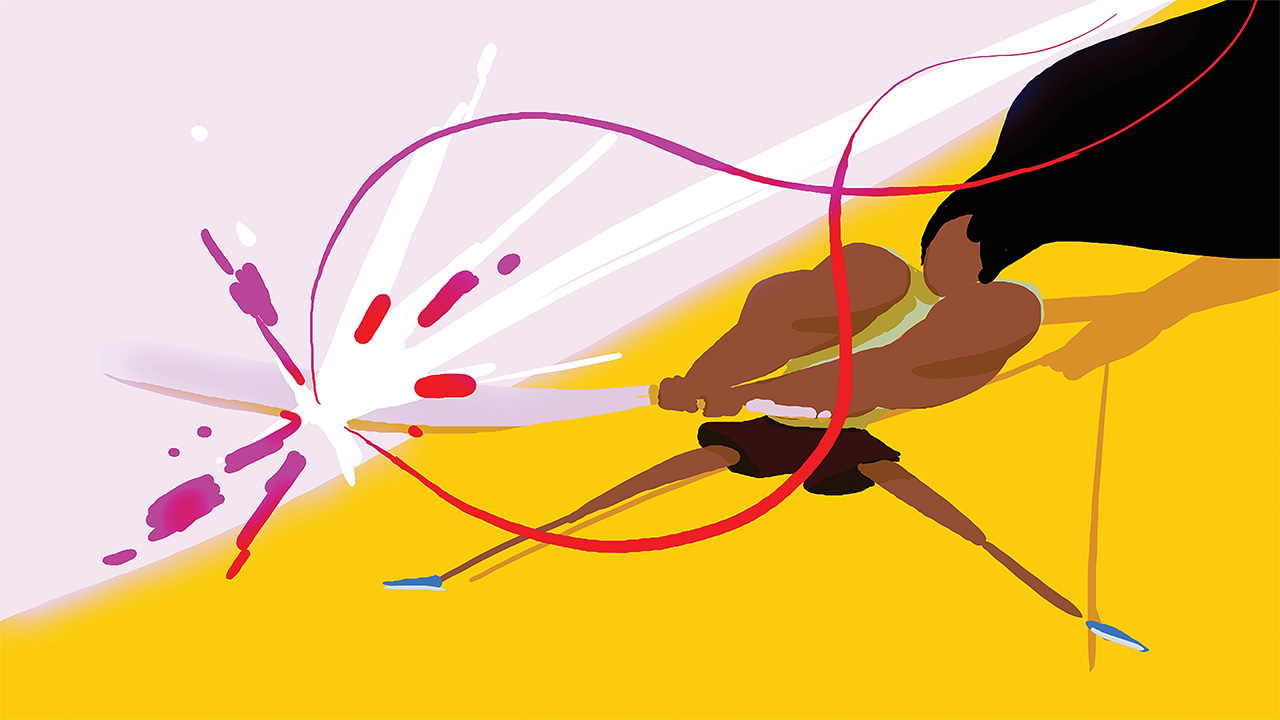 The Thing I Left Behind
Chiara Sgatti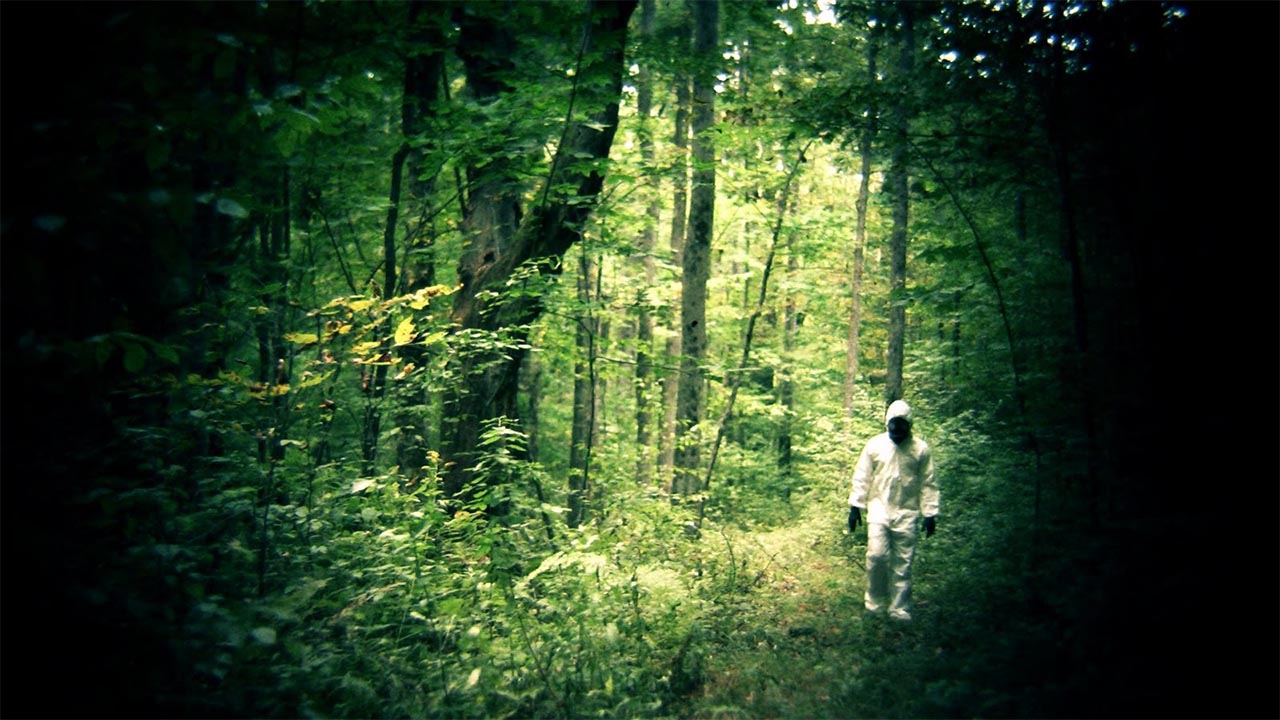 Polypore
Jesse Baradk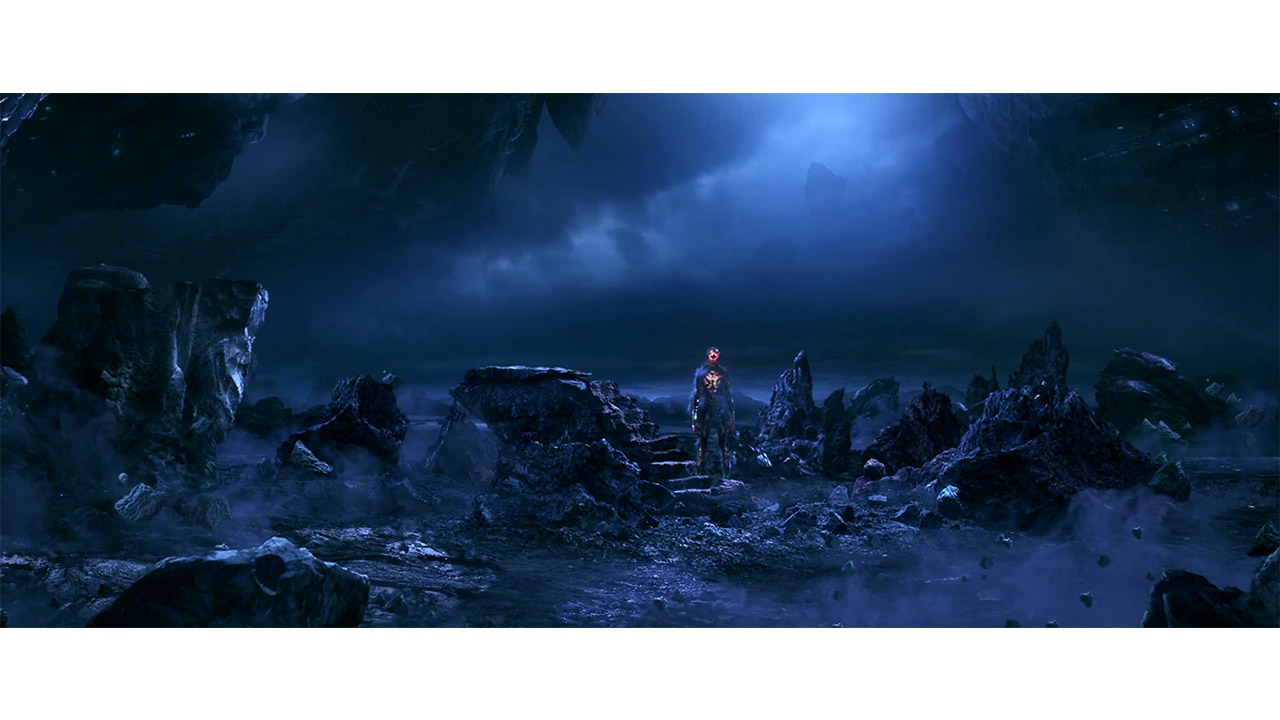 Uncanny Valley
Federico Heller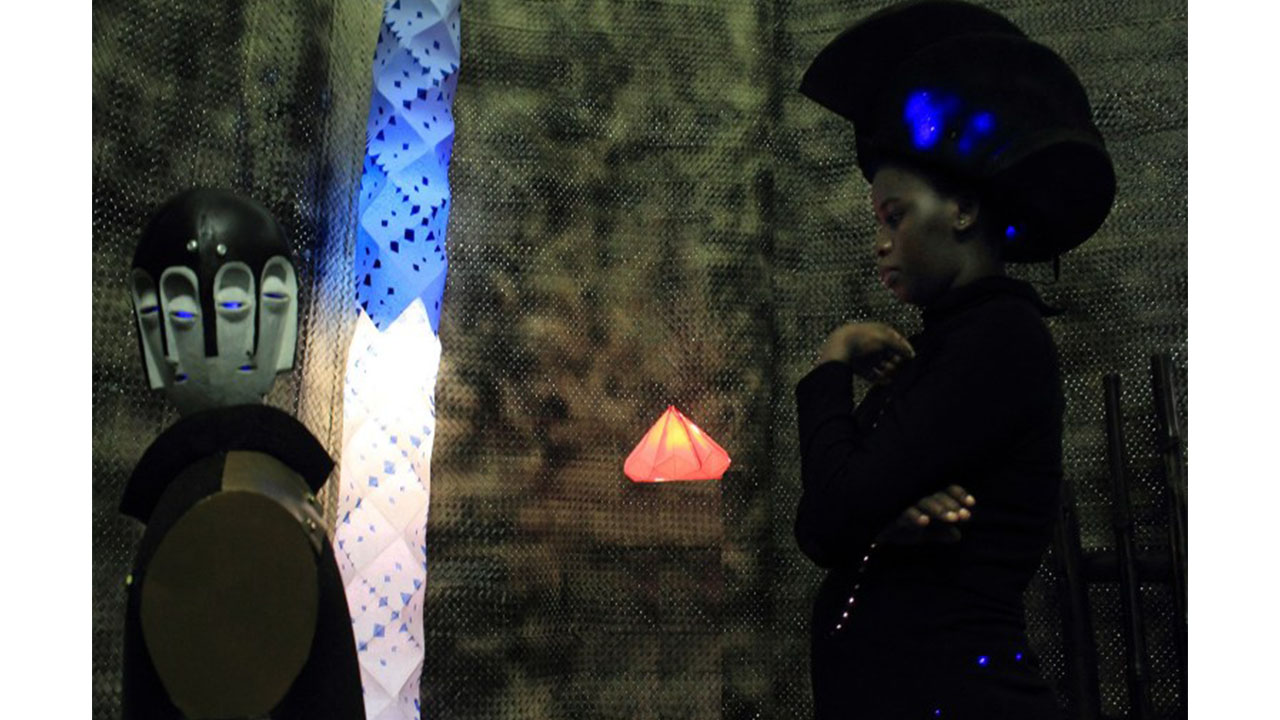 Her Broken Shadow
Dilman Dila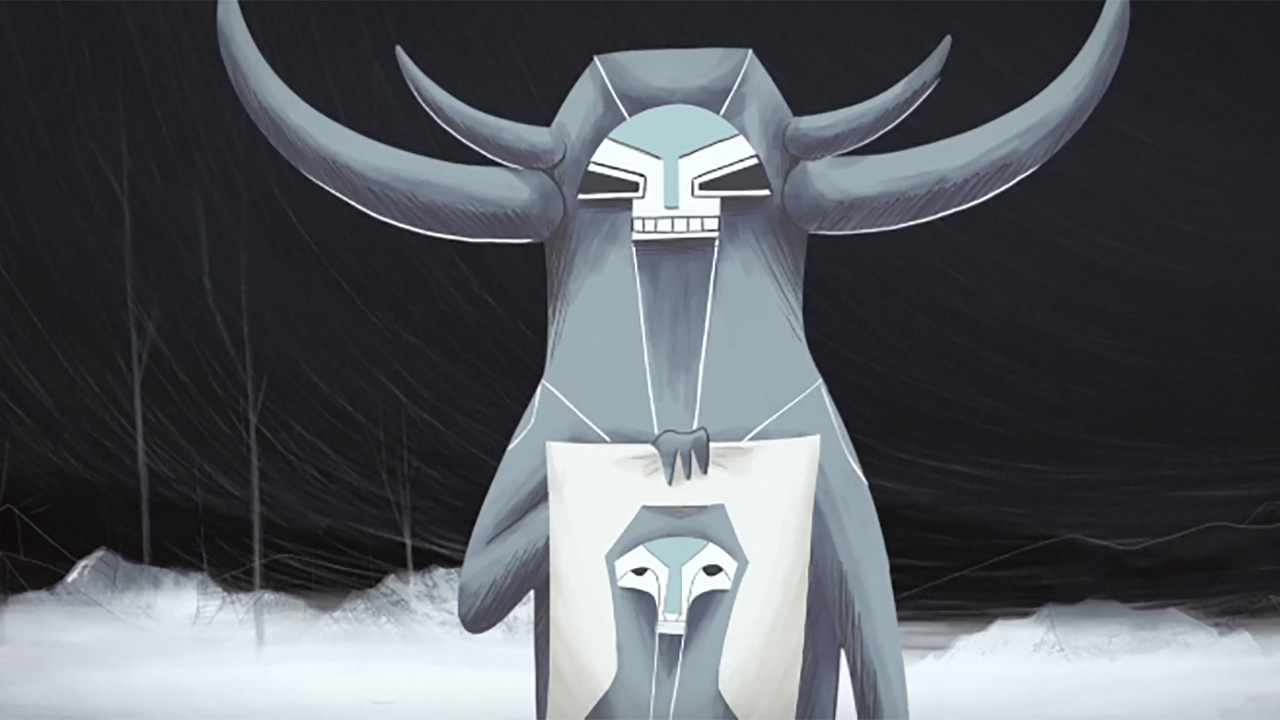 Poliangular
Alexandra Castellanos Solis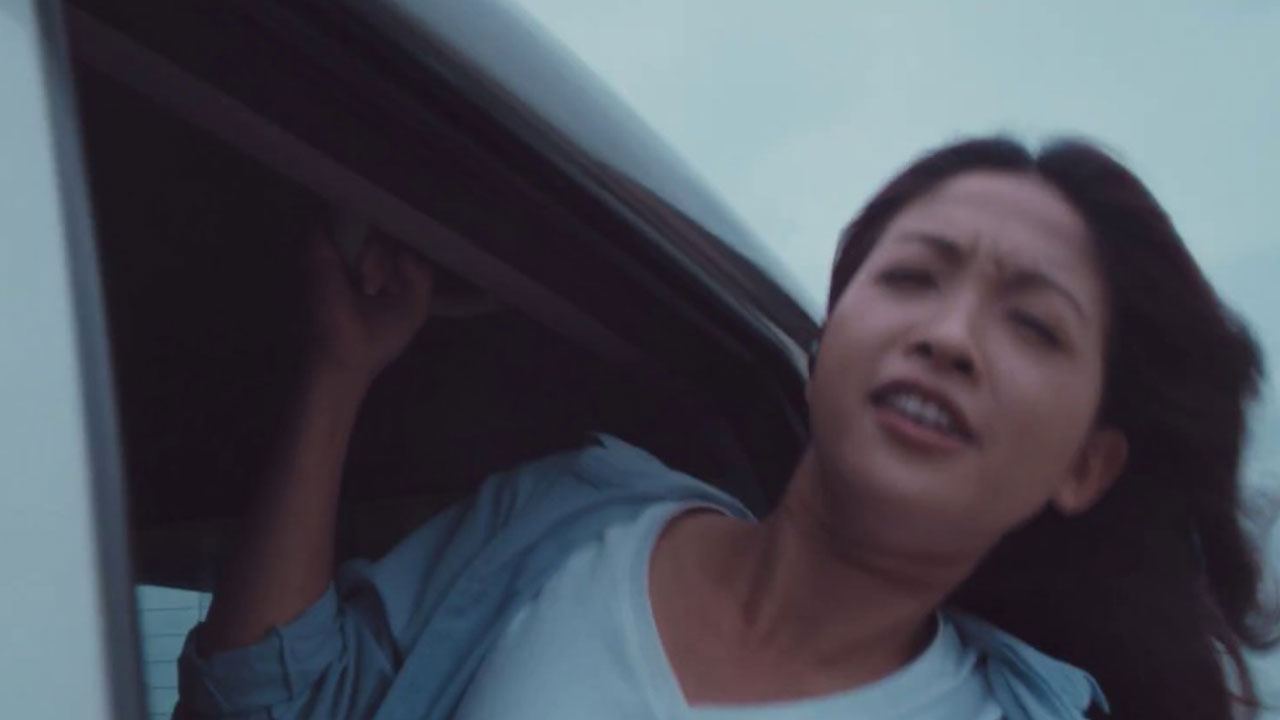 Kara
Khairulhakim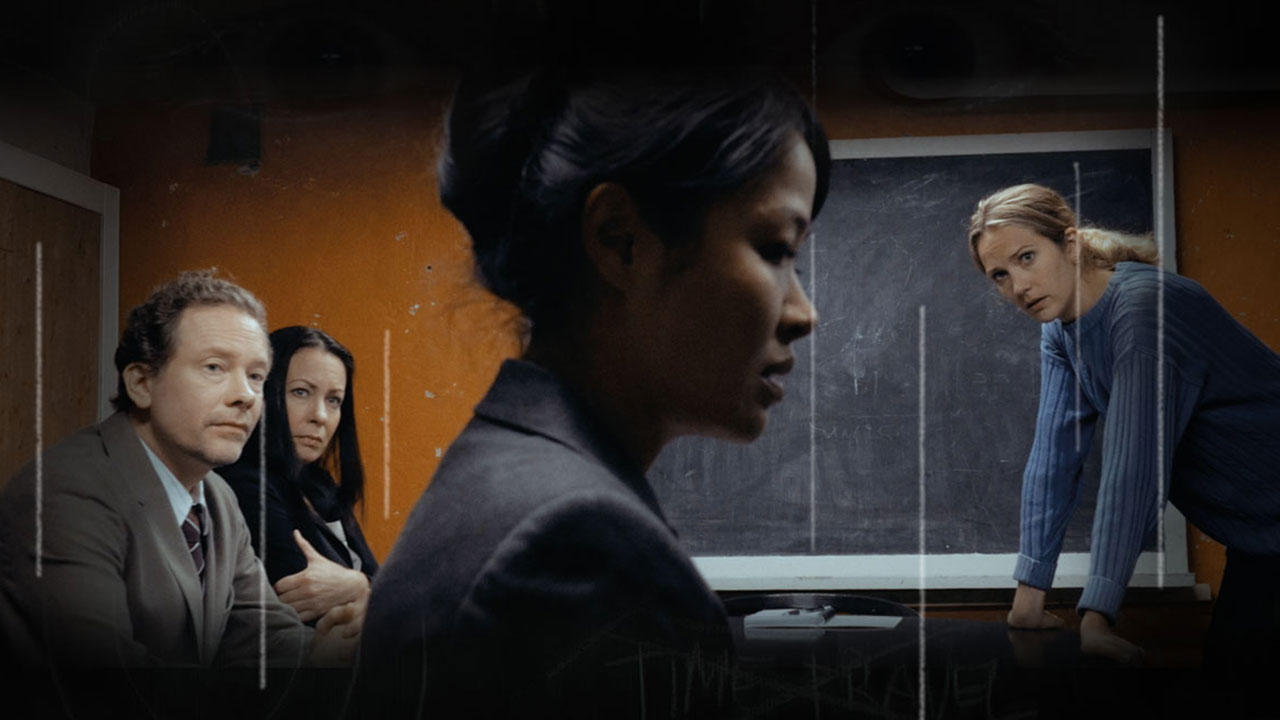 Tangent Room
Björn Engström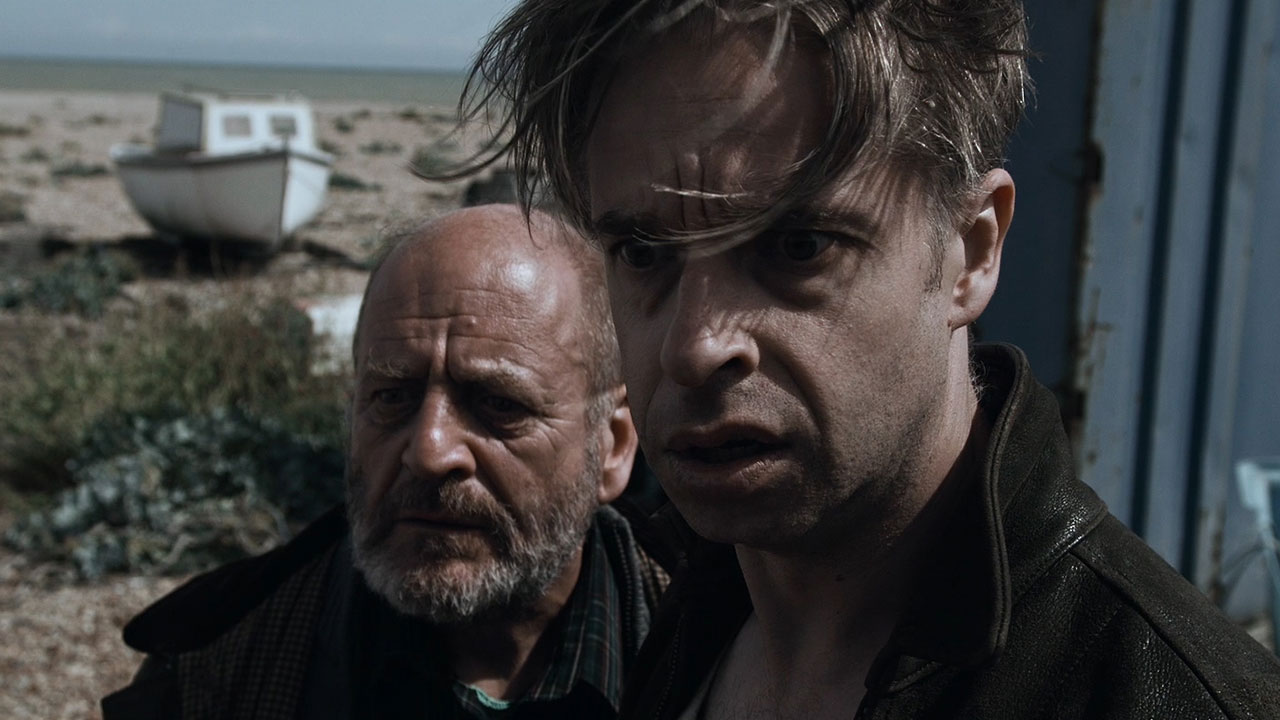 Hum
Stefano Nurra
The Air of the Earth in Your Lungs
Ross Meckfessel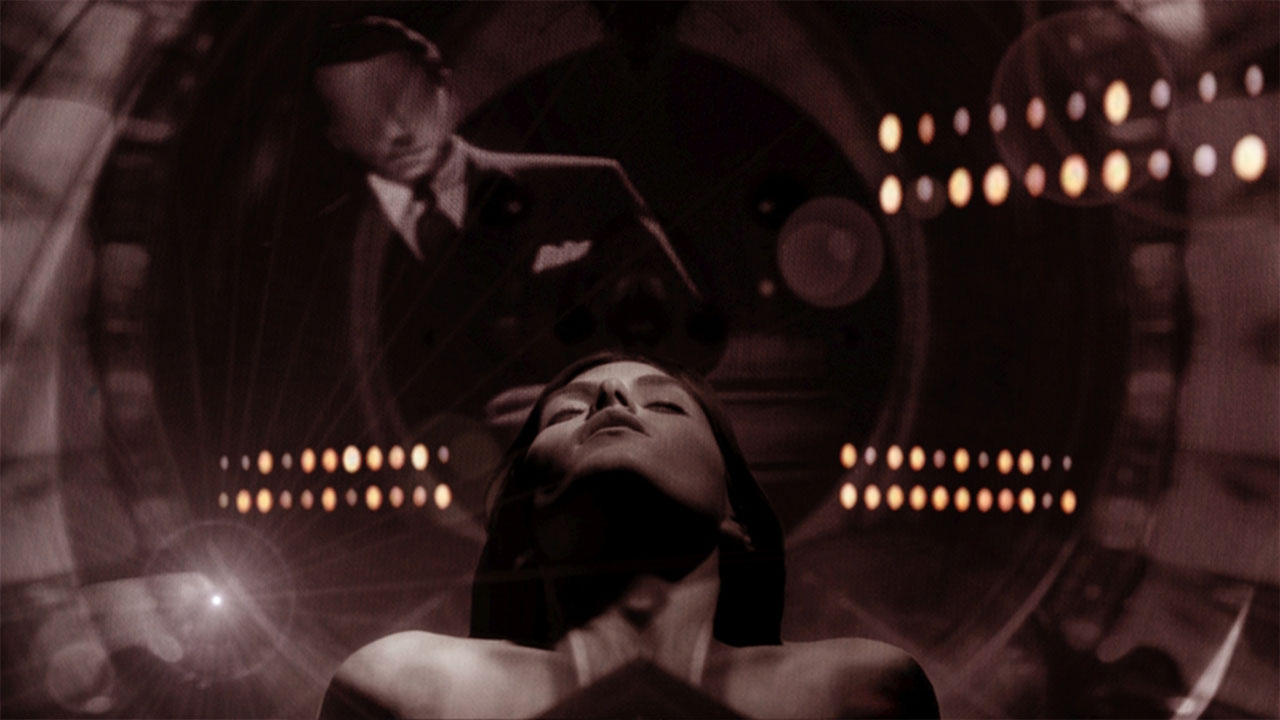 Unknown Energies, Unidentified Emotions
Dalibor Barić,Tomislav Babić
Hypertrain
Kompis Etienne,Bellotto Fela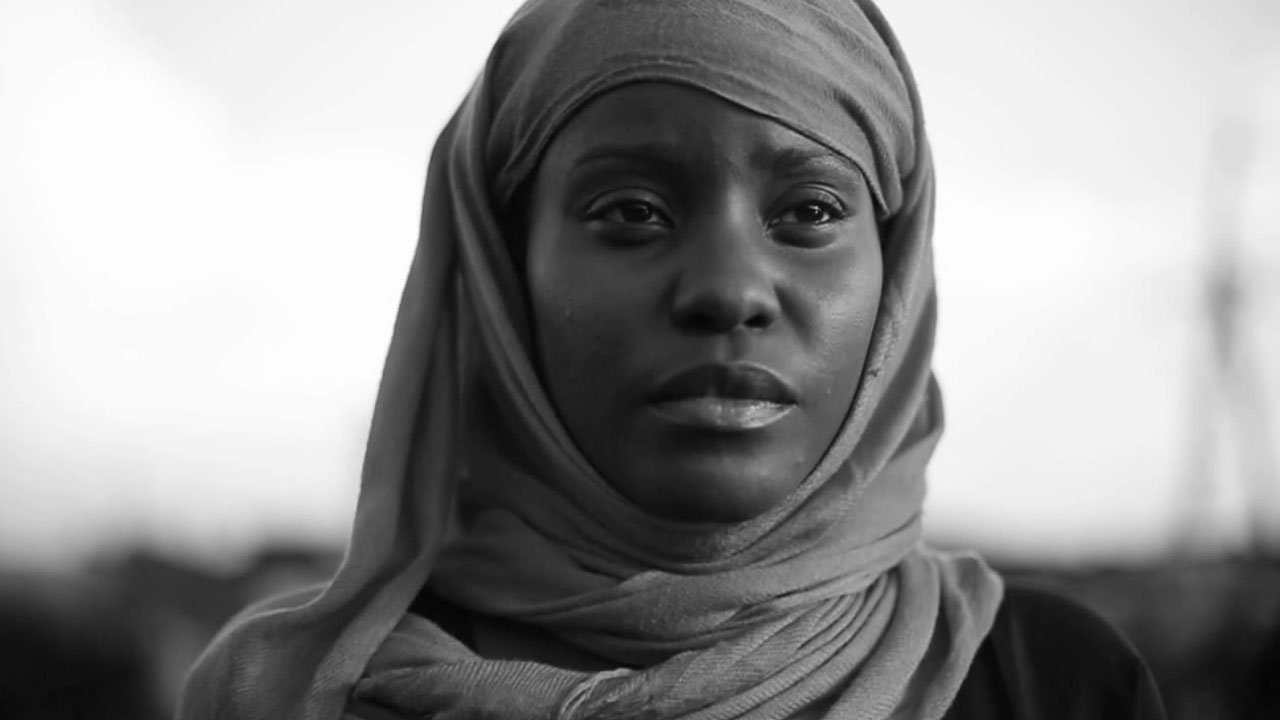 Monsoons Over the Moon
Dan Muchina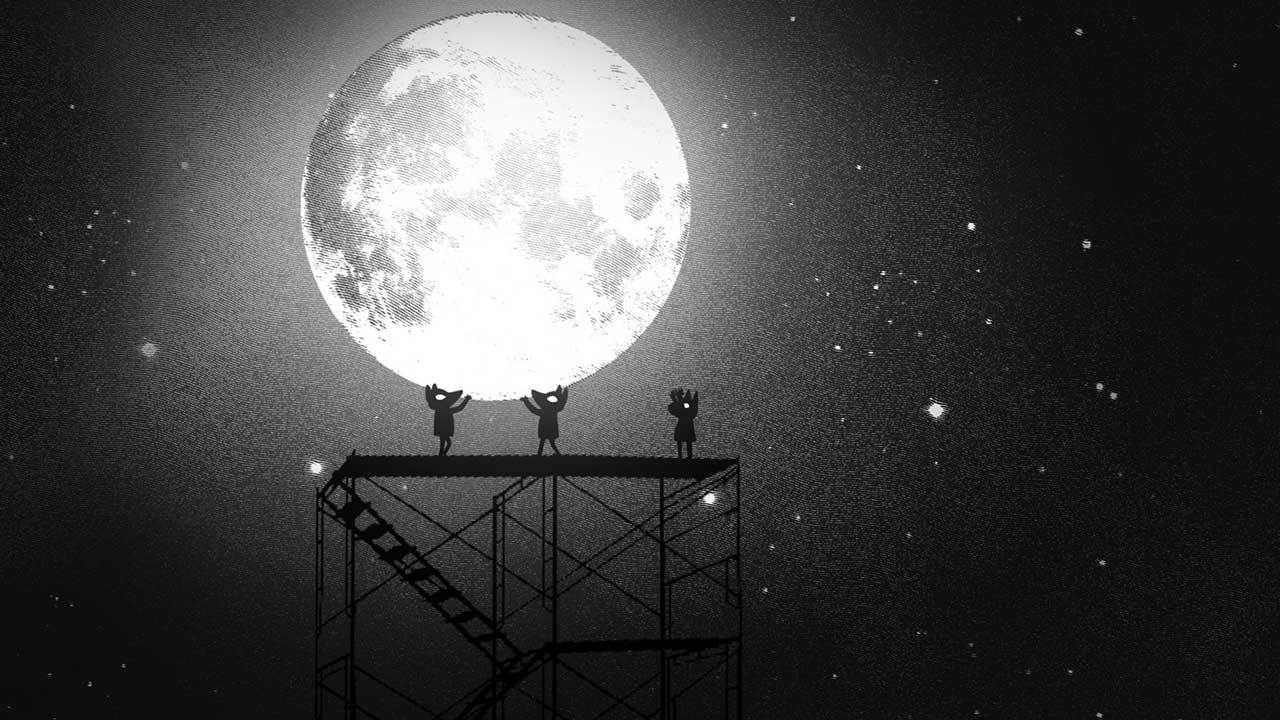 Decorado
Alberto Vazquez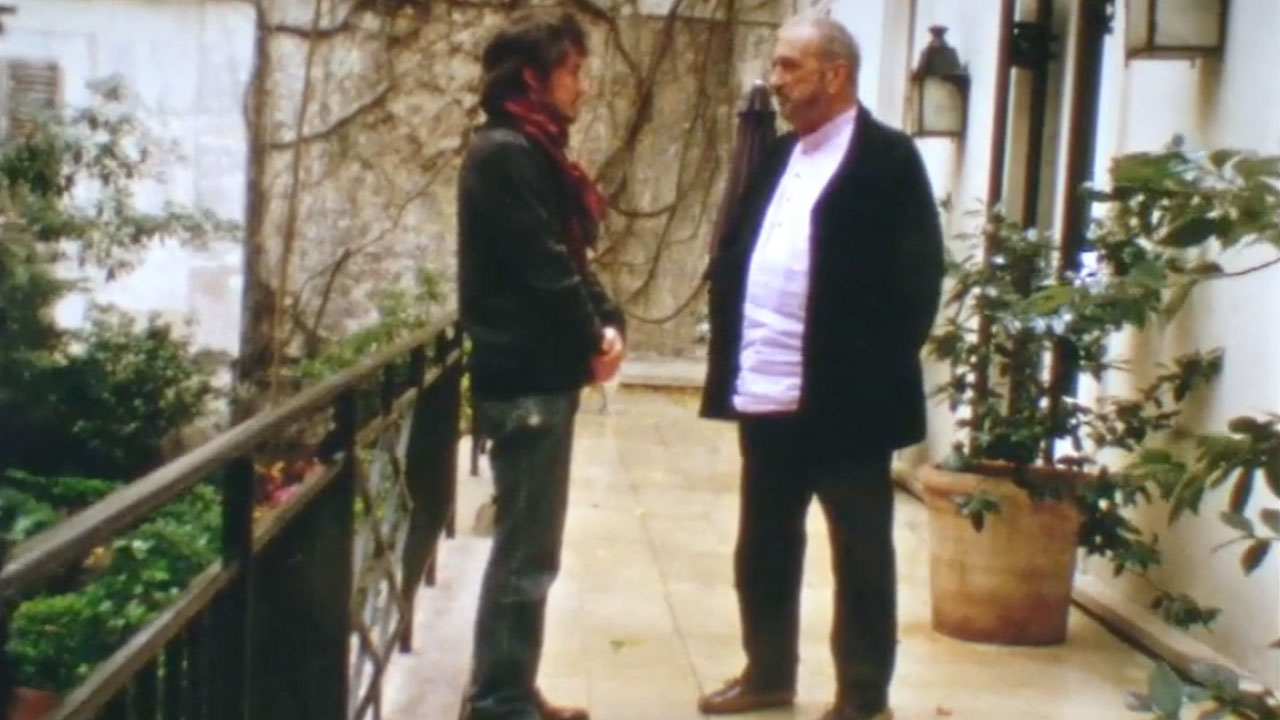 Les Cinq Sages (The Five Wisemen)
Aurélien Peilloux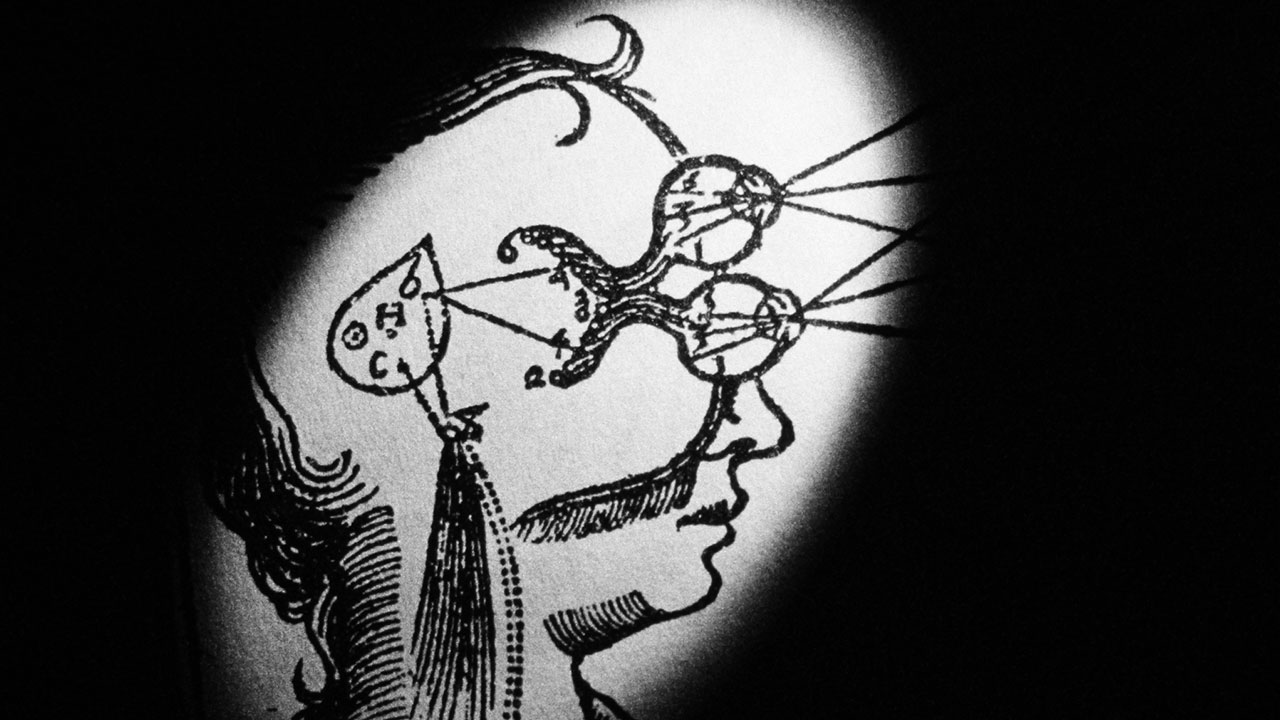 Notes from the Interior
Ben Balcom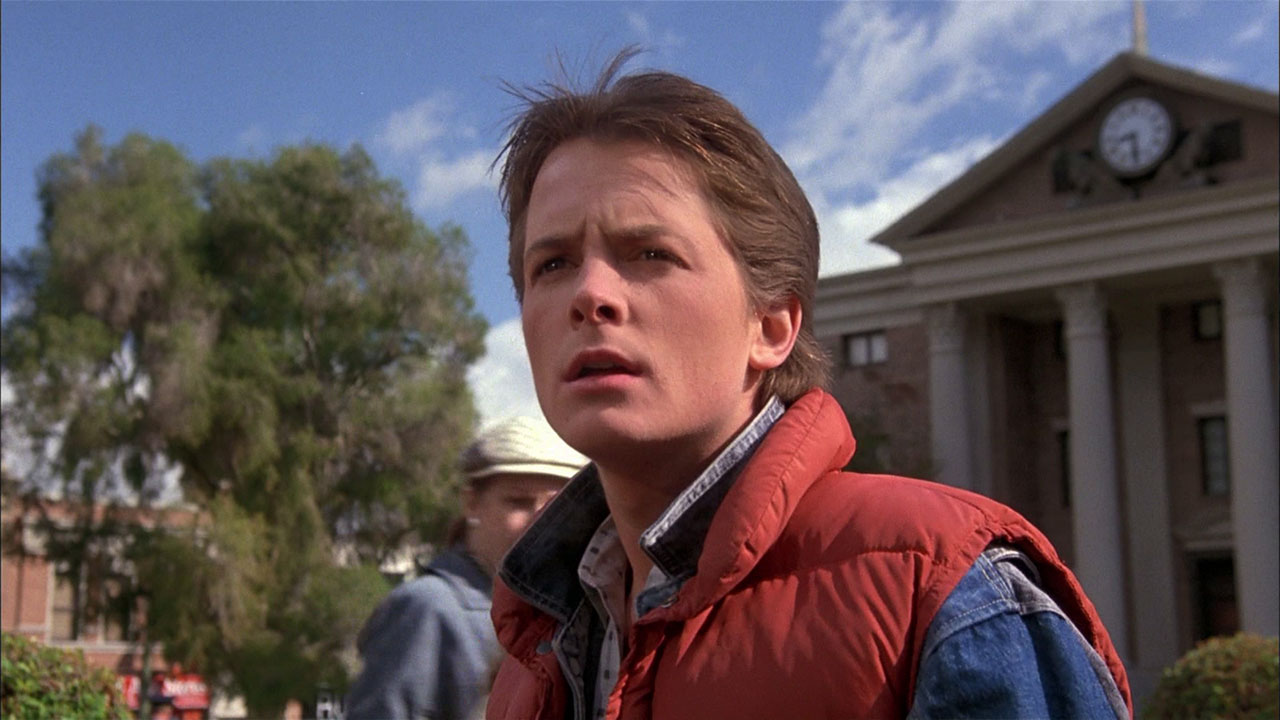 Back to the Future
Robert Zemeckis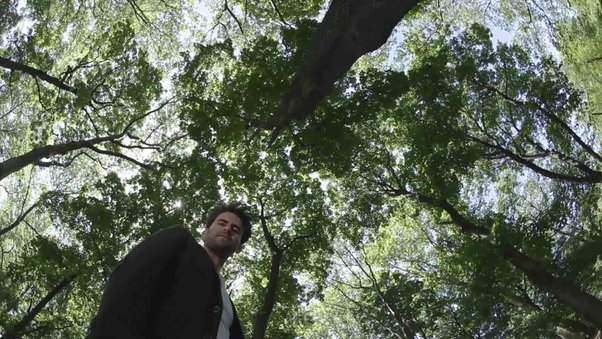 We Just Don't Know
Alexis Gambis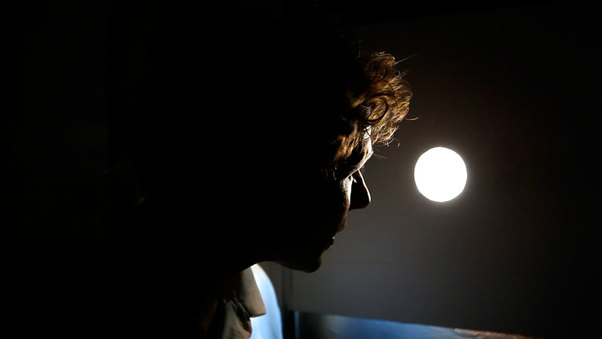 Invisible
Lia Giraud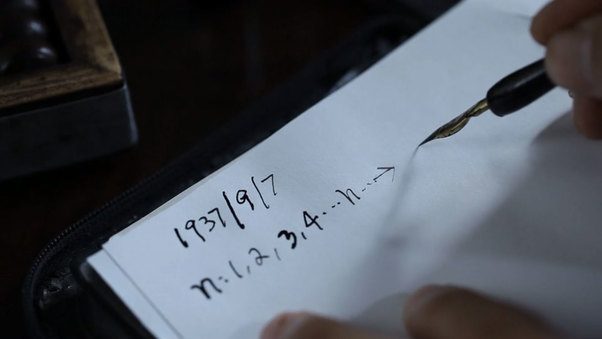 The Lesson
Chen Ni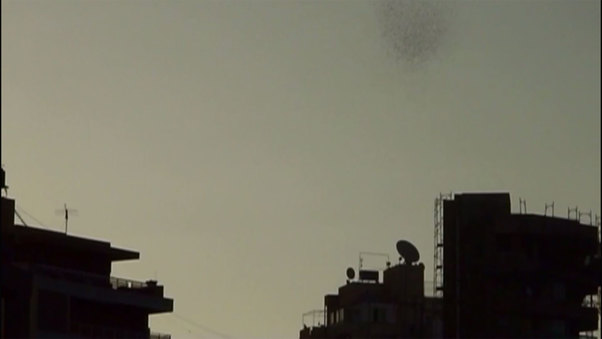 Slippage & Dreams in 3 Chapters
Ali Cherri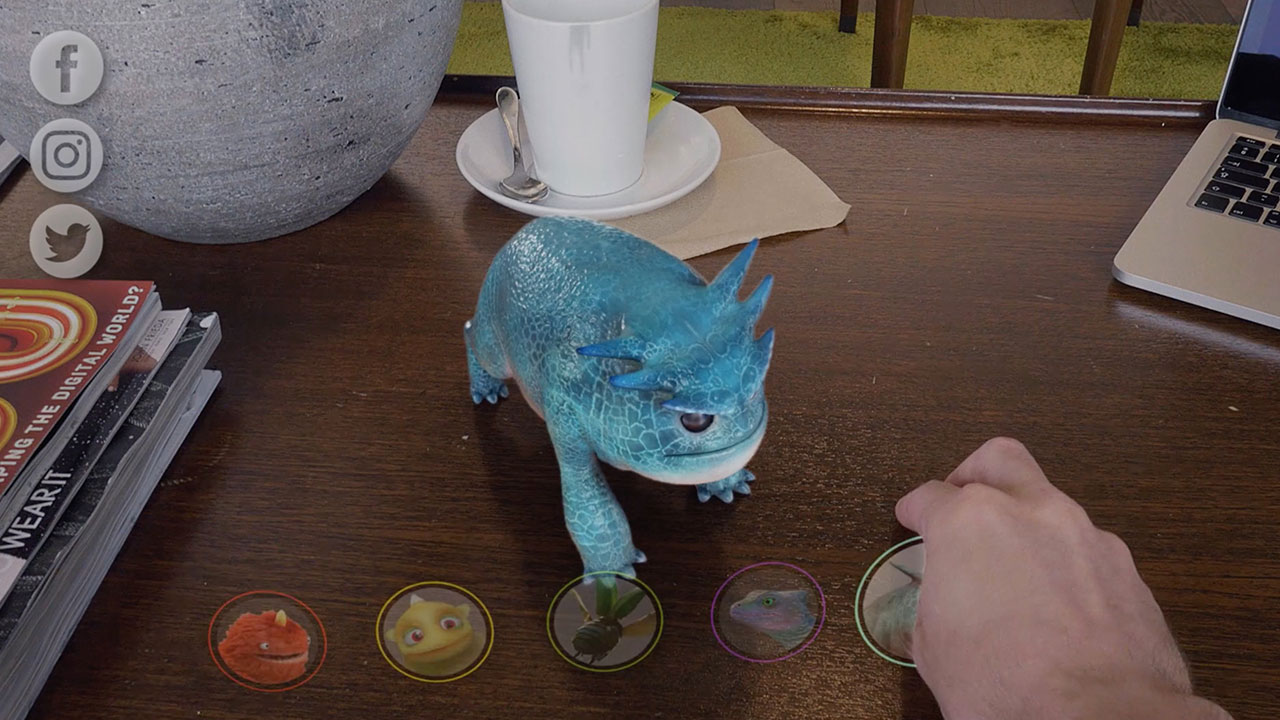 Strange Beasts
Magali Barbé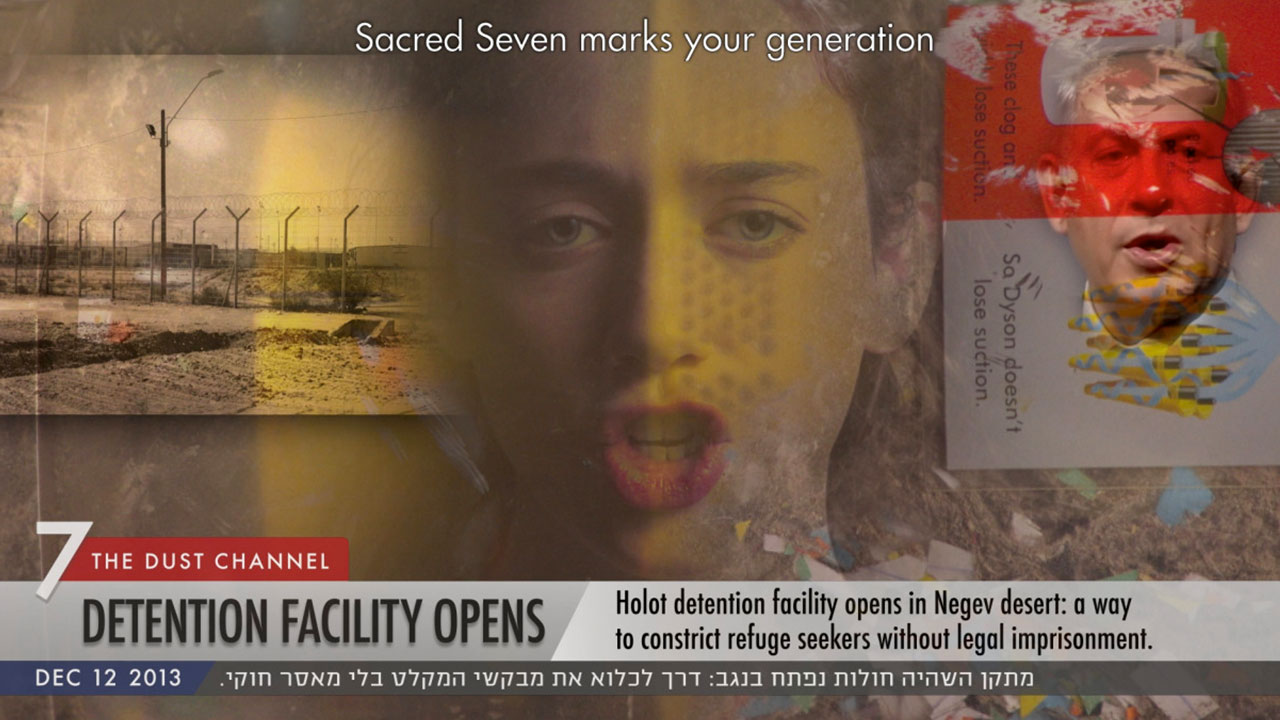 The Dust Channel
Roee Rosen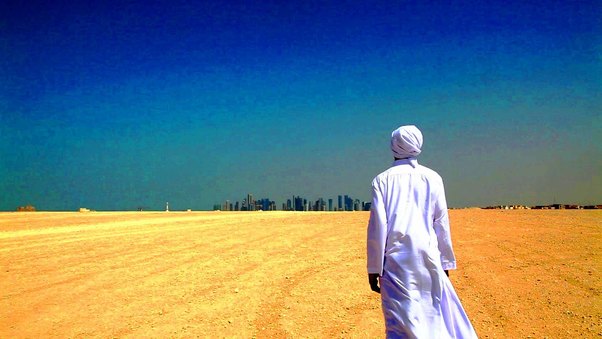 Hind's Dream
Suzannah Mirghani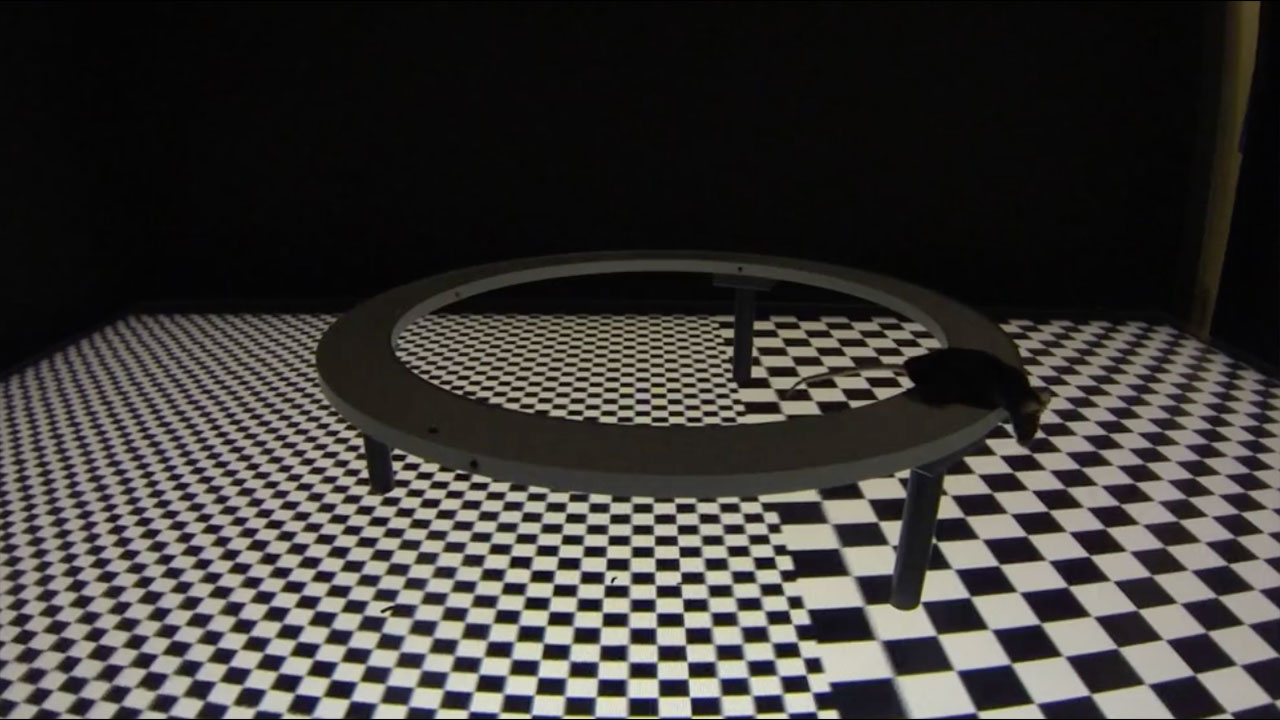 A virtual elevated maze paradigm for freely moving mice
Andrew Straw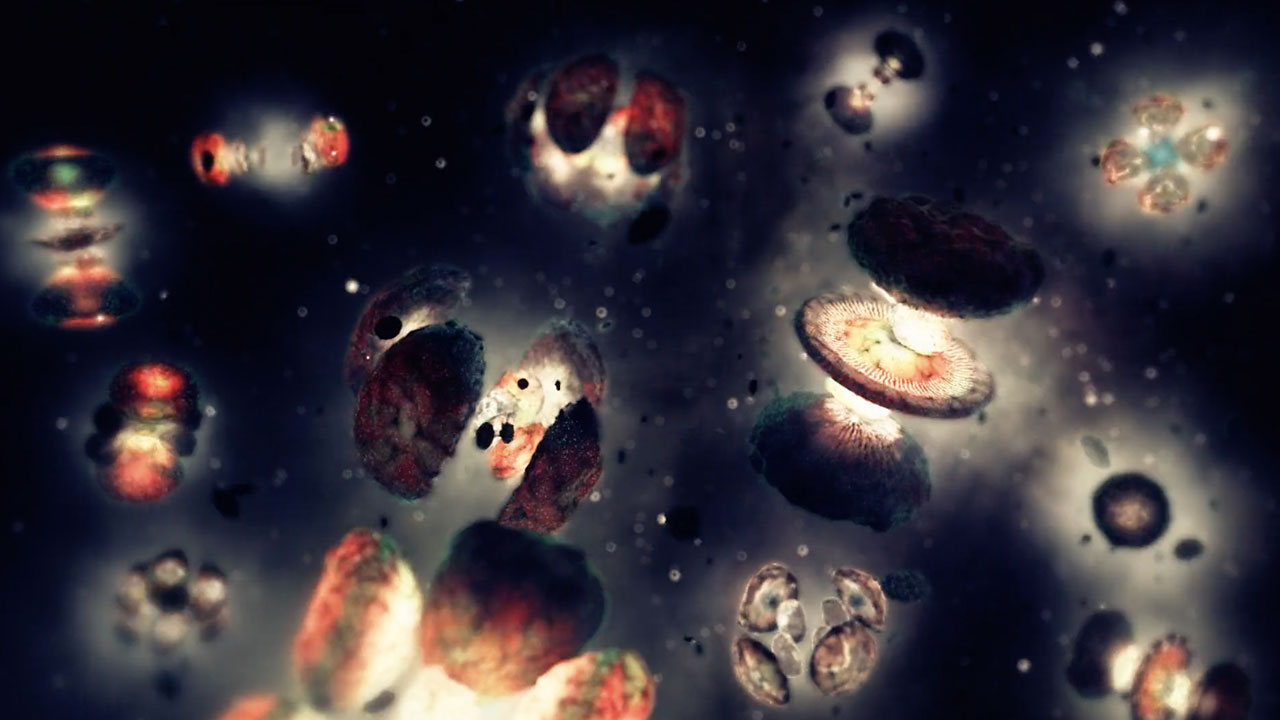 The Flow
Markos Kay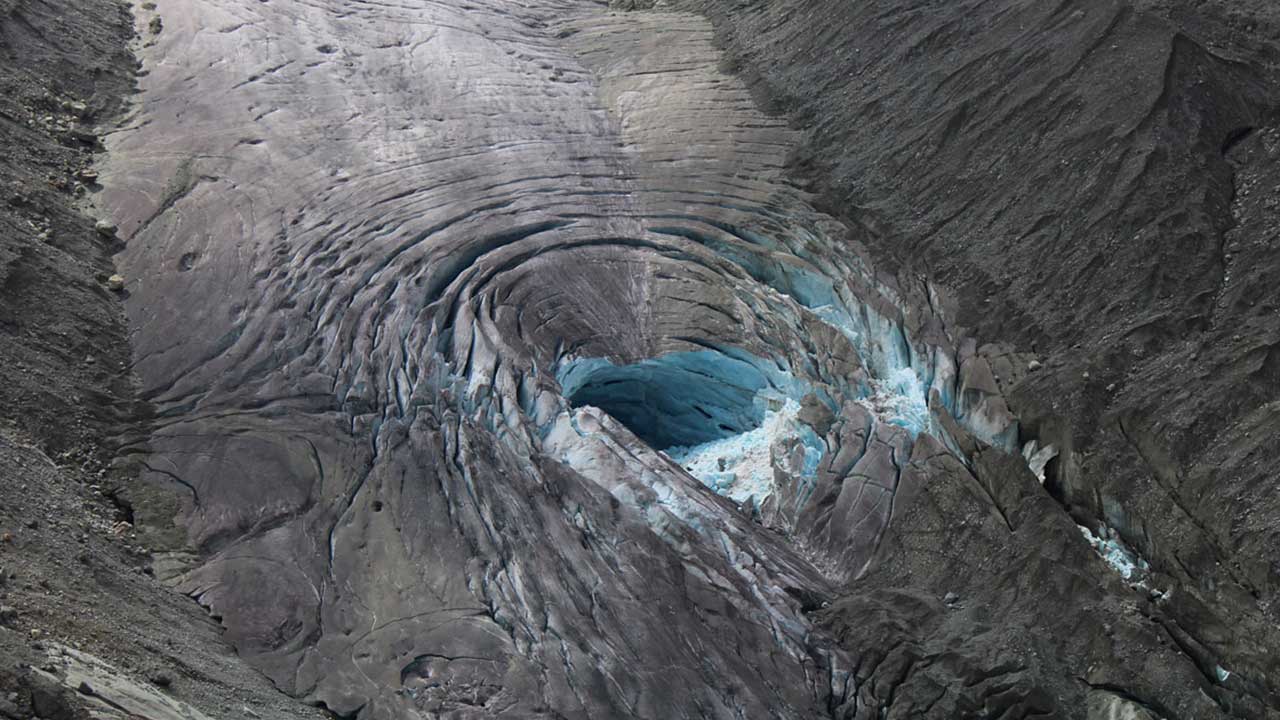 Blast
Francesco Mattuzzi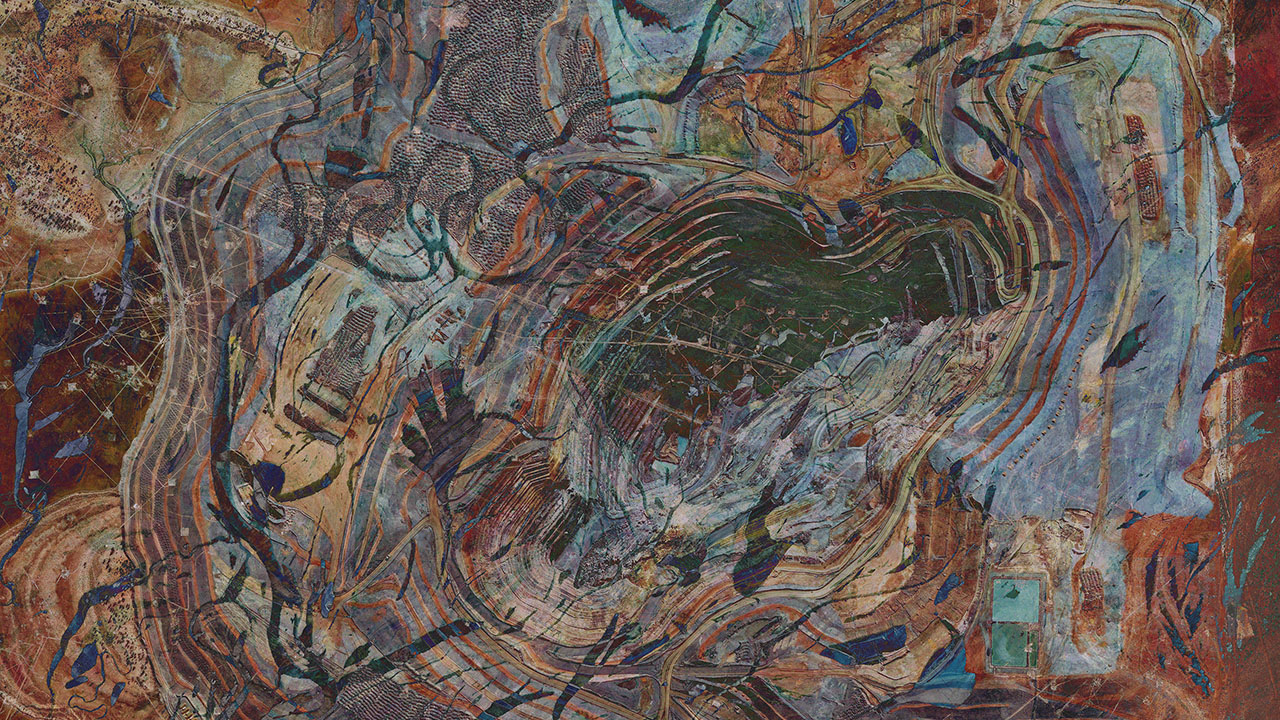 Horror Vaccui
Matteo Zamagni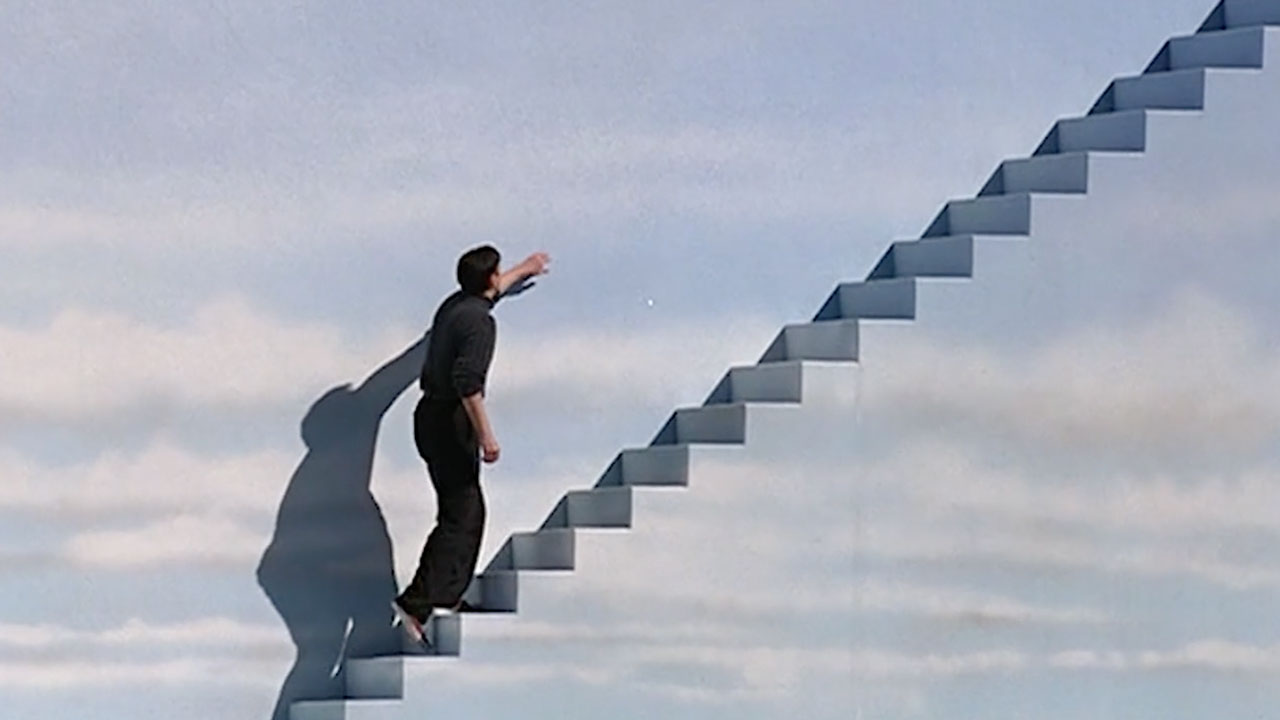 Can Neuroscience Make Super Movies?
Tom Malkowicz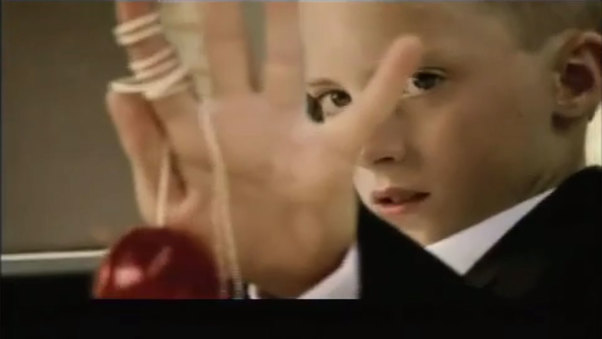 The Wormhole
Jessica Sharzer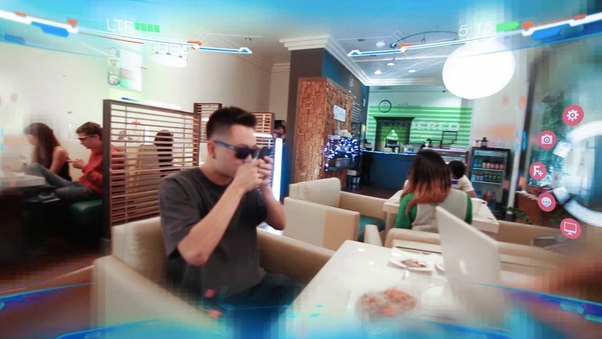 Cafe Glass
Wen Ren
Conflation
Stephanie Joalland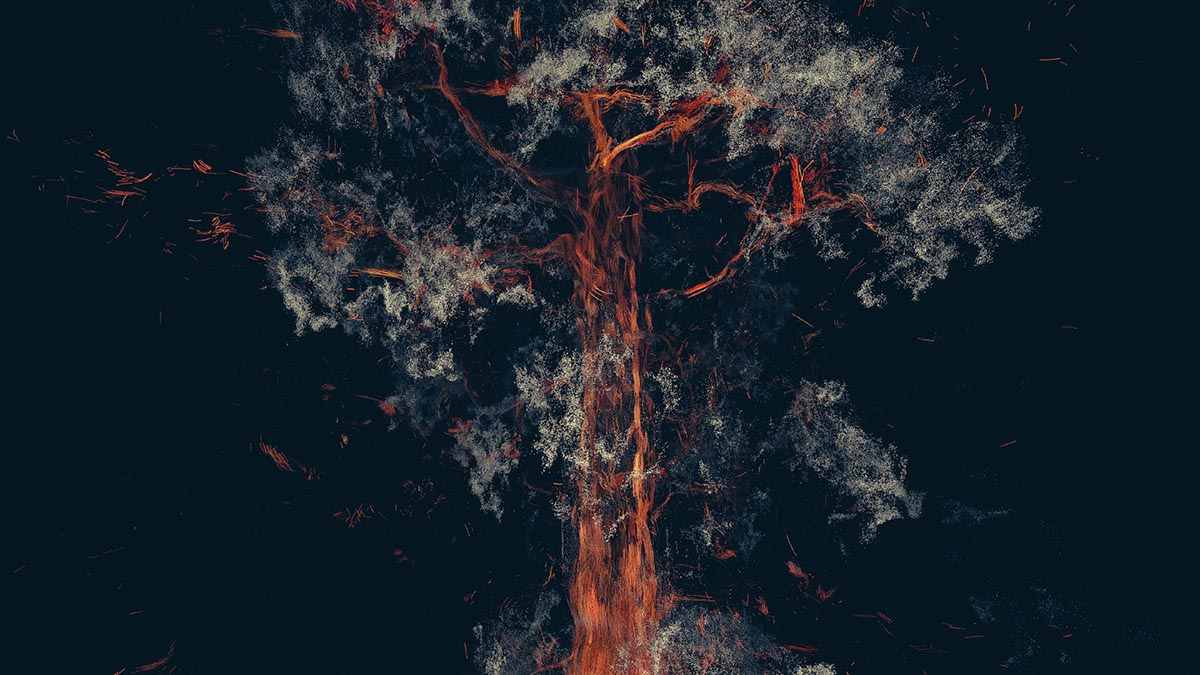 Treehugger: Wawona Teaser
Marshmallow Laser Feast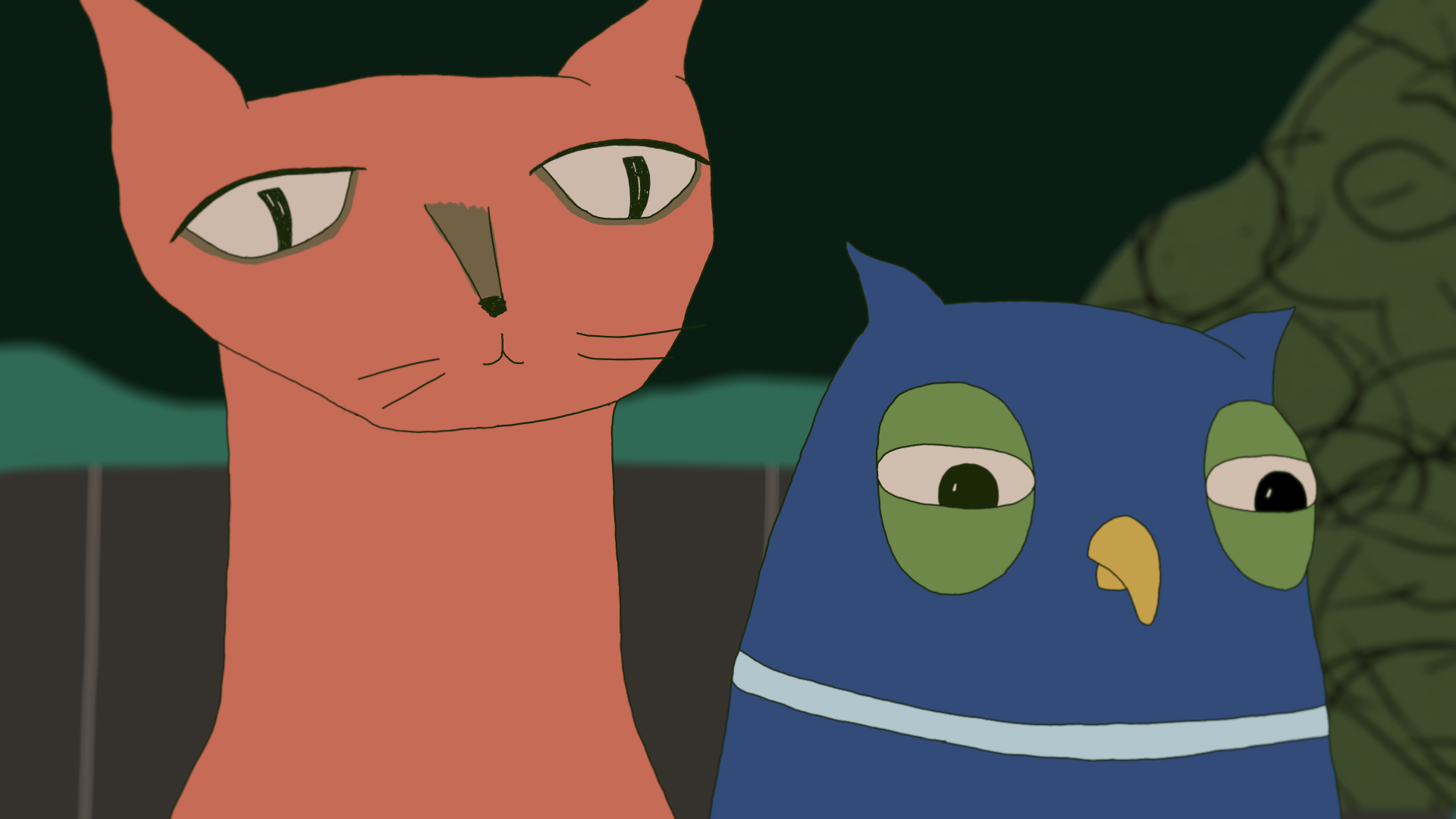 The Art of Change
María Álvarez; Elisa Morais
We Can't Live Without Cosmos
Konstantin Bronzit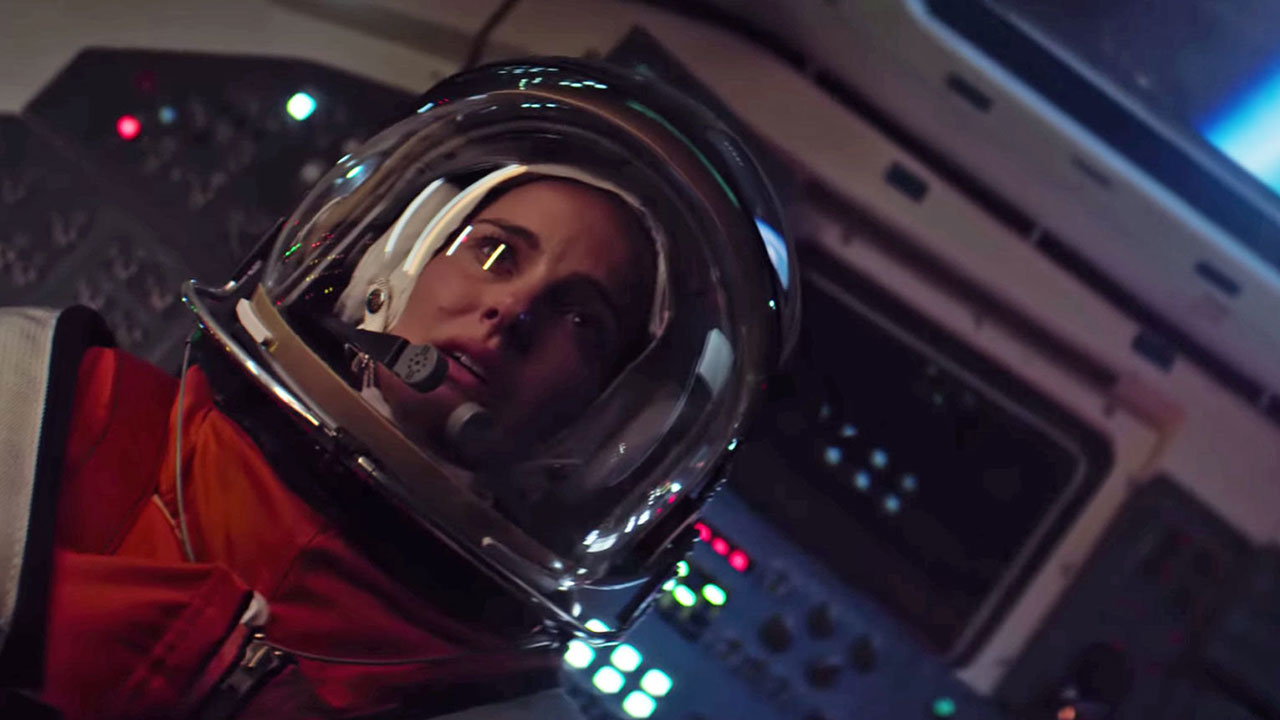 Lucy in the Sky
Noah Hawley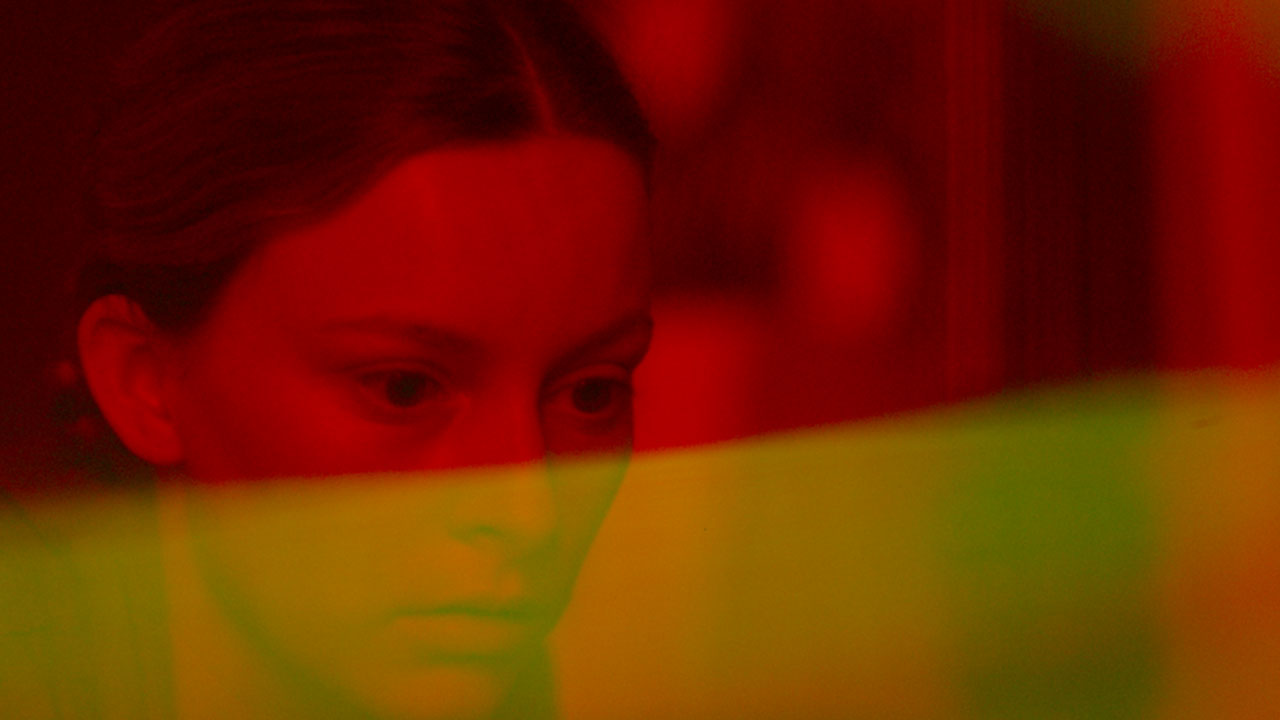 Please Speak Continuously And Describe Your Experiences As They Come To You
Brandon Cronenberg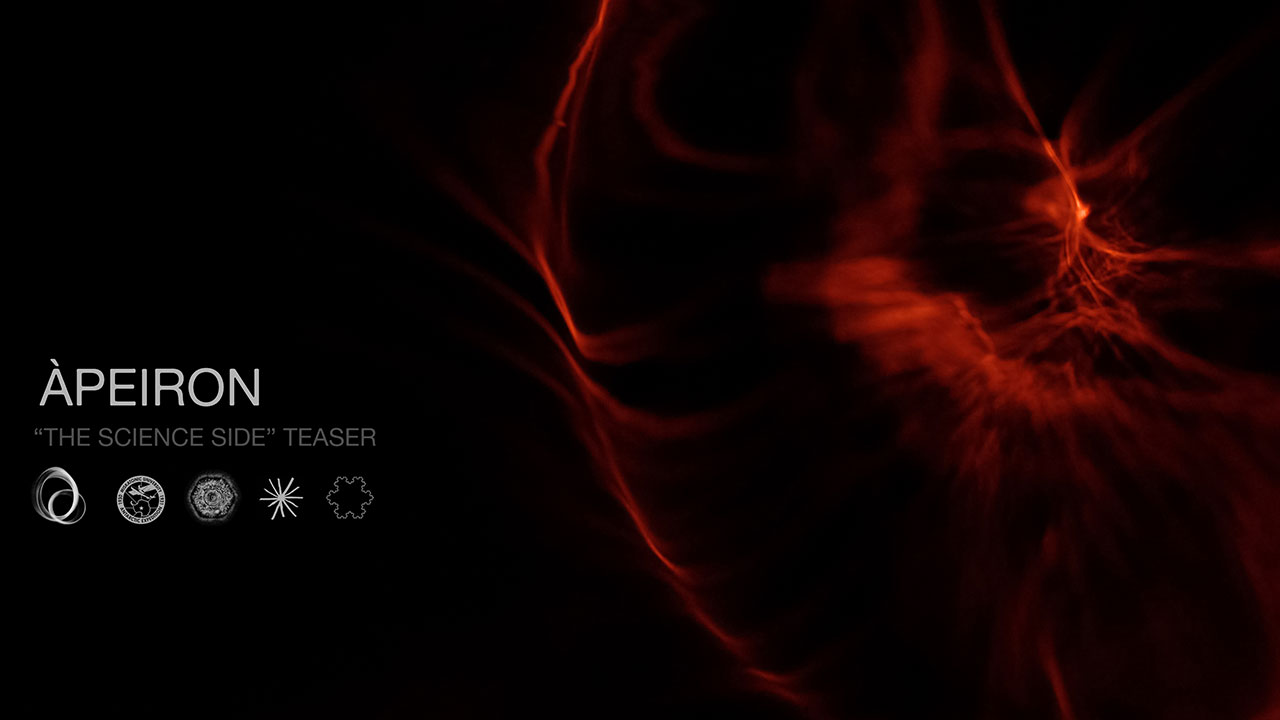 Àpeiron (Science Side Trailer)
Sandro Bocci
Time Travel
Anna Vasof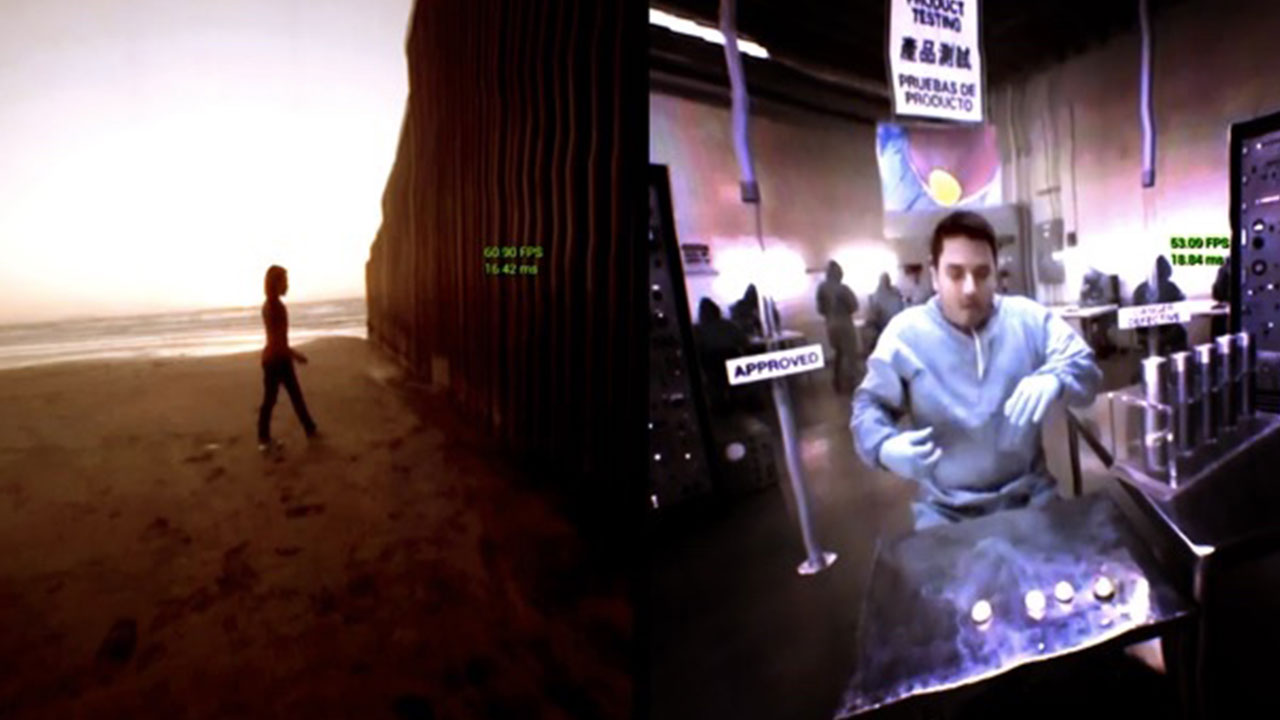 Reaching the Shore
Alex Rivera,Nonny De La Peña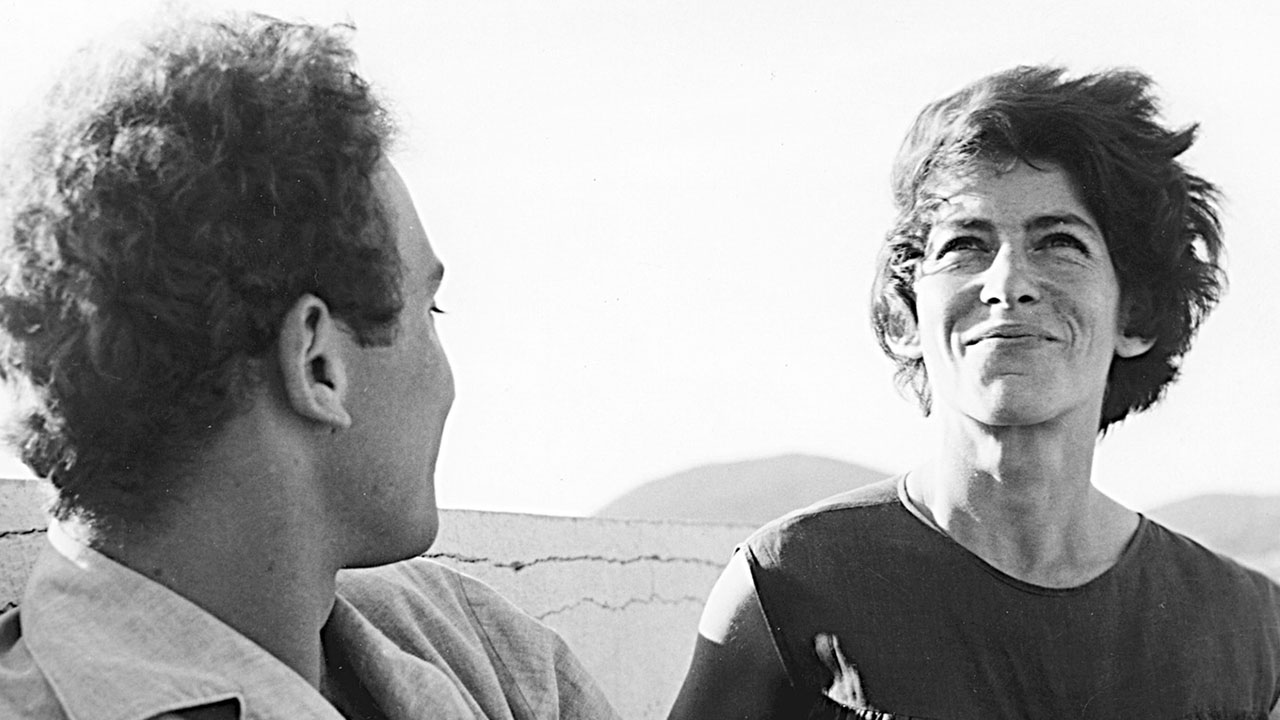 Chronique d'un été (Chronicle of a summer)
Jean Rouch,Edgar Morin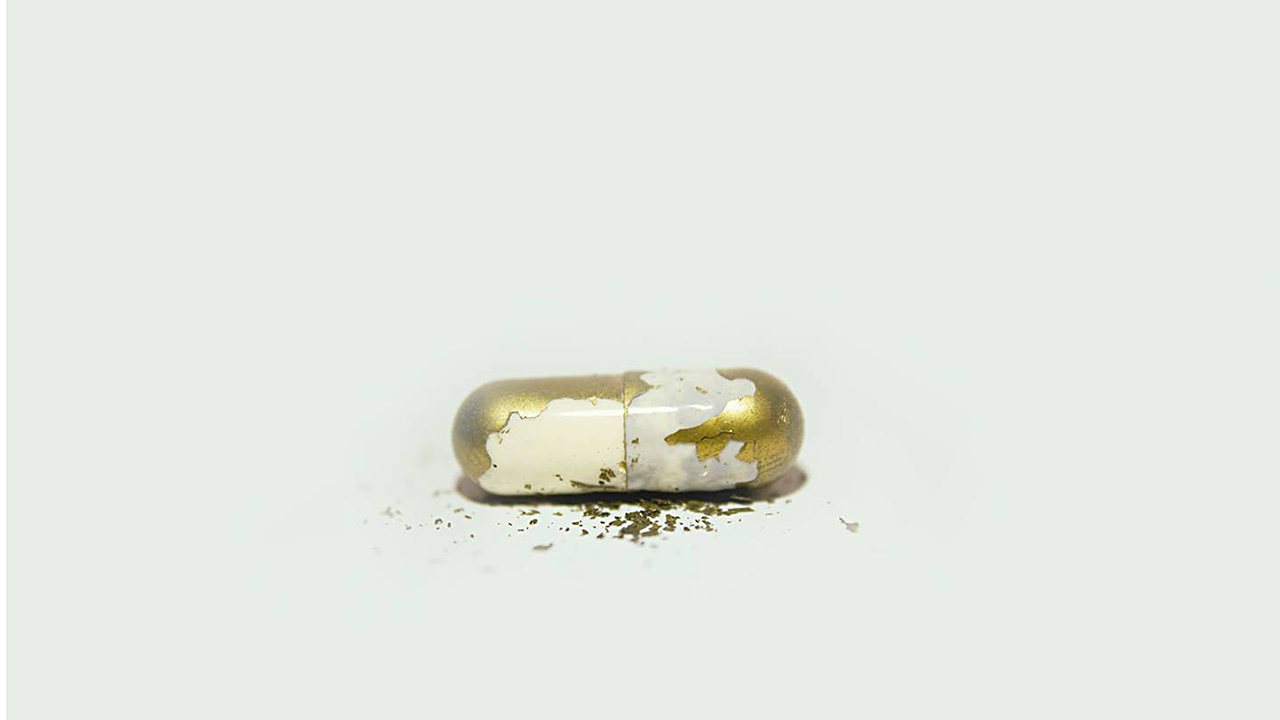 Tabula Rasa
Cristina Baldino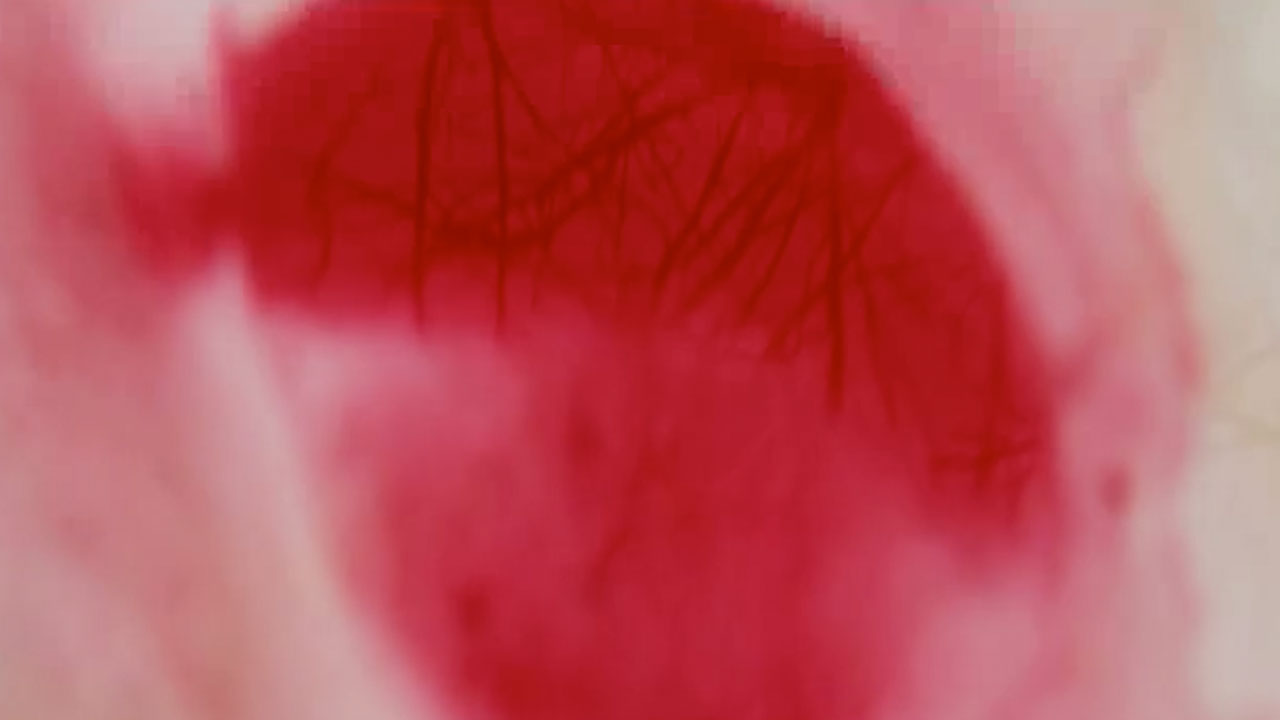 Dreaming Tigers
Graciela Cassel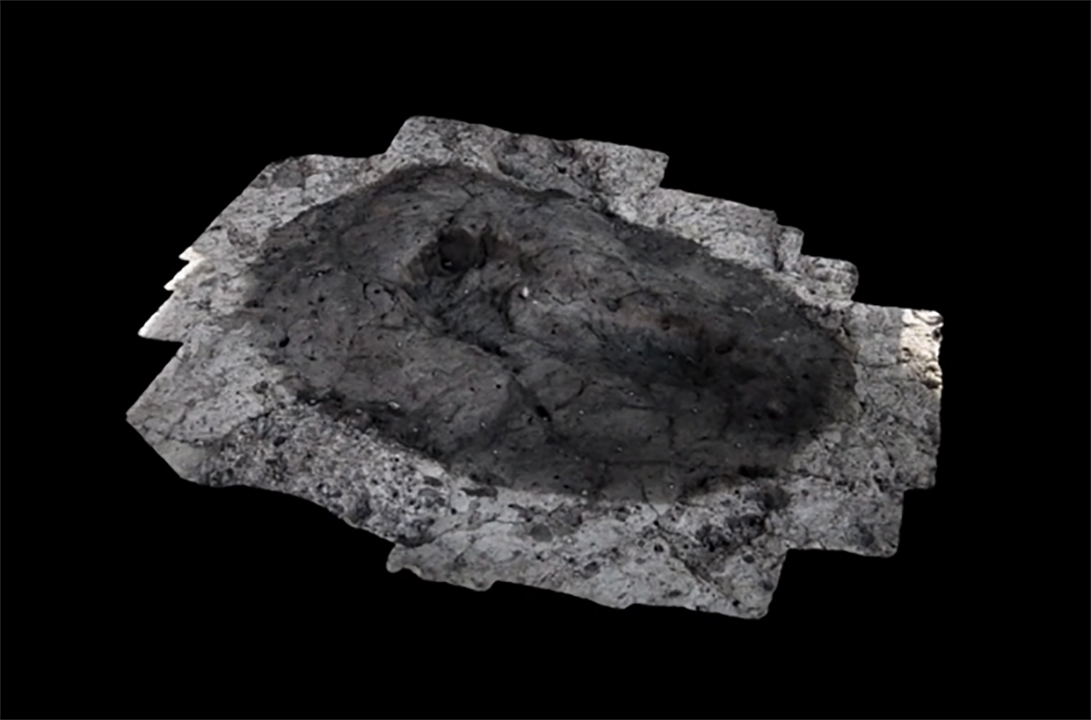 Encoded/Exploded
David Sherman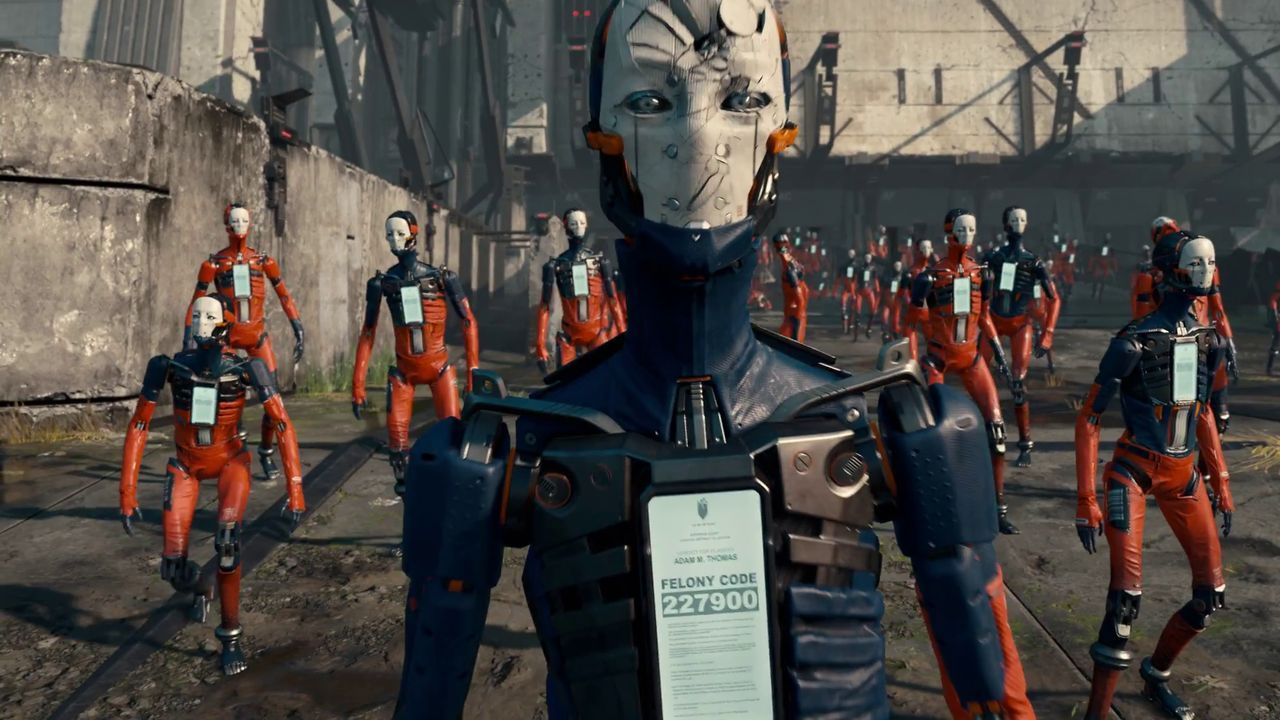 Adam
Veselin Efremov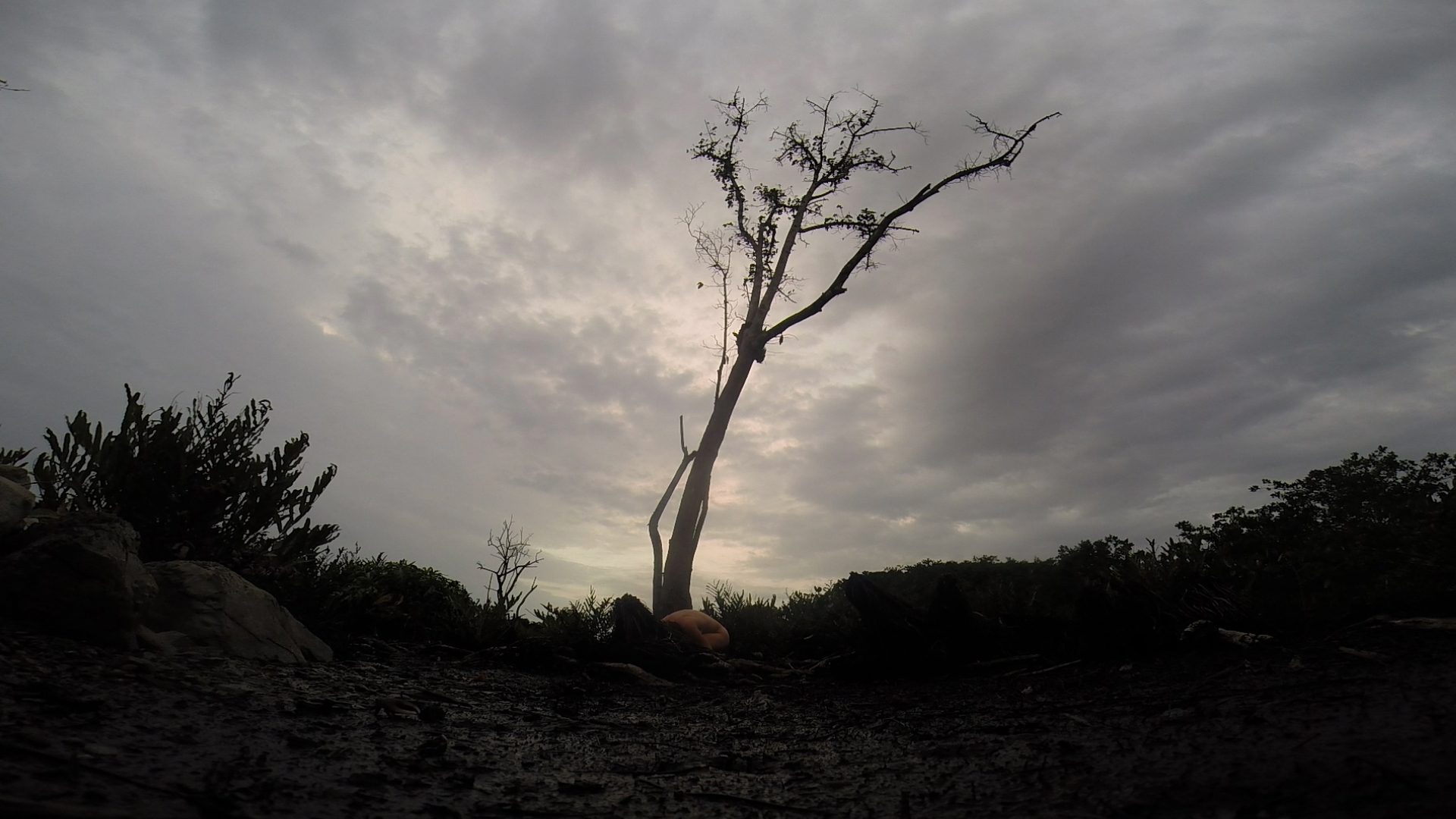 Poulpe (Octopus)
Audréane Beaucage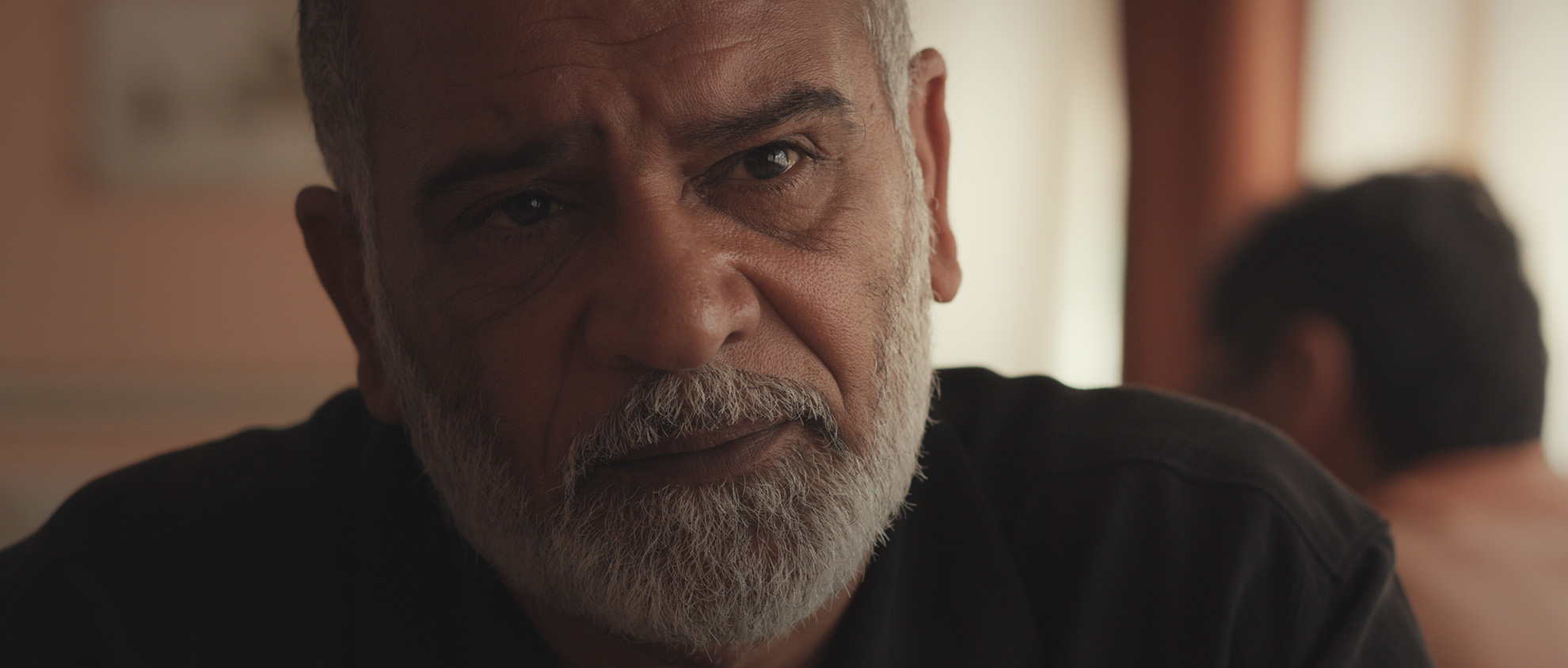 Tabiib (The Doctor)
Jim Savio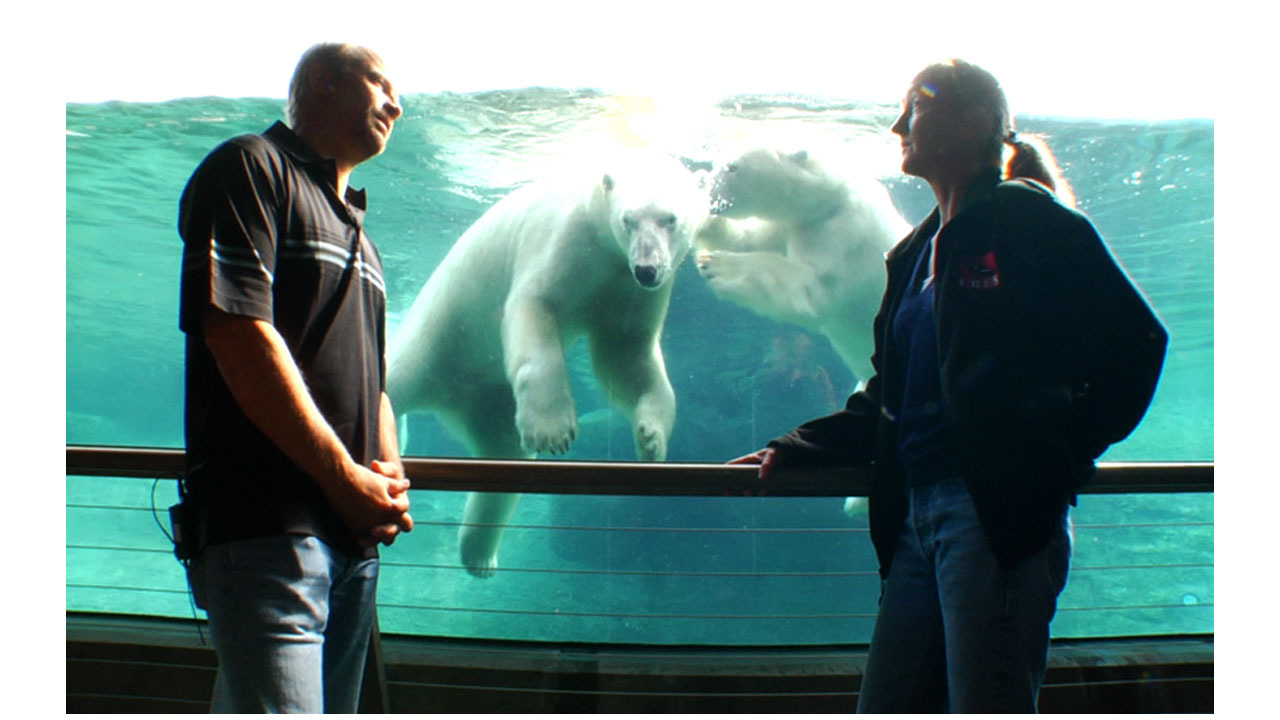 Sizzle
Randy Olson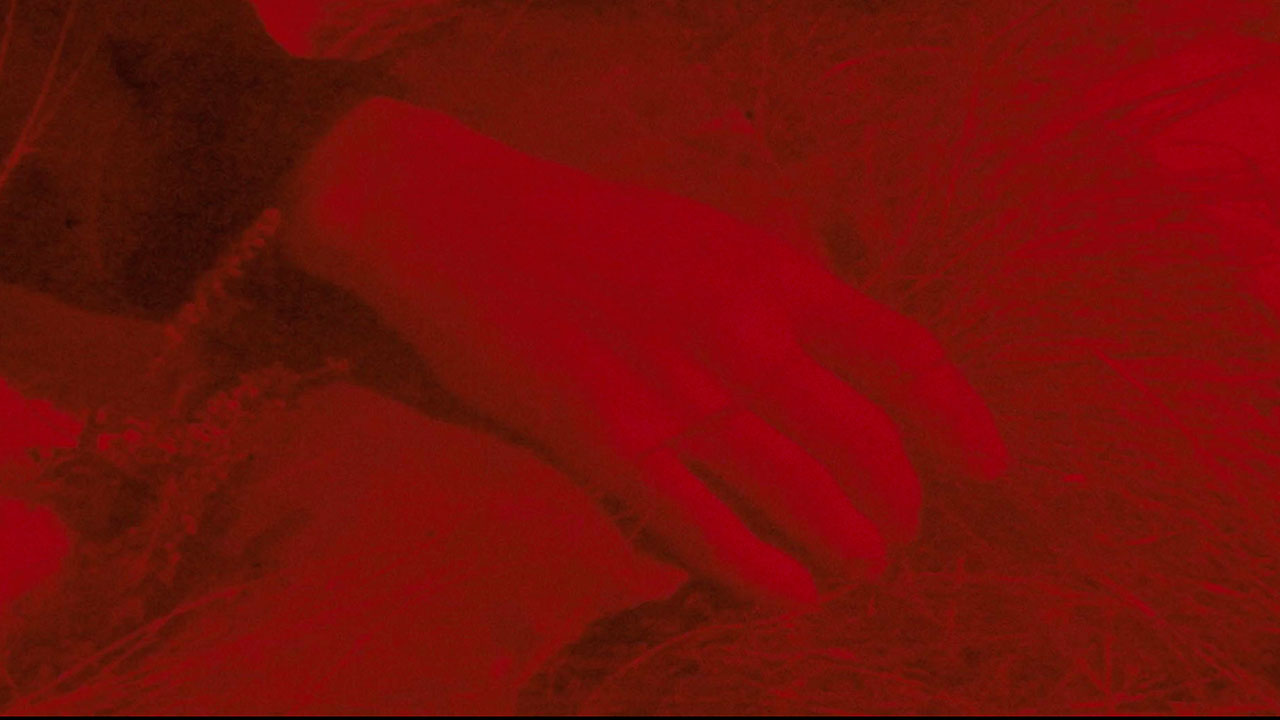 "What Happens to the Mountain" or "Laramie"?
Christin Turner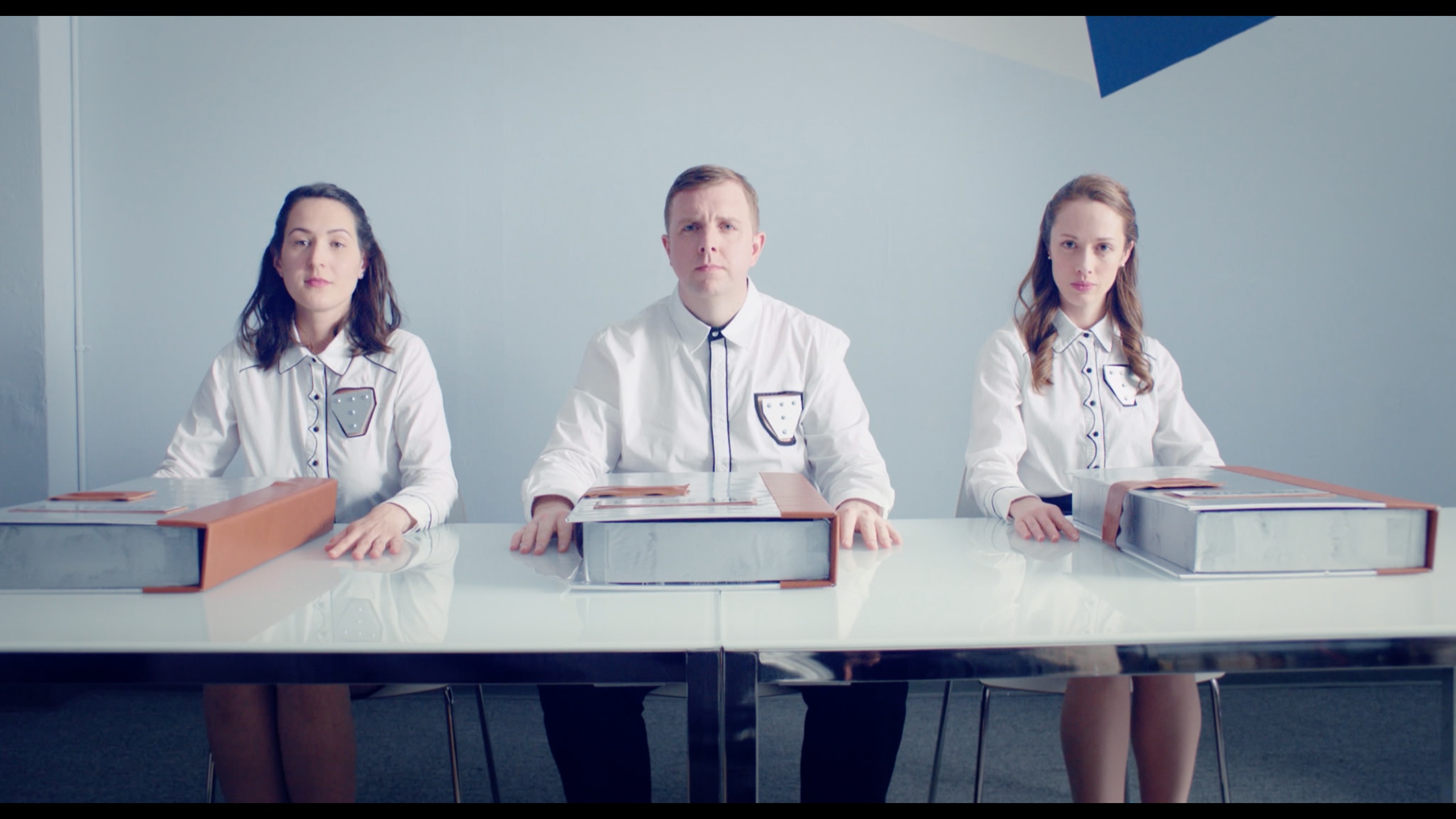 e.ro.sion, noun
Catriona Rubenis-Stevens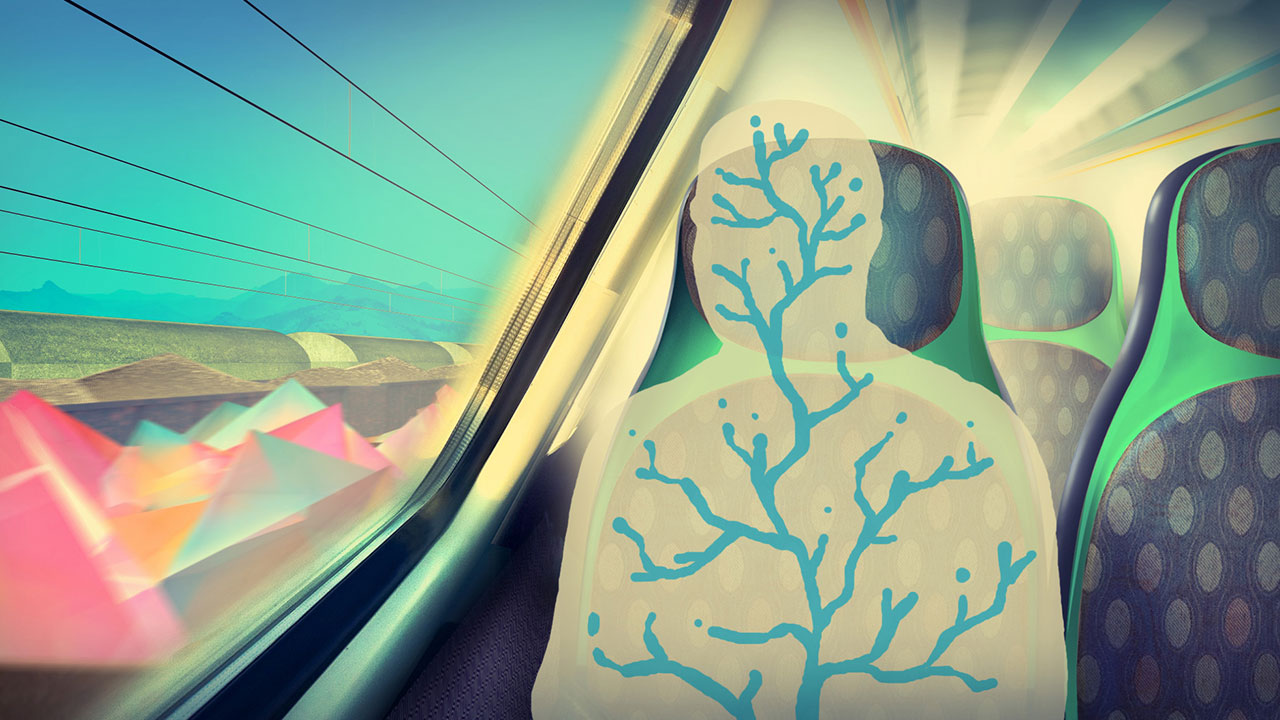 Cutia albă (The White Box)
Mihai Păcurar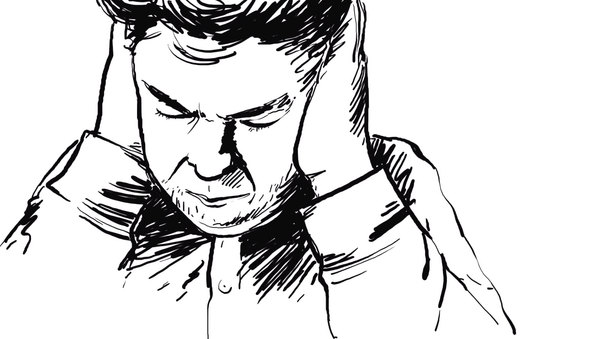 Living in Space
Katre Steinbrück
Je me souviens de rien (I Remember Nothing)
Diane Sara Bouzgarrou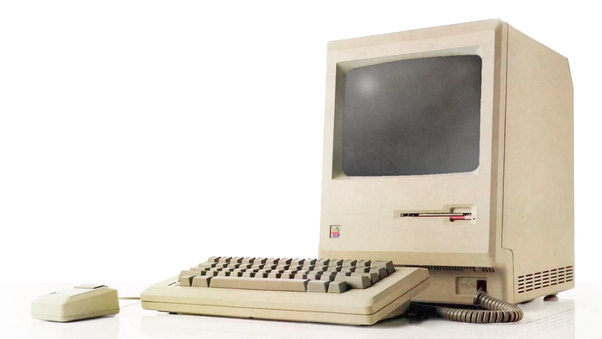 Everything Is A Remix - System Failure
Kirby Ferguson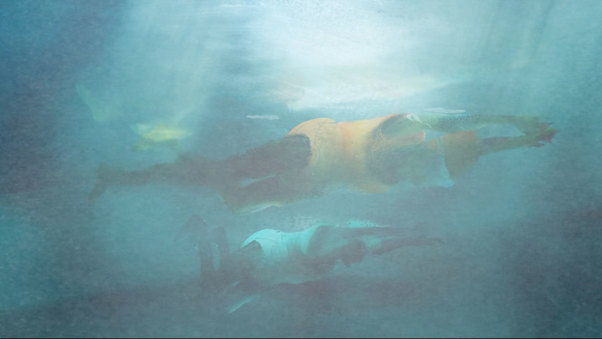 Laznia (Baths)
Tomek Ducki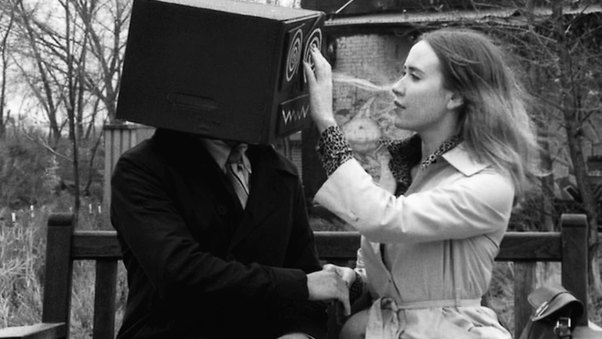 Disposable
Alexis Gambis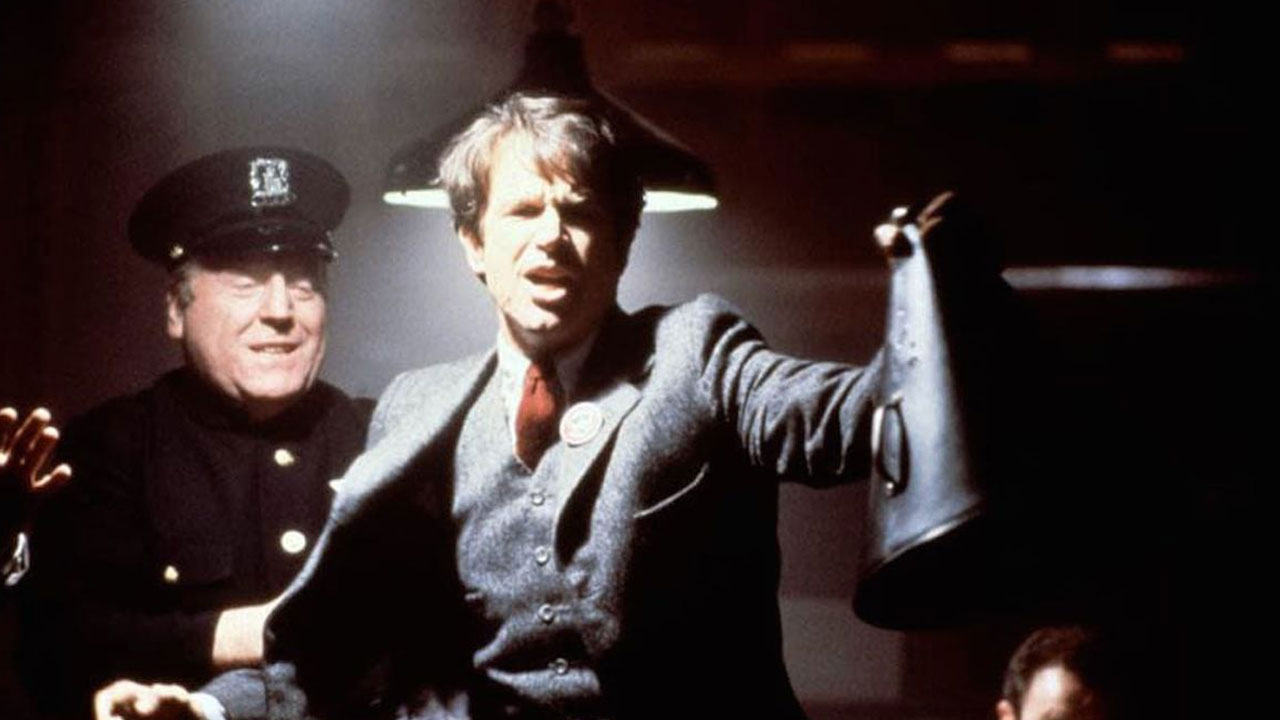 Reds
Warren Beatty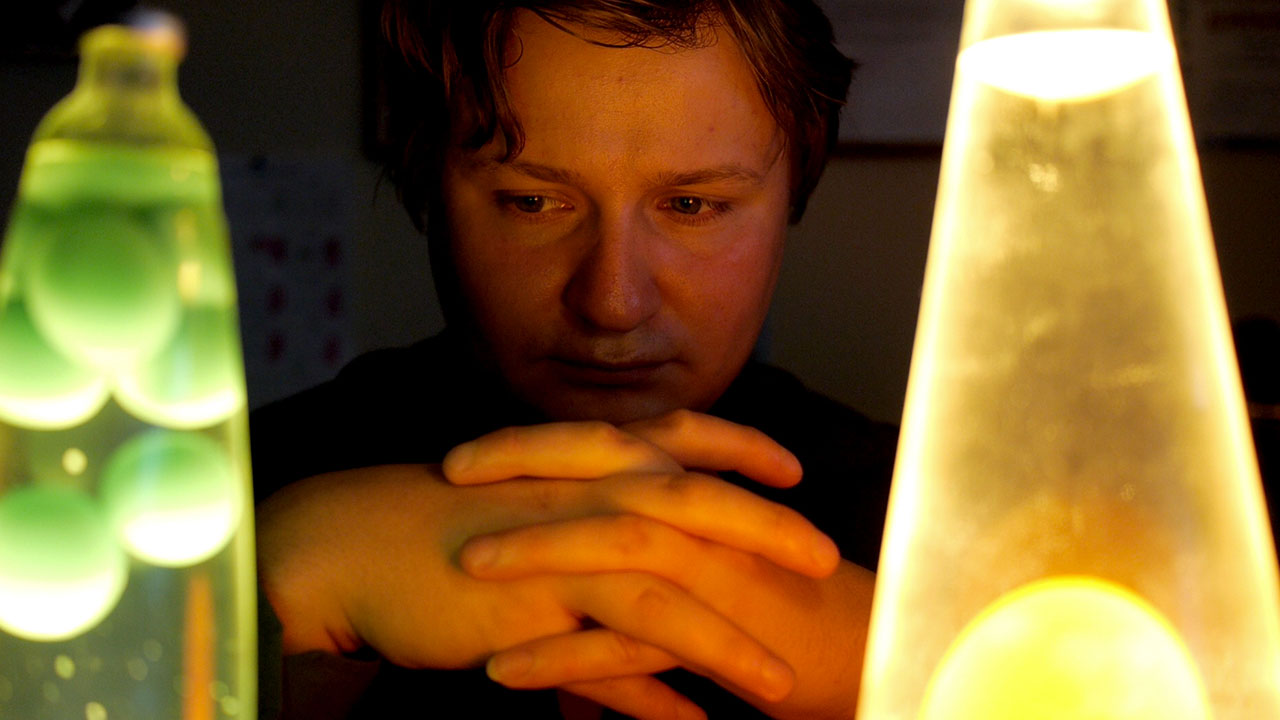 Strange Particles
Denis Klebleev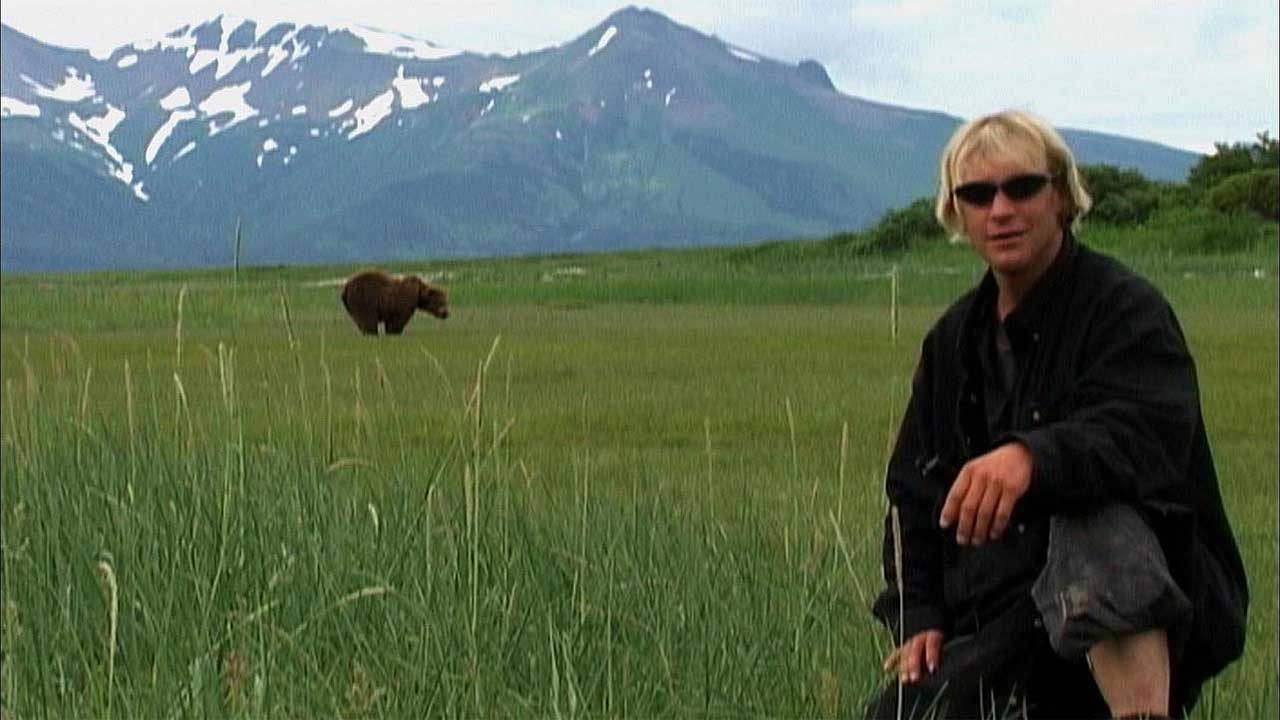 Grizzly Man
Werner Herzog
Blazing Mounts
Laura Morales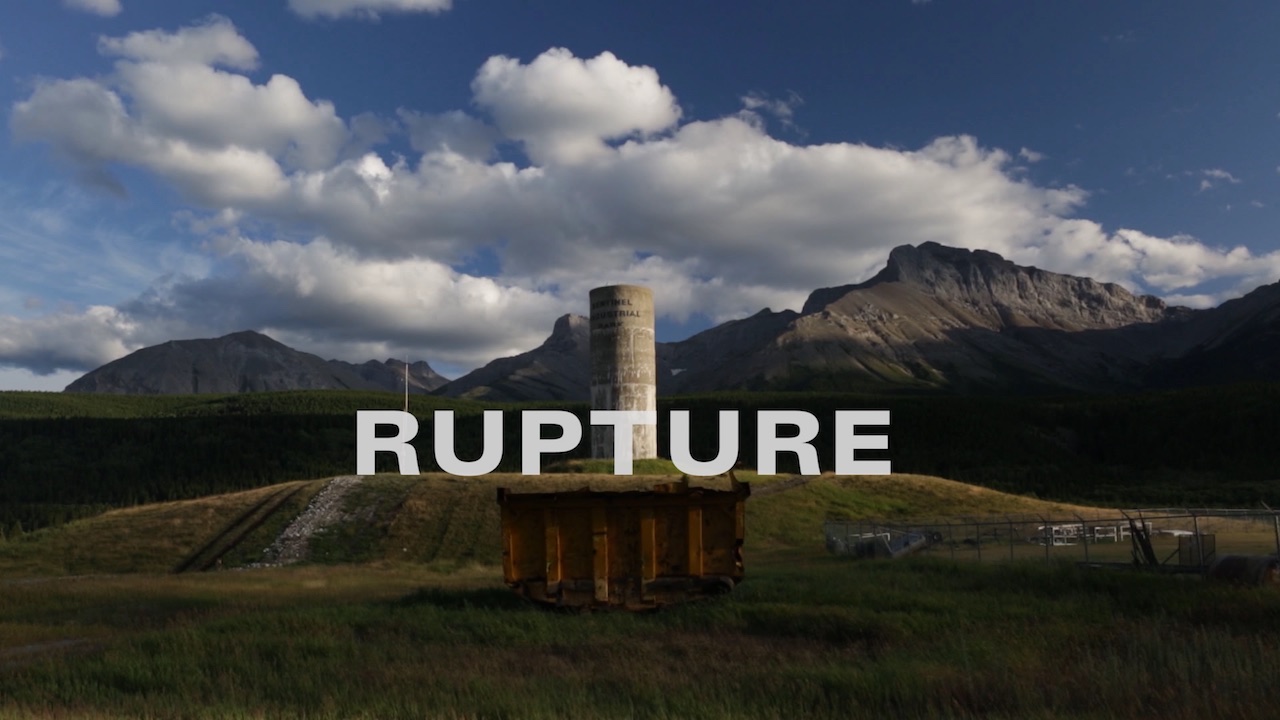 Rupture
Kent Tate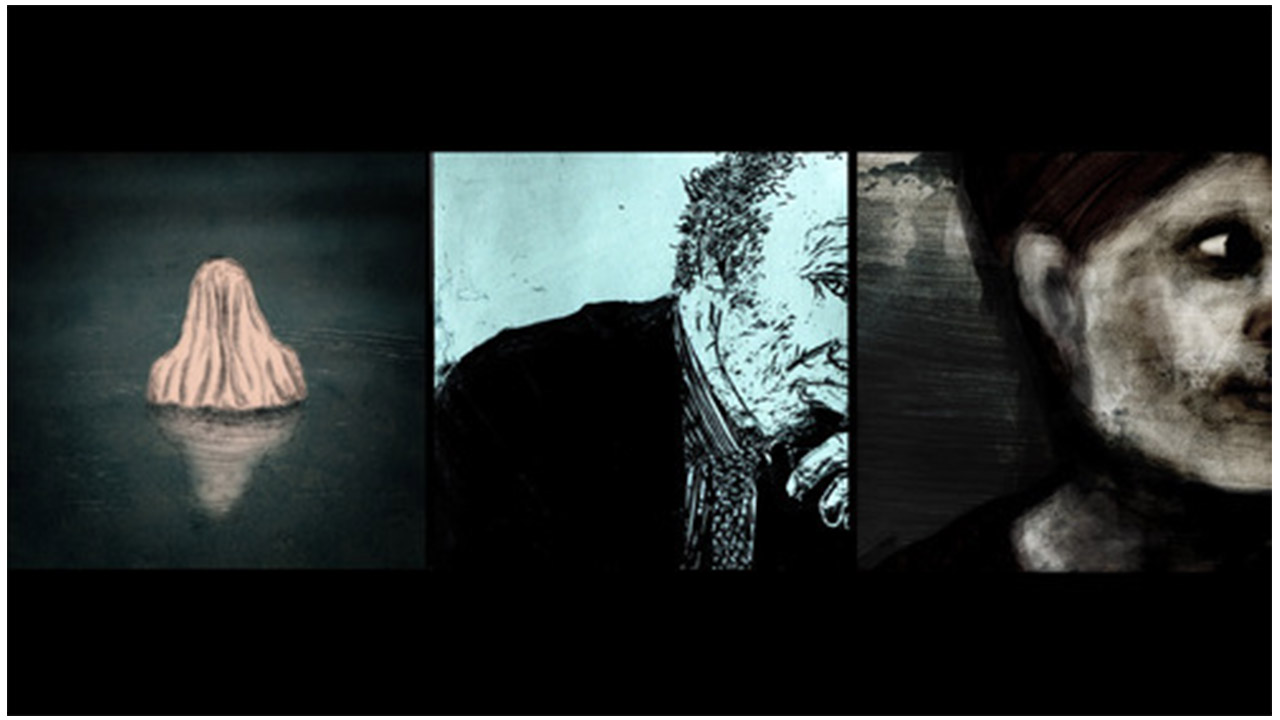 Through the Hawthorn
Anna Benner, Pia Borg, Gemma Burditt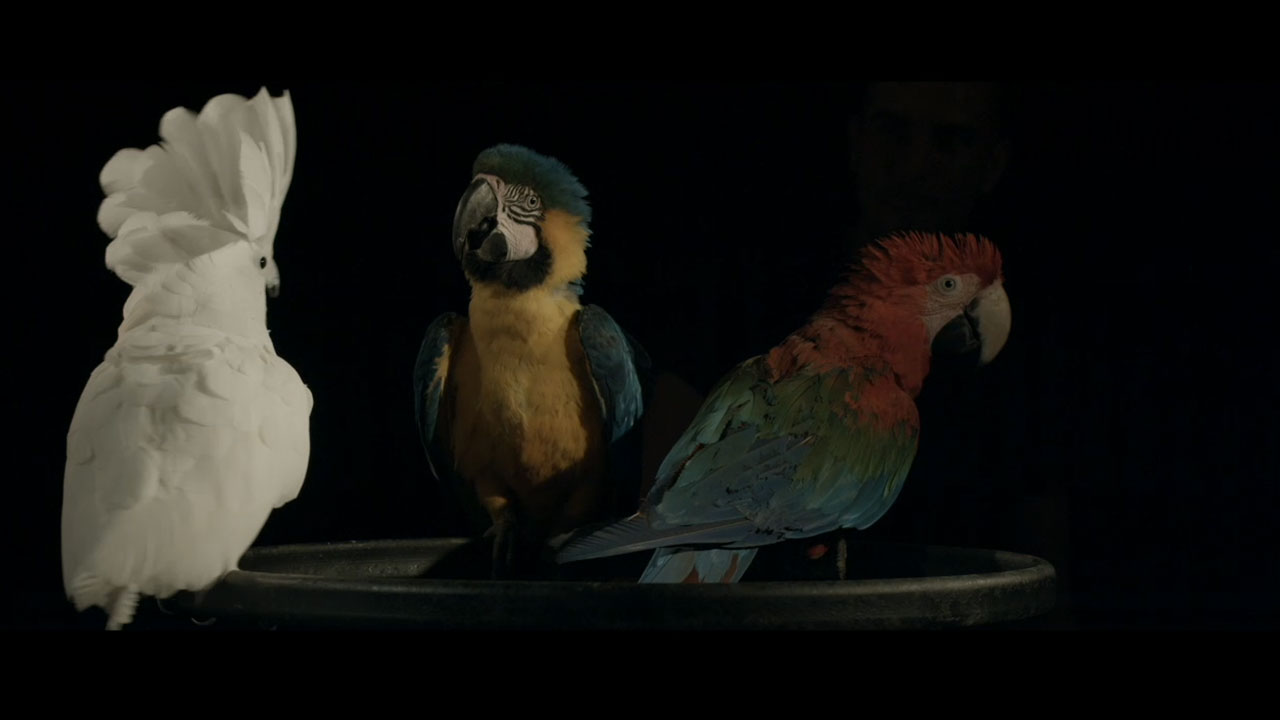 Panoramis Paramount Paranormal
Emilien Awada,Constanze Ruhm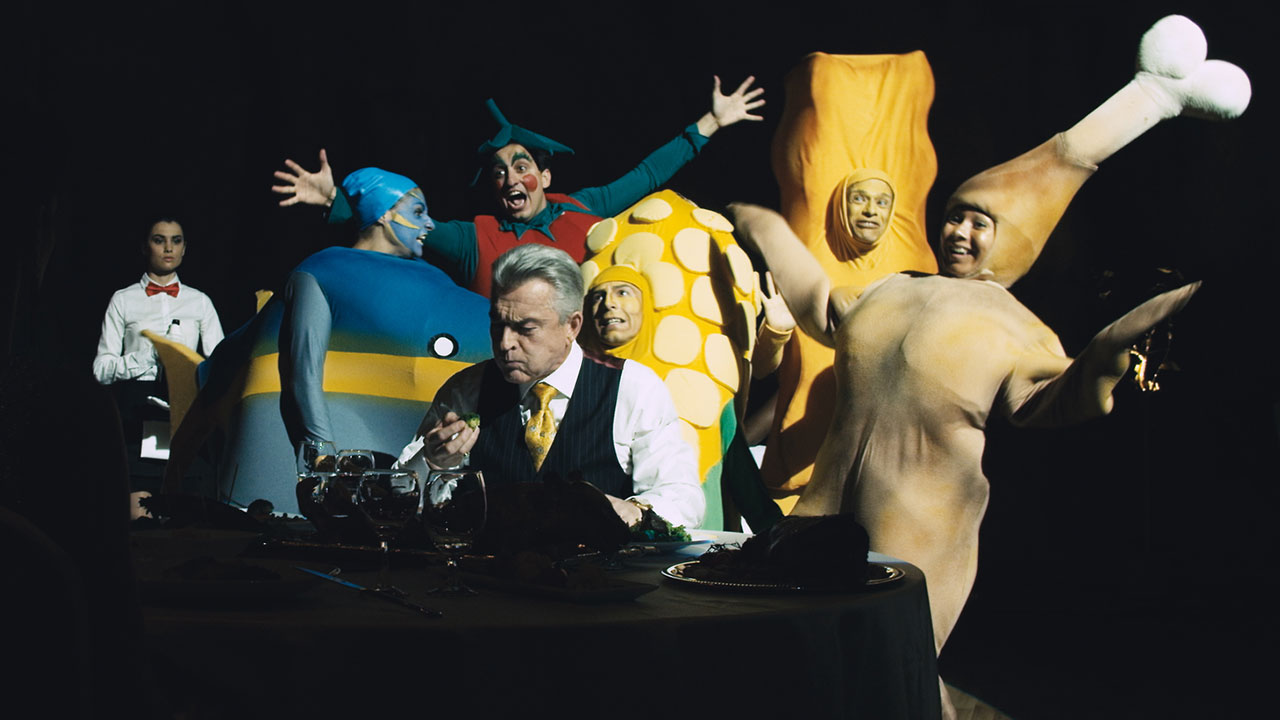 Eat Me!
Ilina Perianova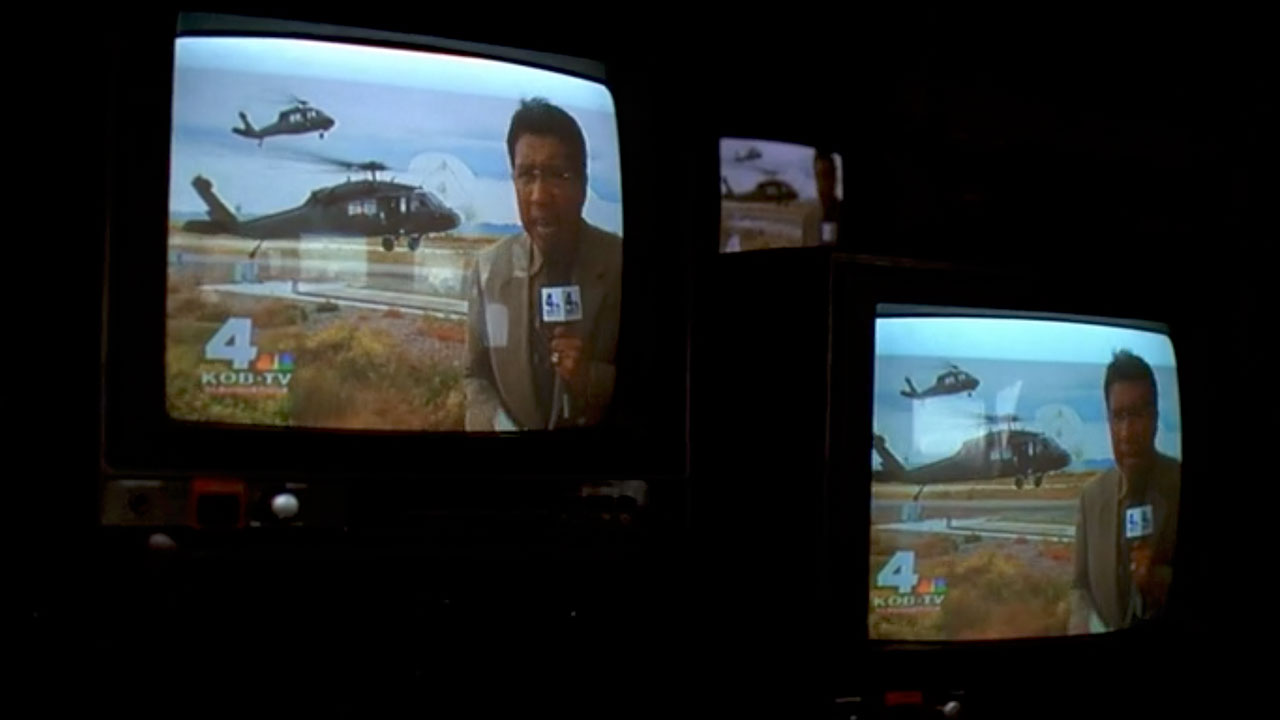 Manufactured Science
Tal Danino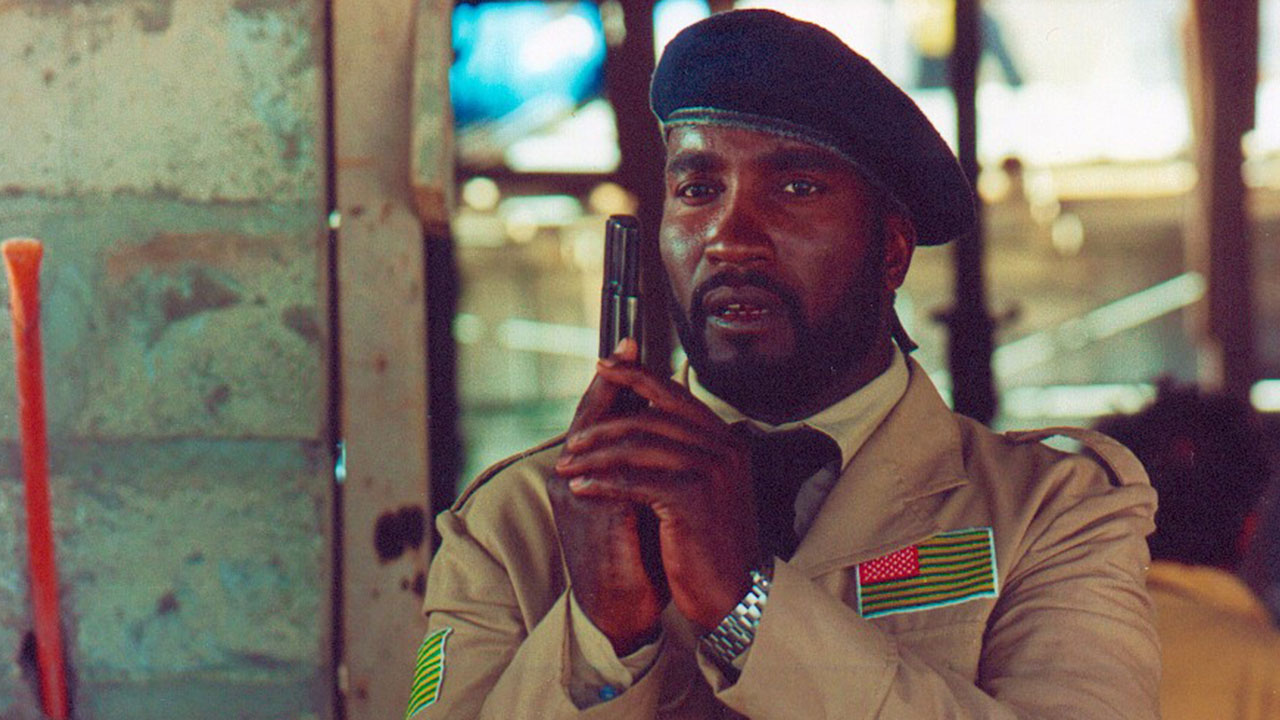 Africa Paradis
Sylvestre Amoussou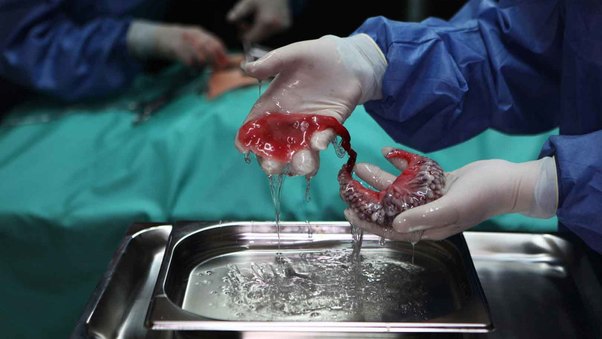 Electrostabilis Cardium
Agi Haines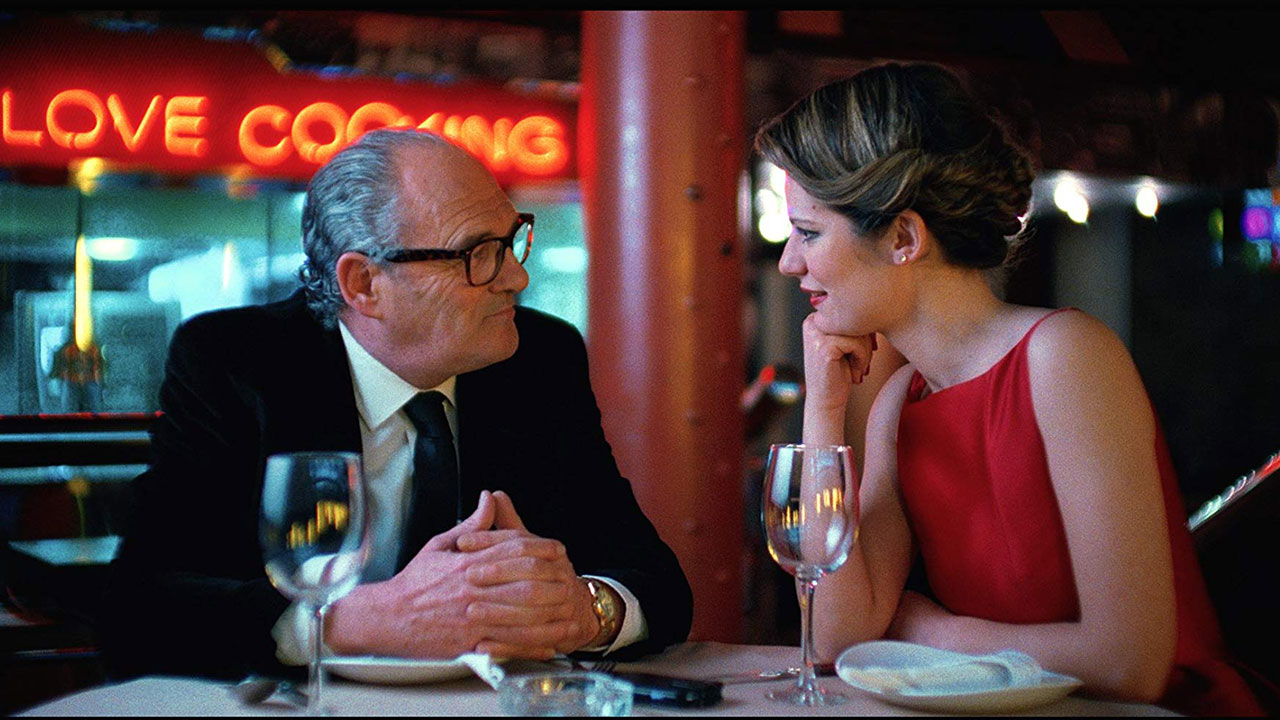 Yellow Cab 267
Patricia Venti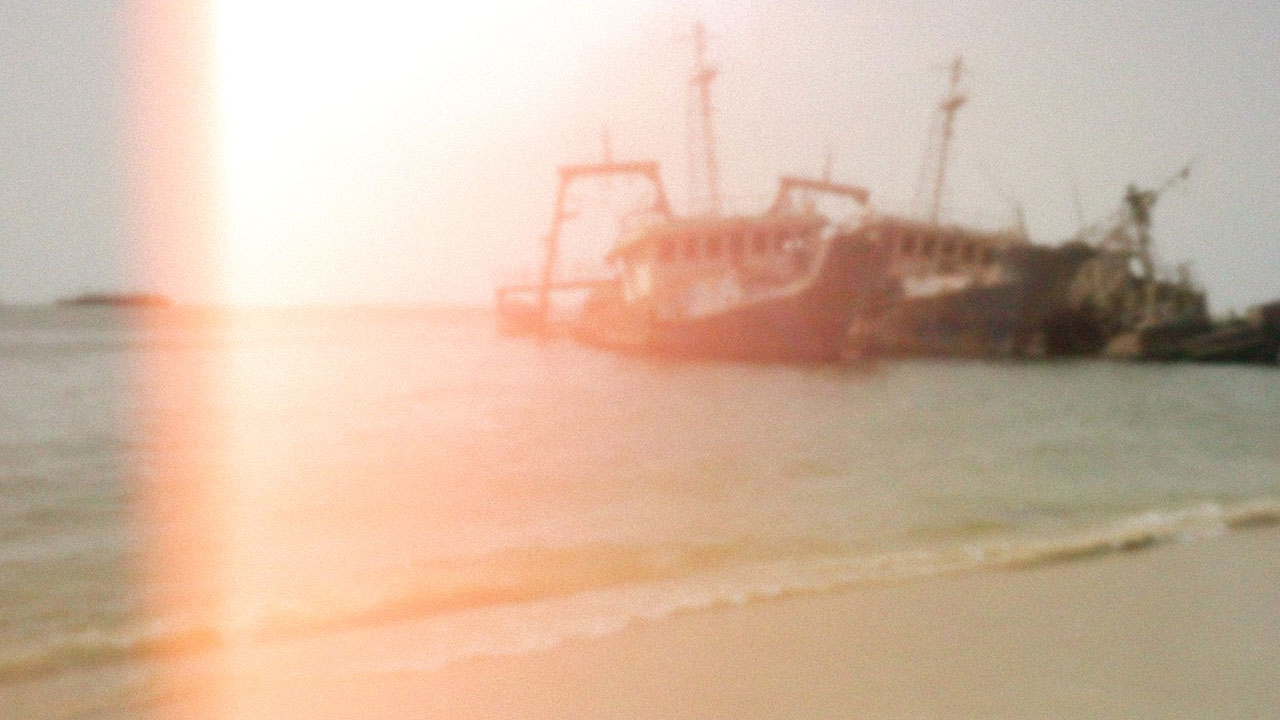 Matière première (Raw Material)
Jean-Francois Reverdy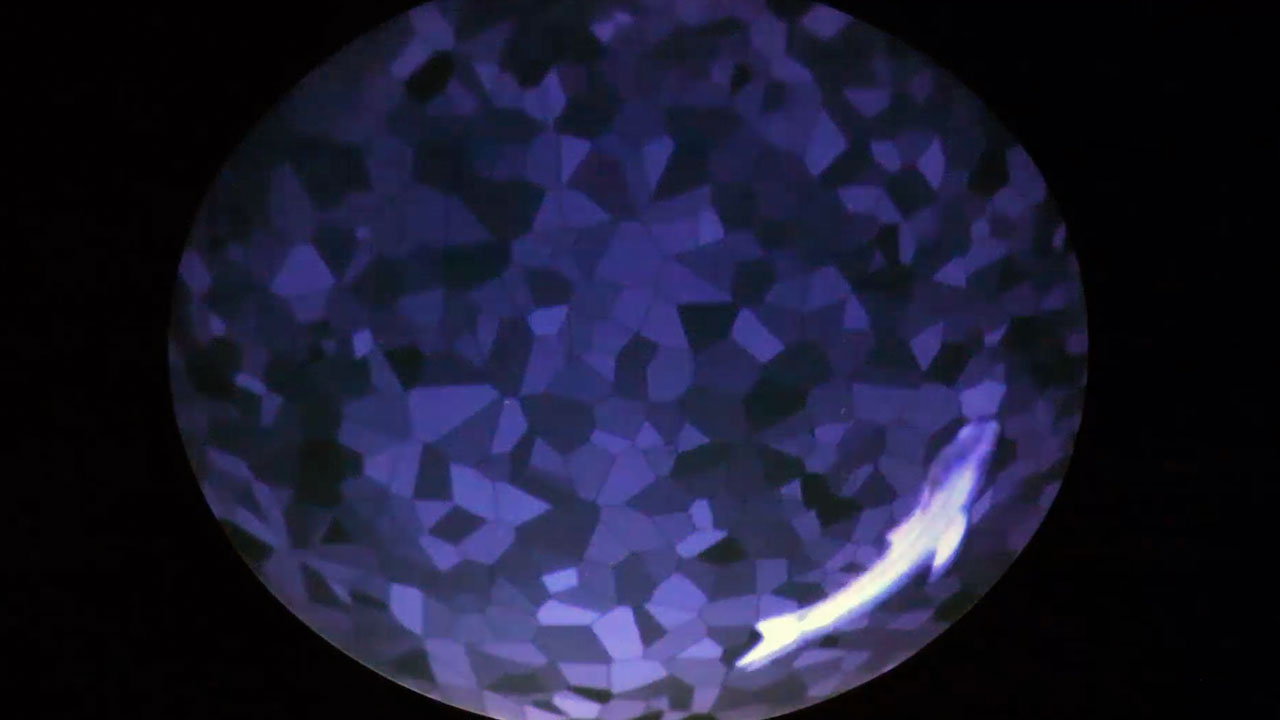 Social feedback experiment with real and virtual fish
Andrew Straw
Interaction of a Drosophila with a real post
Andrew Straw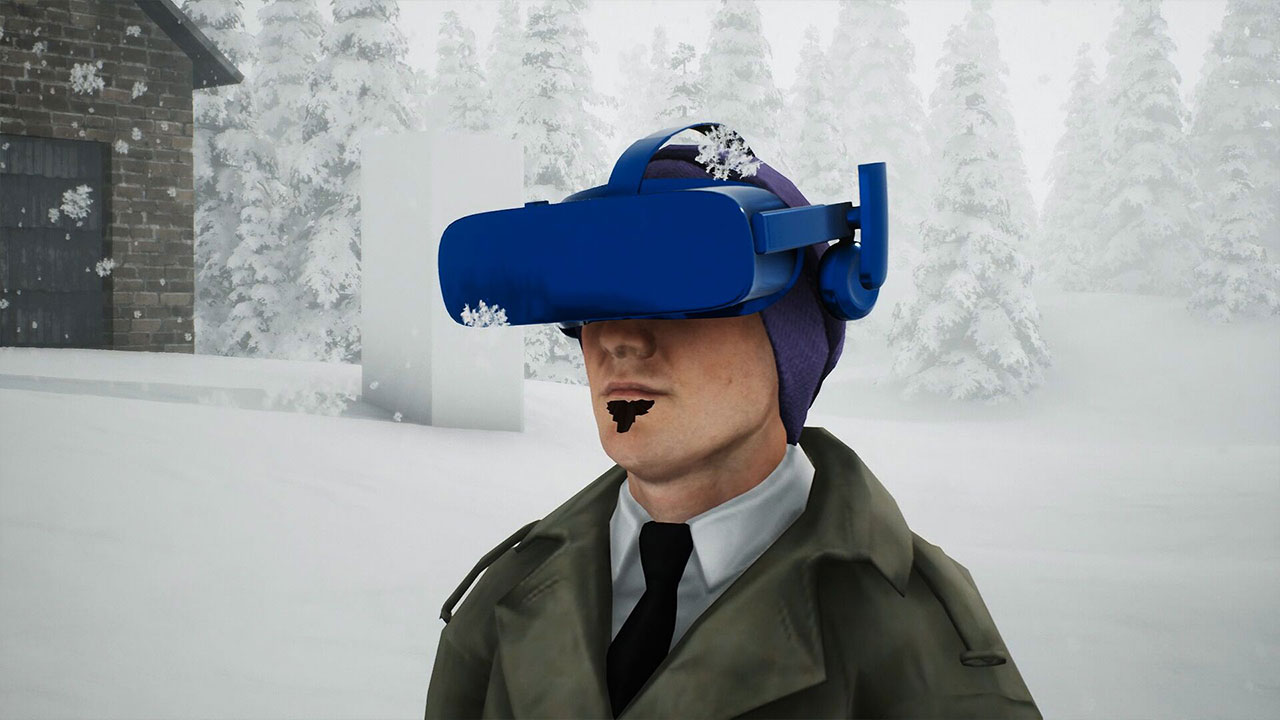 Another Planet
Amir Yatziv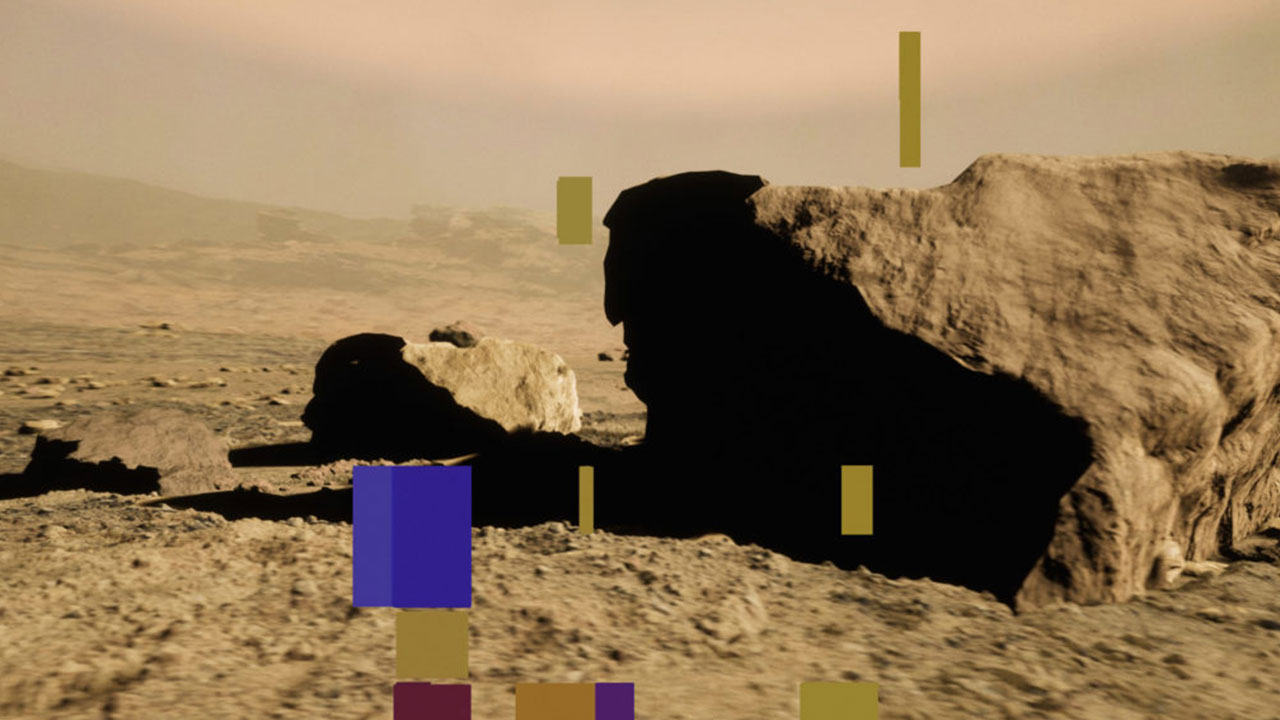 Mars kuvien takaa (The Other Side of the Mars)
Minna Långström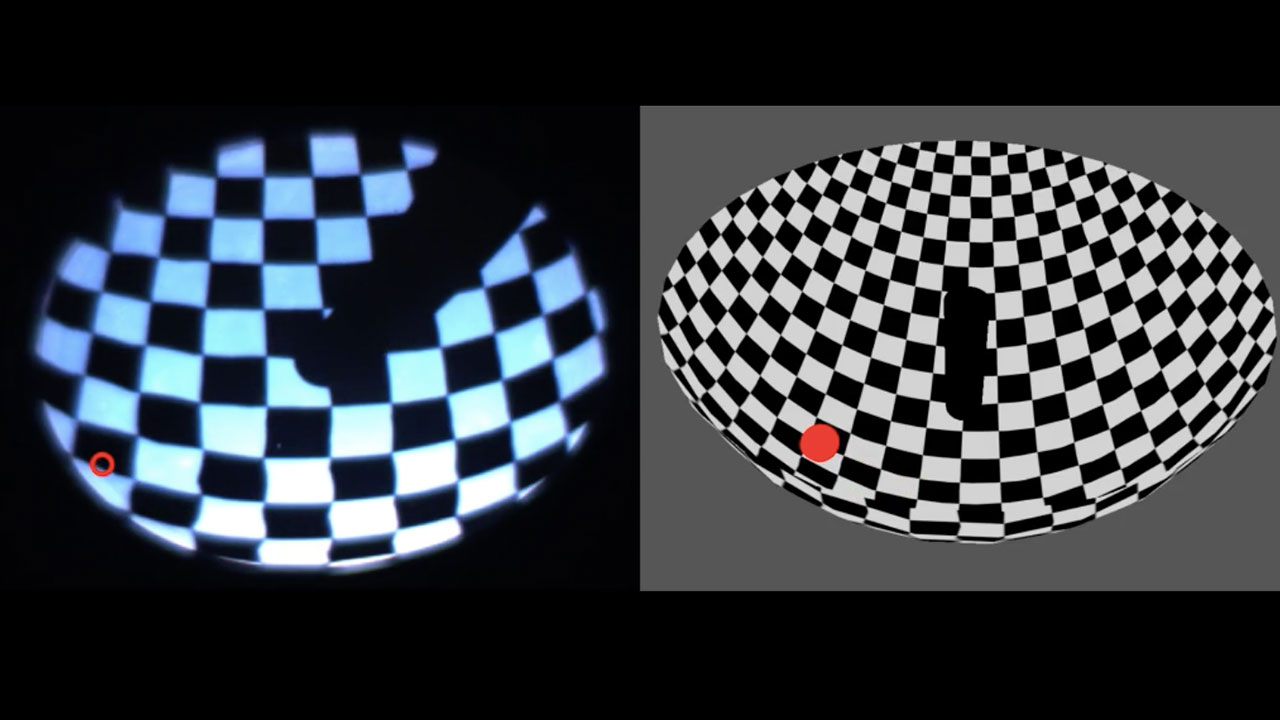 Simulation of a virtual post for freely swimming Zebrafish
Andrew Straw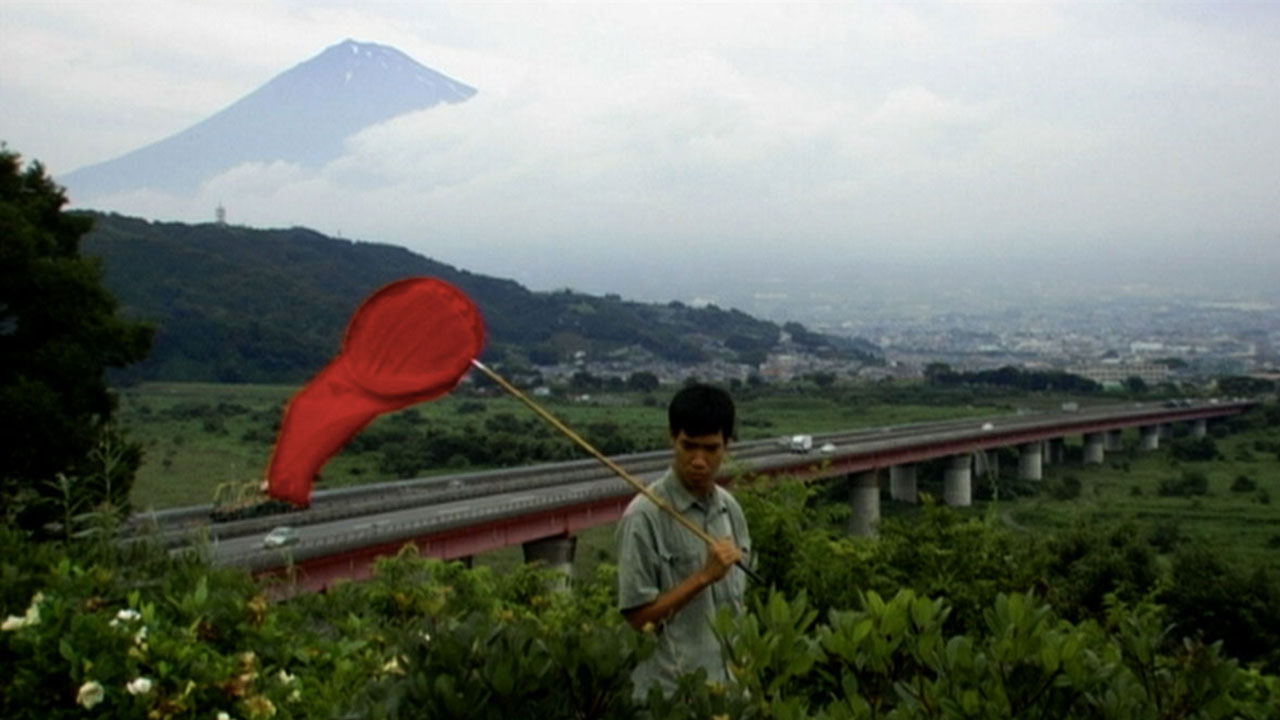 Beetle Queen Conquers Tokyo
Jessica Oreck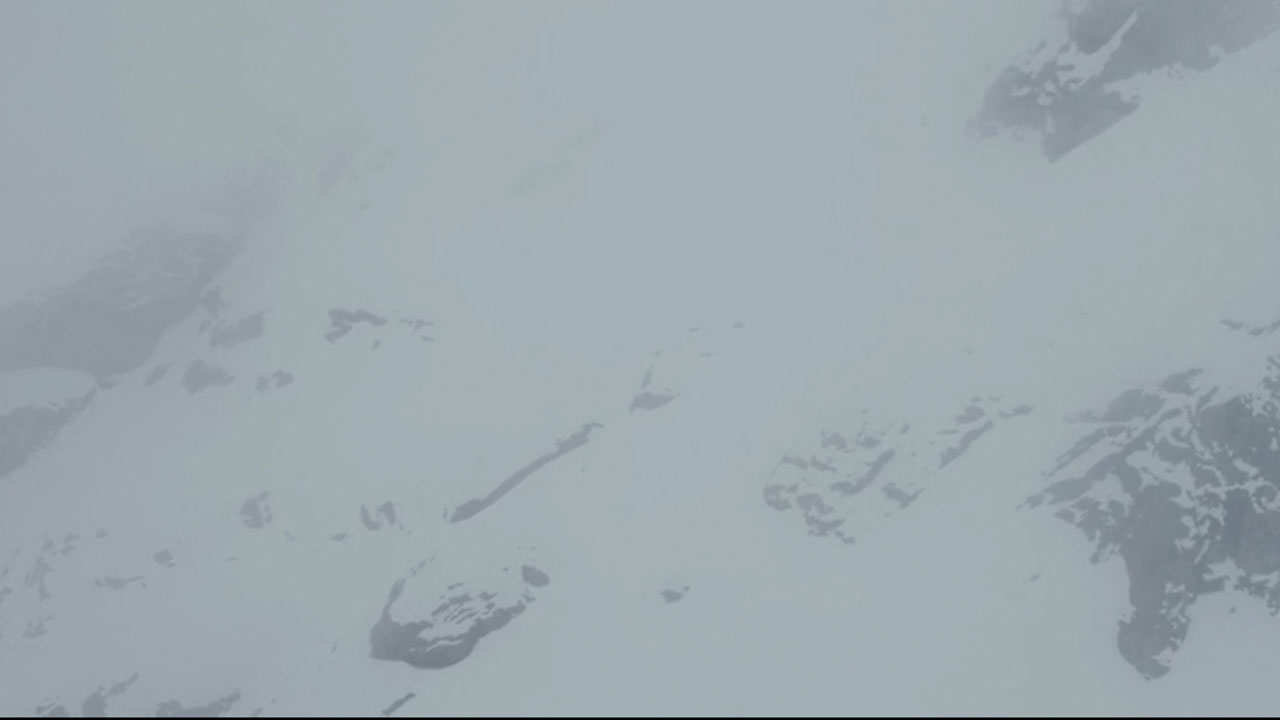 White Planet
Francesco Mattuzzi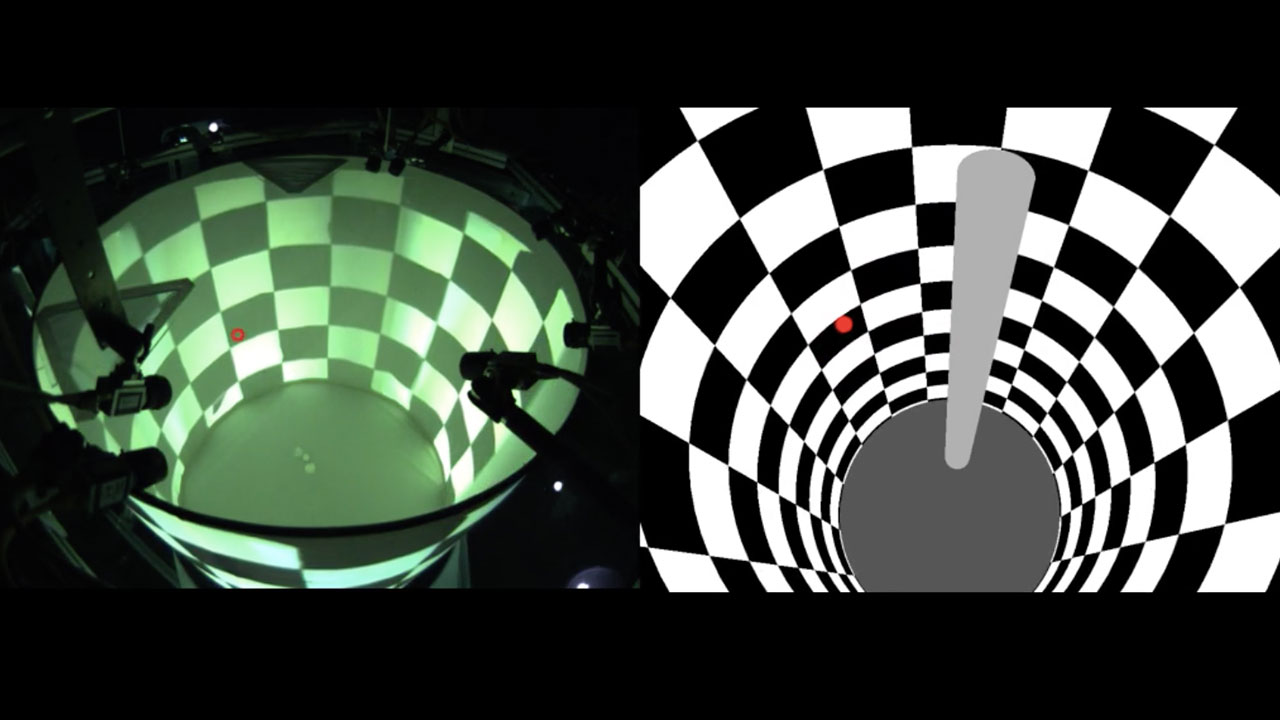 Simulation of a virtual post for freely flying Drosophila
Andrew Straw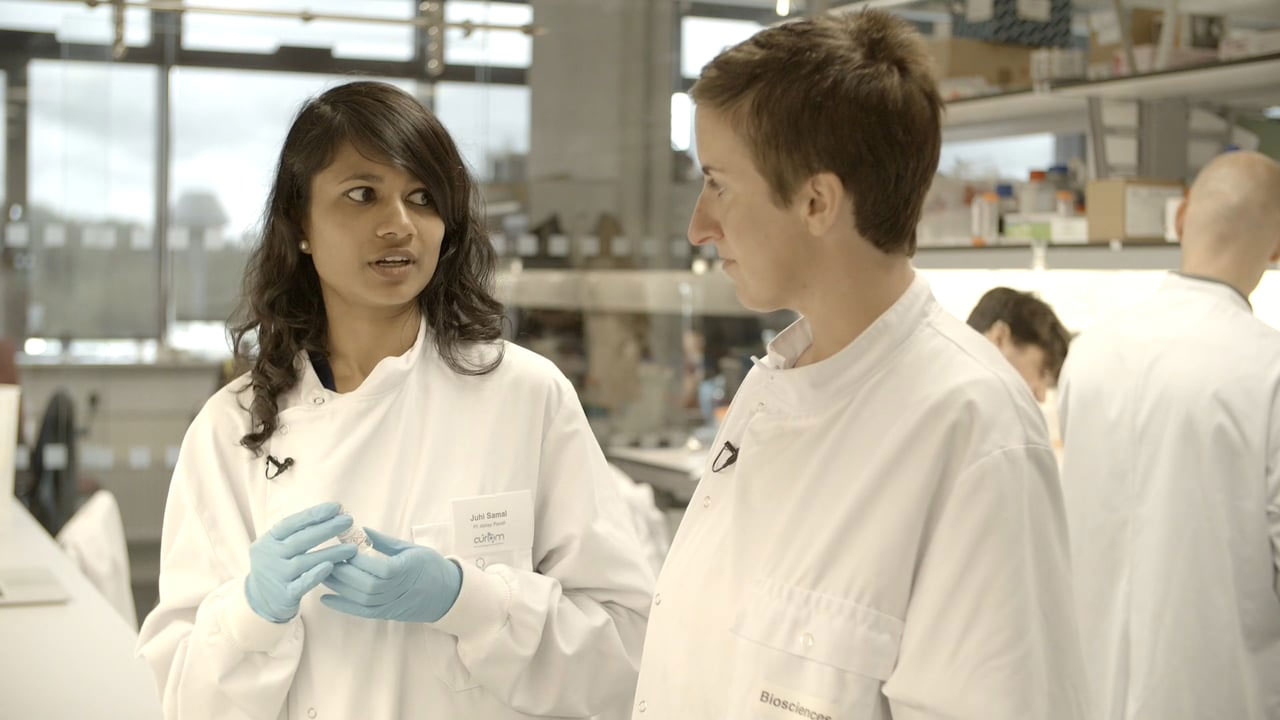 Feats of Modest Valour
Mia Mullarkey,Alice McDowell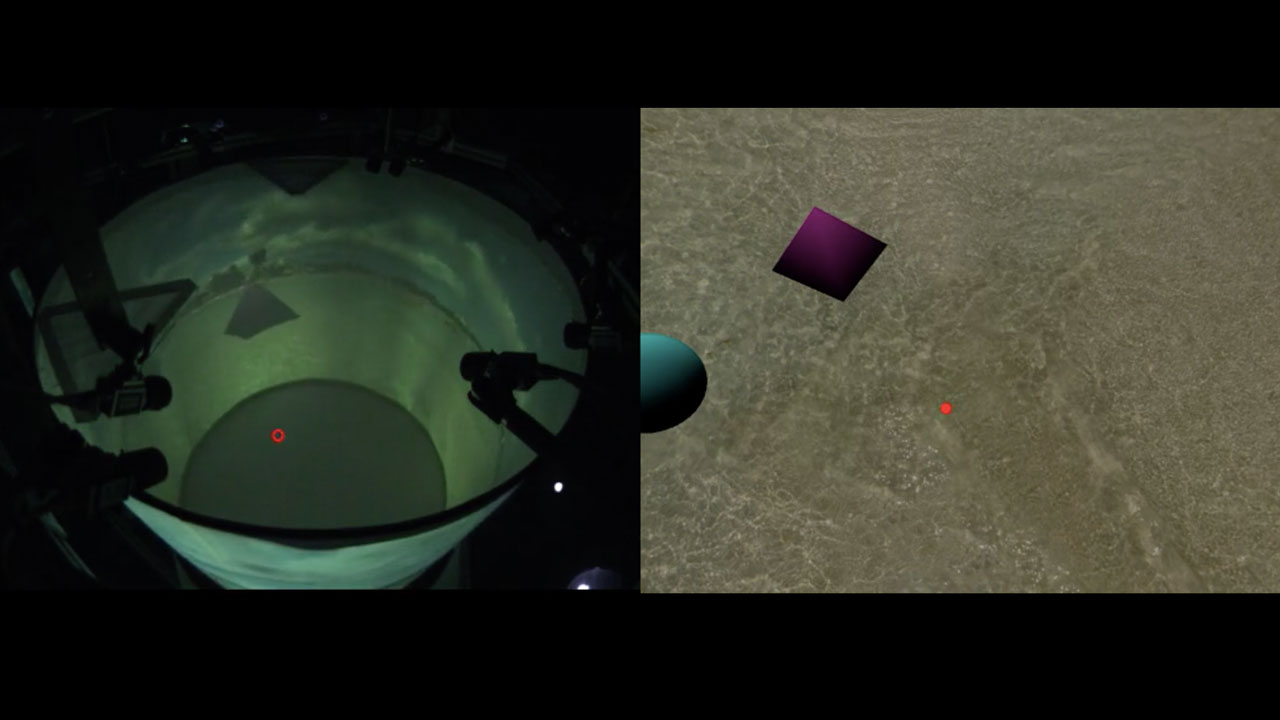 Photo realistic and naturalistic VR for freely flying Drosophila
Andrew Straw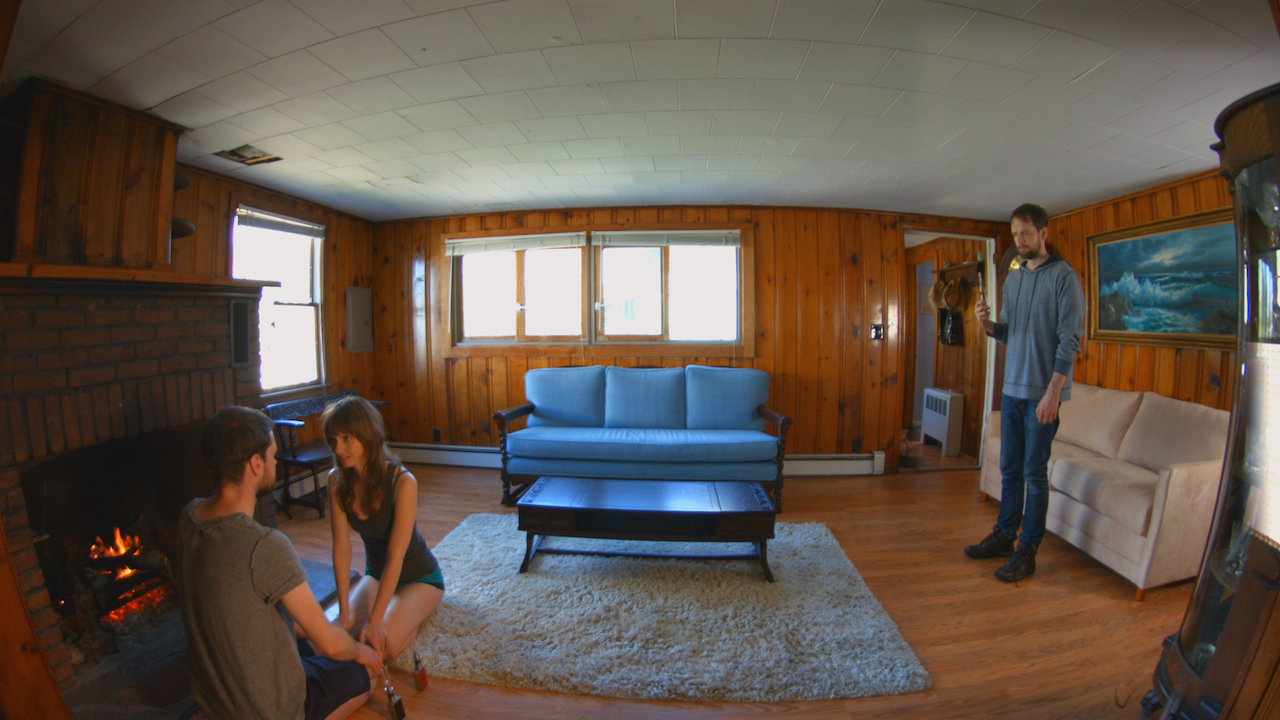 Olfactory
Christopher Piazza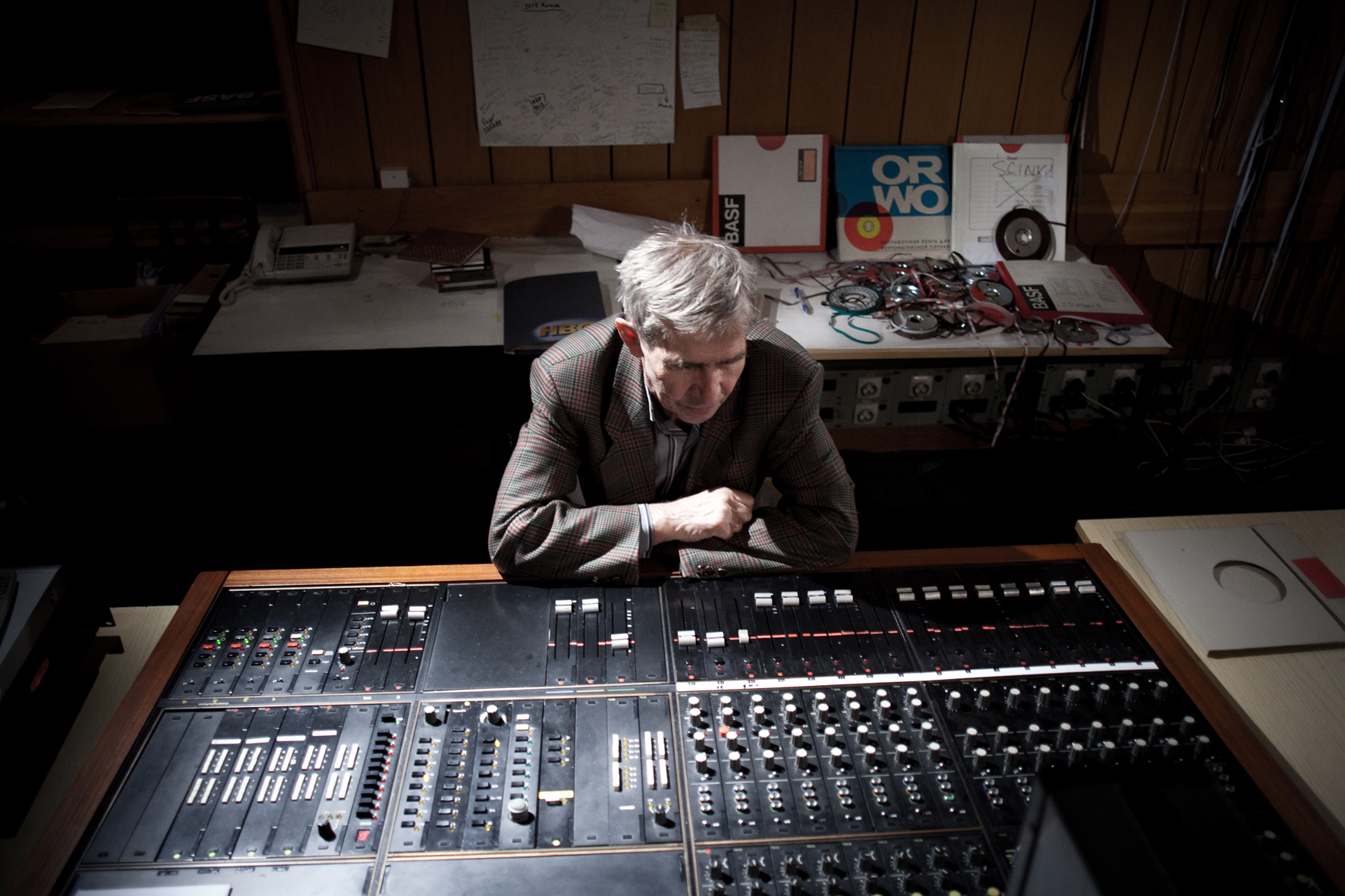 15 Corners of the World
Zuzanna Solakiewicz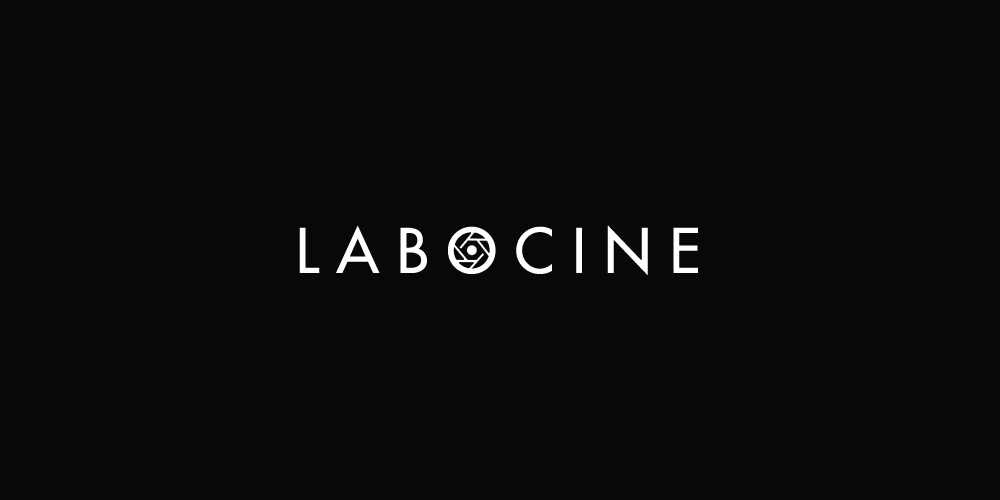 Seoul Machine City
Liam Young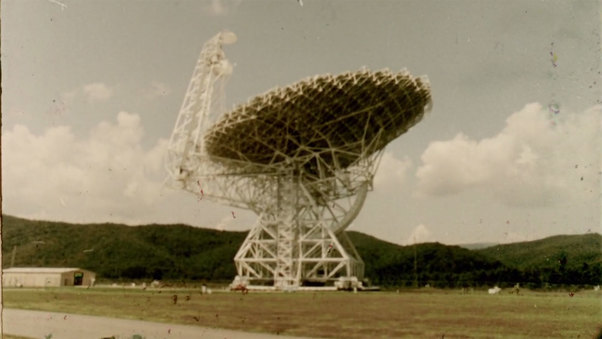 Quiet Zone
David Bryant,Karl Lemieux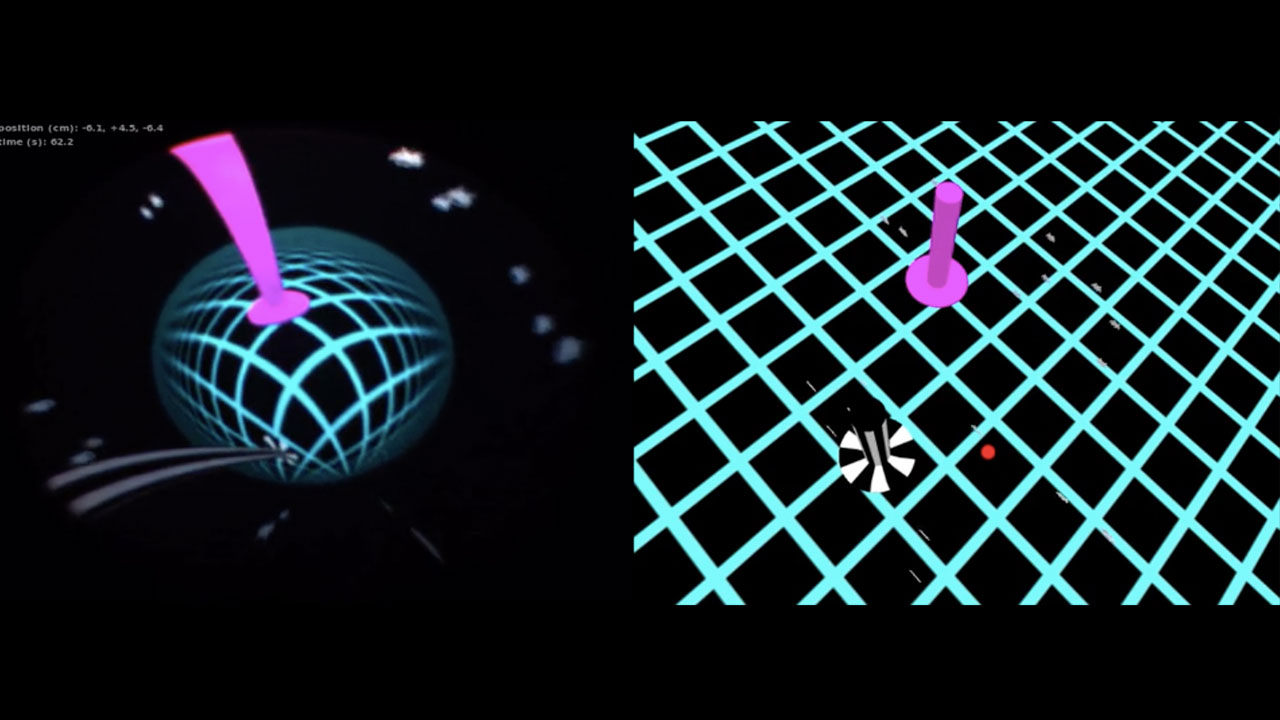 Zebrafish in two-alternative forced choice swarm teleportation experiment
Andrew Straw
Zebrafish in two-alternative forced choice teleportation experiment
Andrew Straw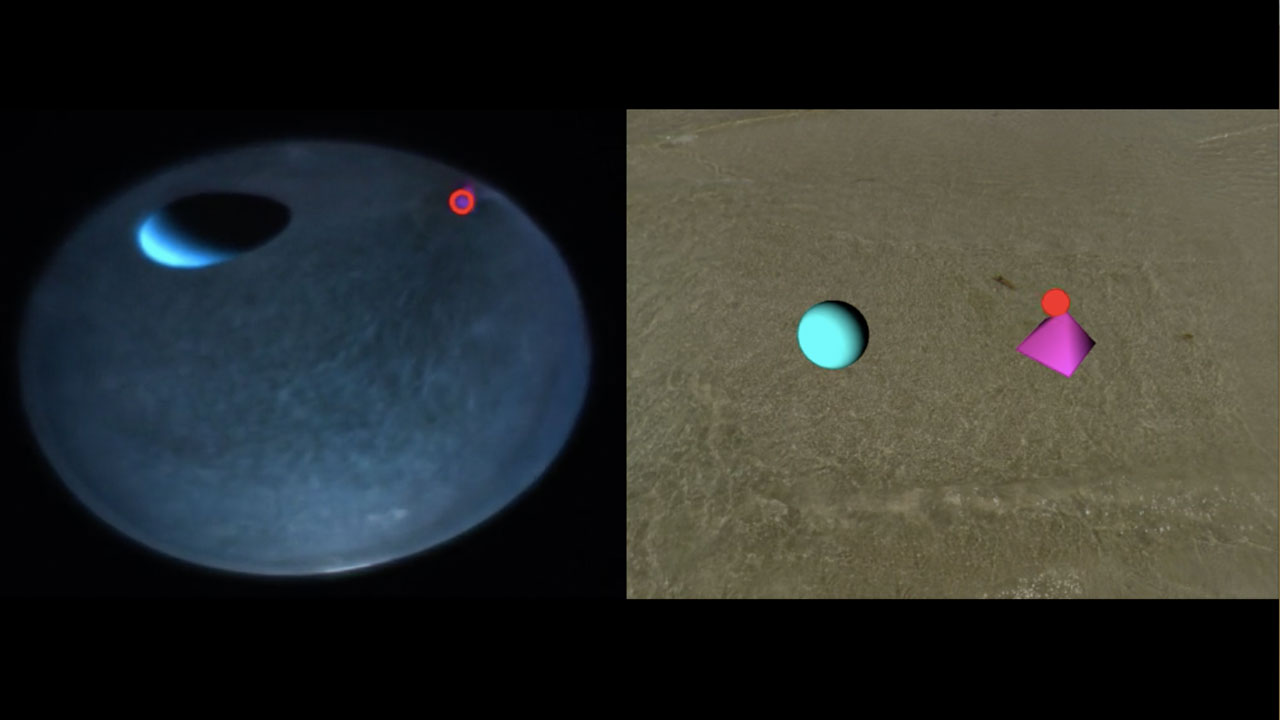 Photo realistic and naturalistic VR for freely swimming fish
Andrew Straw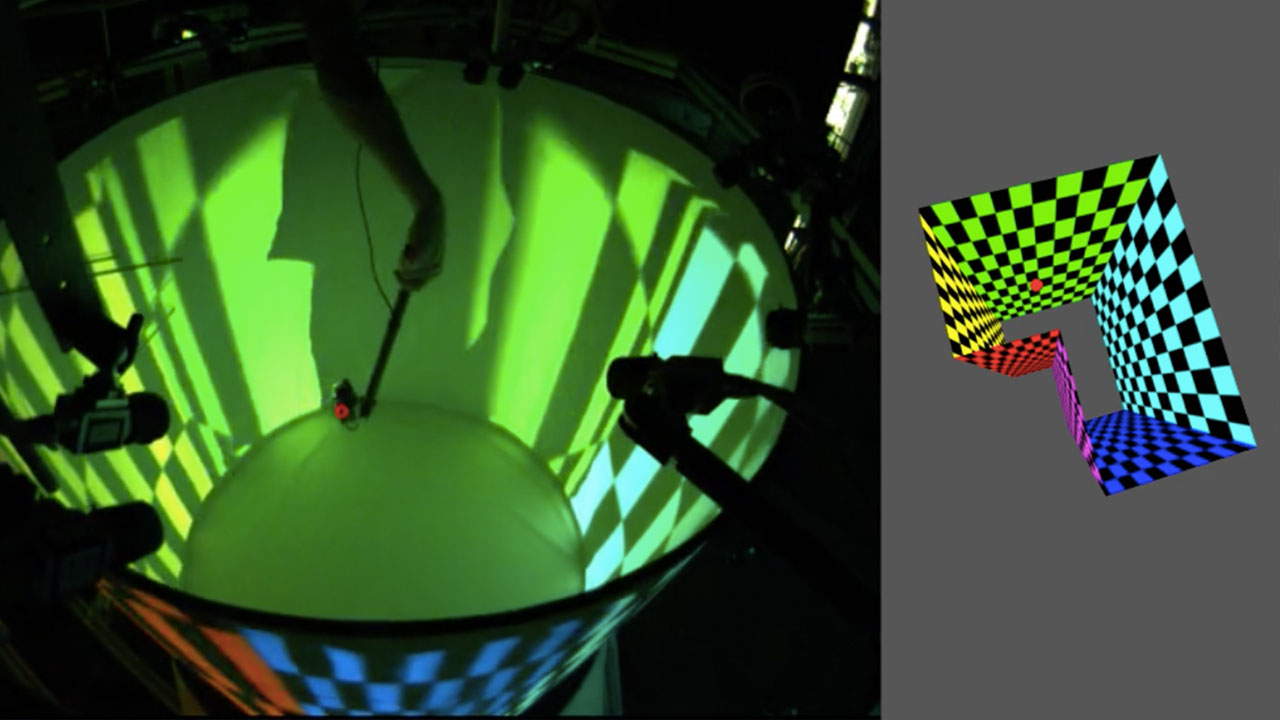 Demonstration of multiple-display perspective correct VR
Andrew Straw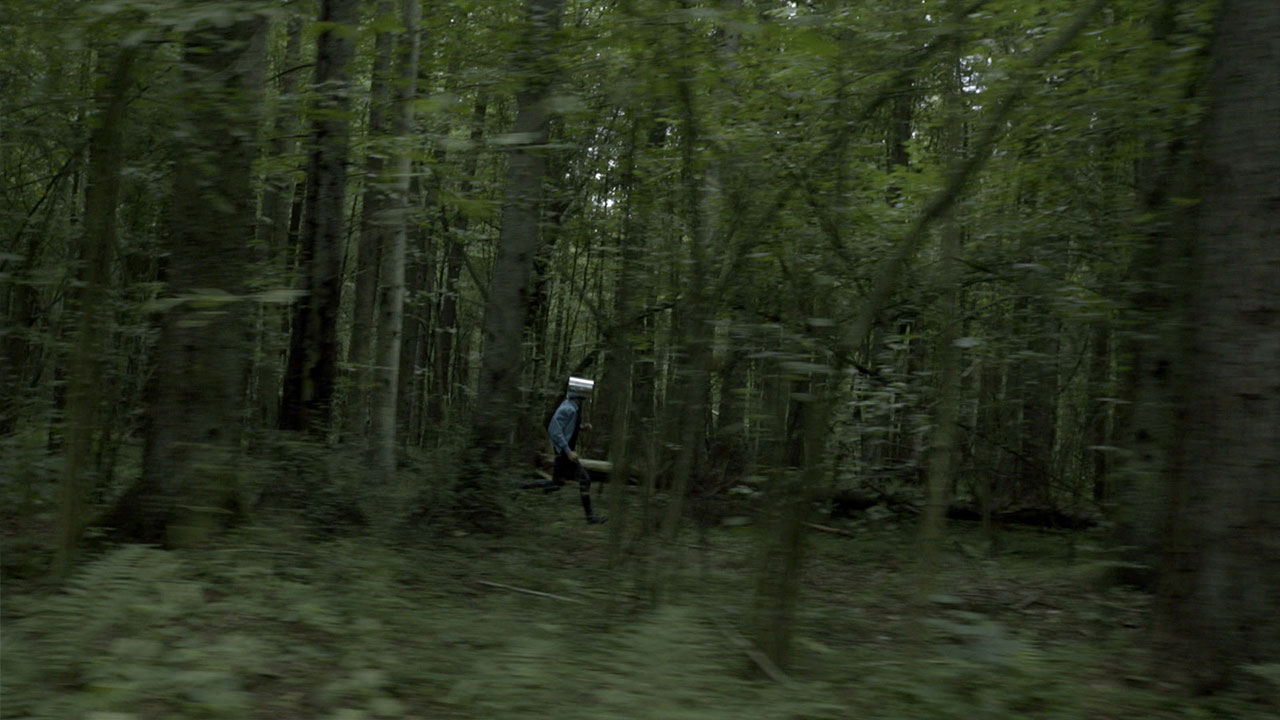 Interface
Anna Hoetjes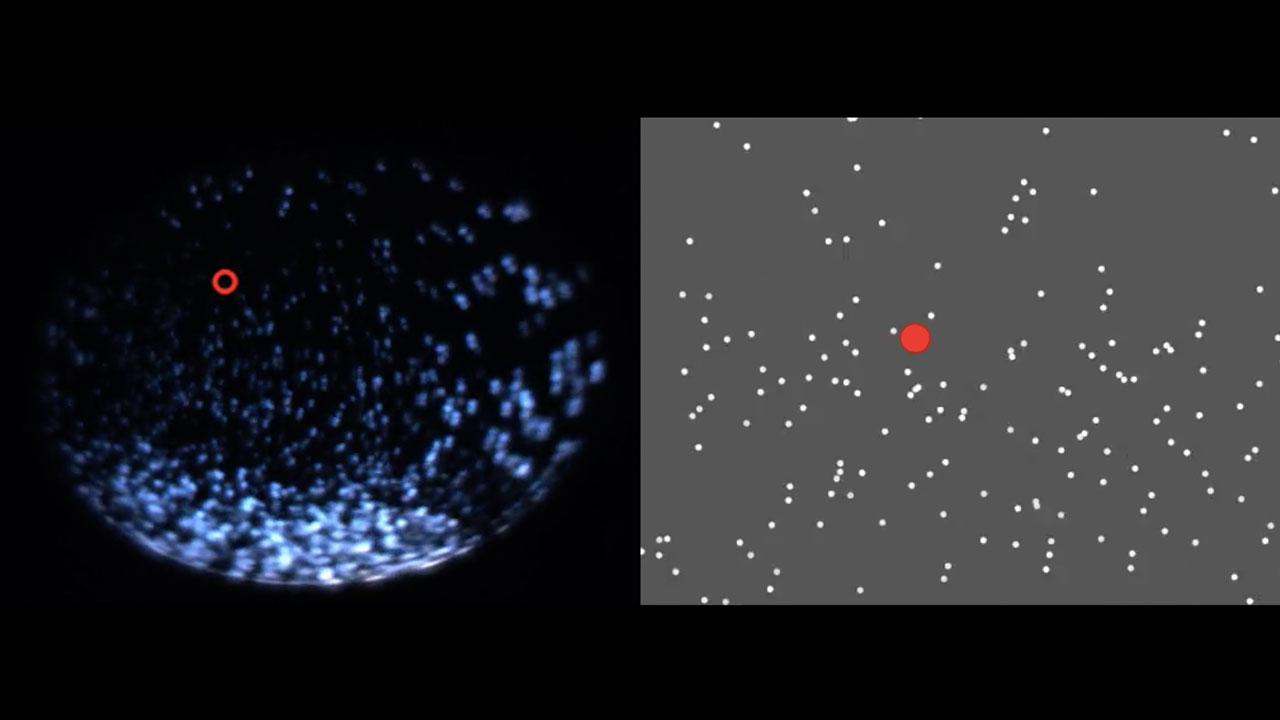 Zebrafish swims among a cloud of 3D dots
Andrew Straw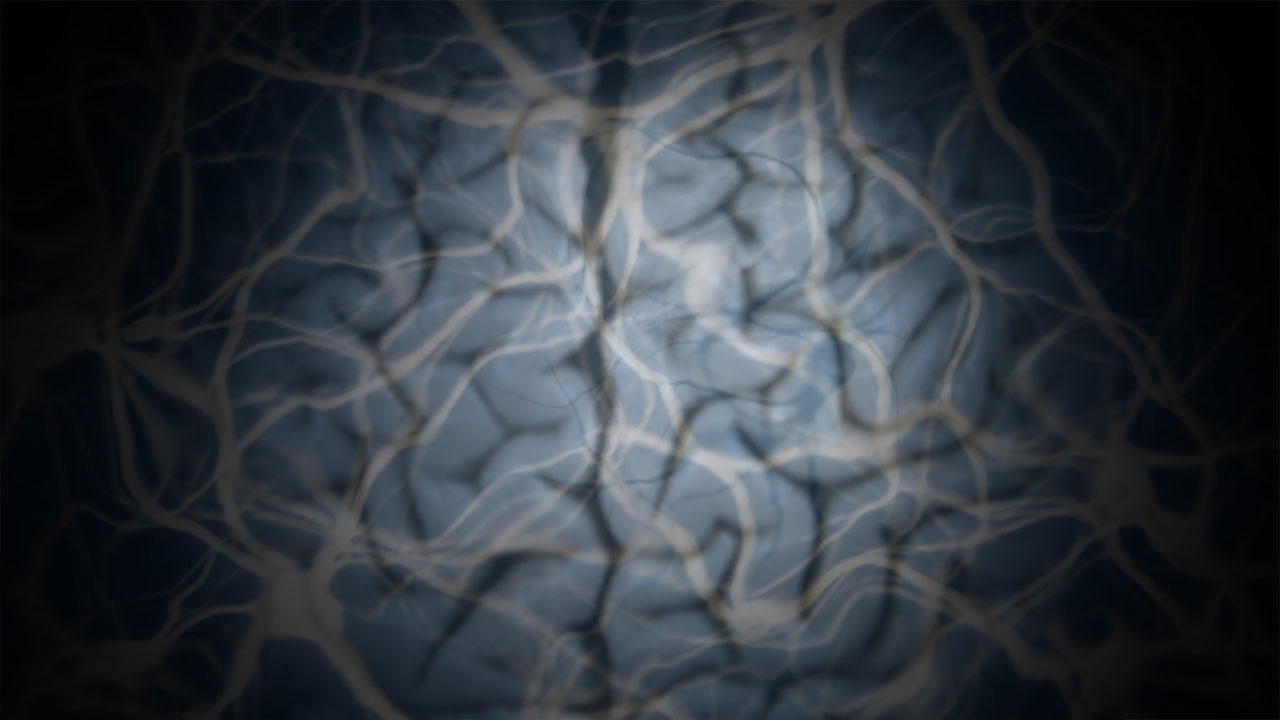 The Land Within
Jeannette Louie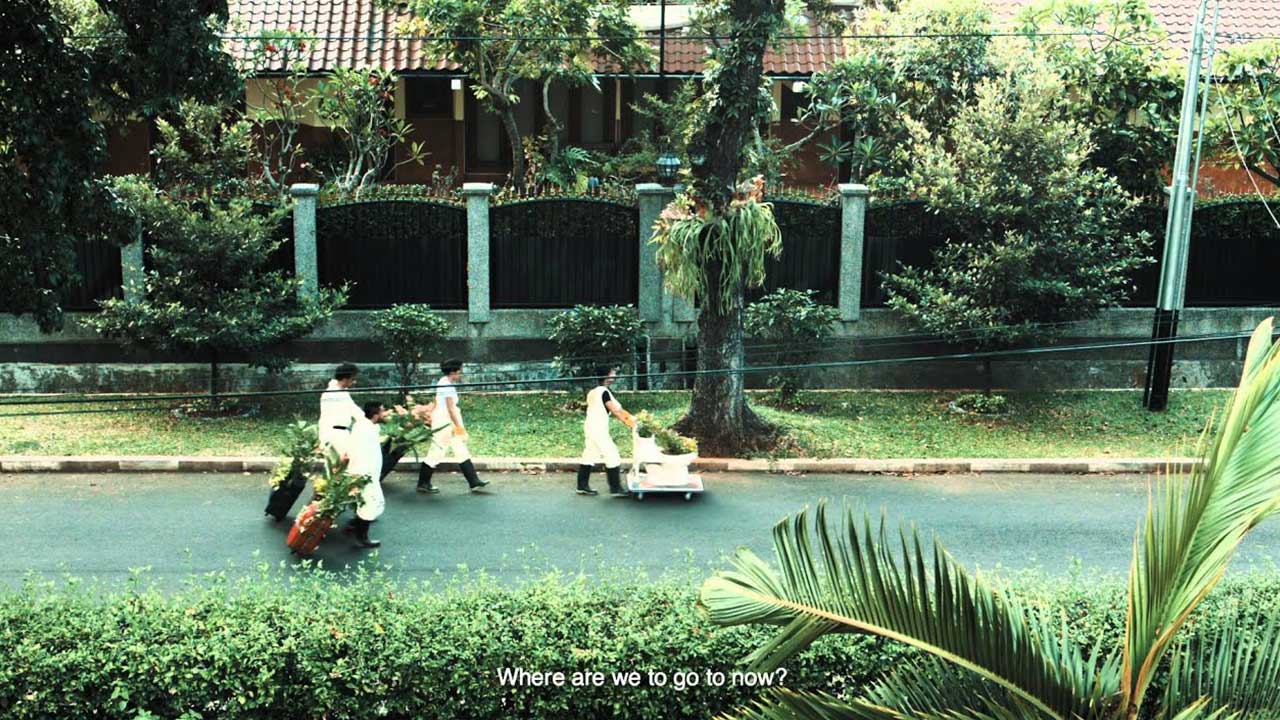 Flutter Echoes and Notes Concerning Nature
Amir Pohan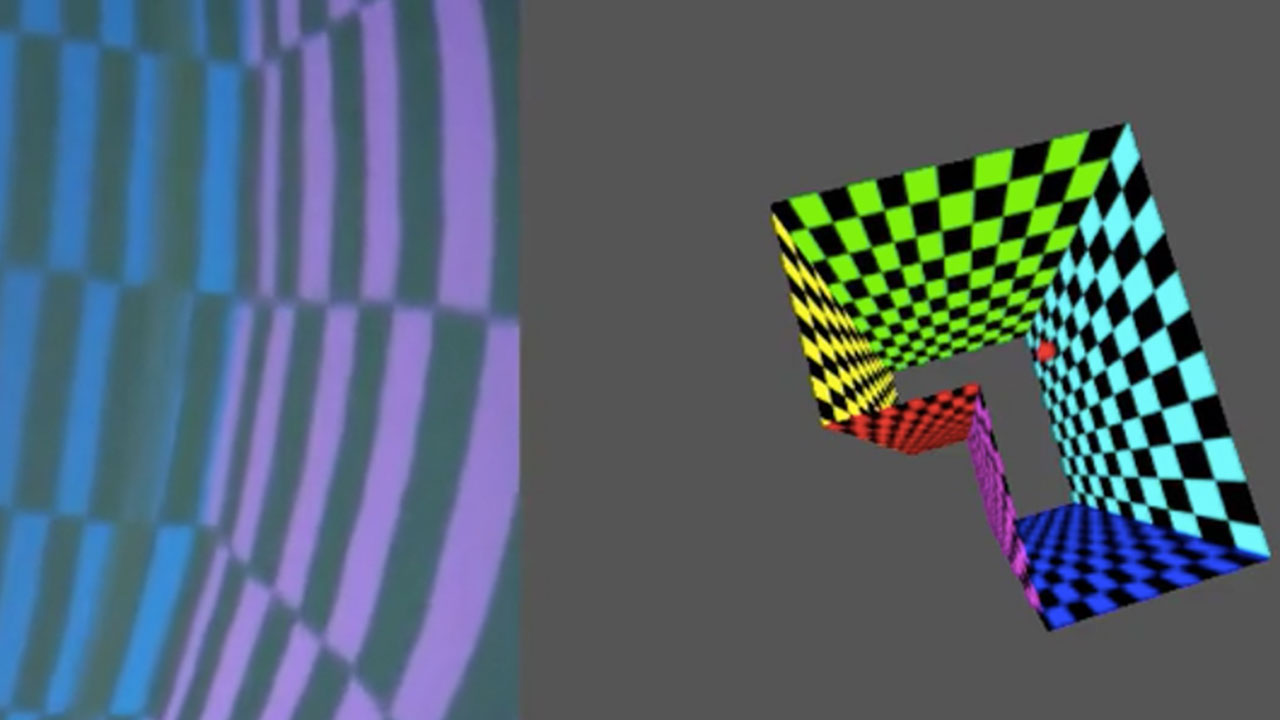 Demonstration of VR from the perspective of a freely moving observer
Andrew Strayer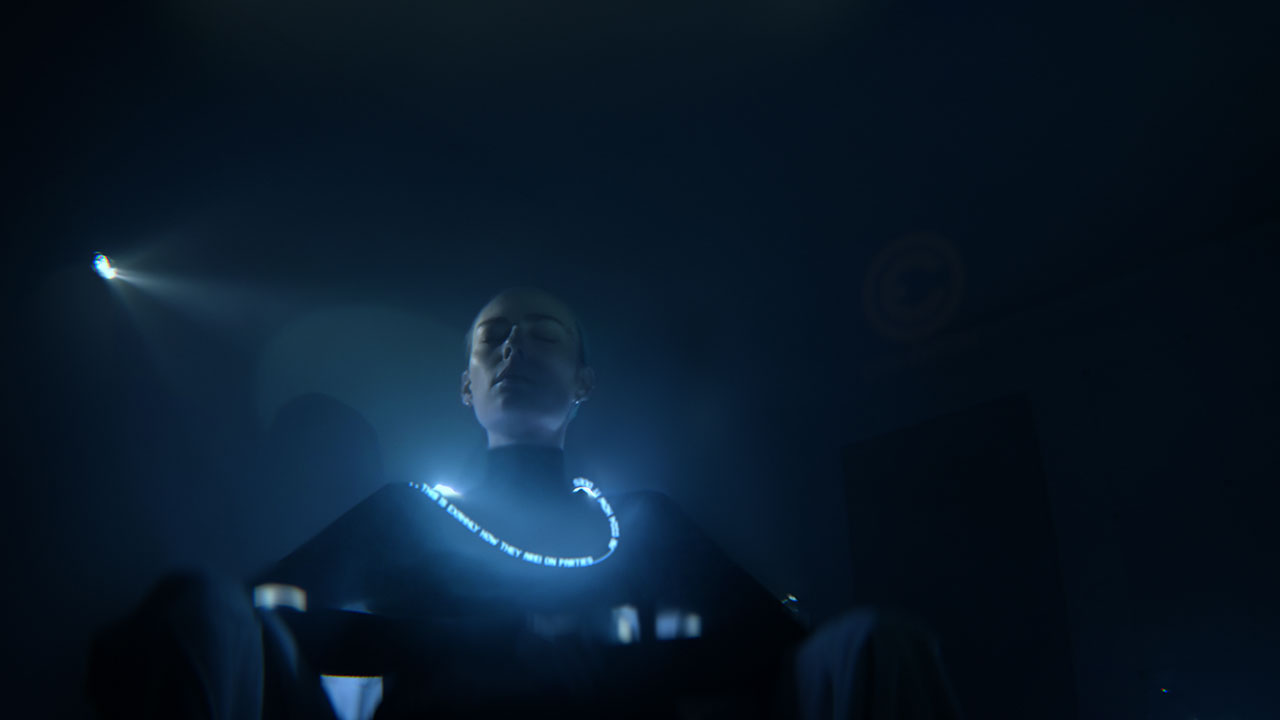 Photon
Norman Leto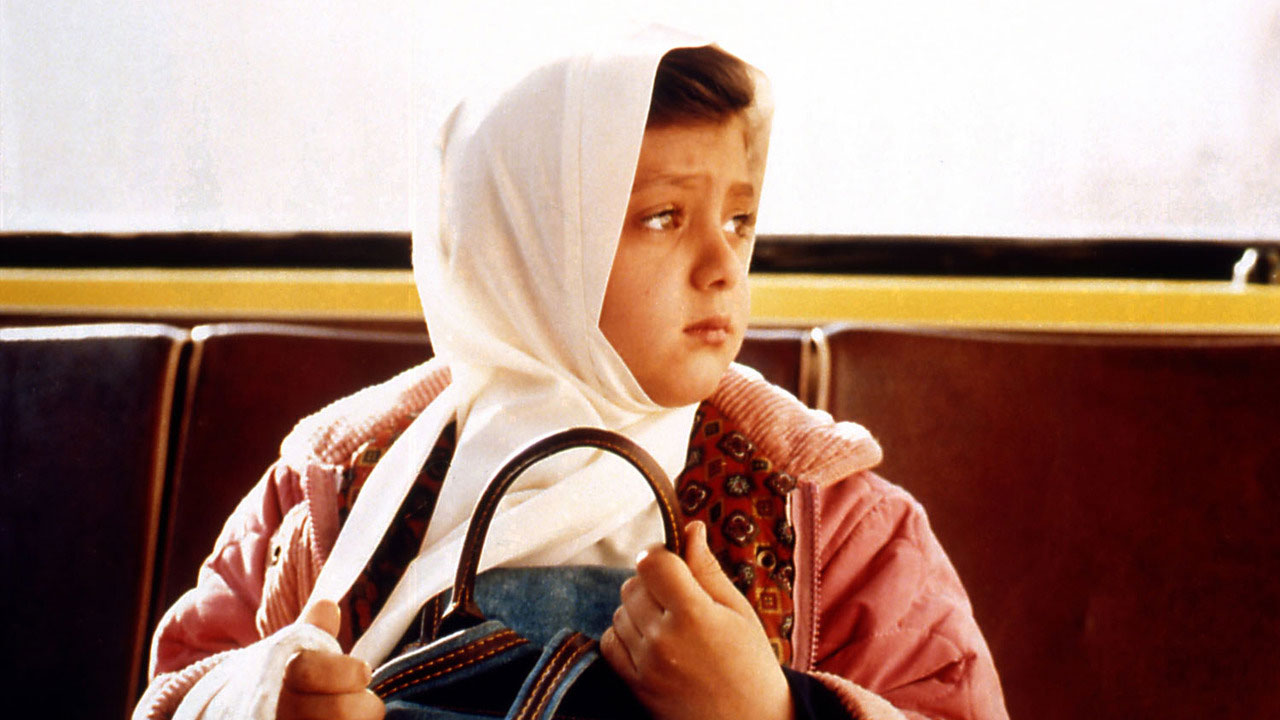 The Mirror
Jafar Panahi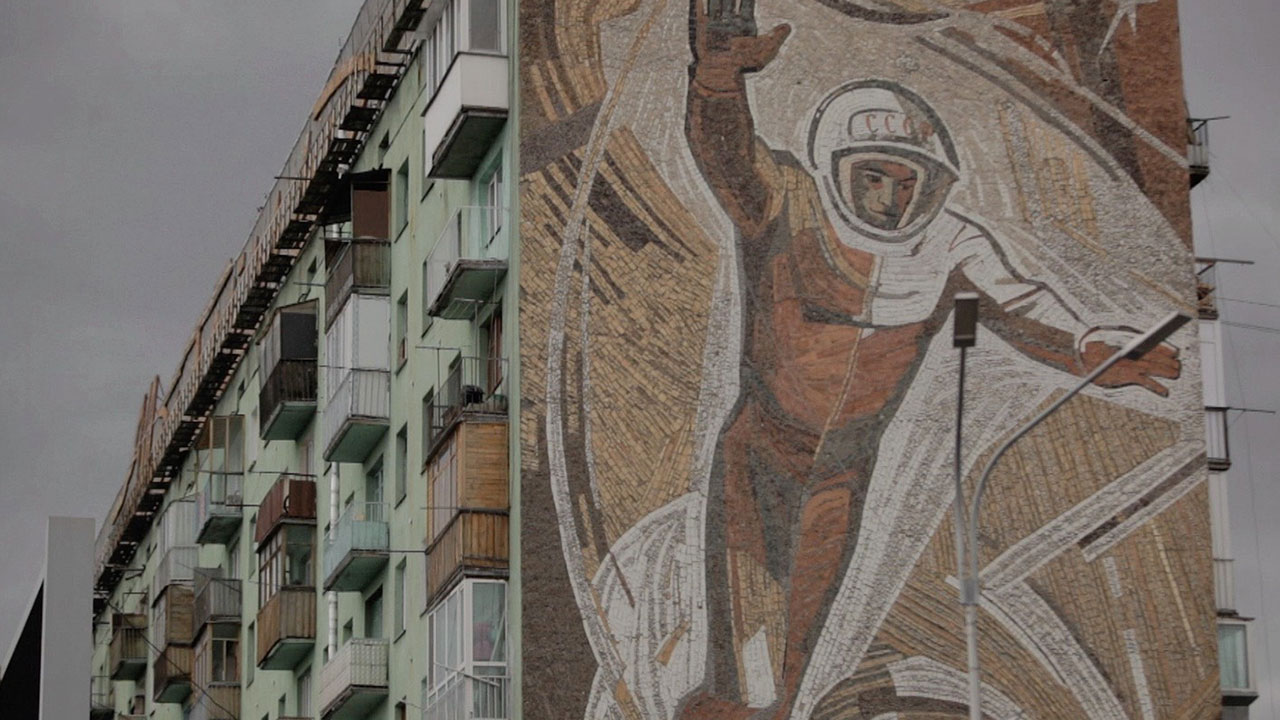 This is Cosmos
Anton Vidokle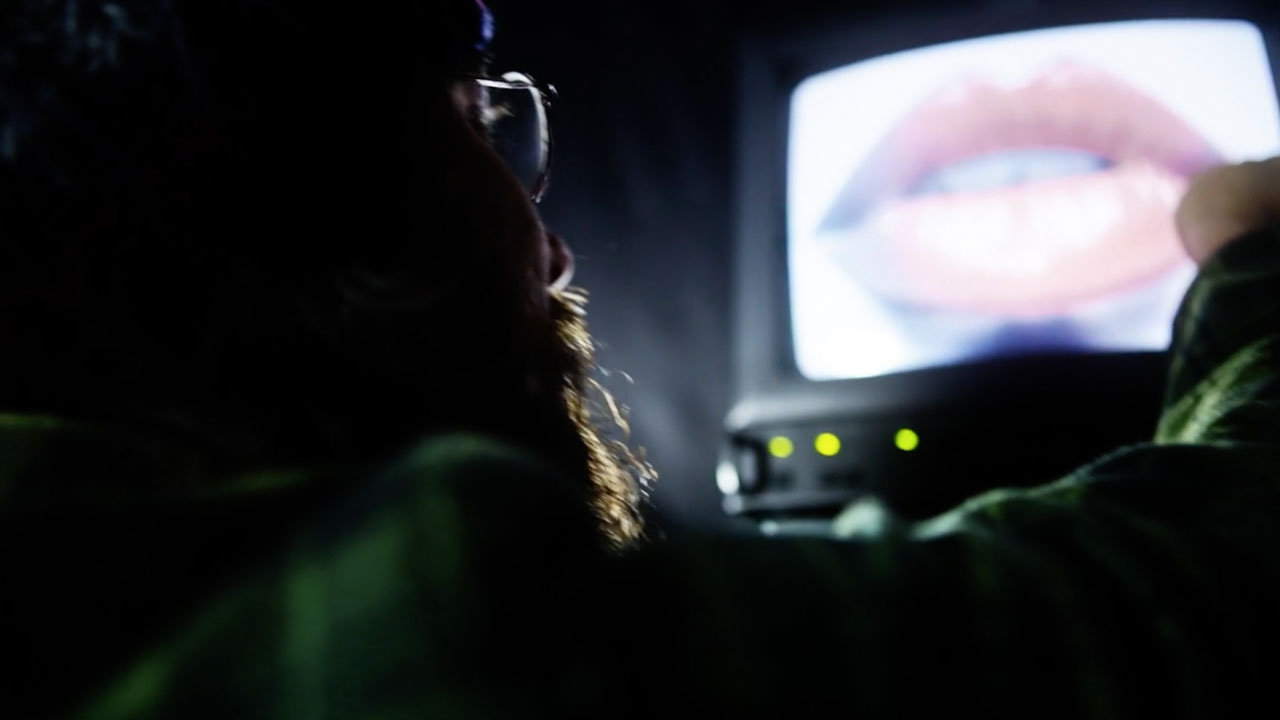 Hybrid in Nicola Alessandrini's art
Andrea Convertito,Roberto Simeone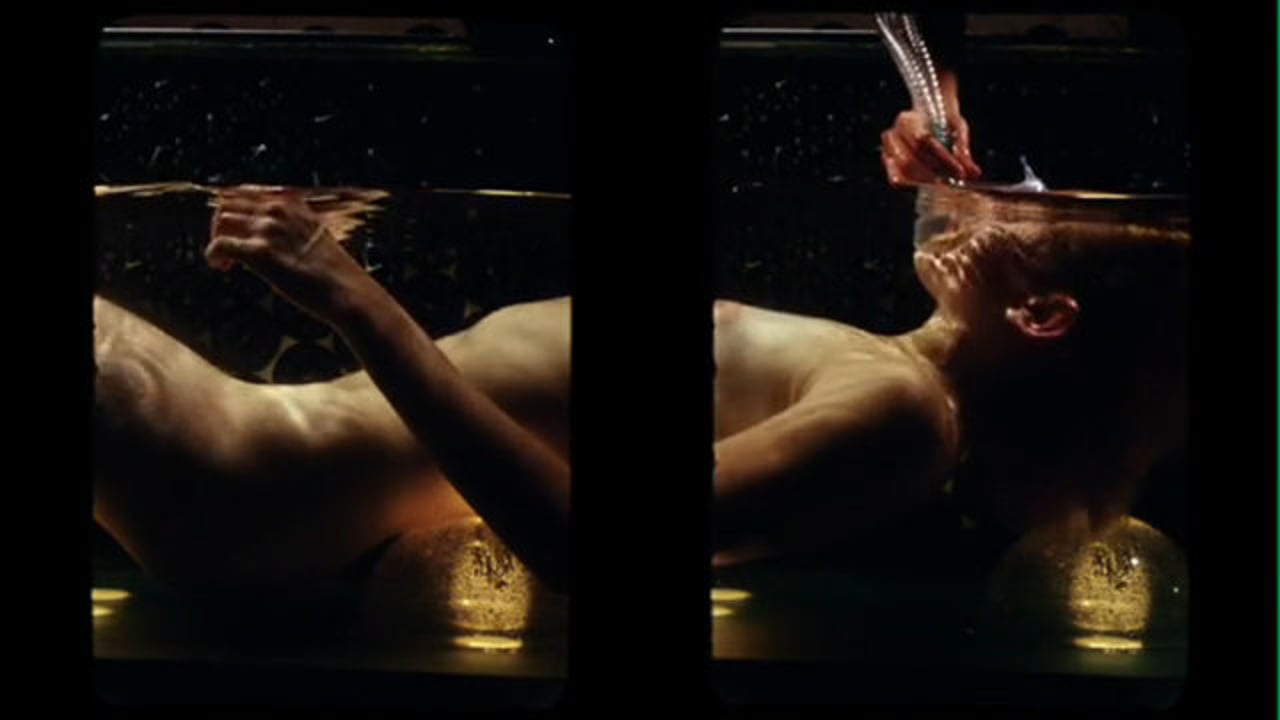 Secret Machine
Reynold Reynolds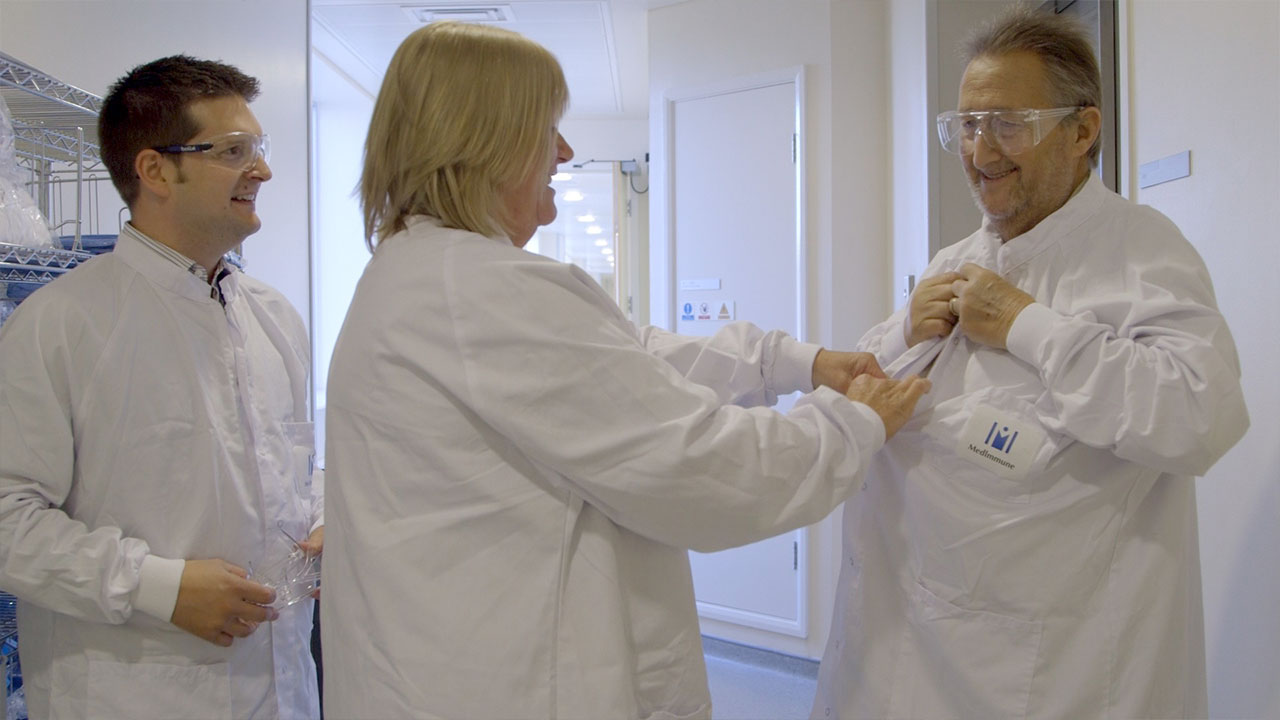 The Pain Detective
Barry J. Gibb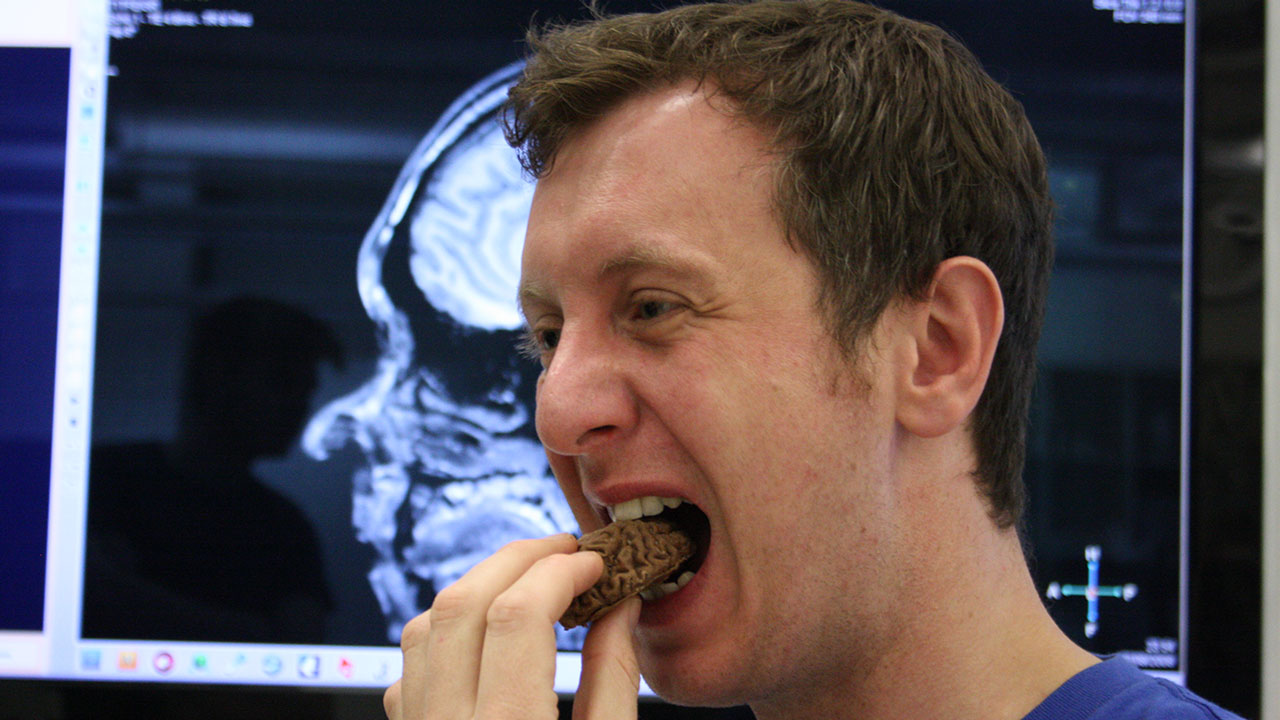 How To Eat Your Own (Chocolate) Brain!
Andy Millns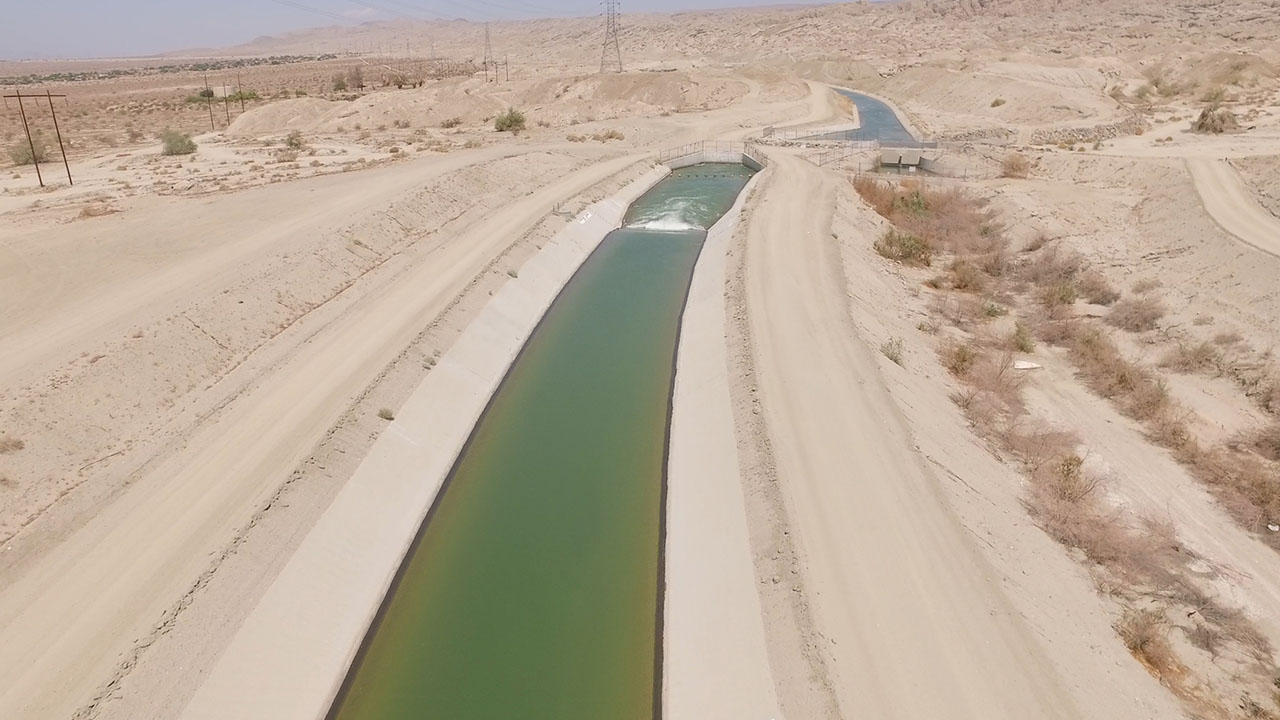 Imperial Valley (Cultivated Run-Off)
Lukas Marxt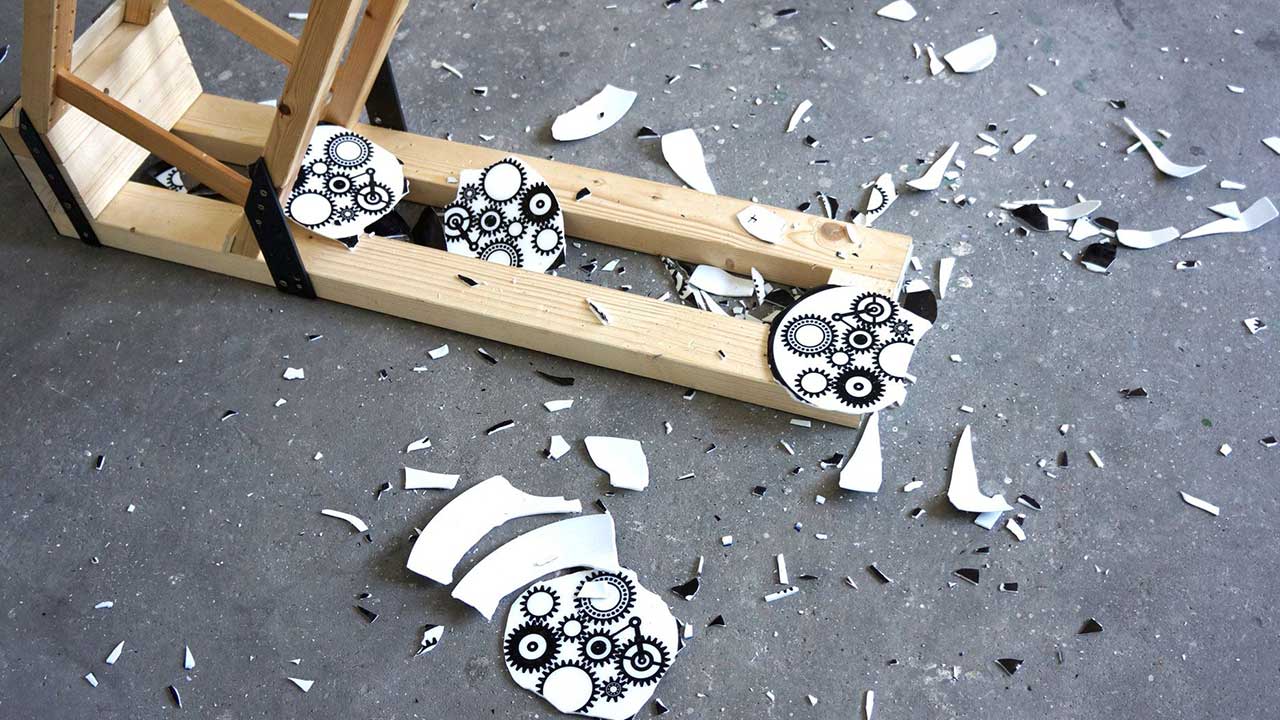 When Time Moves Faster
Anna Vasof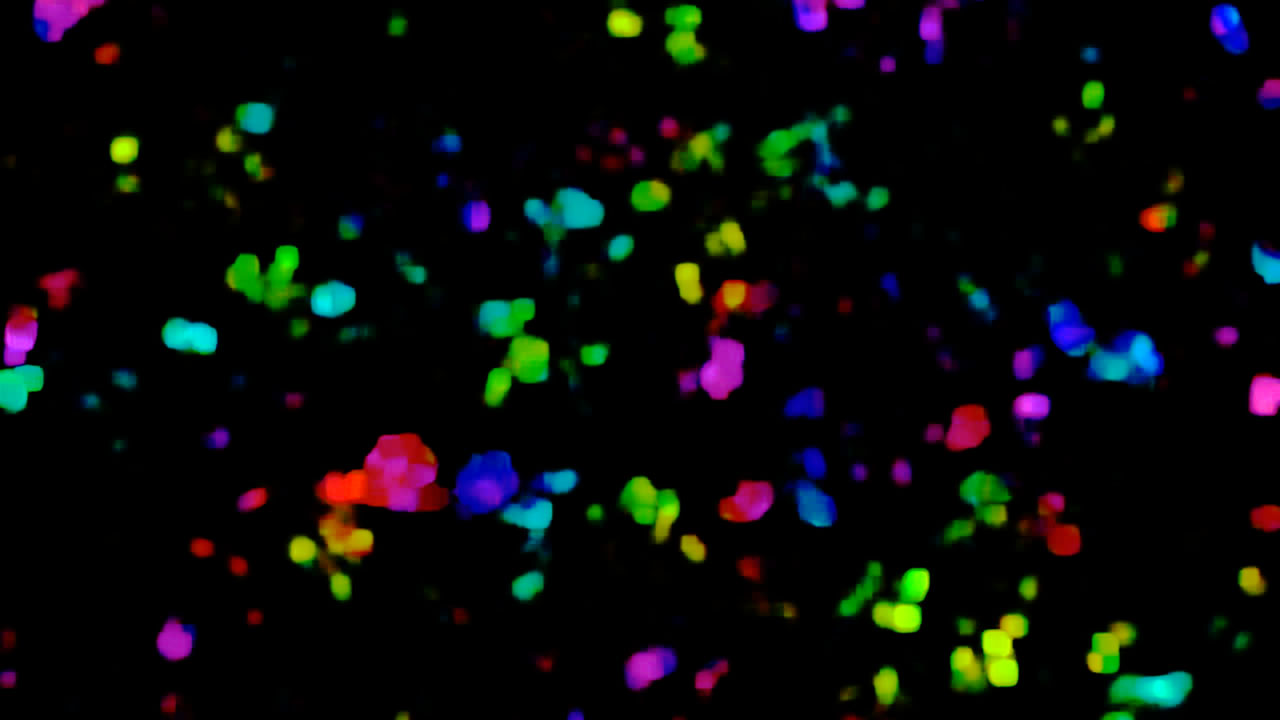 It has to be lived once and dreamed twice
Rainer Kohlberger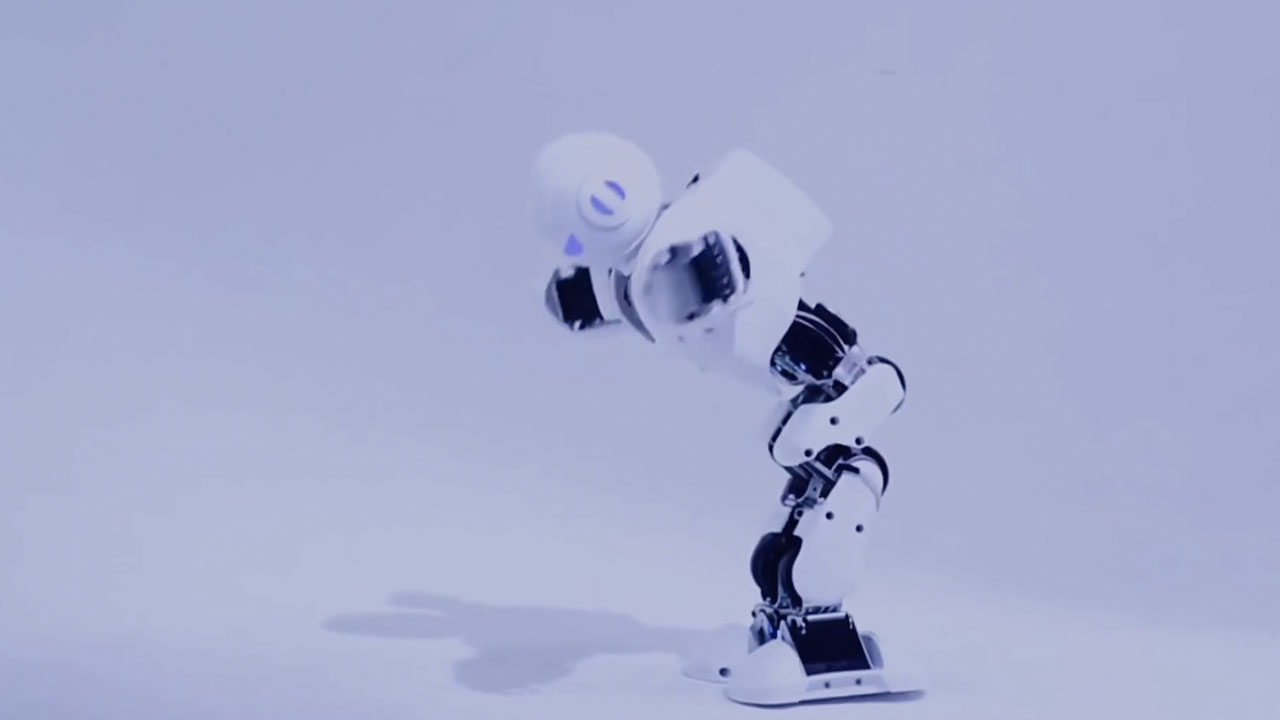 The Human Robot
Rob Van Hattum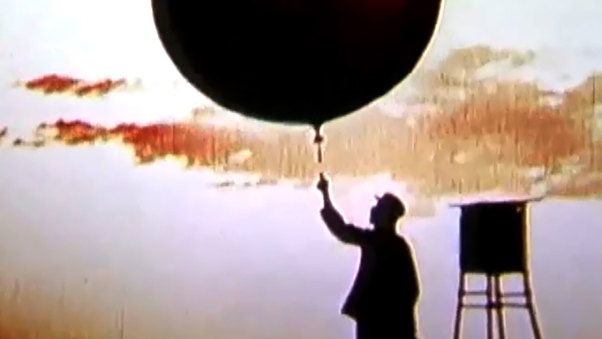 The Atom Bomb
Vanessa Gould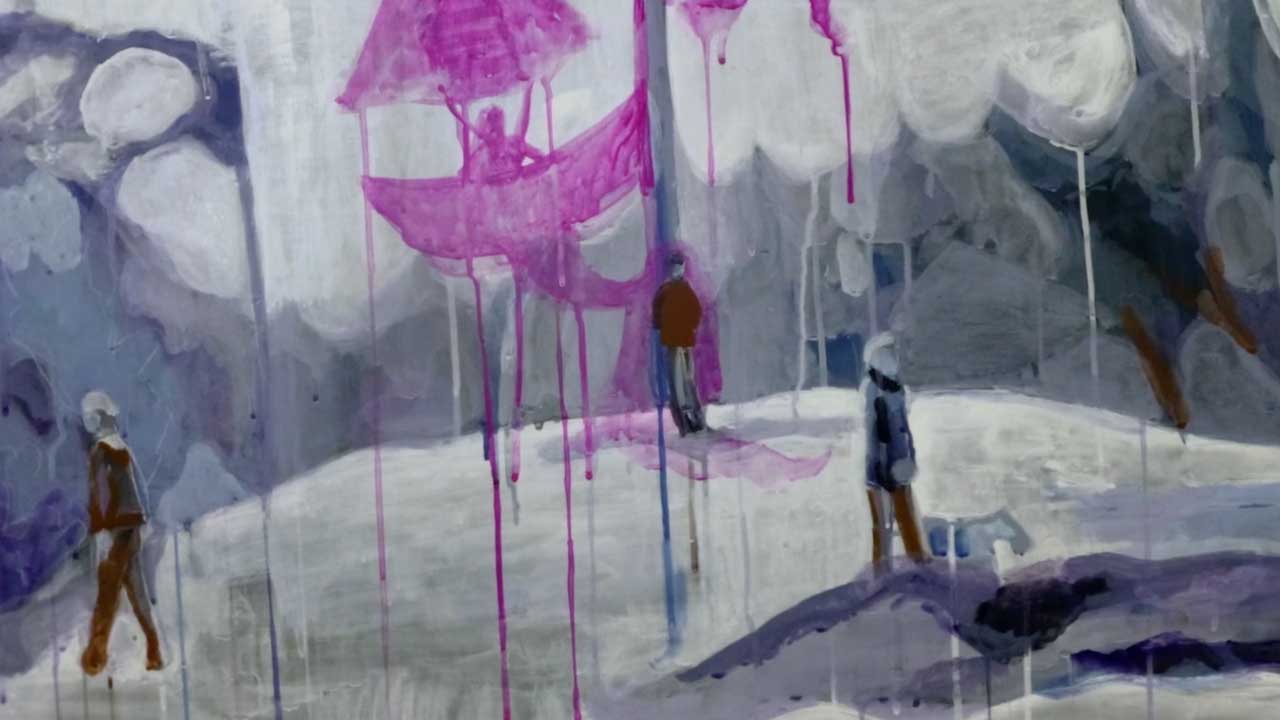 See Memory
Viviane Silvera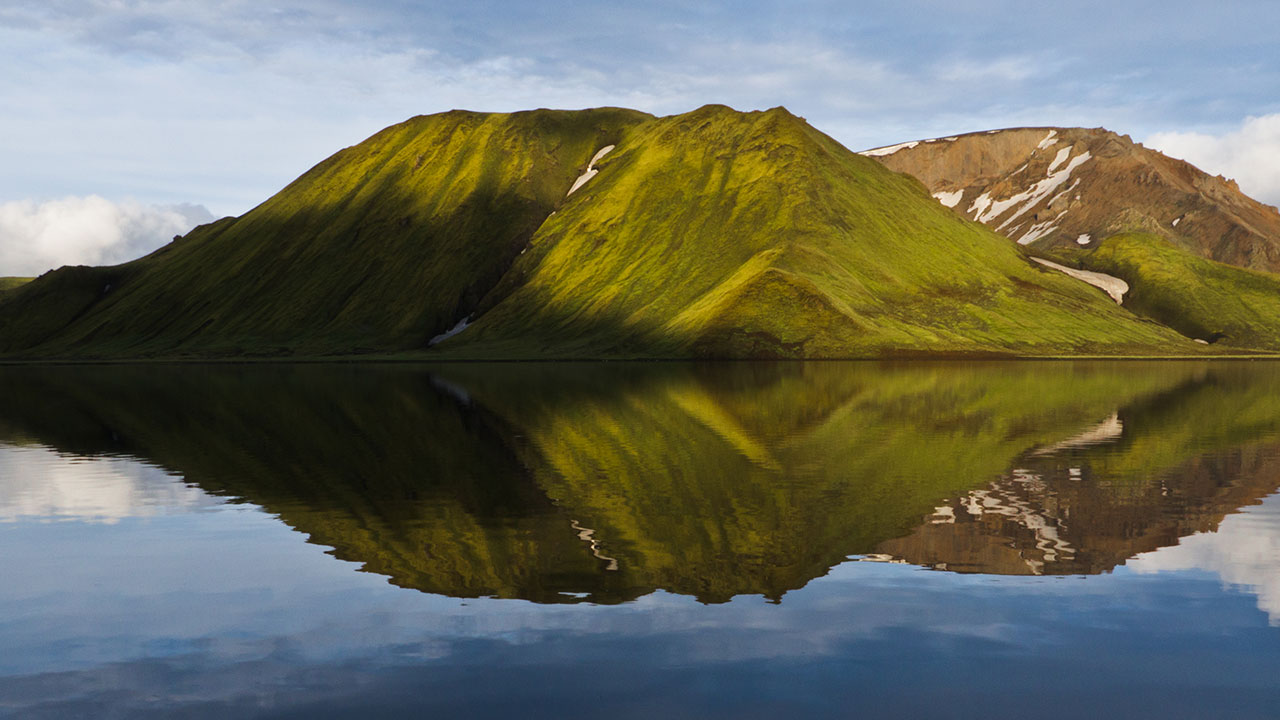 Meta (3.1 / km²)
Sandro Bocci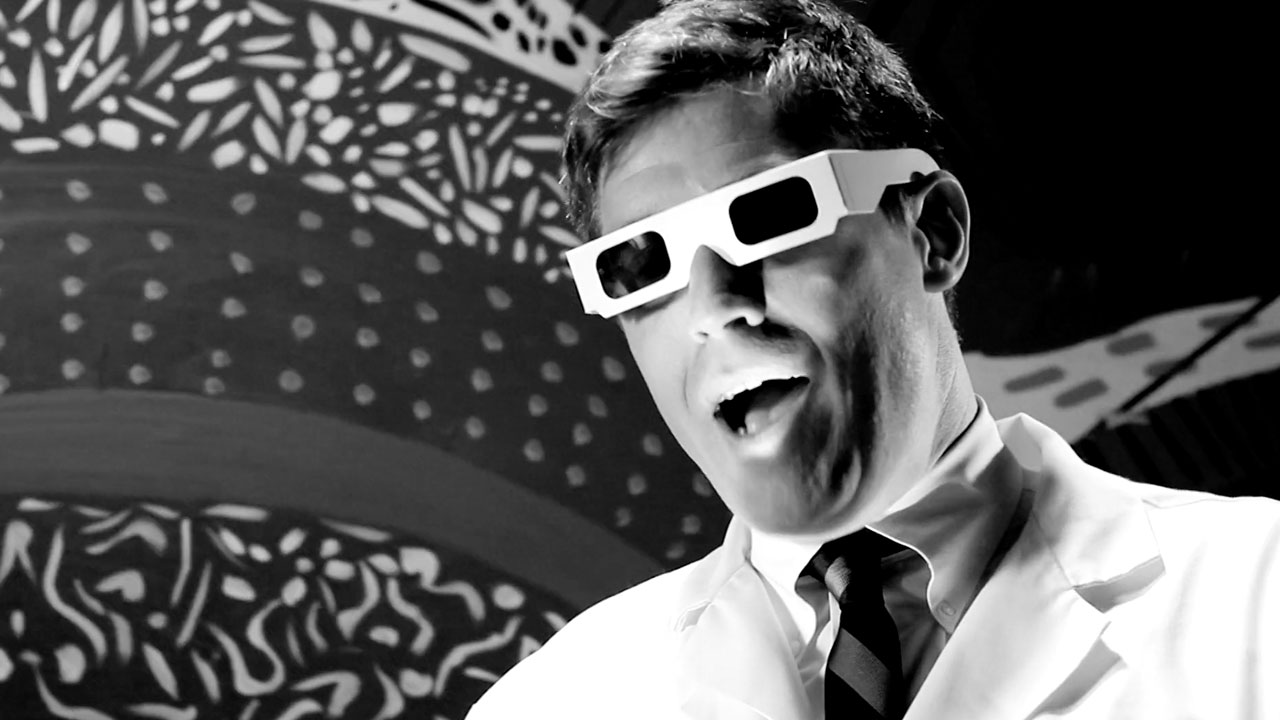 Life and Freaky Times of Uncle Luke
Jillian Mayer,Lucas Leyva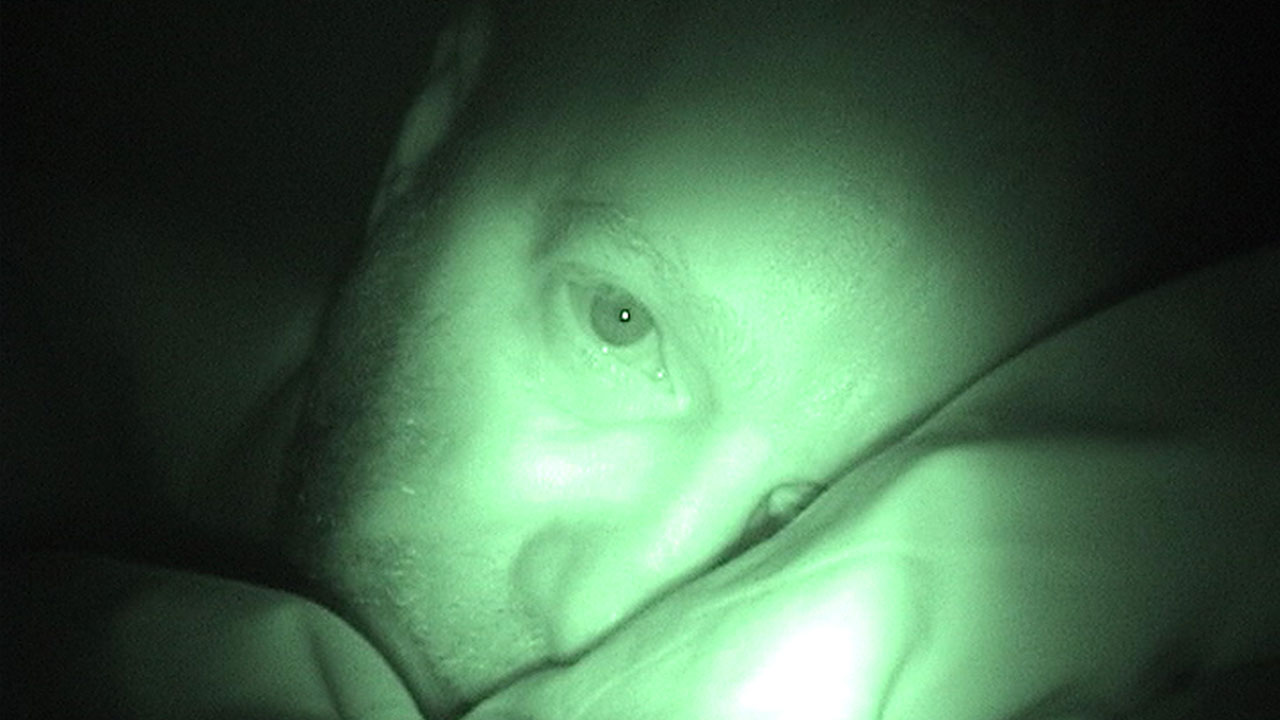 Wide Awake
Alan Berliner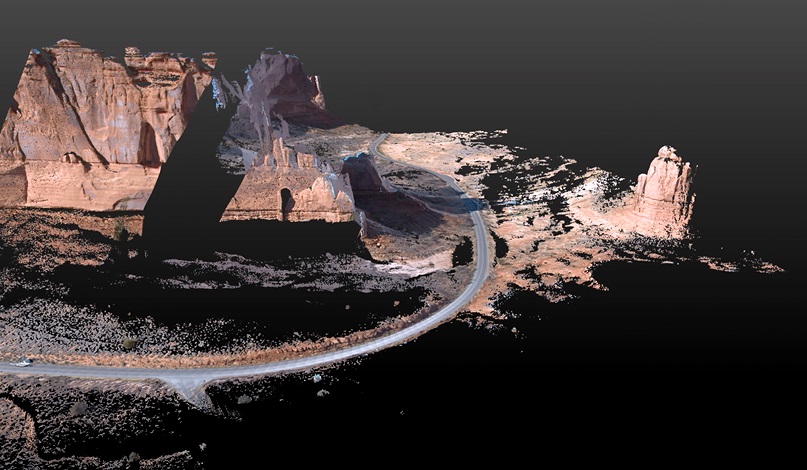 Driving through (laser point) clouds
A virtual elevated maze paradigm for freely moving mice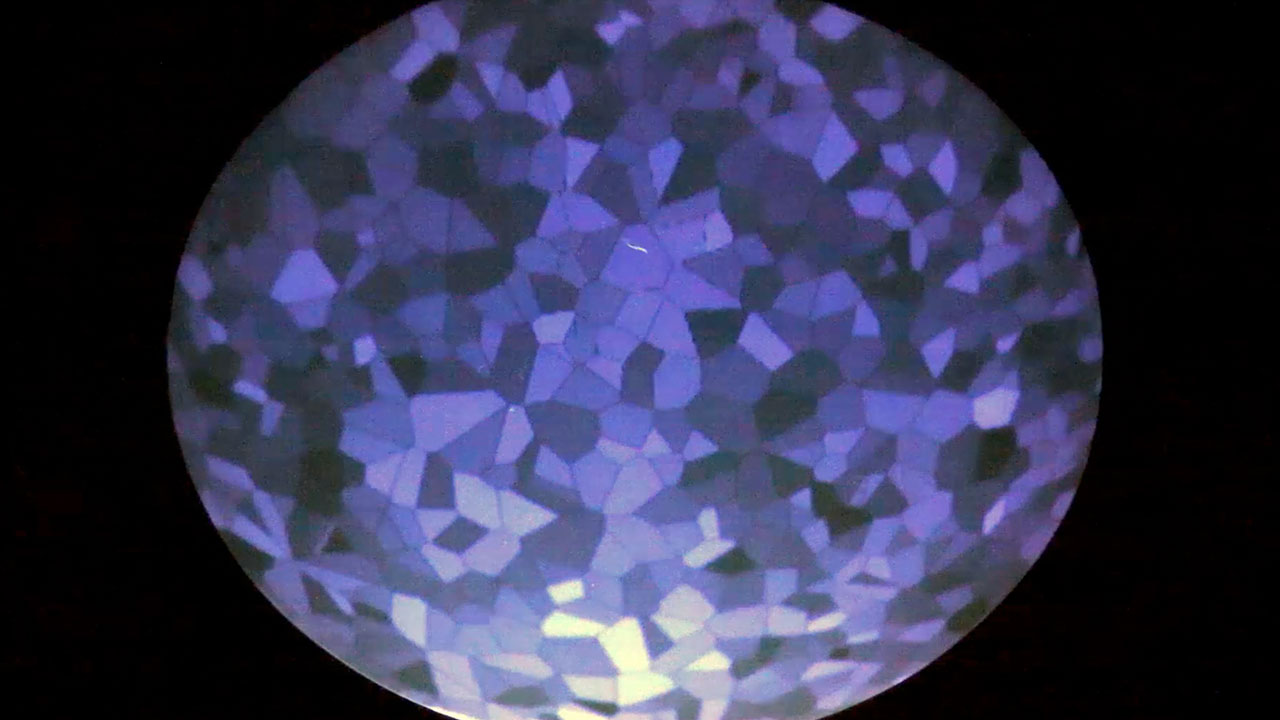 Social feedback experiment with real and virtual fish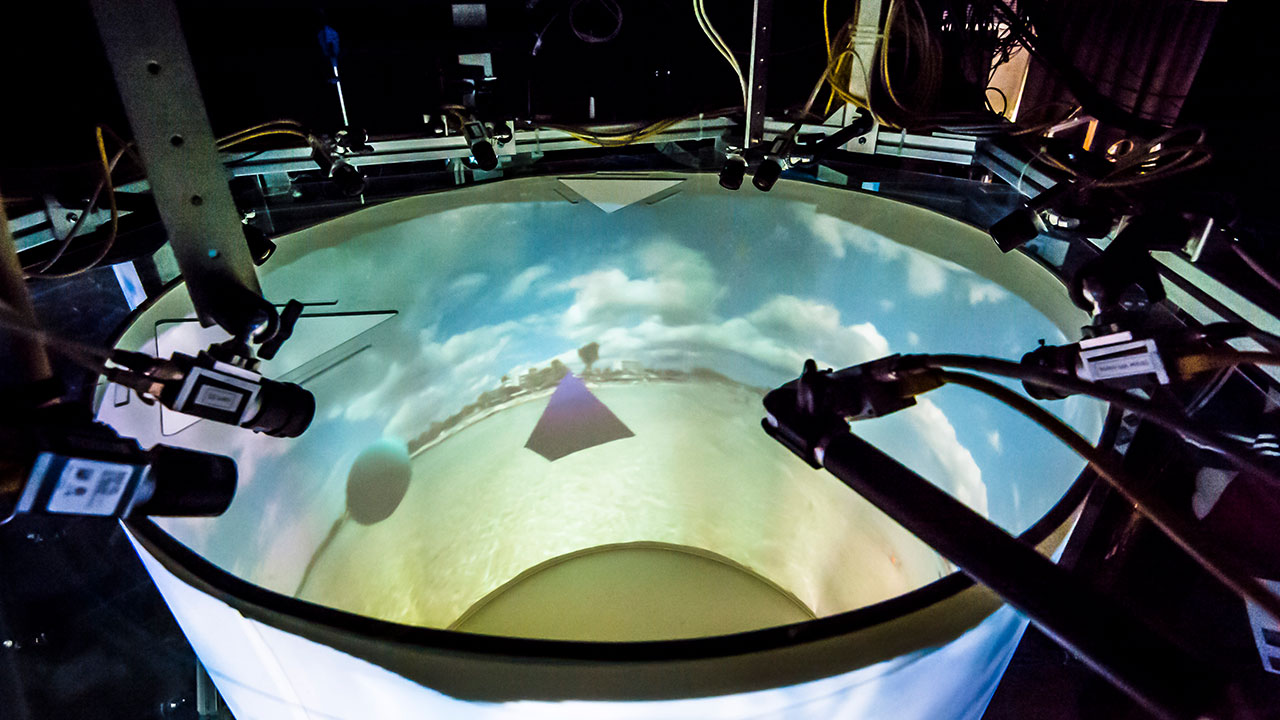 Virtual Reality for Freely Moving Animals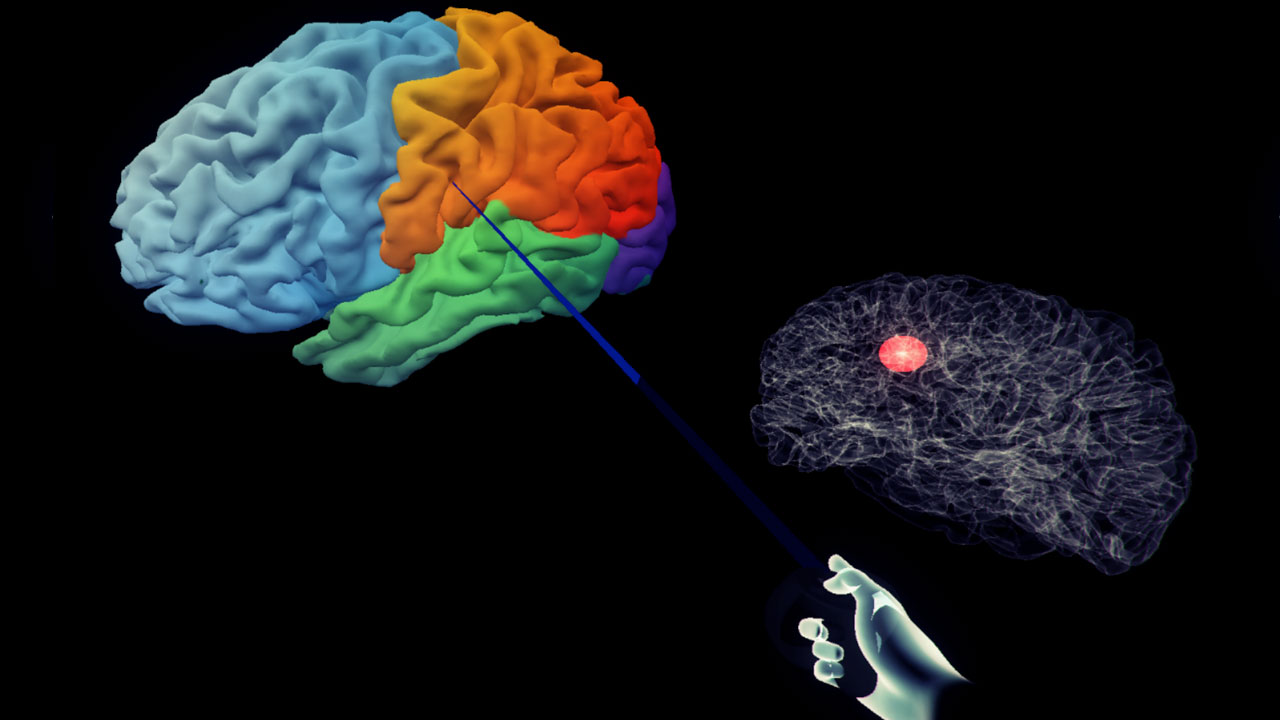 The Virtual Brain Project: Using Immersive Virtual Reality To Enhance Neuroscience Research And Instruction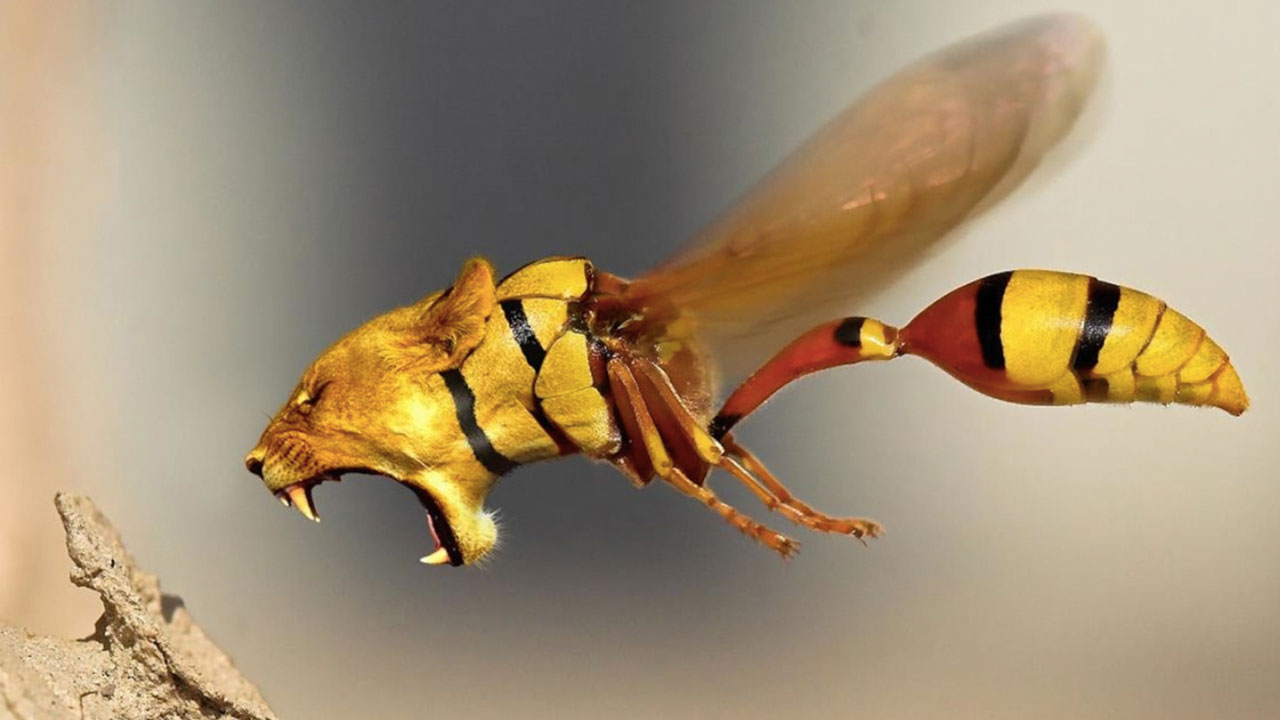 Chimera: Reality or Myth?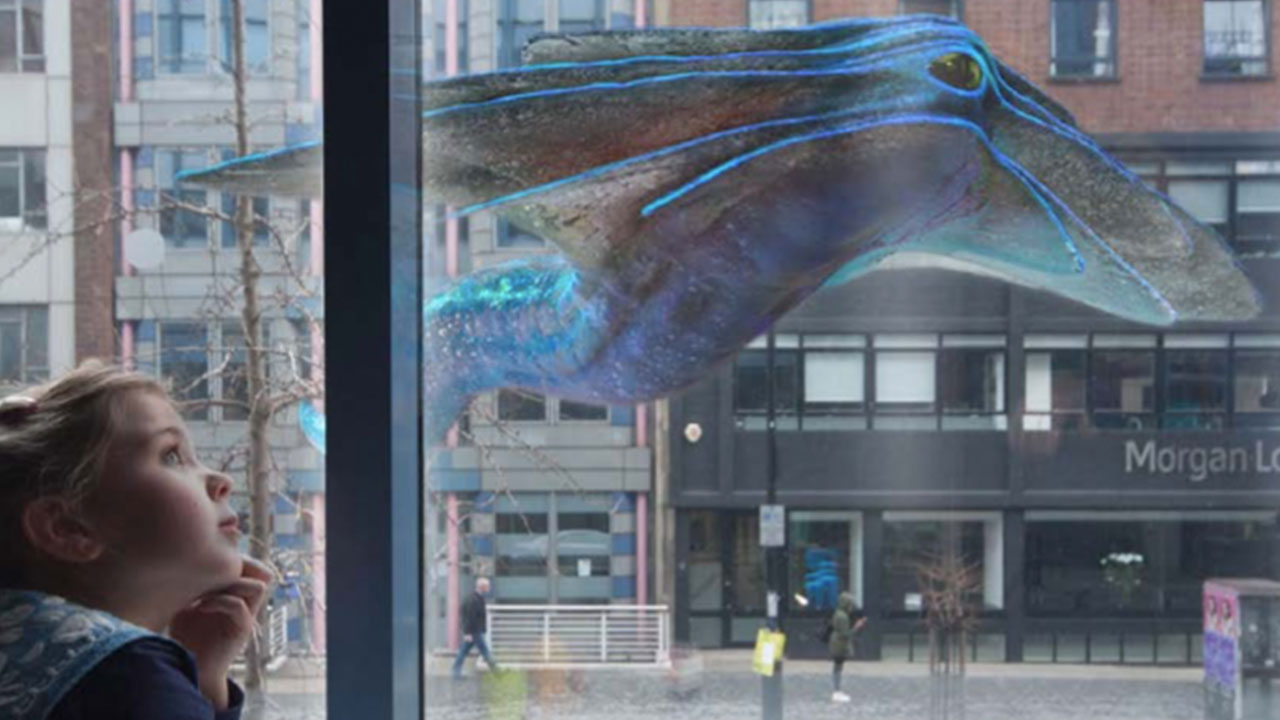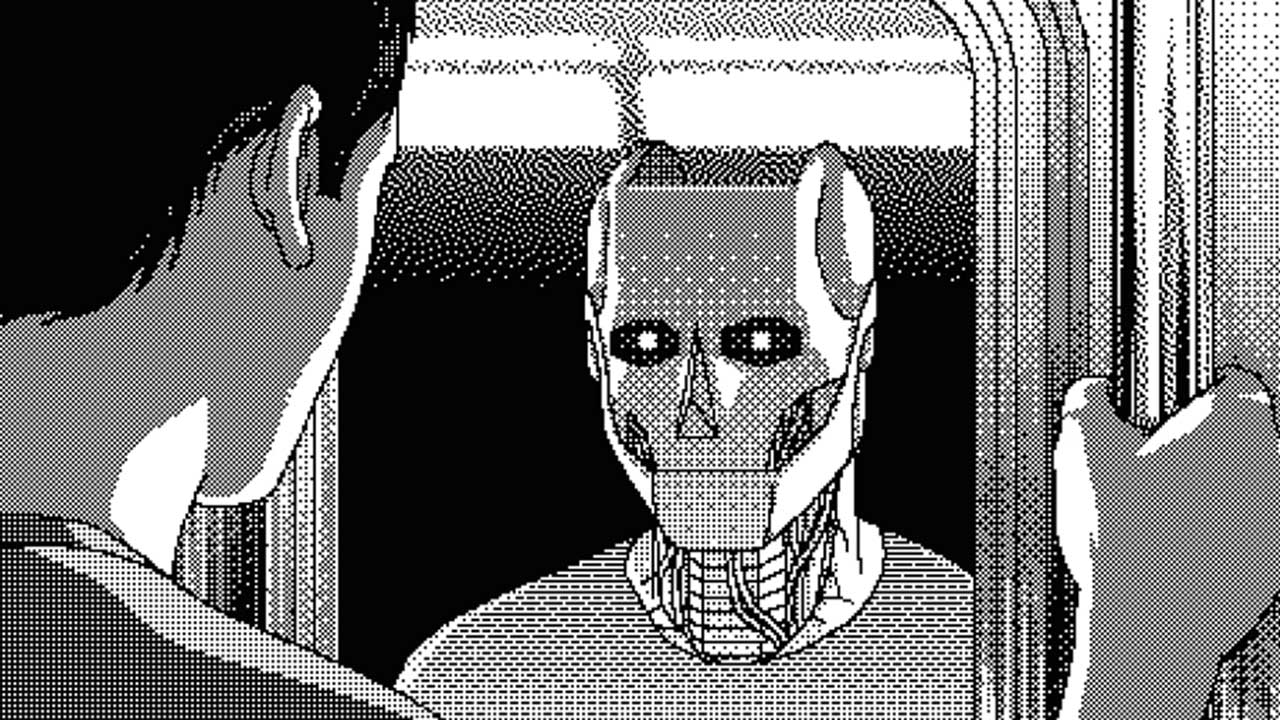 My Narrative Drive is Broken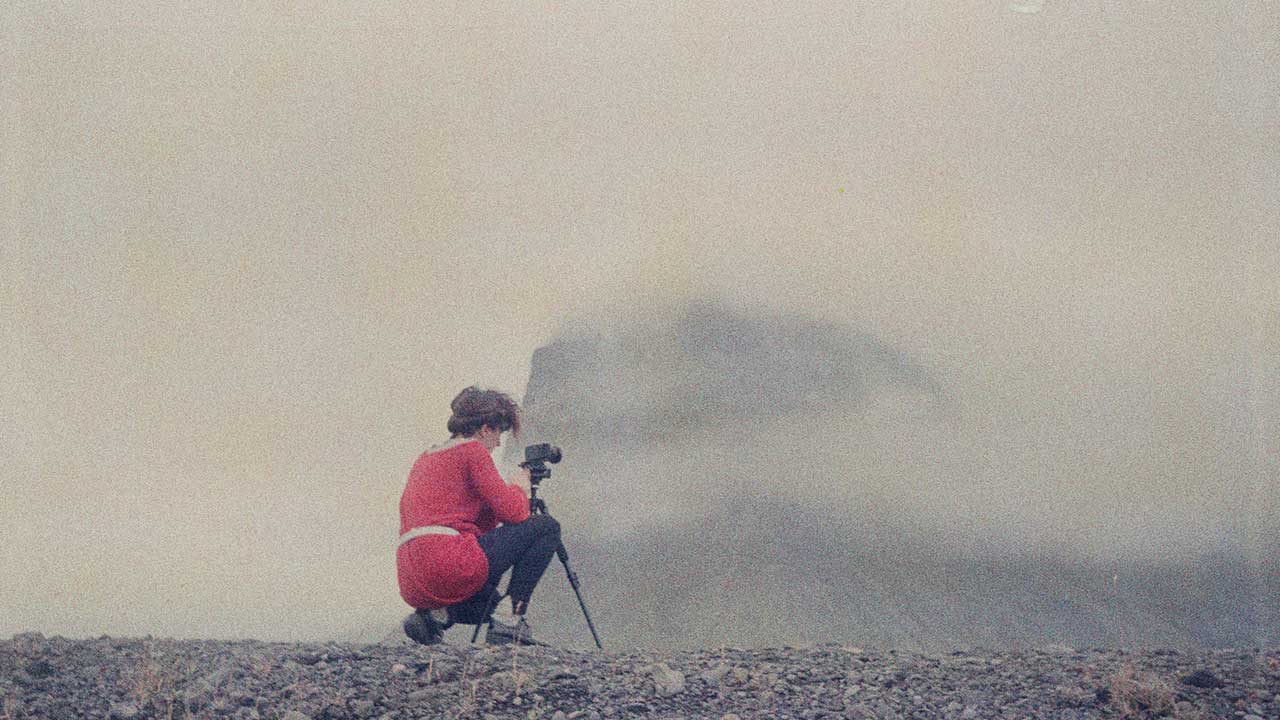 Redefining the Scientific Fiction(s)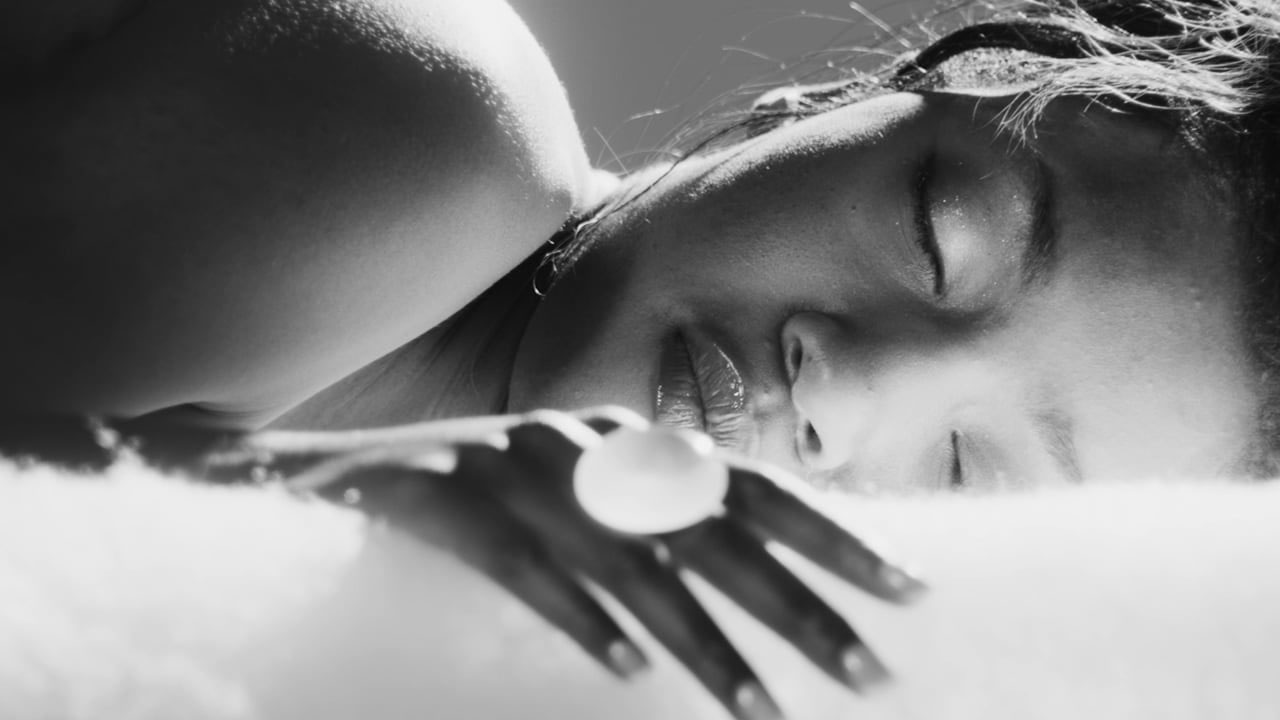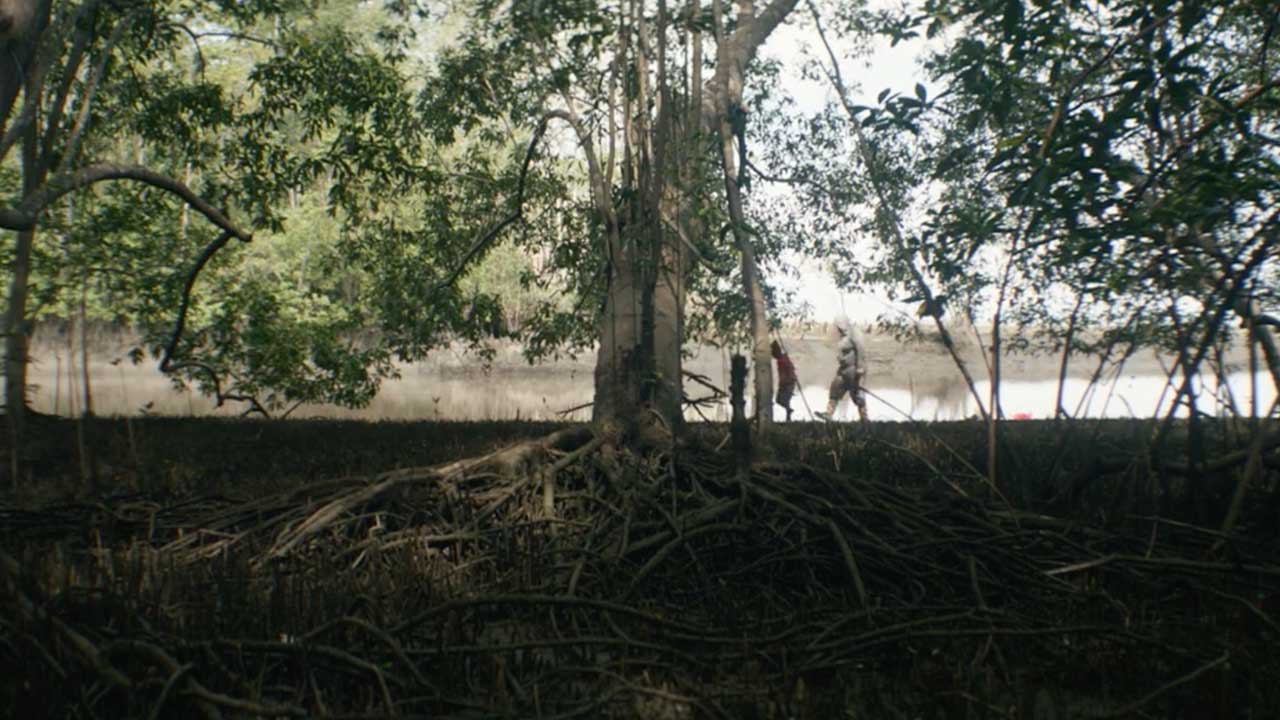 The City: How I Dream It & How I Feel It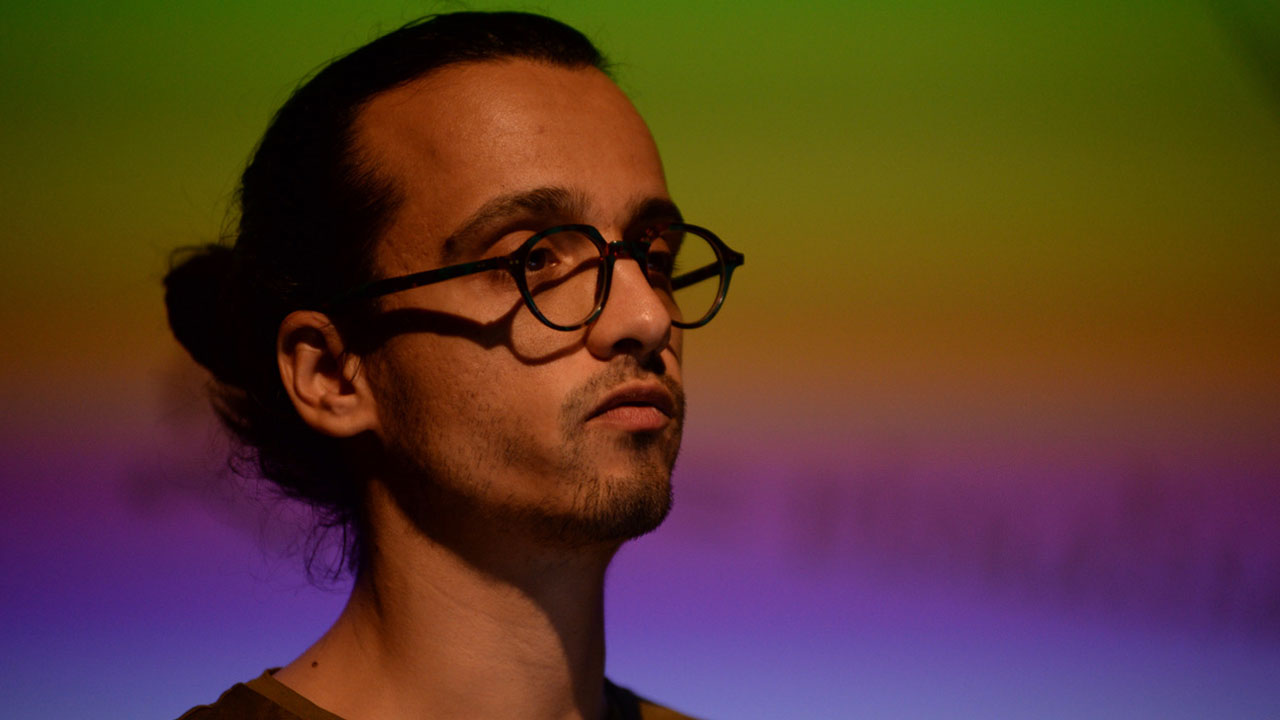 Endless Forms Most Beautiful: The Scientific Art of Markos Kay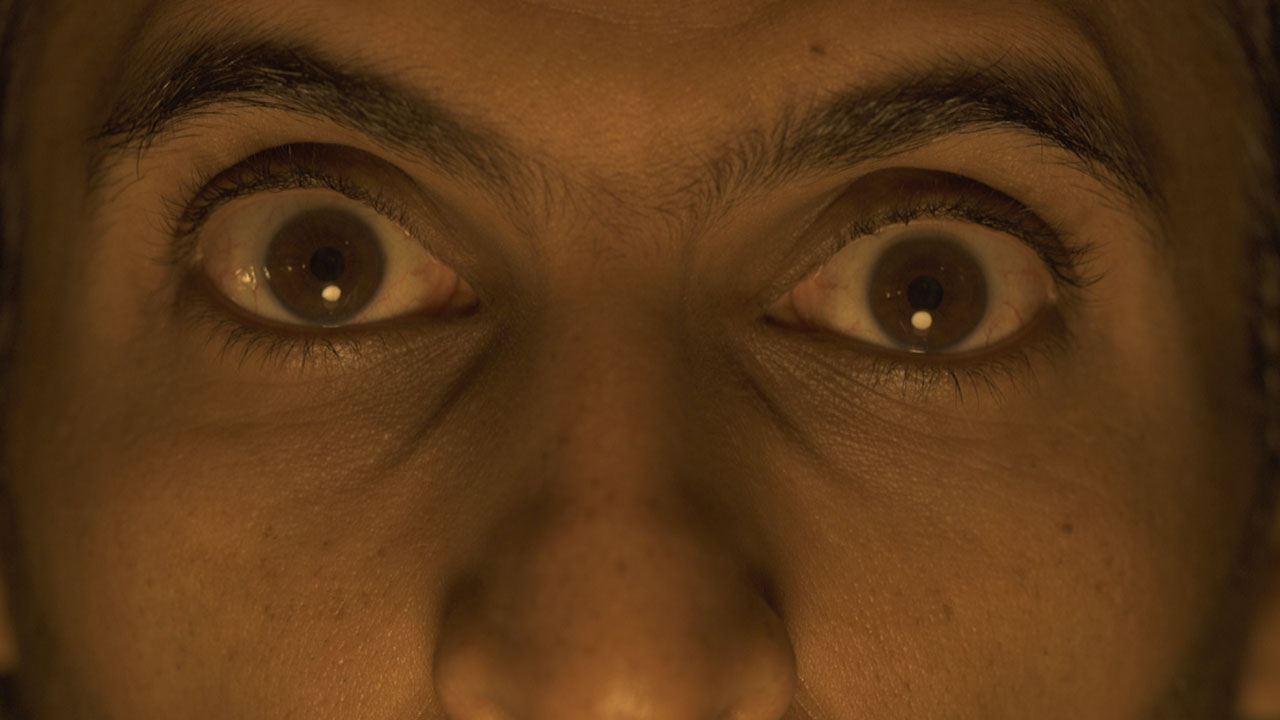 The Marginalized Protagonist in Kuwaiti Short Films
Nostalgia and the Natural World: a Lilian Mehrel Multiverse
A World of Imagination and Collective Memory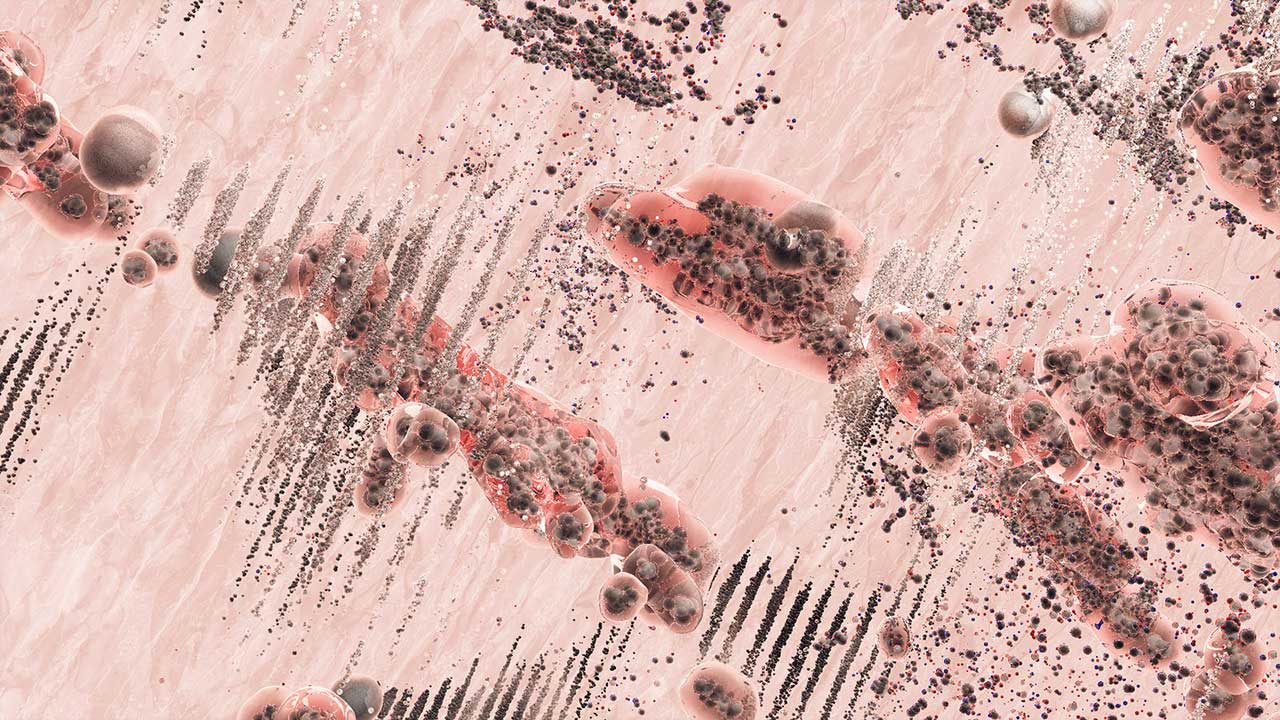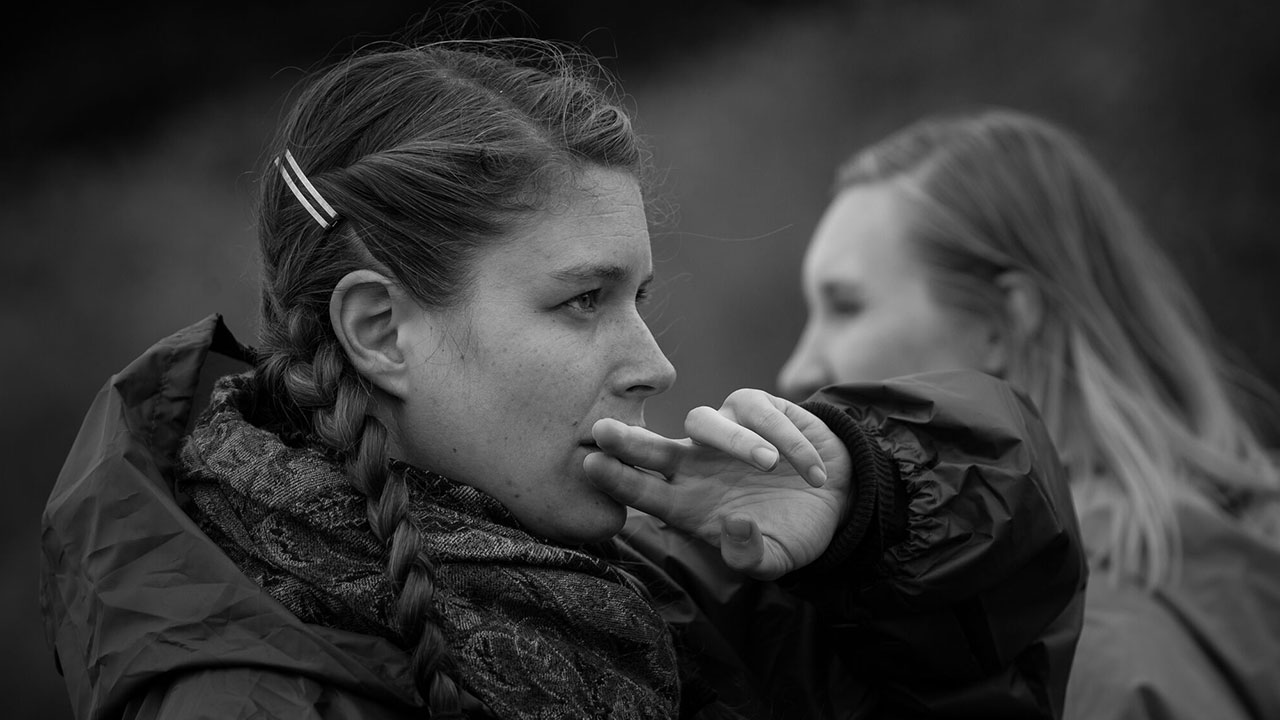 An Ethnobiologist with a Movie Camera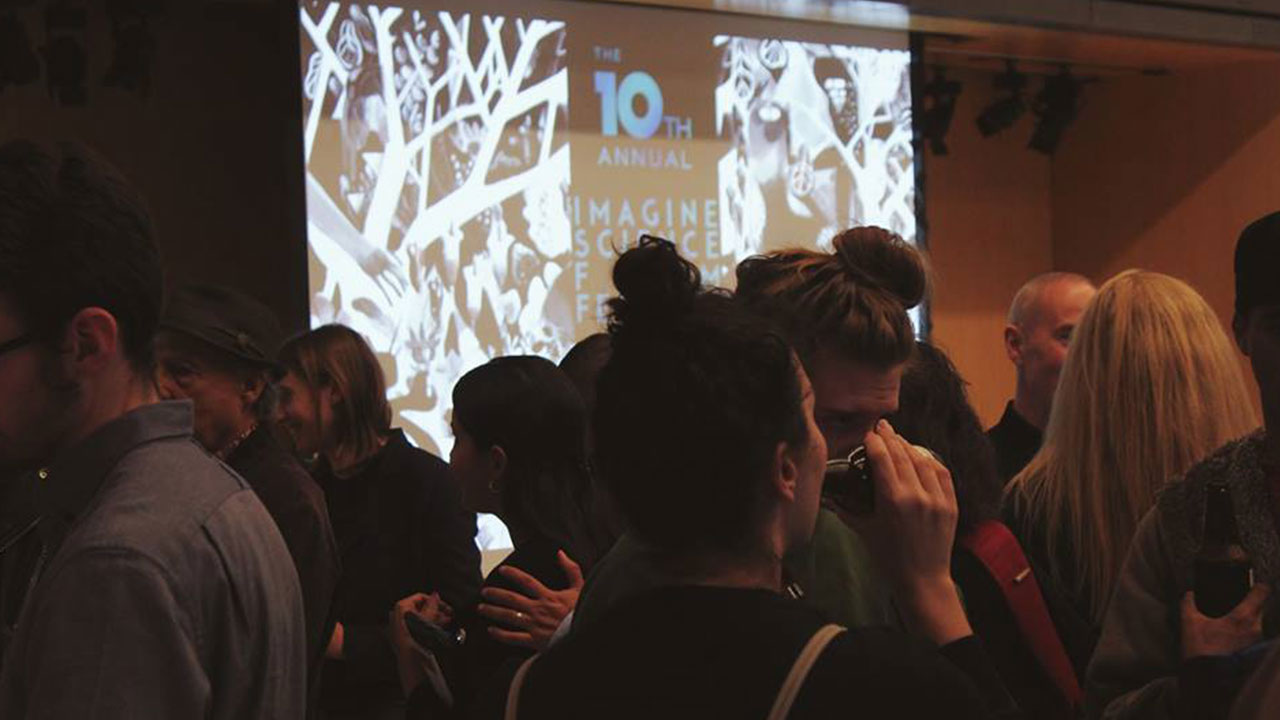 Winners of the 10th Annual Imagine Science Film Festival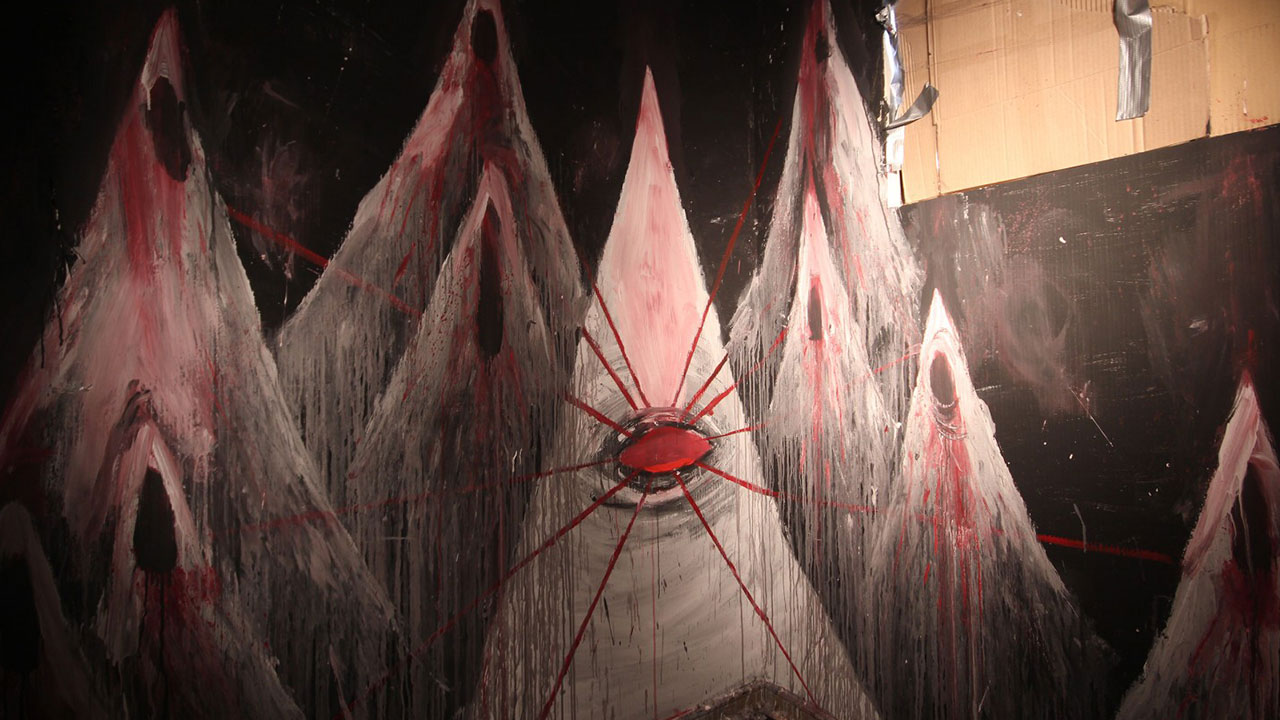 Psychotherapy: Who's Looking At Who?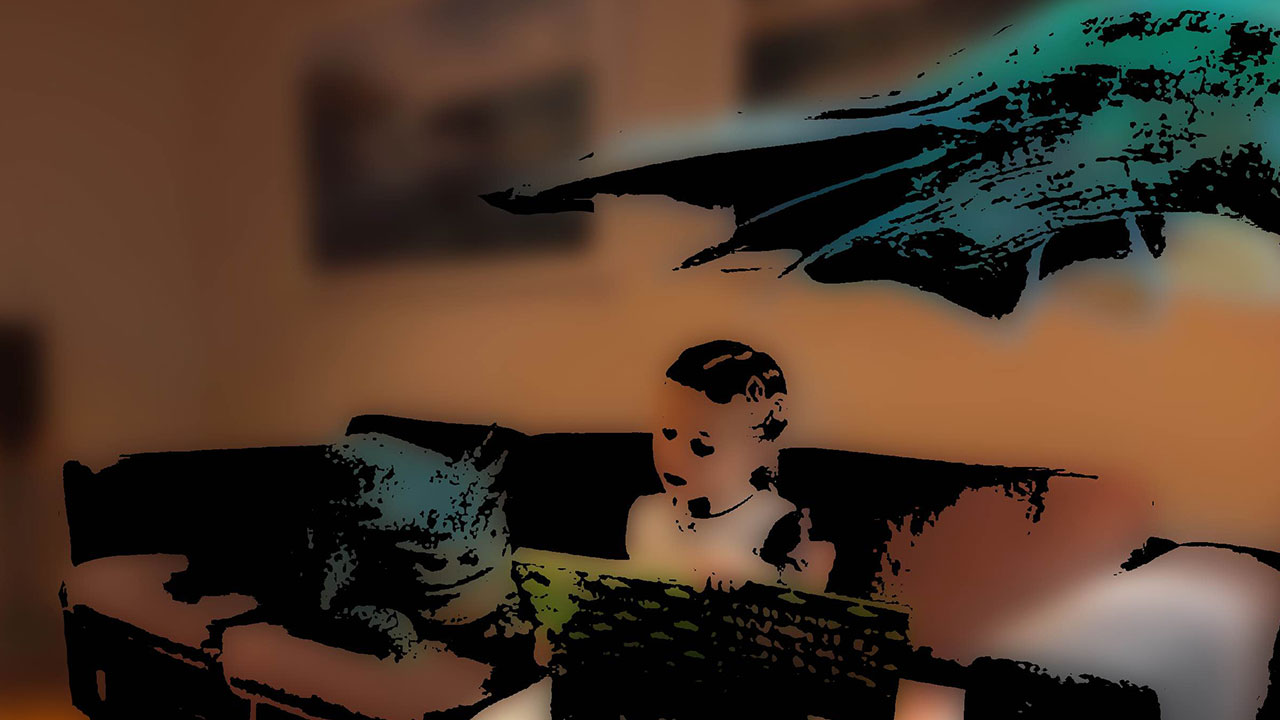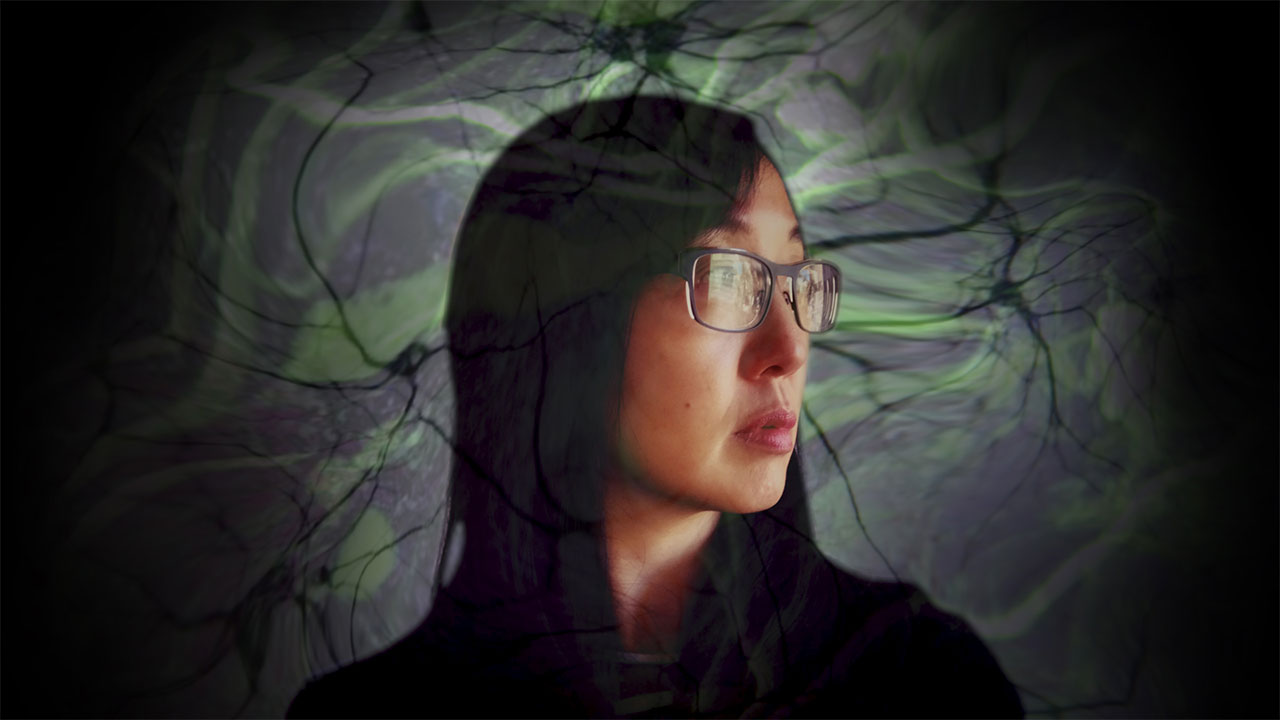 The Netherworld of Consciousness: Films of Jeannette Louie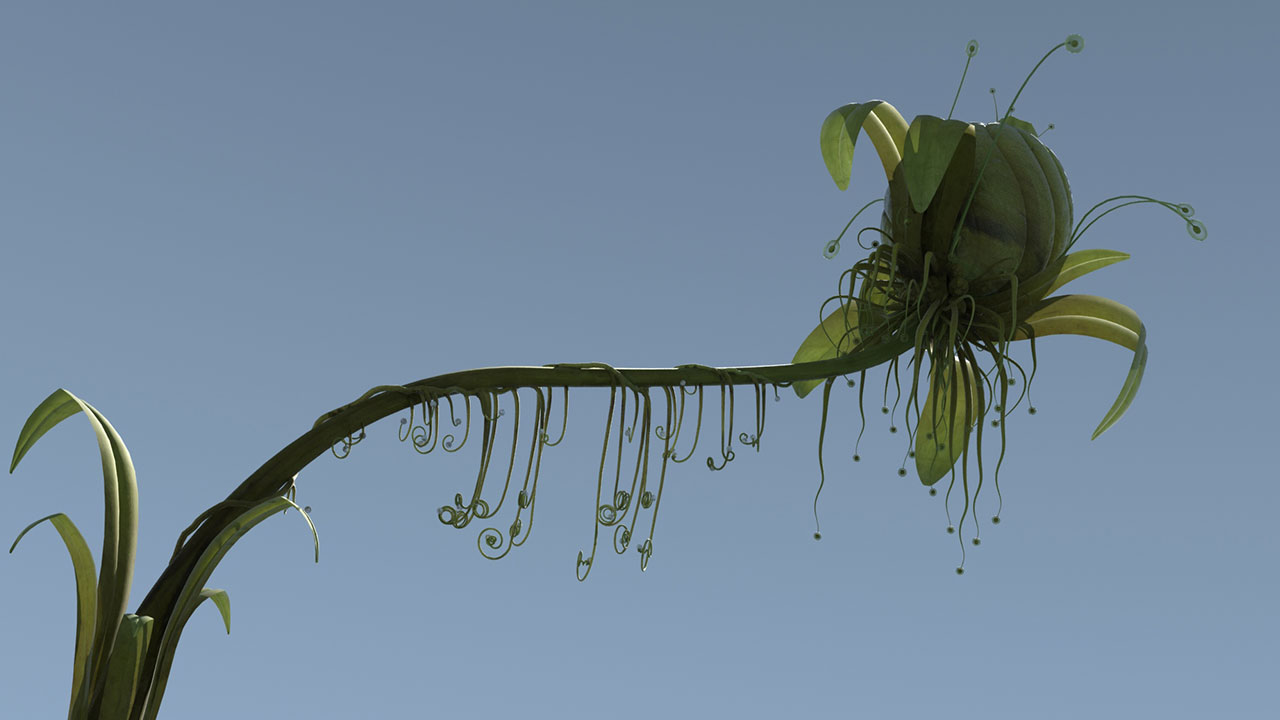 The Persistence of Life: Survival Cinema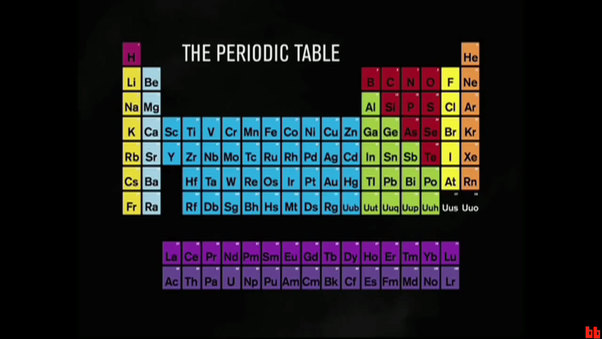 Adding film to the chemistry syllabus (Week 1)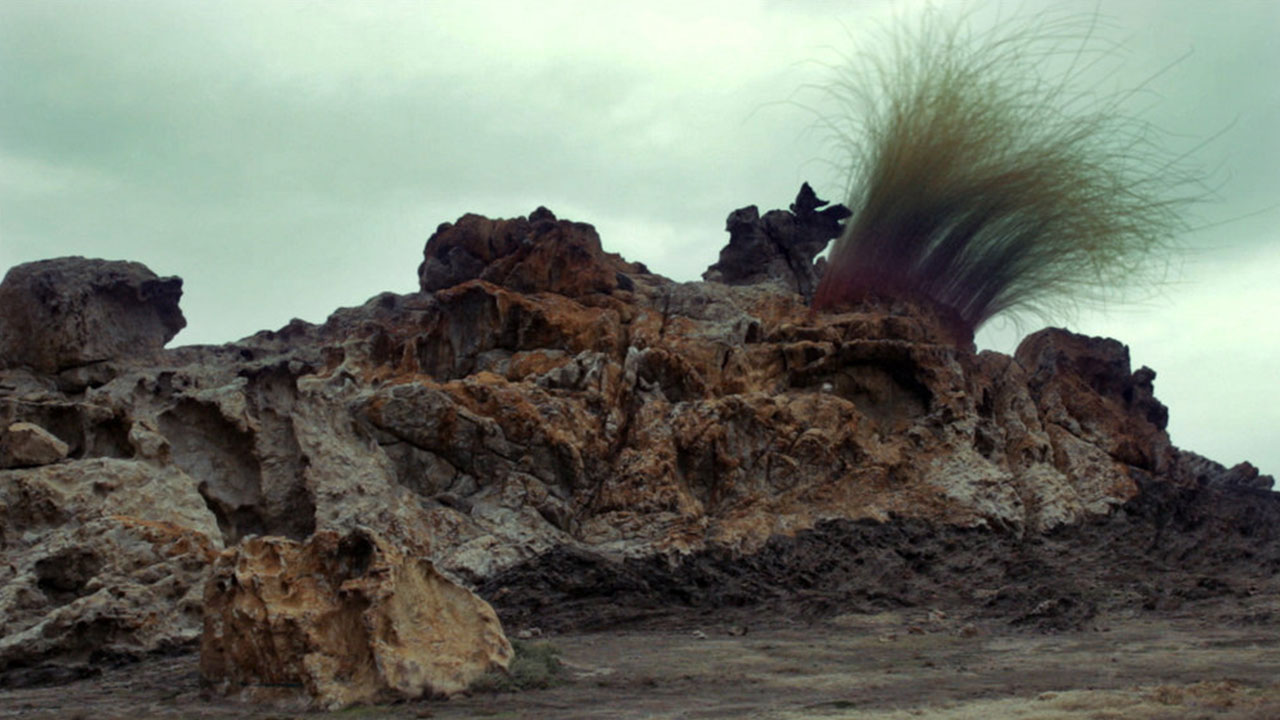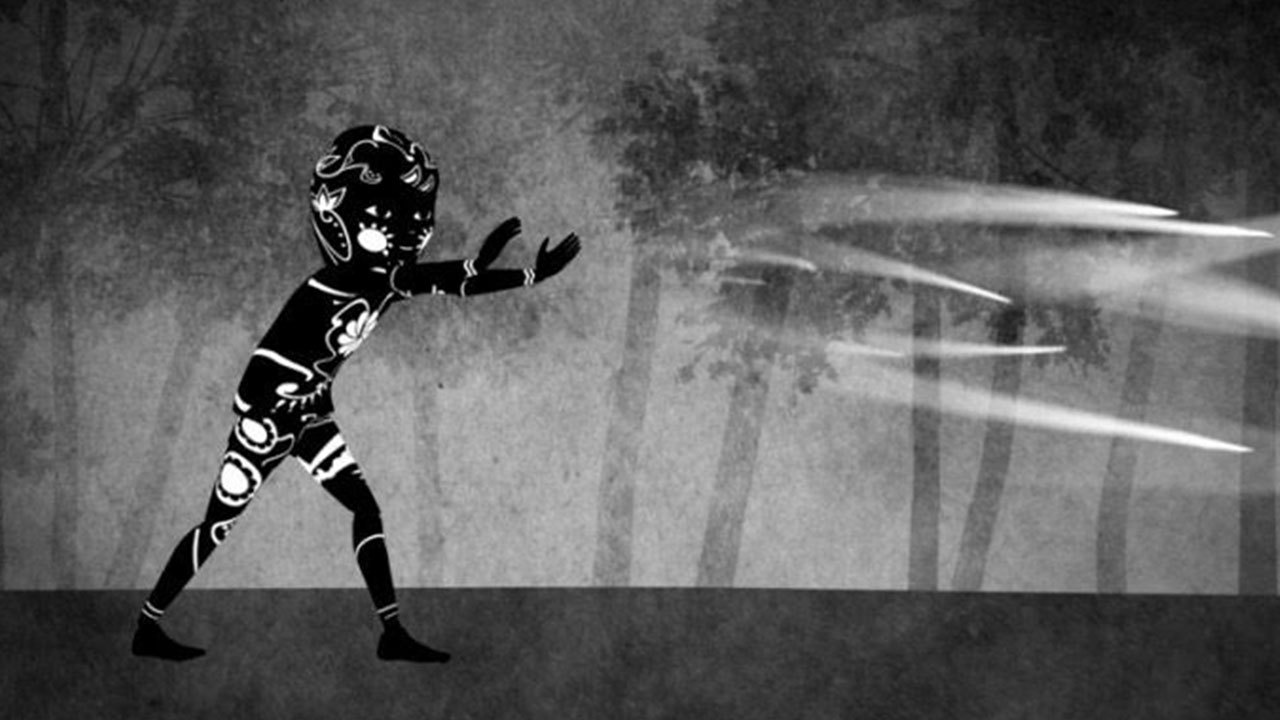 Avatars, myths, shadows, and hieroglyphs: Screens in Southeast Asia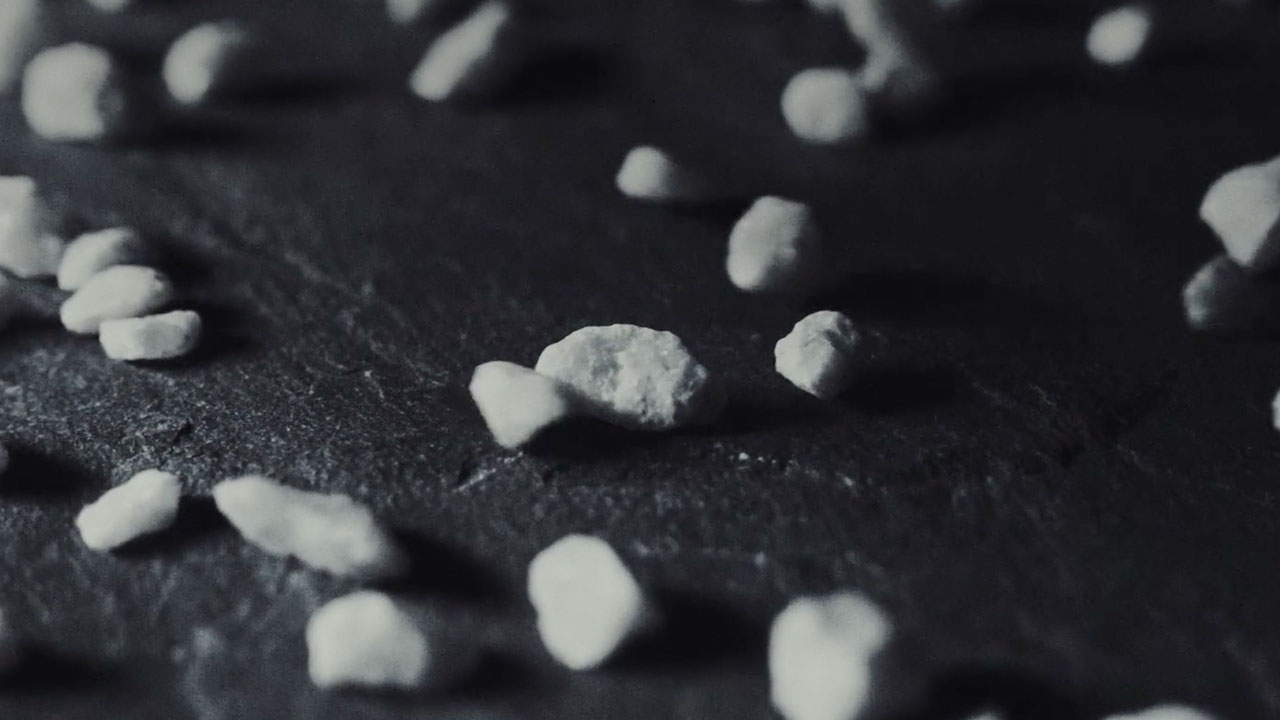 Messages Behind the Science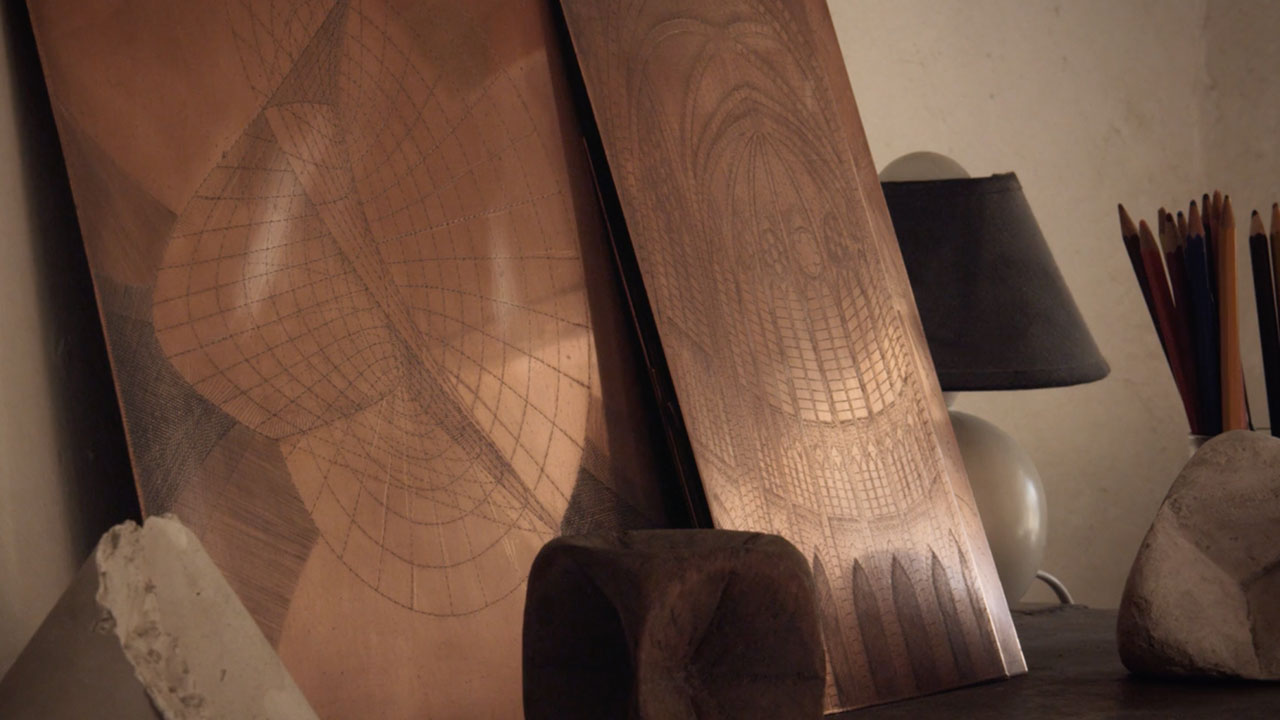 The Poetry and the Prose of Math - Part 1: Poetry
Science and Film as Instruments for Scrutinizing Our World
Visualizing an Intimate Journey Through the Brain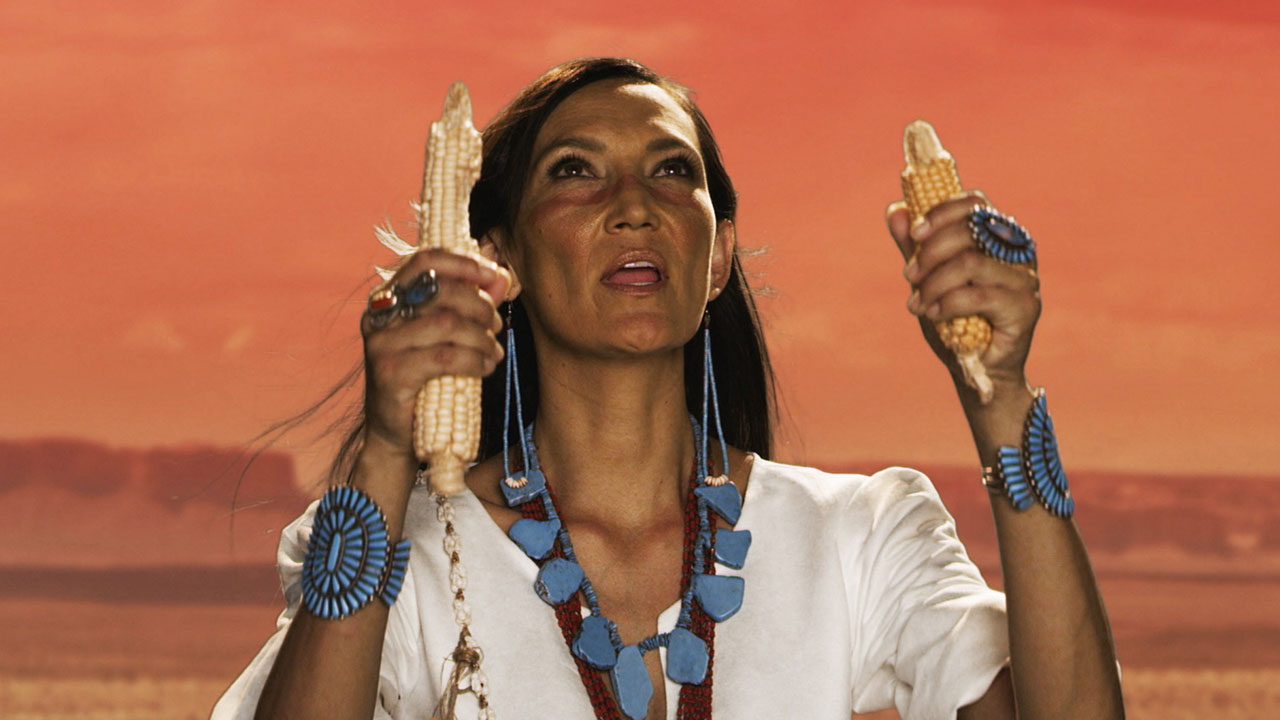 Indigenous Filmmakers Reimagine Science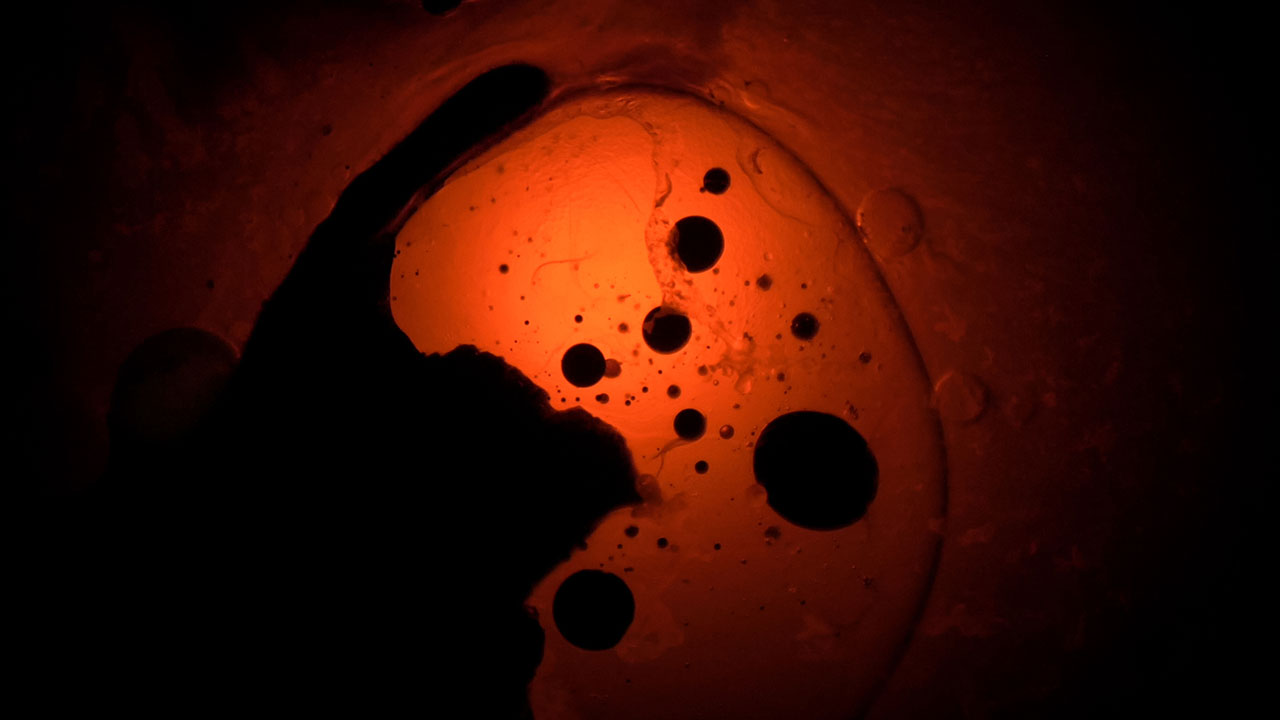 Visual Speculations and The Cyclic Path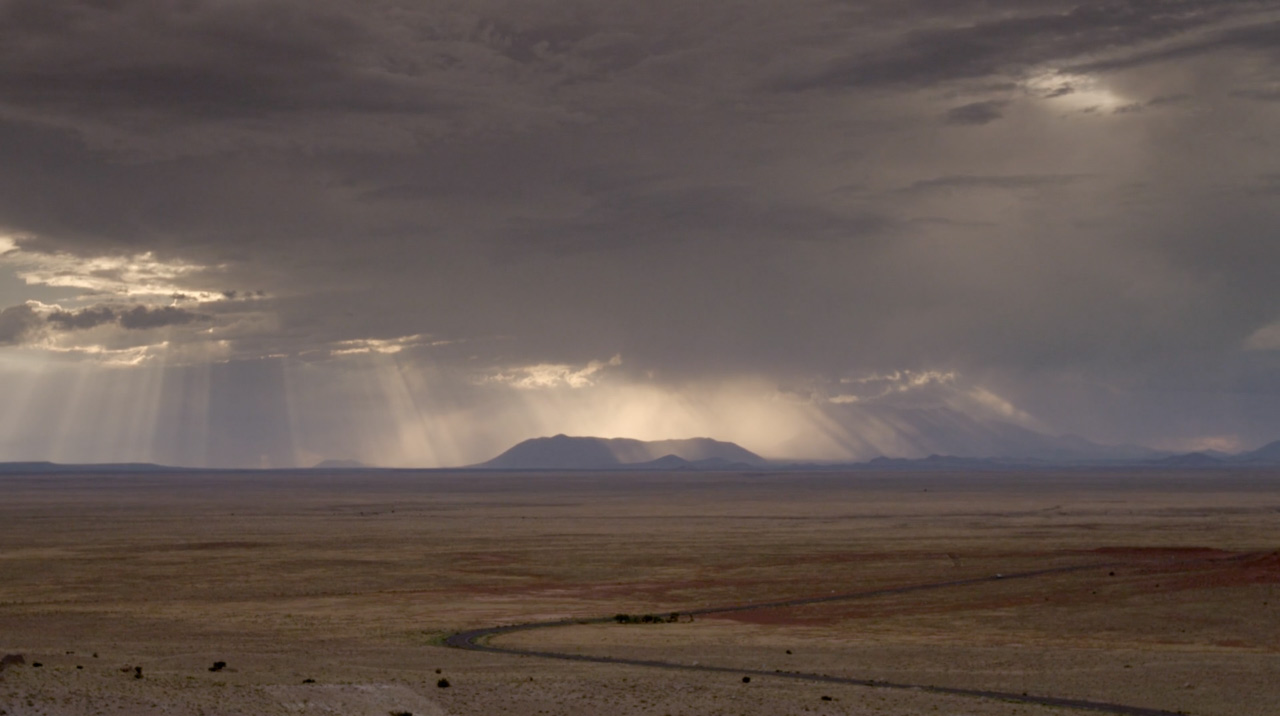 Science v. Religion: Genesis to Genetics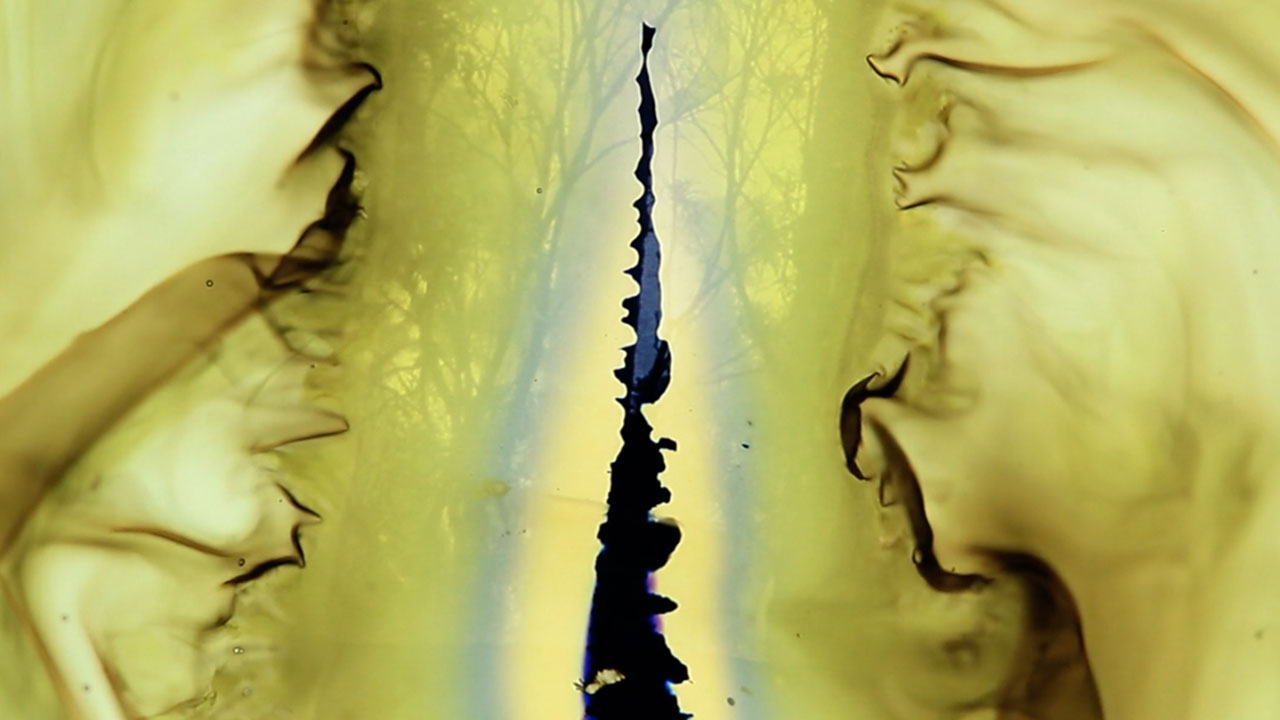 A New Wave of Climate Change Cinematography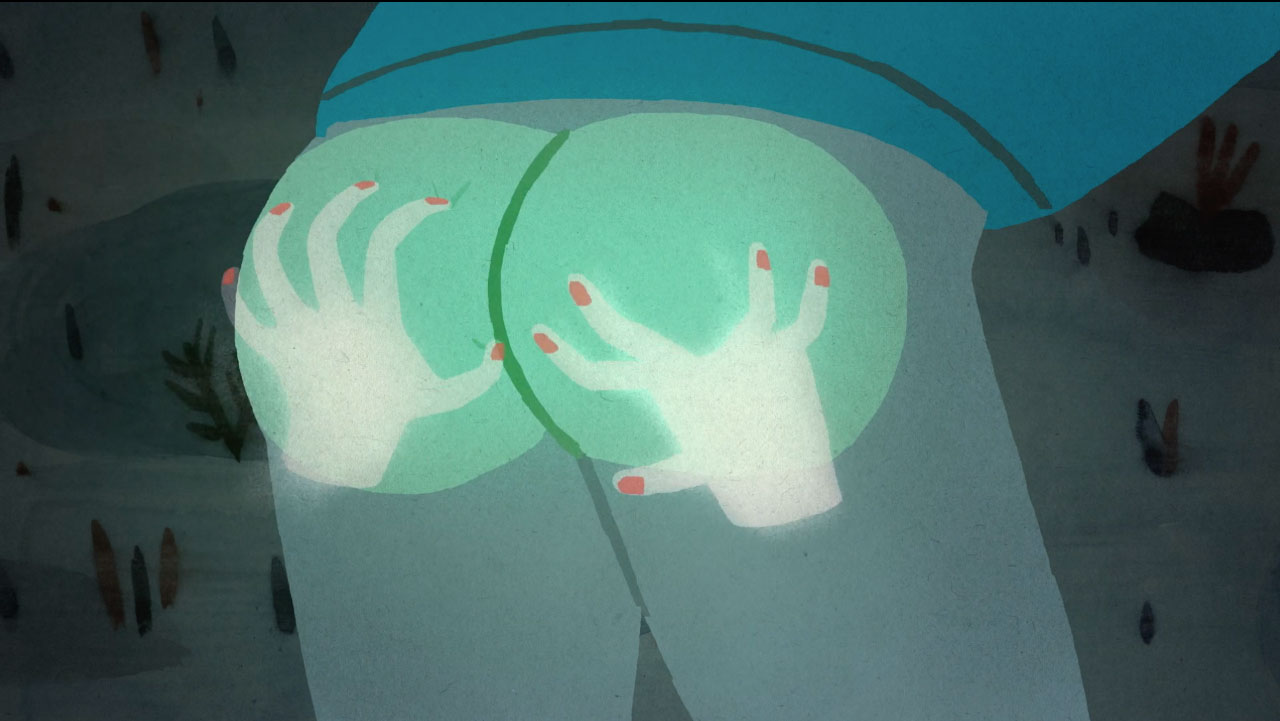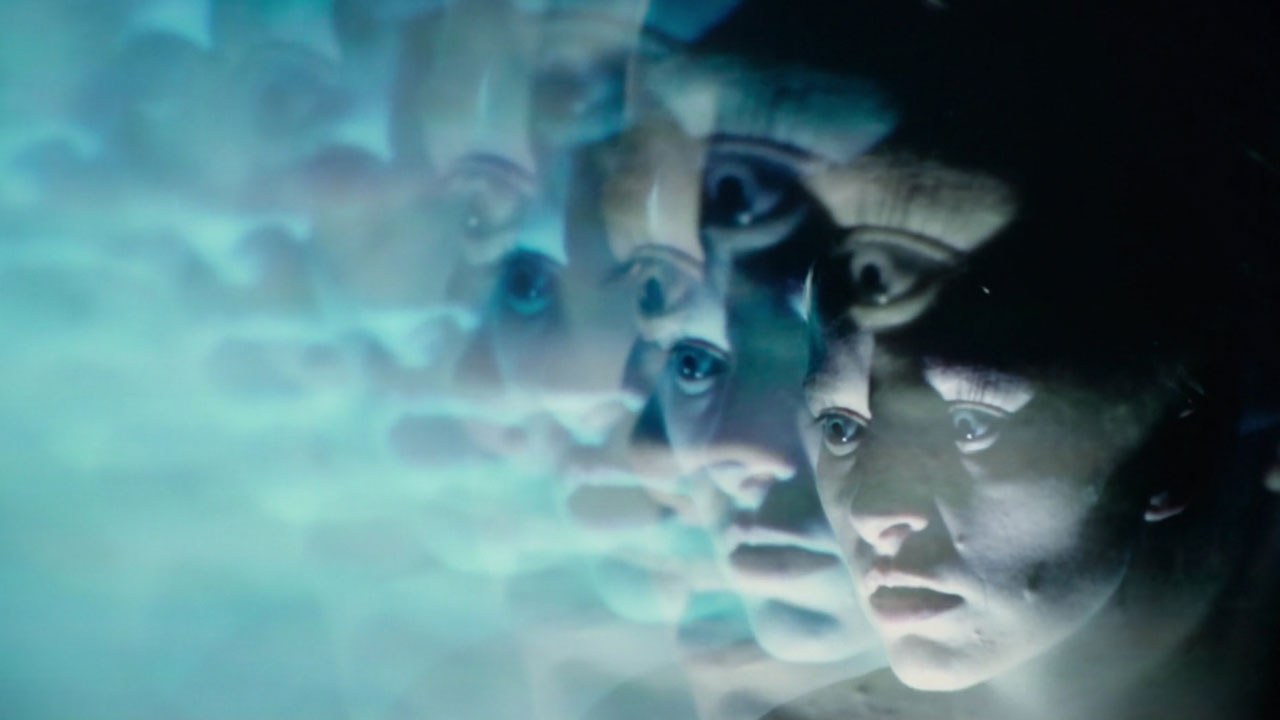 Your Guide to Science at the 2019 Toronto International Film Festival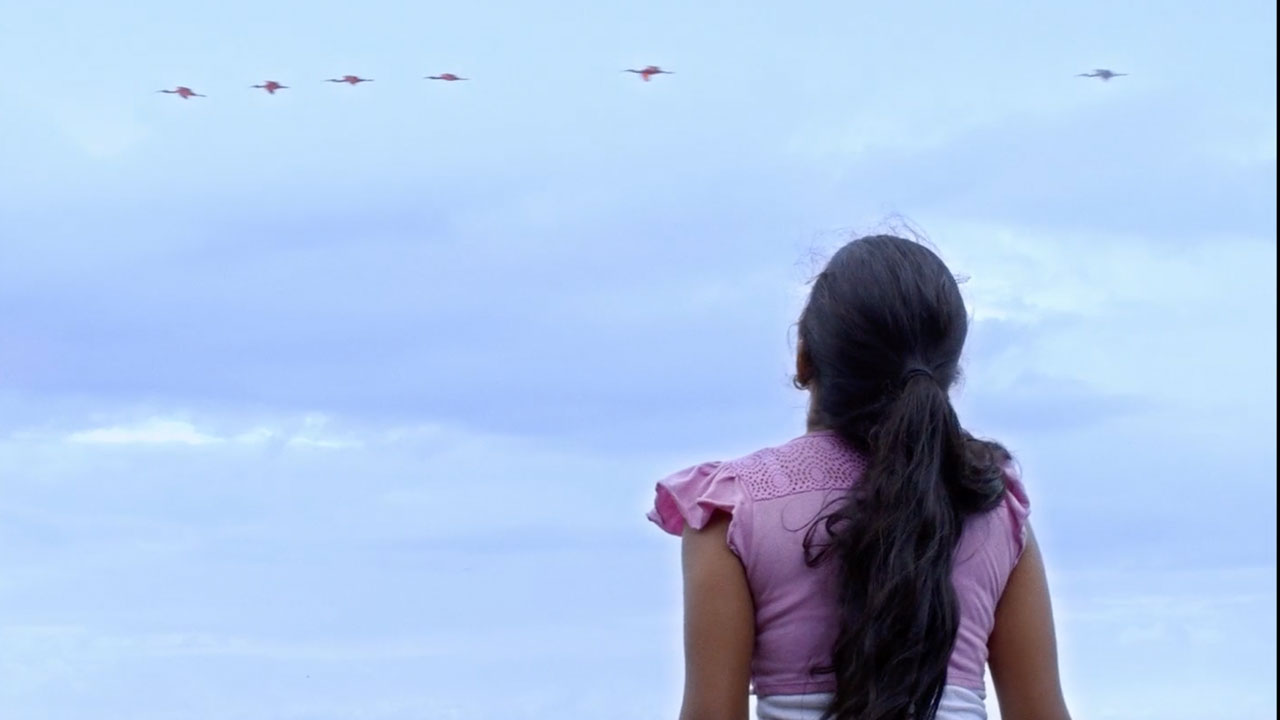 Transformative Desperation
The Genetic Modification Question: Pets Edition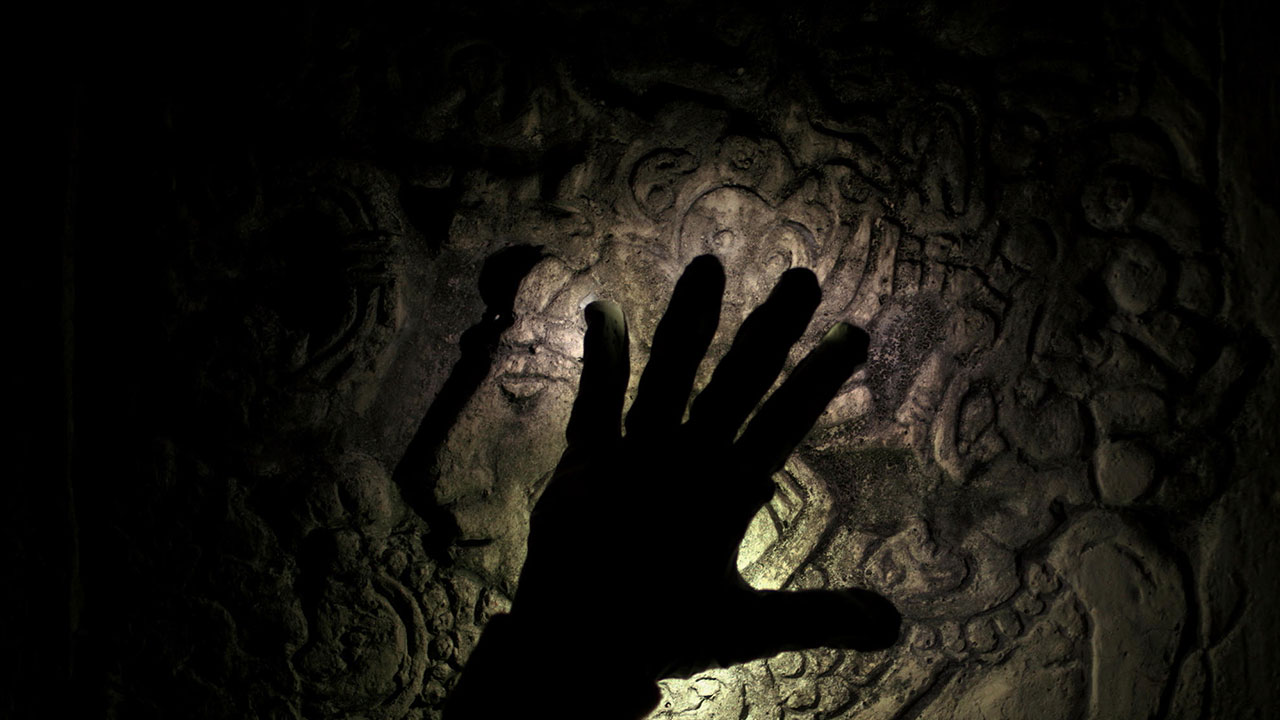 Trance-like Rituals in Mexico Predict the Future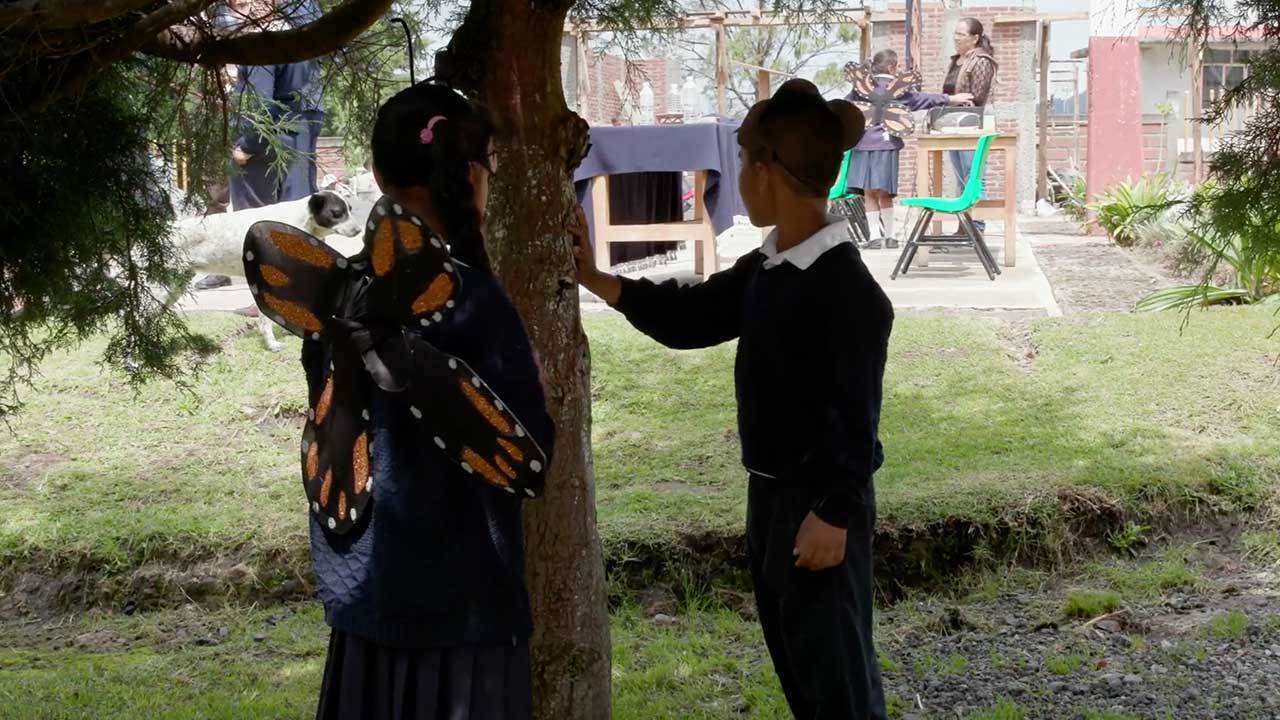 Metamorphosis: Examining Rites of Passage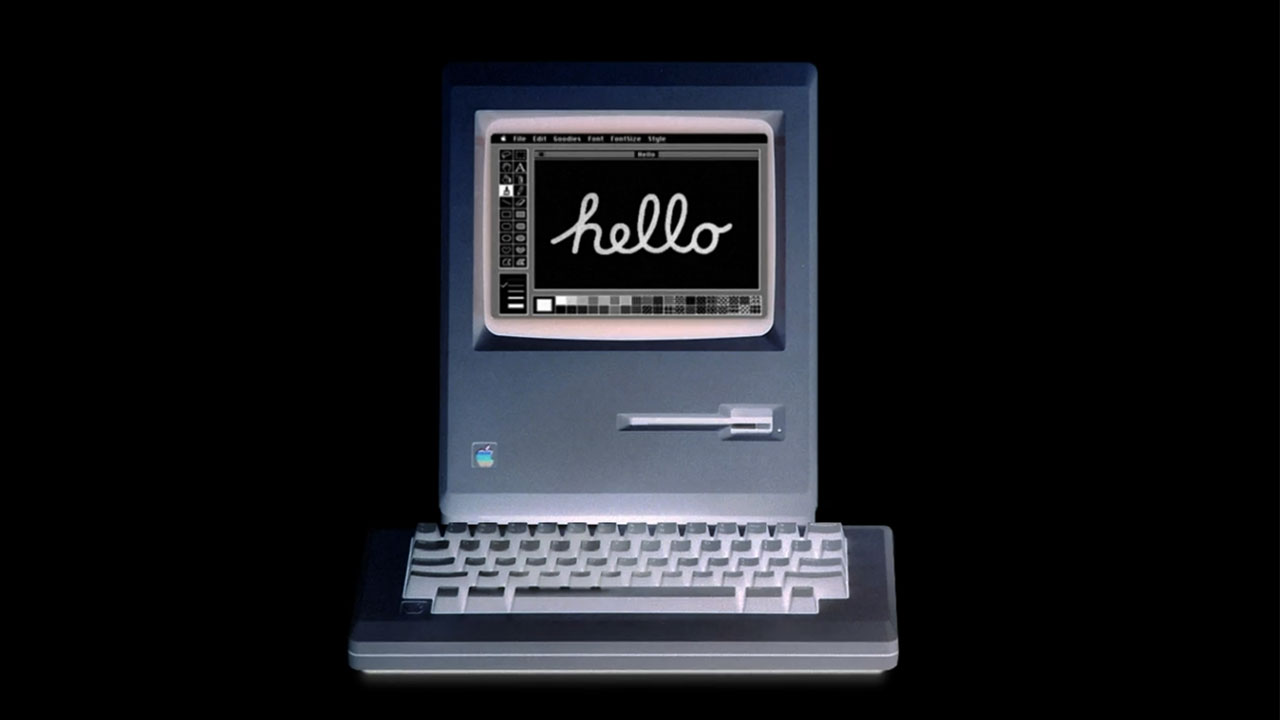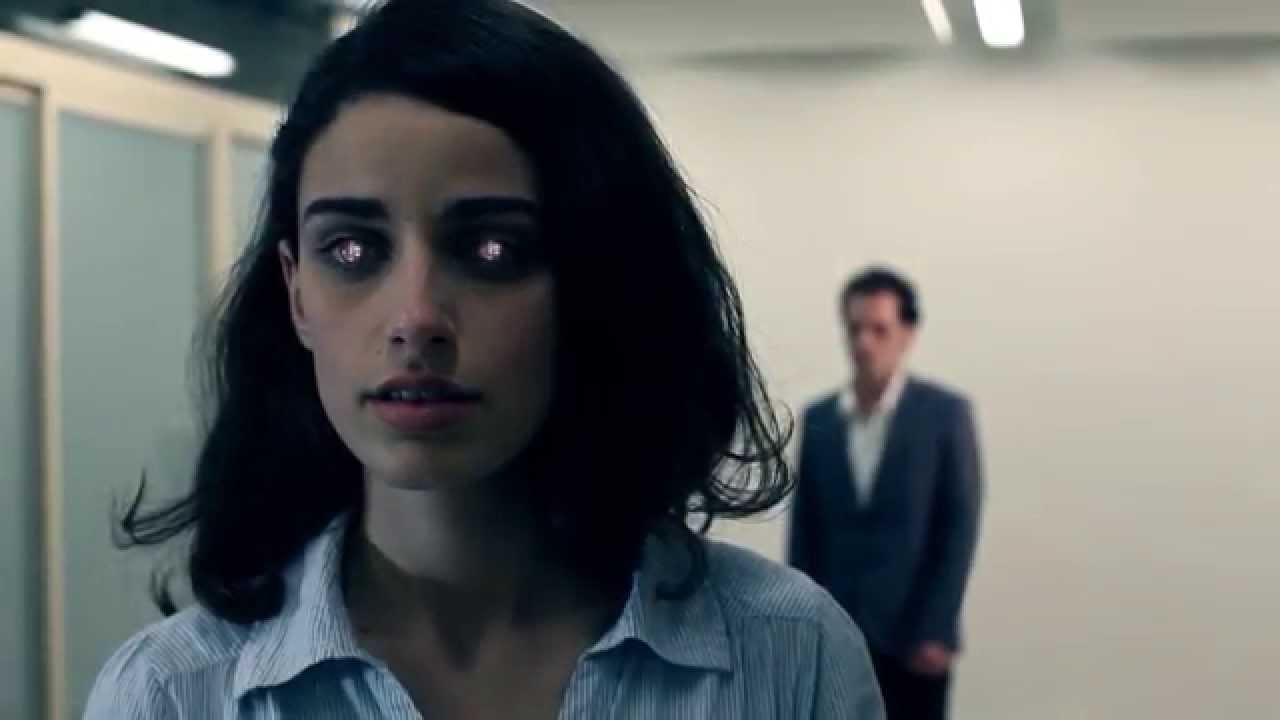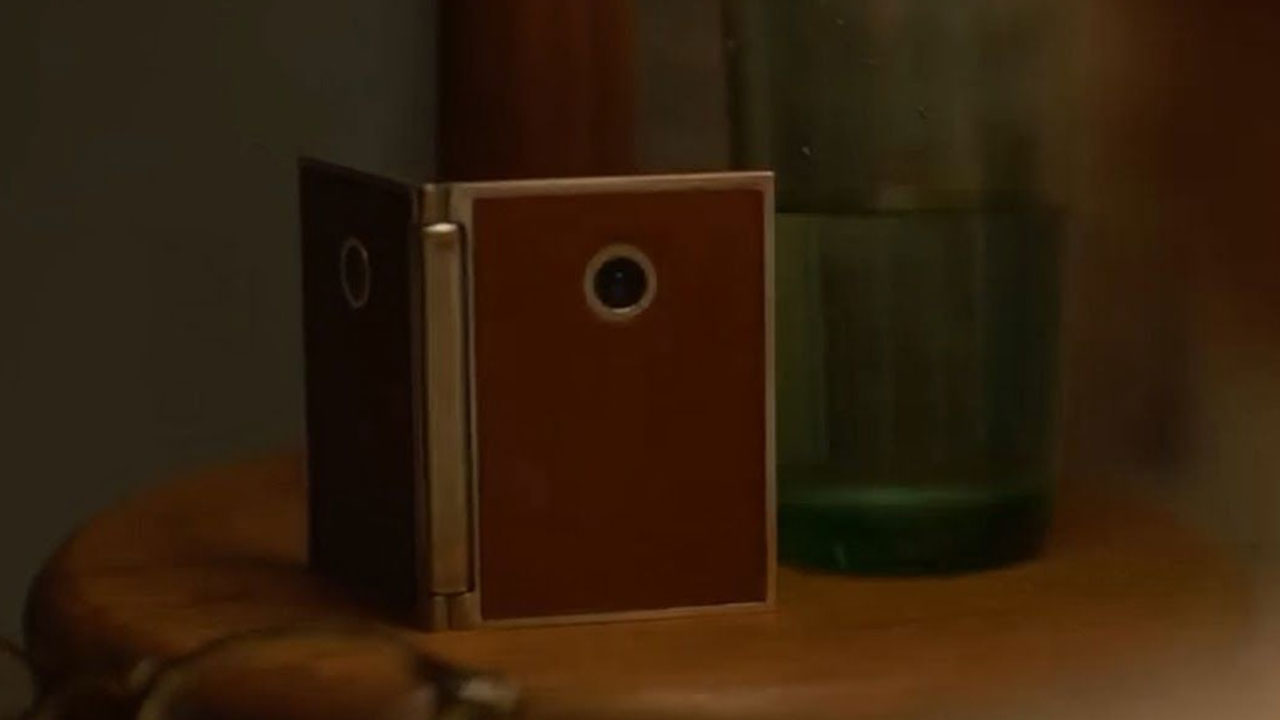 Cultural Heritage and Filmmaking in Kenya
A.D.A.M. - ON SCREEN From Labocine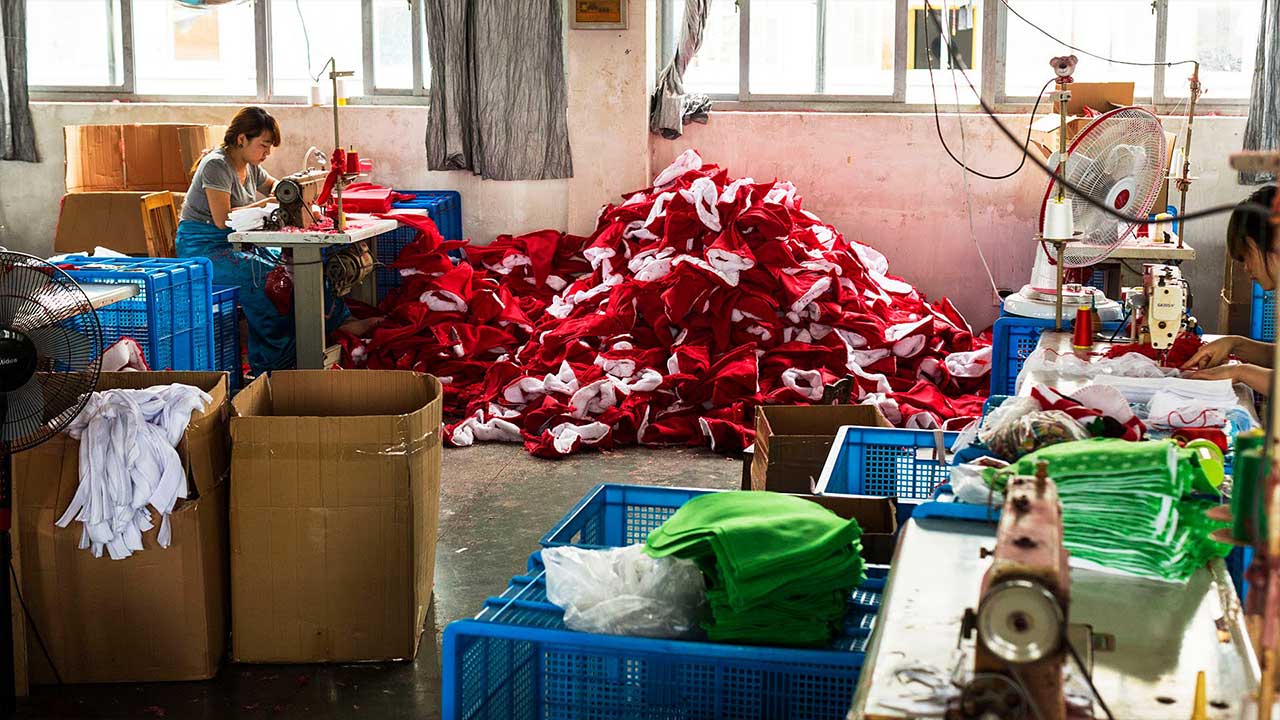 Buy Now or Forever Stall Our Advancements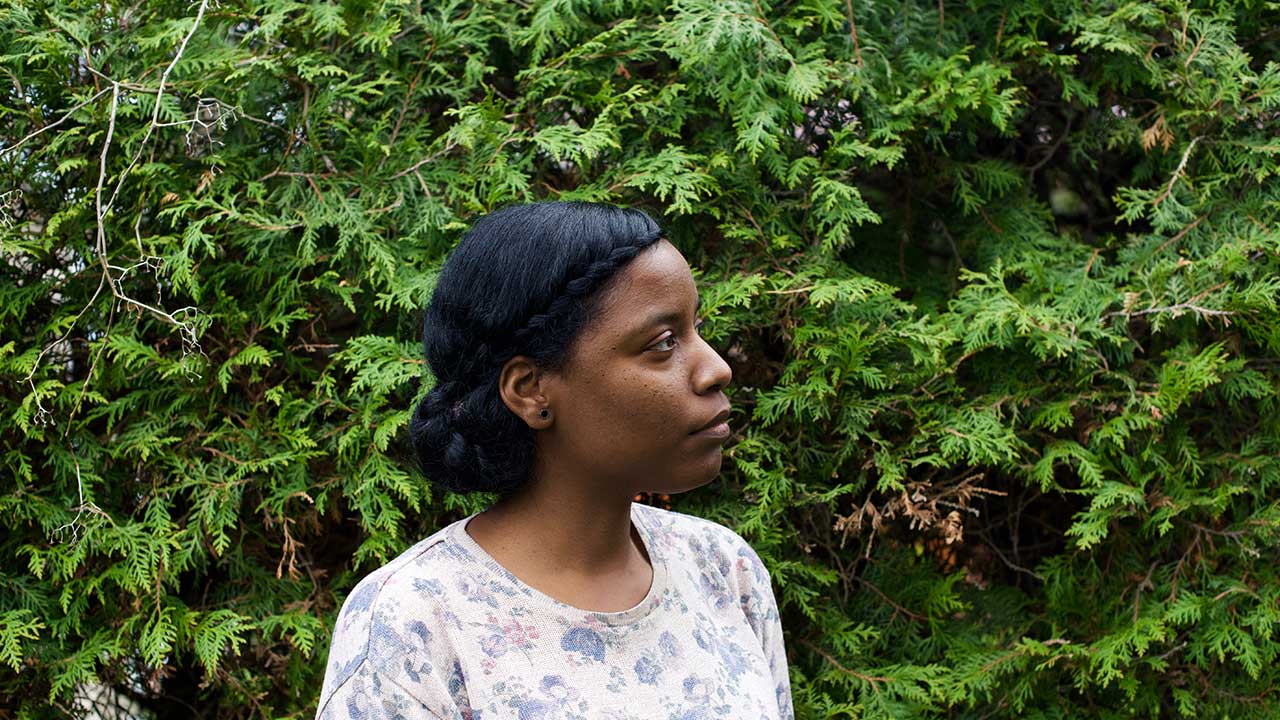 Poetic States, Celluloid Lands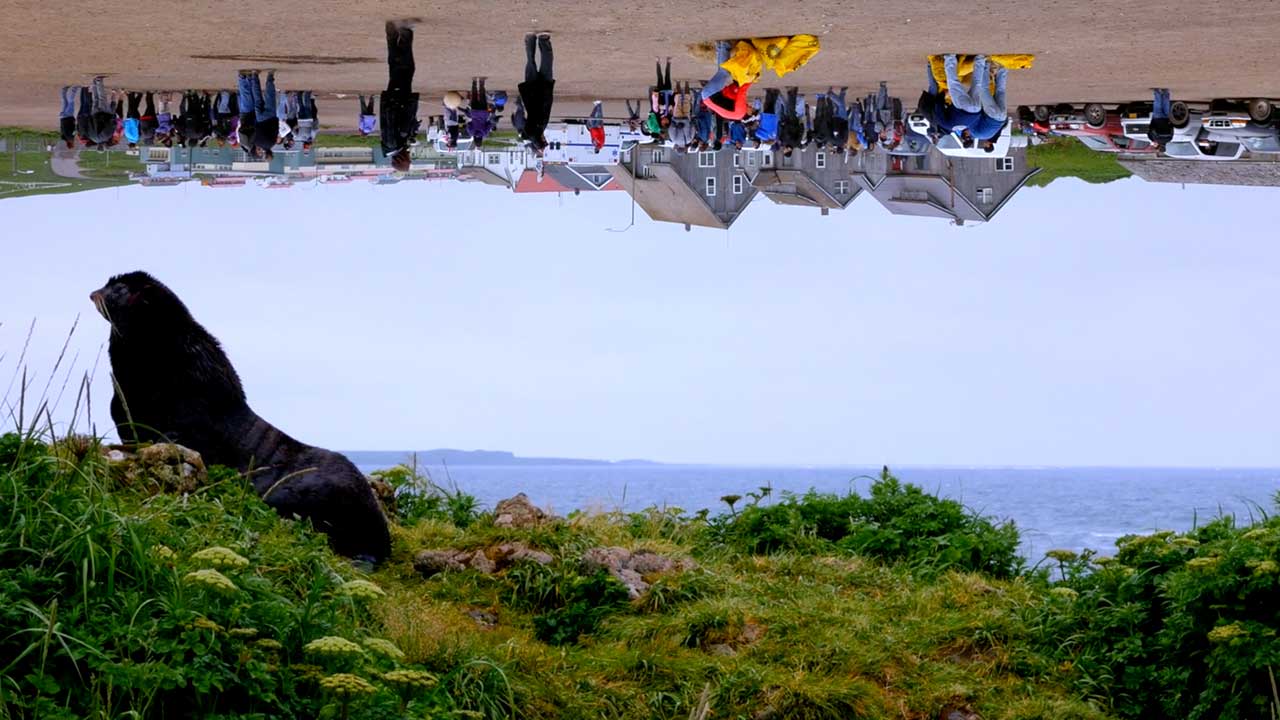 Fauna and Landscapes in Indigenous Stories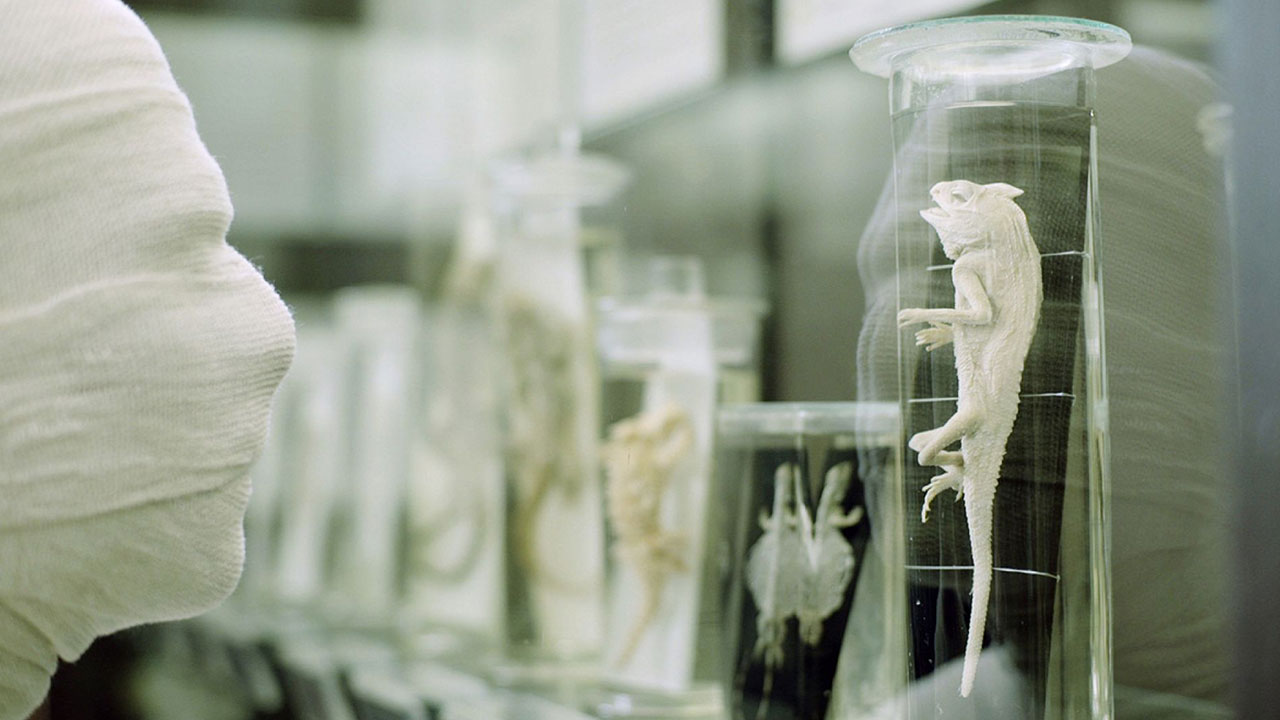 Immortality and Resurrection For All!!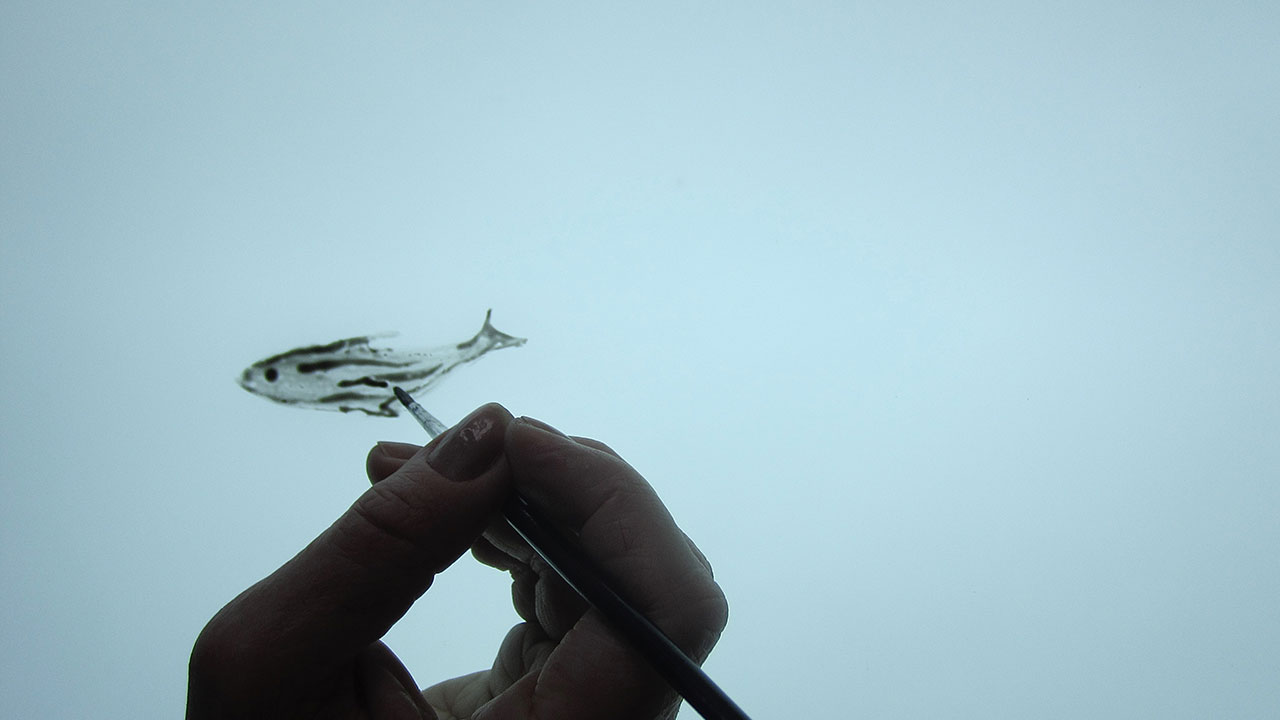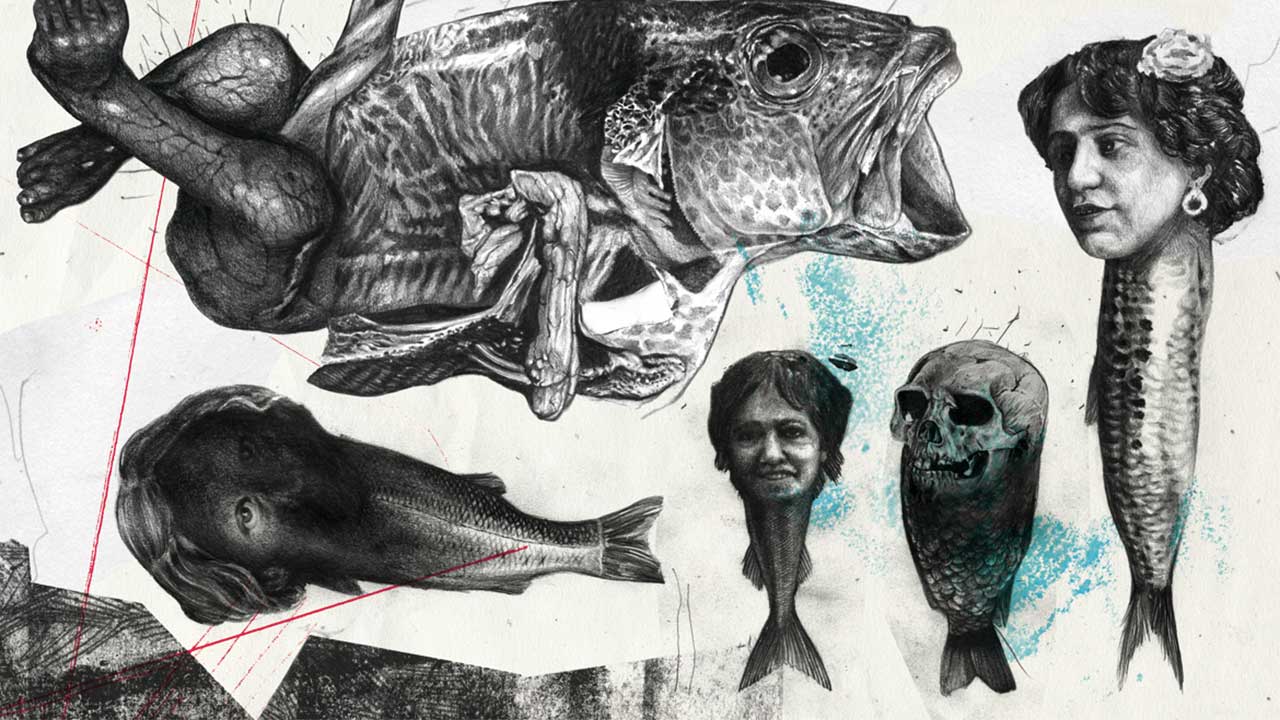 Beautifully Unsettling Art Evoking Monsters and Myth
A thousand hoofs – Greed and the Environment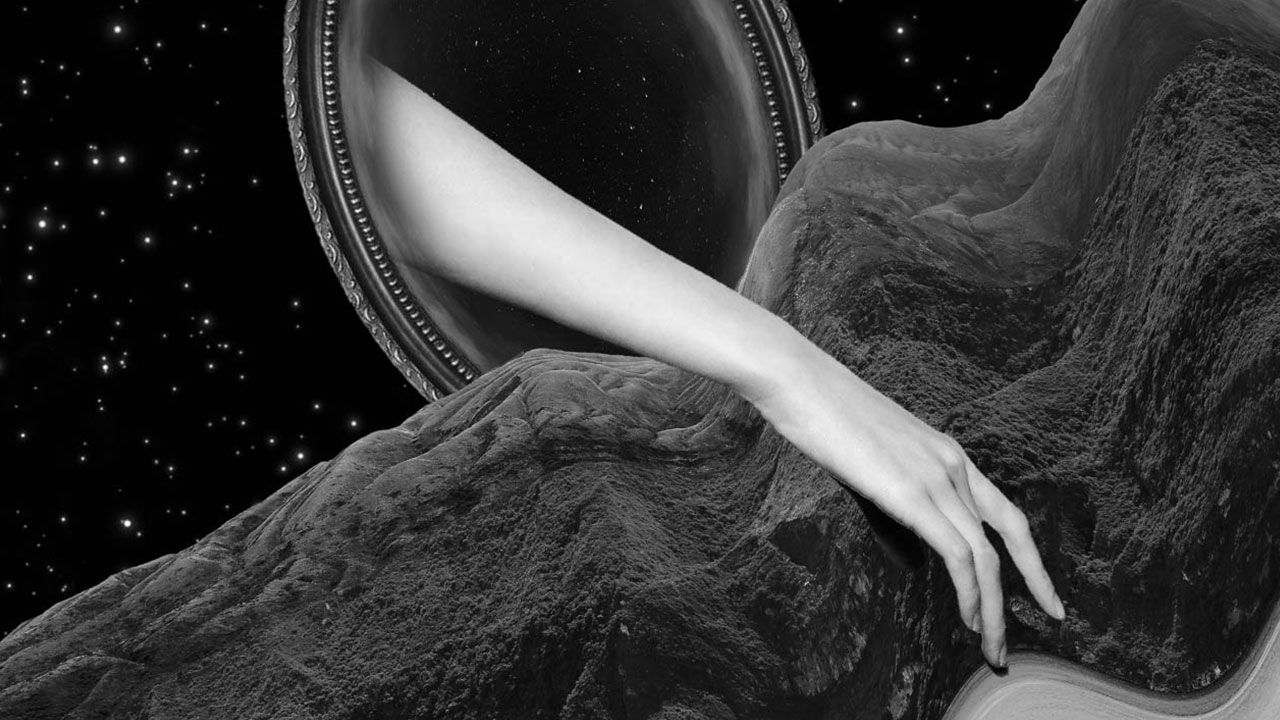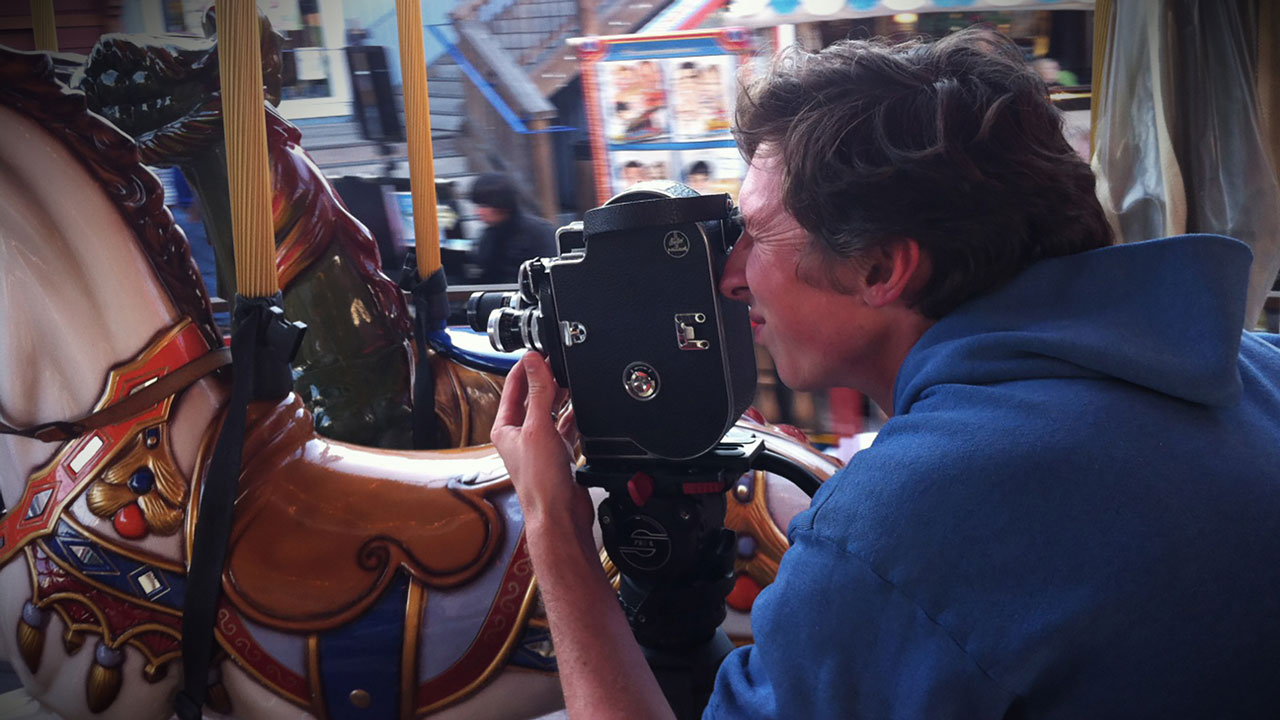 Close Examinations: Decibels, Droughts & Death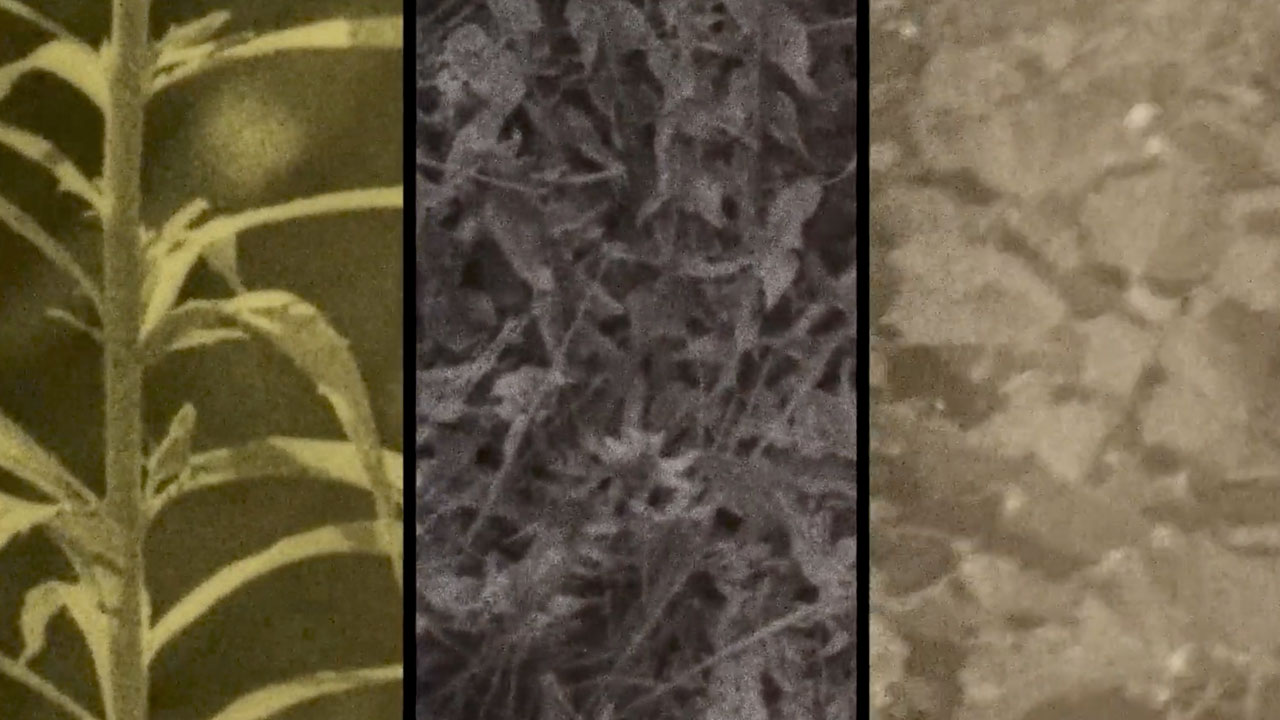 How Film Creates Multitudes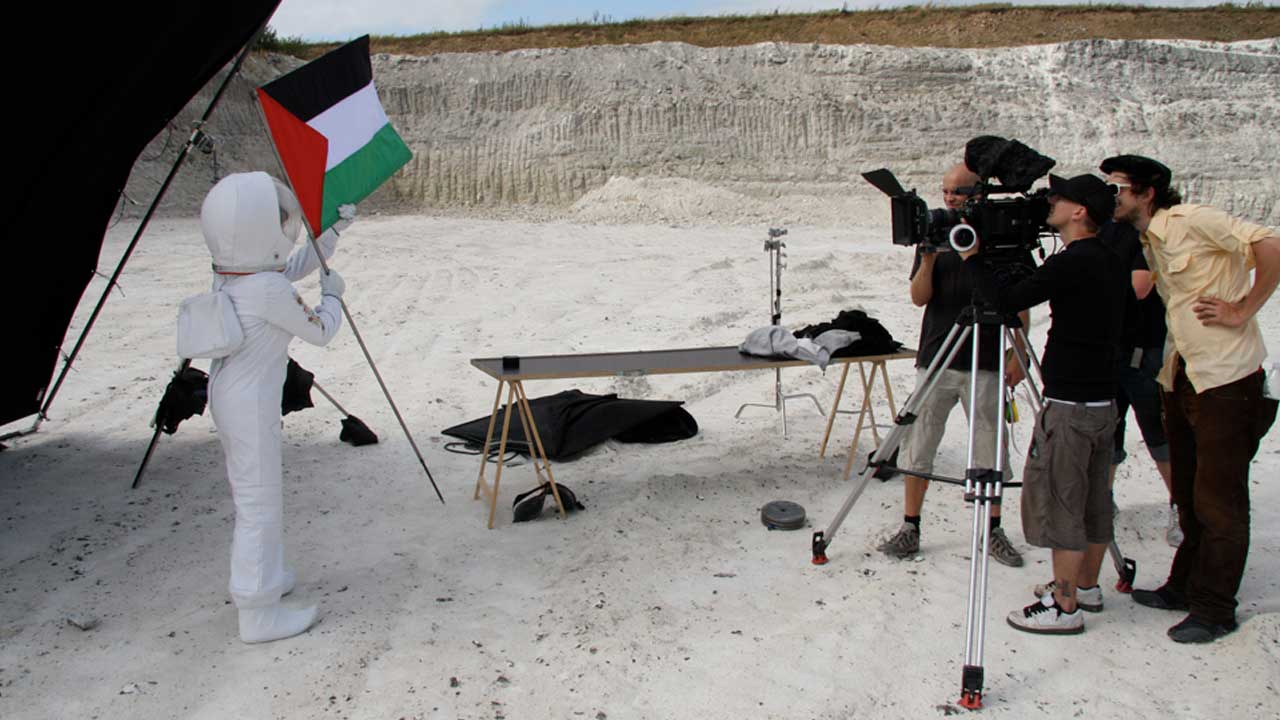 Envisioning Future States With Science Fiction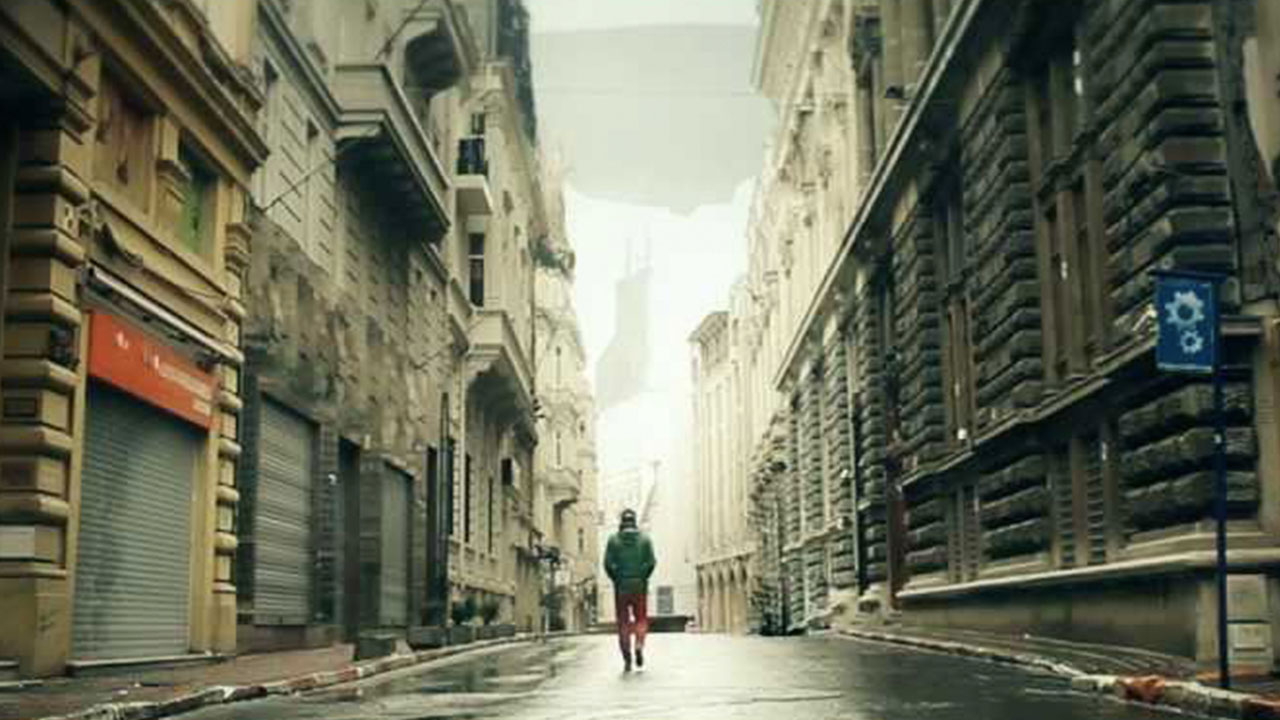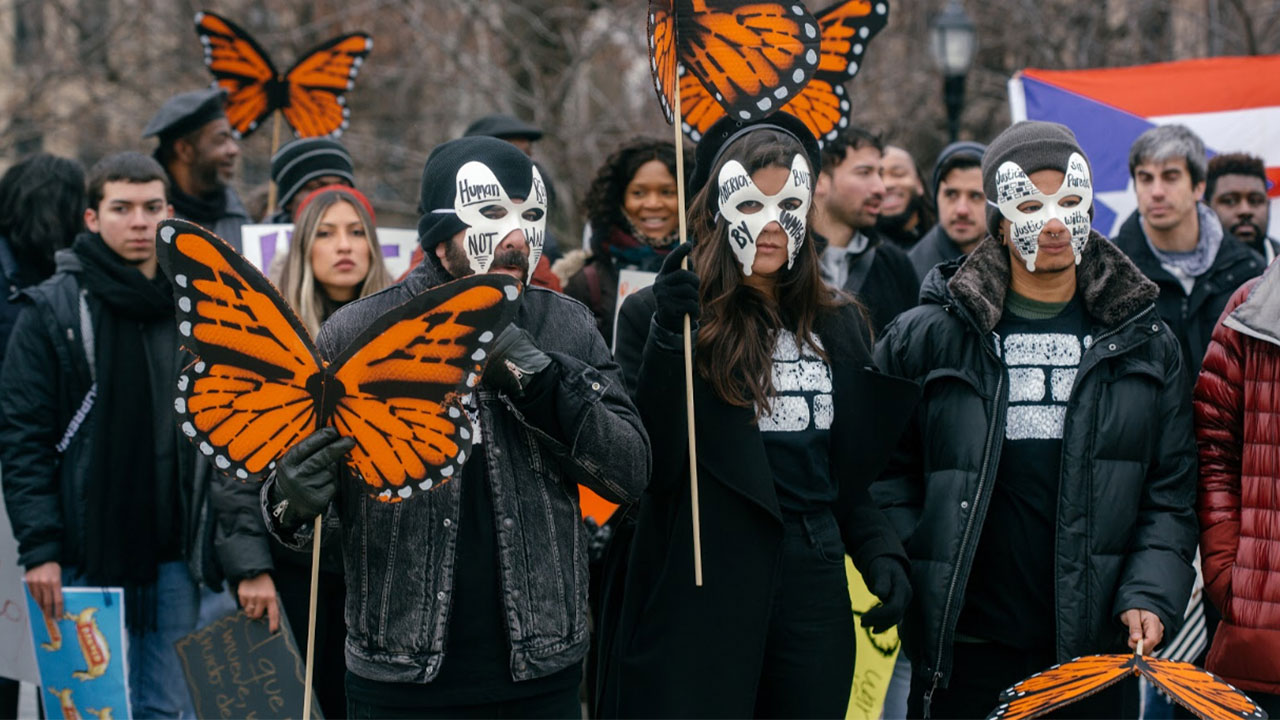 On The Wings of The Monarch: Behind-the-Scenes with Labocine's First Feature
Visions of the Future: The Artist Depiction Series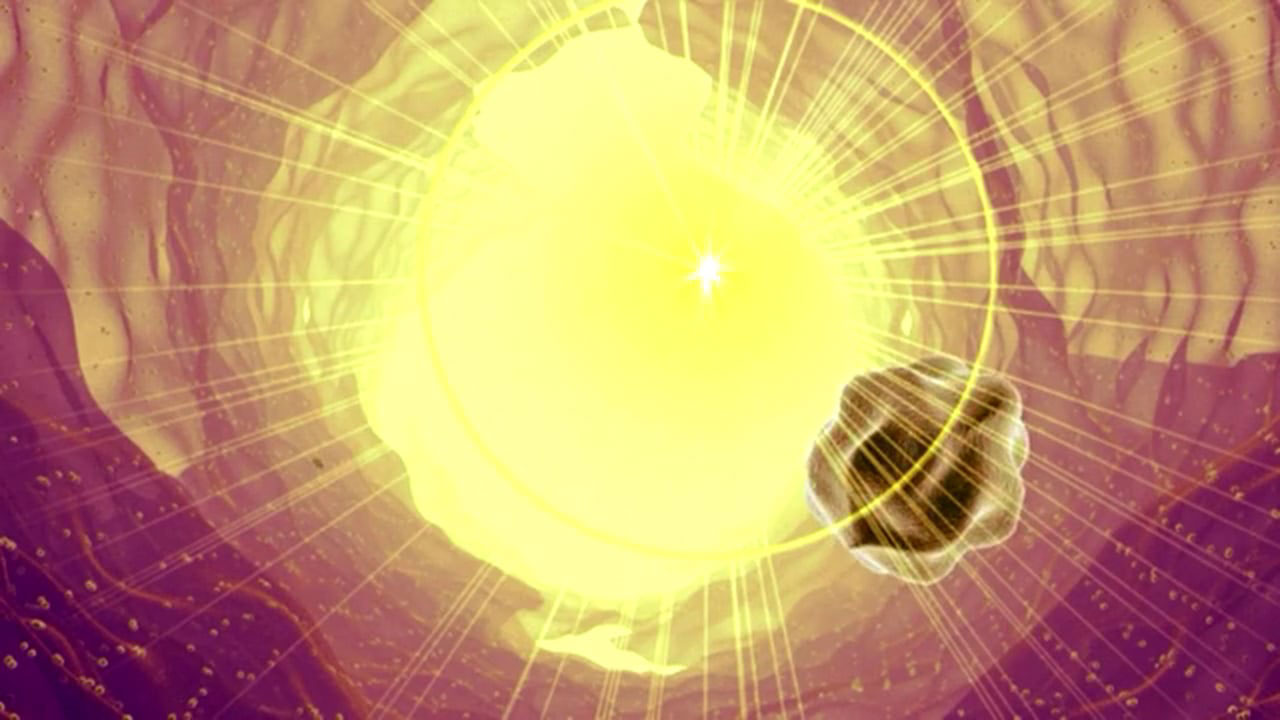 Becoming Animal: Cinemas of transformation
Border landscapes: The River is a Seam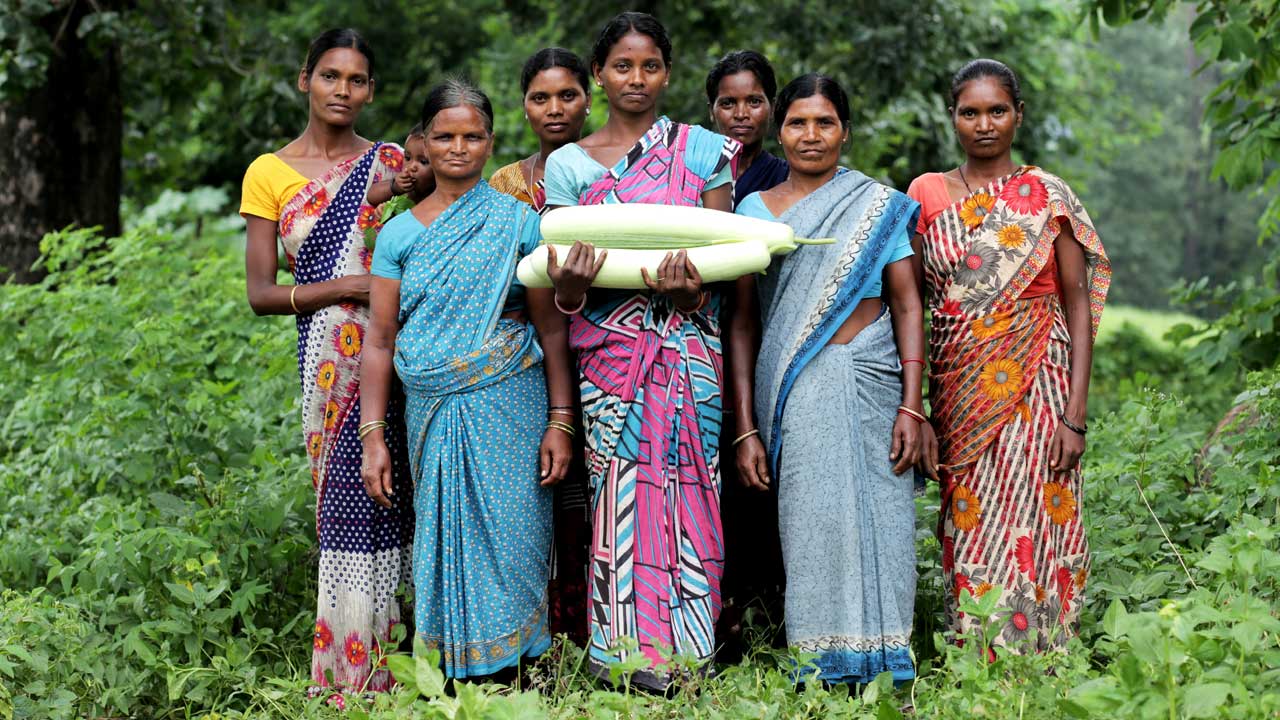 The Source Project: 8 shorts about empowerment and sustainability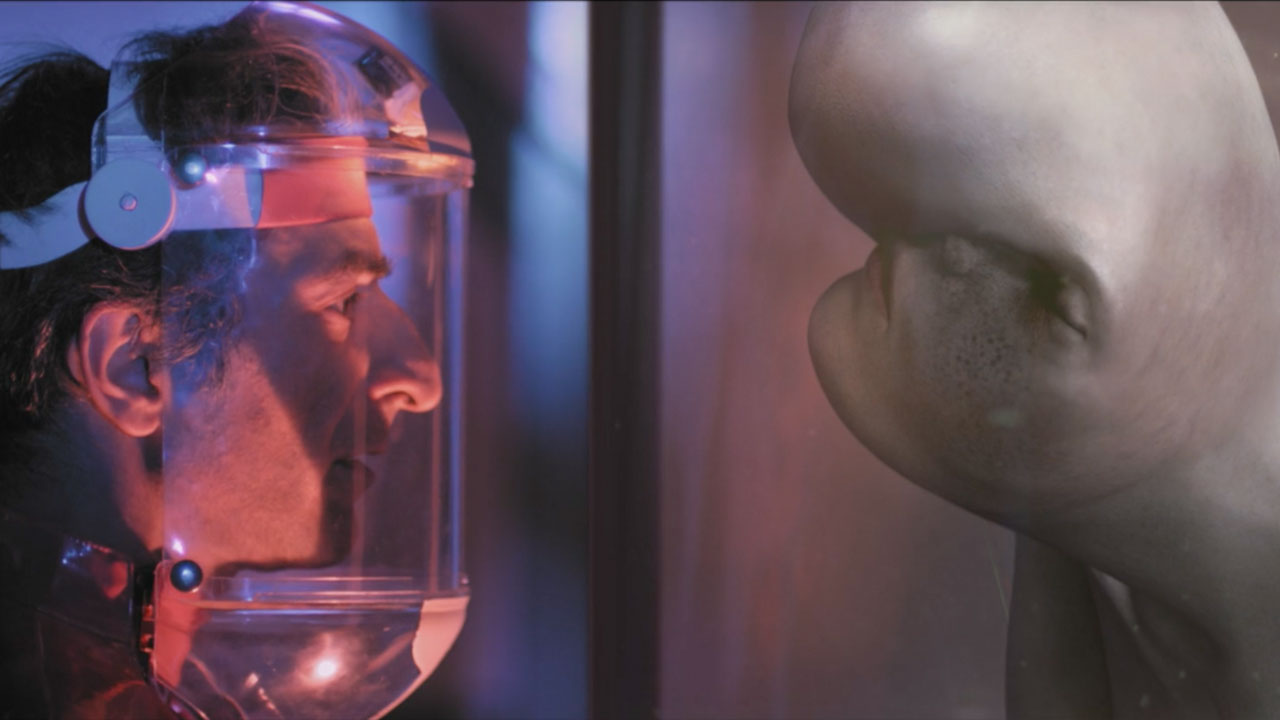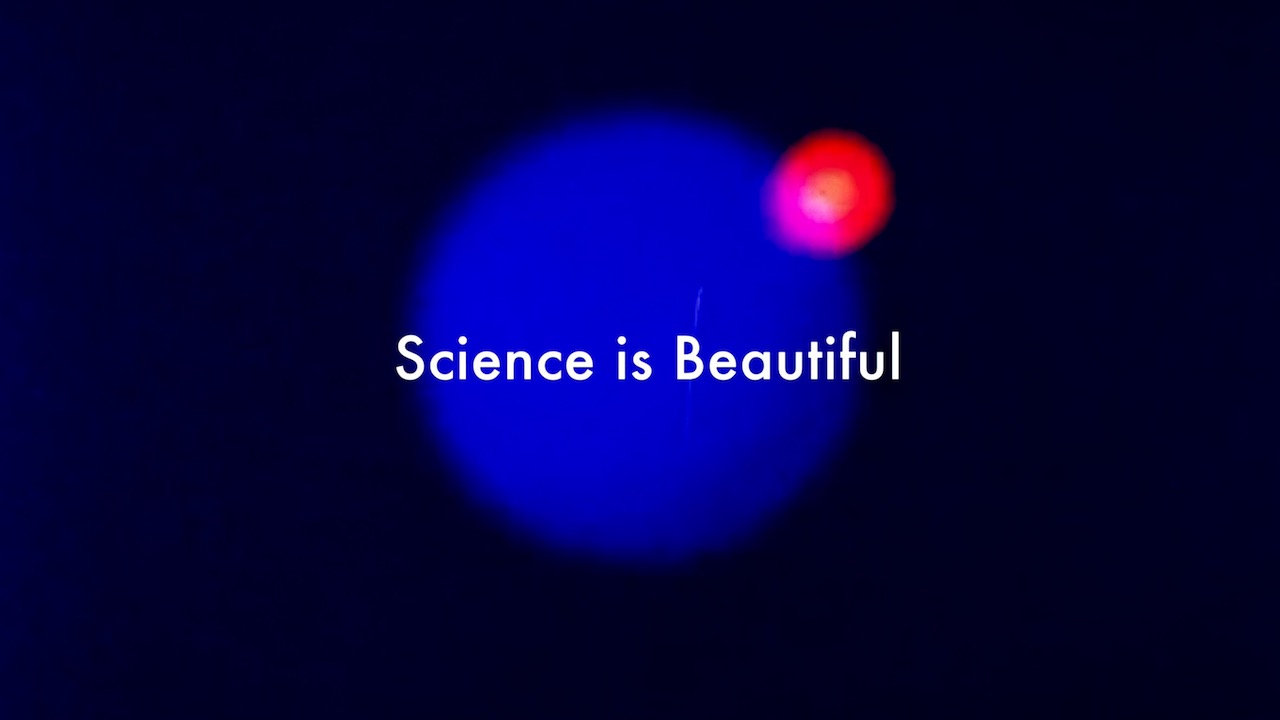 7 Ways to Promote #ScienceMatters in Your Daily Life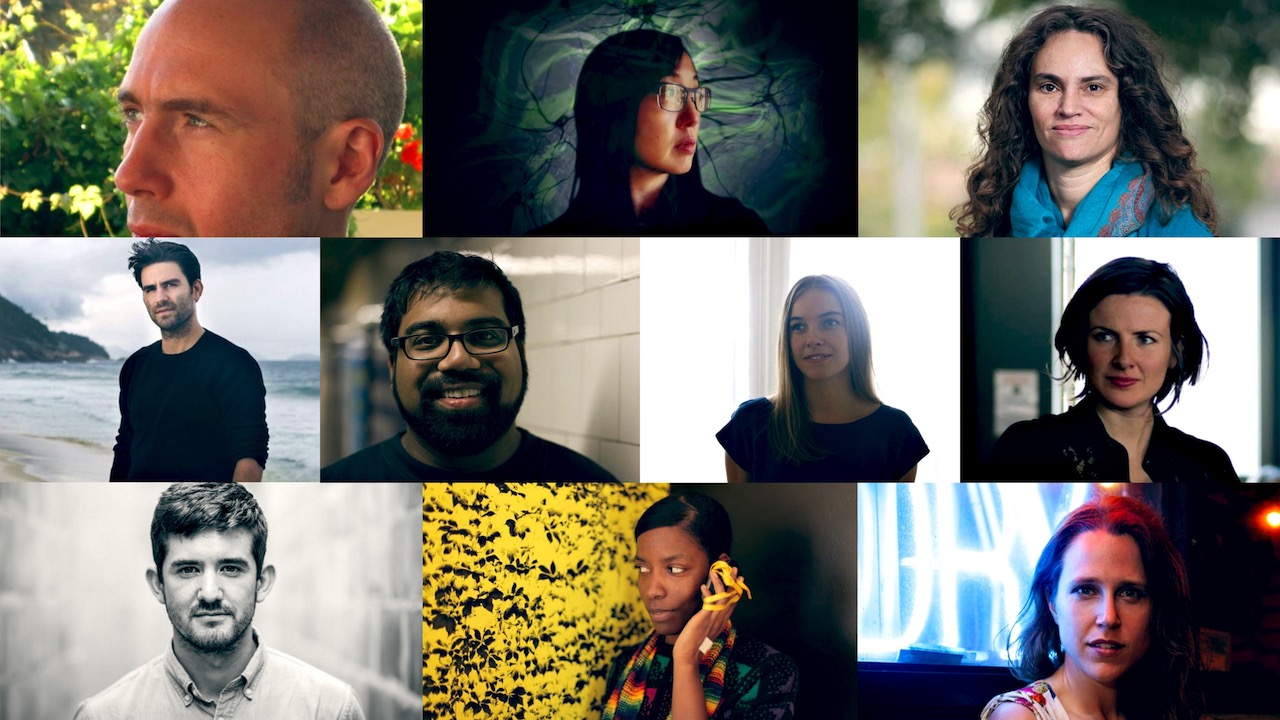 Announcing the Ten Visionary Filmmakers of "Chimera Experiments"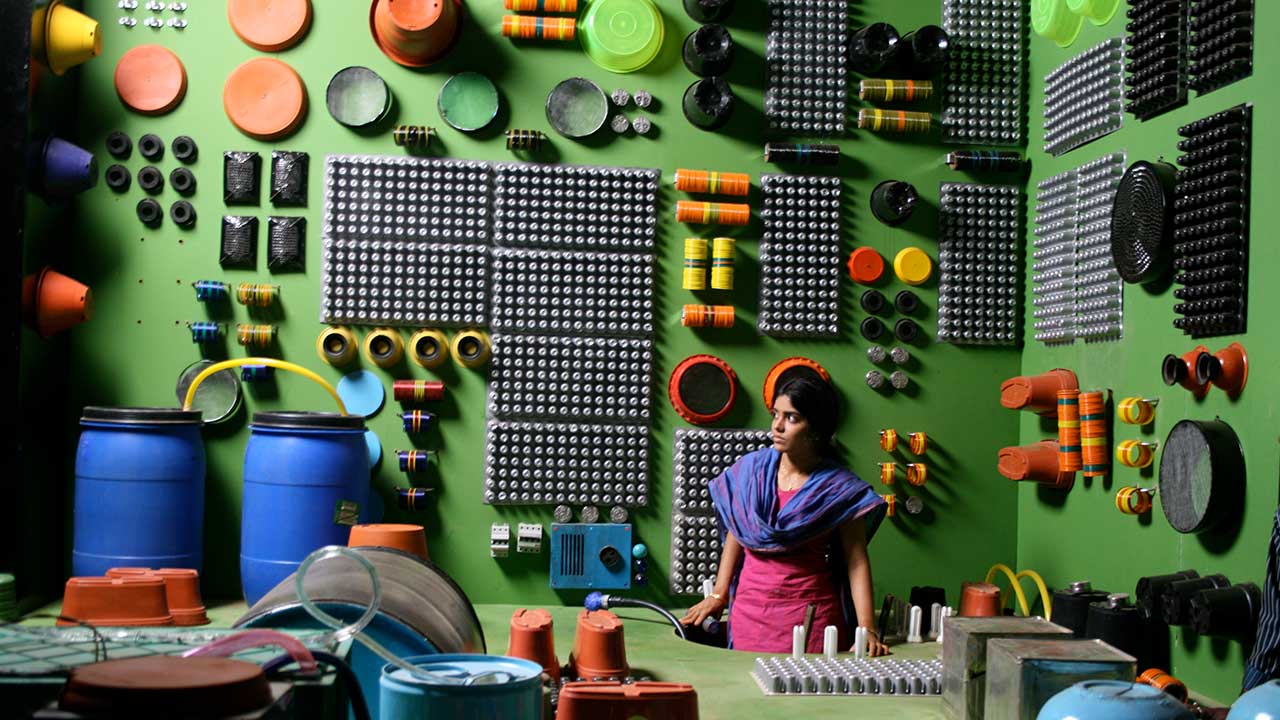 6 Scientific Journeys Through Present and Future India
Dreams in Space: virtual voyages in n-dimensional biology