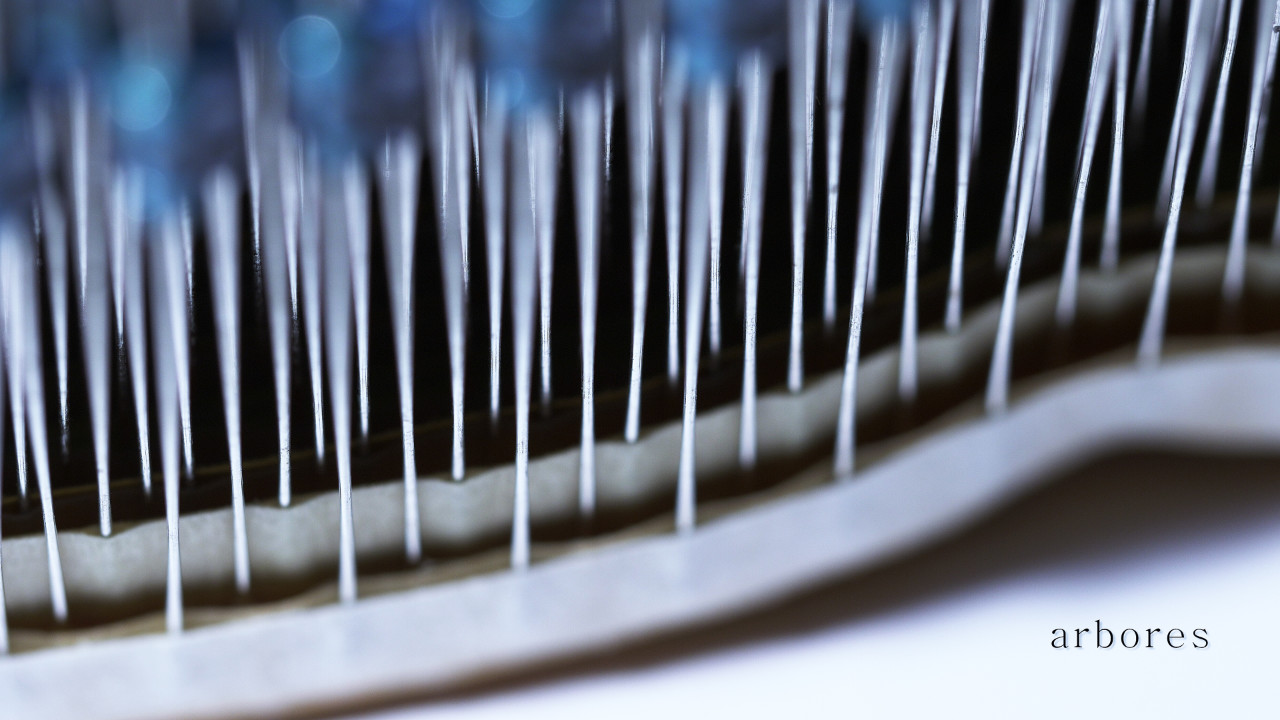 Structures of Nature
Martin Gerigk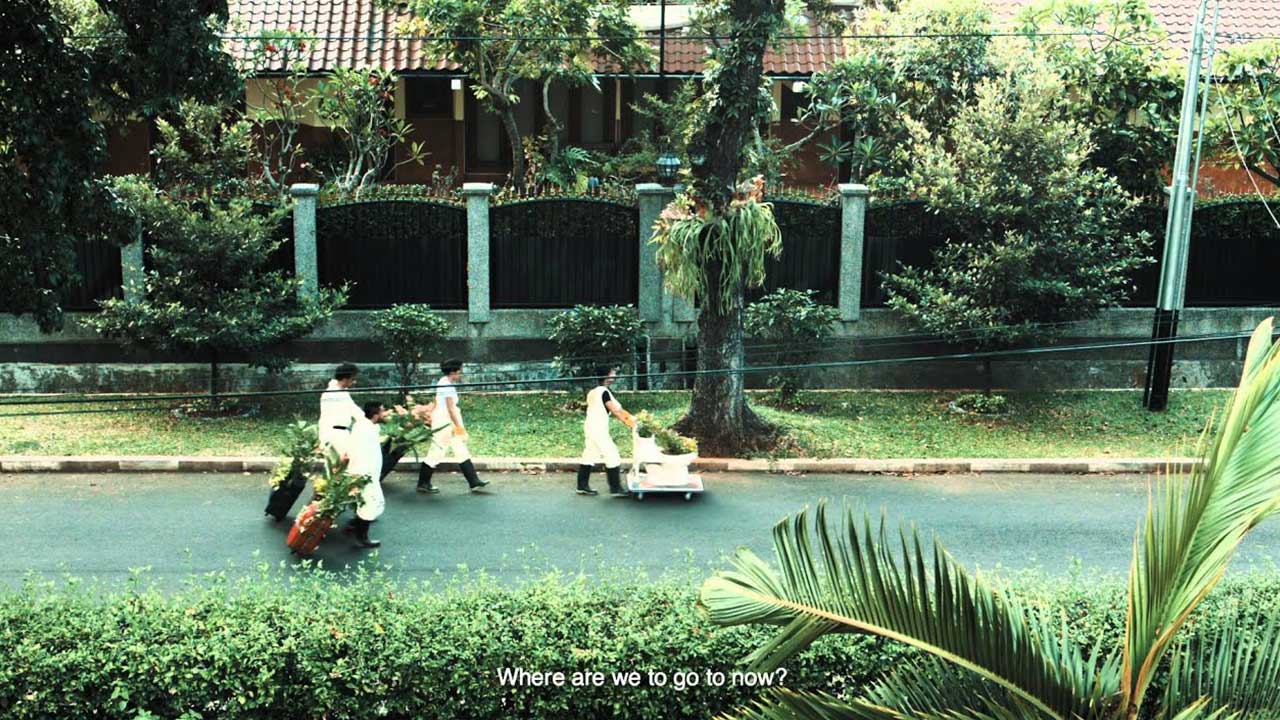 Flutter Echoes and Notes Concerning Nature
Amir Pohan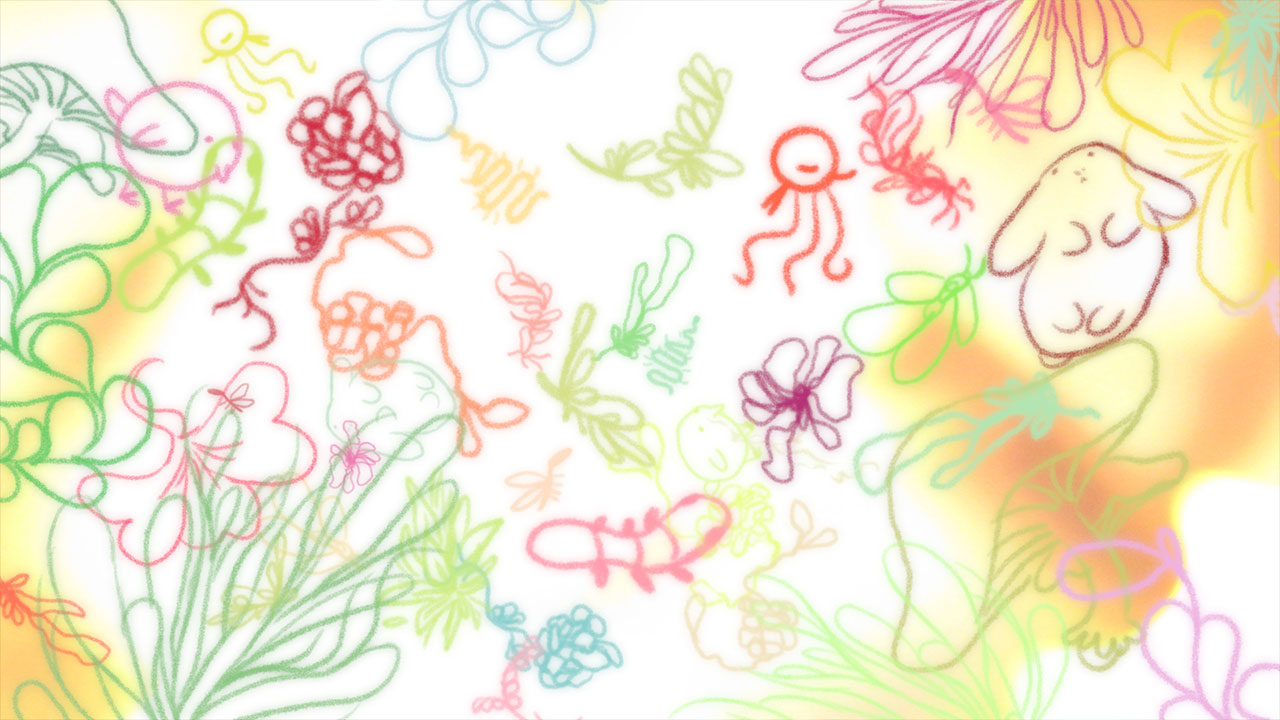 Phosphenes
Catherine Slilaty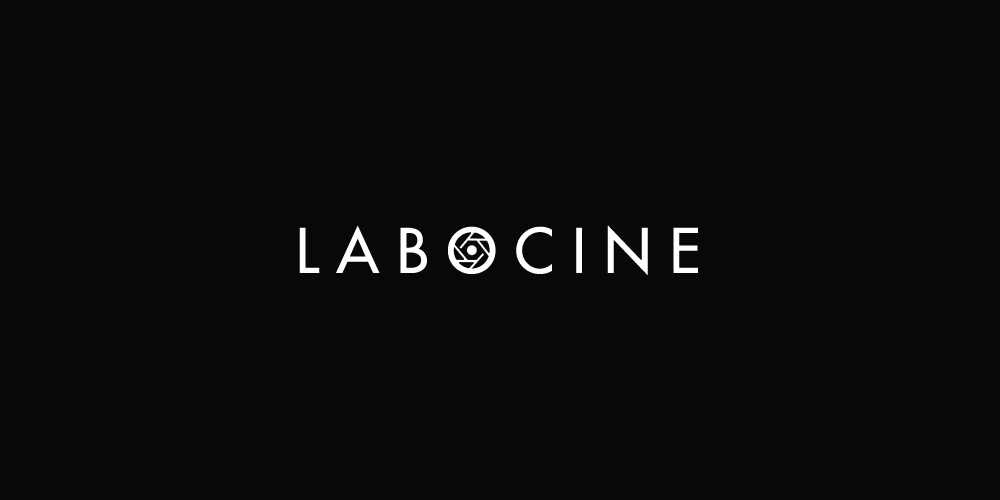 Wild
Volkan Budak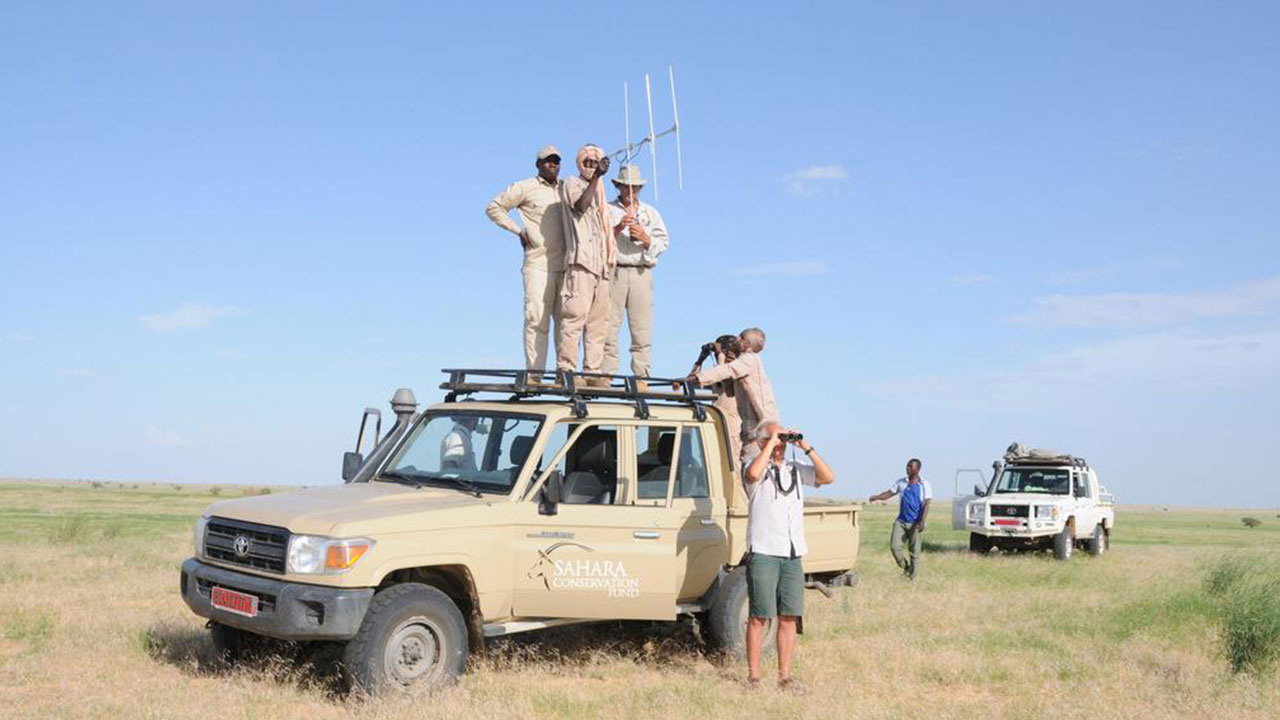 Back to the Wild
Veronica Iacono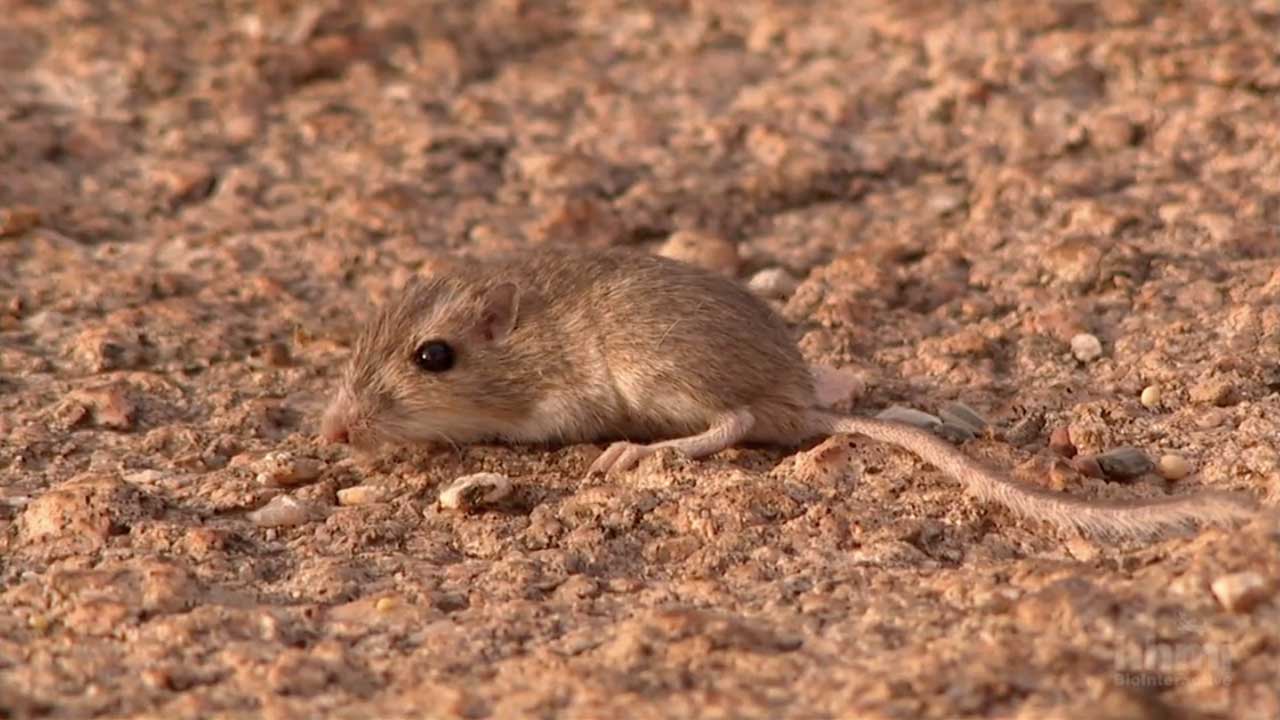 The Making of the Fittest: Natural Selection and Adaptation
Sarah Holt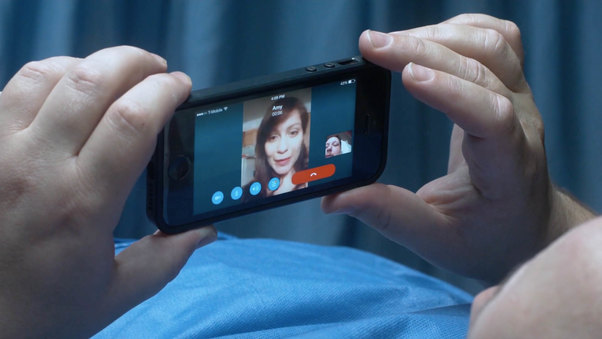 Human Nature
Raj Trivedi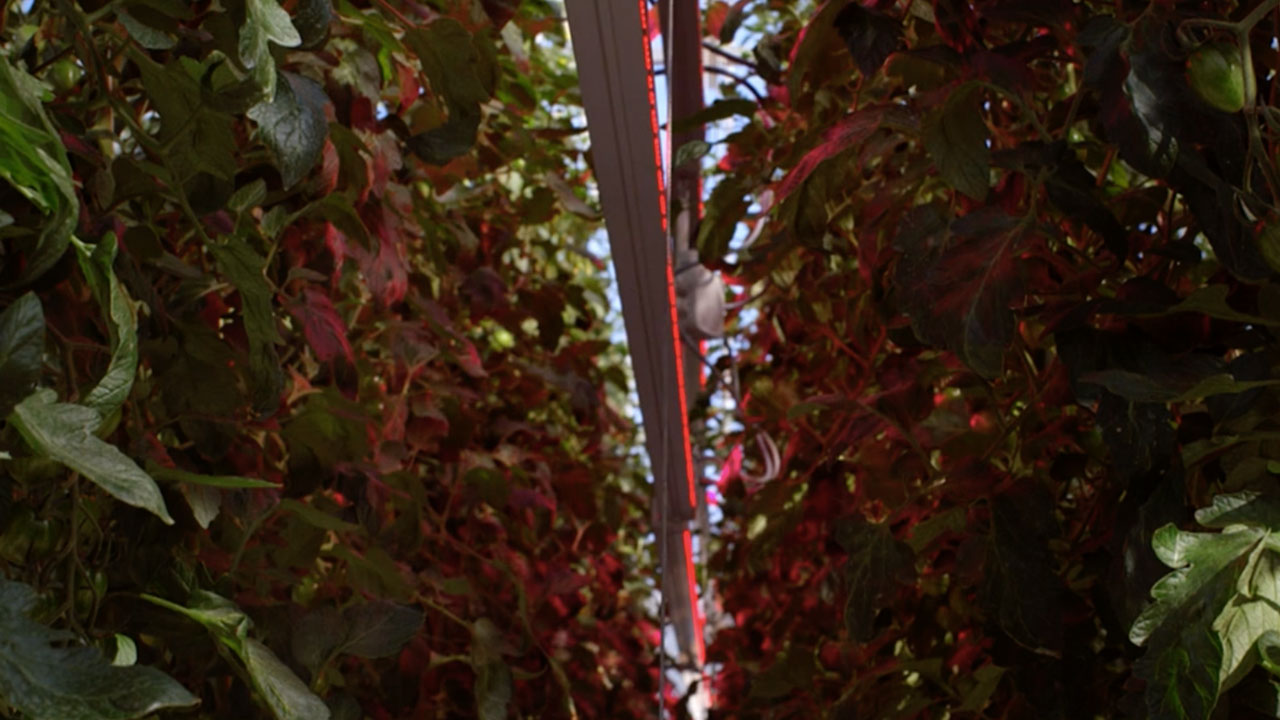 Nature's Switch
Caroline Ward,Erinma Ochu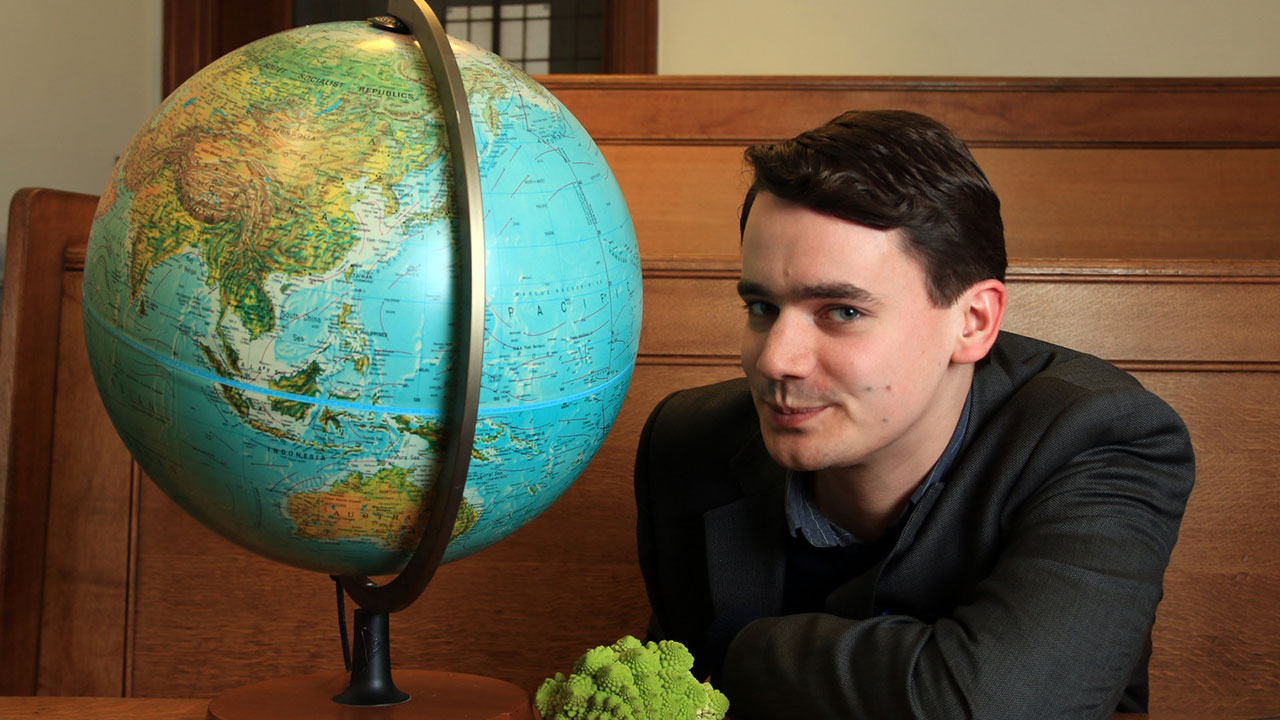 Matter Patterns
Olga Yakimenko
Infinitude
Scott Portingale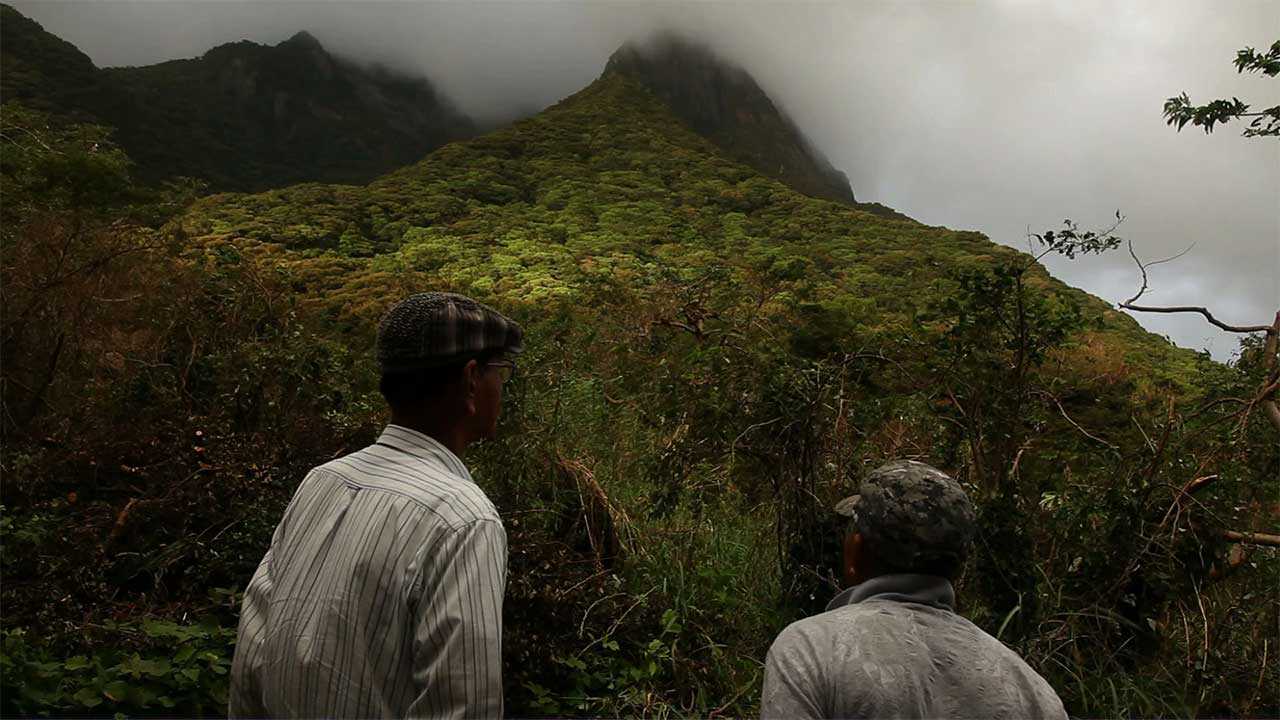 Milieu
Damien Faure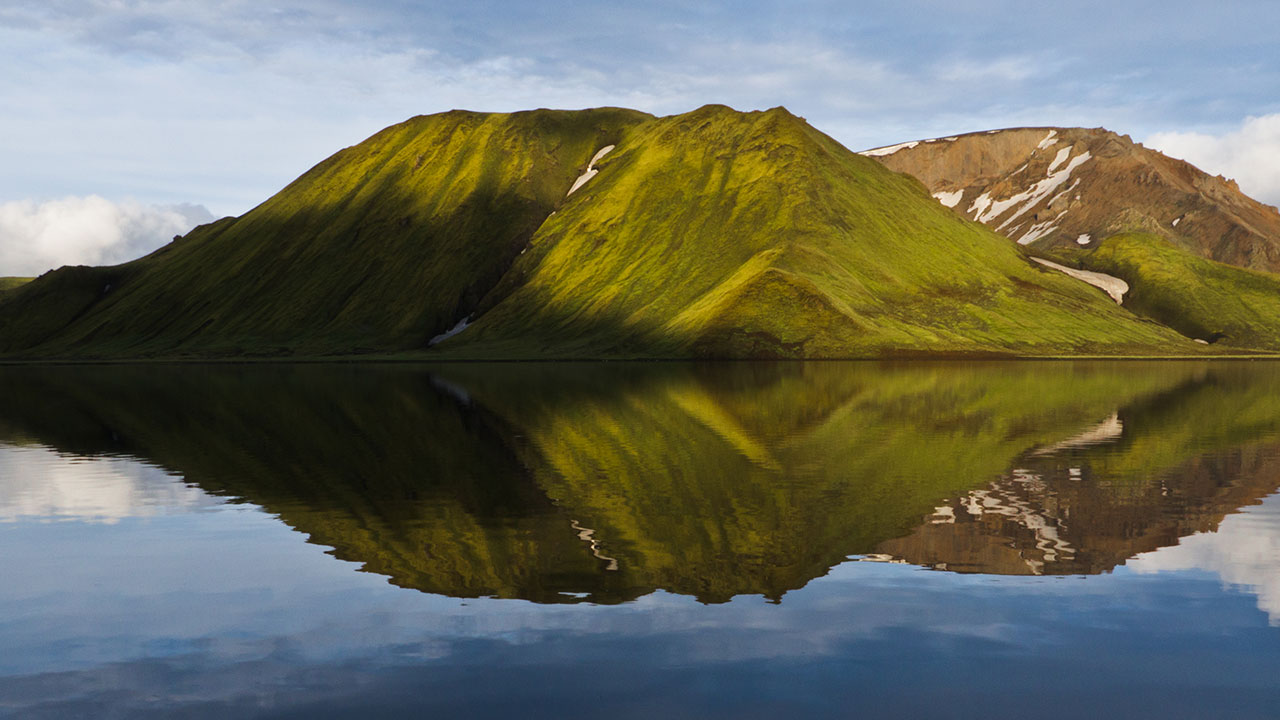 Meta (3.1 / km²)
Sandro Bocci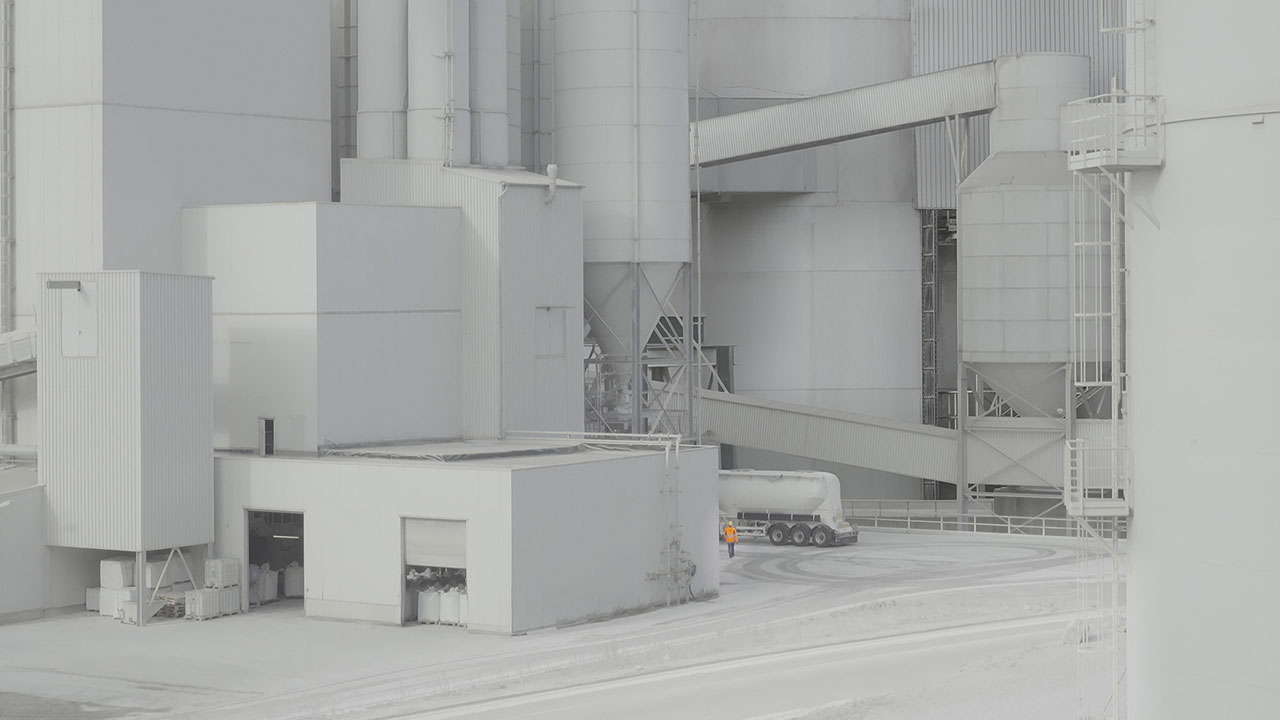 Kaltes Tal
Johannes Krell,Florian Fischer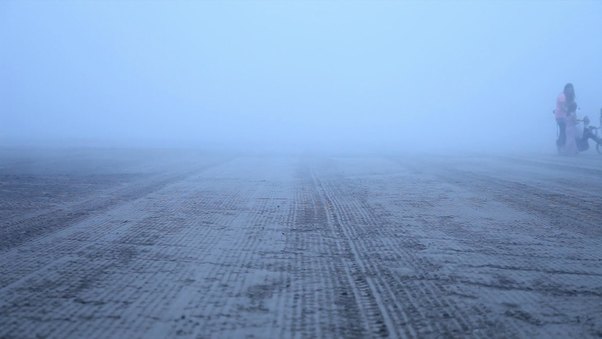 Une Terre Familière
Marianna Milhorat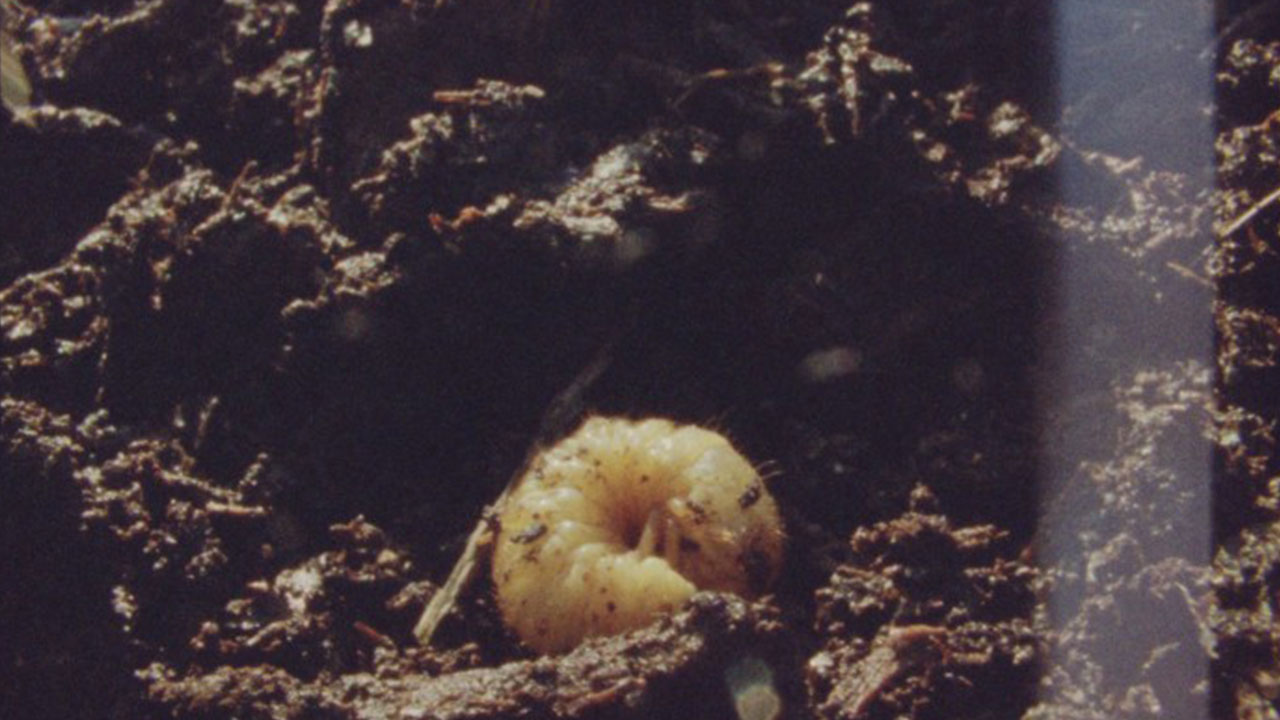 Shape Shifting
Elke Marhöfer,Mikhail Lylov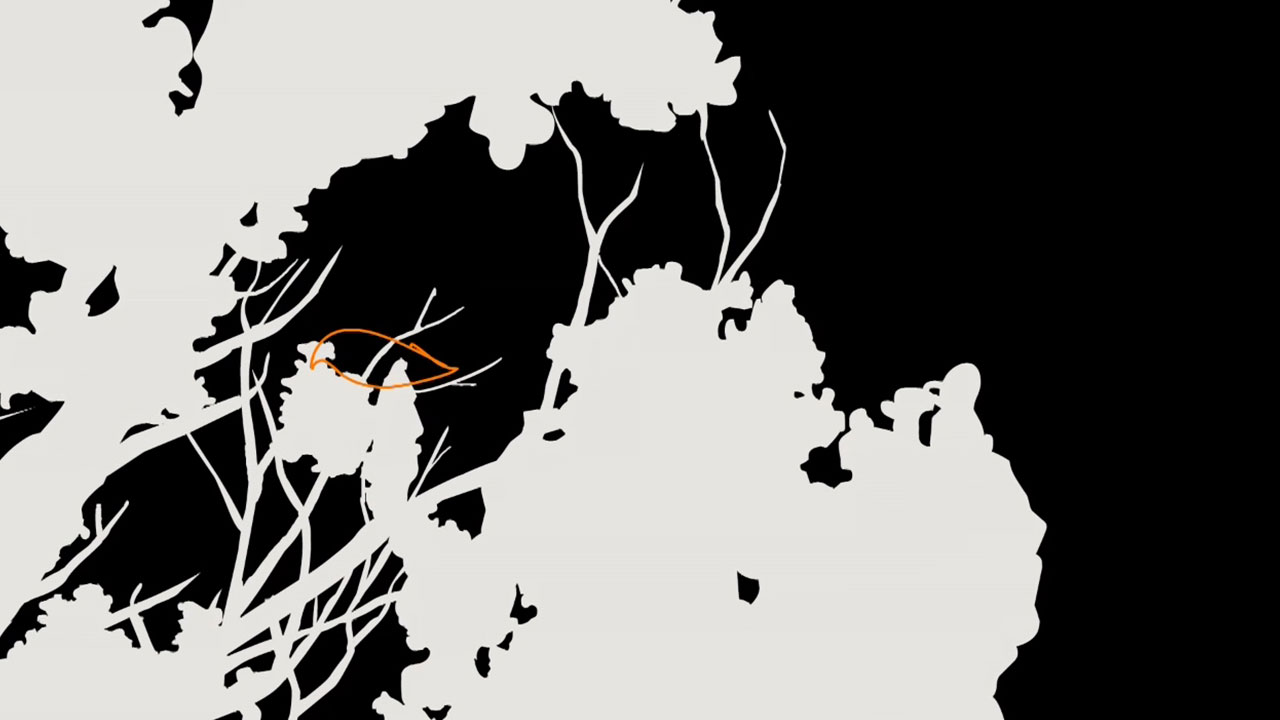 Struggle for Existence
Laurie Sumiye
Natural History Redux
Coral Morphologic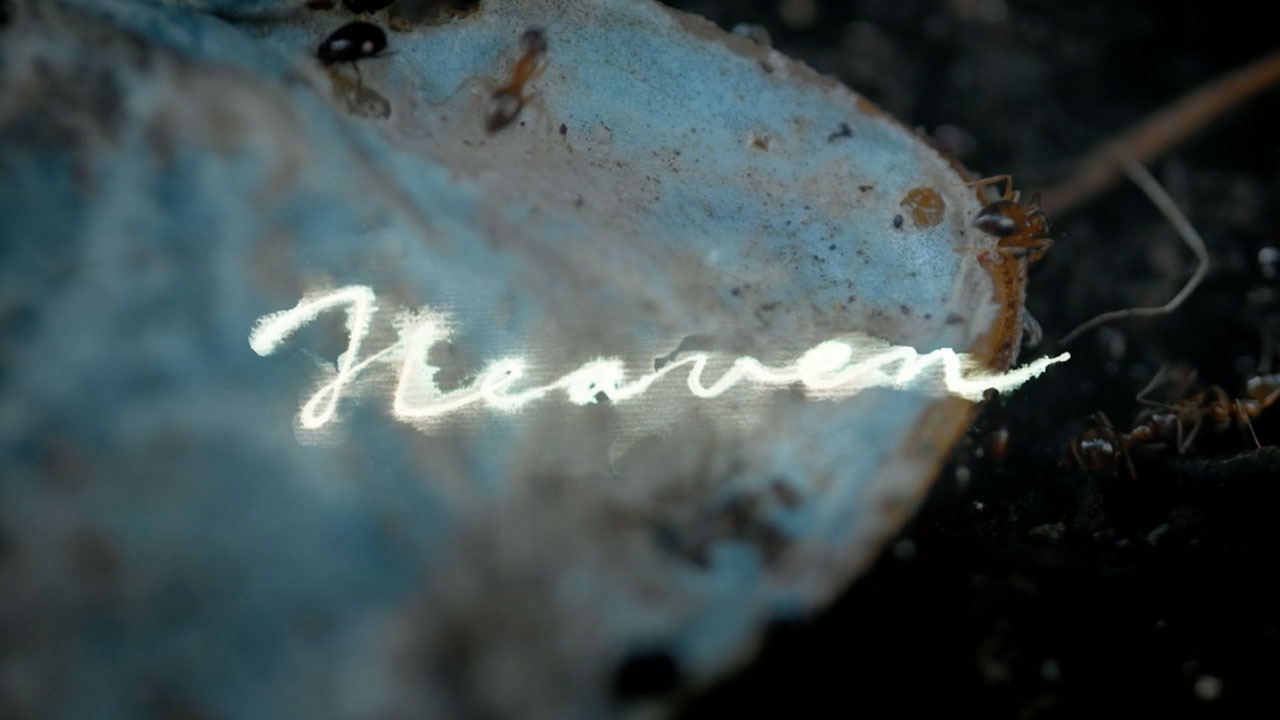 Heaven
Isamu Hirabayashi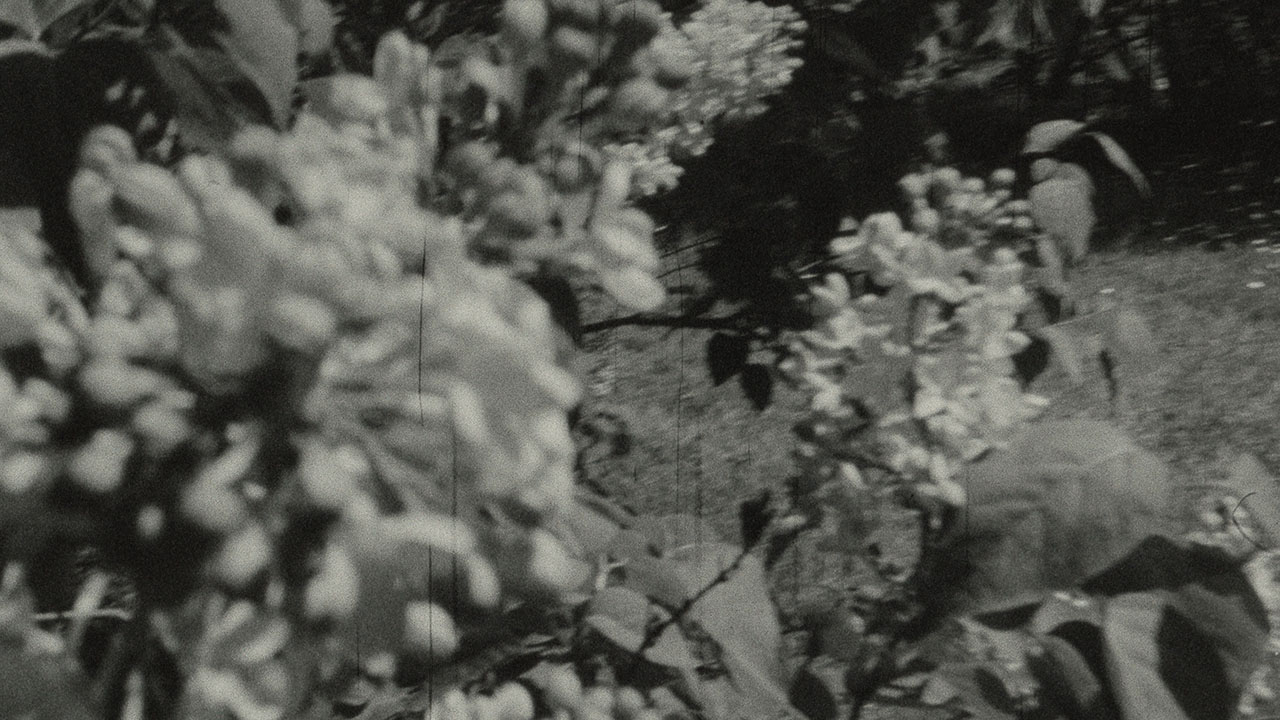 The Lilac Game
Emma Piper-Burket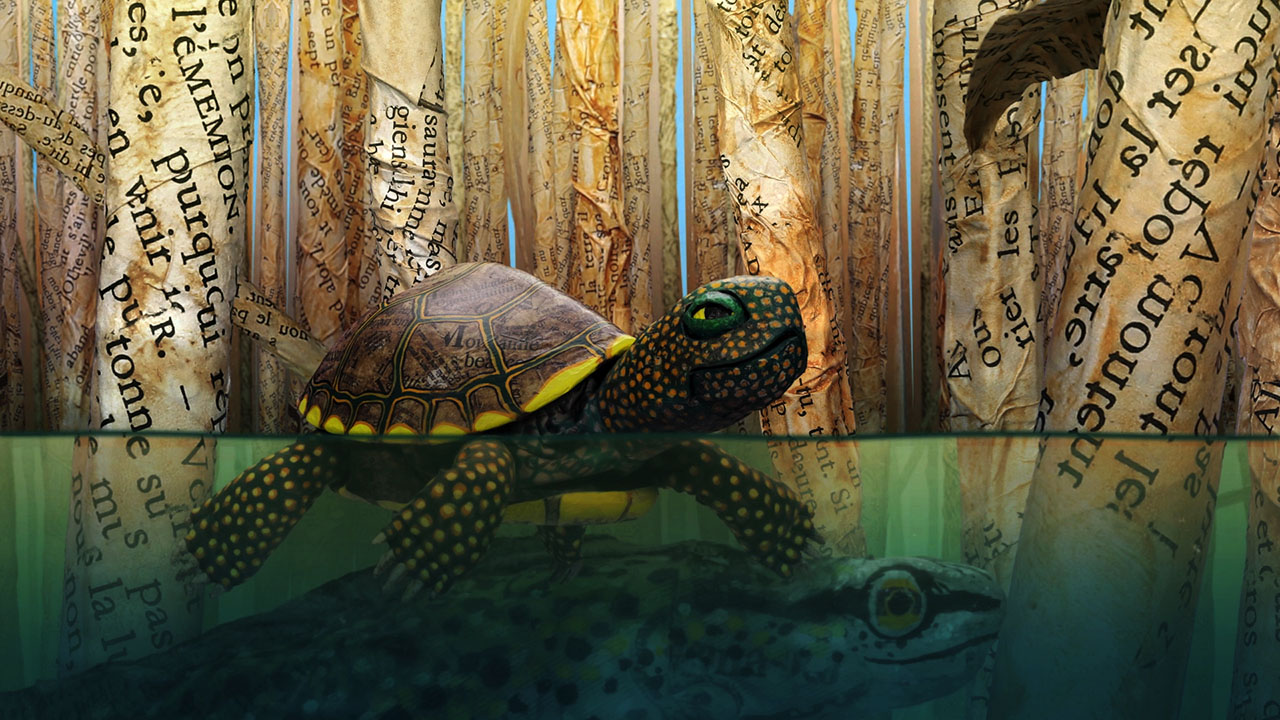 Hello World: "Pond Turtle"
Anne-Lise Koehler, Eric Serre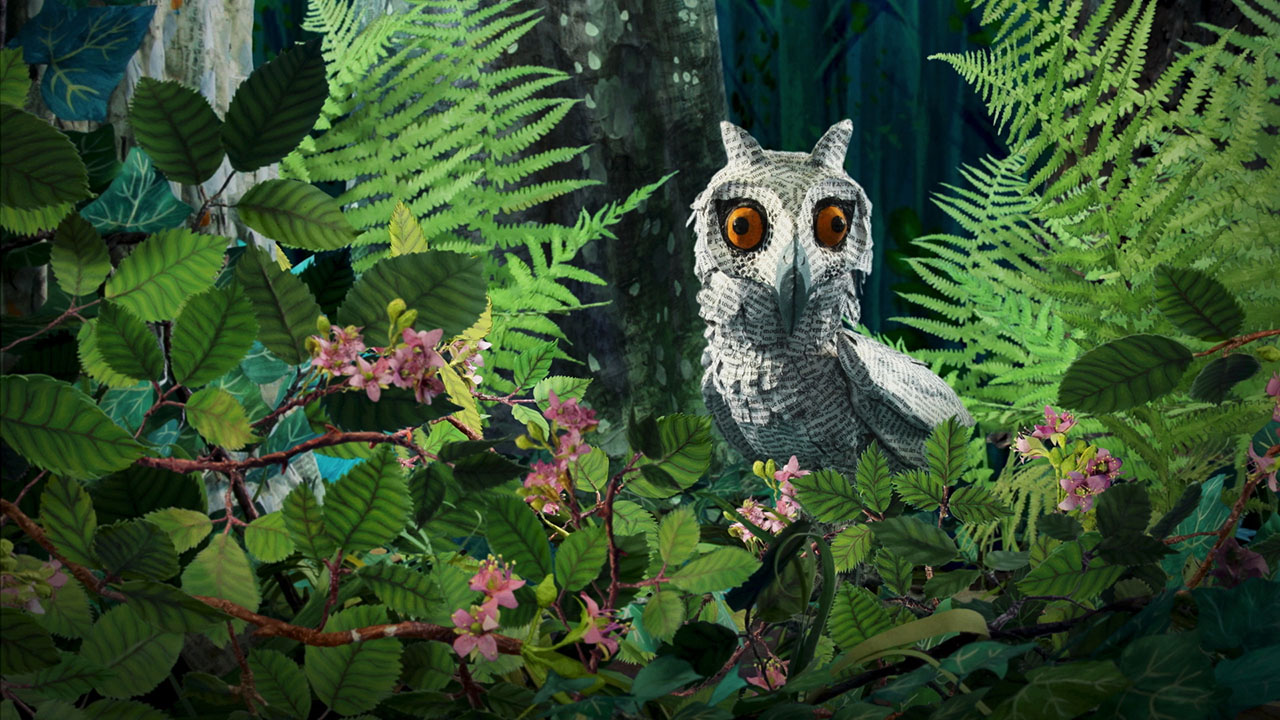 Hello World! "The Long-Eared Owl"
Anne-Lise Koehler,Eric Serre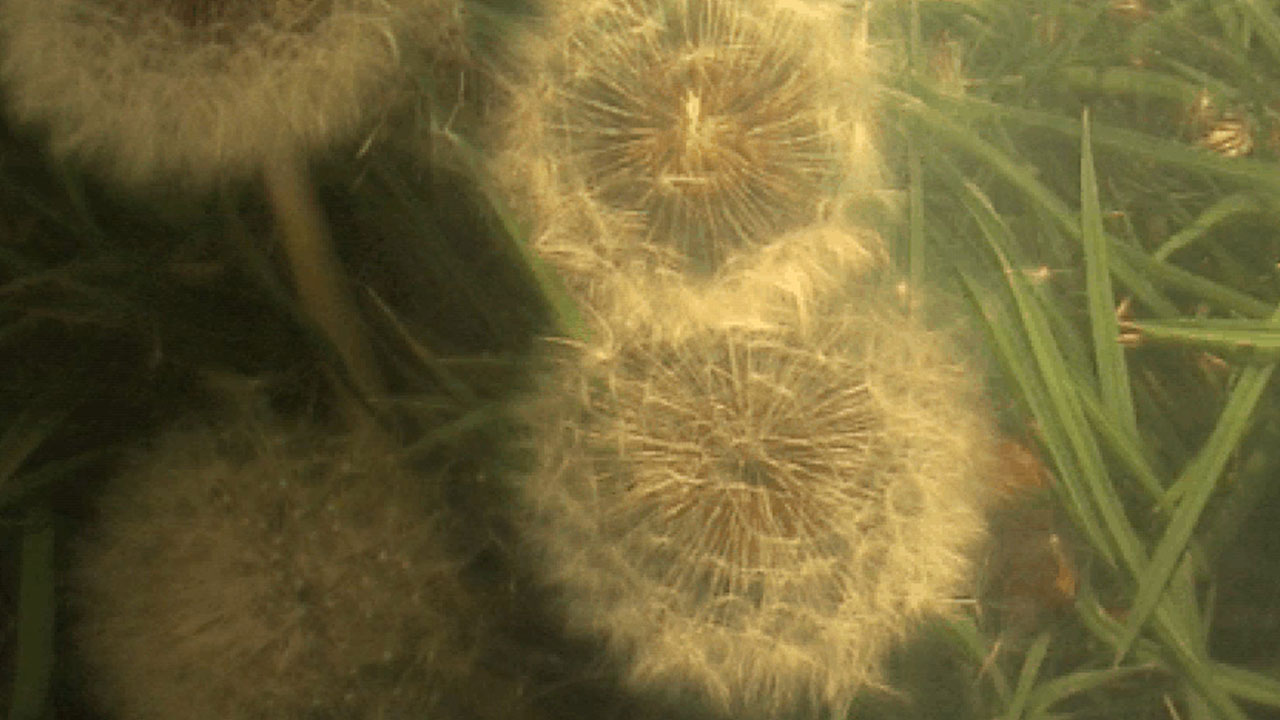 Groeien
Johan Rijpma,Berend Van Eerde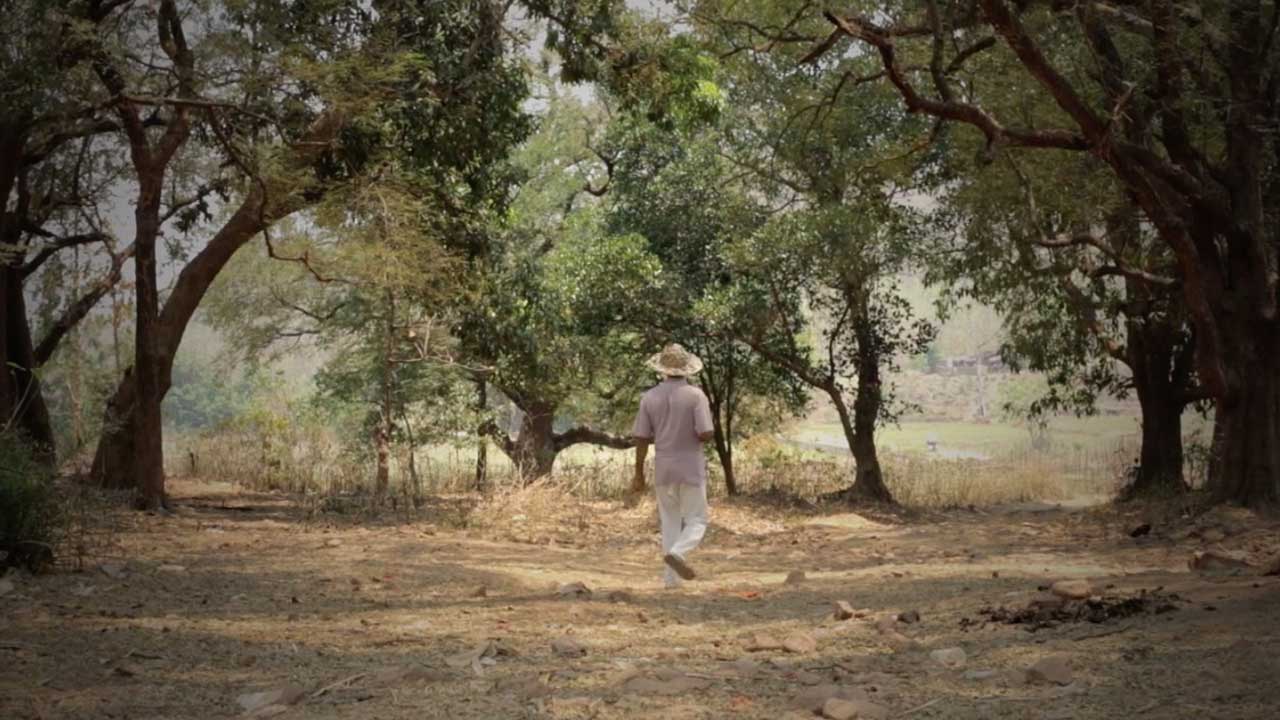 A Commons Sense
Chintan Gohil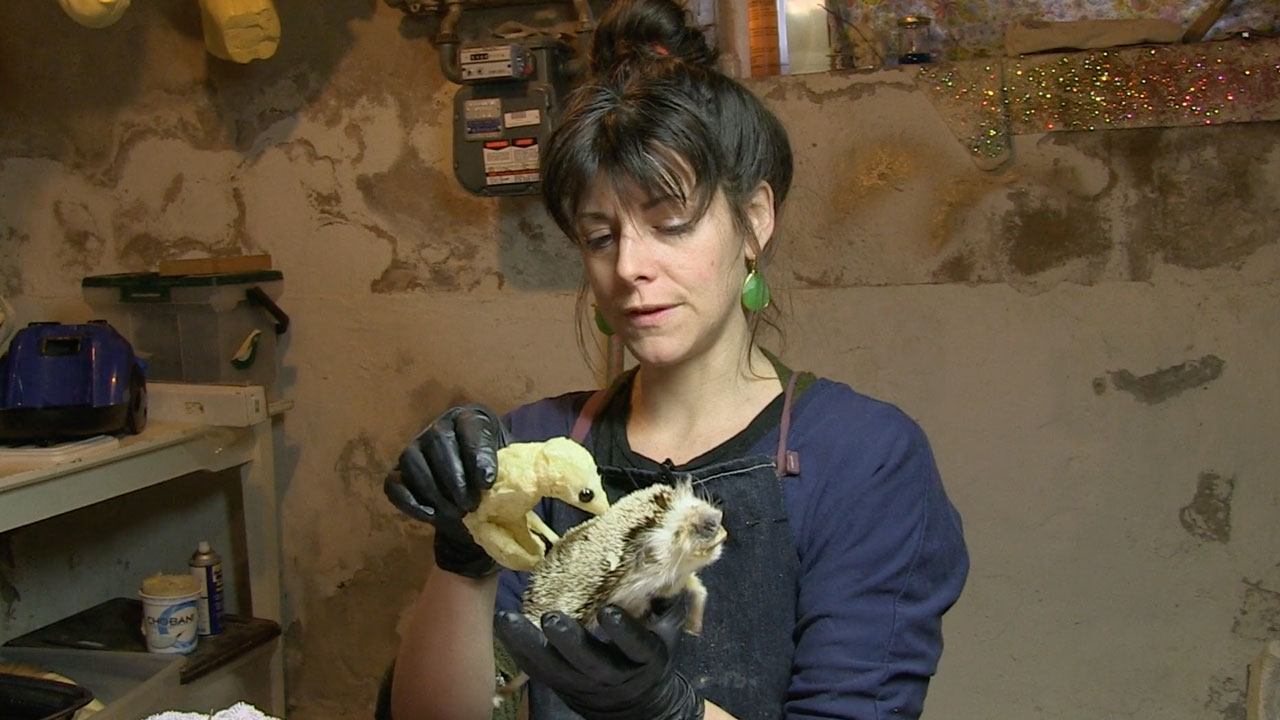 Death & Taxidermy
Mariel Carr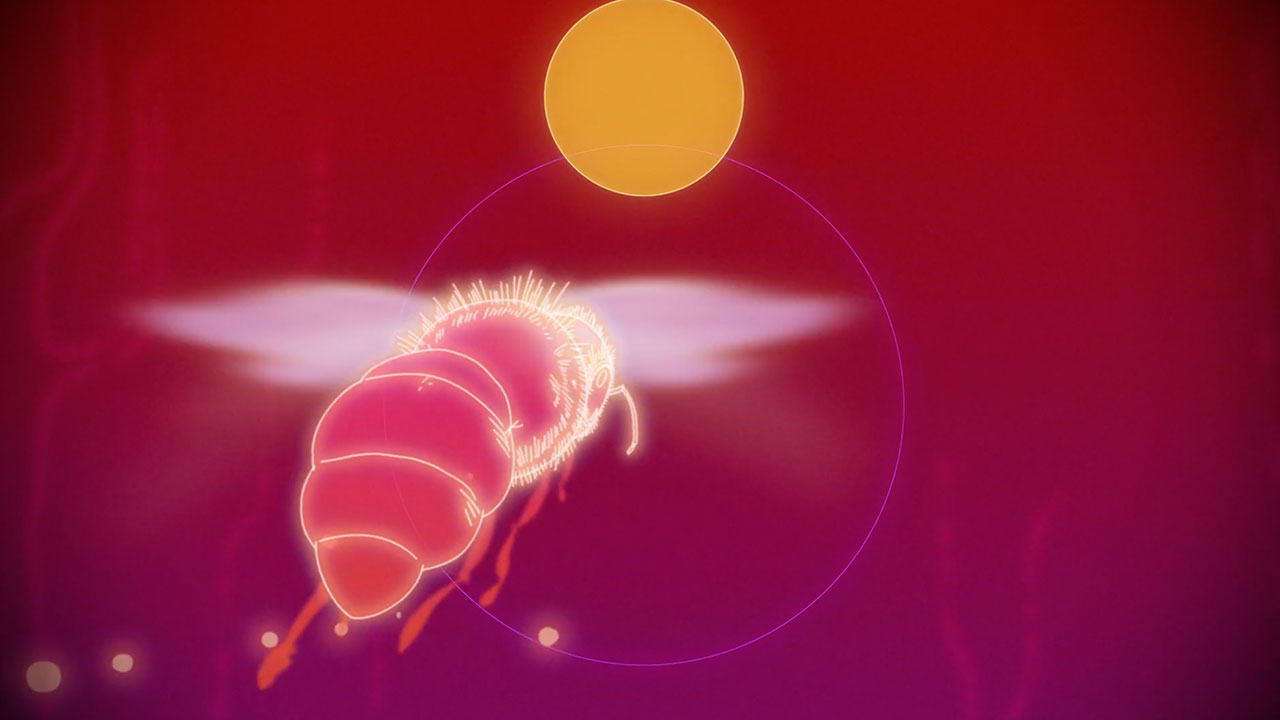 Ampersand
Erin Shea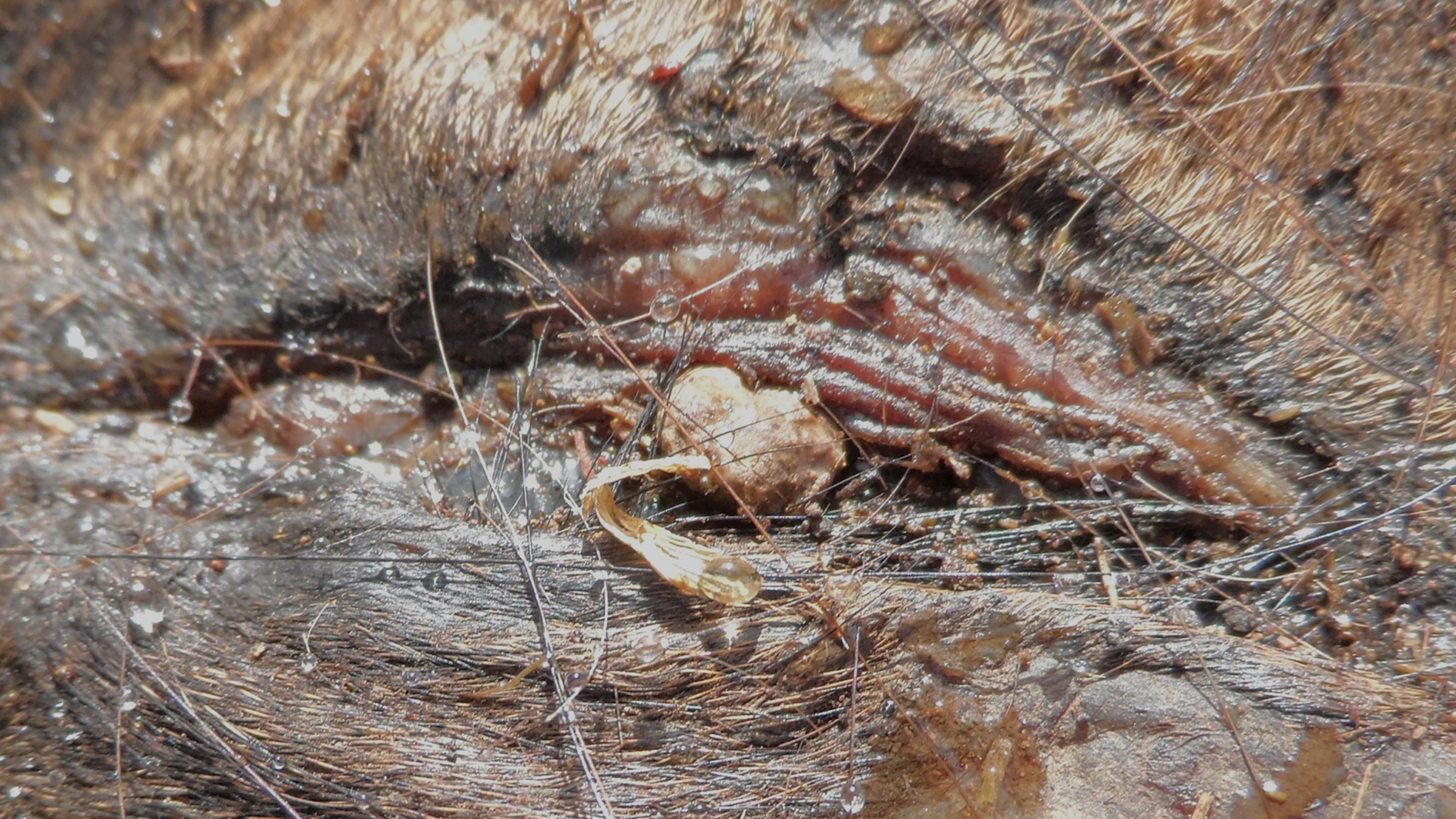 Parasit
Nikki Schuster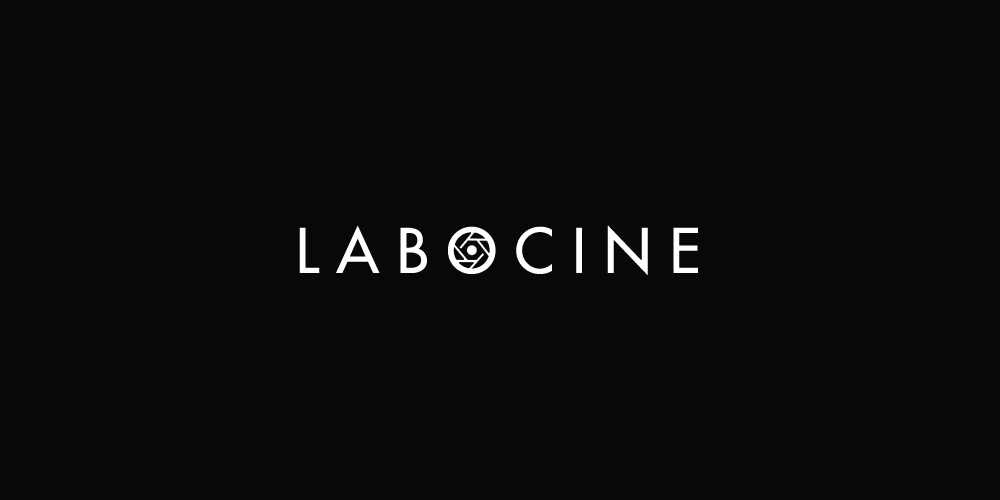 From A to Bee
Maryam Moustafa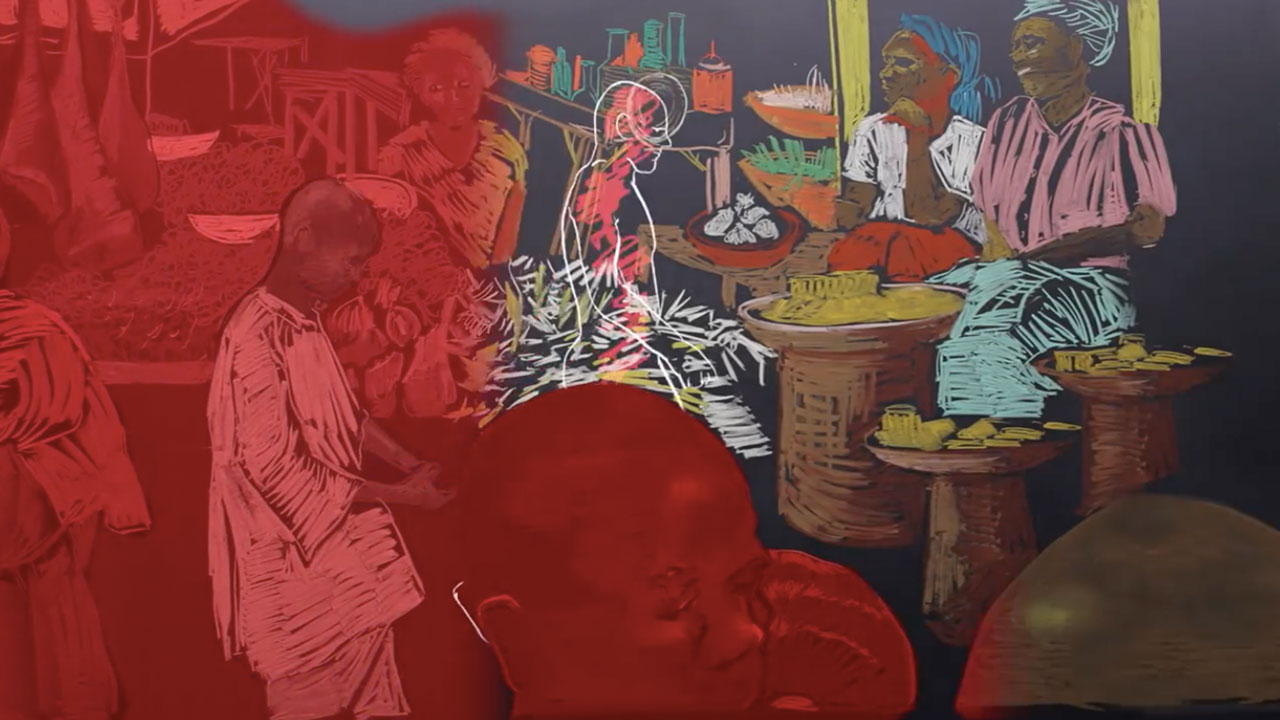 Think Like a Scientist -- Natural Selection in an Outbreak
Nate Dappen,Neil Loisin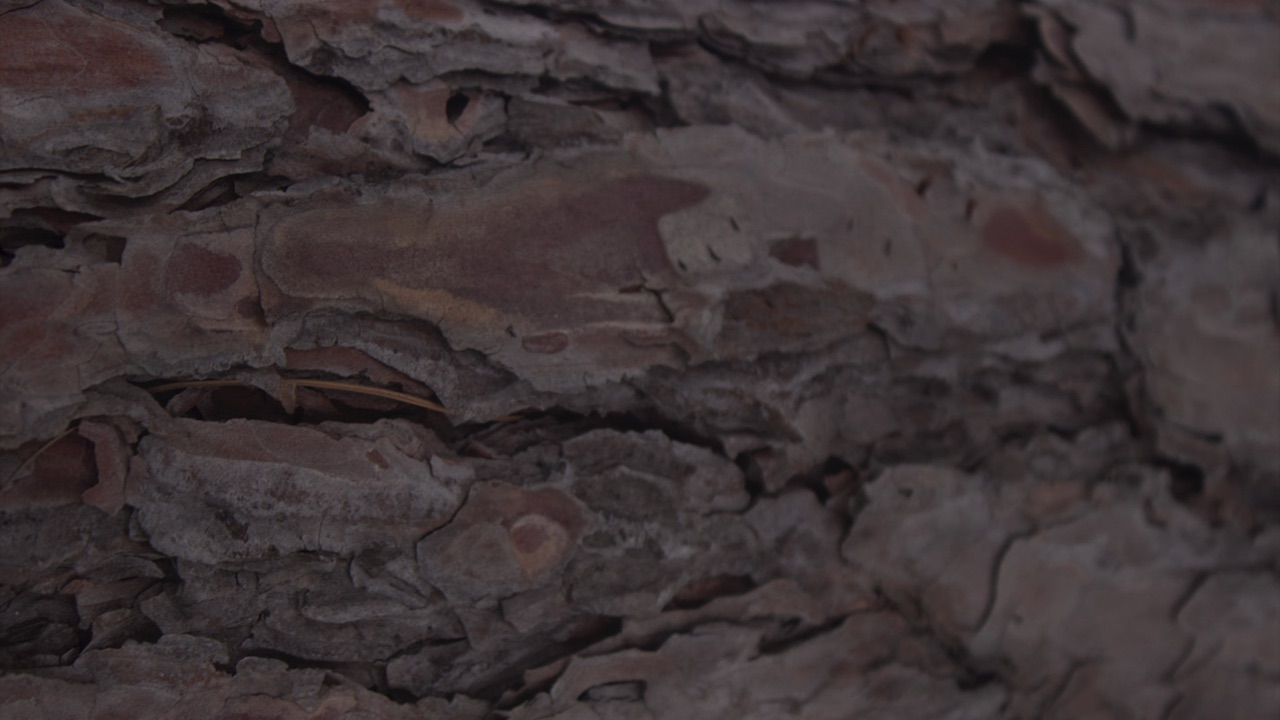 A Year
Nick White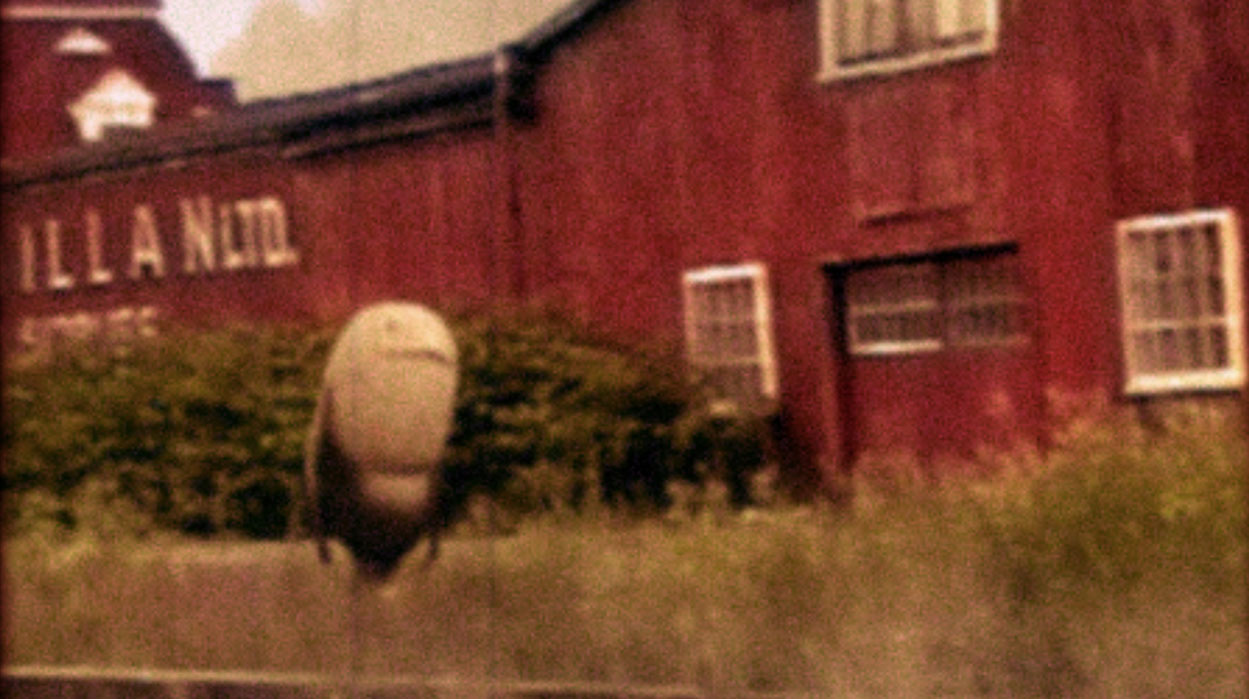 Migration
Fluorescent Hill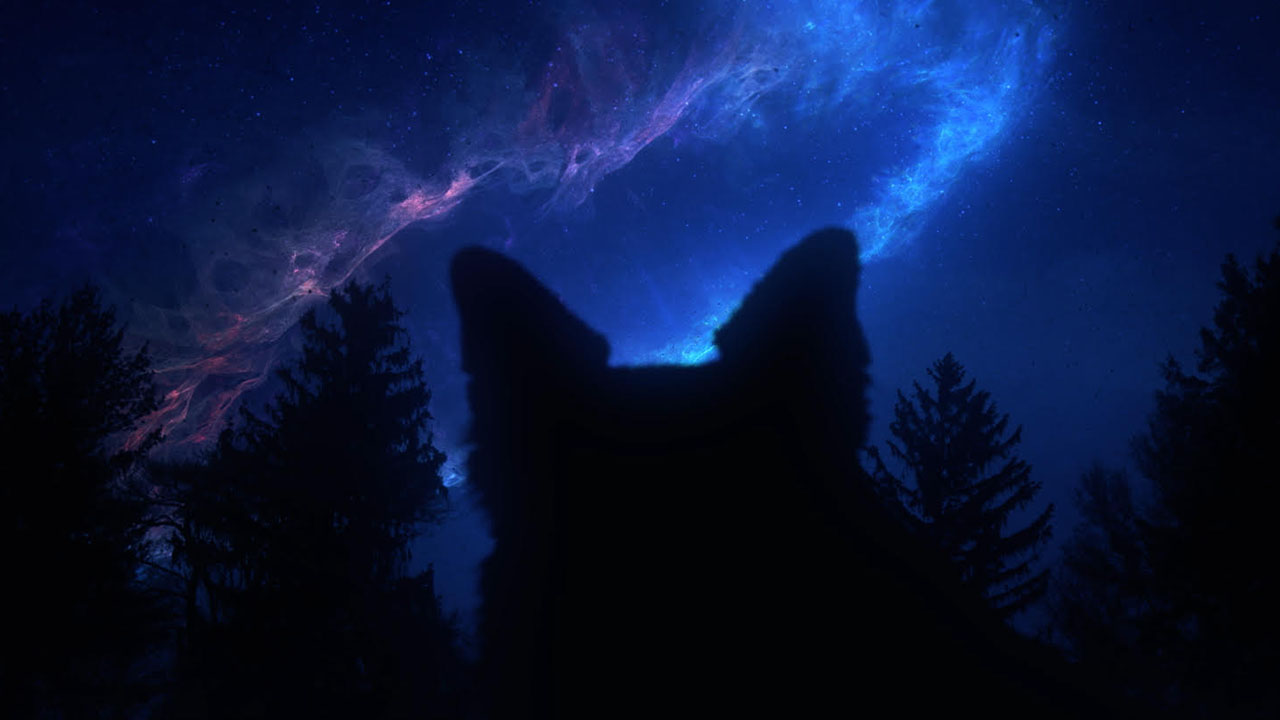 Dog in the Woods
Christian Chapman,Paul Jason Hoffman
Pi
Darren Aronofsky
Pan
Charlotte Arene,Nevil Bernard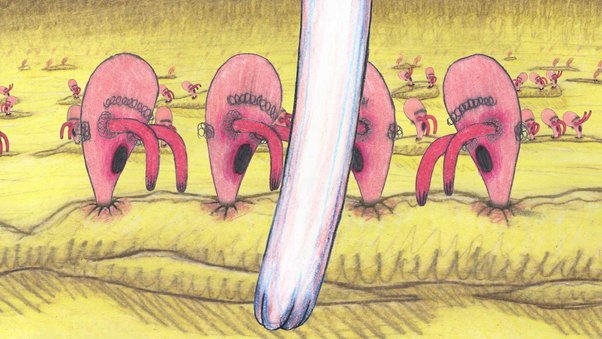 Bottom Feeders
Matt Reynolds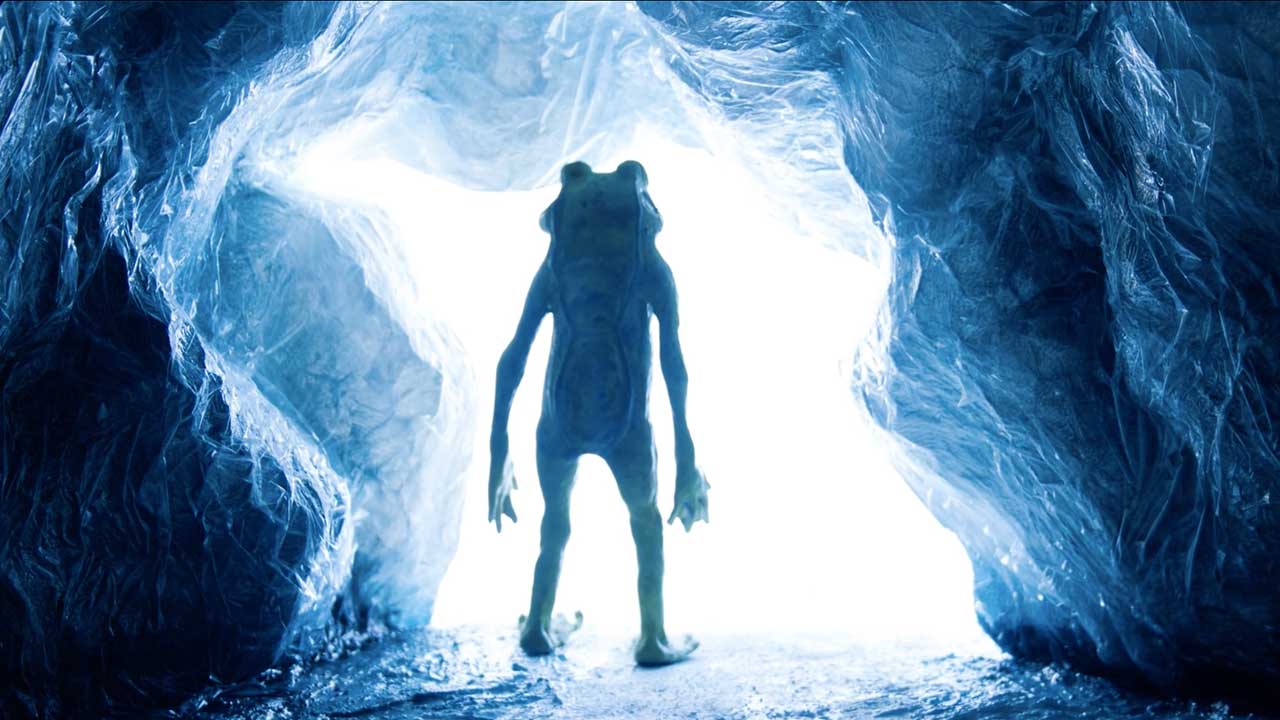 Rhacophorus
Laura Verlinden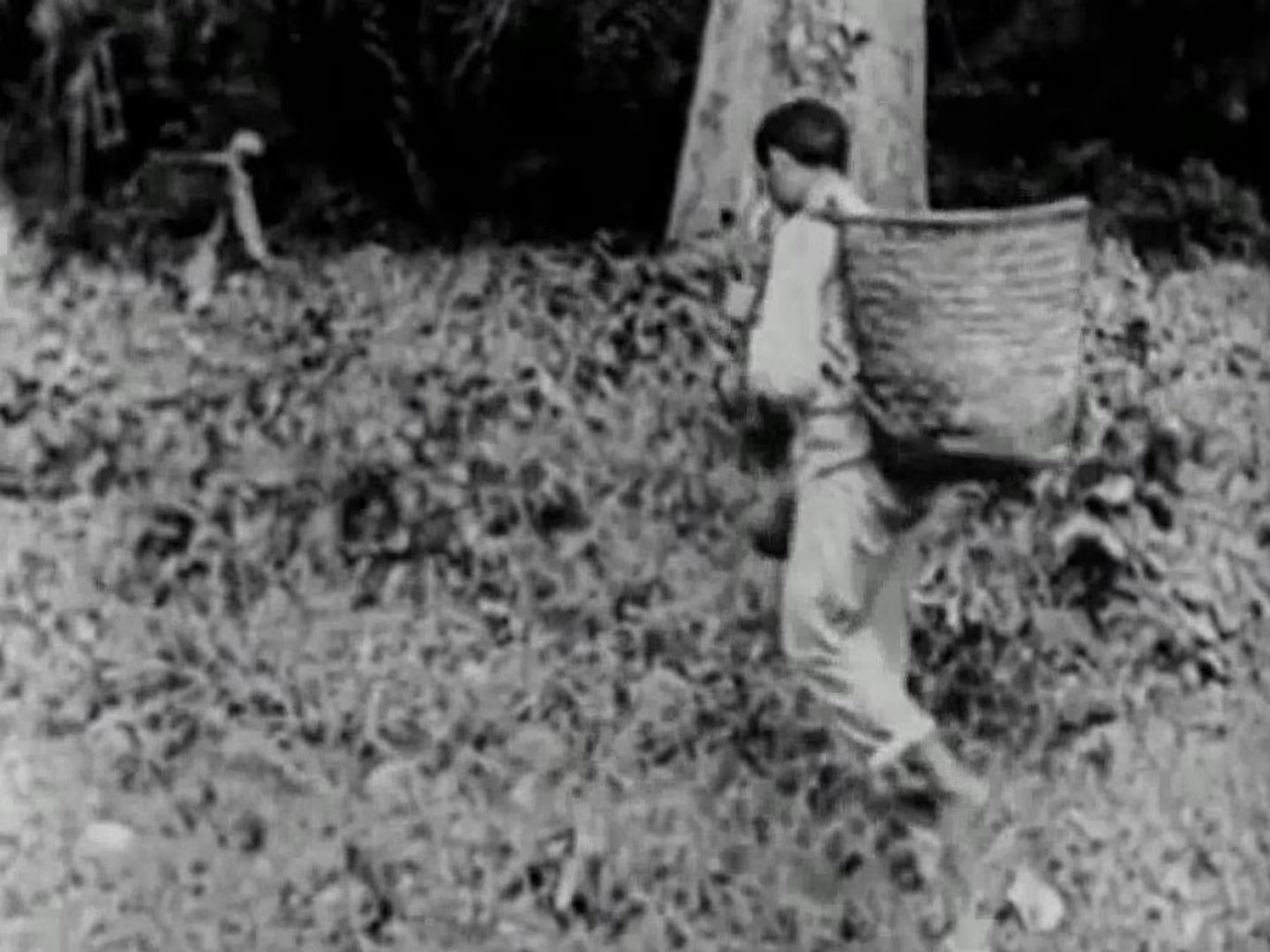 No paiz das Amazonas (In the land of the Amazons)
Silvino Santos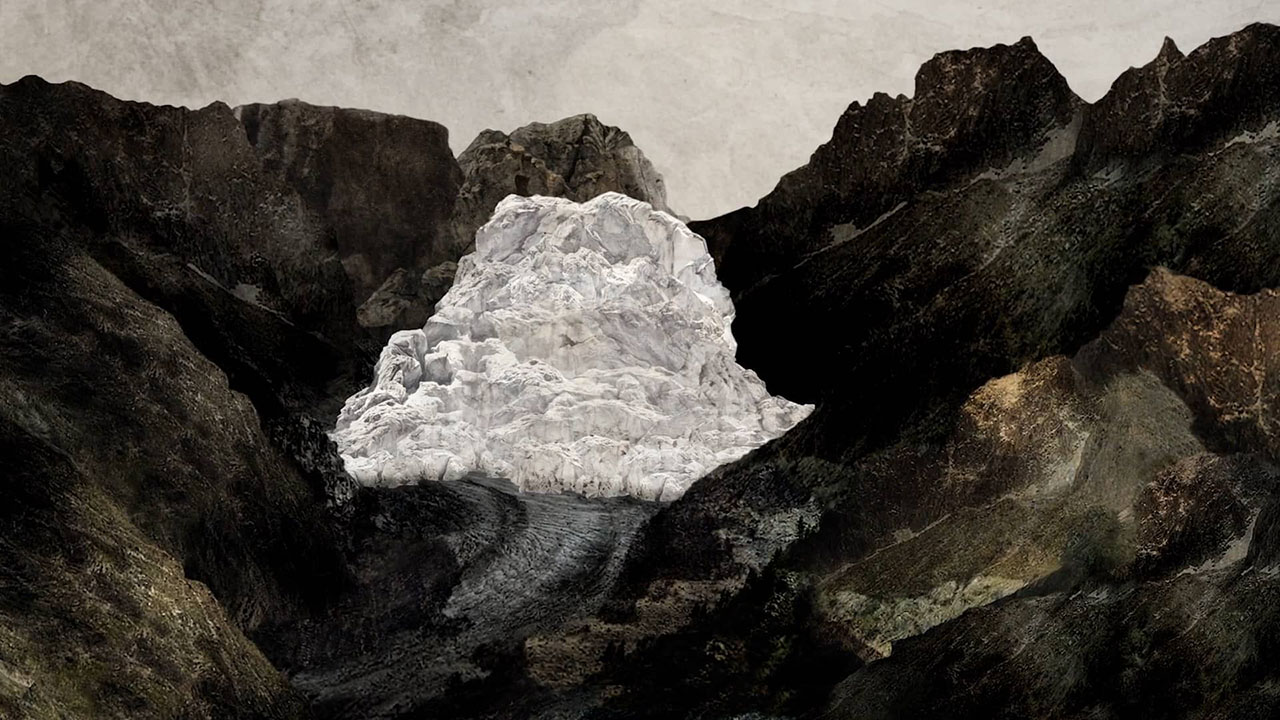 The Tasmanian Tiger
Vergine Keaton
Symphony no. 42
Réka Bucsi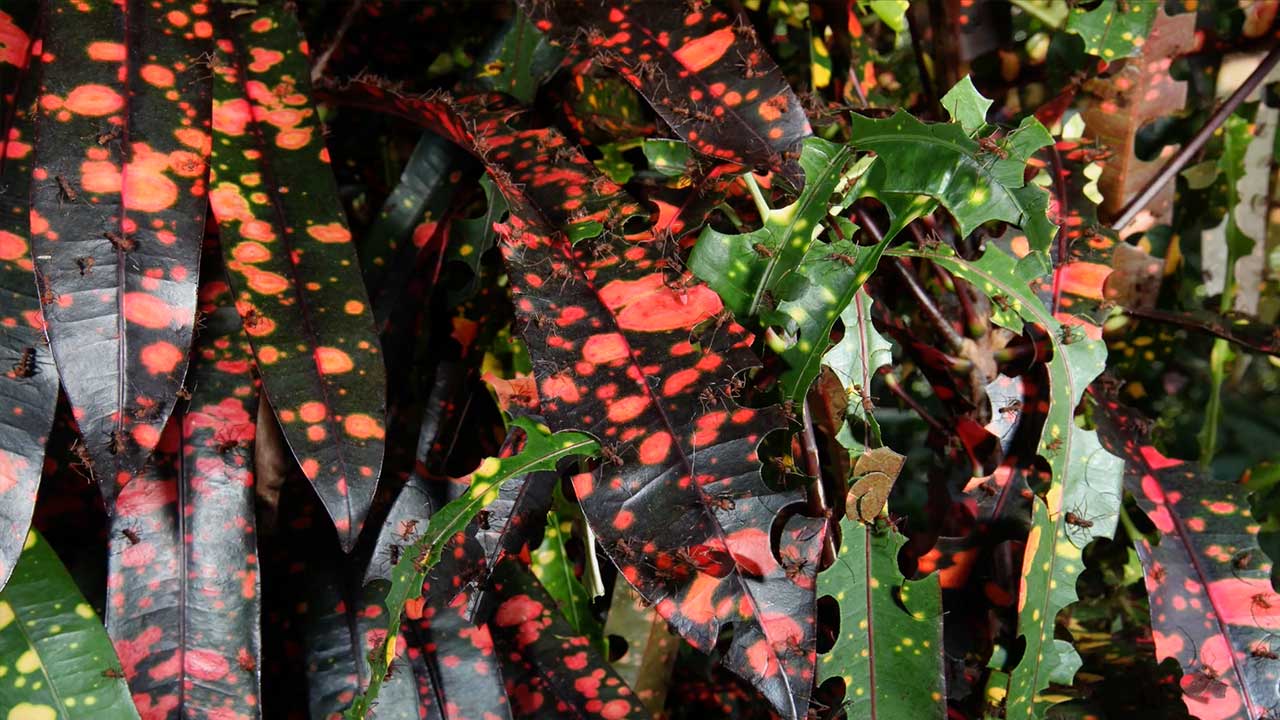 Leafcutters
Catherine Chalmers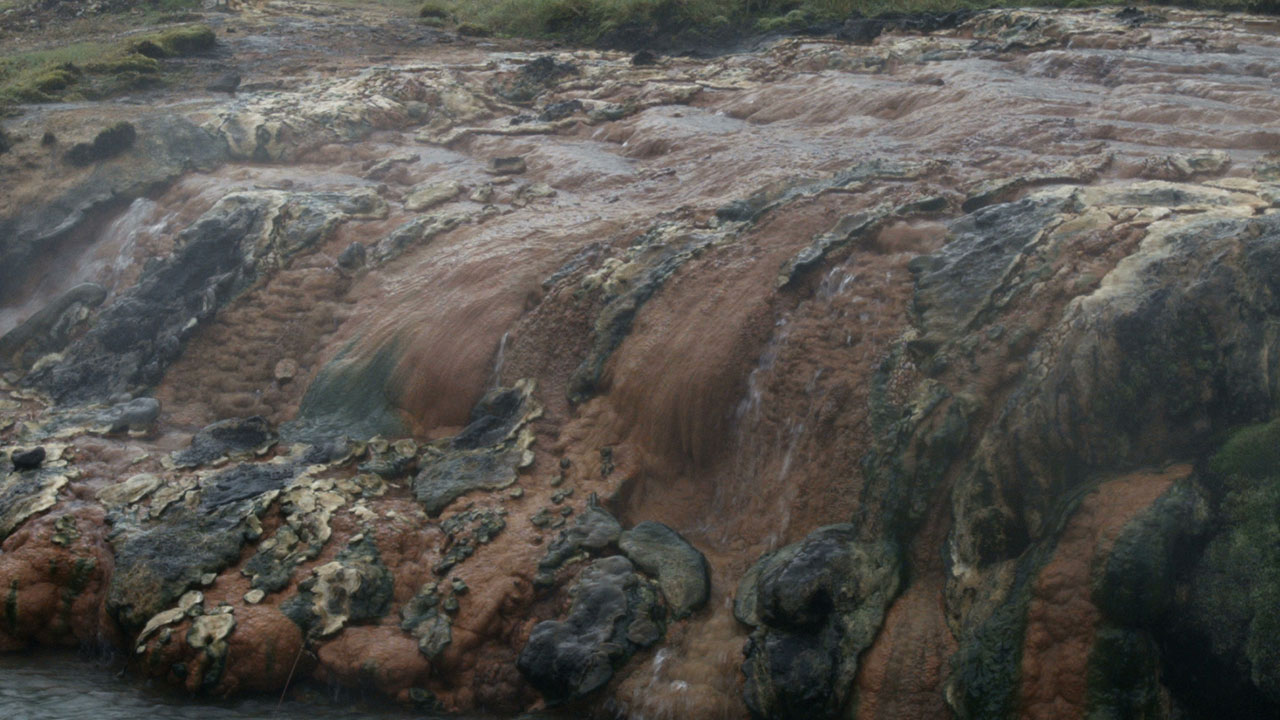 Proxima B
Giulia Grossmann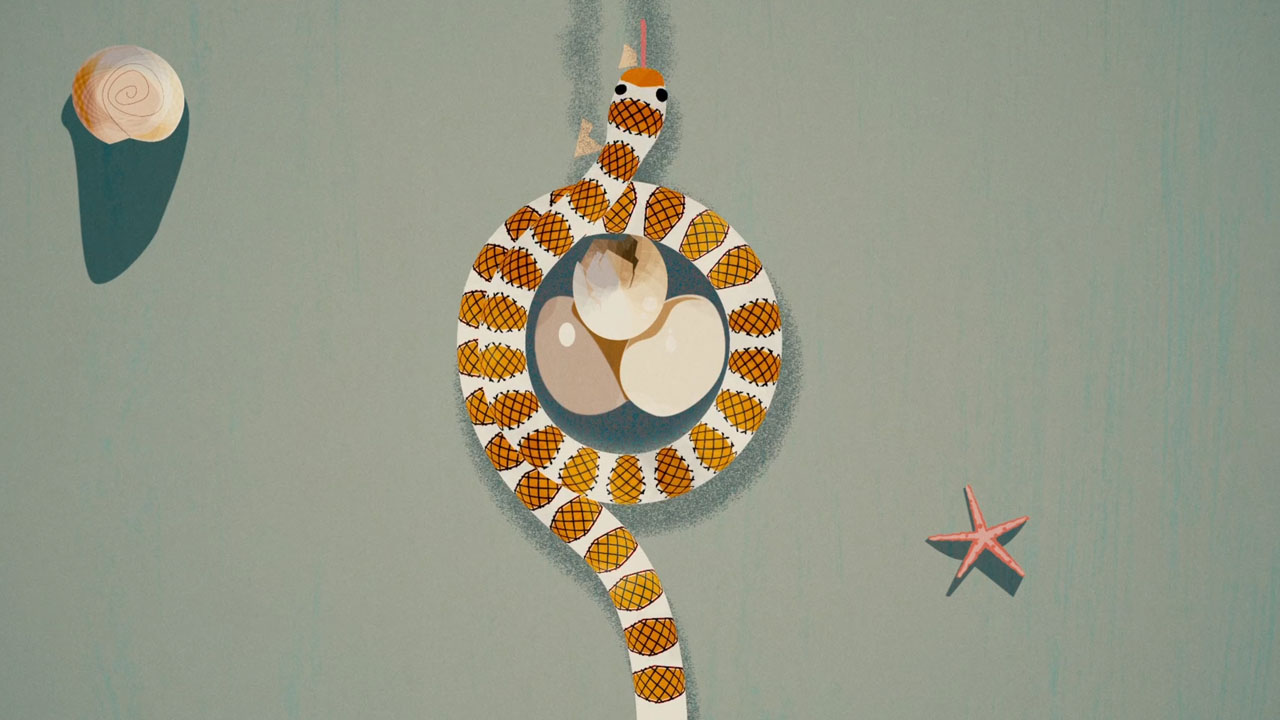 See Animals
Scott Wenner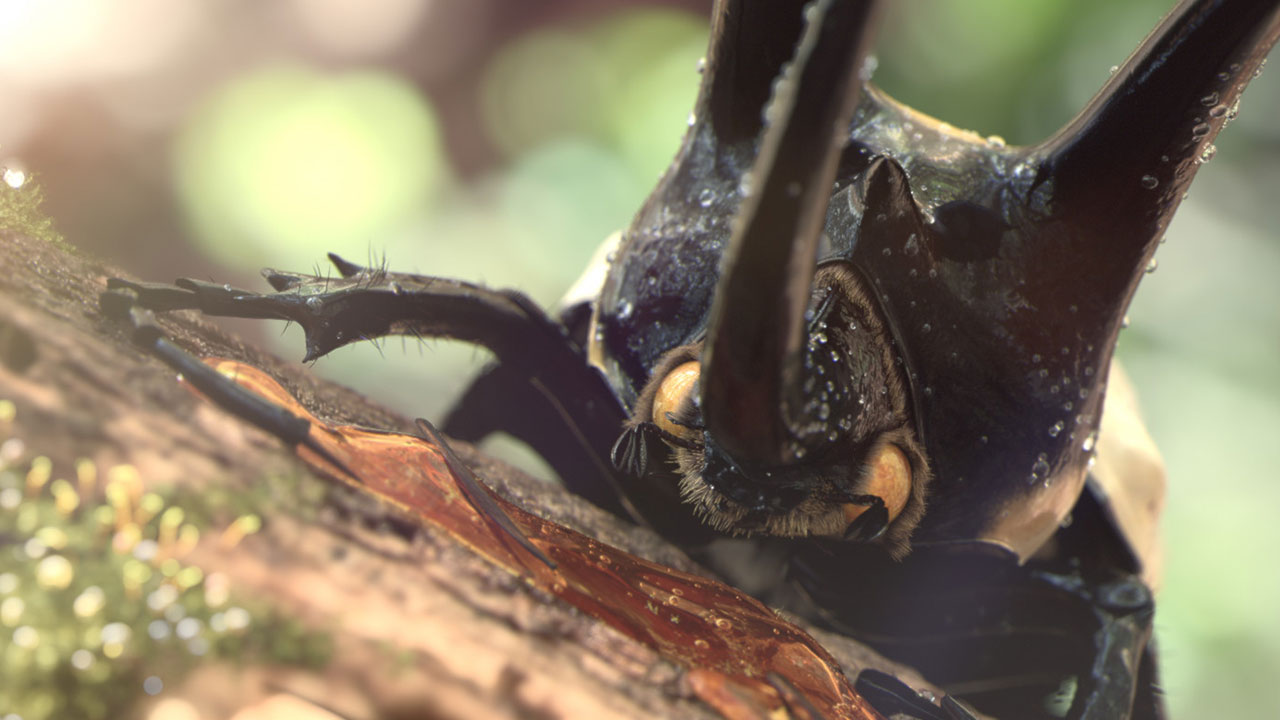 Nex
Philipp Buschauer,Michael Lokthaler,Marlene Raml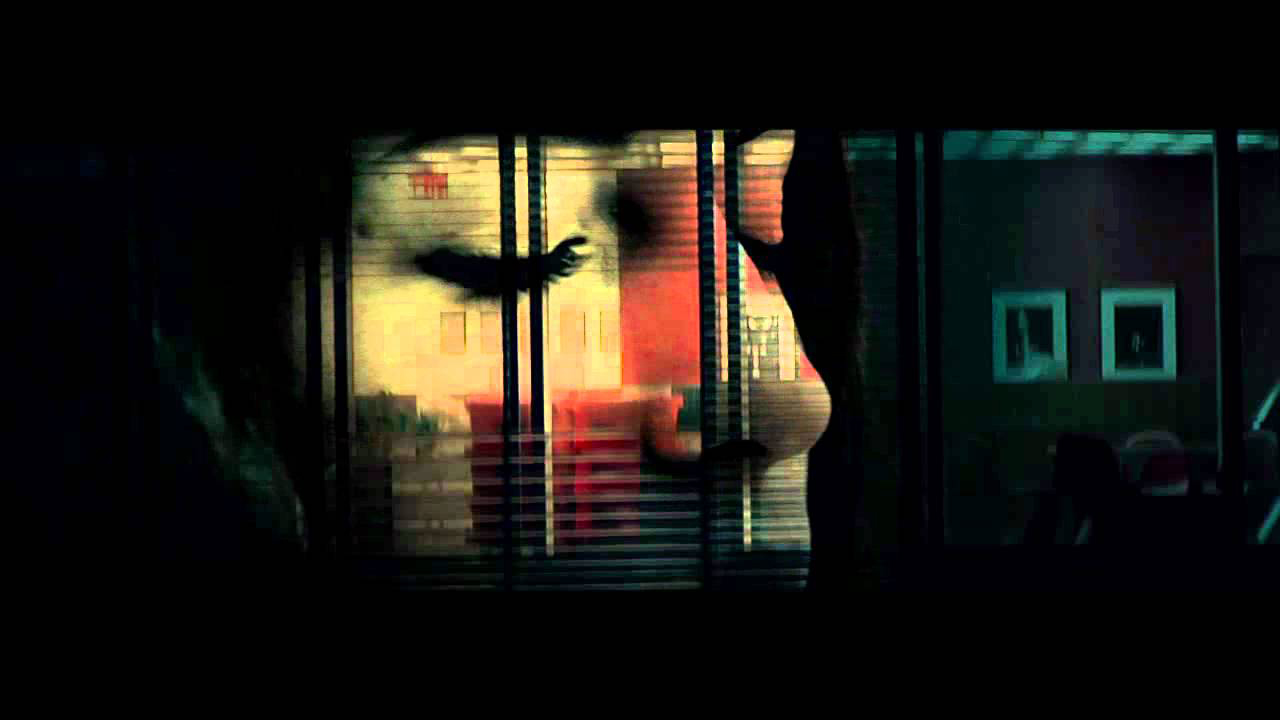 Condition
Andrei Severny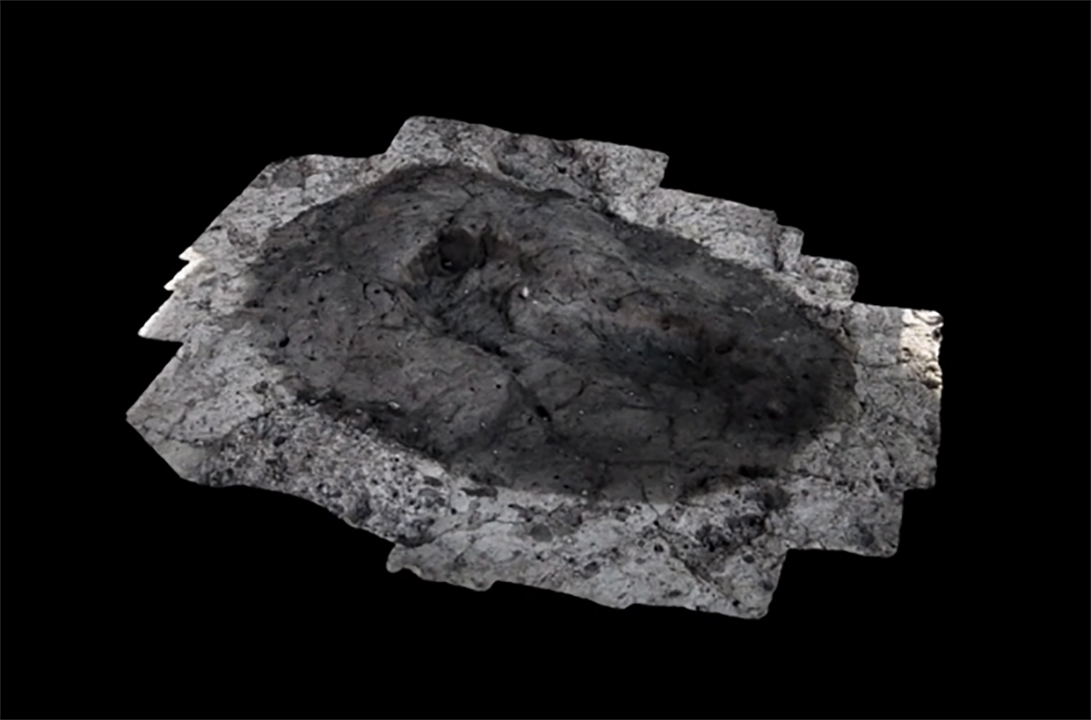 Encoded/Exploded
David Sherman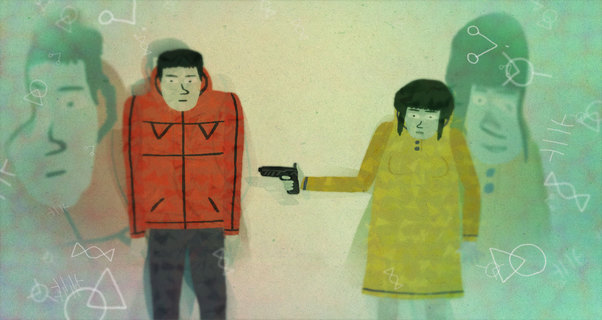 Tempête sur anorak (Storm Hits Jacket)
Paul Cabon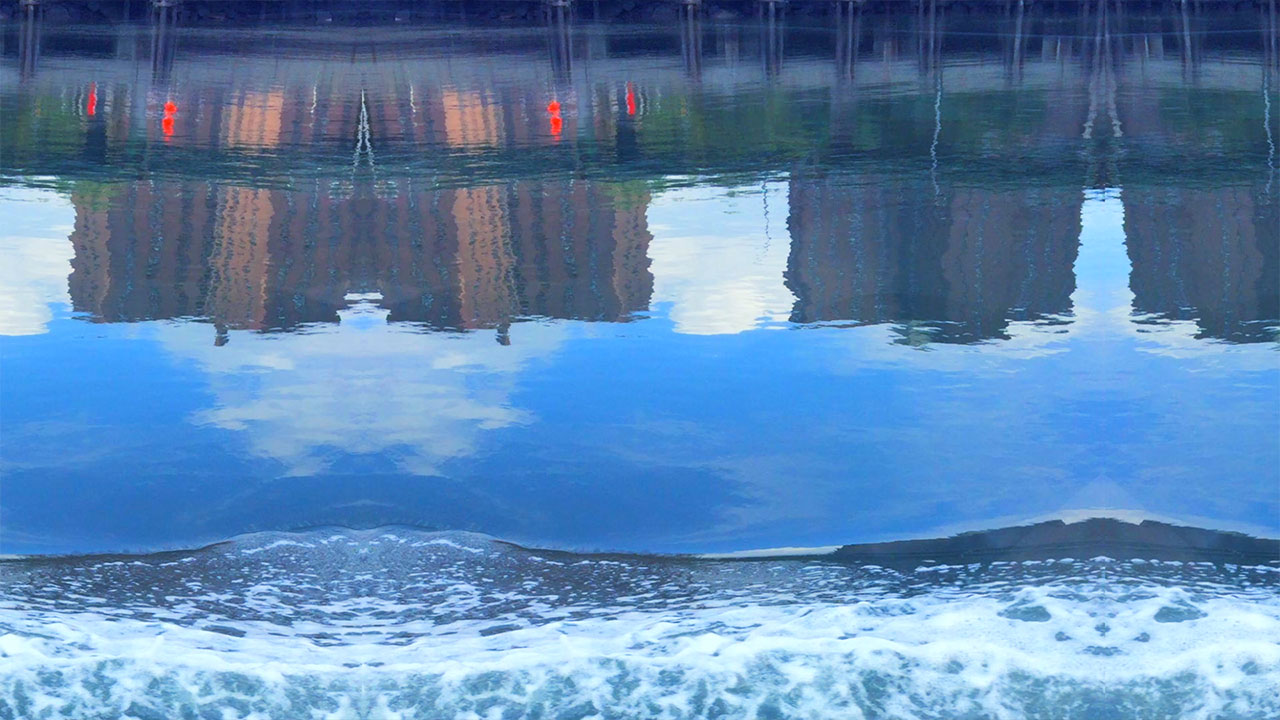 River A
Graciela Cassel
Wrapped
Roman Kälin,Florian Wittmann,Falko Paeper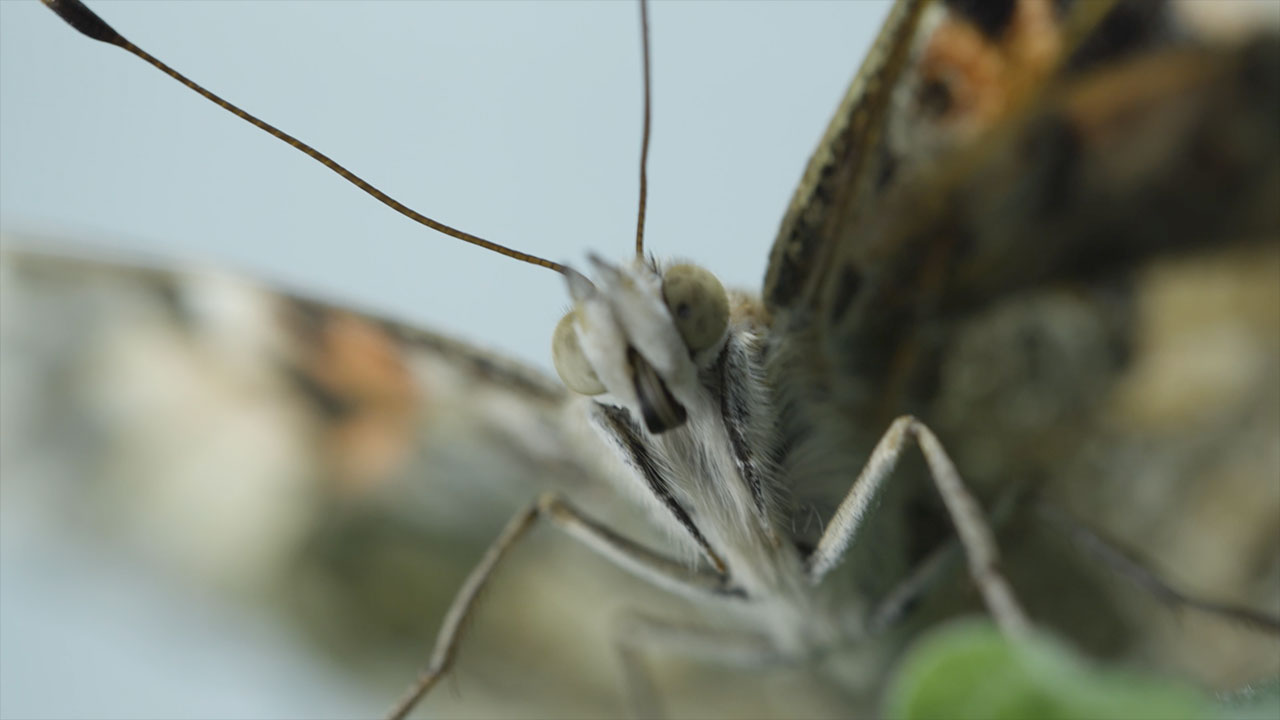 Papillons
Orsolya Szantho,Roland Folkmayer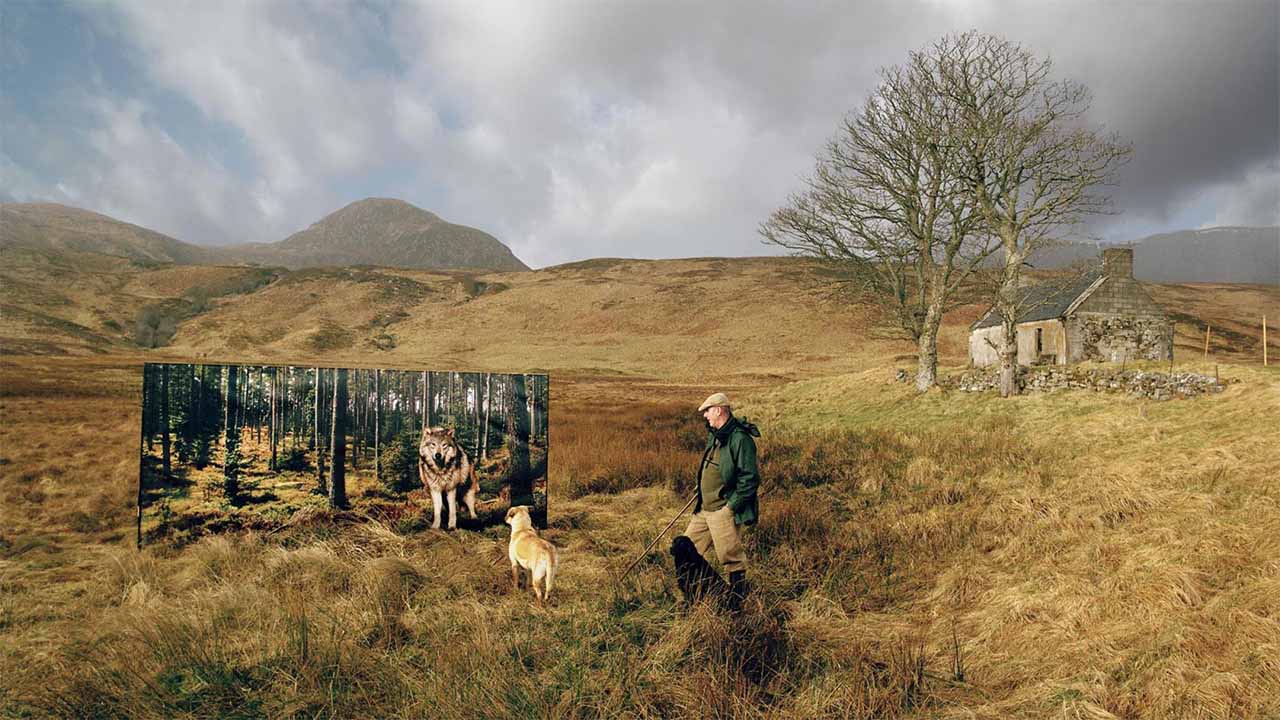 The Serengeti Rules
Nicolas Brown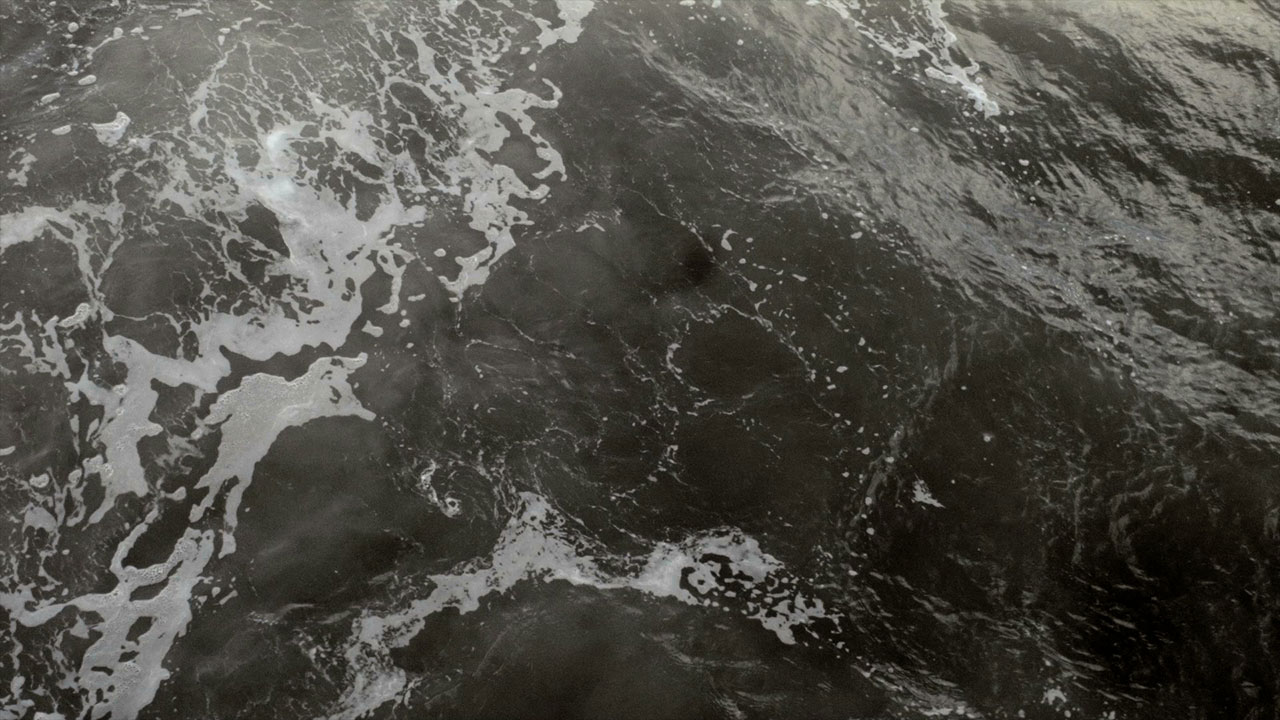 In Between We Are
Giulia Grossmann,Ramin Rahni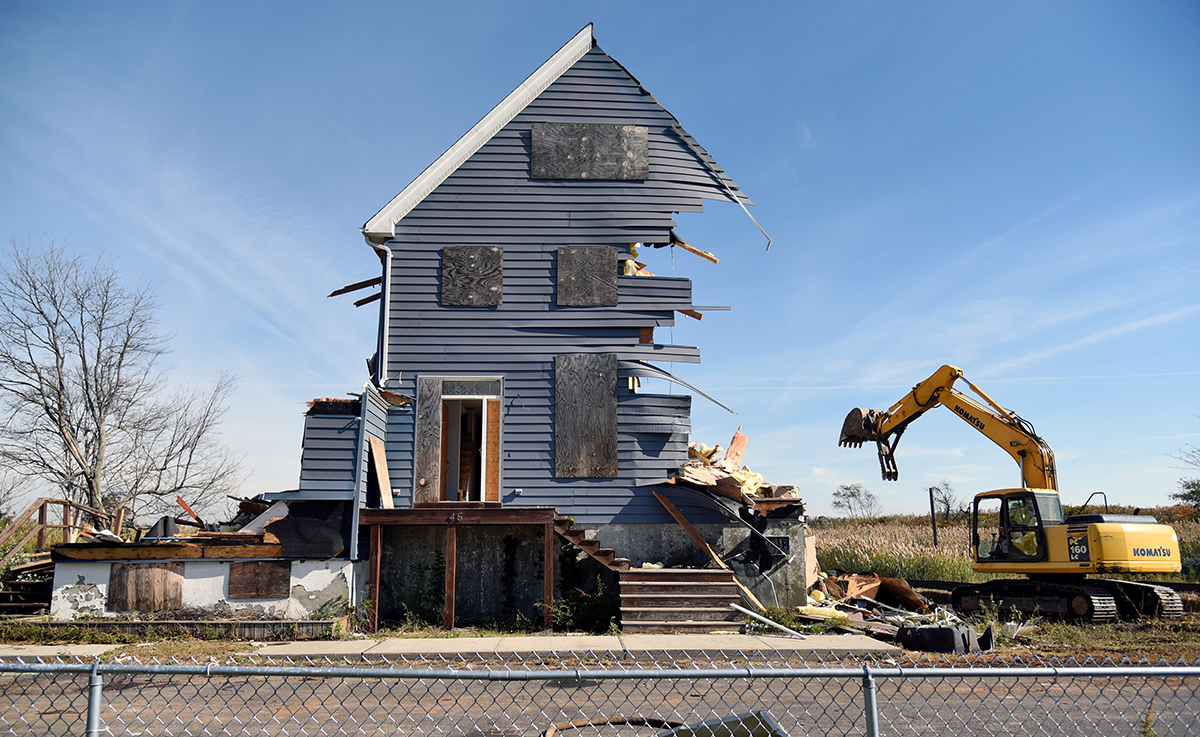 Managed Retreat
Nathan Kensinger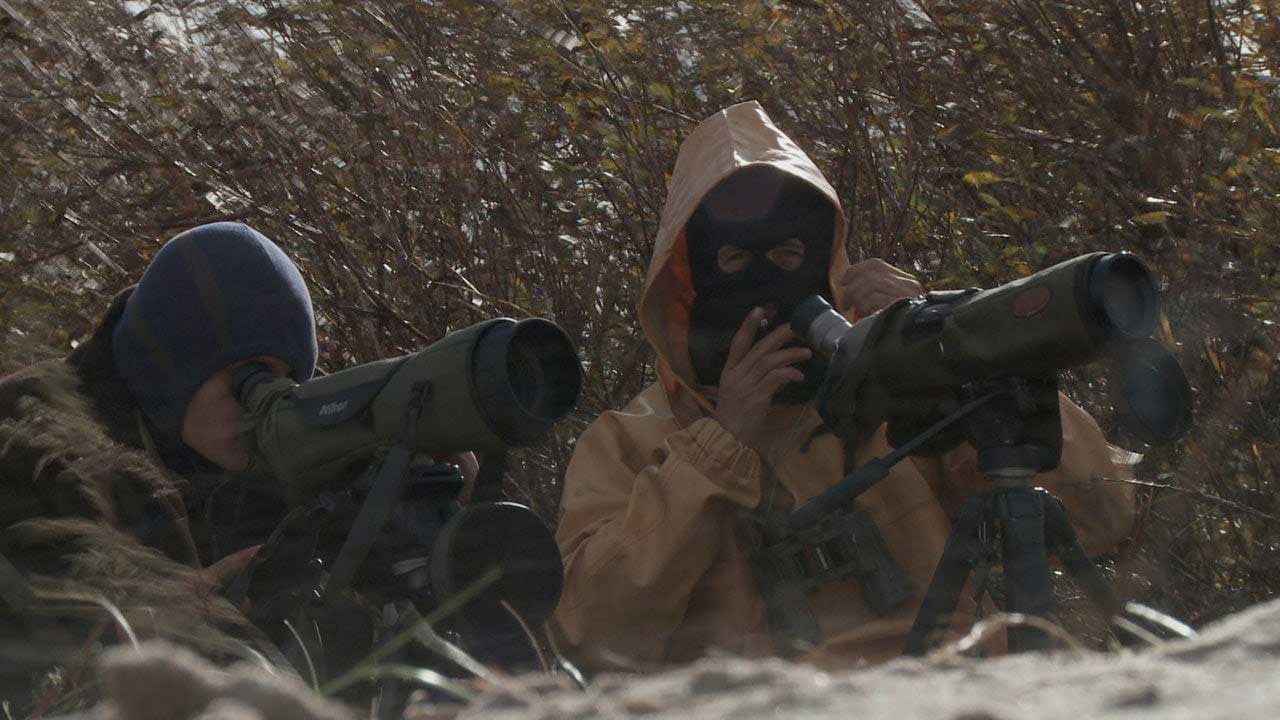 To Fly or Not to Fly
Aniela Gabryel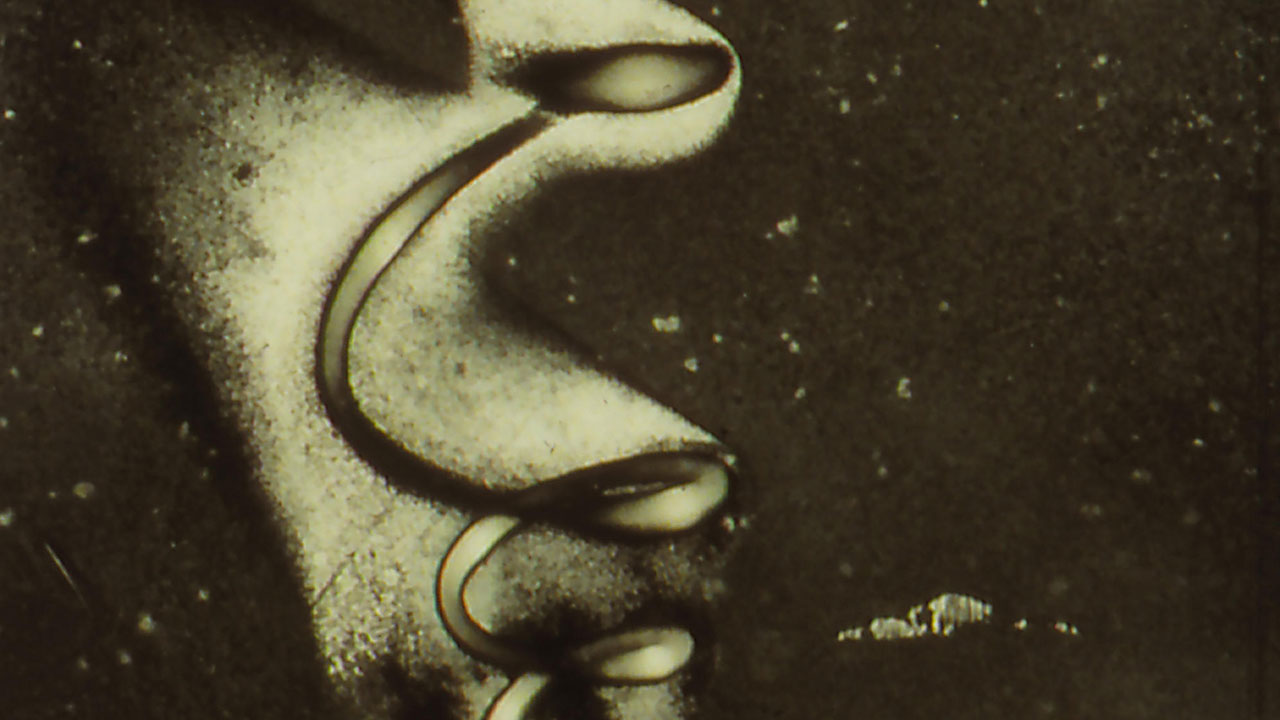 Prima Materia
Charlotte Pryce
Becoming Animal
Emma Davie, Peter Mettler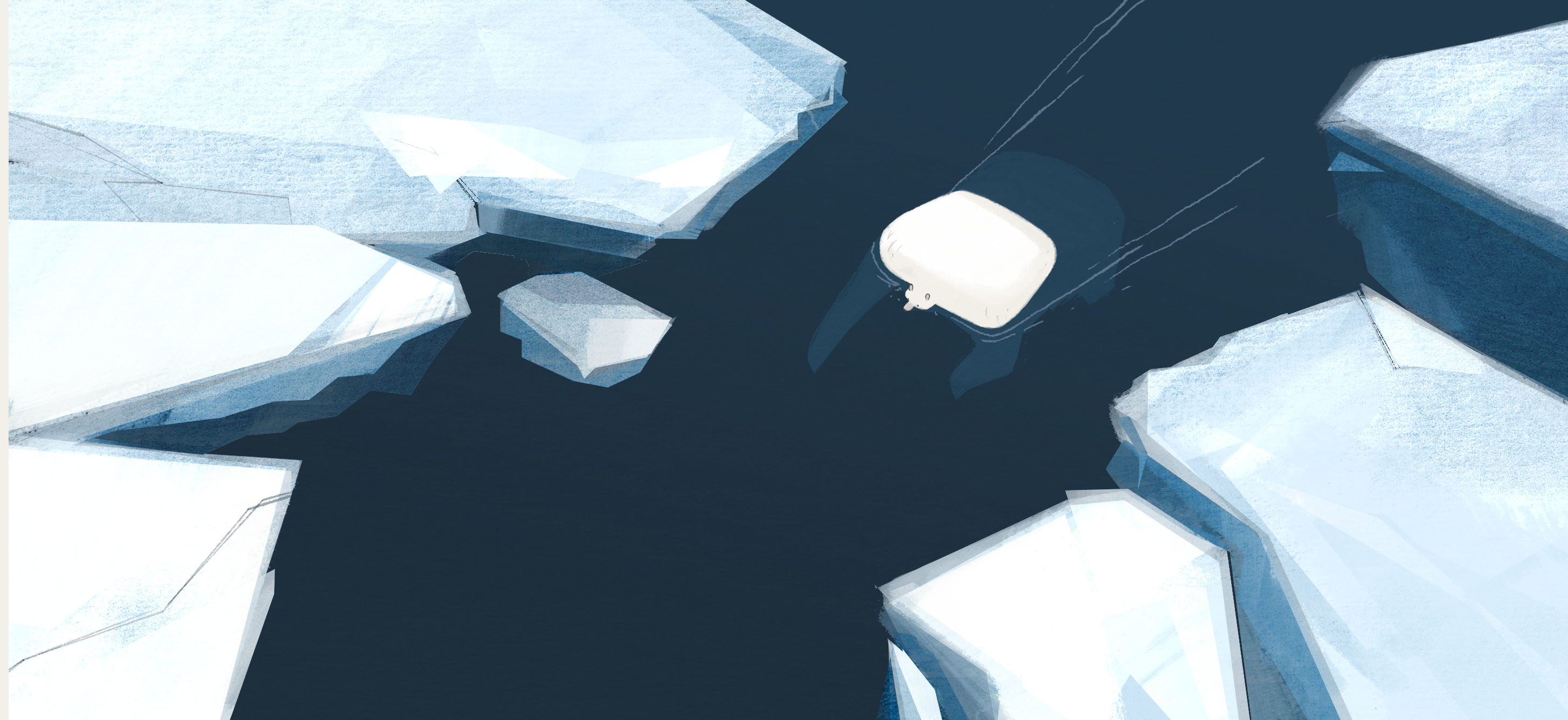 Bernard
Anna Oparkowska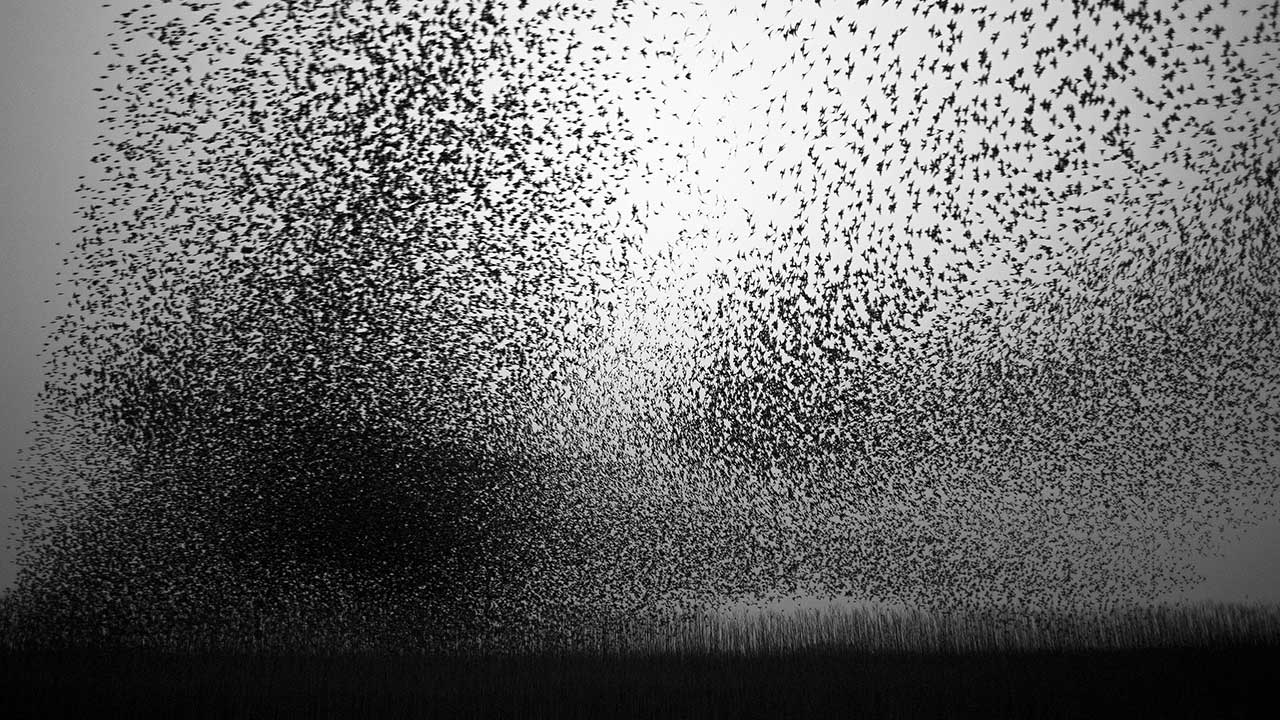 The Art of Flying
Jan Van Ijken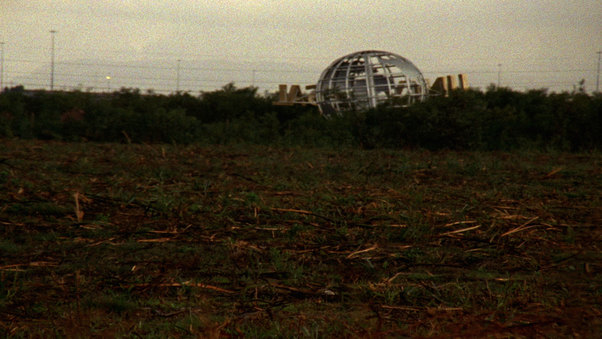 Wayward Fronds
Fern Silva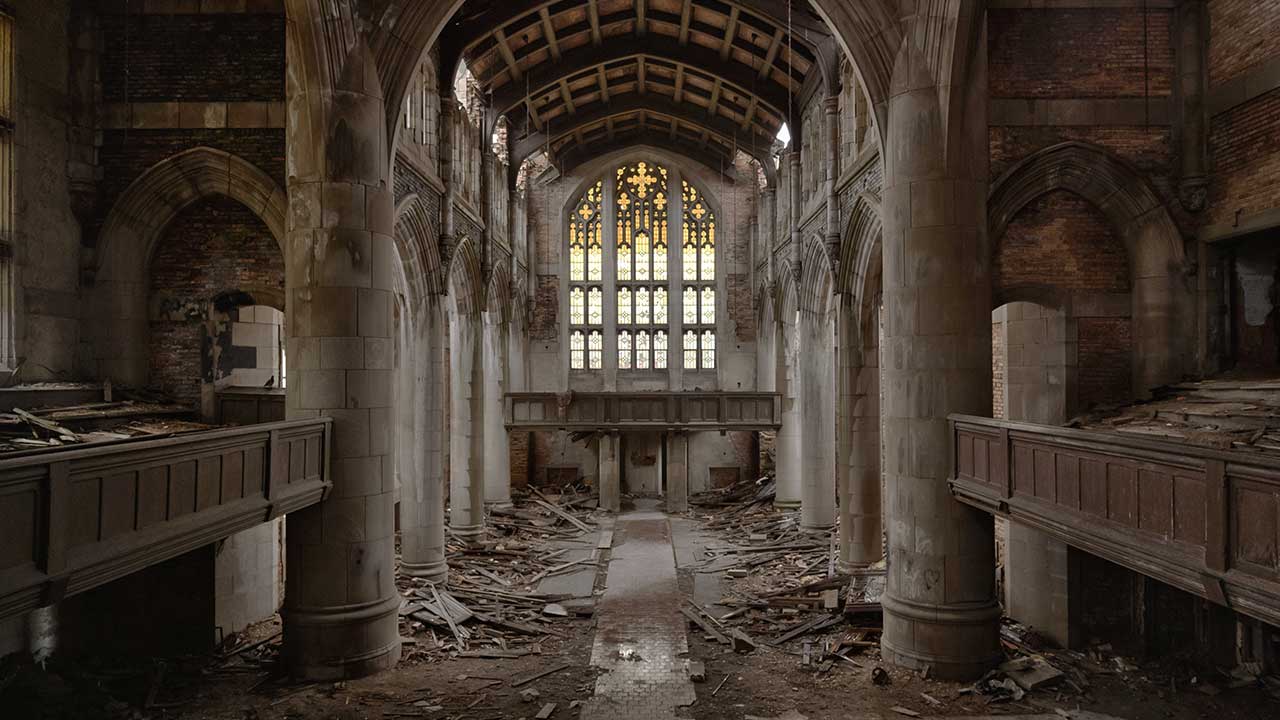 Homo Sapiens
Nikolaus Geyrhalter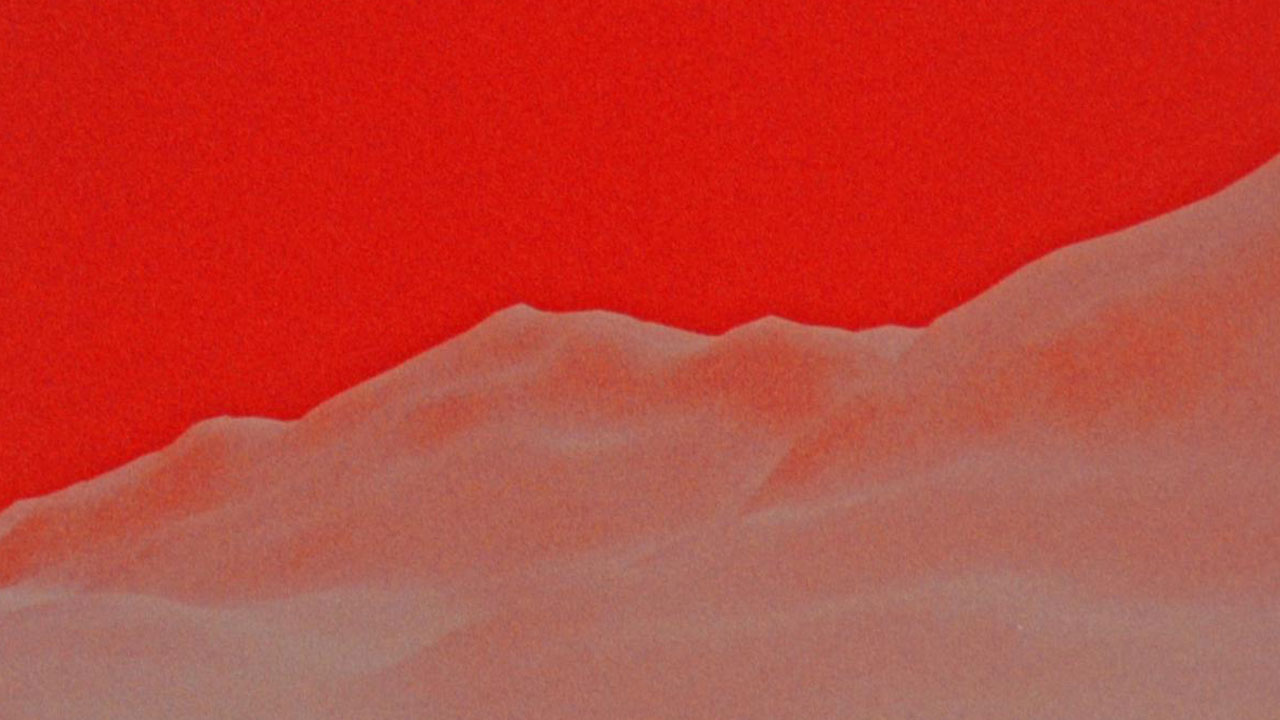 Arrábida – There is Only One Earth
Tinne Zenner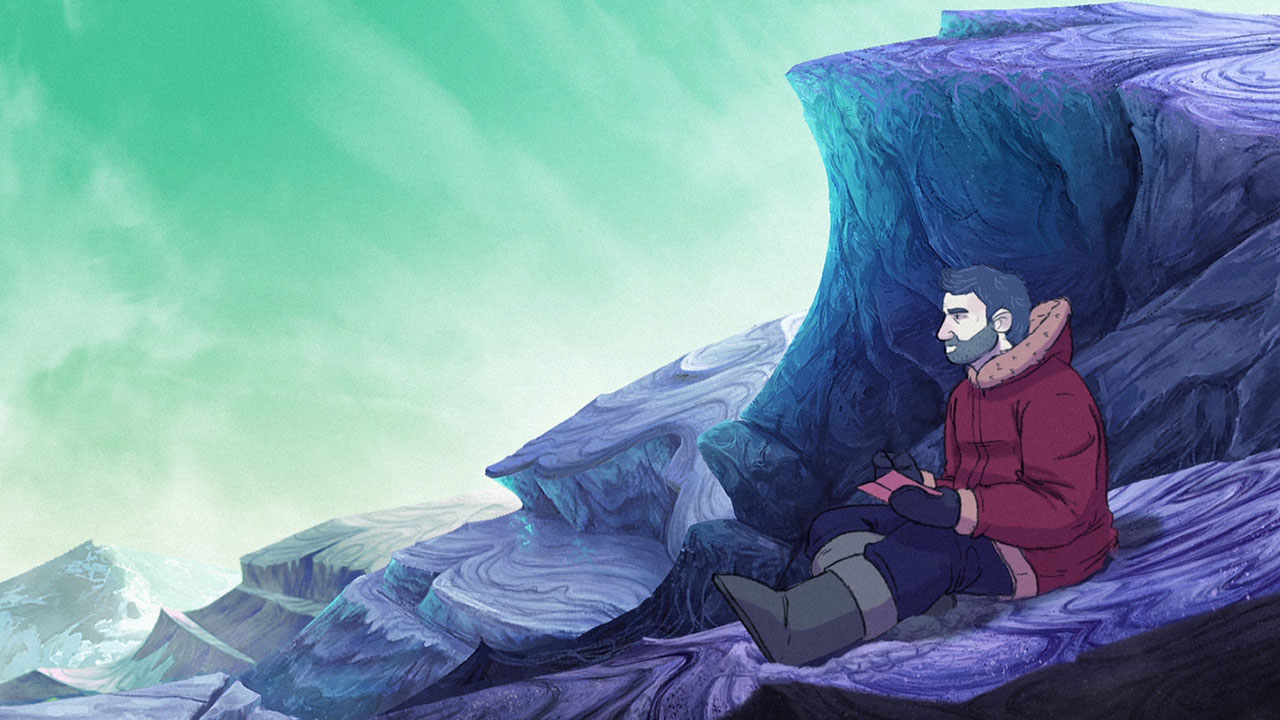 Below 0°
Itai Hagage,Jonathan Gomez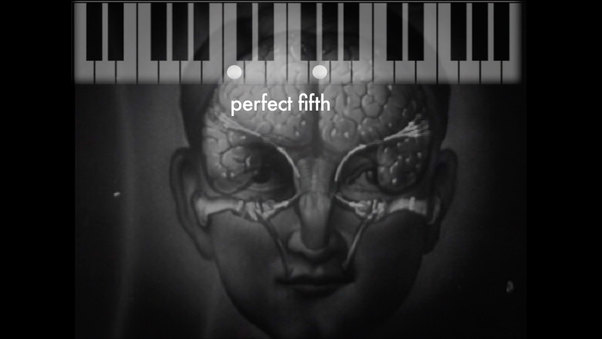 Into Noise
Janna Kyllästinen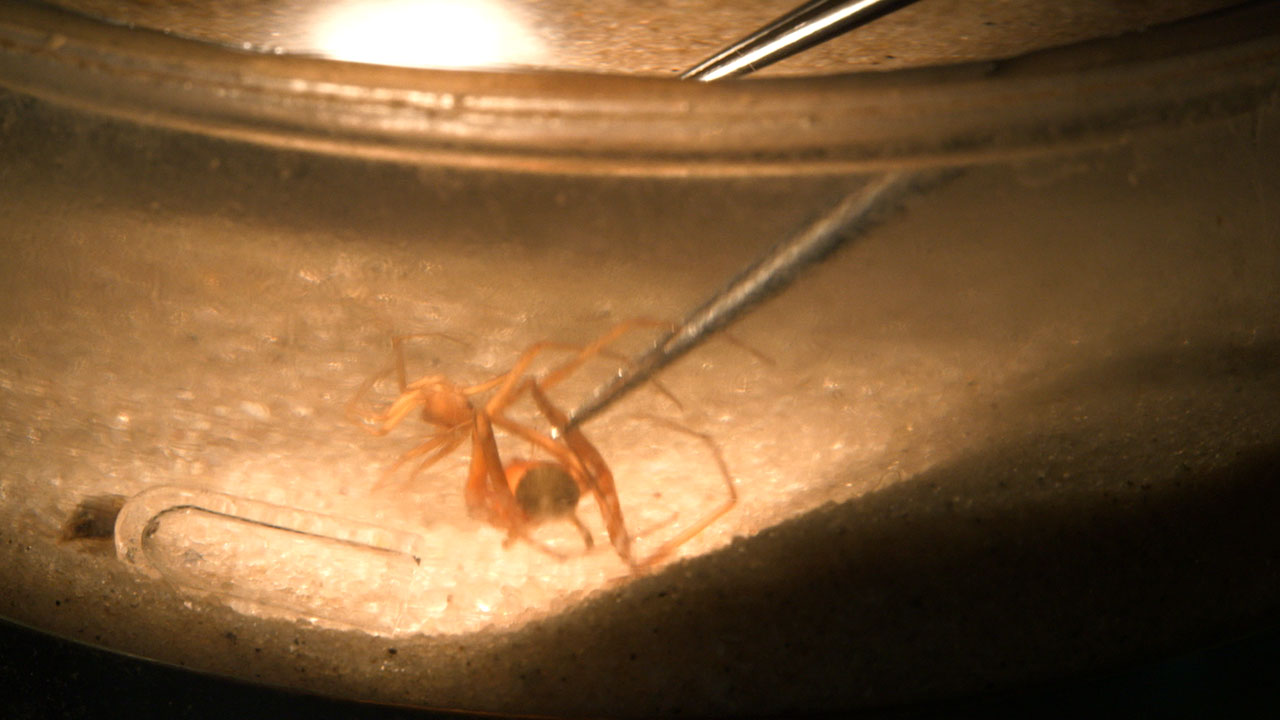 What No One's Ever Seen
Sandya Viswanathan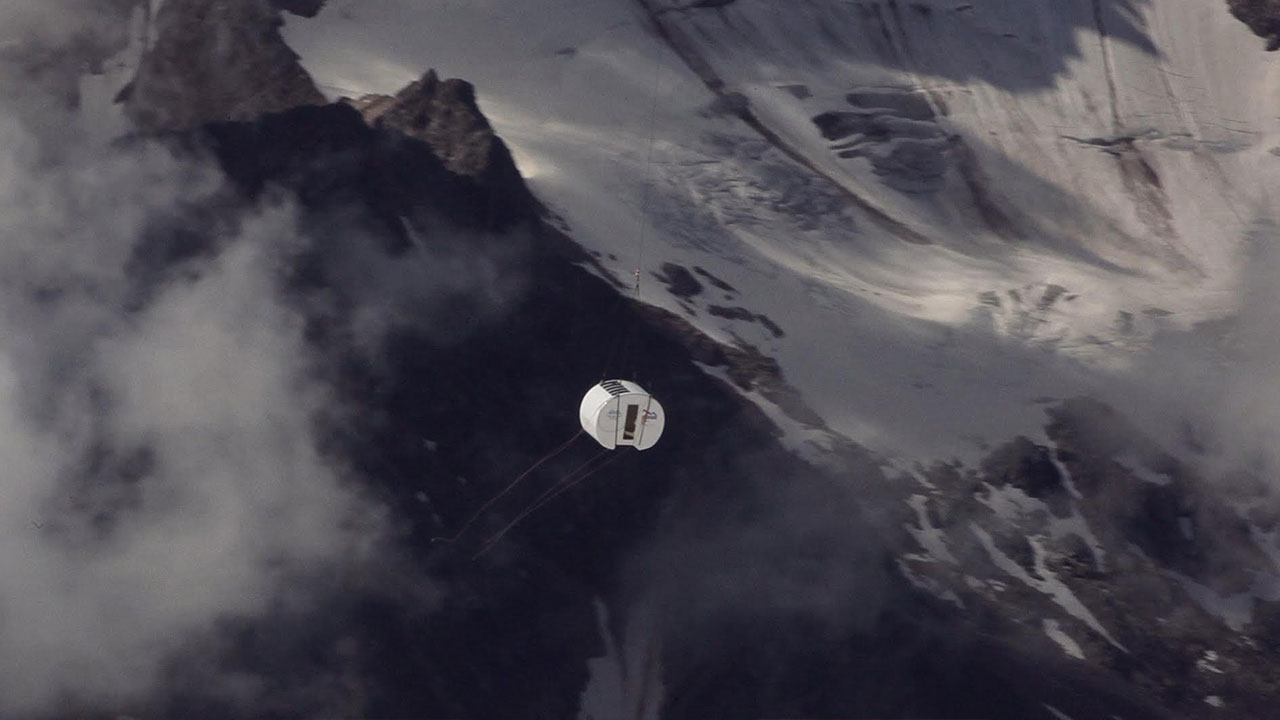 Eyelid
Francesco Mattuzzi,Renato Rinaldi
The Loneliest
Lilian Mehrel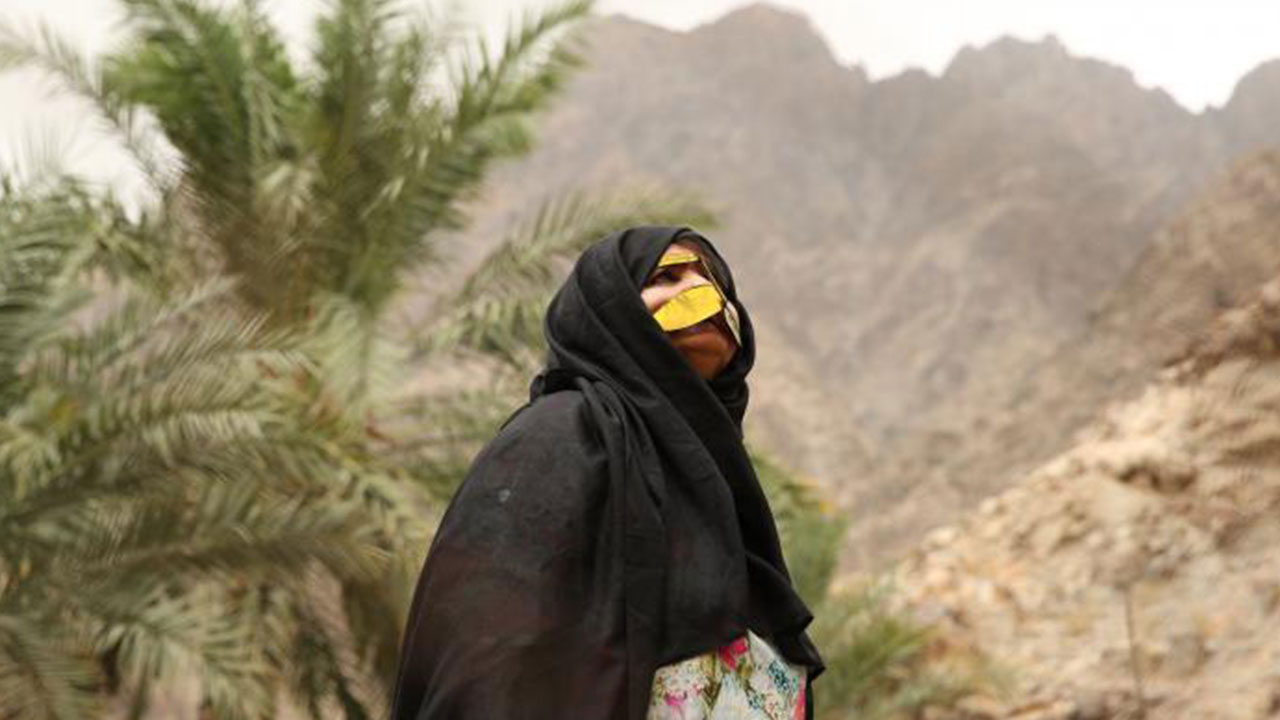 Honey, Rain & Dust
Nujoom Alghanem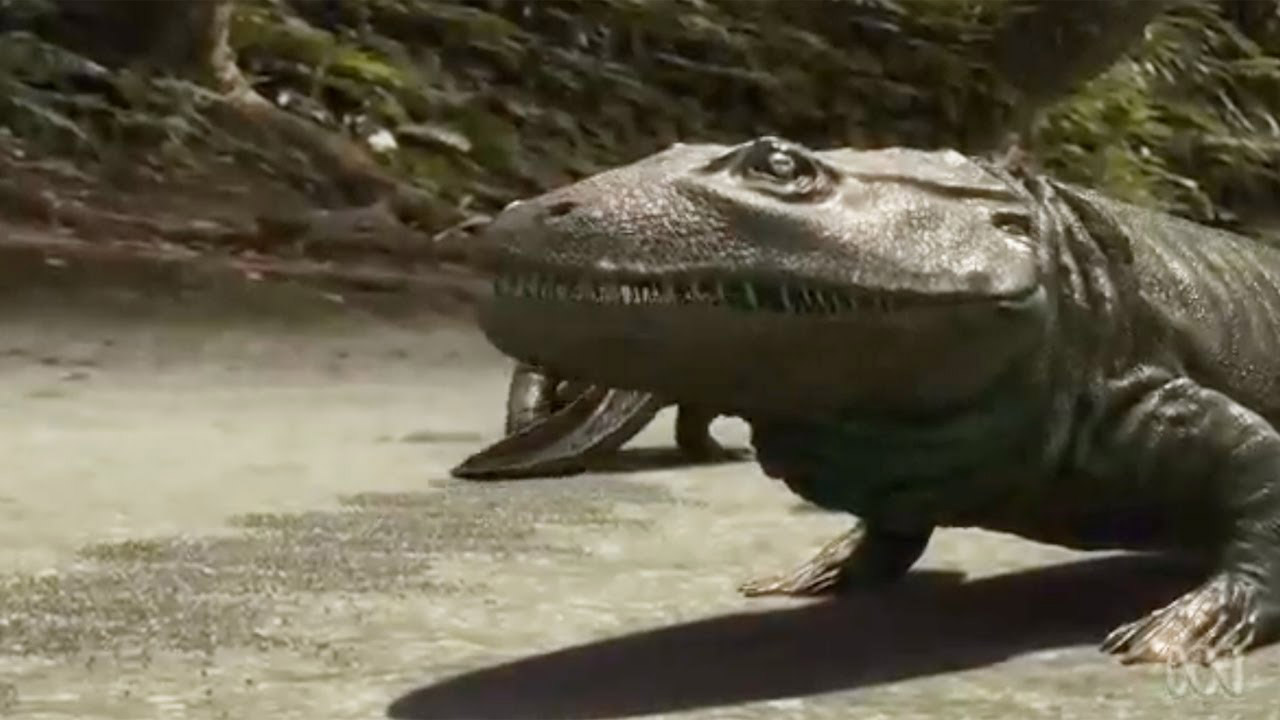 Australia The Time Travellers Guide
Richard Smith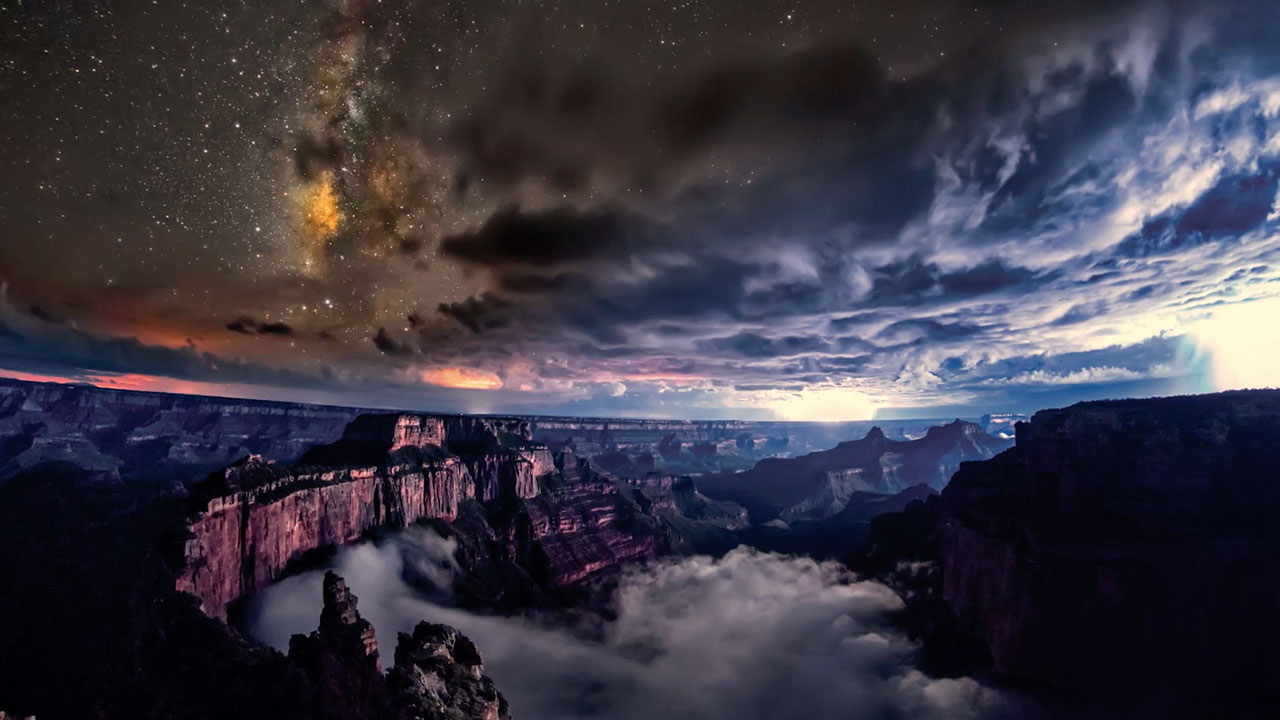 Kaibab Elegy
Harun Mehmedinovic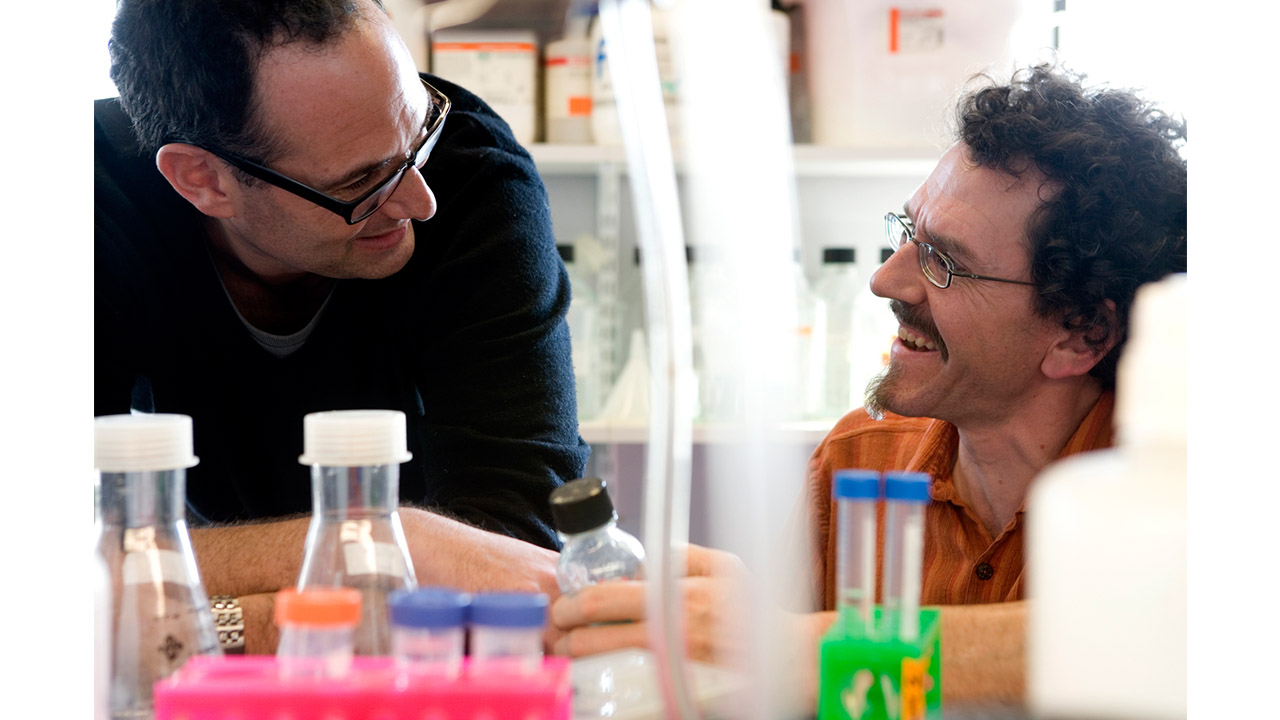 Naturally Obsessed
Carole Rifkind, Richard Rifkind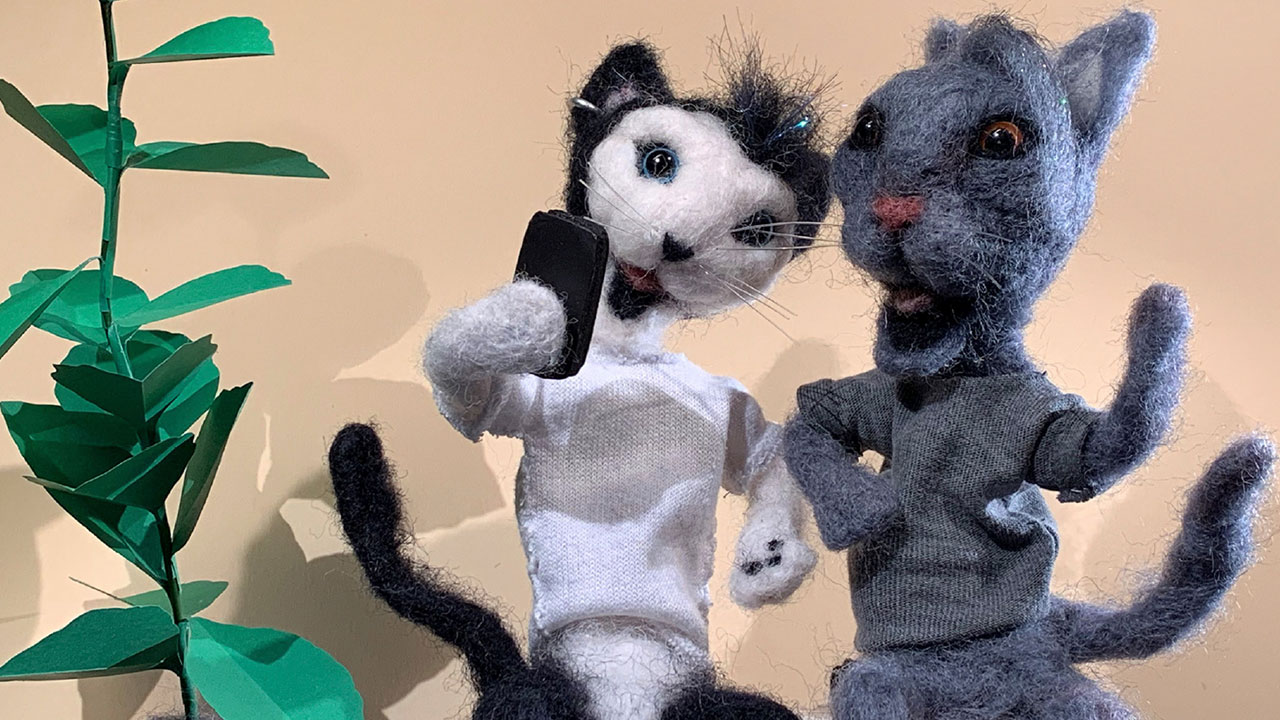 Human Nature
Sverre Fredriksen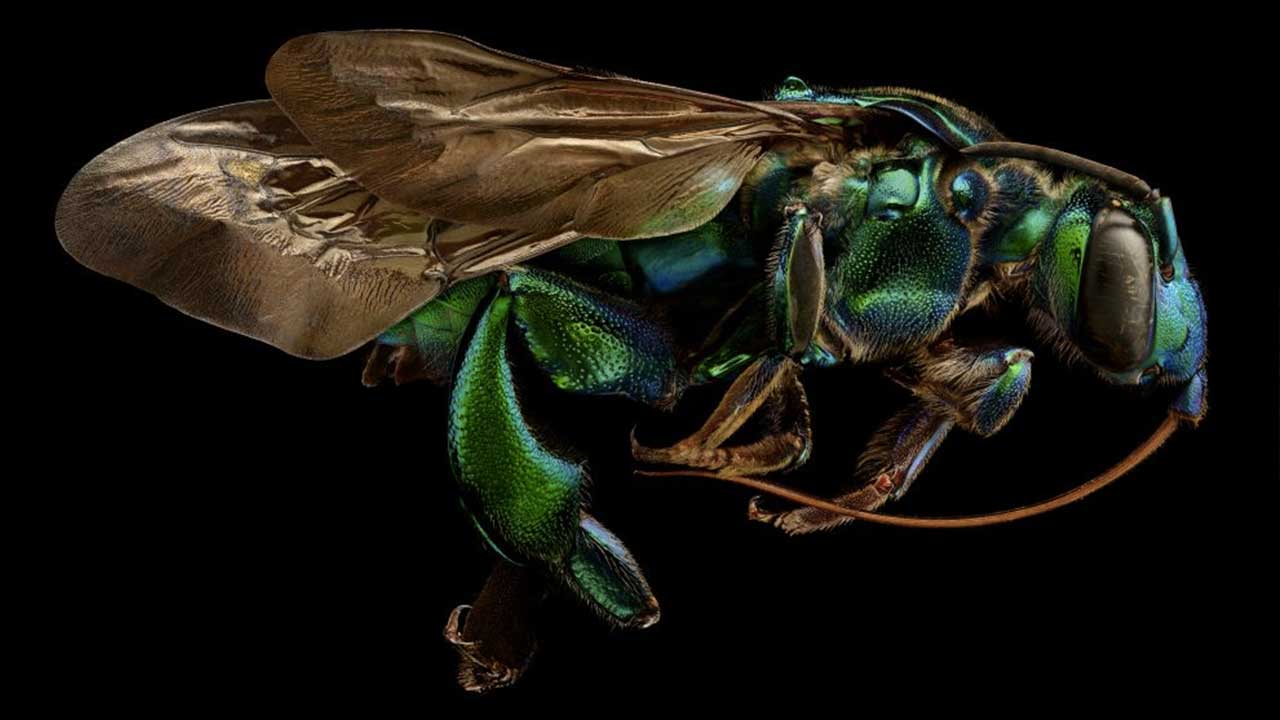 Microsculpture
Tanya Cochrane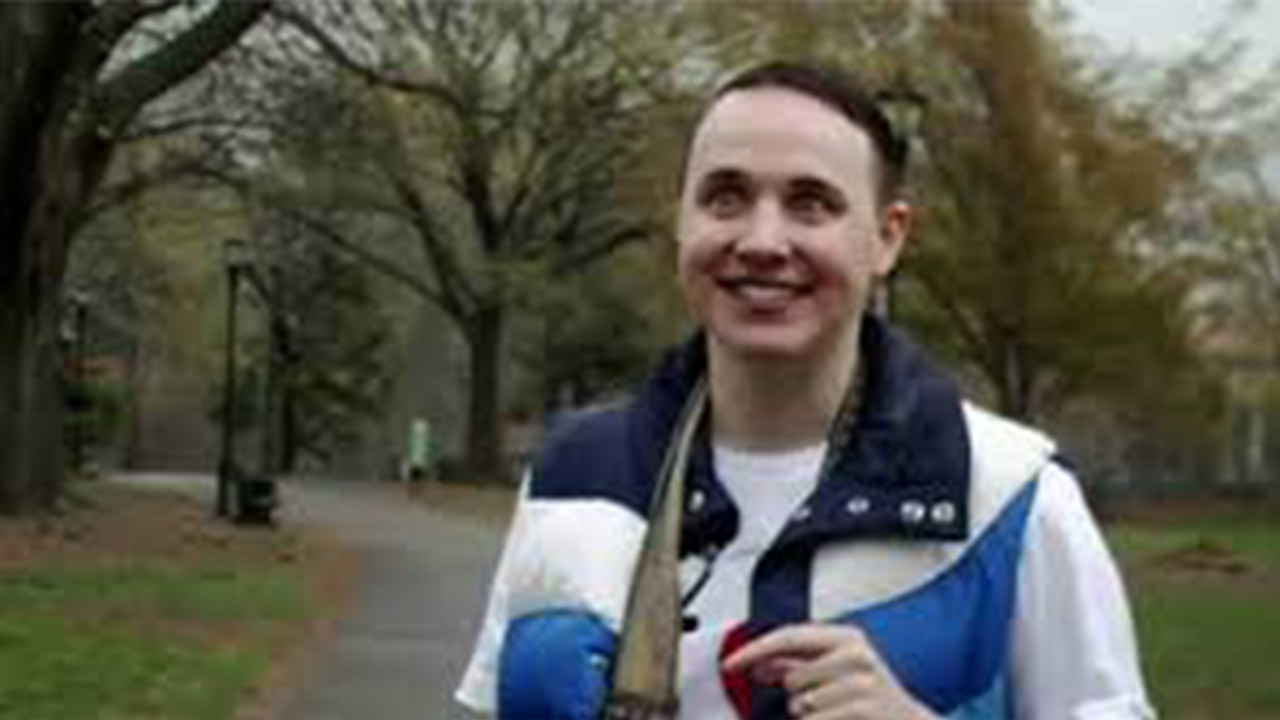 A Treatise on The Nature of Friendship
David Fishel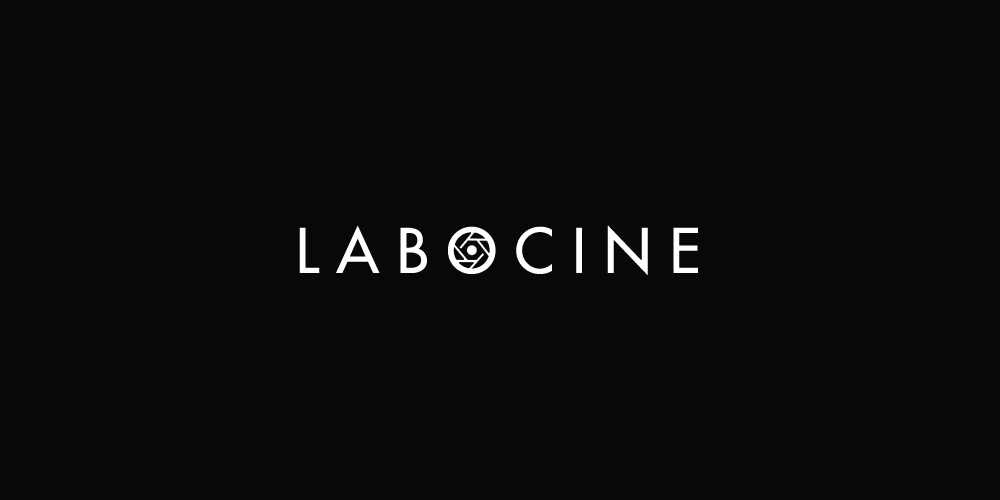 Sélection naturelle (Natural Selection)
Maxime Grayt,Sylvain Dufayard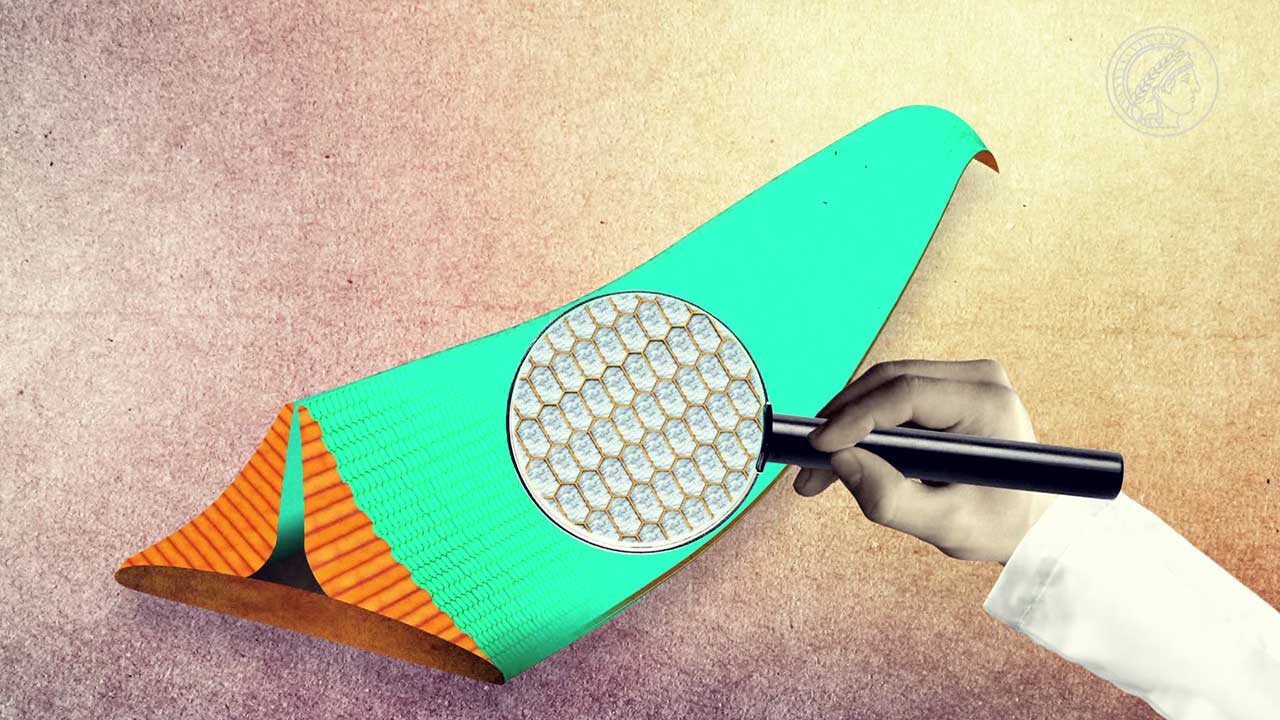 Biomaterials: Patent Solutions from Nature
Jakob Kneser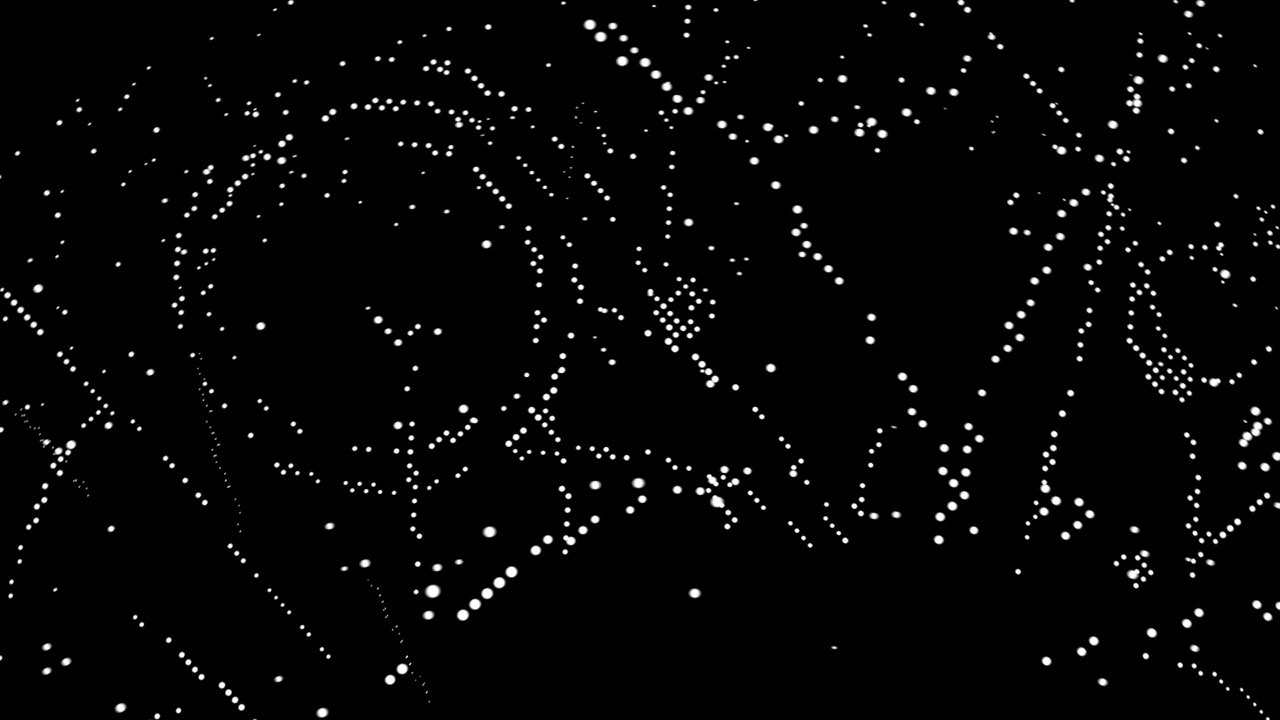 The View from Nowhere
Semiconductor: Ruth Jarman & Joe Gerhardt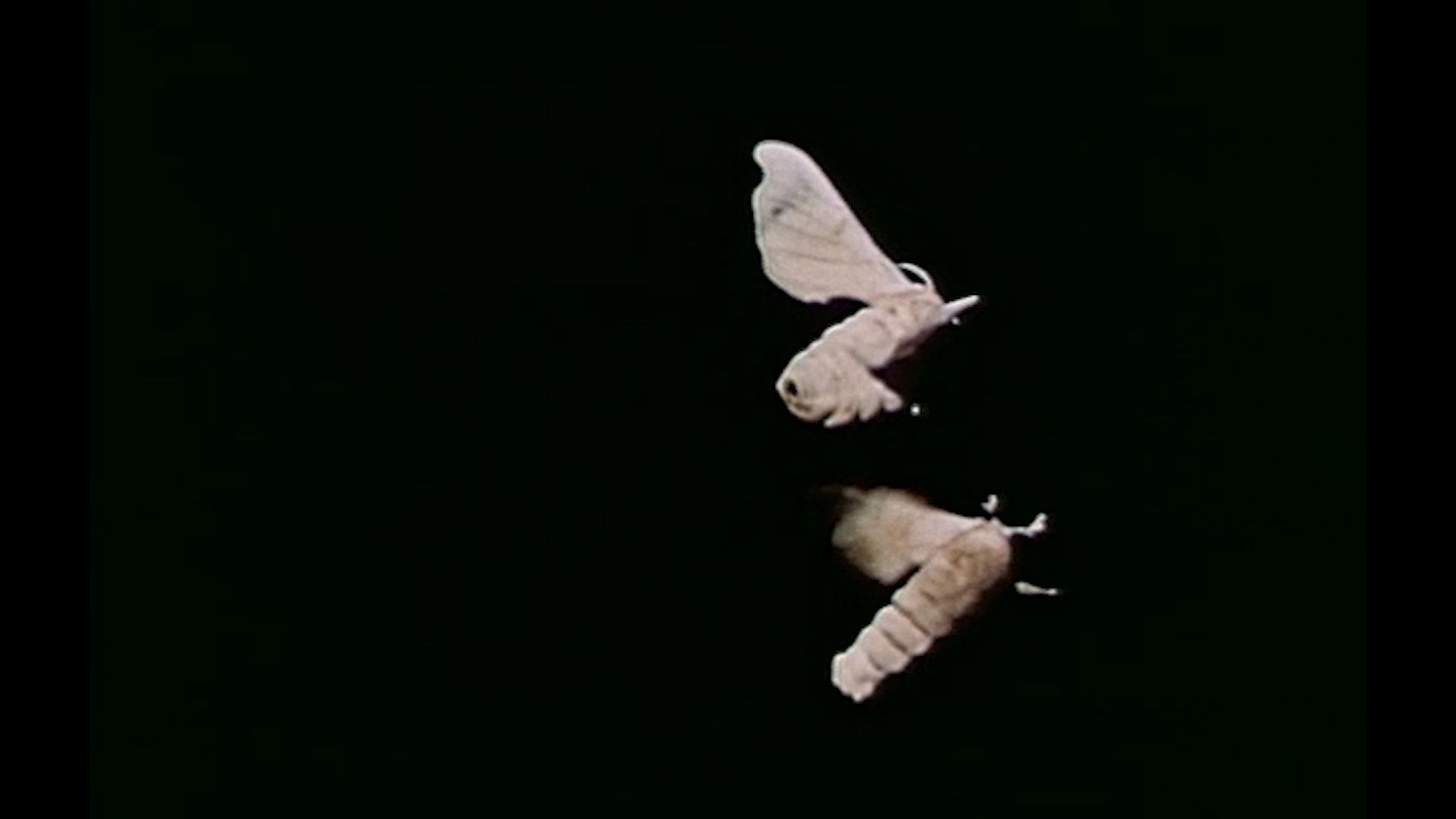 A Nice Place to Leave
Maya Connors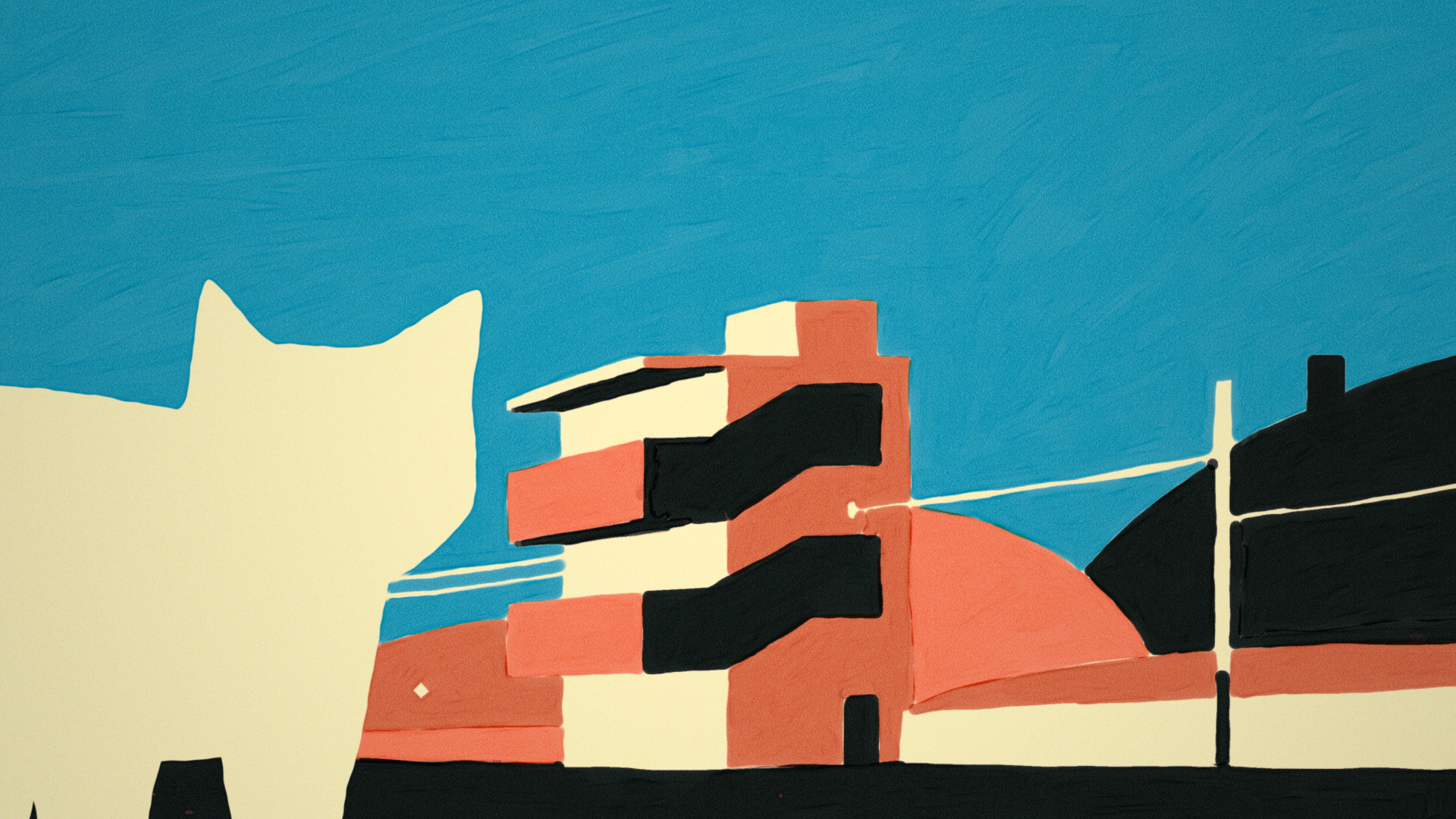 Cat Days
Jon Frickey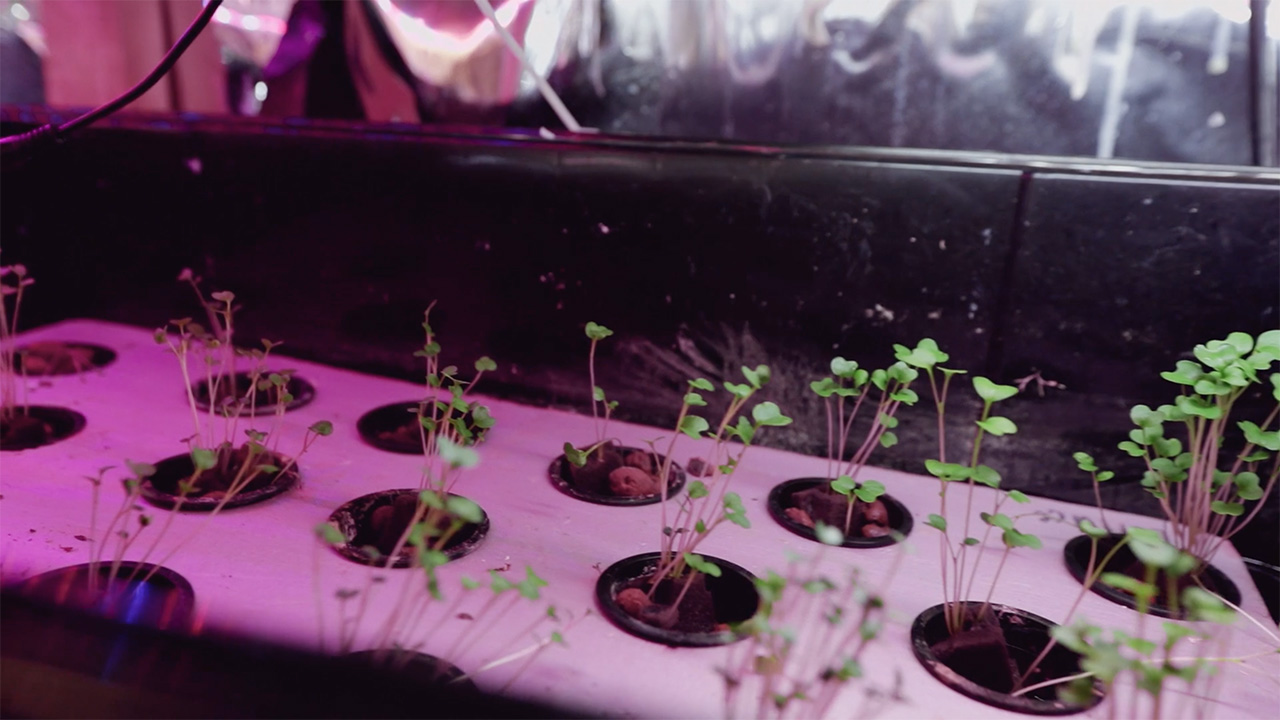 Farming for the Future
Kieran Moreira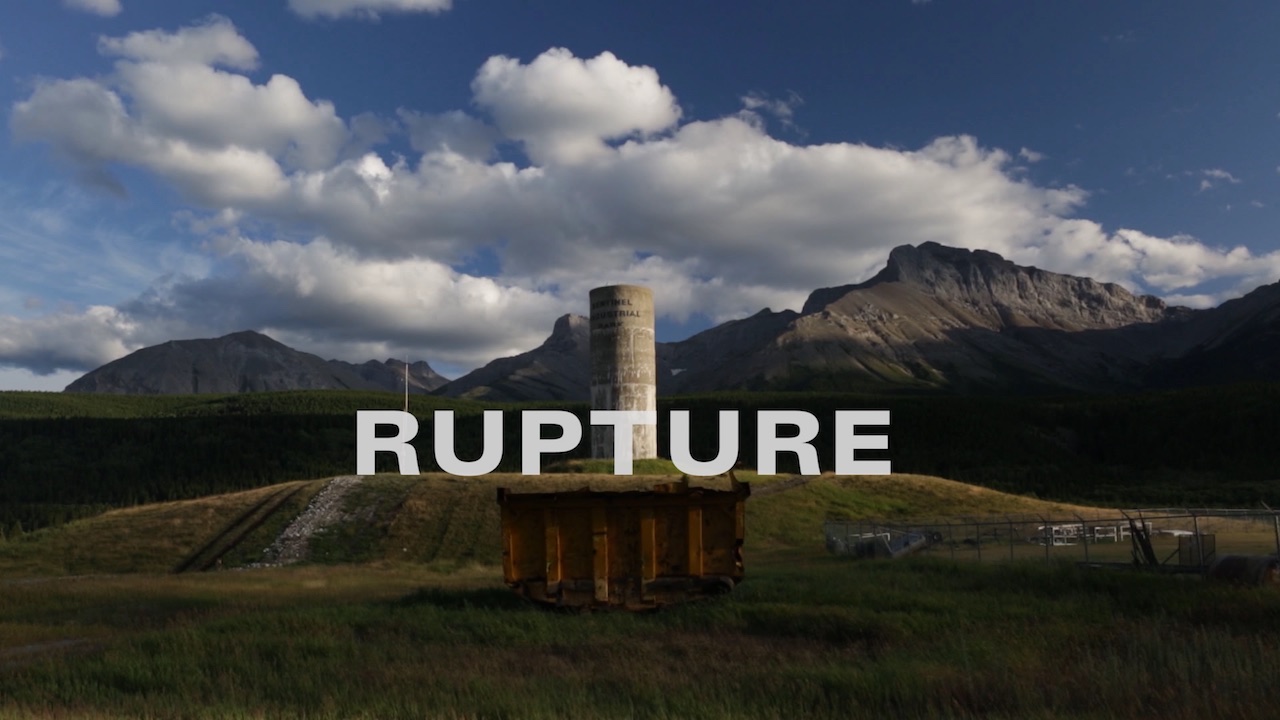 Rupture
Kent Tate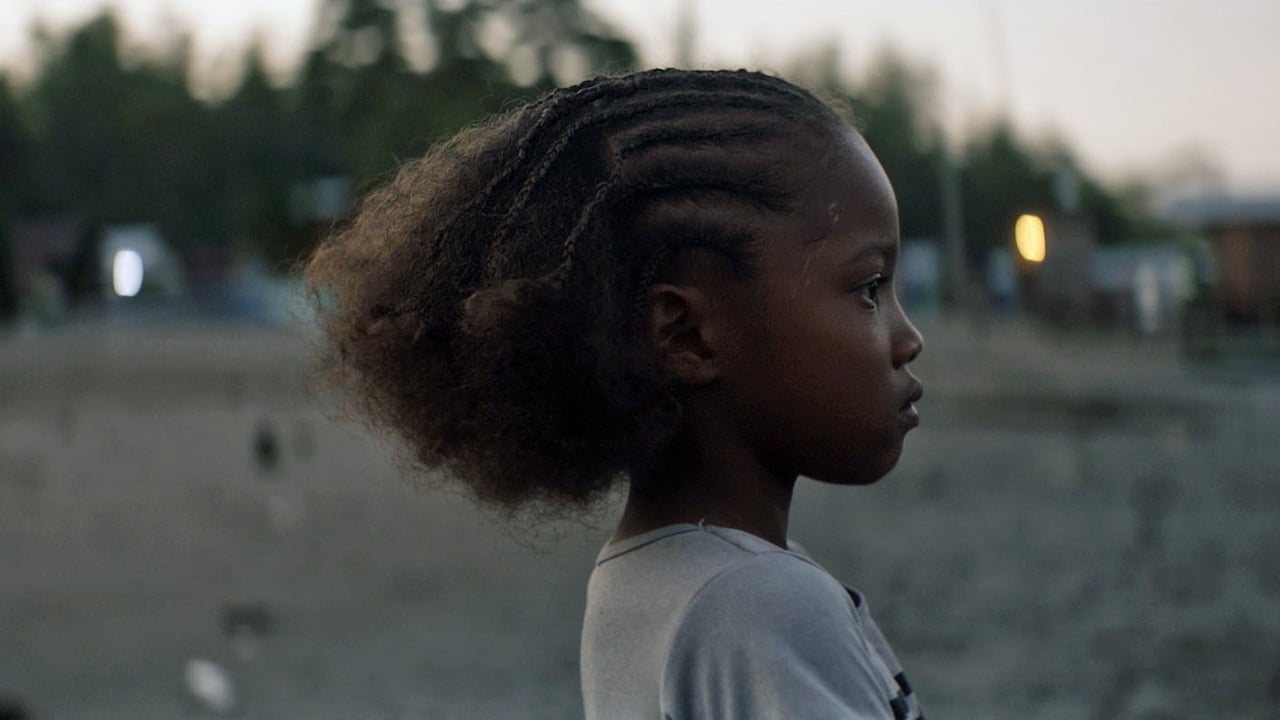 Dulce
Guille Isa, Angello Faccini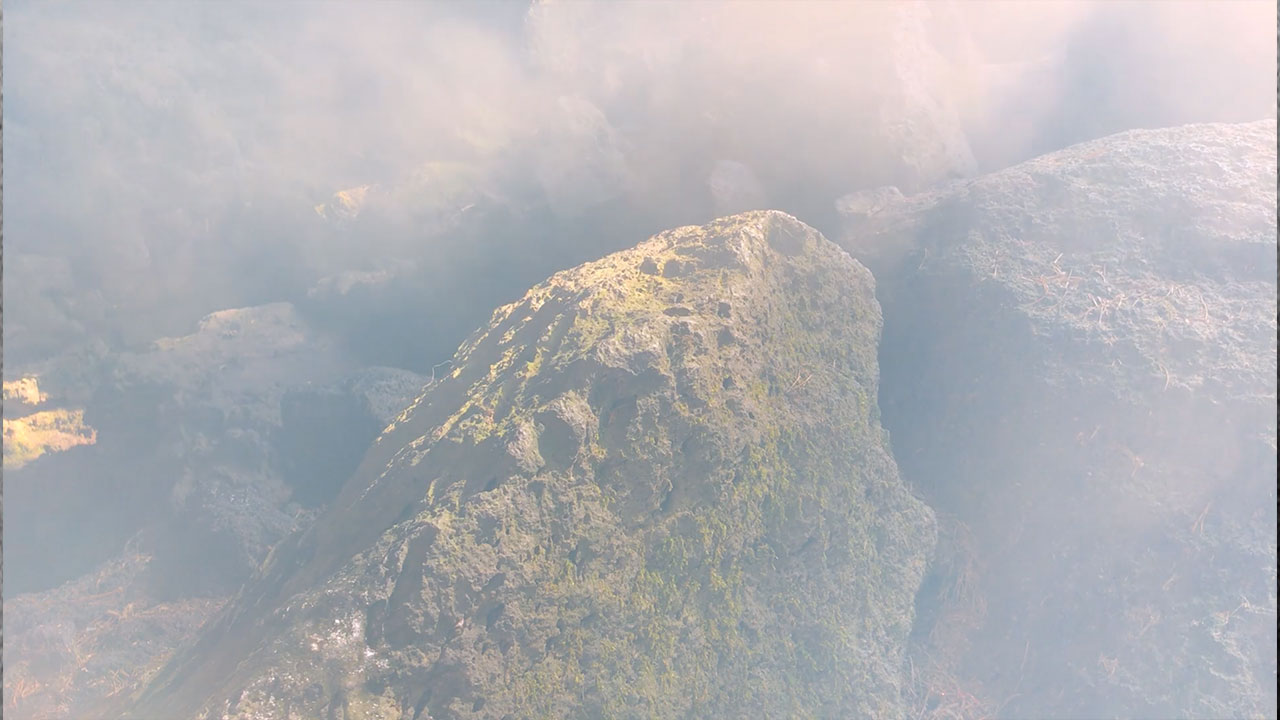 Mirror of the Virgin Forest
Hirofumi Nakamoto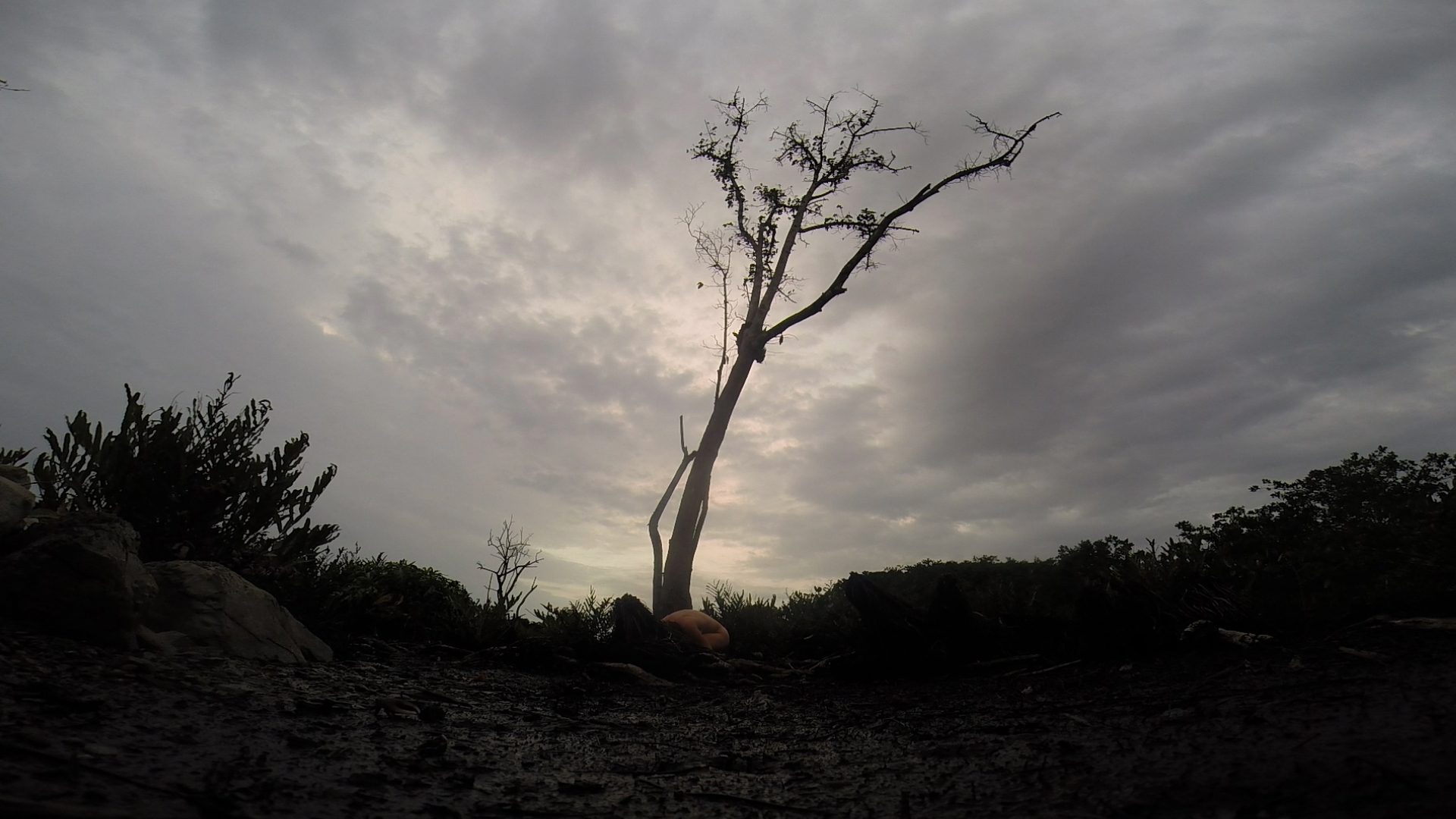 Poulpe (Octopus)
Audréane Beaucage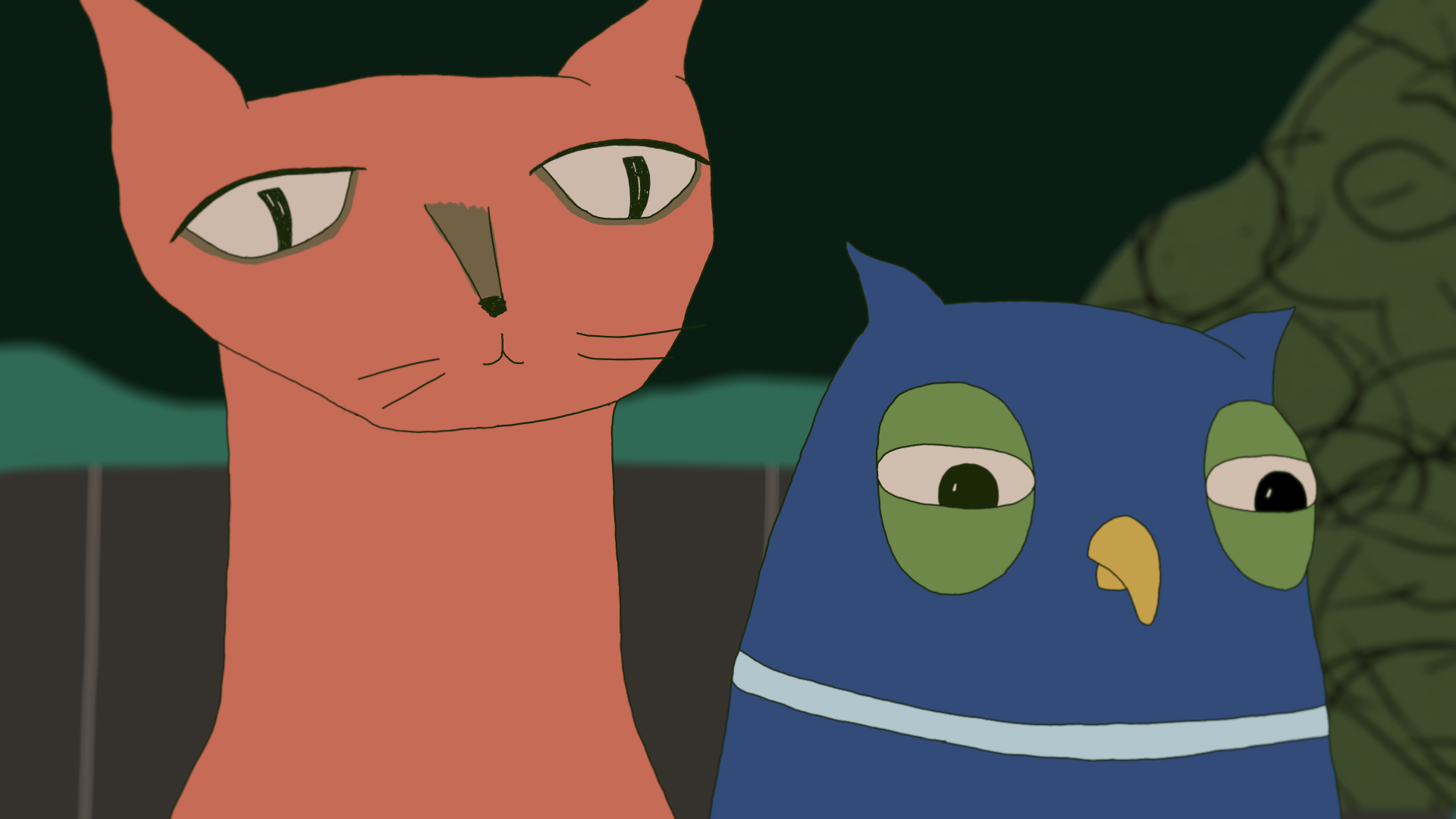 The Art of Change
María Álvarez; Elisa Morais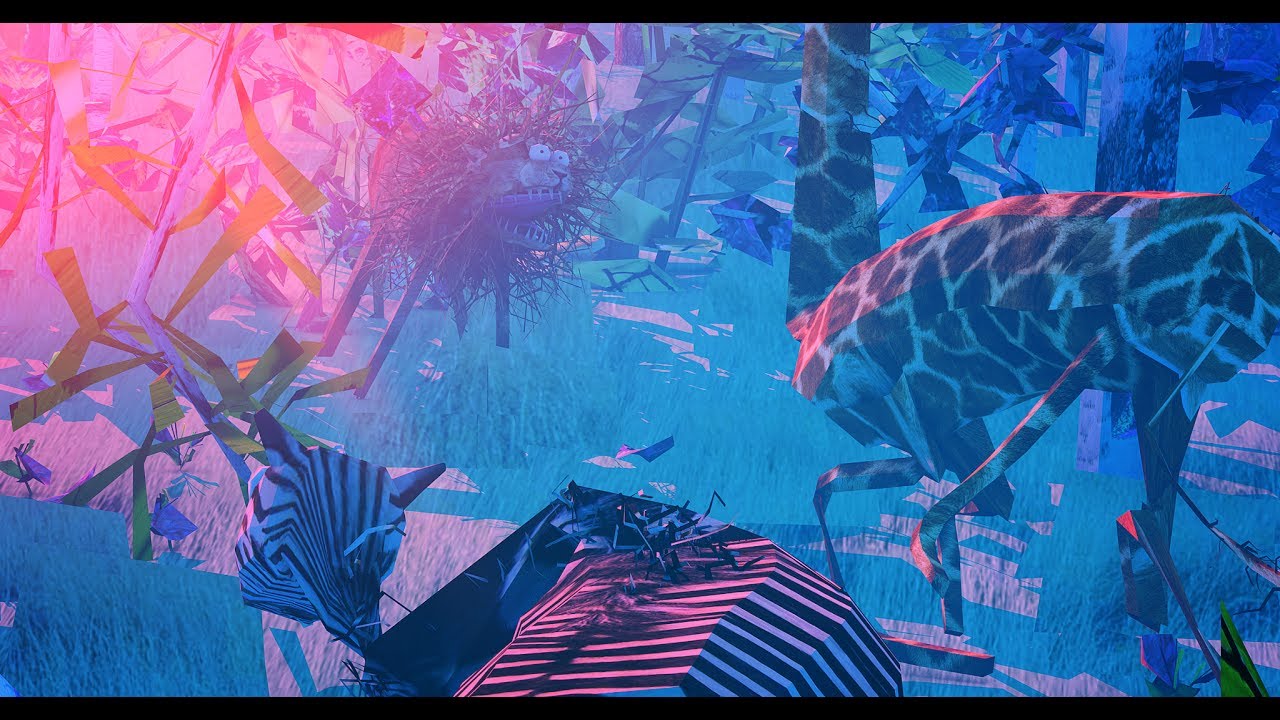 Ugly
Nikita Diakur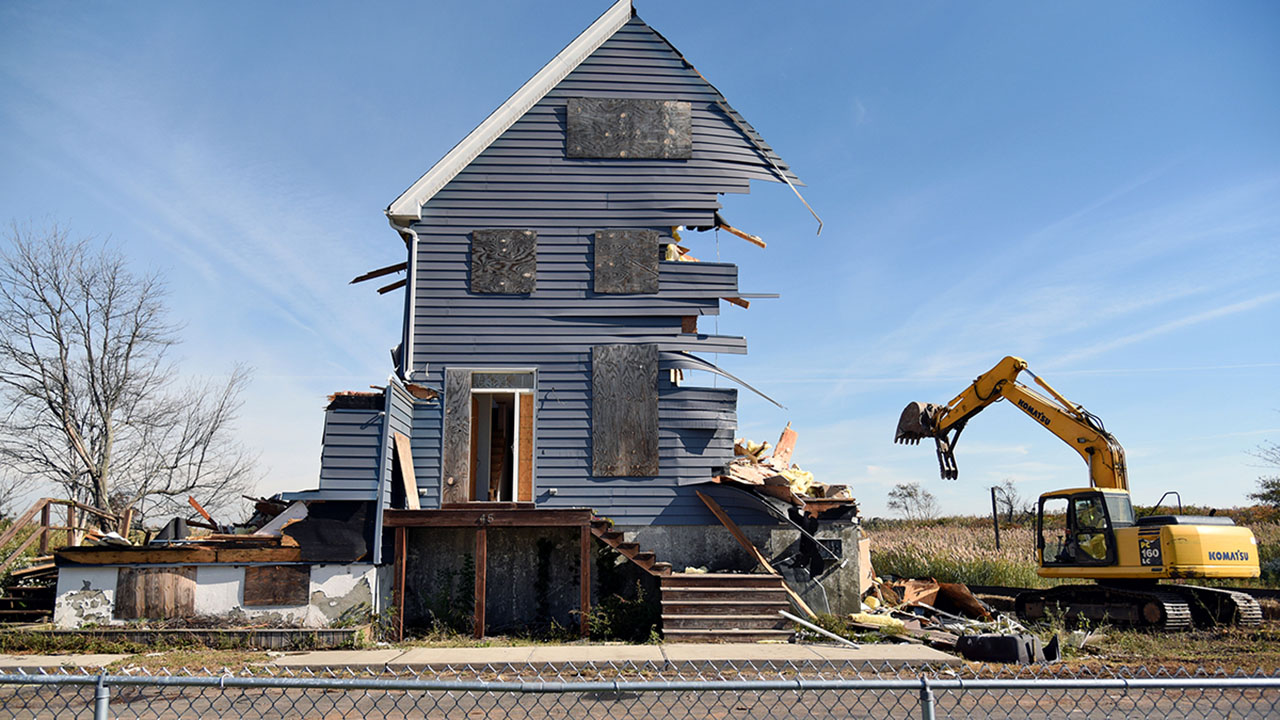 The Fall
Boris Labbé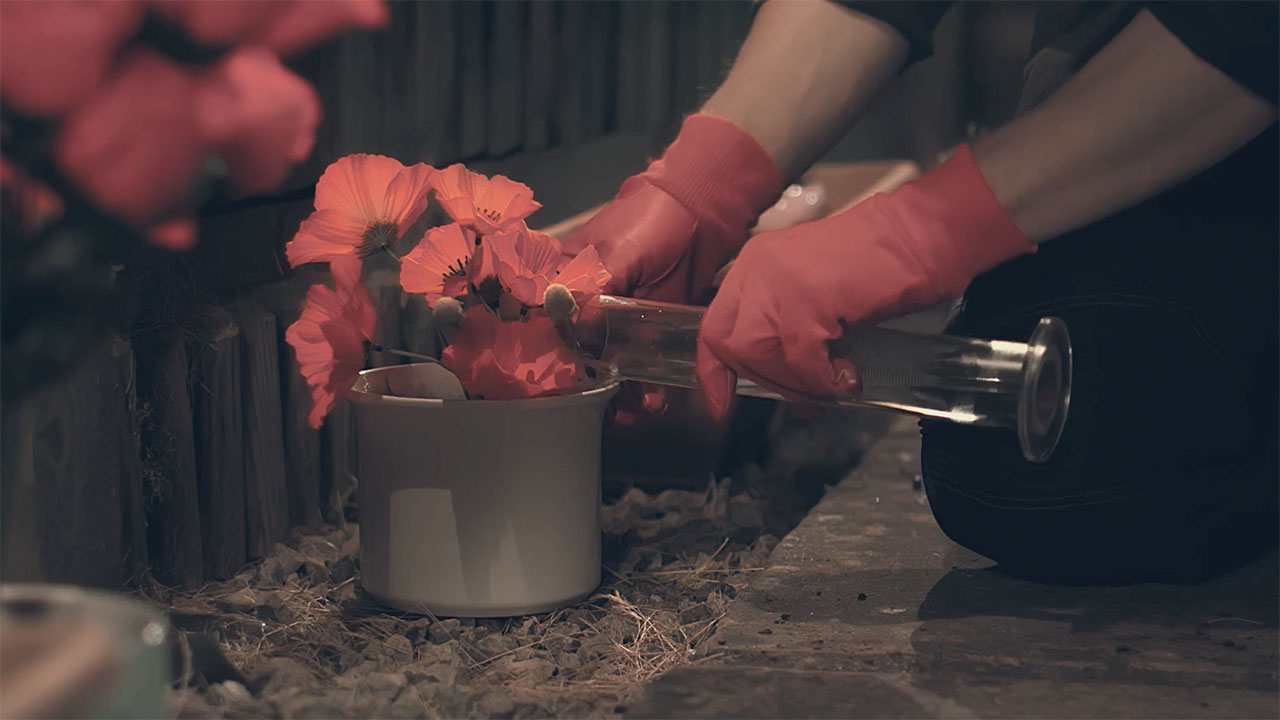 Astroturf
James Uren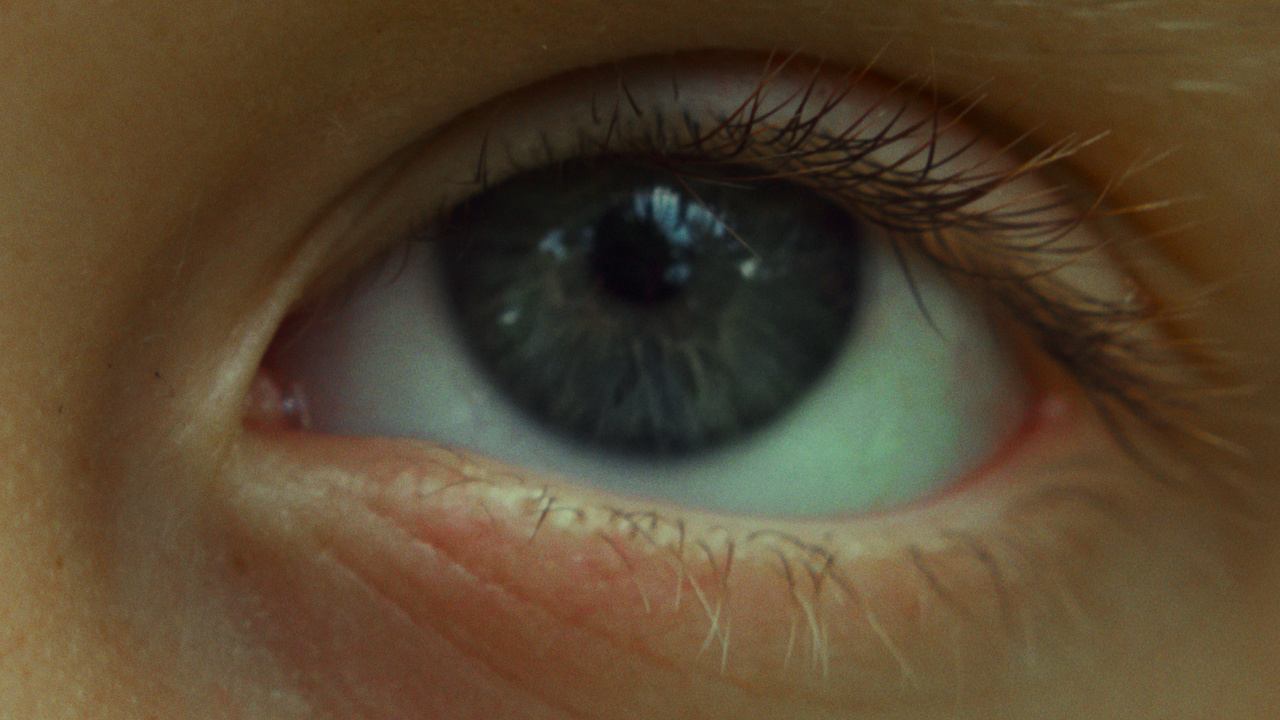 De Natura
Lucile Hadžihalilović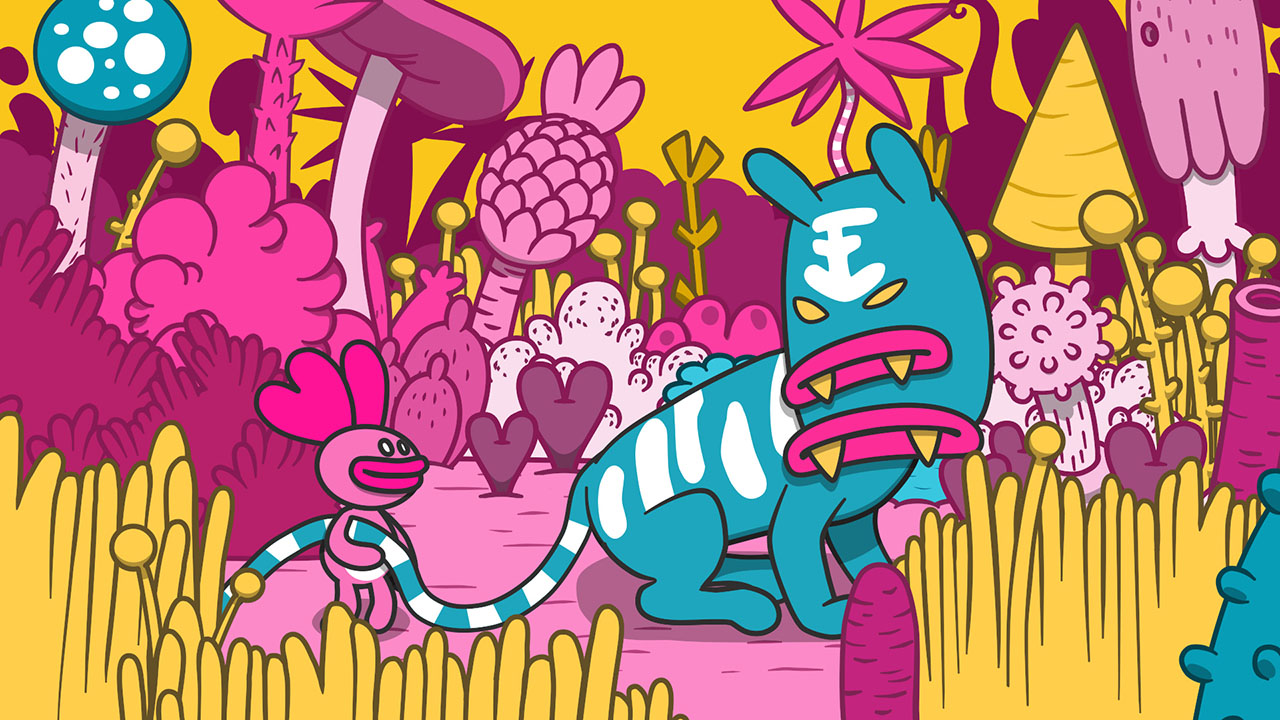 Planet Z: Surprise Egg
Maria Björklund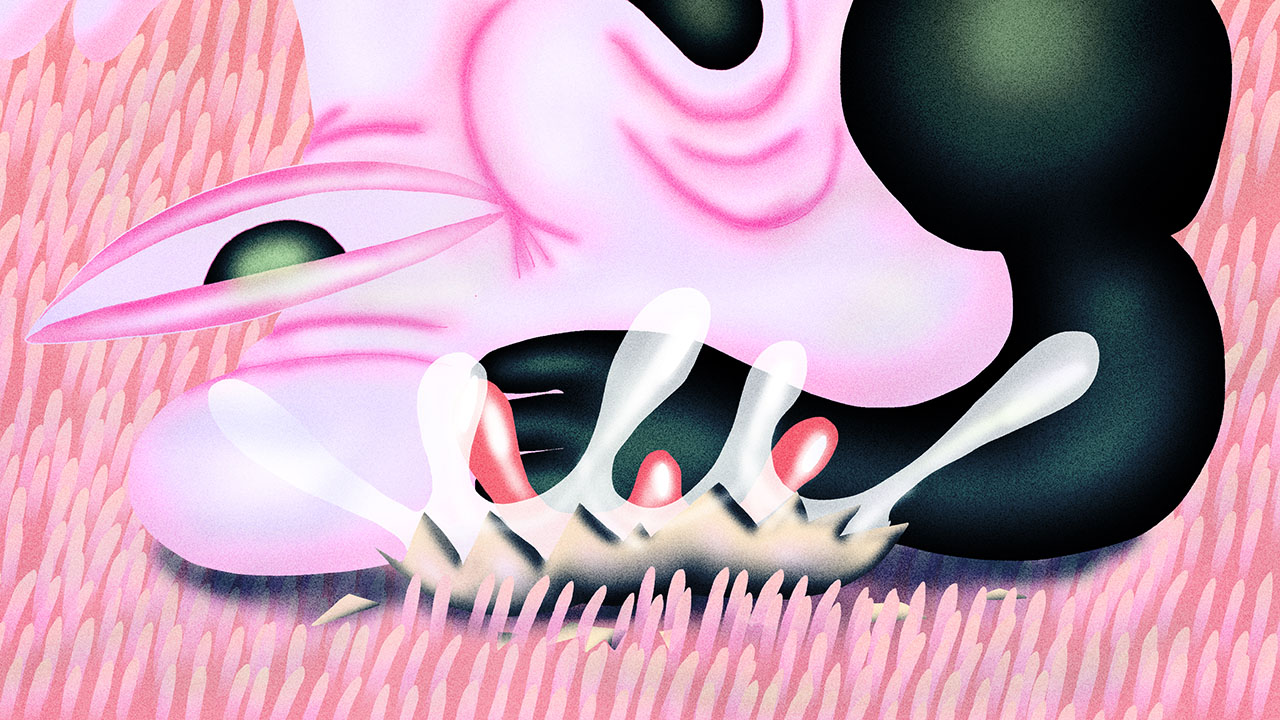 Slug Life
Sophie Koko Gate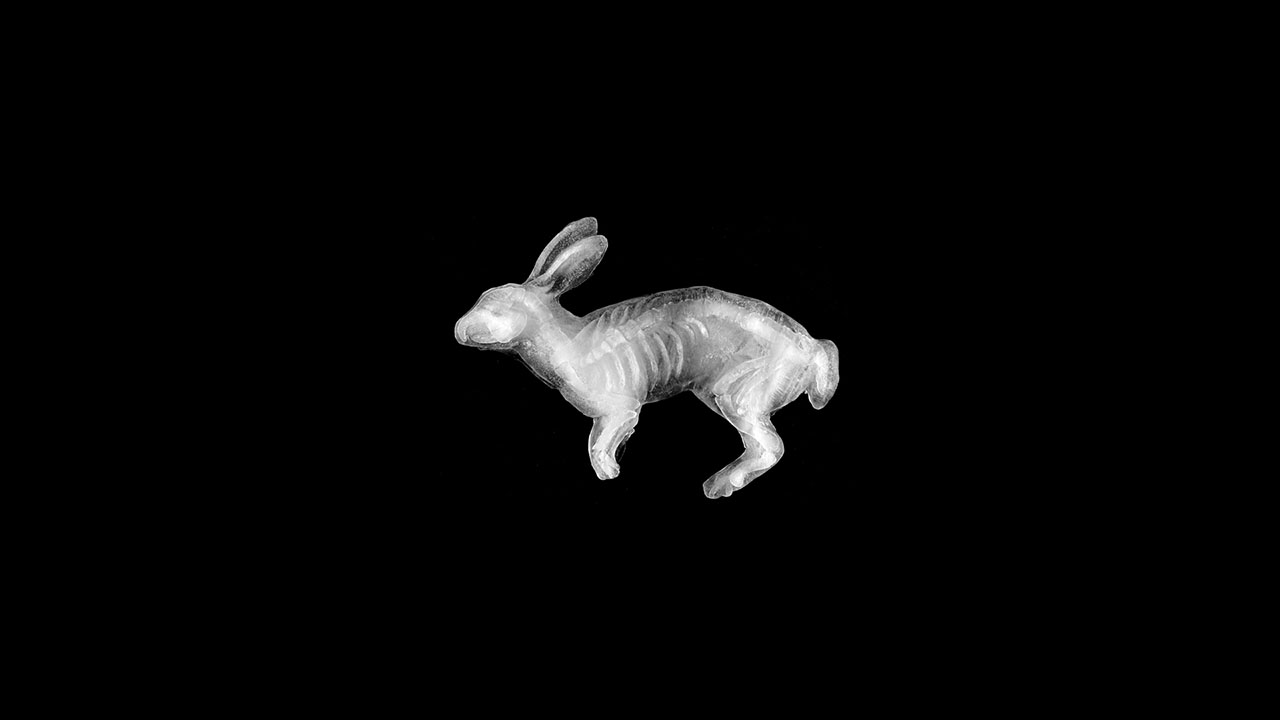 Freeze Frame
Soetkin Verstegen
Florigami
Iva Ćirić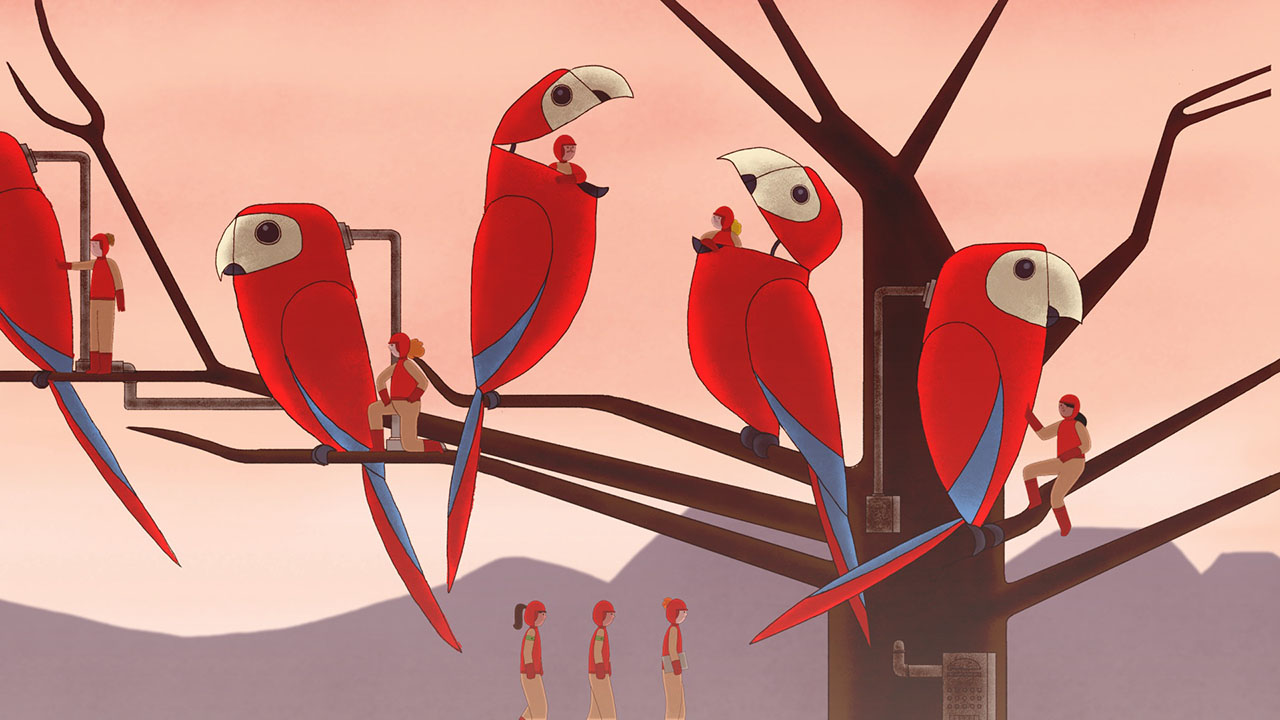 Floreana
Lou Morton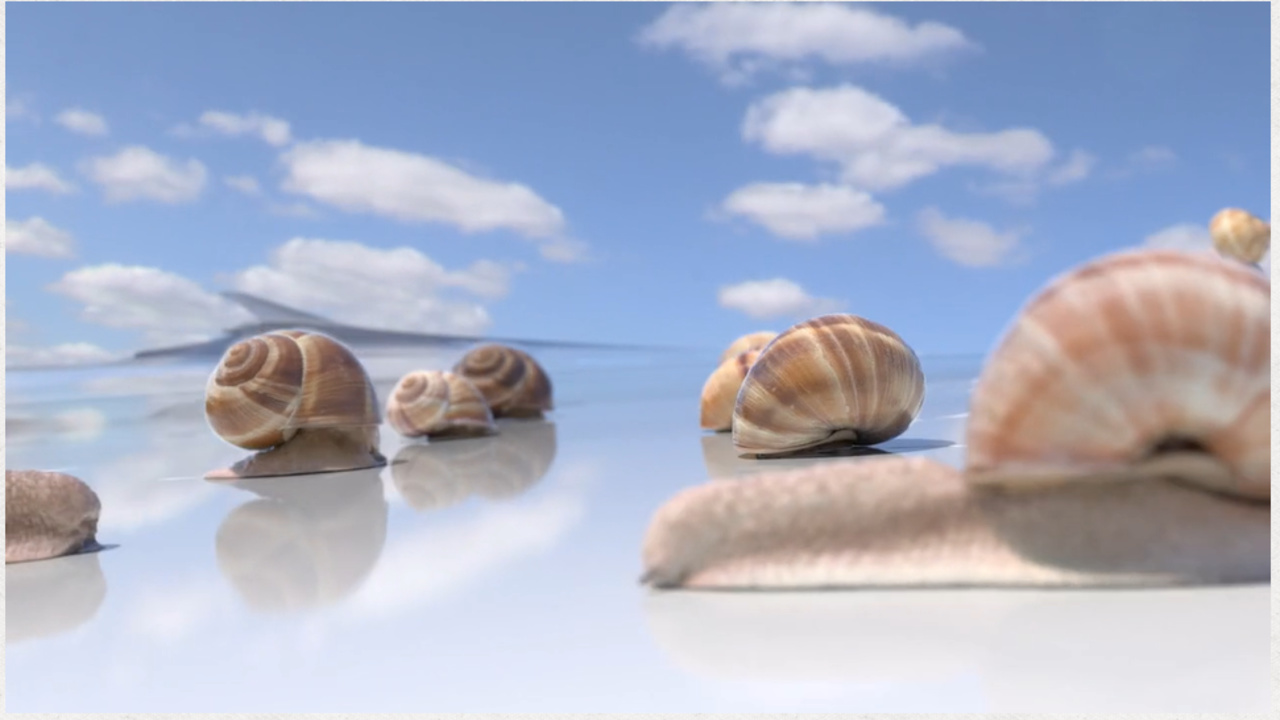 1 Meter/Hour
Nicolas Deveaux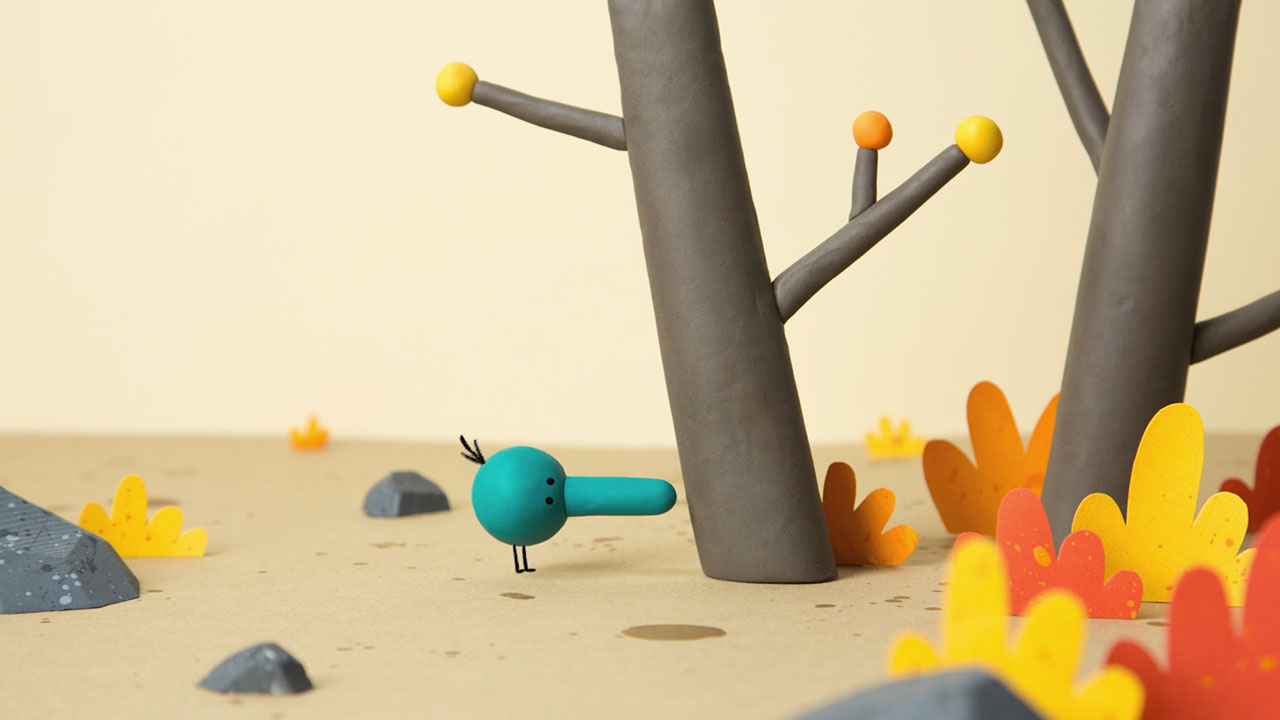 Island
Max Mörtl & Robert Löbel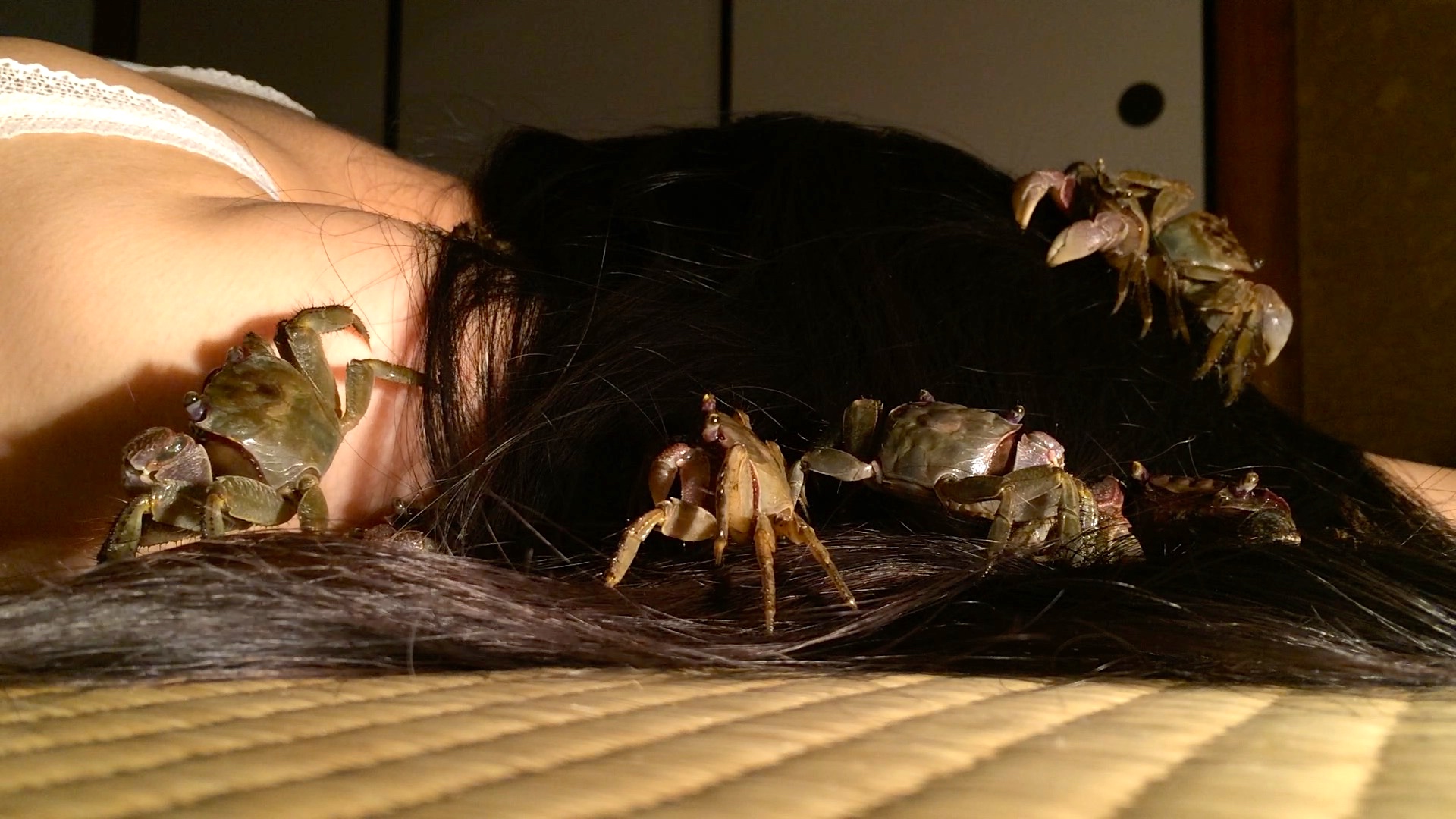 Coves of Bodies
Hirofumi Nakamoto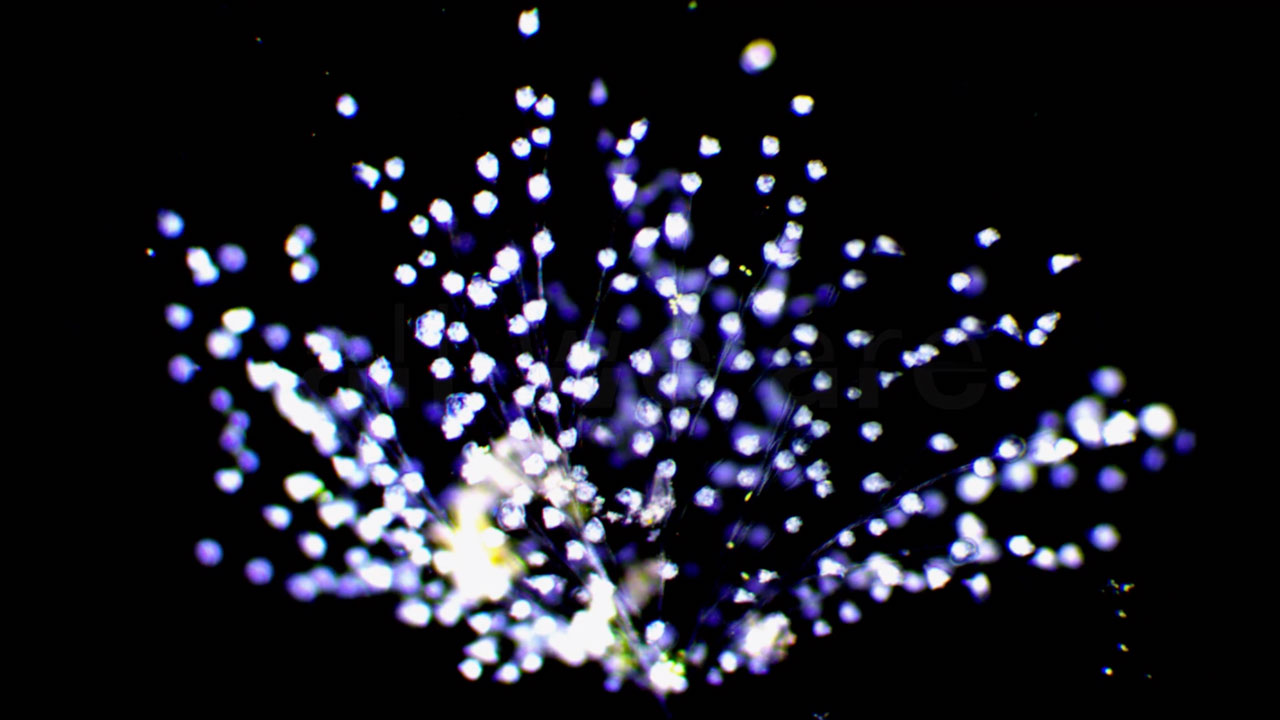 All We Are
Julia Van Etten, Marleine van der Werf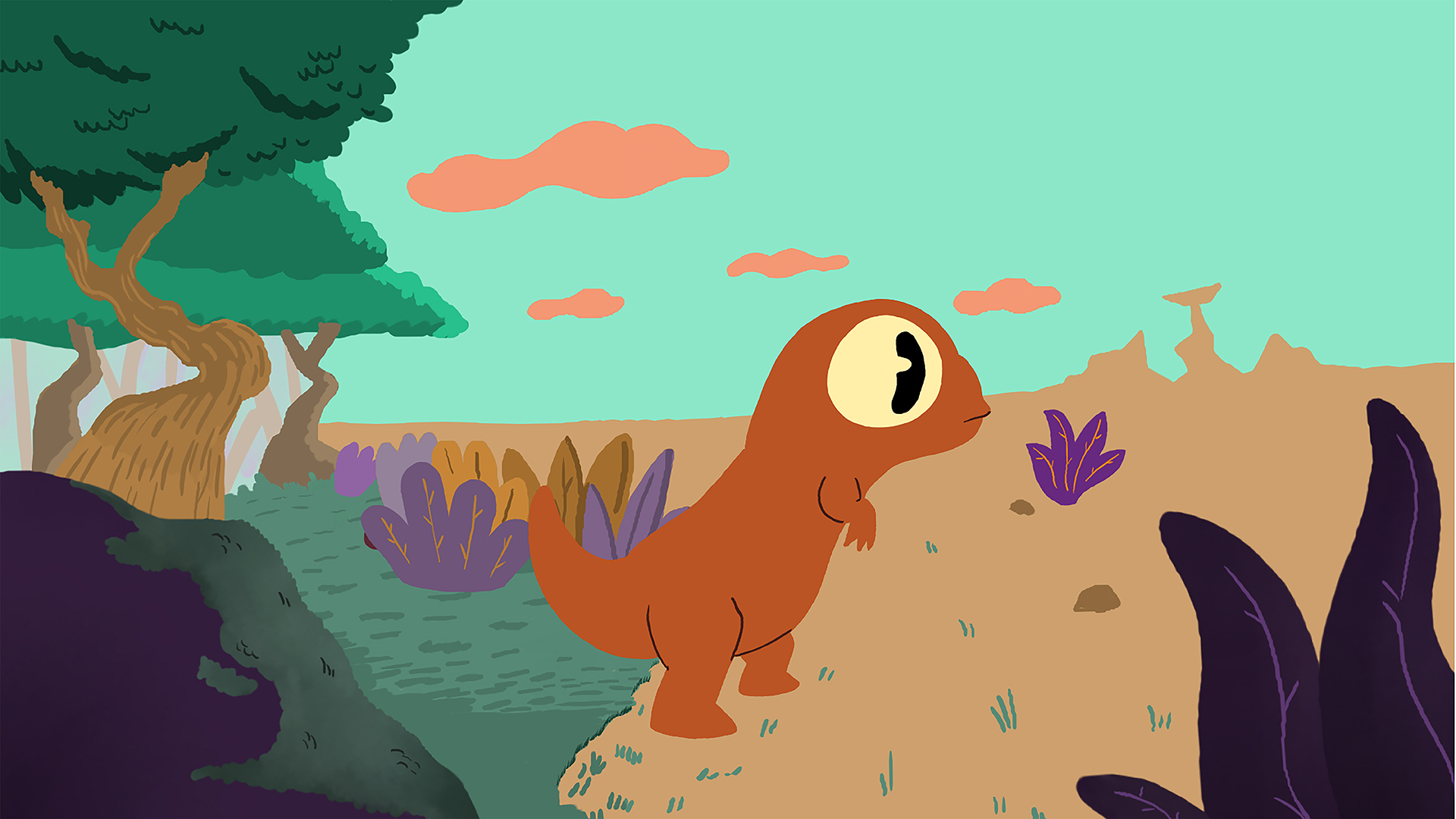 Shmevolution
Nolan J. Downs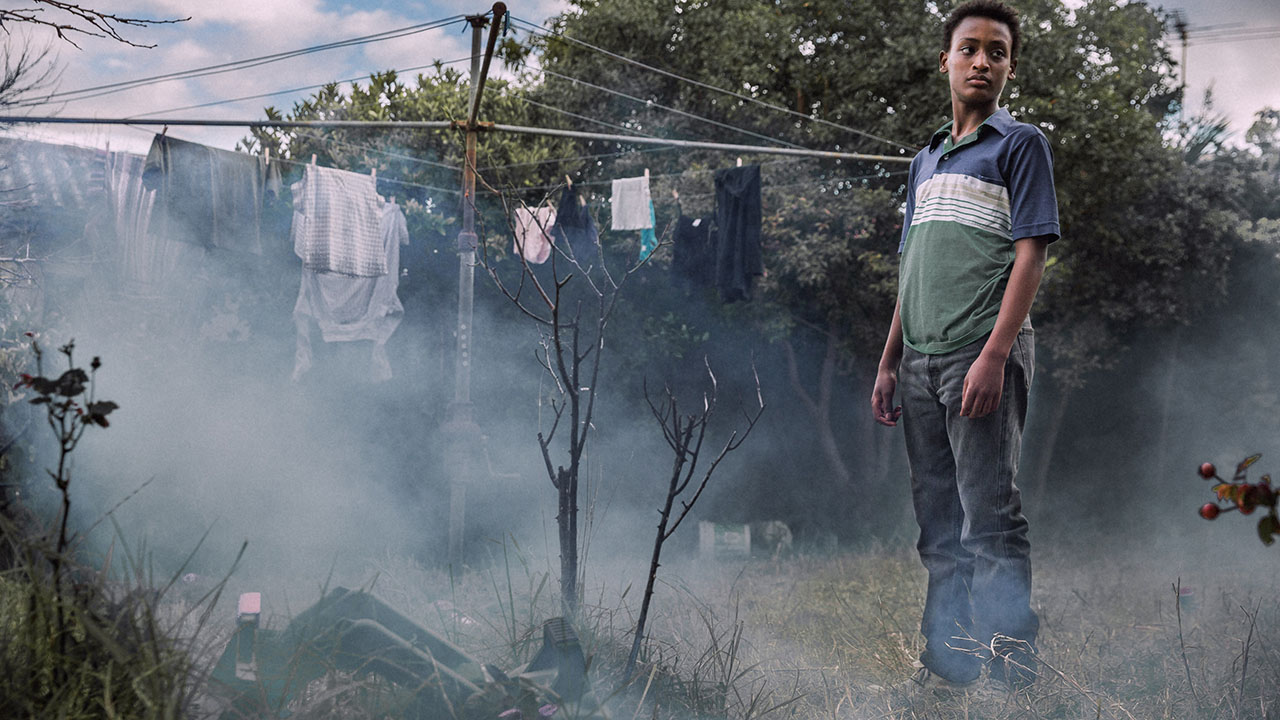 All These Creatures
Charles Williams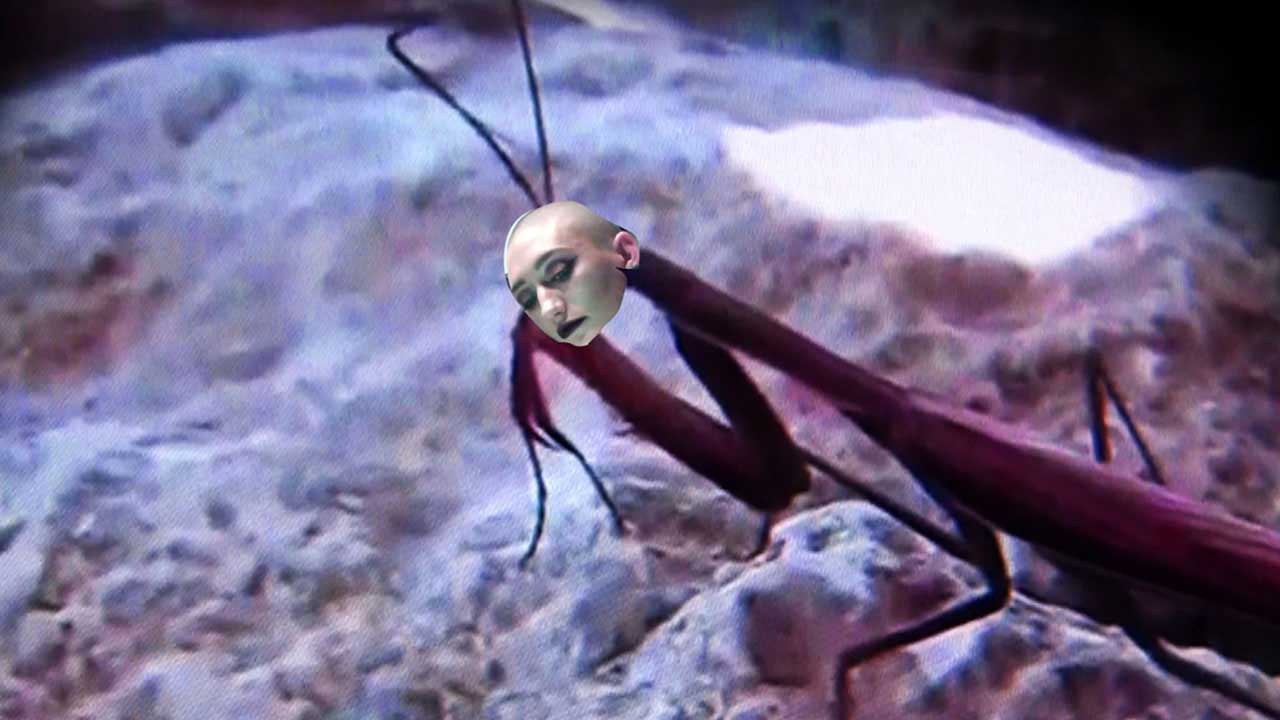 Architecture of the Breath
Kathy Rose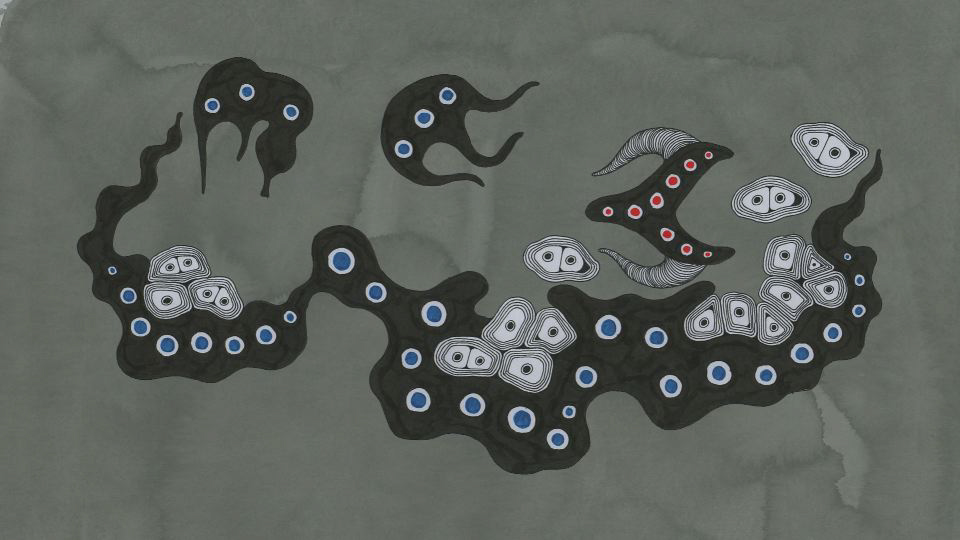 Playground
Mirai Mizue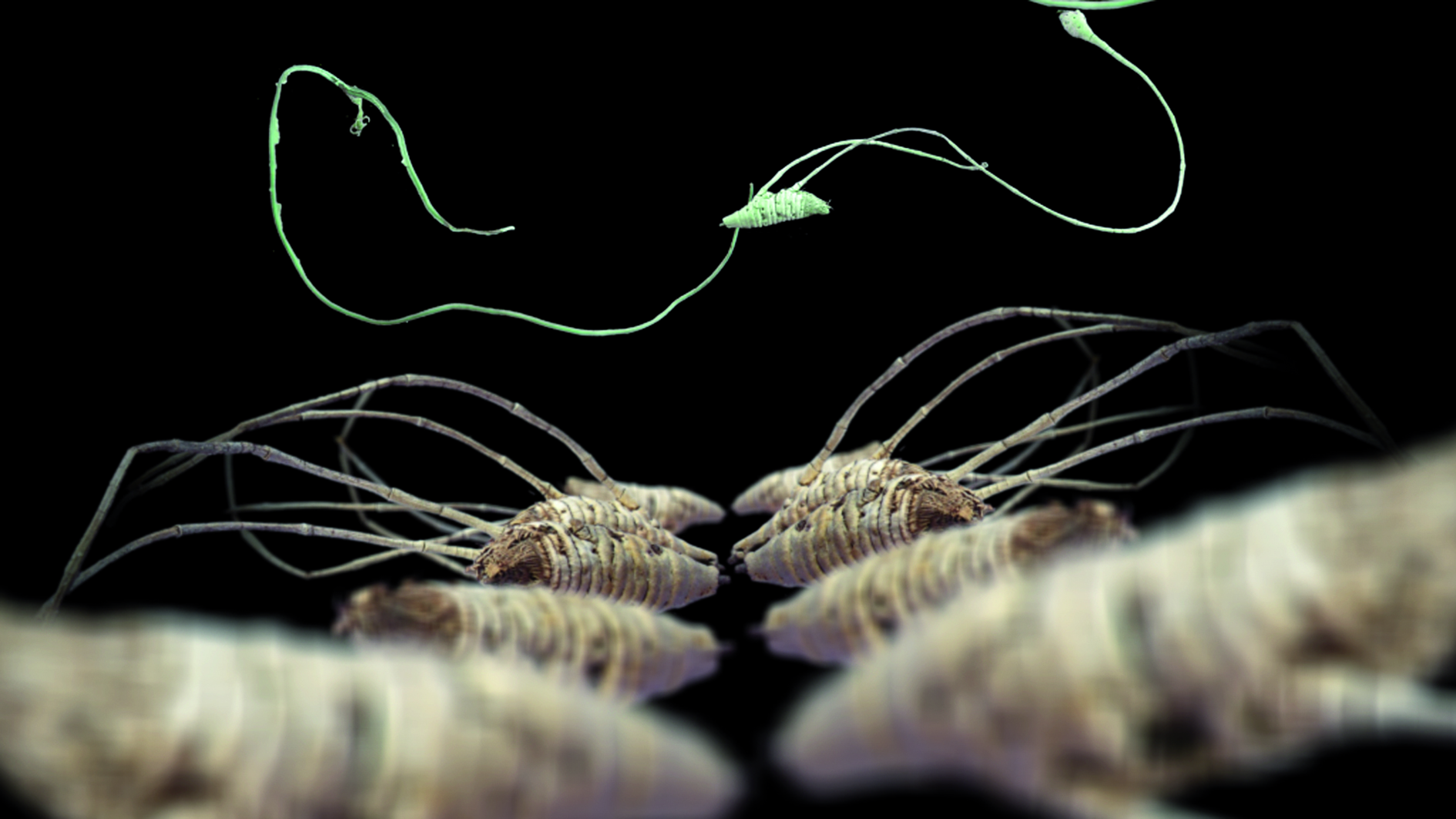 Microphobia
Nikki Schuster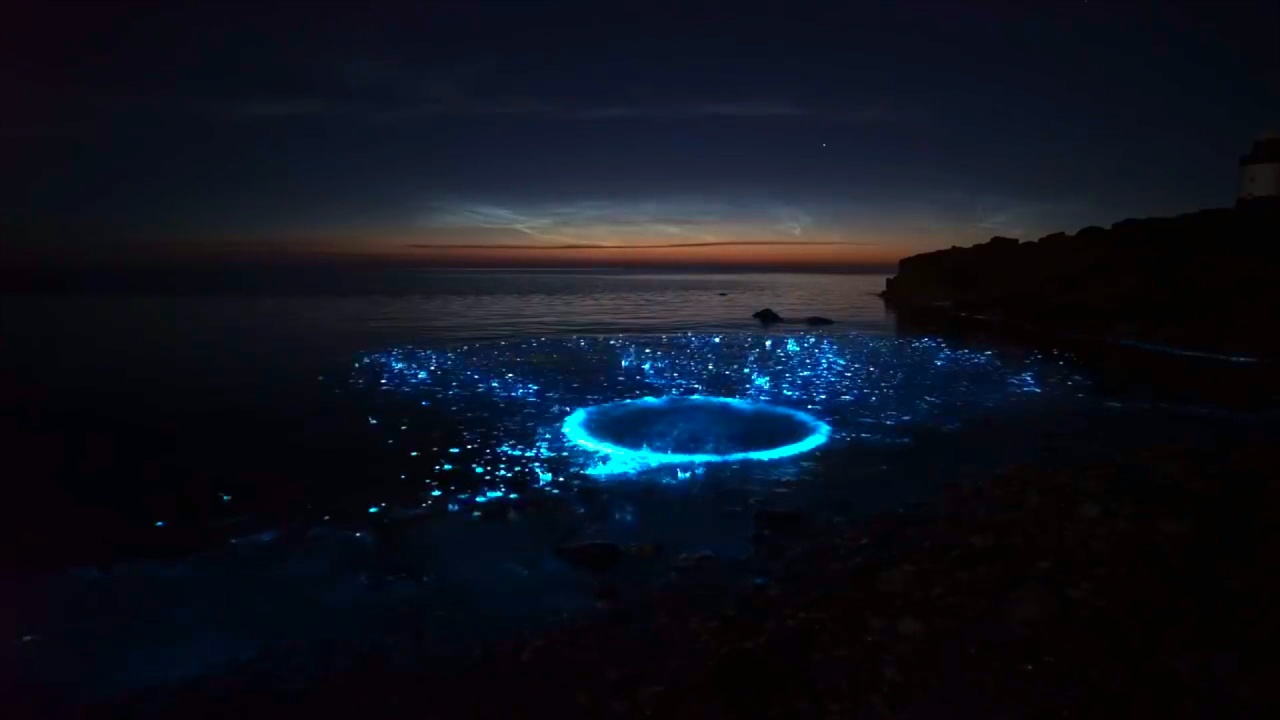 Living Light
Iwan Evans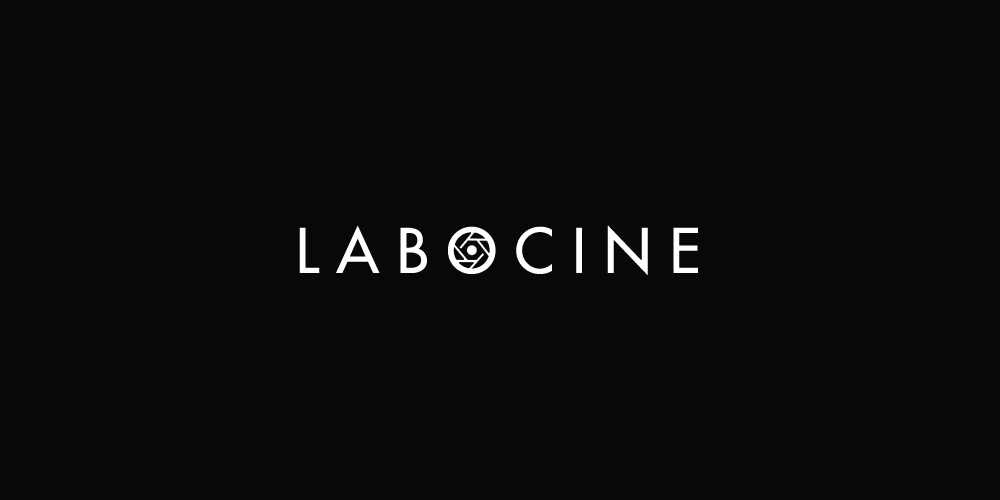 The Sulfur Butterflies
Robert Silberglied & Orley R. Taylor Jr.
Pizzly Bear
Cecelia Condit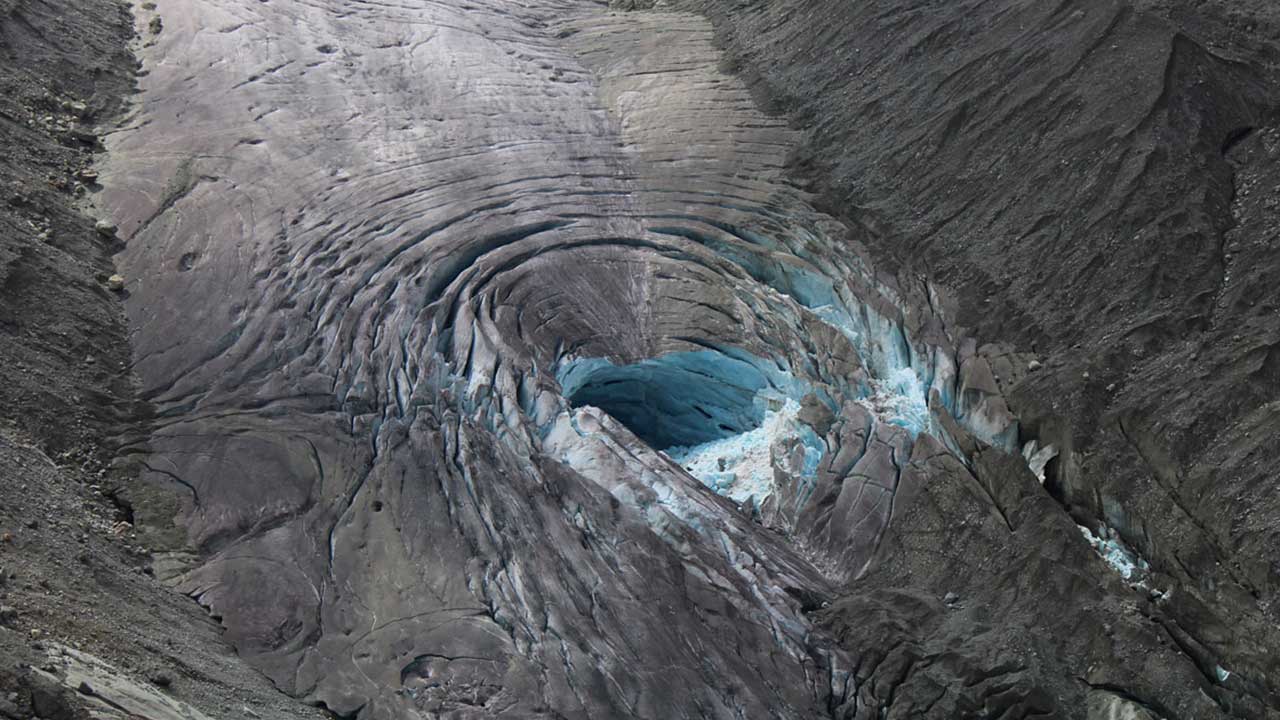 Blast
Francesco Mattuzzi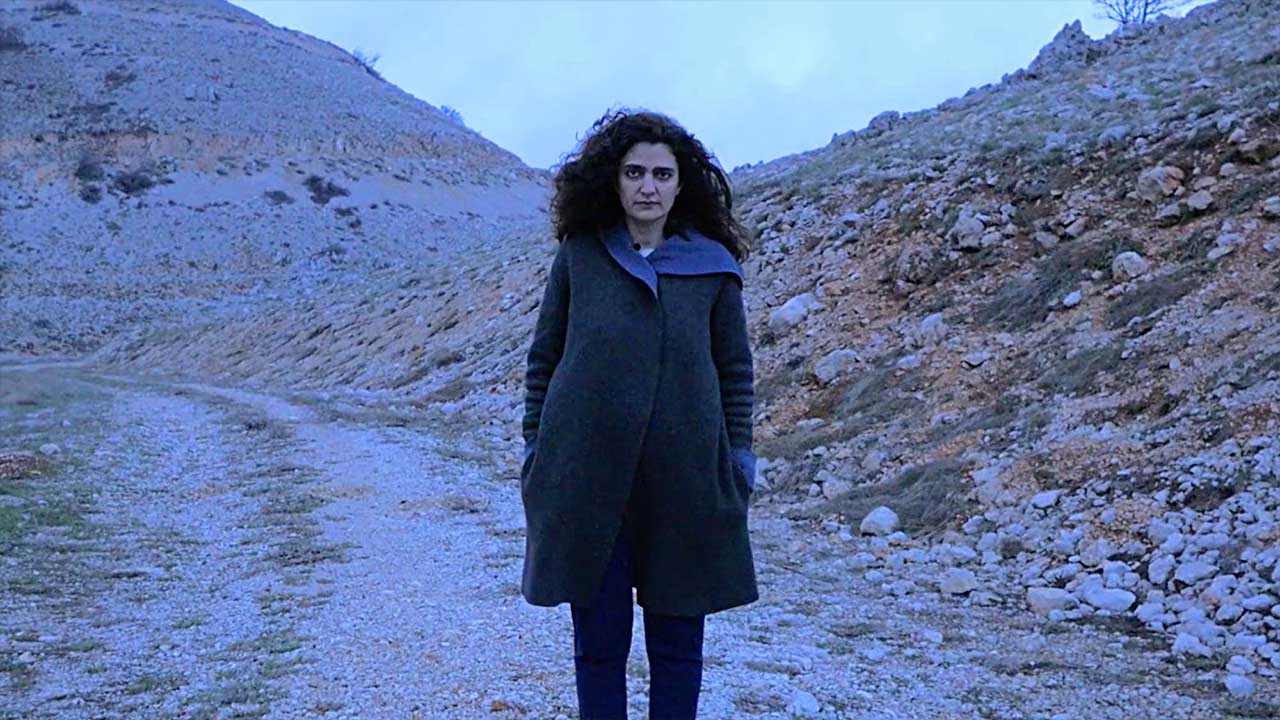 Who's Afraid of Ideology? Part 1
Marwa Arsanios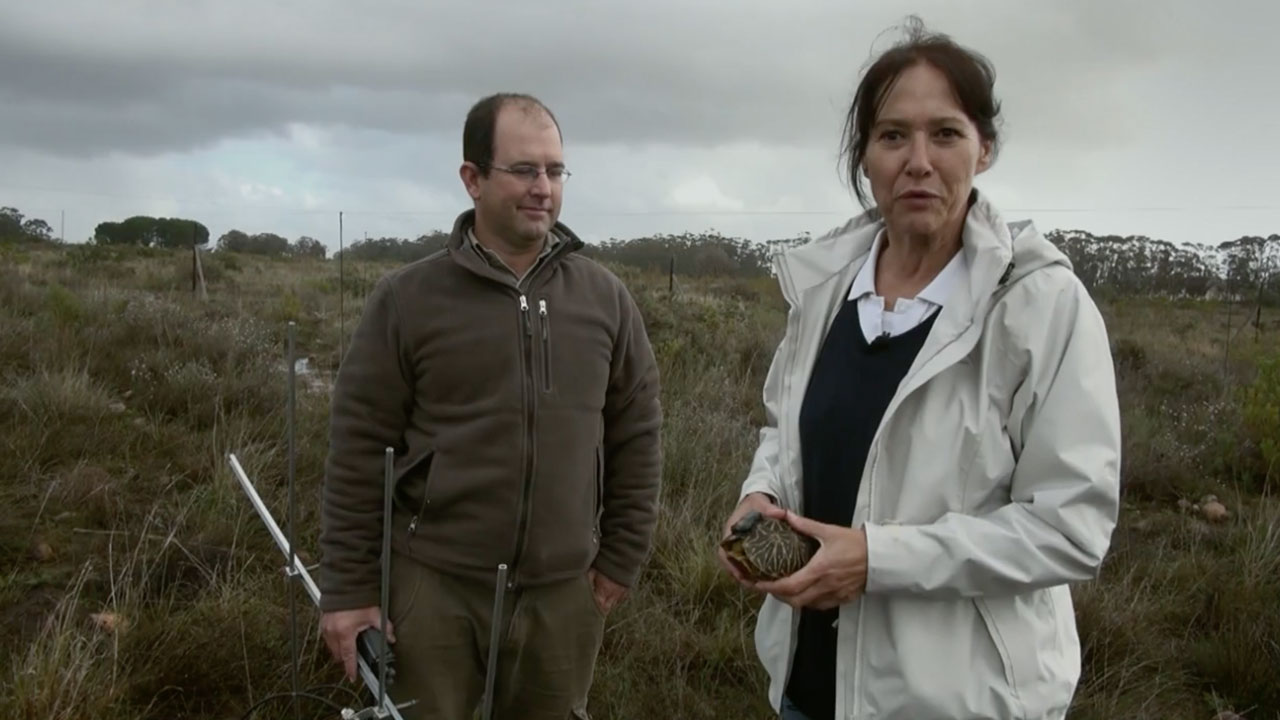 Protect Me, Leave Me
Khawla Al Maamari,Noura Al Suwaidi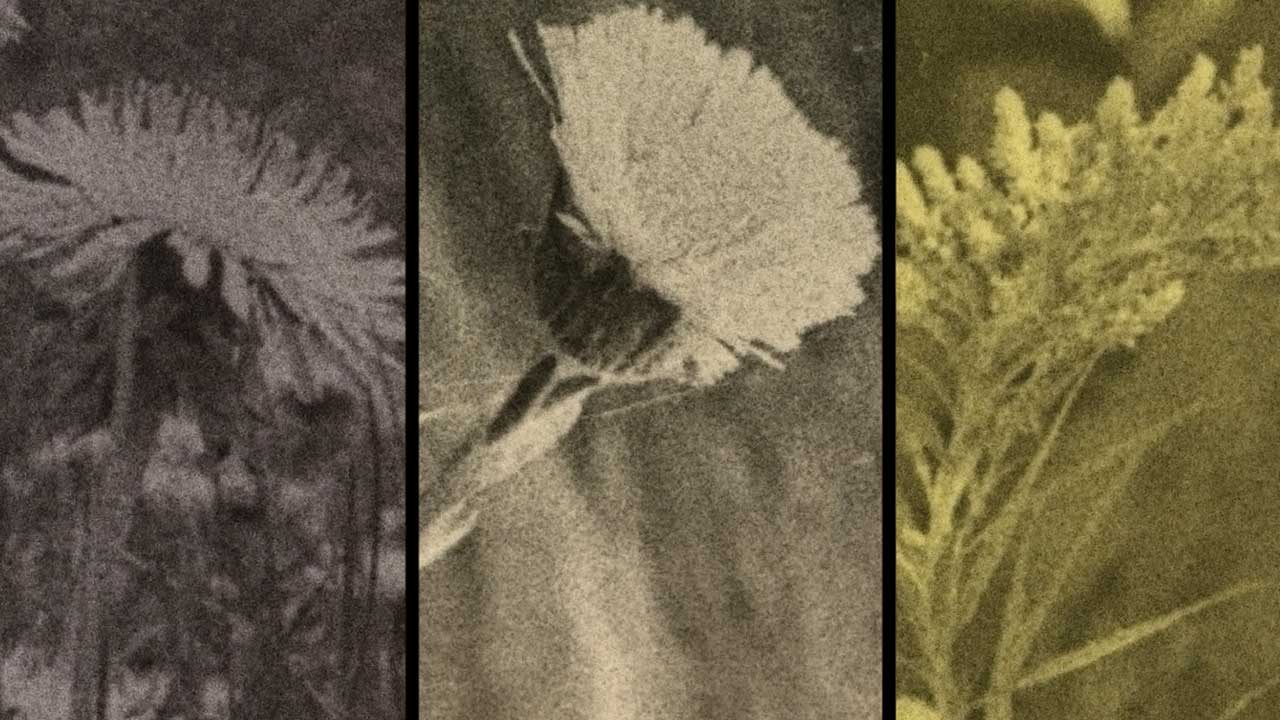 See Weeds
Dawn George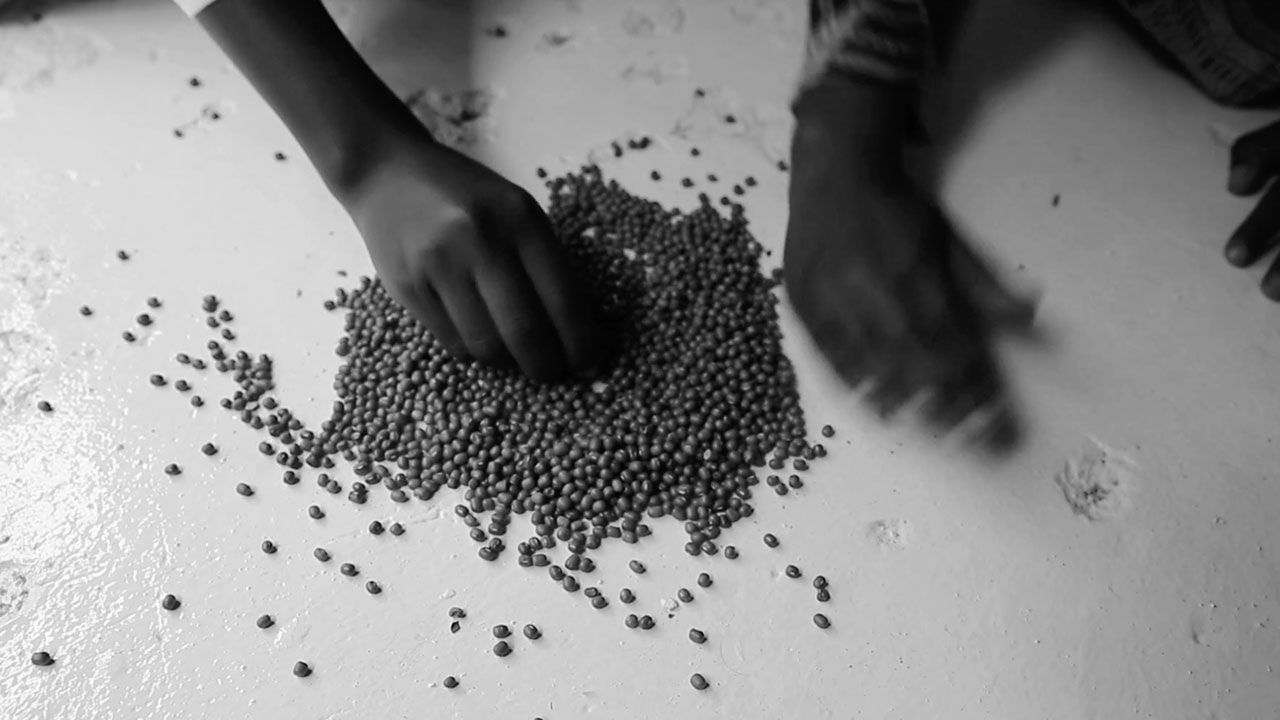 Seeds
Philippa Ndisi-Herrmann
Wolves from Above
Demelza Kooij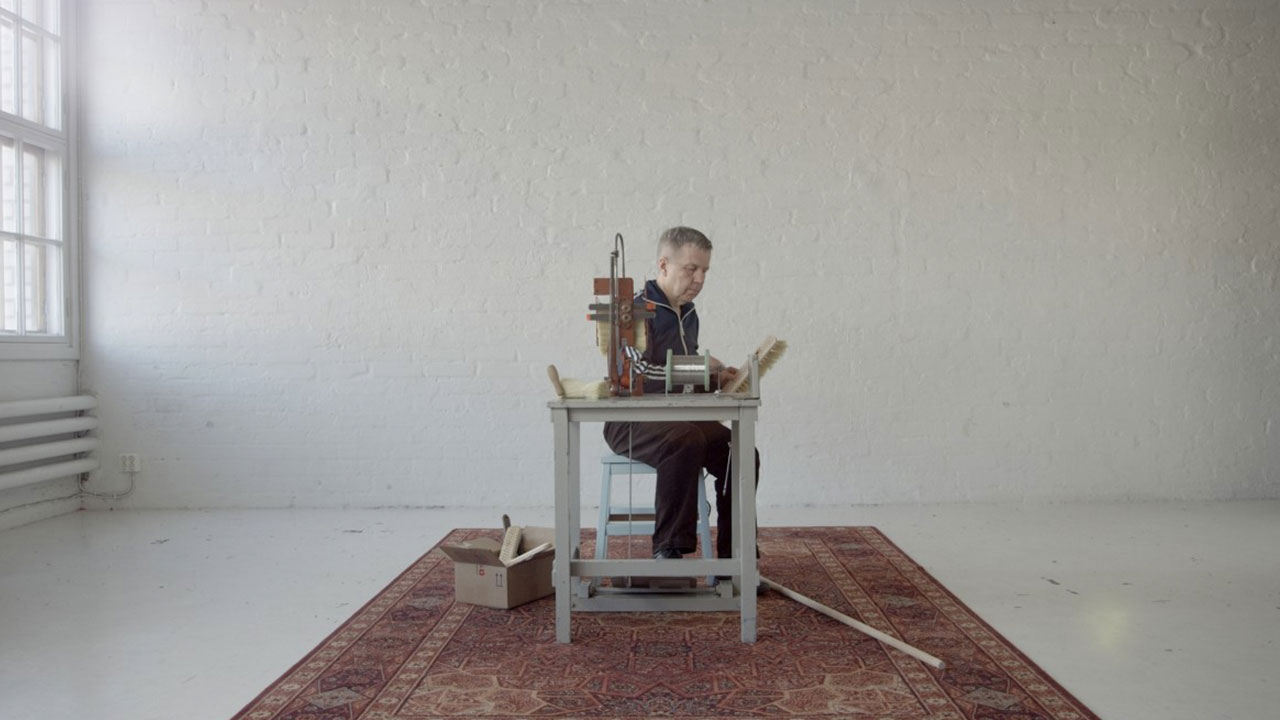 Mitä on Nähdä (What There Is to See)
Jaana Kokko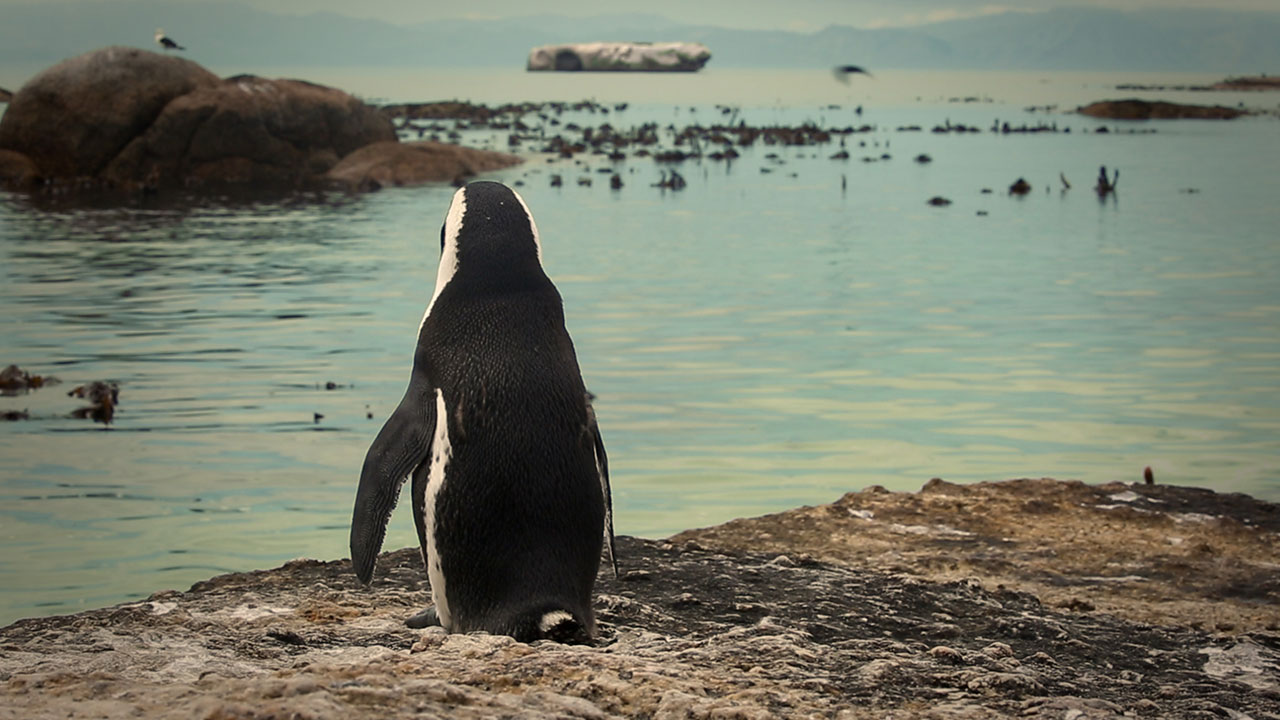 A Post Card Home
Omar Manjouneh
Guests from the Riverside
Hirofumi Nakamoto
Brilliant Darkness: Hotaru in the Night
Emily Driscoll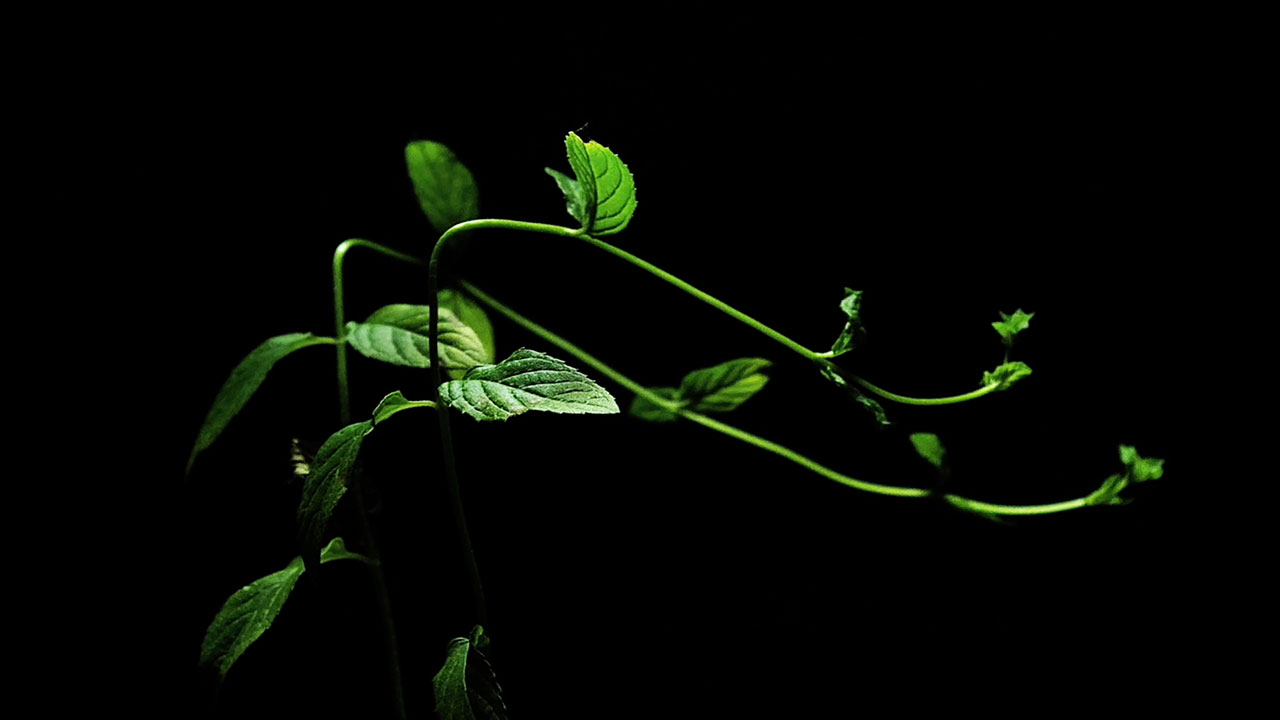 Metamorphosis of Plants
Urszula Zajączkowska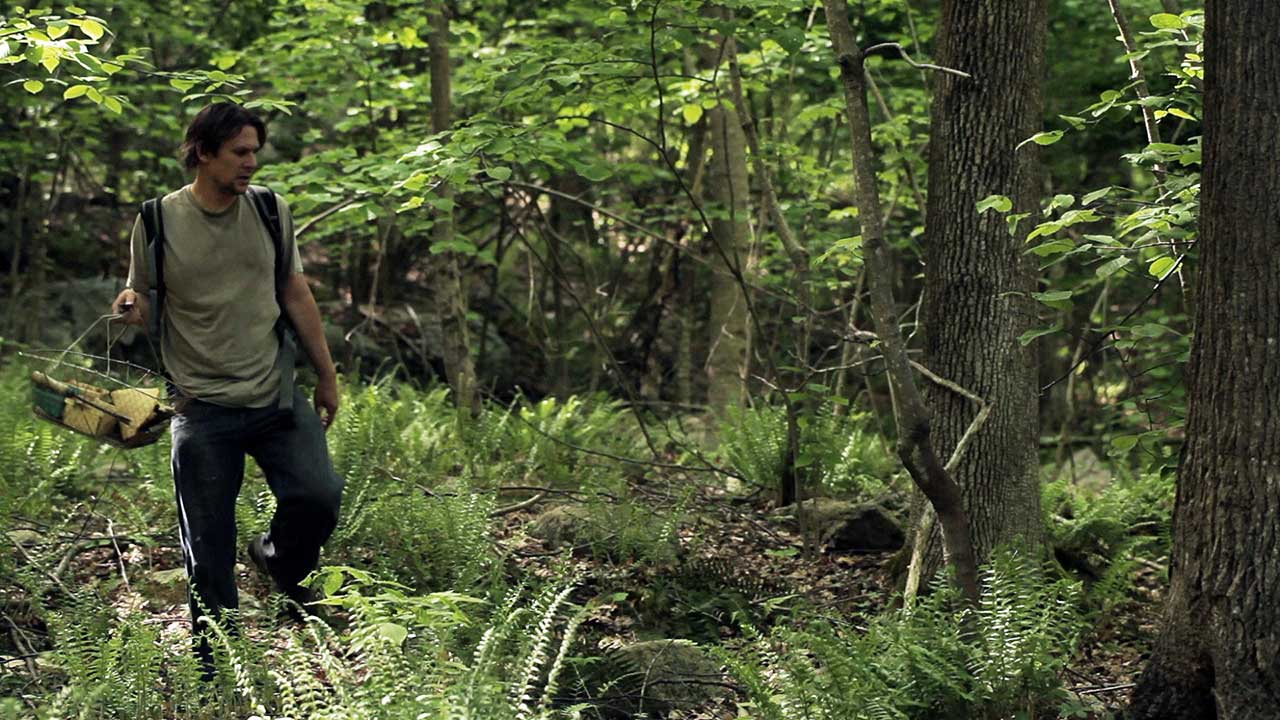 Now, Forager
Jason Cortlund,Julia Halperin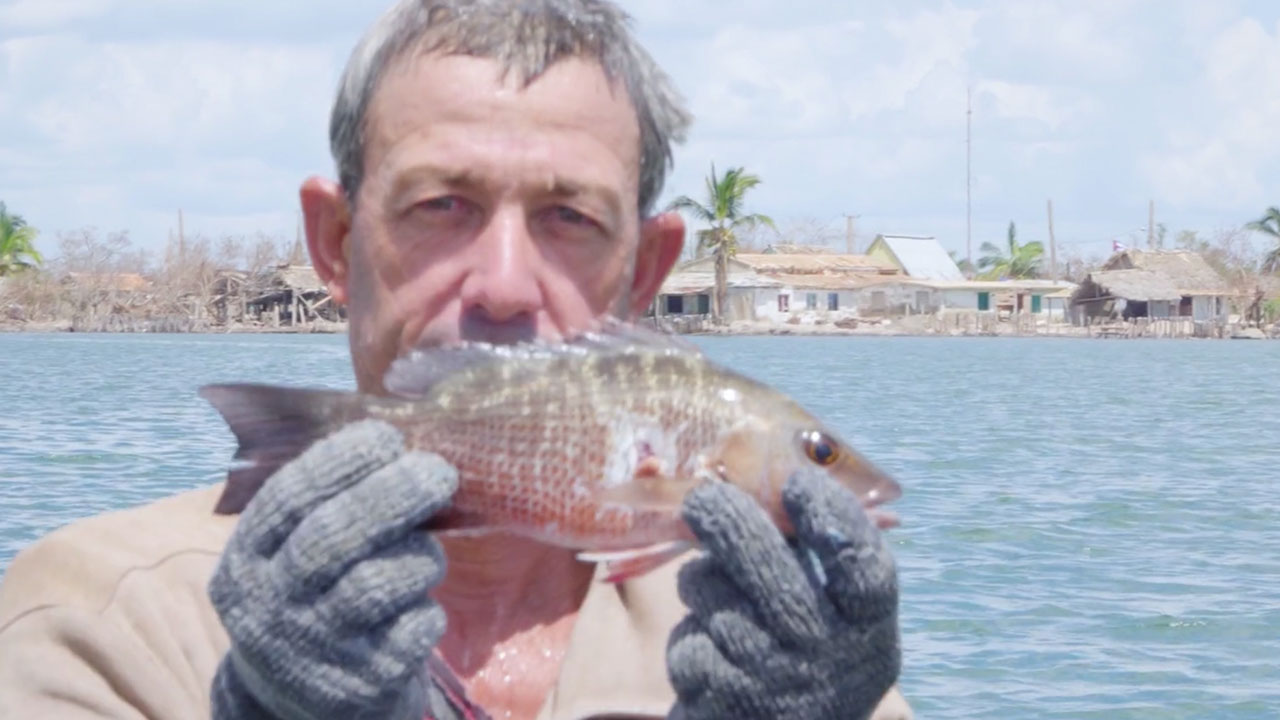 Aftermath: a row along Cuba in the wake of a hurricane
Ben Meissner,Kevin G.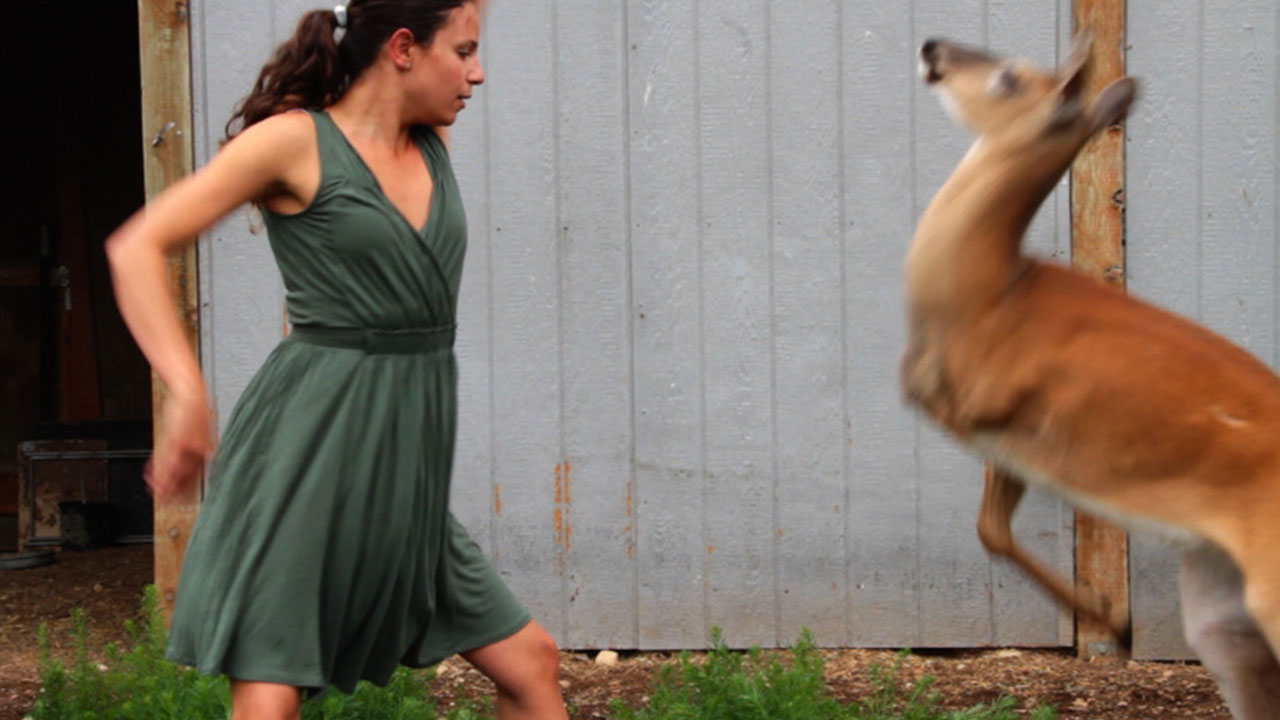 Blua
Carolina Charry Quintero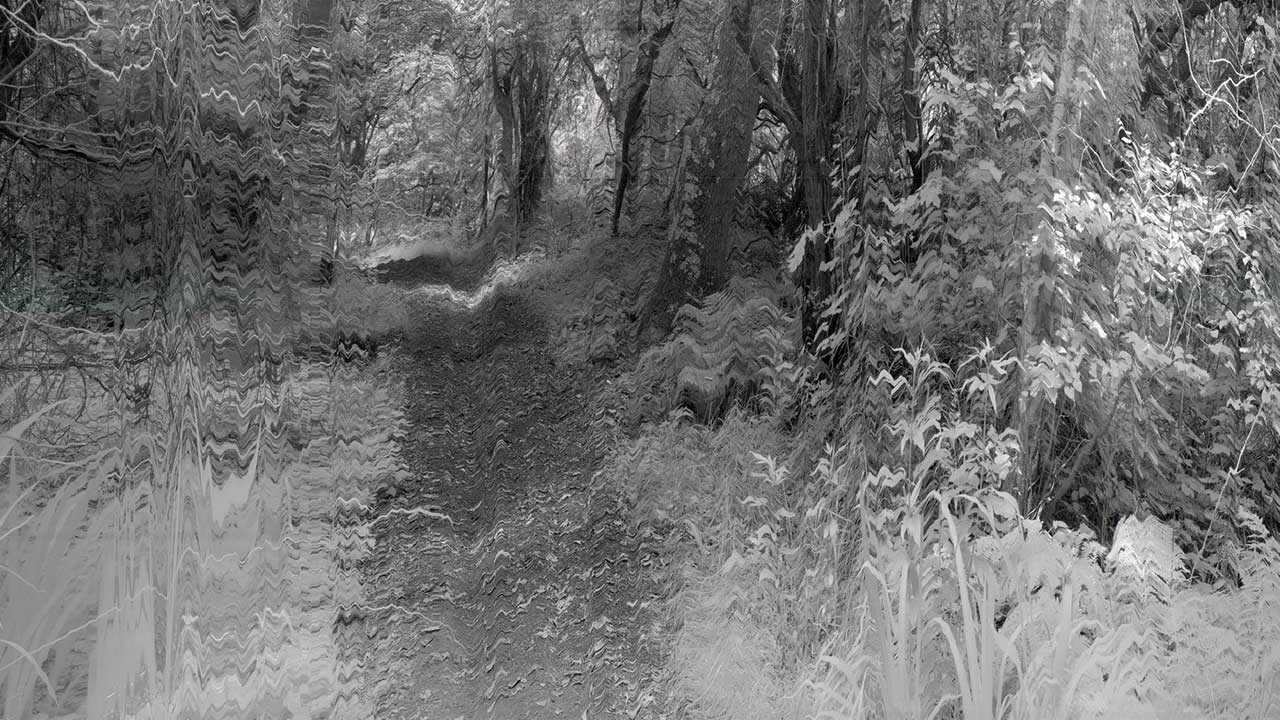 Forest Paths
Michiel Van Bakel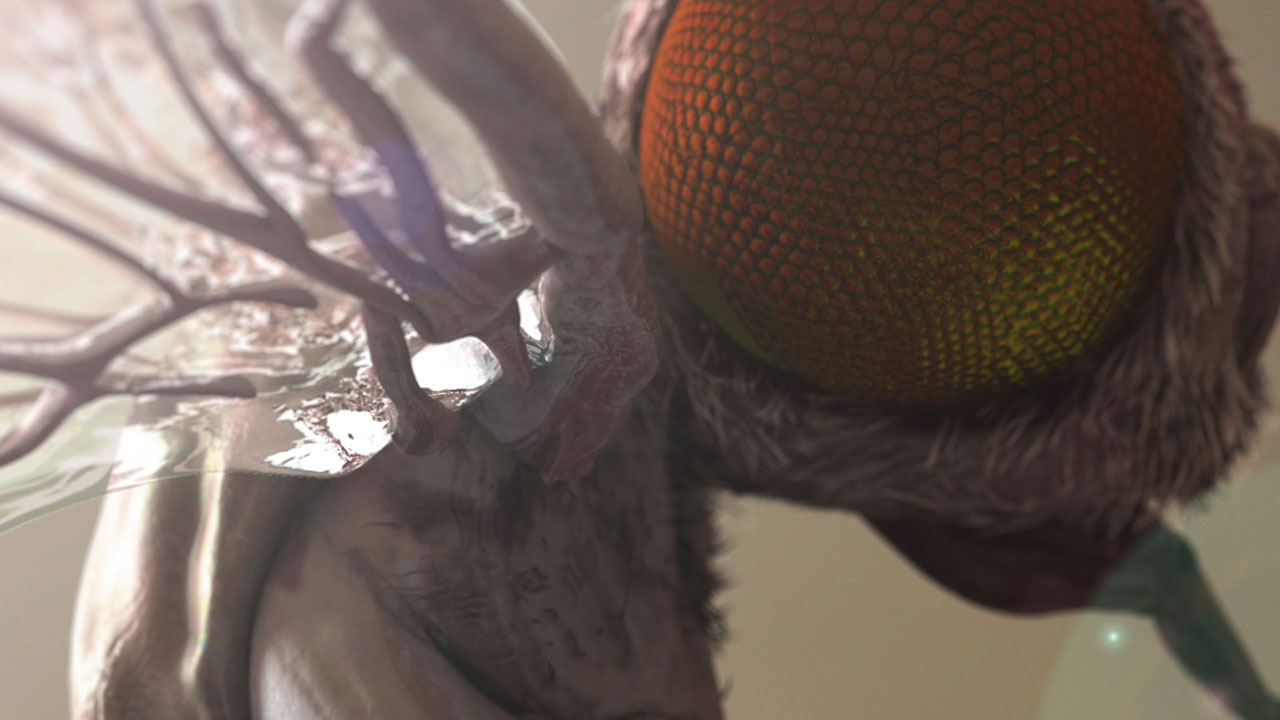 Flytopia
Karni Arieli, Saul Freed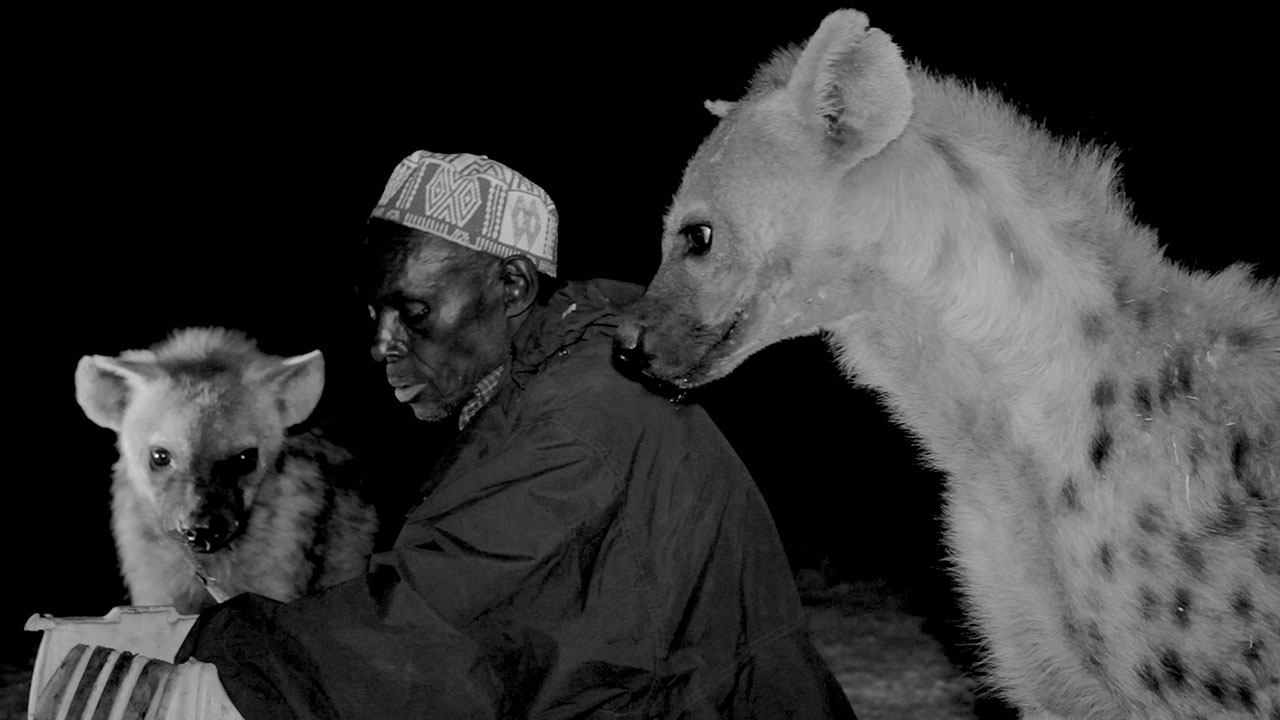 Hairat
Jessica Beshir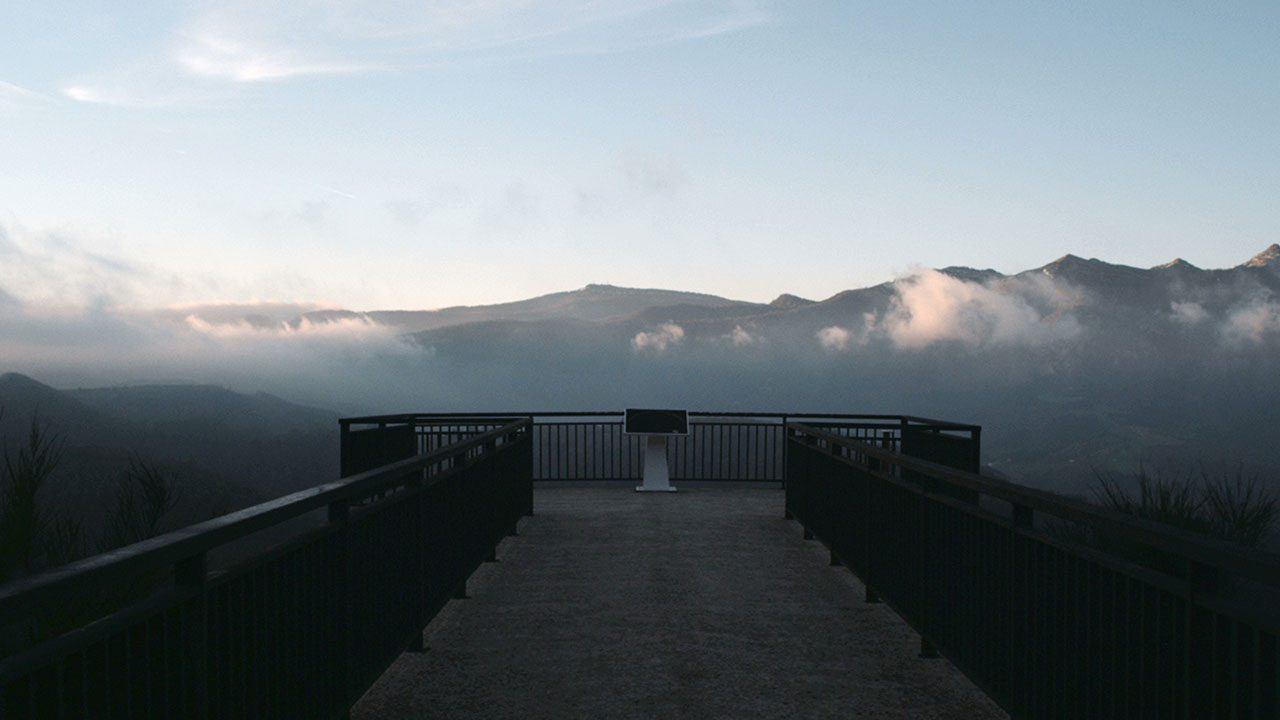 Elena Asins – Genesis
Álvaro Giménez Sarmiento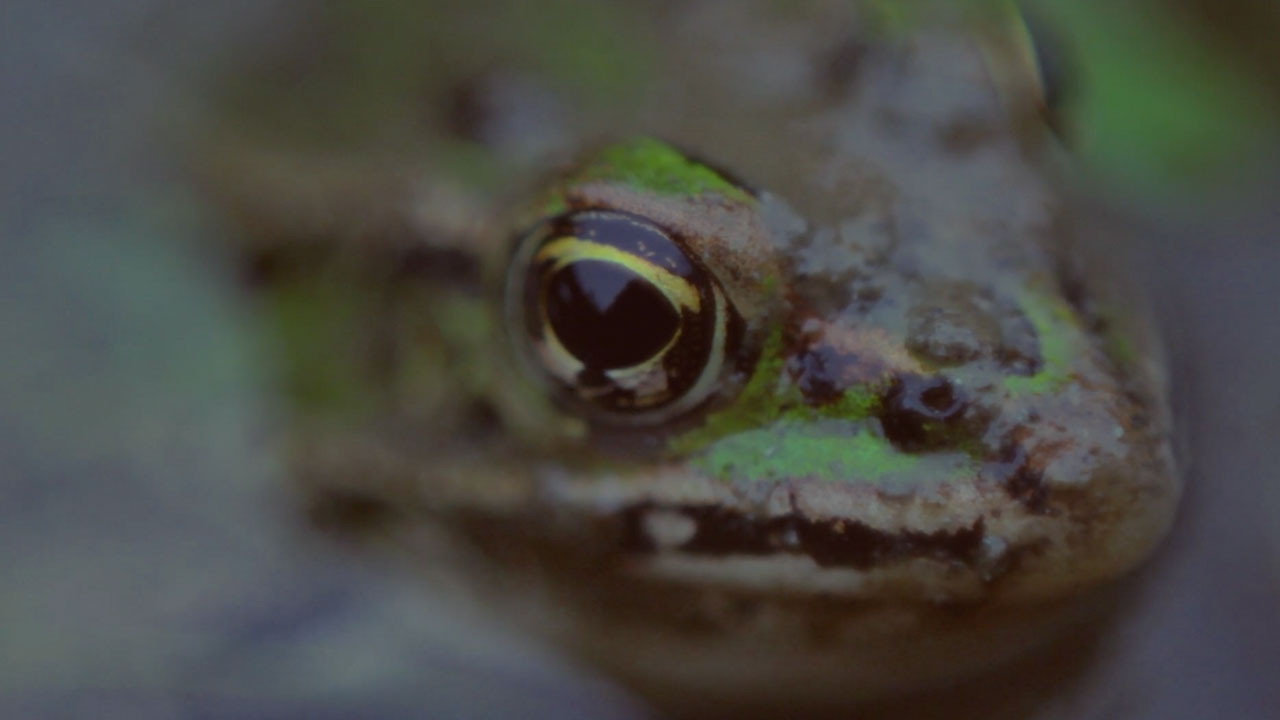 MacroCosmic
Craig Commanda
The Air of the Earth in Your Lungs
Ross Meckfessel
Kuckuck
Aline Höchli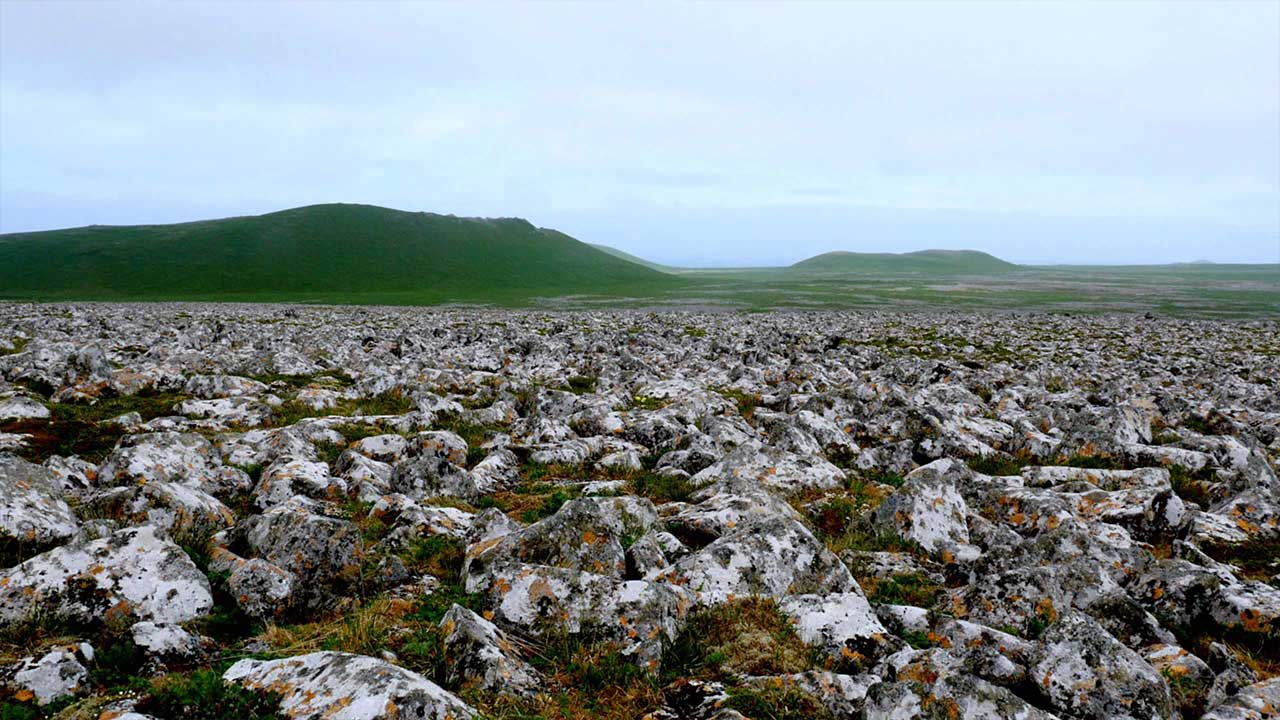 Visions of an Island
Sky Hopinka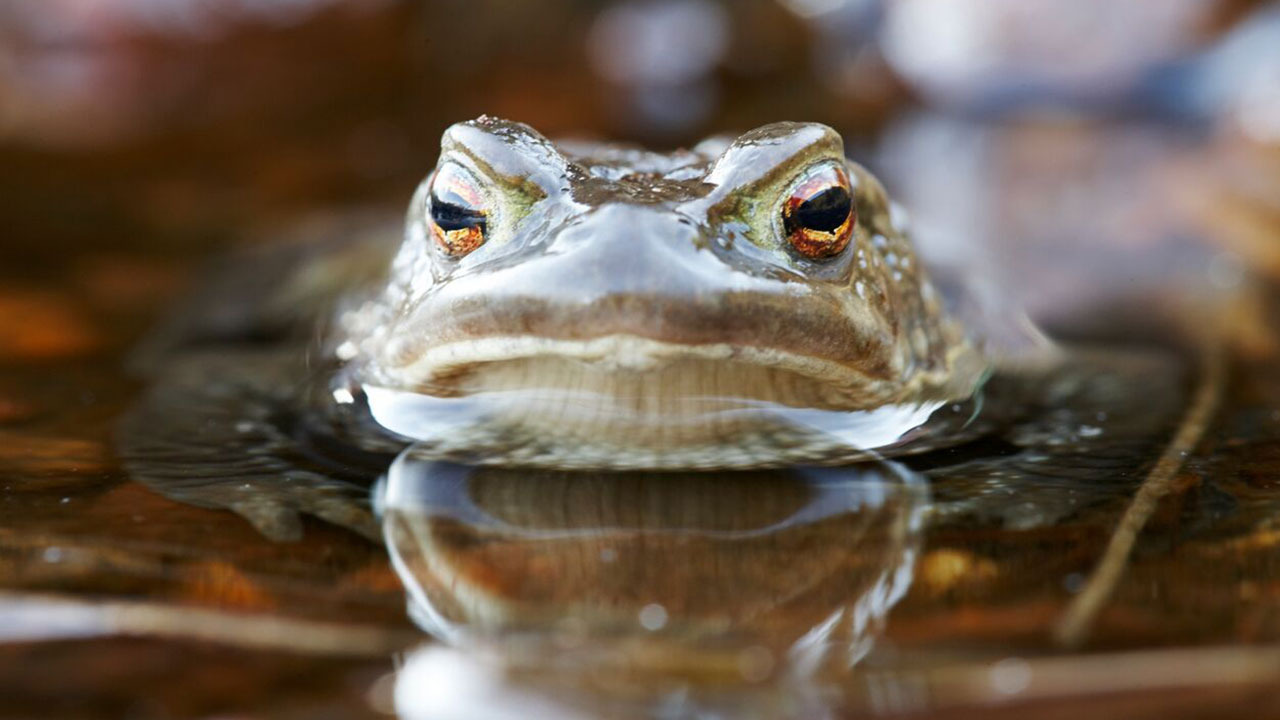 A Toad Story (Kunsten å leggje seg paddeflat)
Are Pilskog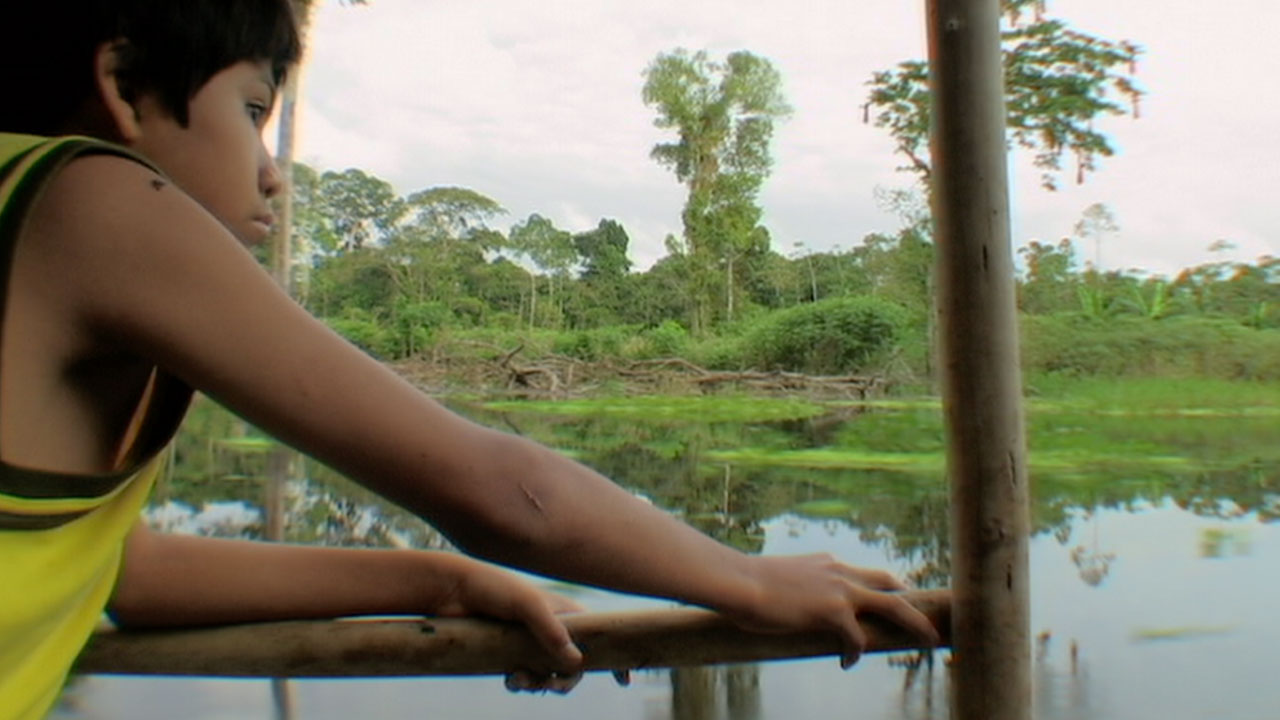 The Shaman and the Scientist
Sarah Hutt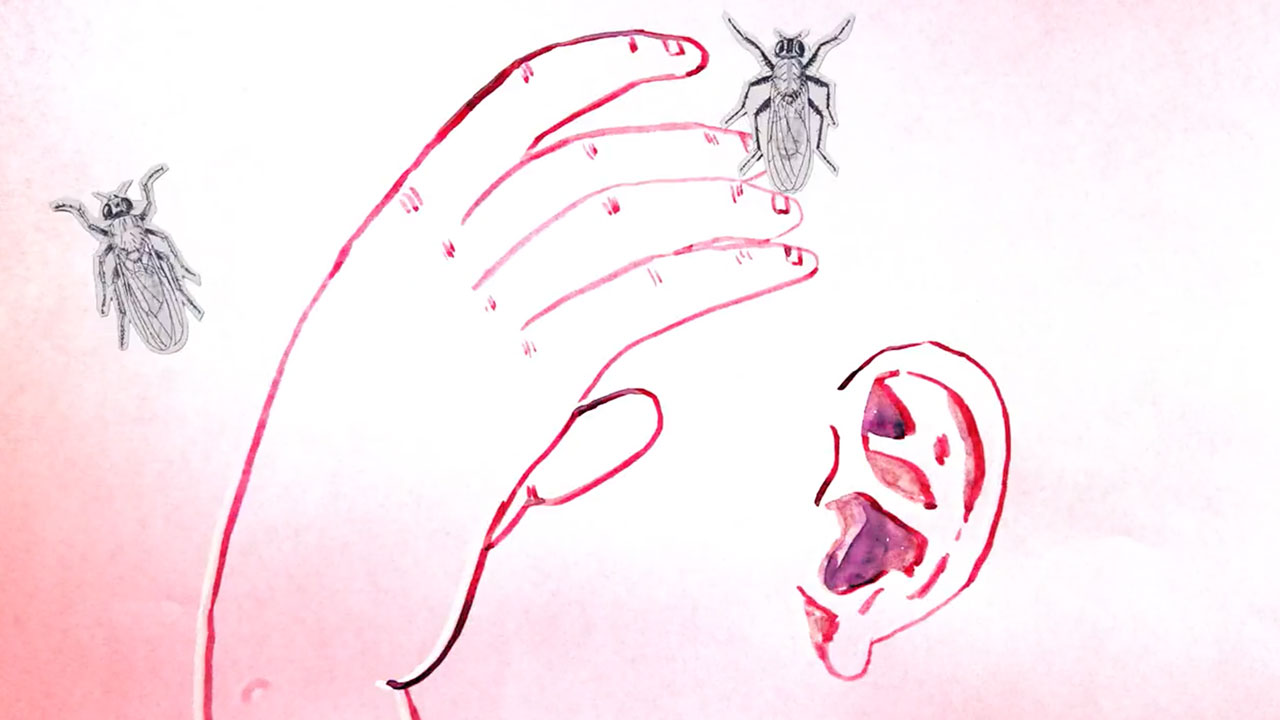 Common Insects of North America
Angela Stempel
The Magnificent Life Underwater
Joël Vaudreuil
Territory
Eleanor Mortimer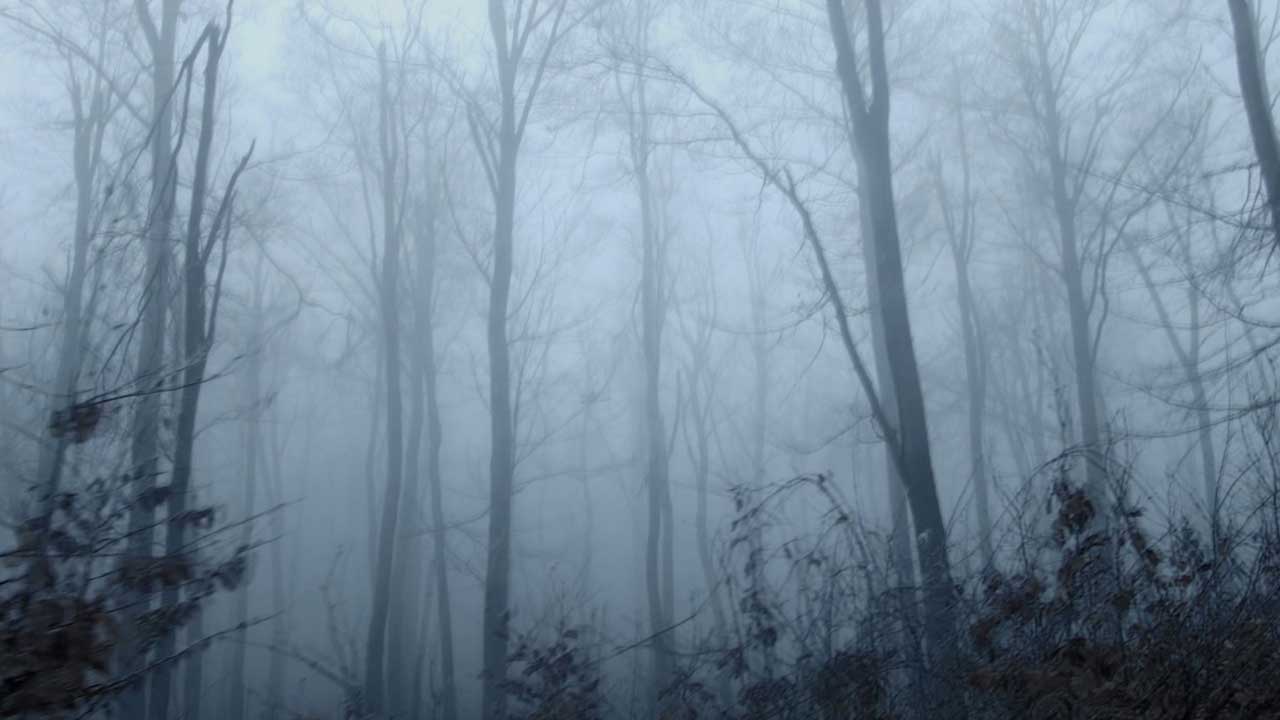 Frozen May
Péter Lichter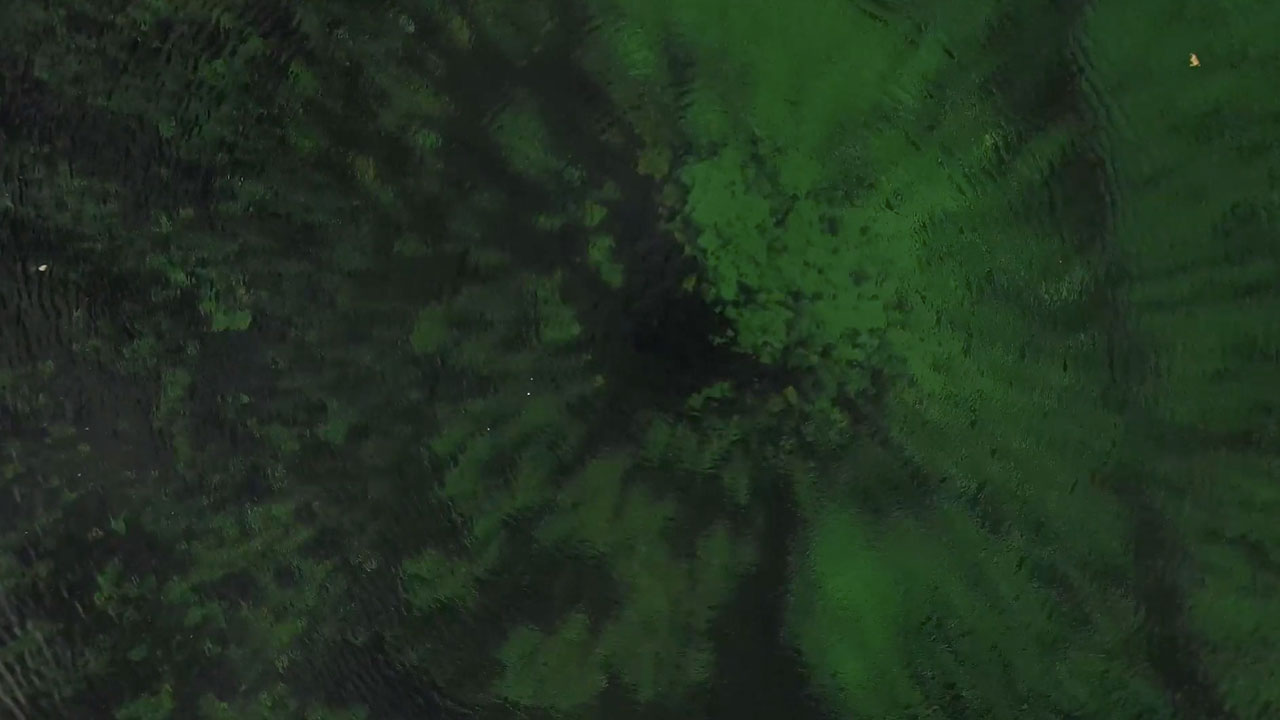 Butte's Berkeley Pit: New Life Emerges from its Toxic Waters
Anna Sagatov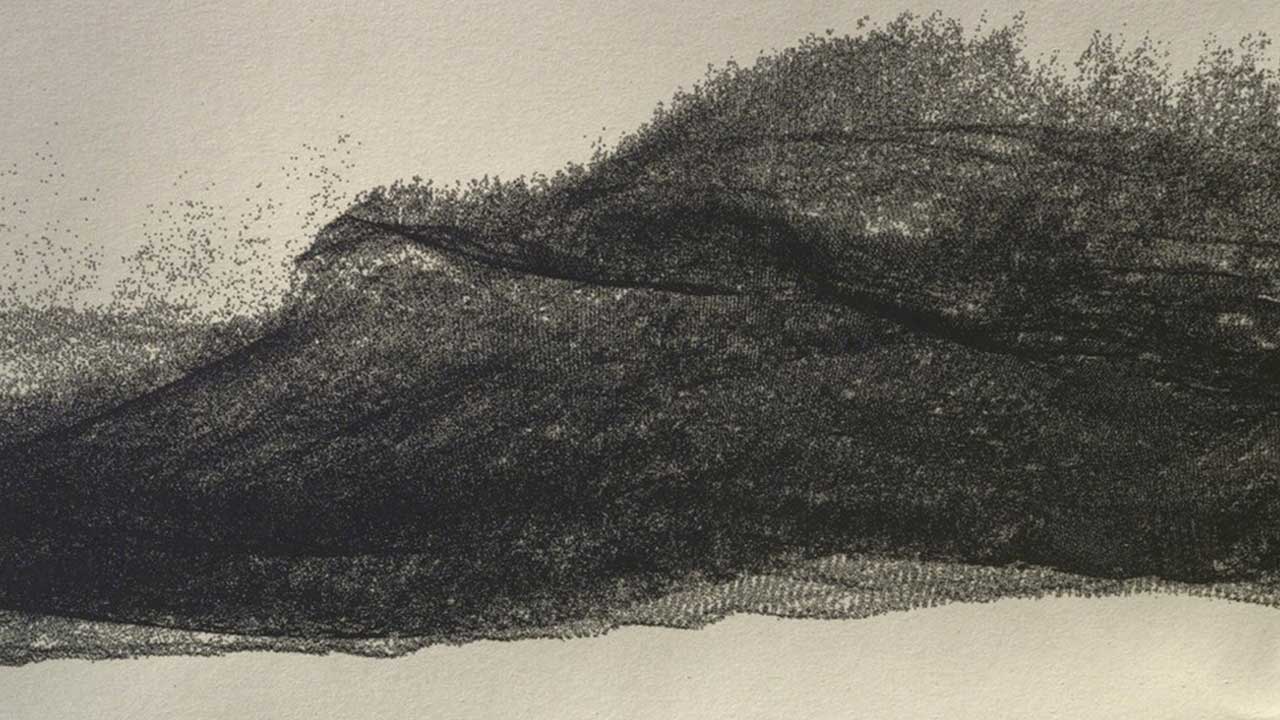 Stella 50.4N1.5E
Elsa Brès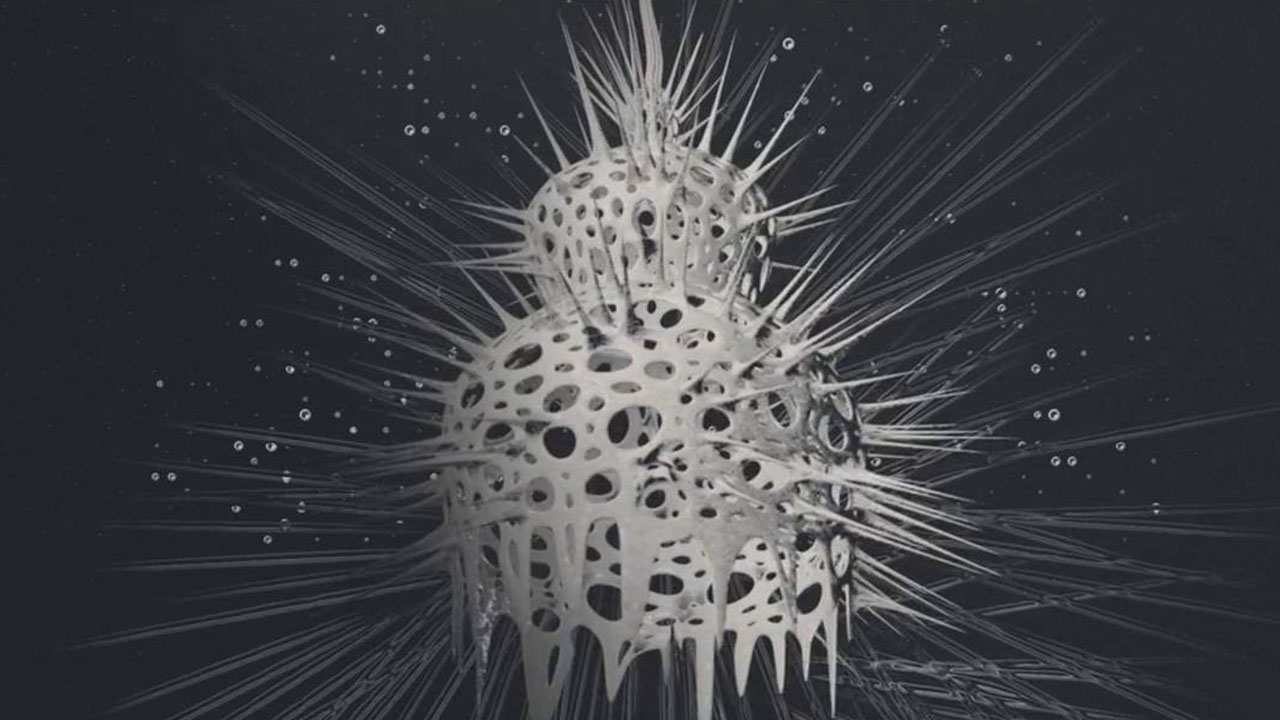 Far Beneath the Seashore
Asya Dyro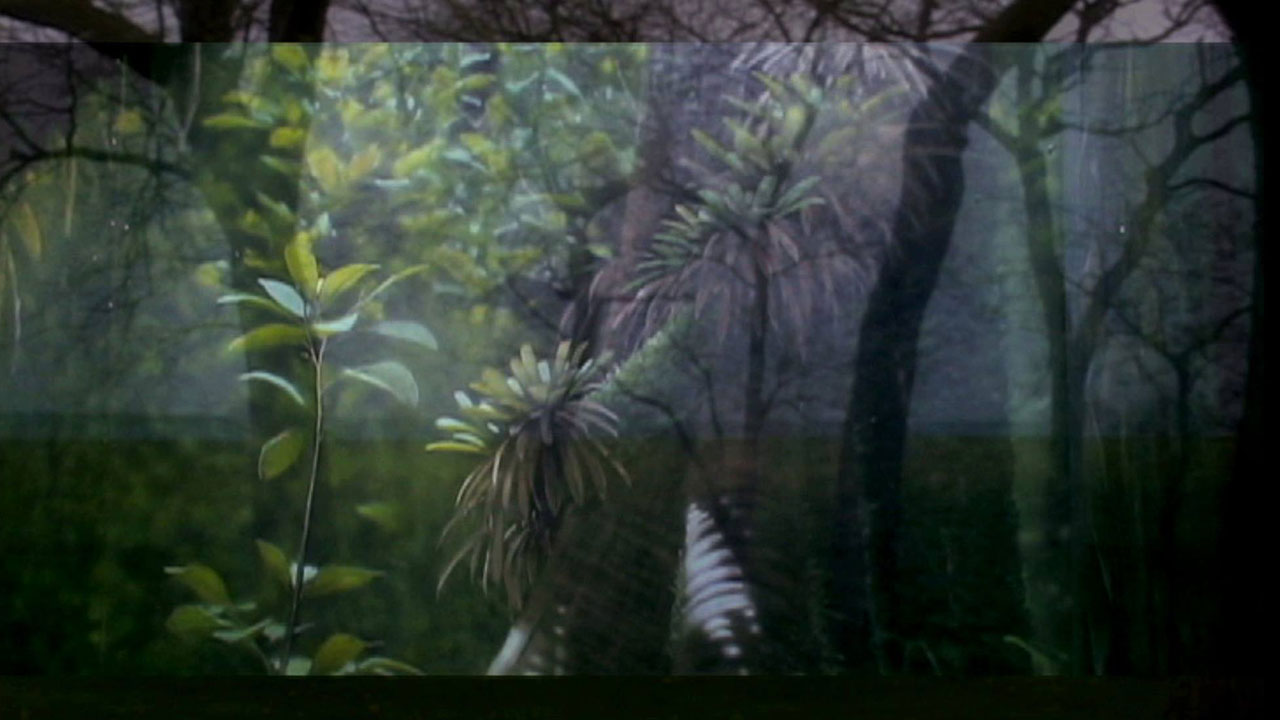 We Began by Measuring Distance
Basma Alsharif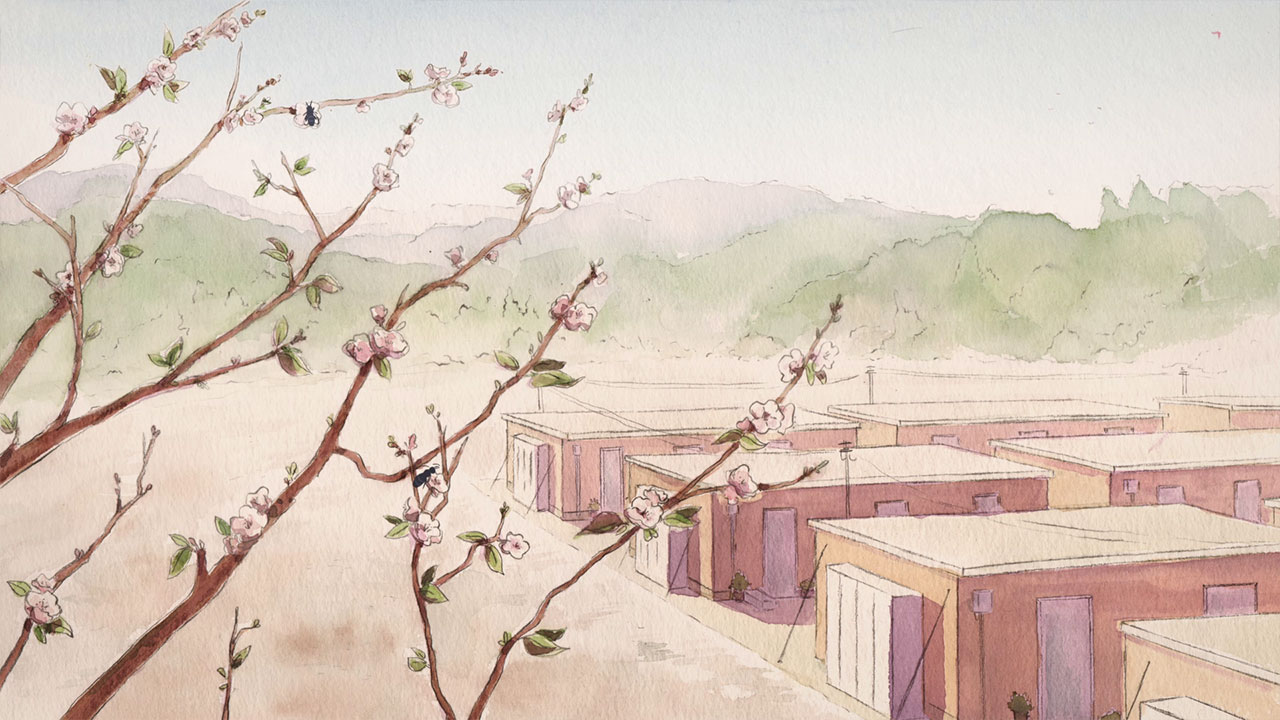 Fukushima 5 years after
Eve Cecarelli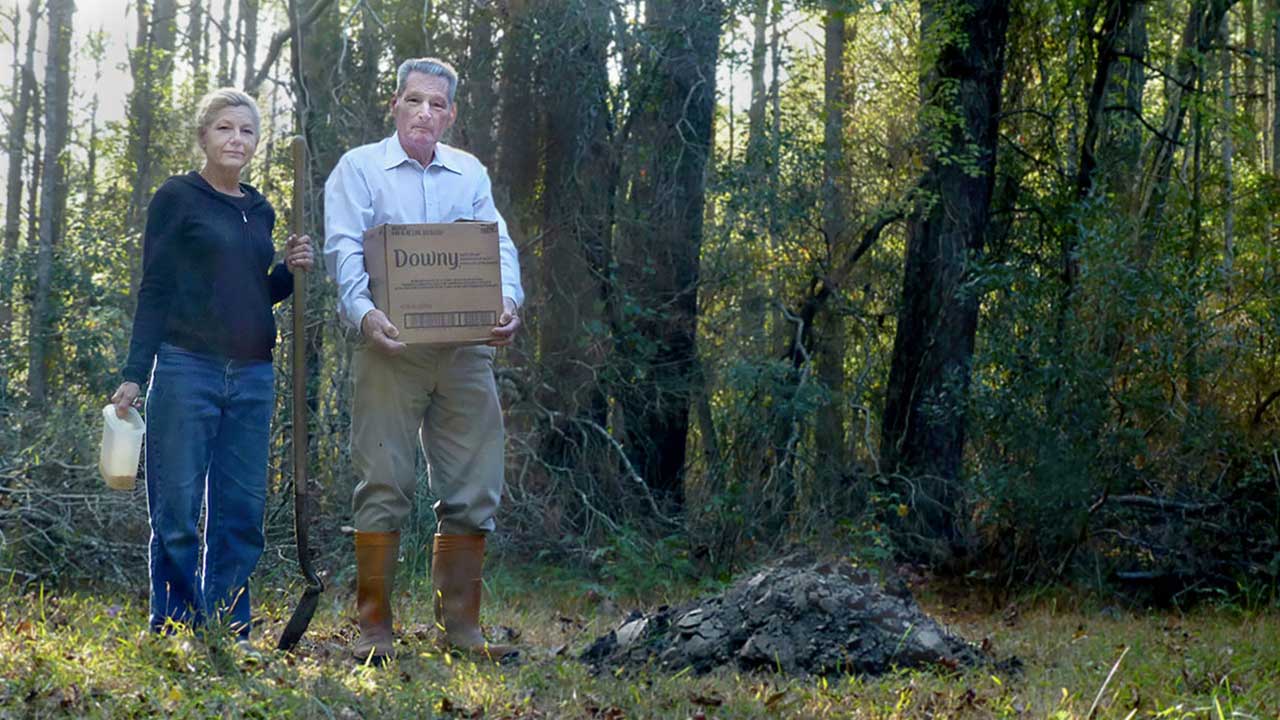 Pickle
Amy Nicholson
Insect Bite
Grace Nayoon Rhee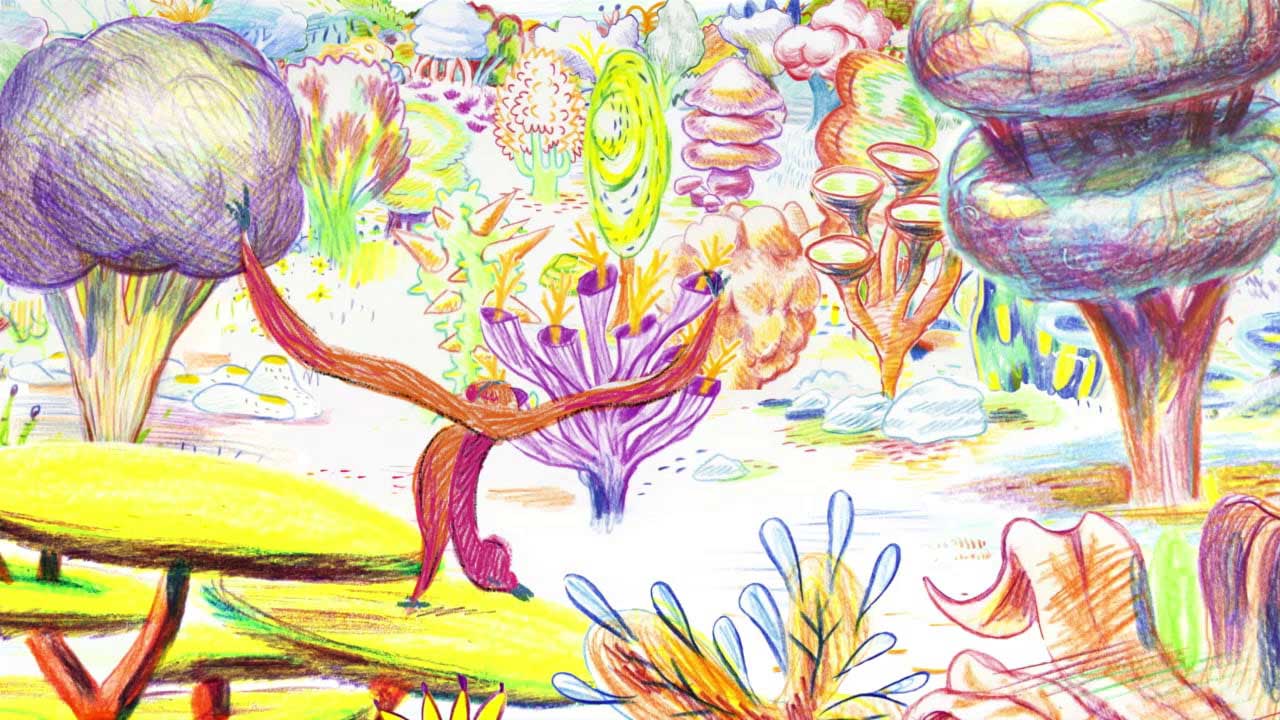 Zooz
Romain Blanc-Tailleur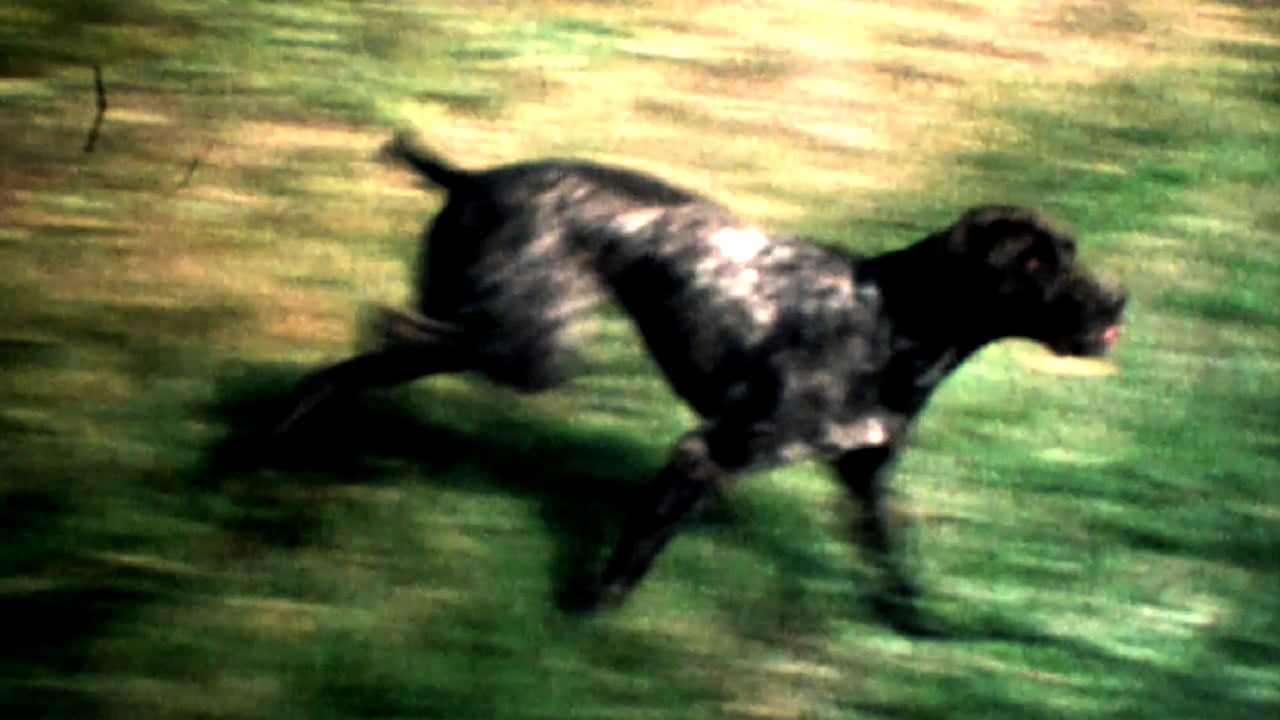 Le Taxidermiste
Prisca Bouchet,Nick Mayow.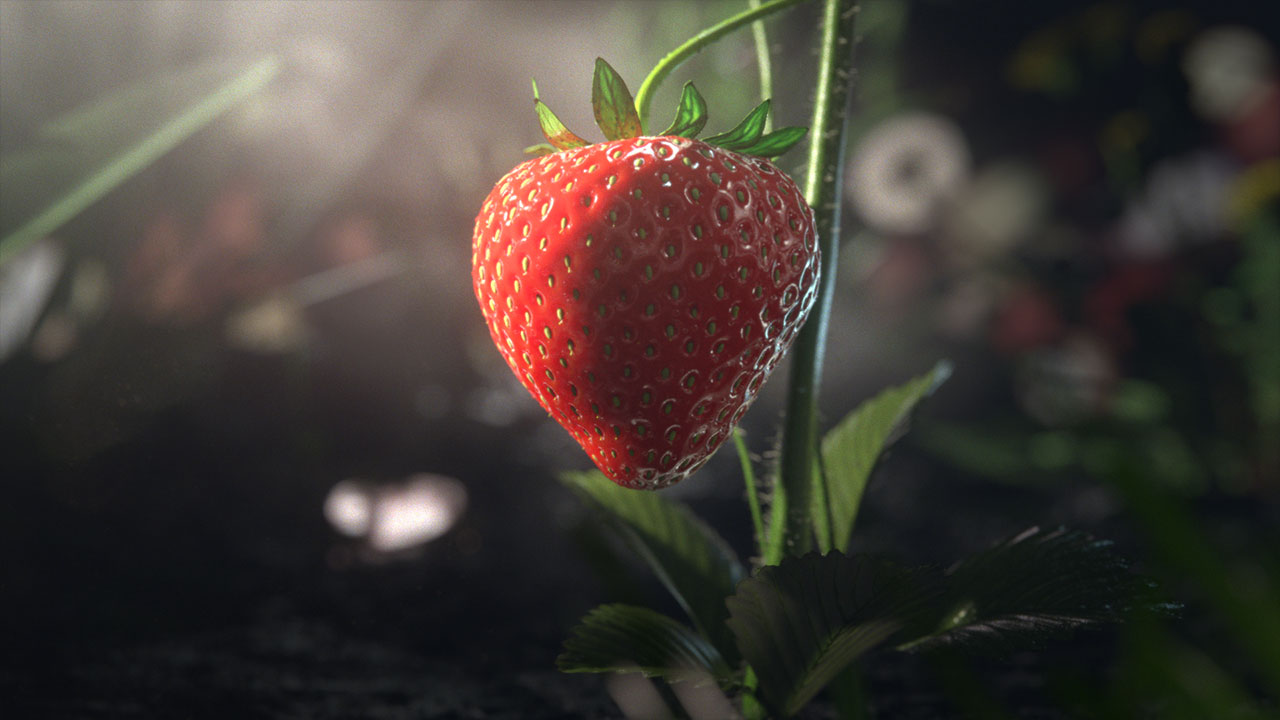 The Shark in the Park
Polynoid
My Haggan Dream
Laura Sams,Rob Sams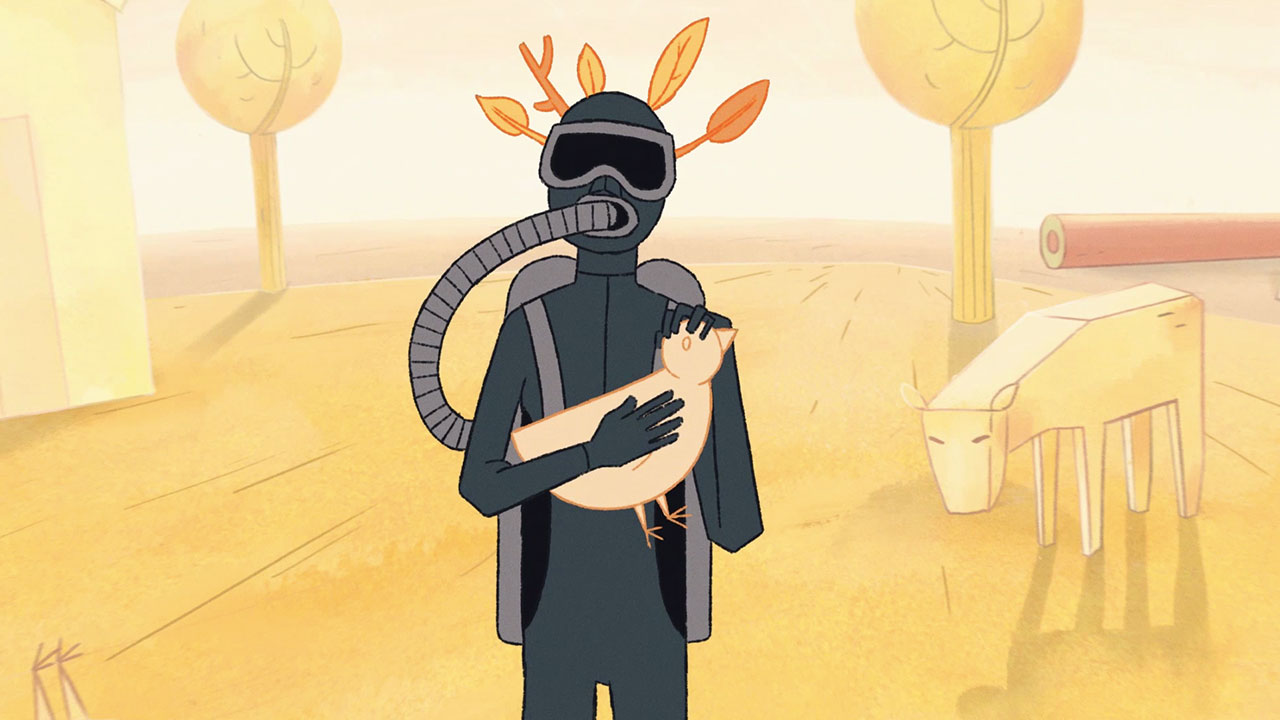 Hugo Bumfeldt
Éva Katinka Bognár
After the Volcano
Léo Favier
Jellyfish Weather
Stefanie Visjager,Katinka Baehr
Sun Milk
Silvan Zweifel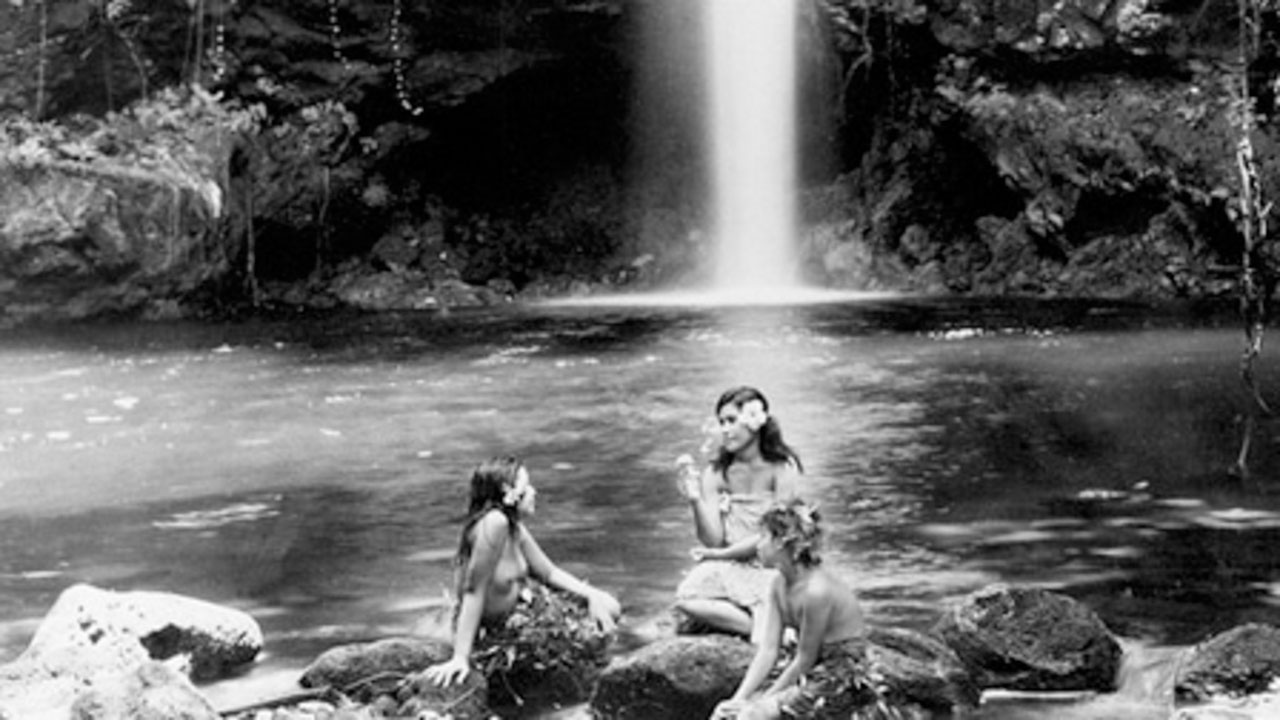 Moana
Robert J. Flaherty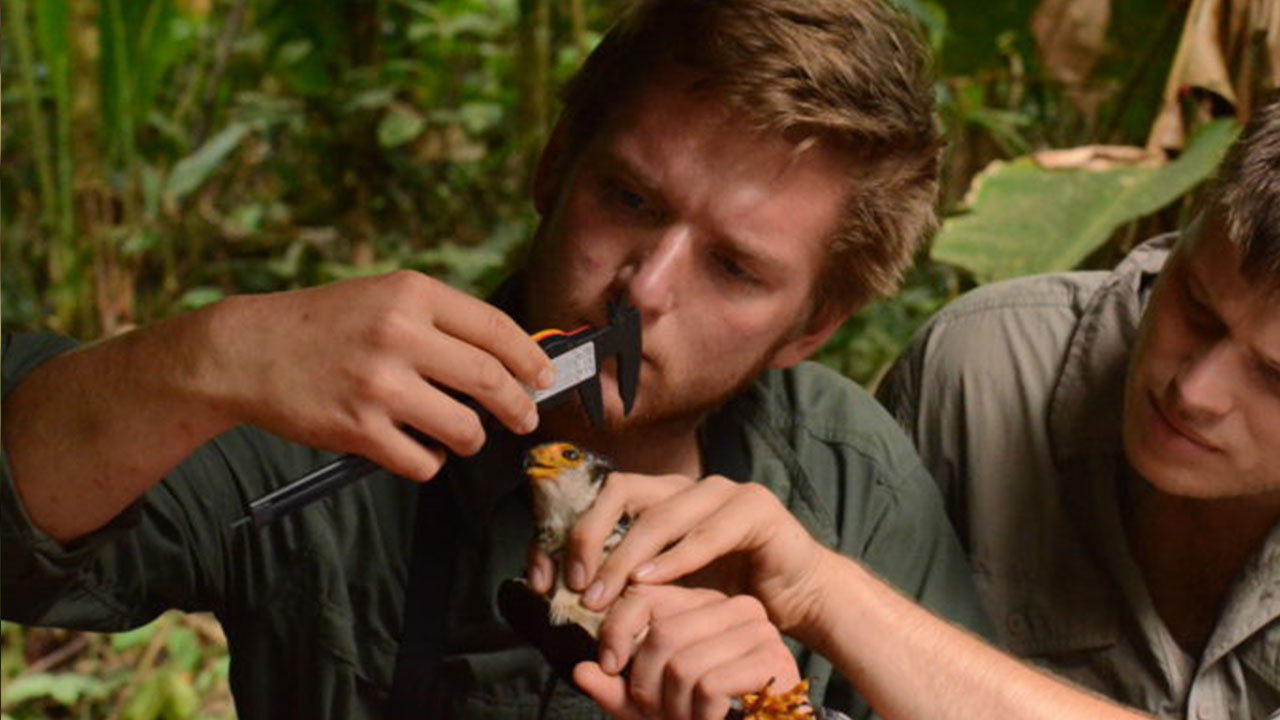 Tropical Birds Confront Global Warming
Daniel Grossman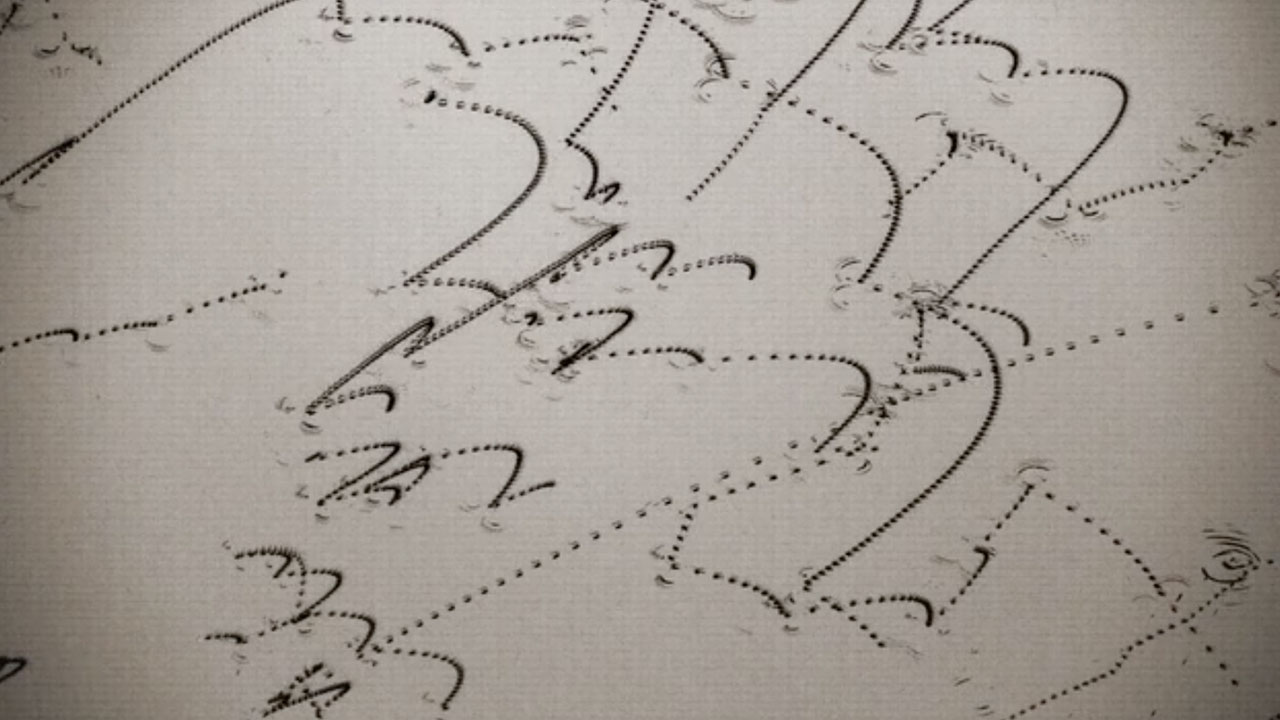 Small Brains en Masse
Dennis Hlynsky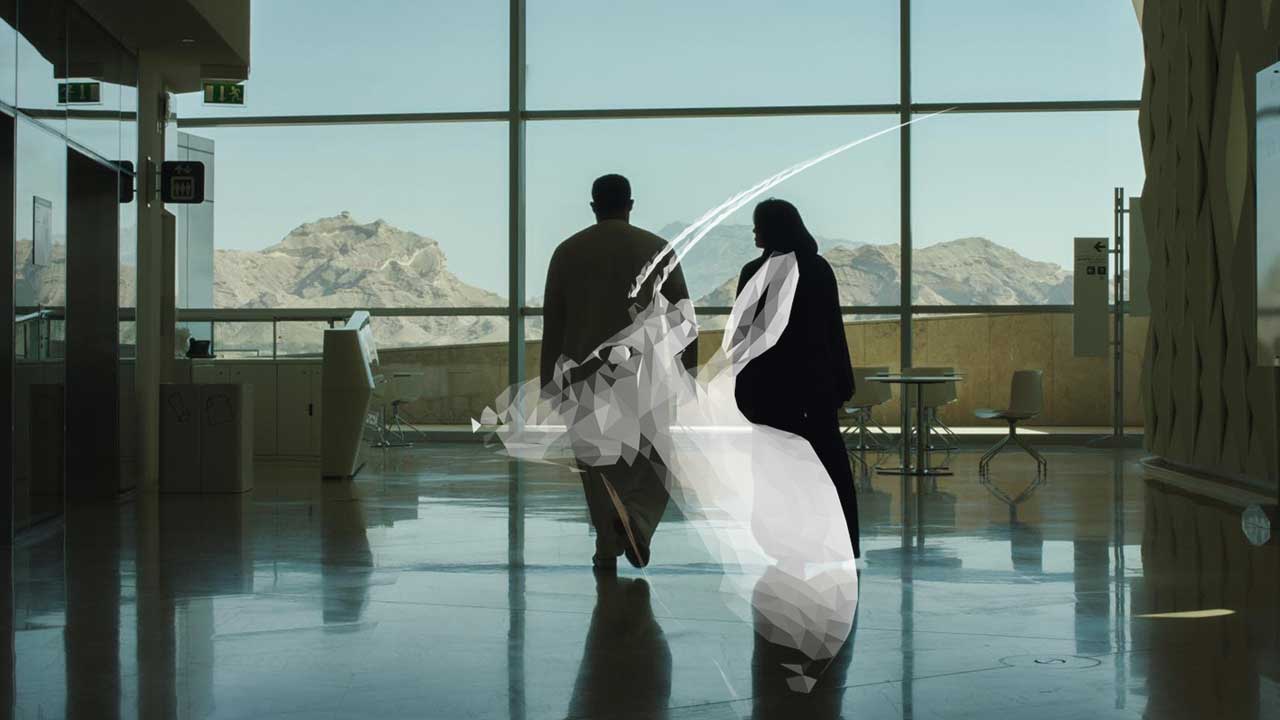 Insan
Alexis Gambis
Burrow-Cams
Sam Easterman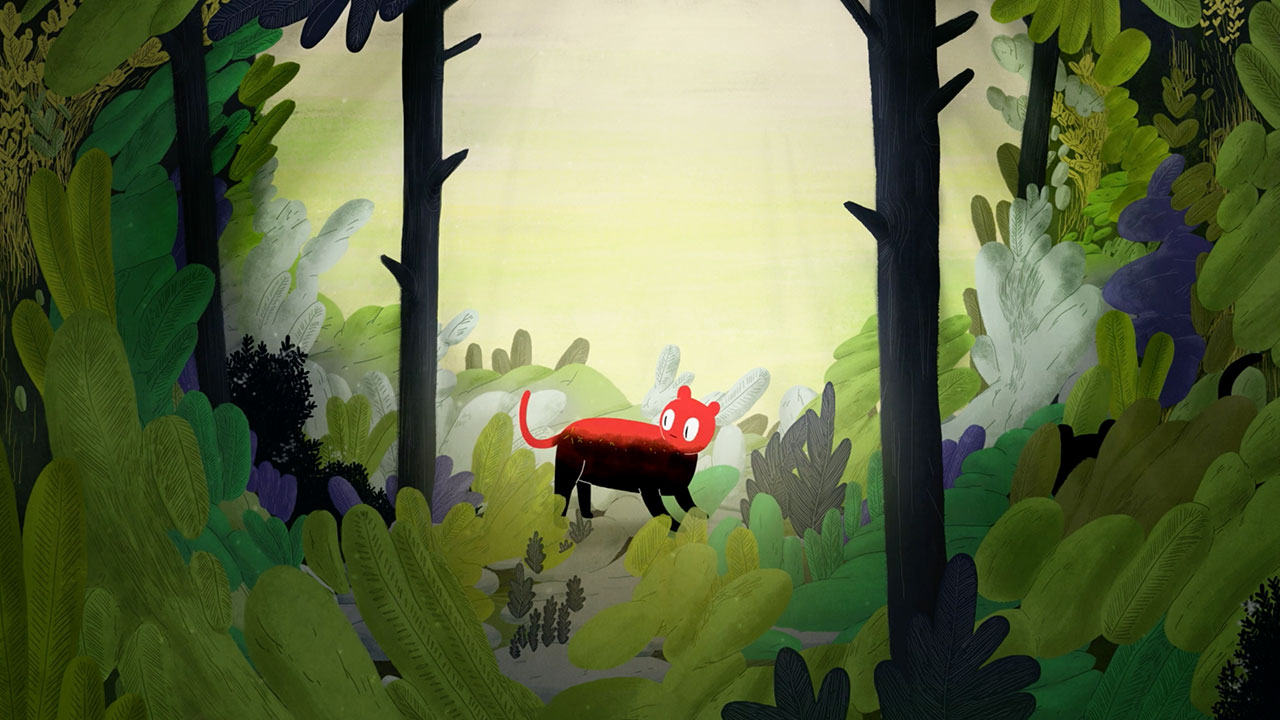 Love
Réka Bucsi
Birds
Ulu Braun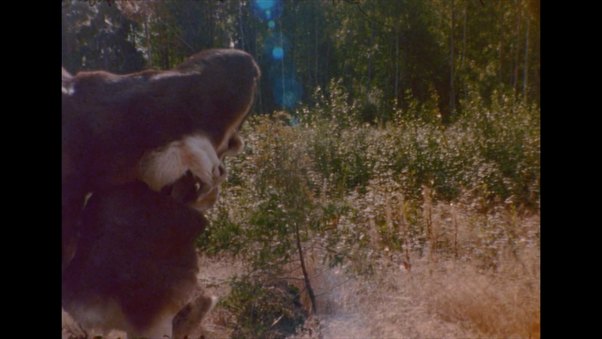 The Wapiti
Anssi Kasitonni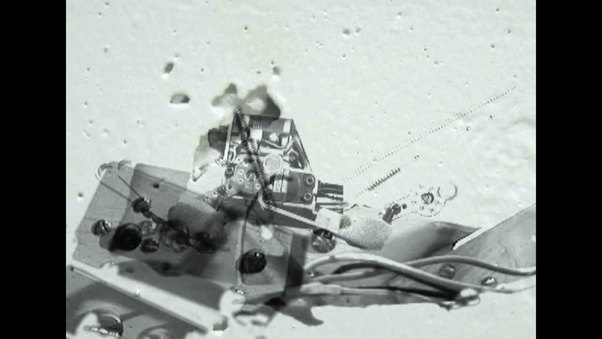 archipelago.ch: Fumiya Island
Adrianne Wortzel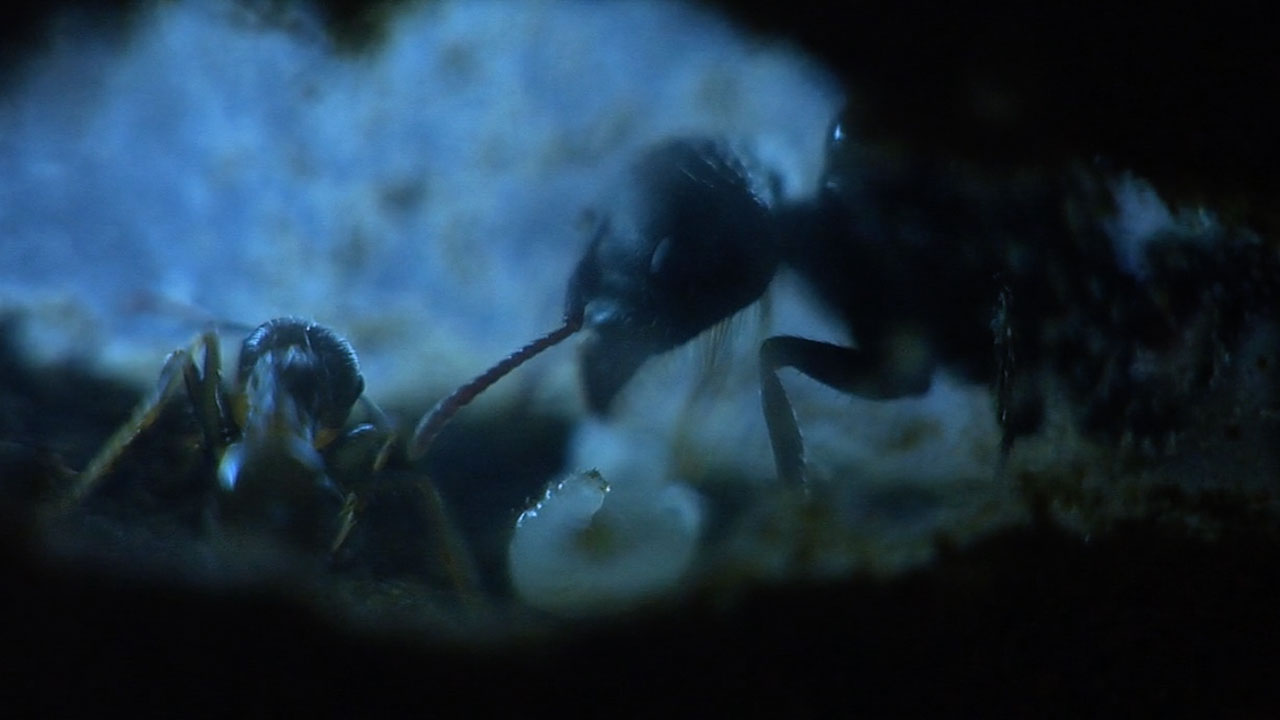 How to Found an Ant Colony
Danielle Parsons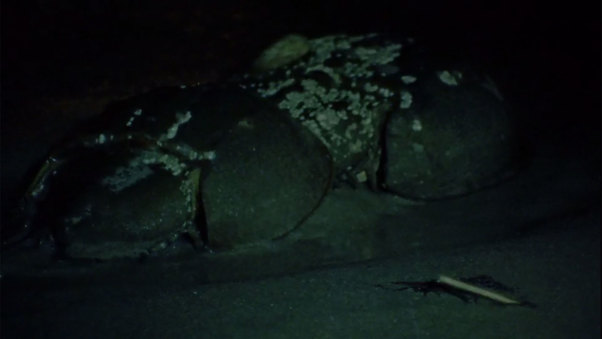 Living Fossil
Sean Hanley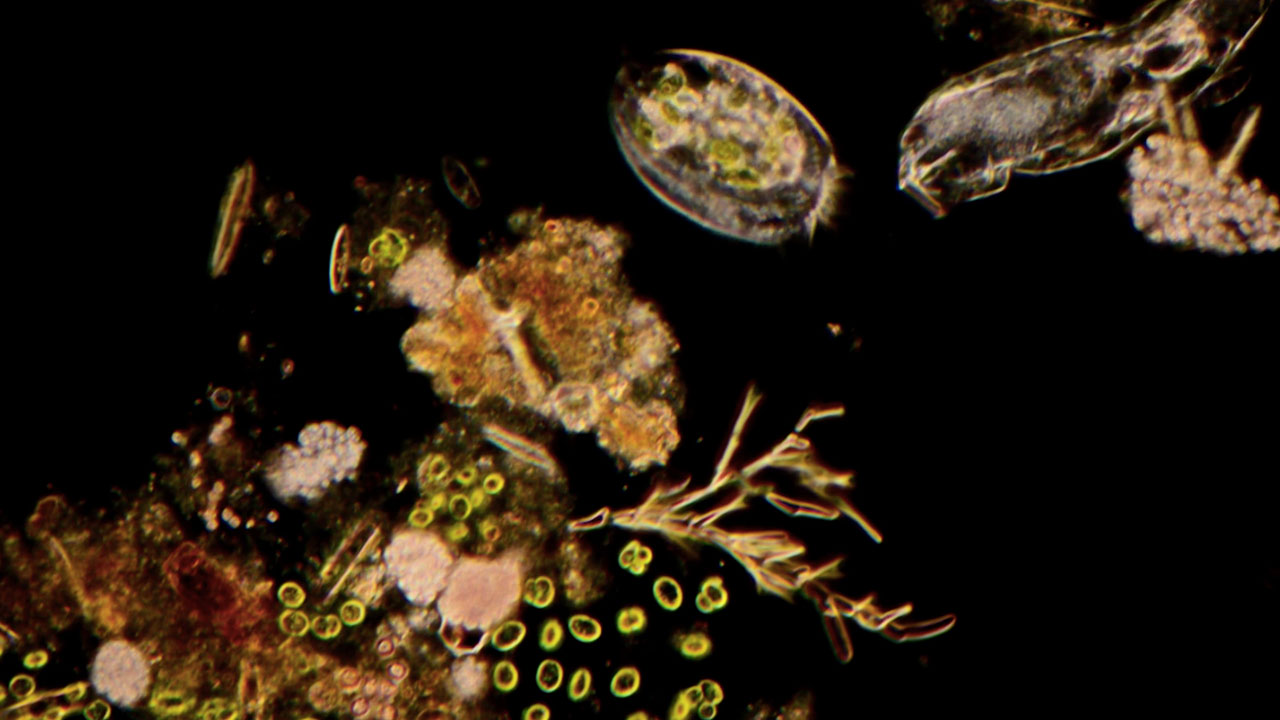 In Defense of Pondscum
Danielle Parsons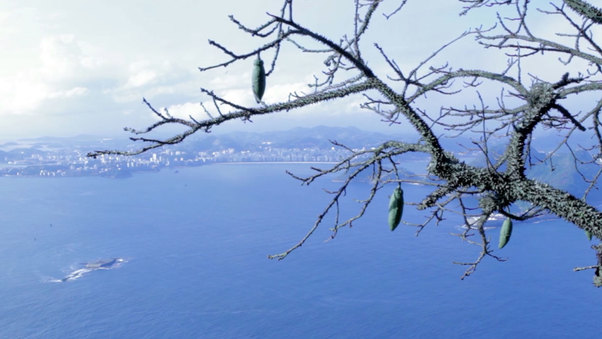 Campo Experimental
Alexis Gambis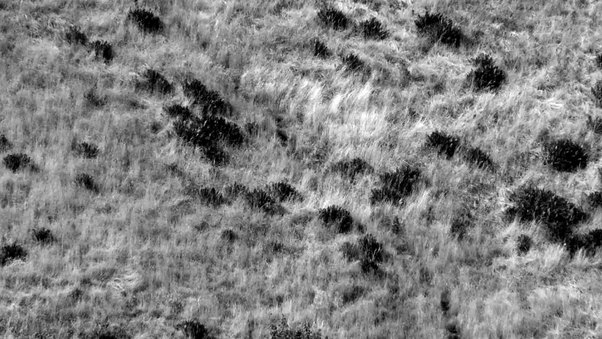 Graminoids
Demelza Kooij,Lars Koens
Silent Passengers
Hirofumi Nakamoto
Snowflake Starter
Danielle Parsons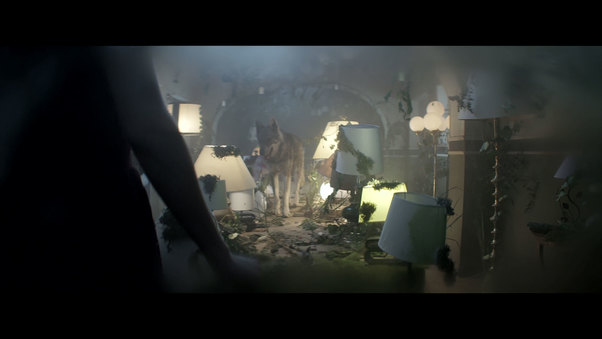 Oscillation
Dídac Gimeno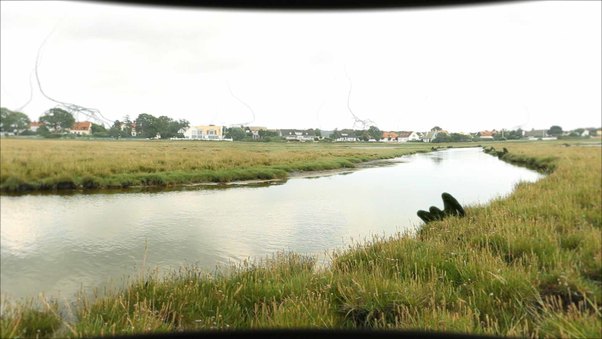 Cams
Carl-Johan Westregård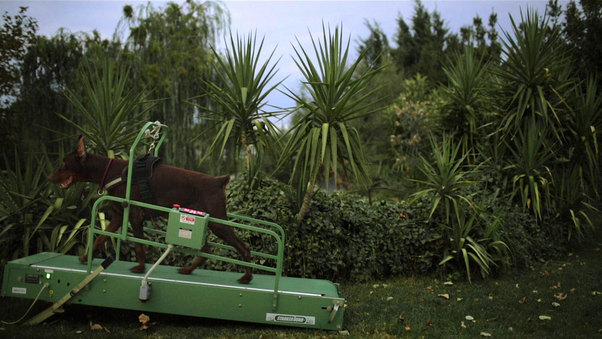 Washingtonia
Konstantina Kotzamani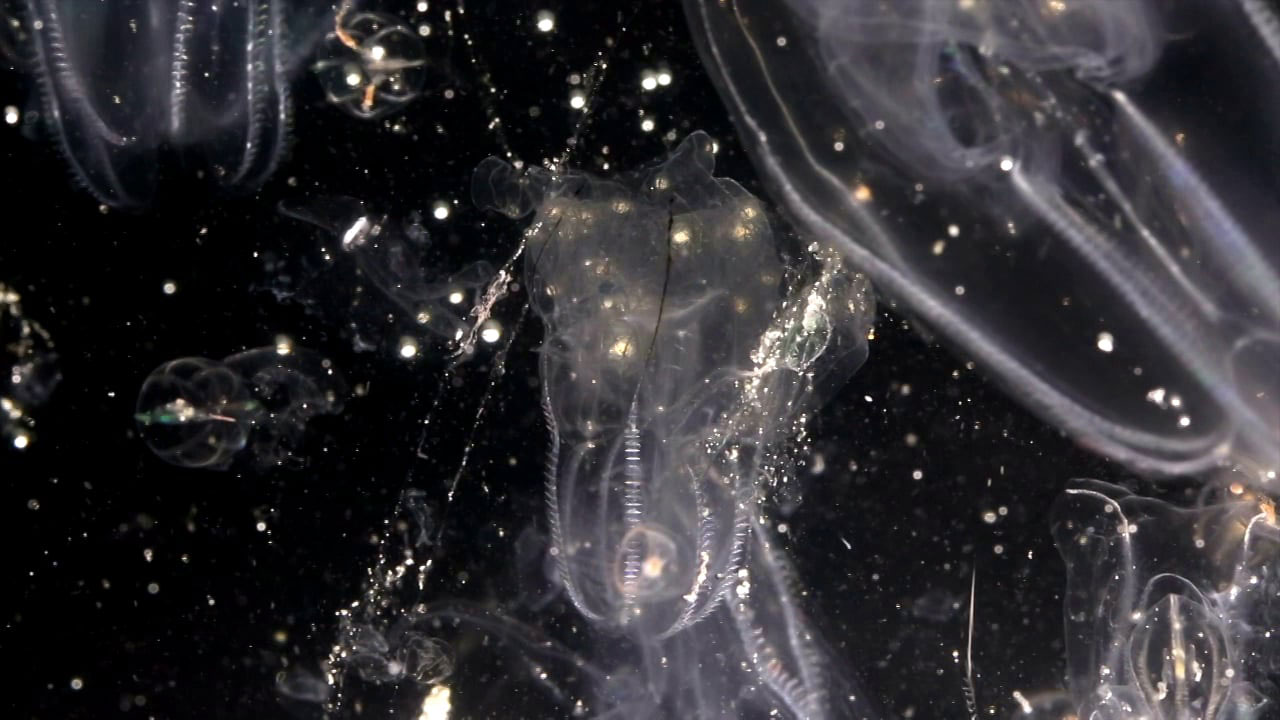 Hope Island
Charles Lindsay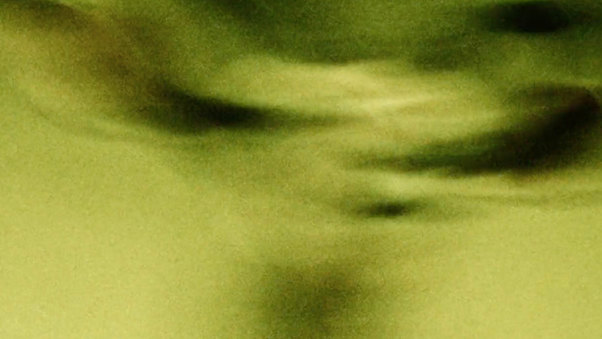 Living on the Edge
Aaron Zeghers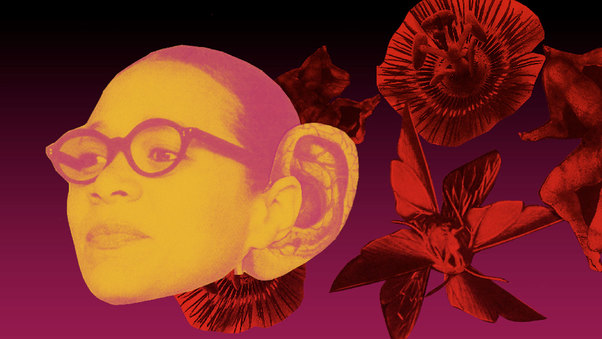 The Strange Eyes of Dr. Myes
Nancy Andrews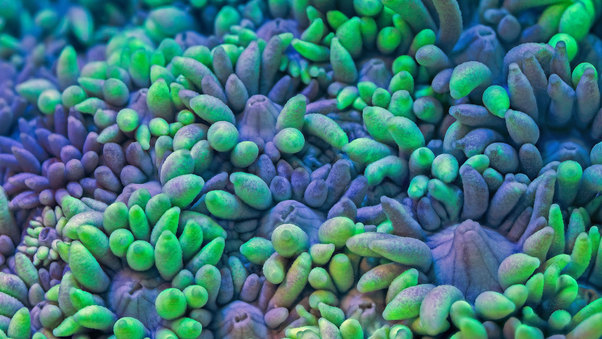 Slow Life
Daniel Stoupin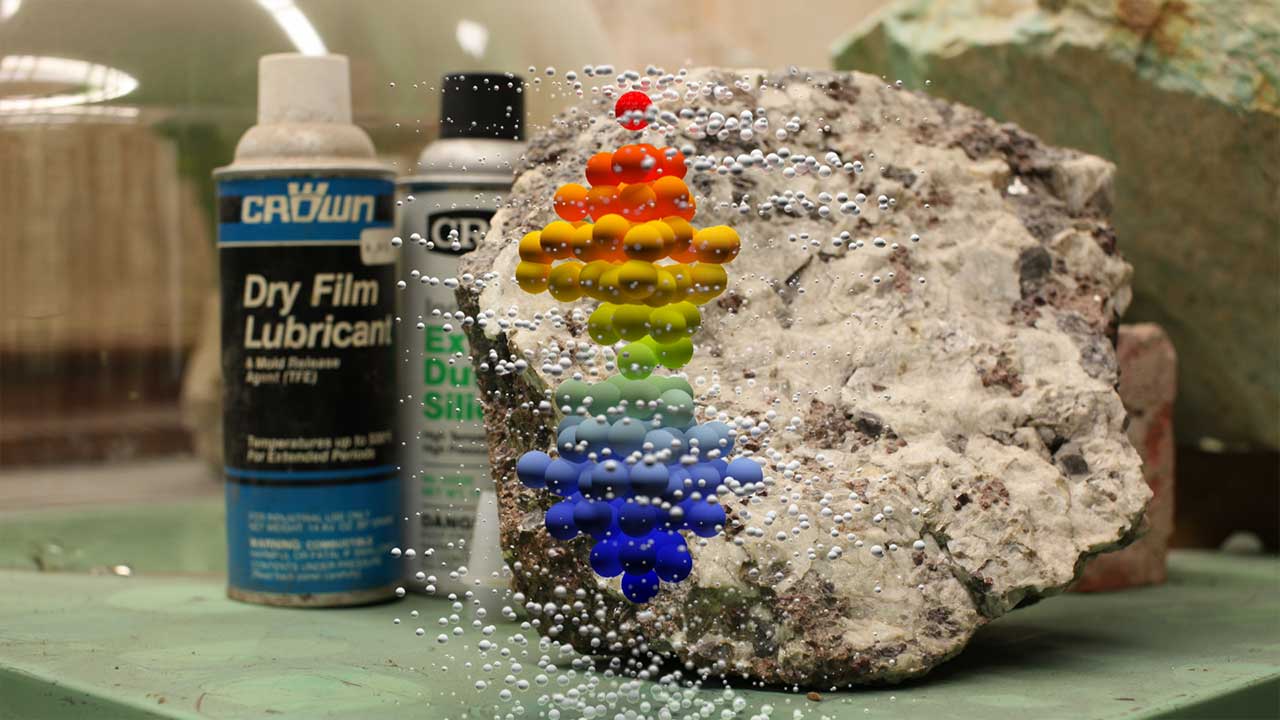 Where Shapes Come From
Semiconductor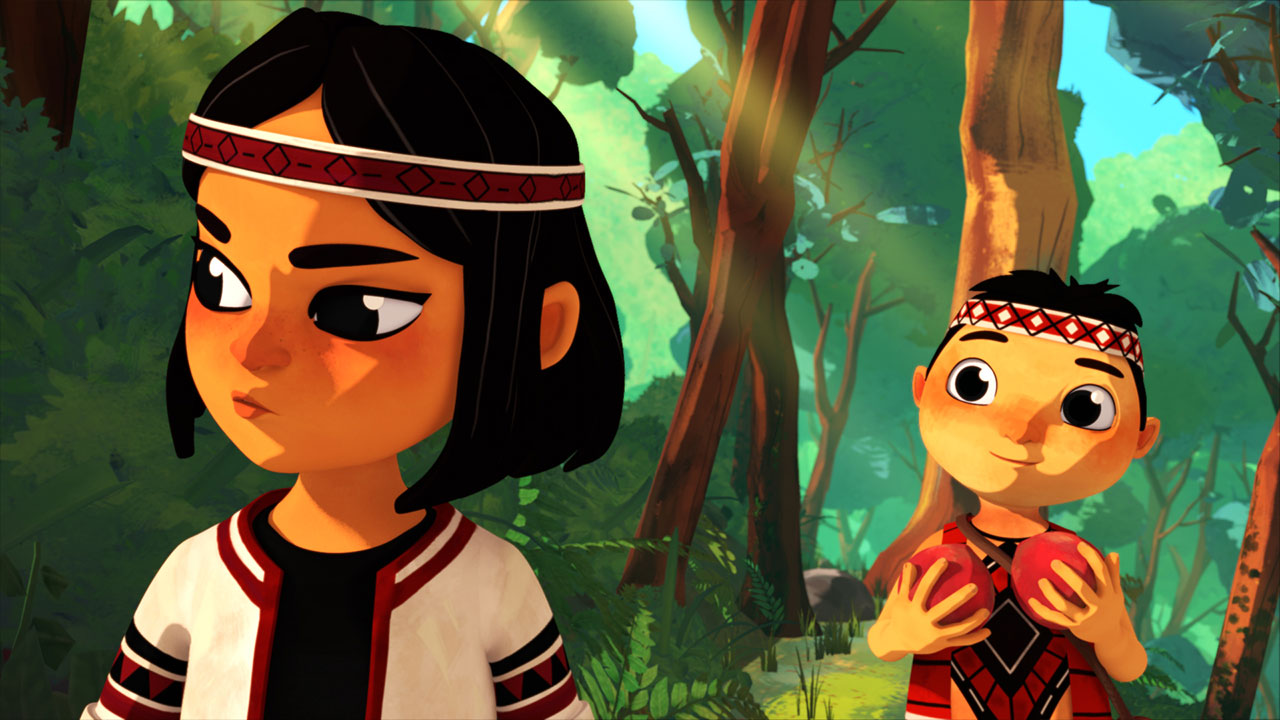 Go Go Giwas - Episode 1
Yi-Feng Kao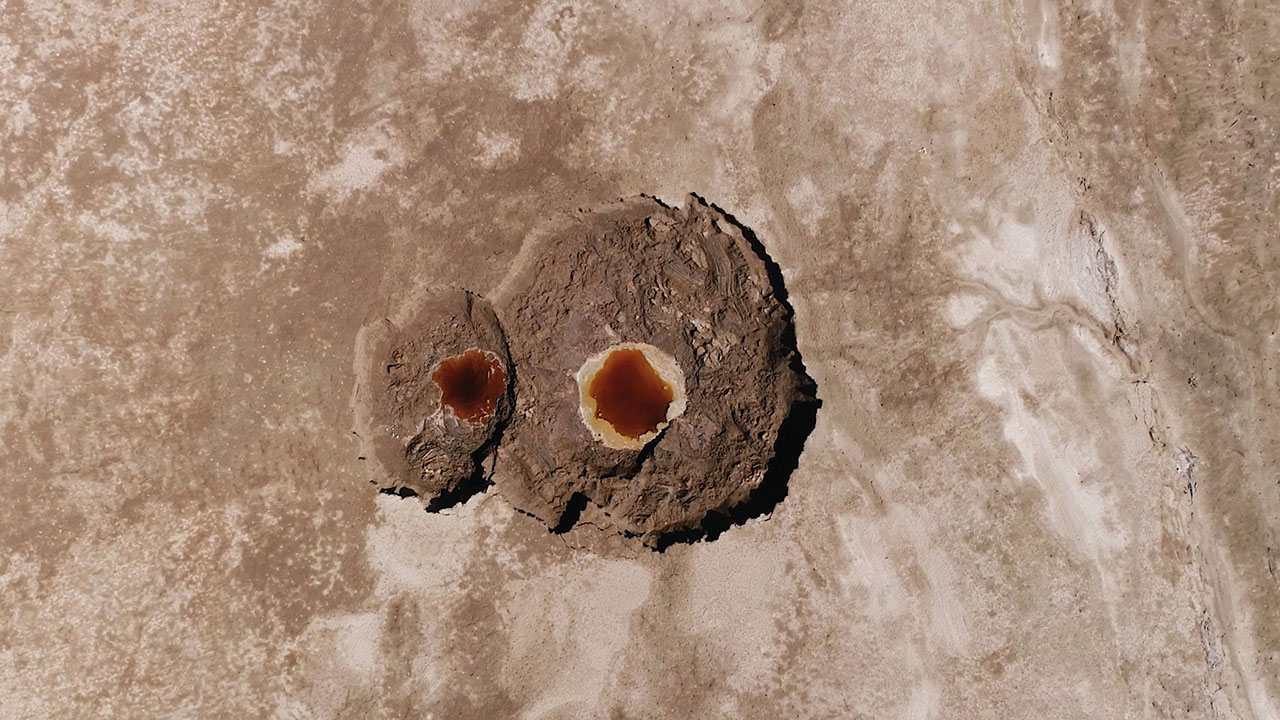 The Sweet Stench of Sulfur
Michelle Gevint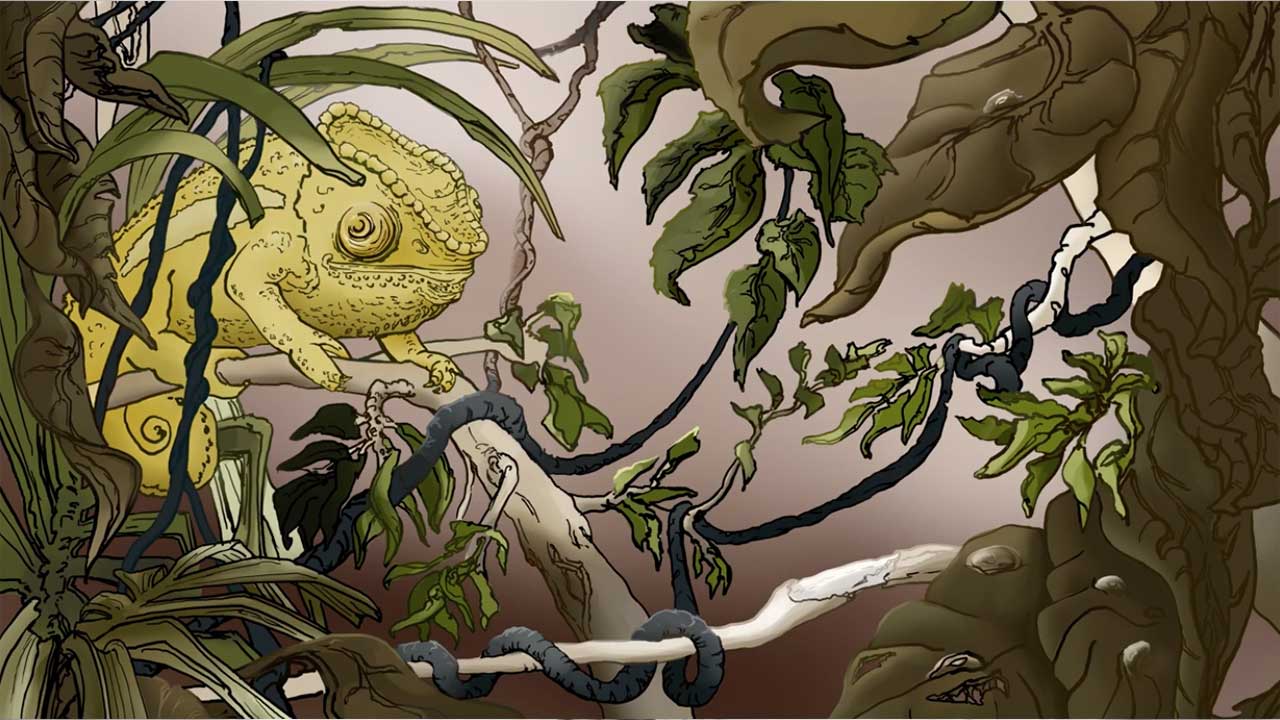 Bob and the Soap Bubble
Maya Hartmeier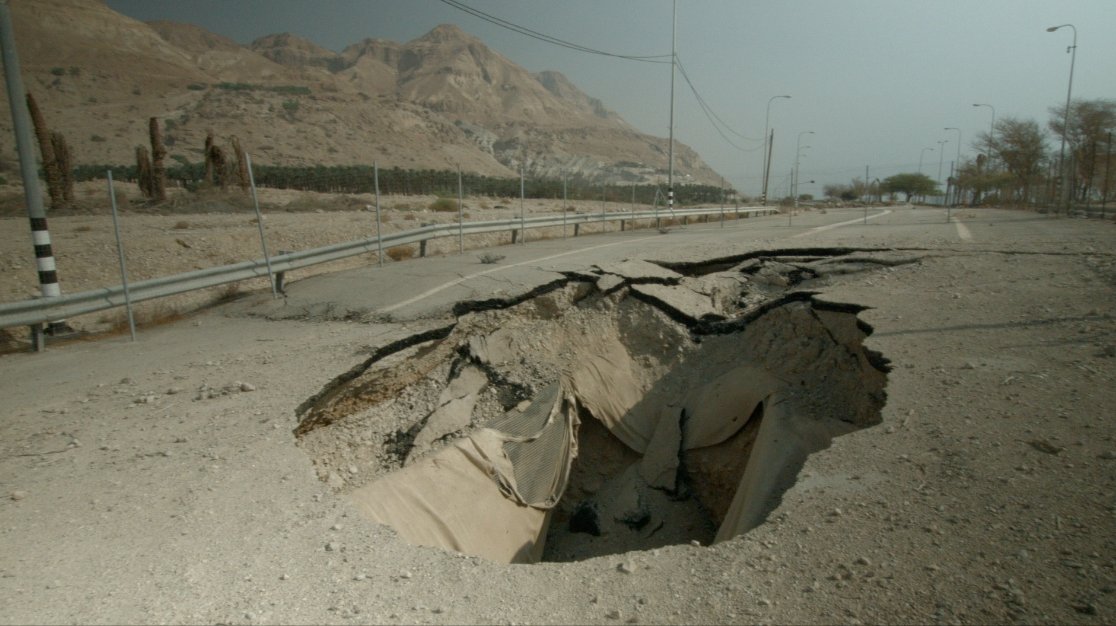 Salarium
Sasha Litvintseva, Daniel Mann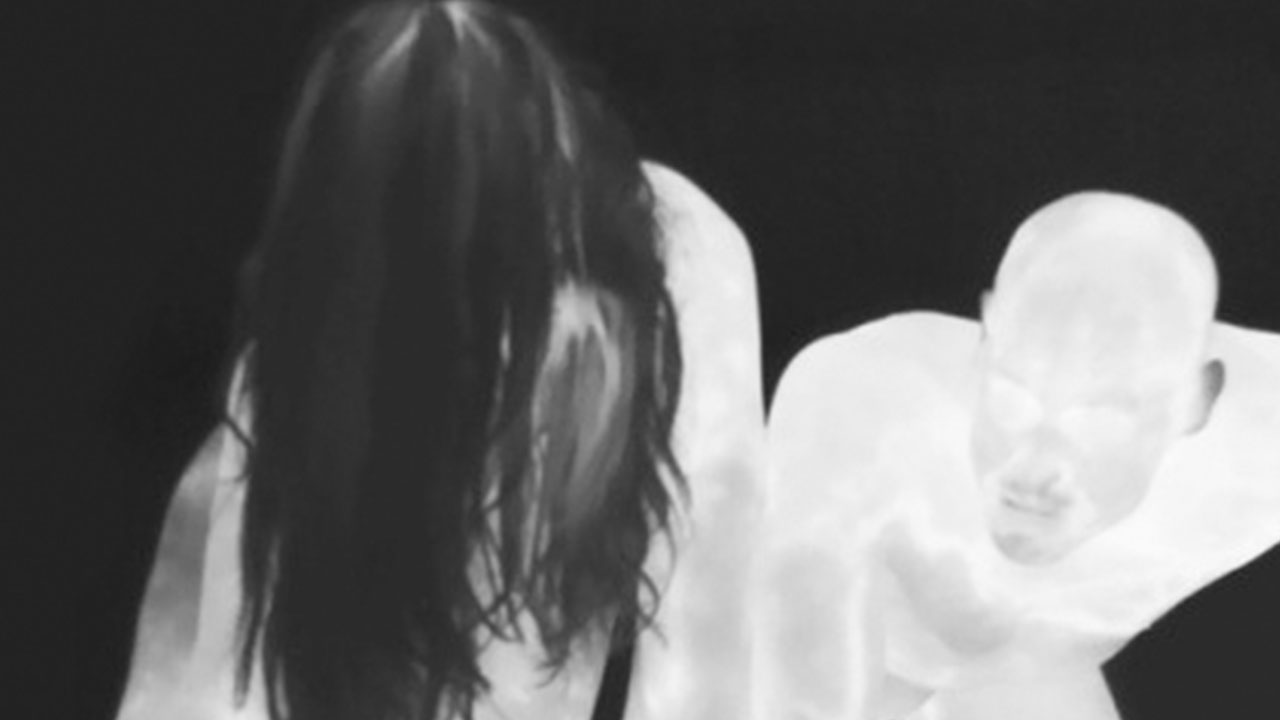 Incident Energy
Marne Lucas,Jacob Pander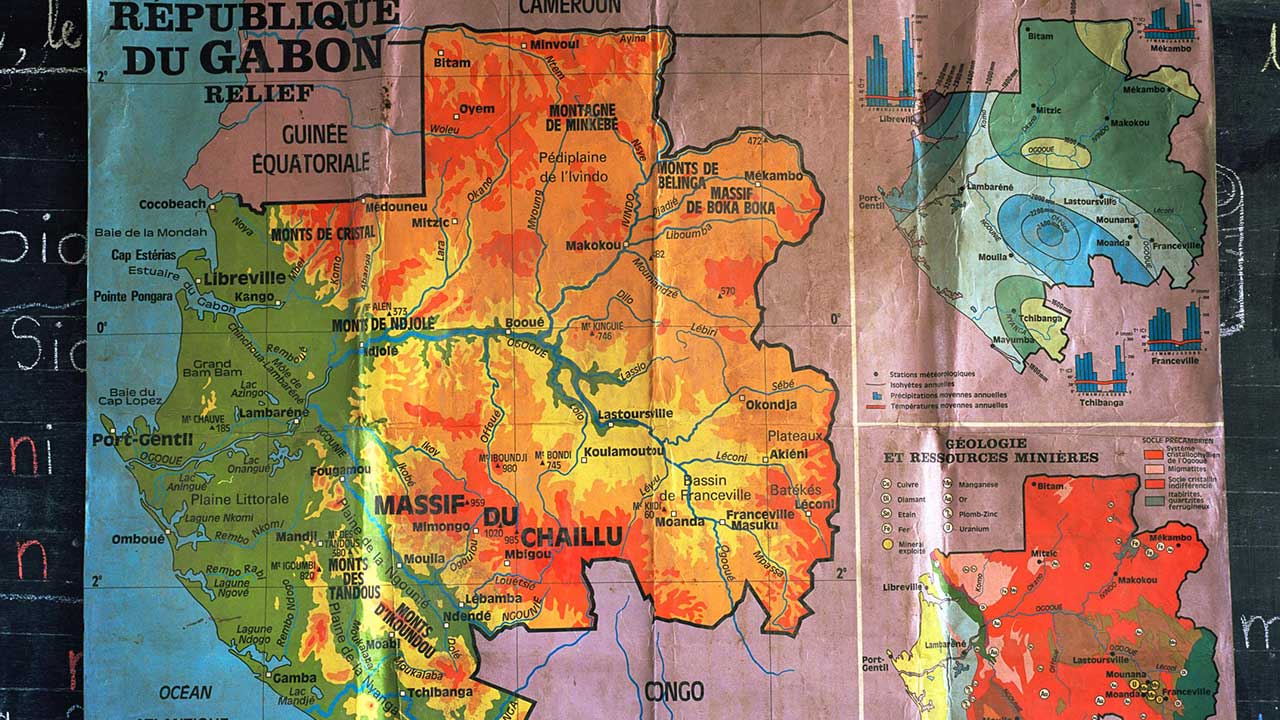 Chasing Cuckoos
Toby Smith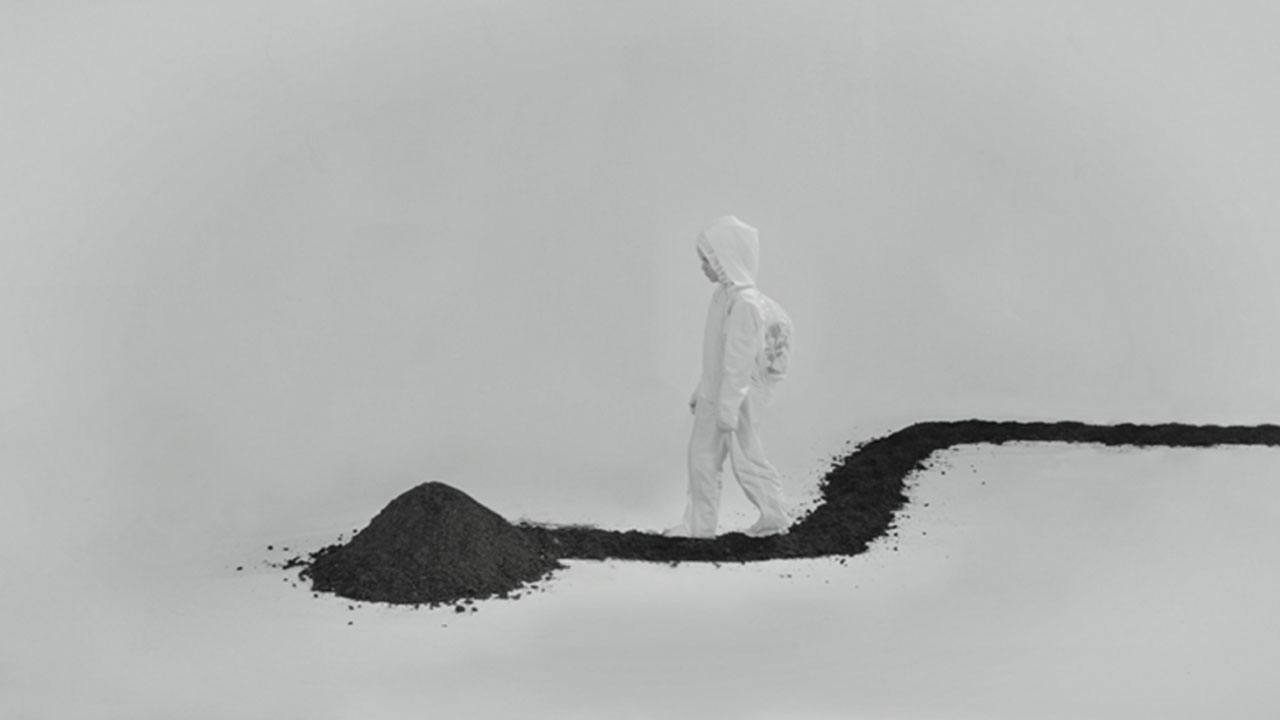 Plastic Child
Carolin Koss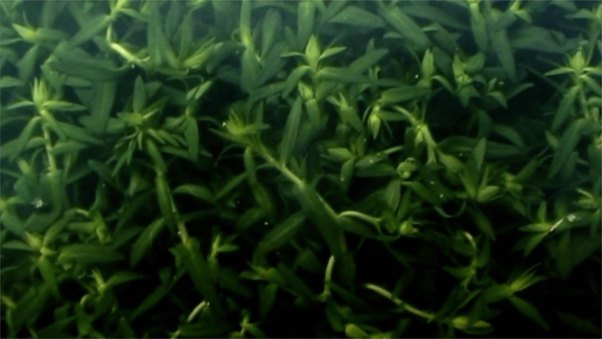 Grow
Johan Rijpma,Berend van Eerde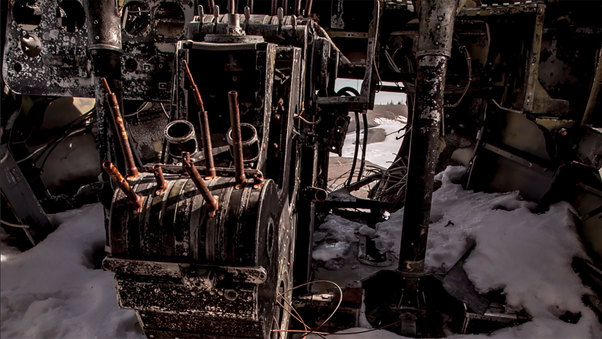 Magnetic Reconnection
Kyle Armstrong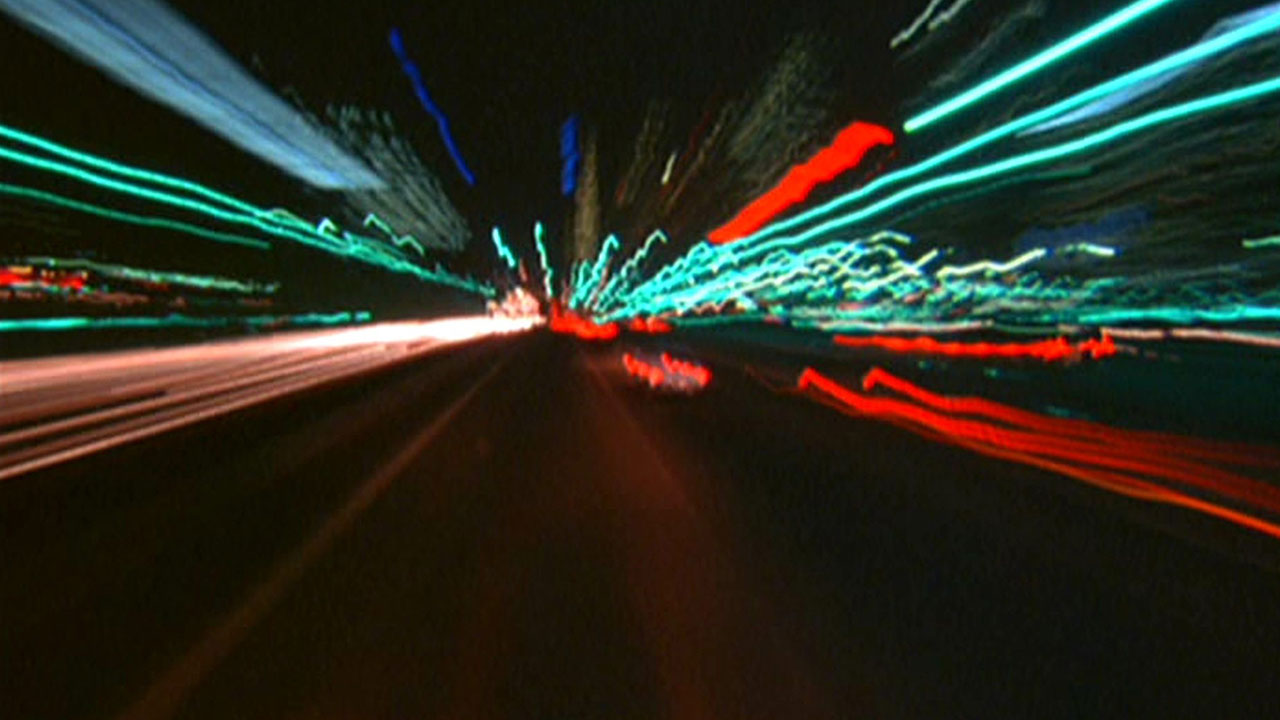 Koyaanisqatsi
Godfrey Reggio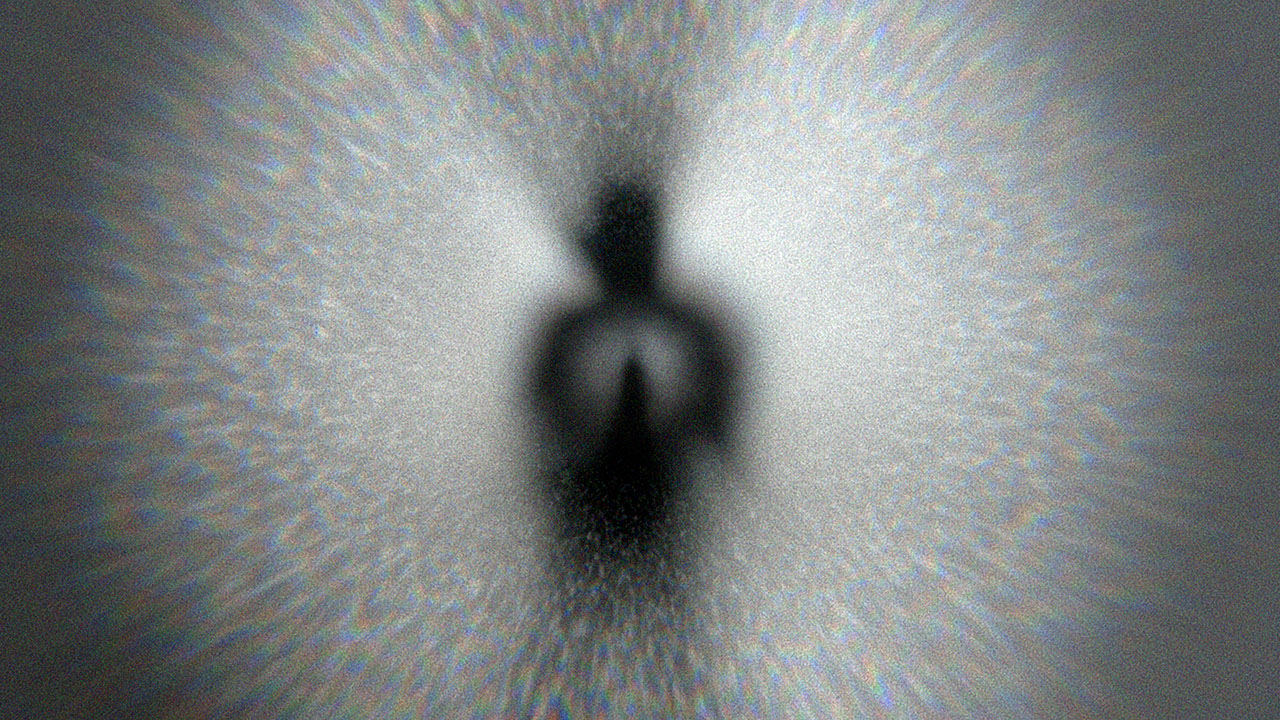 Umbra
Johannes Krell, Florian Fischer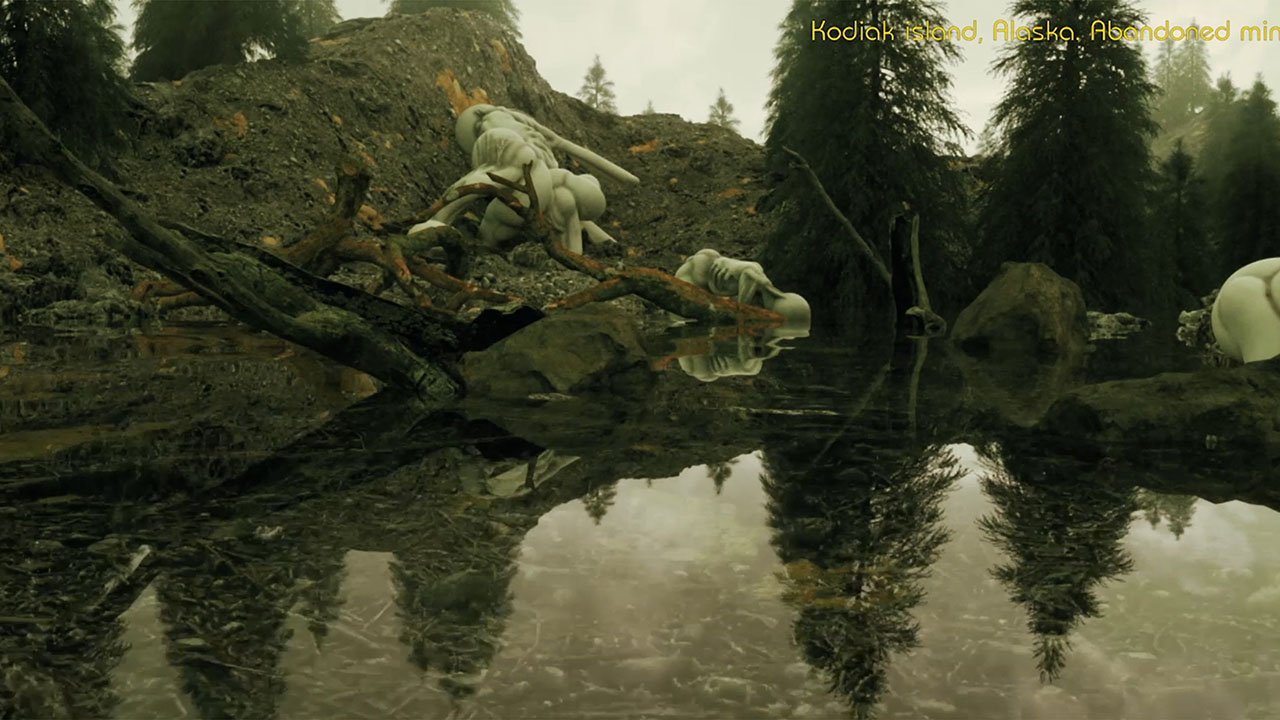 Ecophagy
Aujik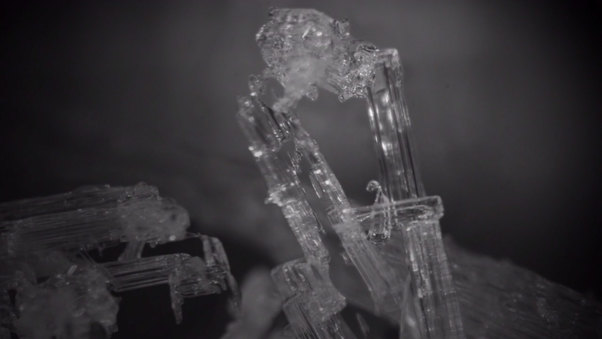 Avalanche Engineers
Abigail Kent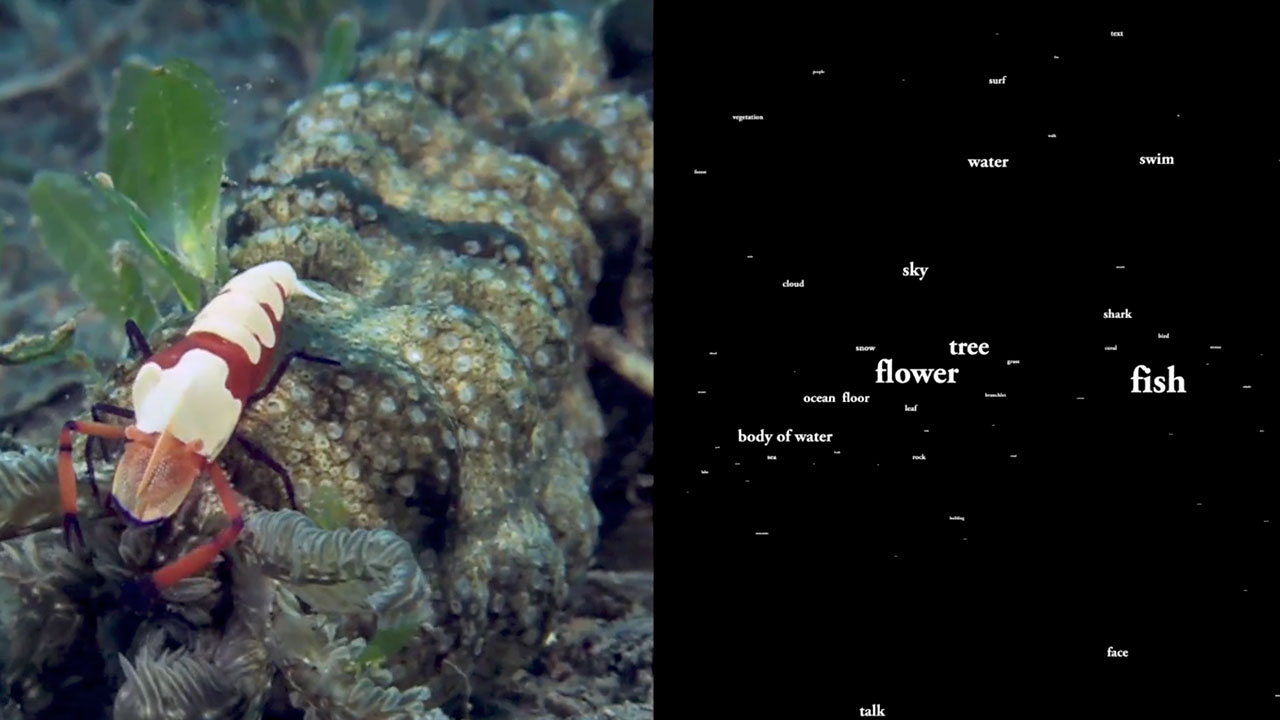 Semantic Decoding From Movies
Jack Gallant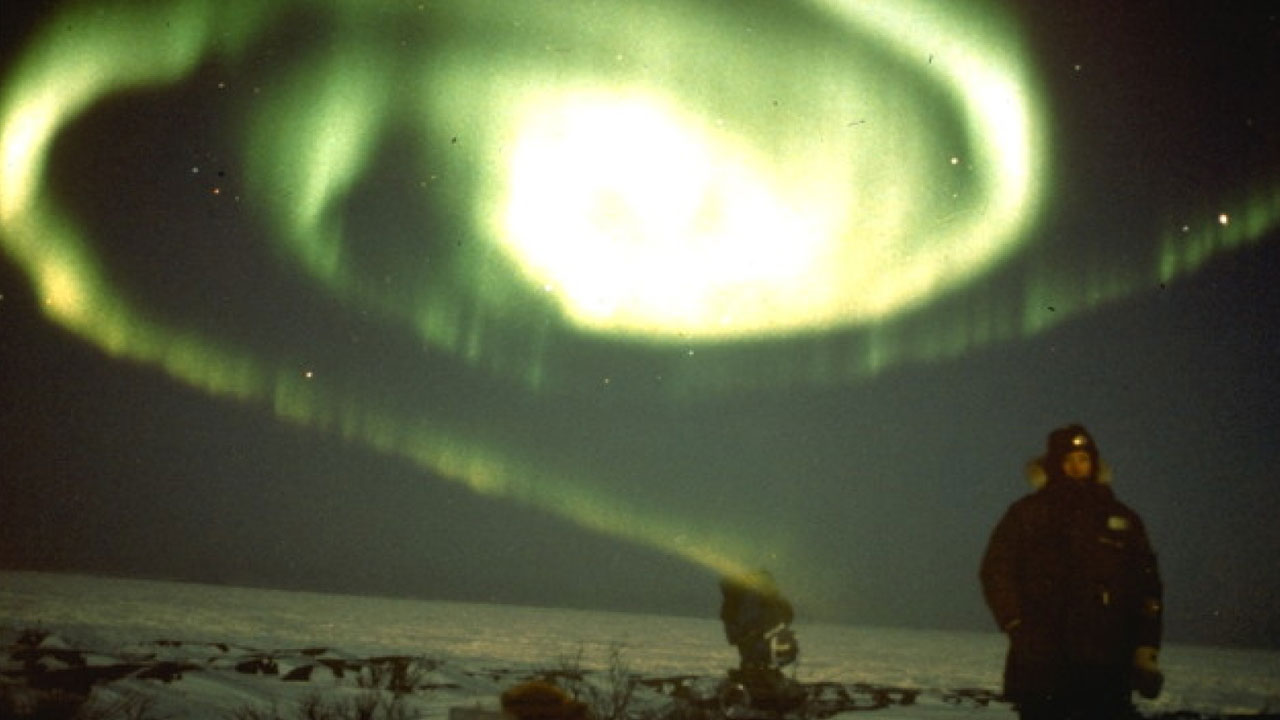 Picture of Light
Peter Mettler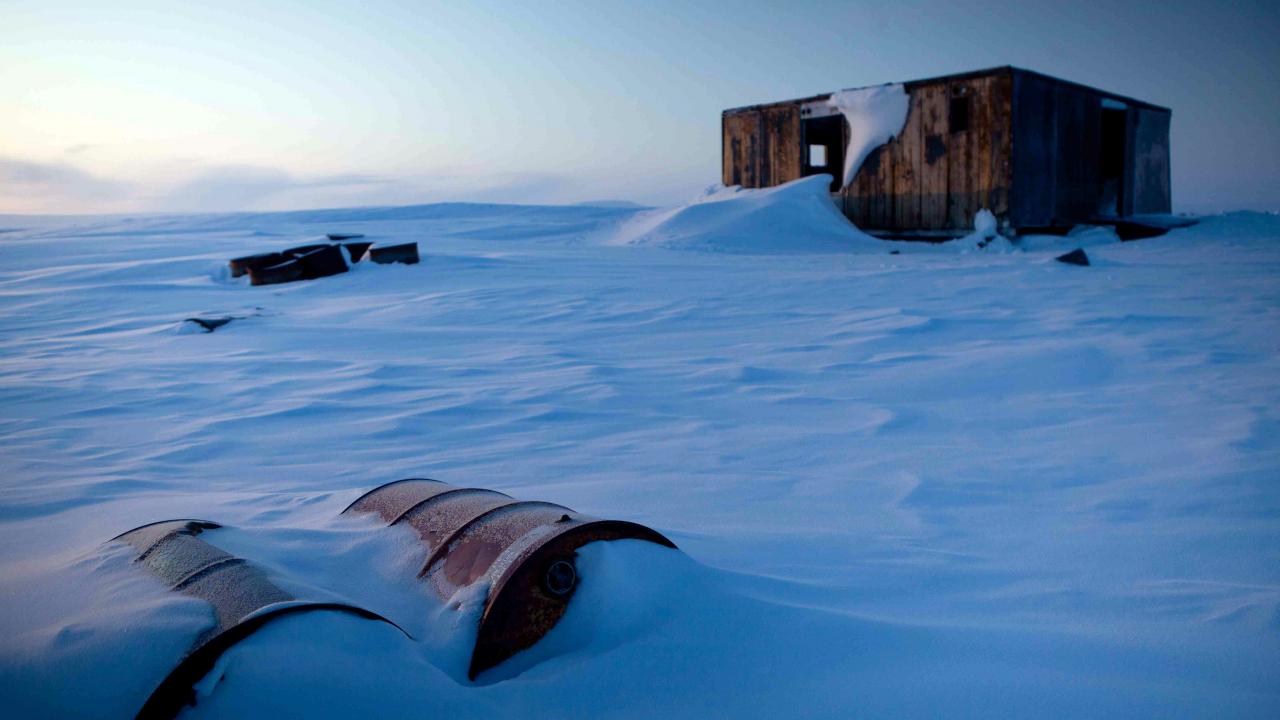 Qapirangajuq: Inuit Knowledge and Climate Change
Zacharias Kunuk,Ian Mauro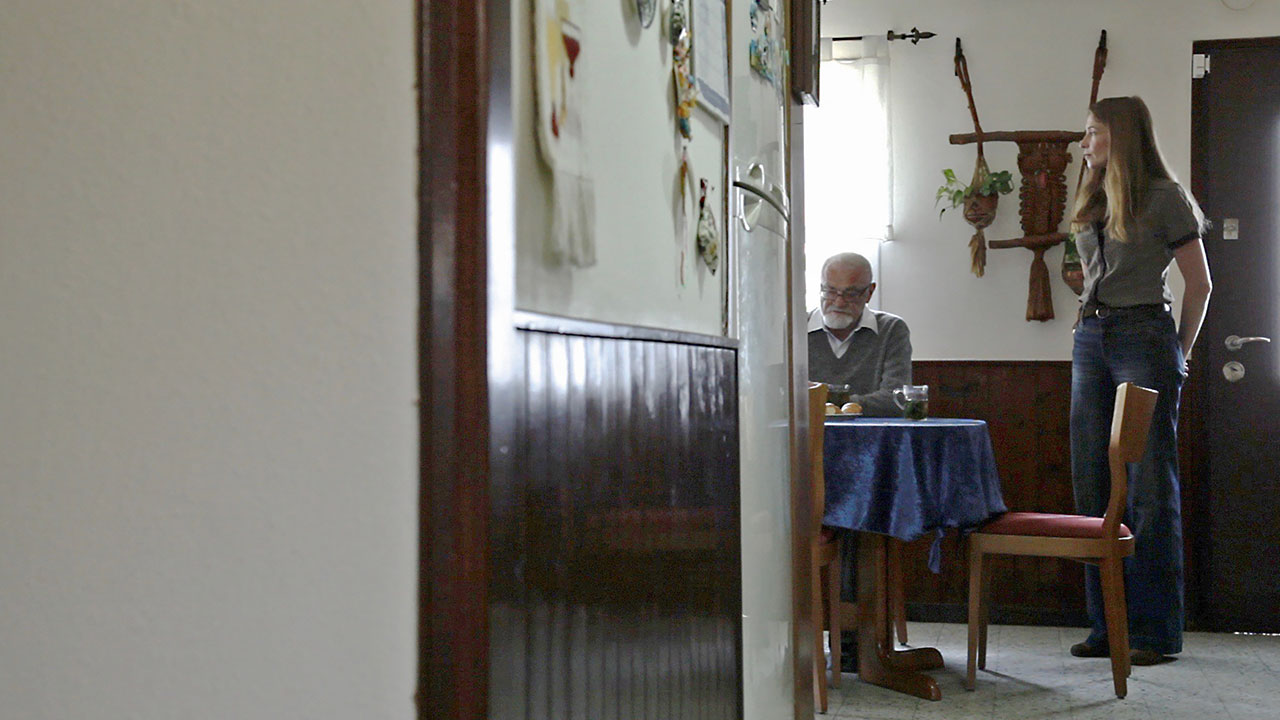 Reconsolidation
Liron Unreich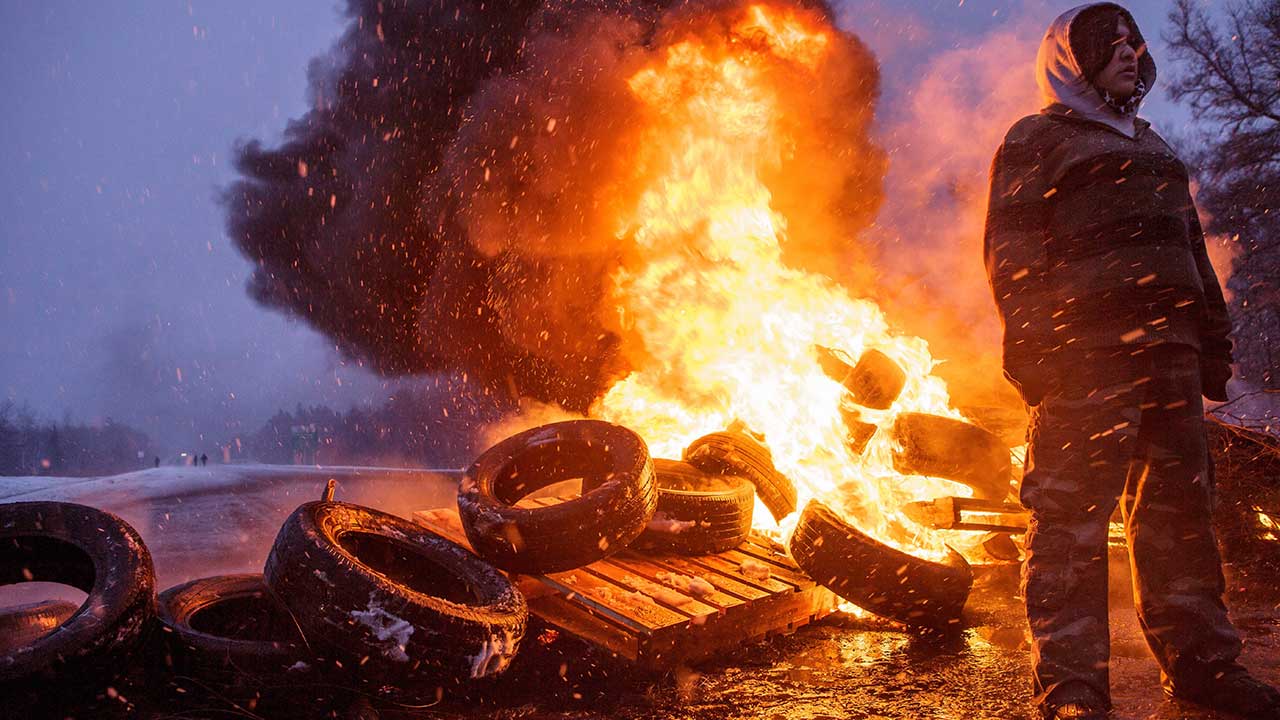 Water Warriors
Michael Premo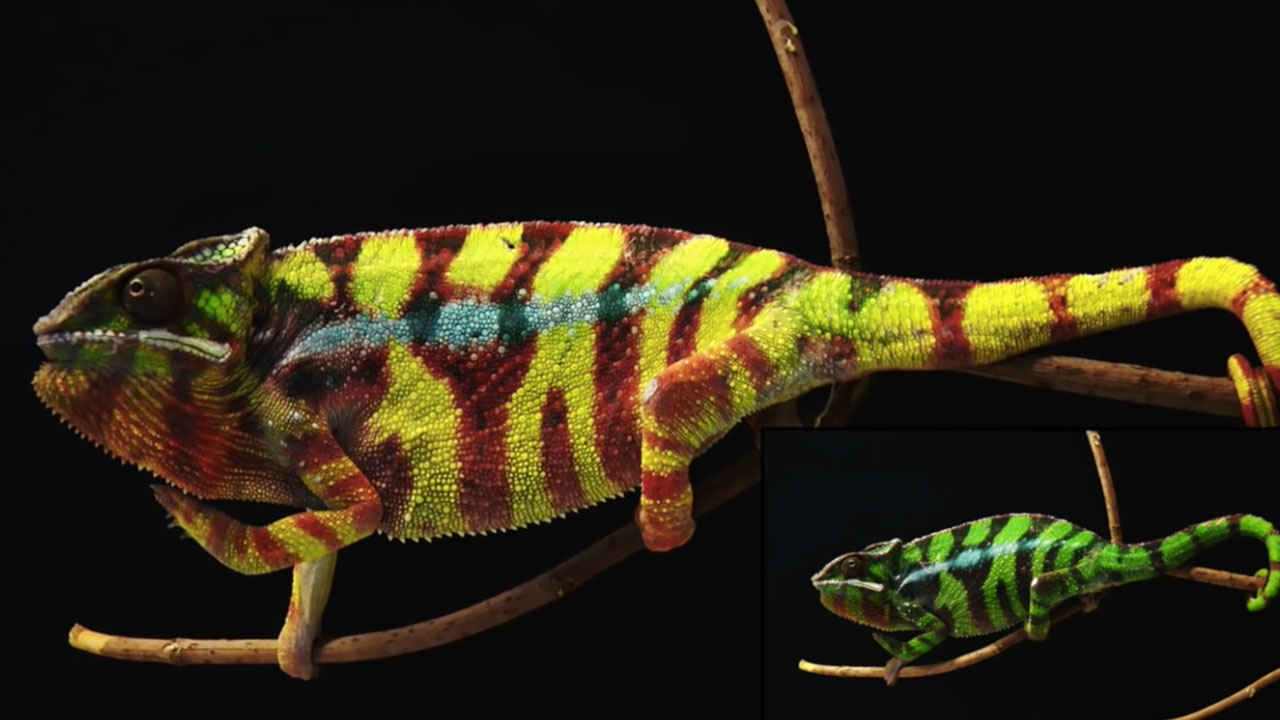 Chameleon colour change (Suppl Movie S1)
Michel Milinkovitch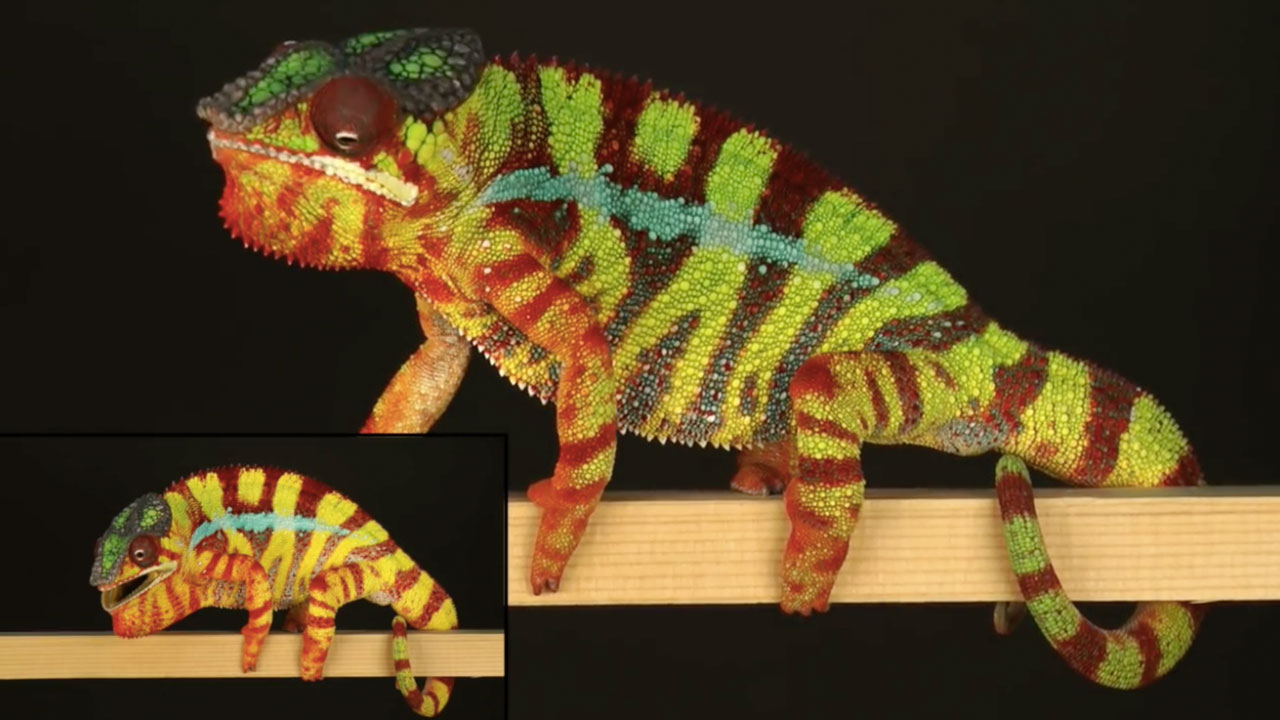 Chameleon colour change (Suppl Movie S2)
Michel Milinkovitch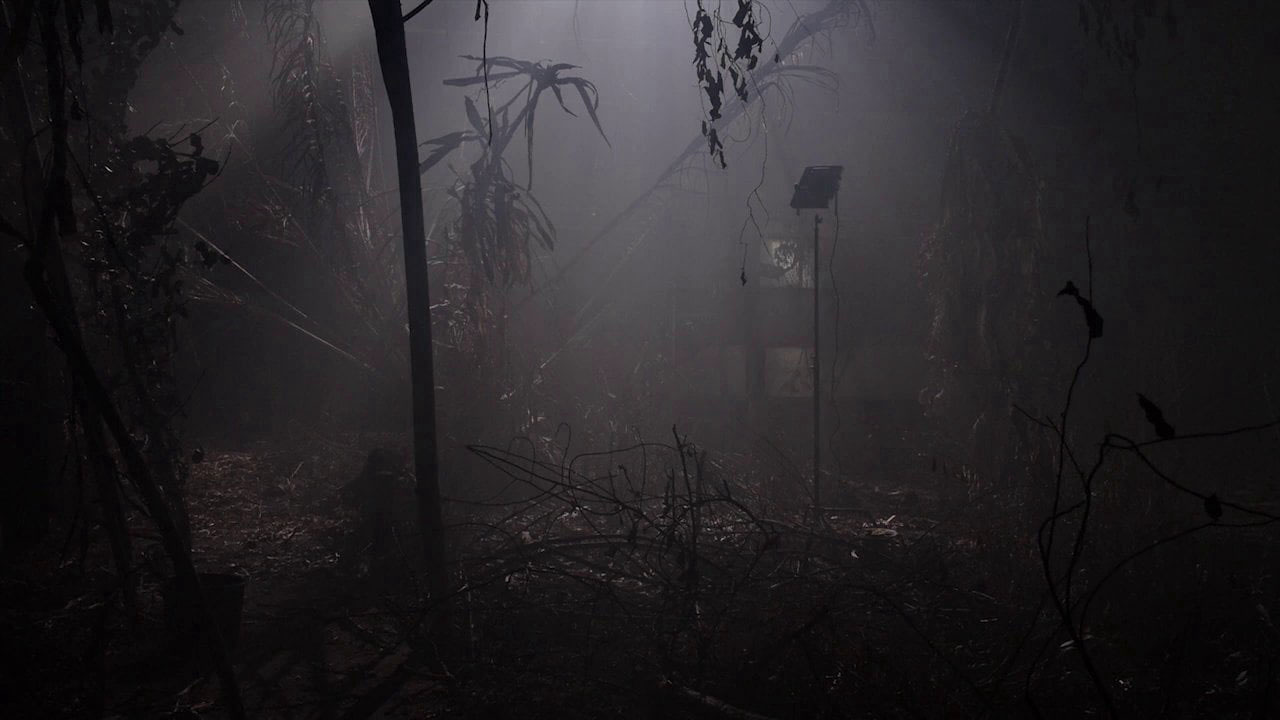 Herbarium
Barbara Visser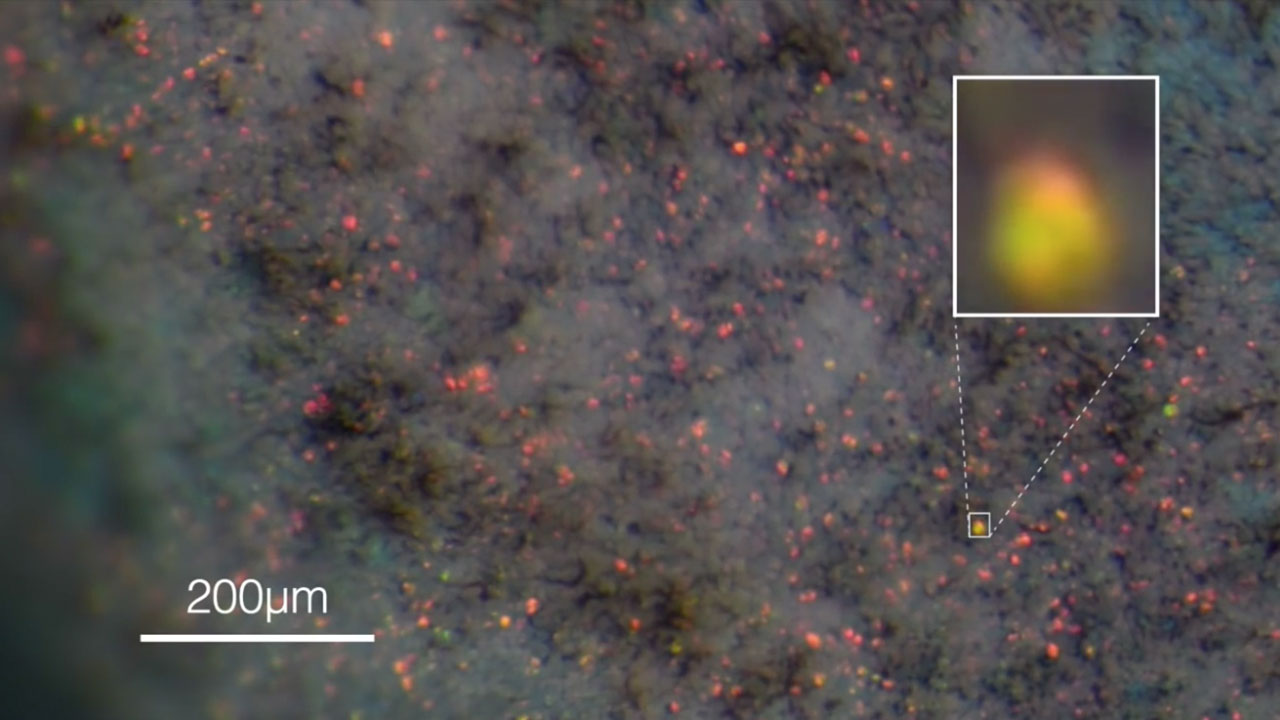 Chameleon colour change (Suppl Movie S4)
Michel Milinkovitch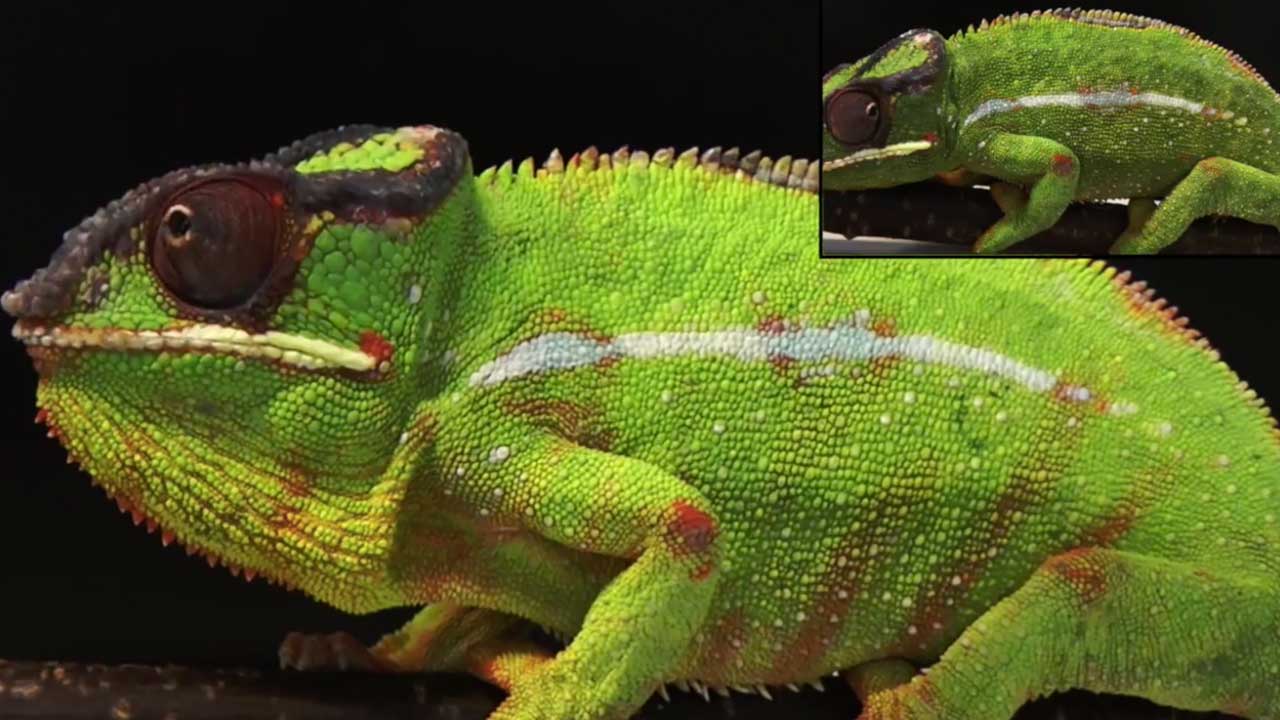 Chameleon colour change (Suppl Movie S3)
Michel Milinkovitch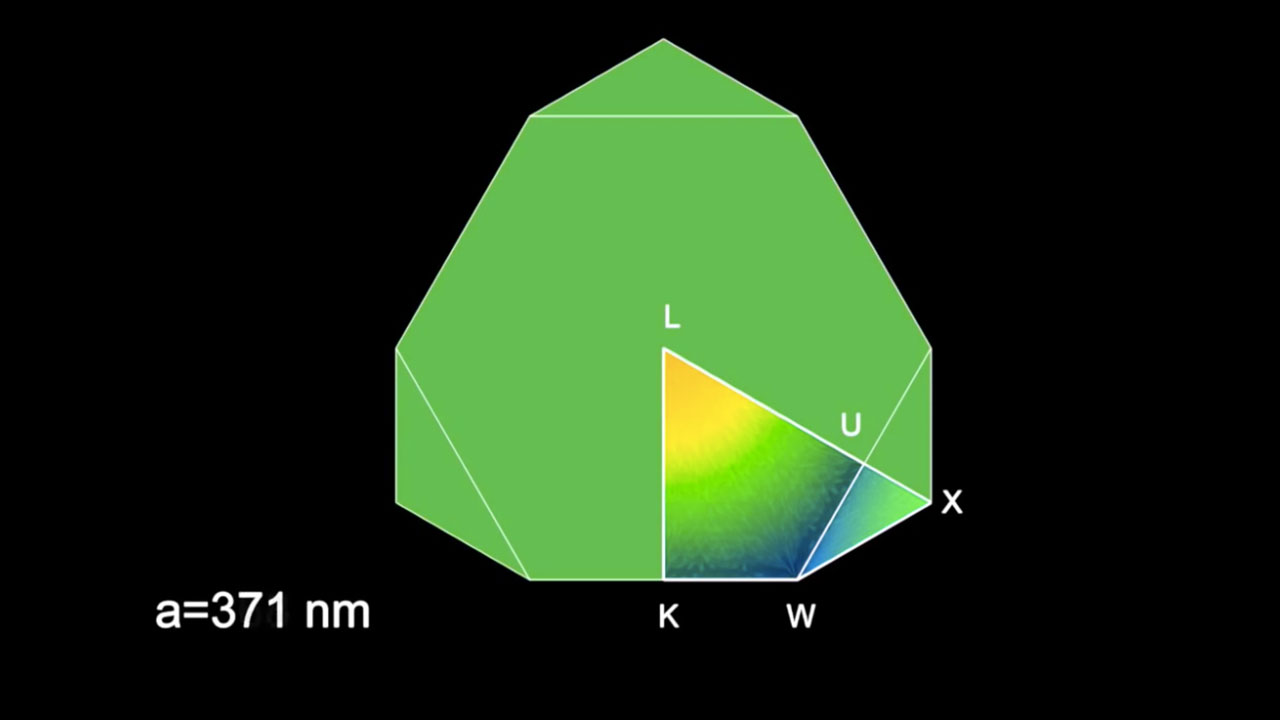 Chameleon colour change (Suppl Movie S5)
Michel Milinkovitch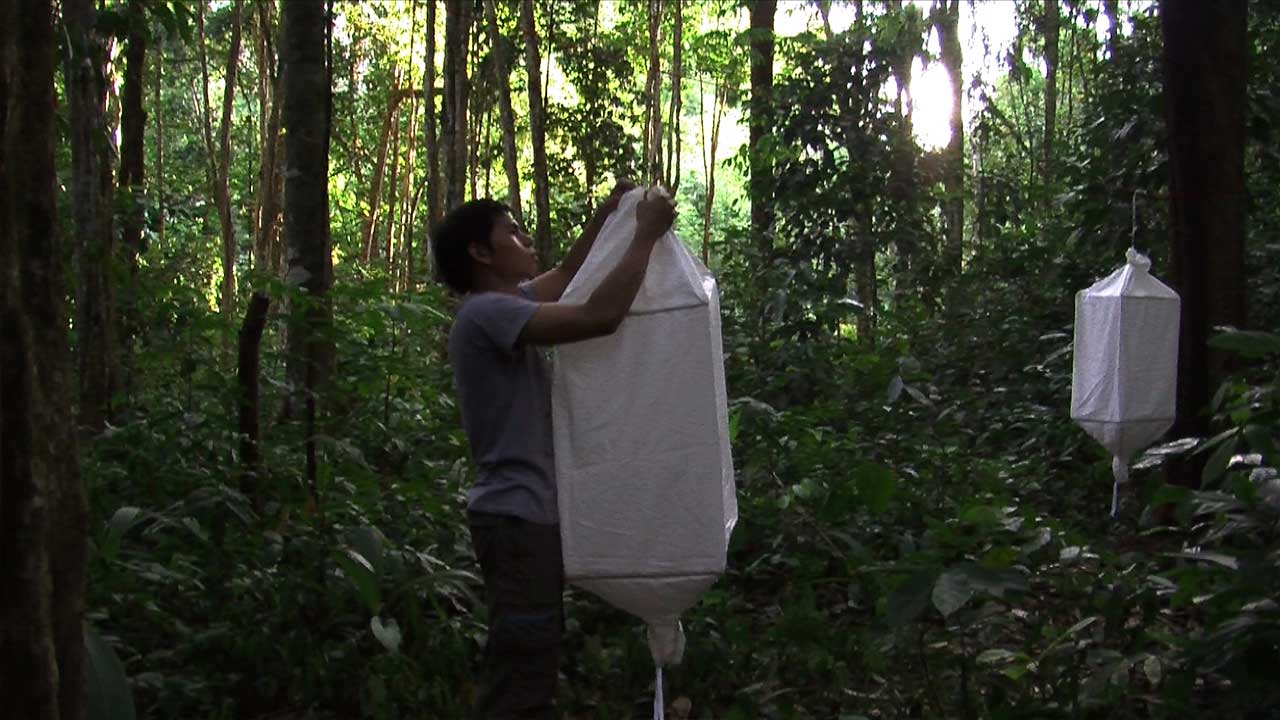 Biosemiotic Borneo
Ursula Biemann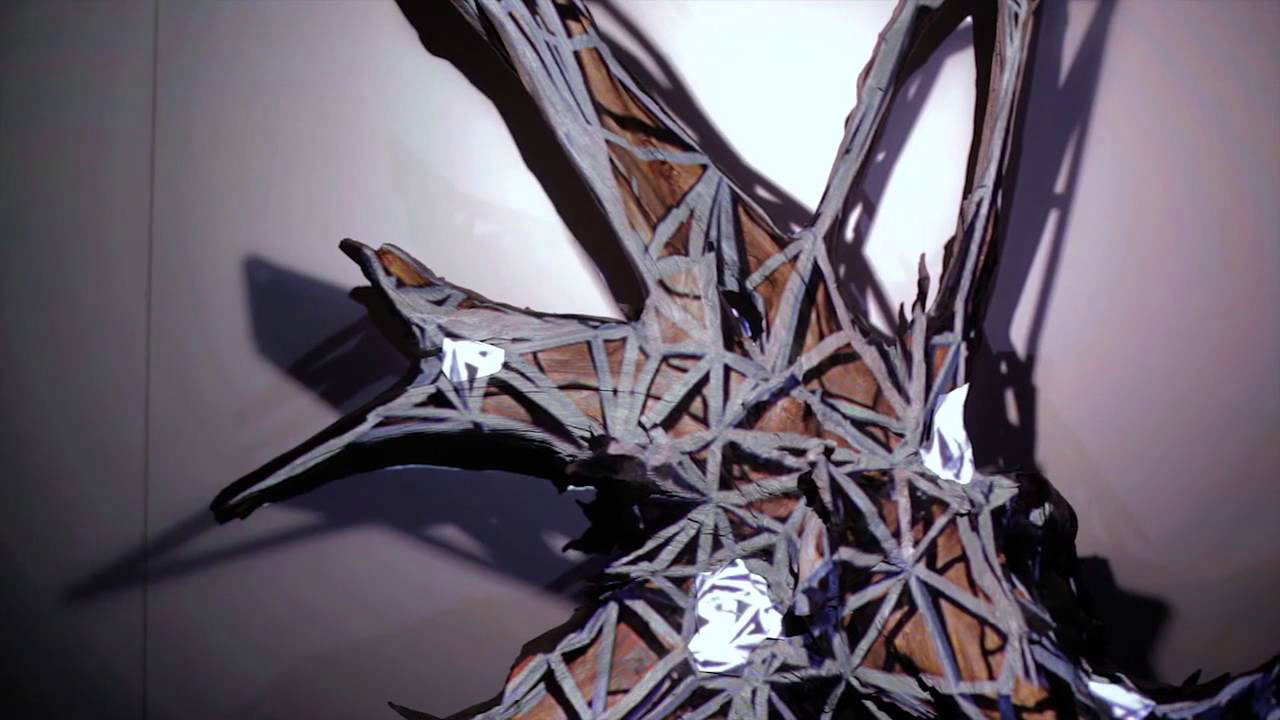 Radix
Xenorama
White Winter Hymnal
Sean Pecknold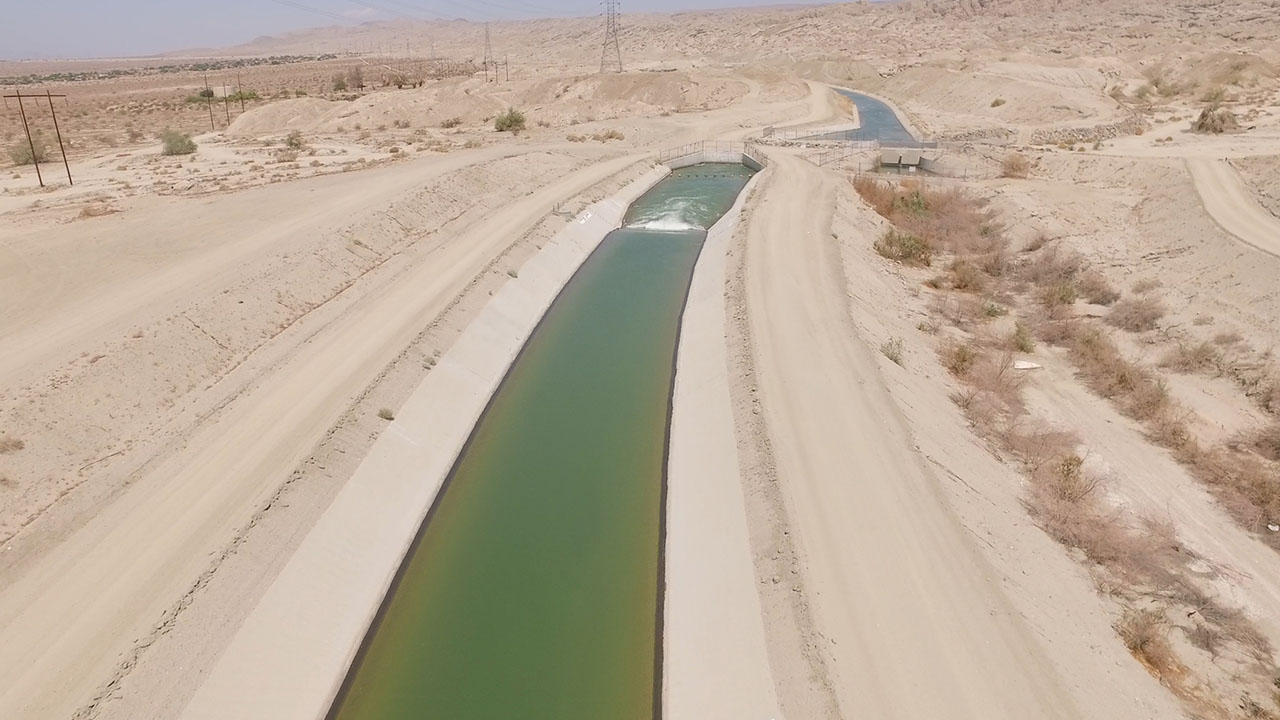 Imperial Valley (Cultivated Run-Off)
Lukas Marxt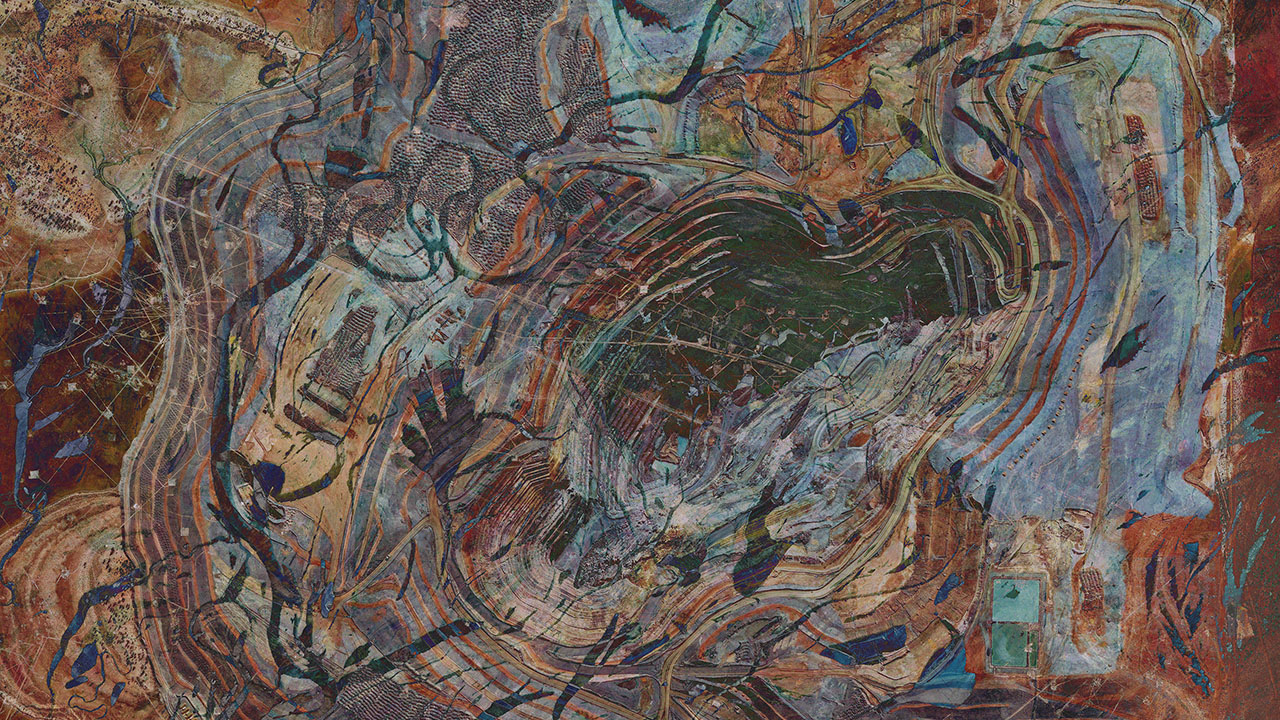 Horror Vaccui
Matteo Zamagni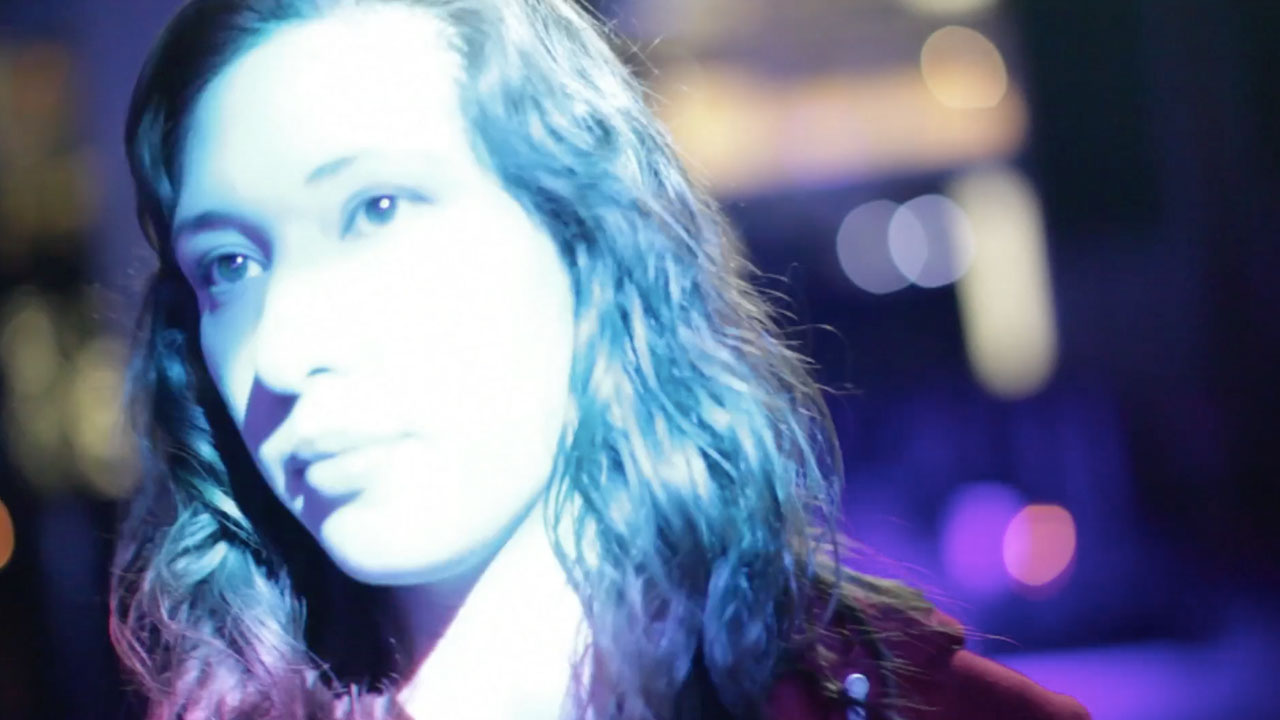 Chlorophyl
Barry Jenkins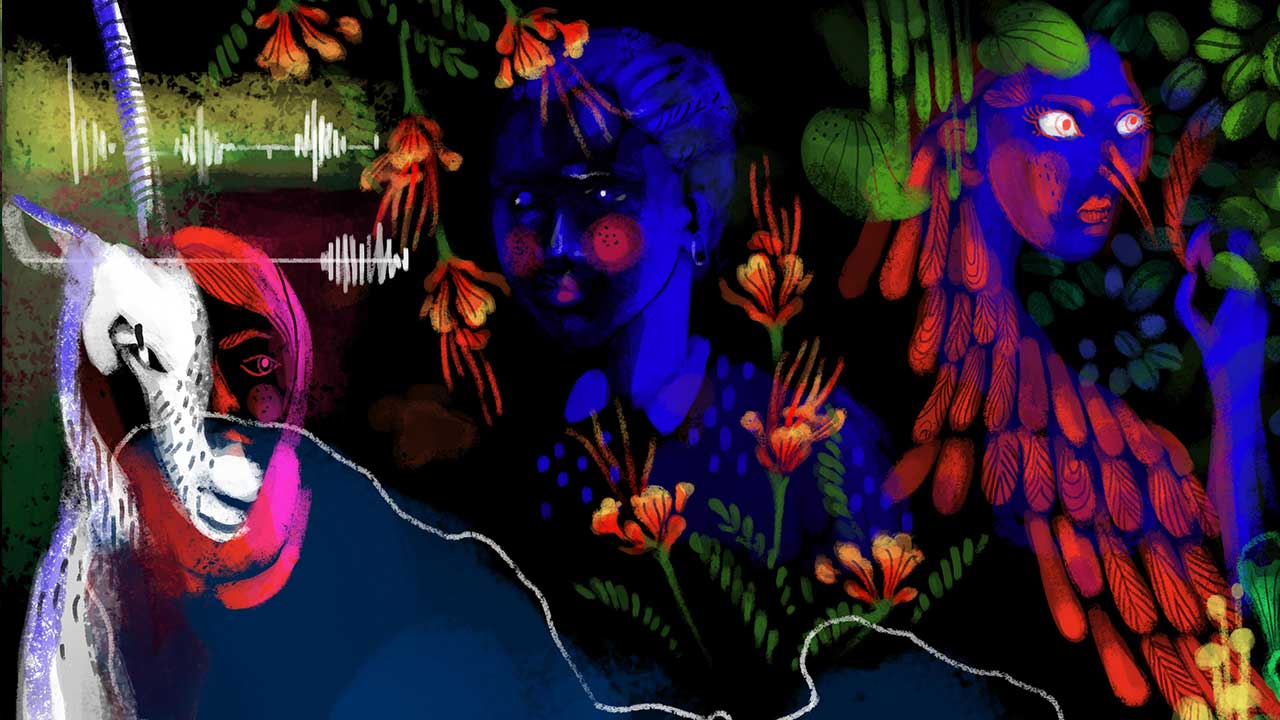 Mosaic
Miryam Charles,Josephine Decker,Alexis Gambis,Barry J Gibb,Ian Harnarine,Noah Hutton,Demelza Kooij,Jeannette Louie,Rachel Mayeri,Sally Warring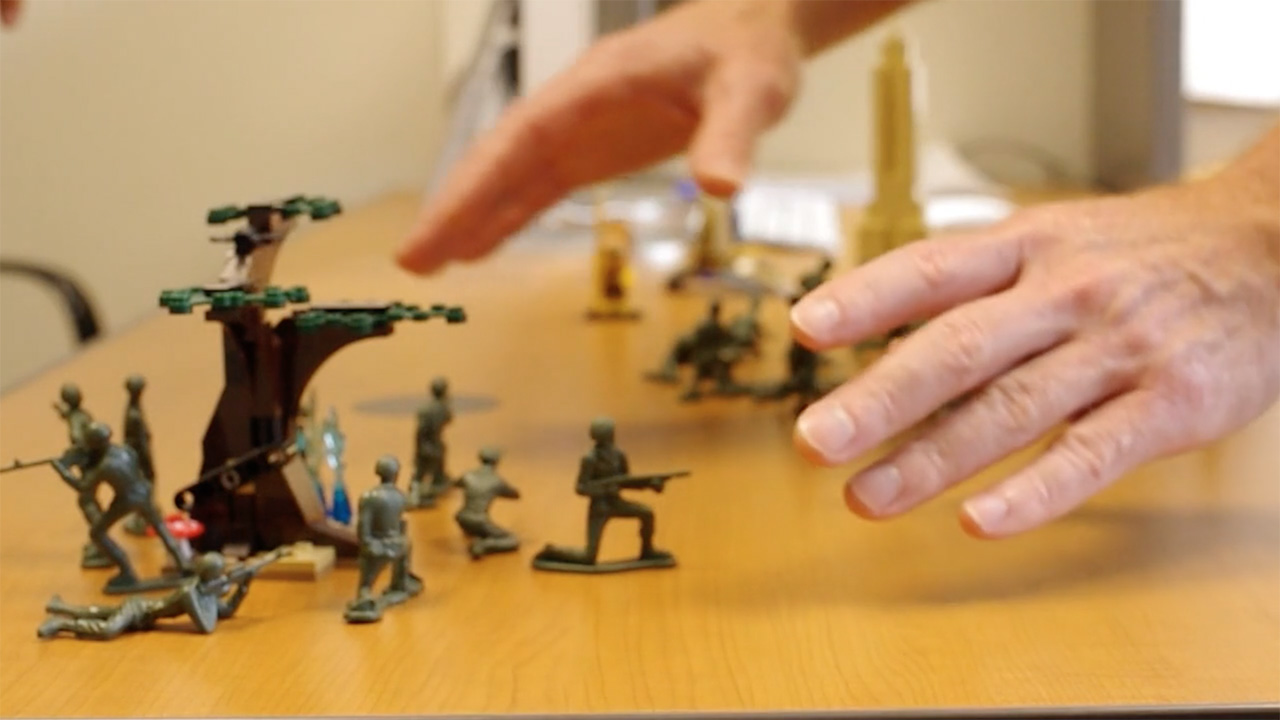 Fighting the Viral Wars
Chris Sullivan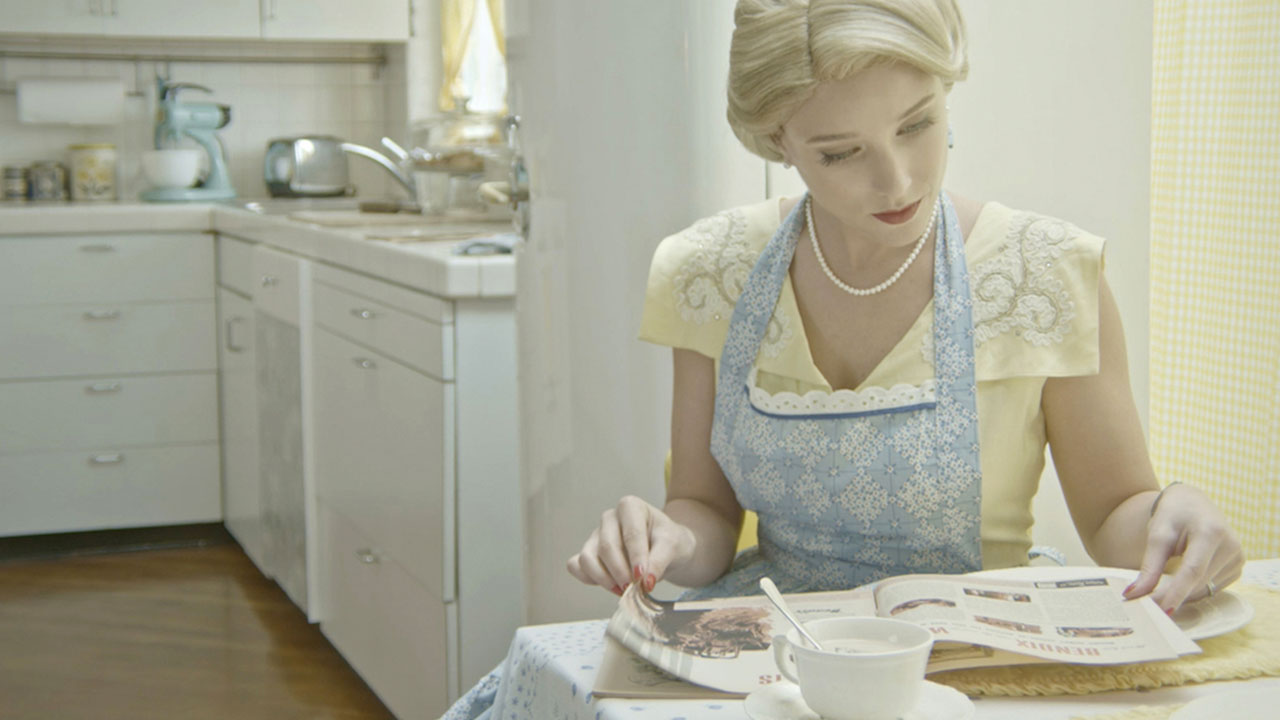 Invisible Blanket
Pasha Reshikov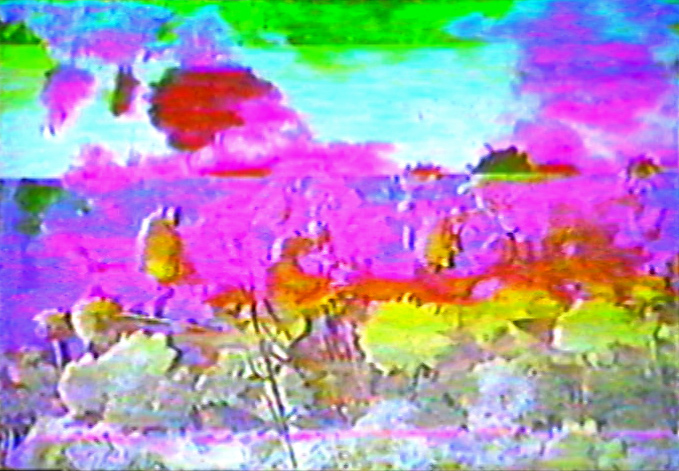 Plant Dreaming Deep
Charlotte Clermont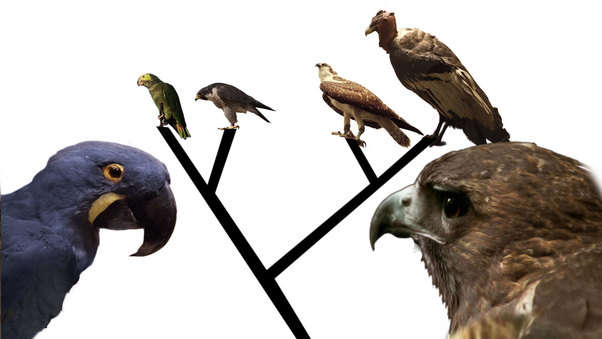 The Birds and the Trees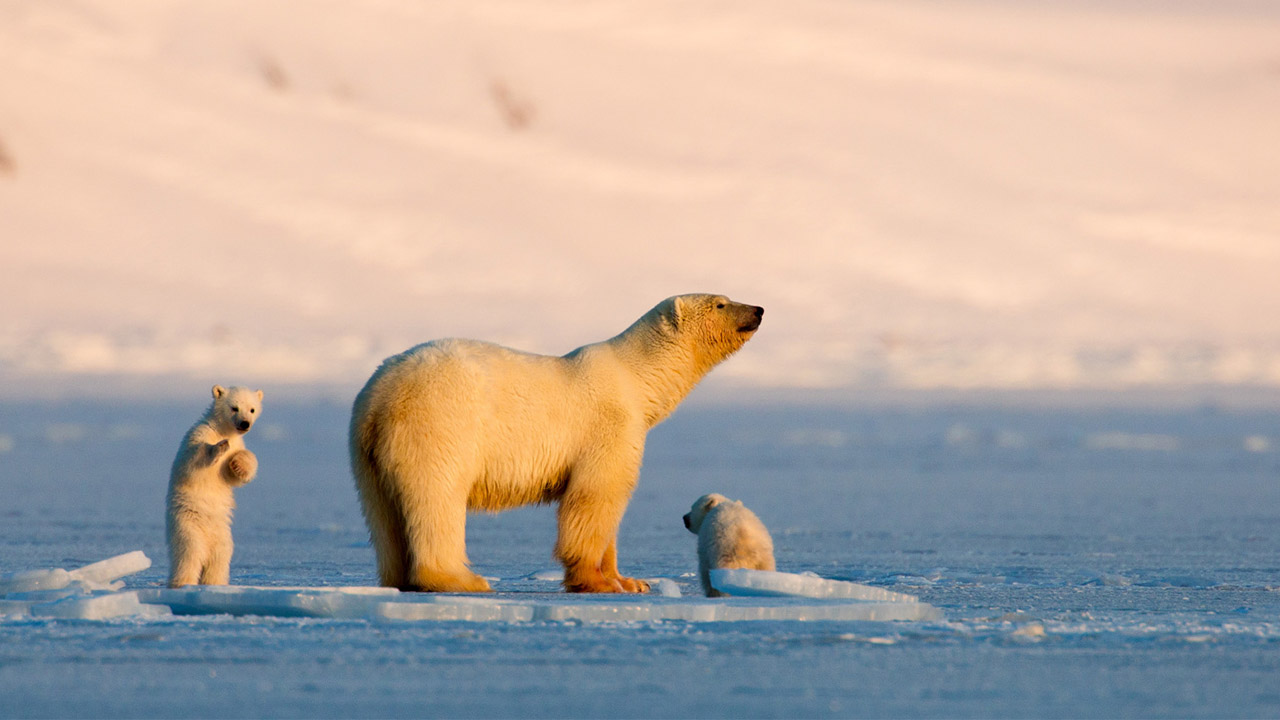 Queen without Land
Asgeir Helgestad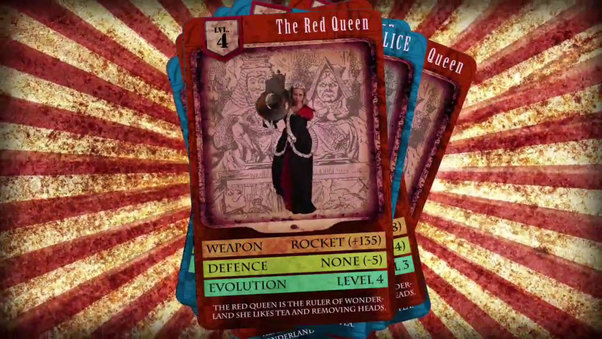 Malice in Wonderland
Ed Watkins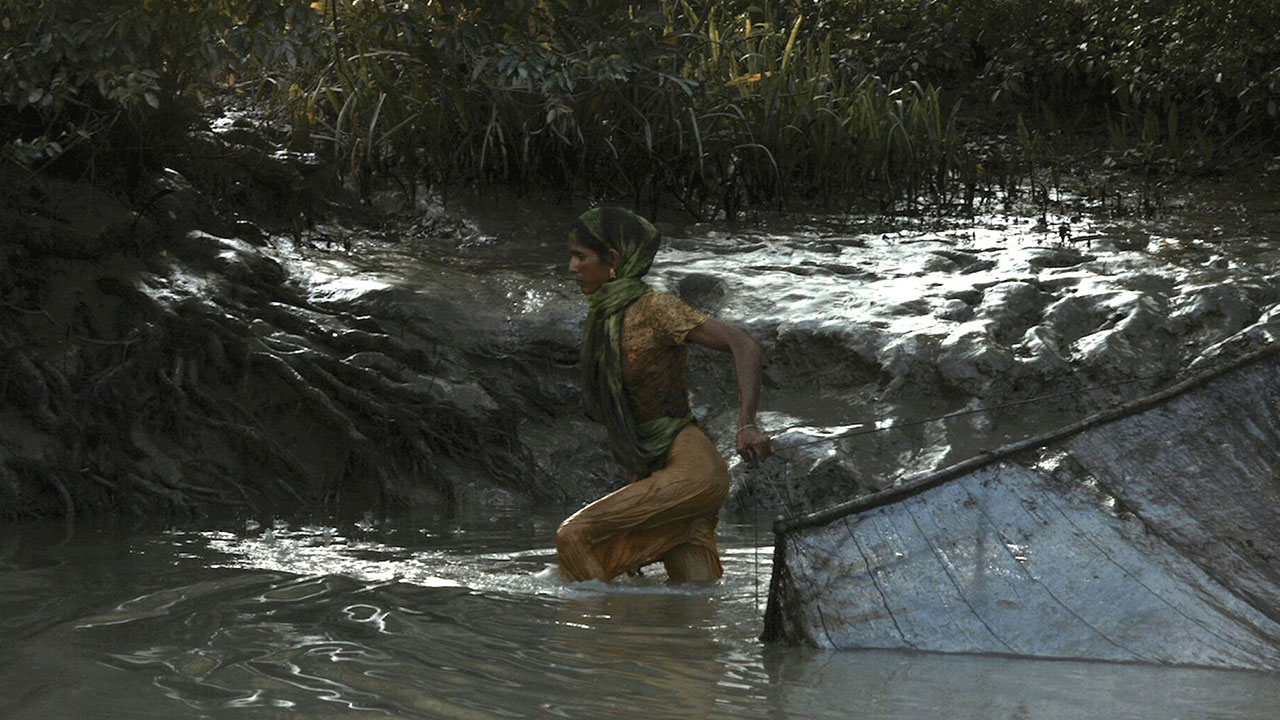 Ligne Noire (Black Line)
Mark Olexa,Francesca Scalisi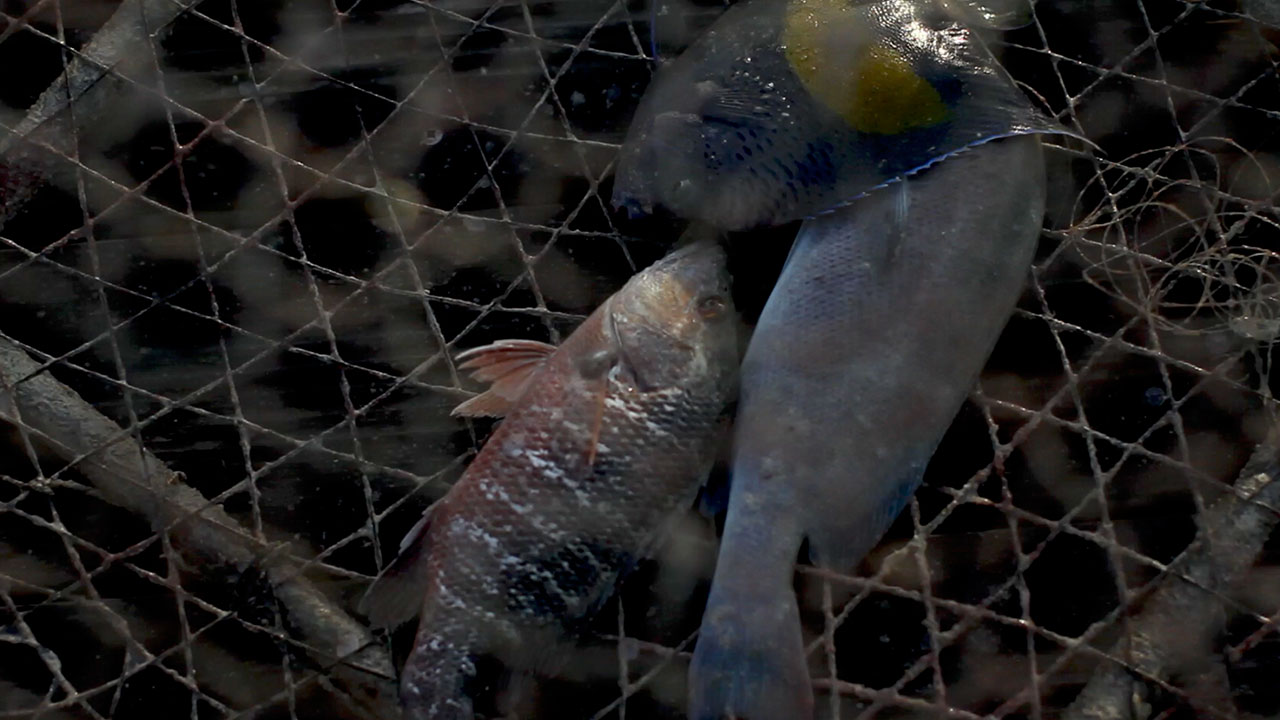 Saif
Latifa Khoory
The Seed
Johnny Kelly
Those Who Can't Die
Virginia Urreiztieta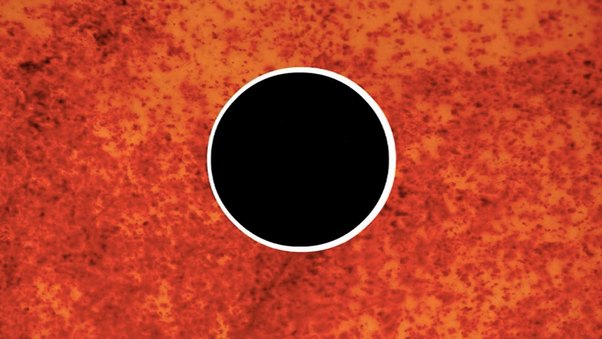 Eclipse
Karlis Vitols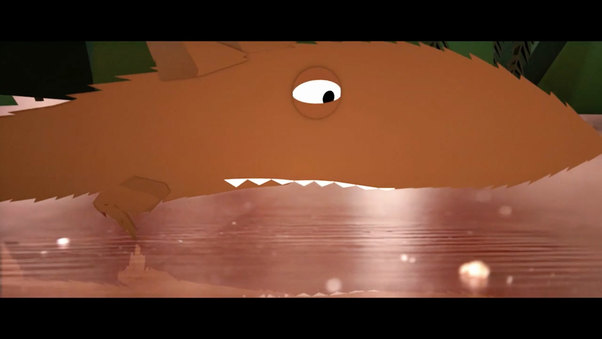 Don't Swim After Lunch
Jens Blank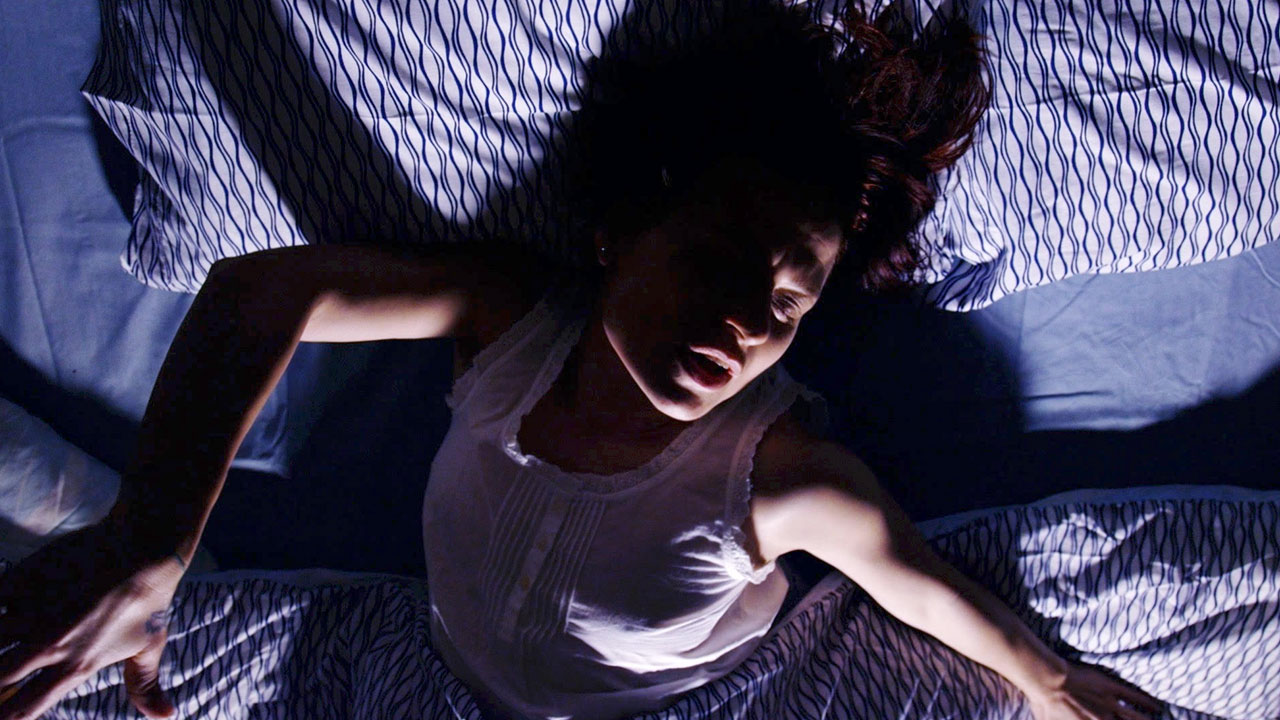 Mother, a fairy tale
Barry J Gibb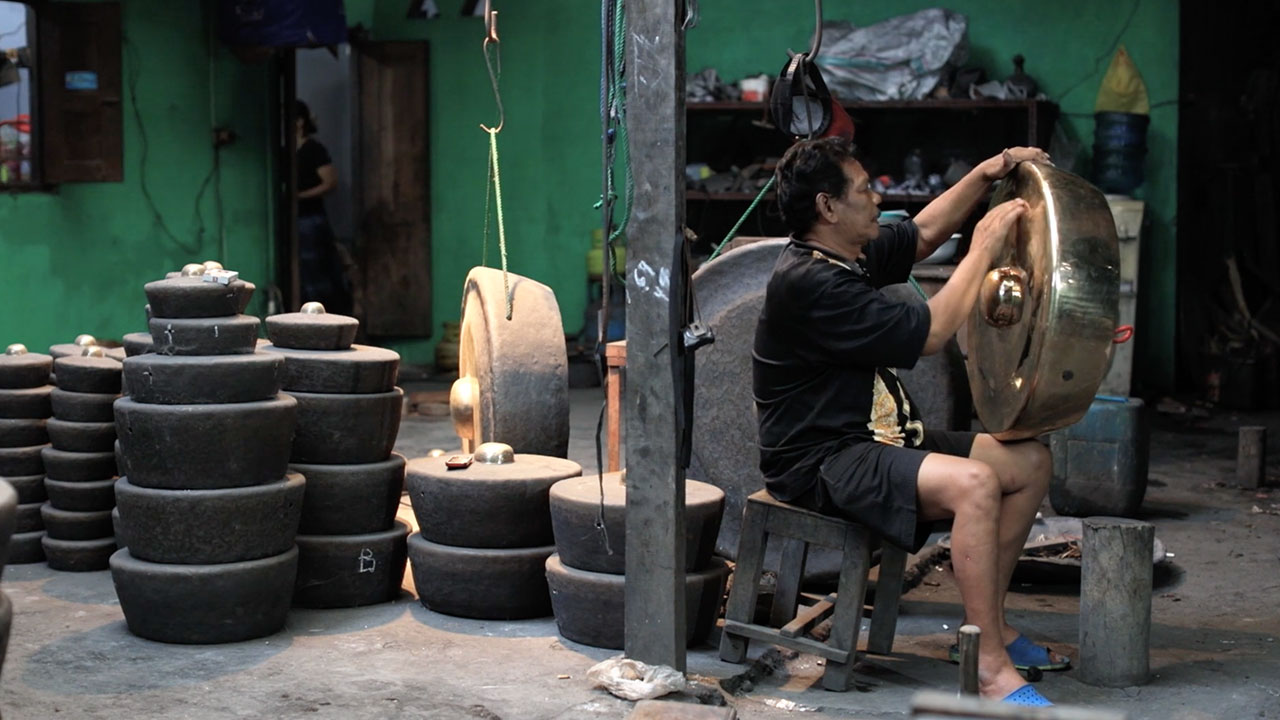 Sekur Arum
Maurice Gunning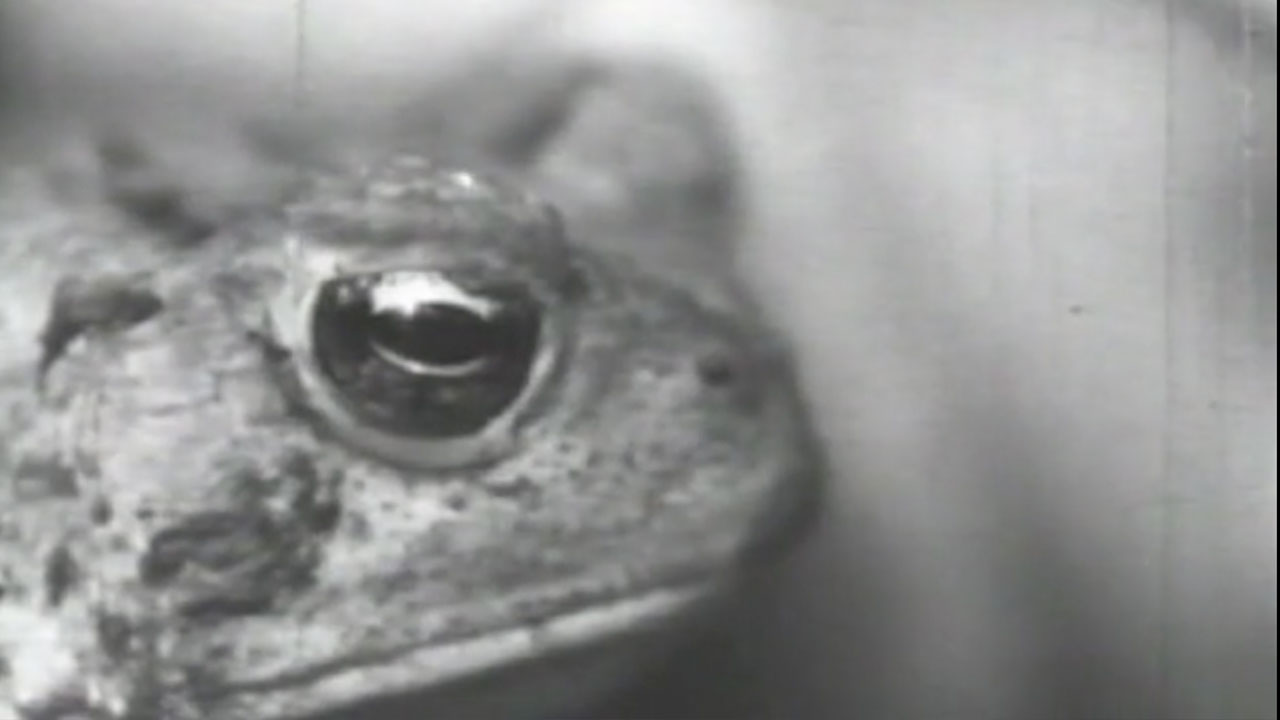 Silent Springs
Erin Espelie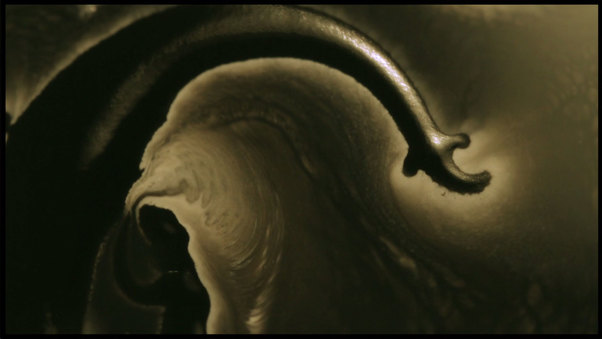 Turbulent
Perttu Inkilä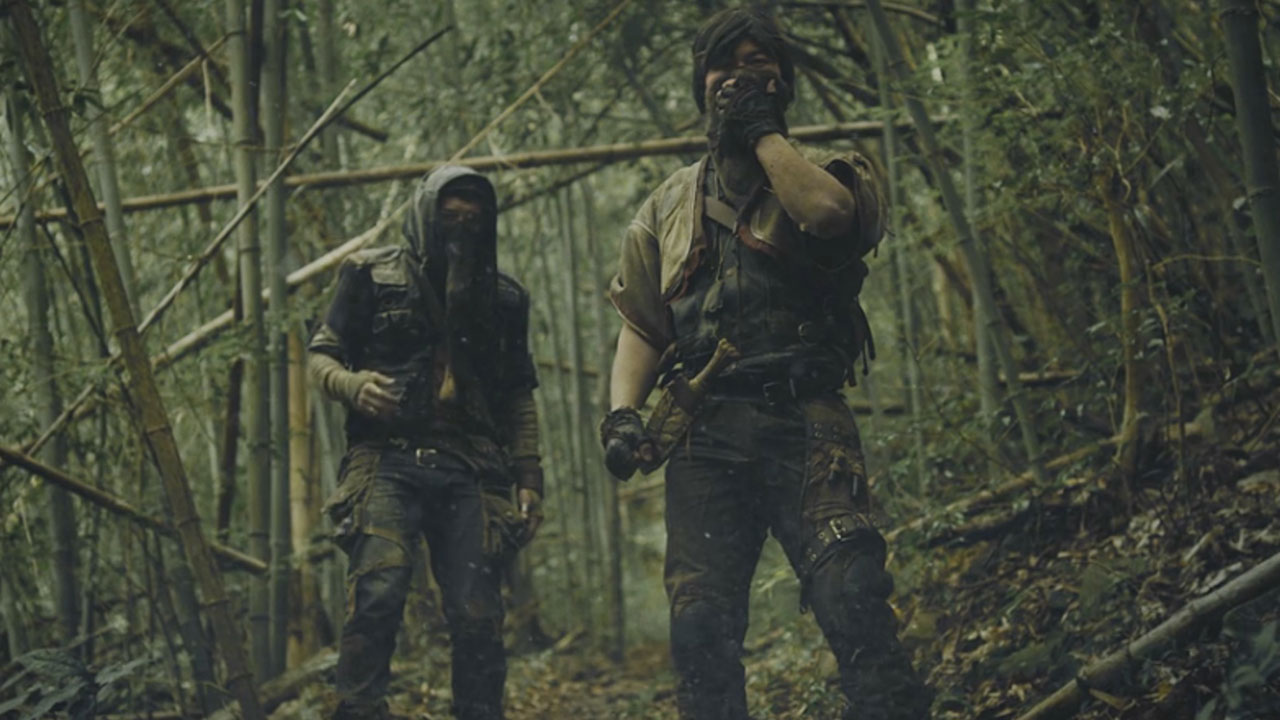 Dust
Mike Grie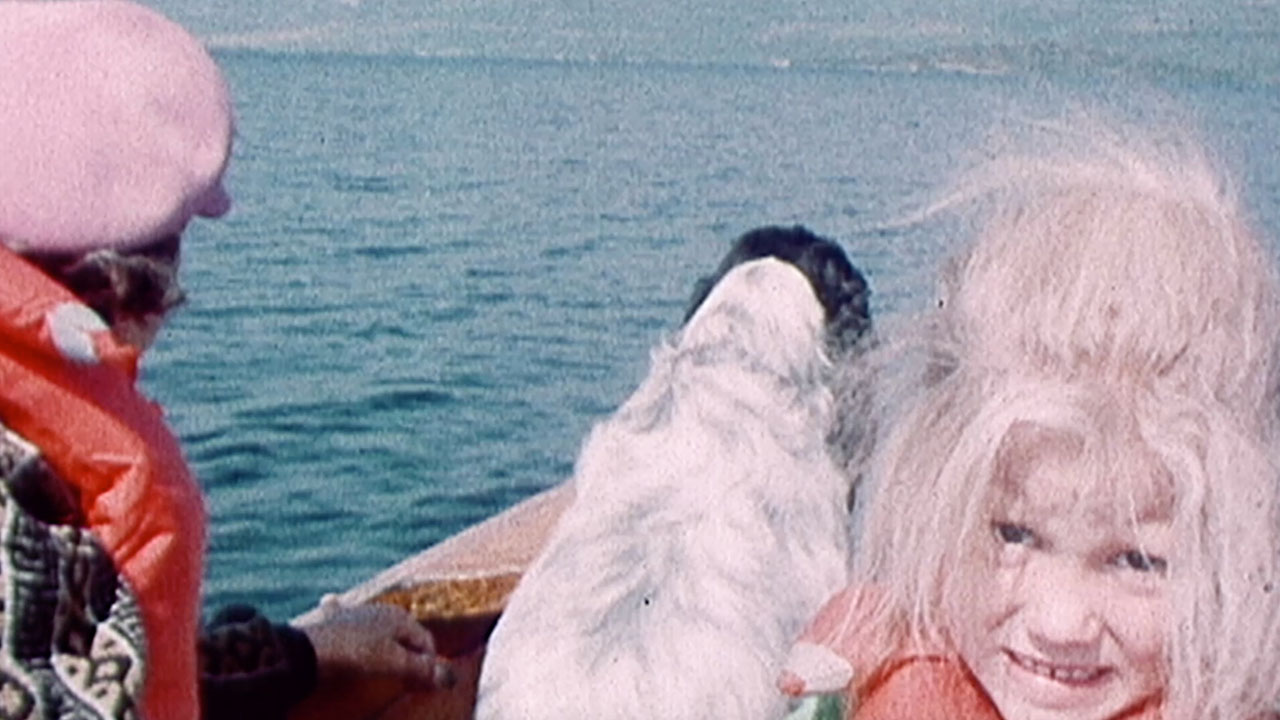 In a Few Years Everything Will Be Different
Julie Engaas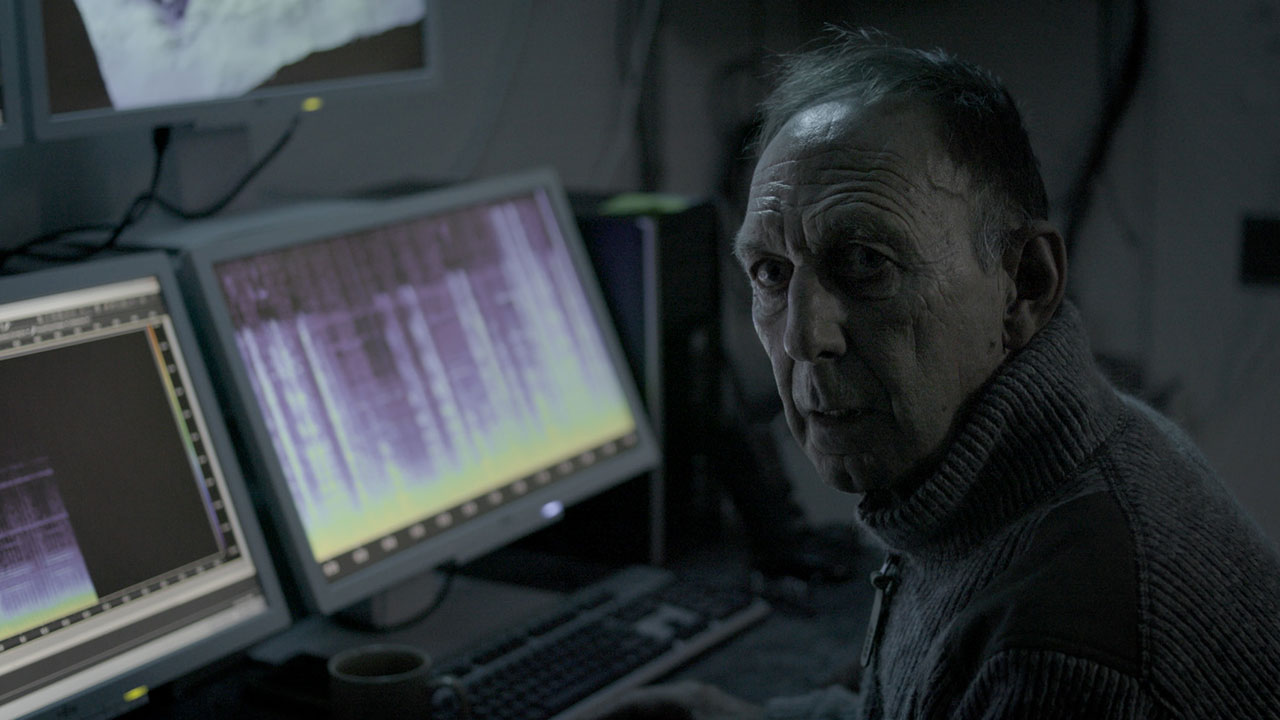 Ääni syvyydestä (Sound from the Deep)
Joonas Allonen,Antti Laakso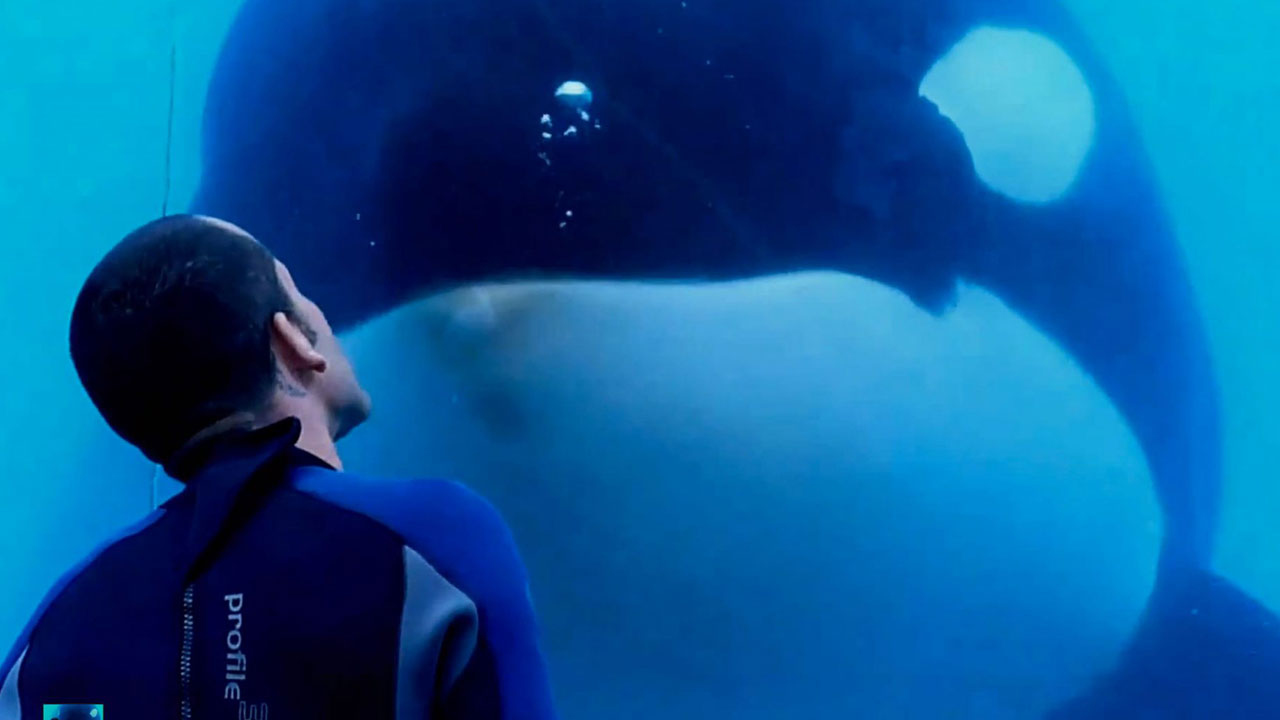 Blackfish
Gabriela Cowperthwaite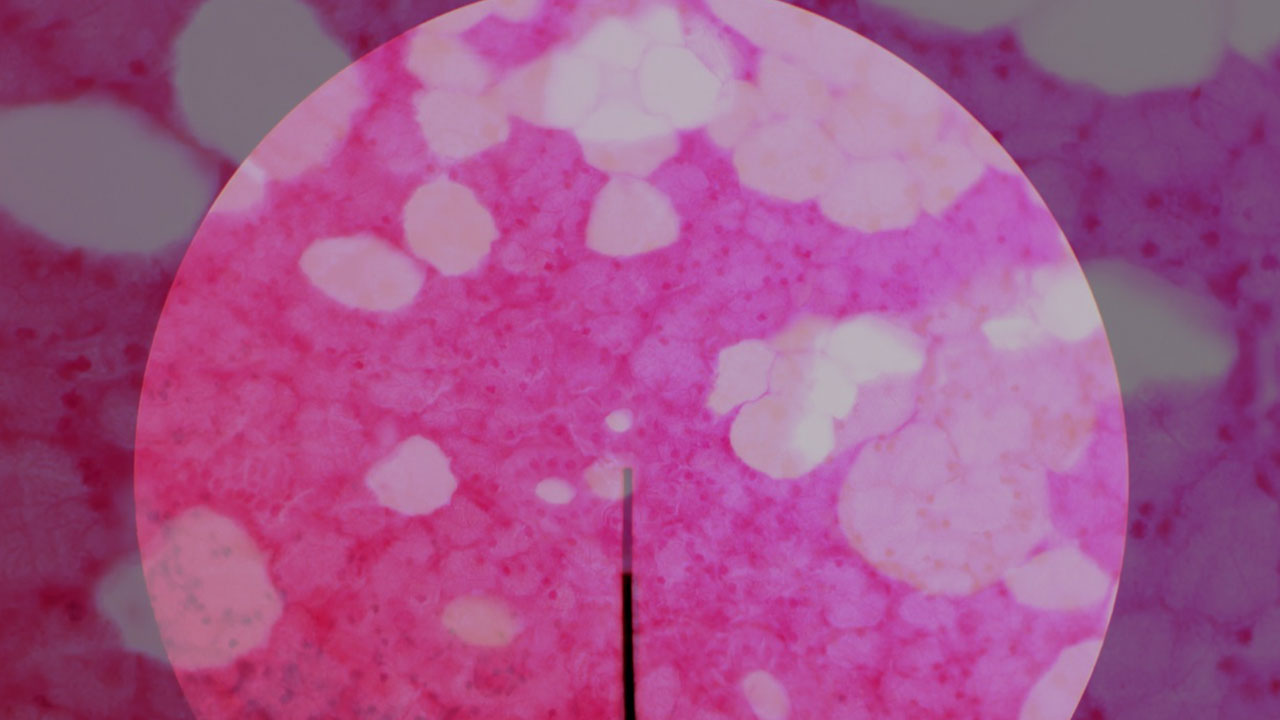 Through the Mirror
Graciela Cassel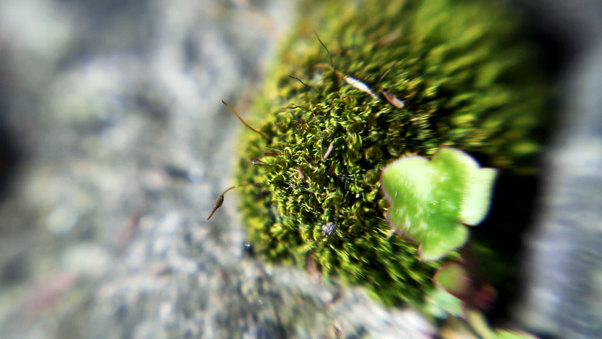 Invasion
Anne Milne
The Northlander
Benjamin Ross Hayden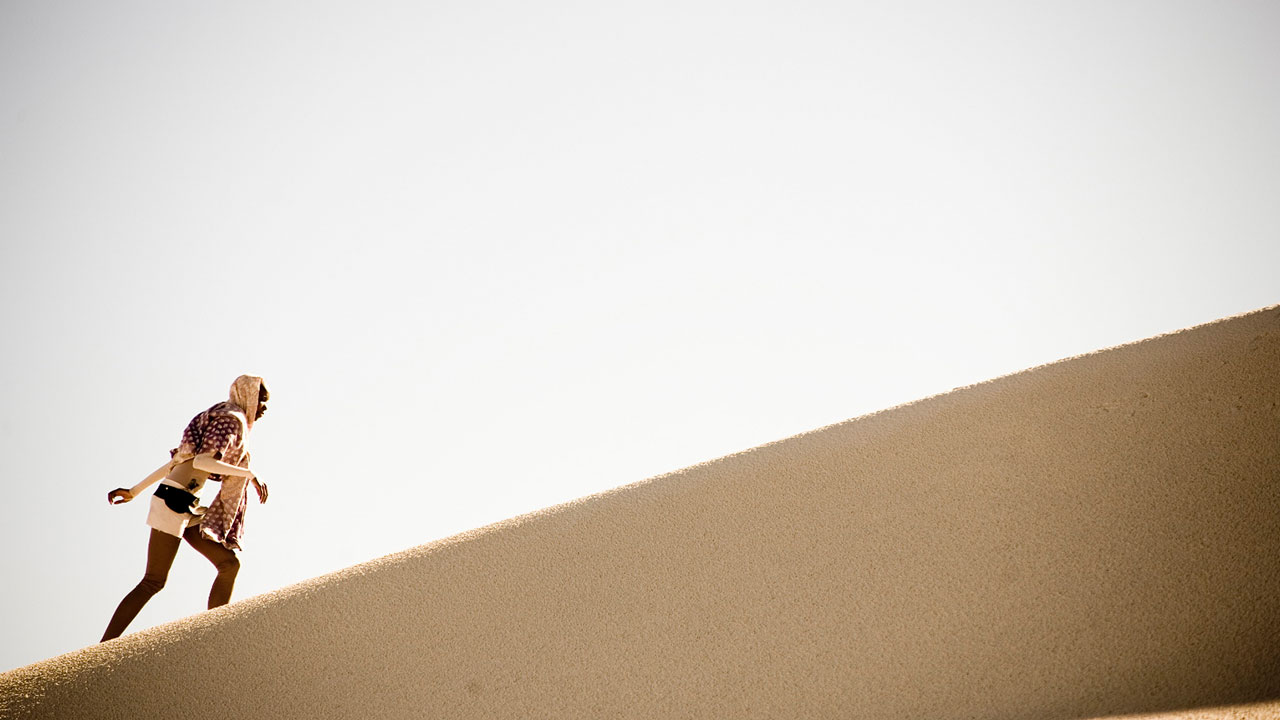 Pumzi
Wanuri Kahiu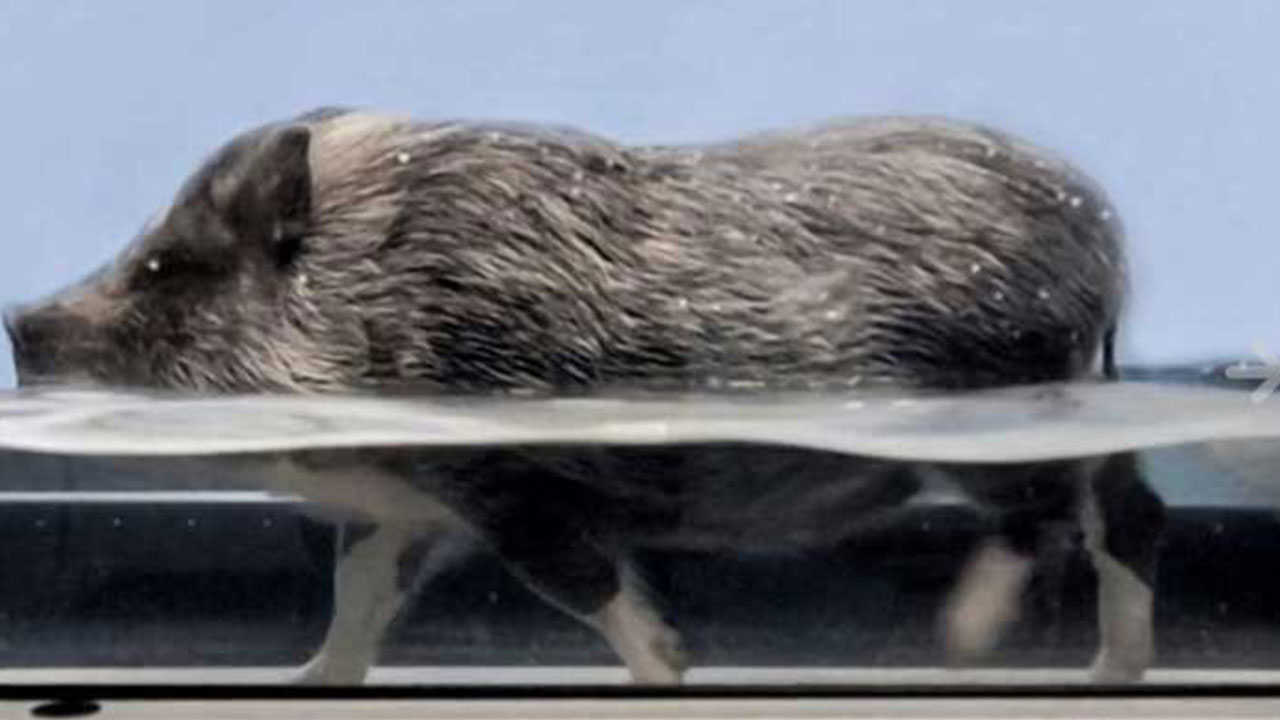 Animals Under Anaesthesia: Speculations on the Dreamlife of Beasts
Brian M. Cassidy,Melanie Shatzky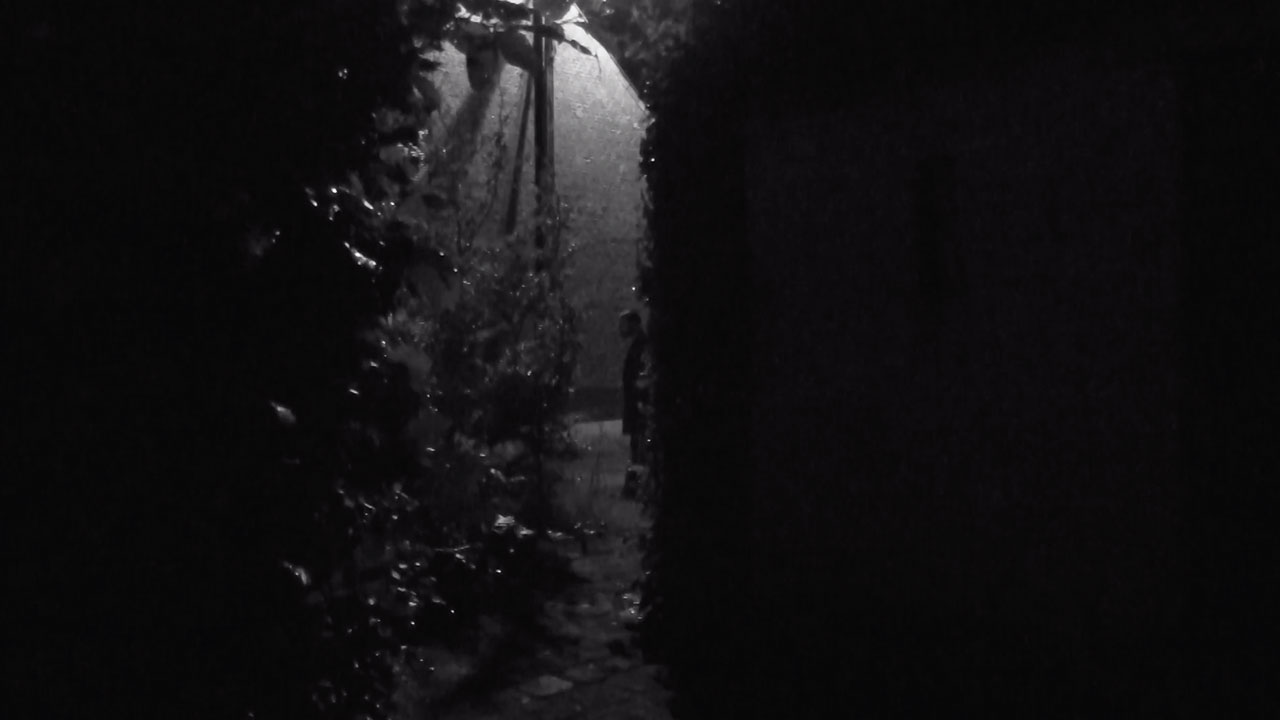 Lucid Dreaming
Nina Lassila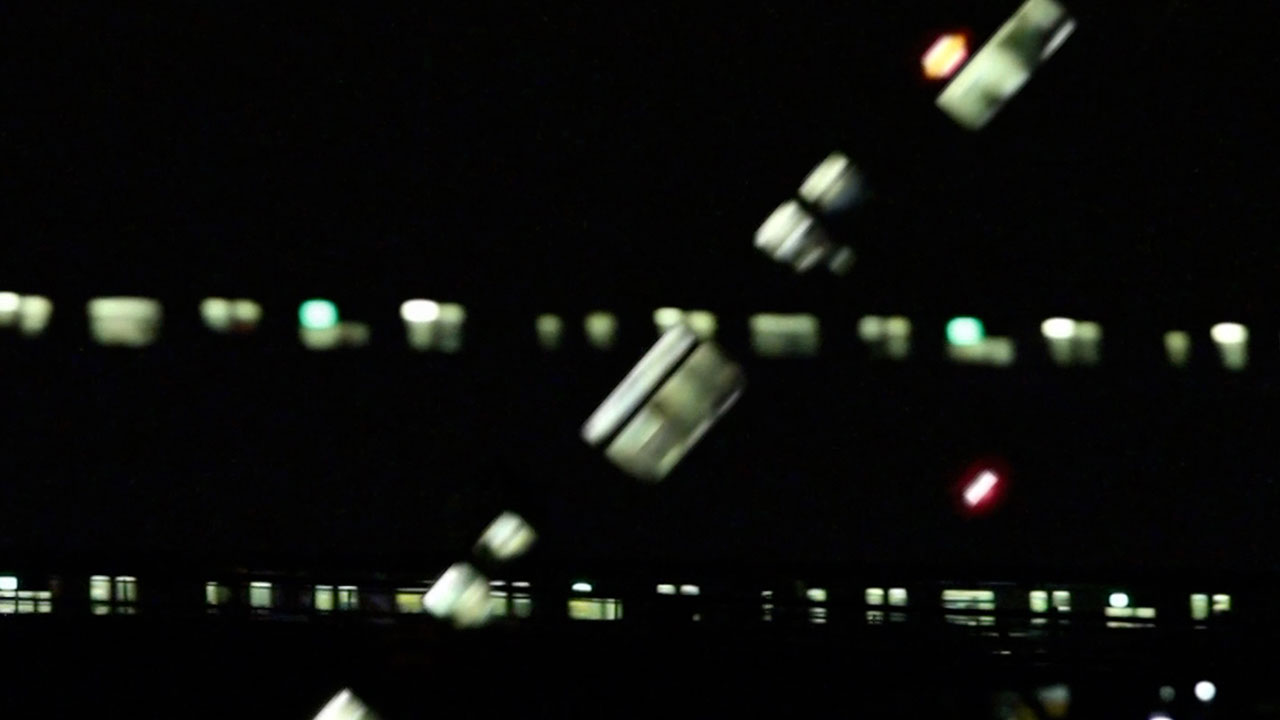 Citylife 2
Graciela Cassel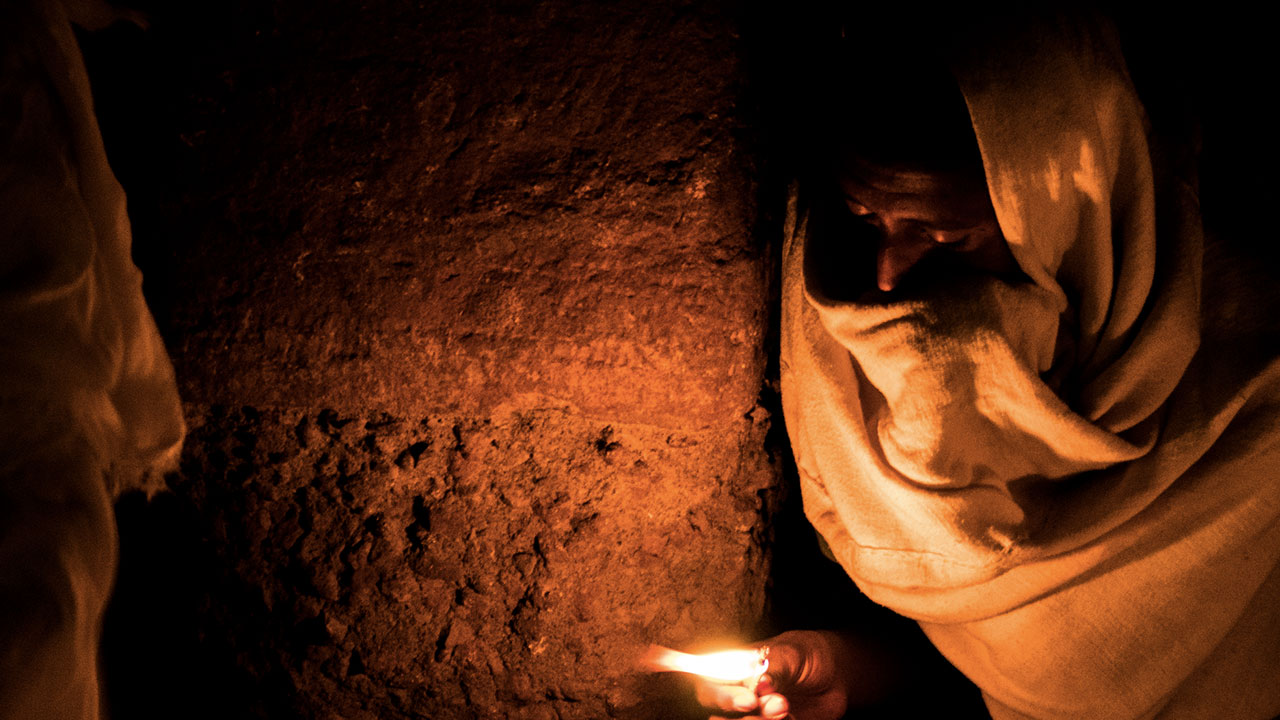 Divine Machines
Ali Hossaini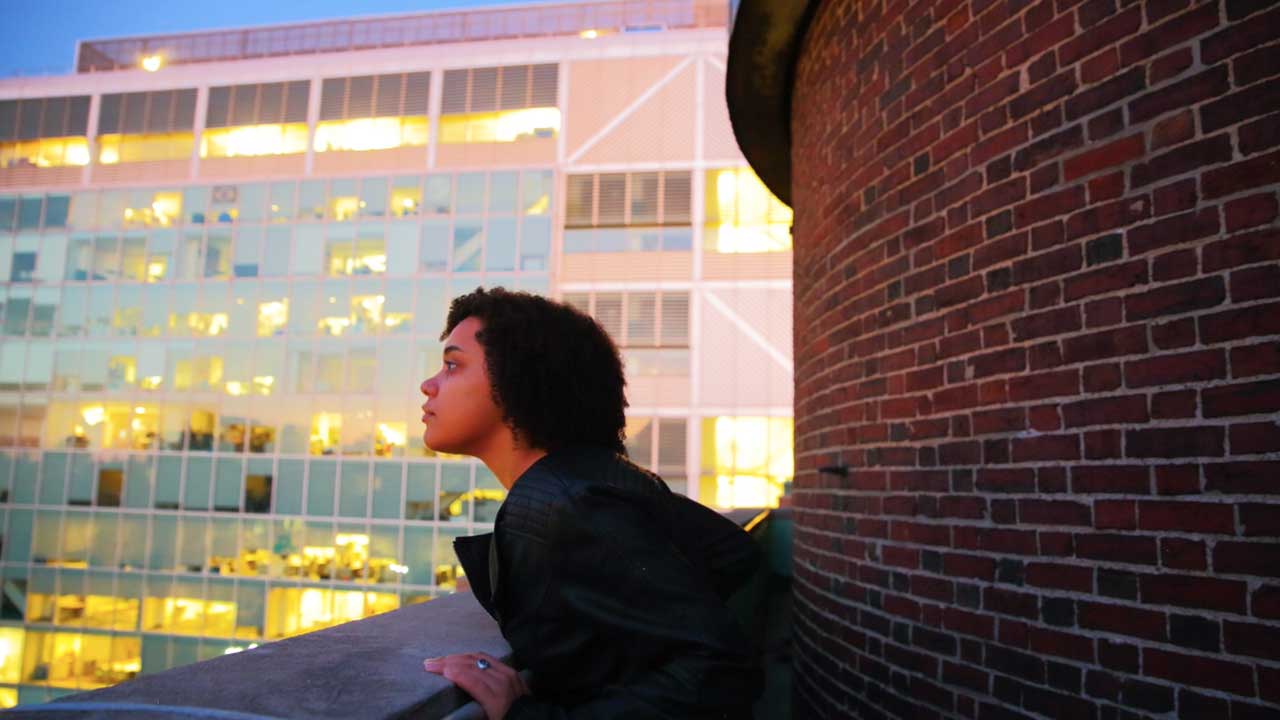 Stuck in the Past
Javier Diez,Moiya McTier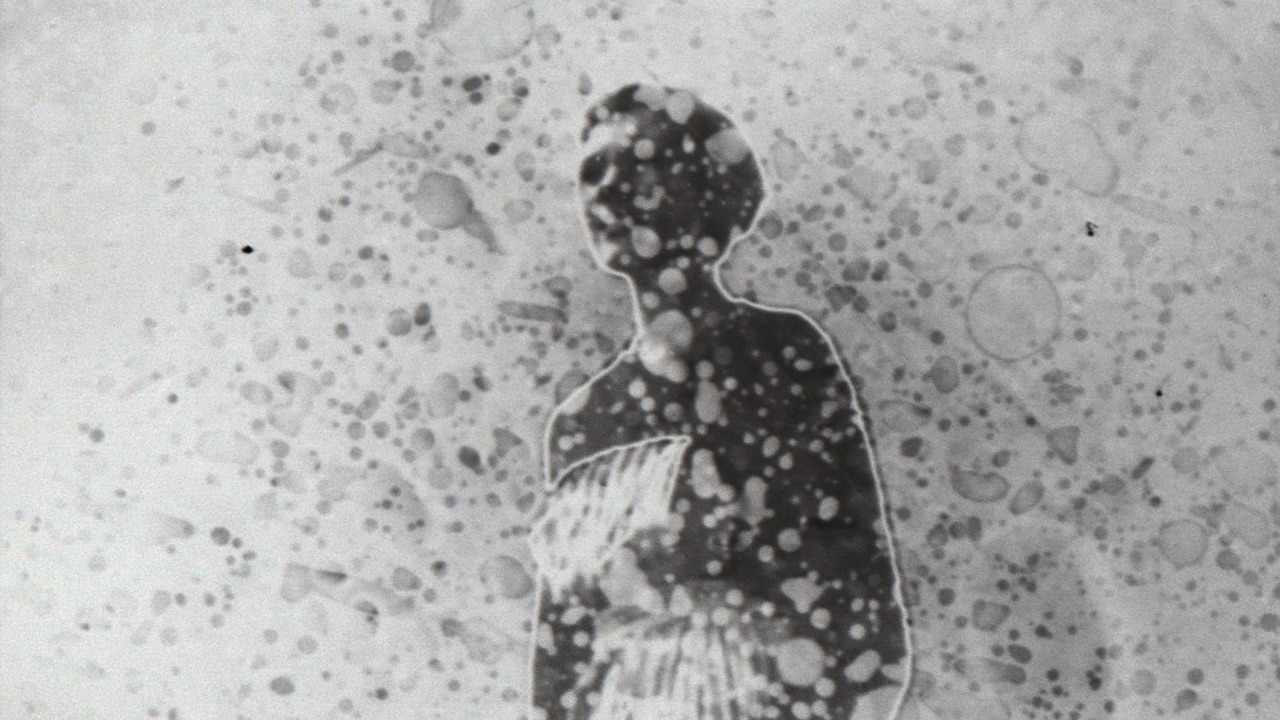 Lion
Daniel McIntyre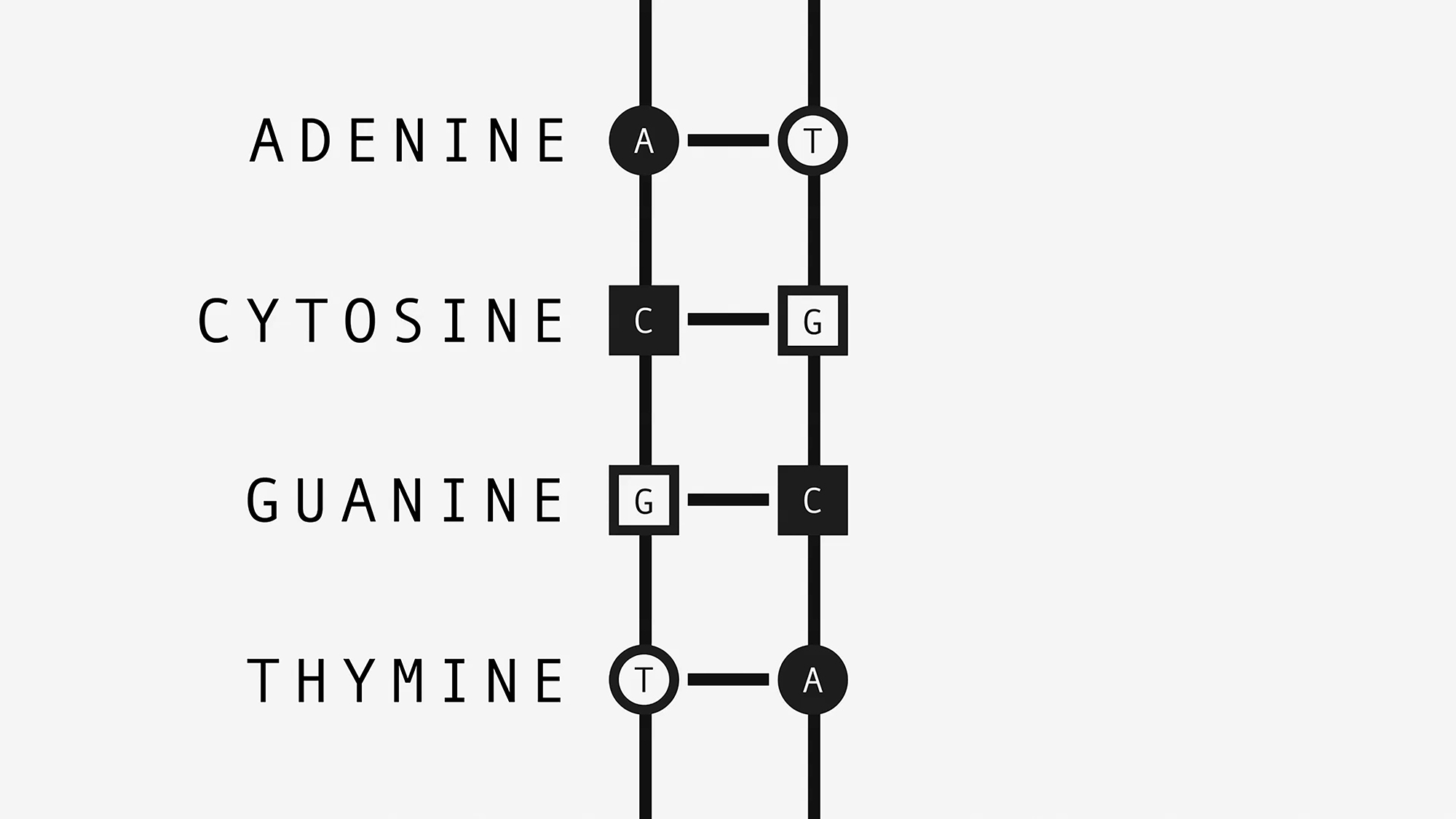 Re-Writing Life
Kelly Nyks
Existence ?
Yoann Eeckeman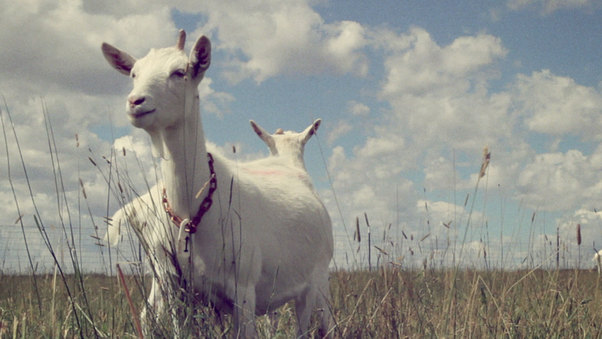 Transgenic Spidergoats
Field Test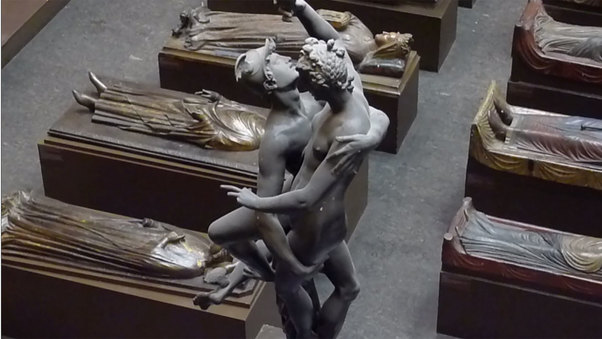 Resonance
Geraldine Cox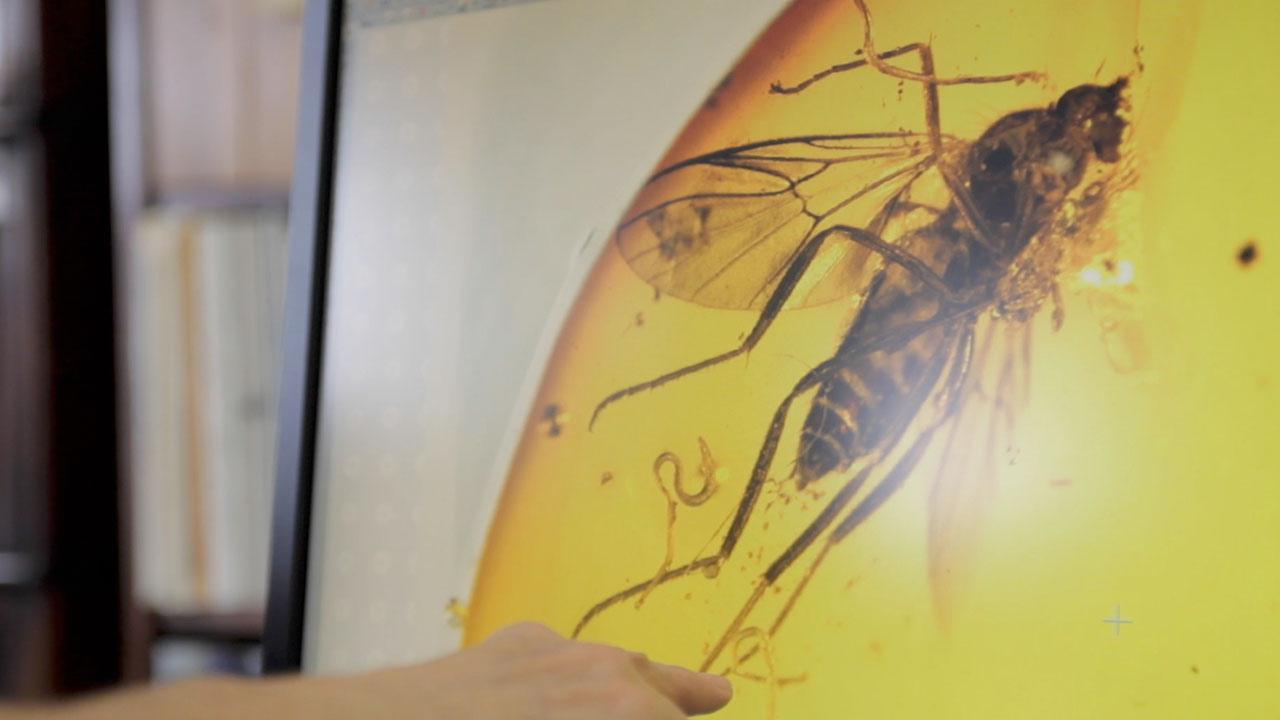 Amber
Samuel Ridgeway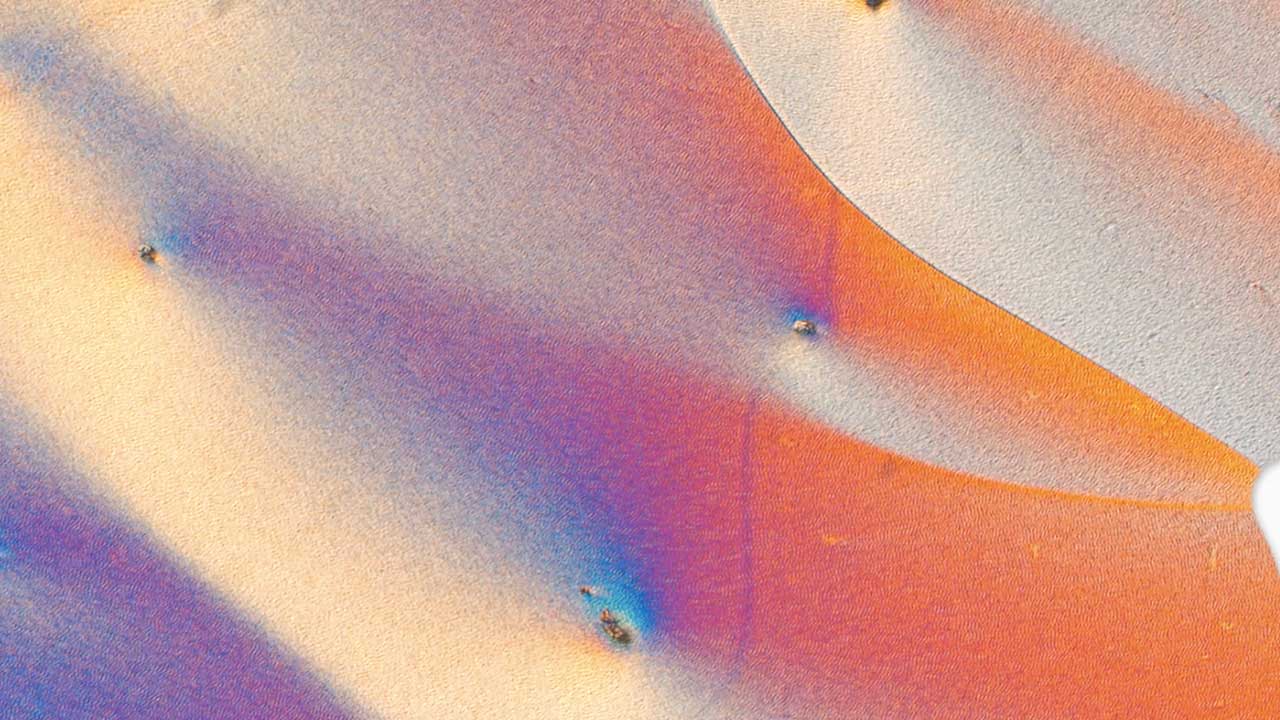 Lattice
Maria Ferreira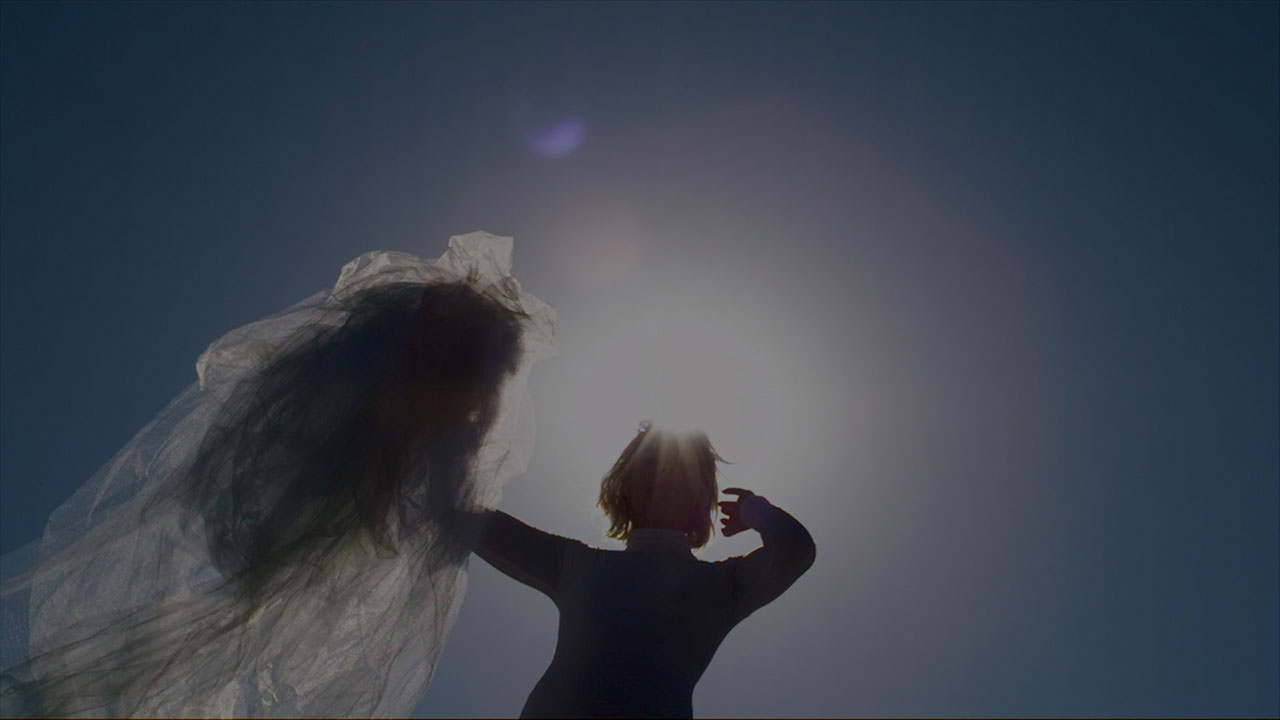 I, Cloud
Brett Ryan Bonowicz,Campbell Watson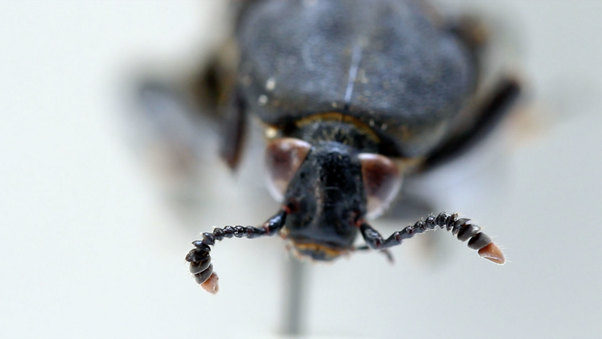 Fossil Carrion Feeders
Federico Pardo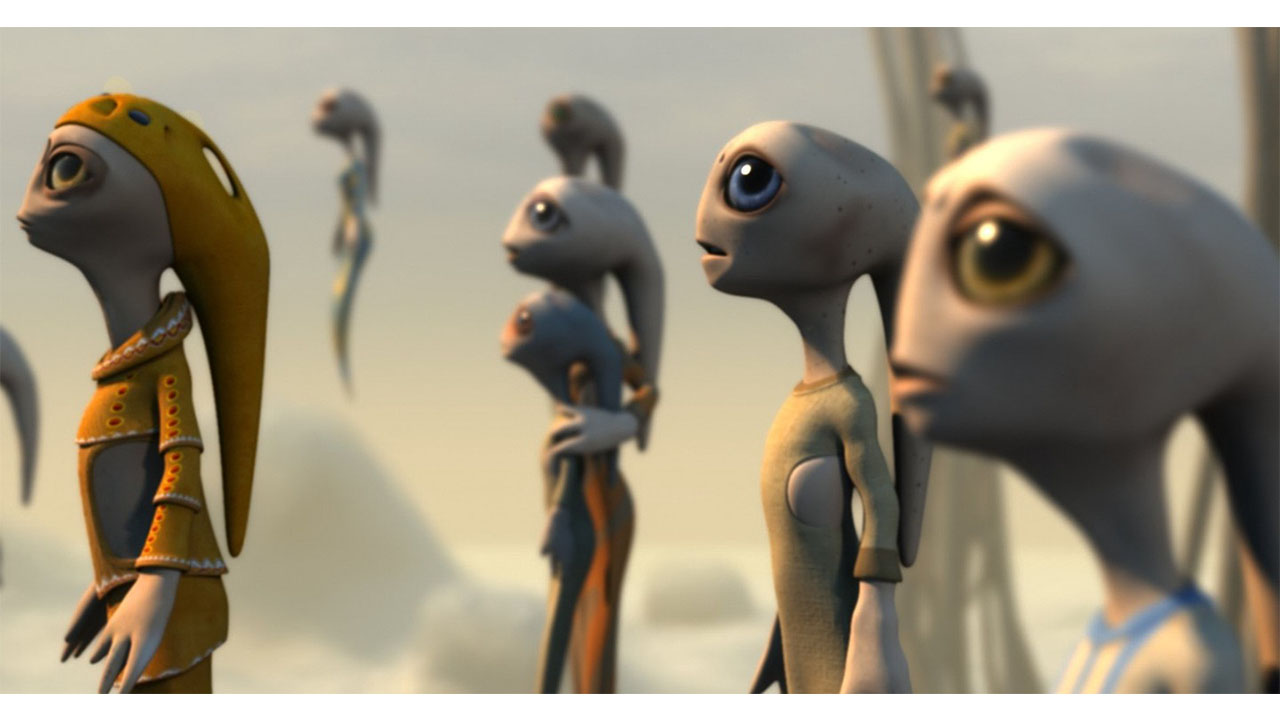 Battle for Terra
Aristomenis Tsirbas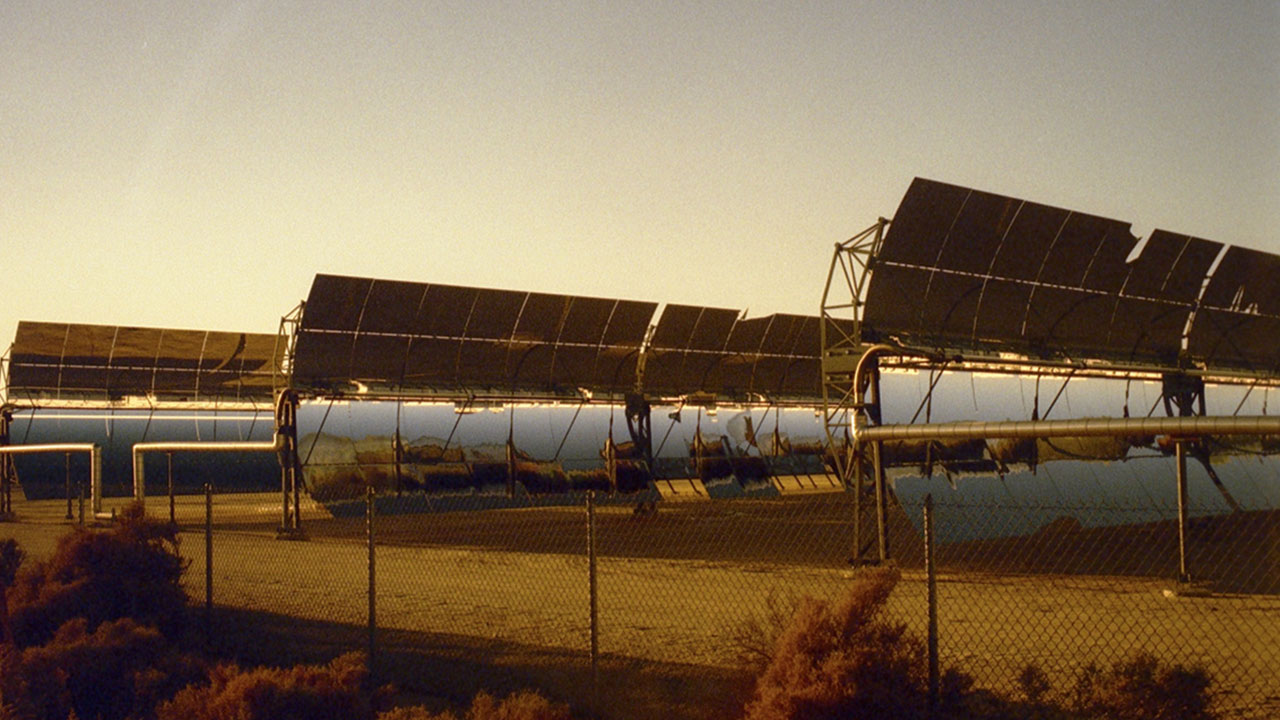 They Shine
Rosa Barba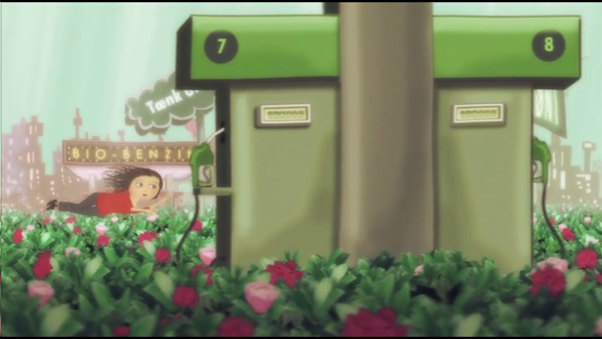 The Truth Behind Green Fuel
Julie Bezerra Madsen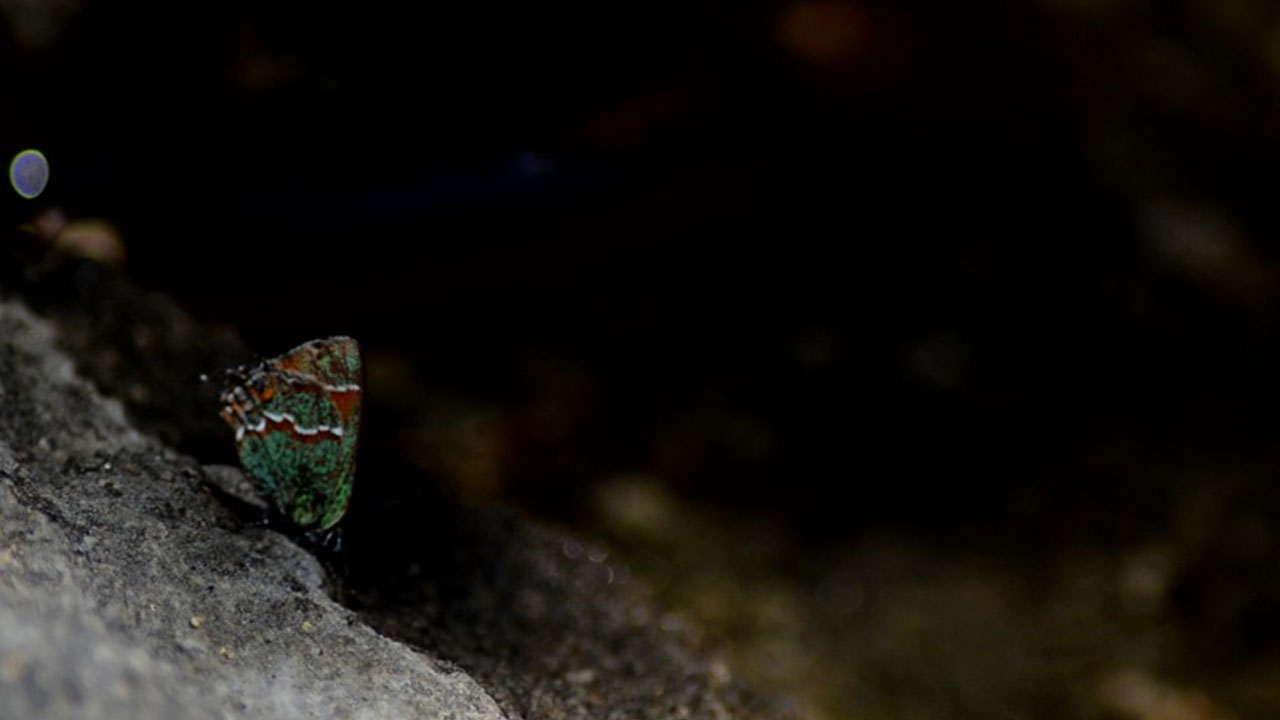 True-Life Adventure I, II, & III
Erin Espelie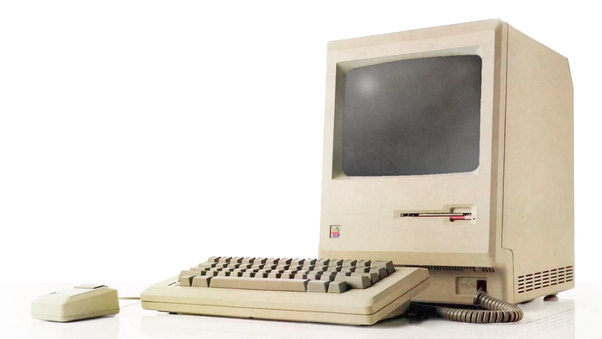 Everything Is A Remix - System Failure
Kirby Ferguson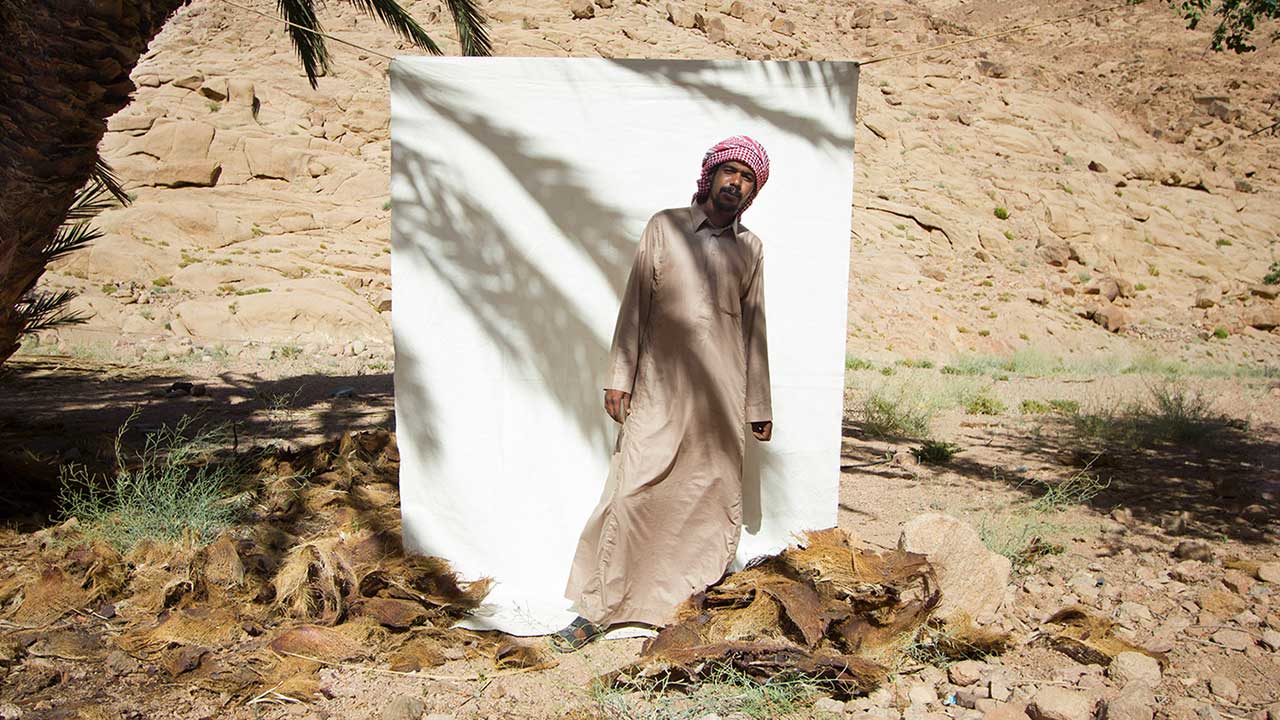 The Orchard Keepers
Bryony Dunne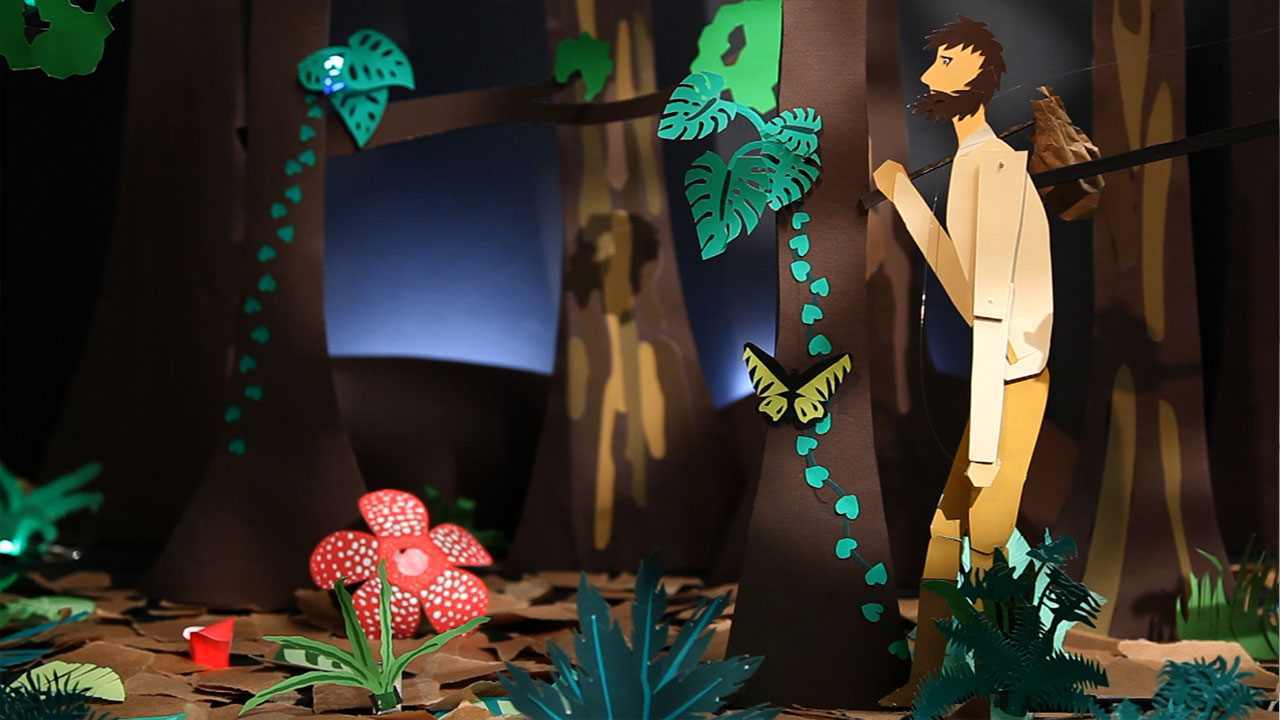 The Animated Life of A.R. Wallace
Sharon Shattuck,Flora Lichtman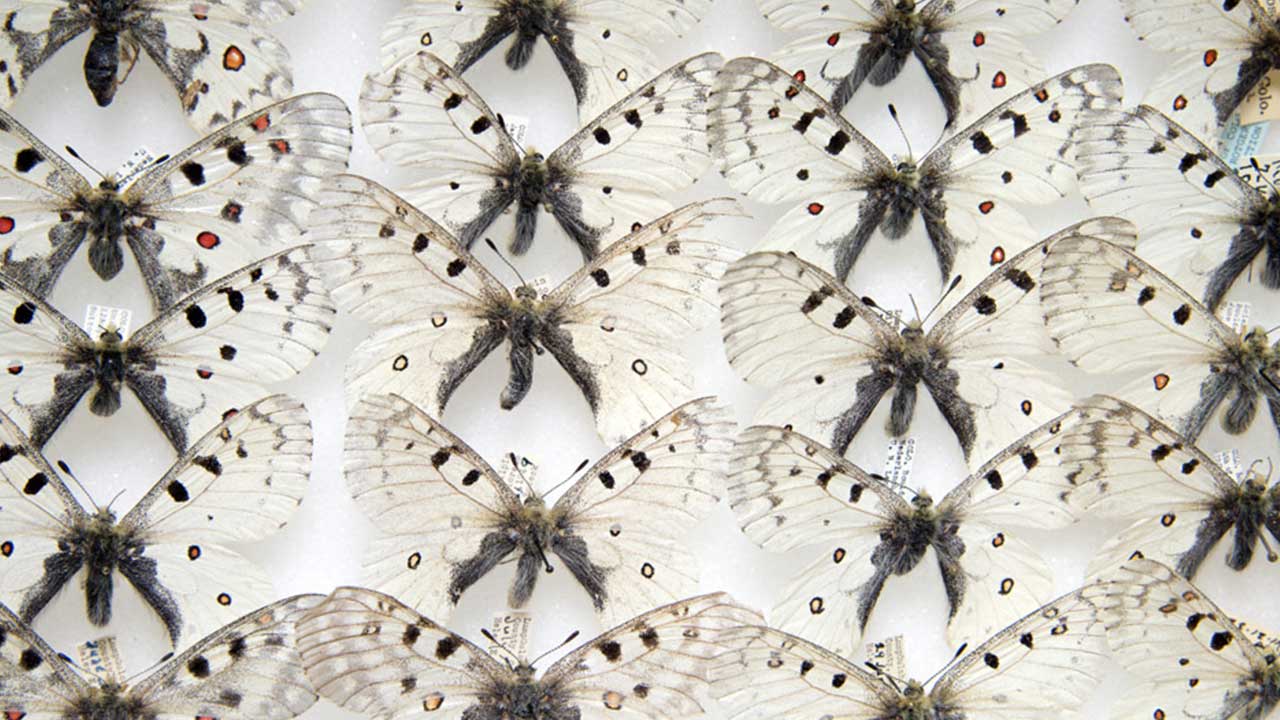 Insecta
Ramey Newell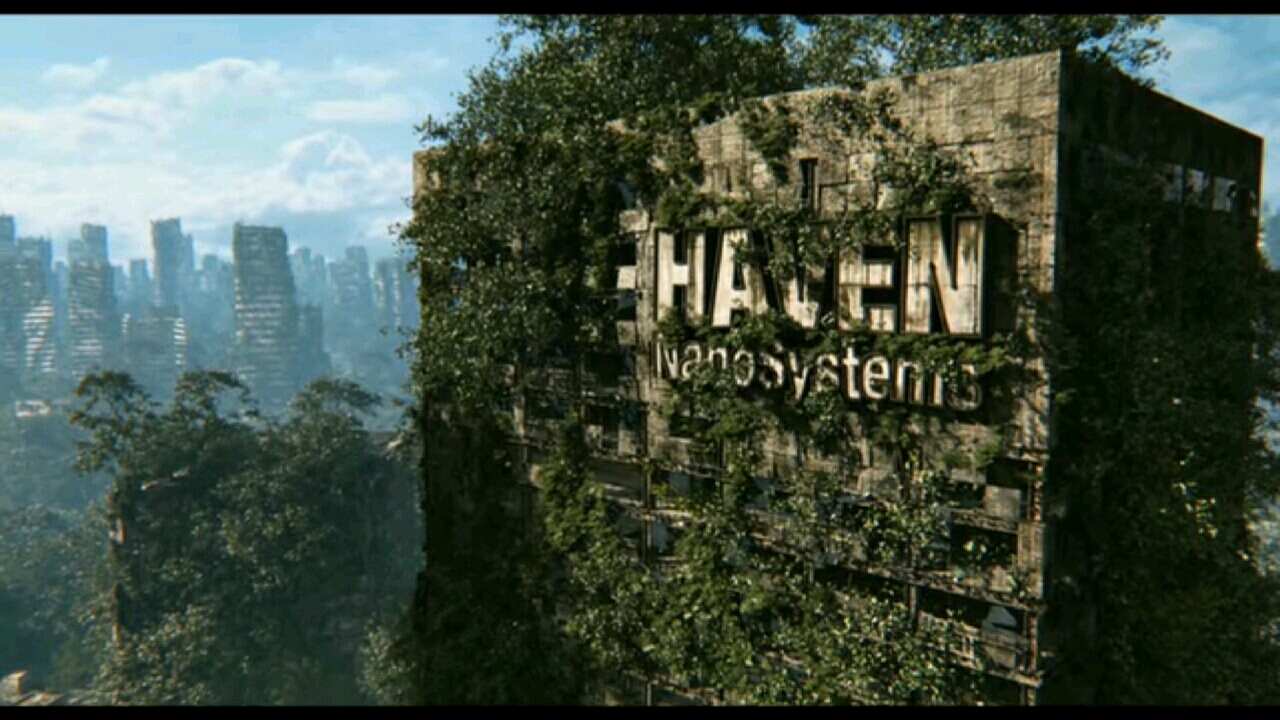 Ruin
Wes Ball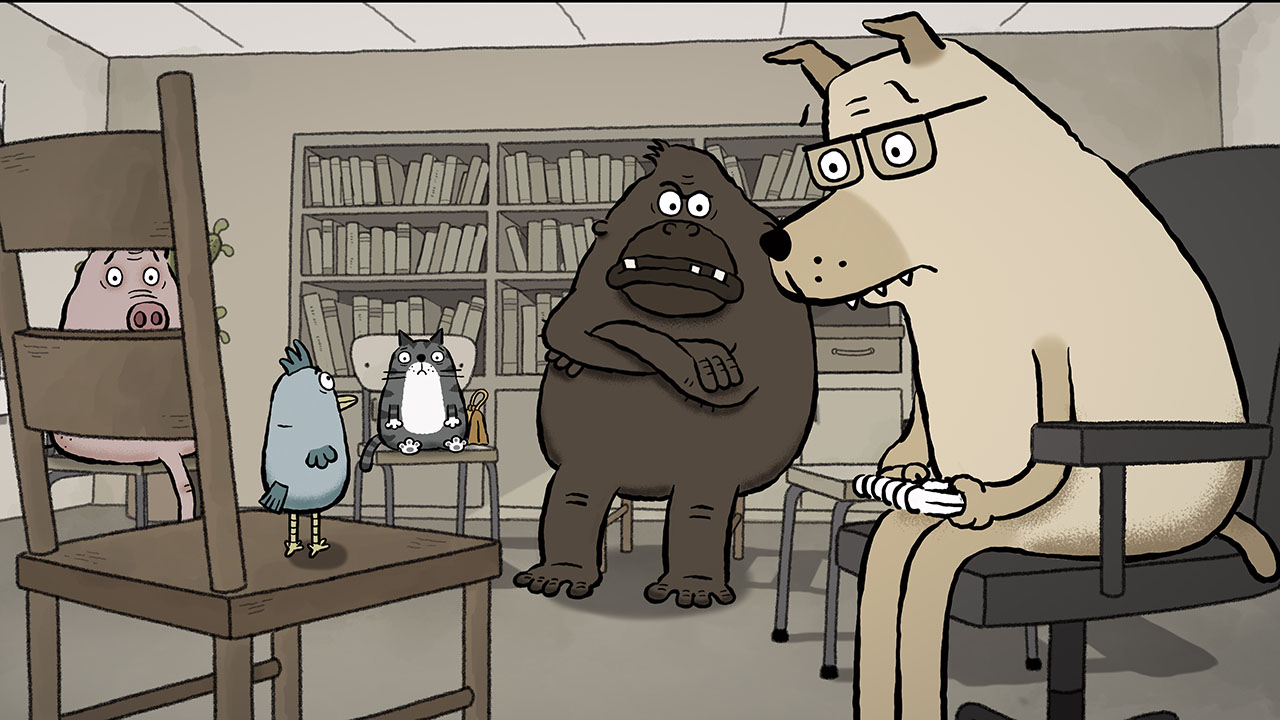 Animal Behaviour
Alison Snowden & David Fine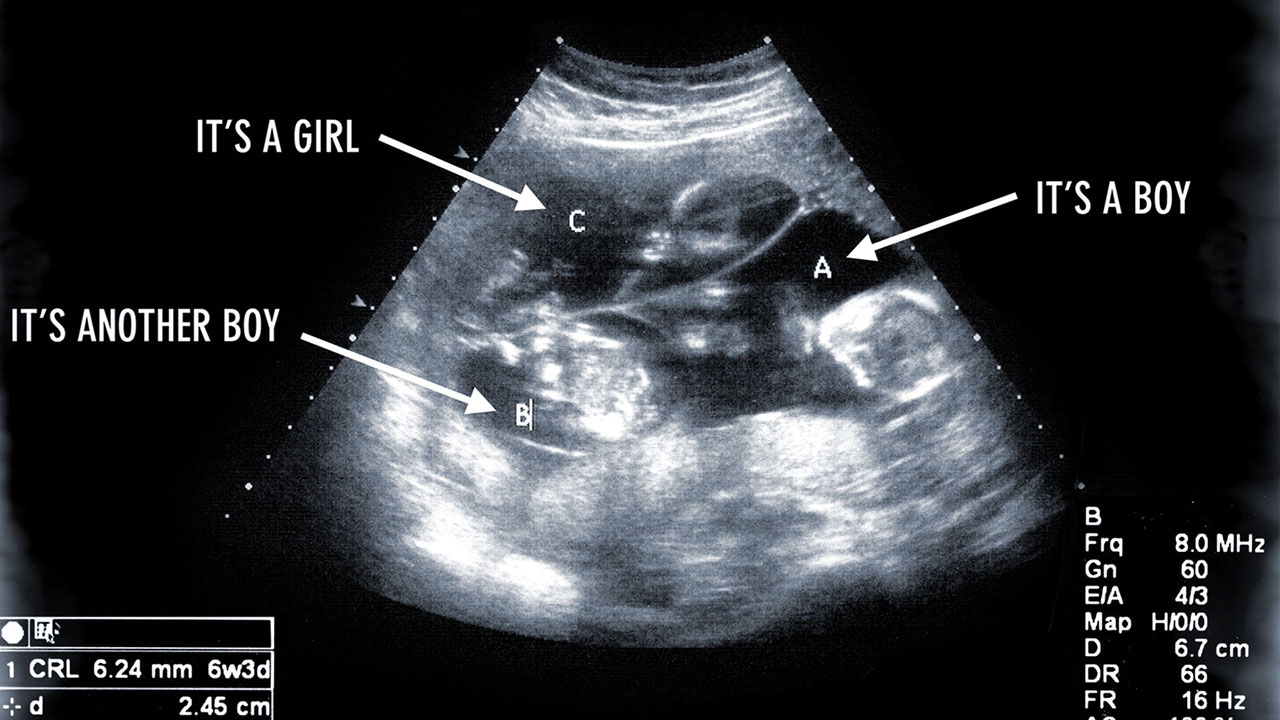 Welcome to the Machine
Avi Zev Weider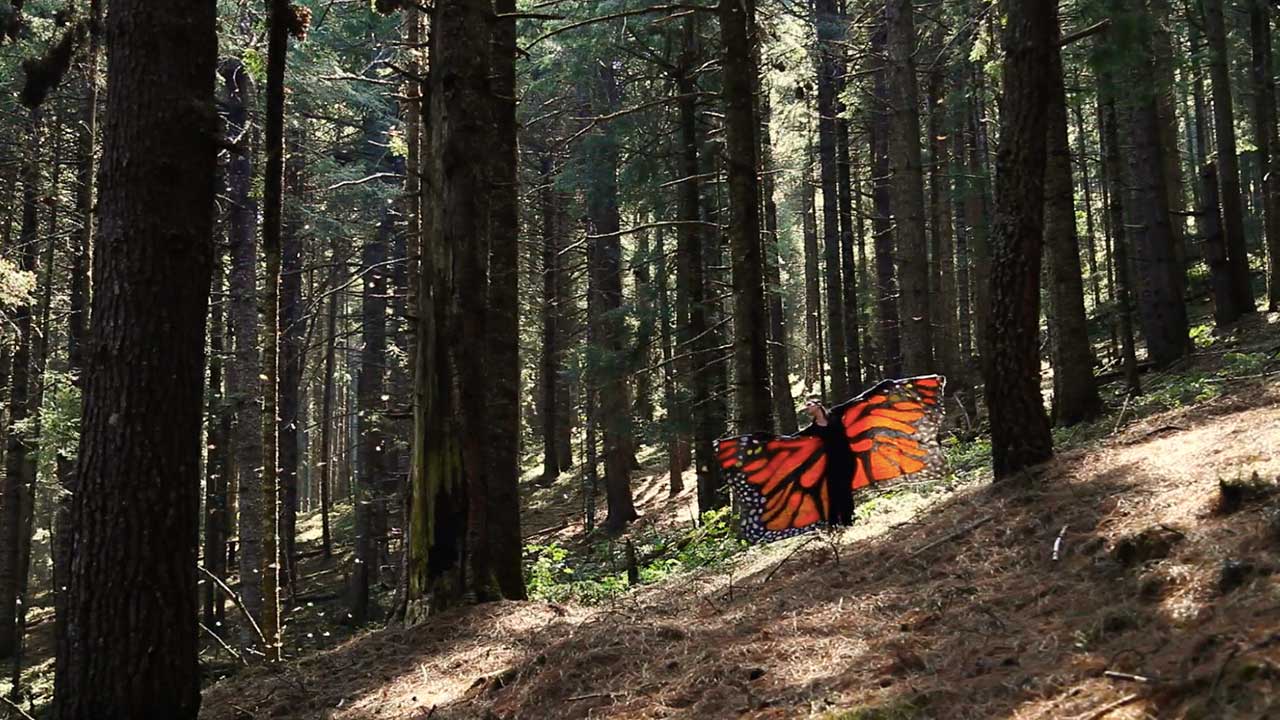 Innegration
Rachel Marks,Djeff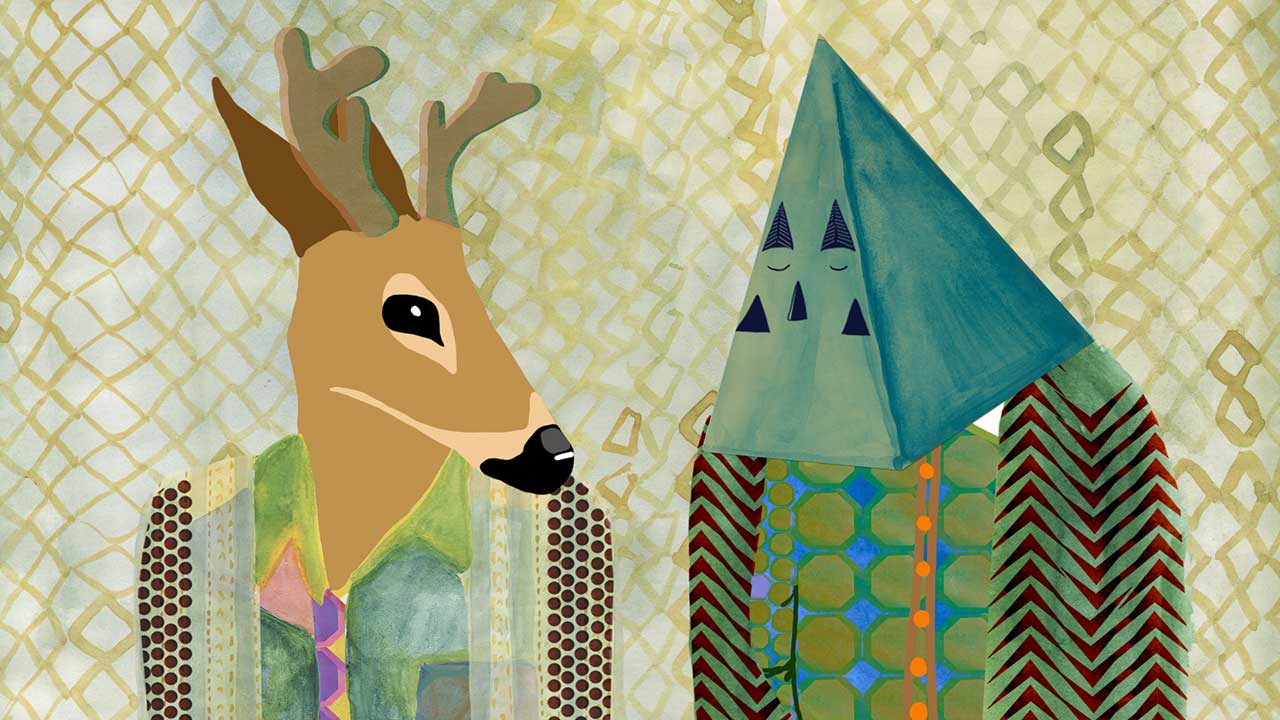 Things used to be hidden
Tara Mercedes Wood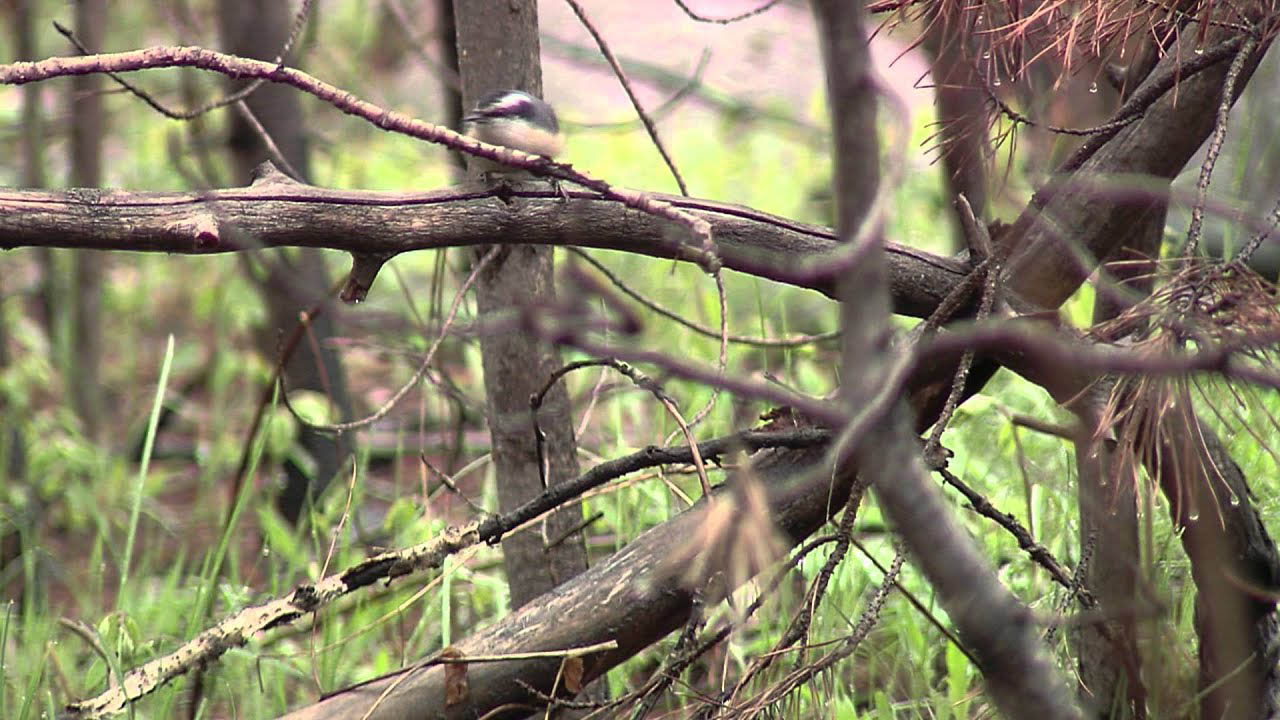 Disturbance
Jeremy Roberts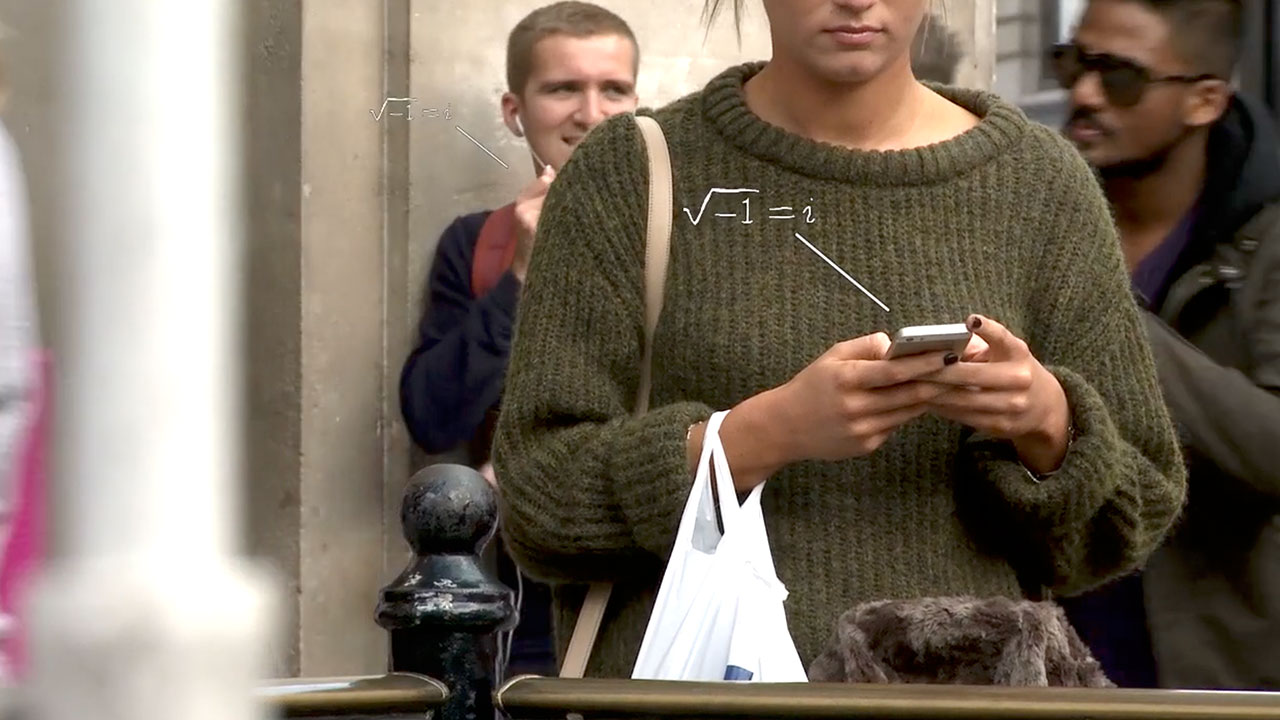 Logically Policed
Damiano Petrucci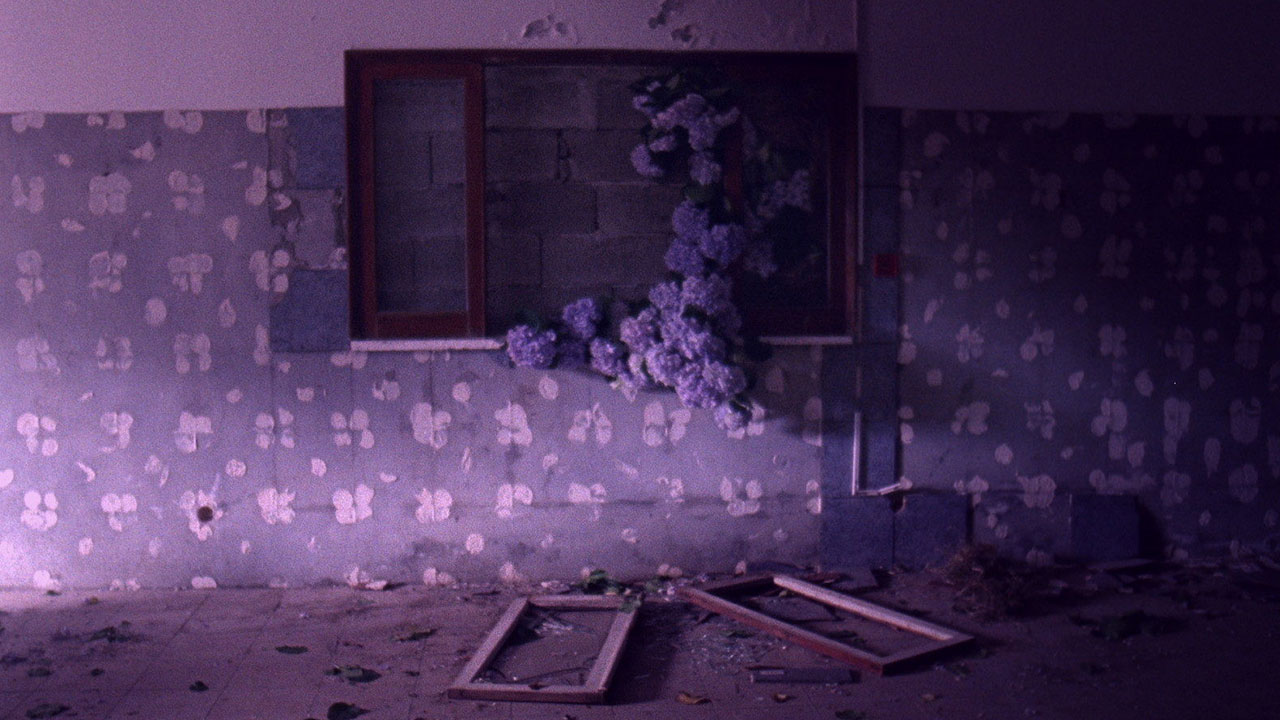 Flores
Jorge Jácome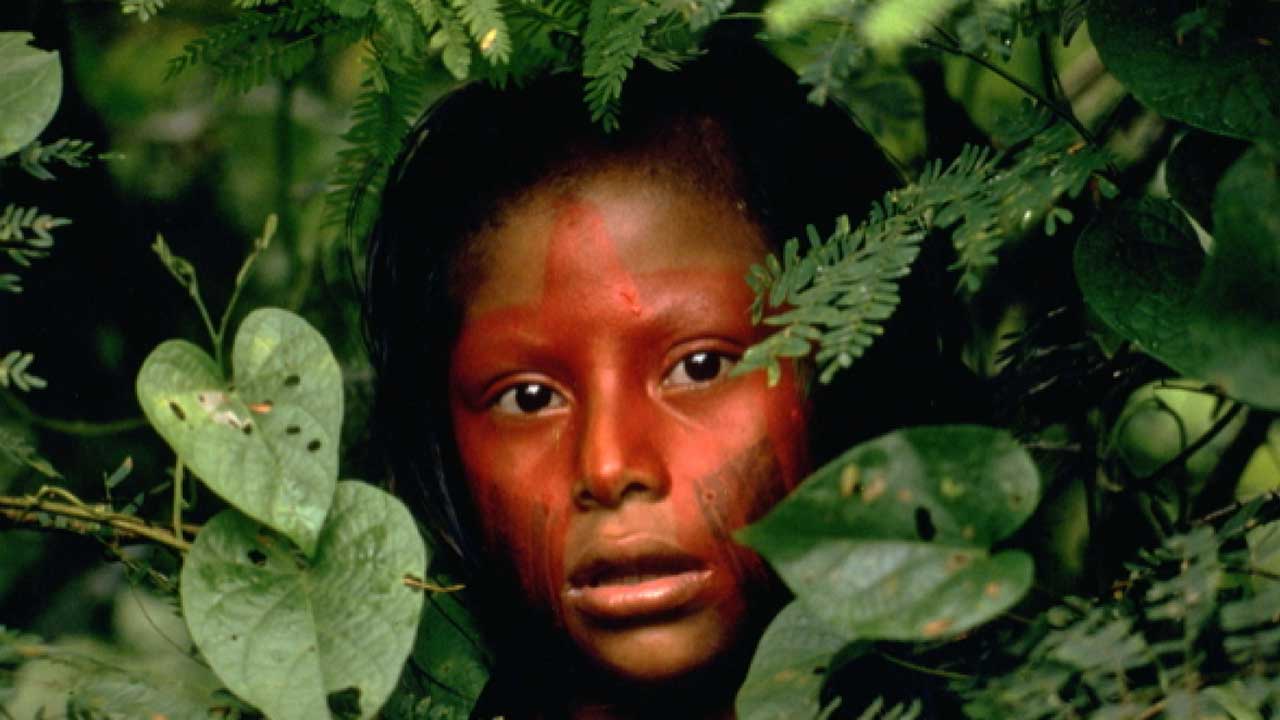 Baraka
Ron Fricke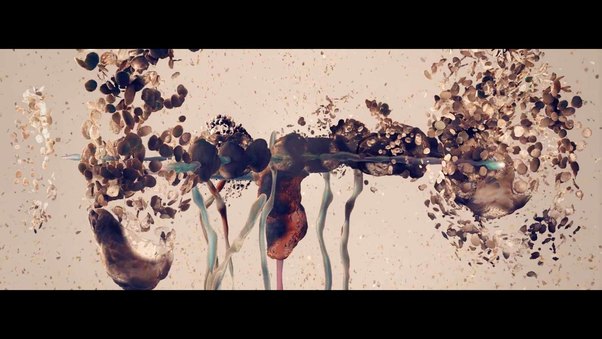 Cytoplasmic Playgrounds
Markos Kay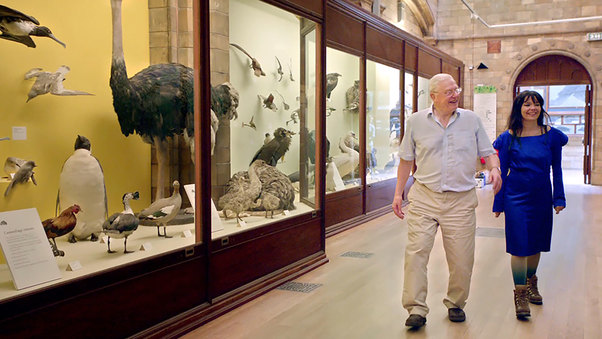 When Björk Met Attenborough
Louise Hooper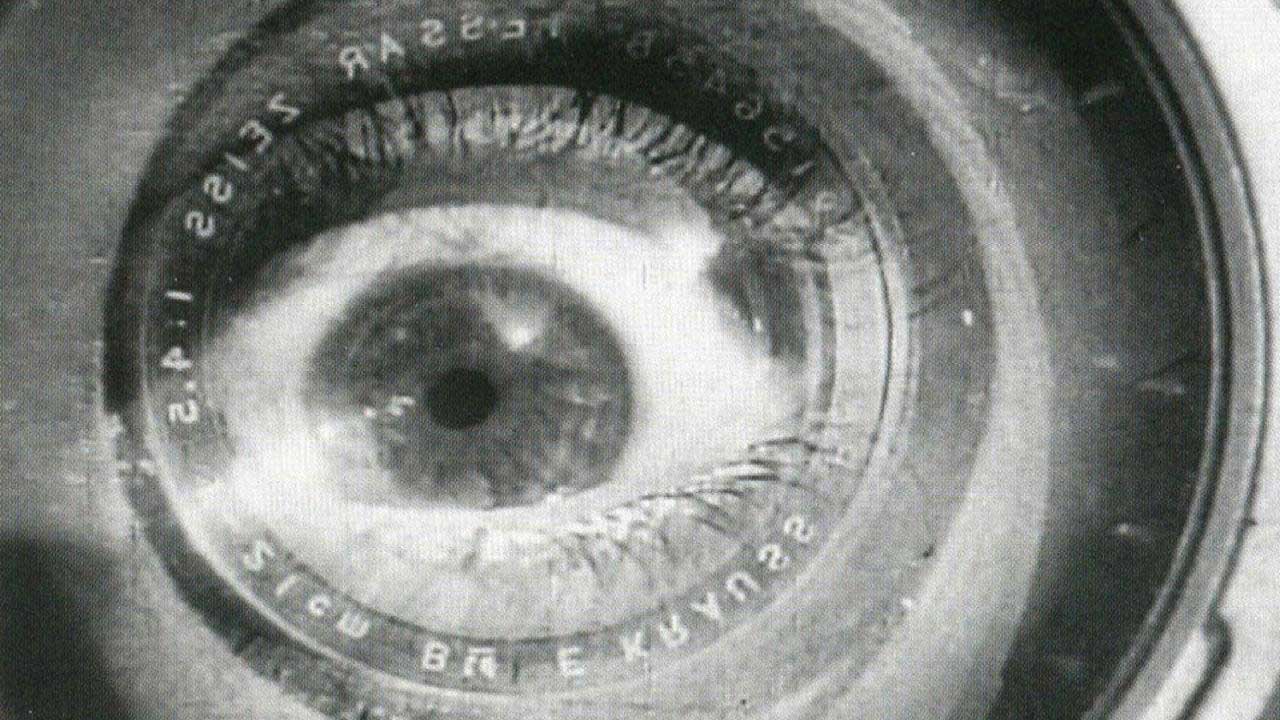 Man with a Movie Camera
Dziga Vertov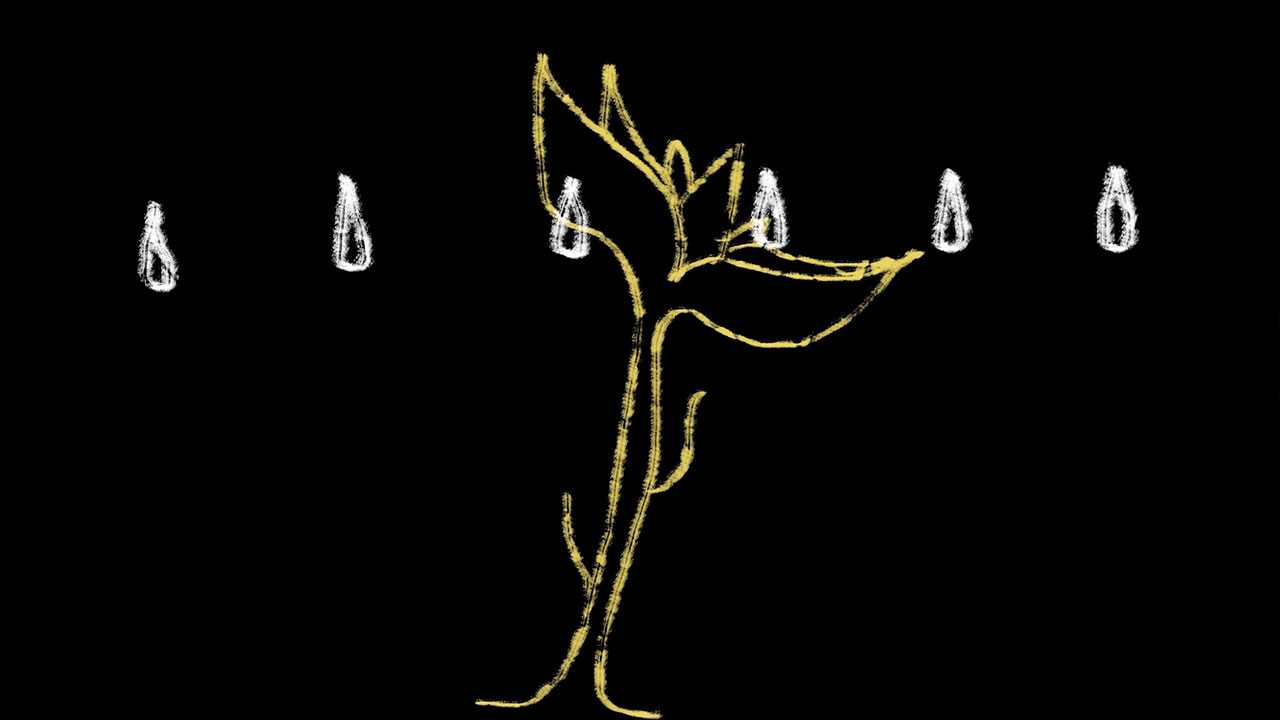 Lace Murex
Crystal Yip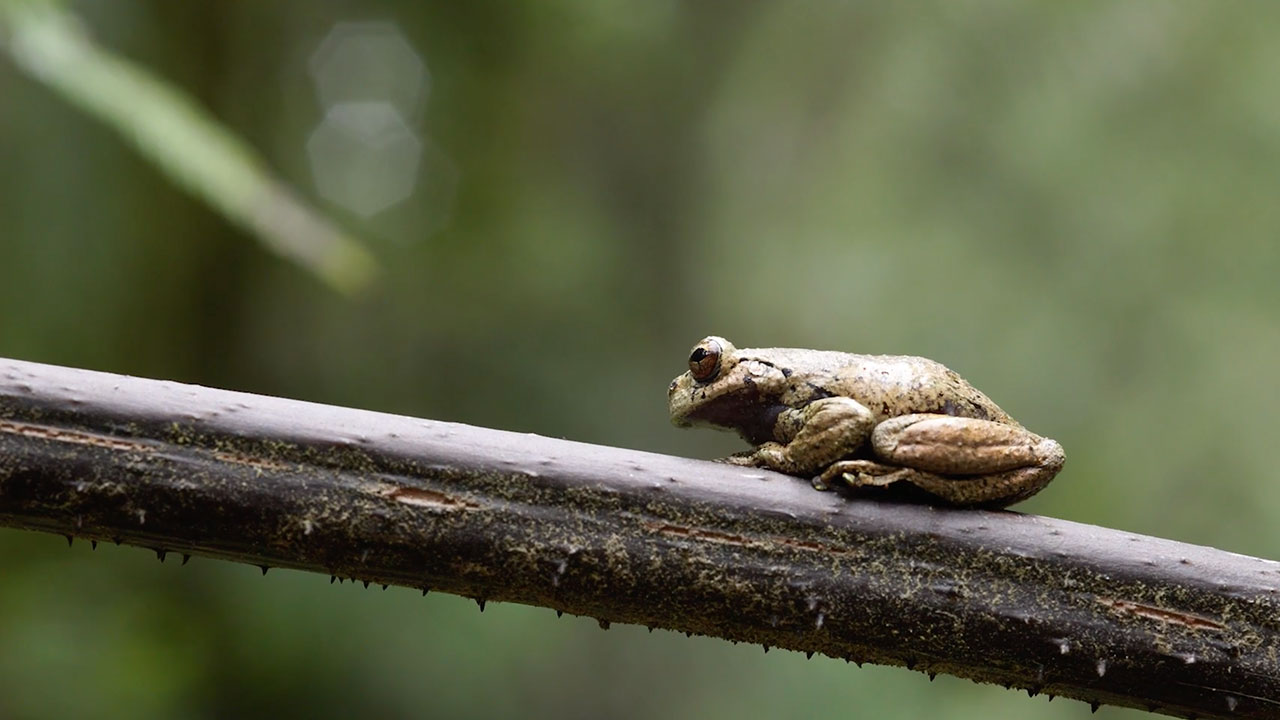 Sounds of Survival
Katie Garrett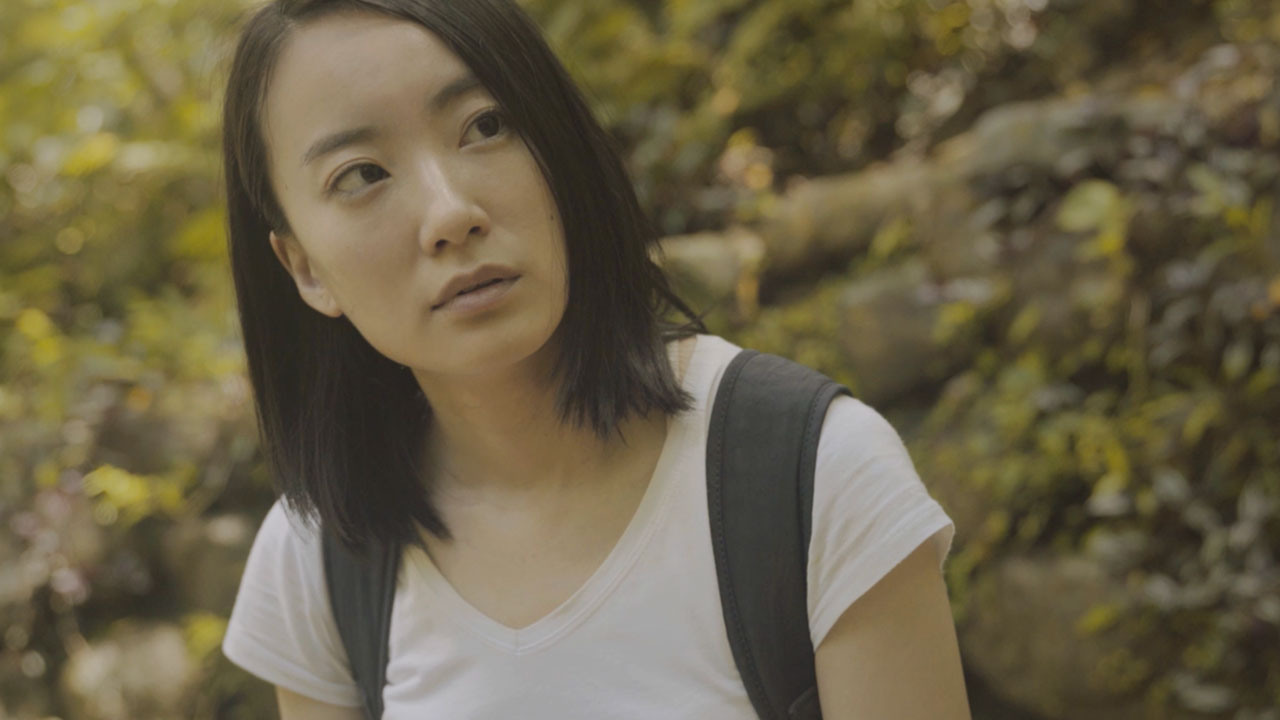 Paradoxical
Mu-Ming Tsai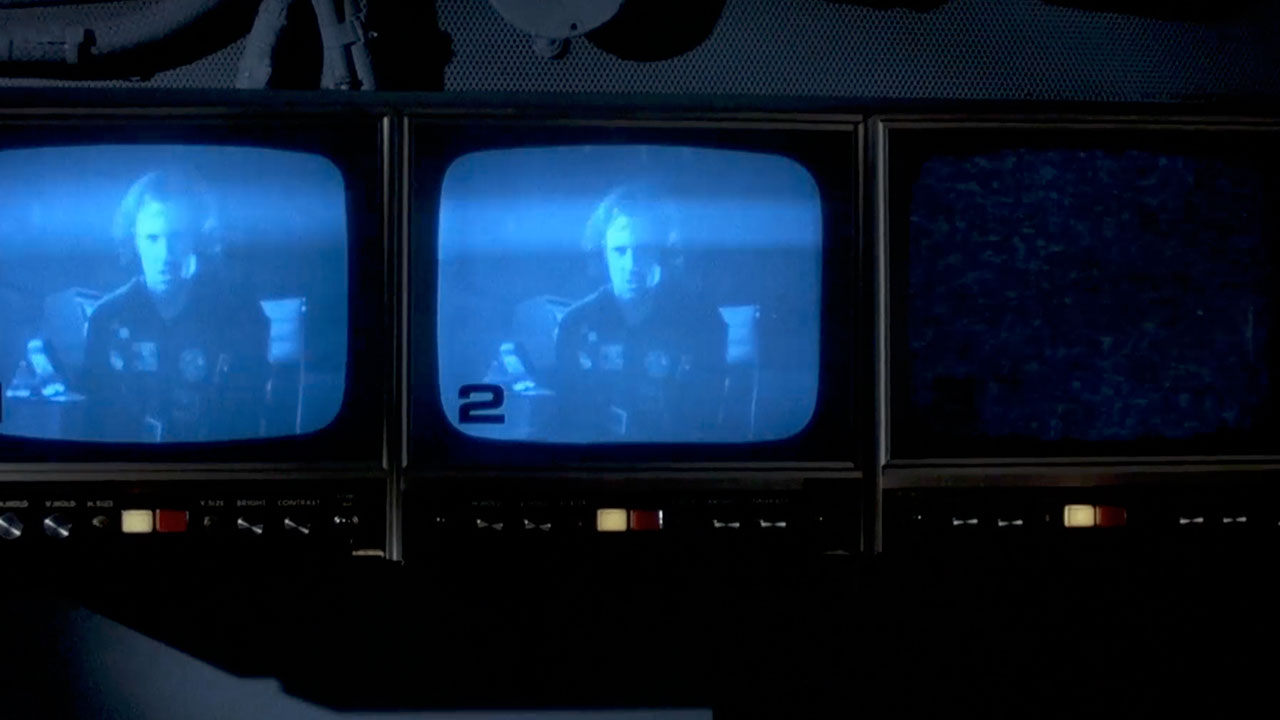 Extra-Terrestrial Ecologies (Retroflectors: the astronaut, the robot, the alien)
Ralo Mayer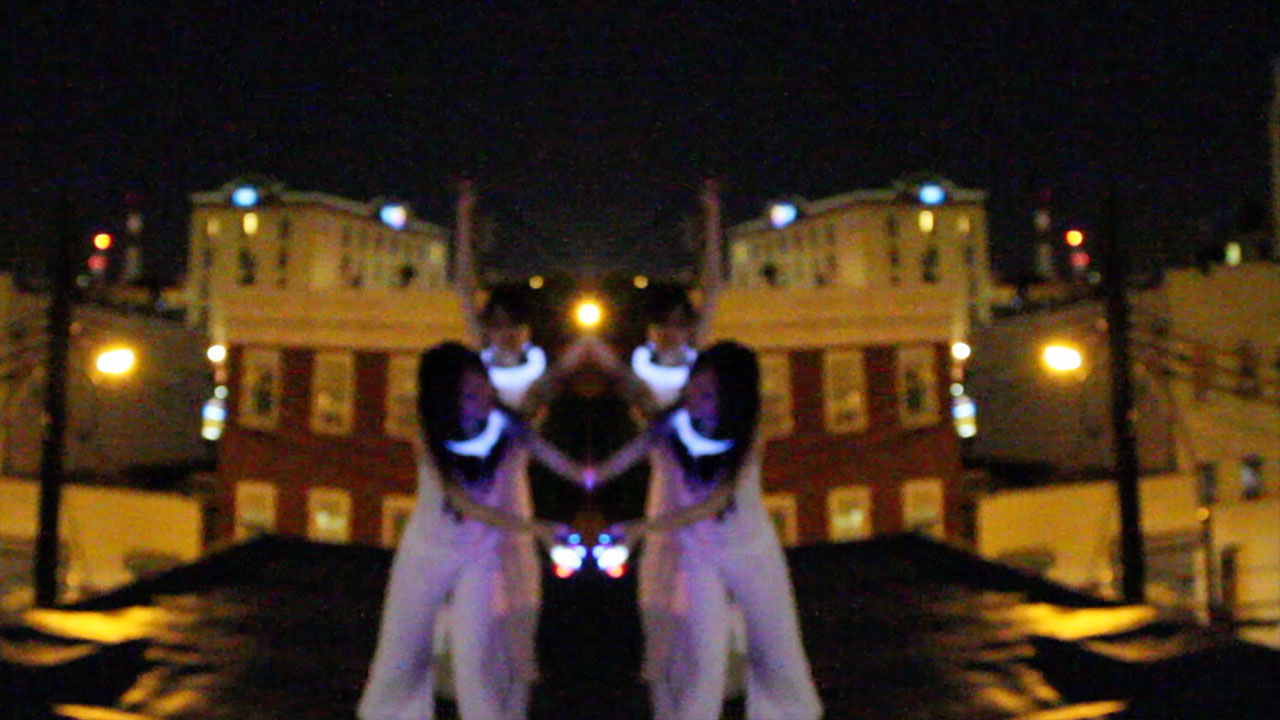 Light Dreams In and Out
Graciela Cassel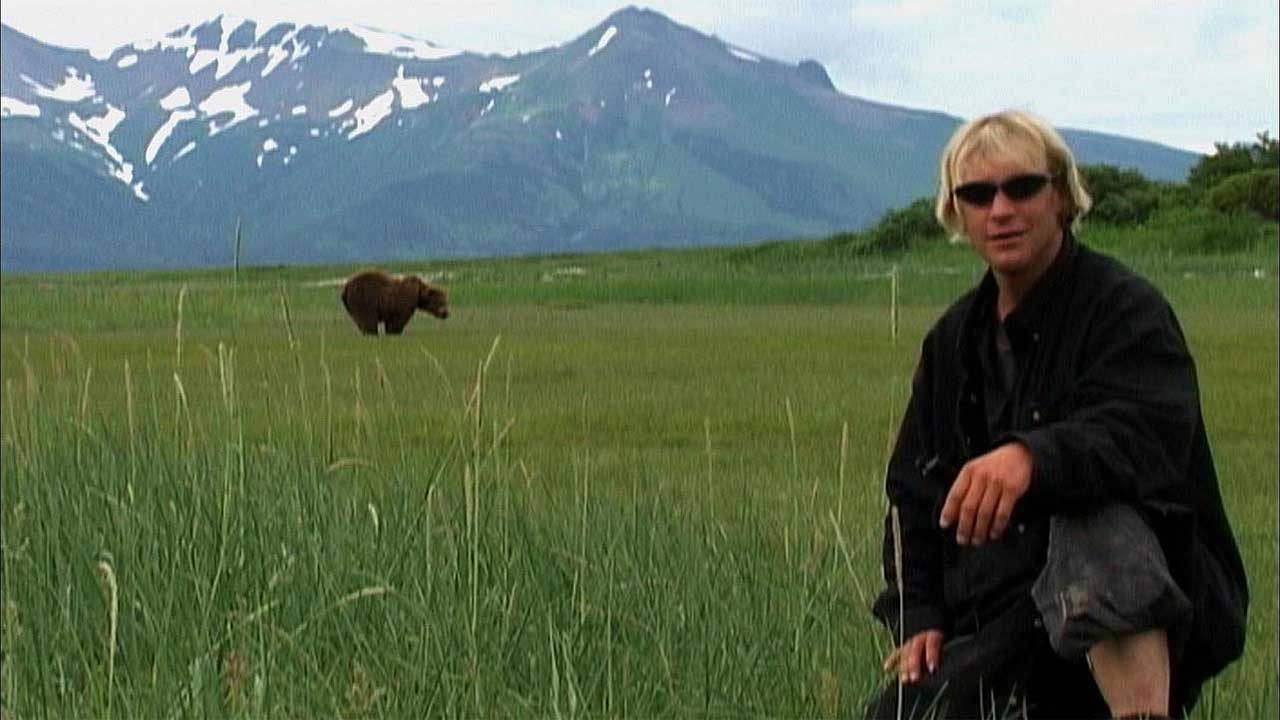 Grizzly Man
Werner Herzog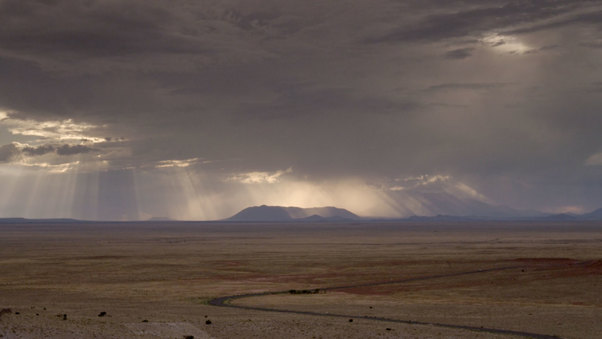 Focus on Infinity
Joerg Burger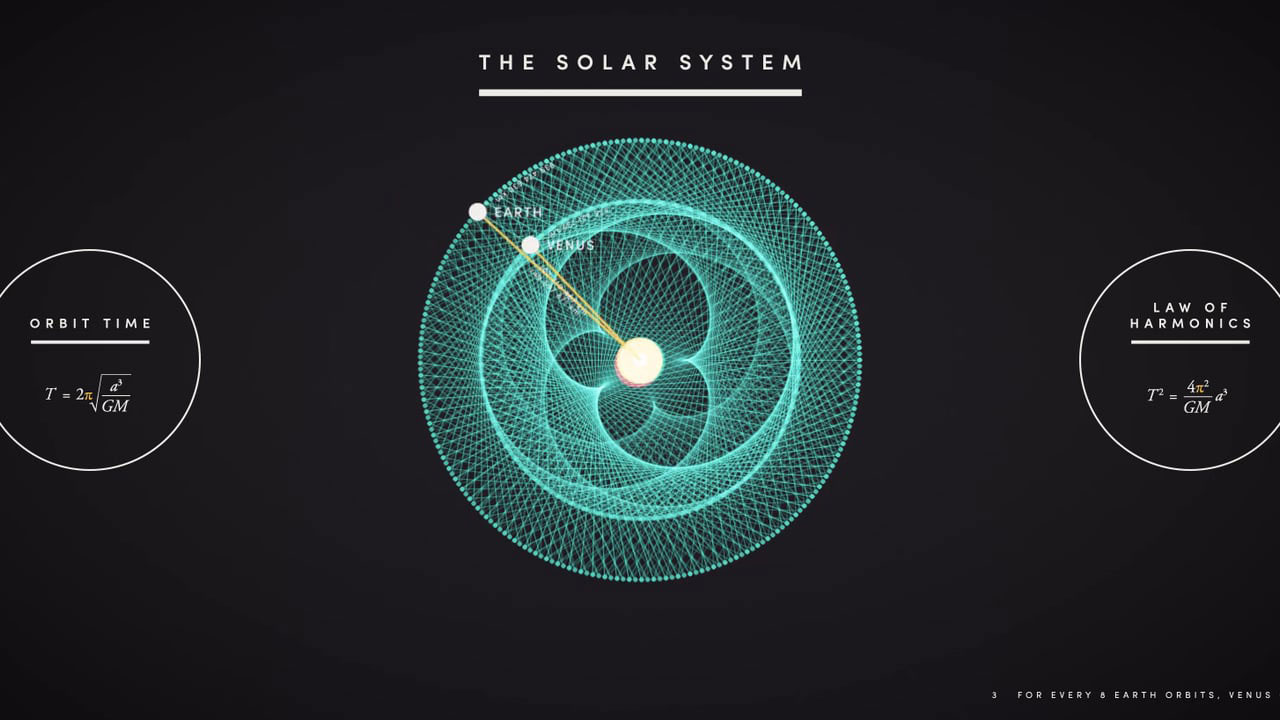 Beauty in Numbers
Rebecka Taule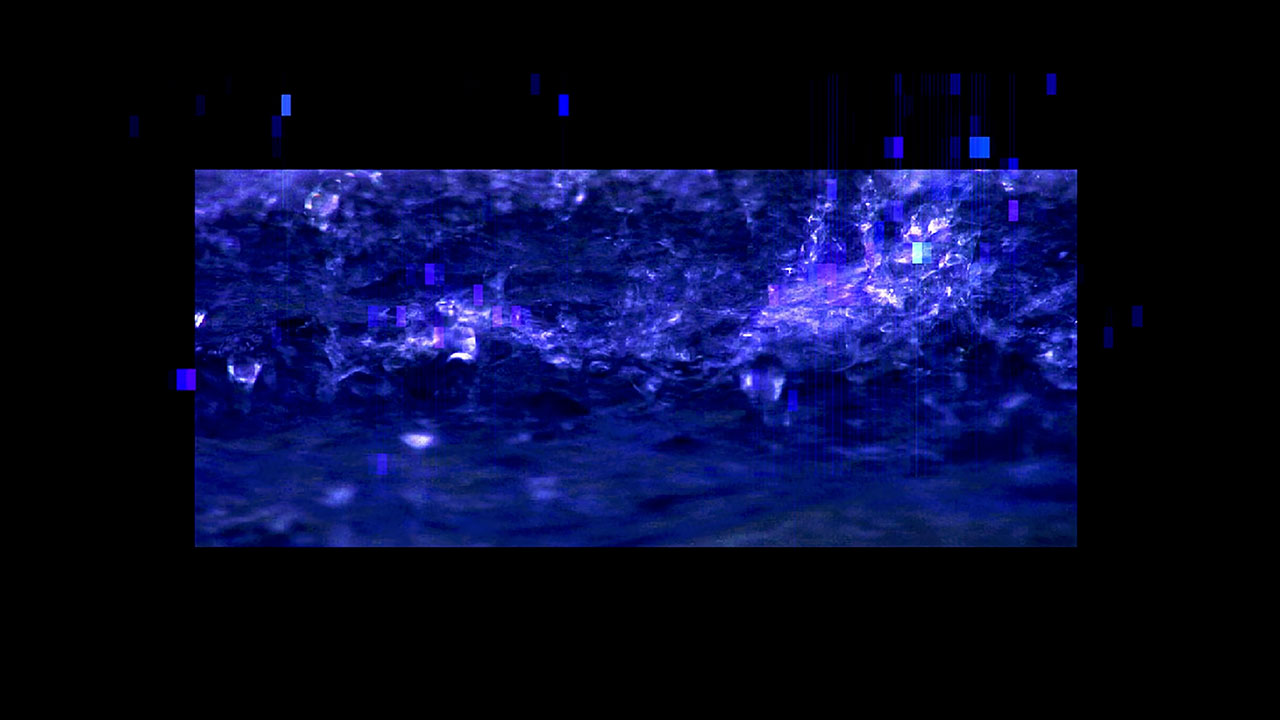 Quantum Theater of the Aquatic
Carolyn Turner
Yellow Rain
L. Warren Thompson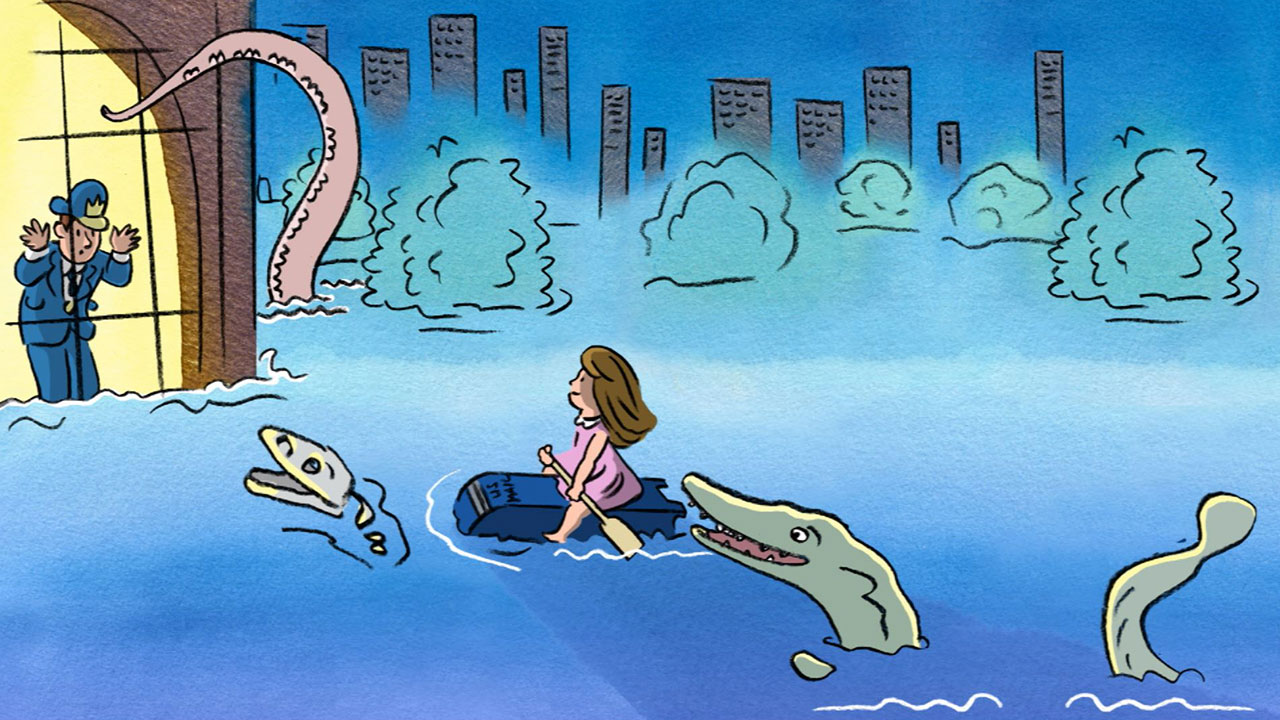 A Very Wet Night at the Museum
Milan Trenc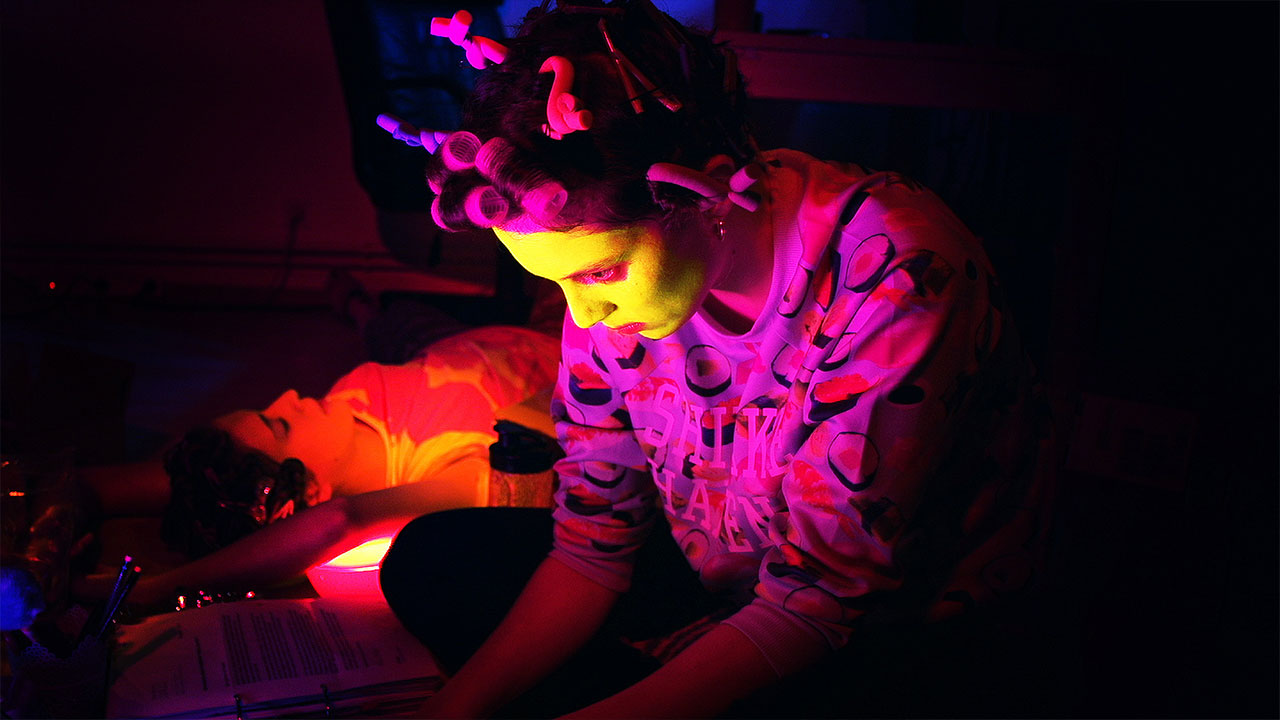 Call of Beauty
Brenda Lien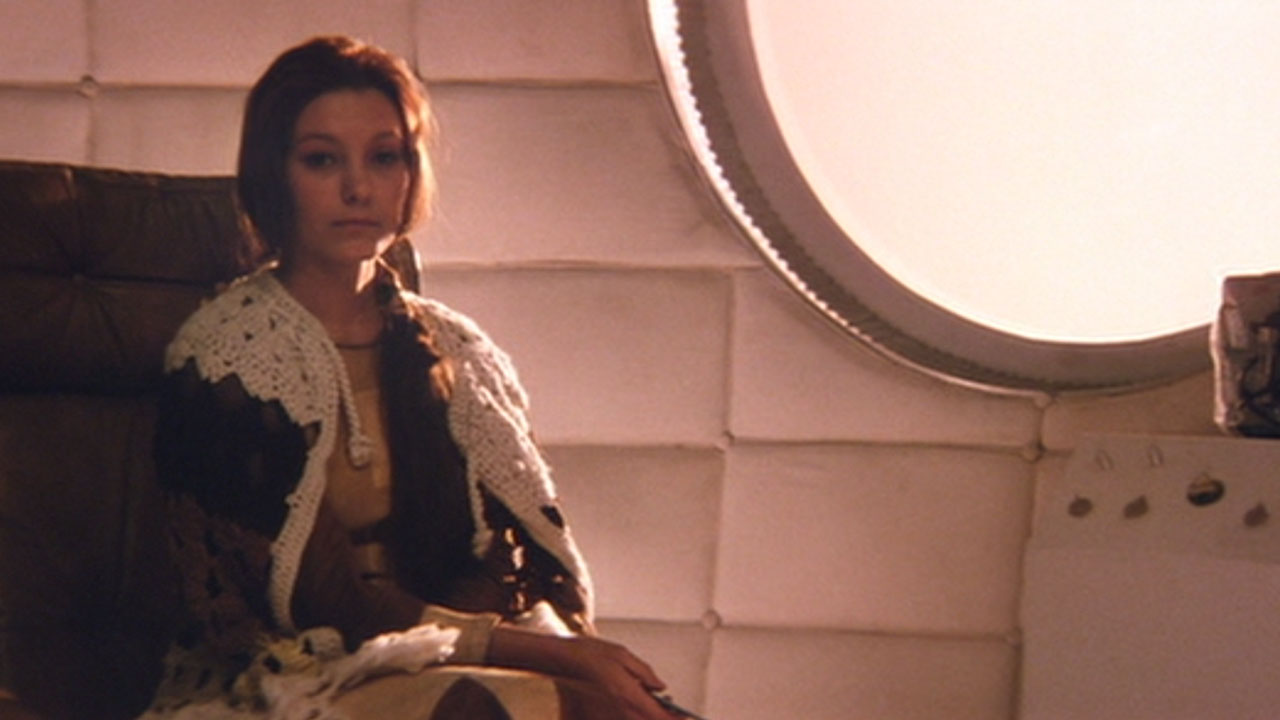 Solaris
Andrei Tarkovsky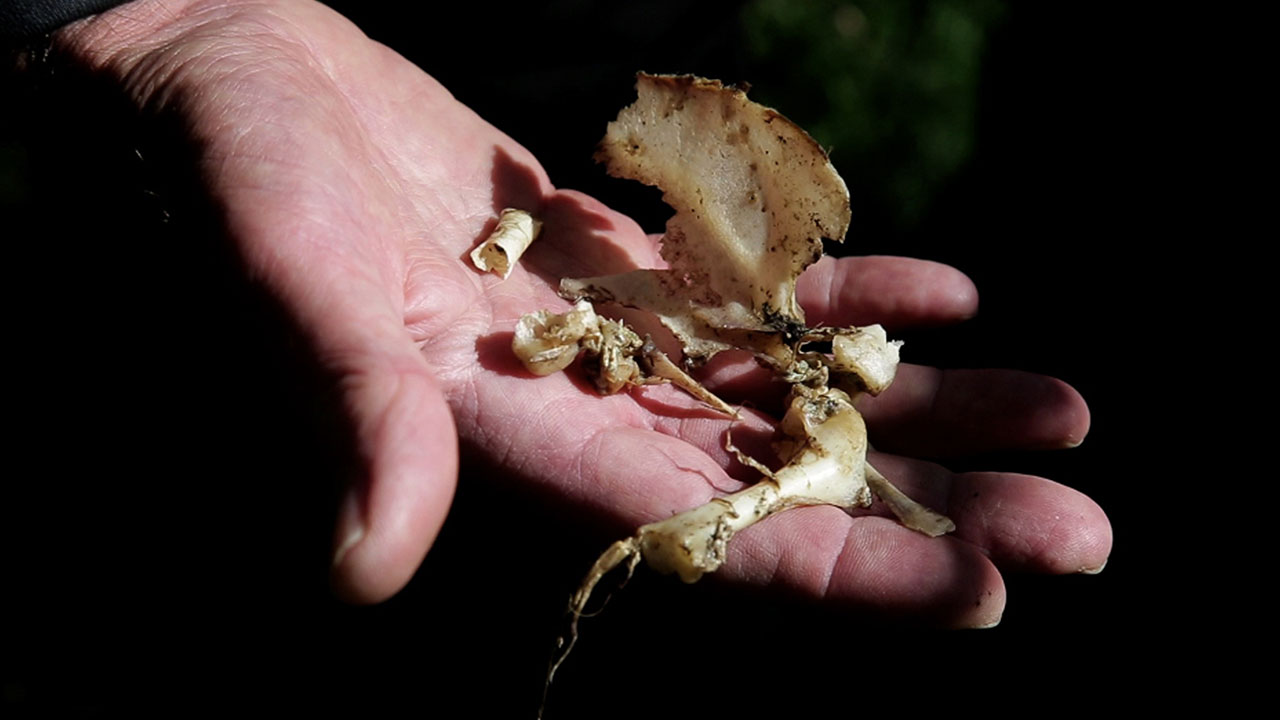 Search Film
Duncan Marquiss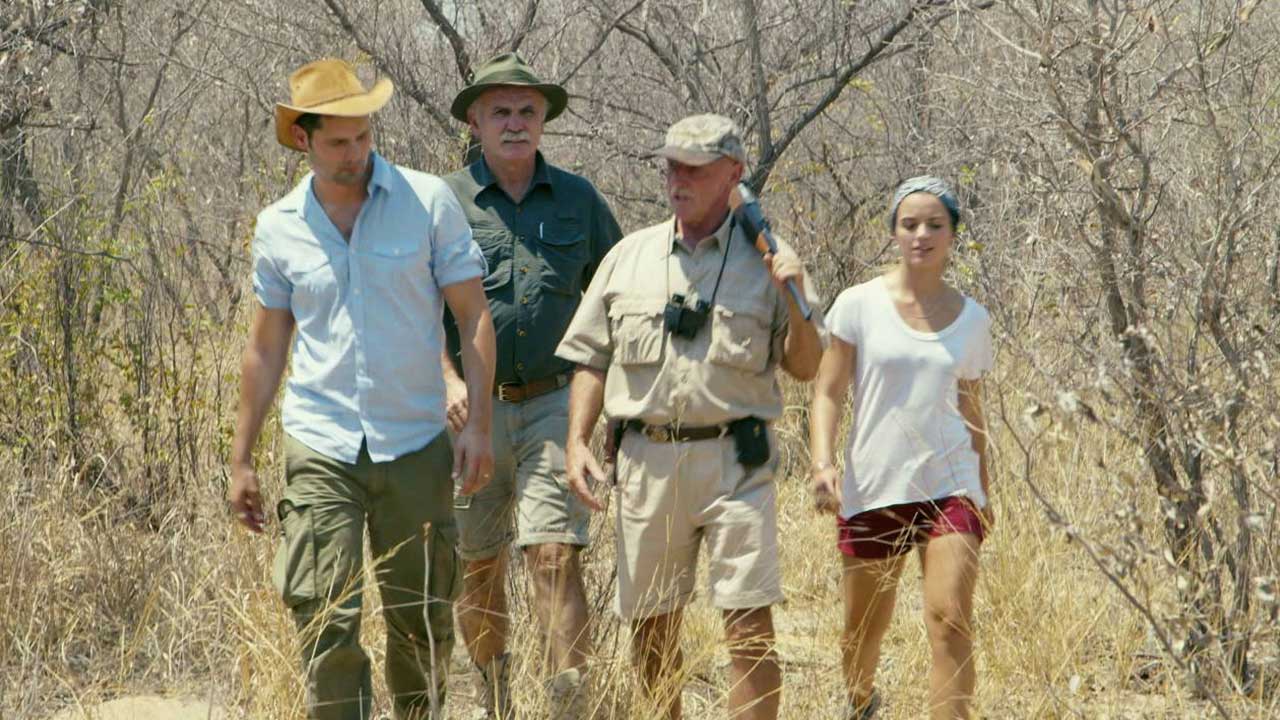 In Search of Lost Future
Luis Quevedo,Alfonso Par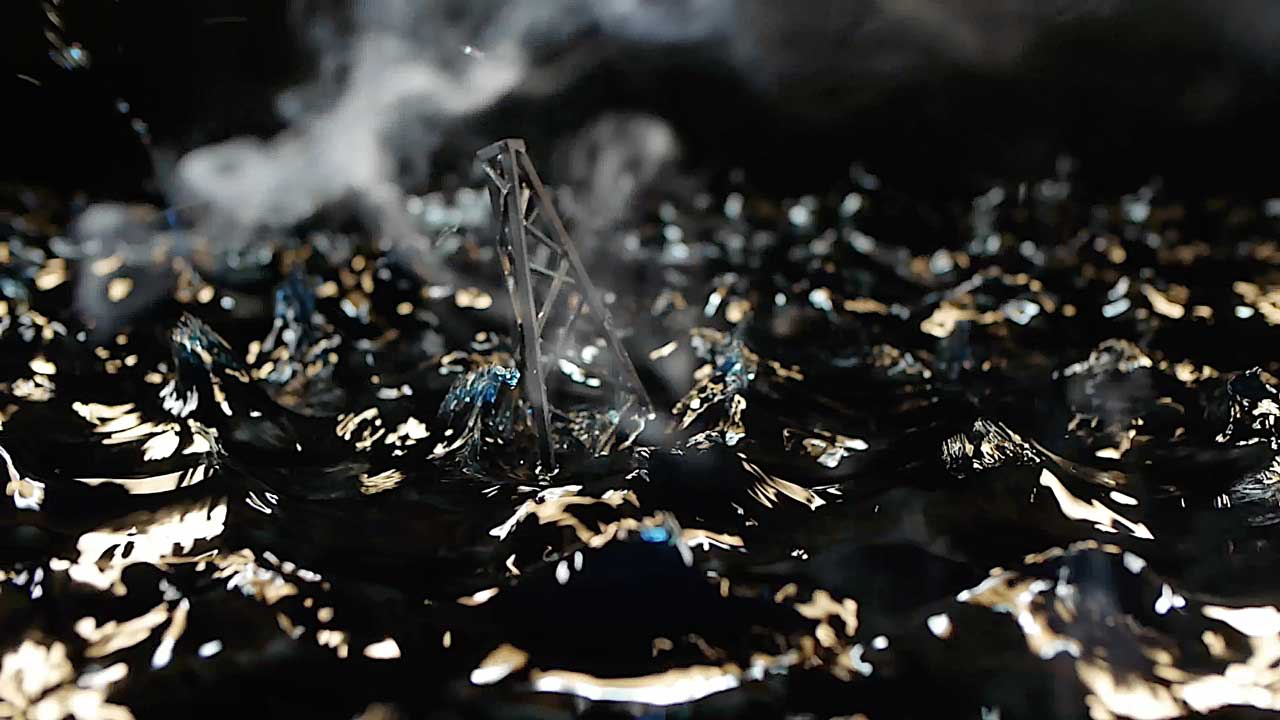 Sea of Instability
Frank Lesbros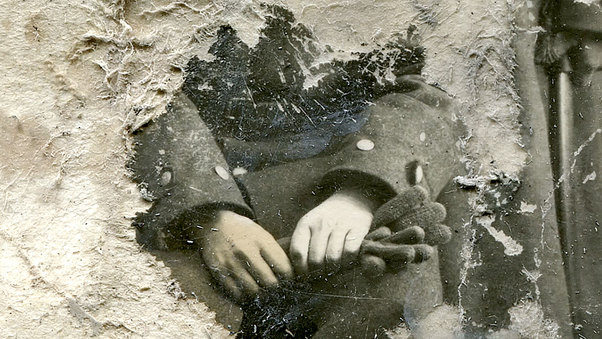 Paper Box
Zbigniew Czapla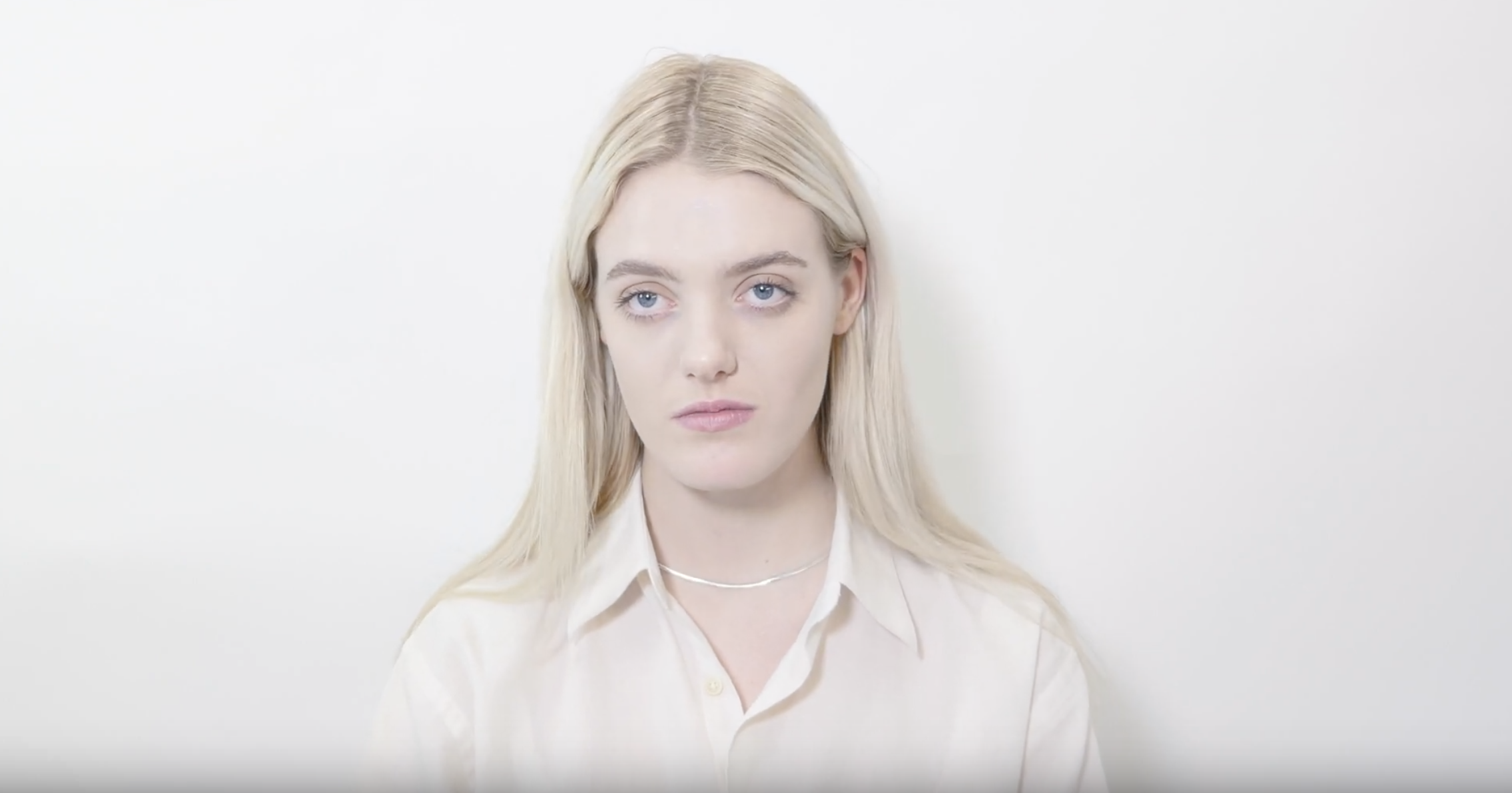 Soft Awareness
Cecilie Flyger Hansen, Anastasia Karkazis, Olivia Scheibye
Mama Qota
Marianne Asher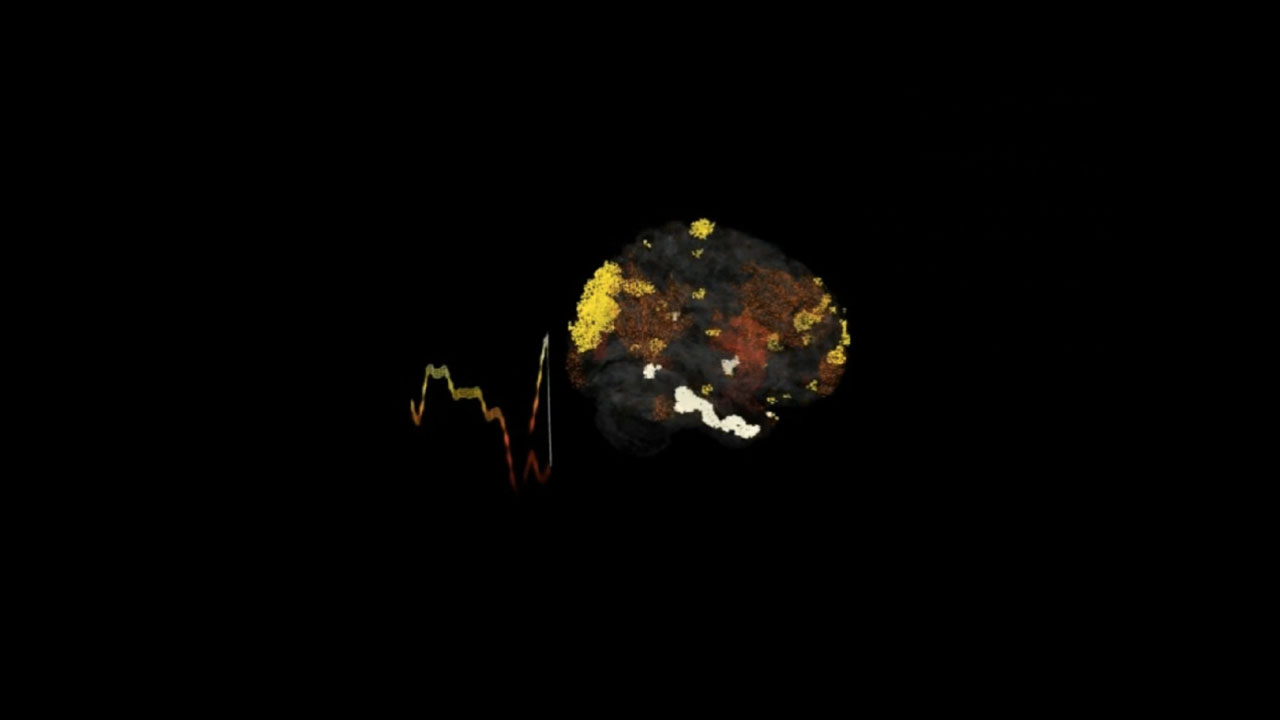 Smart Pattern
Dan Lloyd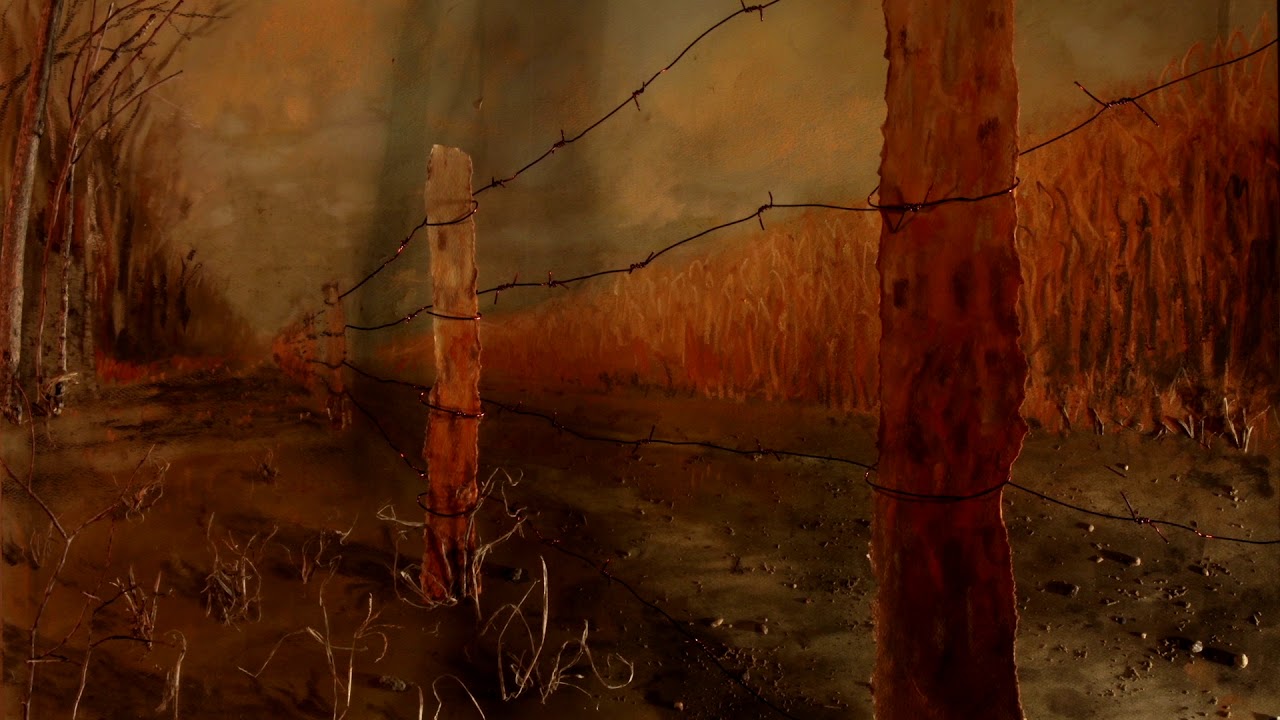 Phototaxis
Melissa Ferrari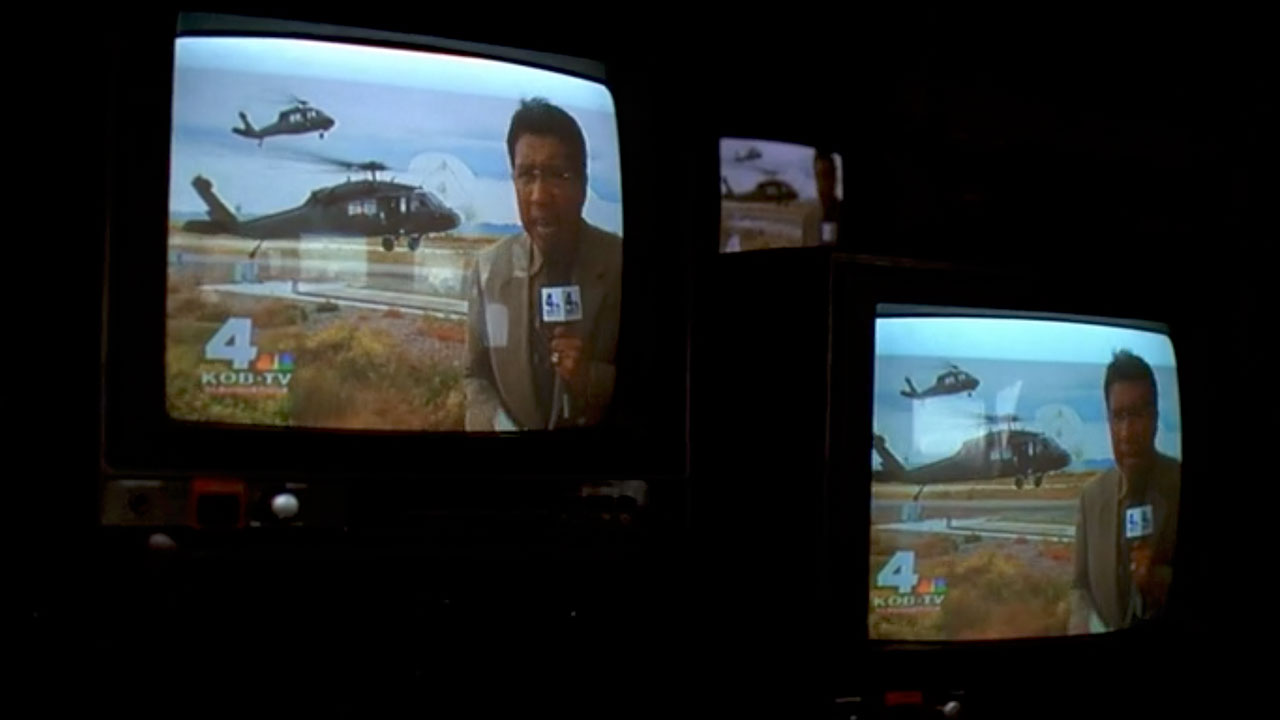 Manufactured Science
Tal Danino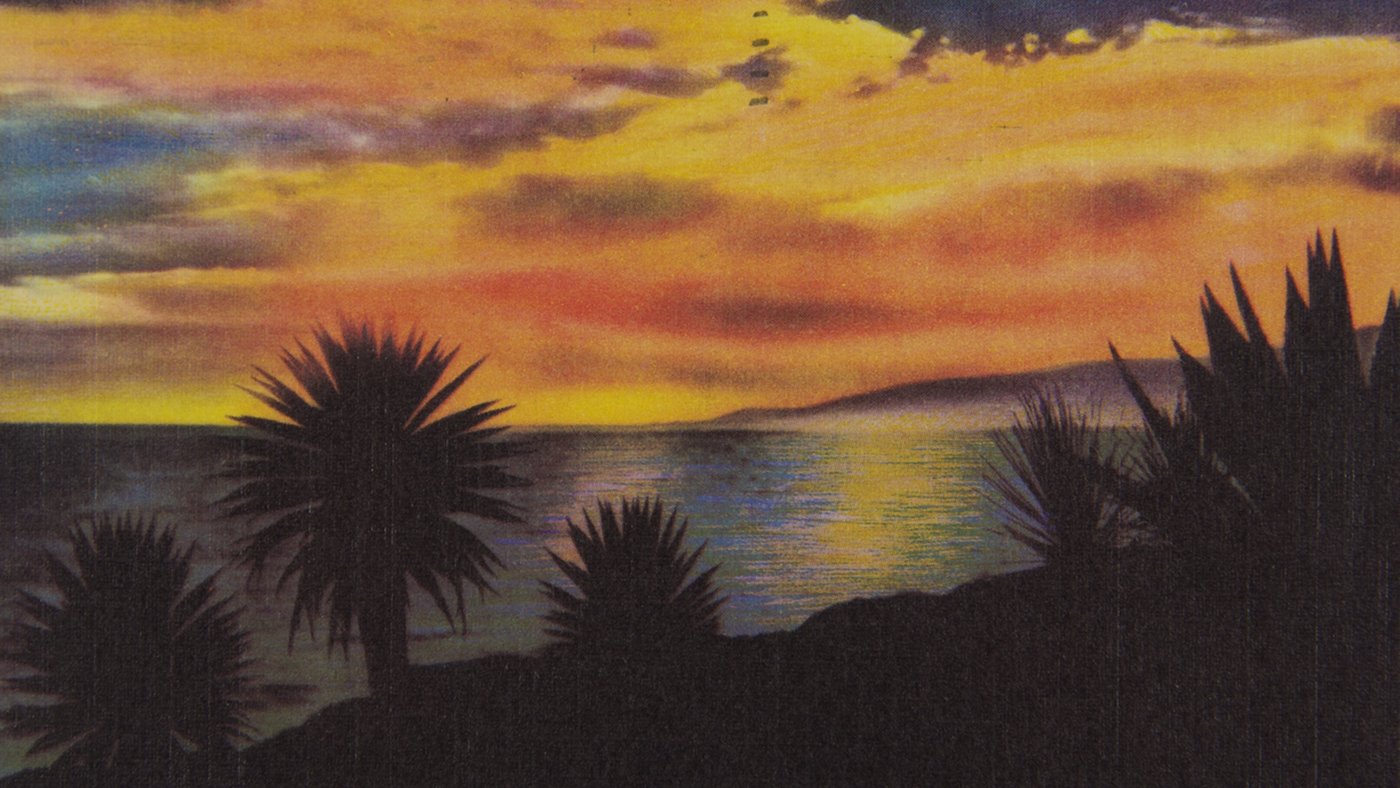 Wherever You Go, There We Are
Jesse McLean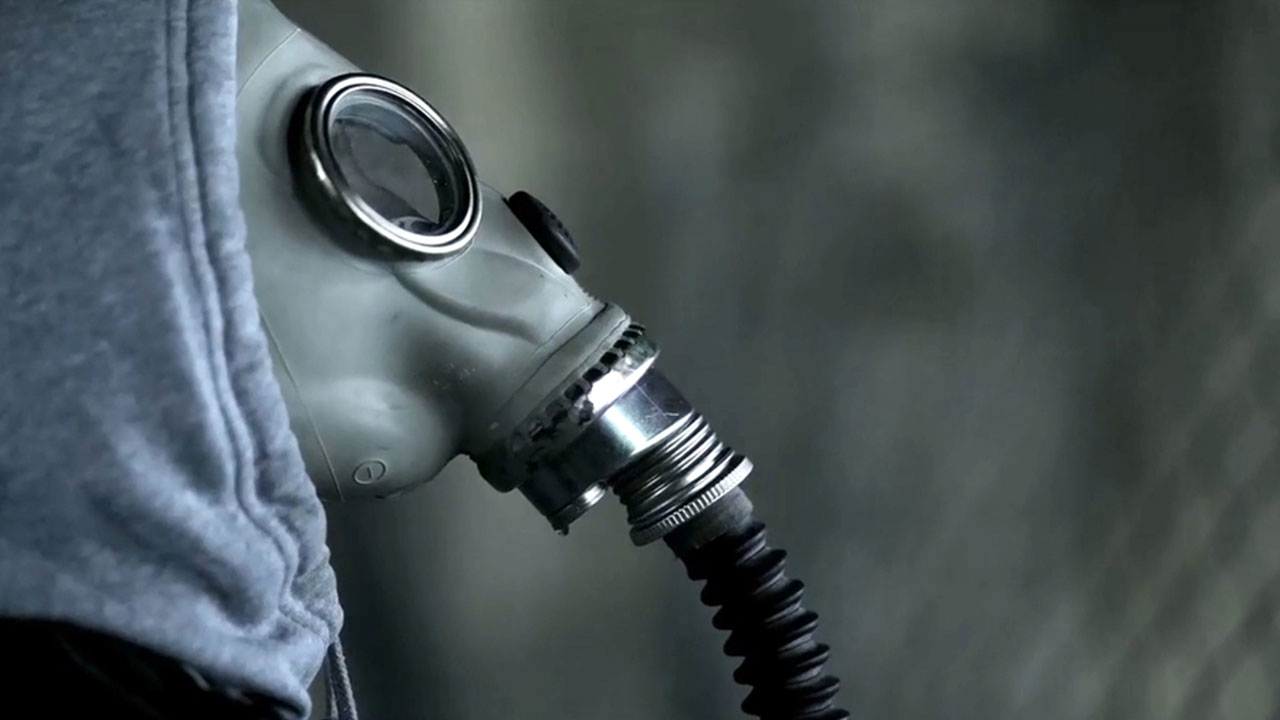 Smog
Jad Sleiman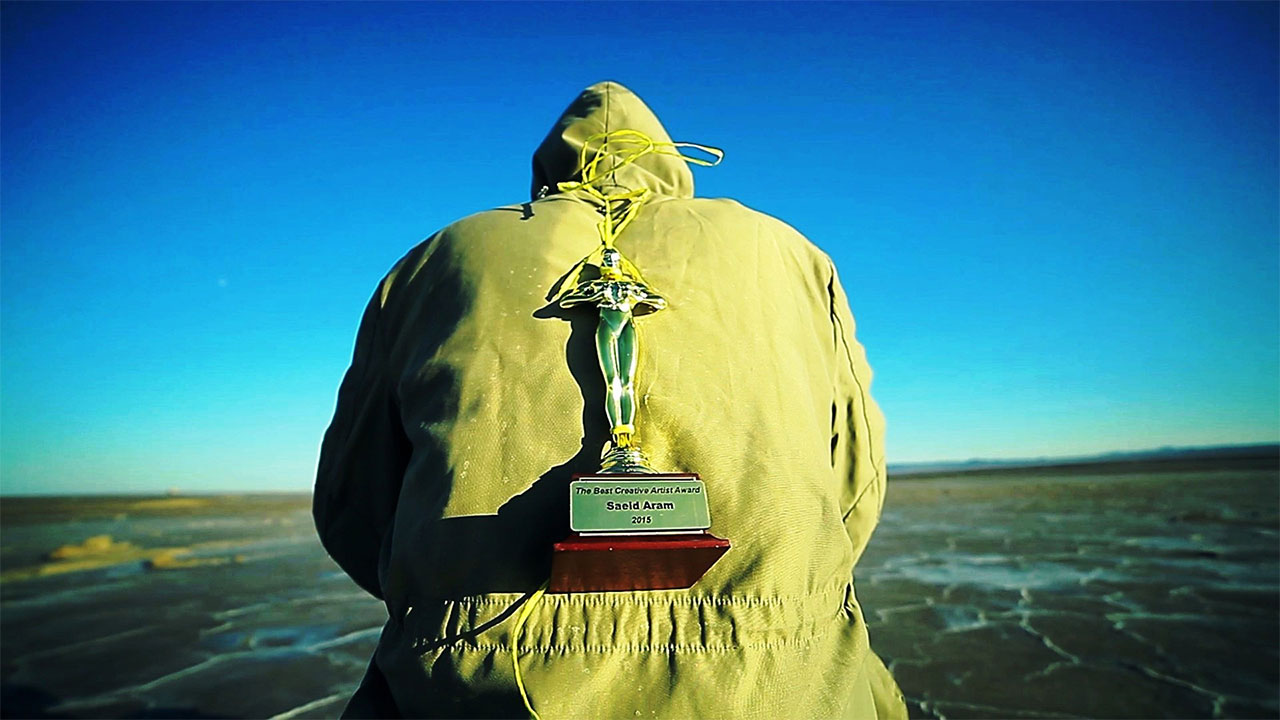 The Salt Man
Seyed Sajad Moosavi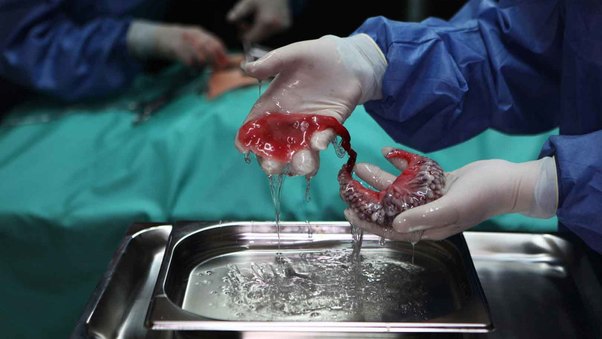 Electrostabilis Cardium
Agi Haines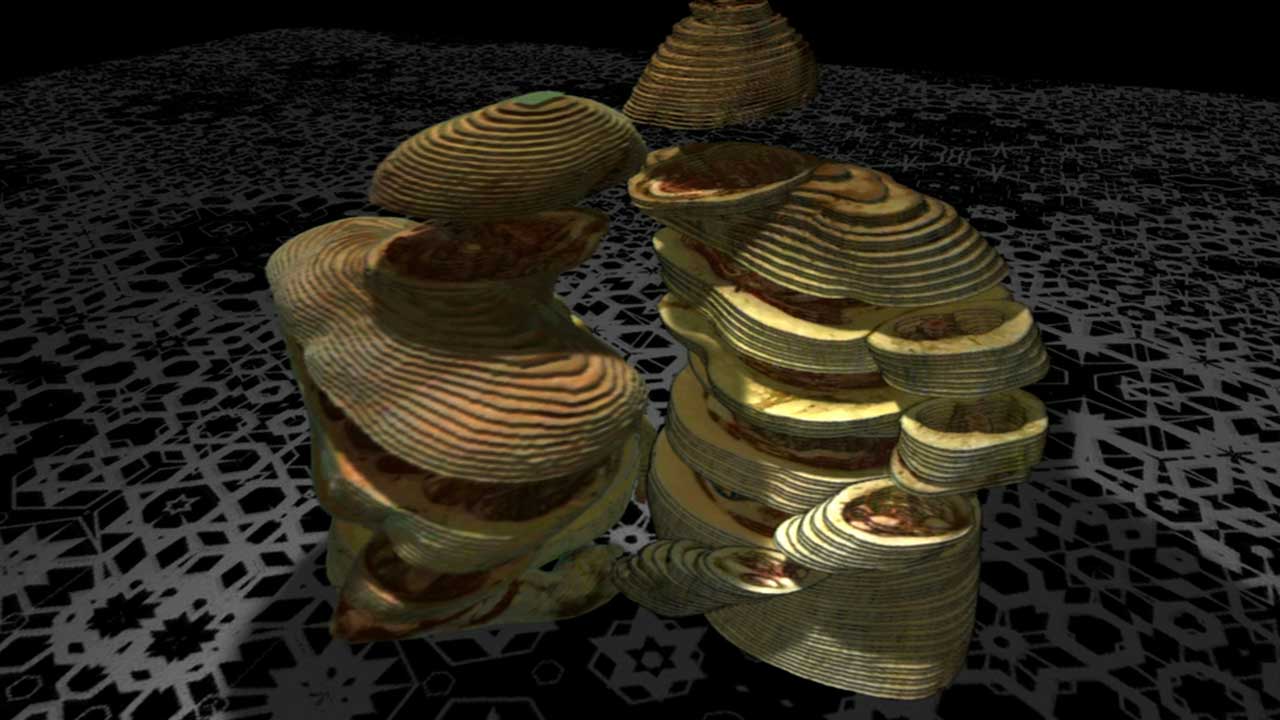 Addendum
Jérôme Lefdup
Bright Spots
Jilli Rose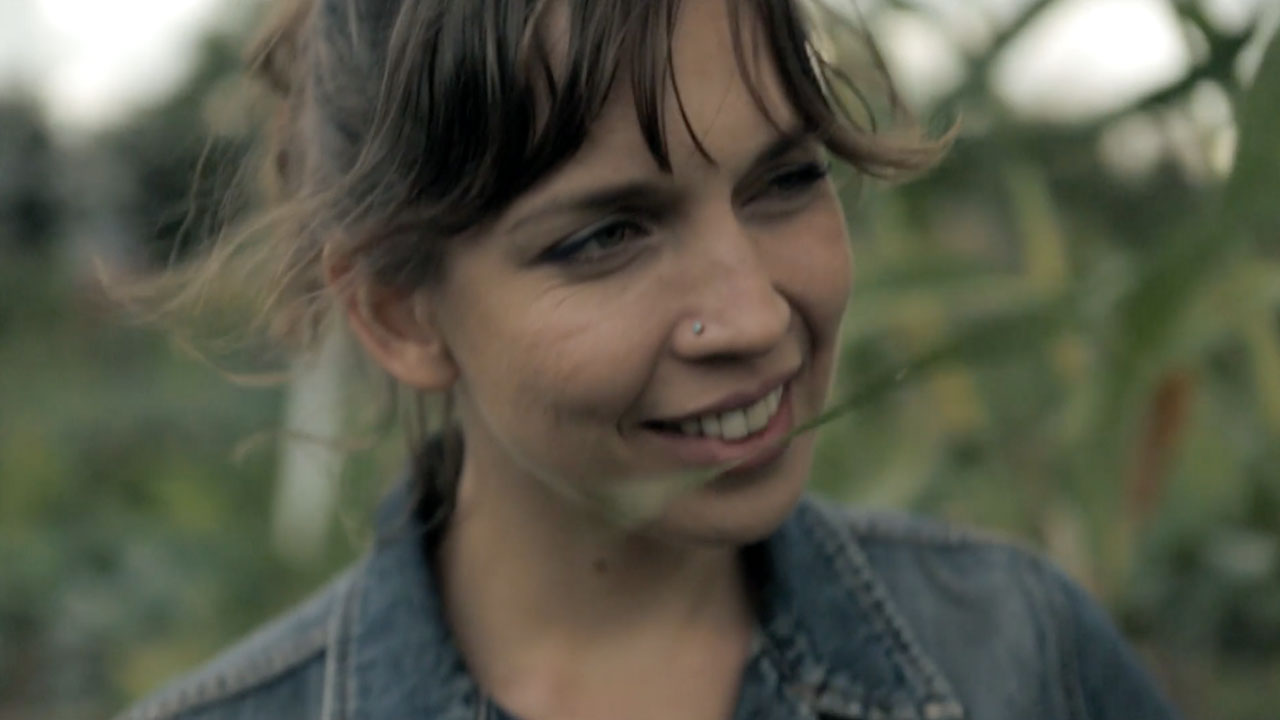 The Perfect Apple
Maria Jurnic,Rachel Mayer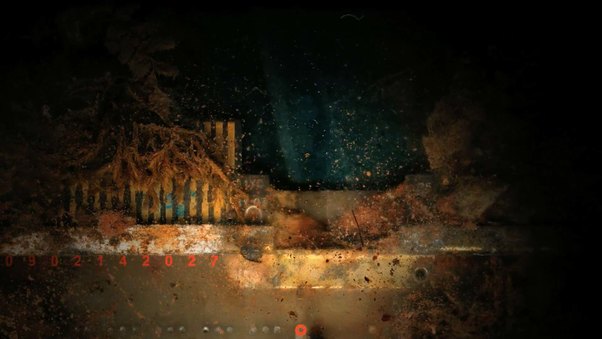 Ants in My Scanner
François Vautier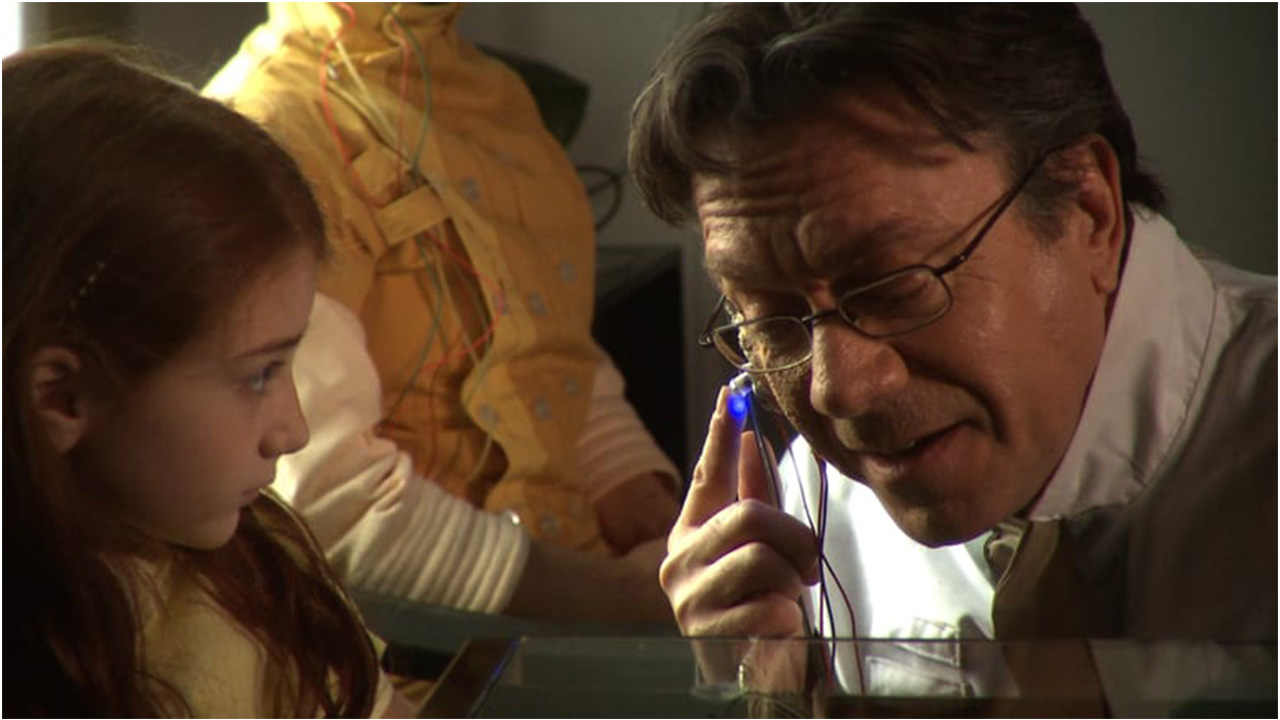 The Feed
Benjamin Berger
Virtual Brain: Virtual Brain: Ecological Colors
Karen Schloss,Bas Rokers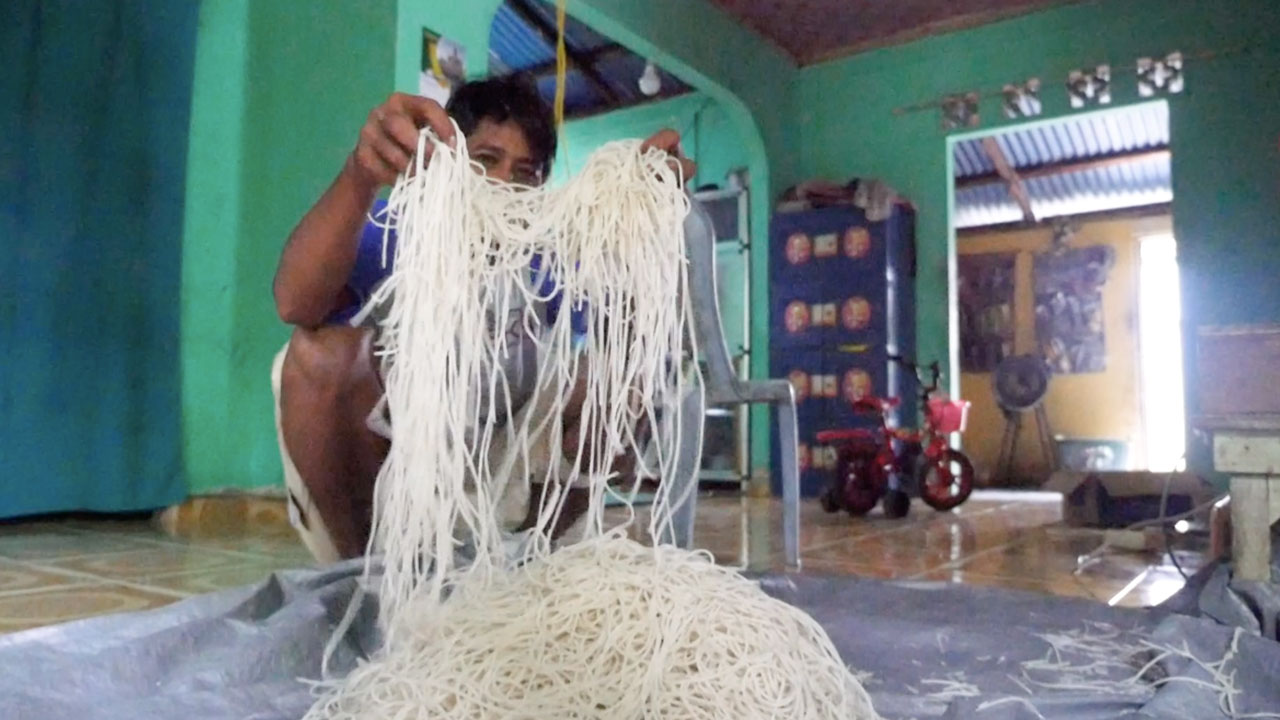 Sequence Sago
Daniel Grossman,Rebecca Grossman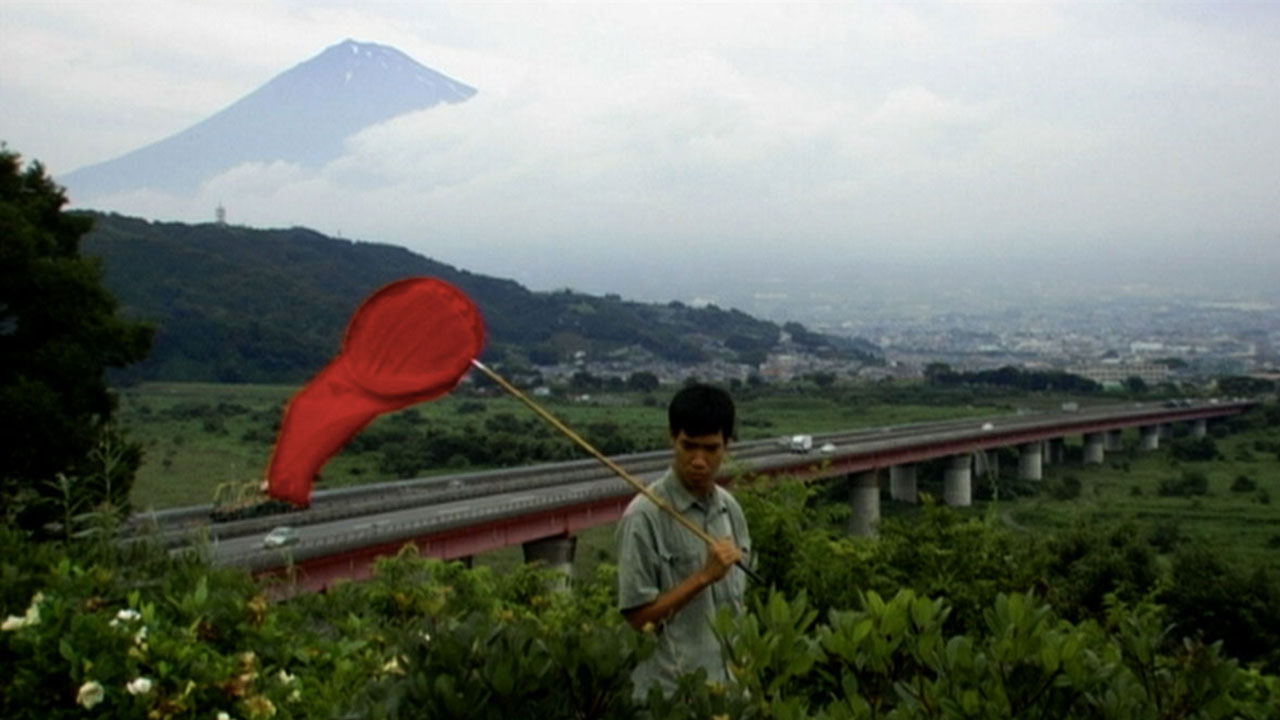 Beetle Queen Conquers Tokyo
Jessica Oreck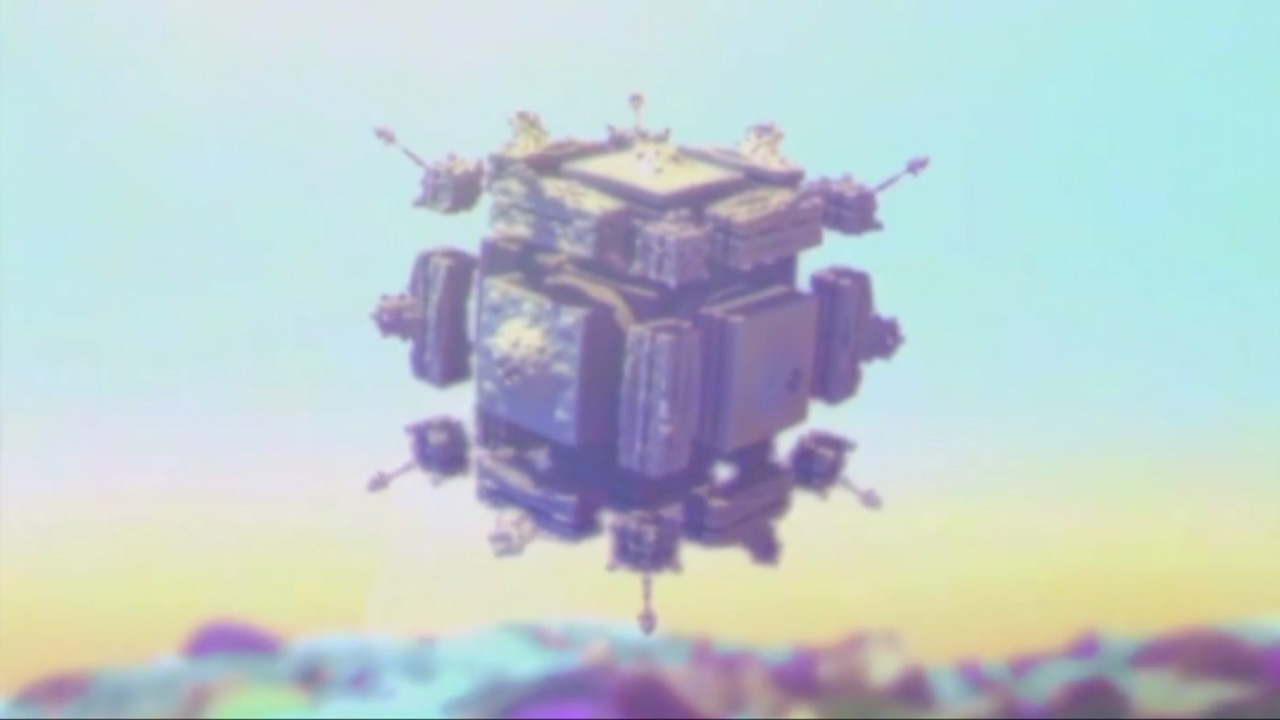 Malfunction
Matteo Zamagni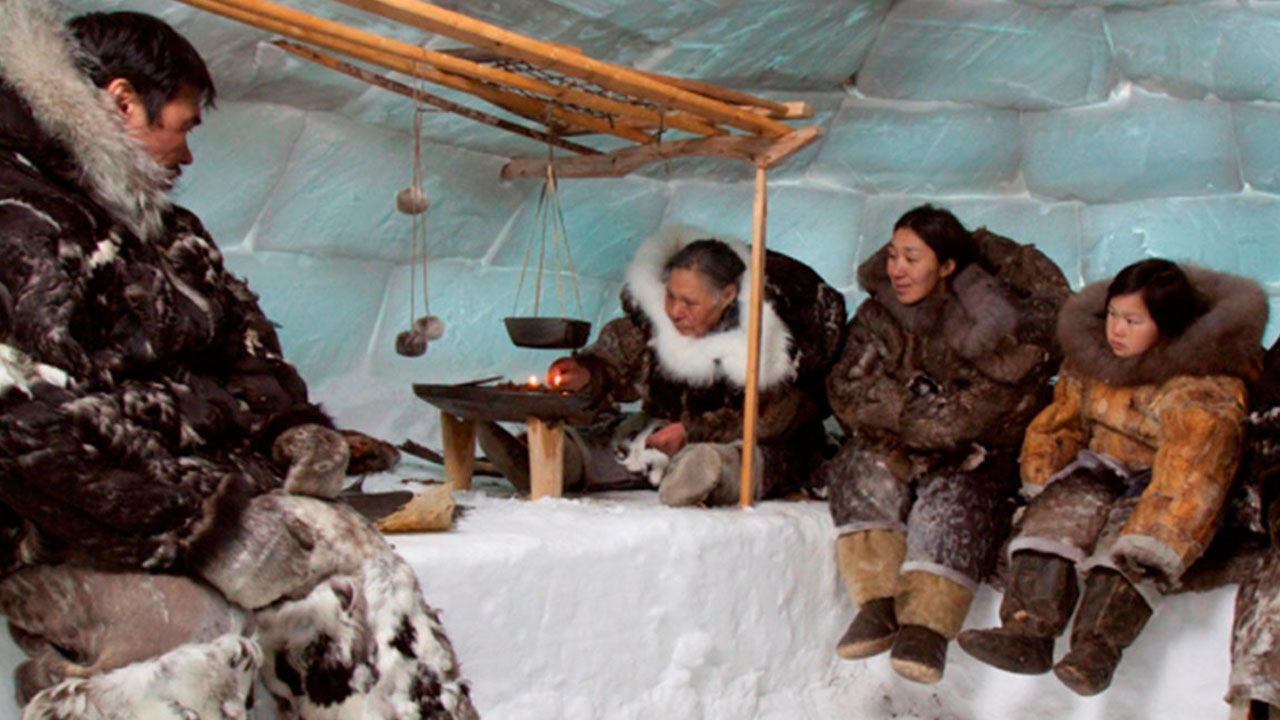 People of a Feather
Joel Heath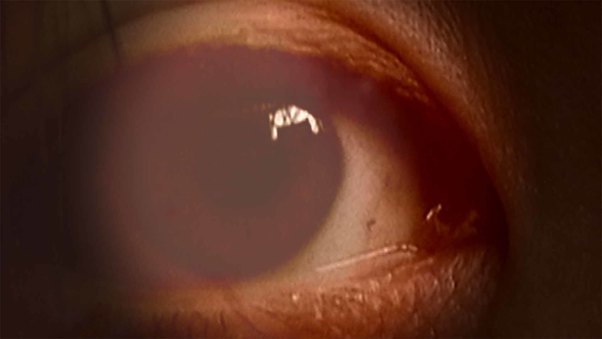 Amygdala
Jeannette Louie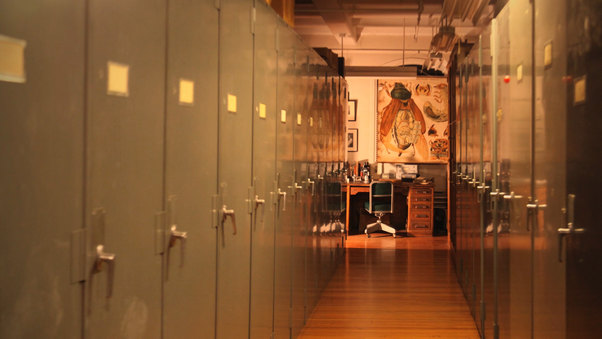 Beetle Bluffs
Anna Lindemann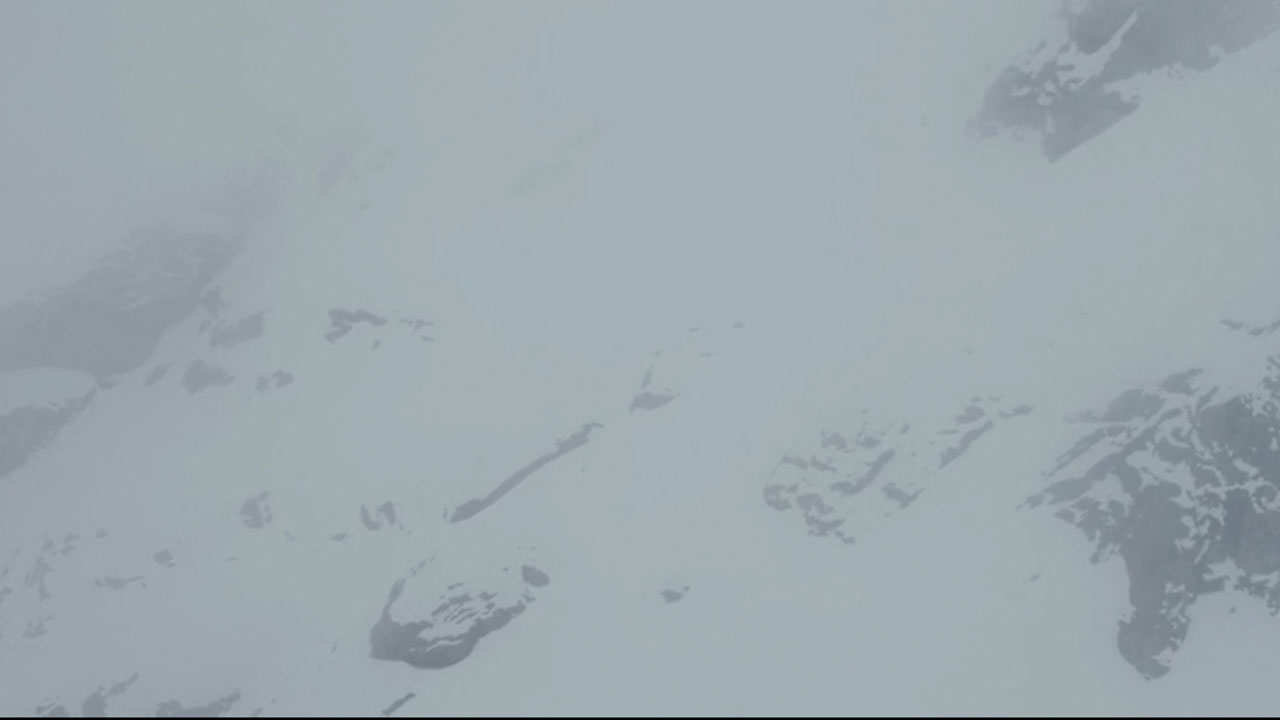 White Planet
Francesco Mattuzzi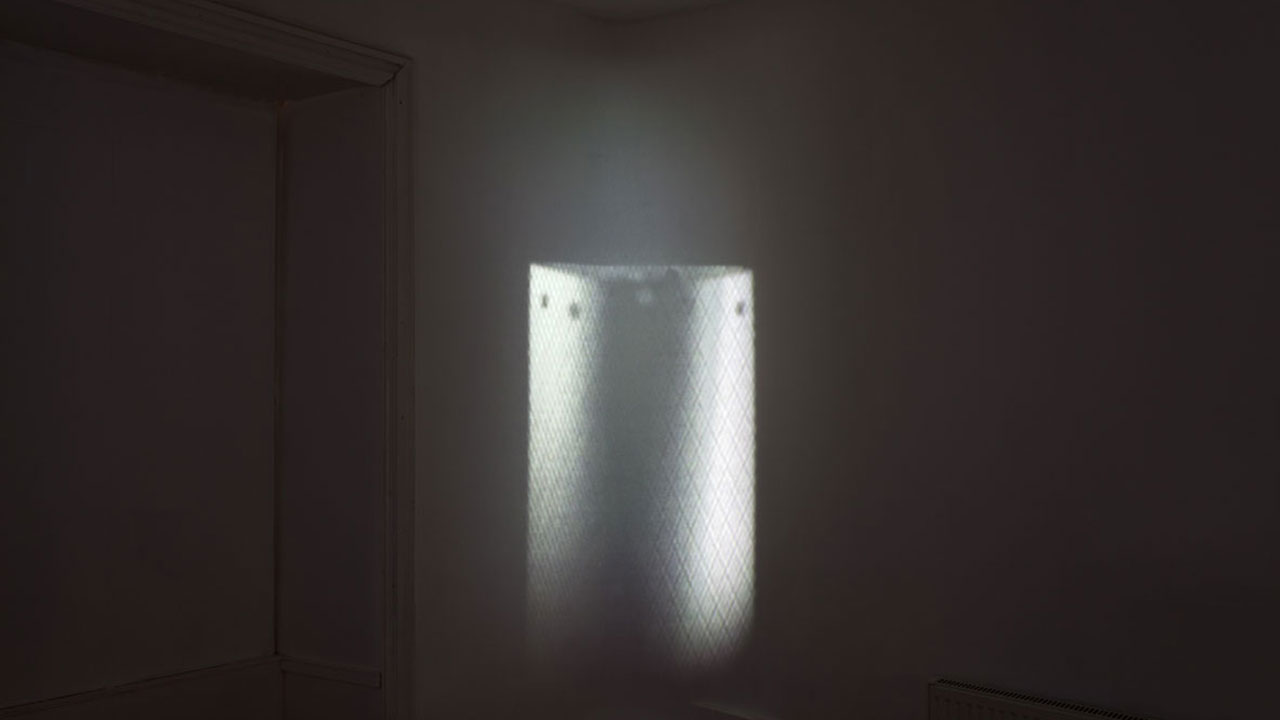 Renderuin
Duncan Marquiss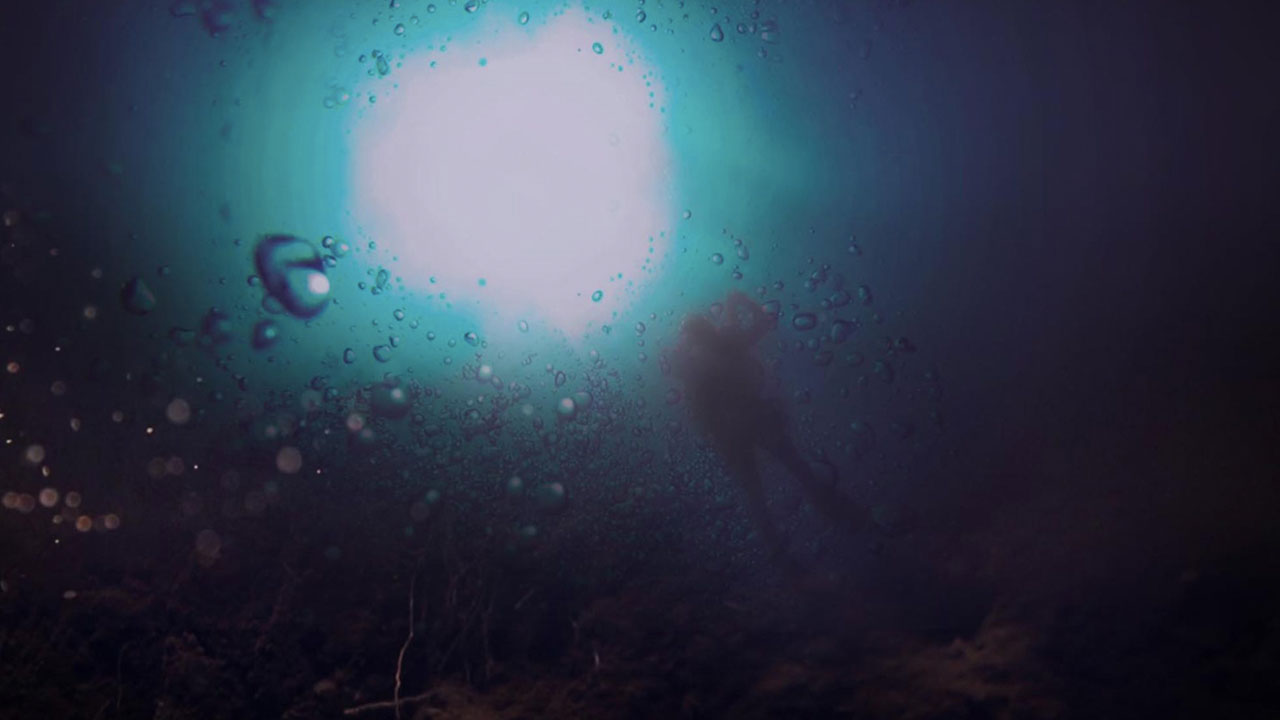 Here After
Sarah Friedland,Esy Casey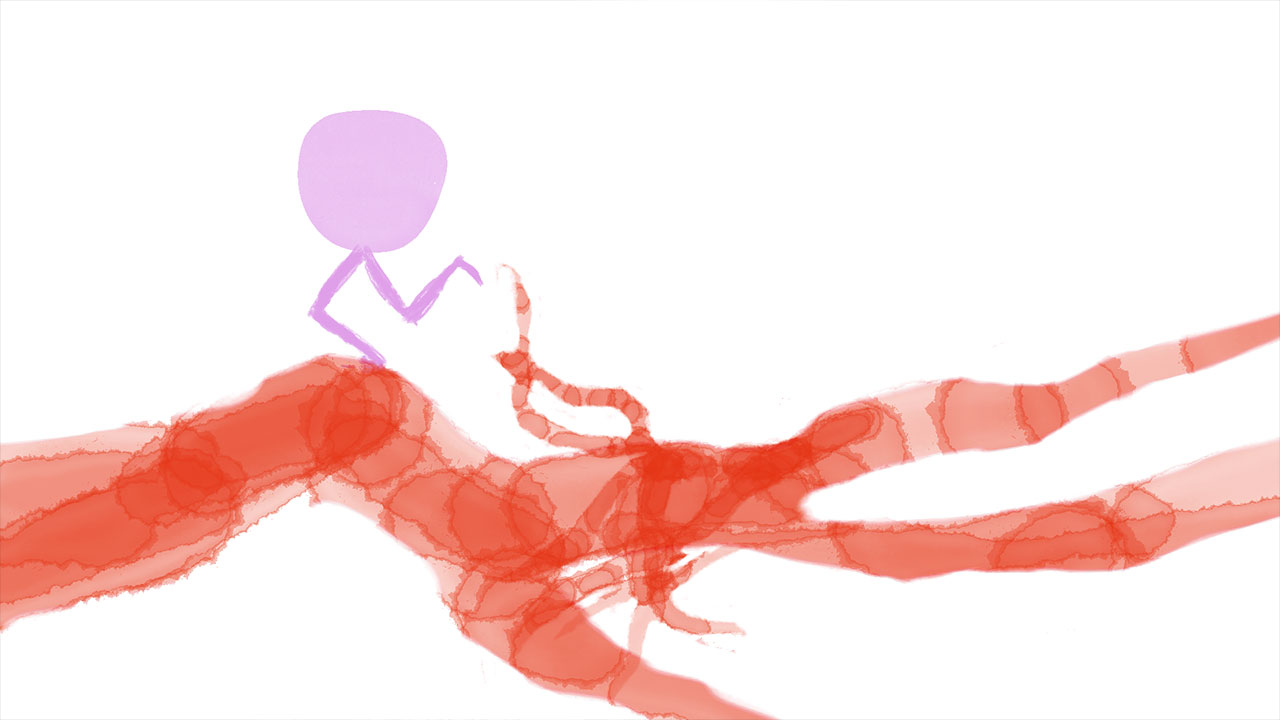 Loop
Samantha Moore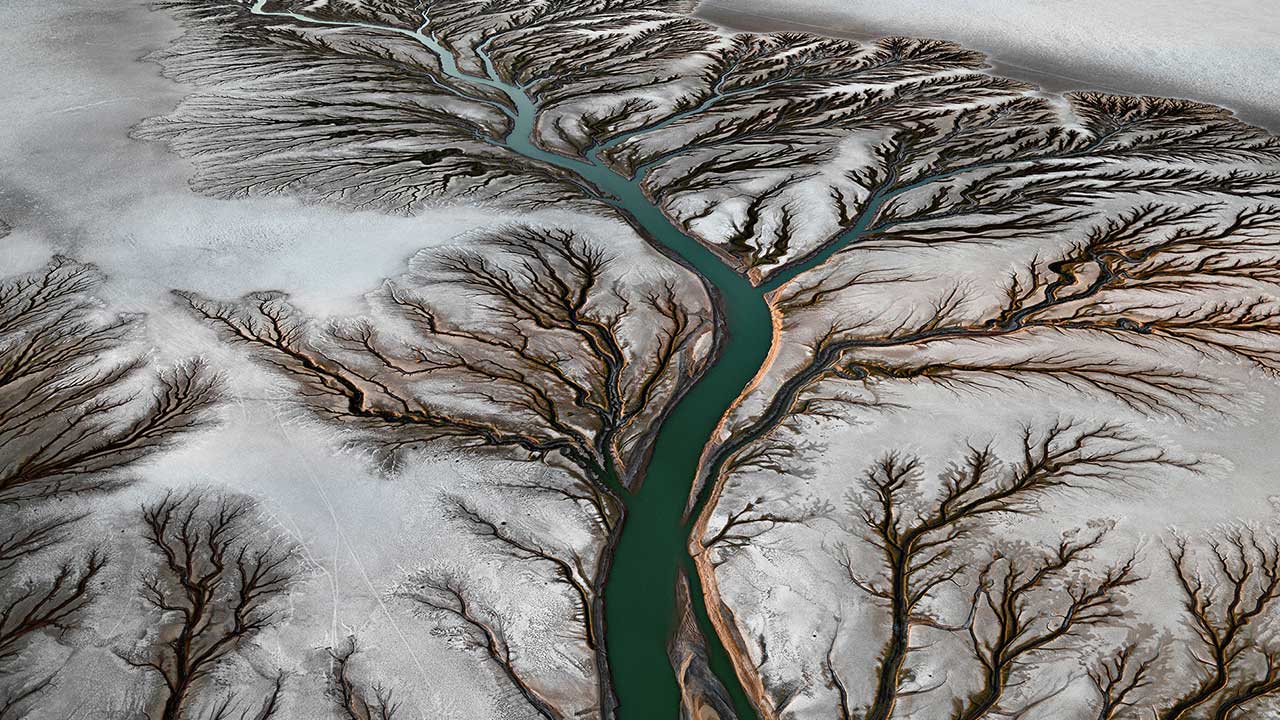 Watermark
Jennifer Baichwal,Edward Burtynsky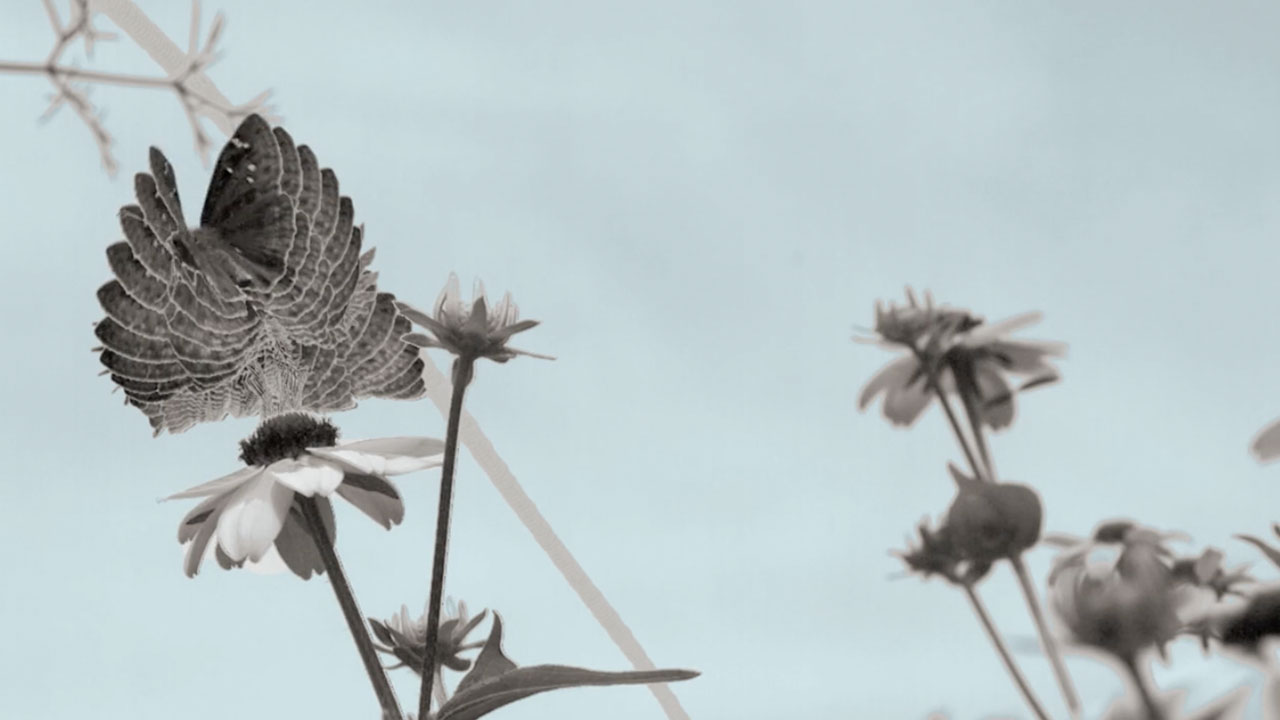 Flight of a Small Northern Cloudyspot
Dennis Hlynsky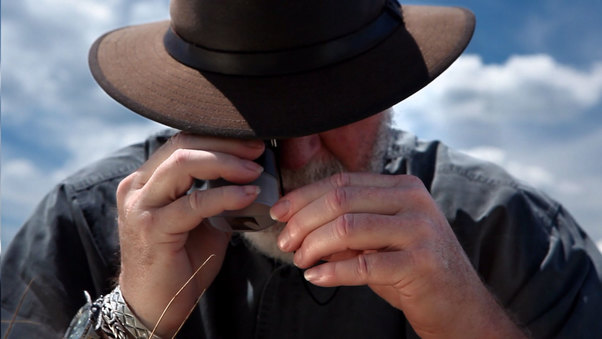 The Diatom
Chris Peters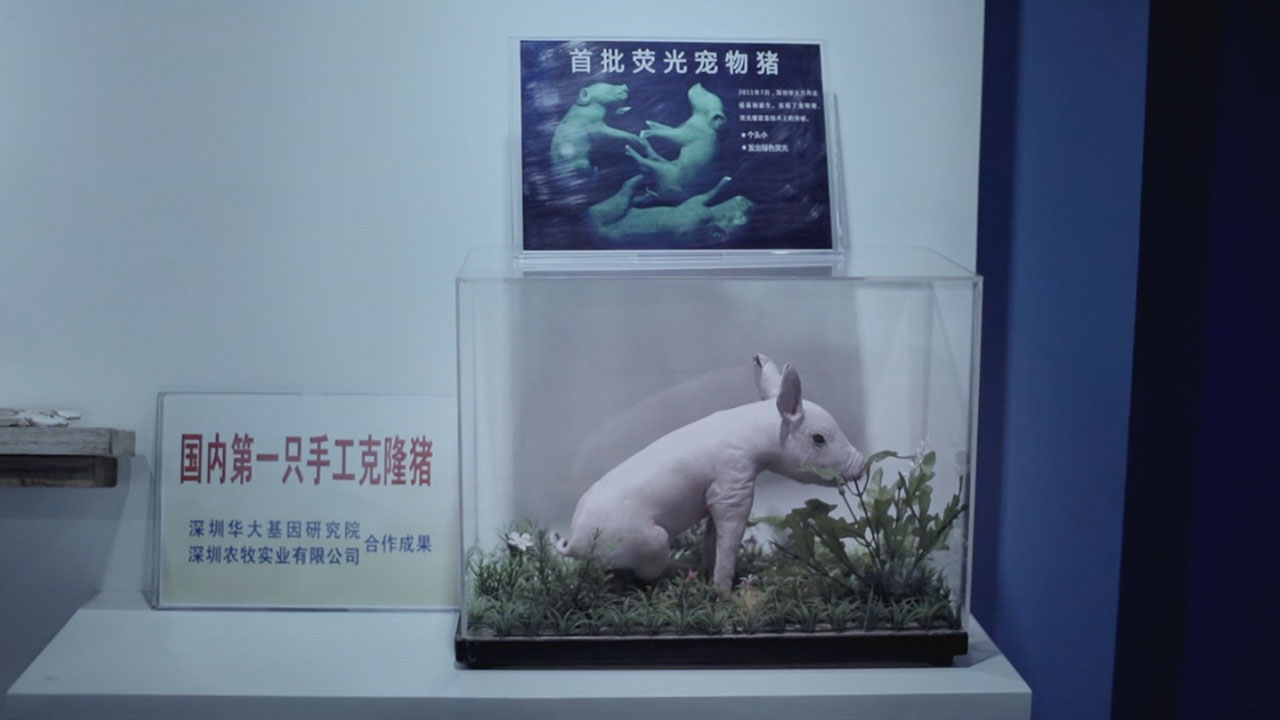 DNA Dreams
Bregtje Van Der Haak
Three Wavelengths
Mikko Keskiivari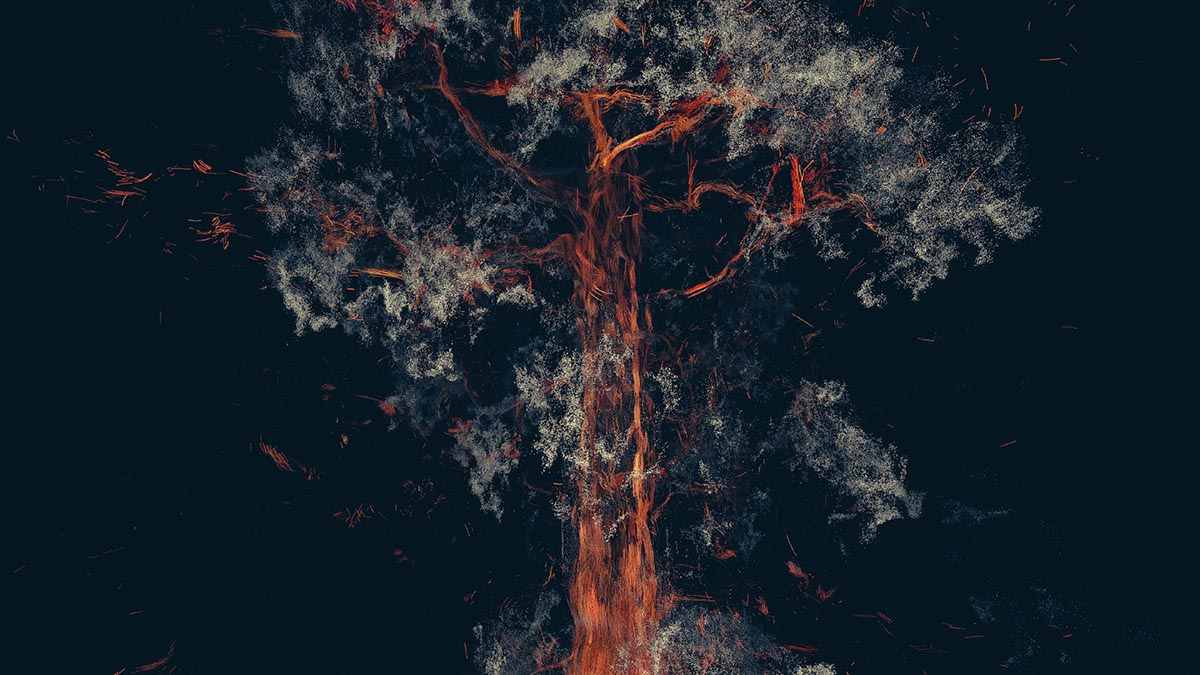 Treehugger: Wawona Teaser
Marshmallow Laser Feast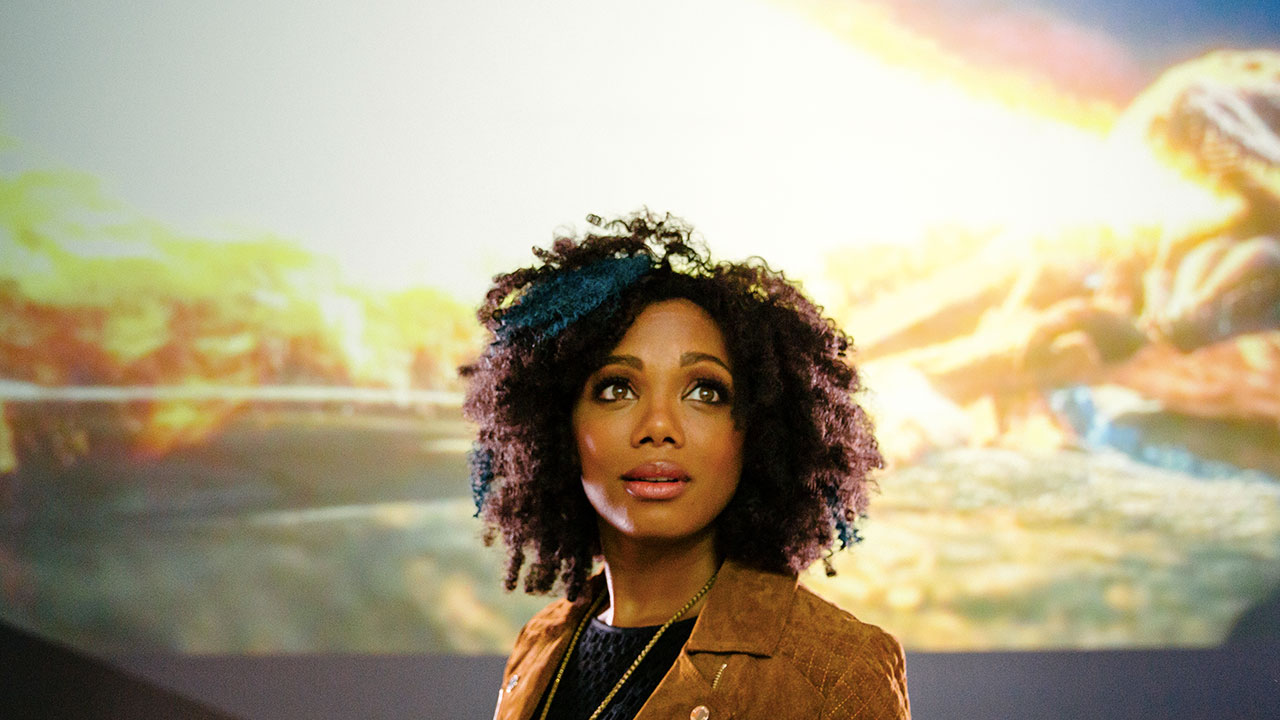 Real Artists
Cameo Wood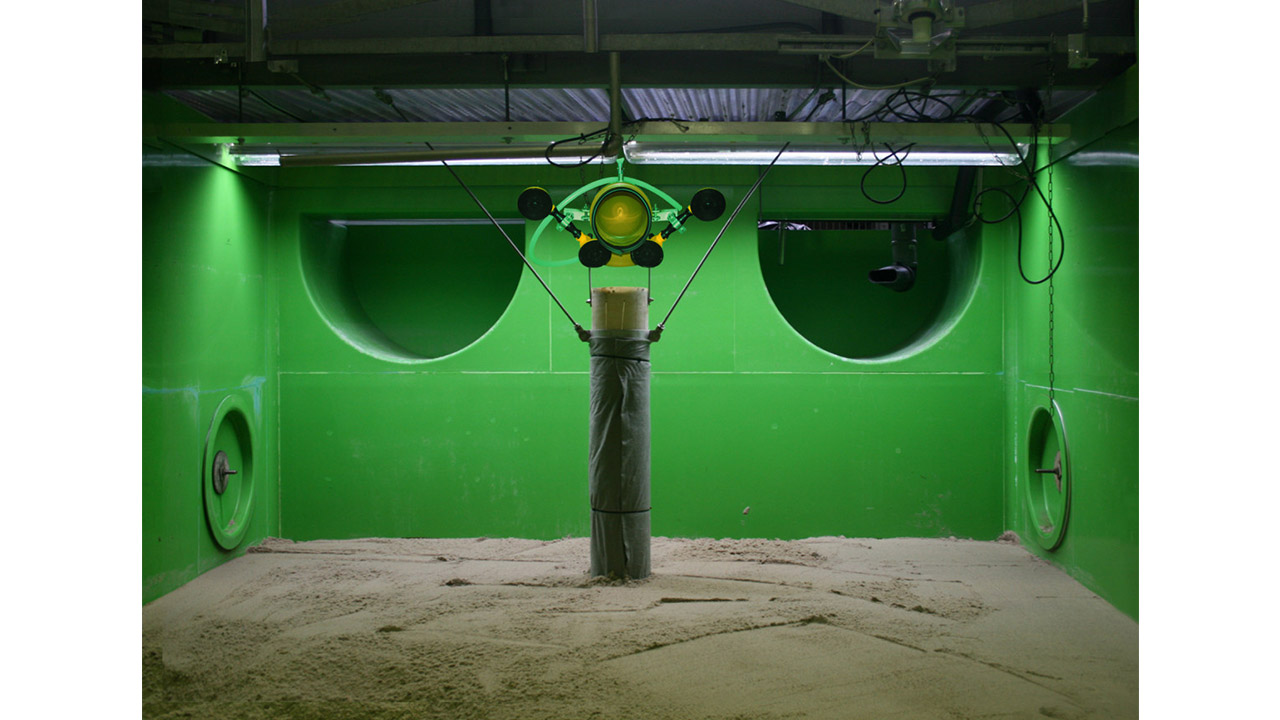 Keep Your Boots Muddy
Anne Rinn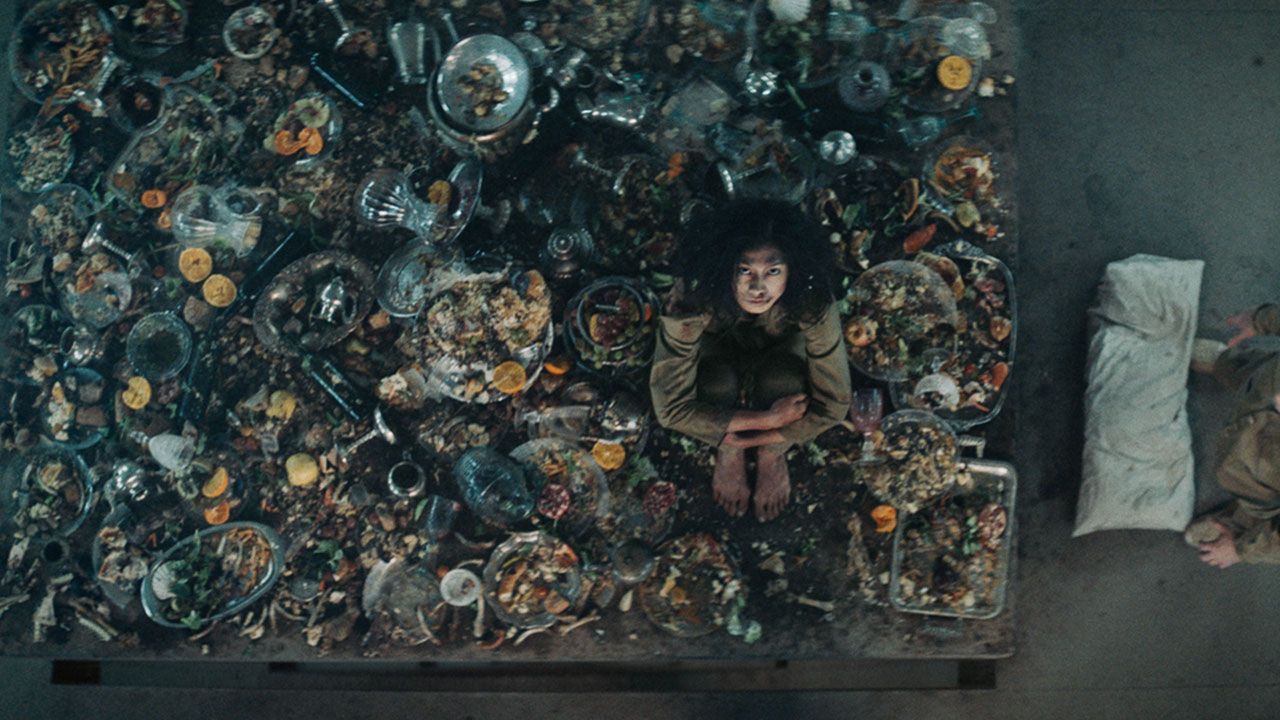 El Hoyo (The Platform)
Galder Gaztelu-Urrutia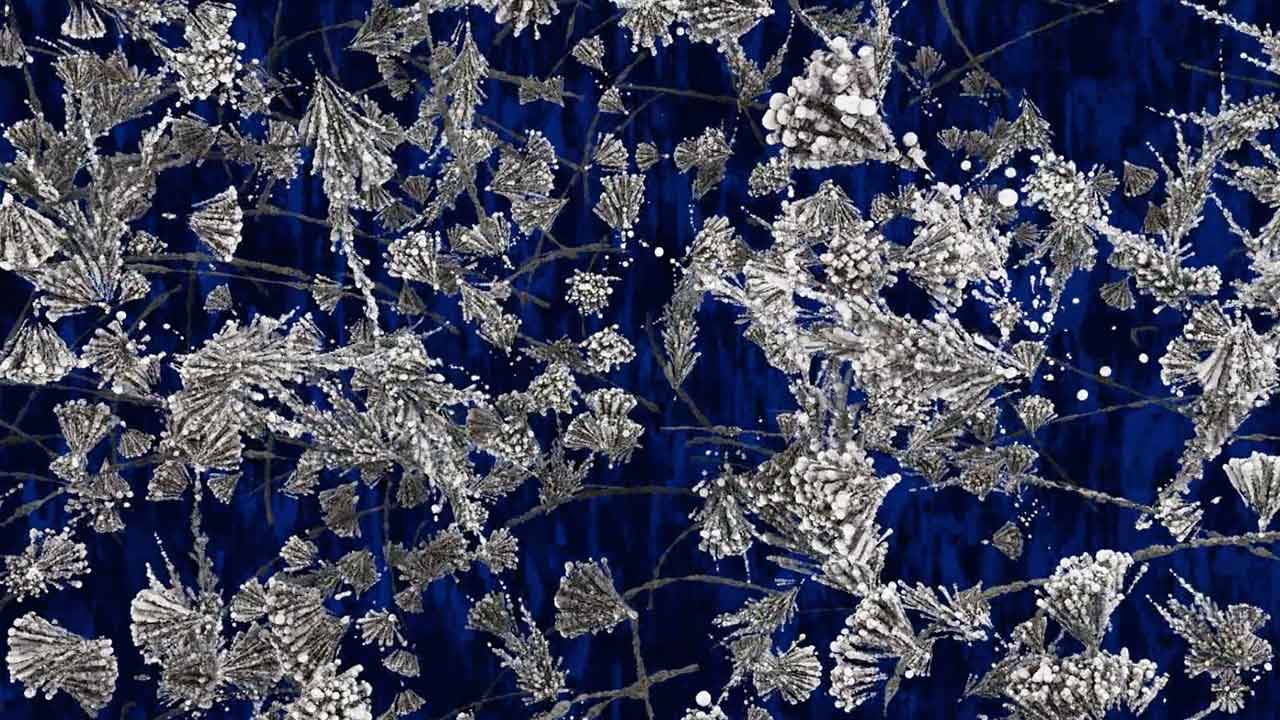 Quantum Fluctuations
Markos Kay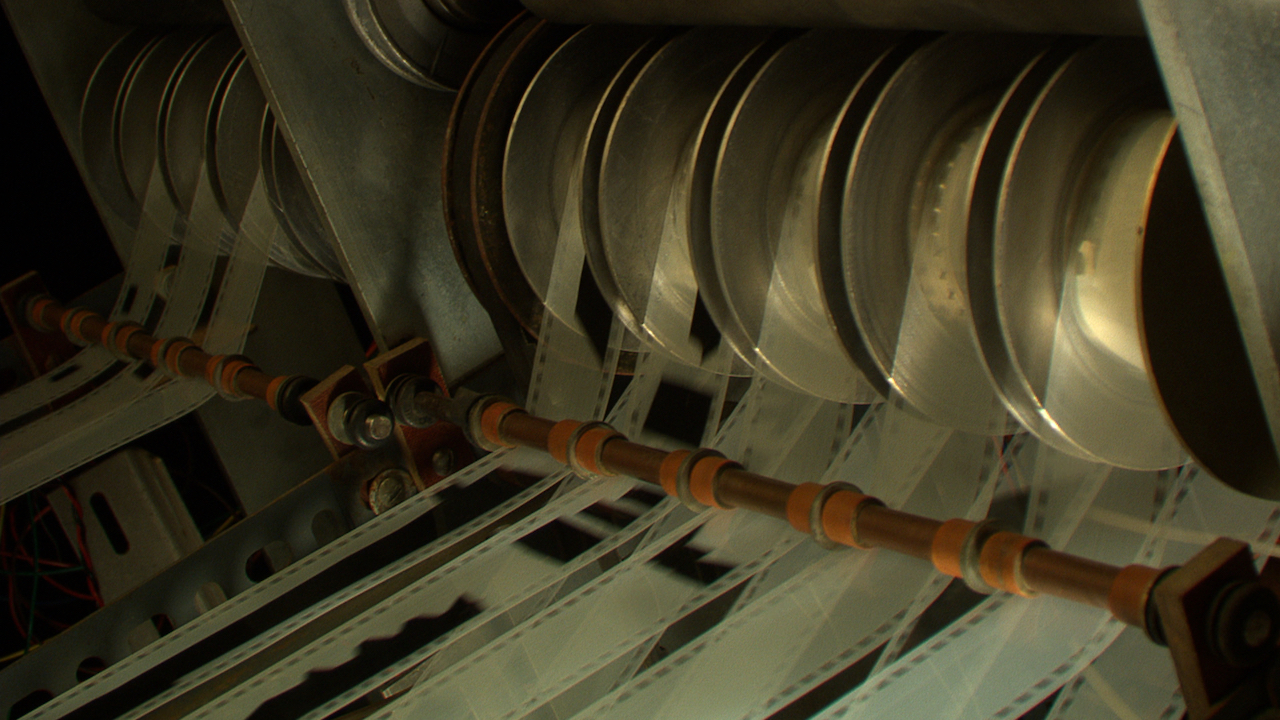 Oramics: Atlantis Anew
Aura Satz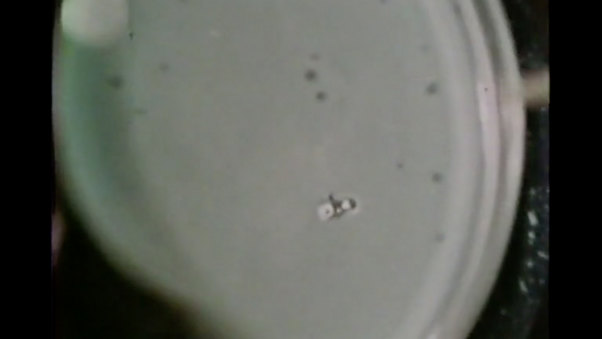 Stop or Go: With Doctor Norton Zinder
NetScience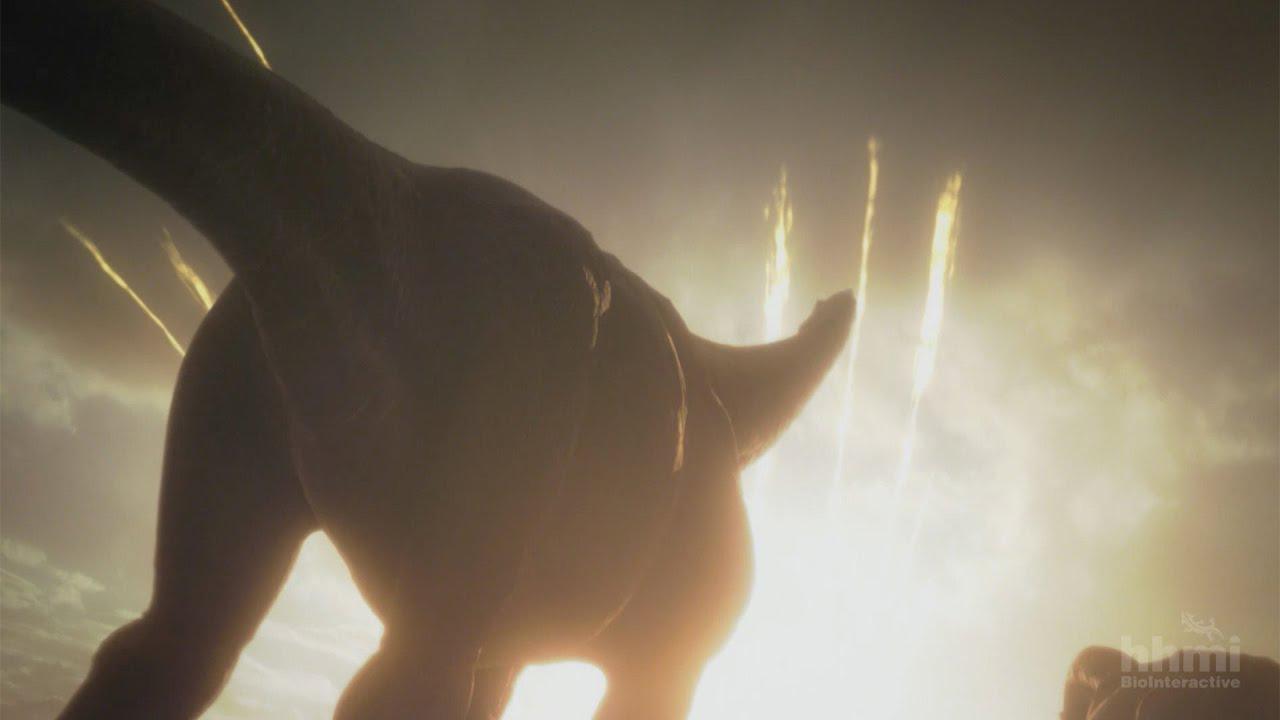 The Day Mesozoic Died
Sarah Holt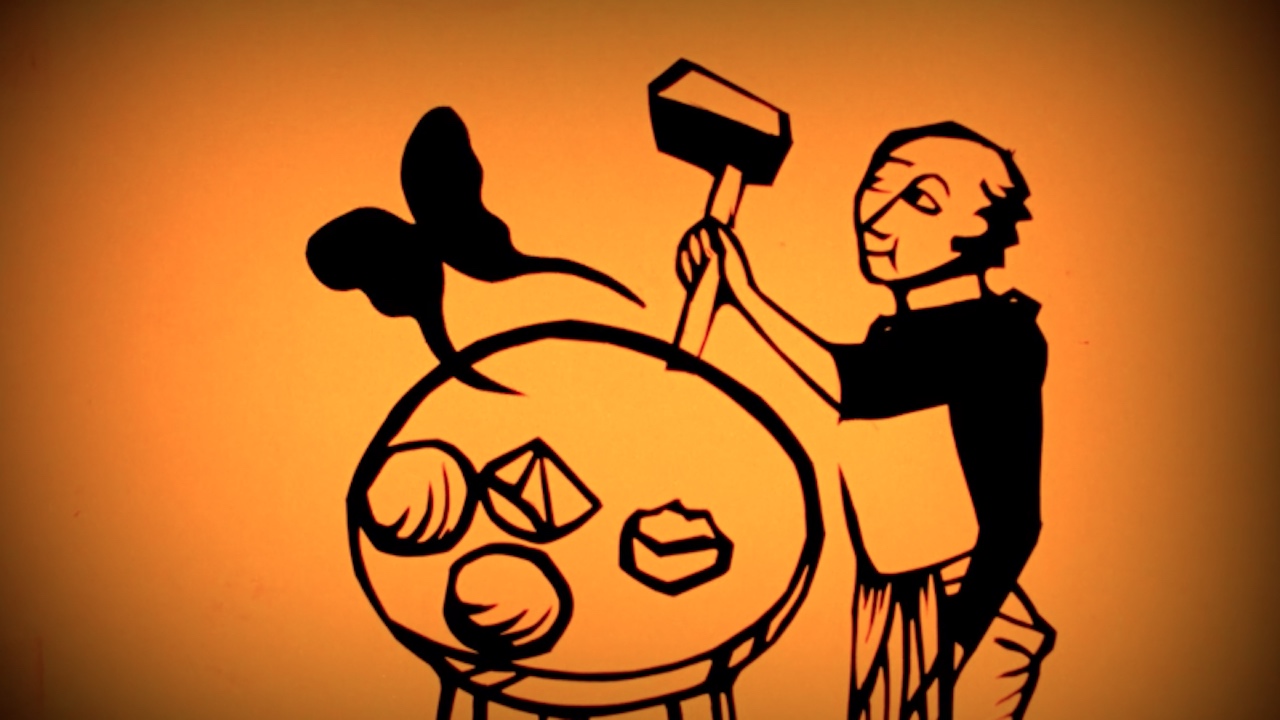 Somnium Lapidum
Emily Pelstring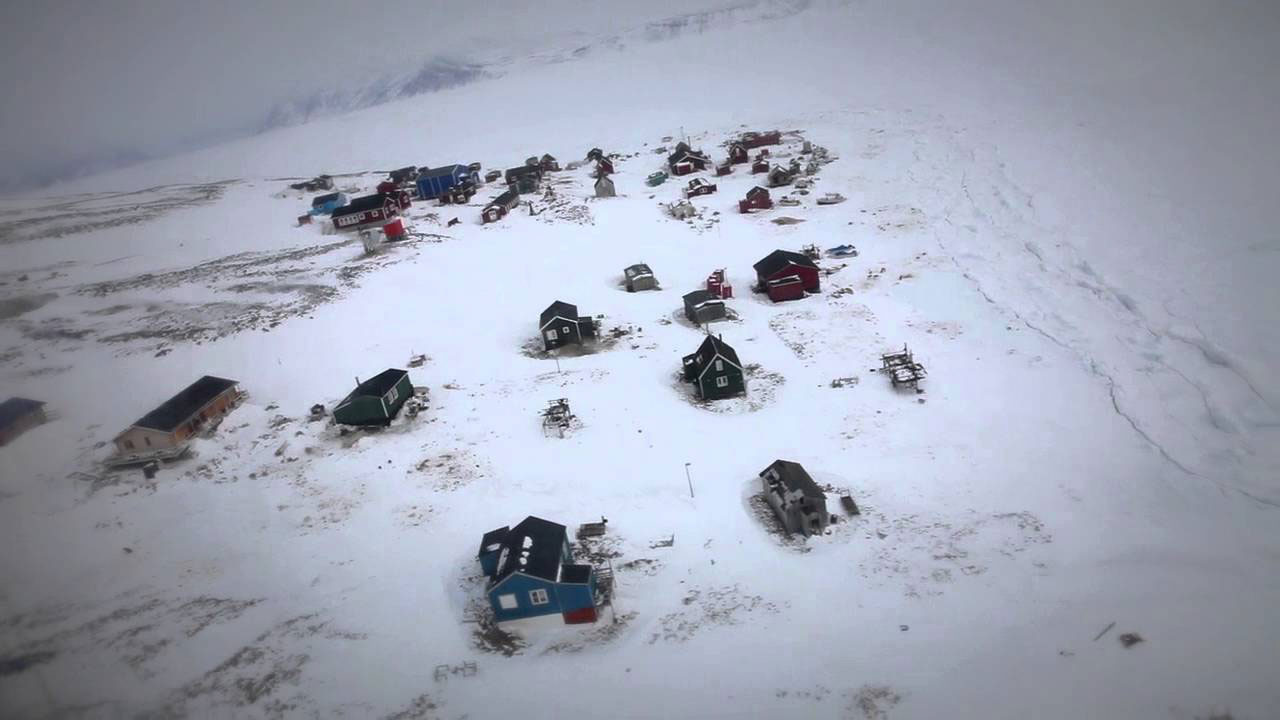 Sila and the Gatekeepers of the Arctic
Corina Gamma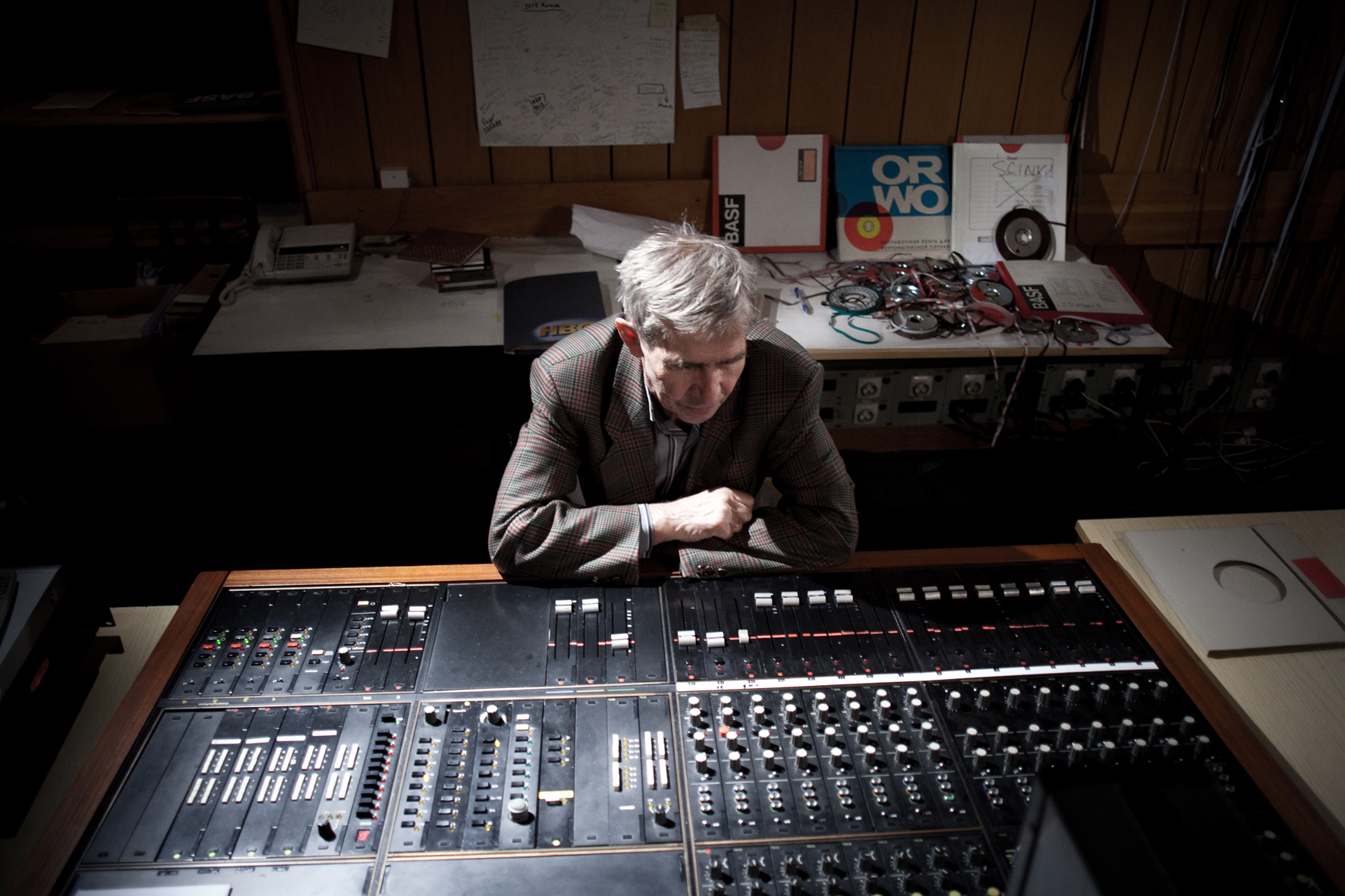 15 Corners of the World
Zuzanna Solakiewicz
Laboratory Sun
Tiago Marconi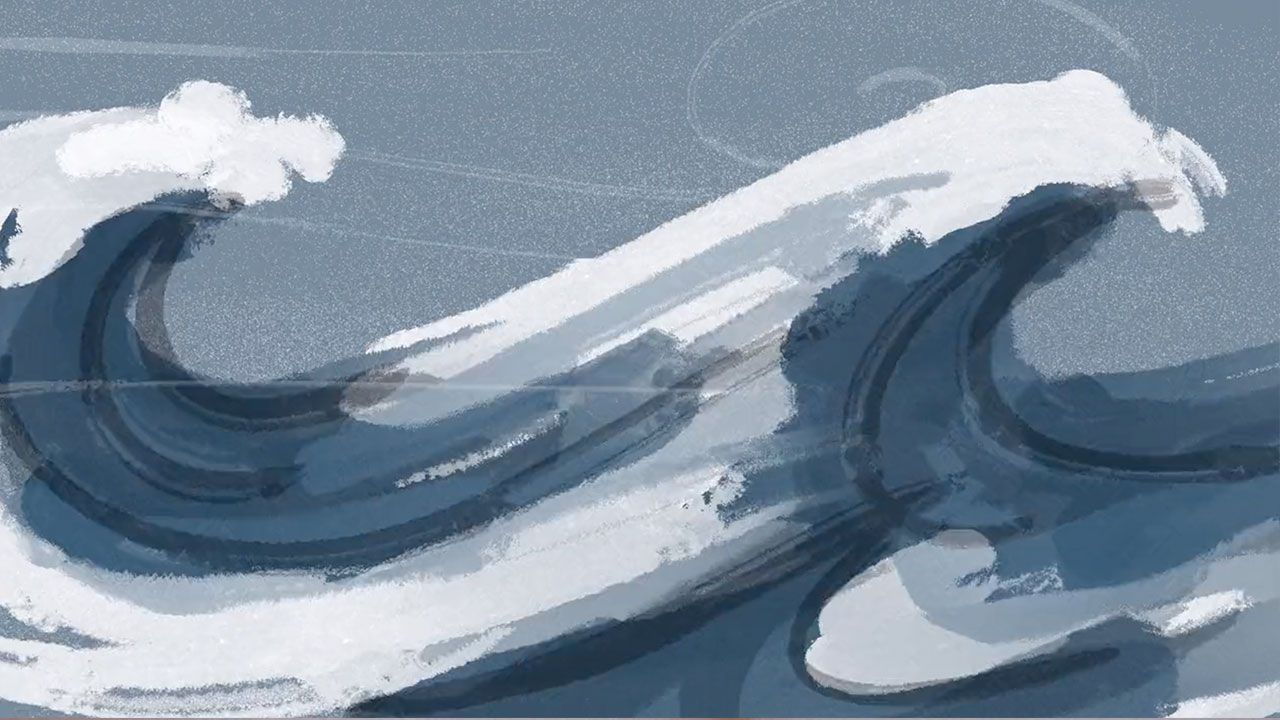 The Ocean Takes a Deep Breath
Saskia Madlener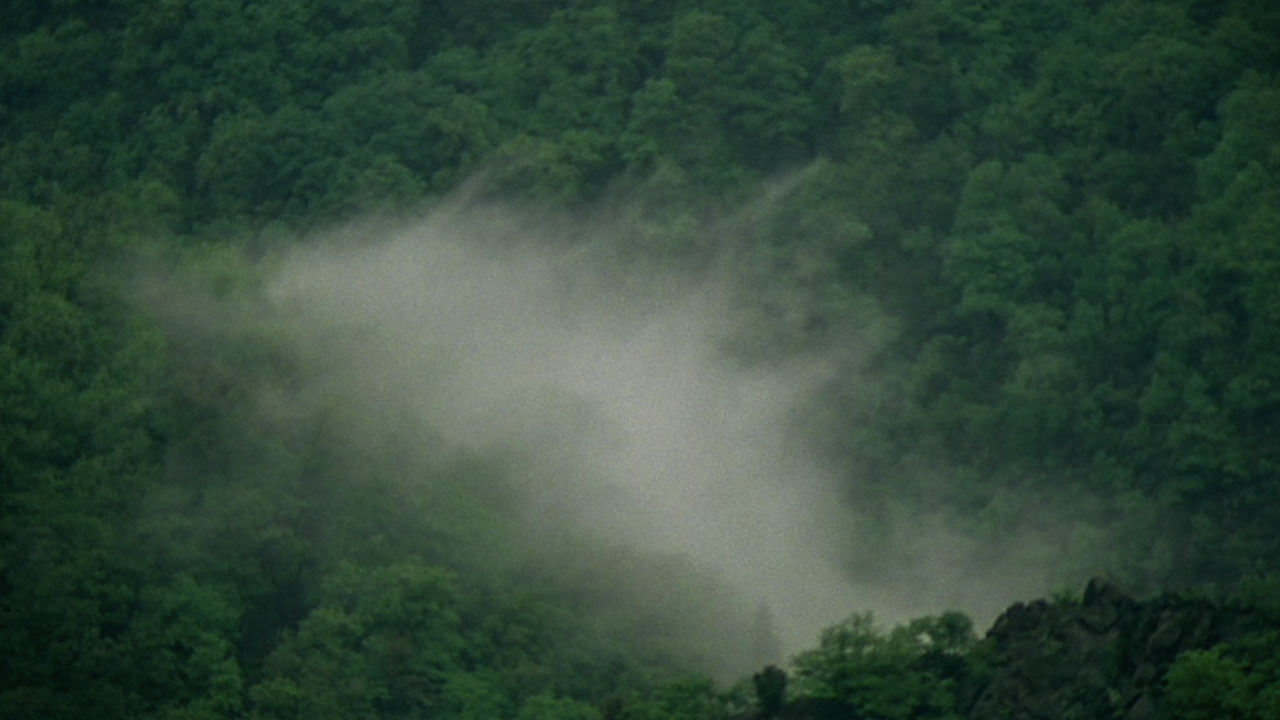 nebel (fog)
Nicole Vögele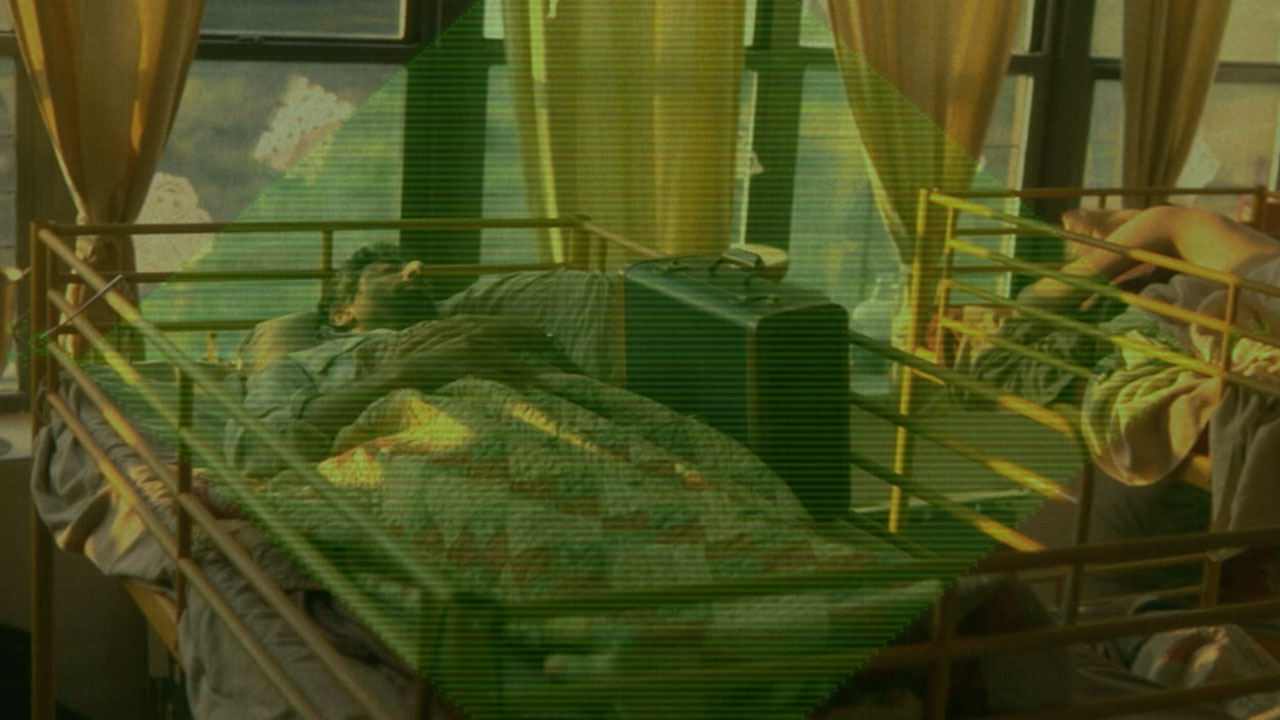 Digital Physics
Jonathan Khanlian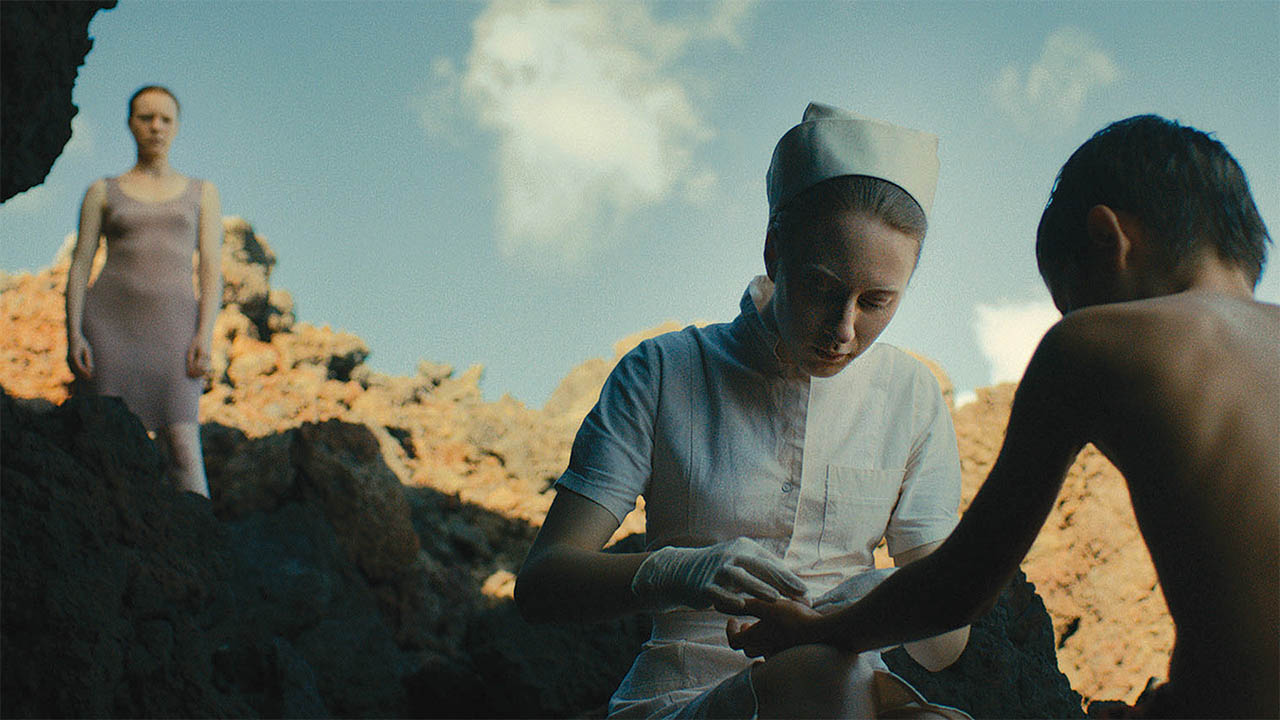 Evolution
Lucile Hadžihalilović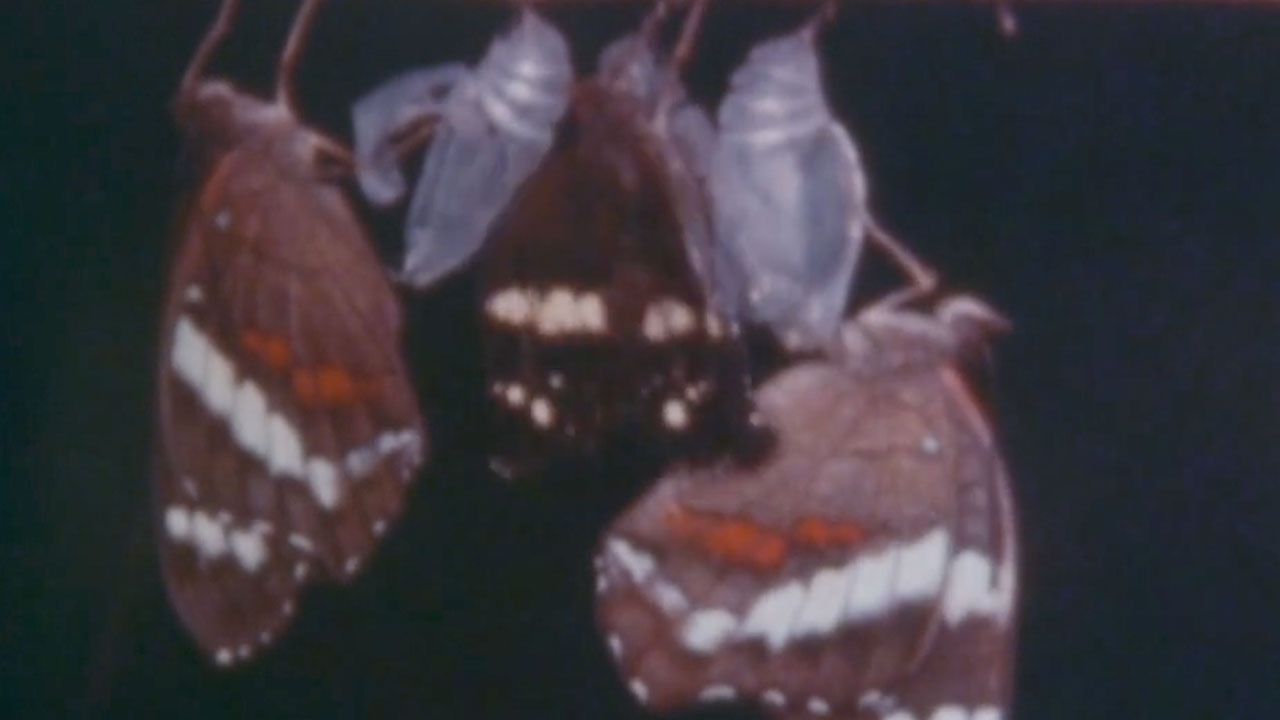 Rearing Anartia Butterflies
Smithsonian Institution Archives,Arnaud Martin,Kristina Dutton,Lisa Schonberg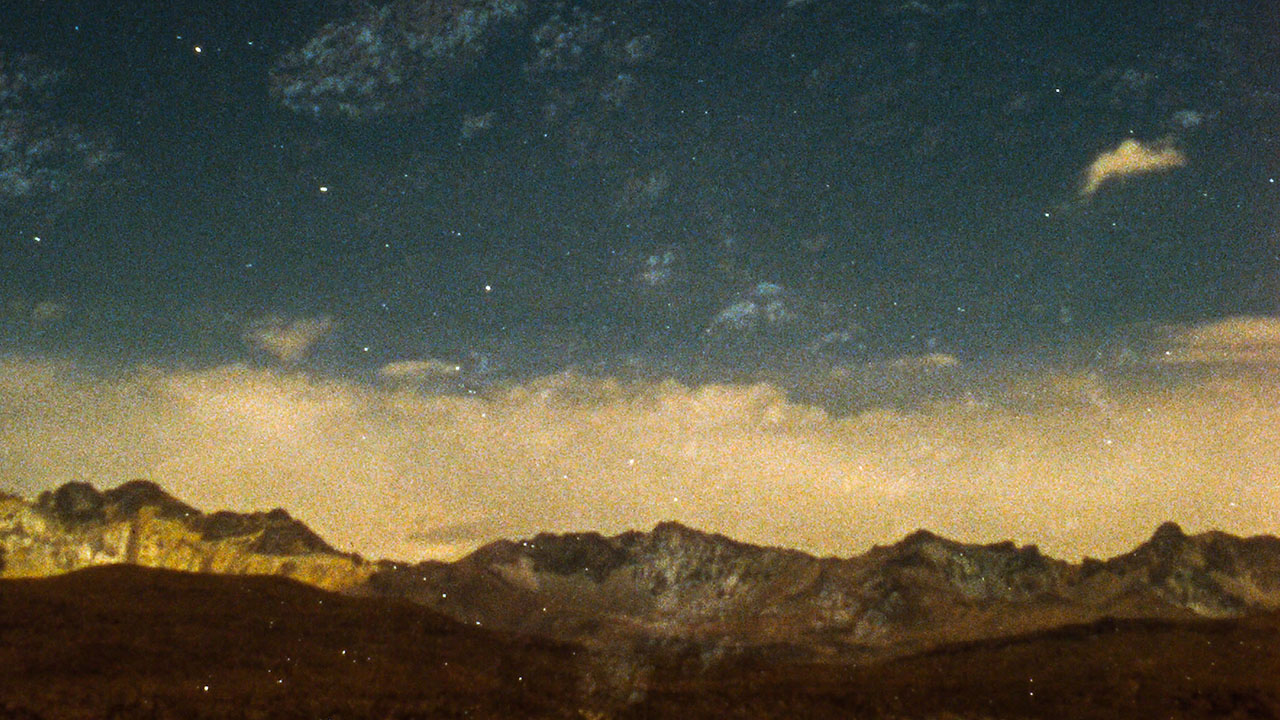 Altiplano
Malena Szlam
Asbestos
Sasha Litvintseva,Graeme Arnfield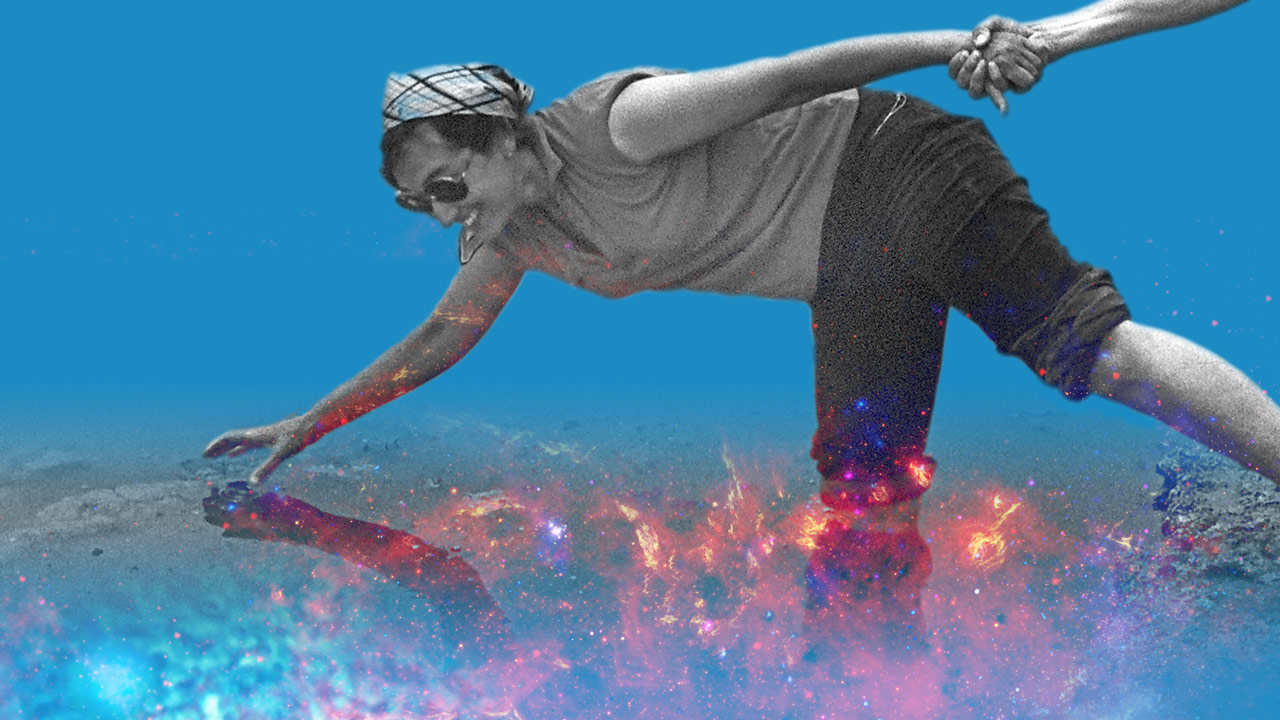 Symbiotic Earth: How Lynn Margulis Rocked the Boat and Started a Scientific Revolution
John Feldman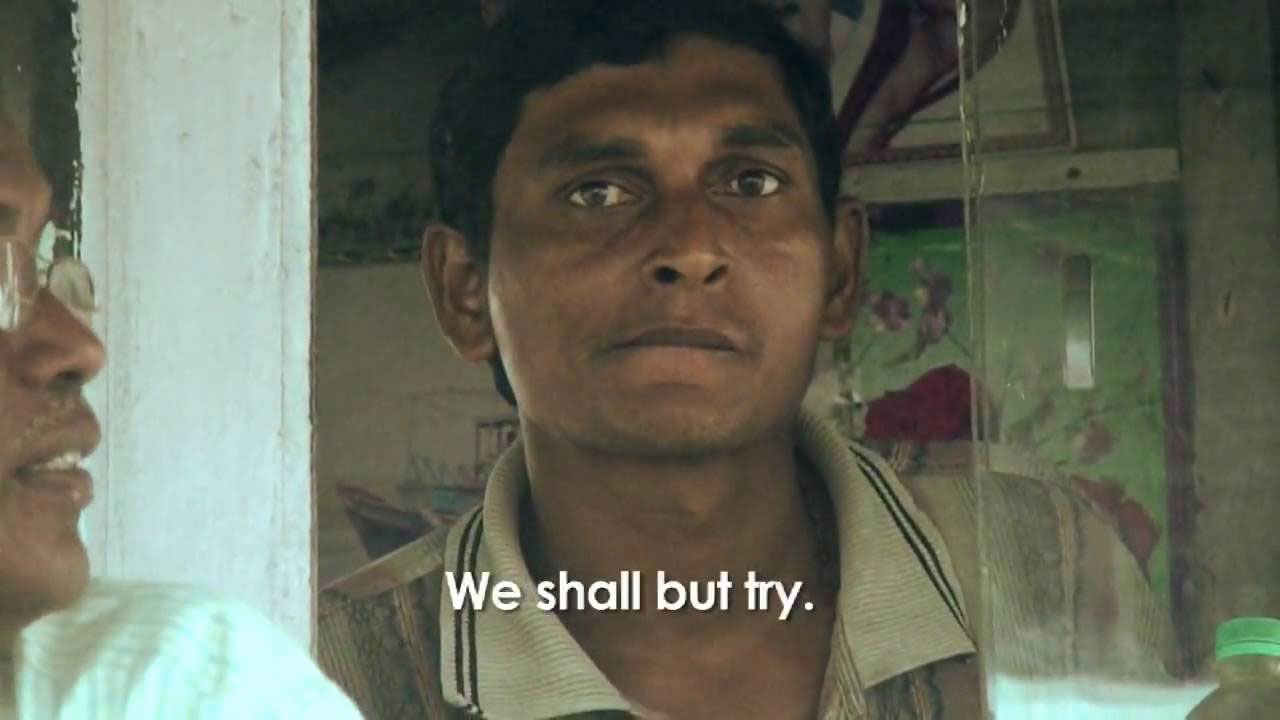 Rising Water: India's Sunderbans
Daniel Grossman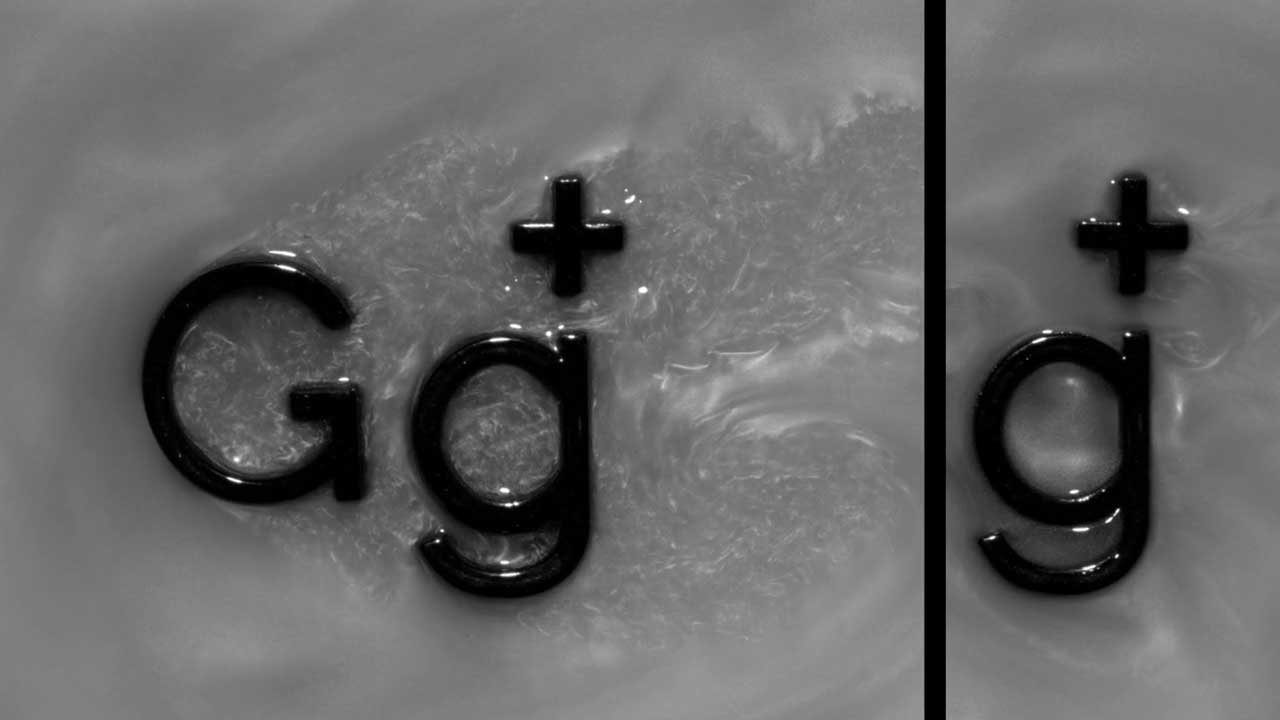 Gobbledigook
Andrea Rassell,Katharine Adcroft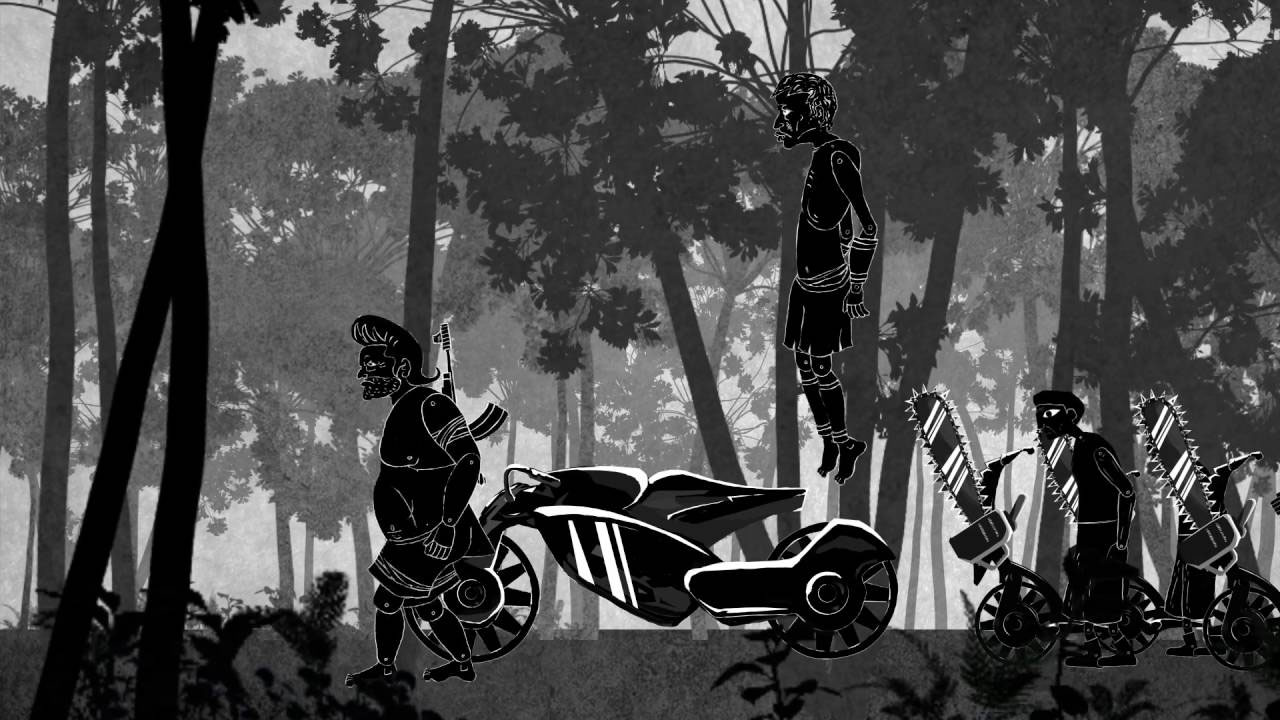 Shadows: Saving the Rain Forest
Isaac Kerlow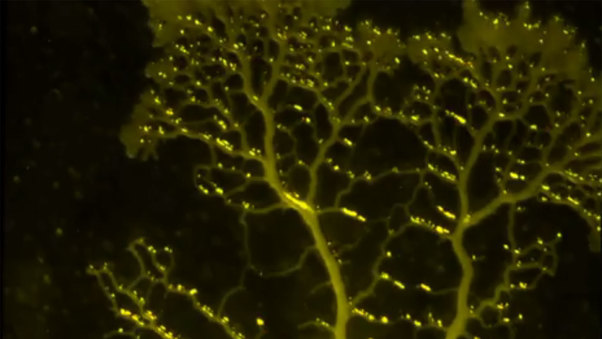 Physarum Polycephalum
Anna Sagatov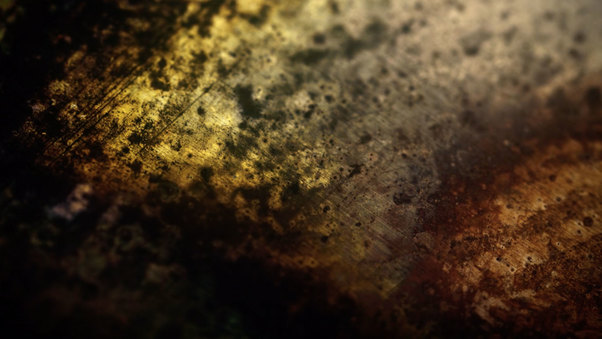 Confluence
Noah Shulman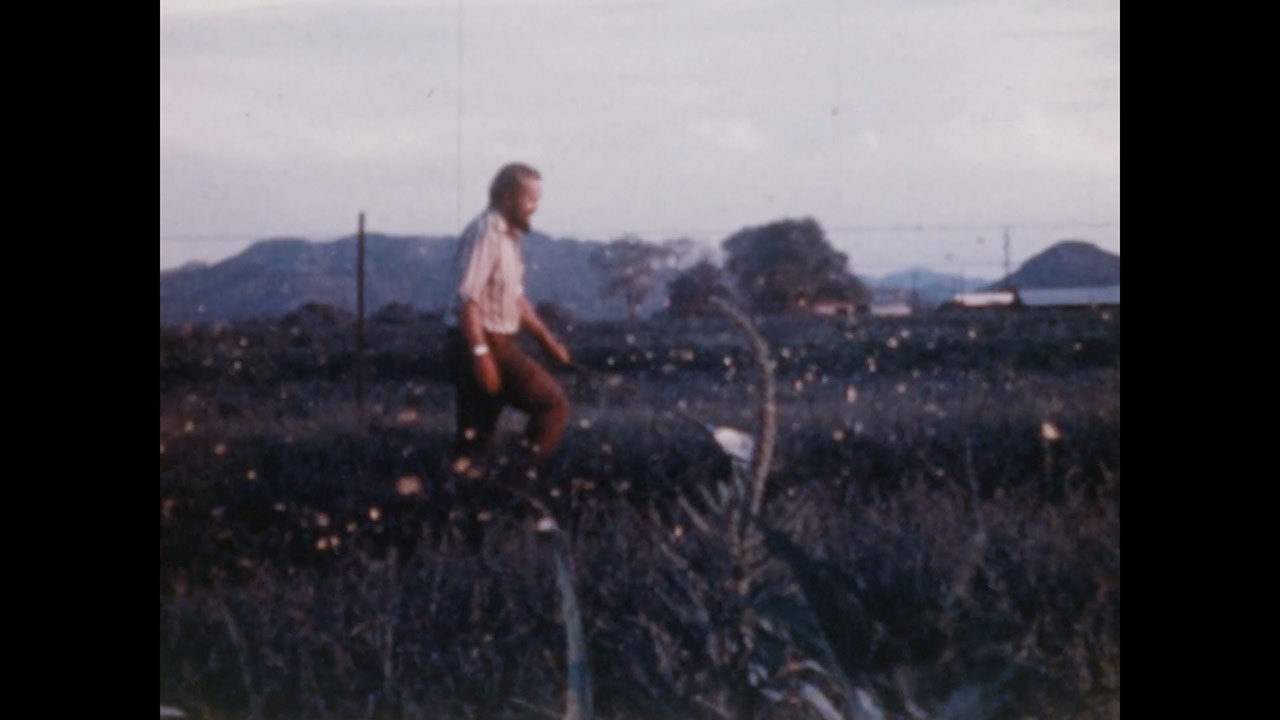 Colias, "The Sulfur Butterflies"
Smithsonian Institution Archives,Arnaud Martin,Kristina Dutton,Lisa Schonberg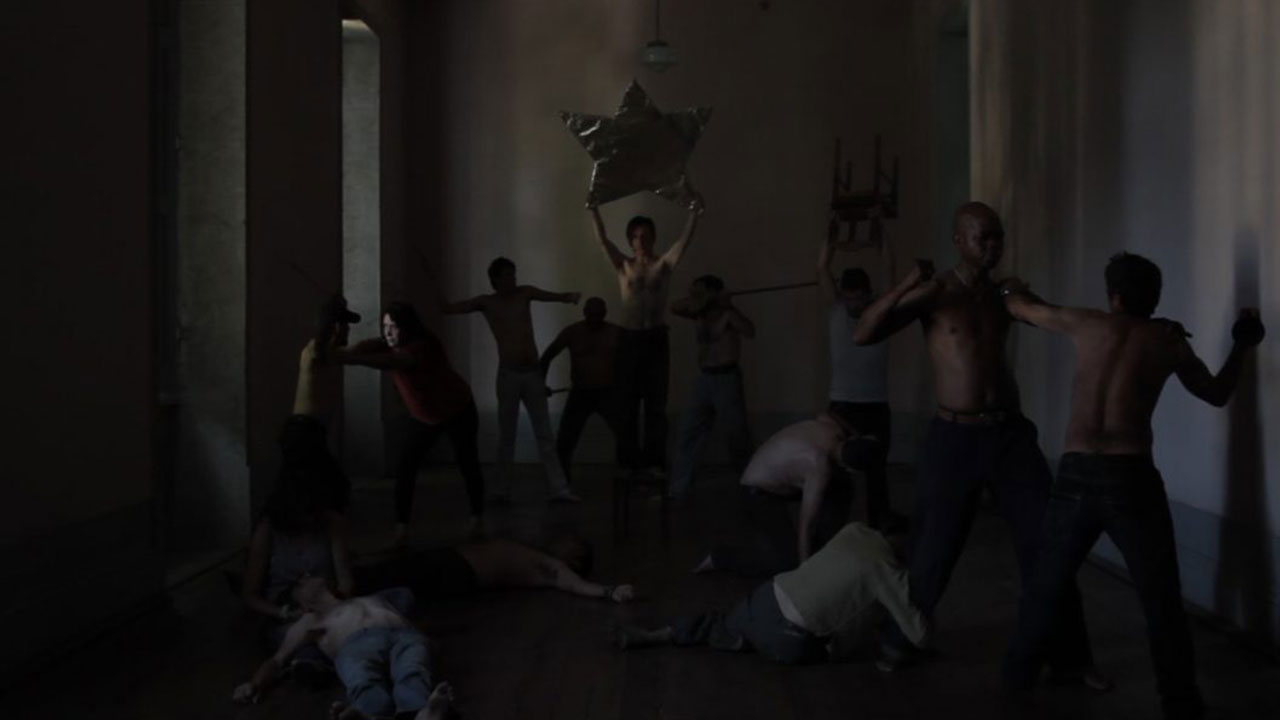 SILÊNCIO
Christophe Bisson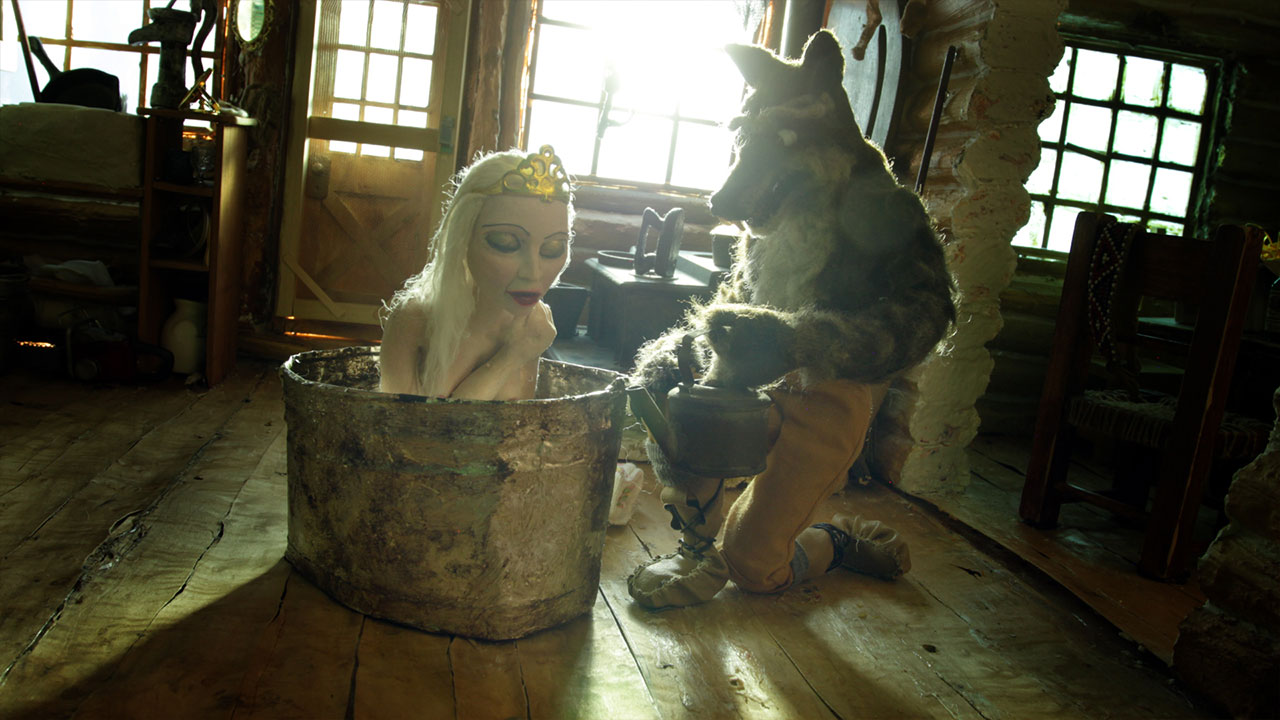 The Lodge
Terril Calder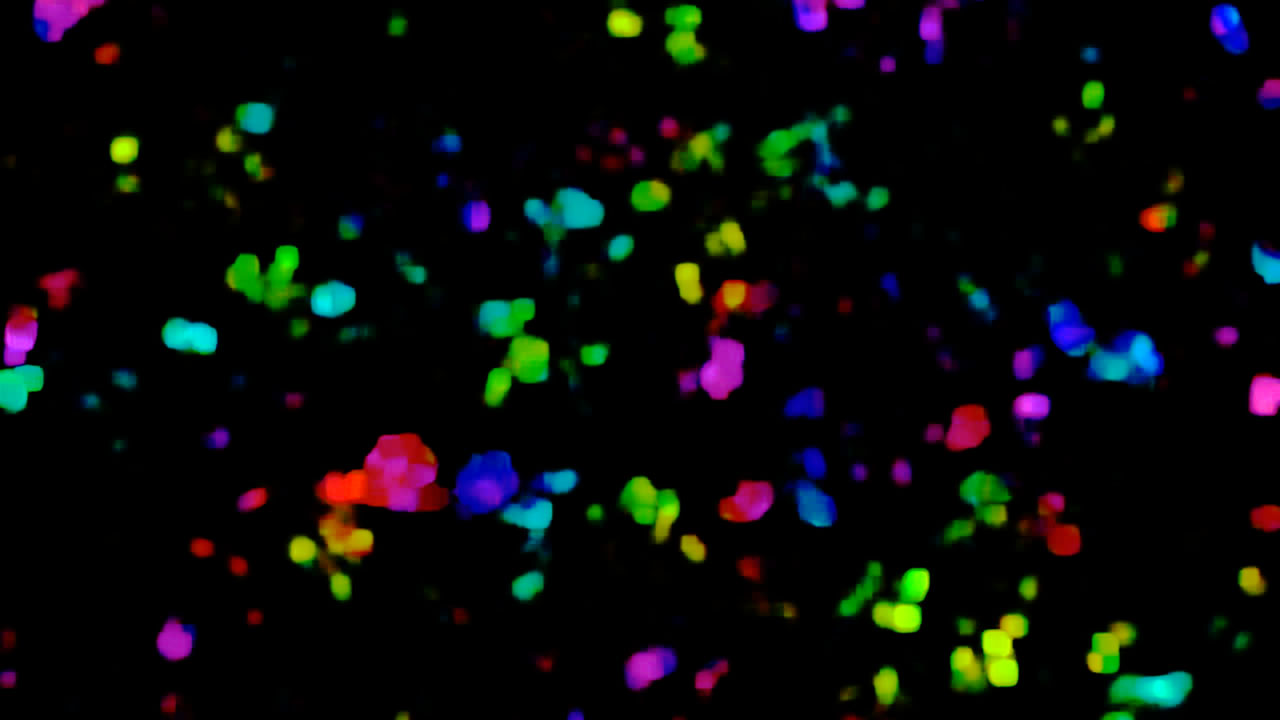 It has to be lived once and dreamed twice
Rainer Kohlberger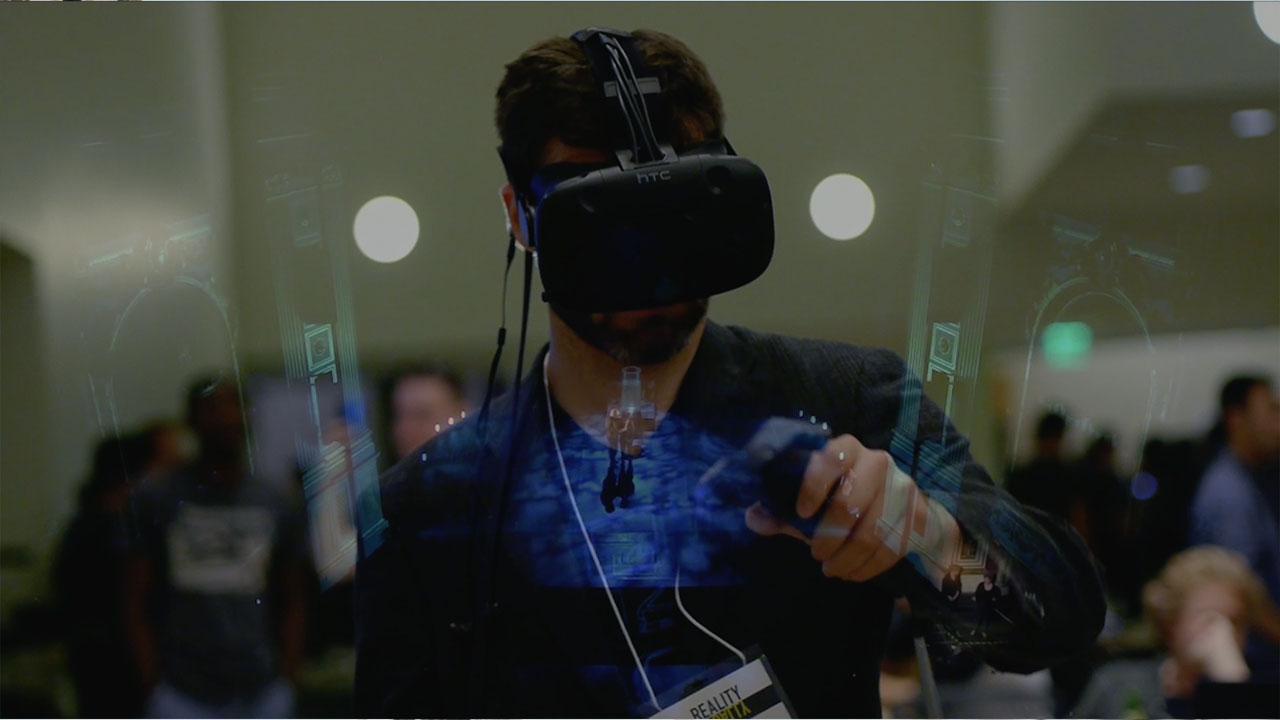 Harvard + MIT Knowledge Journey - Open Media Science
Daniel Oxenhandler
Color of Space
Richard Stanley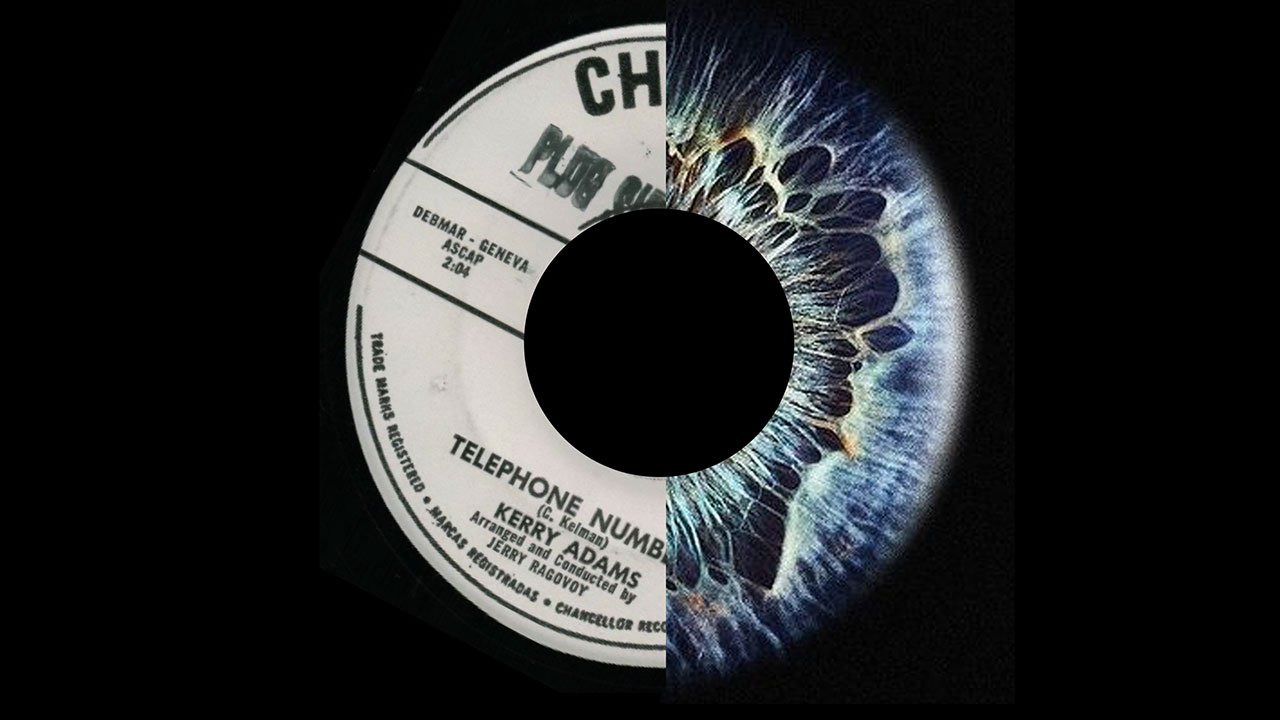 With These Eyes
Evan Ari Kelman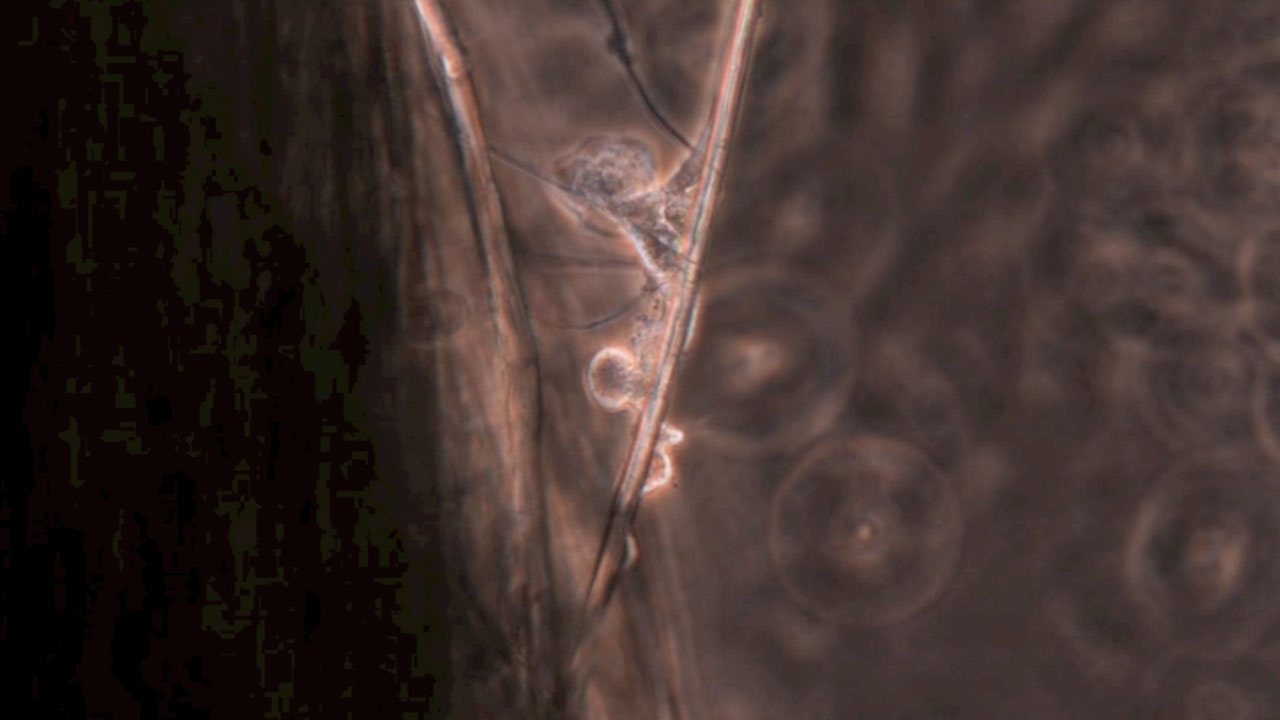 Aseptic Requiem (Requiem Aseptisé)
WhiteFeather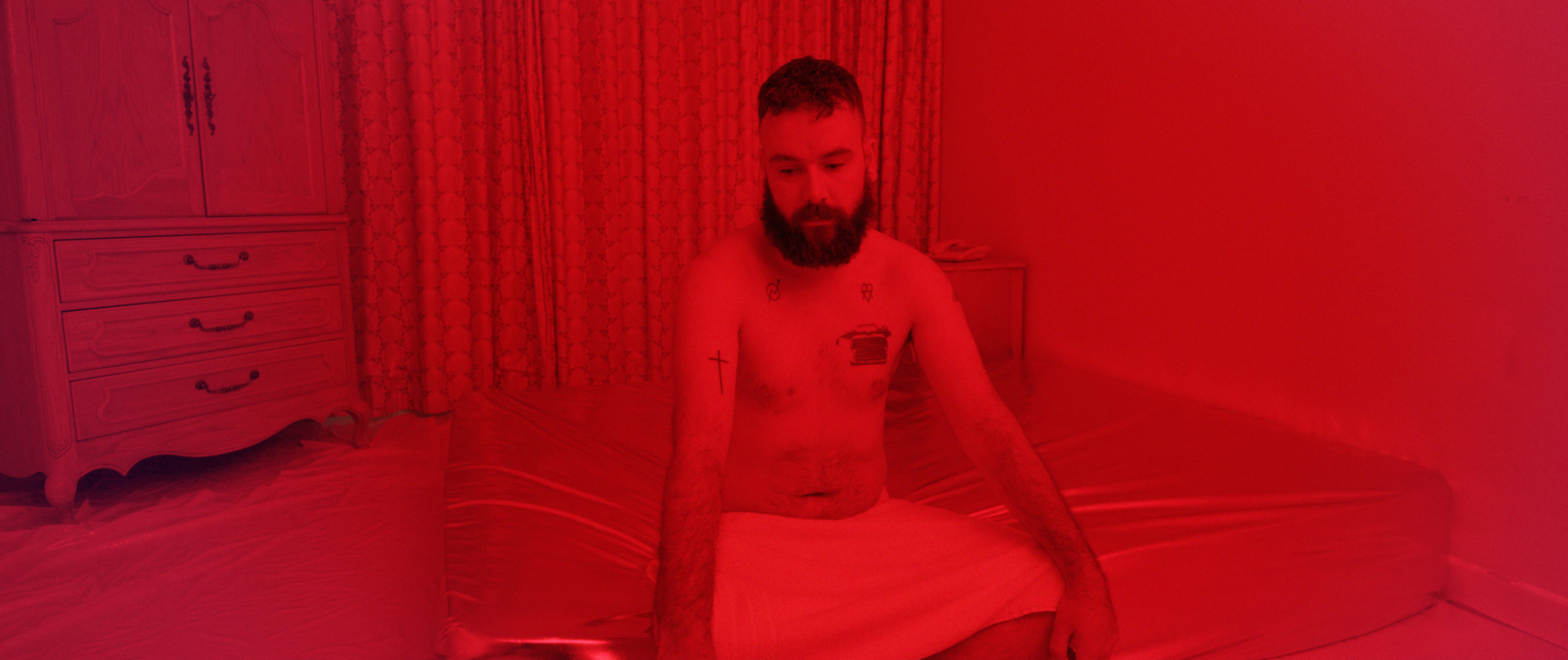 Far from the reach of the sun
Kevin Gaffney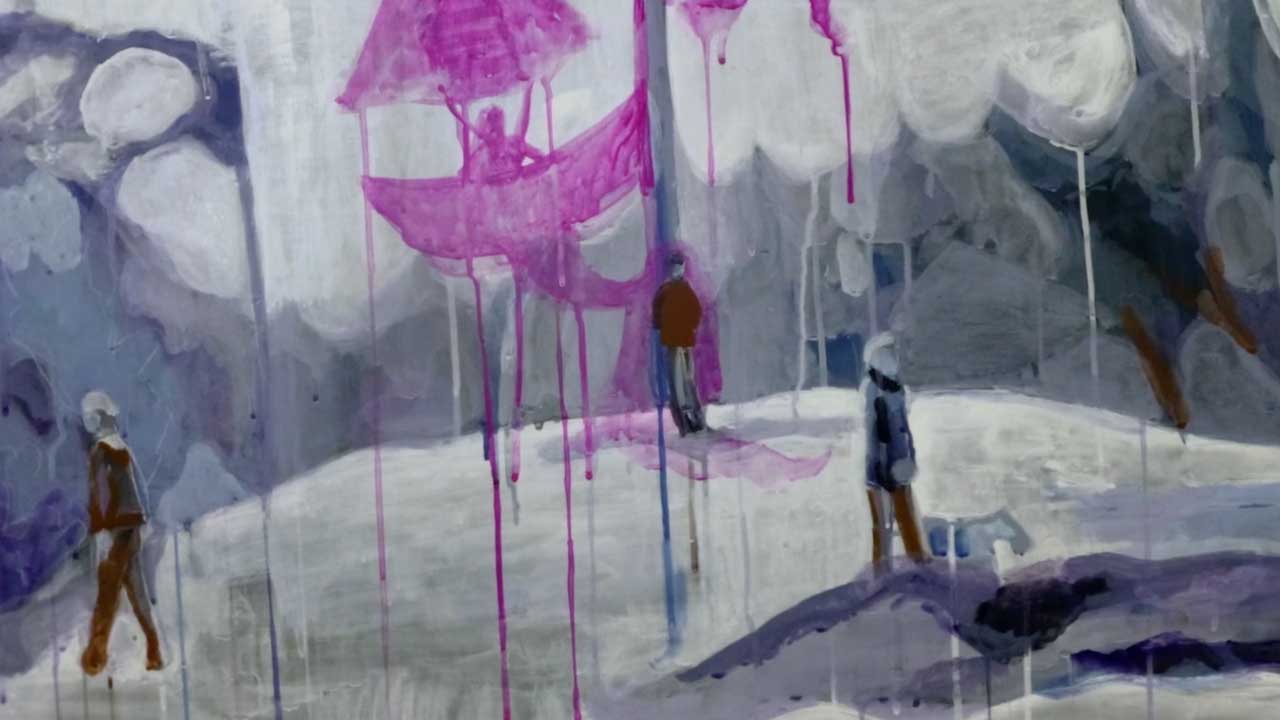 See Memory
Viviane Silvera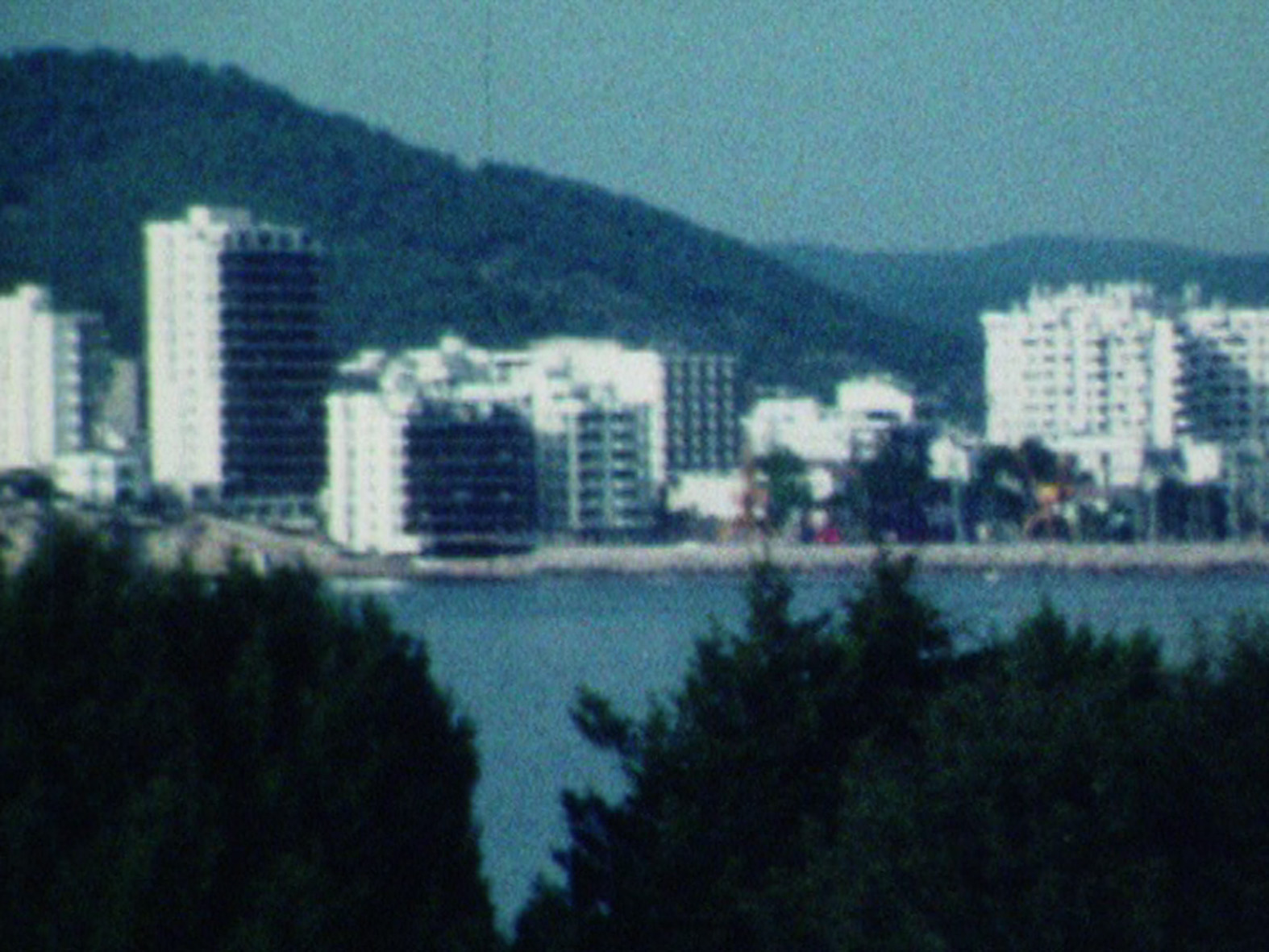 Siesta
David Krems, Furtado Hugo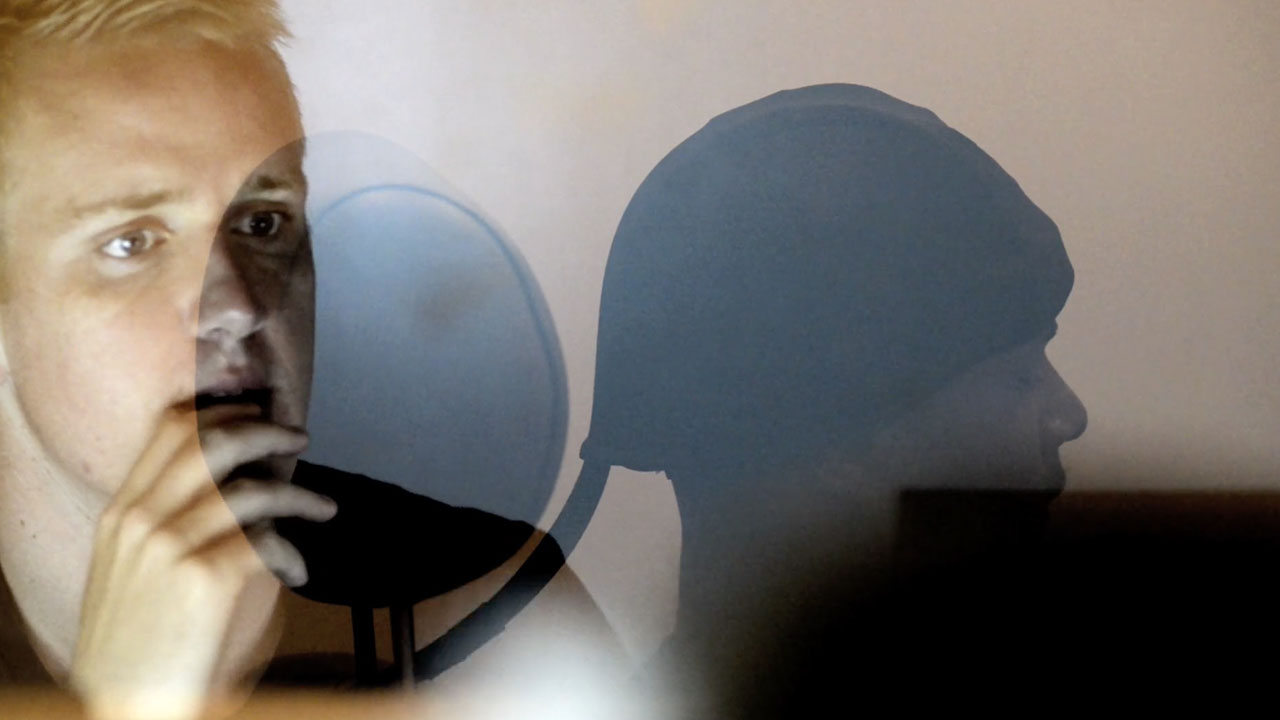 Apparatus Synapse
William Noland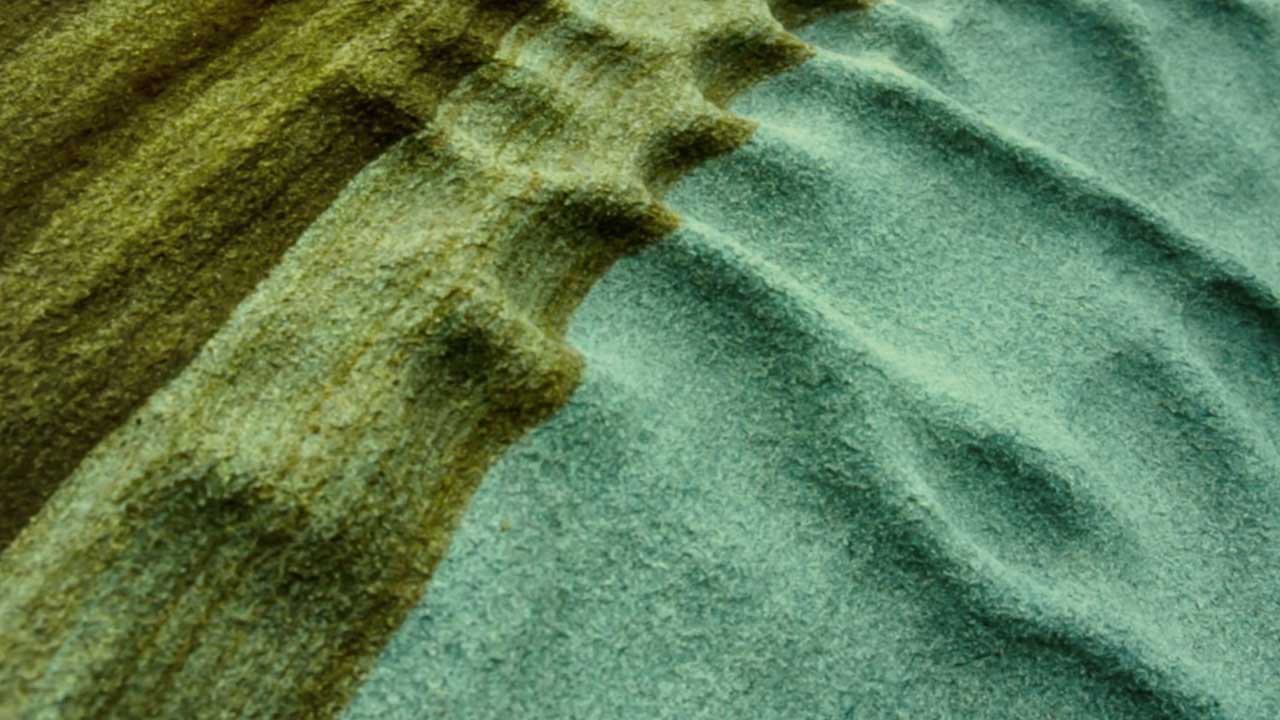 Frack
Grayson Cooke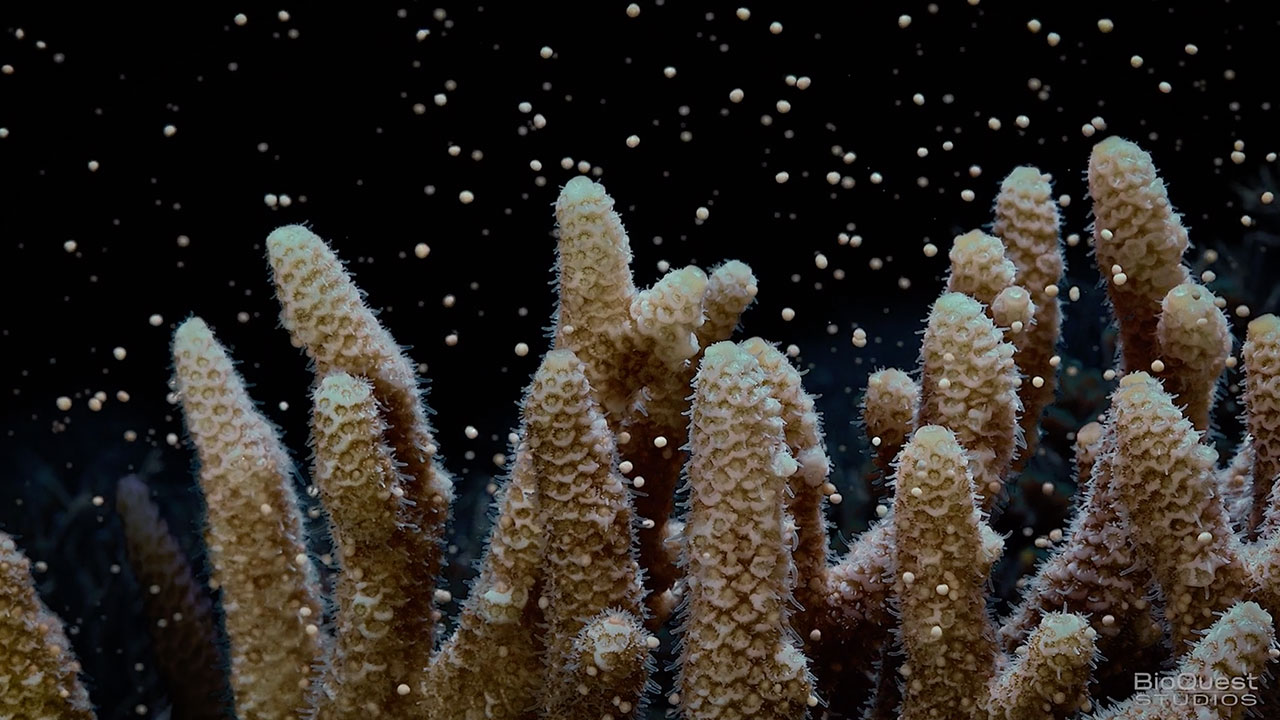 Corals - Ancient Survivors
Louise Polain,Daniel Stoupin,& Pete West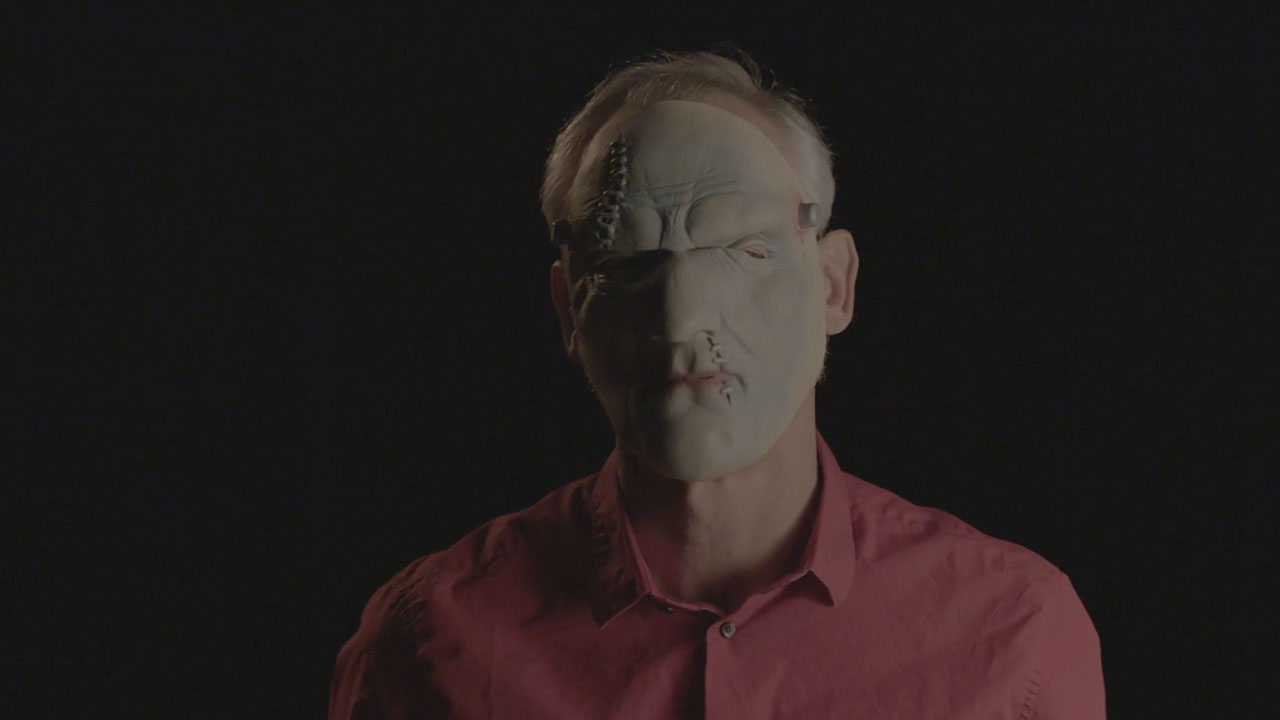 The Mask Task
Josephine Decker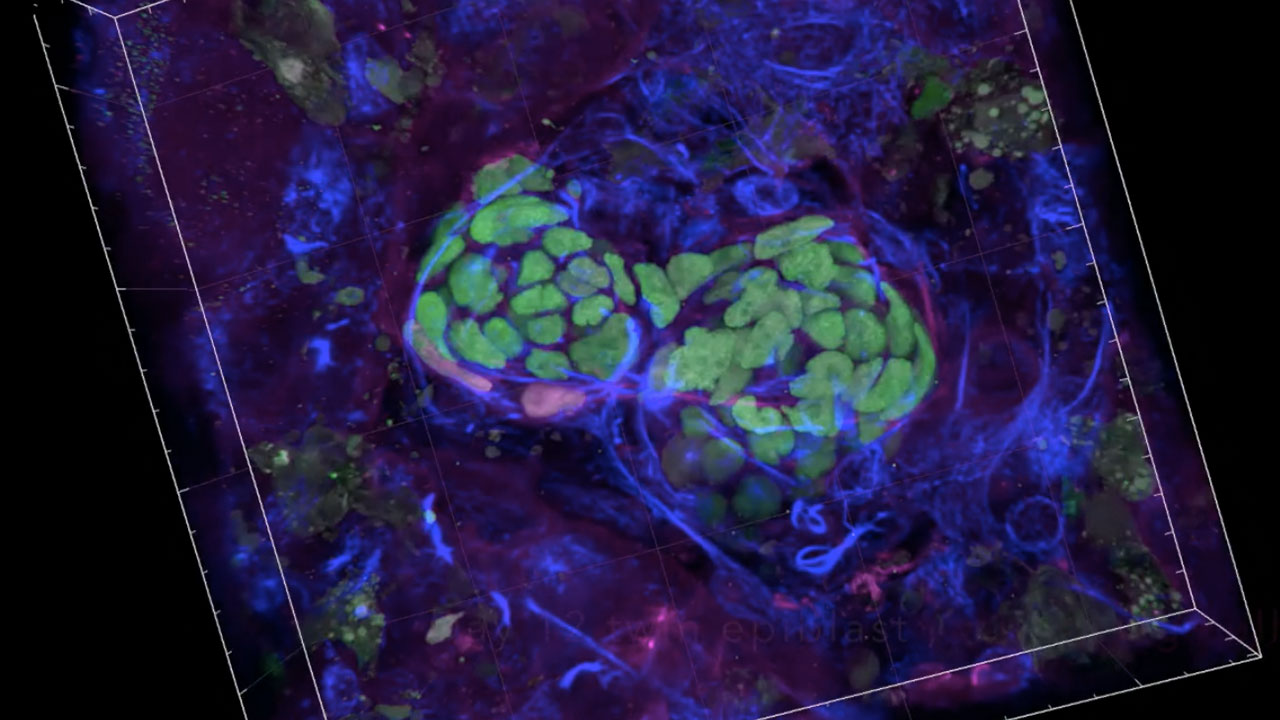 Human Development: Day 6 to 14
Gist Croft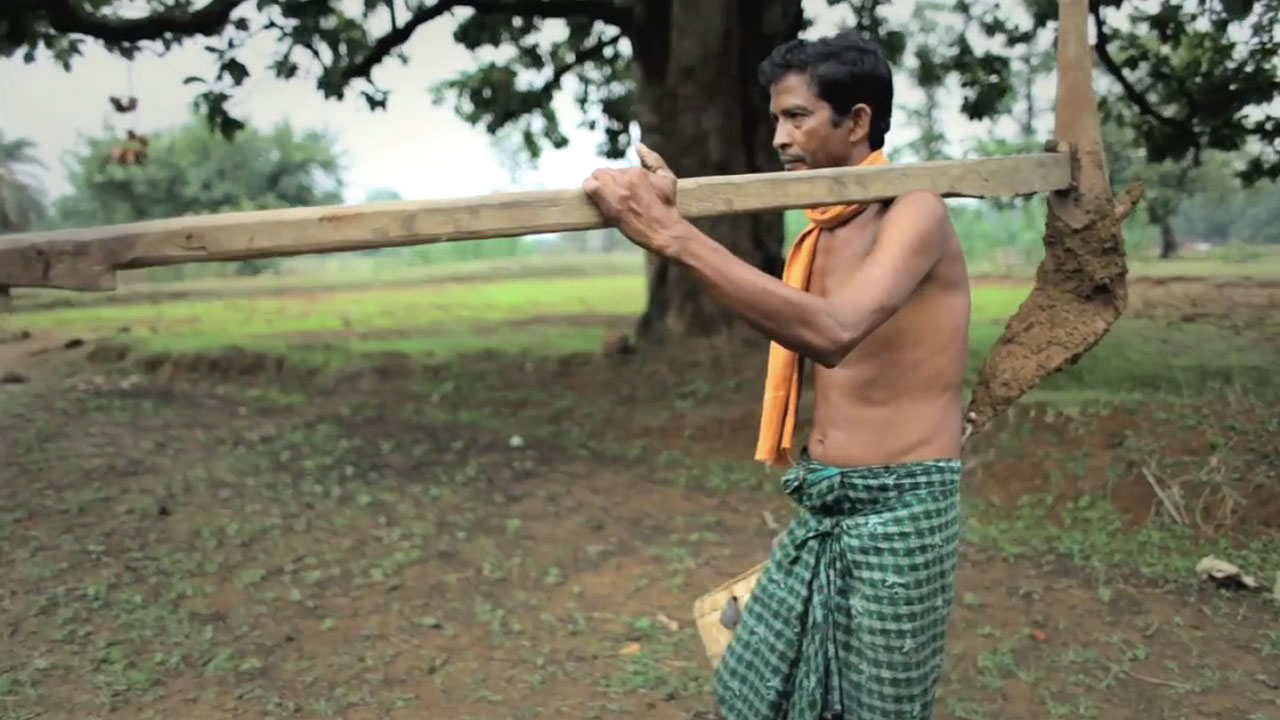 Upendra has Worms
Chintan Gohil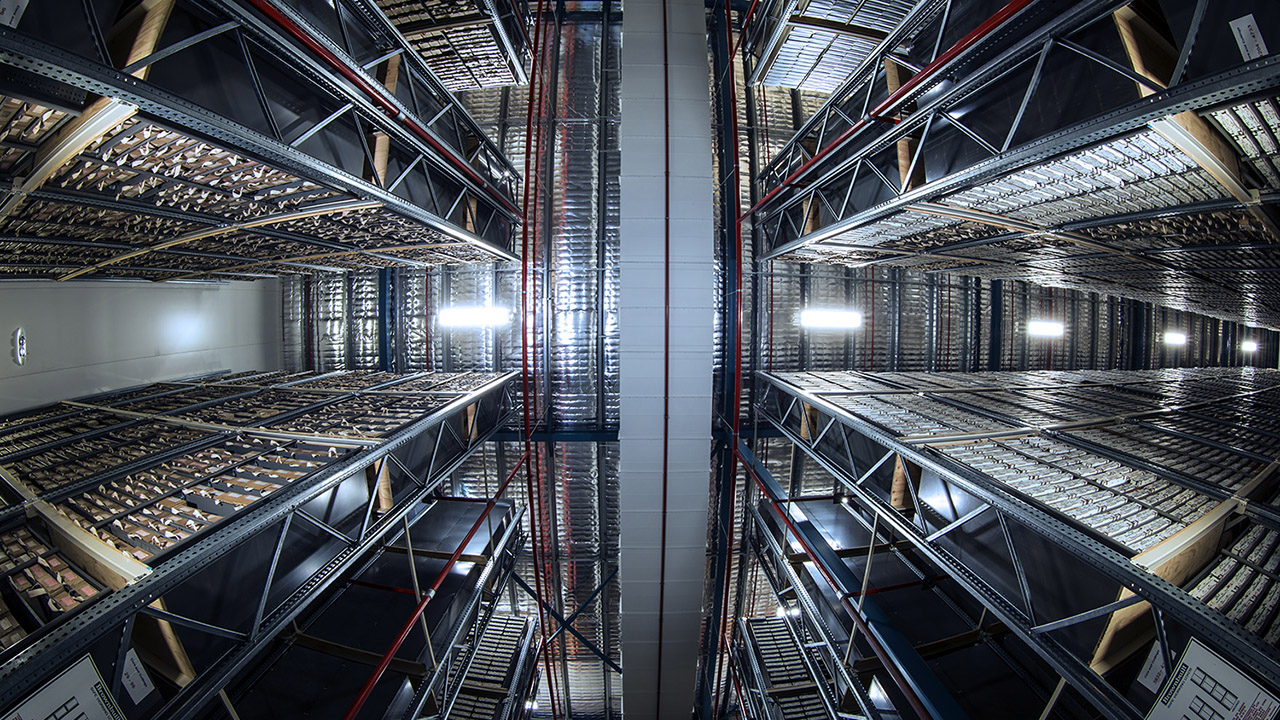 Two Songs for a Changeling Earth
Grayson Cooke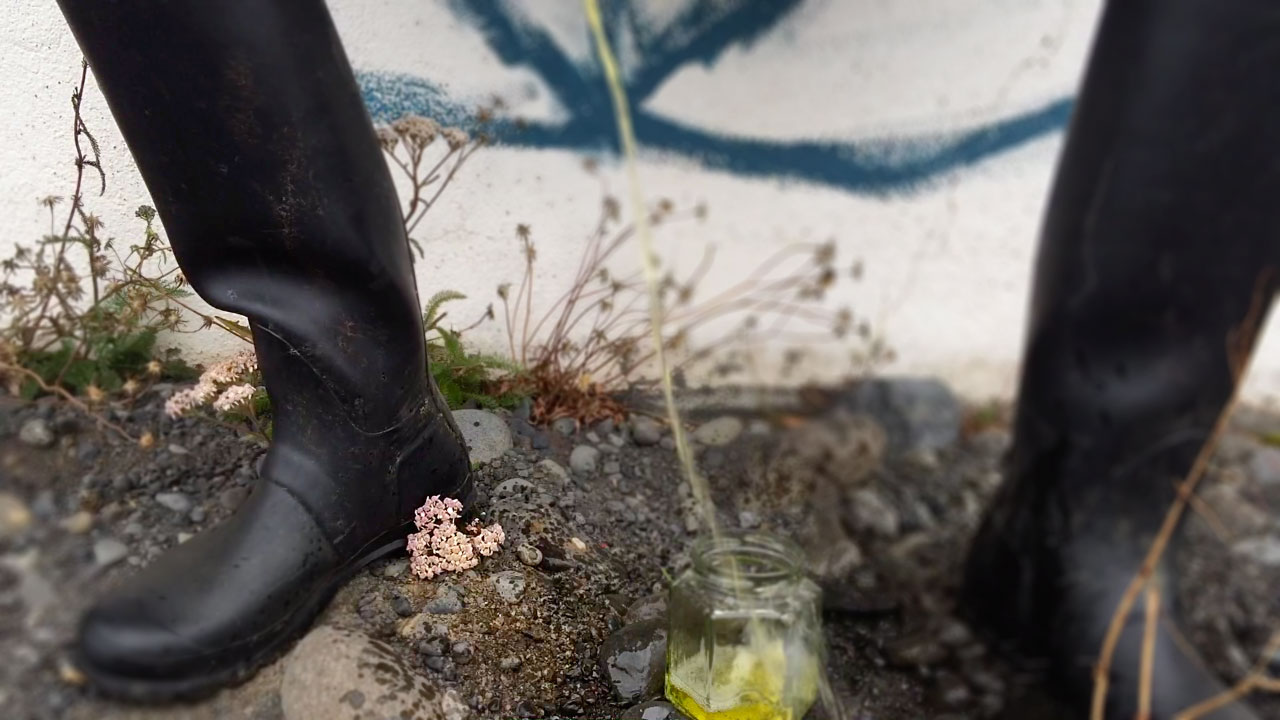 BLÓM + BLÓÐ
WhiteFeather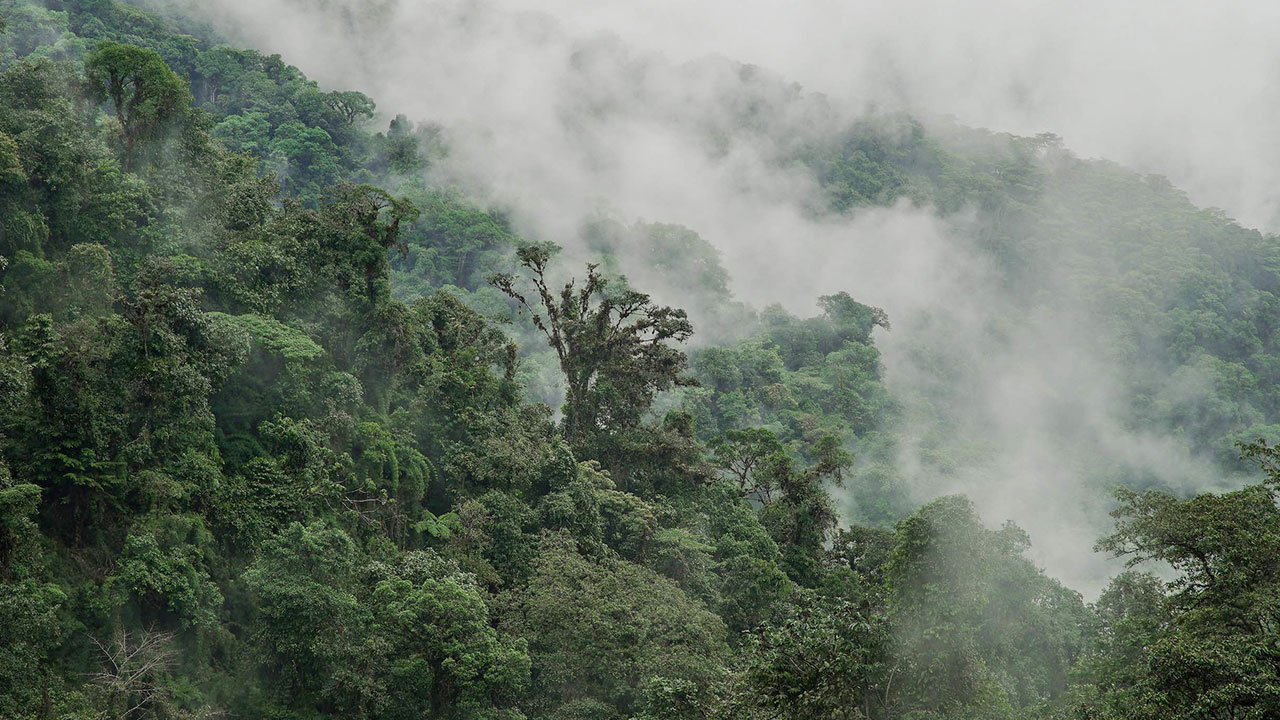 Dusk Chorus (based on Fragments of Extinction)
David Monacchi,Nika Šaravanja,Alessandro D'Emilia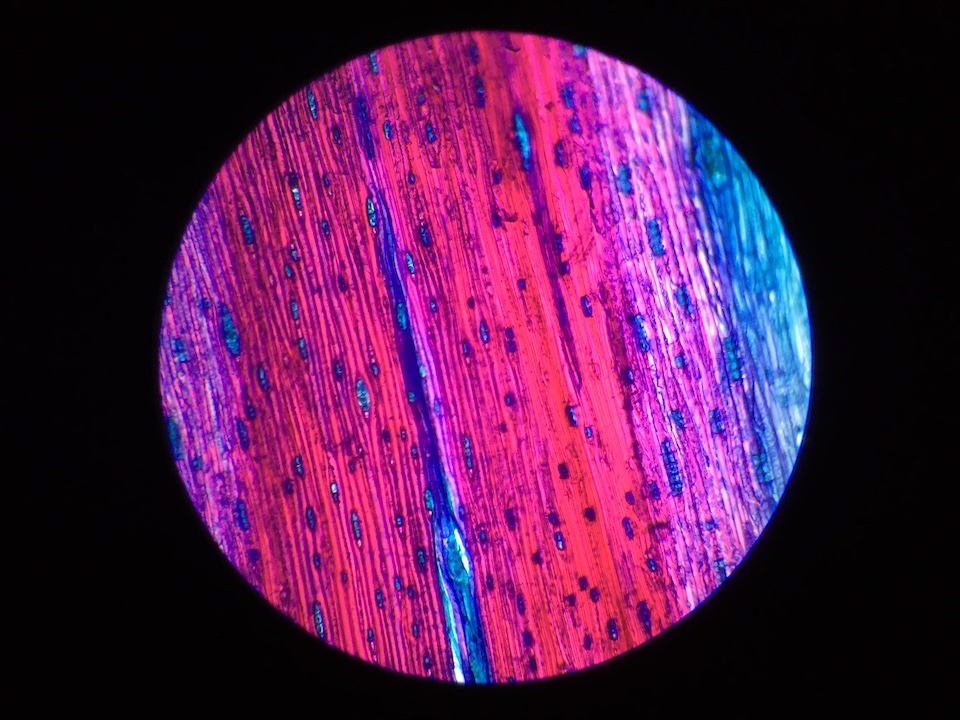 Plants up-close: The beautiful design of stems and roots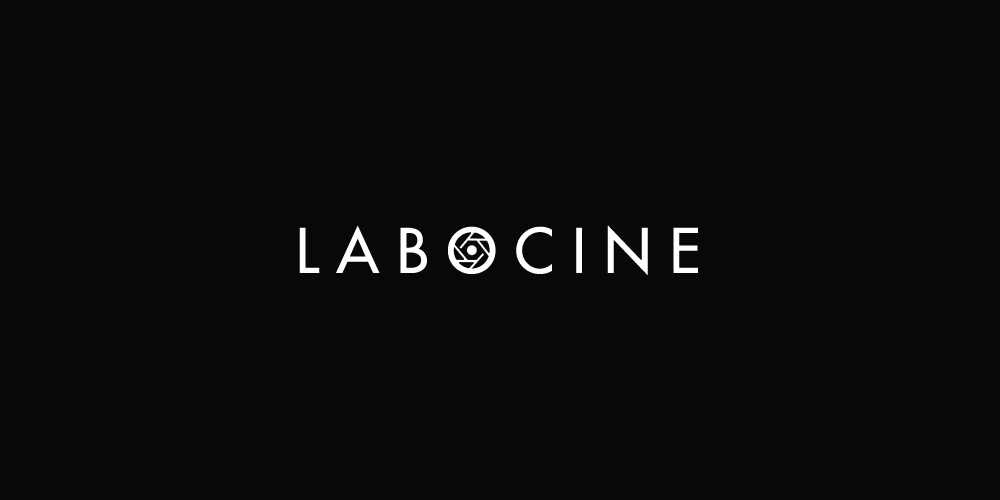 Sunset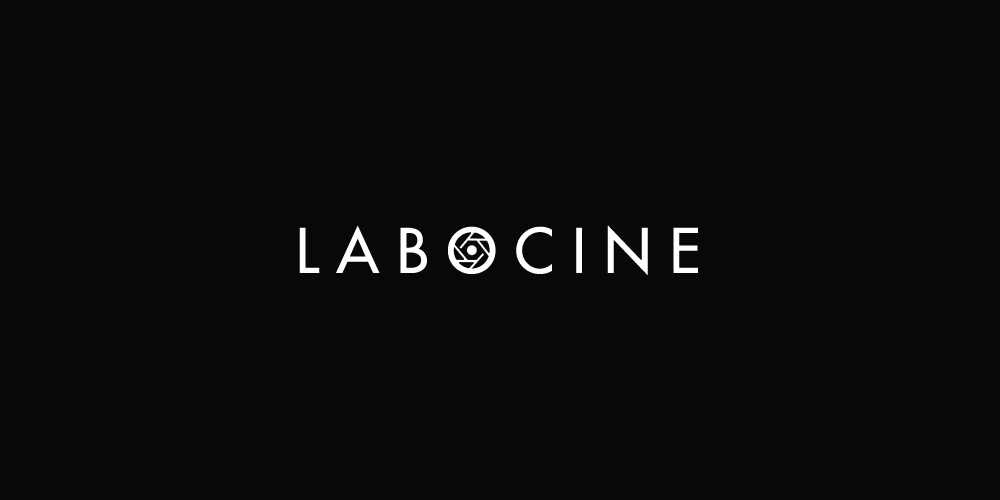 Painted Lady
Sunflower Bees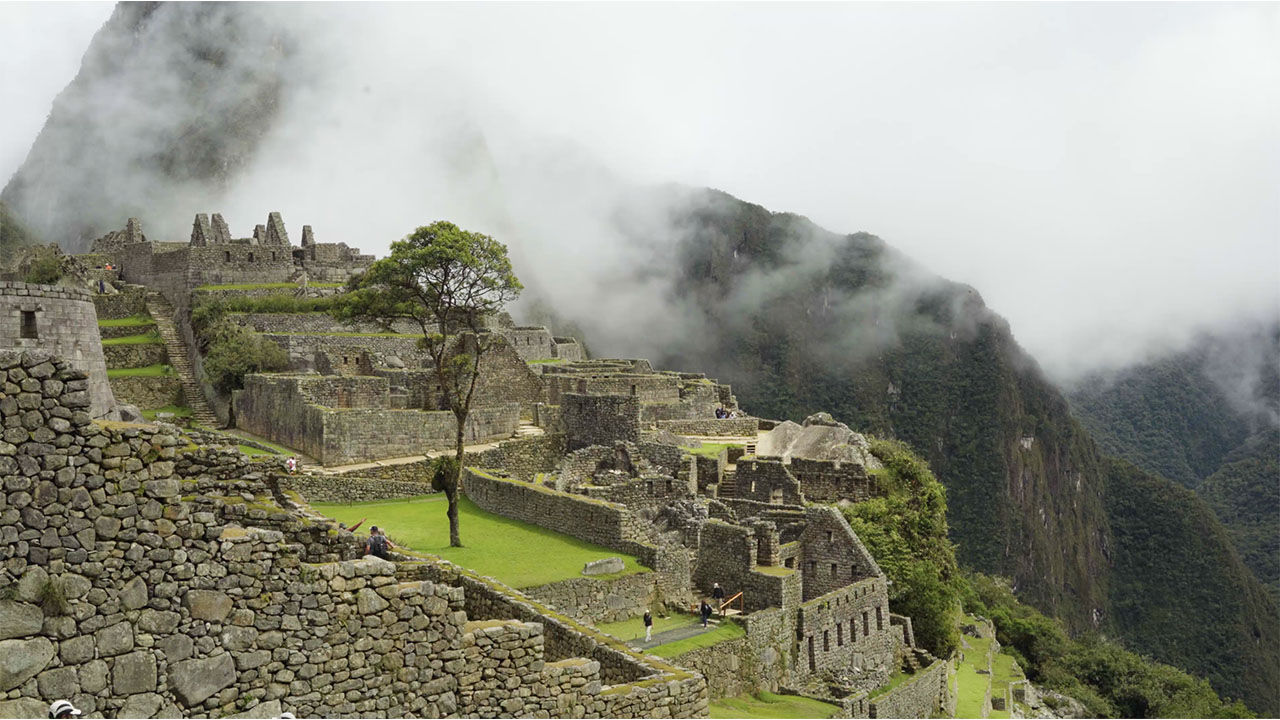 Machu Picchu, an Incan citadel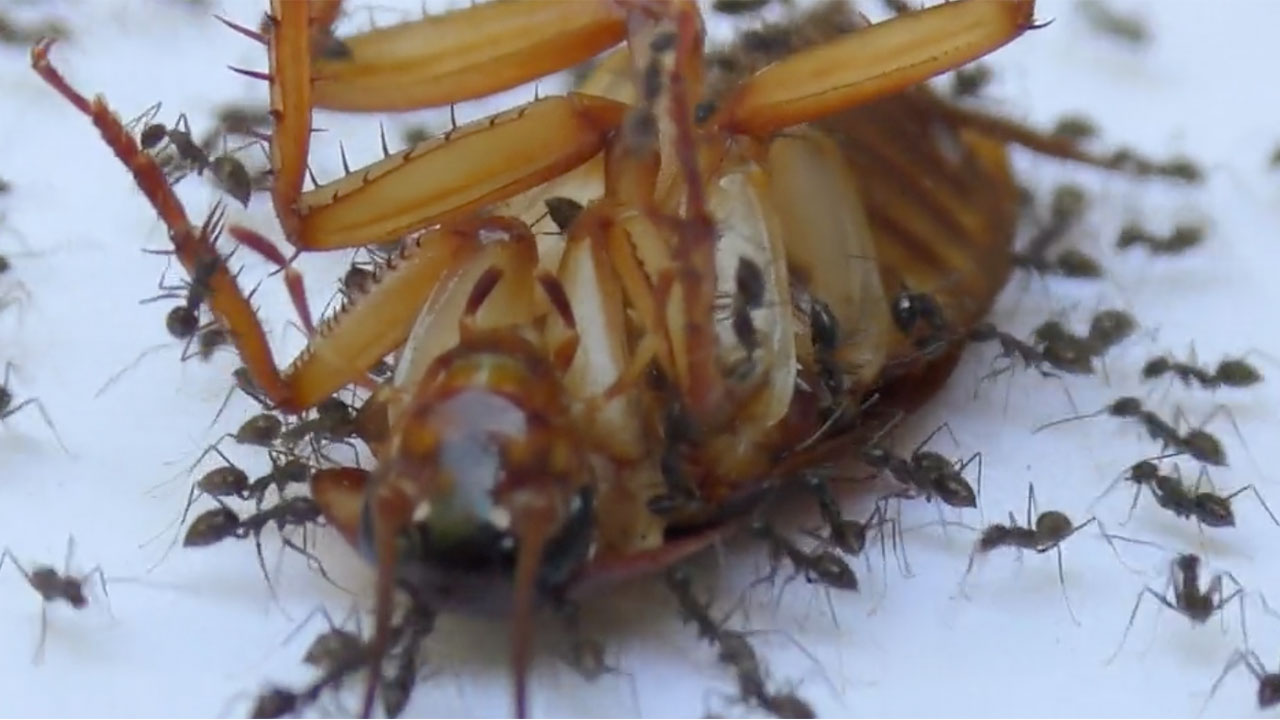 Cooperative Transport By Ants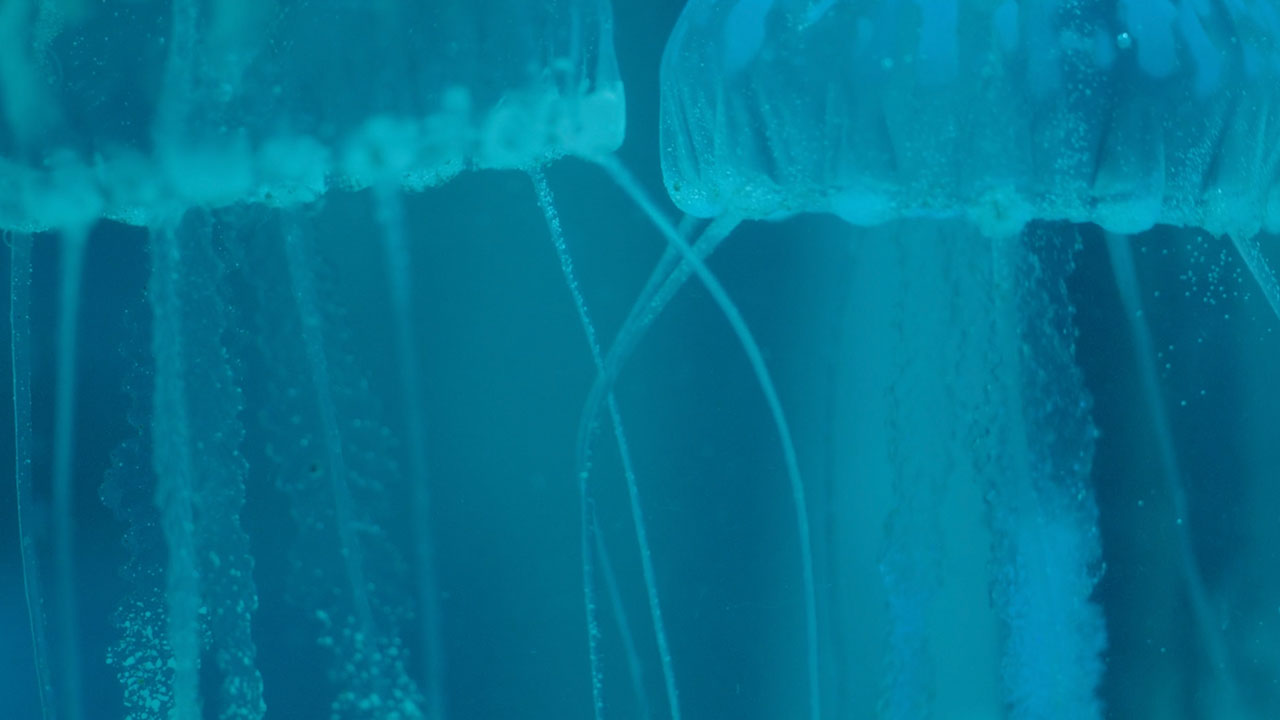 Downward-swimming Jellyfish in Blue-Tinted Aquarium Display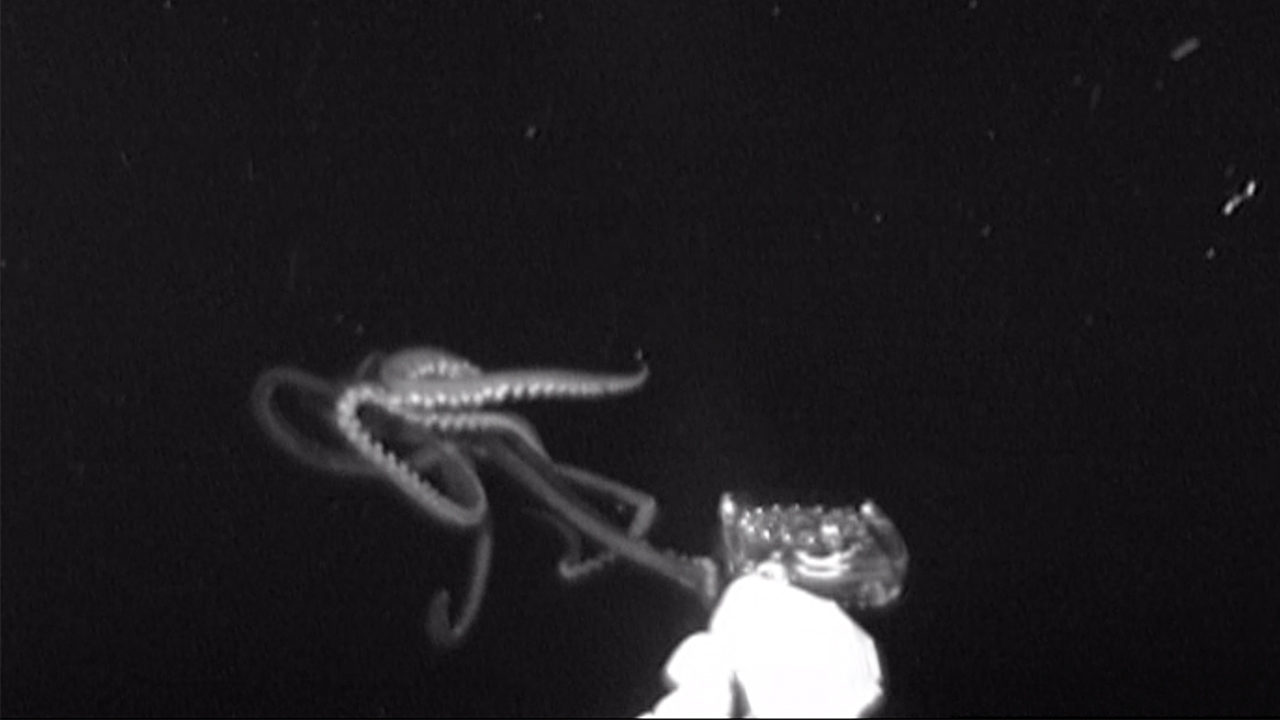 Racing Rice Roots
Synthesizing an Alkaloid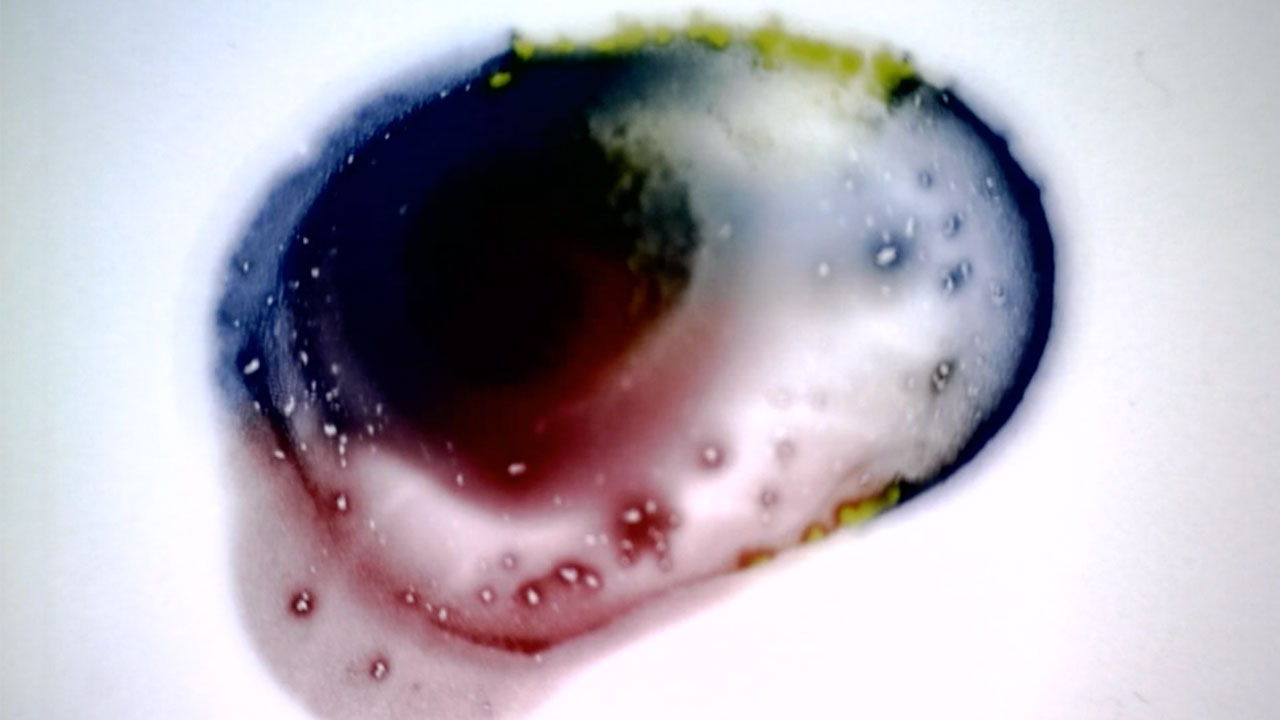 Bacterial Super Colony
6 Beautiful Short Science Films About Nature and Humanity
Nostalgia and the Natural World: a Lilian Mehrel Multiverse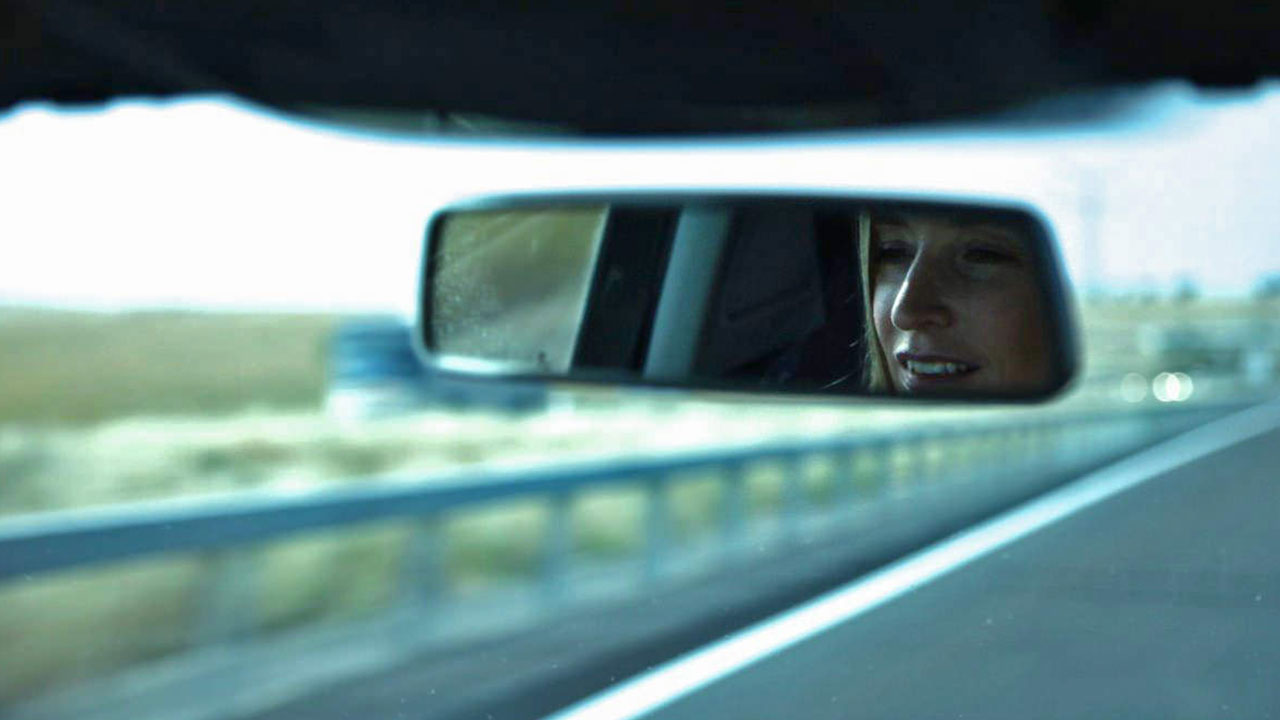 A Haunting Exploration into the Nature of Memory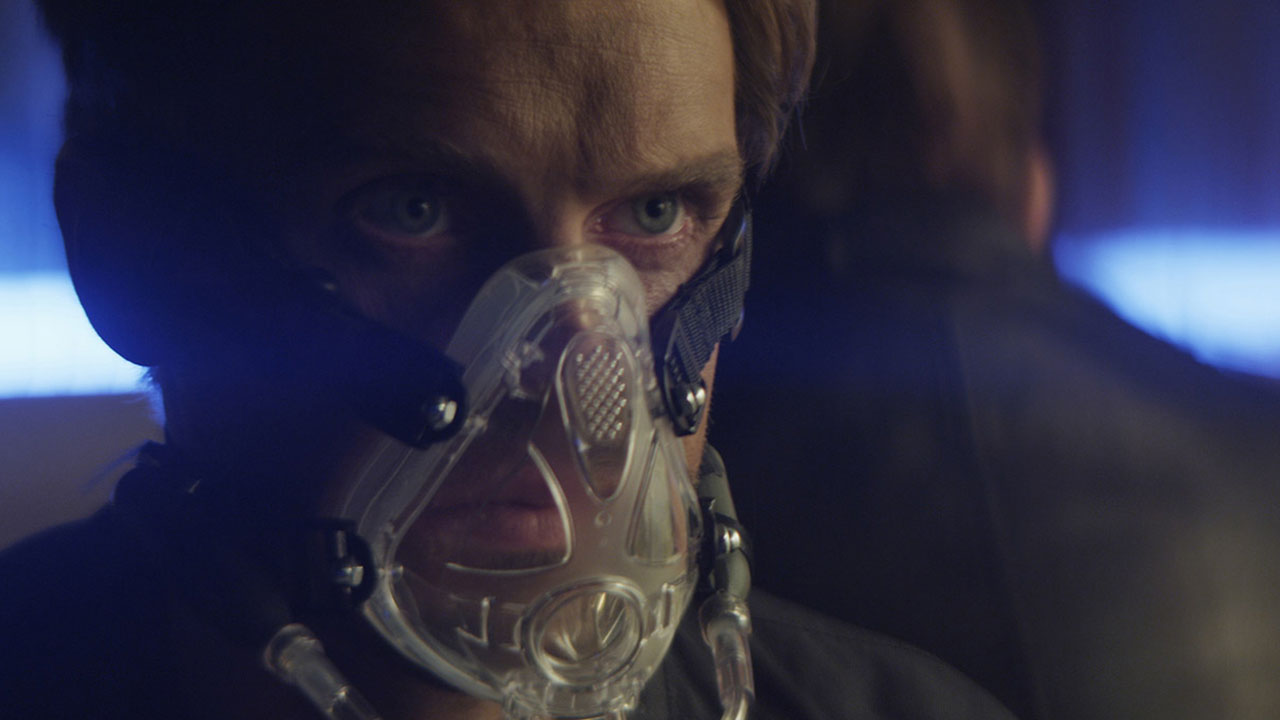 Exploring The Relationship Between Human Beings and Nature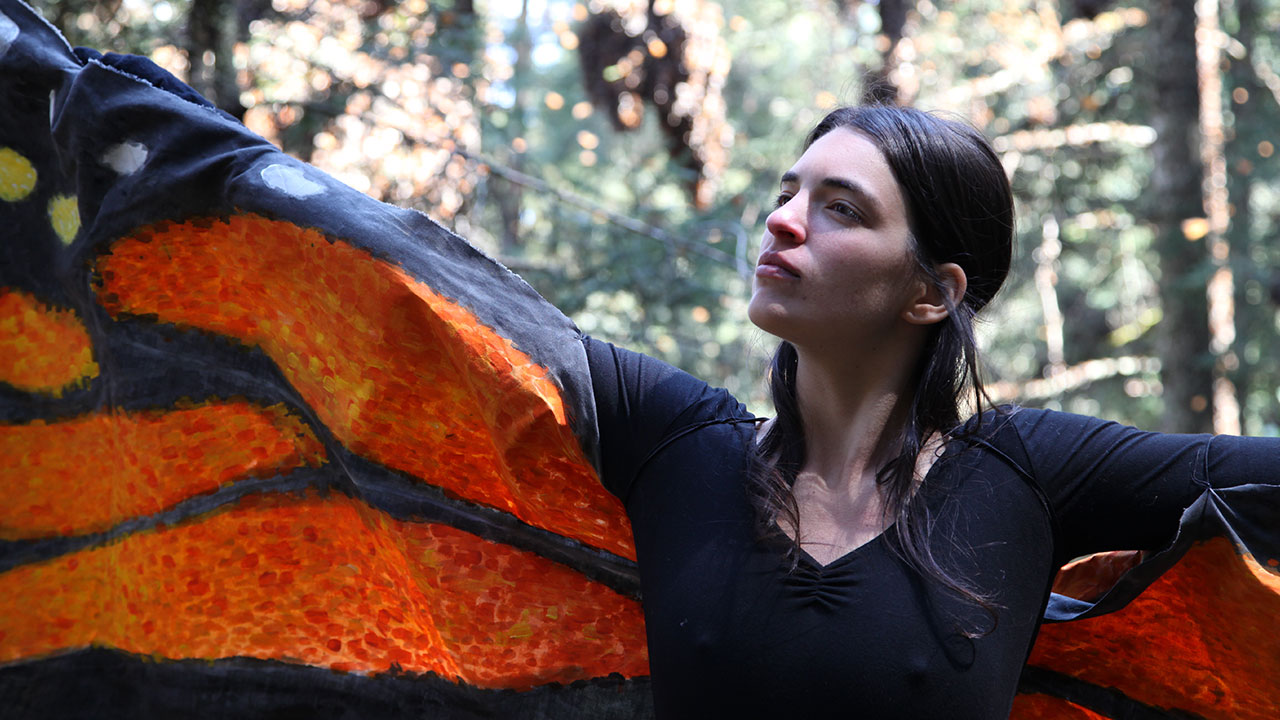 The Horror of Science in 21st Century Film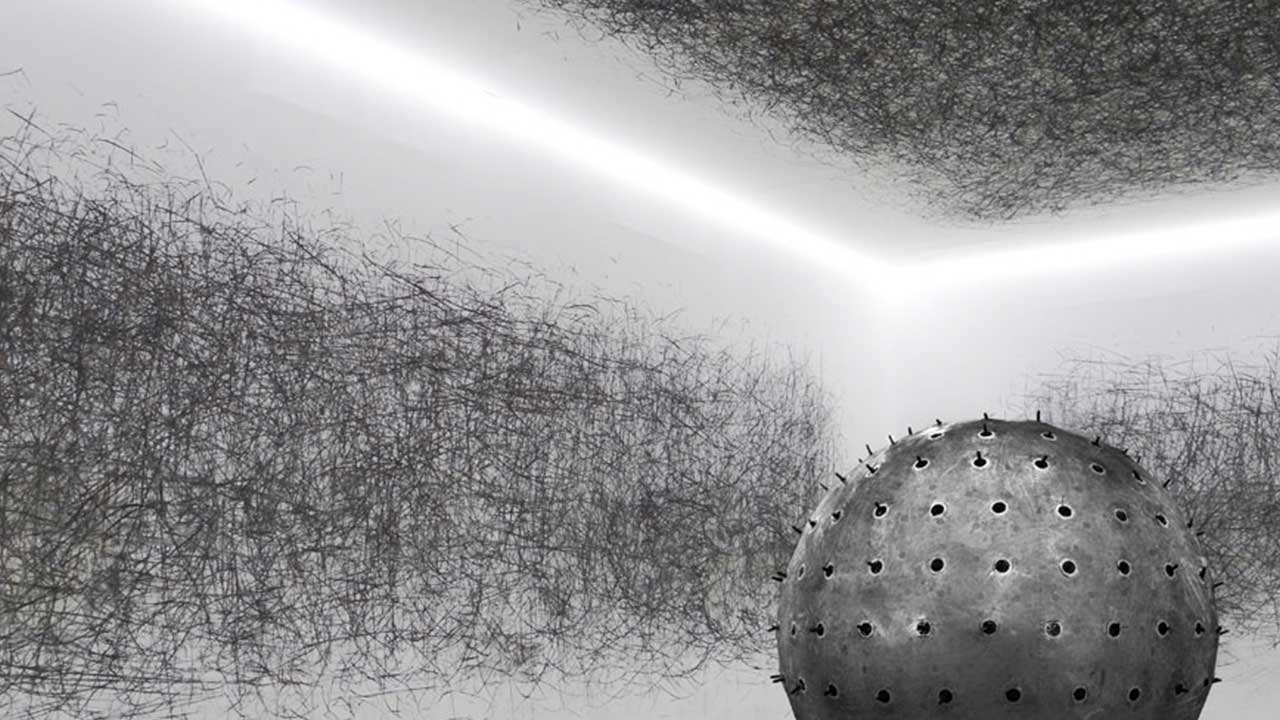 Intimacy and Catastrophe: How film frames climate change
Attuning to Changing Planetary Conditions
Can we capture the sublime? On fireflies, shrinking habitats, and the possibilities of film and video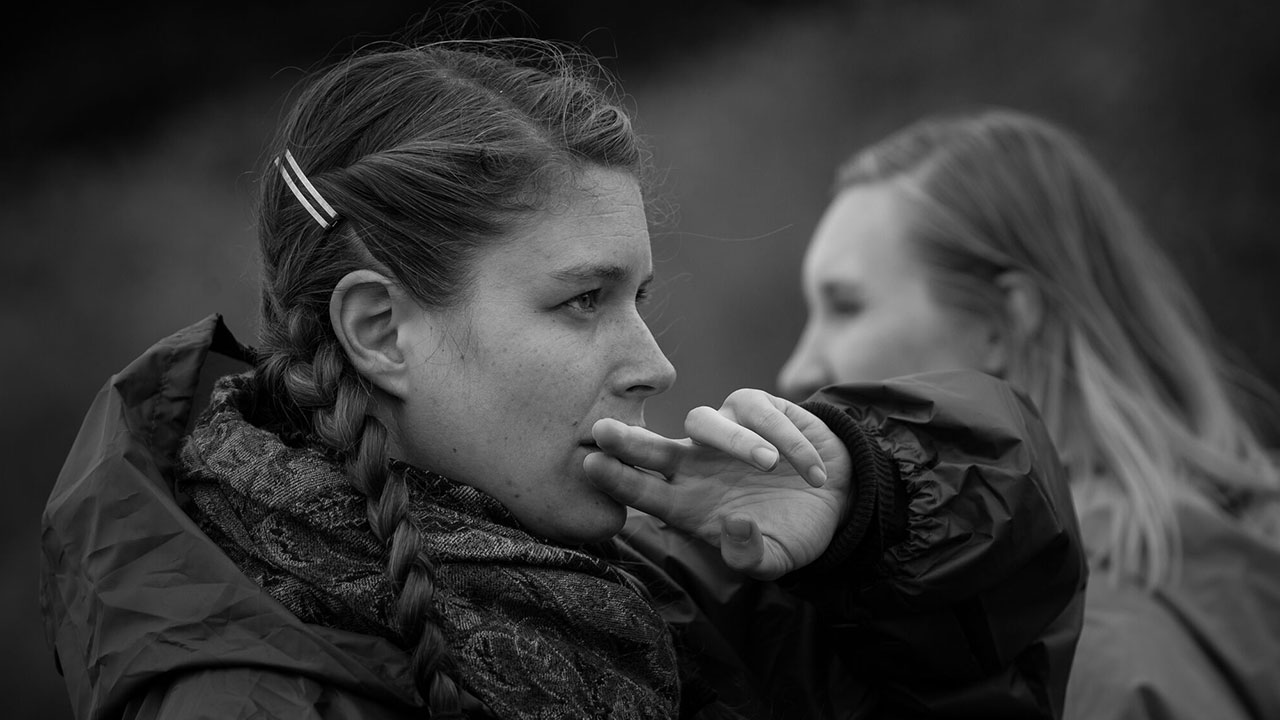 An Ethnobiologist with a Movie Camera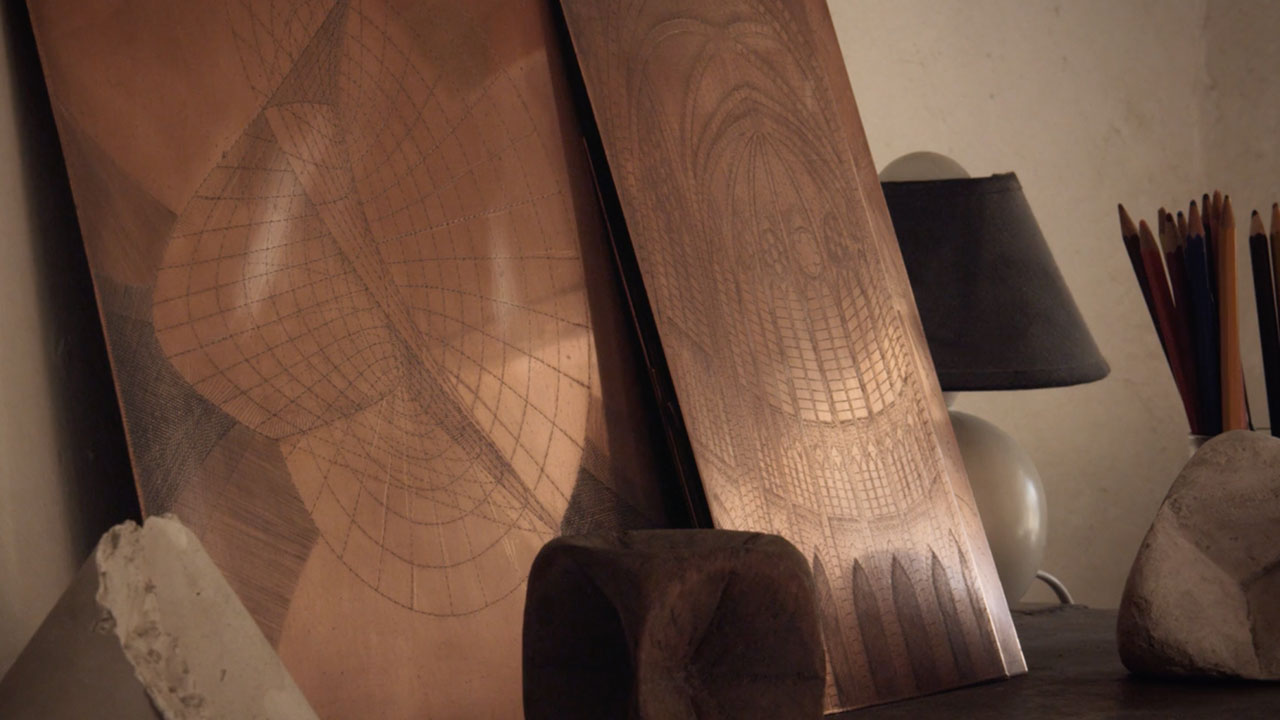 The Poetry and the Prose of Math - Part 1: Poetry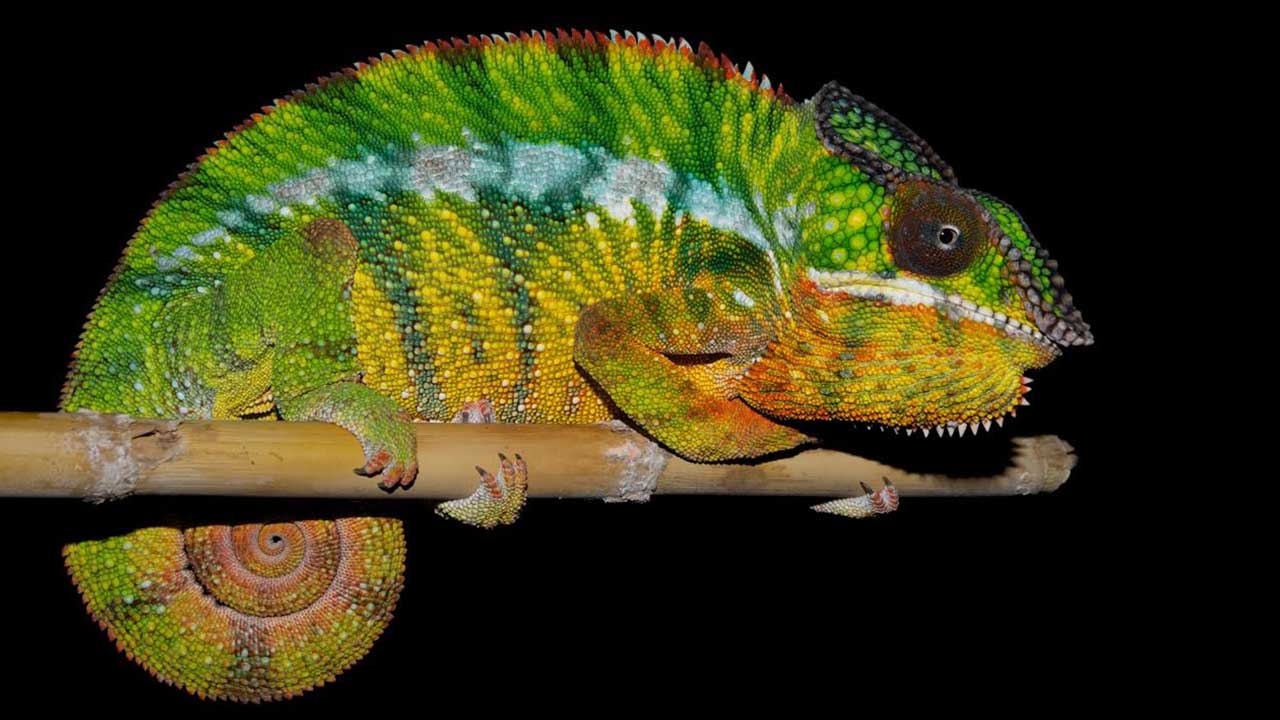 Recording a Chameleon Changing its Color
Dreams in Space: virtual voyages in n-dimensional biology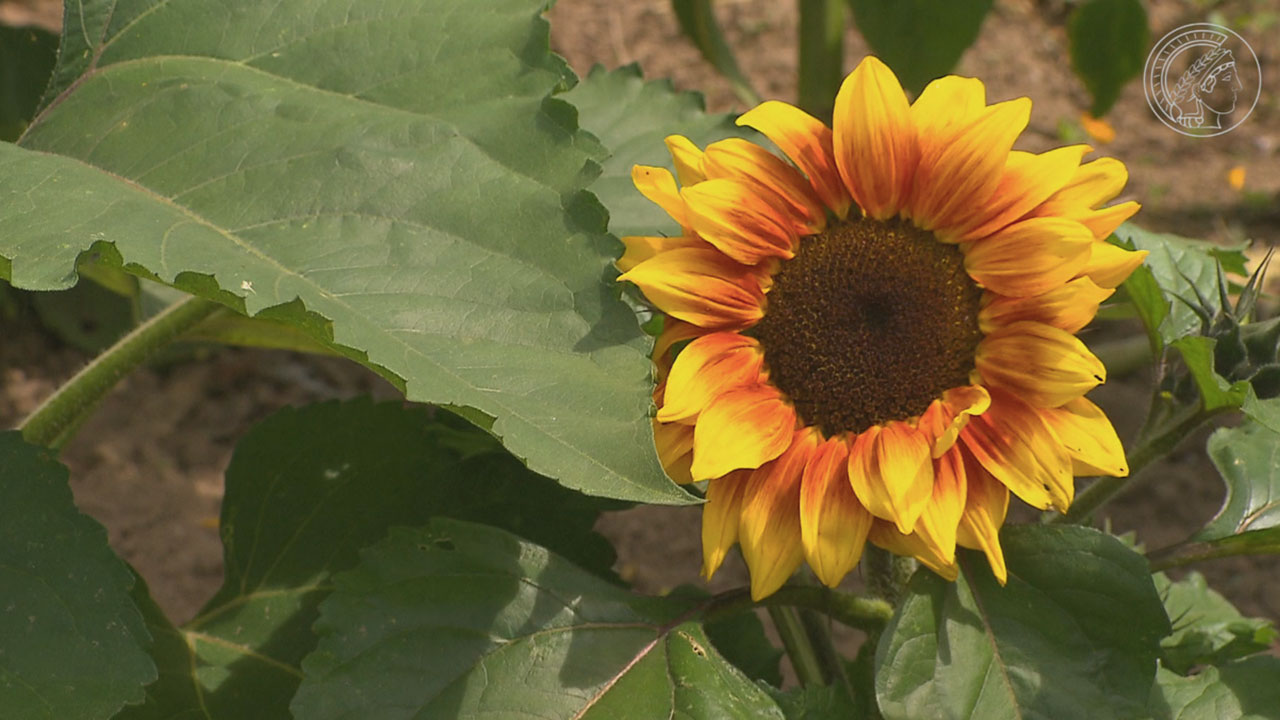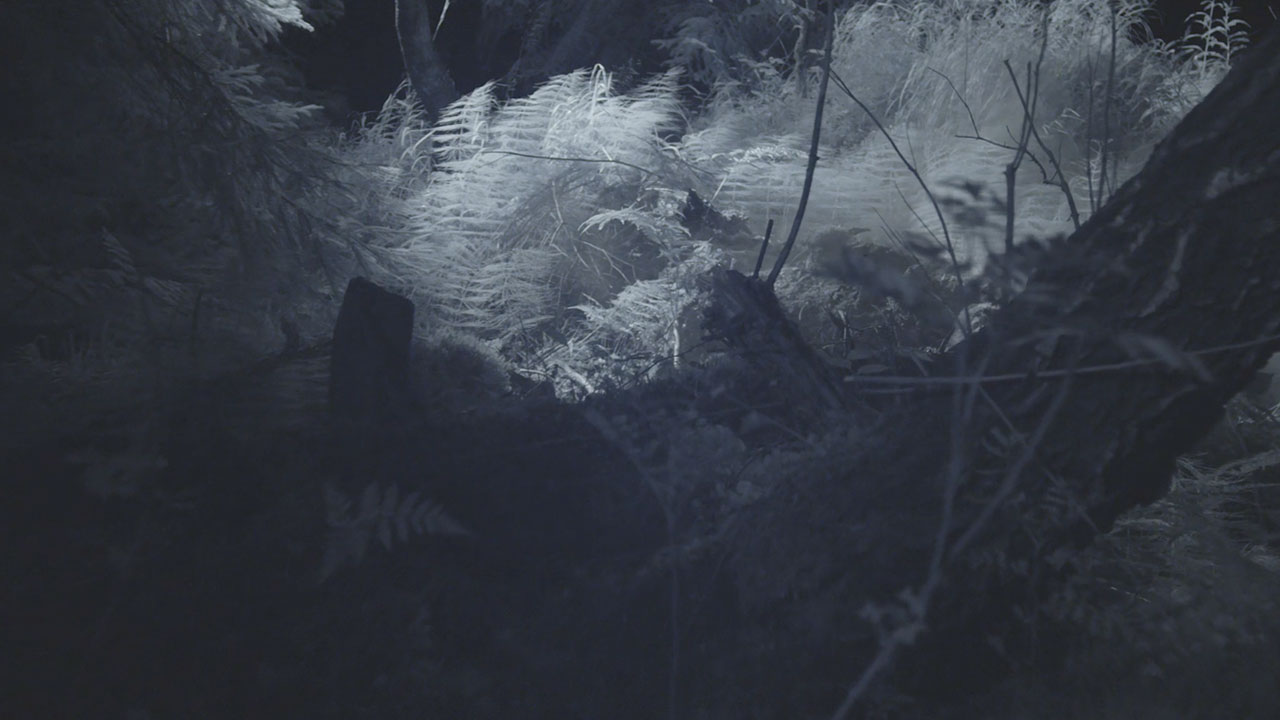 Mineral Motifs: Labor, time, extraction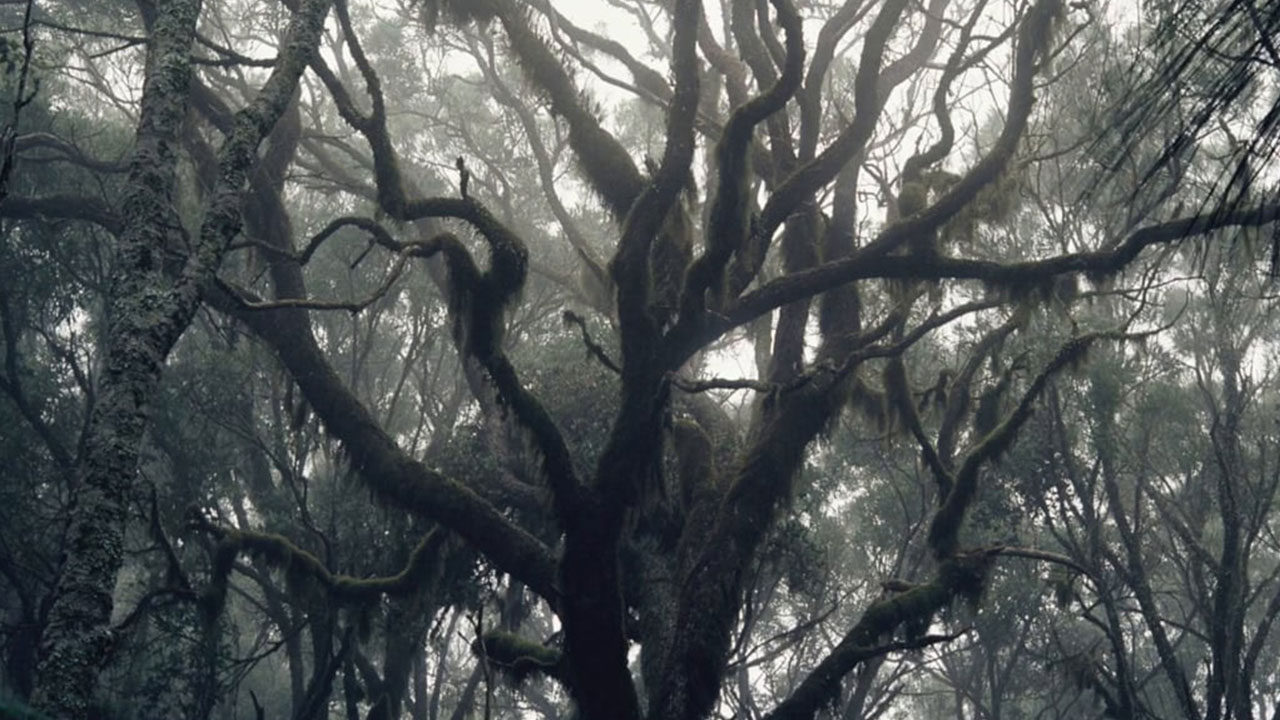 We and the Earth breathe together SciArt On Screen: Quimtai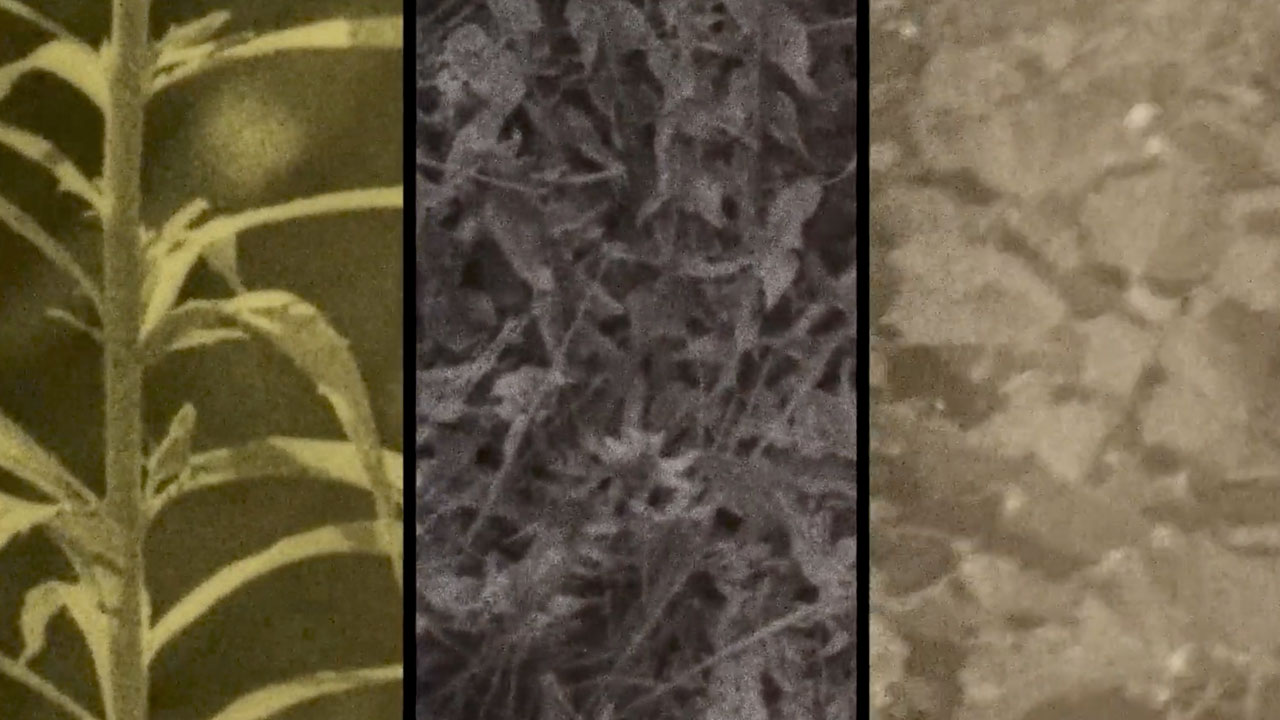 How Film Creates Multitudes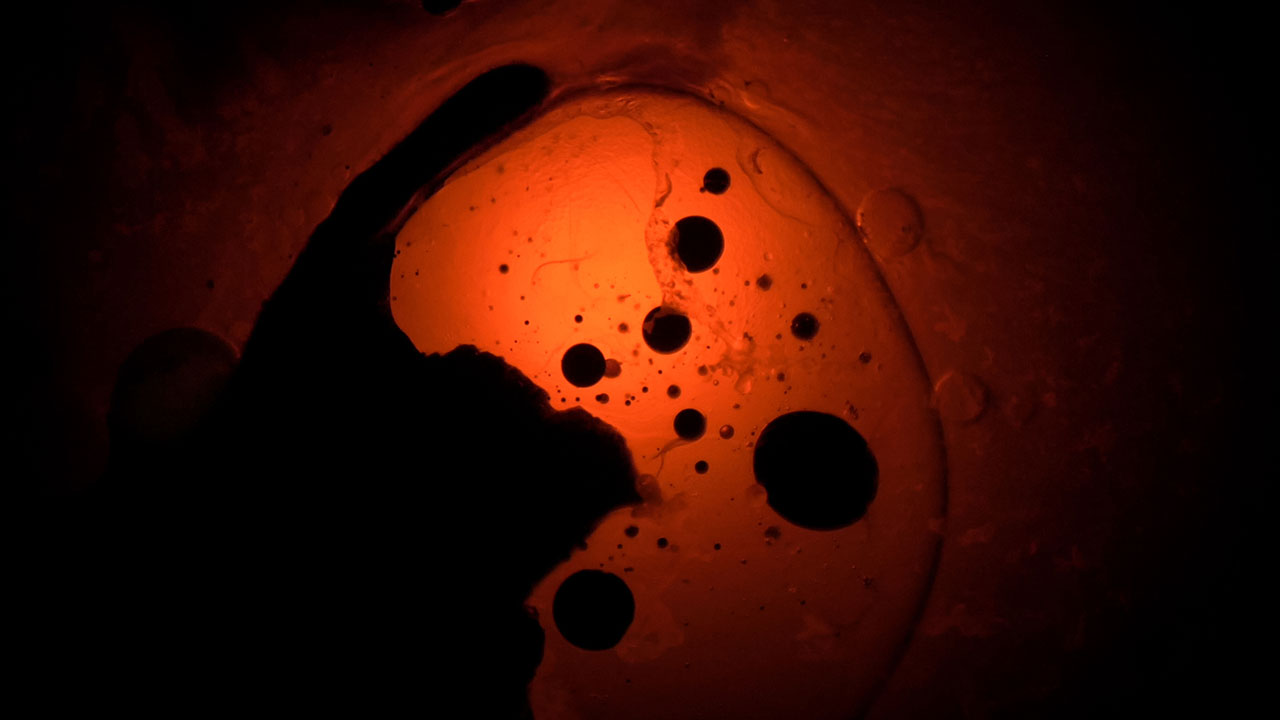 Visual Speculations and The Cyclic Path
Landscapes & Language of the Anthropocene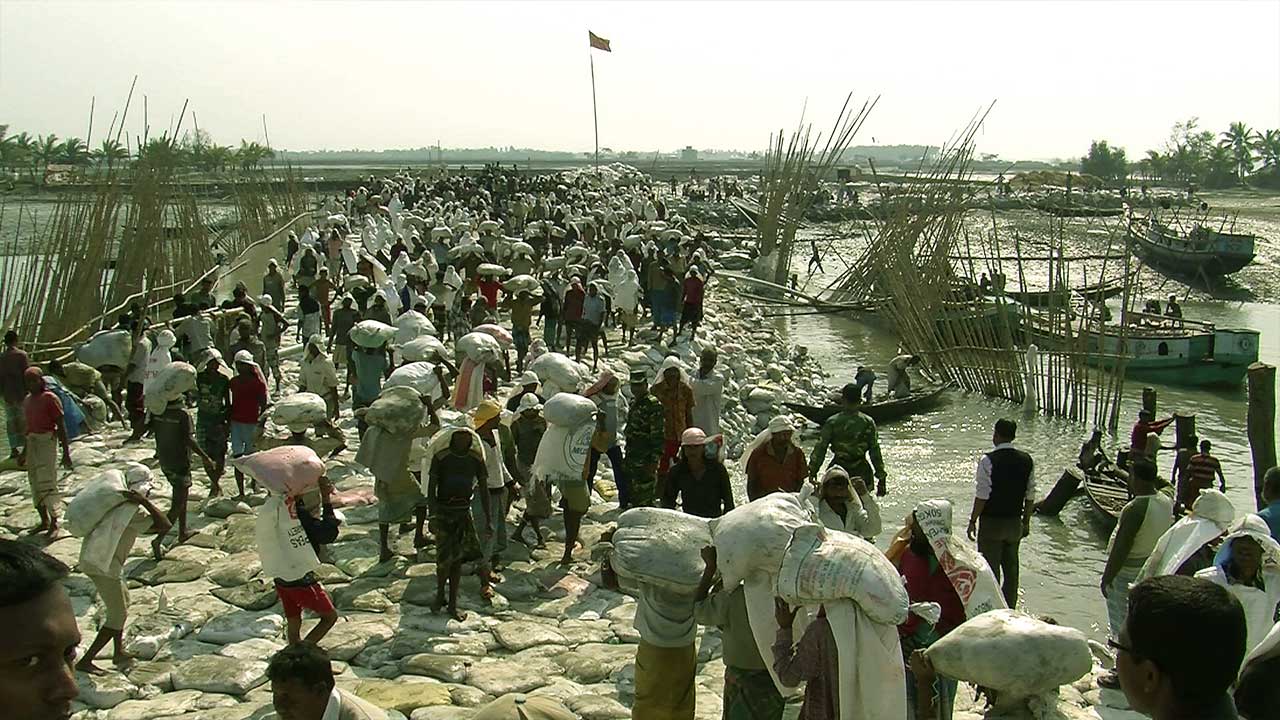 Retreating Earth, Environmental Refugees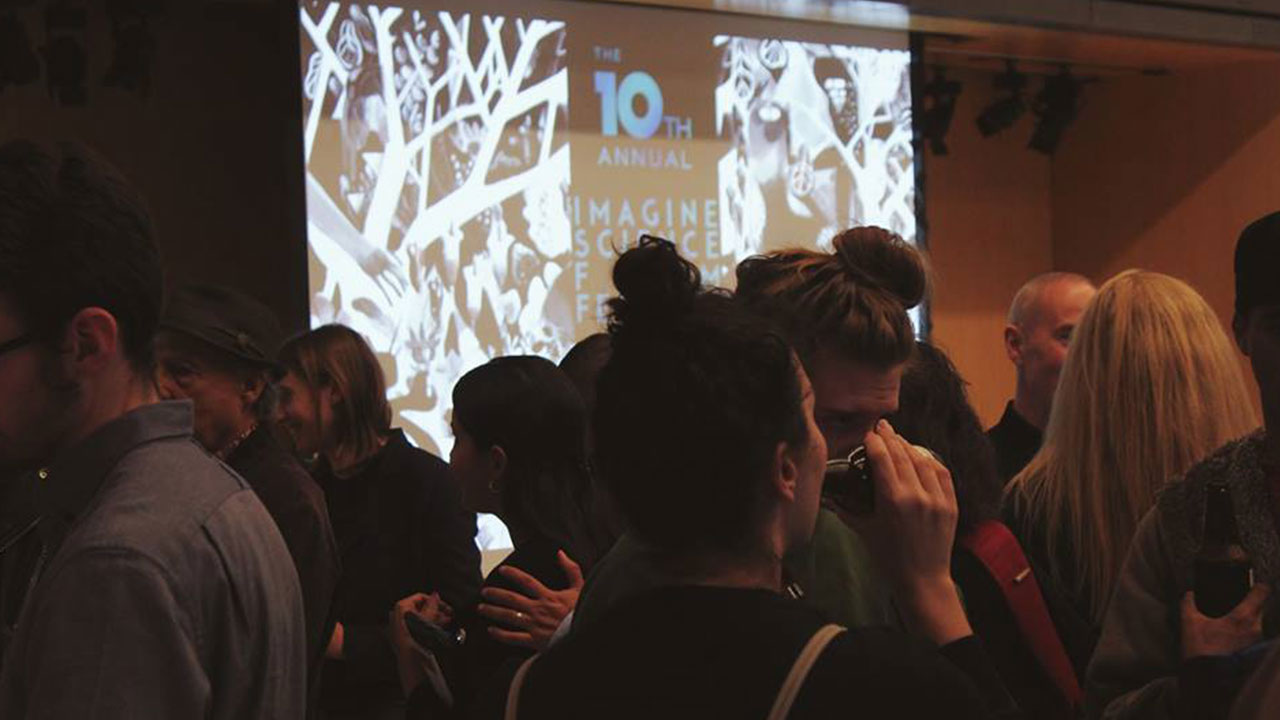 Winners of the 10th Annual Imagine Science Film Festival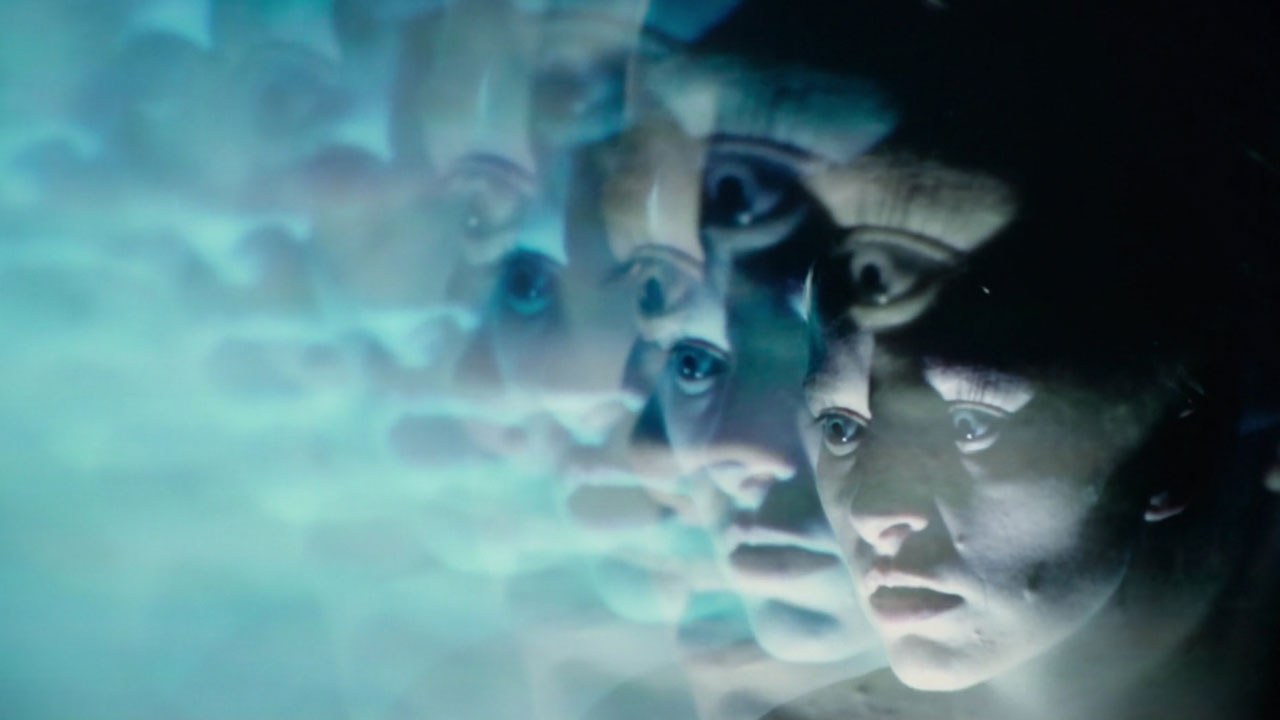 Your Guide to Science at the 2019 Toronto International Film Festival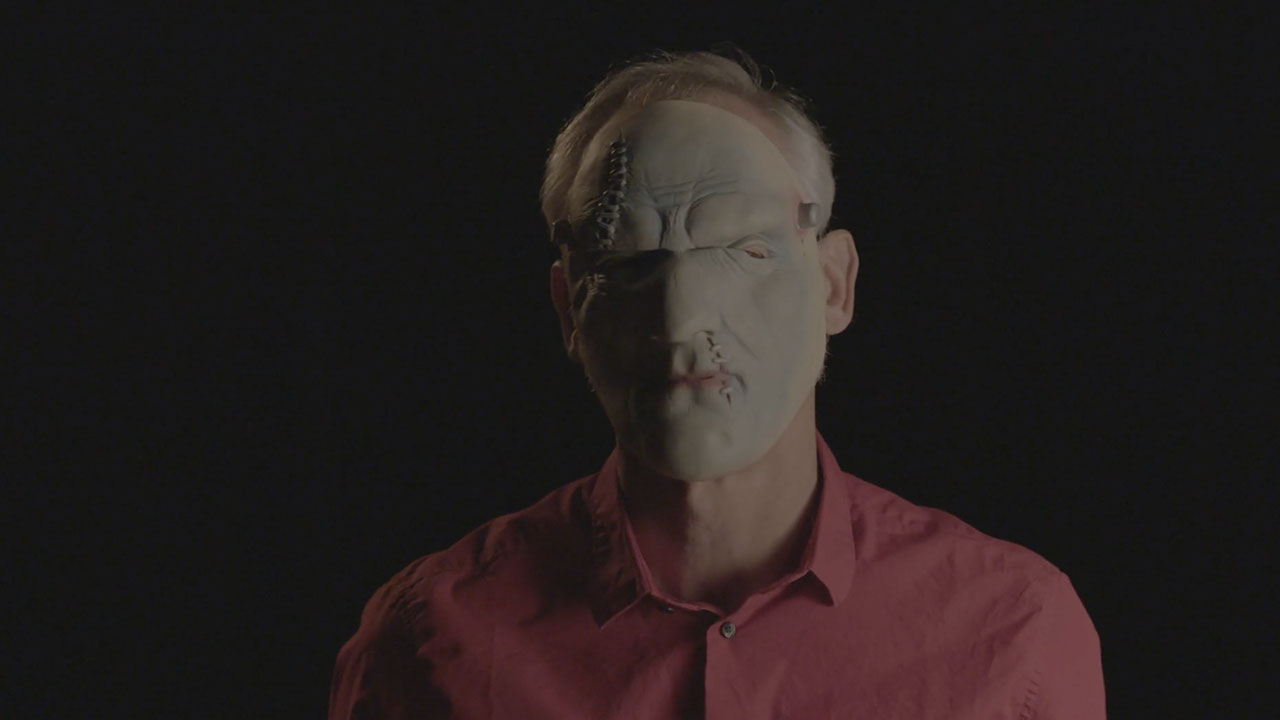 A Choreography of Emotions & Fear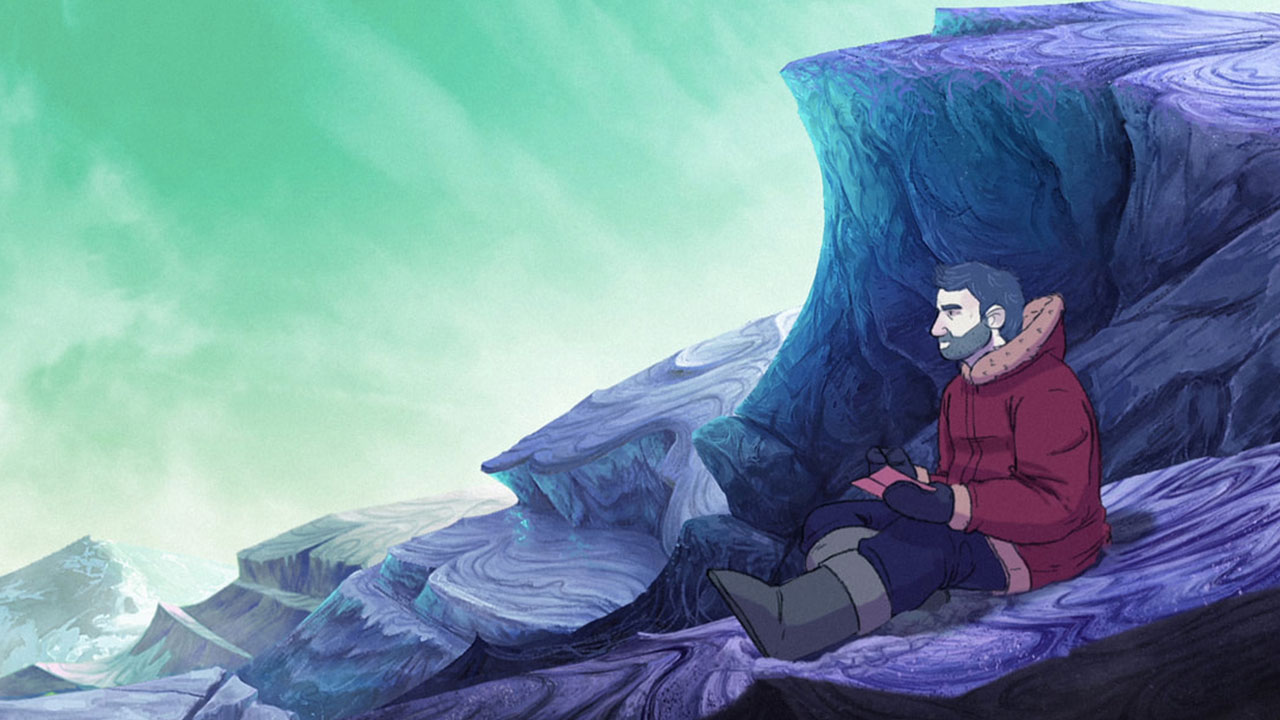 Below 0 Degrees - ON SCREEN from Labocine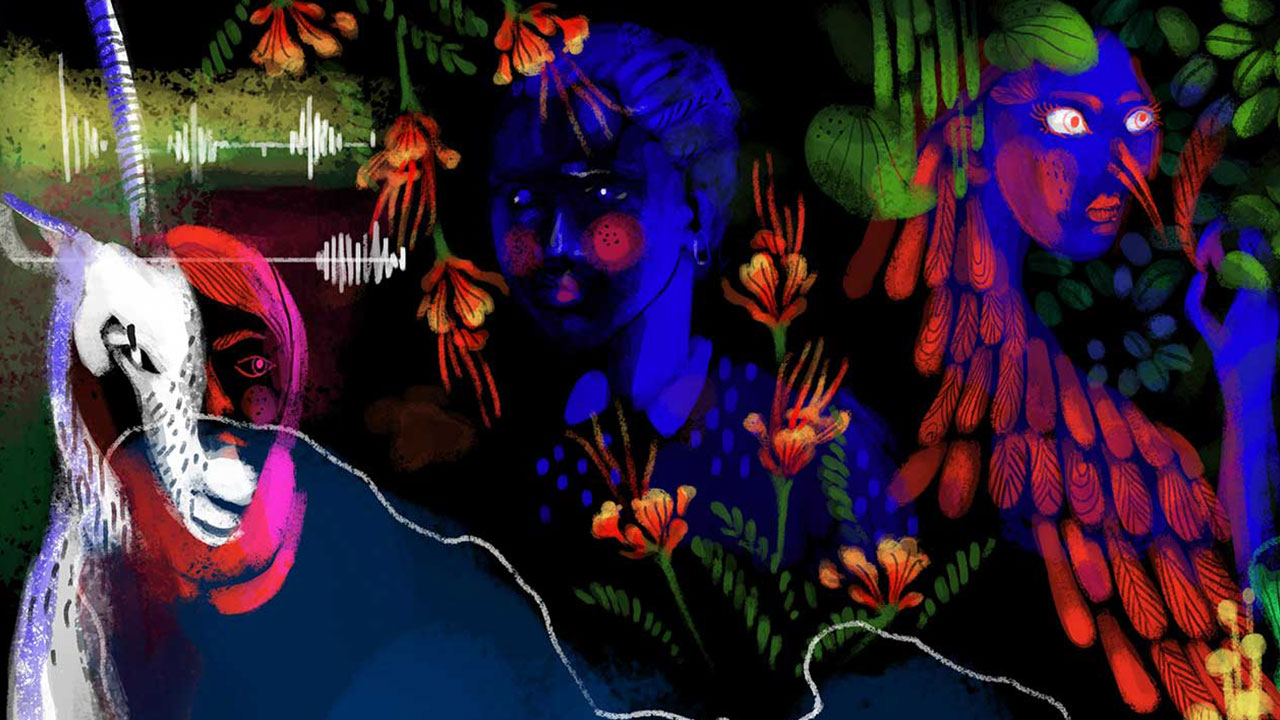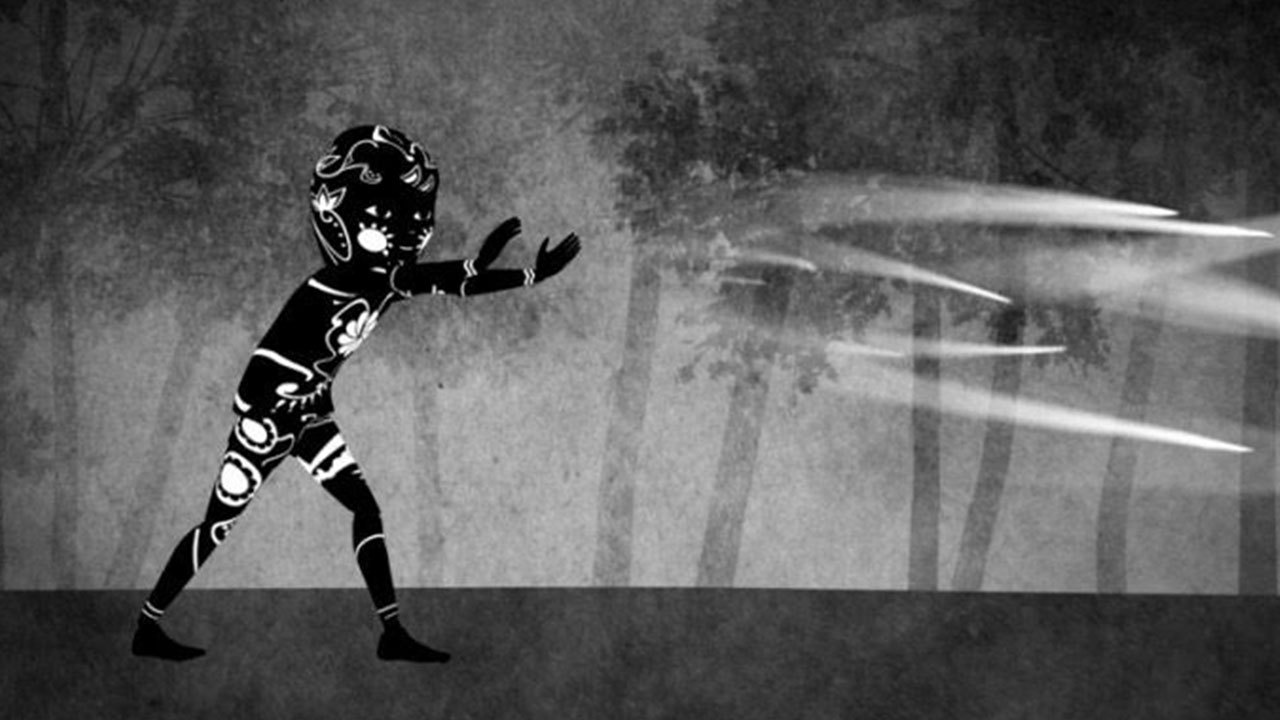 Avatars, myths, shadows, and hieroglyphs: Screens in Southeast Asia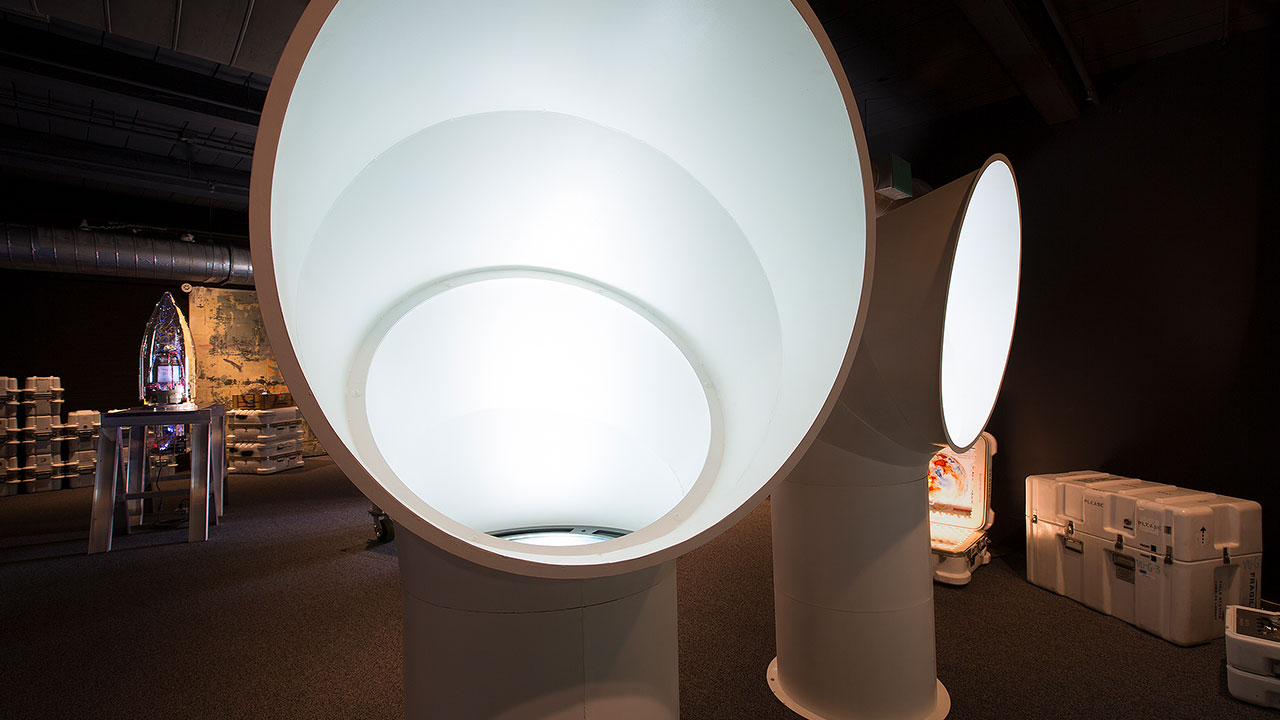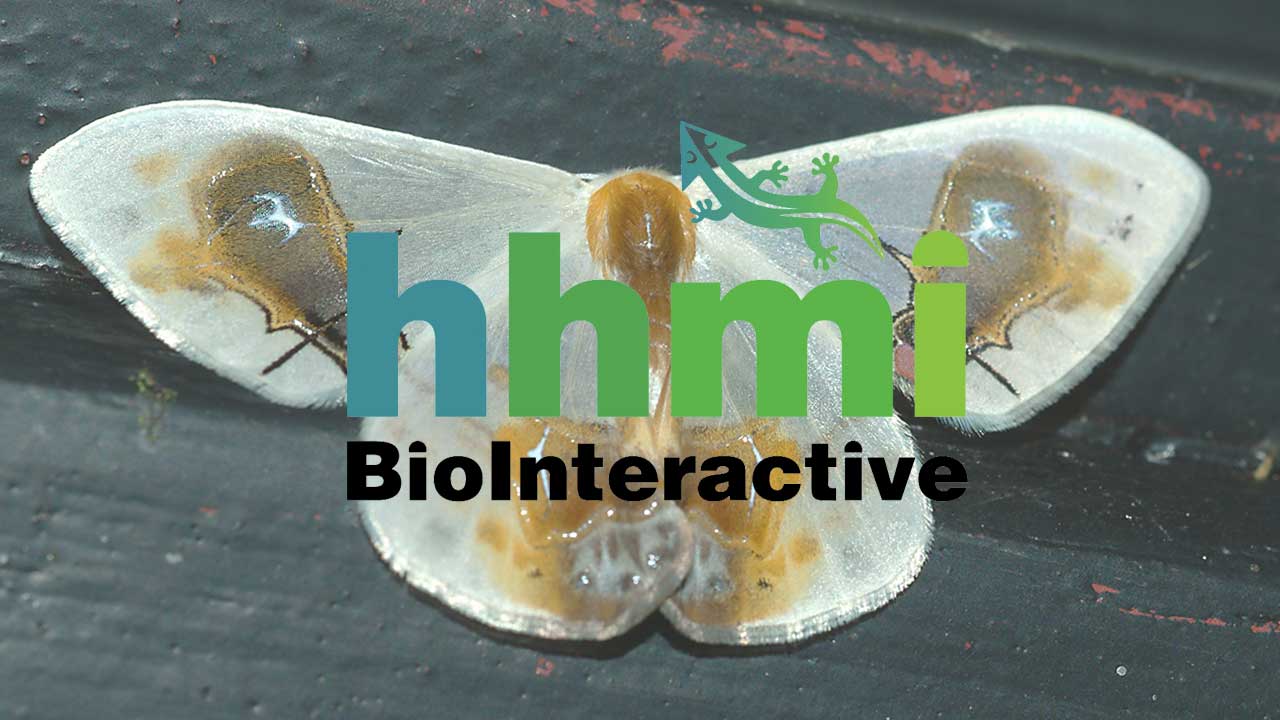 7 Videos That Use Beautiful Storytelling to Advance Science Education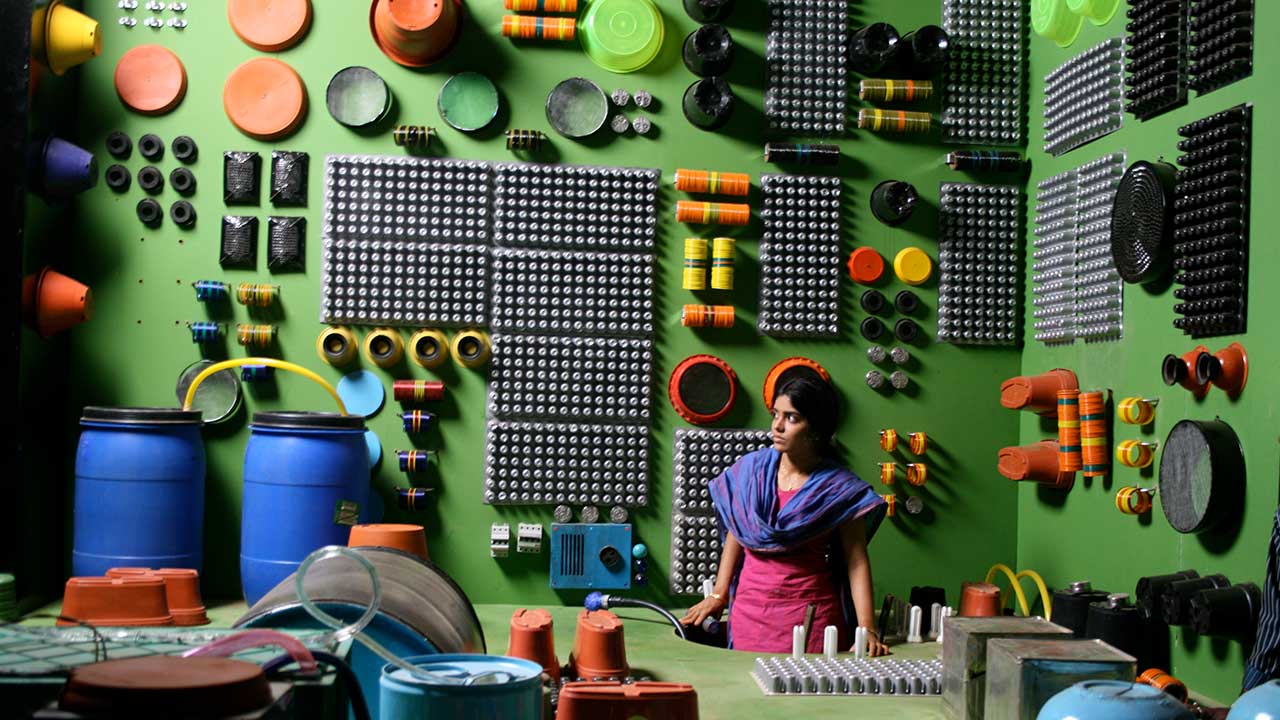 6 Scientific Journeys Through Present and Future India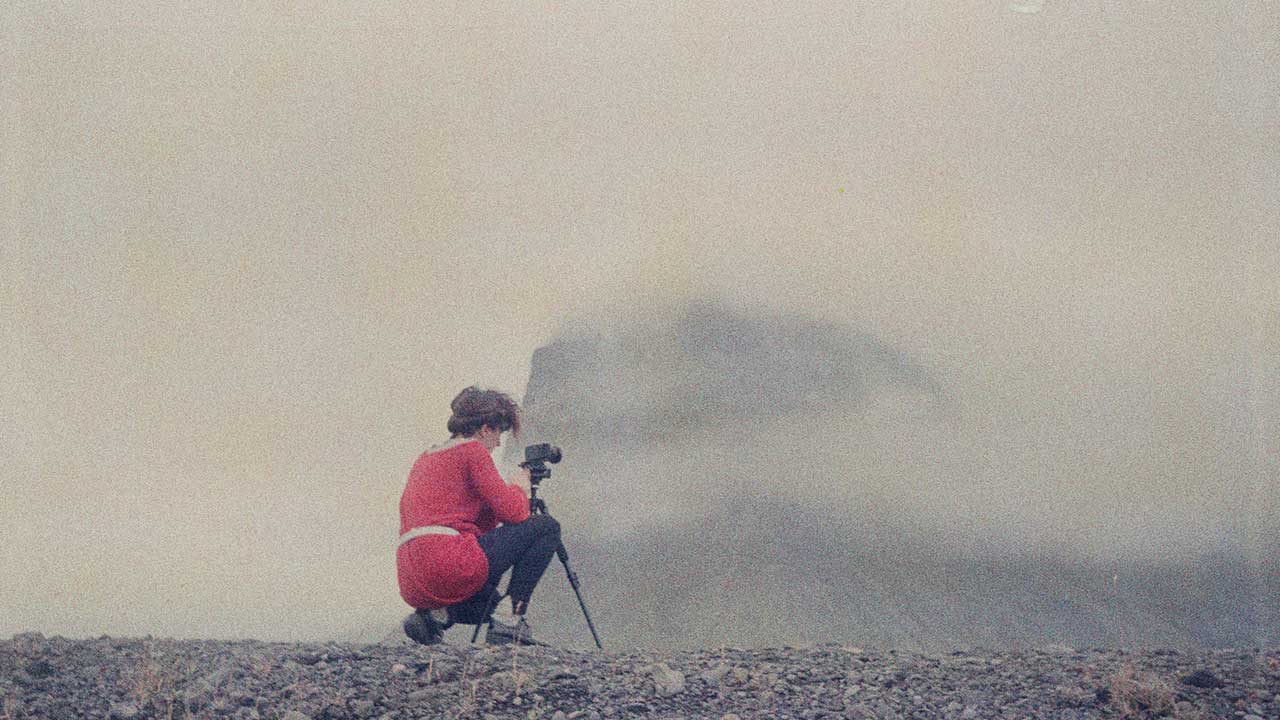 Redefining the Scientific Fiction(s)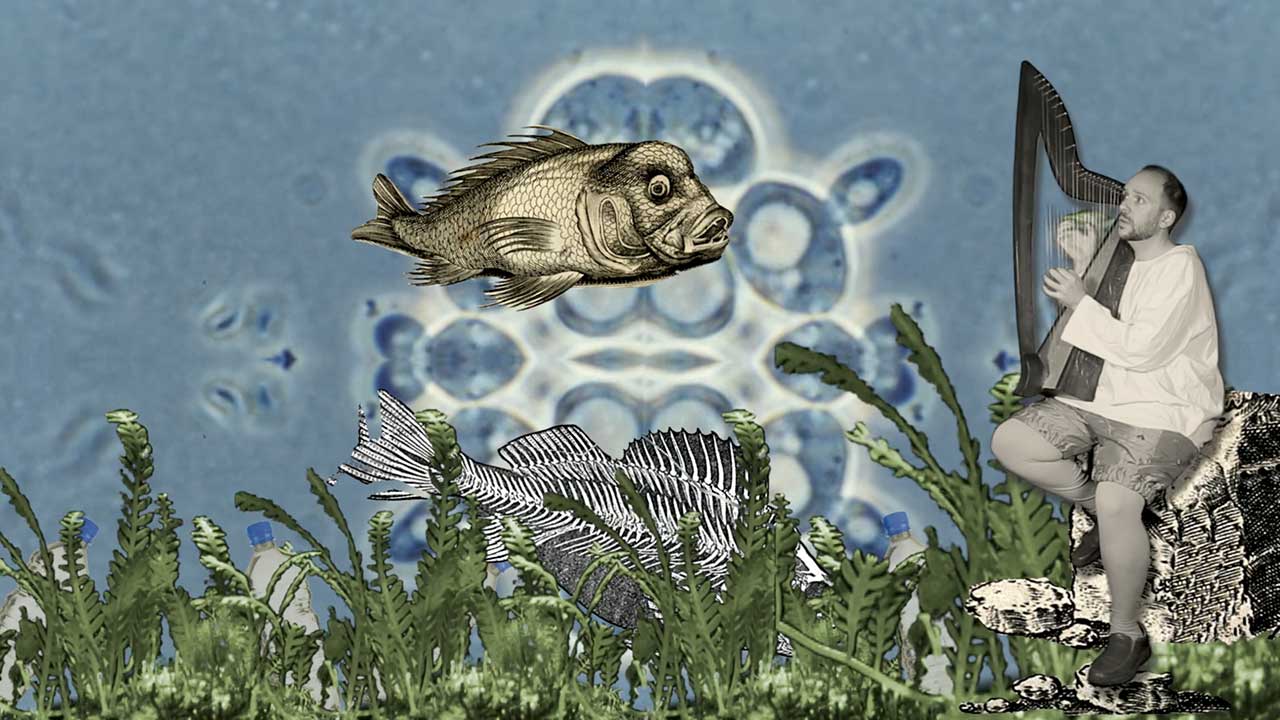 The Rulers of Our Inner World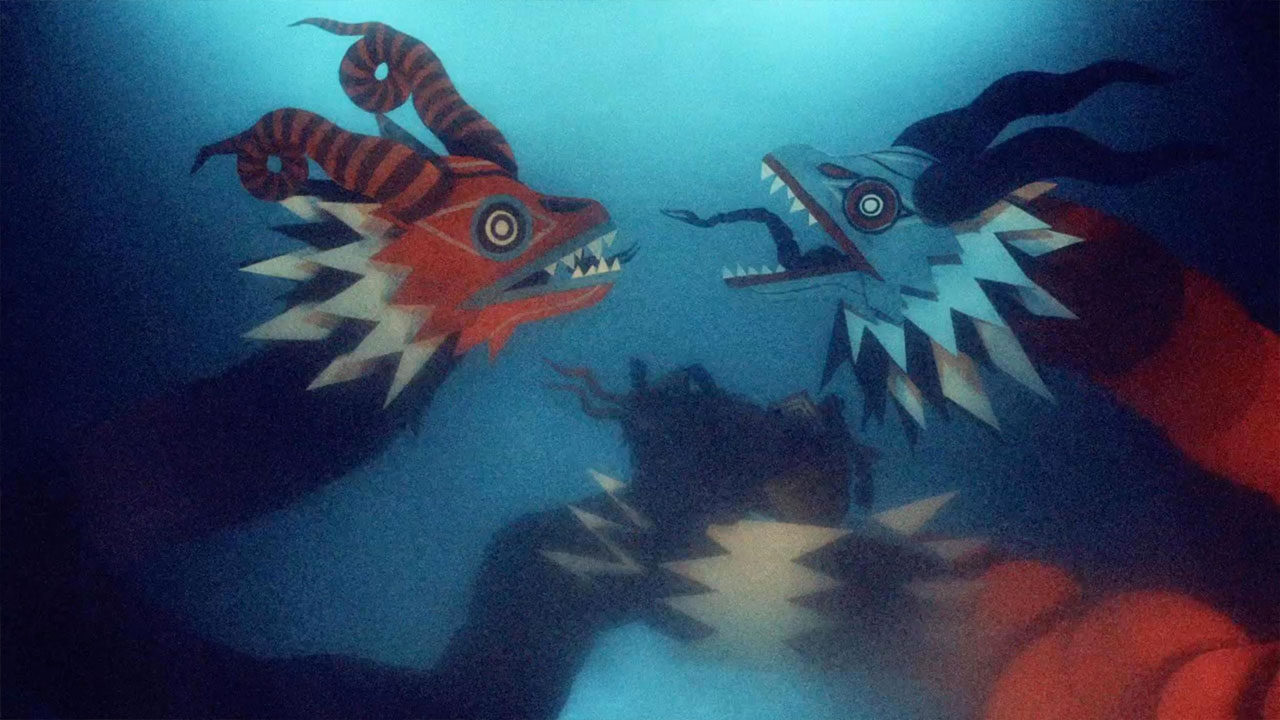 Mystical Paths & Scientific Connections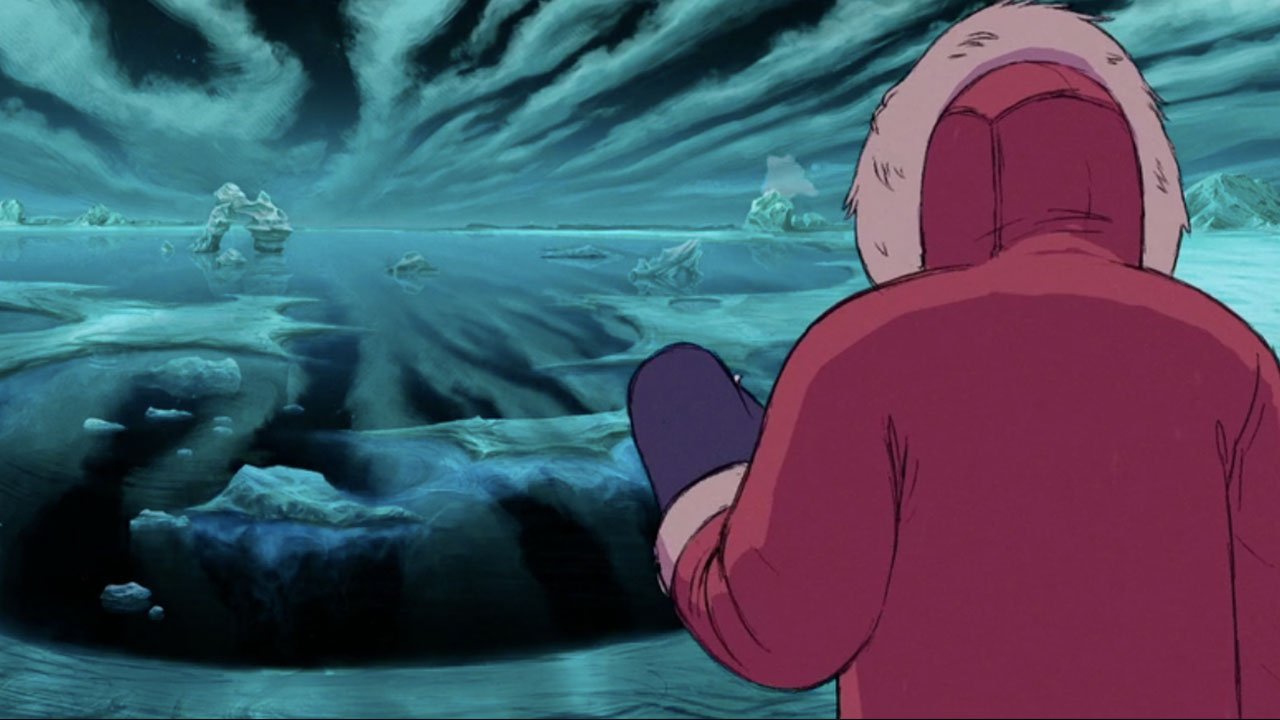 Wild Lands Shape Human Awareness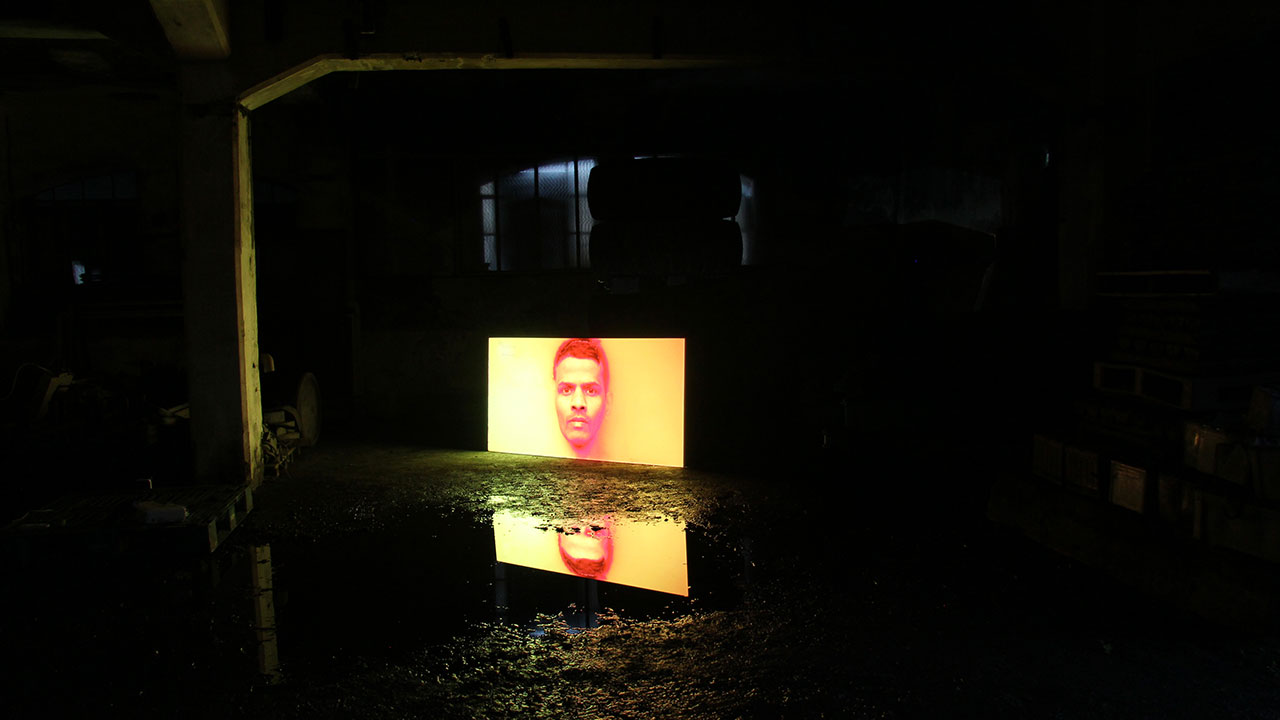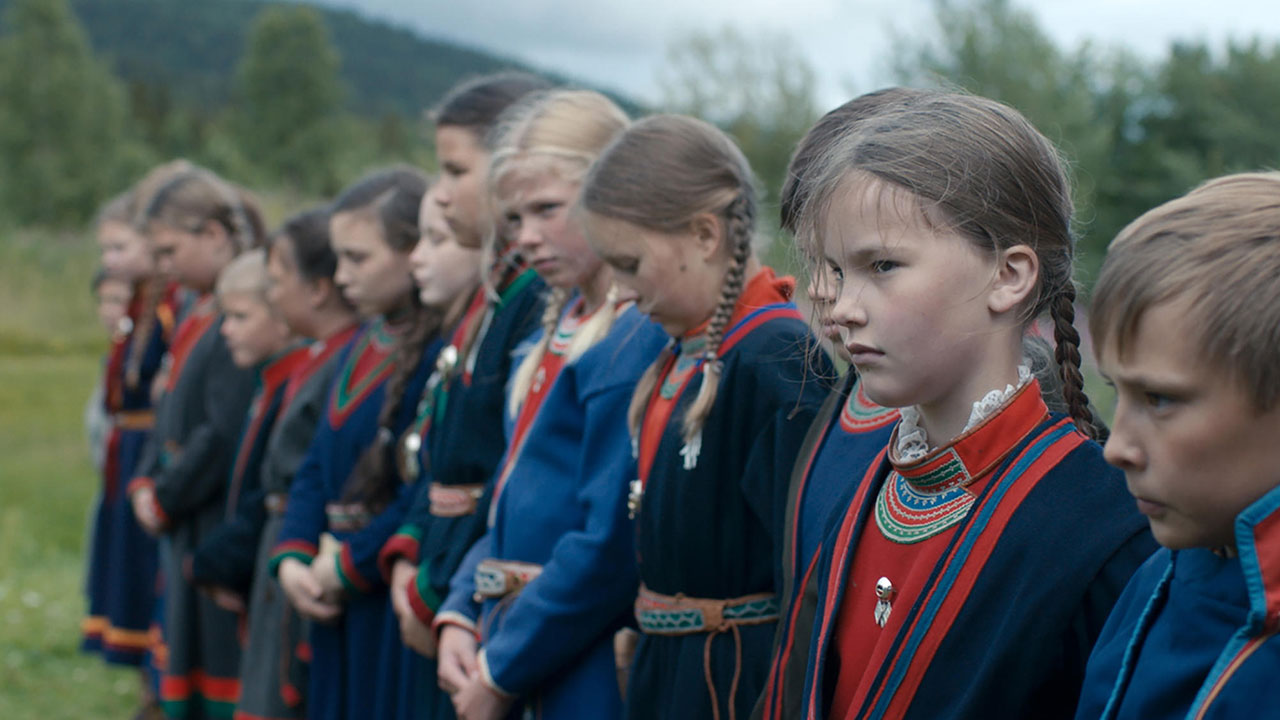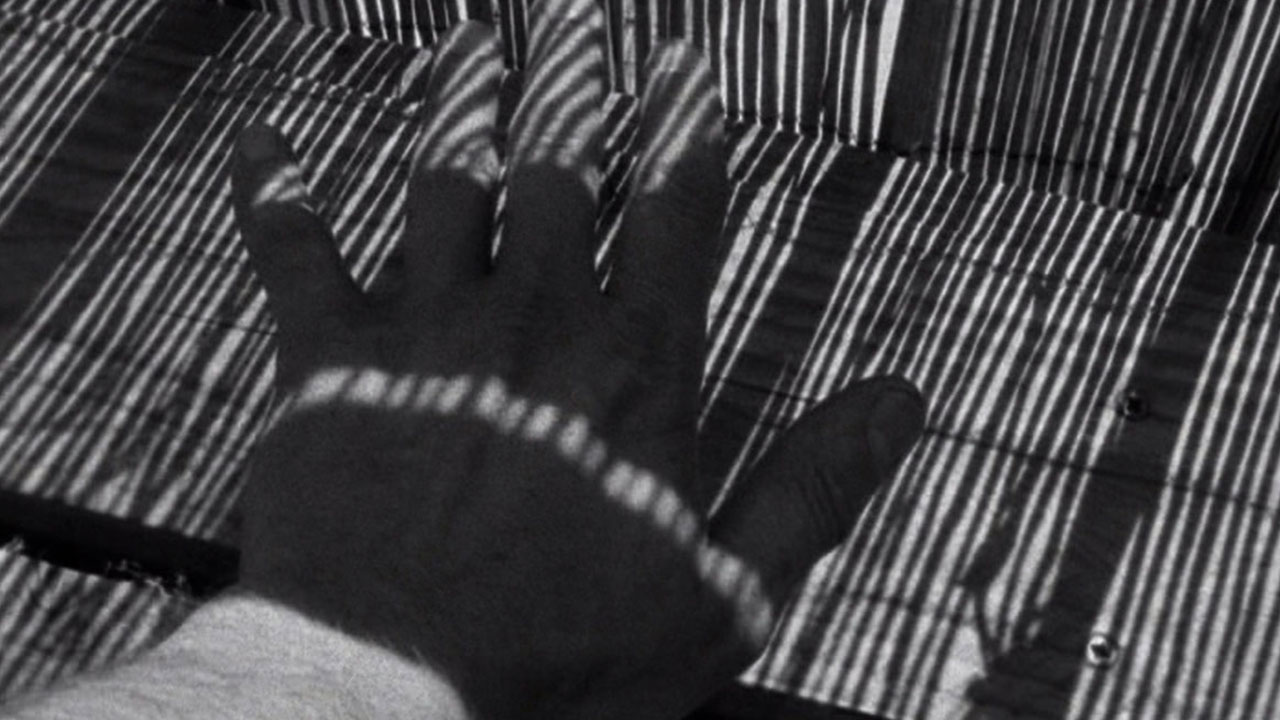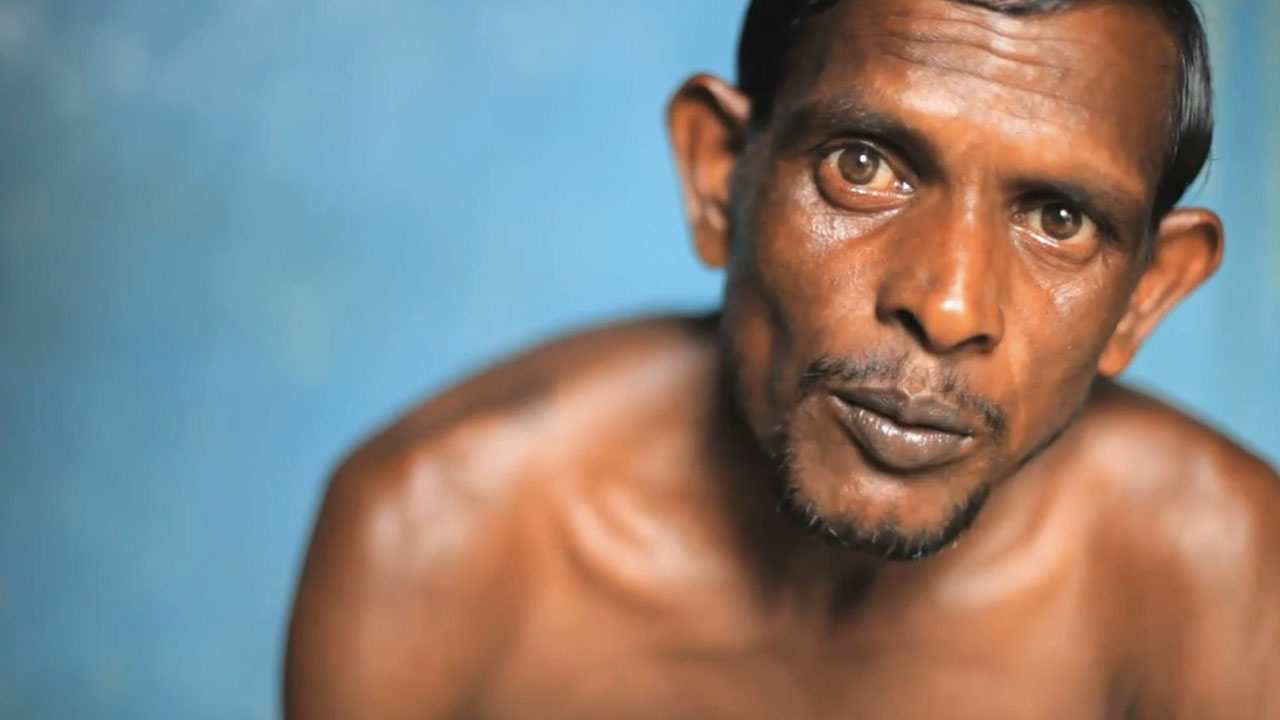 Fracking, Hurricanes, Rising Seas, Leadership, and Climate Change
Adding Film to the Science Syllabus (Part 3)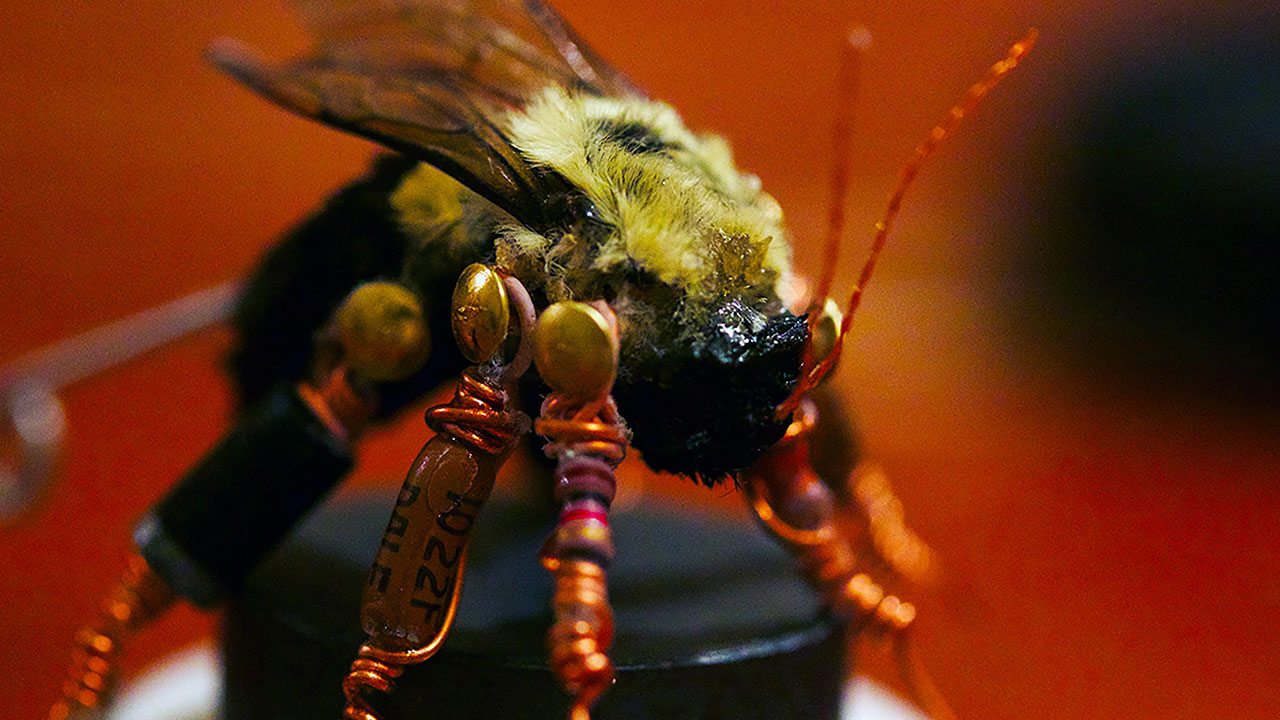 New Life: Survival and Resurrection in short film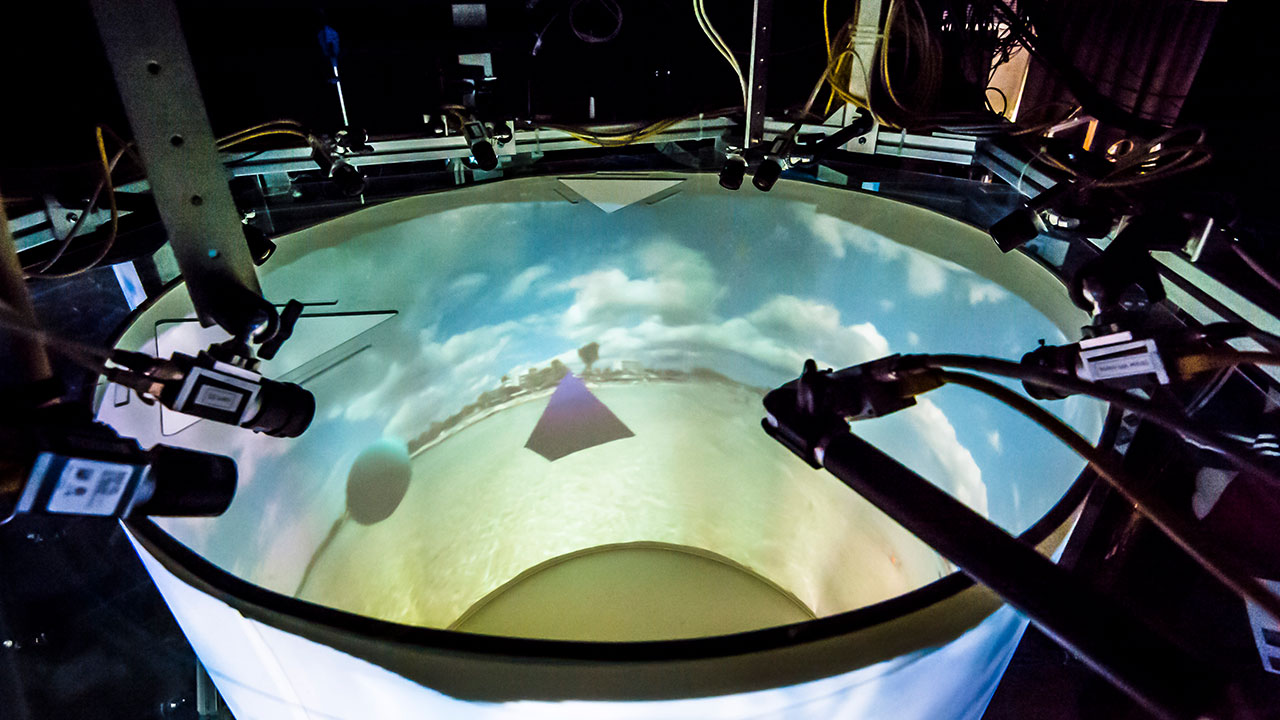 Virtual Reality for Freely Moving Animals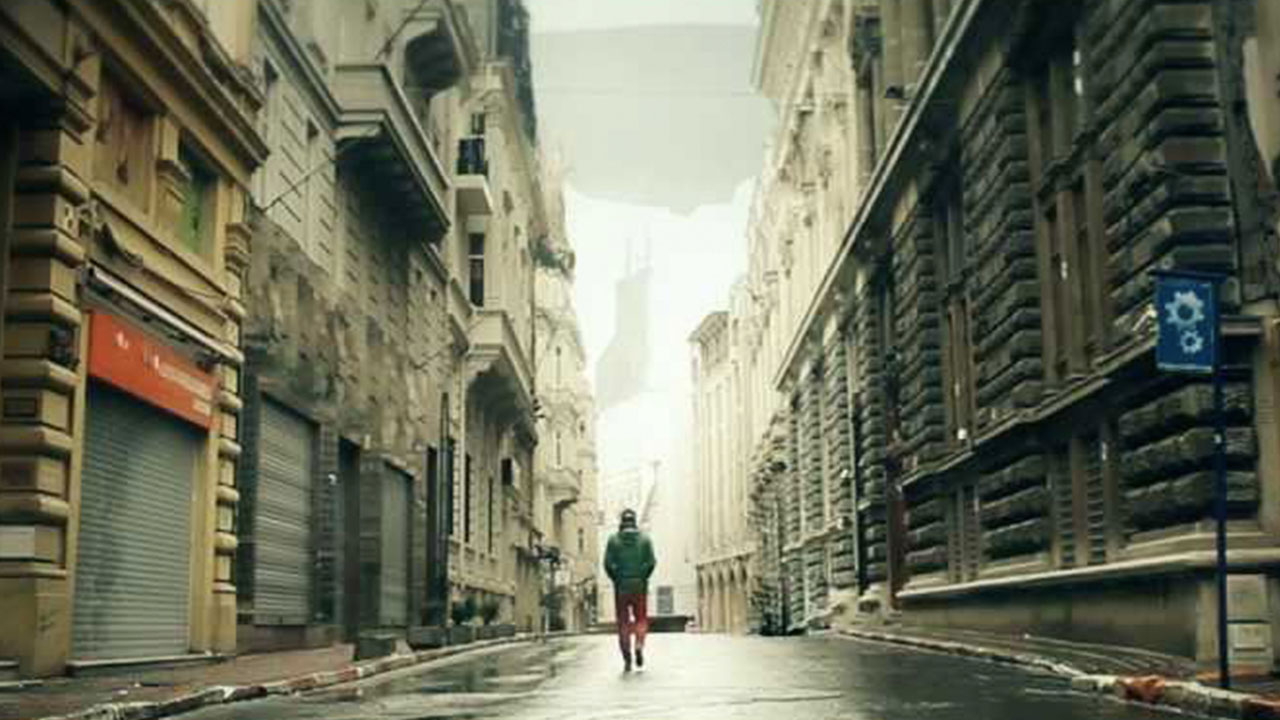 The City: How I Dream It & How I Feel It
The Secret Garden: Evolutions of Virtual Plants & Corals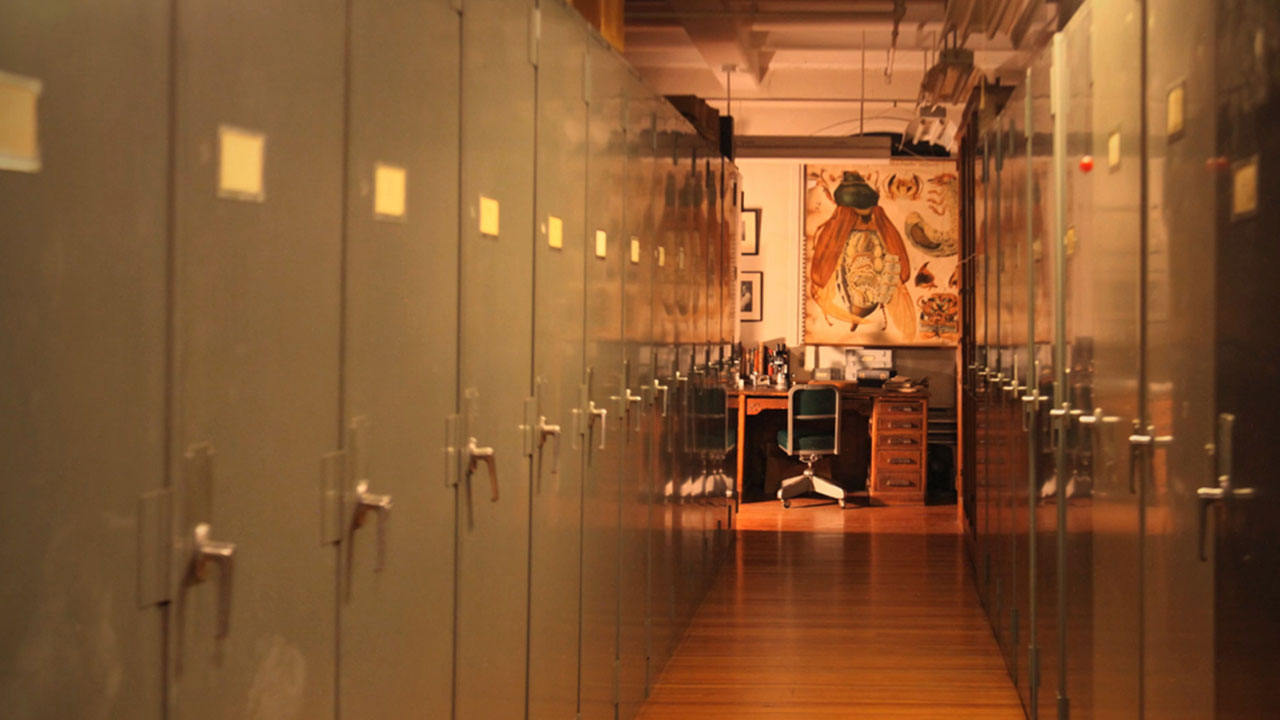 Adding Film to the Science Syllabus (Part 1)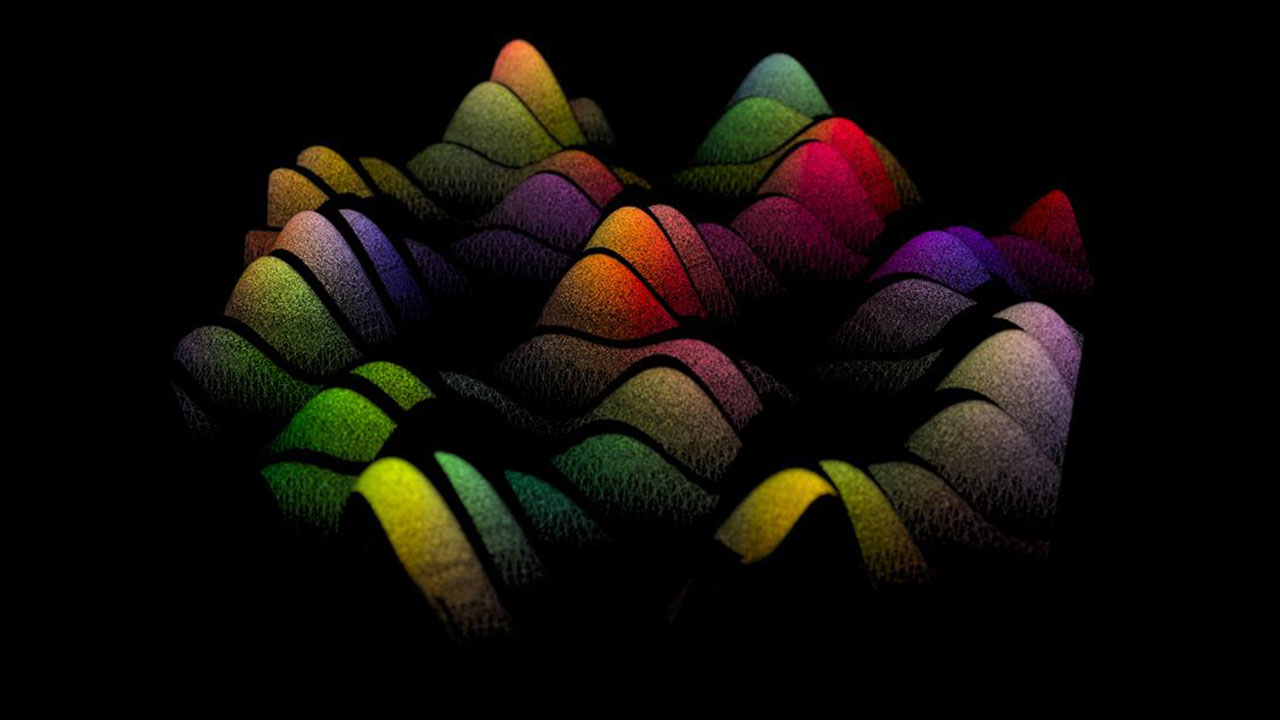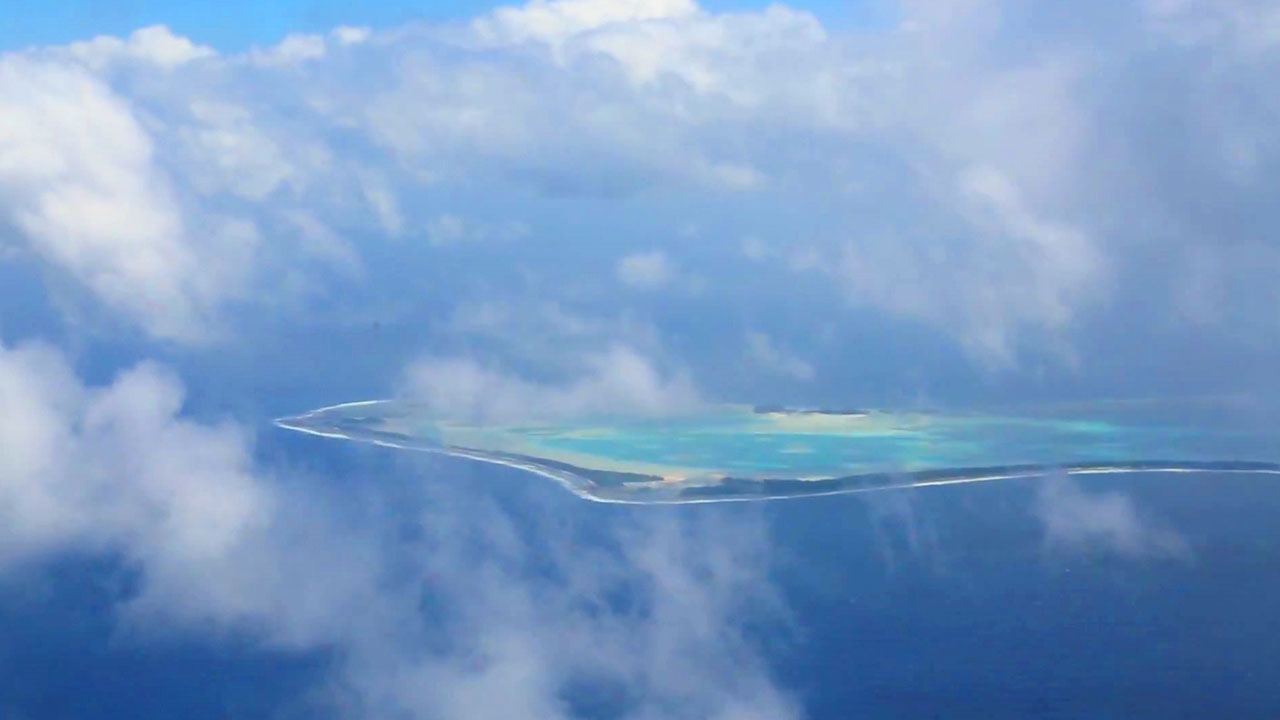 Cyber Nations: An Interview with the director of .TV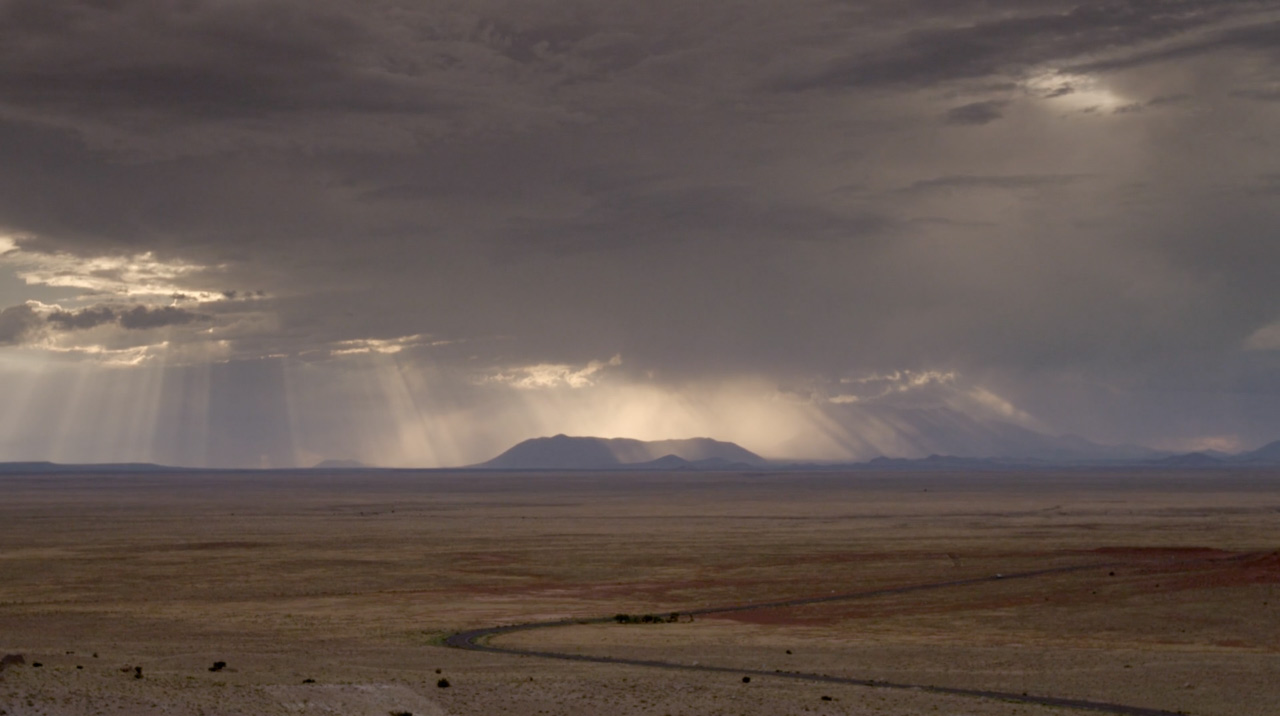 Science v. Religion: Genesis to Genetics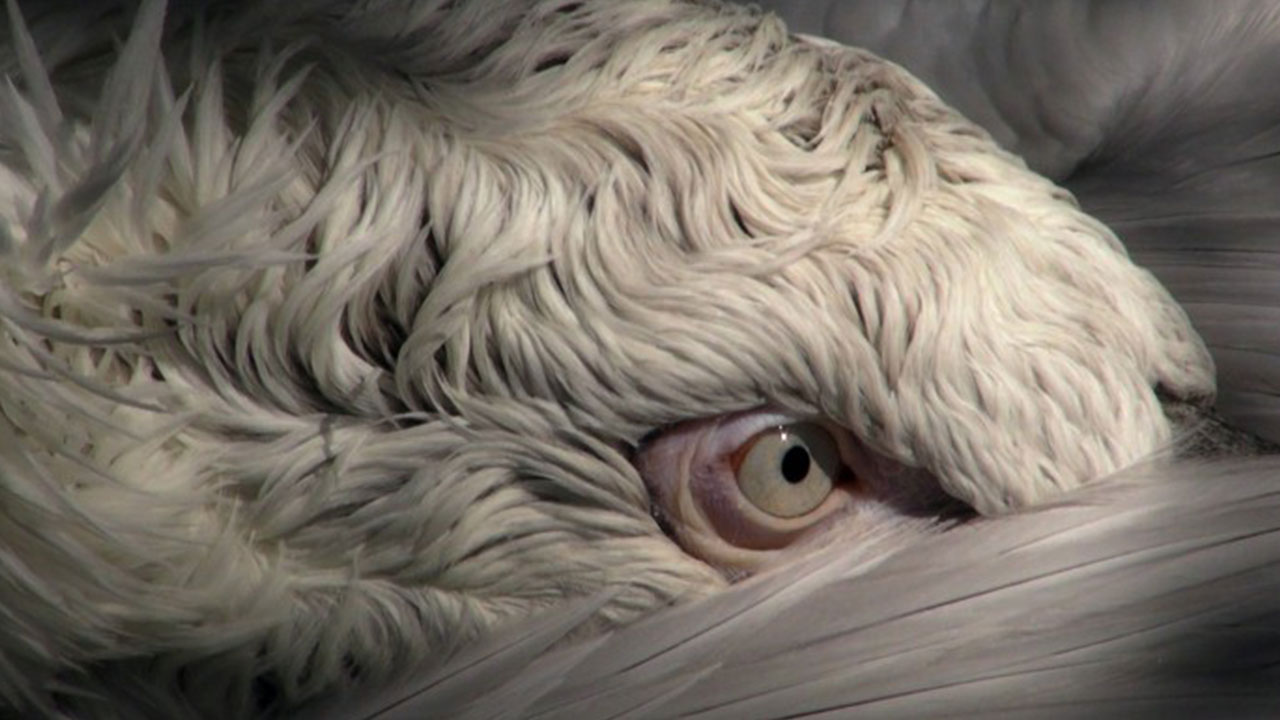 The World According to Birds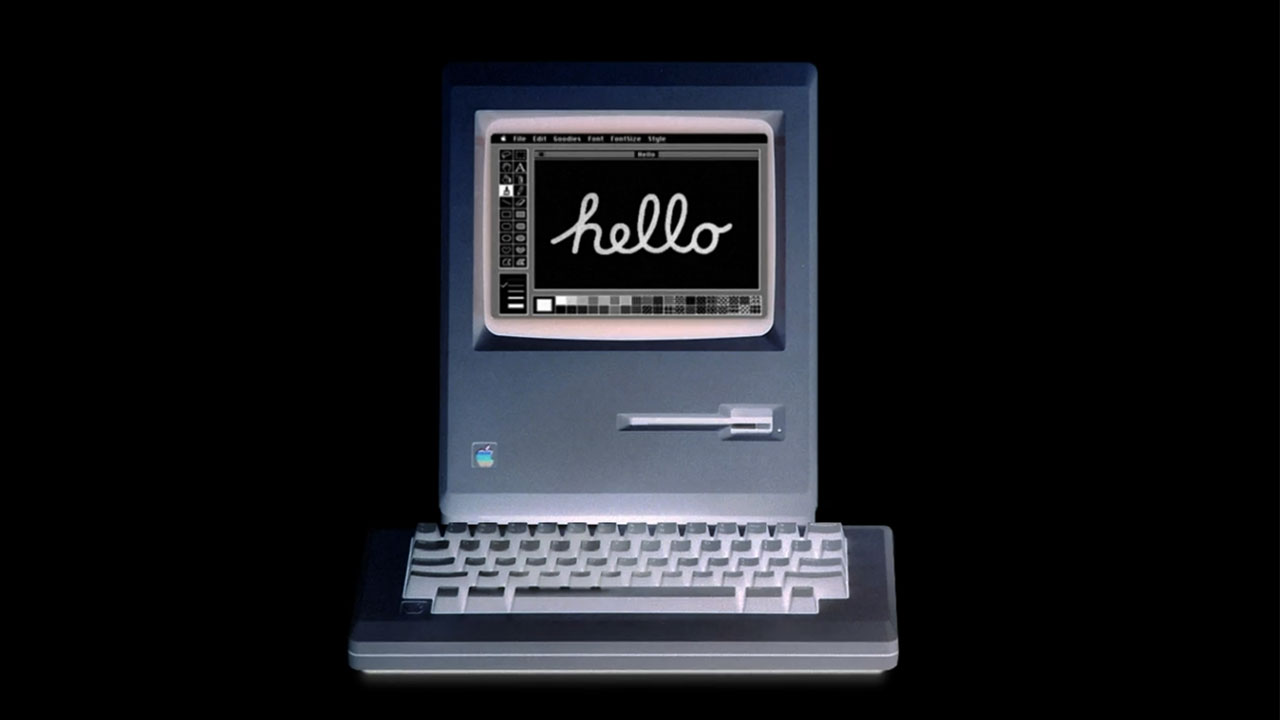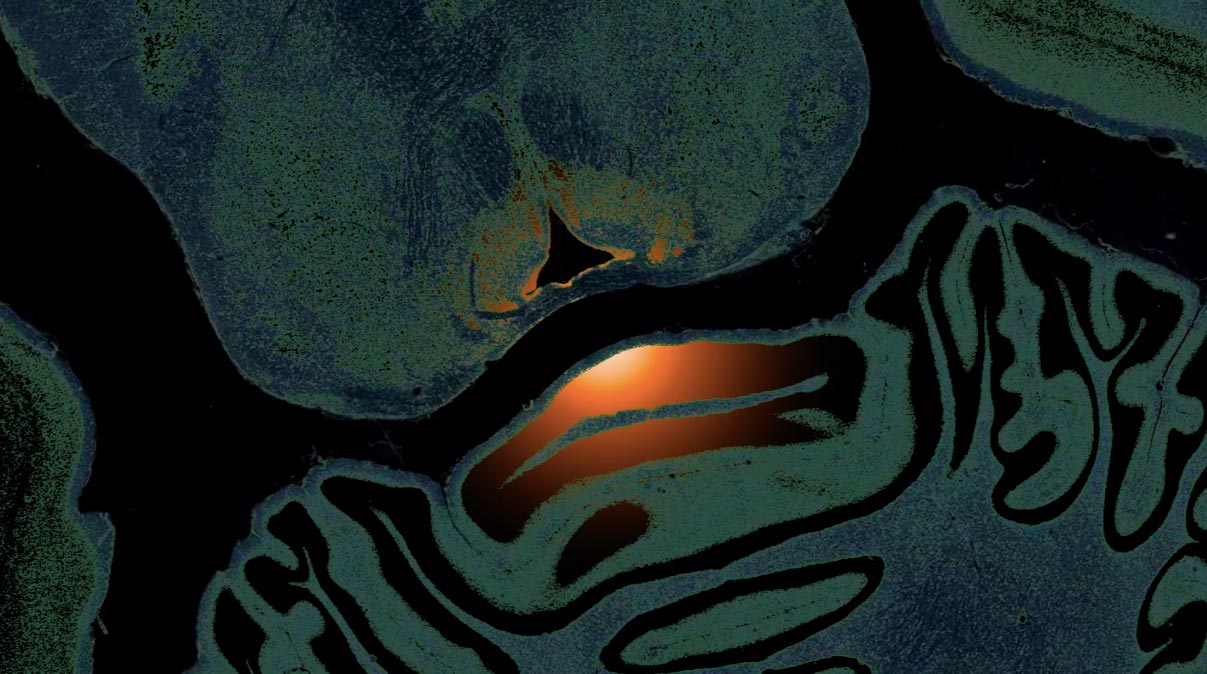 Memory is Everything, Without It We Are Nothing
Citizen Science Levels up with Eyewire, a Game to Map the Brain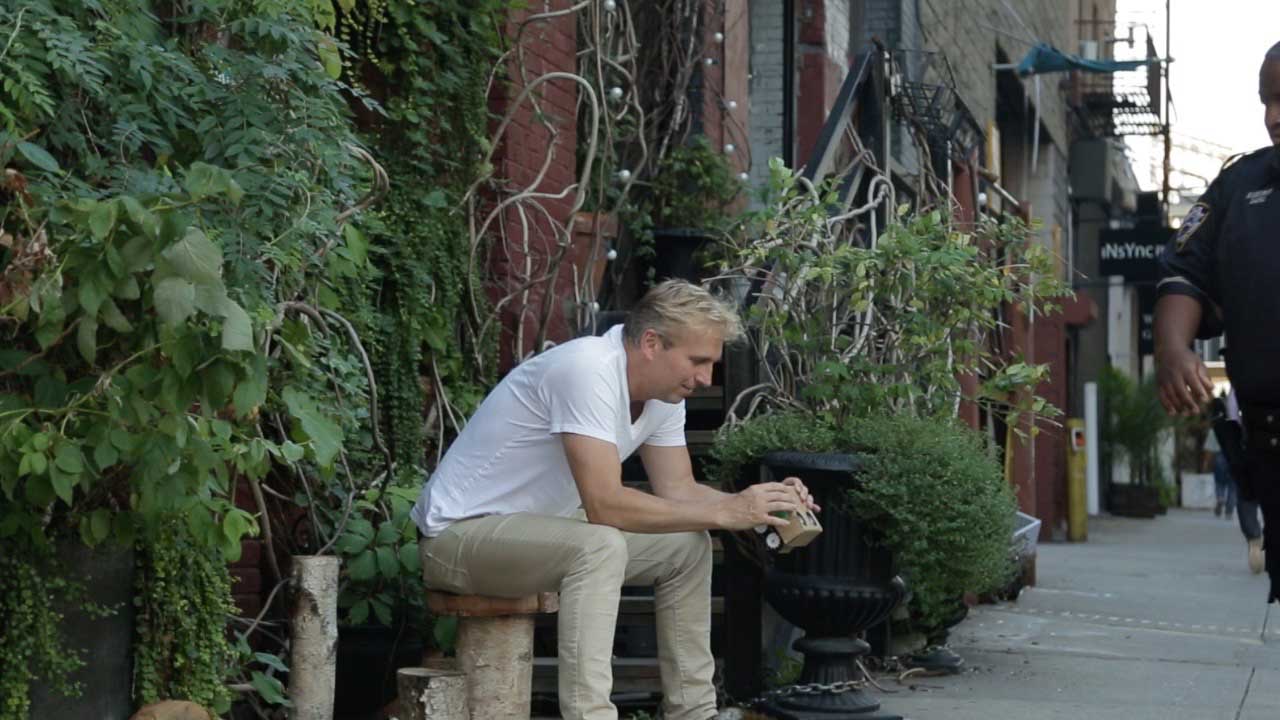 Defiance Against Emotional Repression: The Cogit-Prop Films of Brent Hoff
Cultural Heritage and Filmmaking in Kenya
A.D.A.M. - ON SCREEN From Labocine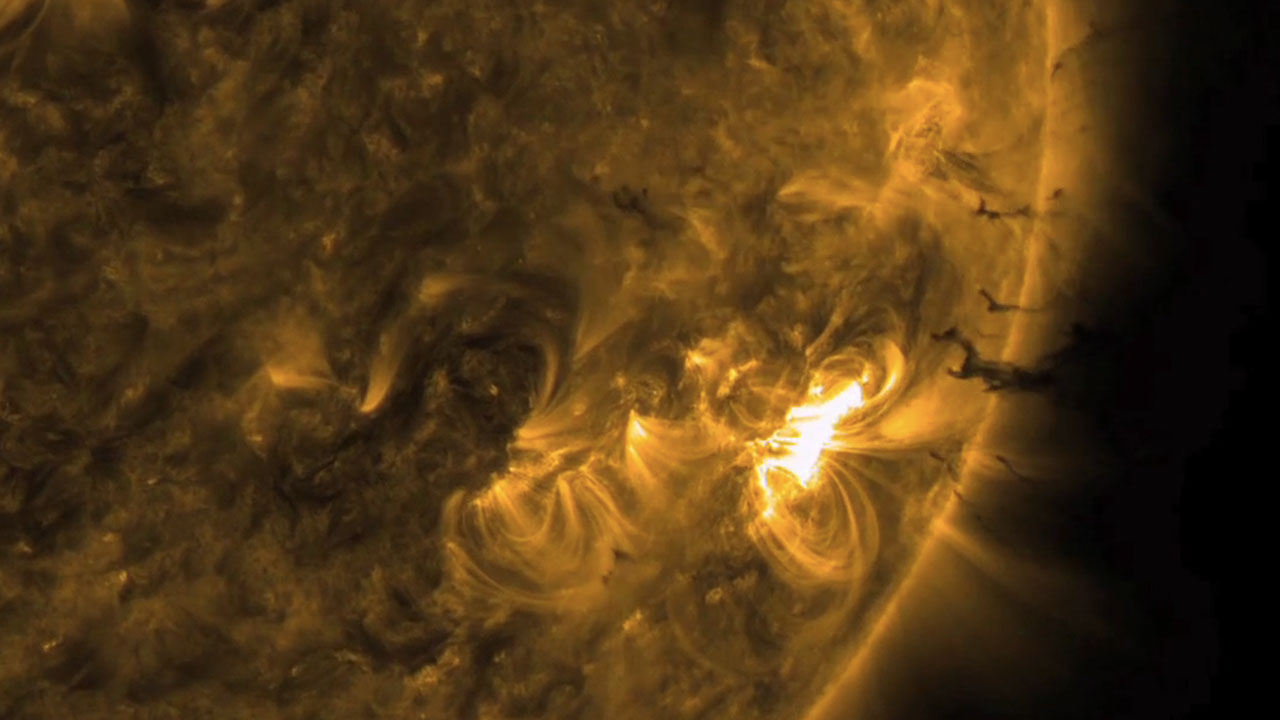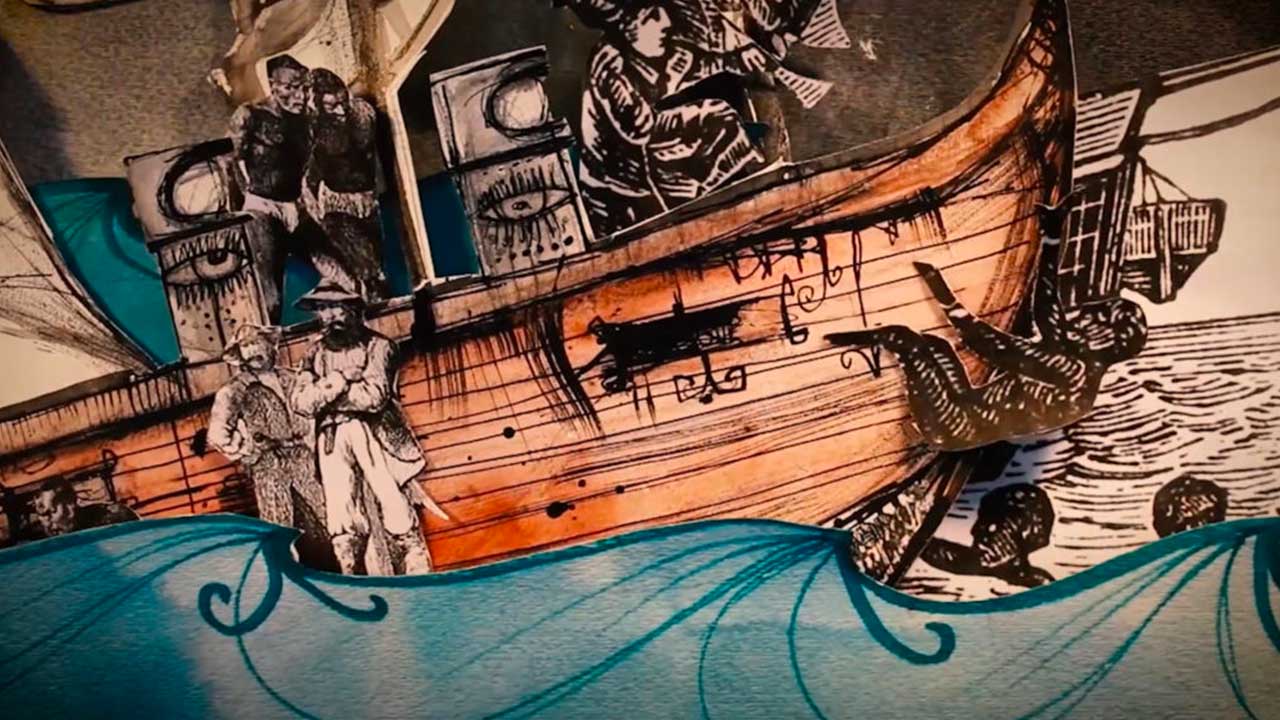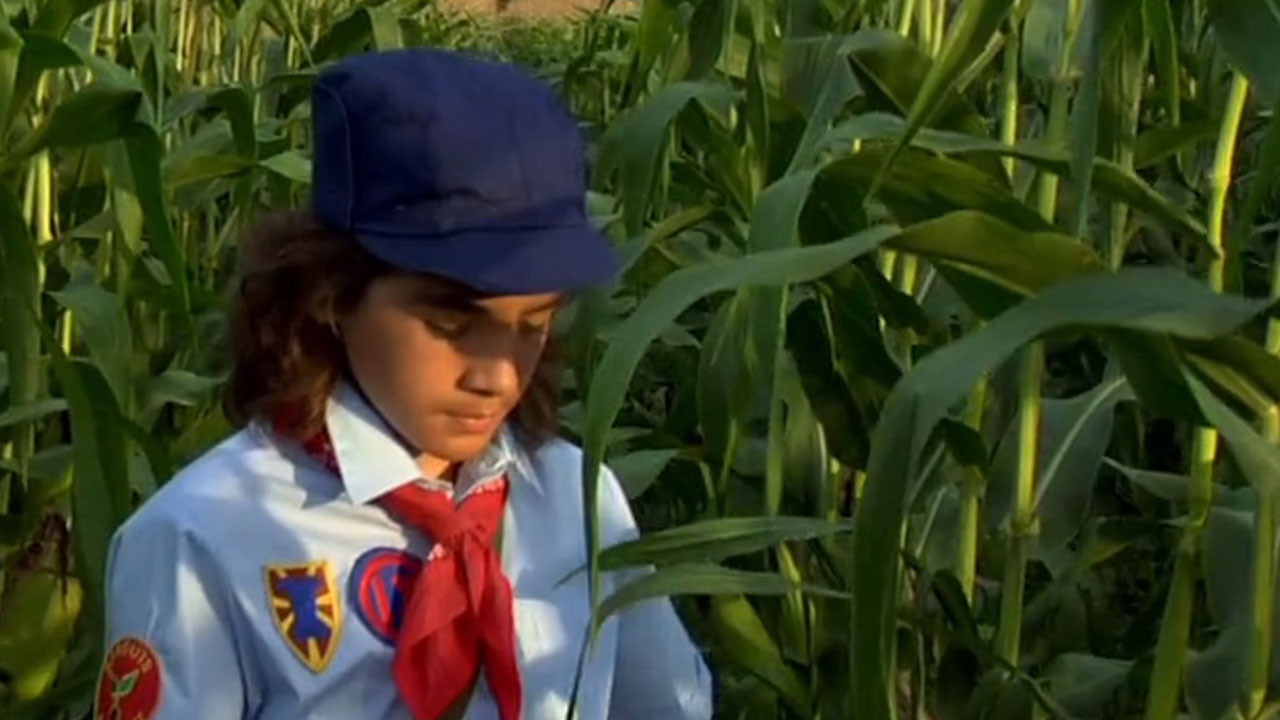 Food, Corruption and Celebration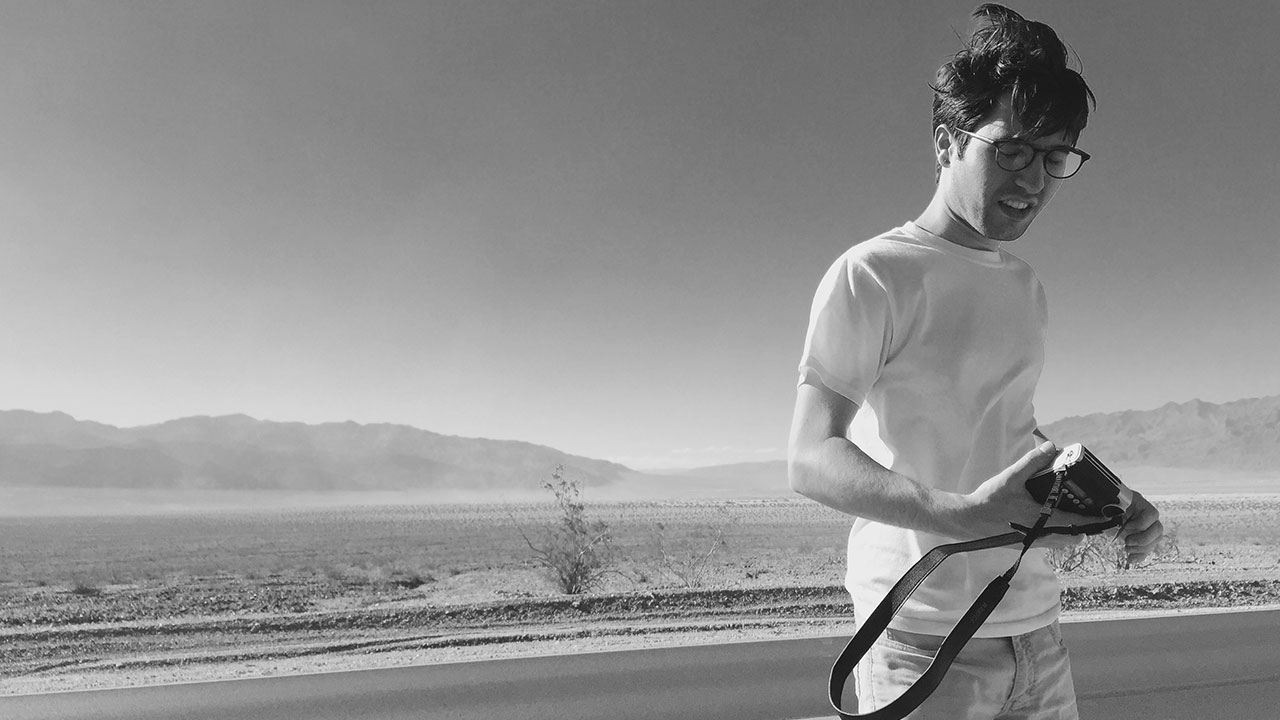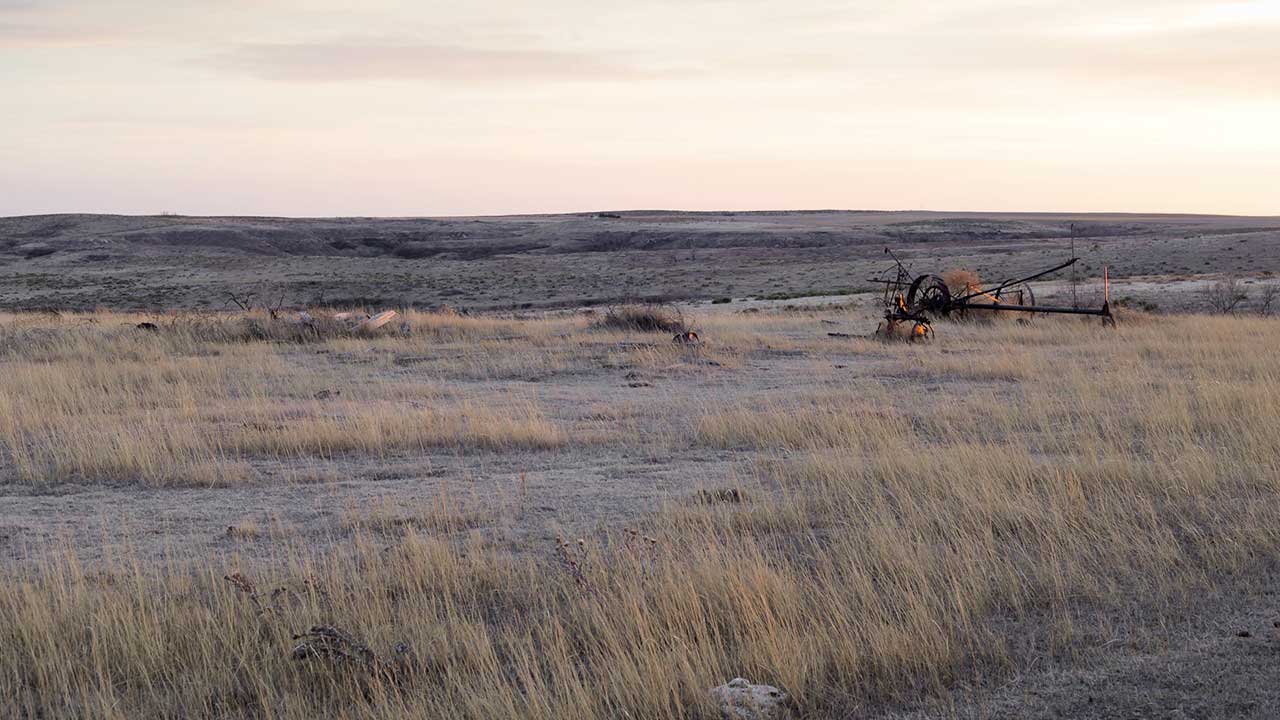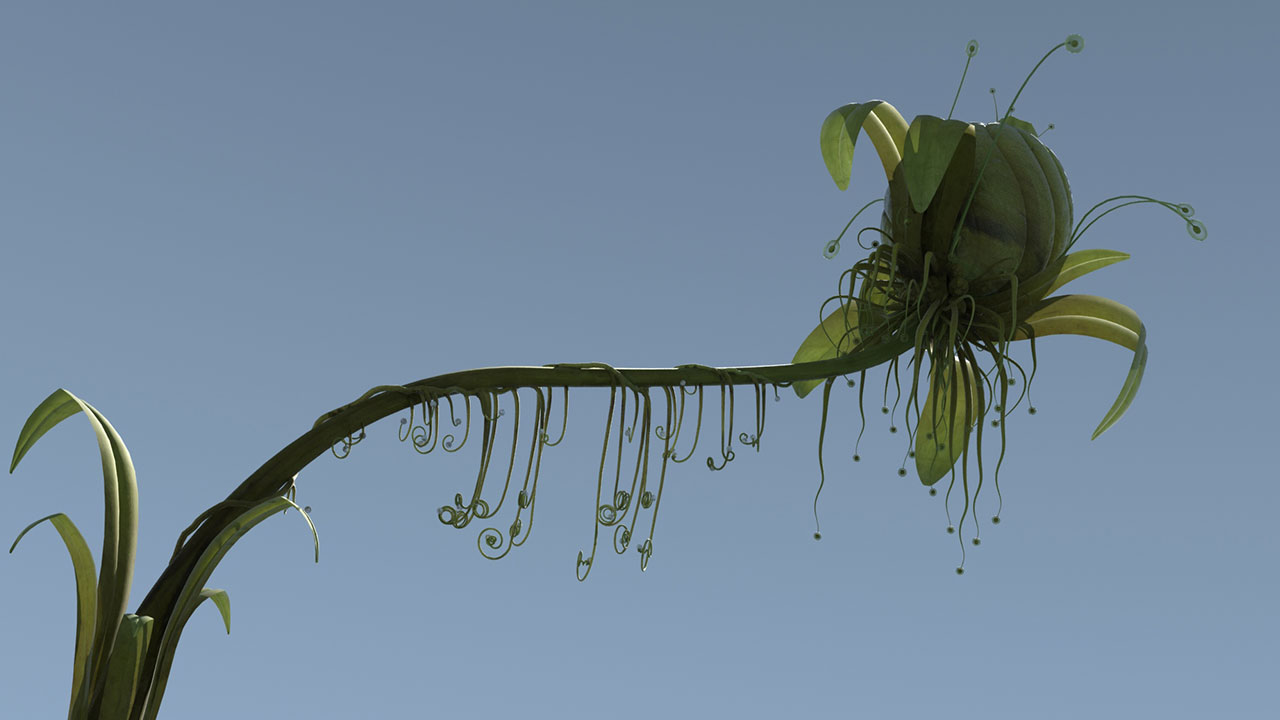 The Persistence of Life: Survival Cinema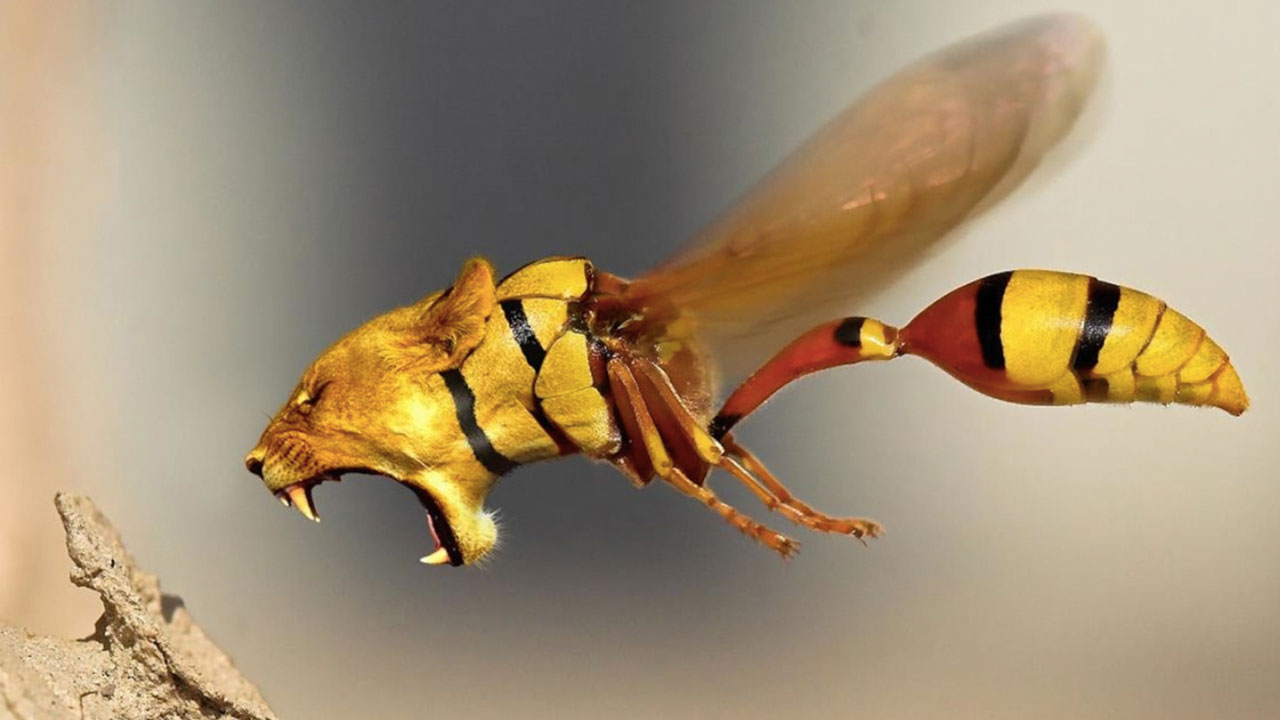 Chimera: Reality or Myth?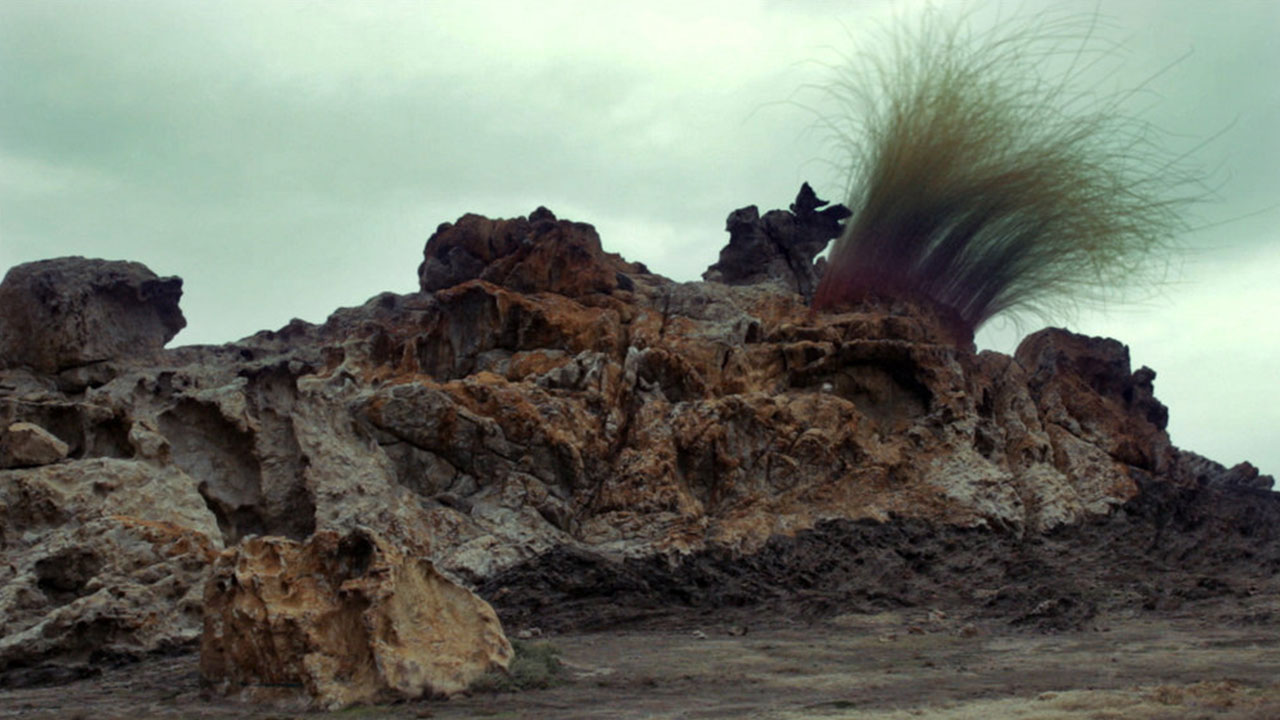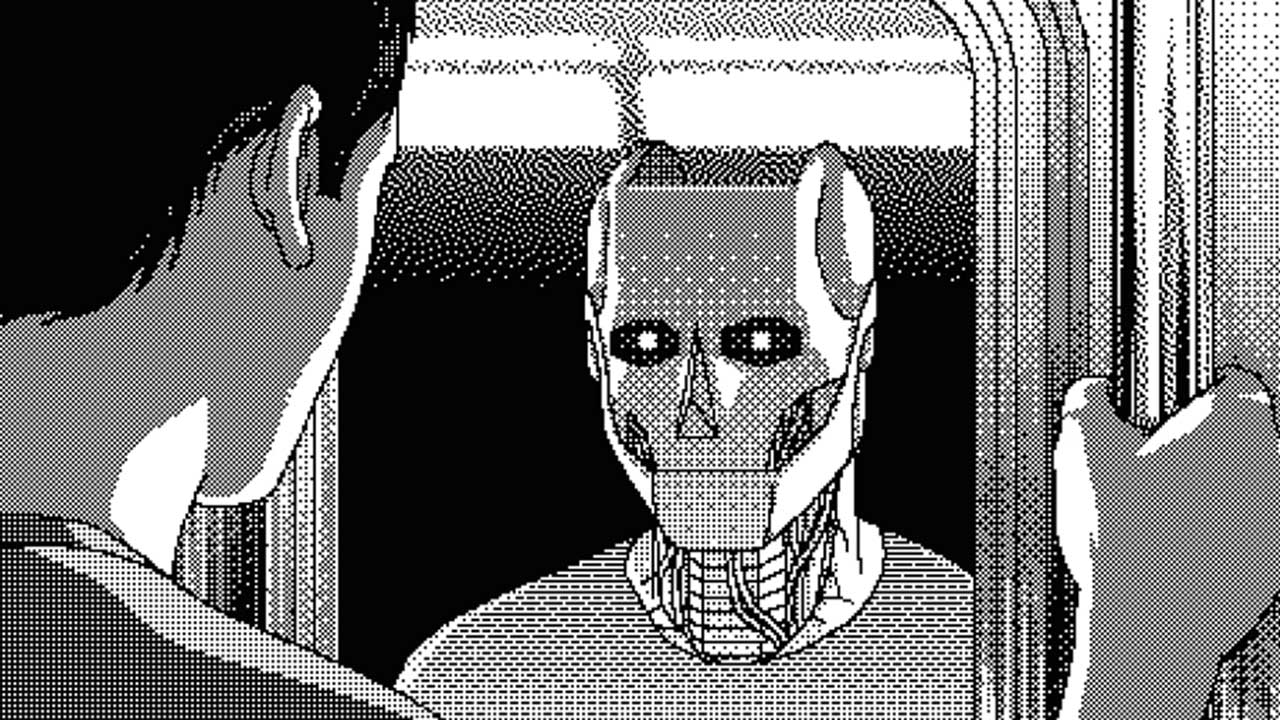 My Narrative Drive is Broken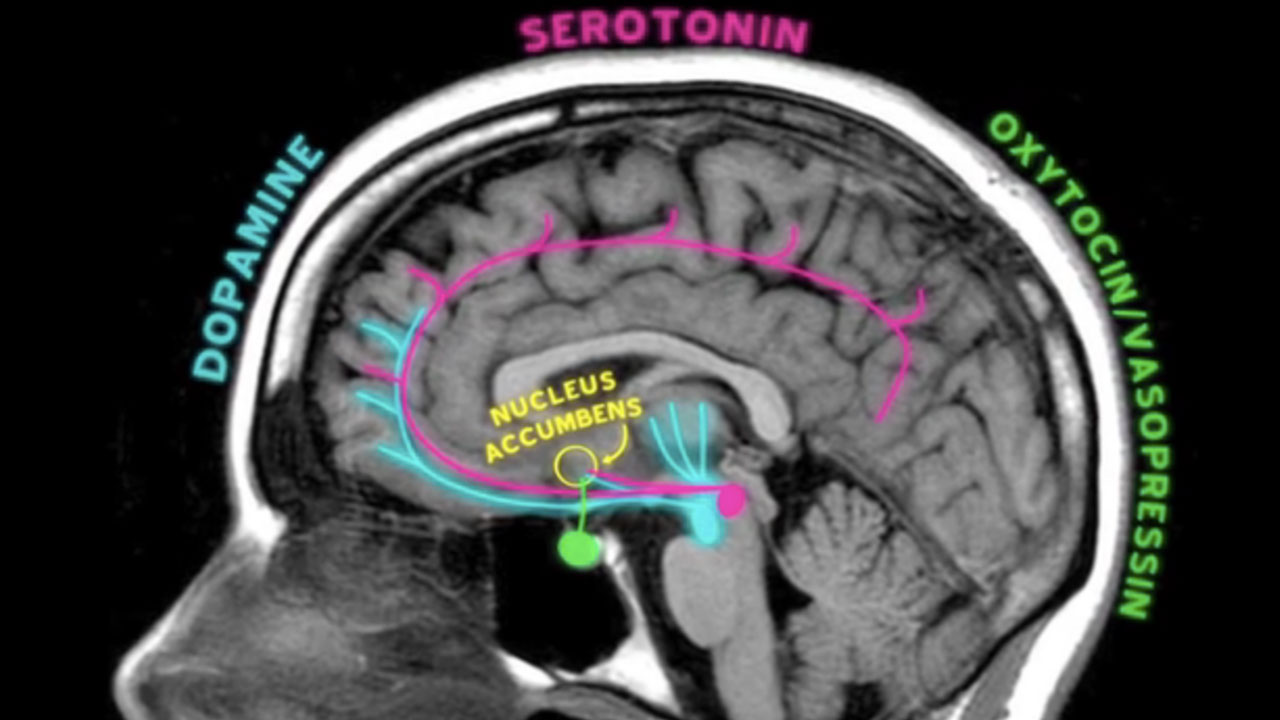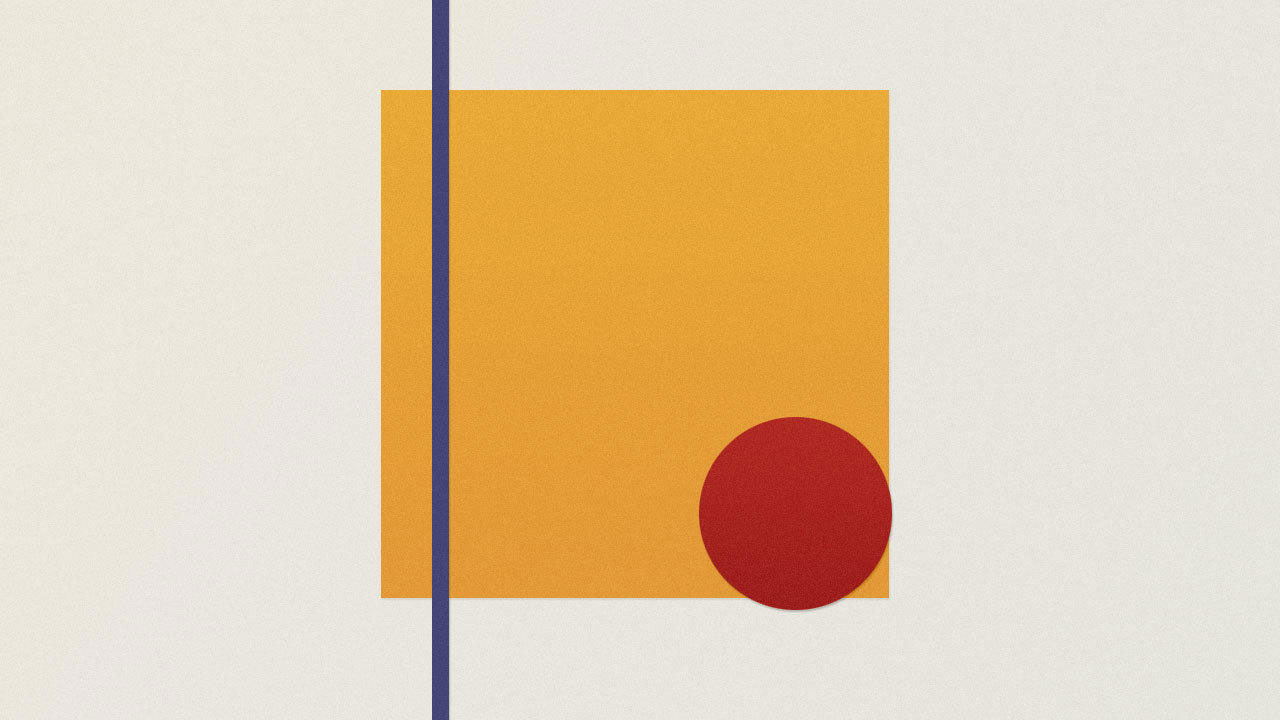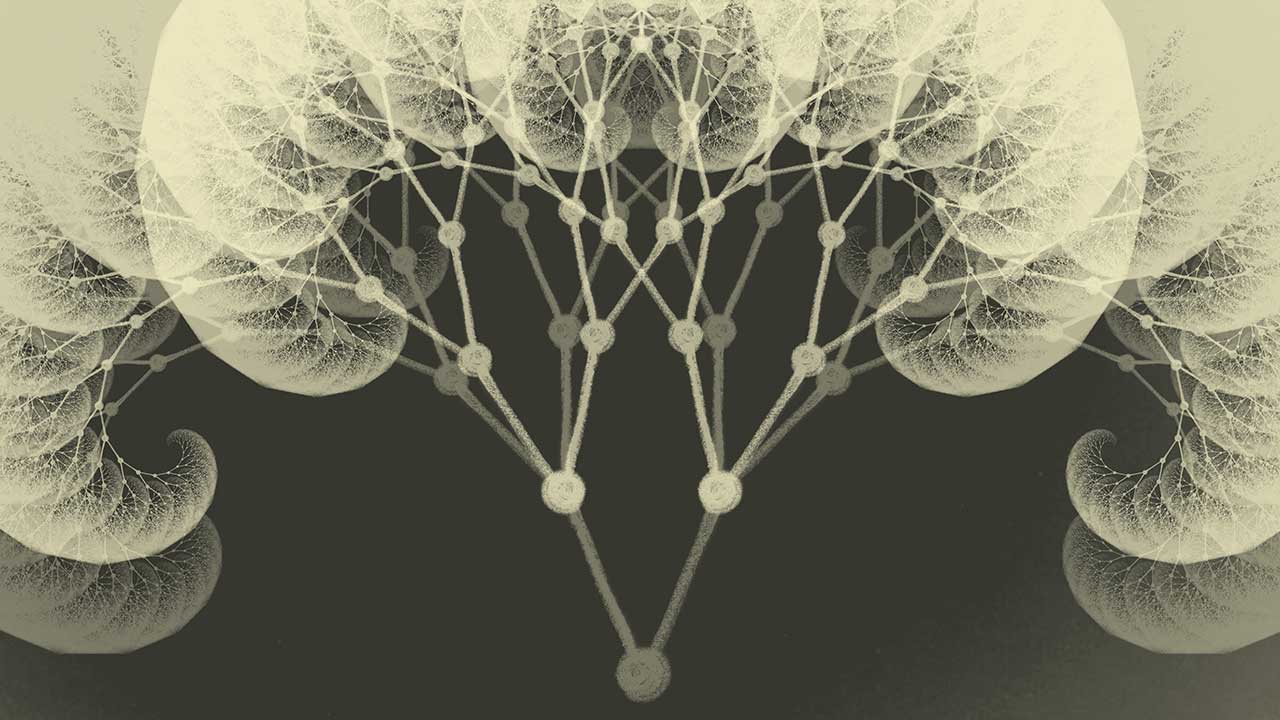 The Chain Reaction of Life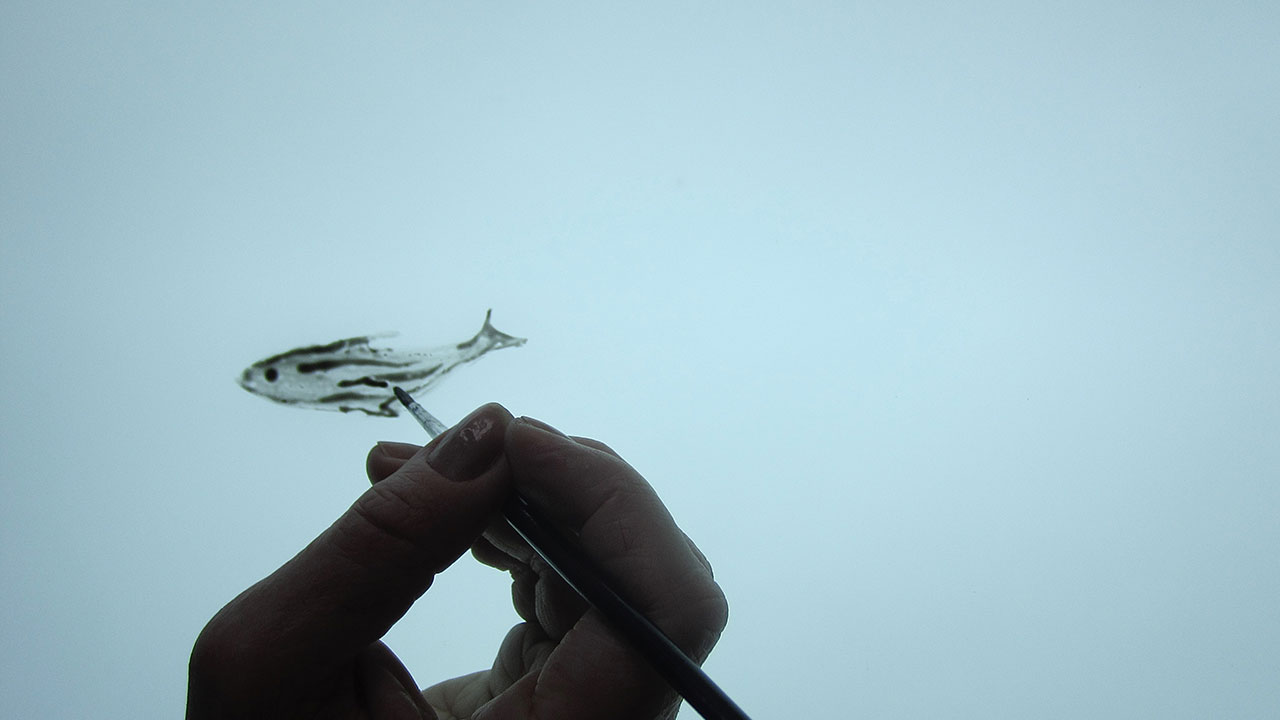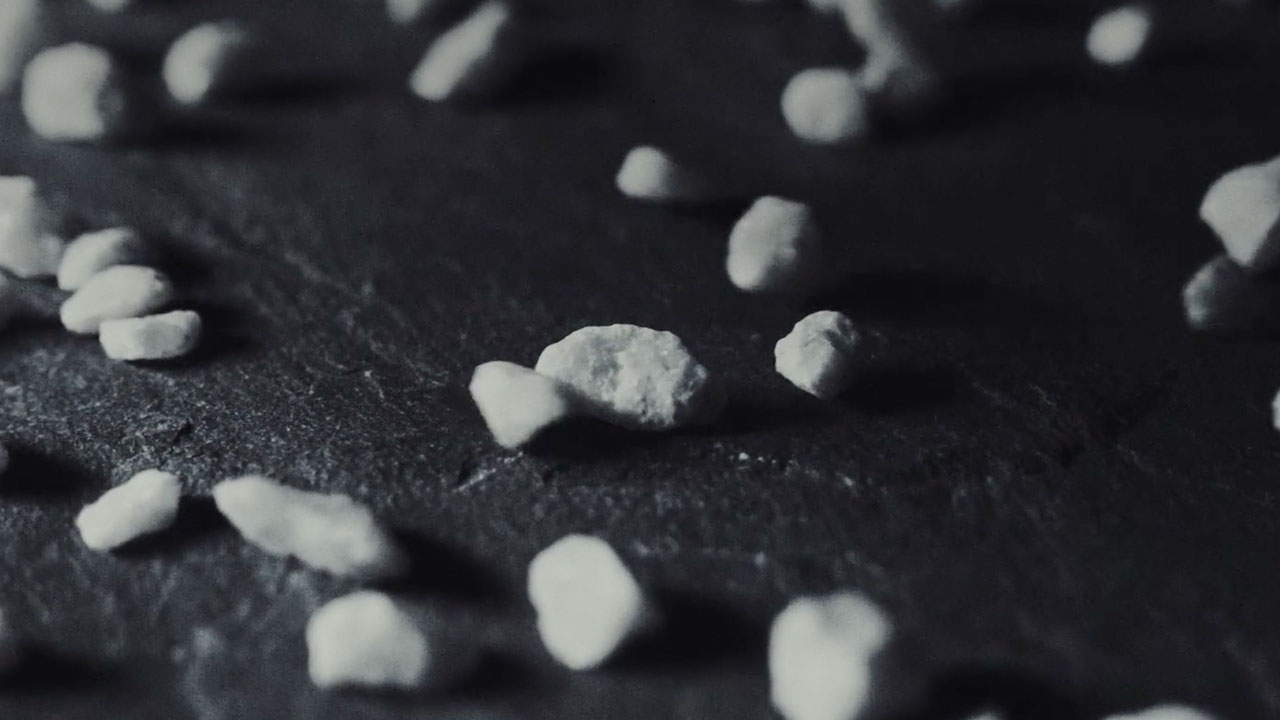 Messages Behind the Science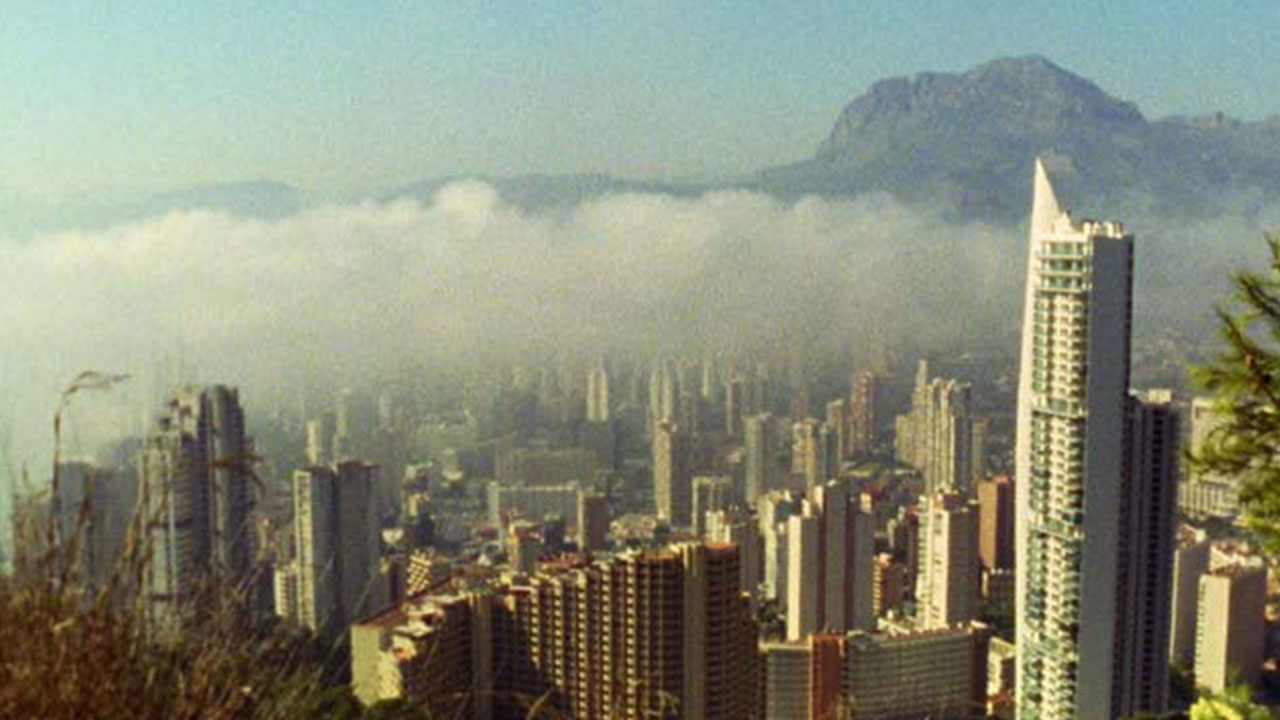 Beyond Good and Evil: Ethics and Artificial intelligence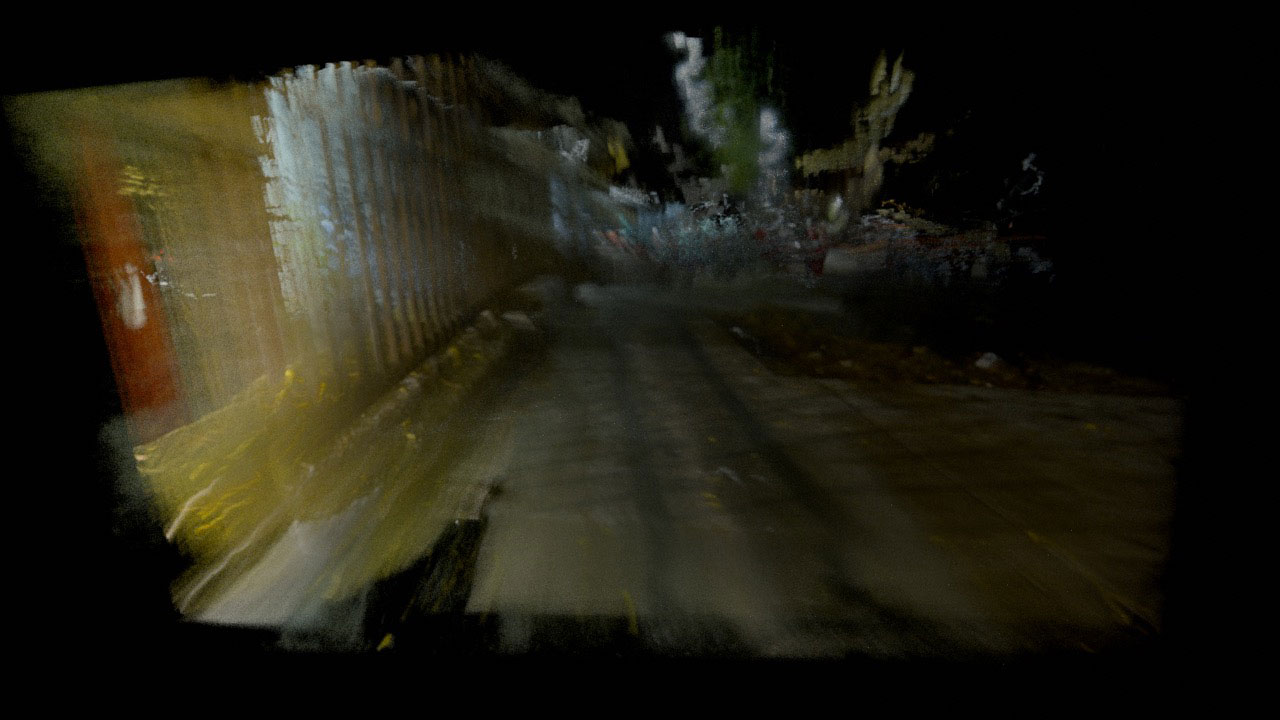 Hybrid Identities at the 10th Annual Imagine Science Film Festival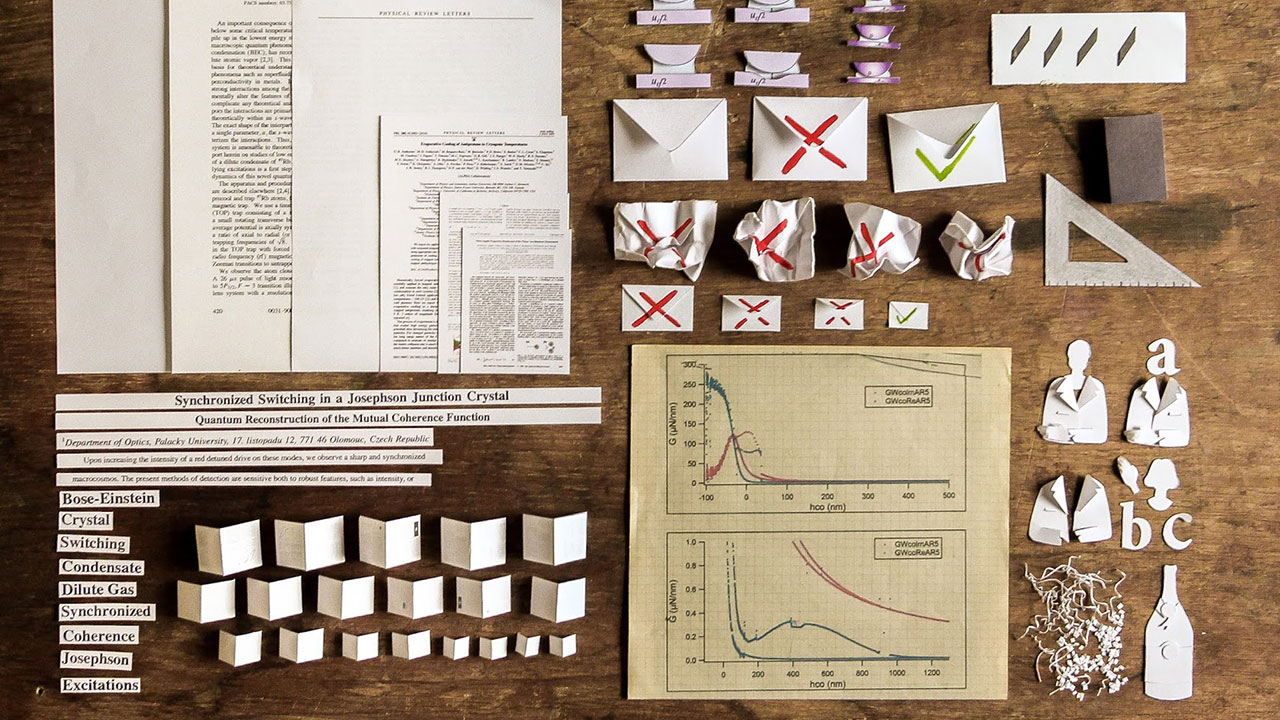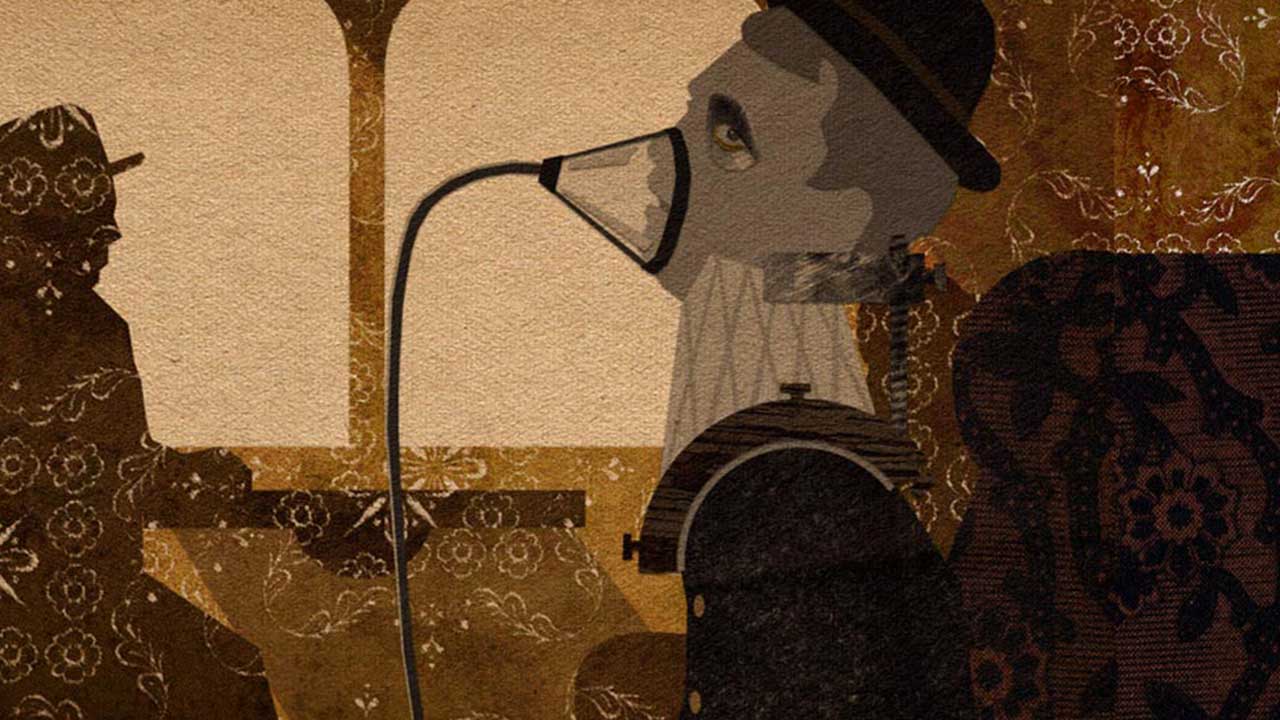 Cinema's Codes and Puzzles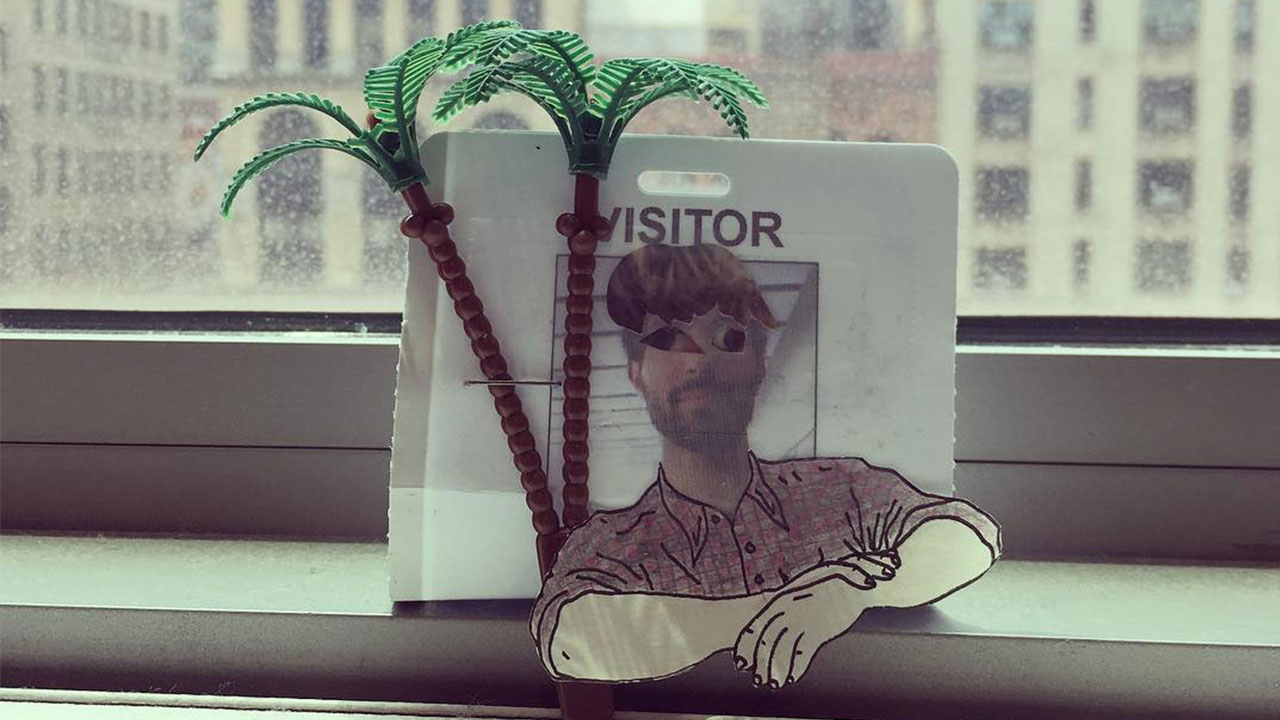 Spelling Out the Spellbinding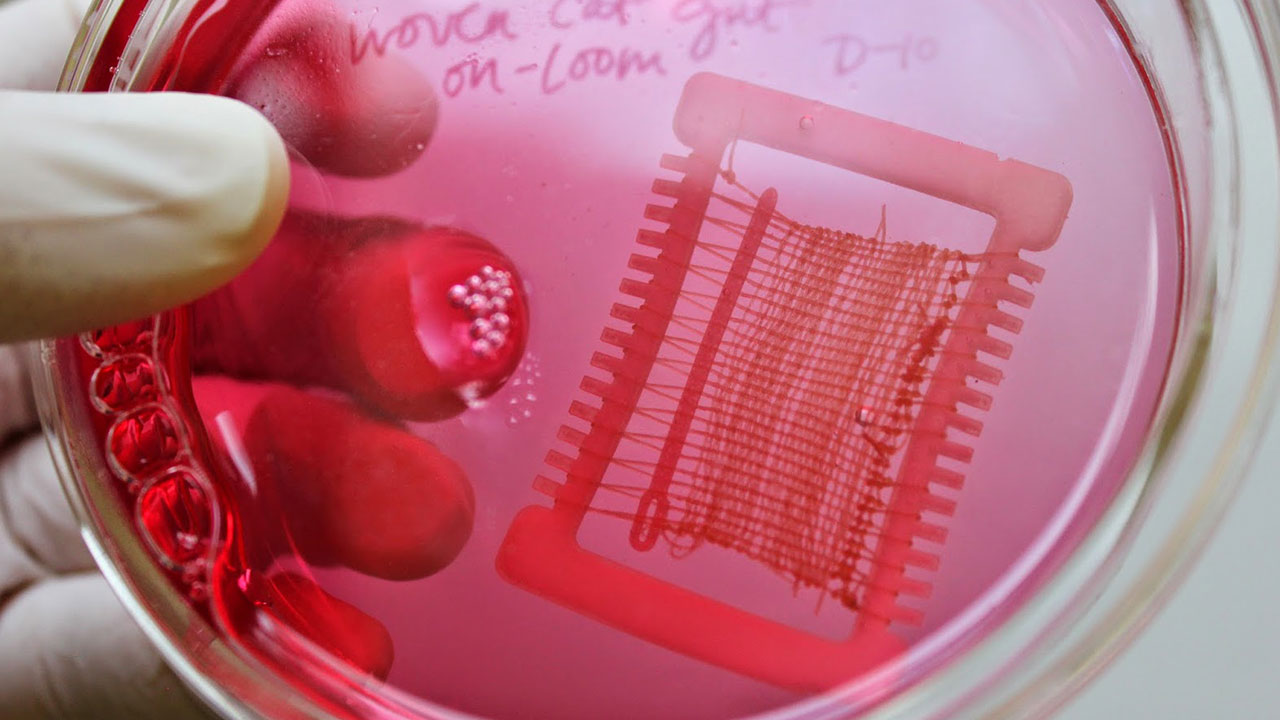 Animating Life With Experimental Documentary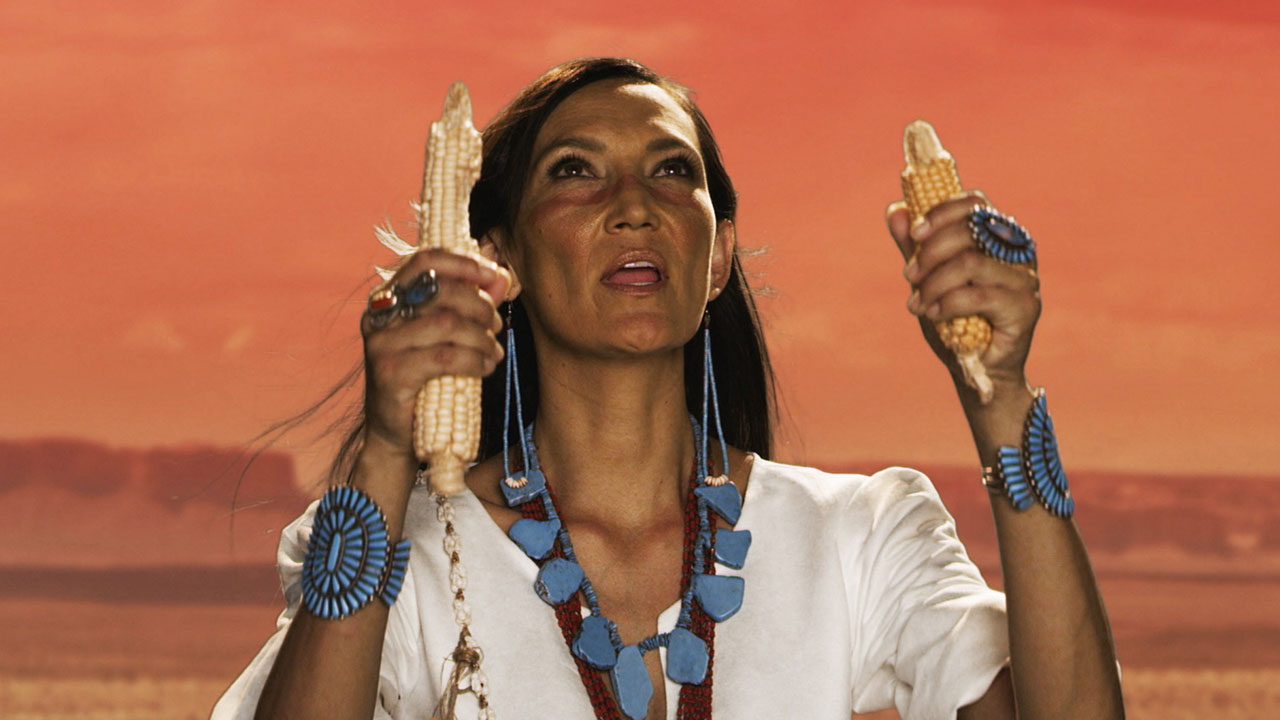 Indigenous Filmmakers Reimagine Science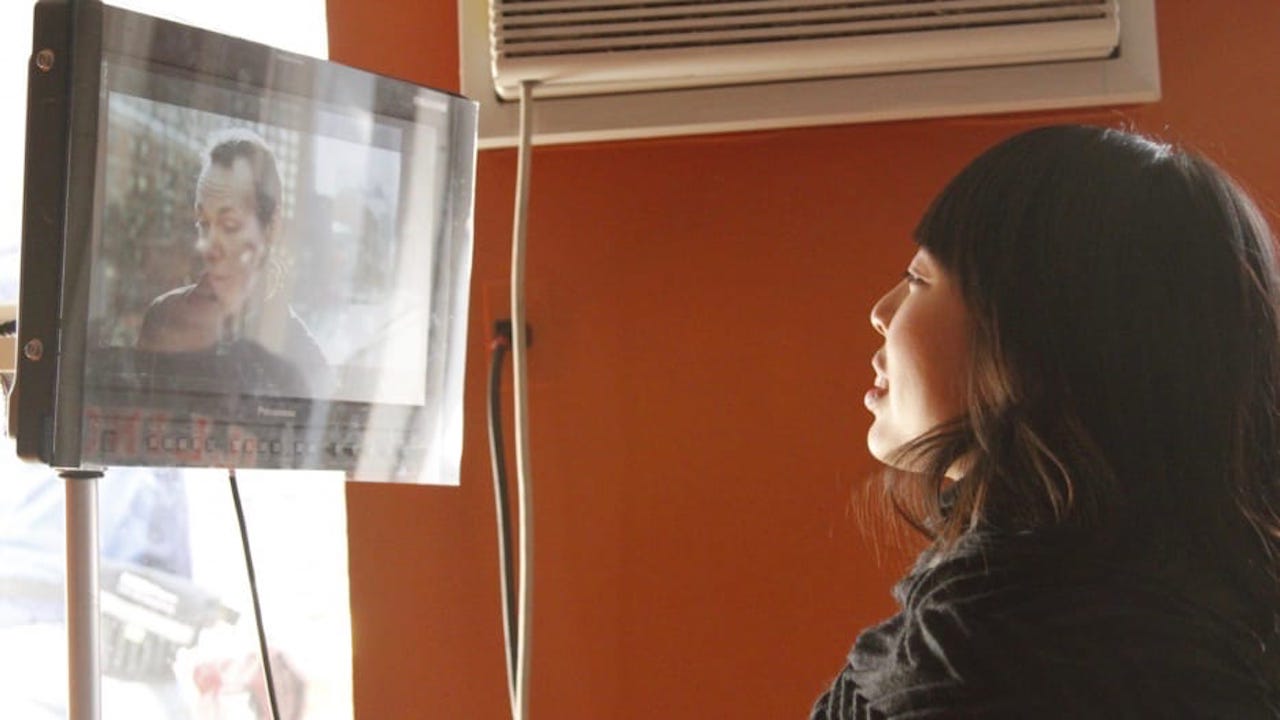 Telling Sci-Fi Stories with Women at the Forefront — a Conversation With Director Cidney Hue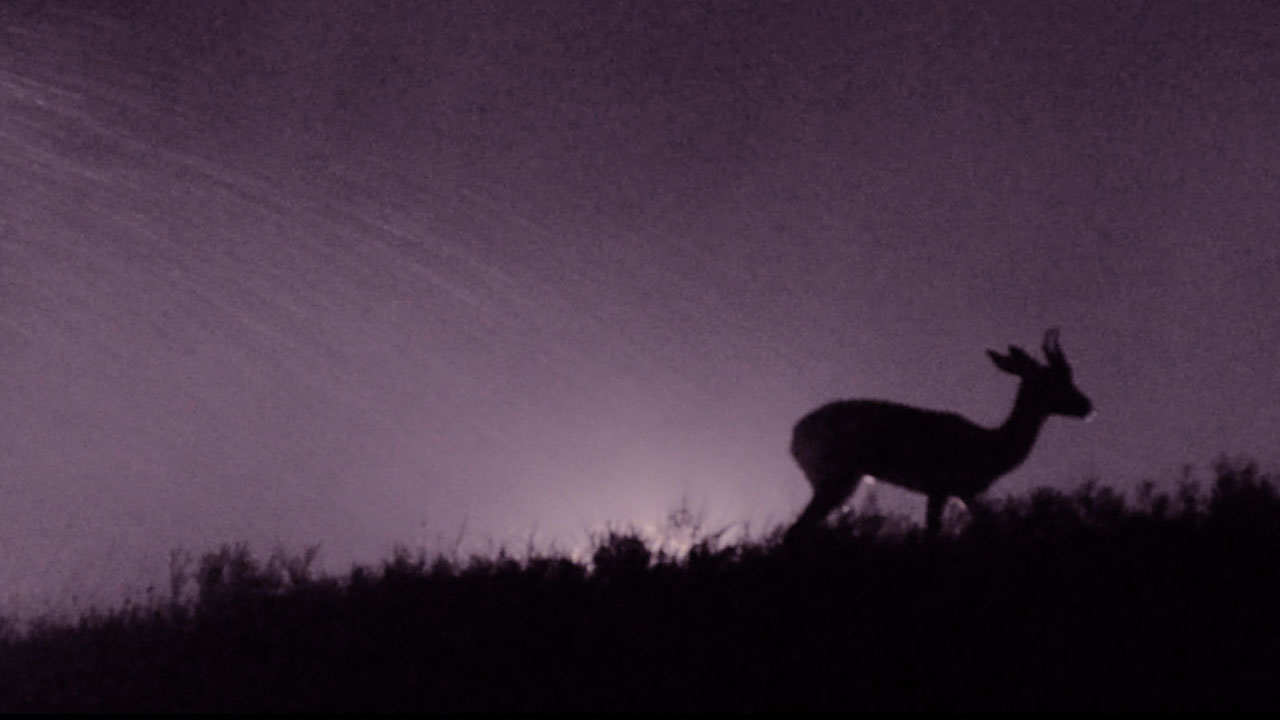 Animal Perspectives in Science and Fiction in the UAE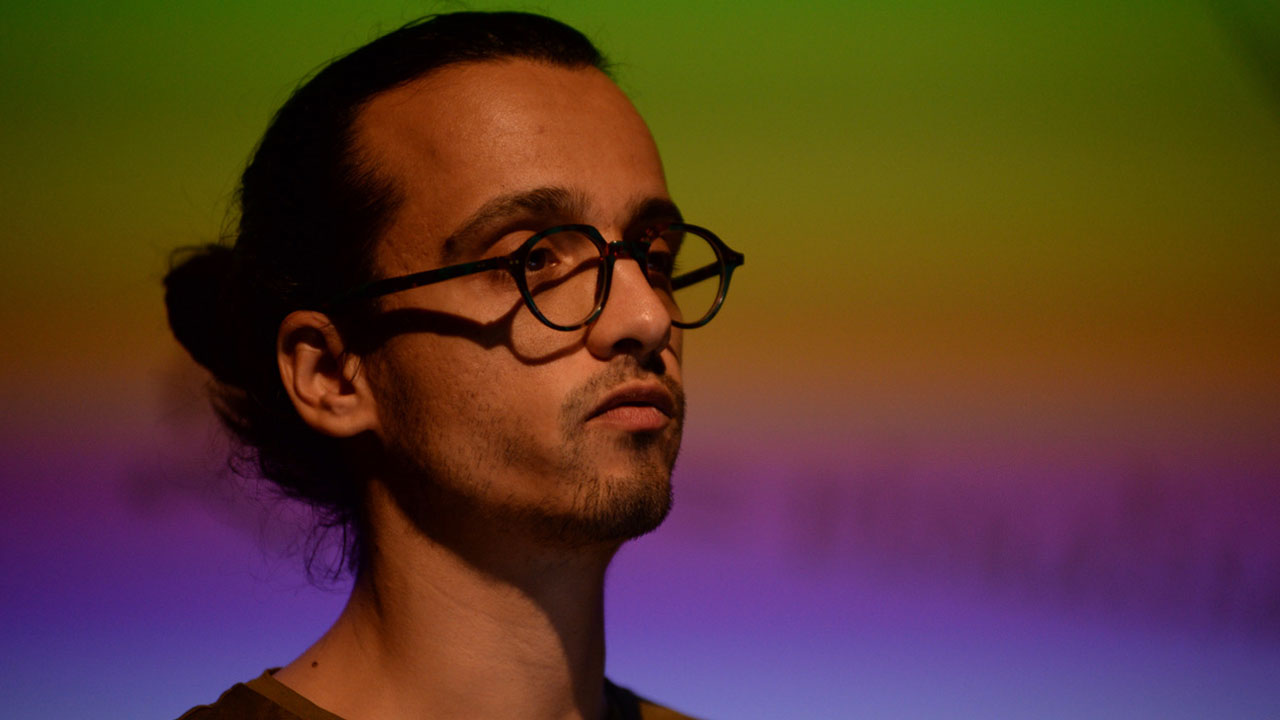 Endless Forms Most Beautiful: The Scientific Art of Markos Kay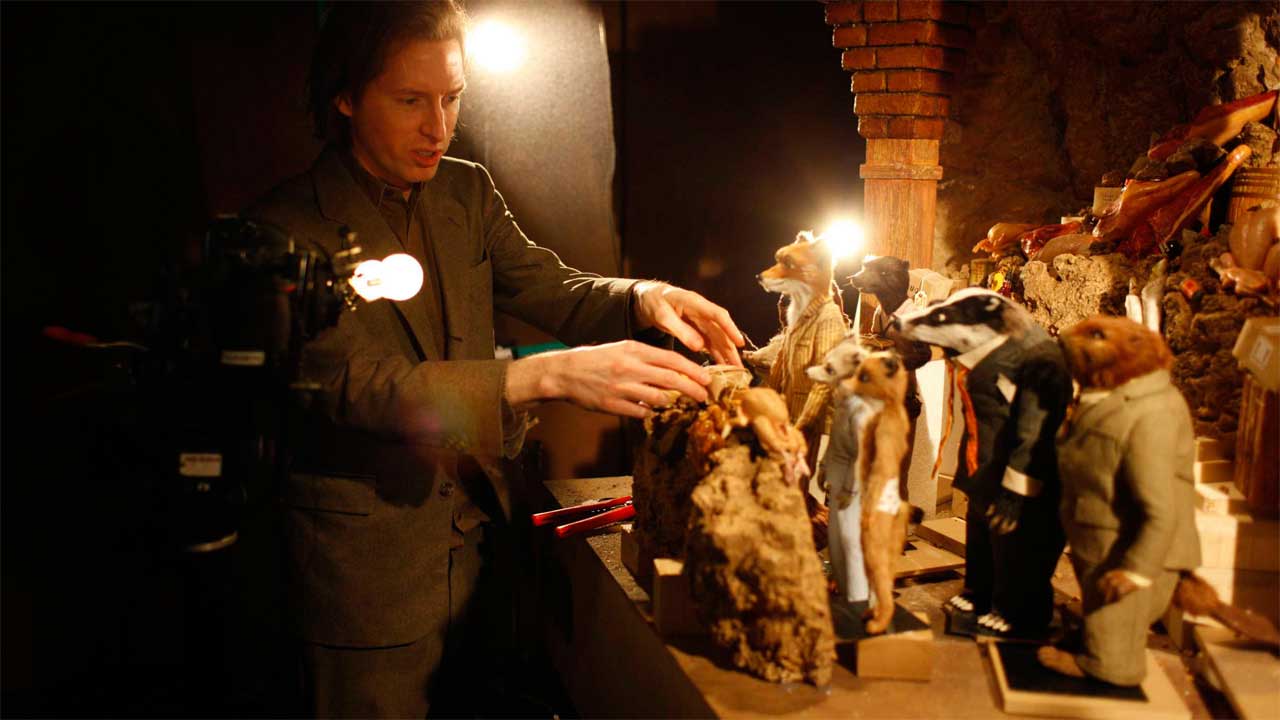 Stop Motion Narratives About Science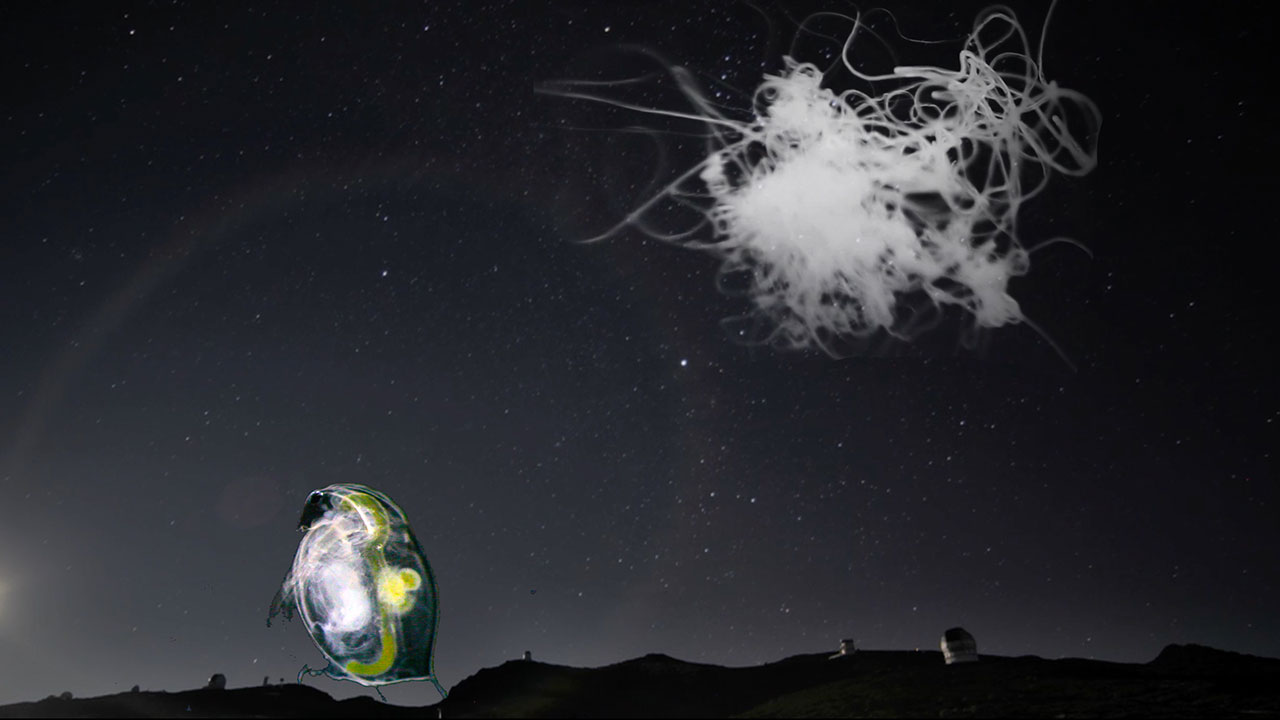 Space, Time And Little Creatures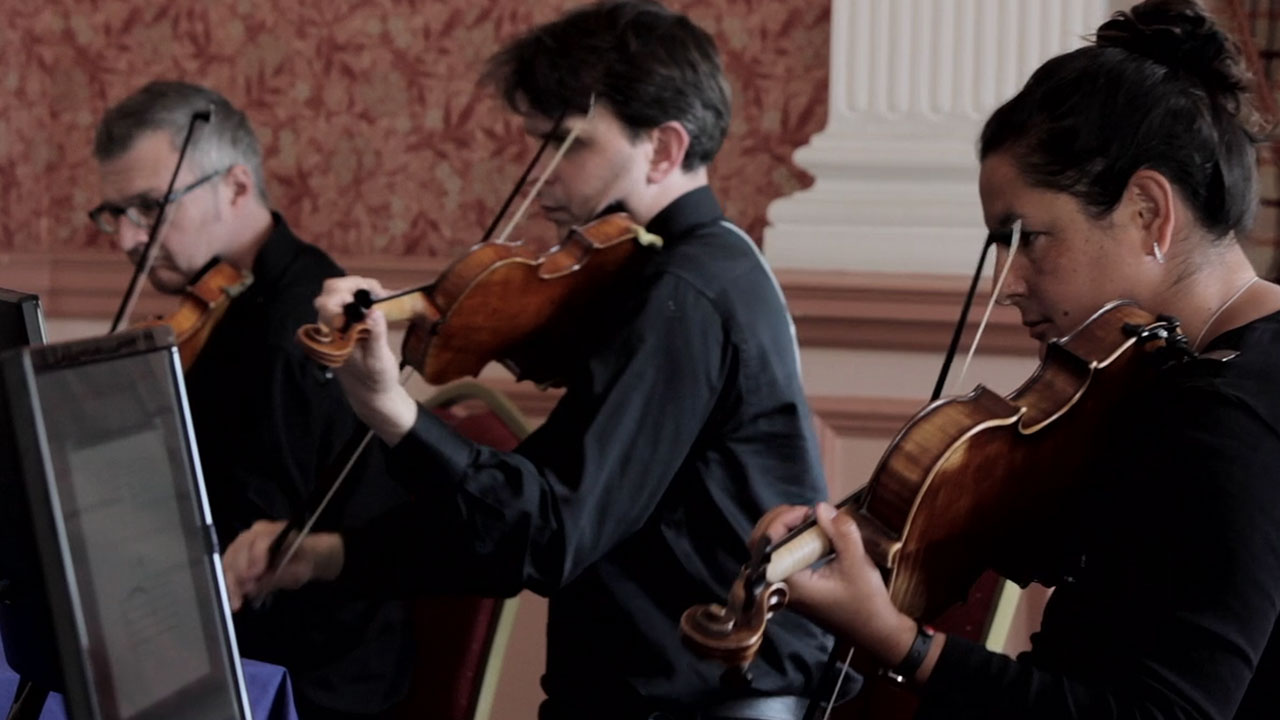 Labocine Invites Filmmakers to Apply for "Chimera Experiments"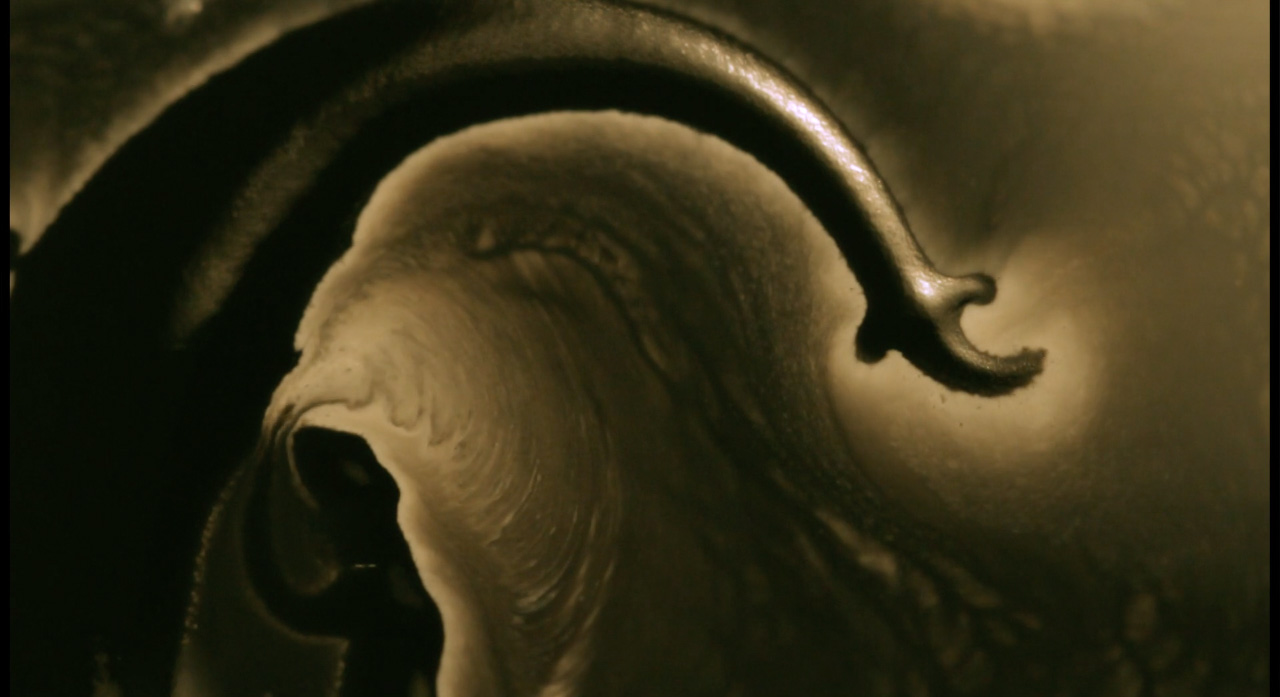 Don't Be Afraid of Science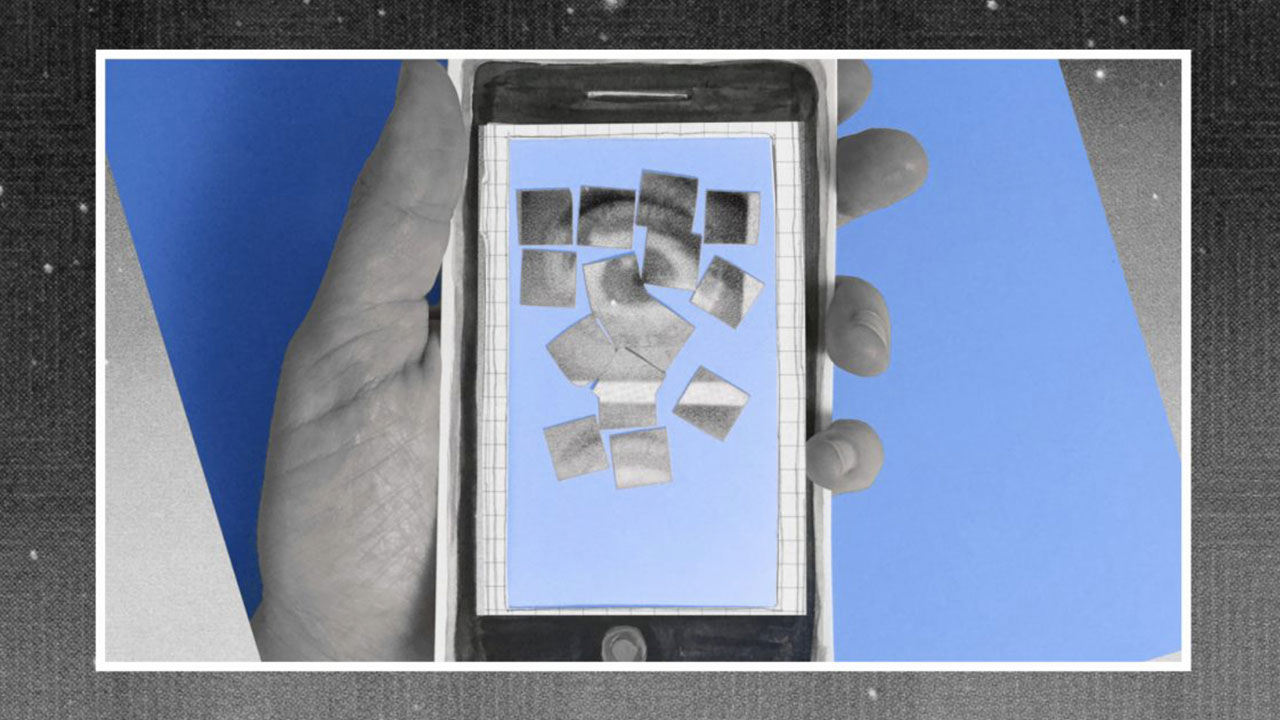 What Does It Mean to be An Internet User?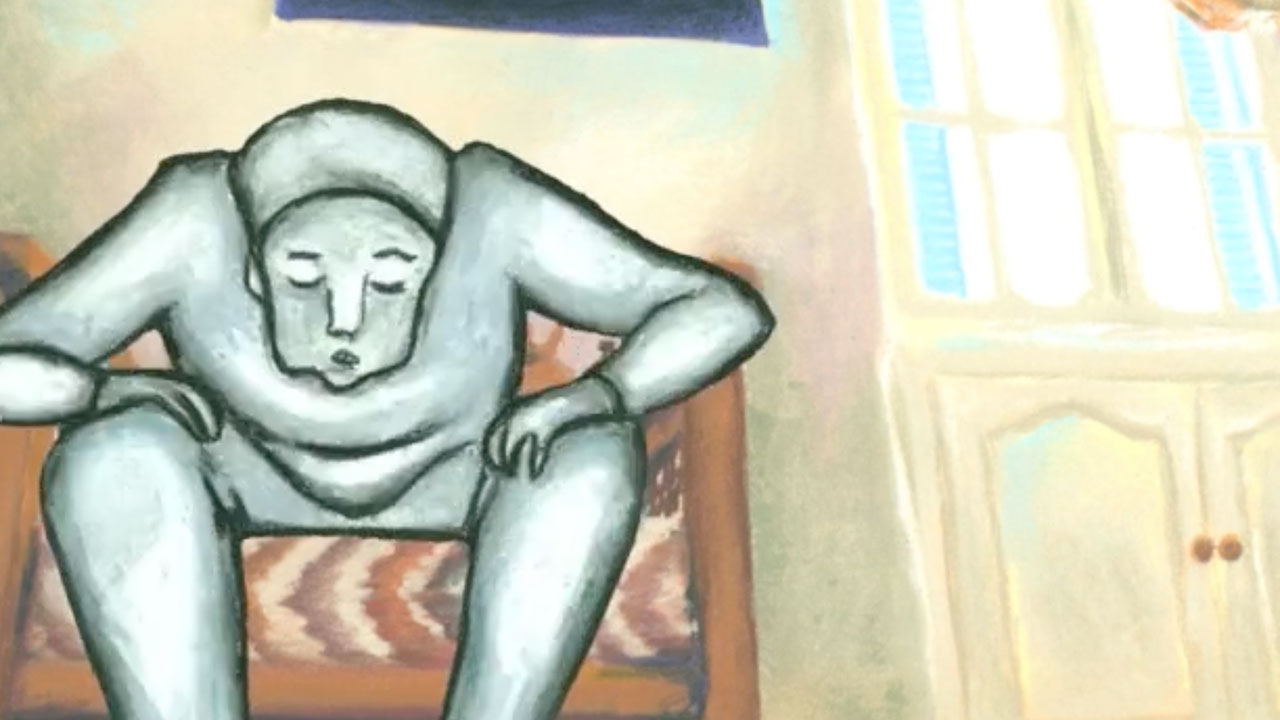 The End: The Labocine guide to surviving an apocalypse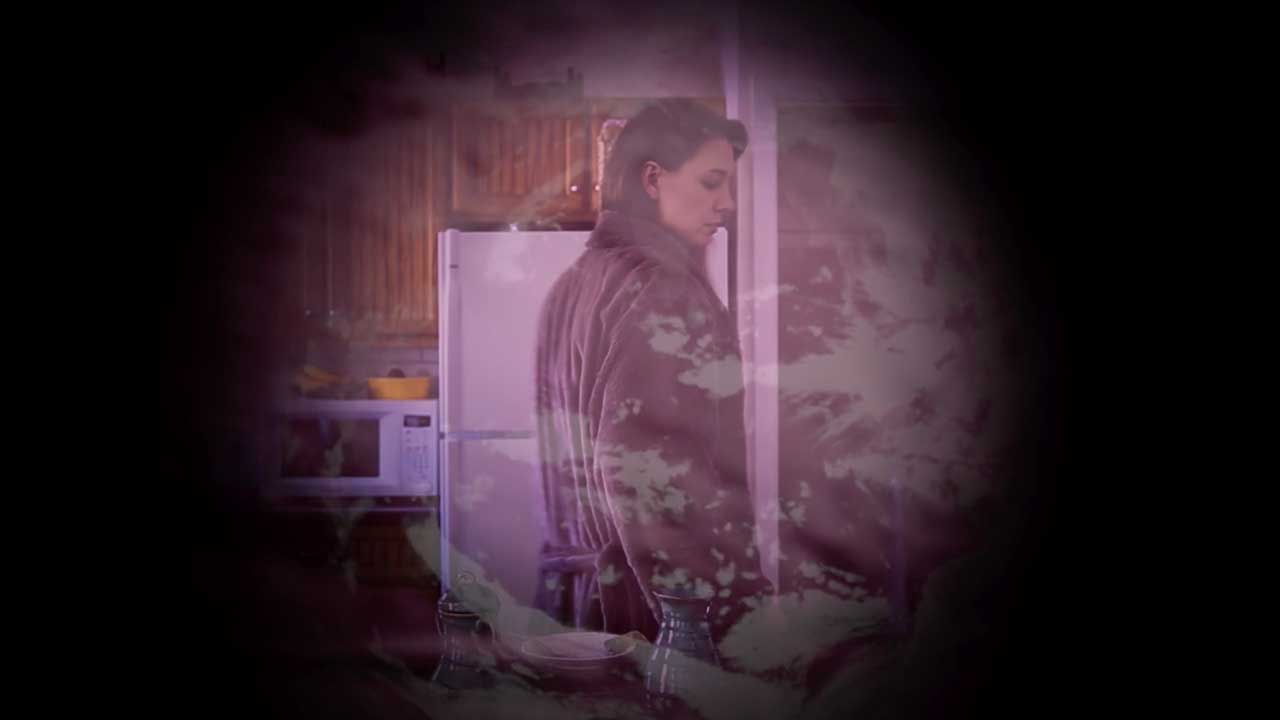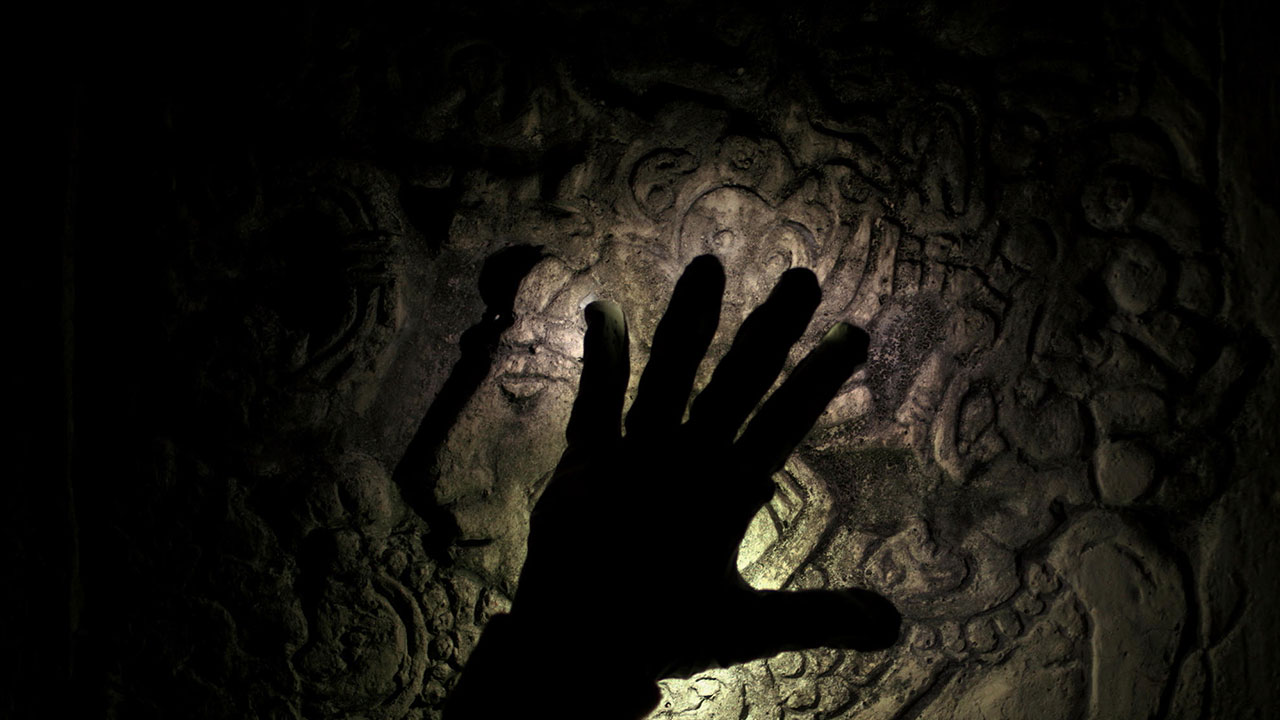 Trance-like Rituals in Mexico Predict the Future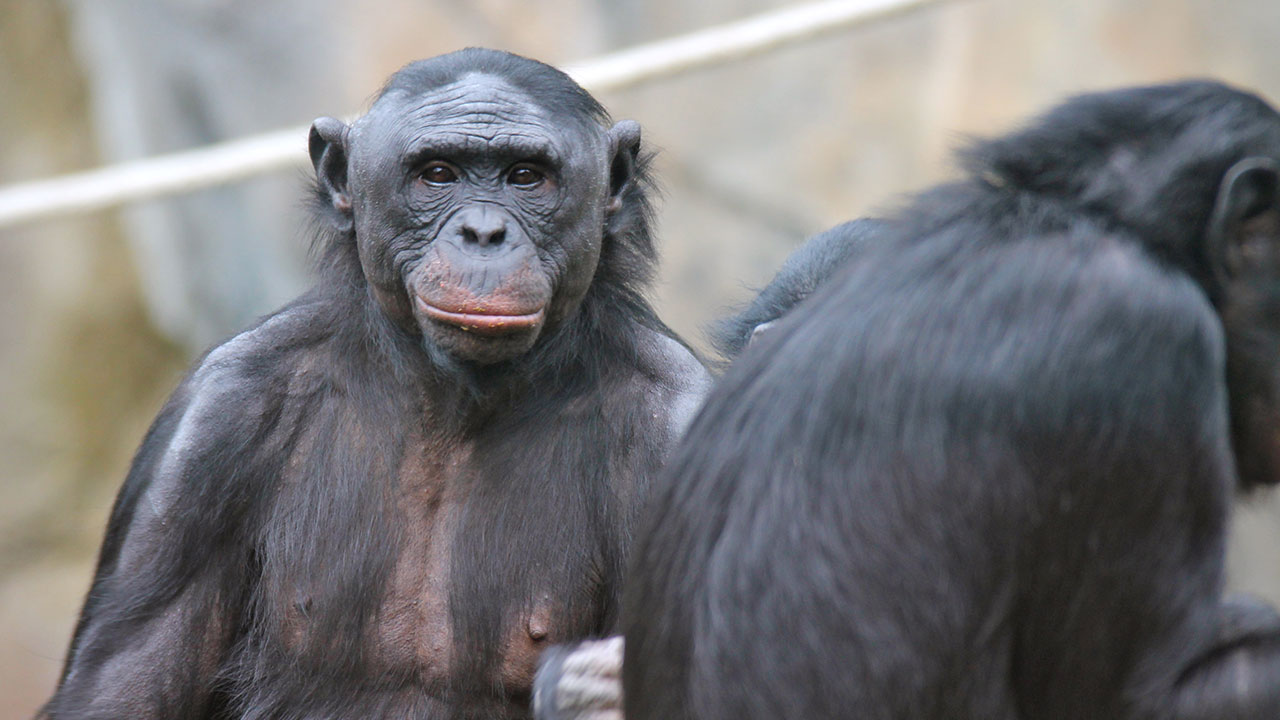 Humans Meet Chimps, Chimps Become Human?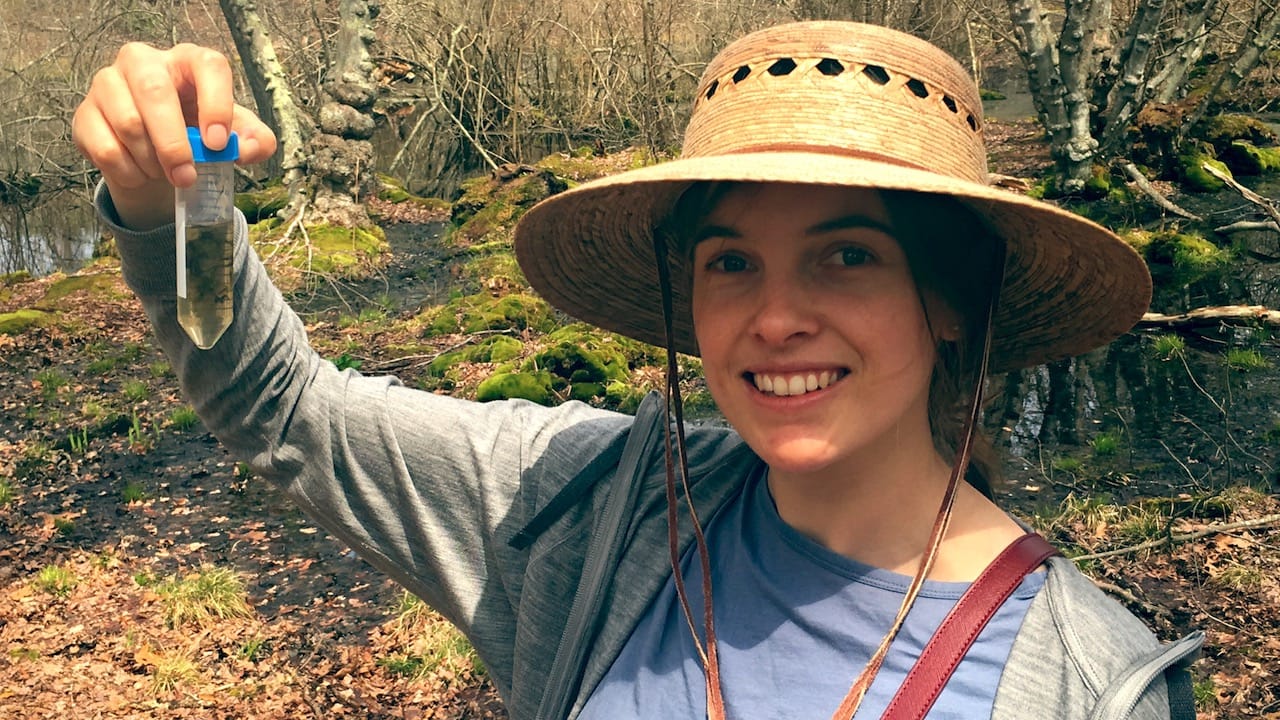 Selections From Pondlife: The Hidden World of New York City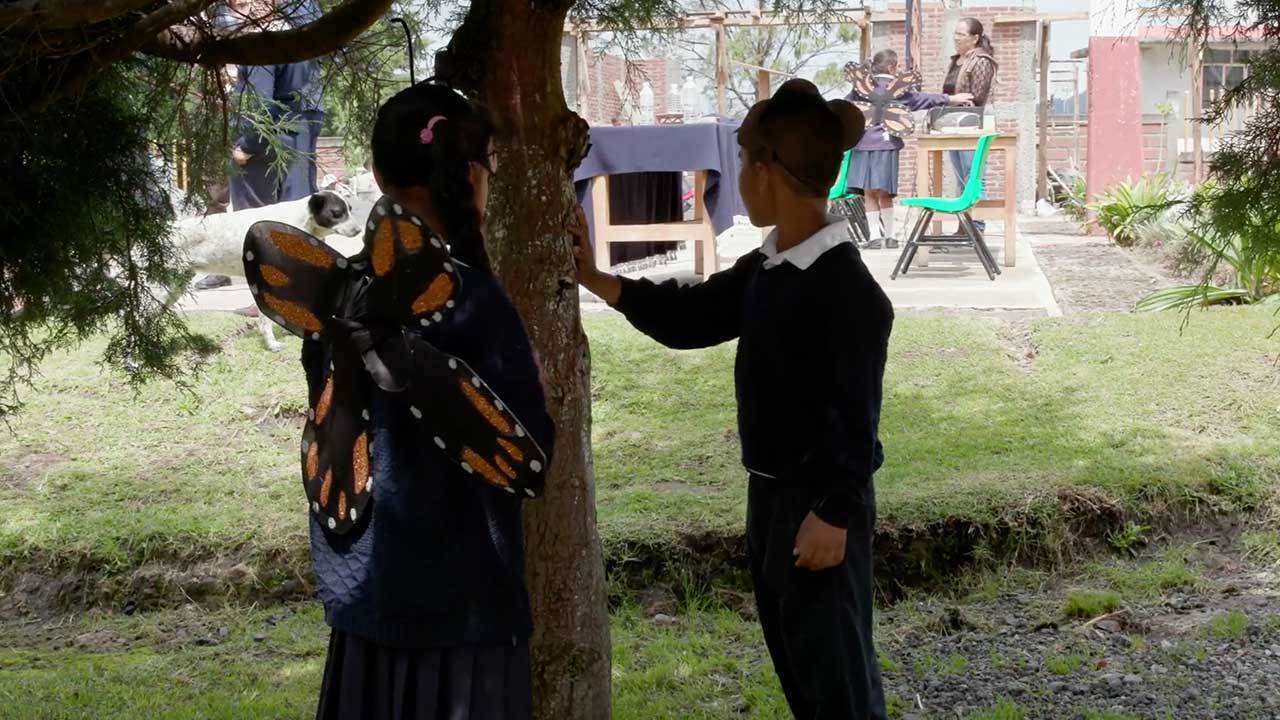 Metamorphosis: Examining Rites of Passage
The Birth of Science New Wave Cinema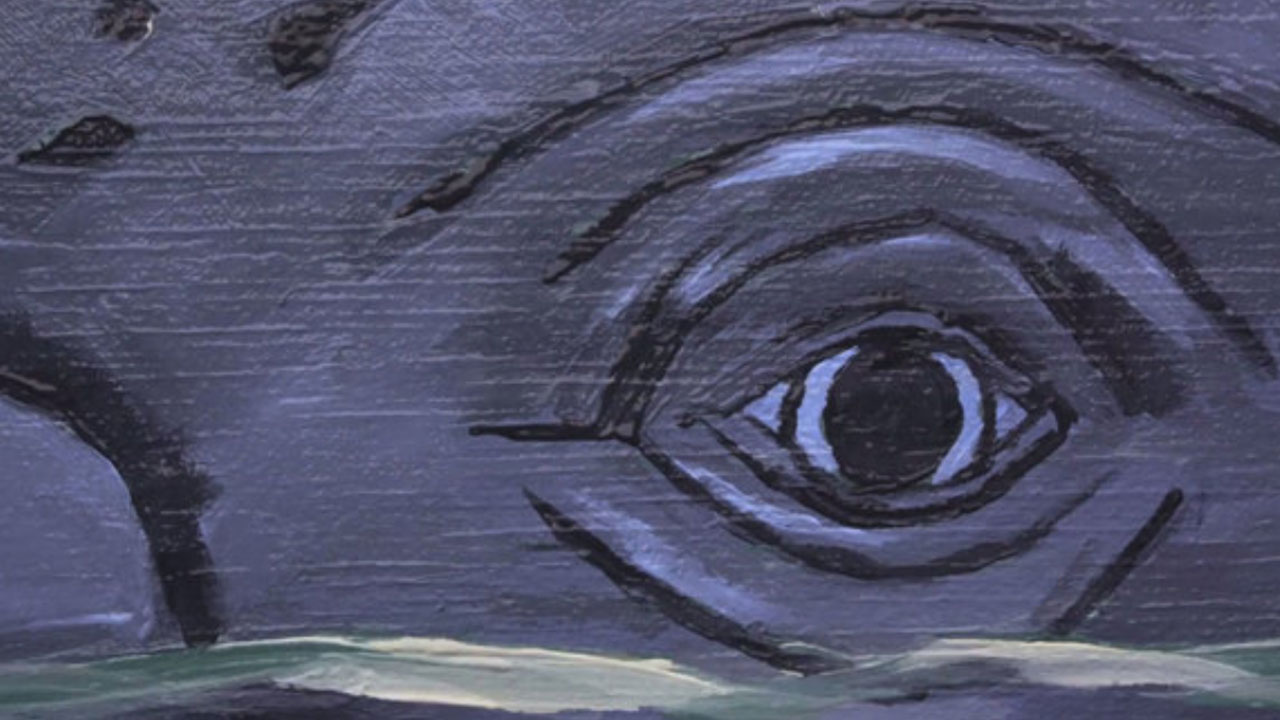 Whales and Humans Intertwined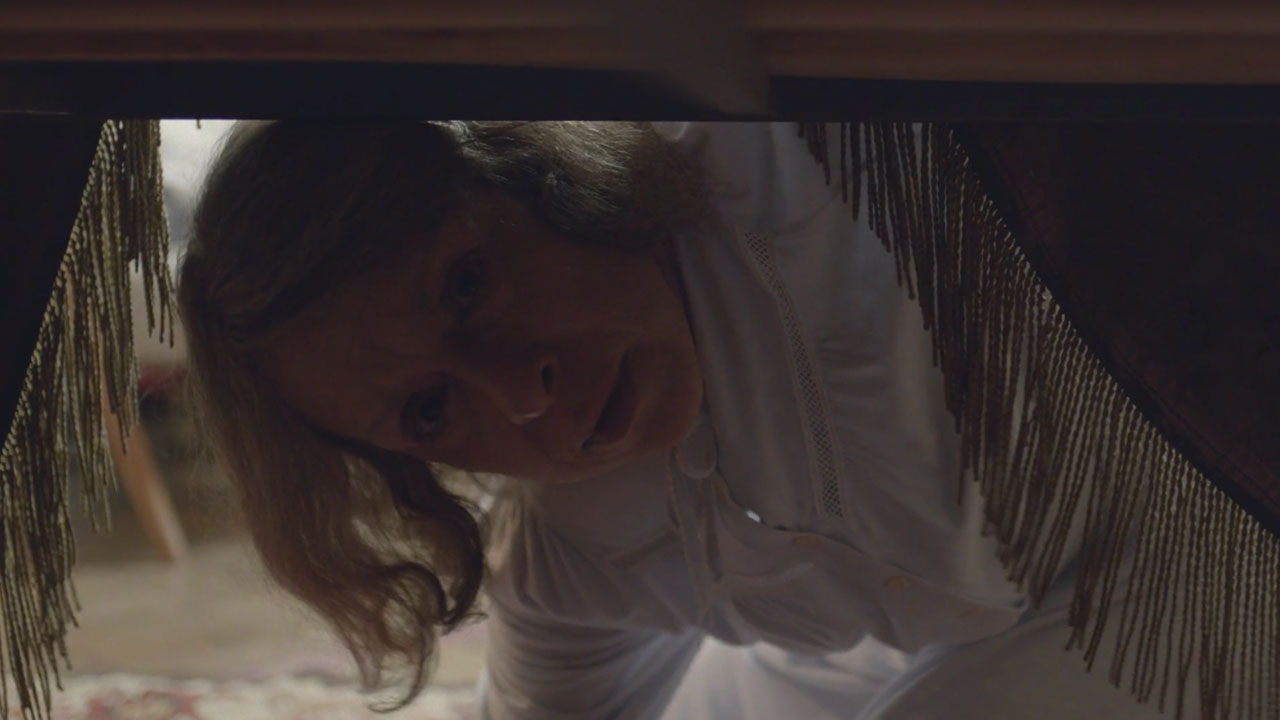 Acquiring One Self from The Many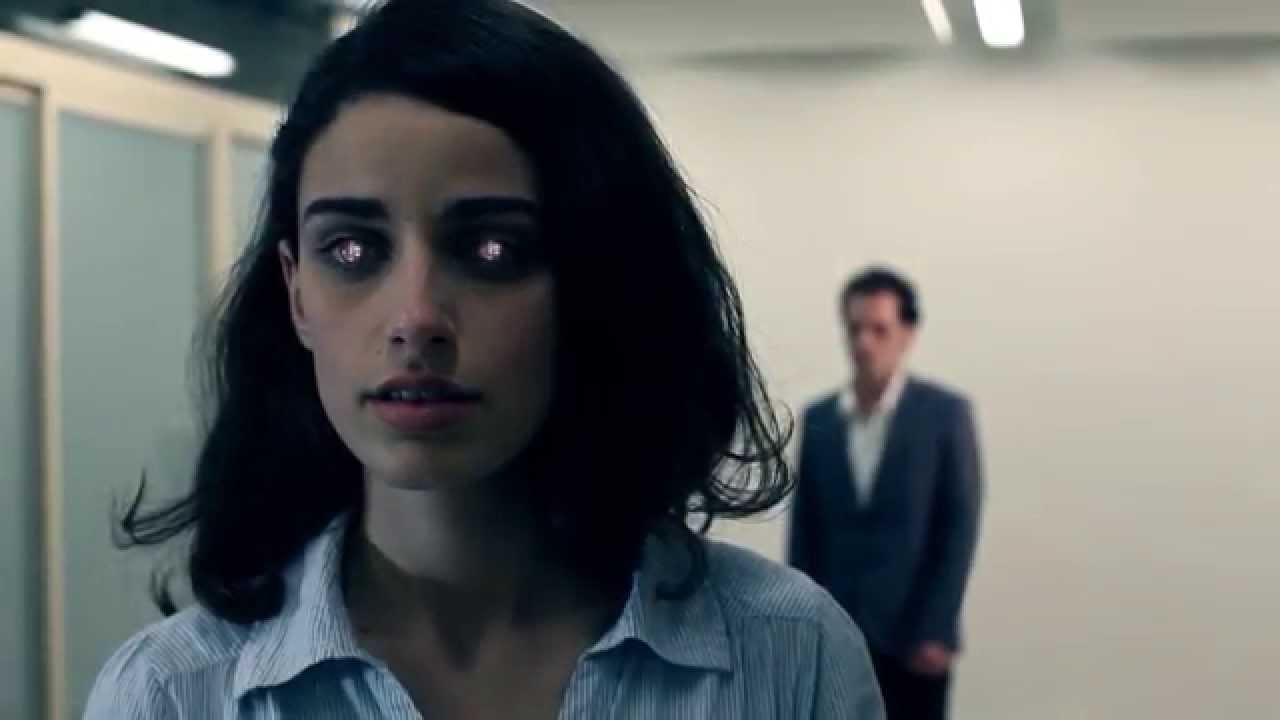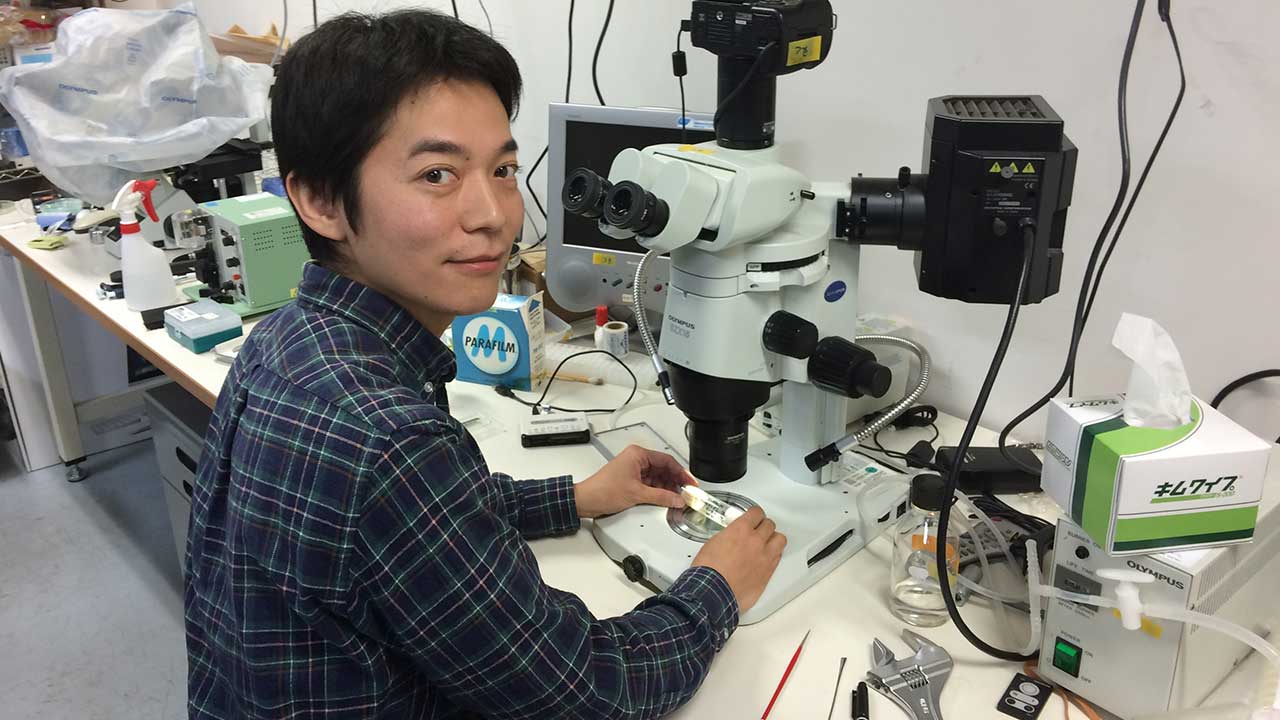 From the Kyoto Botanical Gardens to the Microscope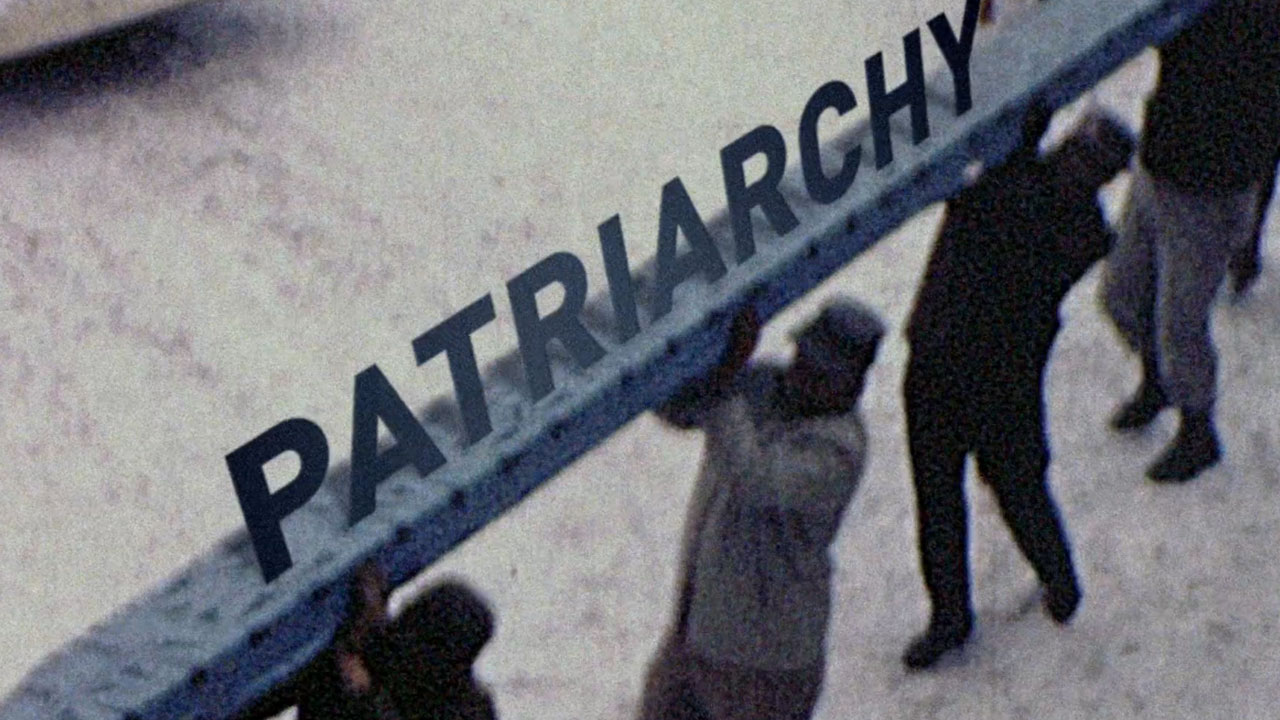 Women Leaders, Myths and Nationhood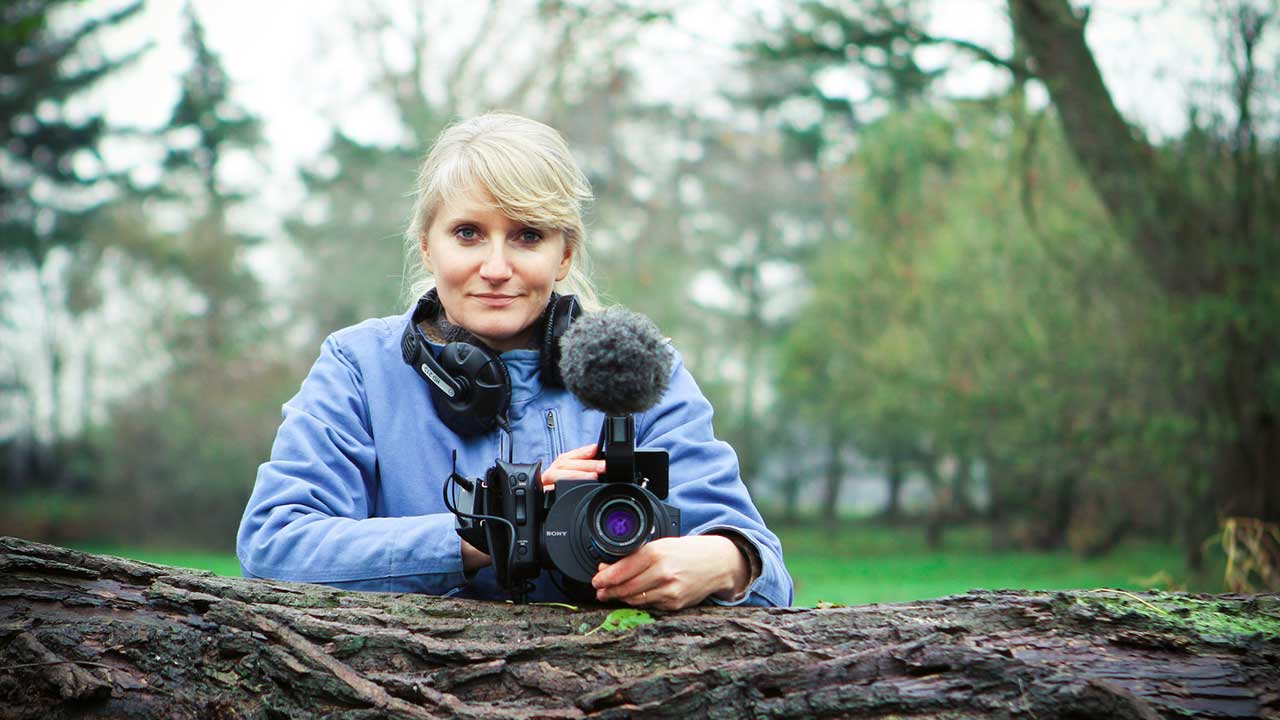 Does Consciousness Exist Outside of Our Body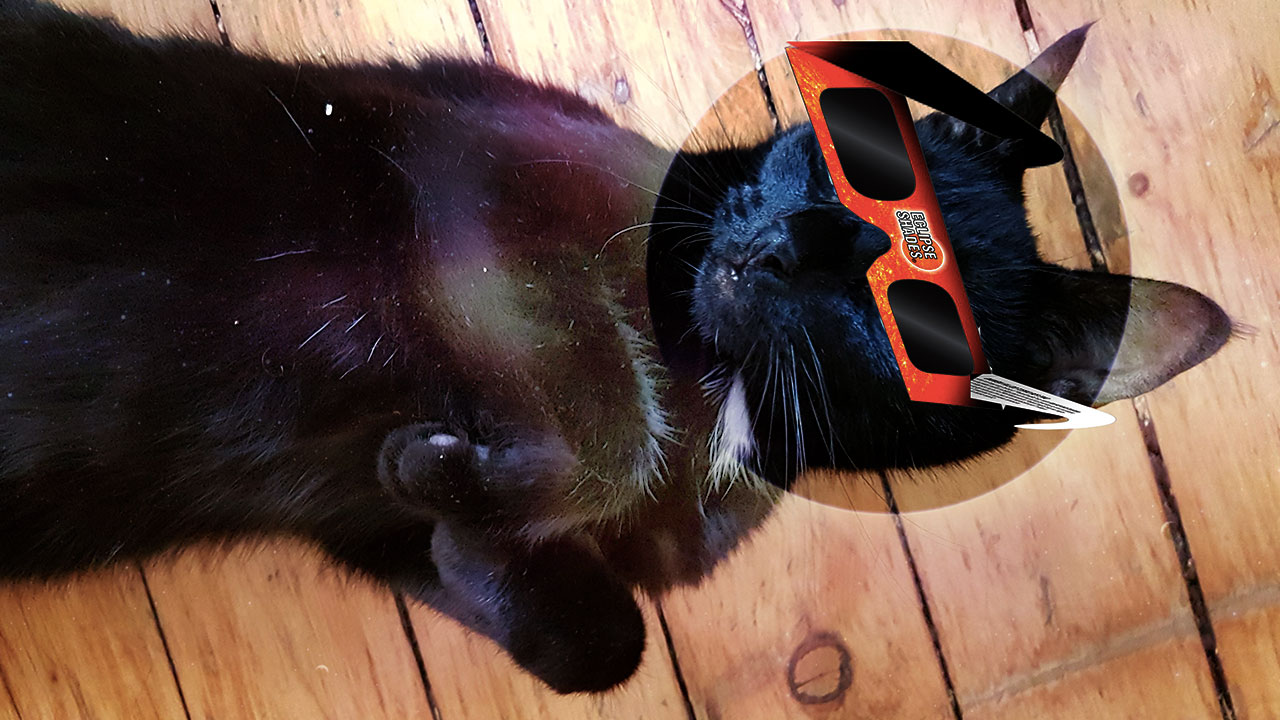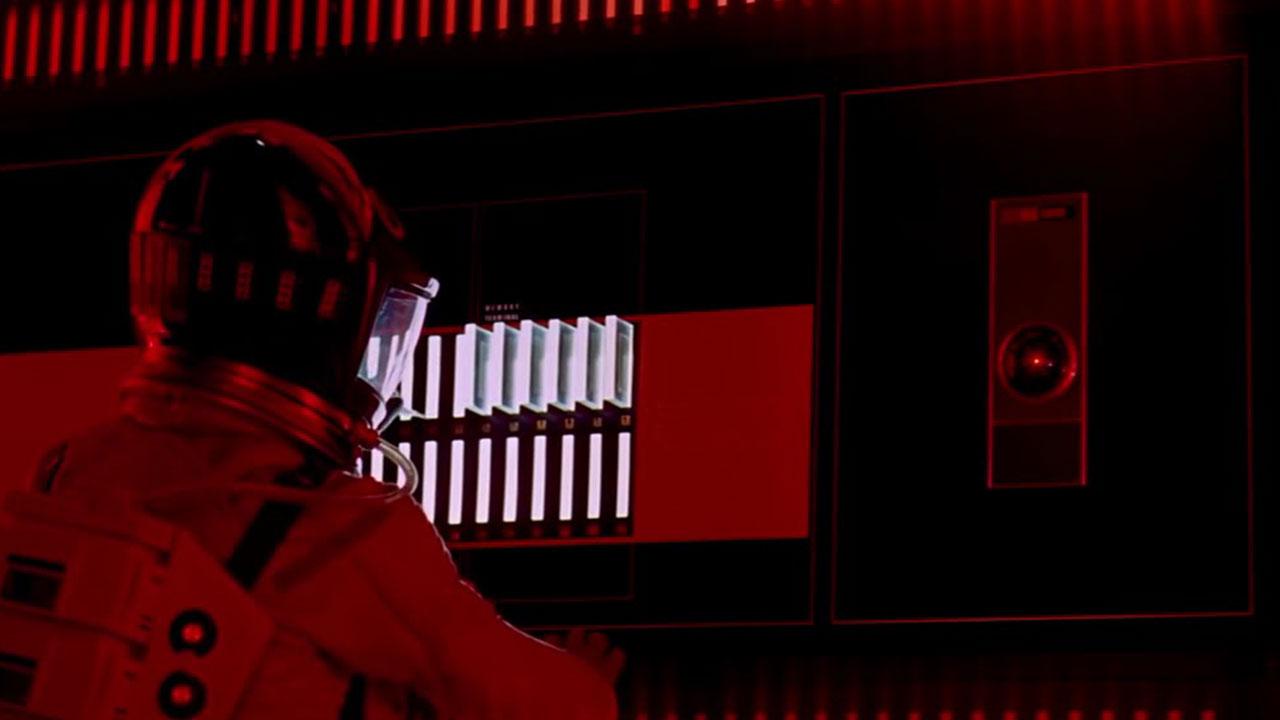 A Guide to Play AI (humans)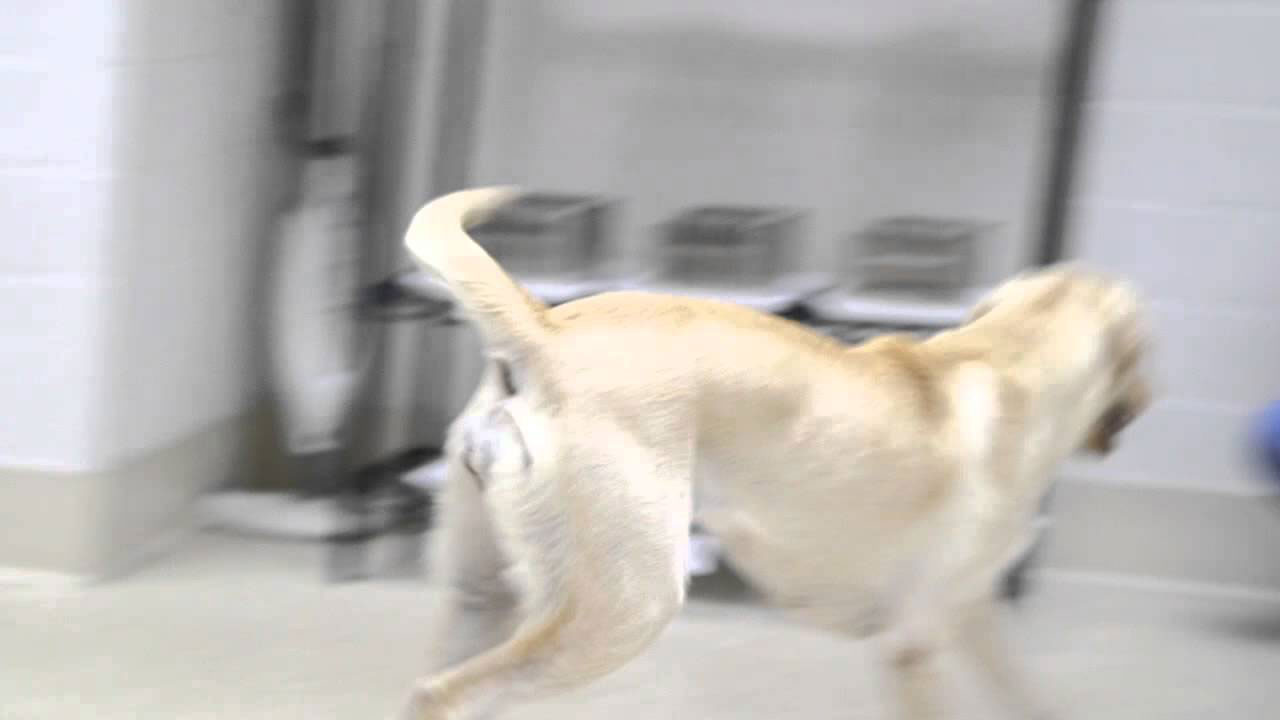 Dogs, Cancer and Medicine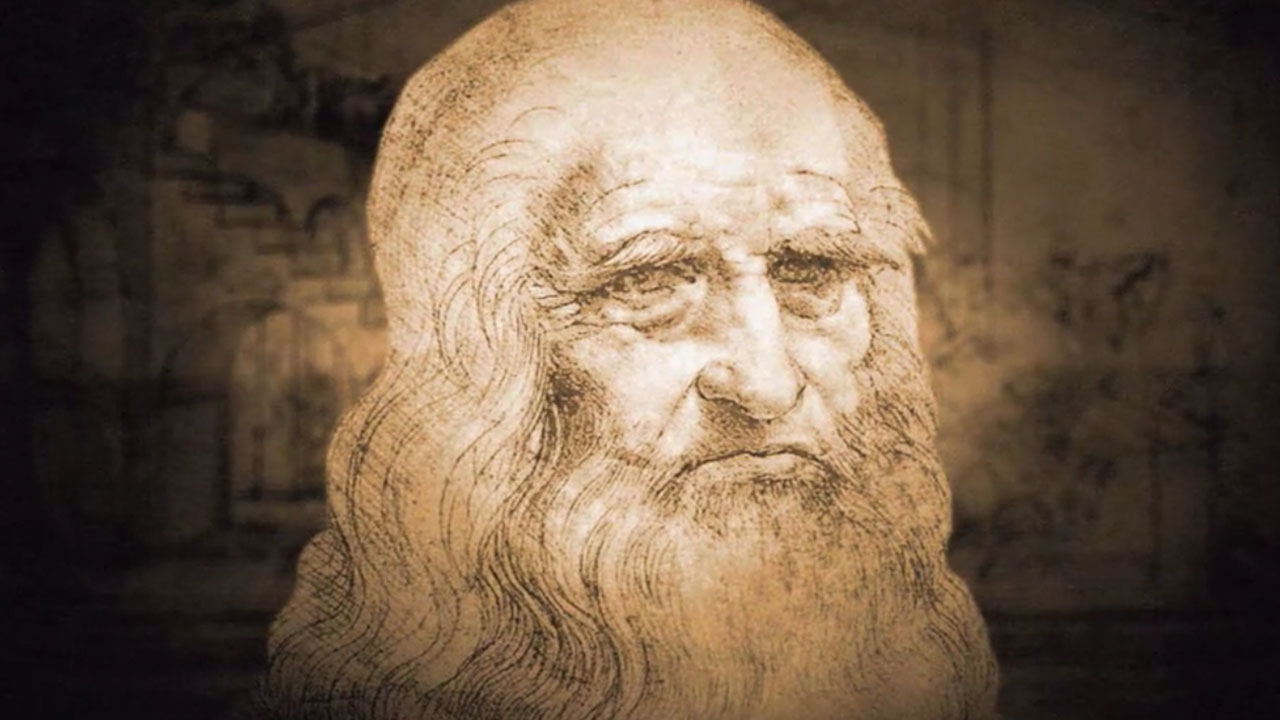 Leonardo and Friends Lead Us Into the Future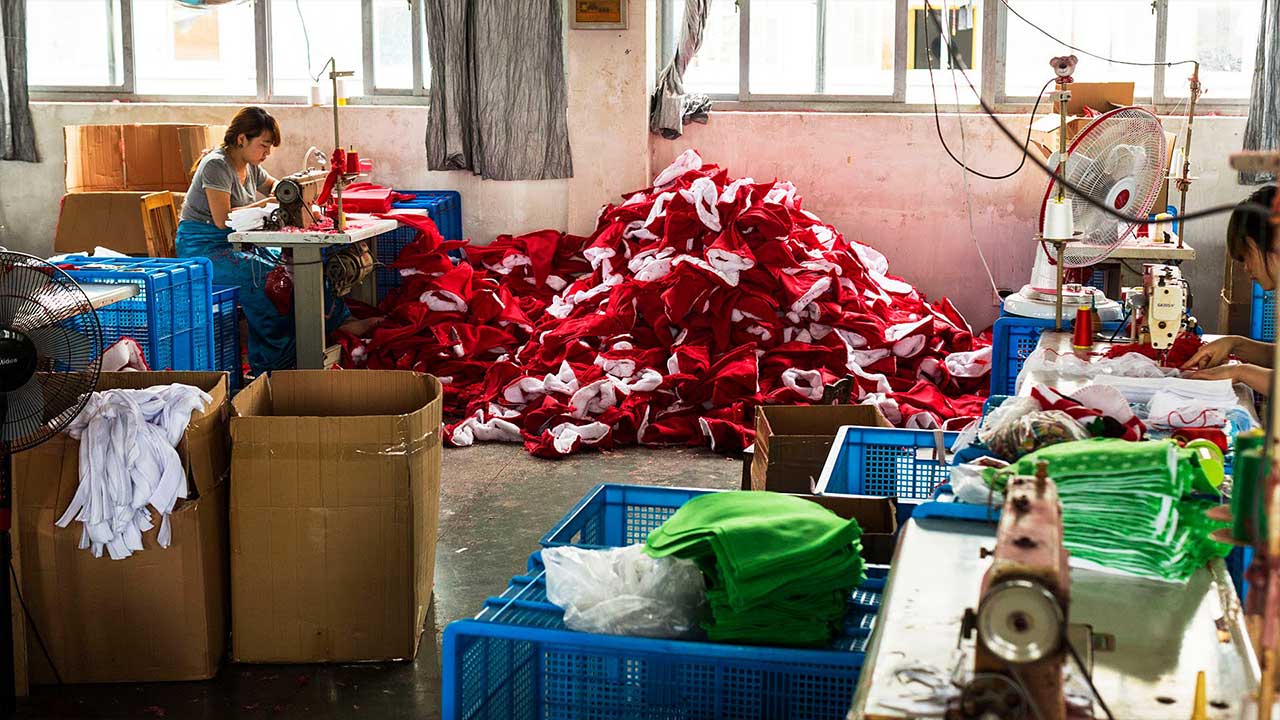 Buy Now or Forever Stall Our Advancements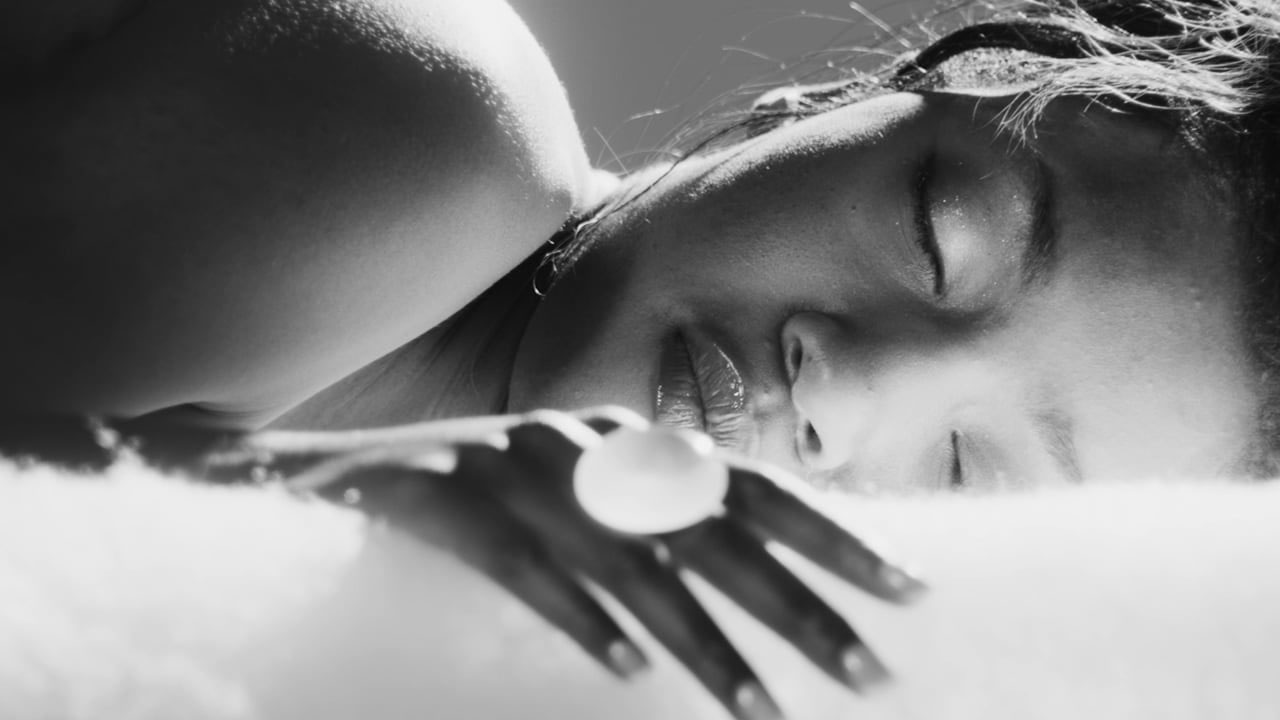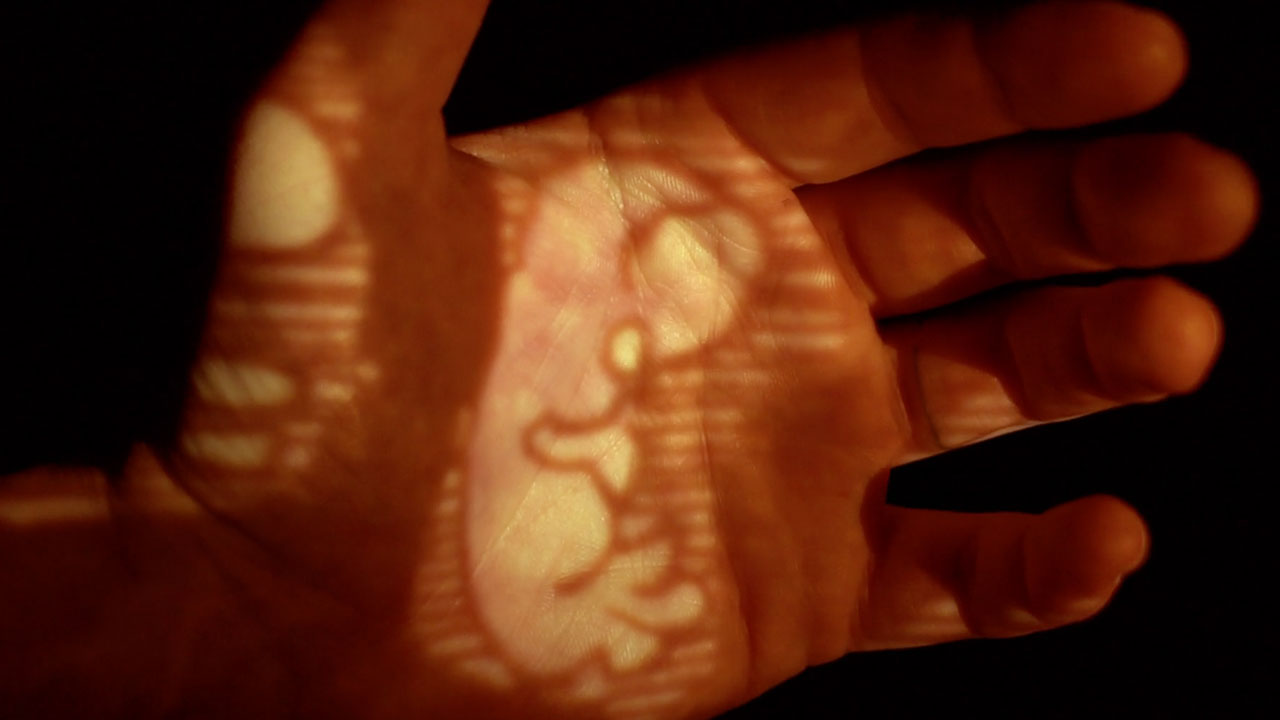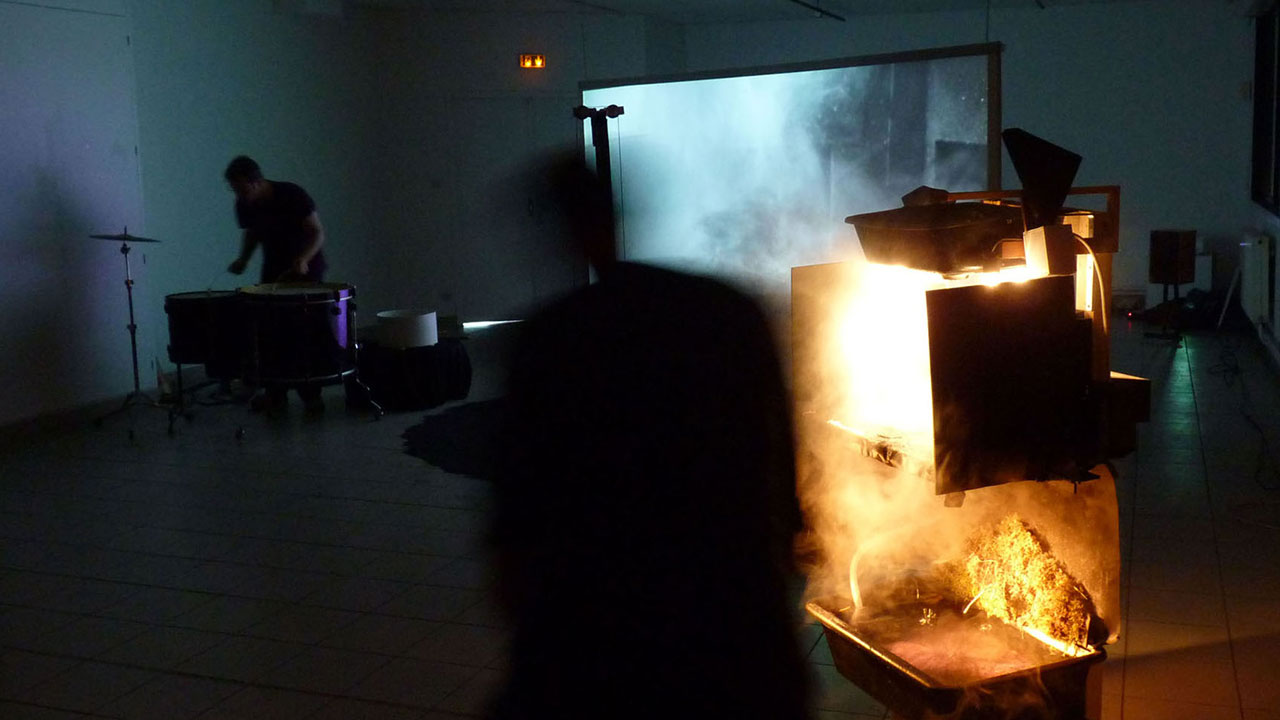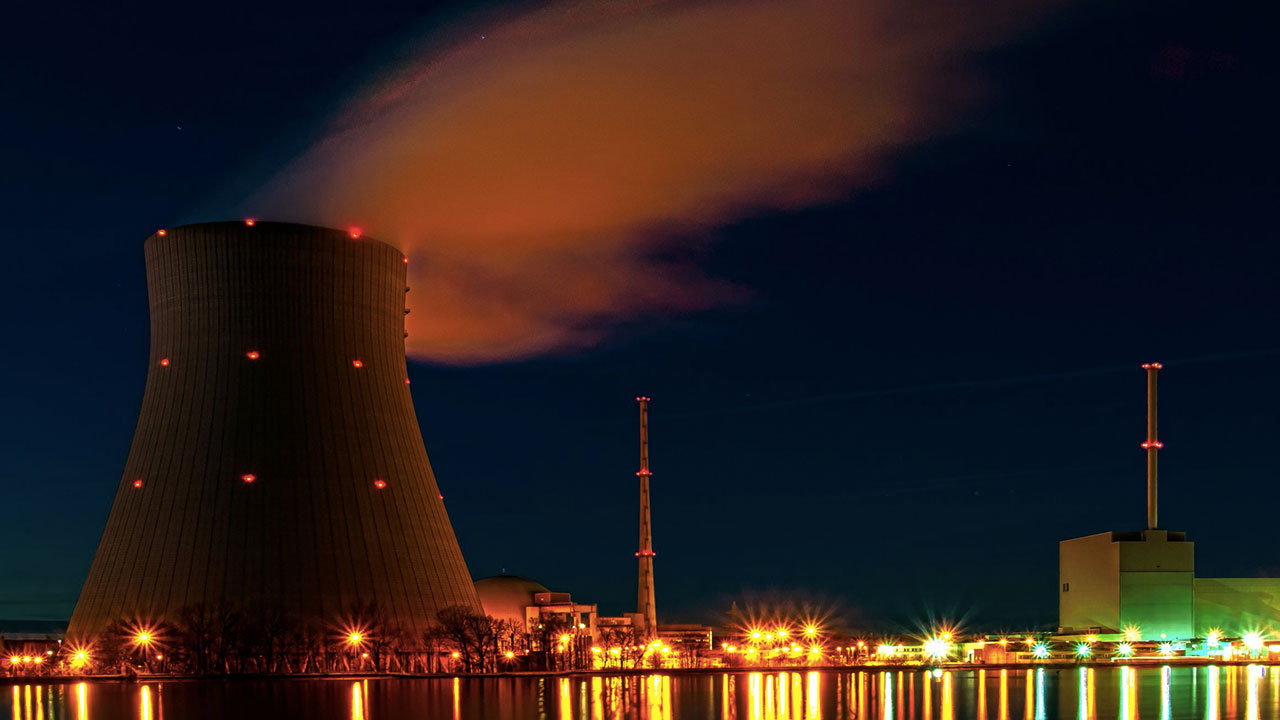 The Fukushima Disaster: Nuclear Trauma Lingers On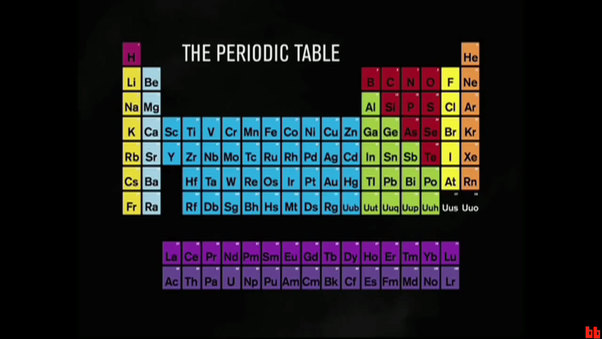 Adding film to the chemistry syllabus (Week 1)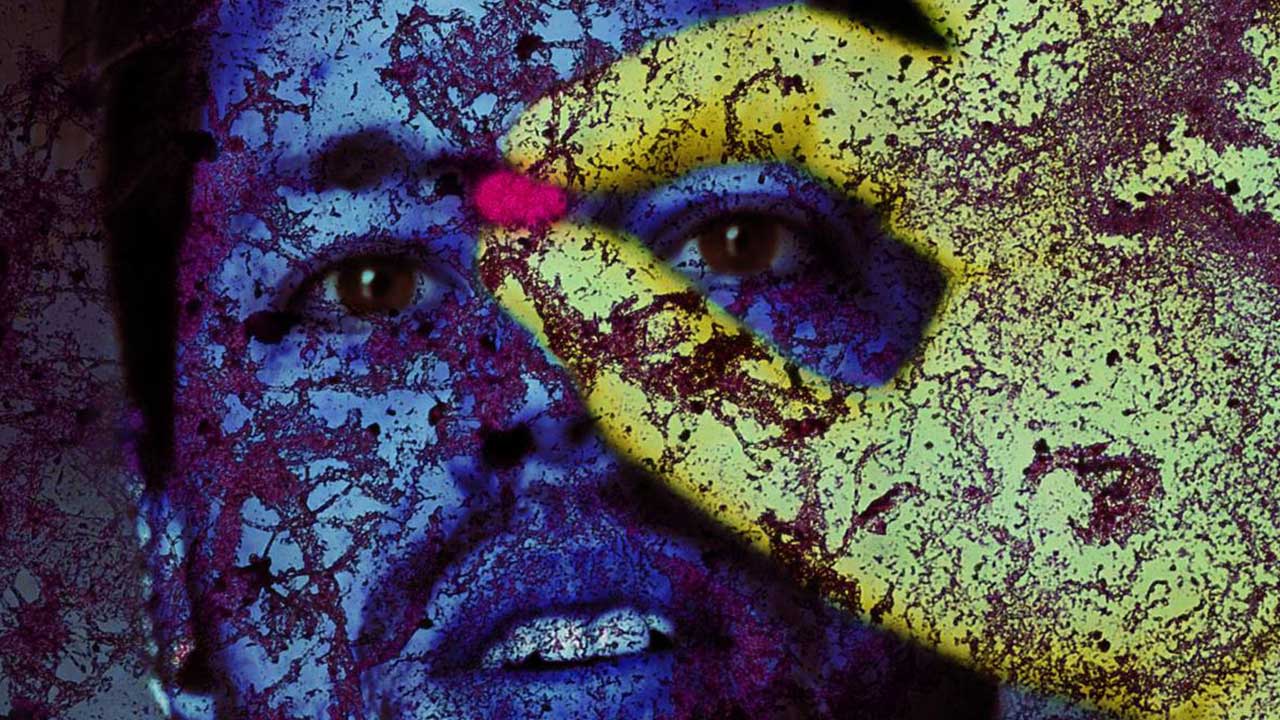 Hacking Your Genes Has Never Been Easier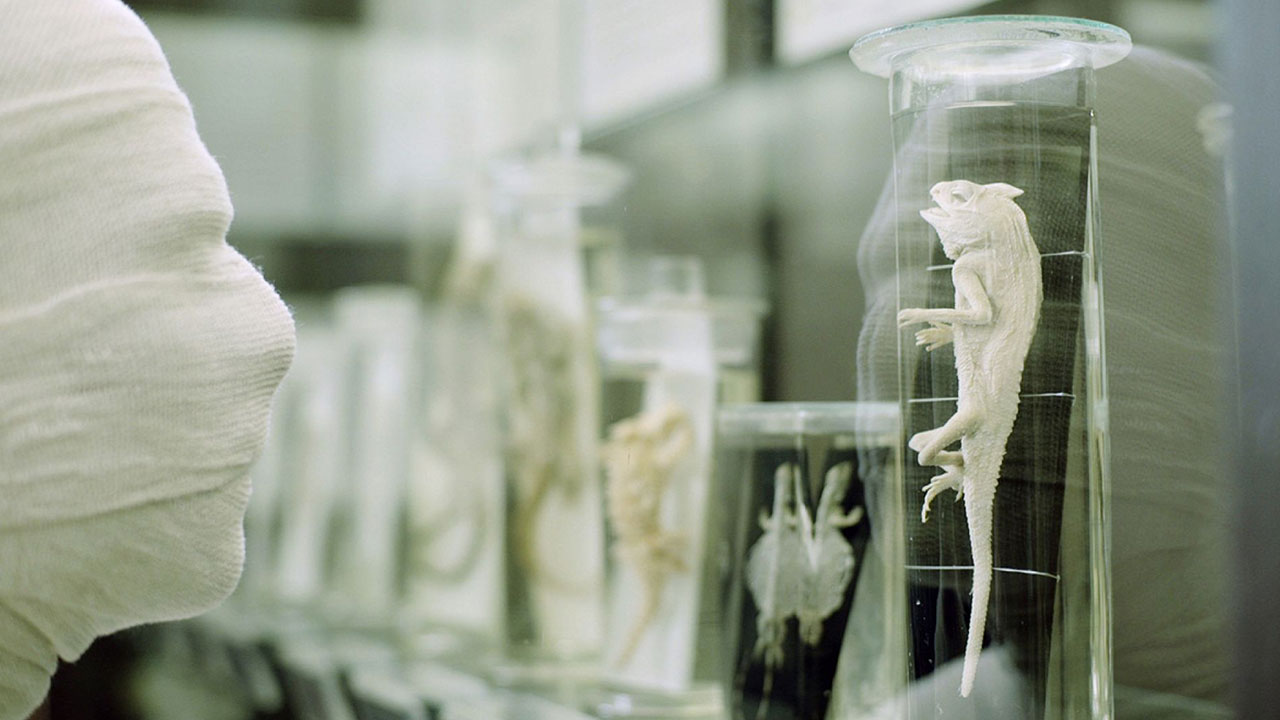 Immortality and Resurrection For All!!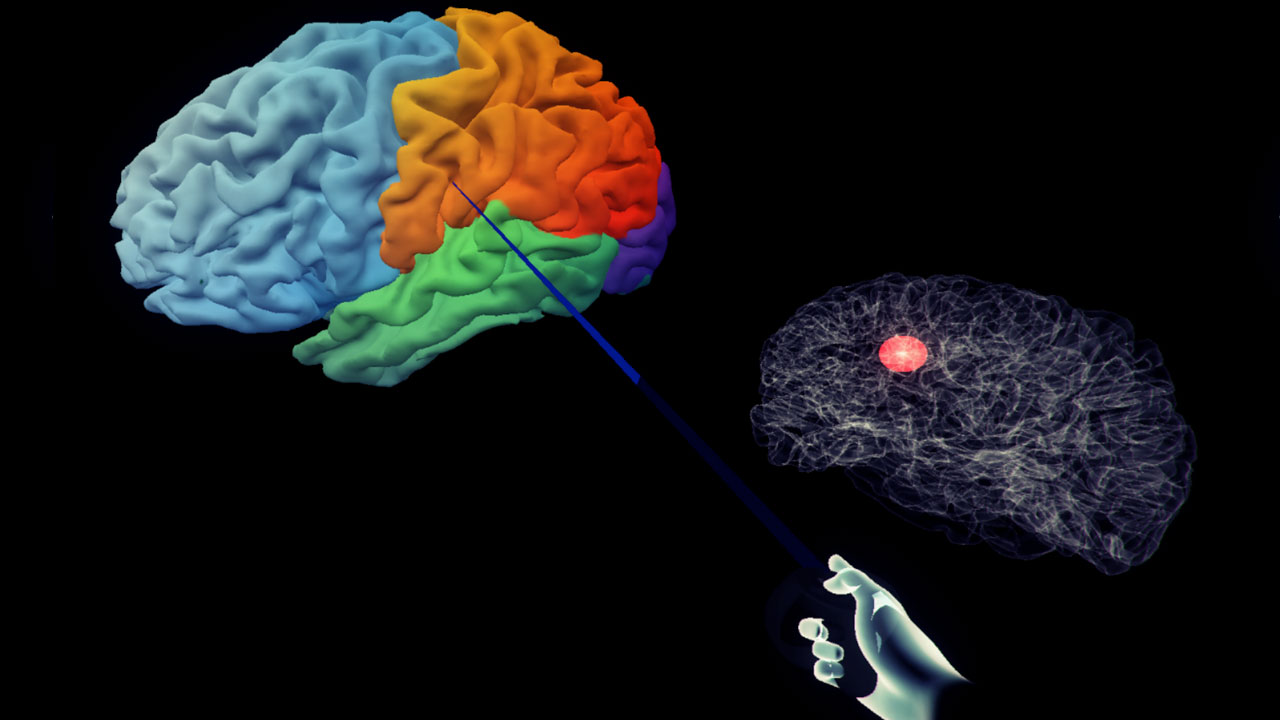 The Virtual Brain Project: Using Immersive Virtual Reality To Enhance Neuroscience Research And Instruction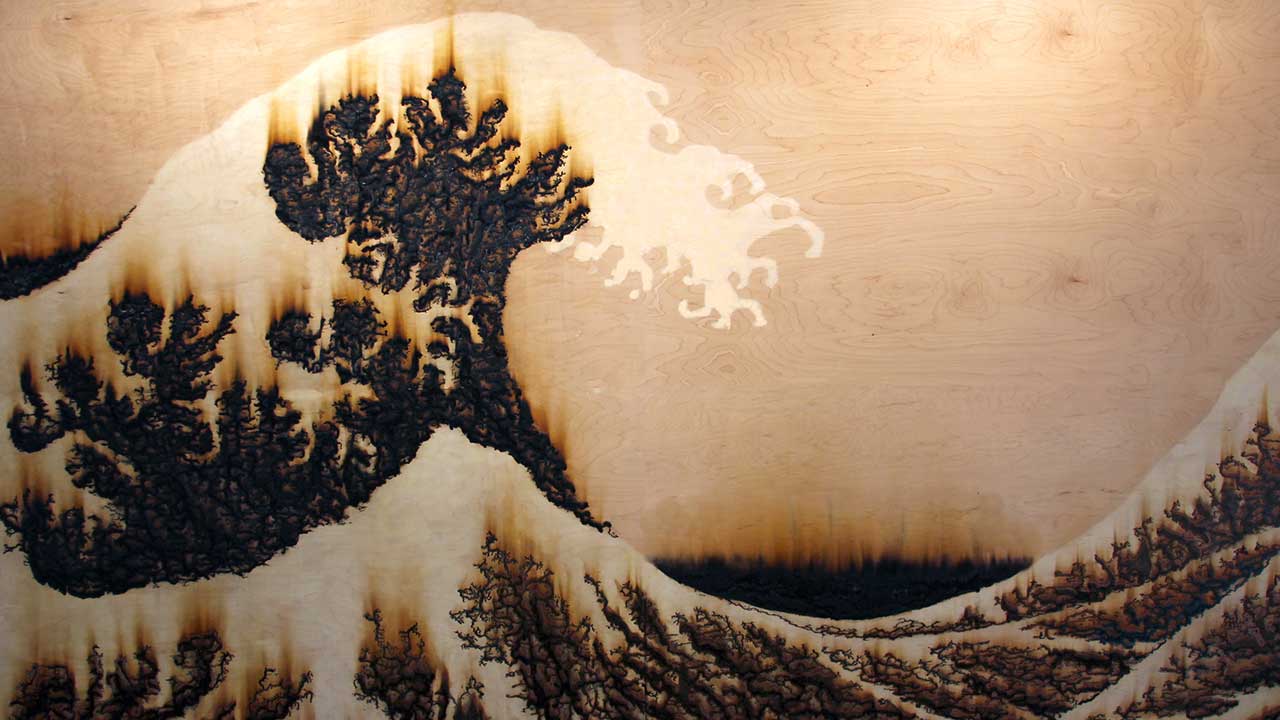 Film, Knowledge, Networks: the Collaboratorium + Open Media Science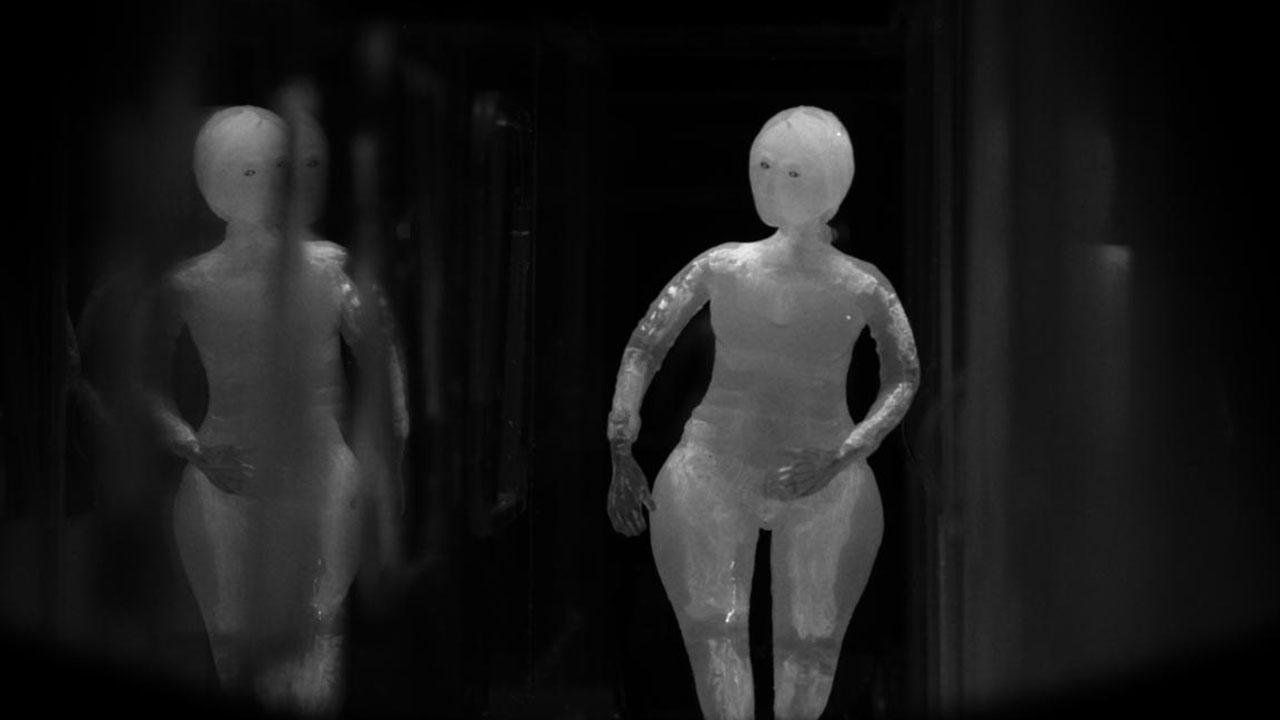 Stranger Than Fiction: Three True Tales From Our Archives
A thousand hoofs – Greed and the Environment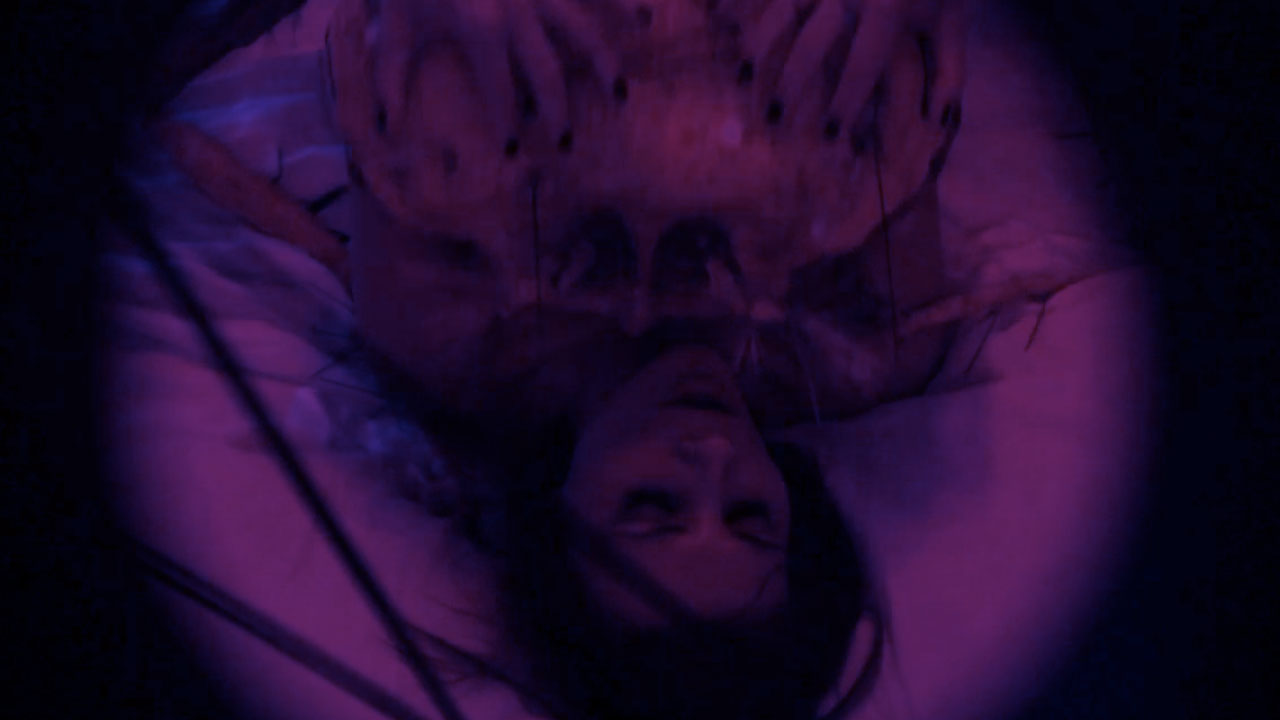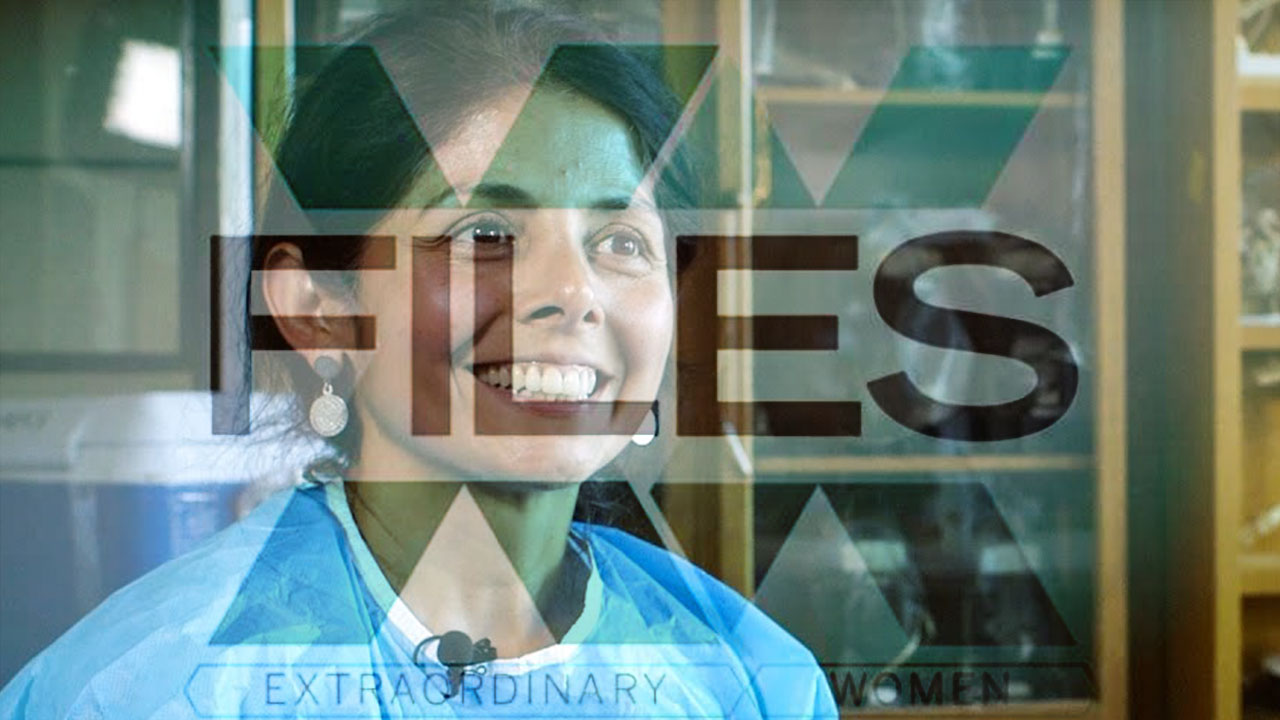 The X X Files Series Pays Tribute to Women in Science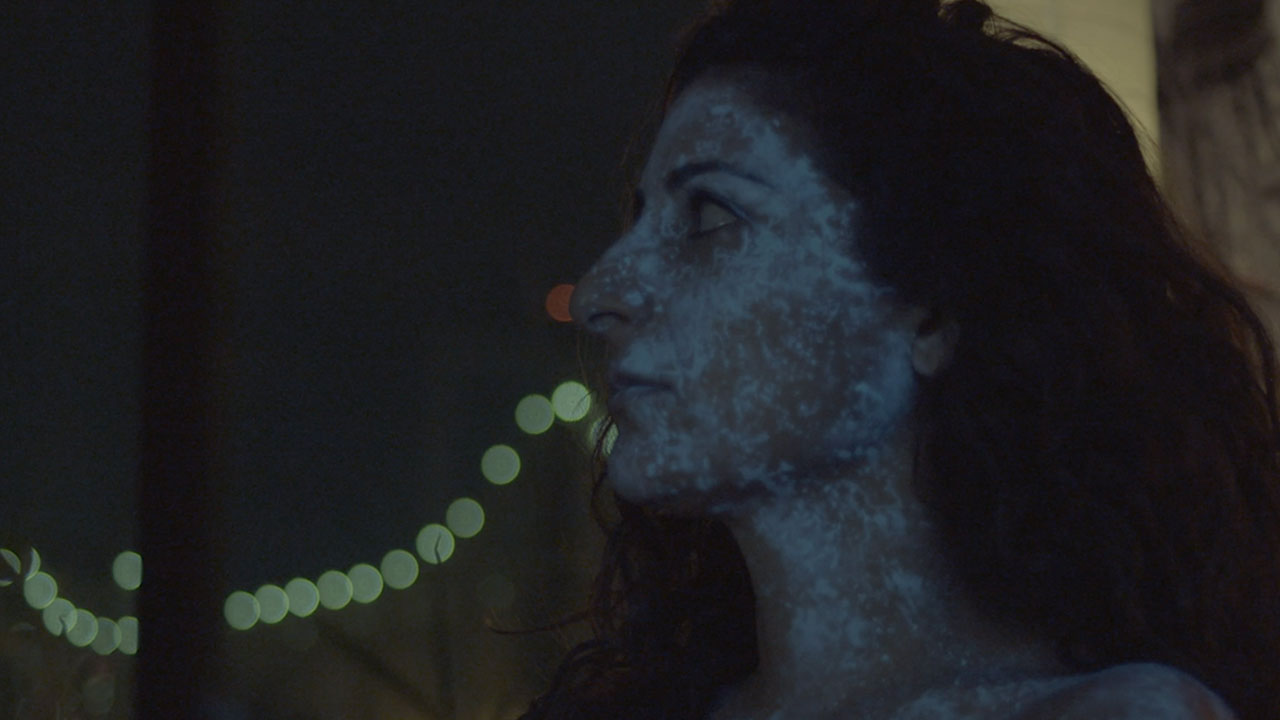 What's Emerged from the Symbiosis Competition at the 12th Annual Imagine Science Film Festival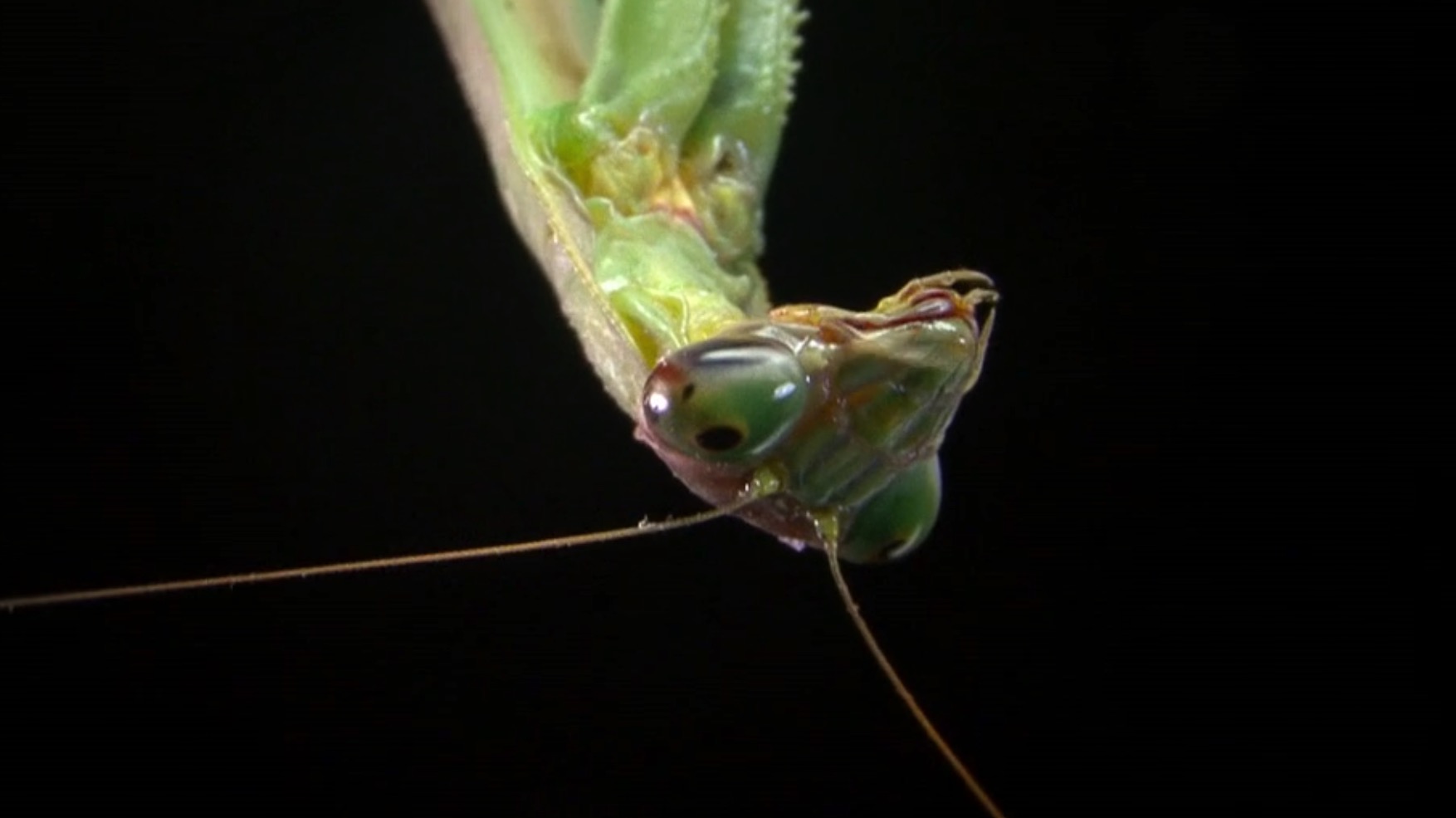 10 Short Science Films Celebrating Tiny Details Usually Unseen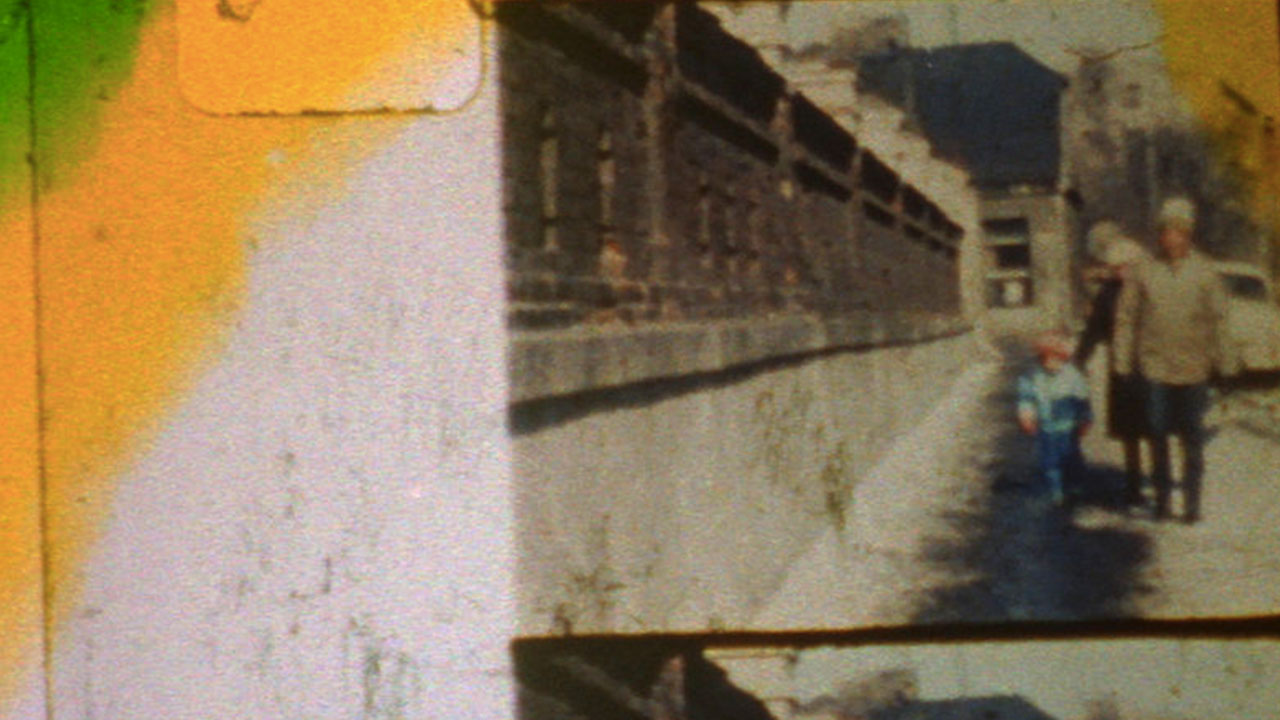 The Artwork of Migration: How movement functions
Cinematographic Voyages into Sensory Chaos
Unseemly: the body's exquisite horror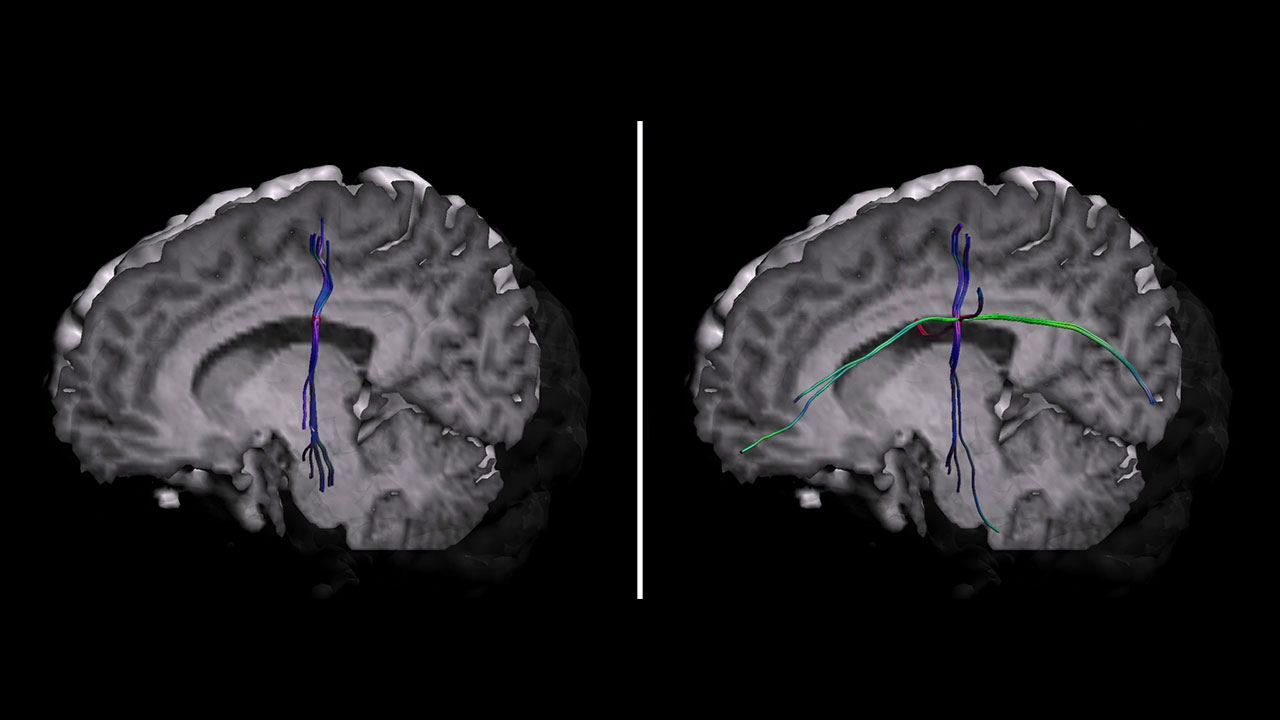 A World of Imagination and Collective Memory
Visualizing an Intimate Journey Through the Brain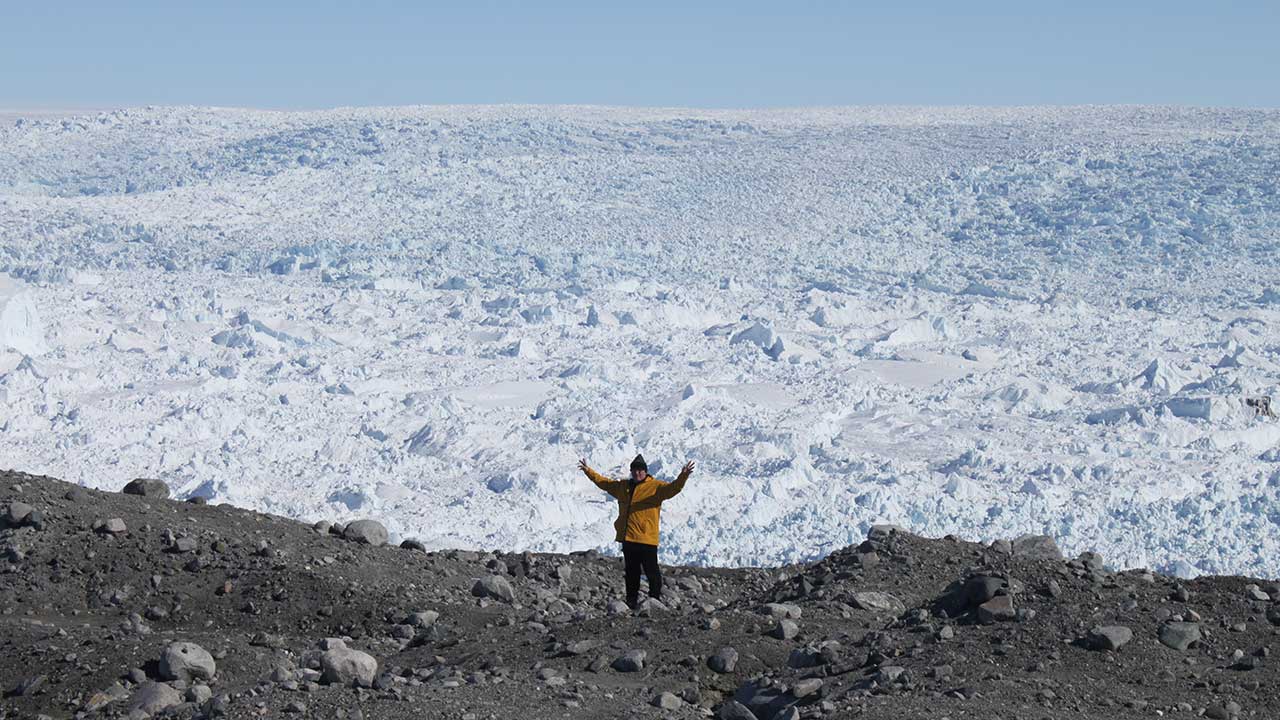 Visualizing the Real-World Effects of Climate Change on Glacier Streams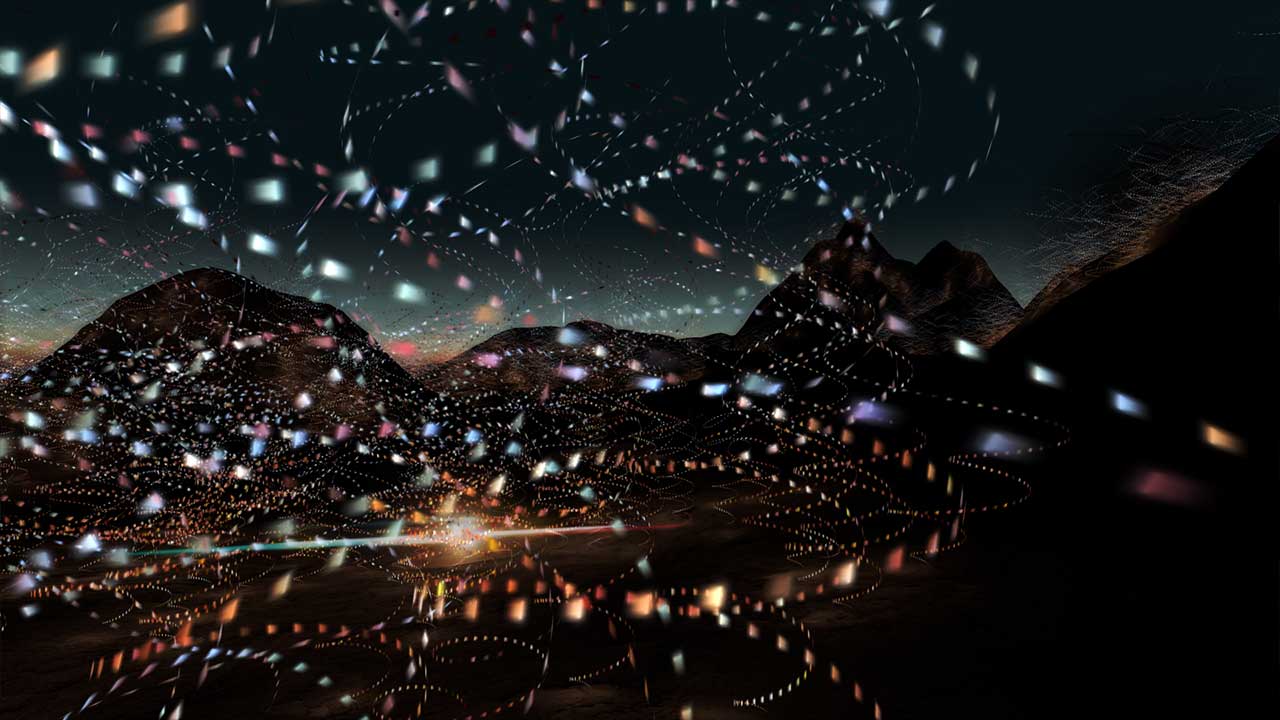 Silent Signal: Exploring Visionary Science through Experimental Animation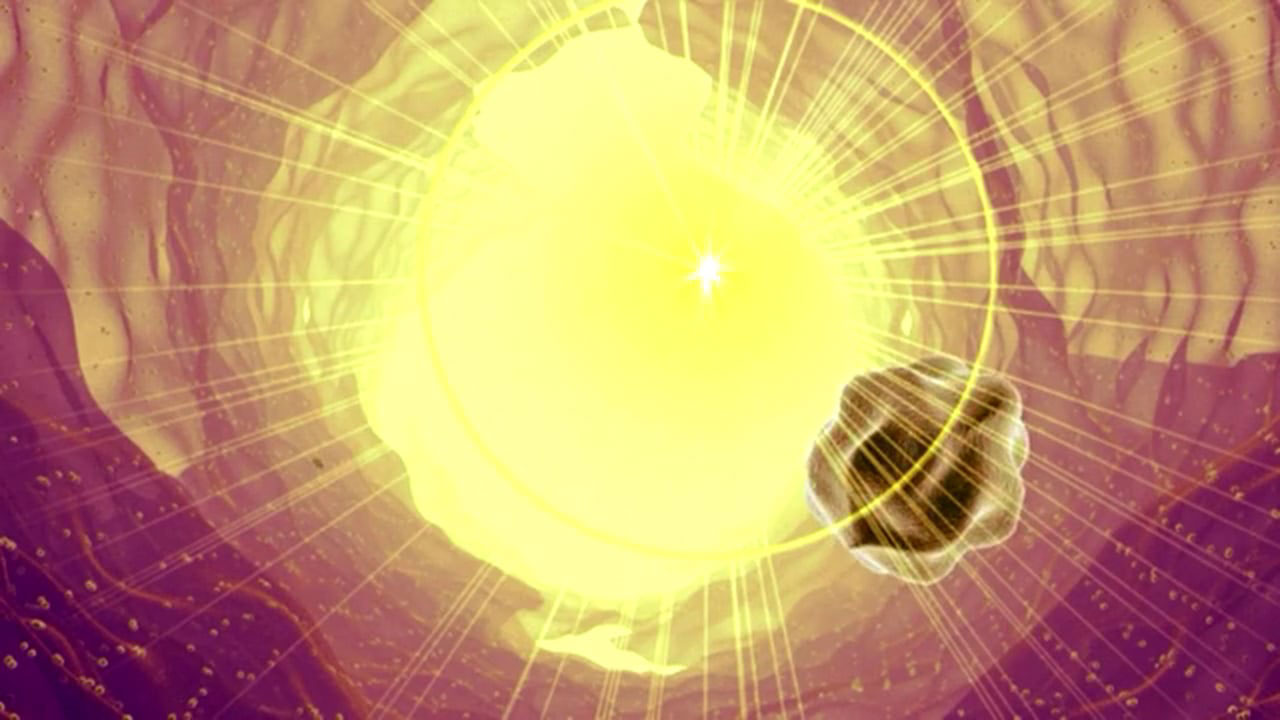 Becoming Animal: Cinemas of transformation
Abstract theory has real consequences, in the past and today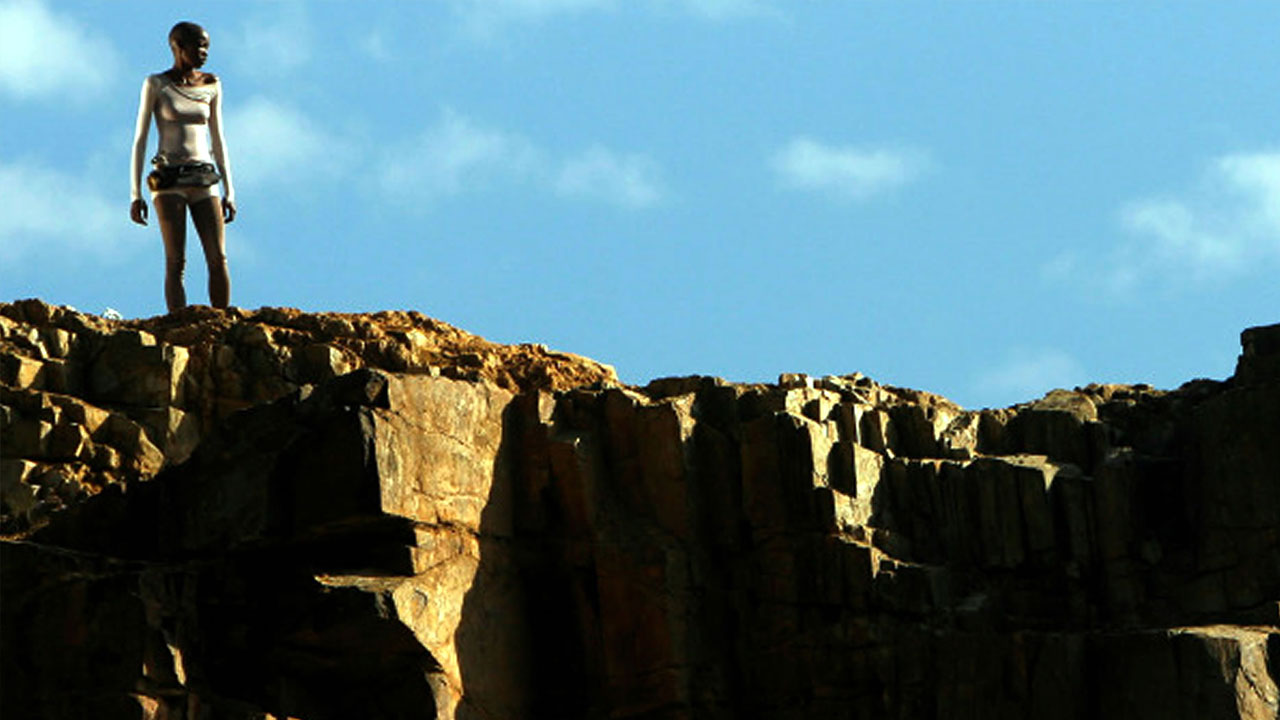 Imagining the Future in the Global South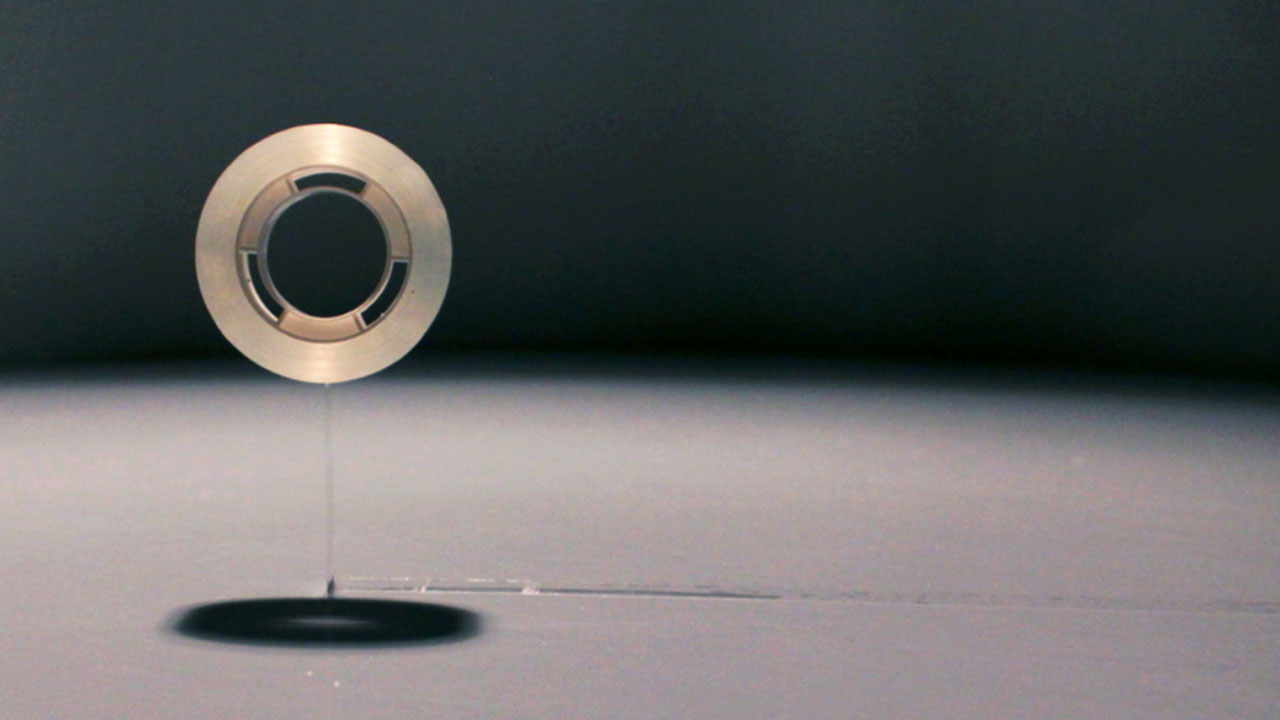 We cannot understand what we cannot imagine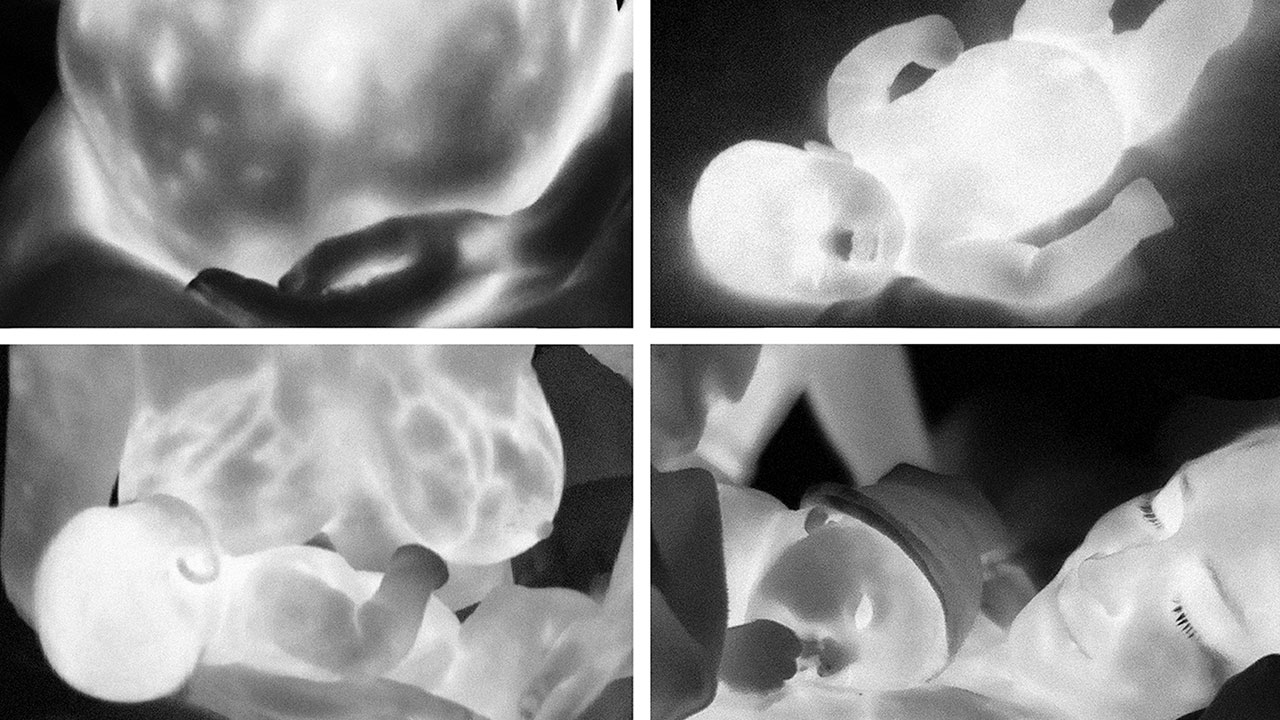 Marne Lucas: A Pioneer in Infrared Experimental Art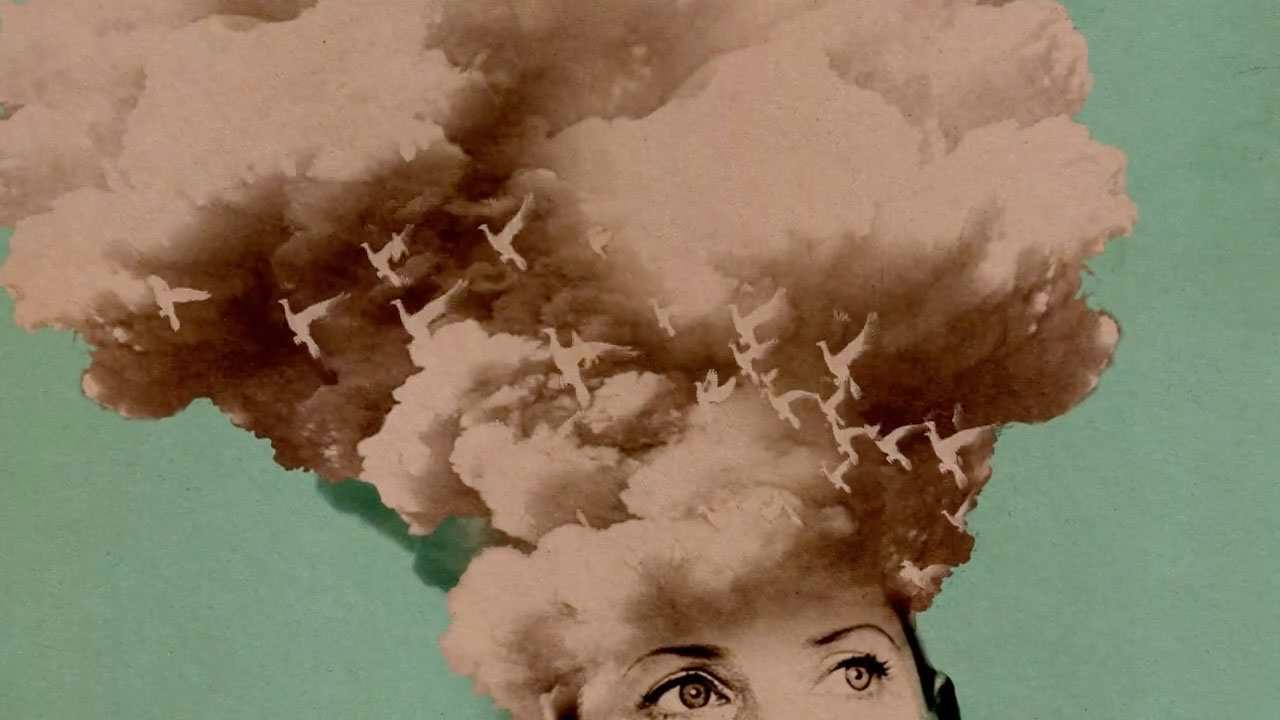 The Work of Tiffany Shlain
Augmenting Human and Machine Intelligence with Data Visualization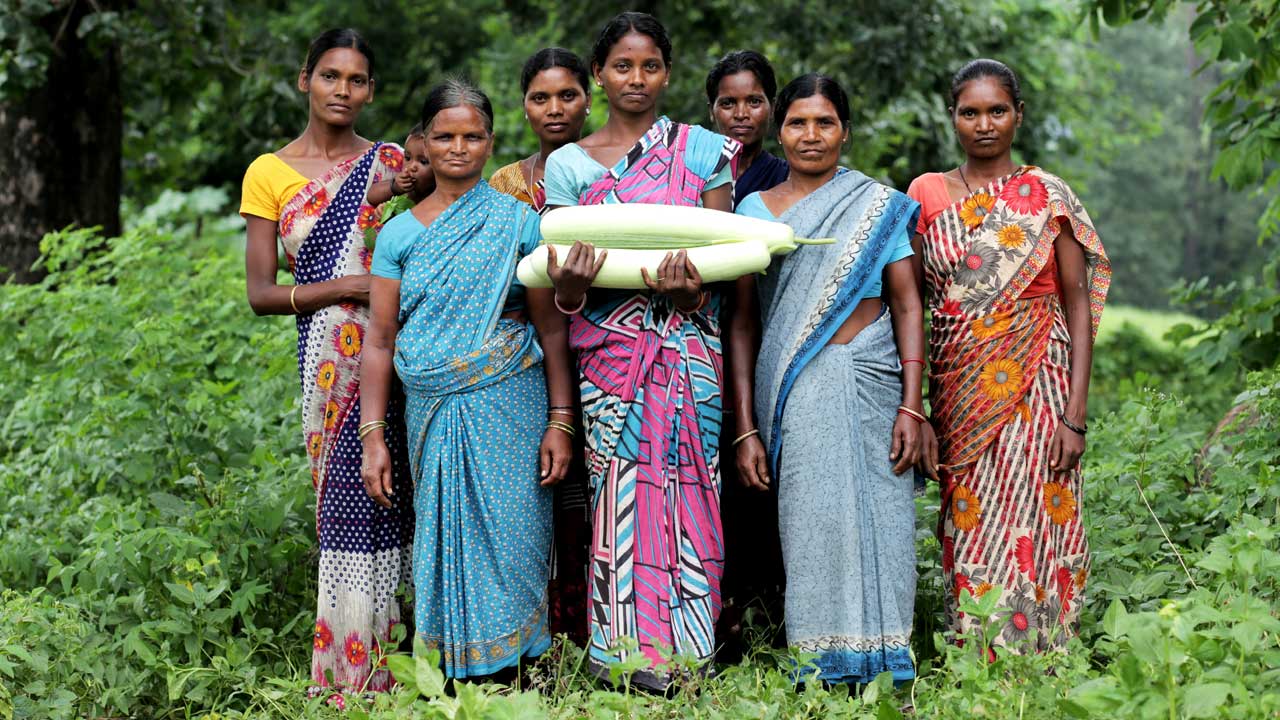 The Source Project: 8 shorts about empowerment and sustainability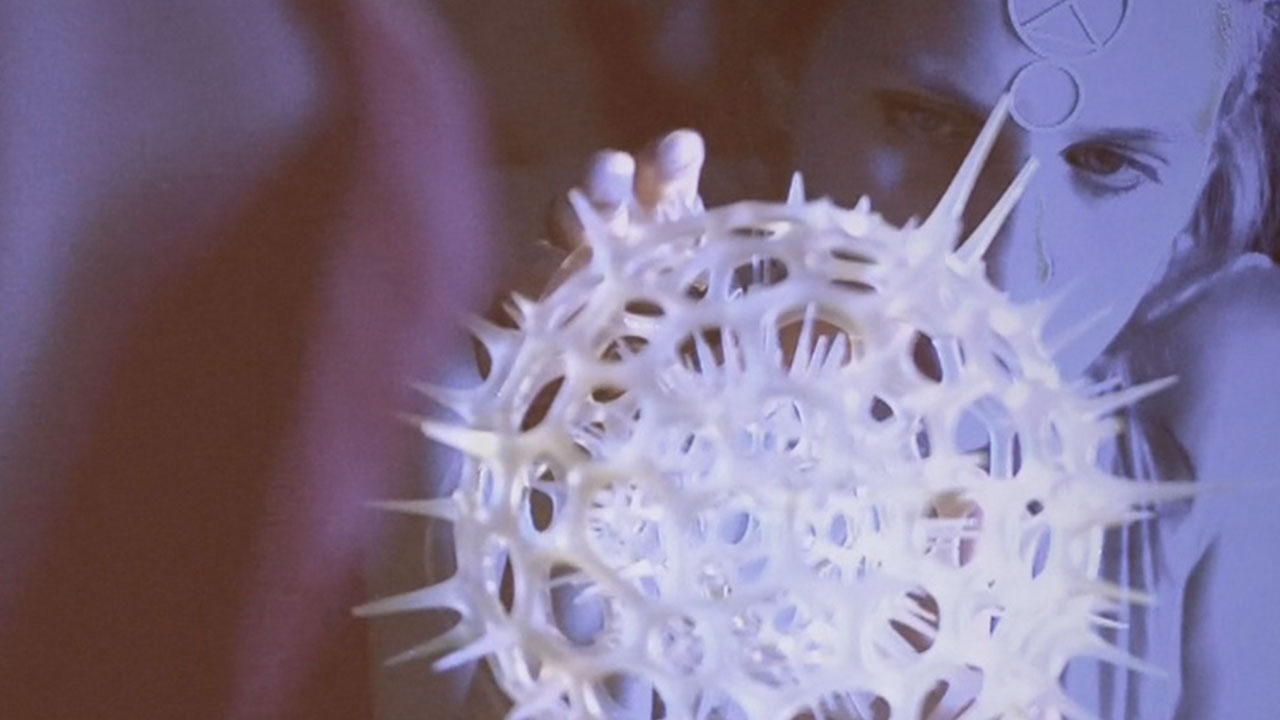 Microscopic Melodramas, A Surrealistic look at Our Oceans in Peril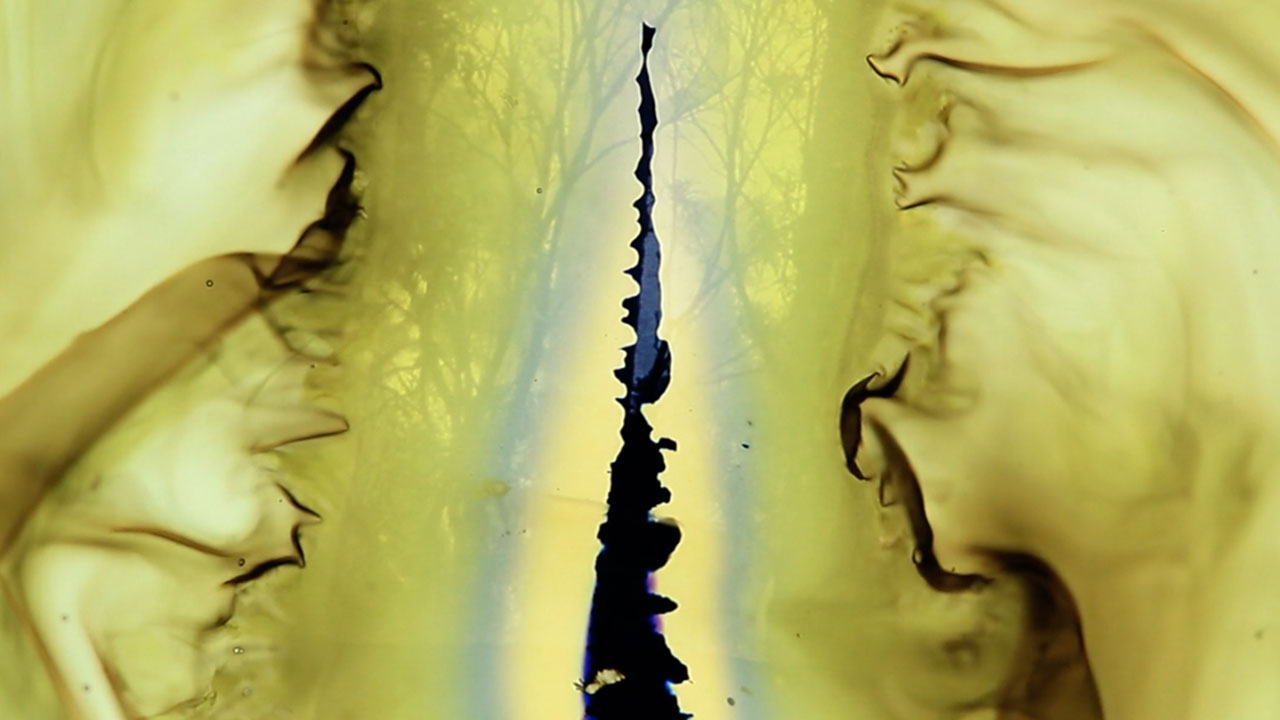 A New Wave of Climate Change Cinematography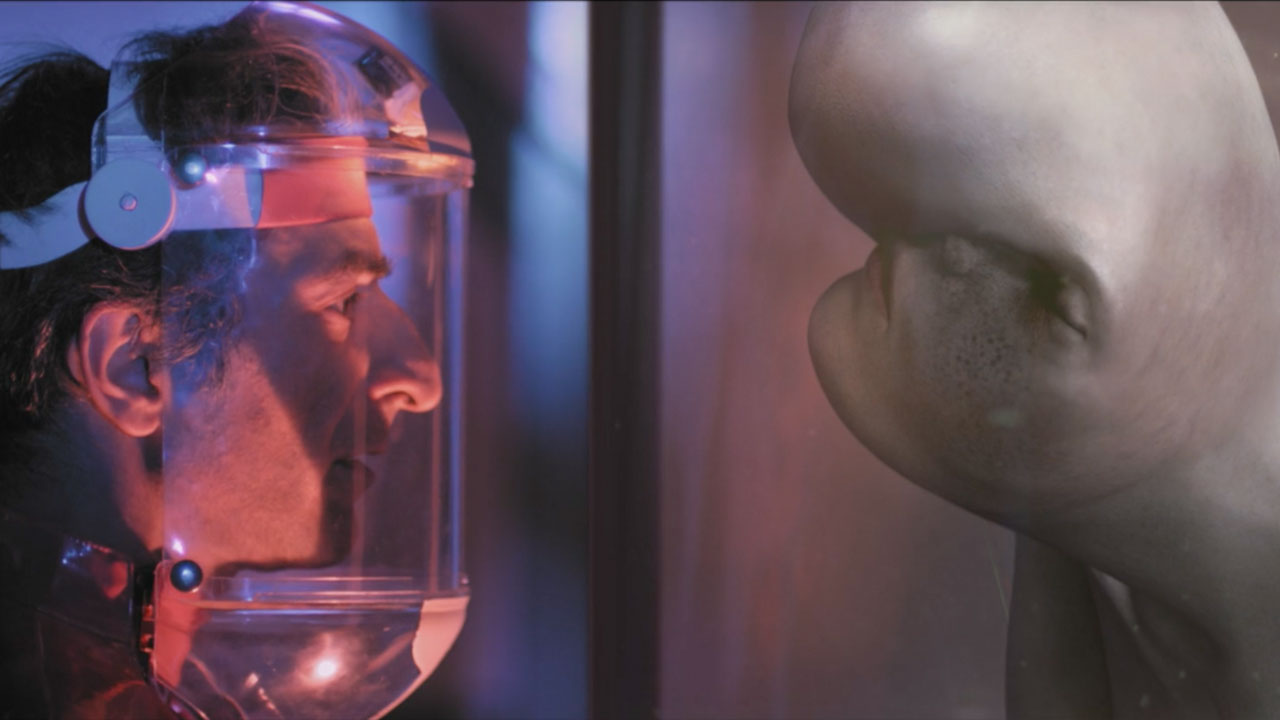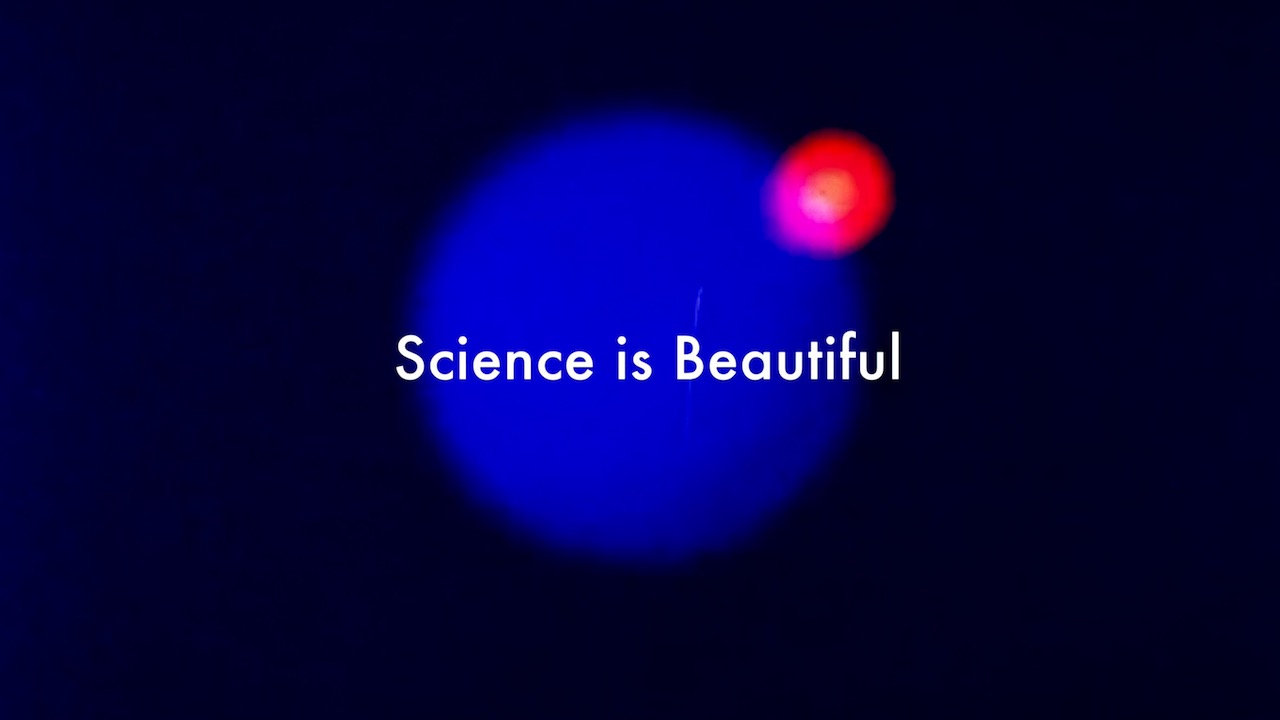 7 Ways to Promote #ScienceMatters in Your Daily Life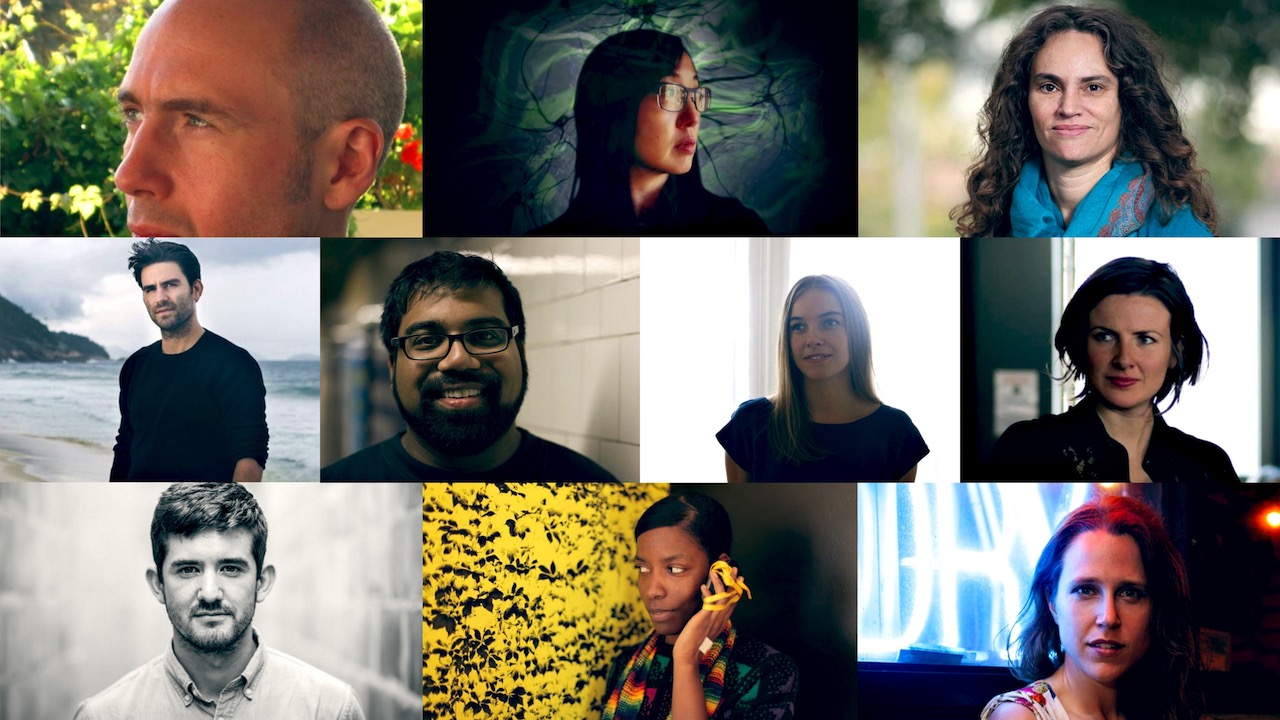 Announcing the Ten Visionary Filmmakers of "Chimera Experiments"