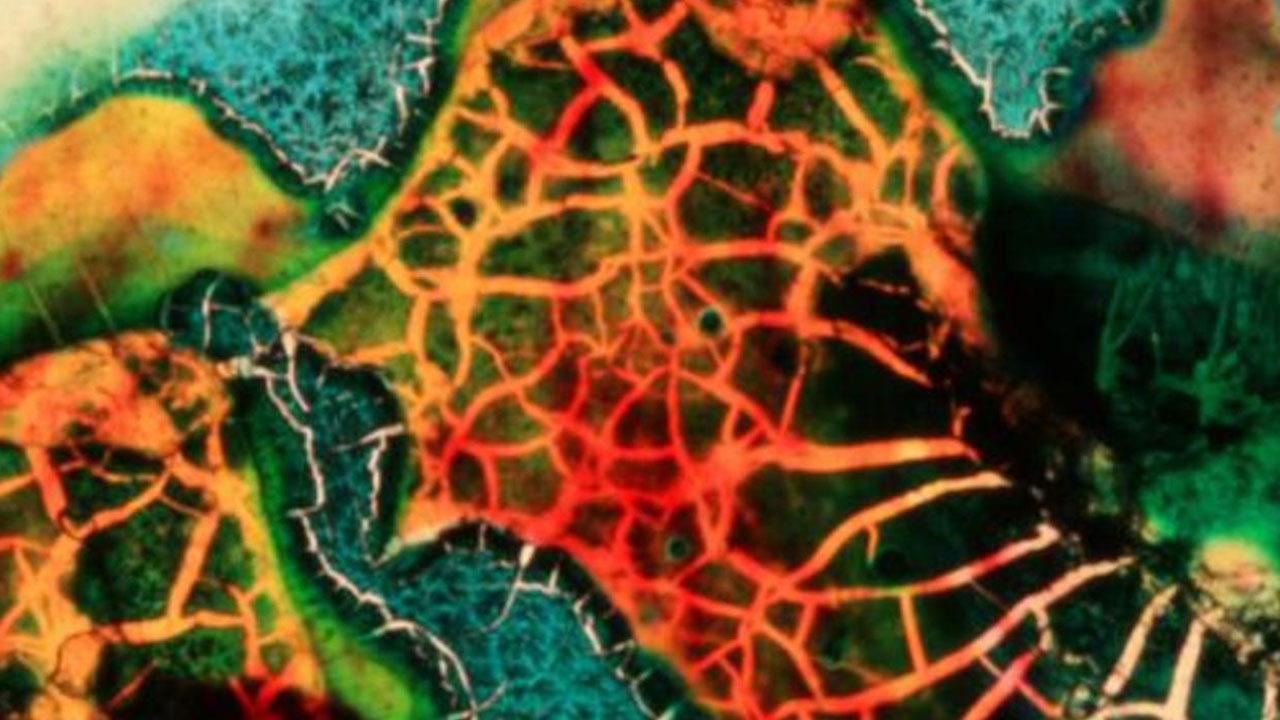 Color Neutral
Jennifer Reeves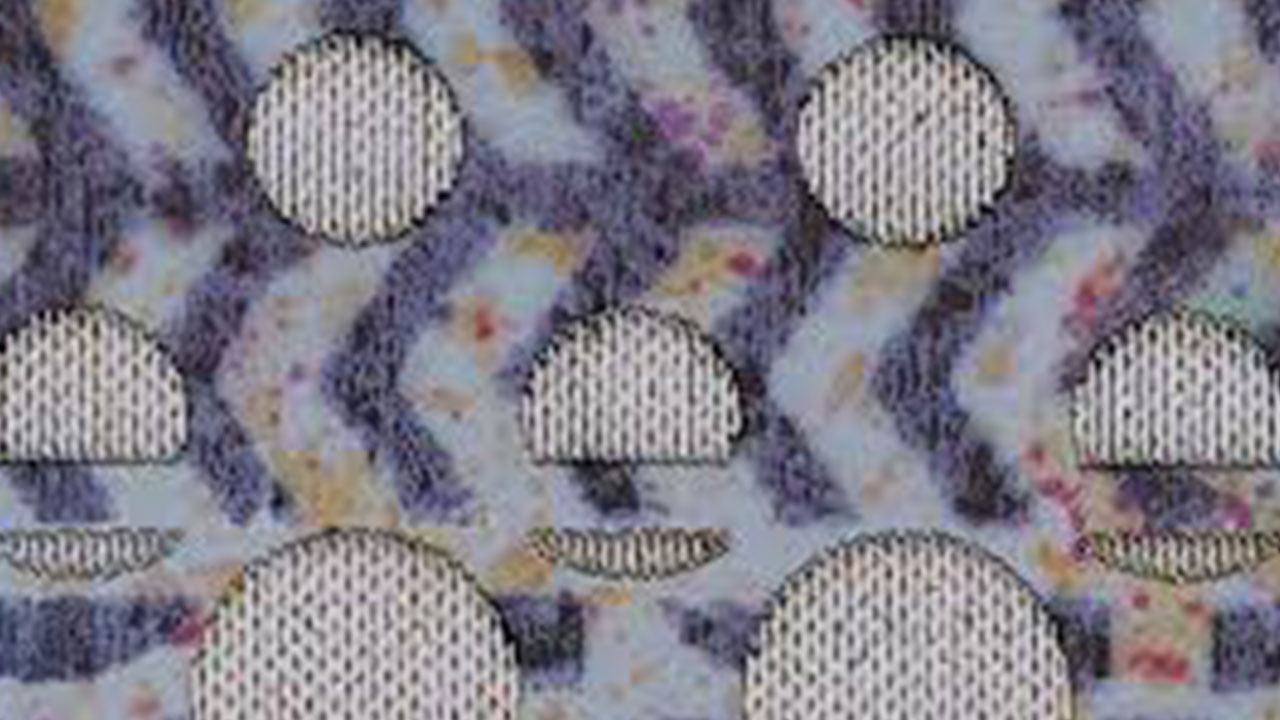 Framelines
Sabine Gruffat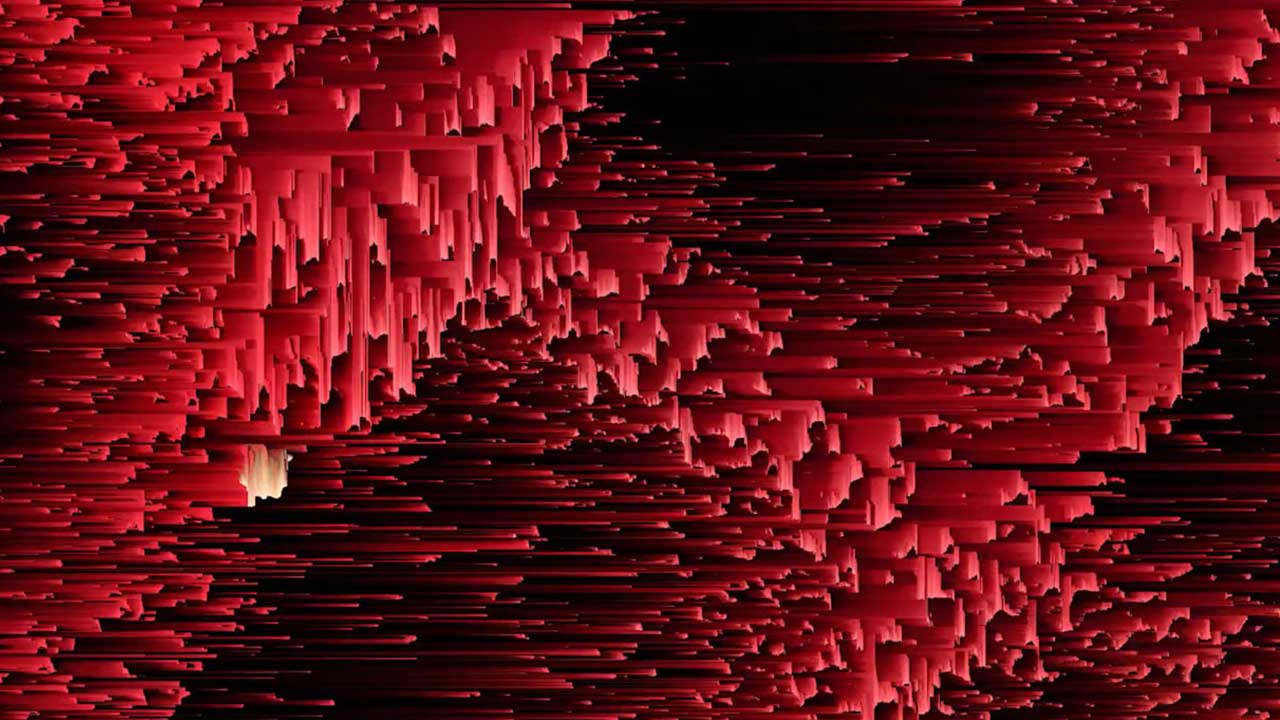 Trans/Figure/Ground
Lauren Cook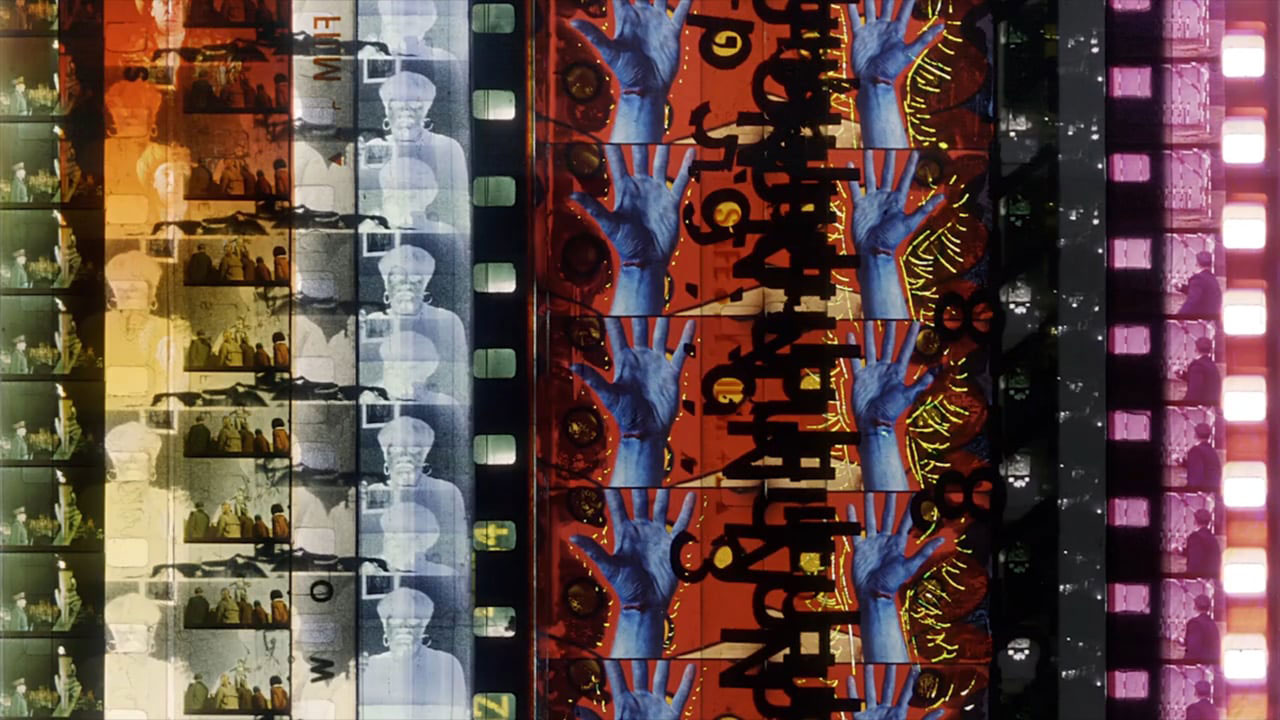 Films to Break Projectors
Tim Grabham
Blood Film
Mari Walker,Lara Salmon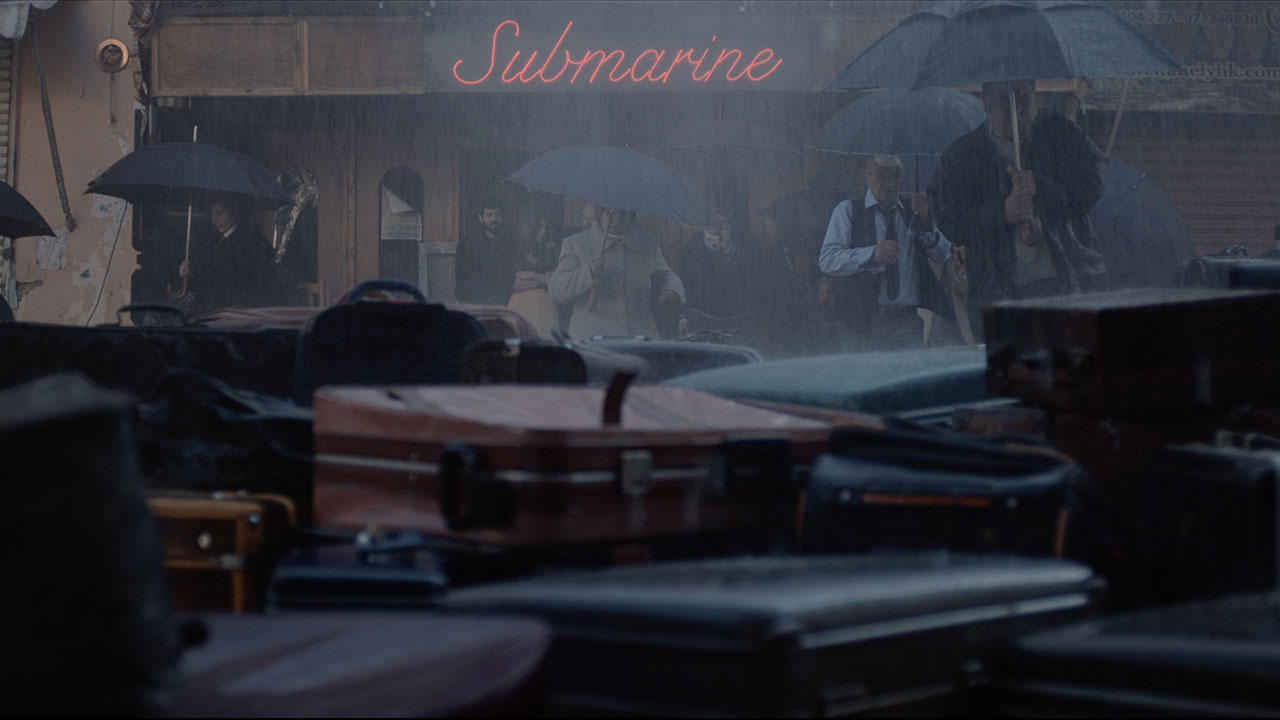 Submarine
Mounia Akl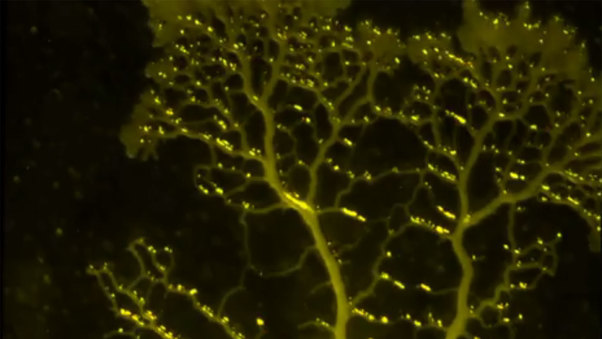 Physarum Polycephalum
Anna Sagatov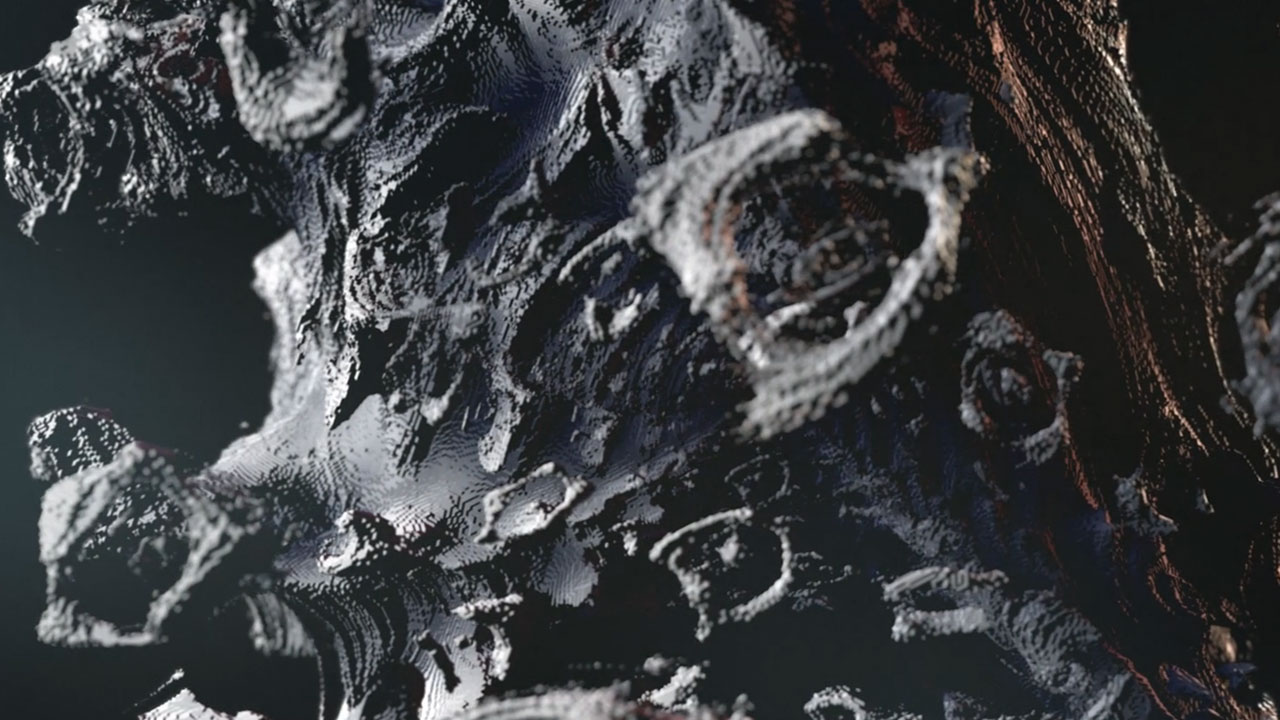 Thödgal
Matteo Zamagni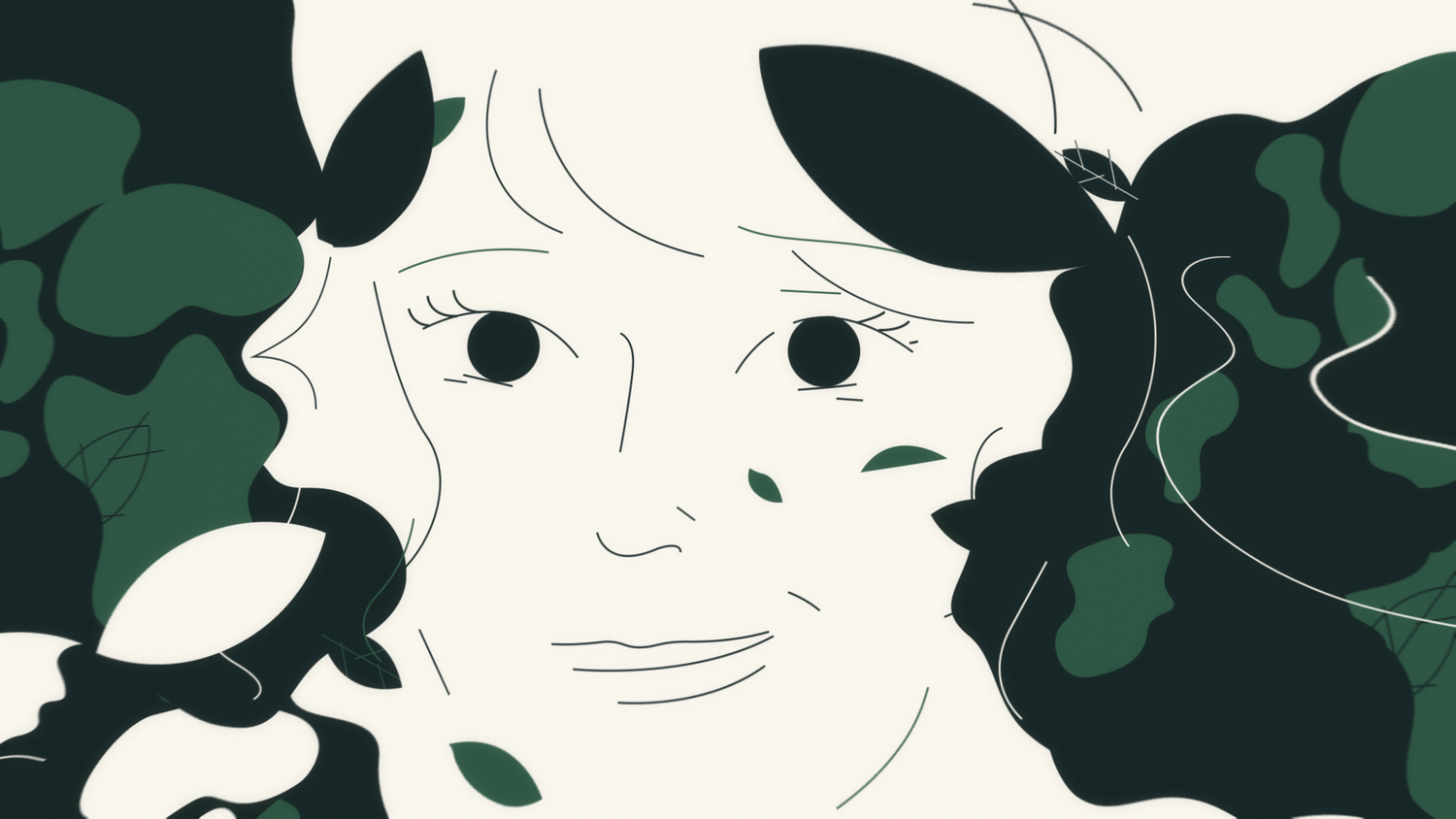 Childline / NSPCC
 Daniel Bruson
The Loneliest
Lilian Mehrel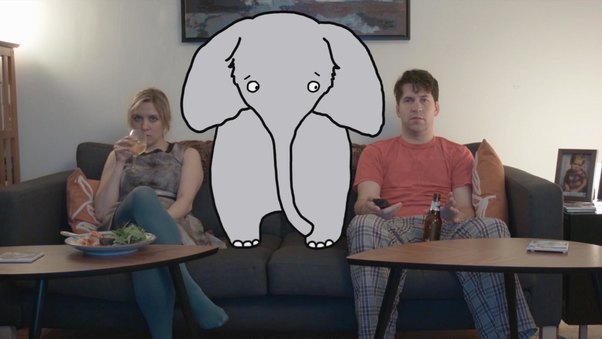 Don't You Dare Talk About This
Sarah-Rose Meredith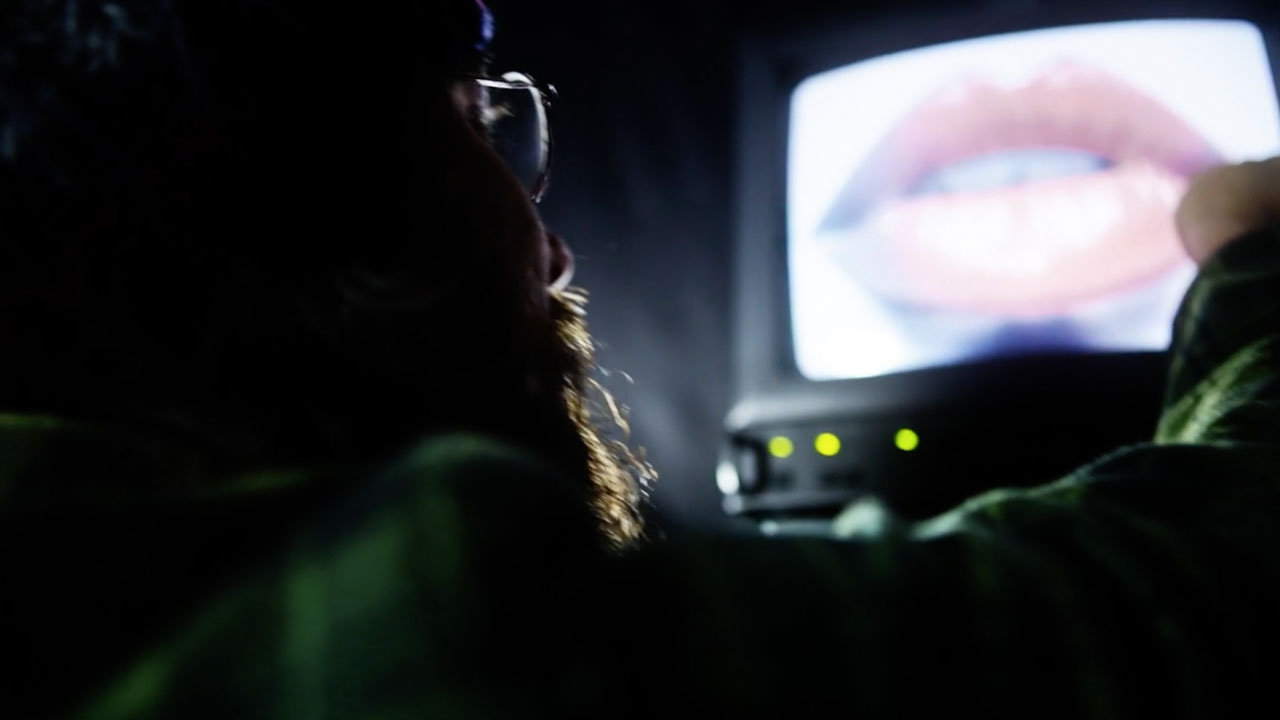 Hybrid in Nicola Alessandrini's art
Andrea Convertito,Roberto Simeone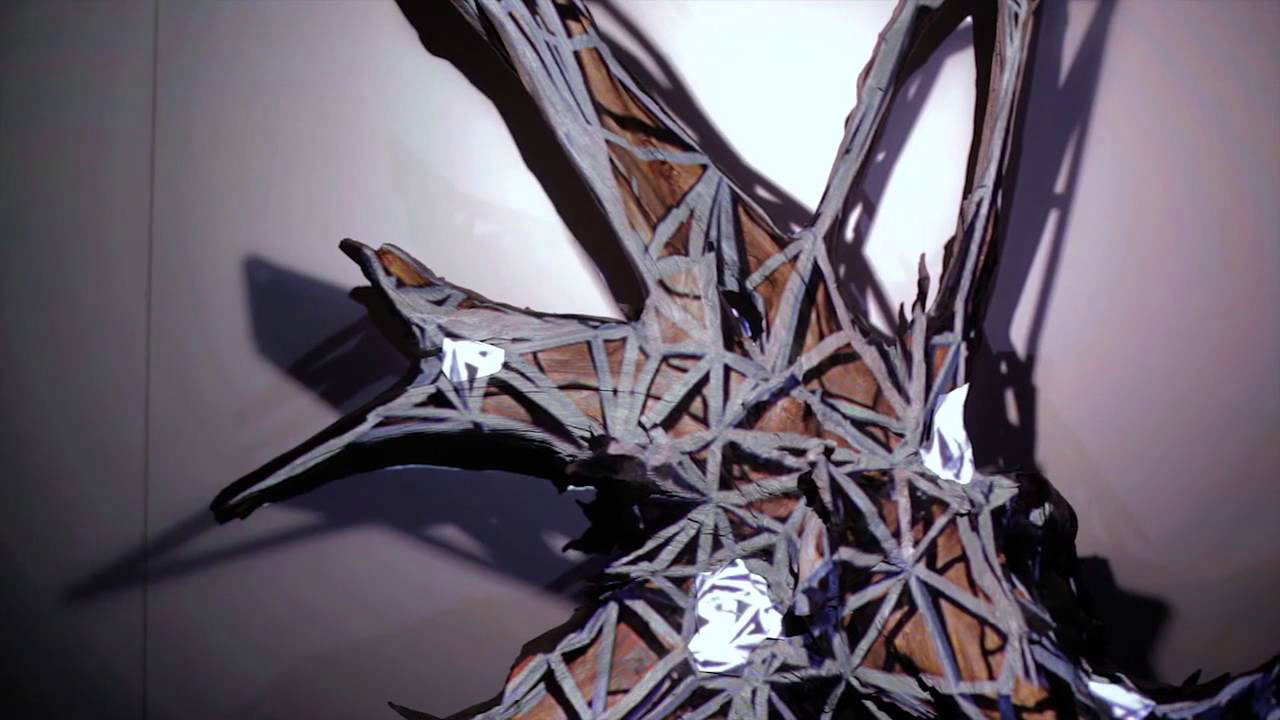 Radix
Xenorama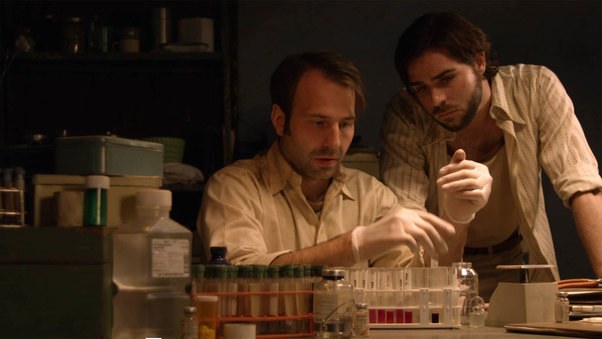 Nzara '76
Jon Noble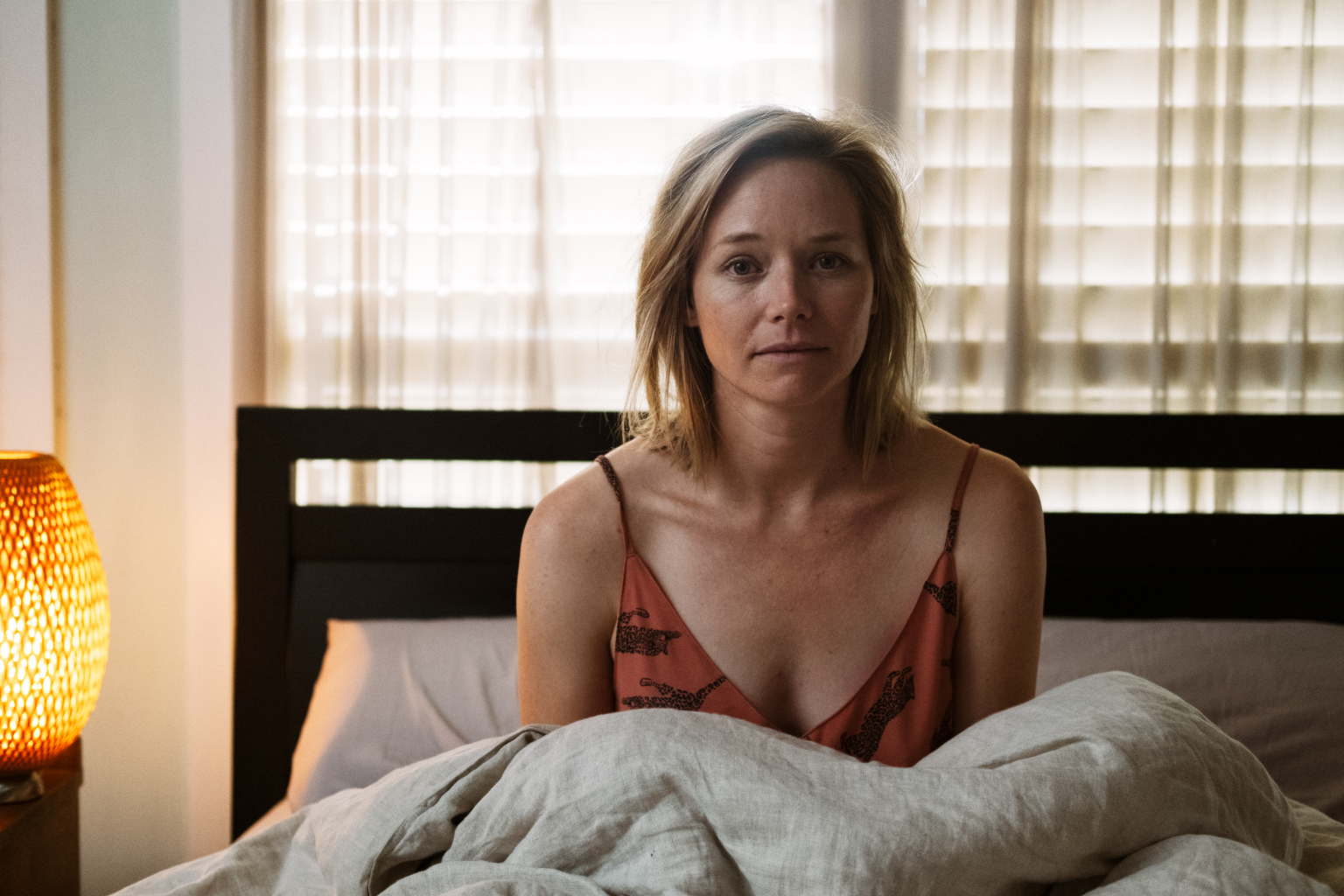 All Our Eggs
Martha Goddard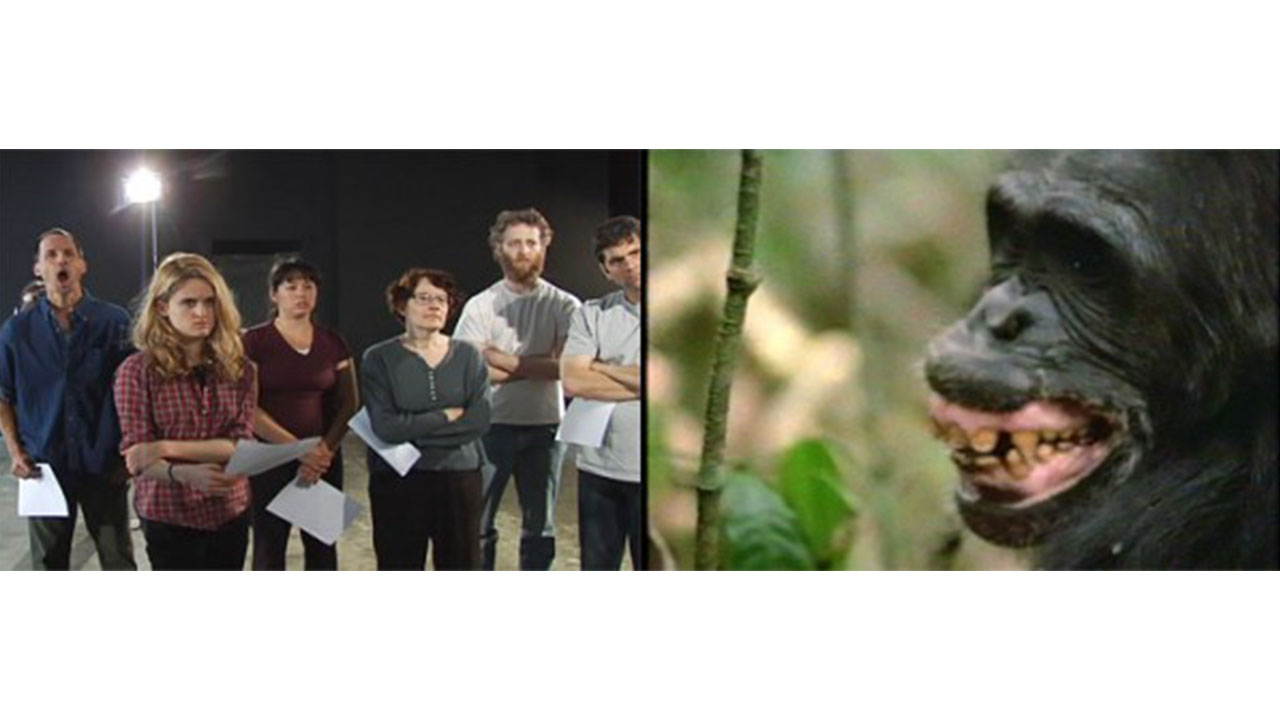 Primate Cinema: How to Act like an Animal
Rachel Mayeri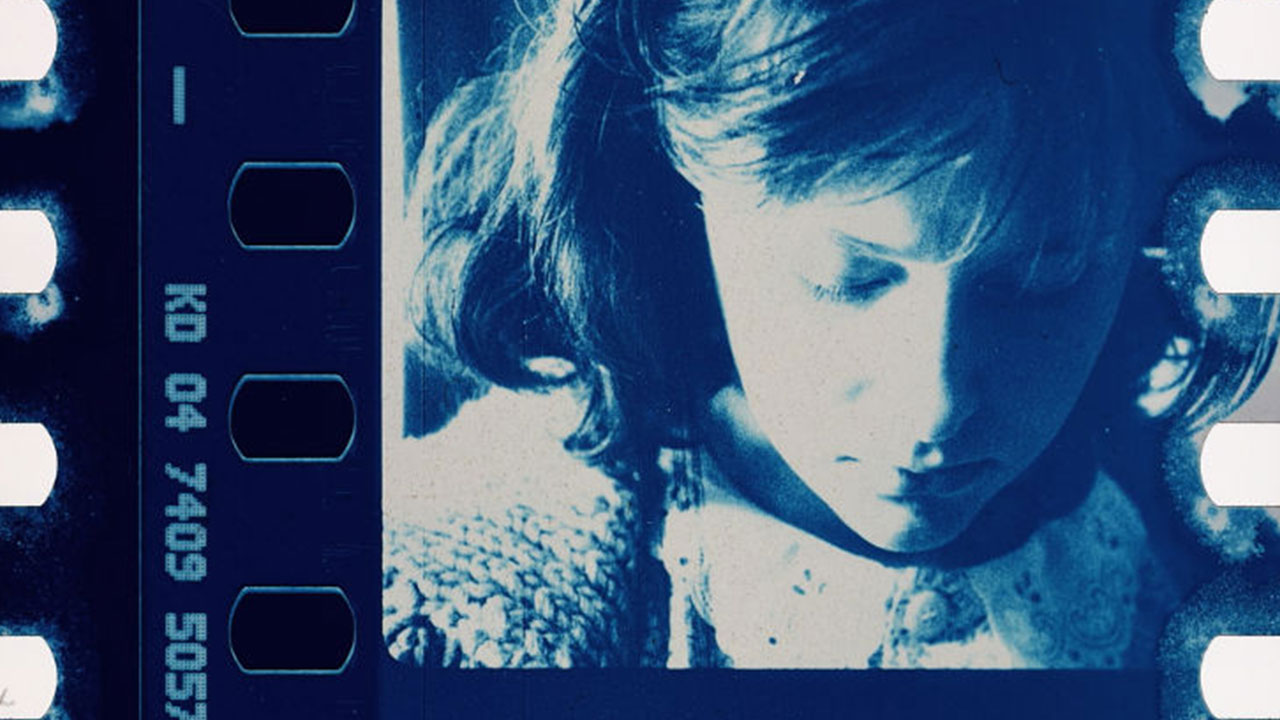 Athyrium filix-femina
Kelly Egan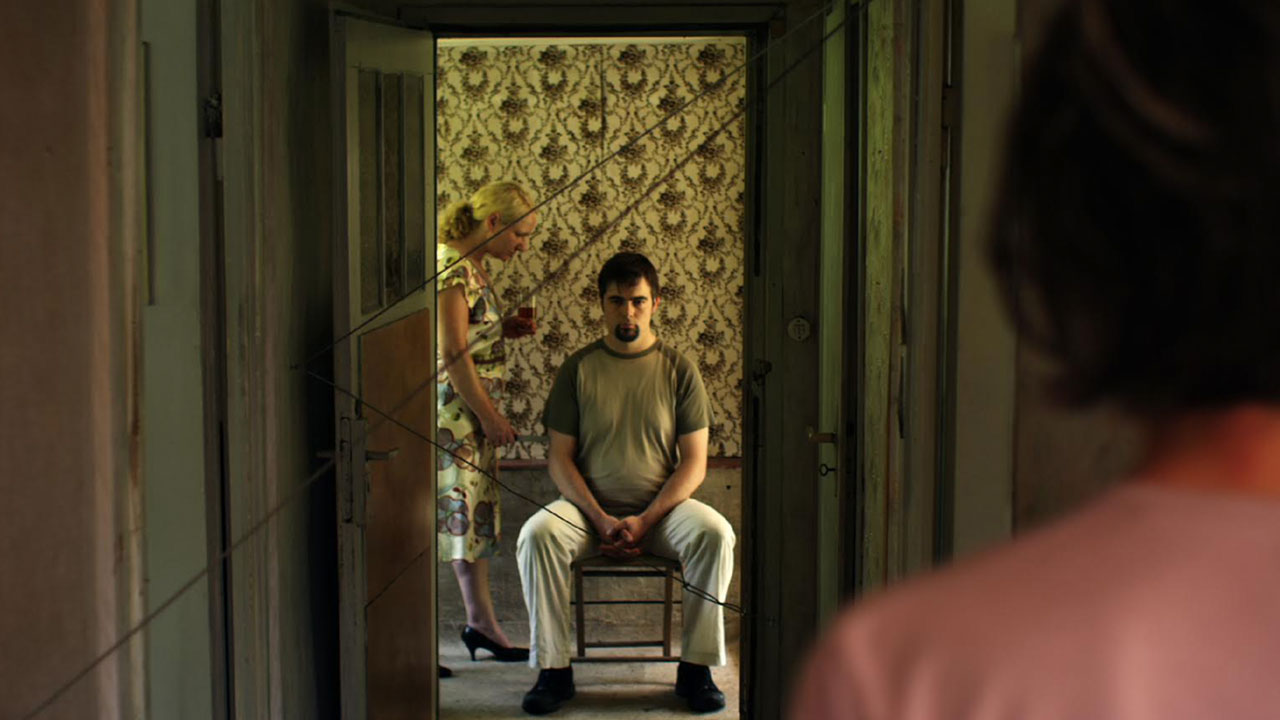 Weather House
Frauke Havemann,Eric Schefter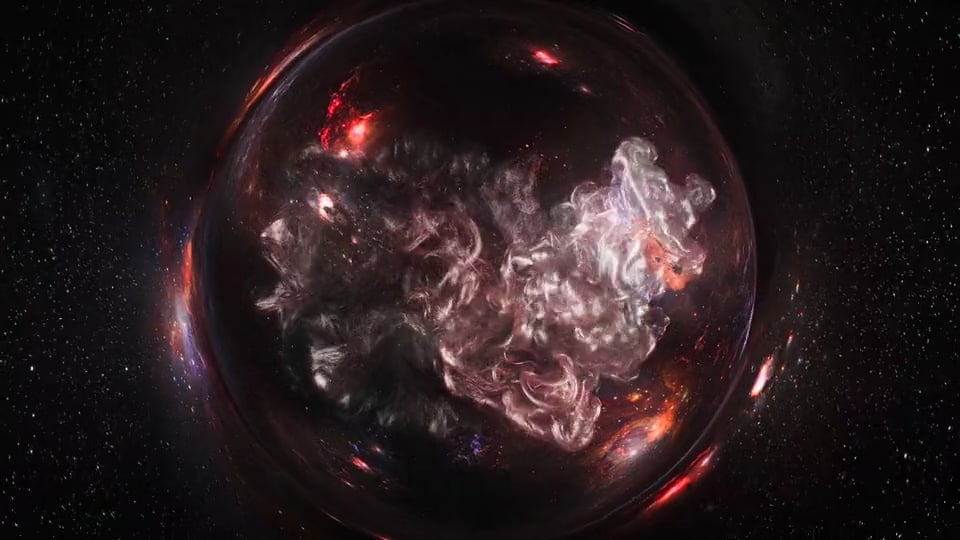 Intra
Thomas Vanz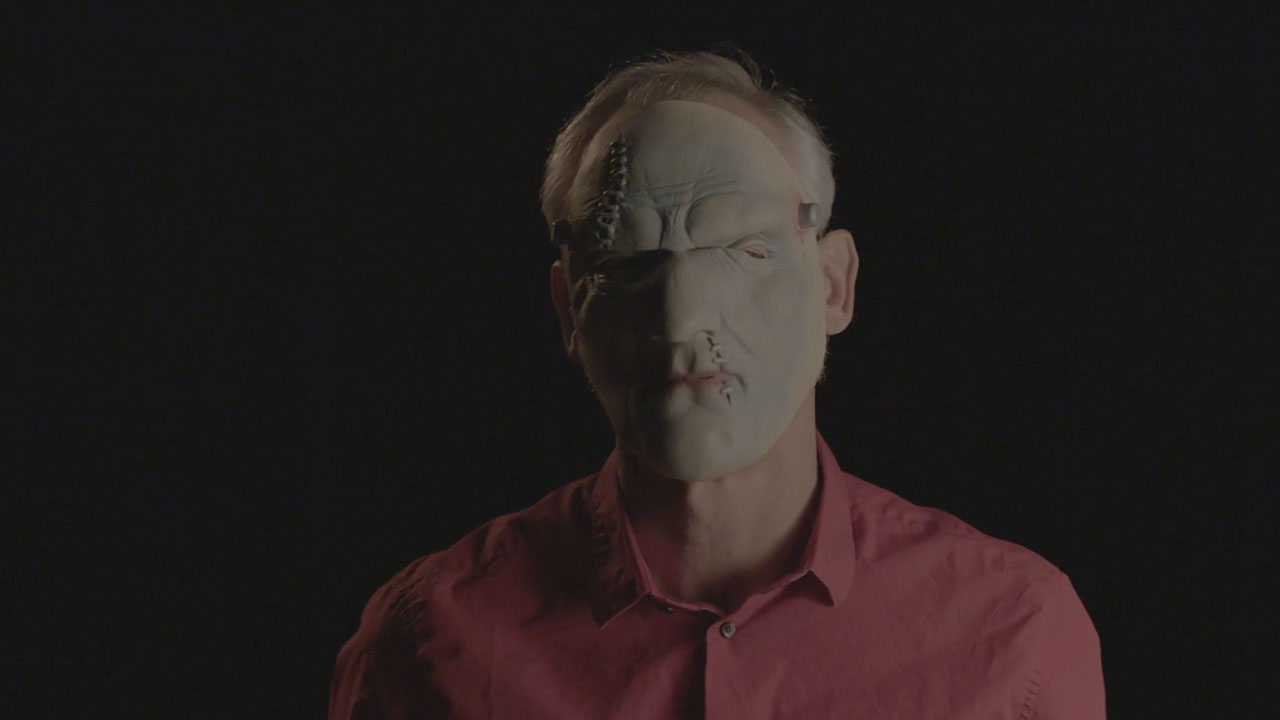 The Mask Task
Josephine Decker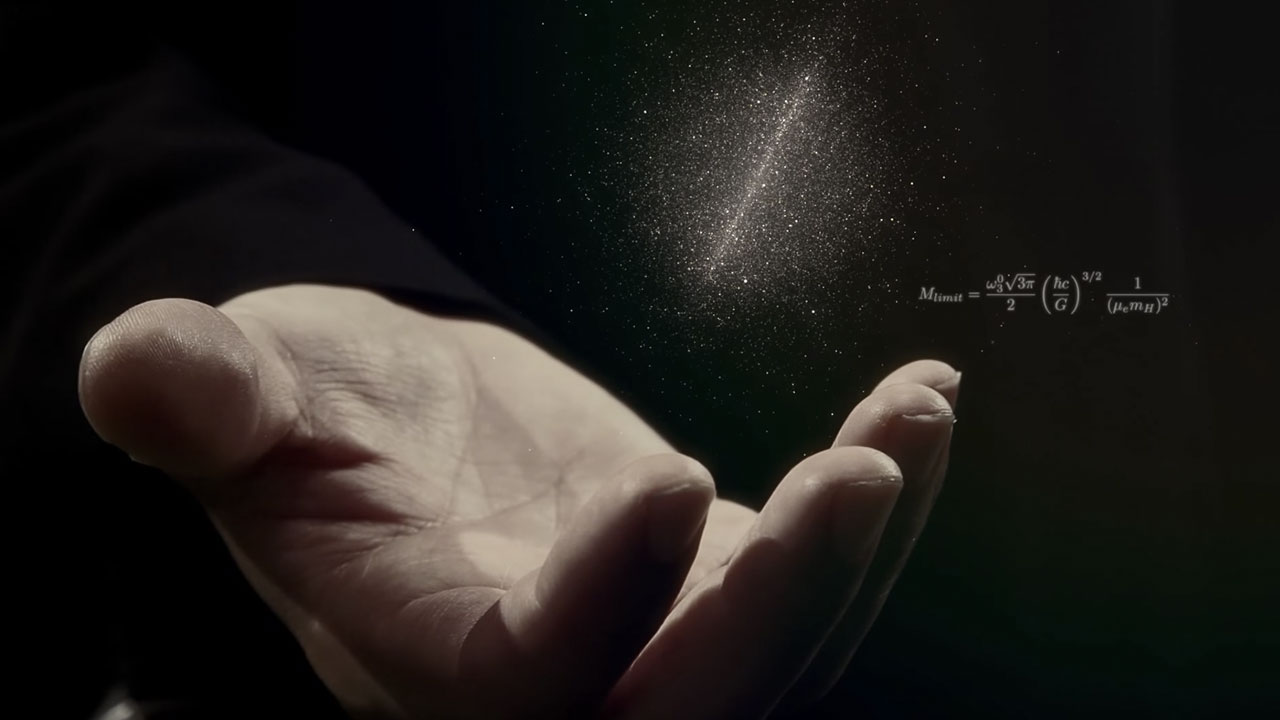 Supercomputing and eScience
Fernando Mucchietti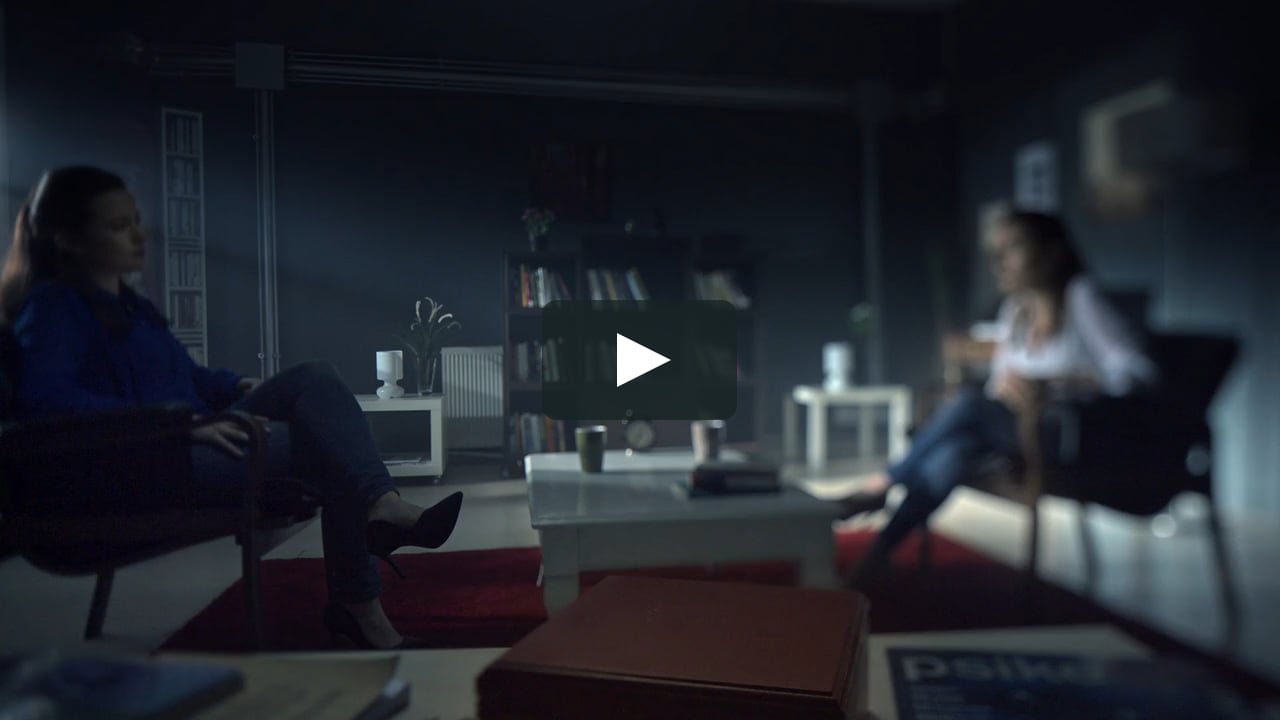 The Box
Ilker Canikligil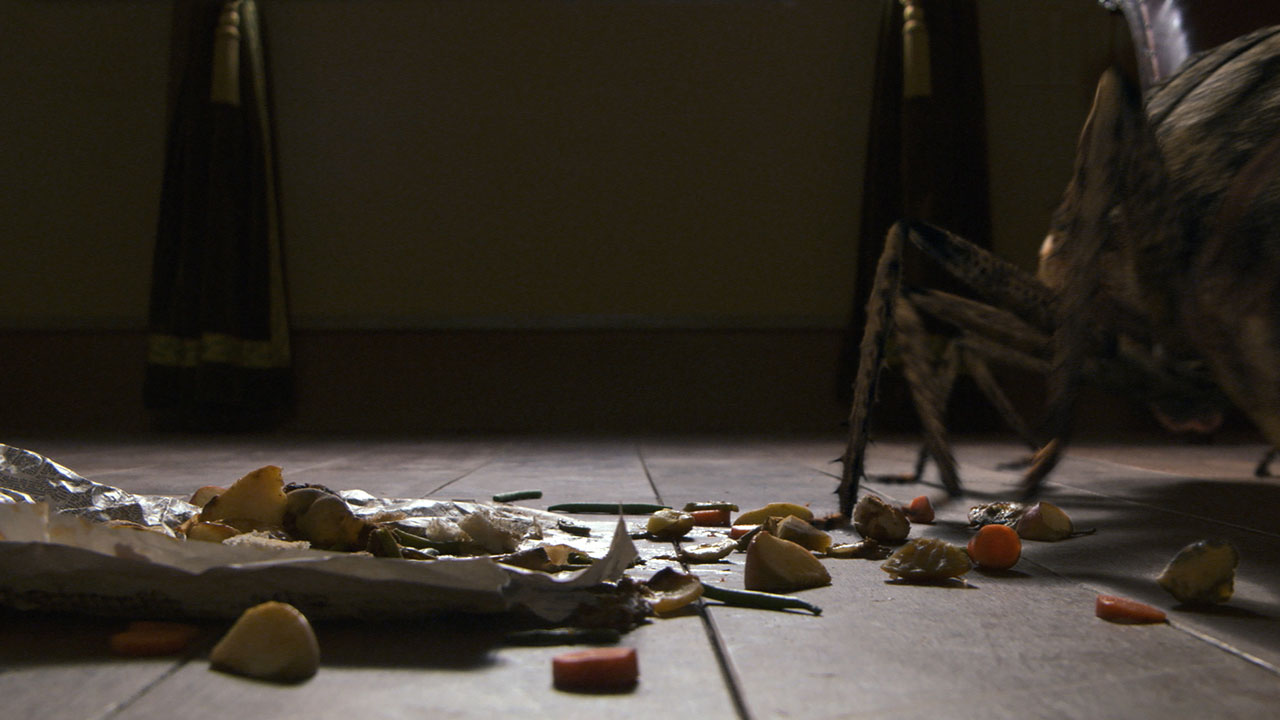 Metamorphosis
Chris Swanton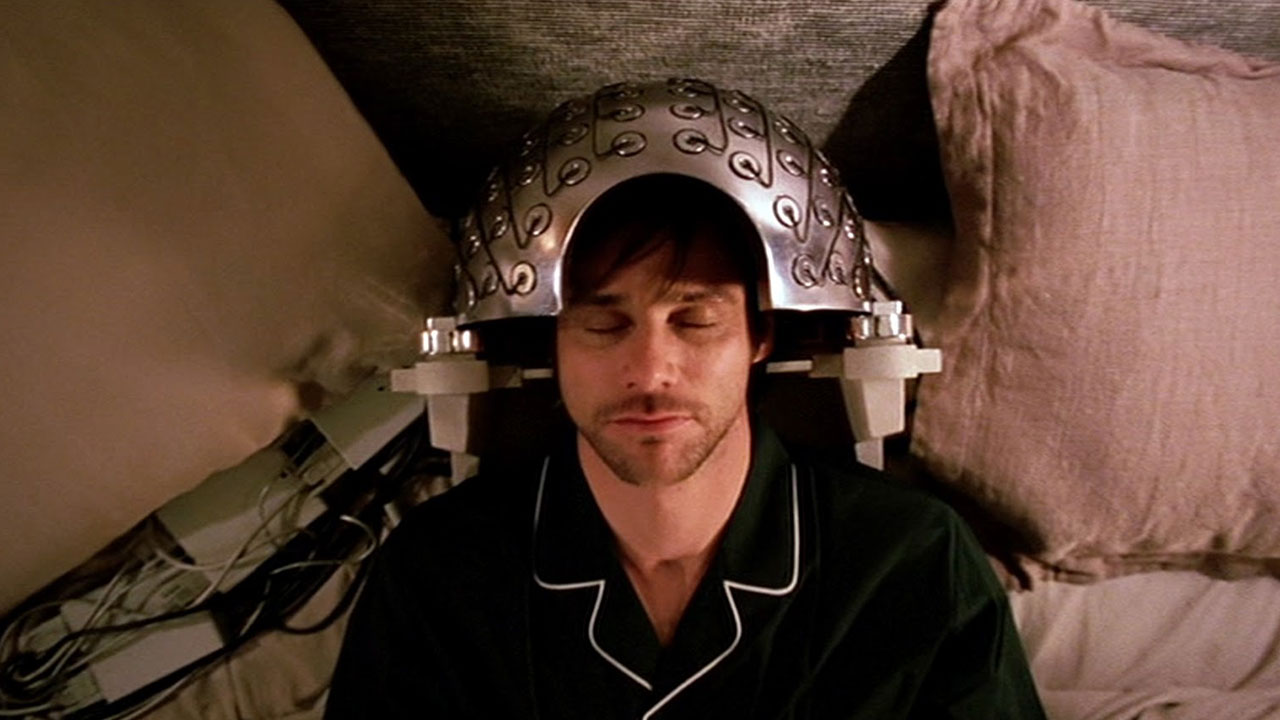 Eternal Sunshine on the Spotless Mind
Michel Gondry
Returning
Elizabeth LaPensée
Path of Least Resistance
Melanie Hoff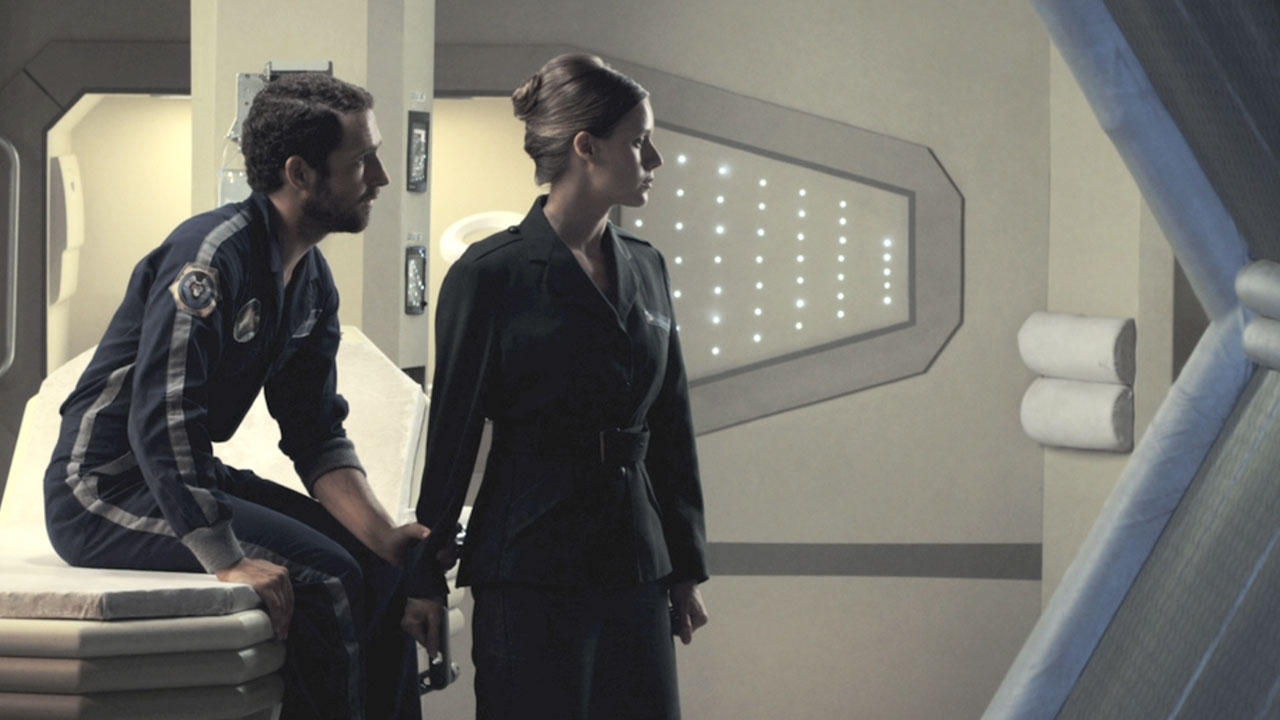 Hibernation
Jon Mikel Caballero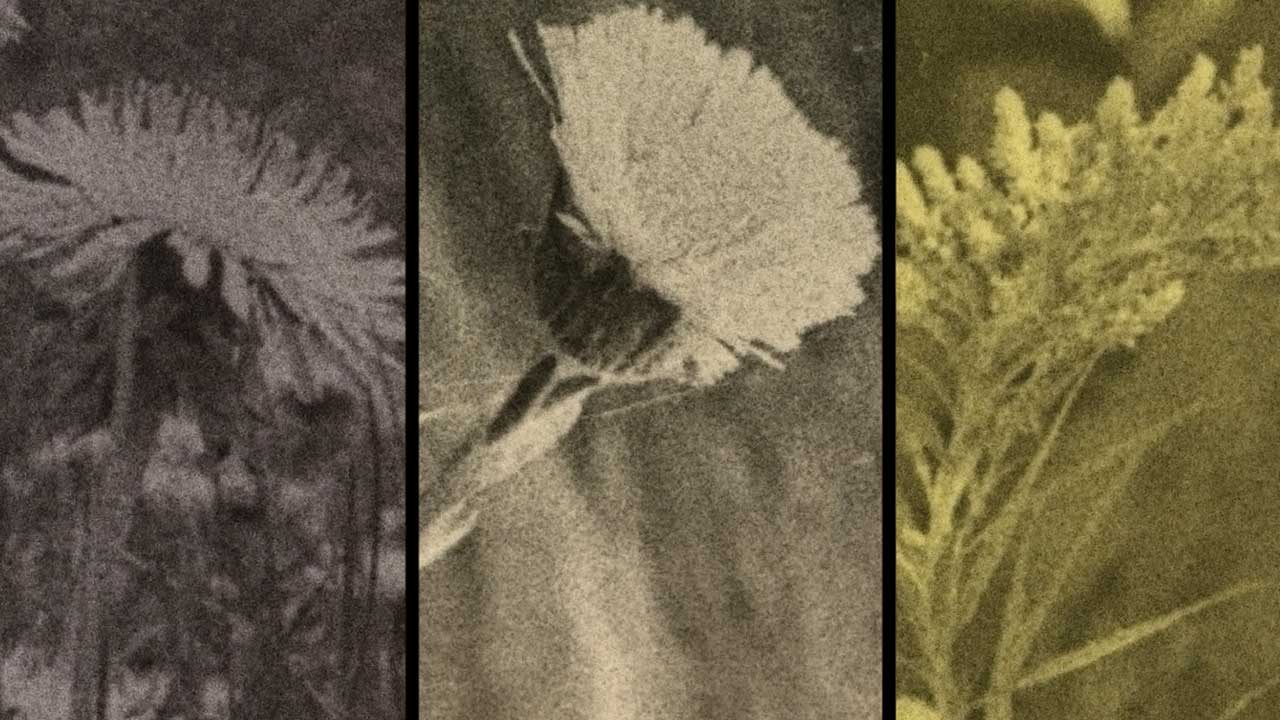 See Weeds
Dawn George
When Butterflies Speak - Episode 2: Butterfly Activism with Cesar Maxit
Alexis Gambis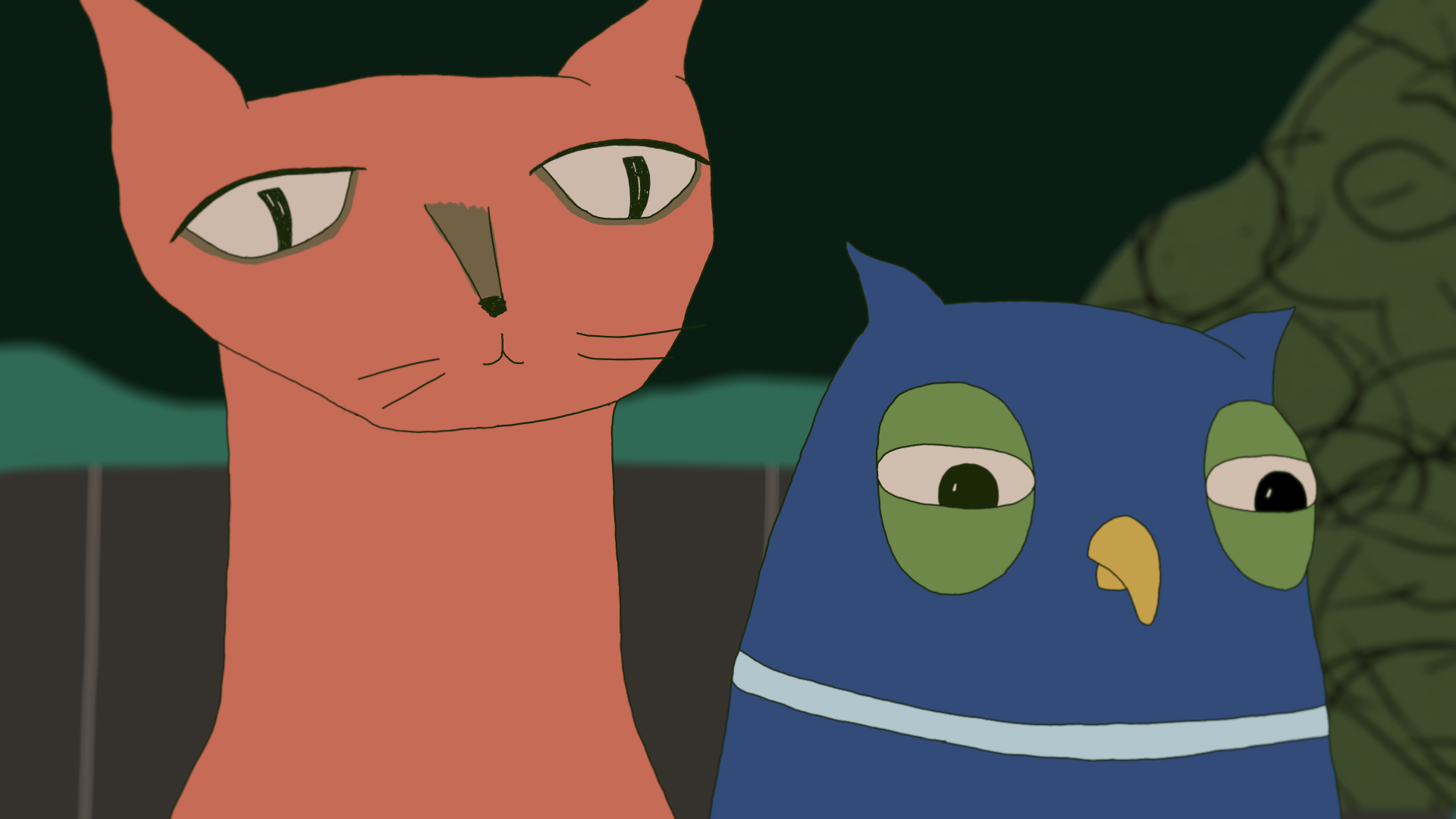 The Art of Change
María Álvarez; Elisa Morais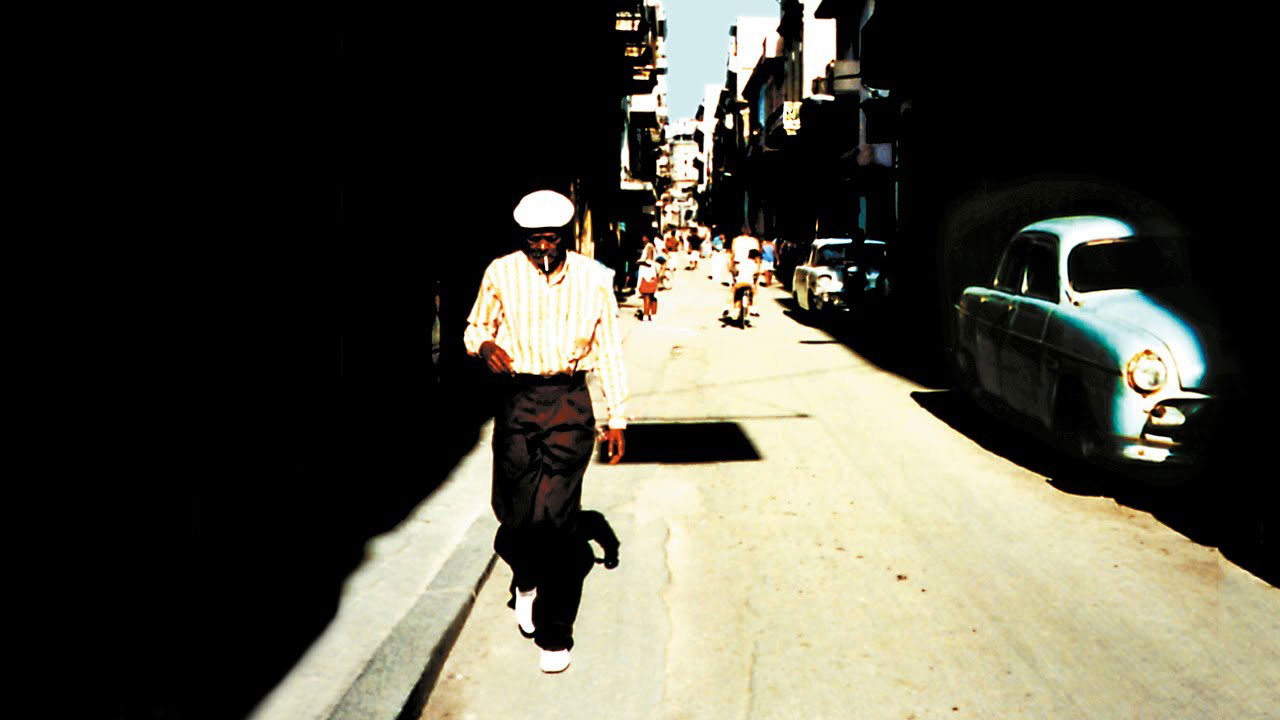 Buena Vista Social Club
Win Wnders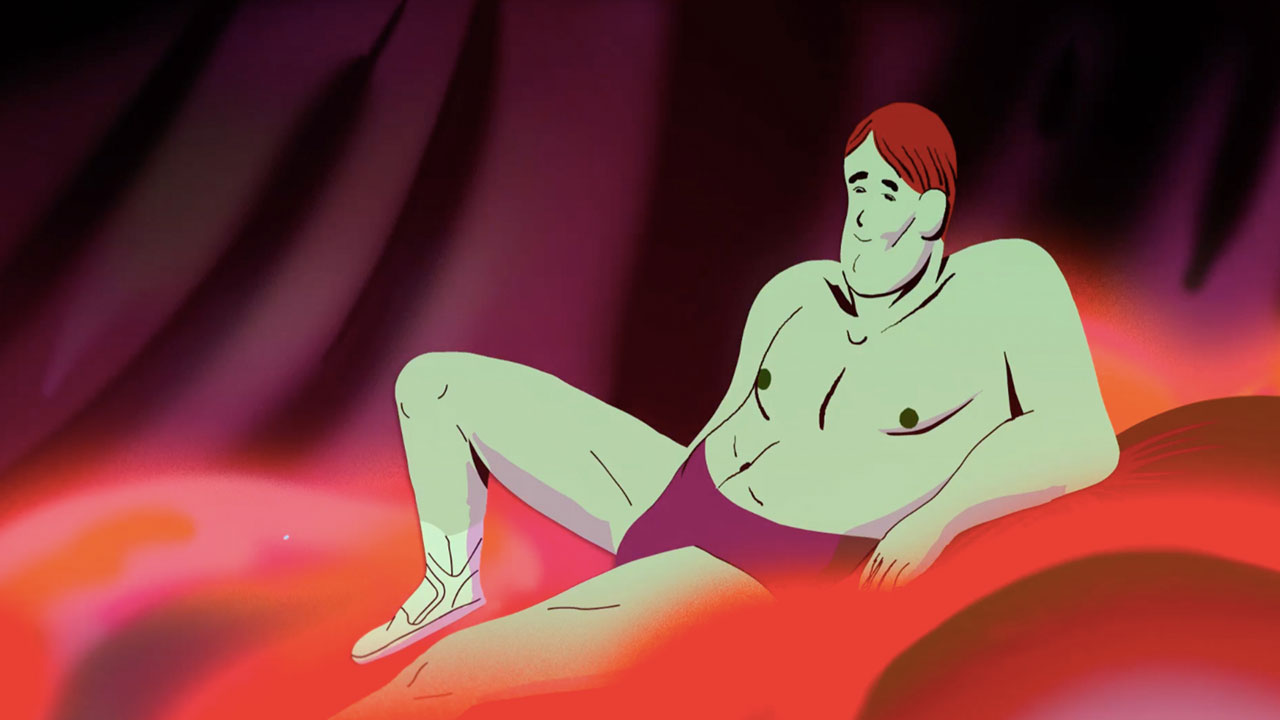 The Future
Greg Sharp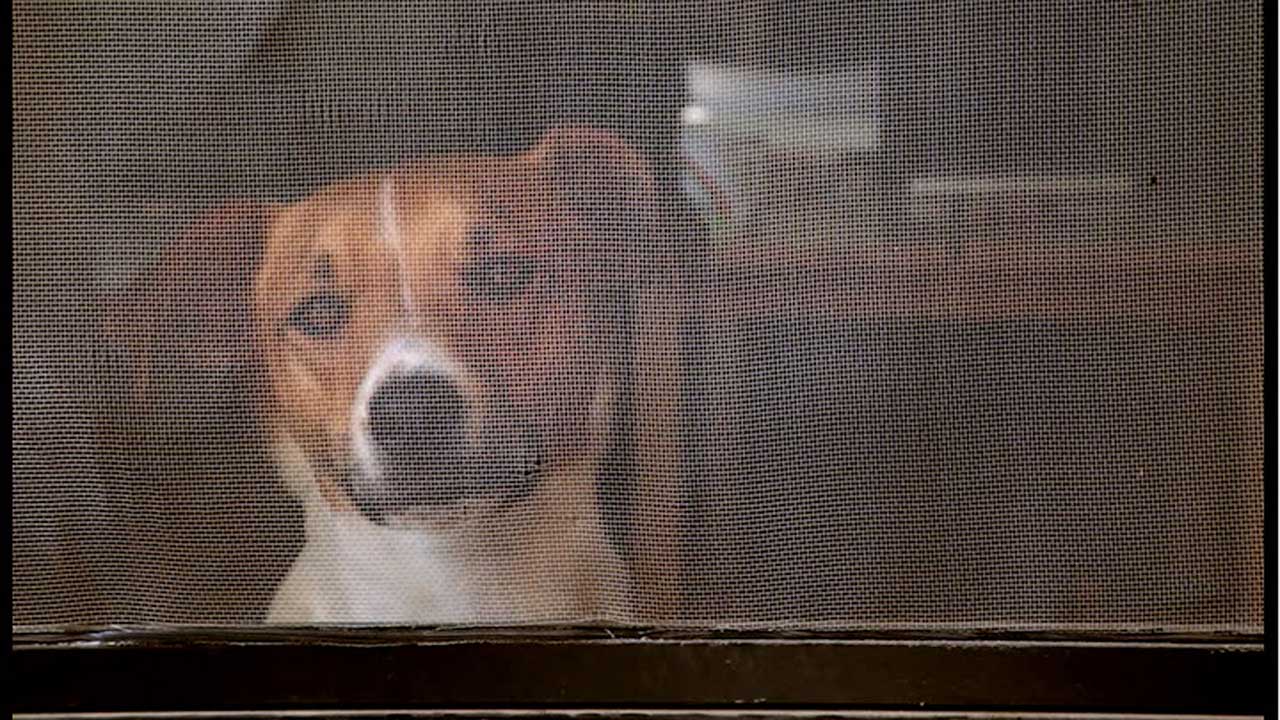 See a Dog, Hear a Dog
Jesse McLean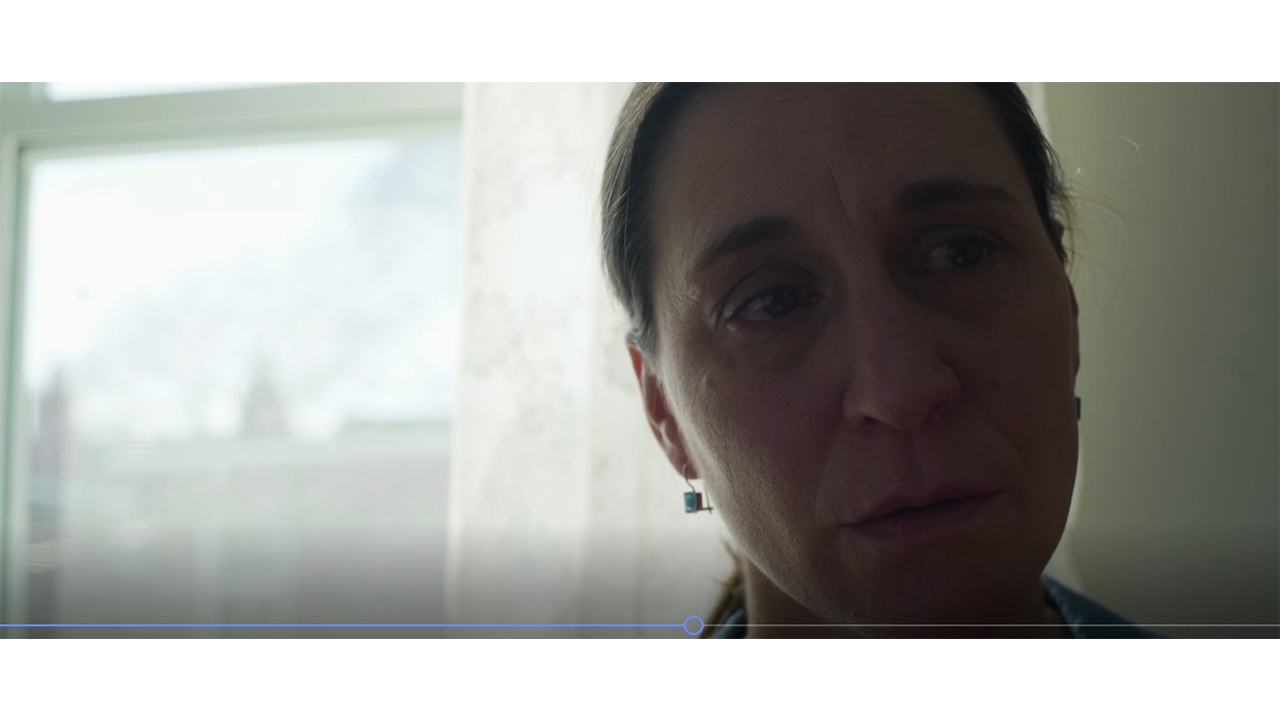 So Far and Soar
Jocelyne Chaput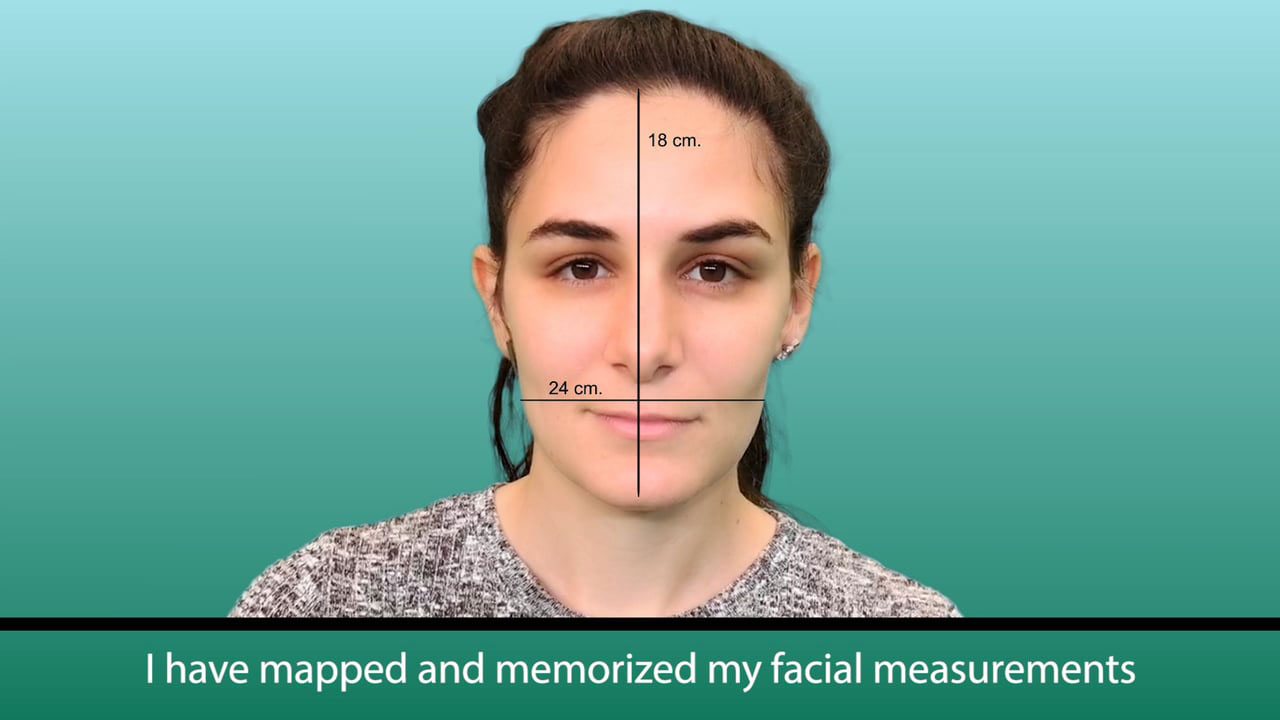 Impressions (Measurements)
Jillian Mayer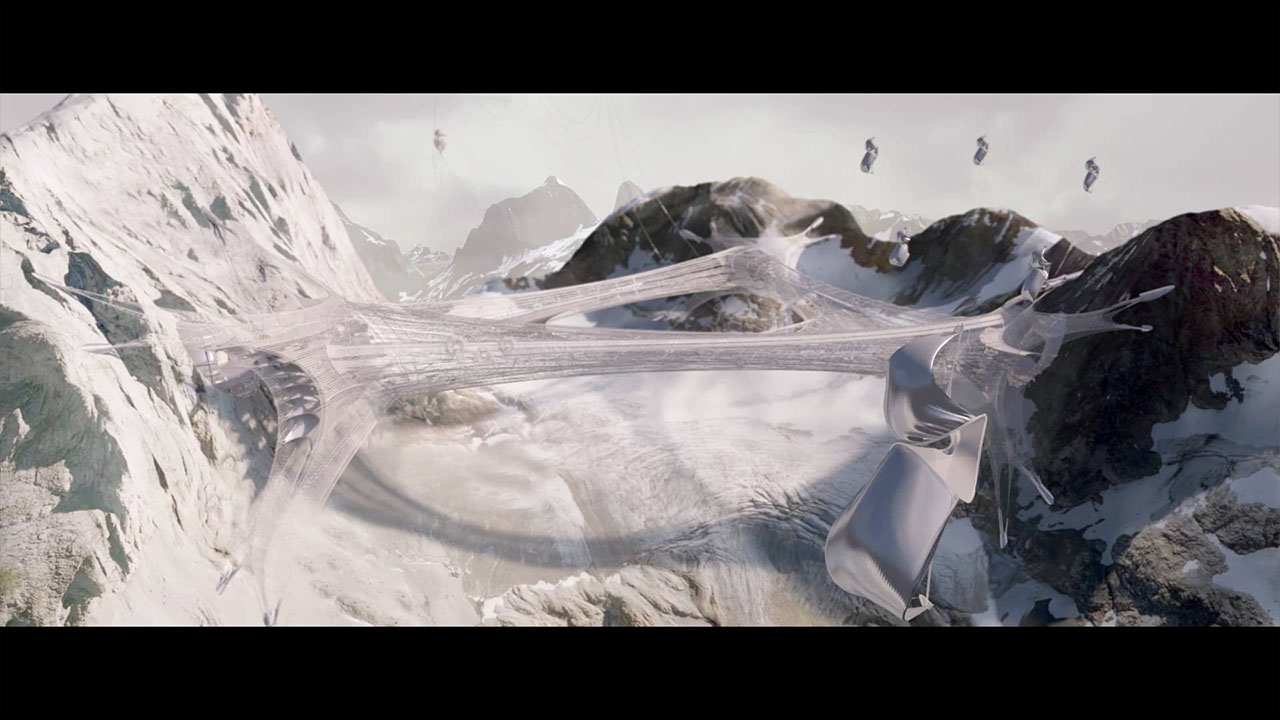 Engines of Creation
Flavian Berar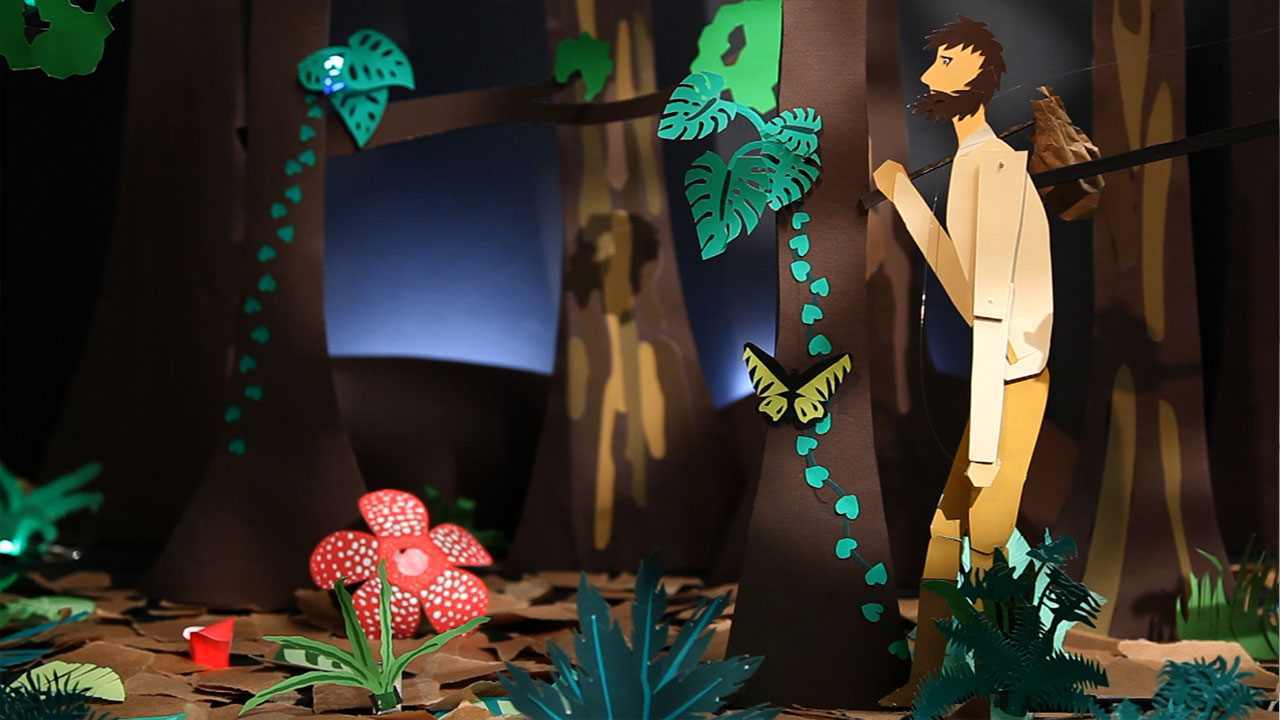 The Animated Life of A.R. Wallace
Sharon Shattuck,Flora Lichtman
Remix Specs - A Classic
Lilian Mehrel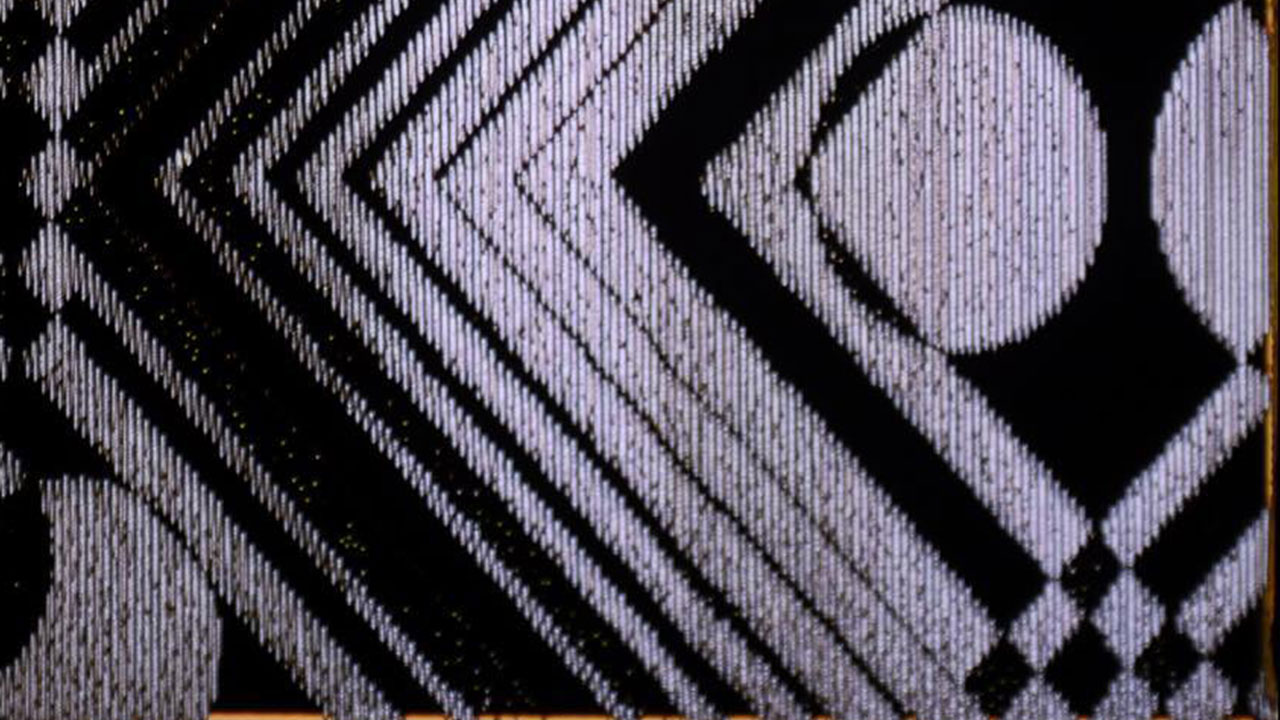 Quimtai
Camilo Colmenares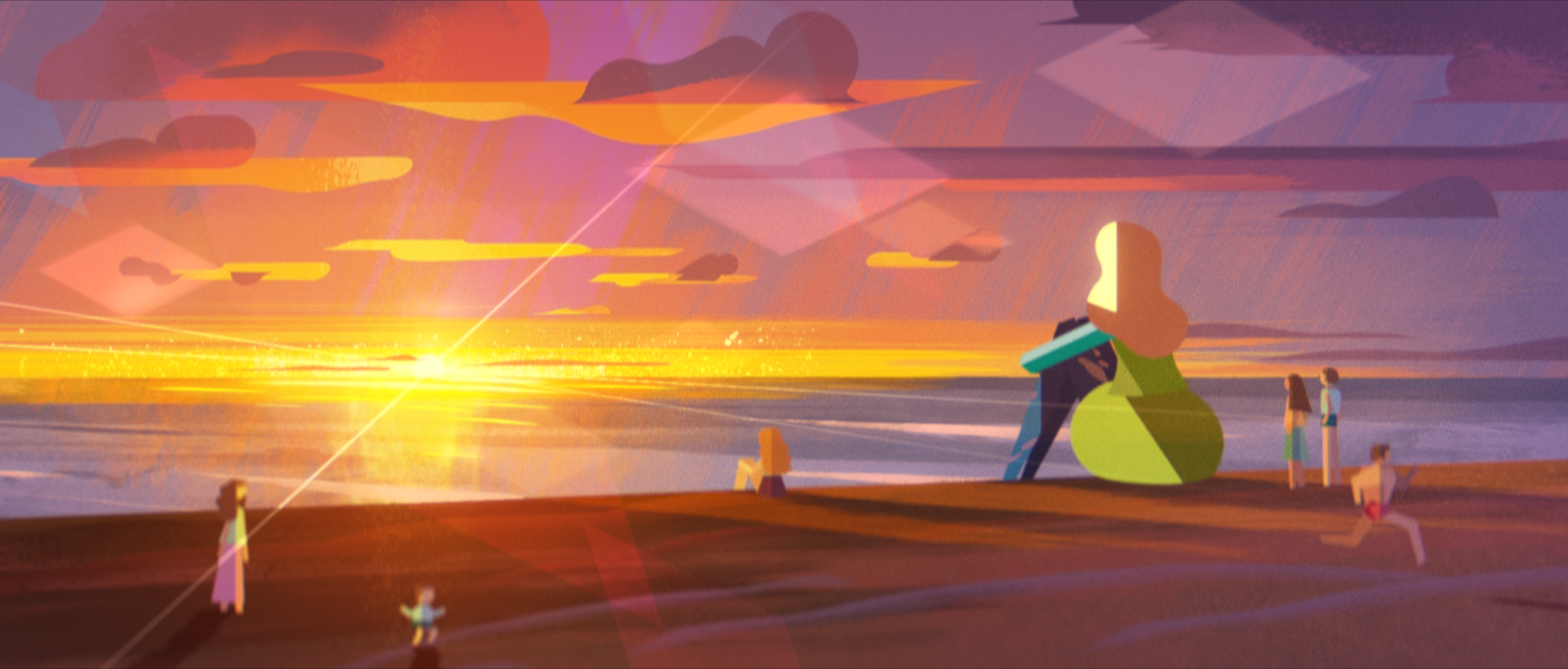 My Moon
Eusong Lee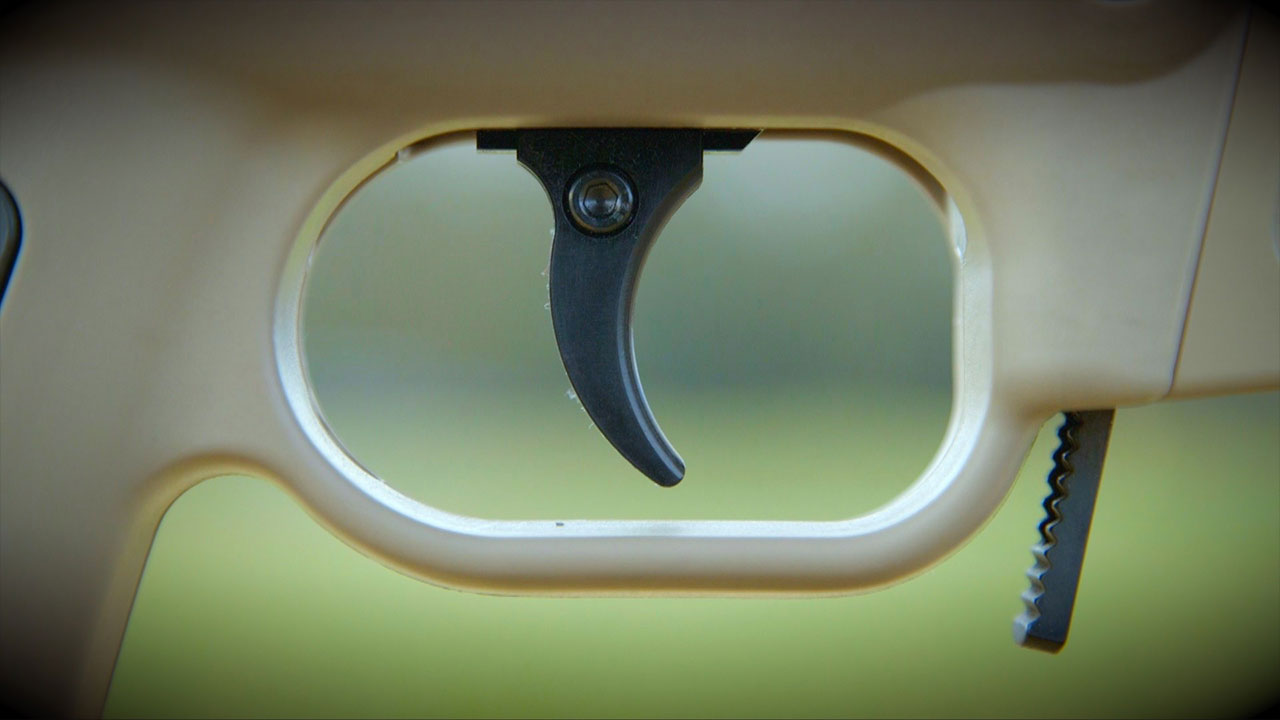 Remembrance Day in a weapons factory
Barry J. Gibb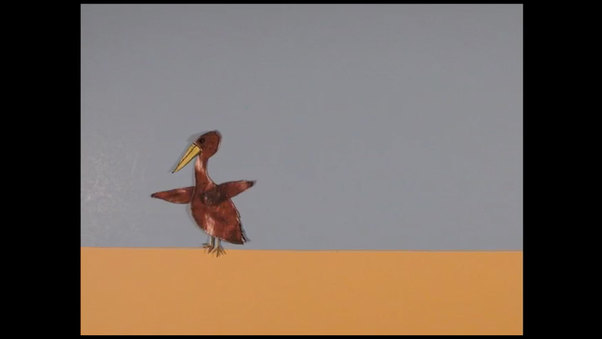 Darkened Horizons
Karen Aqua,Ken Field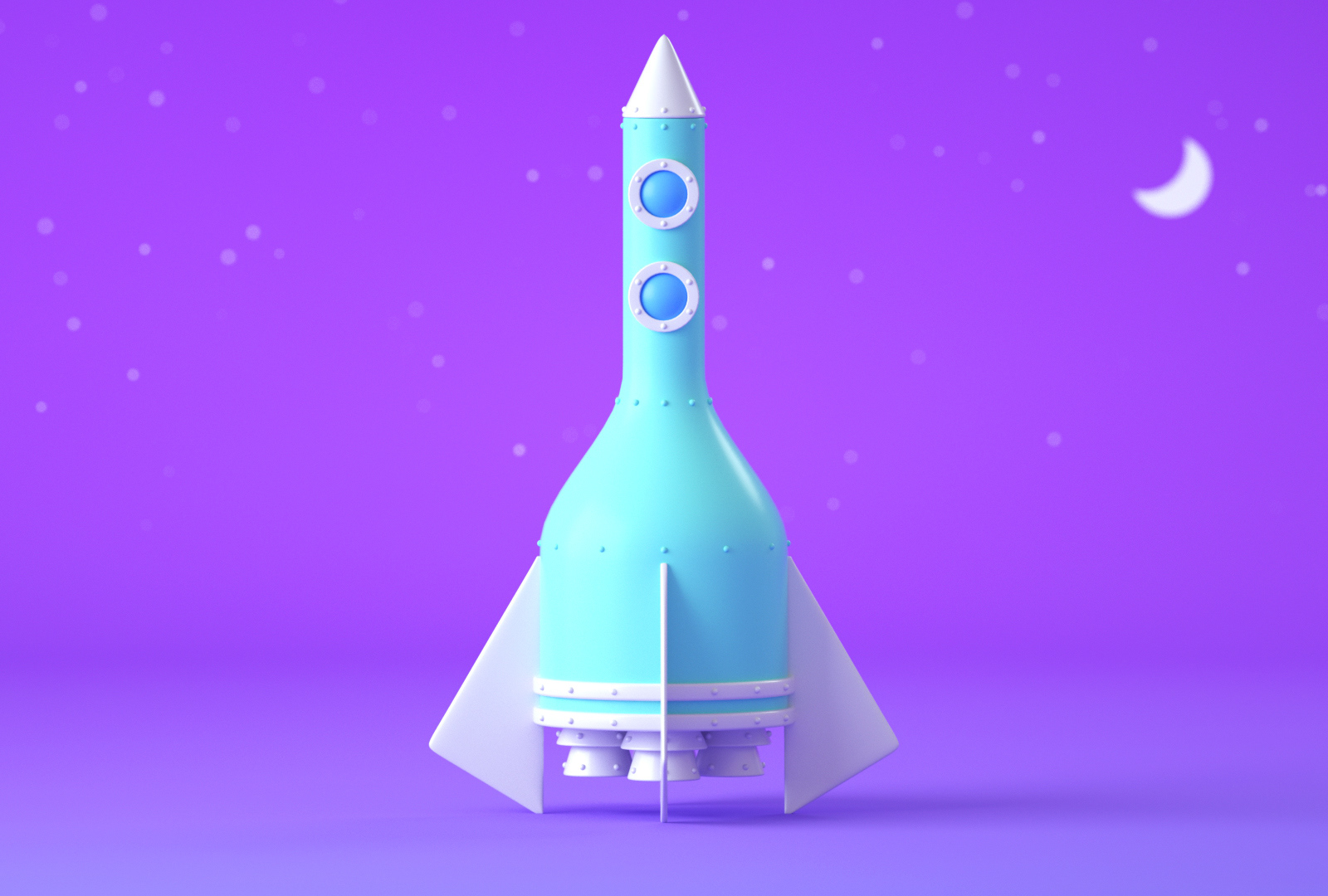 Pilots in Training
Chris Guyot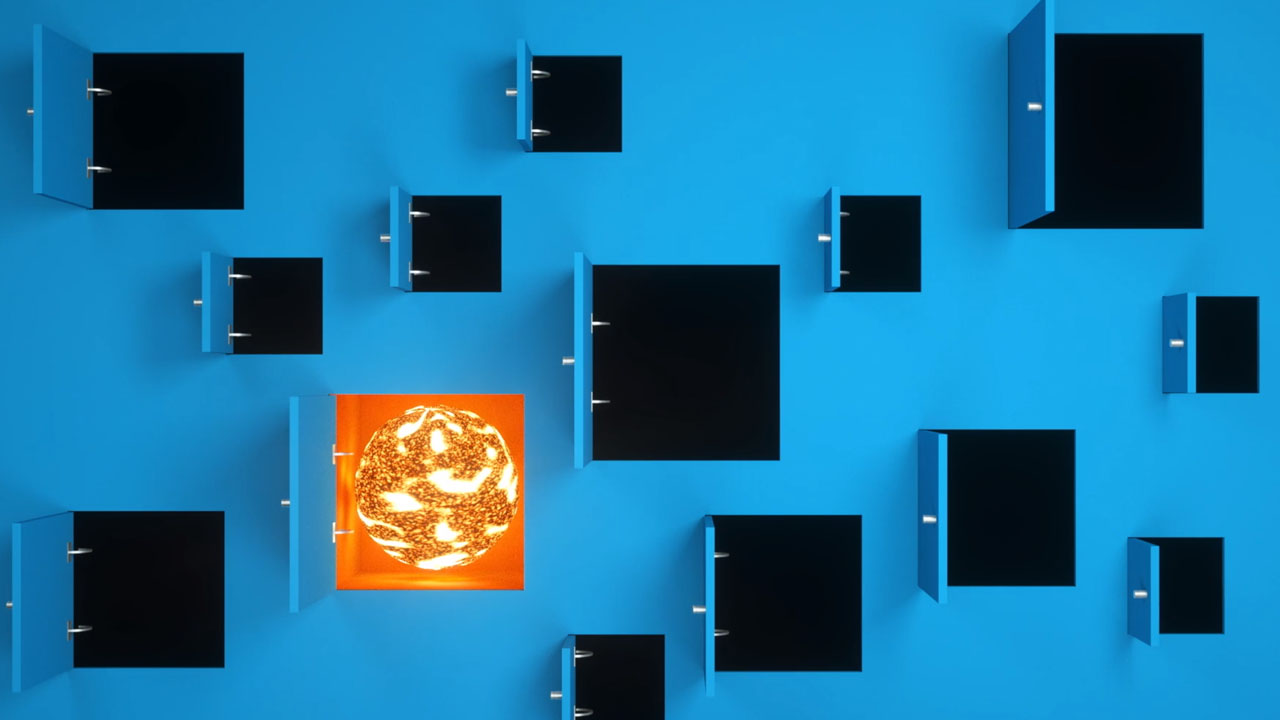 Could We Create Dark Matter?
Steve West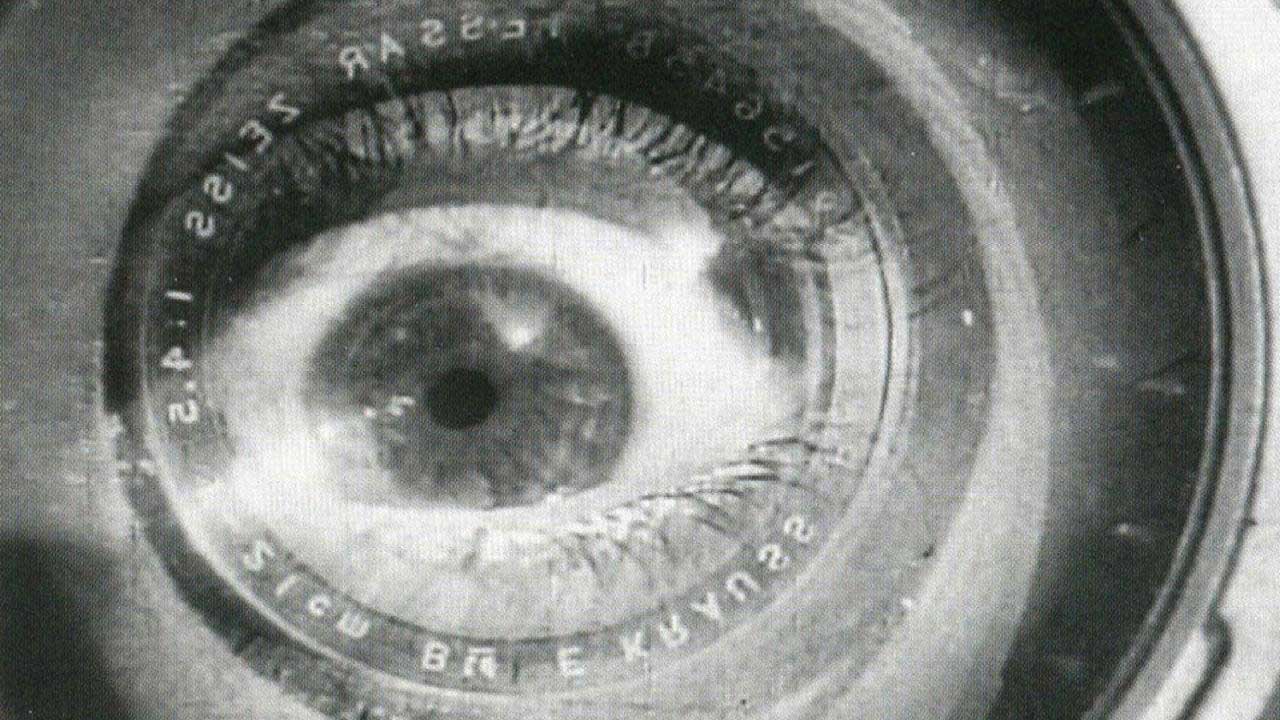 Man with a Movie Camera
Dziga Vertov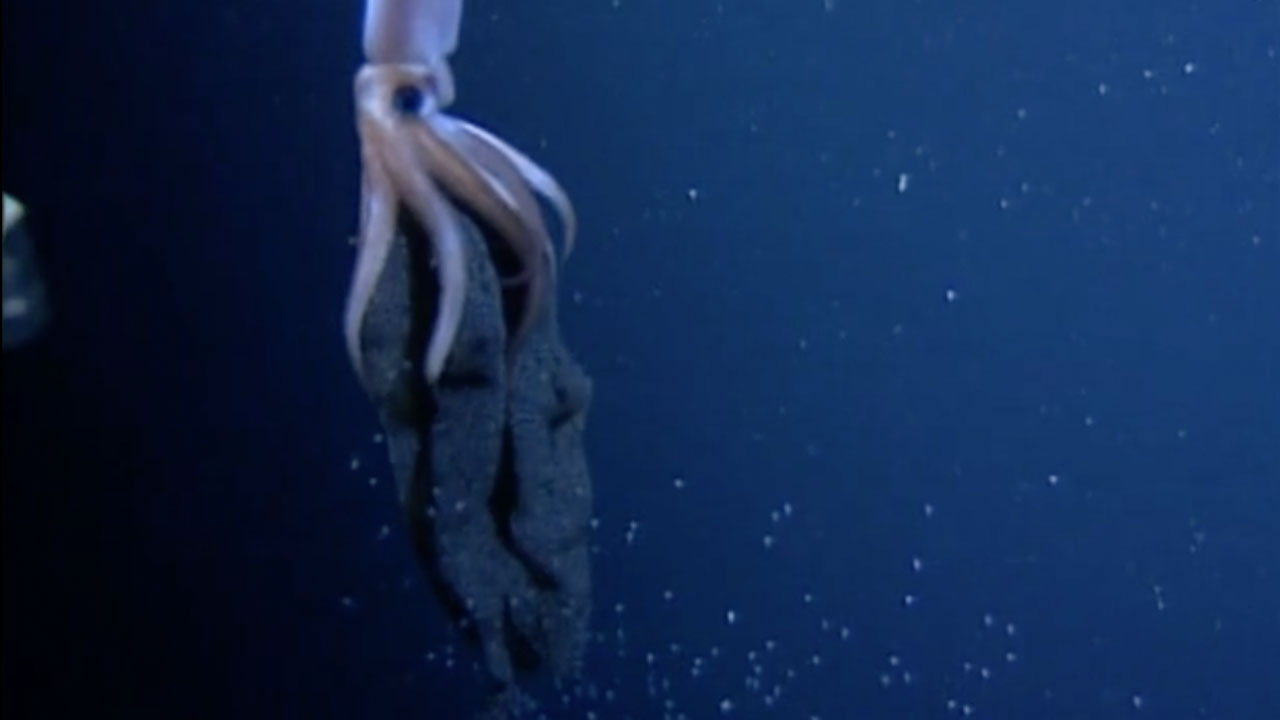 Born Like Stars
Brent Hoff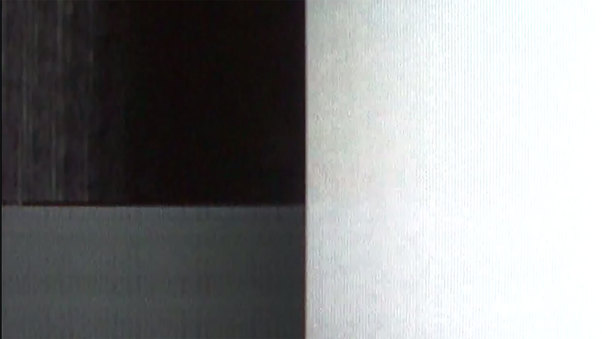 Remanence
Joshua Bonnetta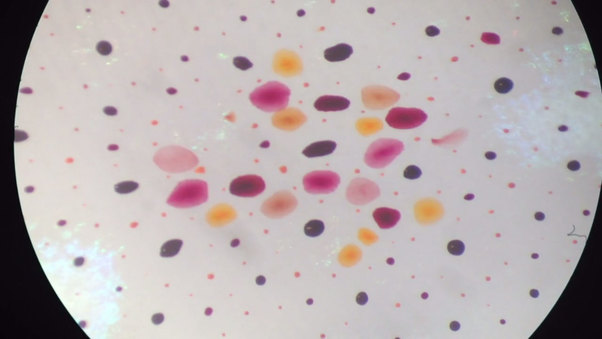 Insane in the Chromatophores
Gregory Gage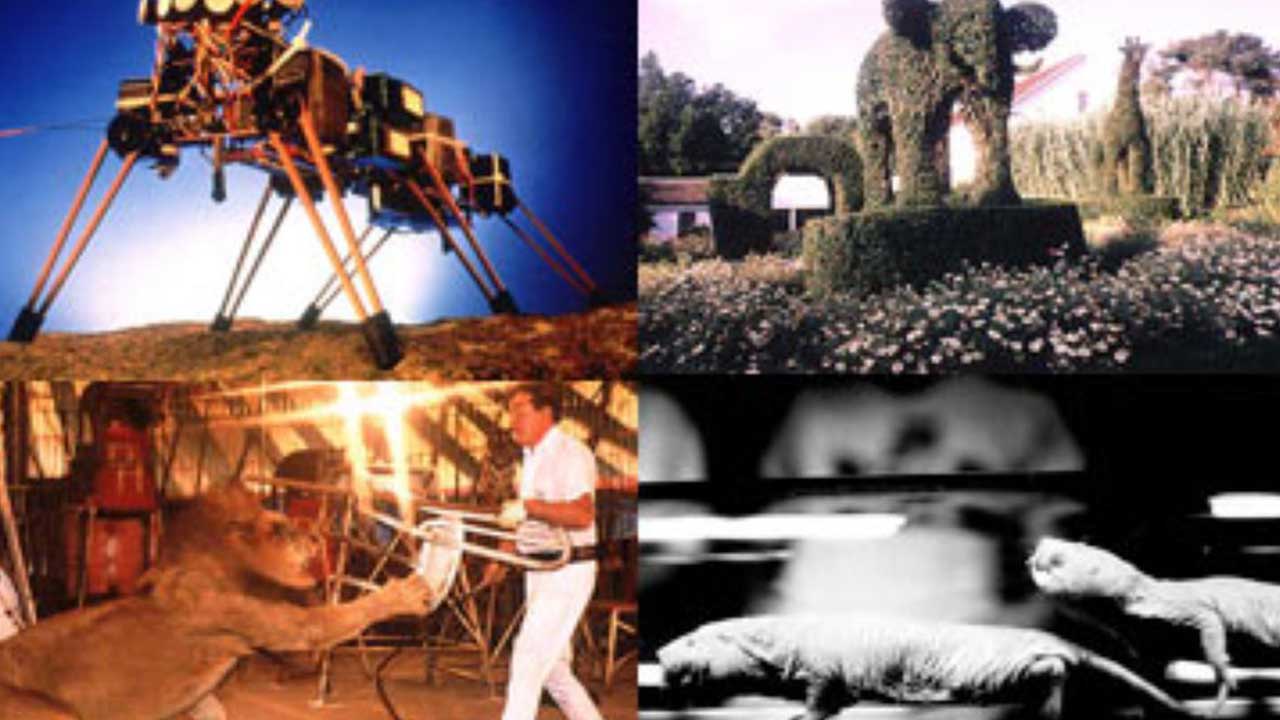 Fast, Cheap and Out of Control
Errol Morris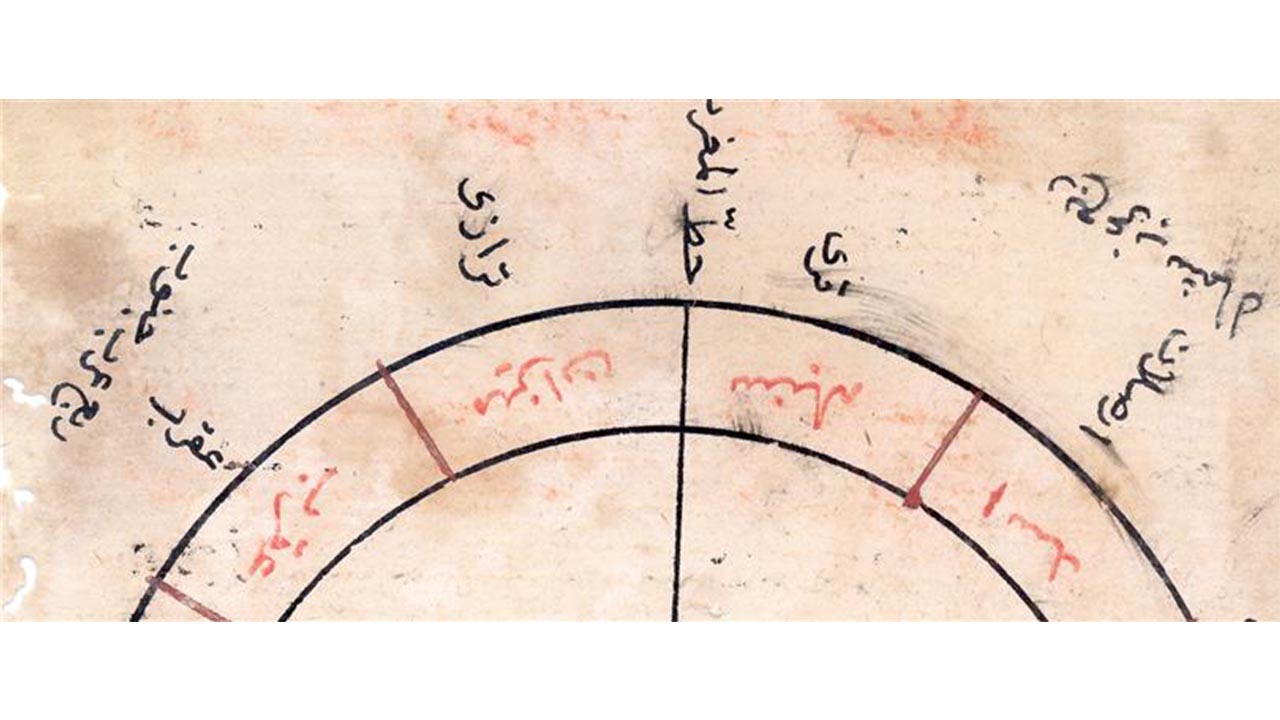 The Ancient Astronomers of Timbuktu
Sharron Hawkes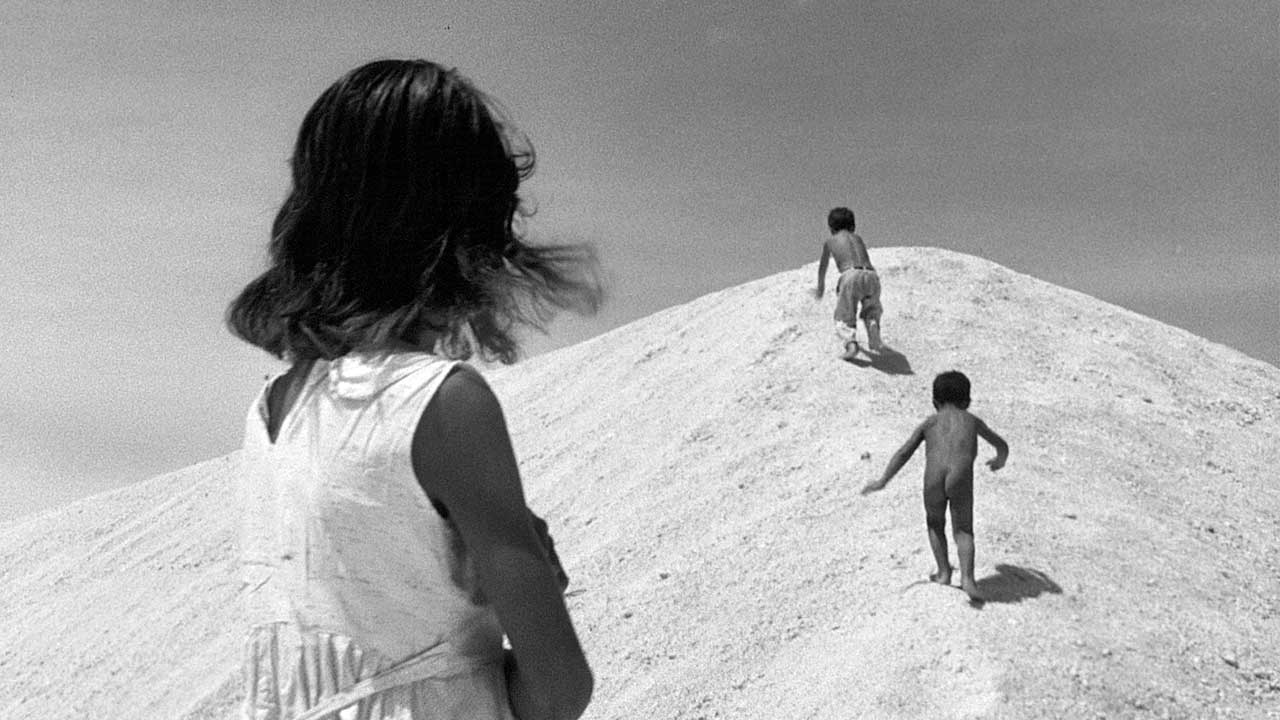 Araya
Margot Benacerraf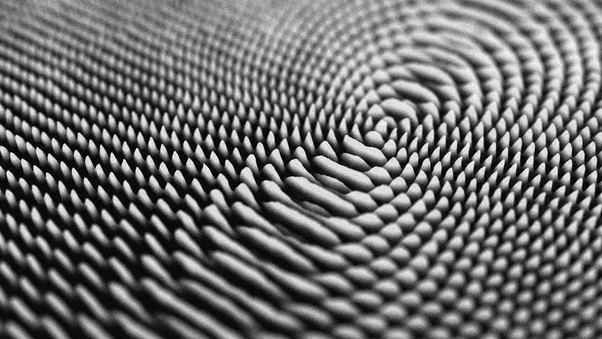 20Hz
Ruth Jarman,Joe Gerhardt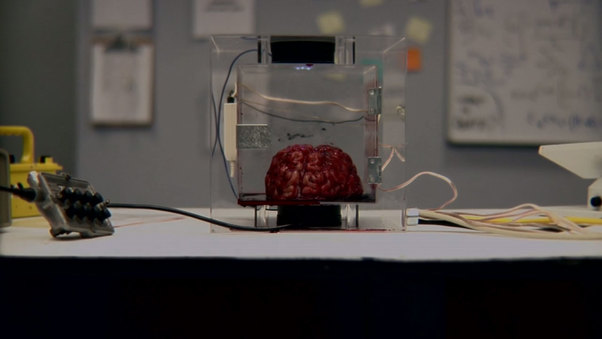 The Sierra Project
Gabriel de Urioste
I'm Still Here
Casey Affleck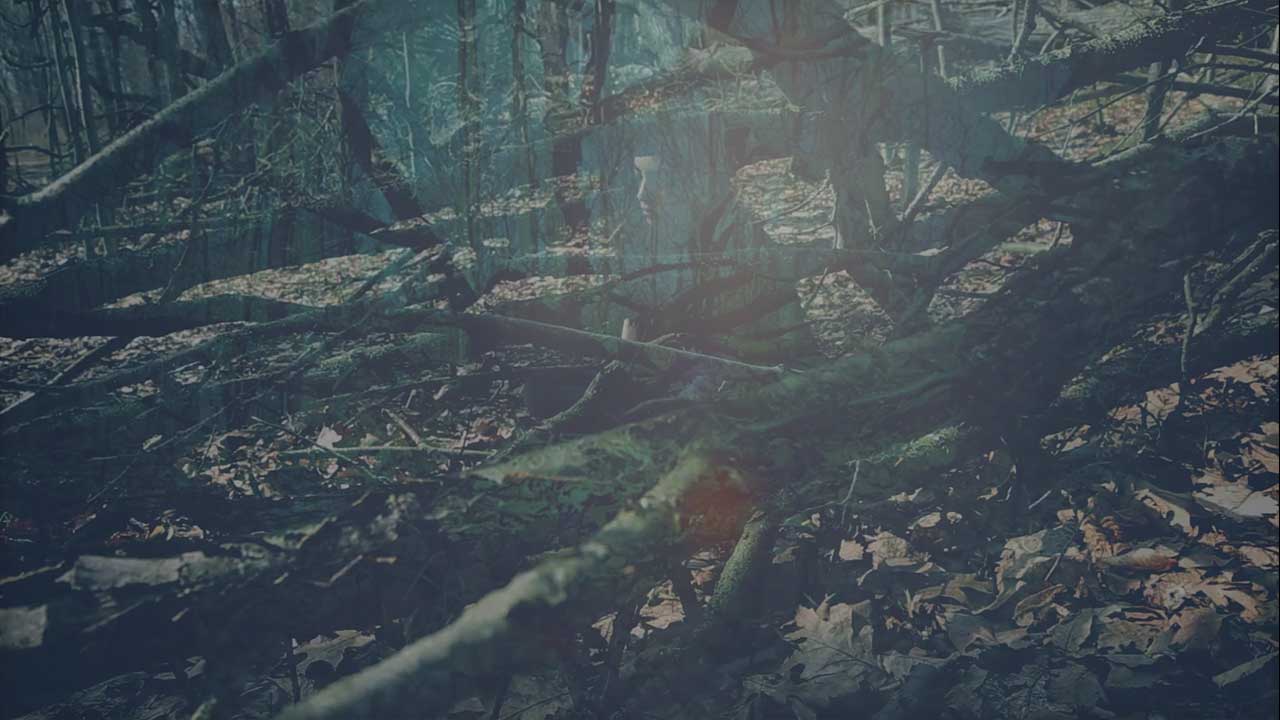 A Careful Resurrection
Jeannette Louie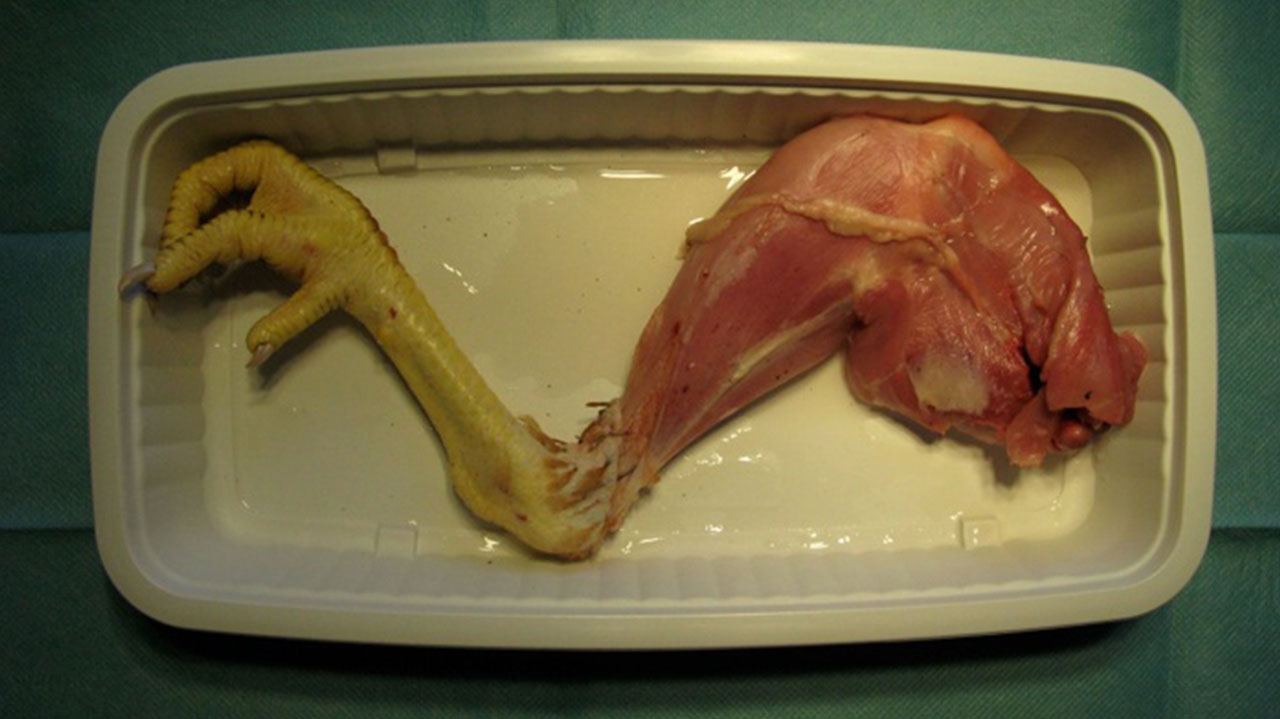 The Making of a Chicken
Mael Le Mée
Elastic Recurrence
Johan Rijpma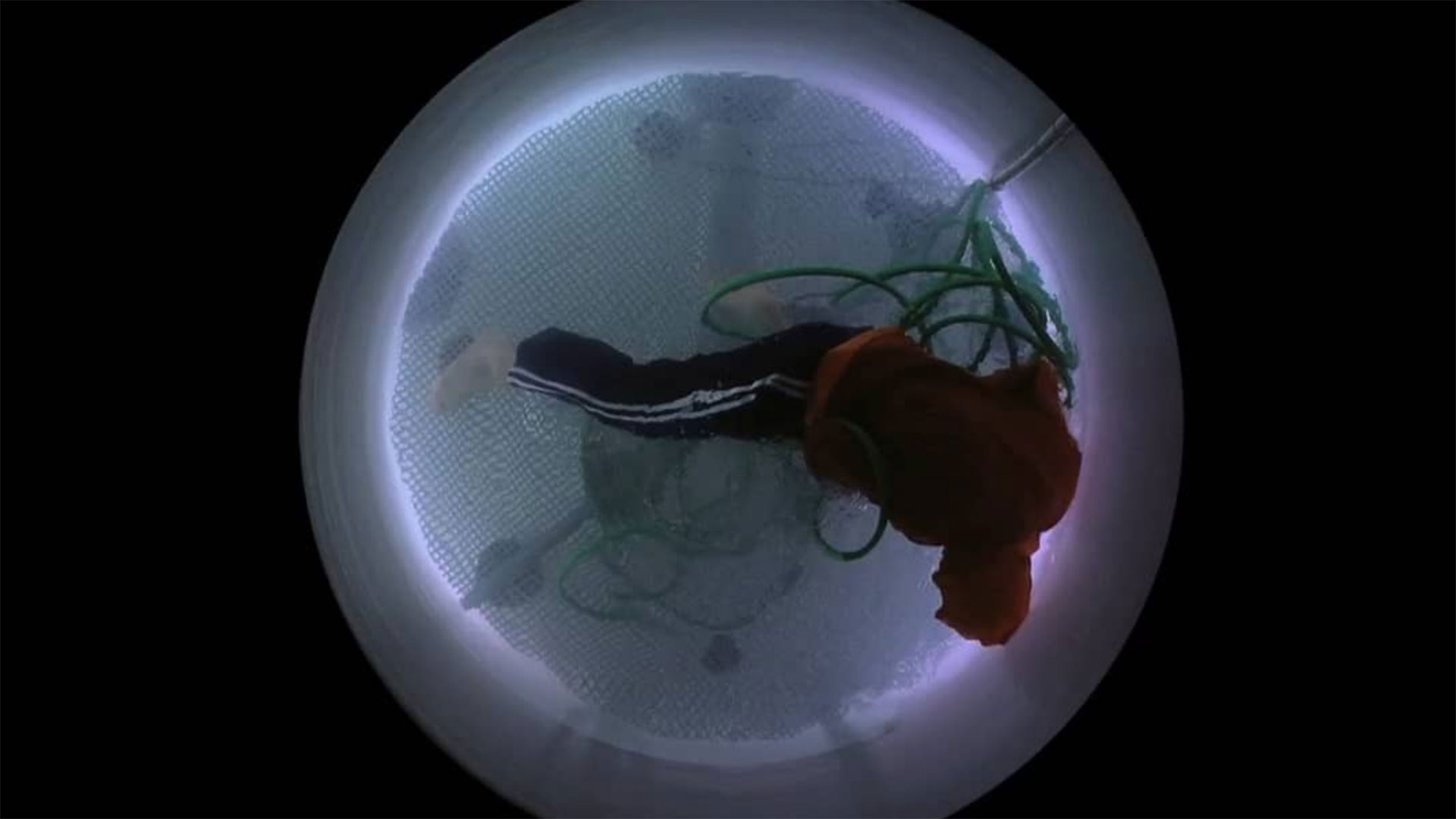 Holoscenes / Hose
Lars Jan & Early Morning Opera
Holoscenes / Guitar
Lars Jan & Mapp International Productions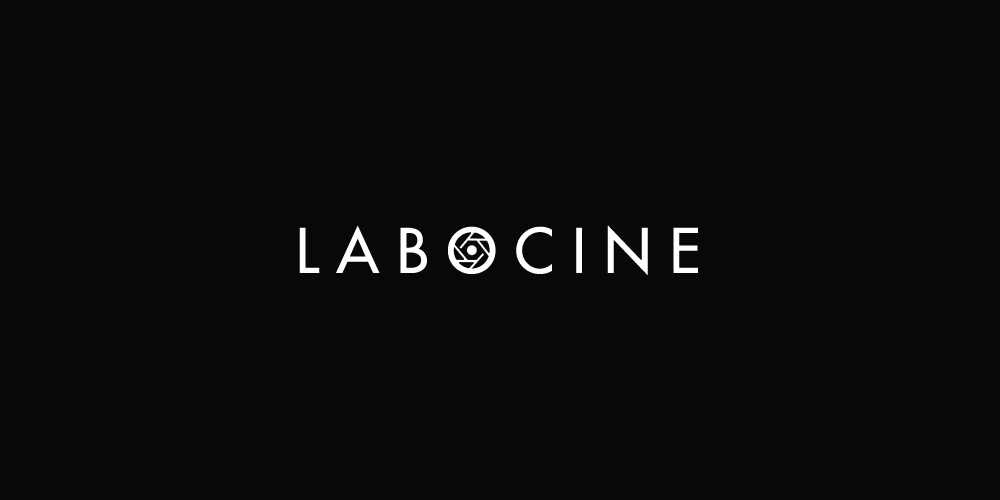 Holoscenes / Cleaning
Lars Jan & Early Morning Opera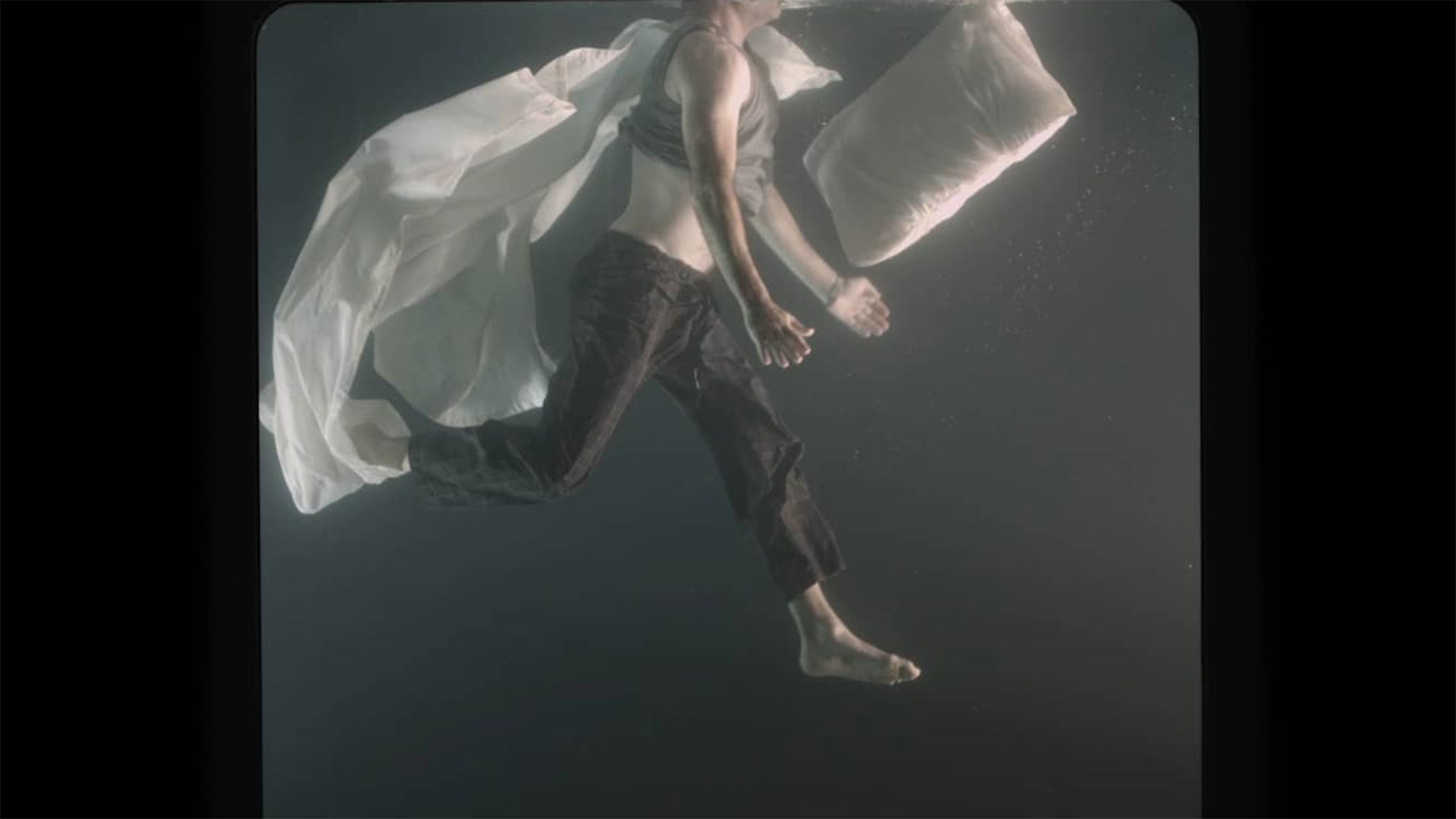 Holoscenes / Bed
Lars Jan & Early Morning Opera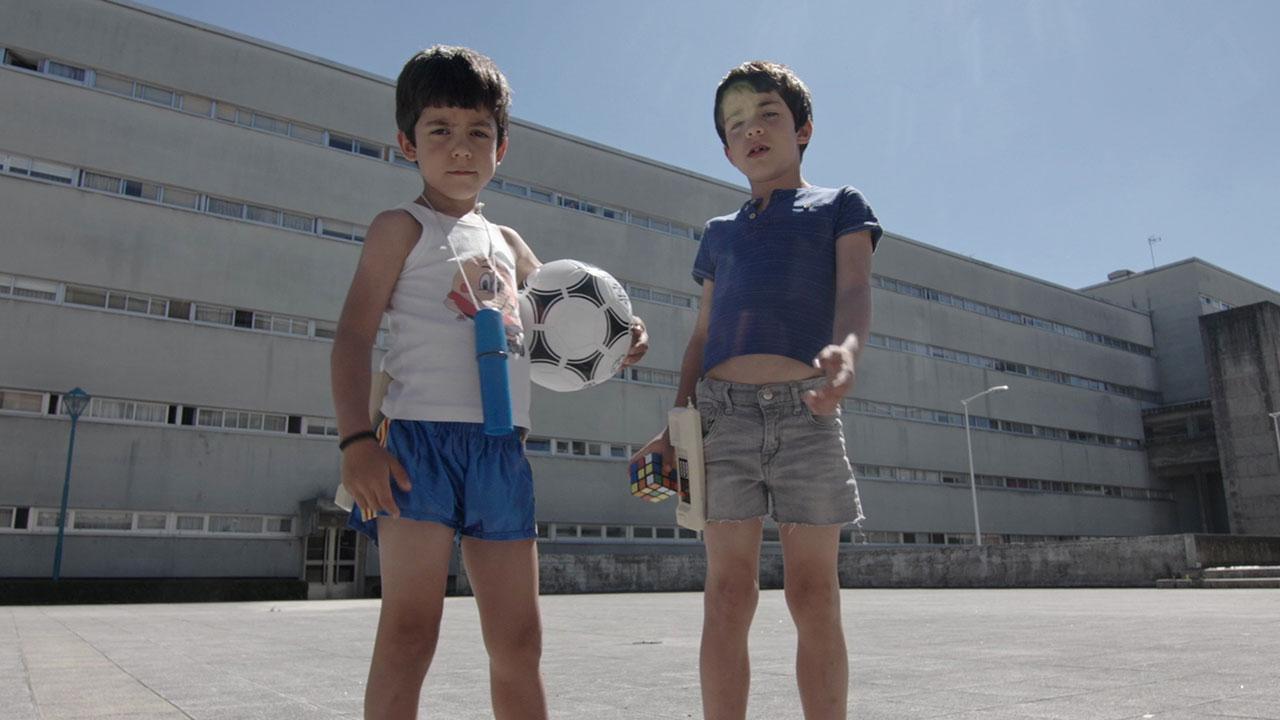 Einstein-Rosen
Olga Osorio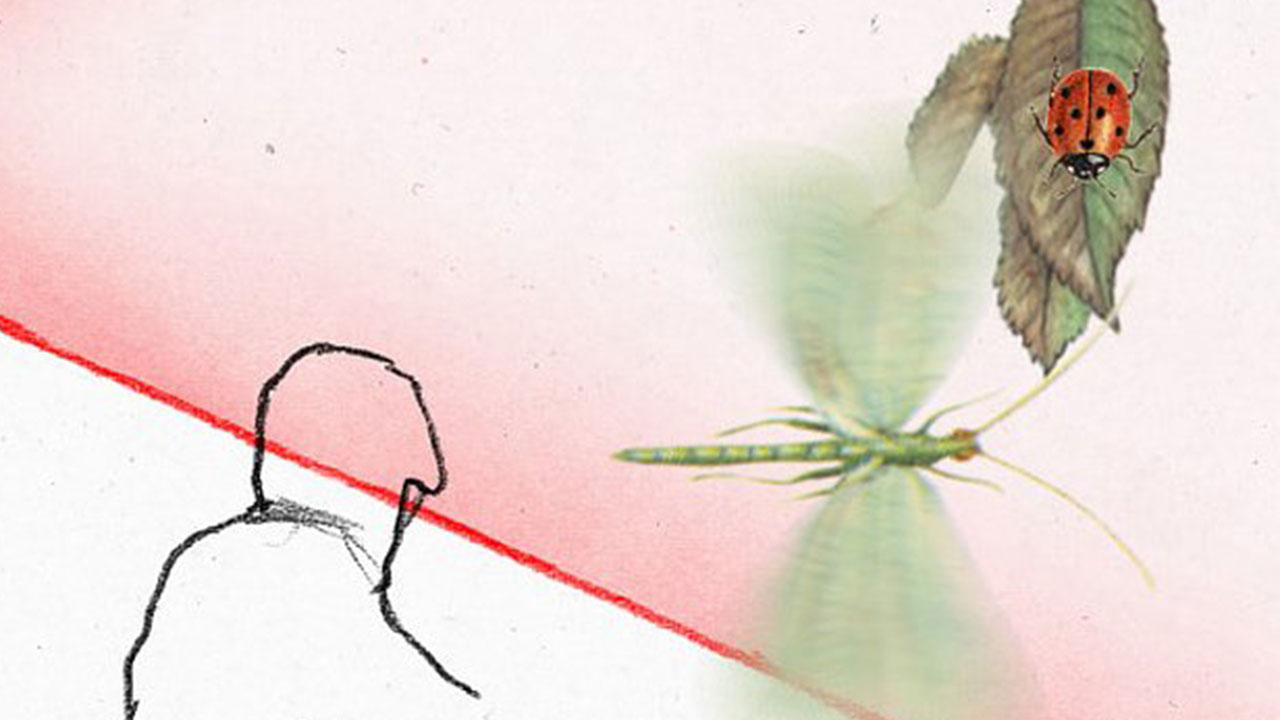 Sound Shadows
Julie Engaas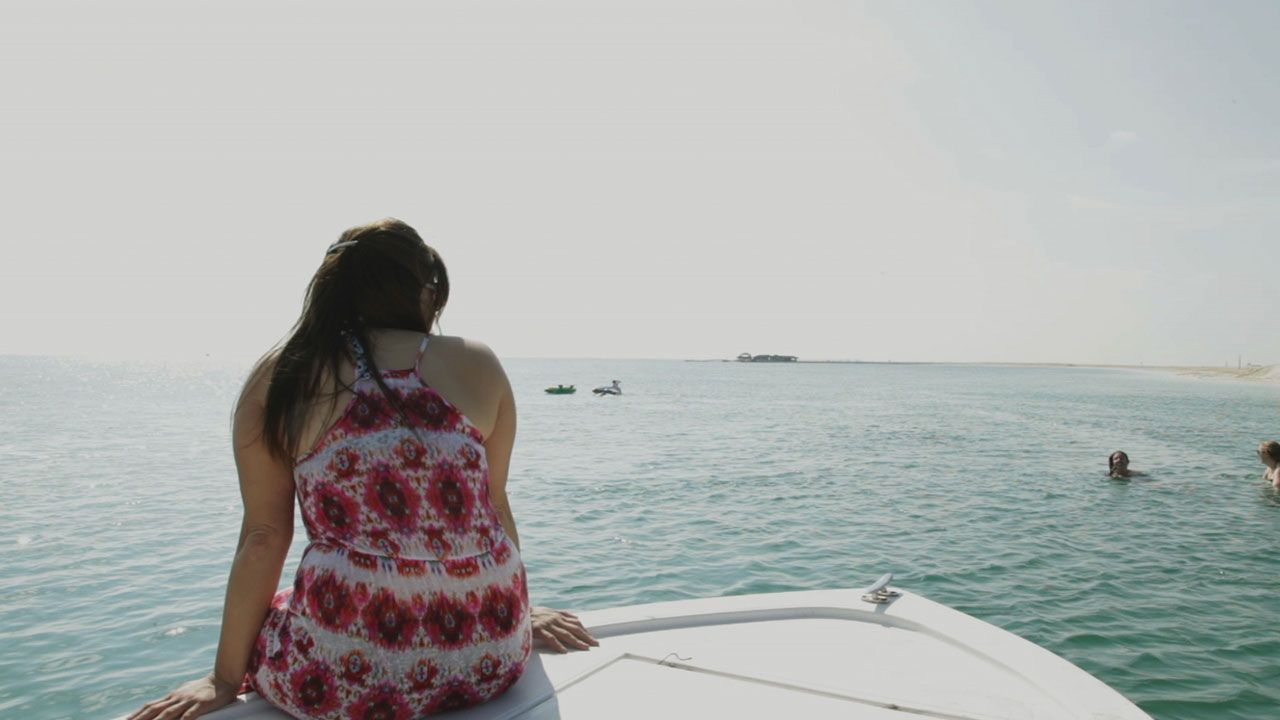 Skin
Farah Diab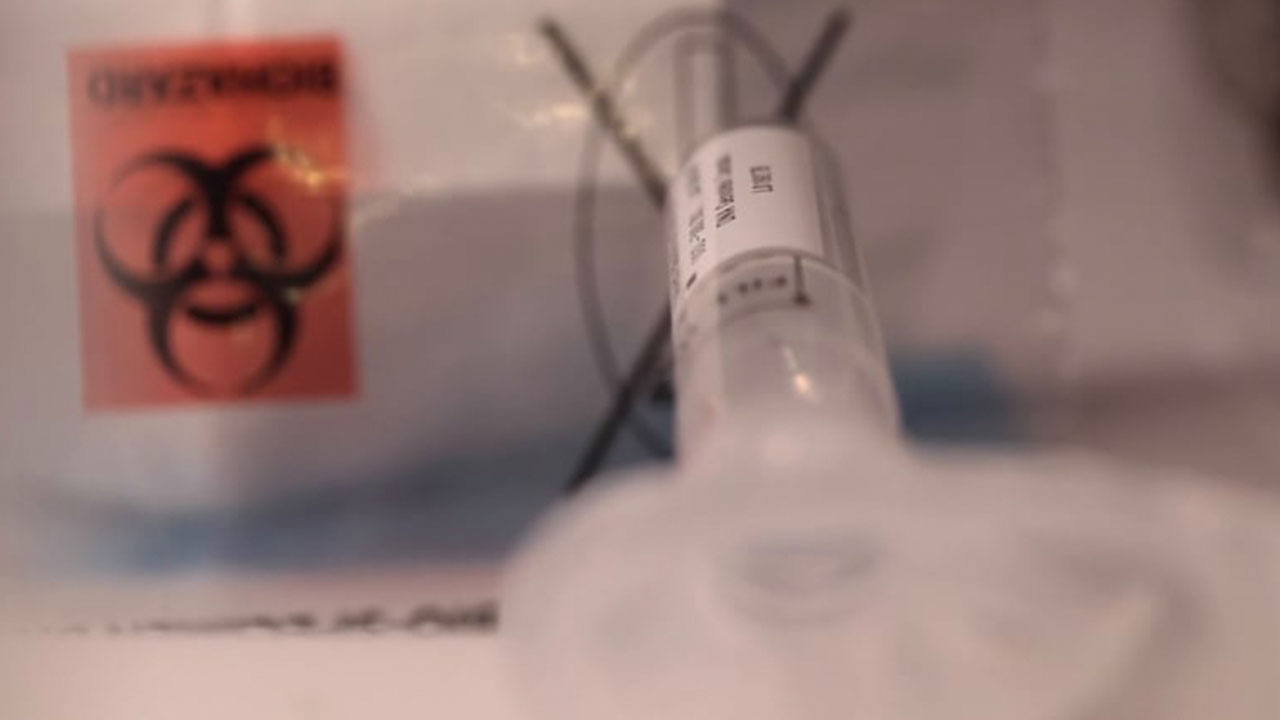 Genome
Rachel Anson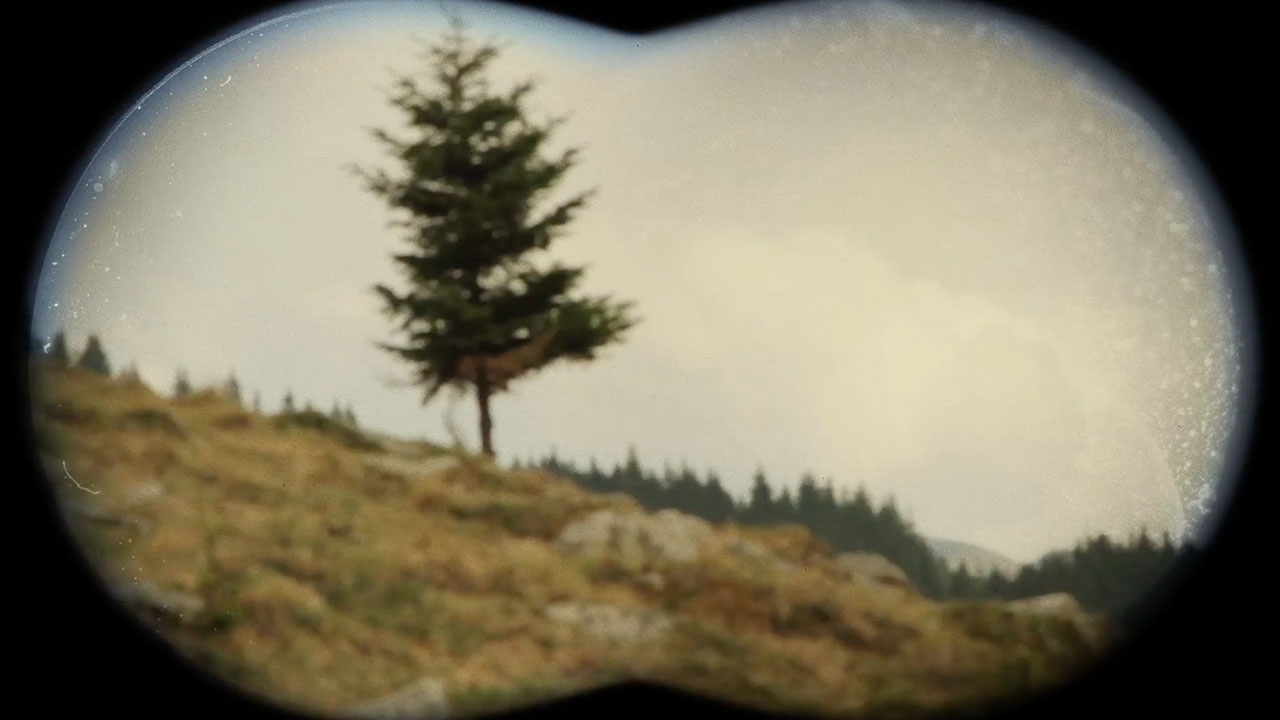 30,000 Days: Living Life with Meaning & Purpose
Tiffany Shlain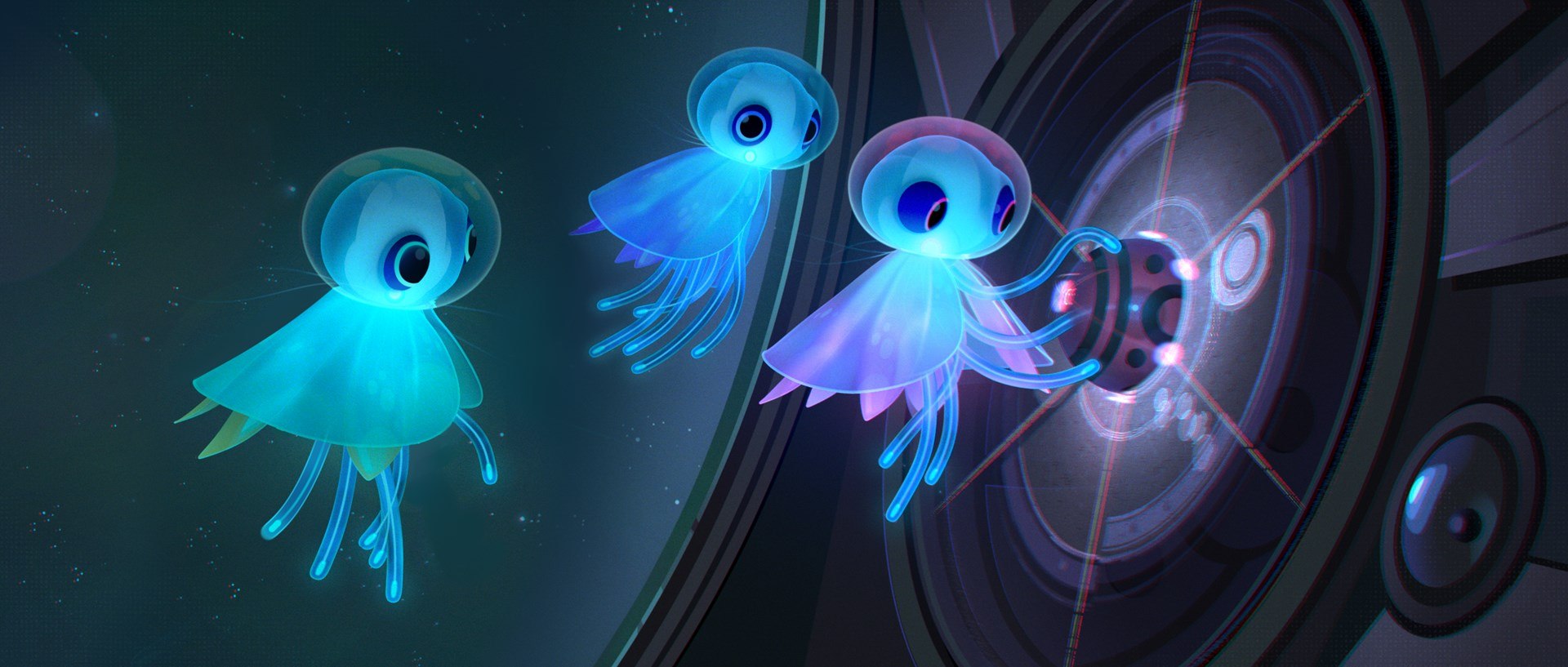 Space Between Stars
Samuel Bradley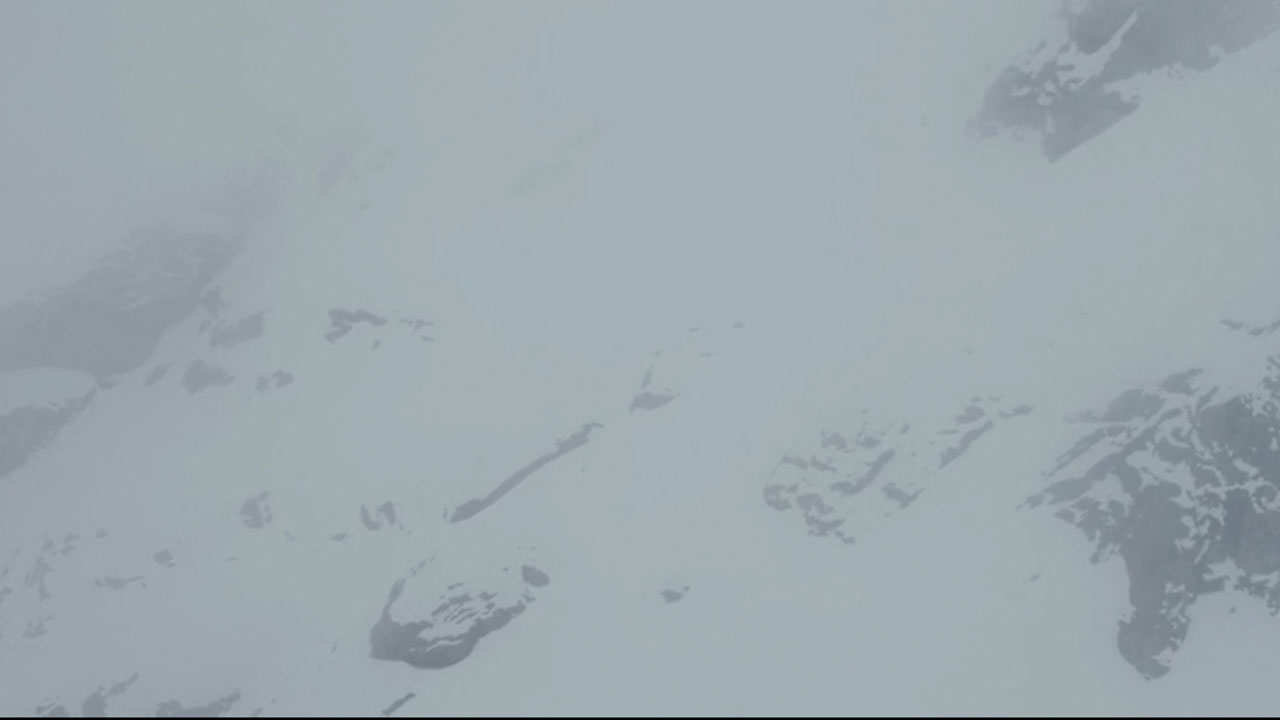 White Planet
Francesco Mattuzzi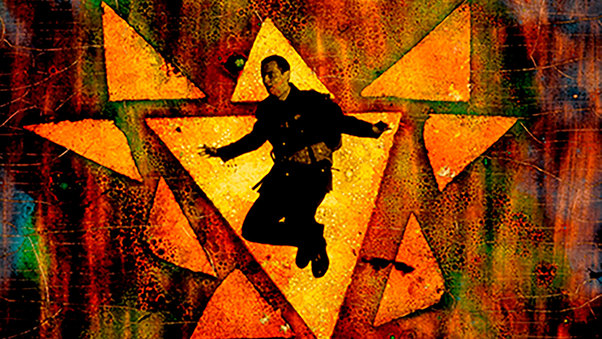 Mynarski Death Plummet
Matthew Rankin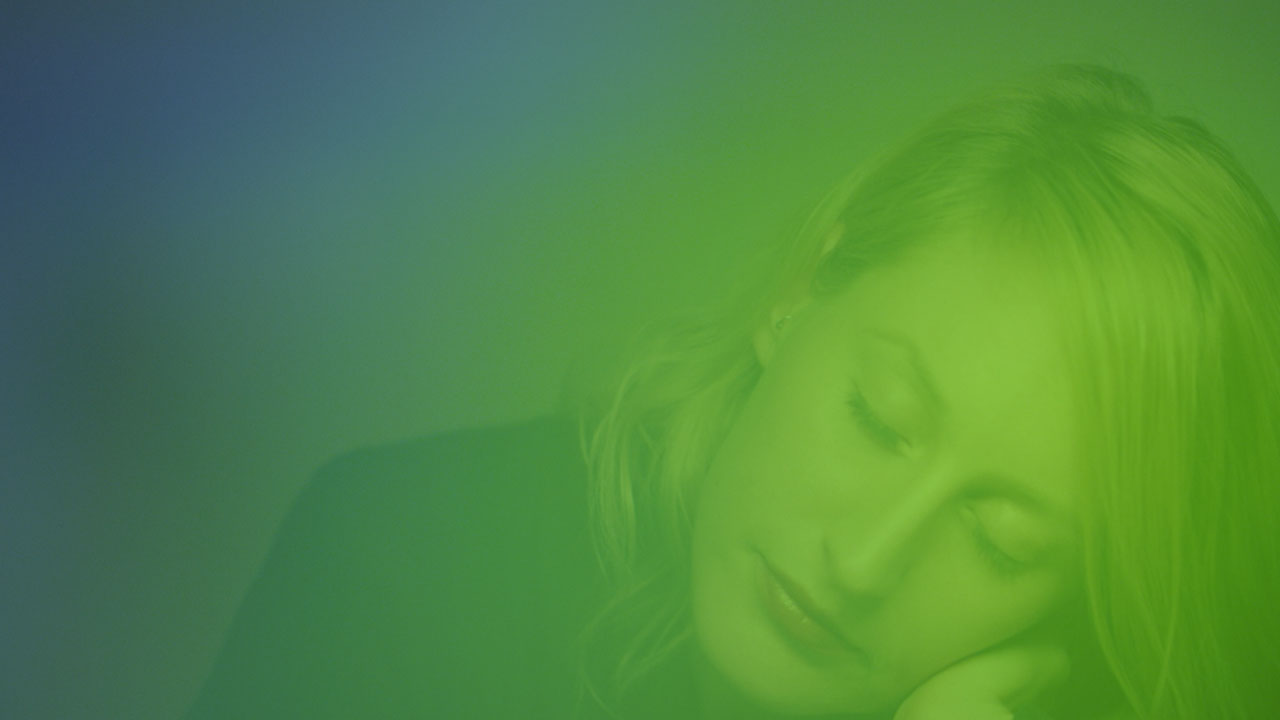 Happy Tree
Jonathan Minard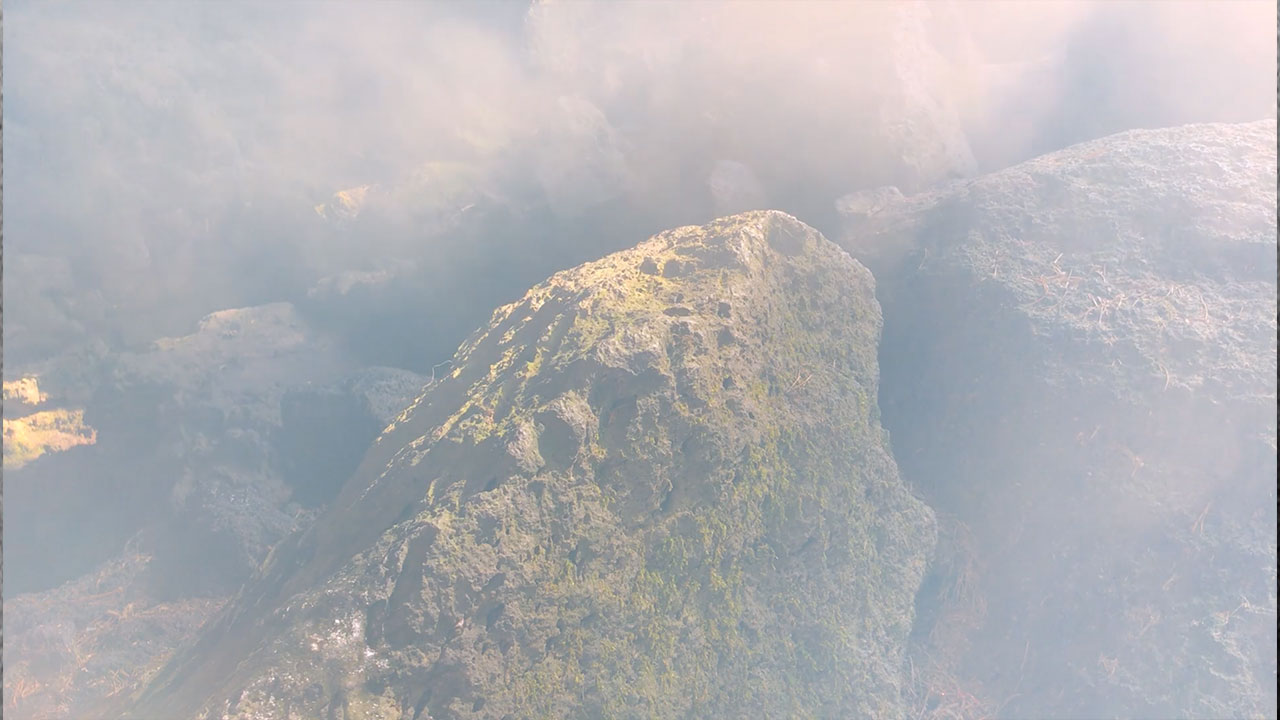 Mirror of the Virgin Forest
Hirofumi Nakamoto
The Cycle of the Slipper
Arsène Chabrier,Baptiste Cleret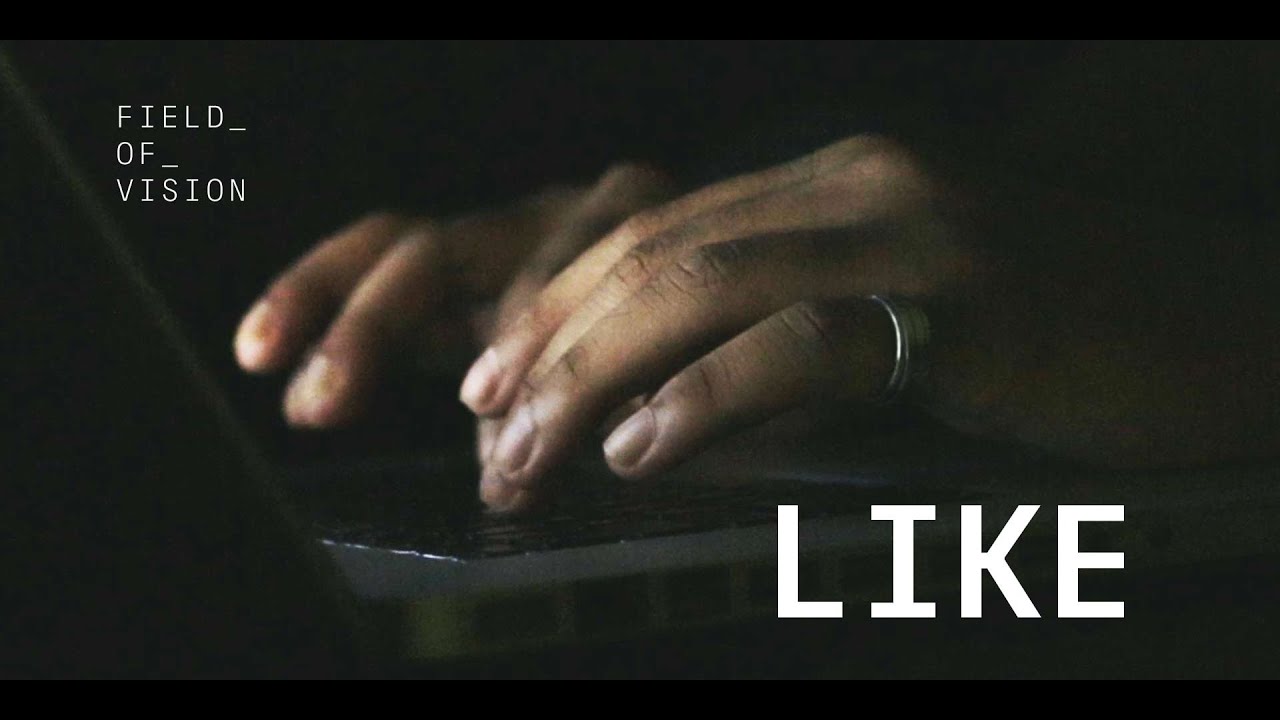 LIKE
Garrett Bradley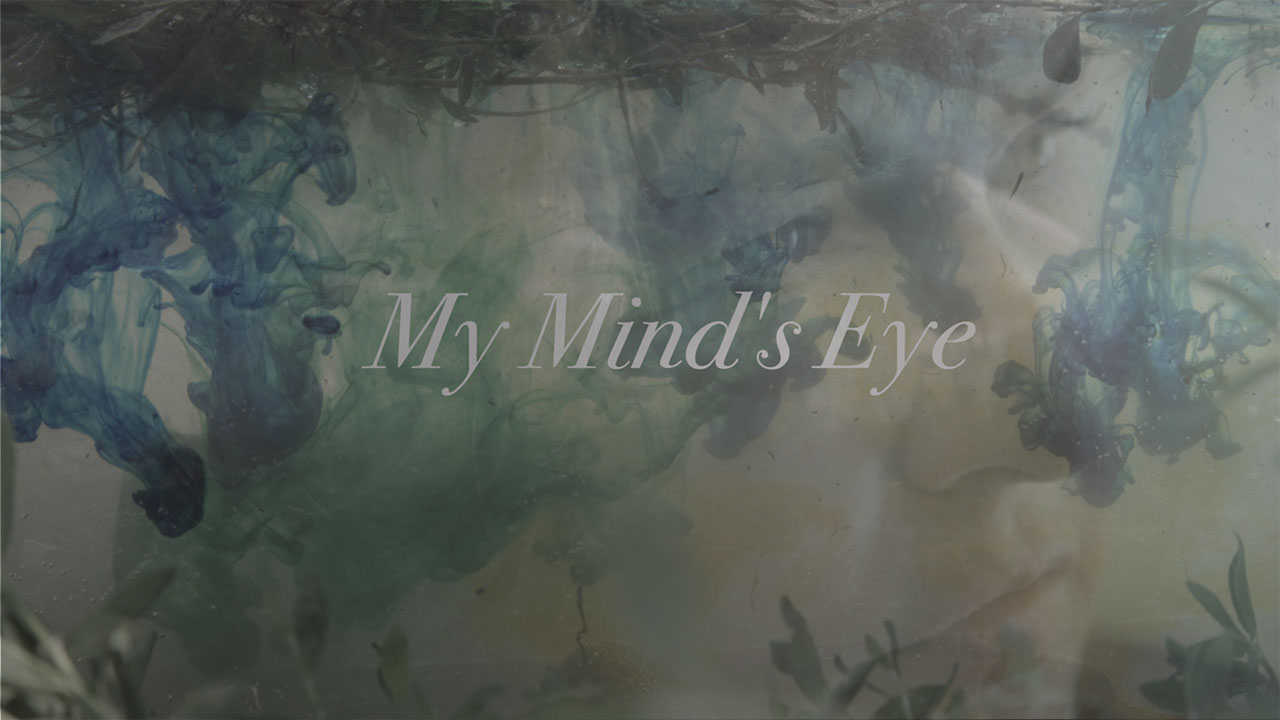 My Mind's Eye - Controlling Our Fears: An Interview with Elizabeth Phelps
Alexis Gambis
My Haggan Dream
Laura Sams,Rob Sams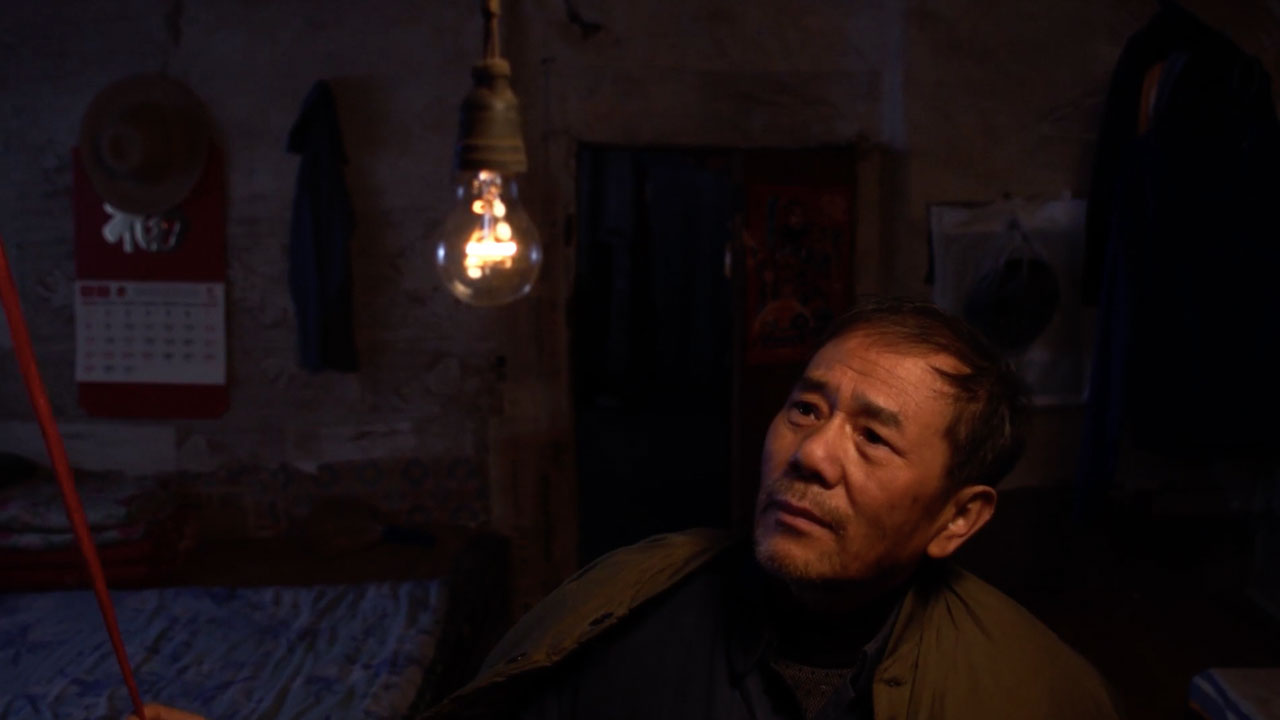 Three Light Bulbs
Min Ding
The Making of Love
Jeannette Louie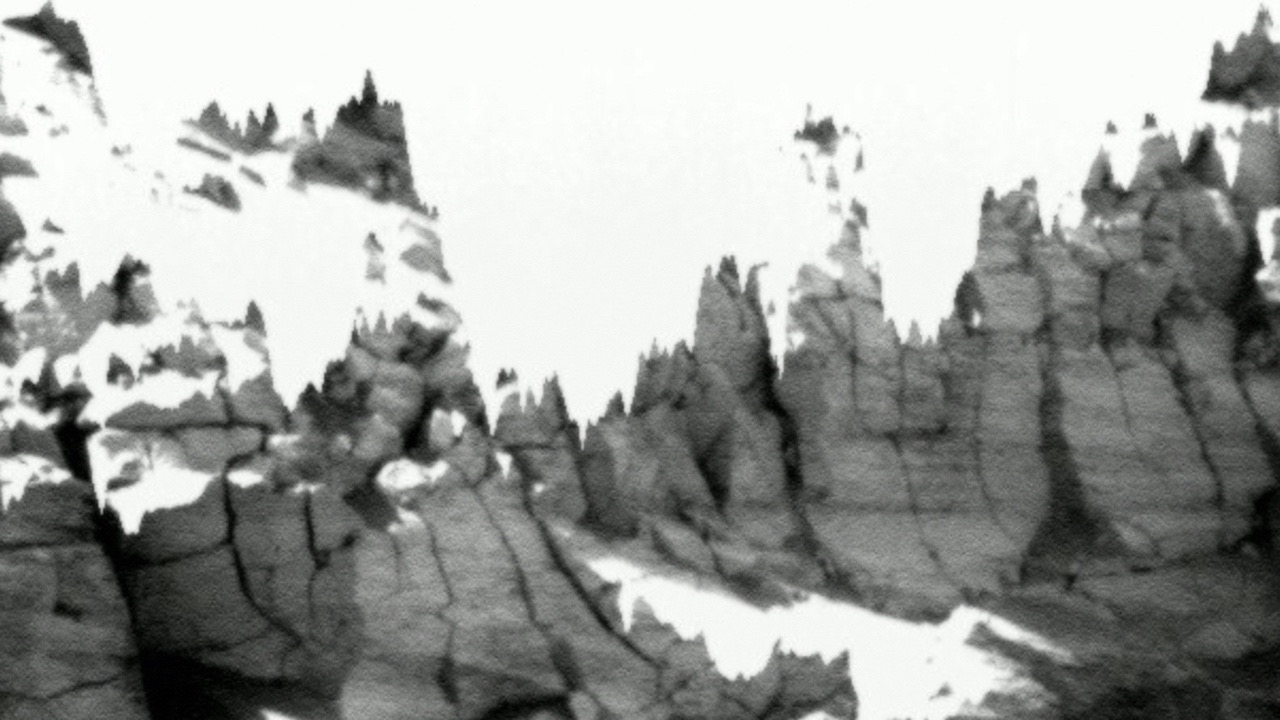 Meridian Plain
Laura Kraning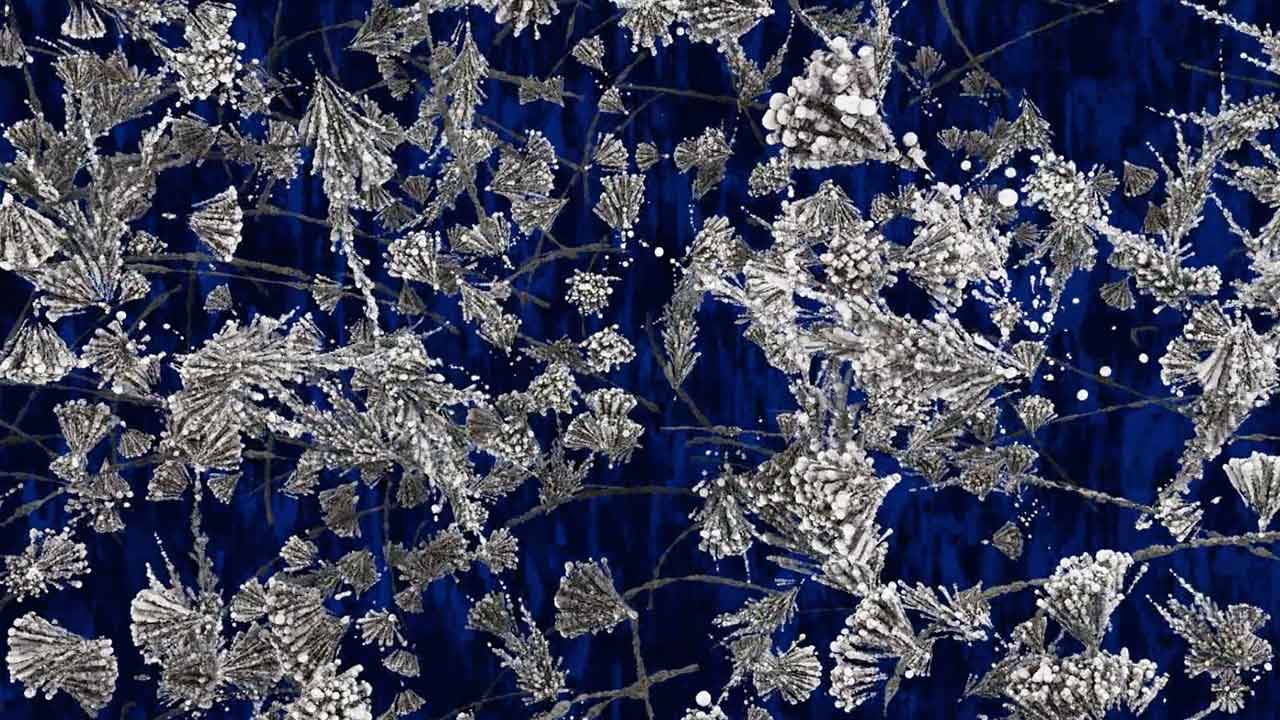 Quantum Fluctuations
Markos Kay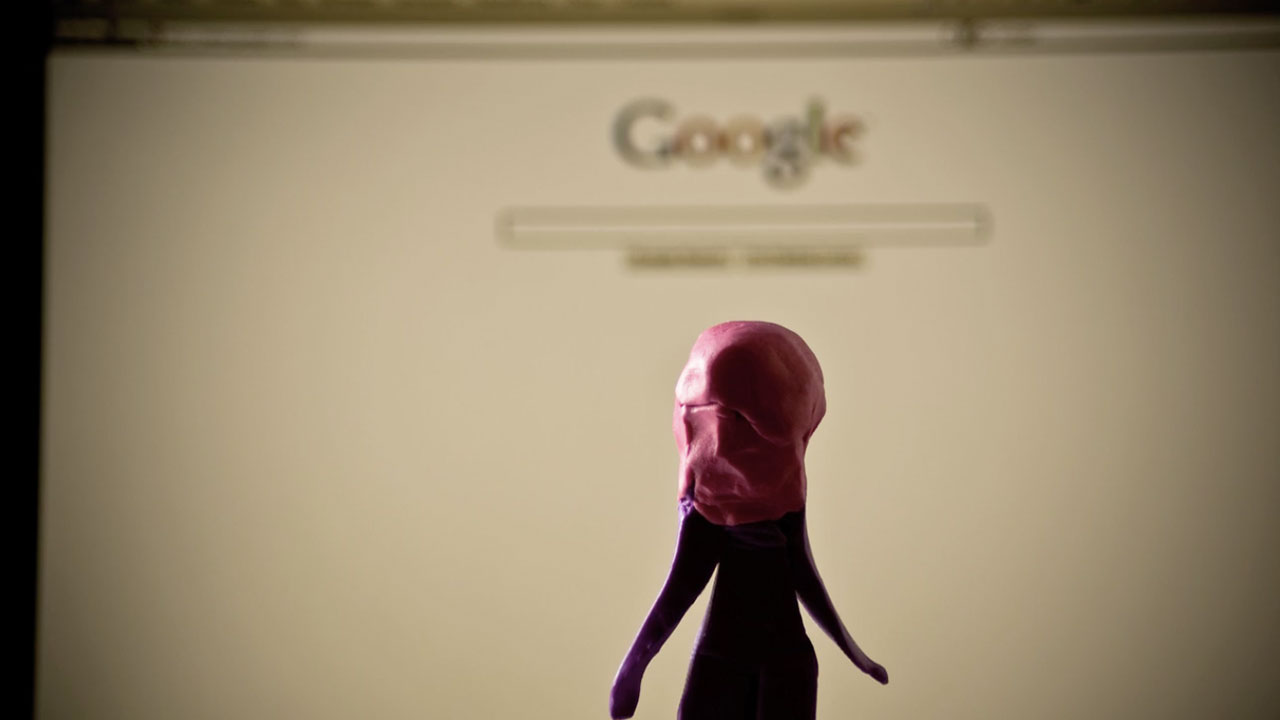 I Do Not Know Who I Am
Constantine Konovalov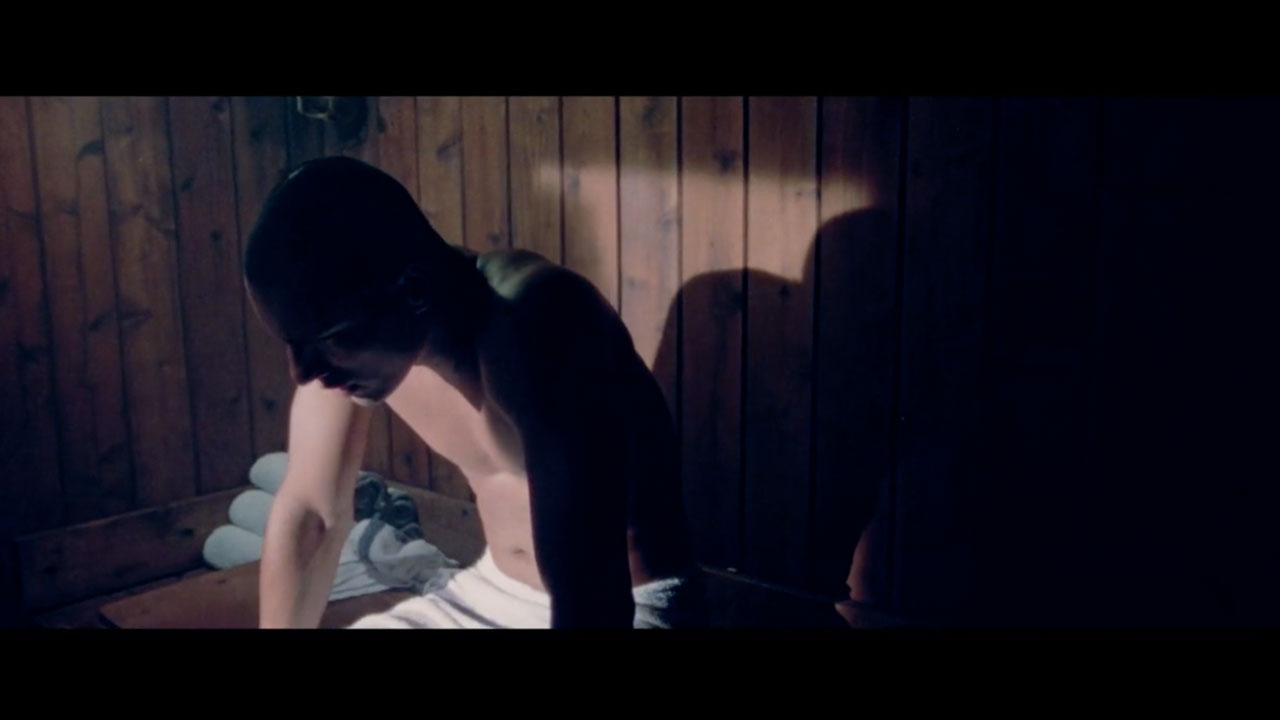 A Crack
Lilian Mehrel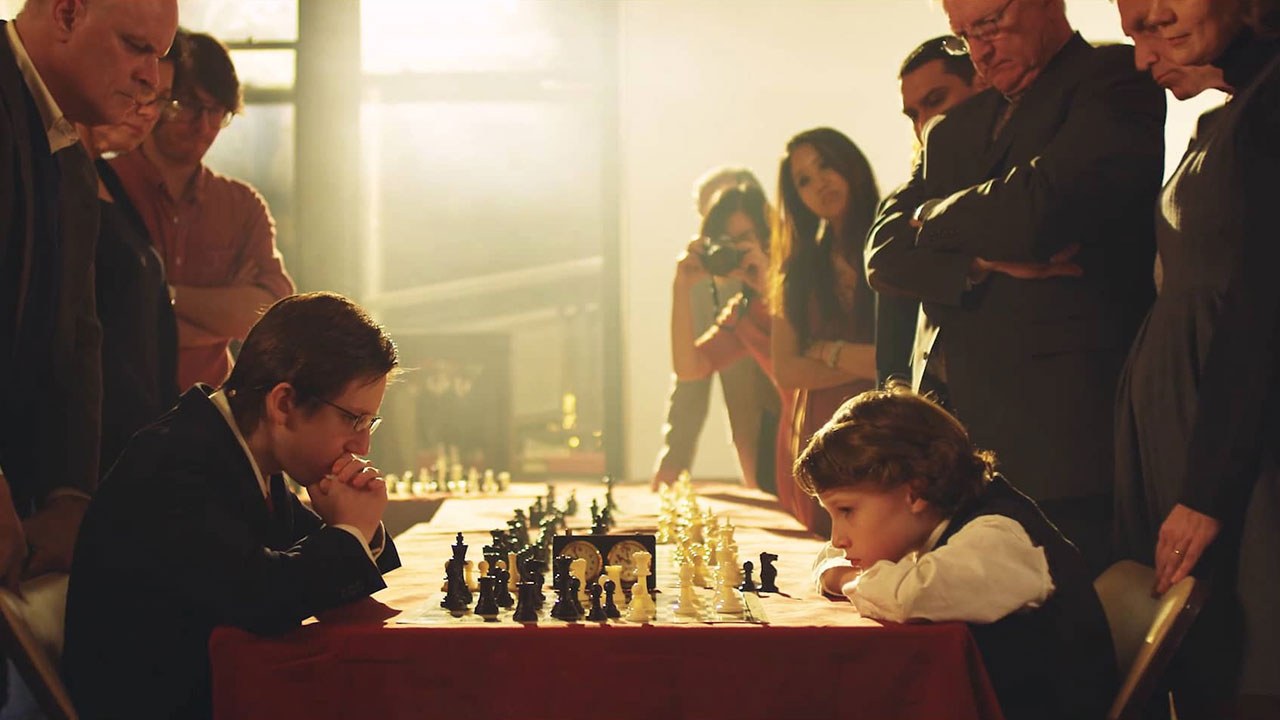 The King's Pawn
Jonah Bleicher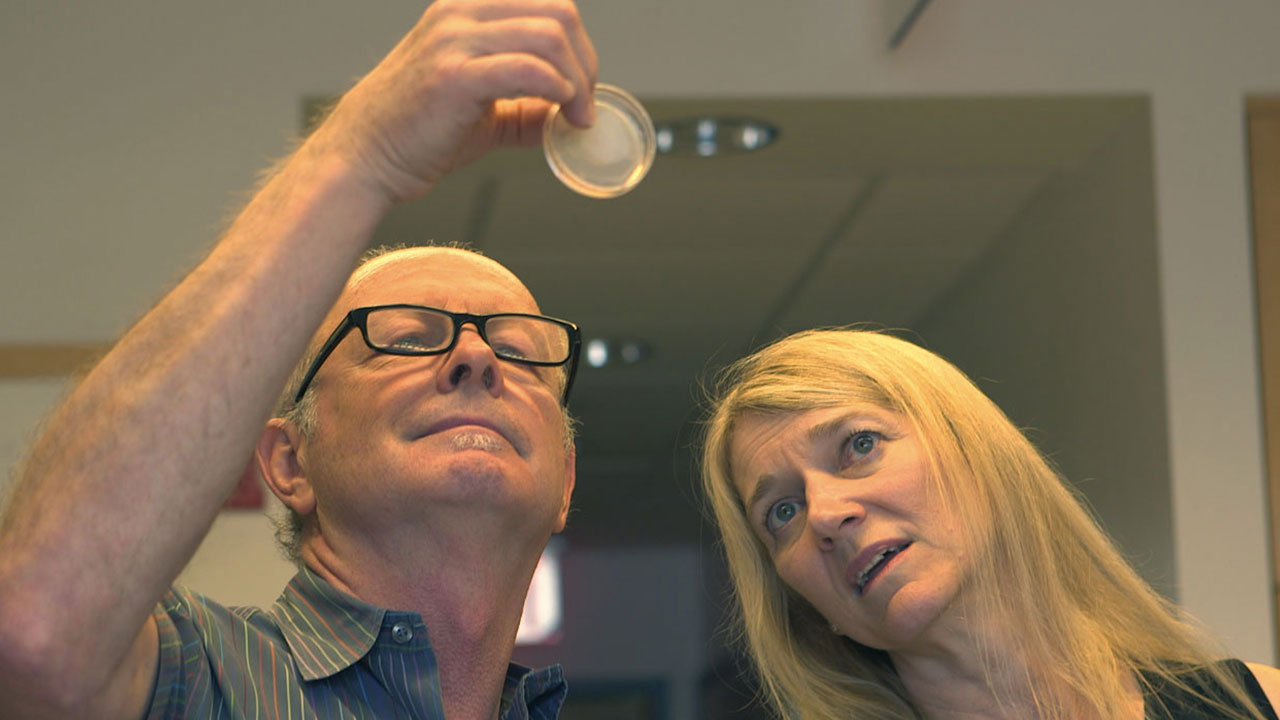 My Mind's Eye - Roots: An Interview with Cori Bargmann
Alexis Gambis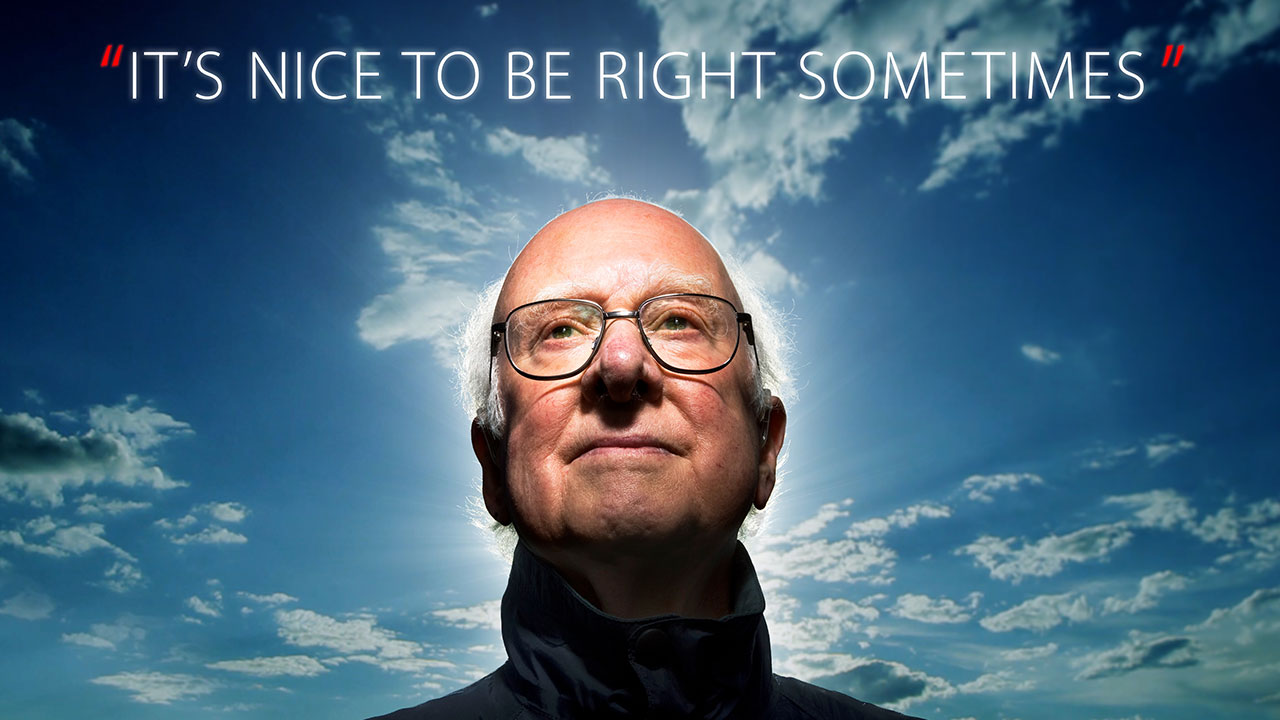 Building Blocks of the Universe
Chris Hart,Tammy Miles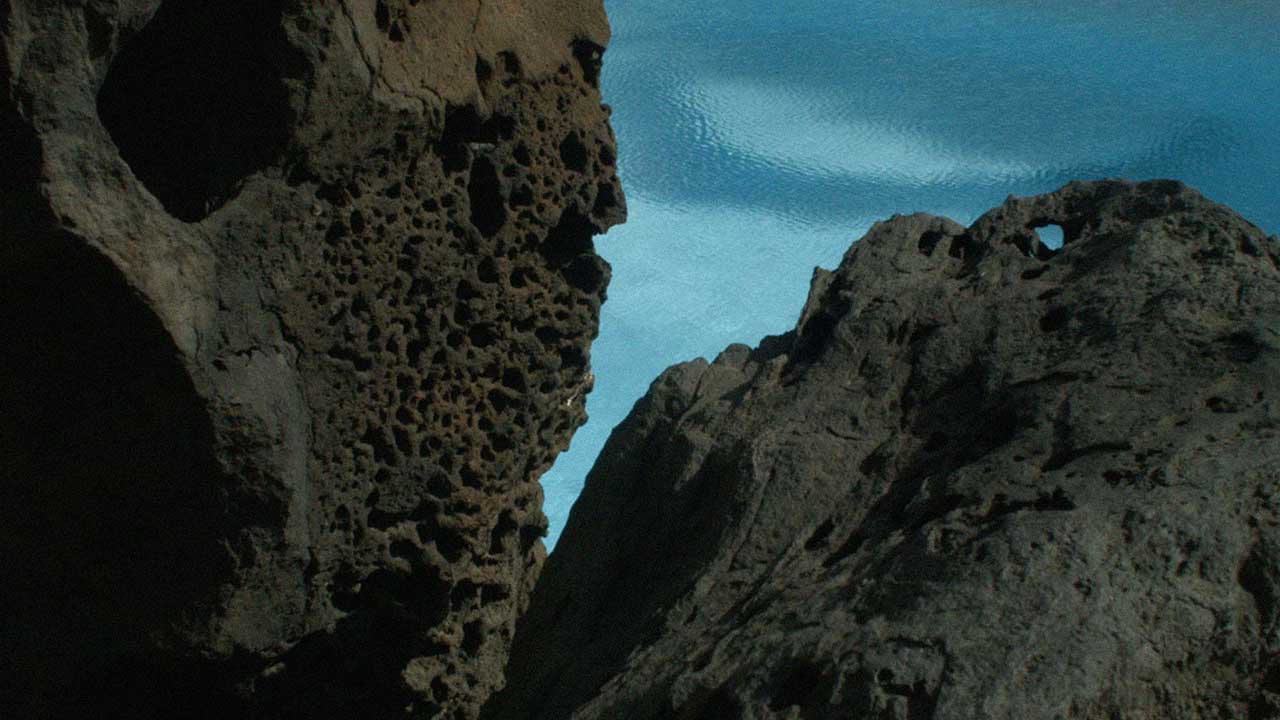 The Stability of the System
Sasha Litvintseva,Isabel Mallet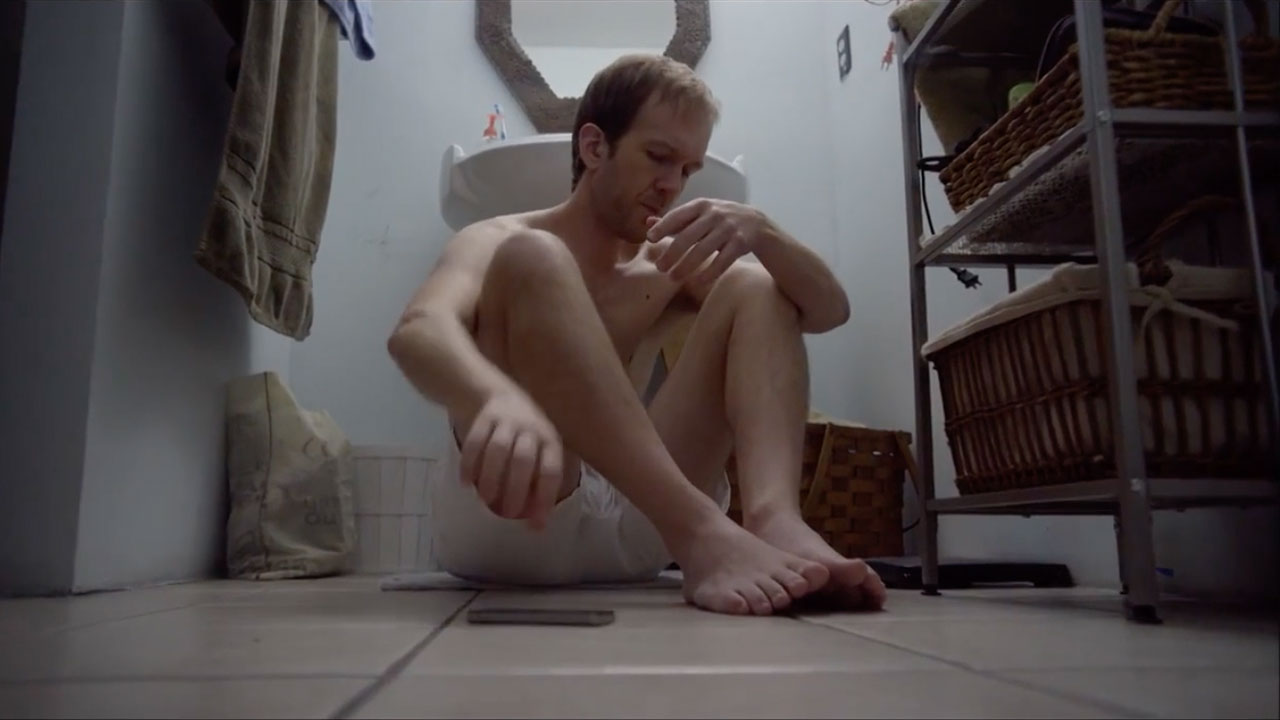 APP
Alexander Berman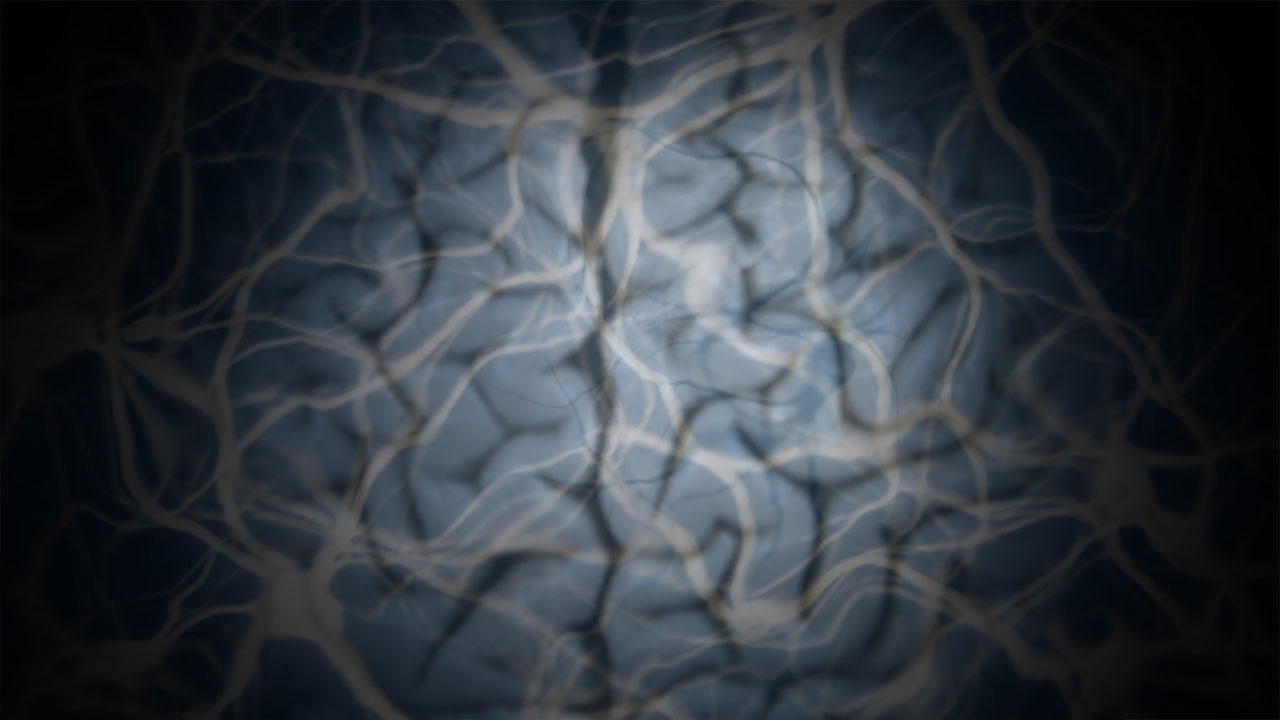 The Land Within
Jeannette Louie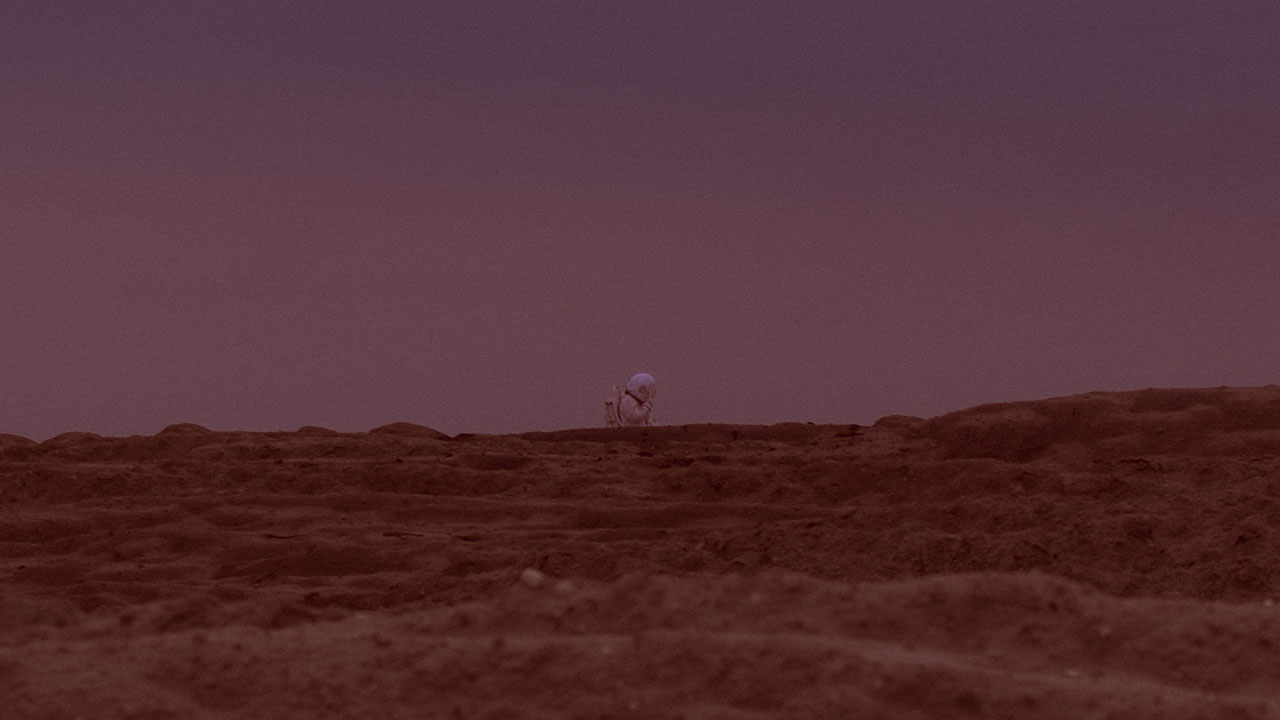 First Pole on Mars
Agnieszka Elbanowska
Voltage
Filippe Lyra,William Paiva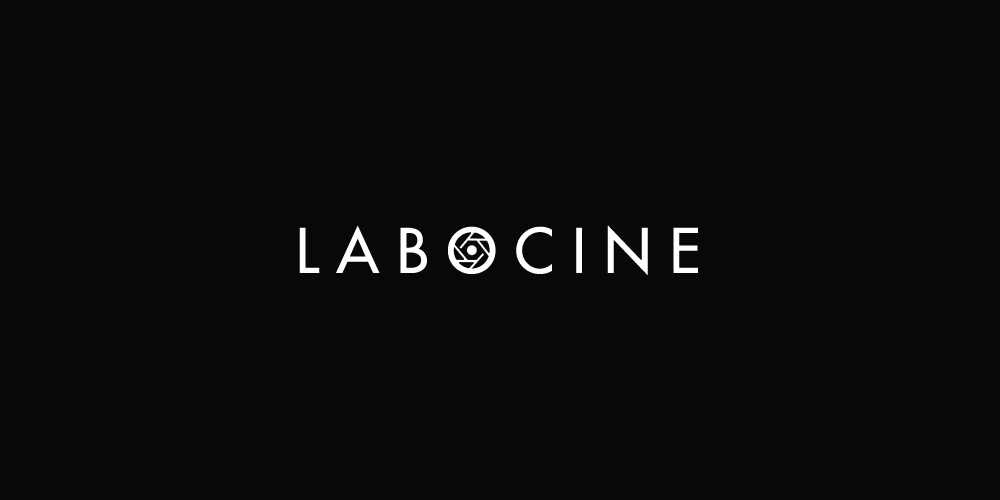 Ay Mariposa
Krista Schlyer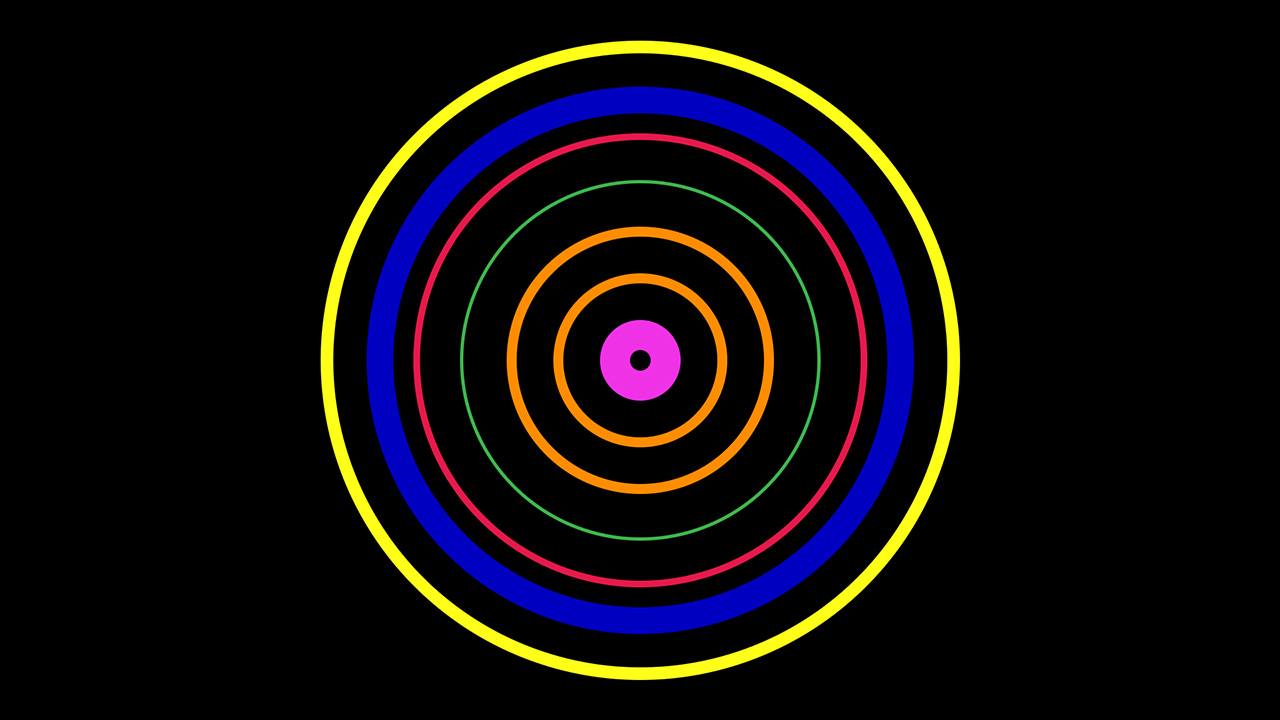 Digits of Pi
Tom Bessoir, Joshua Pines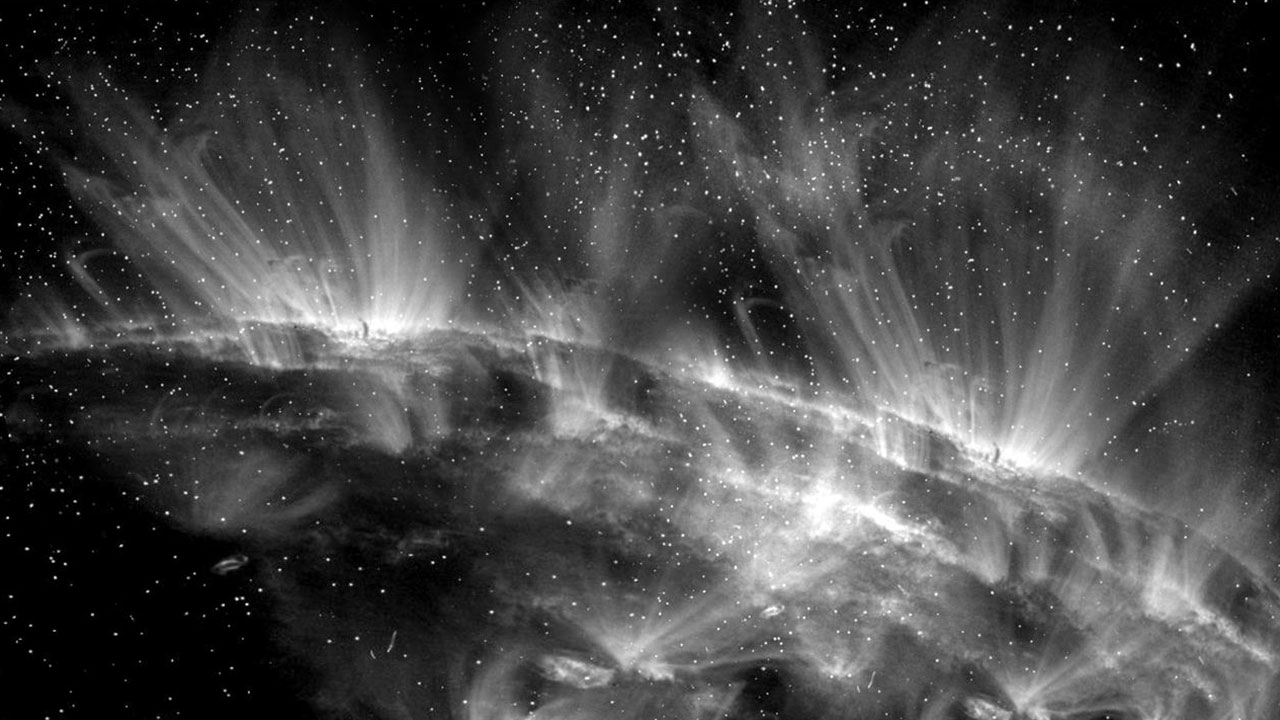 Brilliant Noise
Semiconductor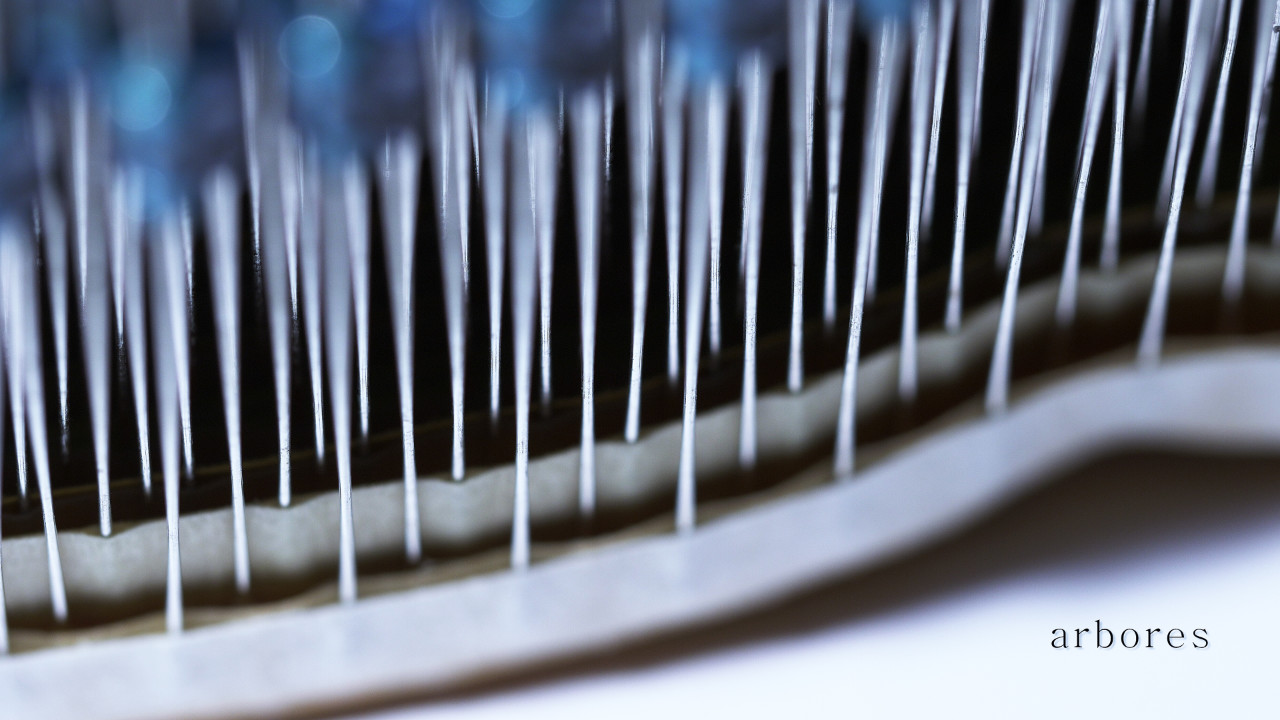 Structures of Nature
Martin Gerigk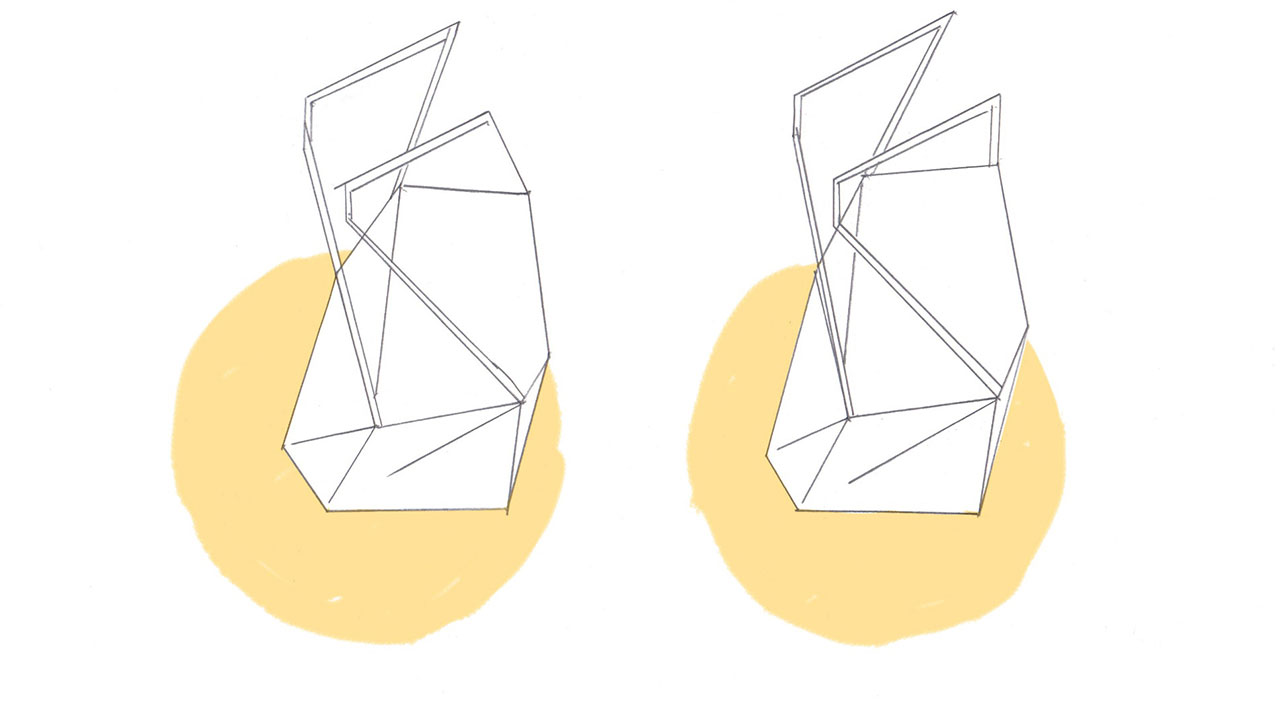 Here There
Alexander Stewart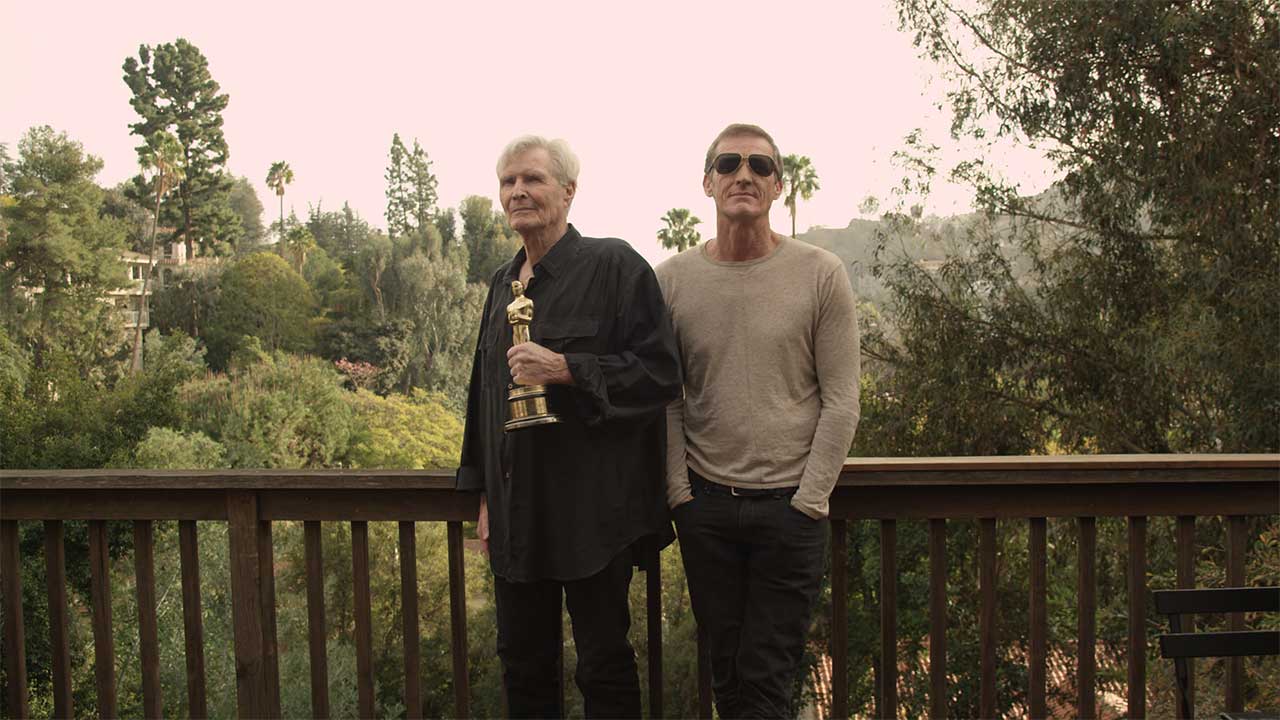 Popcorn Politics: Terminator 2 and Other Frankensteins
Will Slocombe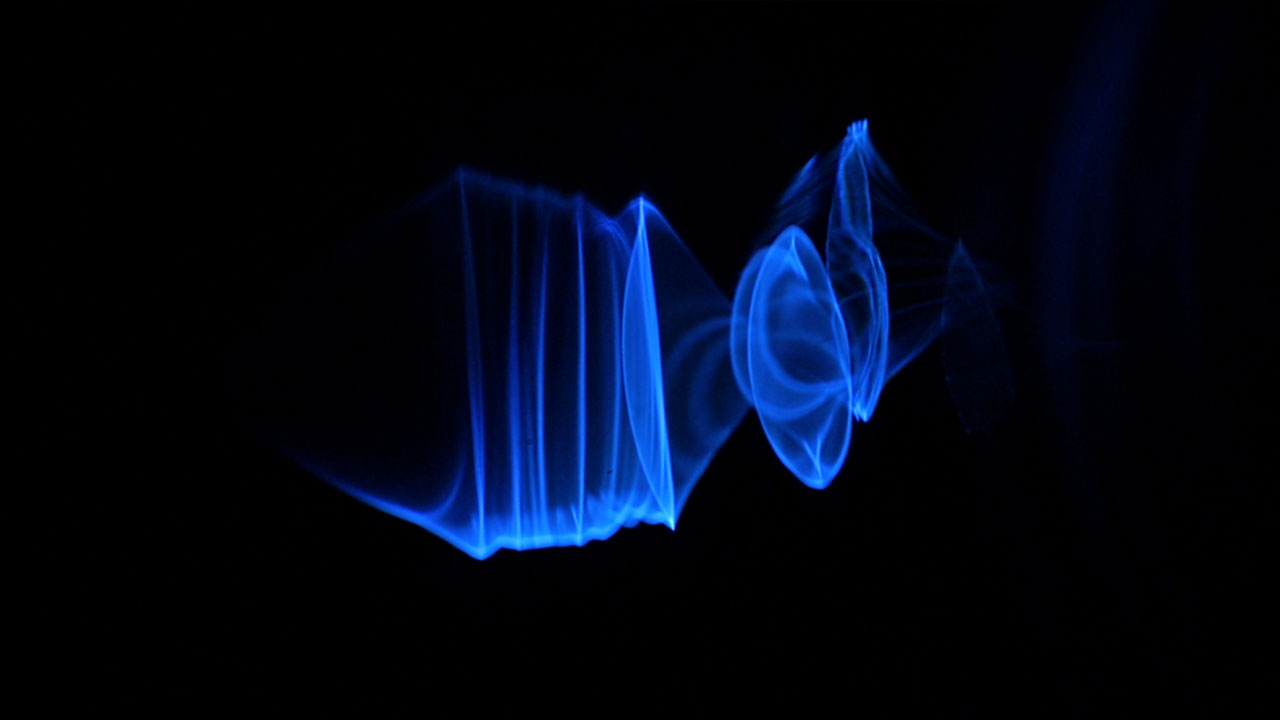 Take One - Iteration
Sandro Bocci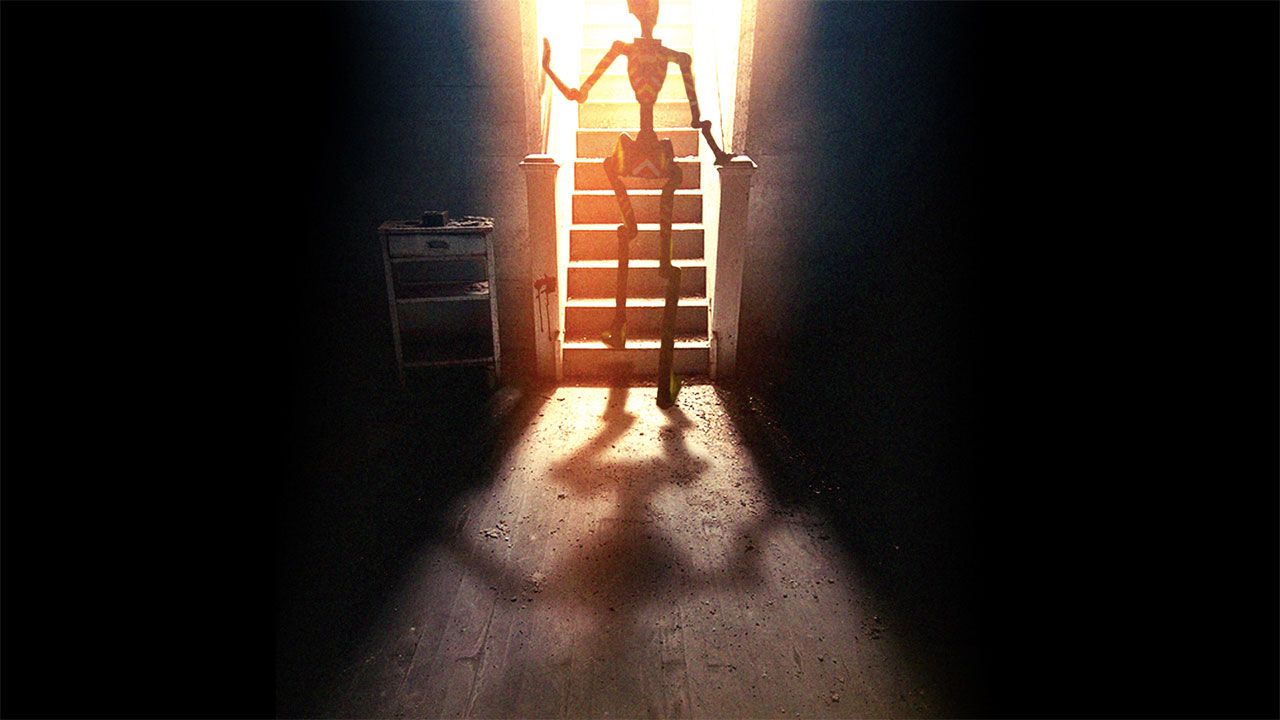 Dr. Easy
Jason Groves,Richard Kenworthy And Christopher Harding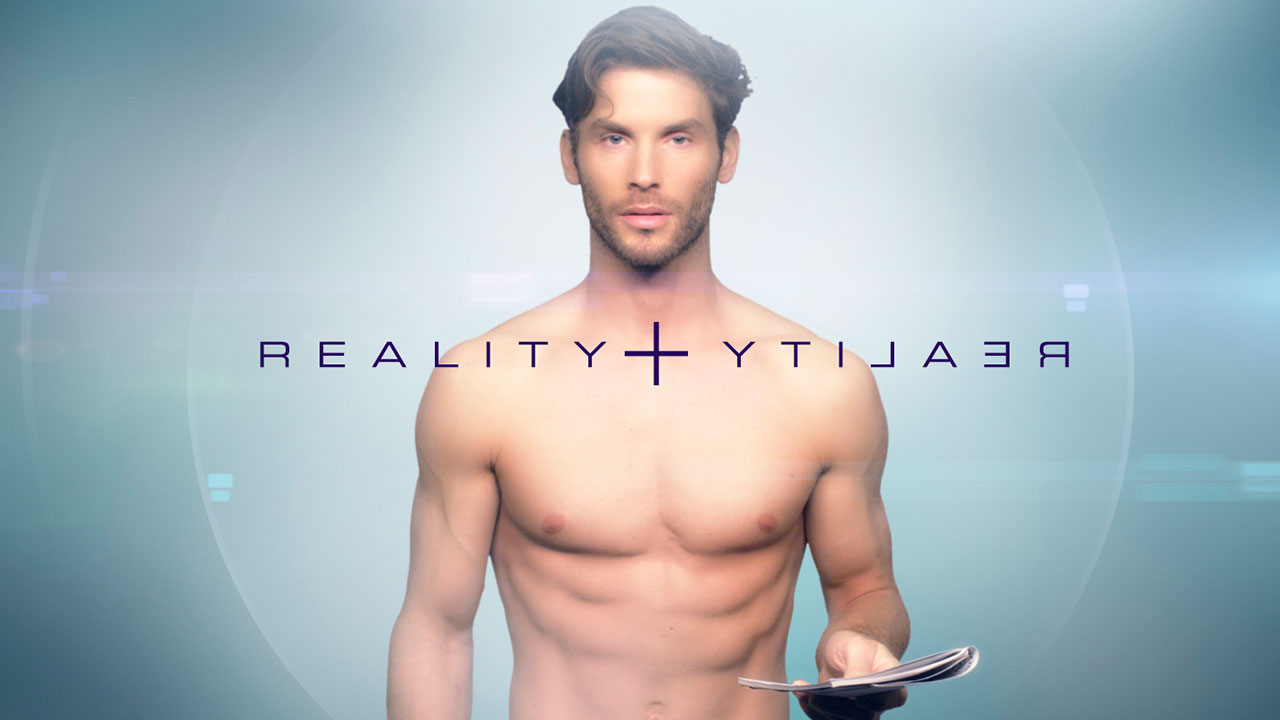 Reality+
Coralie Fargeat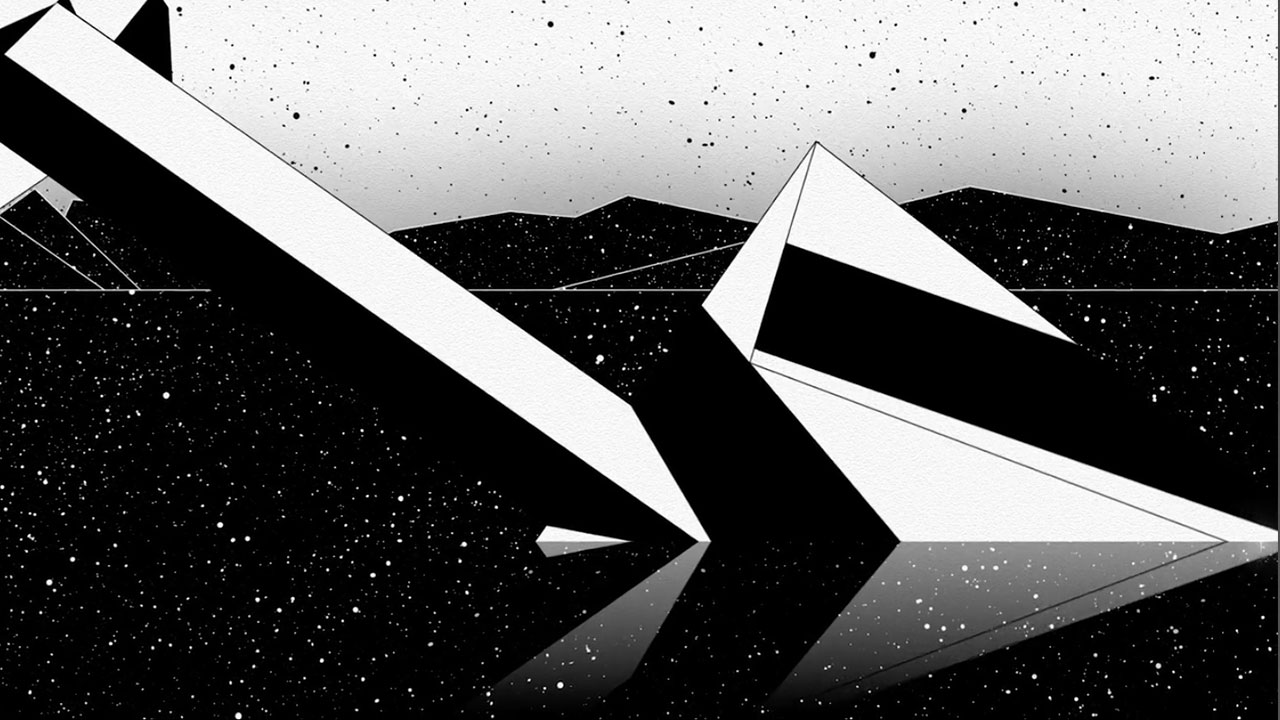 Information Skies
Daniel Van Der Velden,Vinca Kruk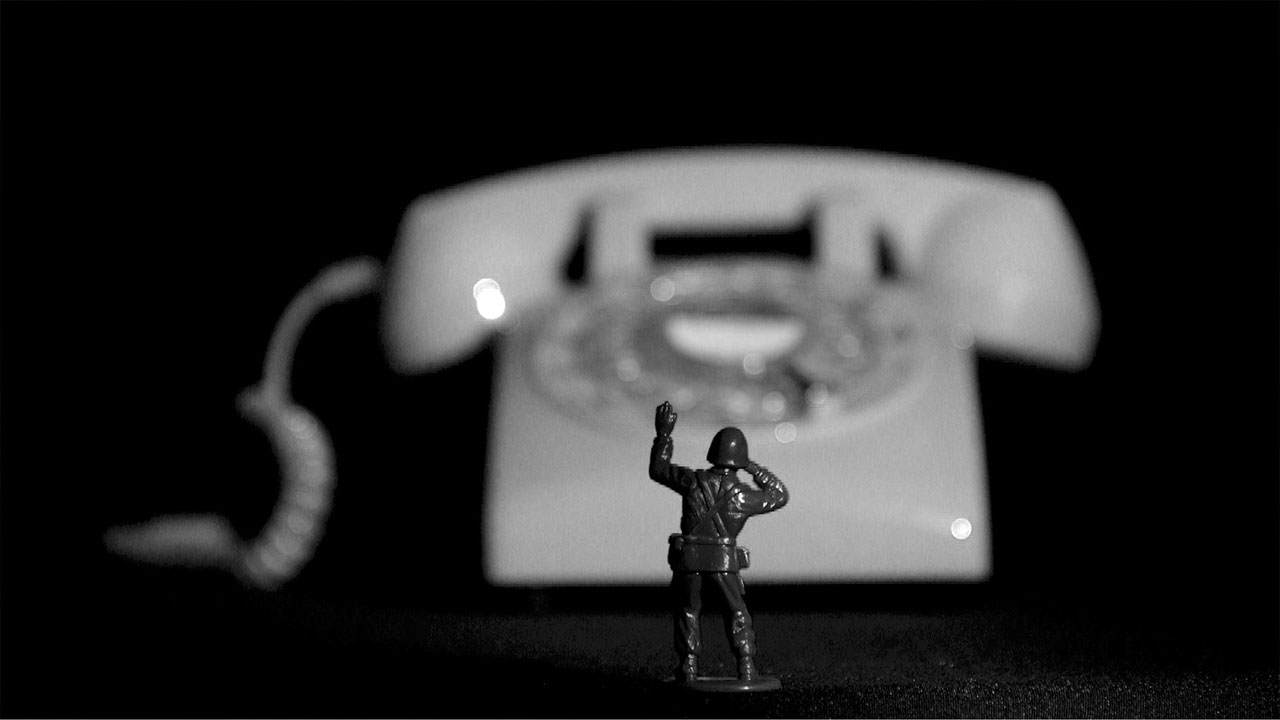 Samaritans: The art of listening
Barry J. Gibb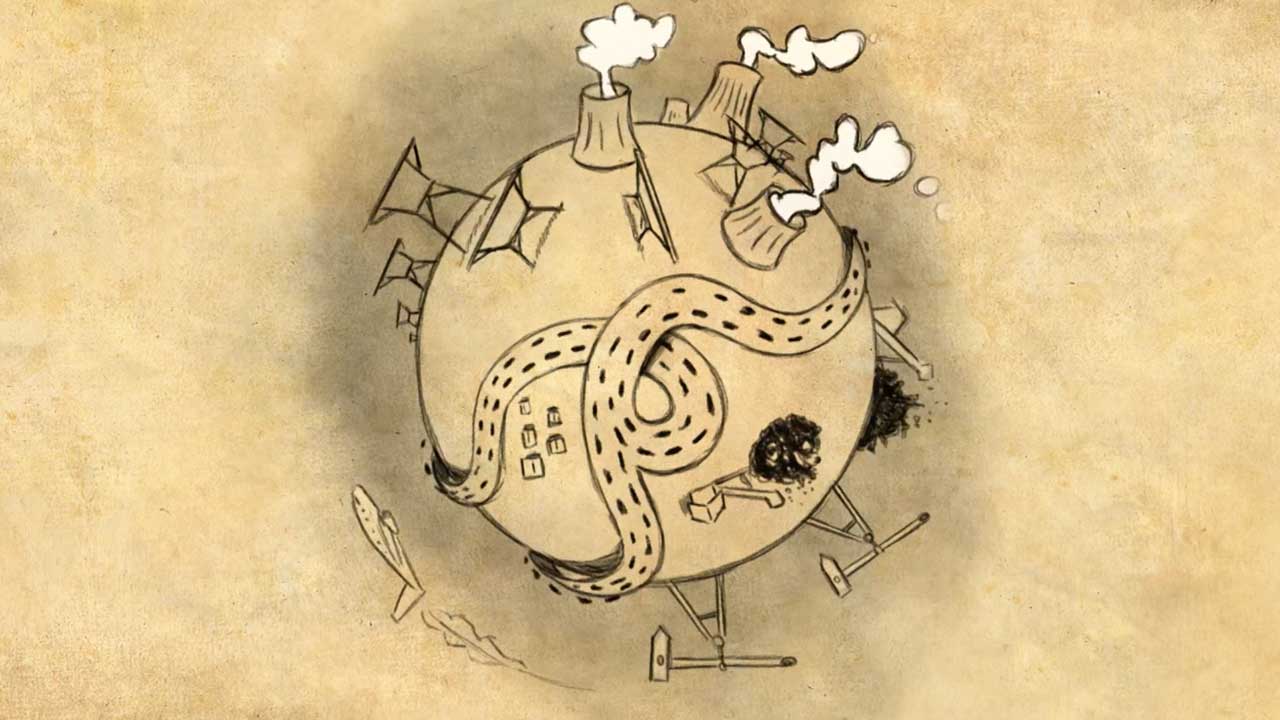 Welcome to the Anthropocene
Loïc Fontimpe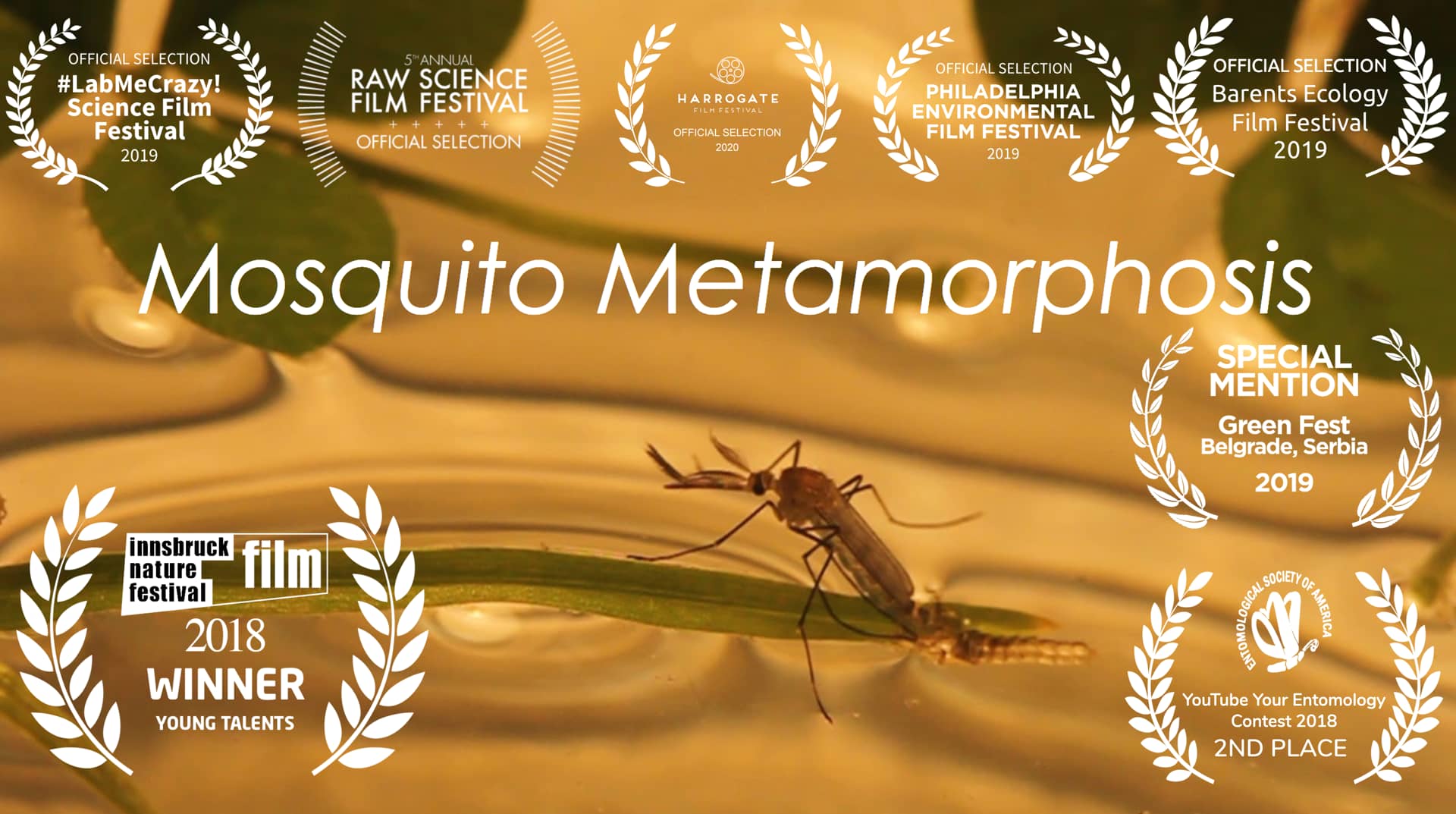 Mosquito Metamorphosis
Cella Wright
White Winter Hymnal
Sean Pecknold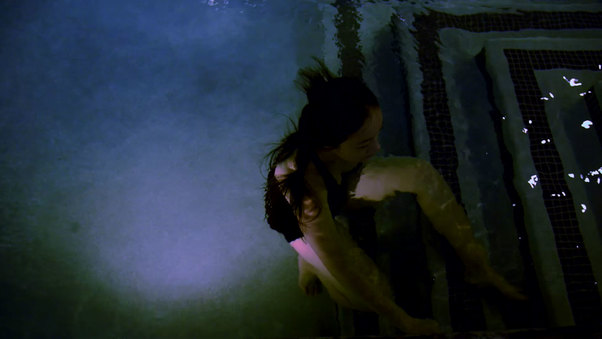 air (verb)
Lilian Mehrel,Jinelle Wint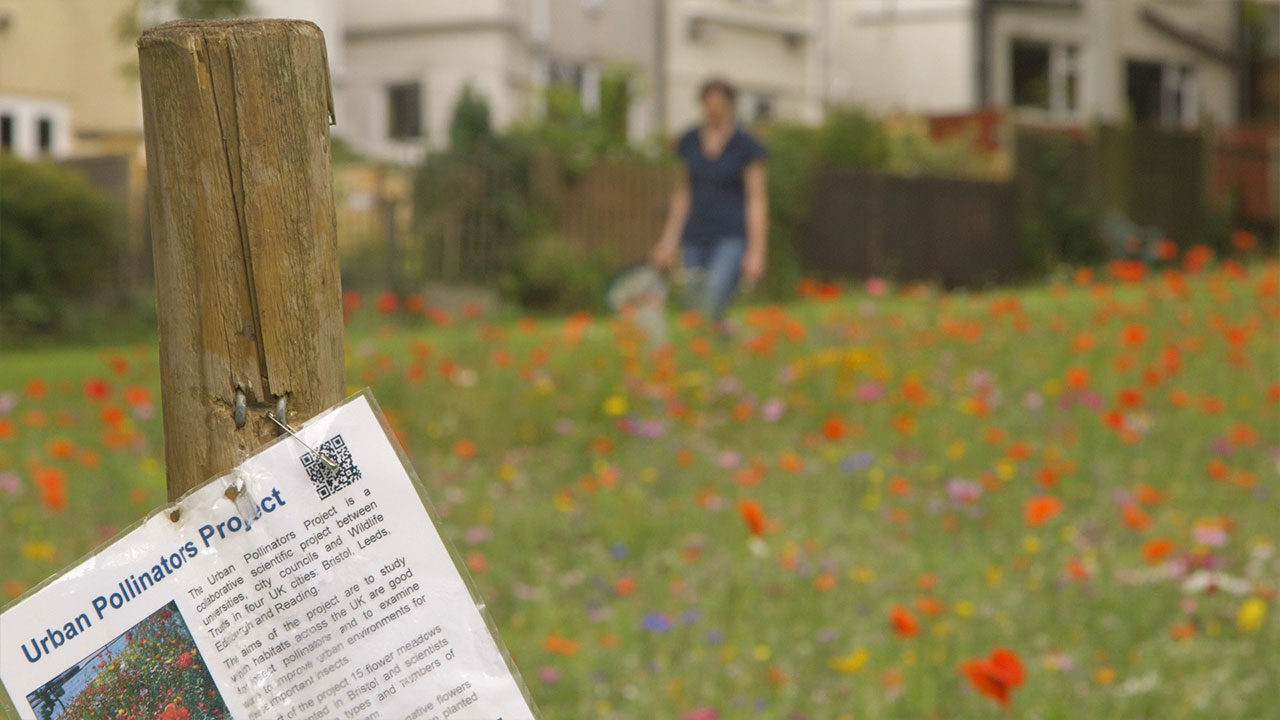 Insects in the City: can cities save our bees?
Barry J. Gibb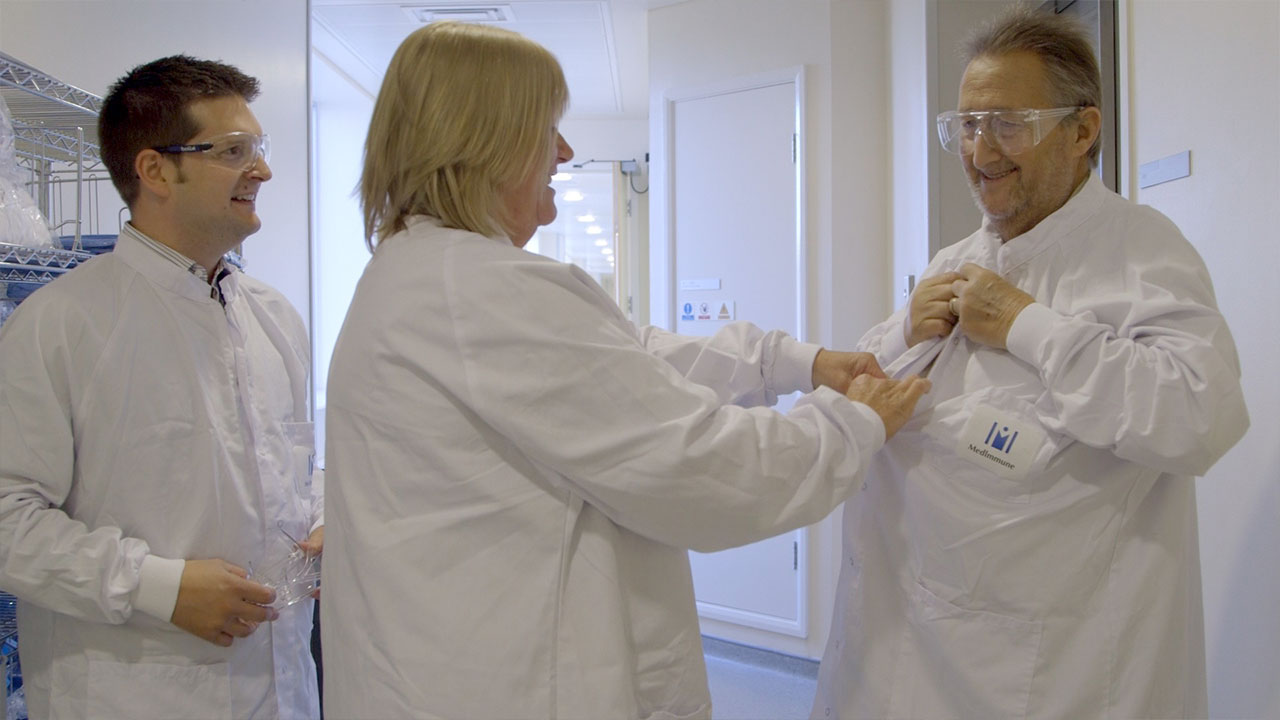 The Pain Detective
Barry J. Gibb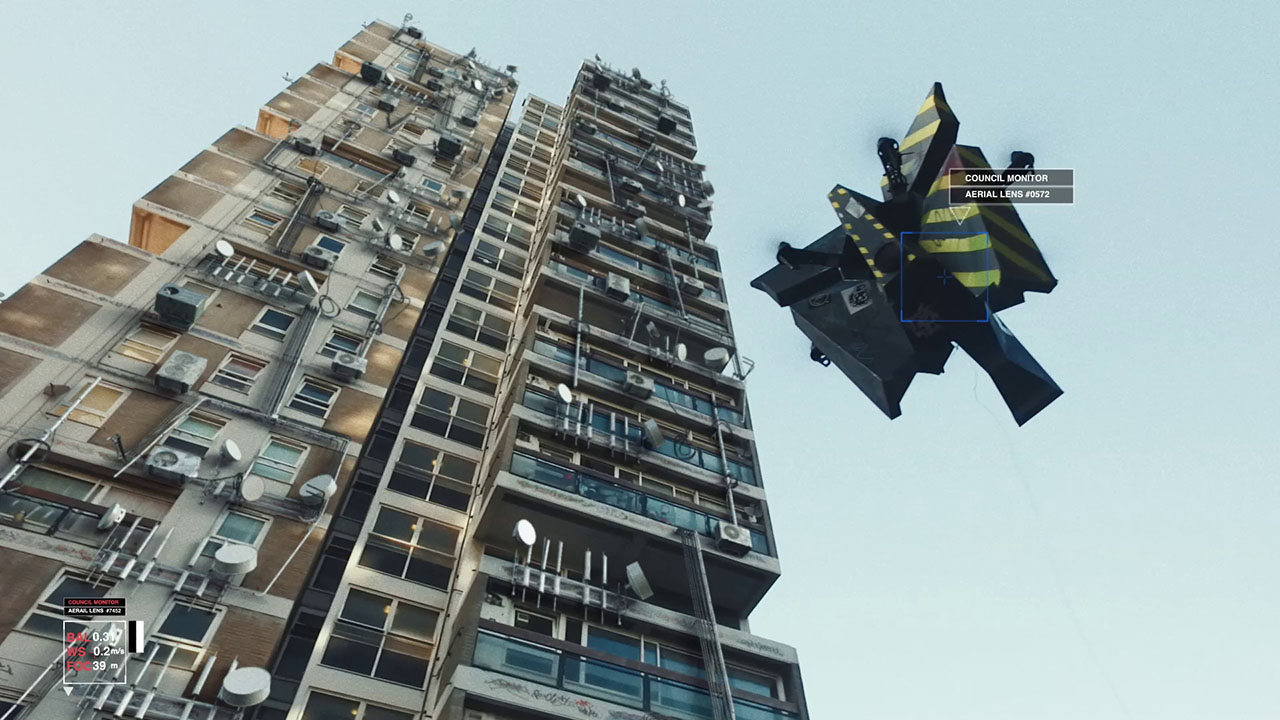 In the Robot Skies
Liam Young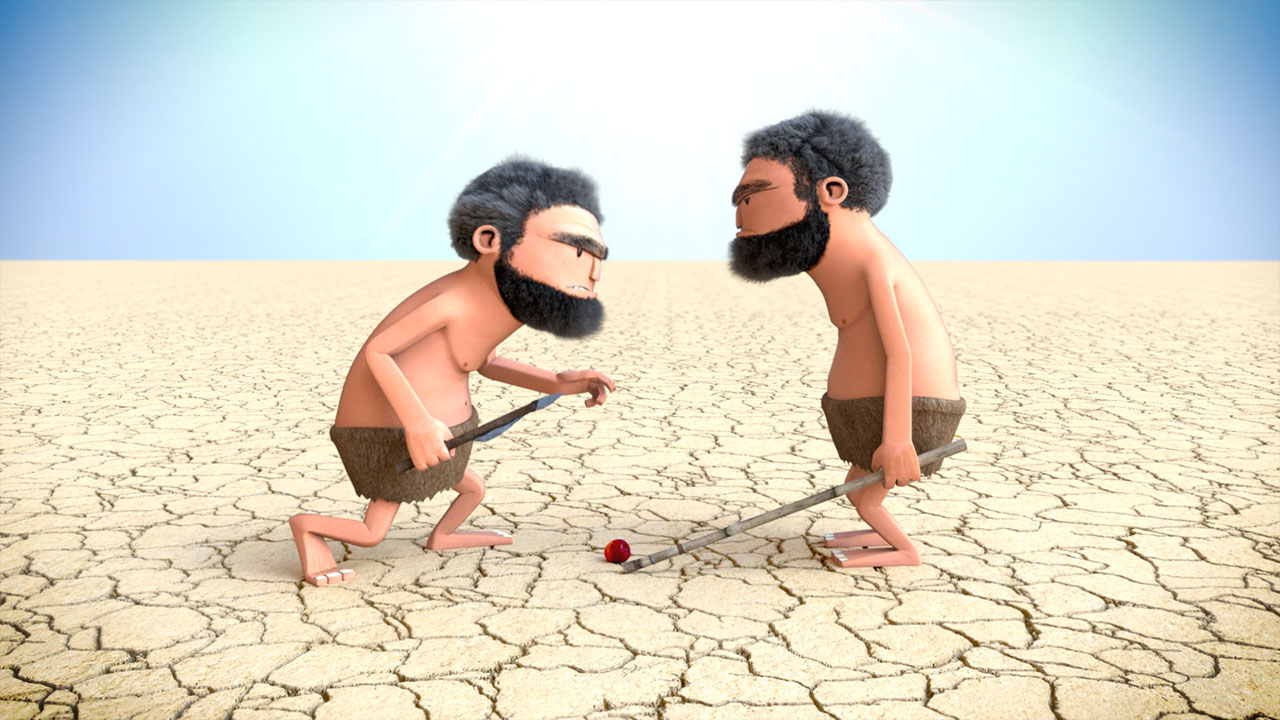 Simulados
Guillermo Marin,Fernando Cucchietti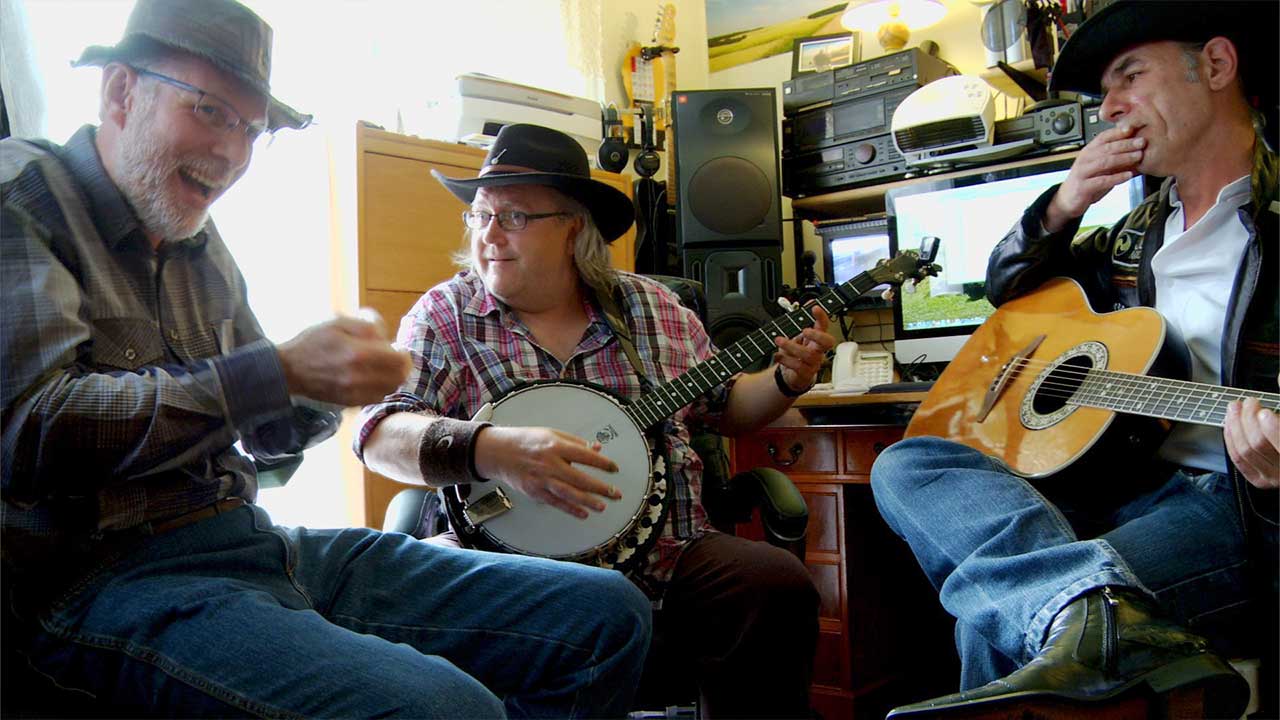 Last Chance Saloon (part 1): Twink, the band and bipolar
Barry J. Gibb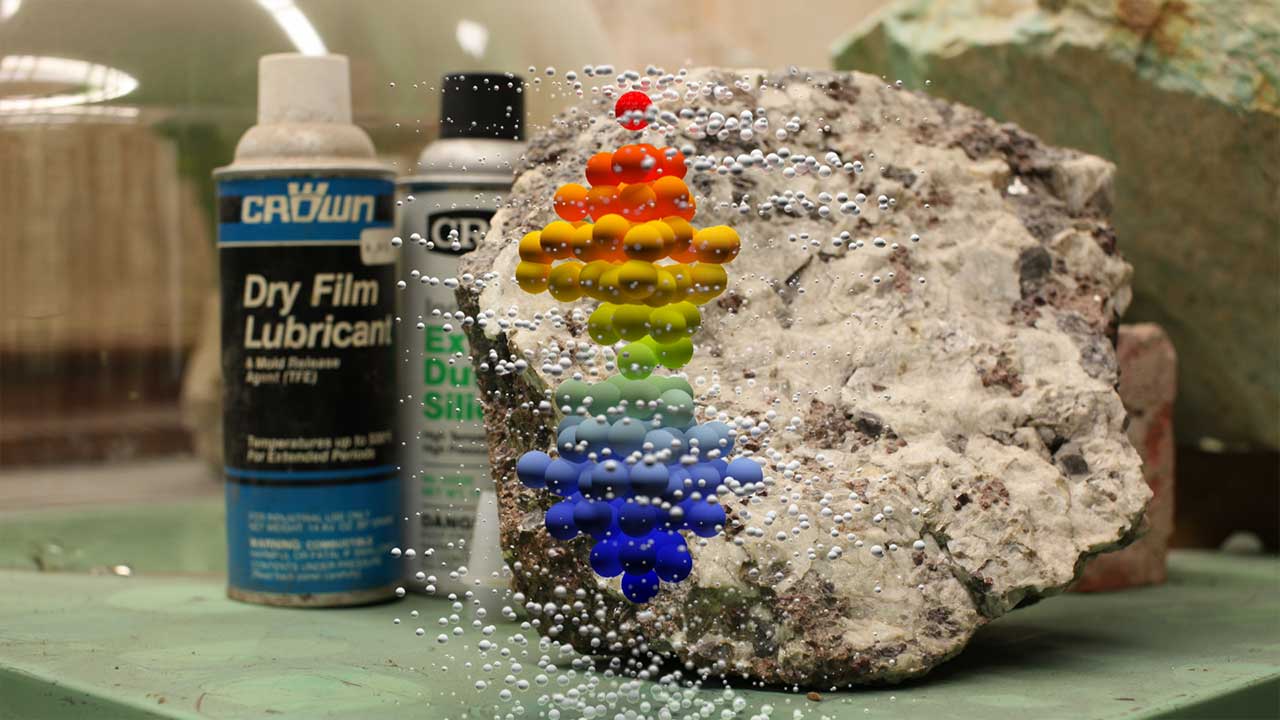 Where Shapes Come From
Semiconductor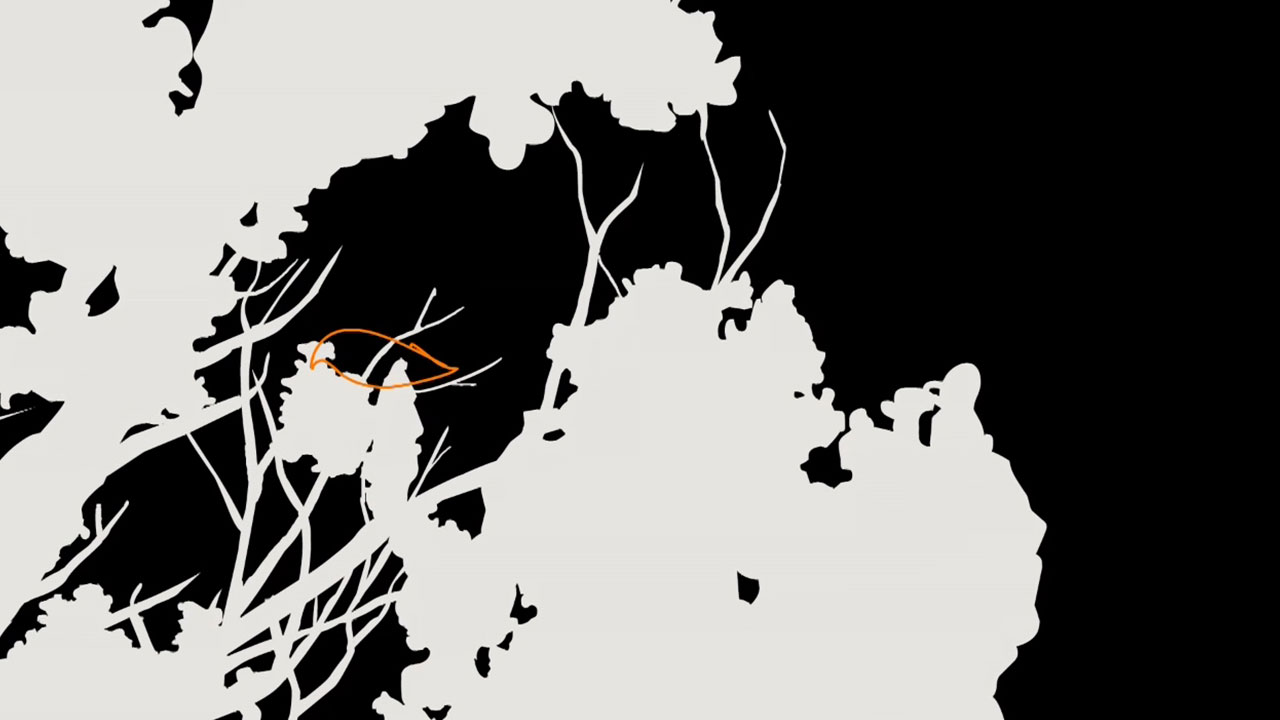 Struggle for Existence
Laurie Sumiye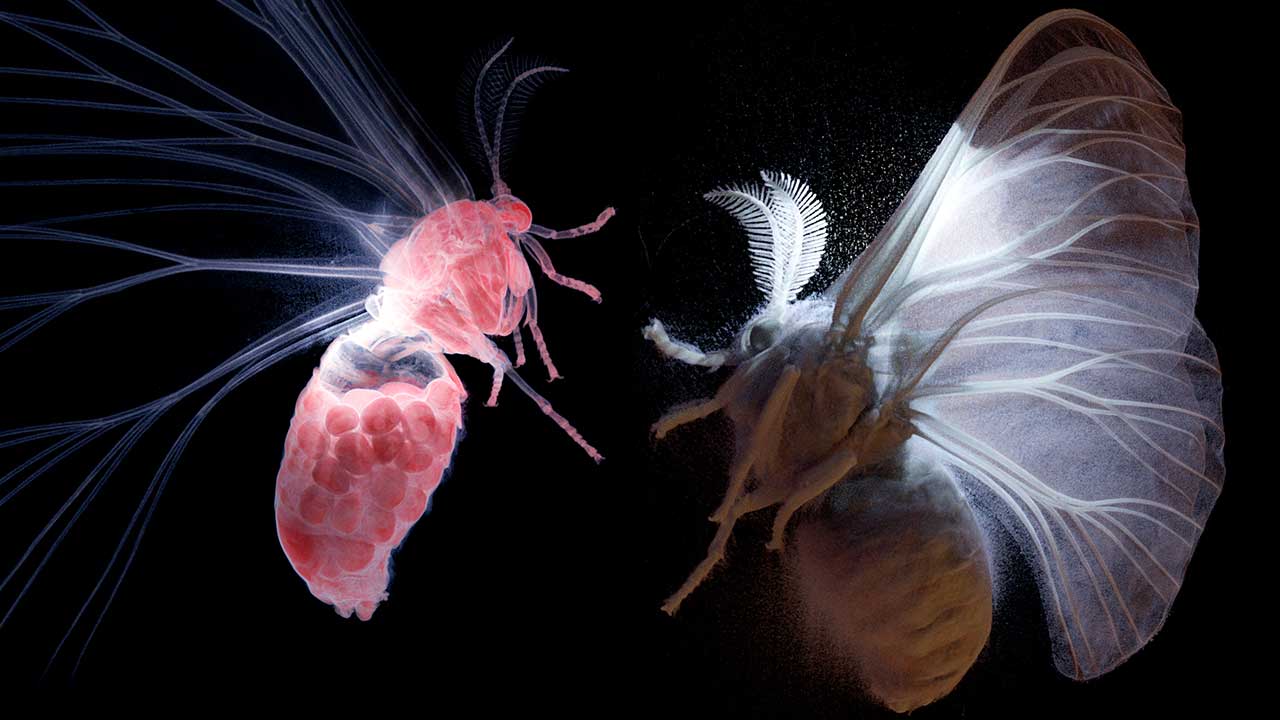 The Secret World of Moths
Hannes Vartiainen,Pekka Veikkolainen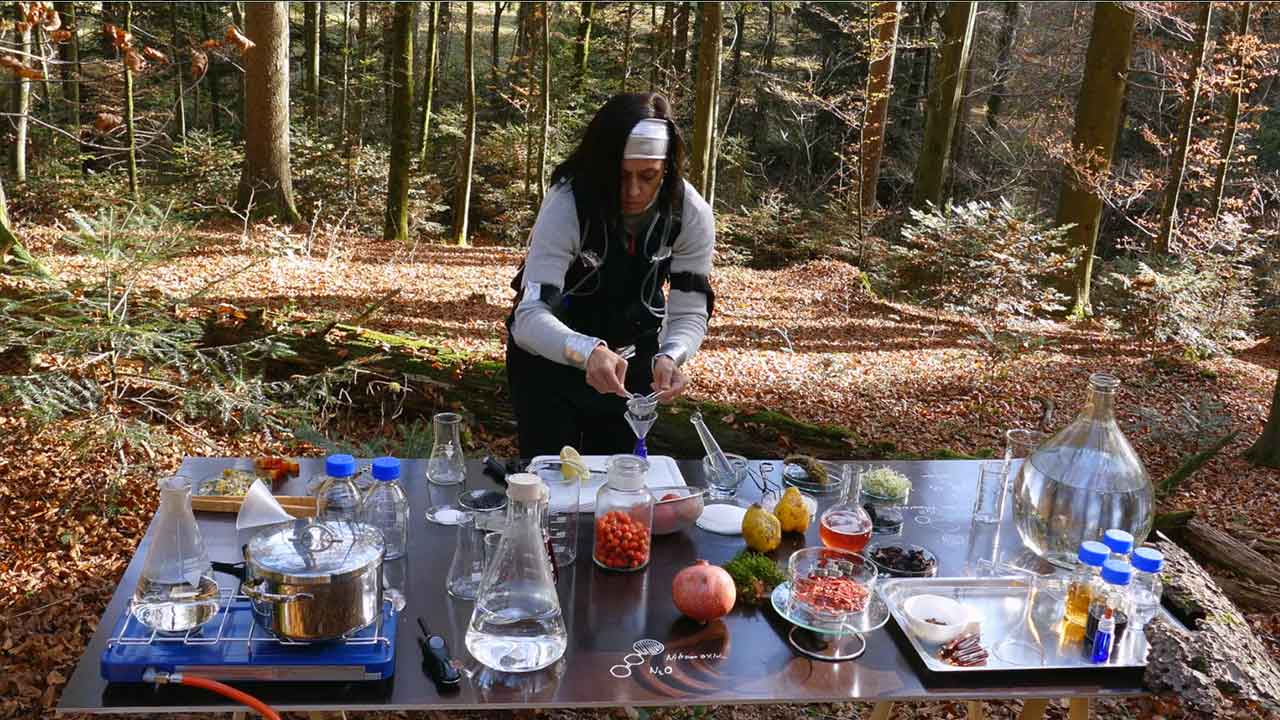 Twenty-One Percent
Ursula Biemann,Mo Diener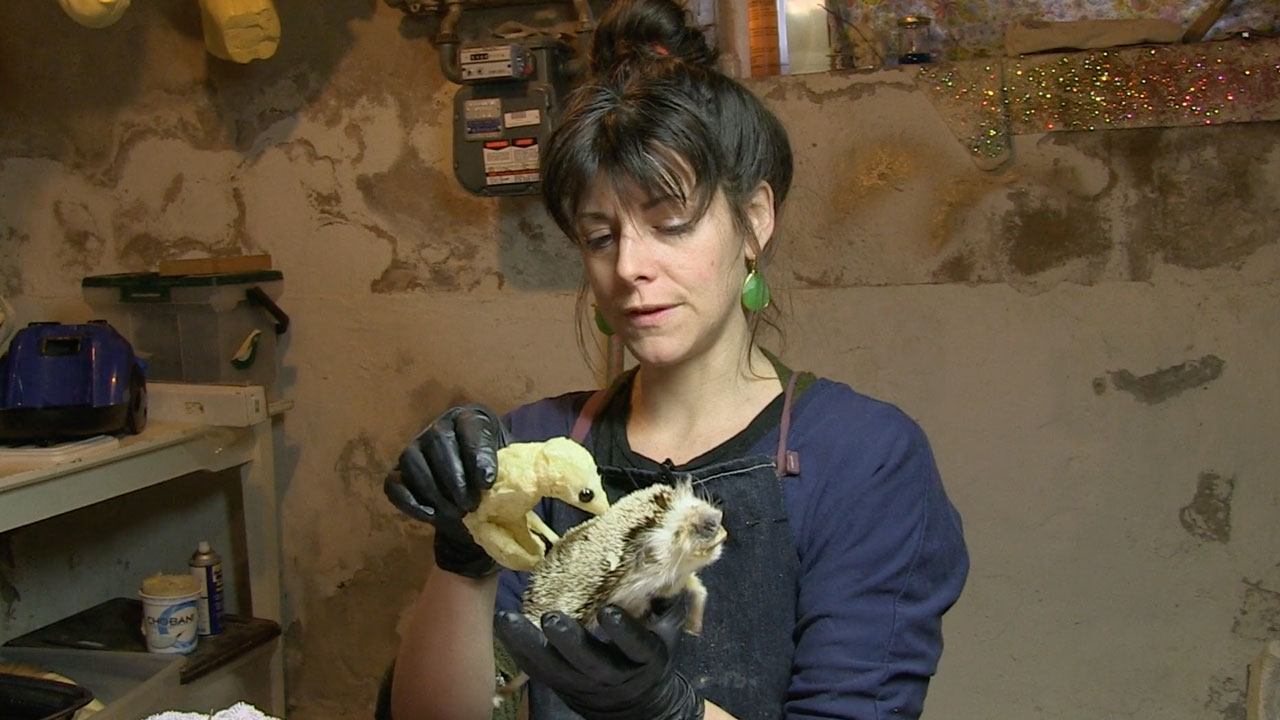 Death & Taxidermy
Mariel Carr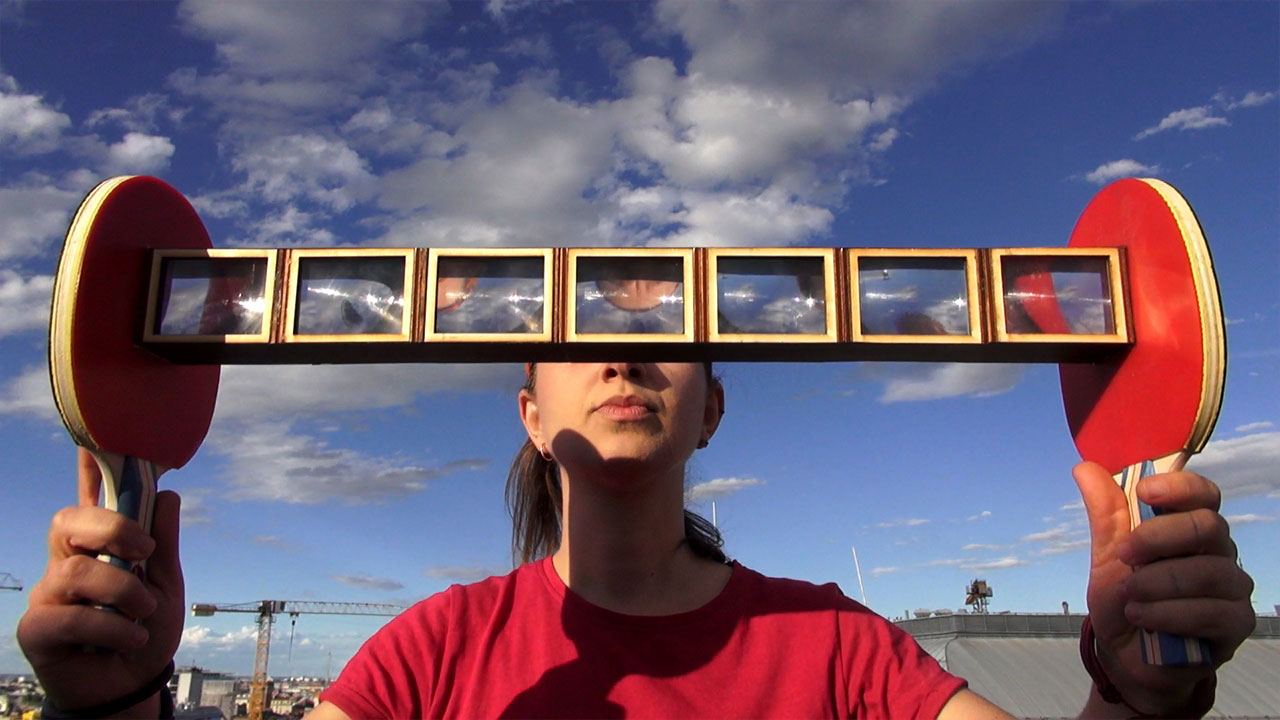 Muybridge's Disobedient Horses
Anna Vasof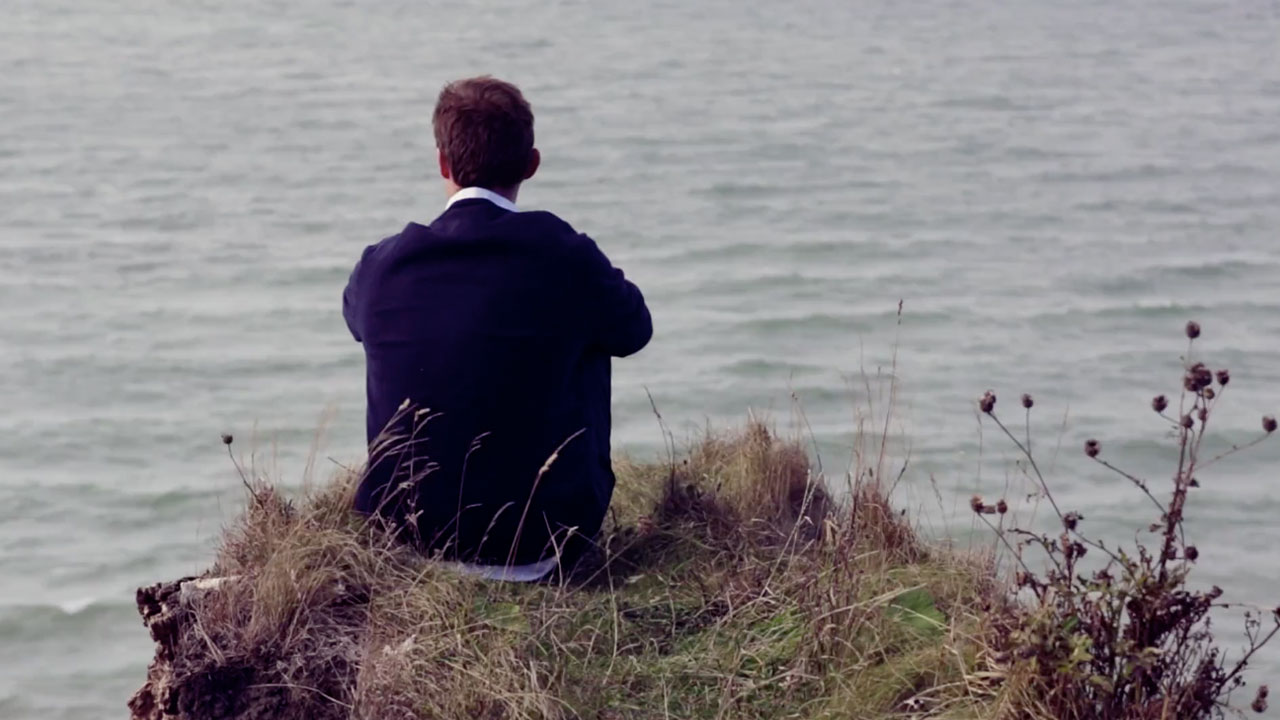 Collaboration: On the Edge of a New Paradigm?
Alfred Birkegaard,Katja Gry Birkegaard Carlsen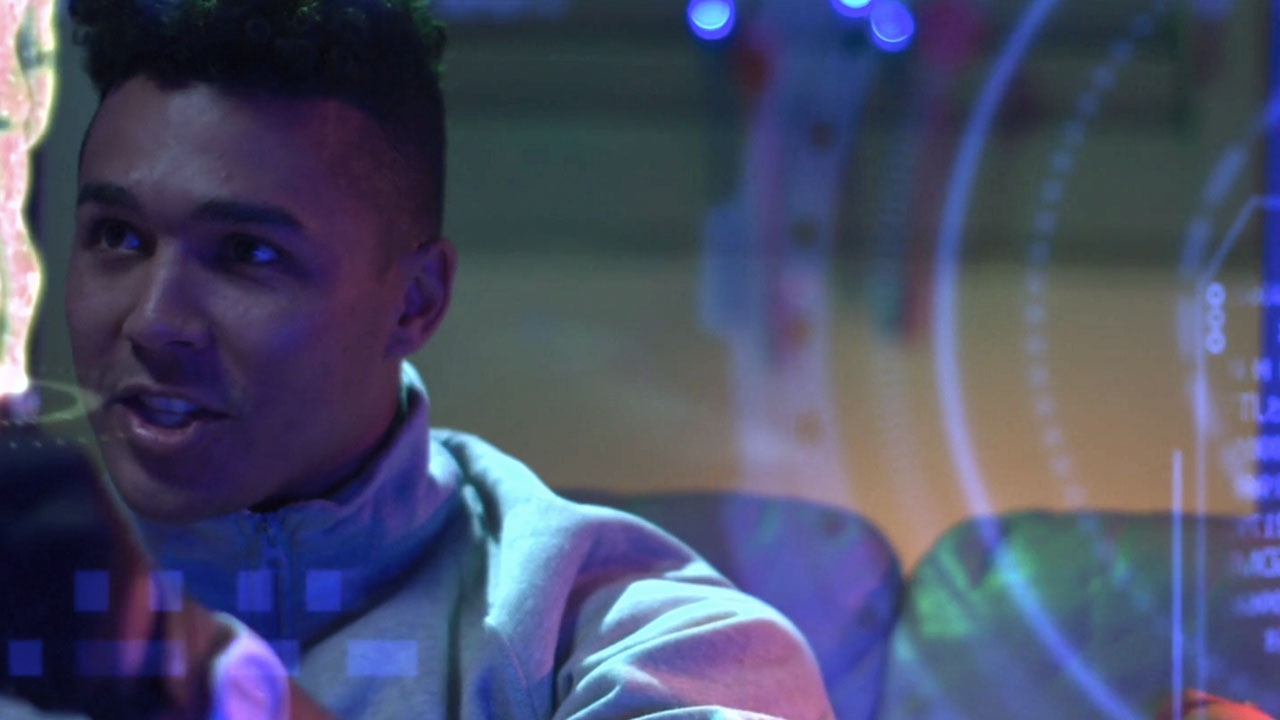 4D
Laurence Rosier Staines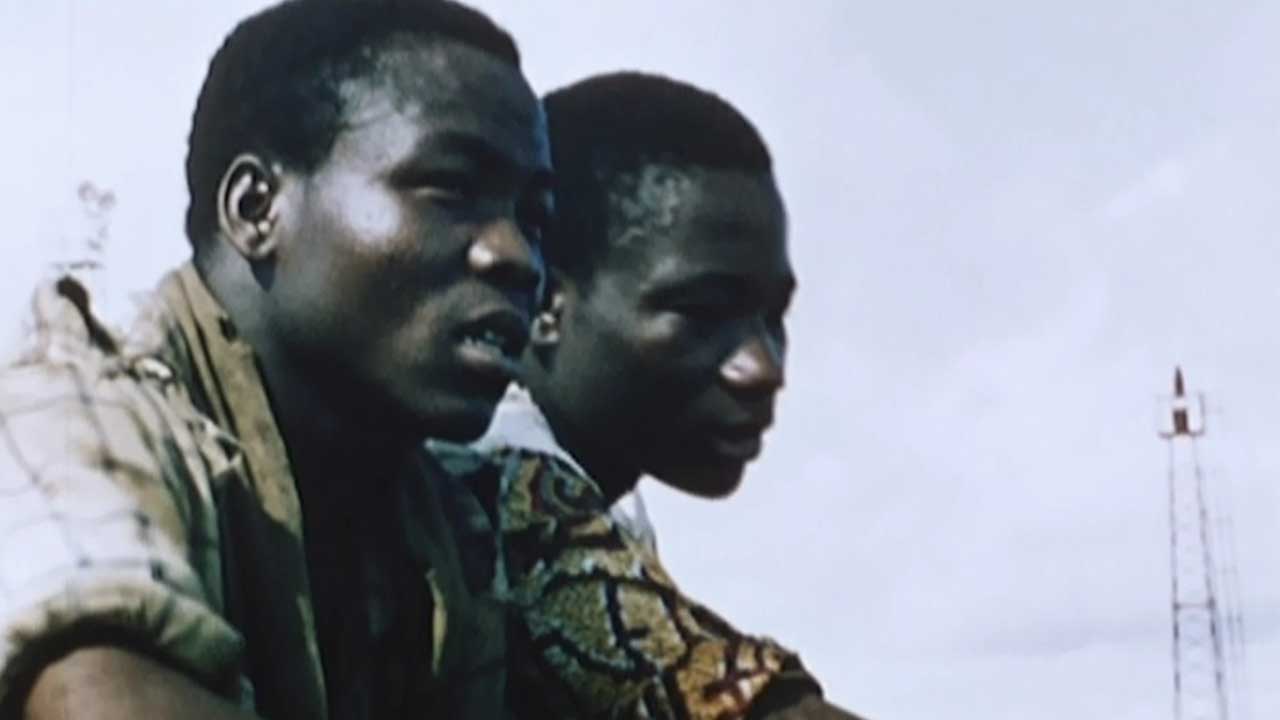 Moi, Un Noir (I, A Negro)
Jean Rouch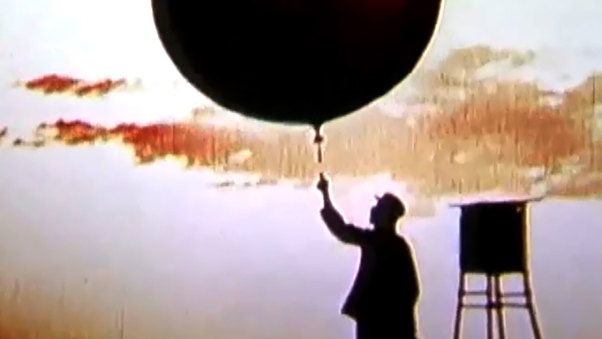 The Atom Bomb
Vanessa Gould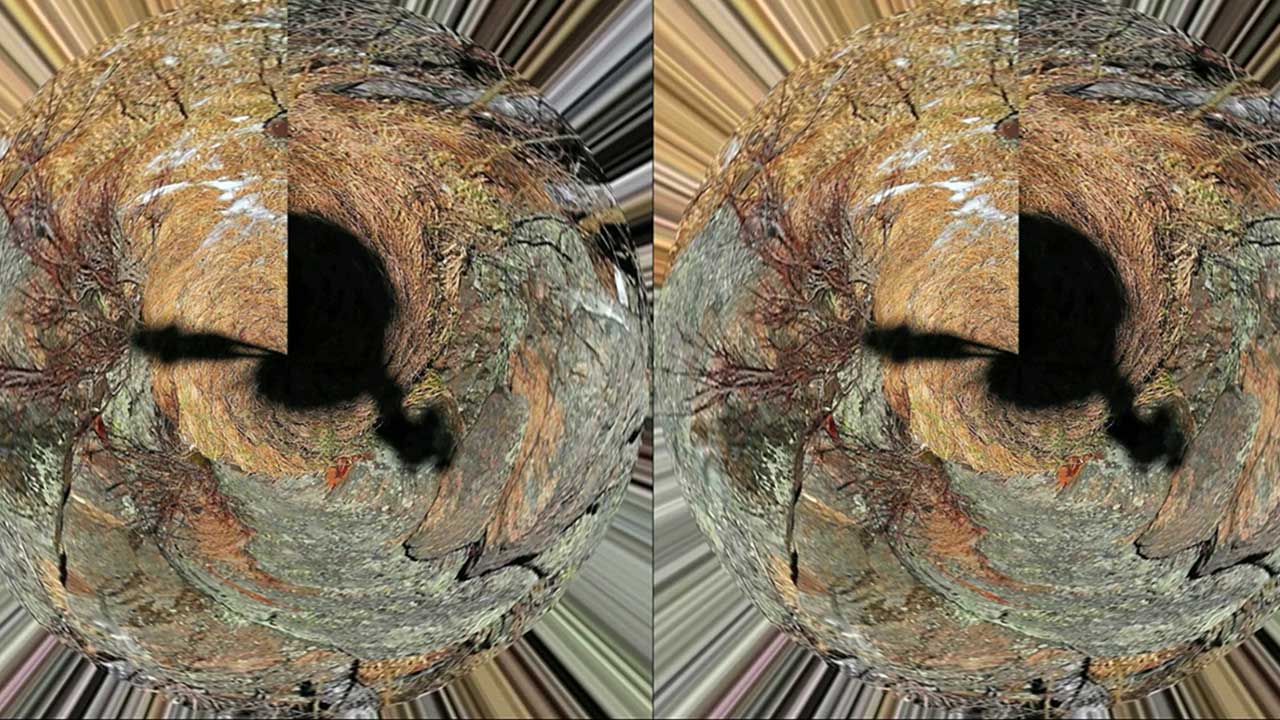 Soon It Would Be Too Hot
Jeanne Liotta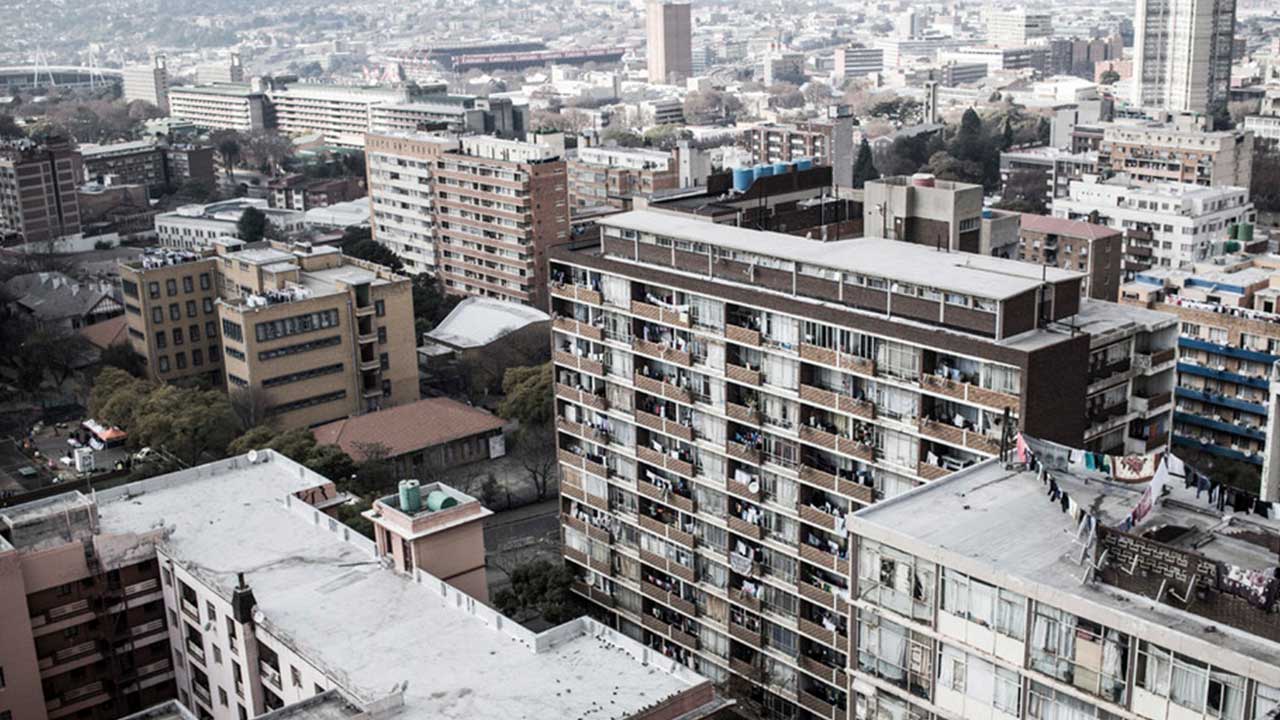 Ghost Diamond
Chris Saunders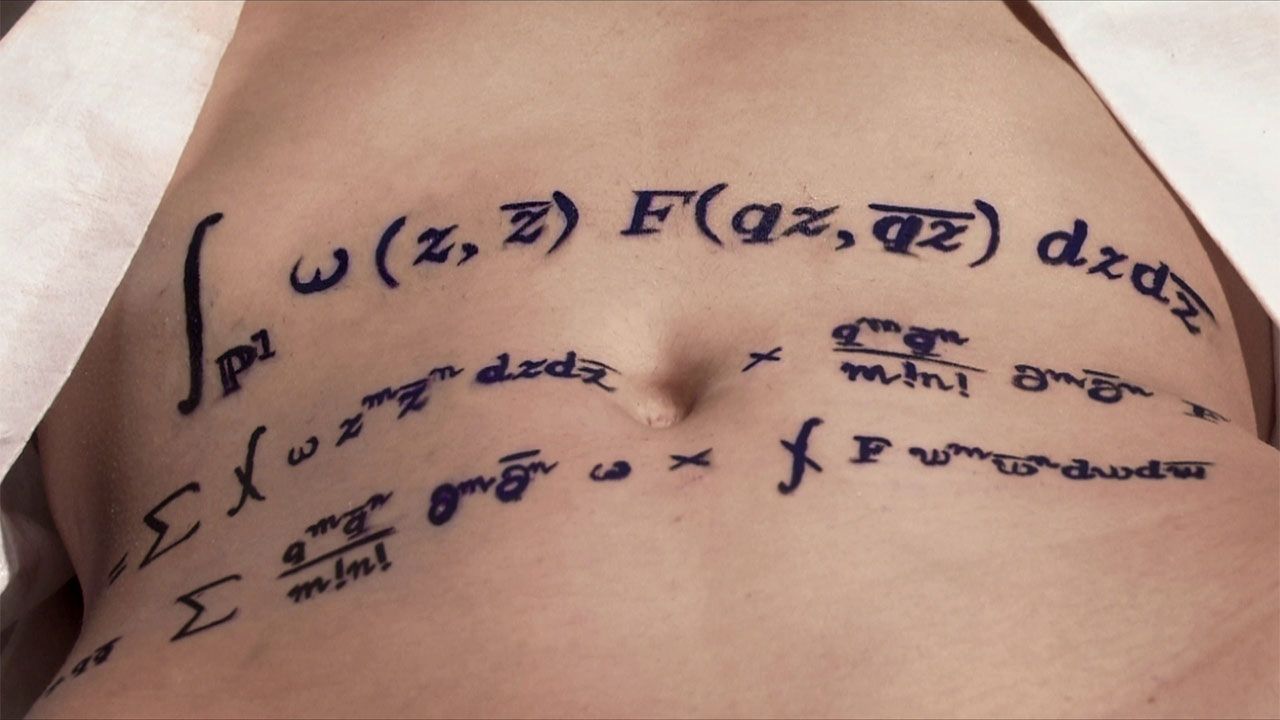 Rites of Love and Math
Reine Graves,Edward Frenkel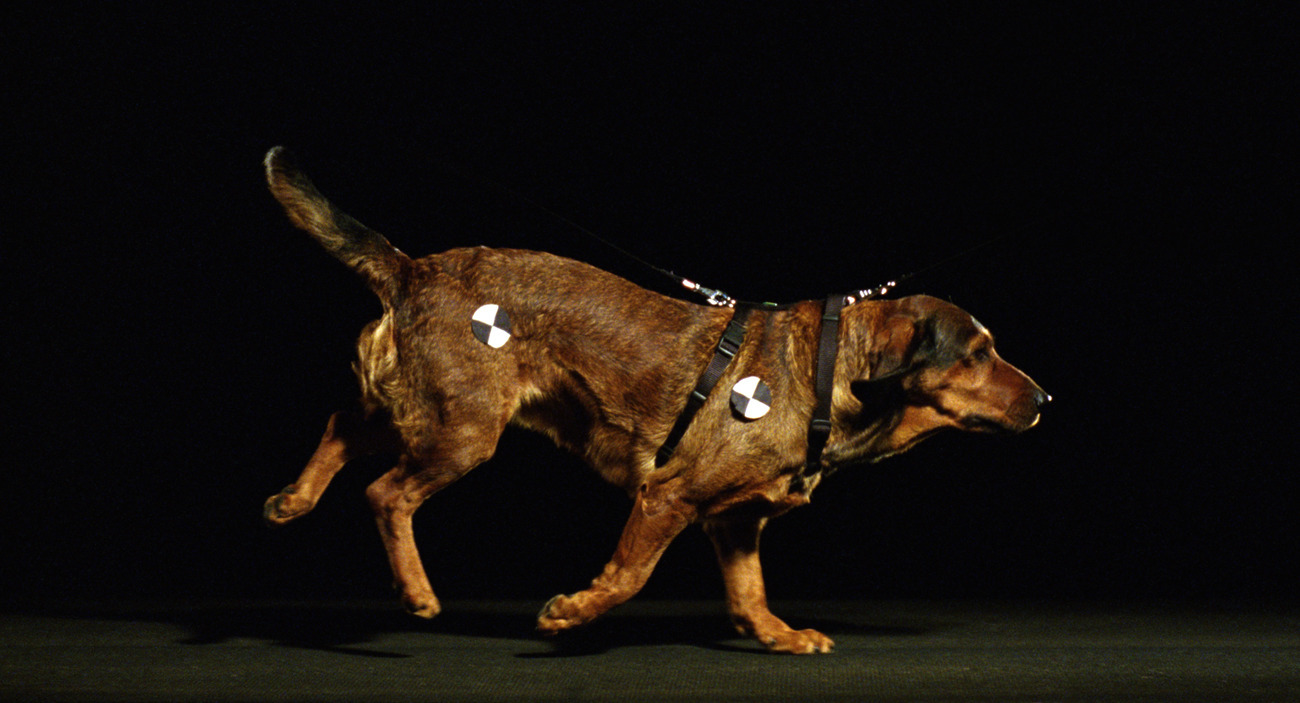 RaumZeitHund (SpaceTimeDog)
Nikolaus Eckhard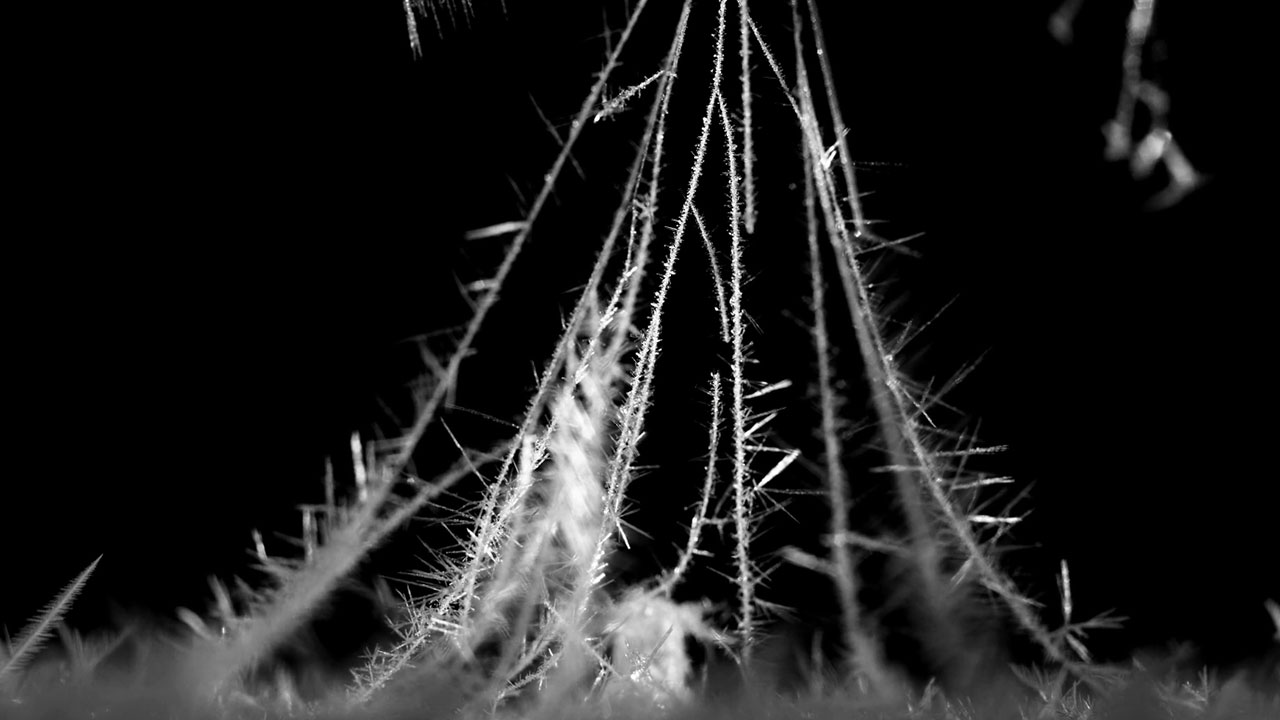 Cascades
Craig Ward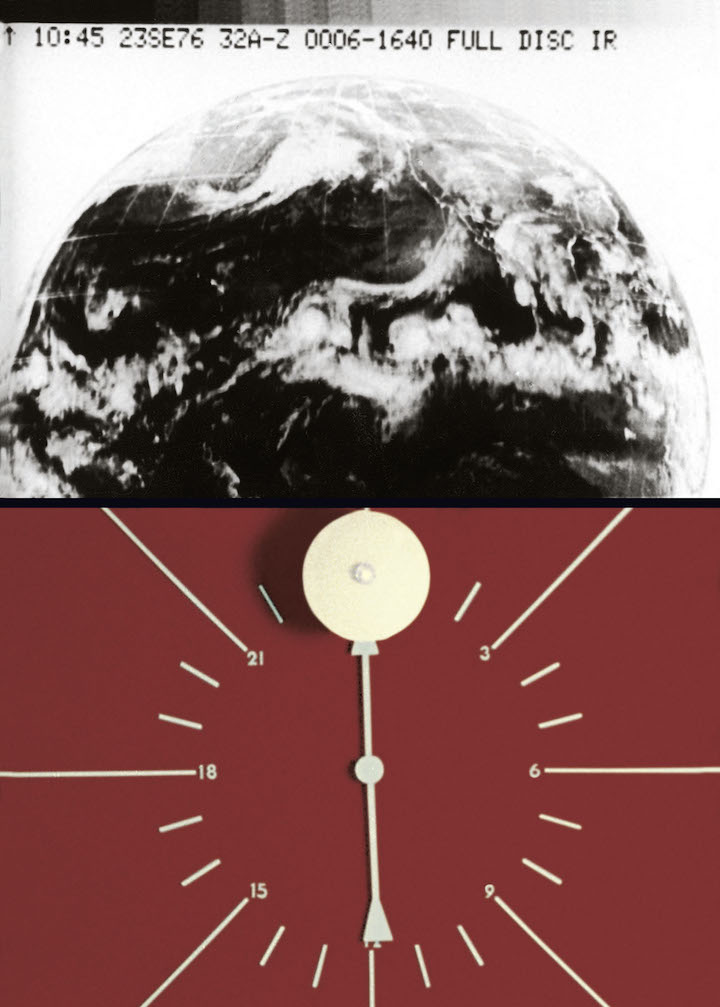 Film ist. (1-12)
Gustav Deutsch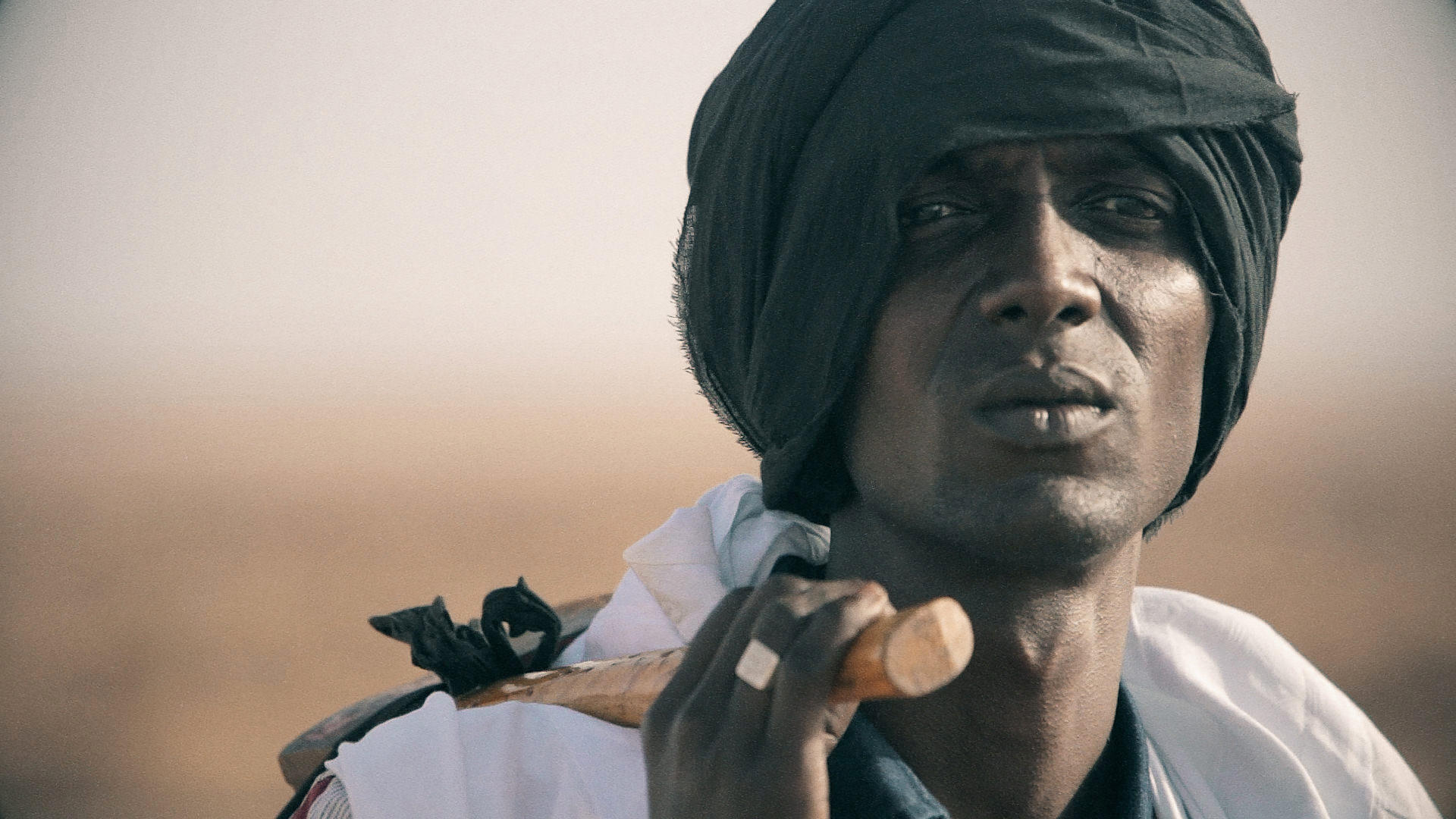 The Tree
Cheikh Mohammed Horma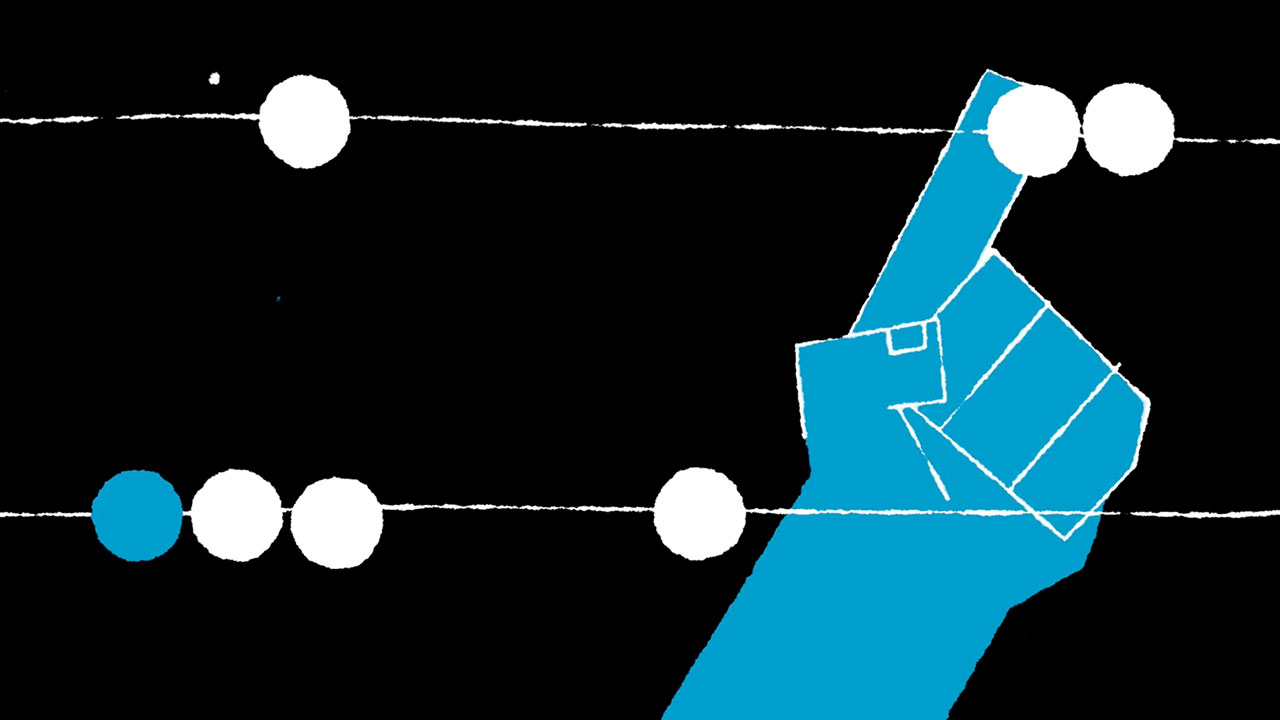 Reanimation ep6: Monsters in the Machine
Joe Richard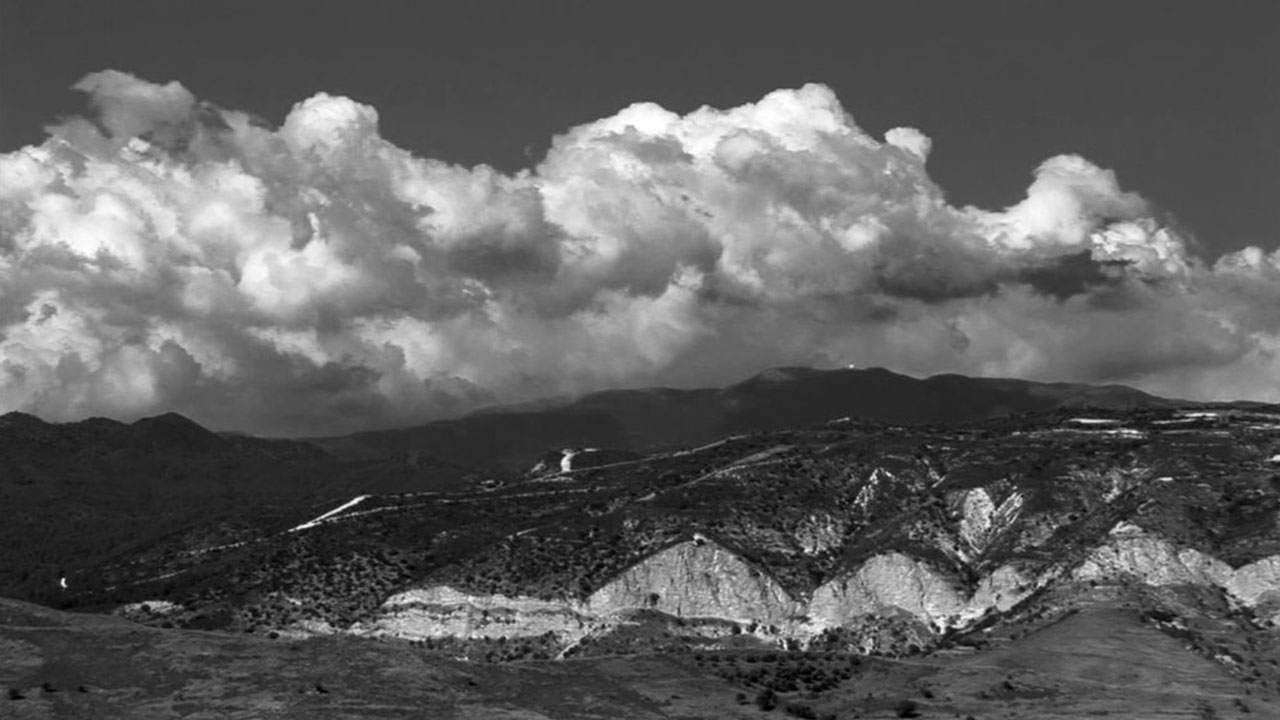 Koloni (Colony)
Gürcan Keltek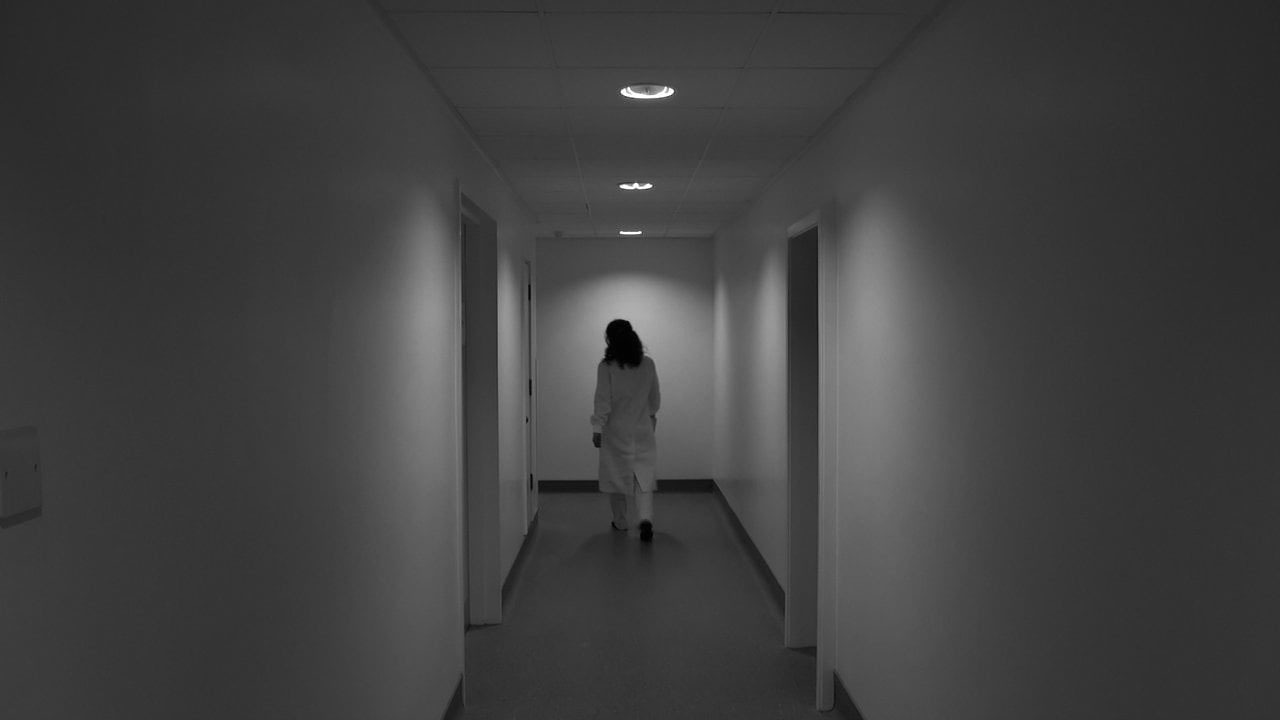 Laboratory Film
Andy Birtwistle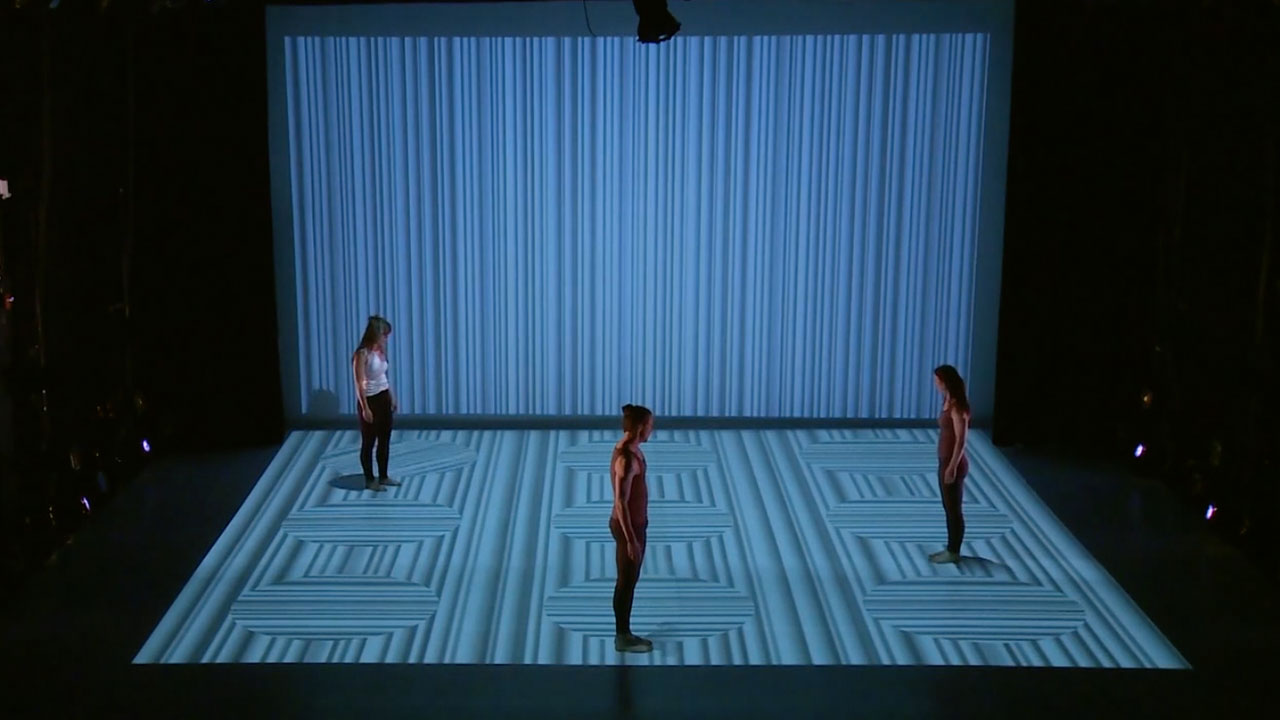 The Brain Piece (excerpts)
Jody Oberfelder,Eric Siegel,Nel Shelby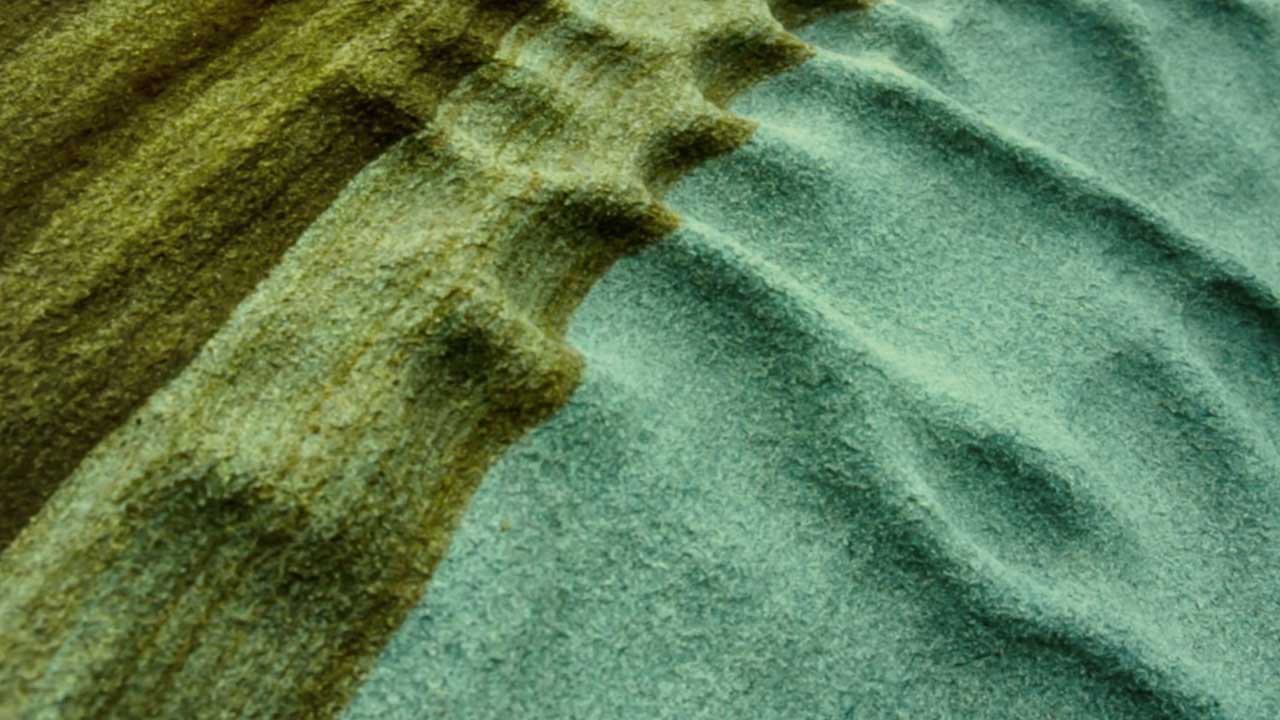 Frack
Grayson Cooke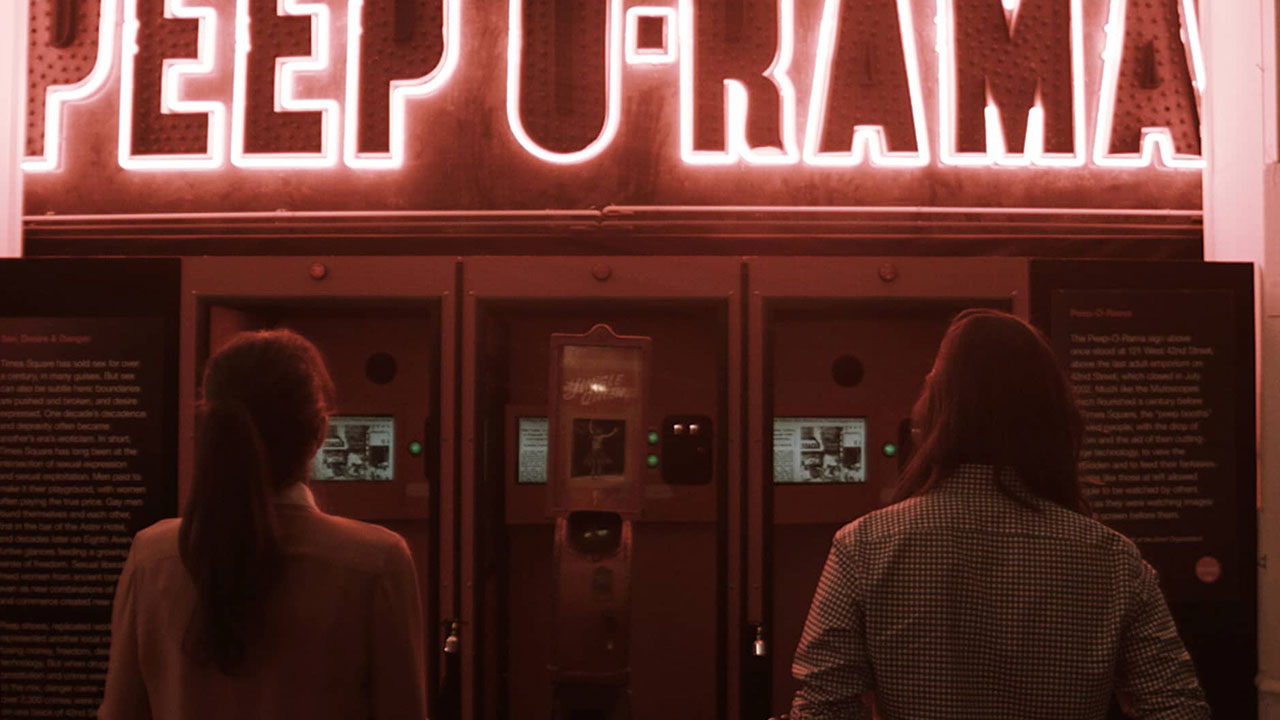 Lena's Complicated Machine
Malik Isasis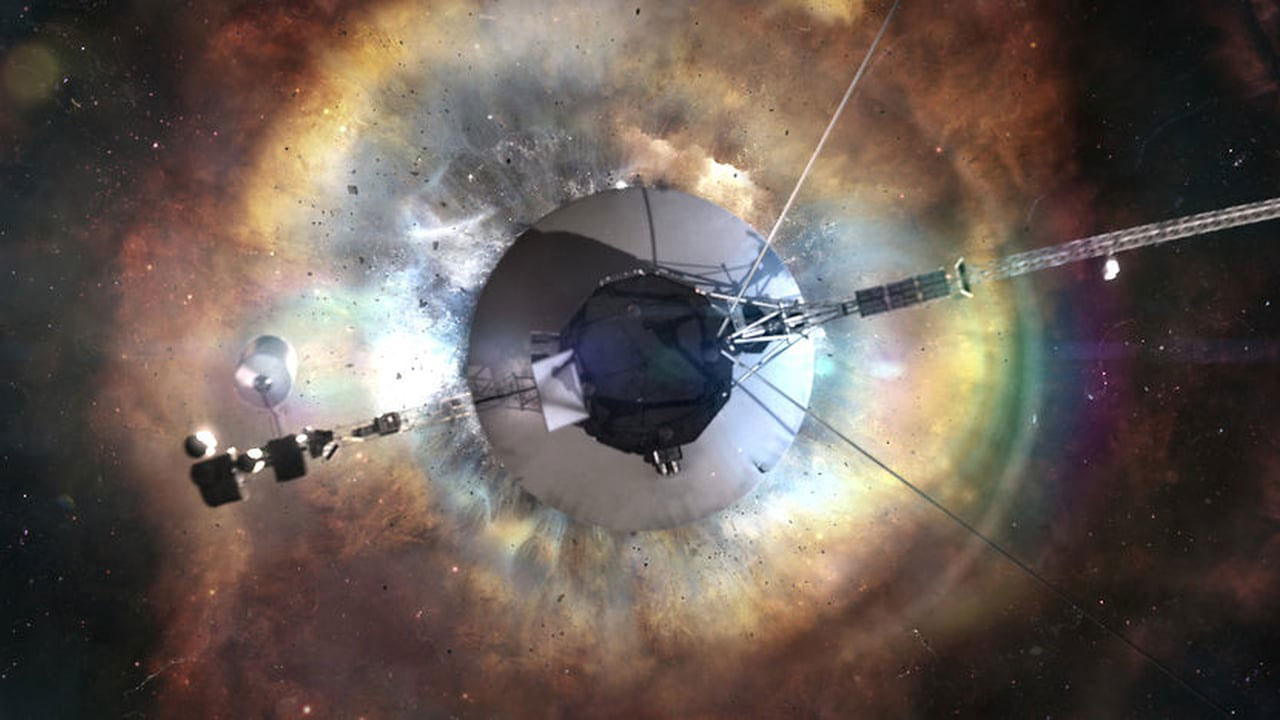 Stardust
Mischa Rozema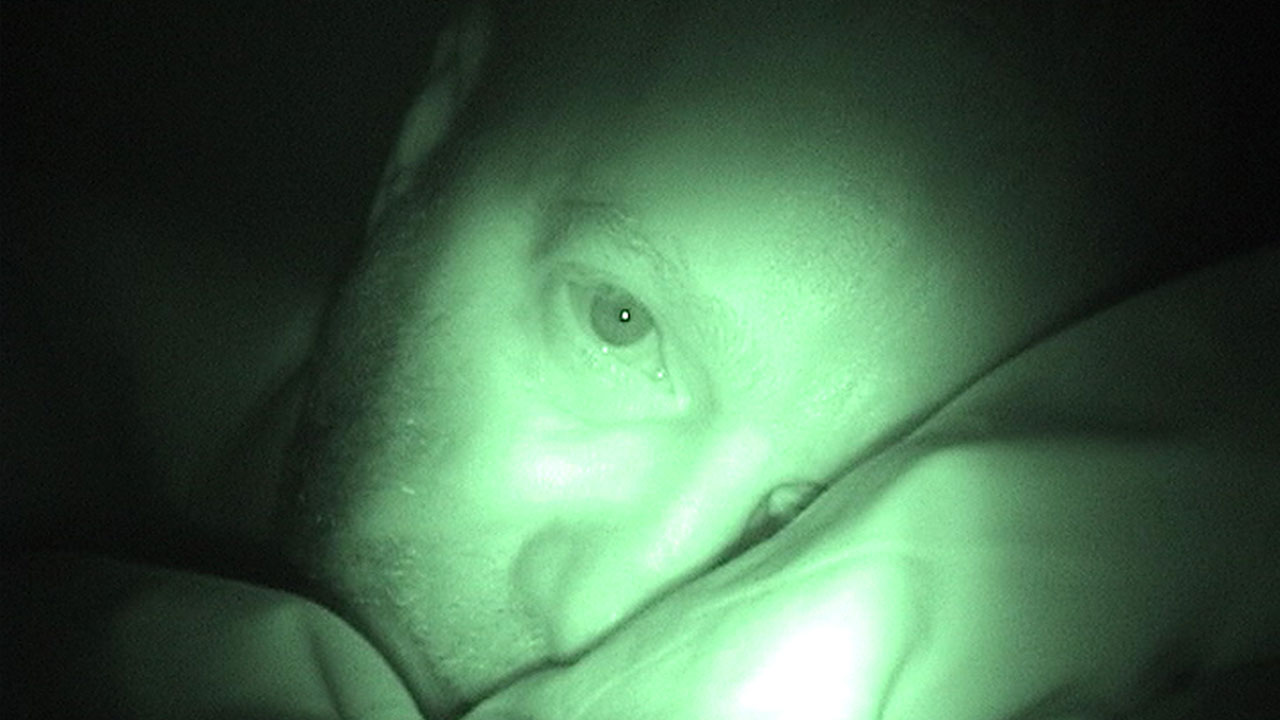 Wide Awake
Alan Berliner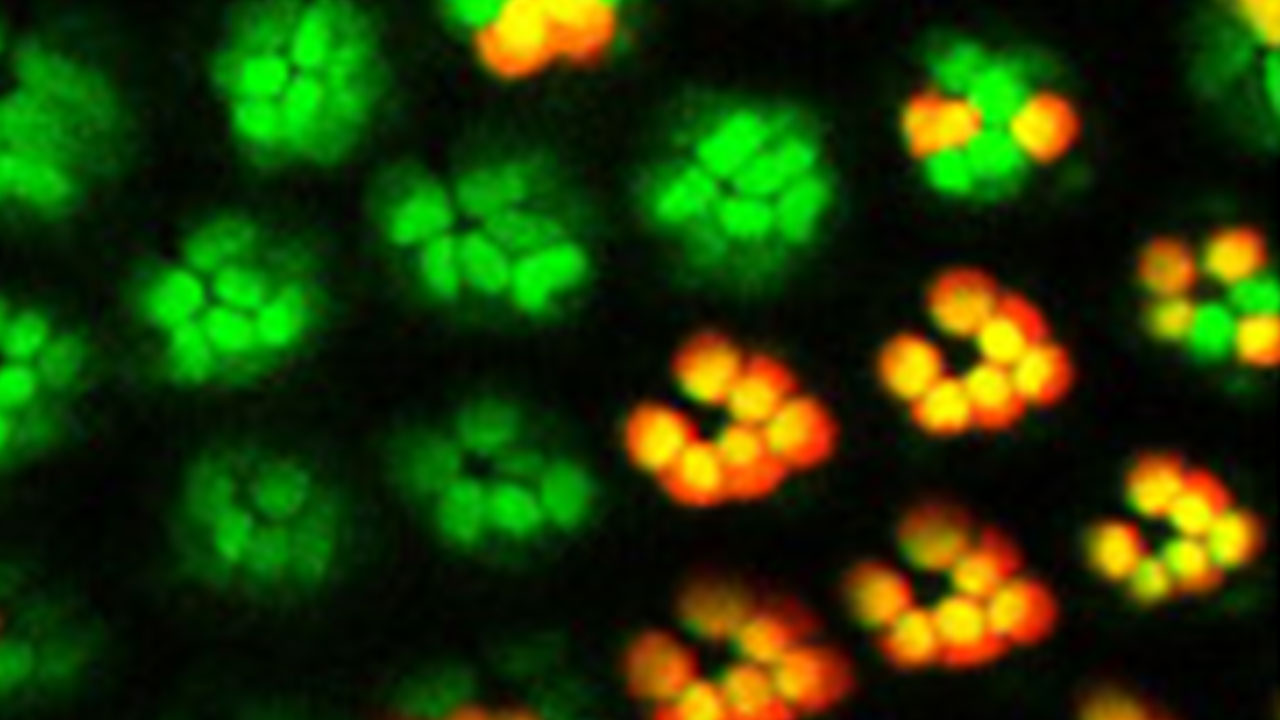 Living Imaging of Two Cell Populations in the Drosophila Eye
Through the Eyes of a Sea Turtle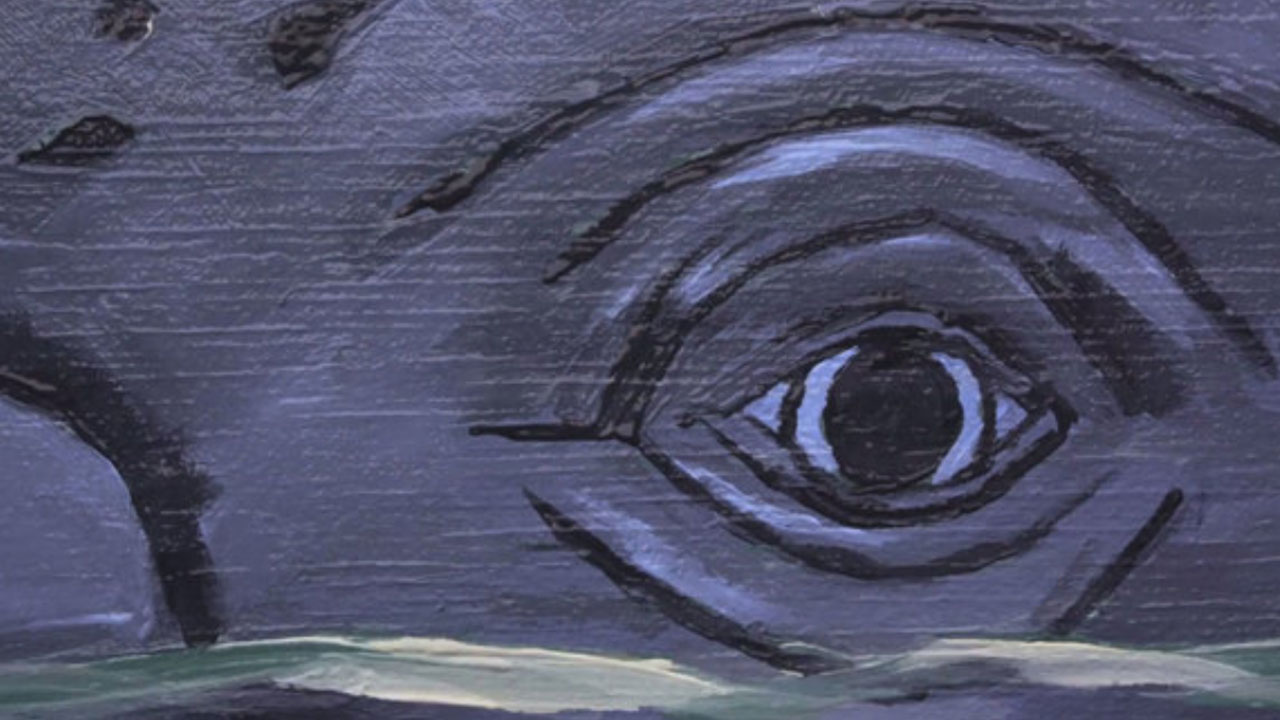 Whales and Humans Intertwined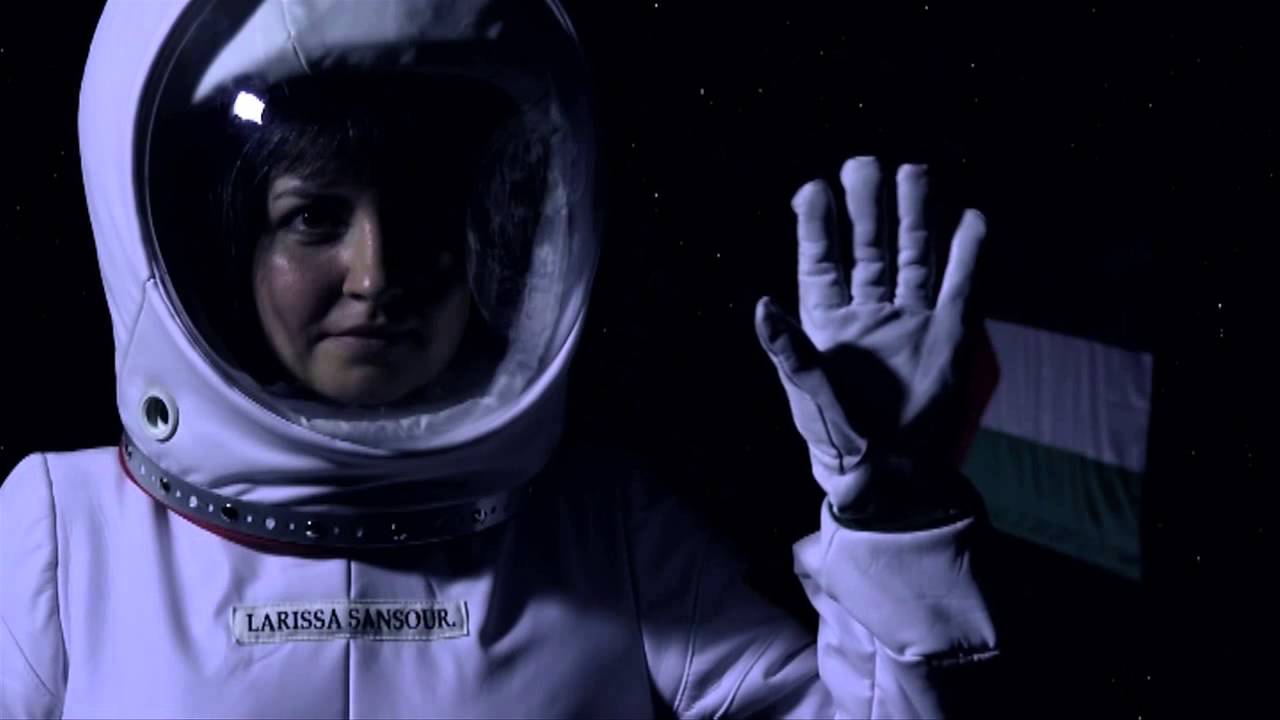 Modern Arab Science Fiction
Science and Film as Instruments for Scrutinizing Our World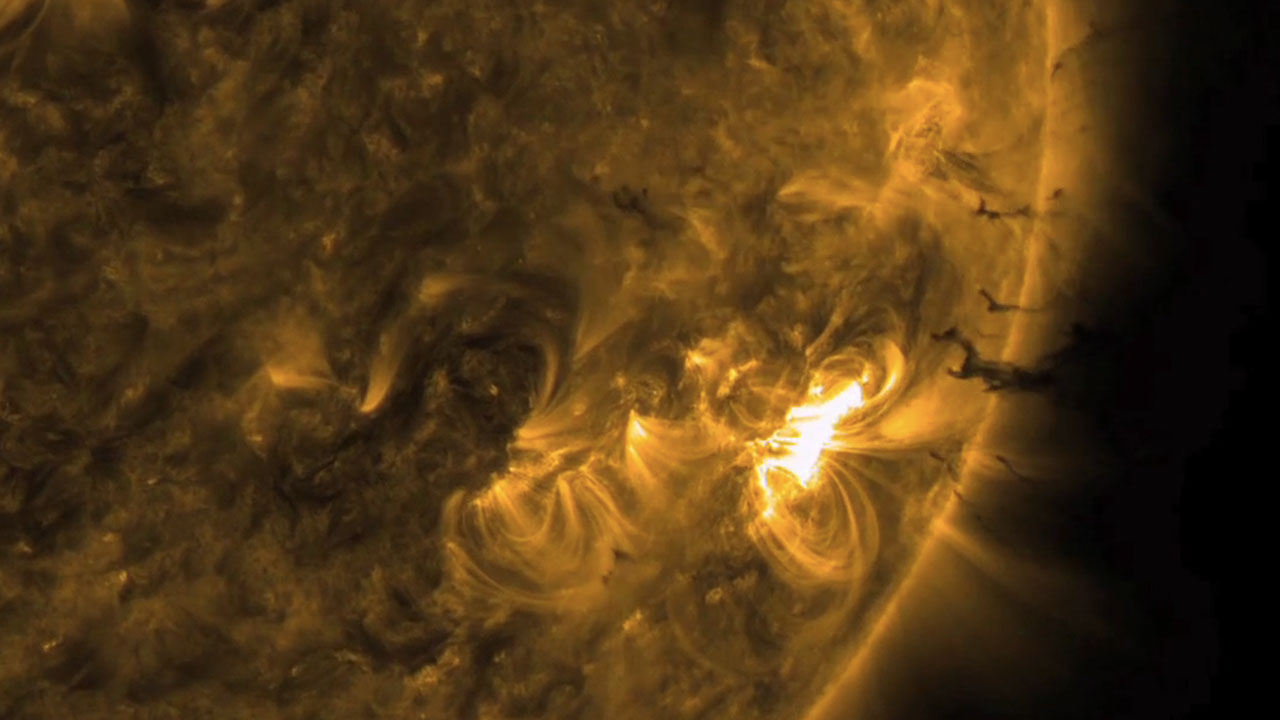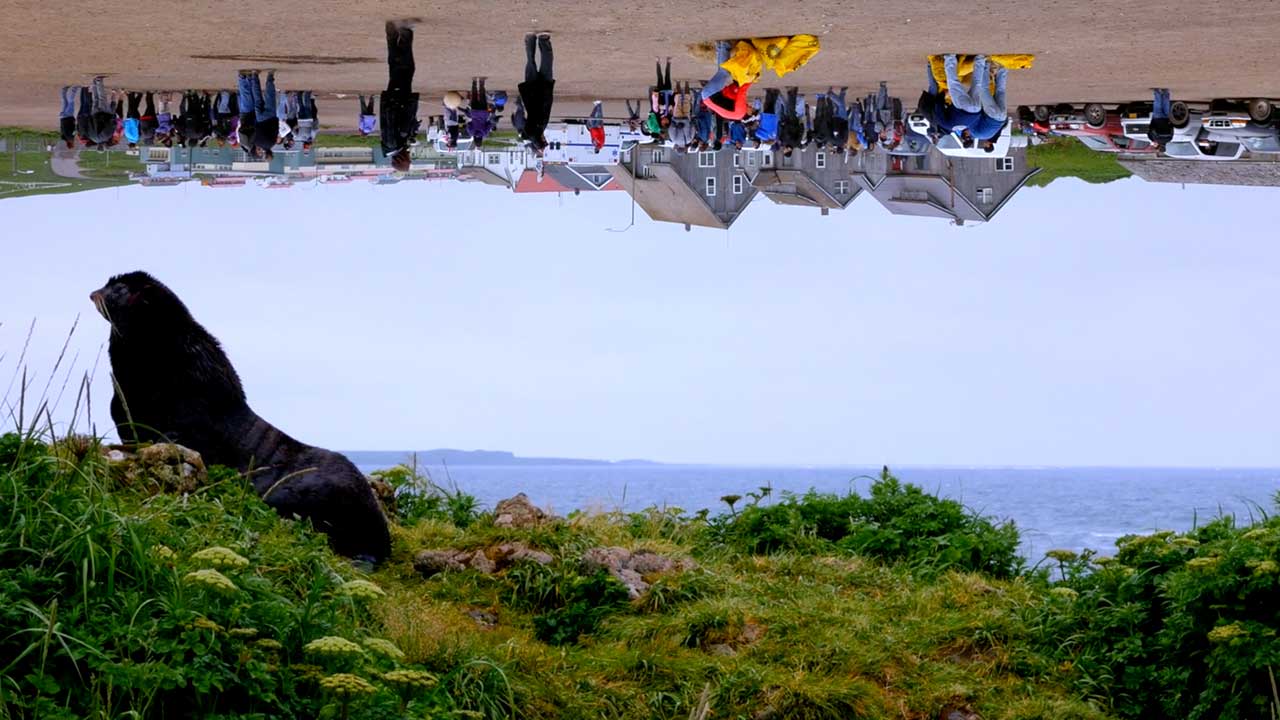 Fauna and Landscapes in Indigenous Stories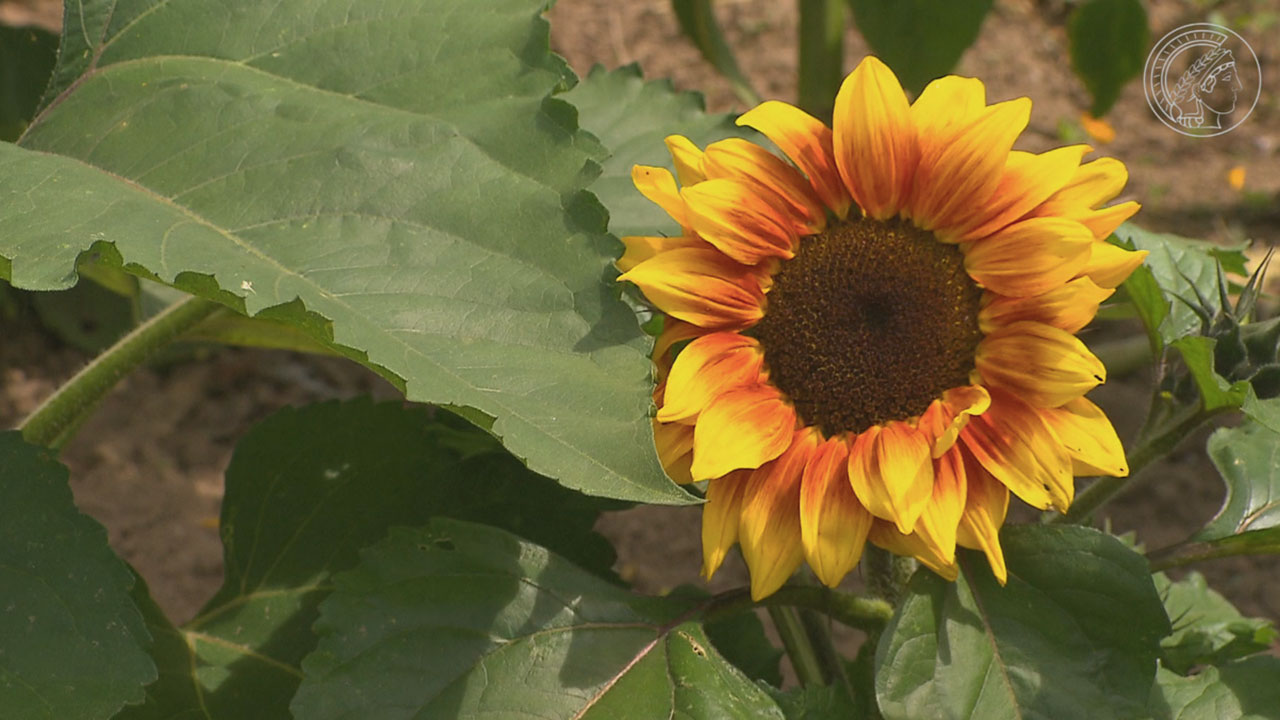 Nostalgia and the Natural World: a Lilian Mehrel Multiverse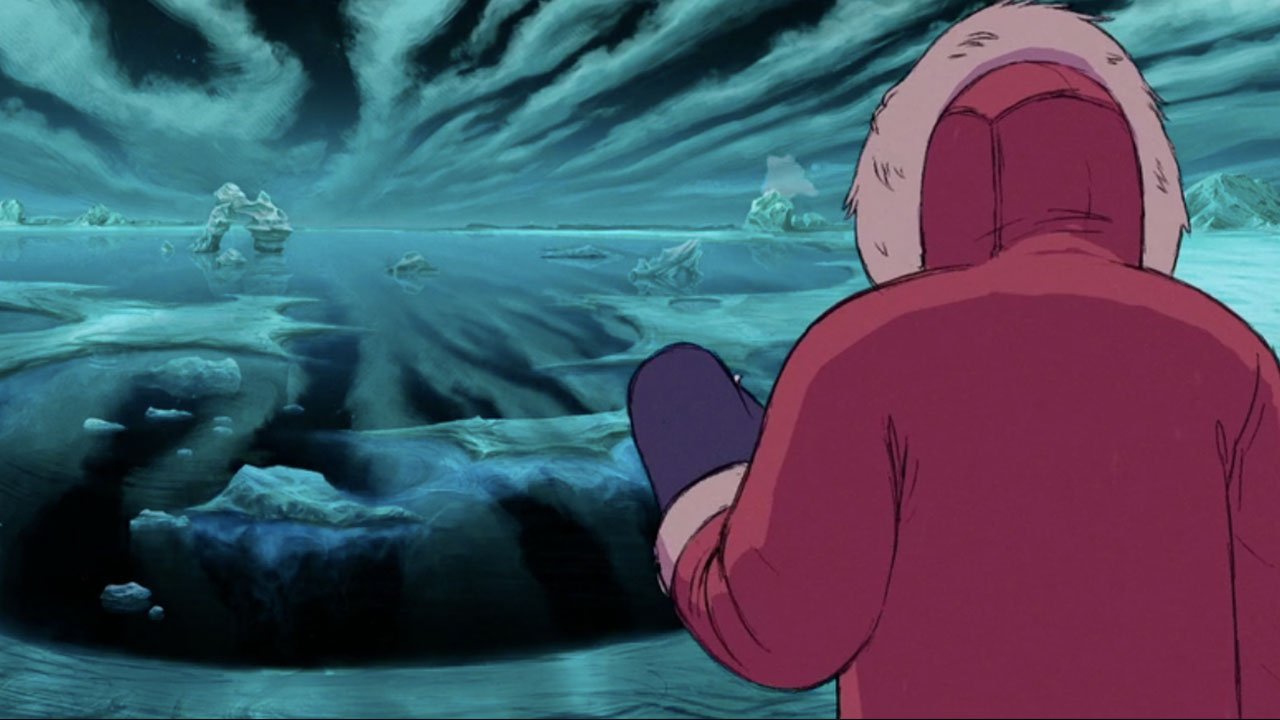 Wild Lands Shape Human Awareness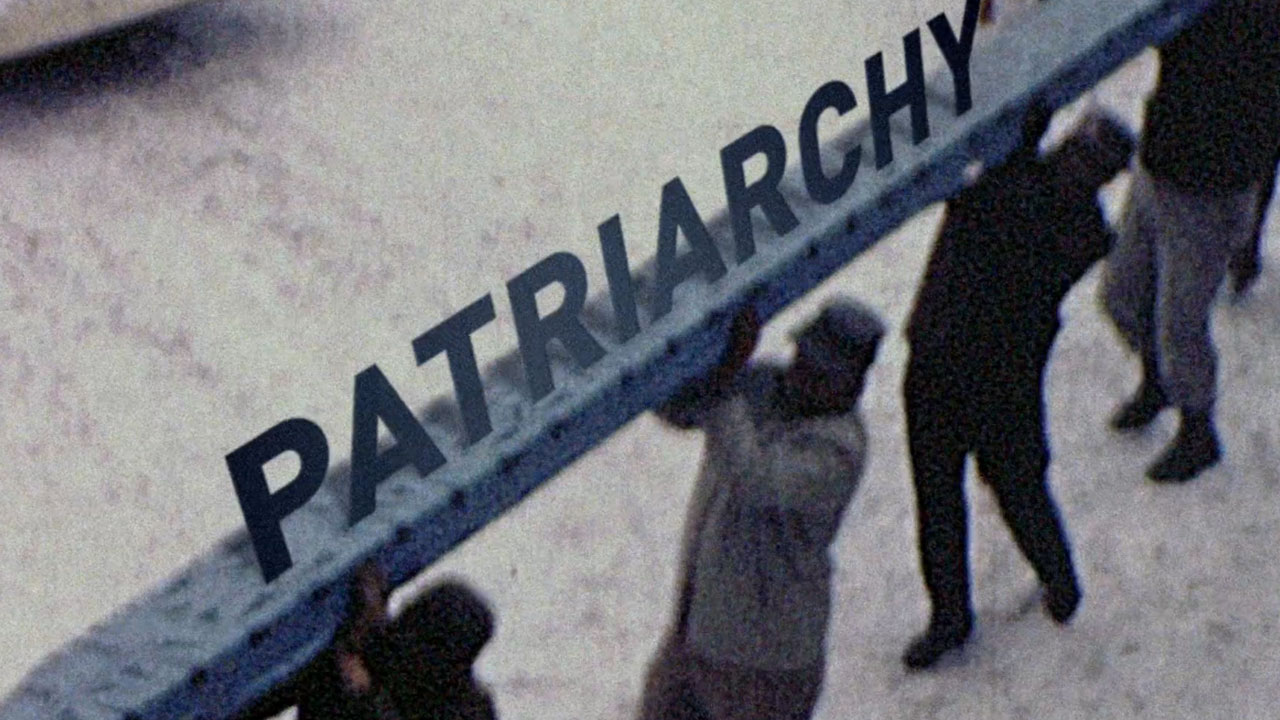 Women Leaders, Myths and Nationhood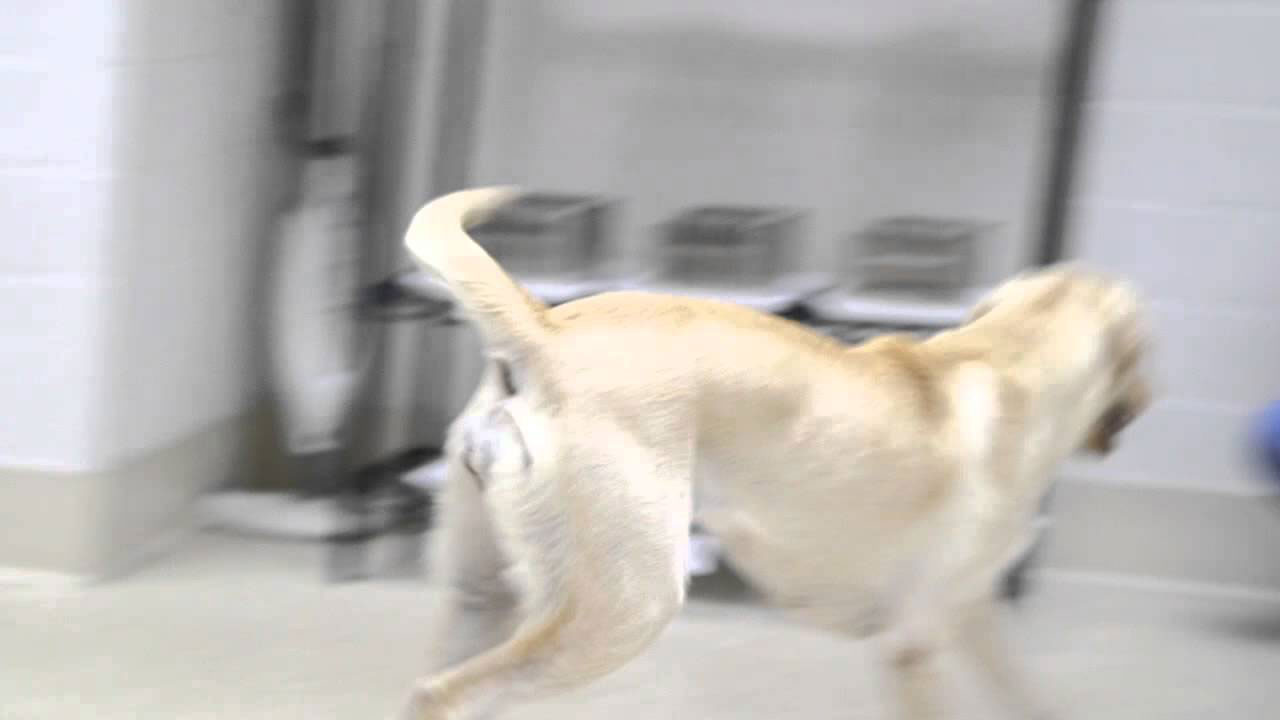 Dogs, Cancer and Medicine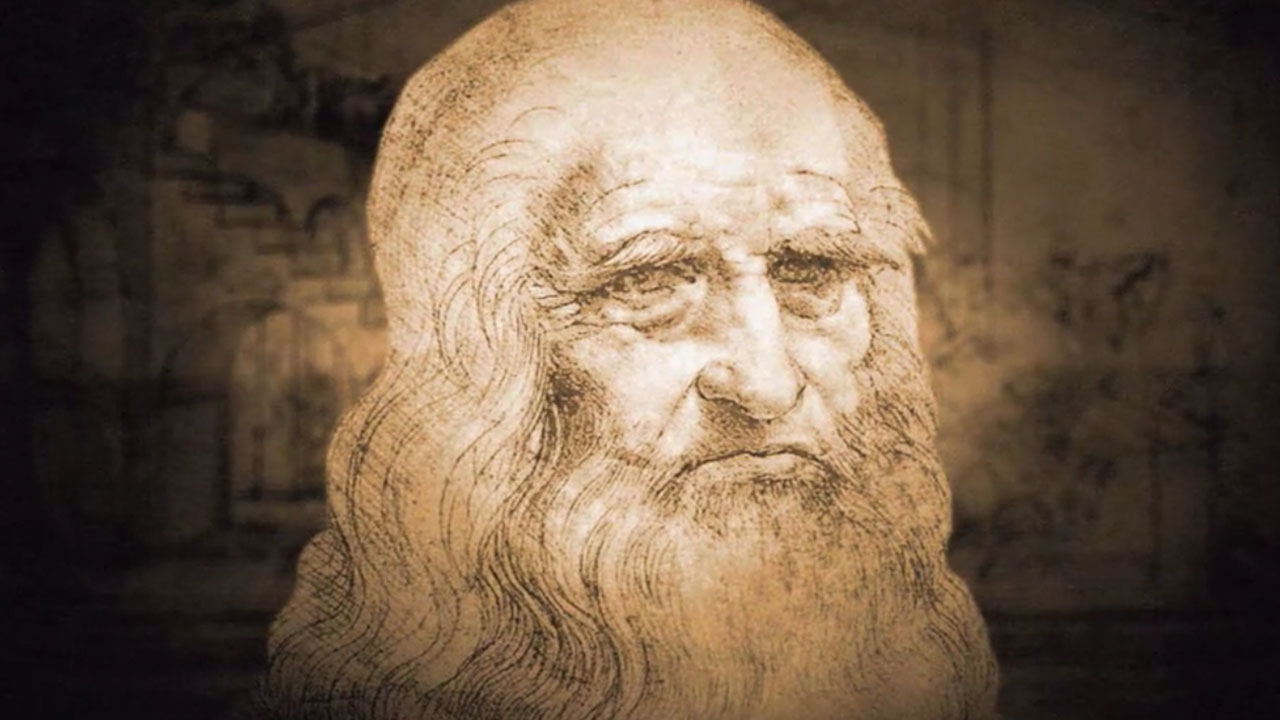 Leonardo and Friends Lead Us Into the Future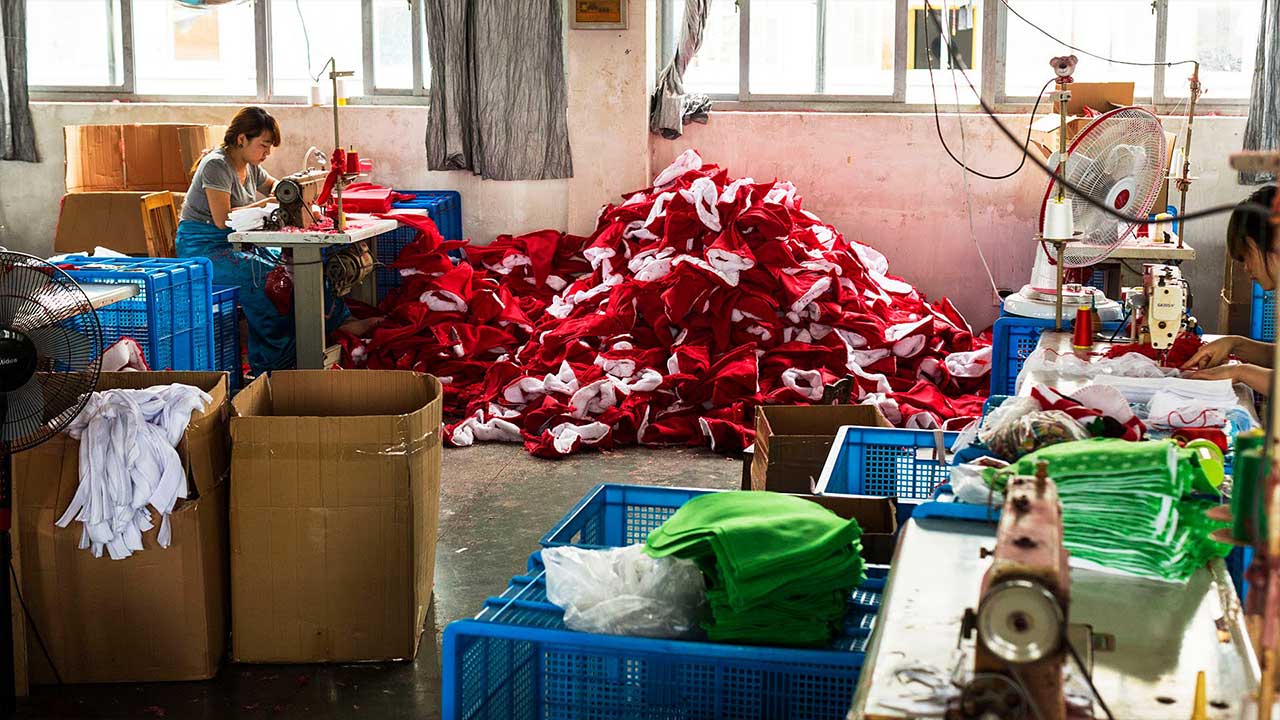 Buy Now or Forever Stall Our Advancements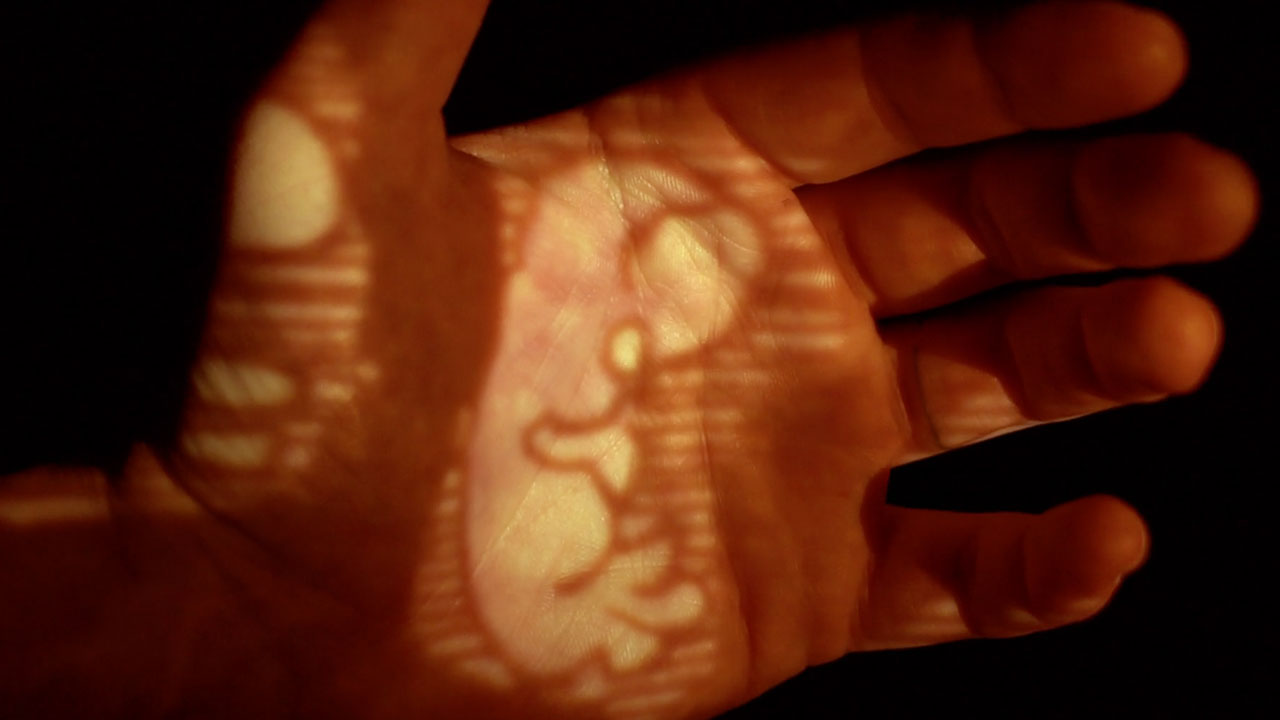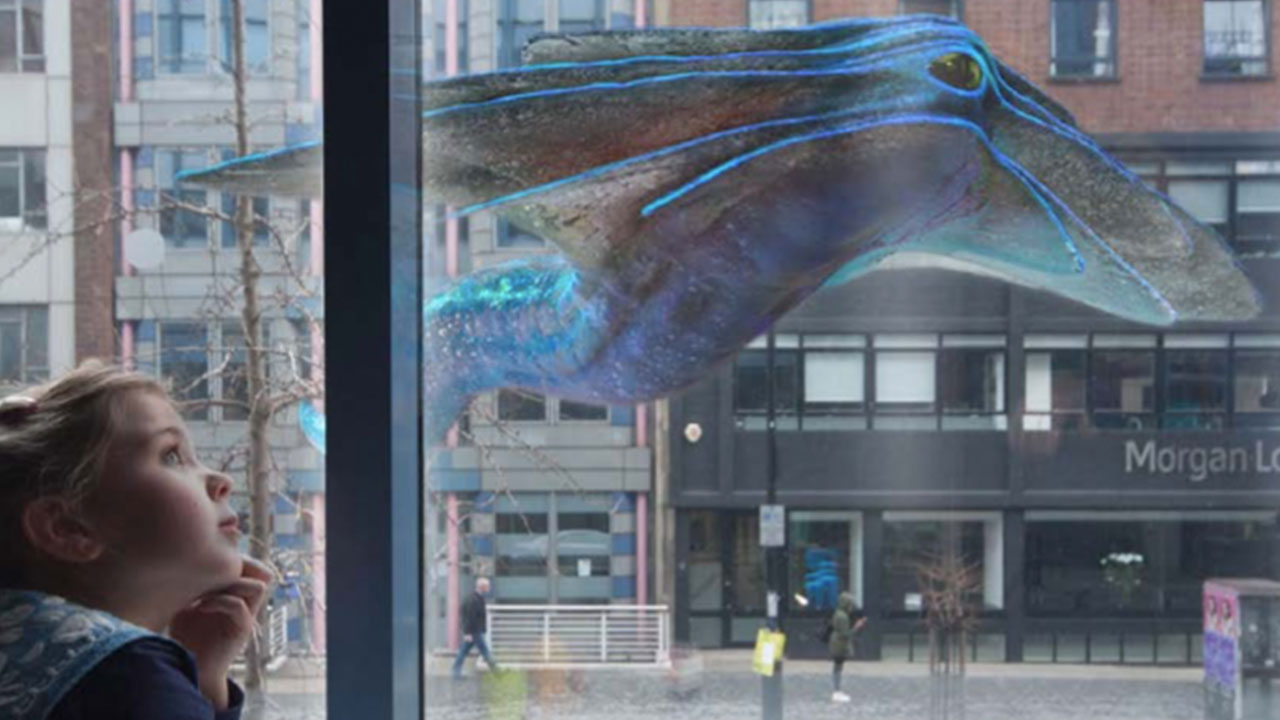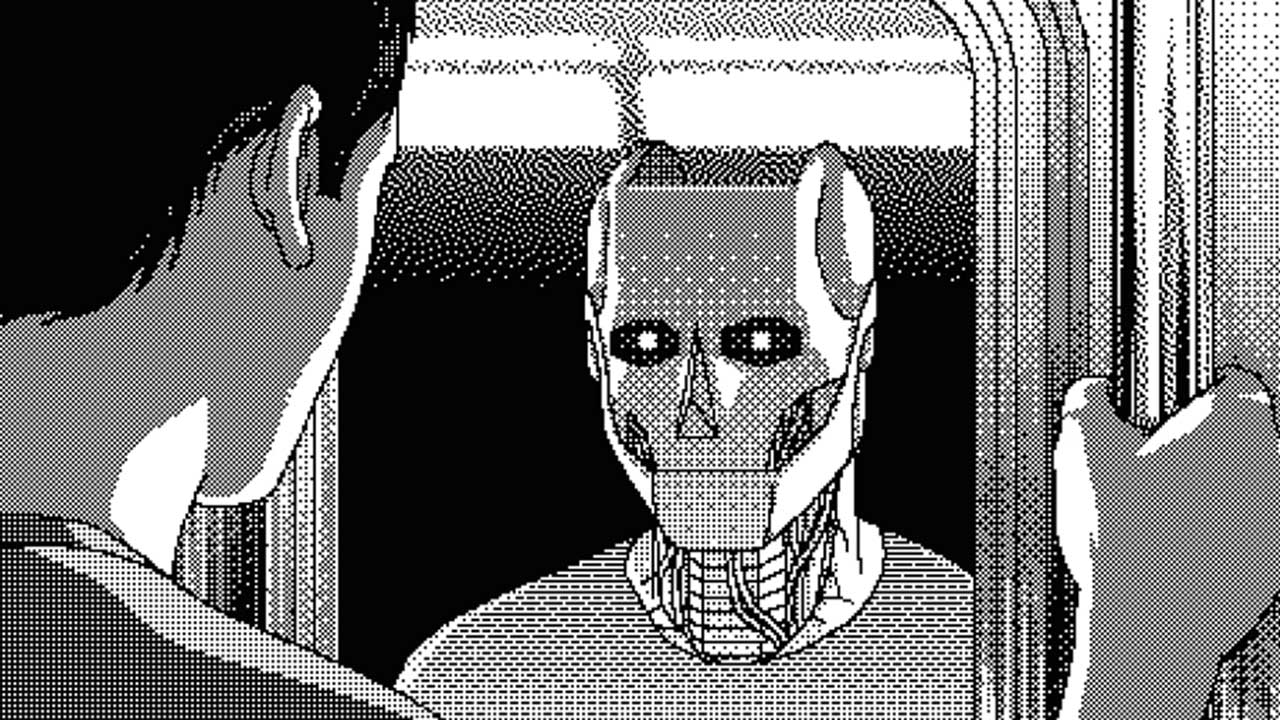 My Narrative Drive is Broken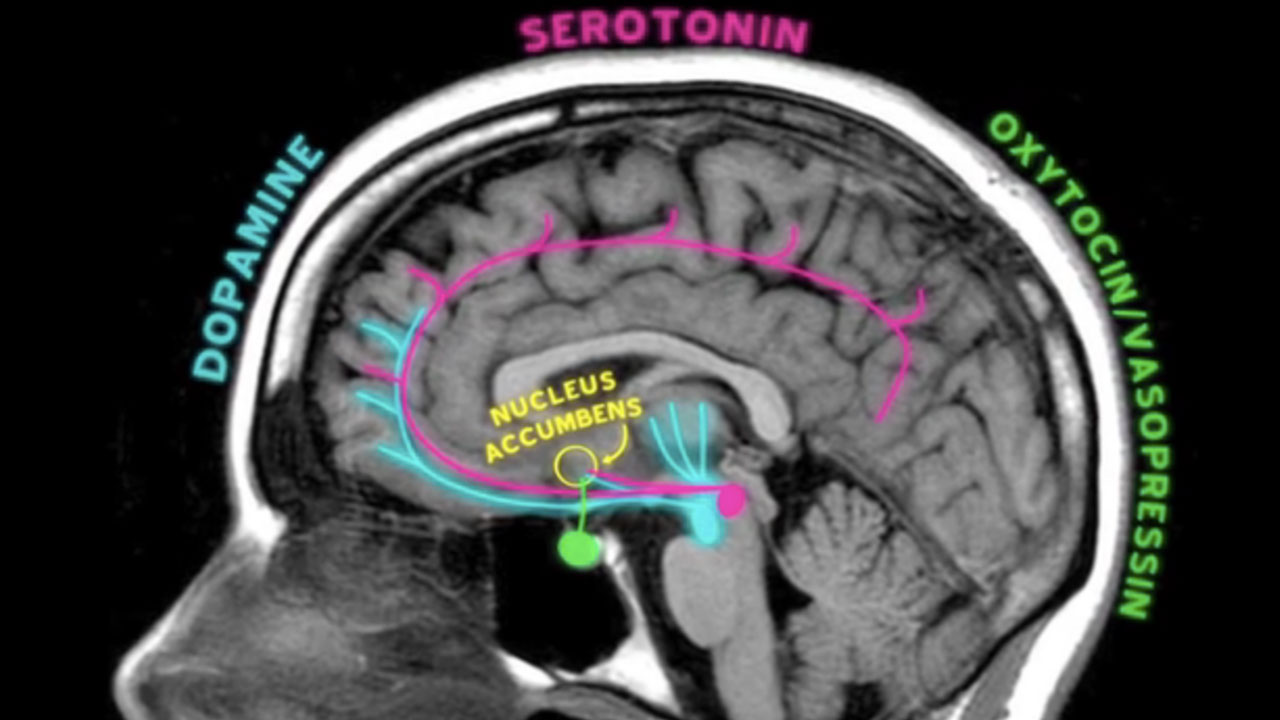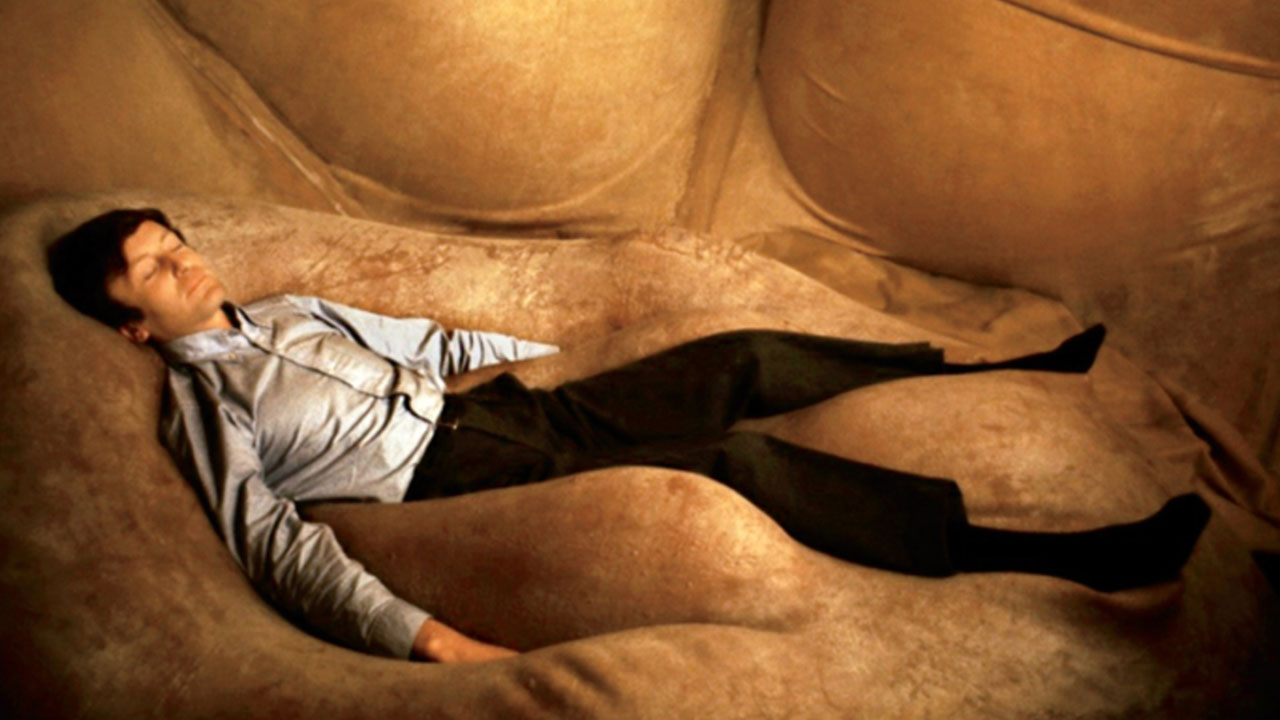 Why Haven't We Seen Visitors from the Future Yet?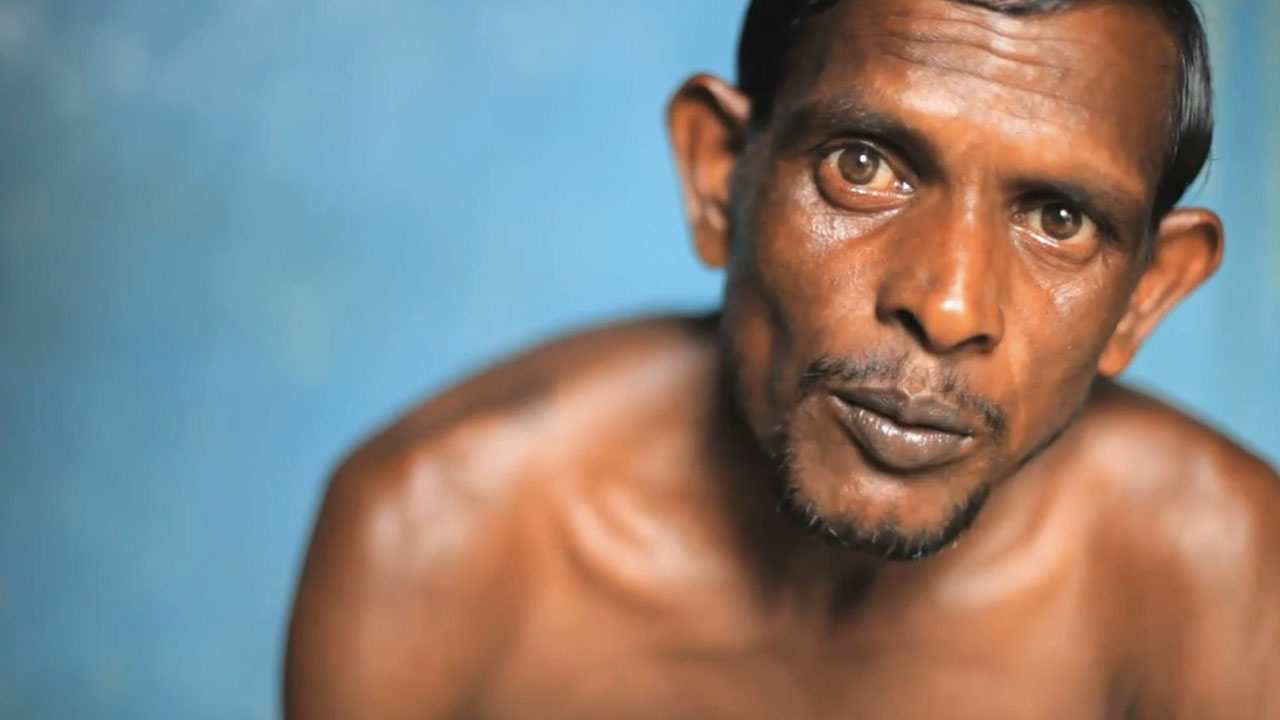 Fracking, Hurricanes, Rising Seas, Leadership, and Climate Change
Landscapes & Language of the Anthropocene
6 Beautiful Short Science Films About Nature and Humanity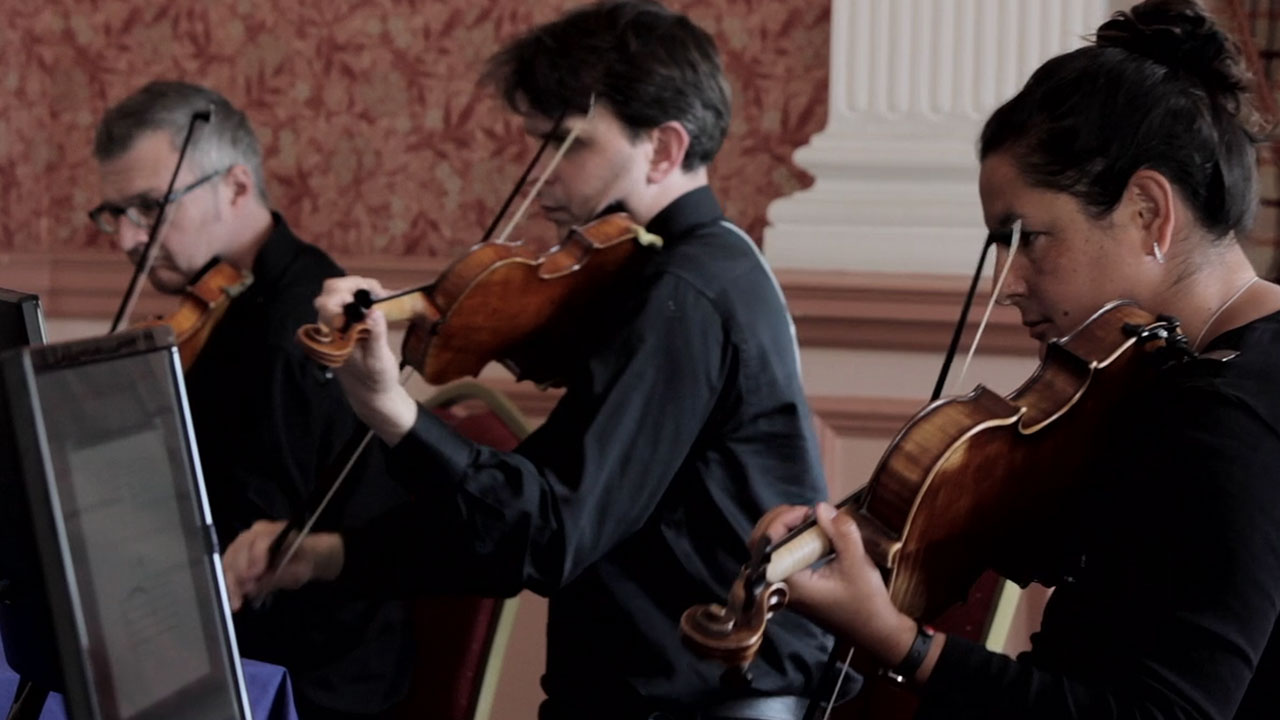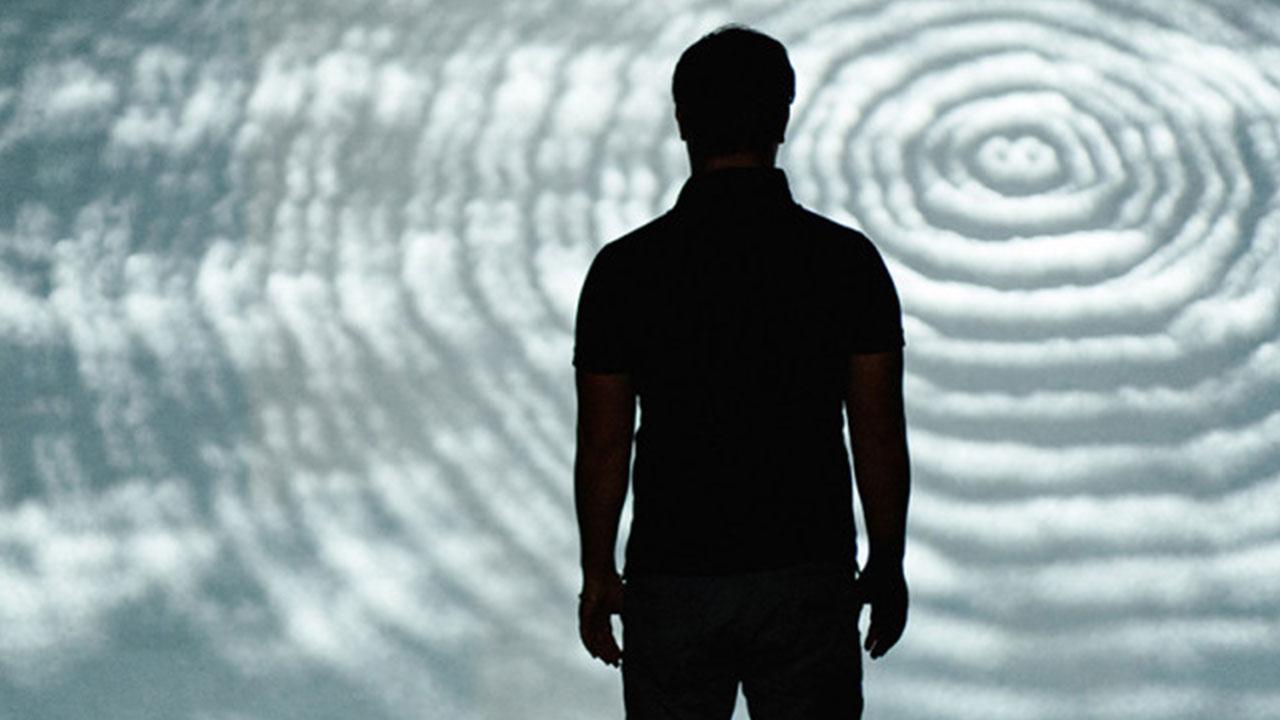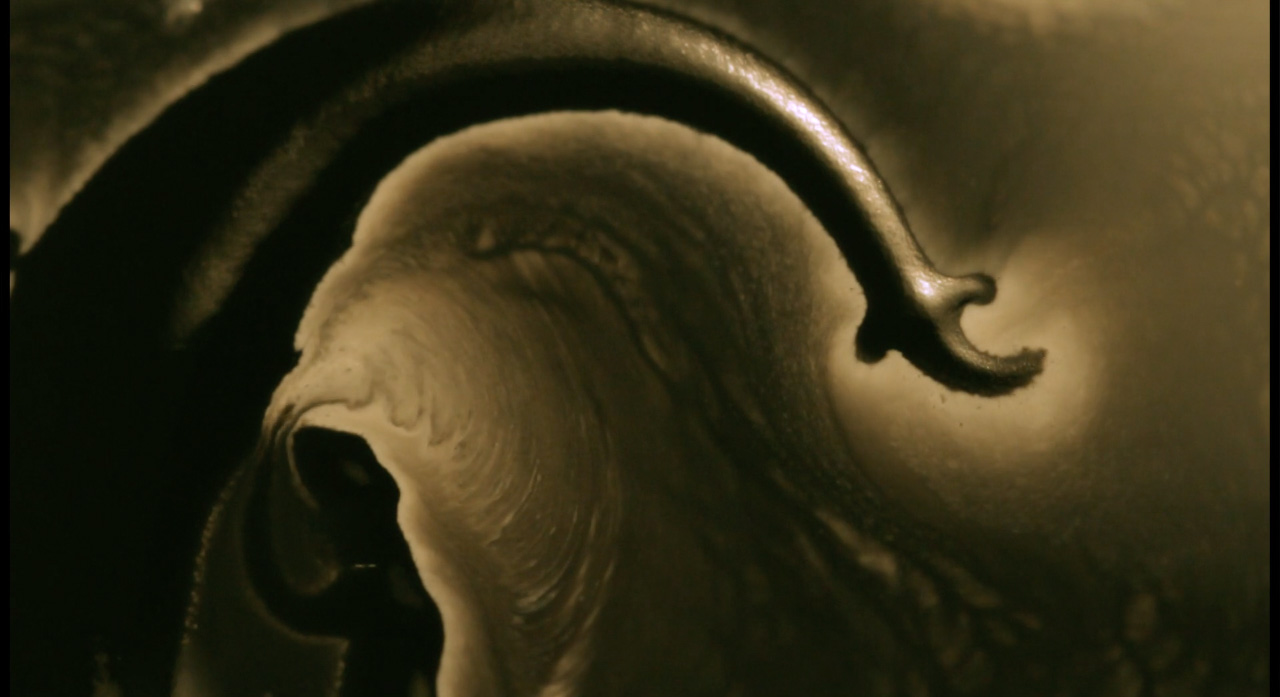 Don't Be Afraid of Science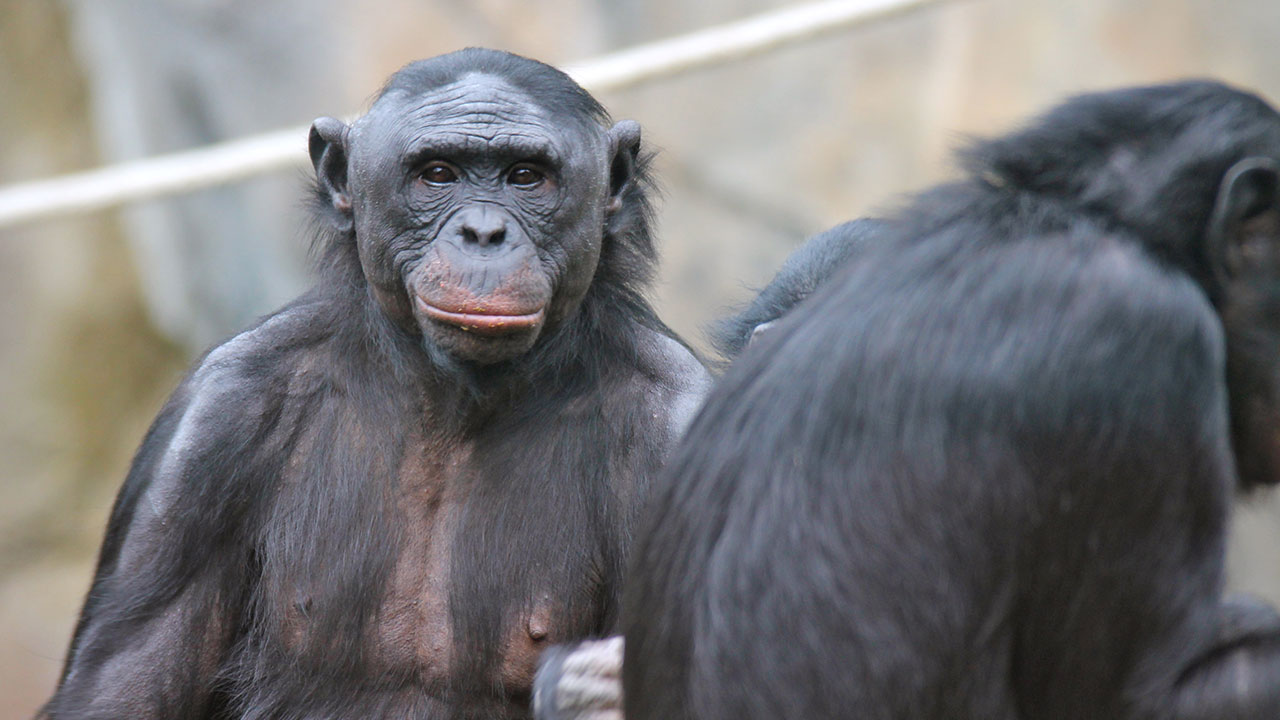 Humans Meet Chimps, Chimps Become Human?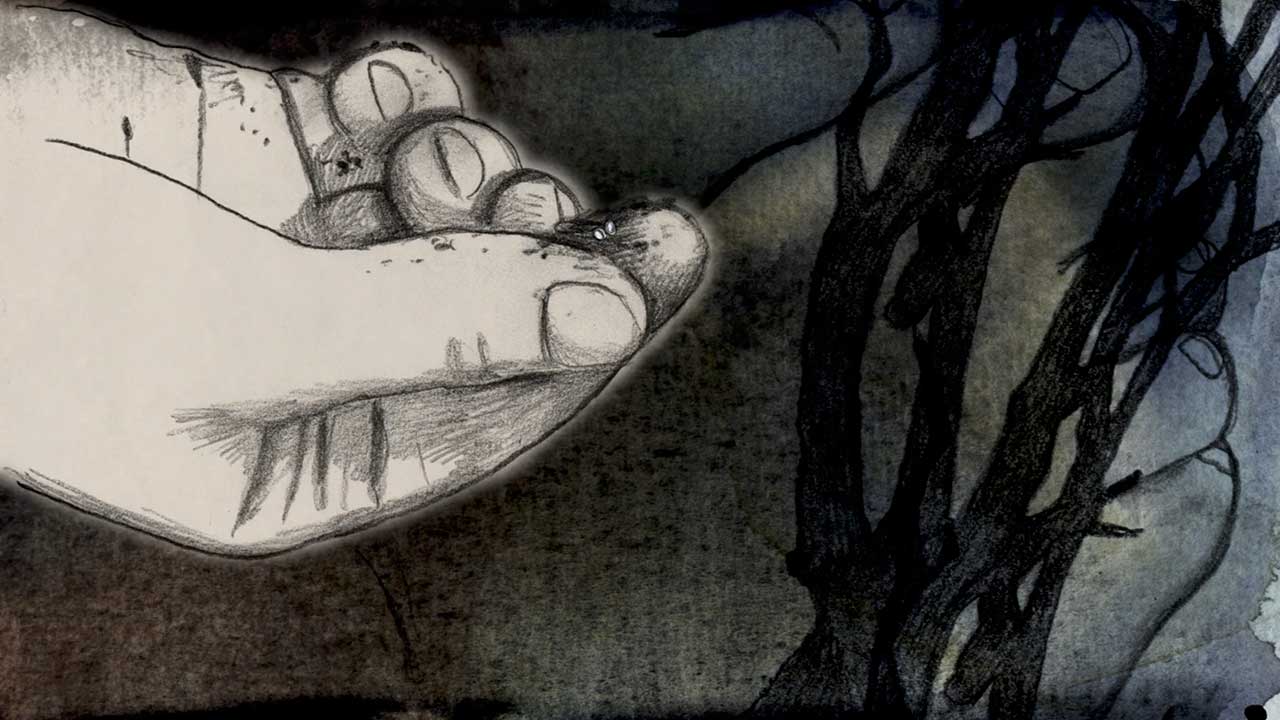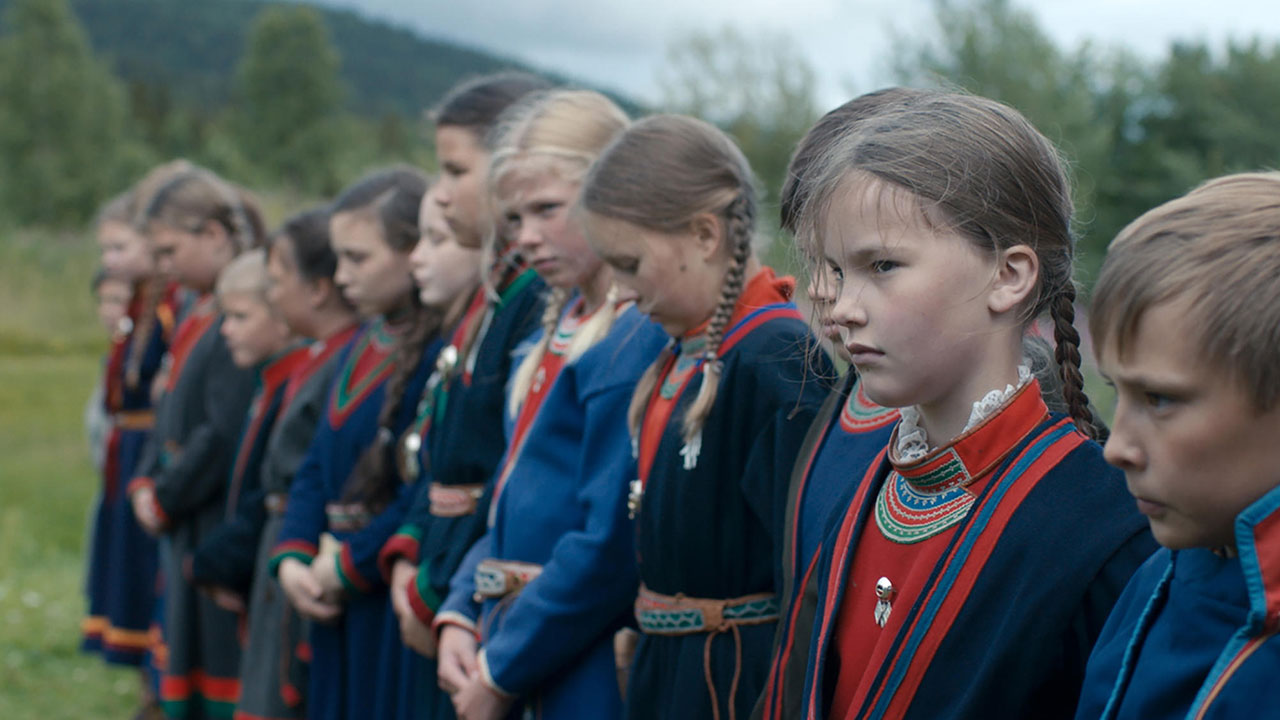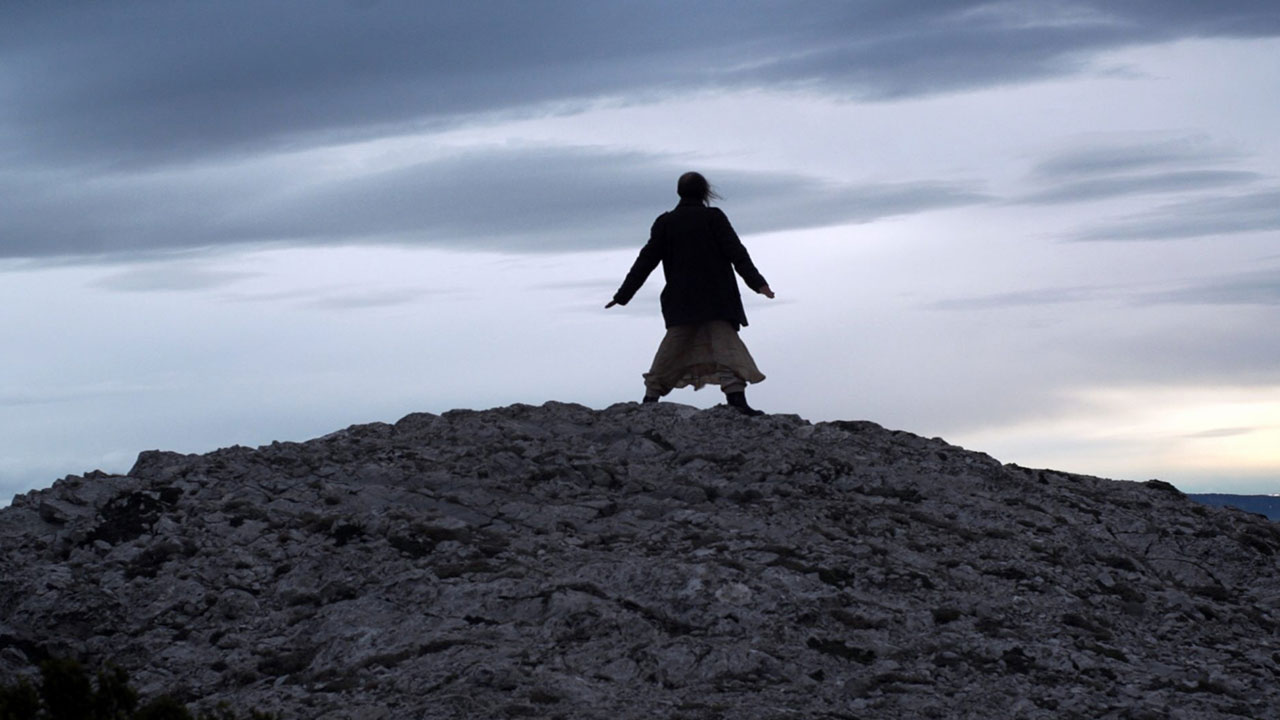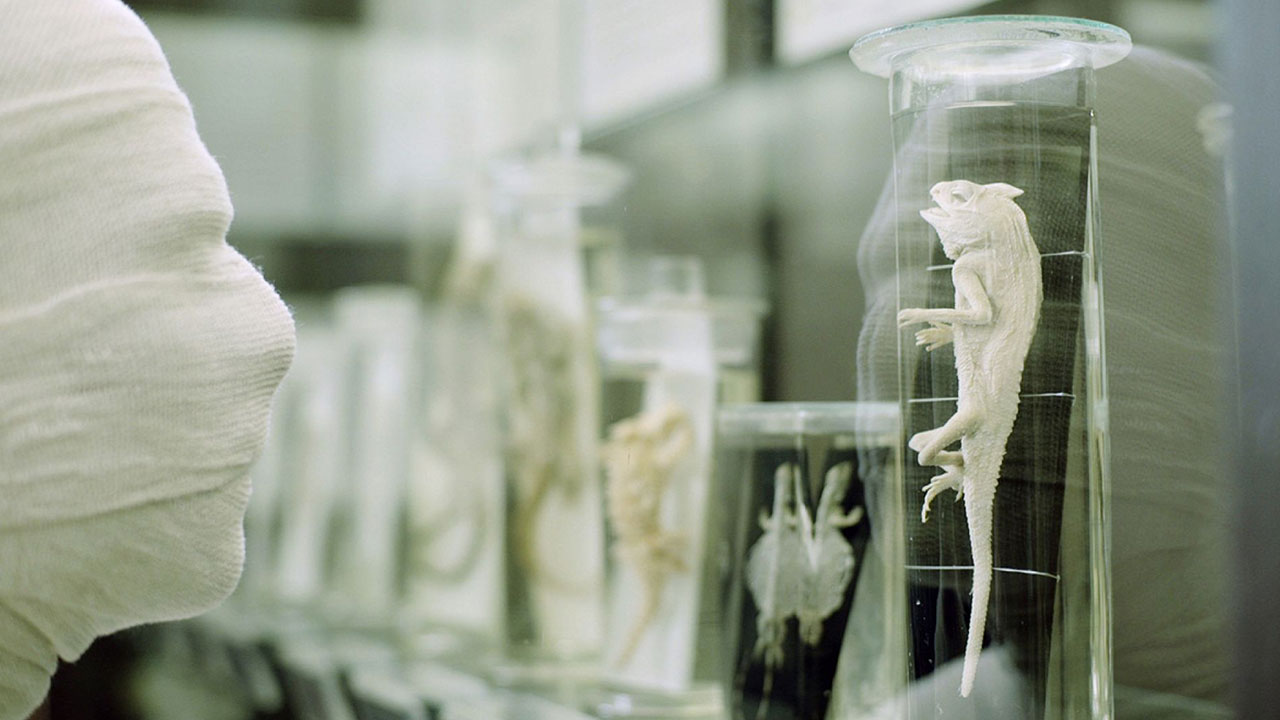 Immortality and Resurrection For All!!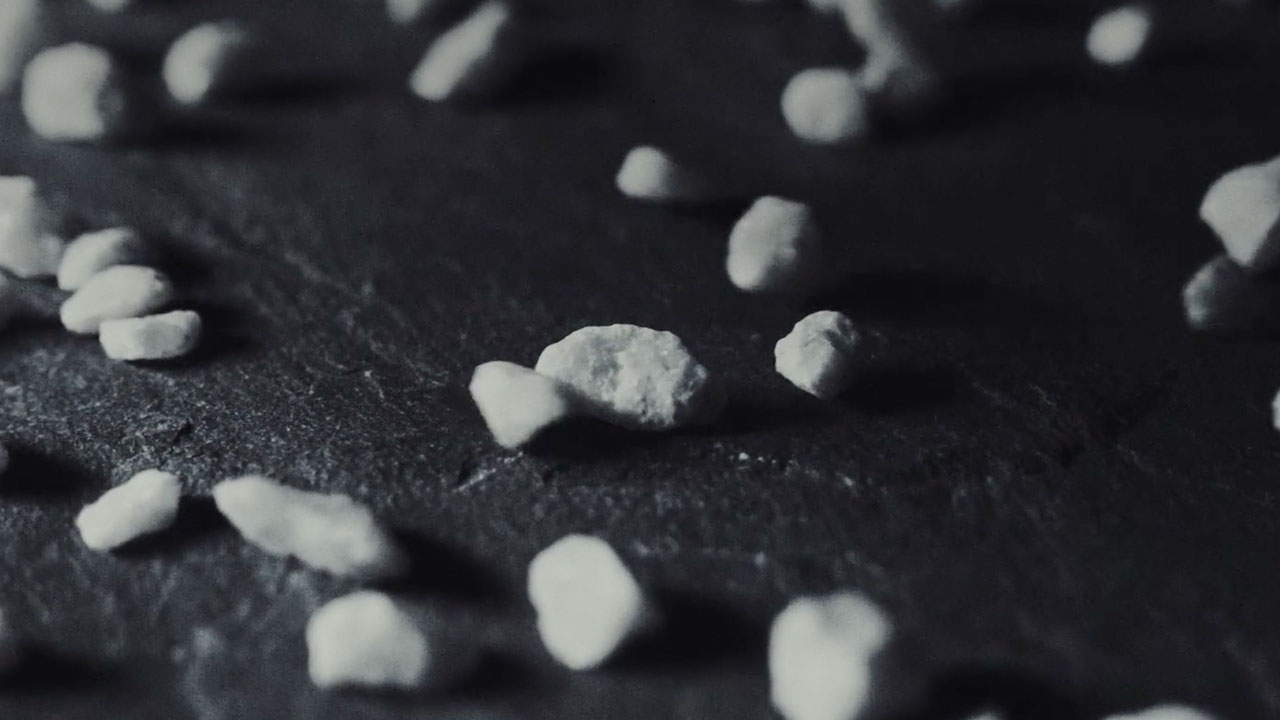 Messages Behind the Science
Attuning to Changing Planetary Conditions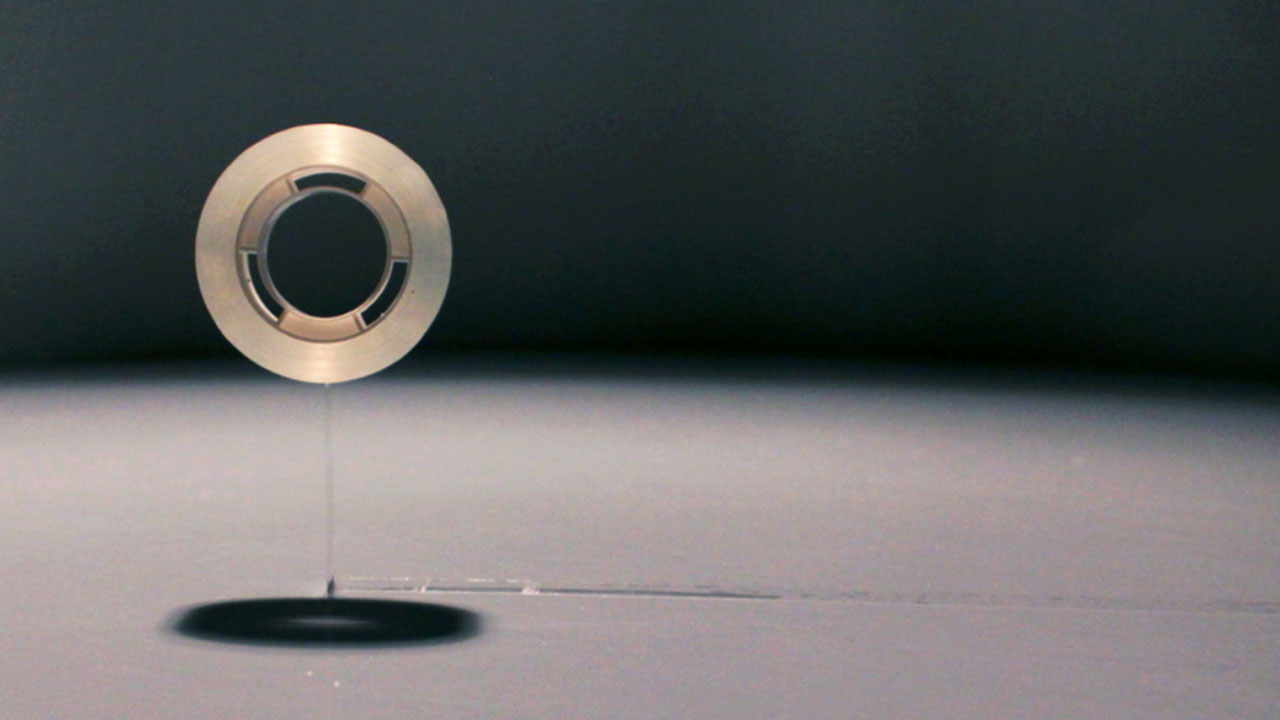 We cannot understand what we cannot imagine
Musical and Mythological Visual Enchantments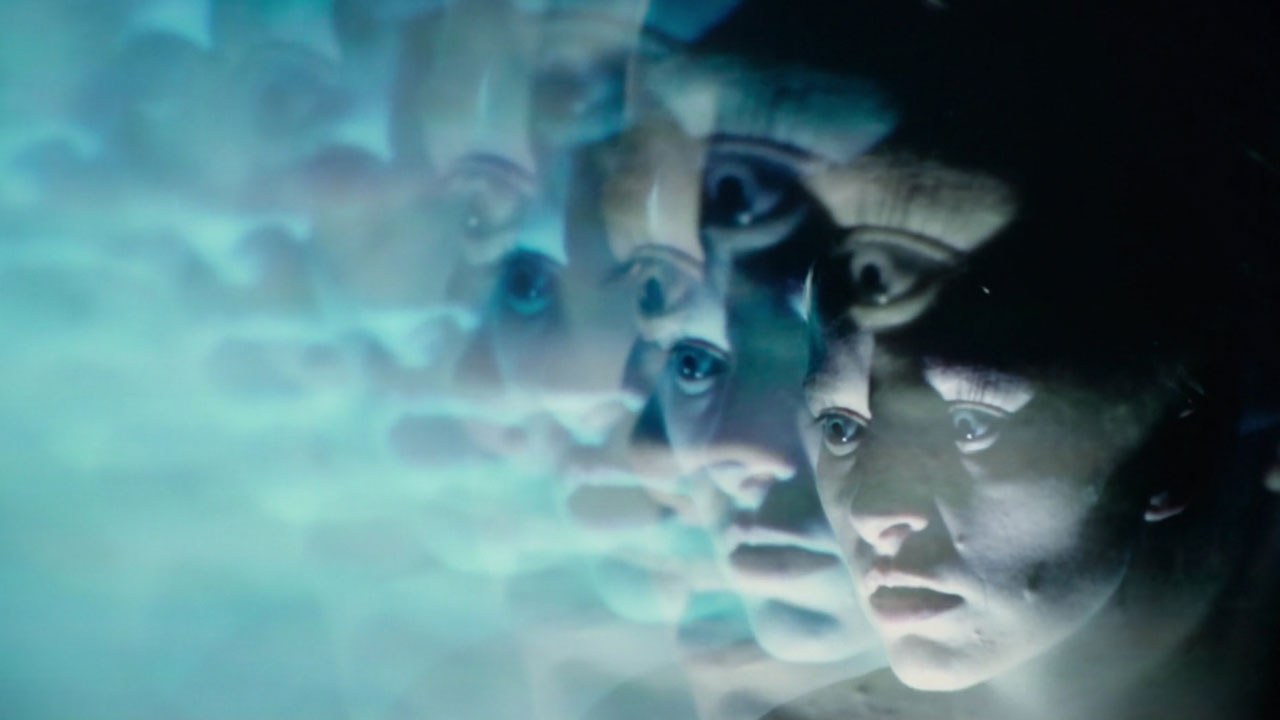 Your Guide to Science at the 2019 Toronto International Film Festival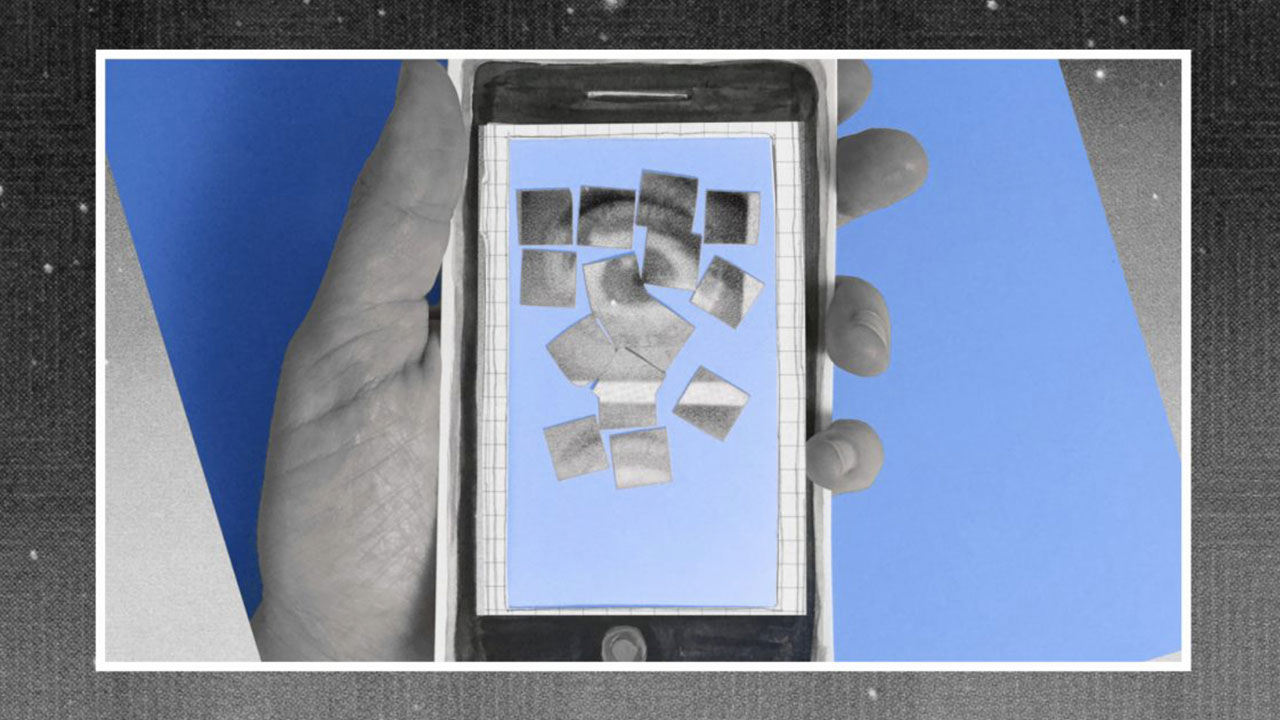 What Does It Mean to be An Internet User?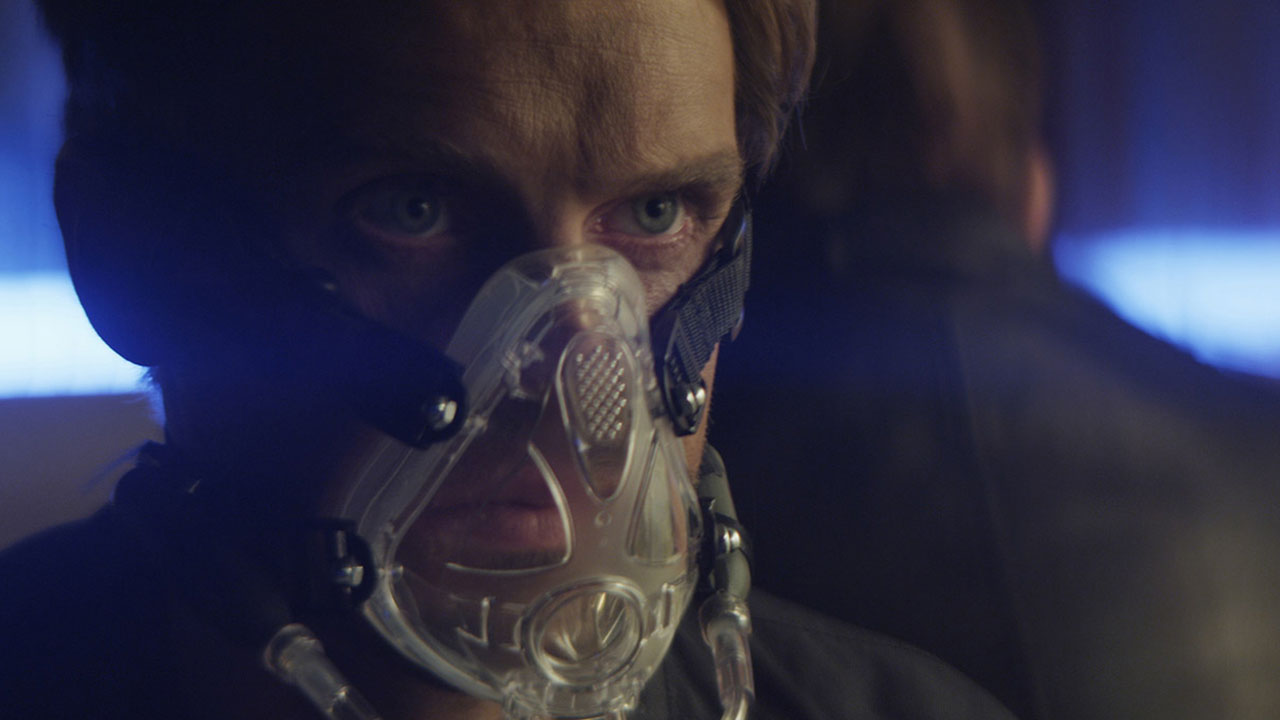 Exploring The Relationship Between Human Beings and Nature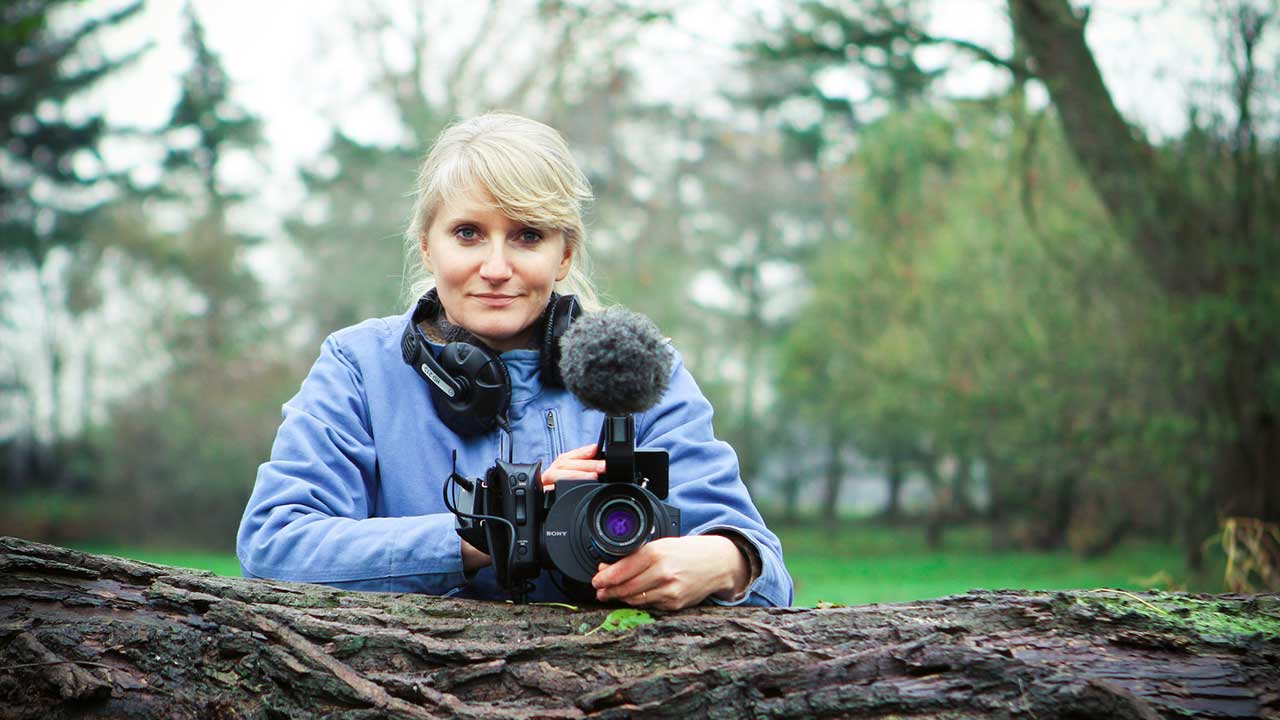 Does Consciousness Exist Outside of Our Body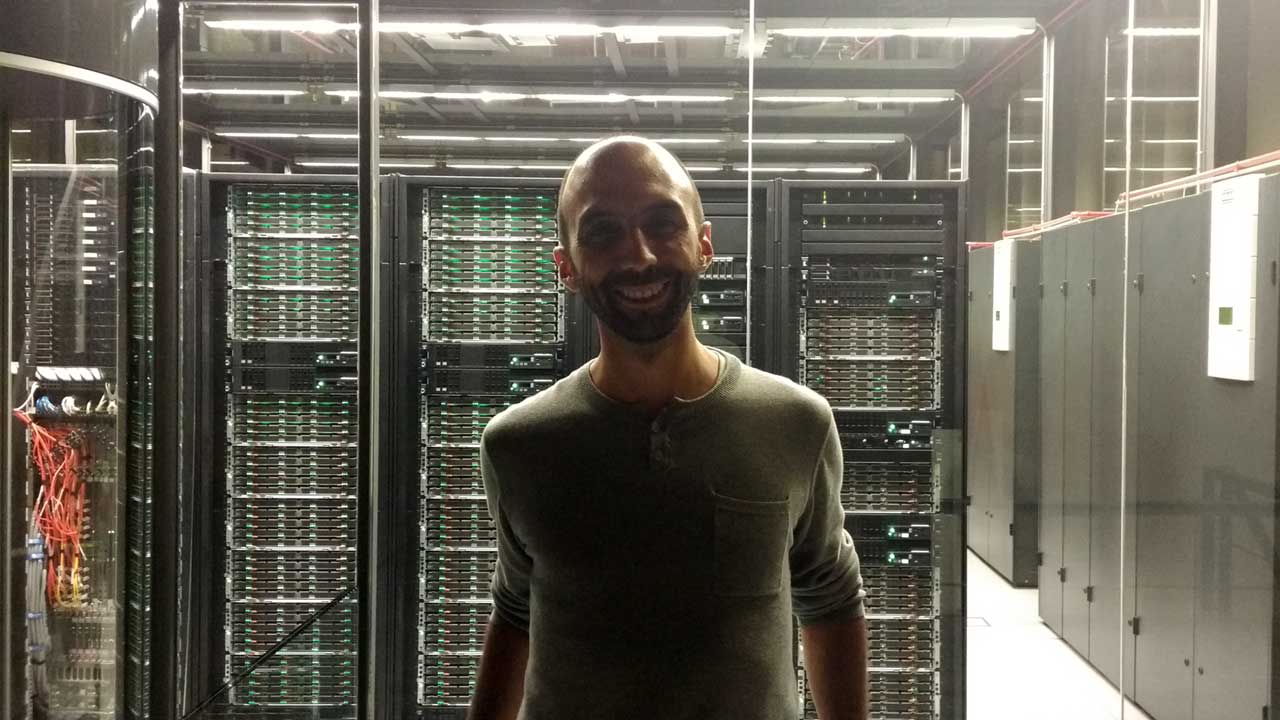 Telling Stories with Data Visualization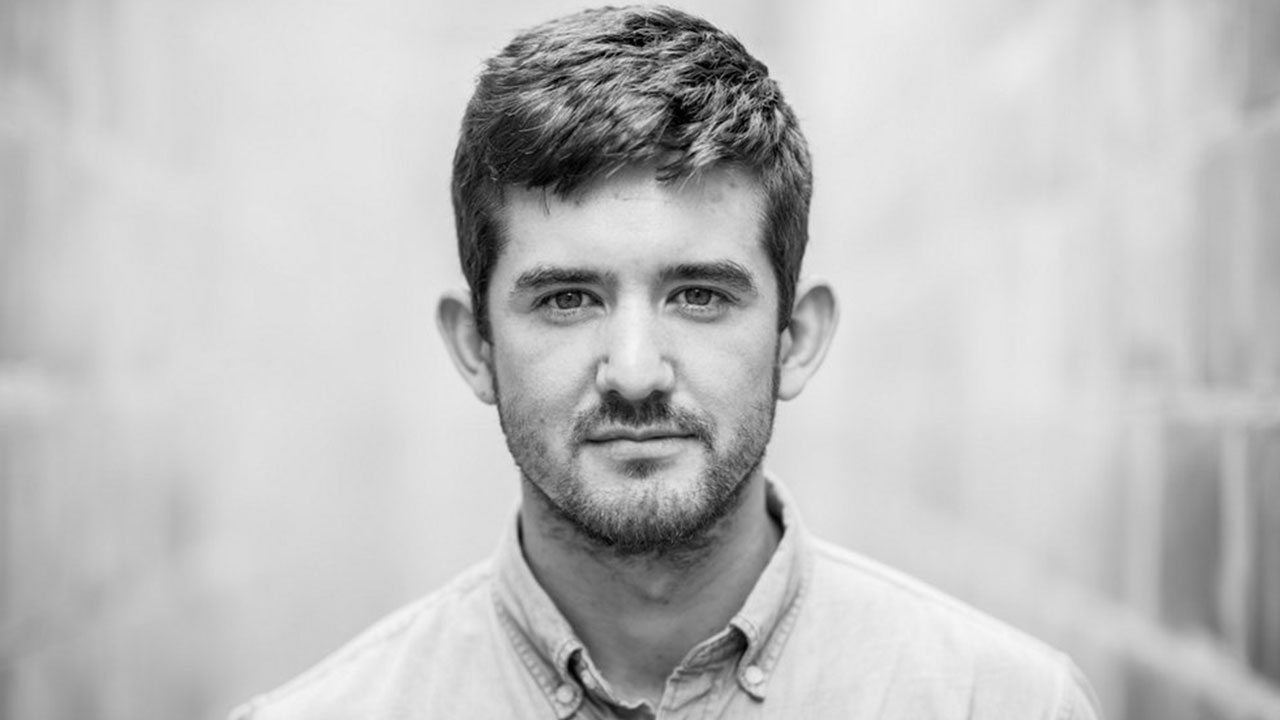 Selections from Bluebrain: A 10-Year Neuroscience Documentary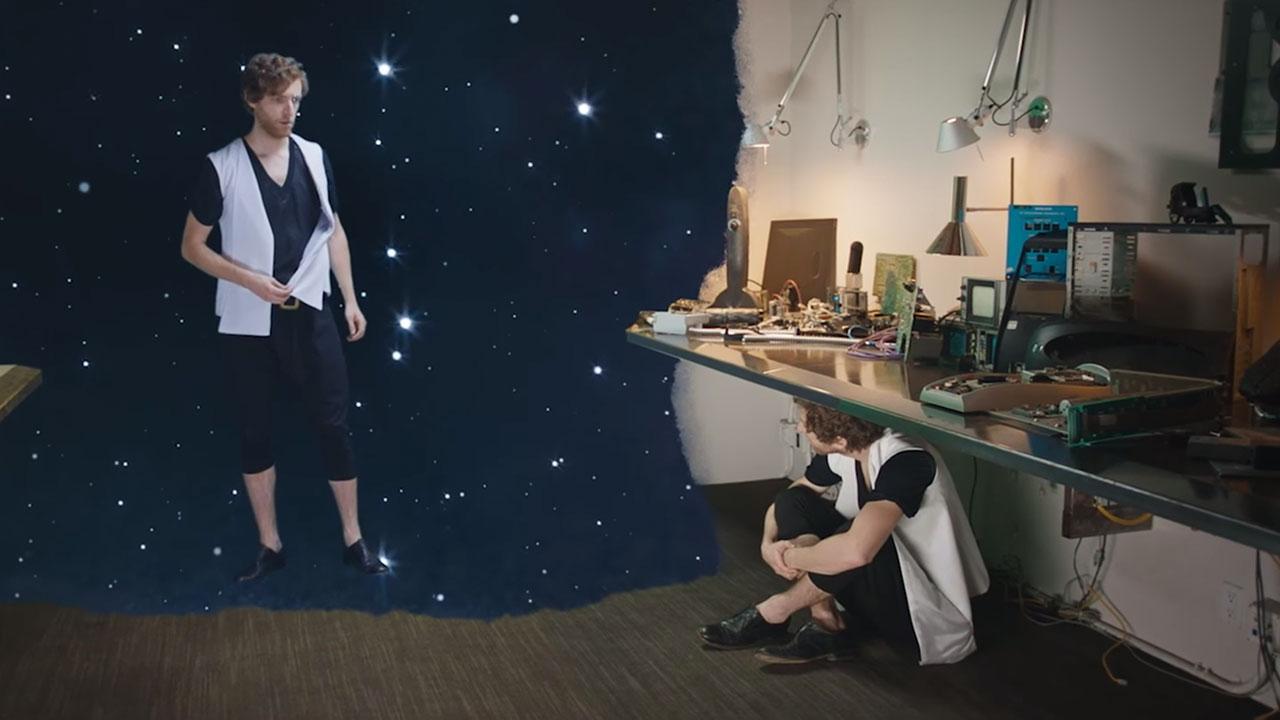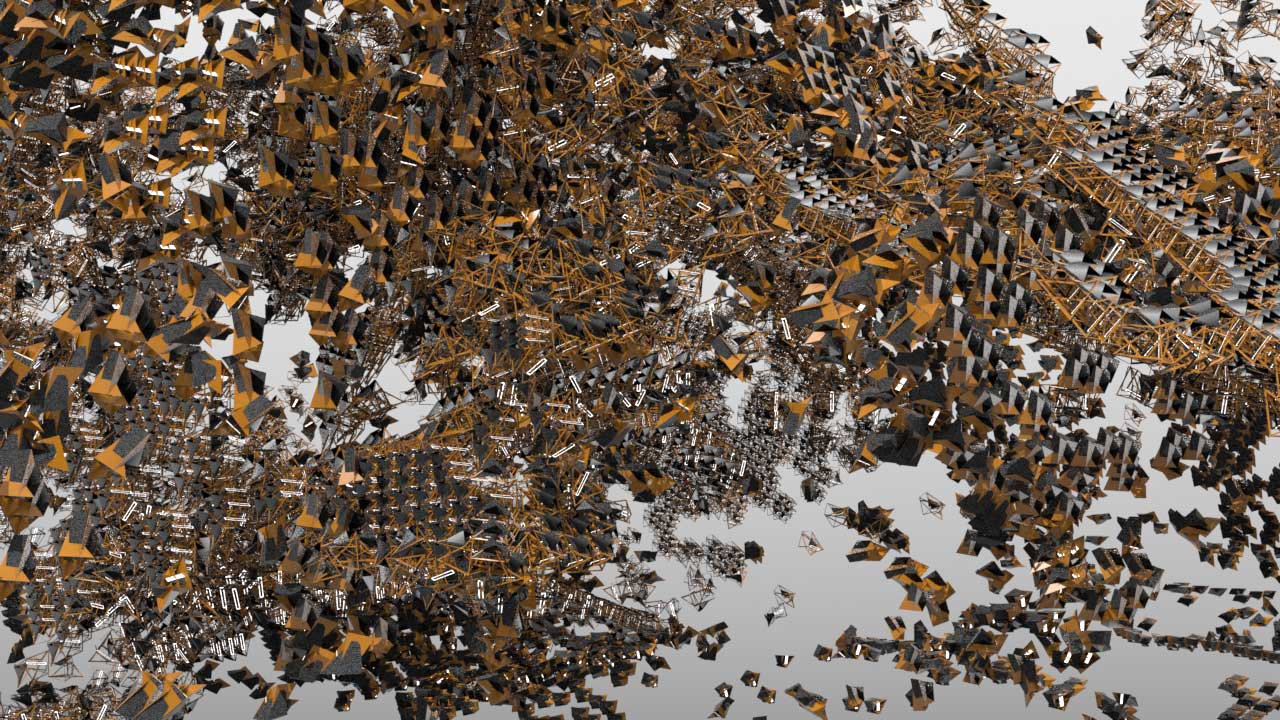 Migration: The 13th Annual Imagine Science Film Festival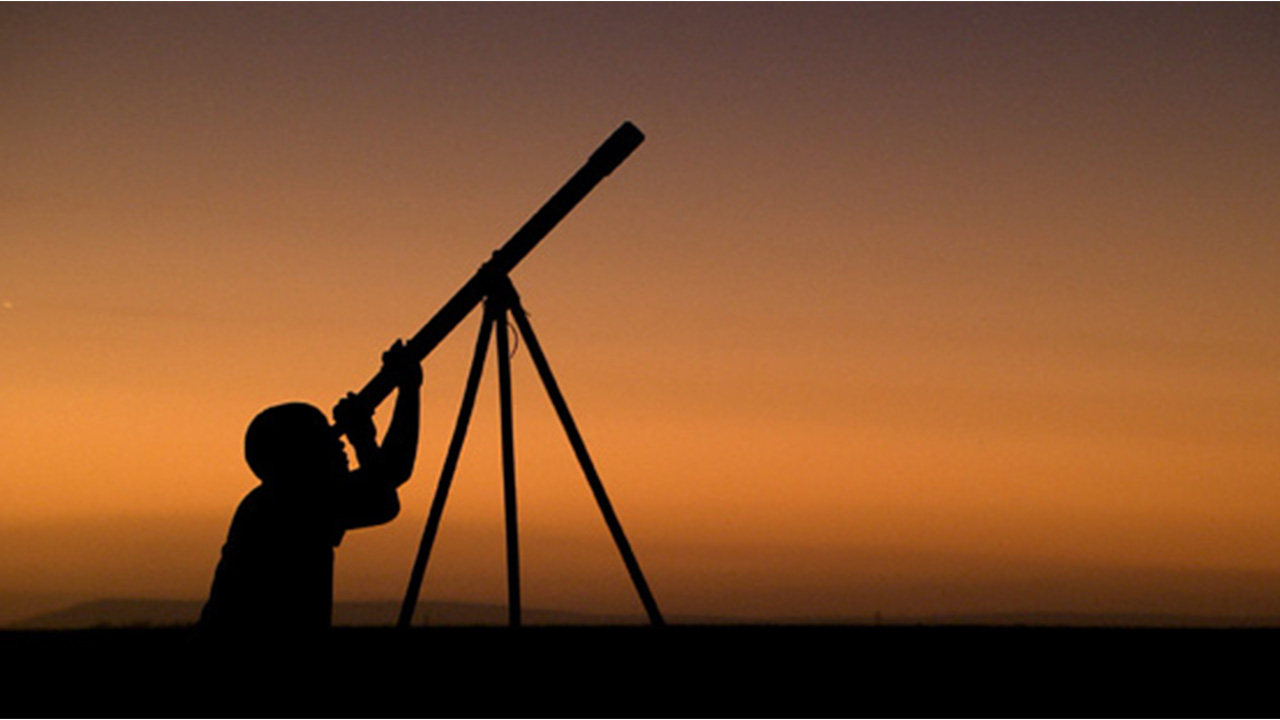 The Function of Astronomy in Pre-Historic Africa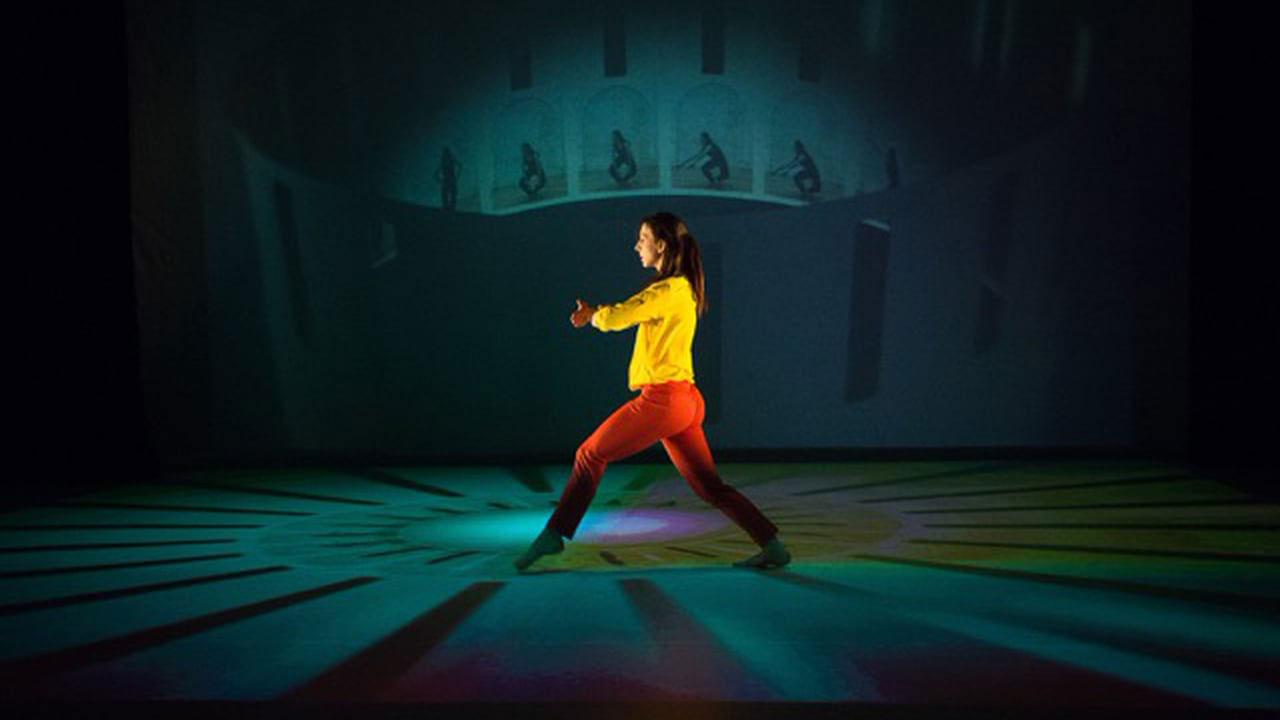 The Dance That Takes Place in Our Heads
Unsettling Equilibrium and Envisioning a Better Future
How Ordinary Things Transform Into a Magical World Under The Microscope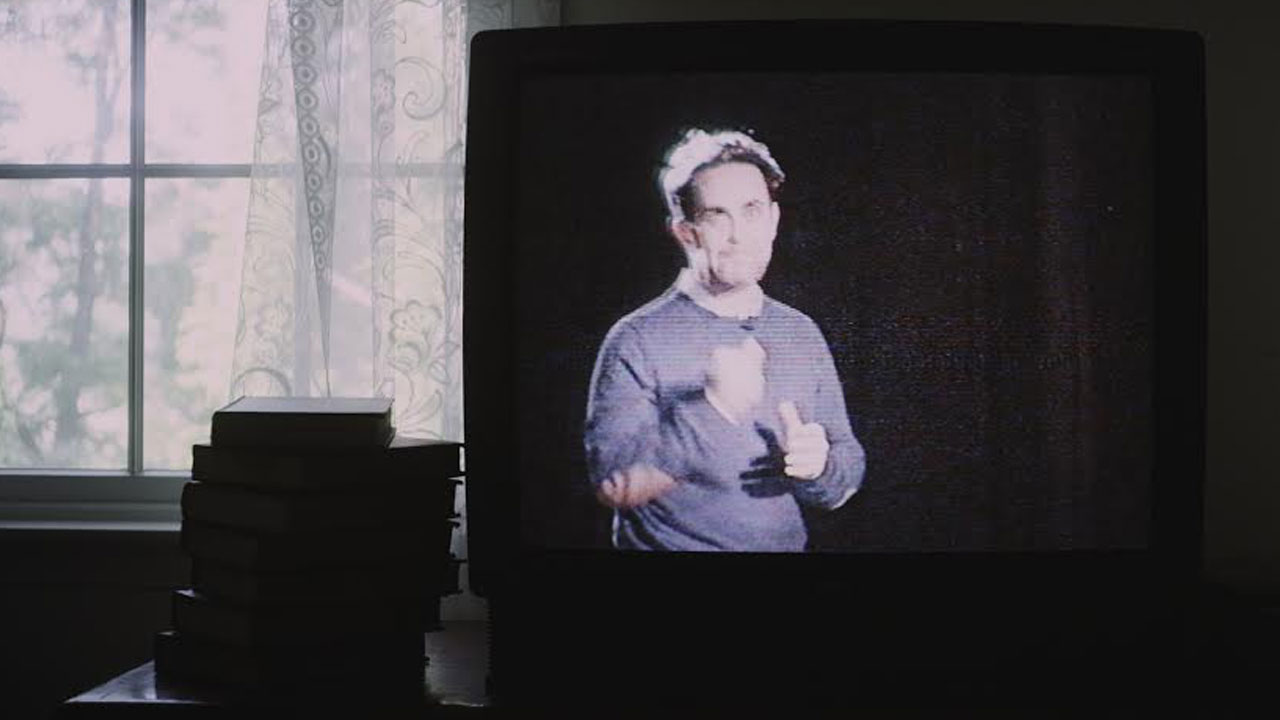 What did the future look like?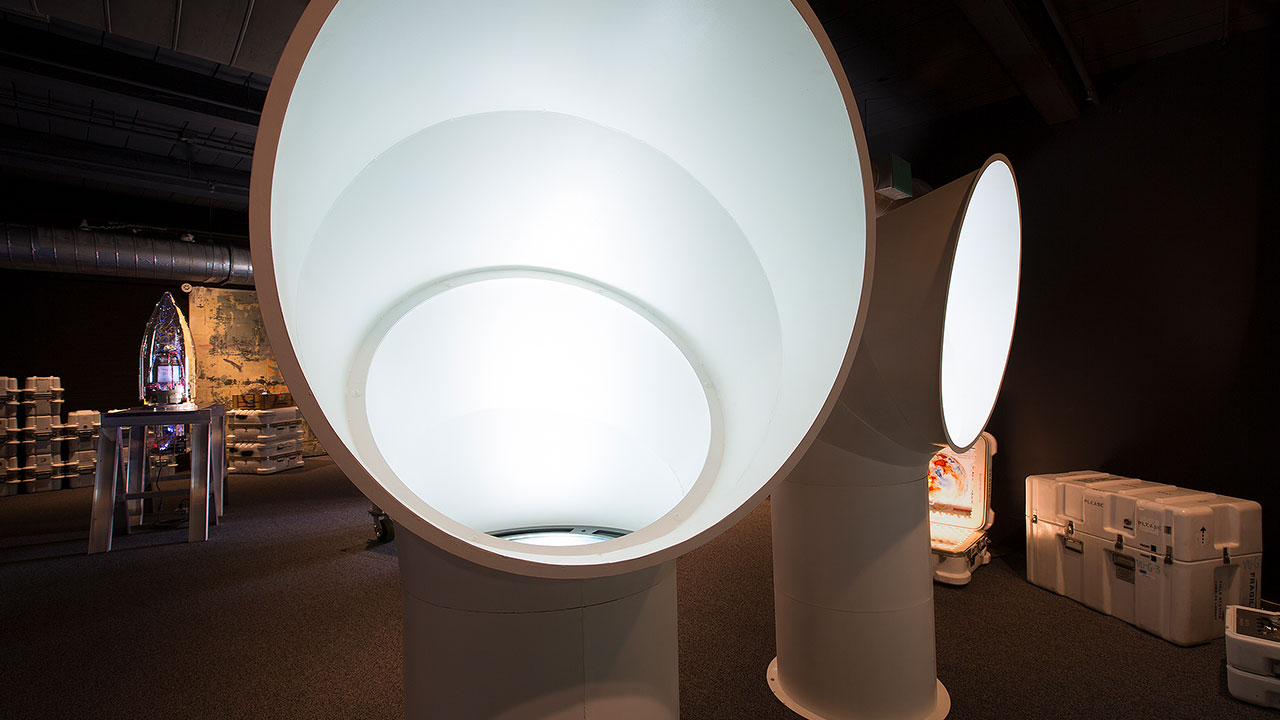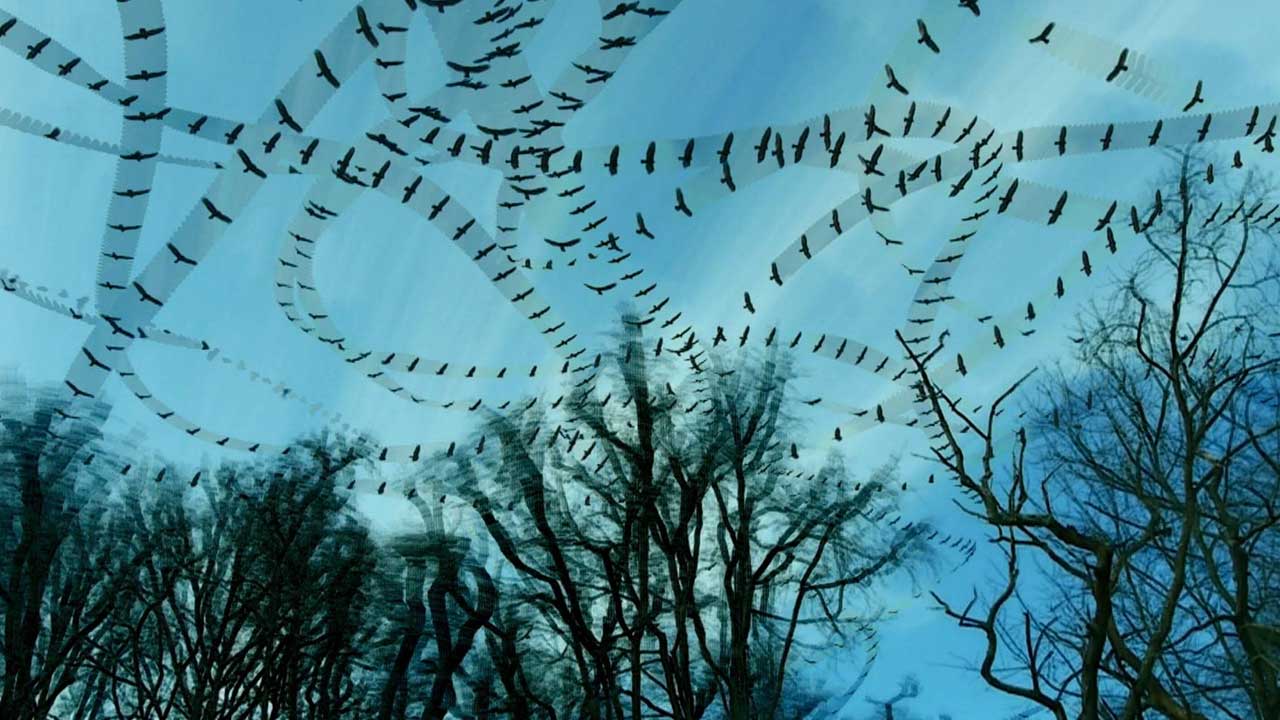 Tracing Animal Movement Patterns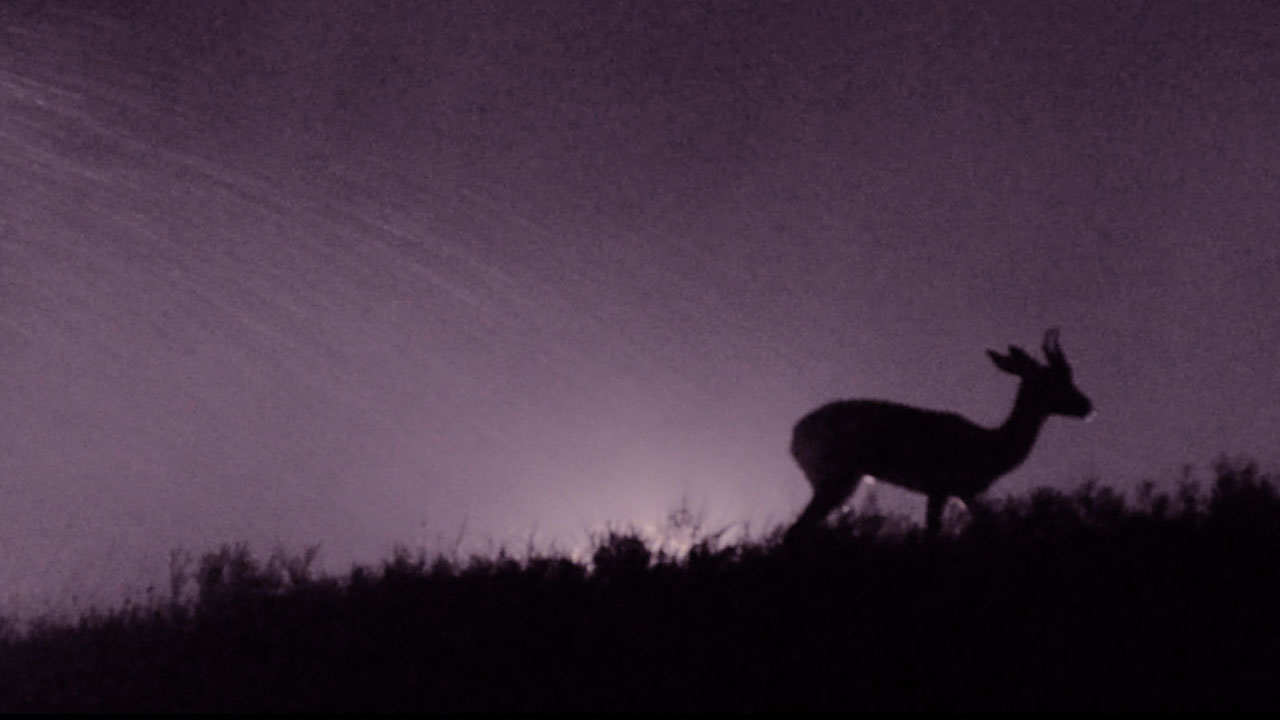 Animal Perspectives in Science and Fiction in the UAE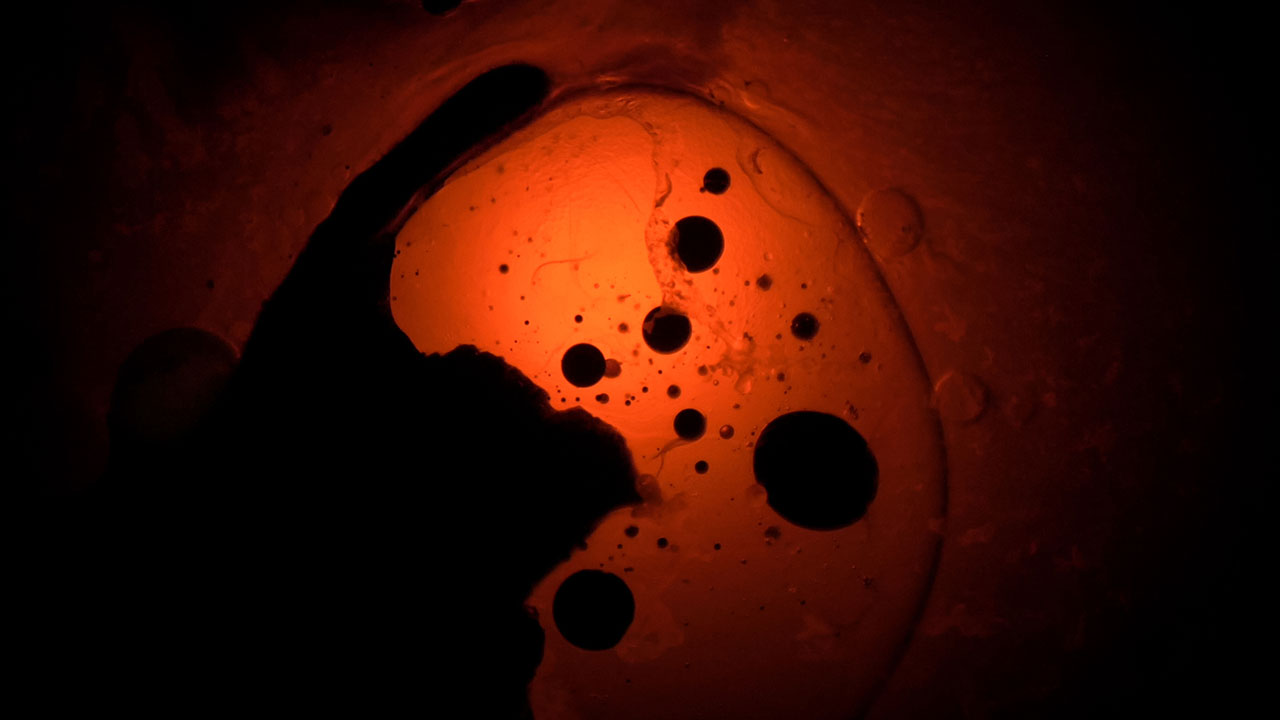 Visual Speculations and The Cyclic Path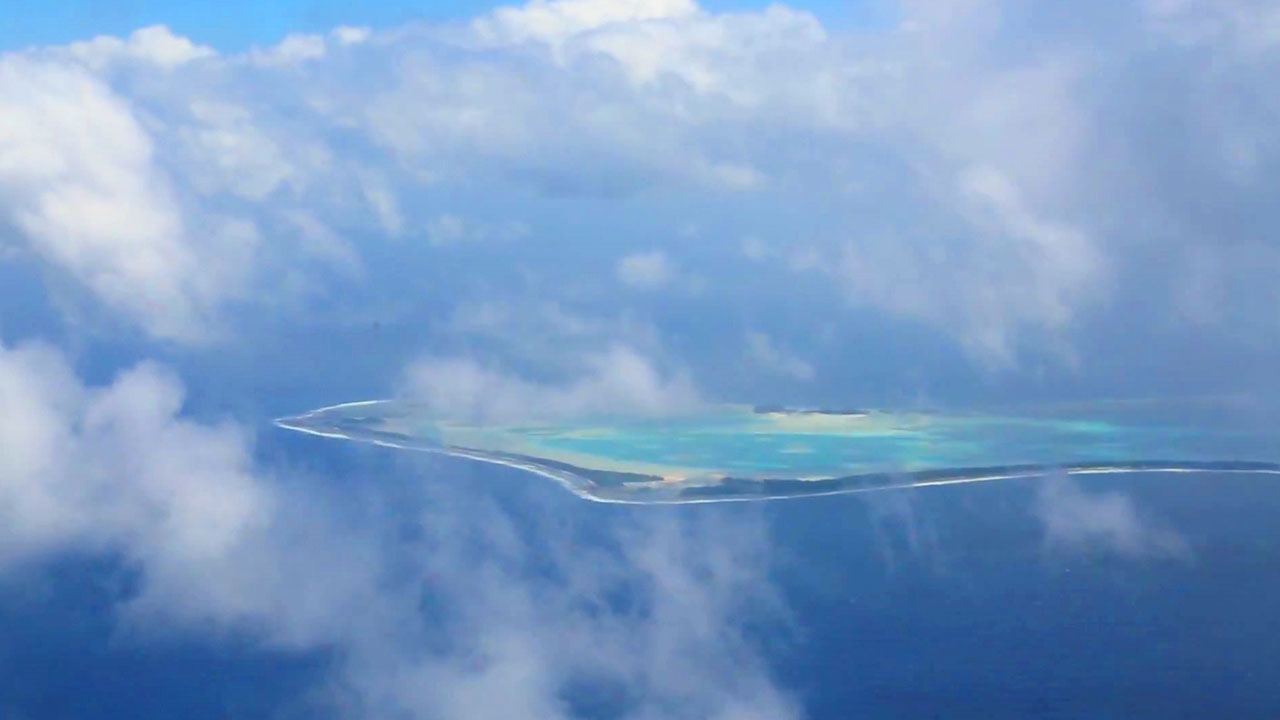 Cyber Nations: An Interview with the director of .TV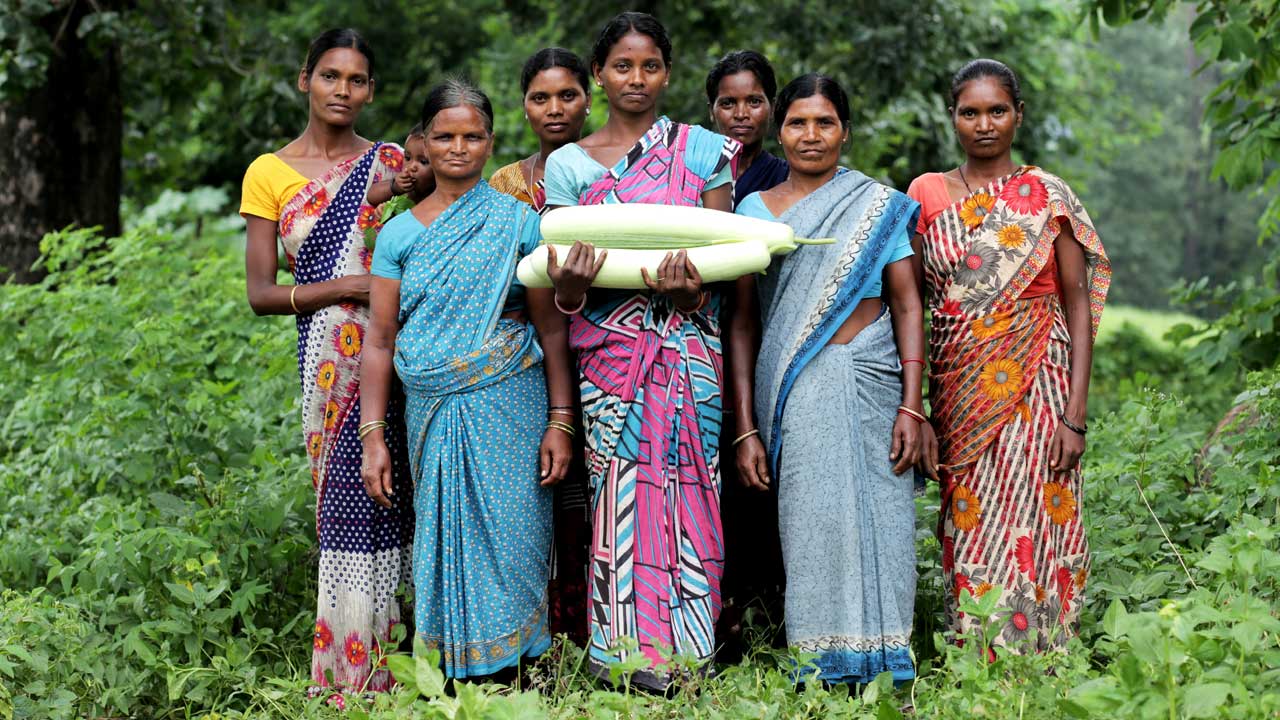 The Source Project: 8 shorts about empowerment and sustainability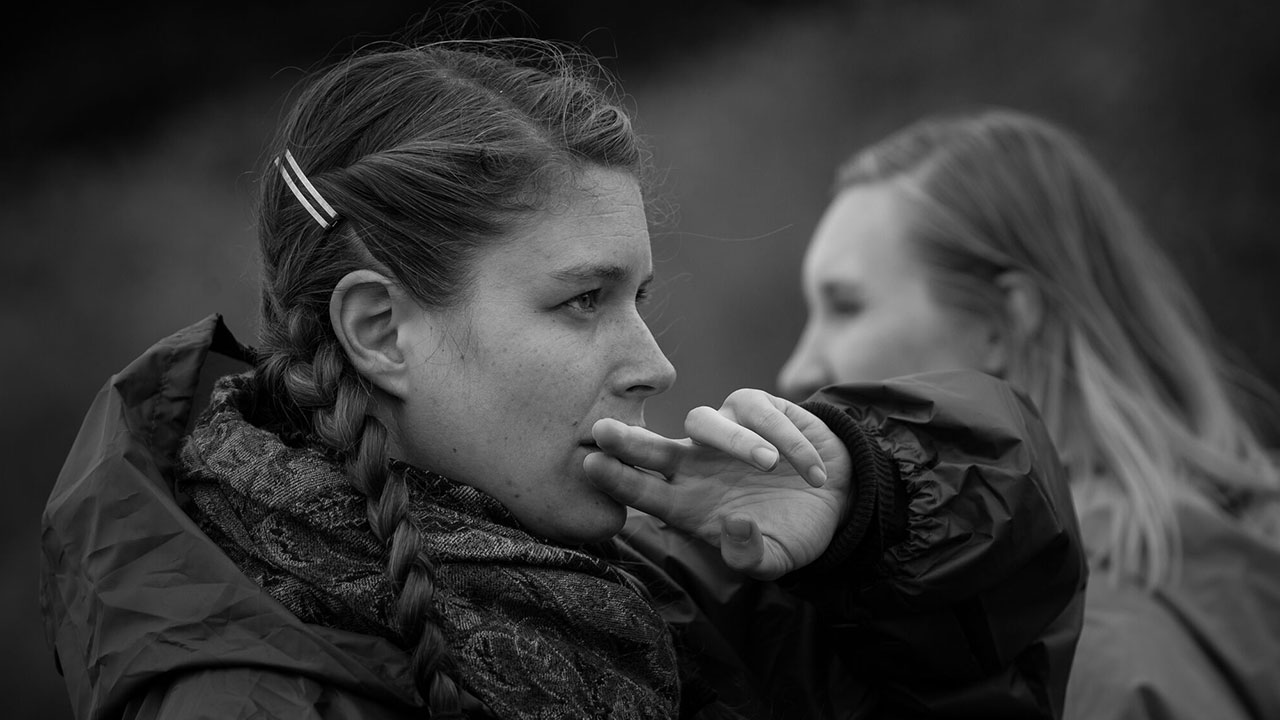 An Ethnobiologist with a Movie Camera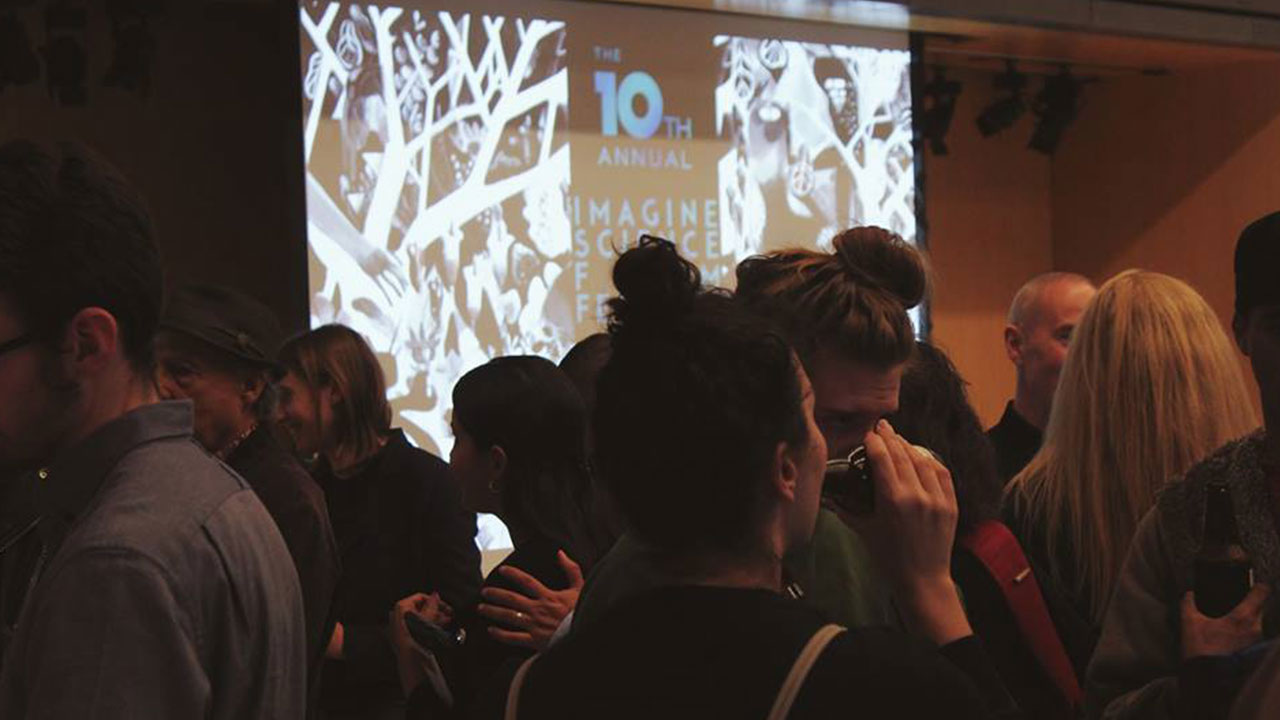 Winners of the 10th Annual Imagine Science Film Festival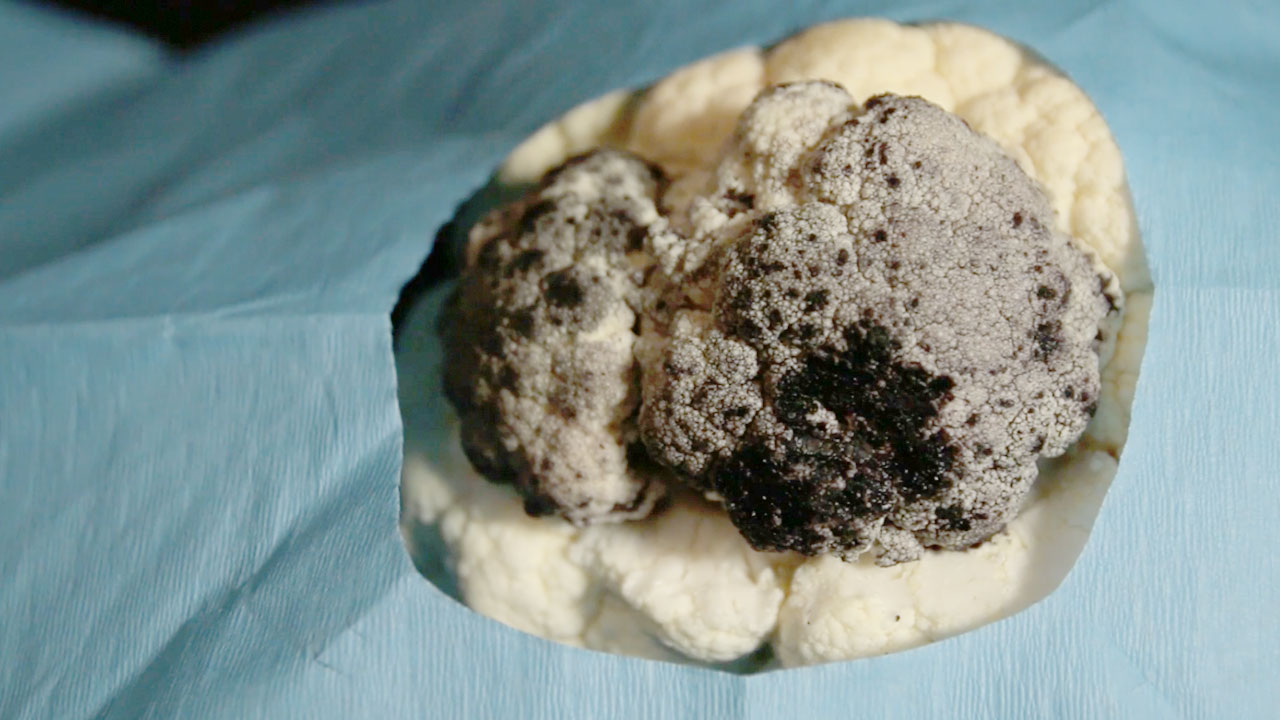 Scientists & Filmmakers in Paris Interpret Light at Pariscience Film Festival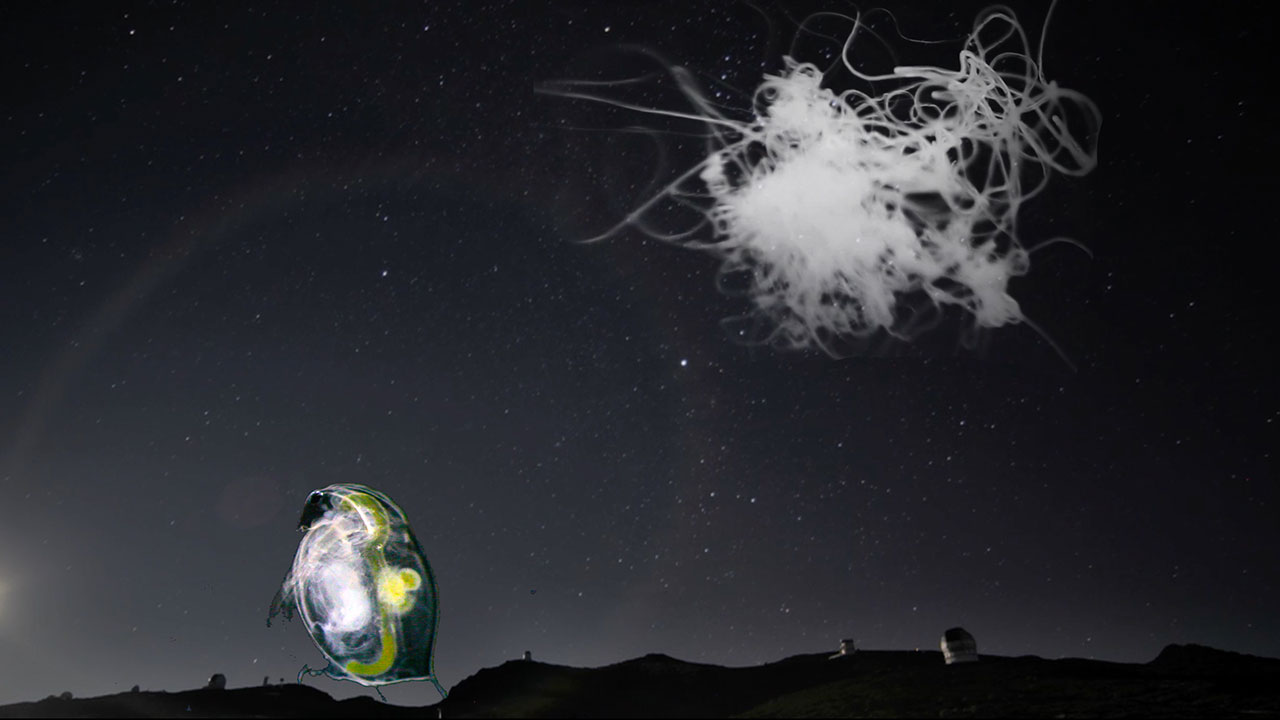 Space, Time And Little Creatures
The Pursuit of Hope and Knowledge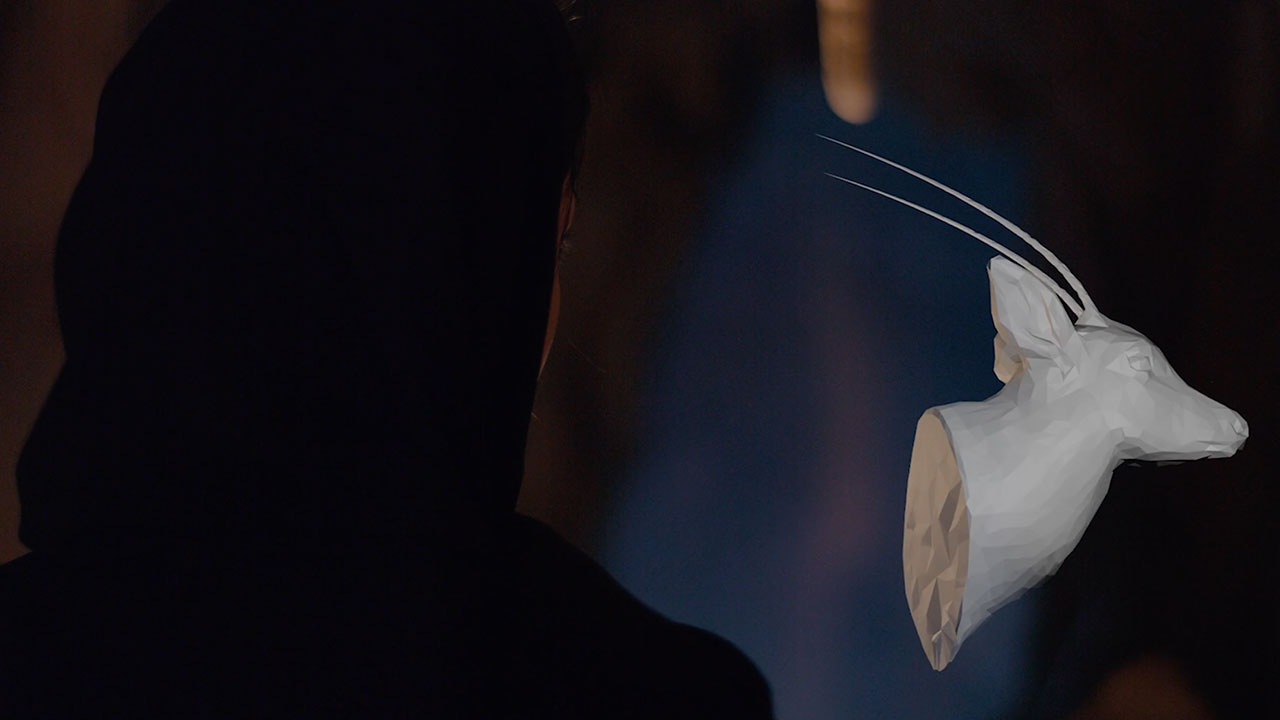 Connection and Communication: What Does it Take?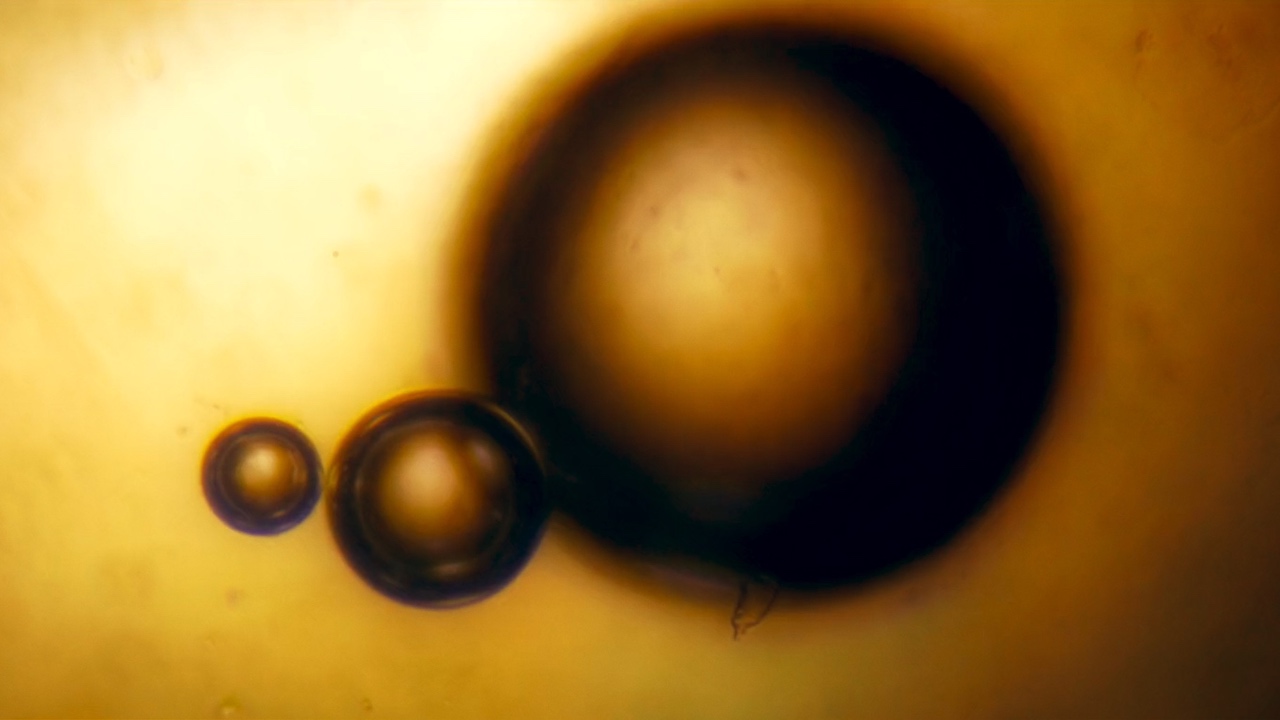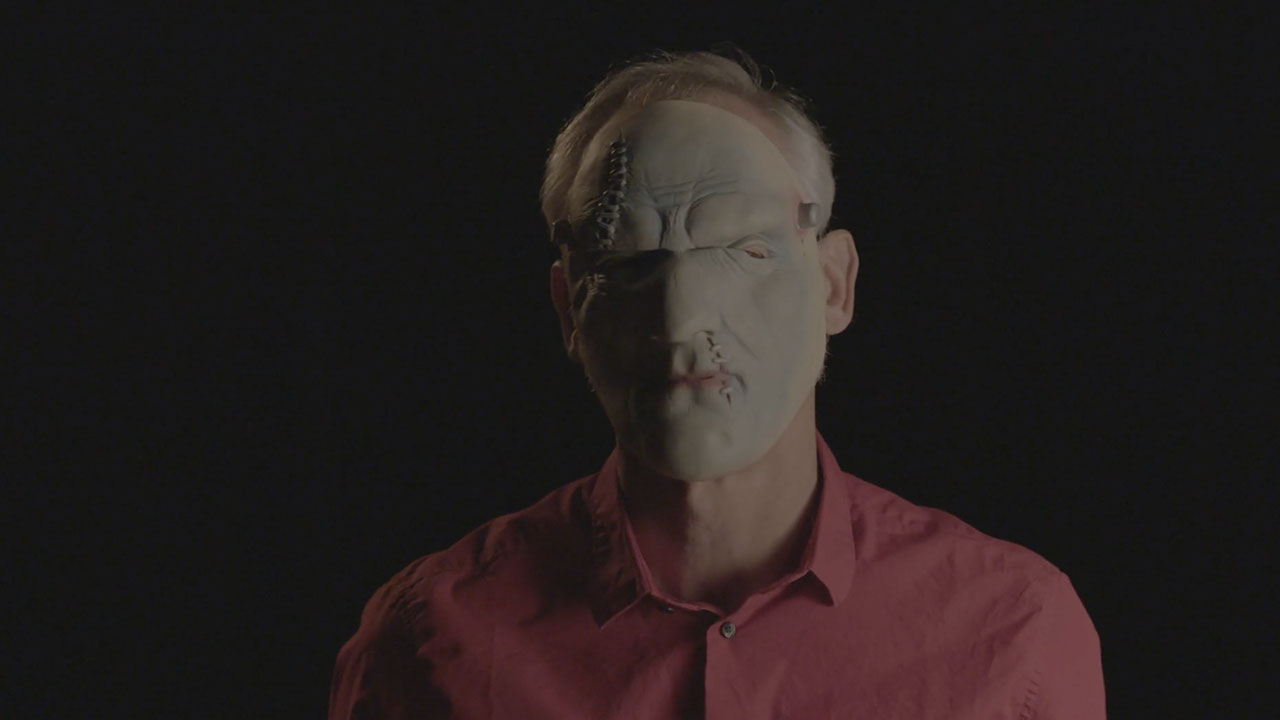 A Choreography of Emotions & Fear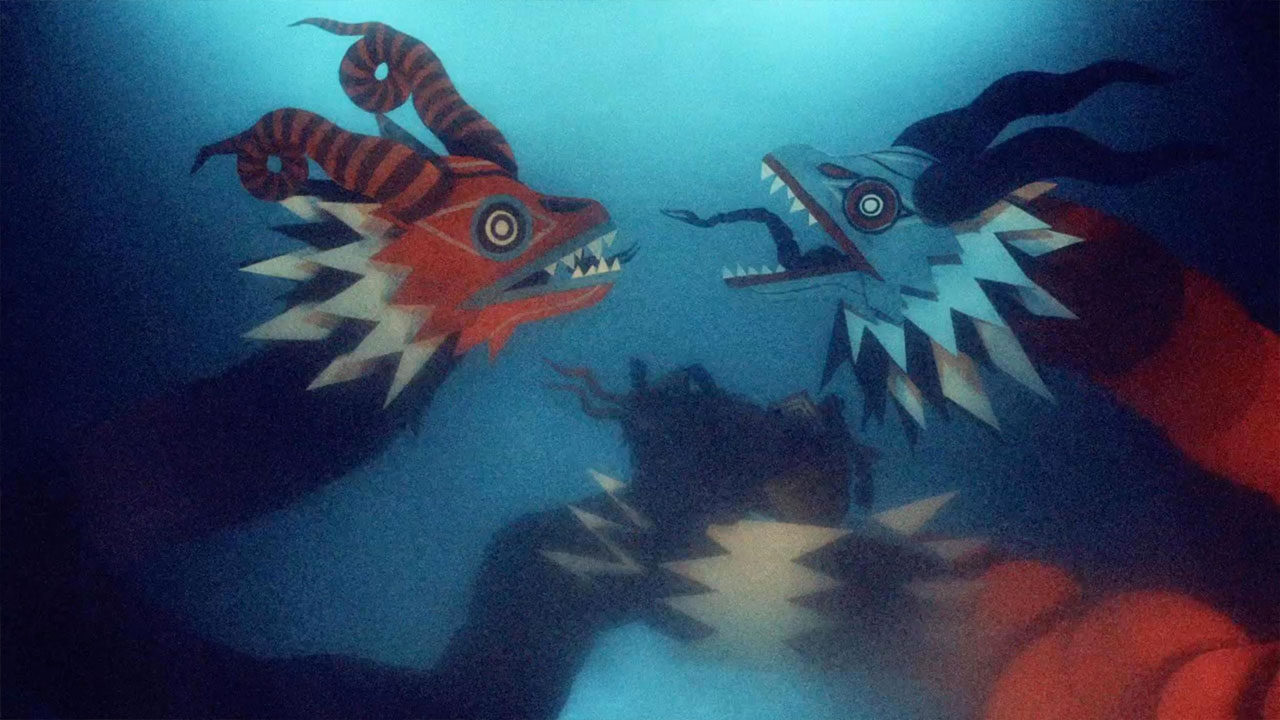 Mystical Paths & Scientific Connections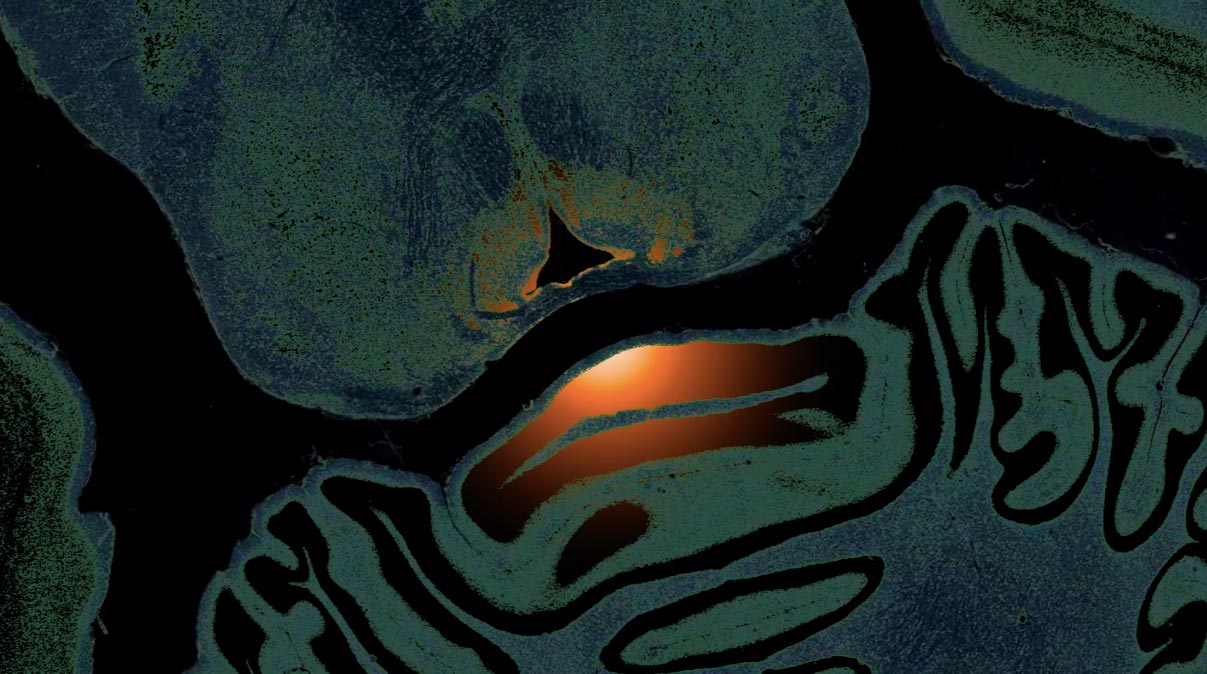 Memory is Everything, Without It We Are Nothing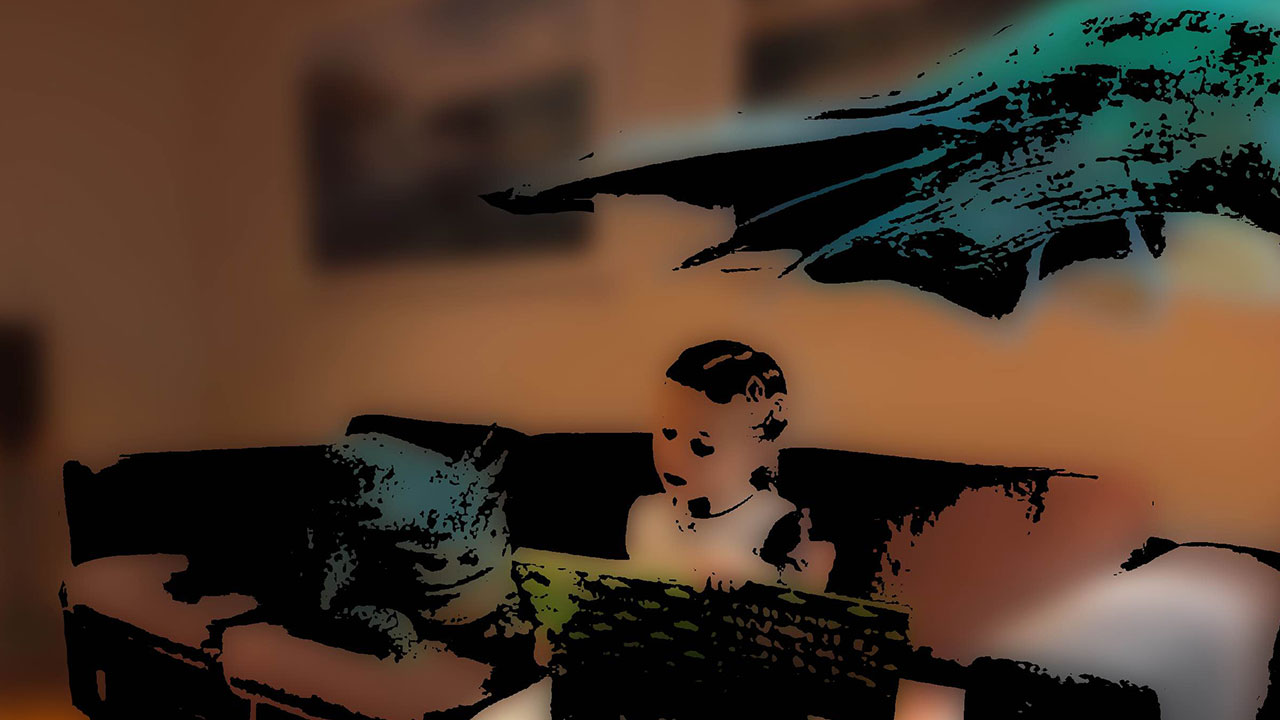 A.D.A.M. - ON SCREEN From Labocine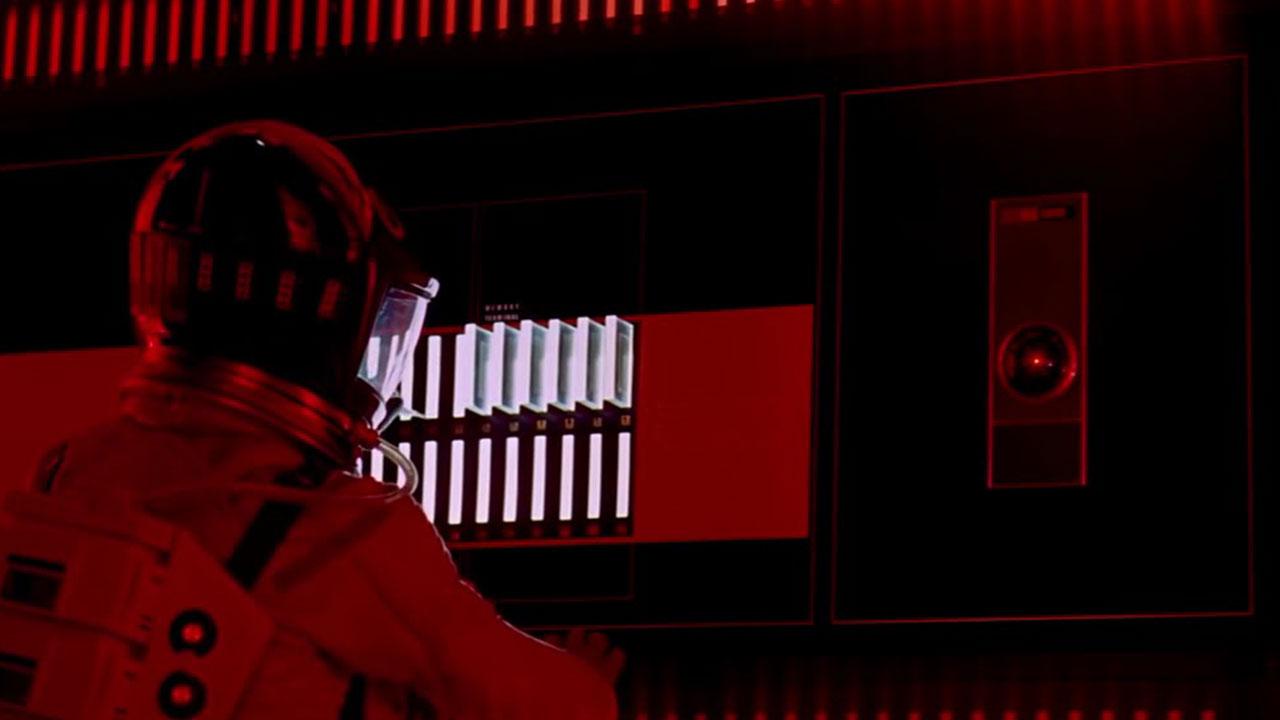 A Guide to Play AI (humans) SciArt On Screen: Quimtai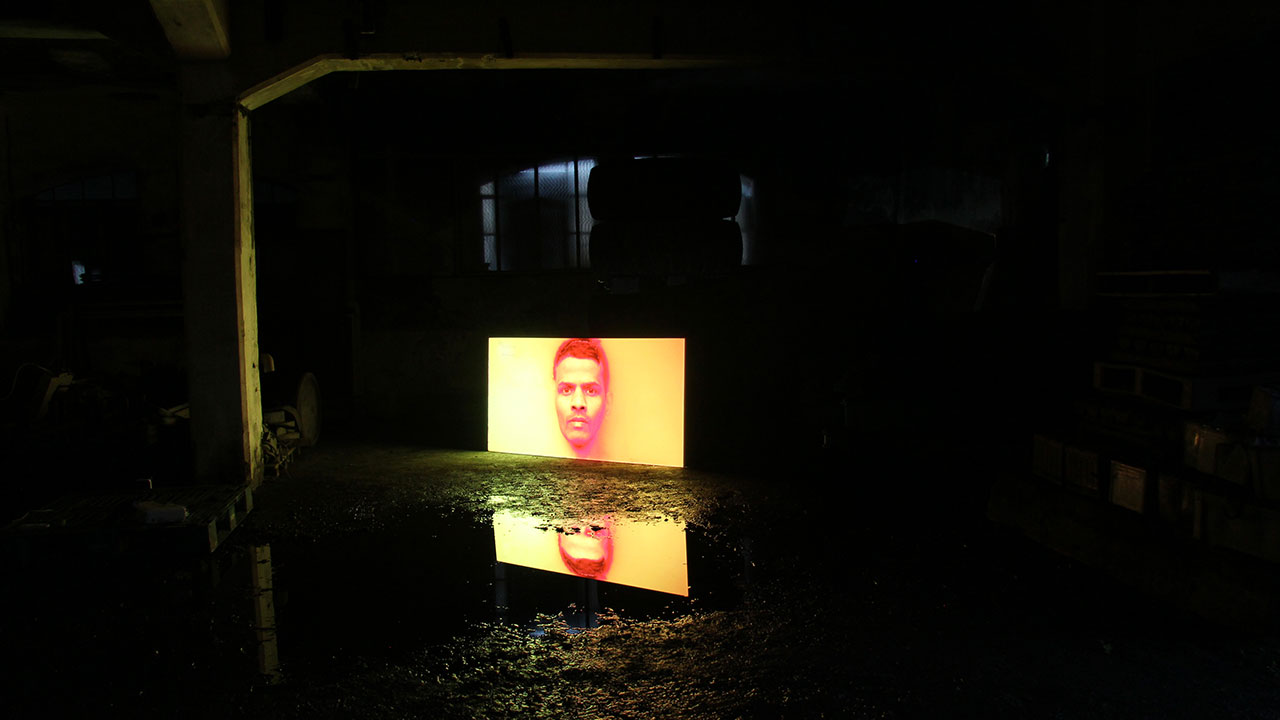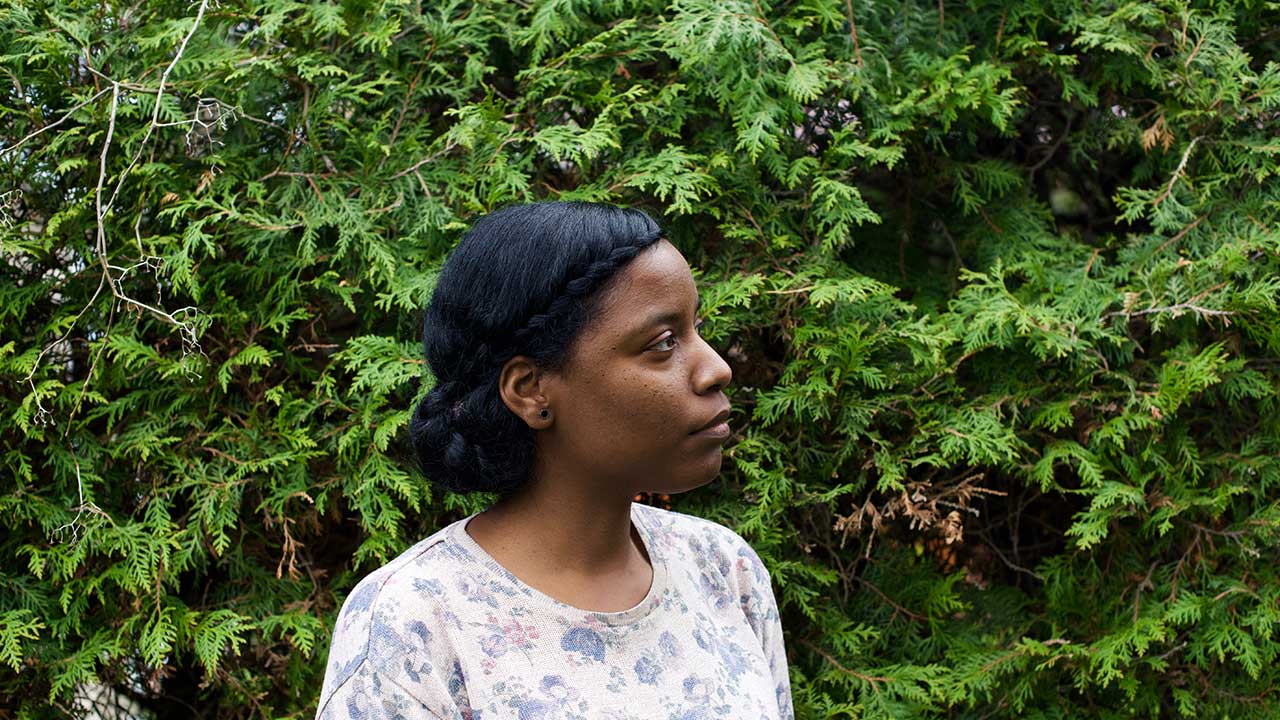 Poetic States, Celluloid Lands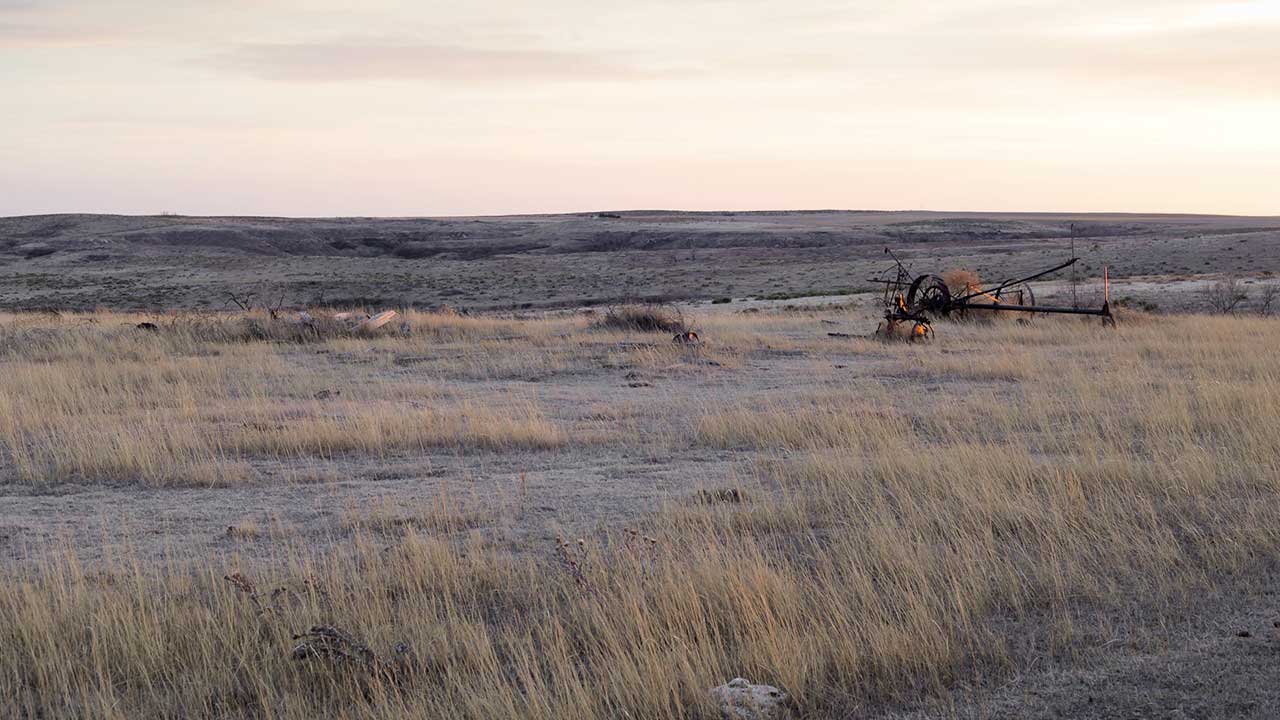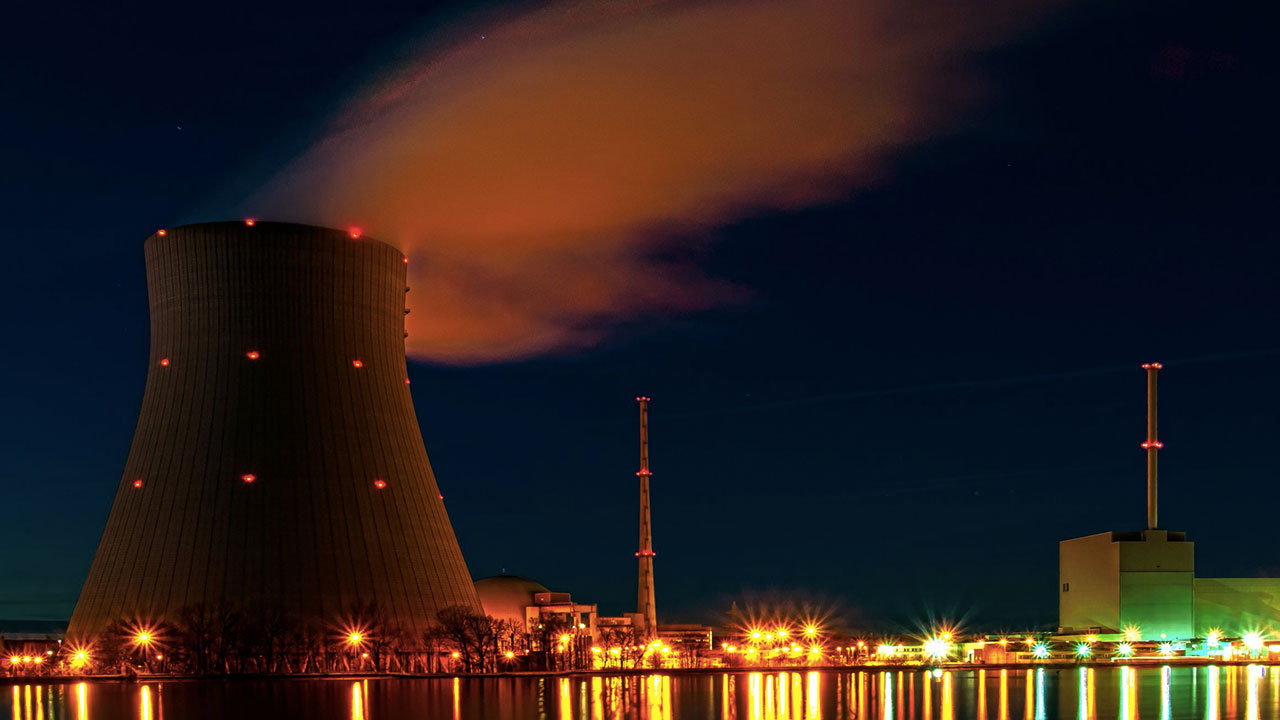 The Fukushima Disaster: Nuclear Trauma Lingers On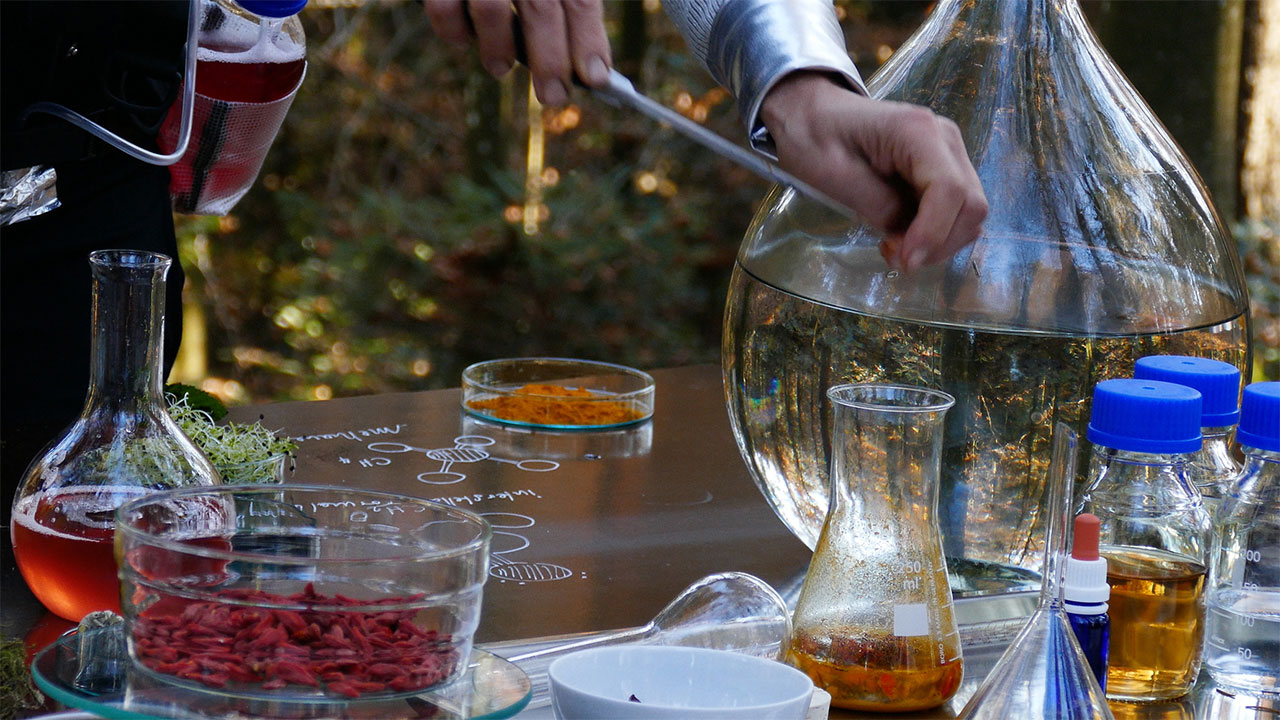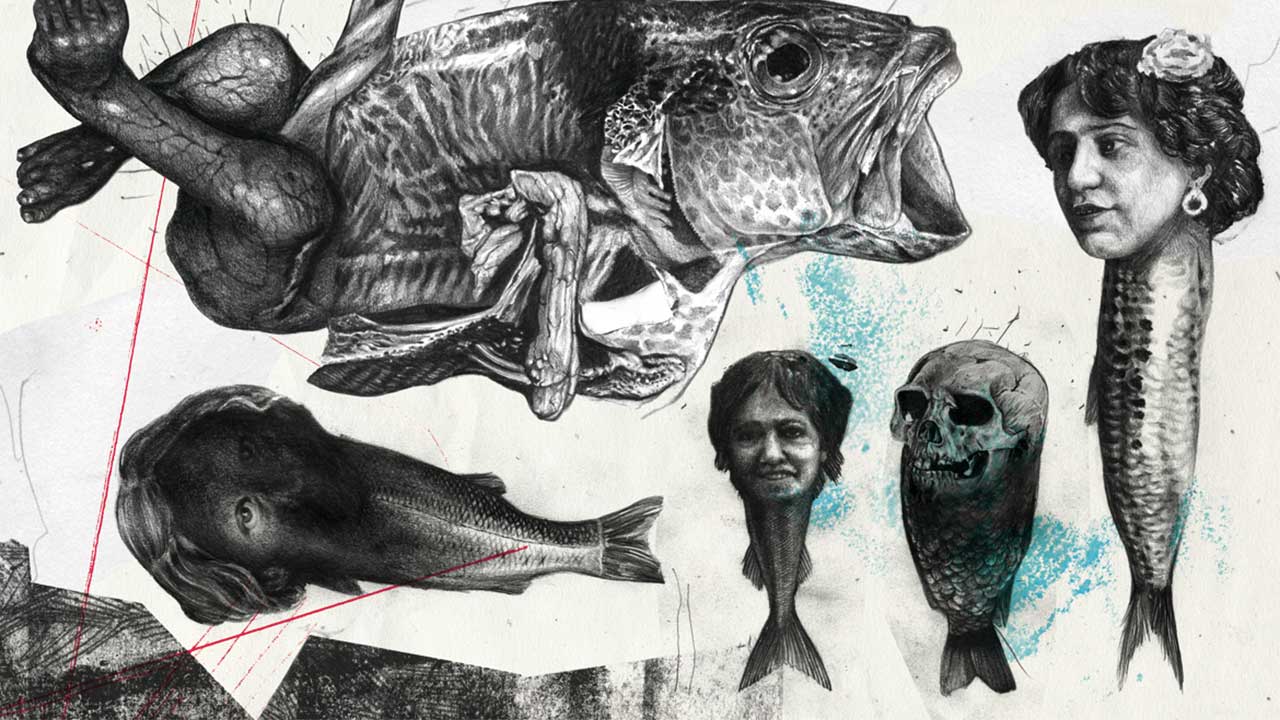 Beautifully Unsettling Art Evoking Monsters and Myth
A thousand hoofs – Greed and the Environment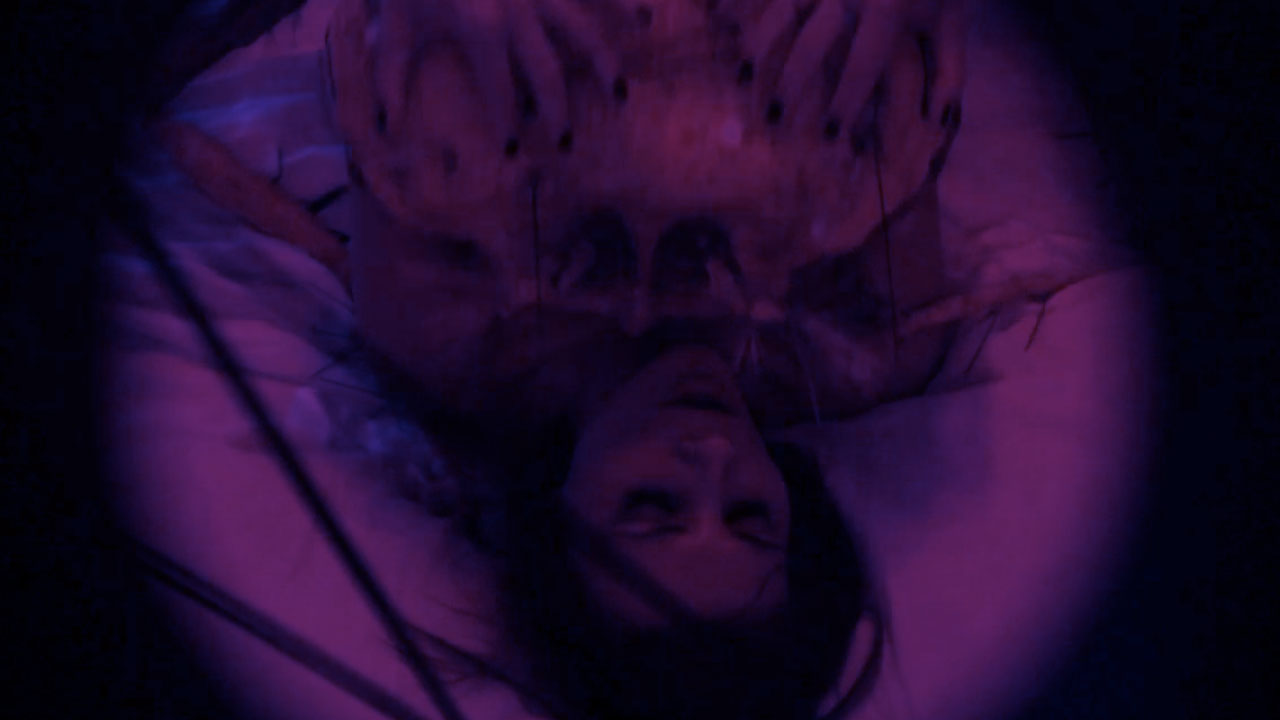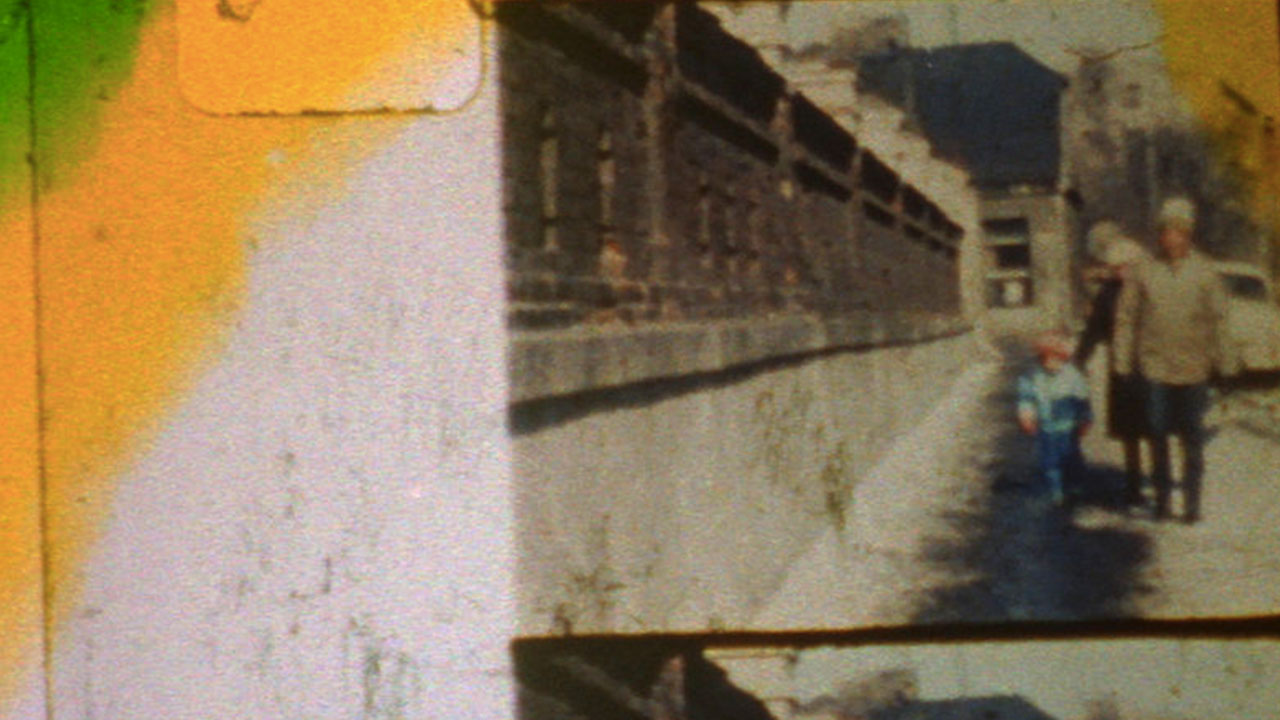 The Artwork of Migration: How movement functions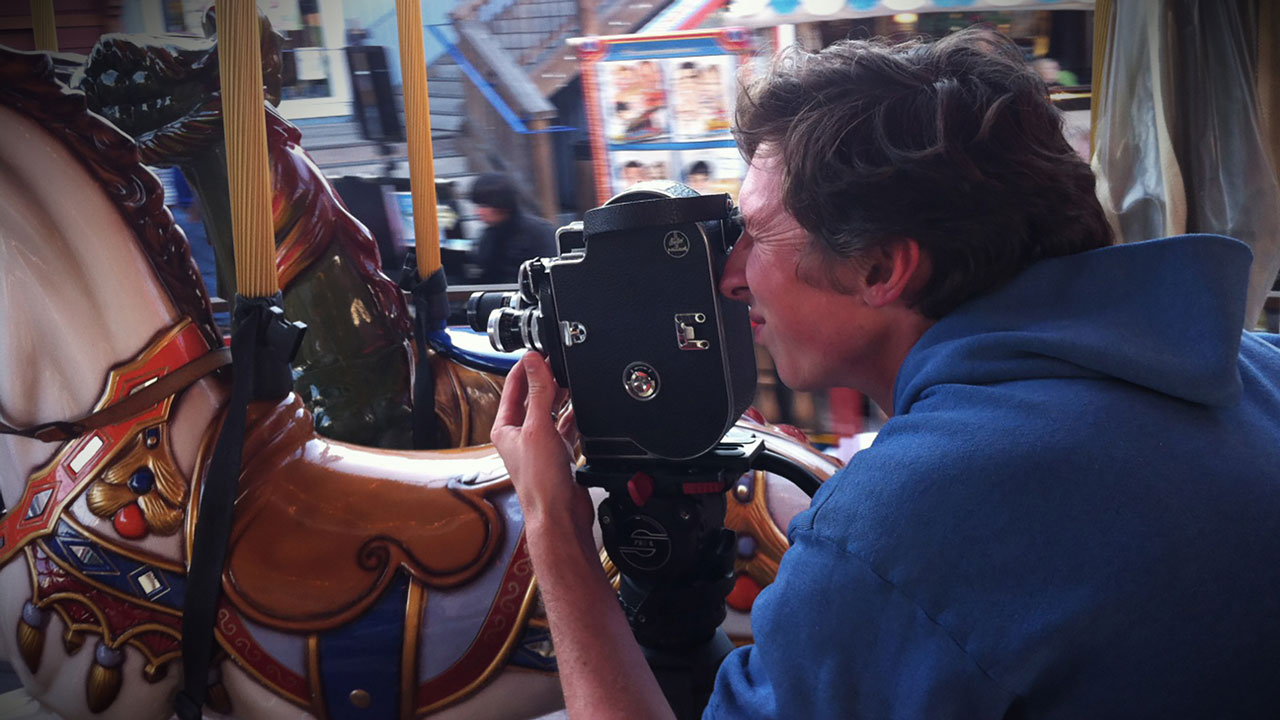 Close Examinations: Decibels, Droughts & Death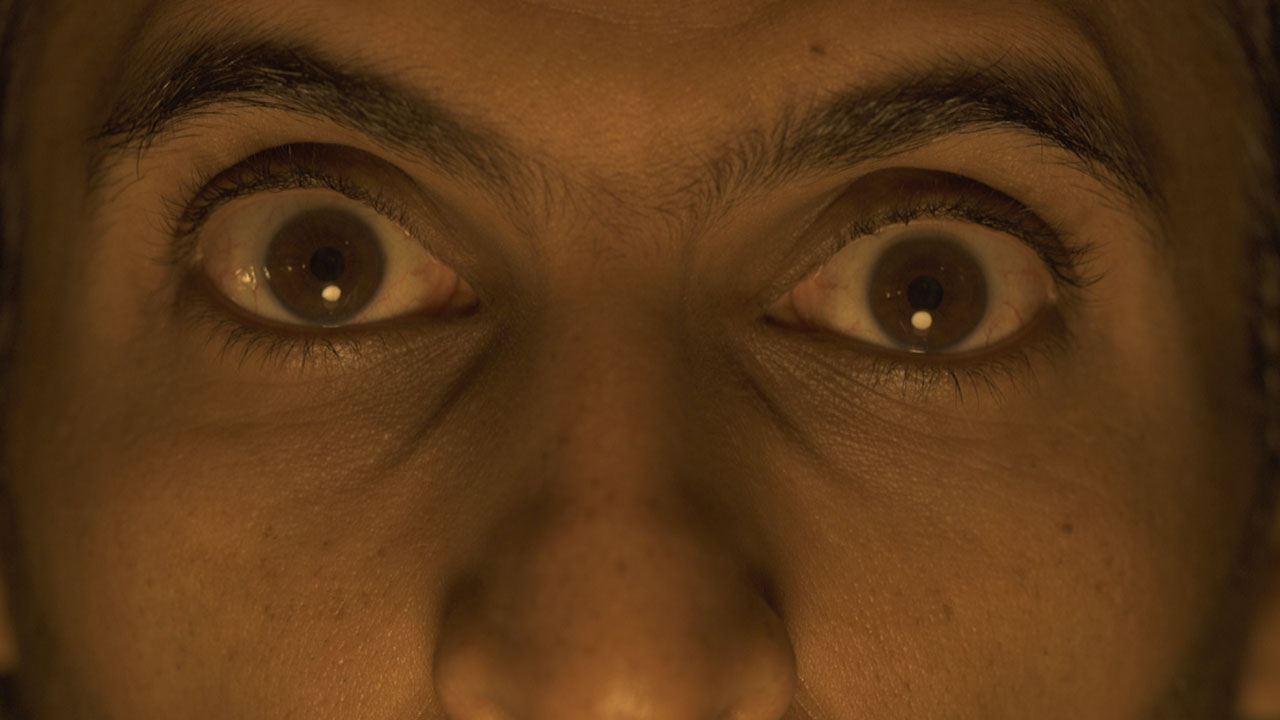 The Marginalized Protagonist in Kuwaiti Short Films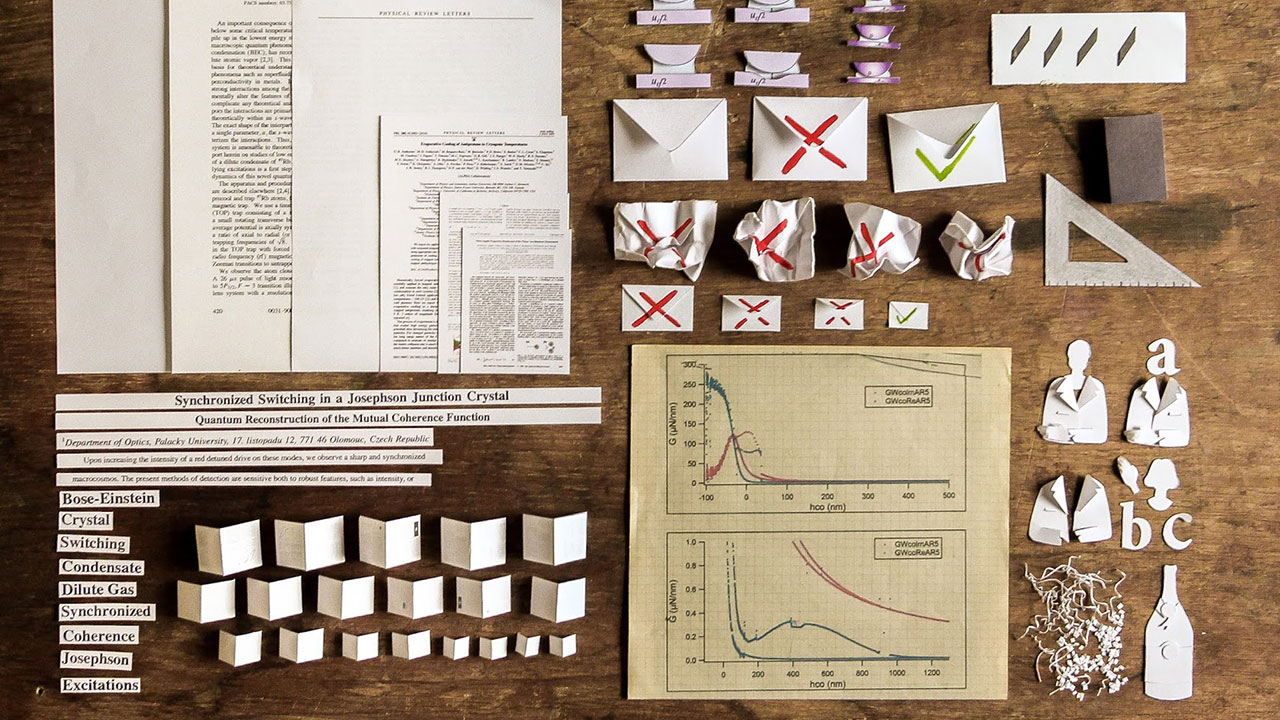 Unseemly: the body's exquisite horror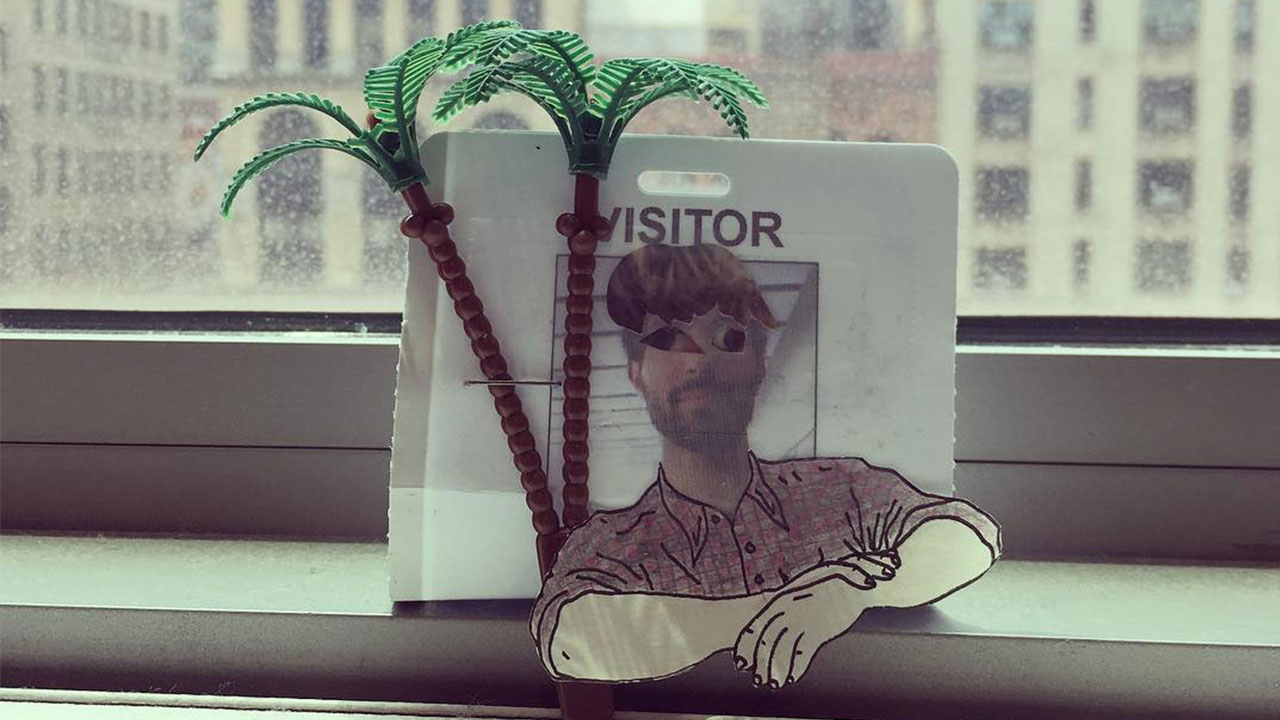 Spelling Out the Spellbinding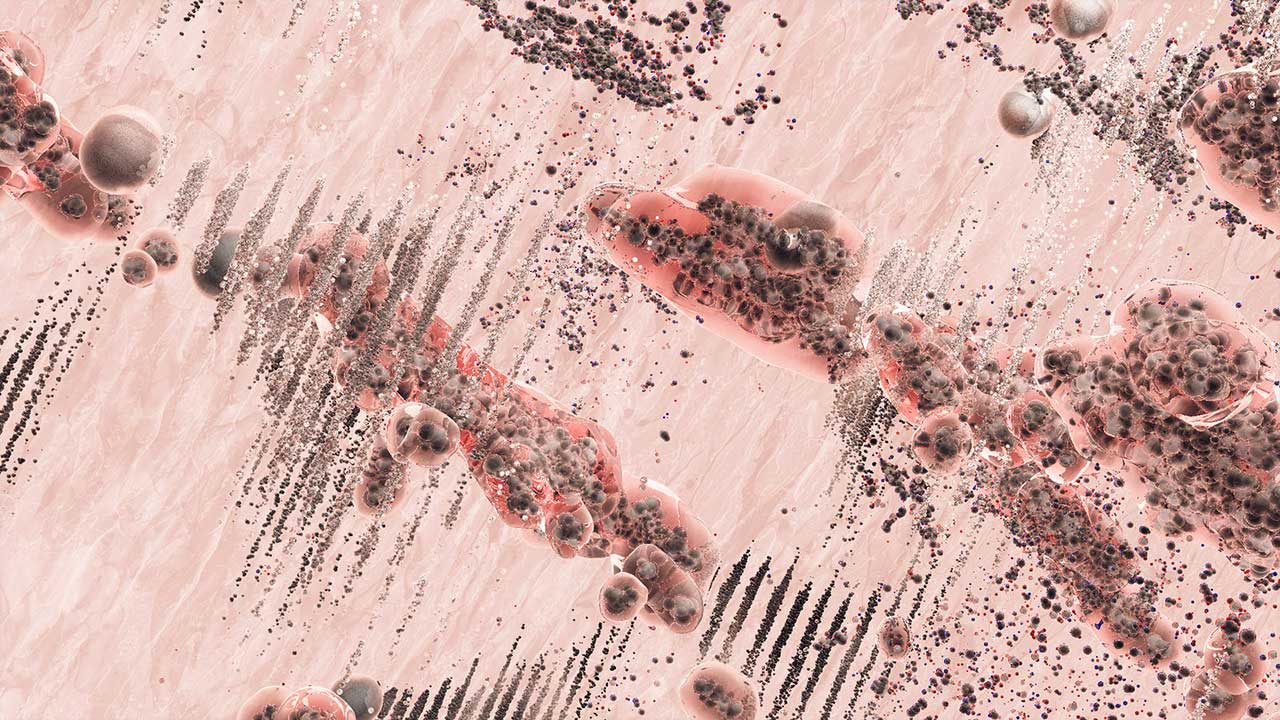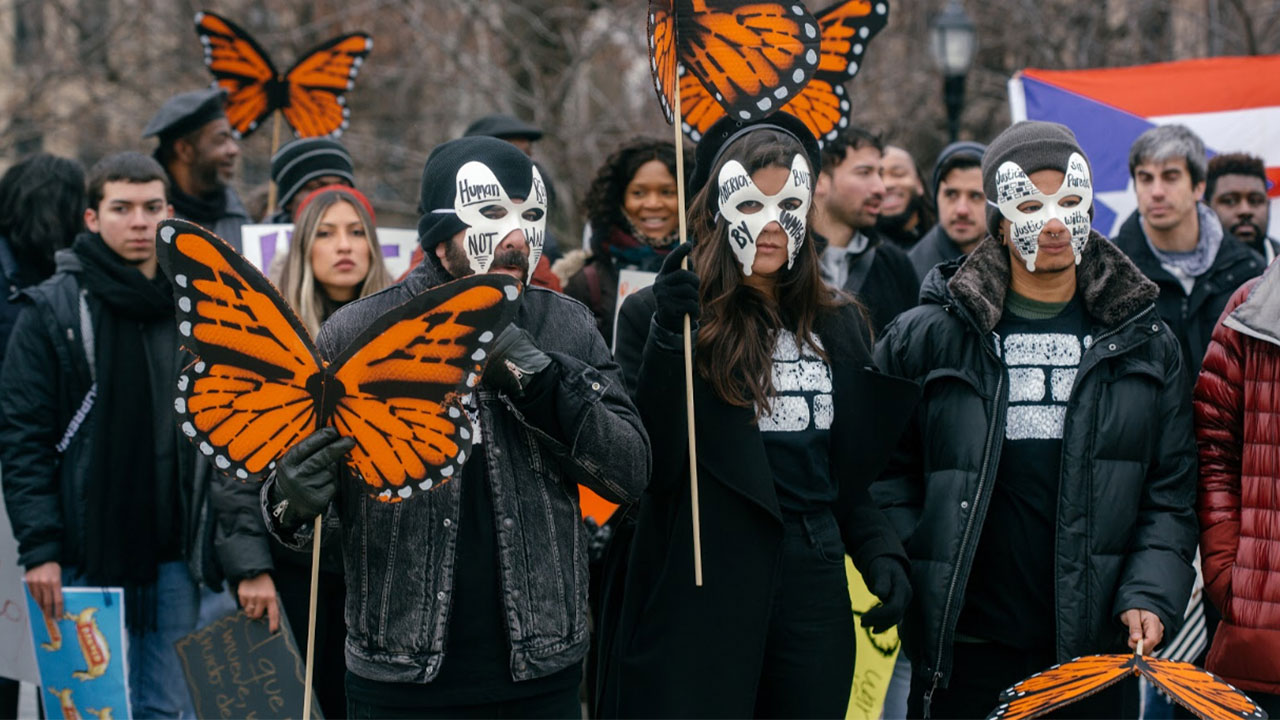 On The Wings of The Monarch: Behind-the-Scenes with Labocine's First Feature
A World of Imagination and Collective Memory
Visualizing an Intimate Journey Through the Brain
Visions of the Future: The Artist Depiction Series
Animating Life With Experimental Documentary
The Secret Garden: Evolutions of Virtual Plants & Corals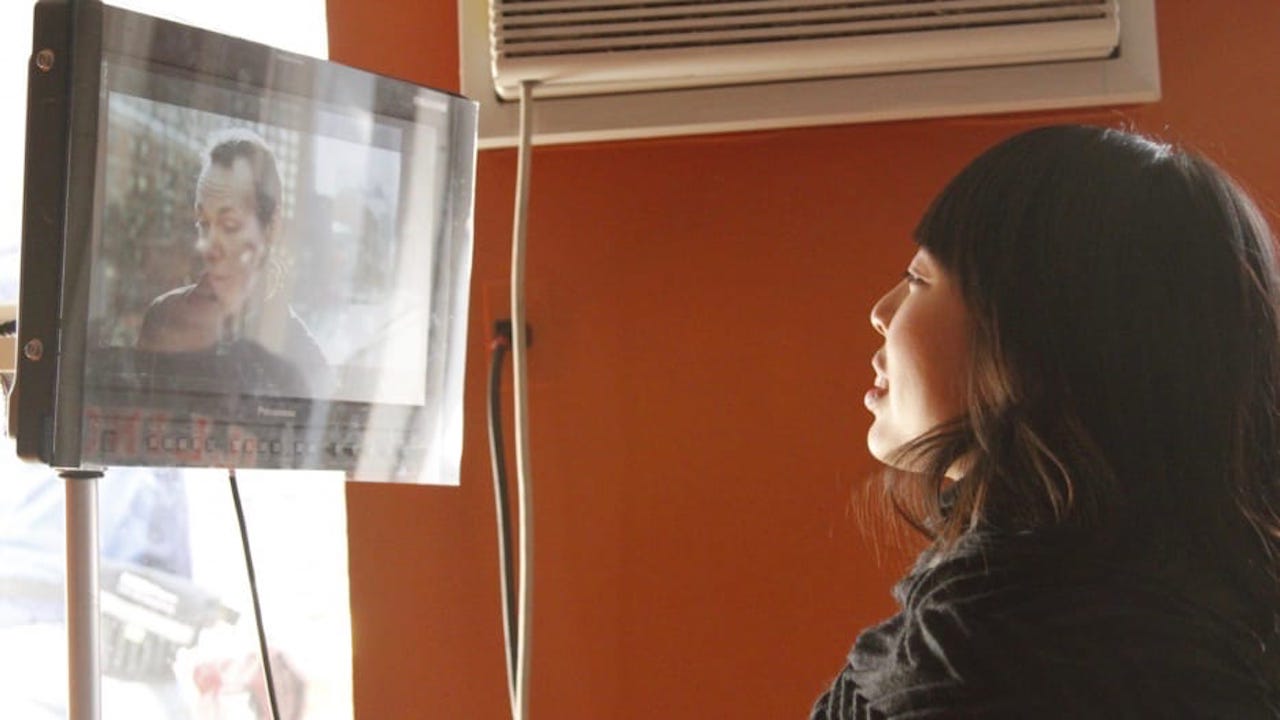 Telling Sci-Fi Stories with Women at the Forefront — a Conversation With Director Cidney Hue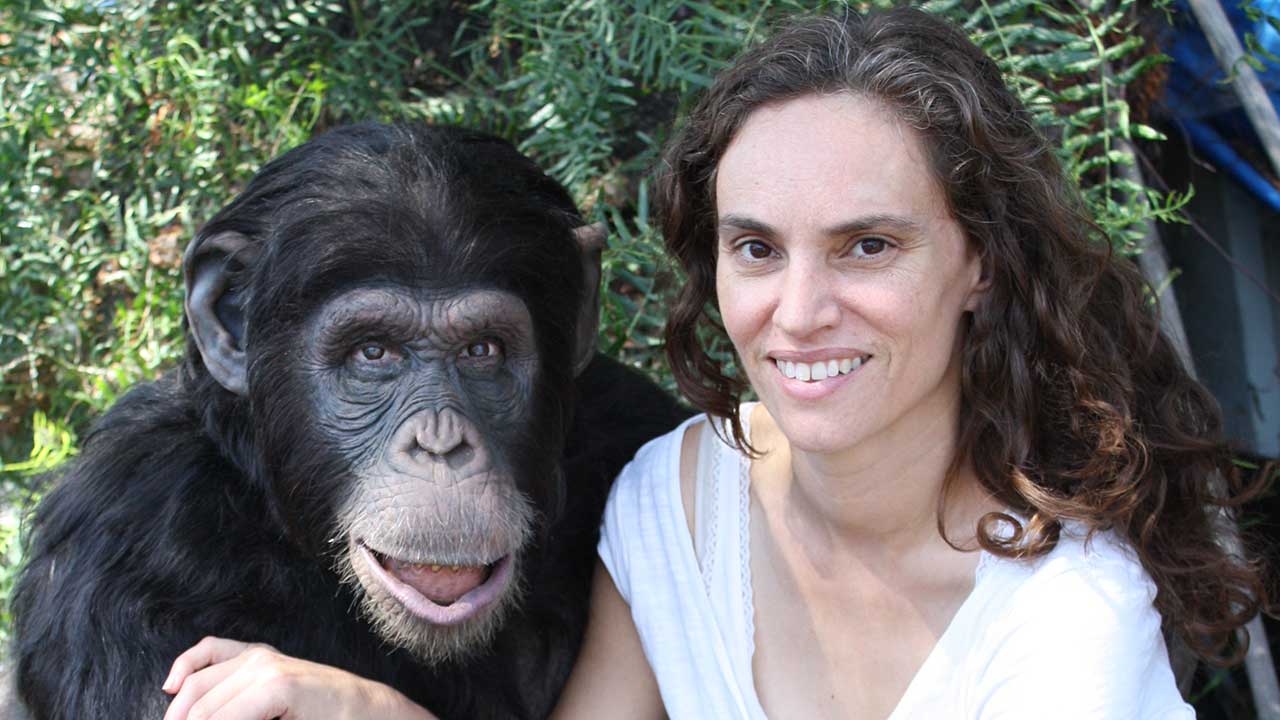 Films for the Non-Human Demographic
Augmenting Human and Machine Intelligence with Data Visualization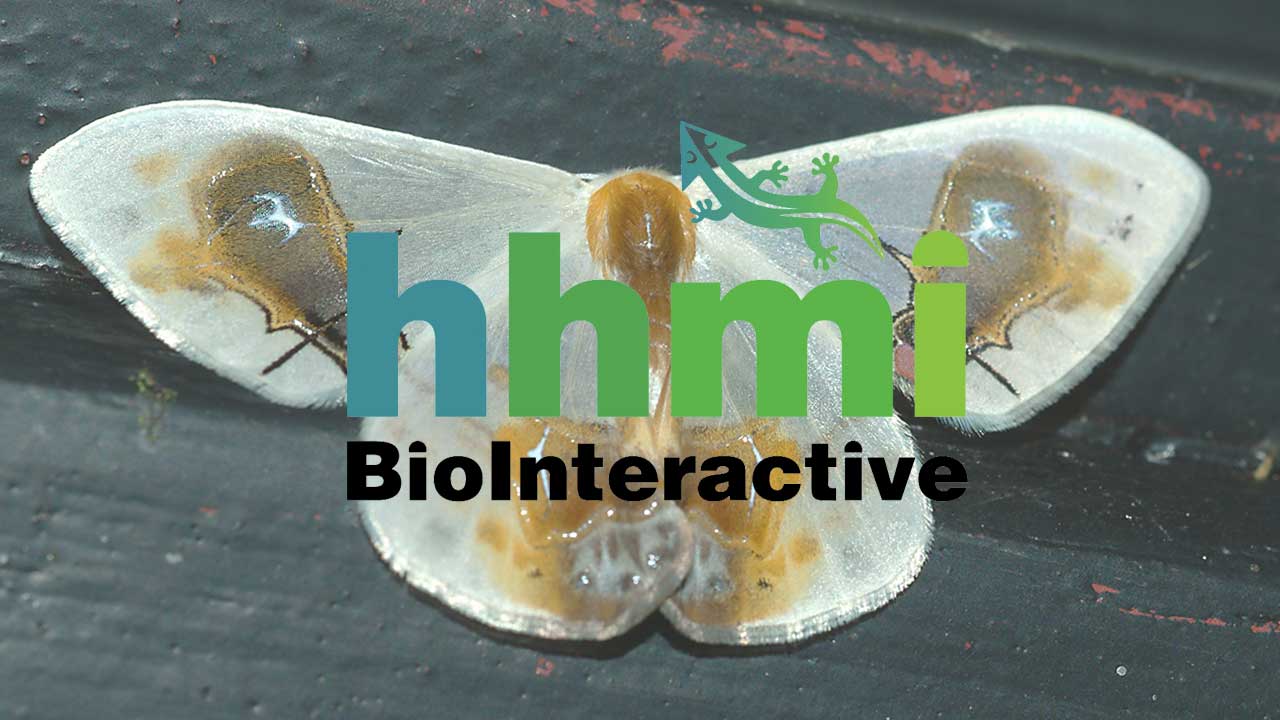 7 Videos That Use Beautiful Storytelling to Advance Science Education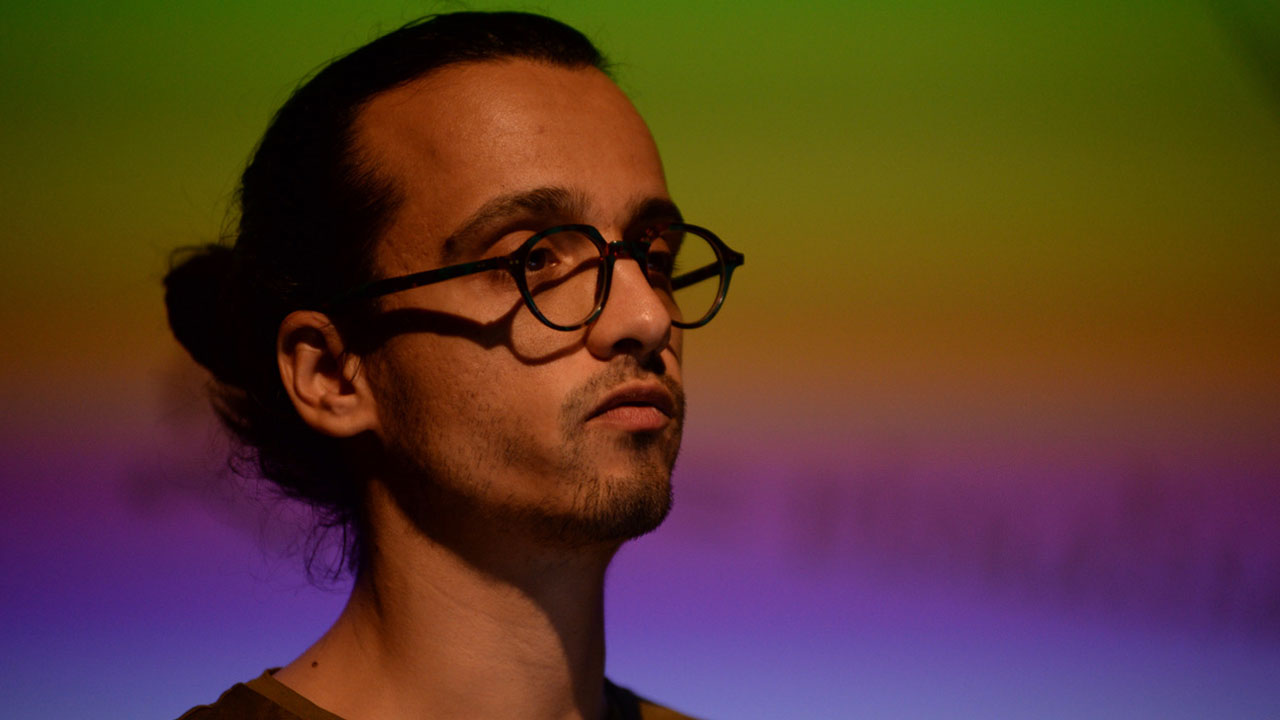 Endless Forms Most Beautiful: The Scientific Art of Markos Kay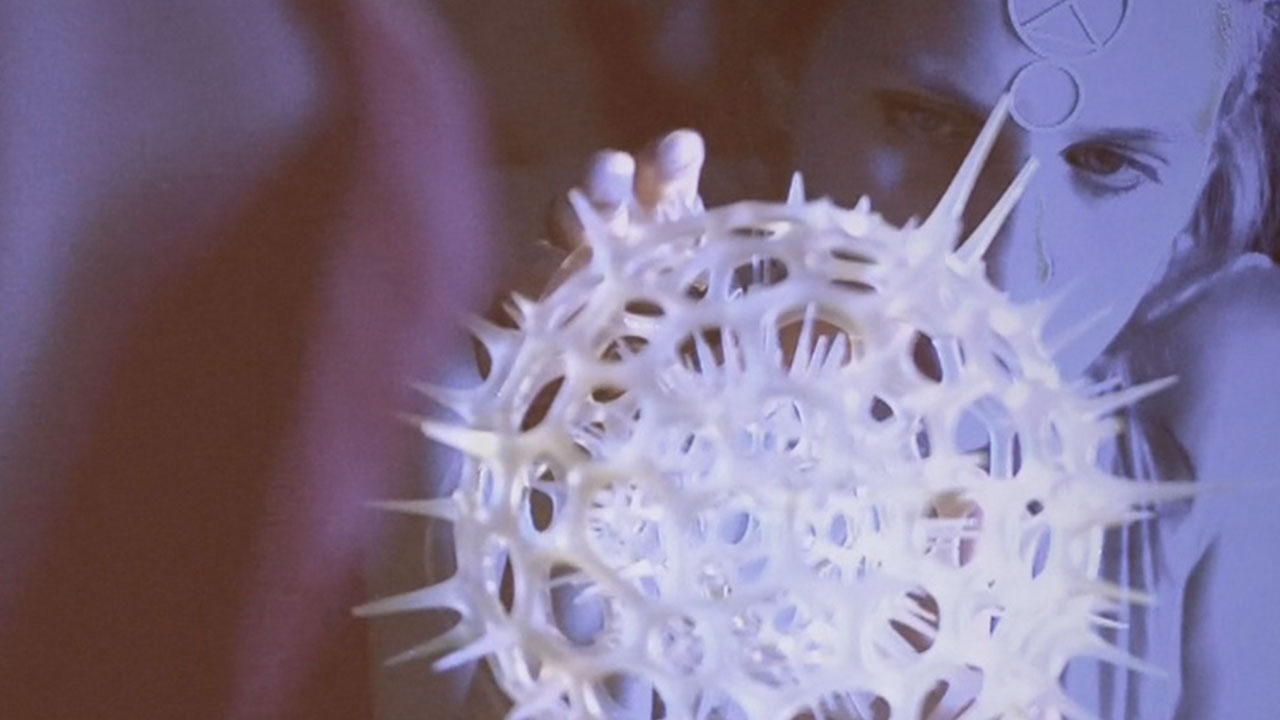 Microscopic Melodramas, A Surrealistic look at Our Oceans in Peril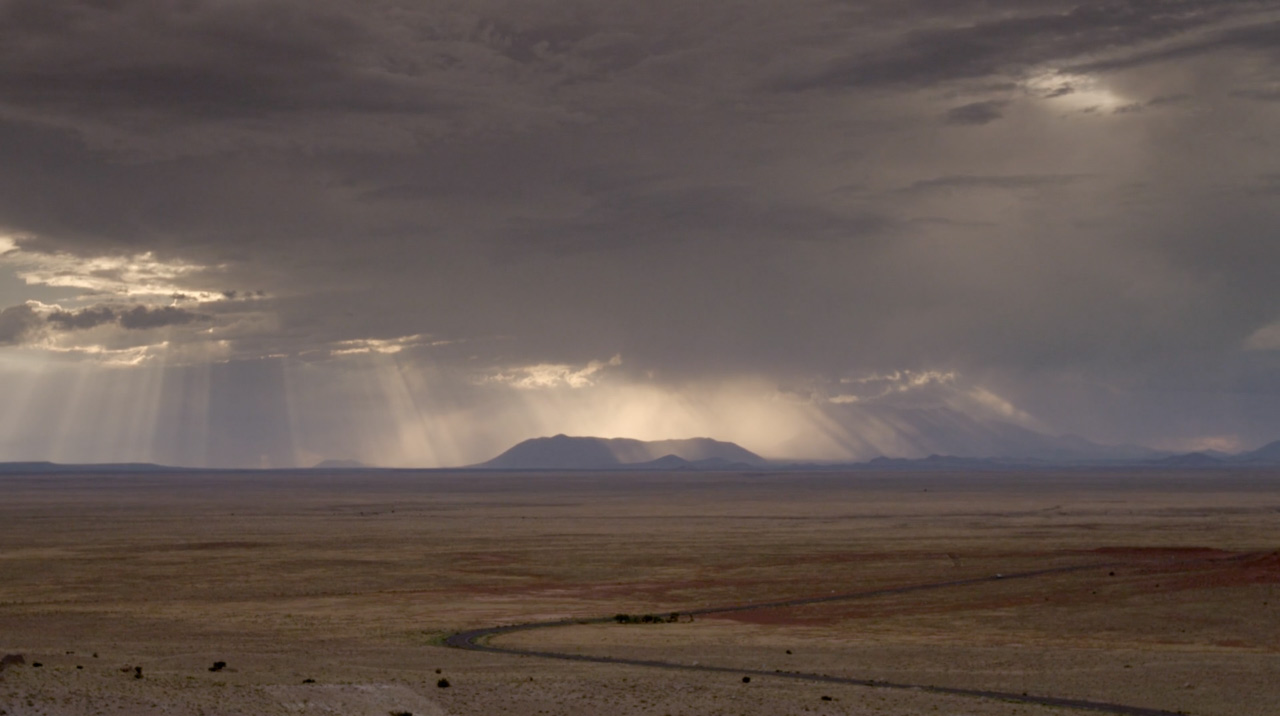 Science v. Religion: Genesis to Genetics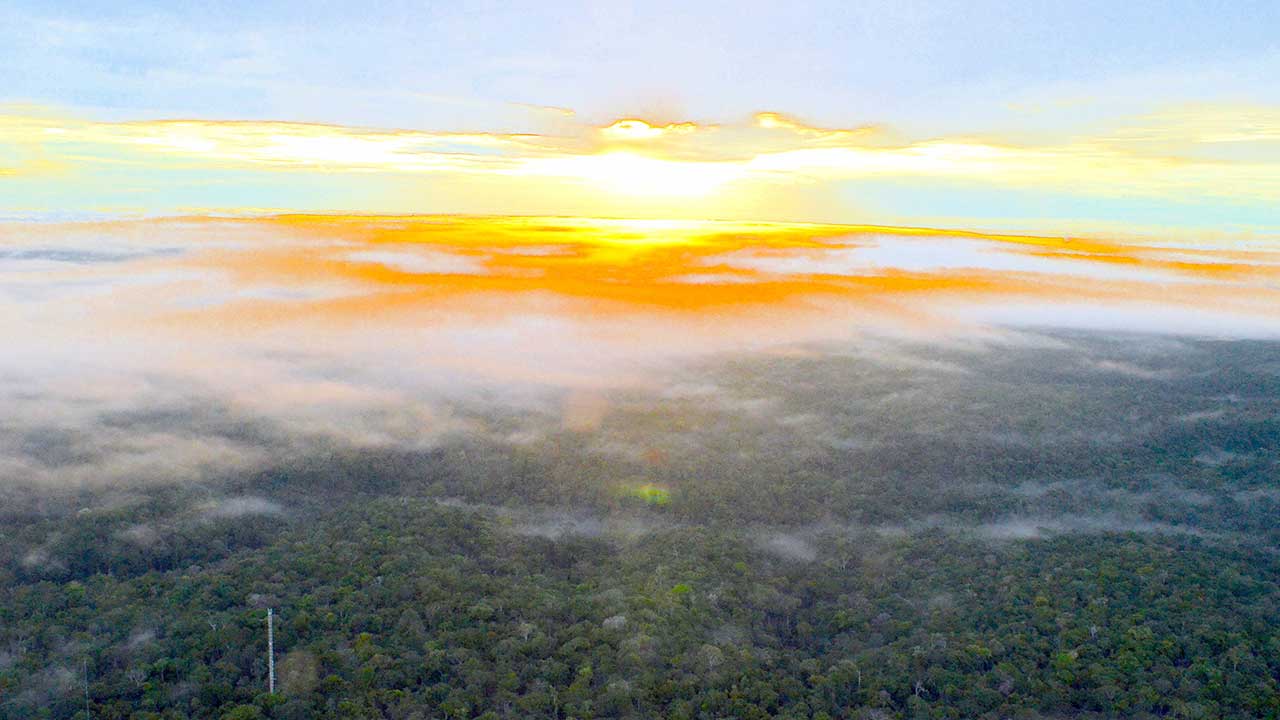 Global Warning: Reports Around the World on Climate Science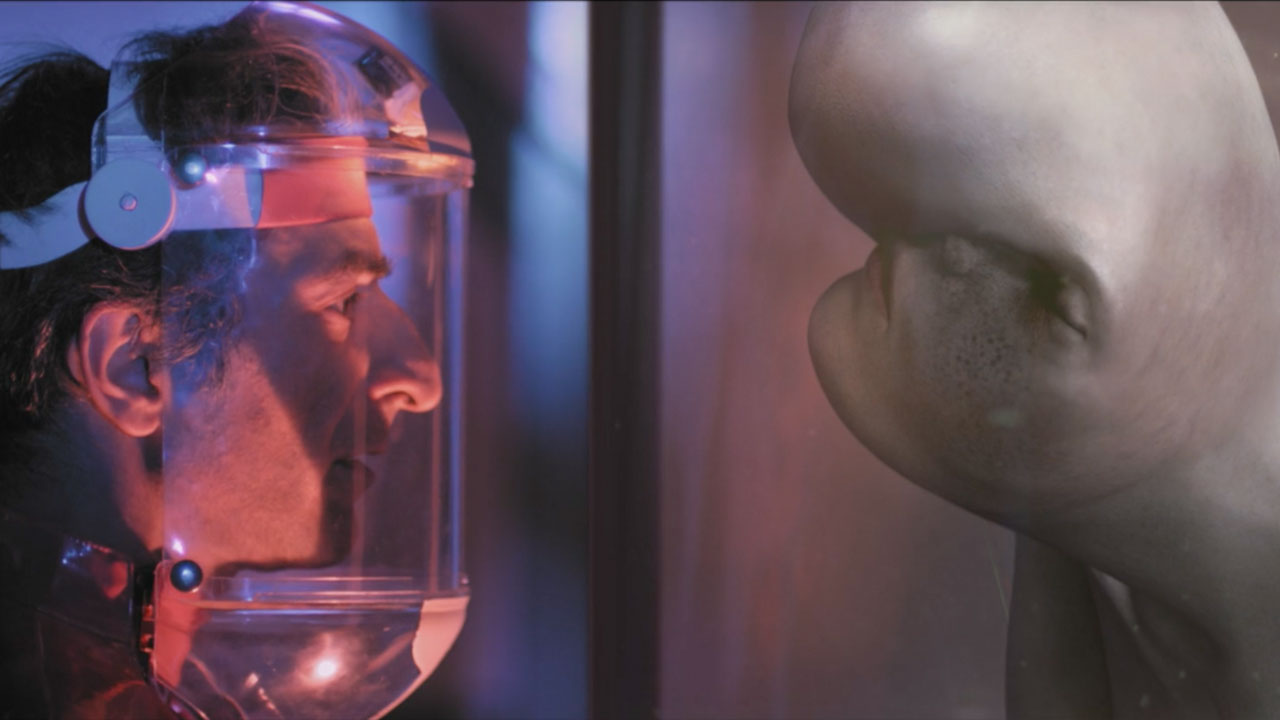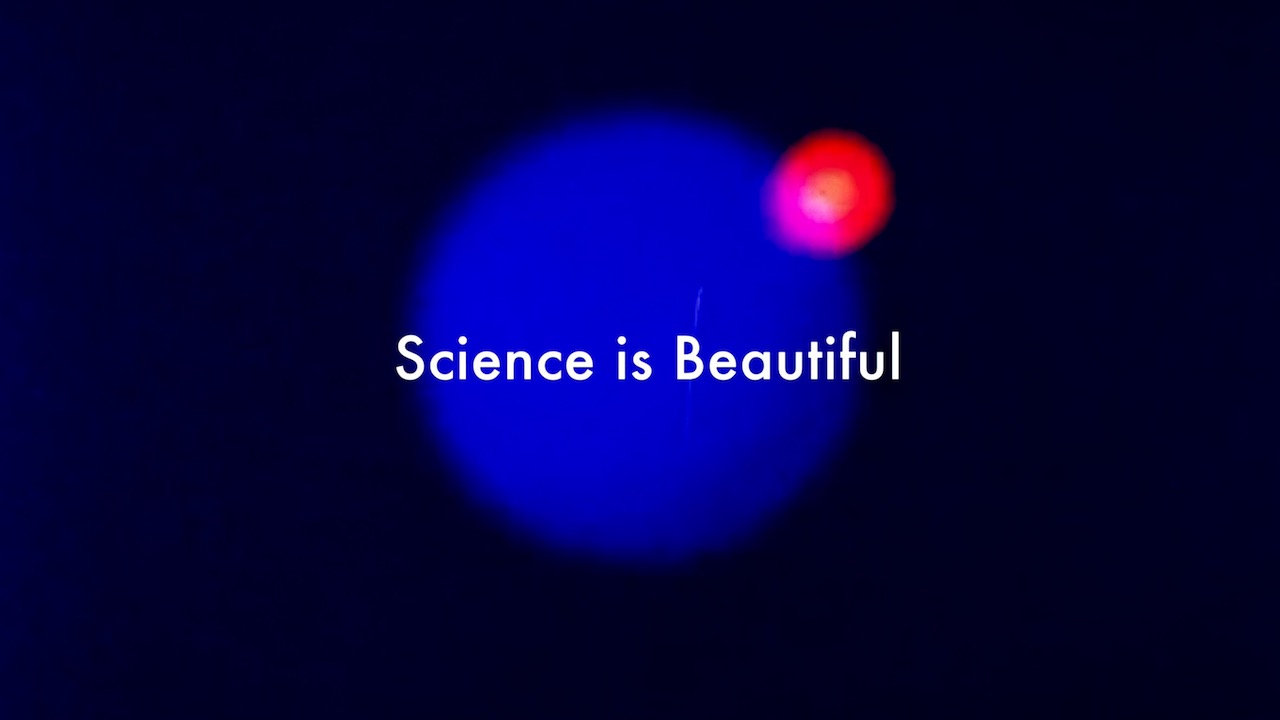 7 Ways to Promote #ScienceMatters in Your Daily Life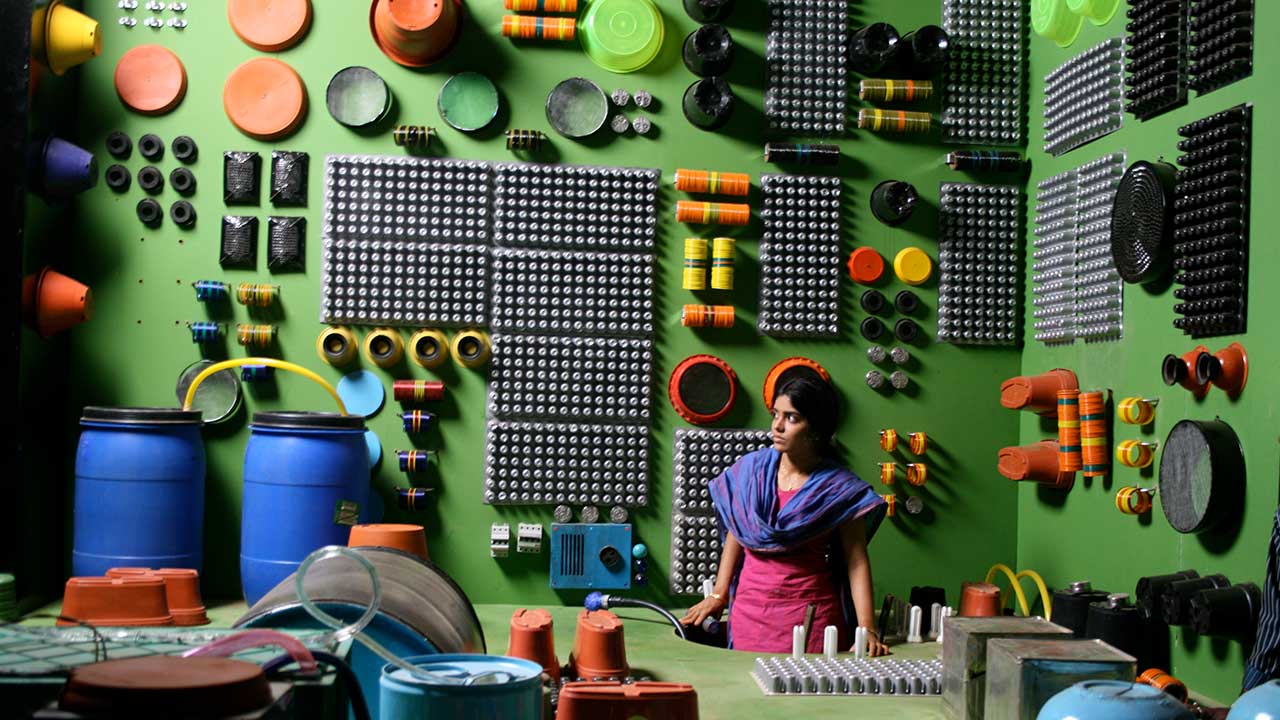 6 Scientific Journeys Through Present and Future India
Dreams in Space: virtual voyages in n-dimensional biology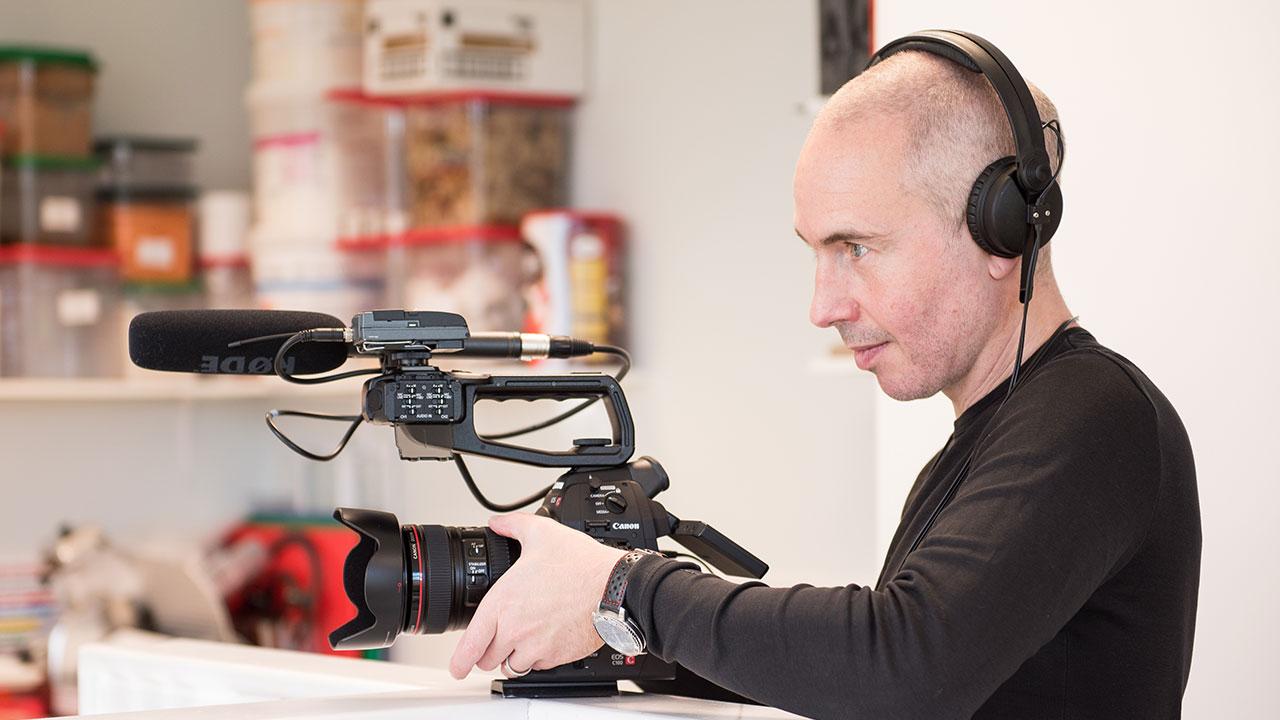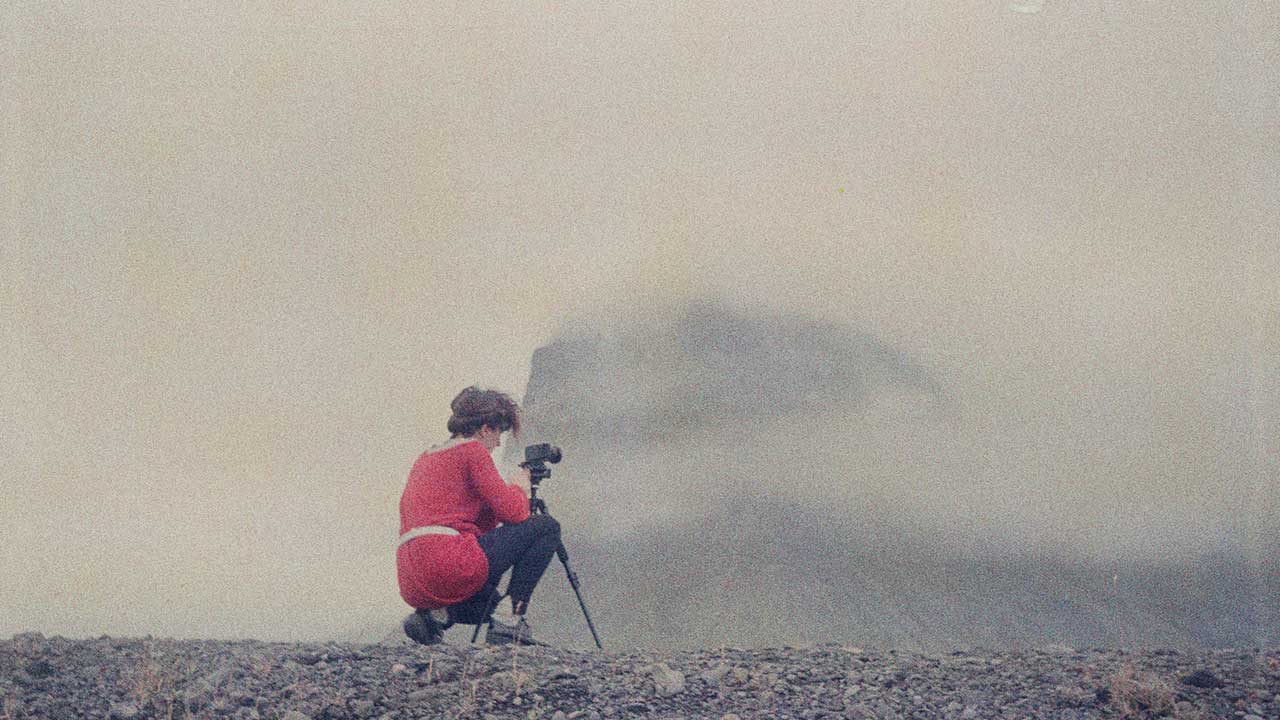 Redefining the Scientific Fiction(s)