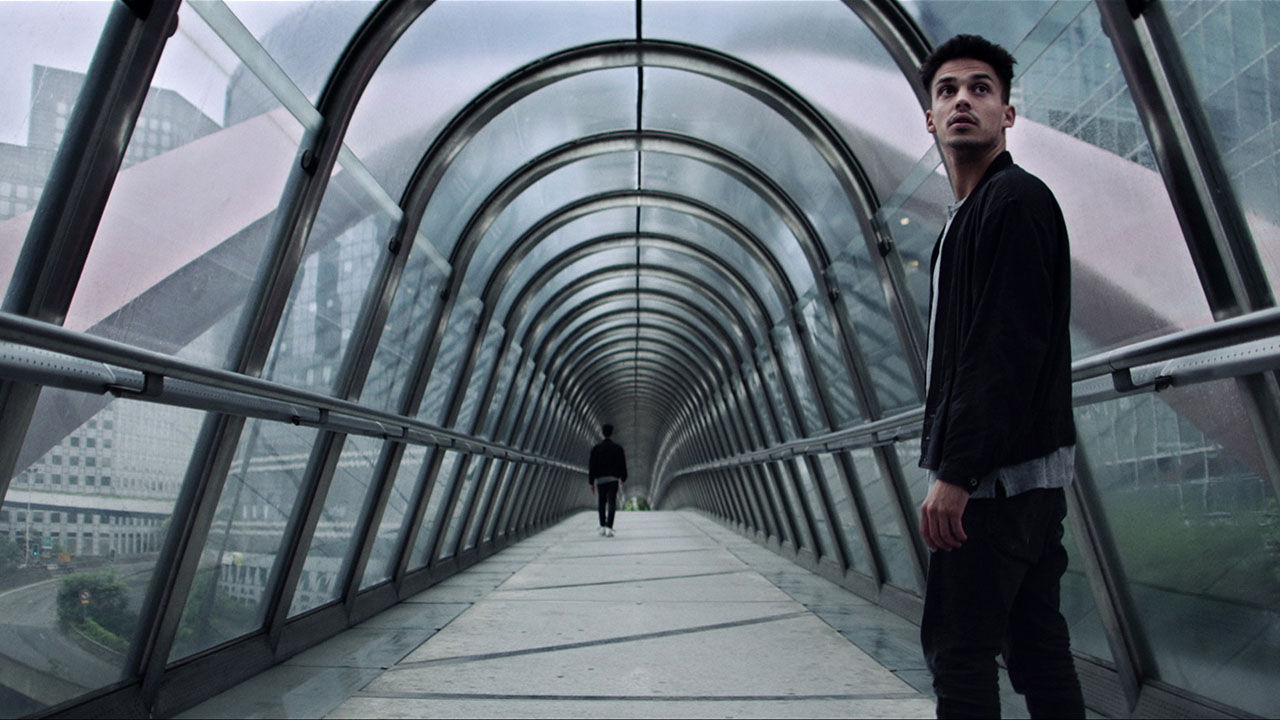 We Are Data
Moritz Mueller-Preisser, Franziska Brozio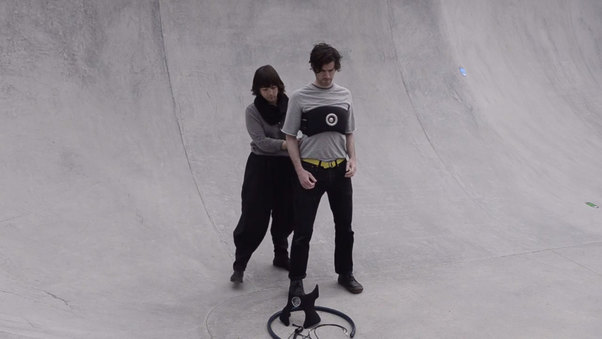 Data Dance
Sara Krugman,Zubin Pastakia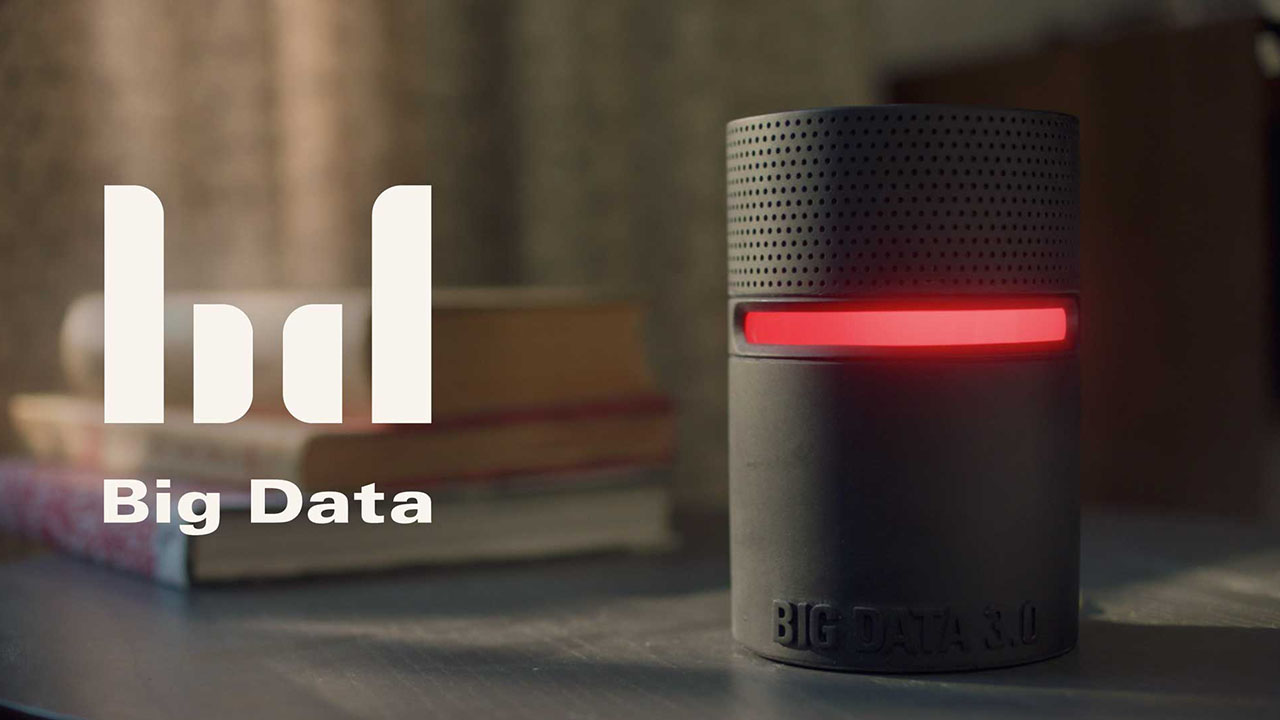 BIG DATA: "L1ZY"
Brandon LaGanke, John Carlucci, Ghost+Cow Films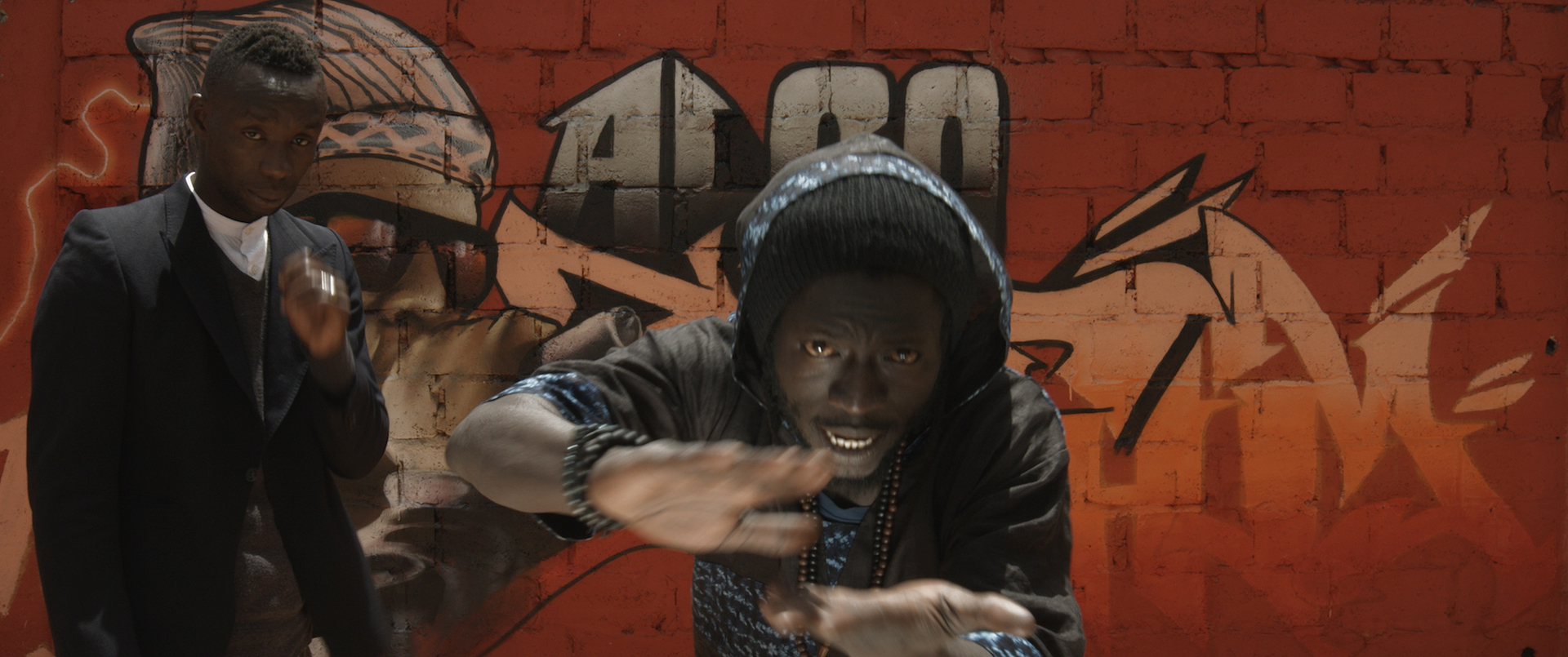 Algo Rhythm
Manu Luksch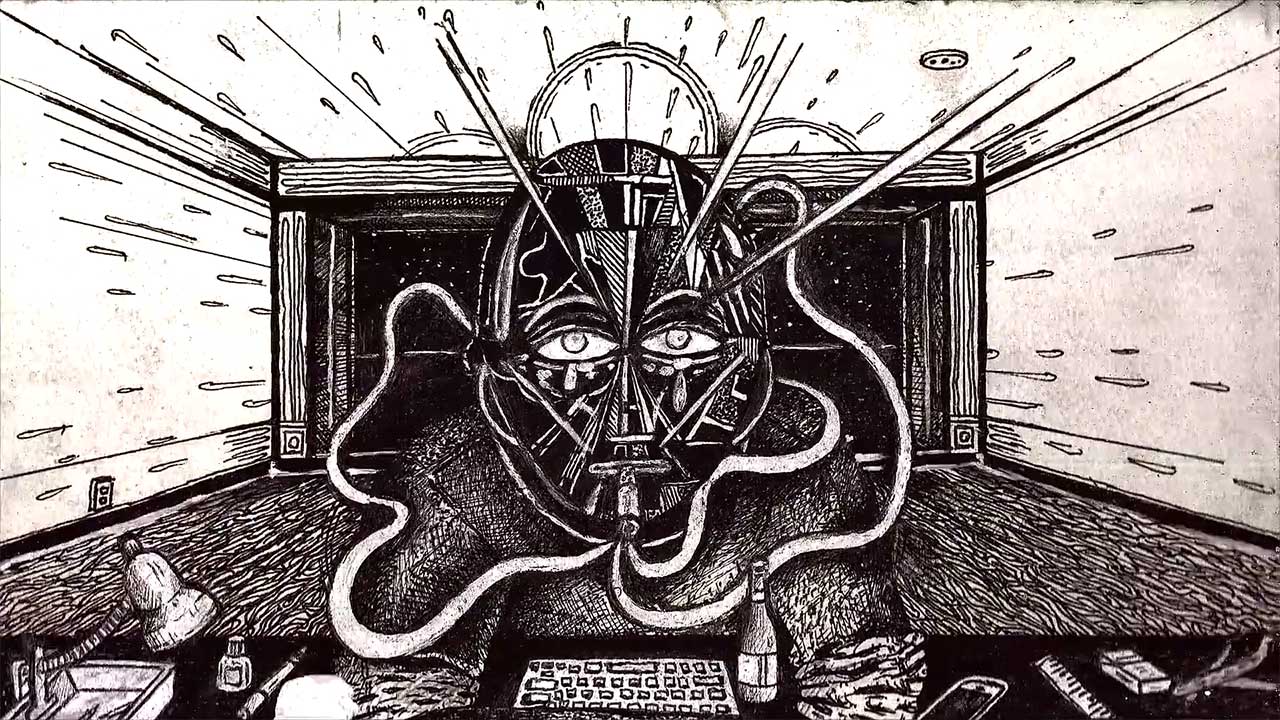 Raw Data
Jake Fried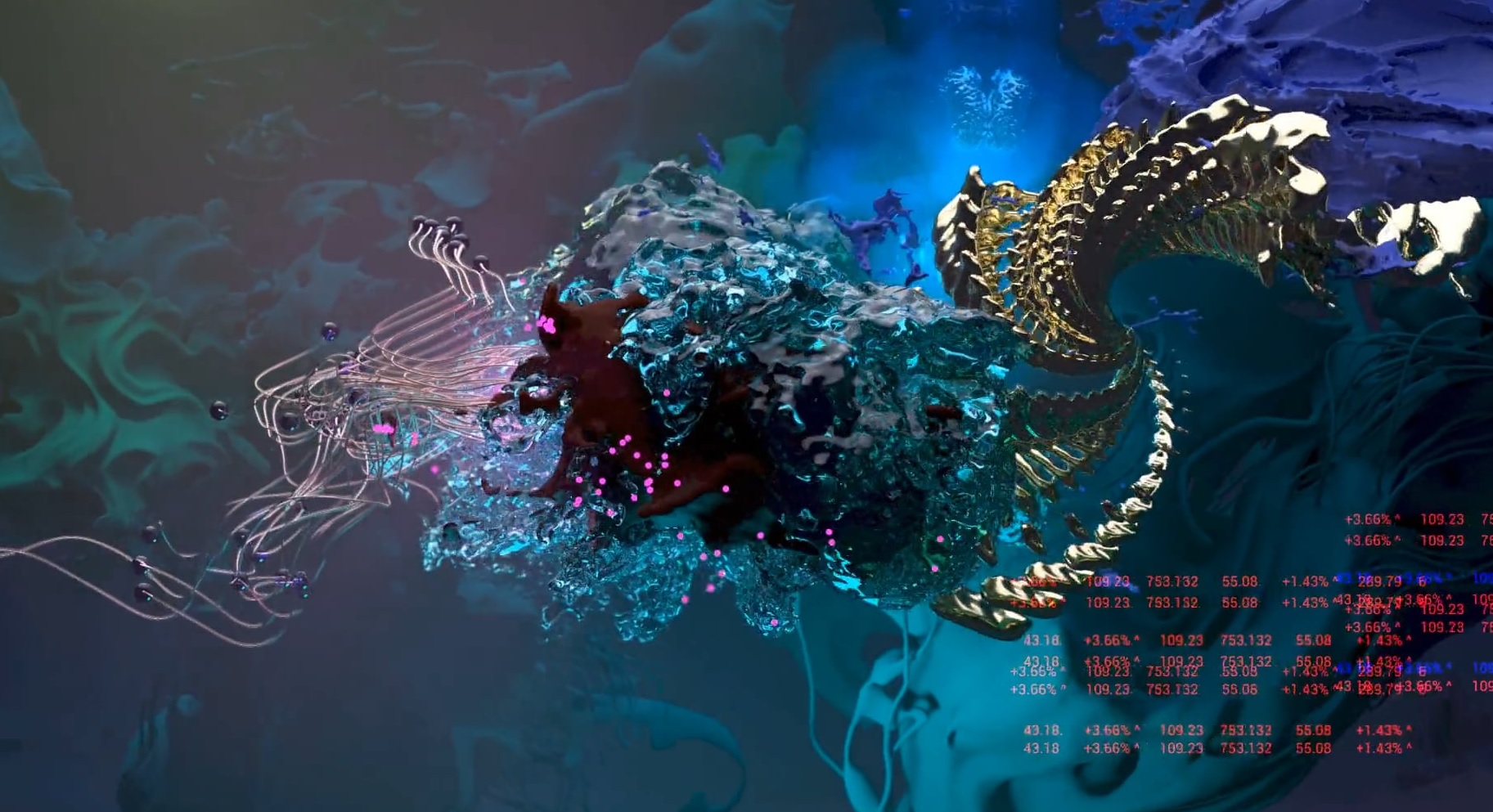 COVID-19
Andy Thomas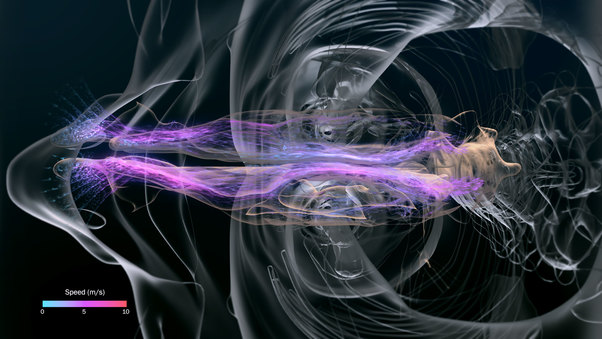 Sniff
Fernando Cucchietti,Guillermo Marin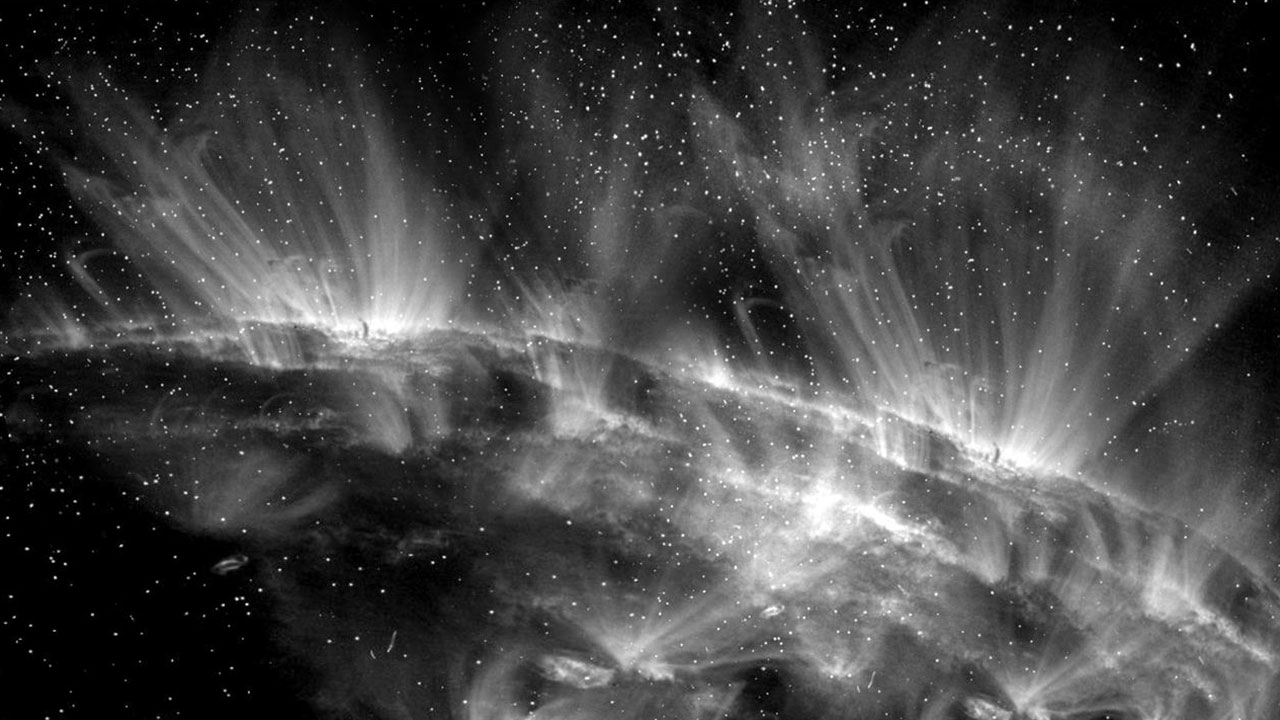 Brilliant Noise
Semiconductor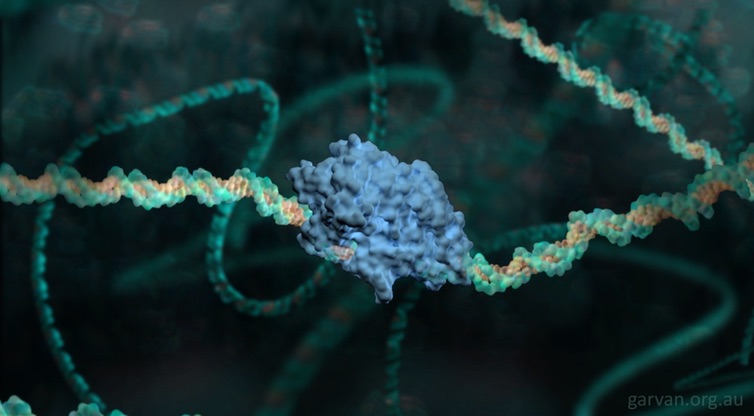 Tagging DNA
Kate Patterson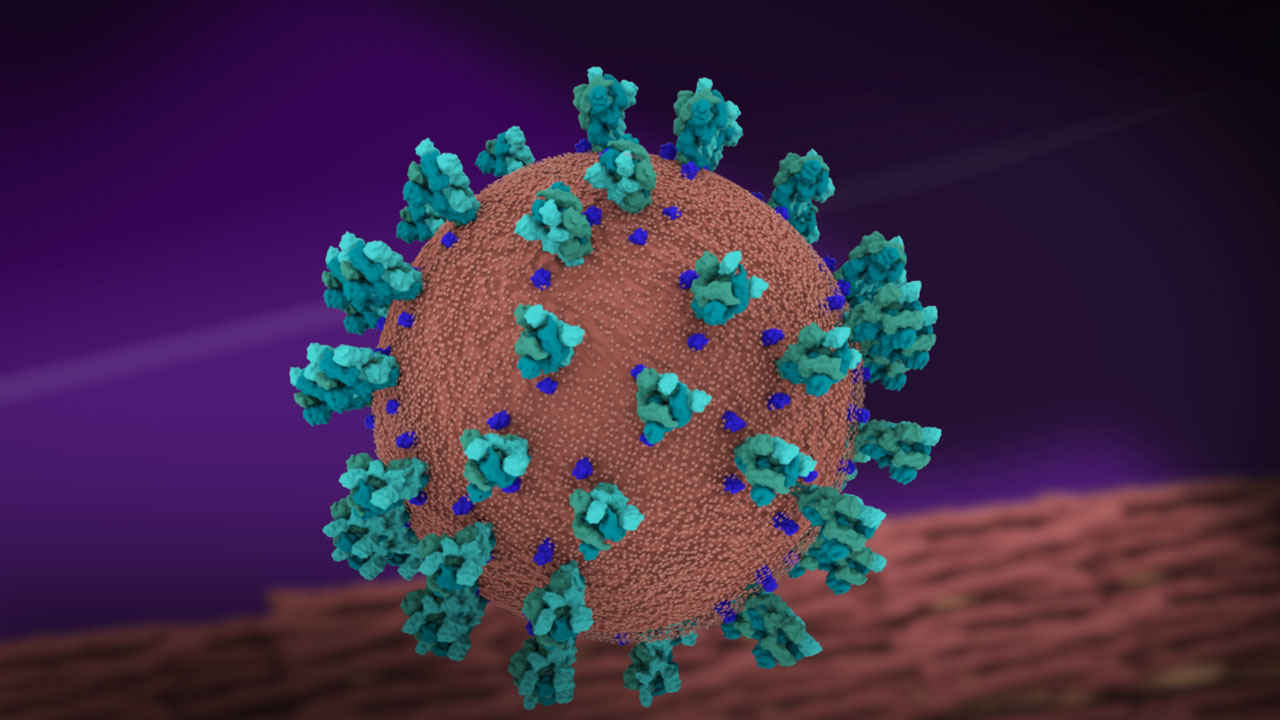 Fighting Coronavirus with Soap
Maria Voigt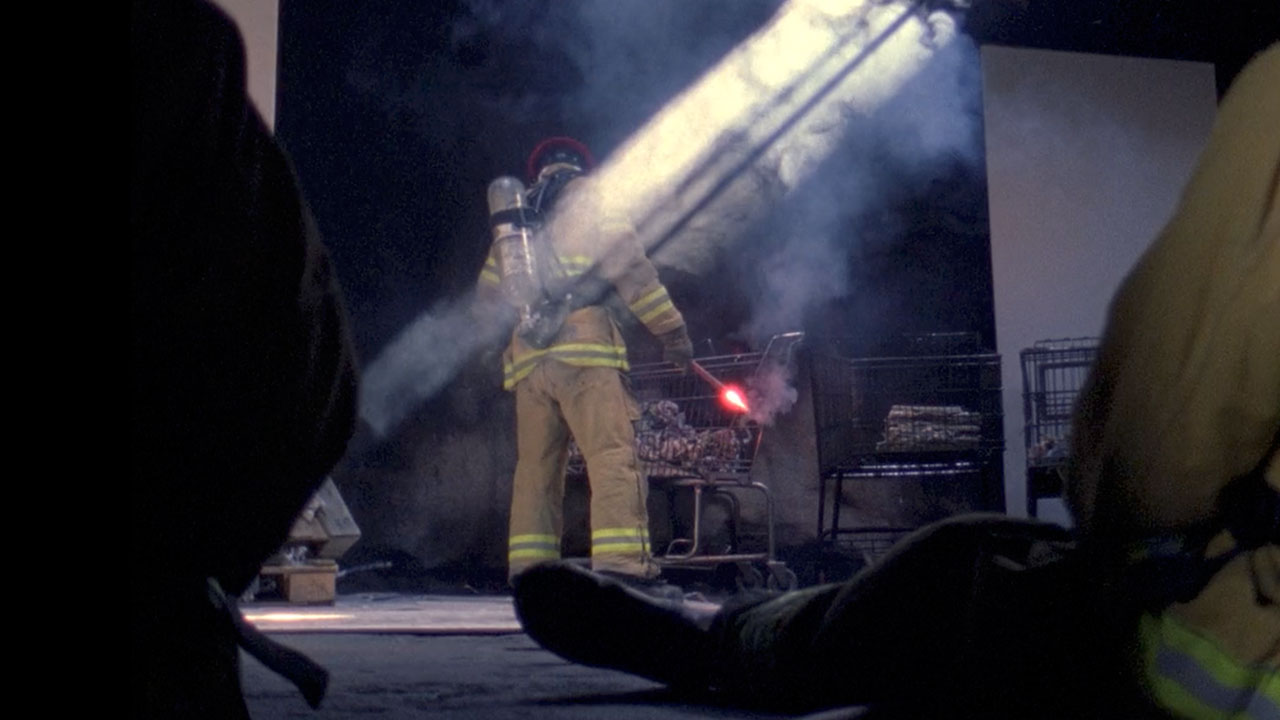 Simulation Beach
Edward Kihn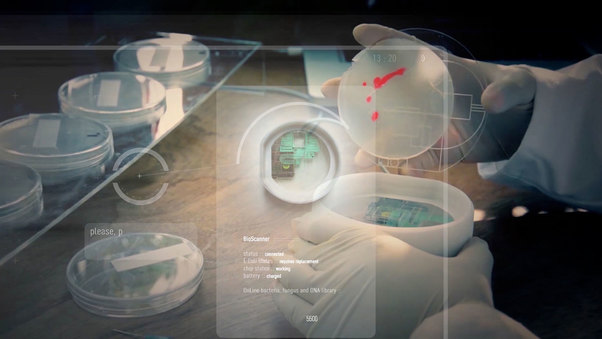 BioFlanneur
Aleks Cicha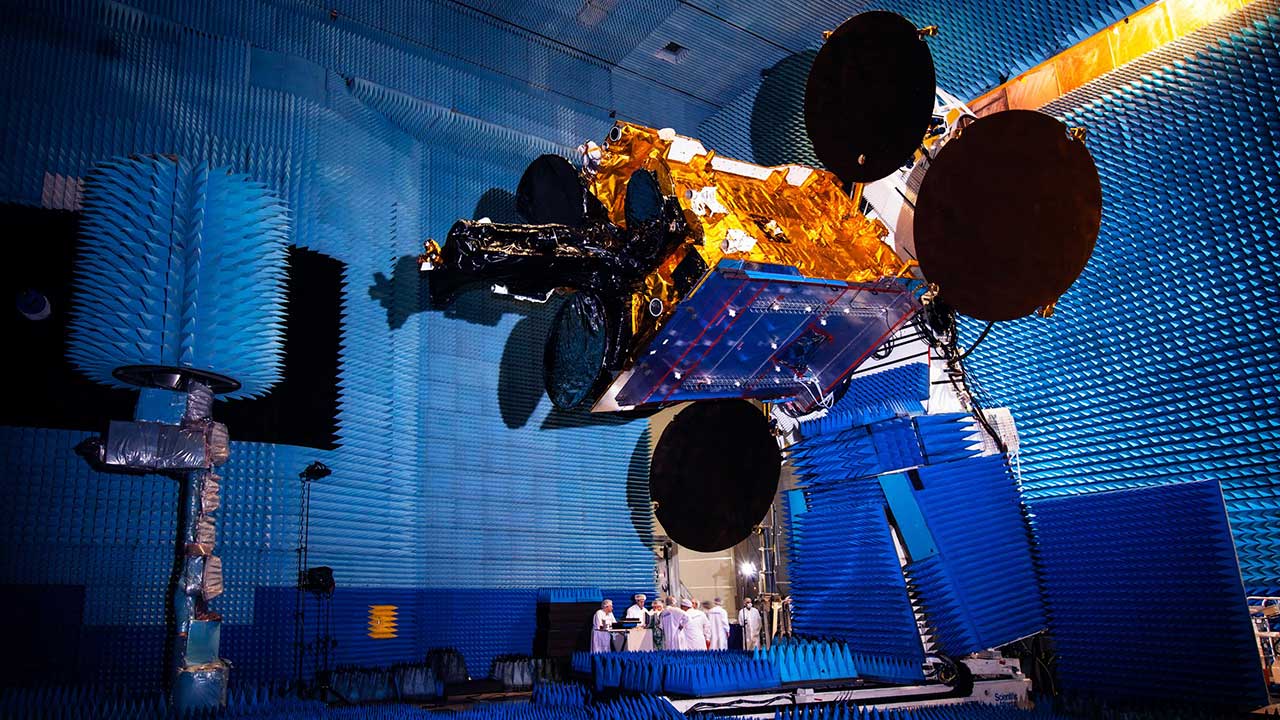 Geosynchronous
Toby Smith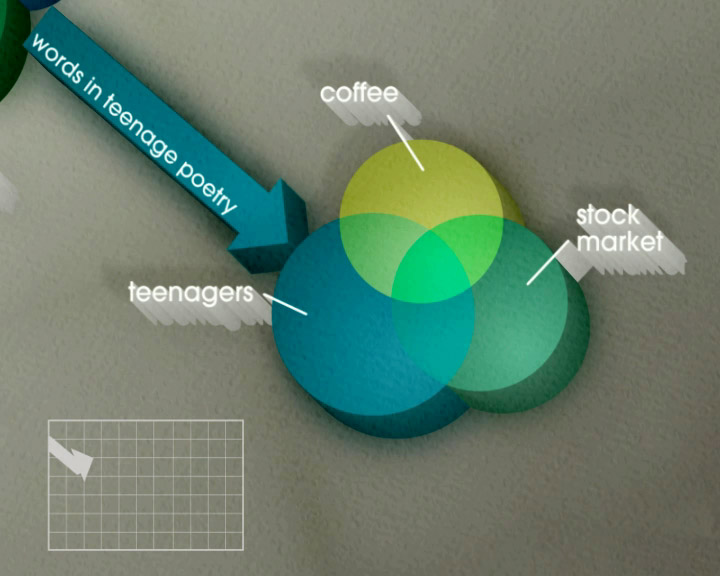 Le Grand Content
Clemens Kogler, Karo Szmit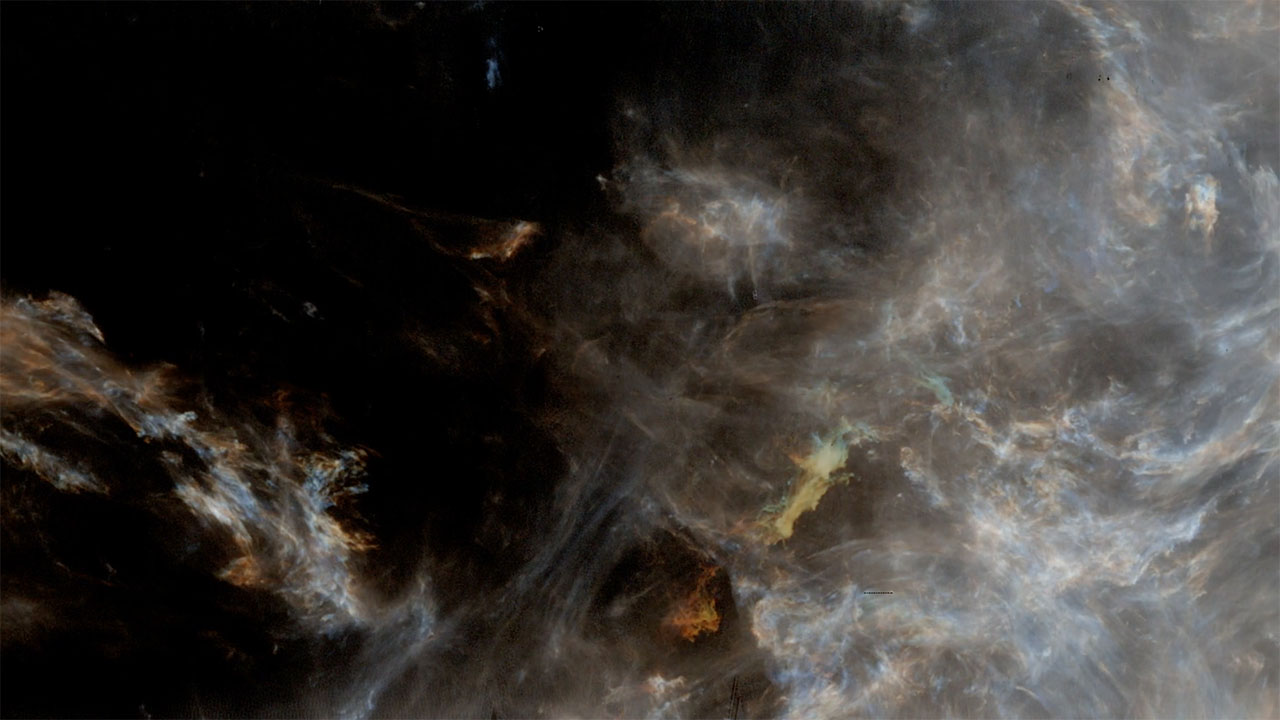 Interstellar Matter
Joshua Peek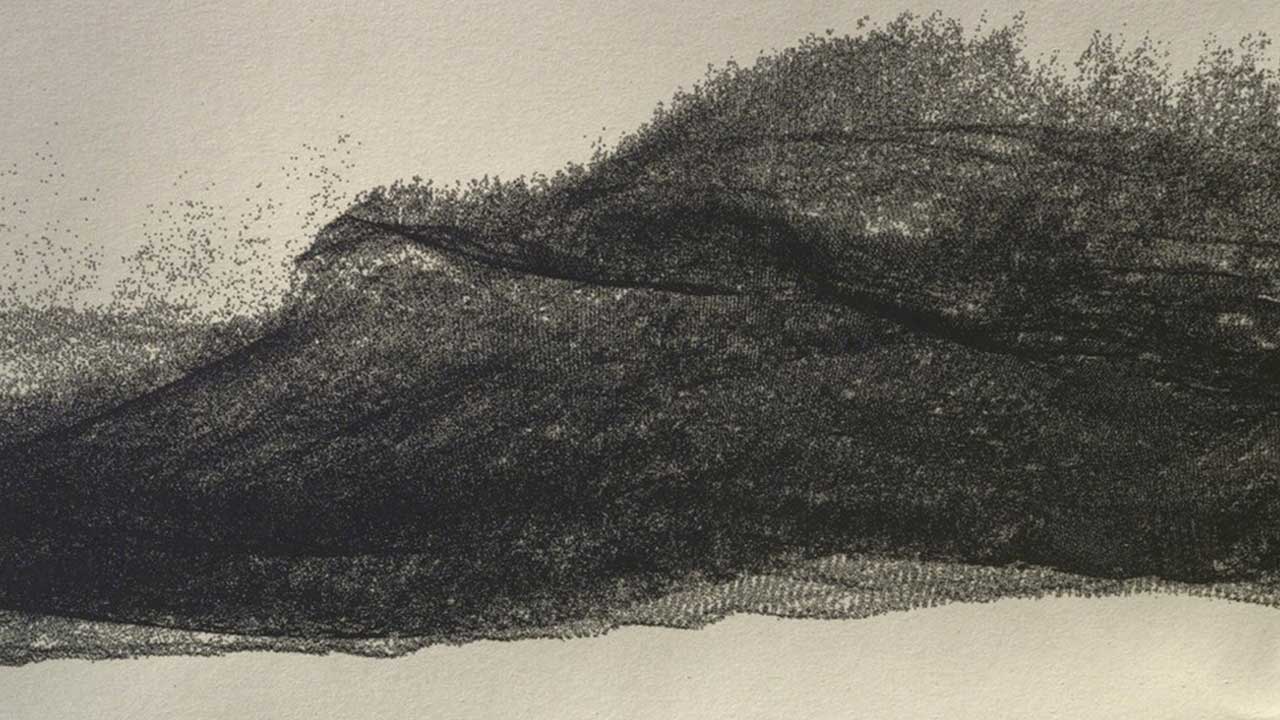 Stella 50.4N1.5E
Elsa Brès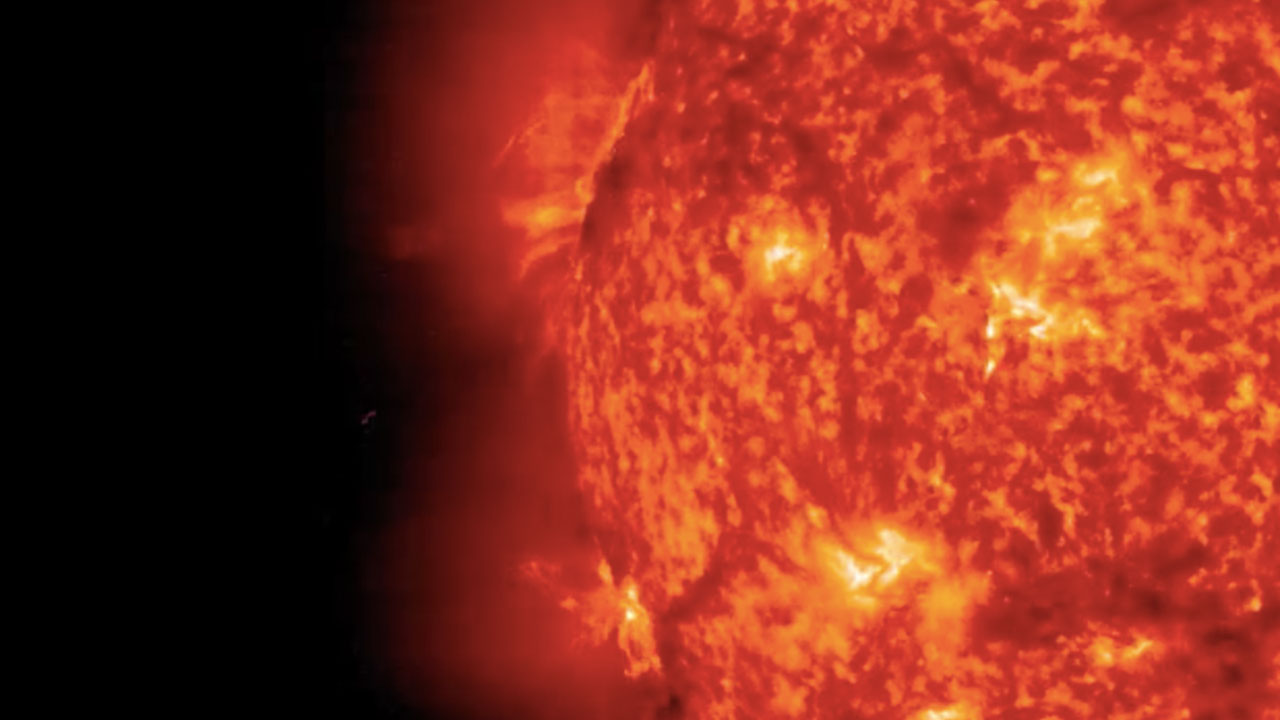 Look at the Sun
Brent Hoff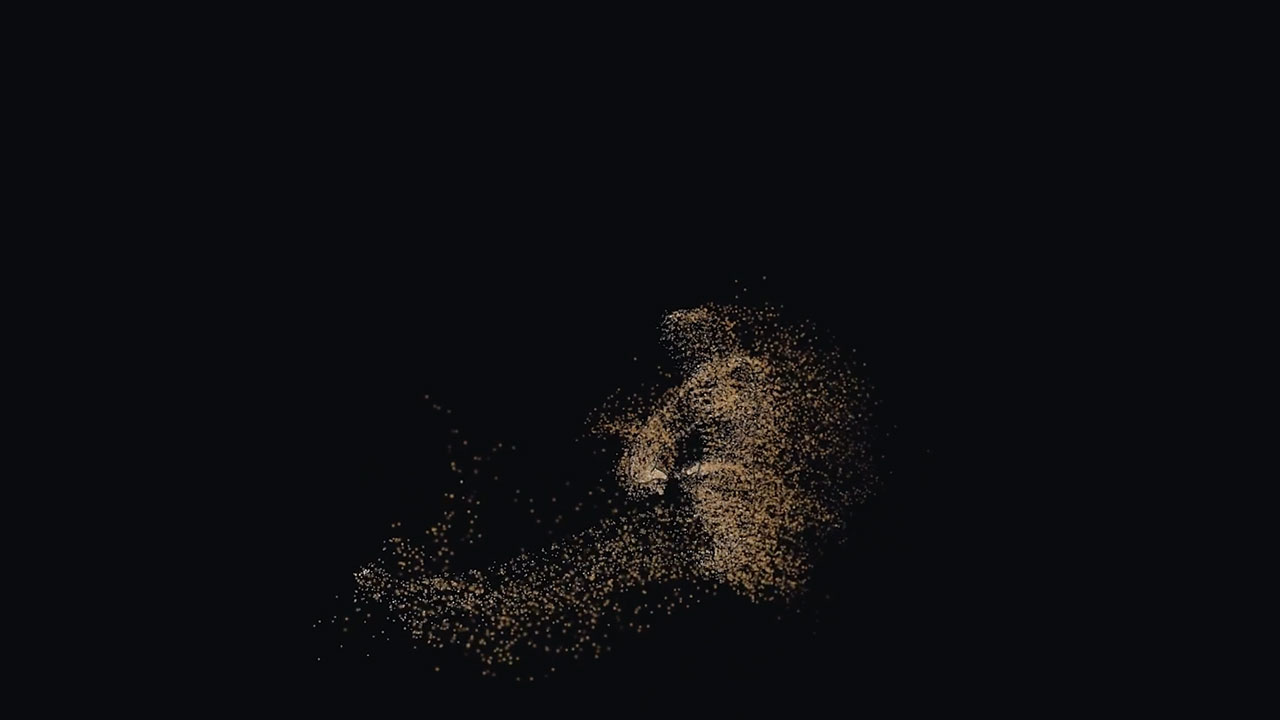 Sandghost dance
Kirk Woolford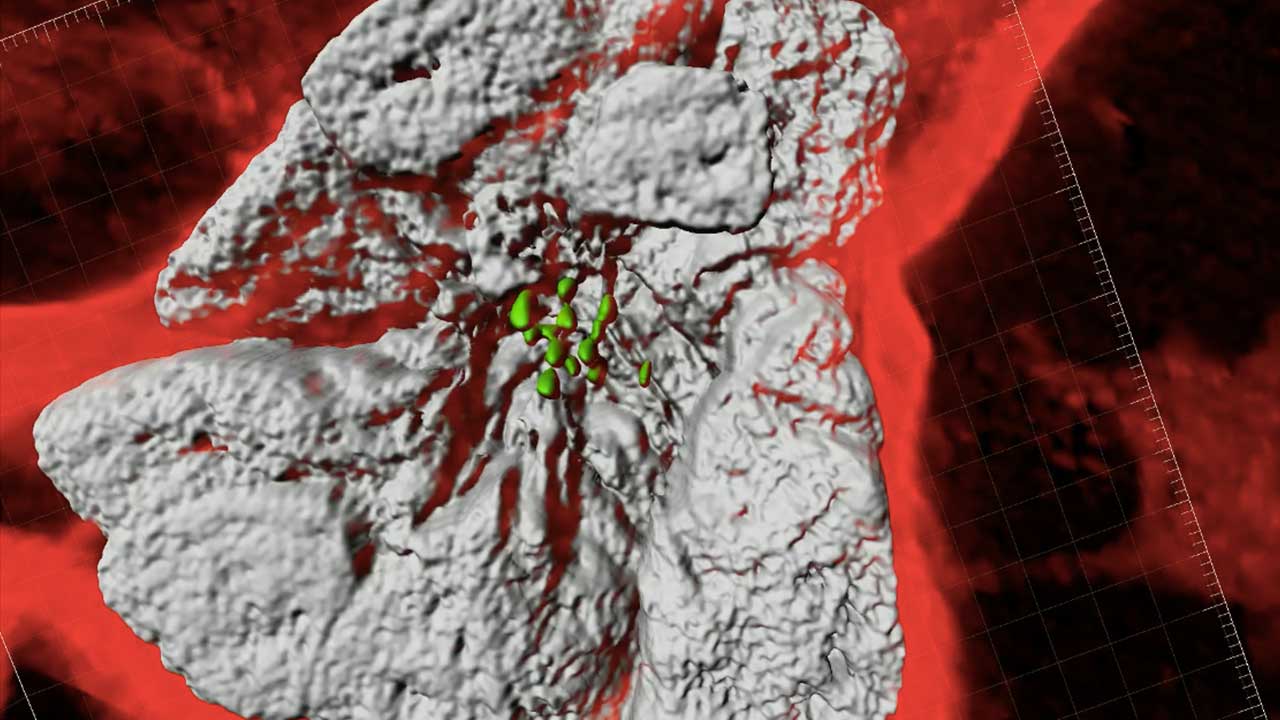 Huntington's Disease Neuron
Gist Croft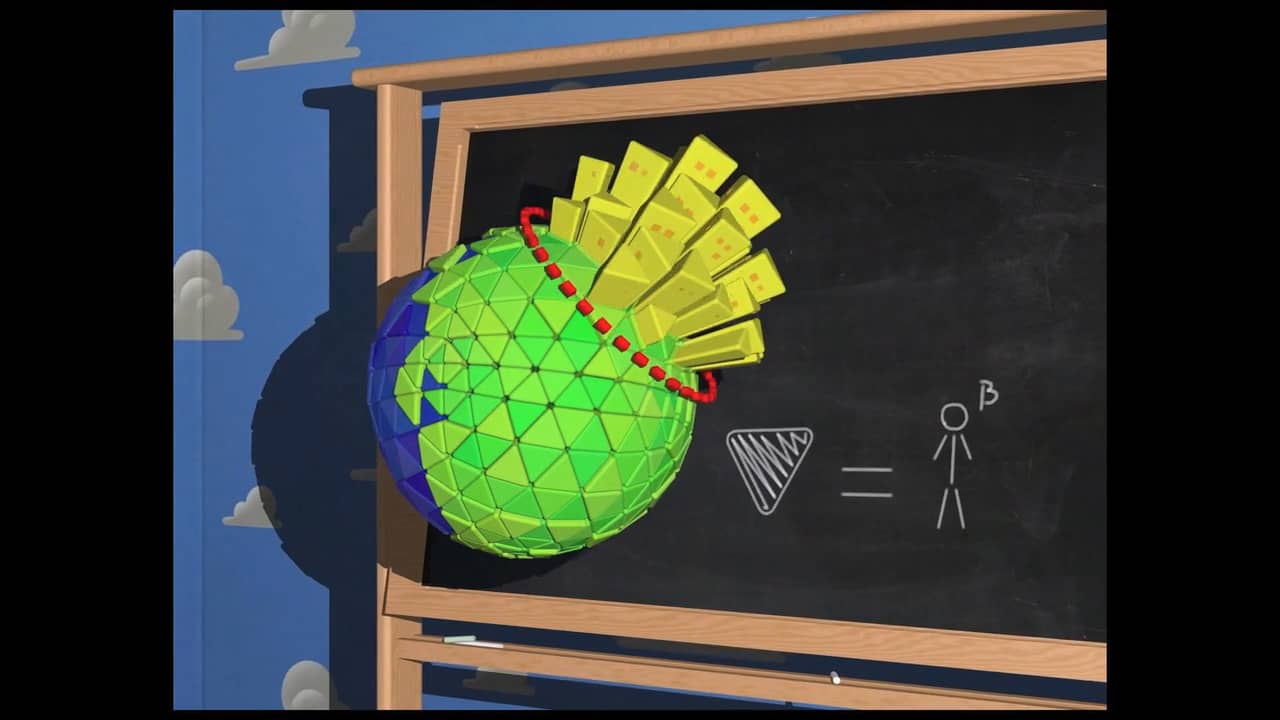 Is there enough soil to feed a planet of cities?
Roberto D'Autilia,Giulio De Bonfils,Alessandro De Simone,Valerio Palma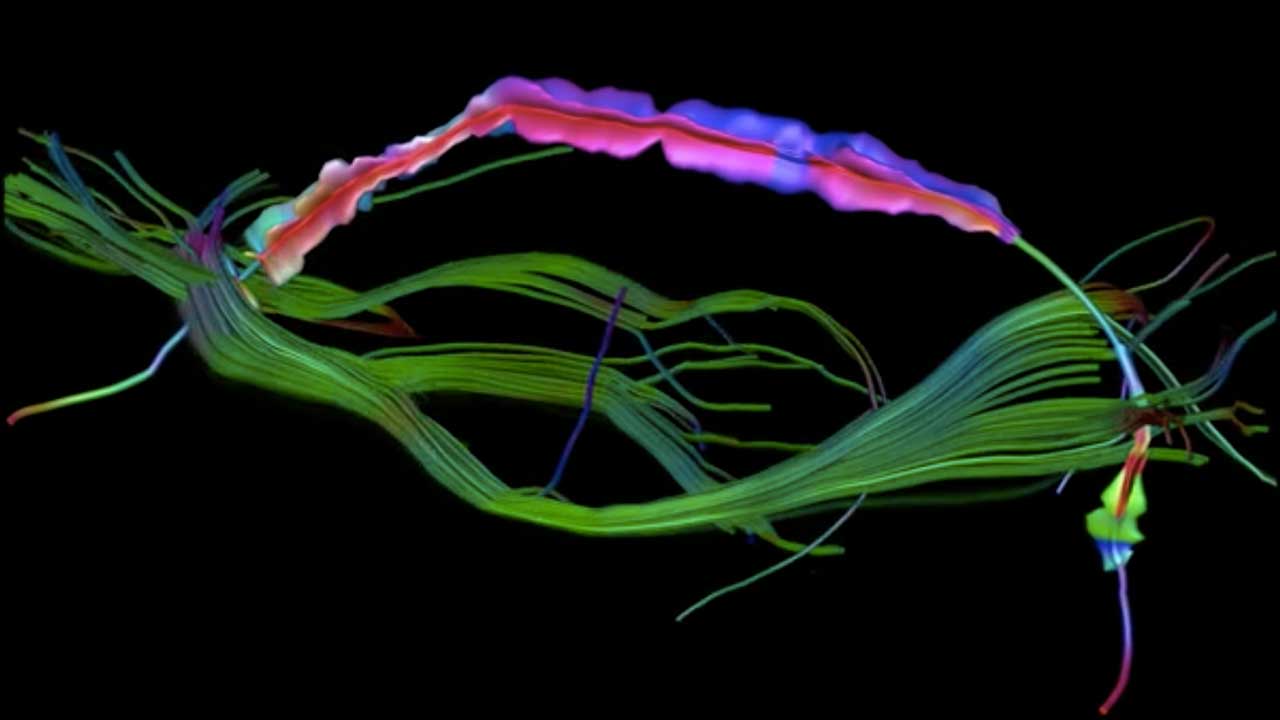 Visualizing Crossing Fibers
Sjoerd Vos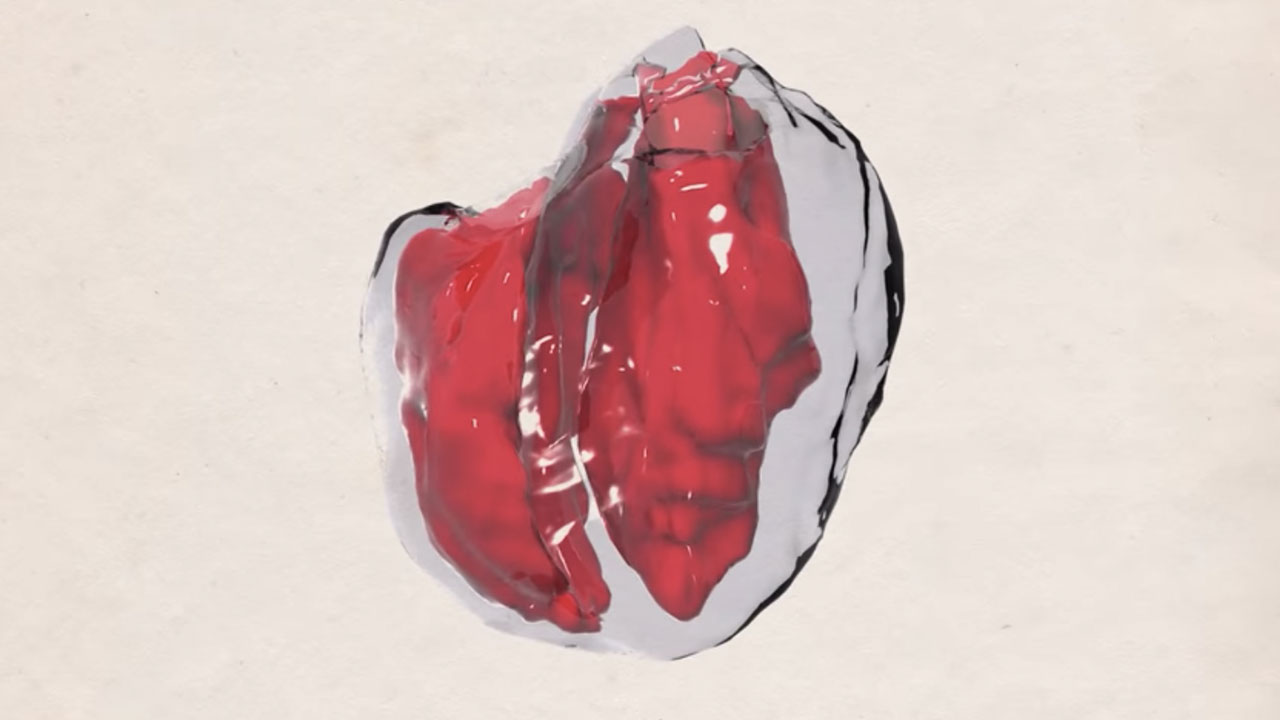 Alya Red: a computational heart
Guillermo Marin,Fernando Cucchietti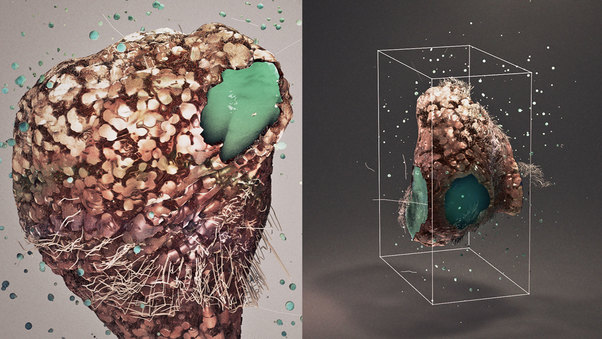 Microscopic Leaps
Markos Kay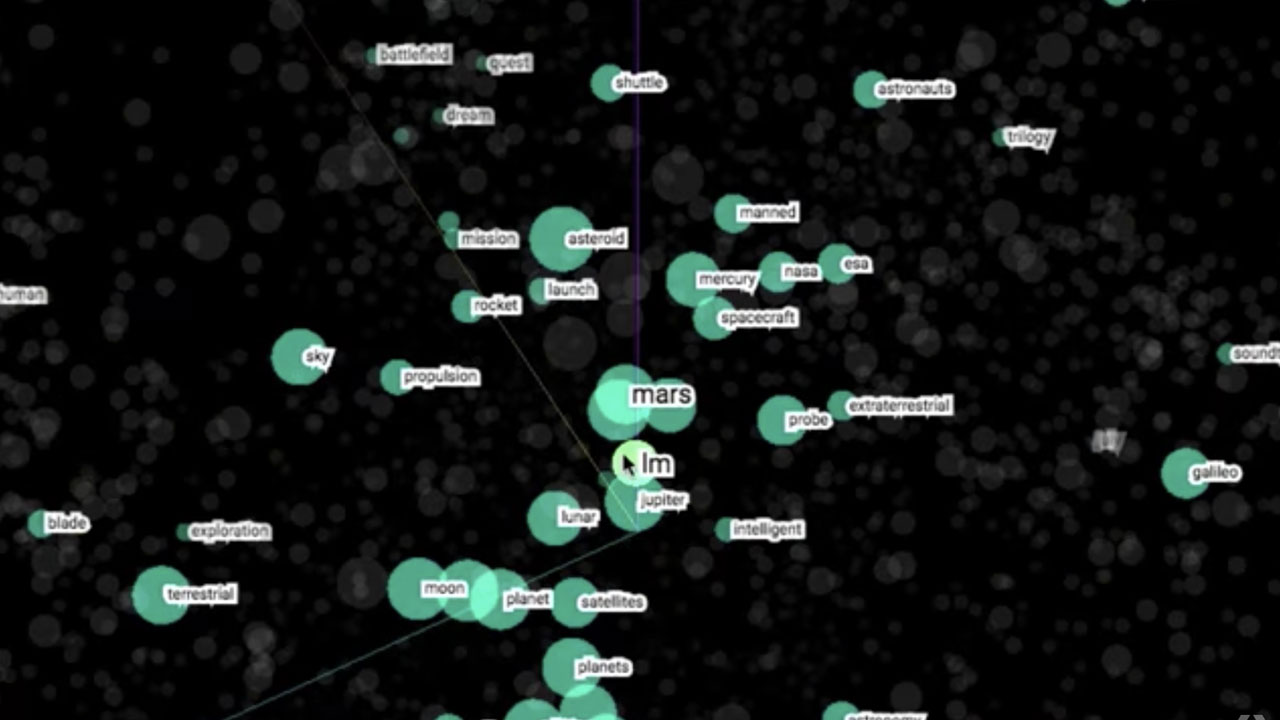 A.I. Experiments - Visualizing High-Dimensional Space
Fernanda Viégas,Martin Wattenberg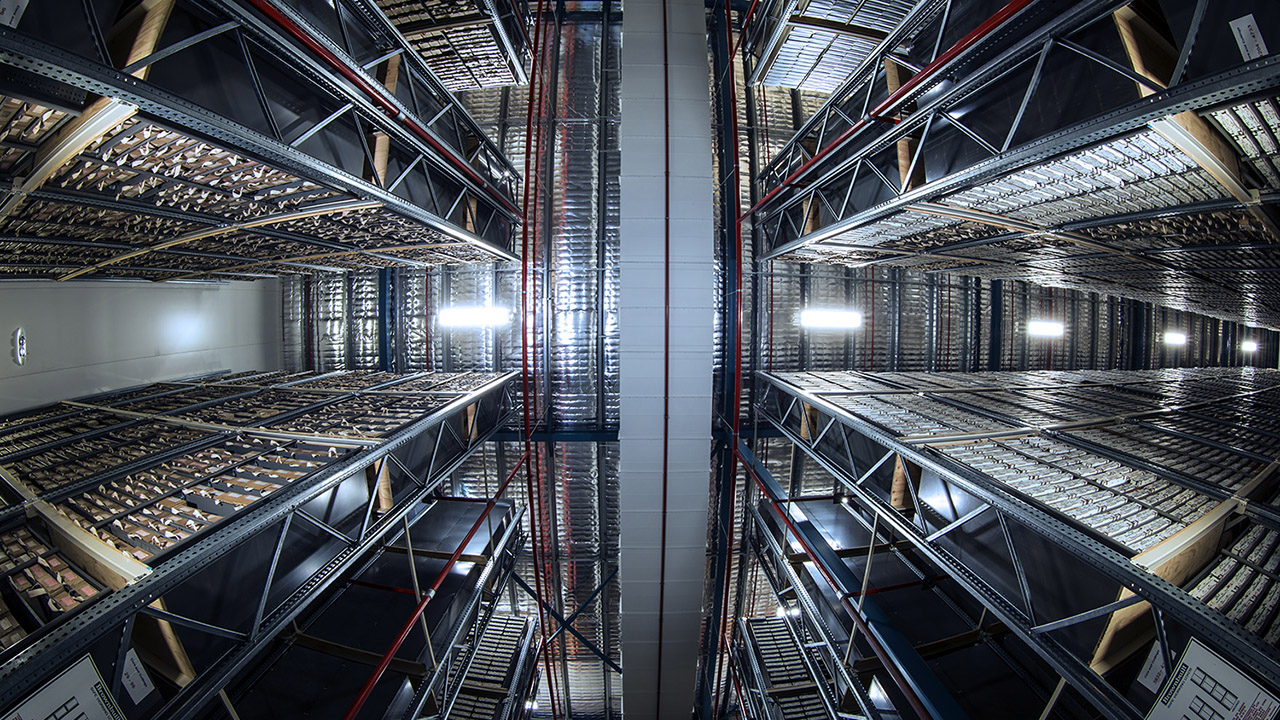 Two Songs for a Changeling Earth
Grayson Cooke
Inside Stories
Dan Lloyd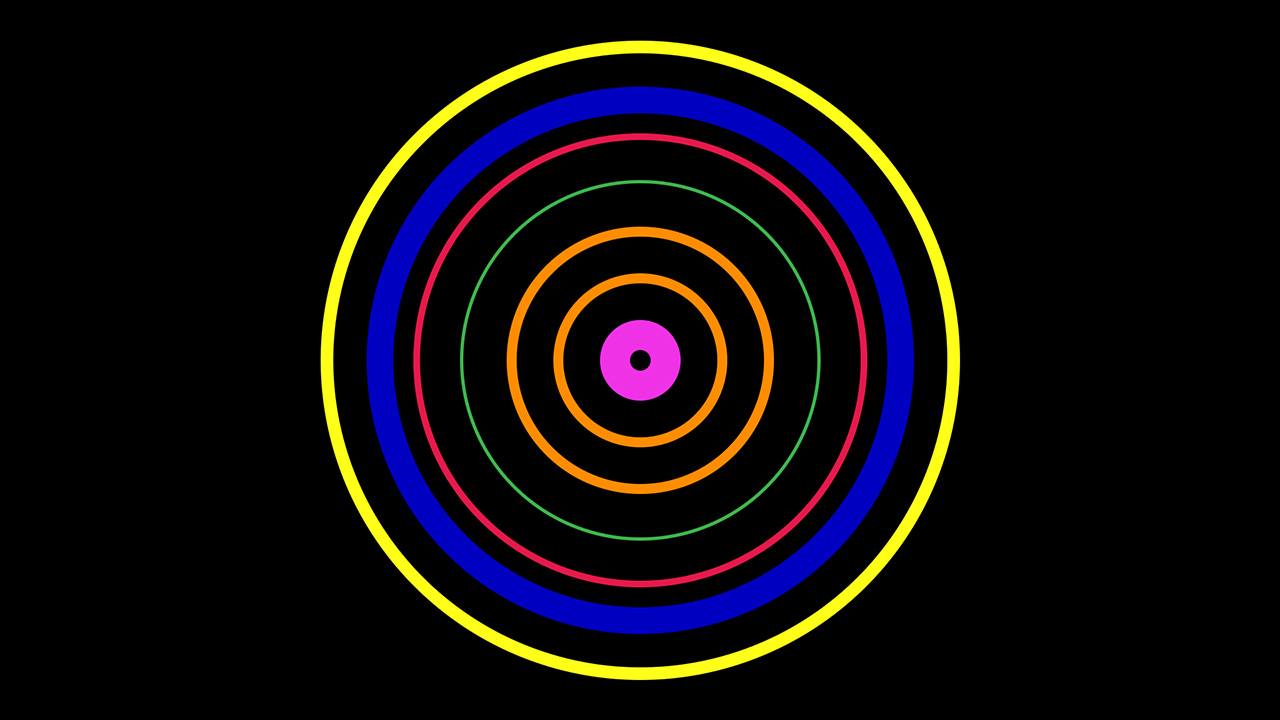 Digits of Pi
Tom Bessoir, Joshua Pines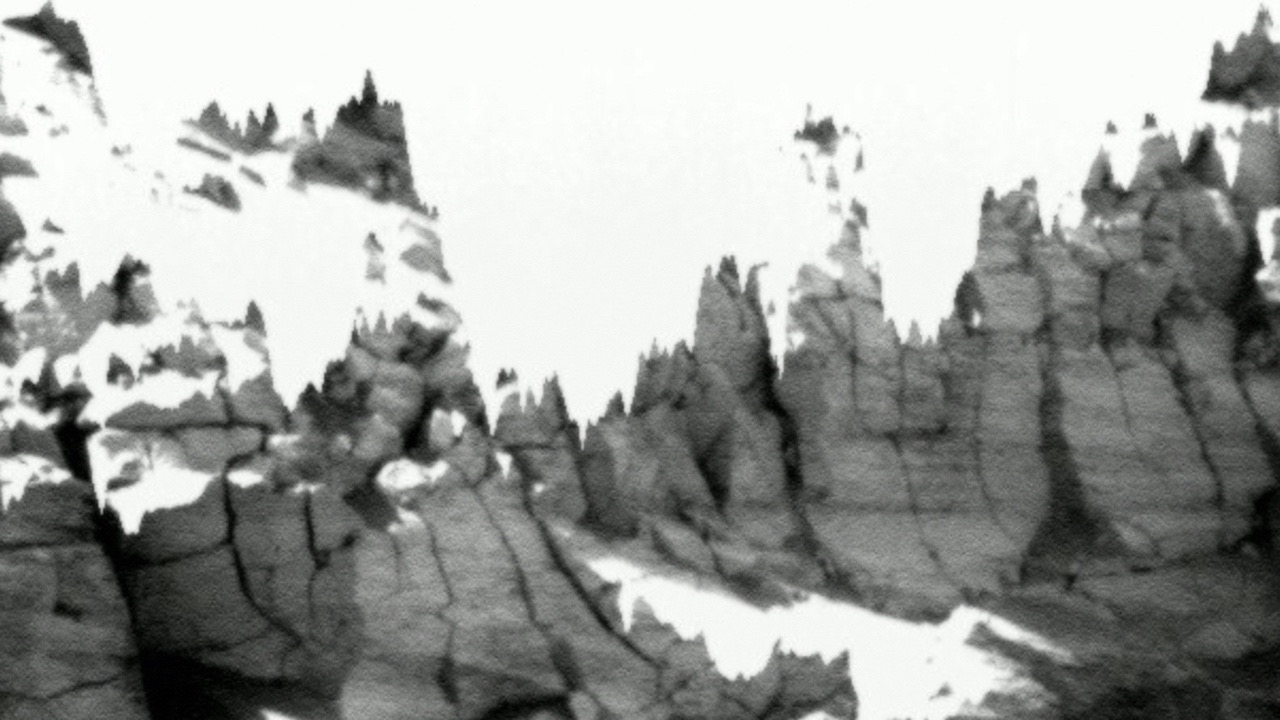 Meridian Plain
Laura Kraning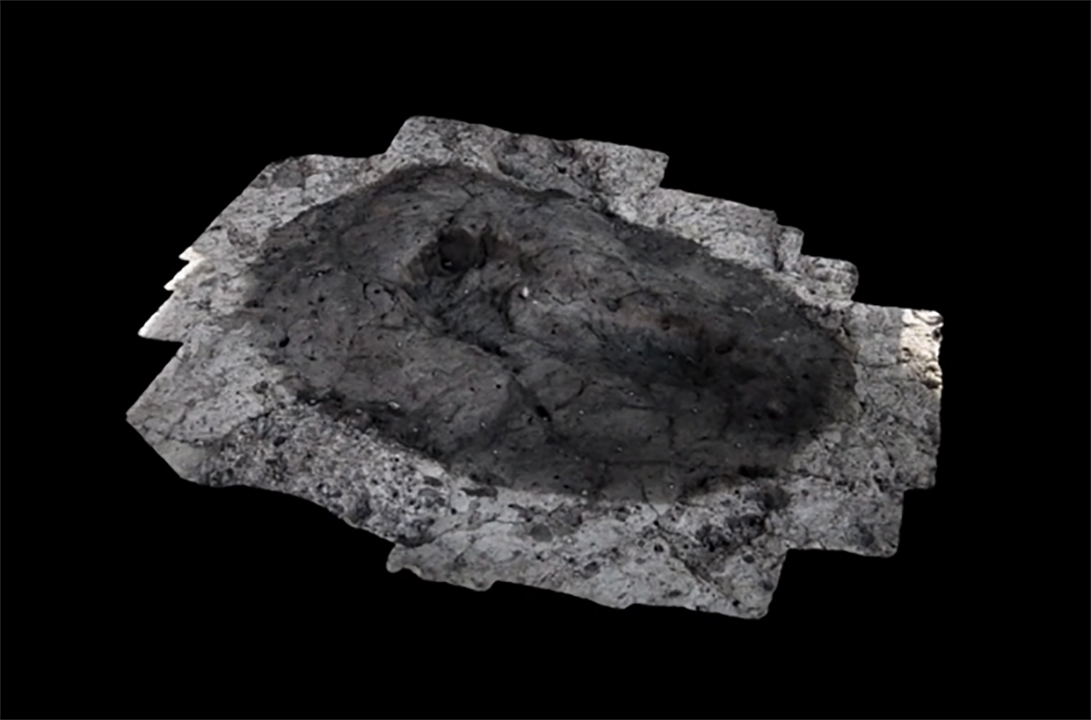 Encoded/Exploded
David Sherman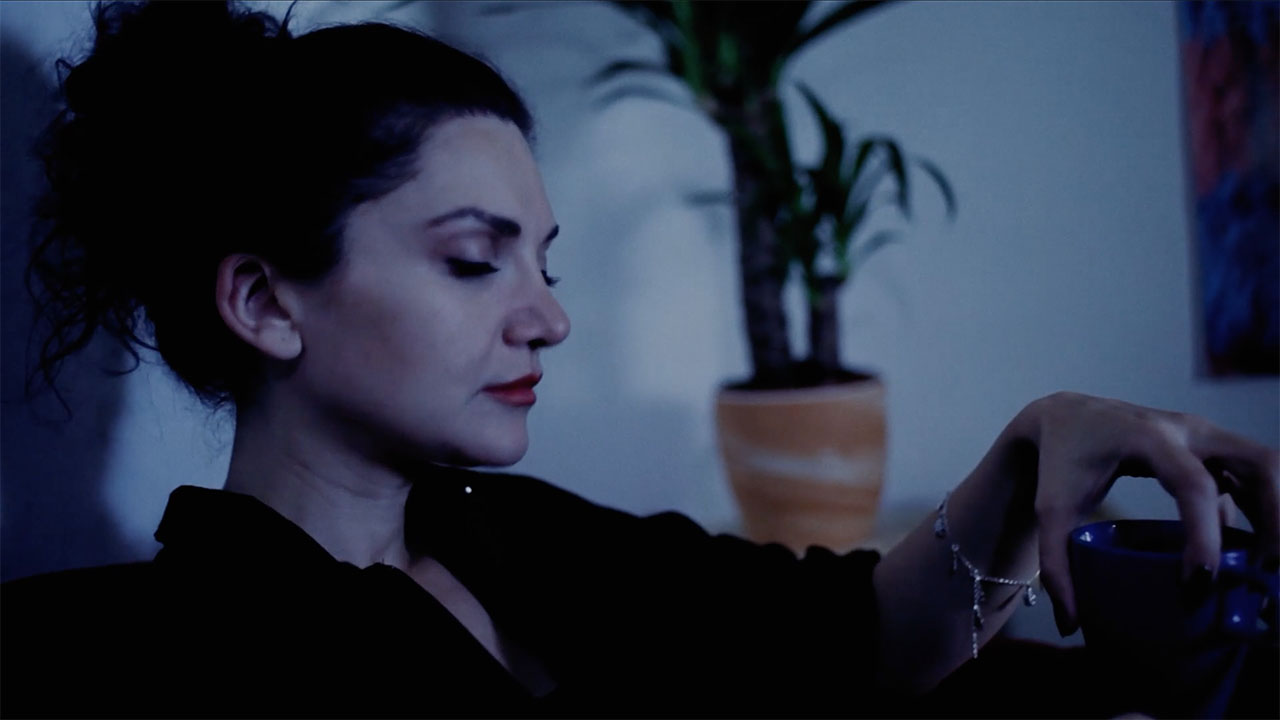 Black Box
Malte Schulz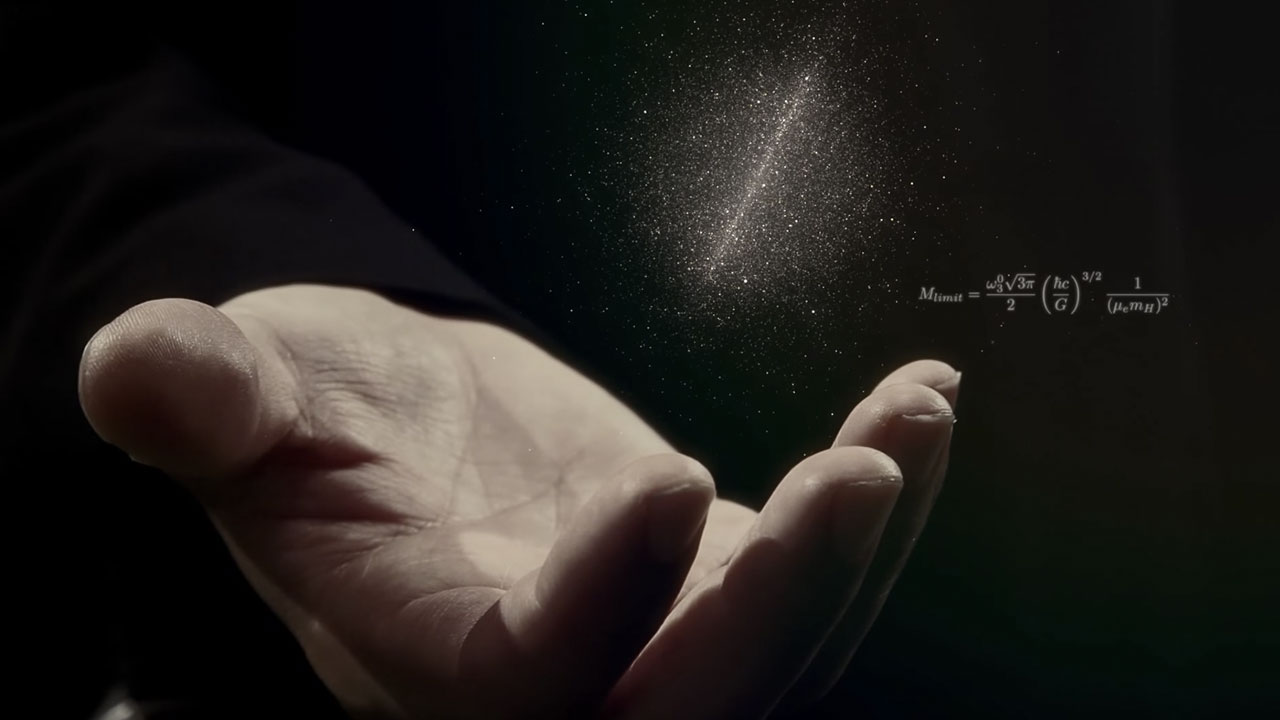 Supercomputing and eScience
Fernando Mucchietti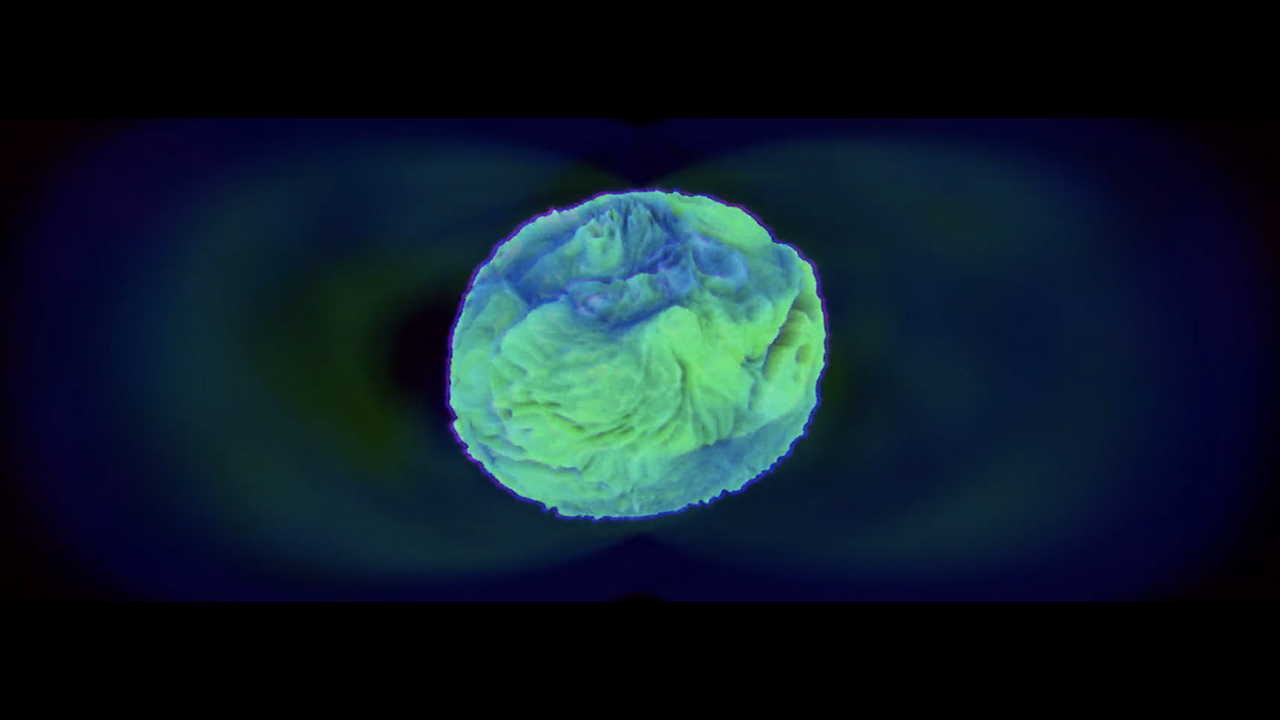 Endless Forms Most Beautiful
Meredith Binnette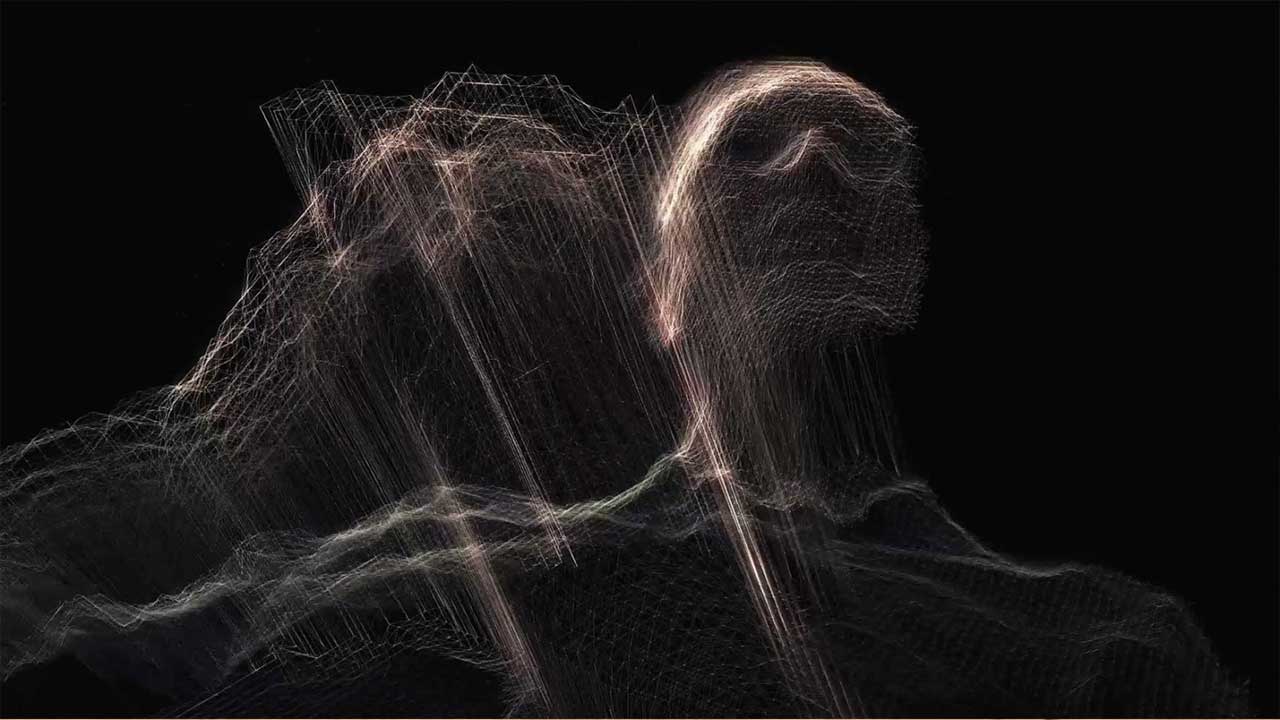 In Limbo
Antoine Viviani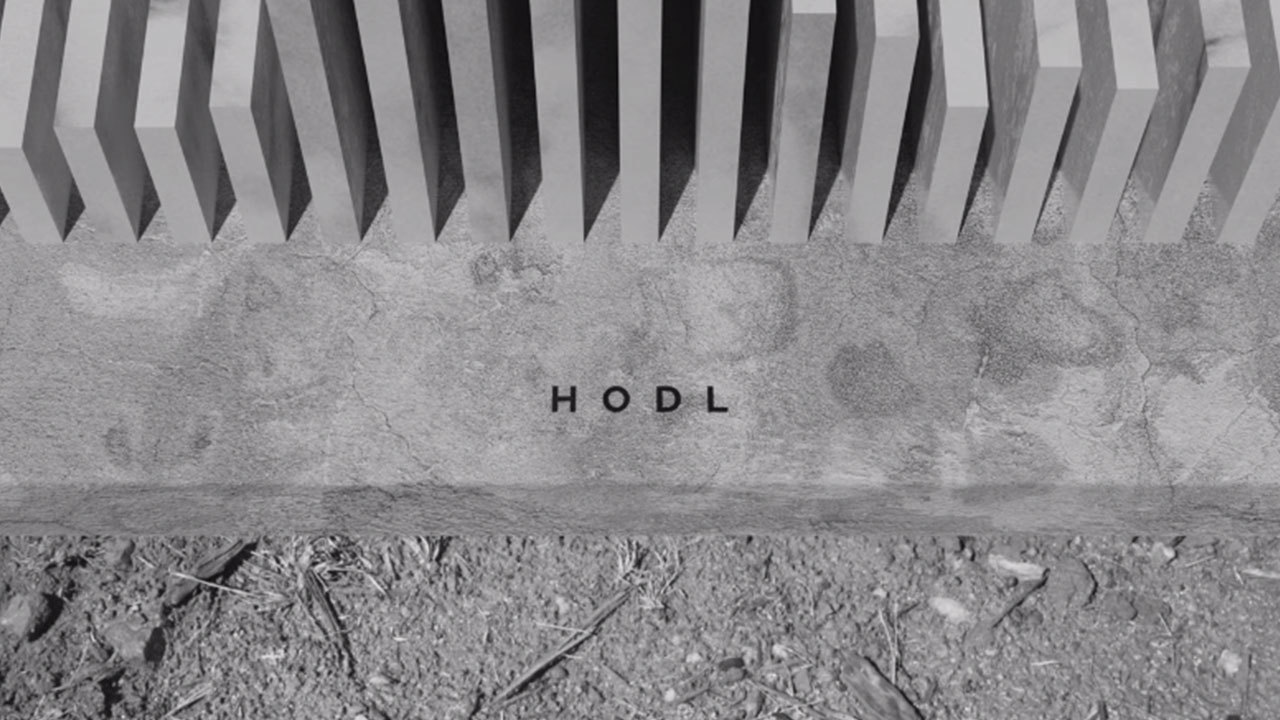 The Satoshi Sculpture Garden
Christopher Arcella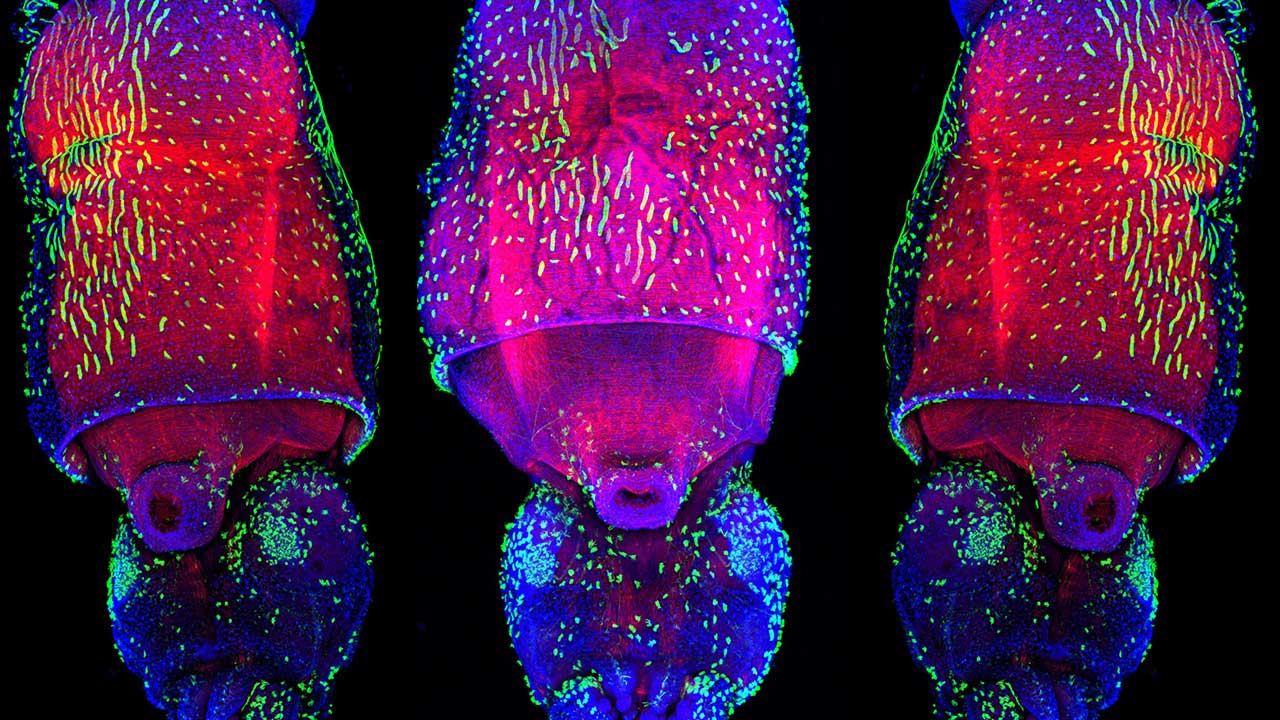 Squid: Coming to Life
Nipam Patel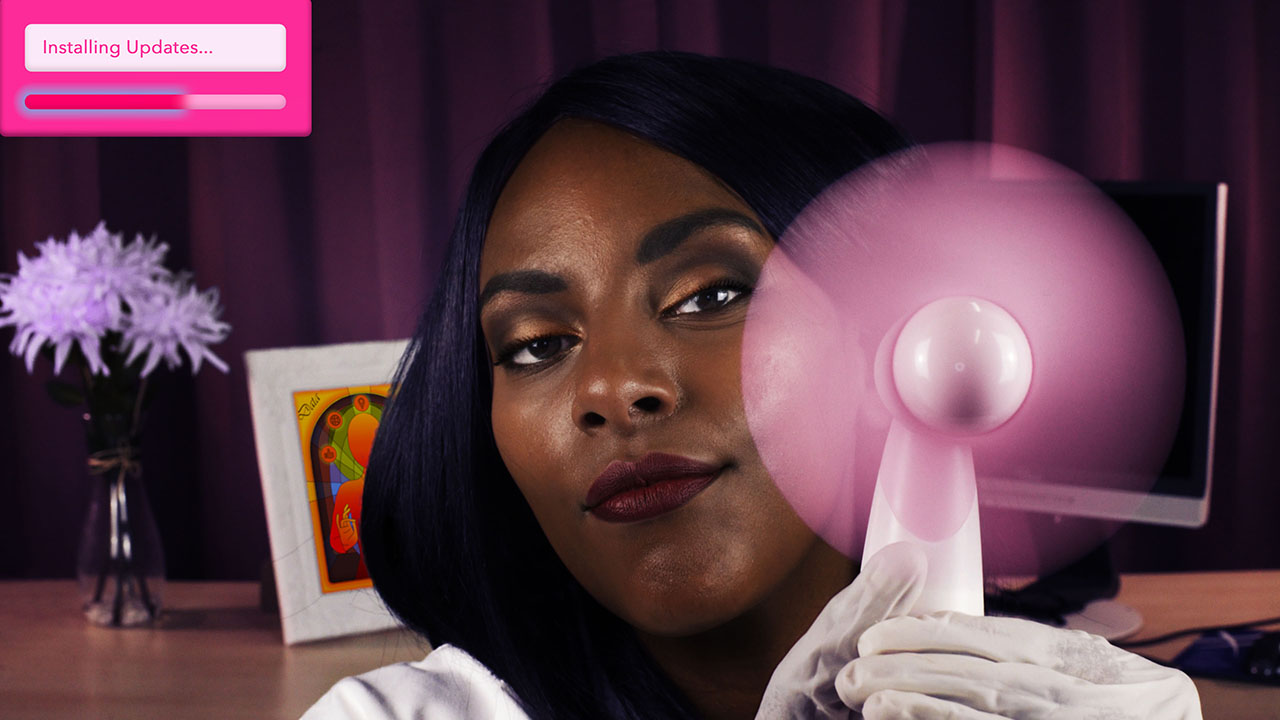 The Call of Comfort
Brenda Lien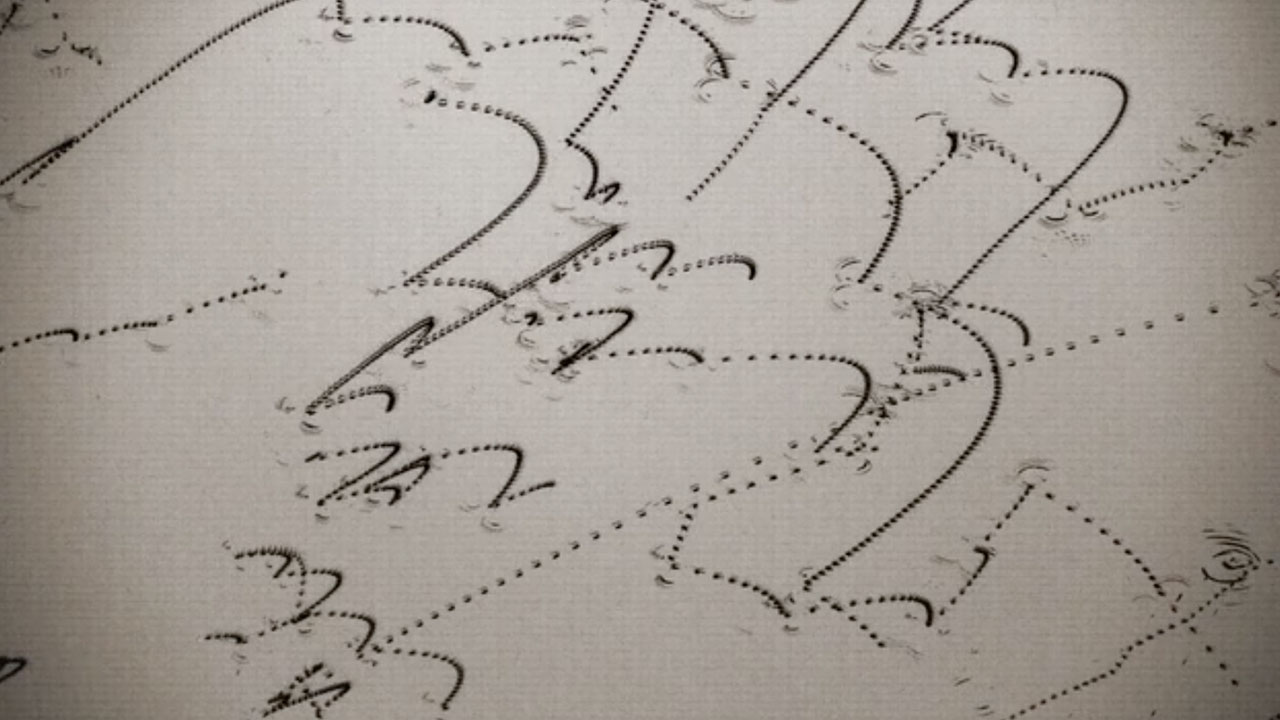 Small Brains en Masse
Dennis Hlynsky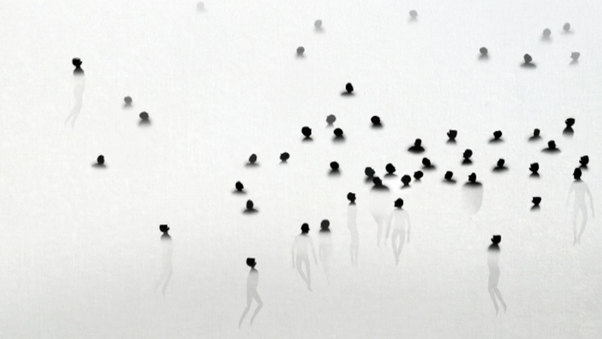 Humanexus
USA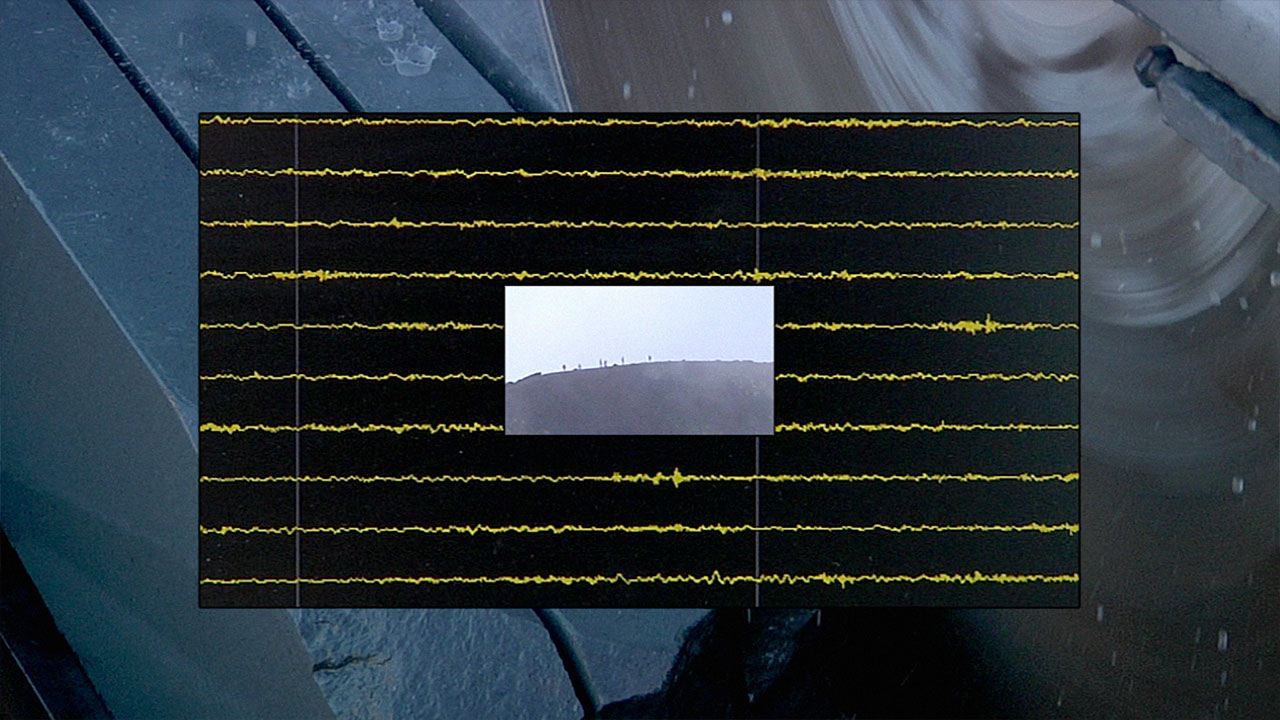 Divieto 2
Alex Tyson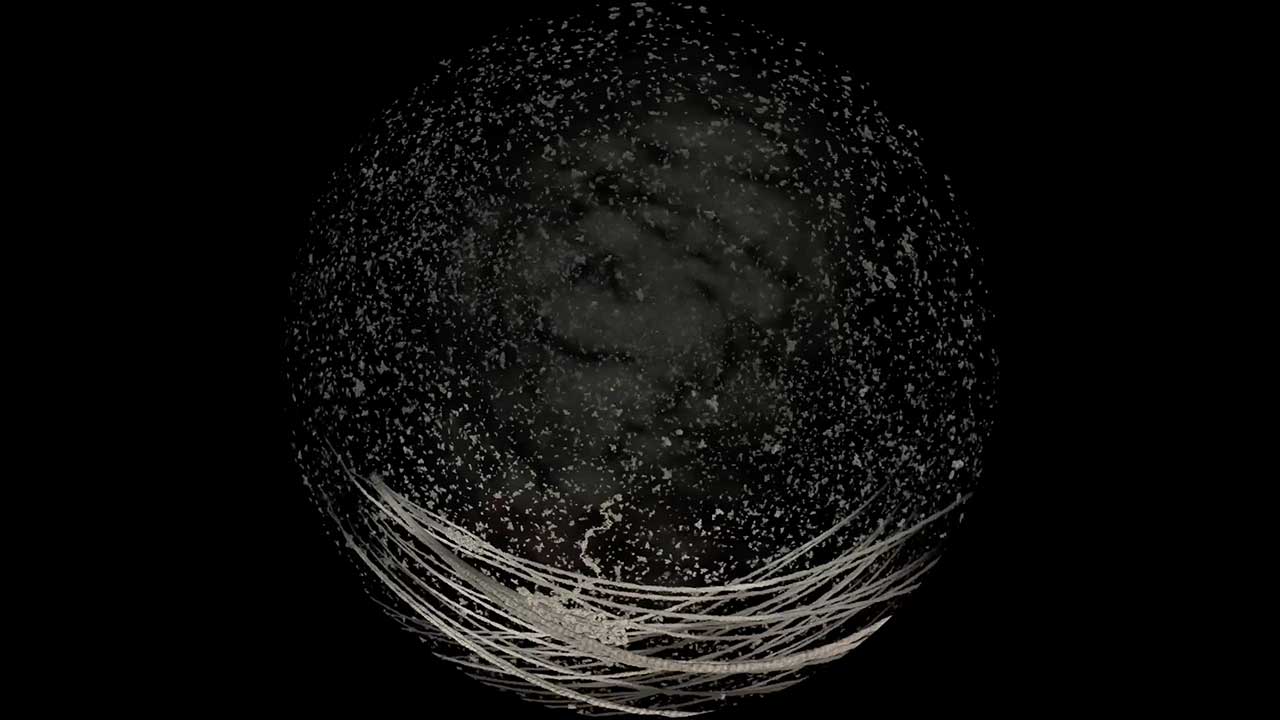 Nanoplanet
Monica Zoppè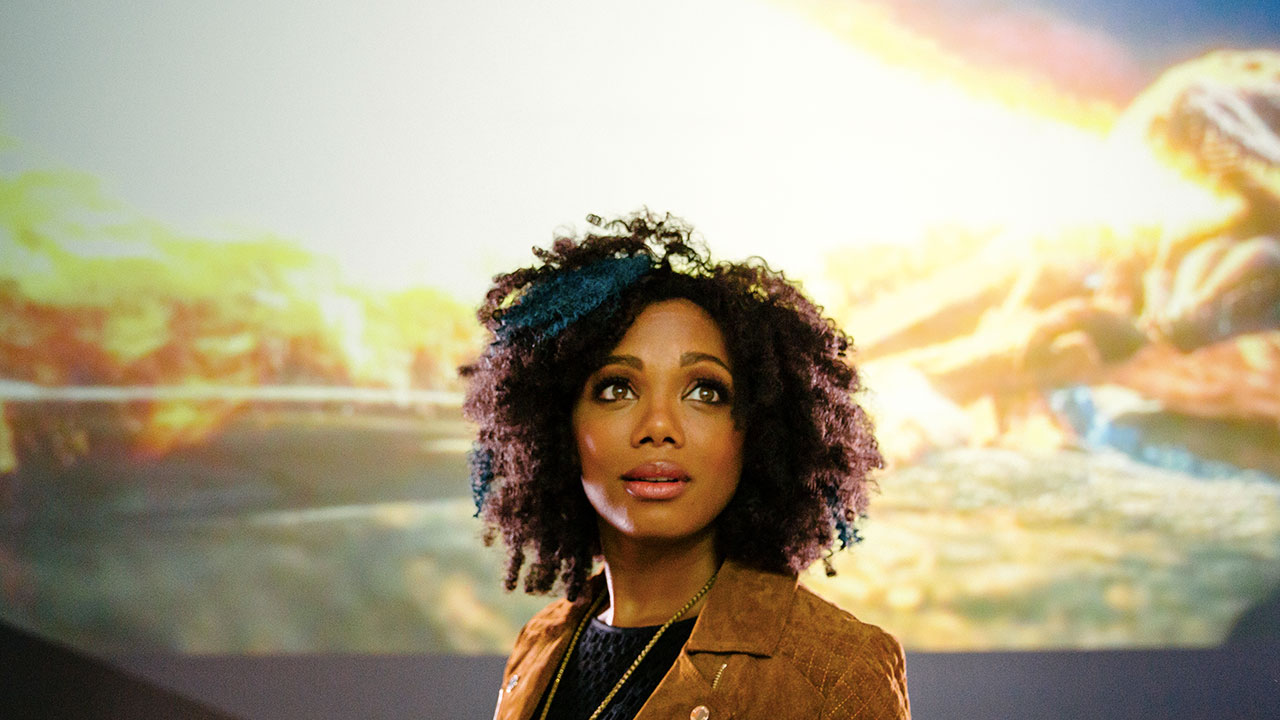 Real Artists
Cameo Wood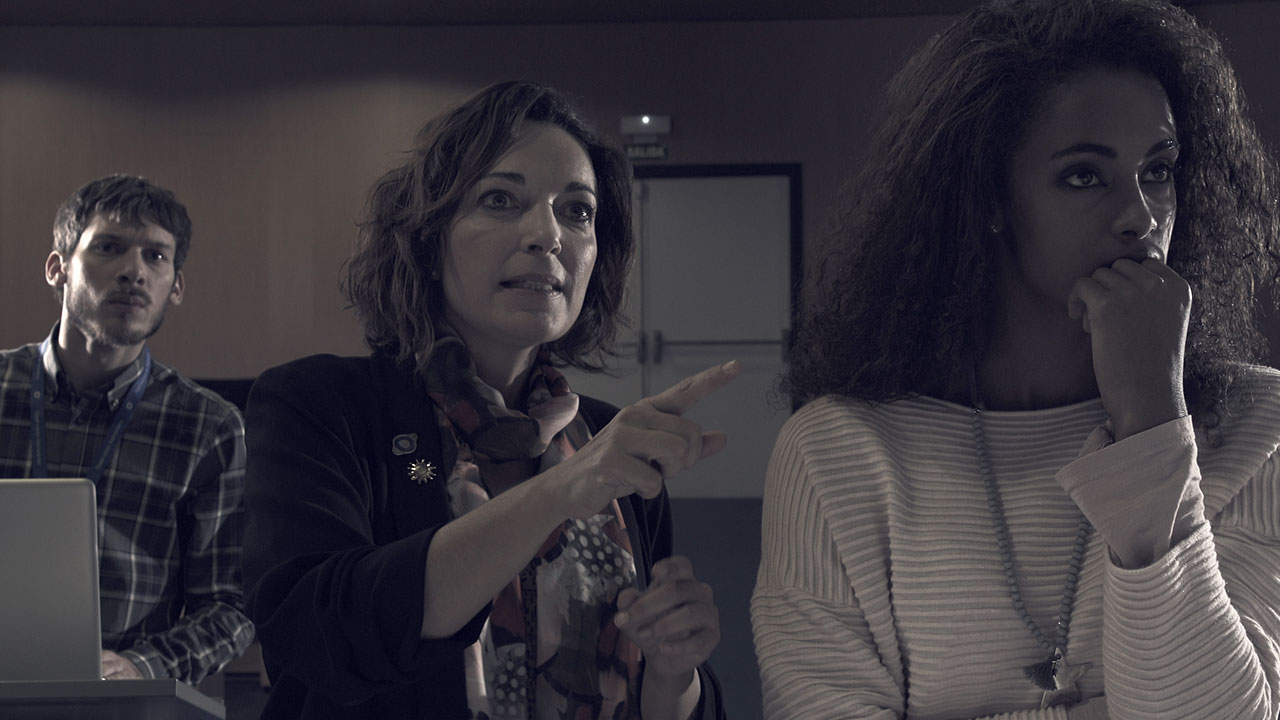 Bow Shock
Javier Diez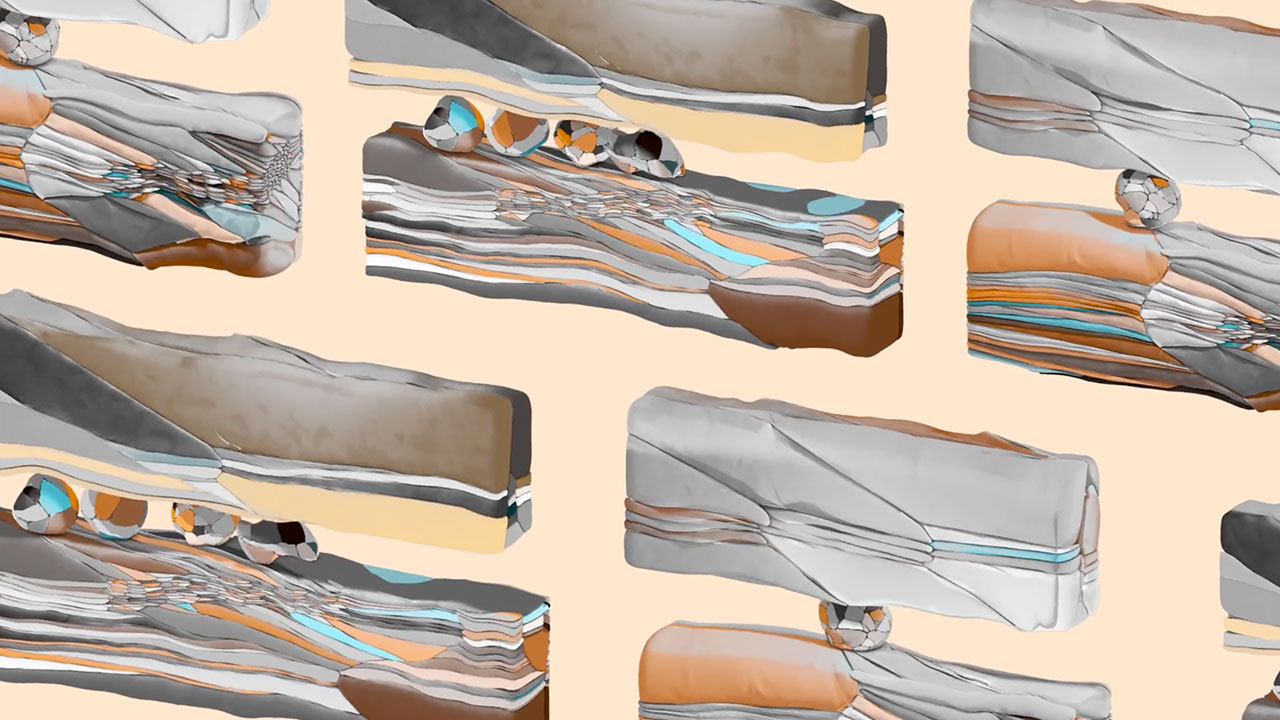 Wearing Well
Markos Kay,Enrico Milanese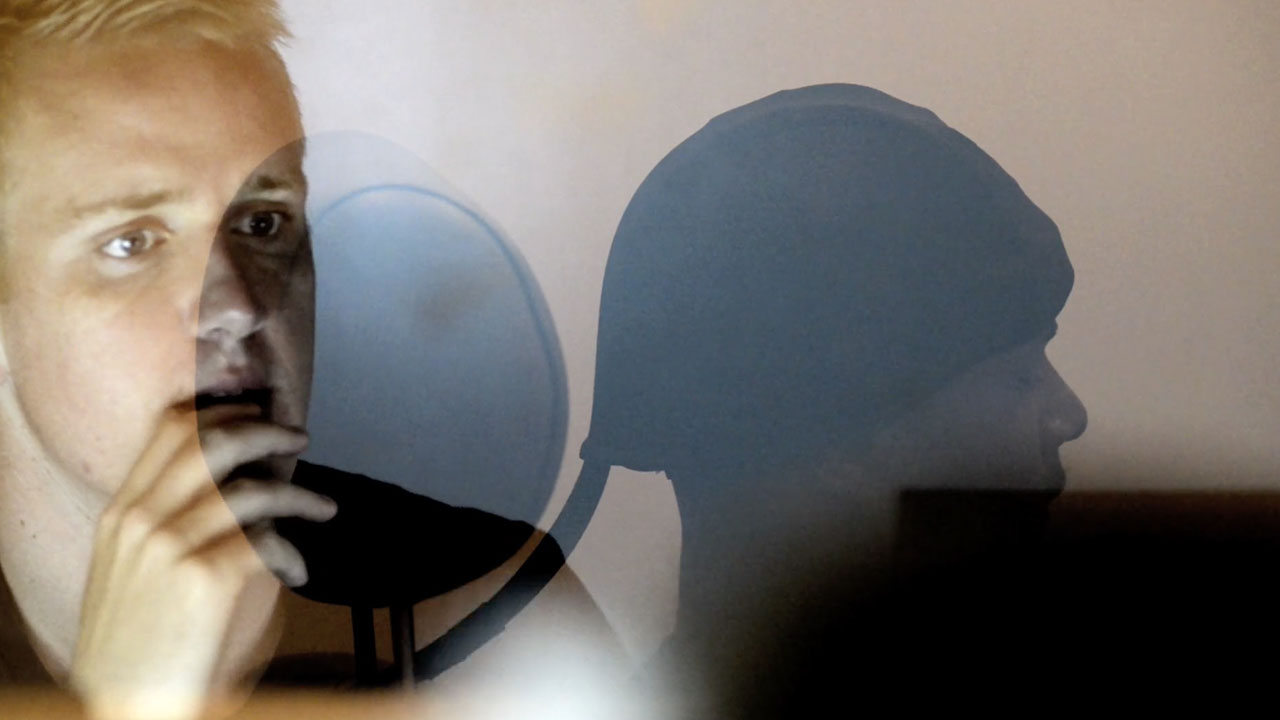 Apparatus Synapse
William Noland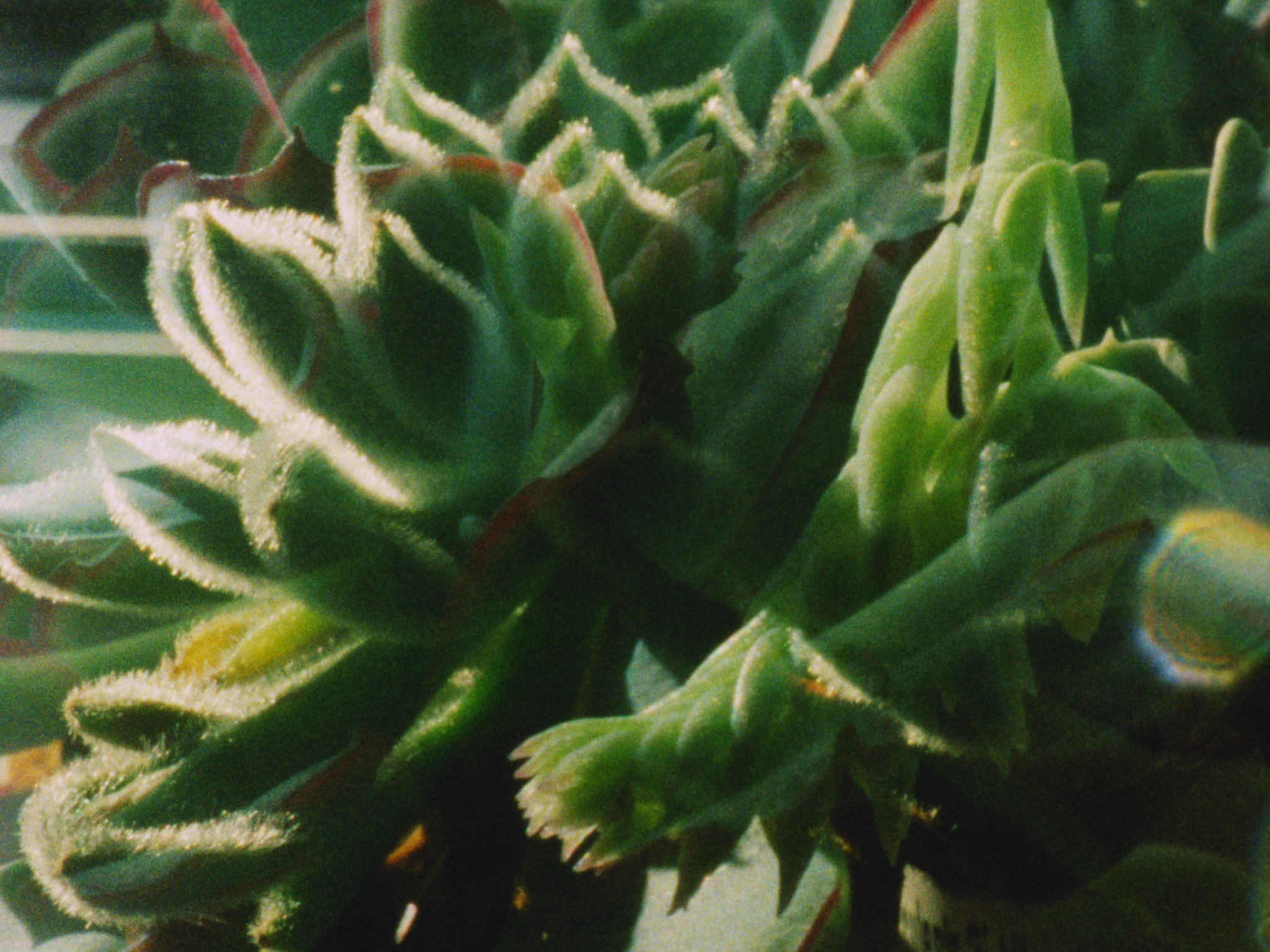 Helios
Eric Stewart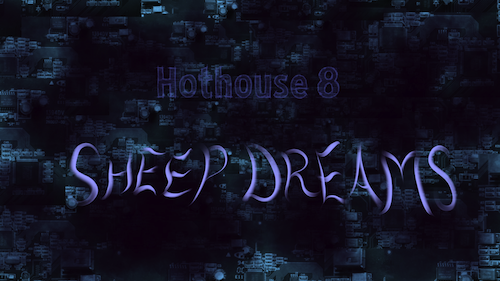 Reverie.exe
Wen Zhang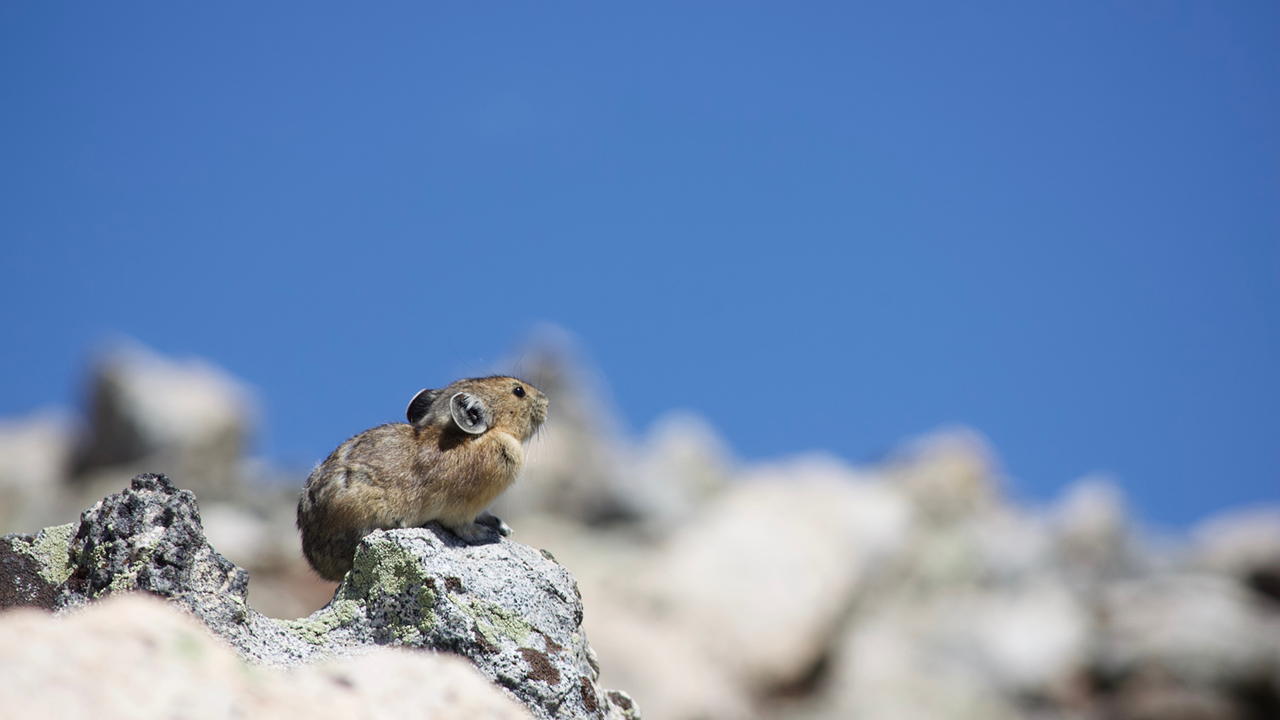 Thermopower
Maya Livio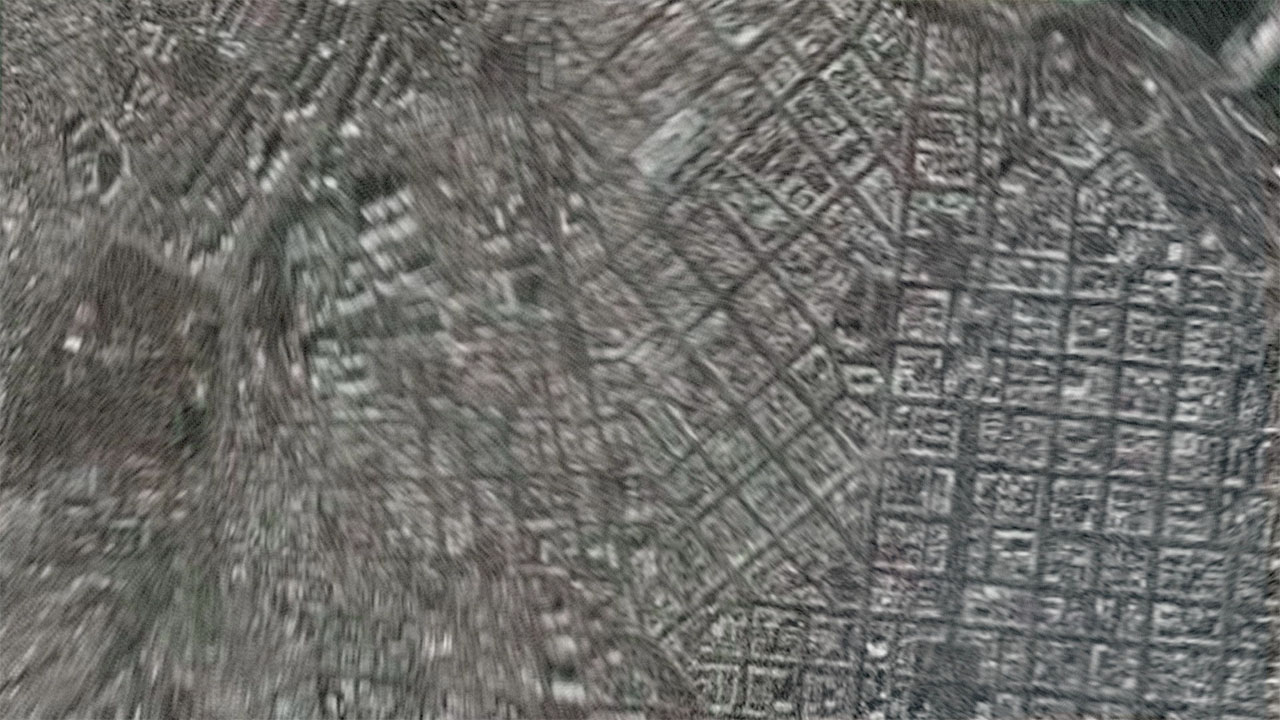 Buffer Zone Blues
Franz Milec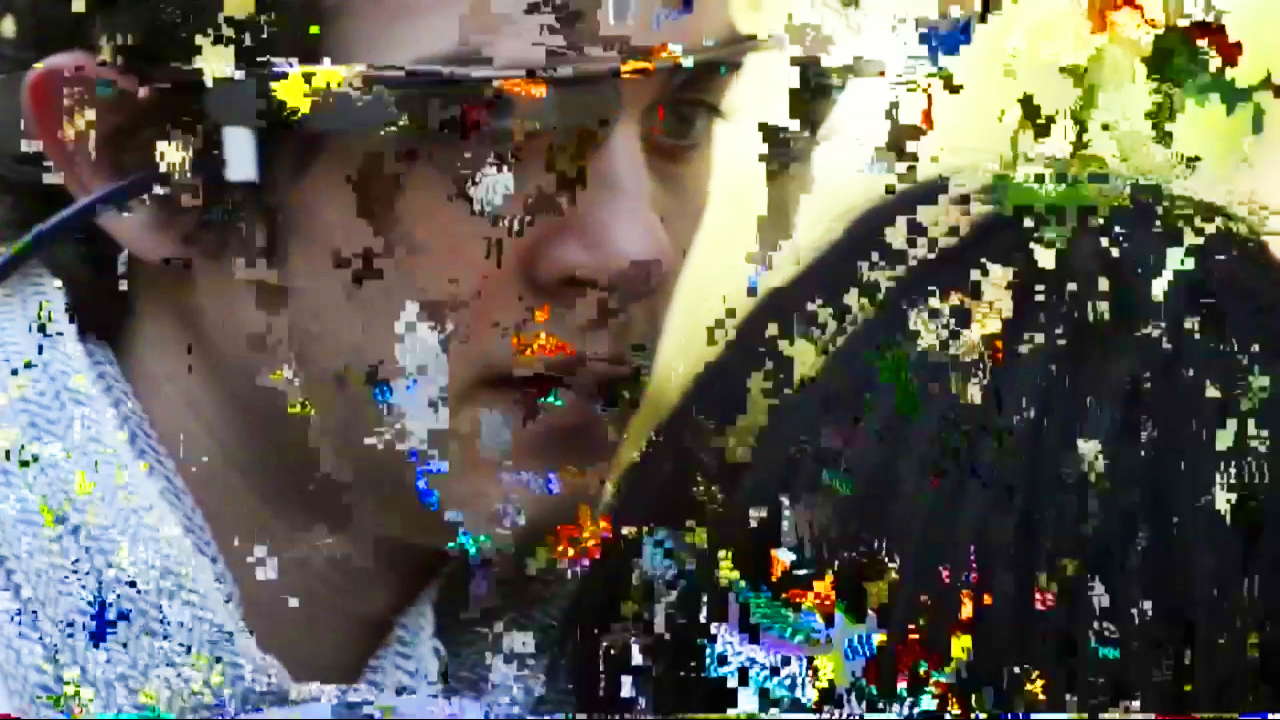 Bodies for a Global Brain
Eben Portnoy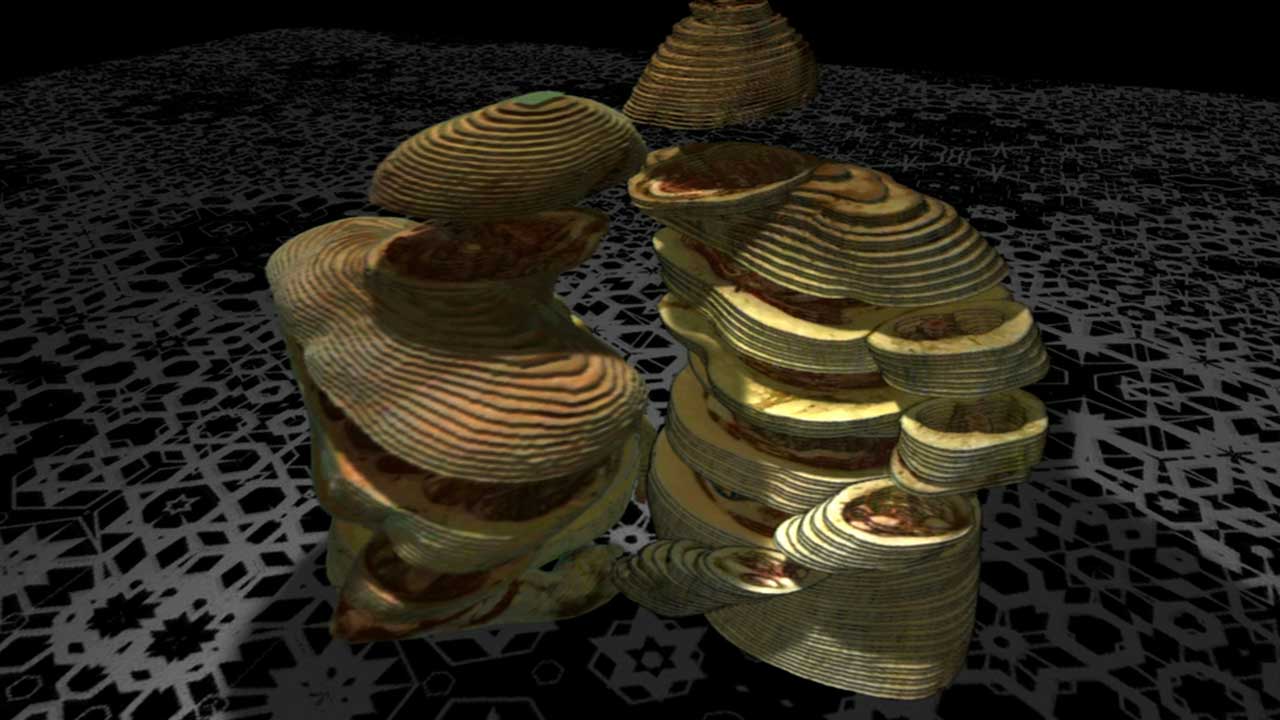 Addendum
Jérôme Lefdup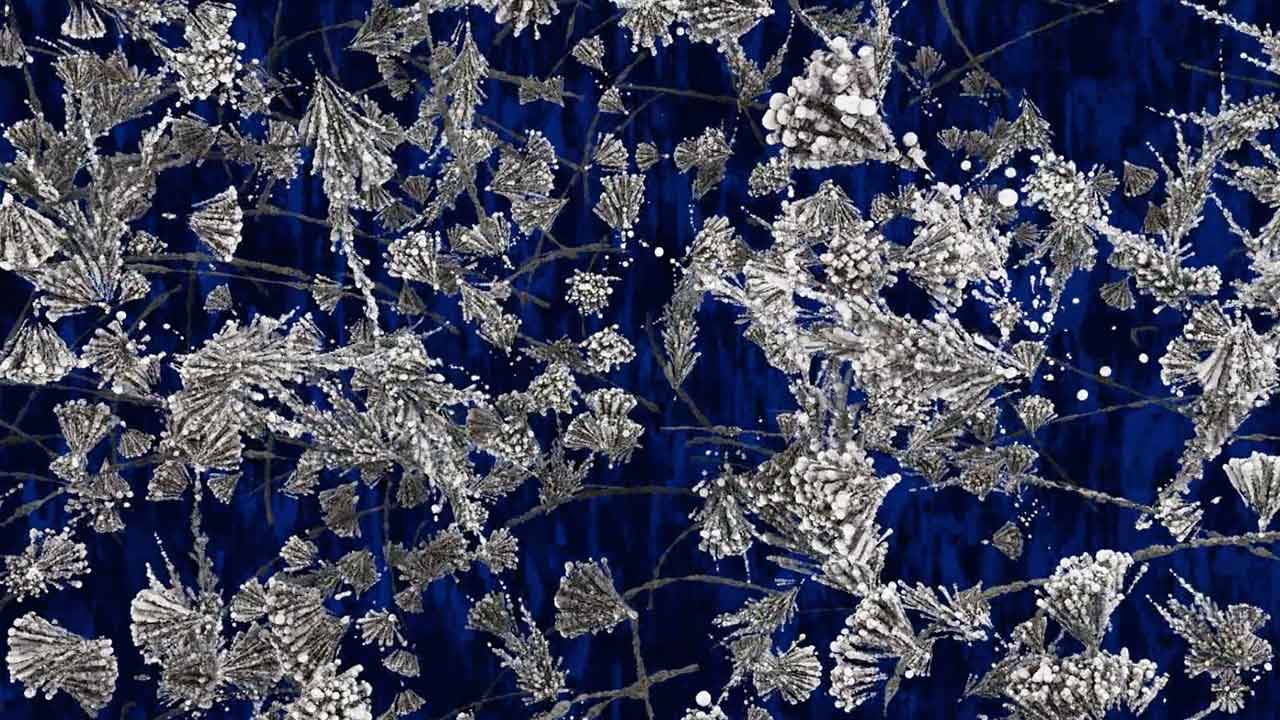 Quantum Fluctuations
Markos Kay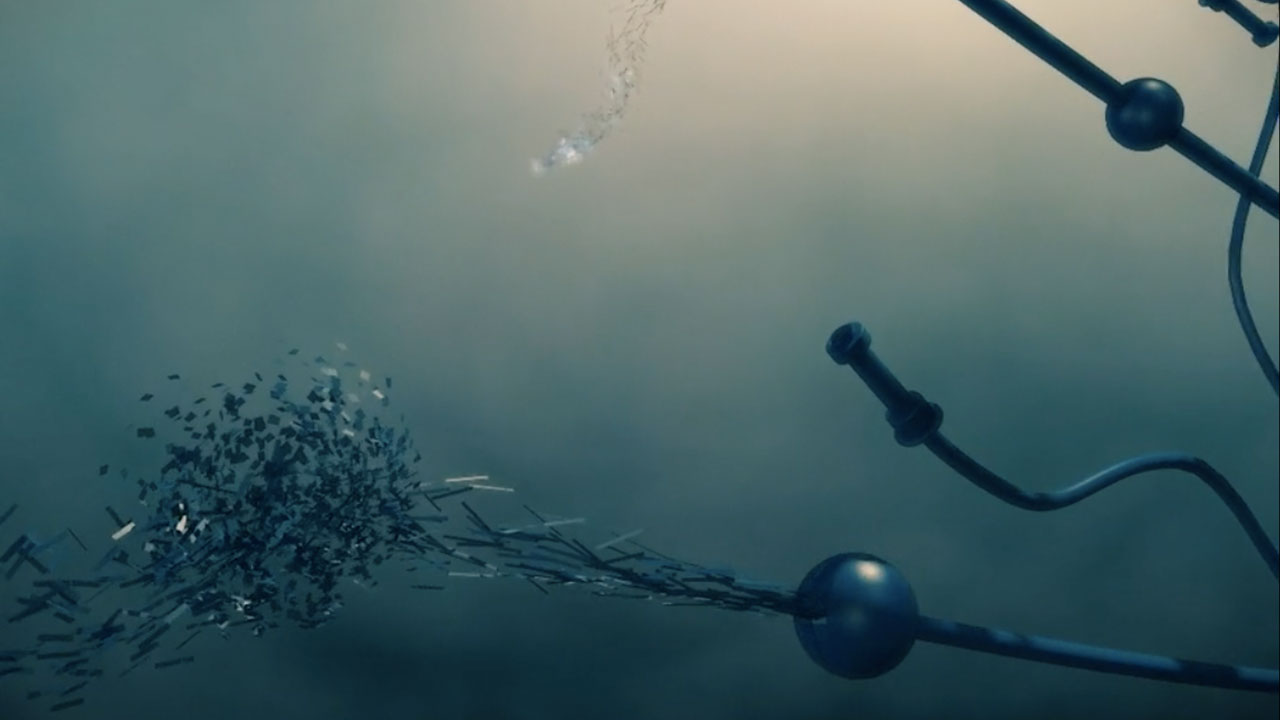 Inscapes
Tamara Vanderwal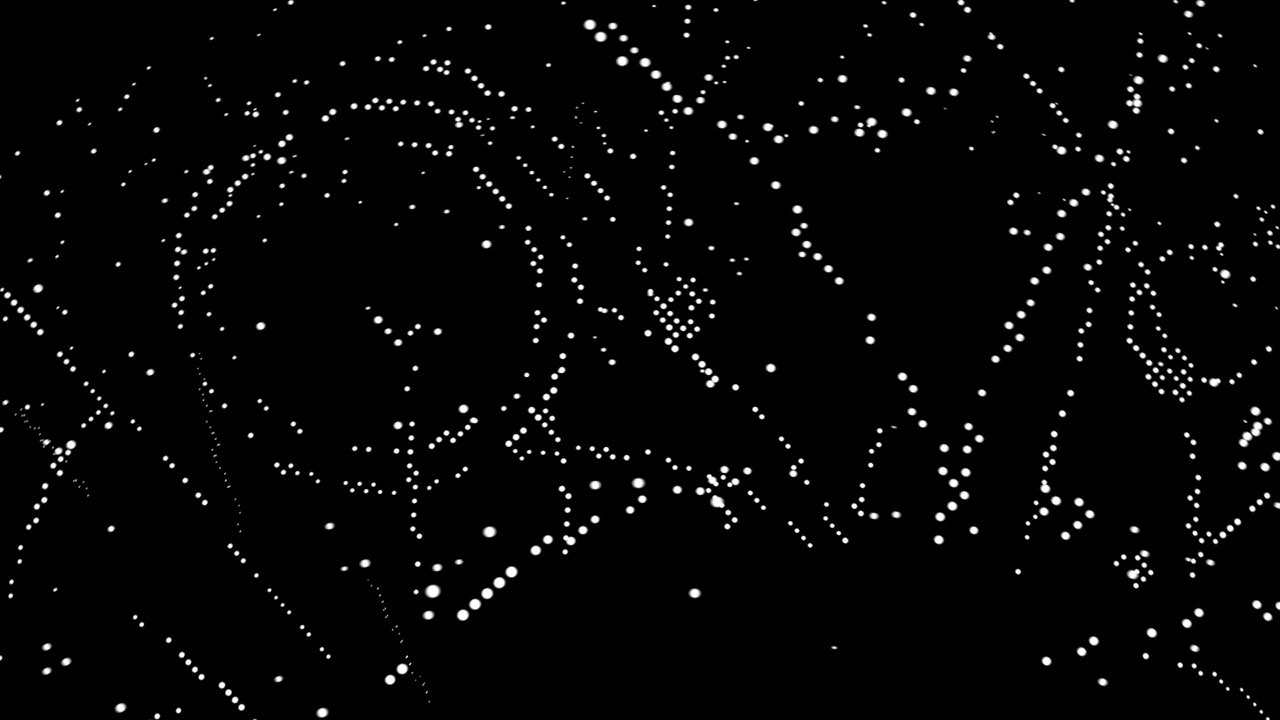 The View from Nowhere
Semiconductor: Ruth Jarman & Joe Gerhardt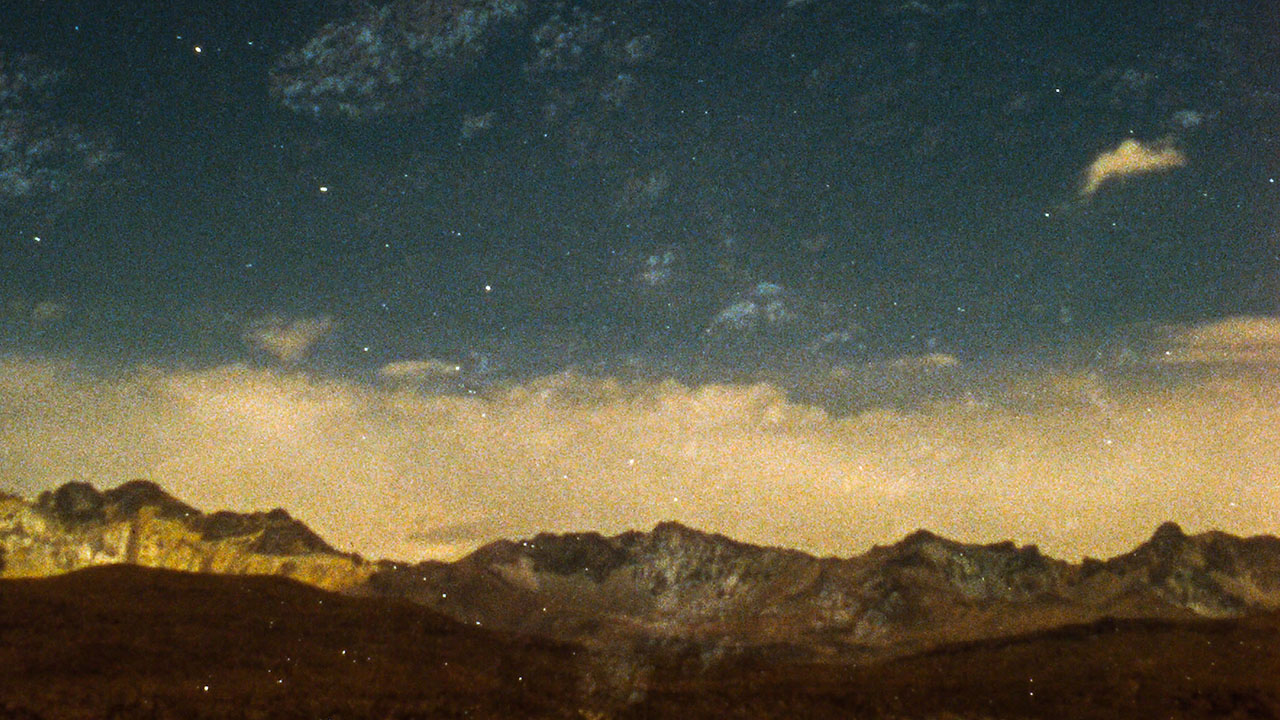 Altiplano
Malena Szlam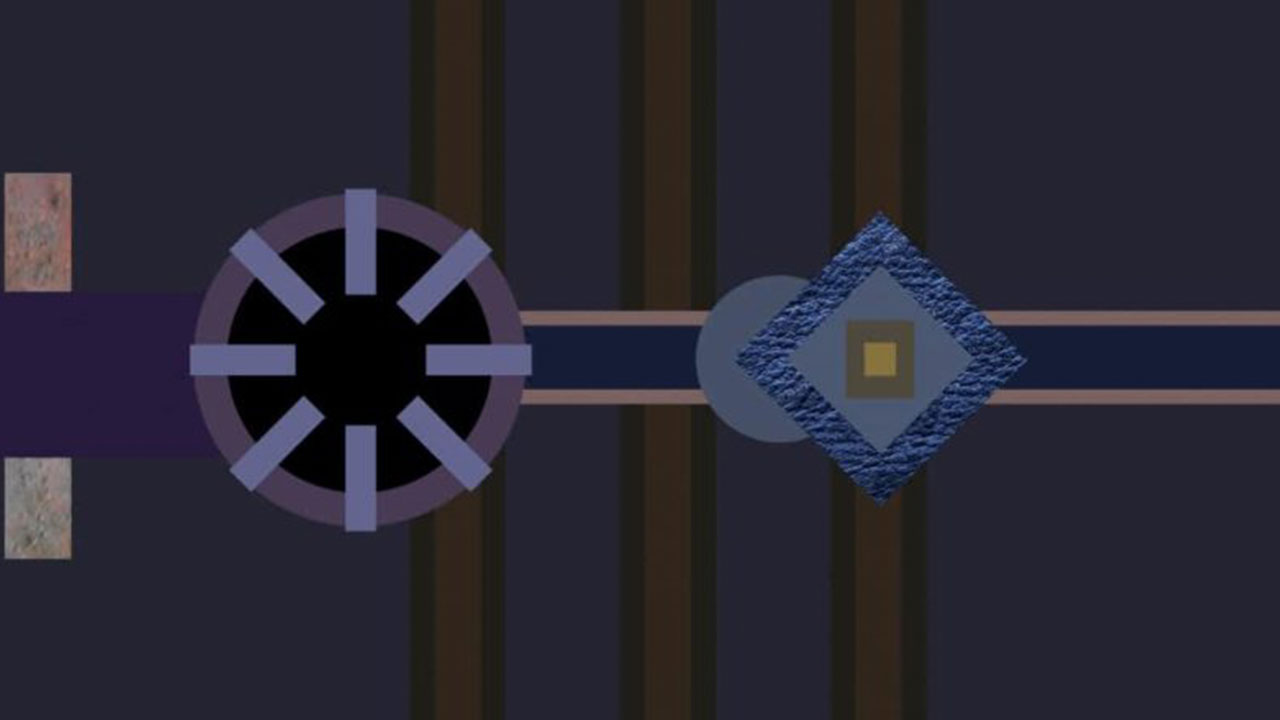 Leonardo's Formula
Yu Ka Man,Kwan Tsz Ching,Wong Ka Yiu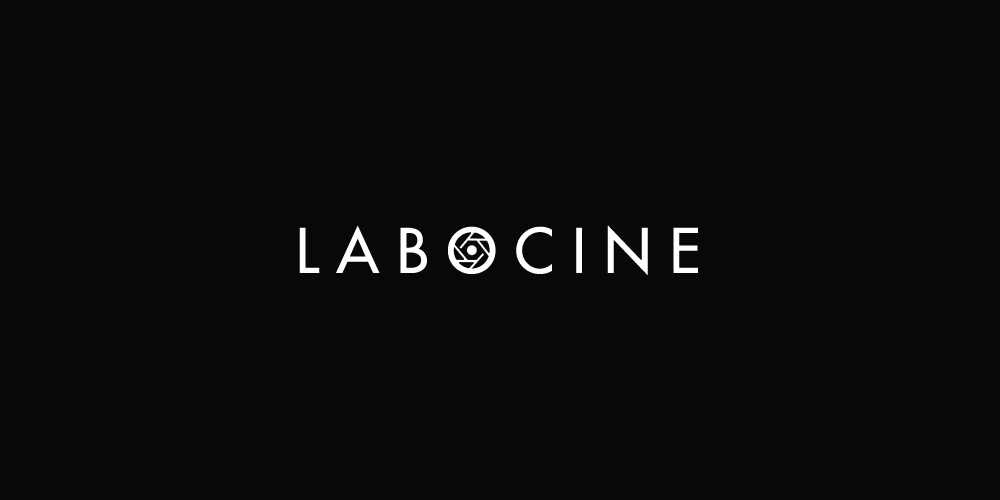 Seoul Machine City
Liam Young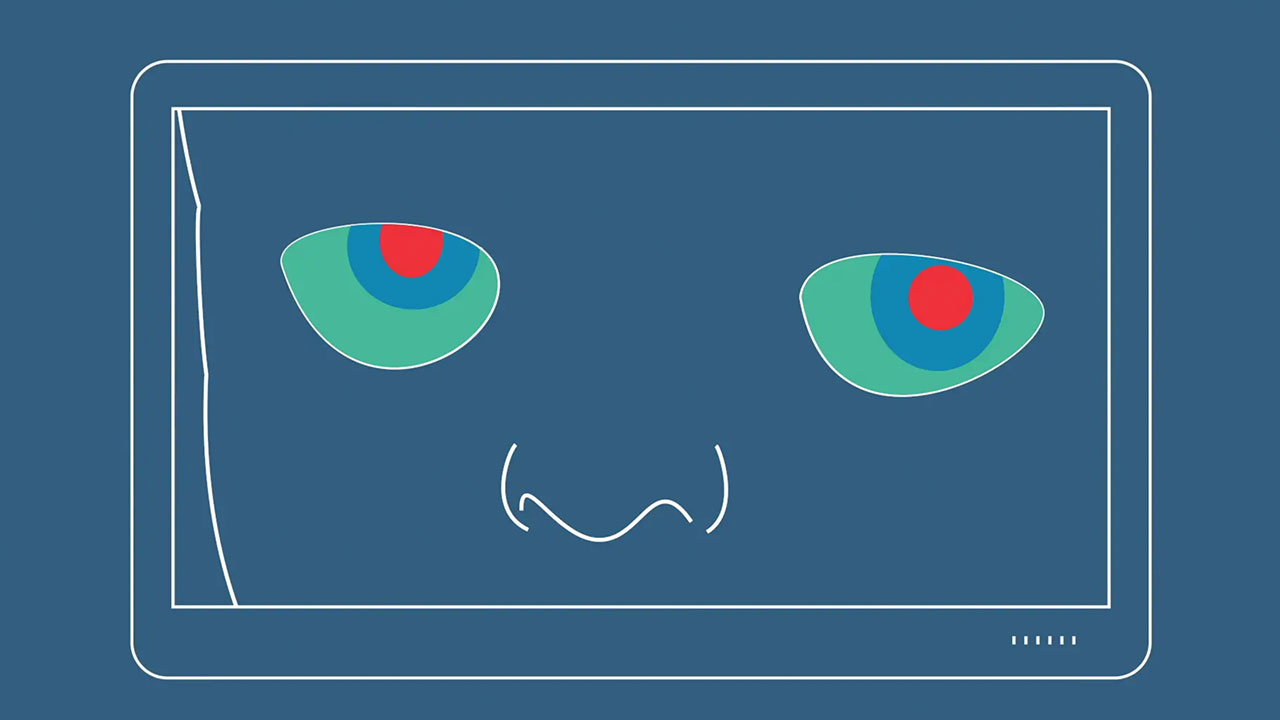 The Cognitive Era
Zoe Beloff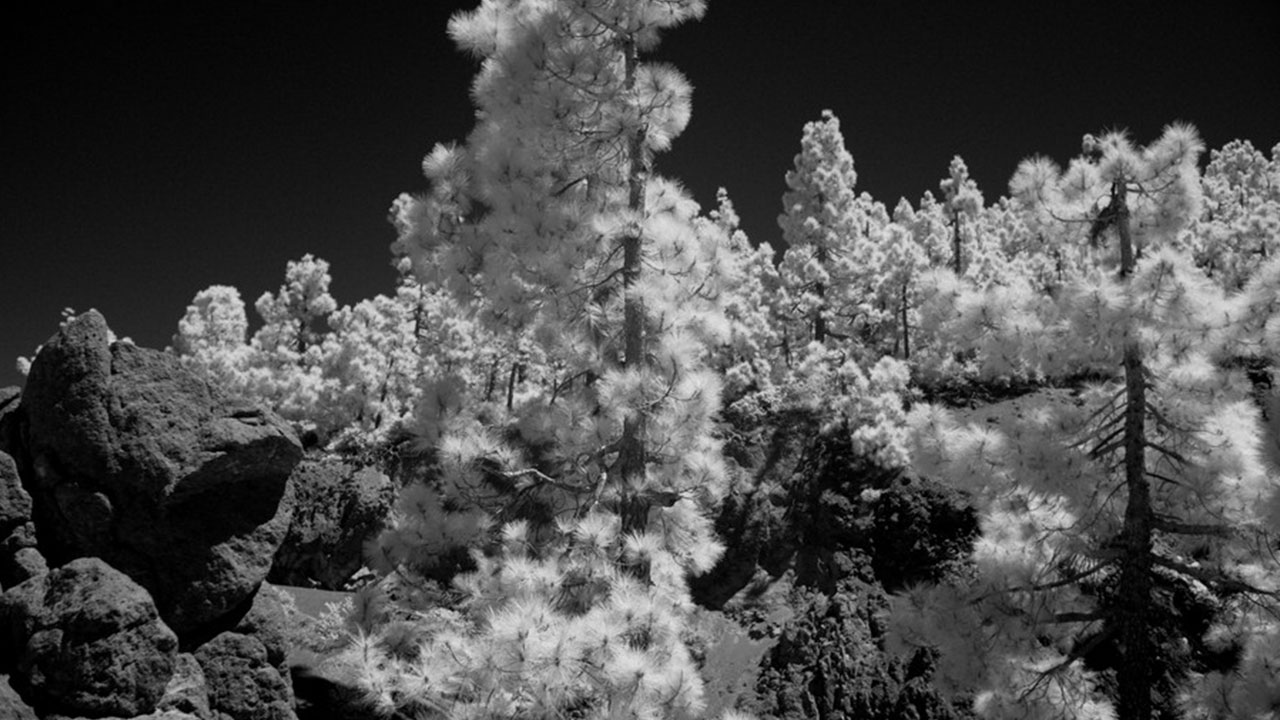 Cosmorama
Hugo Deverchère
Existence ?
Yoann Eeckeman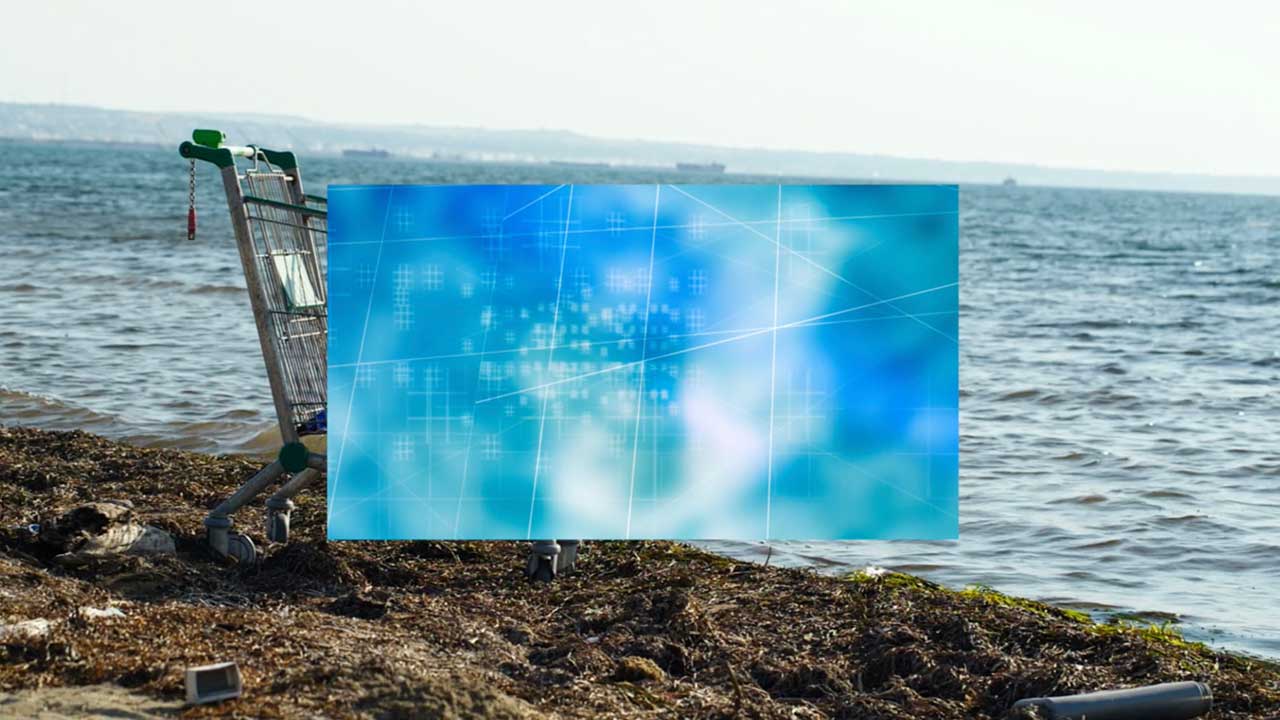 Pure Difference
Byron Peters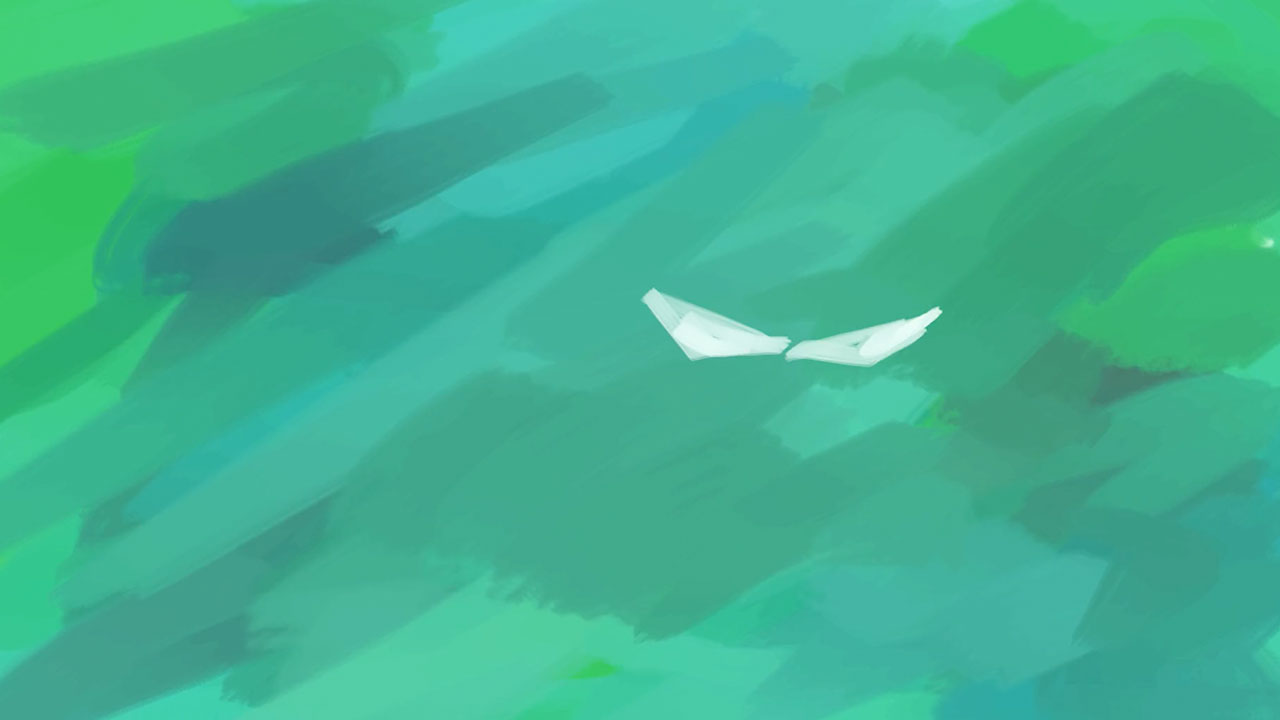 Slow Rings
Susan Sun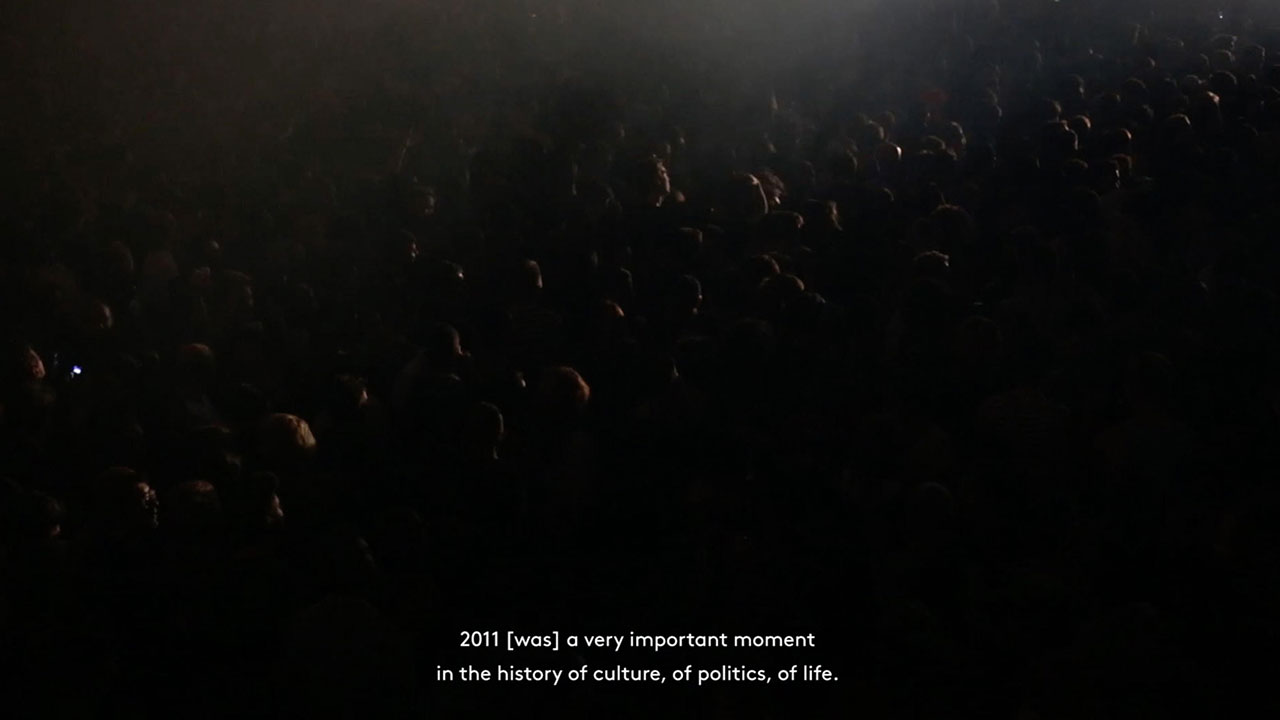 Perpetual Operator
Dominique Koch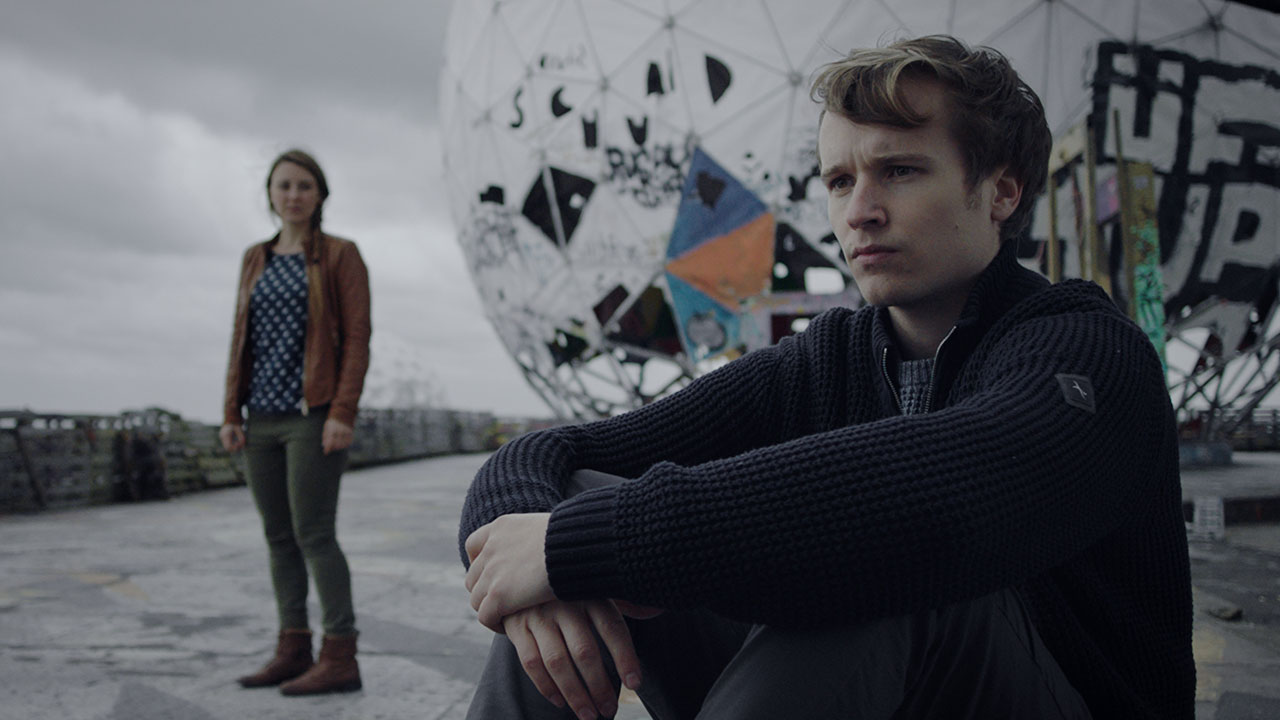 After the Future
Shai Tubali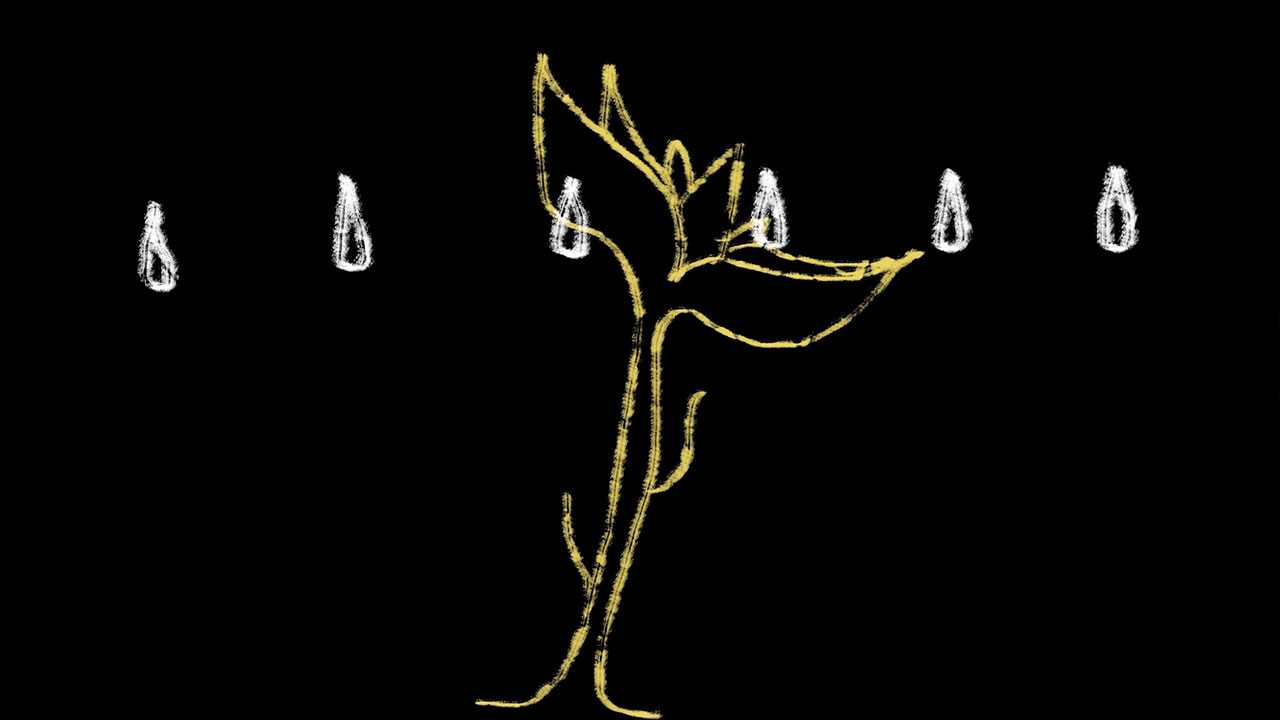 Lace Murex
Crystal Yip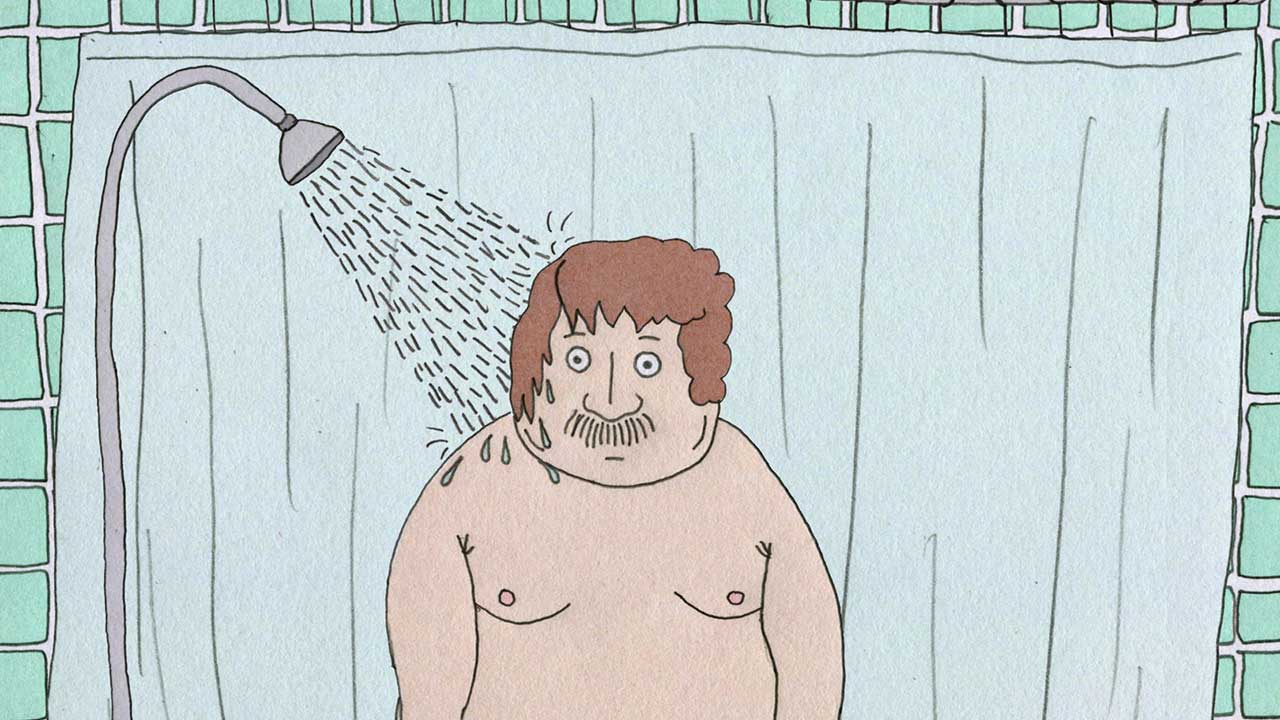 Yearbook
Bernardo Britto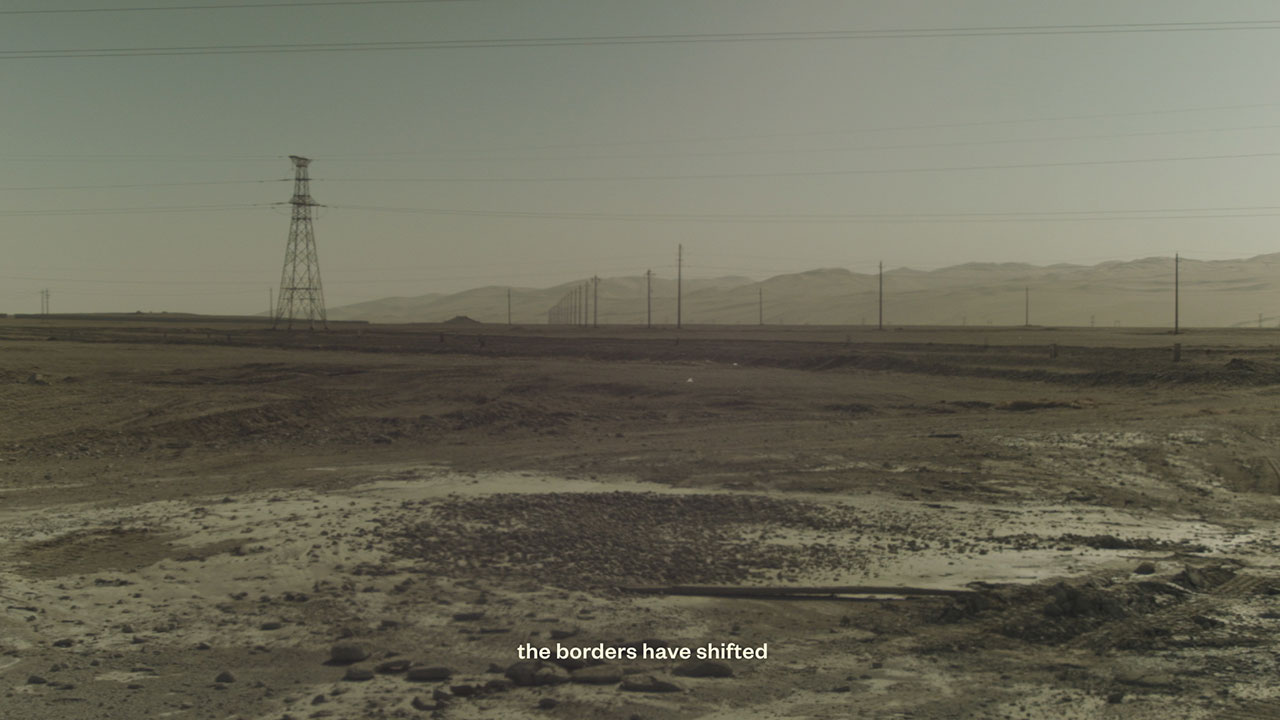 AAA Cargo
Solveig Suess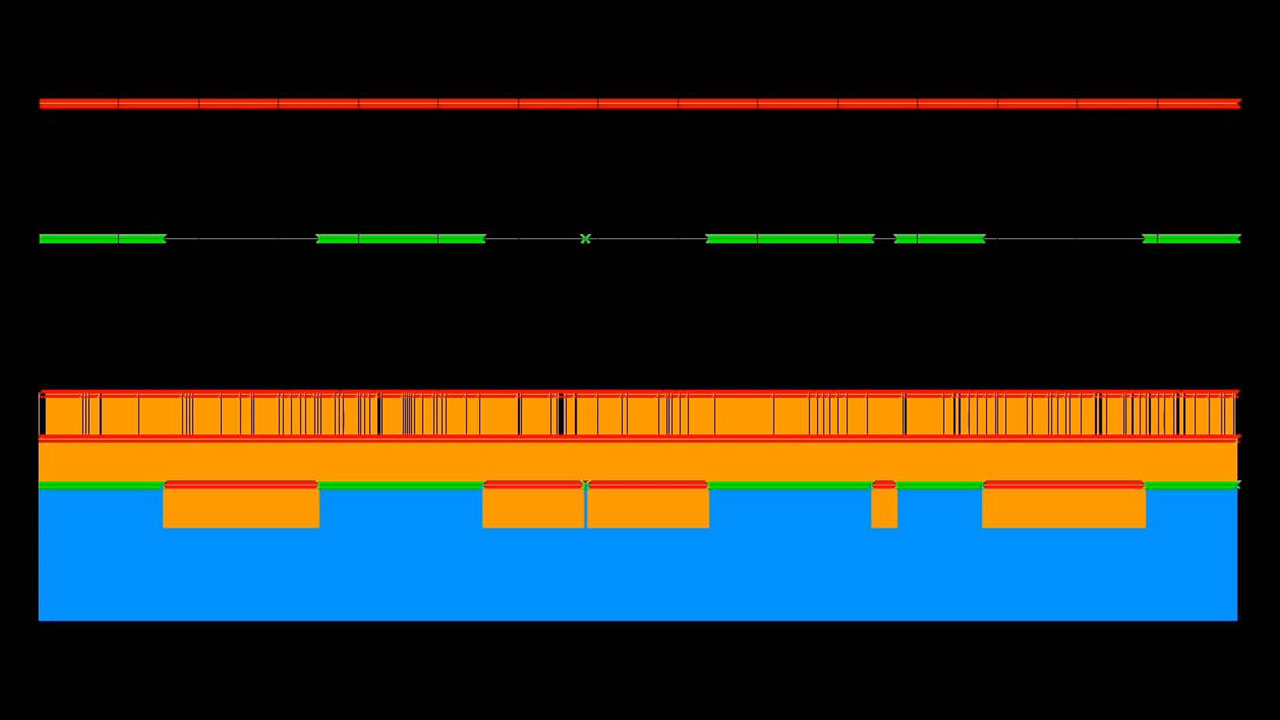 75000 Futures
Gunnar Green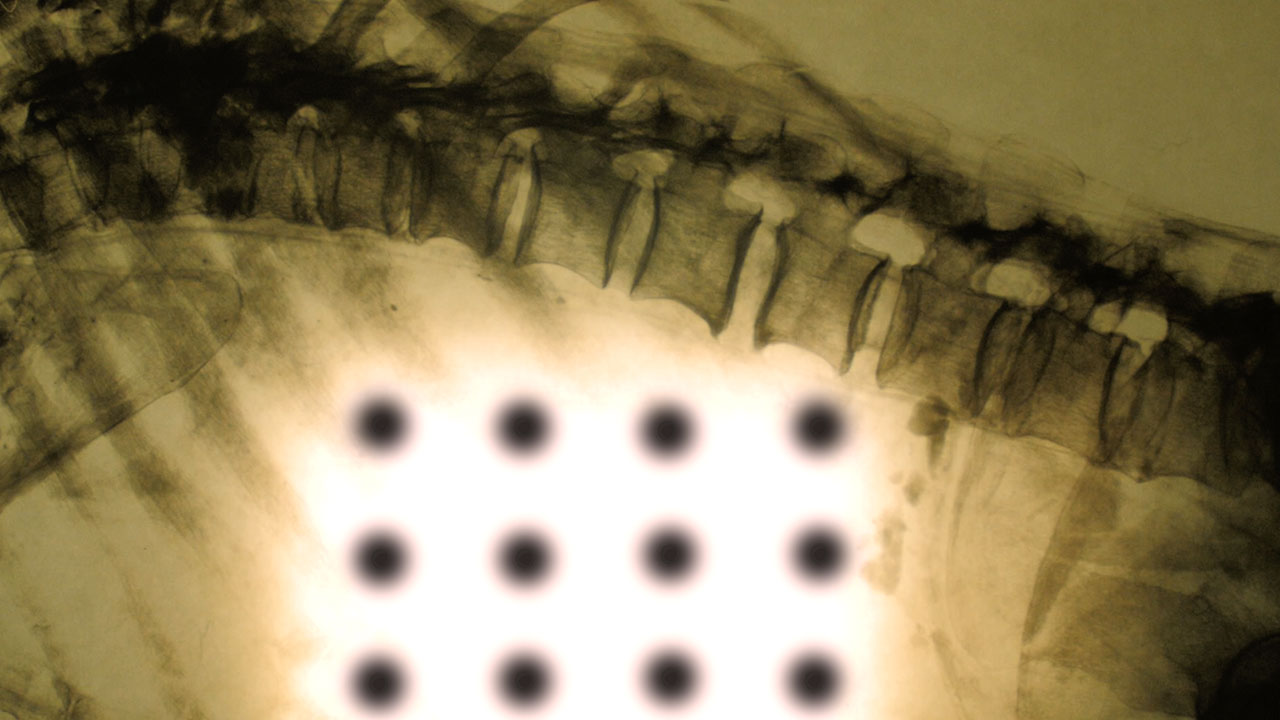 A New Kind of Ray
Emma Rozanski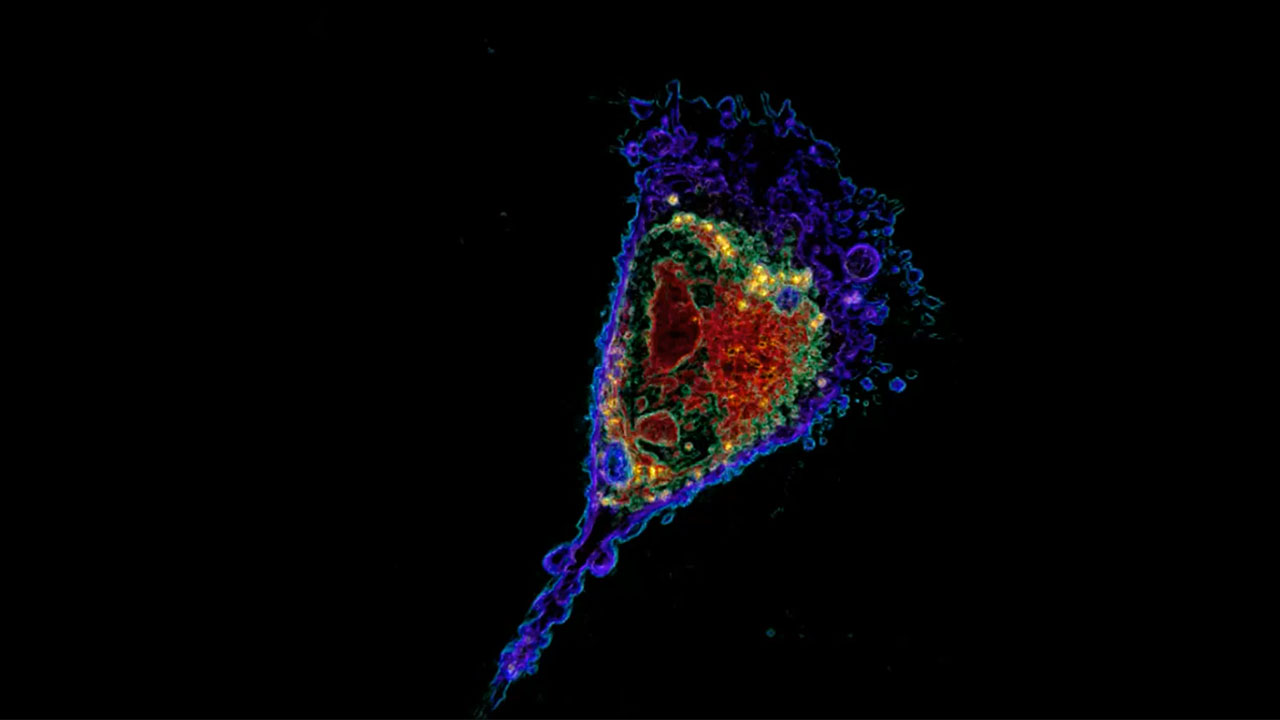 Apoptosis (Programmed Cell Death) - Live and in 3D
Lisa Pollaro,Nanolive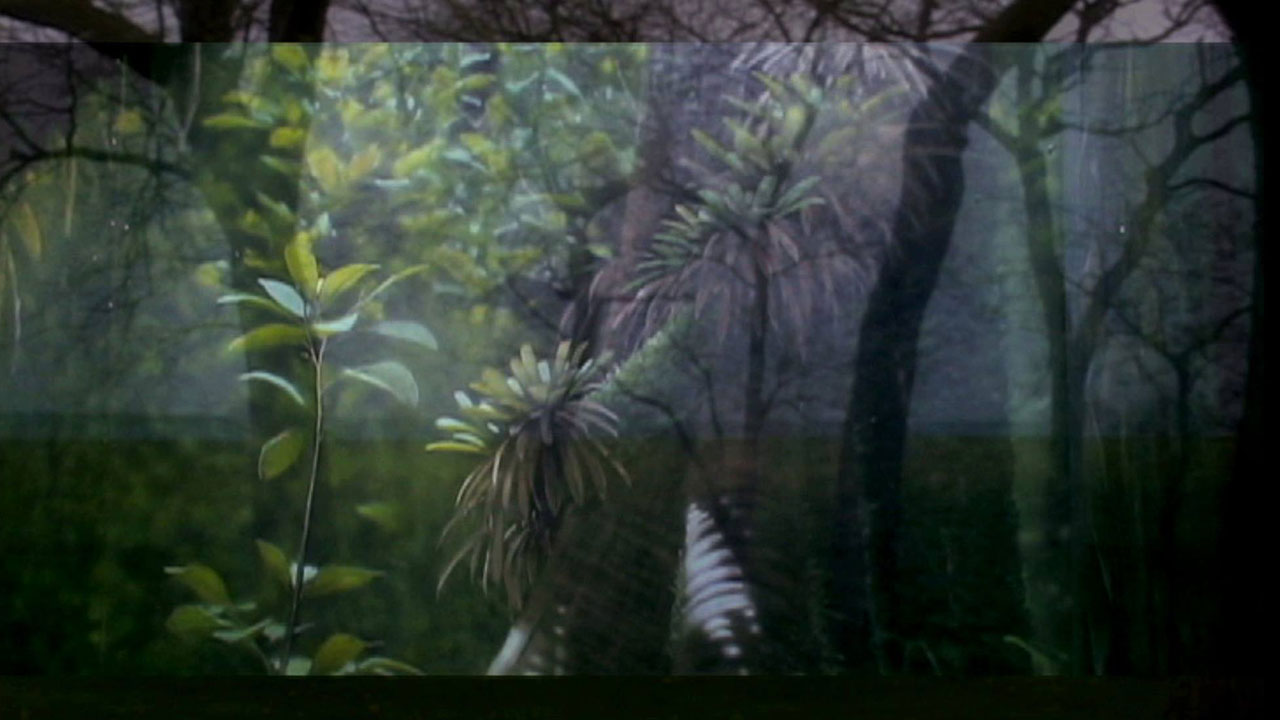 We Began by Measuring Distance
Basma Alsharif
Erään hyönteisen tuho (The Death of an Insect)
Hannes Vartiainen,Pekka Veikkolainen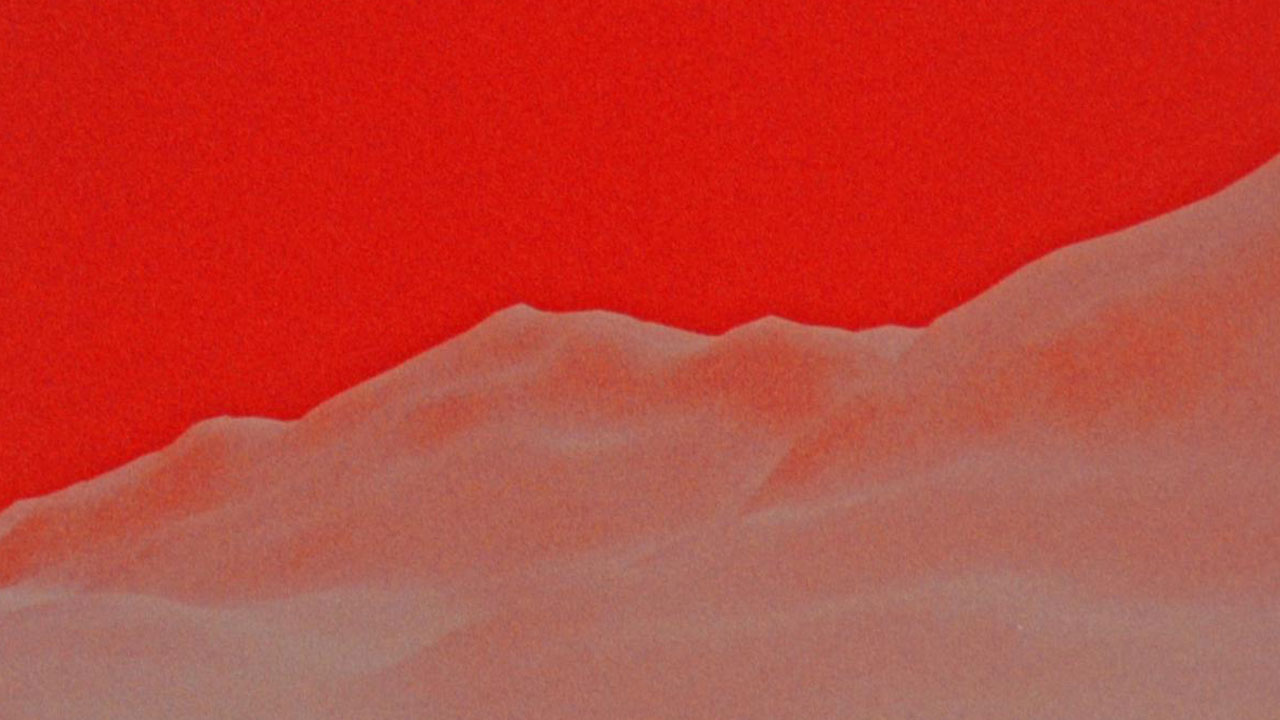 Arrábida – There is Only One Earth
Tinne Zenner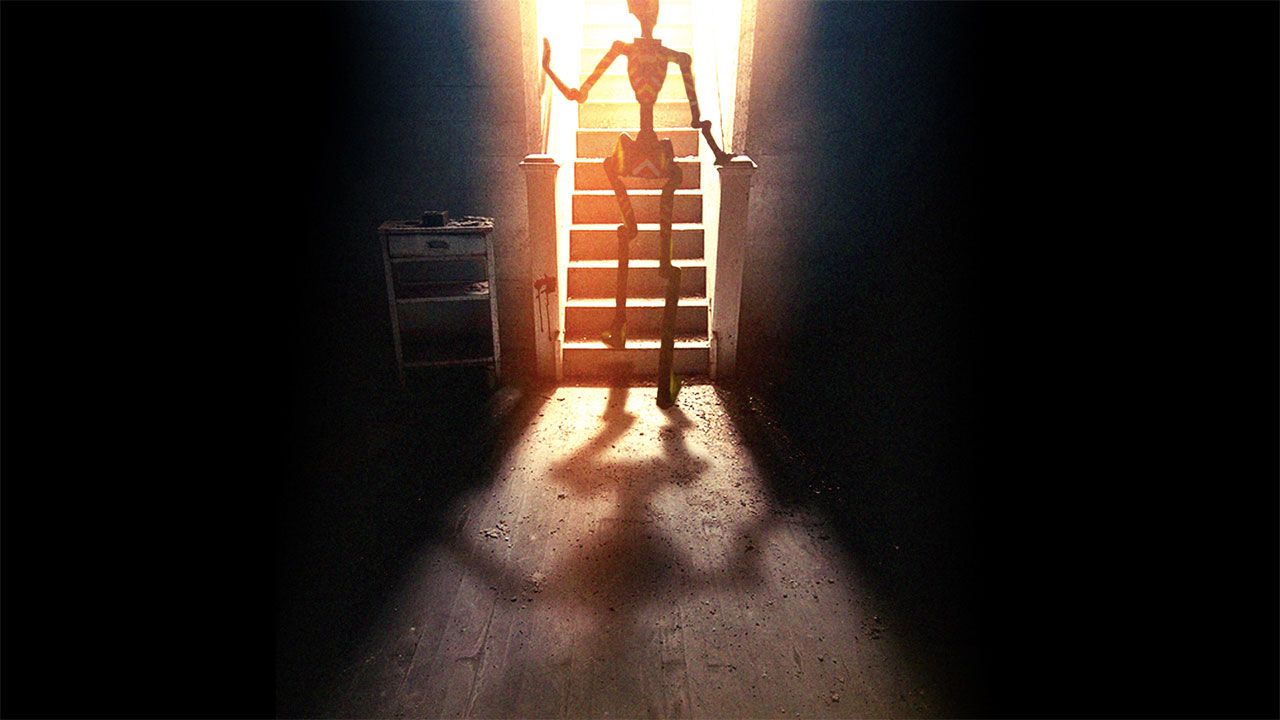 Dr. Easy
Jason Groves,Richard Kenworthy And Christopher Harding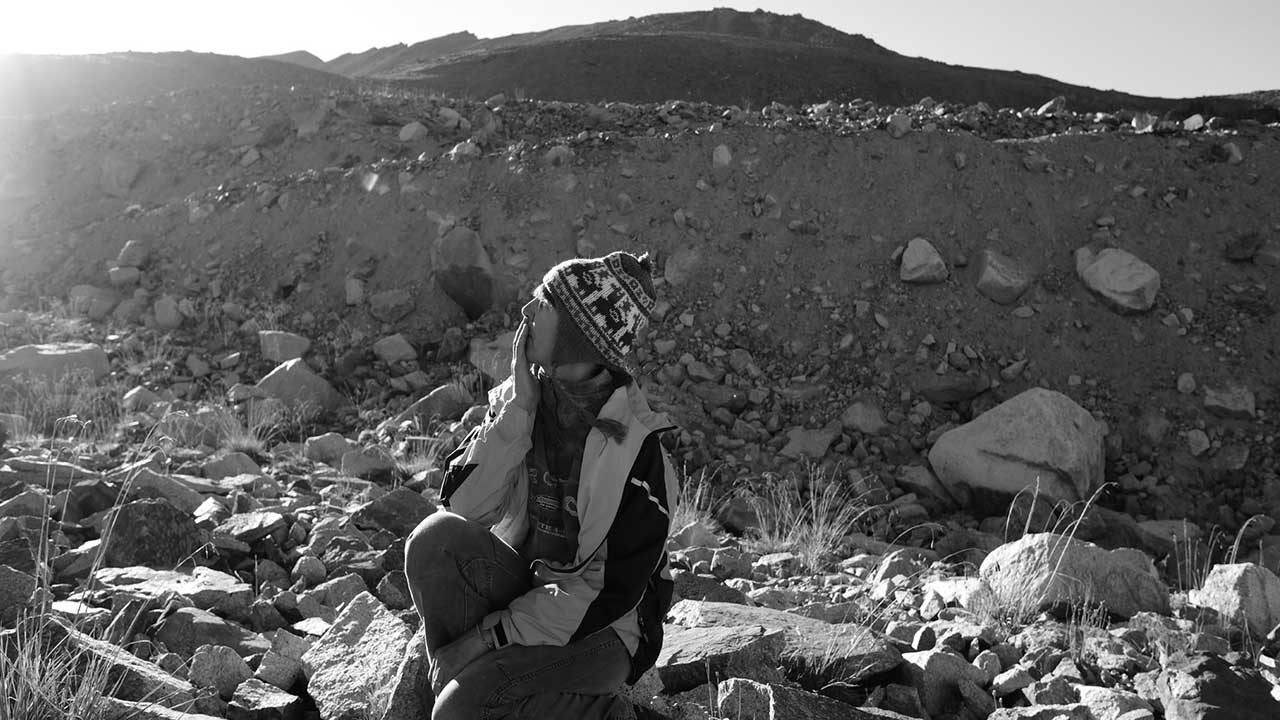 Women and the Glacier
Audrius Stonys
En Marche!
Léo Suchel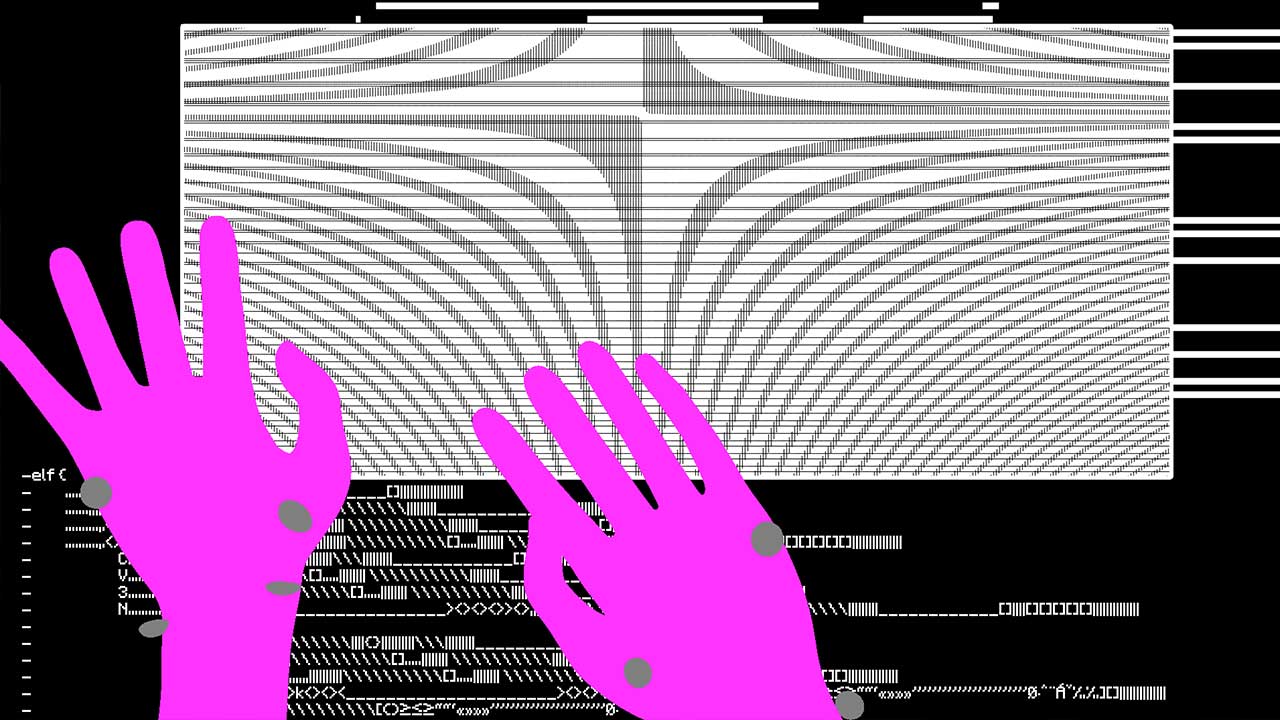 Nematodes
Peter Burr,Alexandra Grote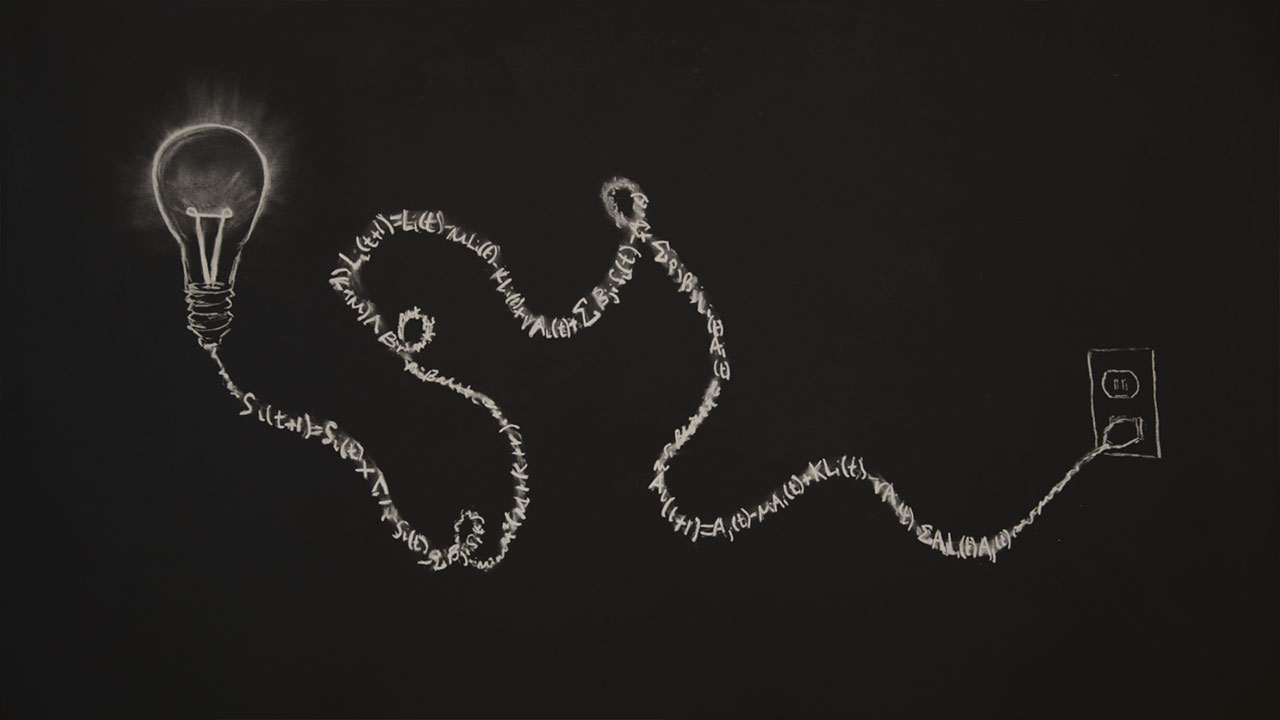 Persistence & Vision
Mahalia Lepage,Jeremiah Yarmie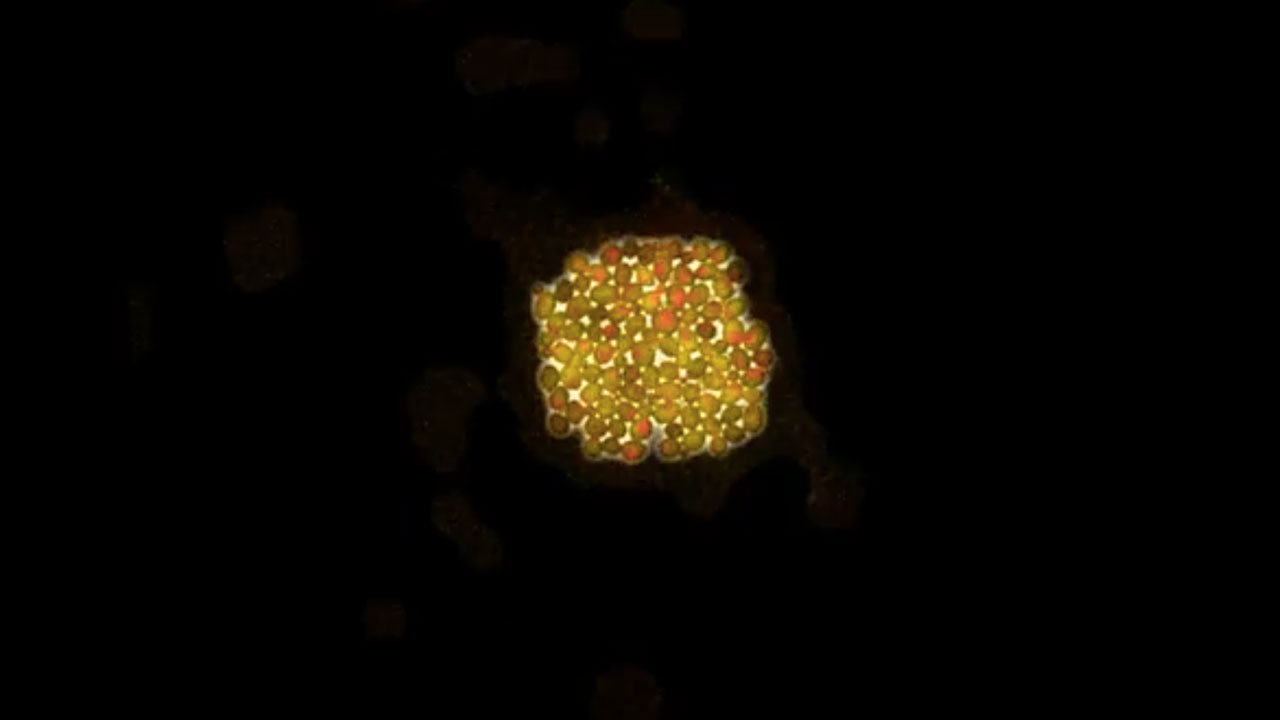 Yeast Cell Growth Meets The Beatles
Andrej Ondracka,Bernie Langs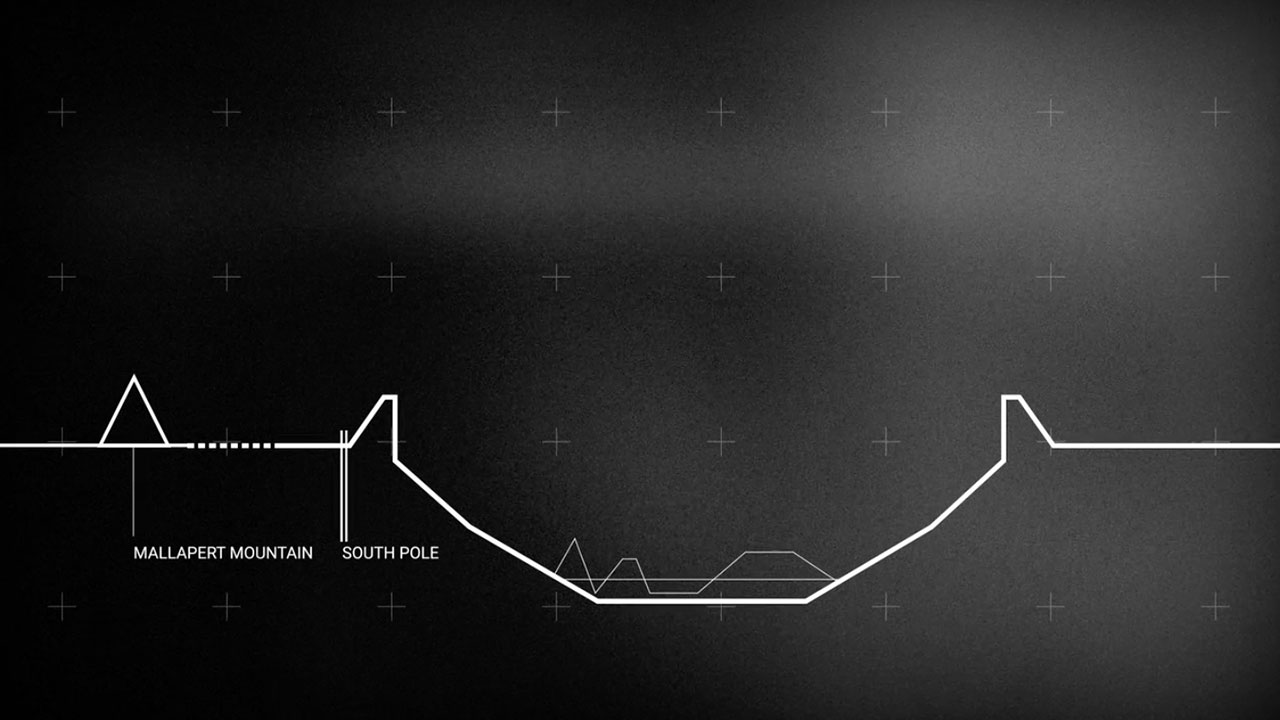 NASA Transformers Concept
Toby Leung,Pierre-Baptiste Harrivelle,Michael Havelin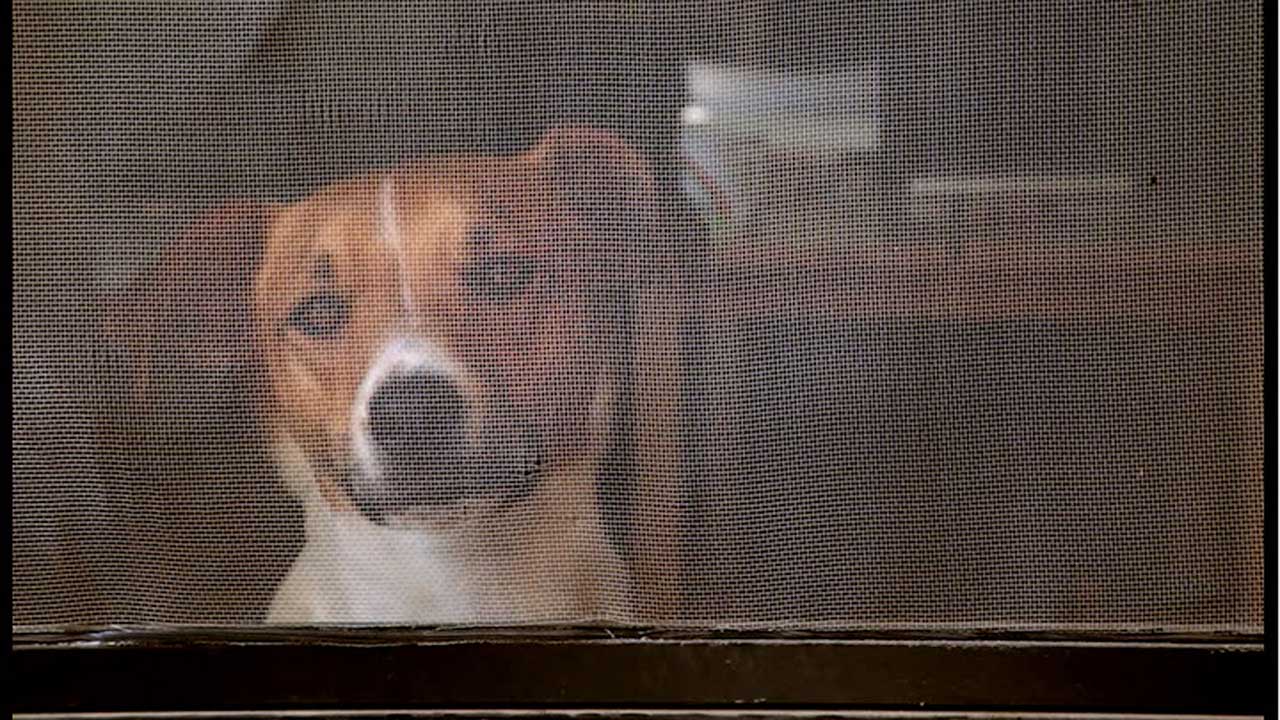 See a Dog, Hear a Dog
Jesse McLean
A Place I've Never Been
Adrian Flury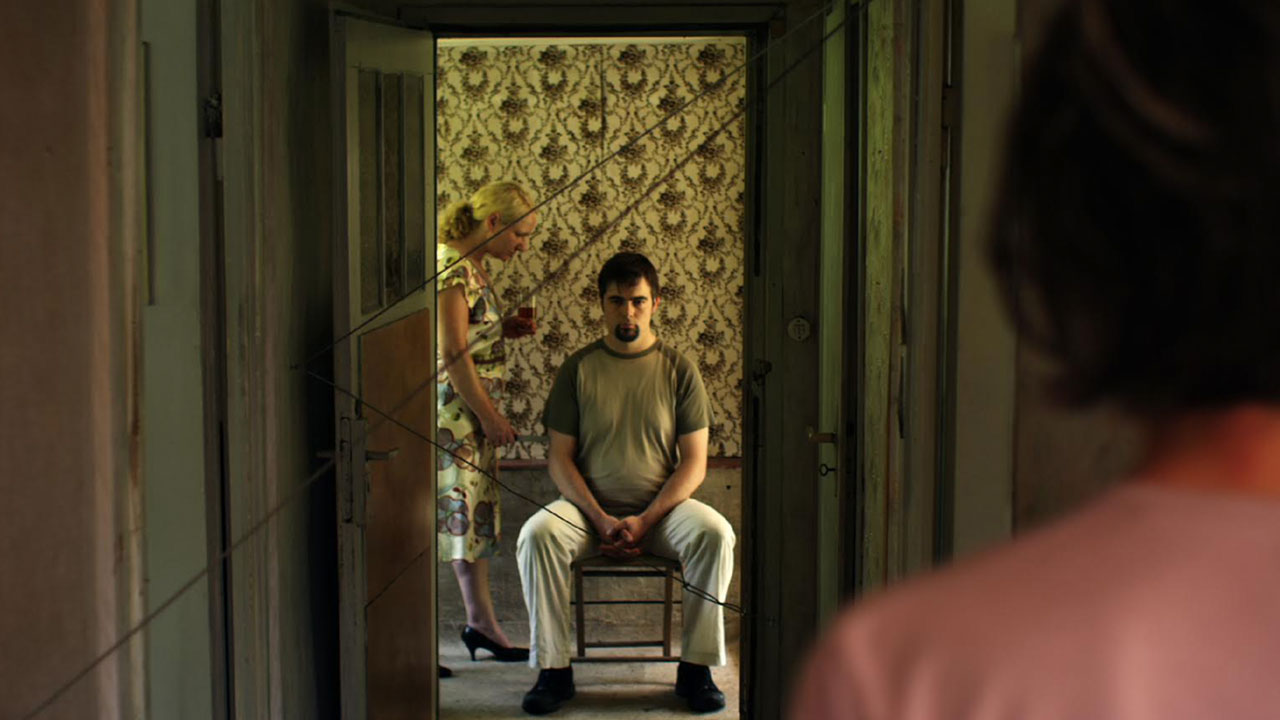 Weather House
Frauke Havemann,Eric Schefter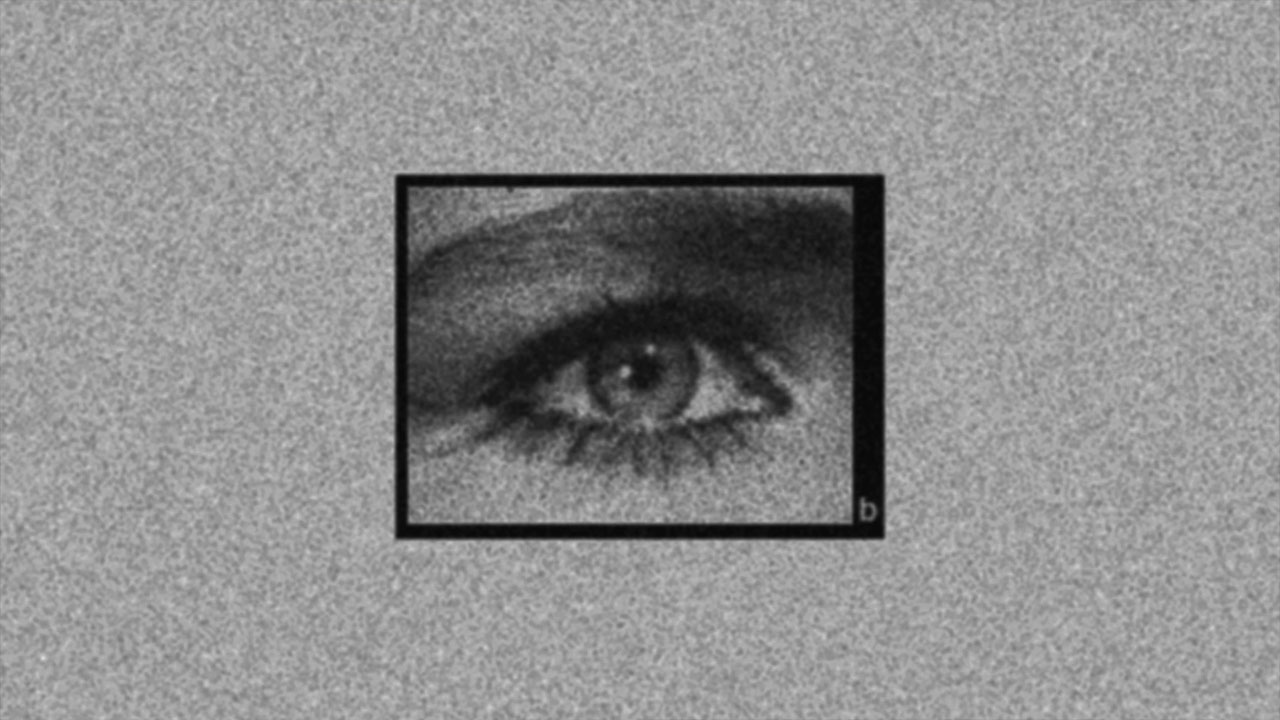 Evolutionary Jerks & Gradualist Creeps
Duncan Marquiss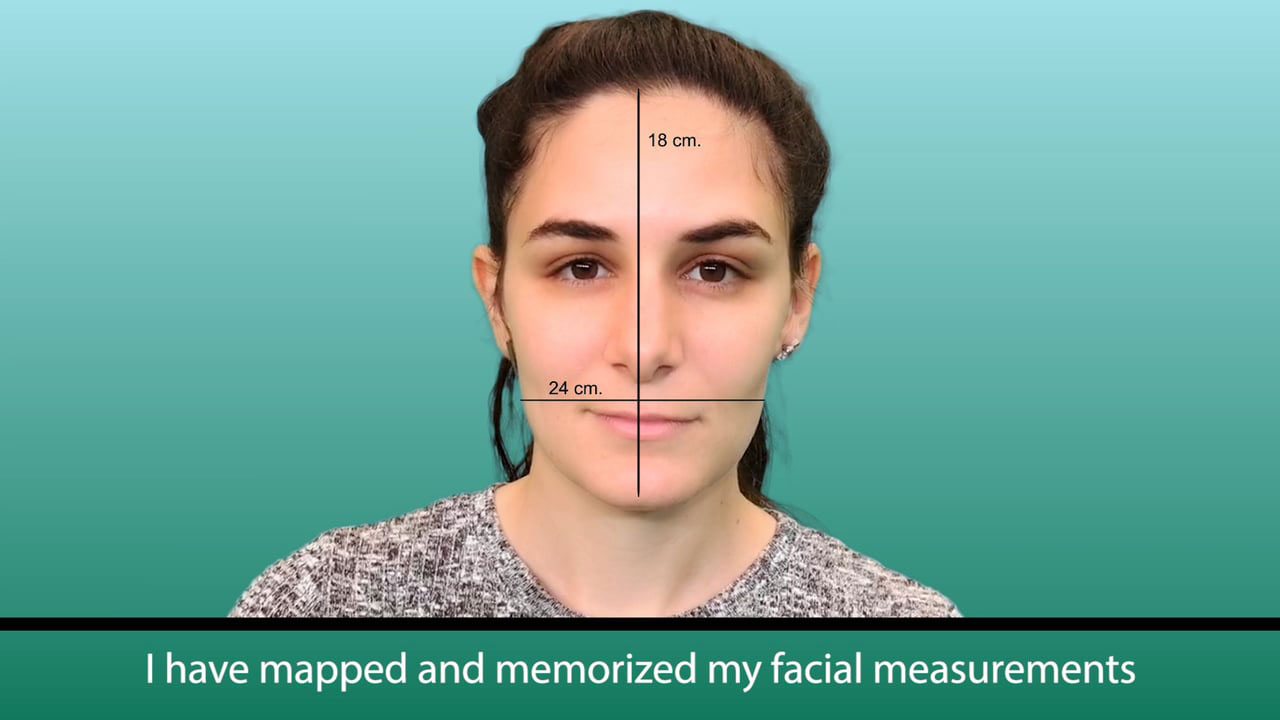 Impressions (Measurements)
Jillian Mayer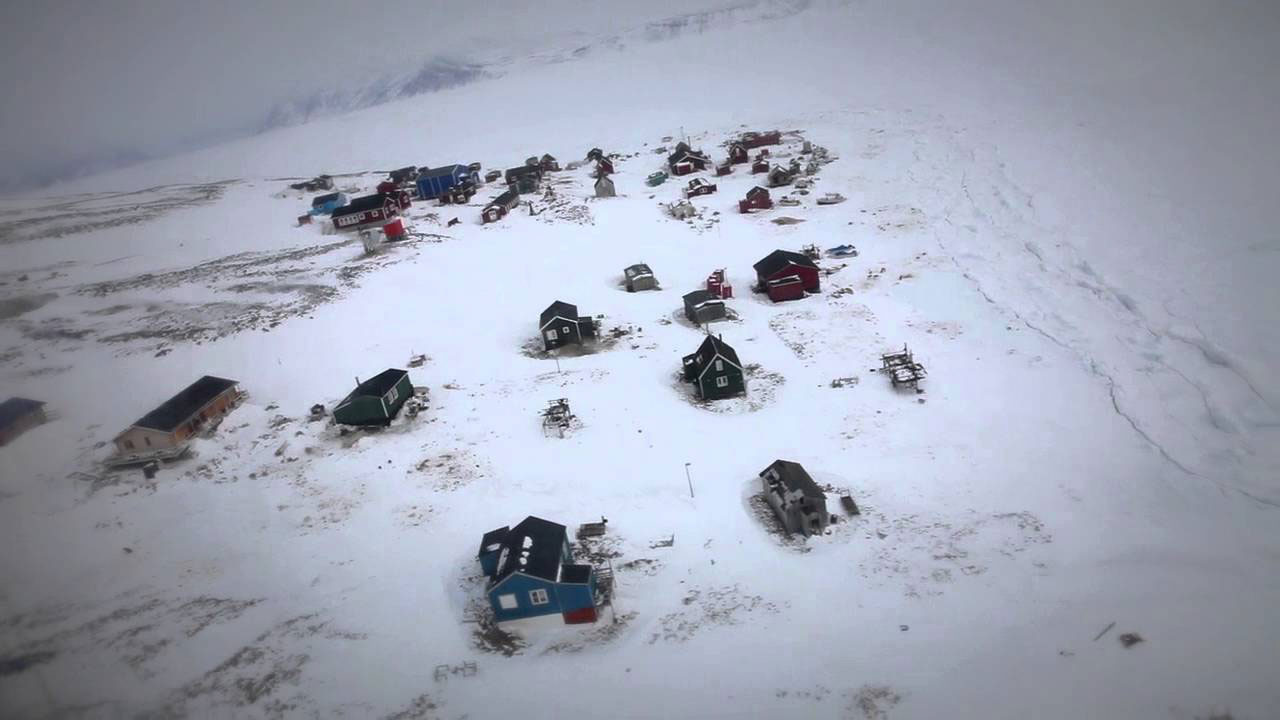 Sila and the Gatekeepers of the Arctic
Corina Gamma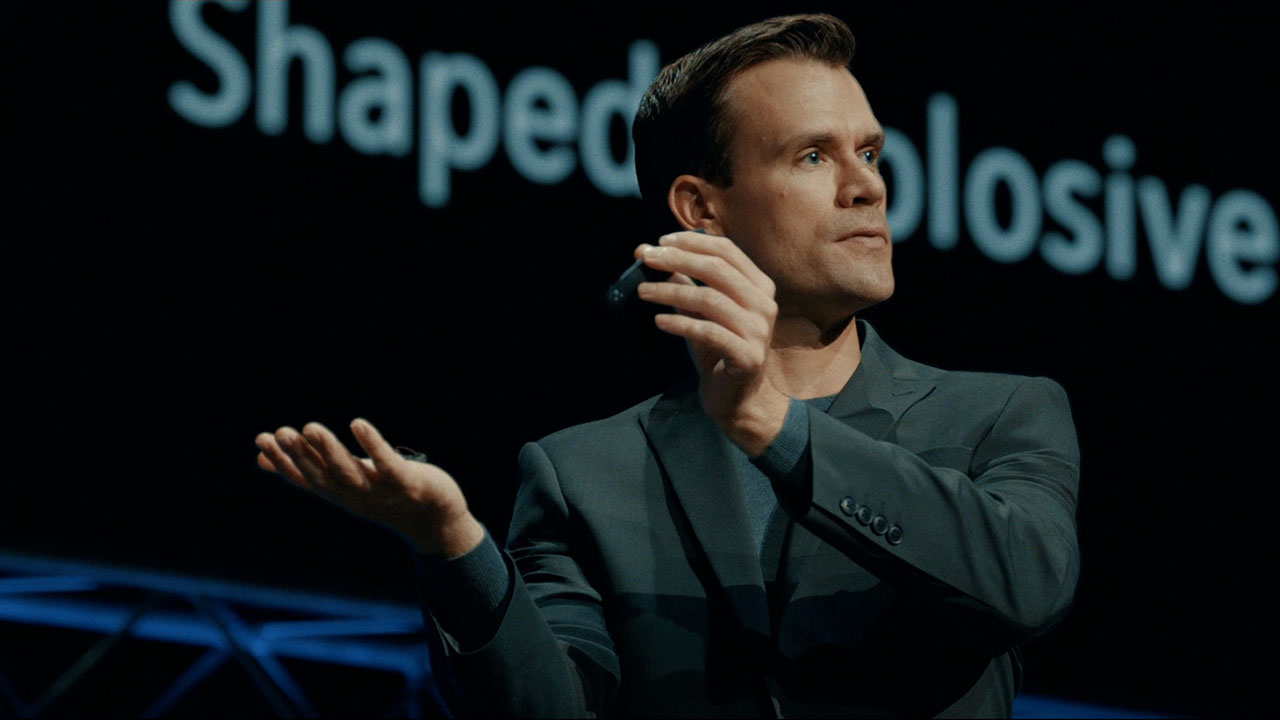 Slaughterbots
Stewart Sugg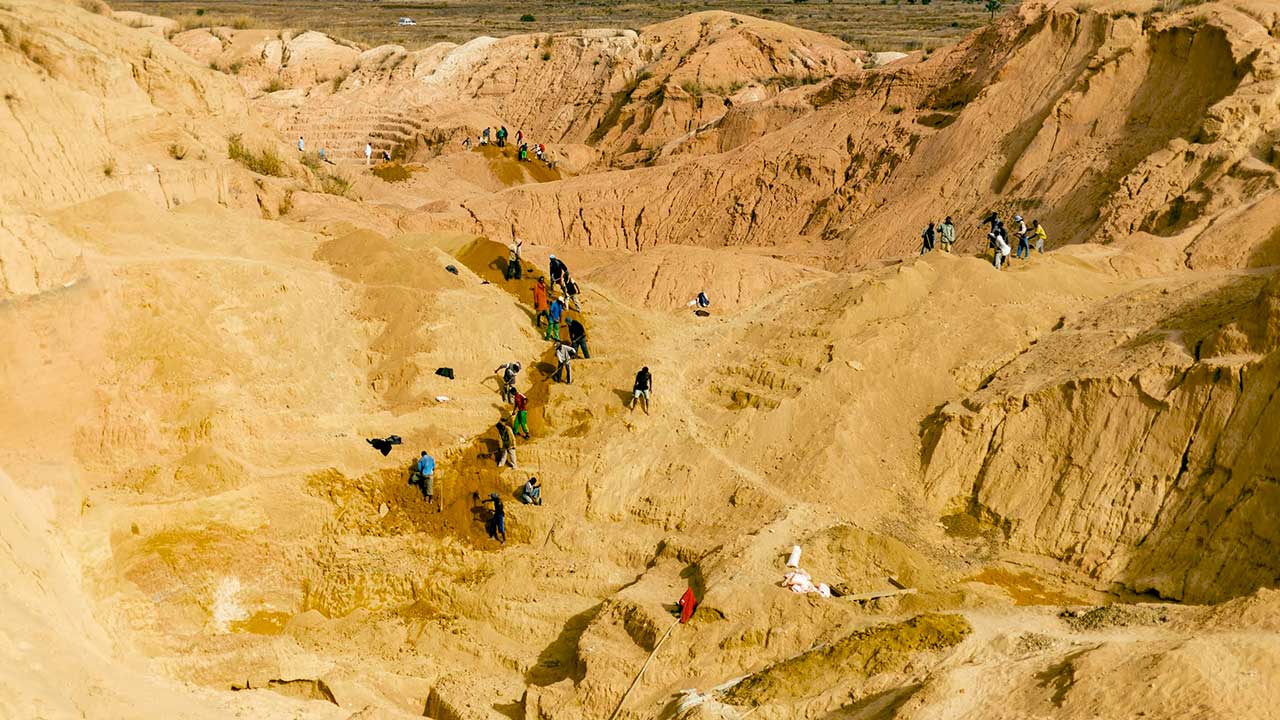 Unknown Fields: Madagascar – A Treasured Island
Toby Smith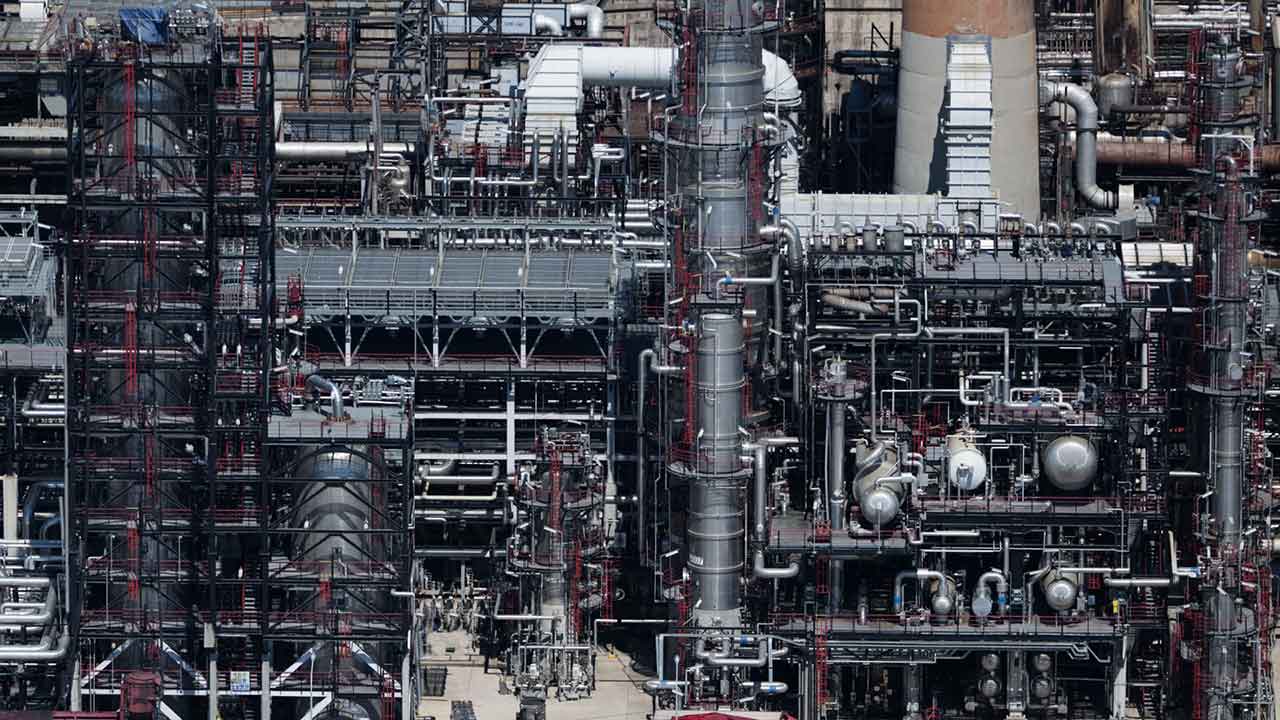 A.D.A.M.
Vladislav Knezevic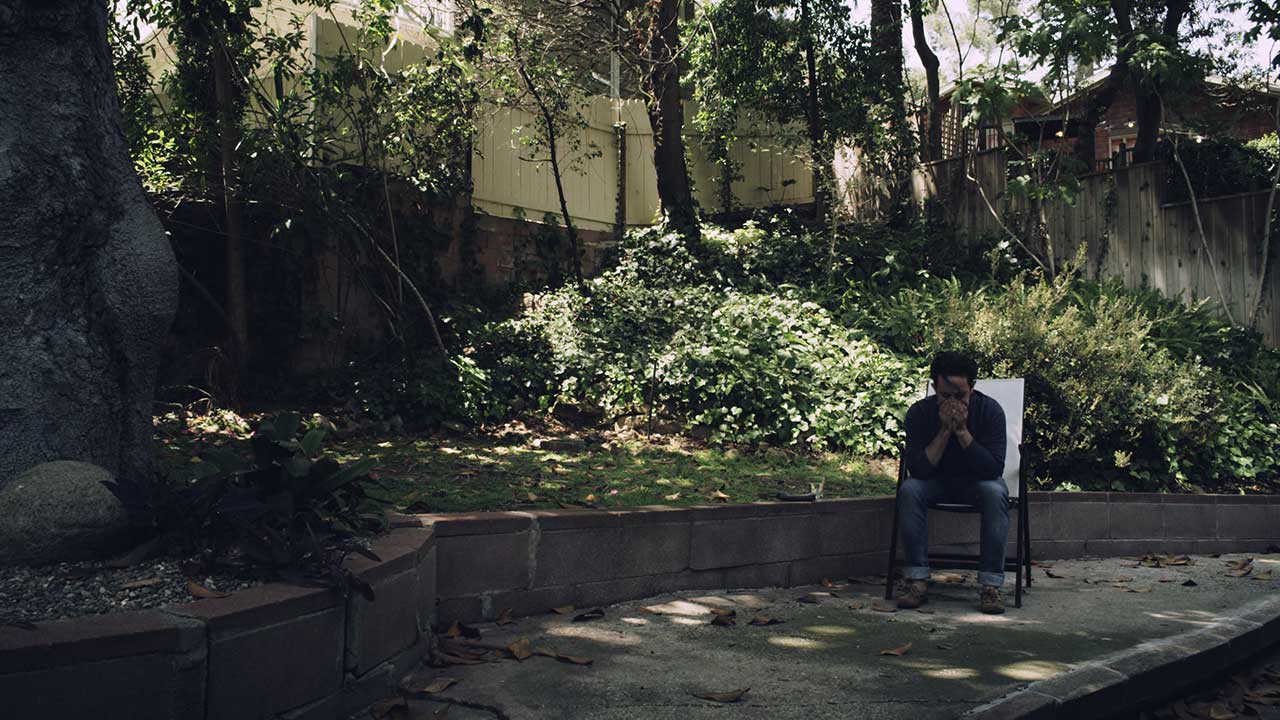 The Perfect 46
Brett Ryan Bonowicz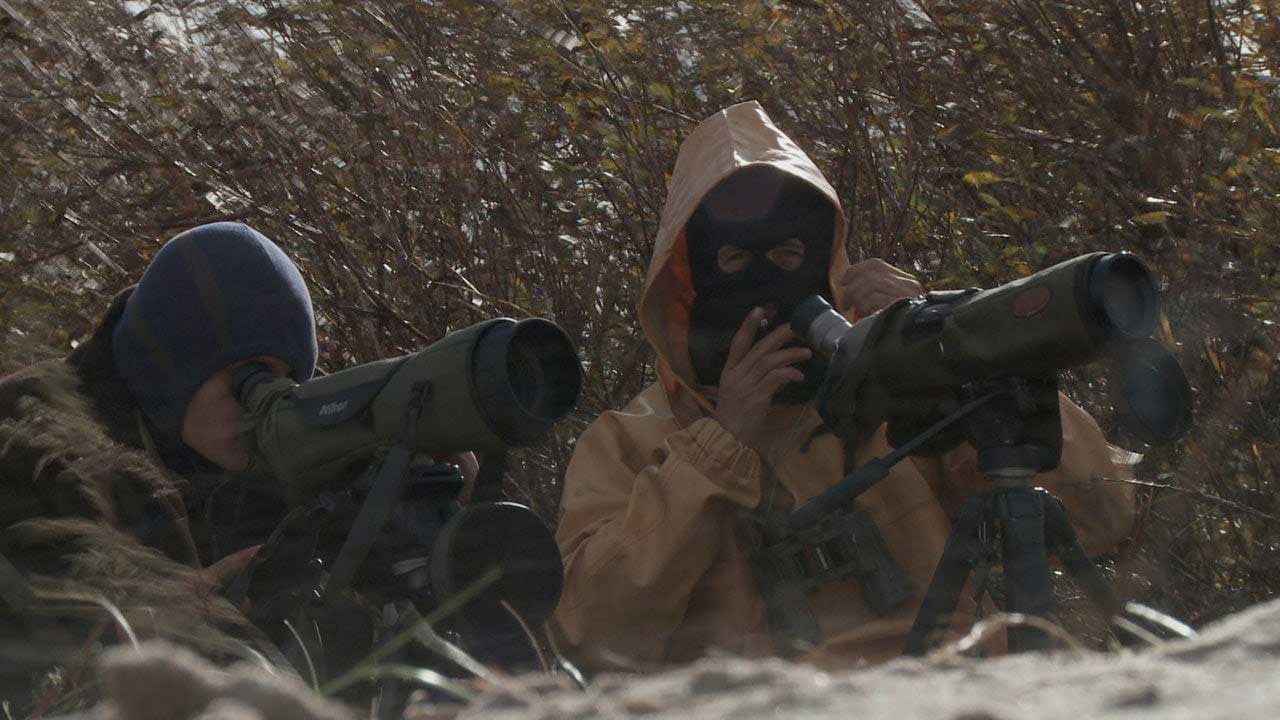 To Fly or Not to Fly
Aniela Gabryel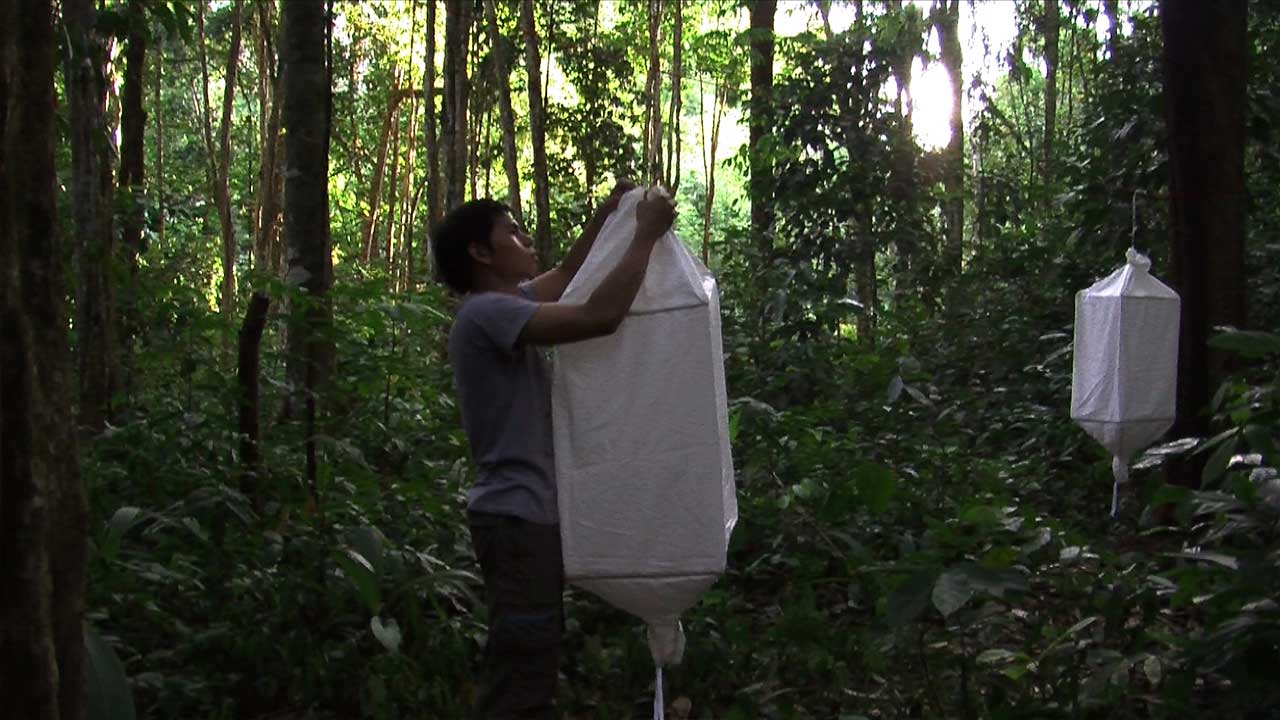 Biosemiotic Borneo
Ursula Biemann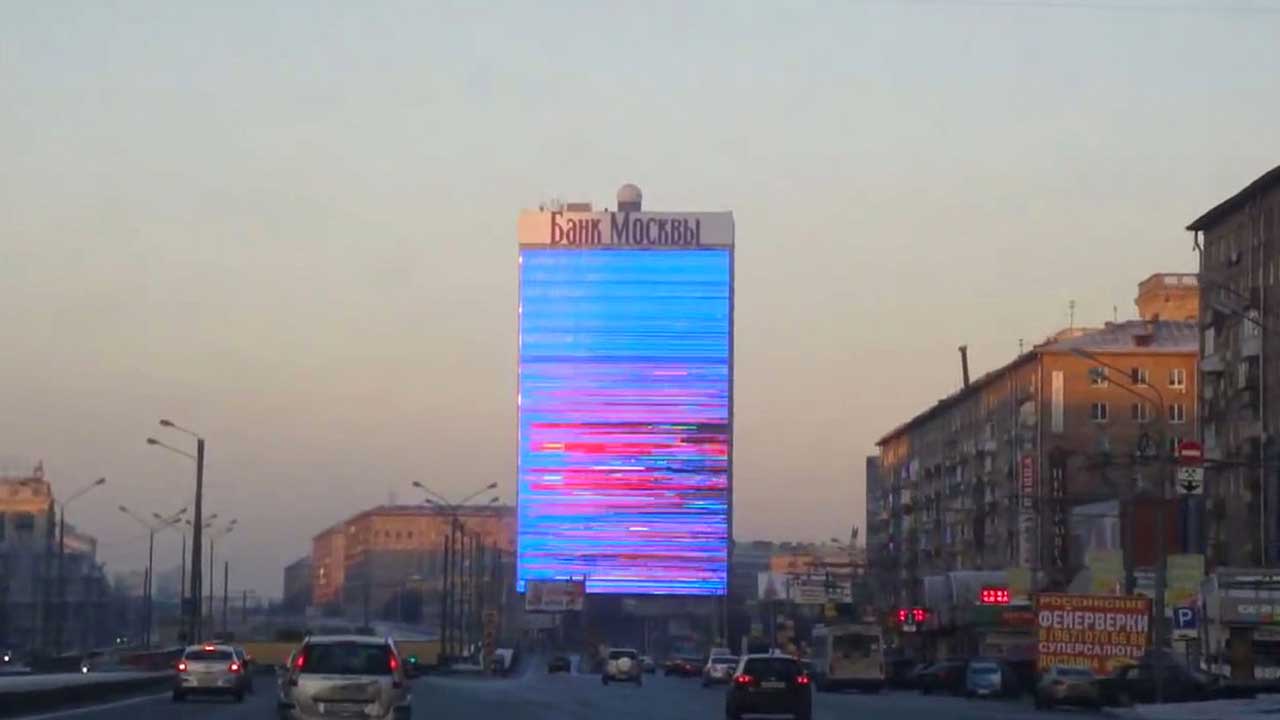 Immortality, home and elsewhere
Sasha Litvintseva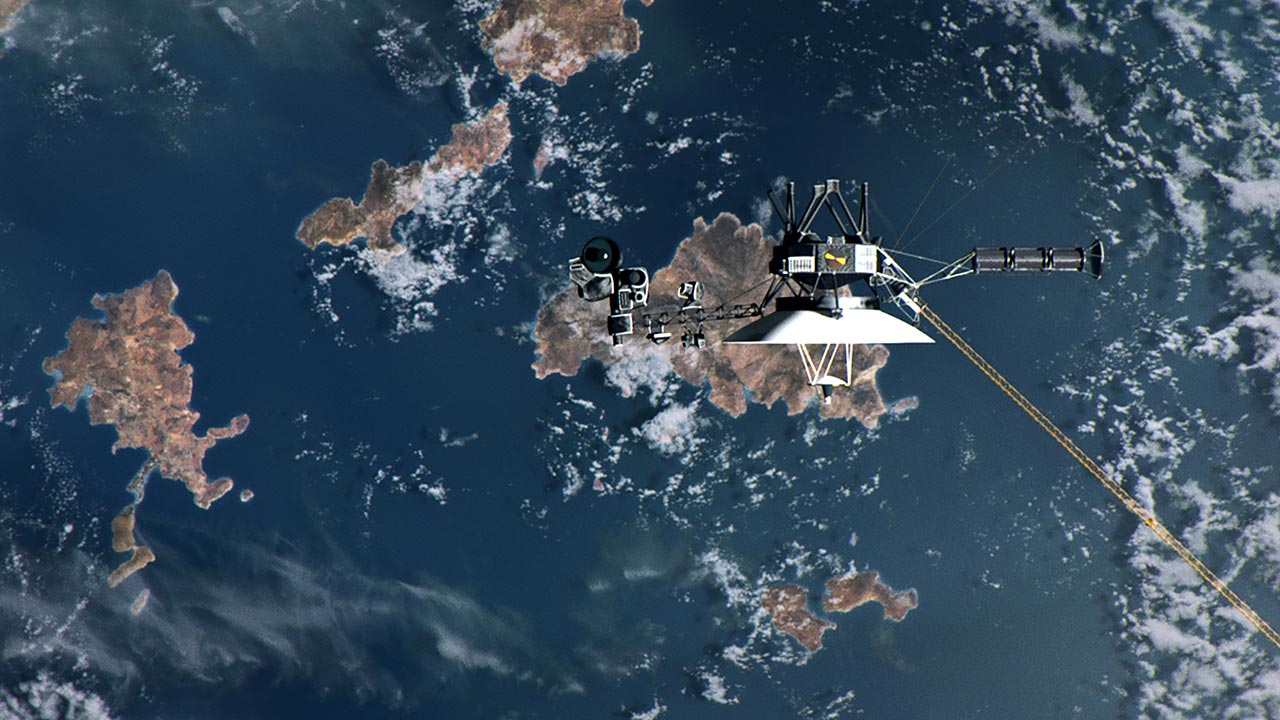 Voyagers
Santiago Menghini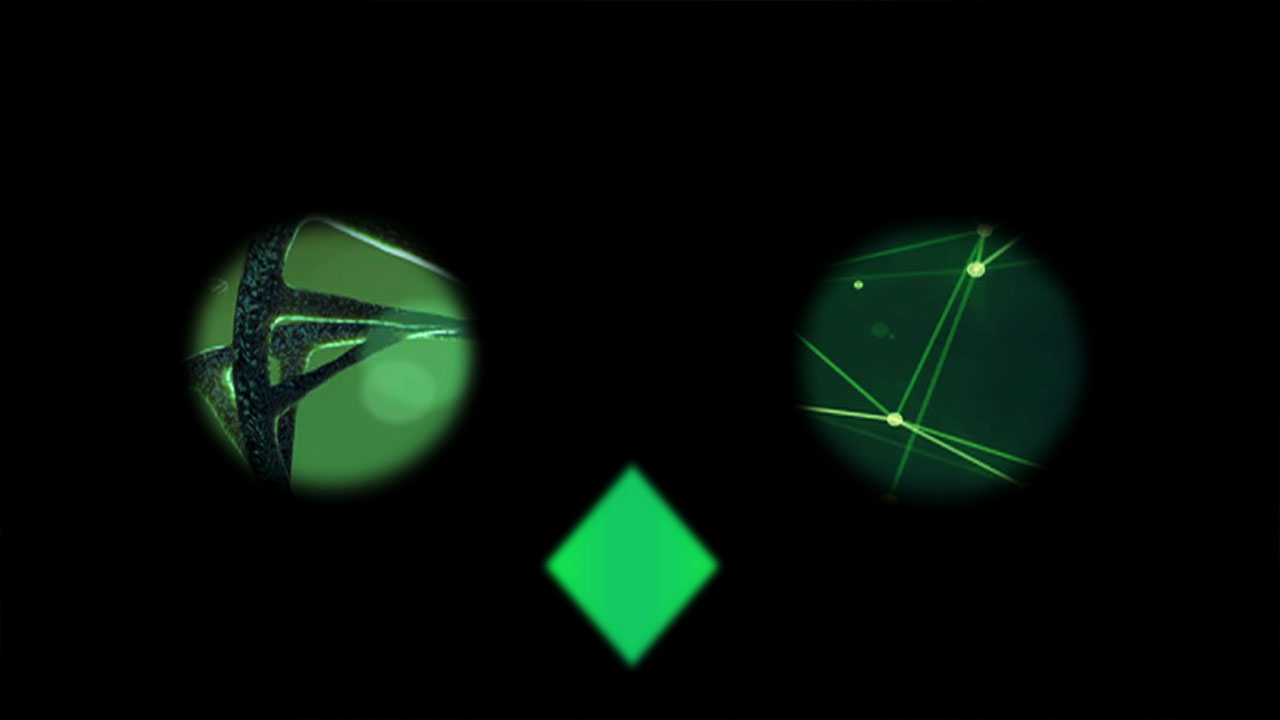 The Signal and the Noise
Charlie Tweed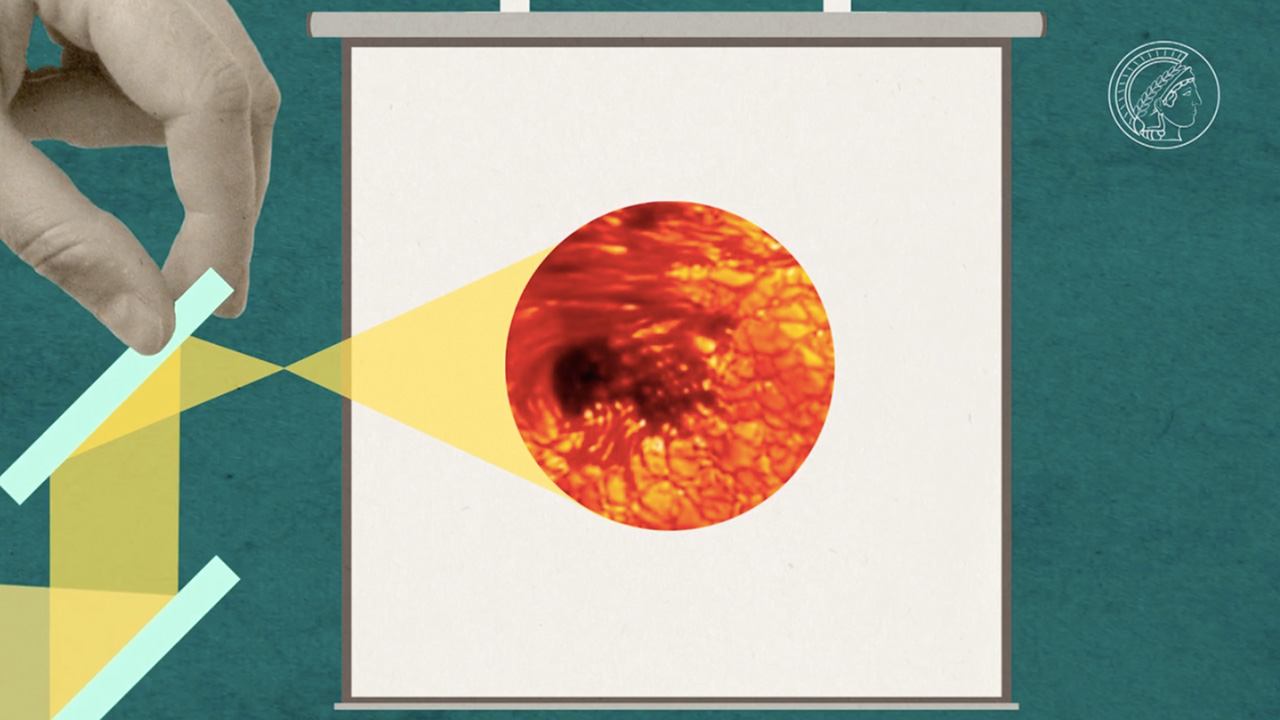 Stormy Sun
Daniel Münter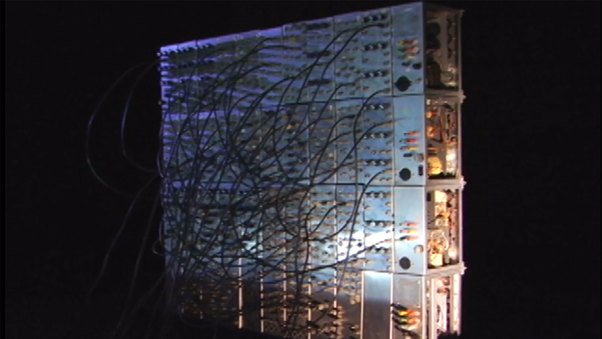 Amy Karle's Biofeedback Artwork
Amy Karle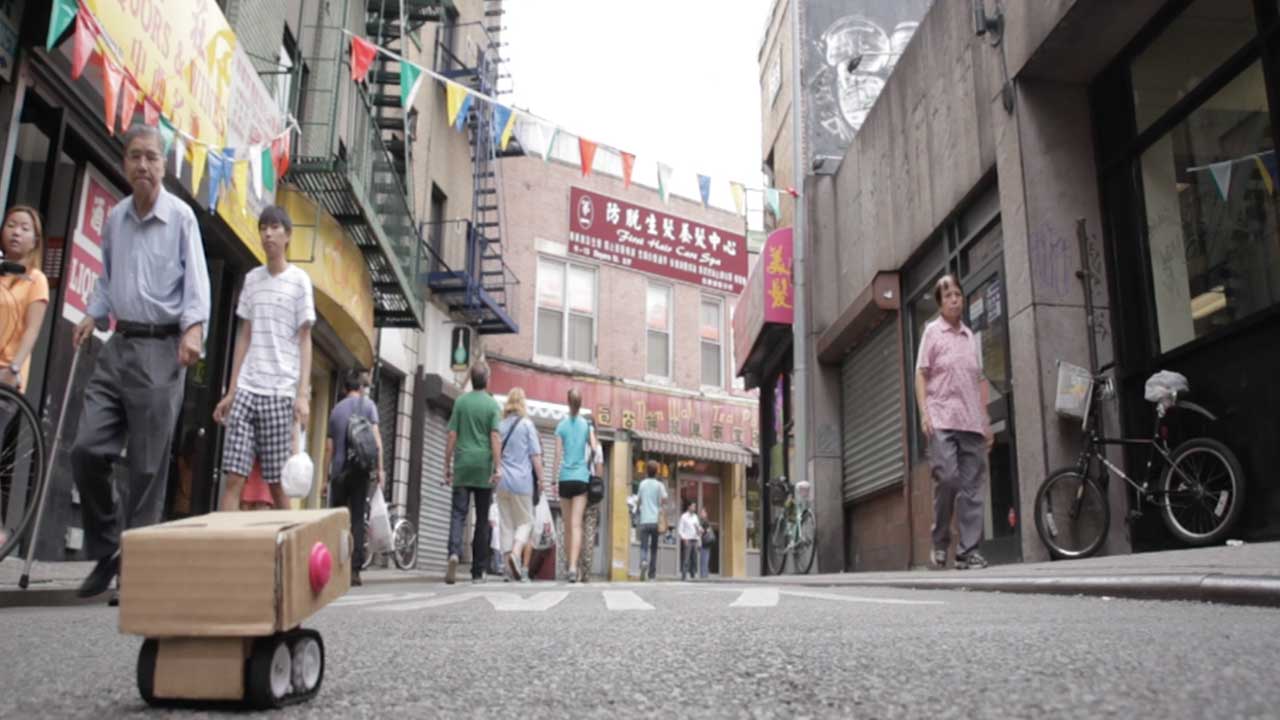 Machine Learning at IDFA DocLab
Brent Hoff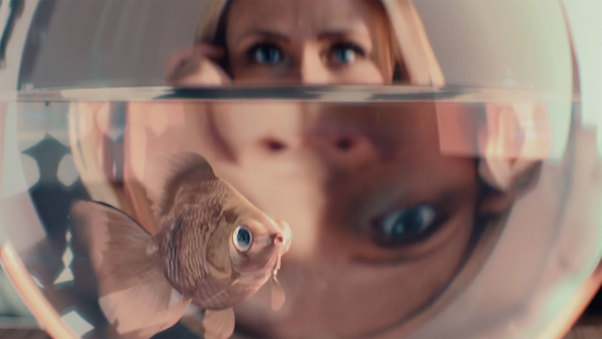 Blue-Eyed Me
Alexey Marfin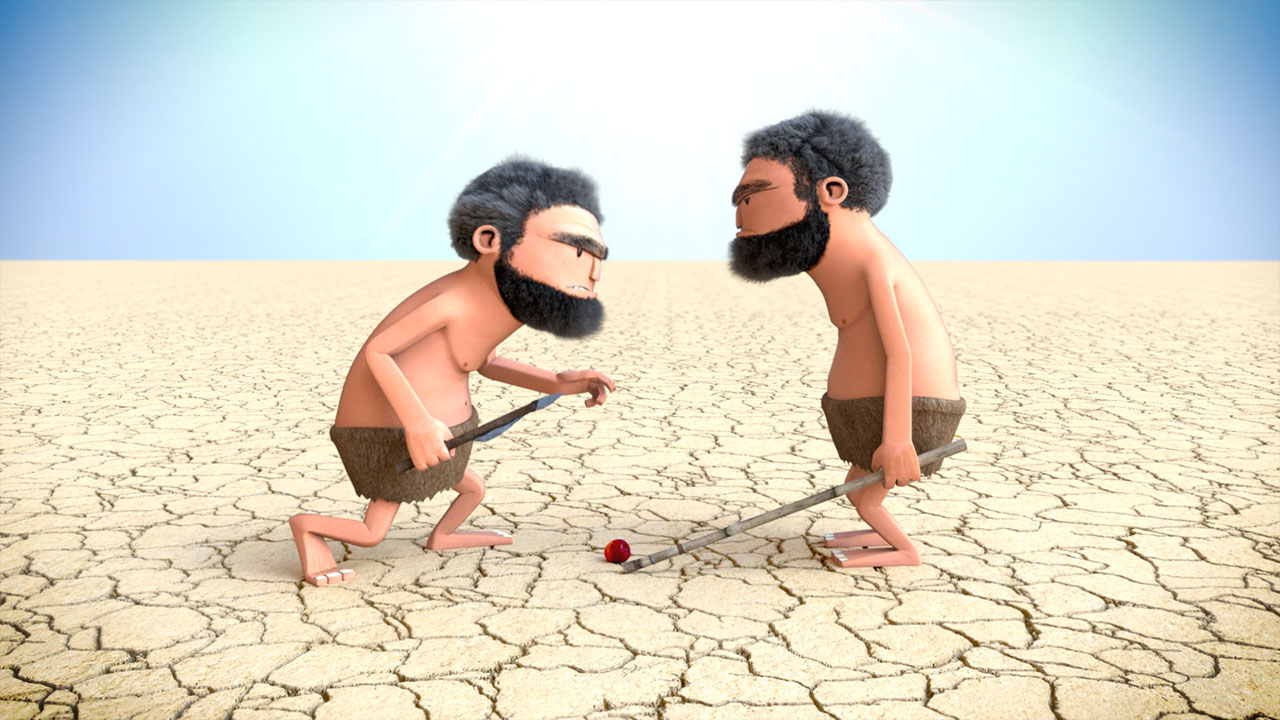 Simulados
Guillermo Marin,Fernando Cucchietti
Open Field Delirium Error
Nate Dorr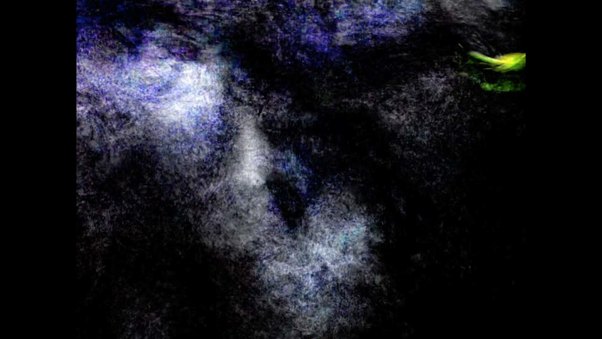 After the Flood
Joseph Dwyer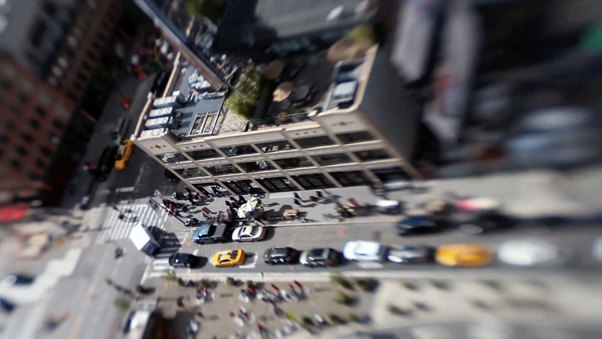 Cloud
Anne Milne,James Zhao
Worlds: The Kepler Planet Candidates
Alex Harrison Parker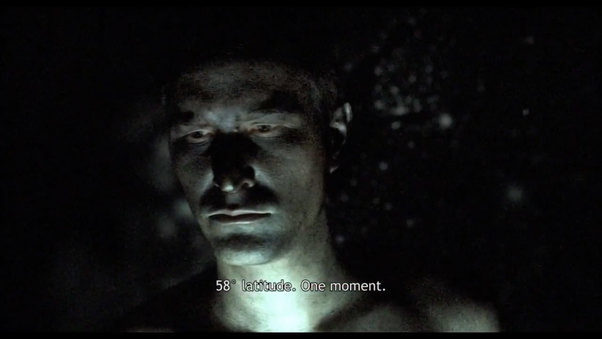 Emergency Calls
Hannes Vartiainen,Pekka Veikkolainen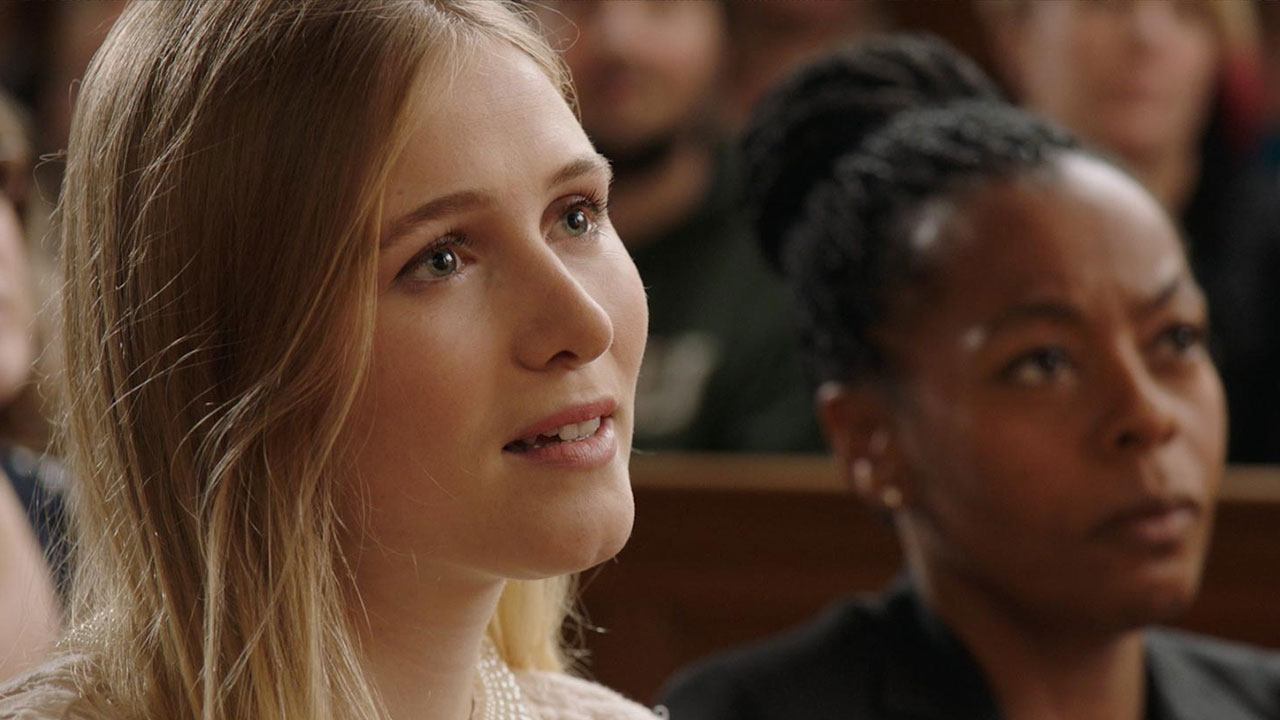 On Being a Scientist
Gosja Klivtonne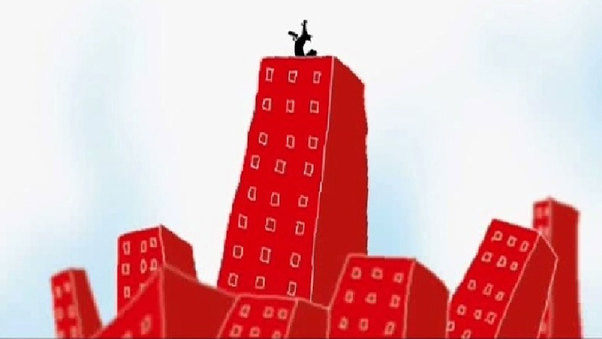 A Biometric Tale
Nicolas Jacquet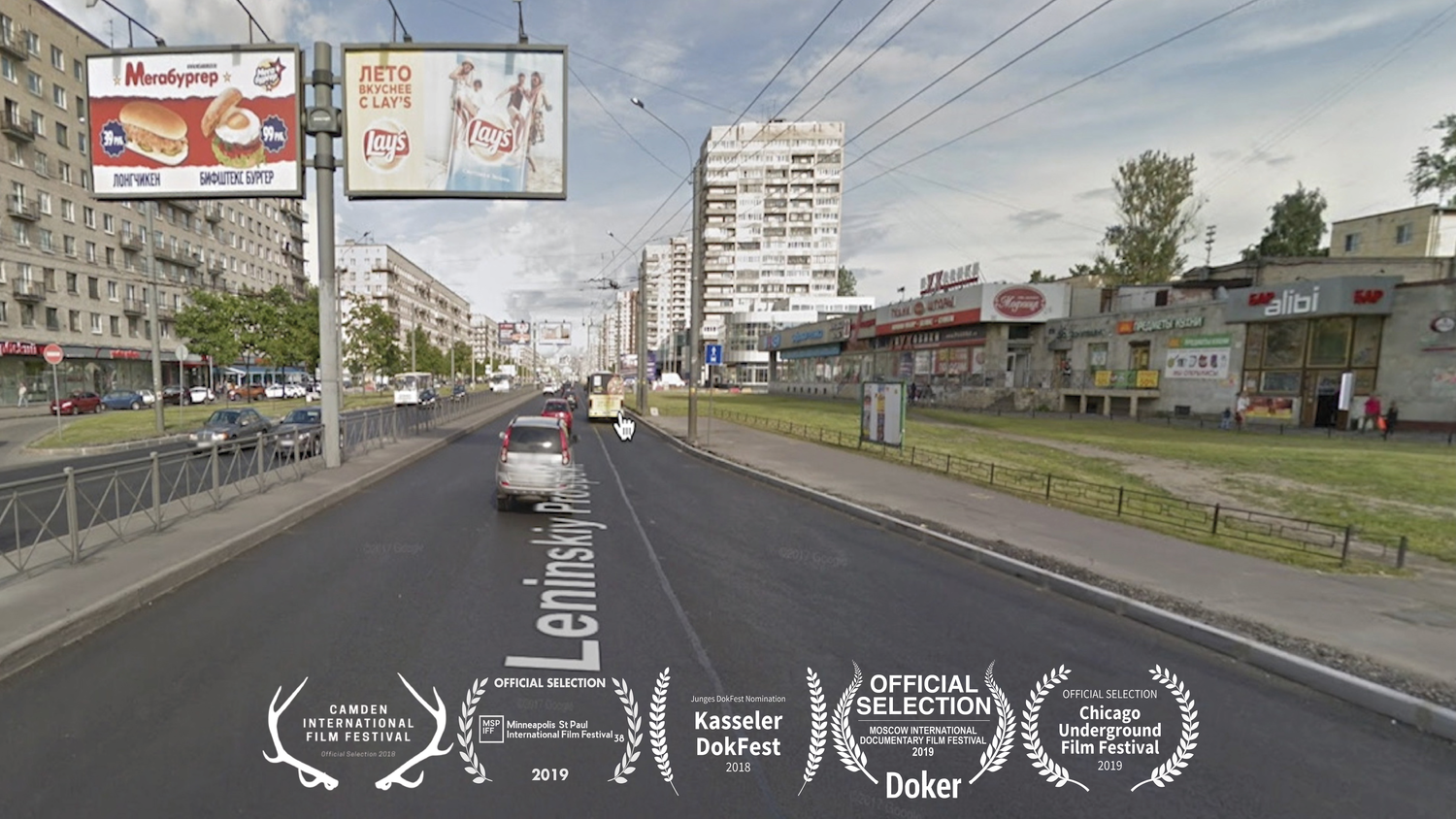 Russian Windows
Olivia Ebertz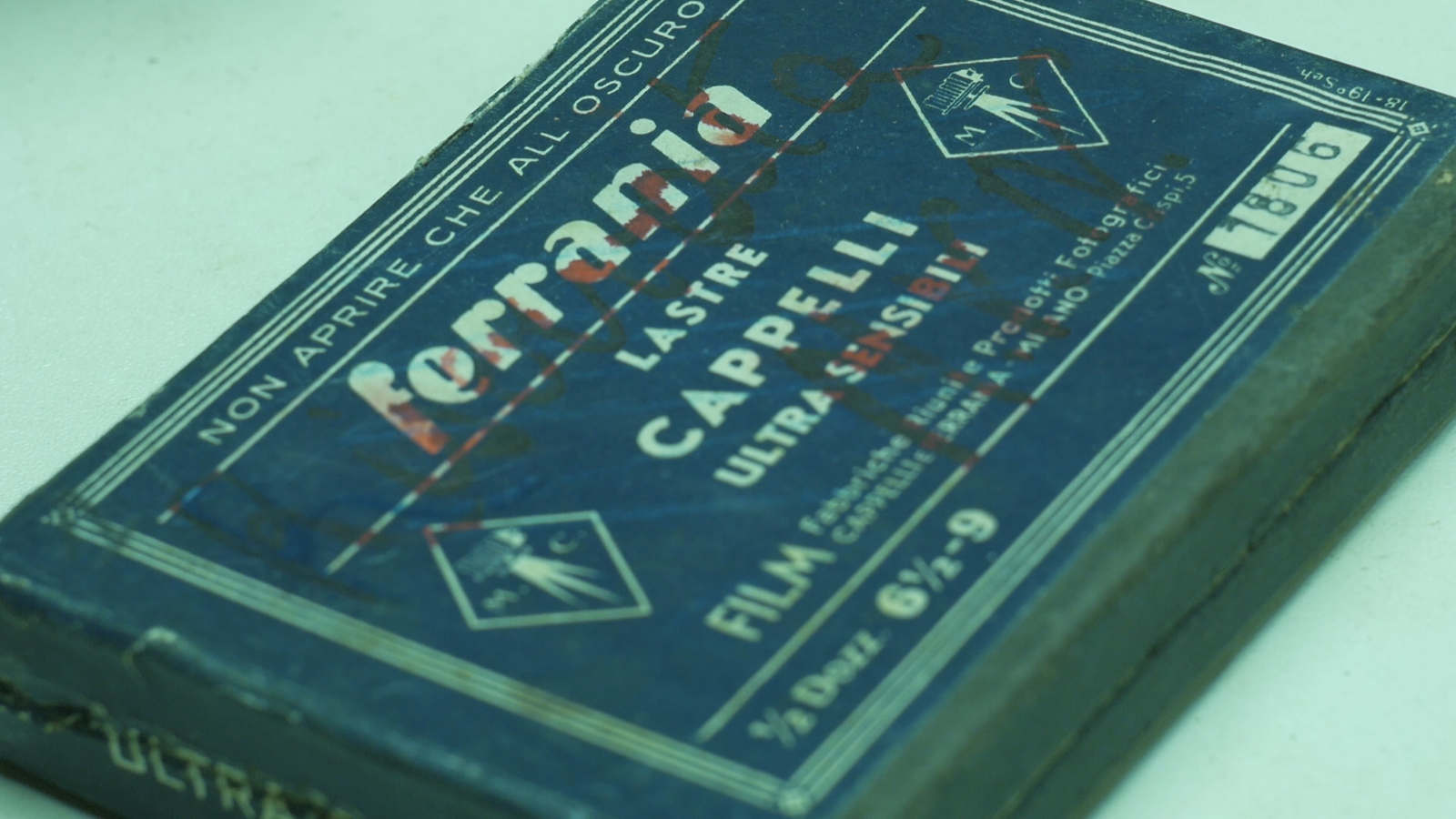 How to Catch a Star
Pamela Breda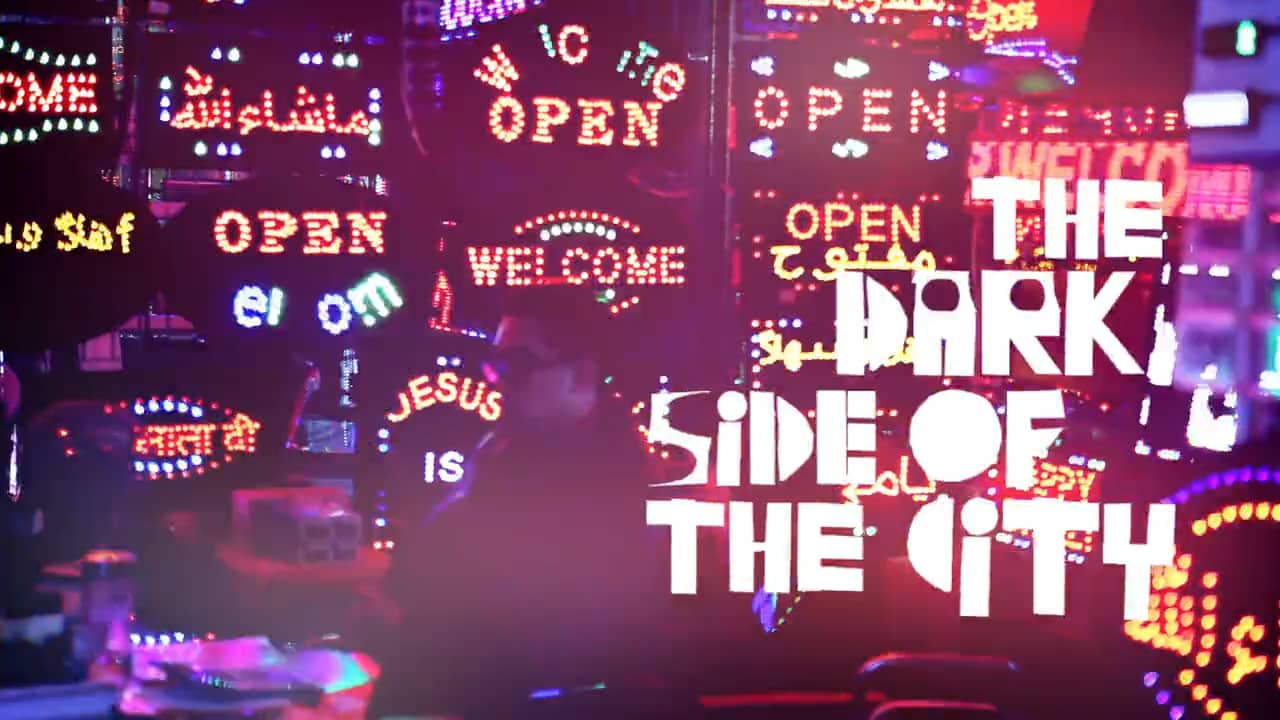 A Journey through the Dark Side of the City
Liam Young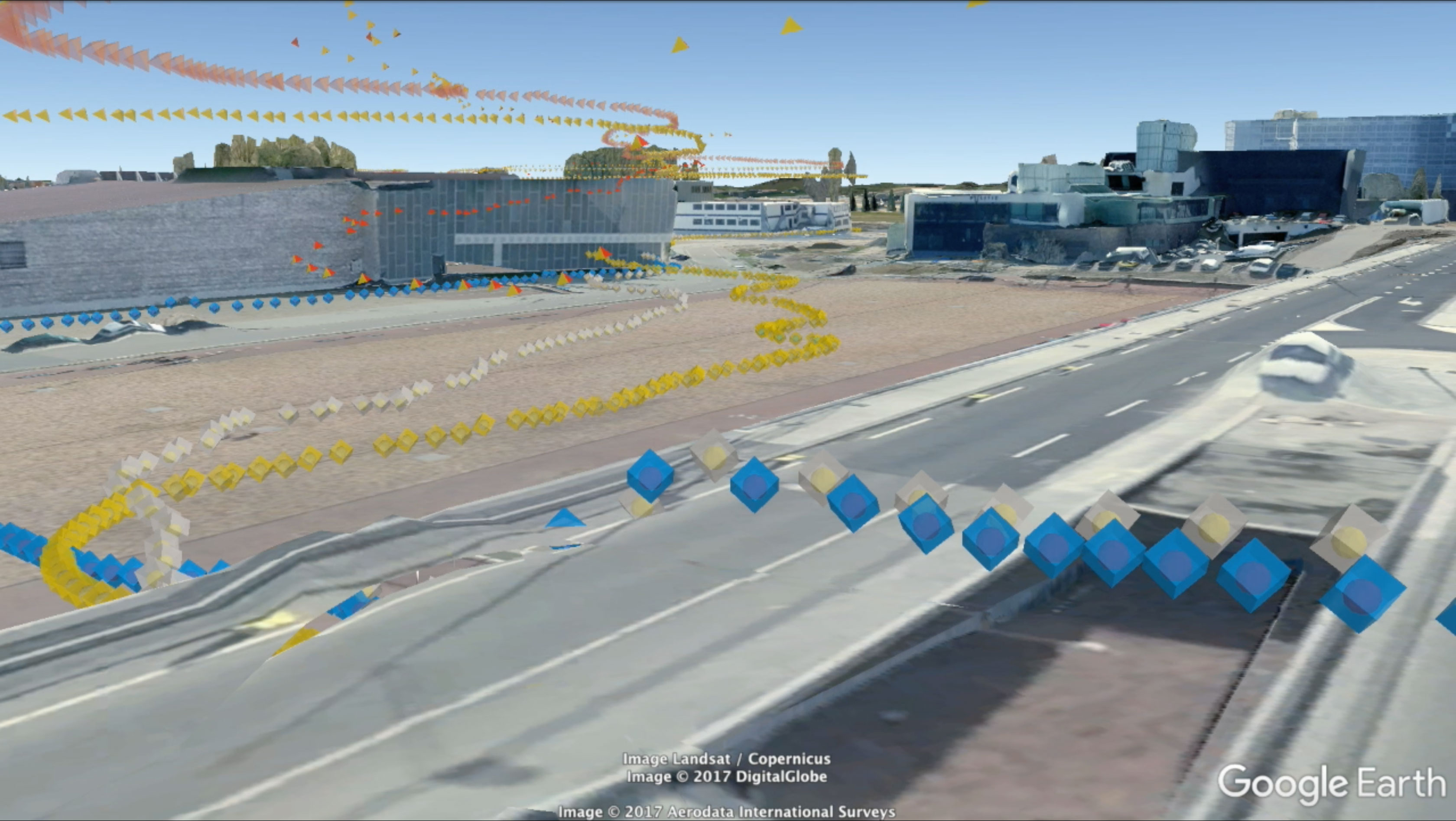 Go Move Be
Polak Van Bekkum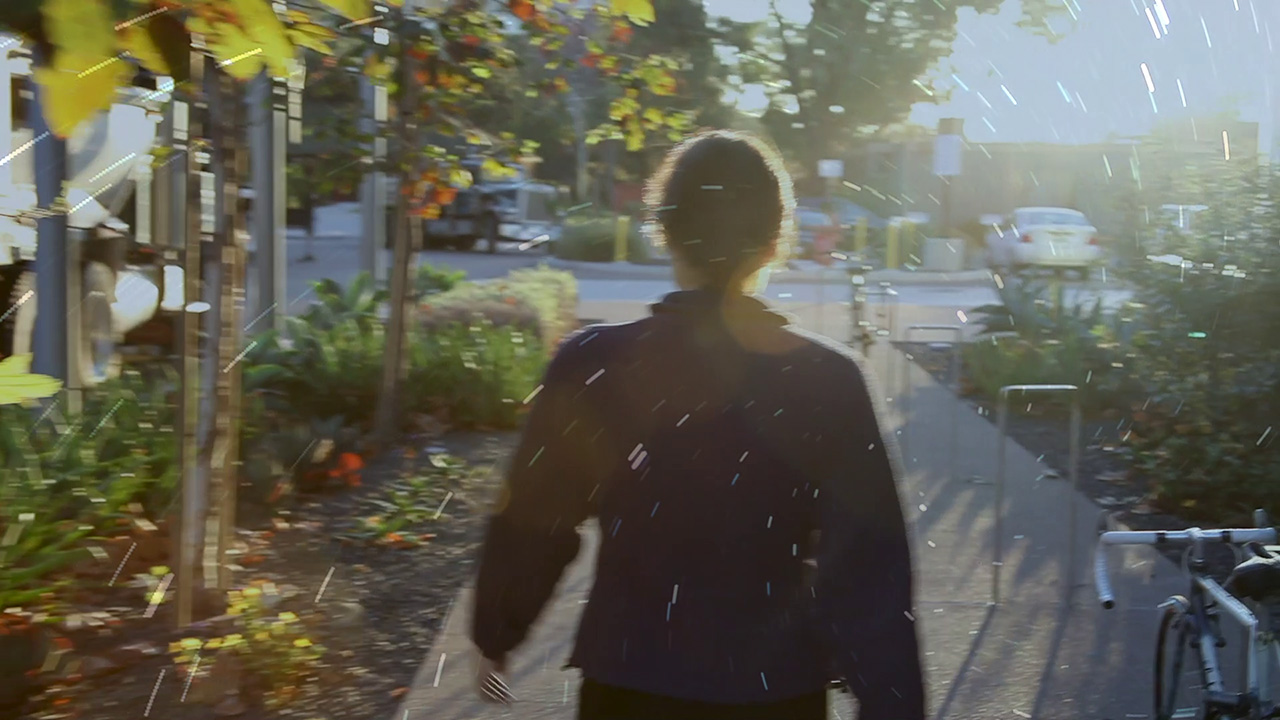 1% Human
Sasha Doppelt, David Keltner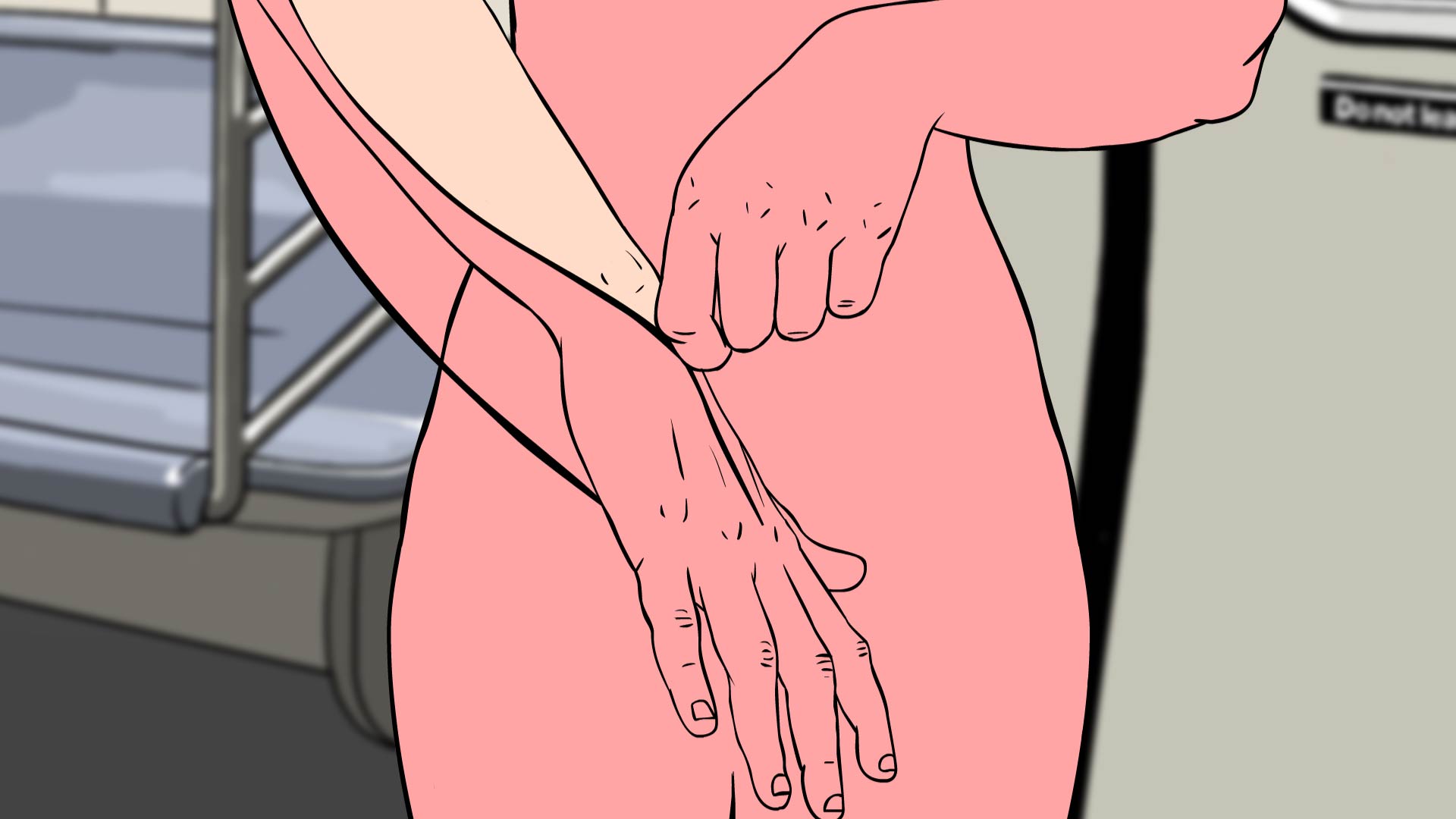 Vicarious
Danna Grace Windsor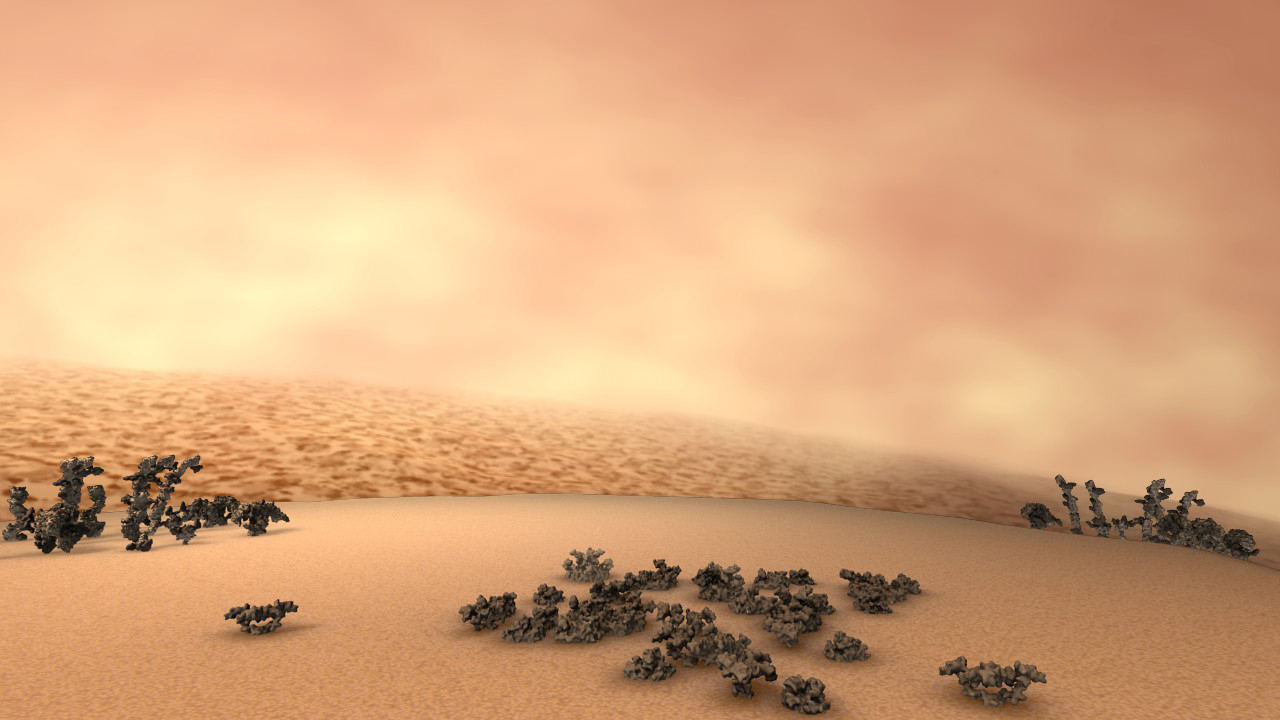 The Challenge of HIV Research
Monica Zoppè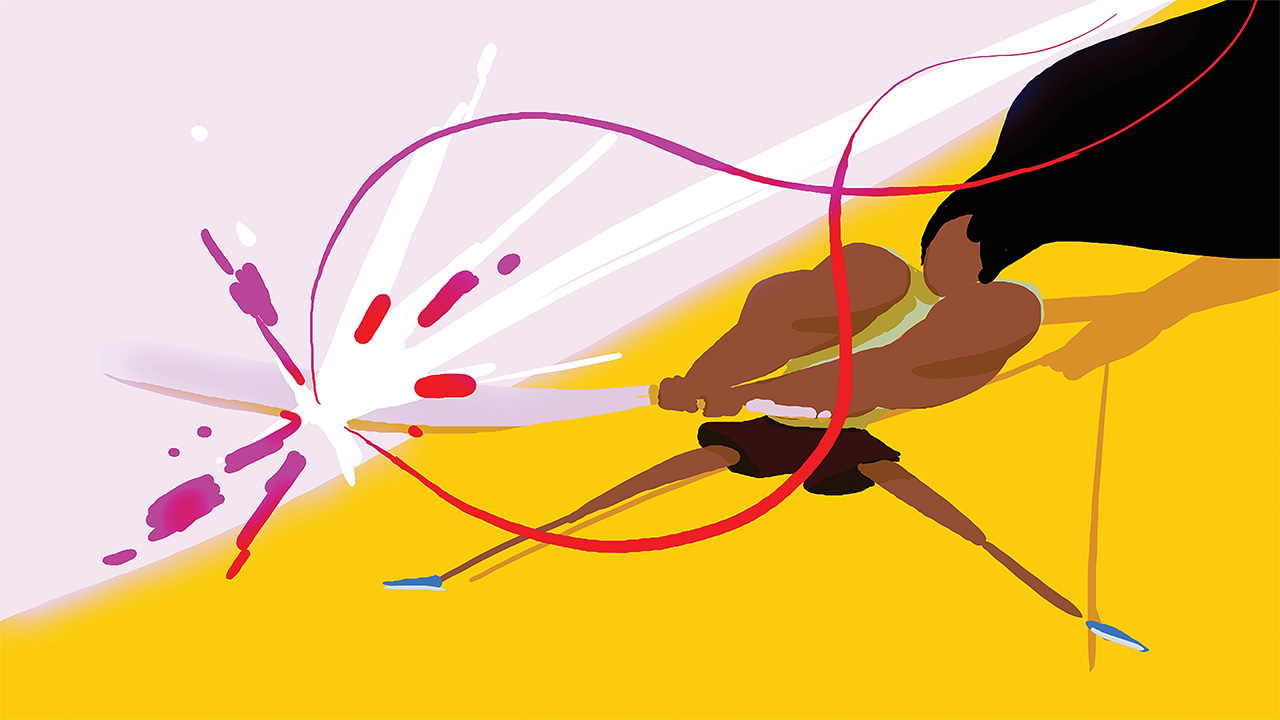 The Thing I Left Behind
Chiara Sgatti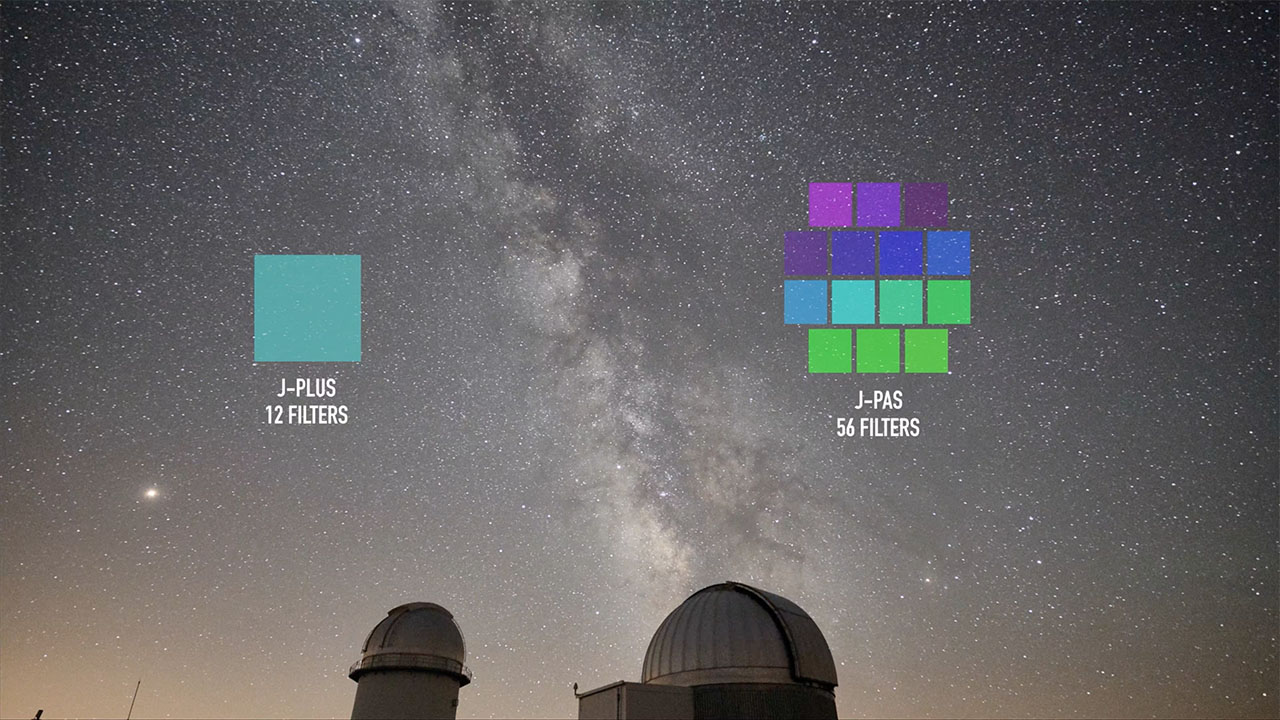 J-PLUS, 12 Windows to the Universe
Javier Diez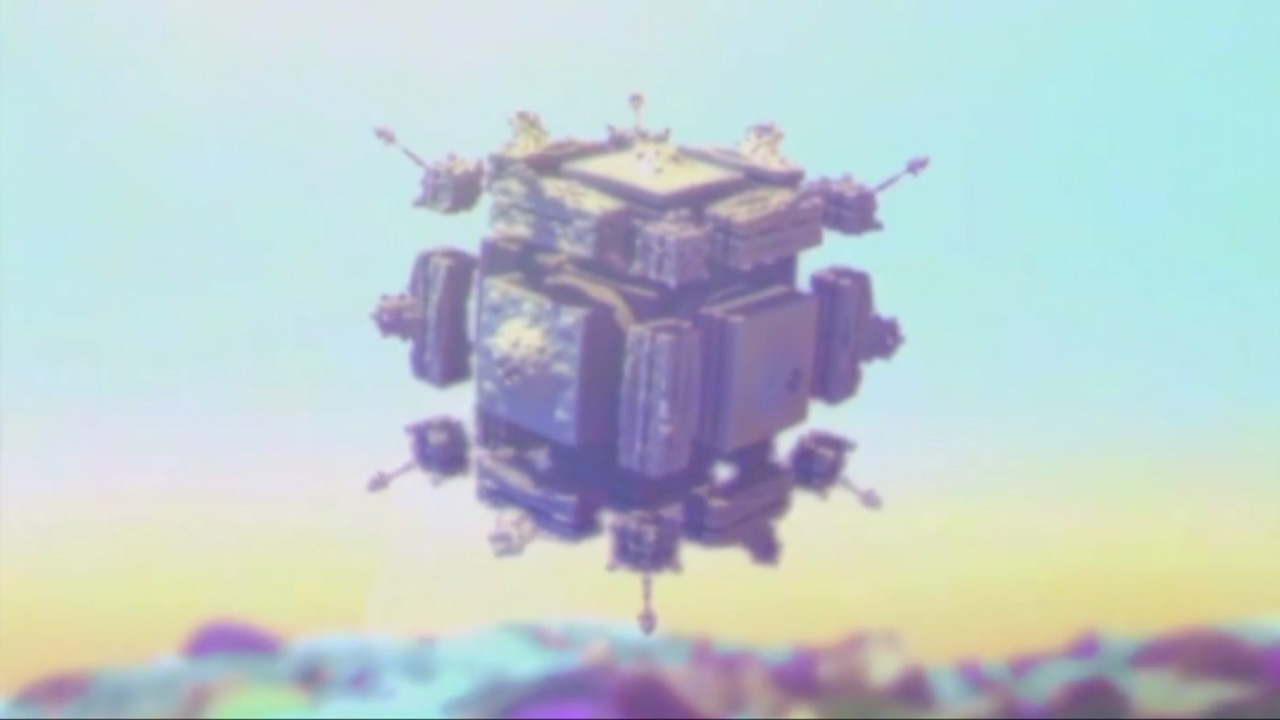 Malfunction
Matteo Zamagni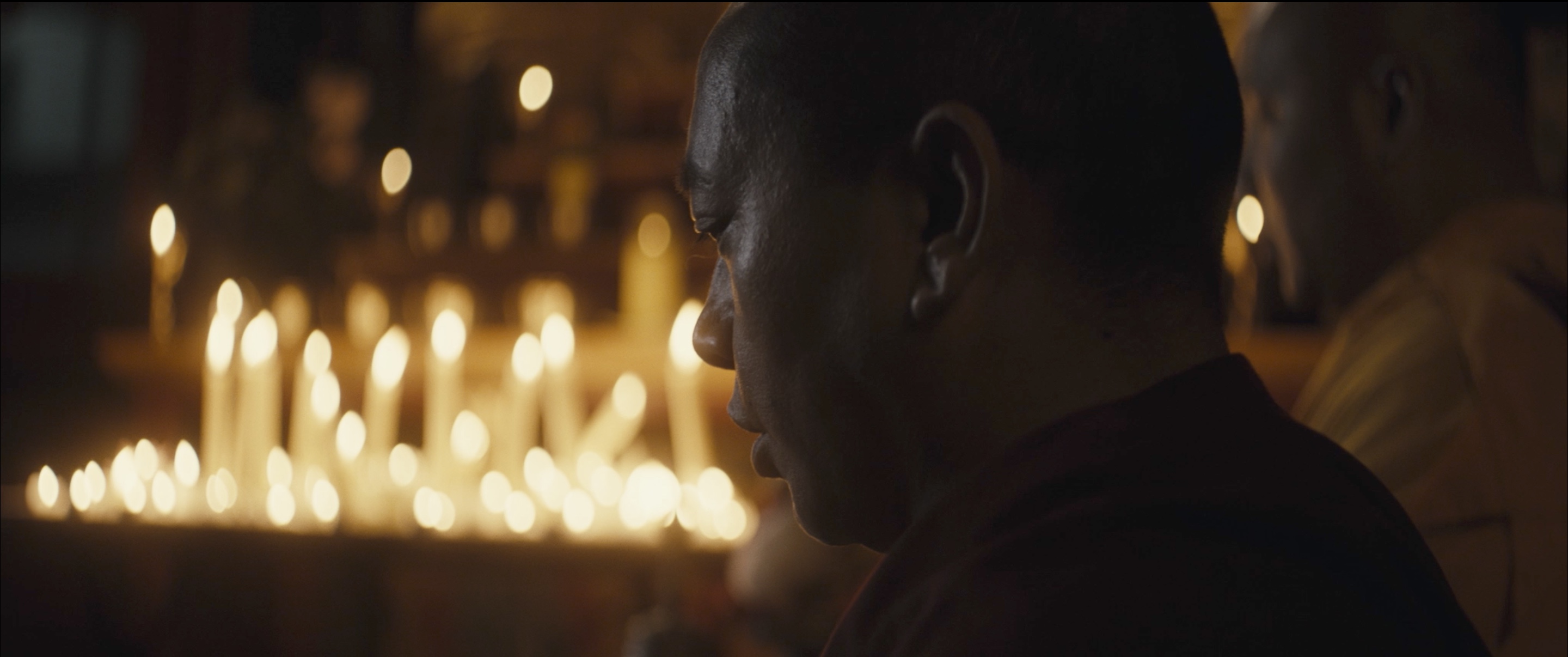 The Nine Billion Names Of God
Dominique FILHOL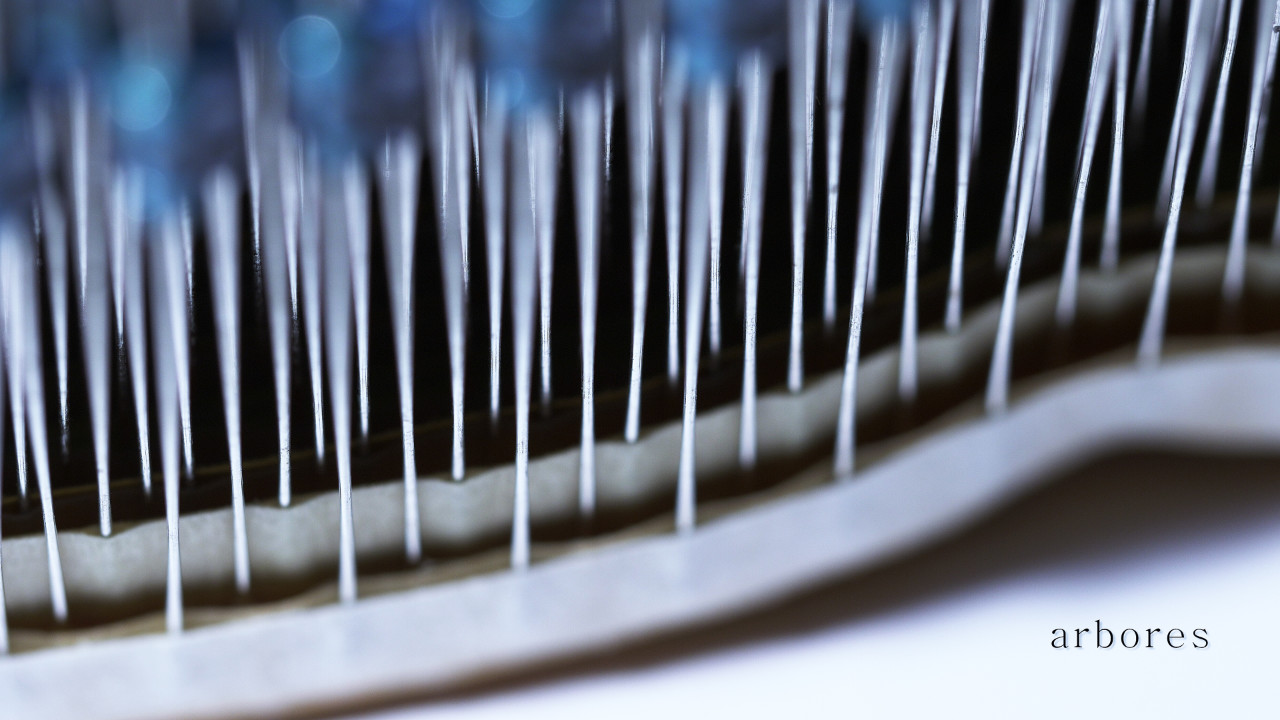 Structures of Nature
Martin Gerigk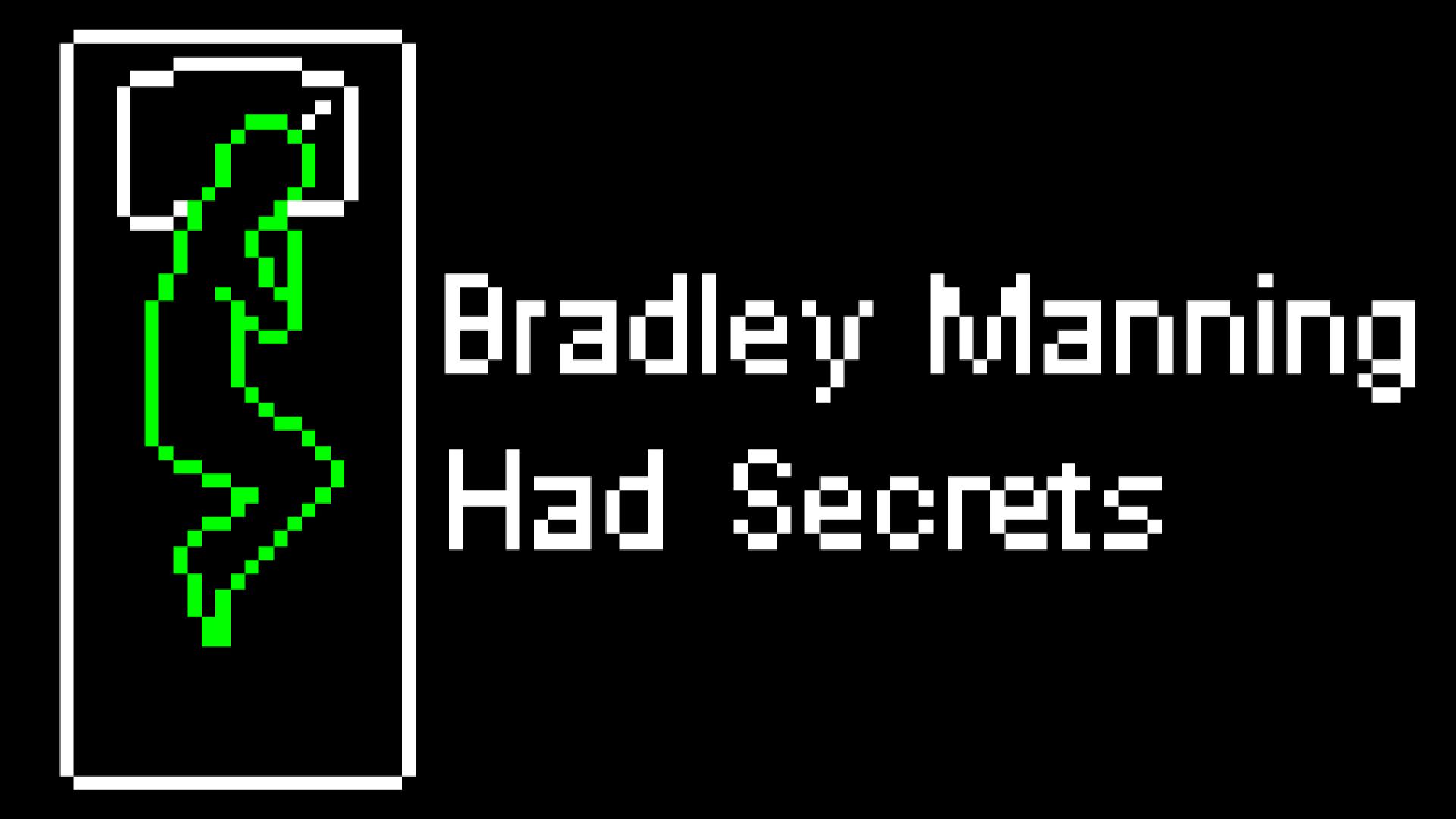 Bradley Manning Had Secrets
Adam Butcher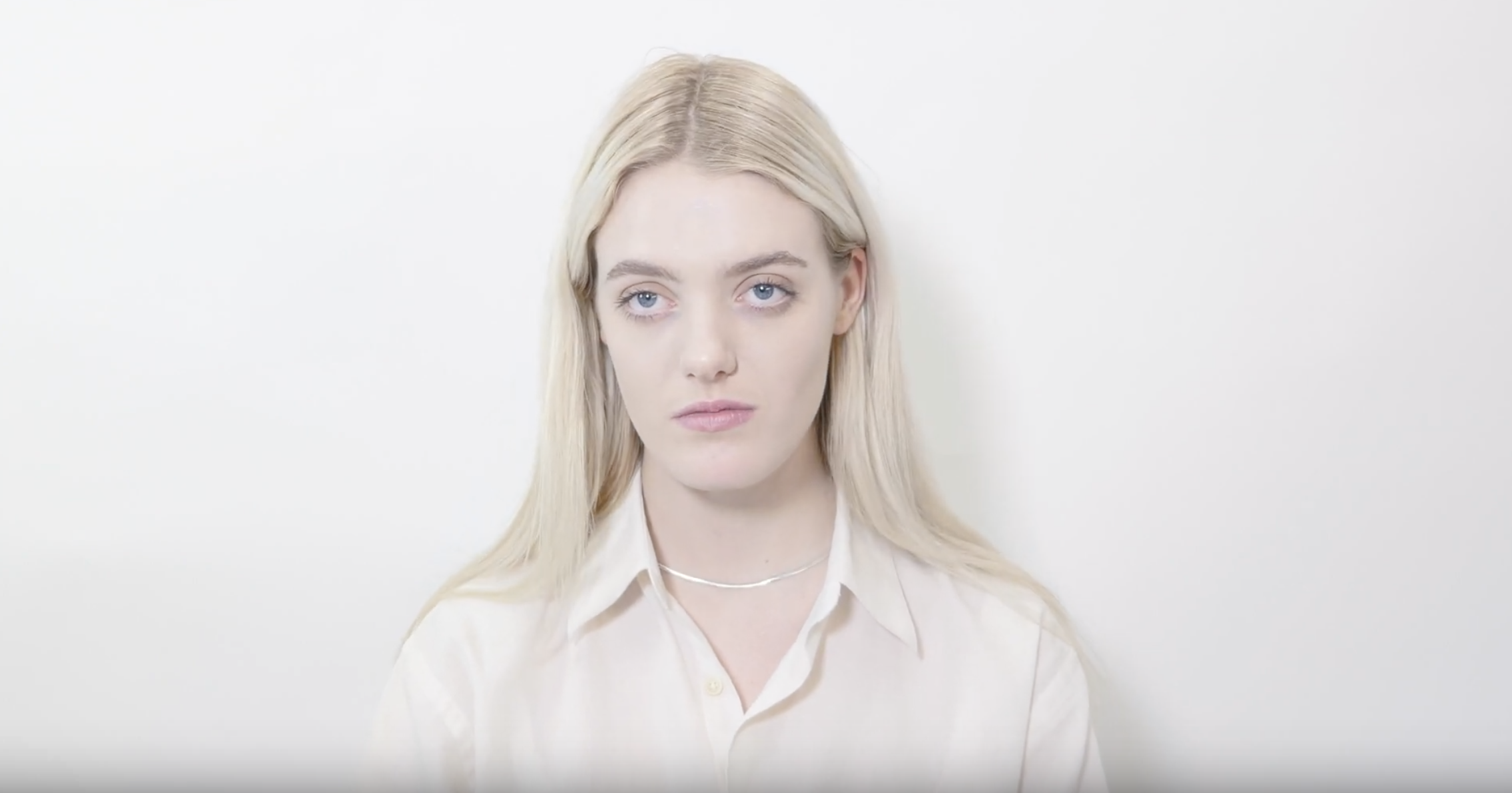 Soft Awareness
Cecilie Flyger Hansen, Anastasia Karkazis, Olivia Scheibye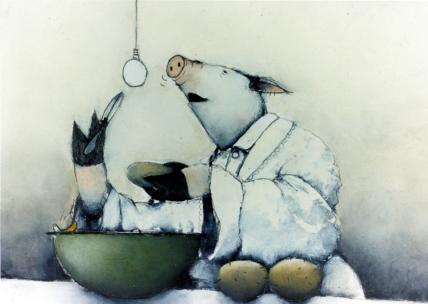 When the Day Breaks
Amanda Forbis, Wendy Tilby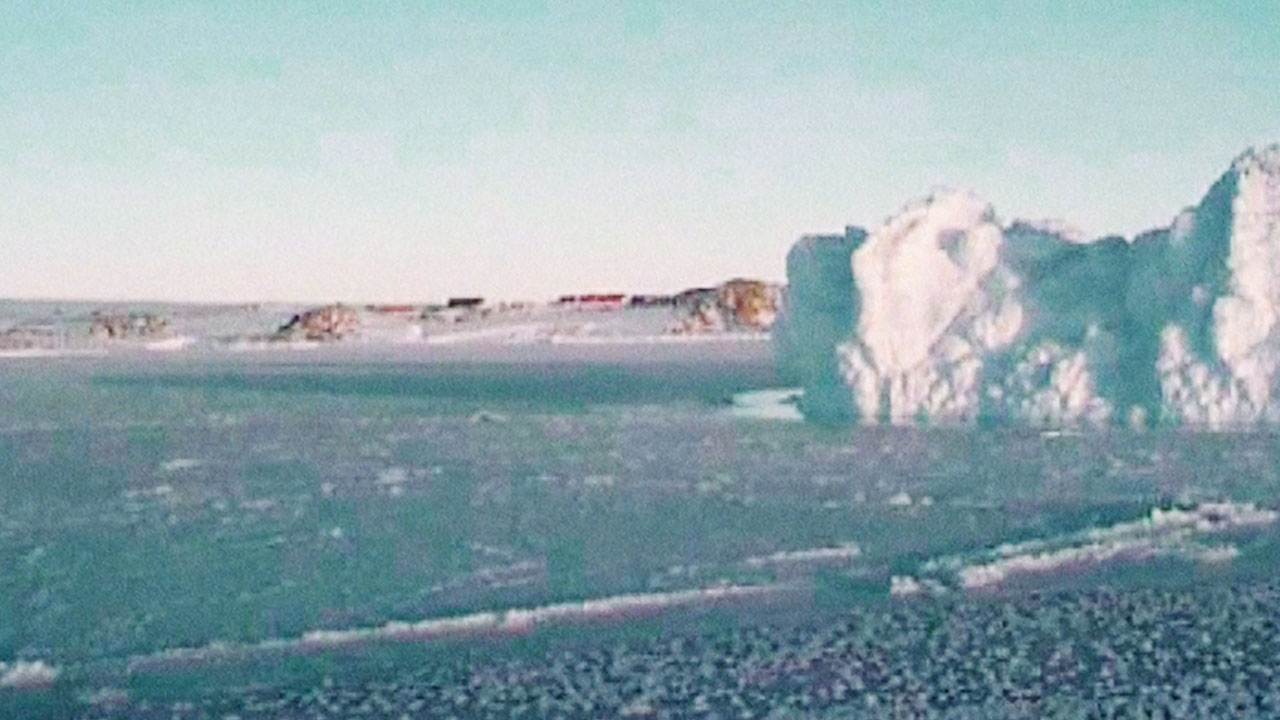 Sea Concrete Human
Michael Palm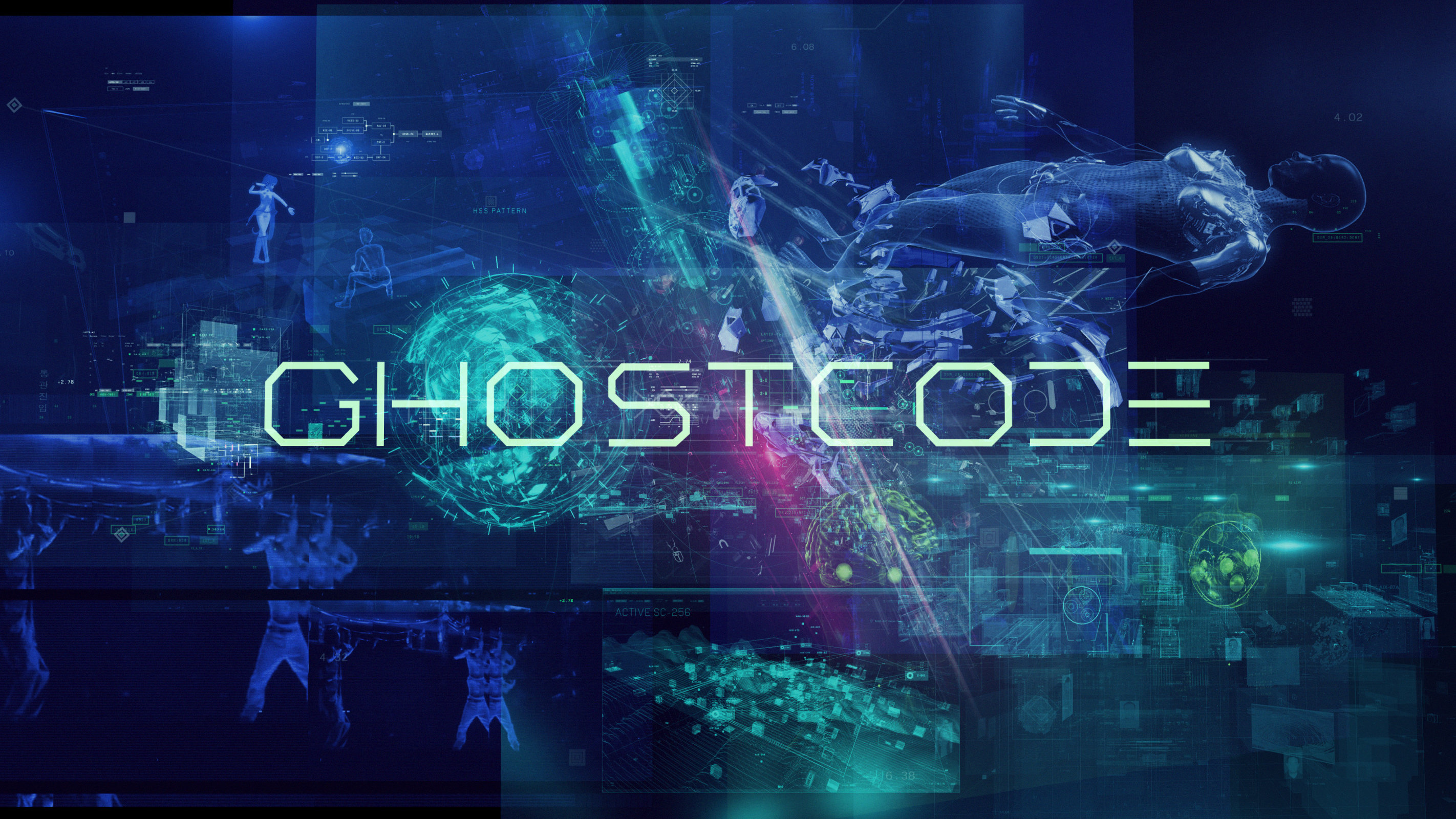 Ghostcode
AUDINT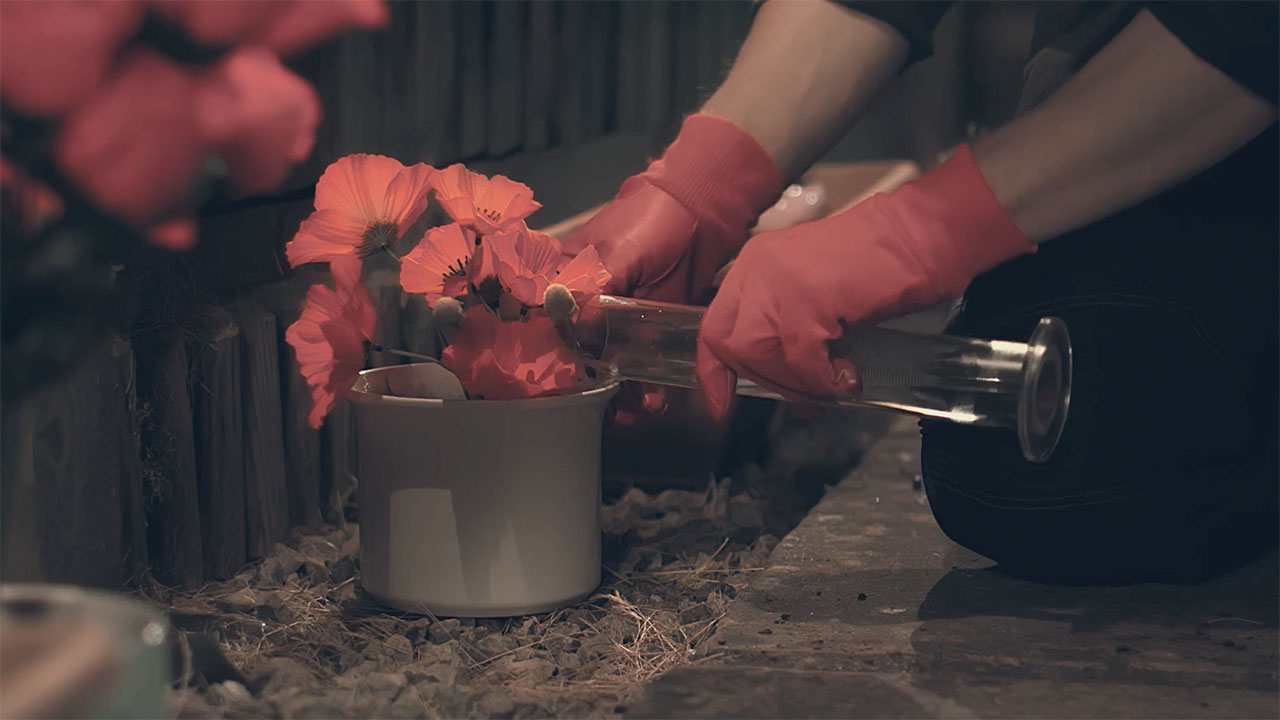 Astroturf
James Uren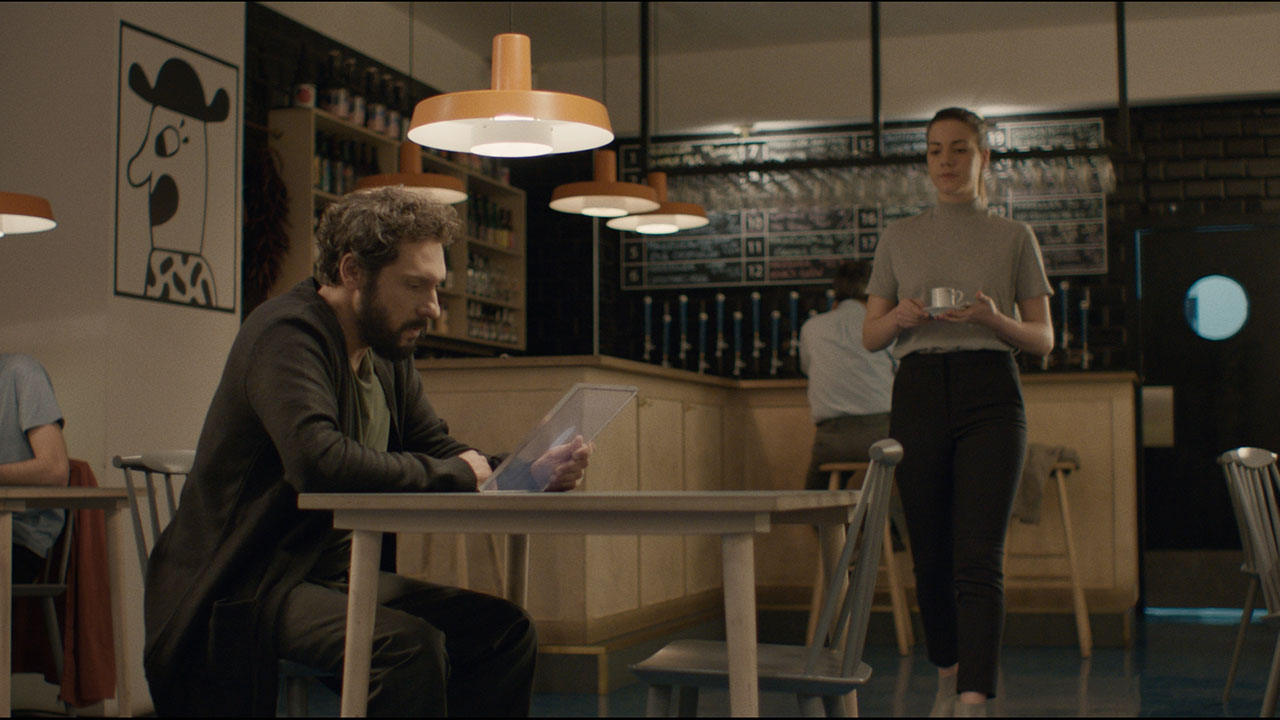 Compatible
Pau Bacardit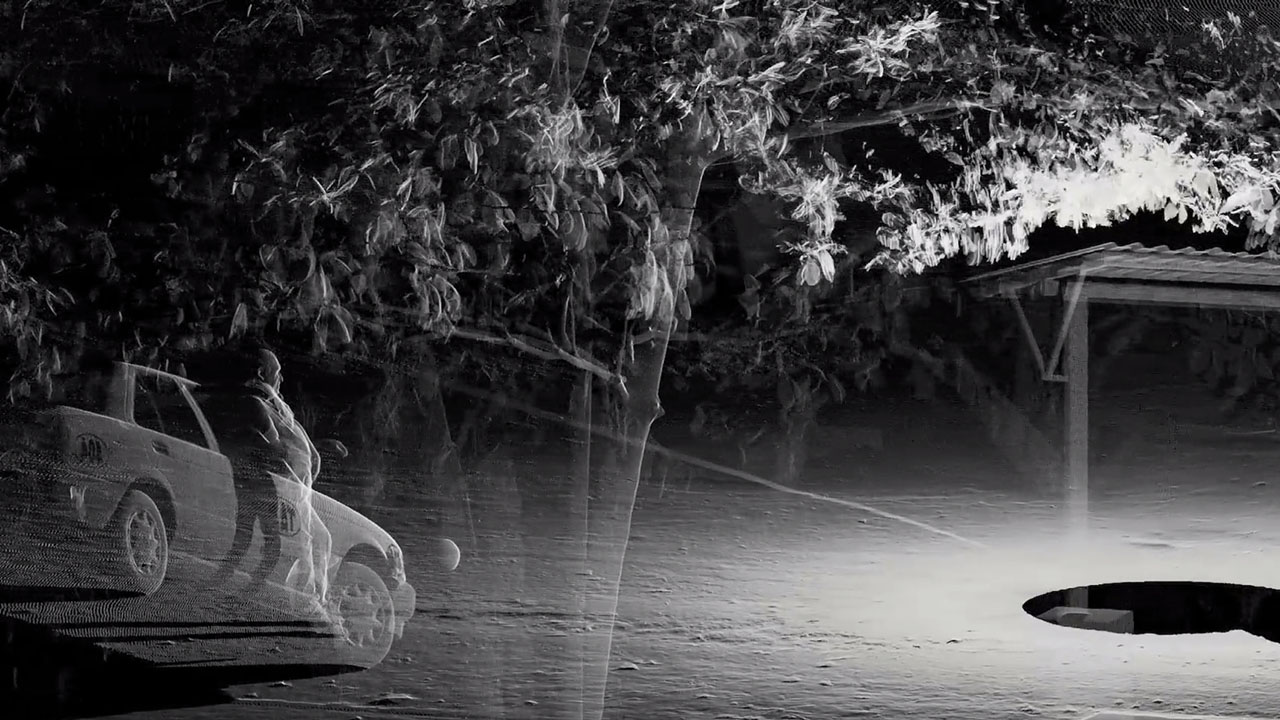 Tropics
Mathilde Lavenne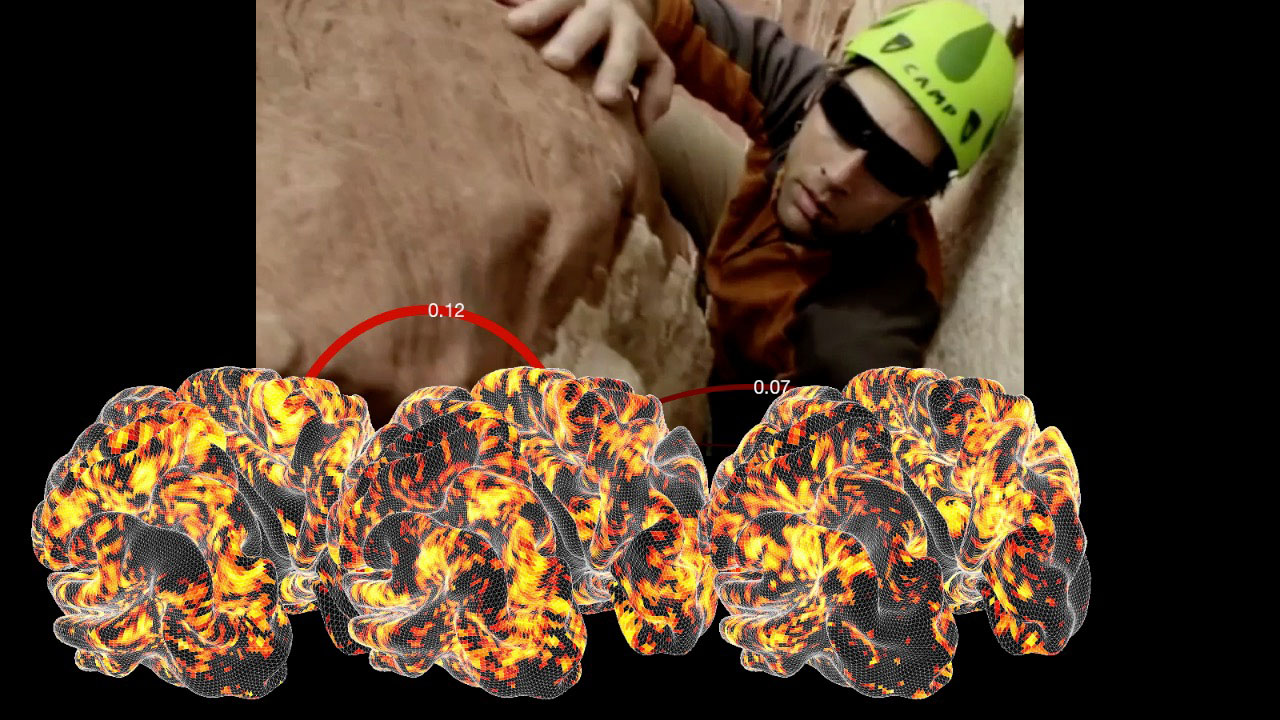 Parallel Play: Visualization and Sonification of Brain Activity in Real Time
Dan Lloyd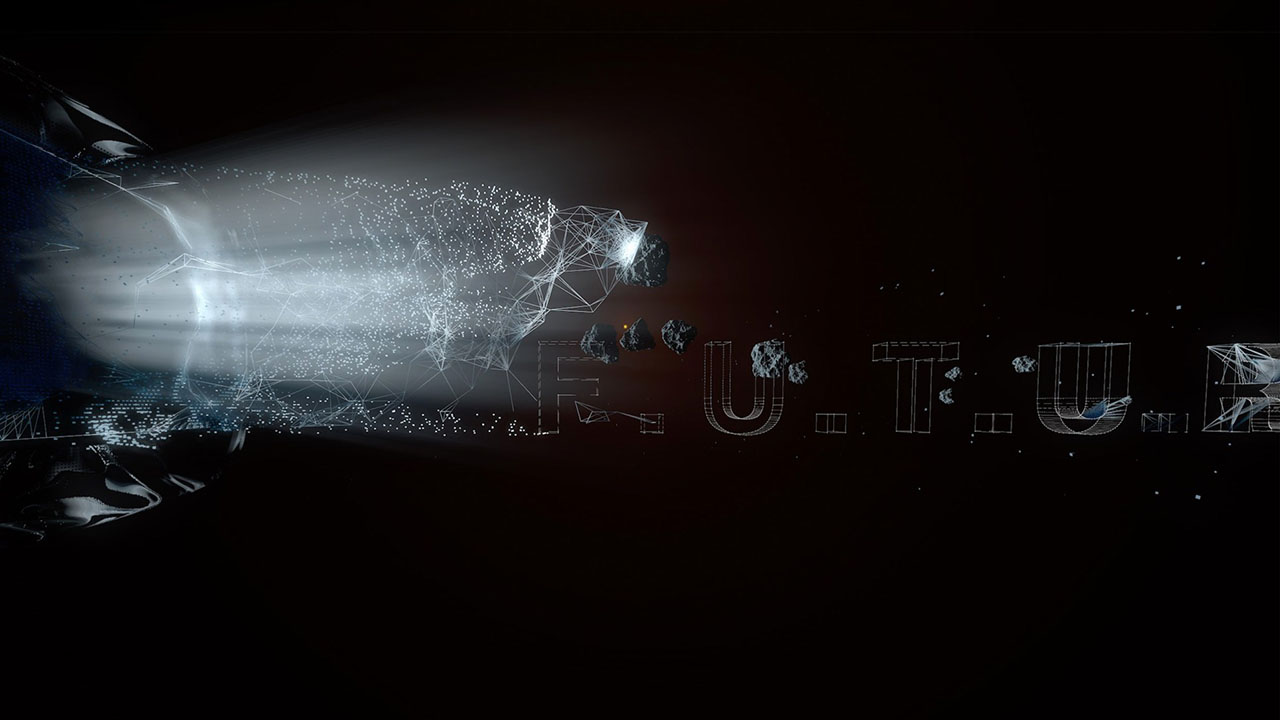 I Saw the Future
François Vautier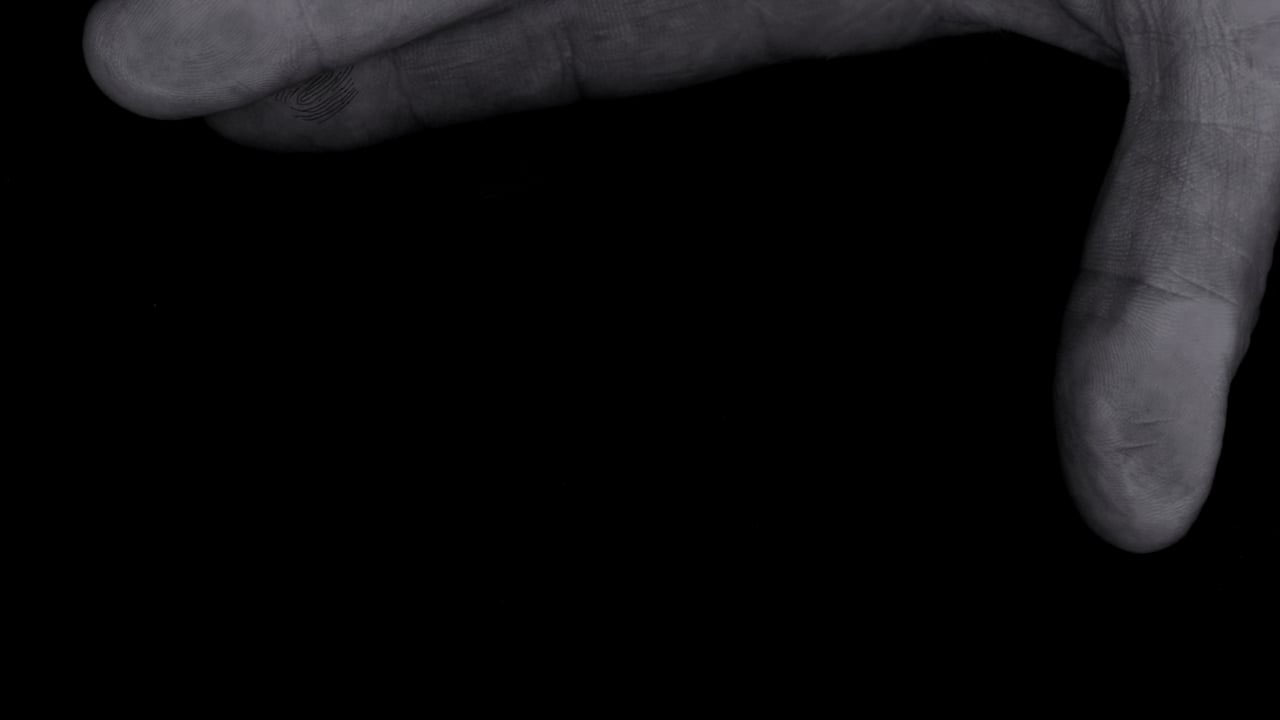 In Glass Houses
Ariana Gerstein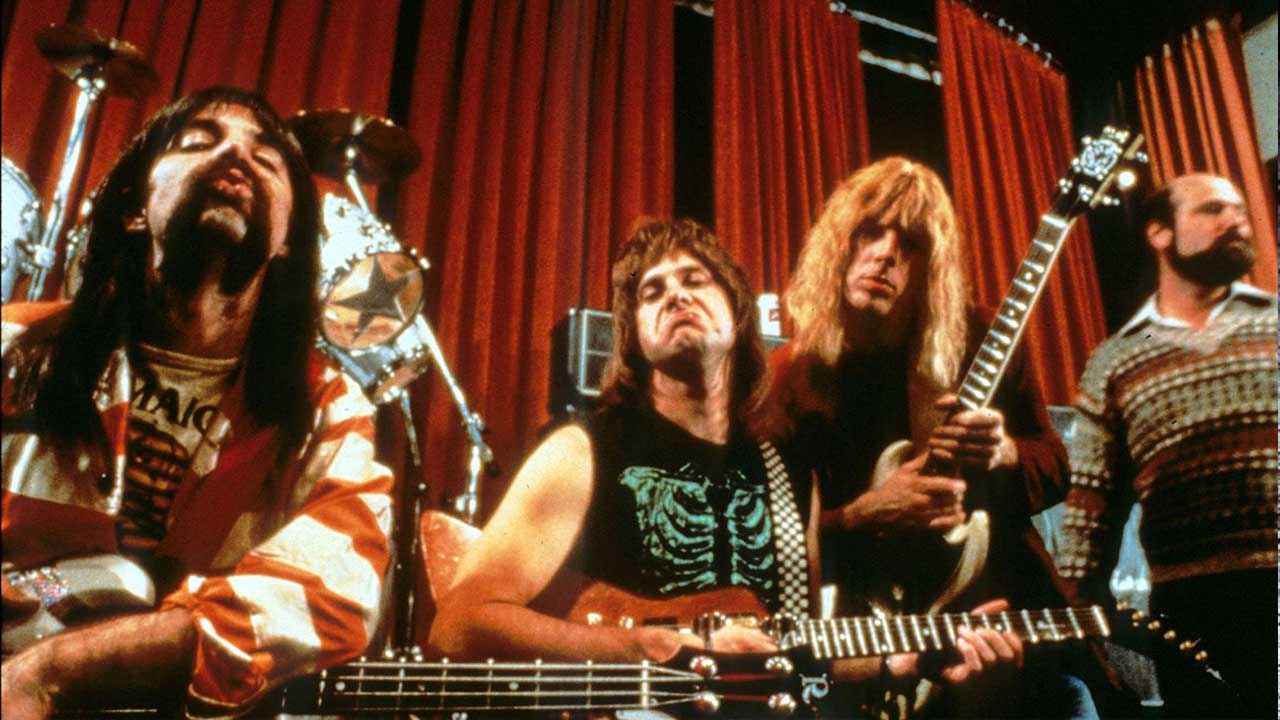 This is Spinal Tap
Rob Reiner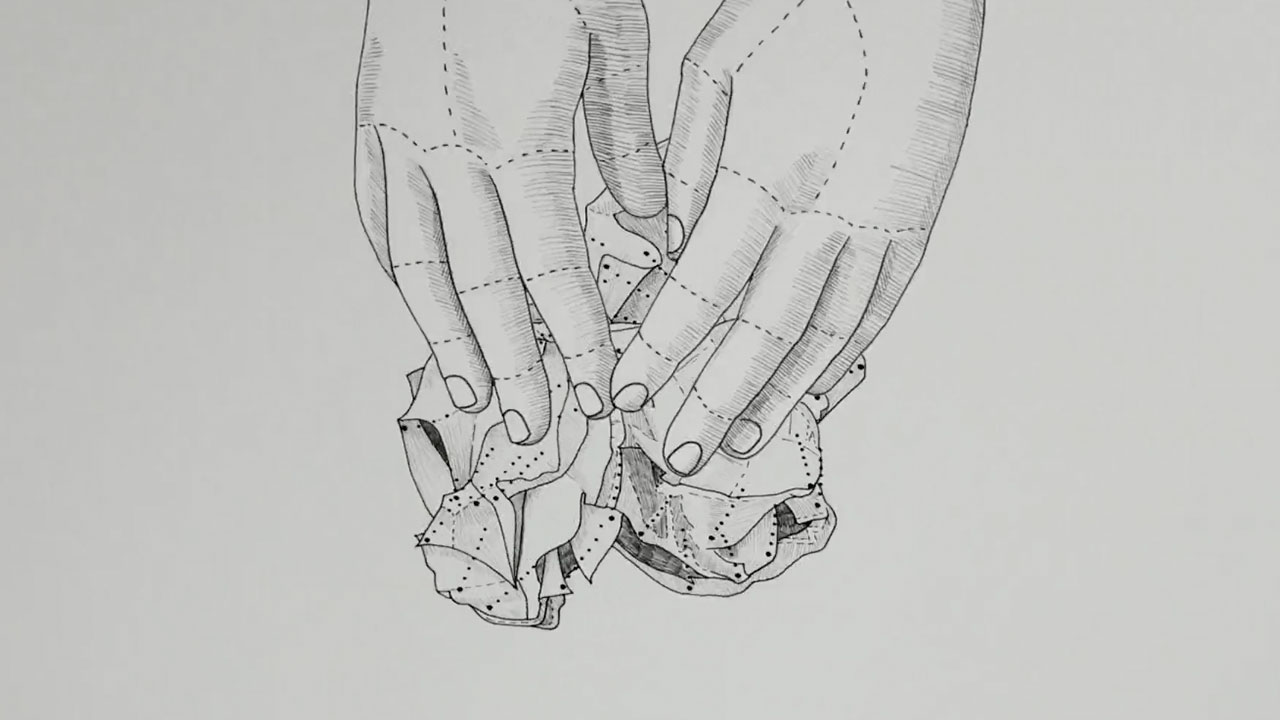 Extrapolate
Johan Rijpma
Tagged
Shawney Cohen,Mike Gallay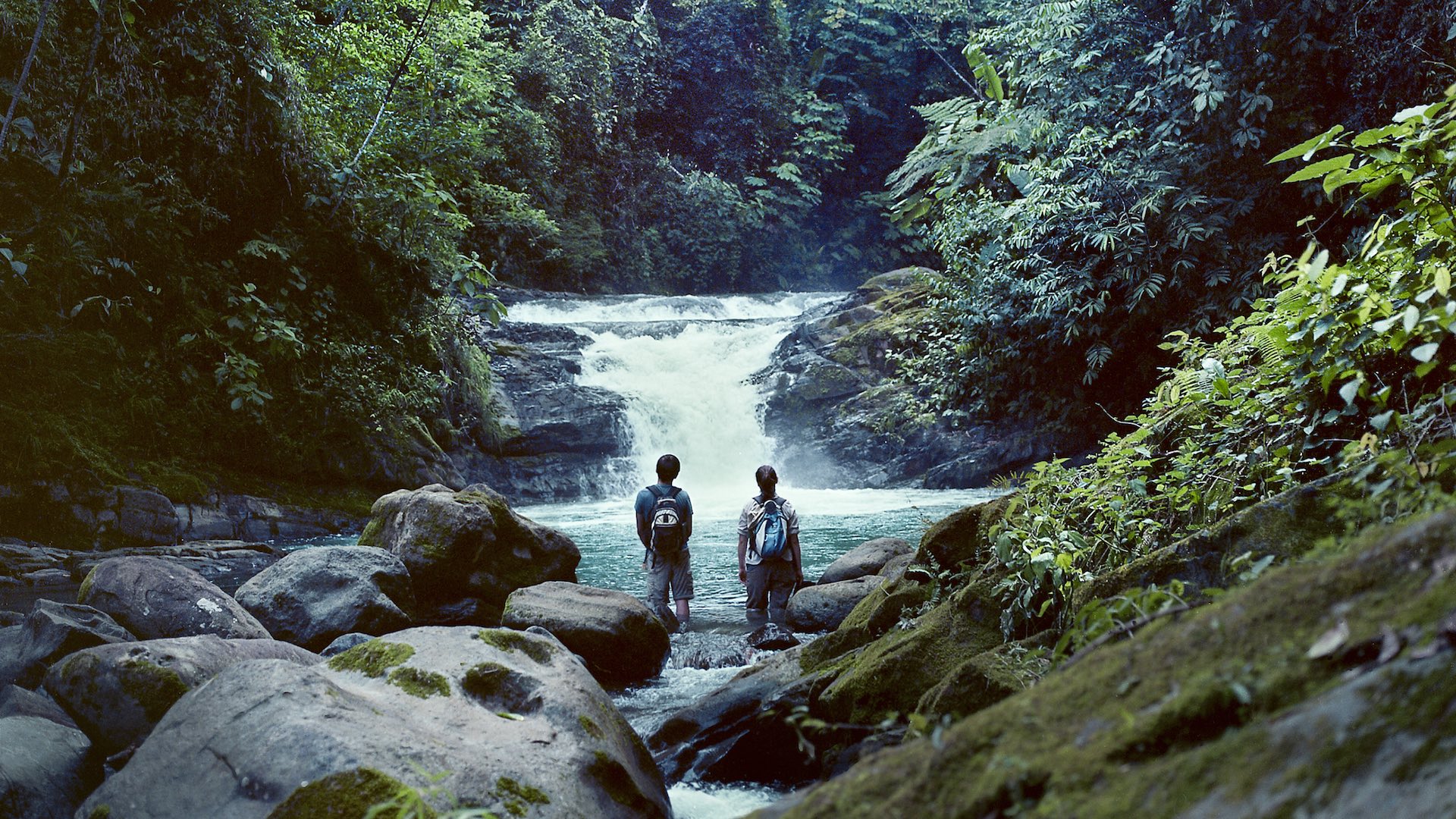 Wild Love
Eben Portnoy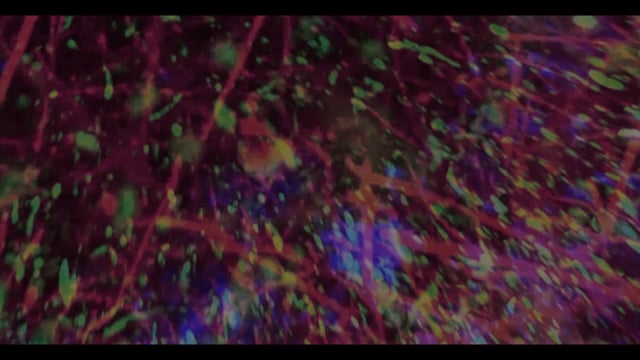 Misplaced in Space
Emily Fisher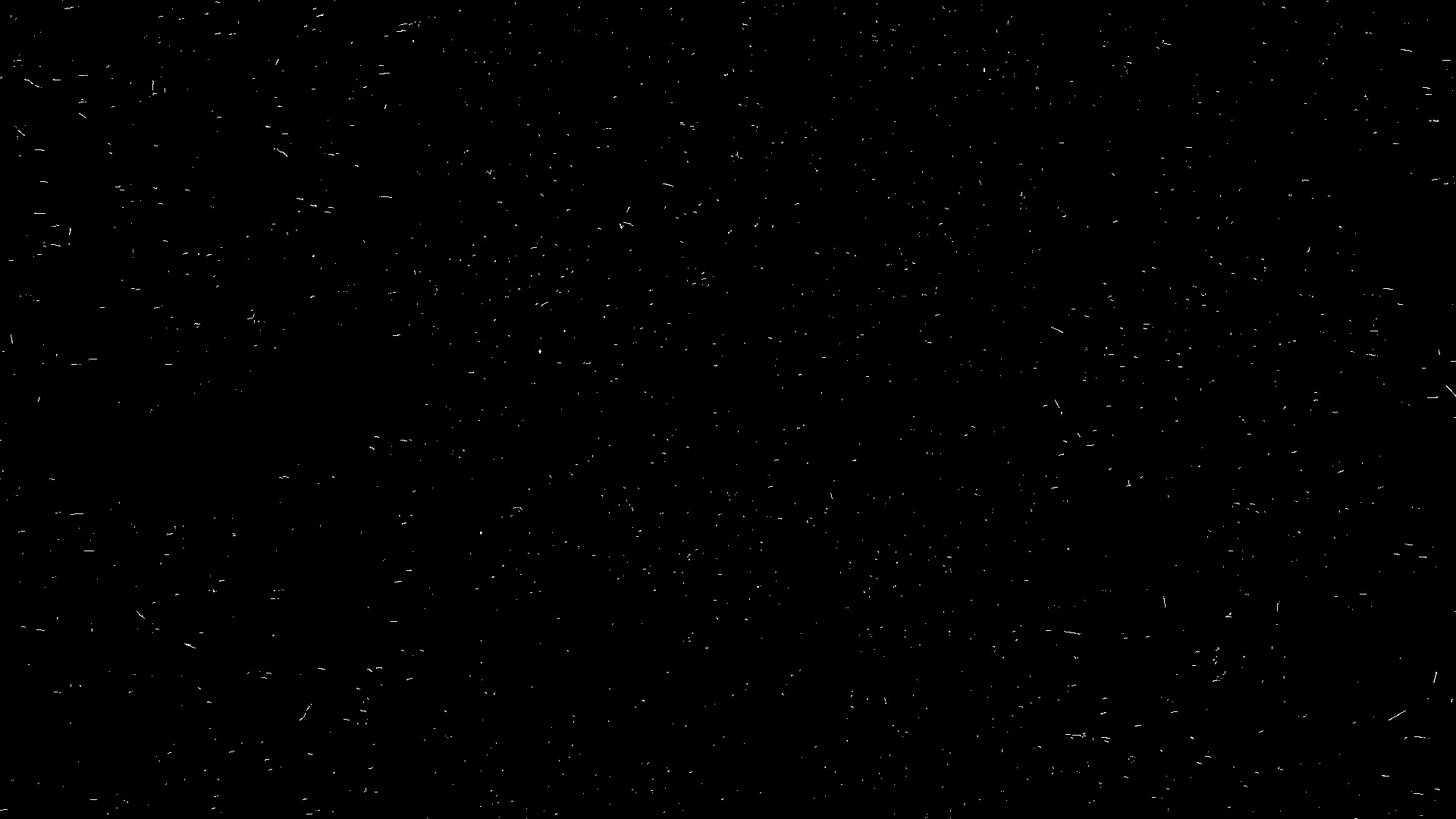 The Cloud House
Elias Heuninck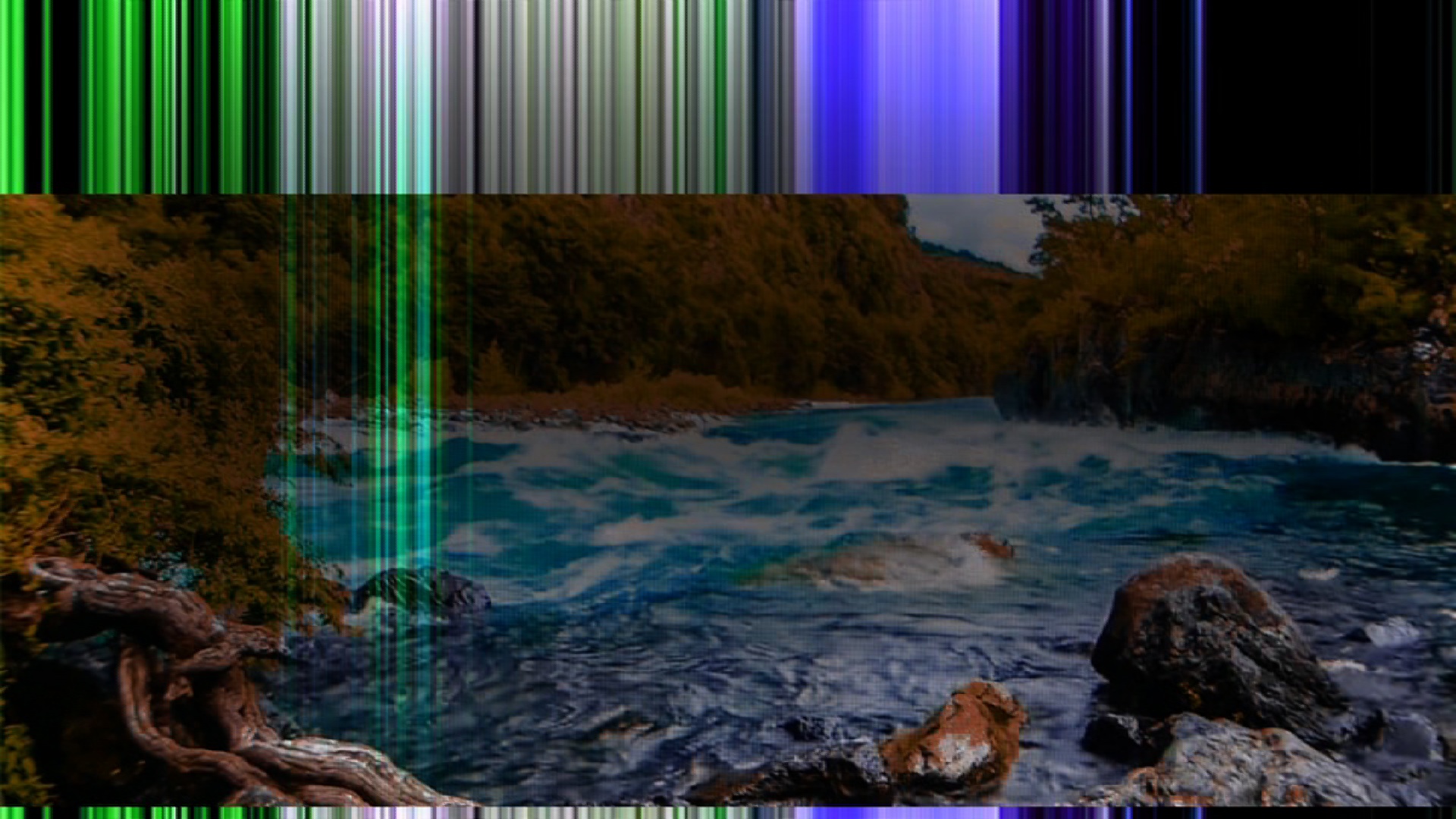 Oporavak
Charlie Tweed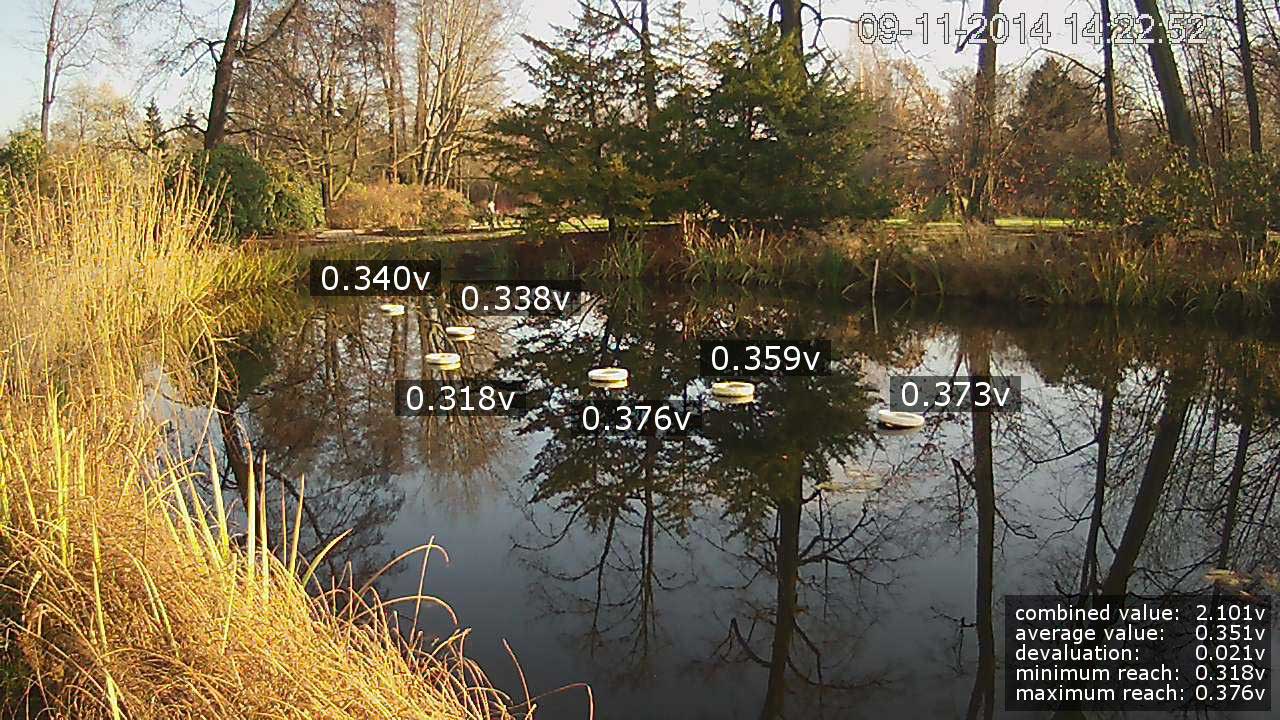 Pond Battery: A Poetics on Green Energy
Rasa Smite, Raitis Smits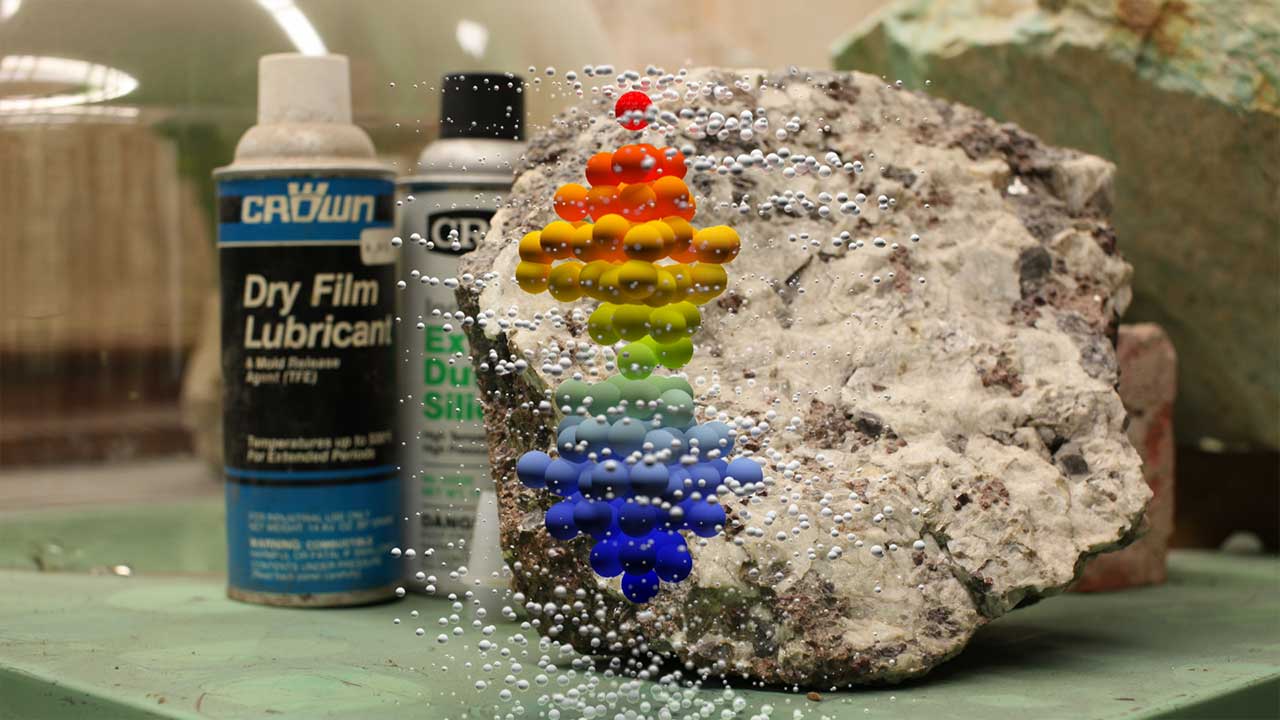 Where Shapes Come From
Semiconductor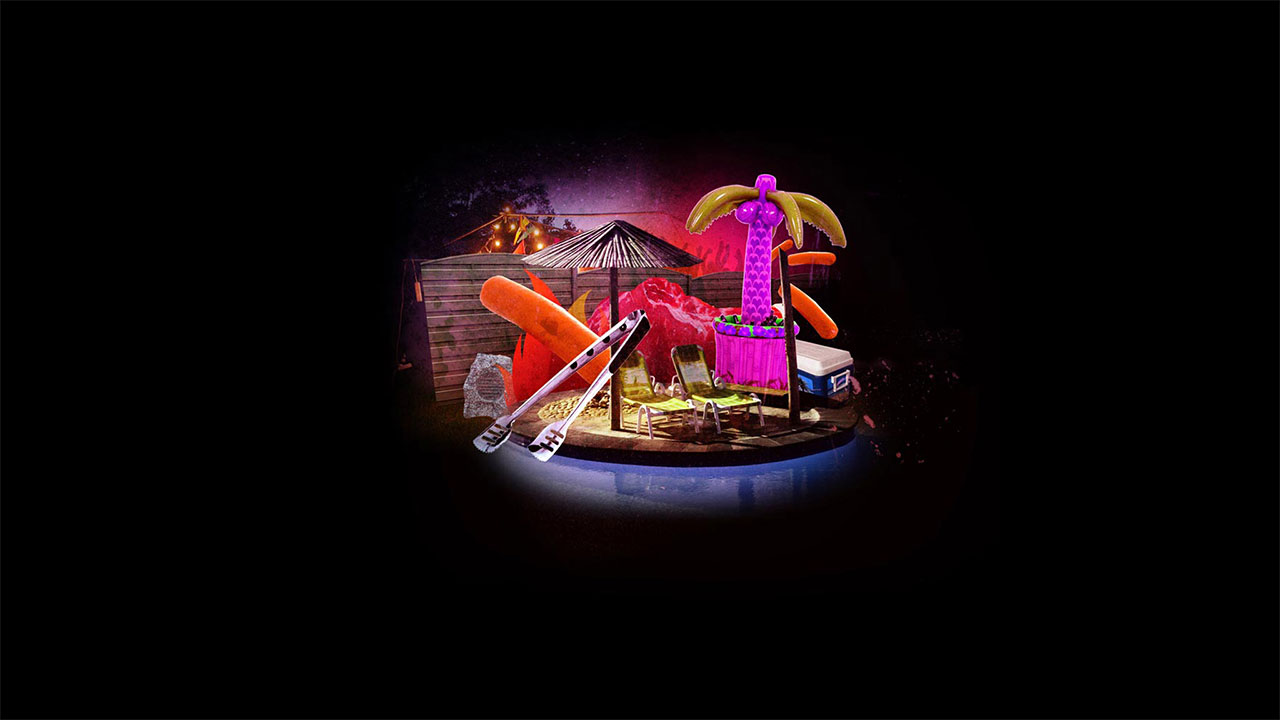 Sound Ecology
Alexandra Guité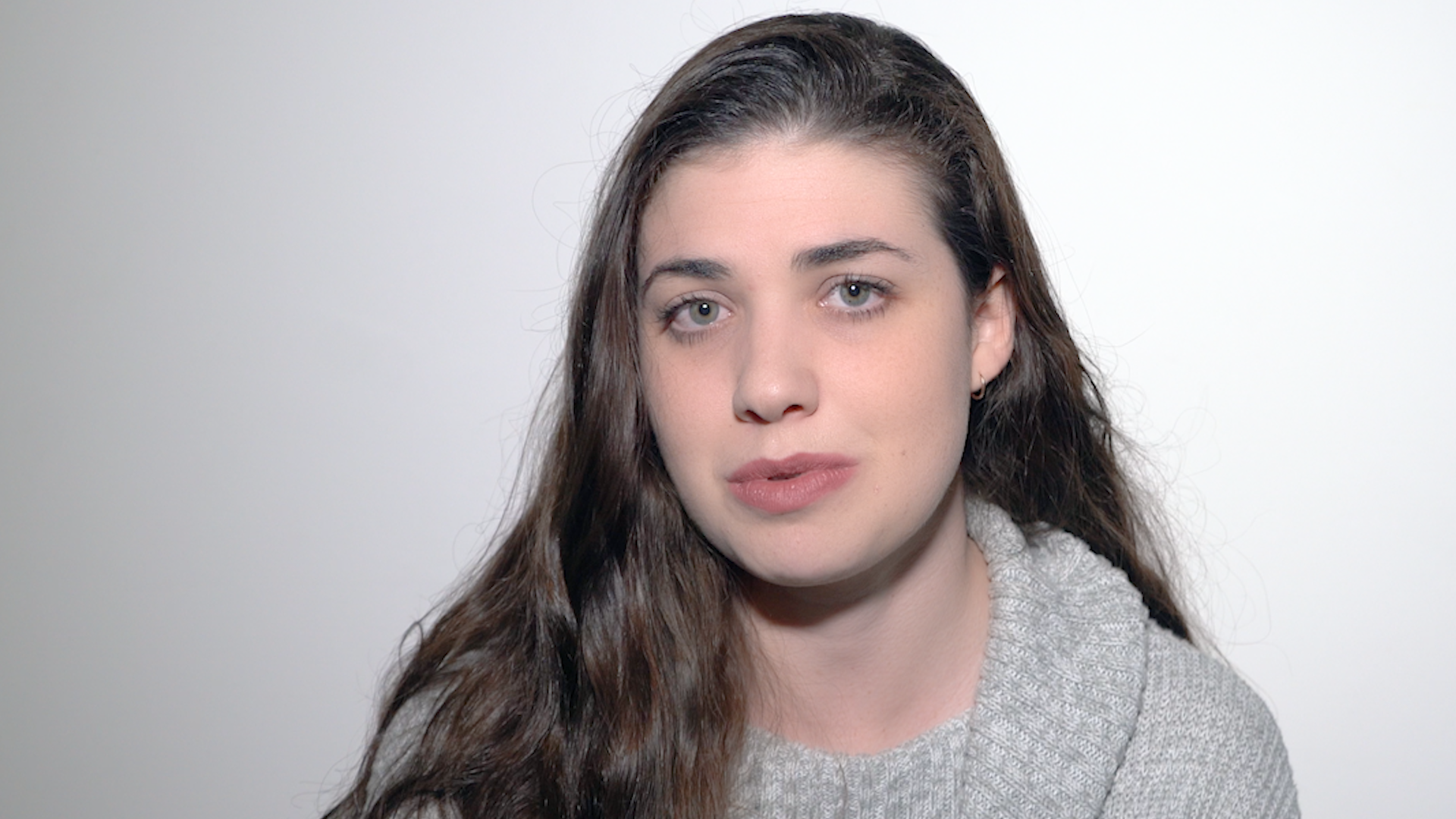 Voices of Genetic Counsellors: So Much More Than Just a Test
Anna Middleton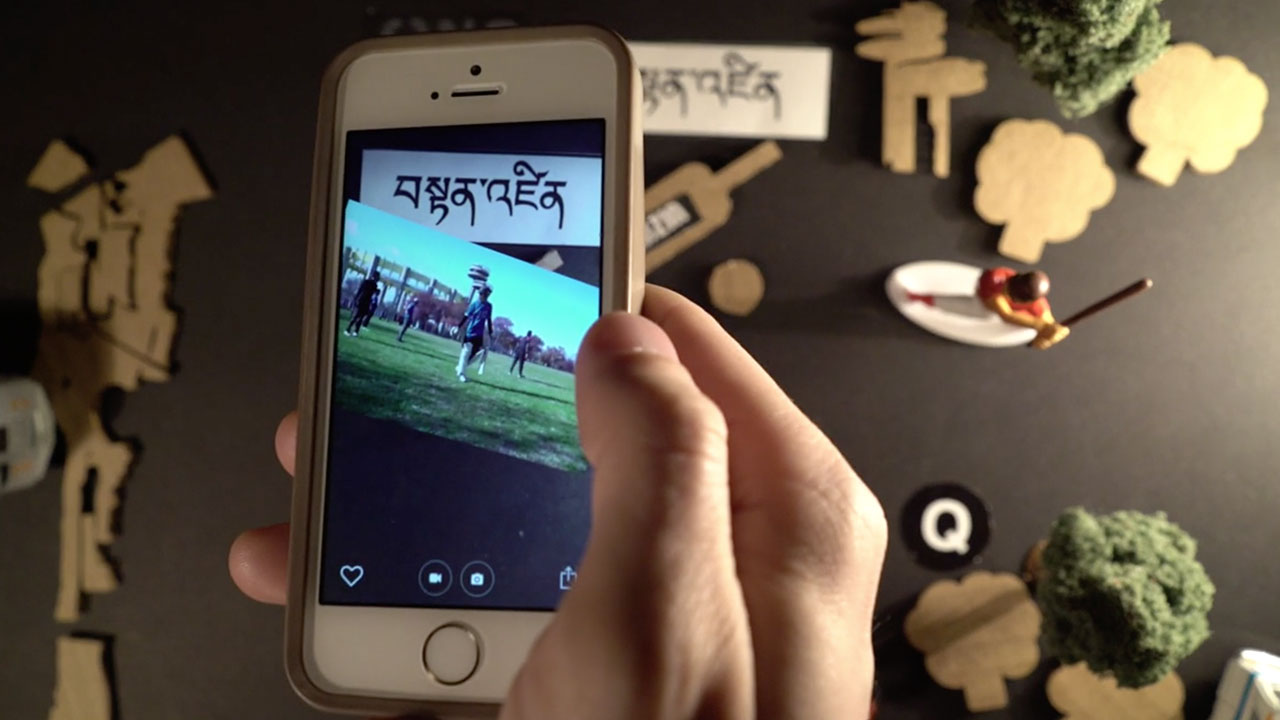 You Play Here
Inés Vogelfang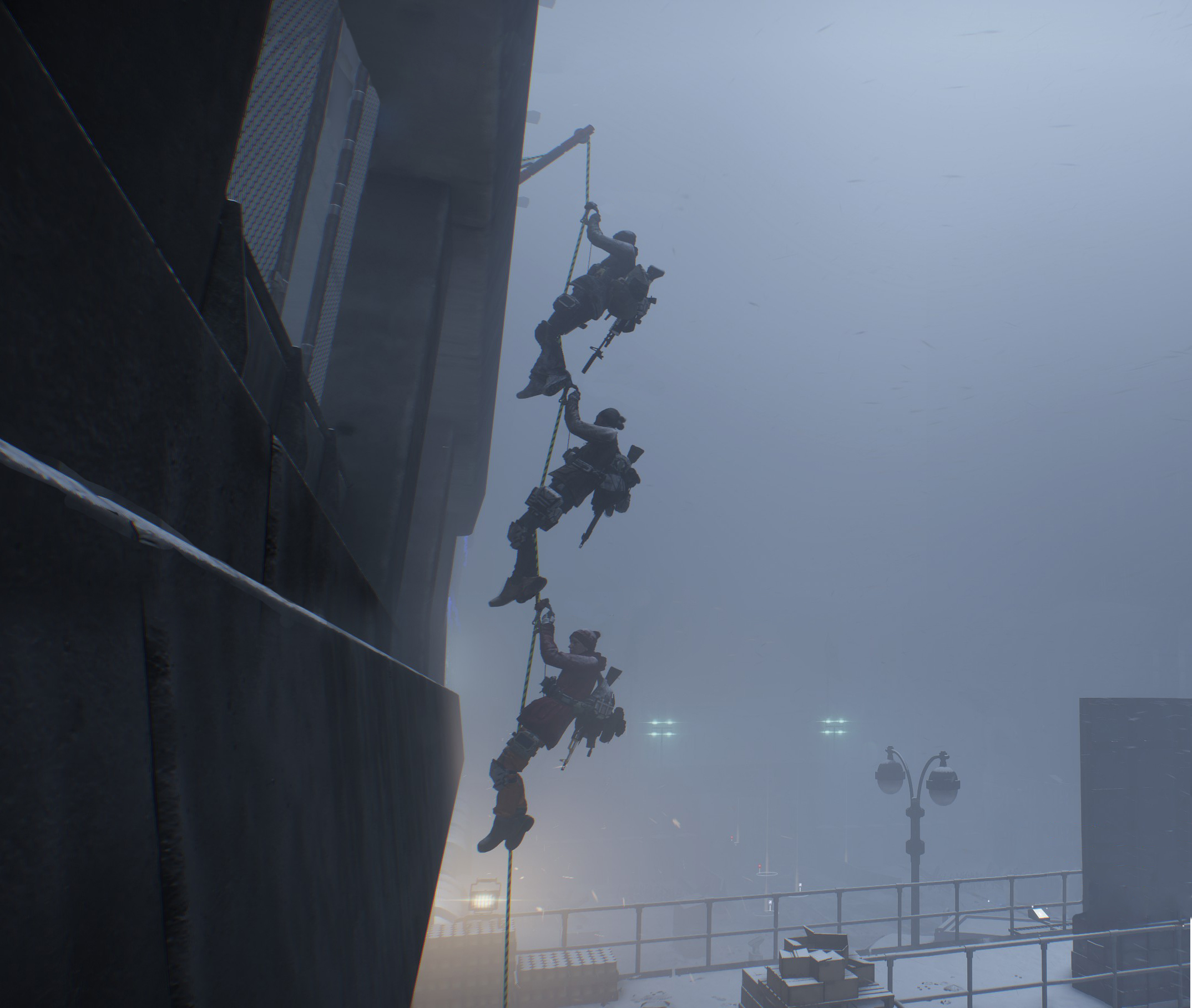 Operation Jane Walk
Robin Klengel / Leonhard Müllner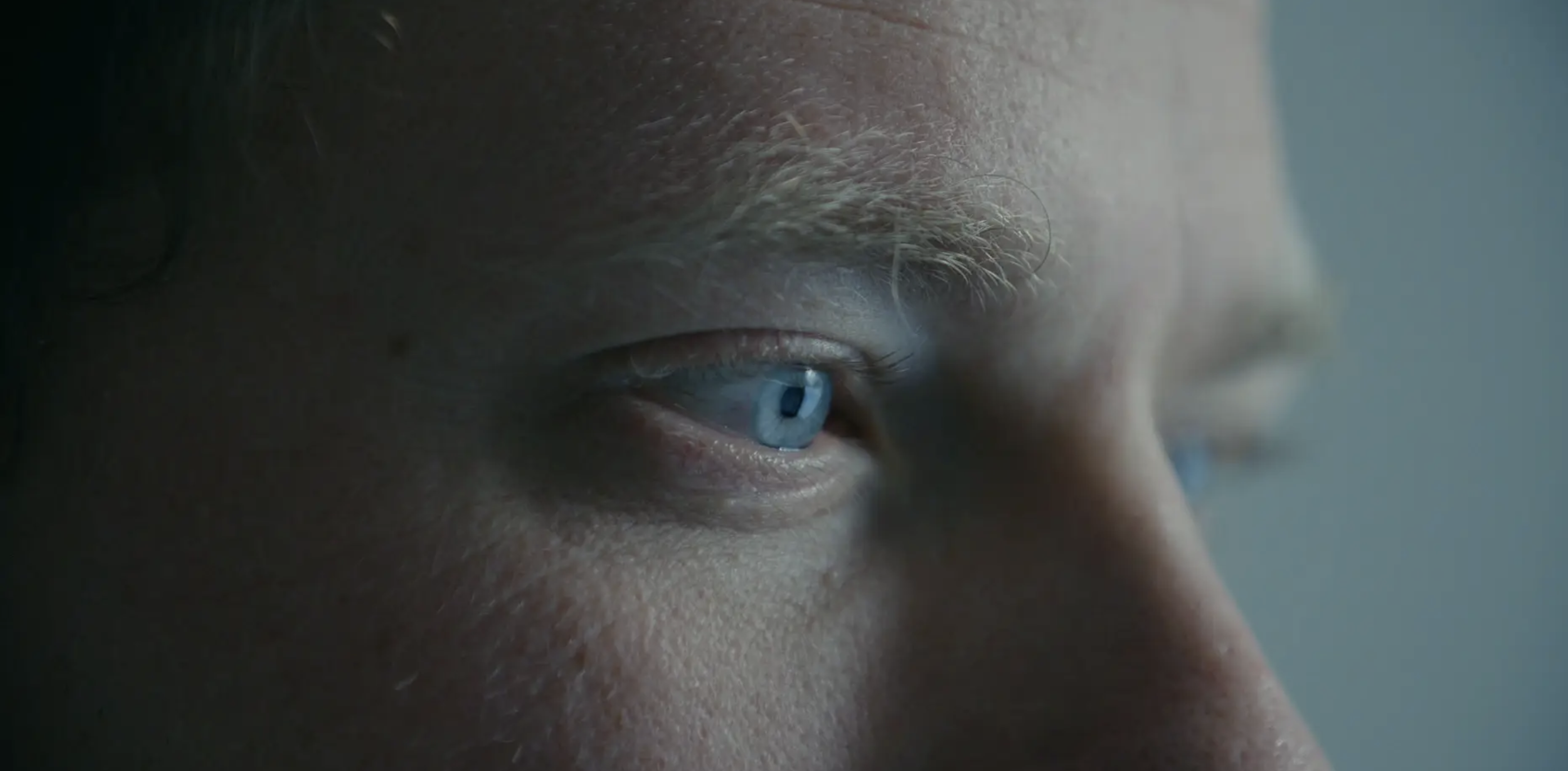 Project Mosul
Joosung Kwon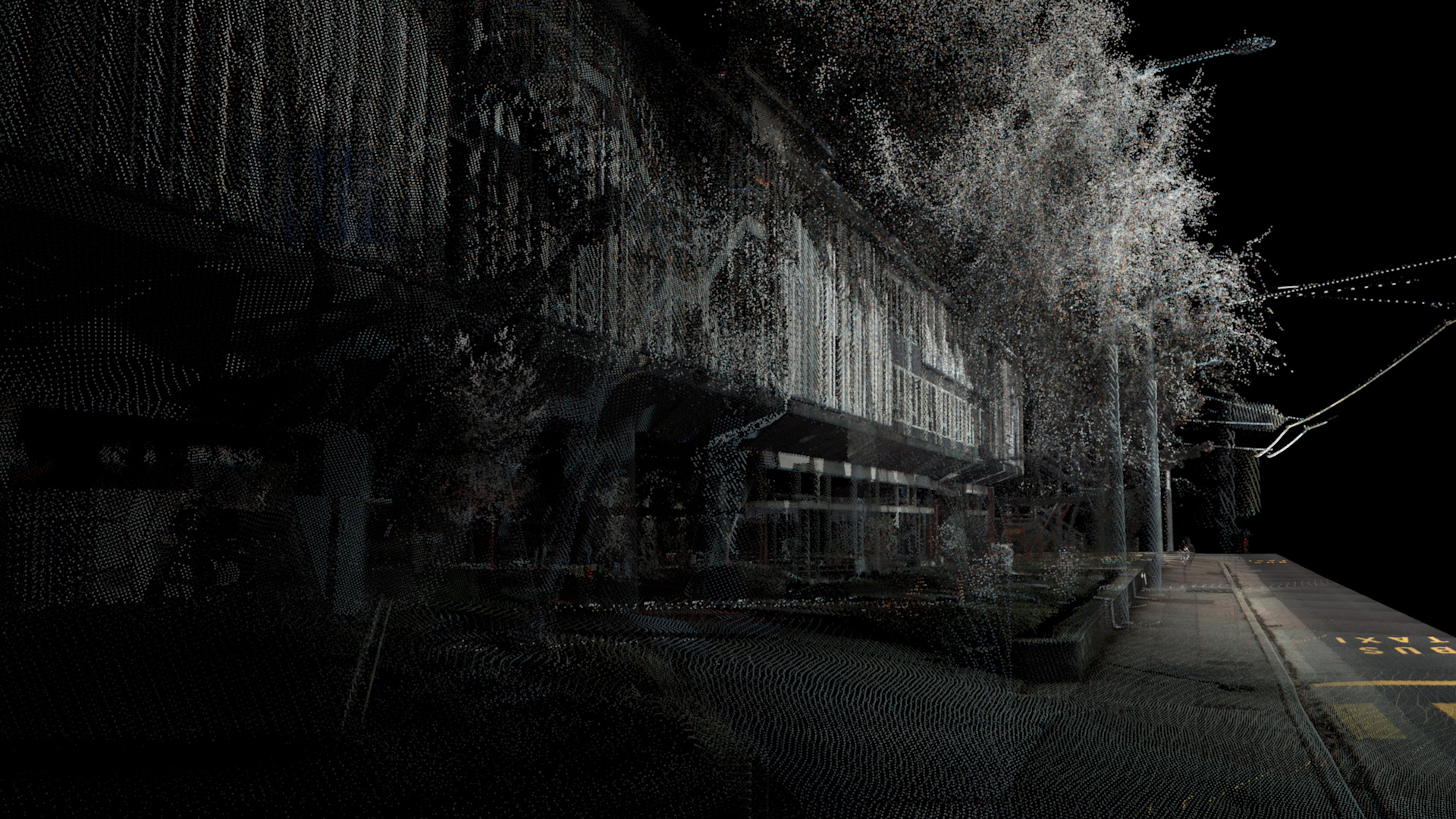 No Wall is Ever Silent
collectif_fact, Annelore Schneider & Claude Piguet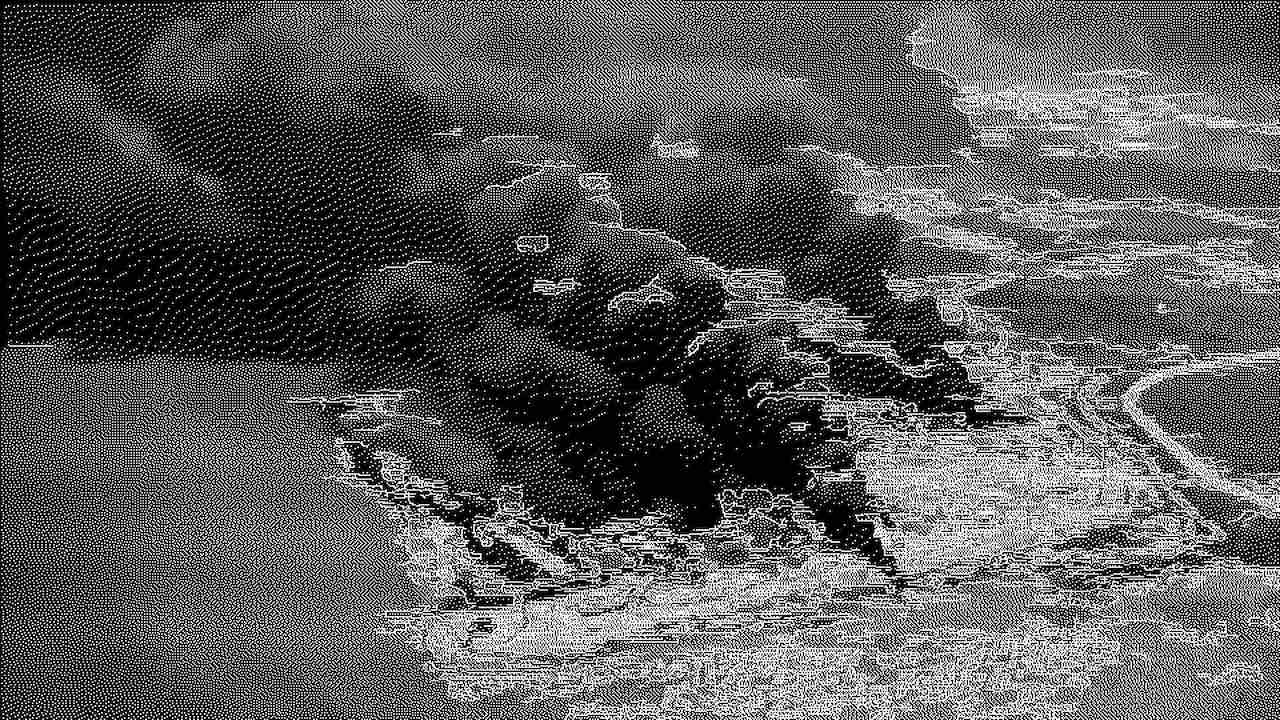 Loathing...
Franz Milec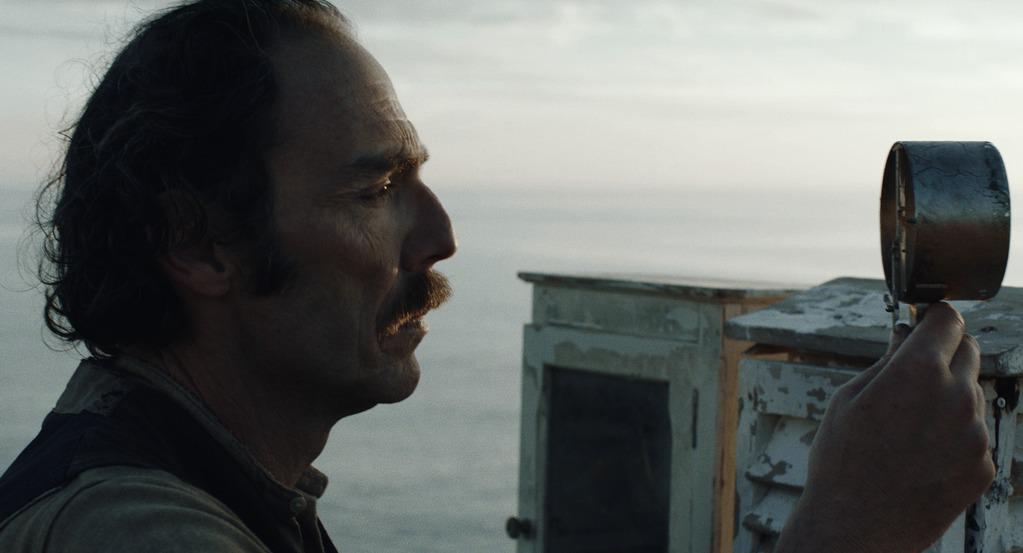 Icare
Nicolas Boucart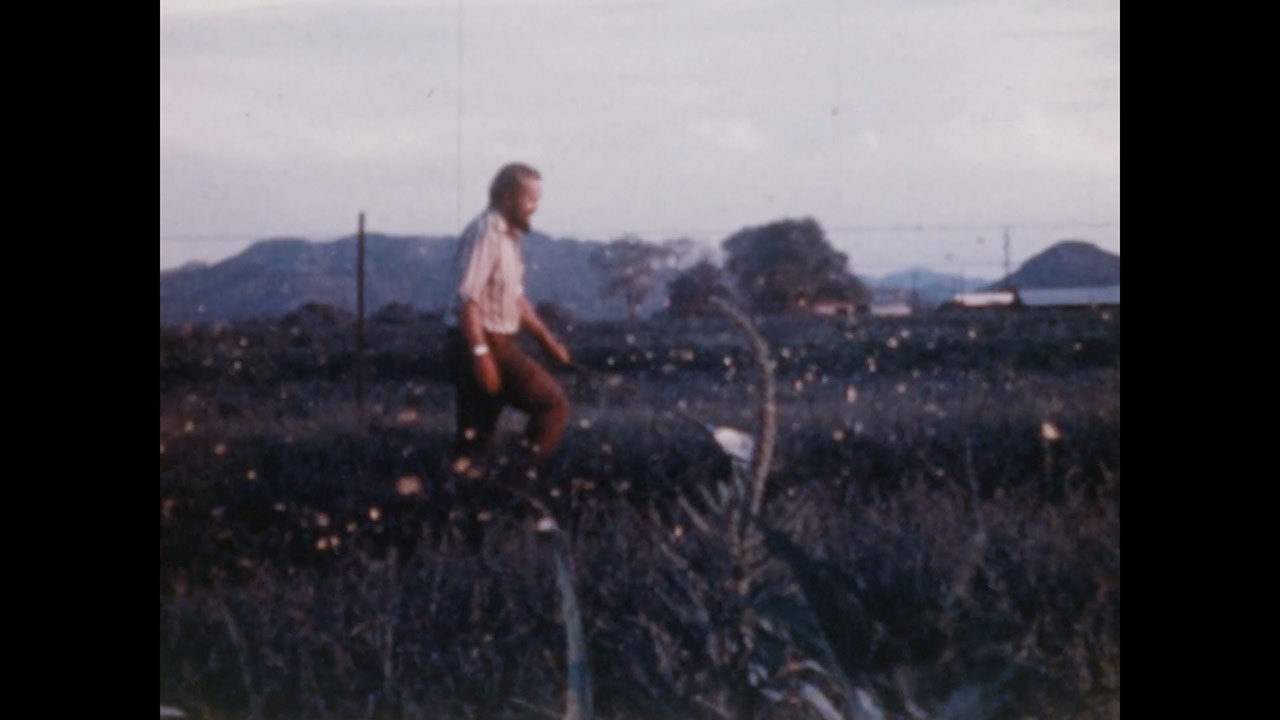 Colias, "The Sulfur Butterflies"
Smithsonian Institution Archives,Arnaud Martin,Kristina Dutton,Lisa Schonberg
Firefly
Nicky Case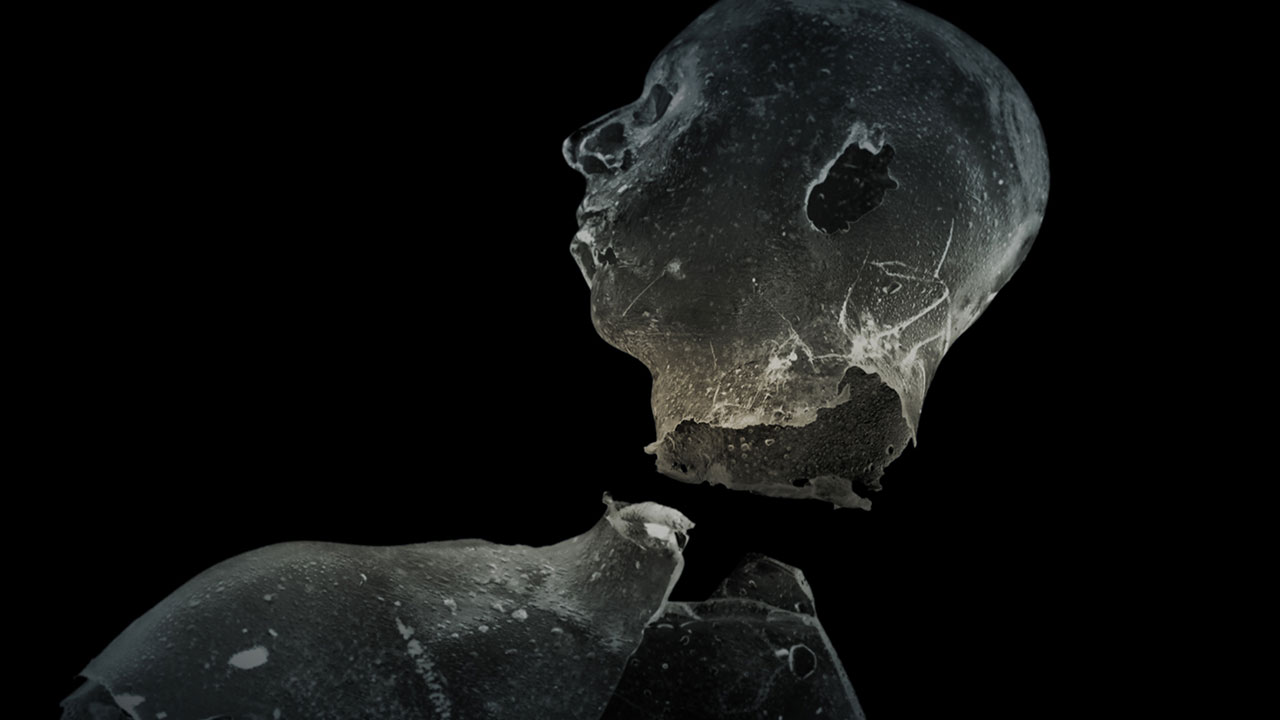 Squame
Nicolas Brault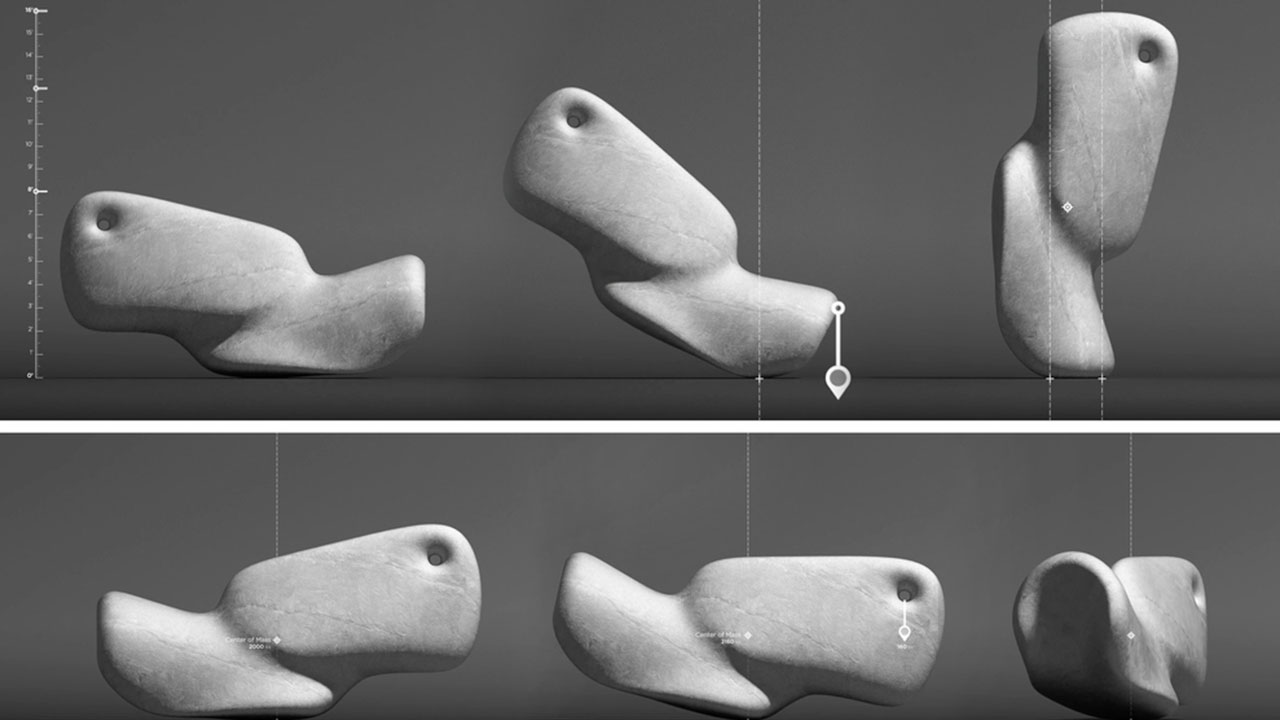 The Math Behind the McKnelly Megalith
Matter Studios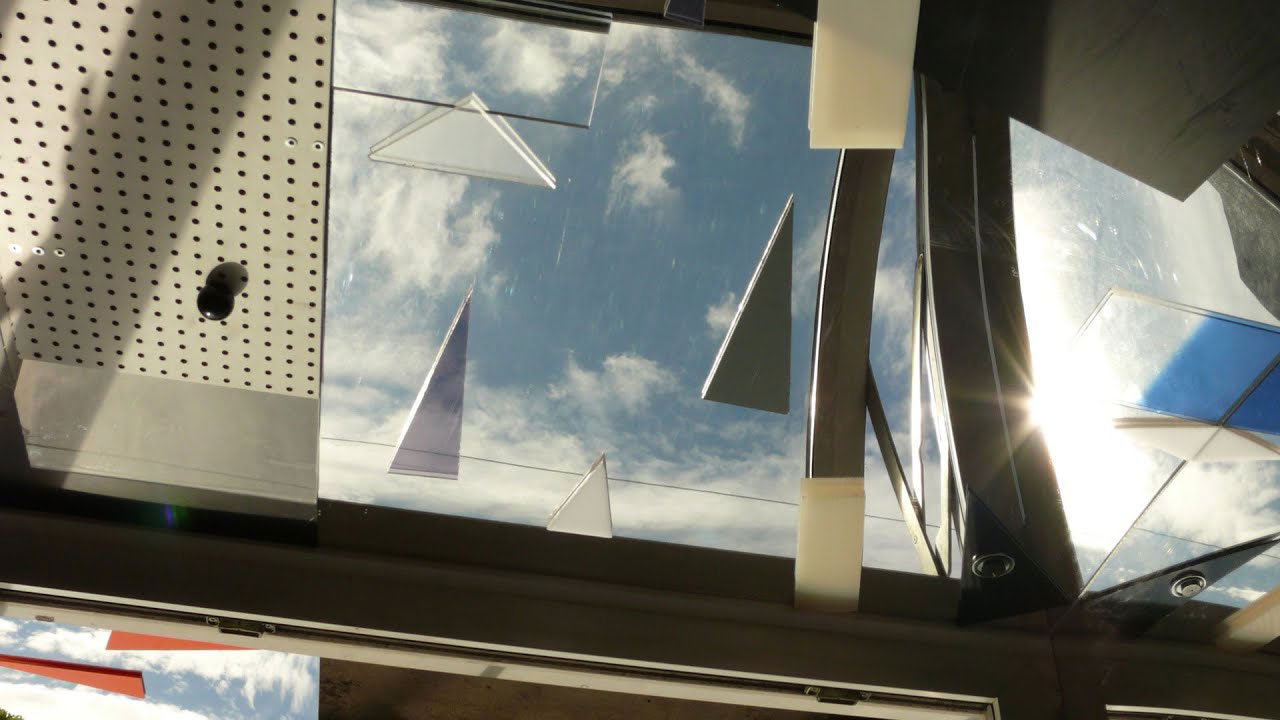 AANAATT
Max Hattler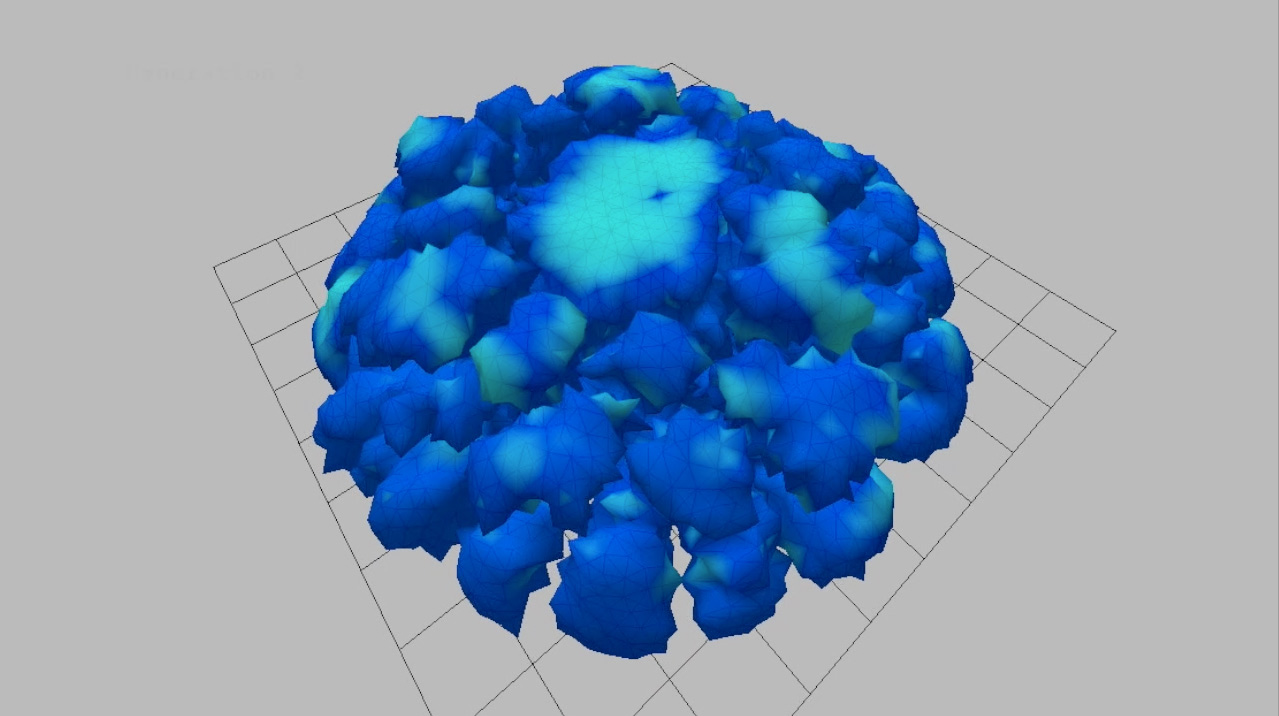 Coral Species 2 Evolution
Joel Simon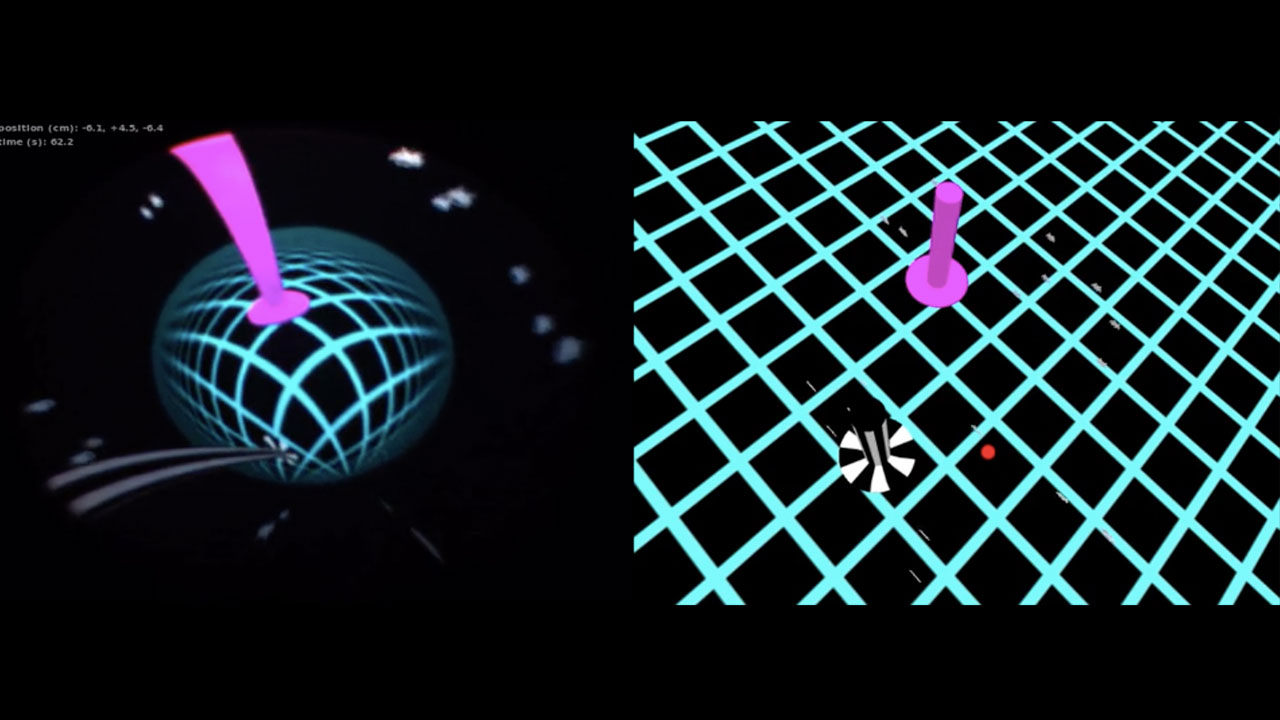 Zebrafish in two-alternative forced choice swarm teleportation experiment
Andrew Straw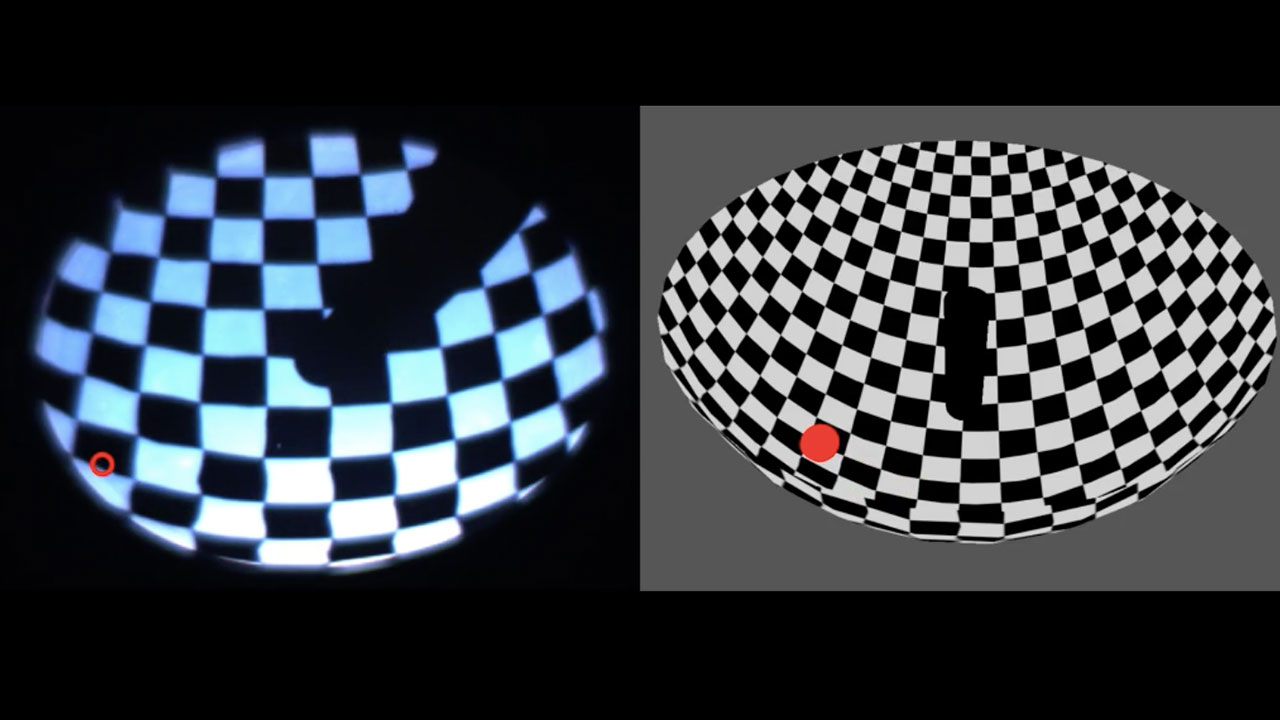 Simulation of a virtual post for freely swimming Zebrafish
Andrew Straw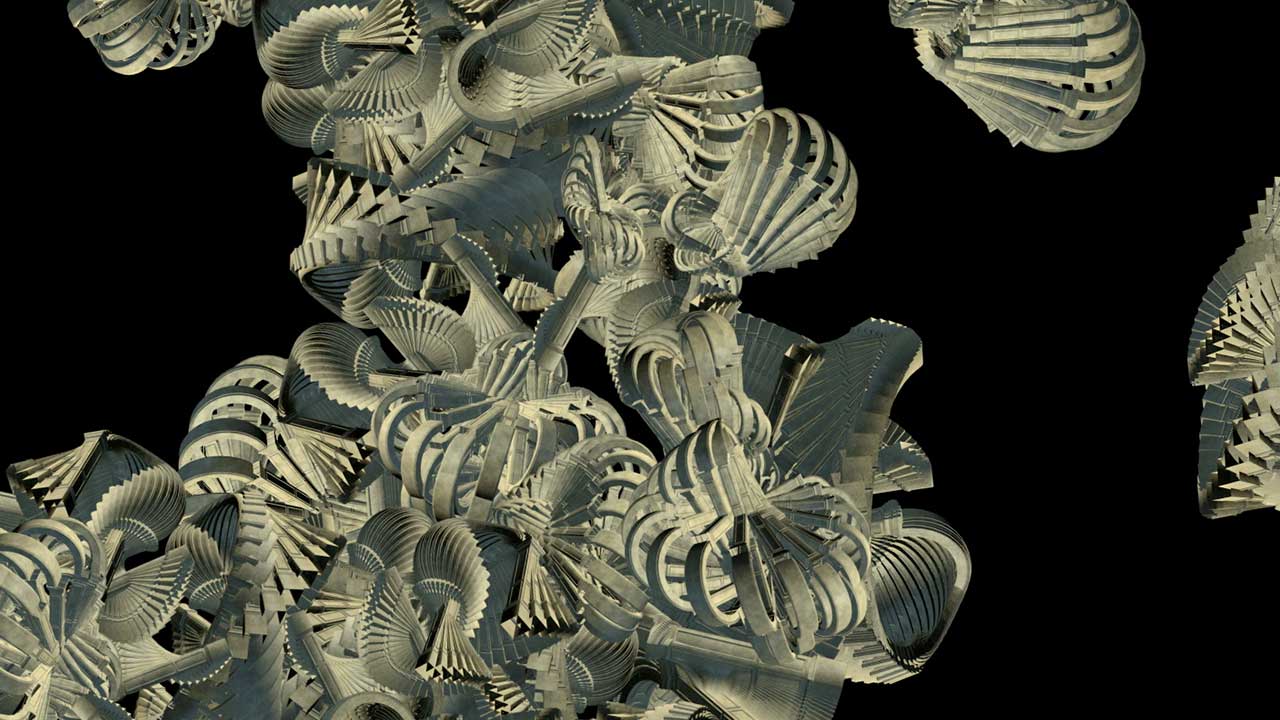 Disenchanted Island [Excerpt]
Tal Rosner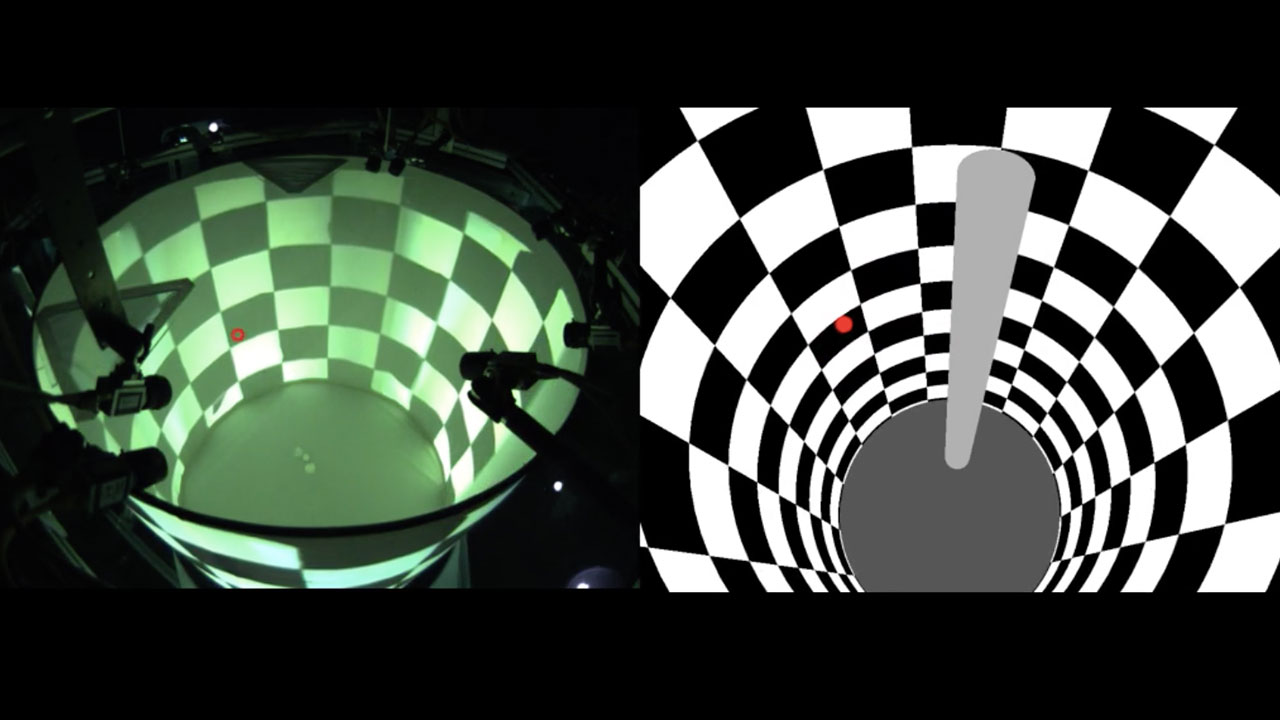 Simulation of a virtual post for freely flying Drosophila
Andrew Straw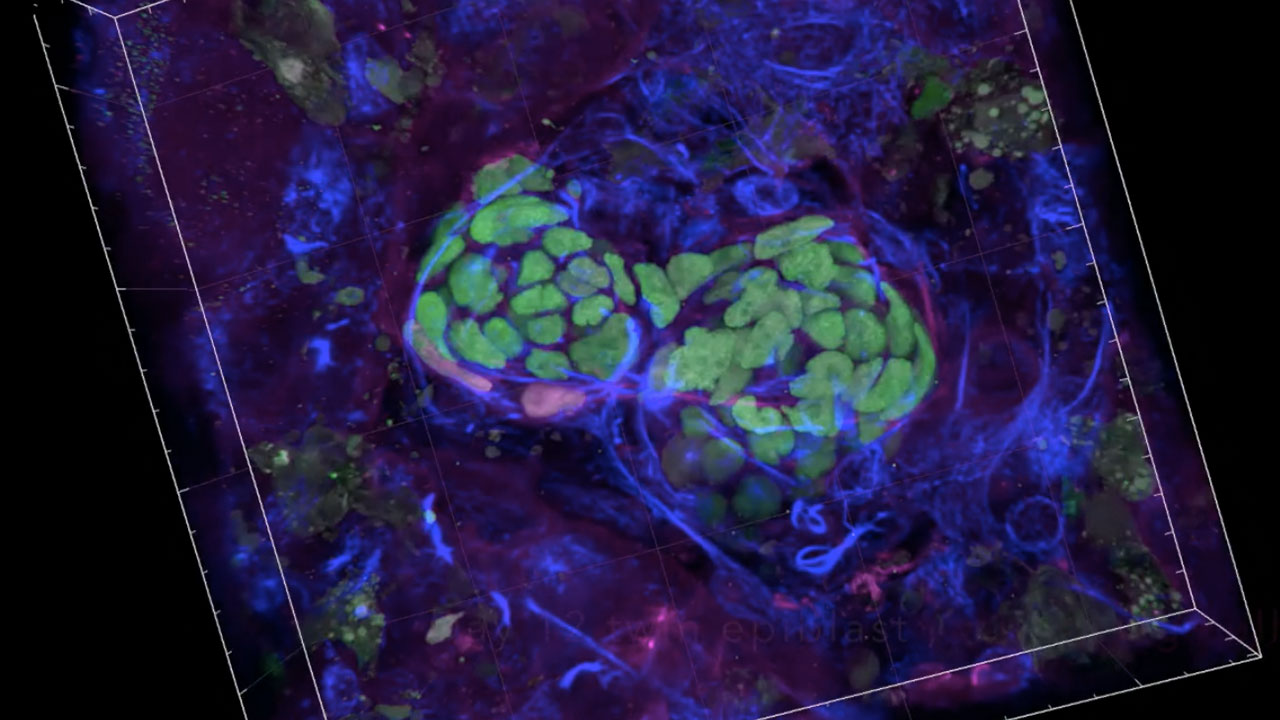 Human Development: Day 6 to 14
Gist Croft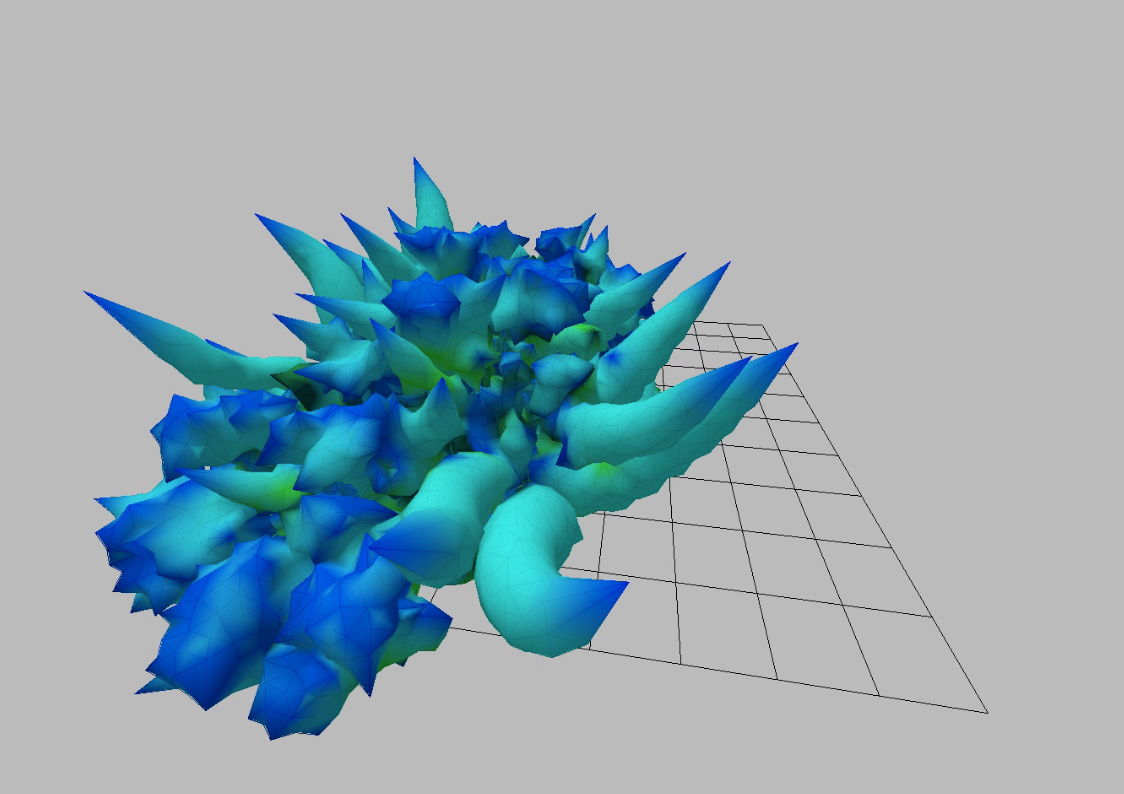 Corals | Generation 12 (Grid)
Joel Simon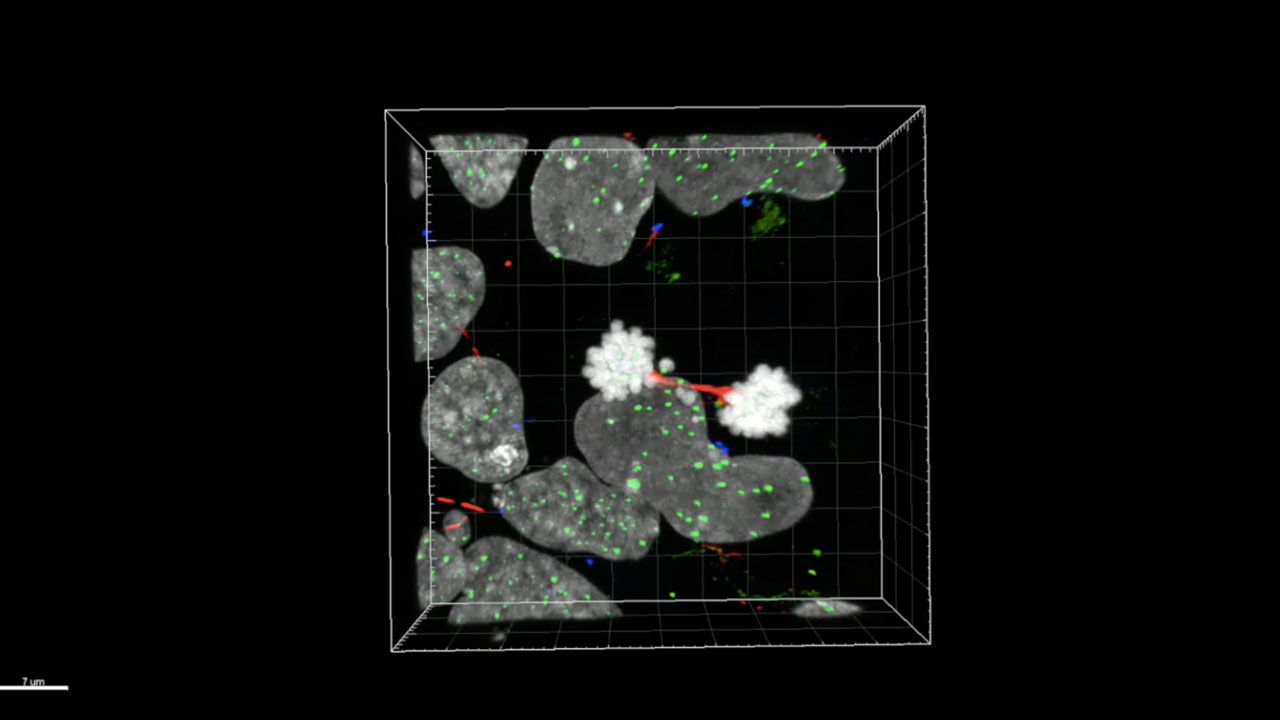 Huntington's disease cell division phenotype
Gist Croft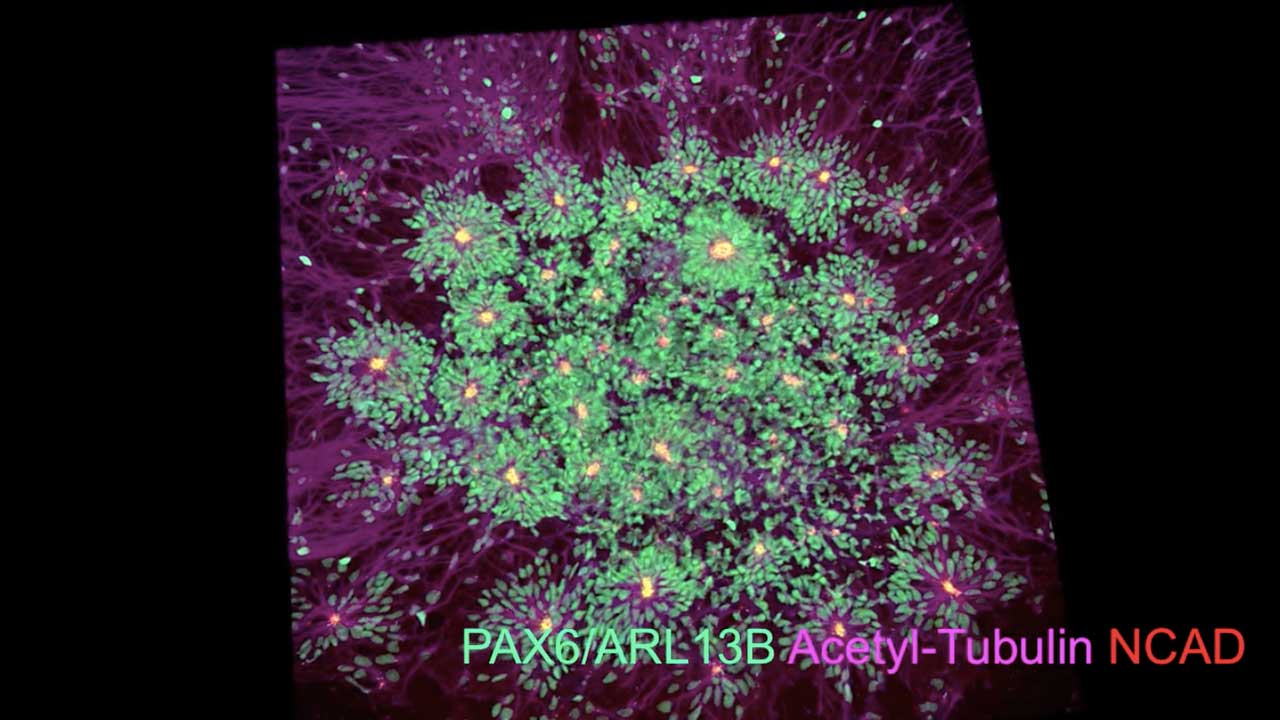 Neural rosettes differentiated from human embryonic stem cells
Gist Croft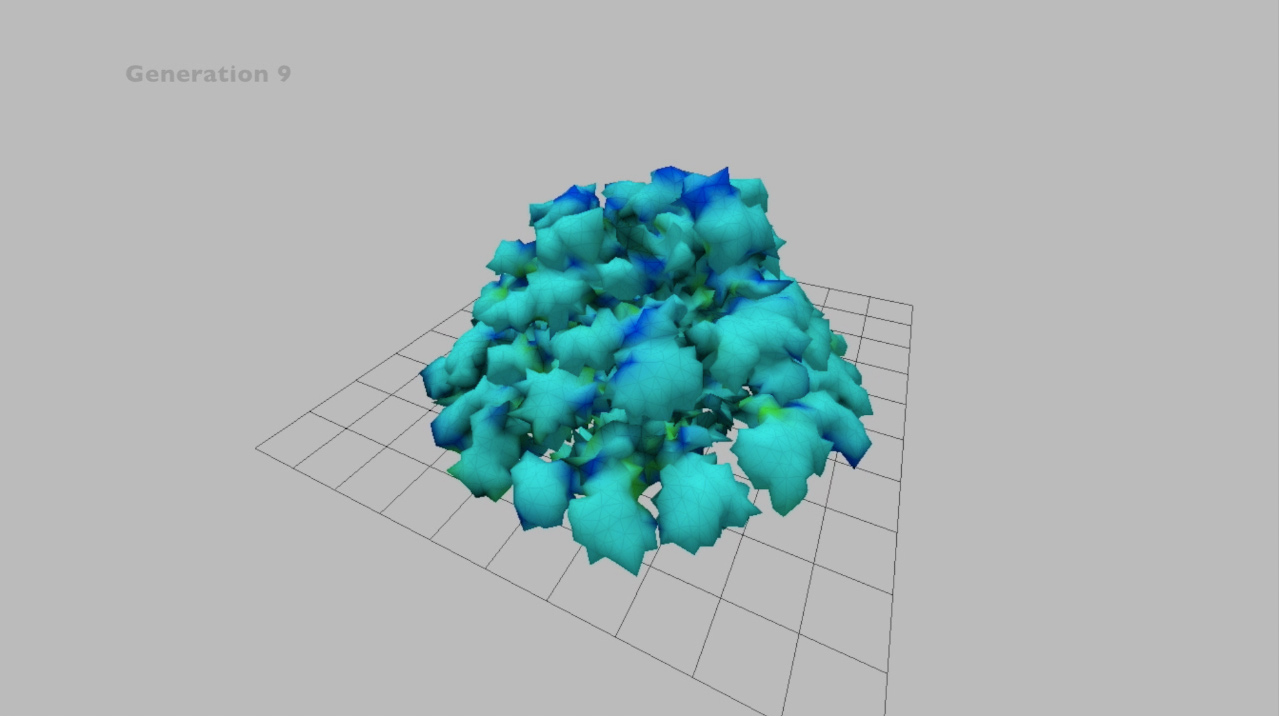 Coral Species 3 Evolution
Joel Simon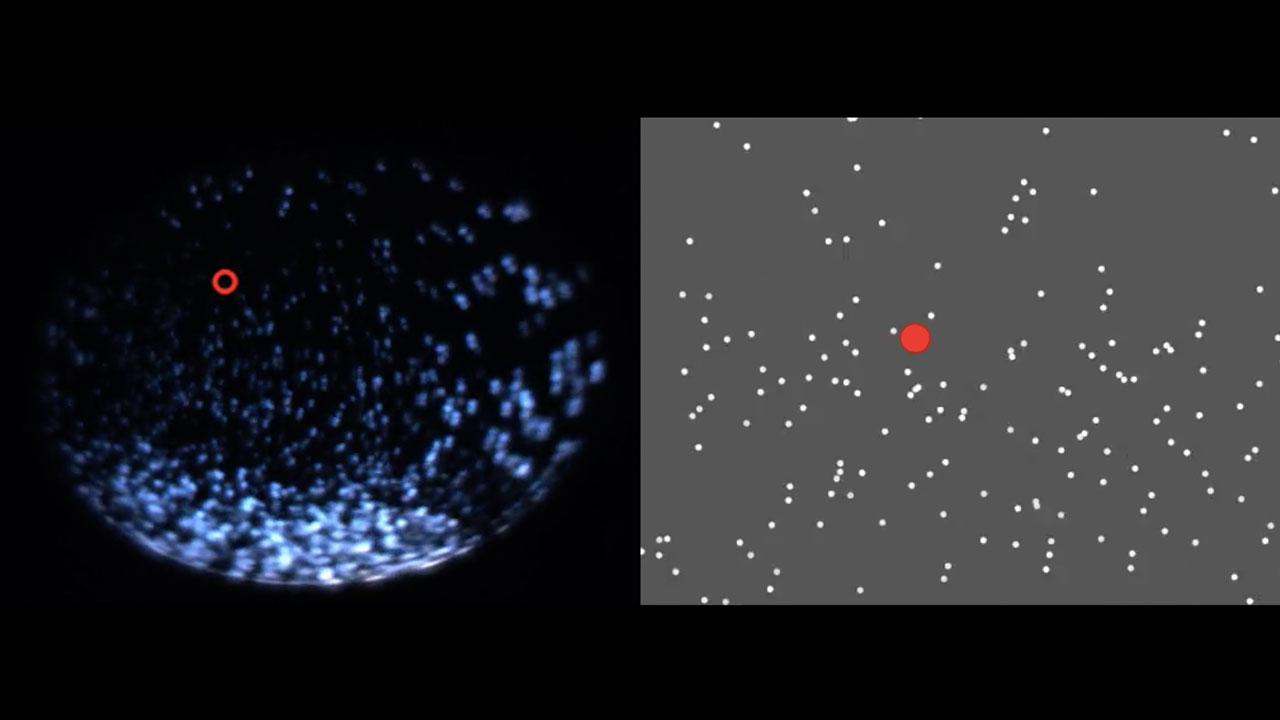 Zebrafish swims among a cloud of 3D dots
Andrew Straw
Les Fleurs
Hicham Berrada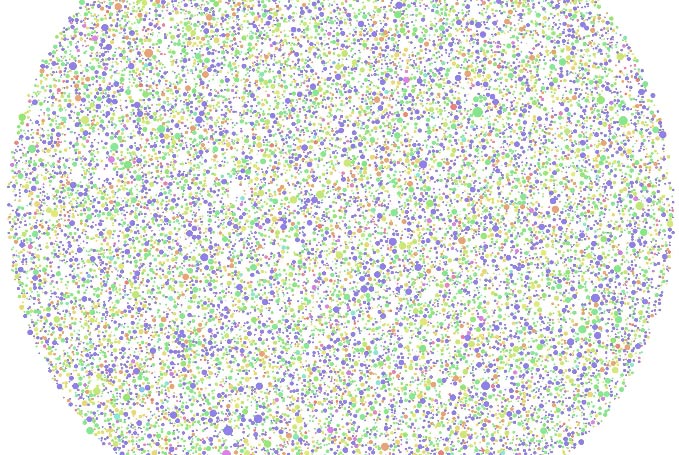 Ecology Modeling, Round 2
Joel Simon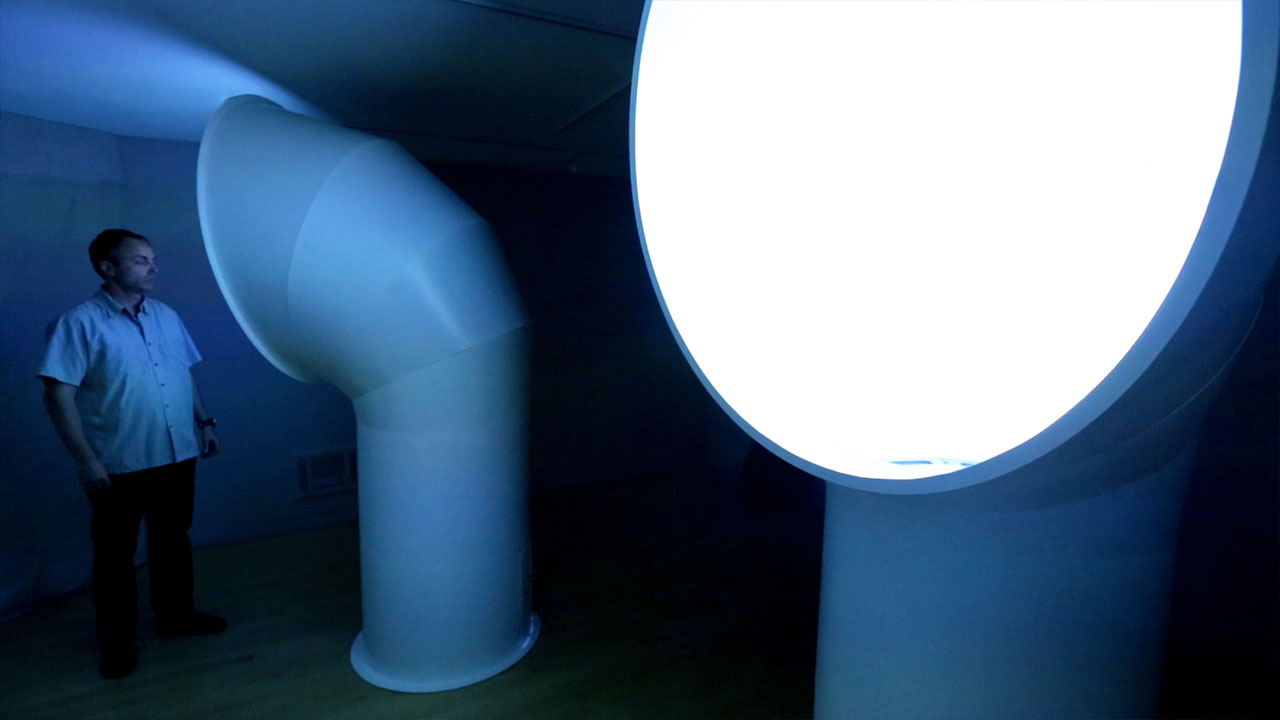 CODE HUMPBACK 'What are the Whales Saying?
Charles Lindsay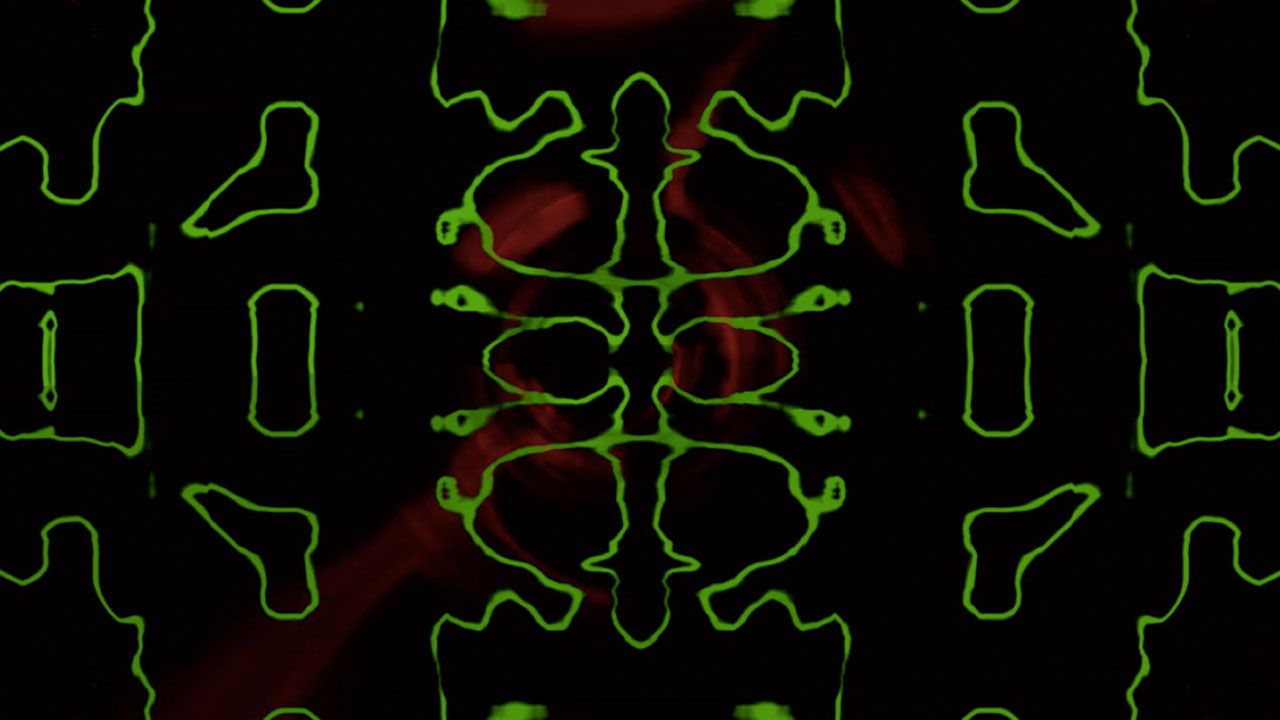 SYN
Harshini Karunaratne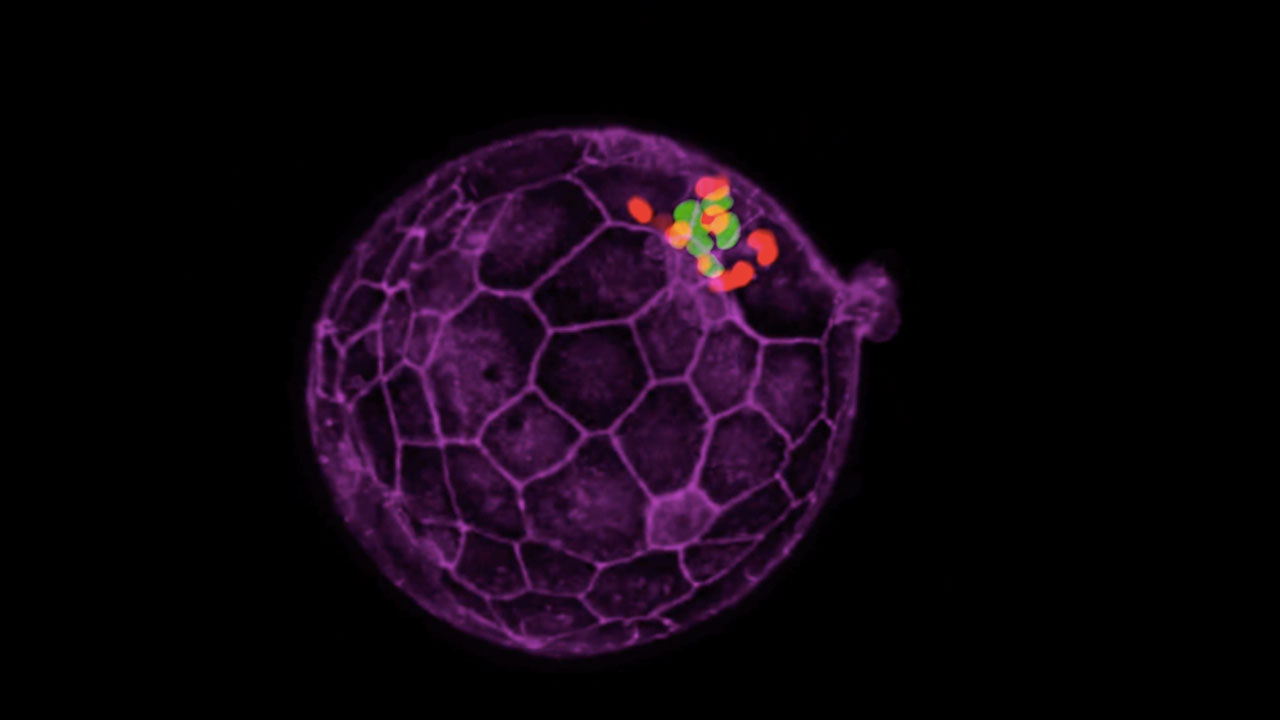 Hatching of the Human Blastocyst at Day 6
Gist Croft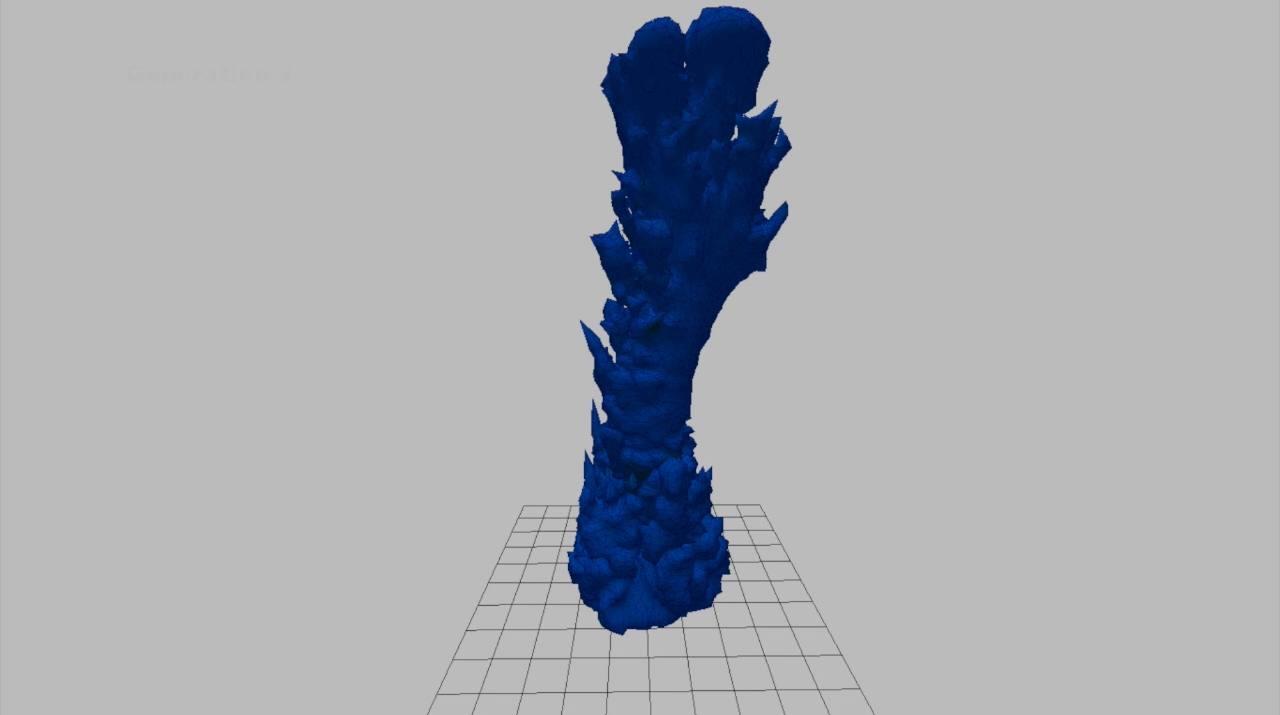 Coral Species 1 Evolution
Joel Simon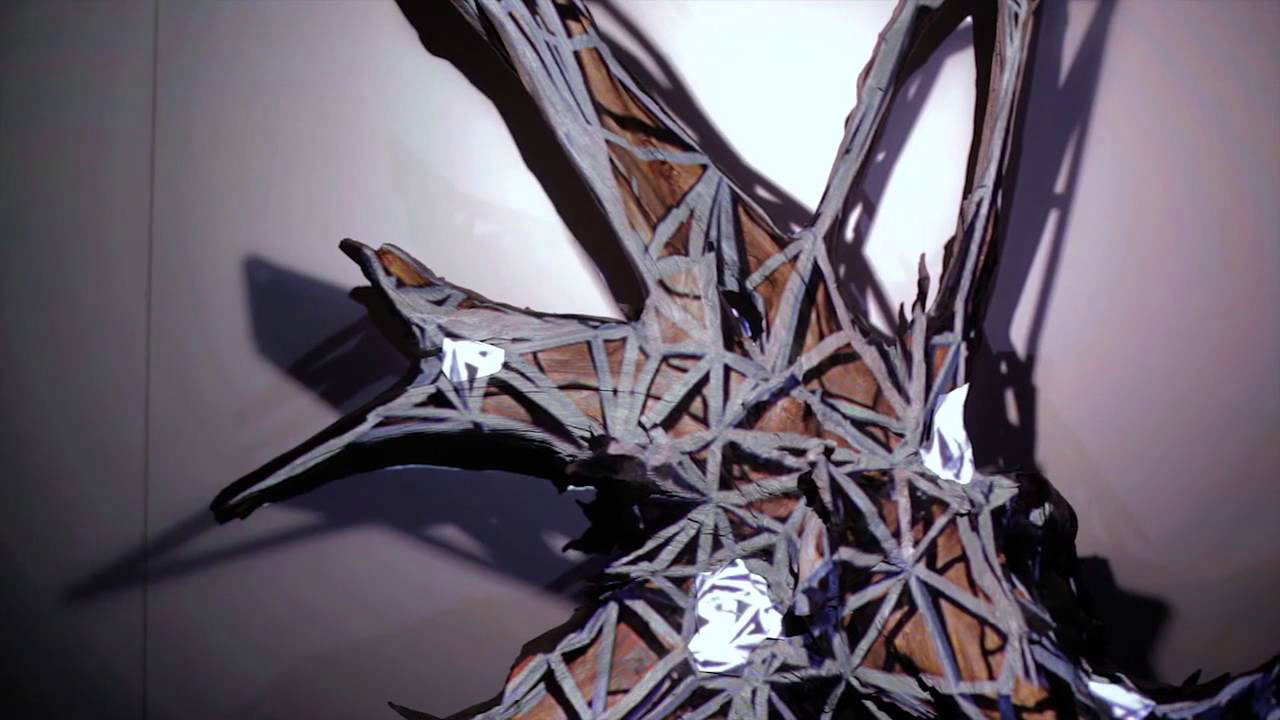 Radix
Xenorama
MINIGLOBELET III
Wenting Zhu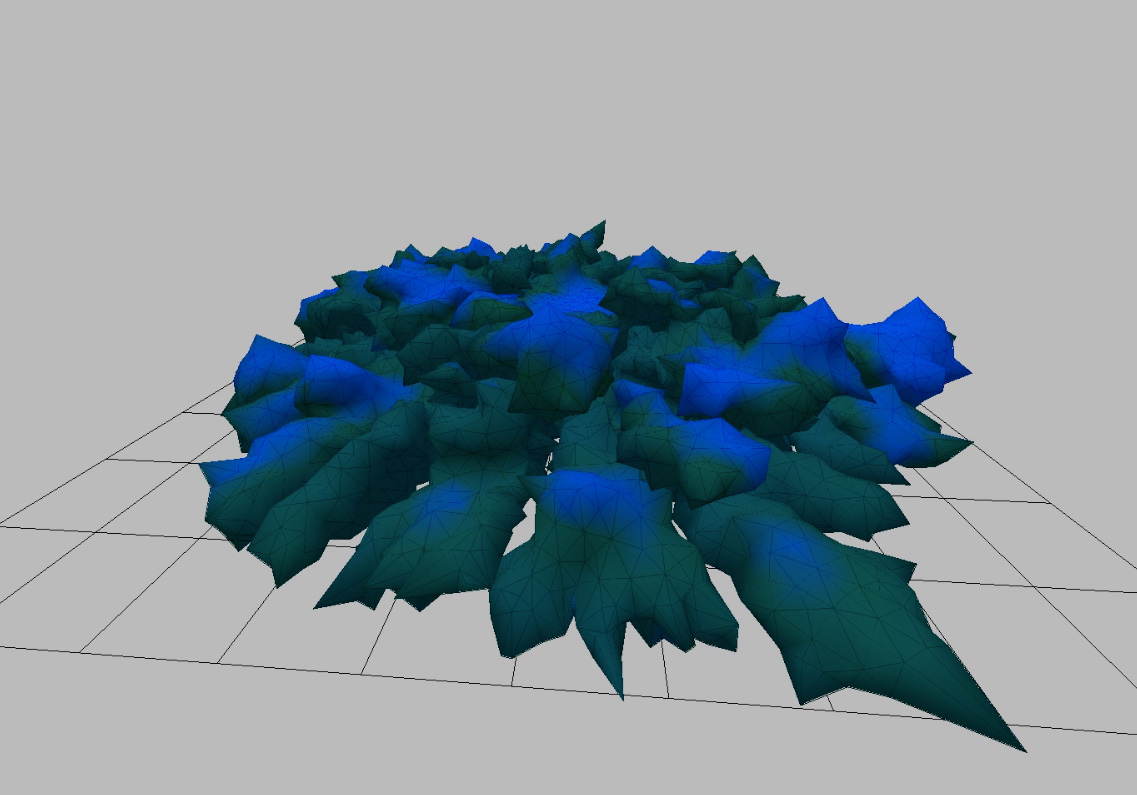 Corals | Generation 51
Joel Simon
MINIGLOBELET I
Wenting Zhu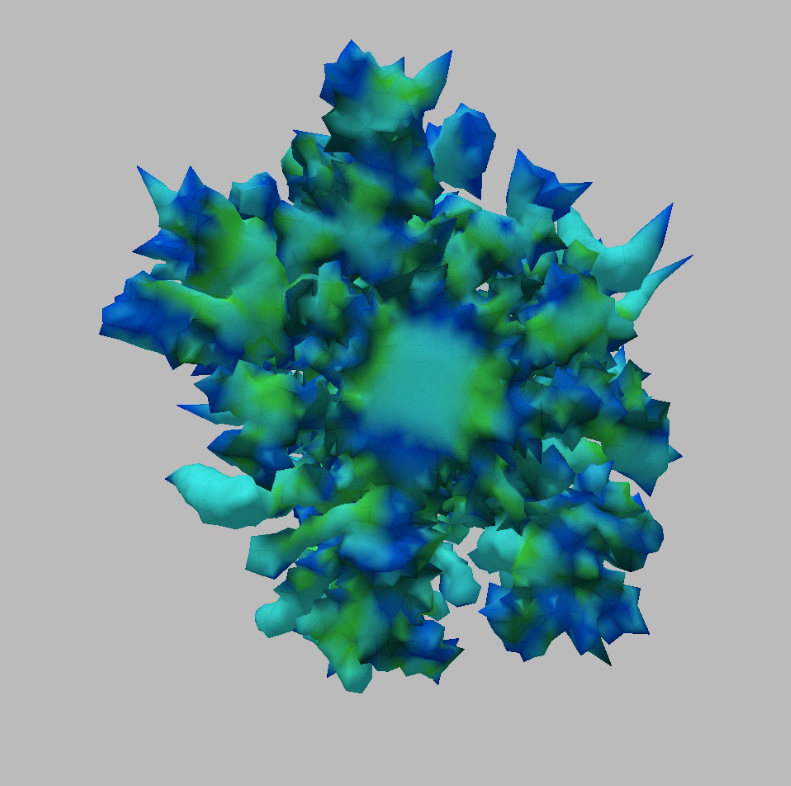 Corals | Generation 13
Joel Simon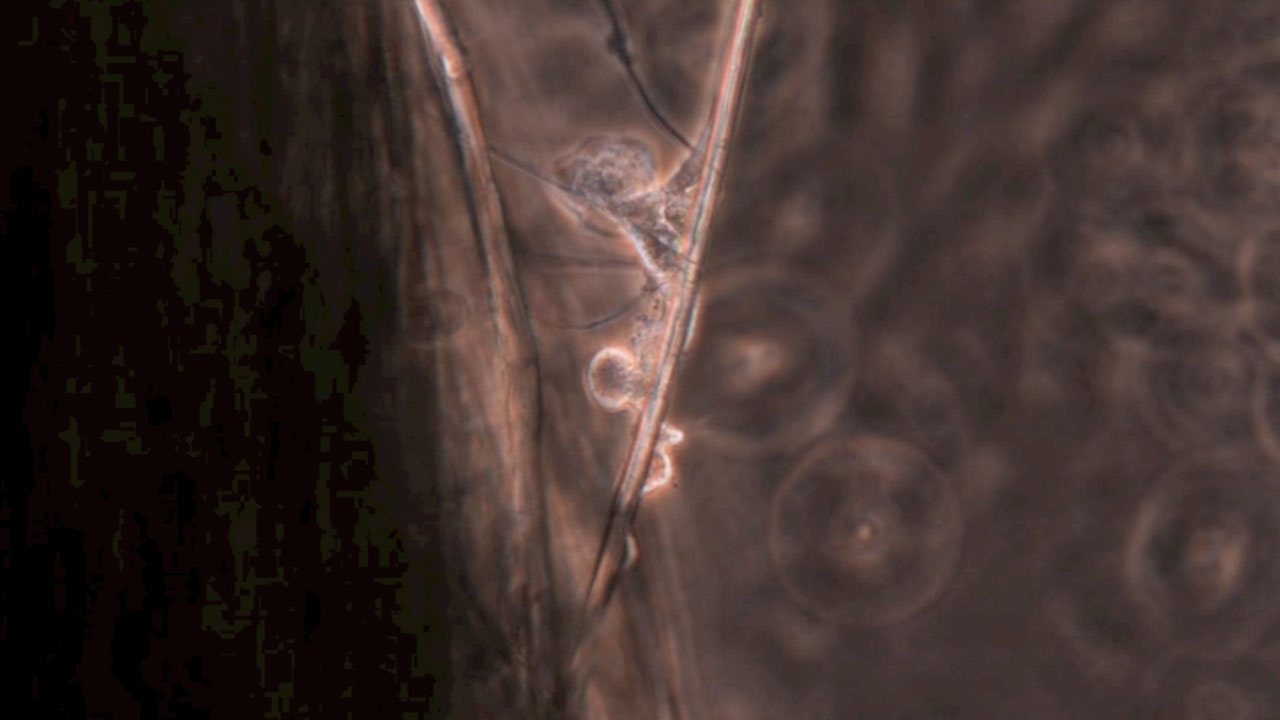 Aseptic Requiem (Requiem Aseptisé)
WhiteFeather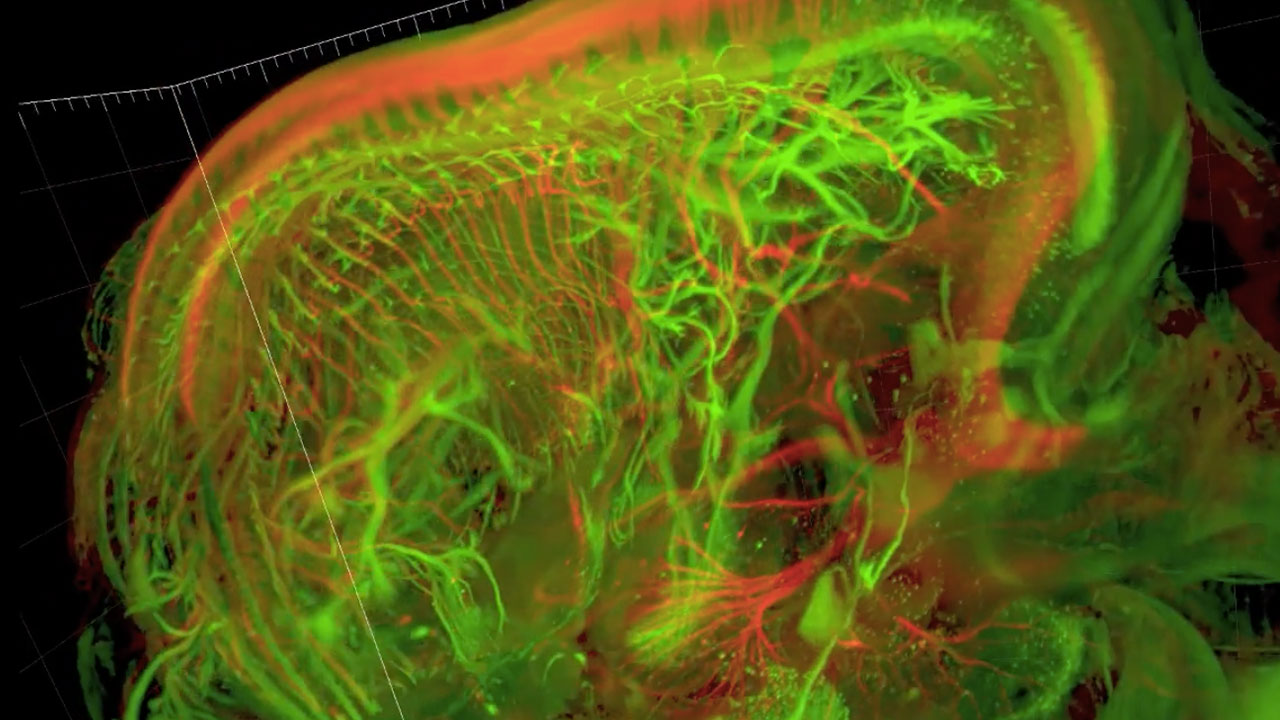 Sensory and motor nerves of the mouse embryo at 13.5 days
Gist Croft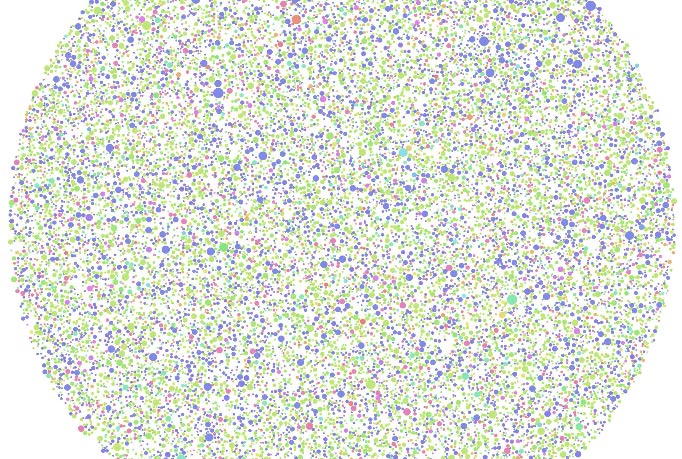 Ecology Modeling, Round 1
Joel Simon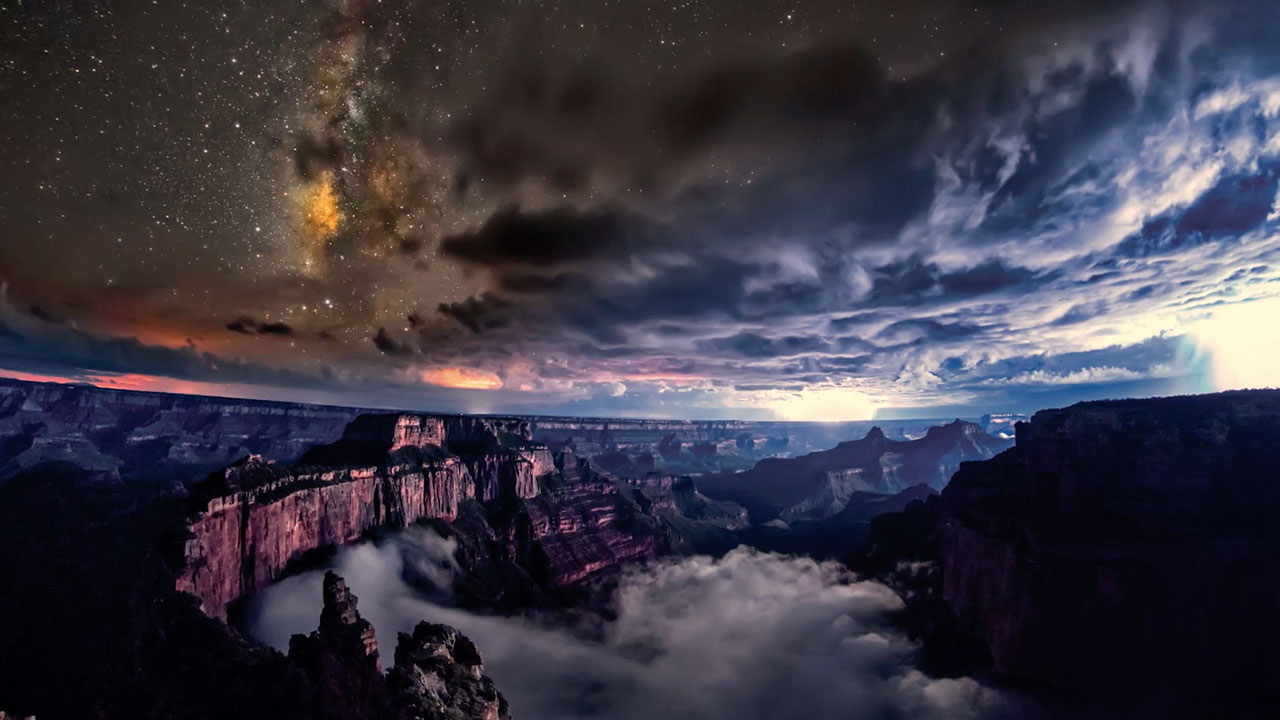 Kaibab Elegy
Harun Mehmedinovic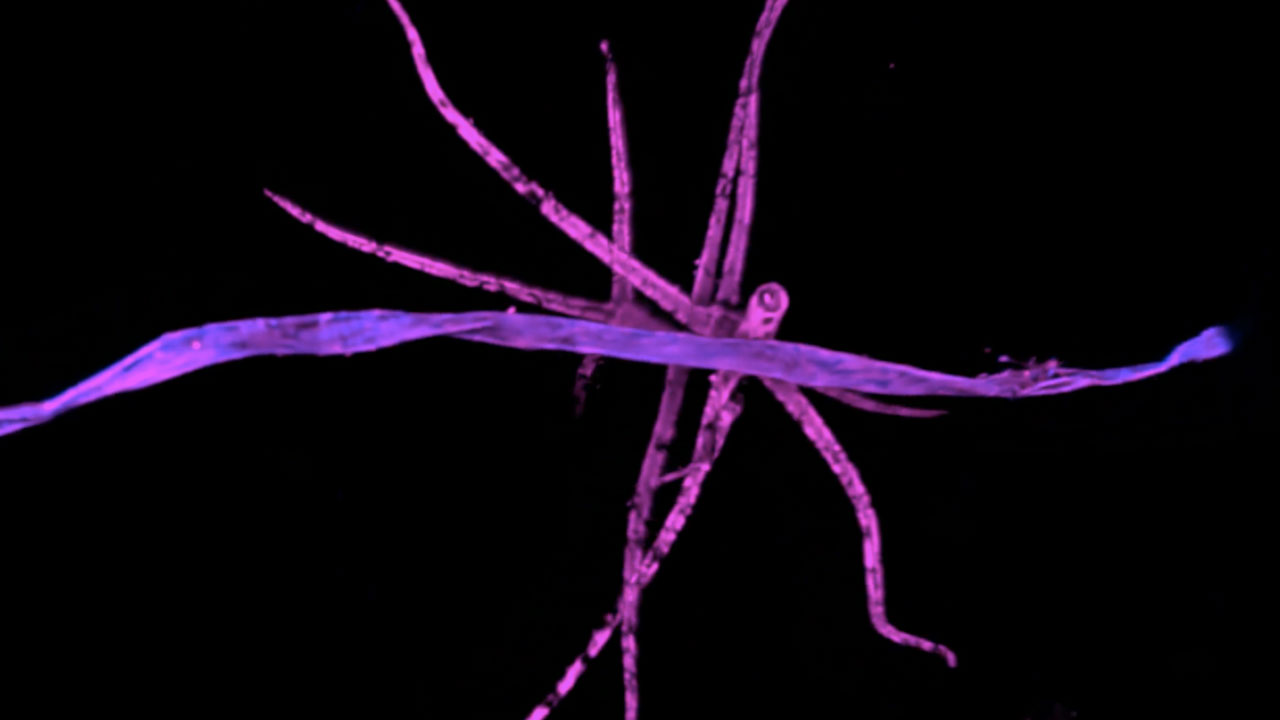 The Interlopers
Gist Croft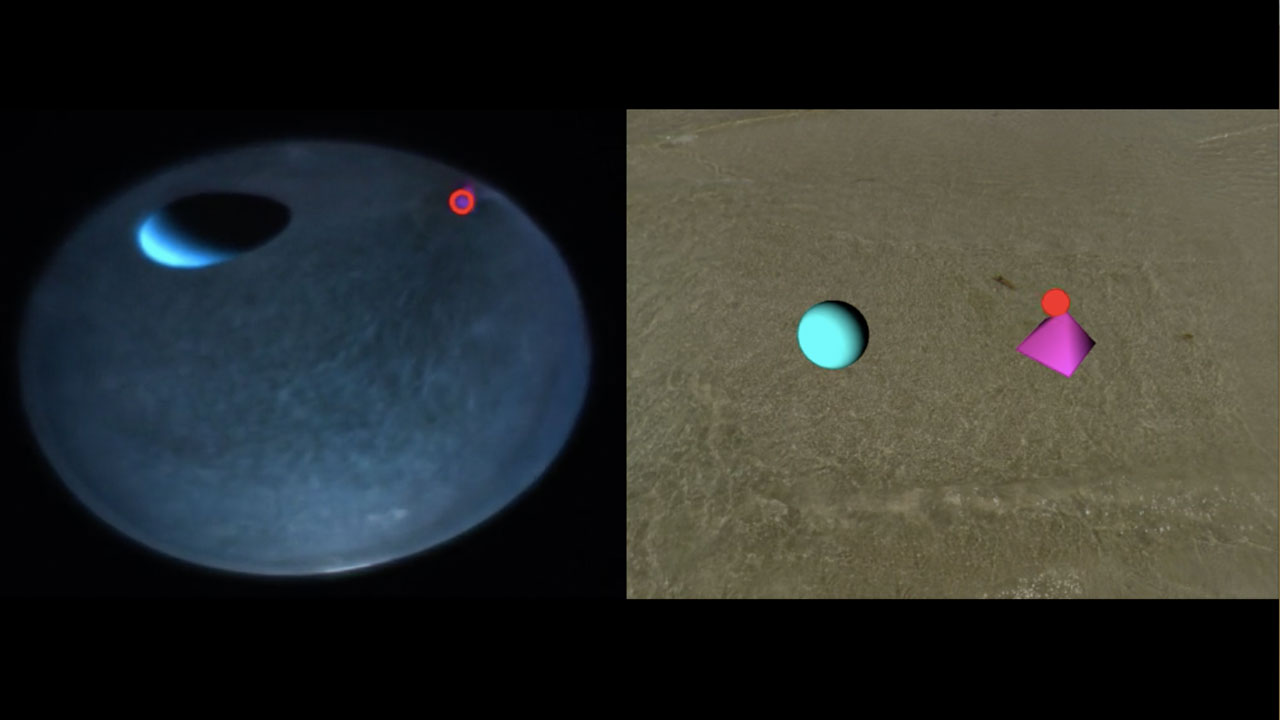 Photo realistic and naturalistic VR for freely swimming fish
Andrew Straw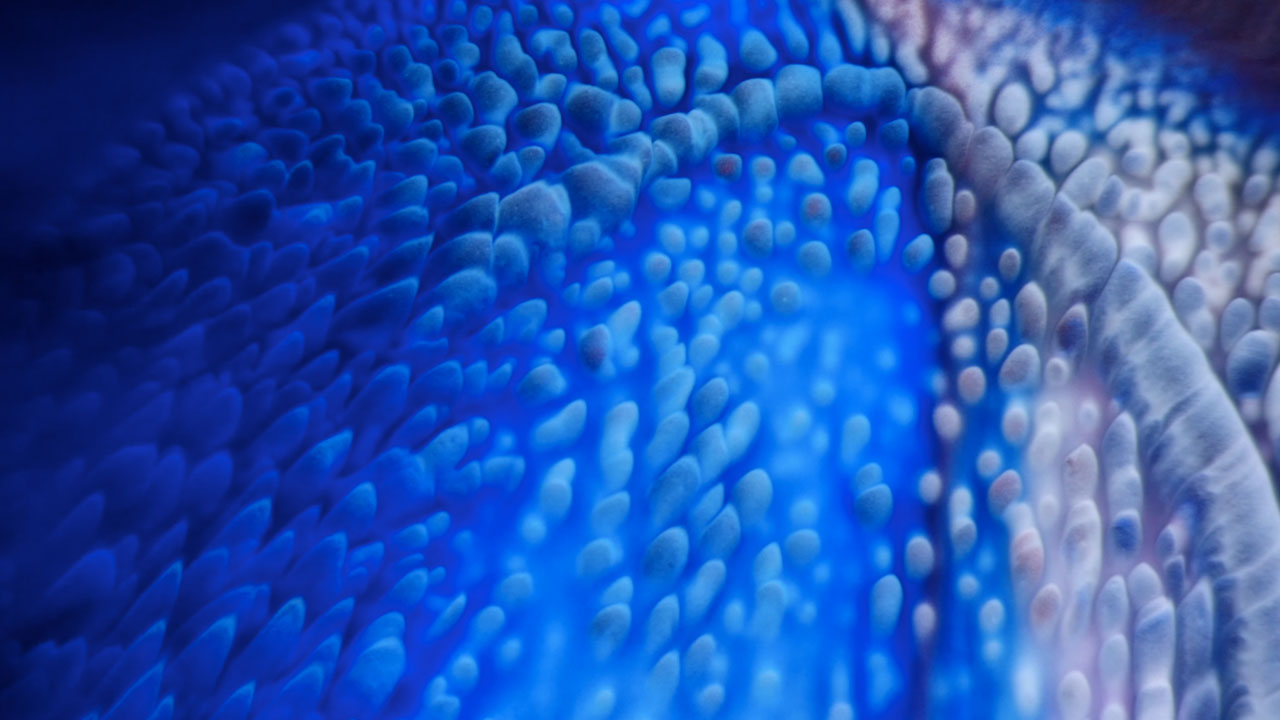 MINIGLOBELET IV
Wenting Zhu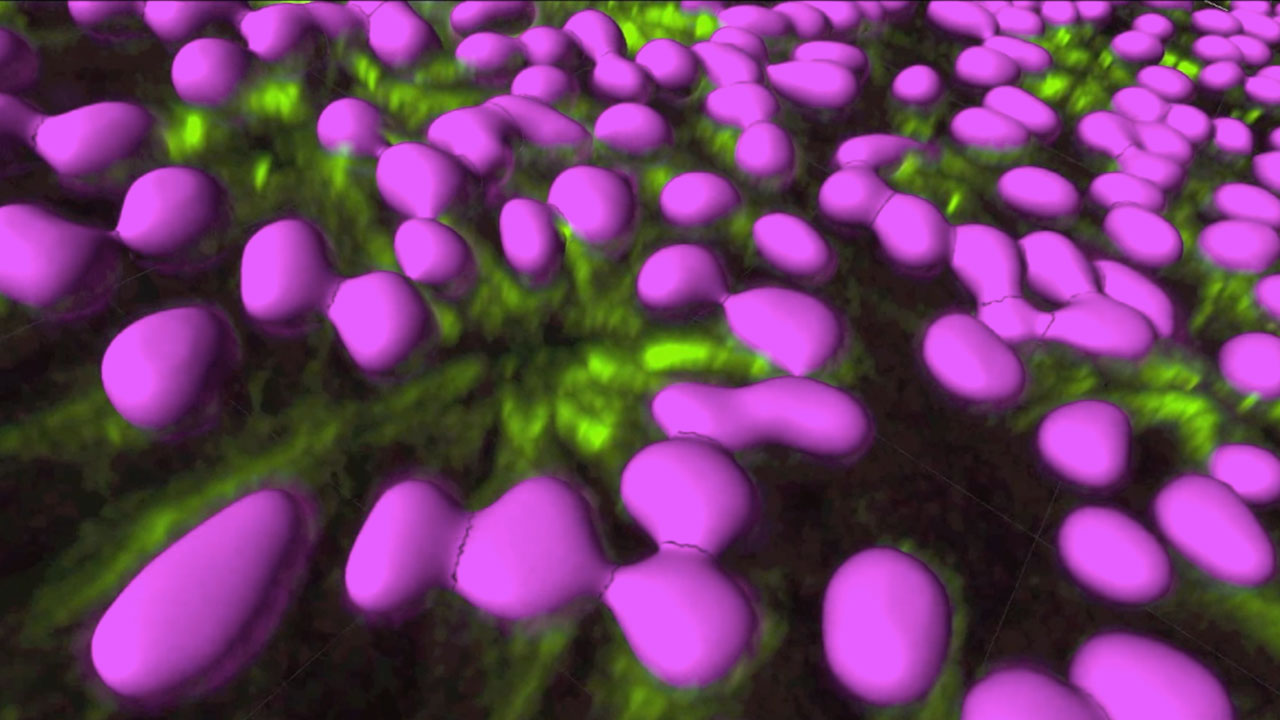 Undifferentiated pluripotent human embryonic stem cells (100X)
Gist Croft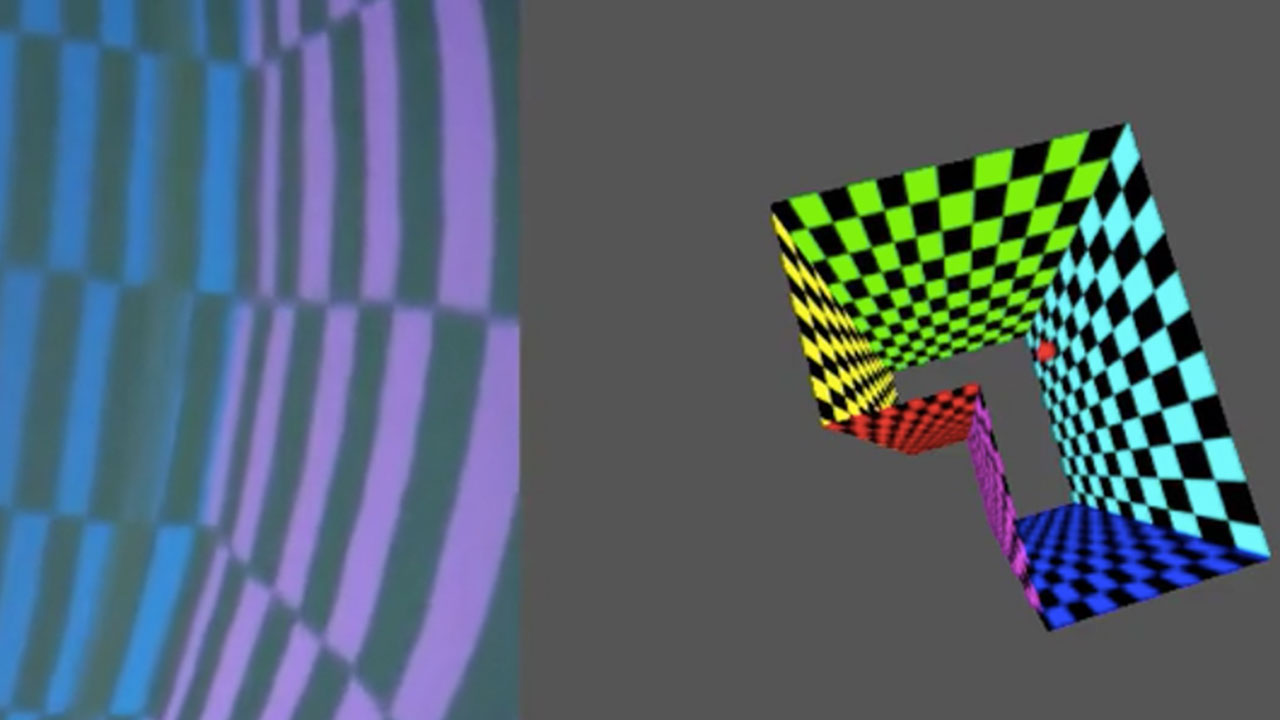 Demonstration of VR from the perspective of a freely moving observer
Andrew Strayer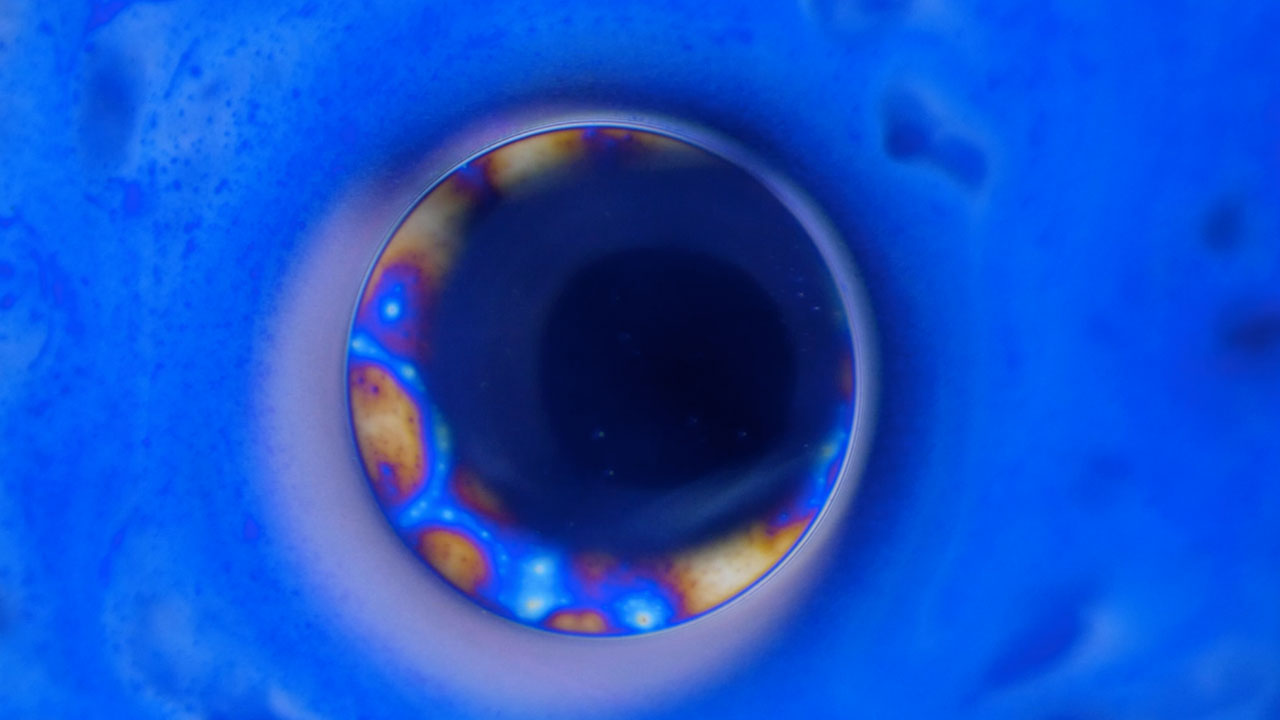 MINIPOND
Wenting Zhu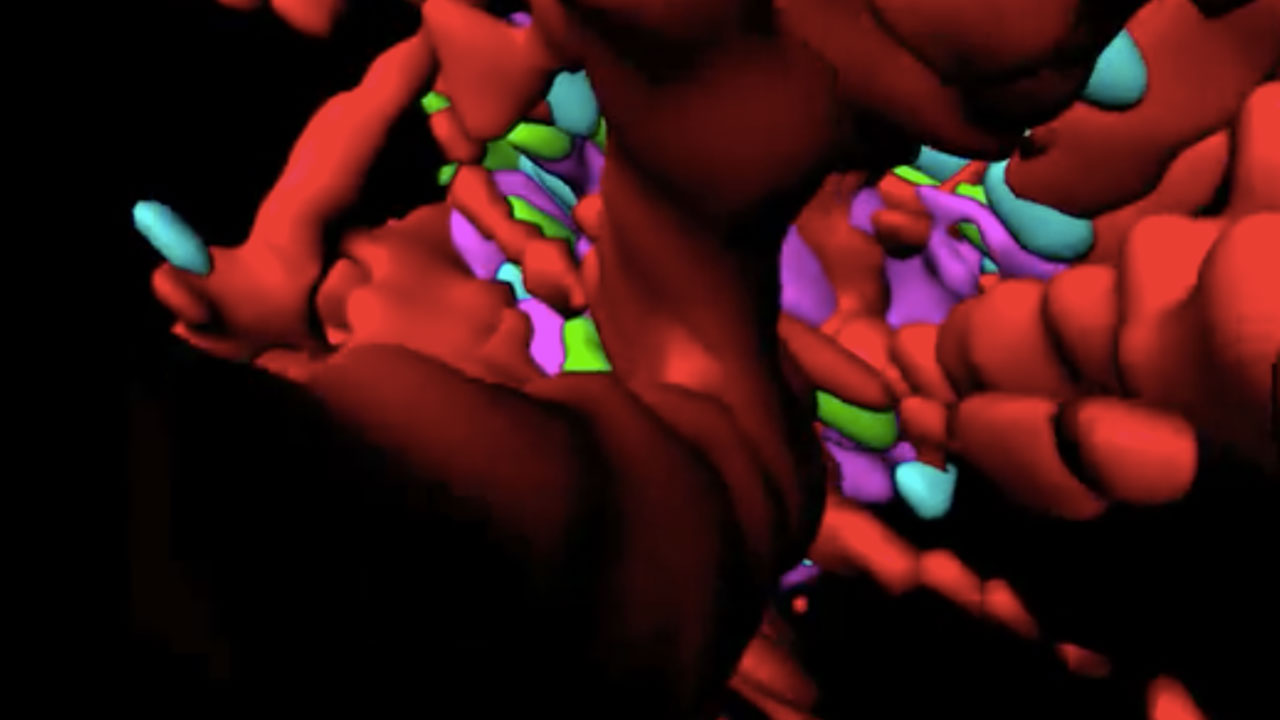 Neural rosettes: close up and surface modeling
Gist Croft
Corals | Generation 13 (Grid)
Joel Simon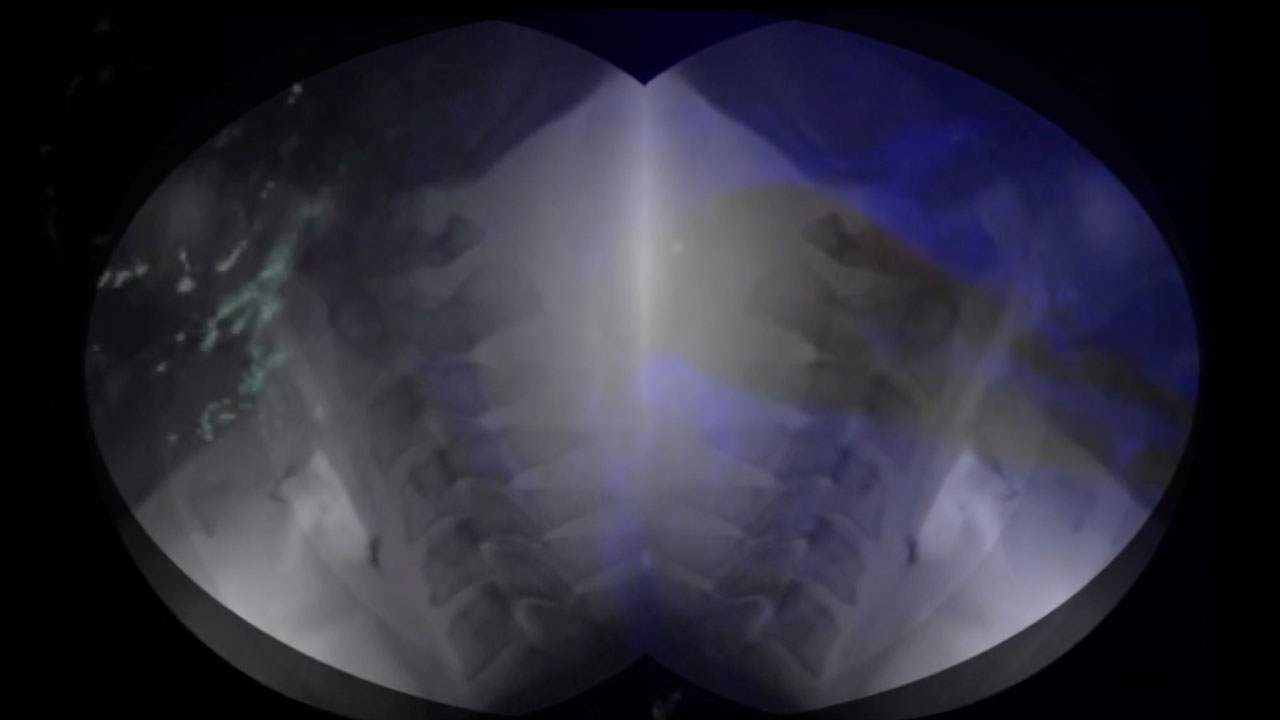 Mi Tierra Invincible (My Invincible Land)
Juan Miceli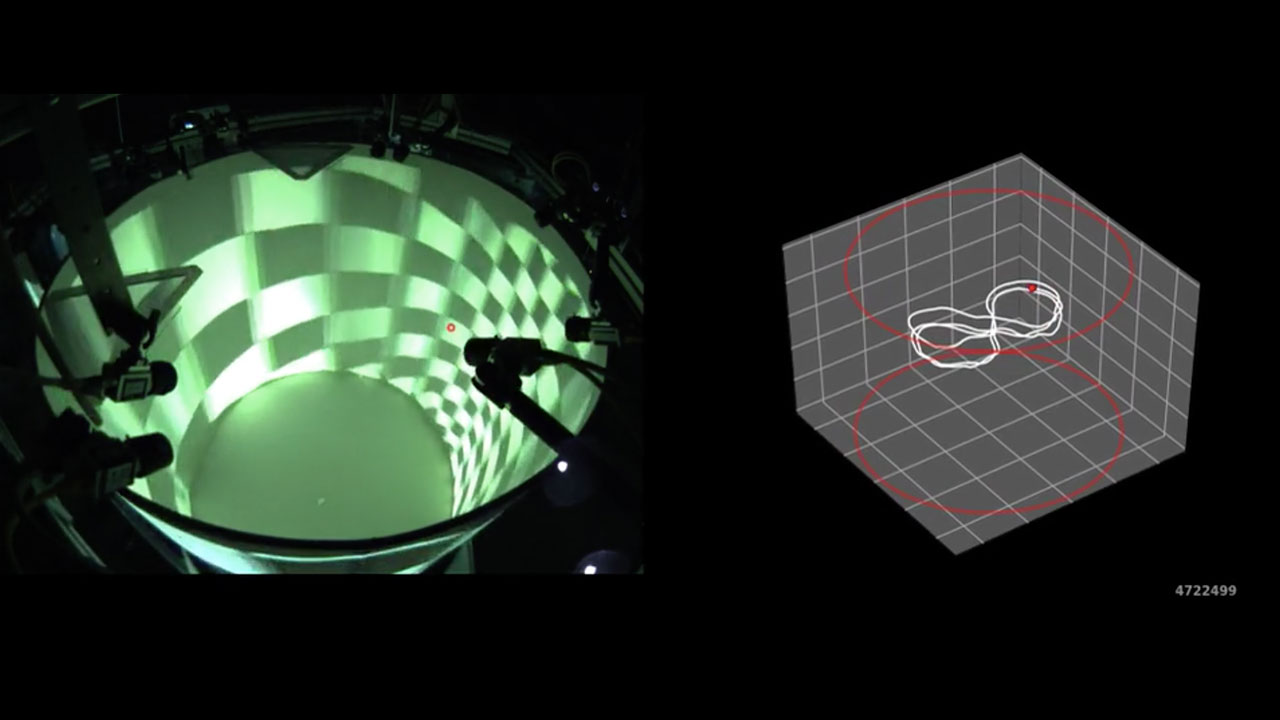 Remote control flies – controlling the behavior of Drosophila by exploiting the optomotor response
Andrew Straw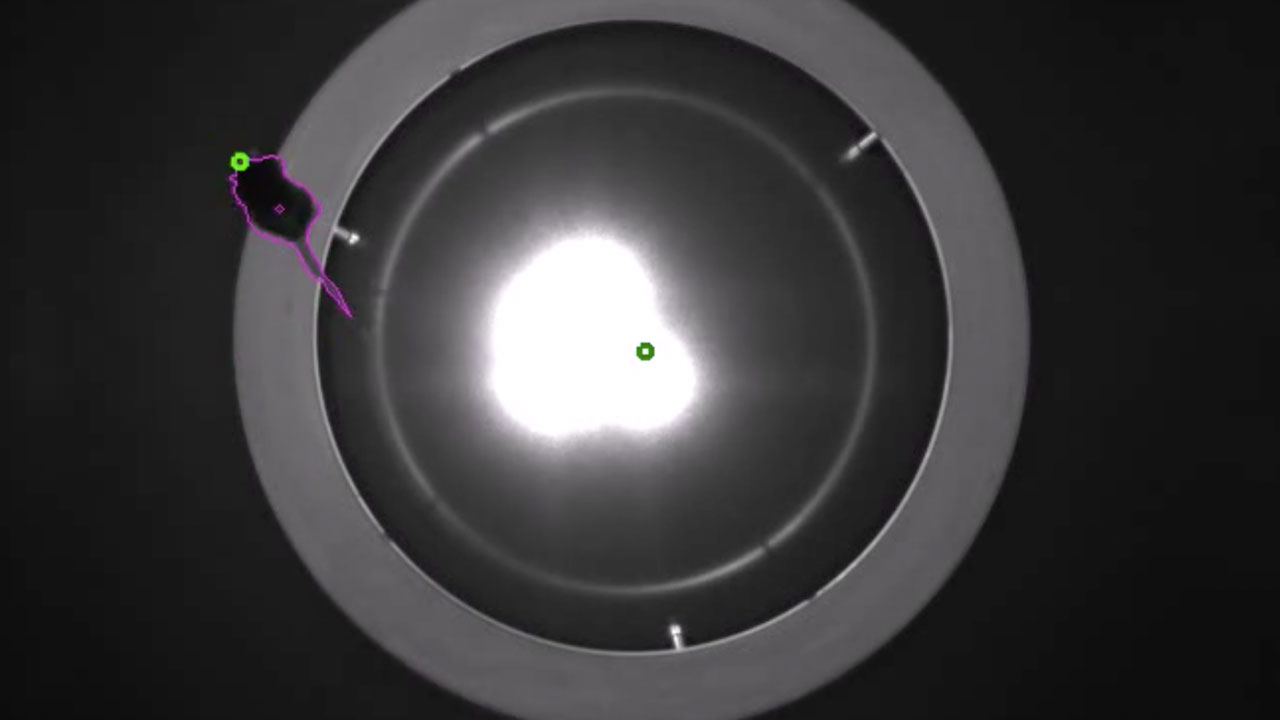 Mouse head tracking
Andrew Straw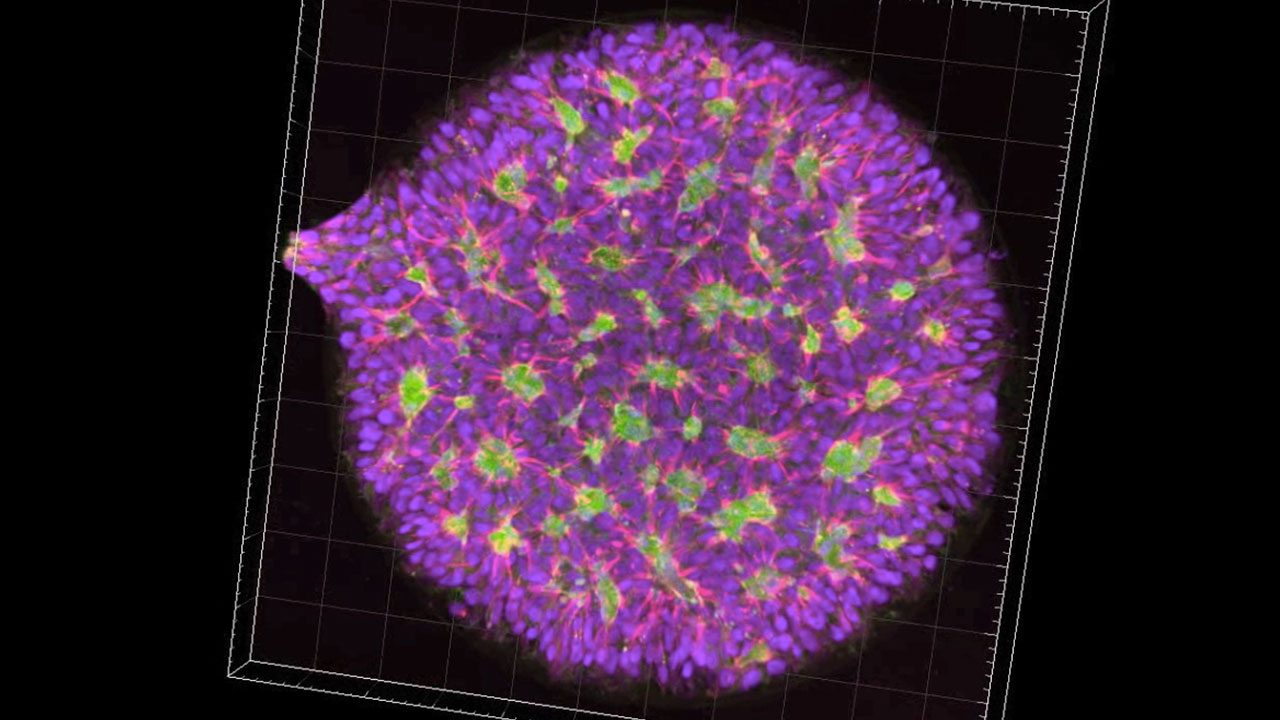 Undifferentiated pluripotent human embryonic stem cells (20X)
Gist Croft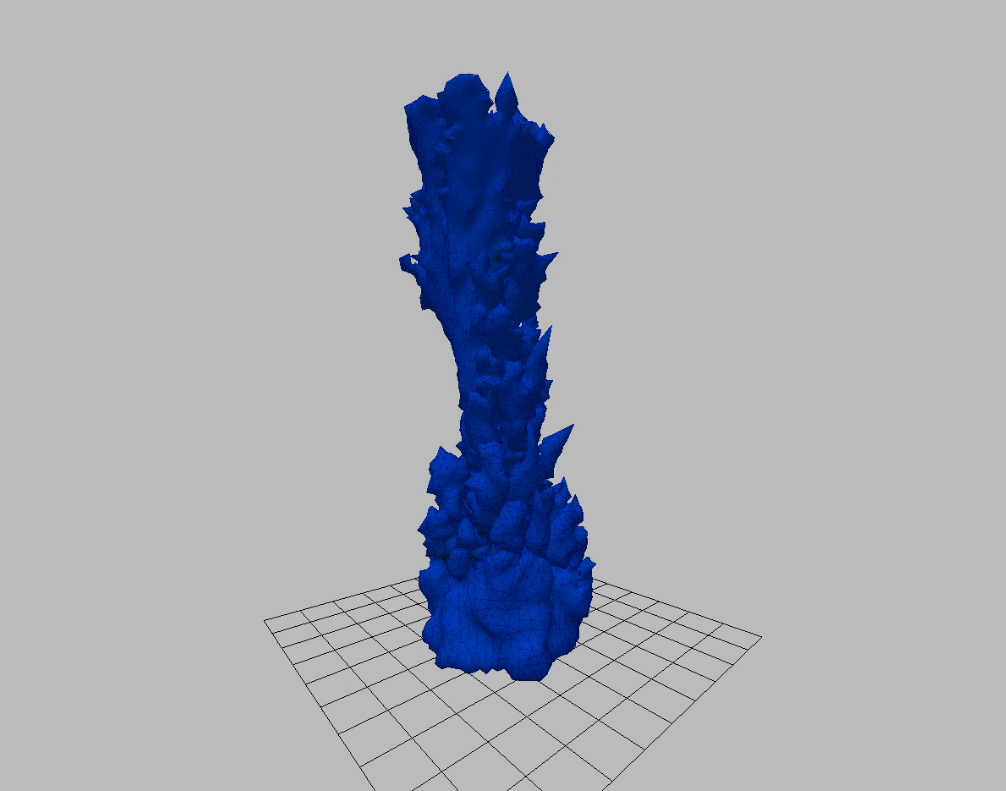 Corals | Generation 3
Joel Simon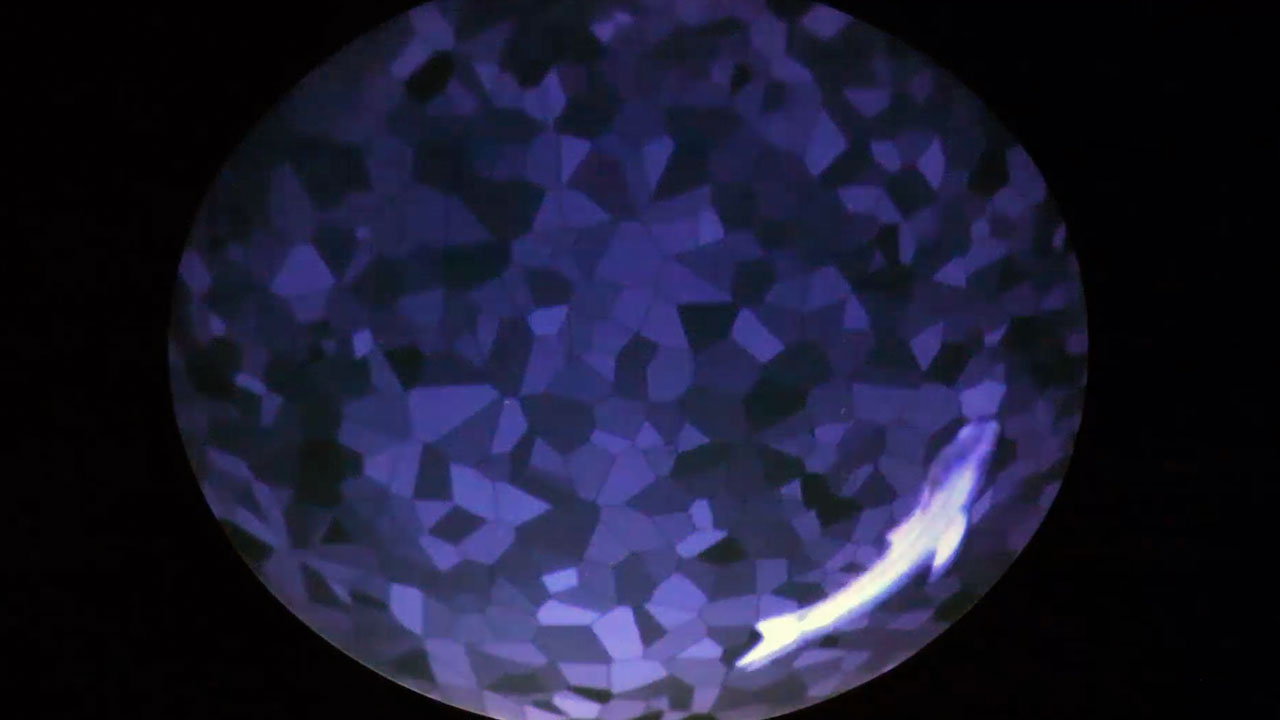 Social feedback experiment with real and virtual fish
Andrew Straw
Zebrafish in two-alternative forced choice teleportation experiment
Andrew Straw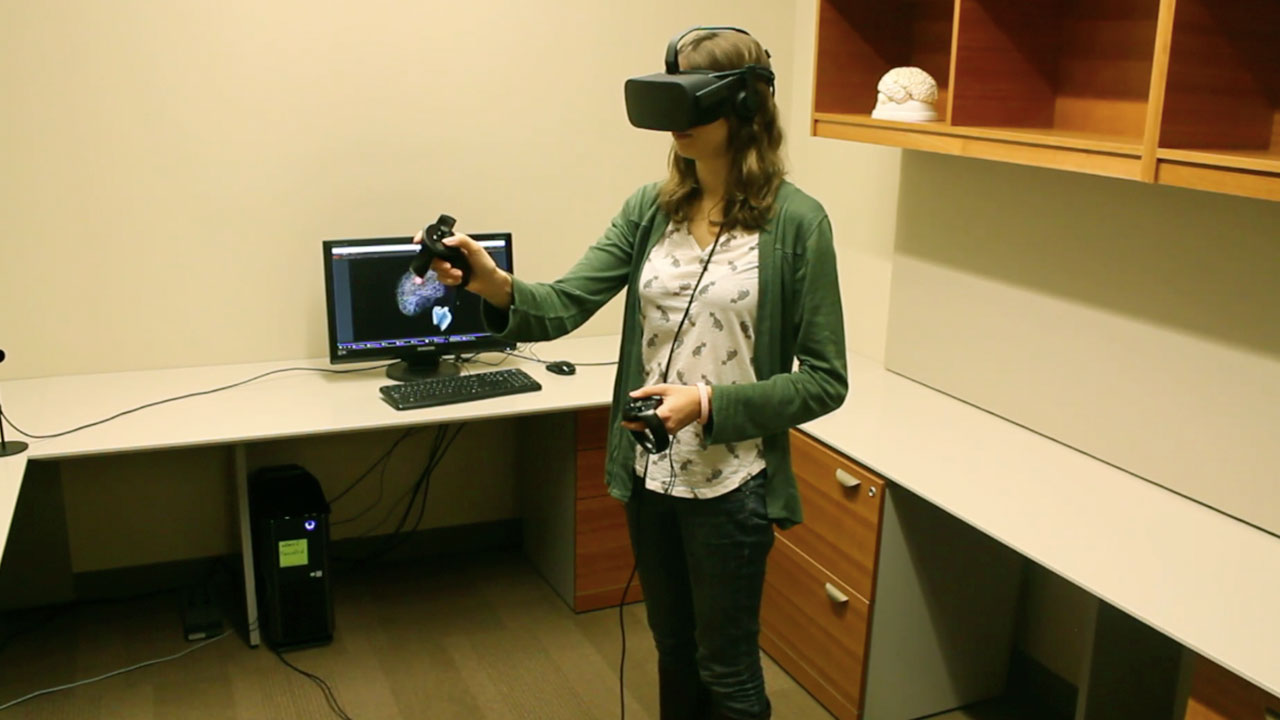 BrainWalk: Behind the Scenes Navigation Demonstration
Karen Schloss,Bas Rokers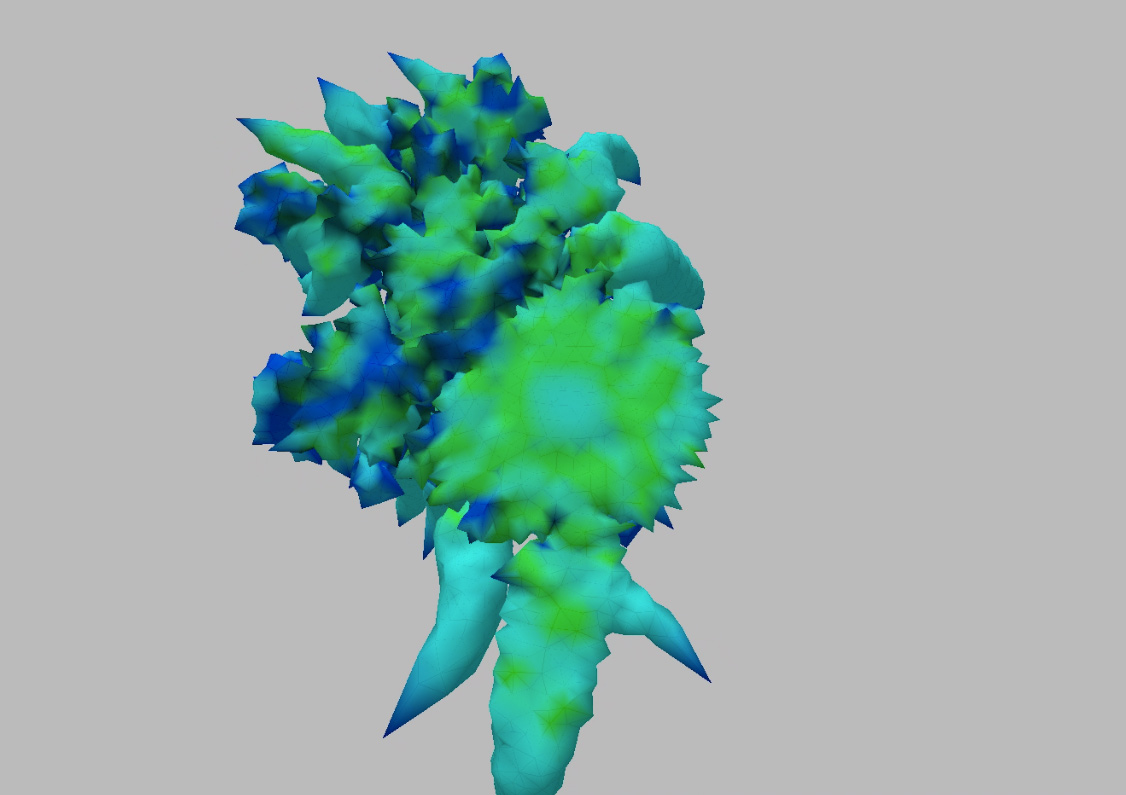 Corals | Generation 12
Joel Simon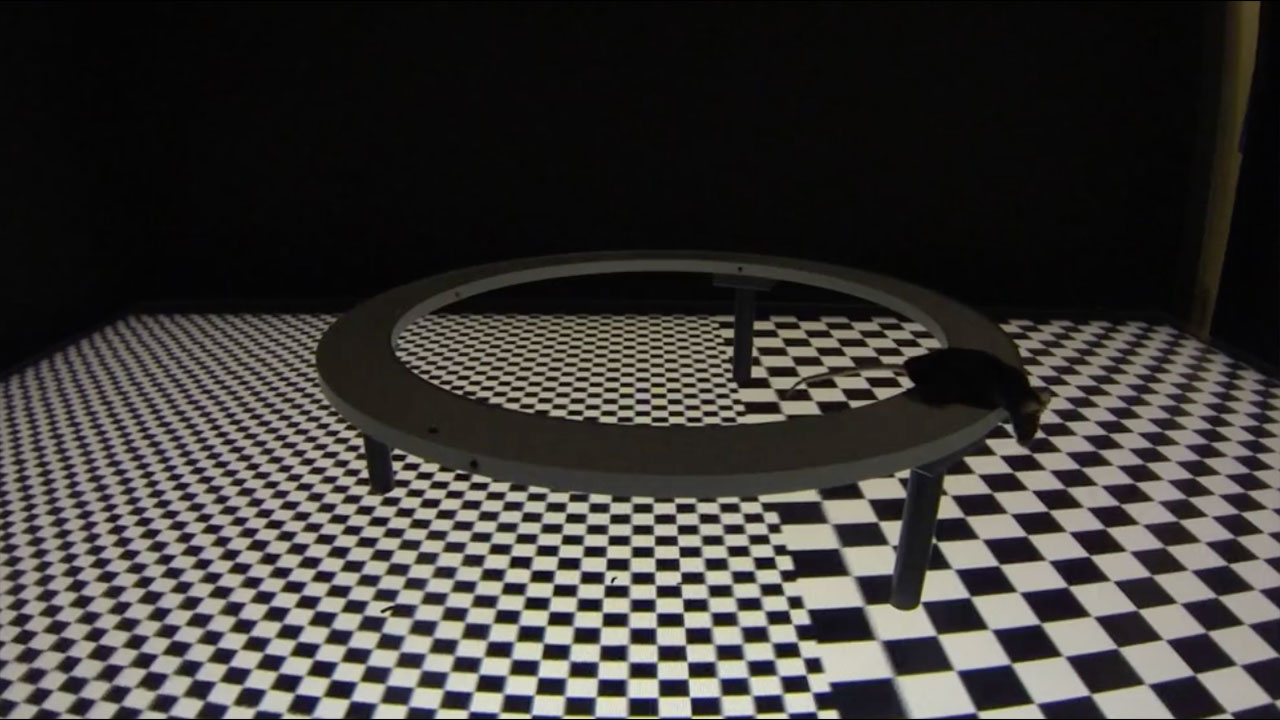 A virtual elevated maze paradigm for freely moving mice
Andrew Straw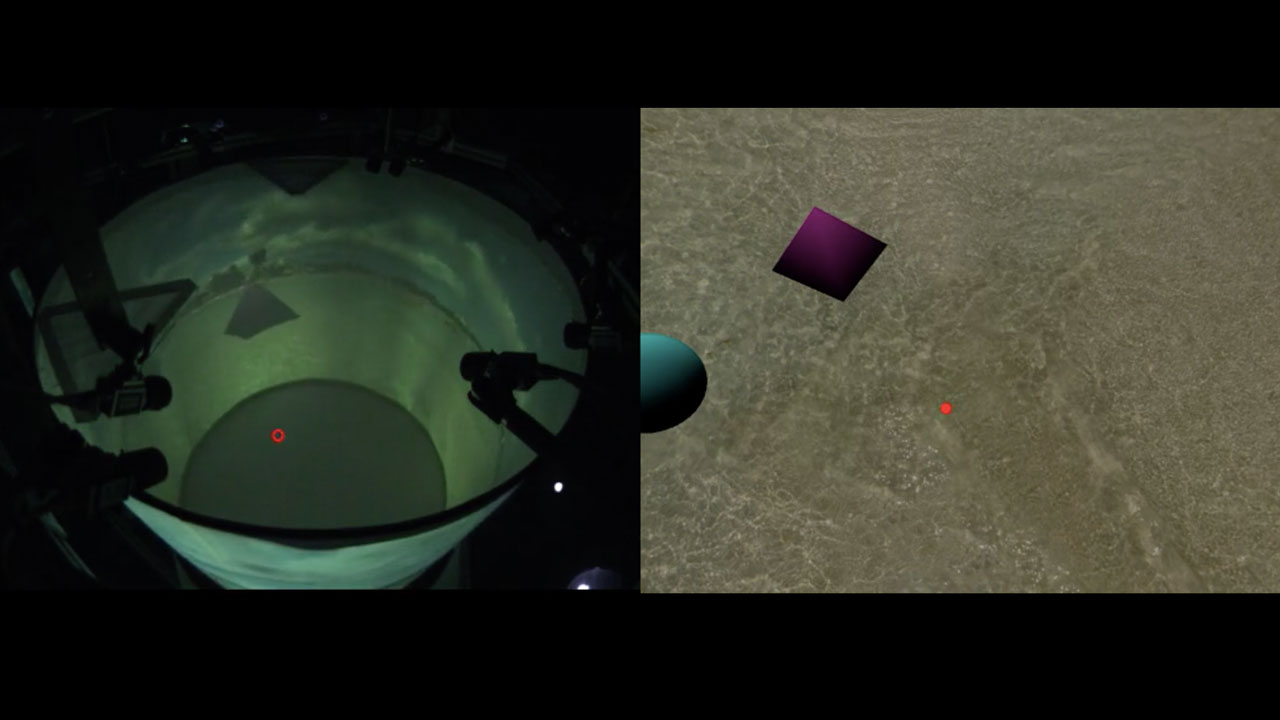 Photo realistic and naturalistic VR for freely flying Drosophila
Andrew Straw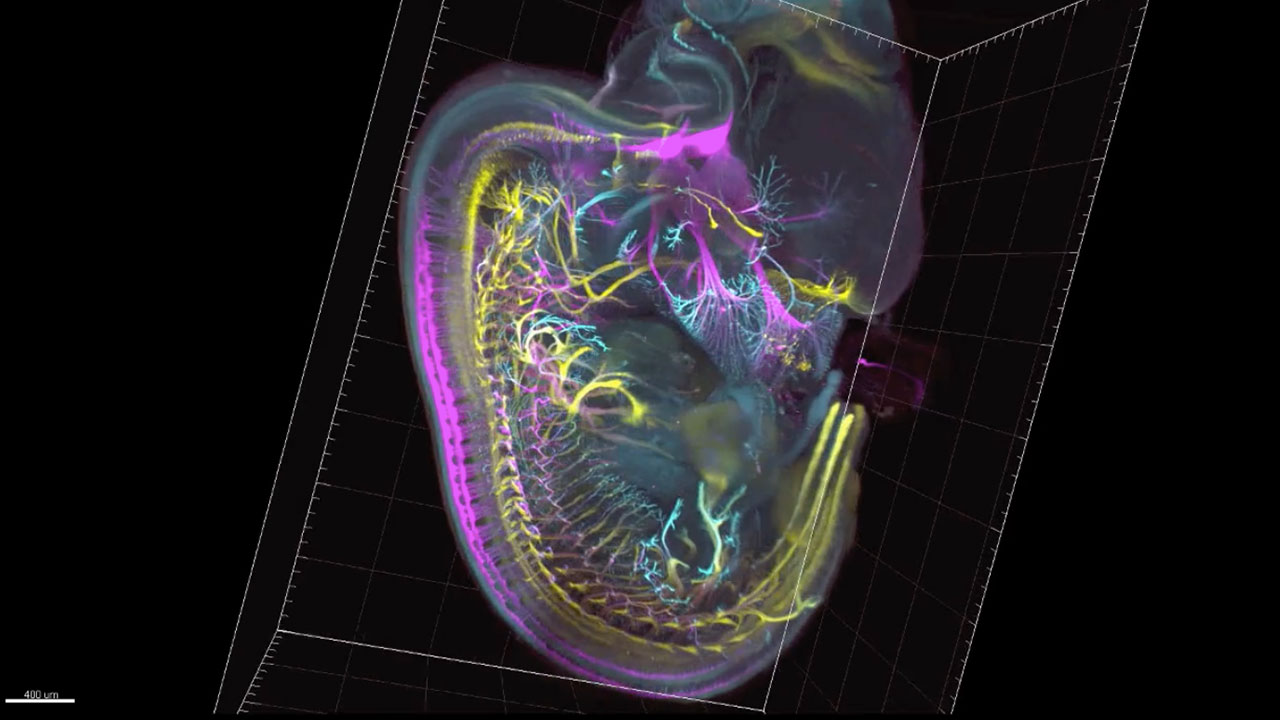 Sensory and motor nerves of the mouse embryo at 12.5 days
Gist Croft
Interaction of a Drosophila with a real post
Andrew Straw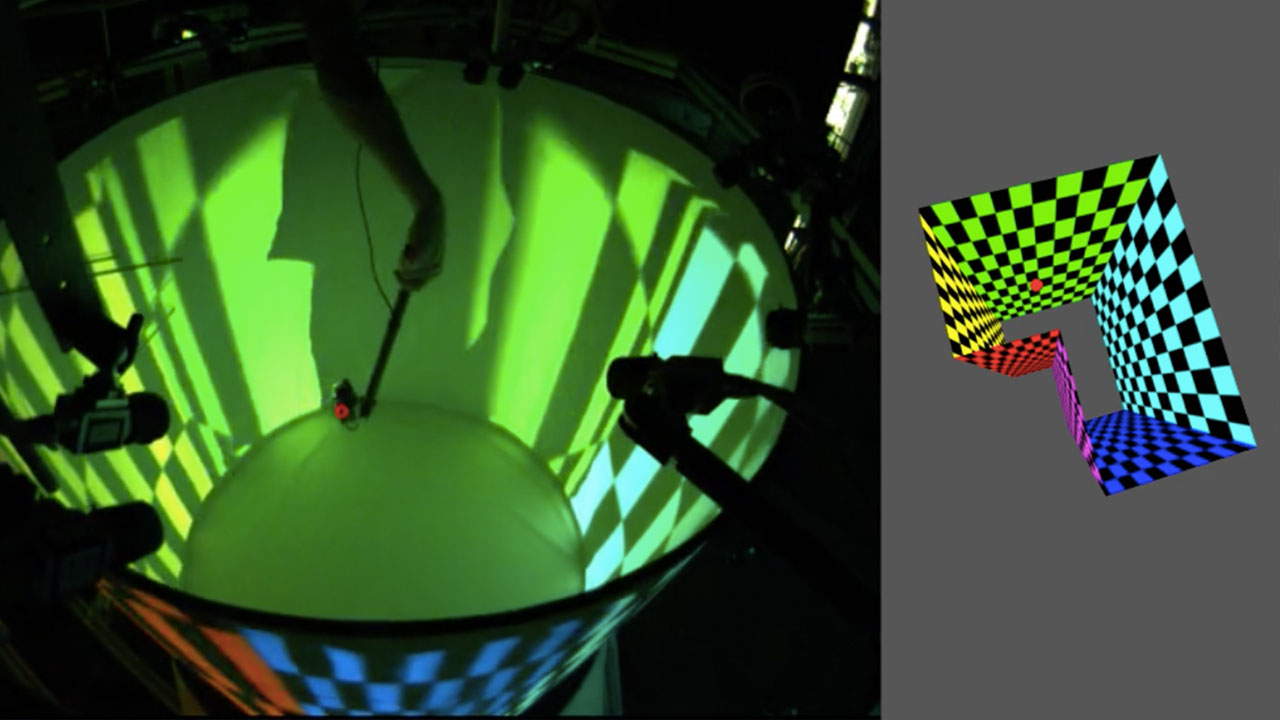 Demonstration of multiple-display perspective correct VR
Andrew Straw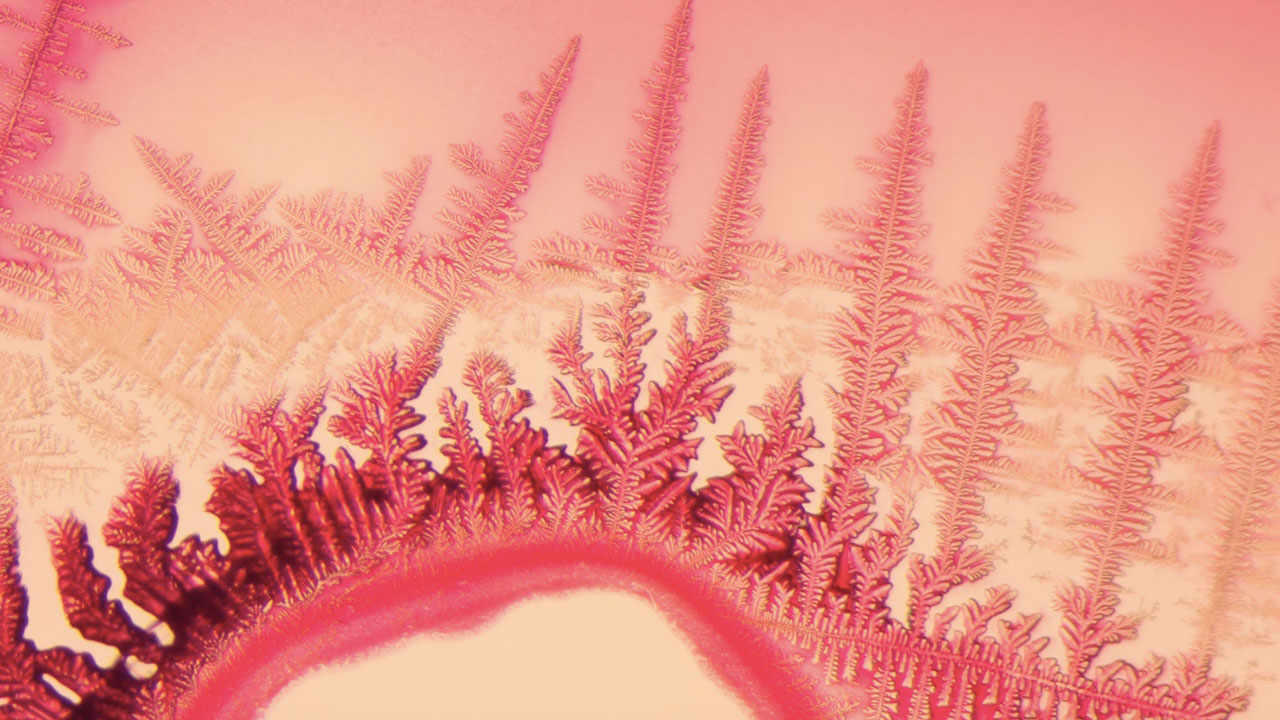 MINIGLOBELET II
Wenting Zhu
Differentiating Human Embryonic Stem Cells
Gist Croft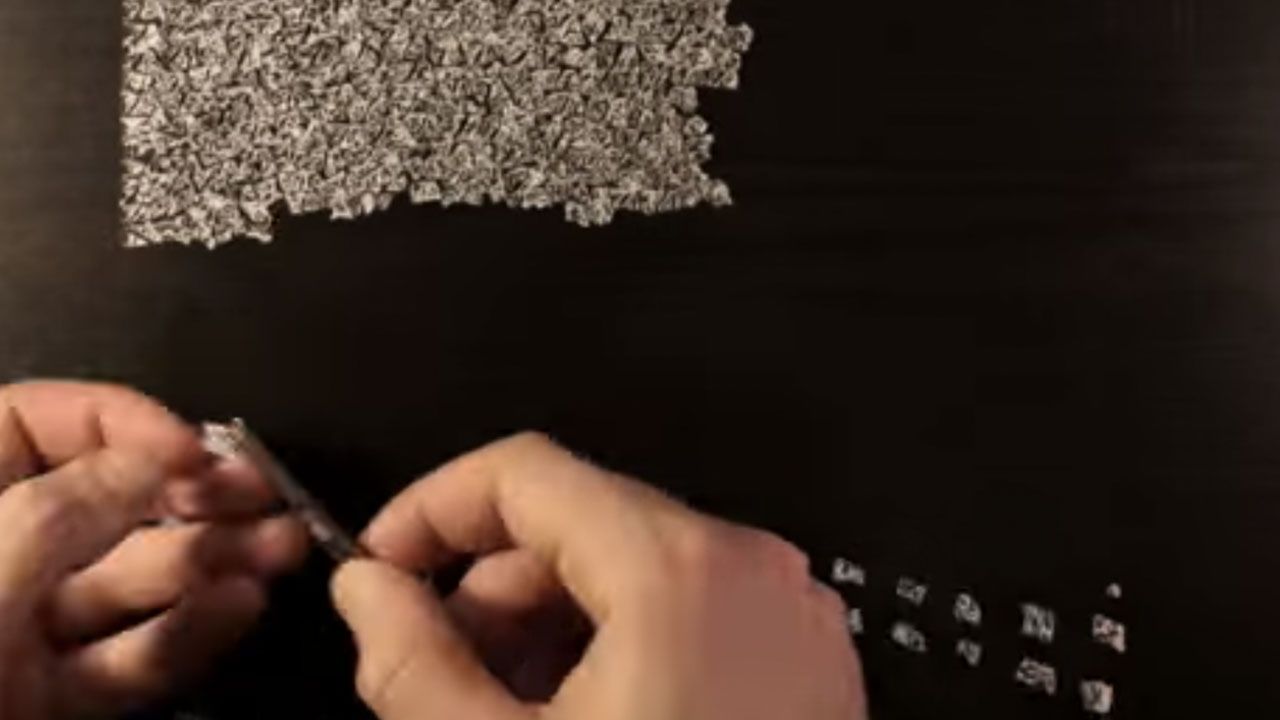 Division (making of video)
Johan Rijpma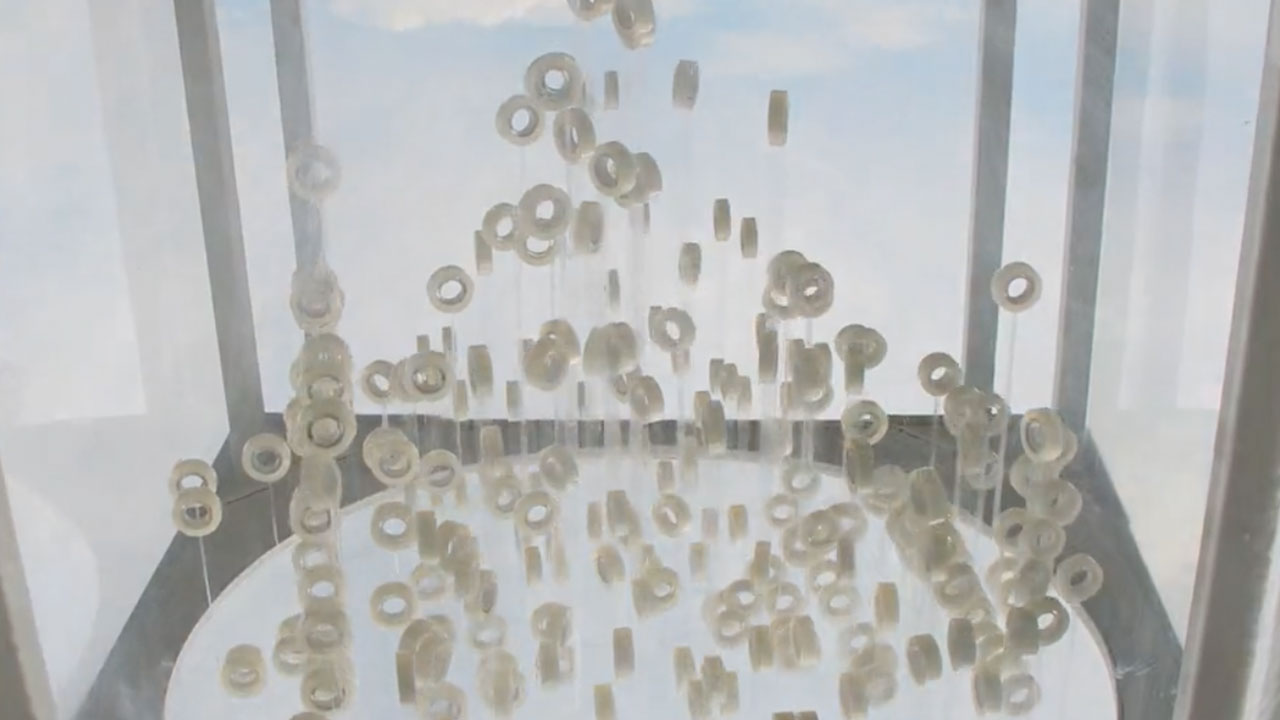 Tape Generations
Johan Rijpma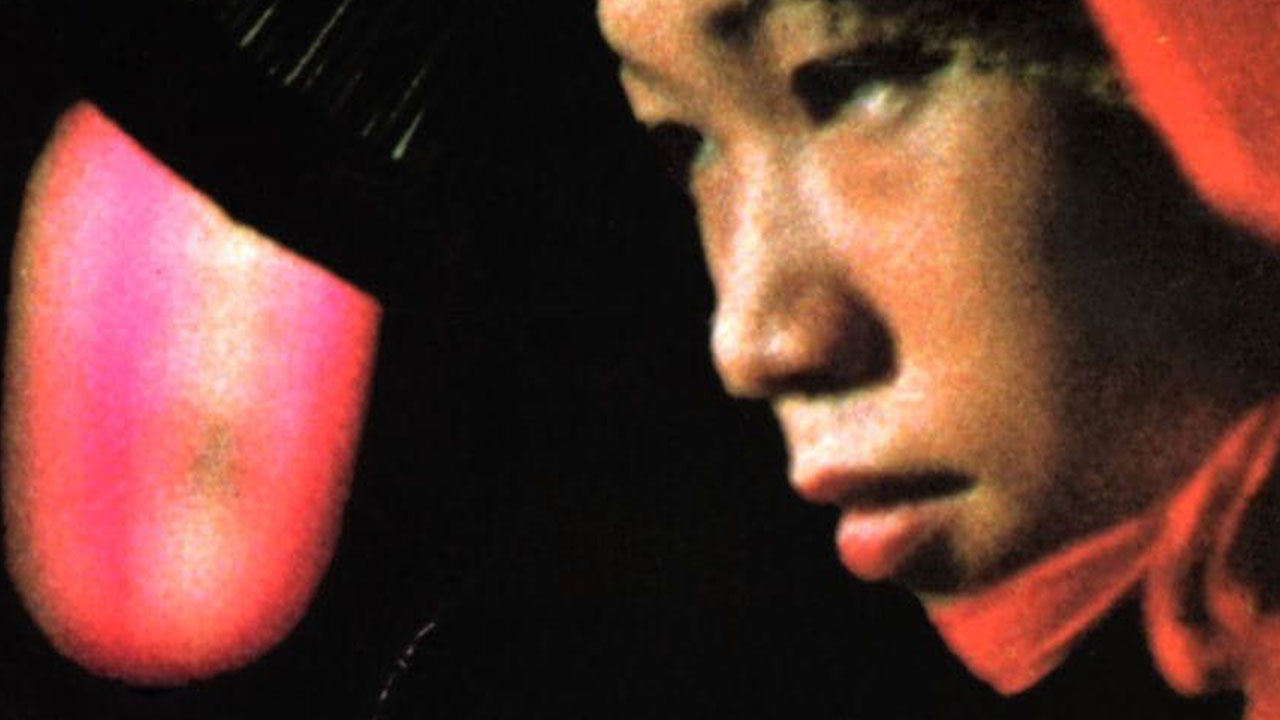 Sans Soleil
Chris Marker
Primary Expansion
Johan Rijpma
Dynamics
Orsolya Szantho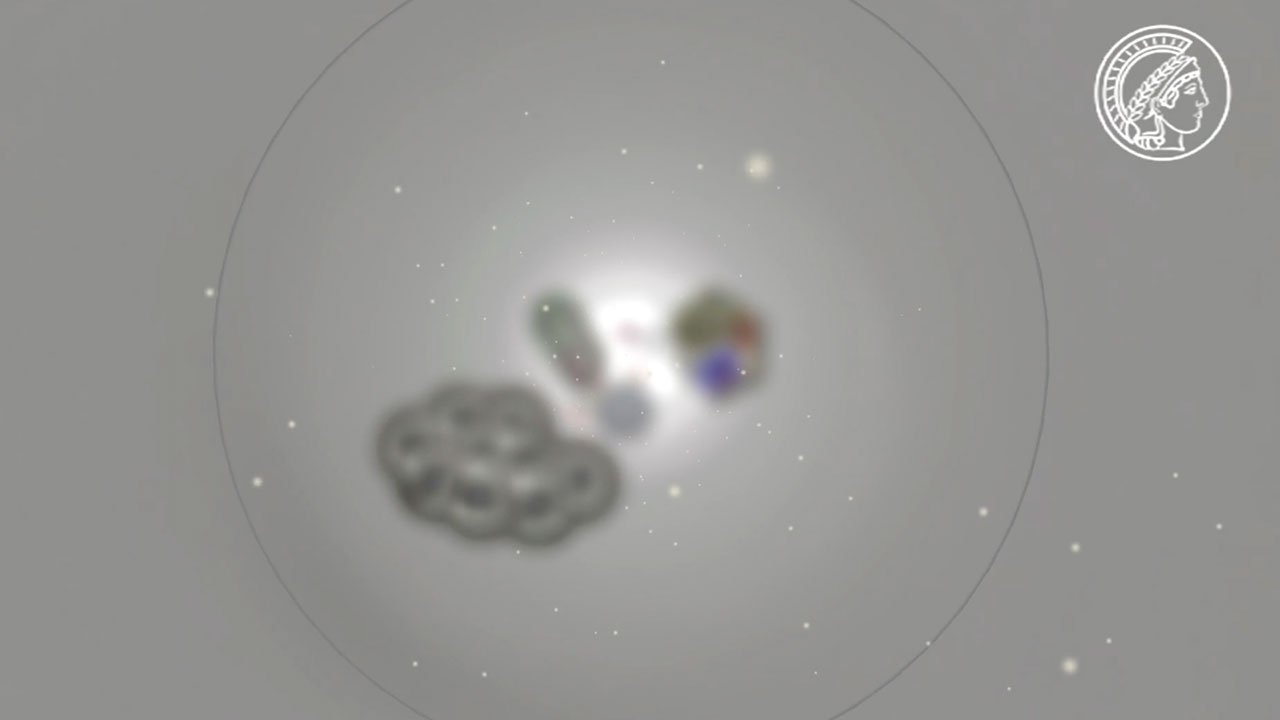 STED - Mikroskopie jenseits optischer Grenzen
Beate Häutemann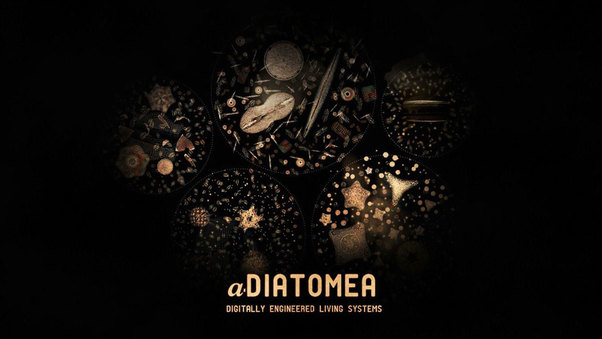 aDiatomea
Markos Kay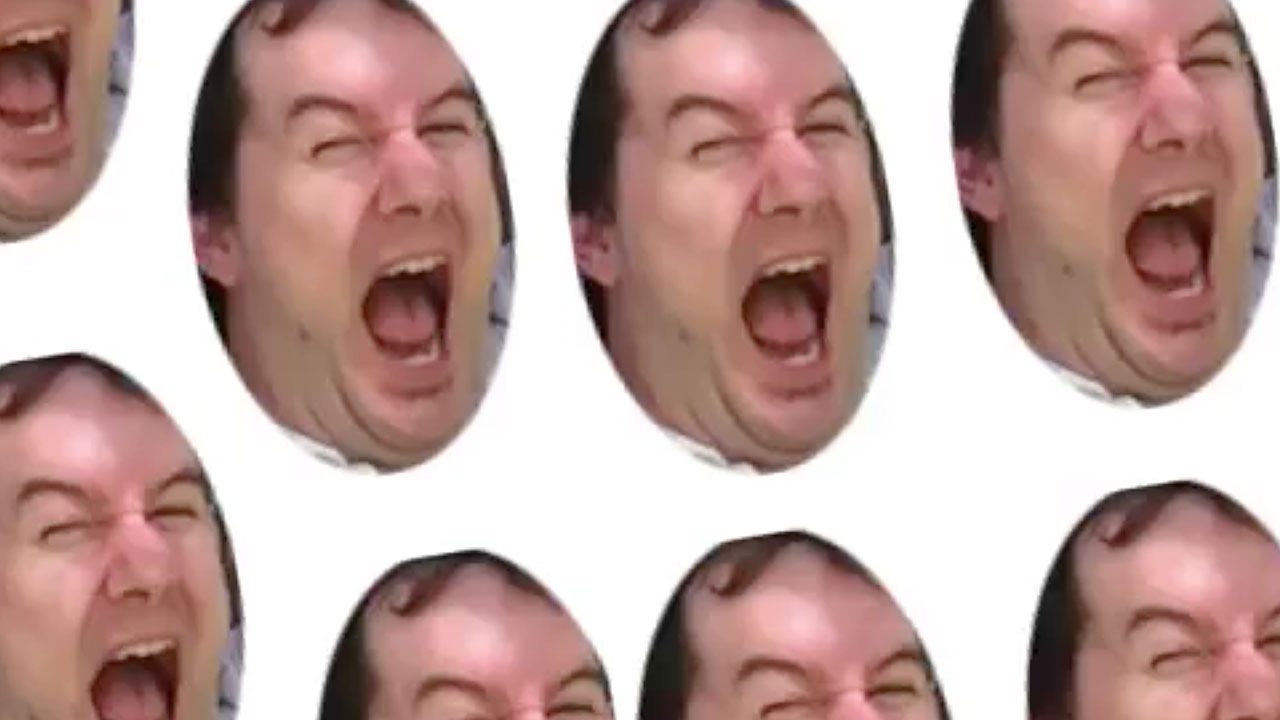 He's a budding budding yeast professor
Andrés Mansisidor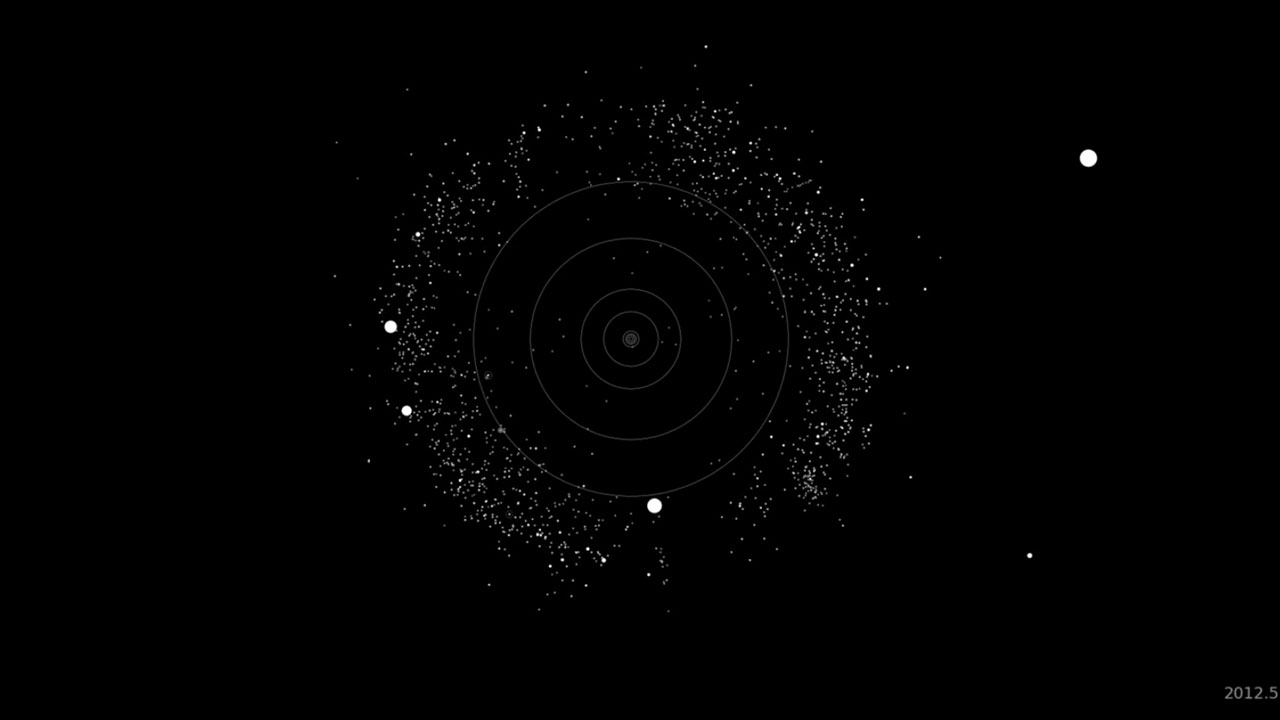 Beyond Neptune
Alex Parker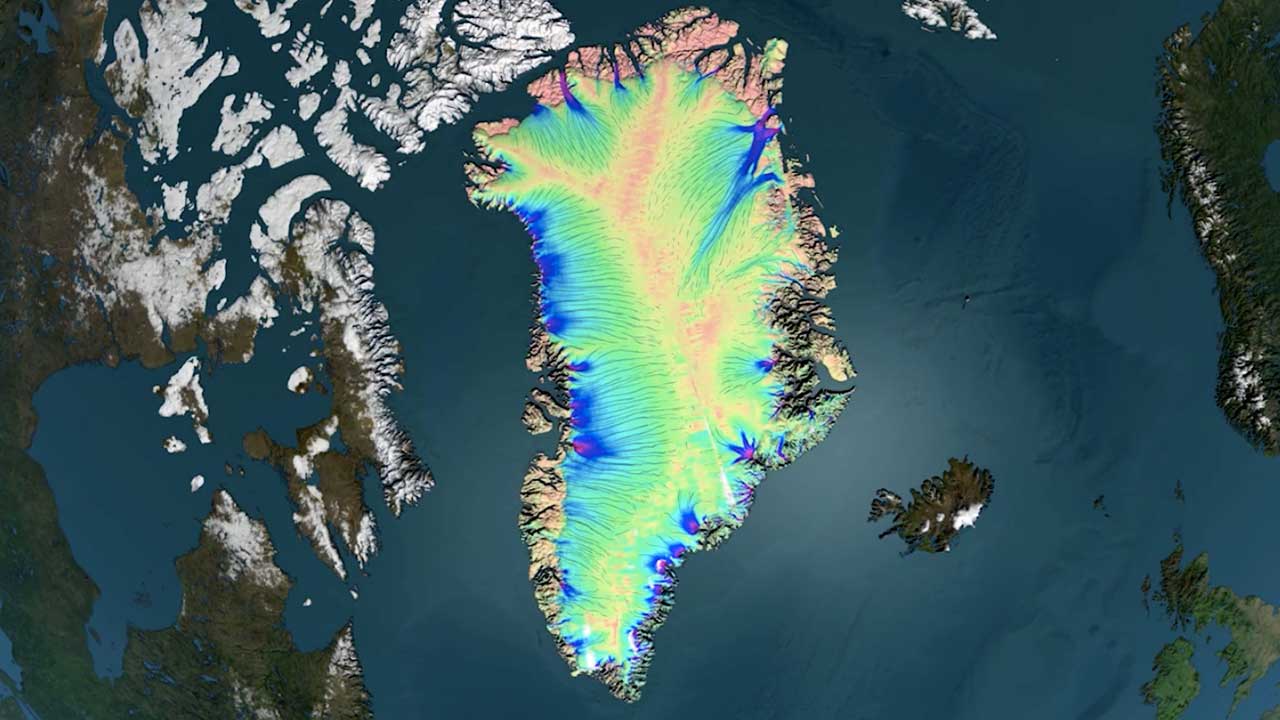 Mathematician uses skills to study Greenland's retreating glaciers
Miles O'Brien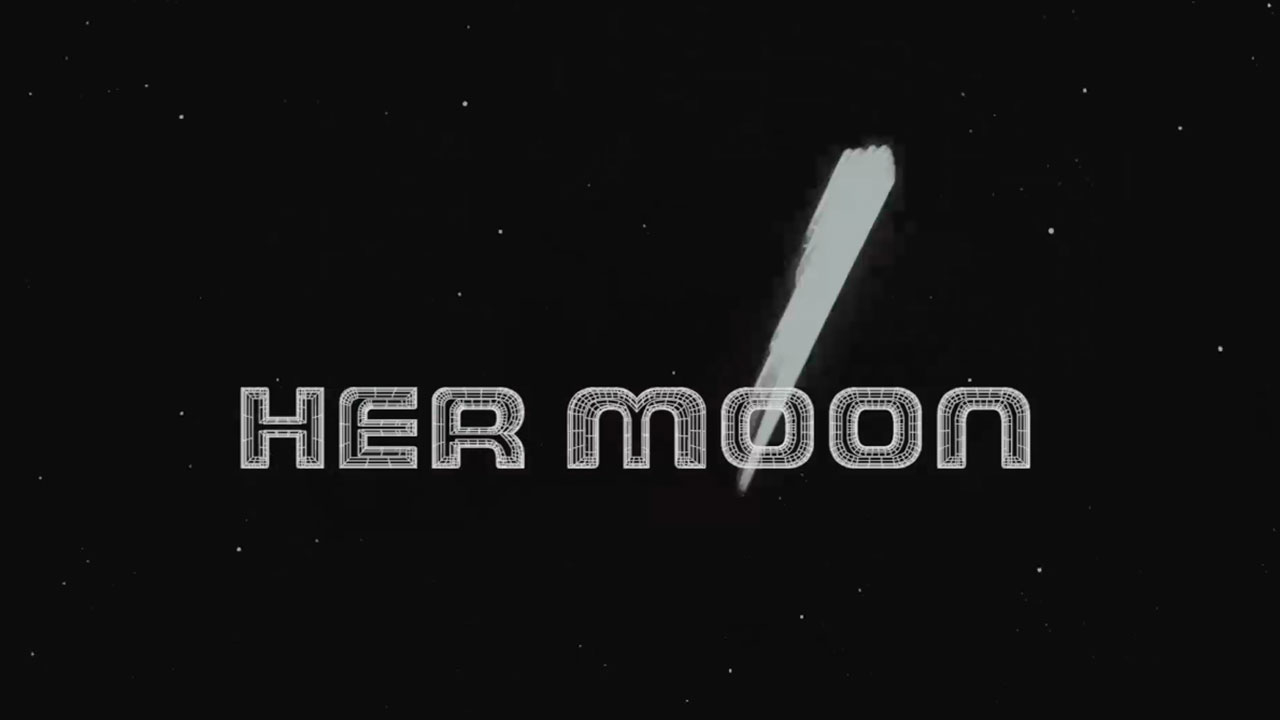 Her Moon
Lilian Mehrel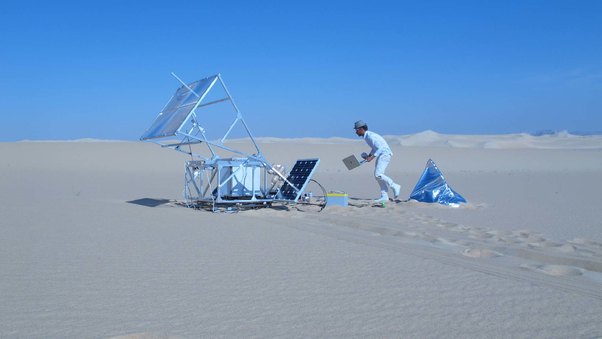 Solar Sinter Project
Markus Kayser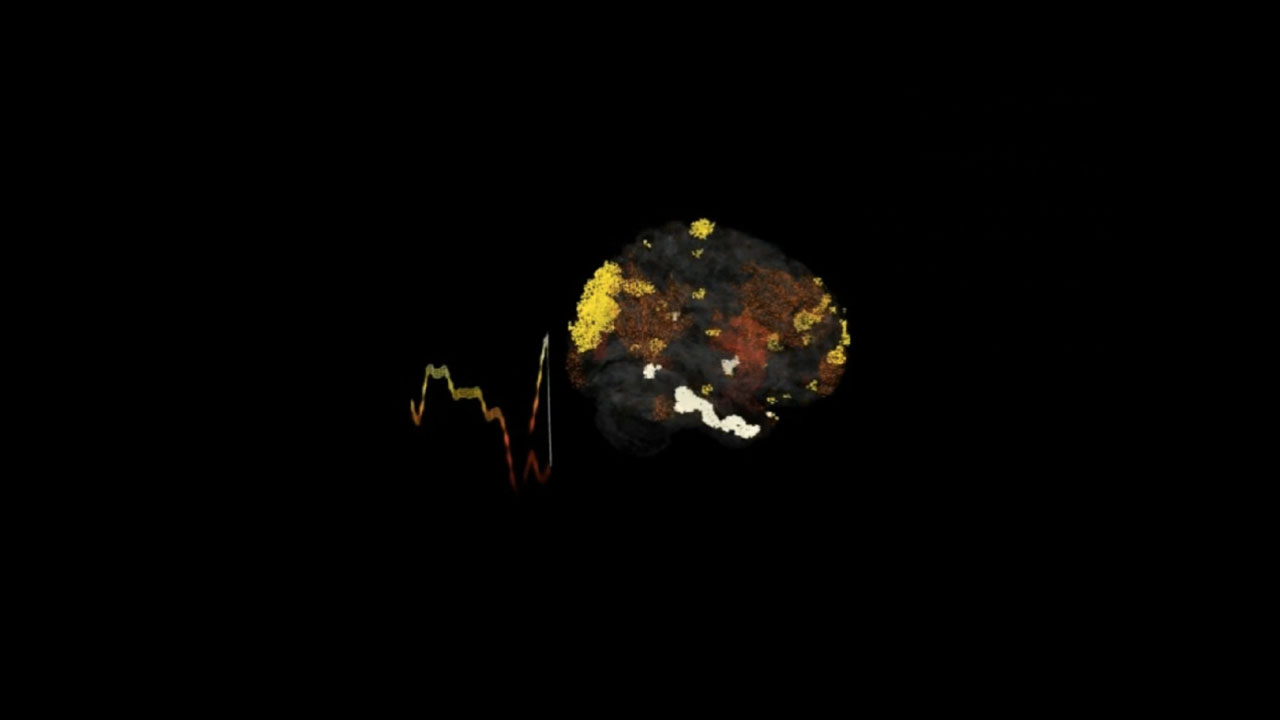 Smart Pattern
Dan Lloyd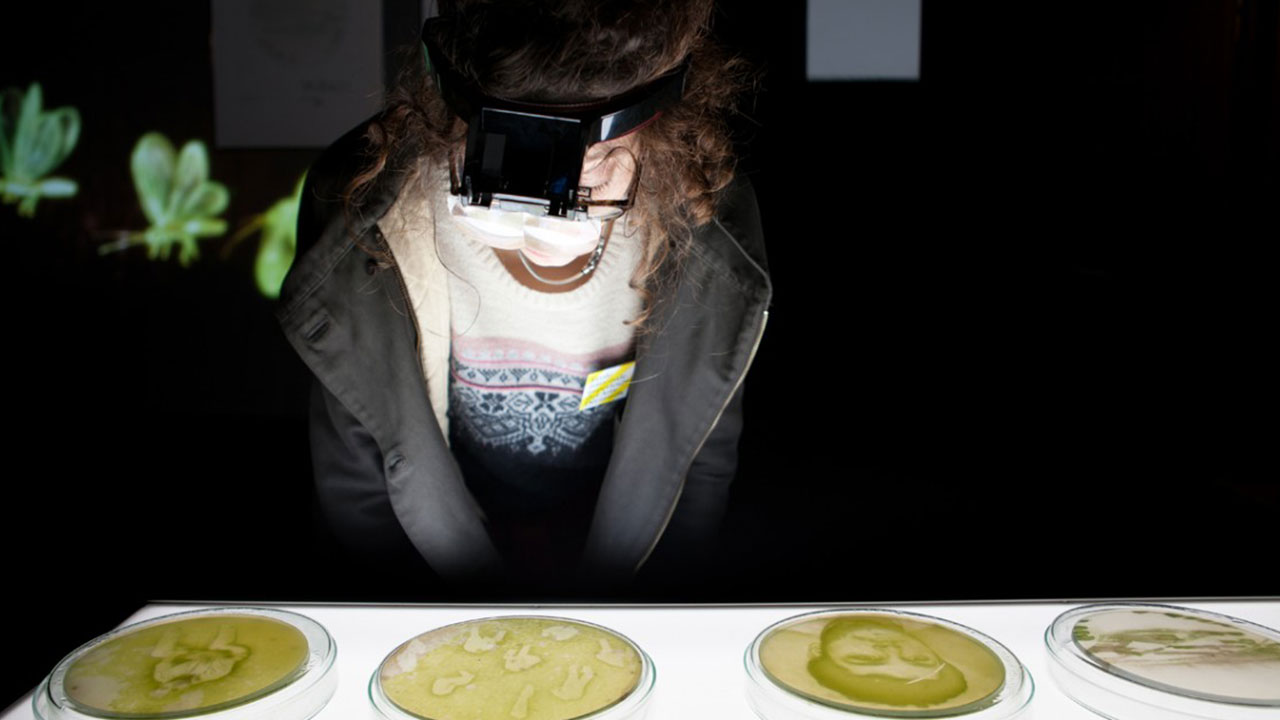 Cultures
Lia Giraud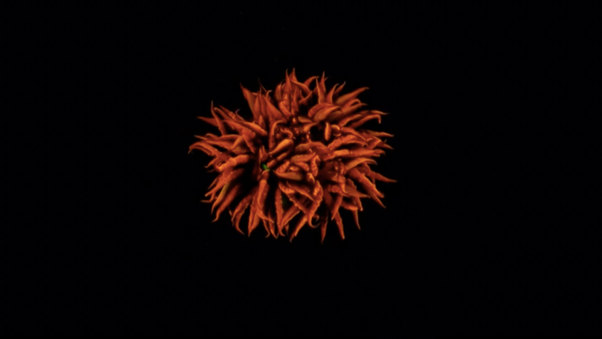 Into the Cosmic Flower Garden
Coral Morphologic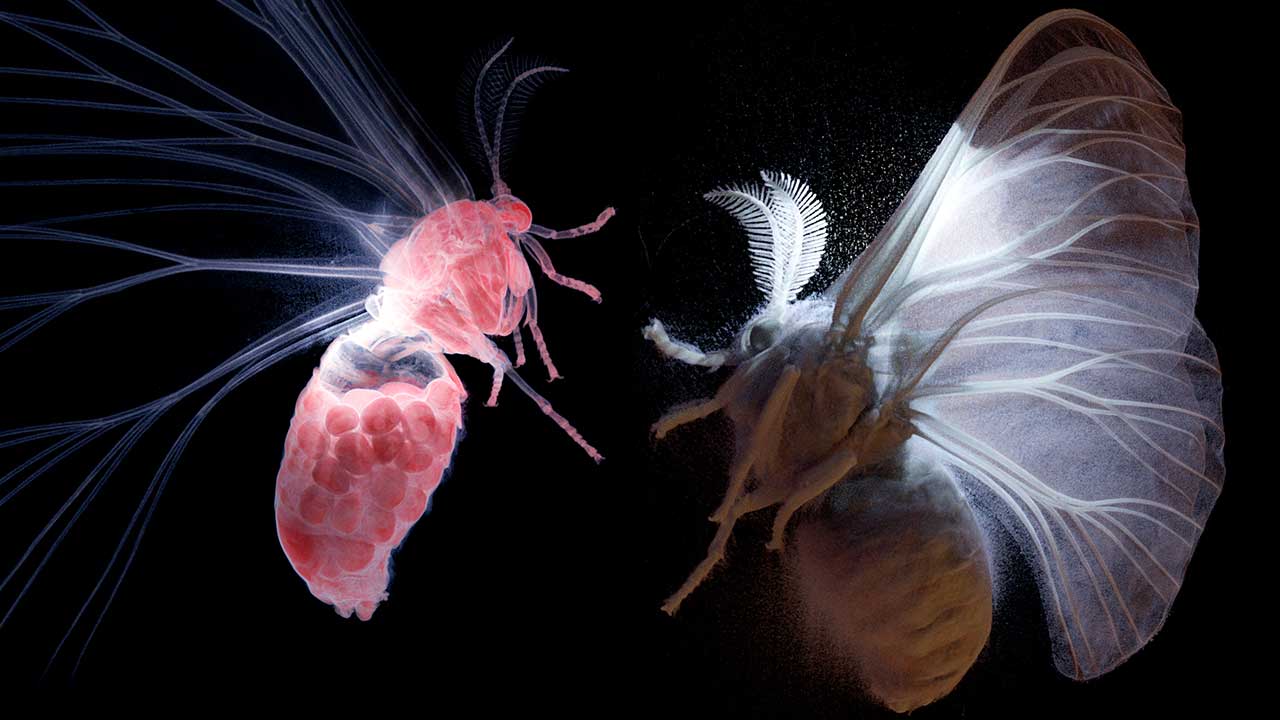 The Secret World of Moths
Hannes Vartiainen,Pekka Veikkolainen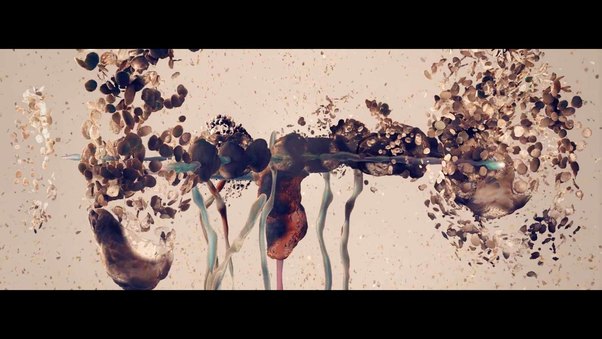 Cytoplasmic Playgrounds
Markos Kay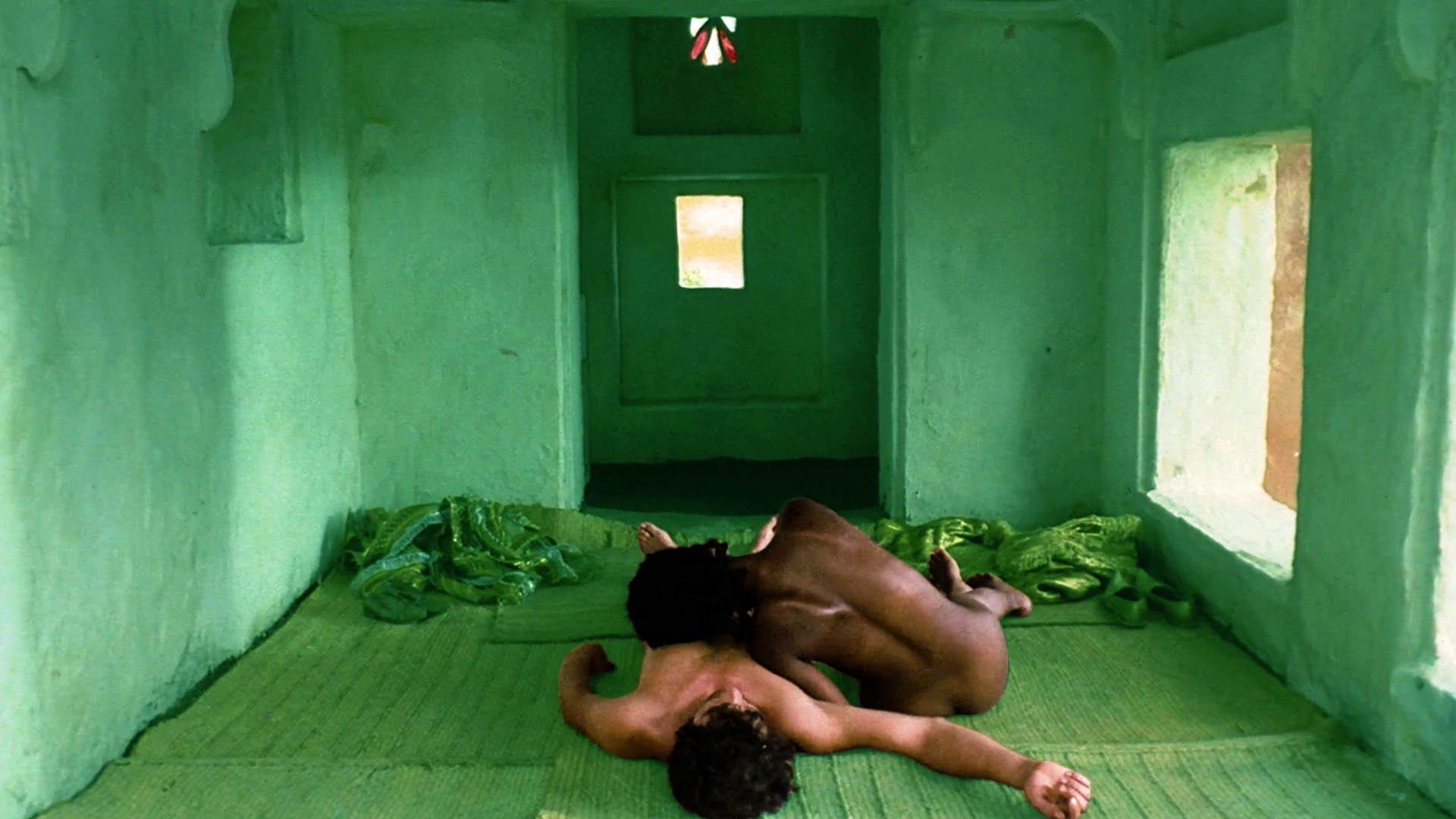 Fever Freaks
Frédéric Moffet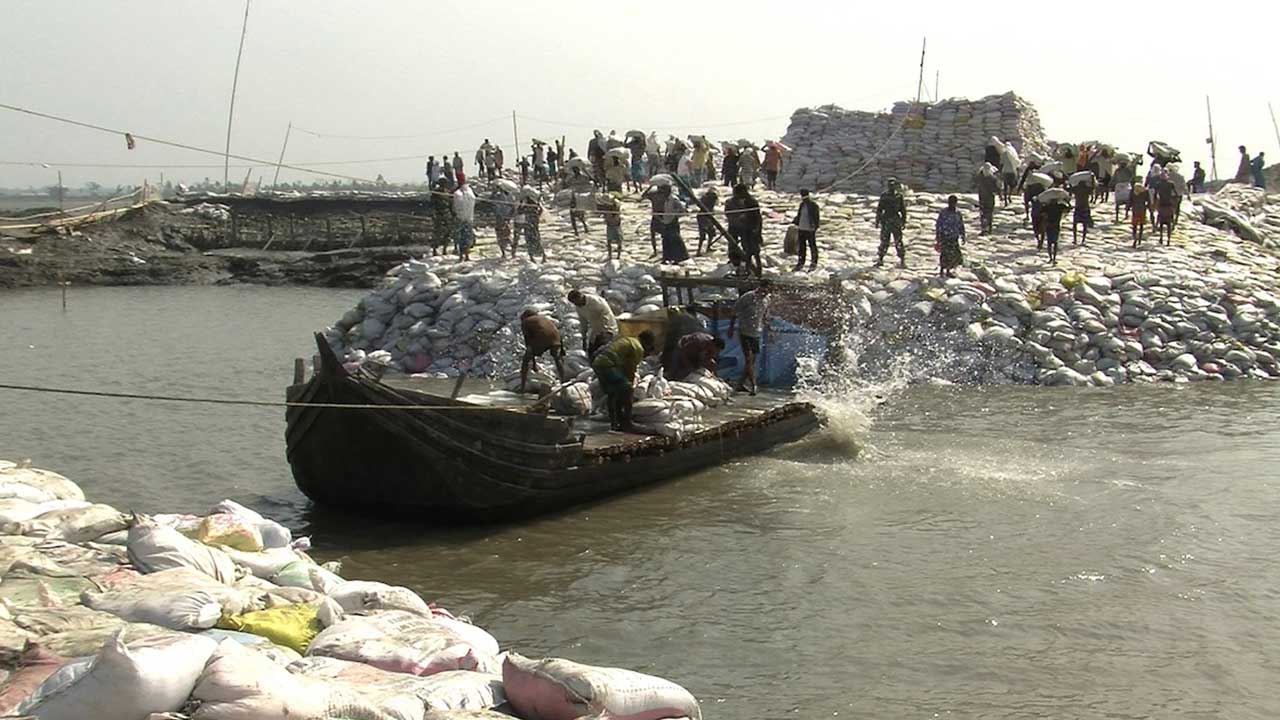 Deep Weather
Ursula Biemann
Virtual Brain with Oculus Rift (2)
Bas Rokers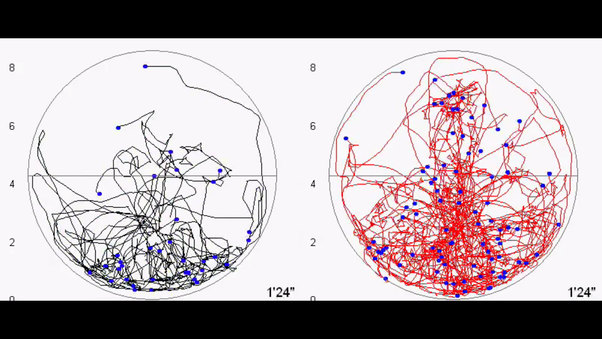 Preferred Behaviors
Justin Blau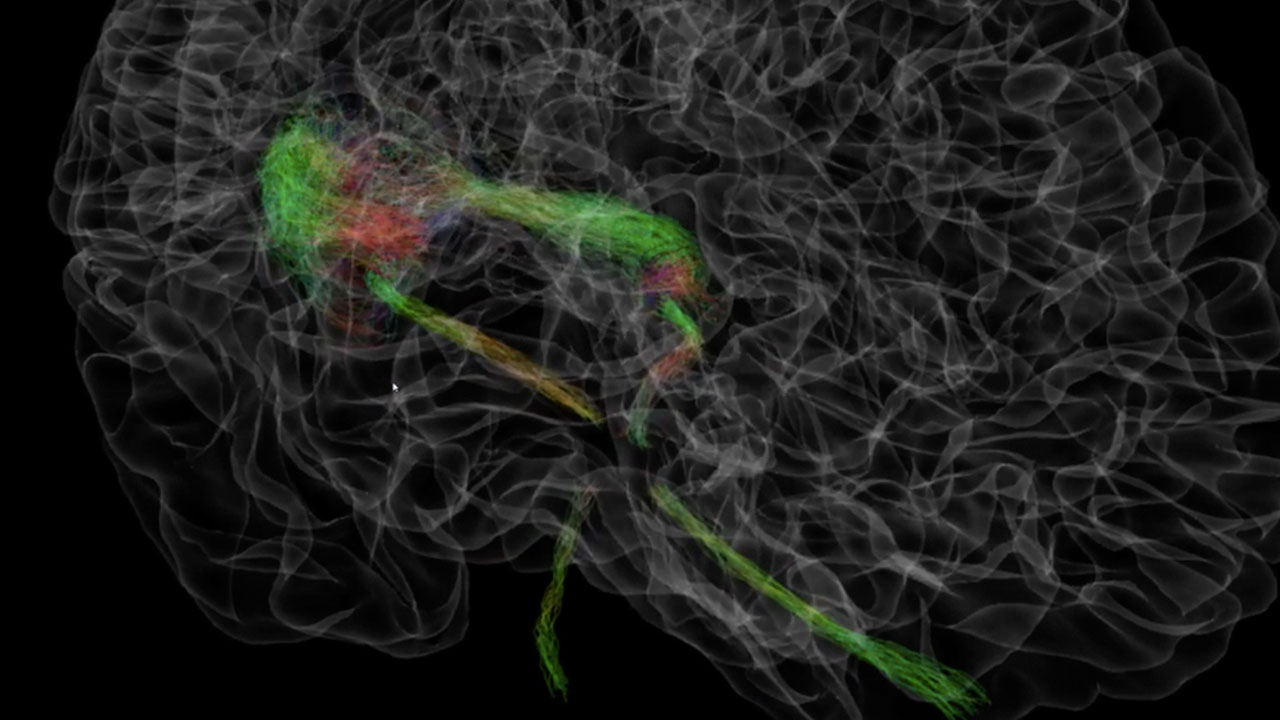 Virtual Brain With Oculus Rift (1)
Bas Rokers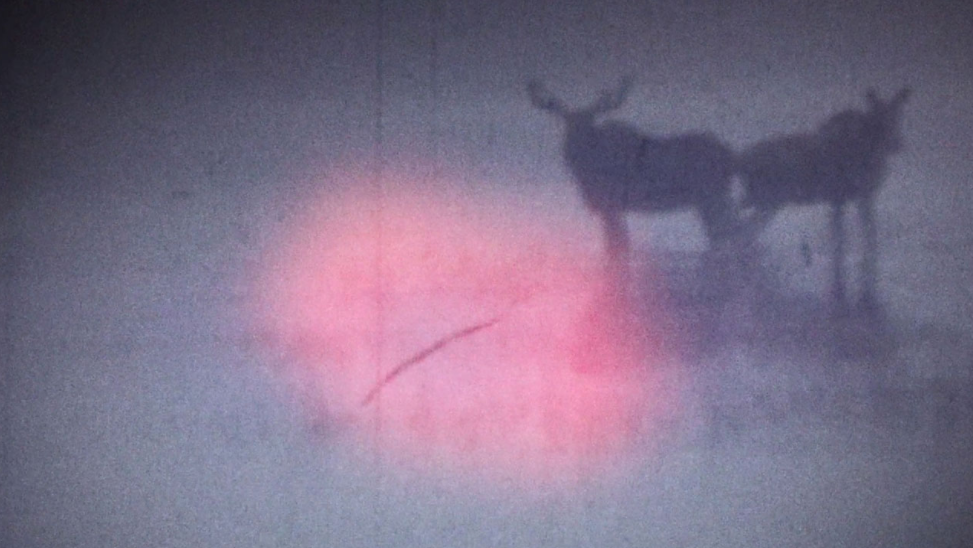 Night Fair
Cynthia Naggar, Gueze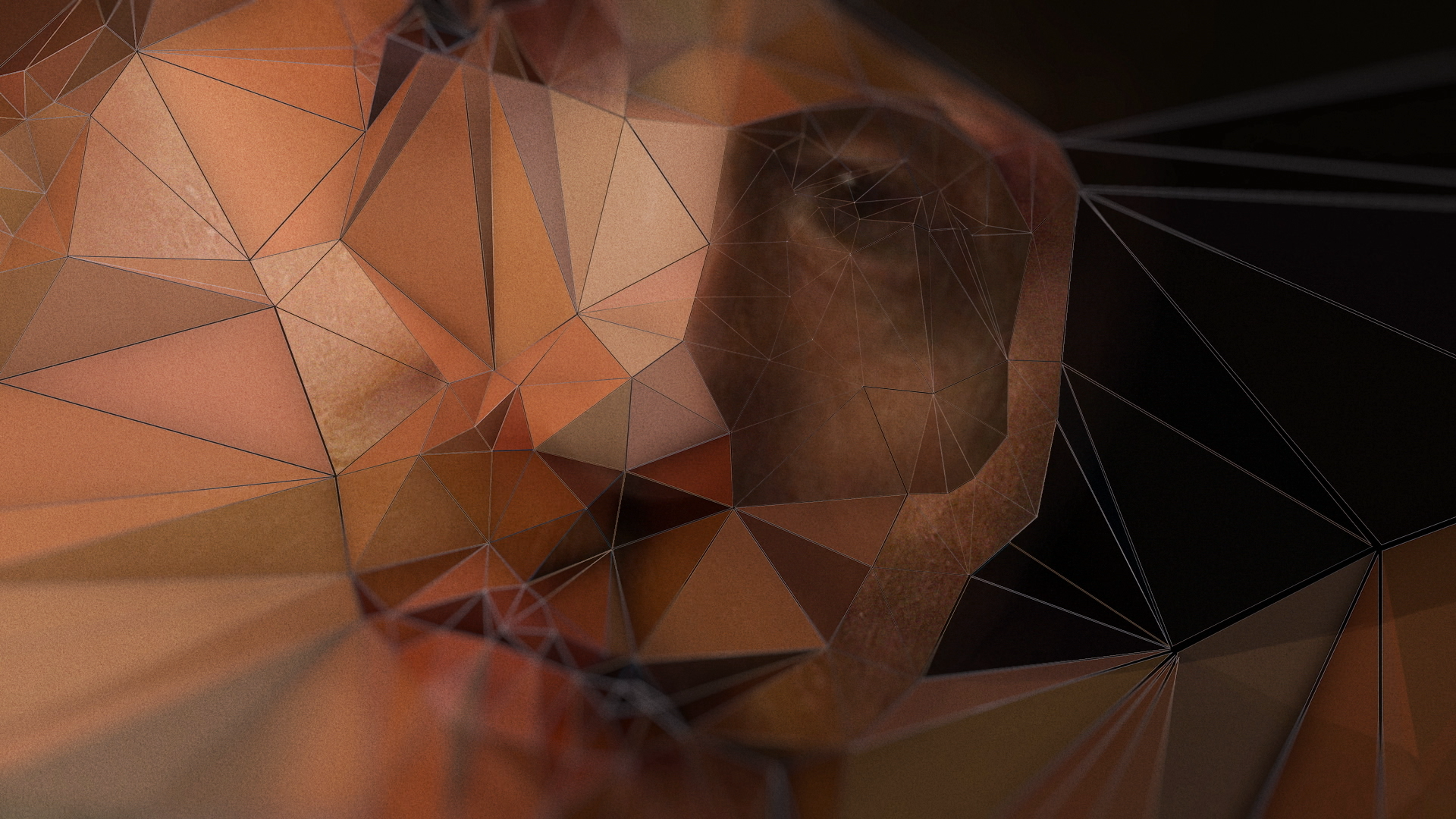 The Next Rembrandt
Juliette Stevens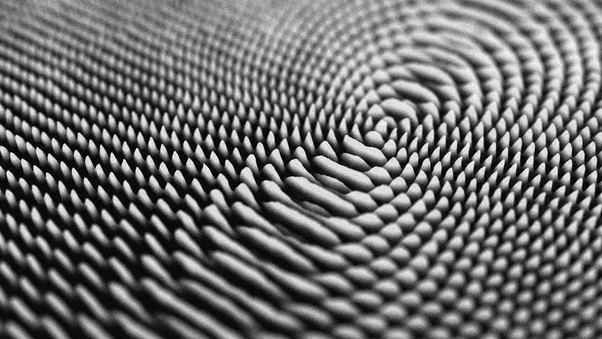 20Hz
Ruth Jarman,Joe Gerhardt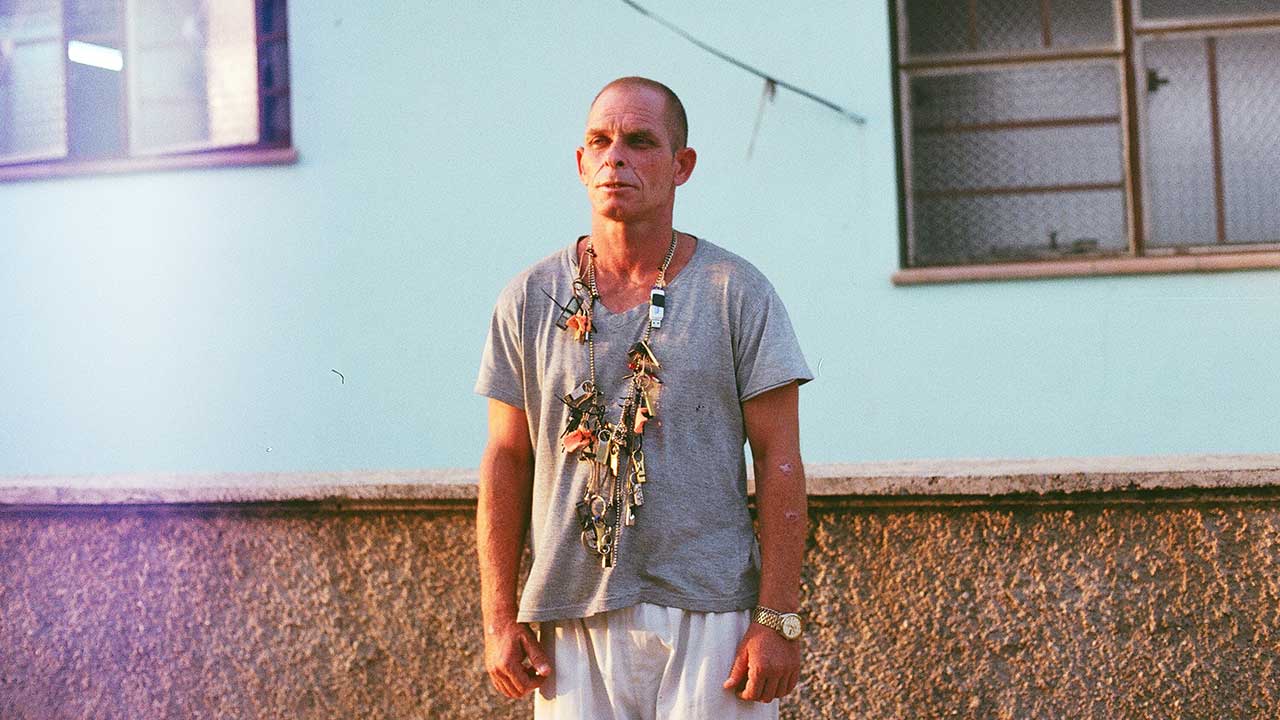 Armeggeddon 2
Corey Hughes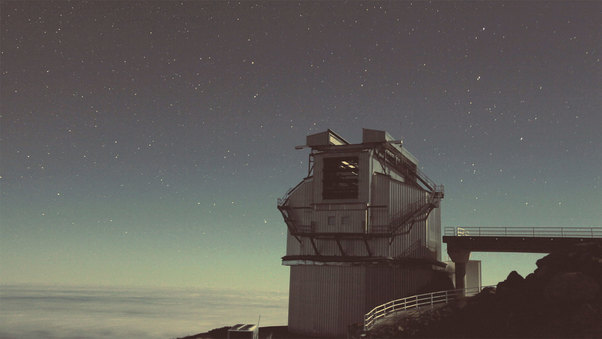 Into Deep Space
Anne Milne,Alberto Iordanov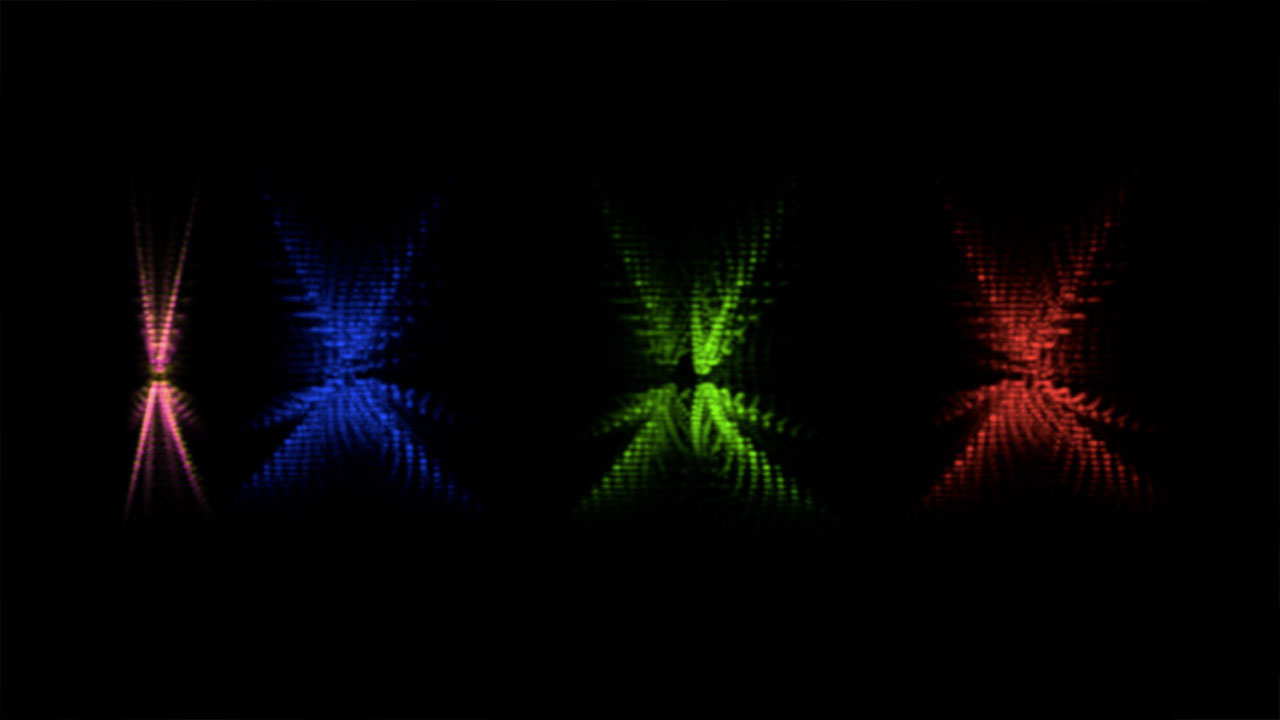 Molecular Ghost Dance
Ula Alexander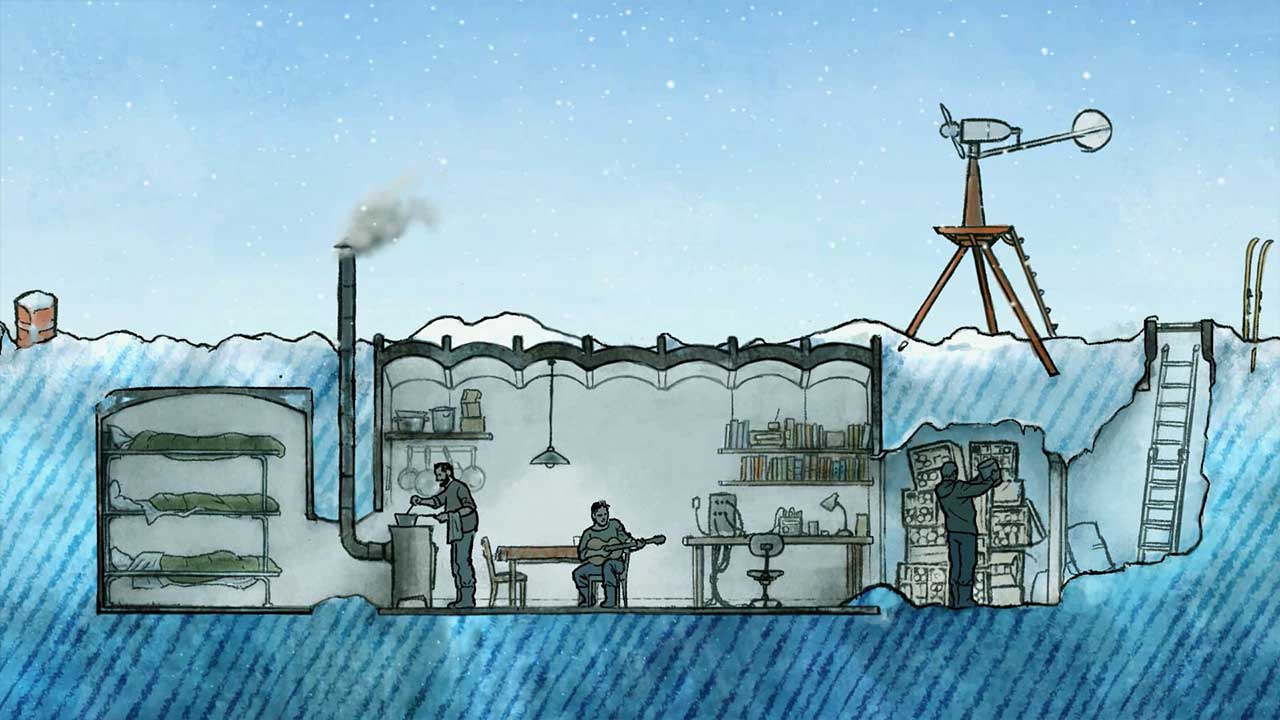 The Secrets Held in Ice
Loïc Fontimpe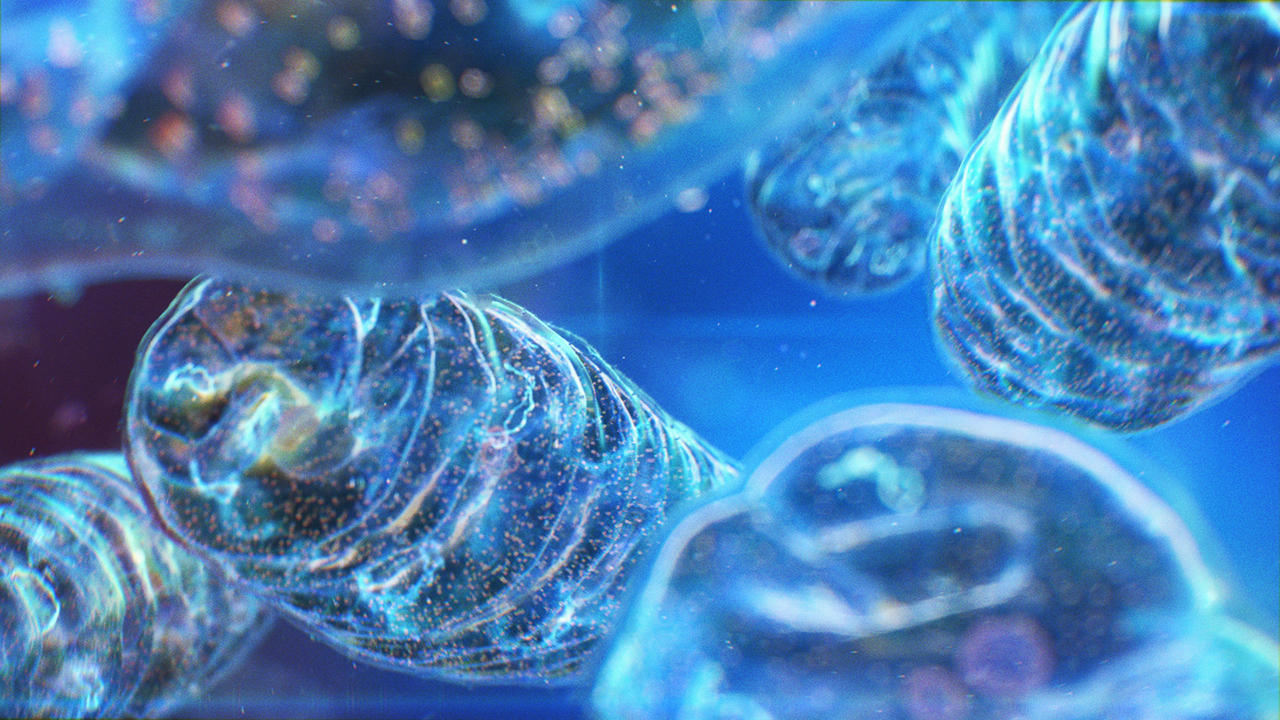 Mitochondria
Alexey Kashpersky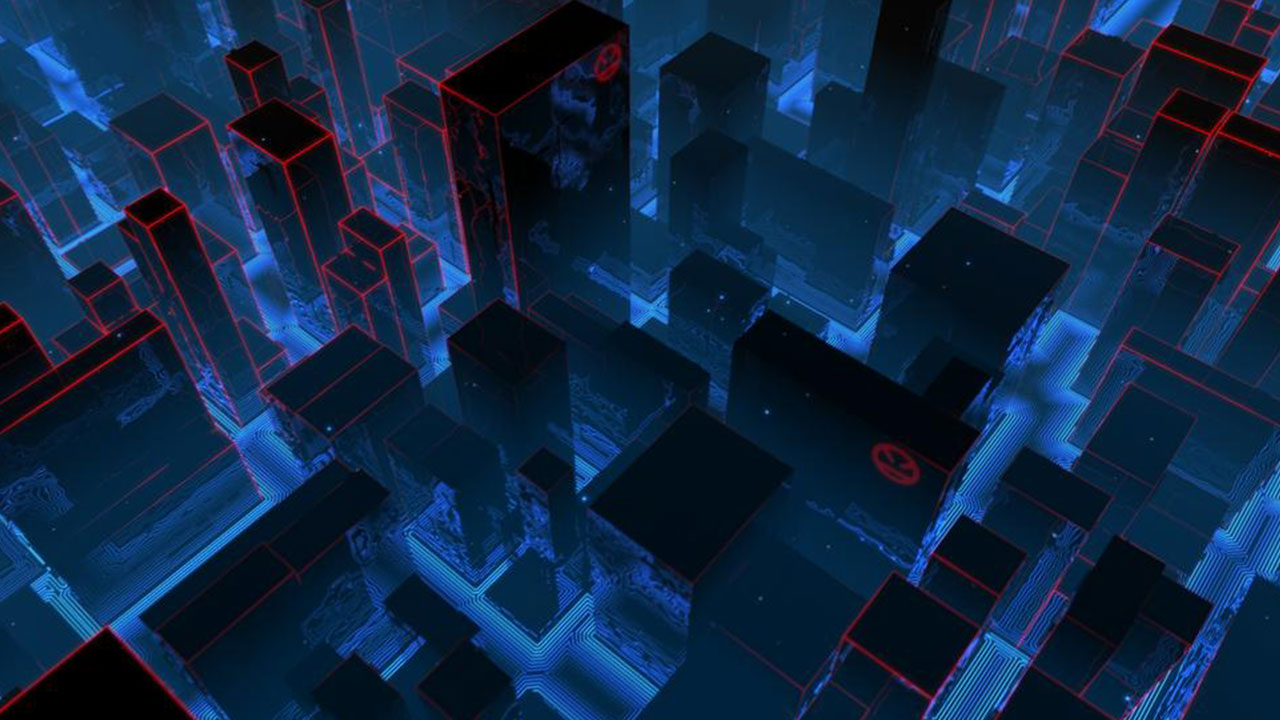 Binary Love
Ewan Golder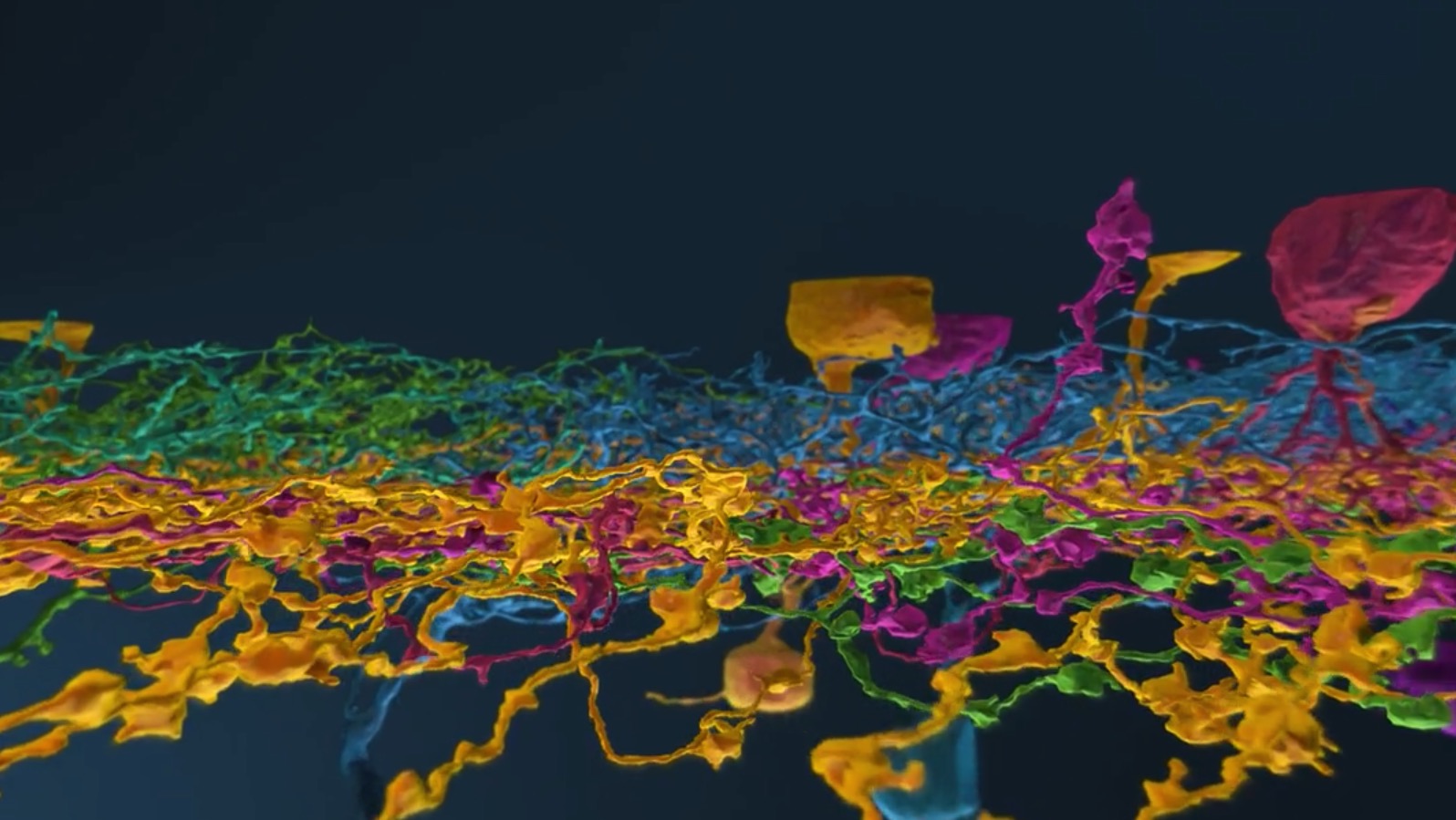 Eyewire Promotional Video
Alex Norton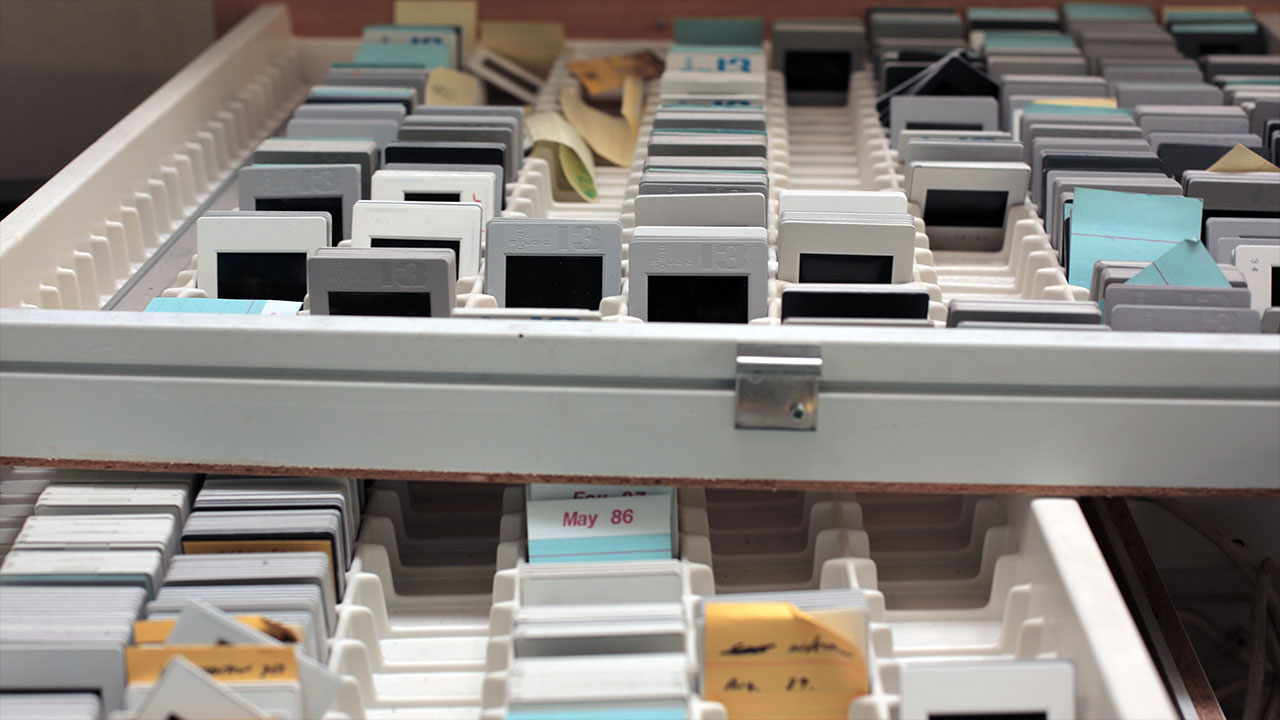 La couleur de l'intervalle (the color in between)
Giulia Grossmann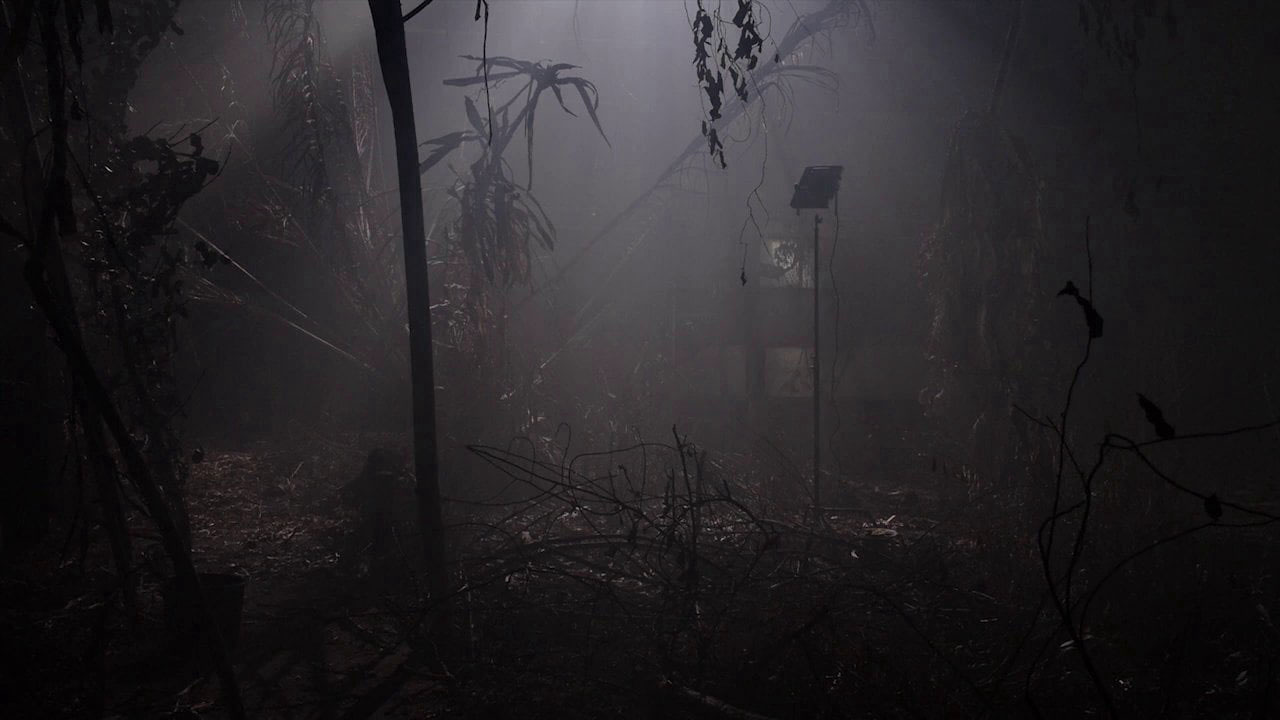 Herbarium
Barbara Visser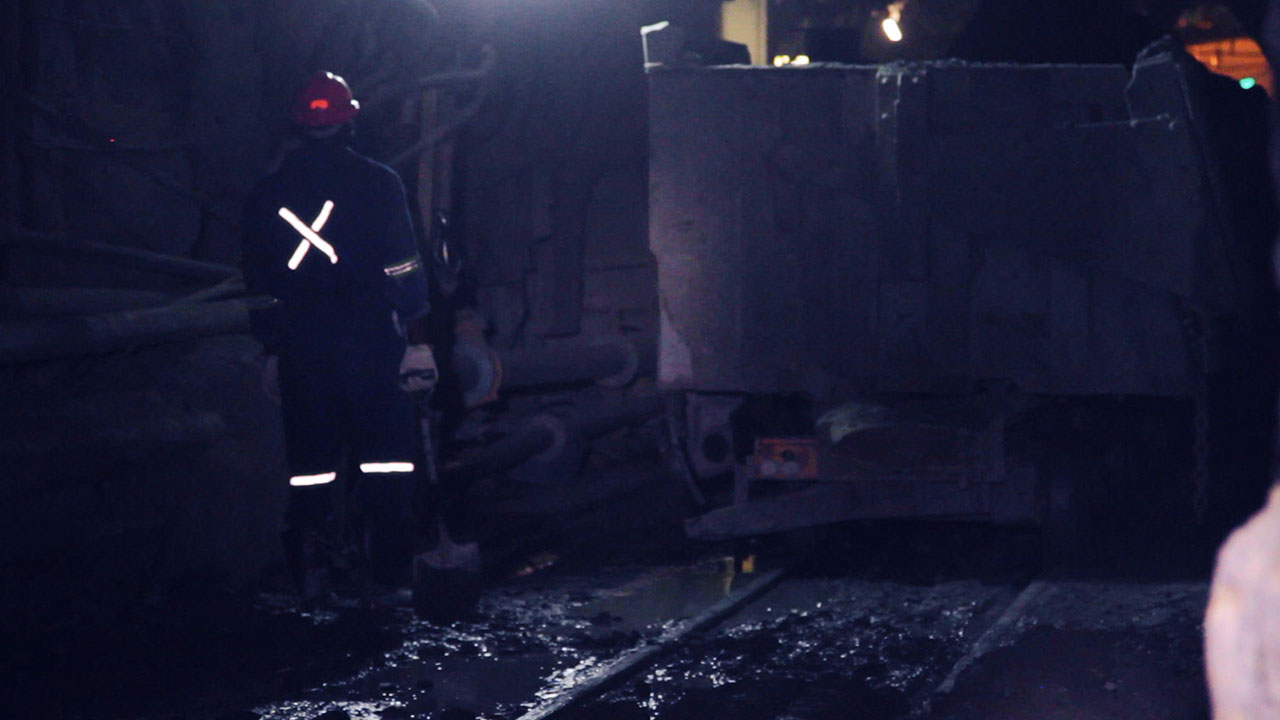 the I mine
Emilio Moreno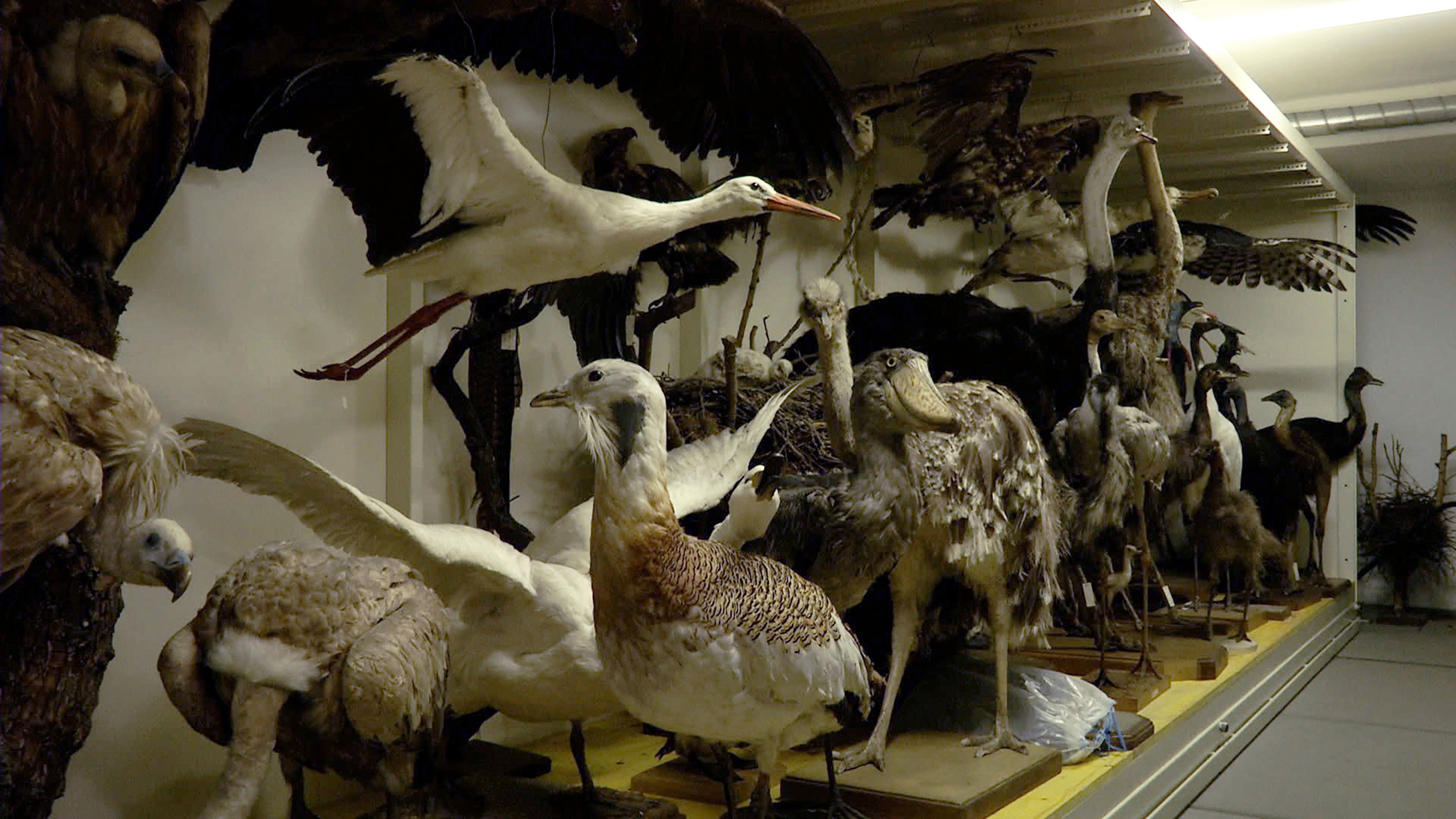 Golden Genes
Clemens Stachel, Wolfgang Konrad, Ursula Hansbauer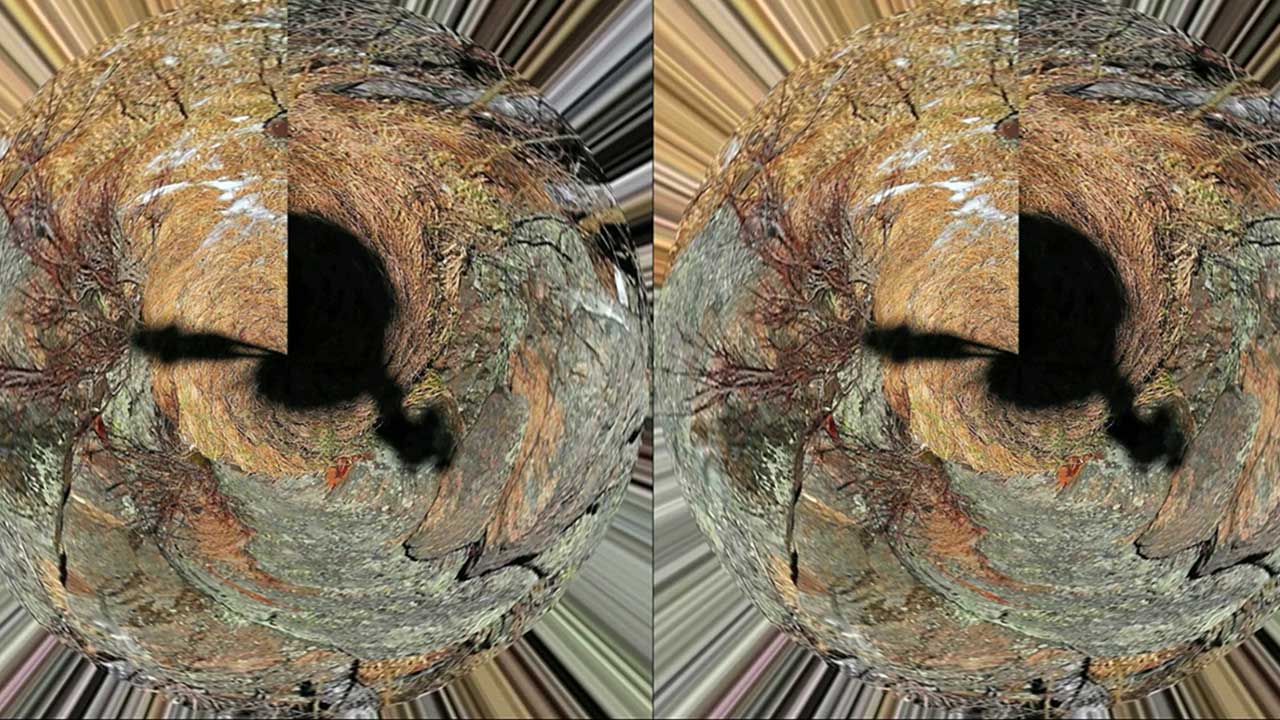 Soon It Would Be Too Hot
Jeanne Liotta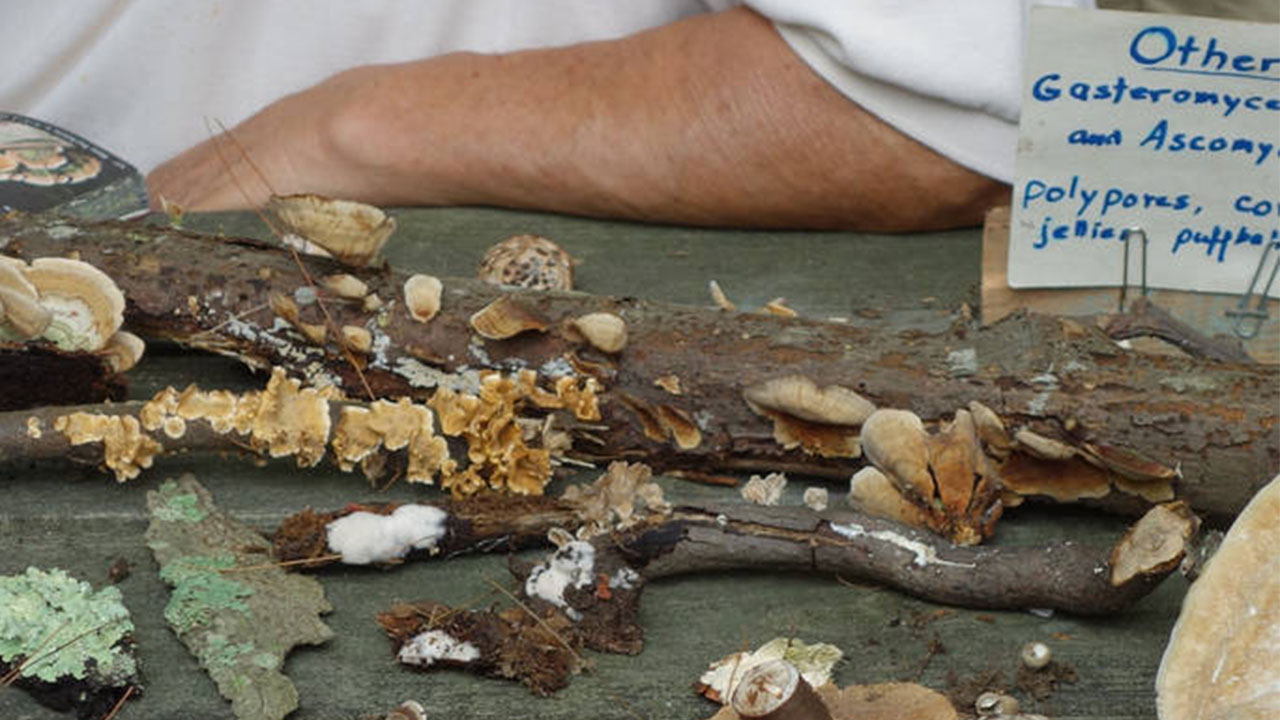 Mycological
Ernst Karel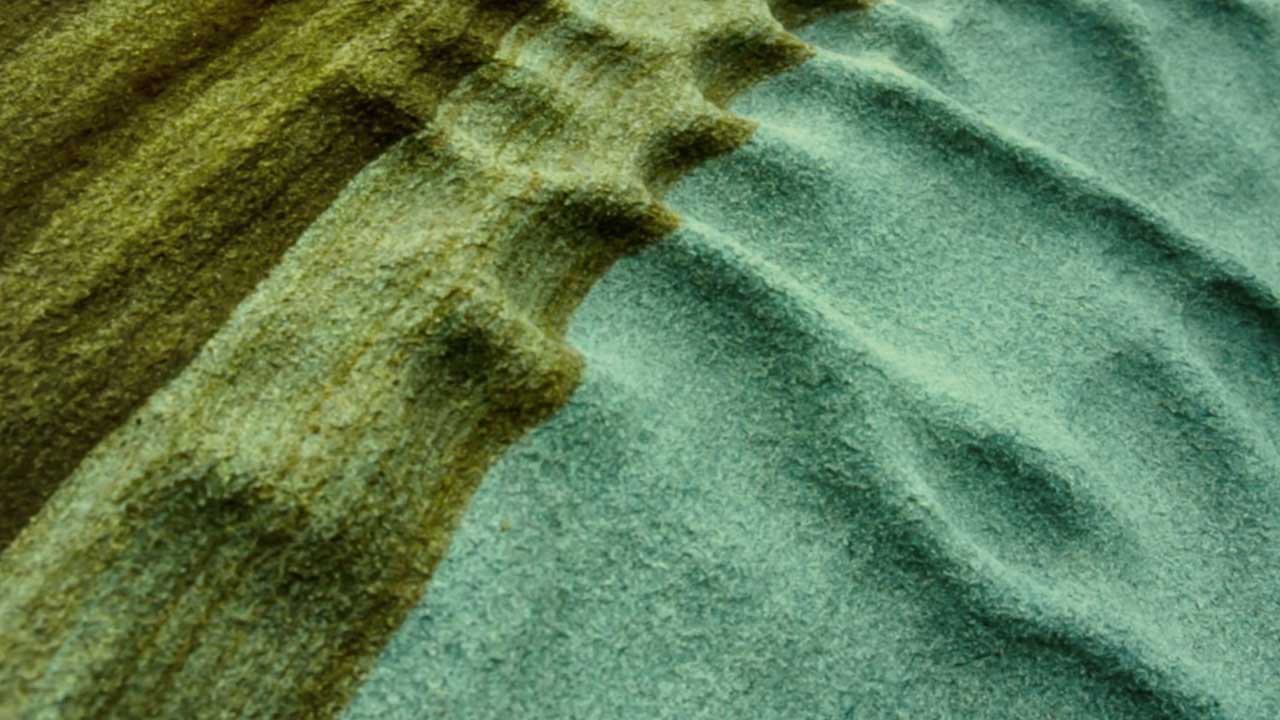 Frack
Grayson Cooke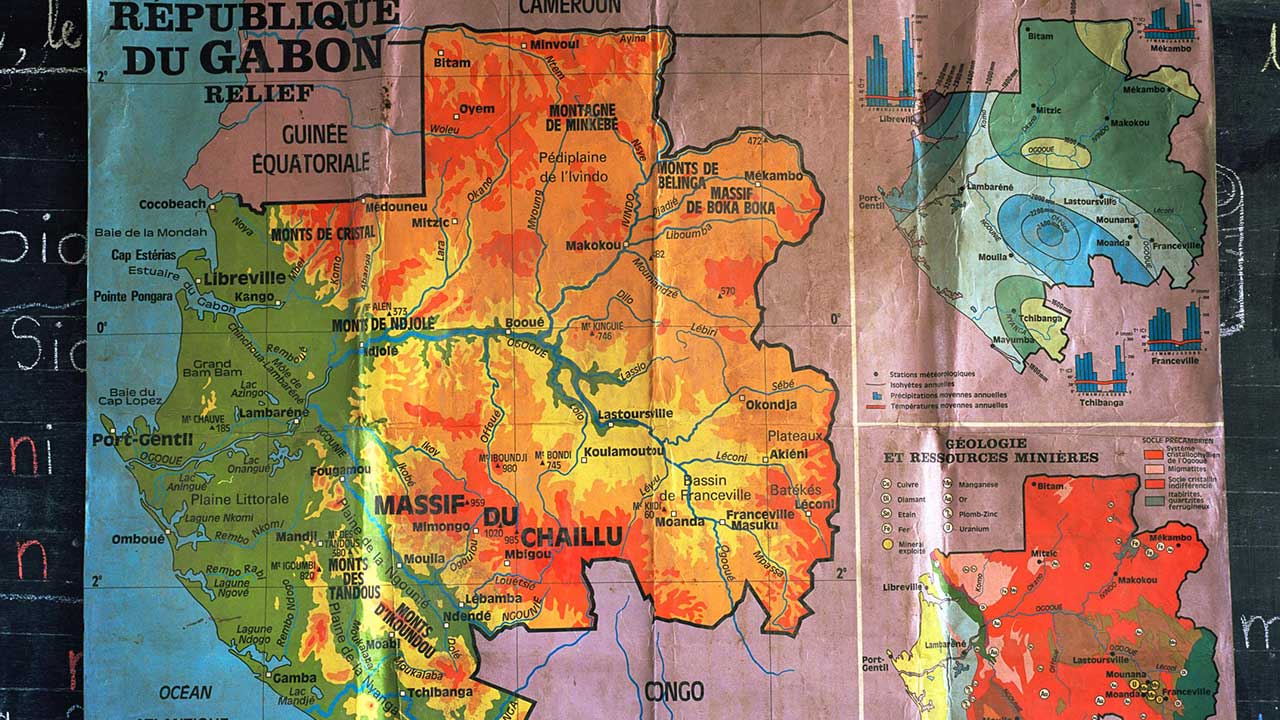 Chasing Cuckoos
Toby Smith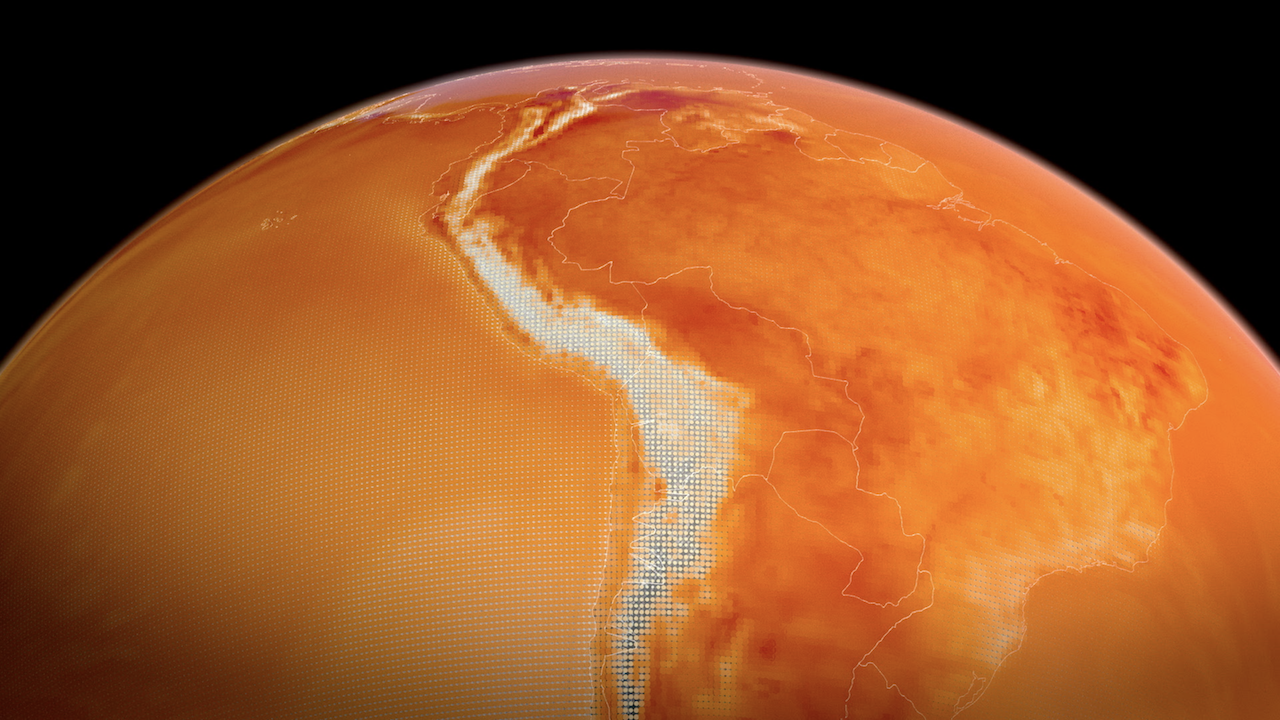 Visualization of the earth temperature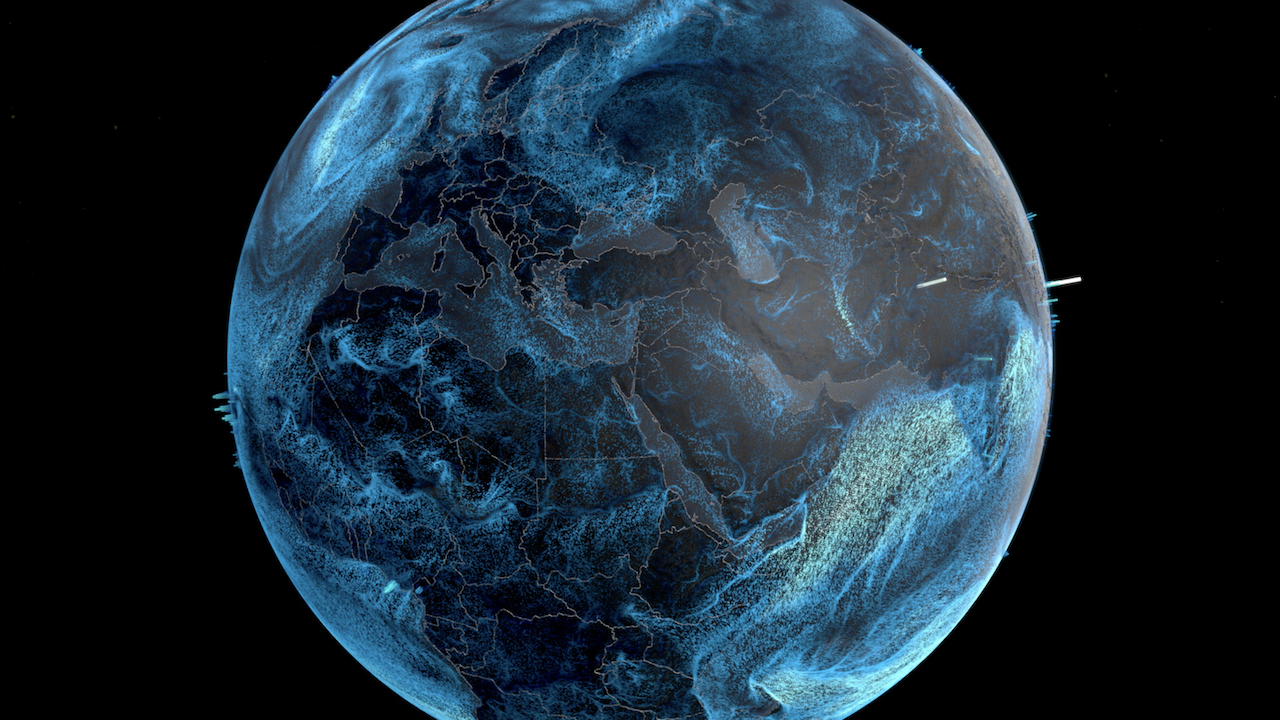 Visualization of global precipitation and wind speed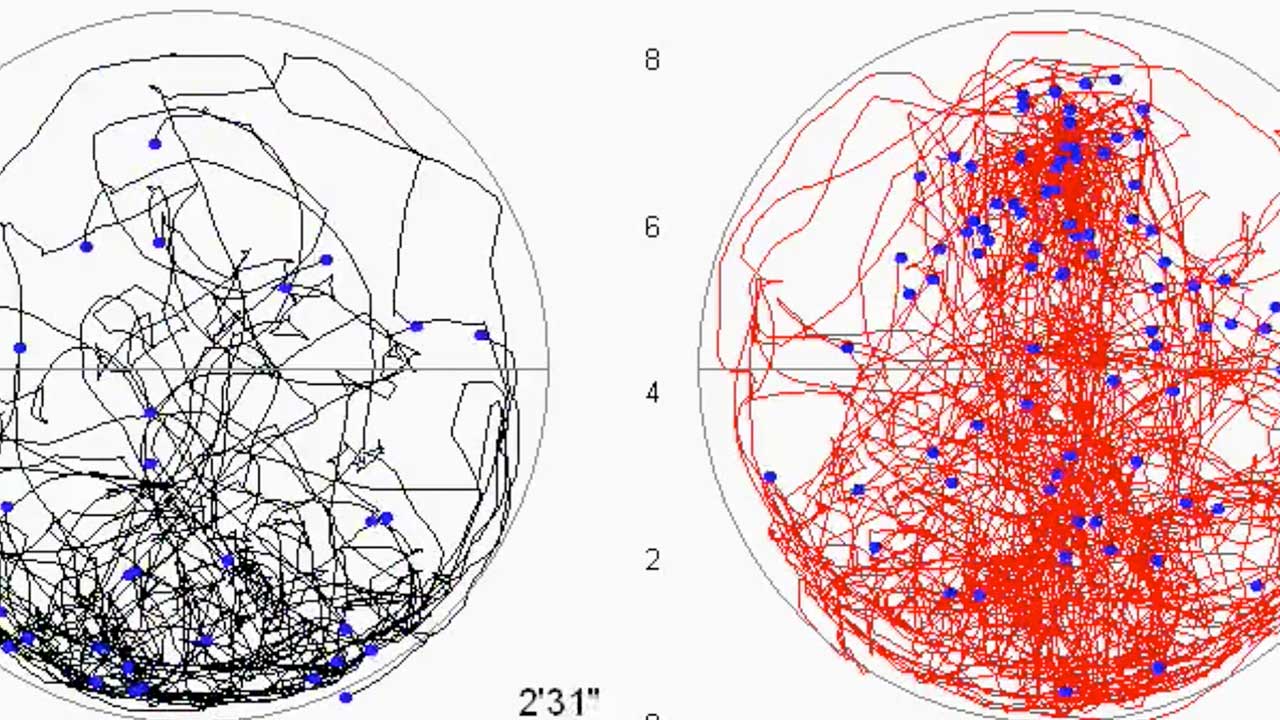 Preferred Behaviors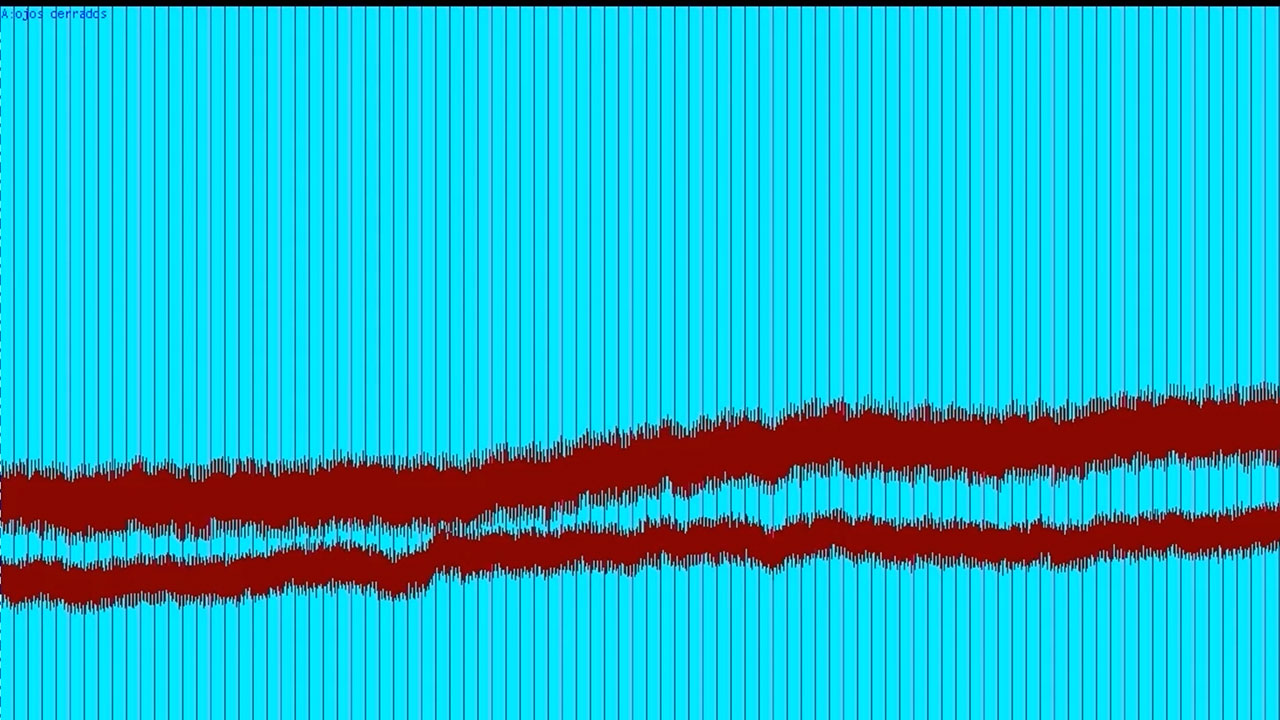 Euphoria of the Peyote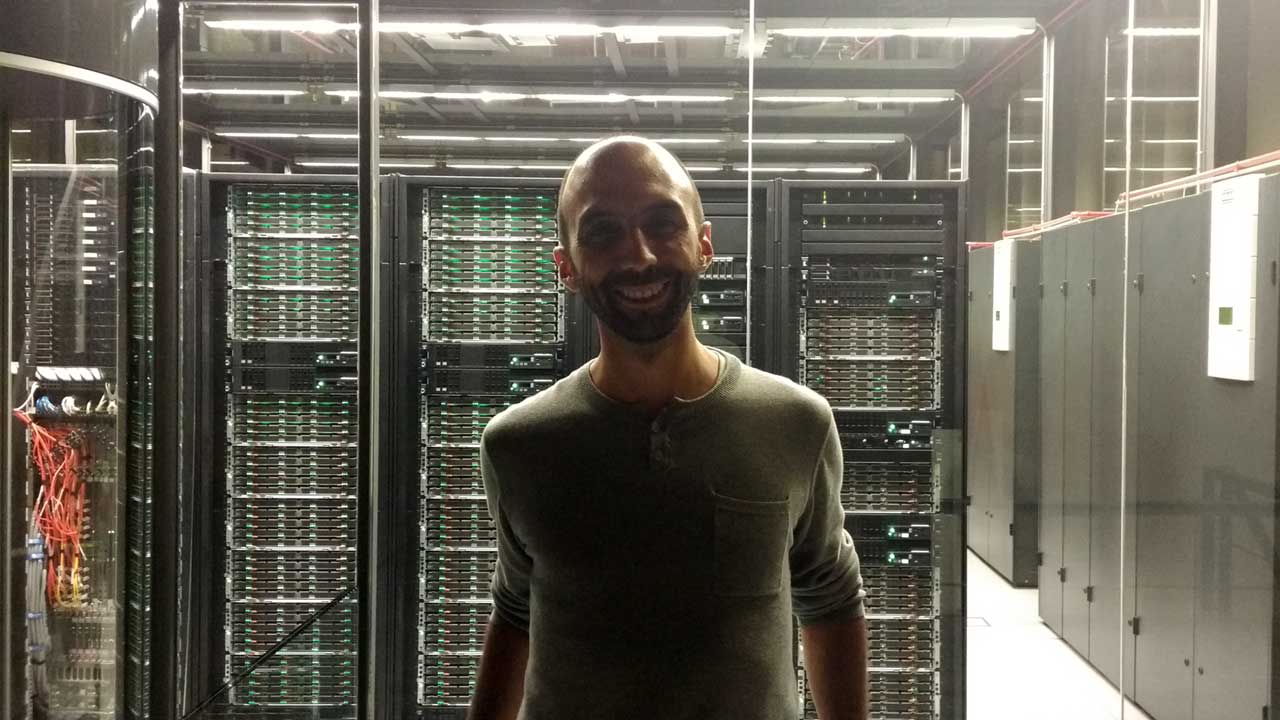 Telling Stories with Data Visualization
Augmenting Human and Machine Intelligence with Data Visualization
Visualizing an Intimate Journey Through the Brain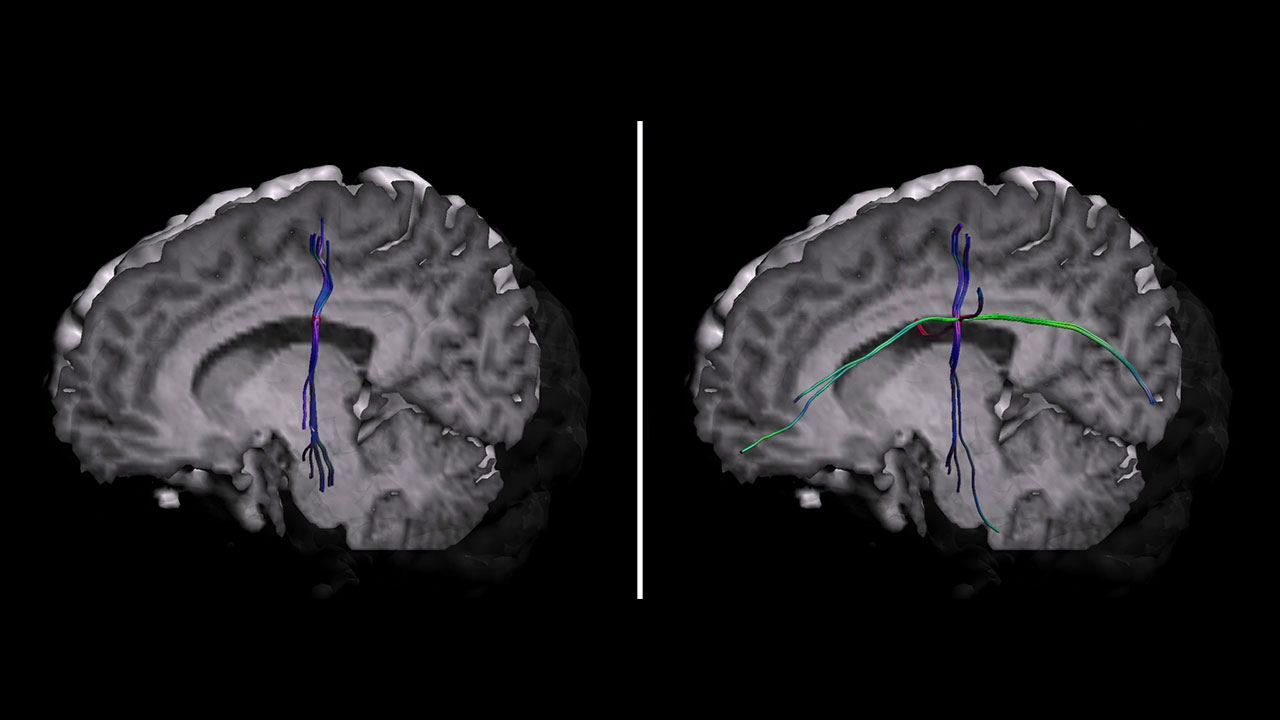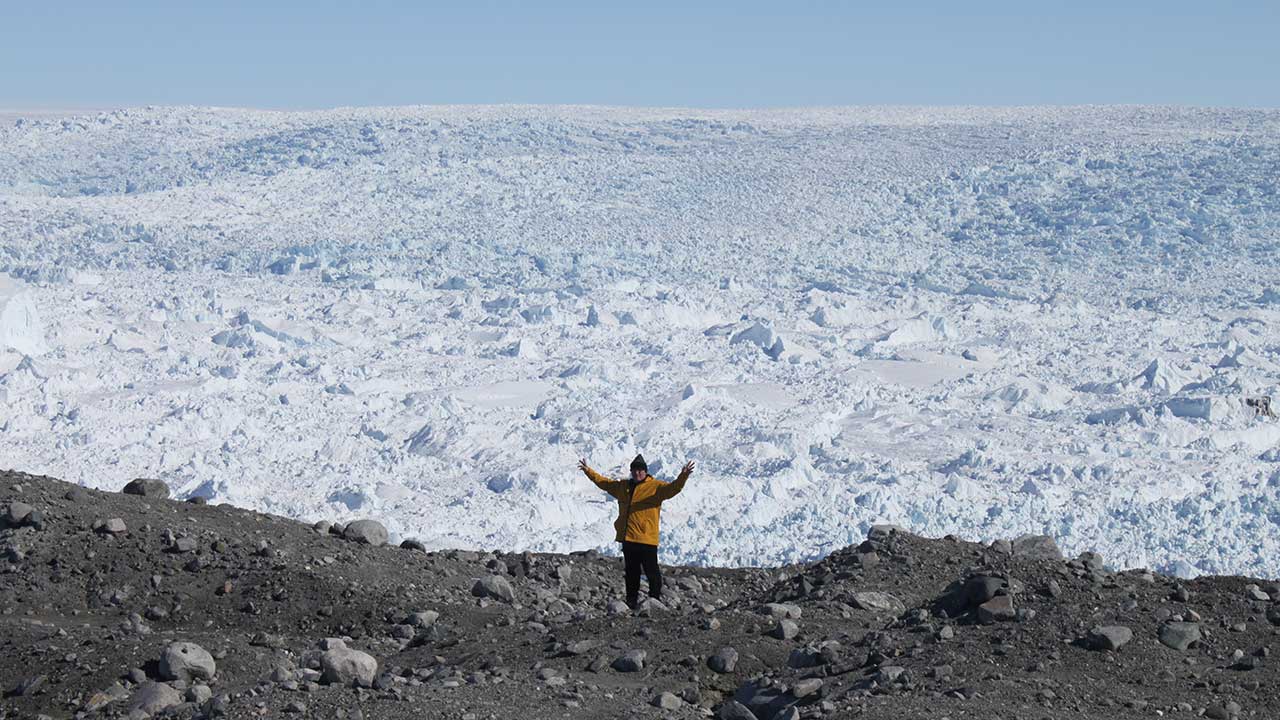 Visualizing the Real-World Effects of Climate Change on Glacier Streams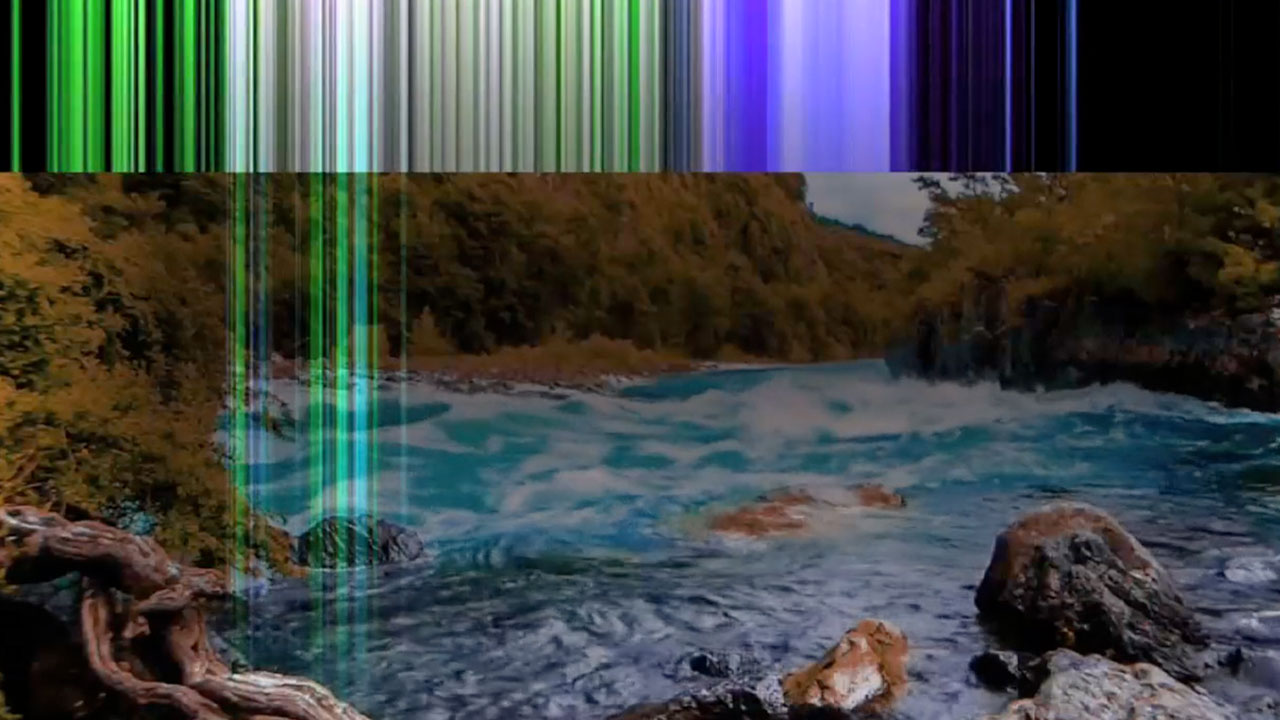 Charlie Tweed: Humans, Nature, and Control
Science Makes for Great art, But What About the Reverse?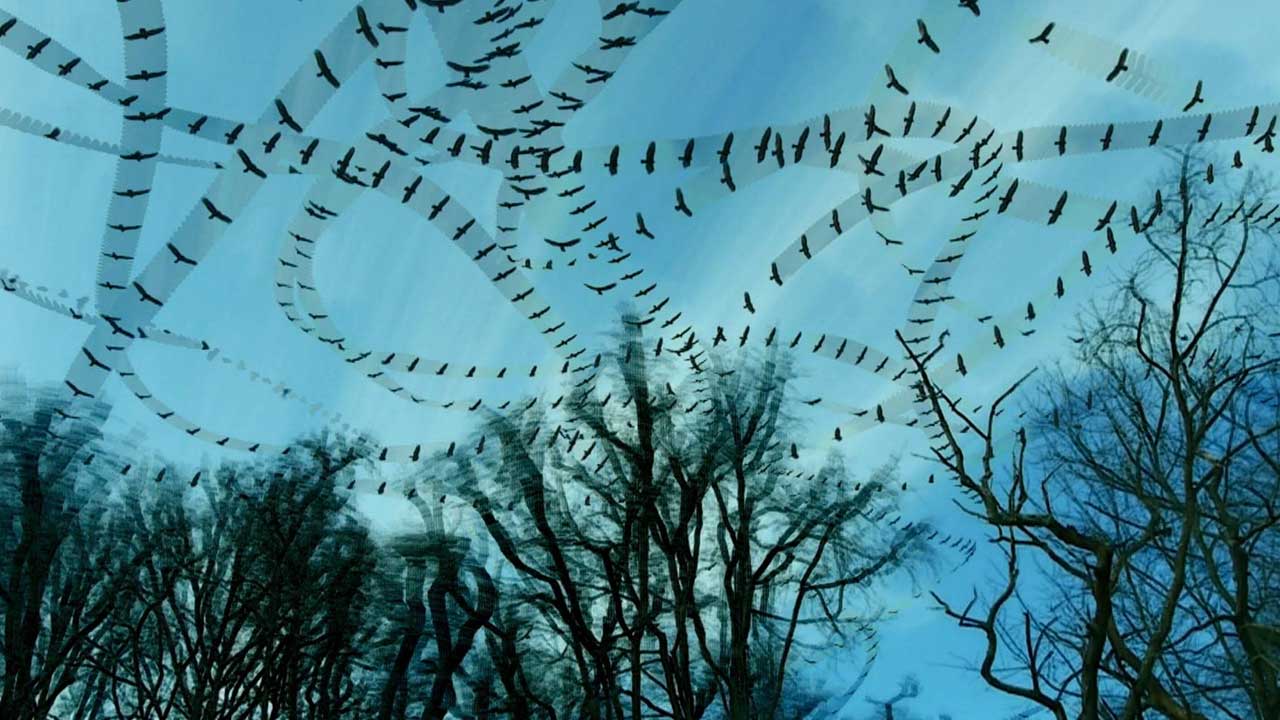 Tracing Animal Movement Patterns
Dreams in Space: virtual voyages in n-dimensional biology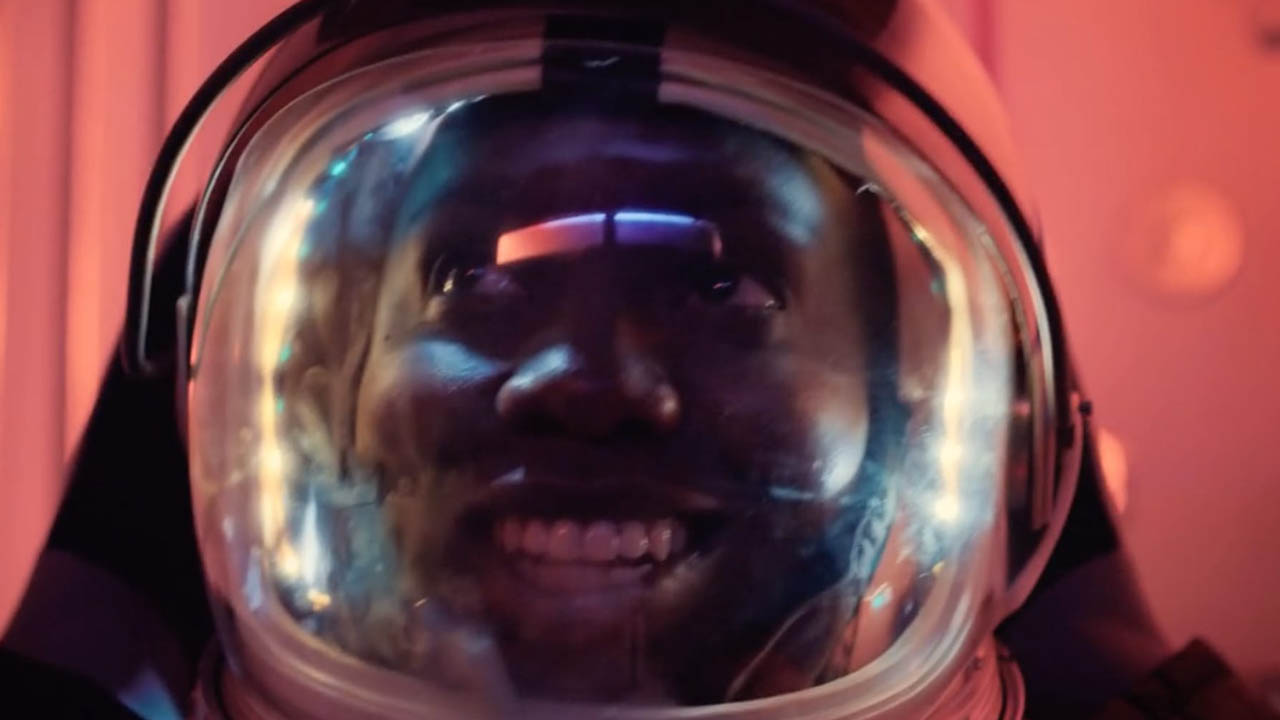 Selections from 2016 Imagine Science Films Festival Presenters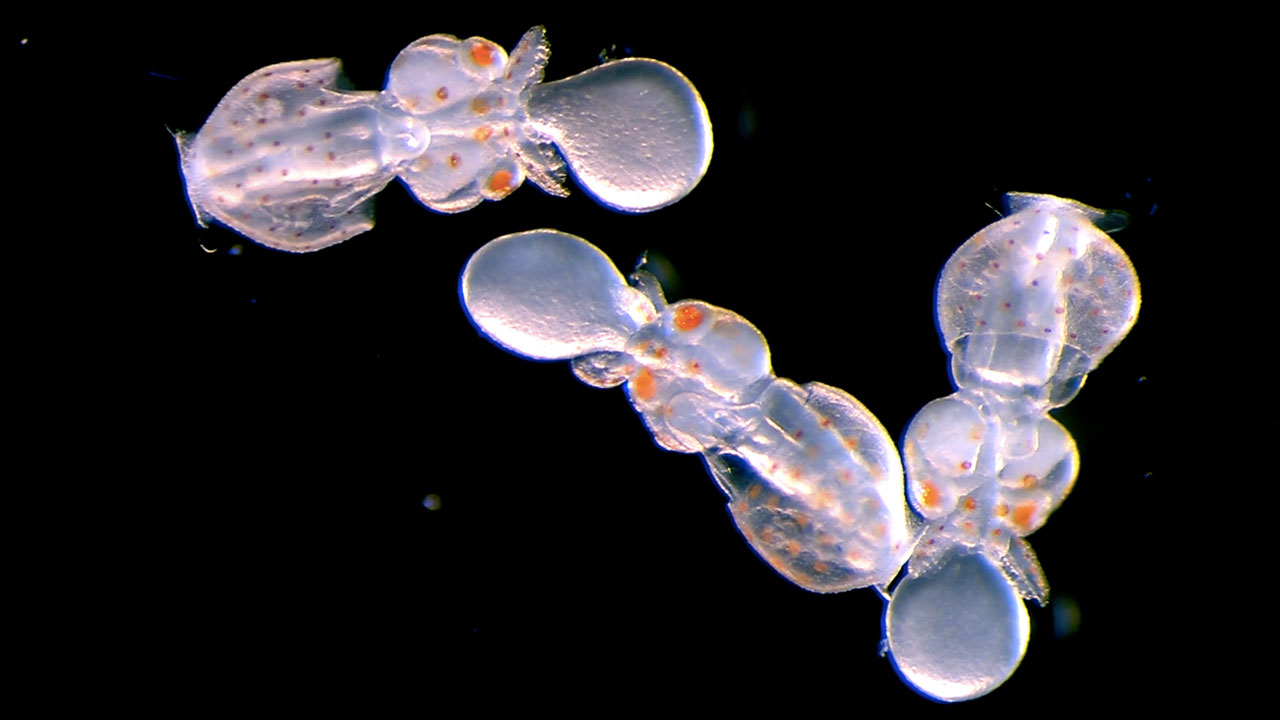 Science as Cinema: A Metamorphosis
Adding Film to the Science Syllabus (Part 3)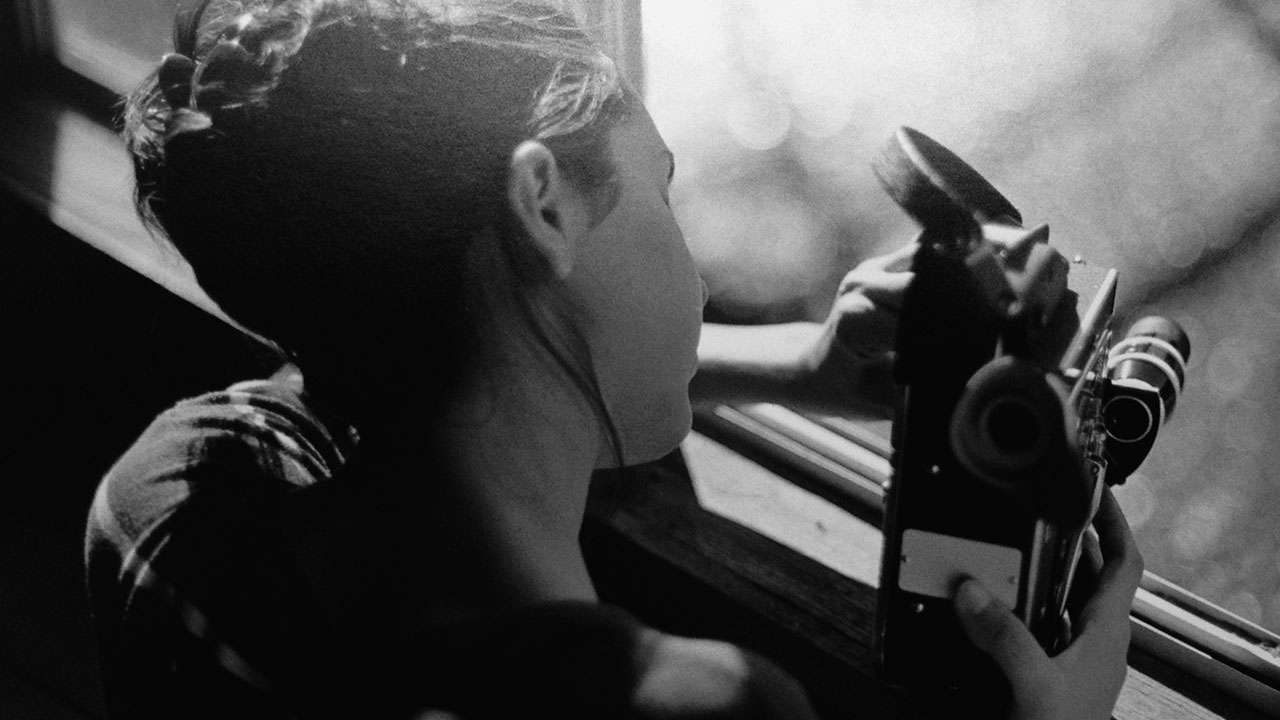 Science and Poetry in the Everyday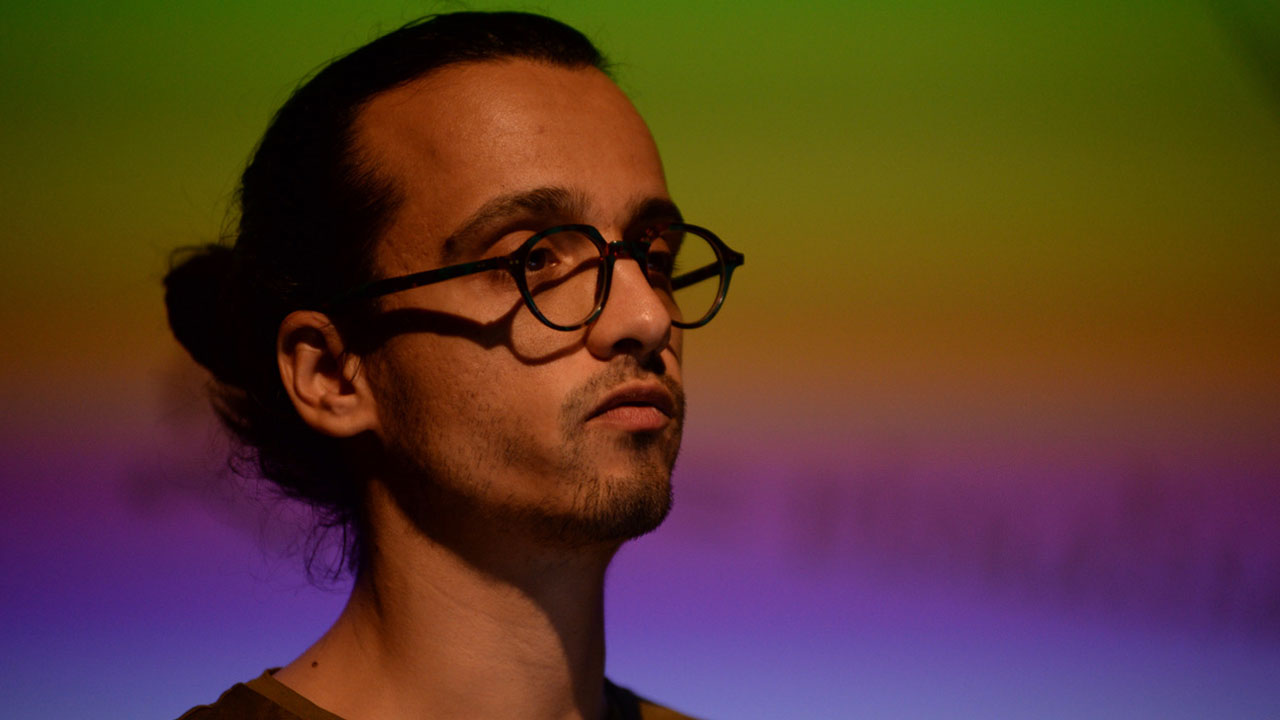 Endless Forms Most Beautiful: The Scientific Art of Markos Kay
Landscapes & Language of the Anthropocene
Unsettling Equilibrium and Envisioning a Better Future
Attuning to Changing Planetary Conditions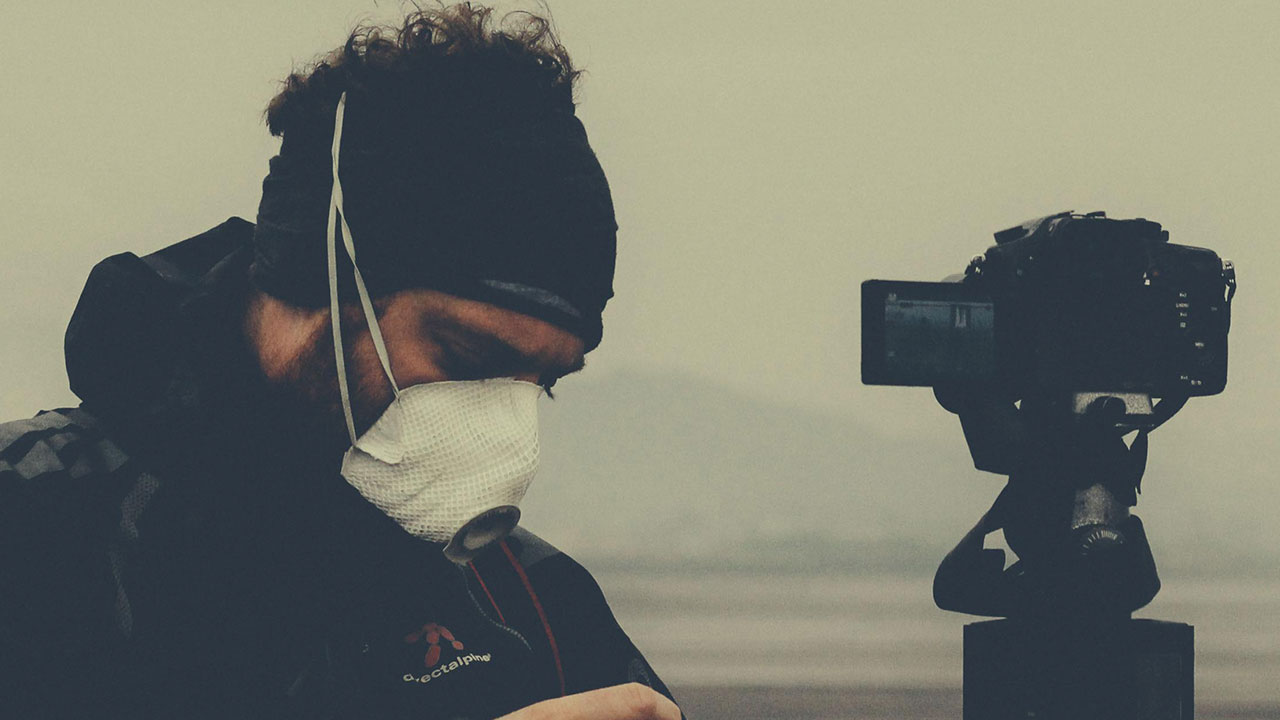 Stories from the the Edge of the Map
A World of Imagination and Collective Memory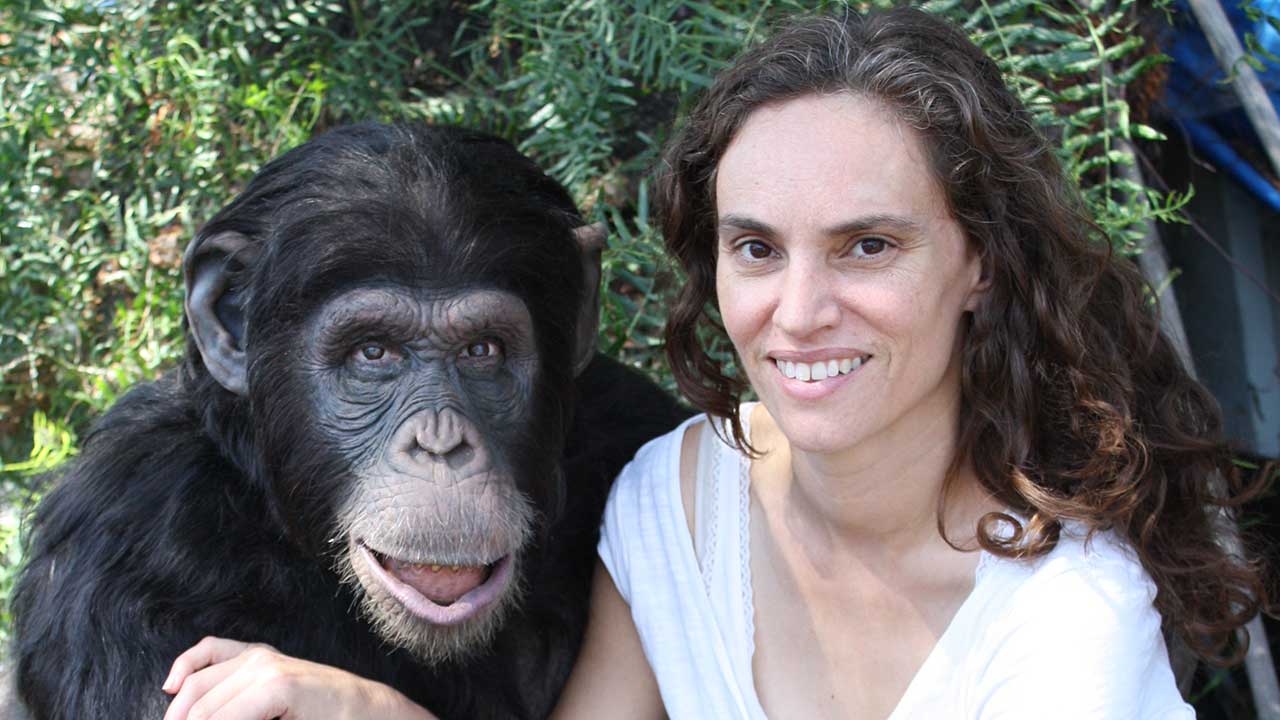 Films for the Non-Human Demographic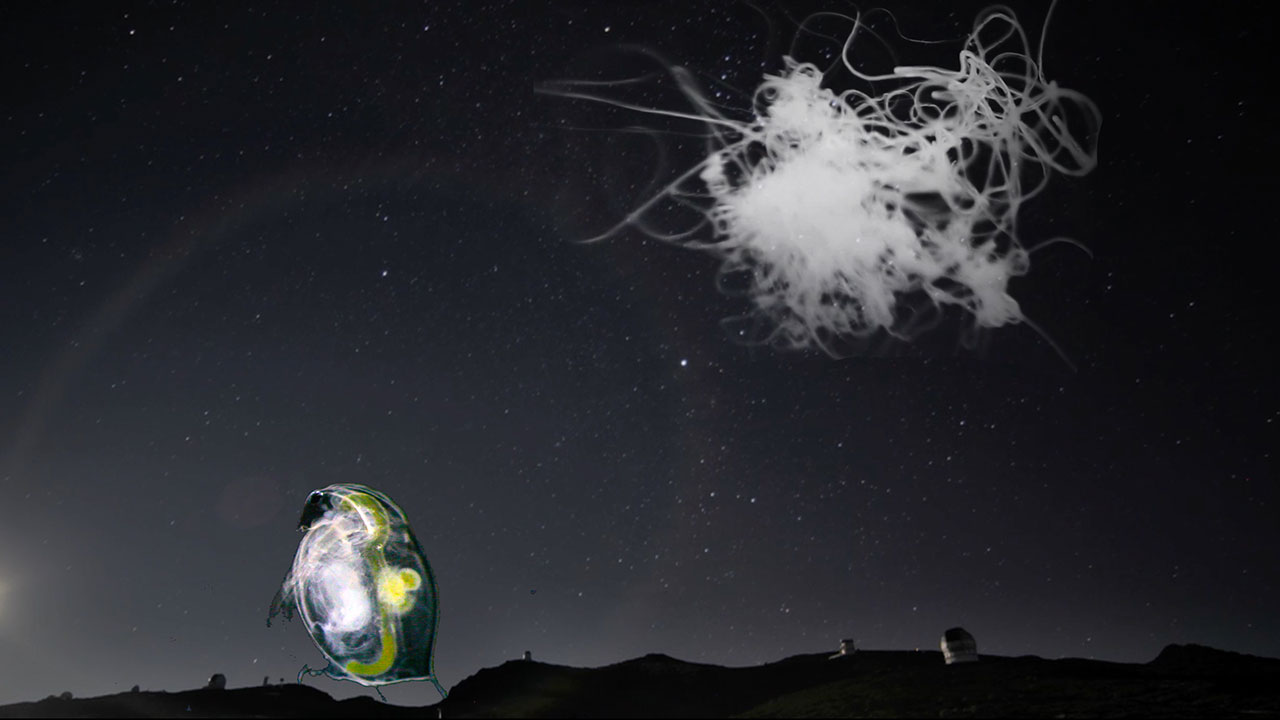 Space, Time And Little Creatures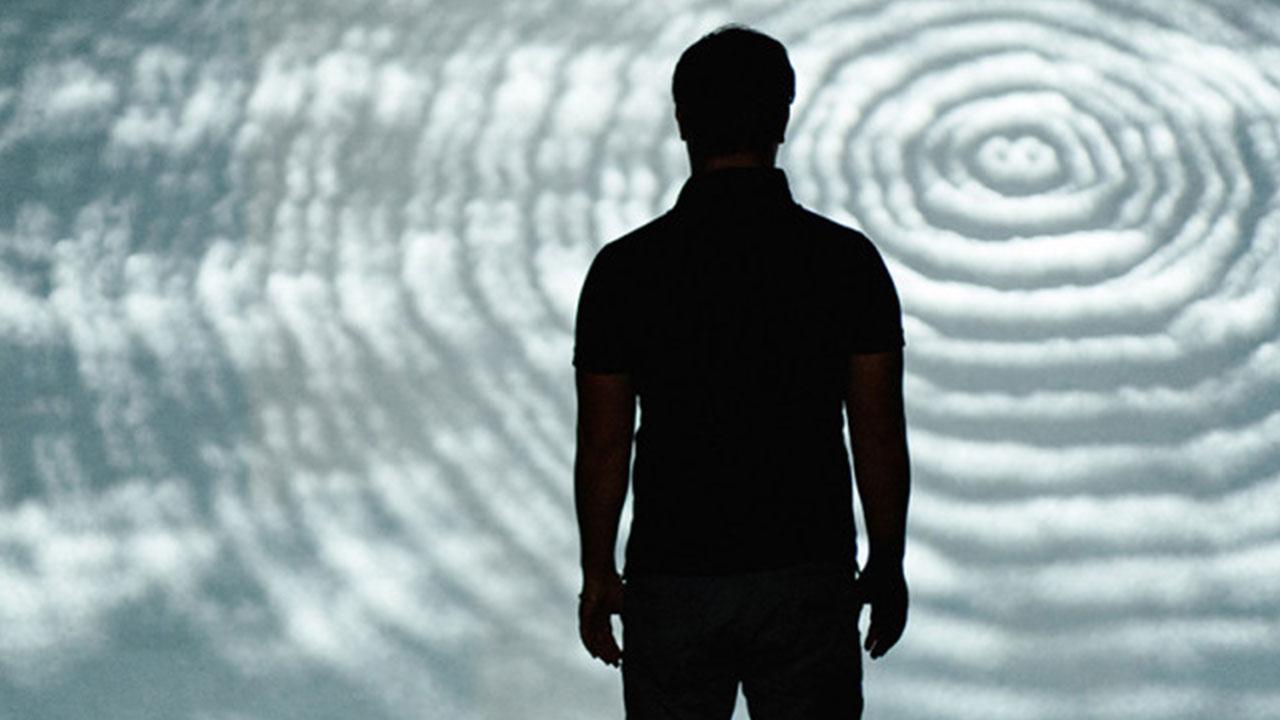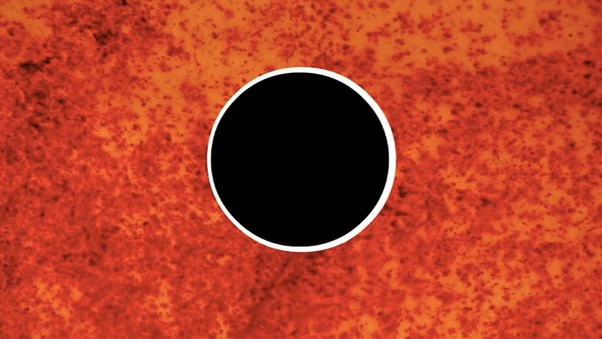 5 Visionary Films to Celebrate the 2017 Solar Eclipse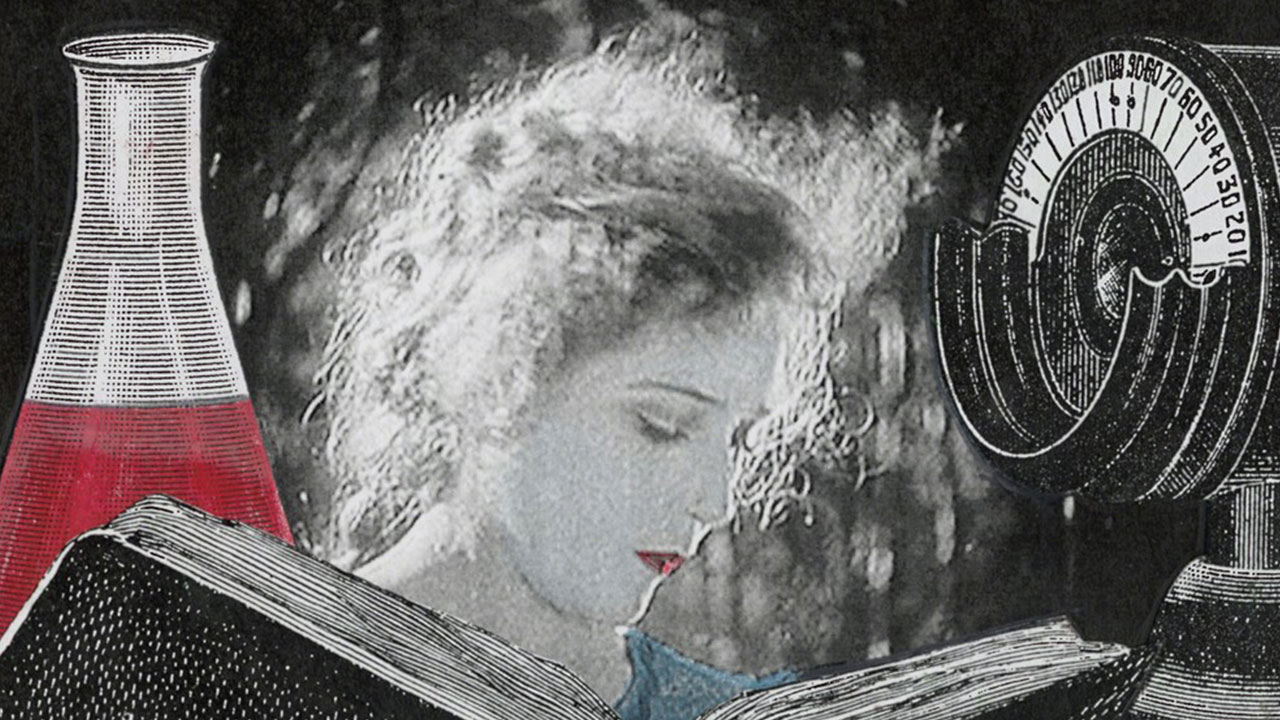 The Birth of Science New Wave Cinema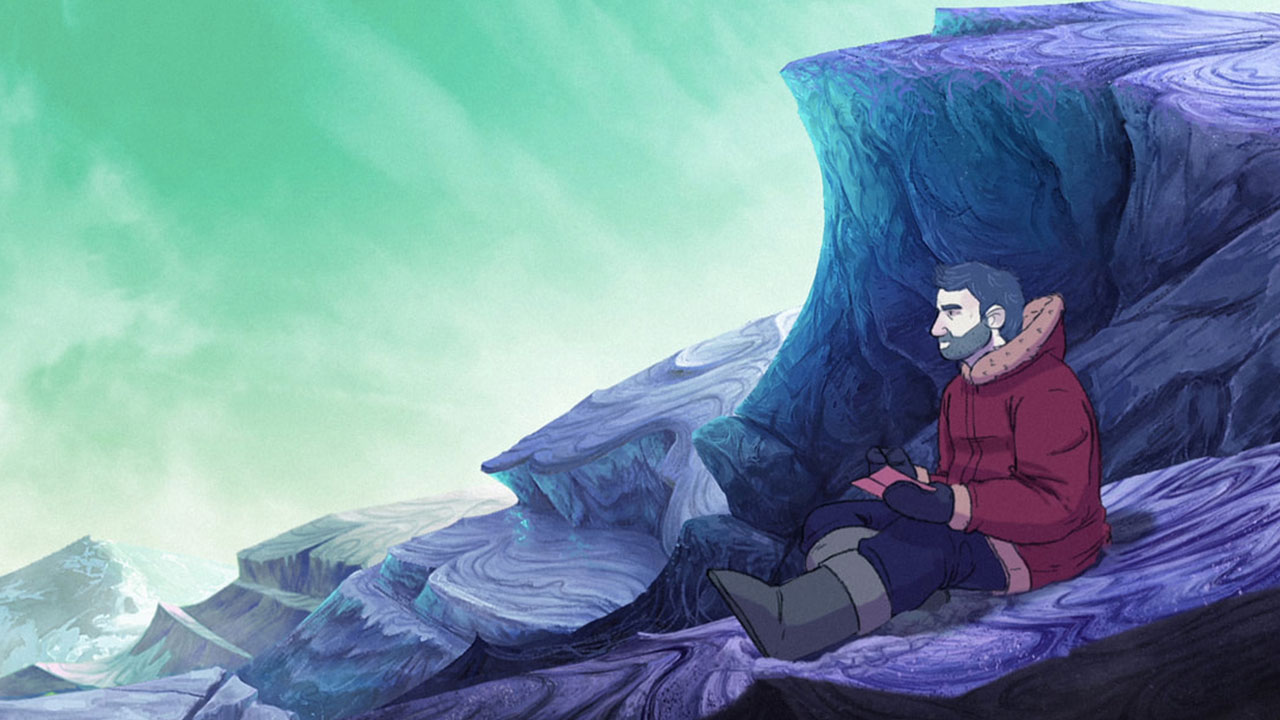 Below 0 Degrees - ON SCREEN from Labocine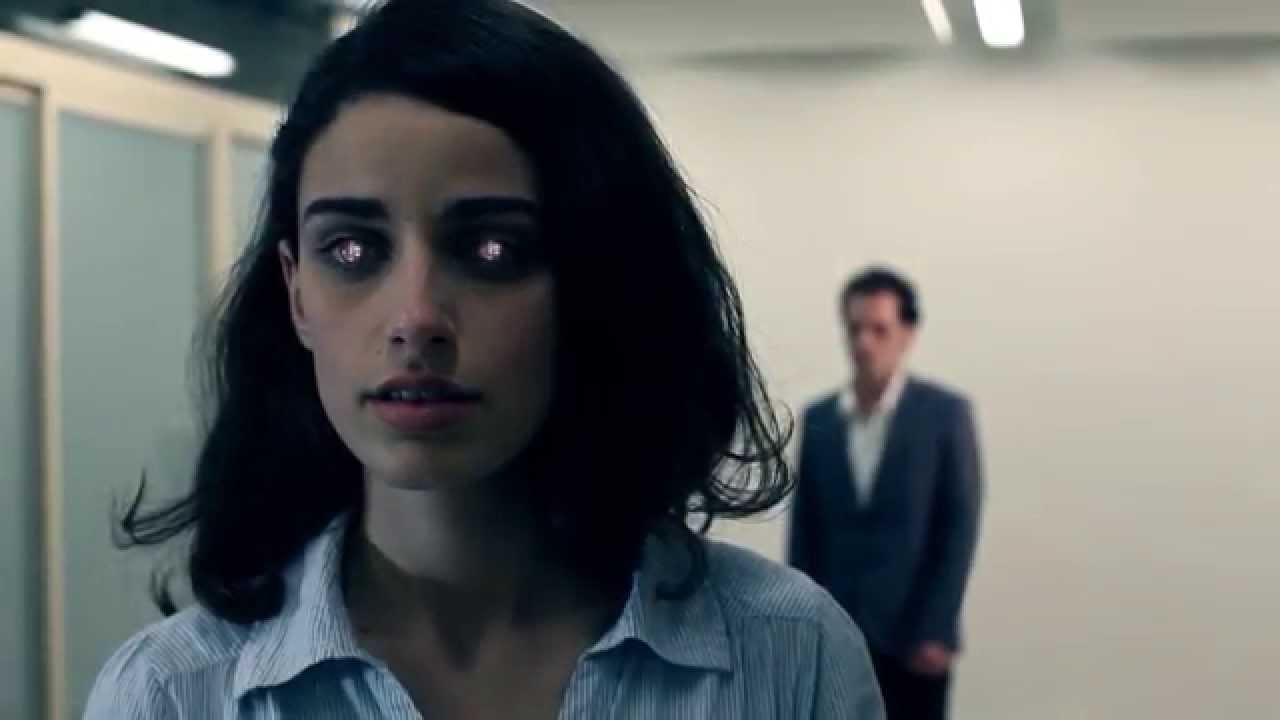 Citizen Science Levels up with Eyewire, a Game to Map the Brain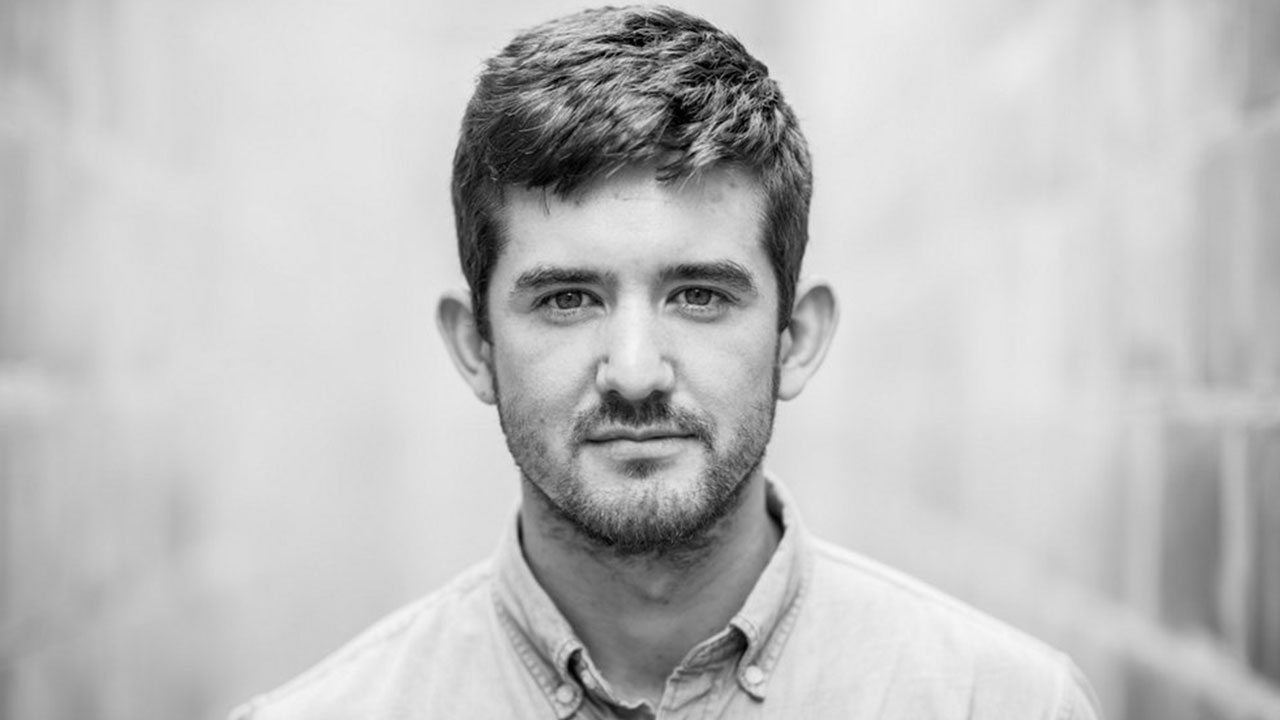 Selections from Bluebrain: A 10-Year Neuroscience Documentary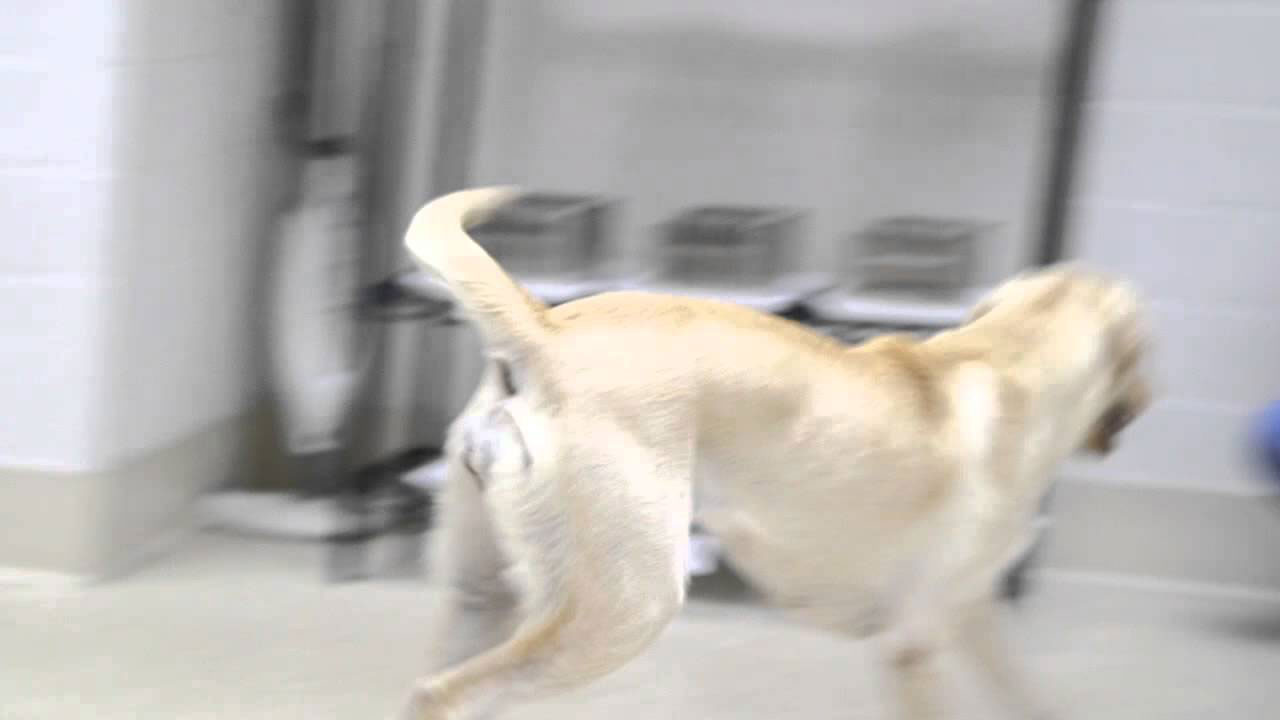 Dogs, Cancer and Medicine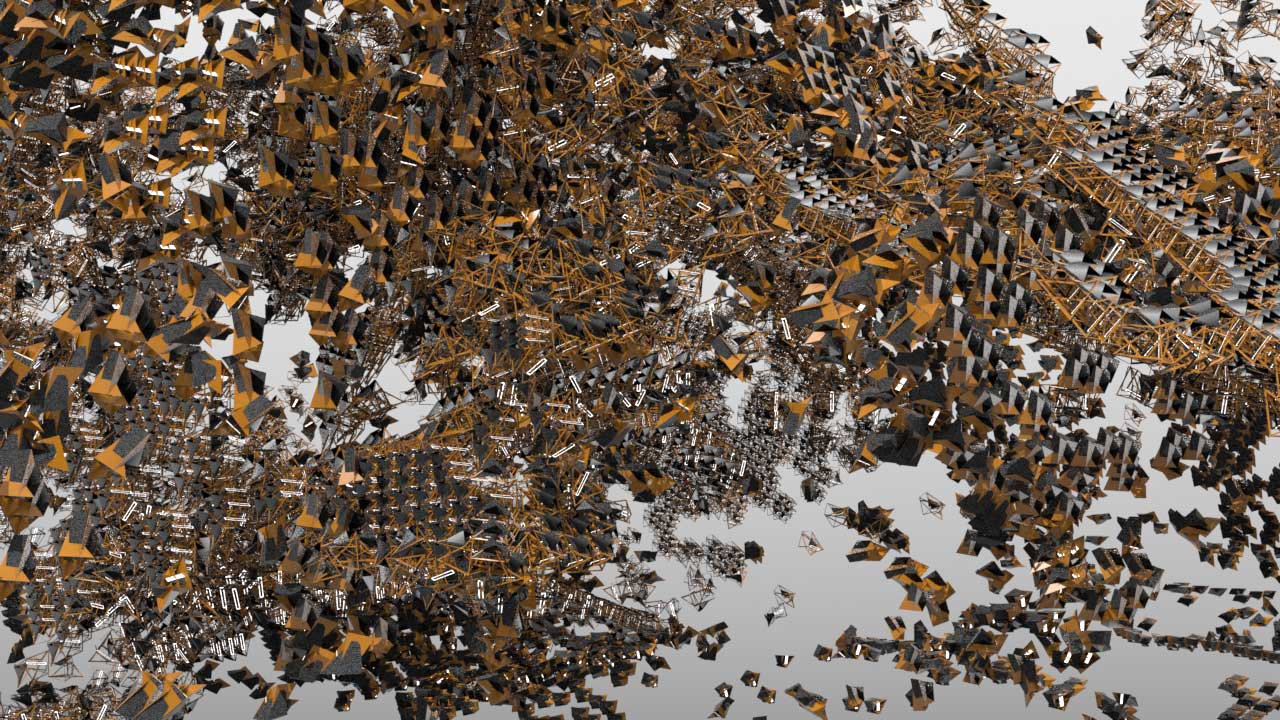 Migration: The 13th Annual Imagine Science Film Festival
My heart, the cold has already killed me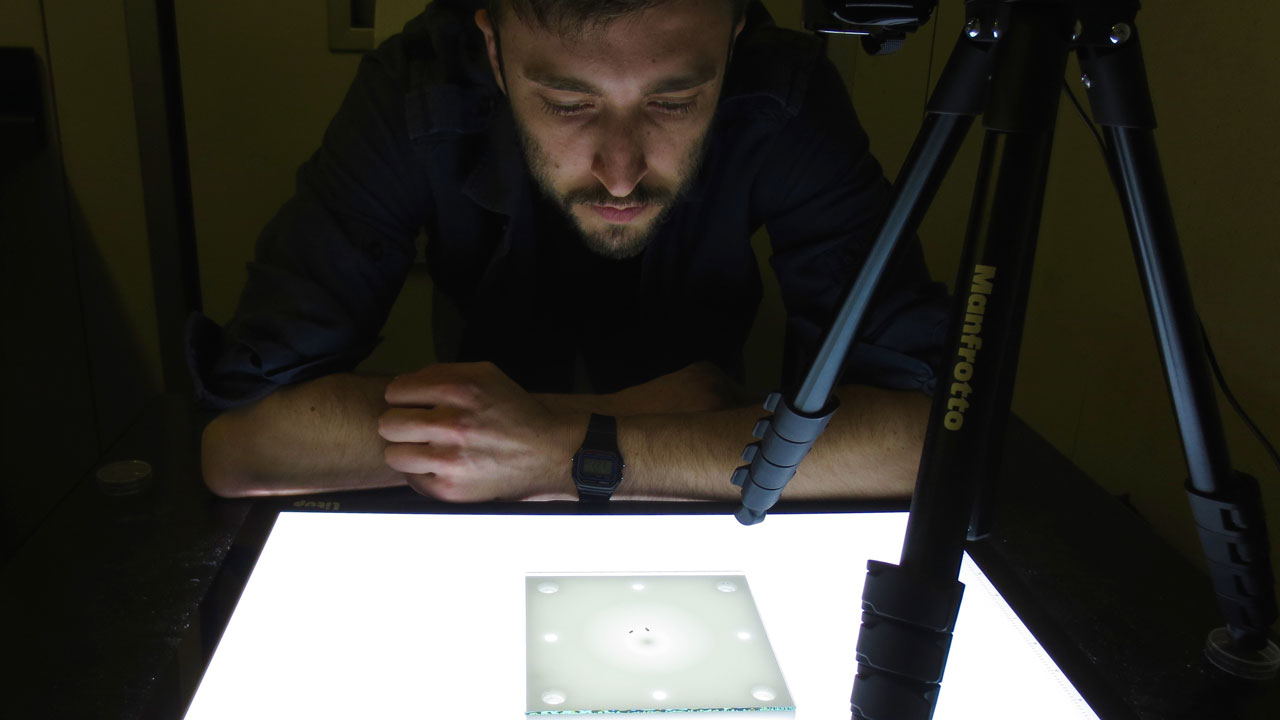 What flies can teach us about the evolution of behavior and morphology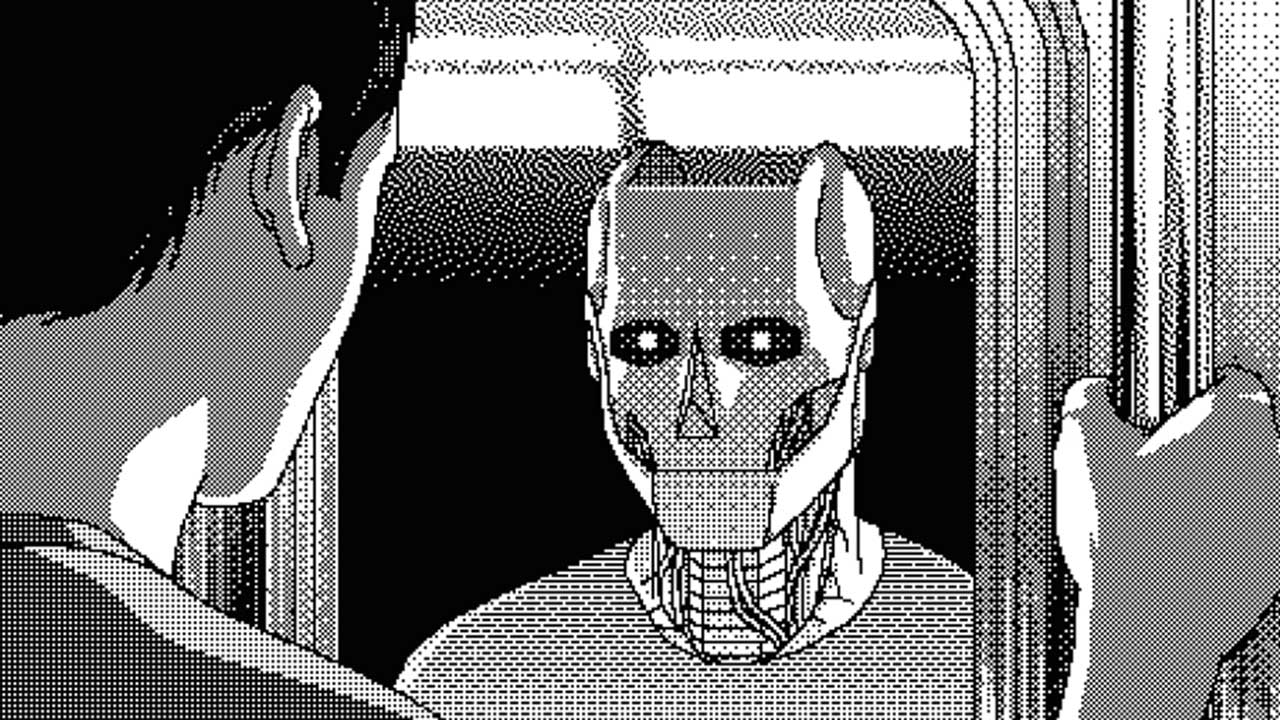 My Narrative Drive is Broken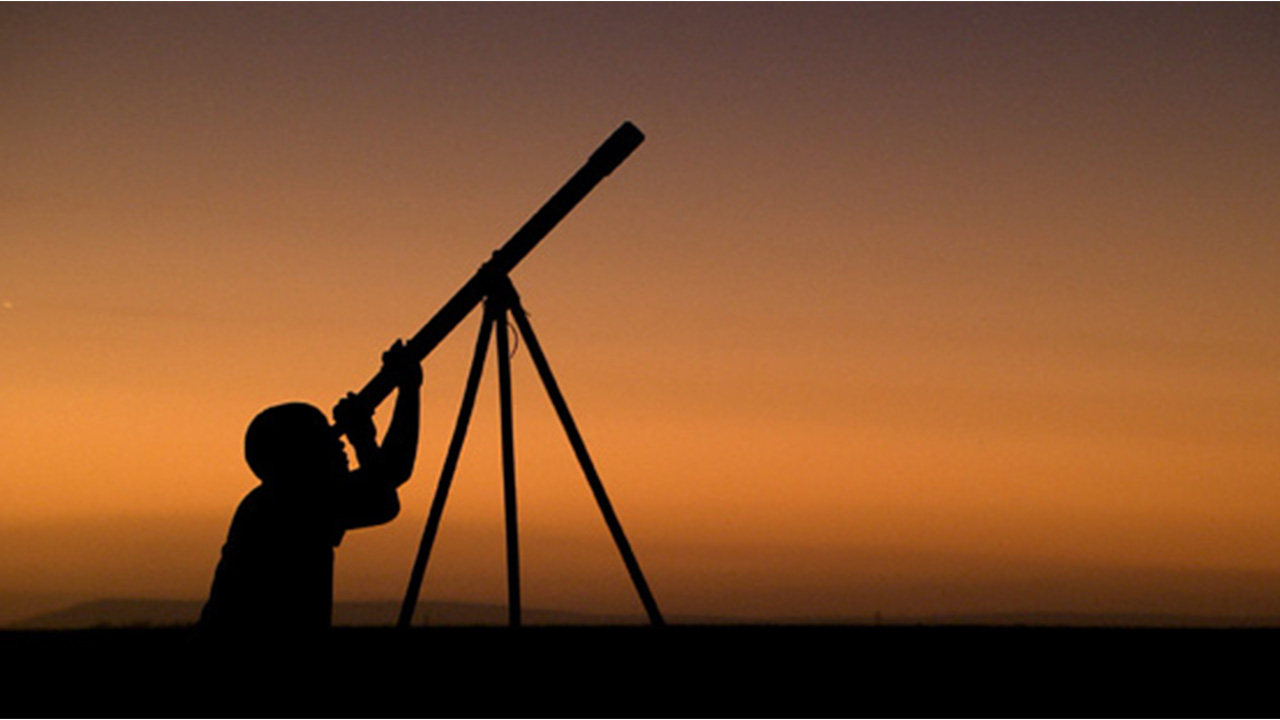 The Function of Astronomy in Pre-Historic Africa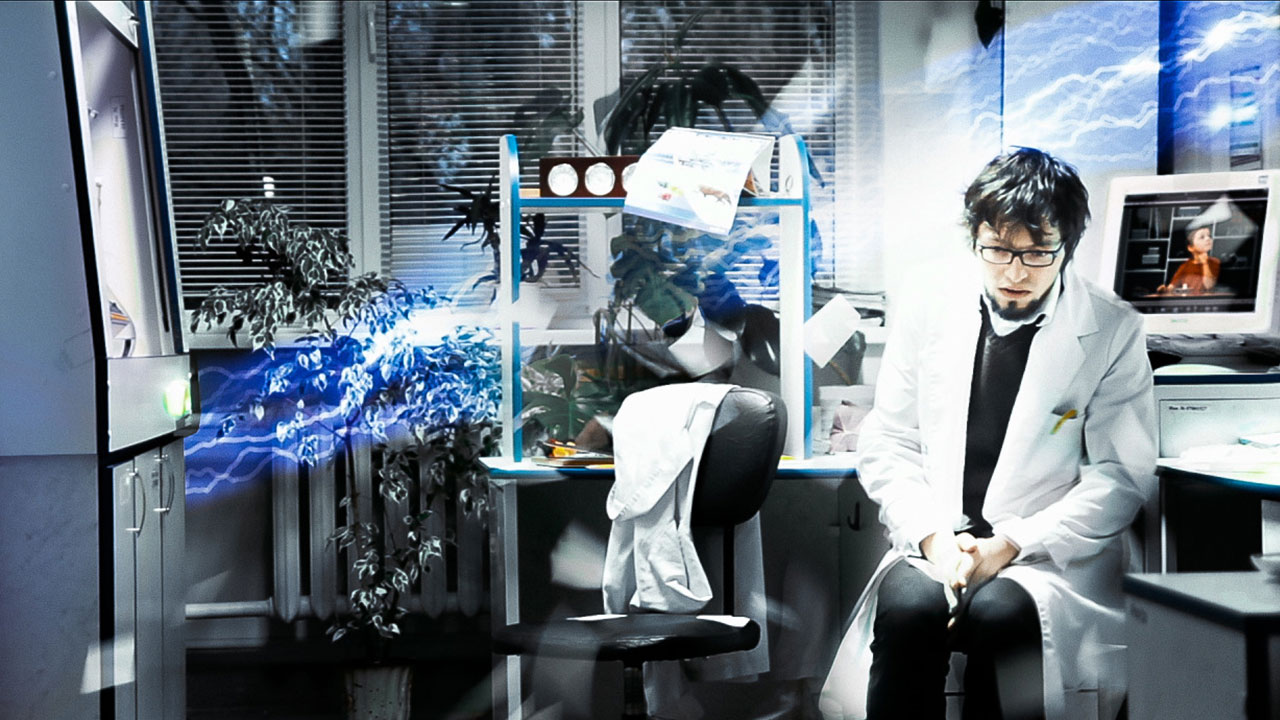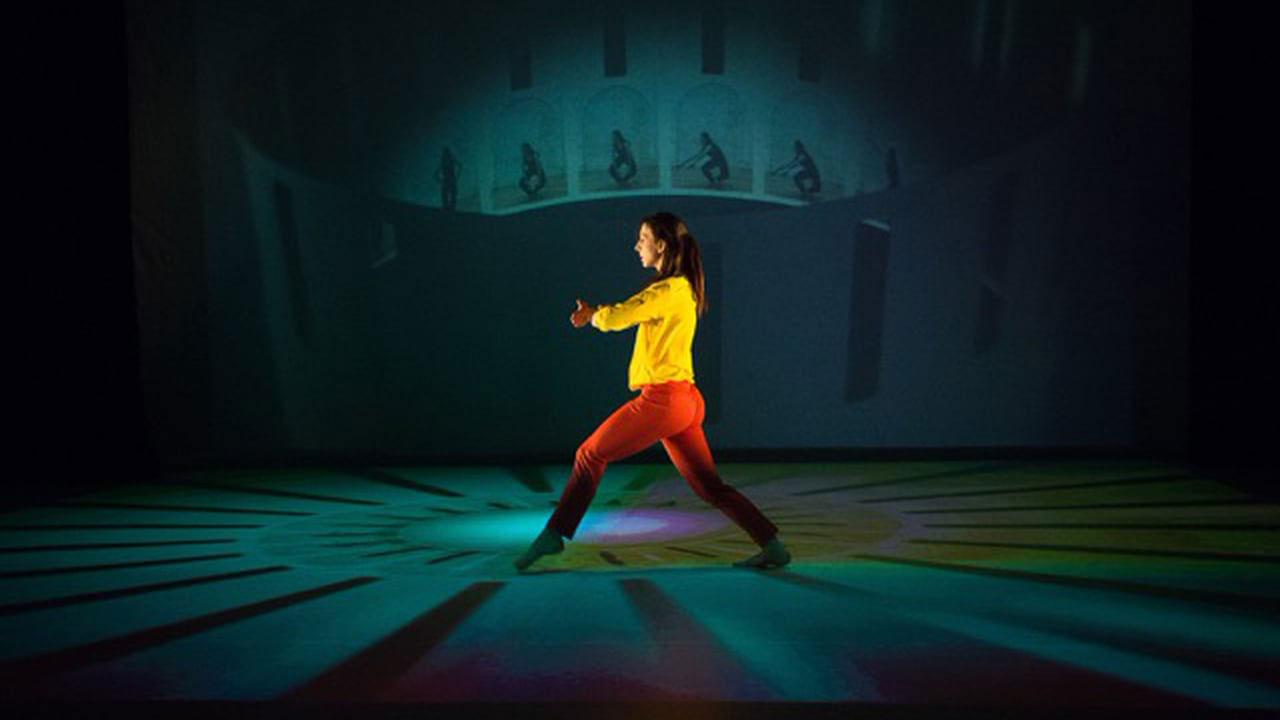 The Dance That Takes Place in Our Heads
Space Explorers: Human Motives for Transcending Earth And Our Solar System.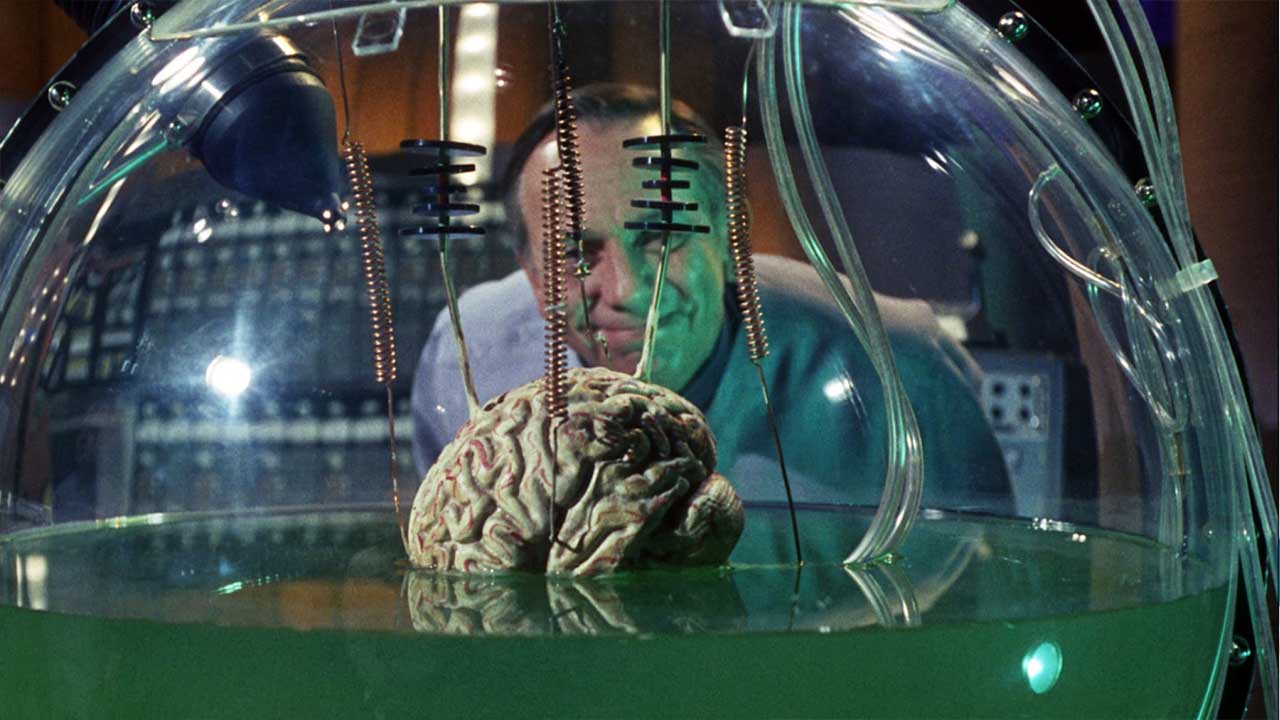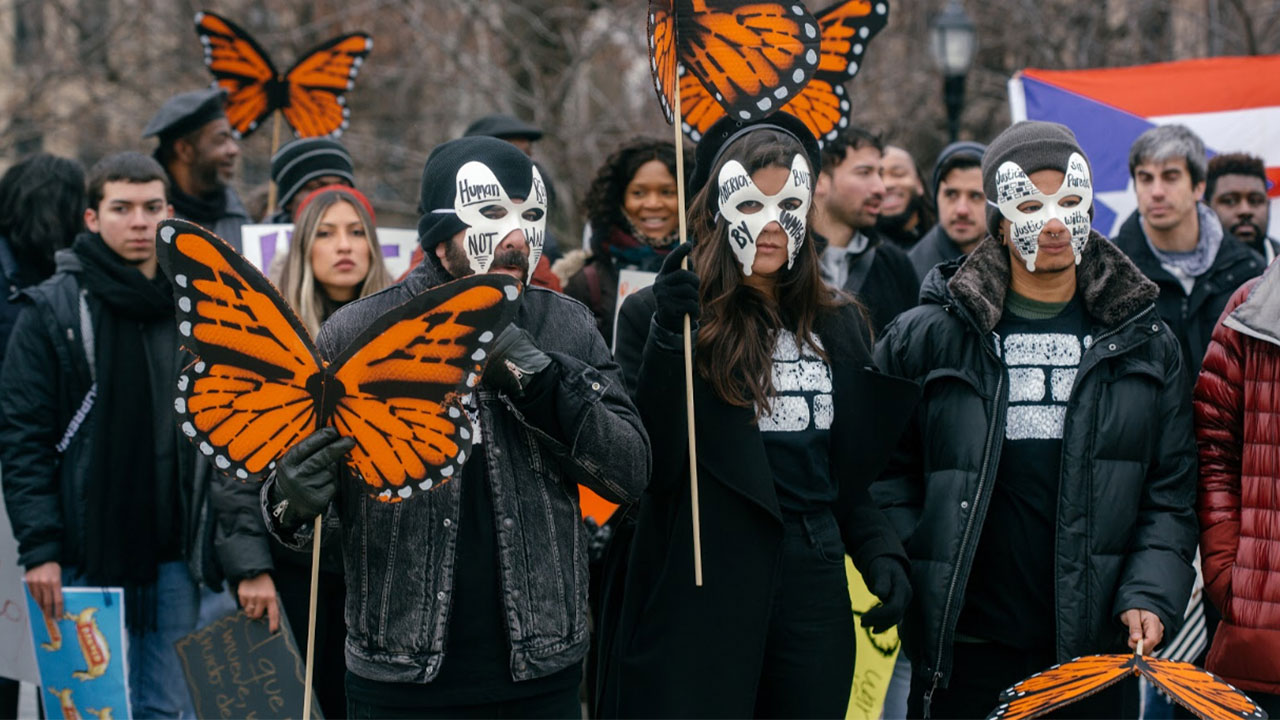 On The Wings of The Monarch: Behind-the-Scenes with Labocine's First Feature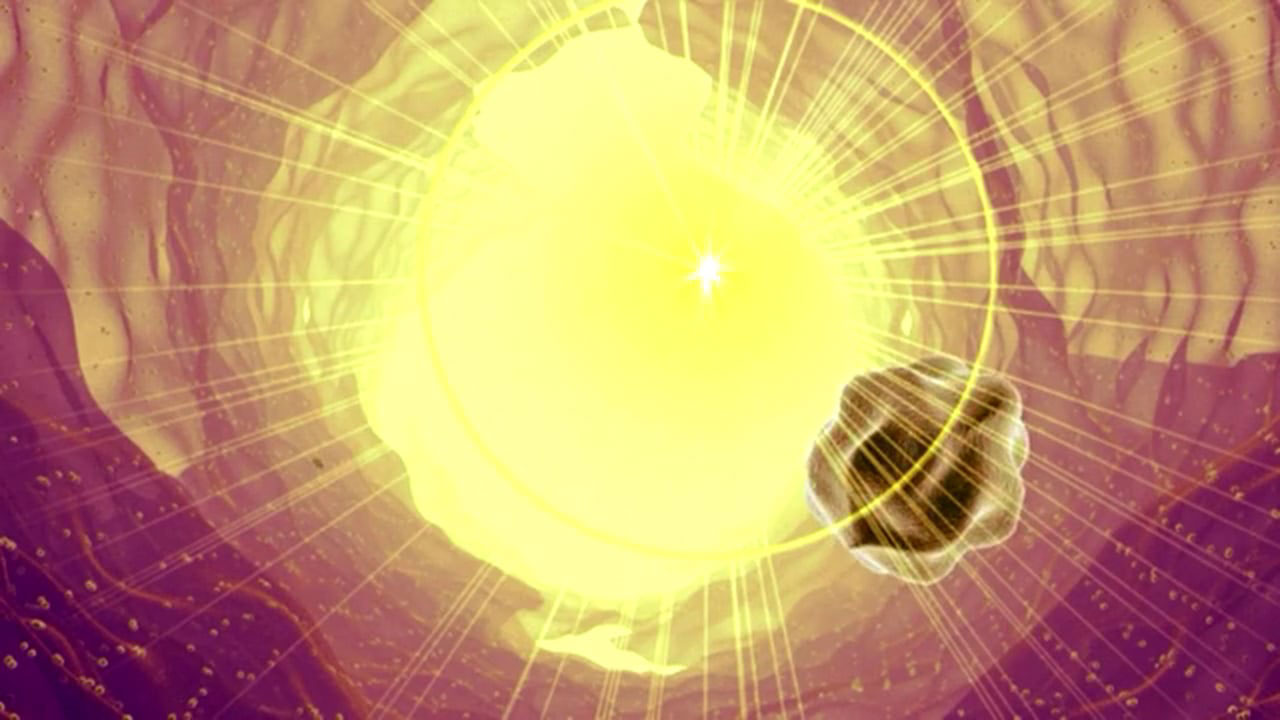 Musical and Mythological Visual Enchantments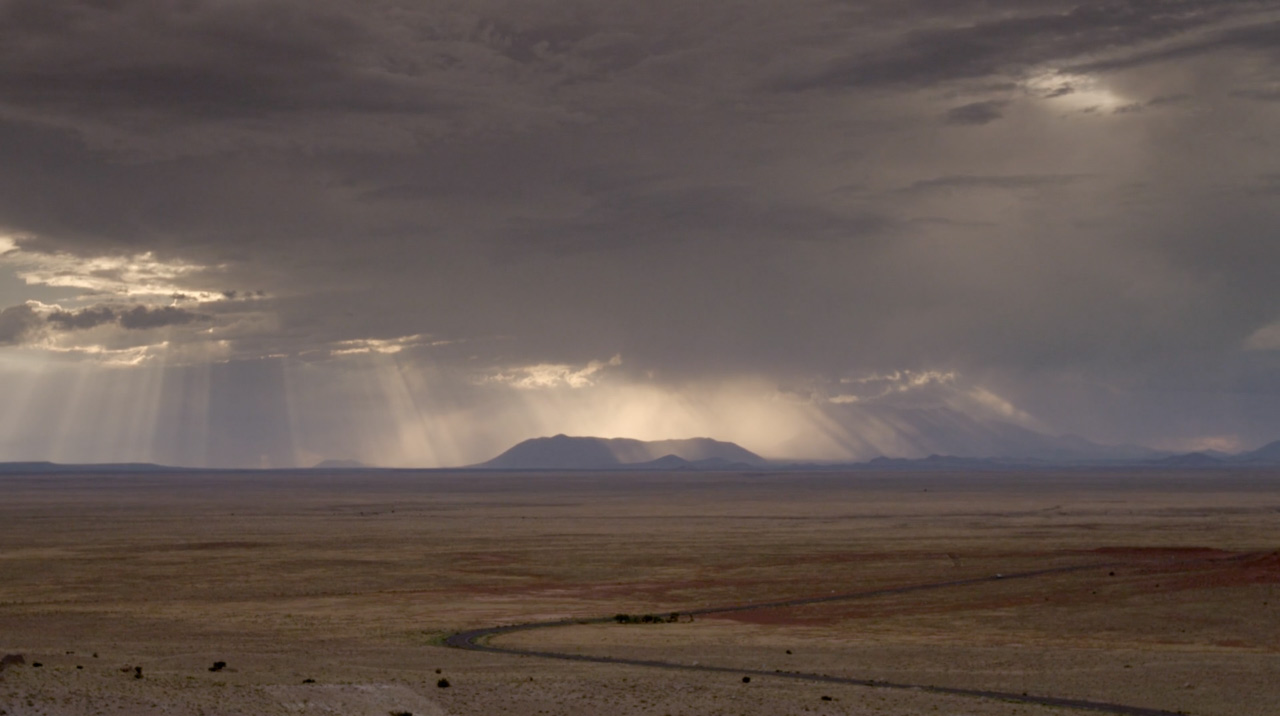 Science v. Religion: Genesis to Genetics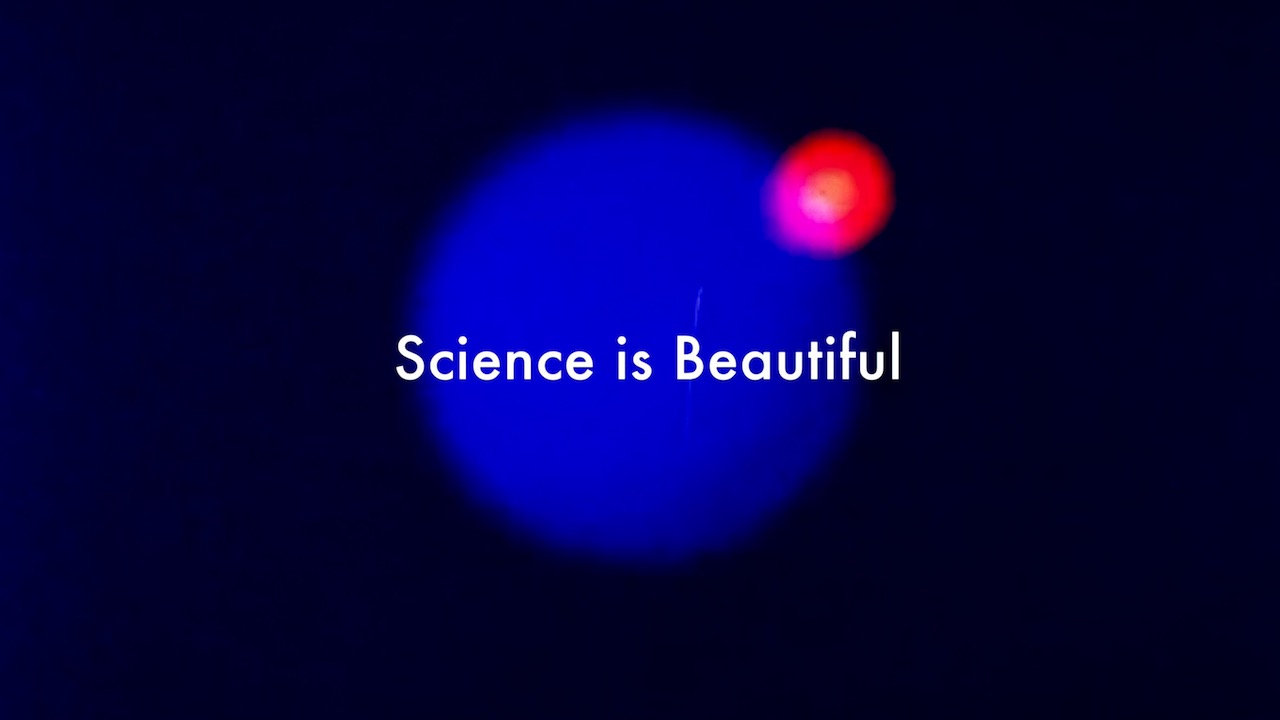 7 Ways to Promote #ScienceMatters in Your Daily Life