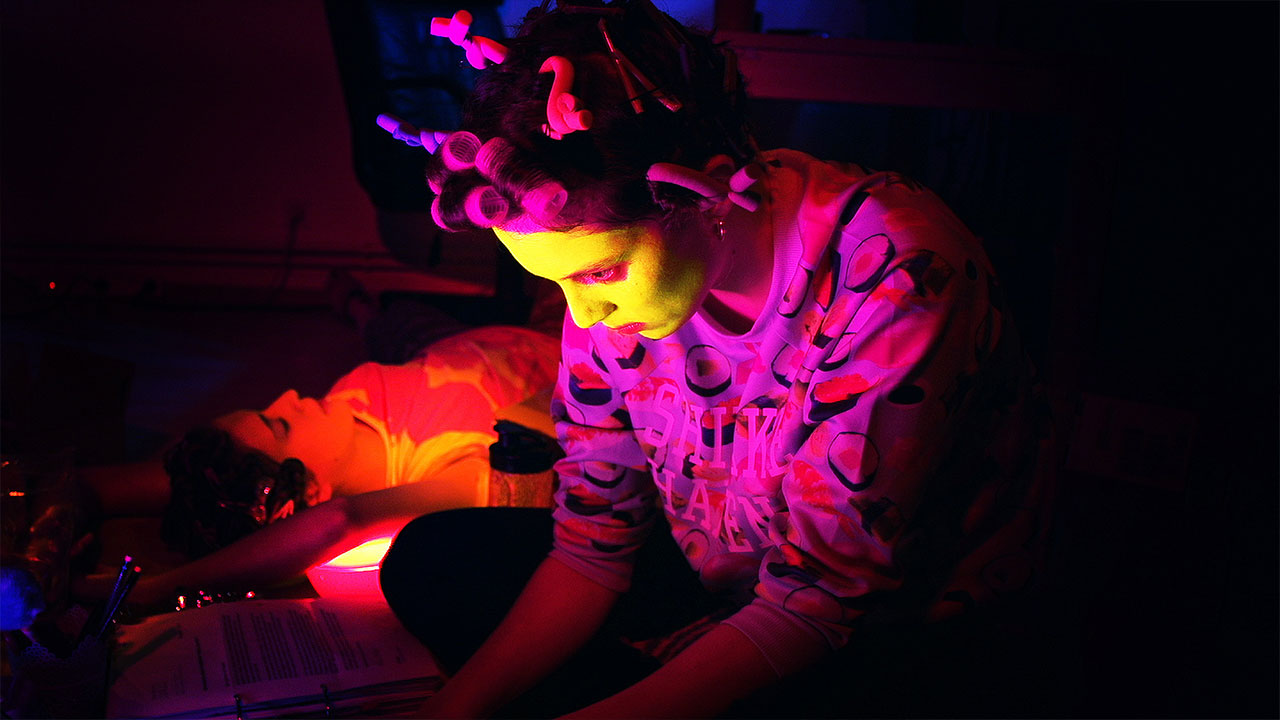 Call of Beauty
Brenda Lien
Grandma's Beauty
Kaltham Abdul Rahim Al Ali,Dana Ibrahim Al Serkal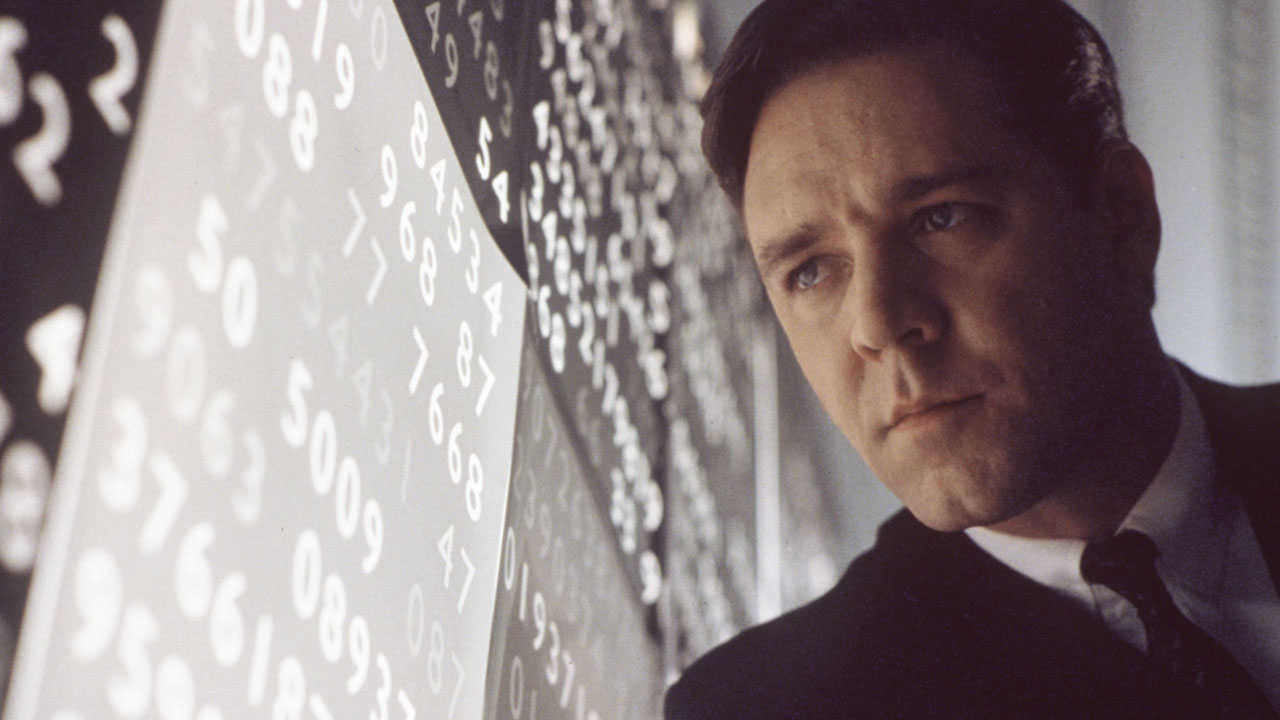 A Beautiful Mind
Ron Howard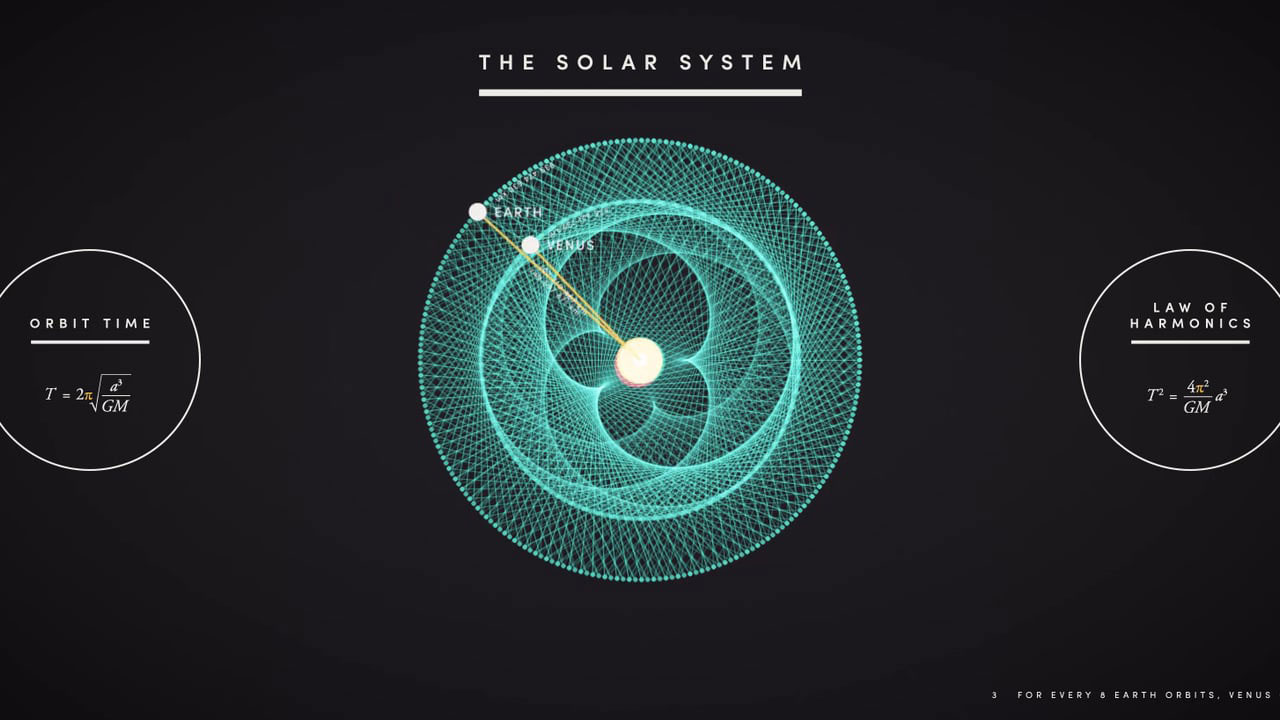 Beauty in Numbers
Rebecka Taule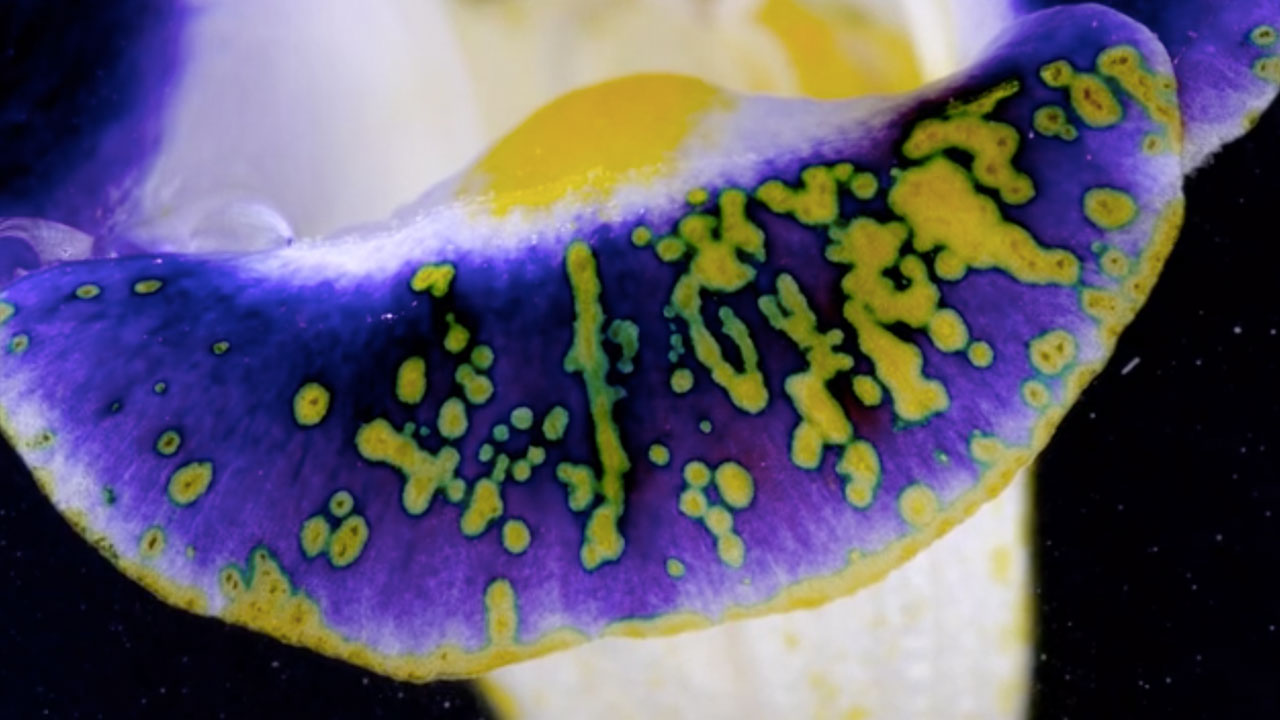 Beautiful Reactions
Yan Liang
MINIGLOBELET I
Wenting Zhu
MINIGLOBELET III
Wenting Zhu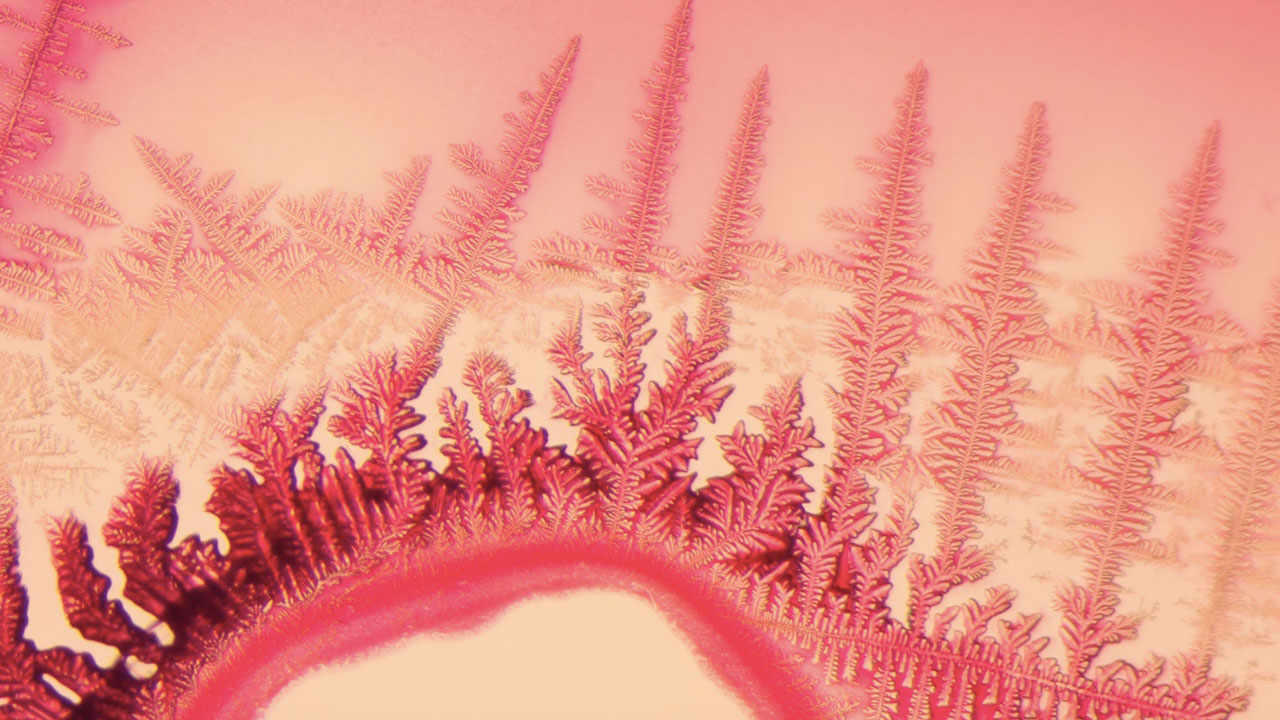 MINIGLOBELET II
Wenting Zhu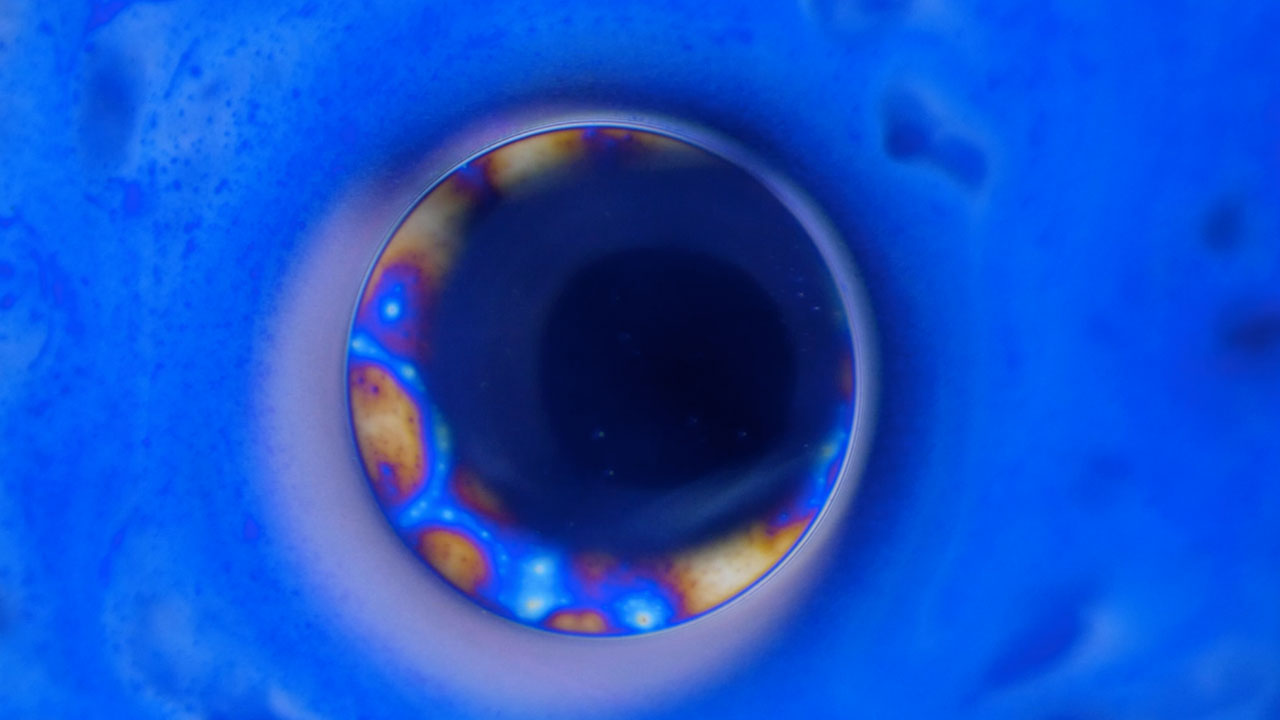 MINIPOND
Wenting Zhu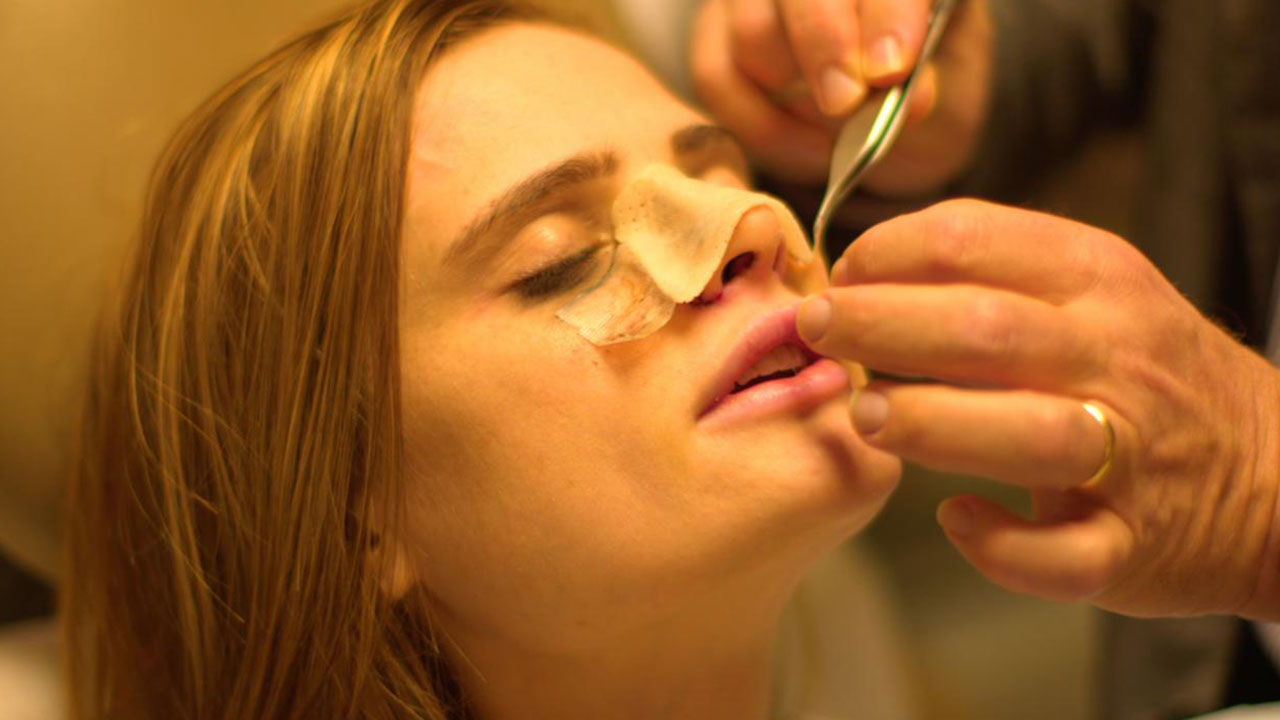 The Body Heals
Annelise Ogaard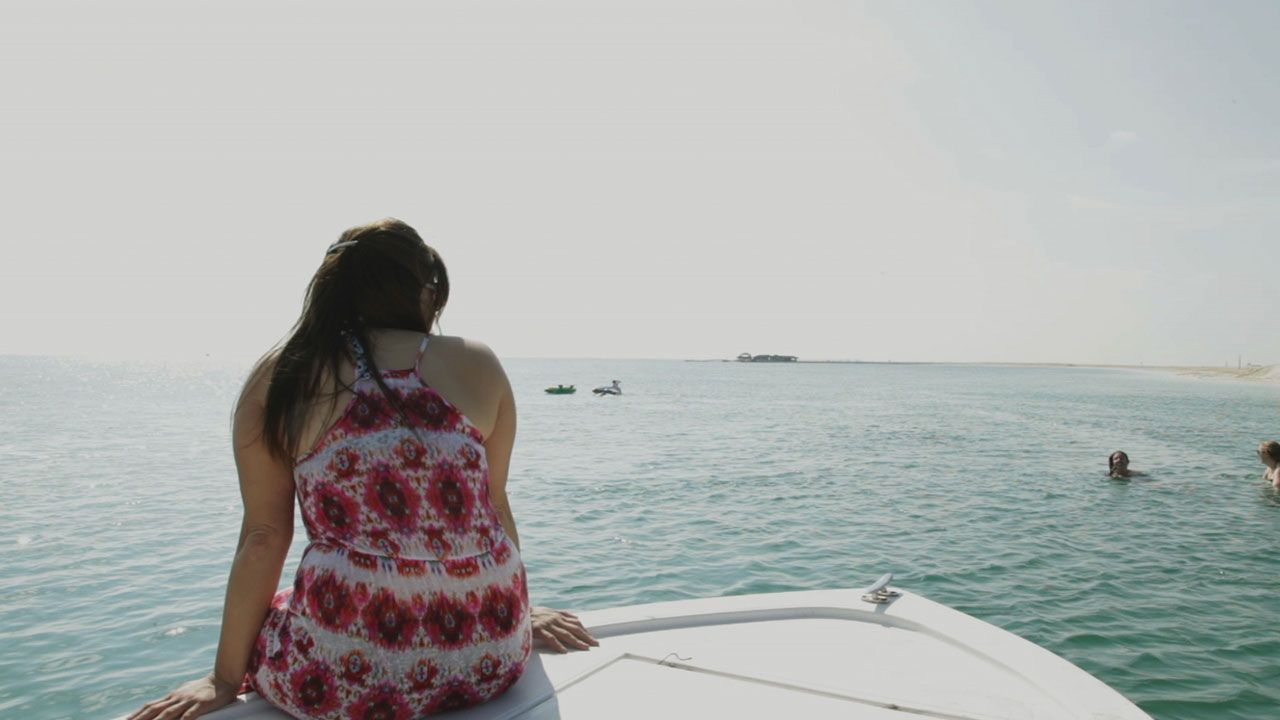 Skin
Farah Diab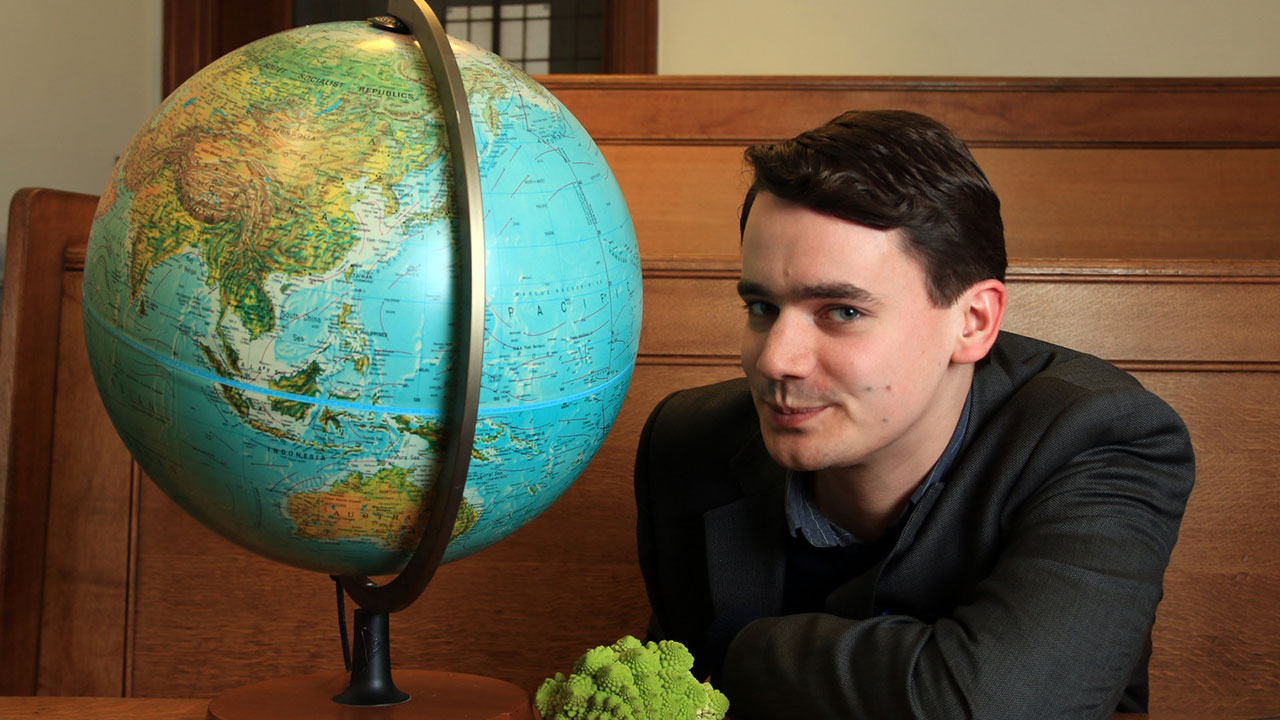 Matter Patterns
Olga Yakimenko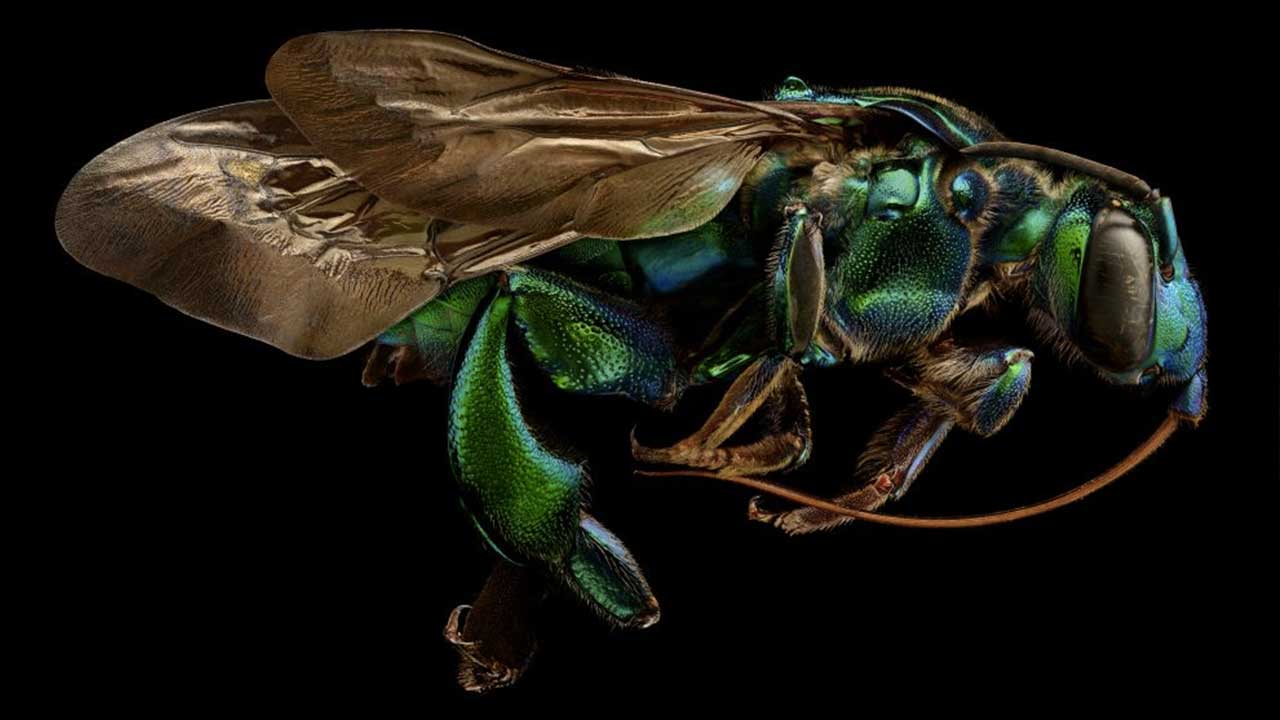 Microsculpture
Tanya Cochrane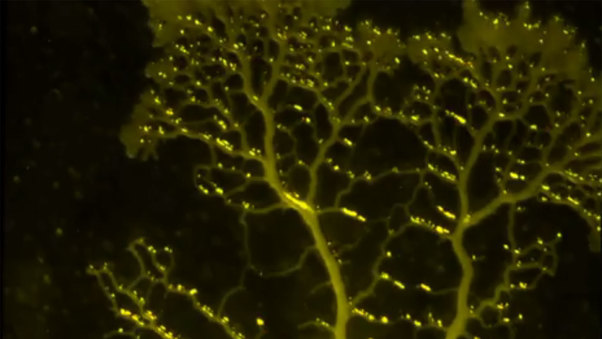 Physarum Polycephalum
Anna Sagatov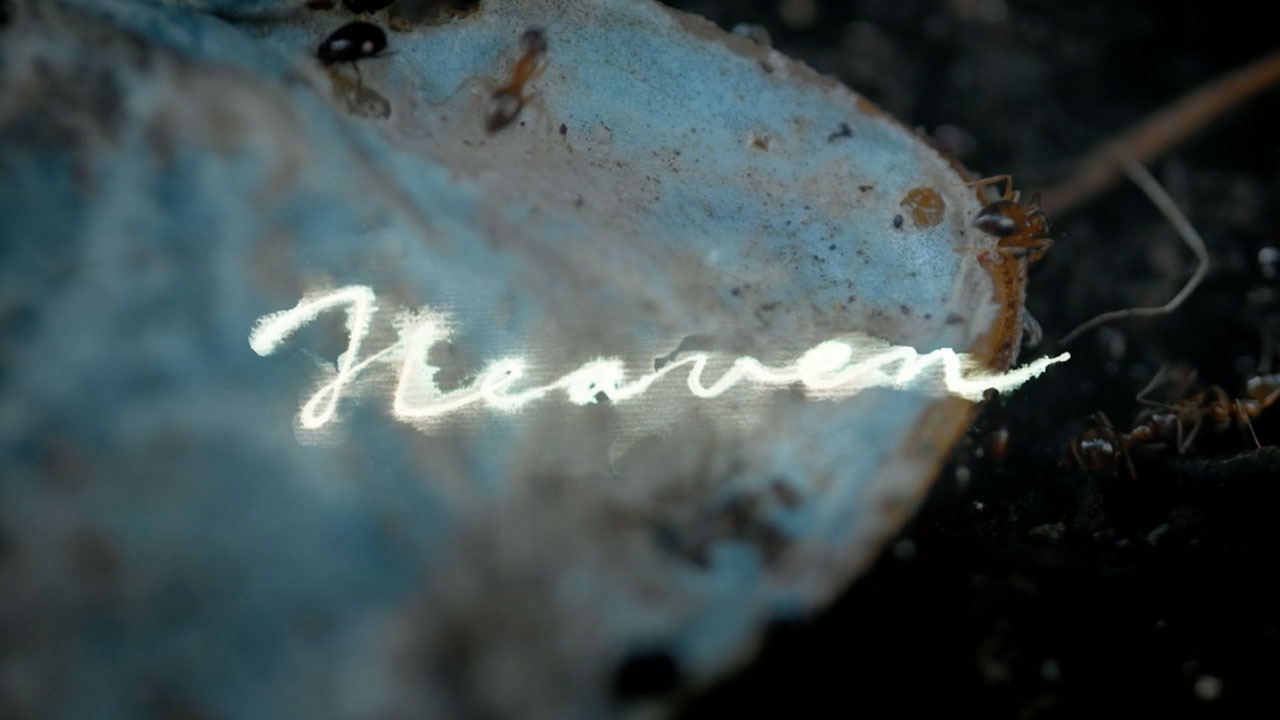 Heaven
Isamu Hirabayashi
Prey
Boyoung Kim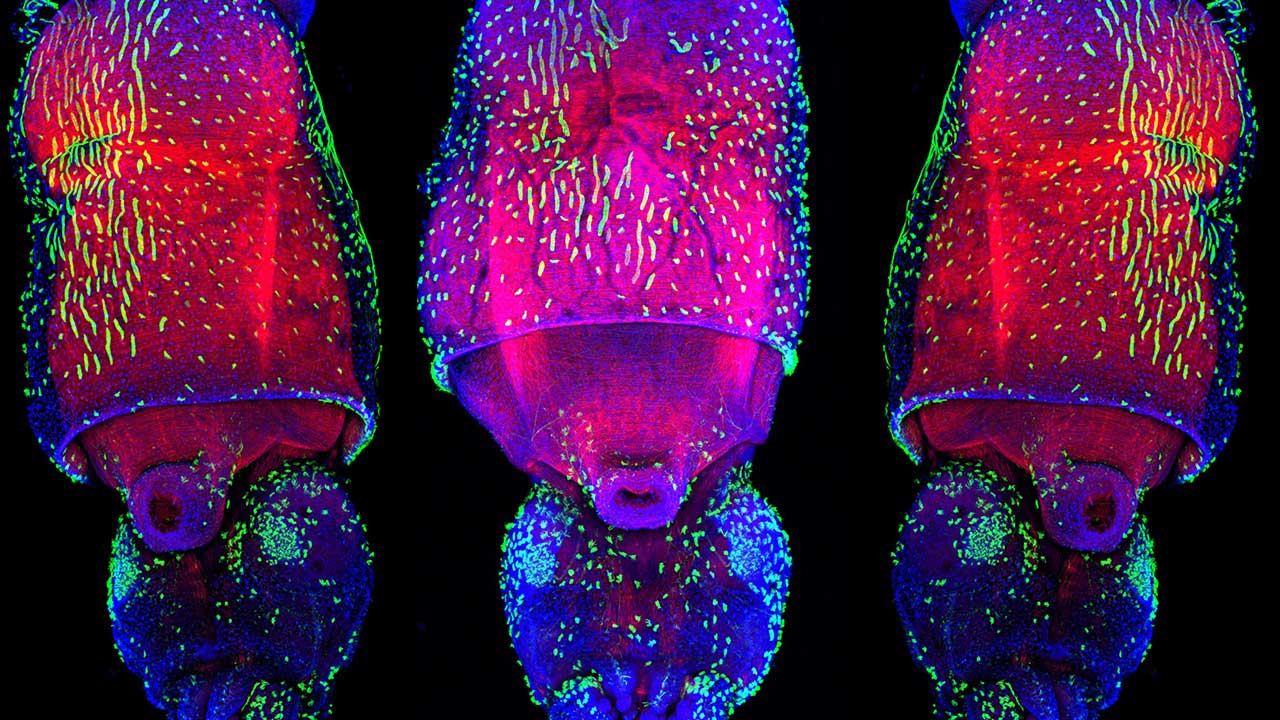 Squid: Coming to Life
Nipam Patel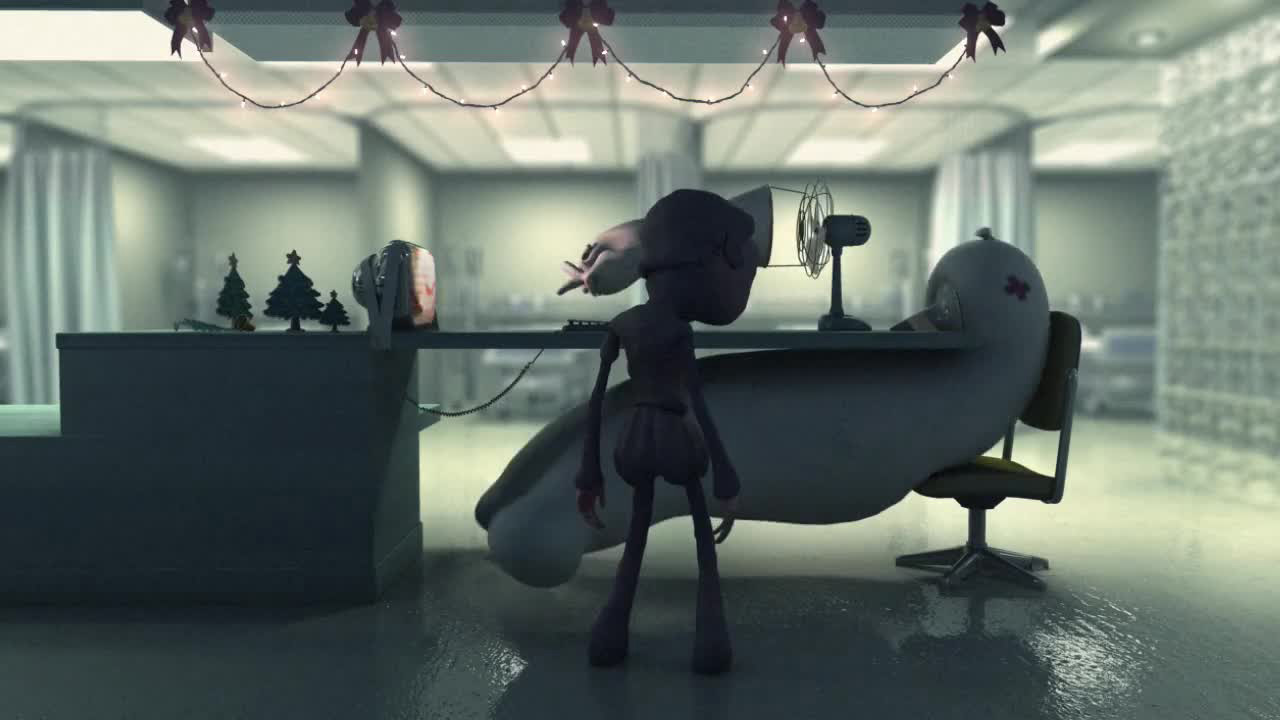 The Wonder H-spital
Beomsik Shim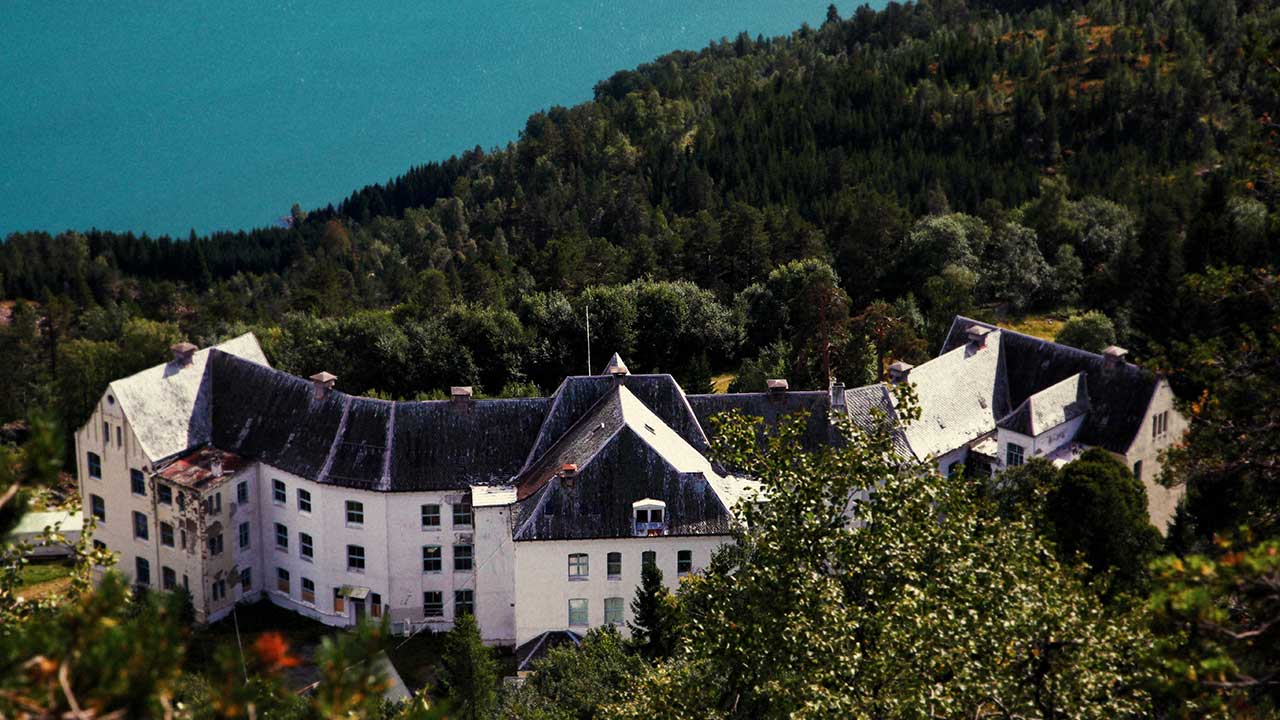 Stories of the Sanatorium (Sanatoriet)
Therese Jacobson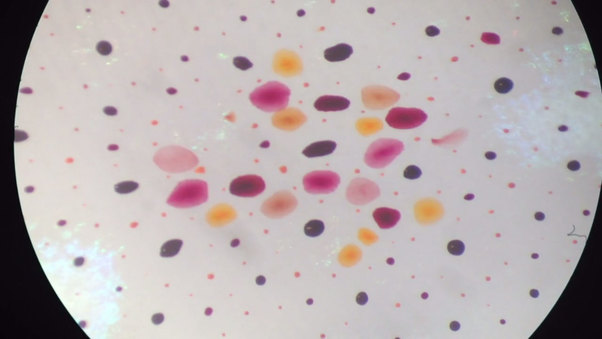 Insane in the Chromatophores
Gregory Gage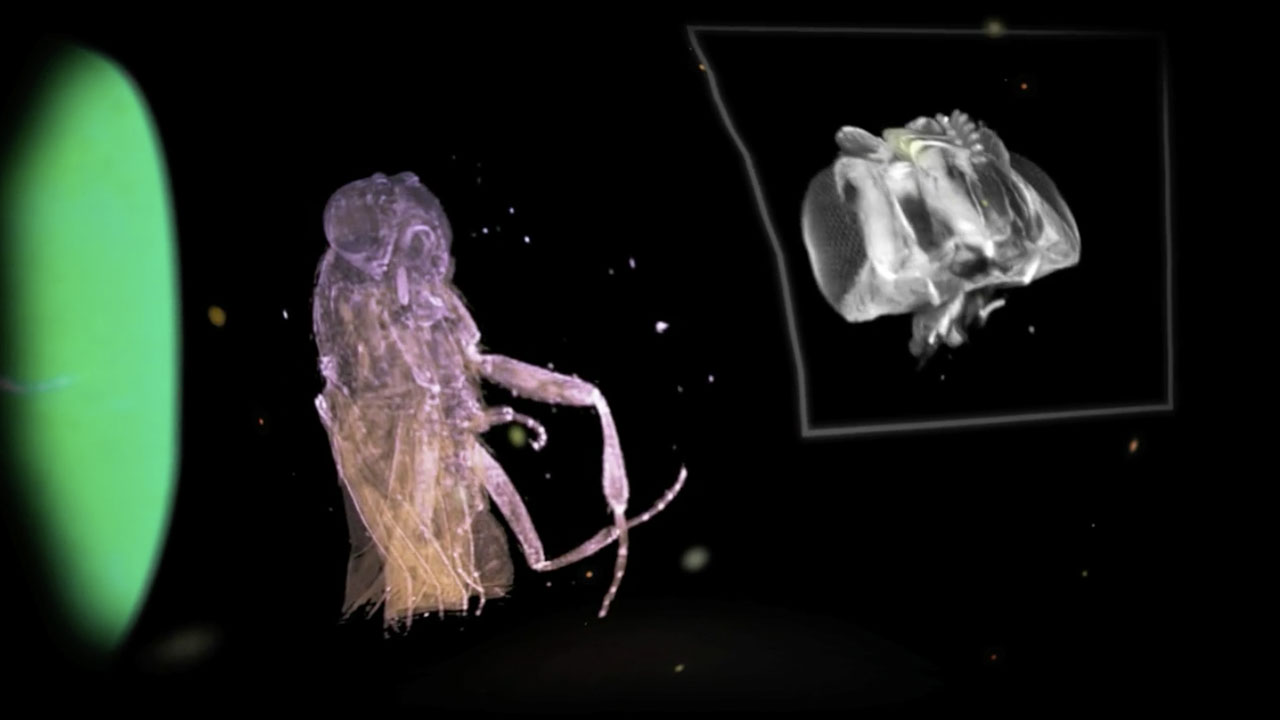 Evolution
Eskil Waldenstrøm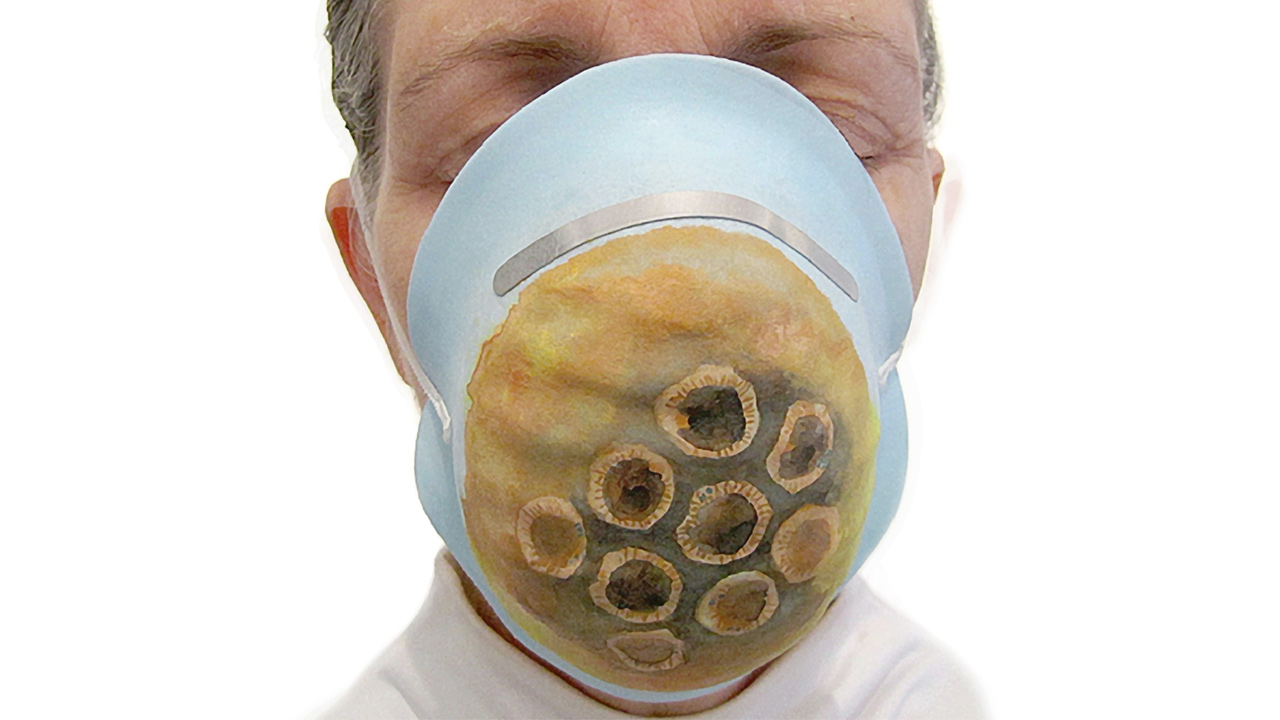 Screened For
Elaine Whittaker, Pixels and Plans (Julia Krolik & Owen Fernley)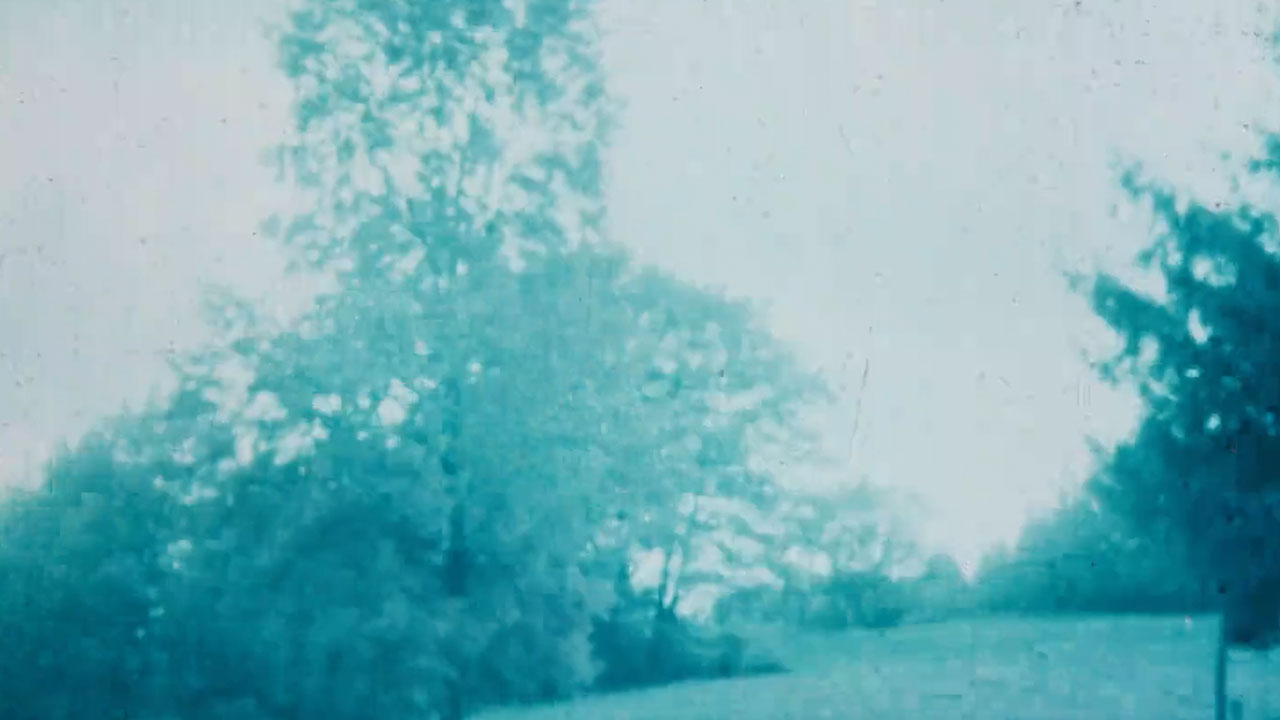 37/38 Tree Again
Kurt Kren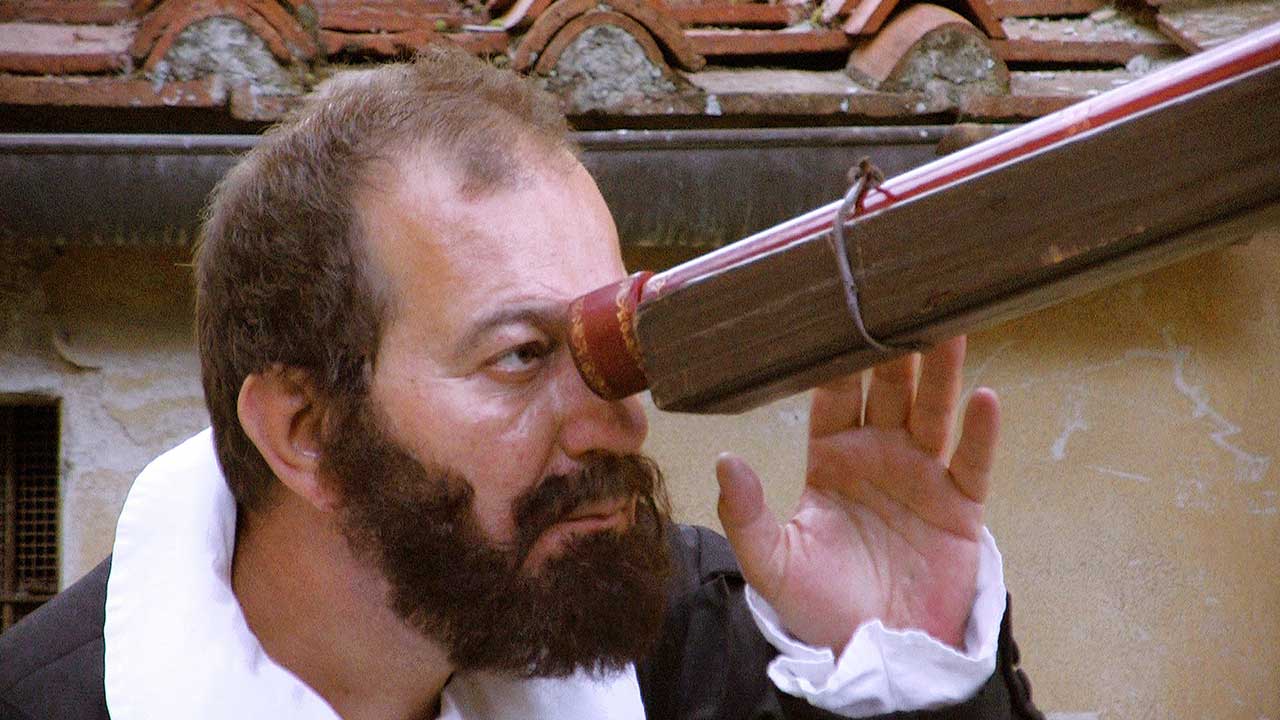 400 Years of Telescope
Kris Koenig
Delirio Matematico (Mathematical Delirium)
Andrea Grosso Ciponte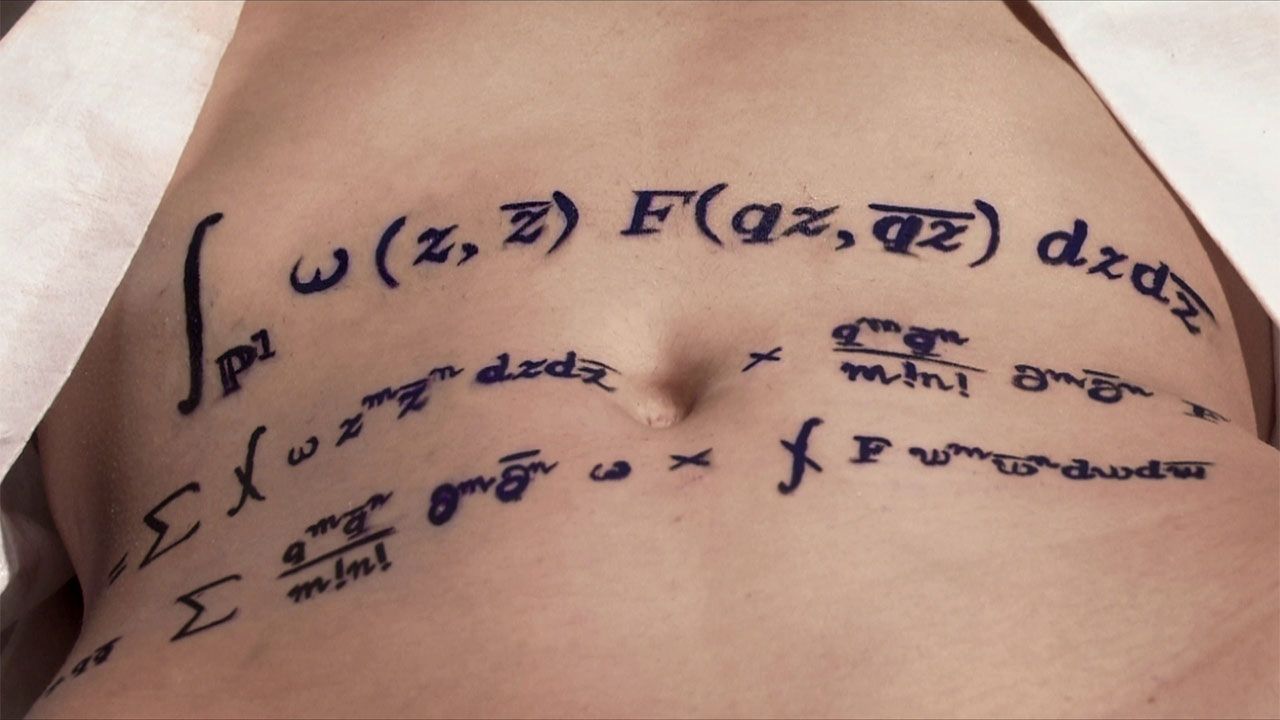 Rites of Love and Math
Reine Graves,Edward Frenkel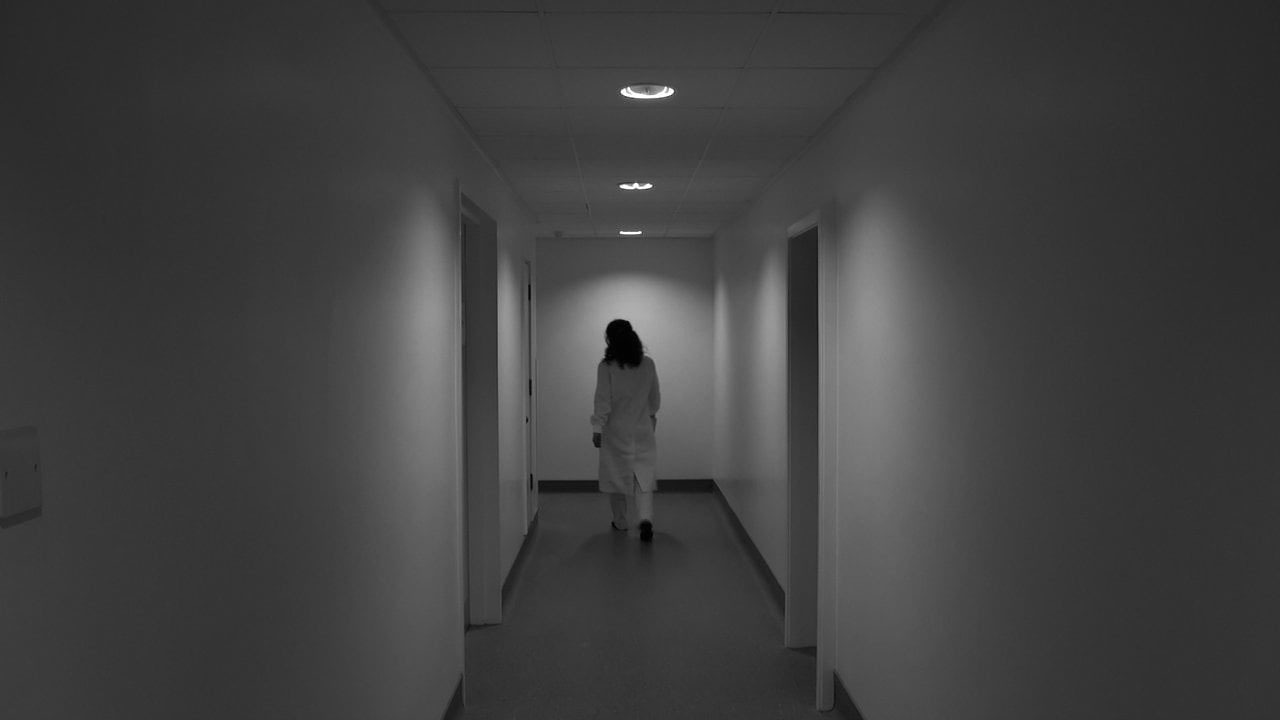 Laboratory Film
Andy Birtwistle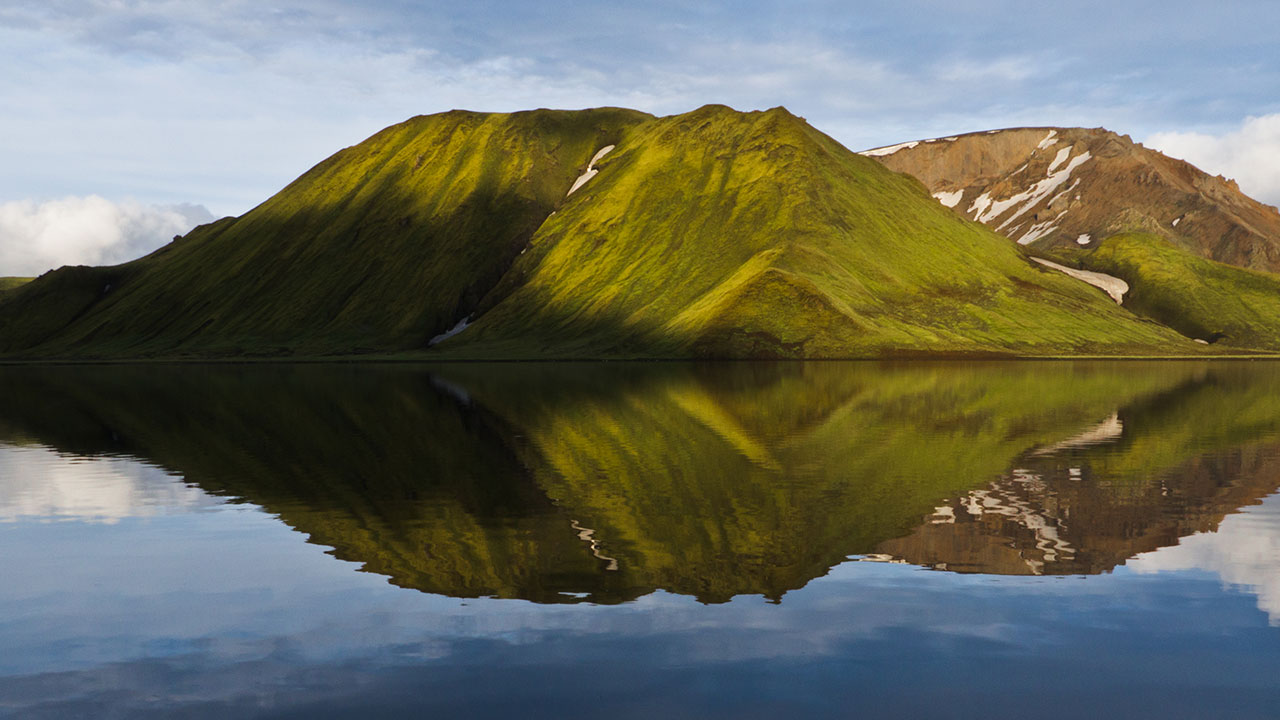 Meta (3.1 / km²)
Sandro Bocci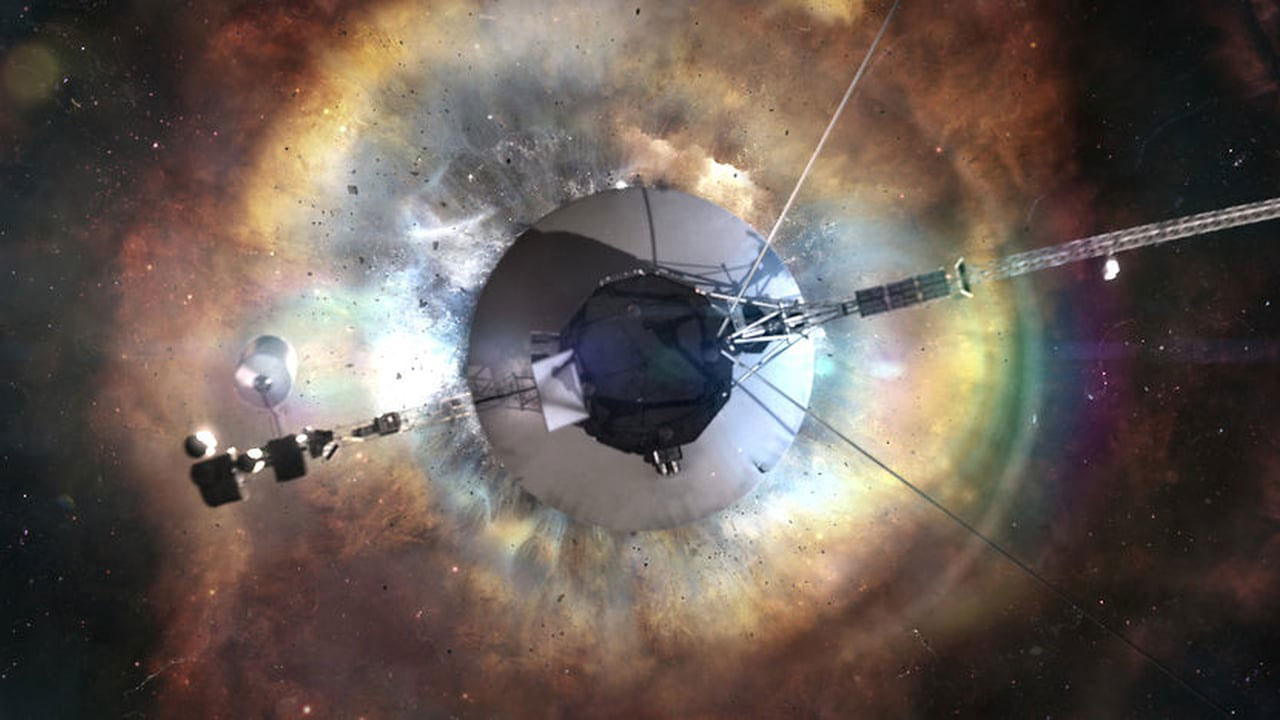 Stardust
Mischa Rozema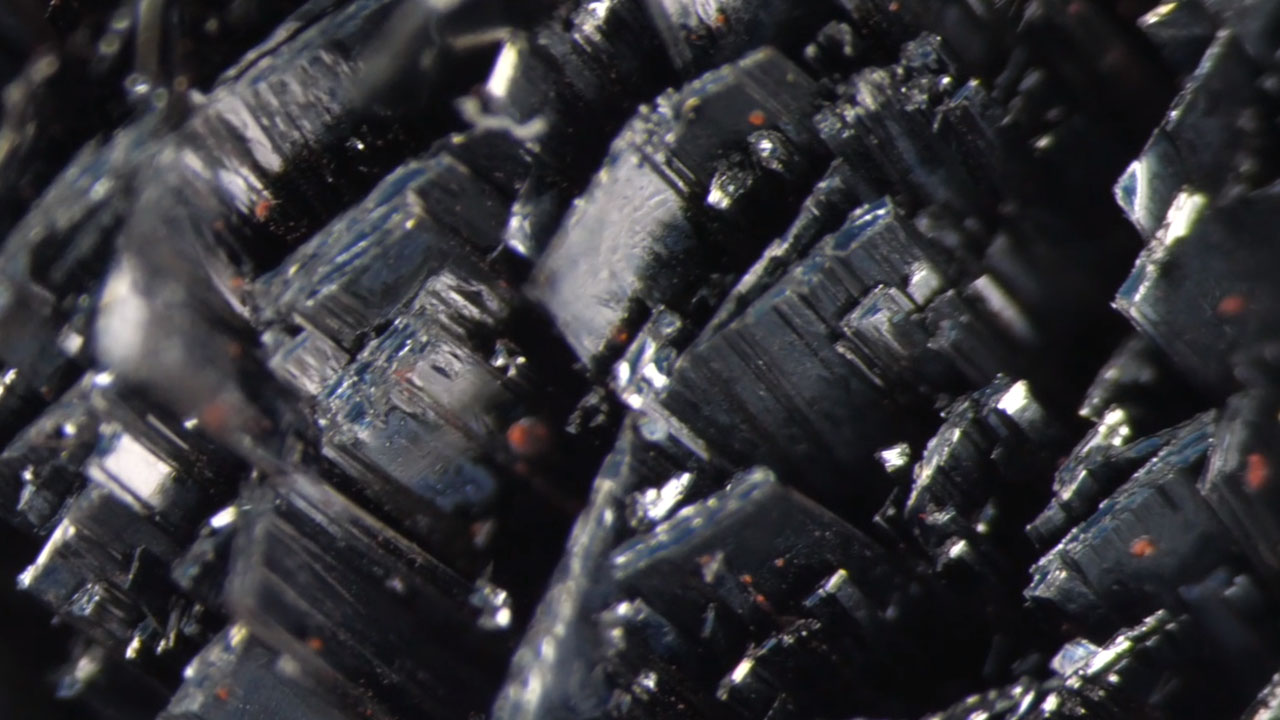 The ELEMENTS of Life
Yan Liang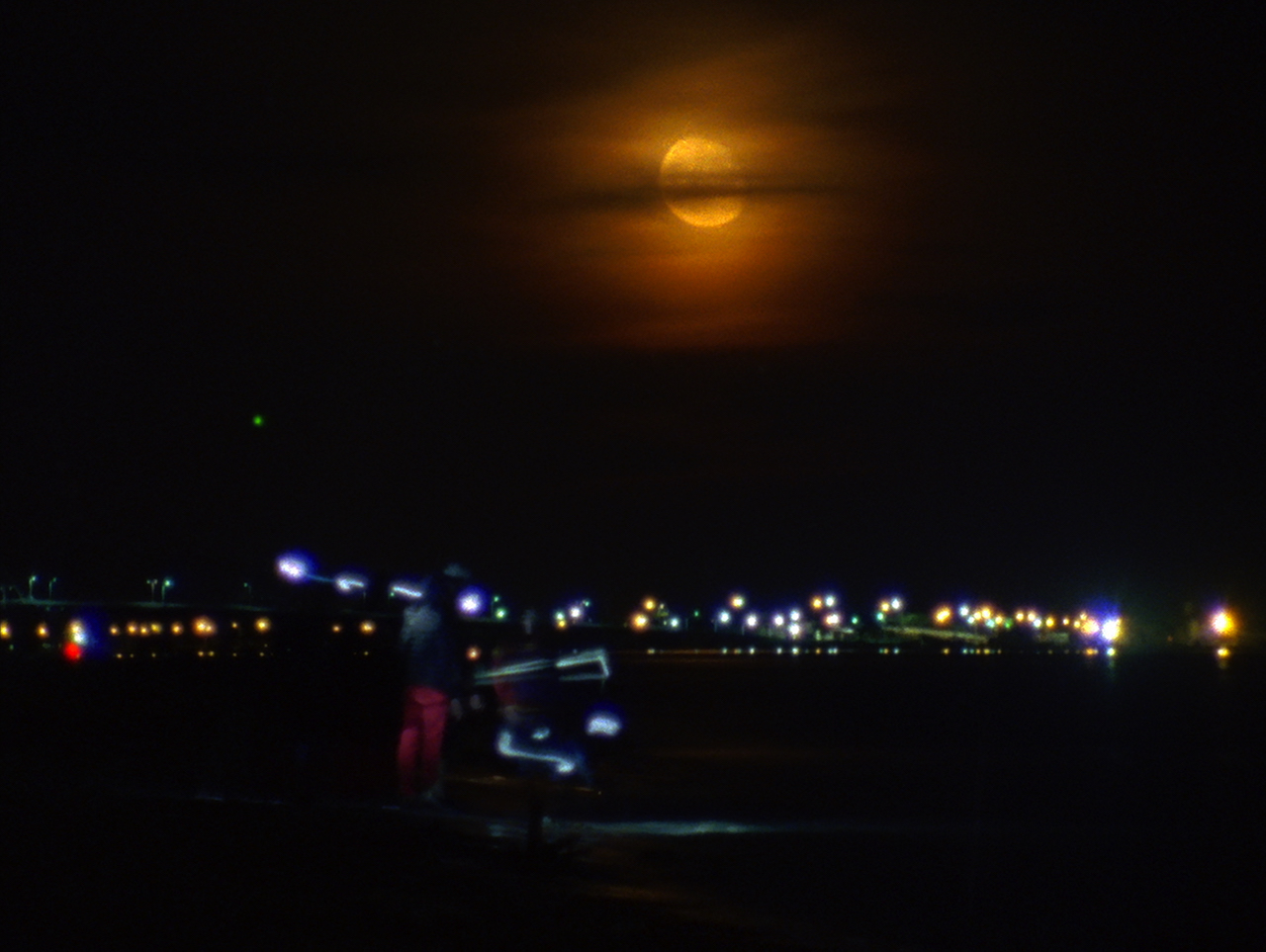 LIVING FOSSIL
Sean Hanley
Soft Sciences
Ben Fries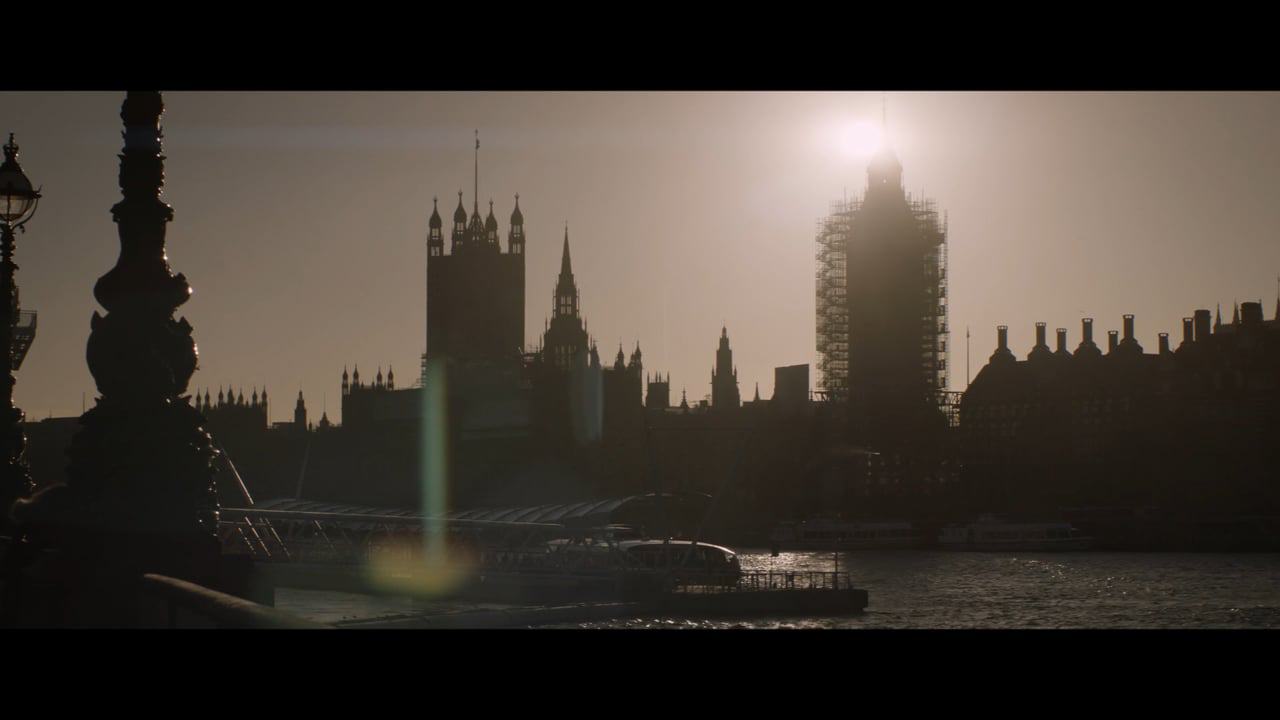 Run
Alex Lanipekun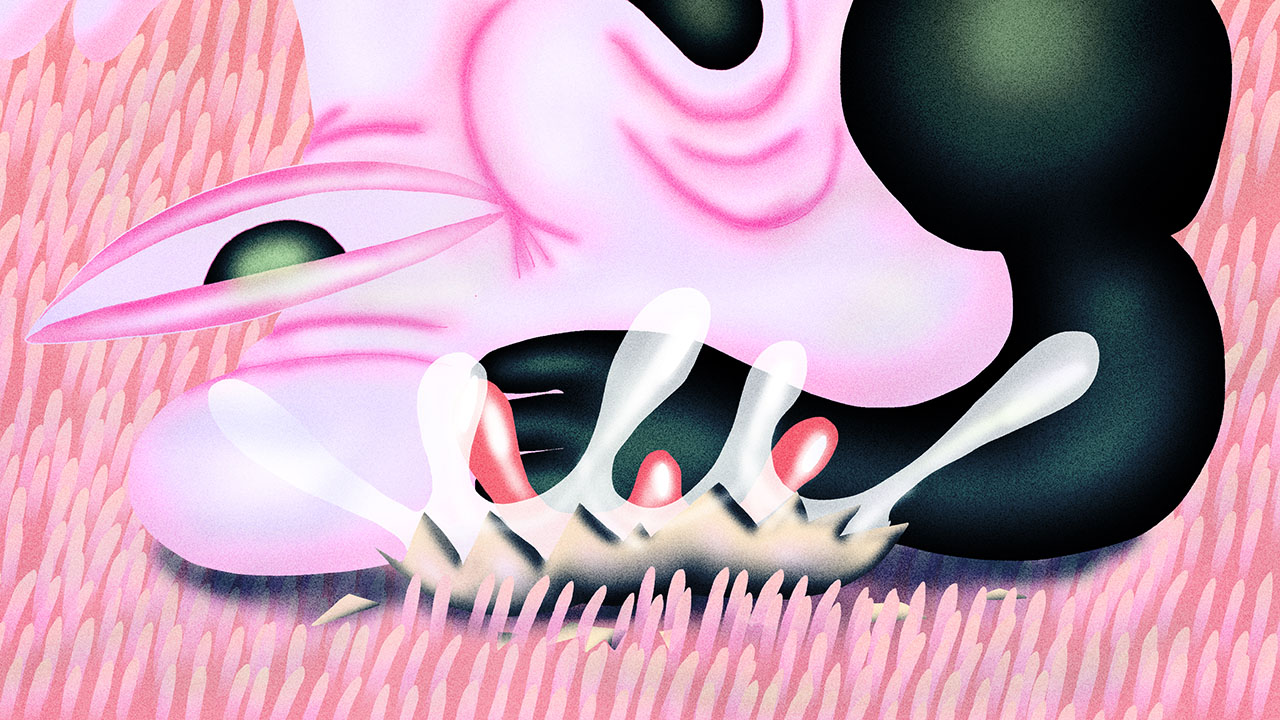 Slug Life
Sophie Koko Gate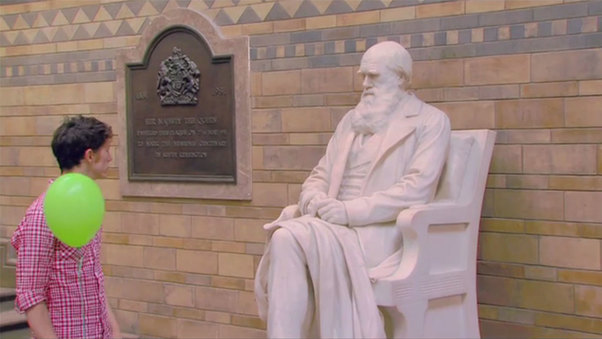 Wallace
Patrick Griffiths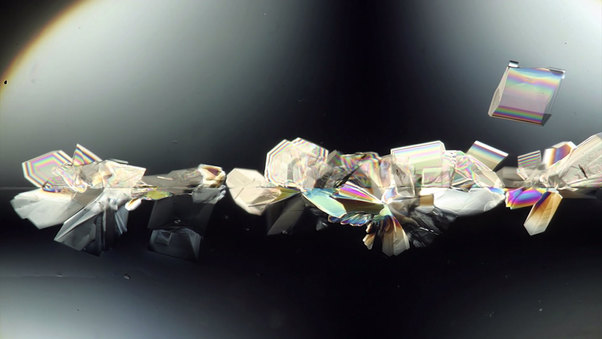 Microscope Time-Lapse: Sugar Crystalizing out of Solution
Gary Greenberg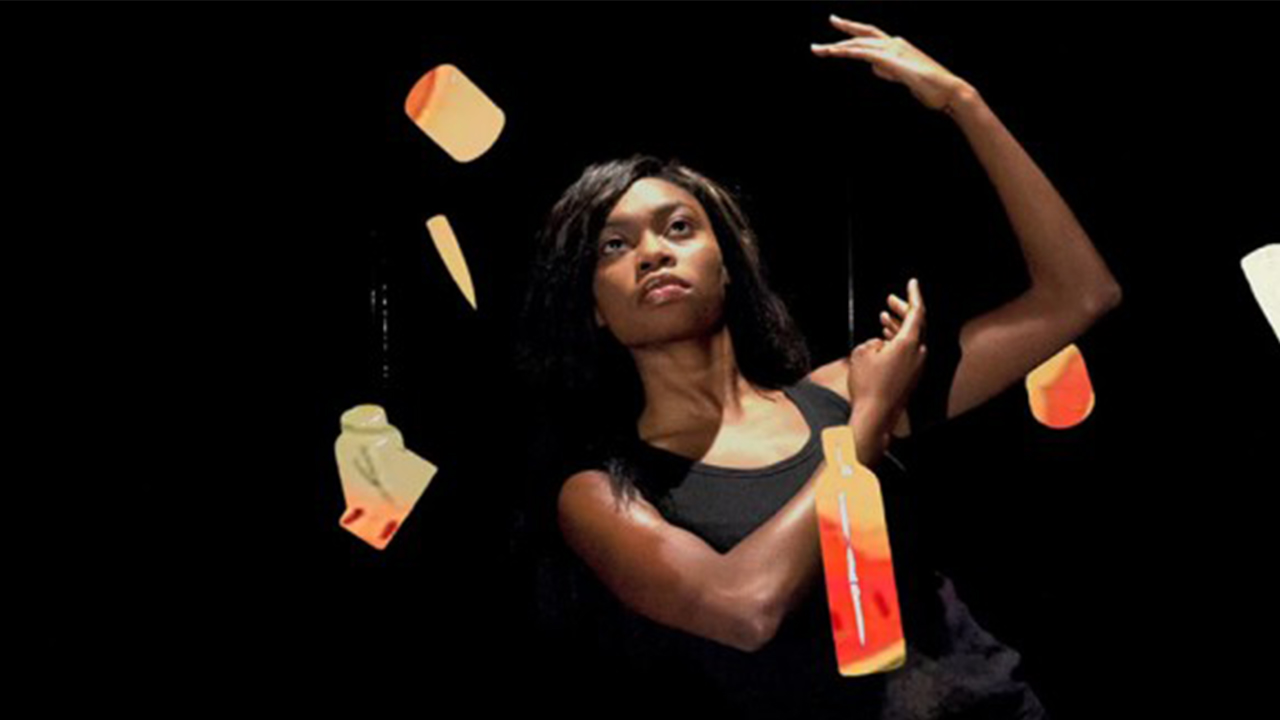 Yellow Fever
Ngendo Mukii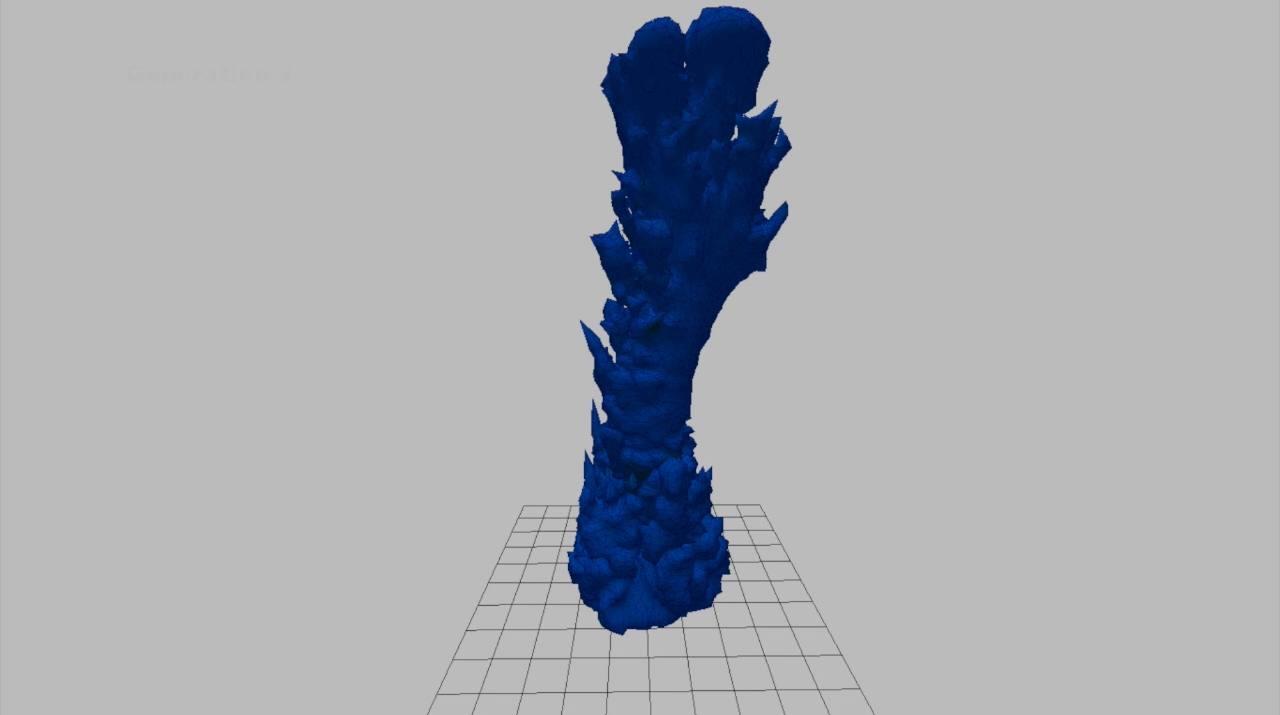 Coral Species 1 Evolution
Joel Simon
Samsara
Ron Fricke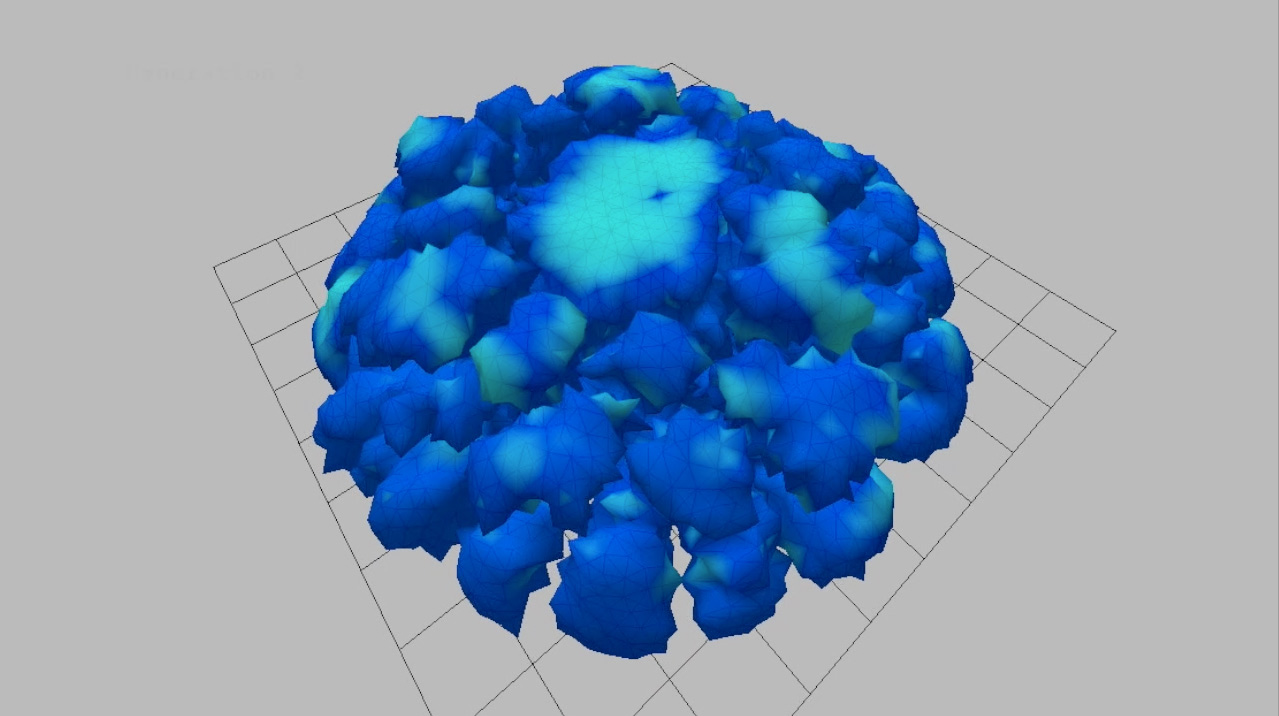 Coral Species 2 Evolution
Joel Simon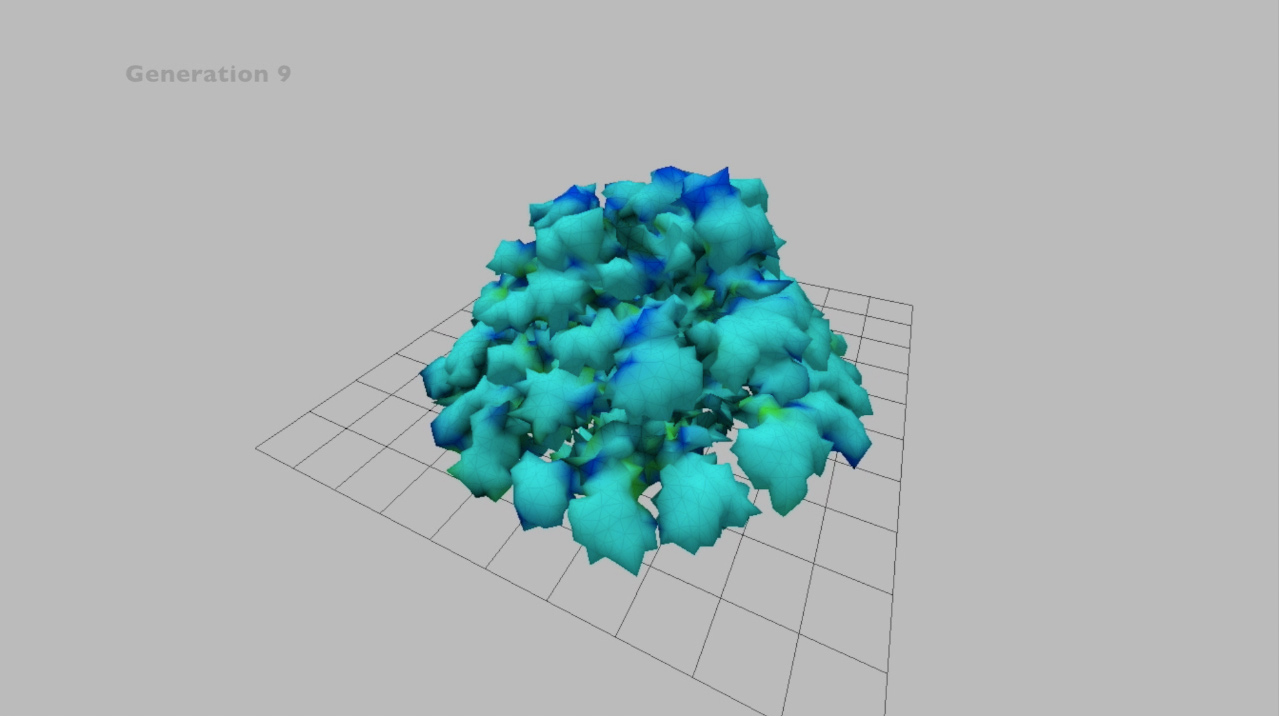 Coral Species 3 Evolution
Joel Simon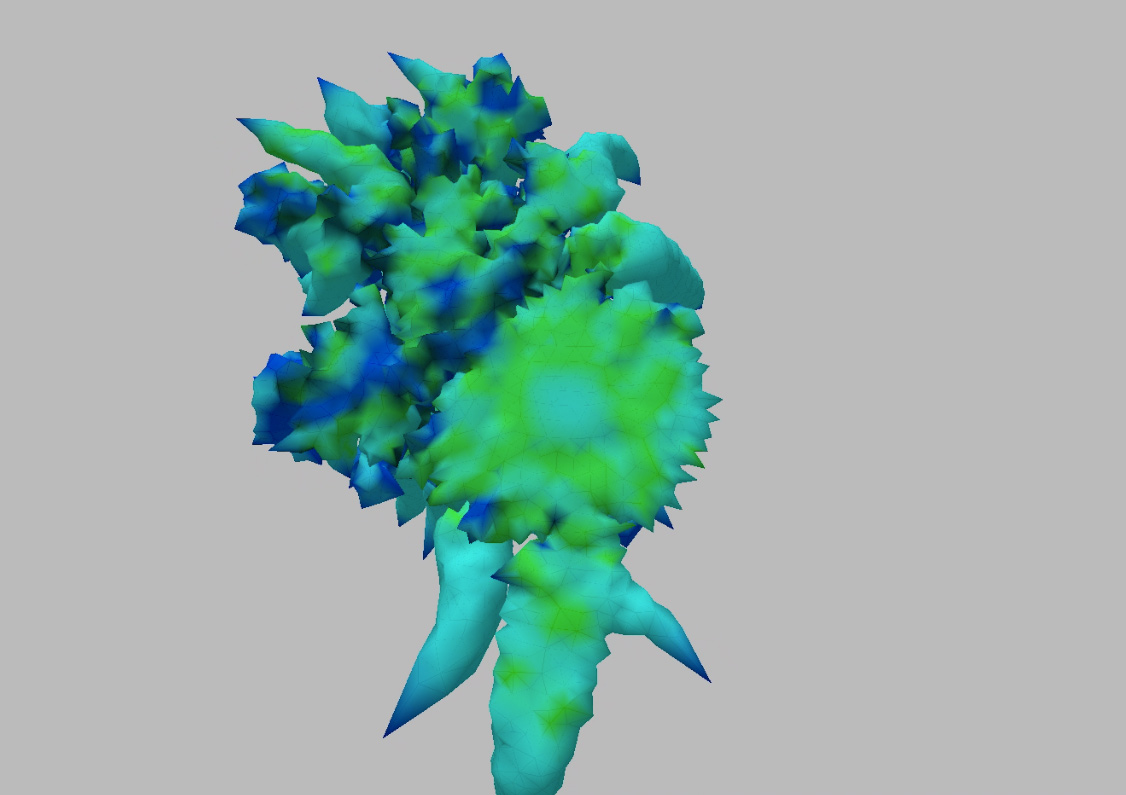 Corals | Generation 12
Joel Simon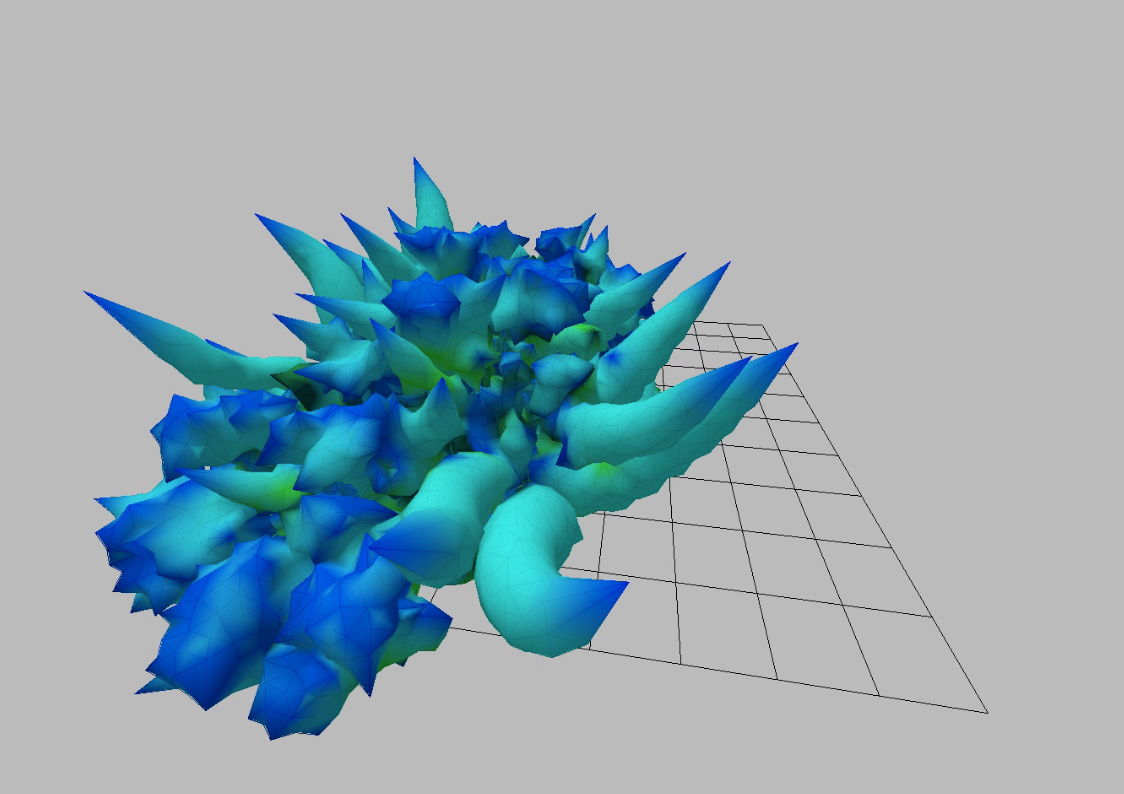 Corals | Generation 12 (Grid)
Joel Simon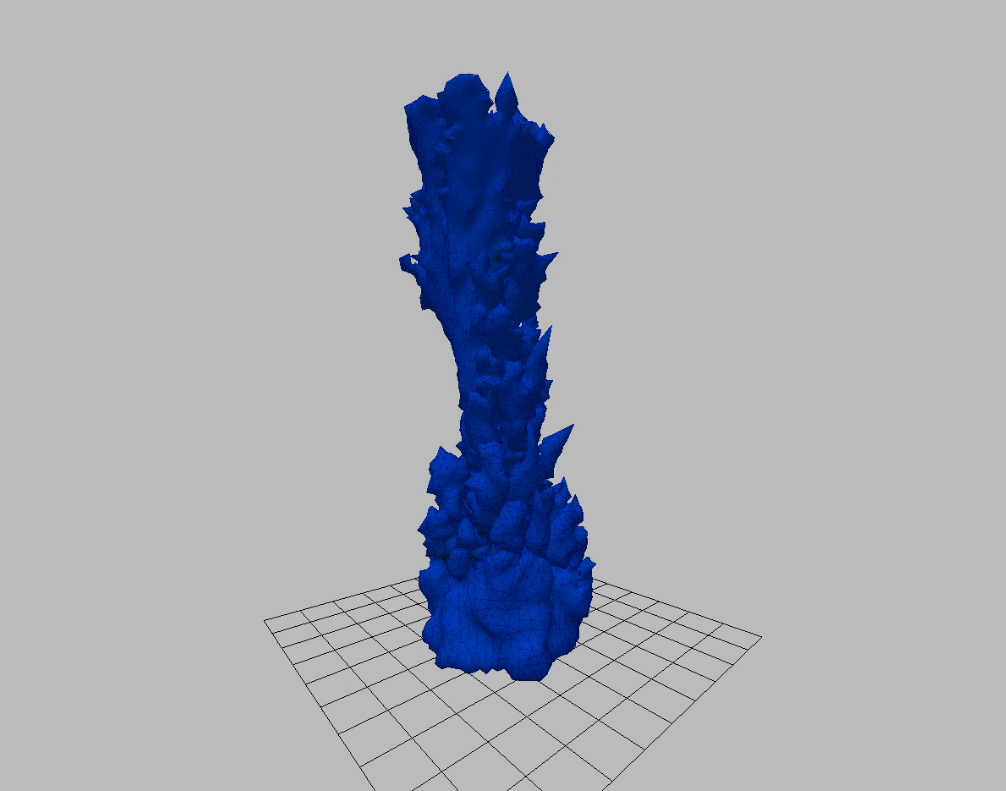 Corals | Generation 3
Joel Simon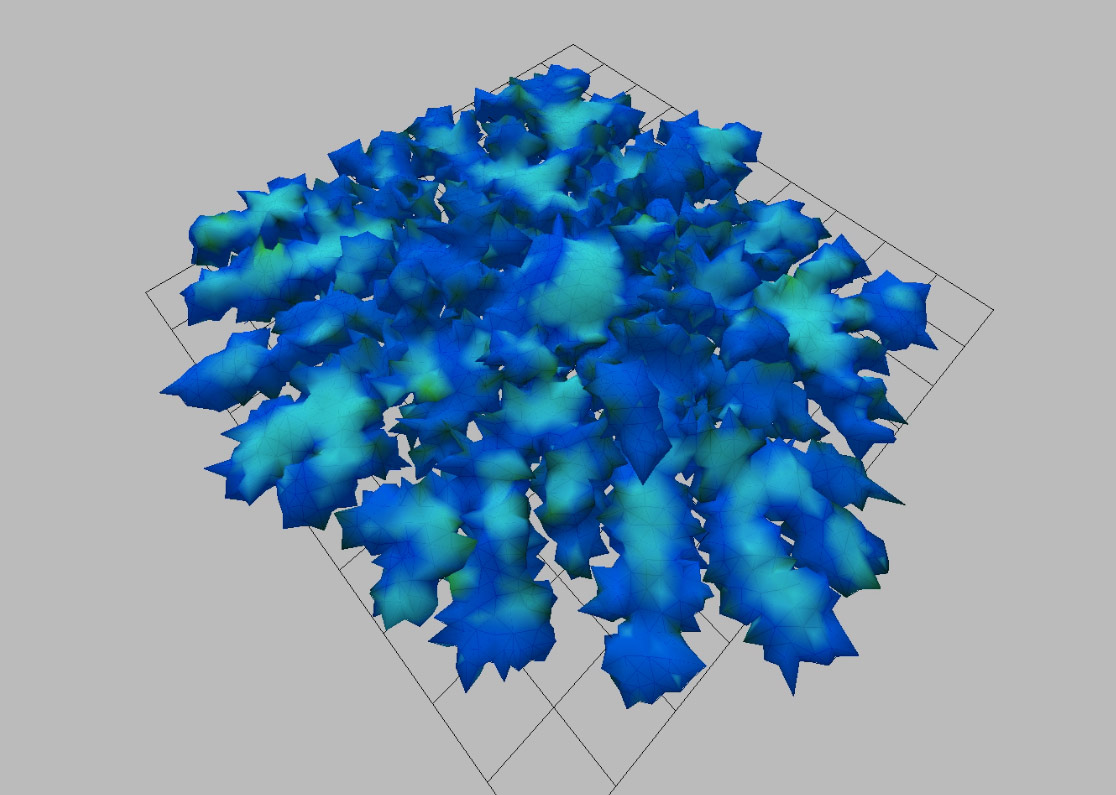 Corals | Generation 28
Joel Simon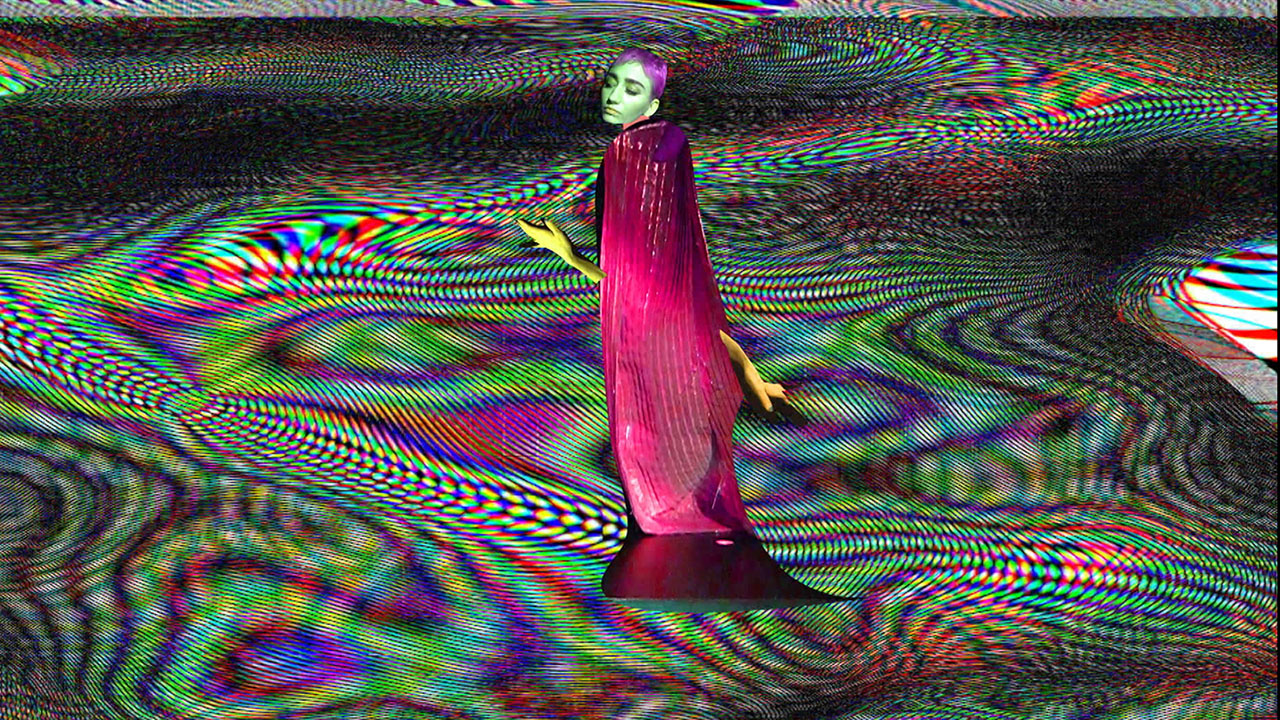 Reverie of the Puppets
Kathy Rose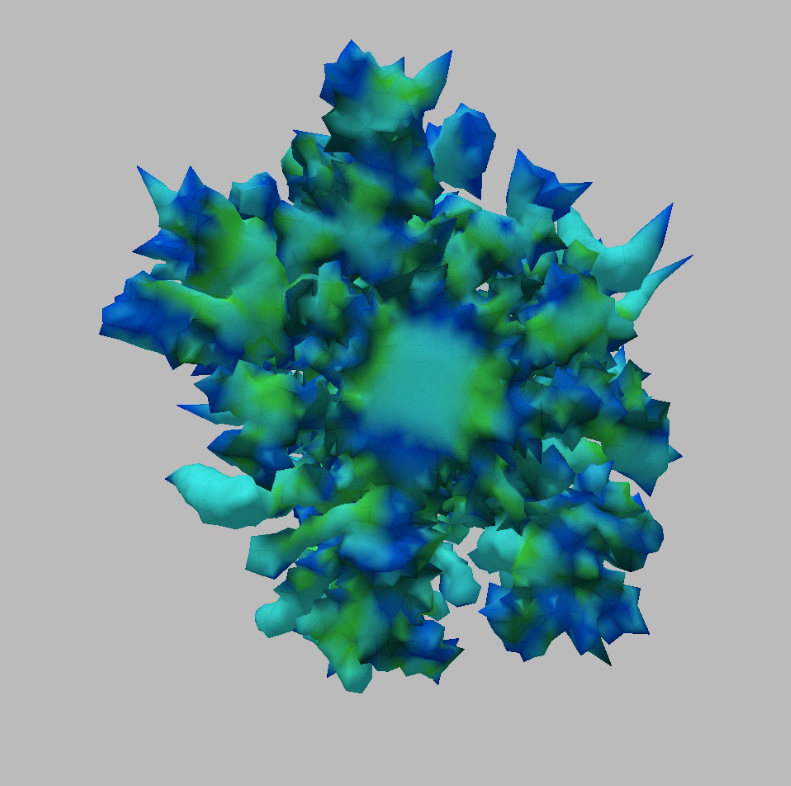 Corals | Generation 13
Joel Simon
Corals | Generation 13 (Grid)
Joel Simon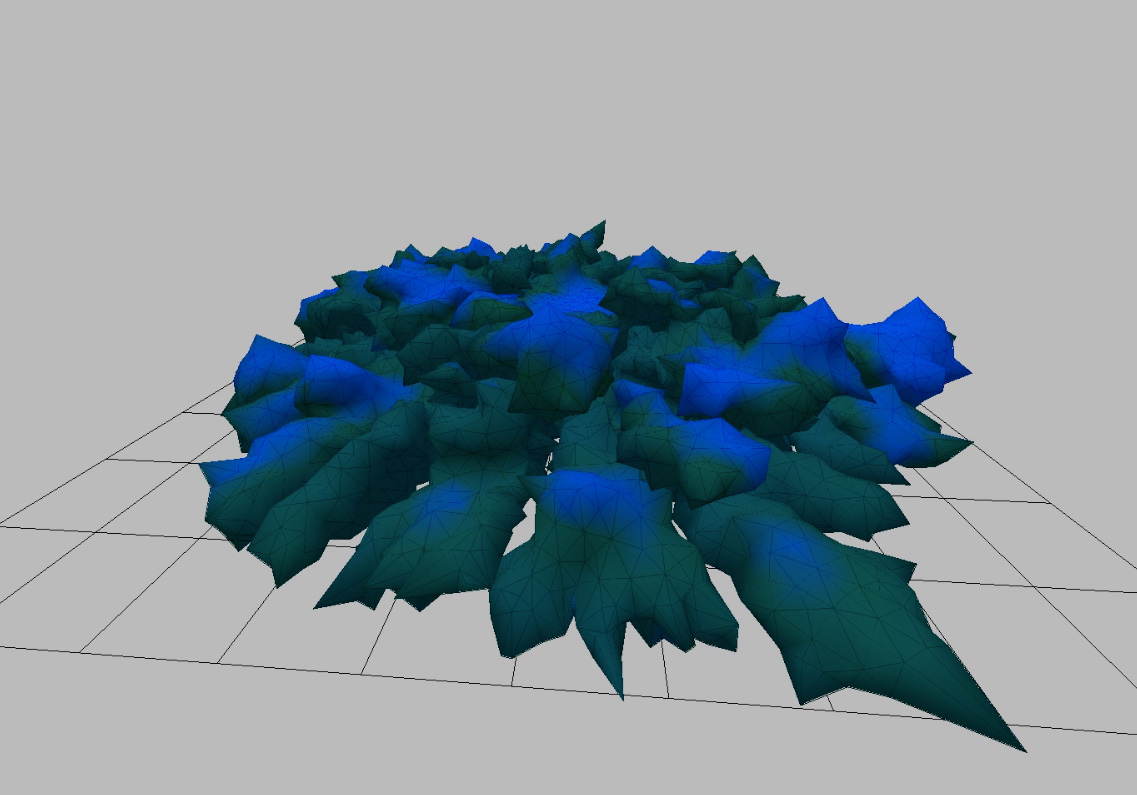 Corals | Generation 51
Joel Simon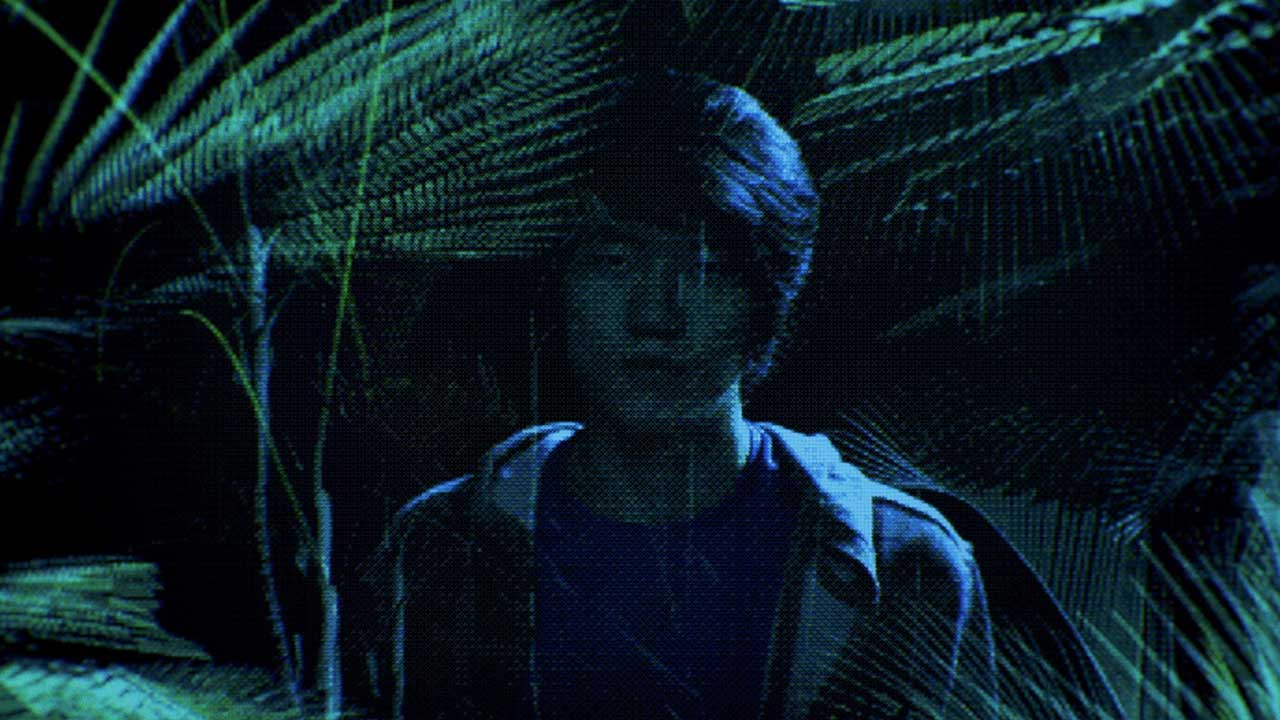 Hotaru
William Laboury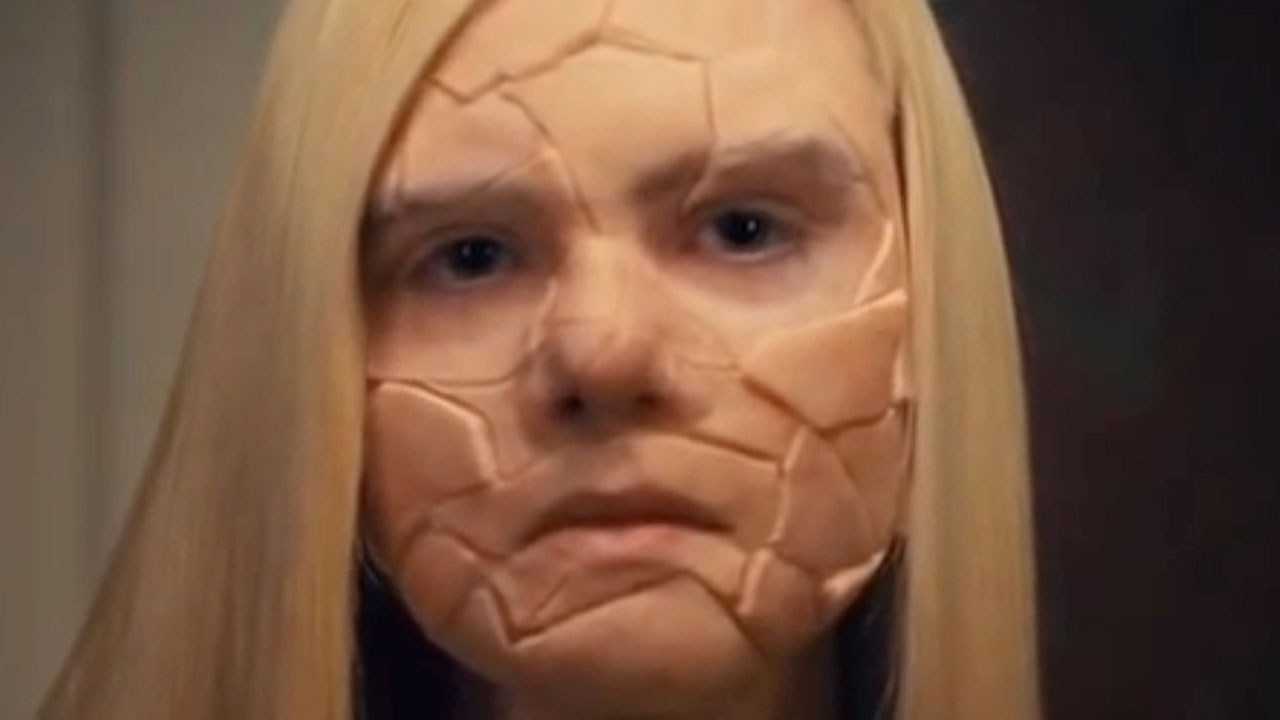 Likeness
Robert Prieto
A Delicate Balance
Su Rynard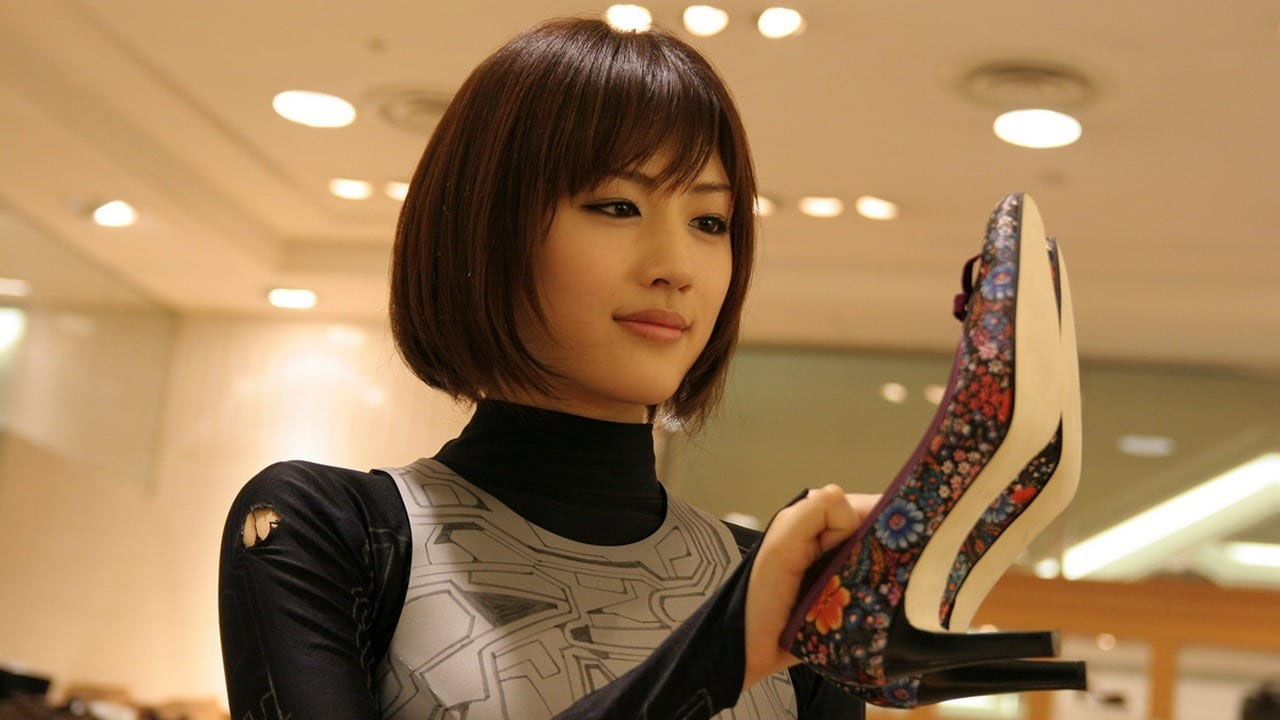 Cyborg Girl
Kwak Jae Young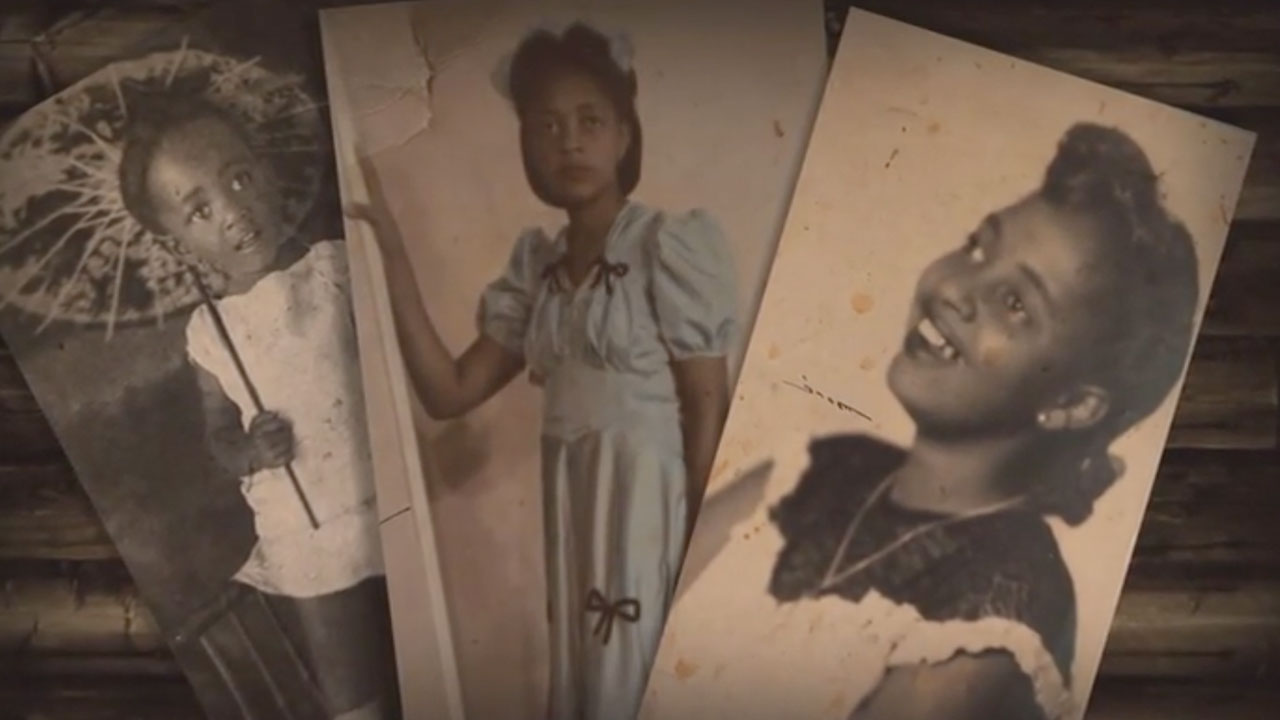 Dialogo con mi abuela (Dialog with My Grandmother)
Gloria Rolando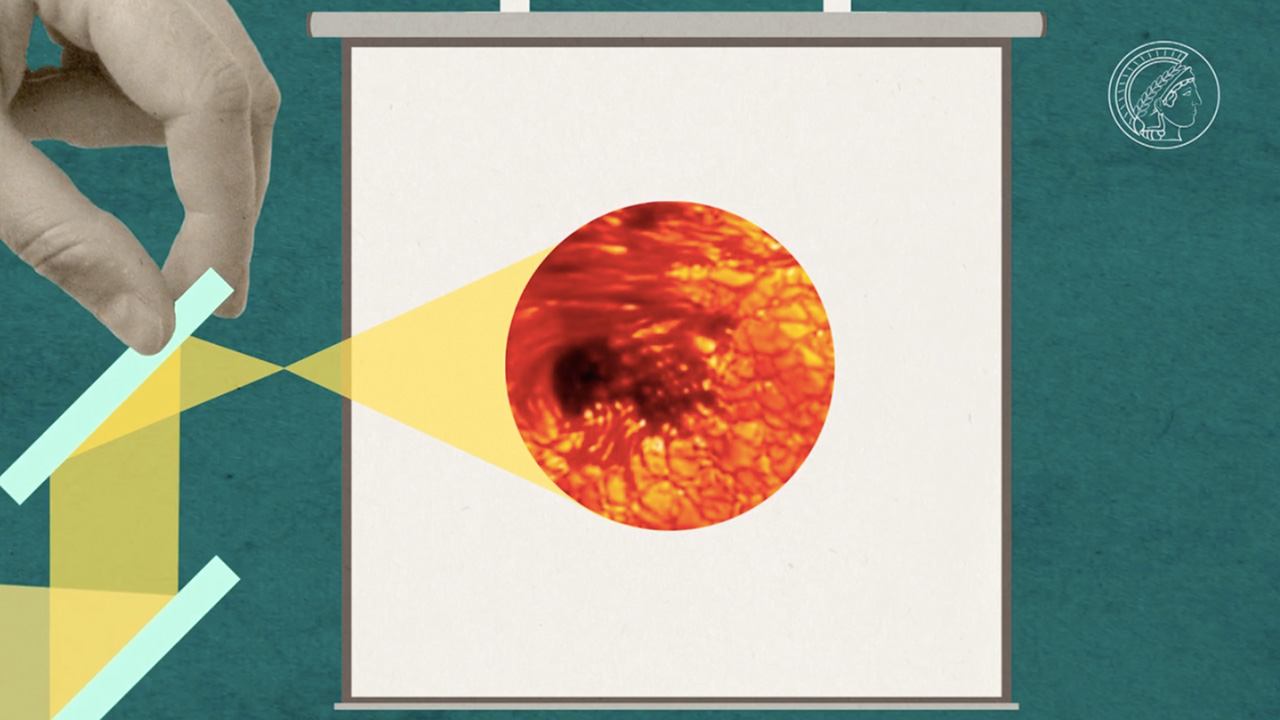 Stormy Sun
Daniel Münter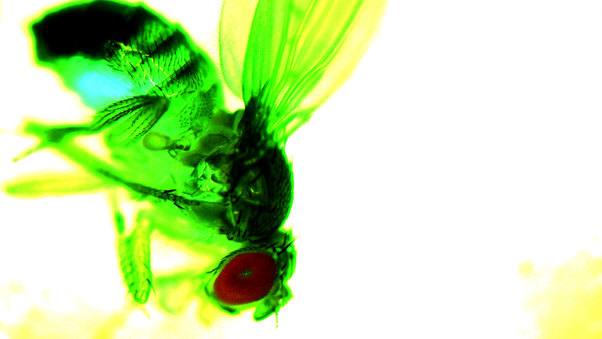 A Fruitfly in New York
Alexis Gambis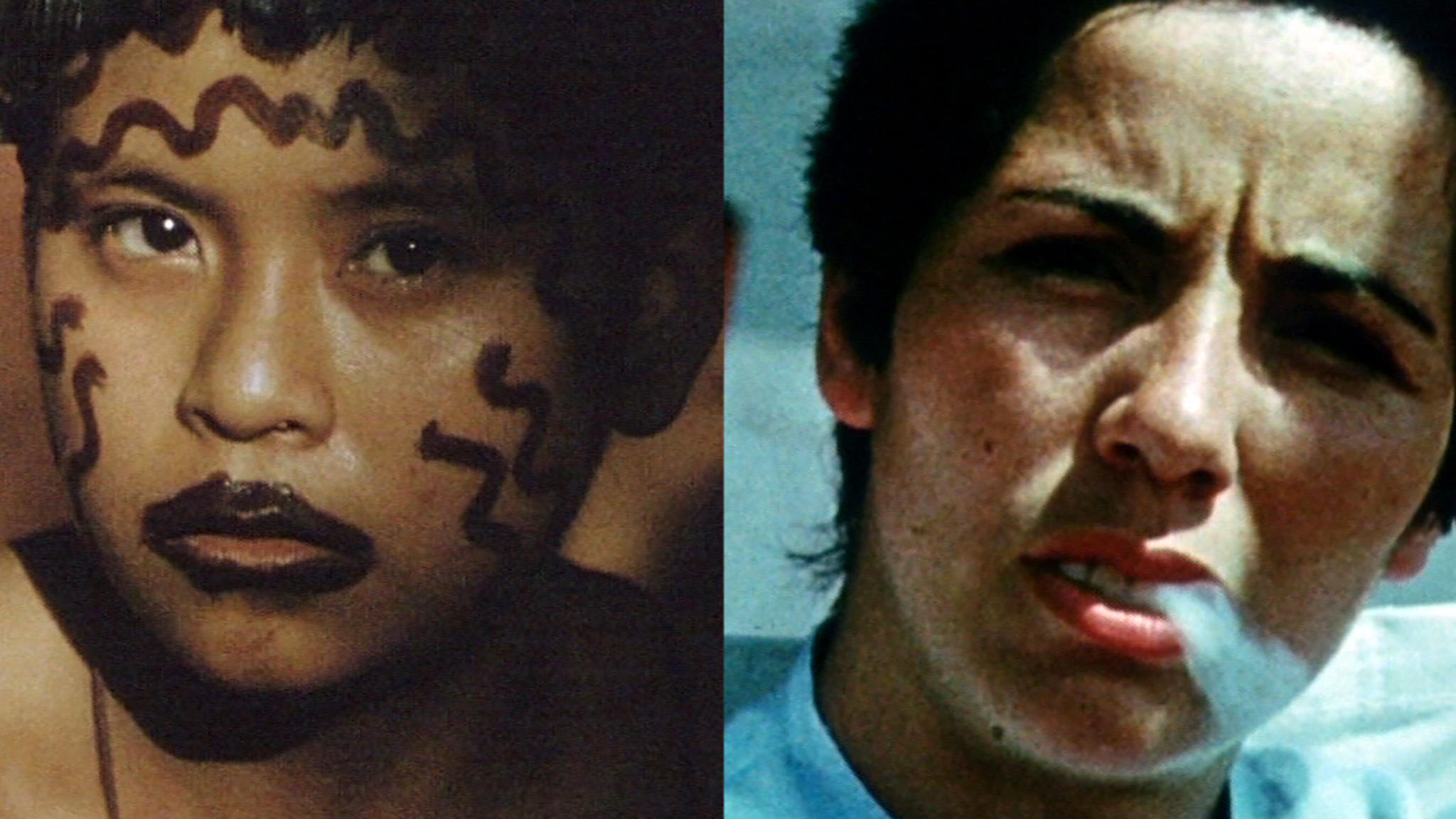 We Are Become Death
Jean-Gabriel Periot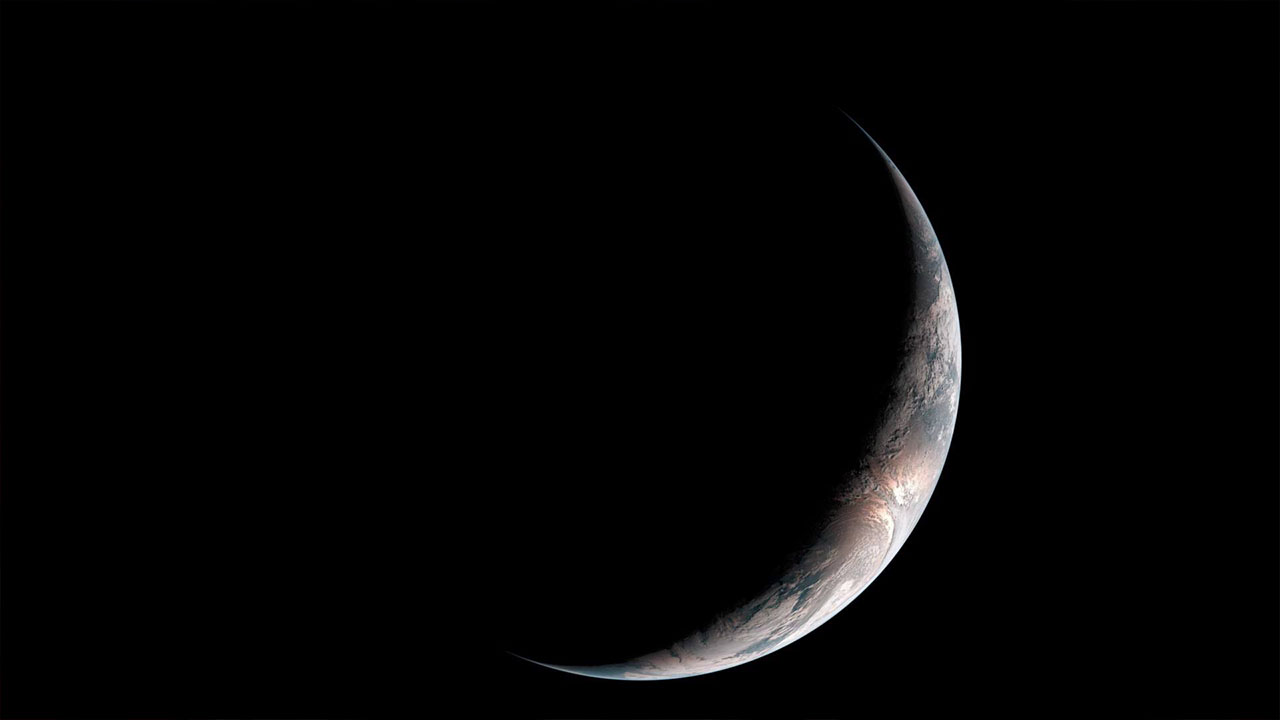 A Year Along The Geostationary Orbit
Felix Dierich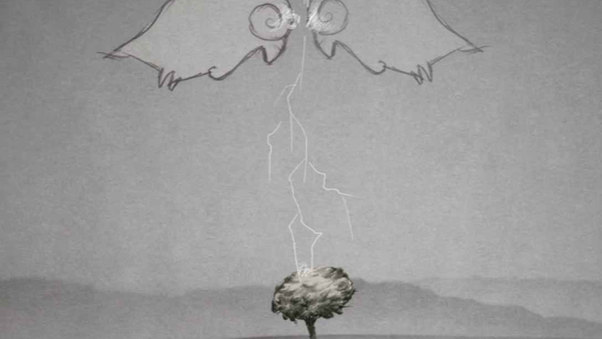 Chasing Clouds
Zjef Crabb̩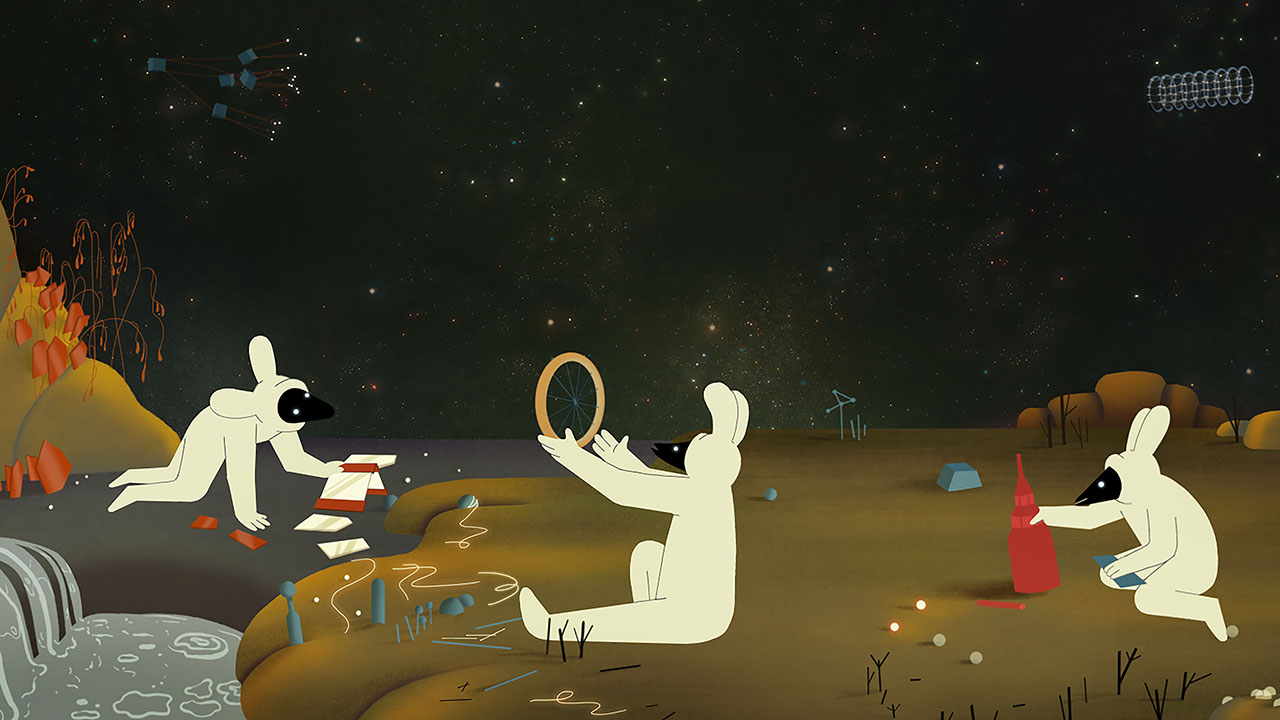 Solar Walk
Reka Bucsi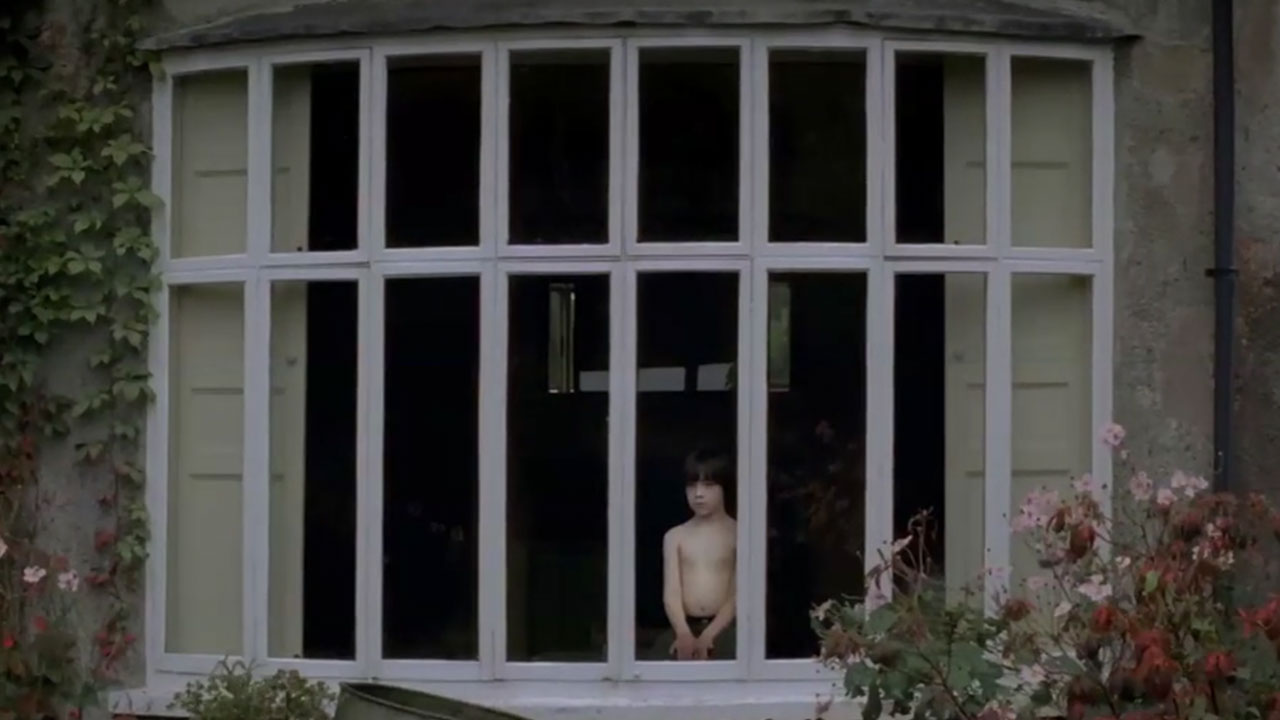 Turning
Karni Arieli,Saul Freed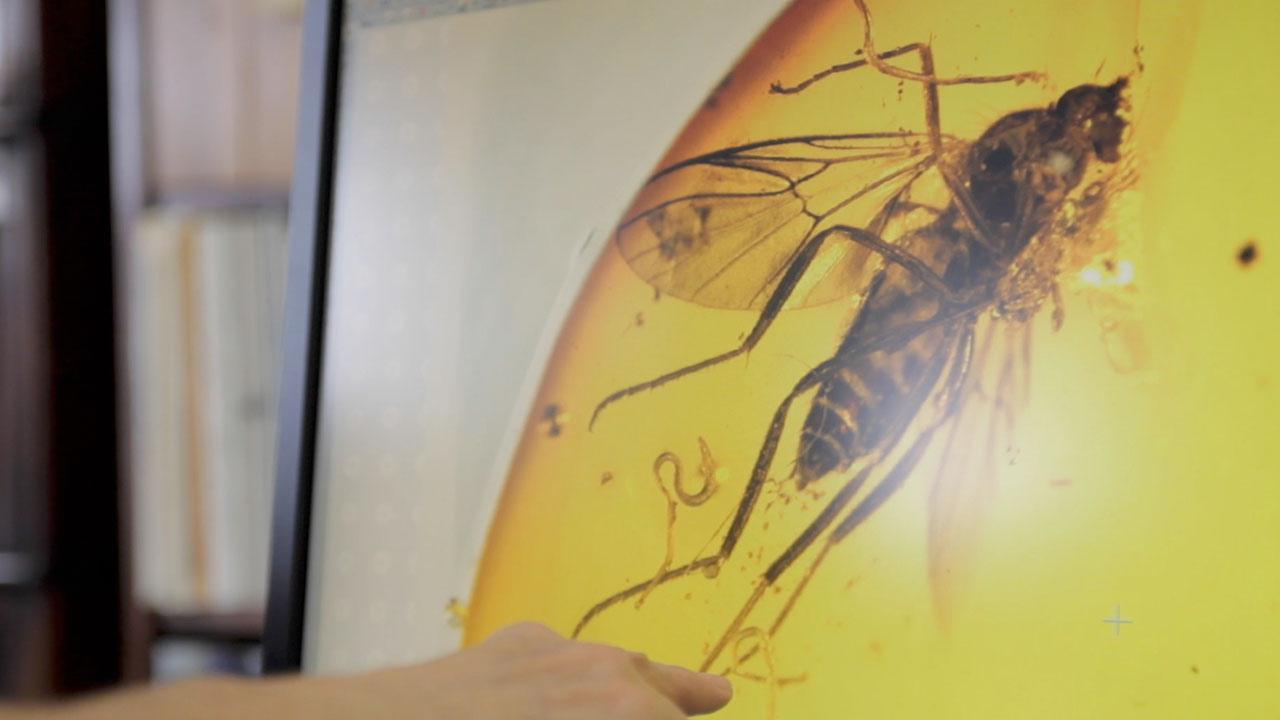 Amber
Samuel Ridgeway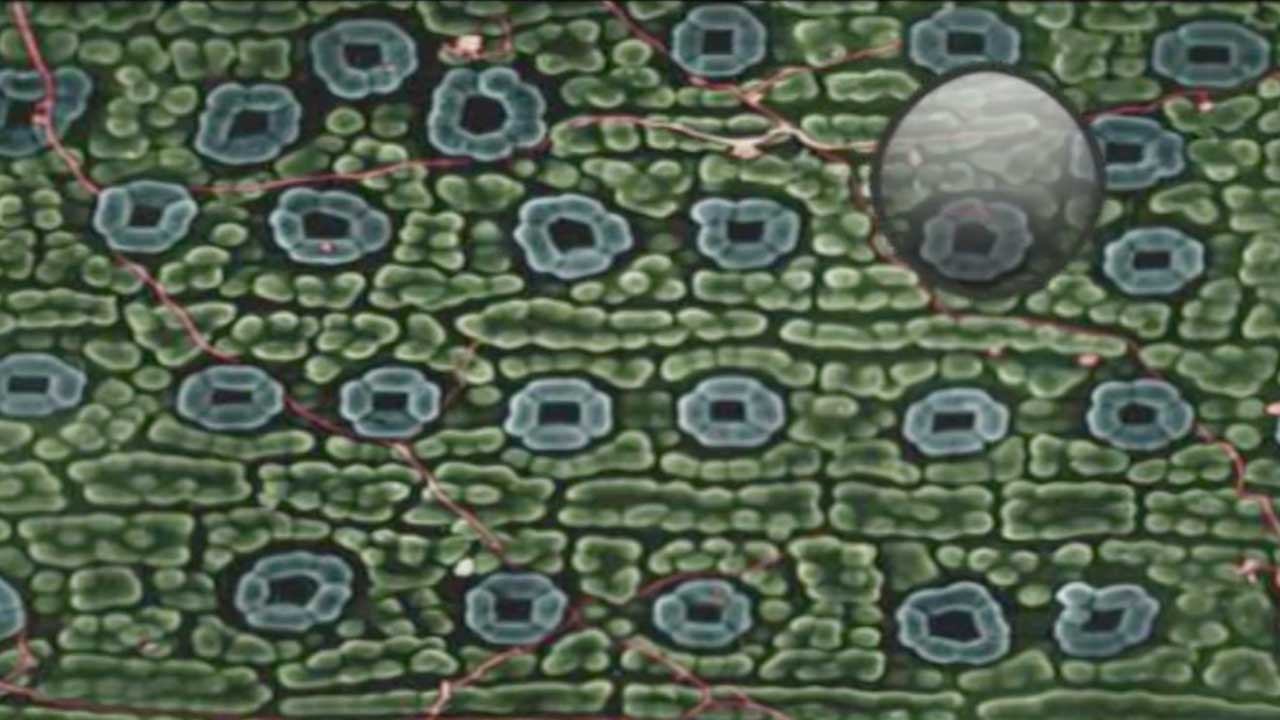 Photo Synthesis
Barry J. Gibb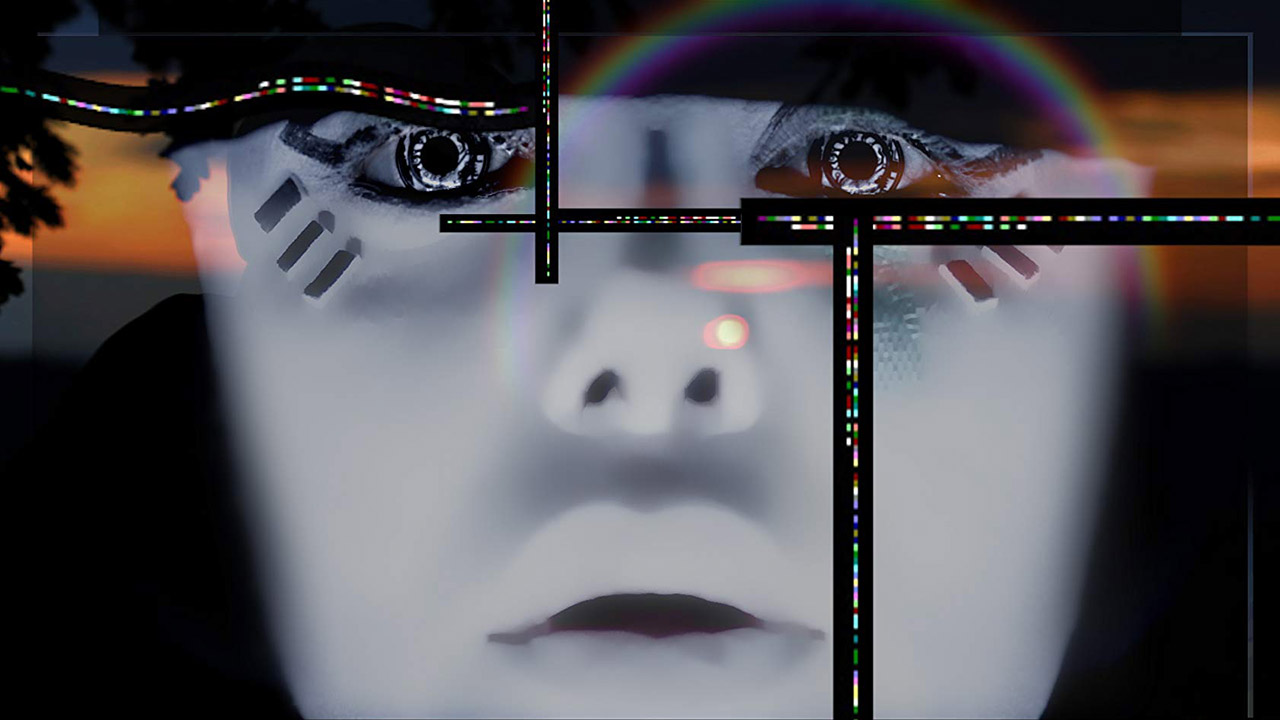 Here We Go Again, Rubinot!
Giuliano Tomassacci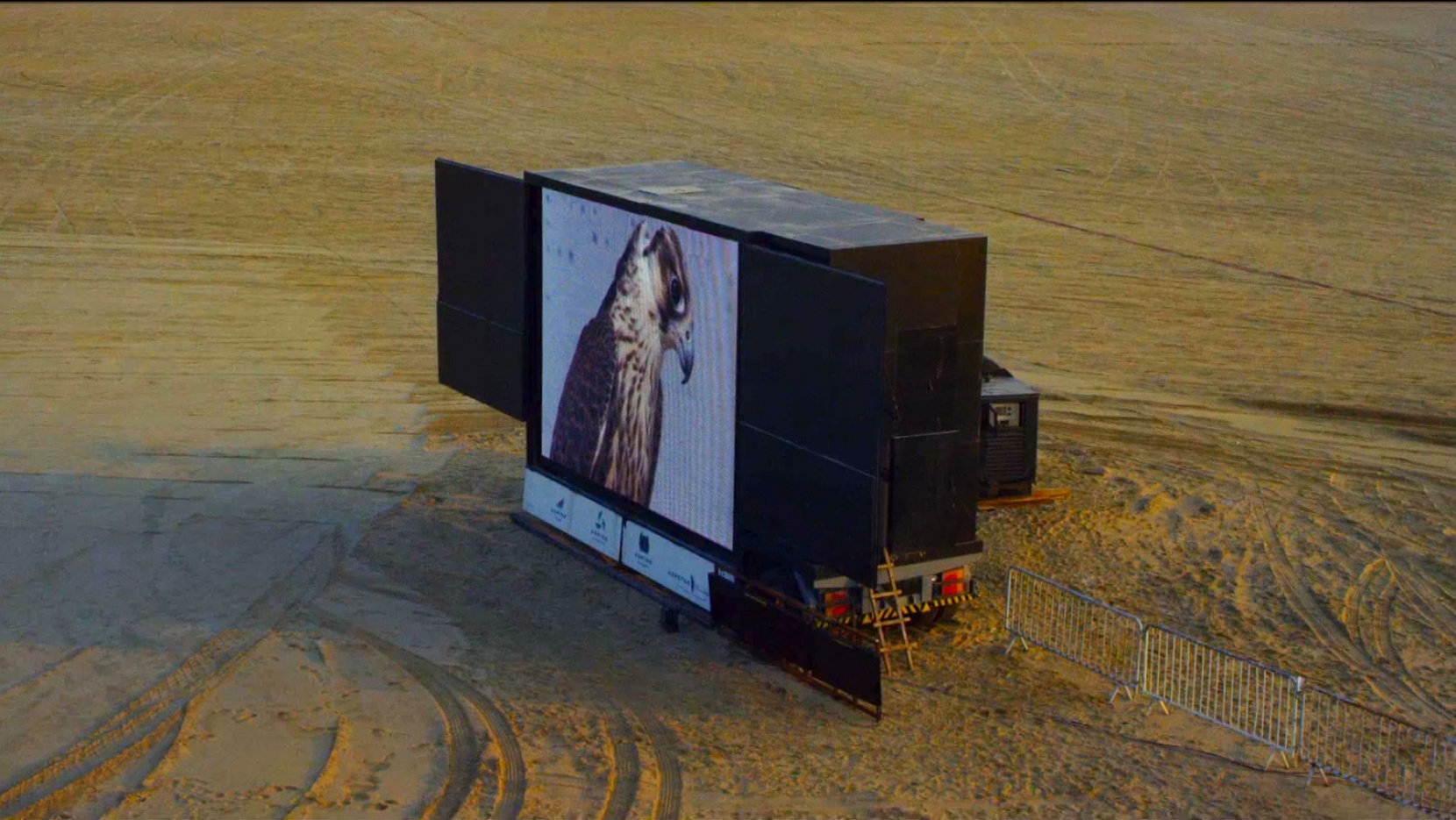 The Challenge
Yuri Ancarani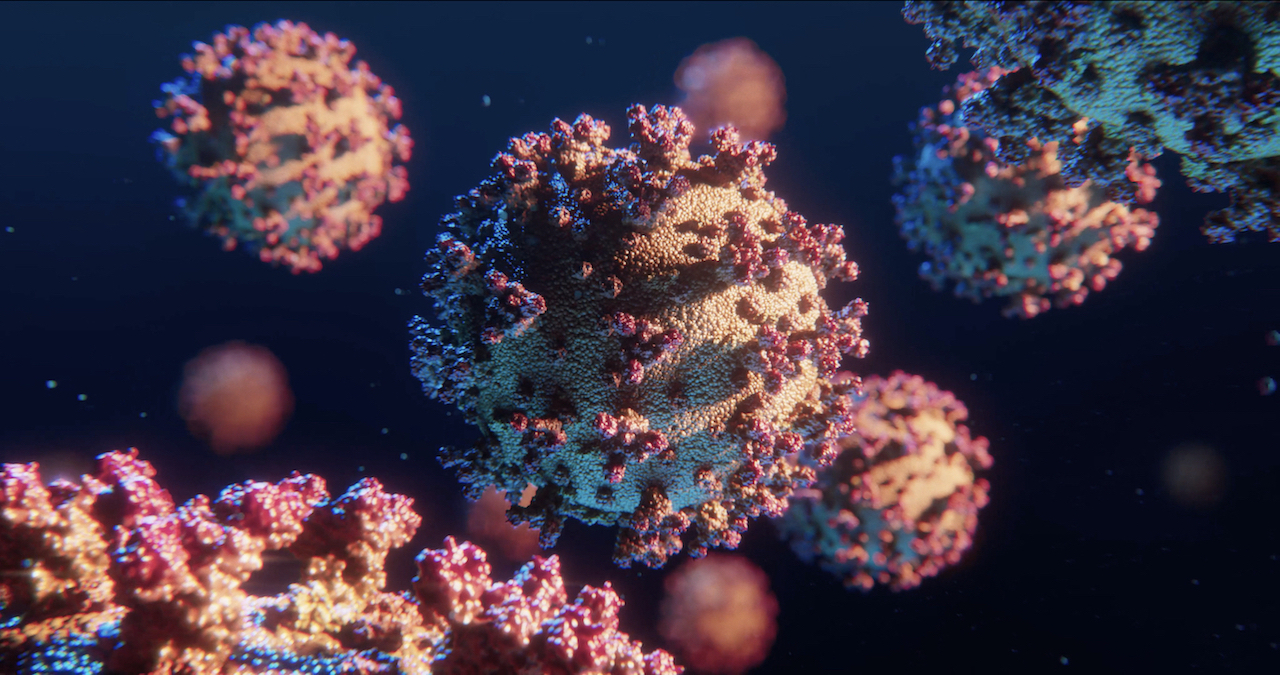 COVID-19: How SARS-CoV-2 binds
Thomas Drenth, Jesper Buijvoets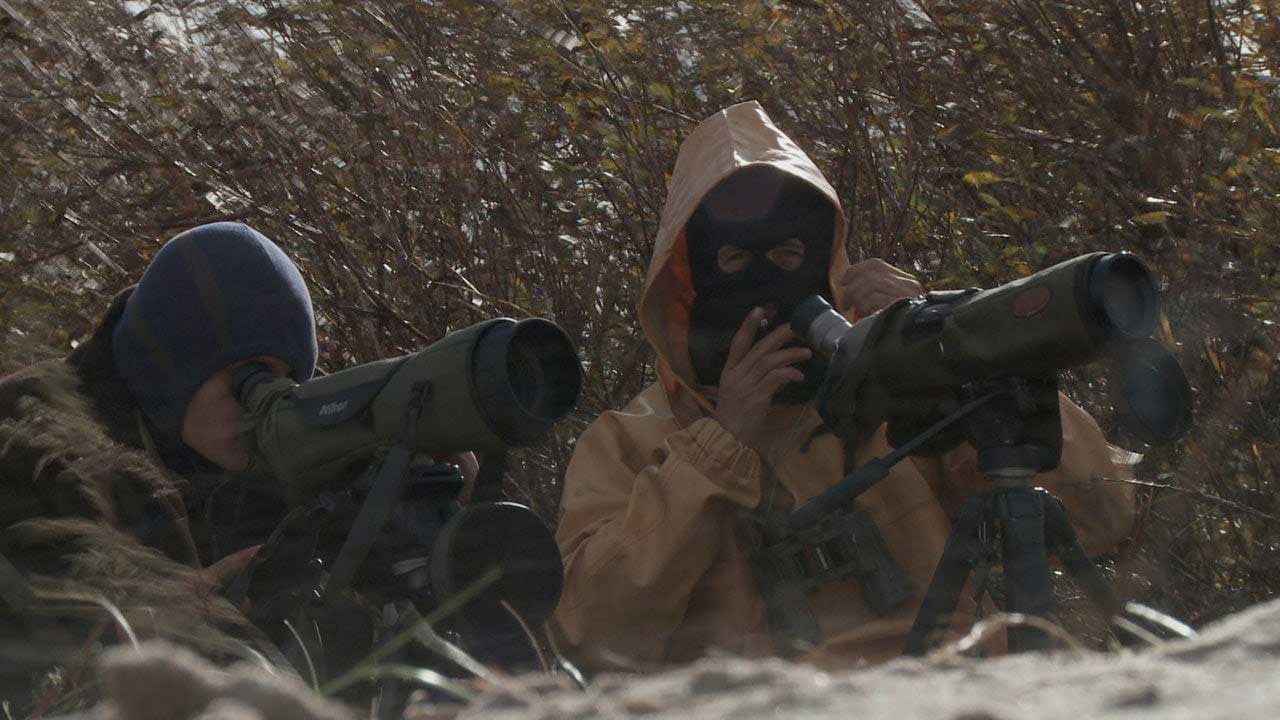 To Fly or Not to Fly
Aniela Gabryel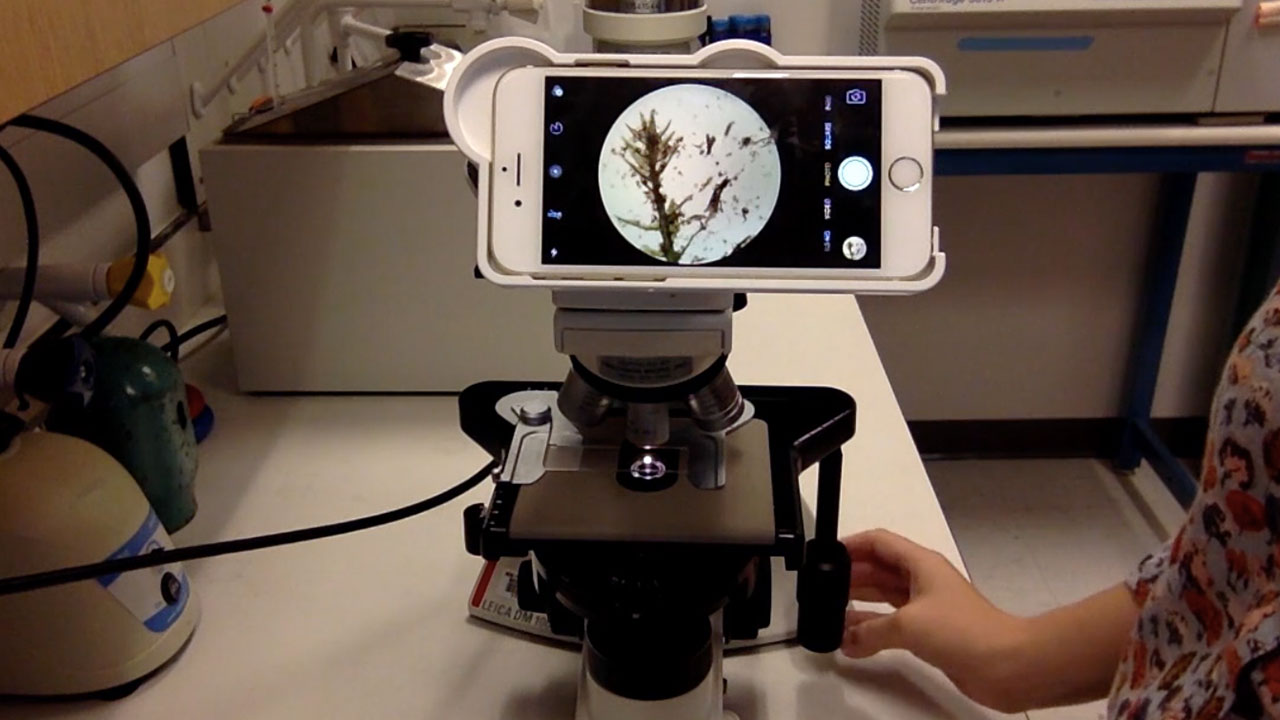 LabCam: iDu Optics
Sally Warring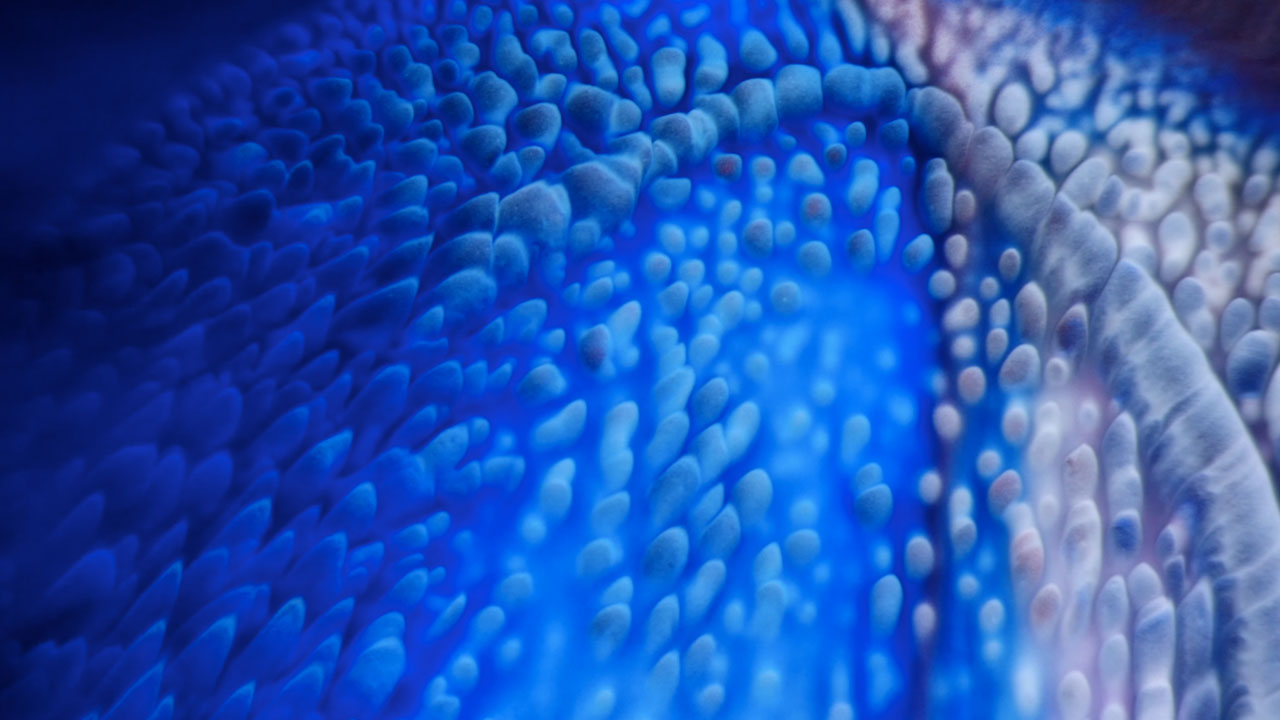 MINIGLOBELET IV
Wenting Zhu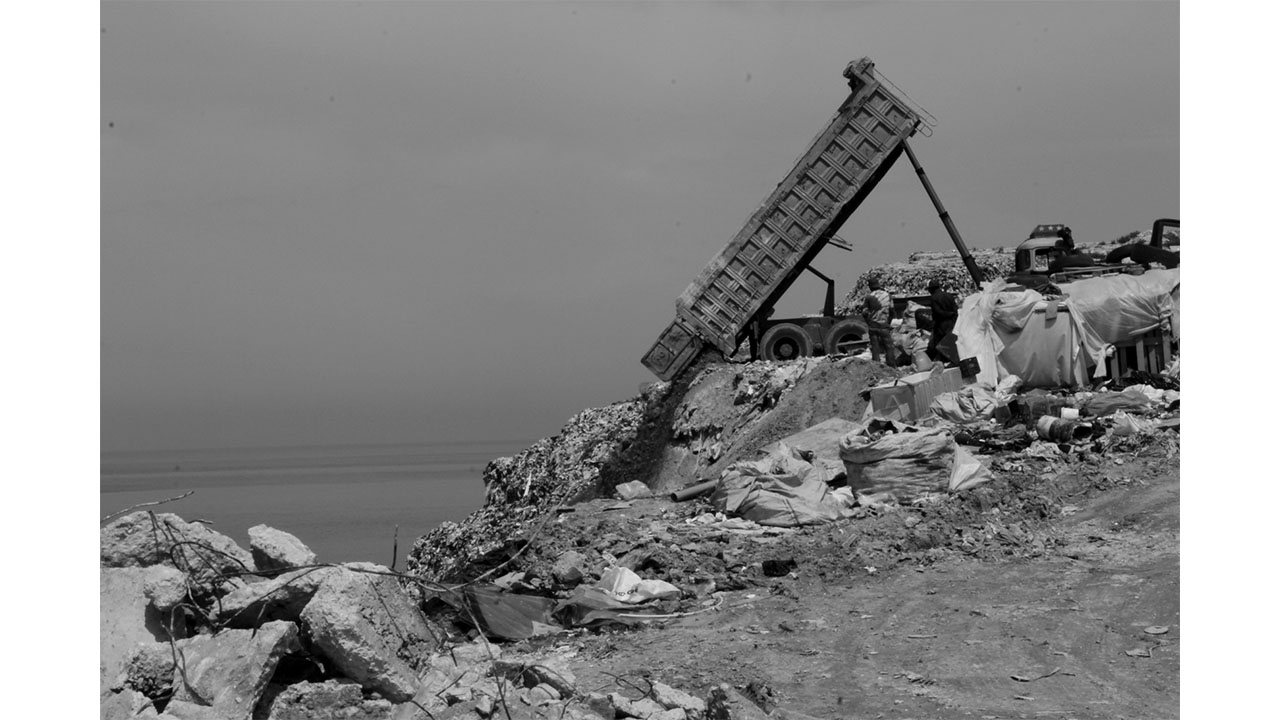 Trashed
Candida Brady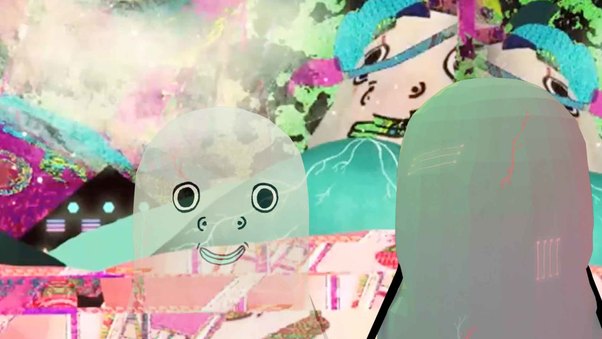 El Sol Como un Gran Animal Oscuro (The Sun Like a Big Dark Animal)
Christina Felisgrau,Ronnie Rivera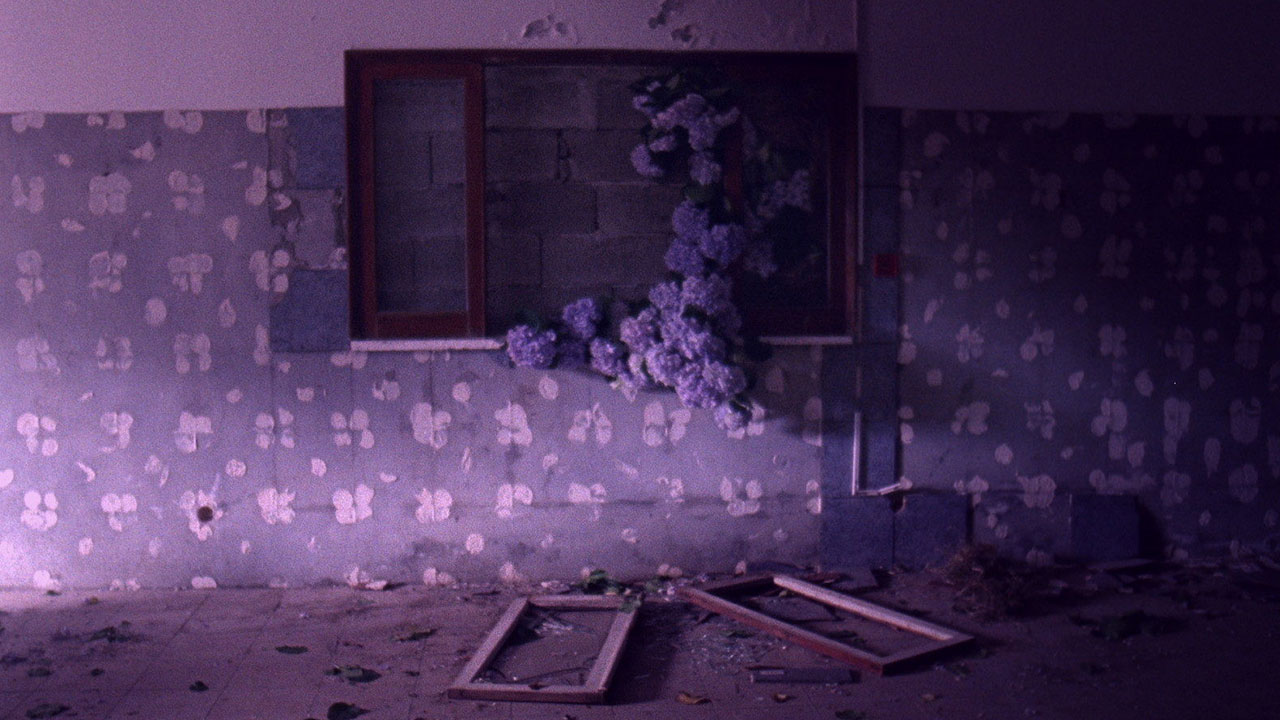 Flores
Jorge Jácome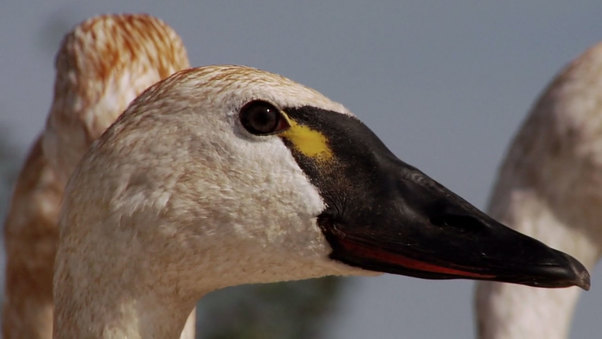 Chasing Birds In Beringia
Stephani Gordon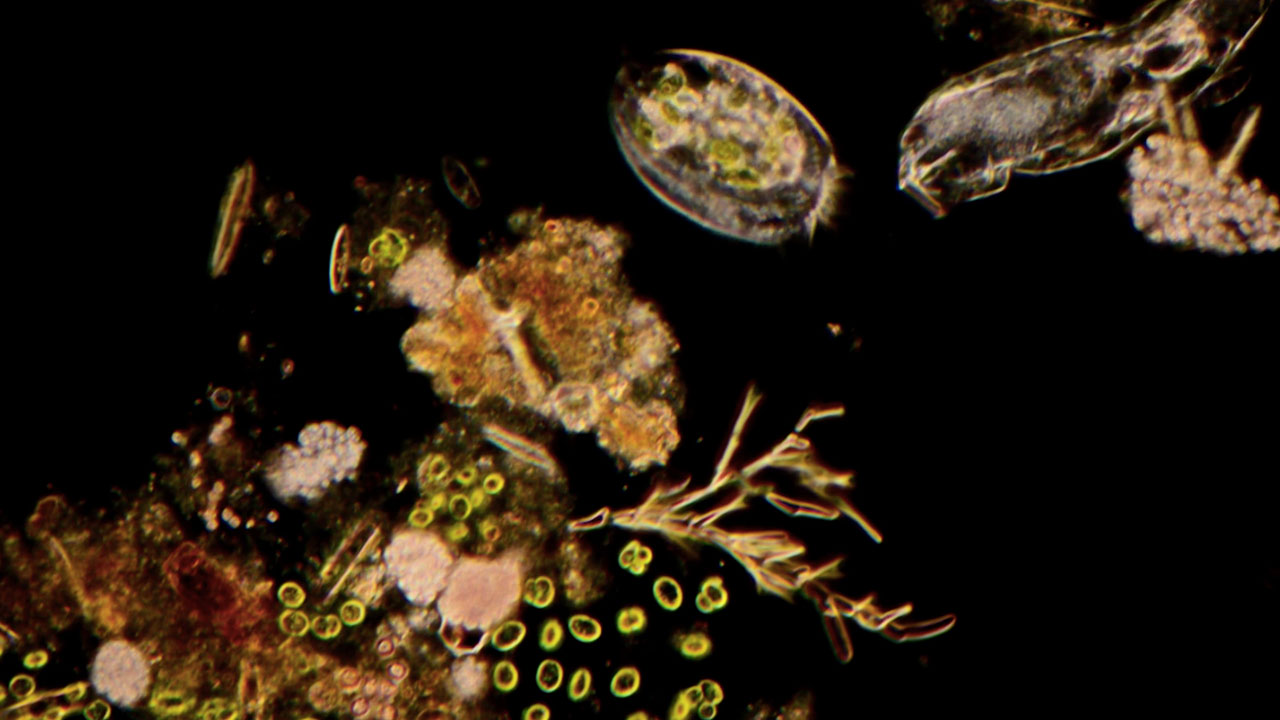 In Defense of Pondscum
Danielle Parsons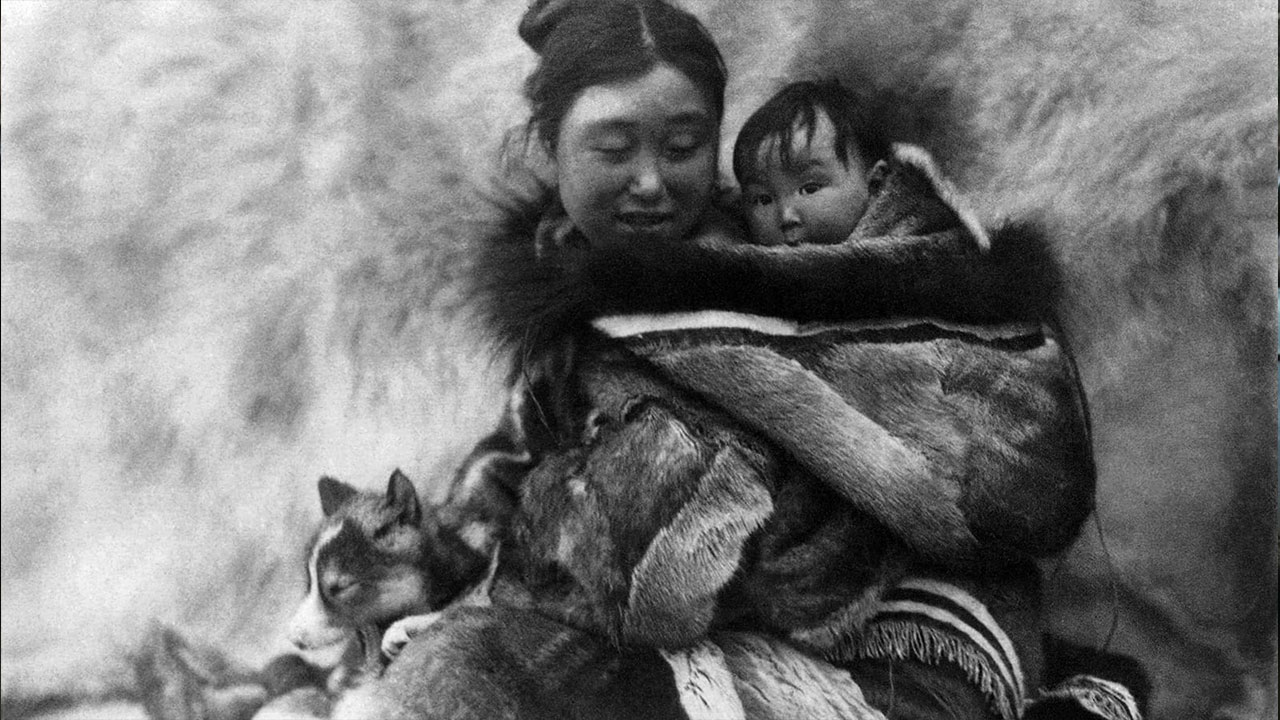 Nanook of the North
Robert Flaherty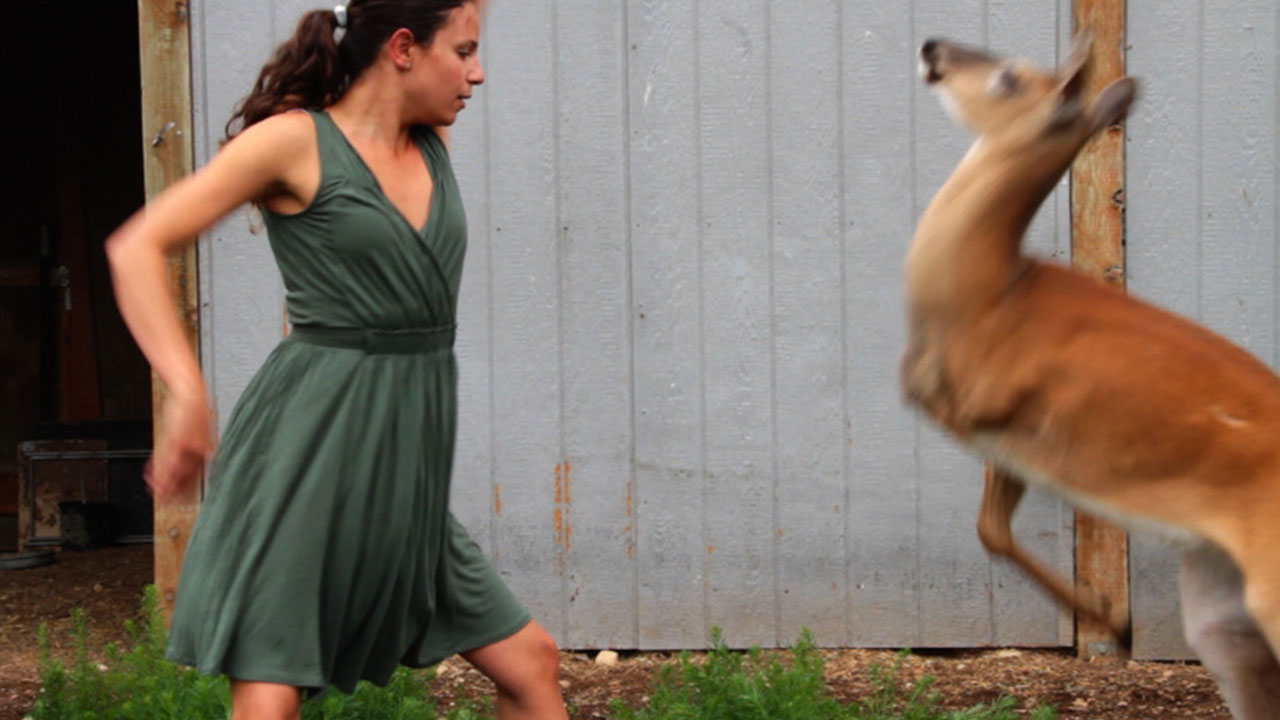 Blua
Carolina Charry Quintero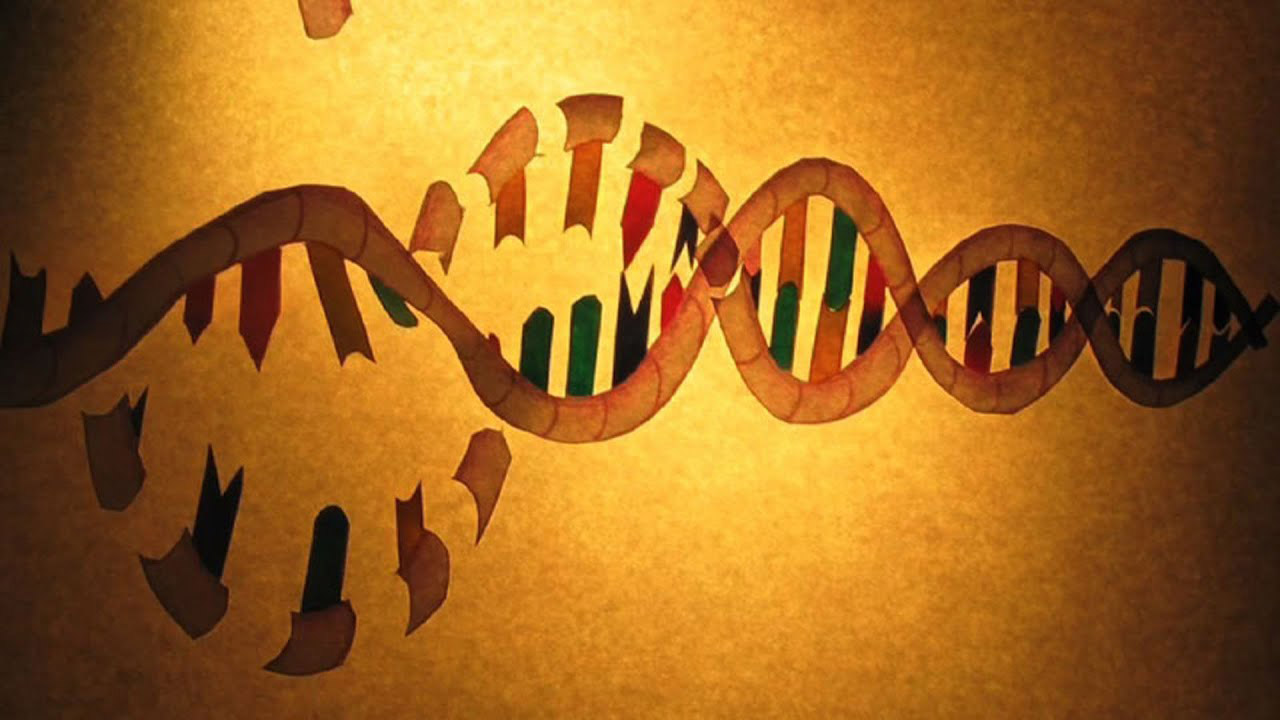 STEM CELL REVOLUTIONS
Amy Hardie, Clare Blackburn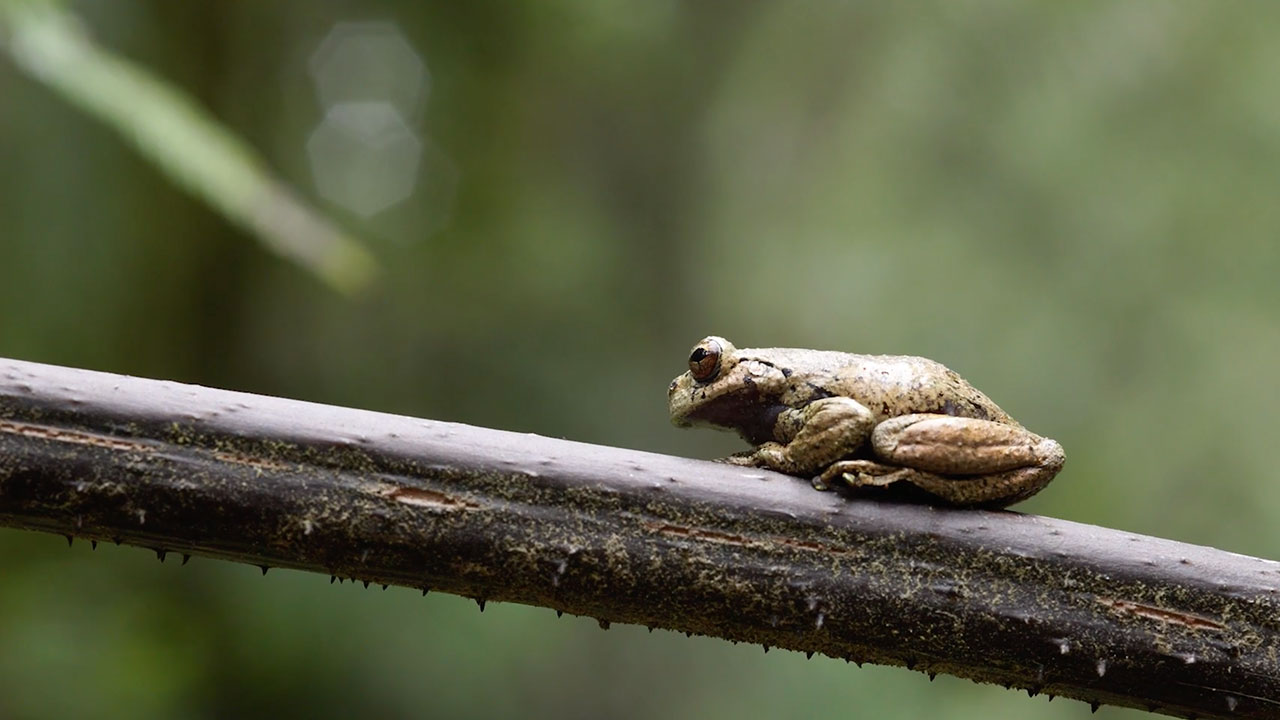 Sounds of Survival
Katie Garrett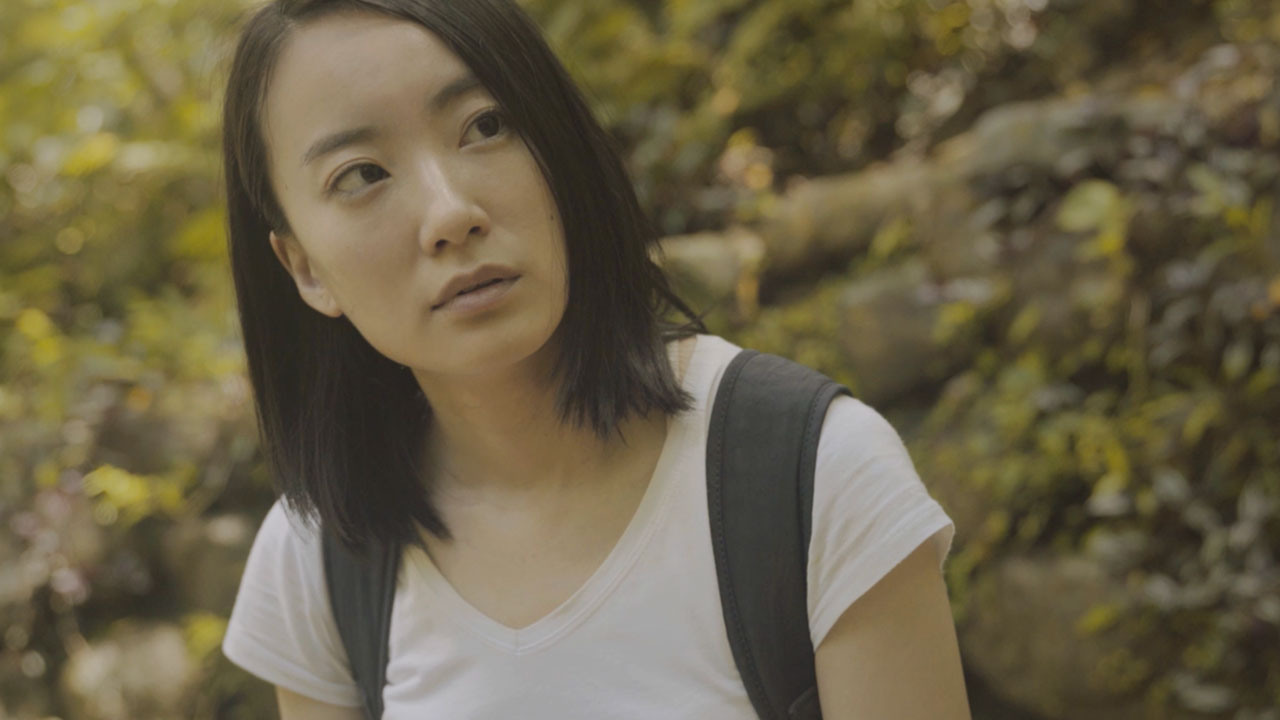 Paradoxical
Mu-Ming Tsai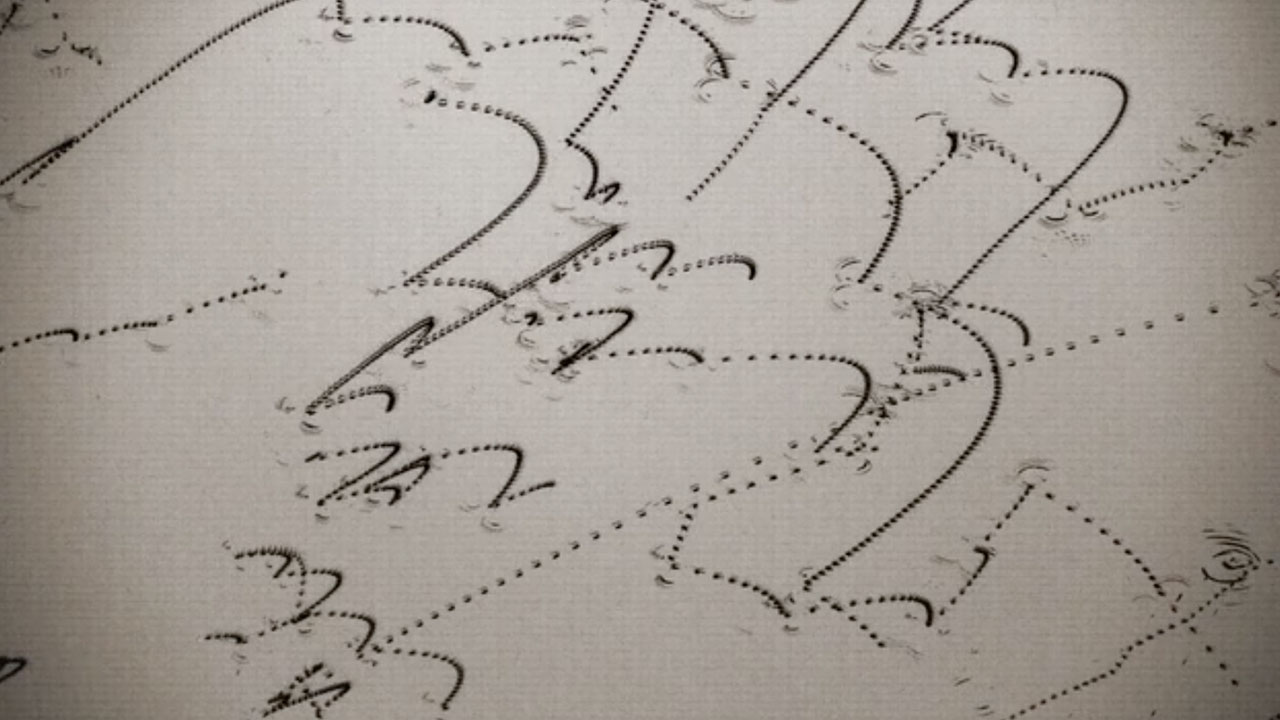 Small Brains en Masse
Dennis Hlynsky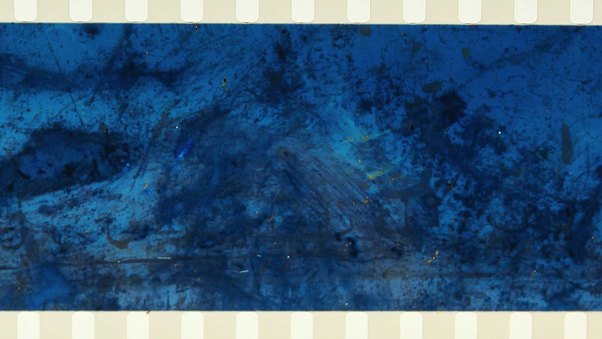 Sound of a Million Insects, Light of a Thousand Stars
Tomonari Nishikawa
Foodstuffs
Joseph Childs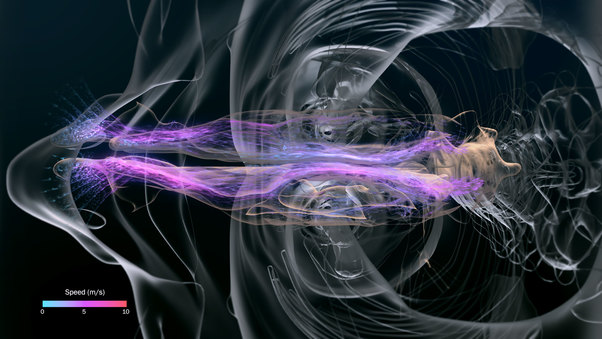 Sniff
Fernando Cucchietti,Guillermo Marin
El Auge del Humano (The Human Surge)
Eduardo Williams
Cave of Forgotten Dreams
Werner Herzog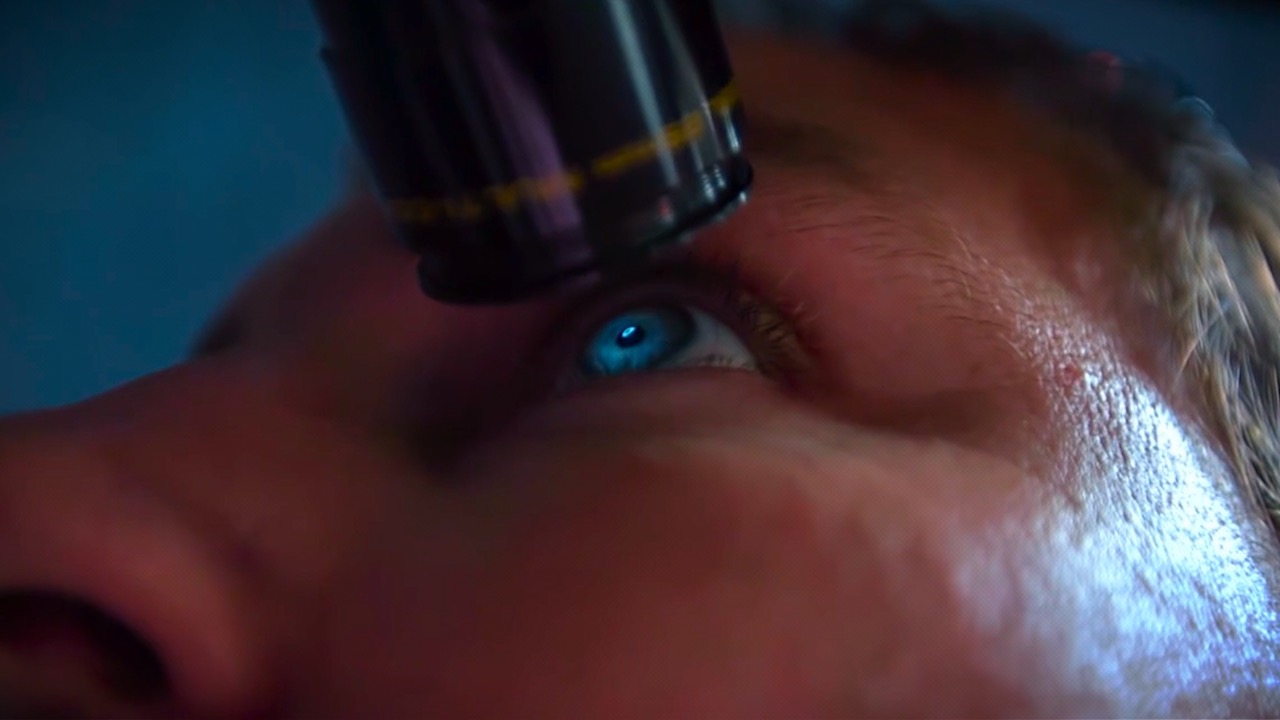 The Telescope: Our Bridge To The Infinite
Jason Silva
Bright Spots
Jilli Rose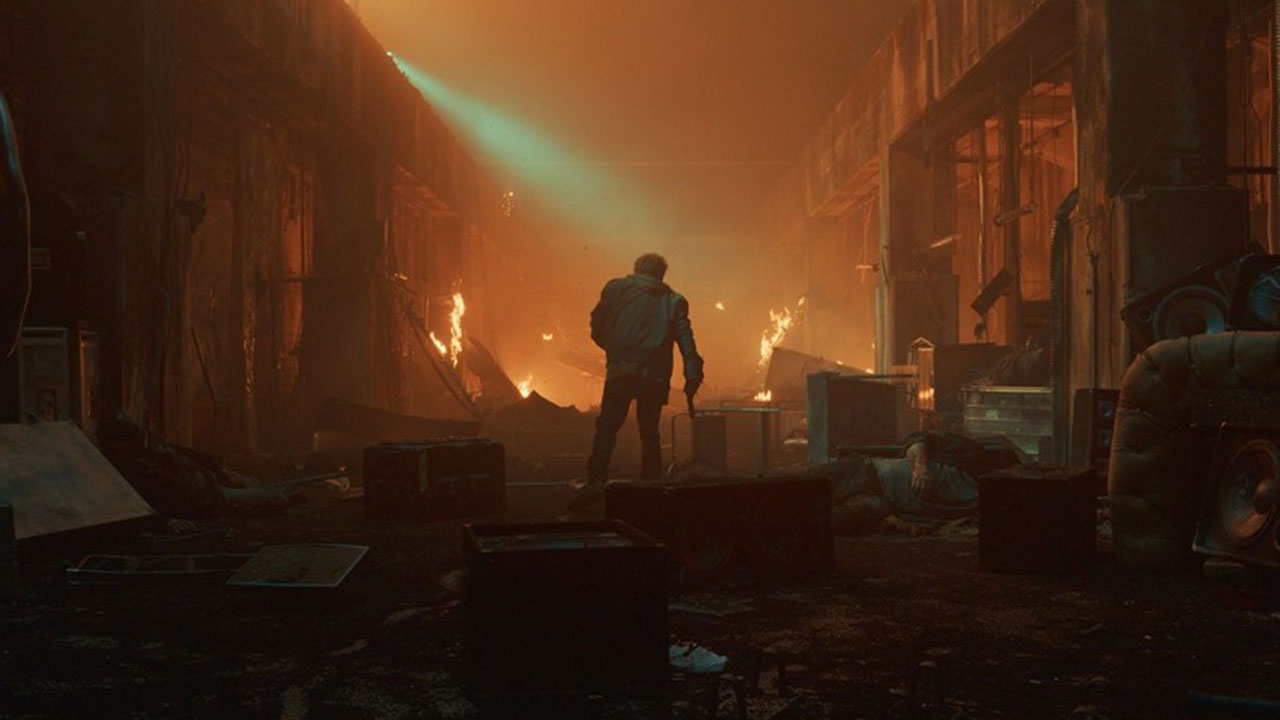 Guns Akimbo
Jason Lei Howden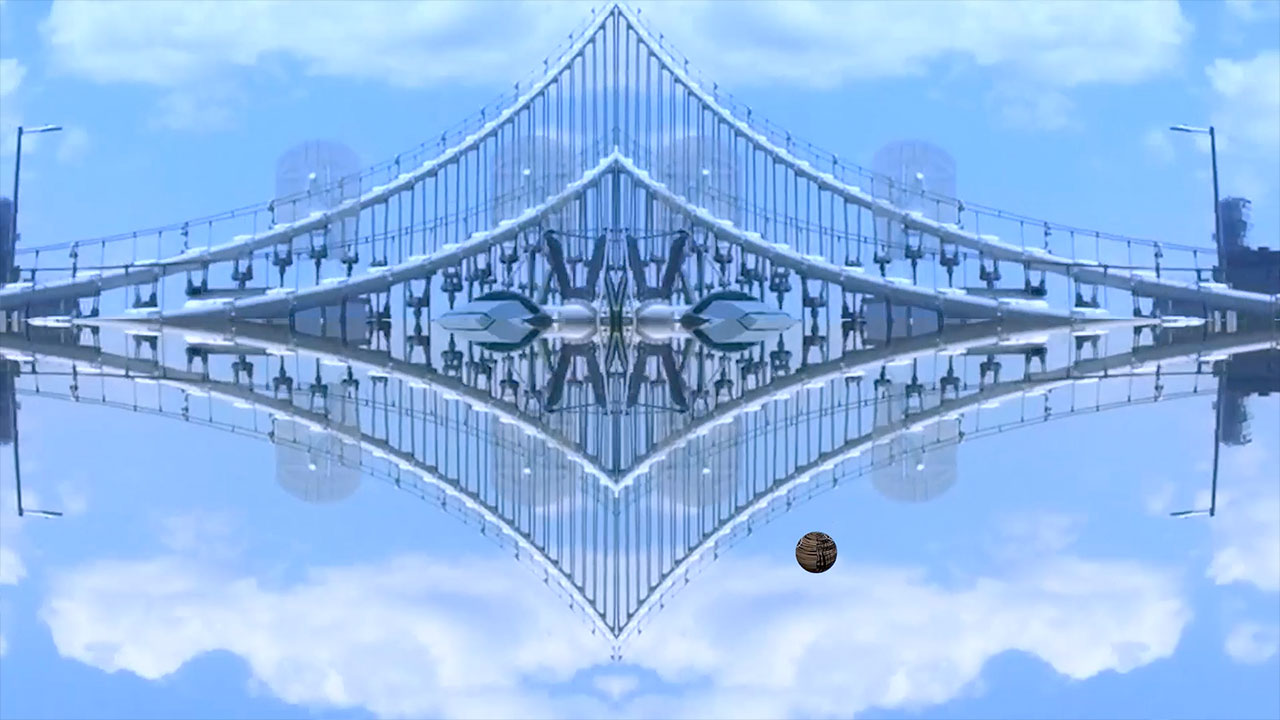 Portal 2
Graciela Cassel
Moxie
Andrés Mansisidor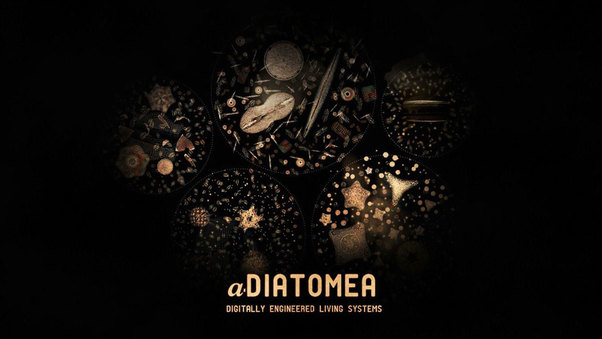 aDiatomea
Markos Kay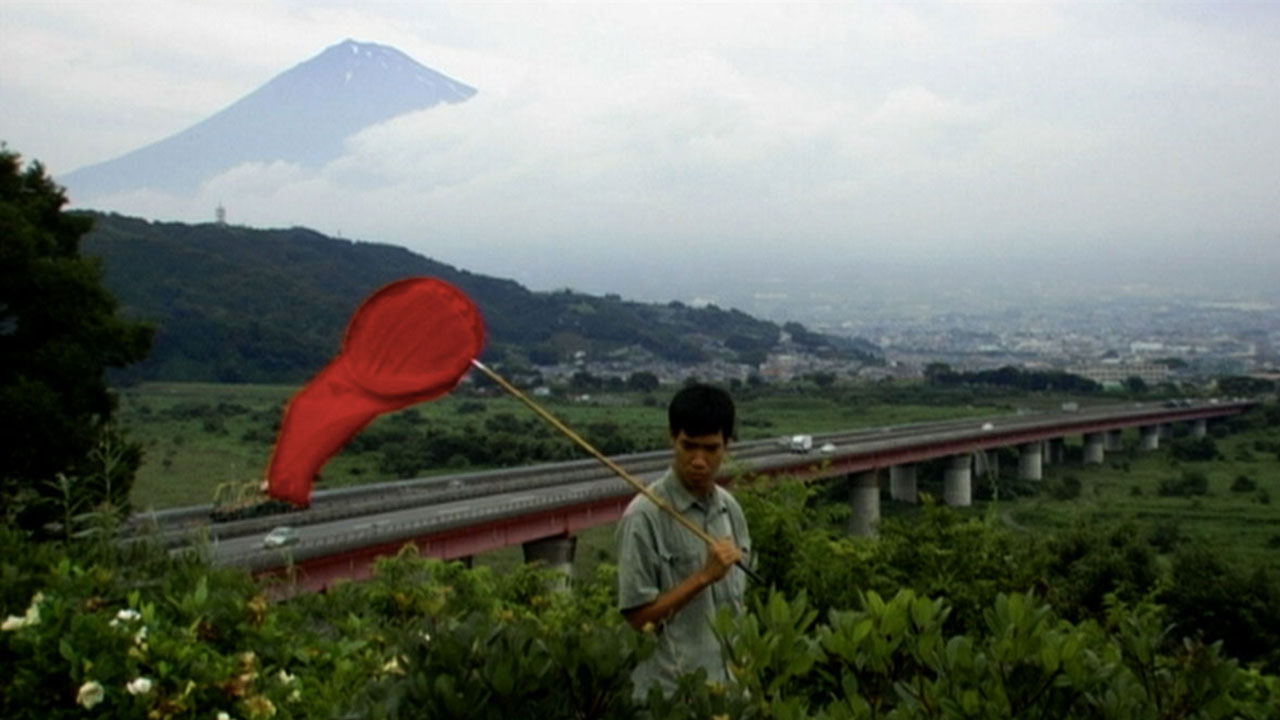 Beetle Queen Conquers Tokyo
Jessica Oreck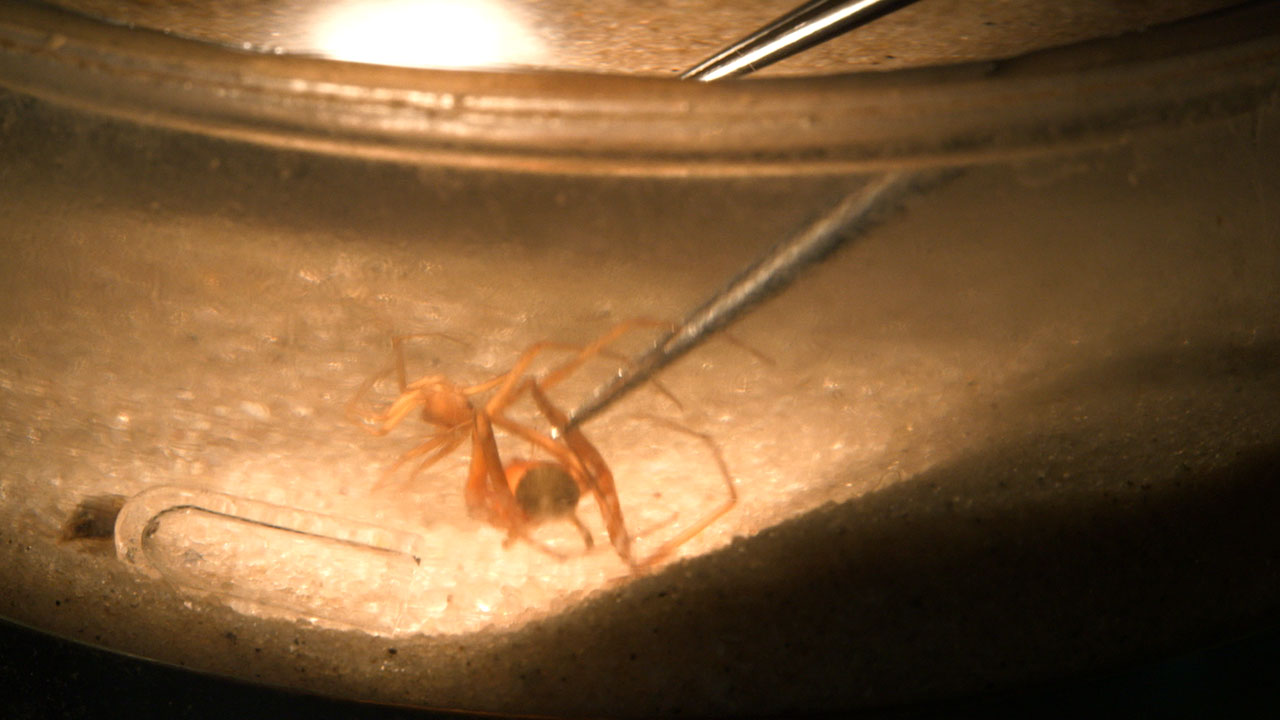 What No One's Ever Seen
Sandya Viswanathan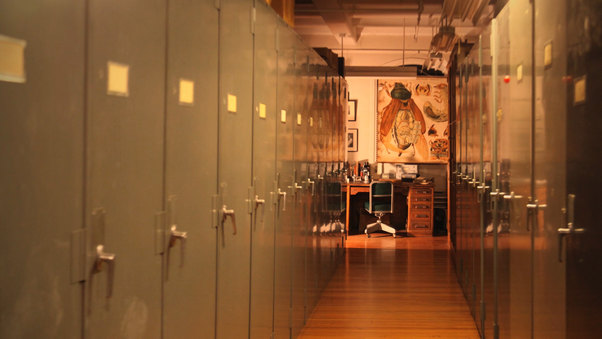 Beetle Bluffs
Anna Lindemann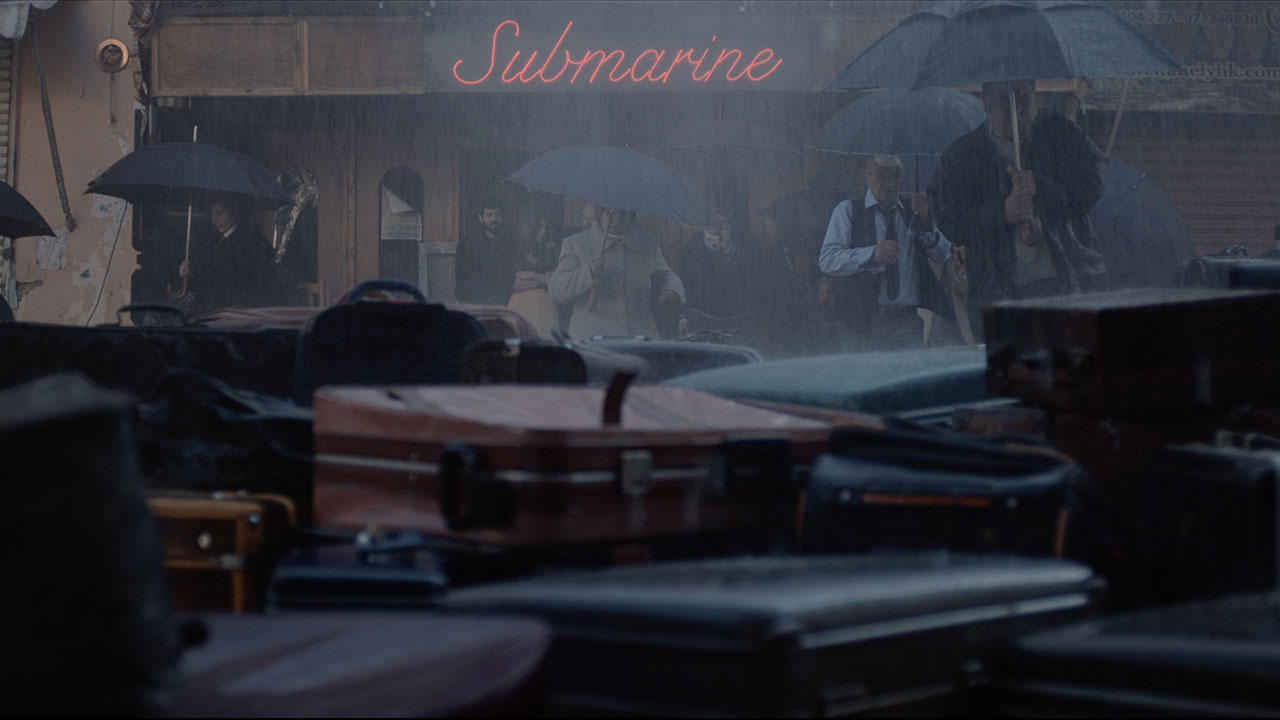 Submarine
Mounia Akl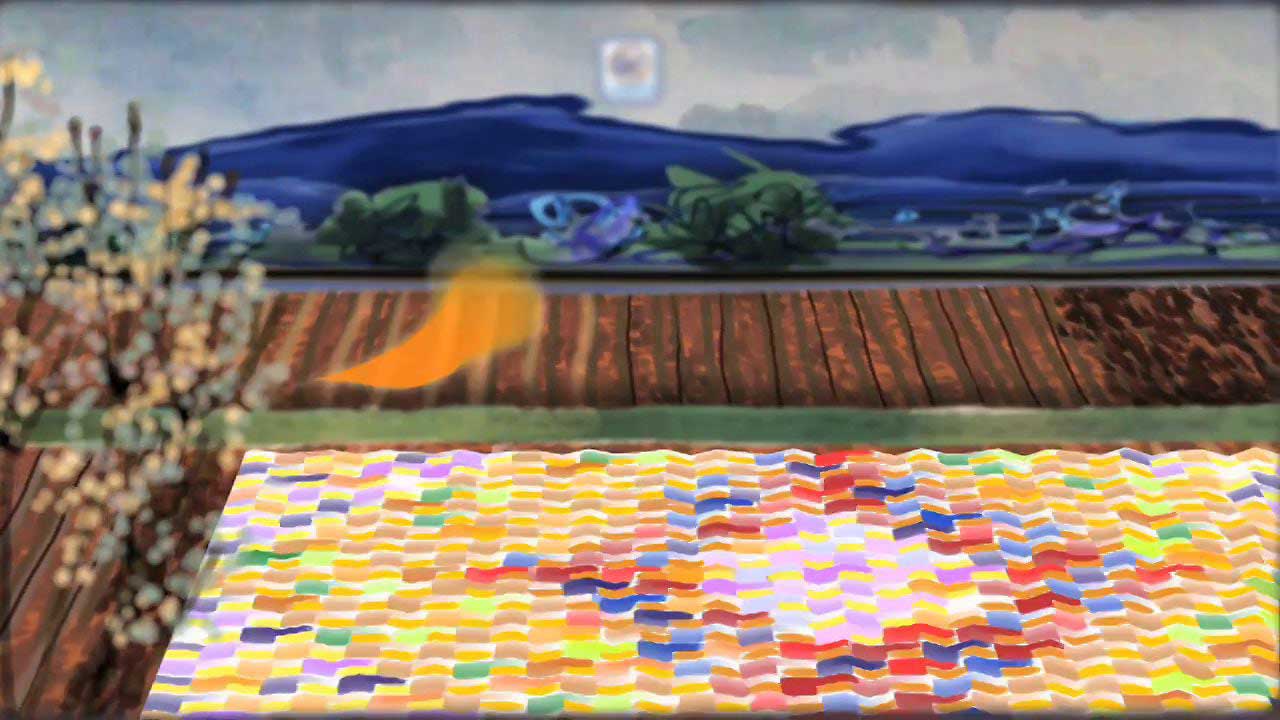 An Eyeful of Sound
Samantha Moore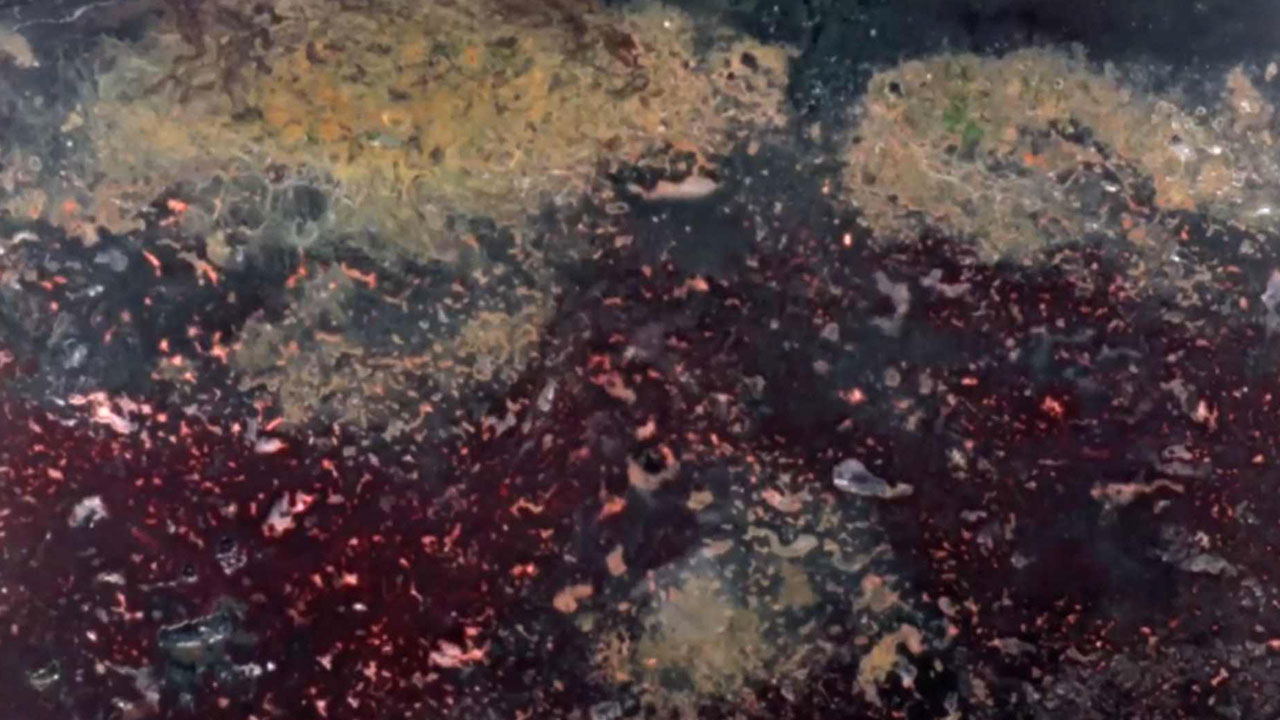 As Above, So Below
Sarah J. Christman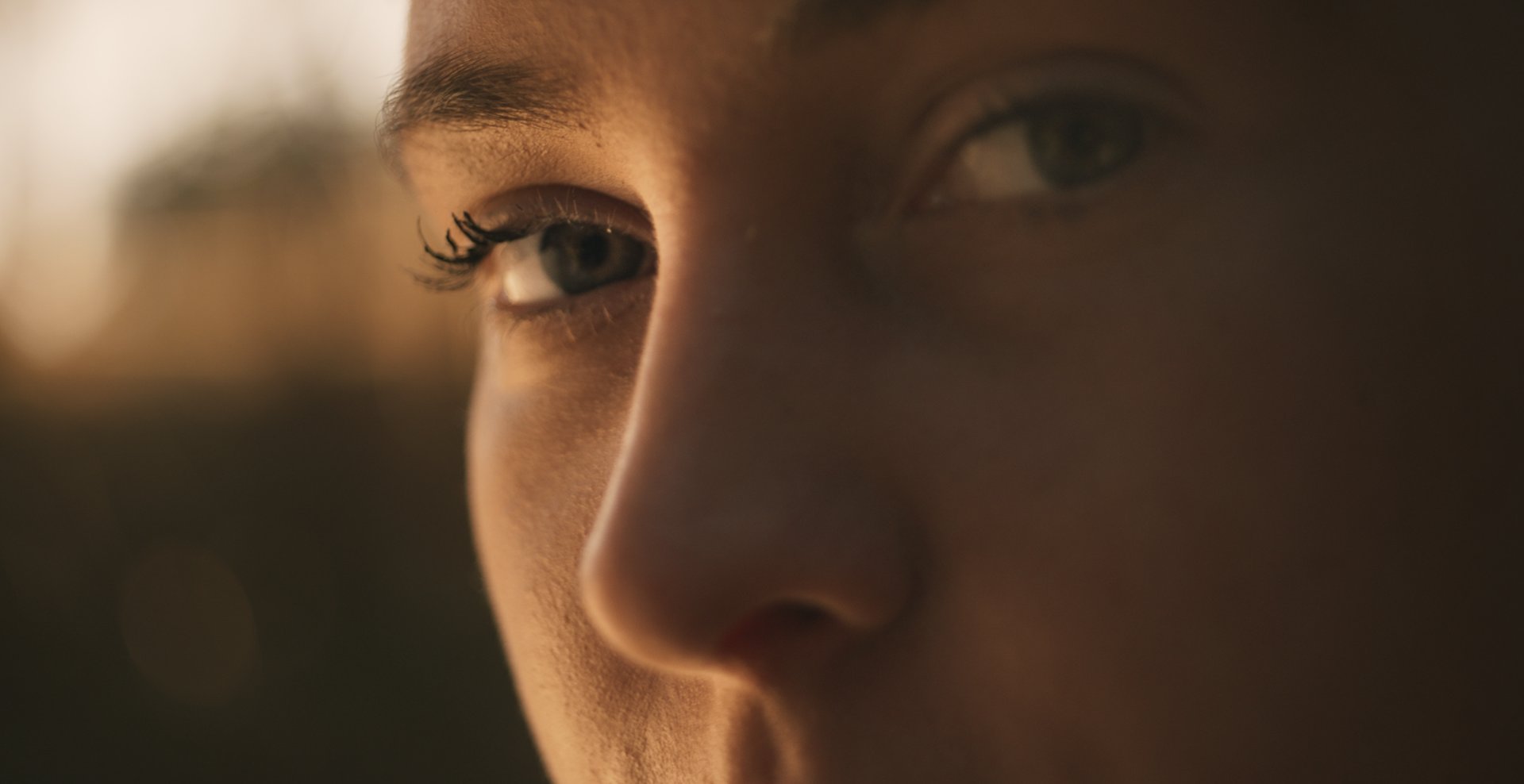 F 32.2
Annelie Boros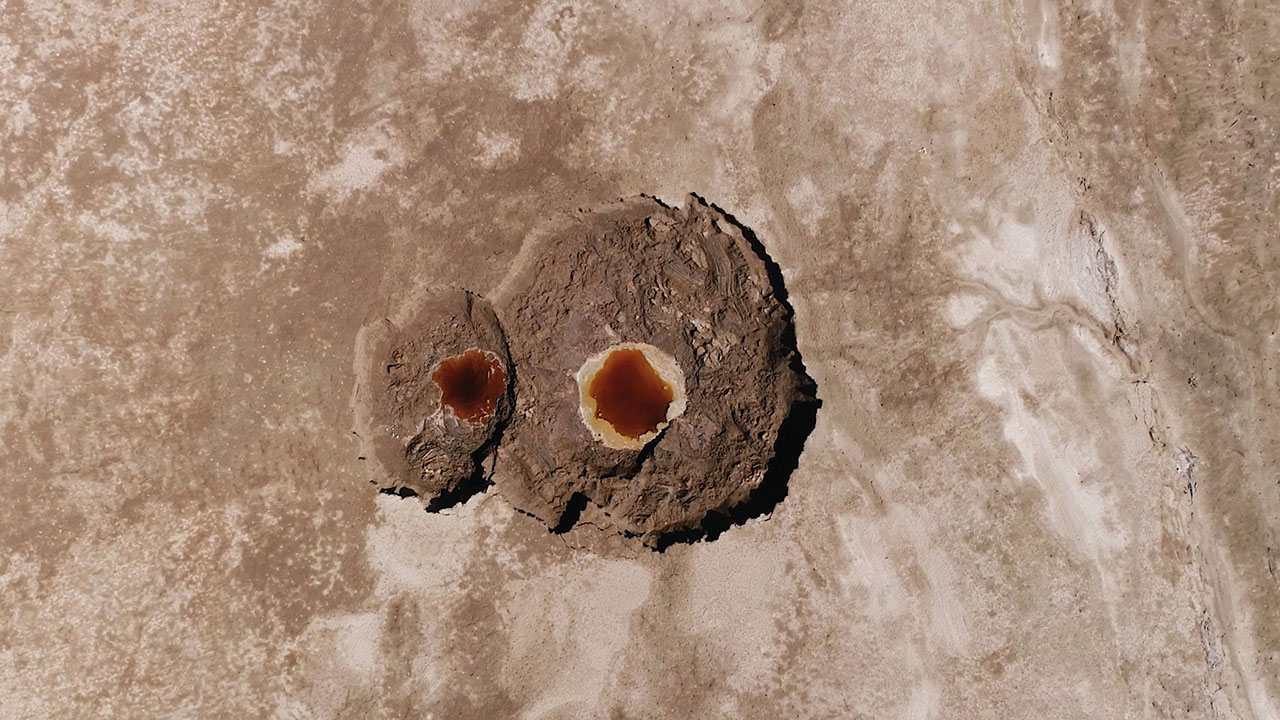 The Sweet Stench of Sulfur
Michelle Gevint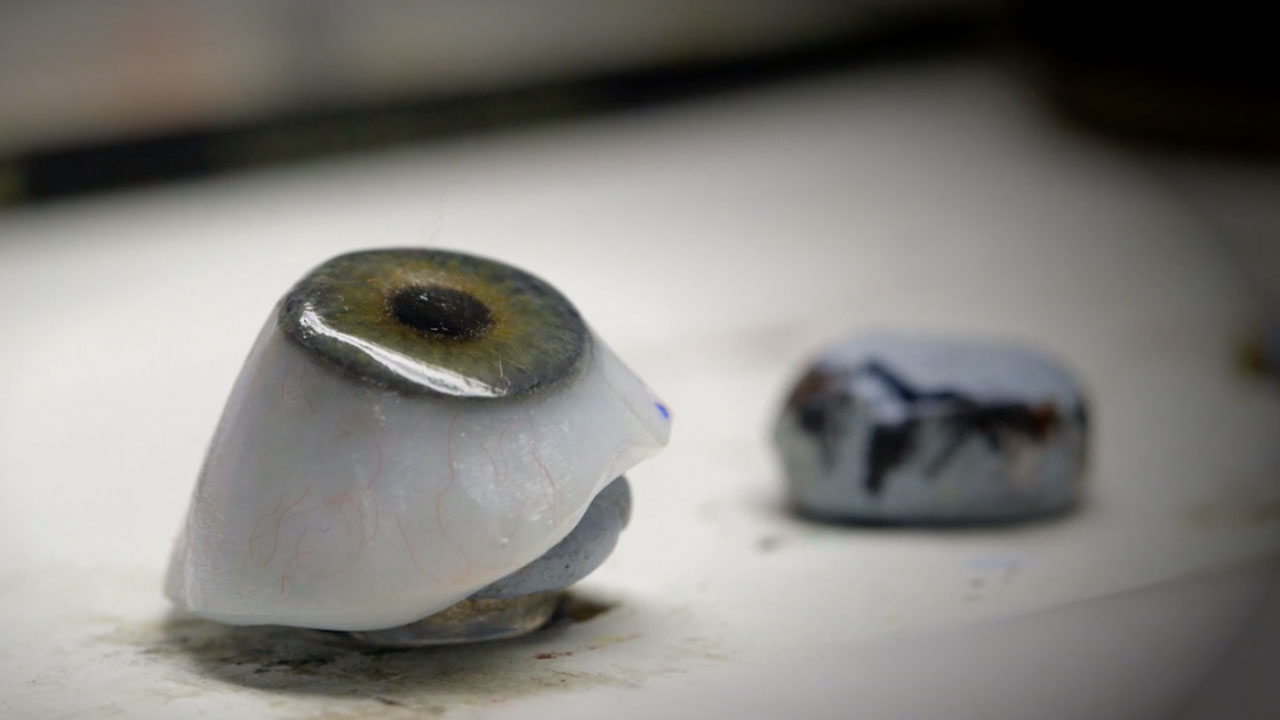 How to make a prosthetic eye
Barry J. Gibb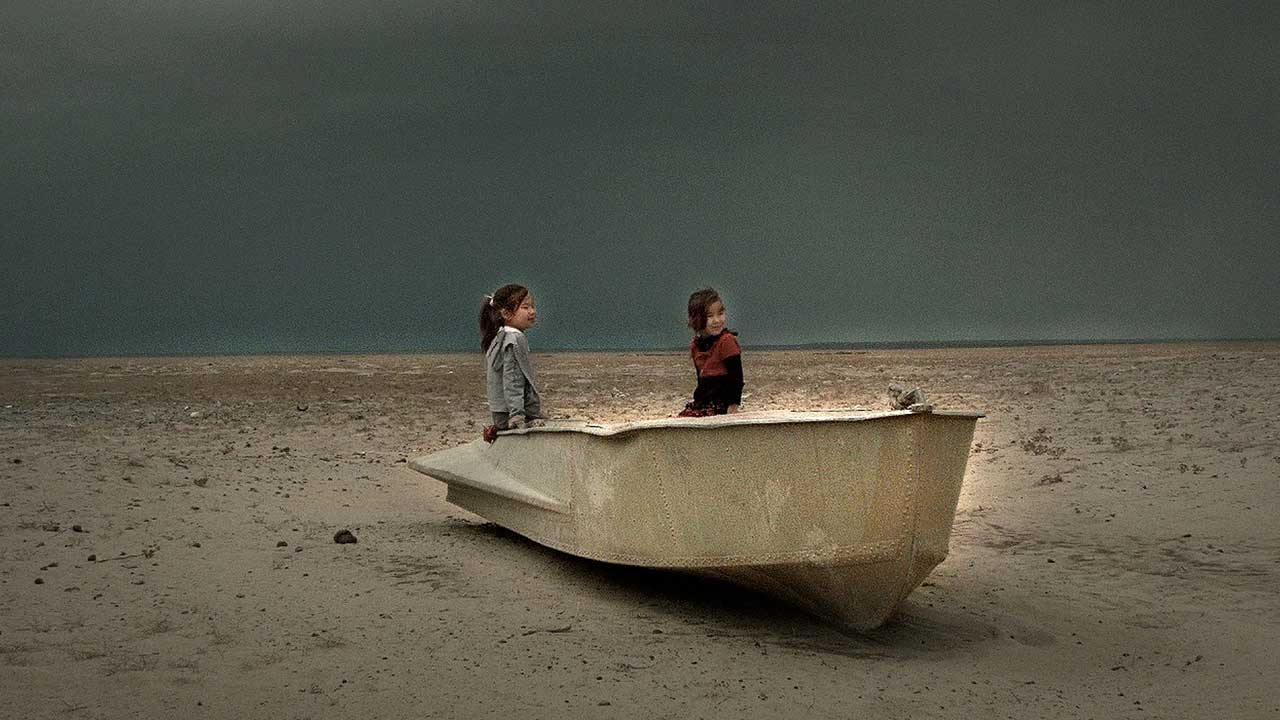 Zhalanash - Empty Shore
Marcin Sauter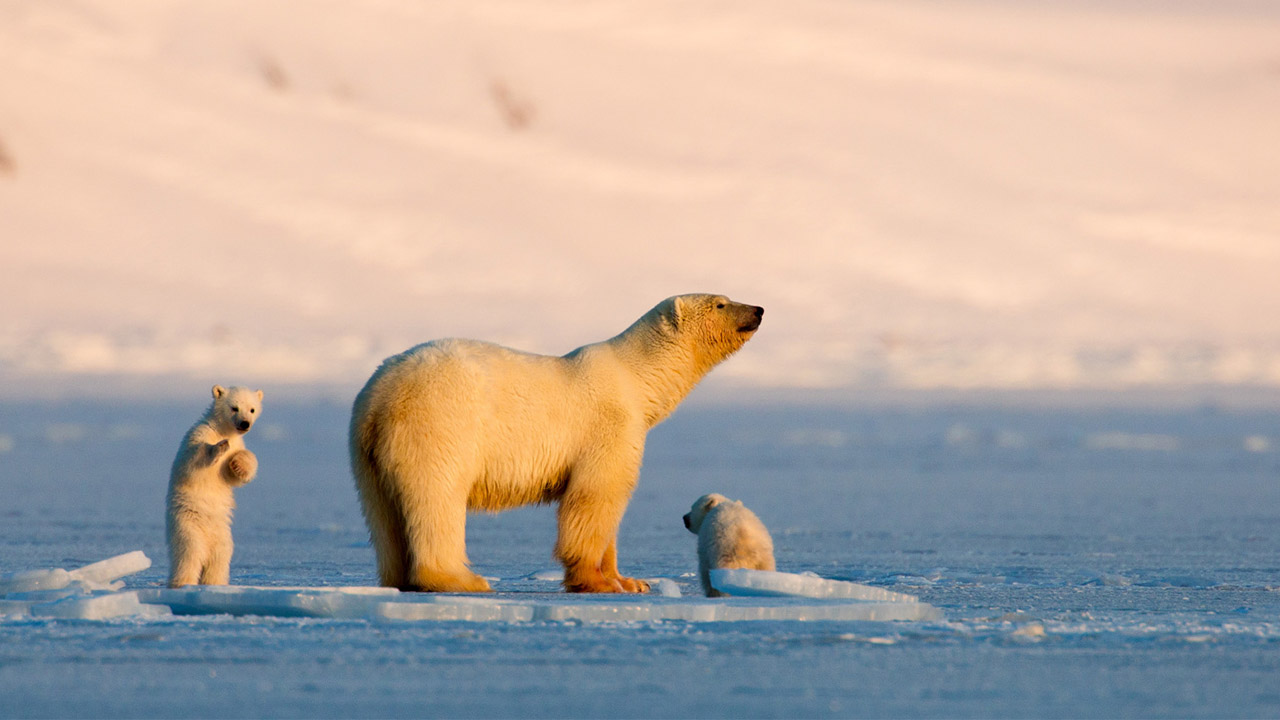 Queen without Land
Asgeir Helgestad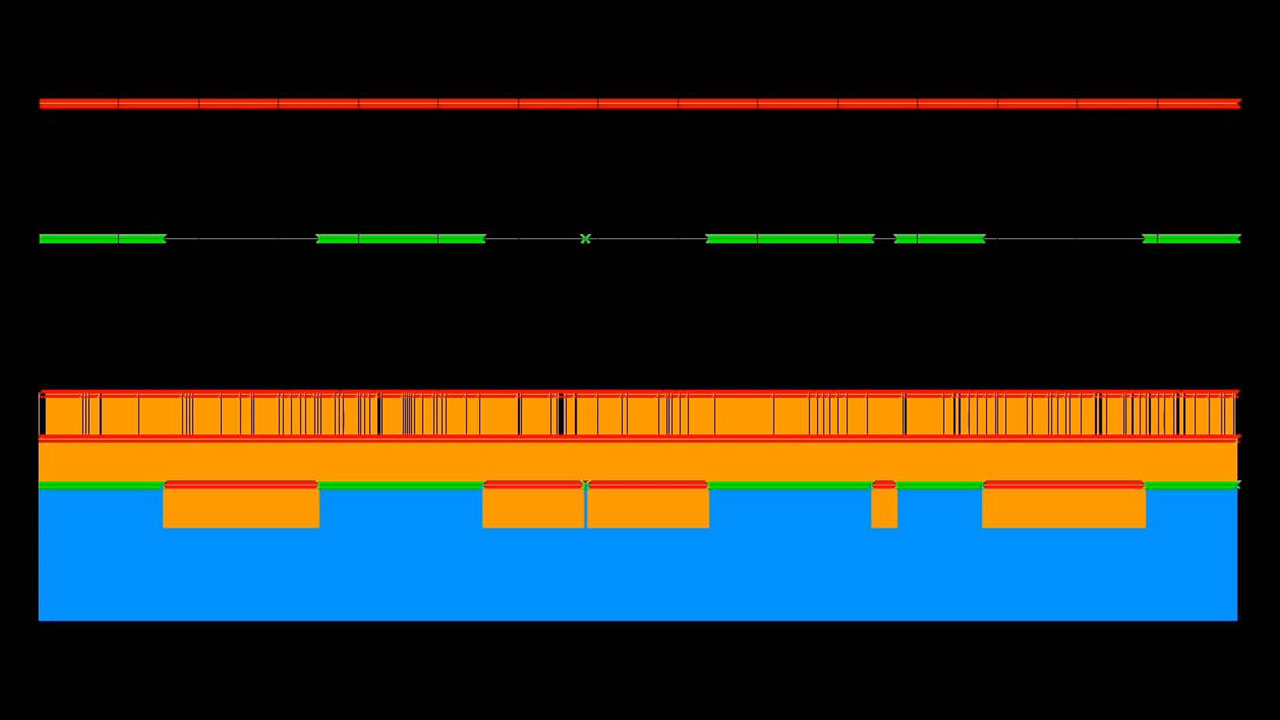 75000 Futures
Gunnar Green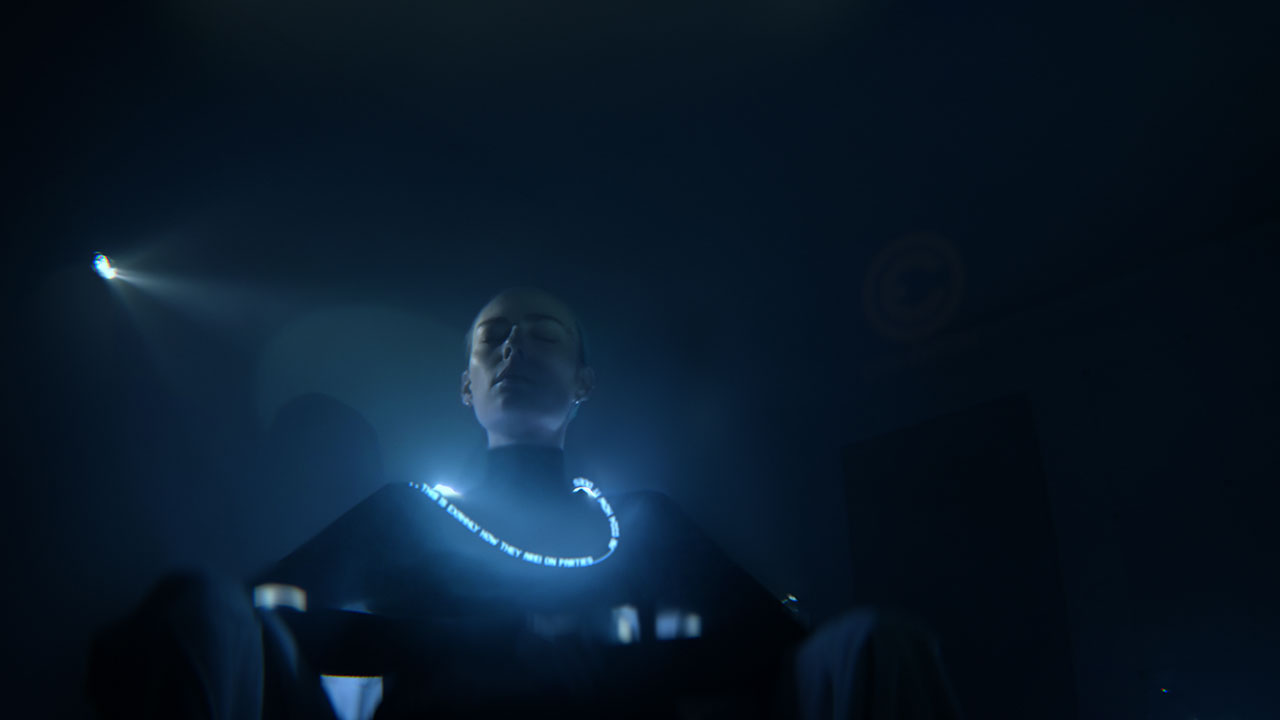 Photon
Norman Leto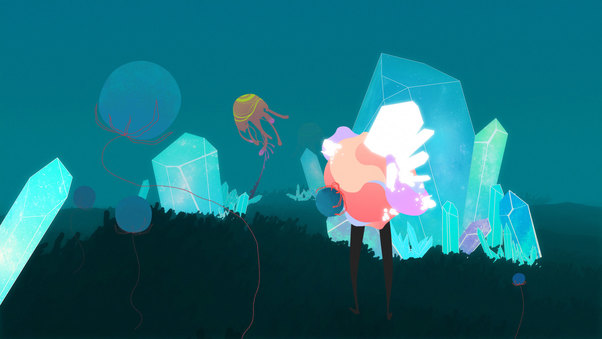 Mirage
Yaya Xu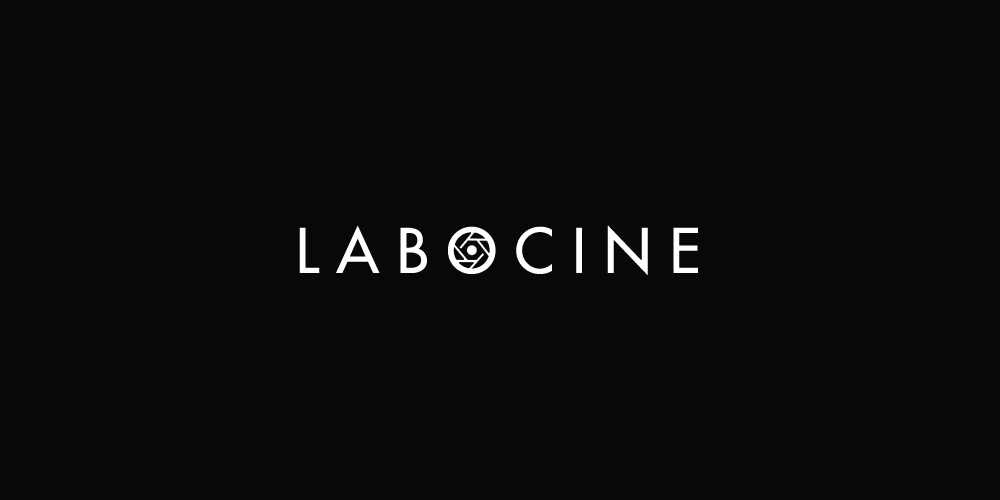 Ay Mariposa
Krista Schlyer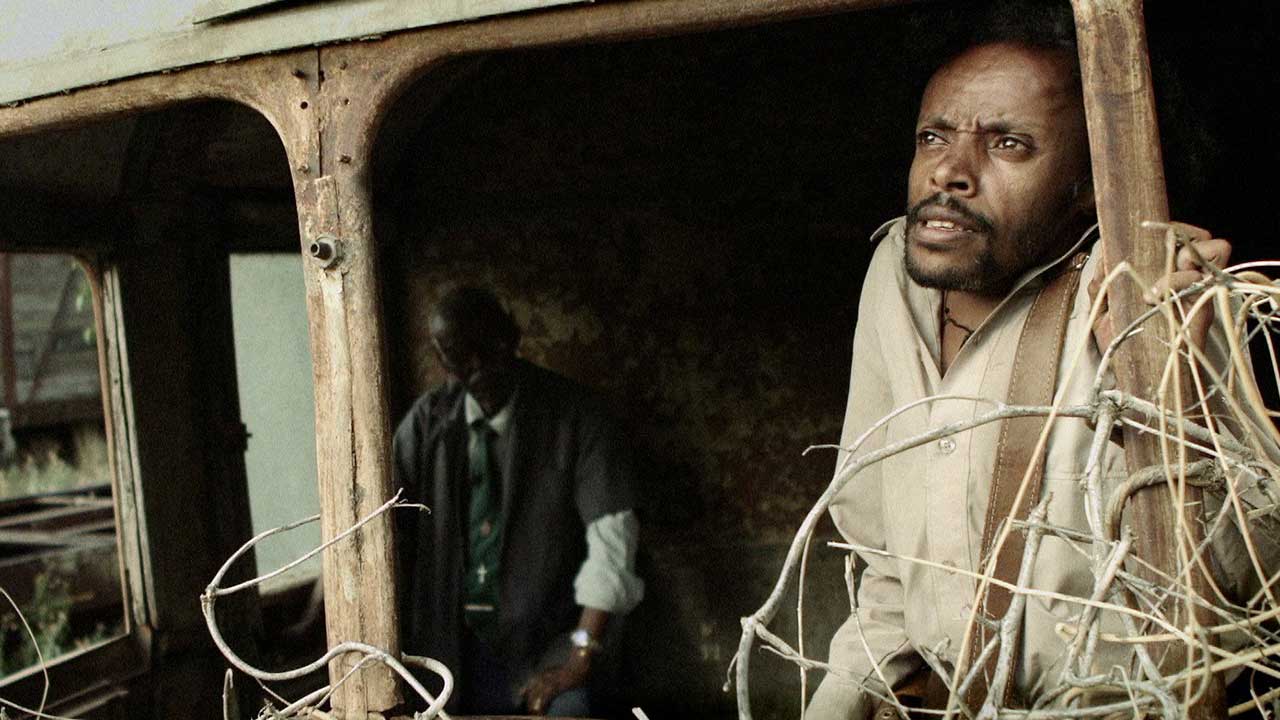 Crumbs
Miguel Llansó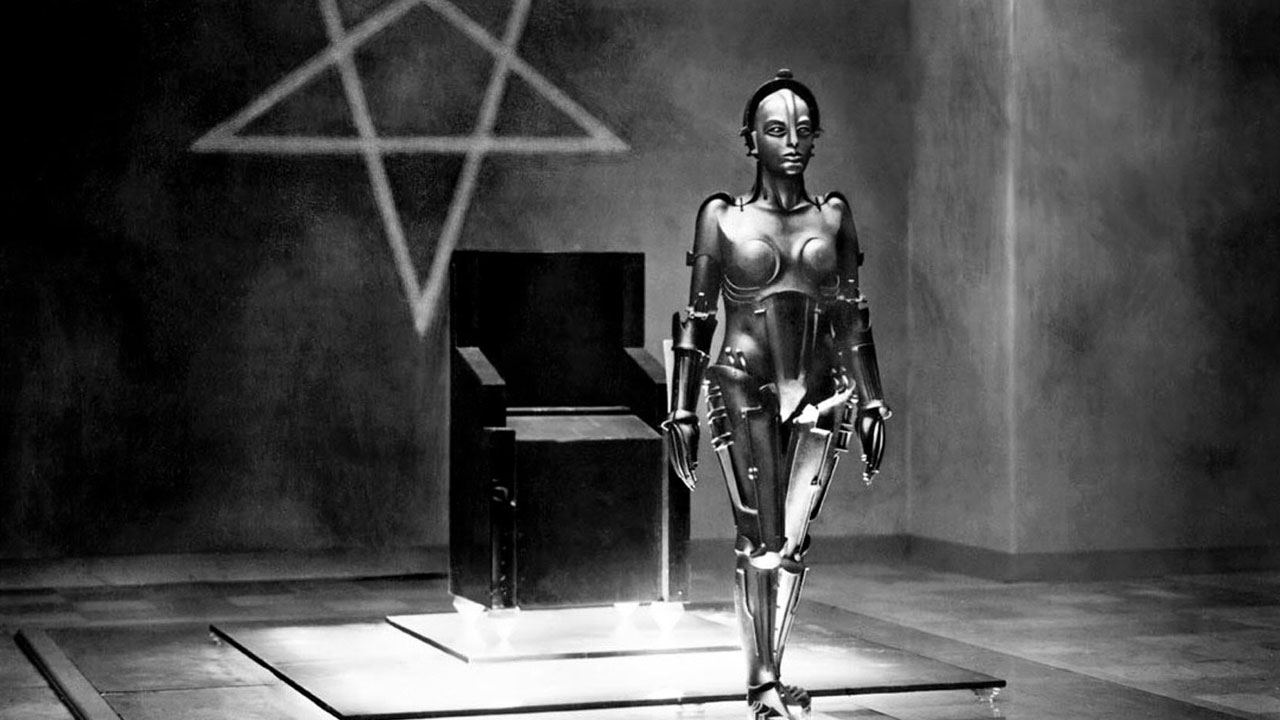 Metropolis
Fritz Lang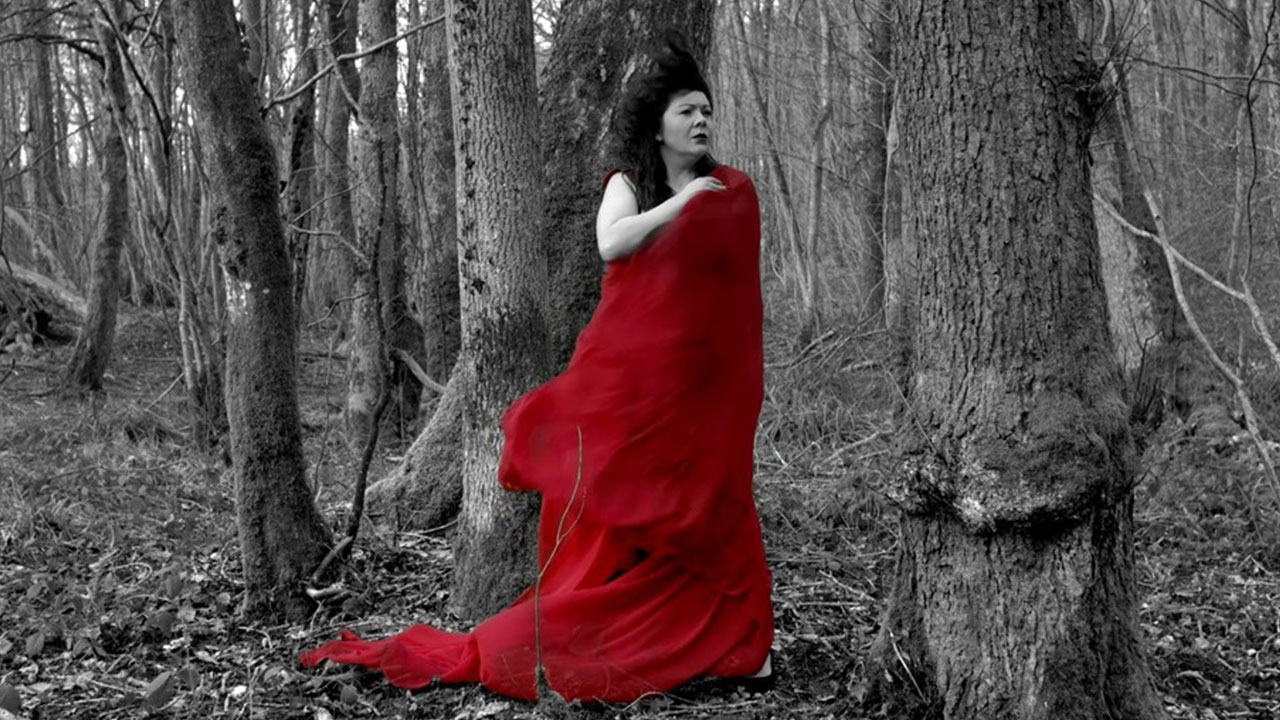 Hon mê
Laurie Dasnois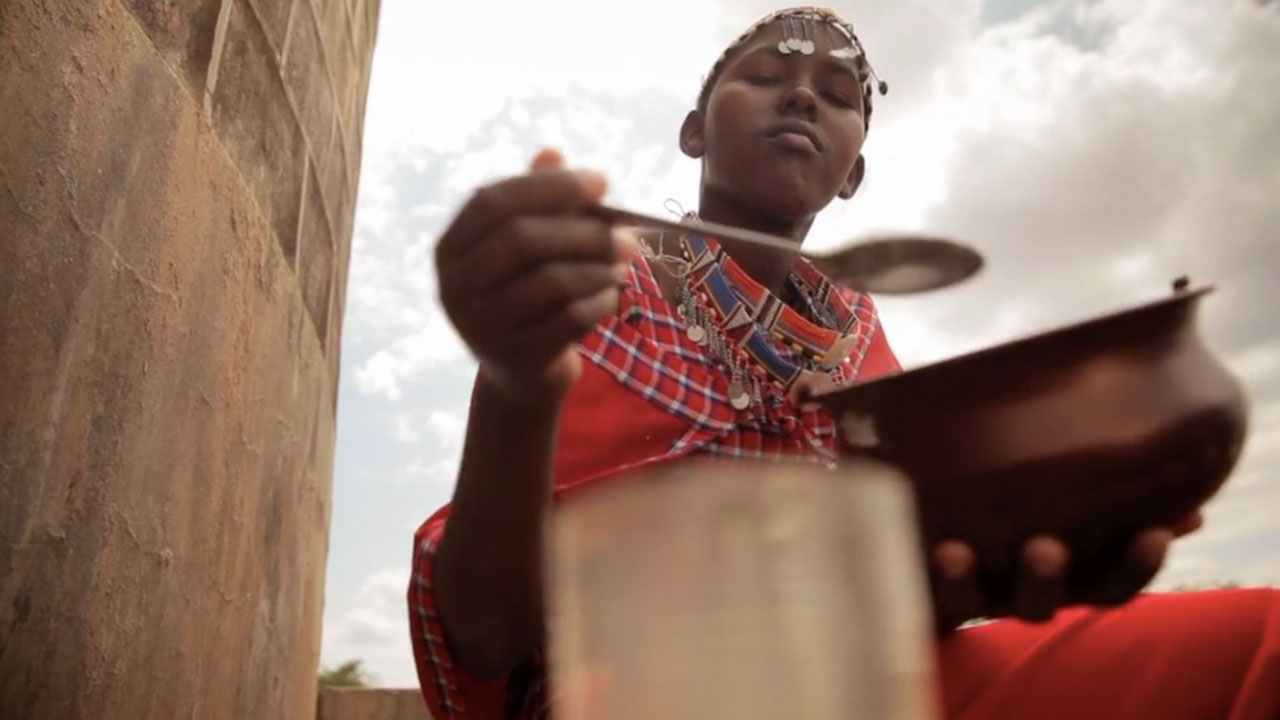 Full Proof - Salt
Uif Putters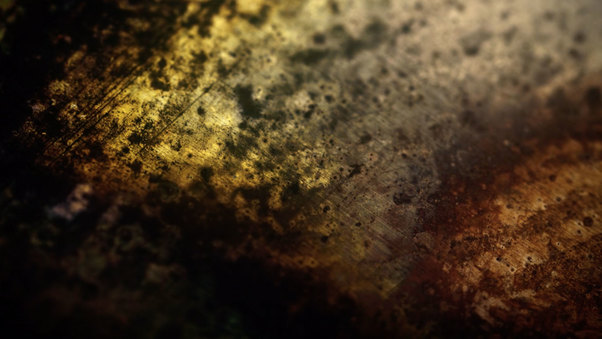 Confluence
Noah Shulman
White Winter Hymnal
Sean Pecknold
HÁ TERRA! (There Is Land!)
Ana Vaz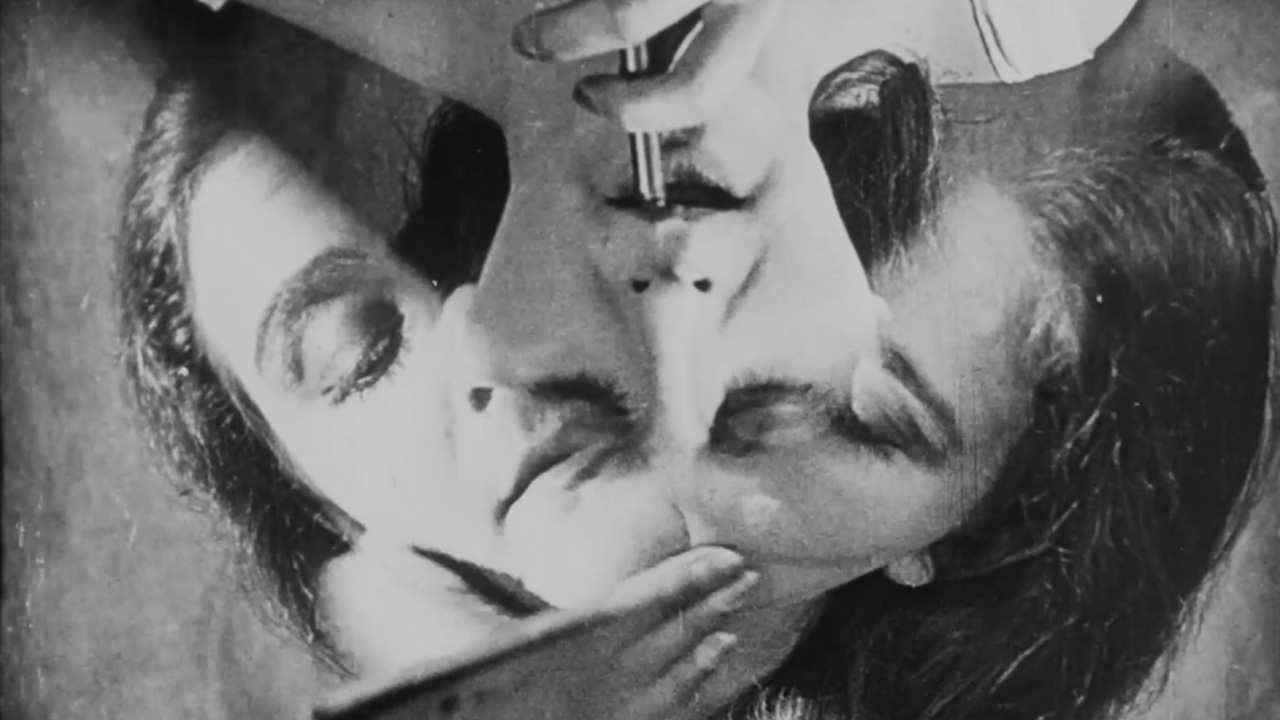 Dreams Rewired
Manu Luksch, Martin Reinhart, Thomas Tode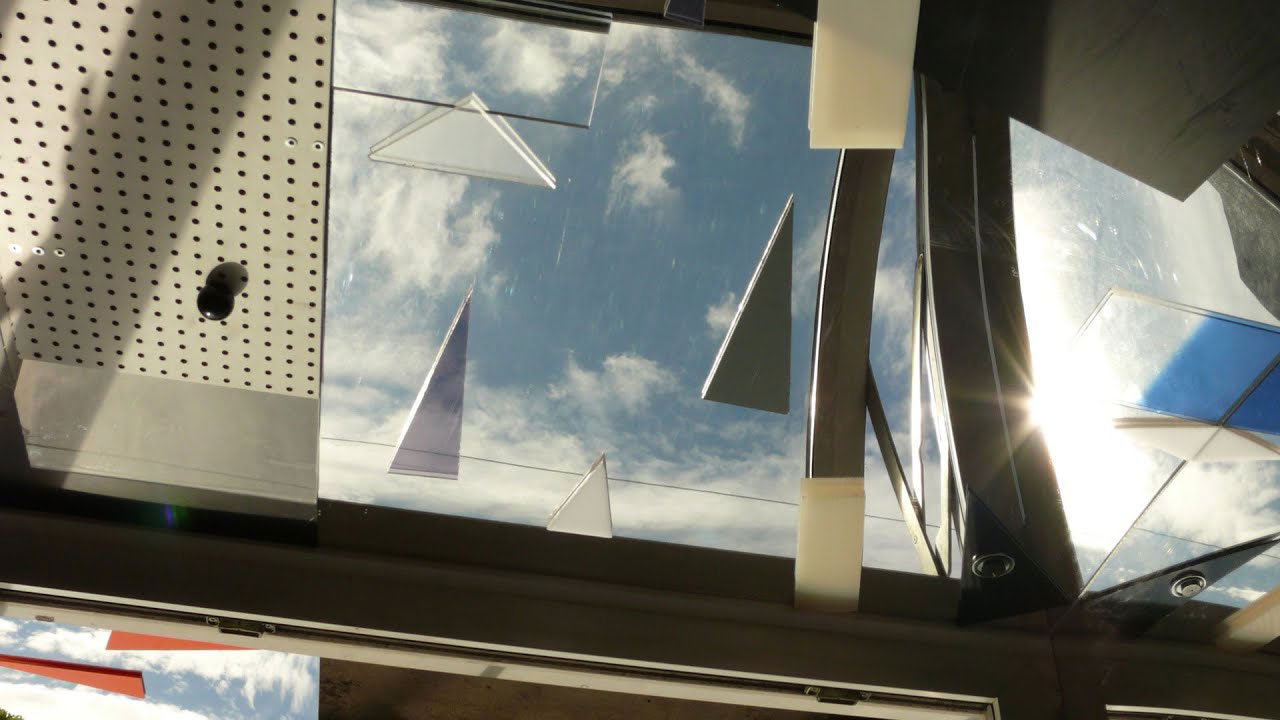 AANAATT
Max Hattler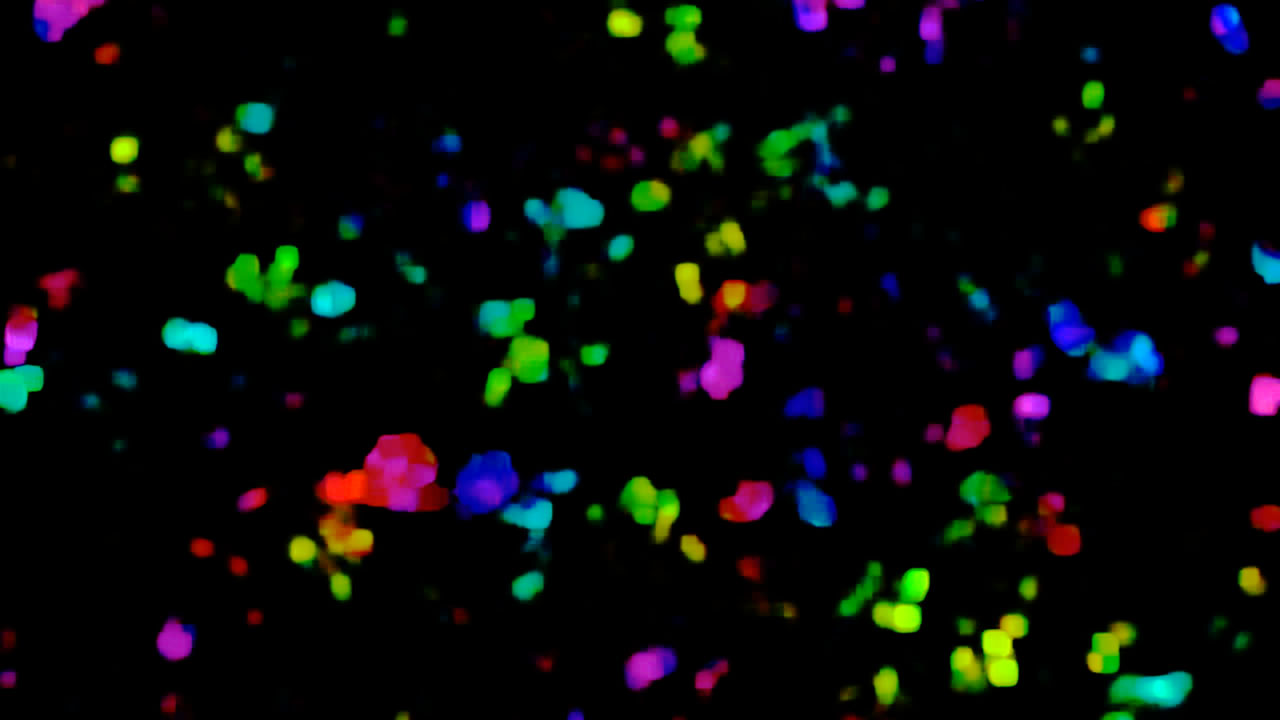 It has to be lived once and dreamed twice
Rainer Kohlberger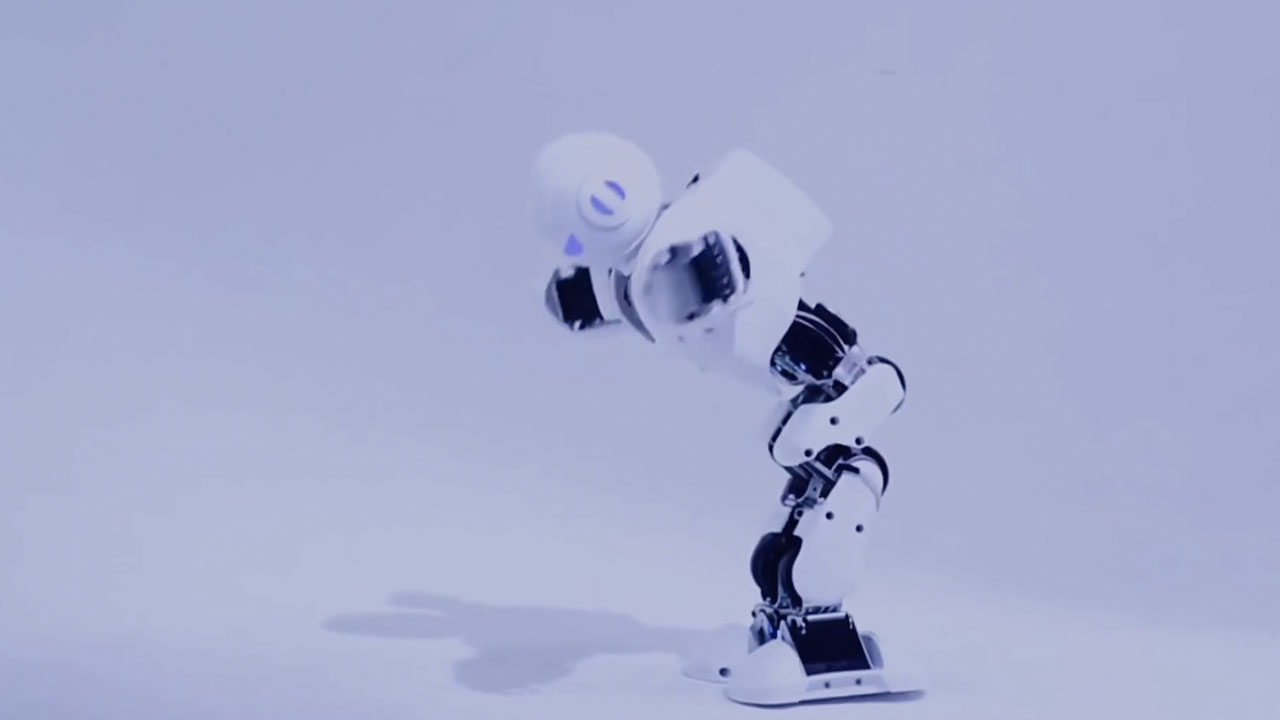 The Human Robot
Rob Van Hattum
The Stem Cell's Journey
Jeff Alu
Color of Space
Richard Stanley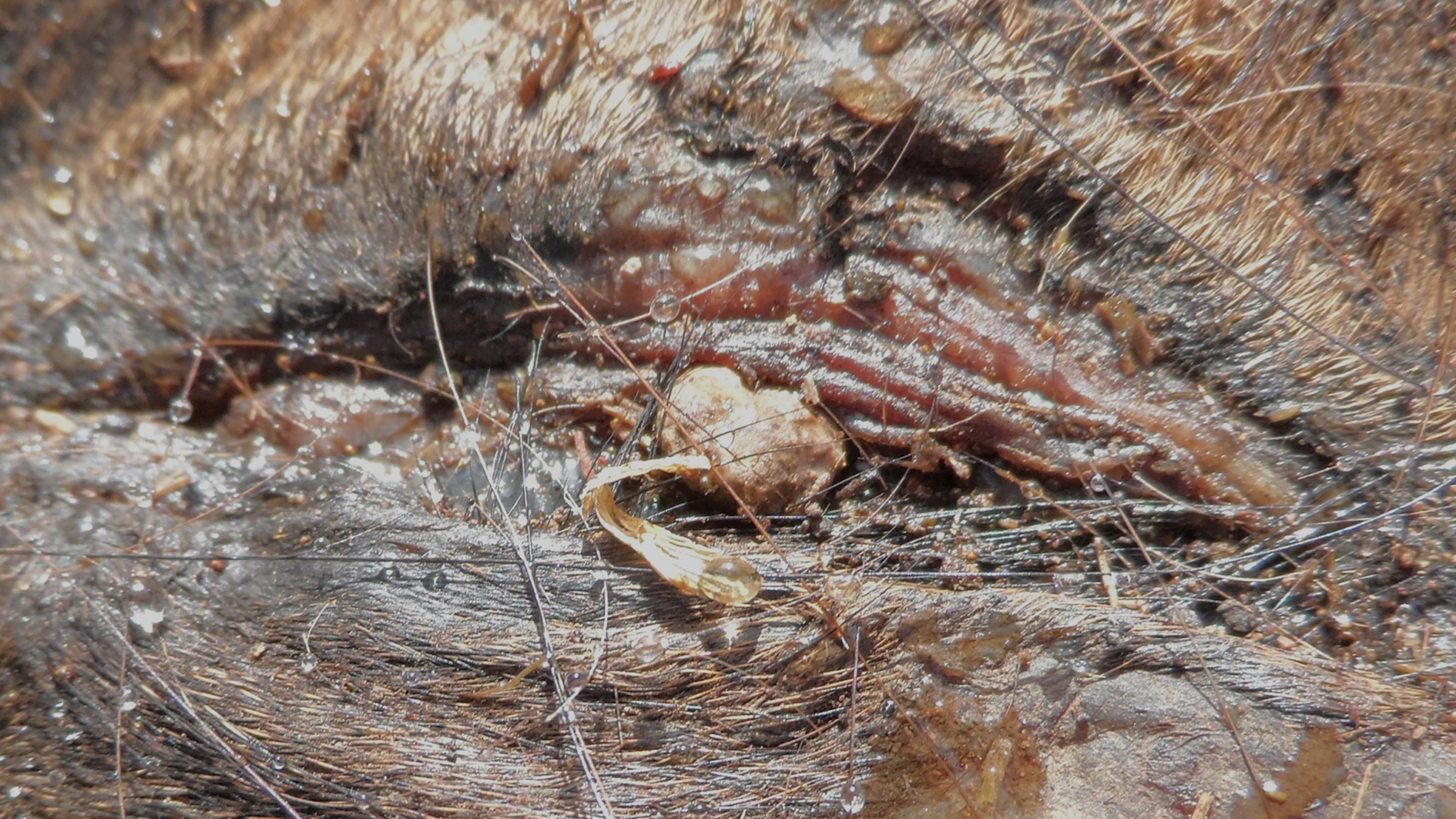 Parasit
Nikki Schuster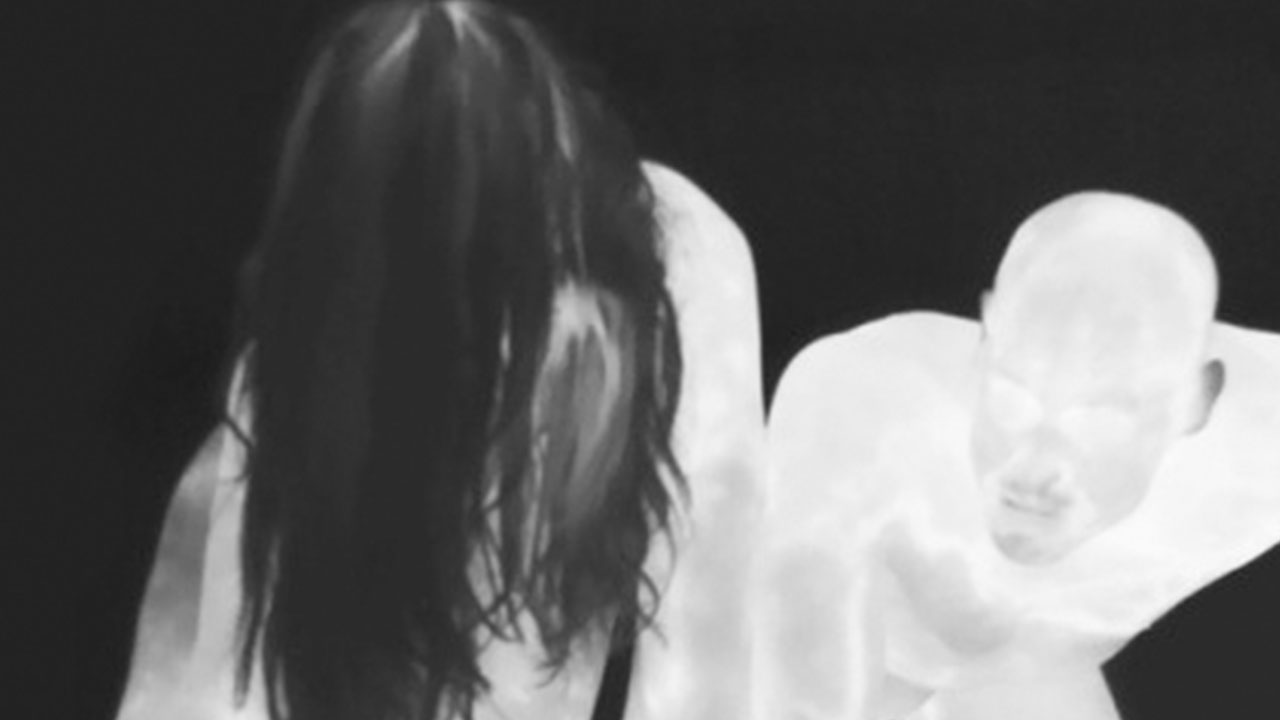 Incident Energy
Marne Lucas,Jacob Pander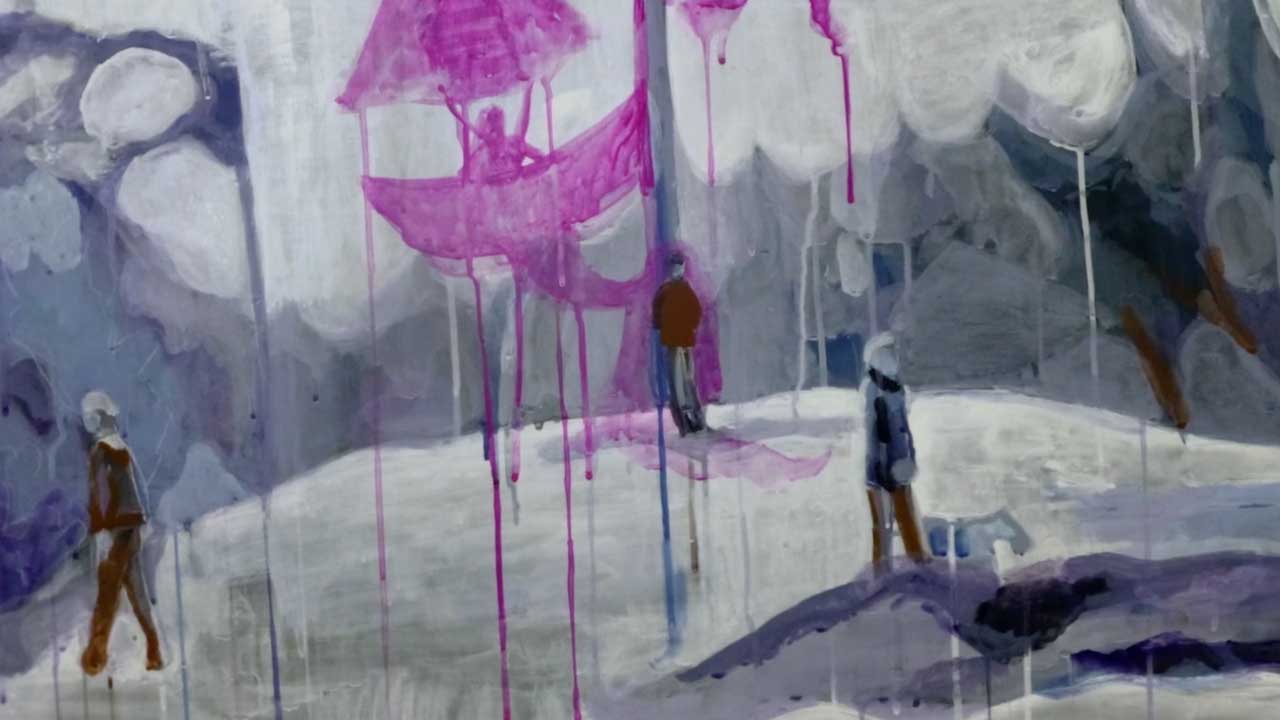 See Memory
Viviane Silvera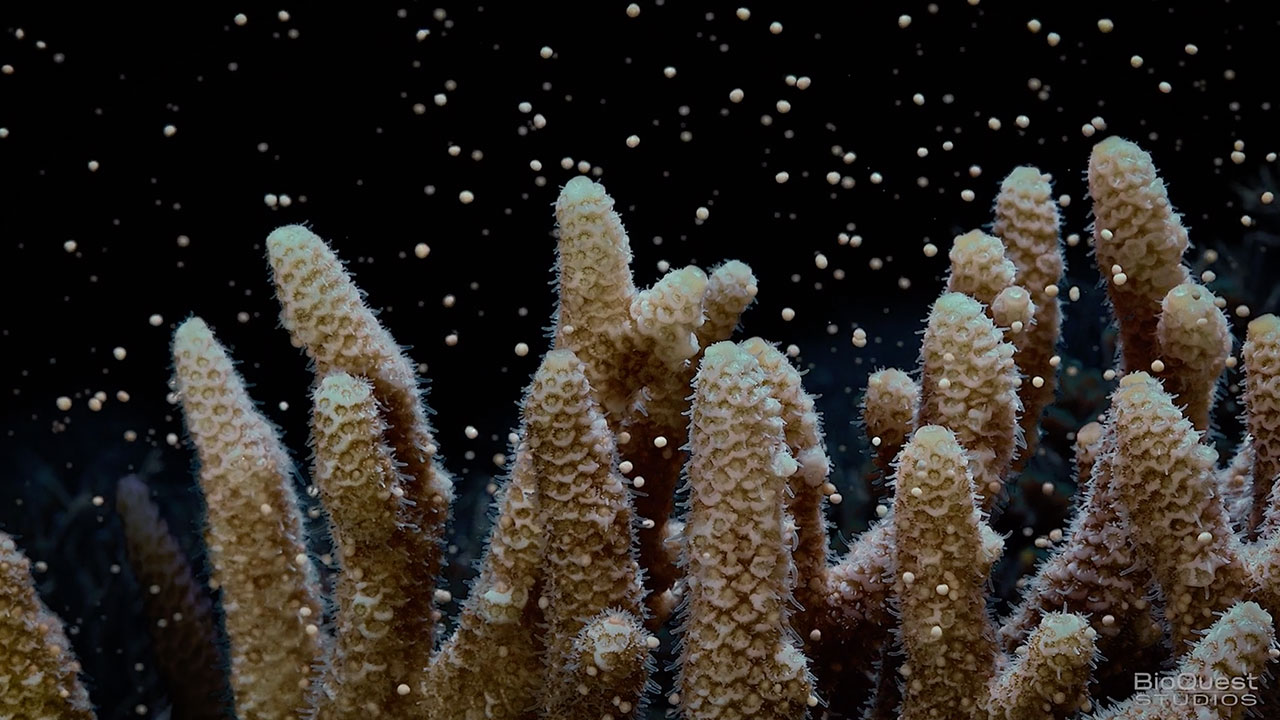 Corals - Ancient Survivors
Louise Polain,Daniel Stoupin,& Pete West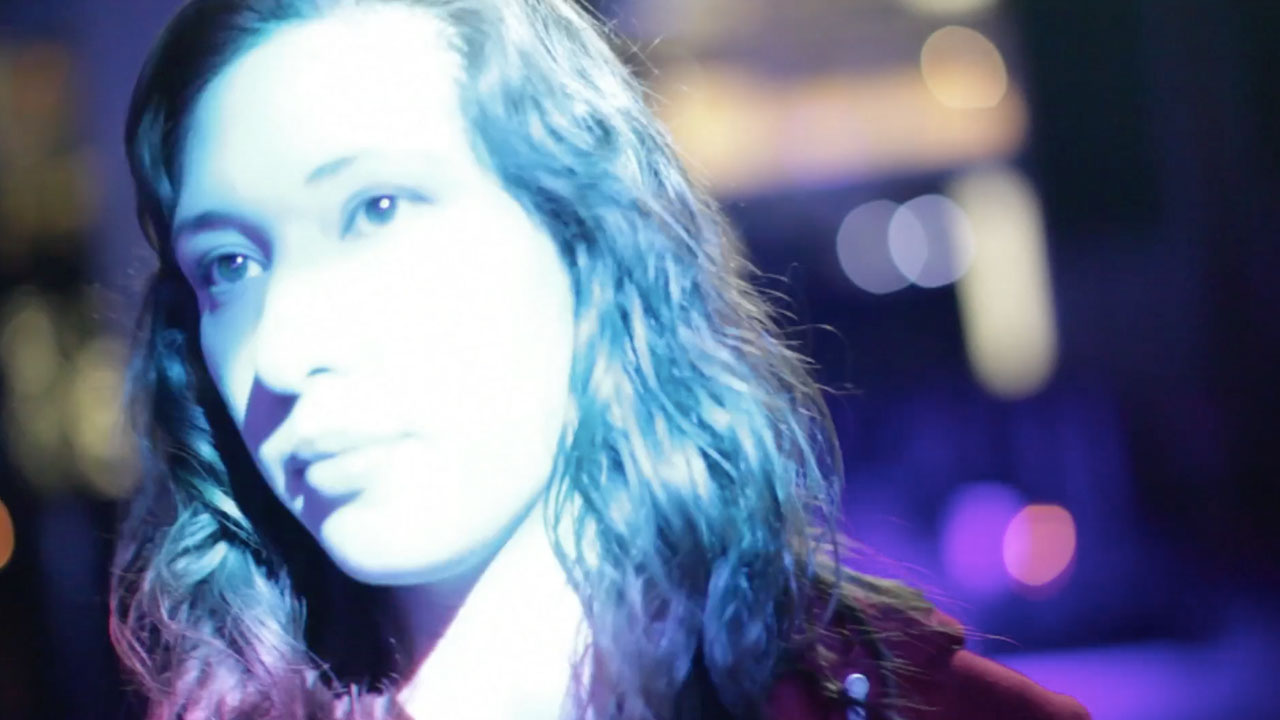 Chlorophyl
Barry Jenkins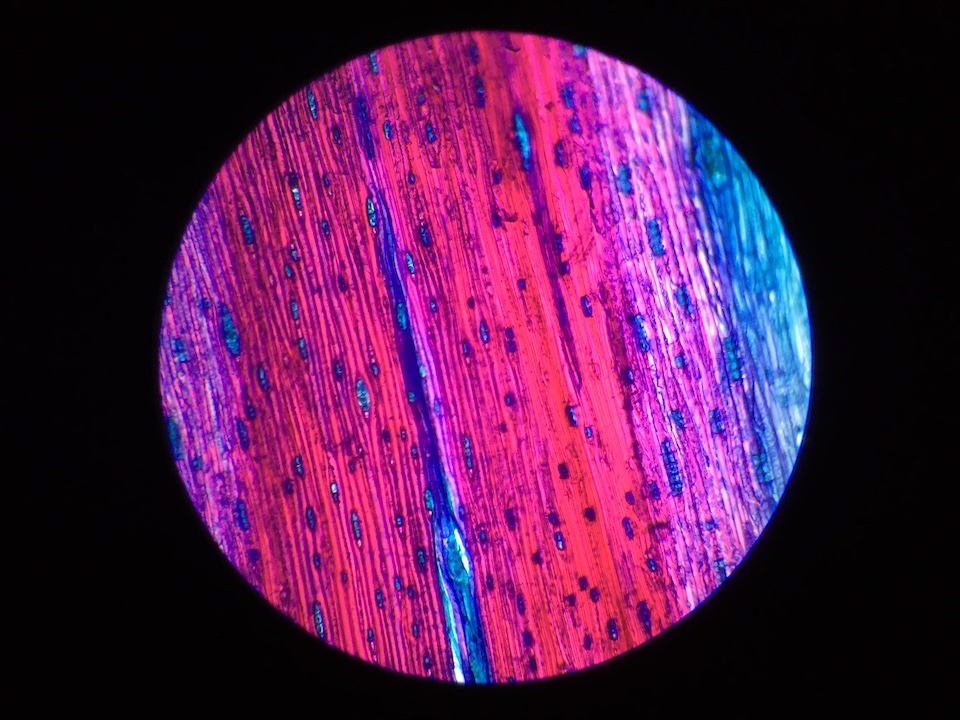 Plants up-close: The beautiful design of stems and roots
Frog egg fertilization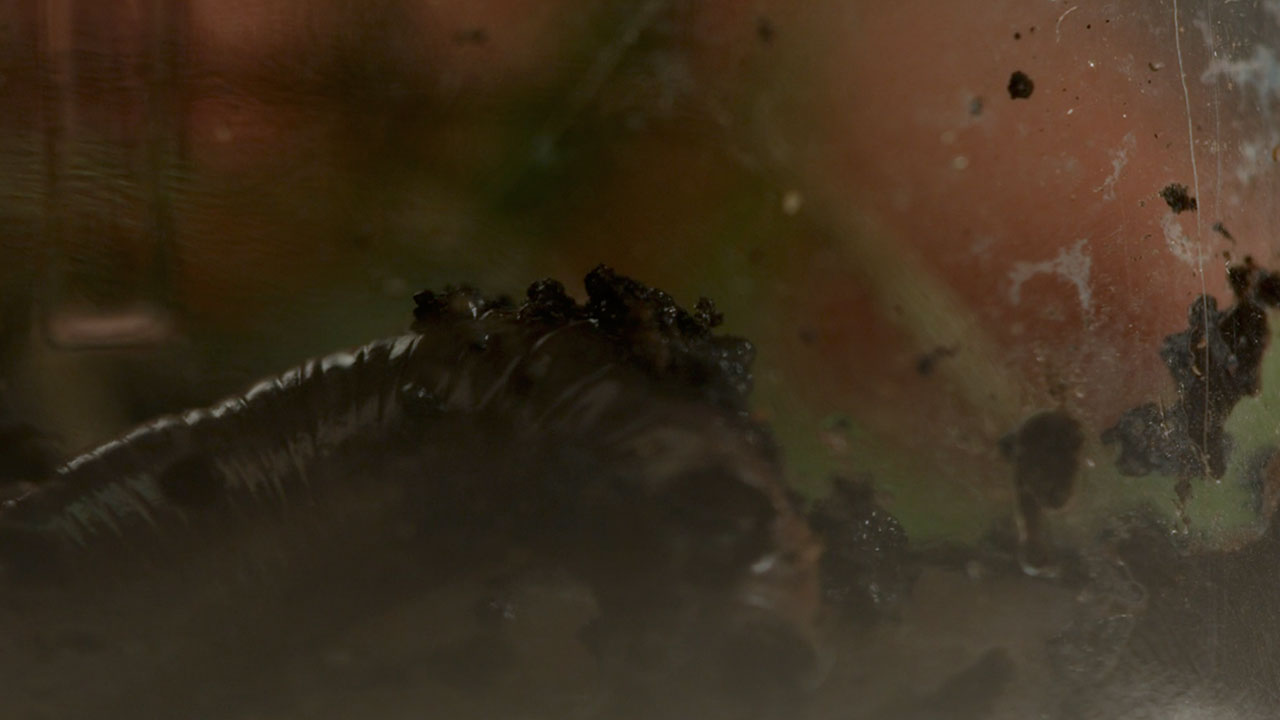 Earthworm Travels Through Fertile Soil in a Bottle
Coral Species Evolution Simulation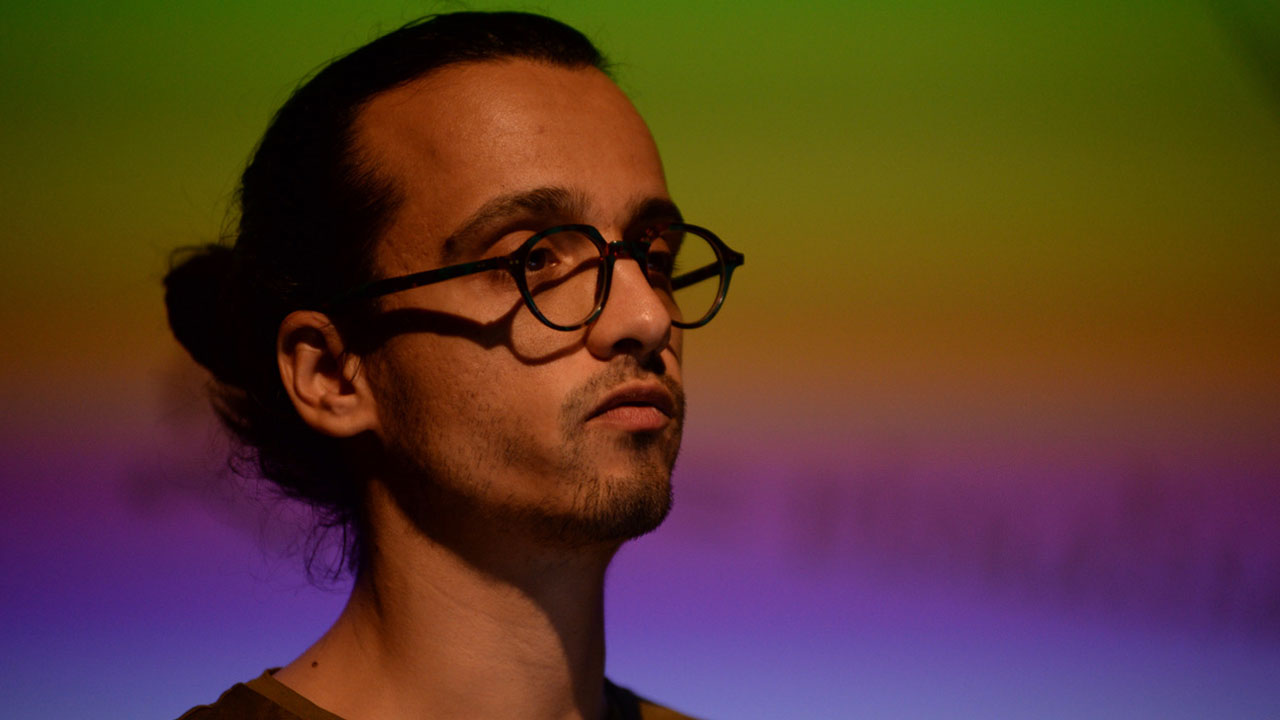 Endless Forms Most Beautiful: The Scientific Art of Markos Kay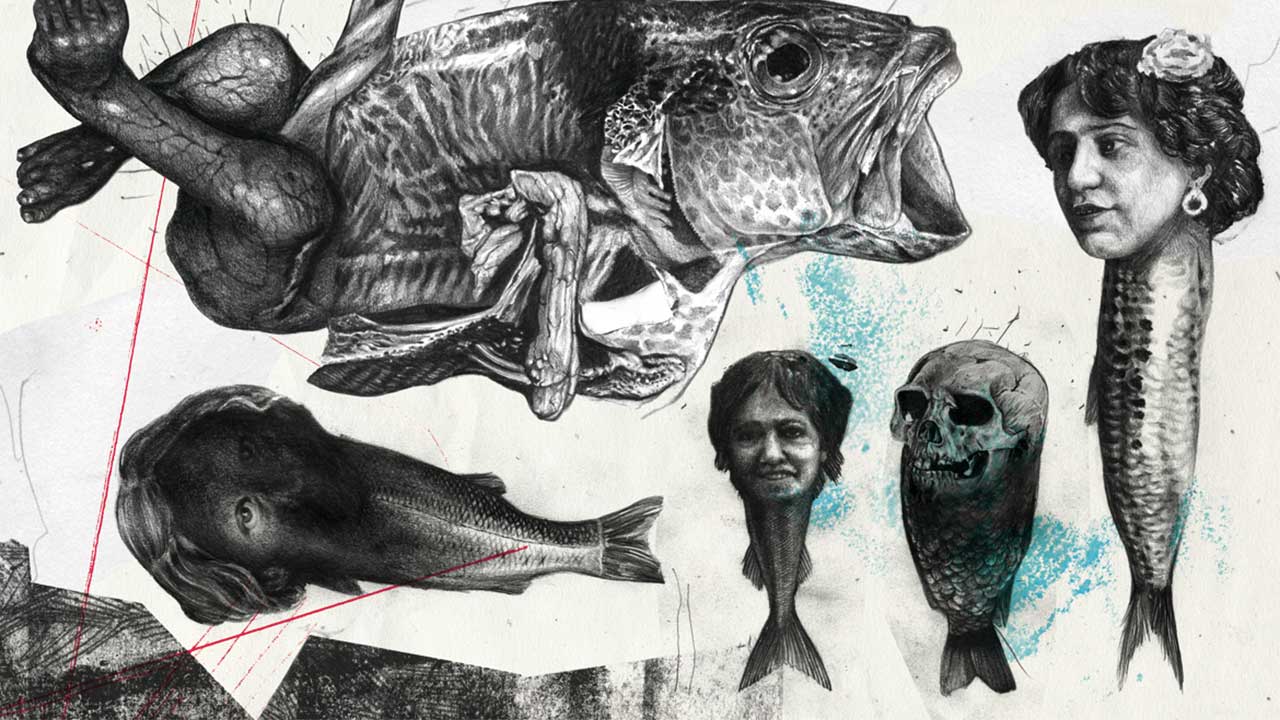 Beautifully Unsettling Art Evoking Monsters and Myth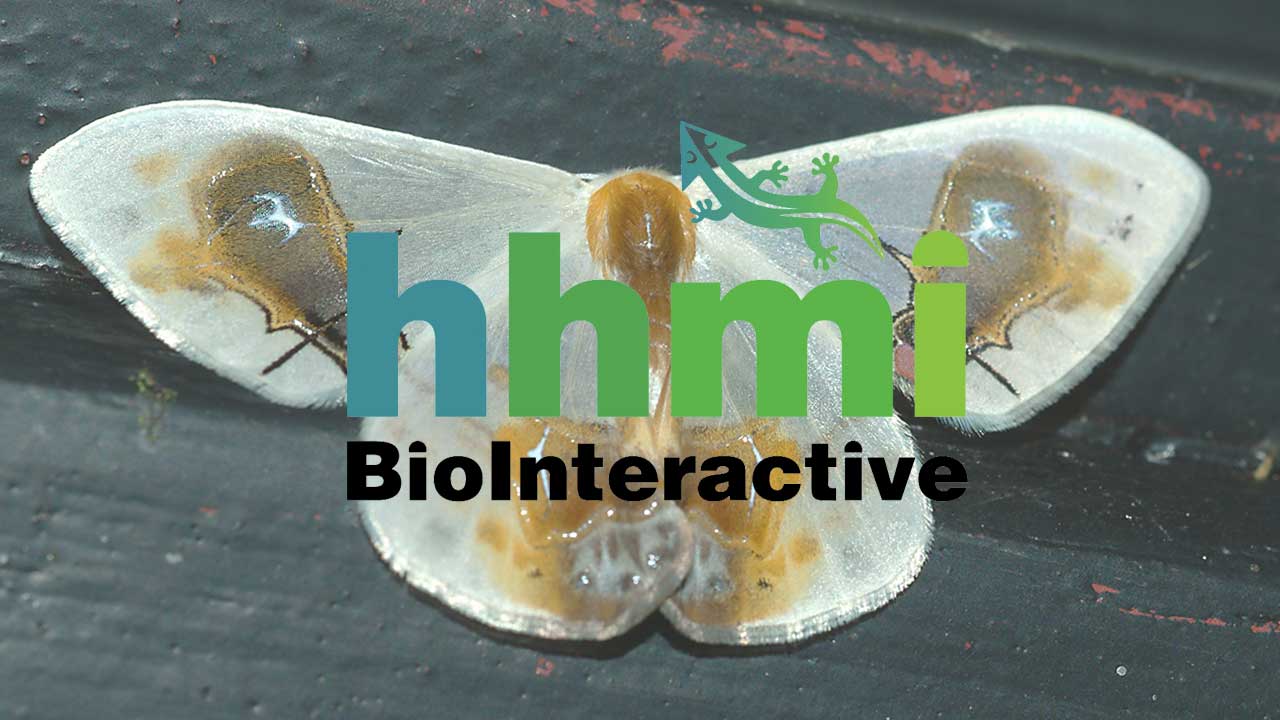 7 Videos That Use Beautiful Storytelling to Advance Science Education
6 Beautiful Short Science Films About Nature and Humanity
The Secret Garden: Evolutions of Virtual Plants & Corals
Unseemly: the body's exquisite horror
How Ordinary Things Transform Into a Magical World Under The Microscope
Can we capture the sublime? On fireflies, shrinking habitats, and the possibilities of film and video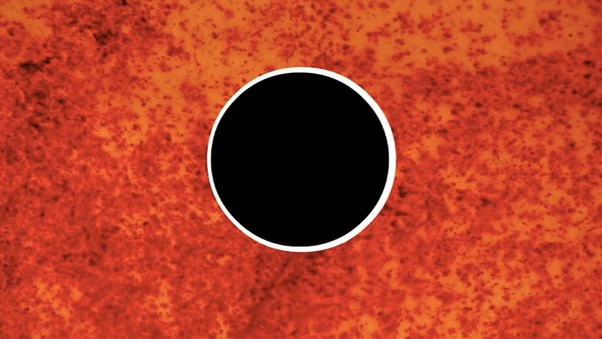 5 Visionary Films to Celebrate the 2017 Solar Eclipse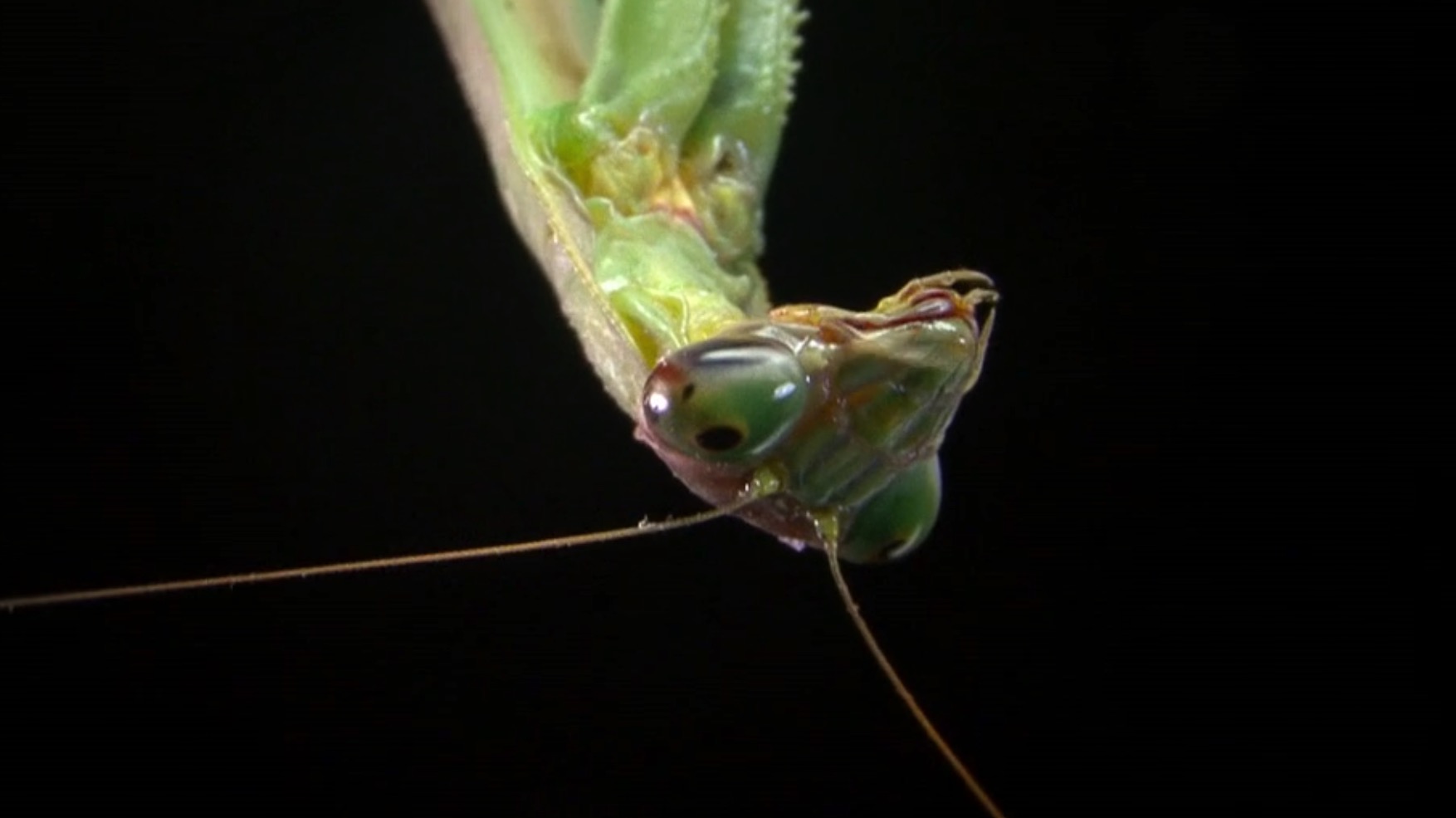 10 Short Science Films Celebrating Tiny Details Usually Unseen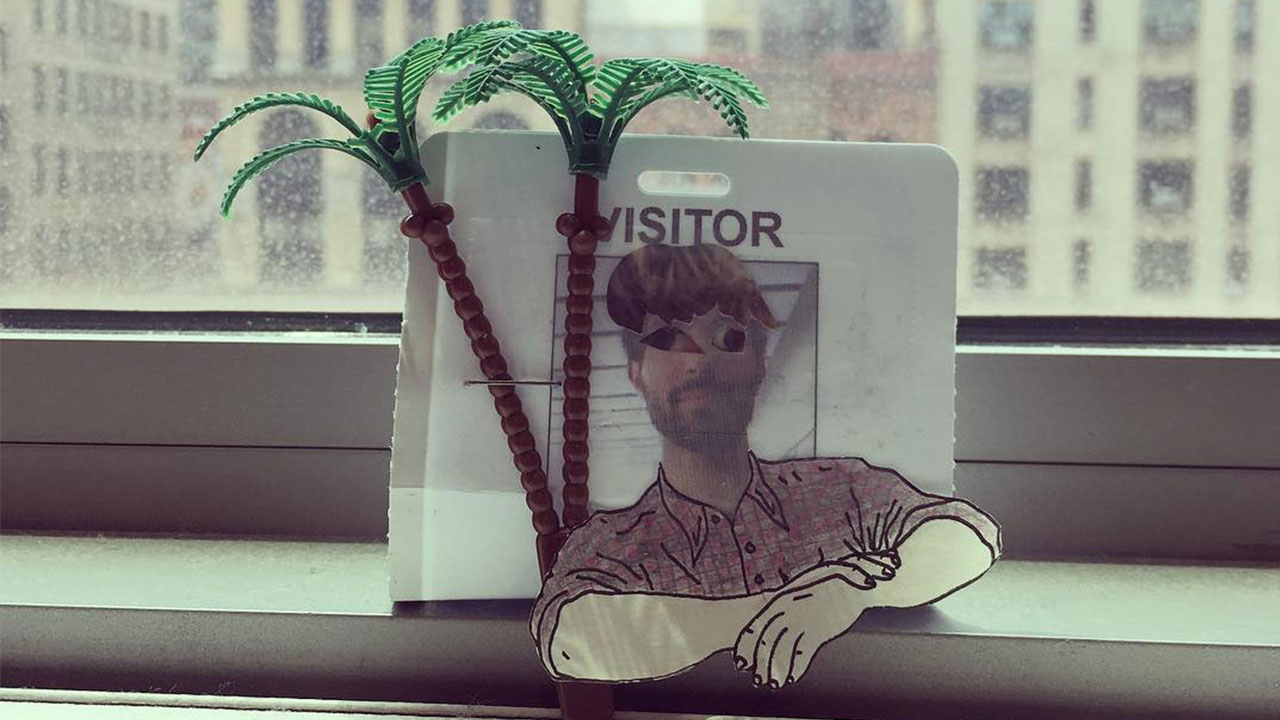 Spelling Out the Spellbinding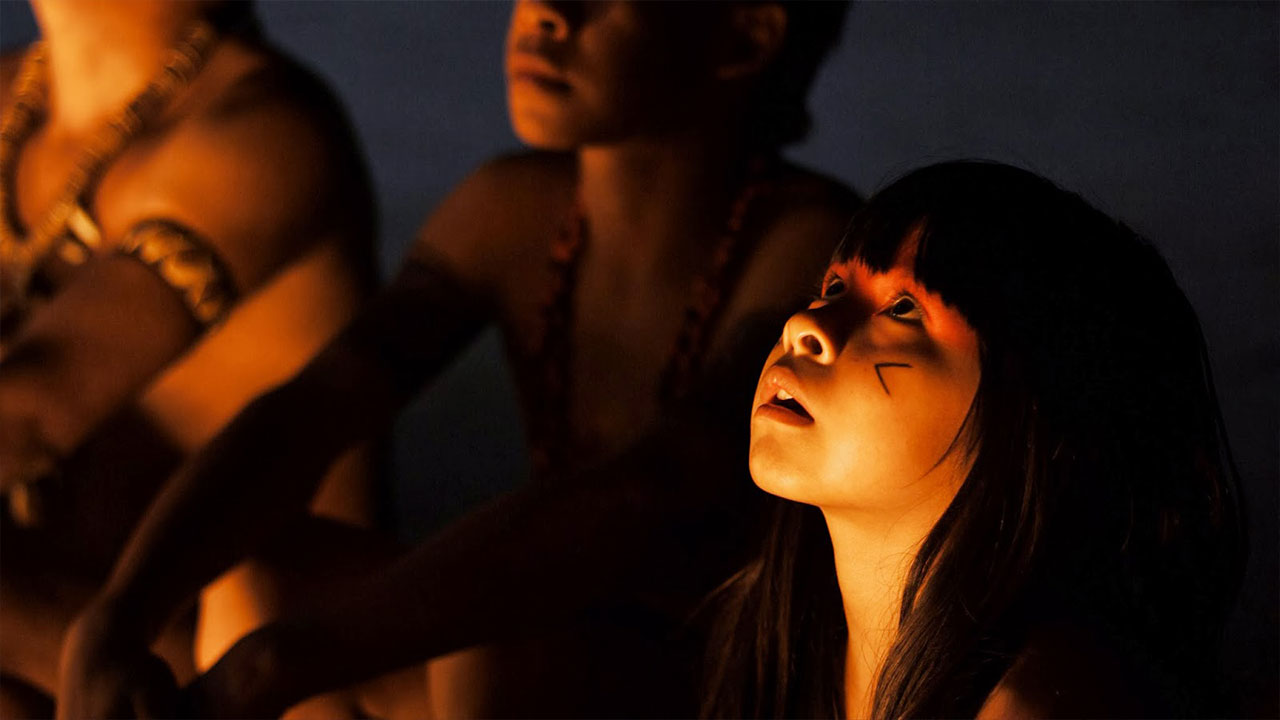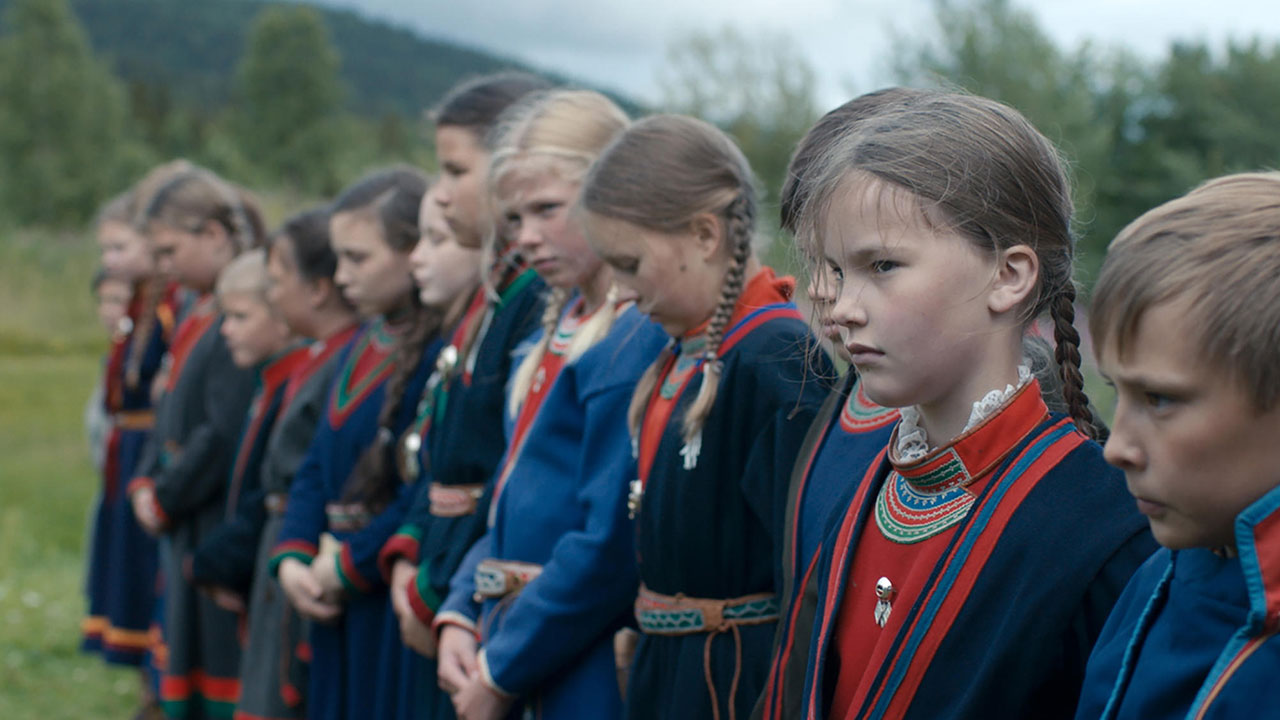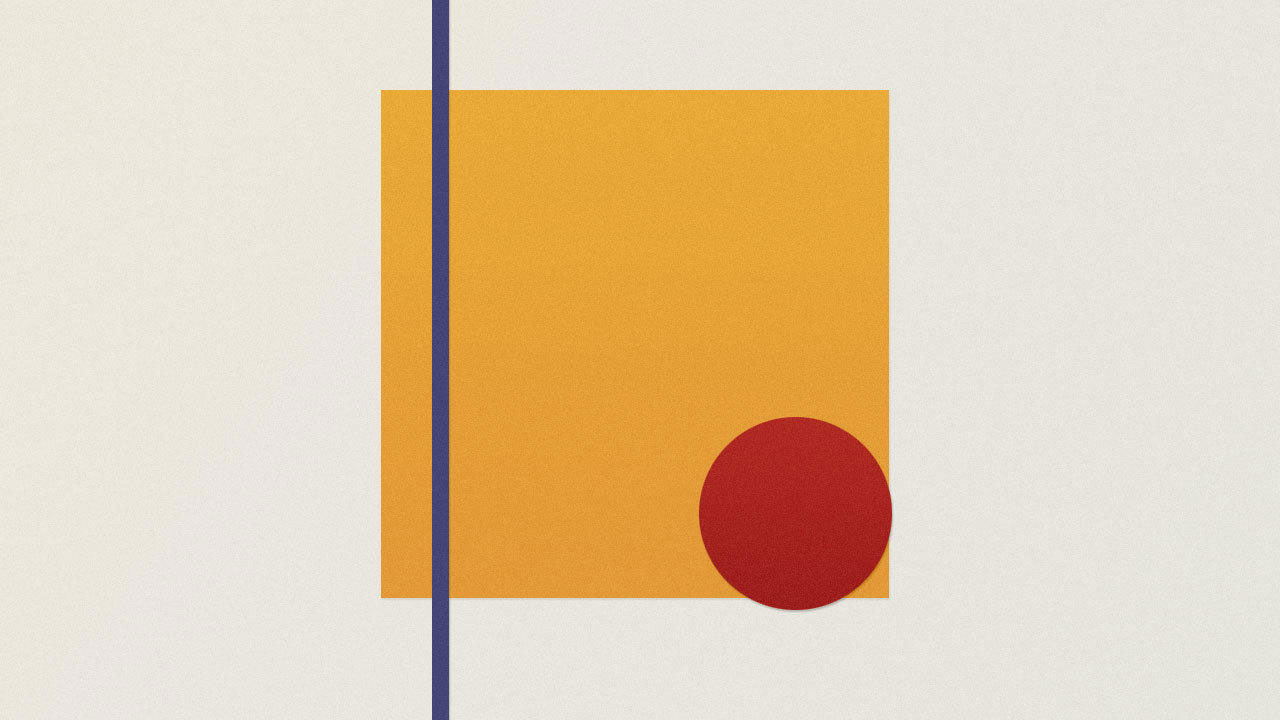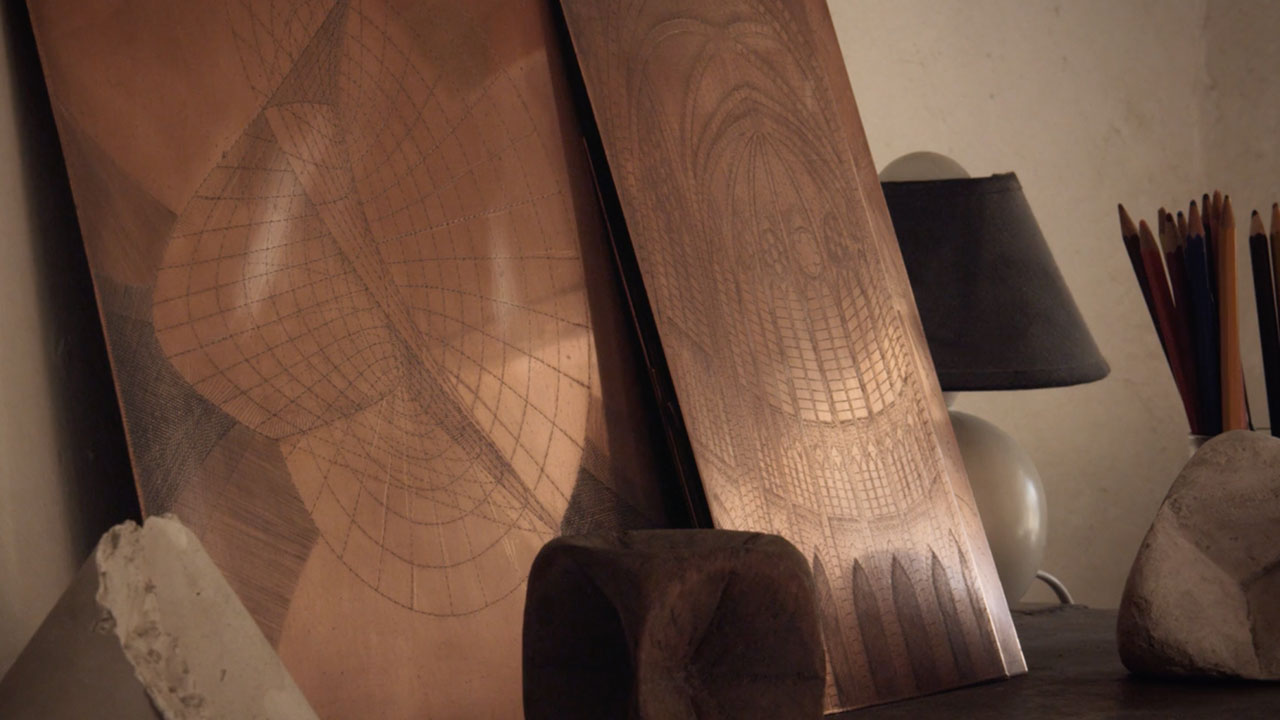 The Poetry and the Prose of Math - Part 1: Poetry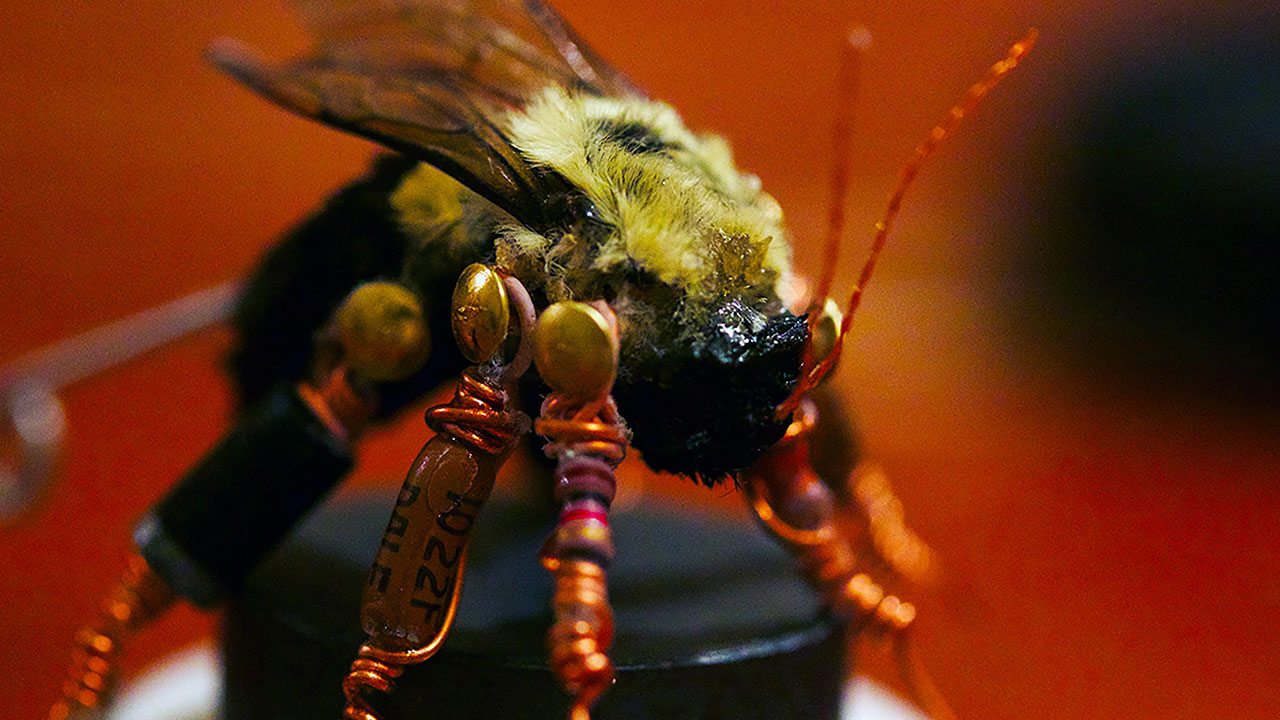 New Life: Survival and Resurrection in short film
Unsettling Equilibrium and Envisioning a Better Future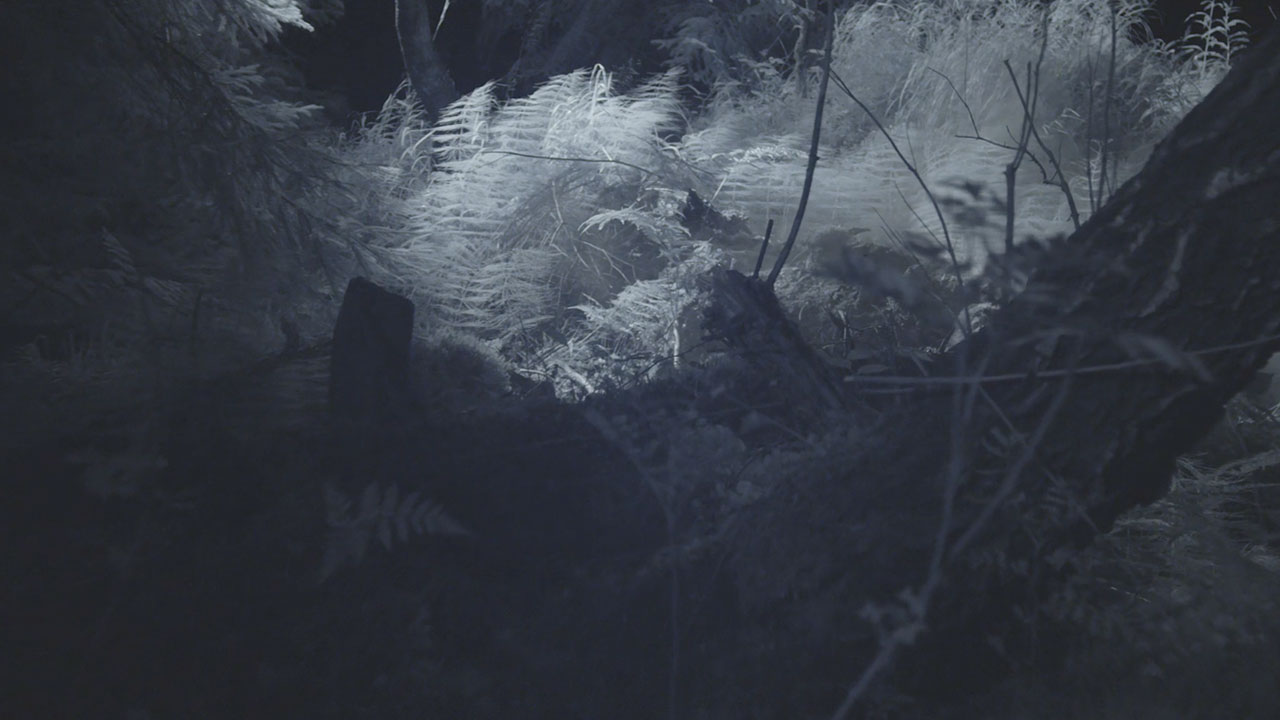 Mineral Motifs: Labor, time, extraction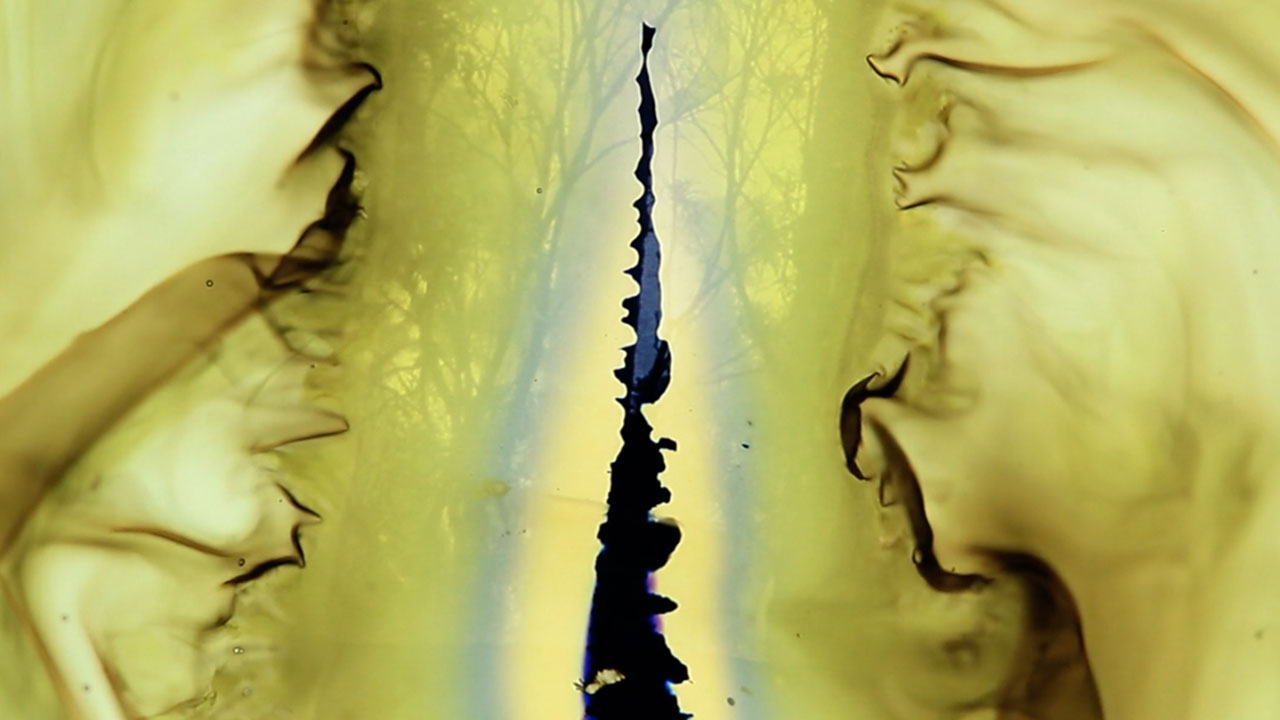 A New Wave of Climate Change Cinematography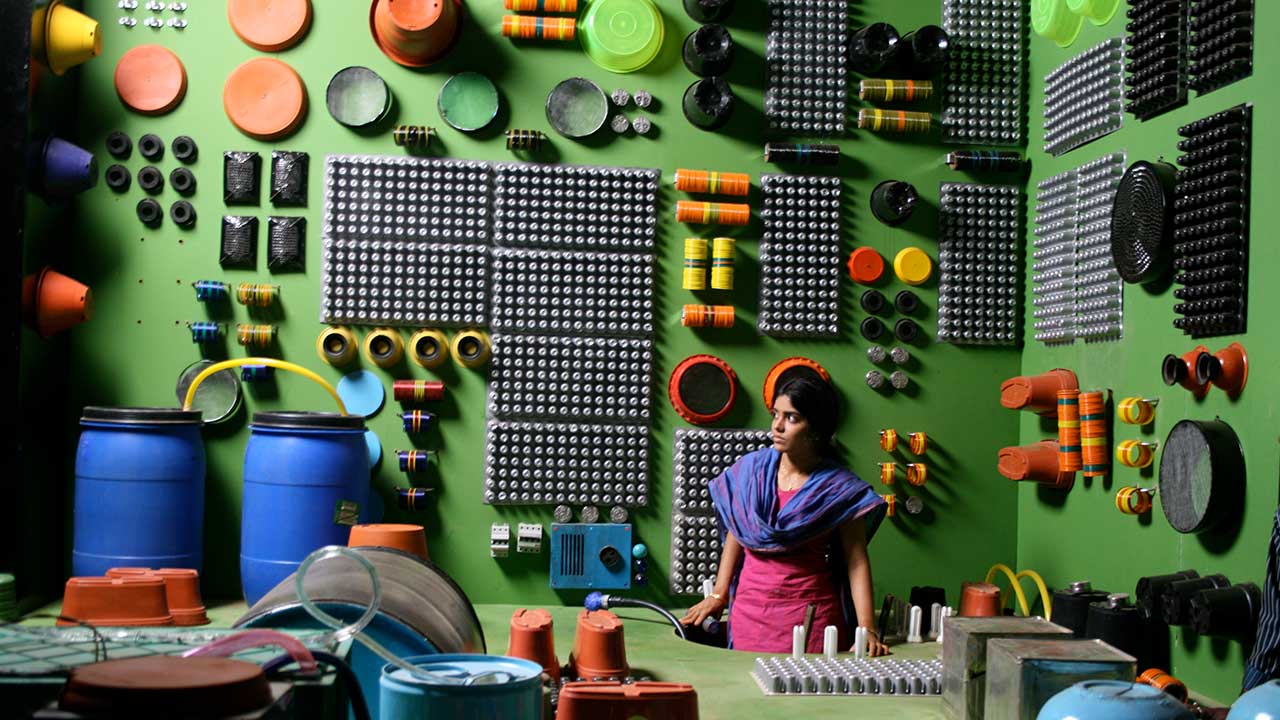 6 Scientific Journeys Through Present and Future India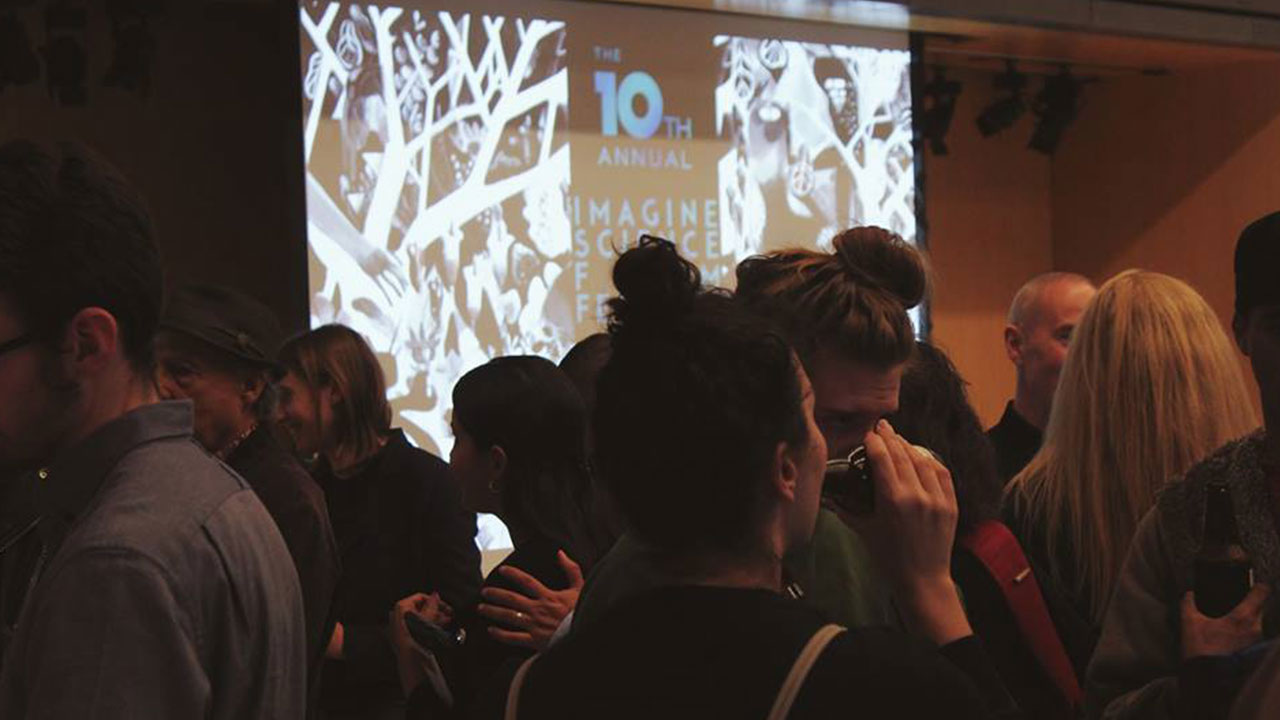 Winners of the 10th Annual Imagine Science Film Festival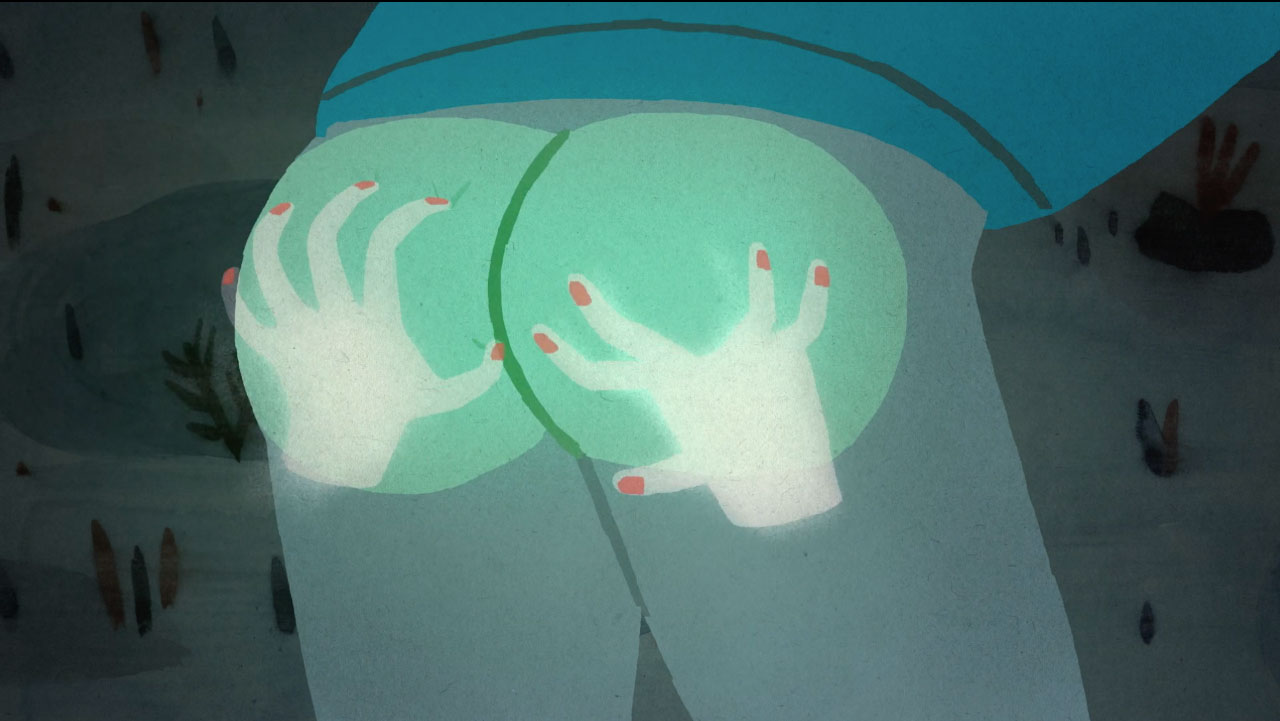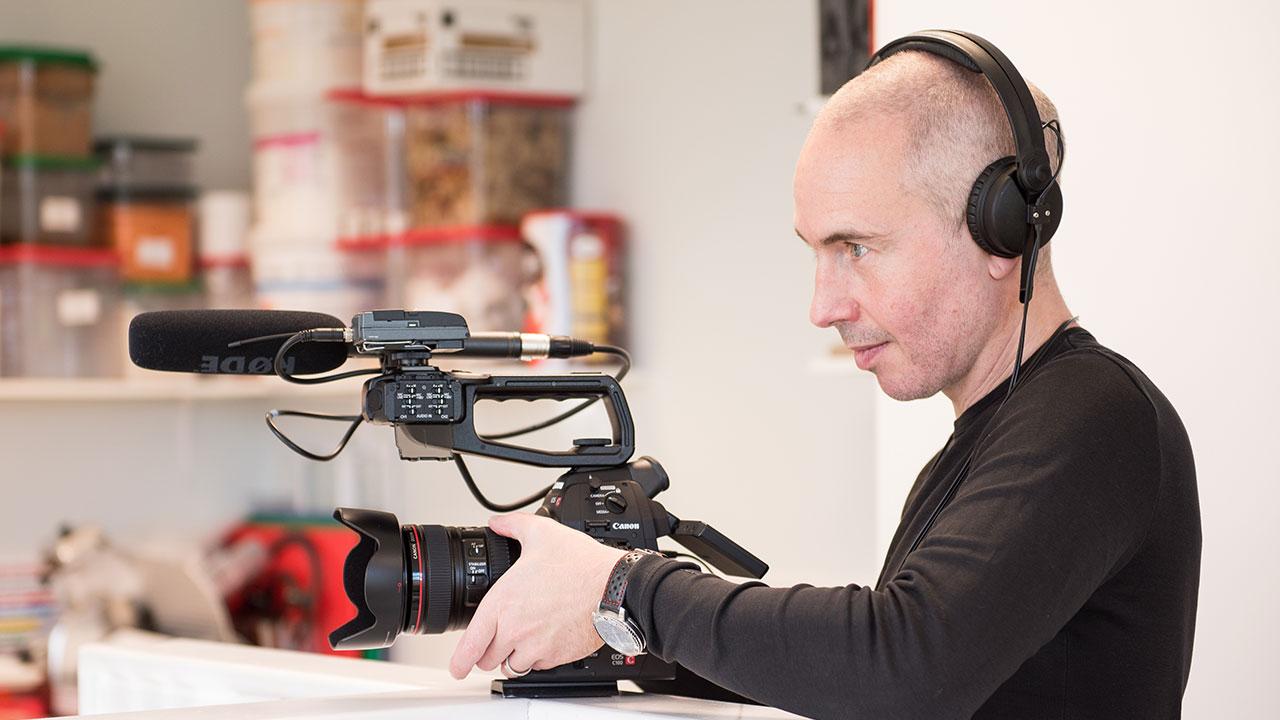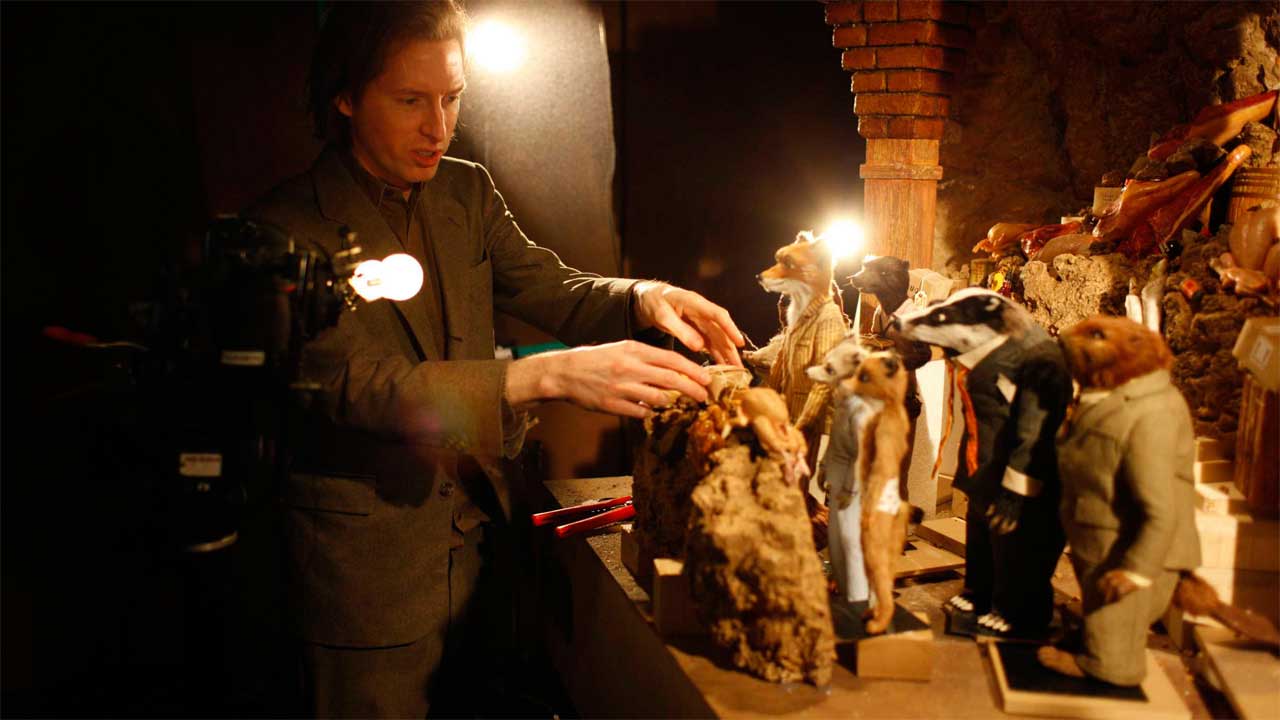 Stop Motion Narratives About Science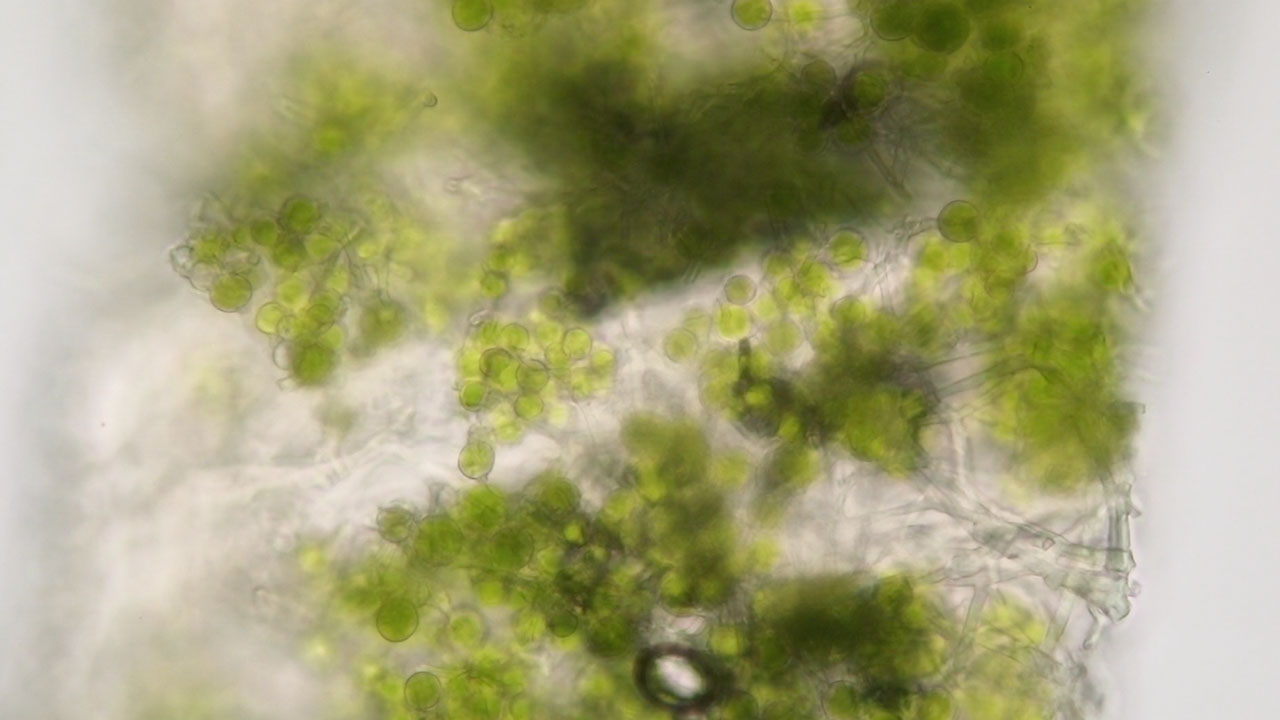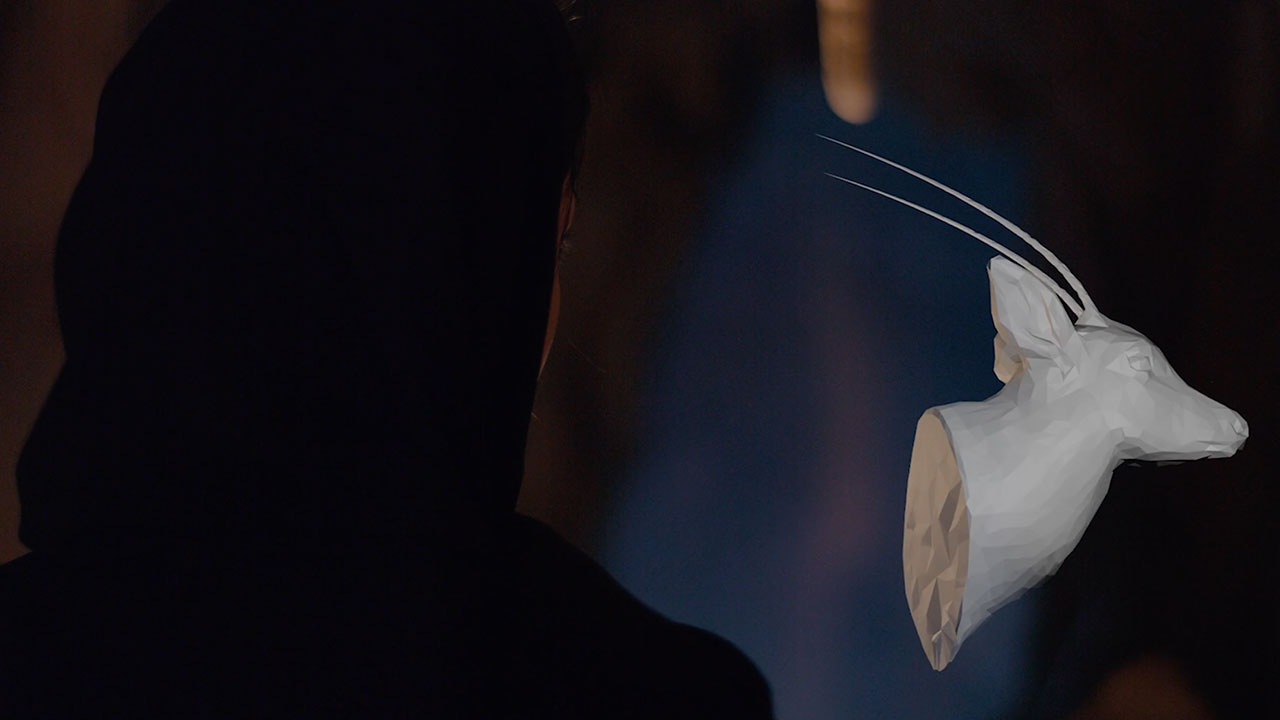 Connection and Communication: What Does it Take?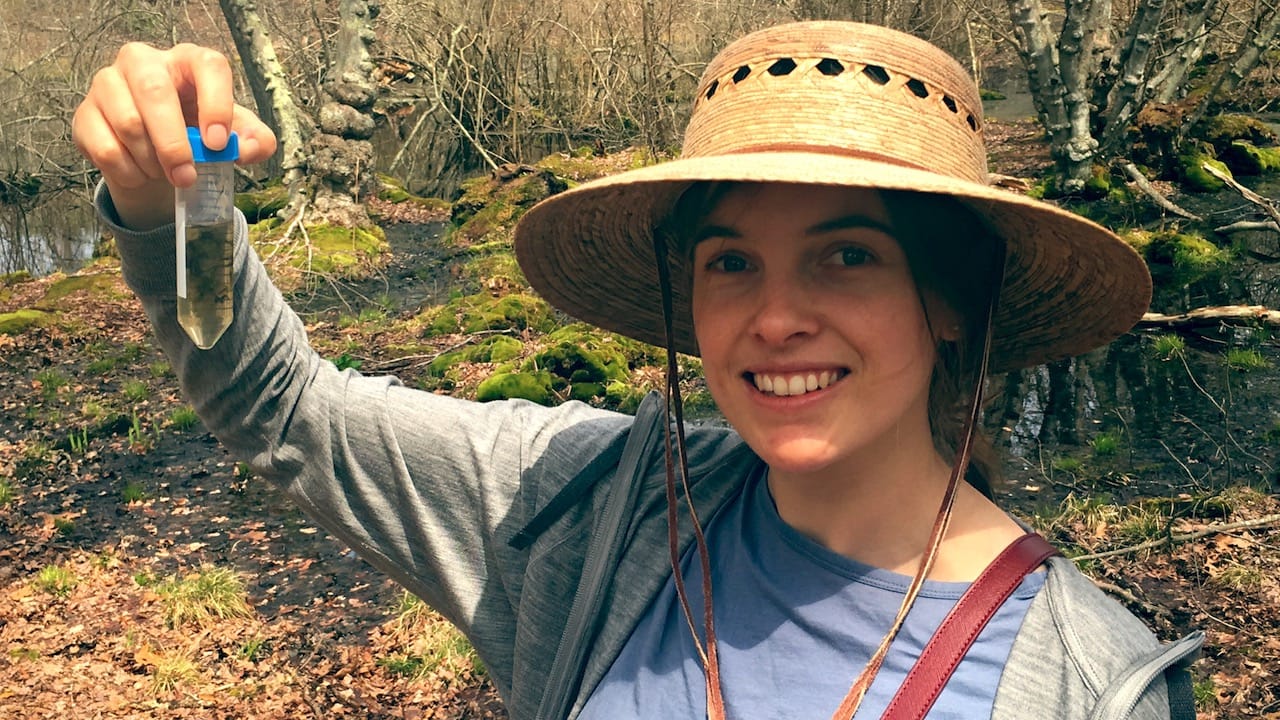 Selections From Pondlife: The Hidden World of New York City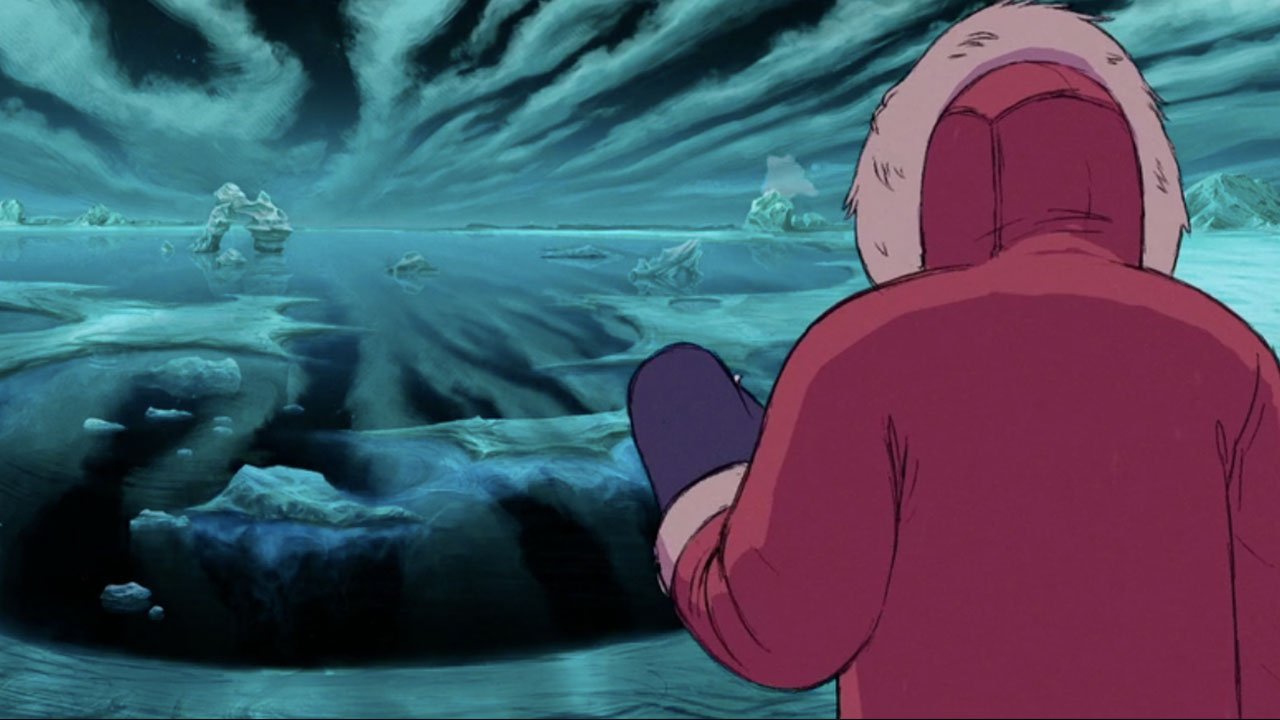 Wild Lands Shape Human Awareness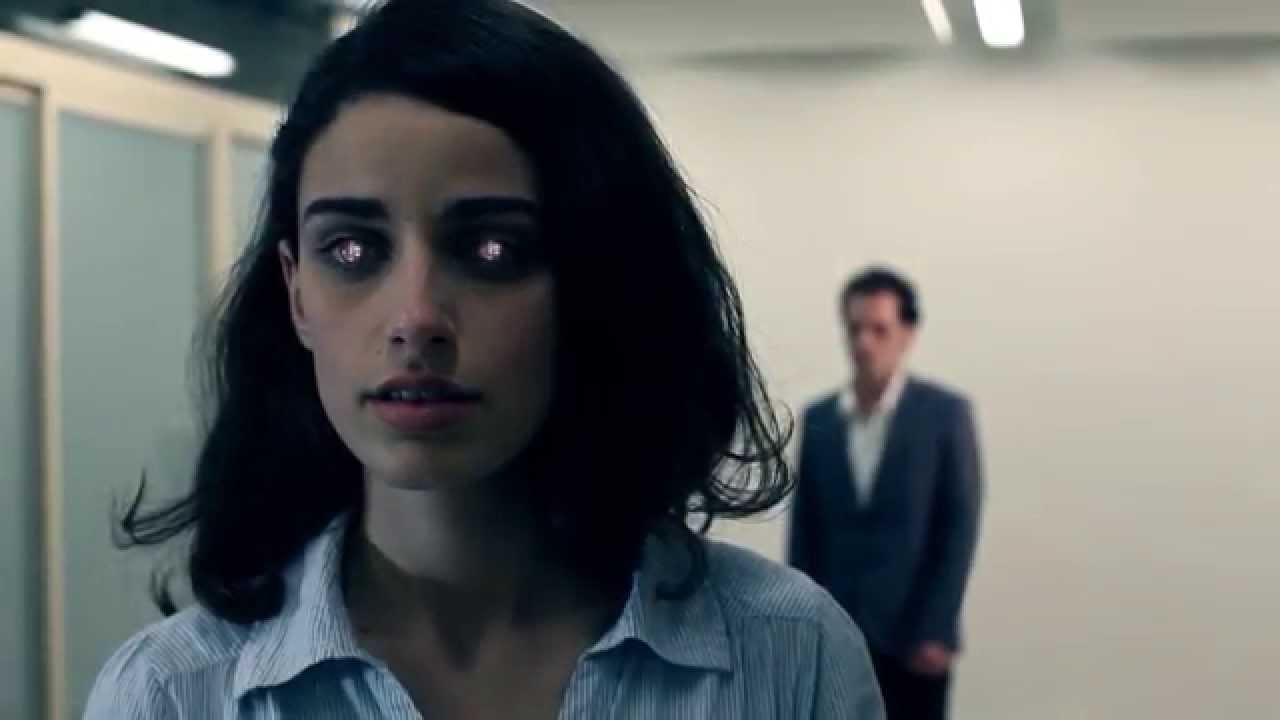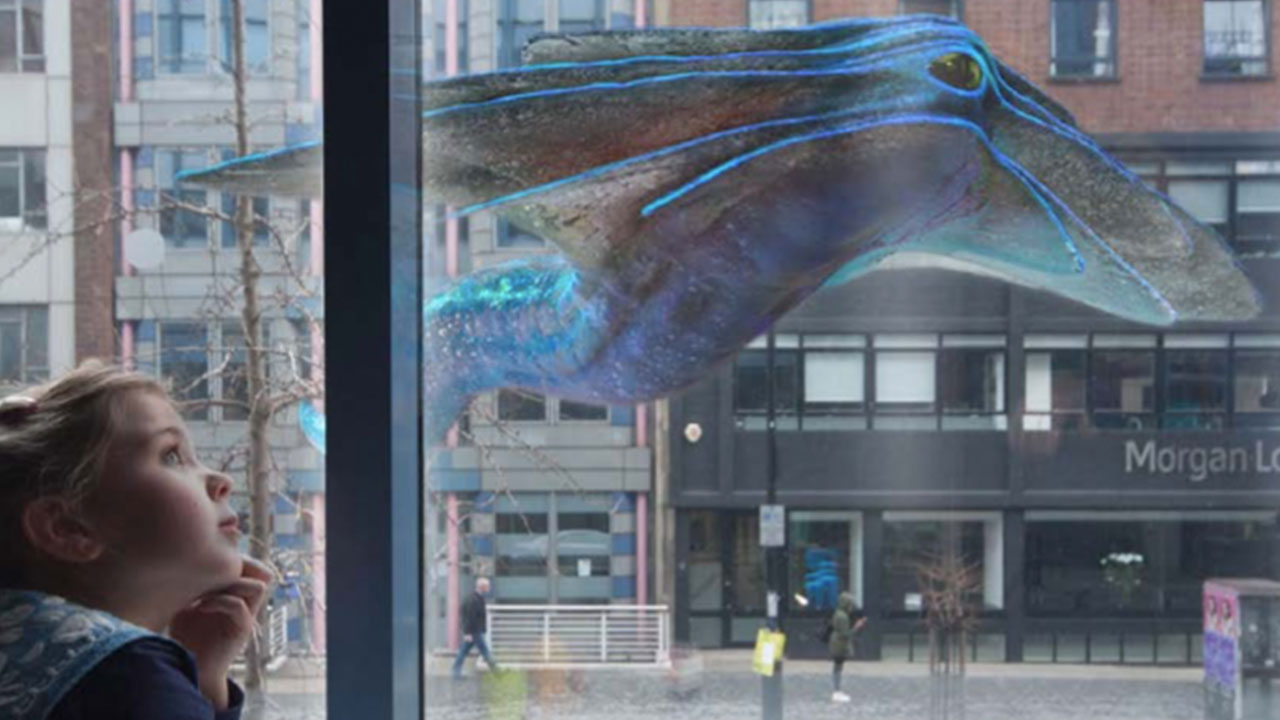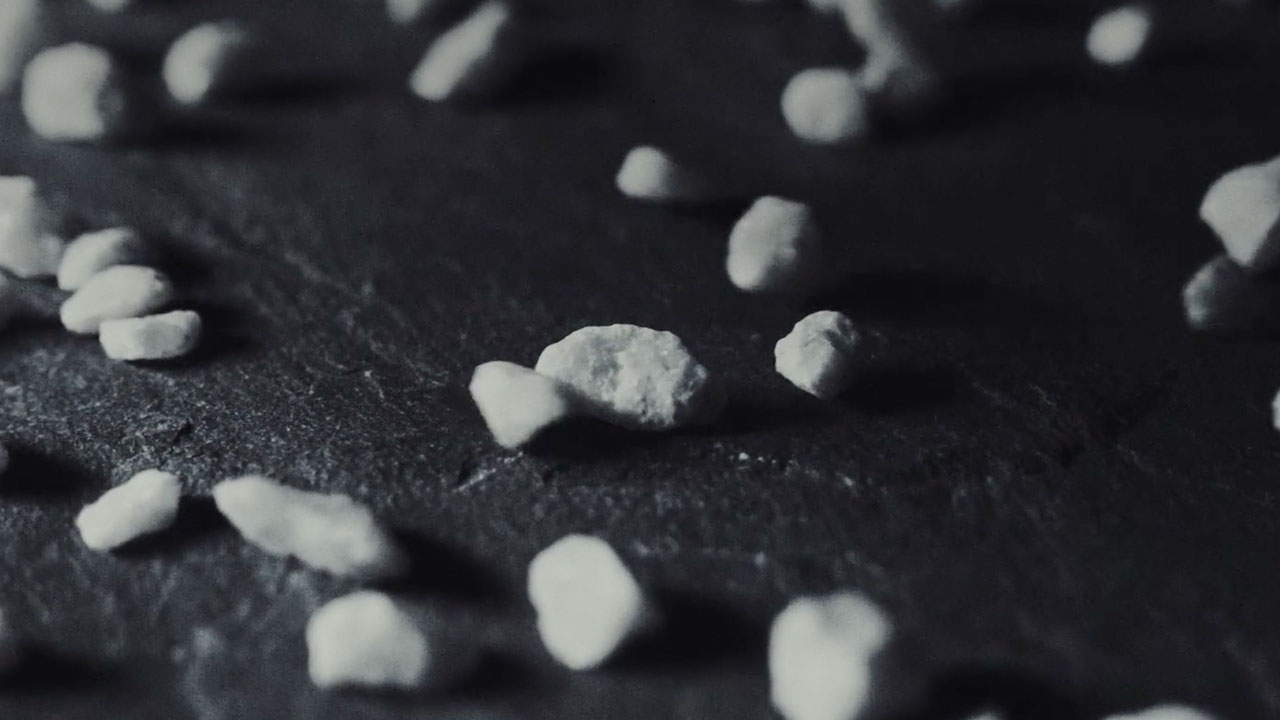 Messages Behind the Science
There will never be a final film format (Part 1): The future of celluloid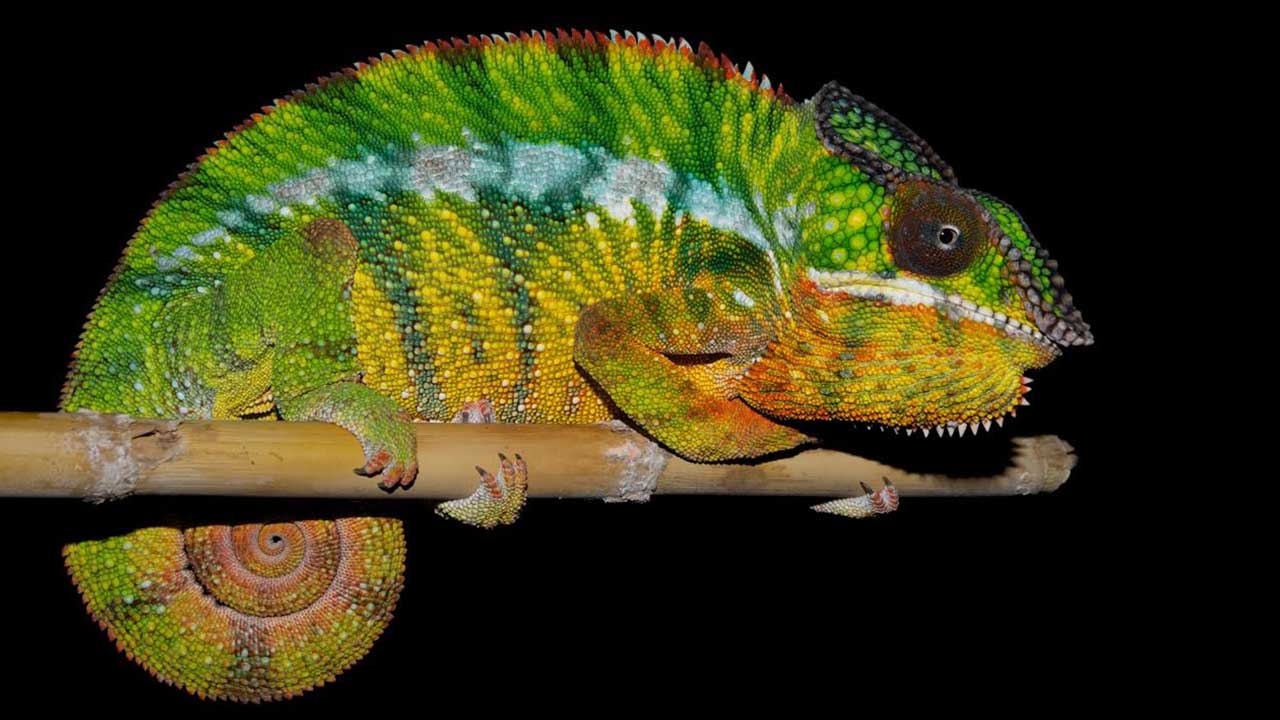 Recording a Chameleon Changing its Color
The City: How I Dream It & How I Feel It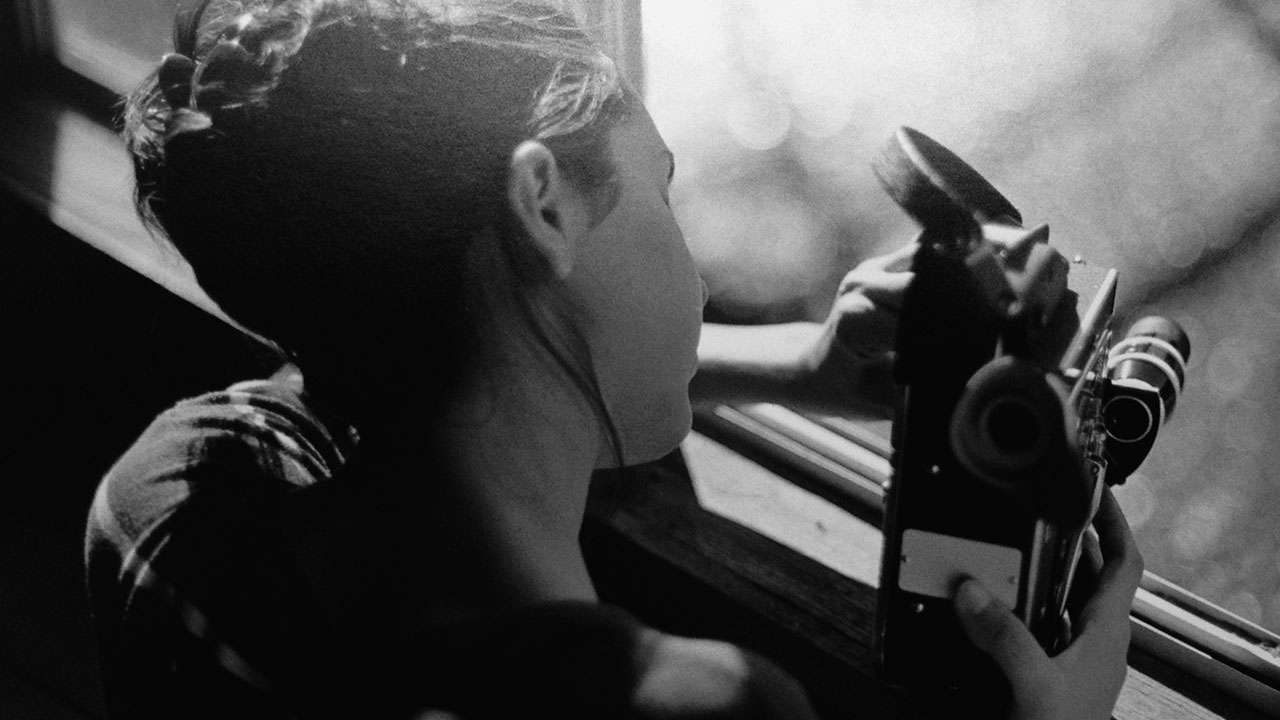 Science and Poetry in the Everyday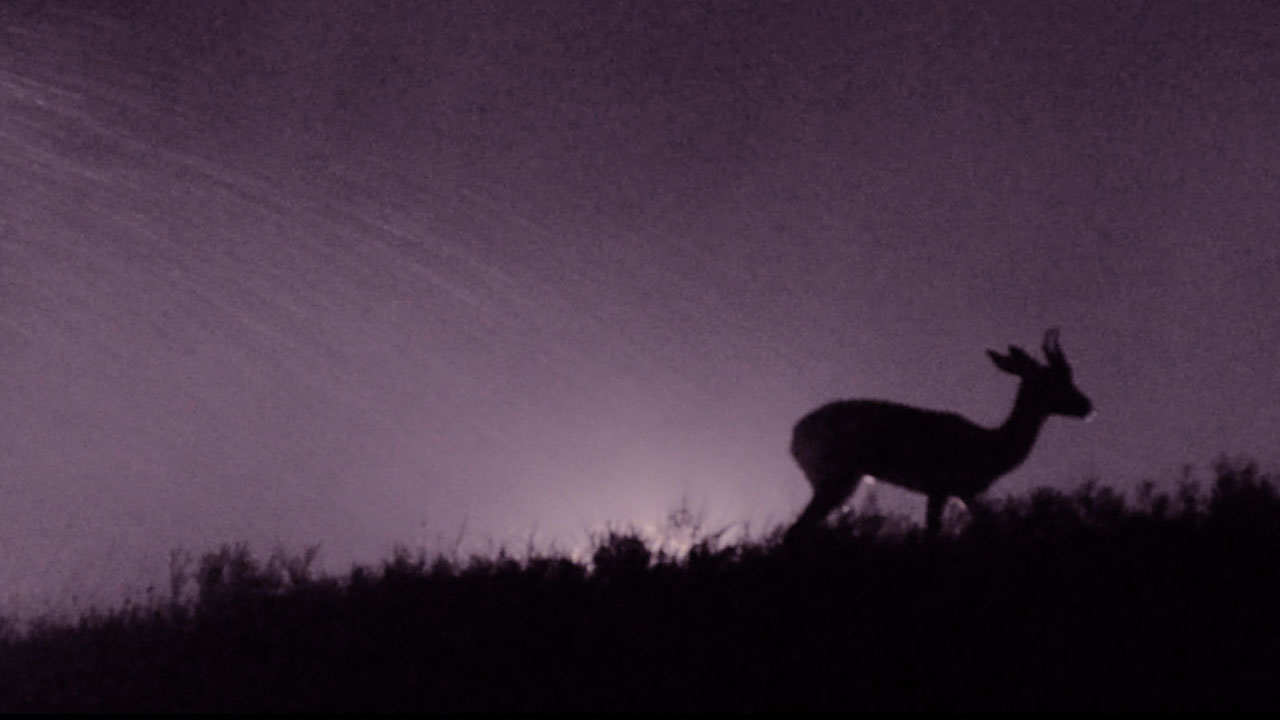 Animal Perspectives in Science and Fiction in the UAE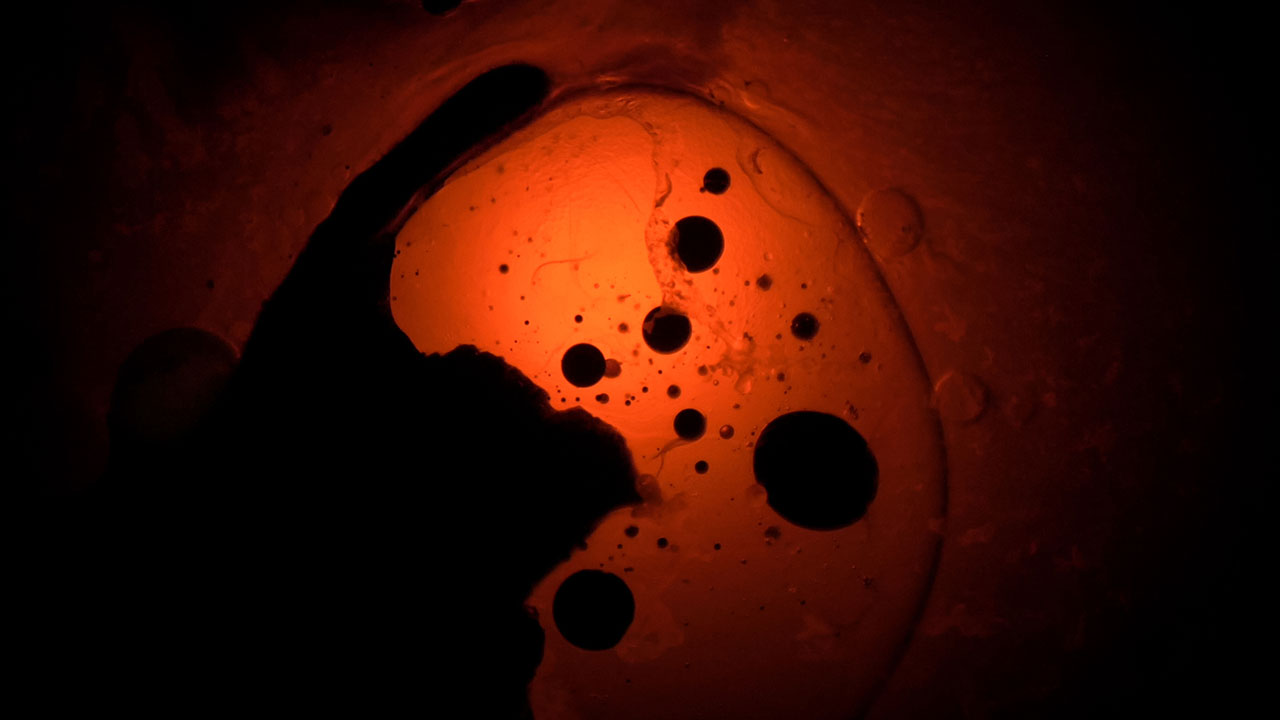 Visual Speculations and The Cyclic Path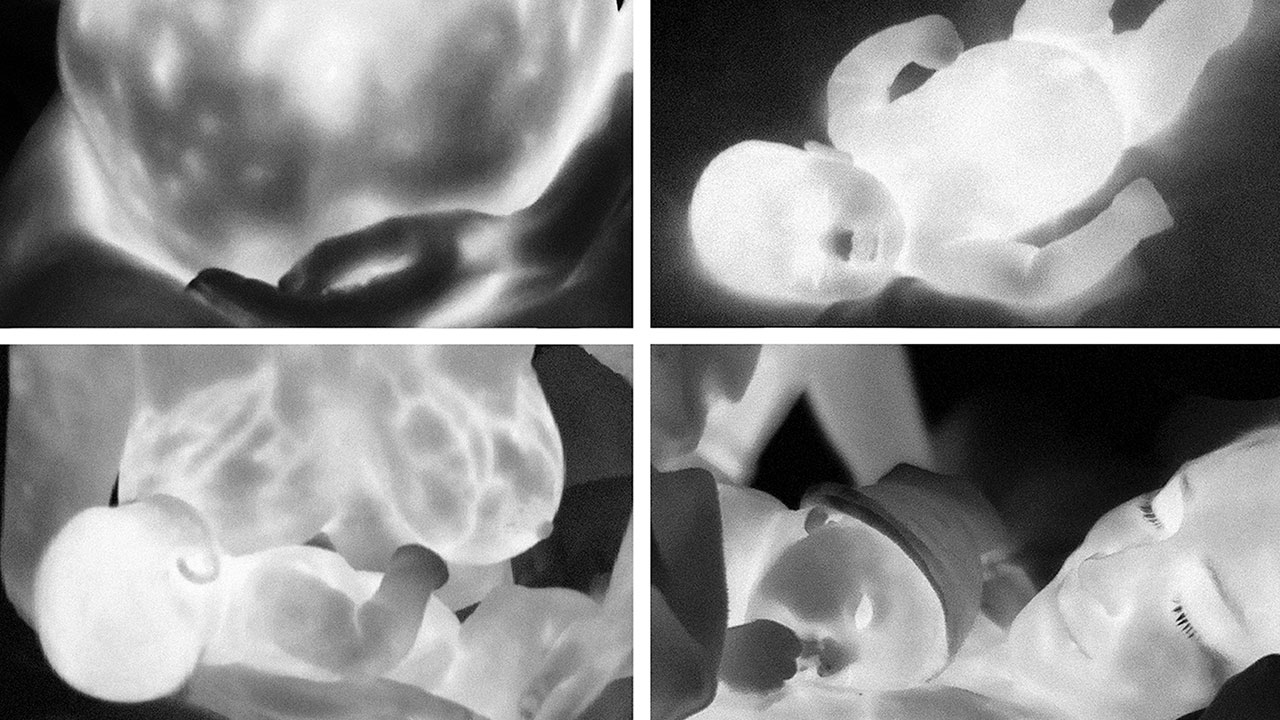 Marne Lucas: A Pioneer in Infrared Experimental Art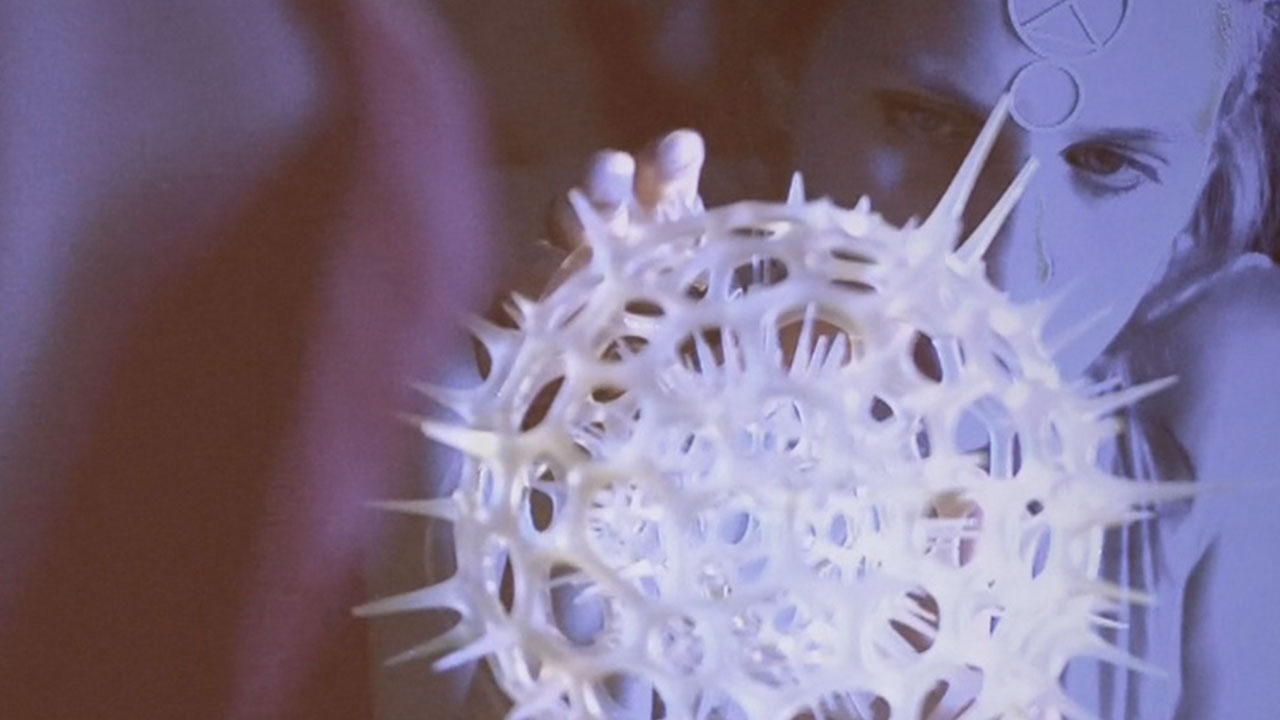 Microscopic Melodramas, A Surrealistic look at Our Oceans in Peril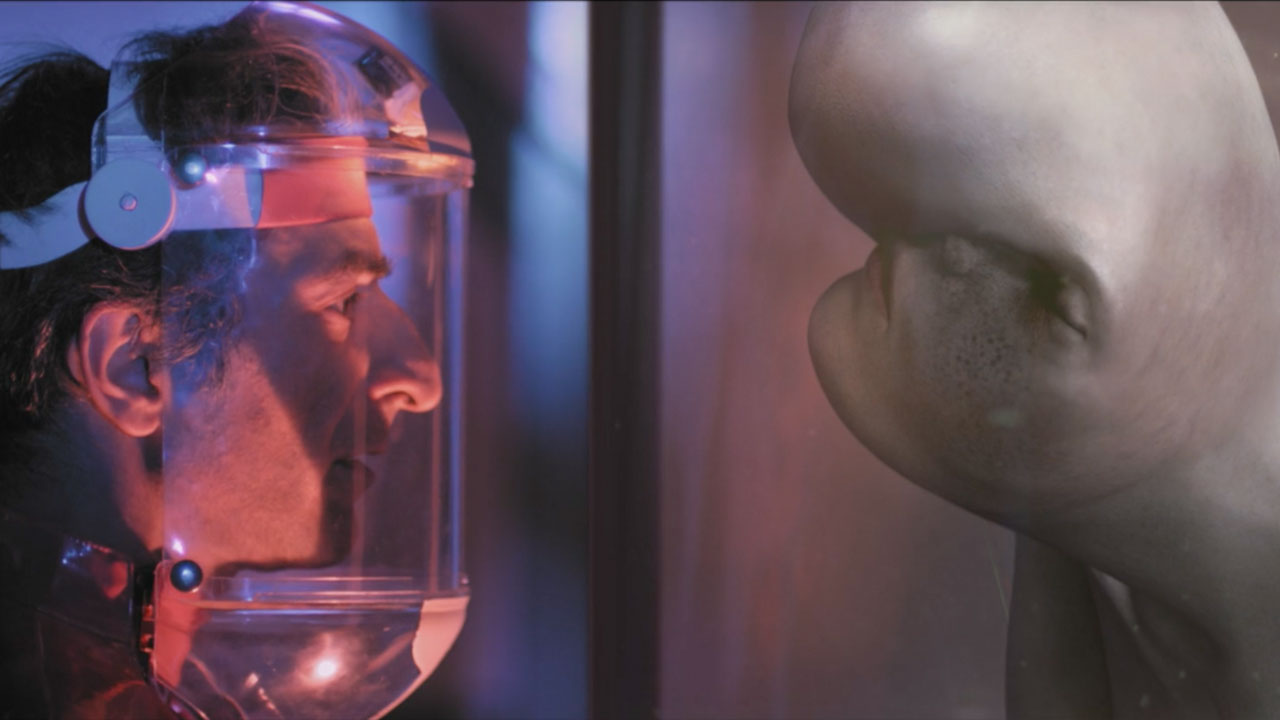 Dreams in Space: virtual voyages in n-dimensional biology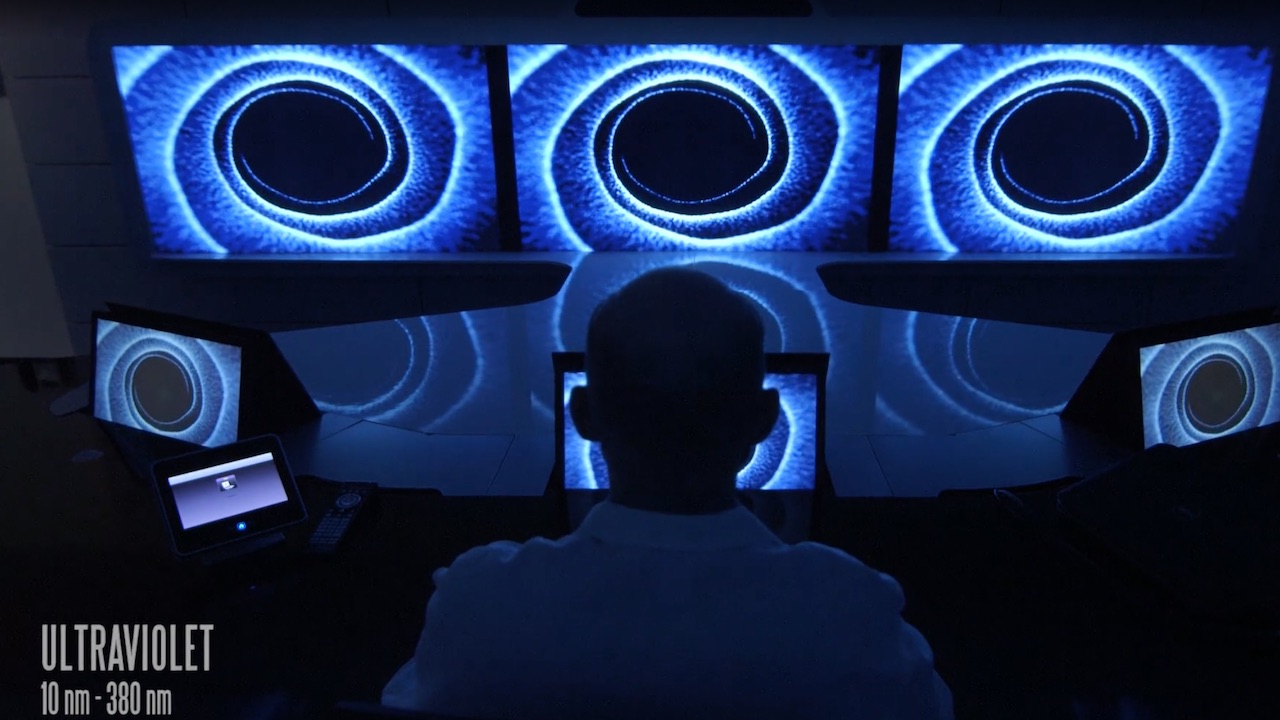 6 Brilliant Science Films From Symbiosis 2016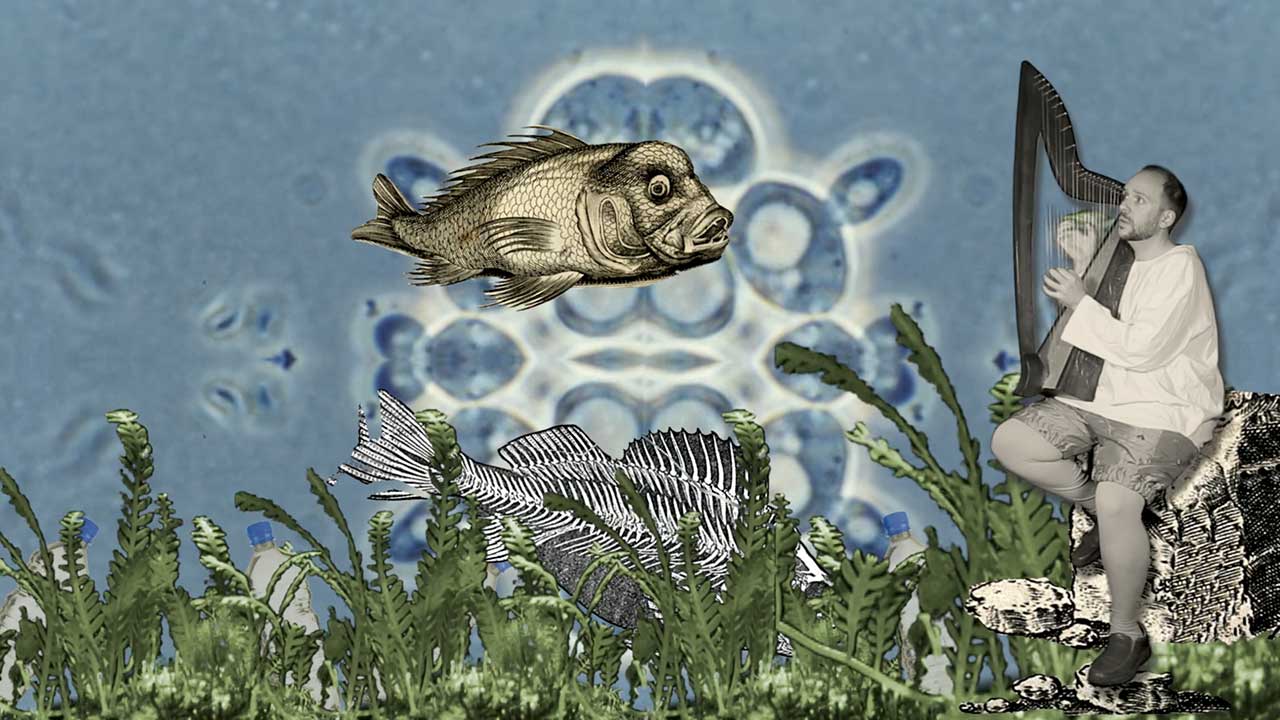 The Rulers of Our Inner World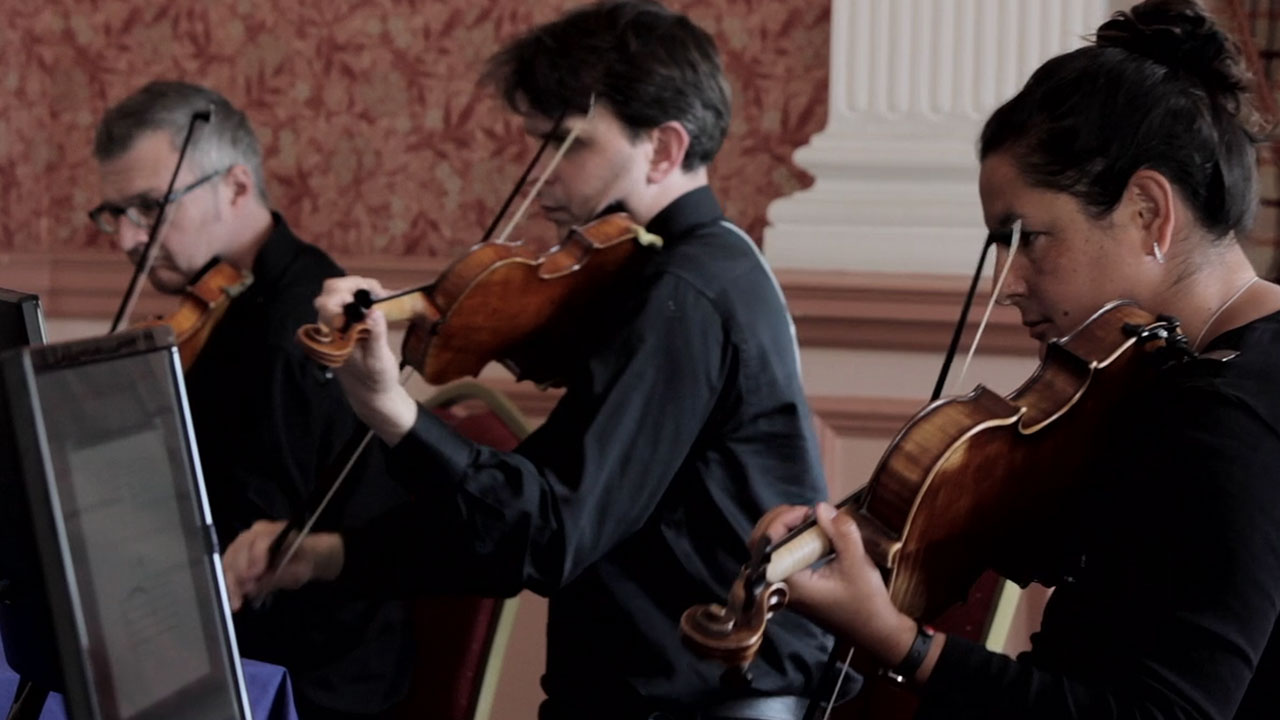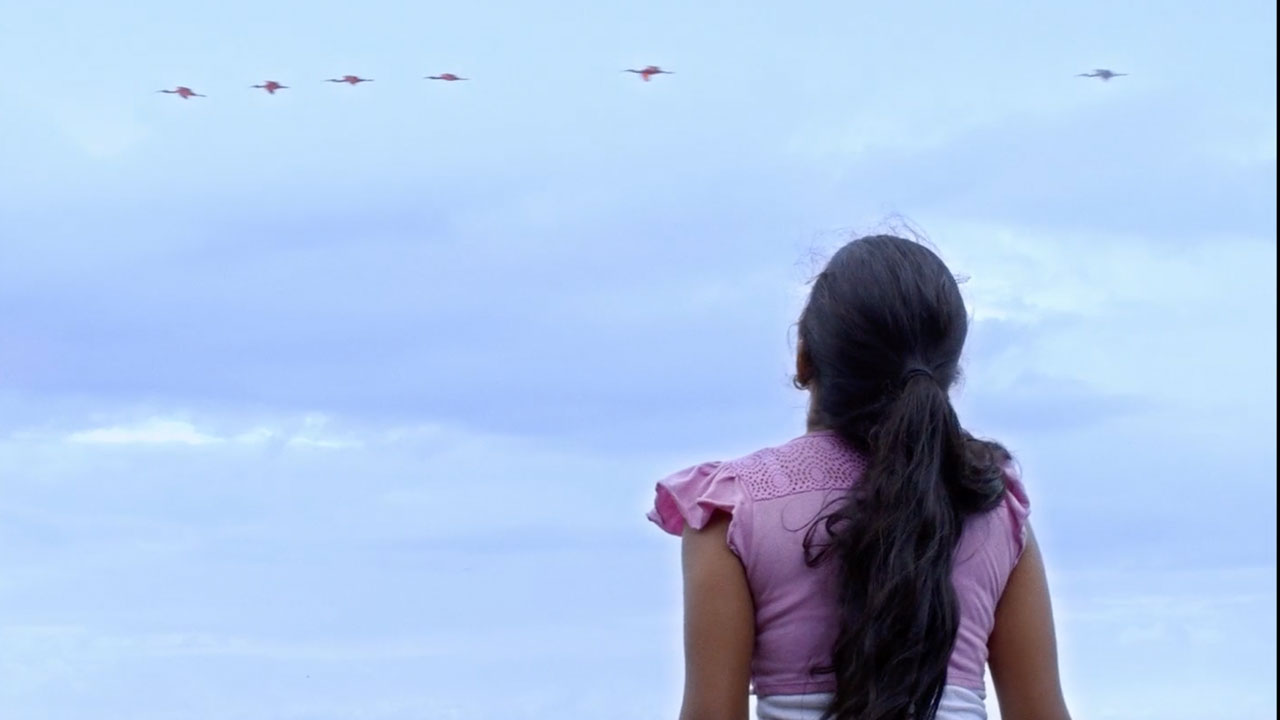 Transformative Desperation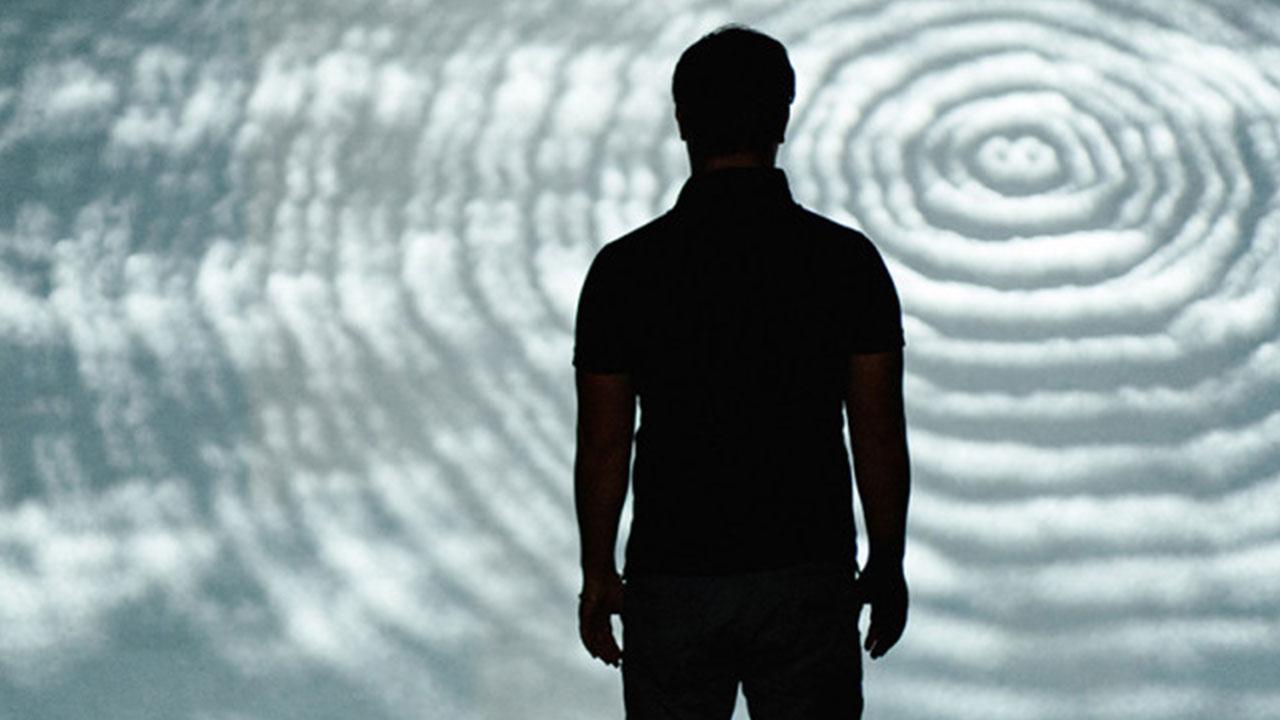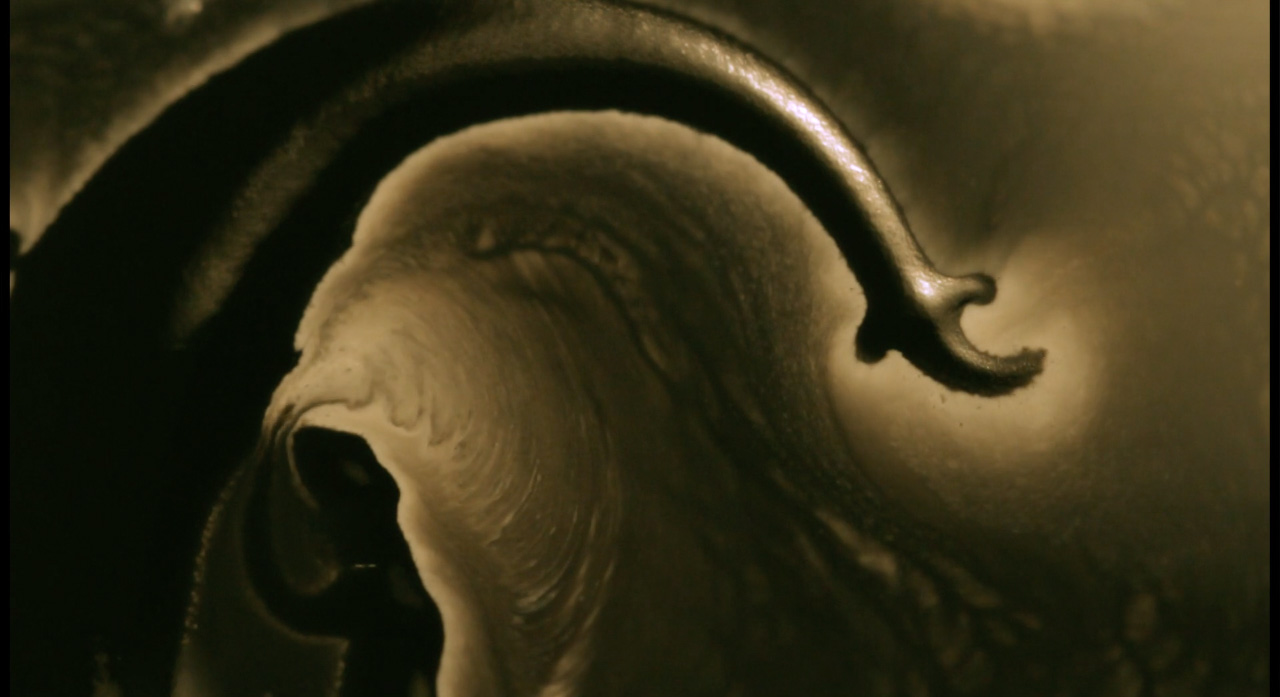 Don't Be Afraid of Science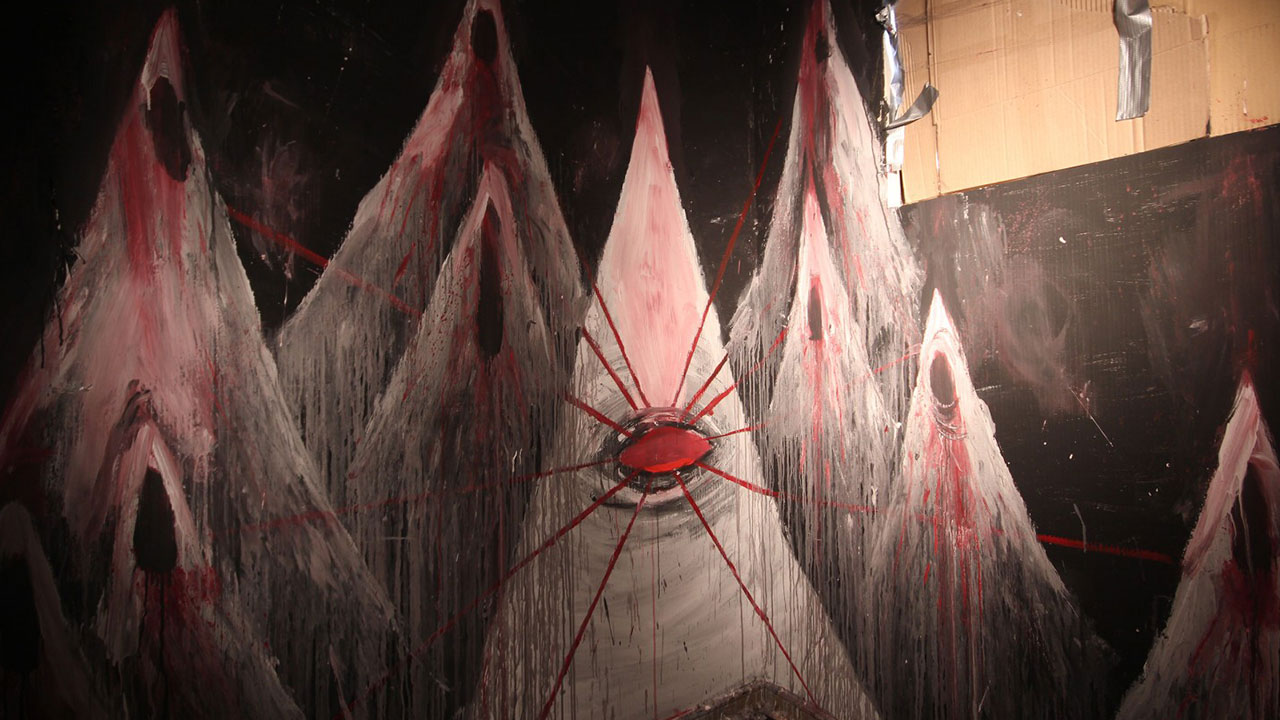 Psychotherapy: Who's Looking At Who?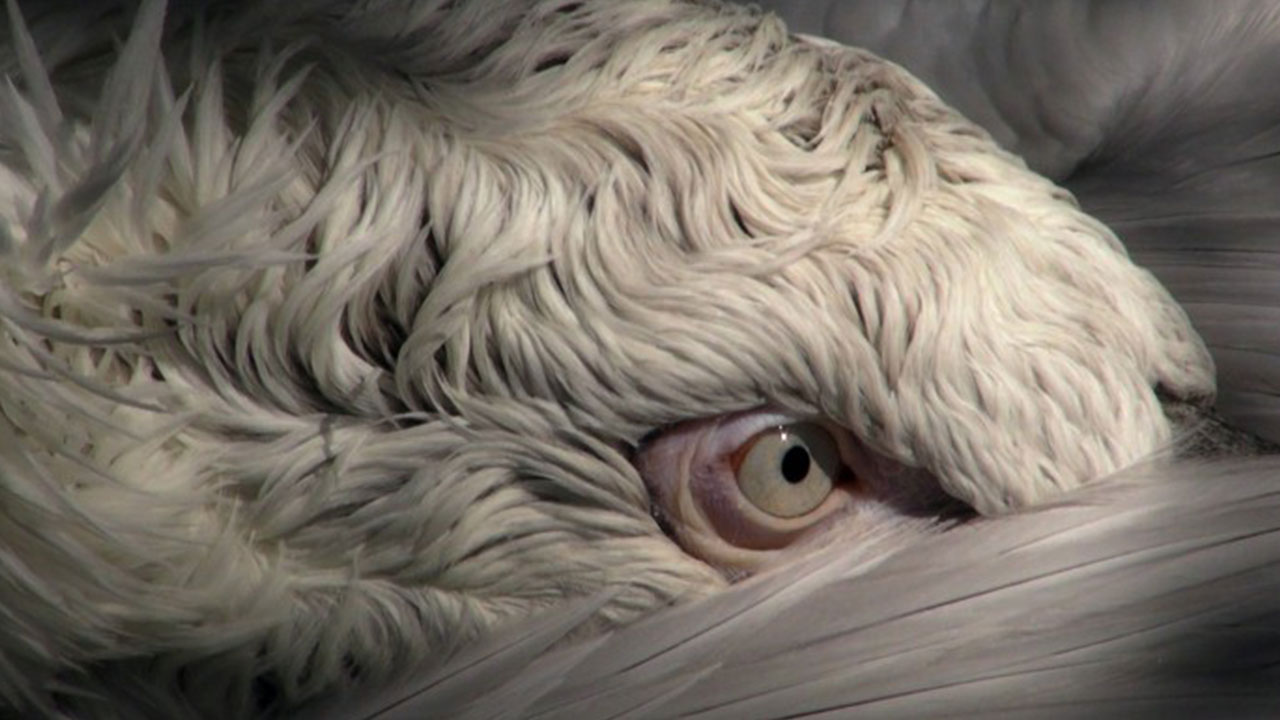 The World According to Birds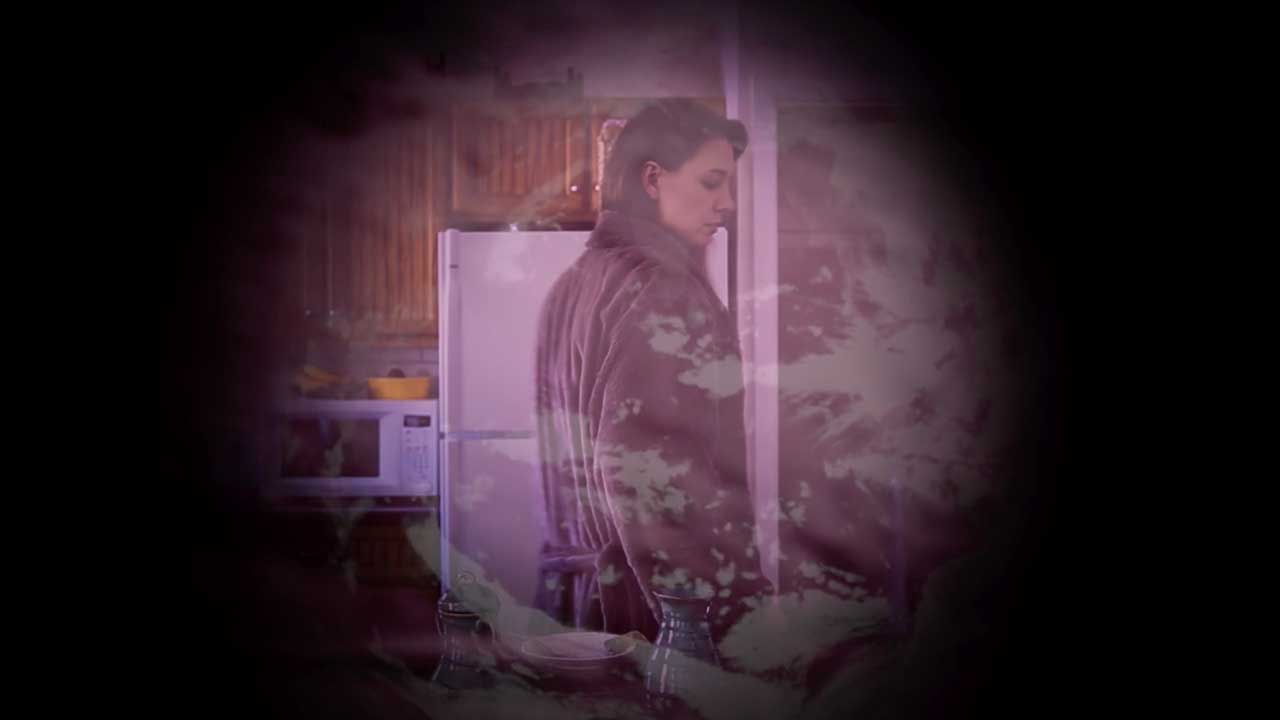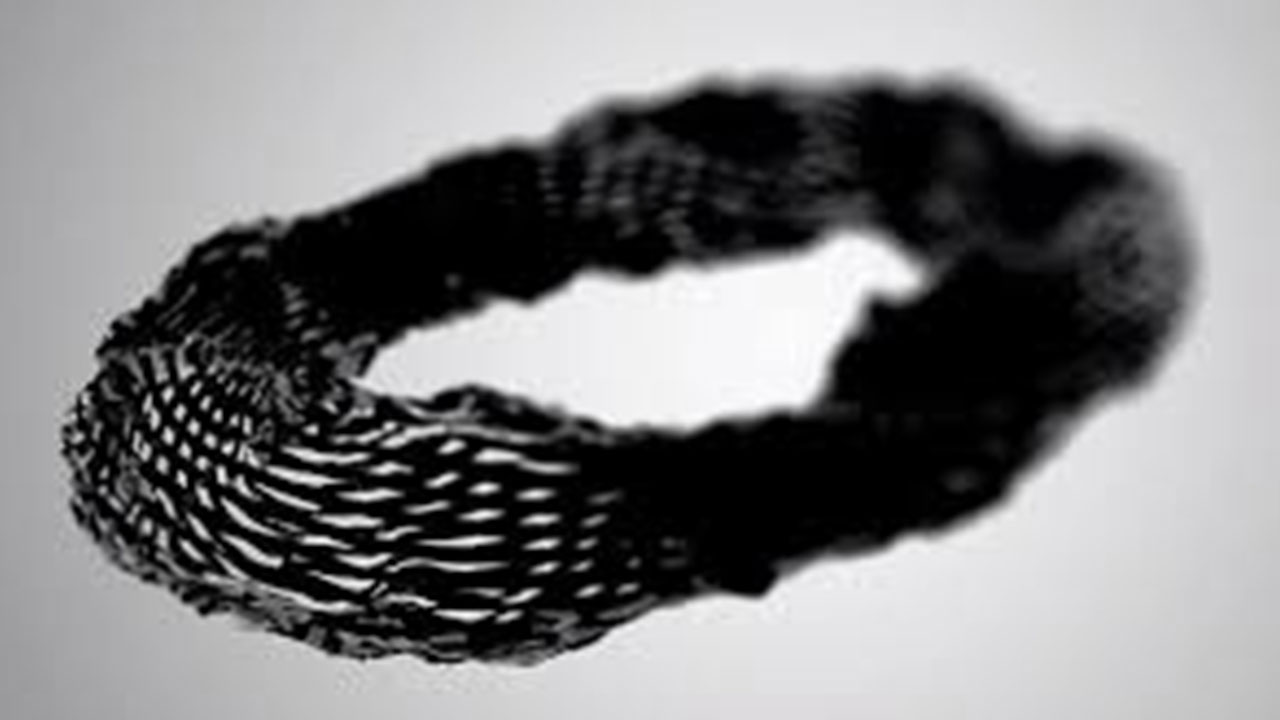 Culture, Health and Art in Africa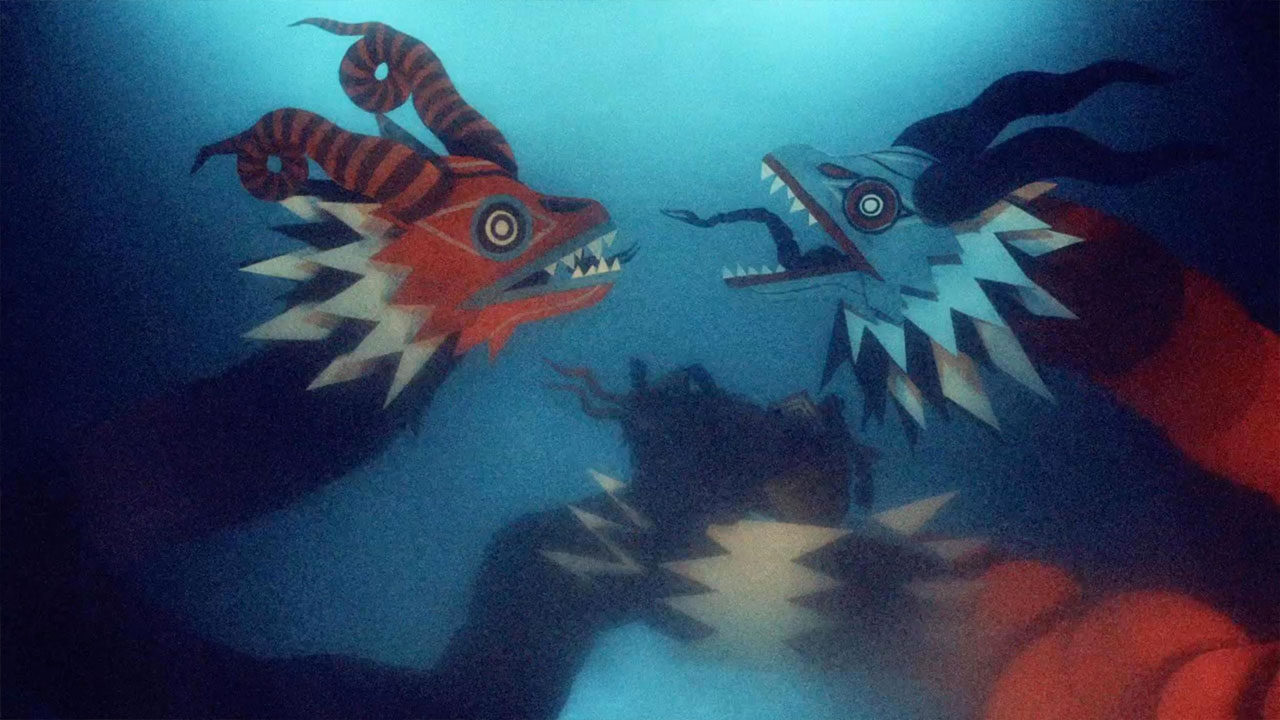 Mystical Paths & Scientific Connections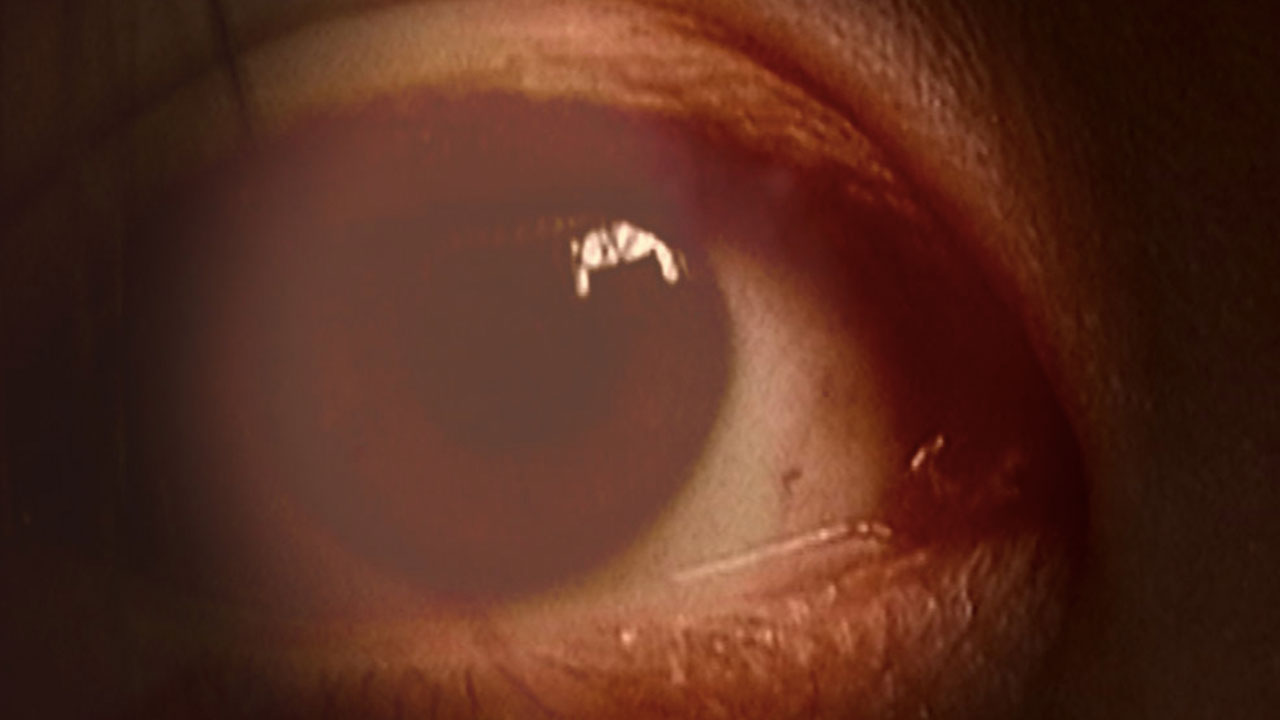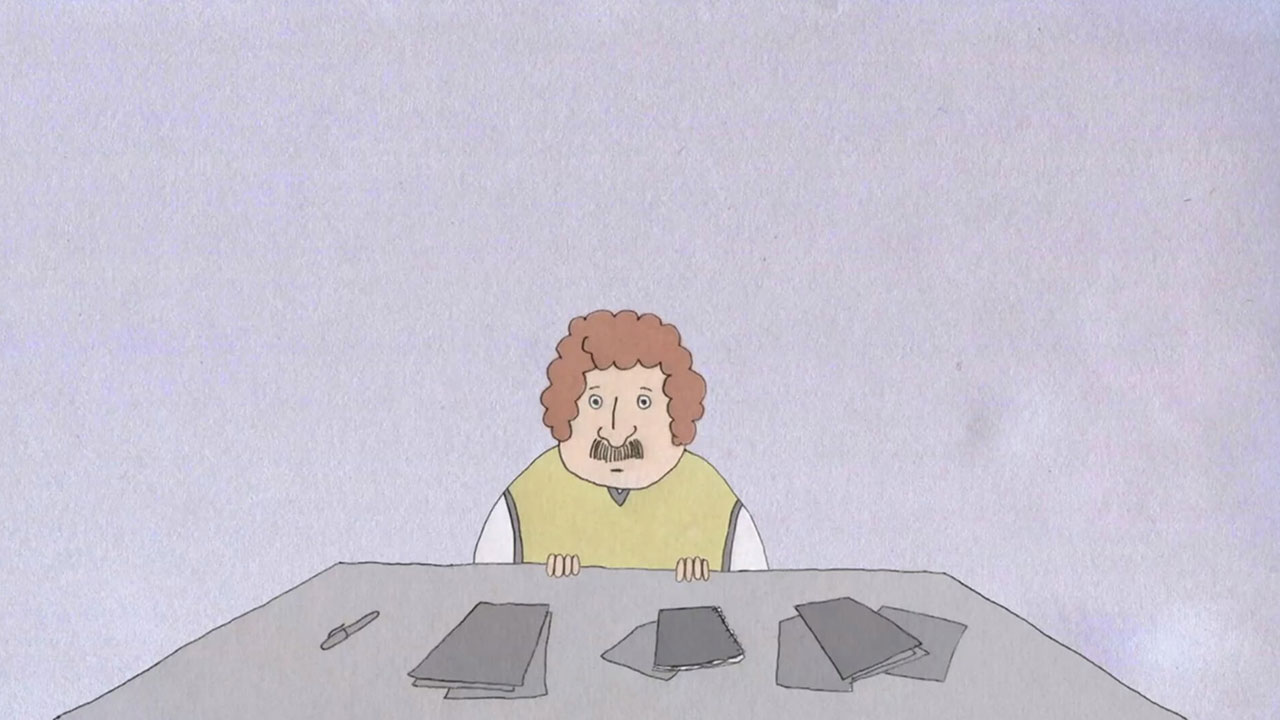 Simple lines, complex tales: the power of animation 
Citizen Science Levels up with Eyewire, a Game to Map the Brain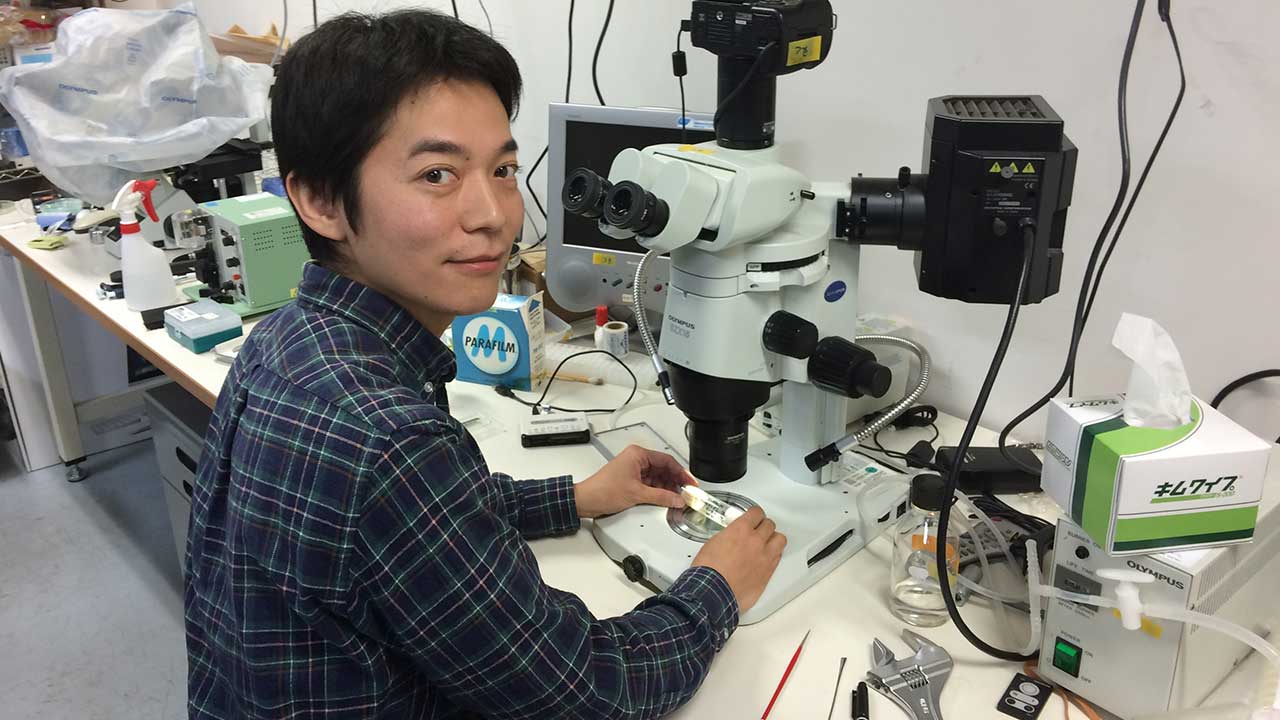 From the Kyoto Botanical Gardens to the Microscope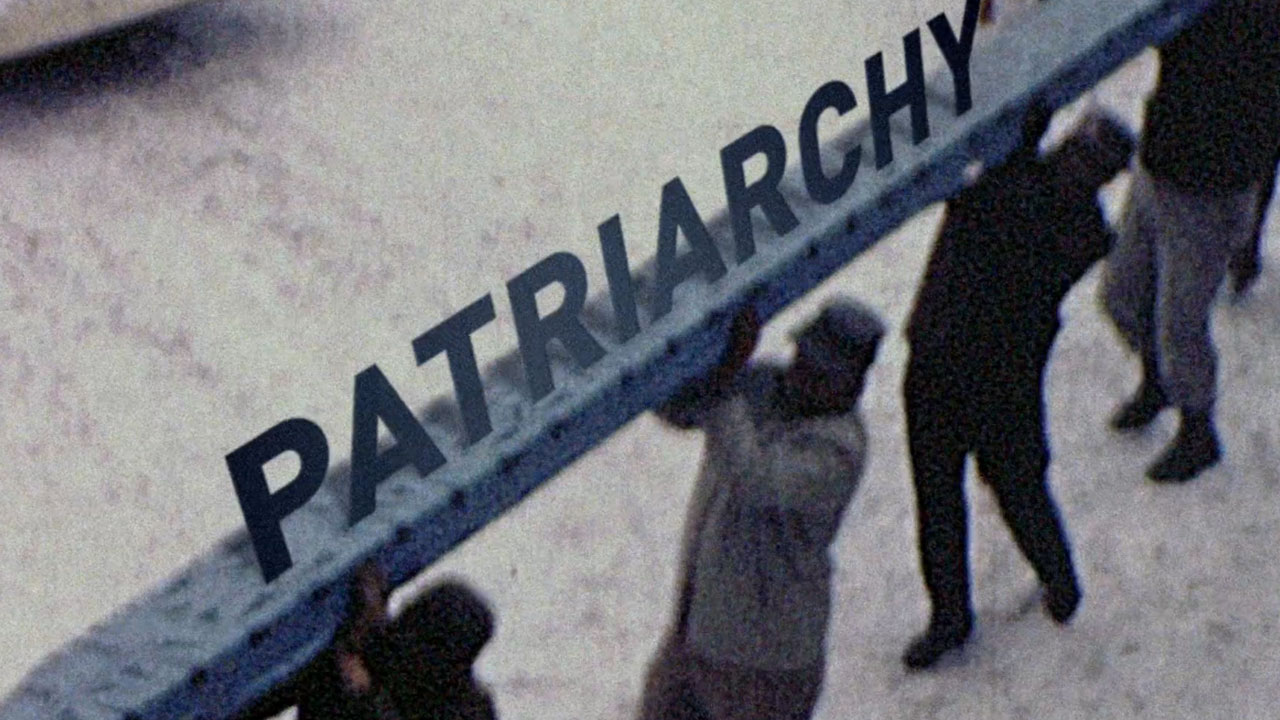 Women Leaders, Myths and Nationhood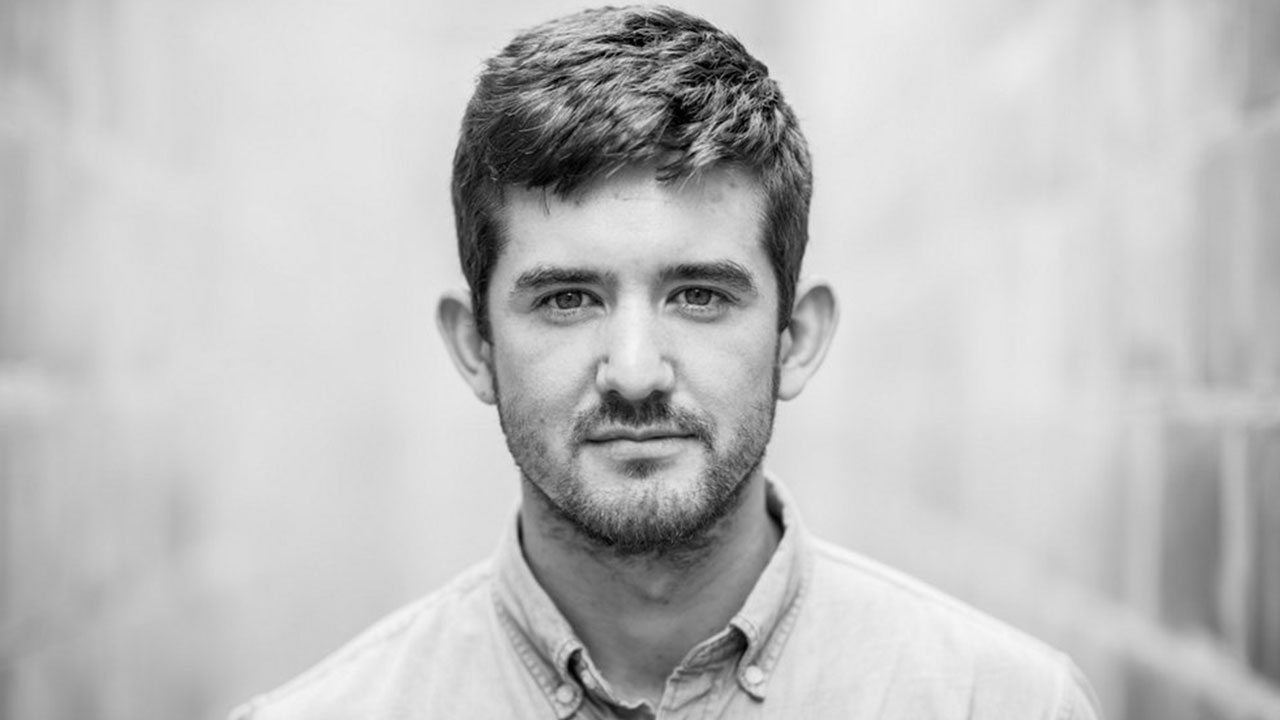 Selections from Bluebrain: A 10-Year Neuroscience Documentary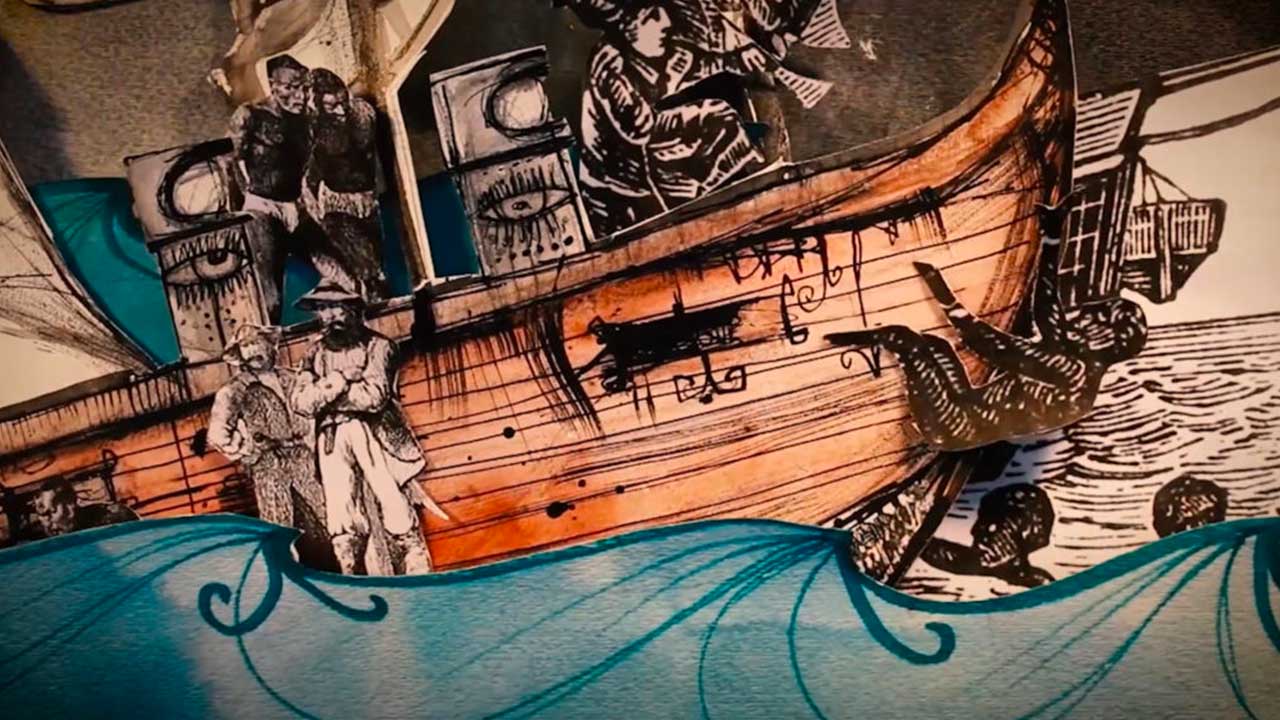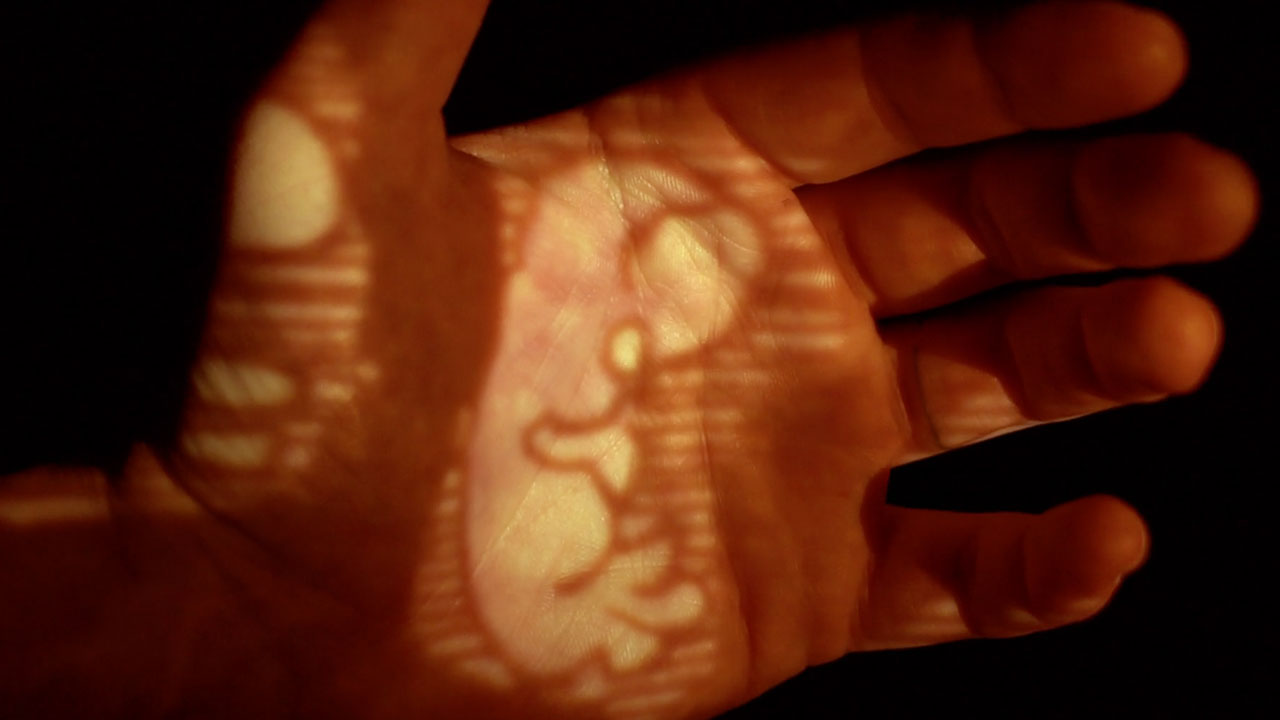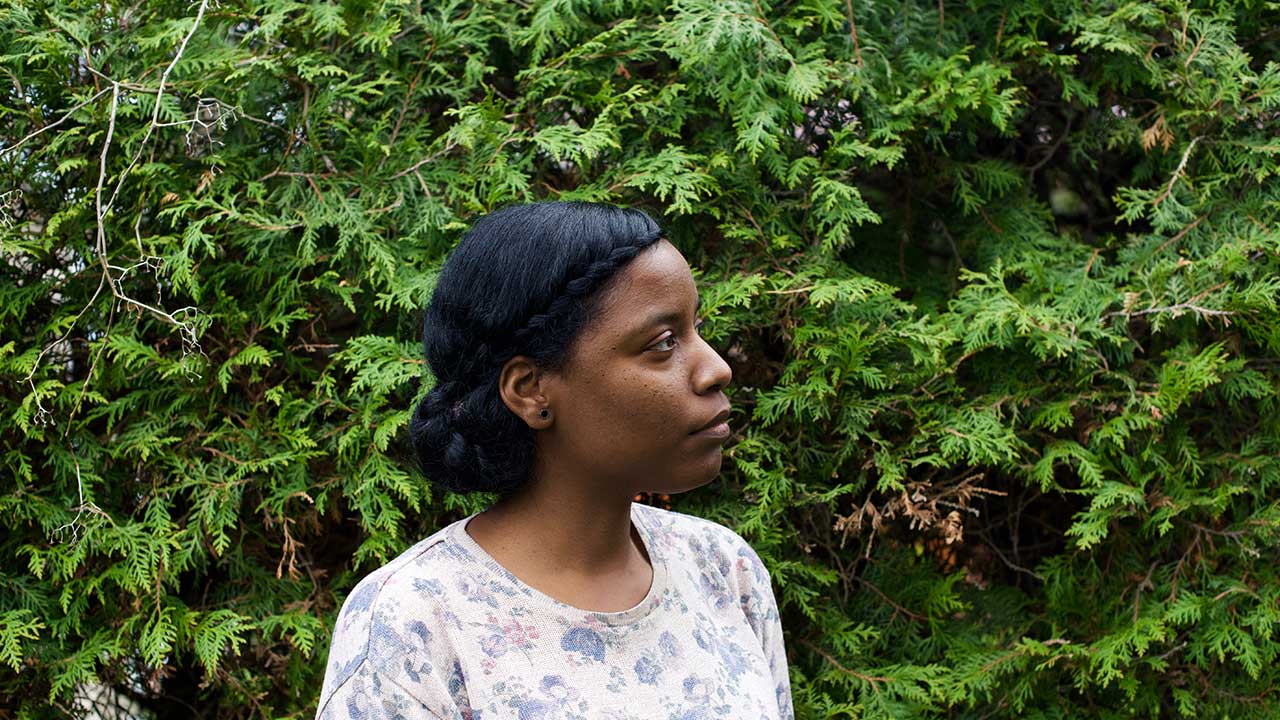 Poetic States, Celluloid Lands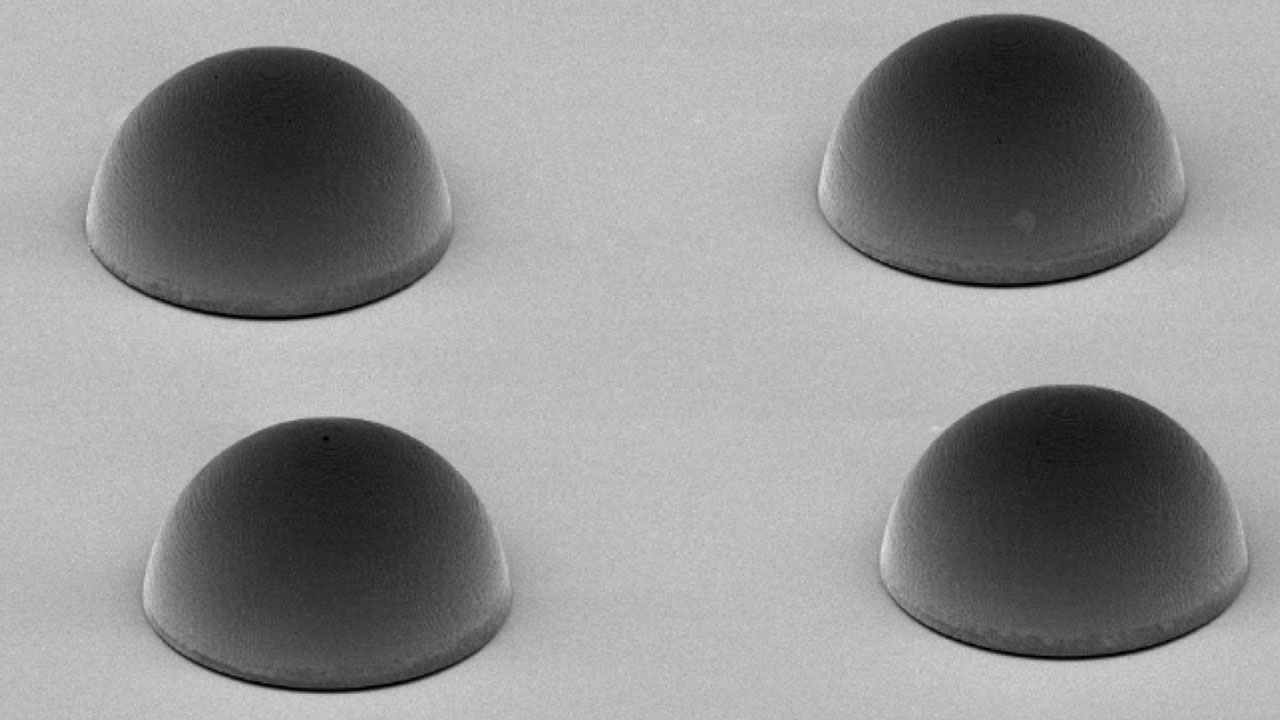 Micro and Nano Theme Parks For Worms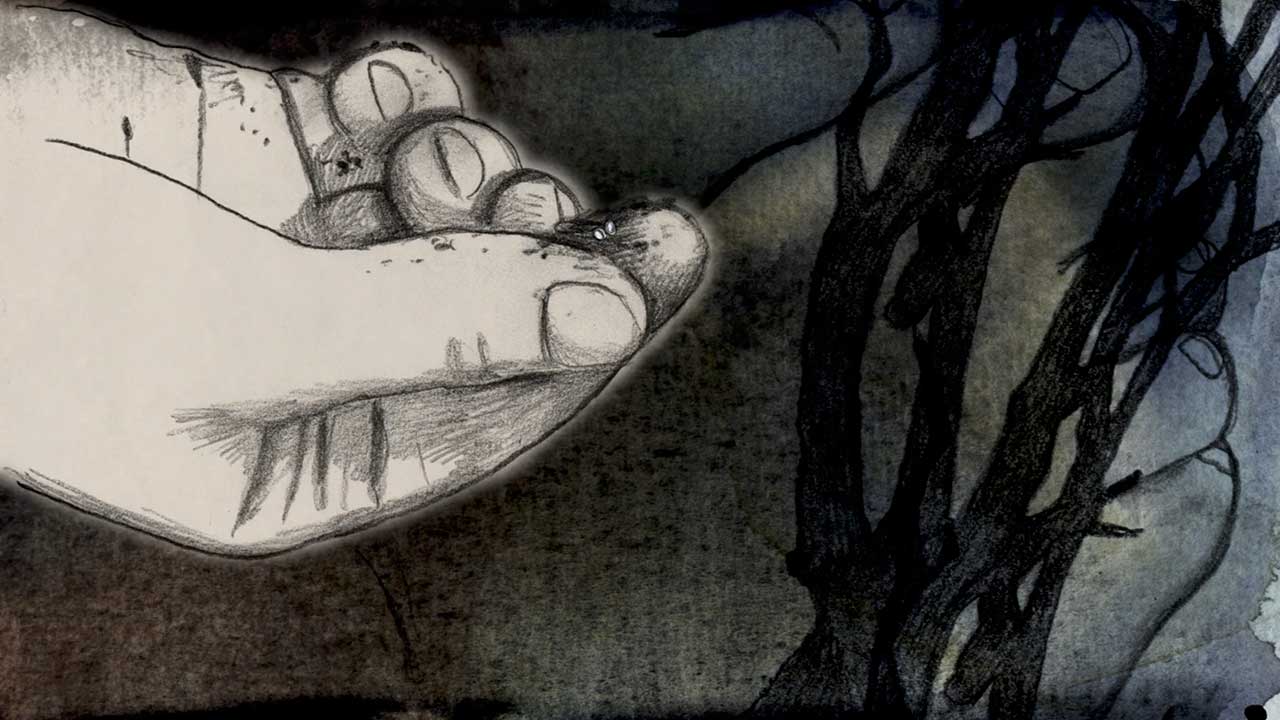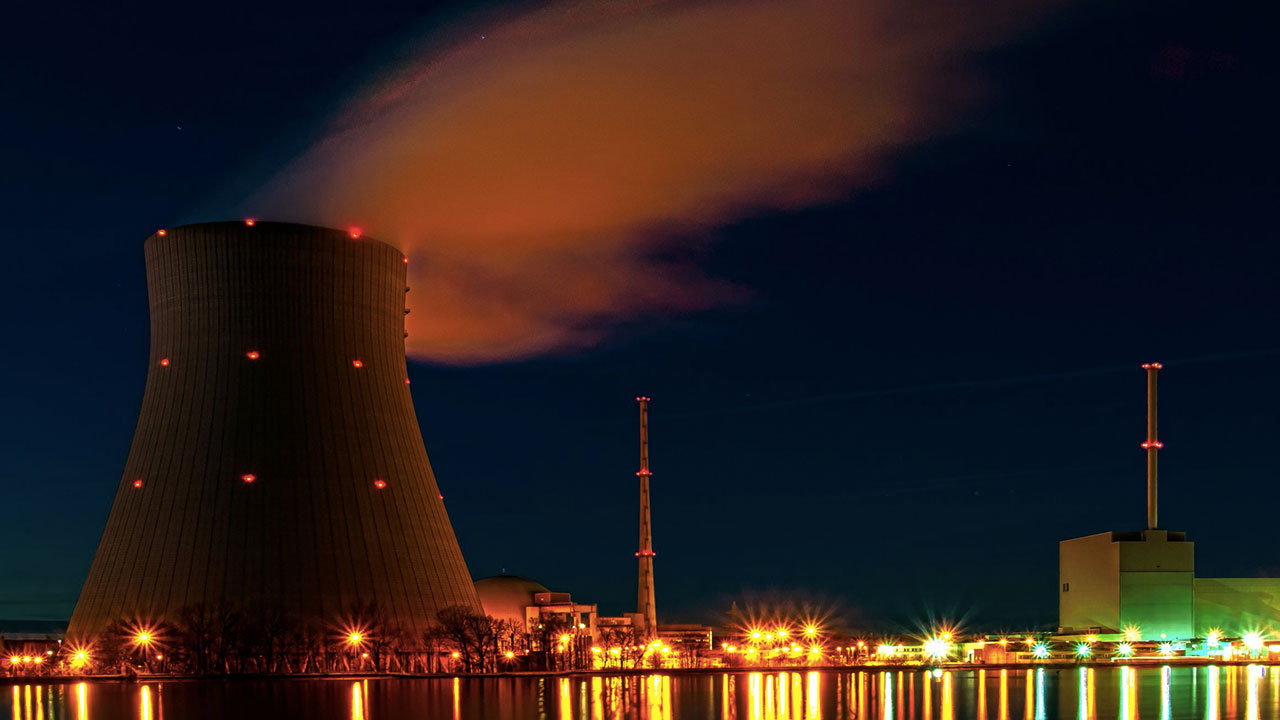 The Fukushima Disaster: Nuclear Trauma Lingers On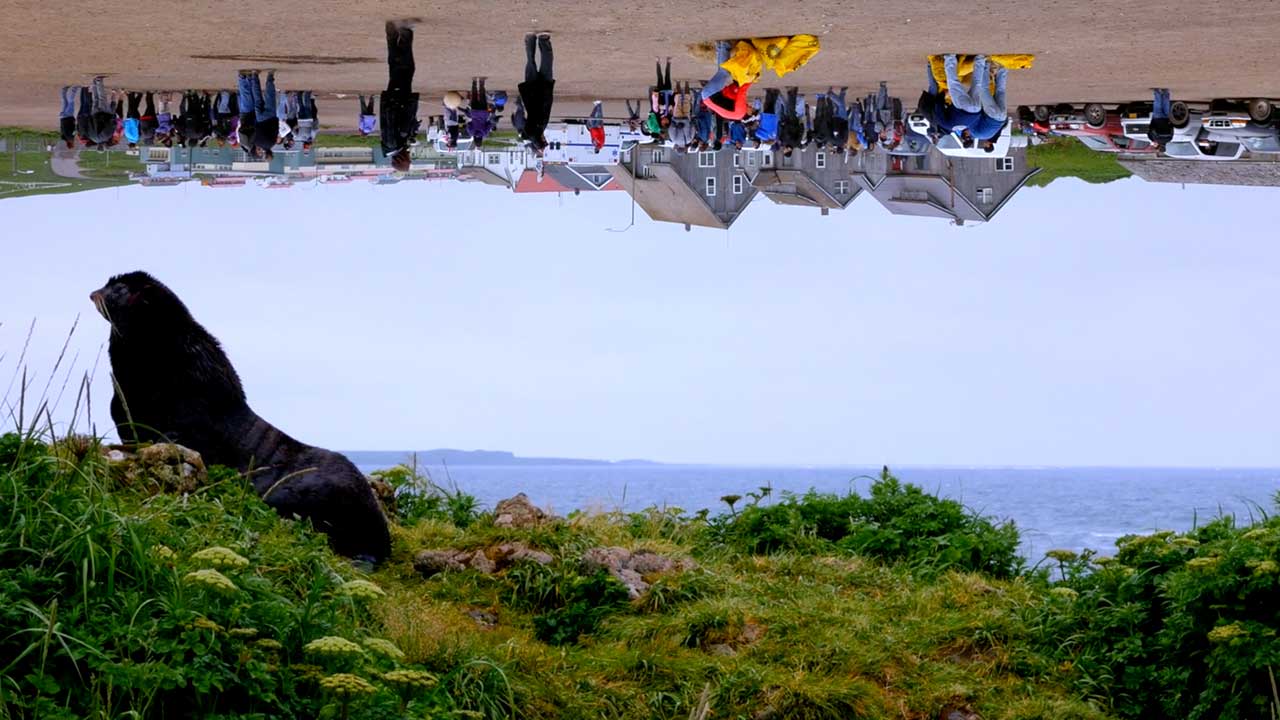 Fauna and Landscapes in Indigenous Stories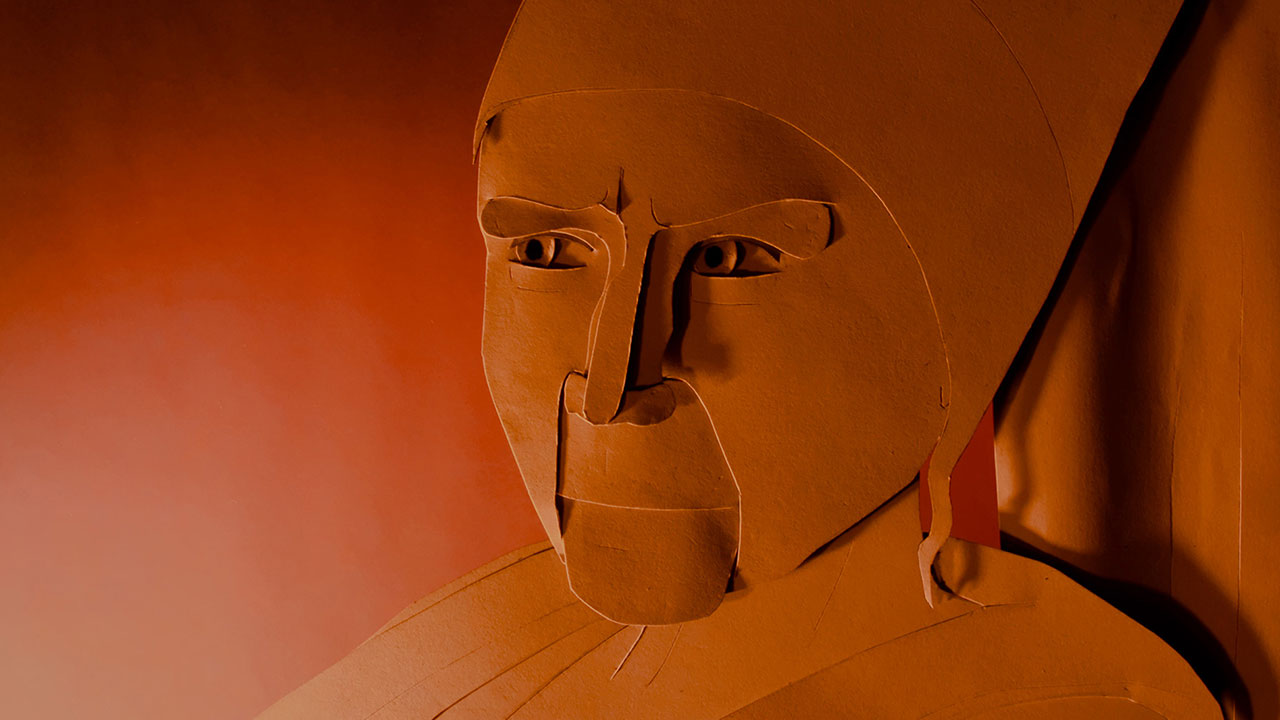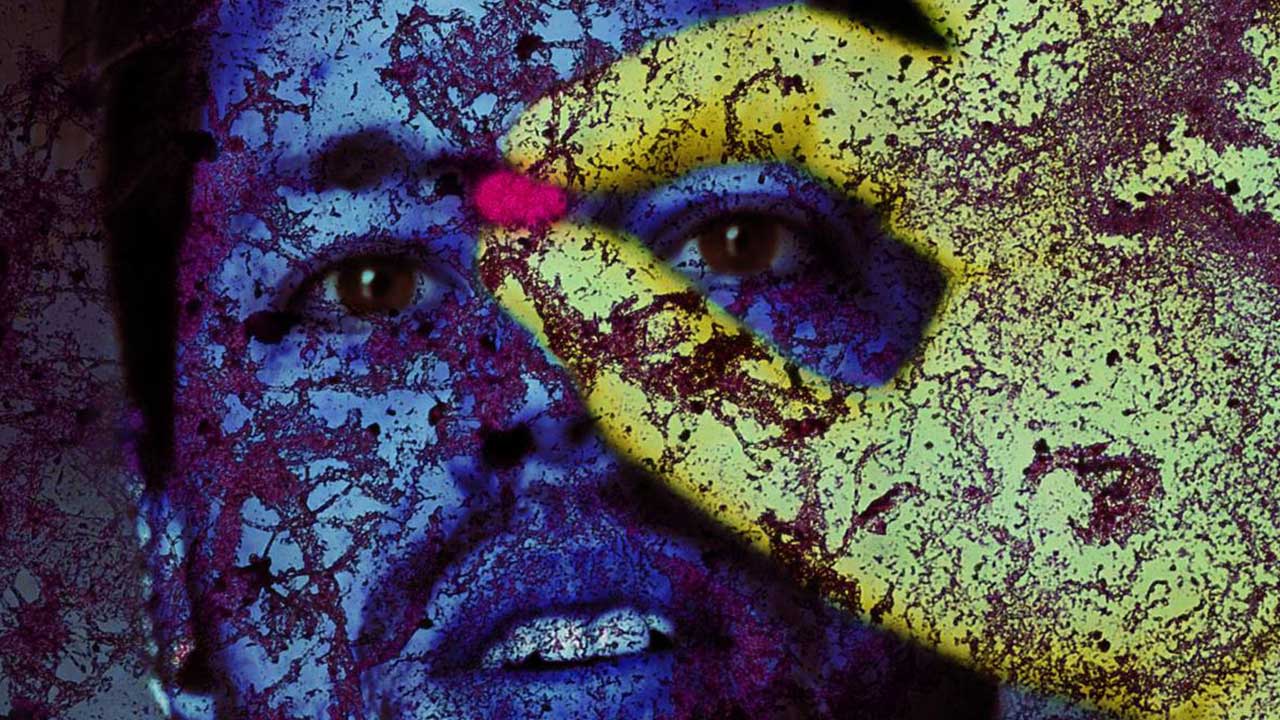 Hacking Your Genes Has Never Been Easier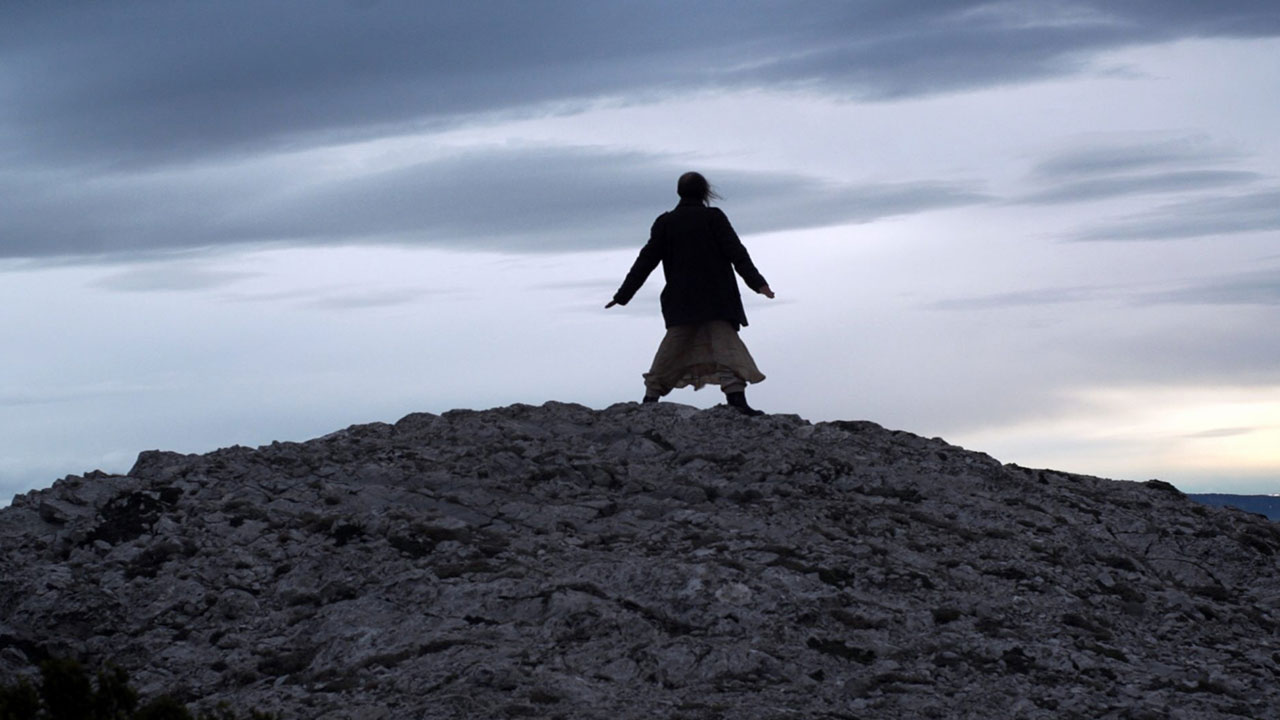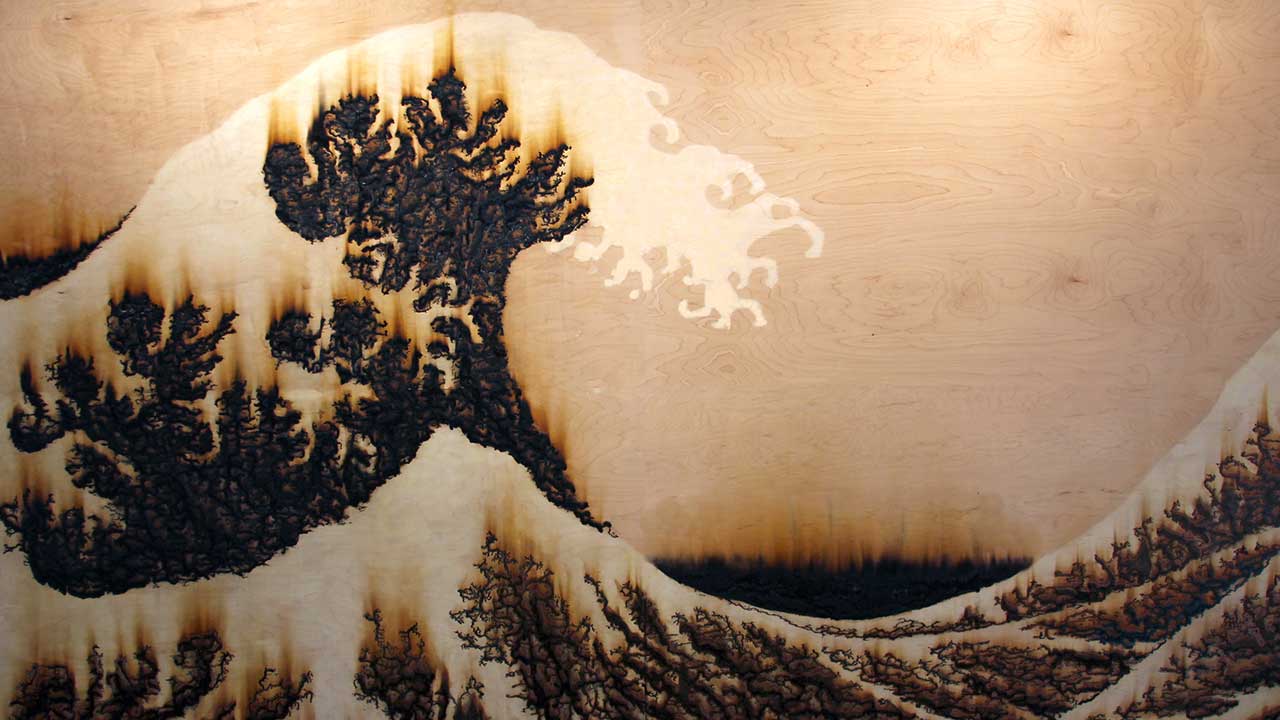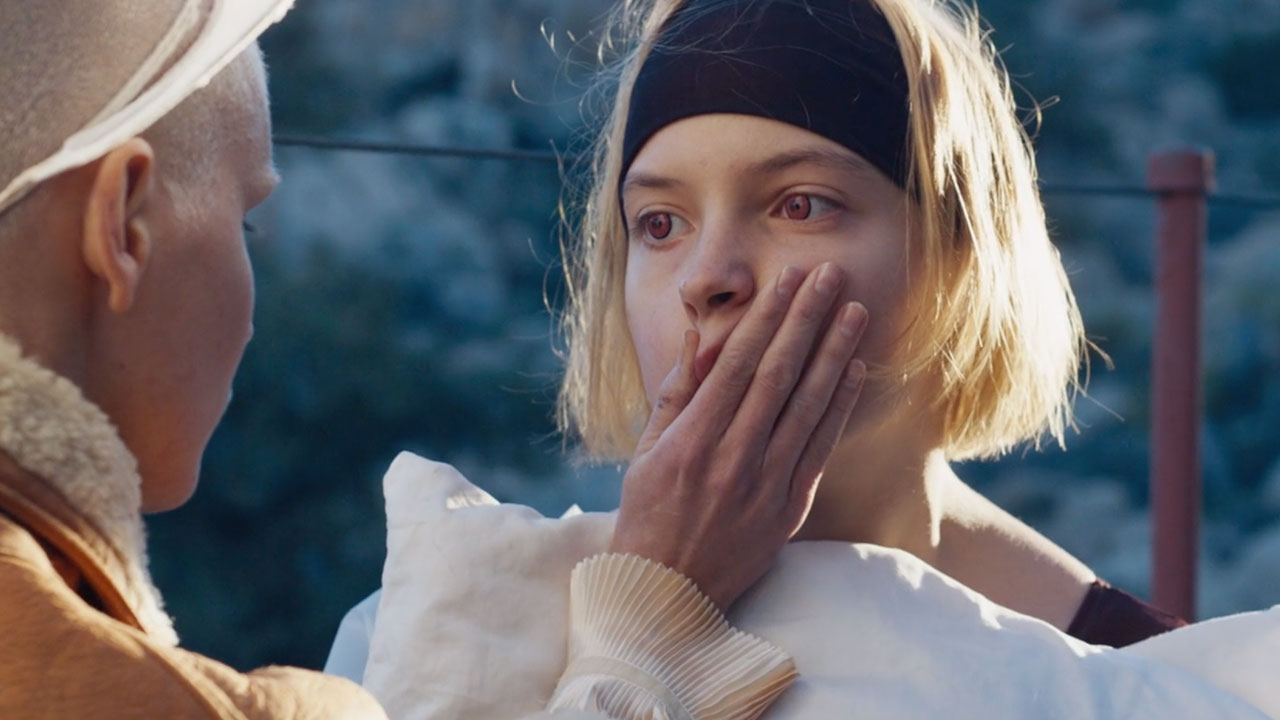 (In)visible Threats: films and outbreak narratives
Adding Film to the Science Syllabus (Part 2)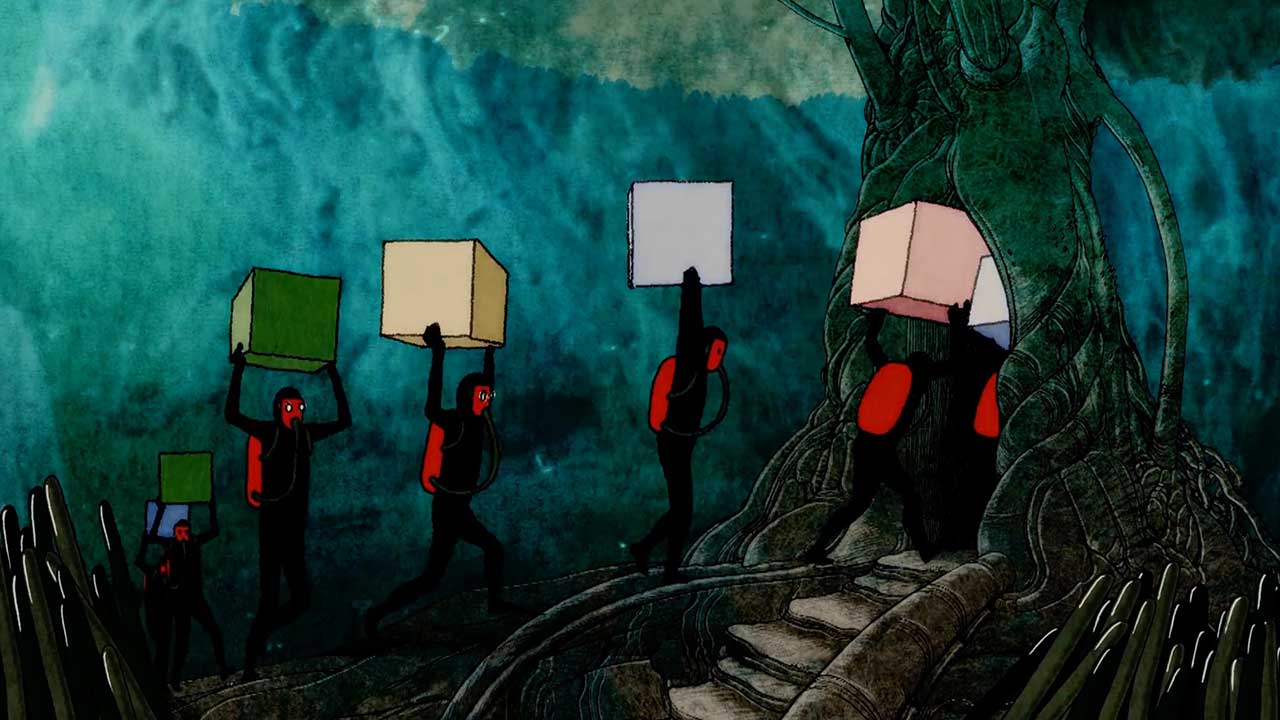 Animated. Science. Fiction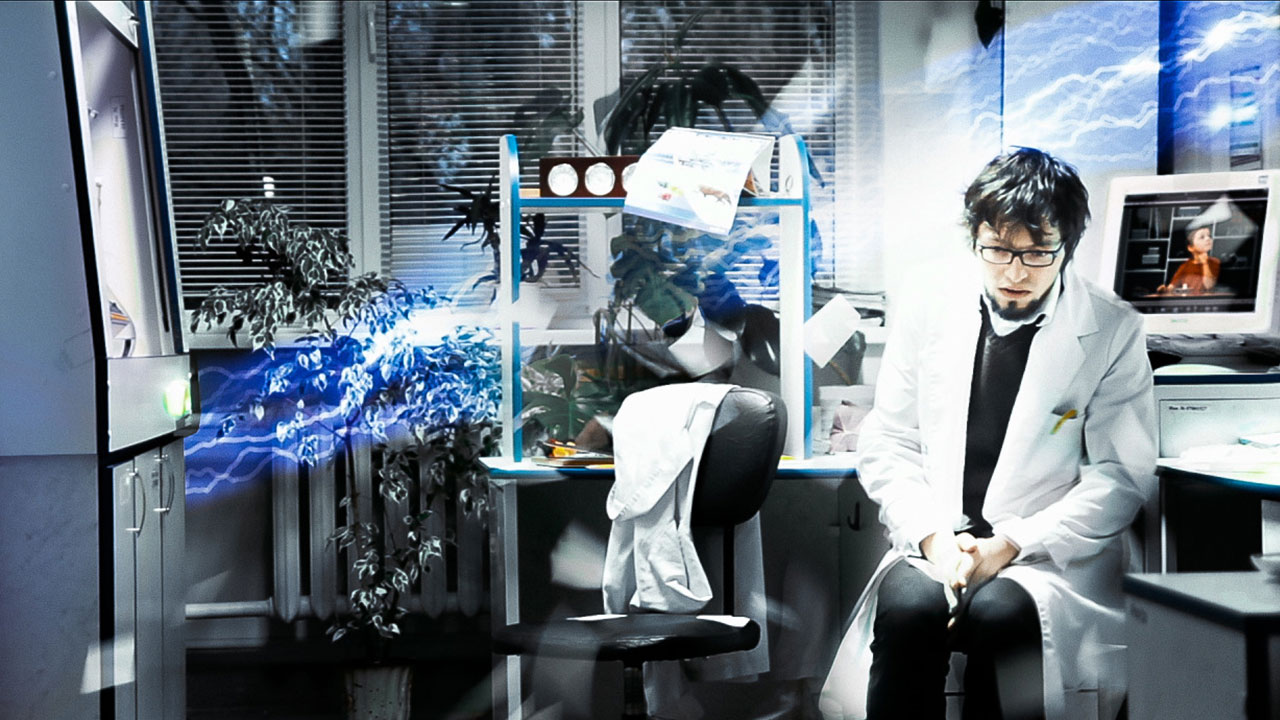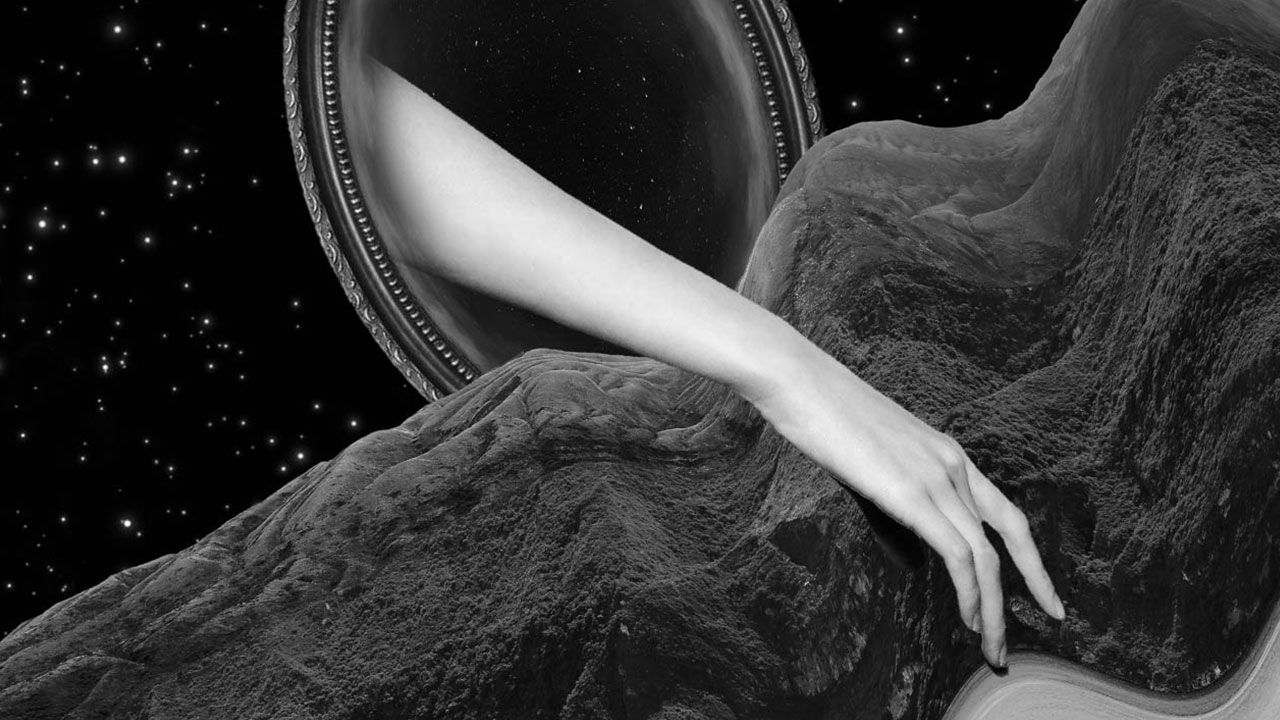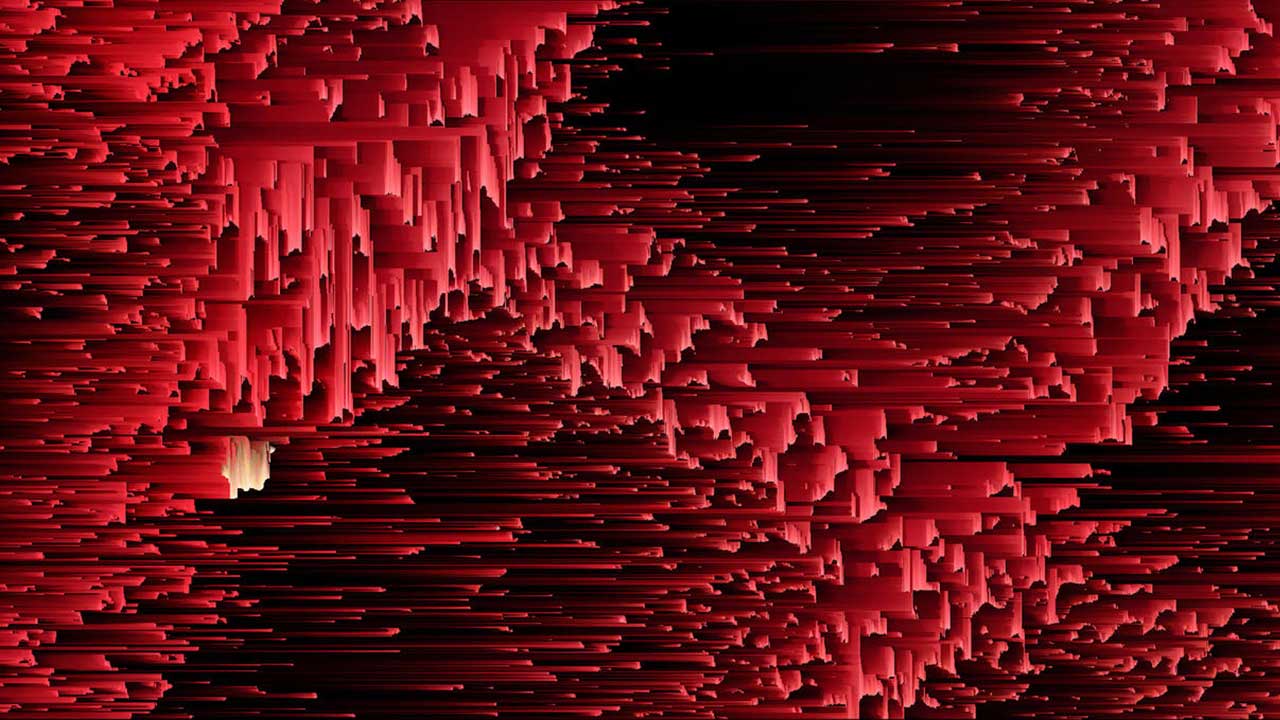 There Will Never Be a Final Film Format (Part 2): Celluloid-Digital Collisions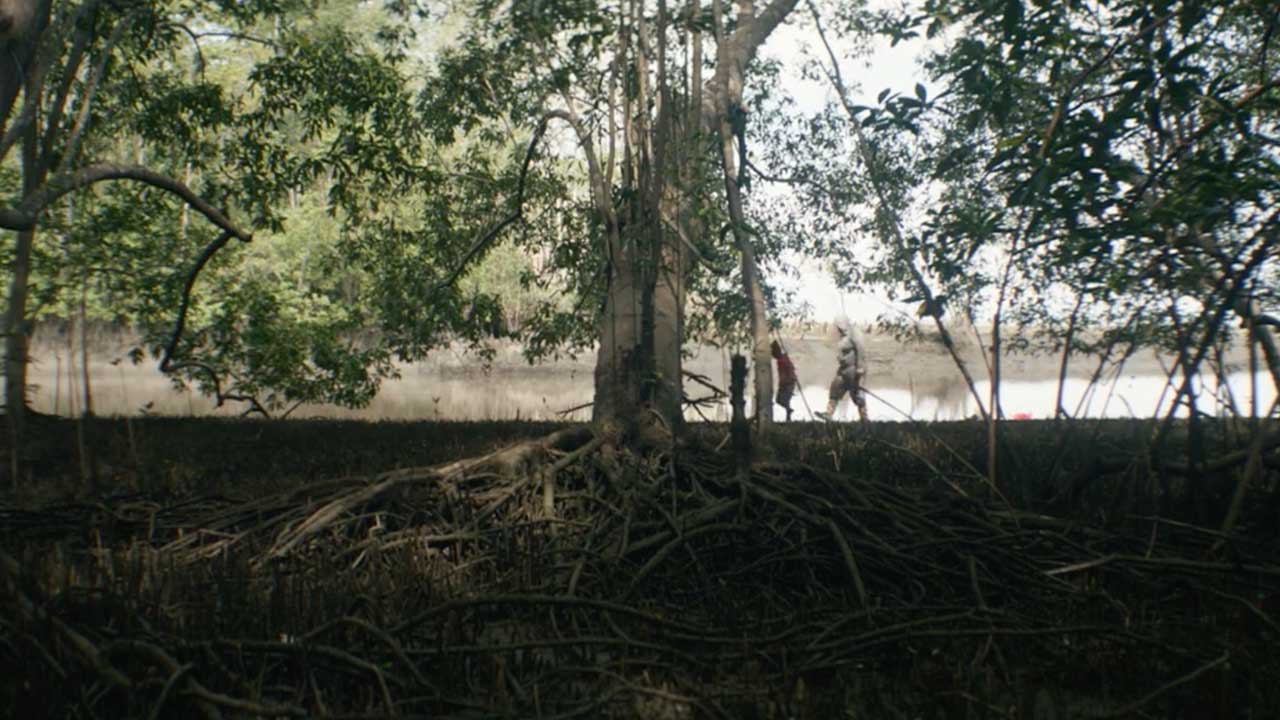 Territories at the Microscopic Level
Space Explorers: Human Motives for Transcending Earth And Our Solar System.
In Search of the Persian Leopard and Beyond: Rare Wildlife Films of Iran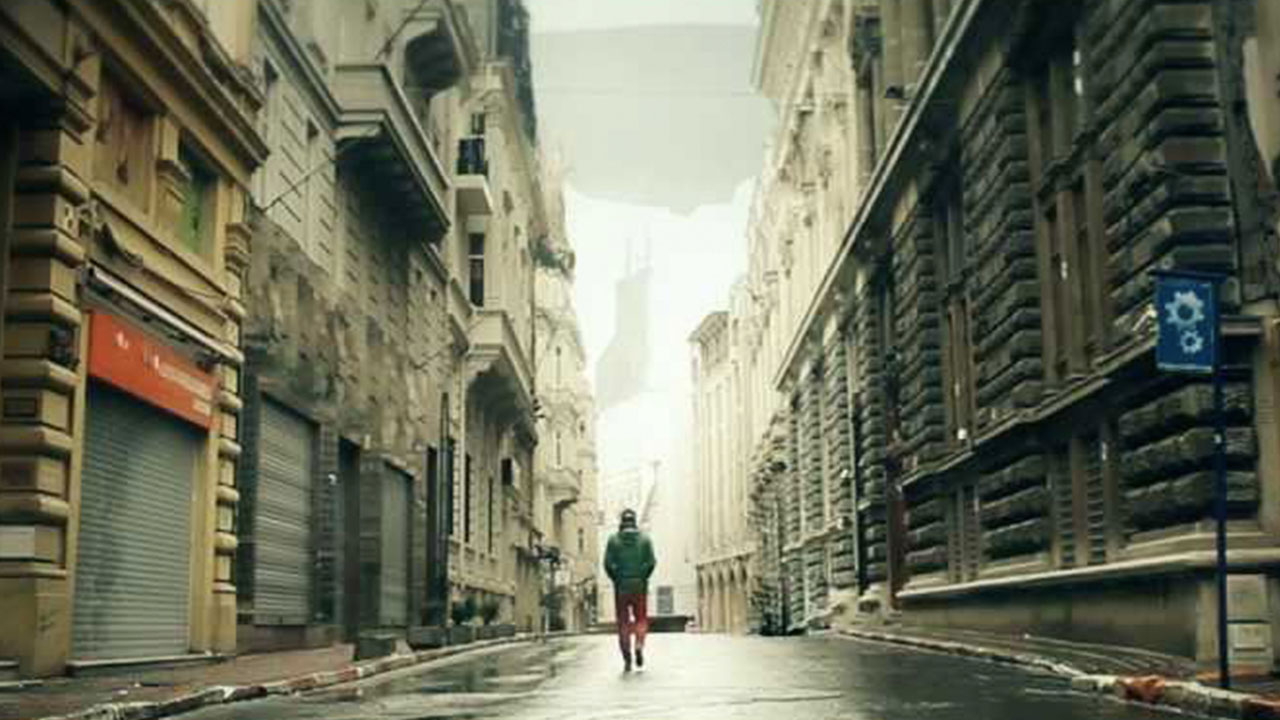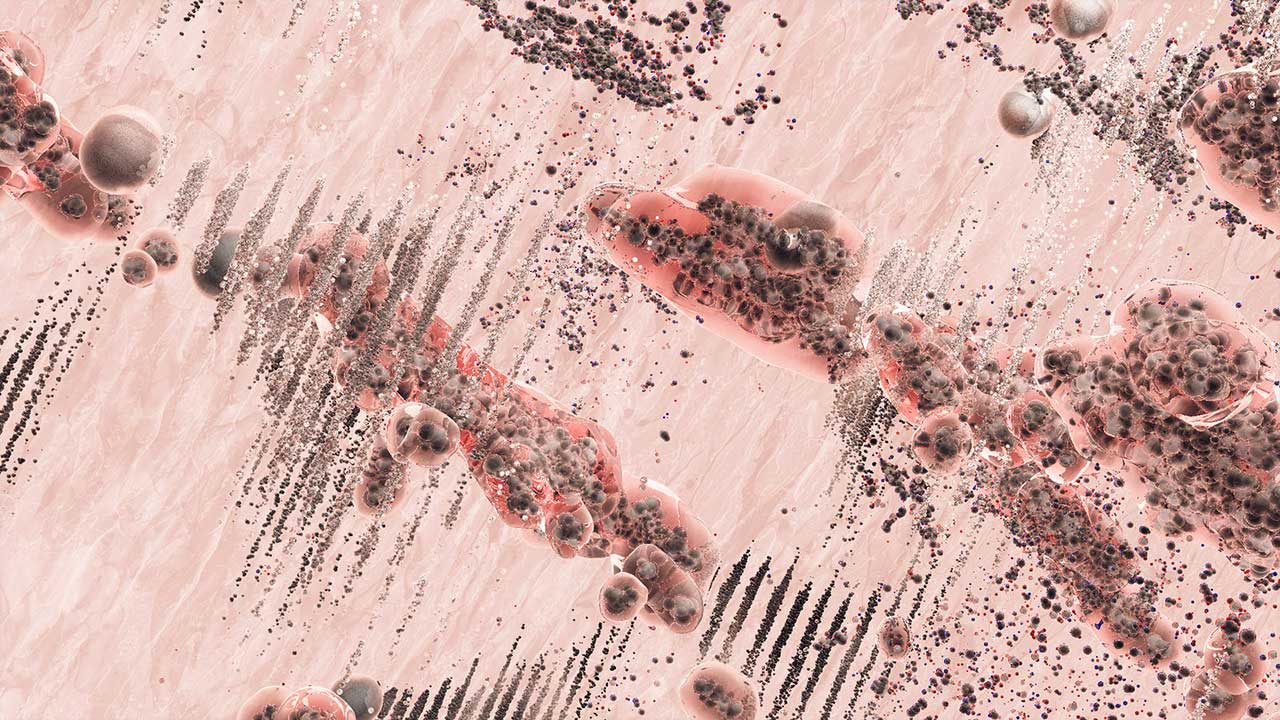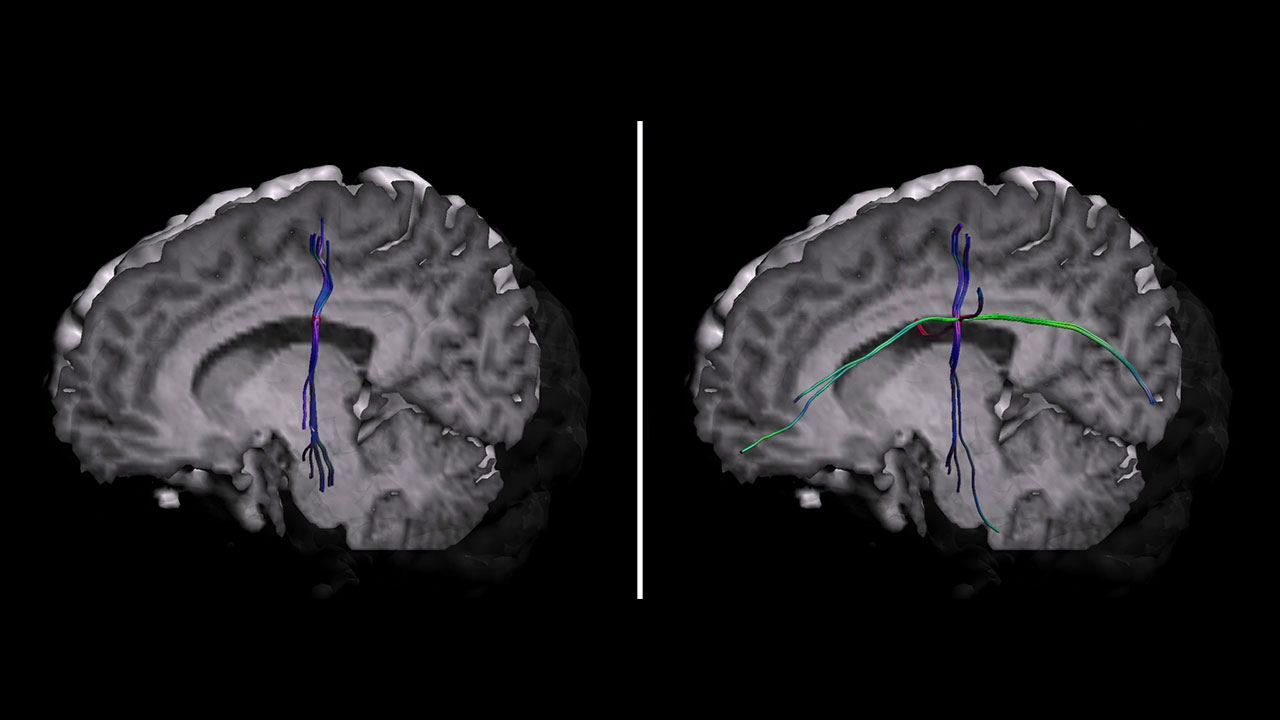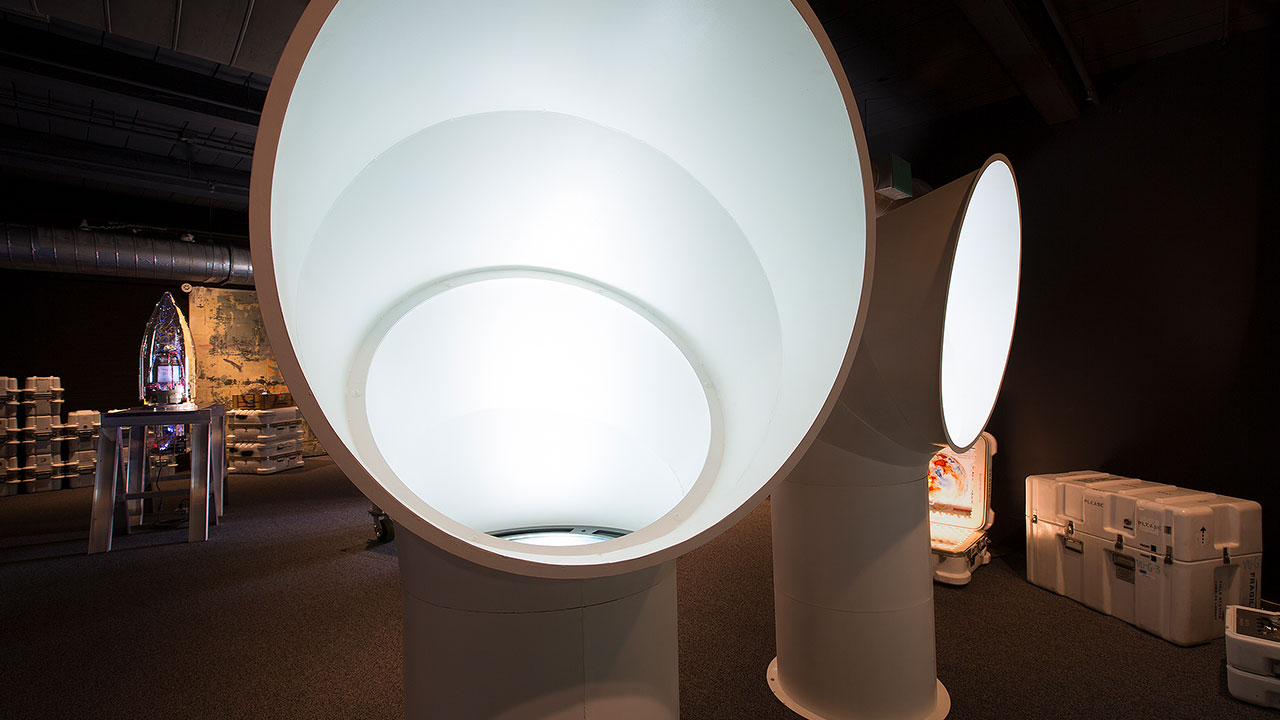 A World of Imagination and Collective Memory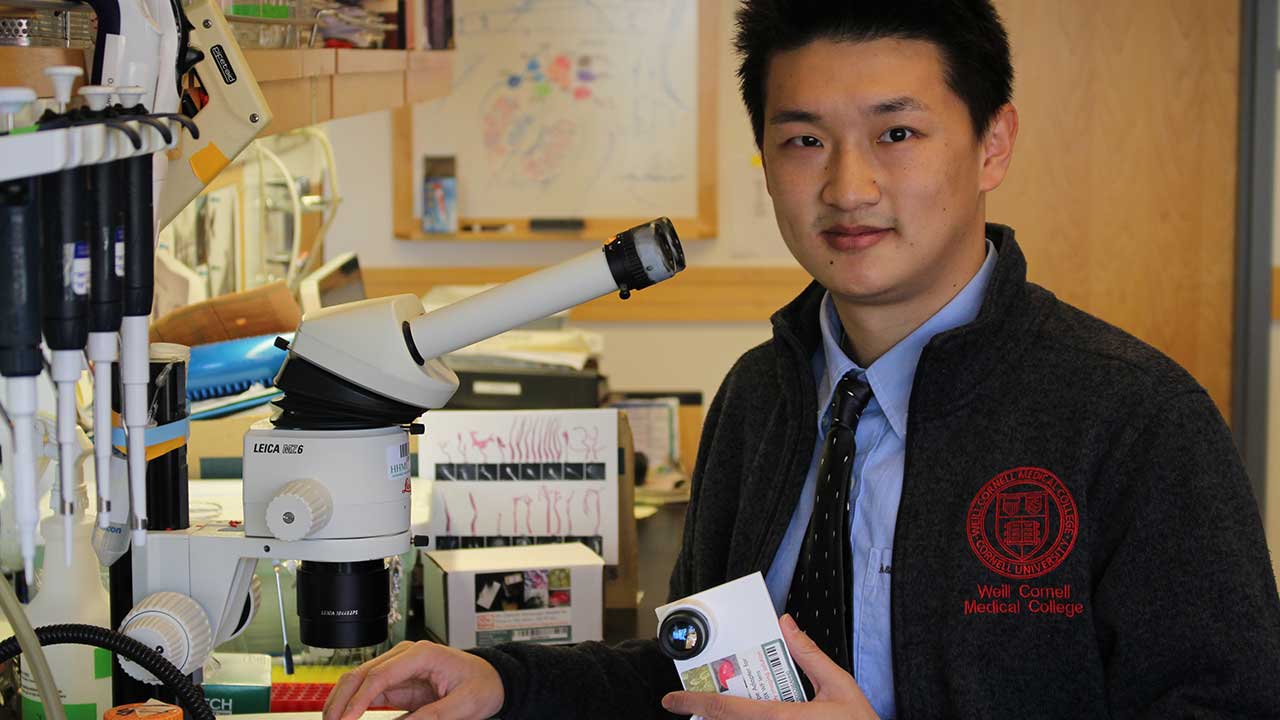 The Moving Microscopic World: 8 Microscopy Films from Scientist Du Cheng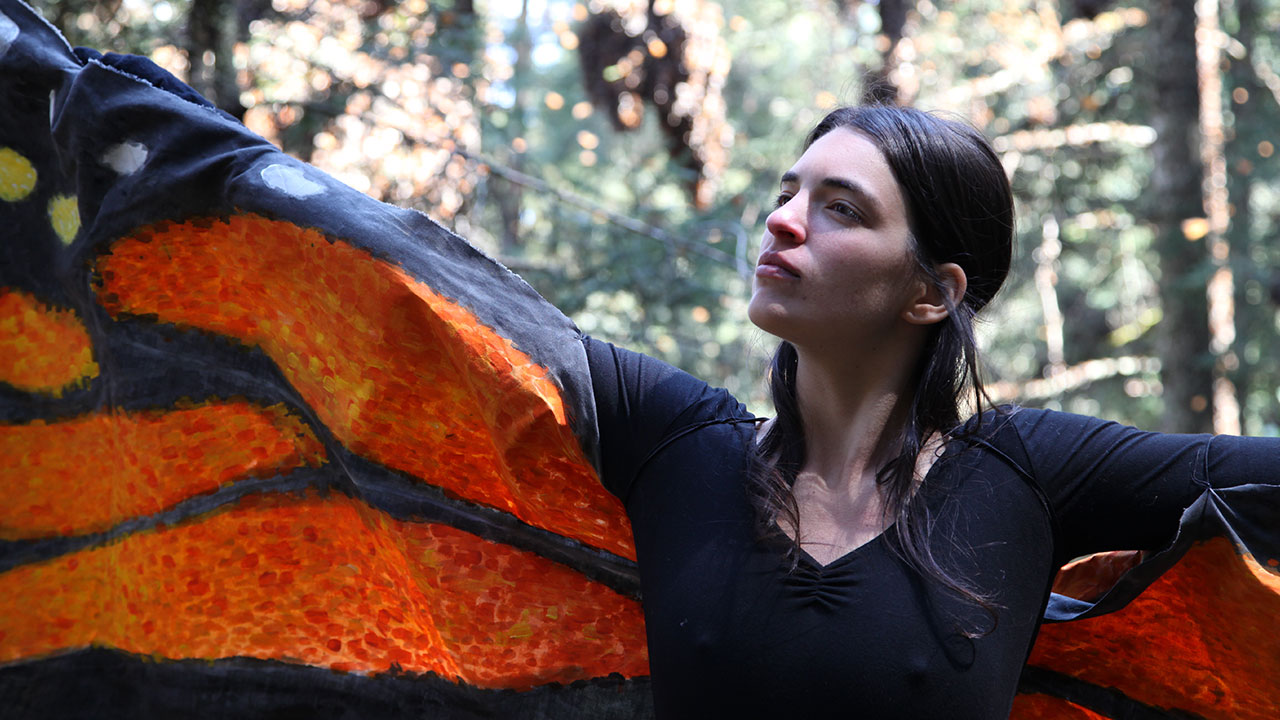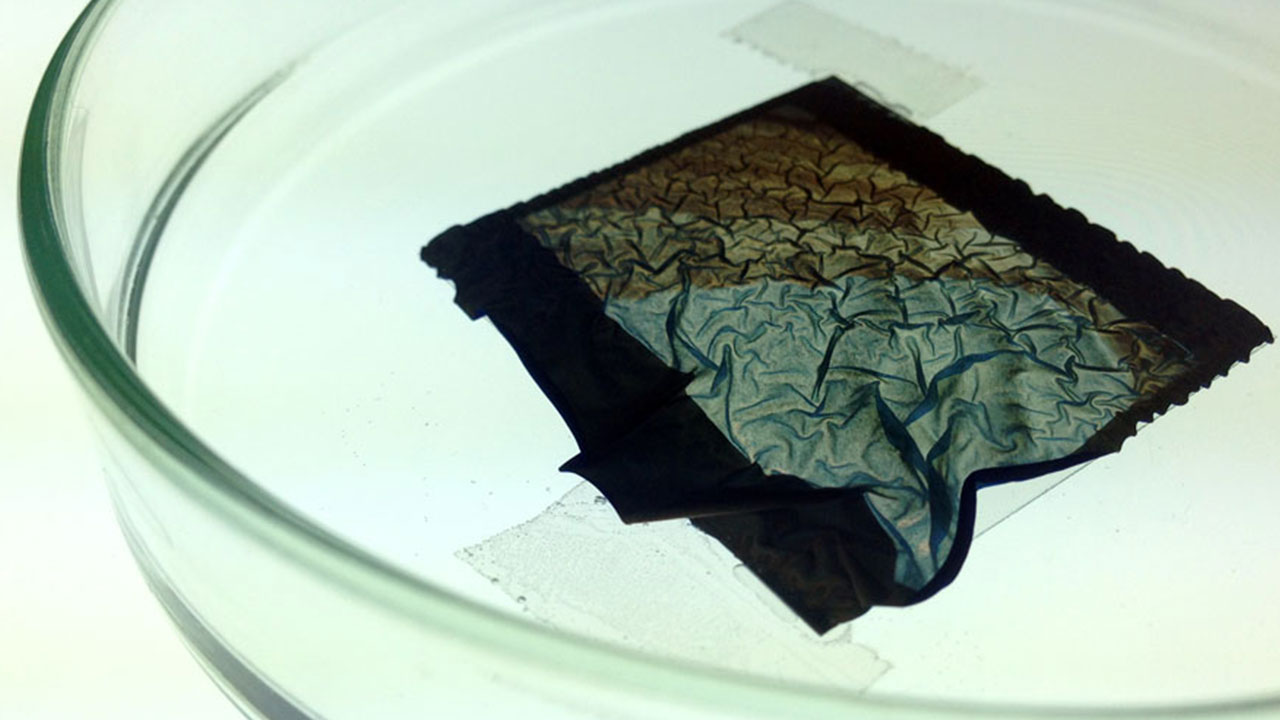 Old Growth: A material metaphor for humanity's effects on the environment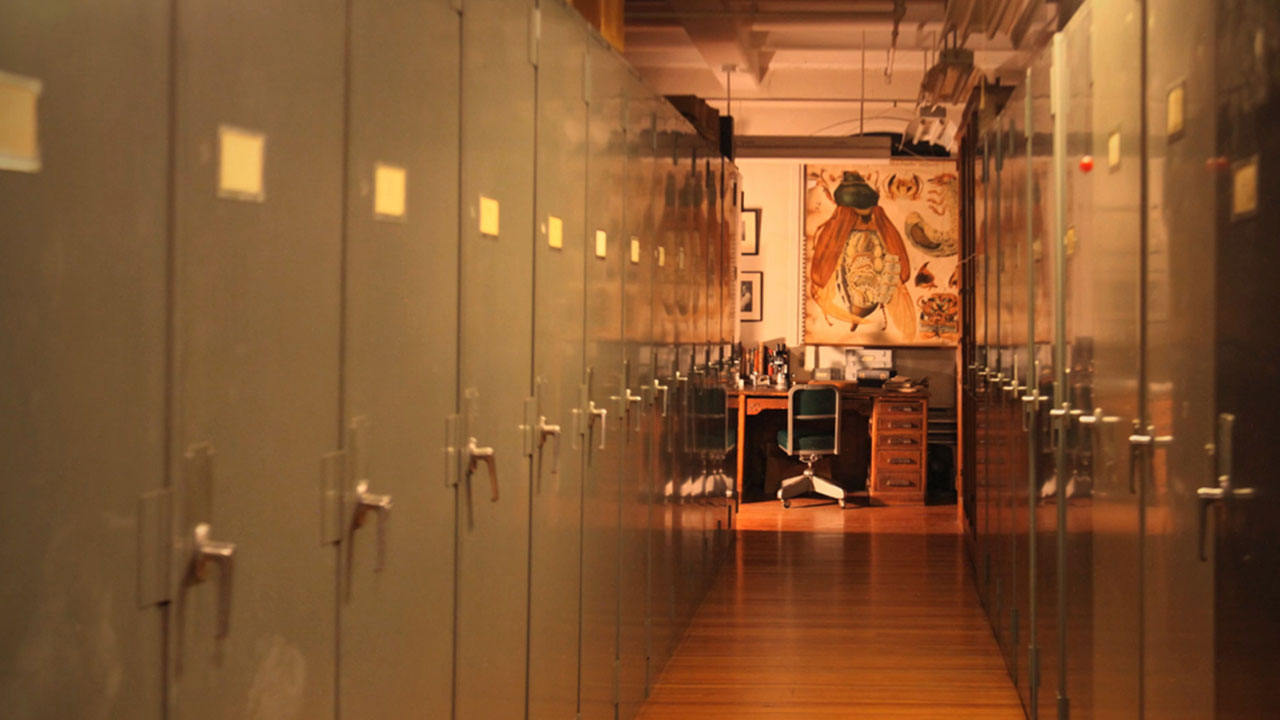 Adding Film to the Science Syllabus (Part 1)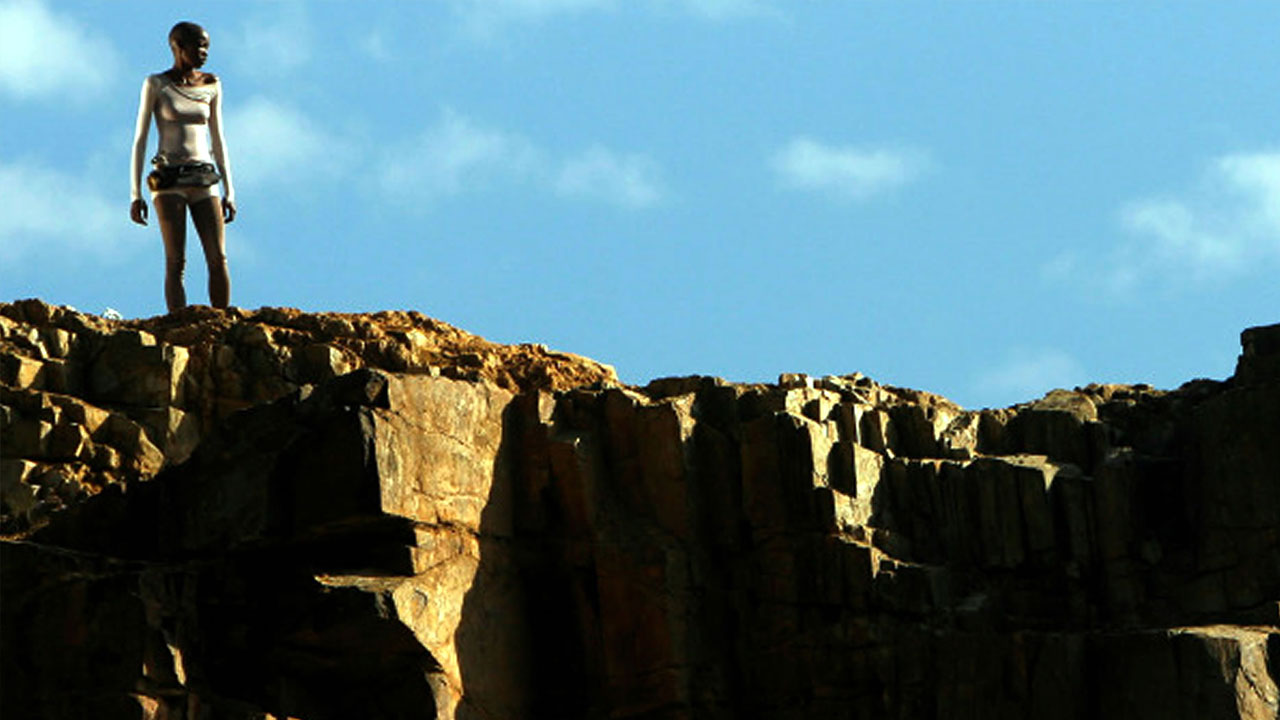 Imagining the Future in the Global South
Musical and Mythological Visual Enchantments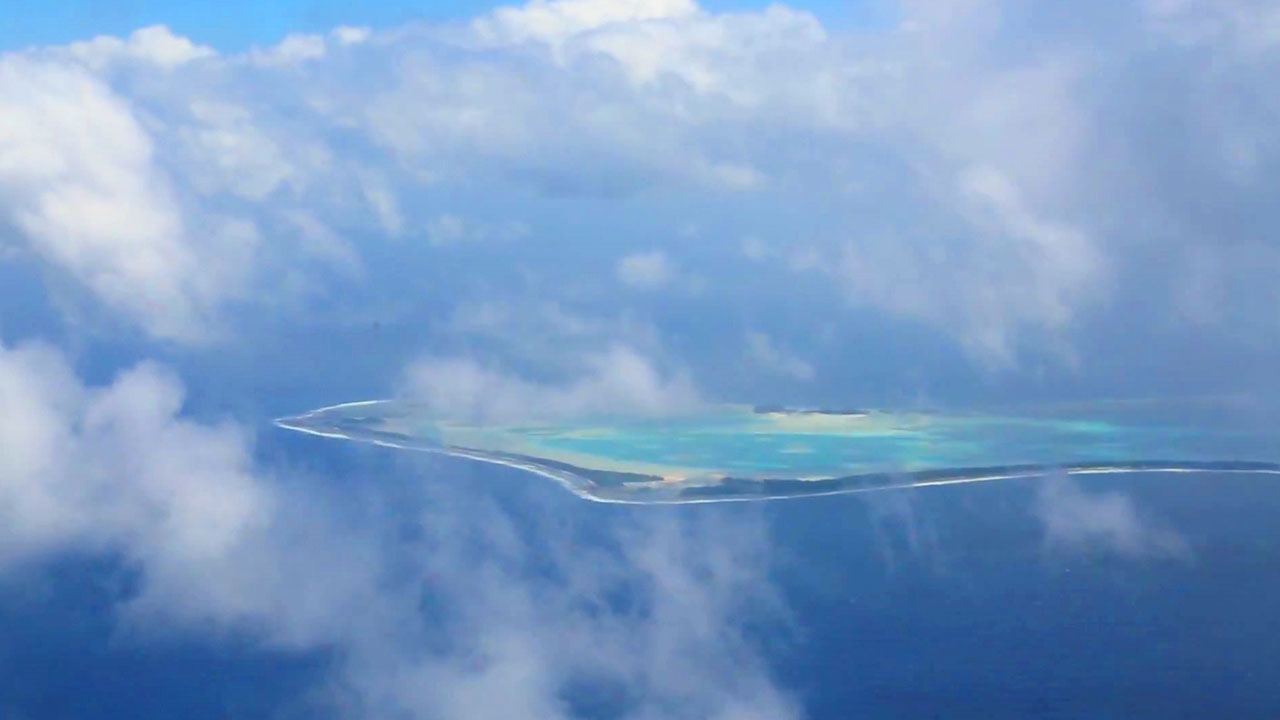 Cyber Nations: An Interview with the director of .TV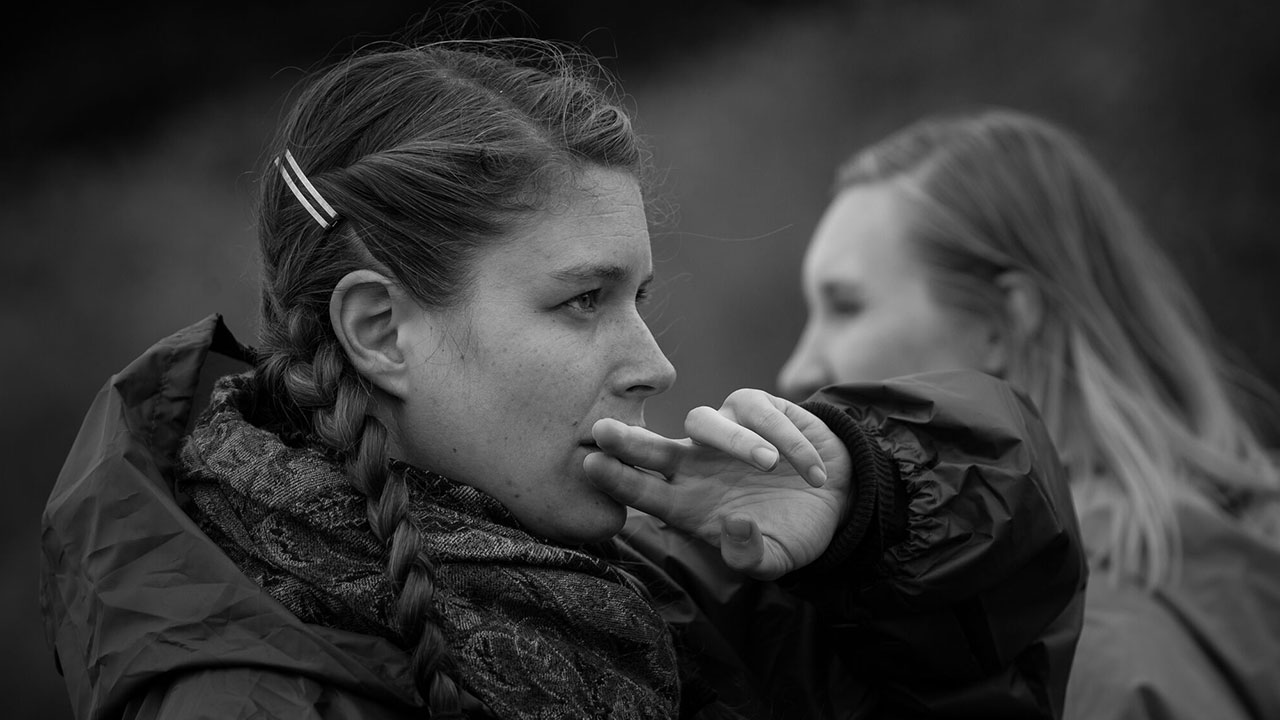 An Ethnobiologist with a Movie Camera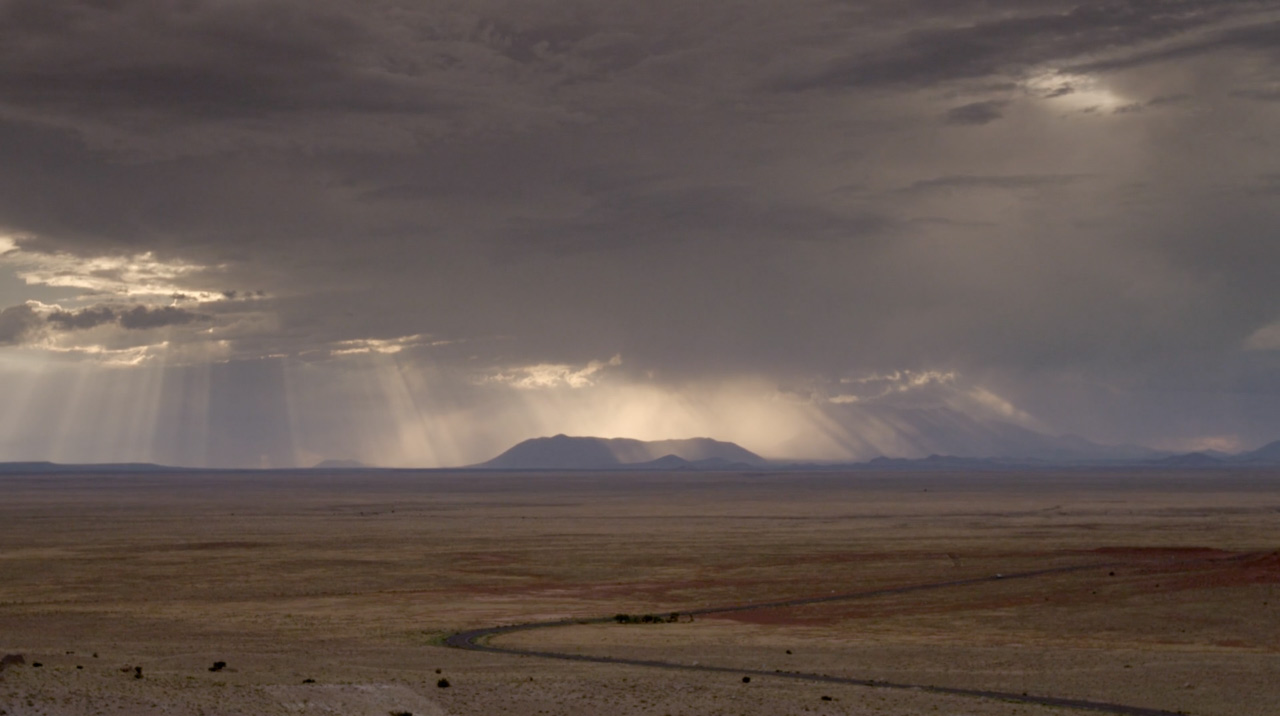 Science v. Religion: Genesis to Genetics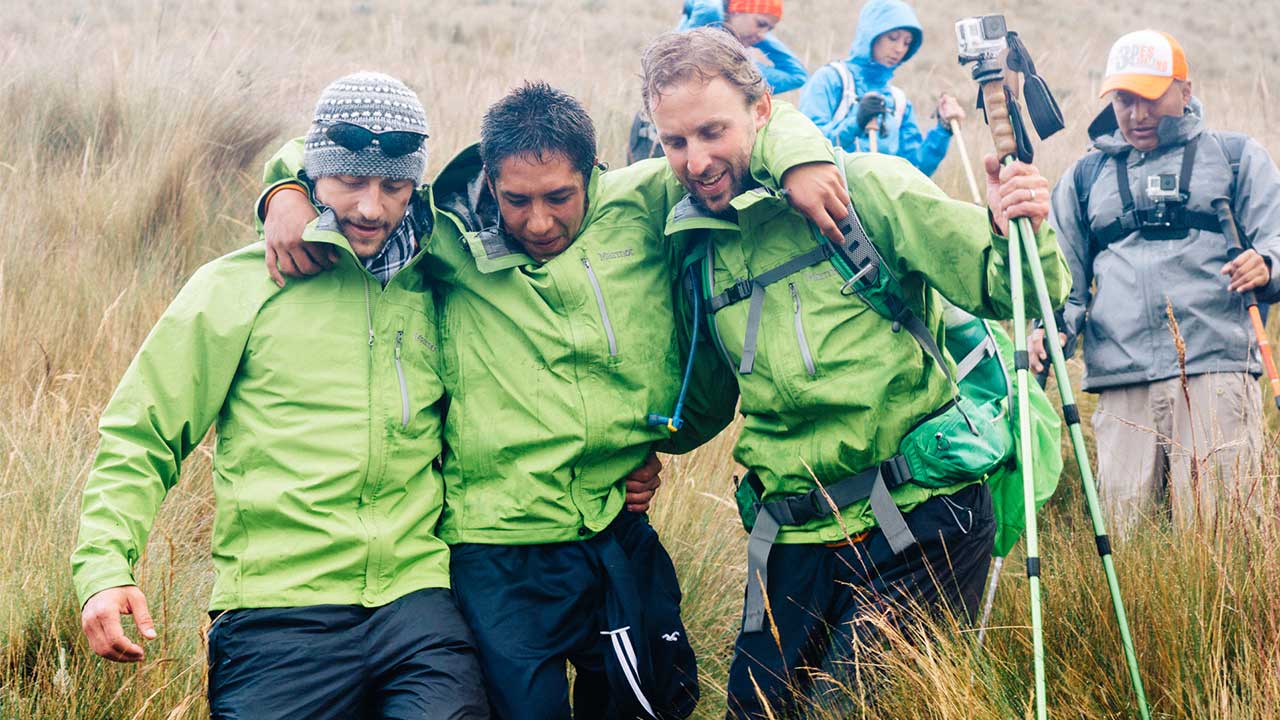 A Chance to Climb Mountains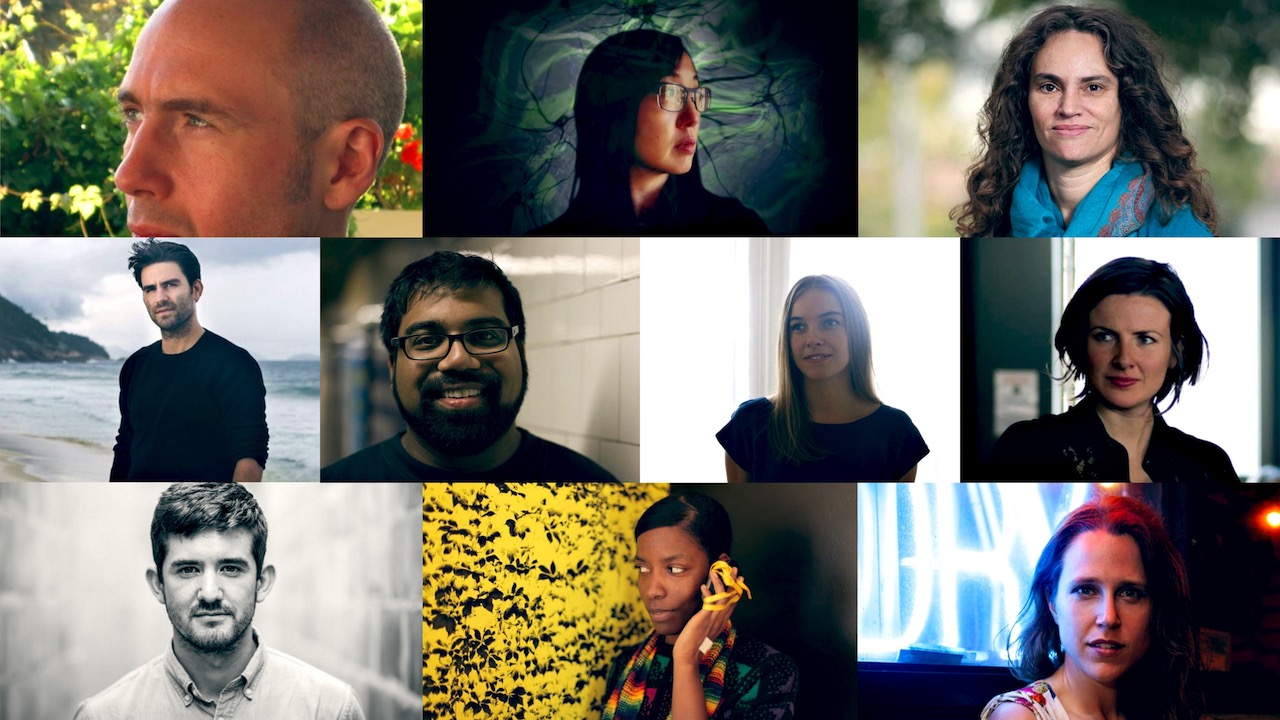 Announcing the Ten Visionary Filmmakers of "Chimera Experiments"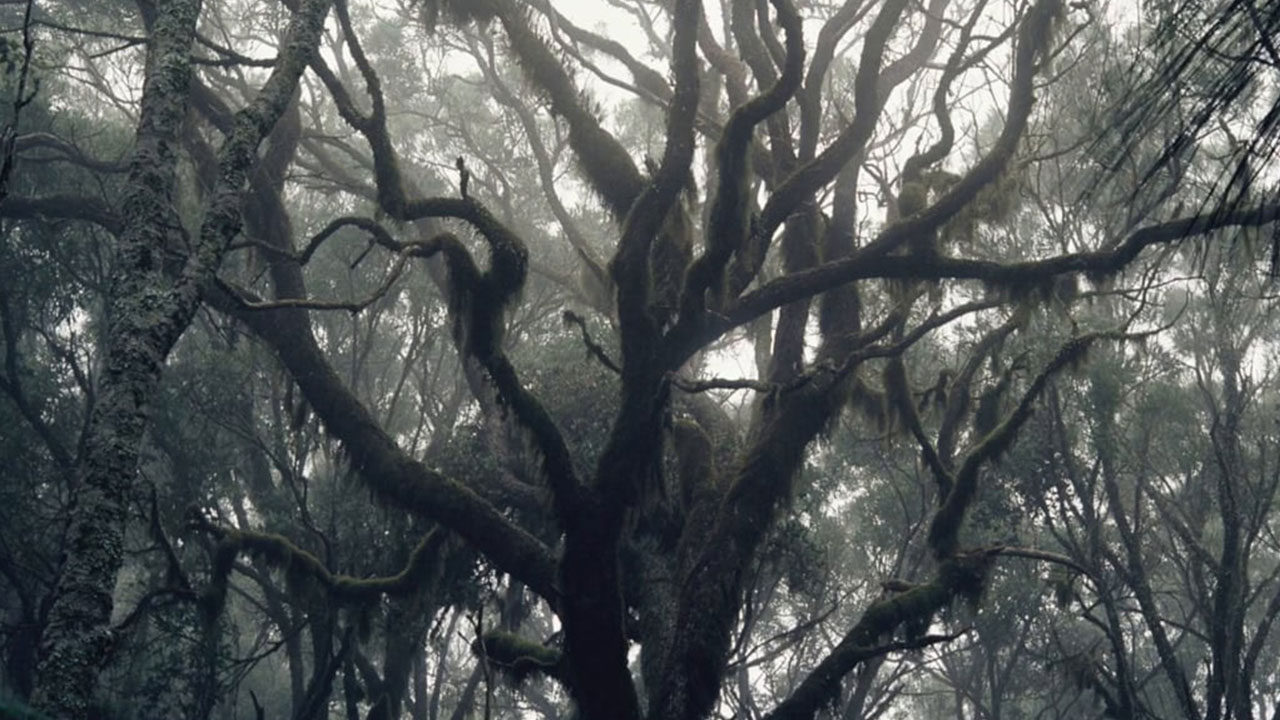 We and the Earth breathe together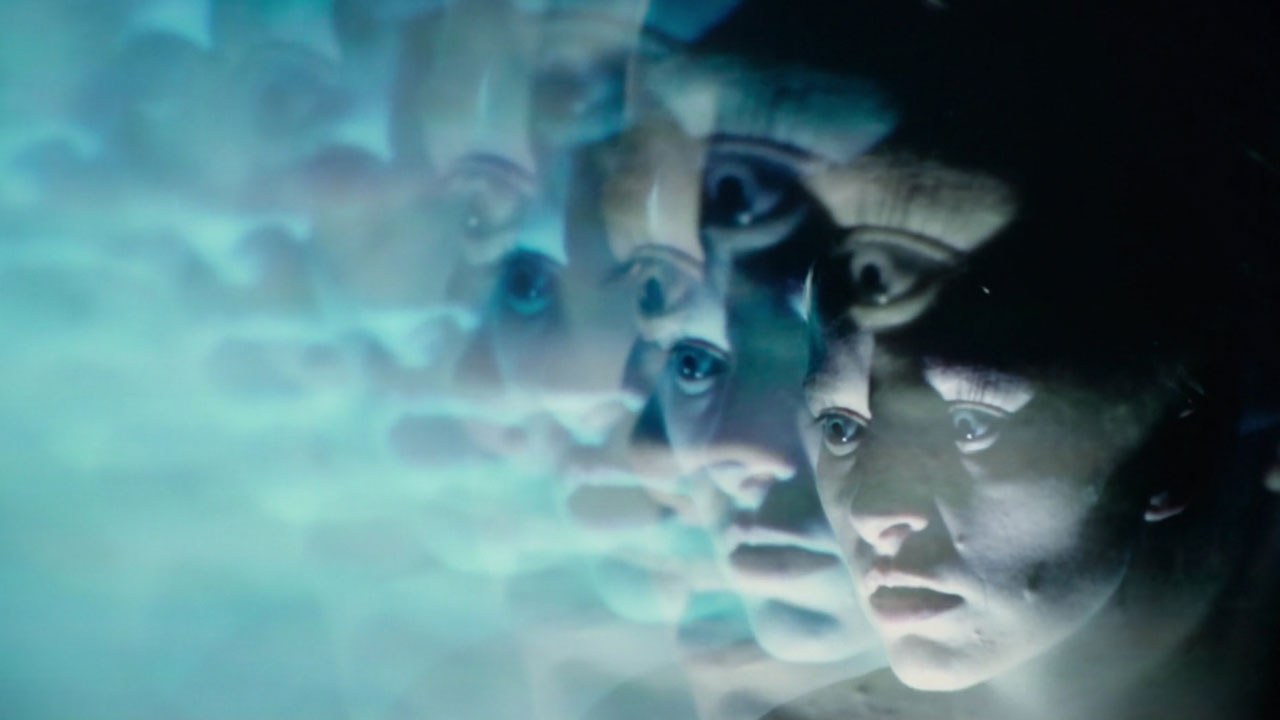 Your Guide to Science at the 2019 Toronto International Film Festival