Listening to the Universe
Nguyen Khoi Nguyen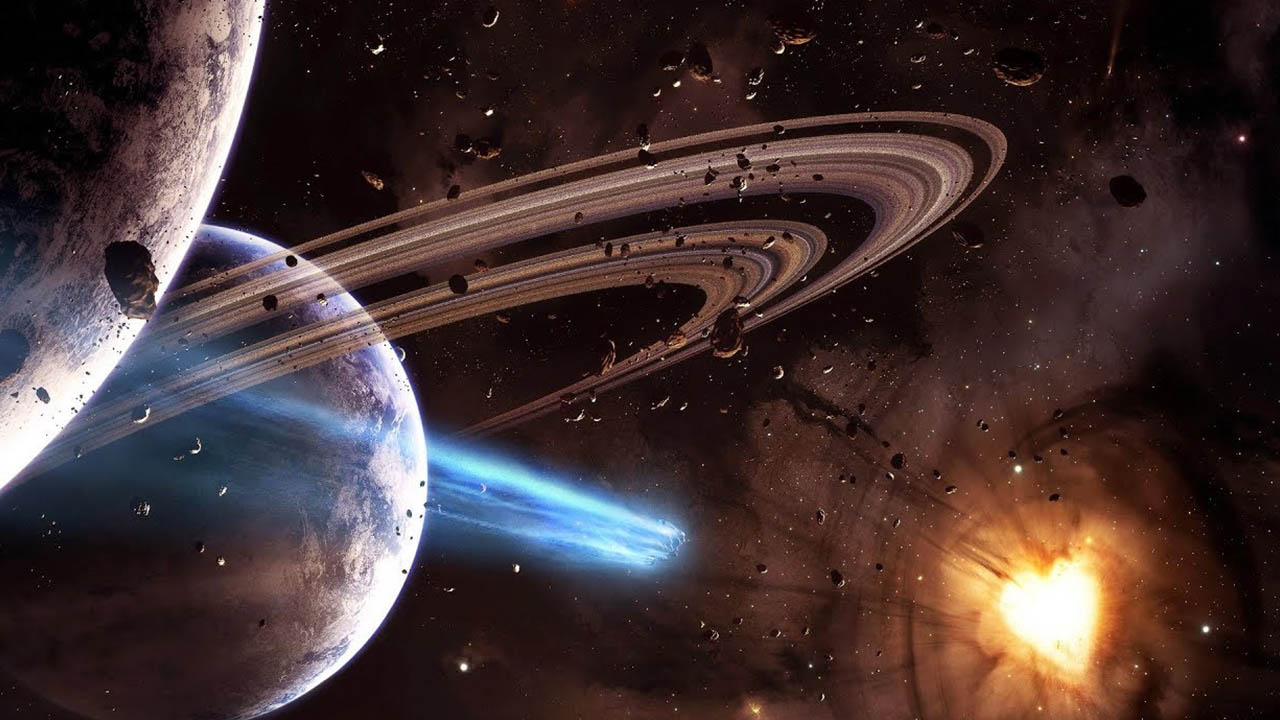 Living Universe
Vincent Amouroux, Alex Barry
Secrets of the Dark Universe: Simulating the Sky on the Blue Gene/Q, The Outer Rim Simulation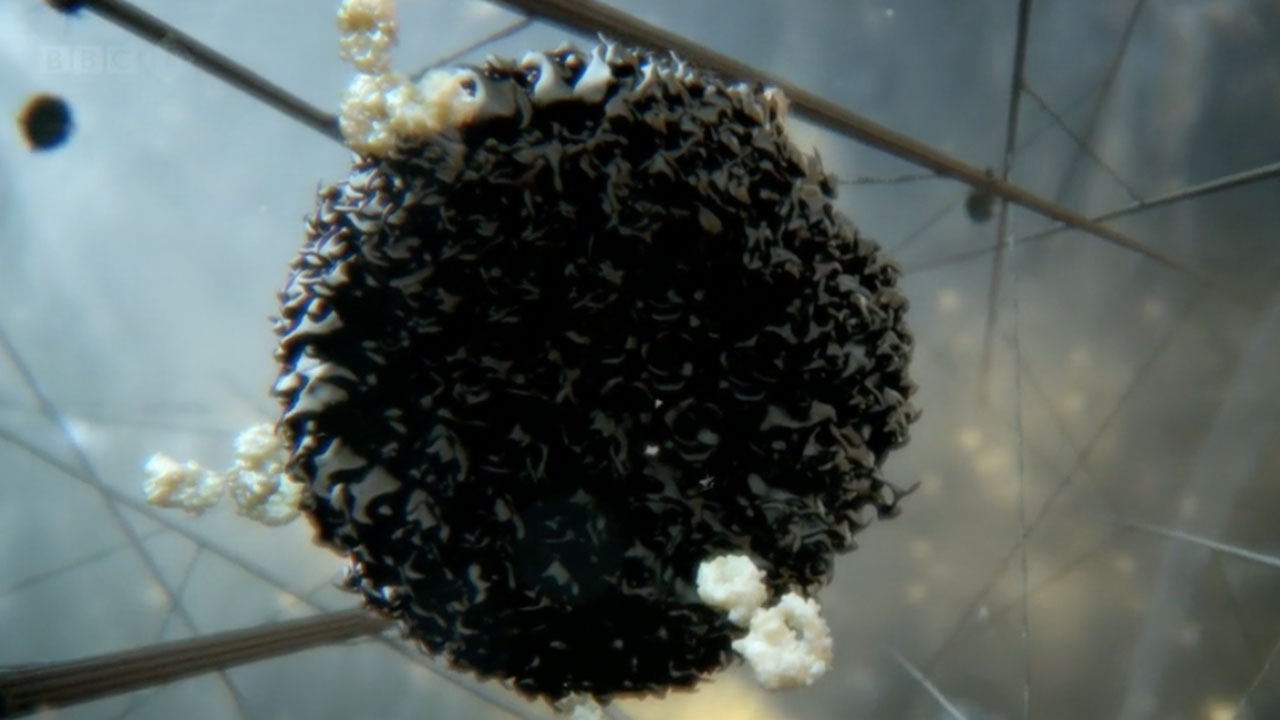 Secret Universe: The Hidden Life of the Cell
Mike Davis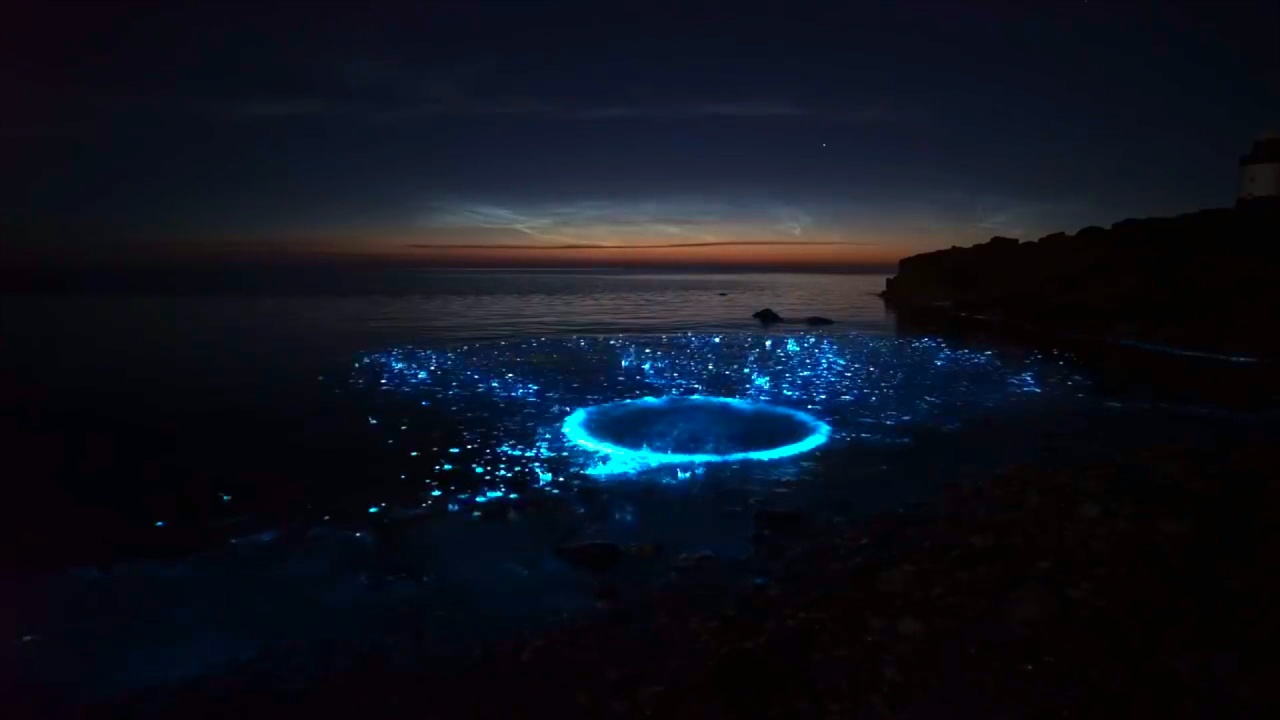 Living Light
Iwan Evans
Infinitude
Scott Portingale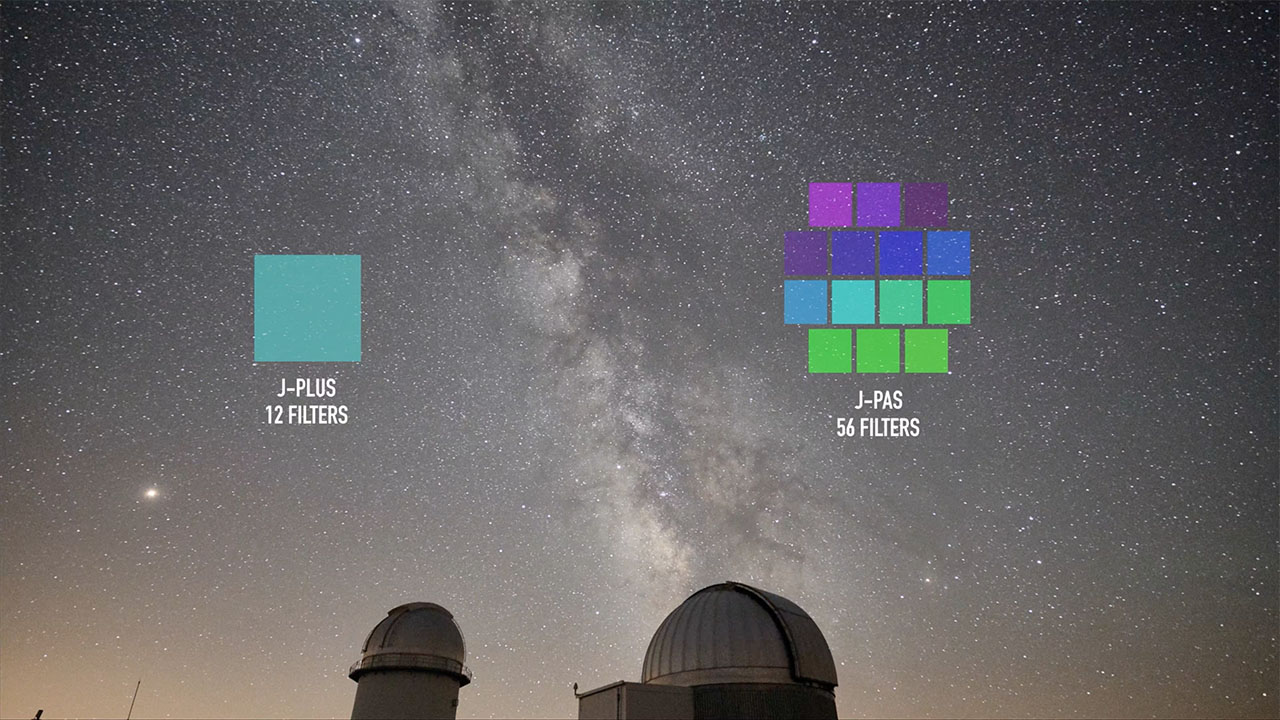 J-PLUS, 12 Windows to the Universe
Javier Diez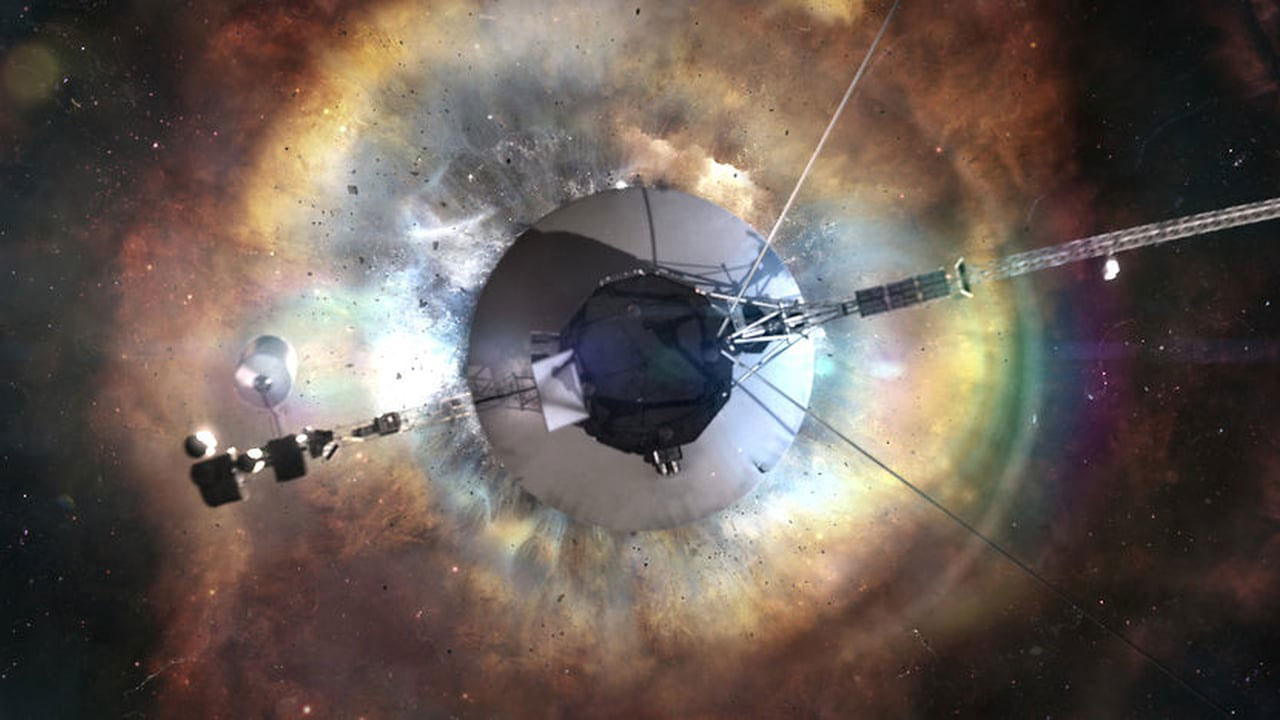 Stardust
Mischa Rozema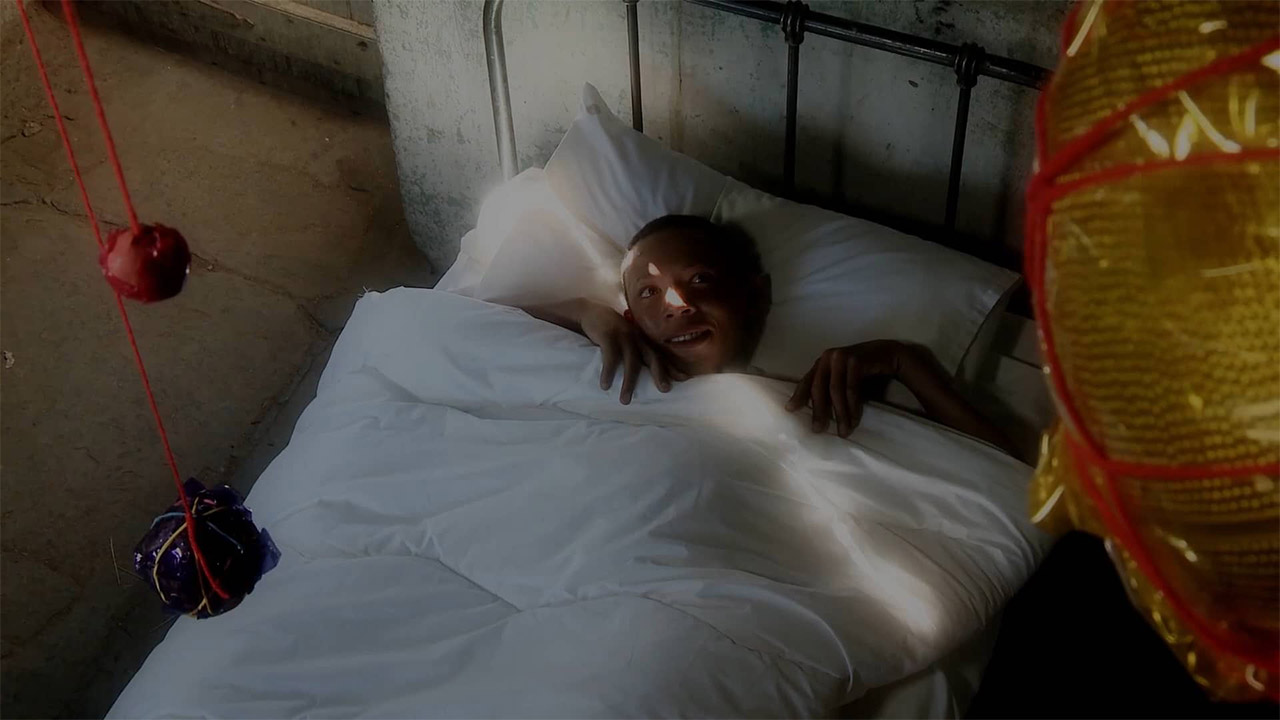 My Room At the Centre of The Universe
Guy Spiller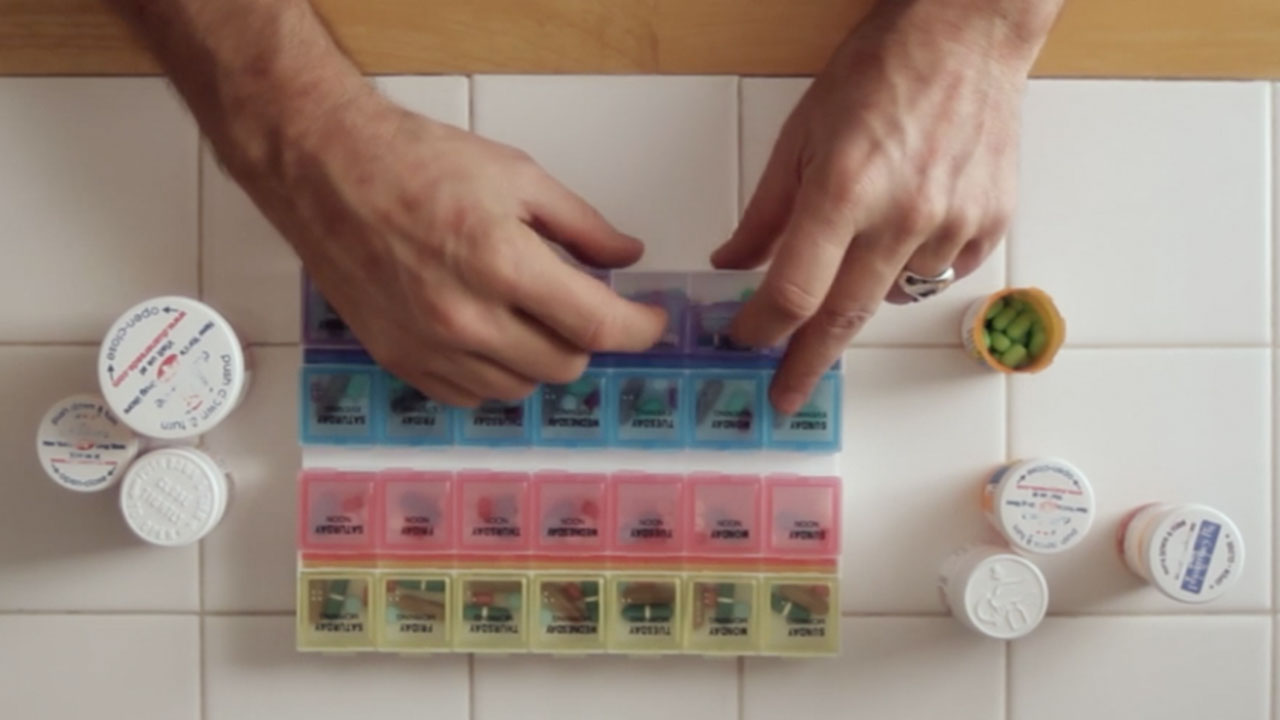 Cosmology
Ian Harnarine
Waking Life
Richard Linklater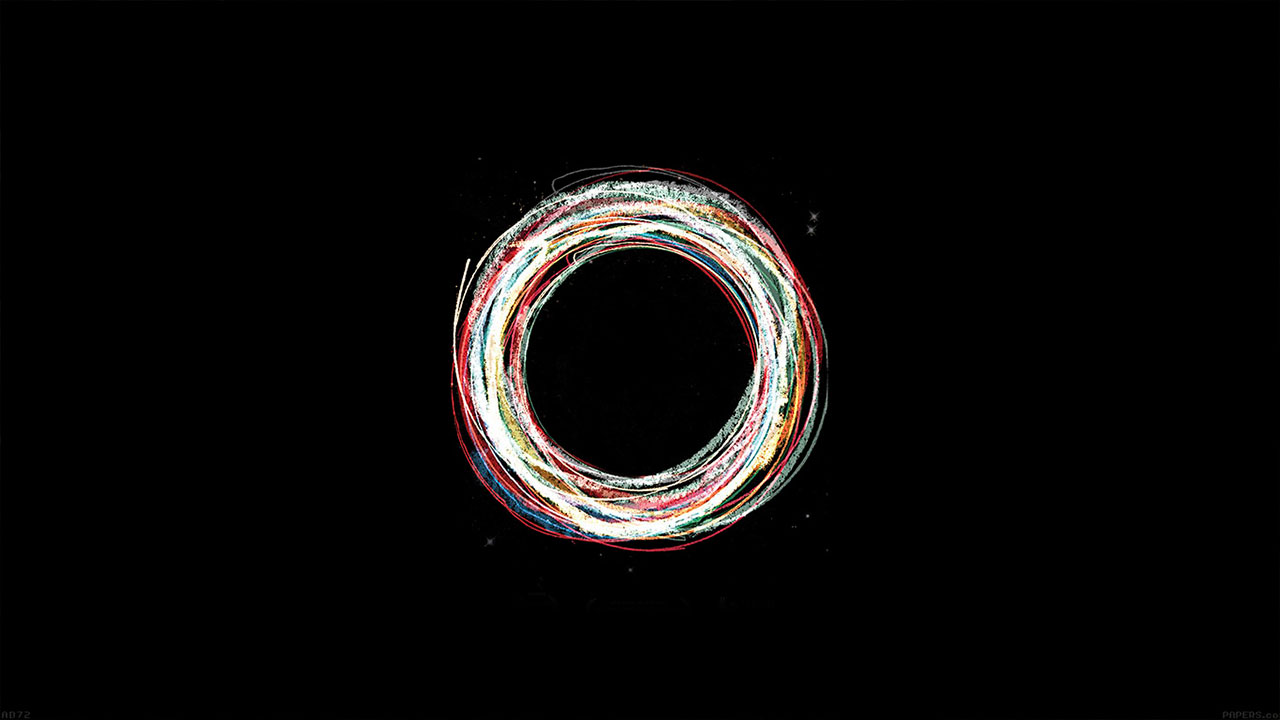 Particle Fever
Mark Levinson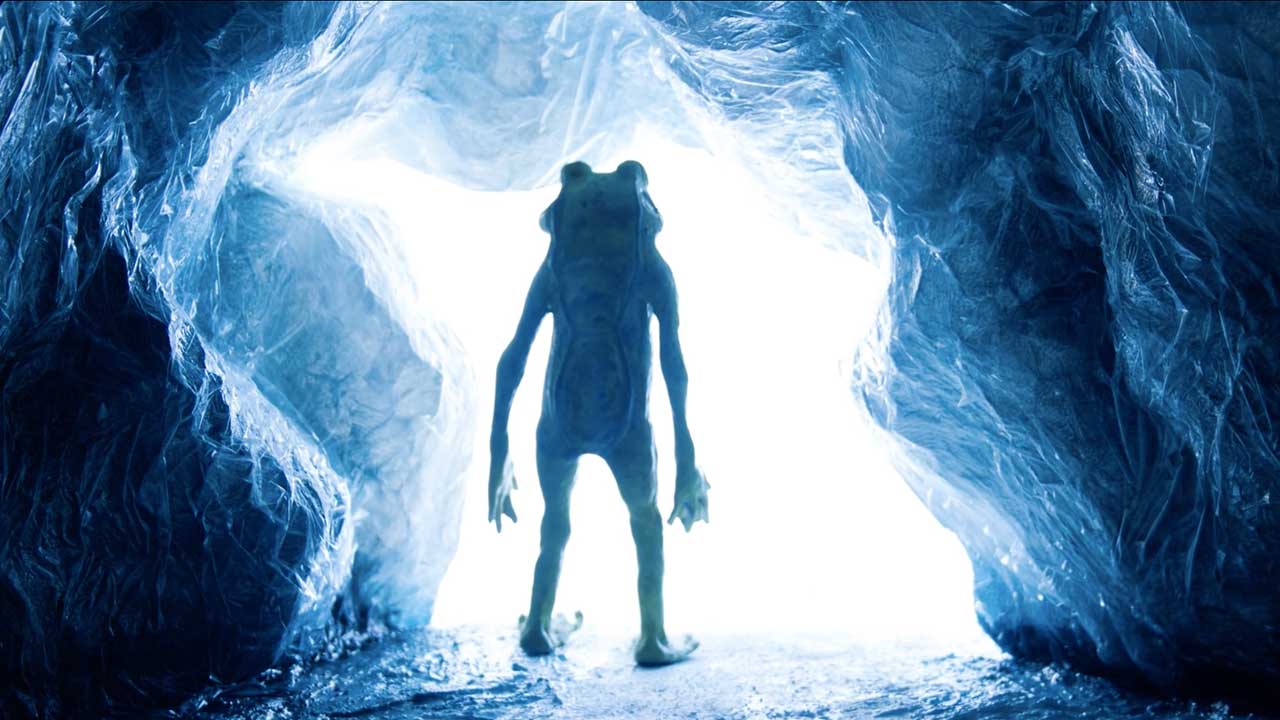 Rhacophorus
Laura Verlinden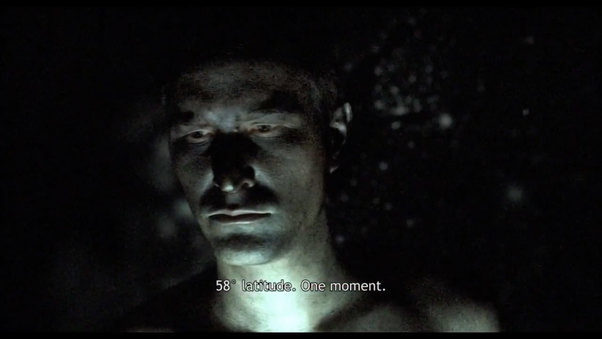 Emergency Calls
Hannes Vartiainen,Pekka Veikkolainen
The Tree of Life
Terrence Malick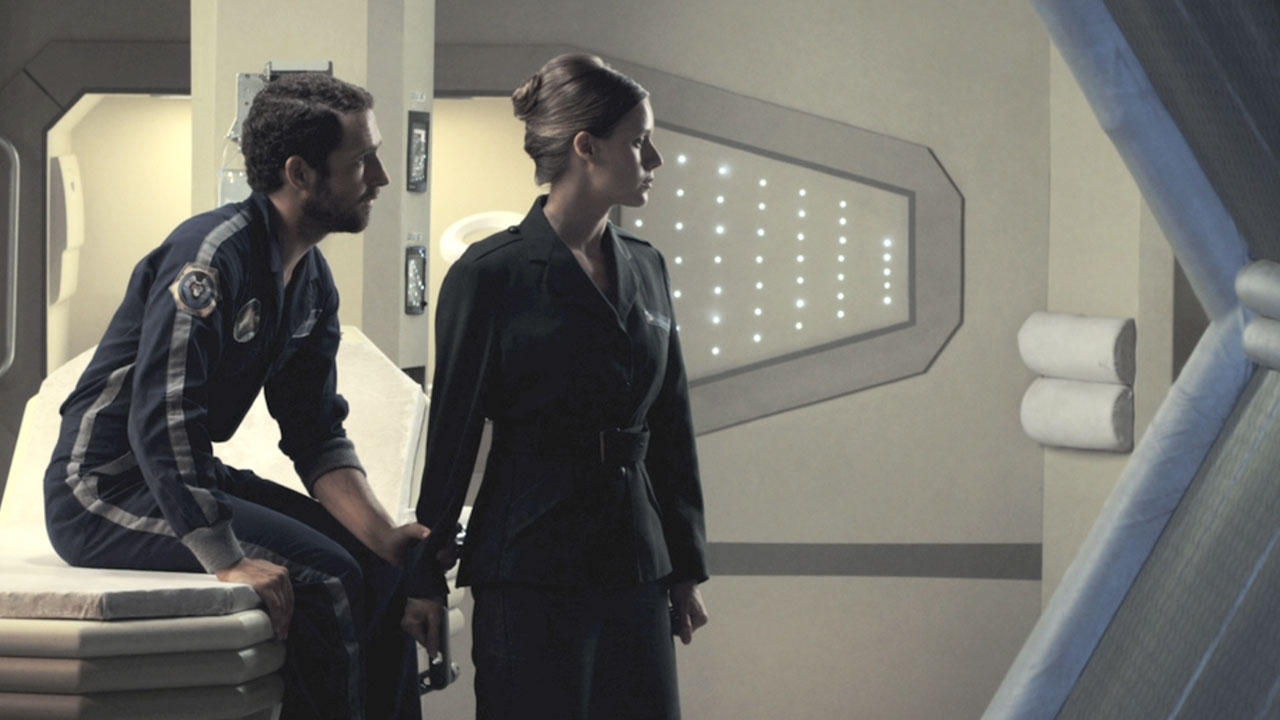 Hibernation
Jon Mikel Caballero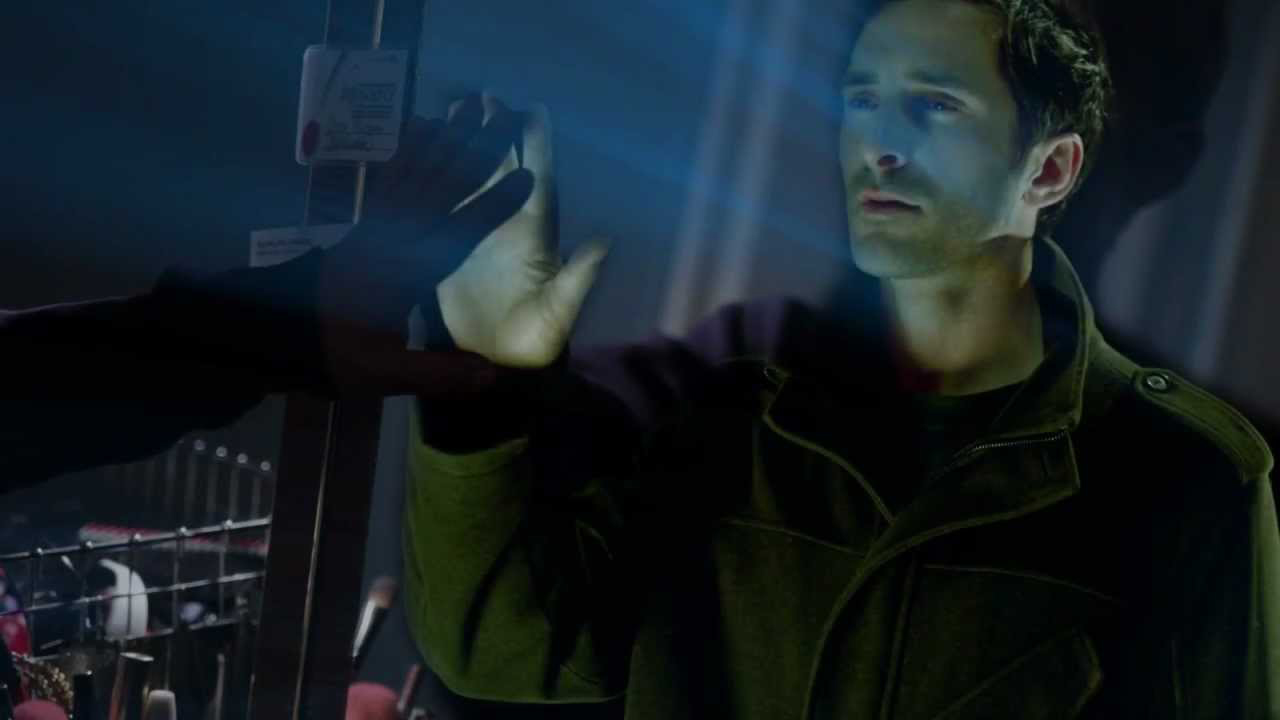 Singularity Principle
David Robert Deranian, Austin Hines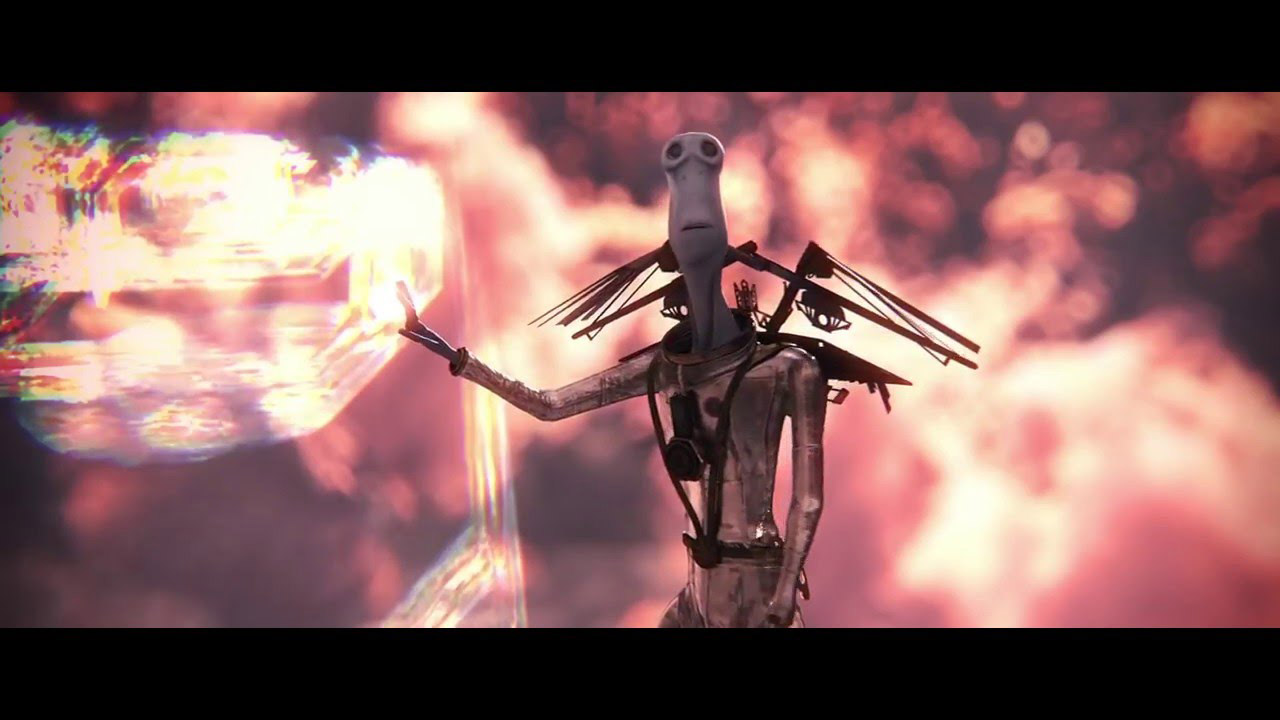 The Looking Planet
Eric Law Anderson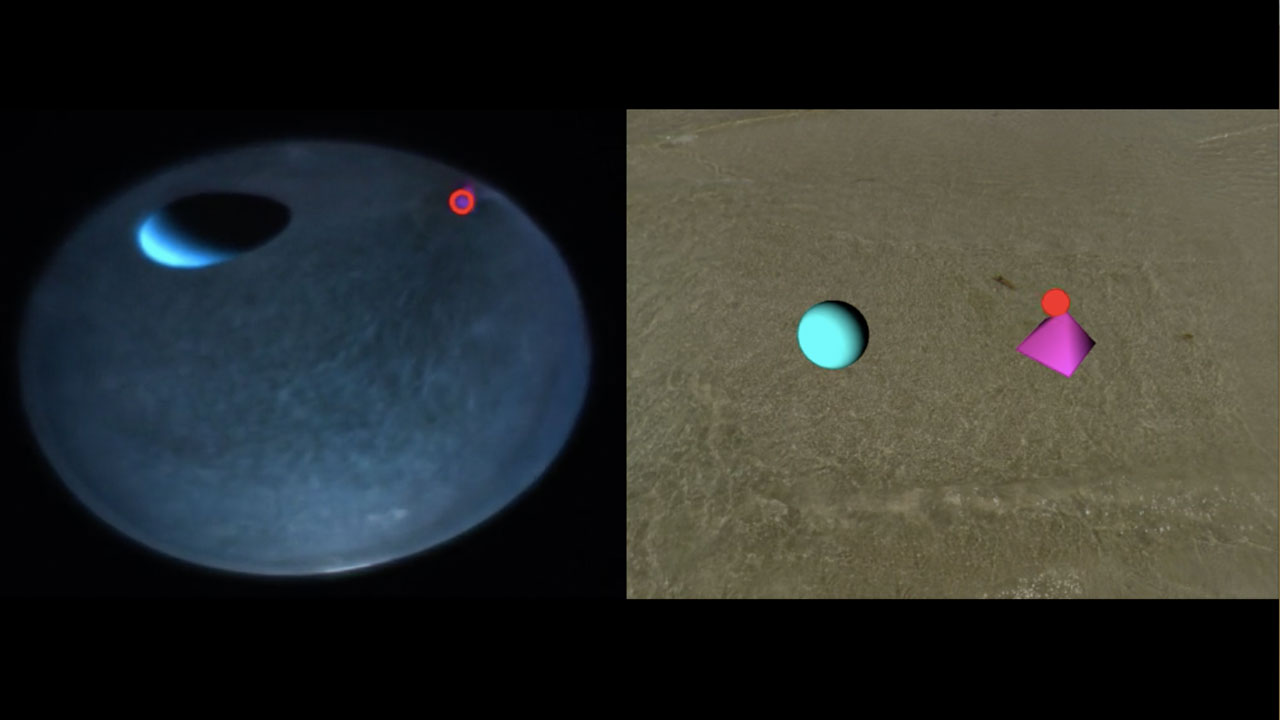 Photo realistic and naturalistic VR for freely swimming fish
Andrew Straw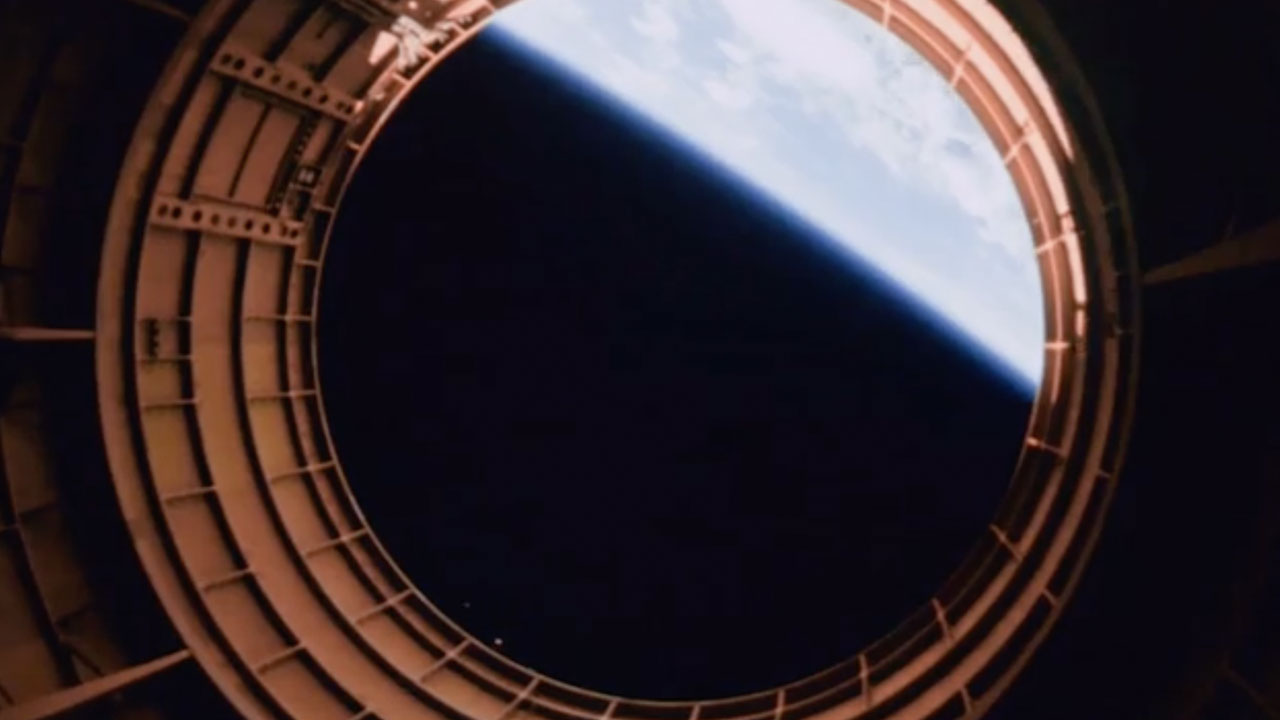 Spaceship Earth
Kevin McMahon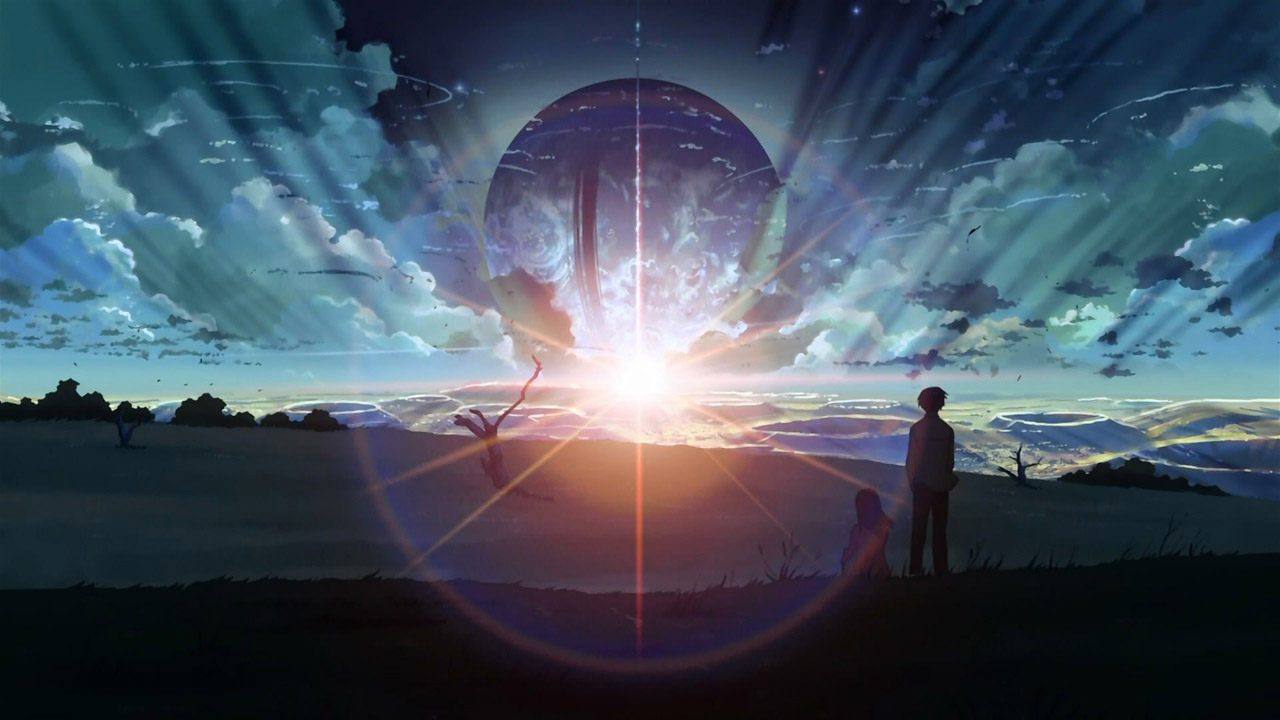 Voices of a Distant Star
Makoto Shinkai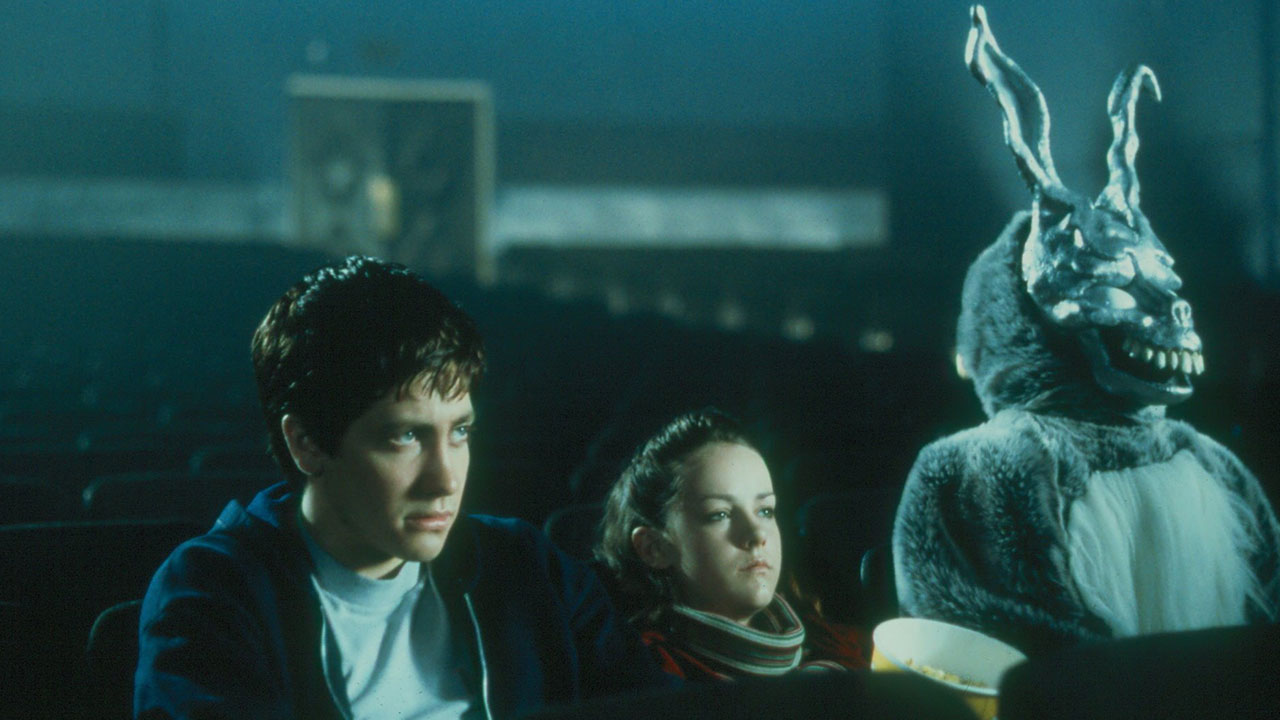 Donnie Darko
Richard Kelly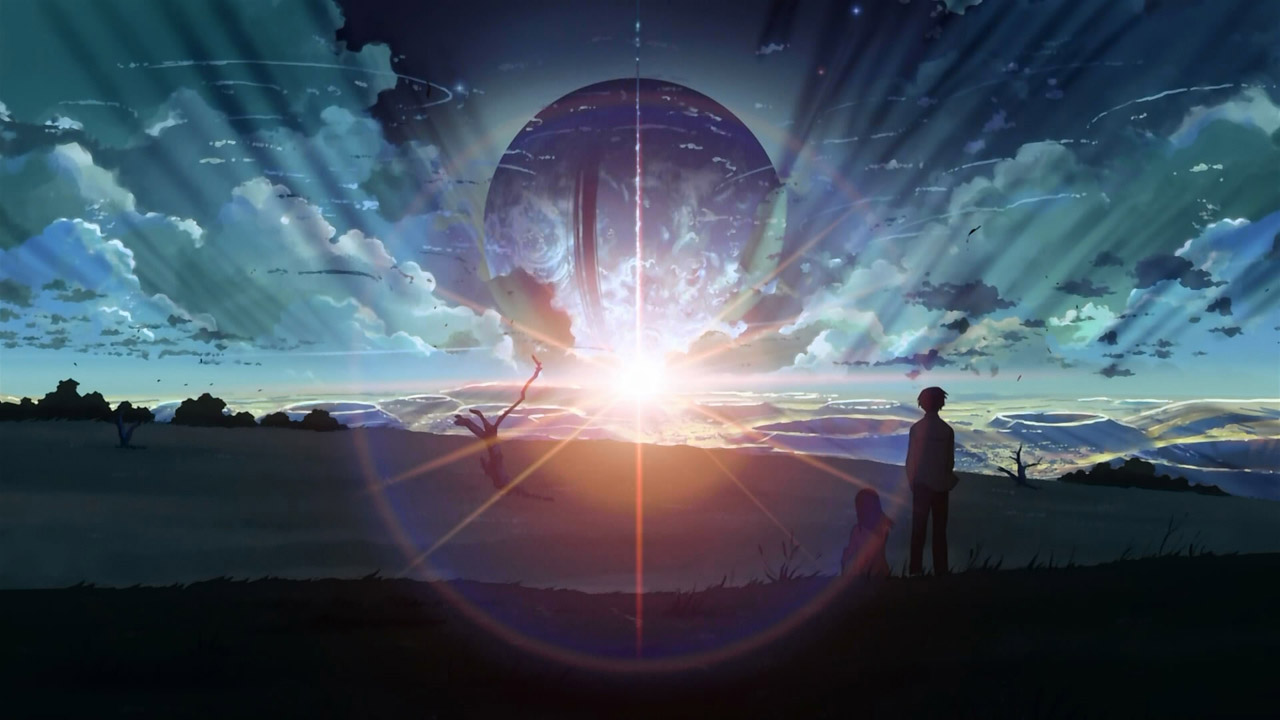 Voices of a Distant Star
Makoto Shinkai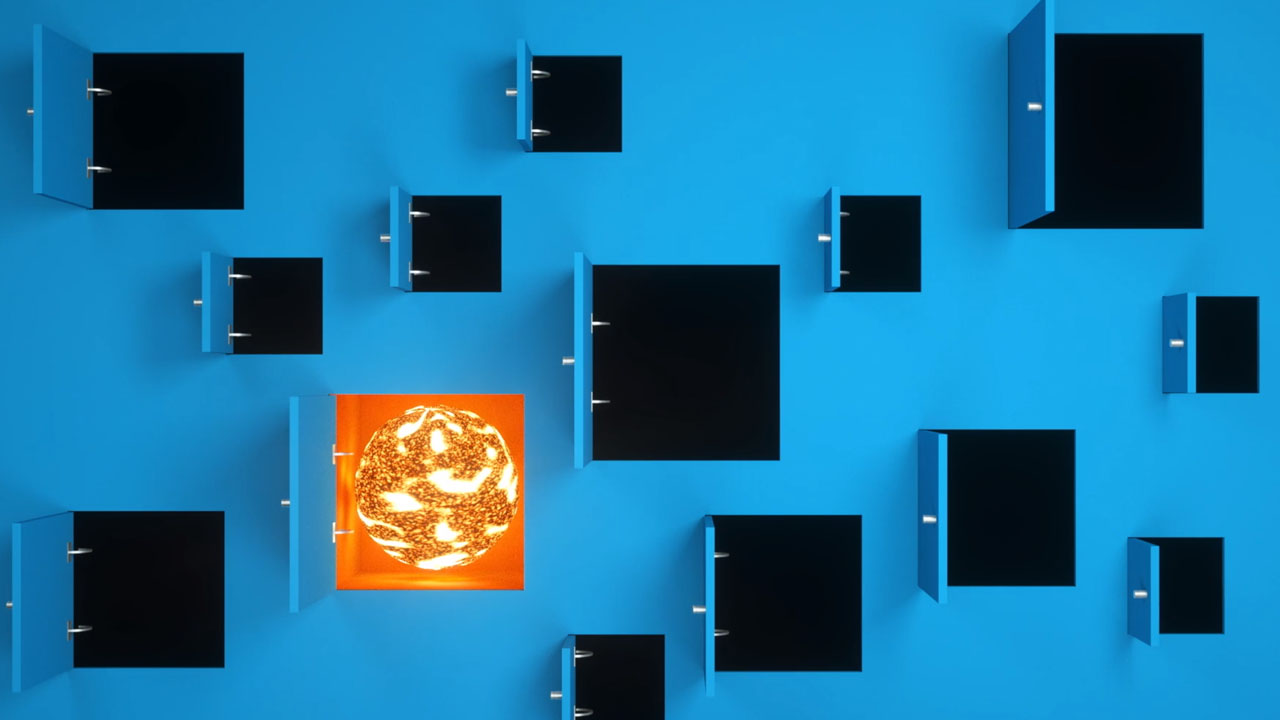 Could We Create Dark Matter?
Steve West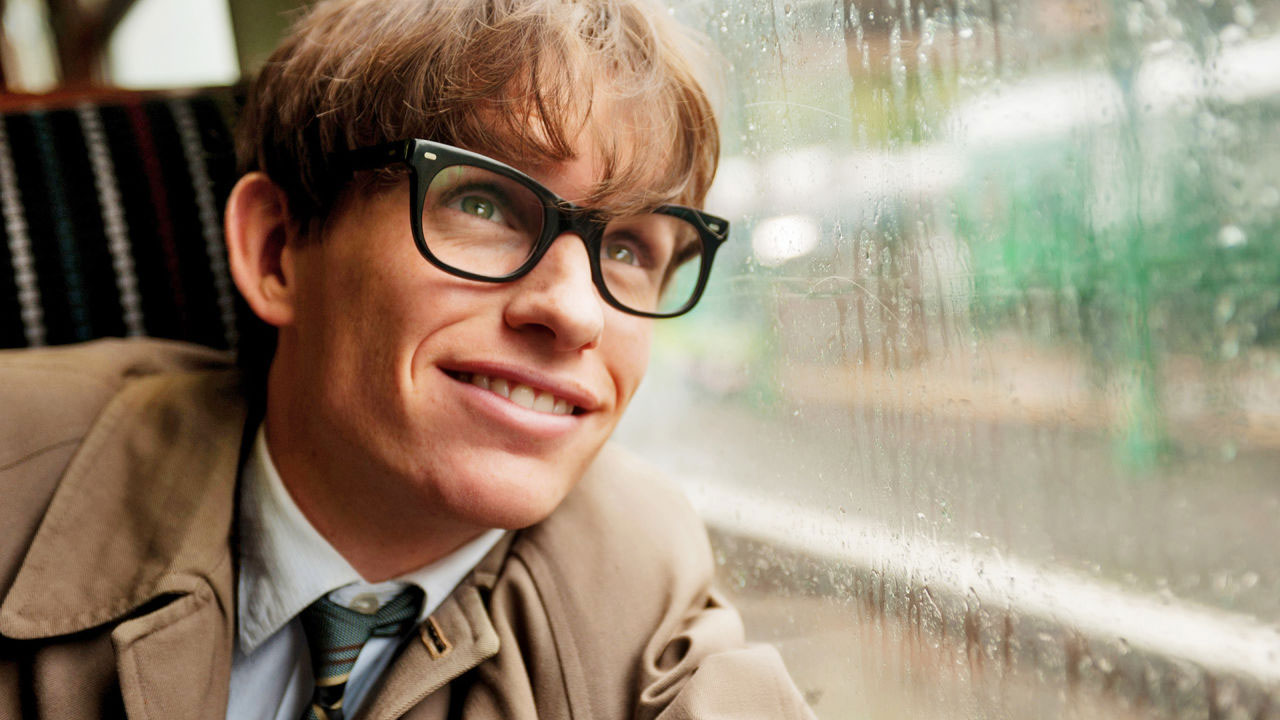 The Theory of Everything
James Marsh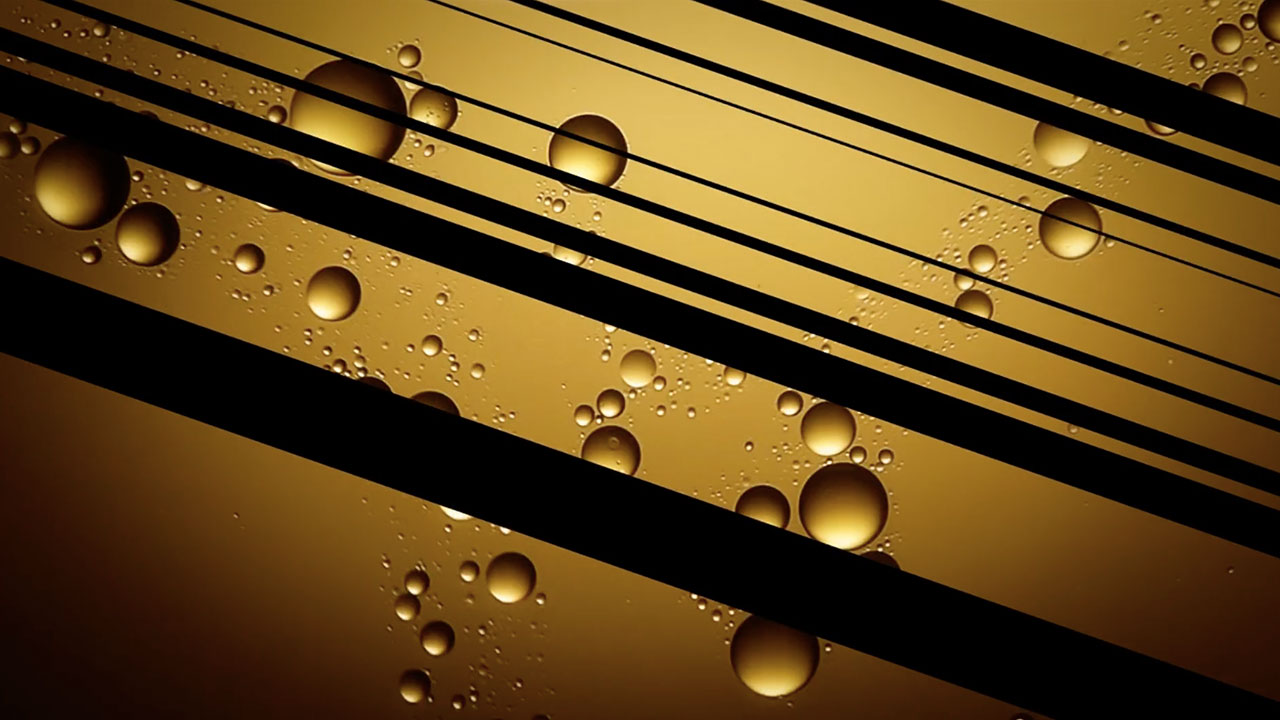 Ex Nihilo
Sophie Rautenbach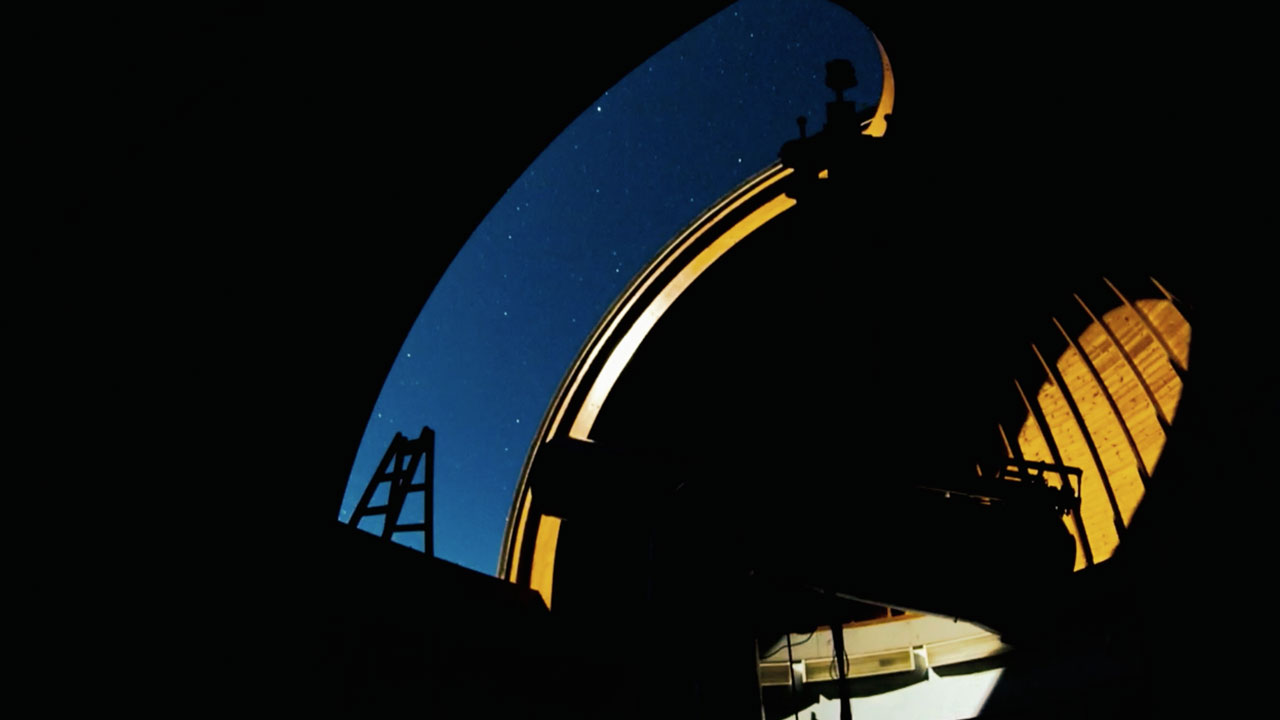 Stargaze
Hristina Vardeva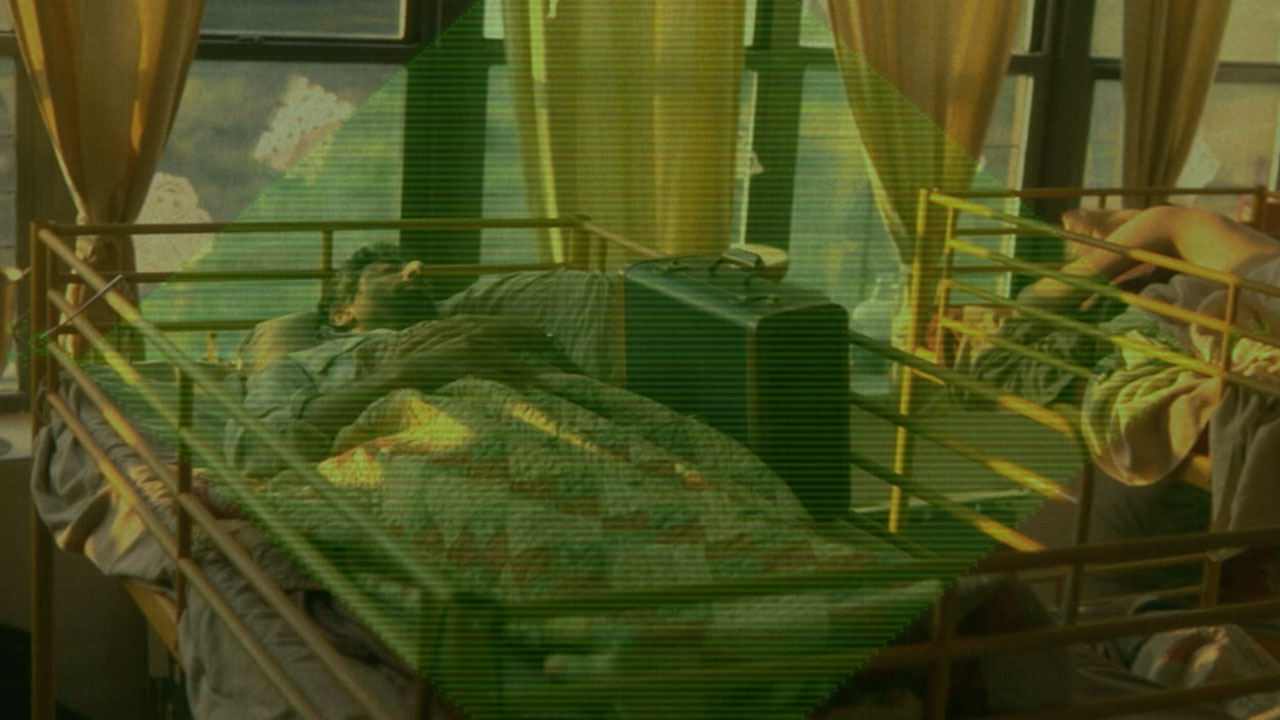 Digital Physics
Jonathan Khanlian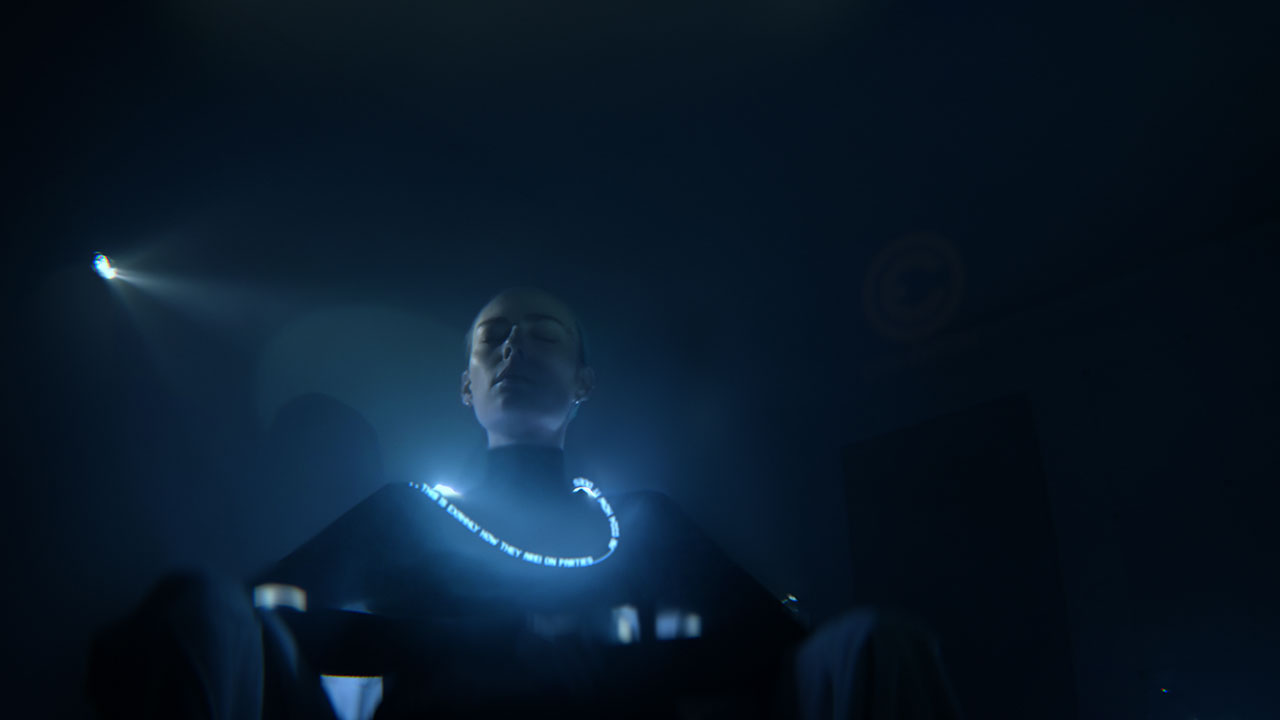 Photon
Norman Leto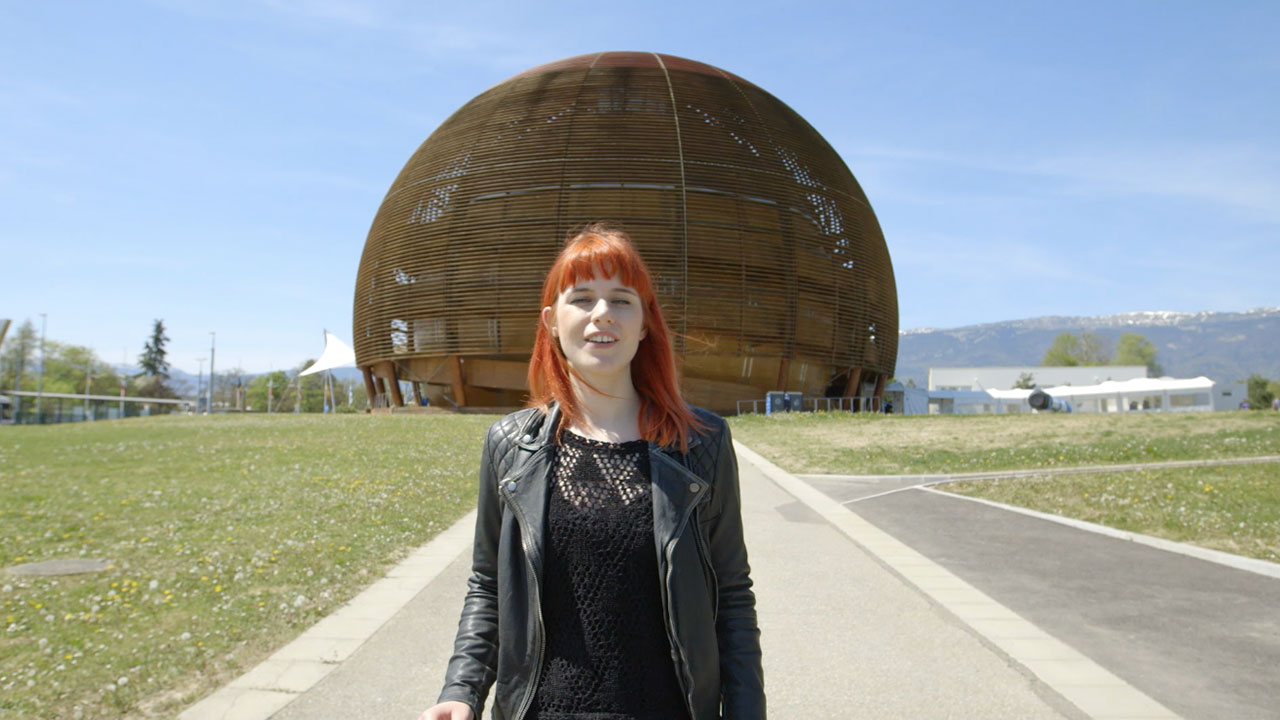 SUPERSYMMETRY: Cern's Search for New Physics
Alex Pasternak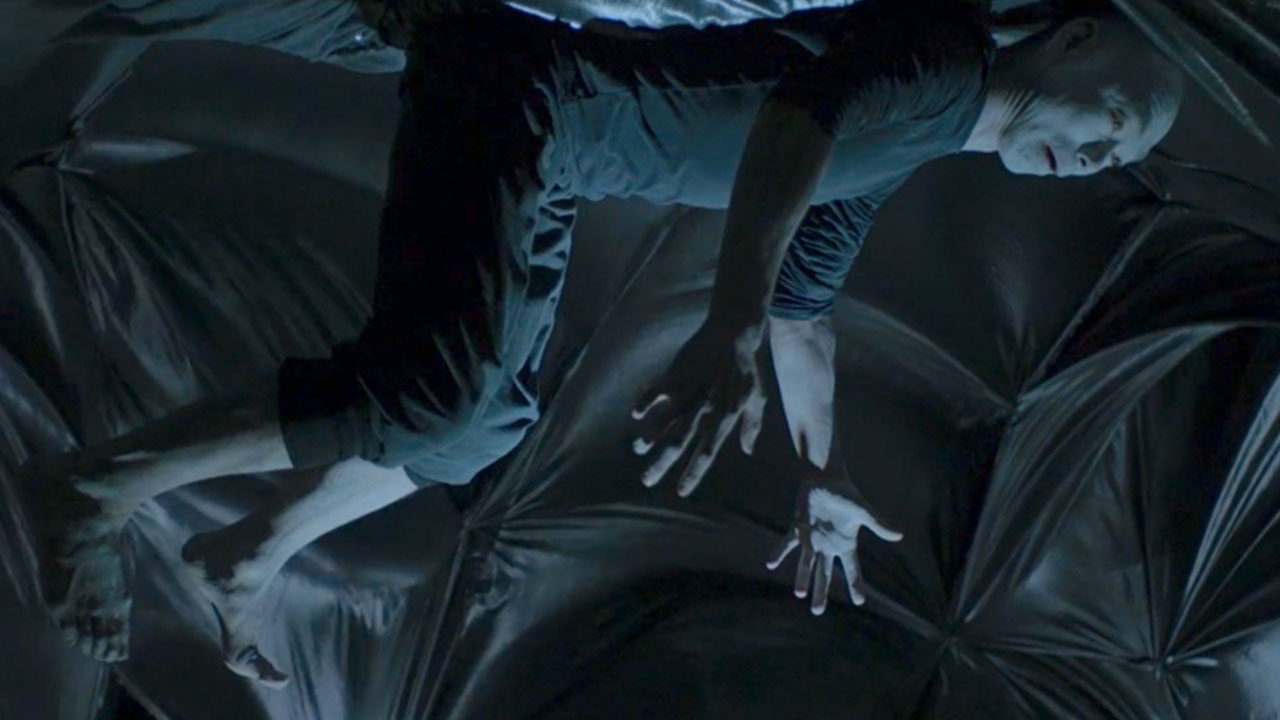 Singularity Song
Rachel Mason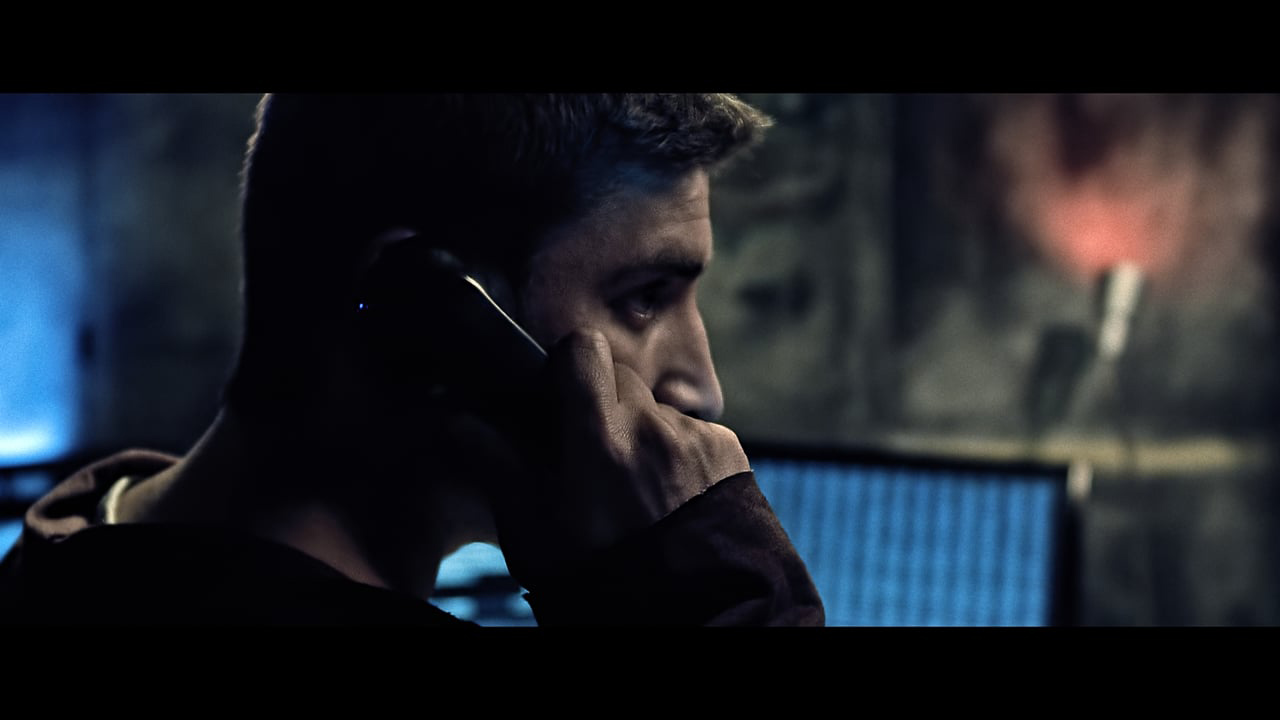 The Wheel of Time
Kagan Kerimoglu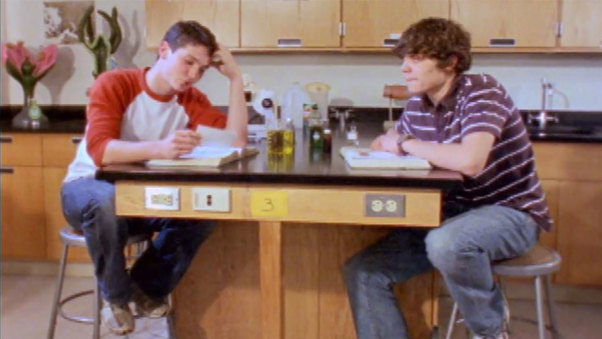 Universal Superkinetics
Jackson Adams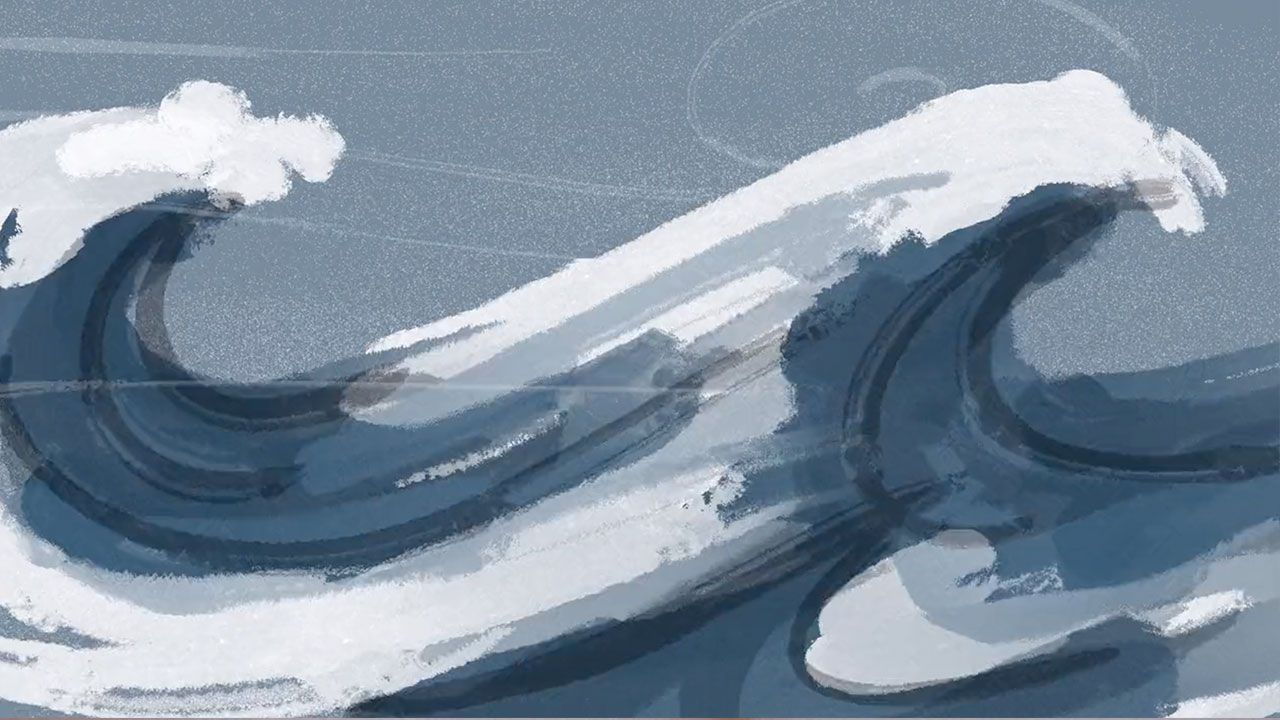 The Ocean Takes a Deep Breath
Saskia Madlener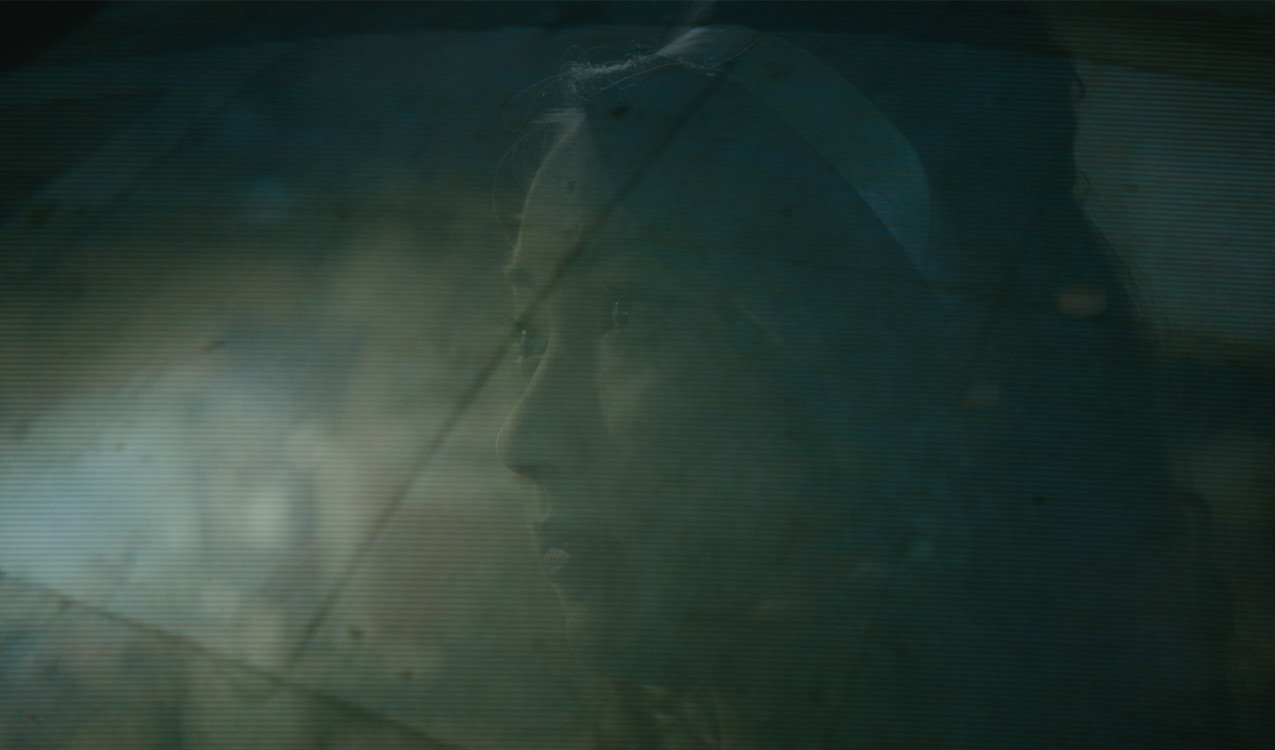 Kiko
Jamil Munoz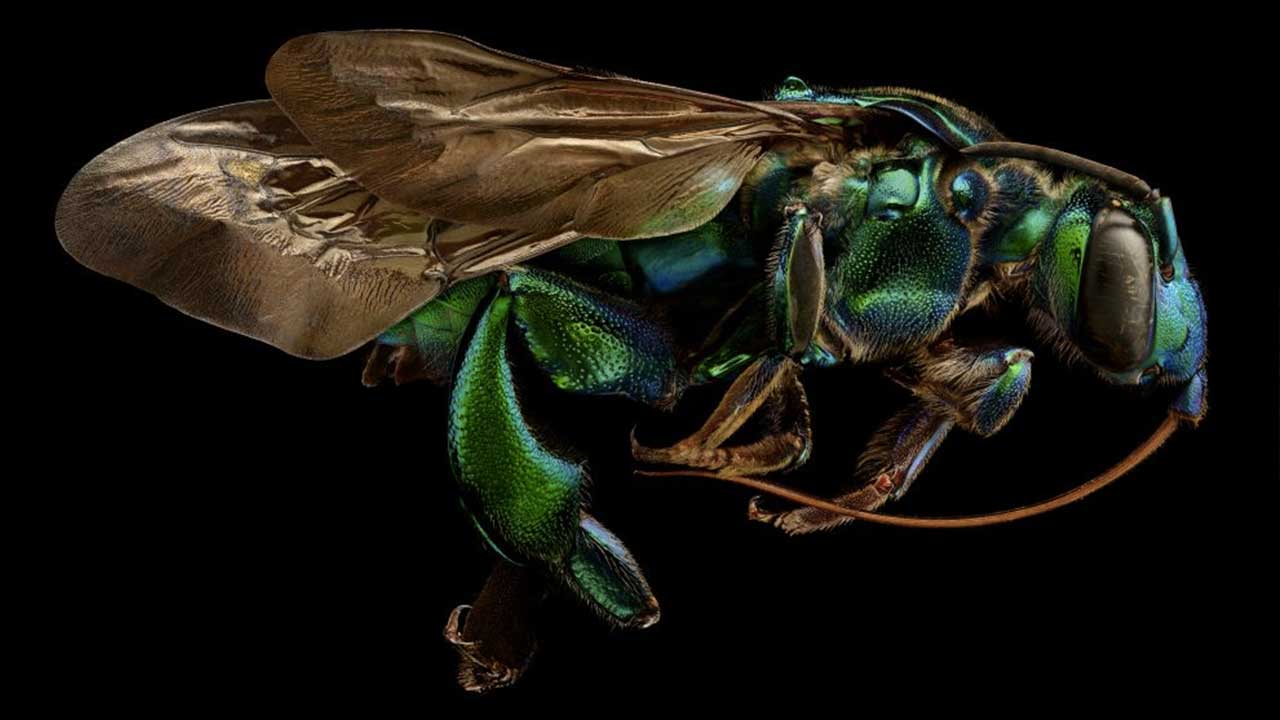 Microsculpture
Tanya Cochrane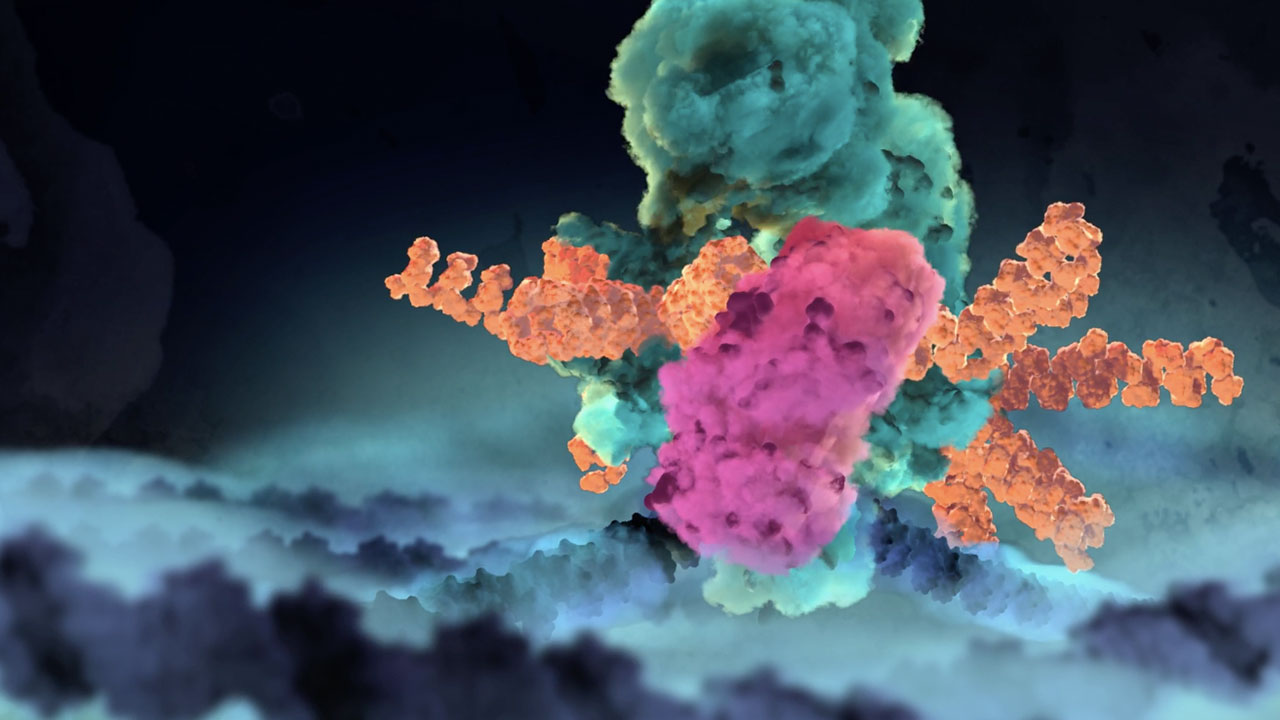 Our Resilient Genome
Alexandra Pina Kingman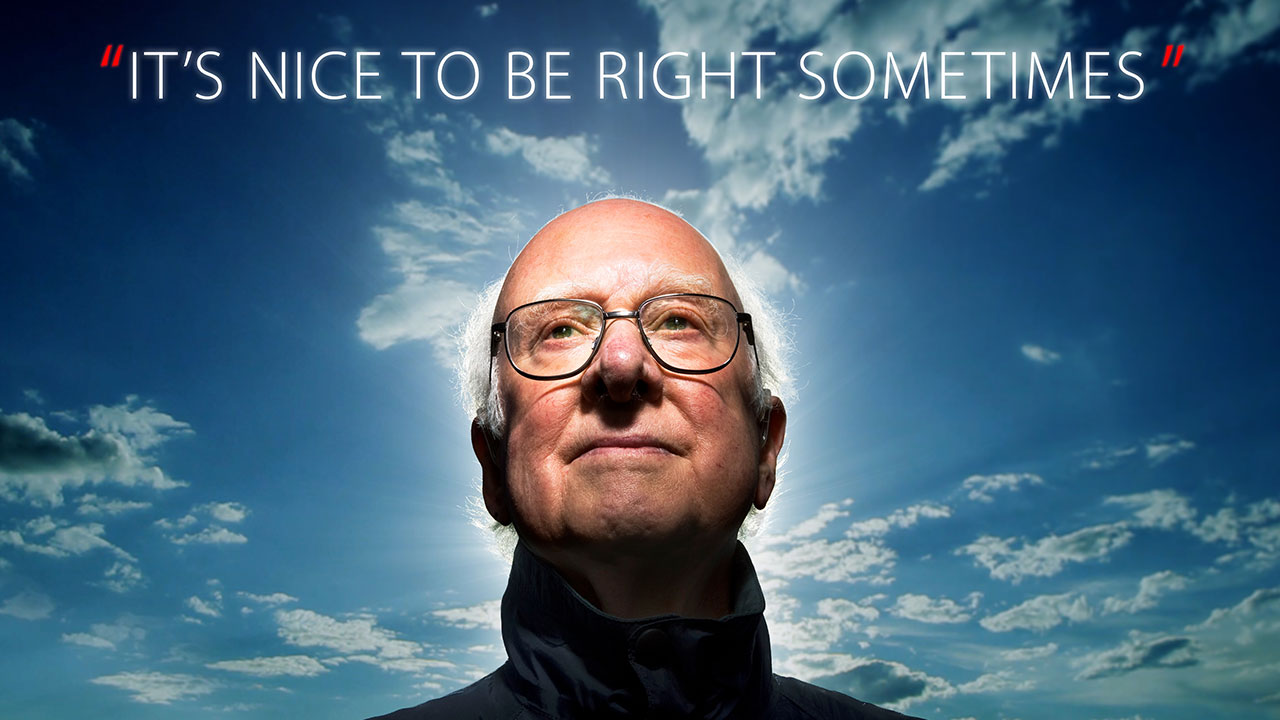 Building Blocks of the Universe
Chris Hart,Tammy Miles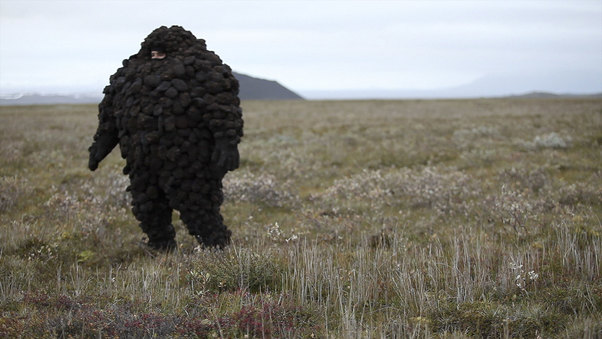 Lamina
Christian Tschanz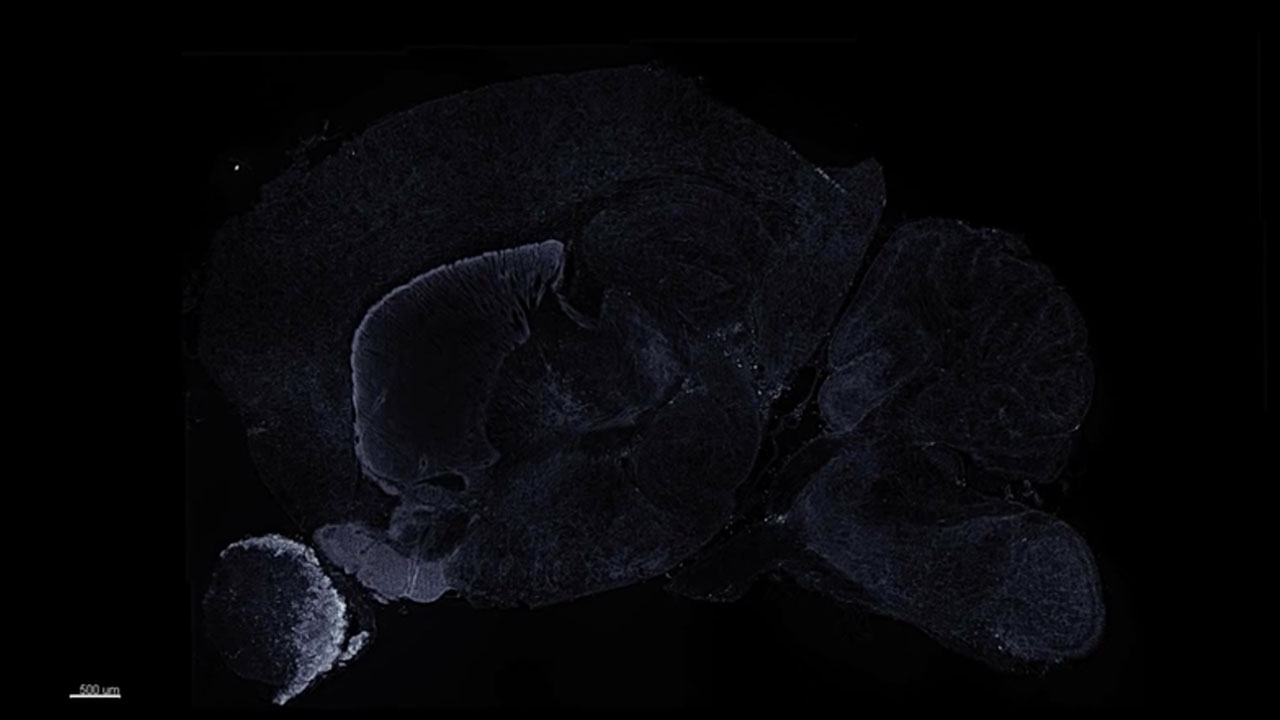 Adrenergic and dopaminergic systems of the adult mouse brain
Nicolas Renier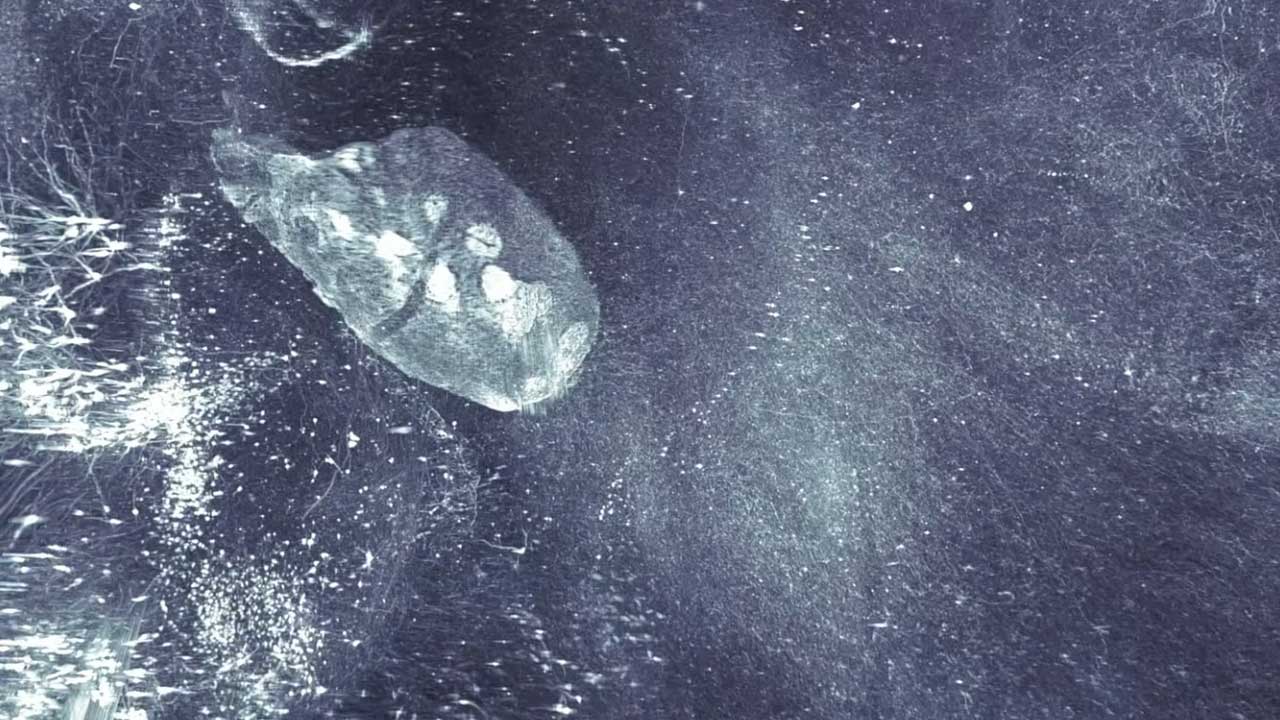 Adrenergic and Dopaminergic systems of the mouse embryo and adult mouse brain
Nicolas Renier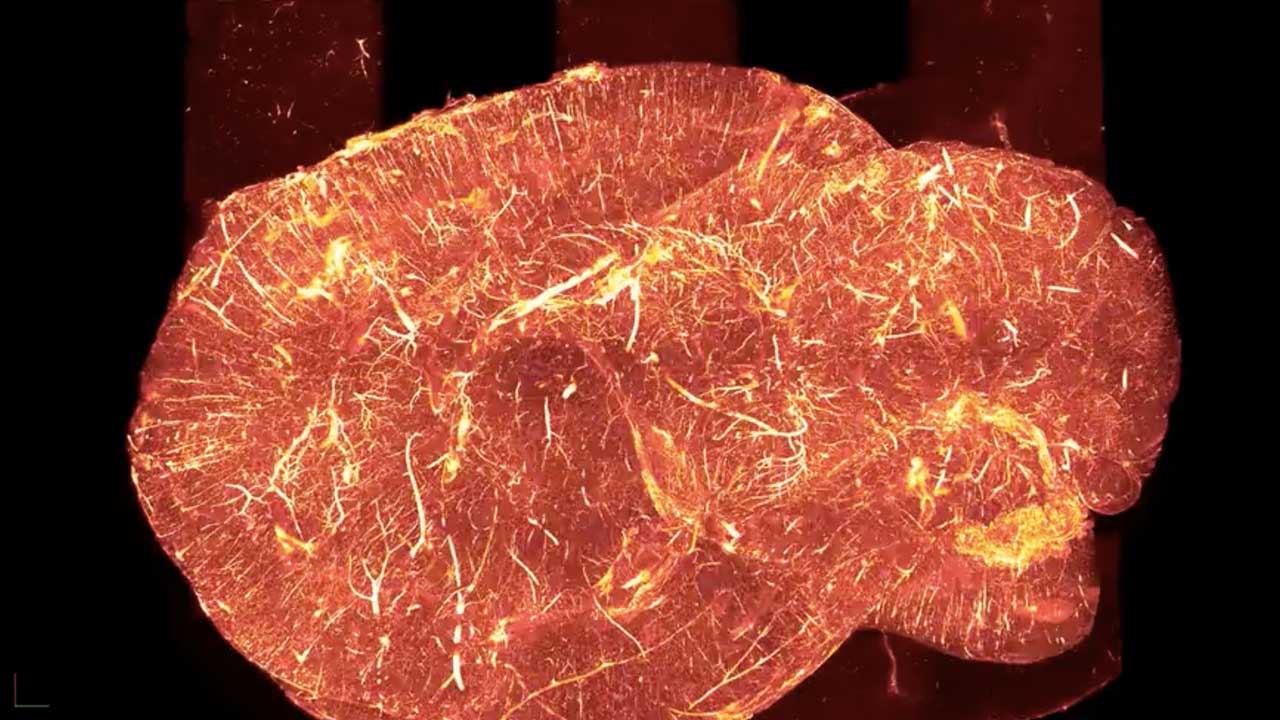 Micro-vasculature of the mouse brain
Nicolas Renier,Christoph Kirst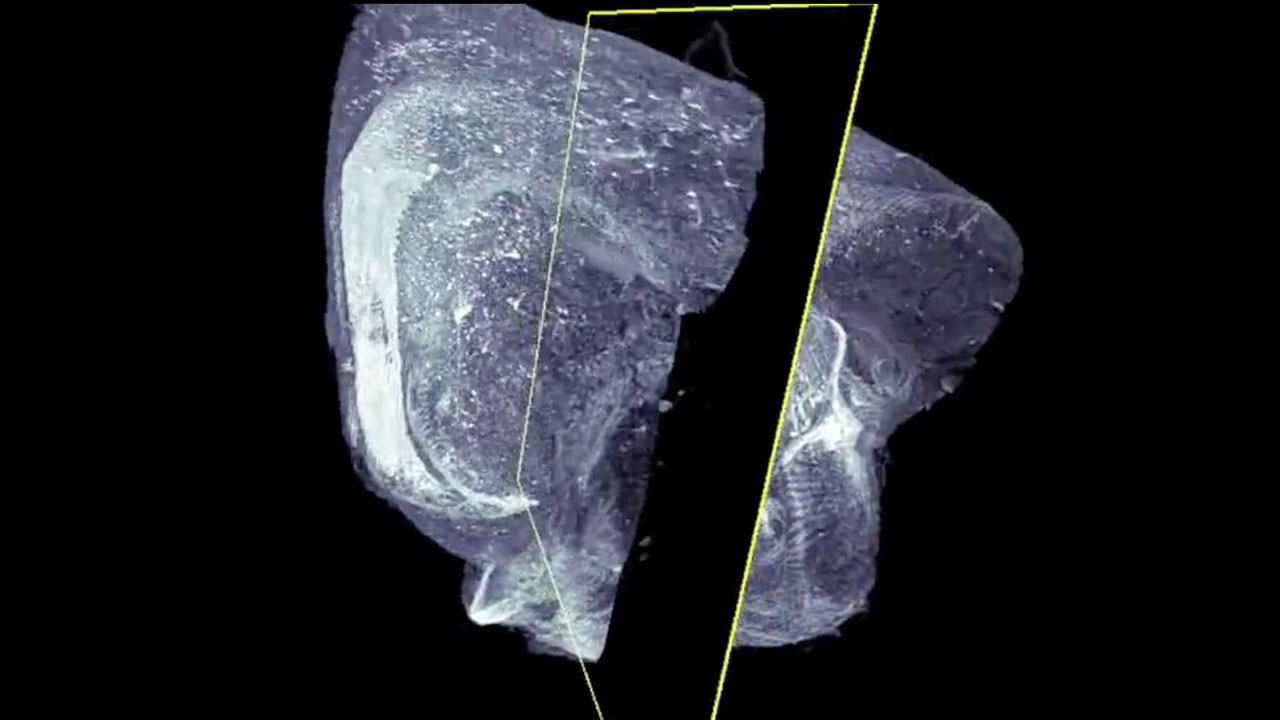 Adult mouse brain showing pyramidal neurons and their projections
Nicolas Renier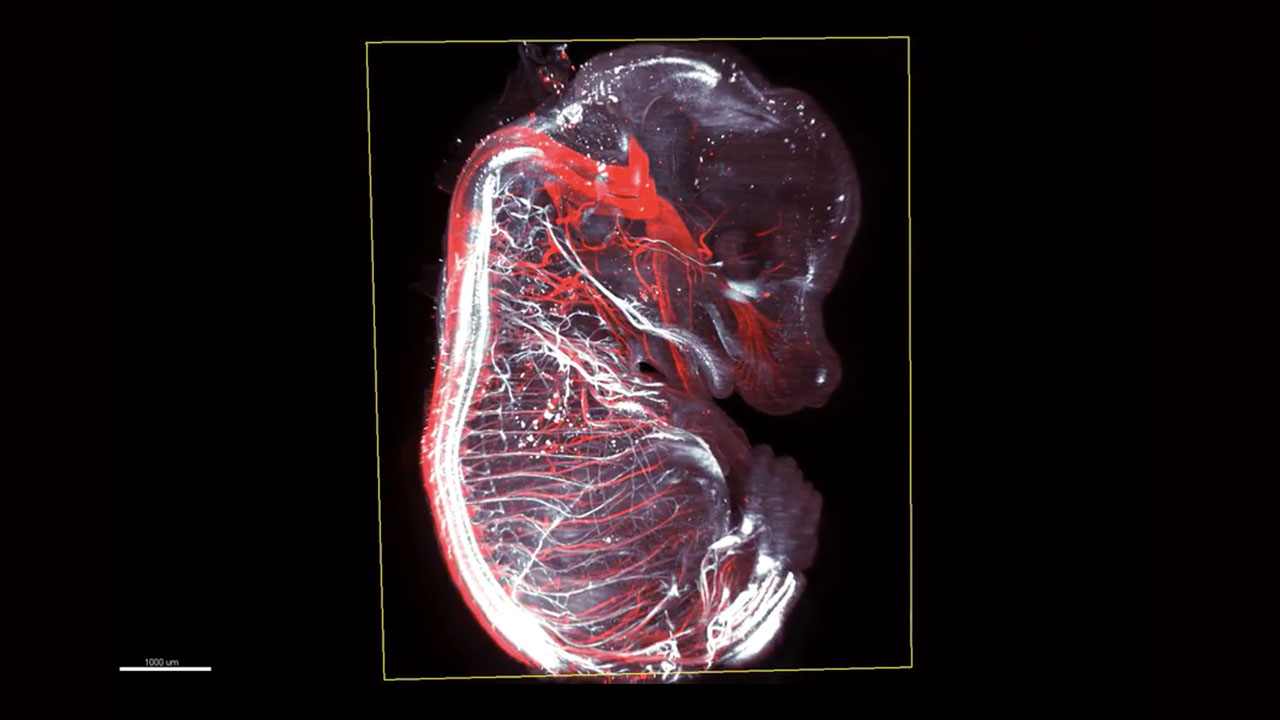 Mouse Embryo at 14 days
Nicolas Renier
Consider the Ant
Emily Fraser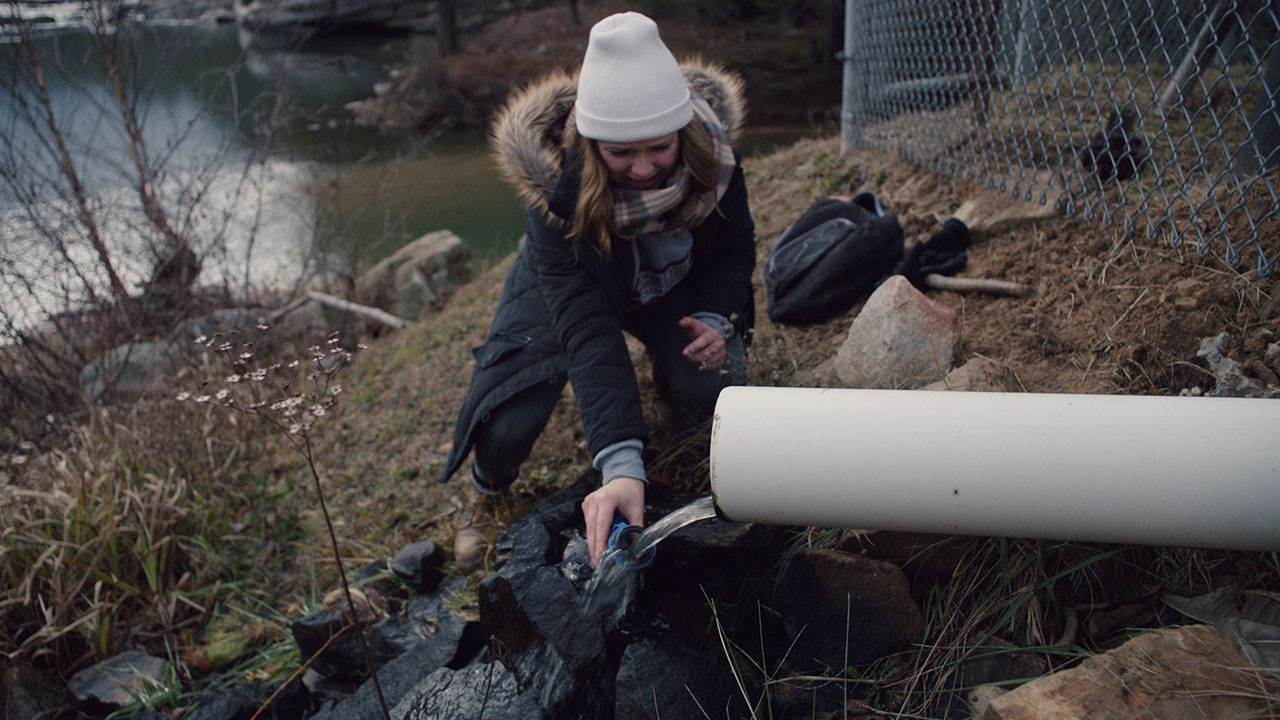 Crick in the Holler
Ursula Ellis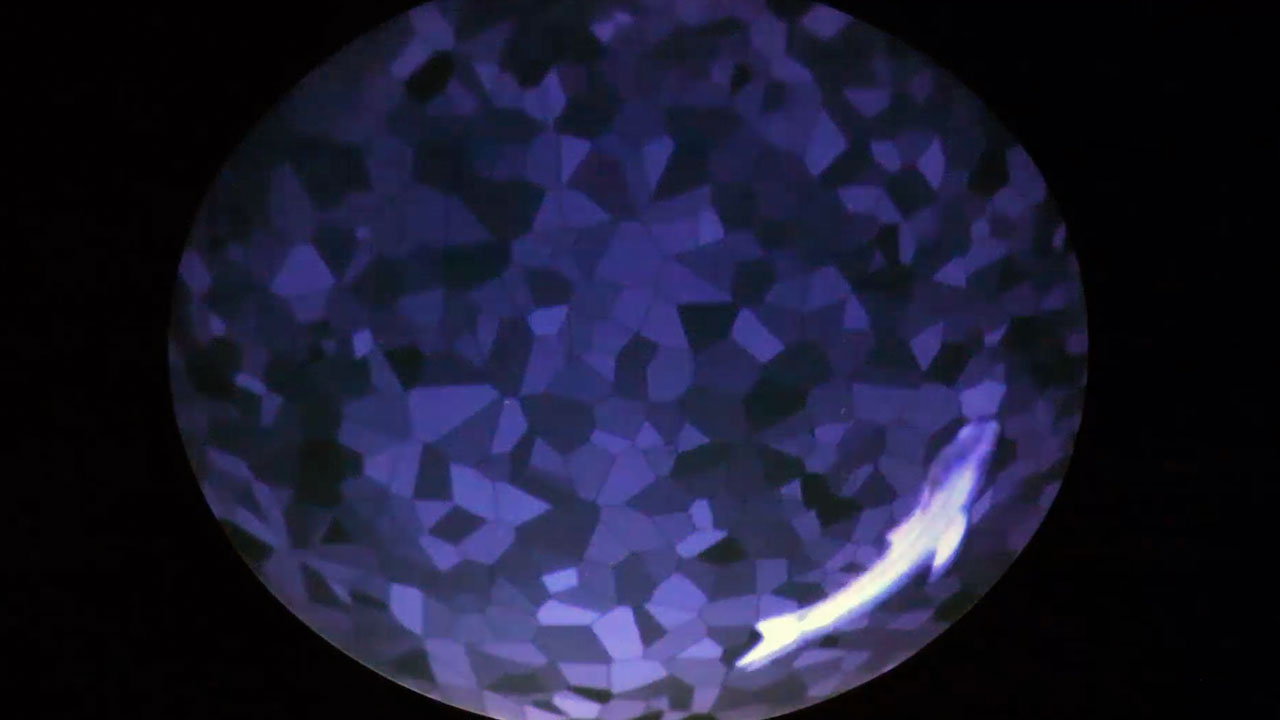 Social feedback experiment with real and virtual fish
Andrew Straw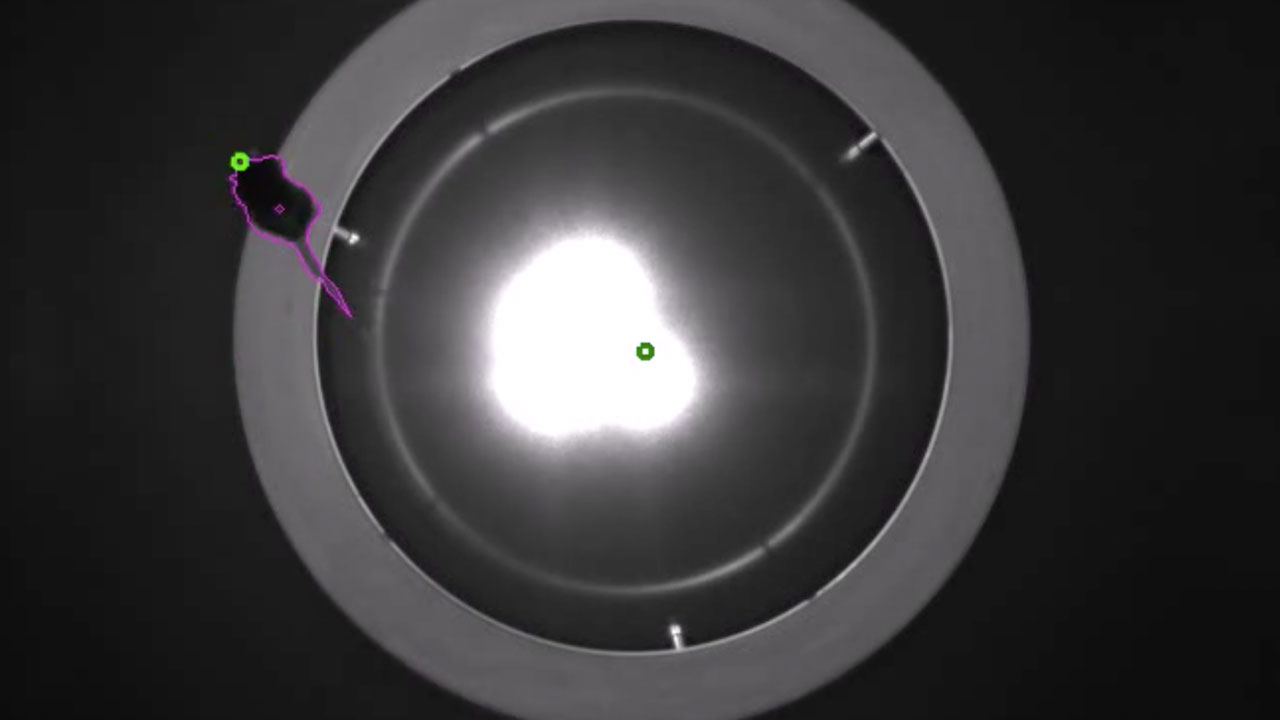 Mouse head tracking
Andrew Straw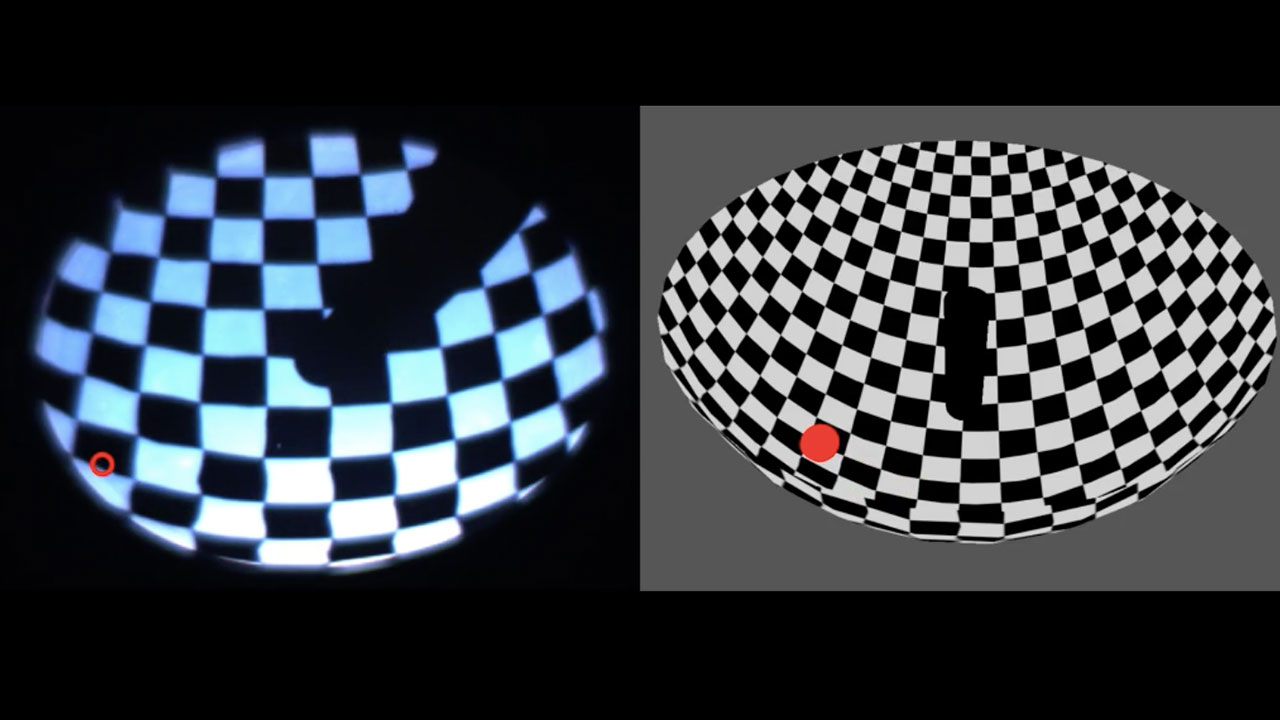 Simulation of a virtual post for freely swimming Zebrafish
Andrew Straw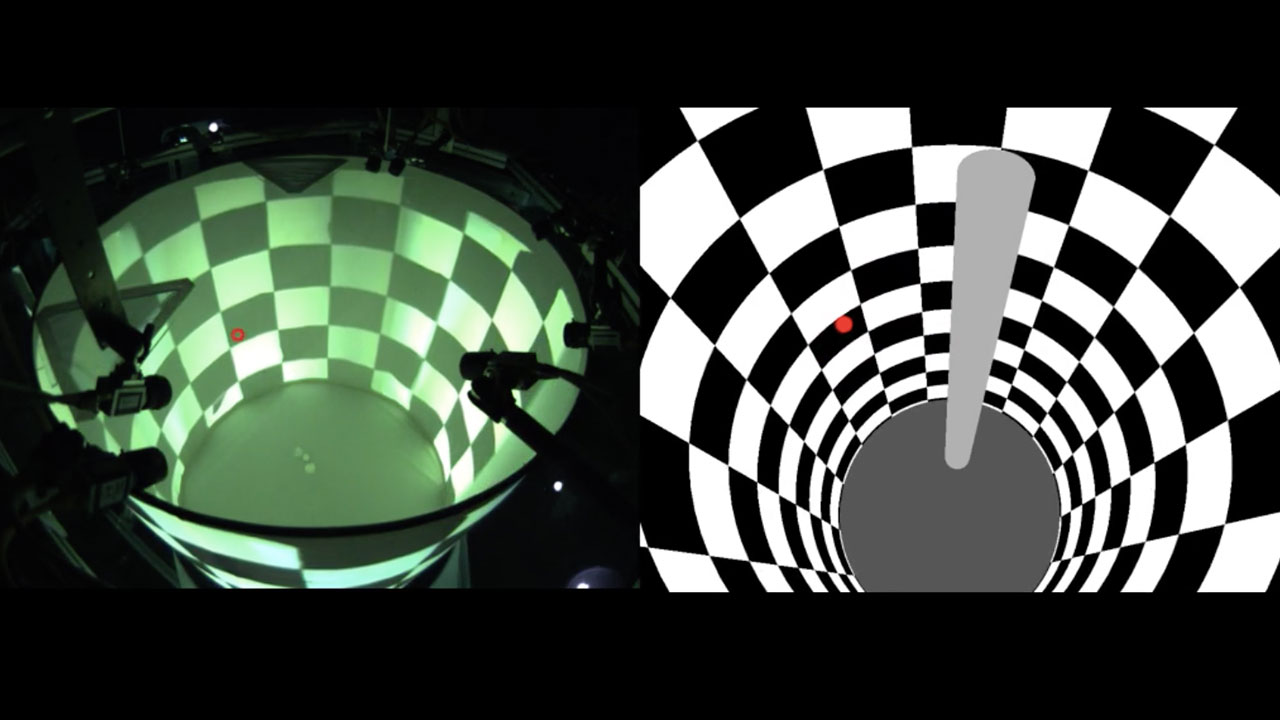 Simulation of a virtual post for freely flying Drosophila
Andrew Straw
Zebrafish in two-alternative forced choice teleportation experiment
Andrew Straw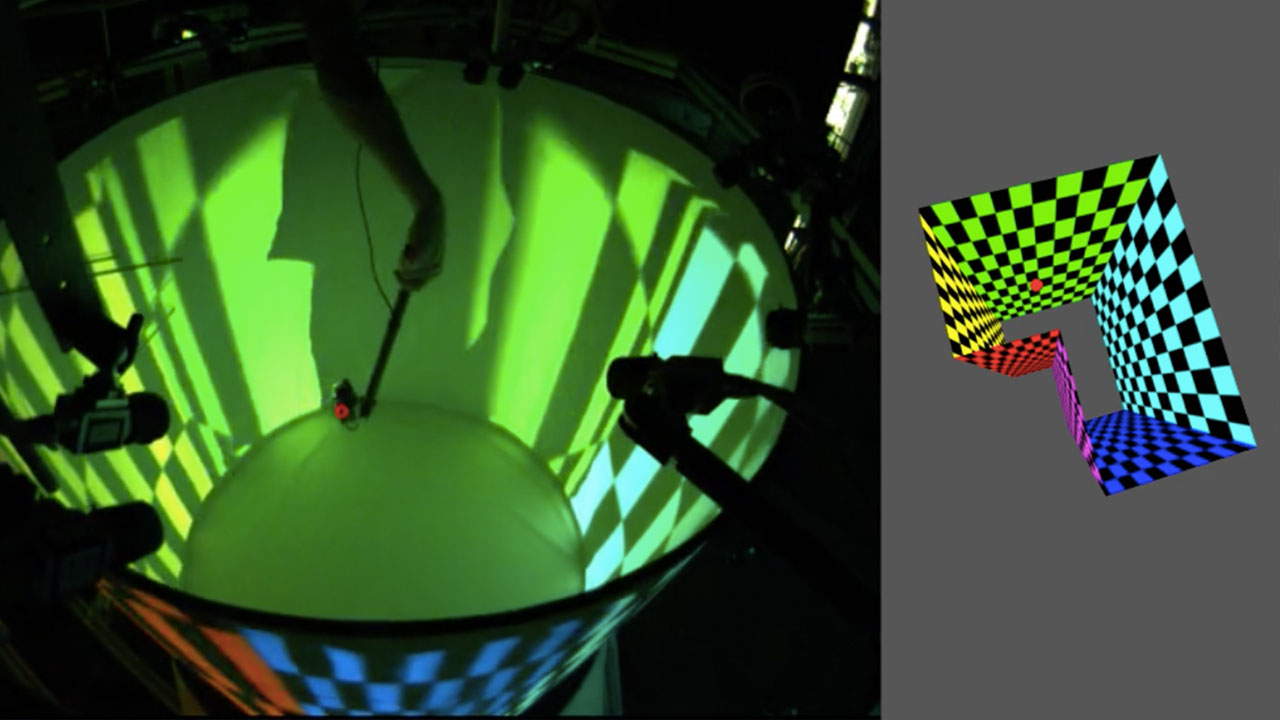 Demonstration of multiple-display perspective correct VR
Andrew Straw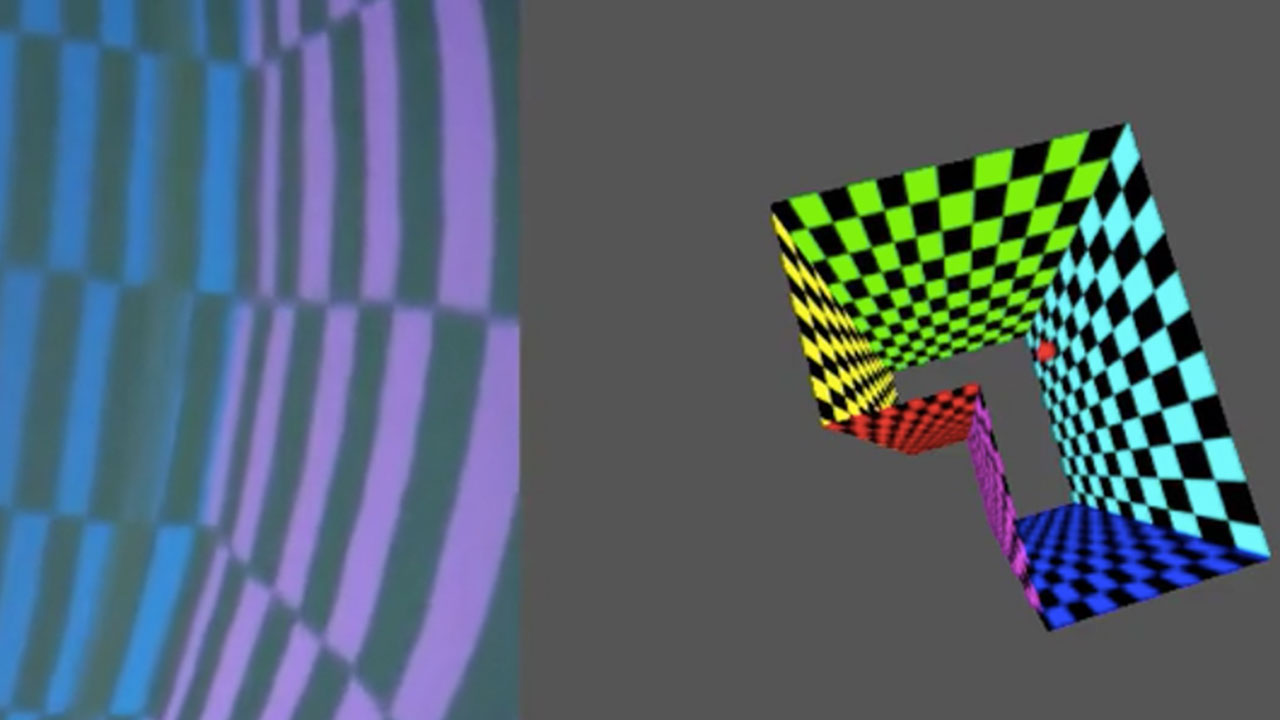 Demonstration of VR from the perspective of a freely moving observer
Andrew Strayer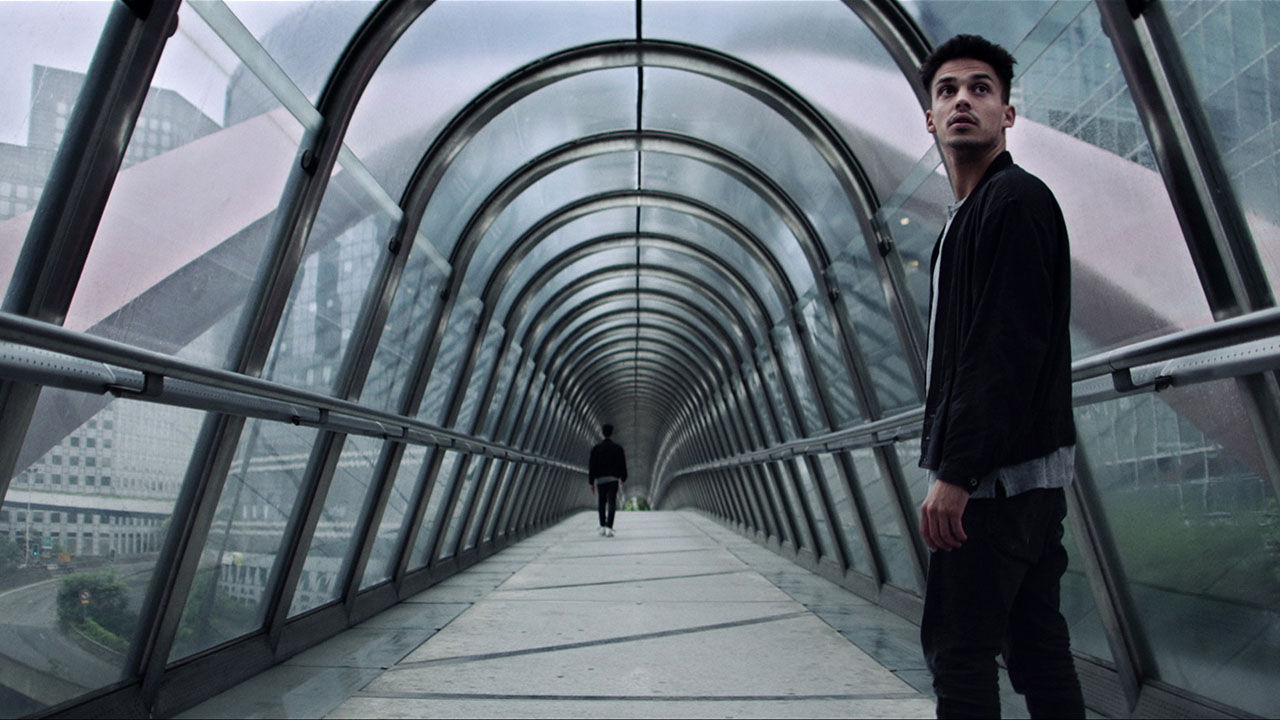 We Are Data
Moritz Mueller-Preisser, Franziska Brozio
Adrenergic center of the locus coeruleus in a human brain (view of the brainstem)
Nicolas Renier,Csaba Adori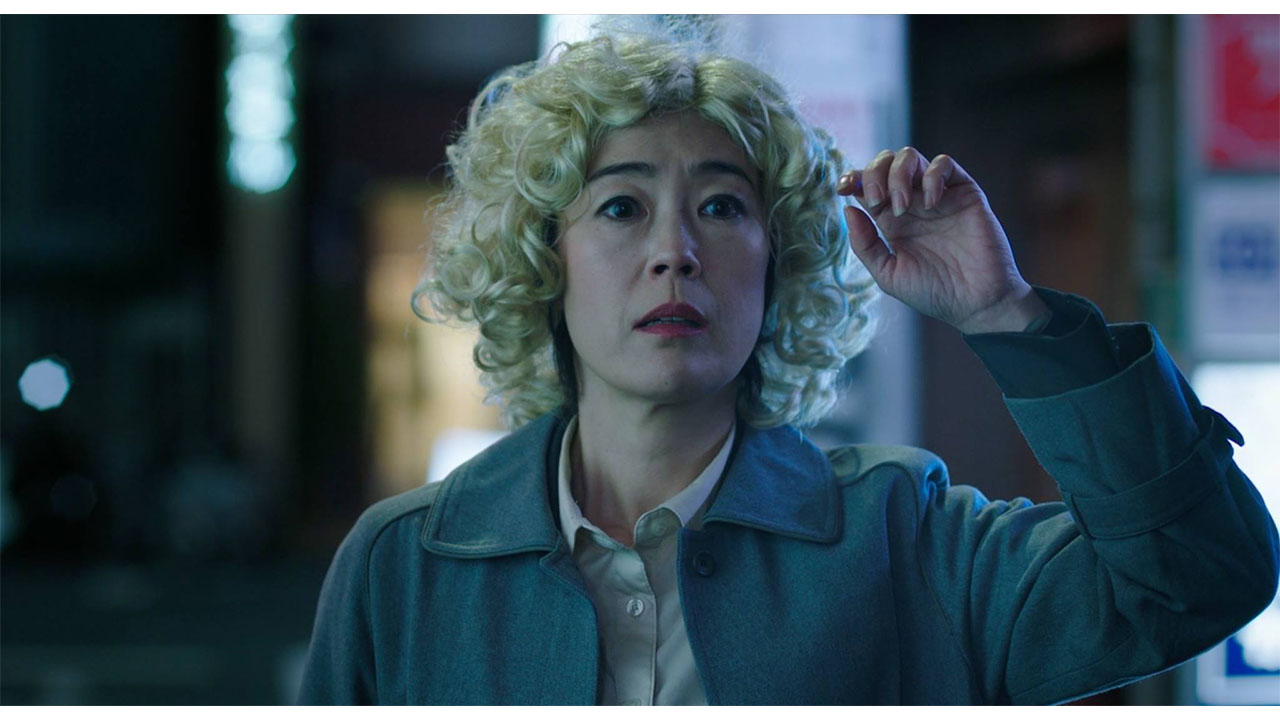 Oh Lucy!
Atsuko Hirayanagi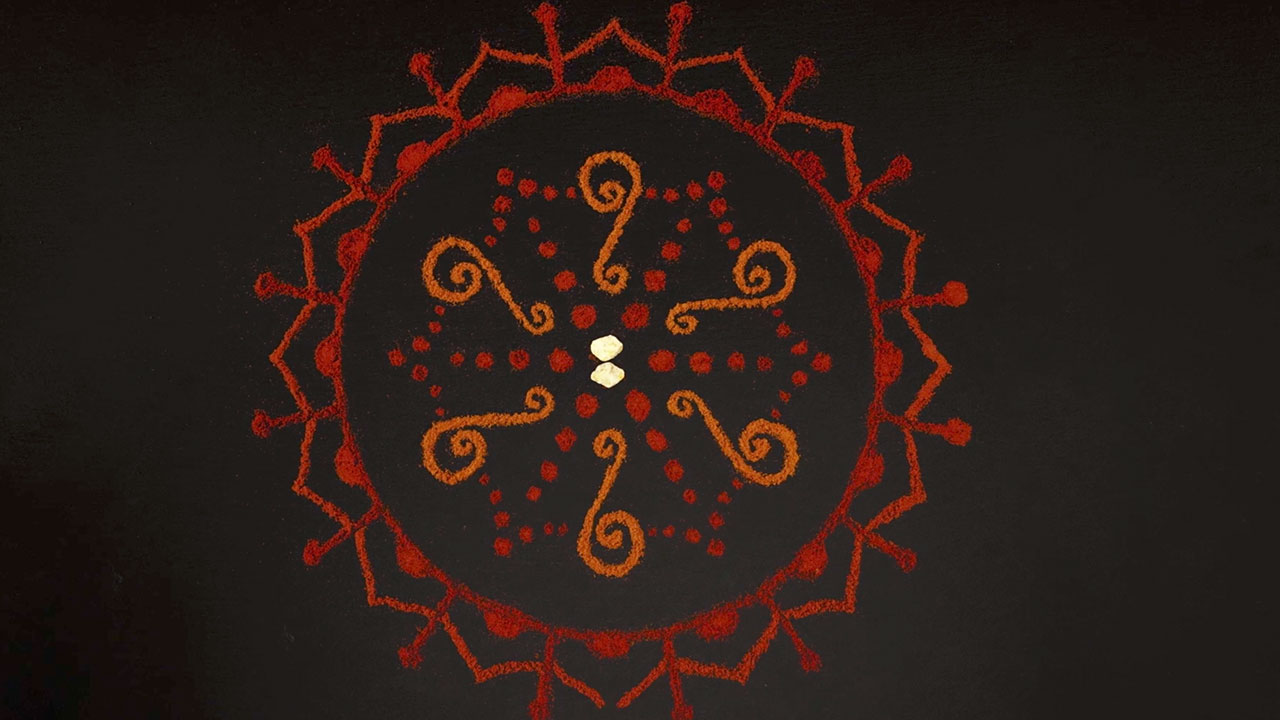 Utopia Now
Samuel Bunn,Remo Rauscher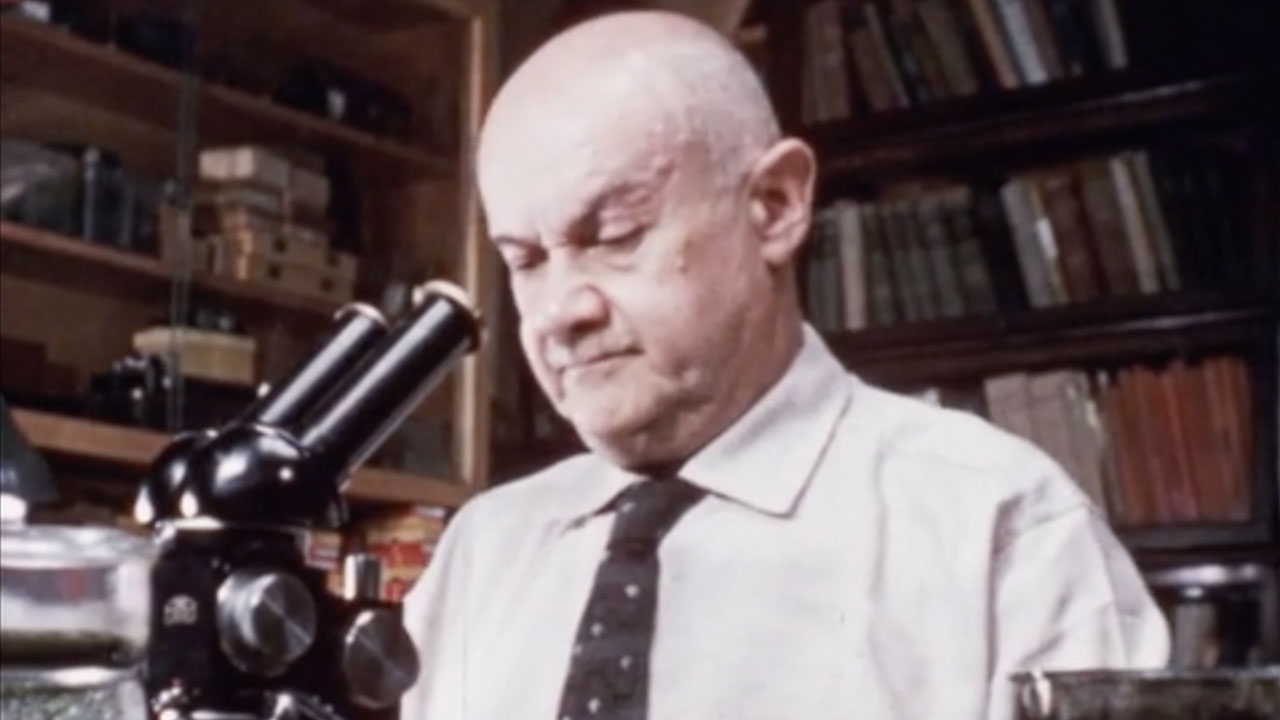 The Worlds of Dr. Vishniac
Donald F. Hornig
Spectacular Science: The Lifecycle of a Mushroom
Tom Beg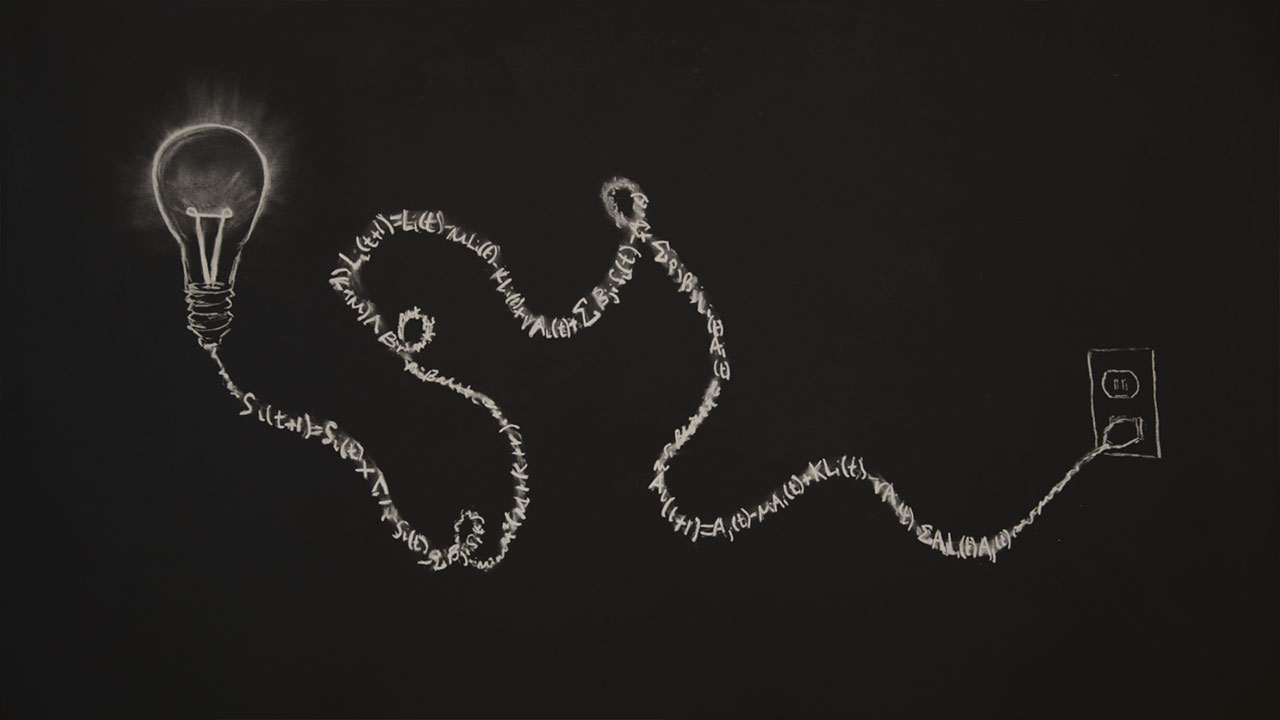 Persistence & Vision
Mahalia Lepage,Jeremiah Yarmie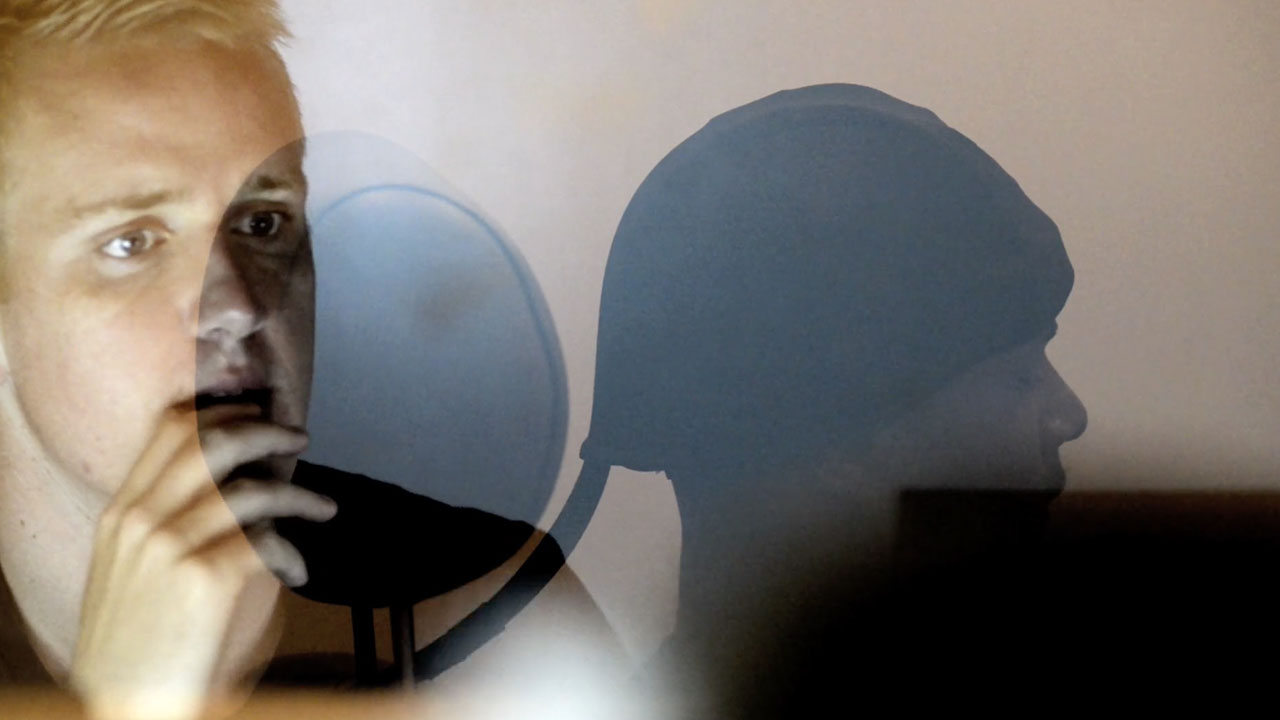 Apparatus Synapse
William Noland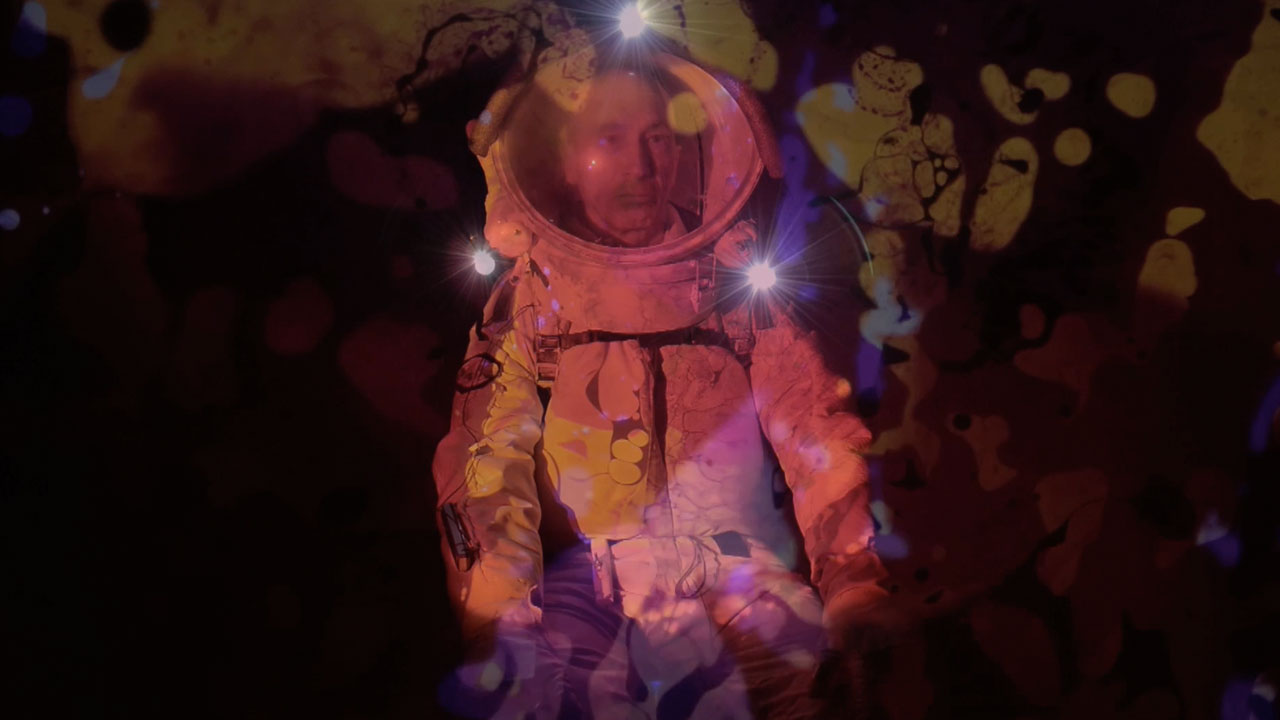 Mars Society
Giulia Grossmann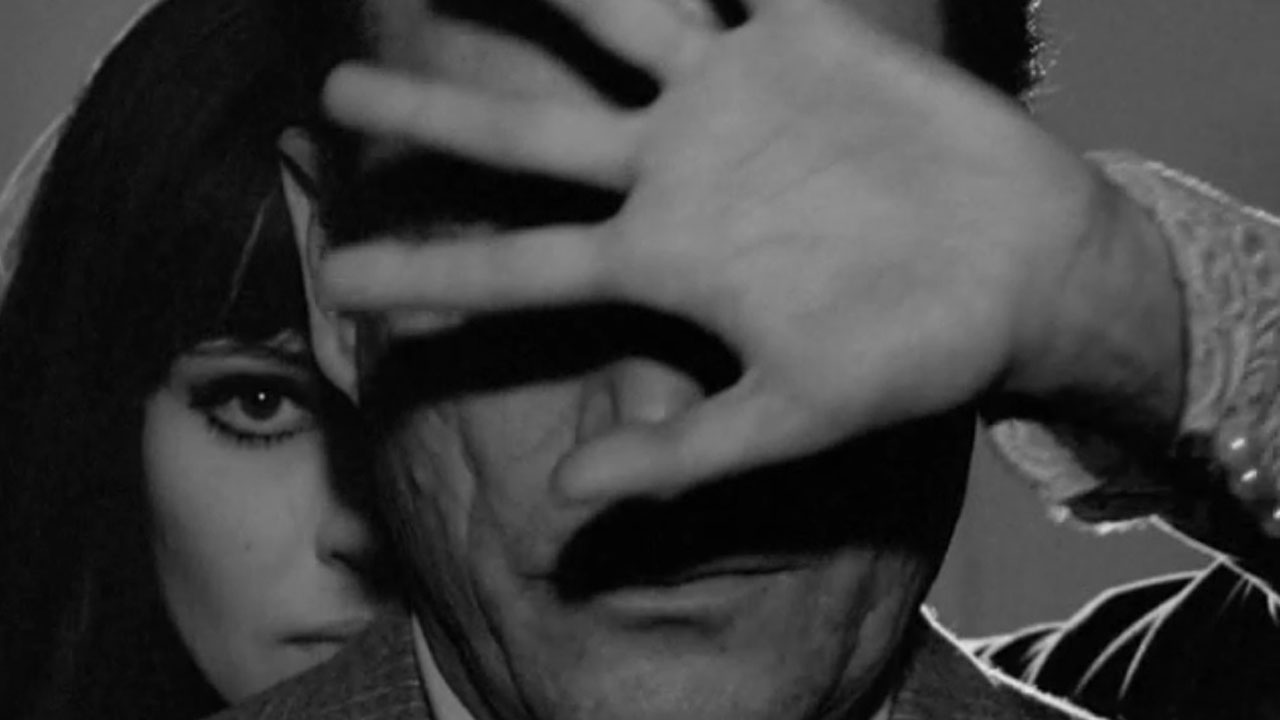 Alphaville: A Strange Adventure of Lemmy Caution
Jean-Luc Godard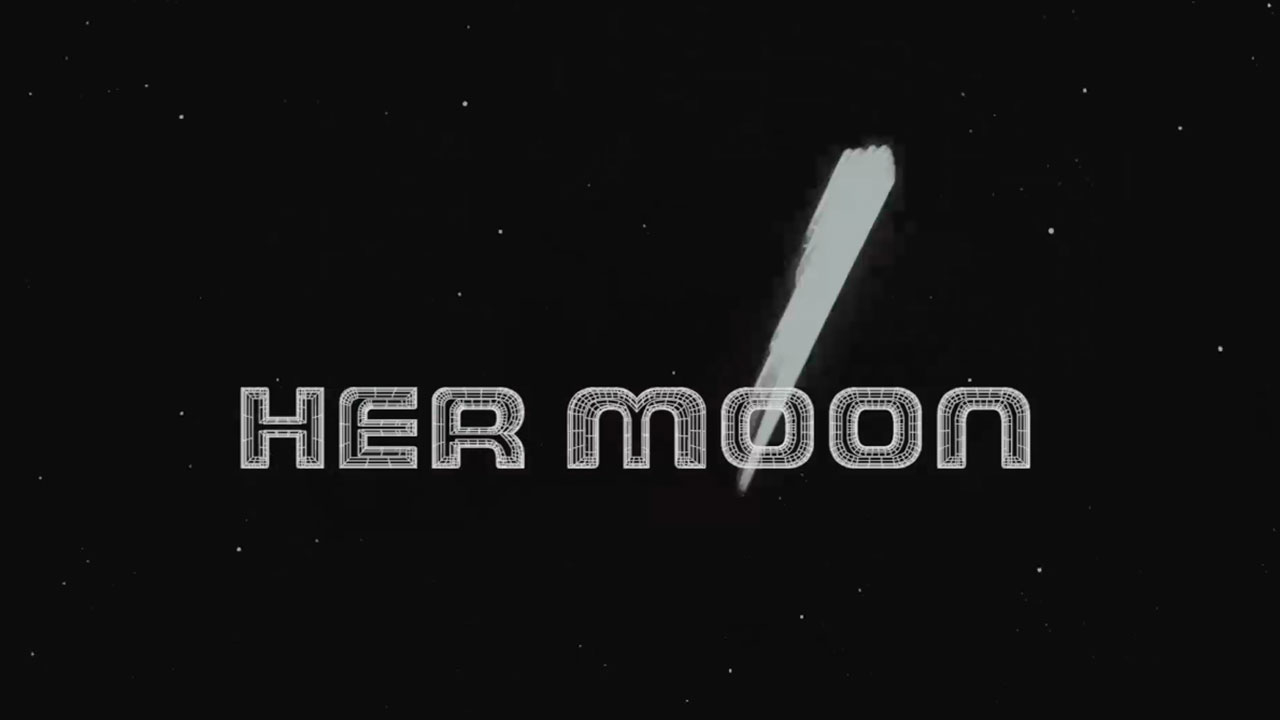 Her Moon
Lilian Mehrel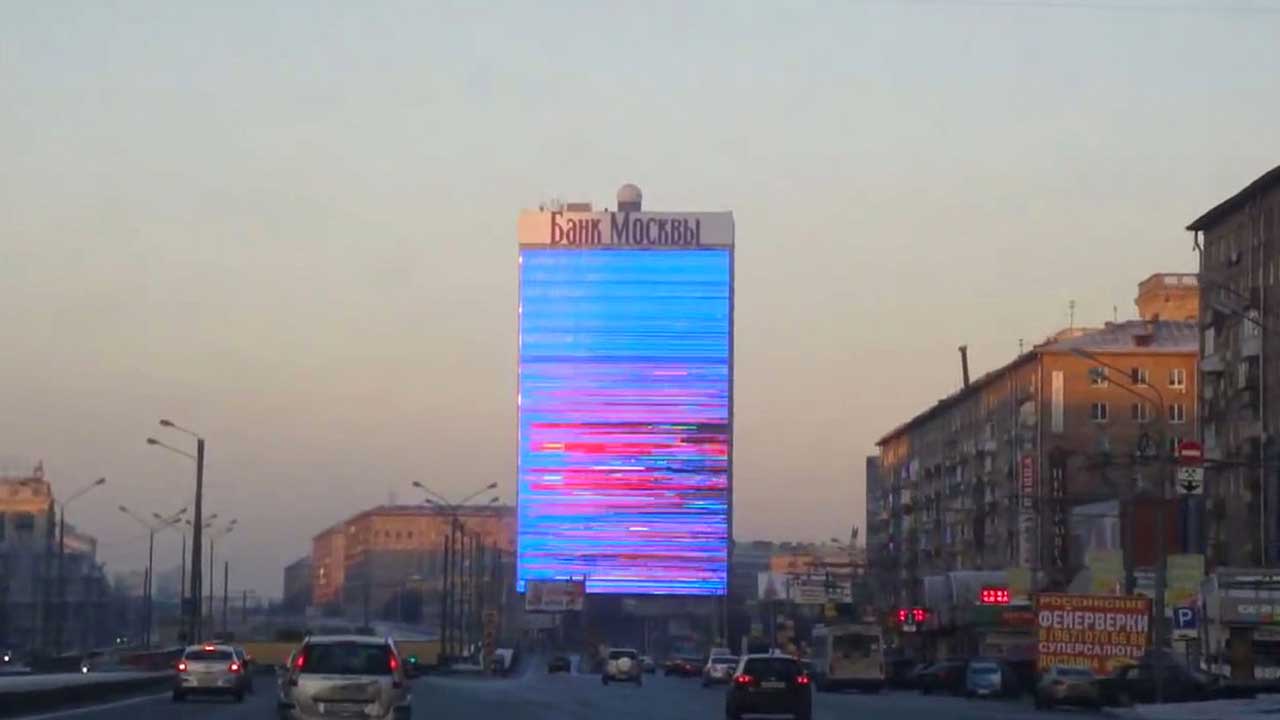 Immortality, home and elsewhere
Sasha Litvintseva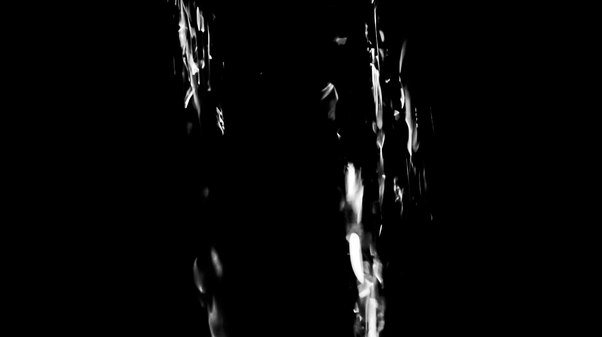 (a)symmetry
Dave Fischer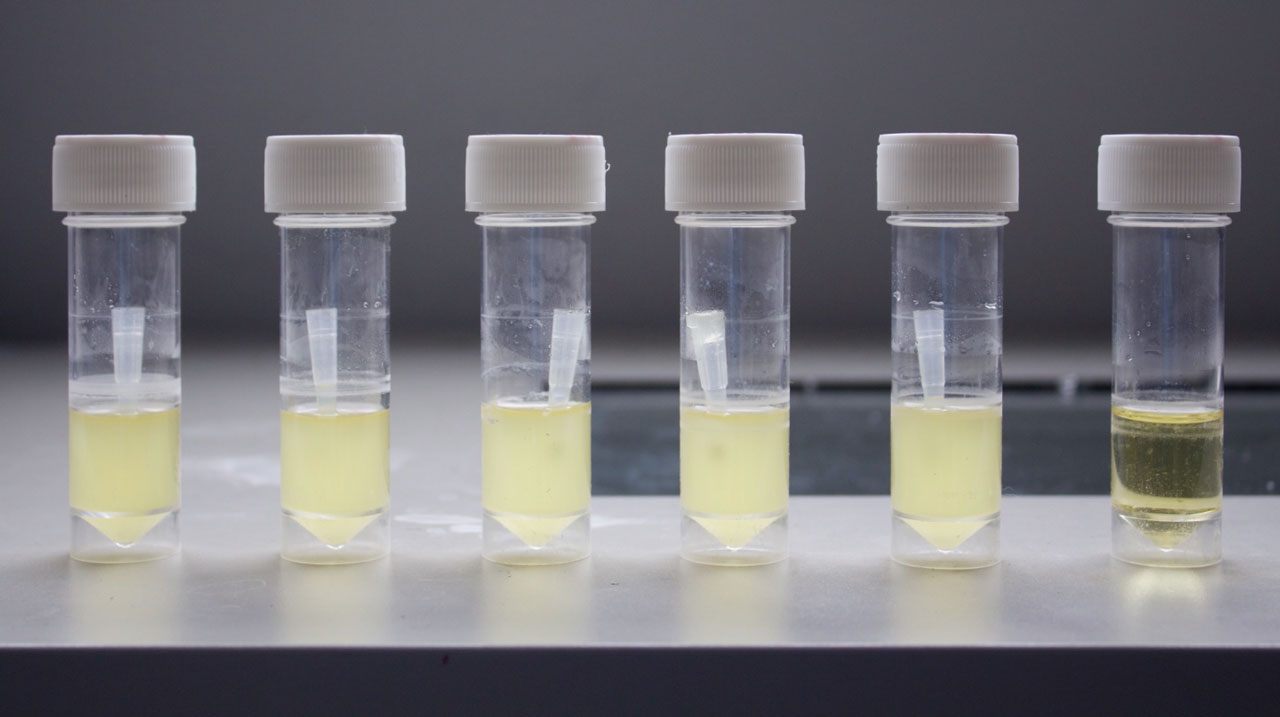 Lively Material
Louise Mackenzie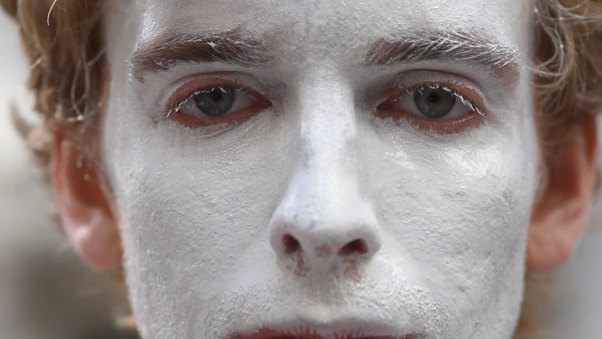 Empty Space
Steve Gong,Zephyr Peynore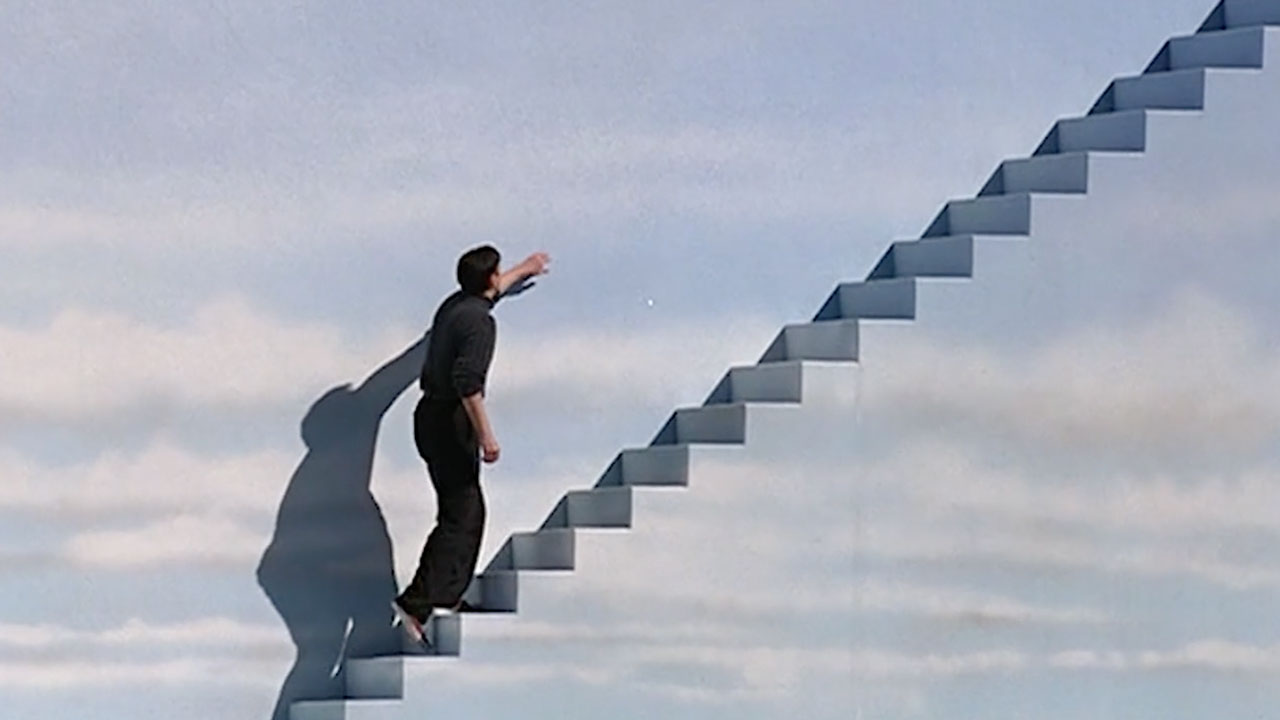 Can Neuroscience Make Super Movies?
Tom Malkowicz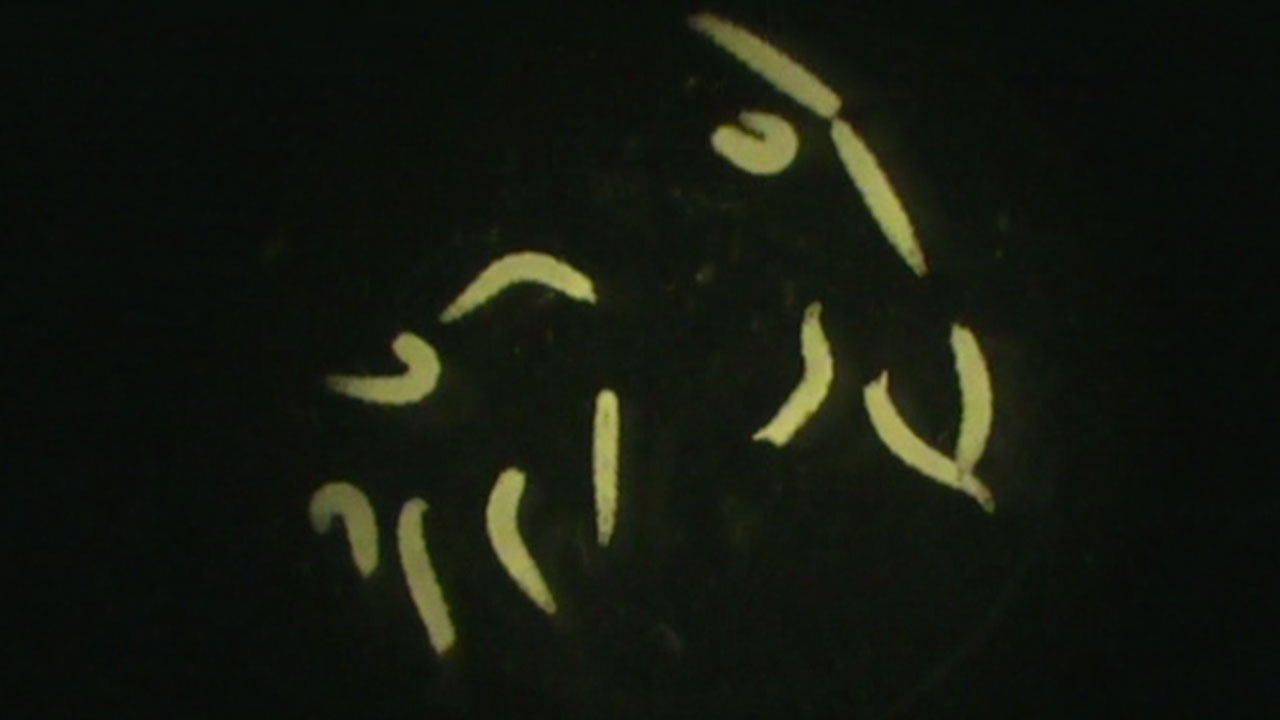 Kyoto Fruit Flies: Collection and Variation
Shigeyuki Yoshikawa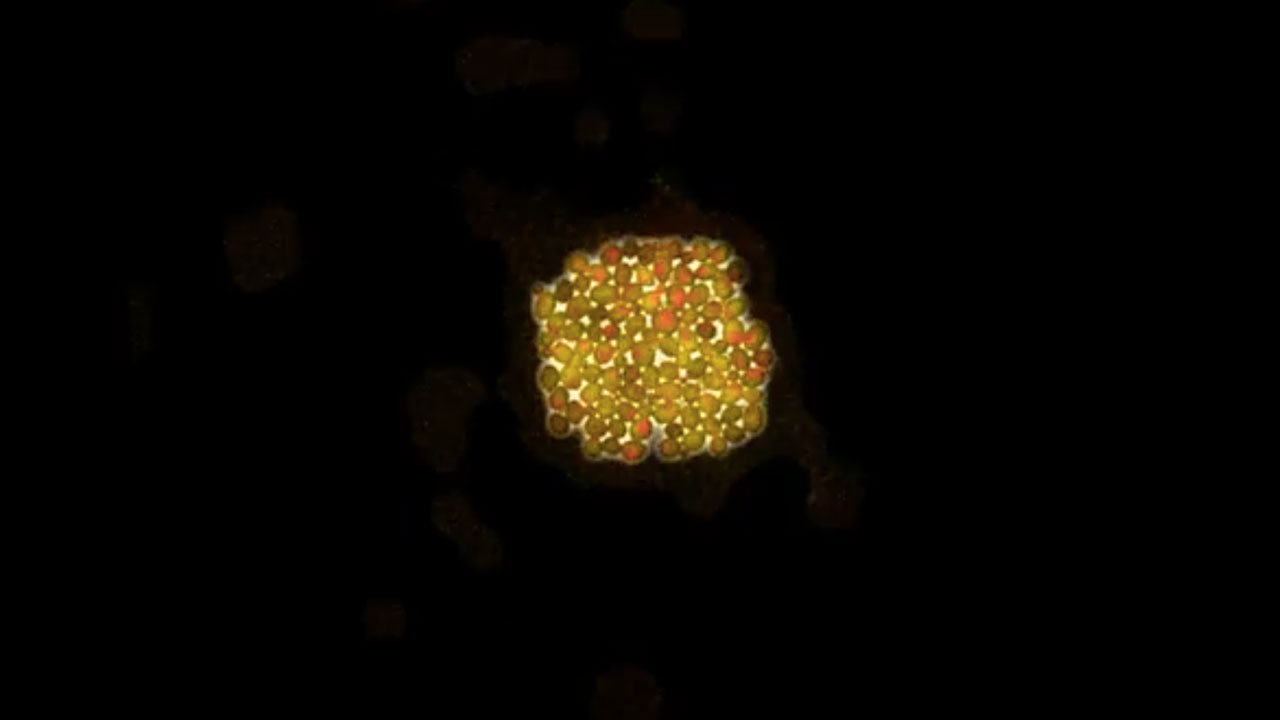 Yeast Cell Growth Meets The Beatles
Andrej Ondracka,Bernie Langs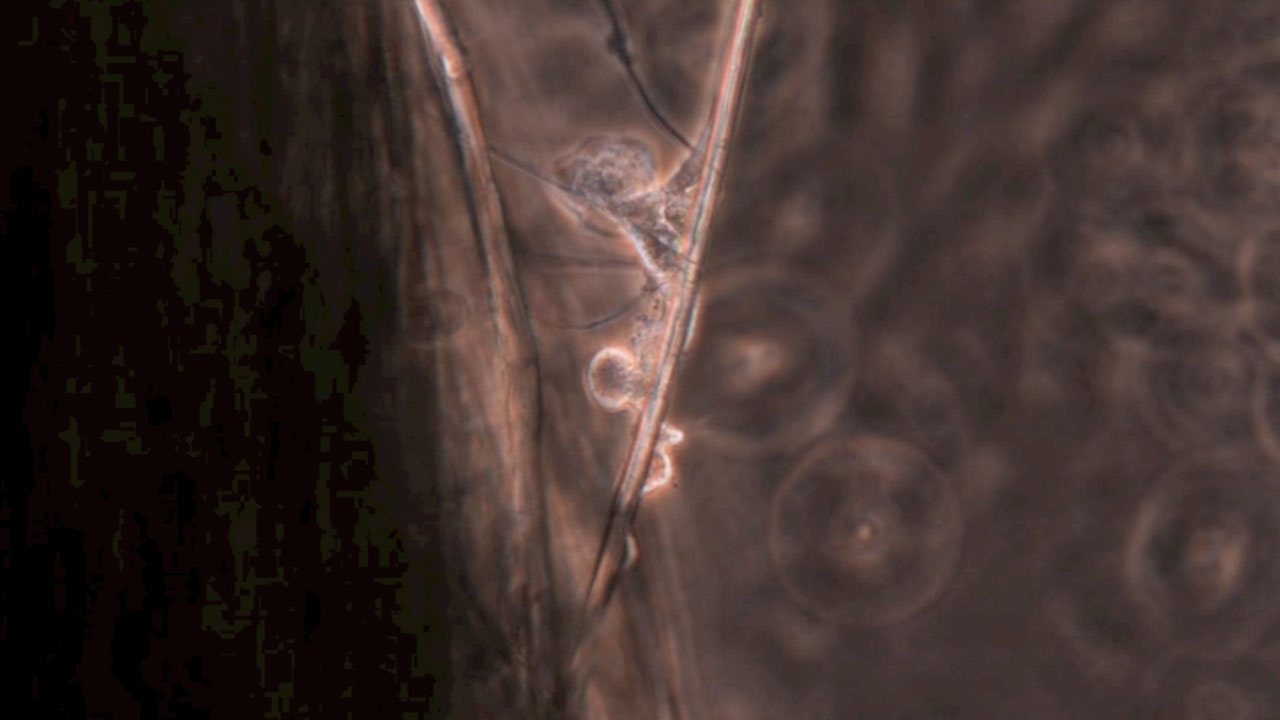 Aseptic Requiem (Requiem Aseptisé)
WhiteFeather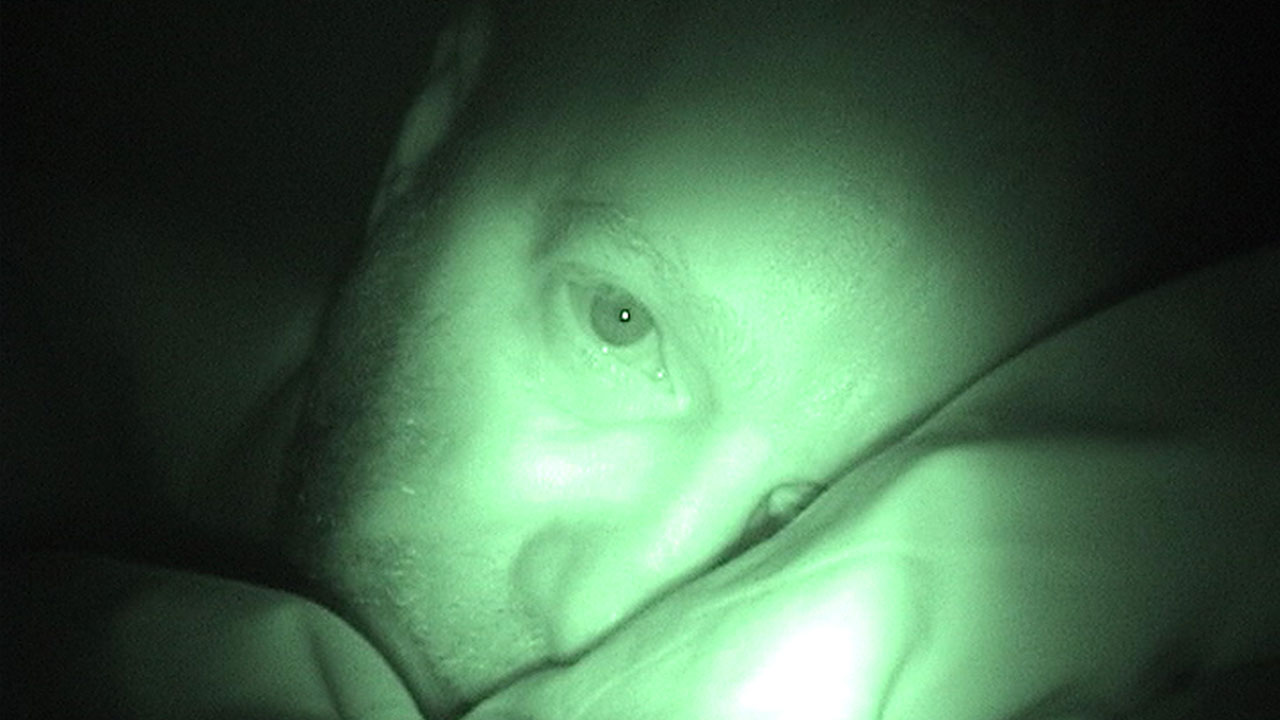 Wide Awake
Alan Berliner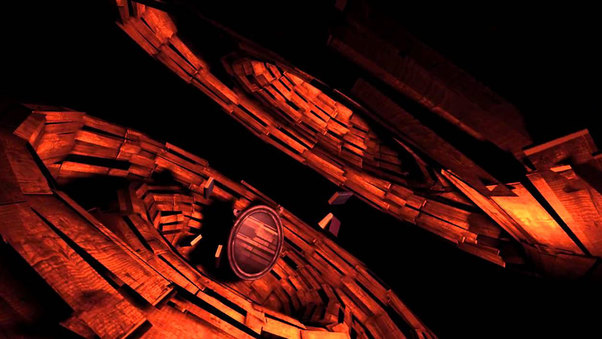 Shelter
Carl Burton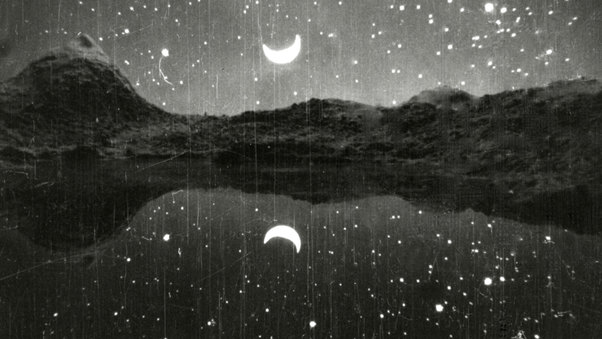 Voyage dans le ciel (Voyage in the Sky)
Jean Painlevé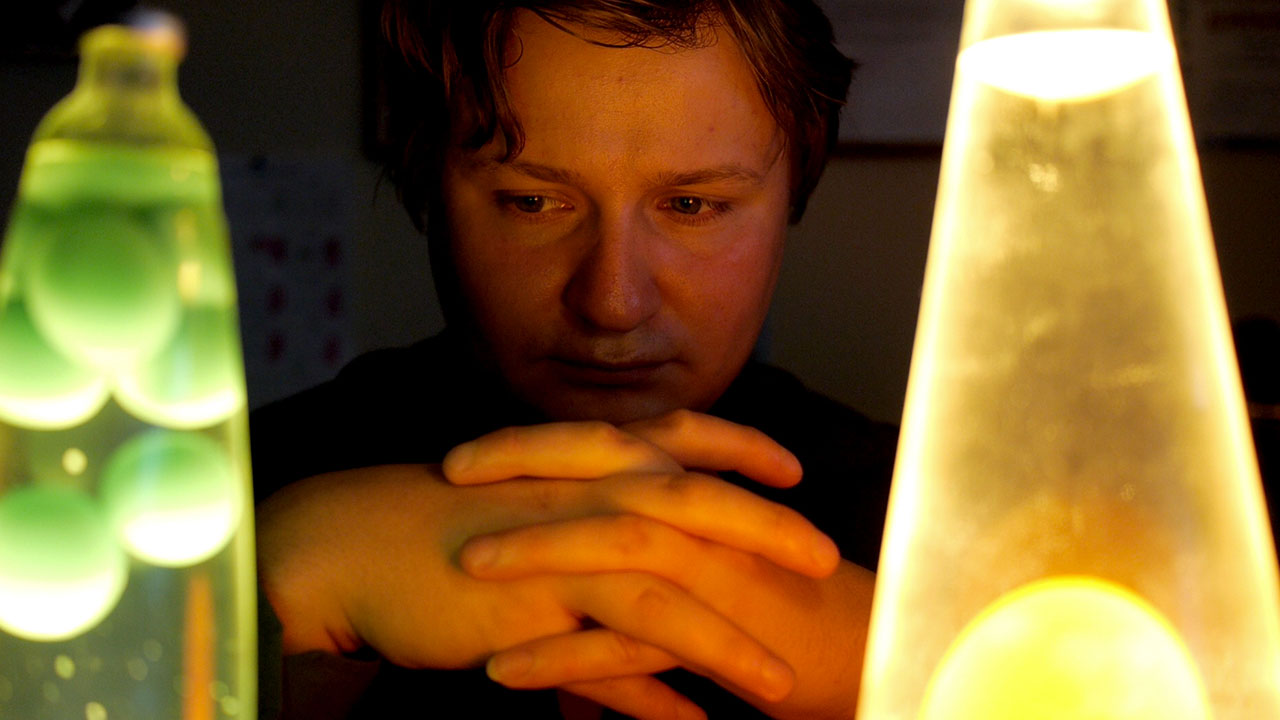 Strange Particles
Denis Klebleev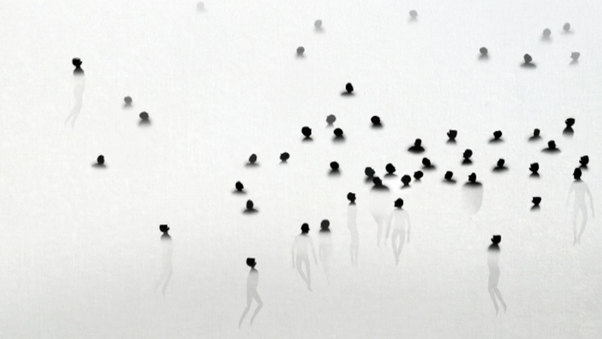 Humanexus
USA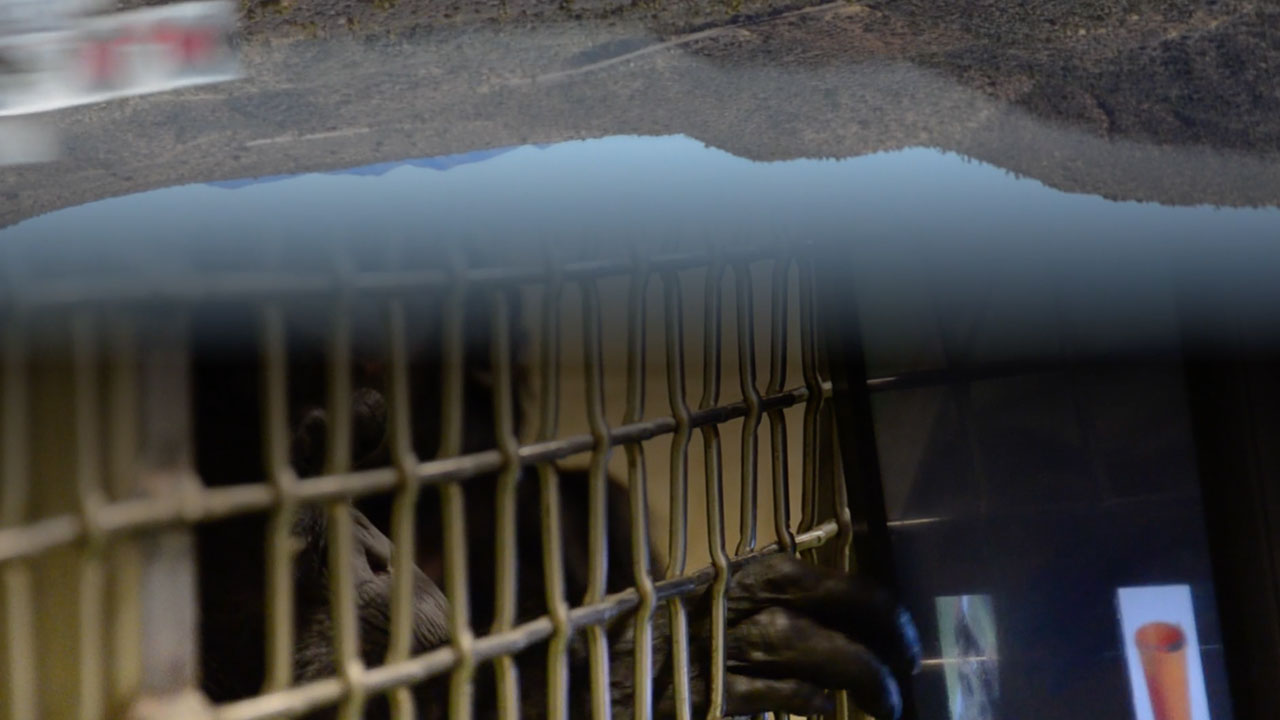 Automorphic
Erin Espelie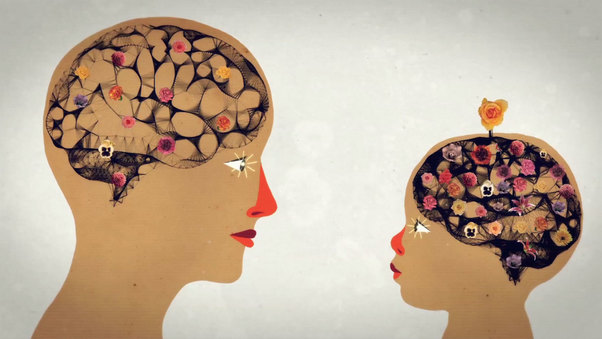 Brain Power: From Neurons to Networks
Tiffany Shlain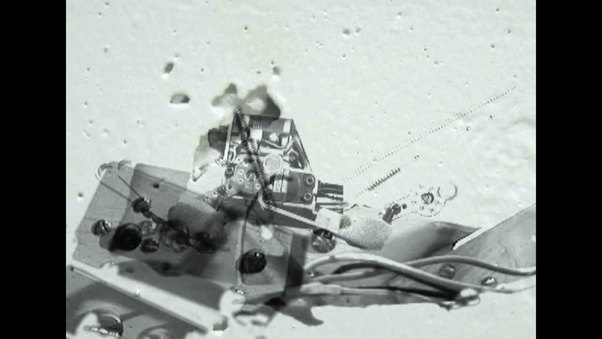 archipelago.ch: Fumiya Island
Adrianne Wortzel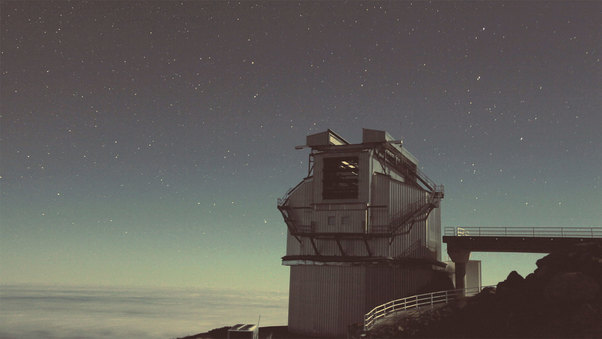 Into Deep Space
Anne Milne,Alberto Iordanov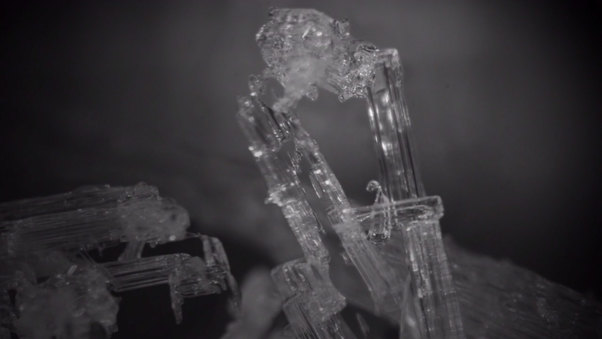 Avalanche Engineers
Abigail Kent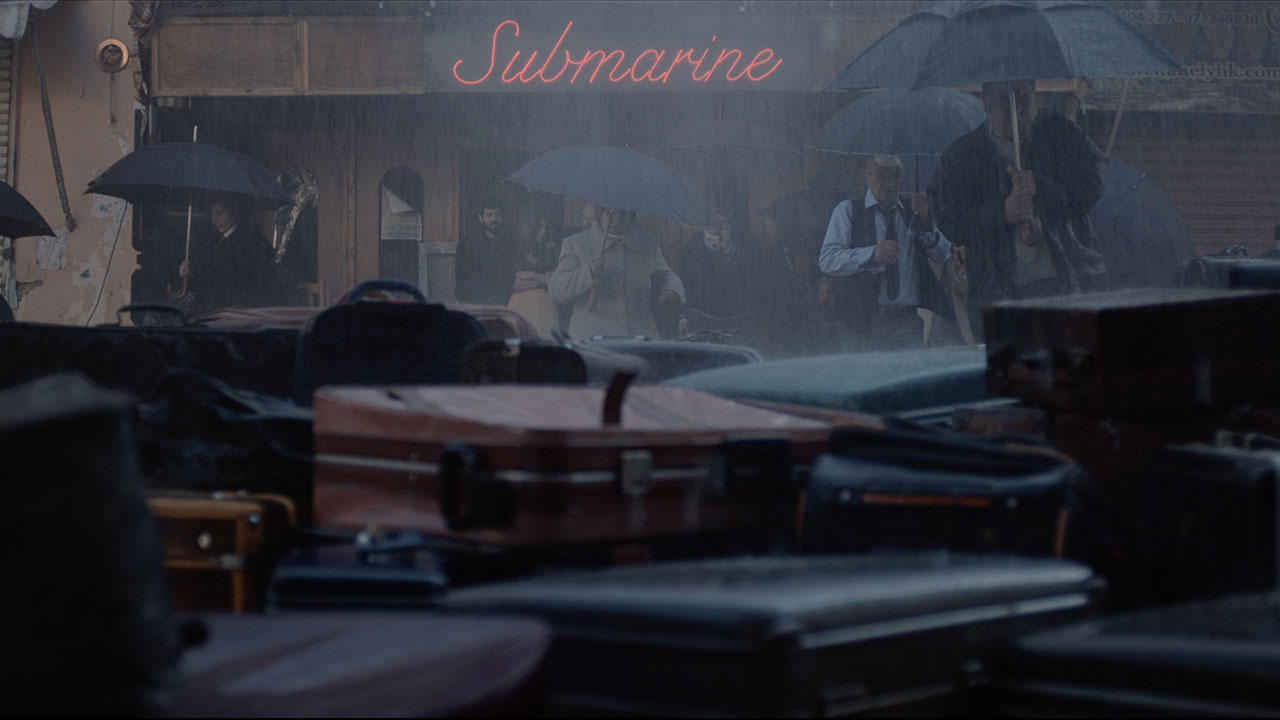 Submarine
Mounia Akl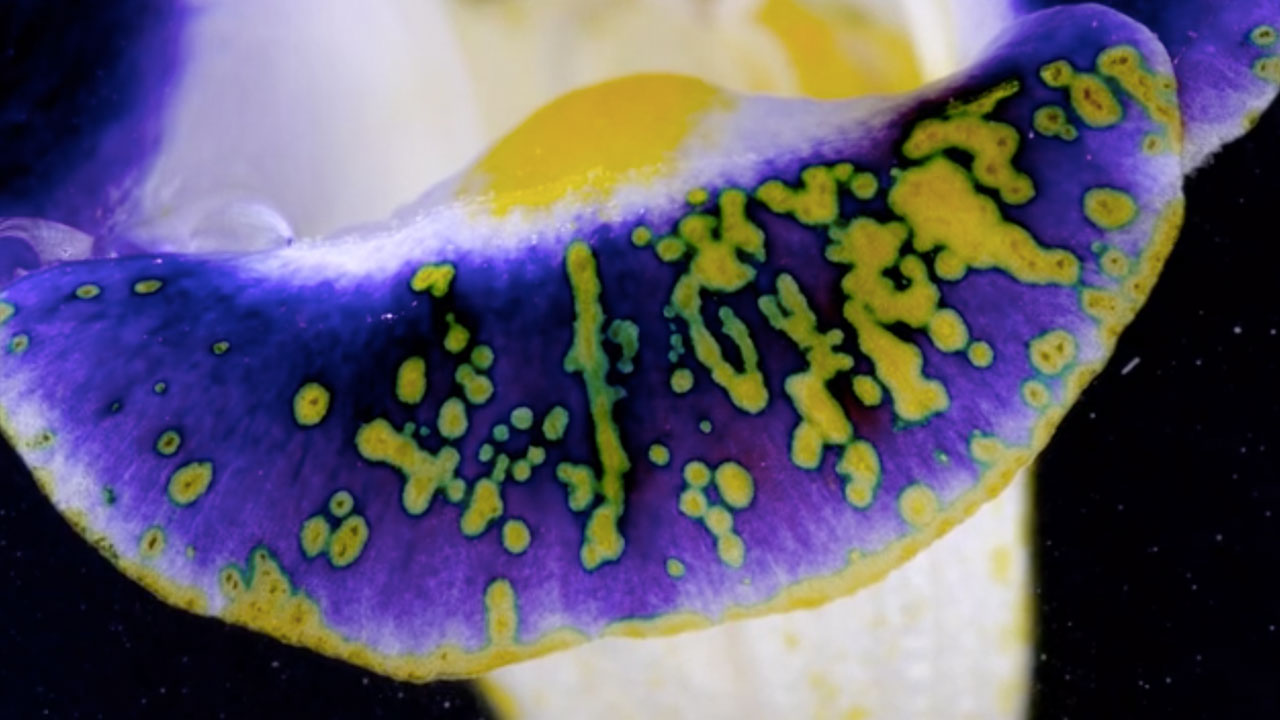 Beautiful Reactions
Yan Liang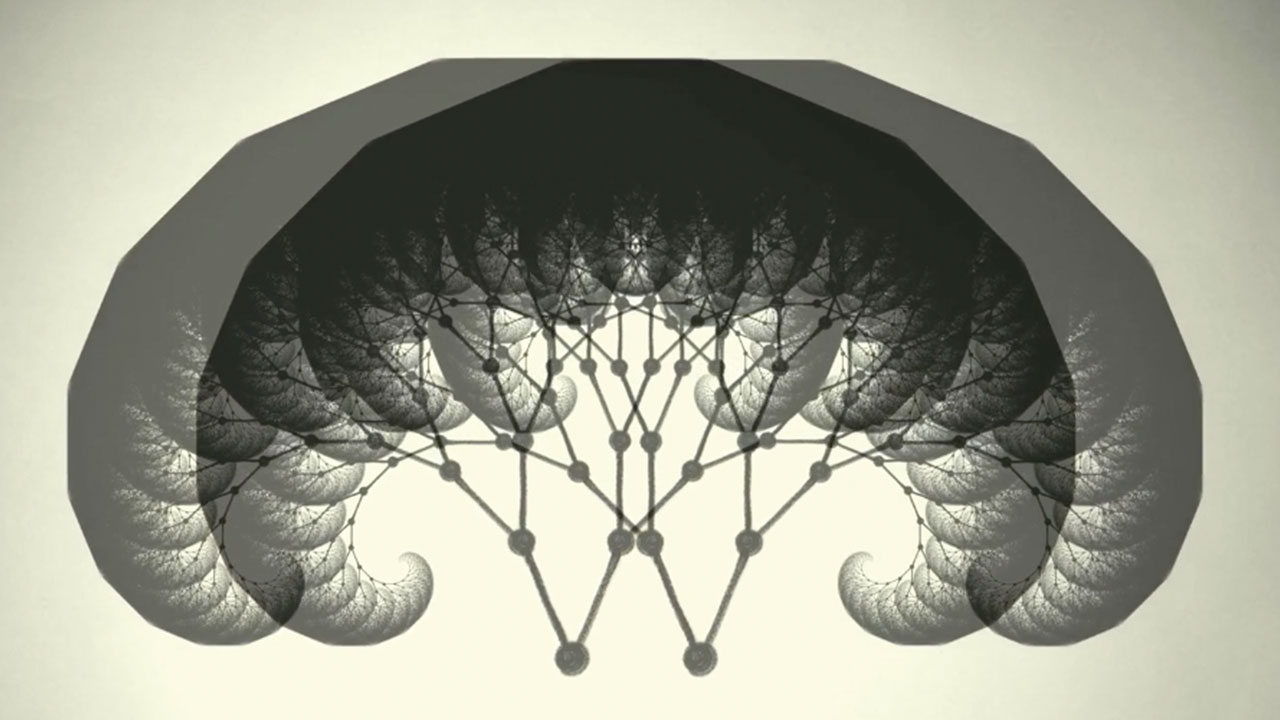 LEGACY – Pairing
Simona Koch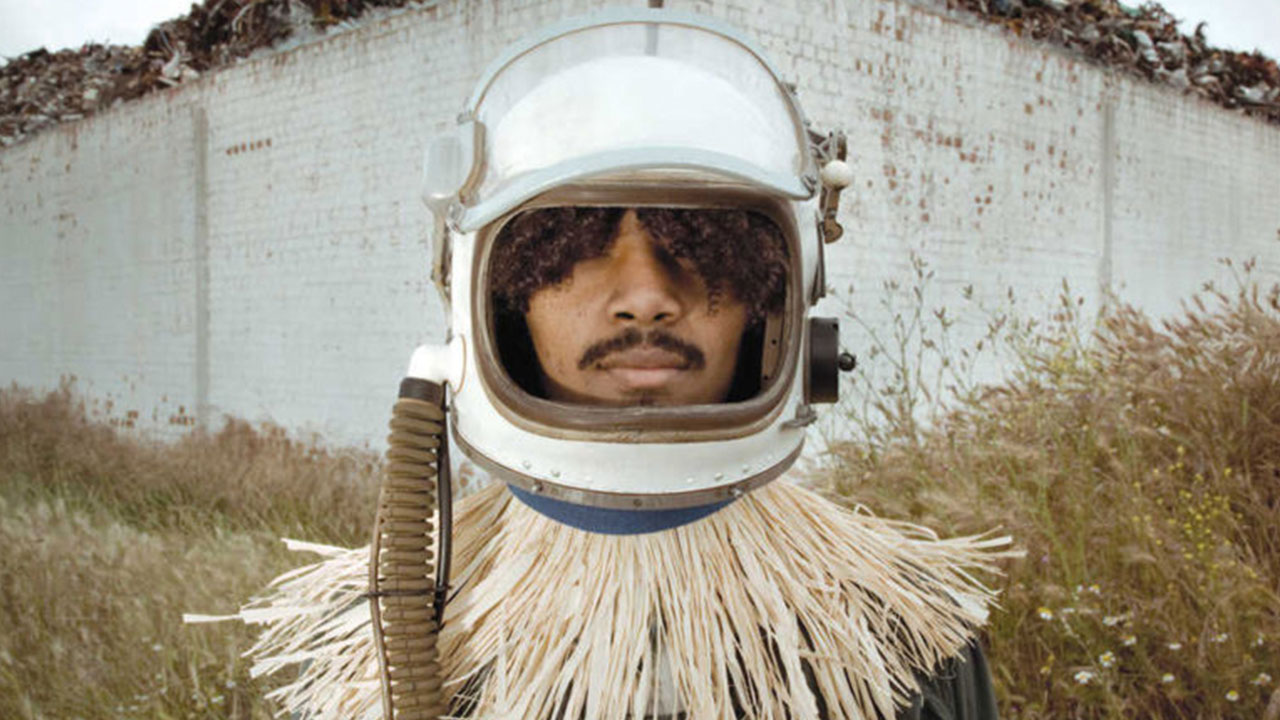 The Afronauts
Cristina De Middel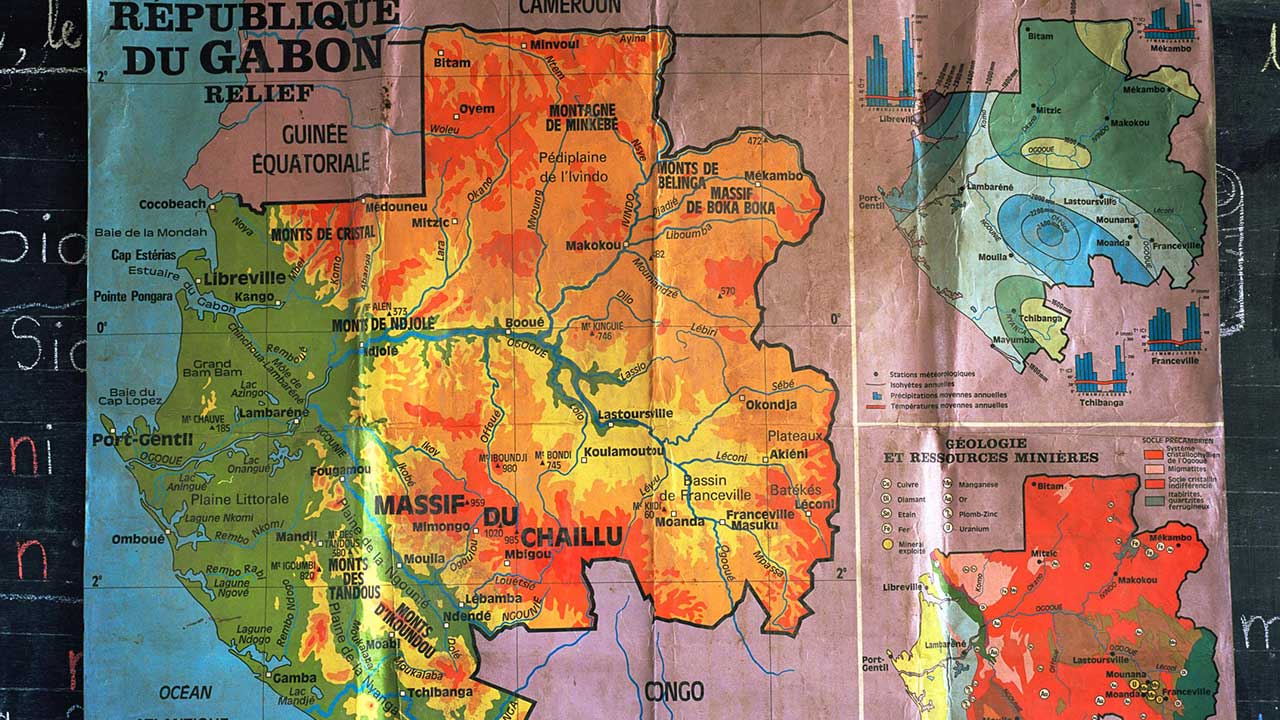 Chasing Cuckoos
Toby Smith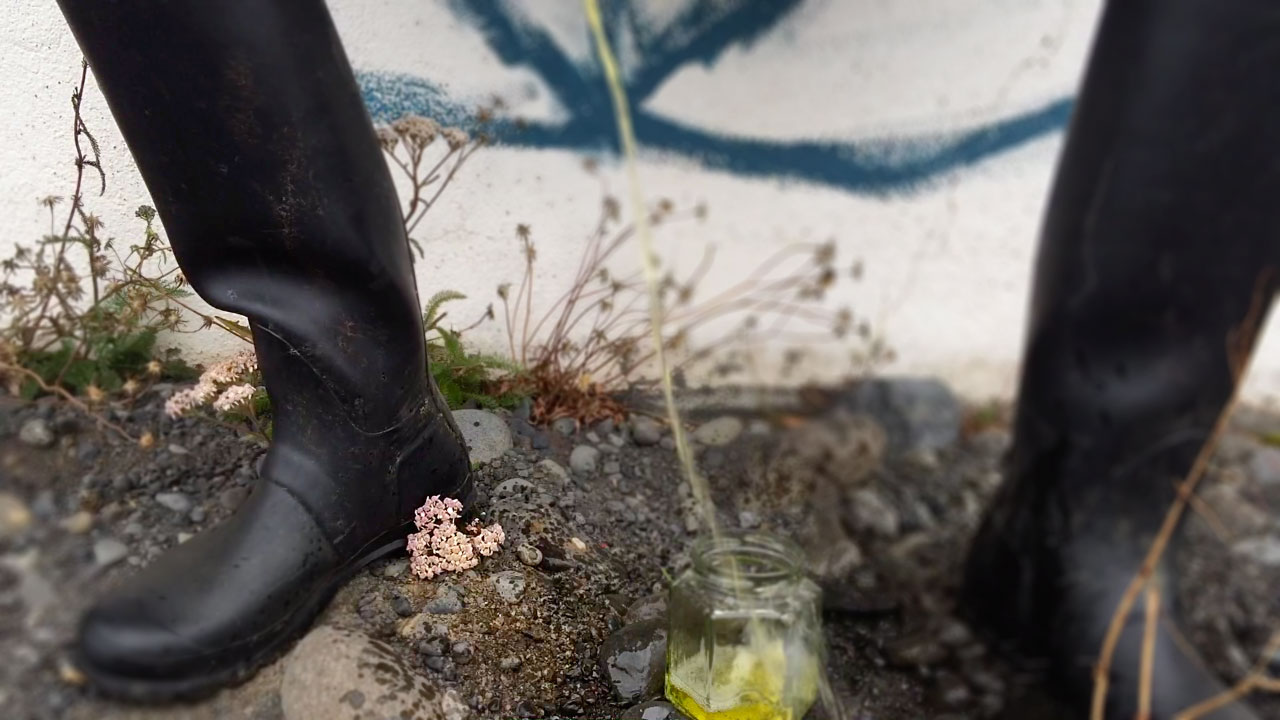 BLÓM + BLÓÐ
WhiteFeather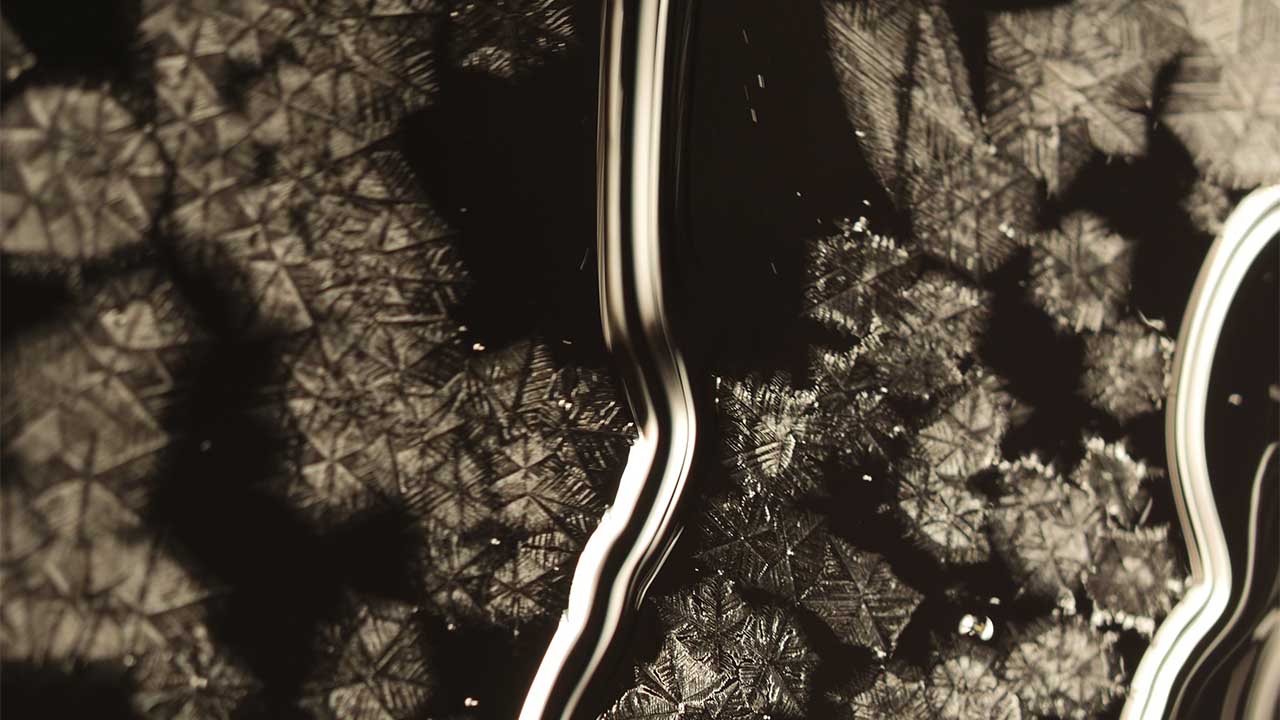 Liquid Solid
Nicky Assmann, Joris Strijbos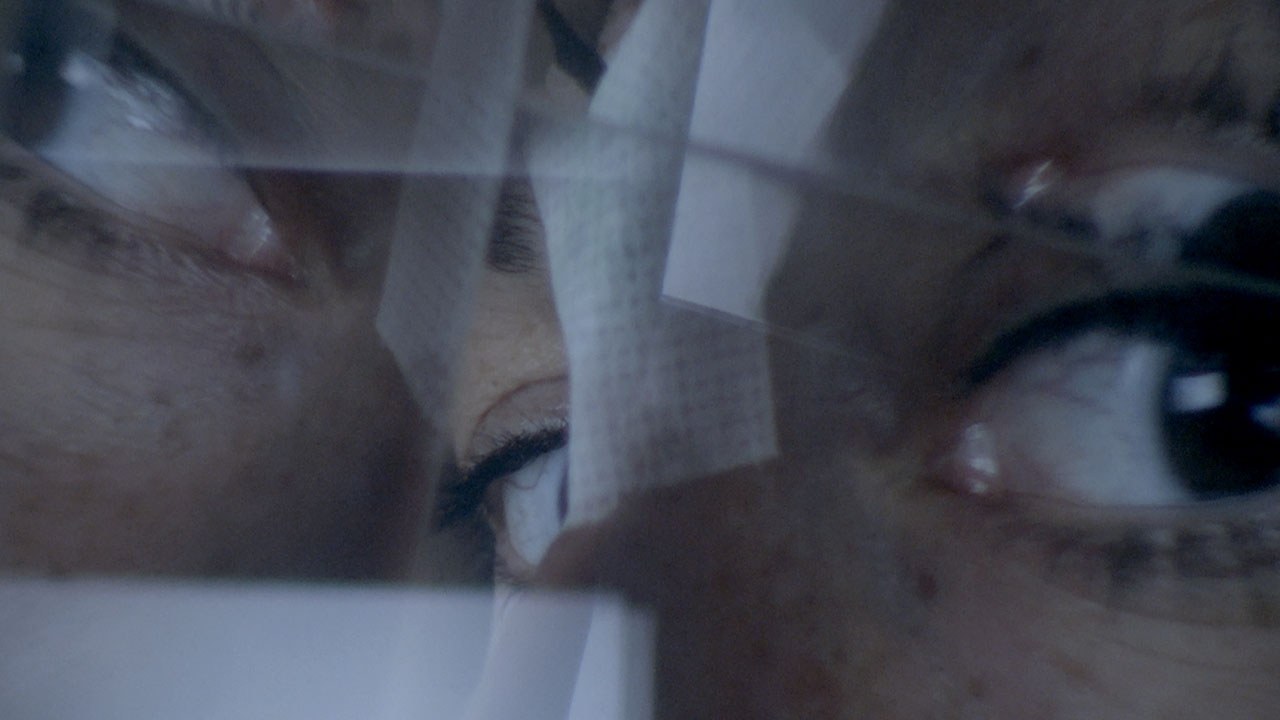 The Prediction Machine
Marleine Van Der Werf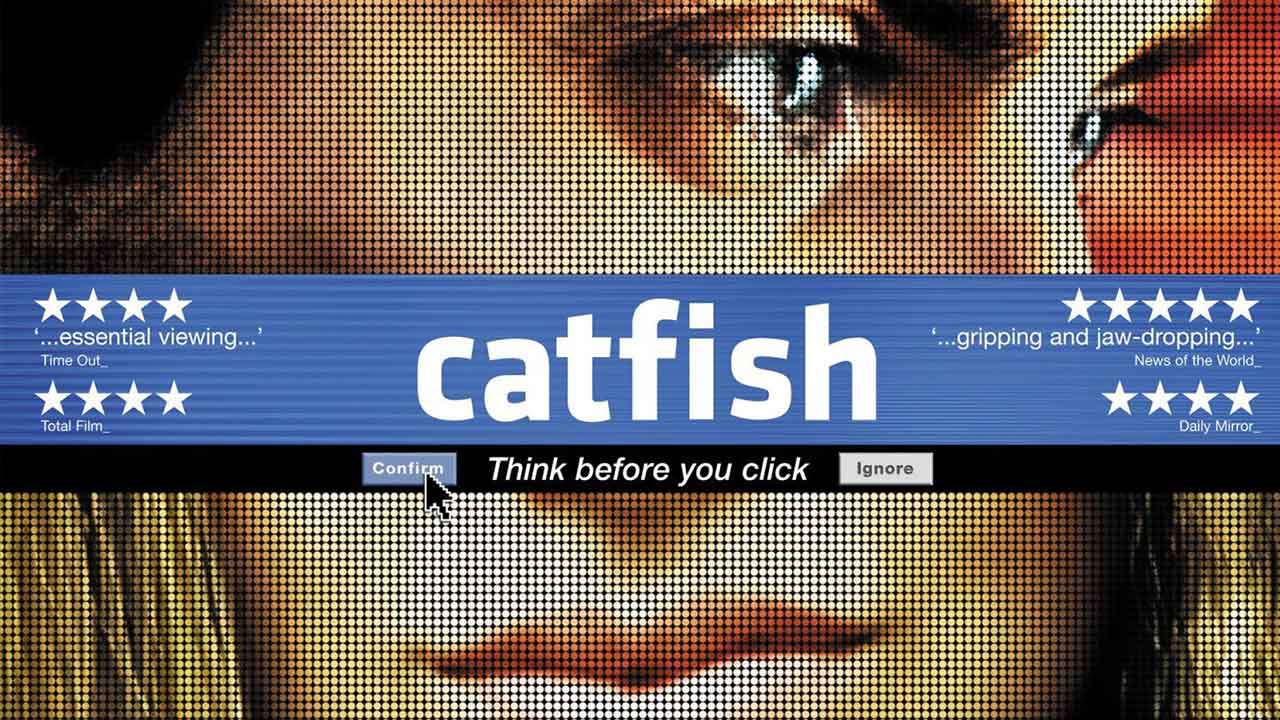 Catfish
Henry Joost,Ariel Schulman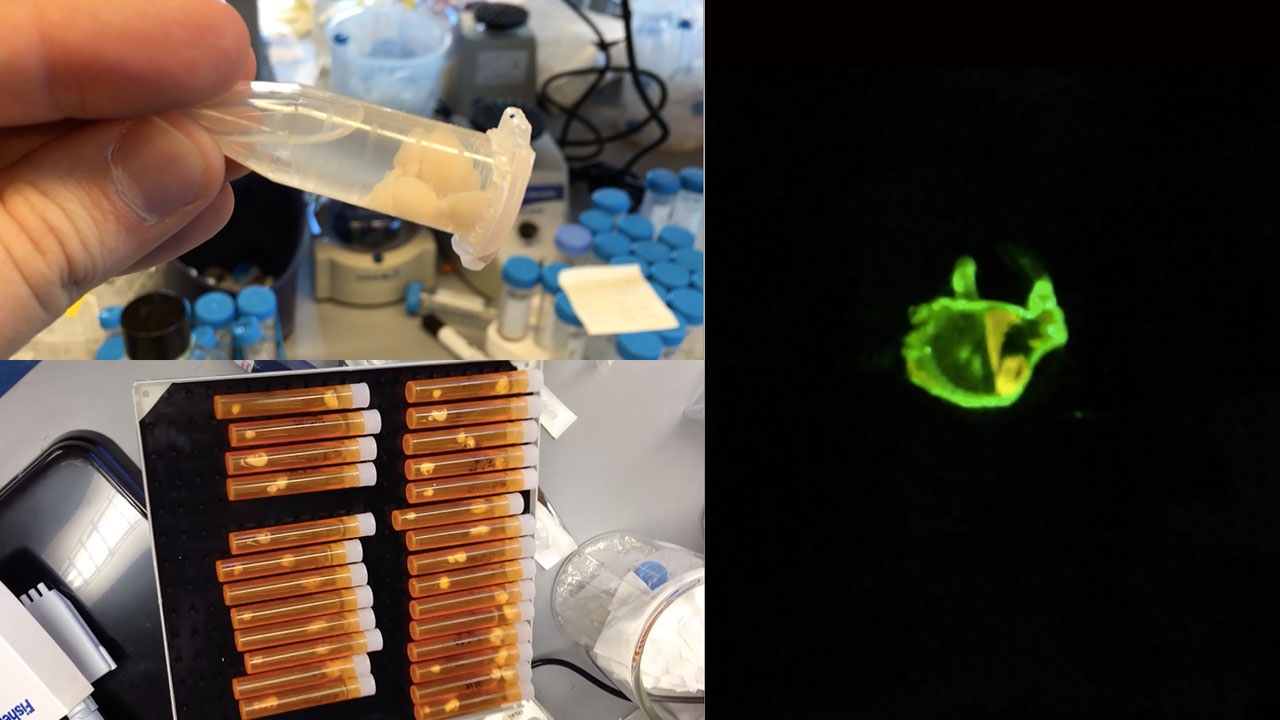 Mouse Embryo Prep for 3D Imaging
Nicolas Renier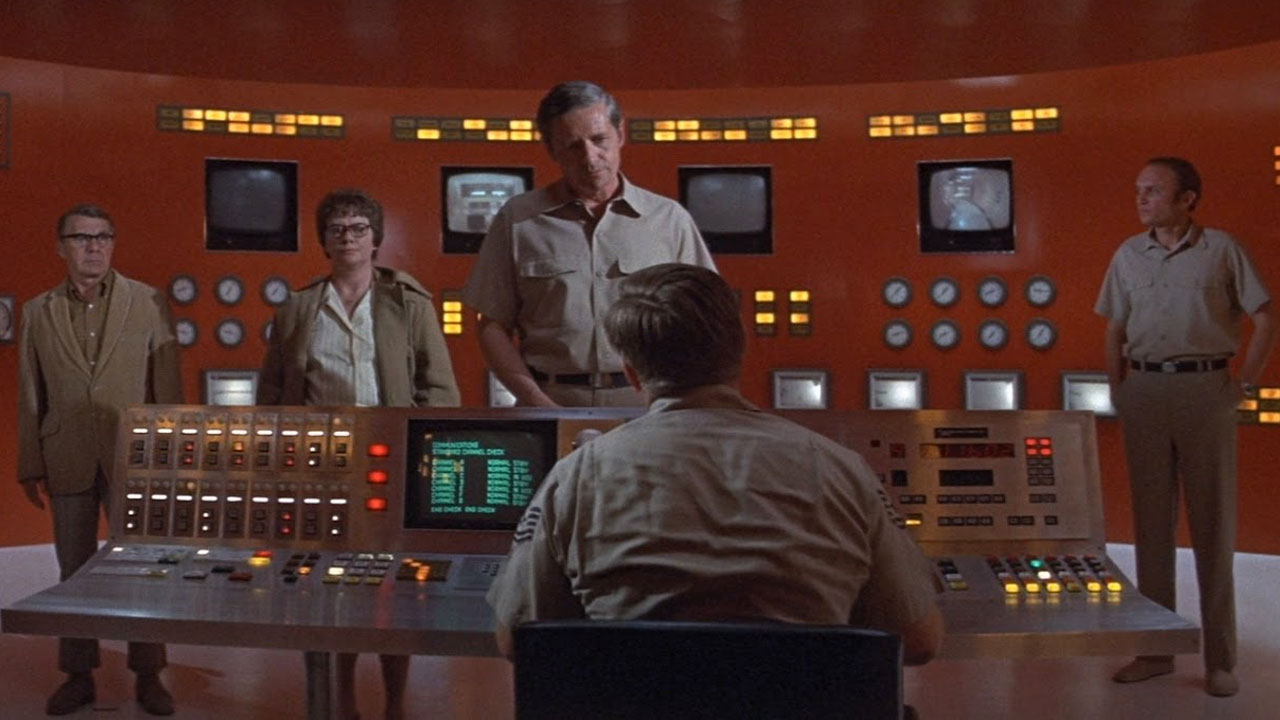 The Andromeda Strain
Robert Wise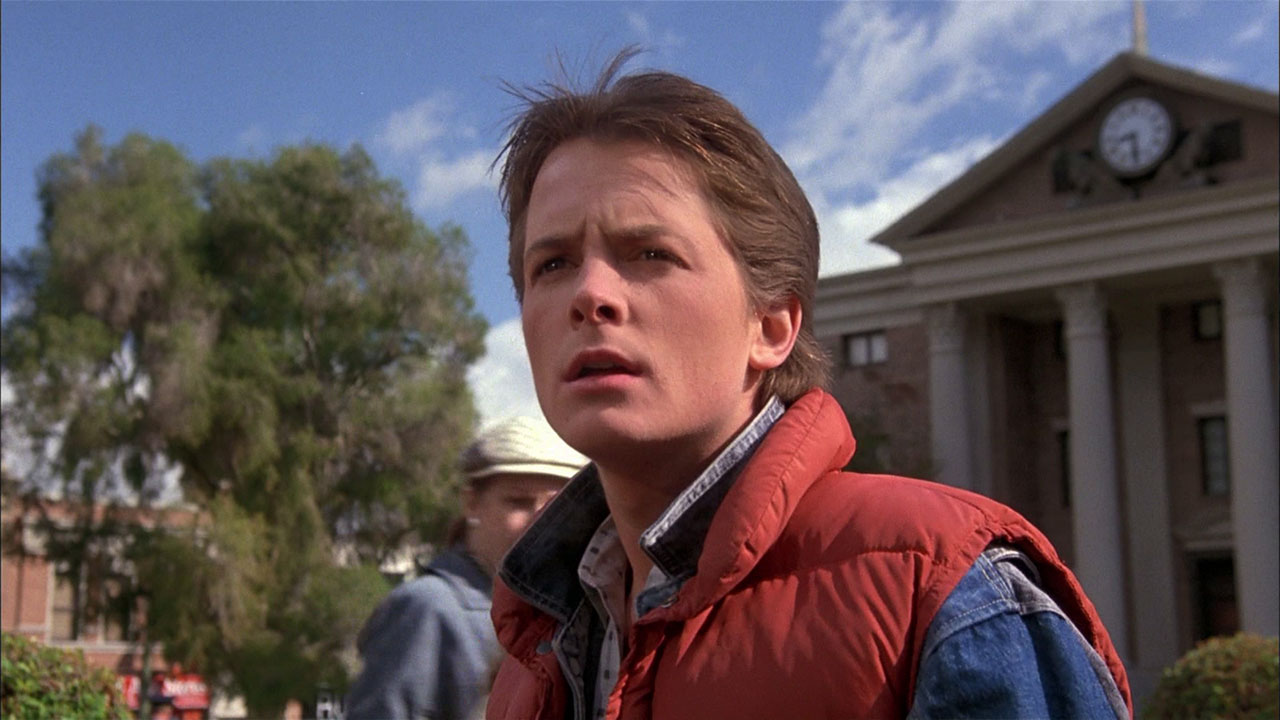 Back to the Future
Robert Zemeckis
The Return
Shaima Al Ameri,Fatma Al Ghanem
Yellow Rain
L. Warren Thompson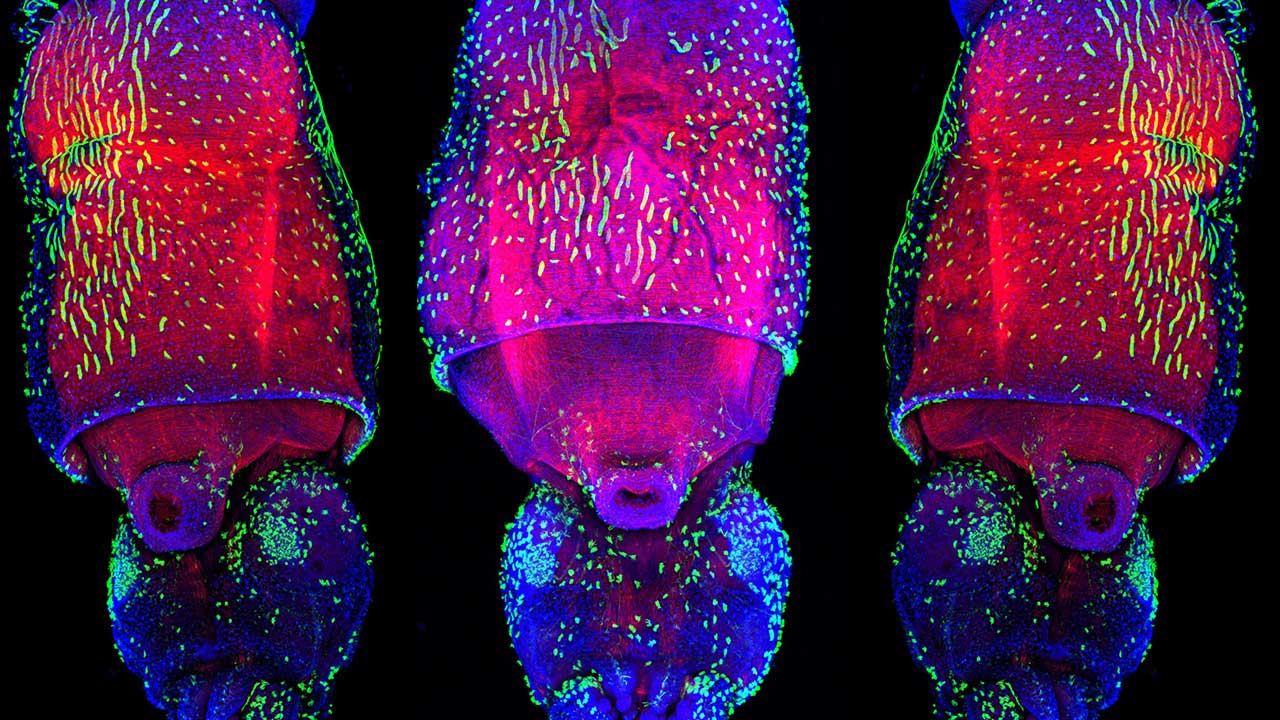 Squid: Coming to Life
Nipam Patel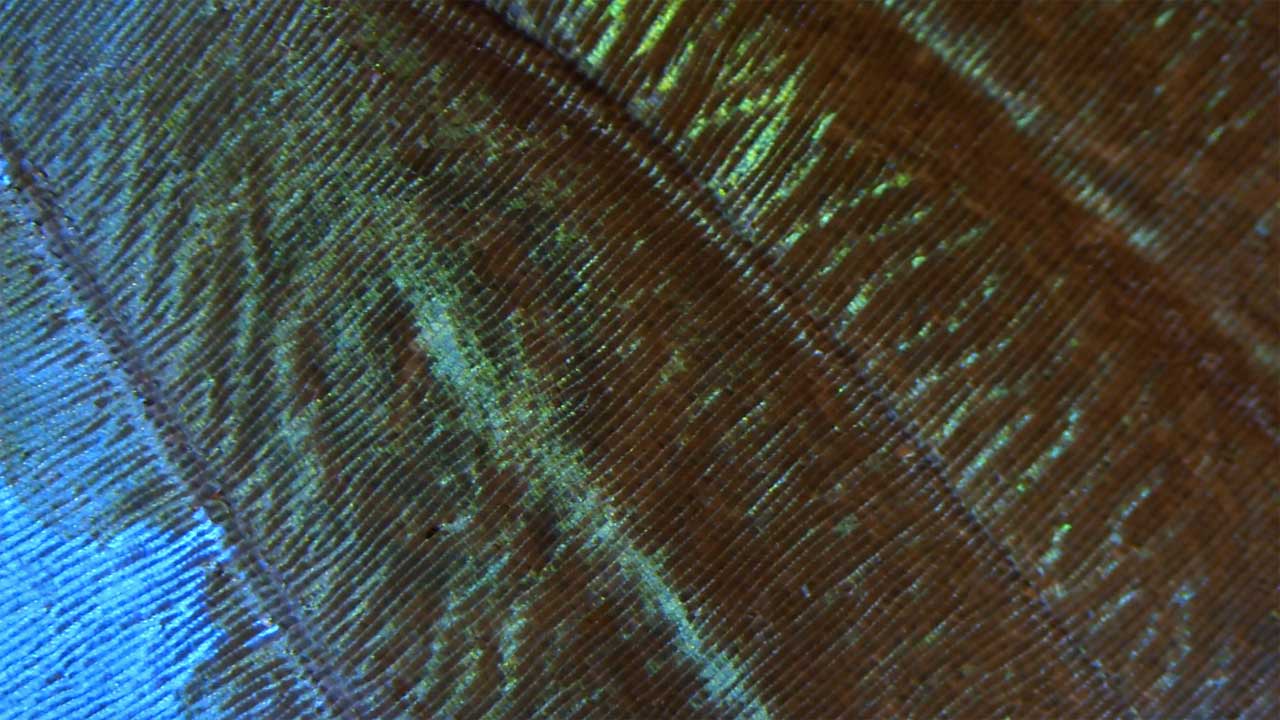 Morphos Butterfly Wing Color Shift (acetone)
Aaron Pomerantz,Damien Gailly,Rachel Thayer,Nipam Patel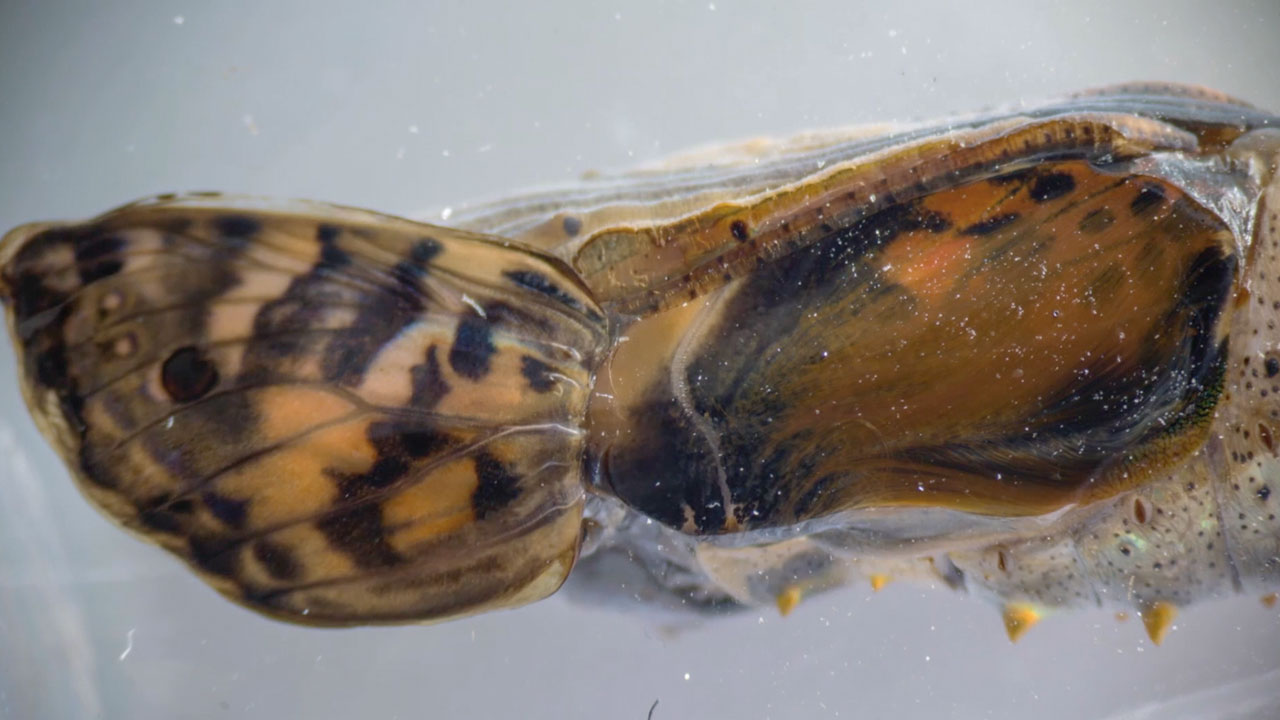 Painted Butterfly Lady - Both Wings
Aaron Pomerantz,Damien Gailly,Rachel Thayer,Nipam Patel
Developing Butterfly Scales (SuppMovie 02 Dinwiddie)
Ryan Null,Nipam Patel
Butterfly Buckeye Development & Wing Close-up (music)
Aaron Pomerantz,Damien Gailly,Rachel Thayer,Nipam Patel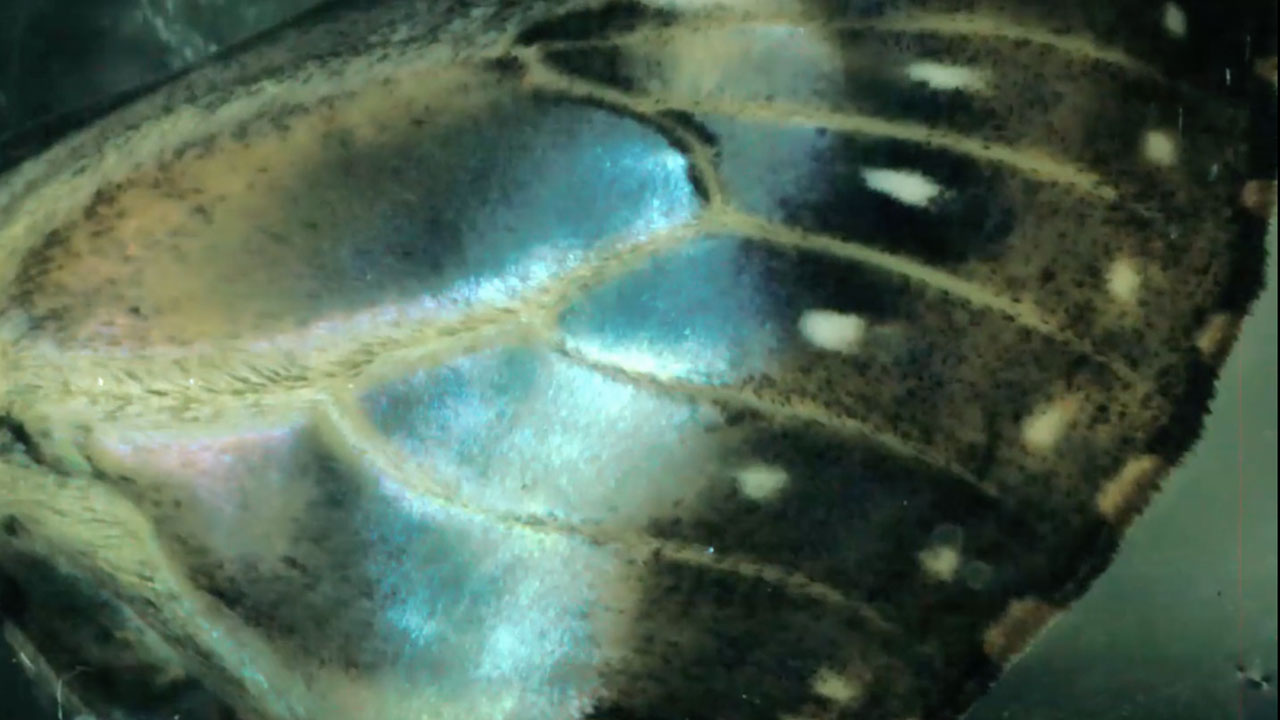 Morpho Butterfly Wing Culture Lg
Ryan Null,Nipam Patel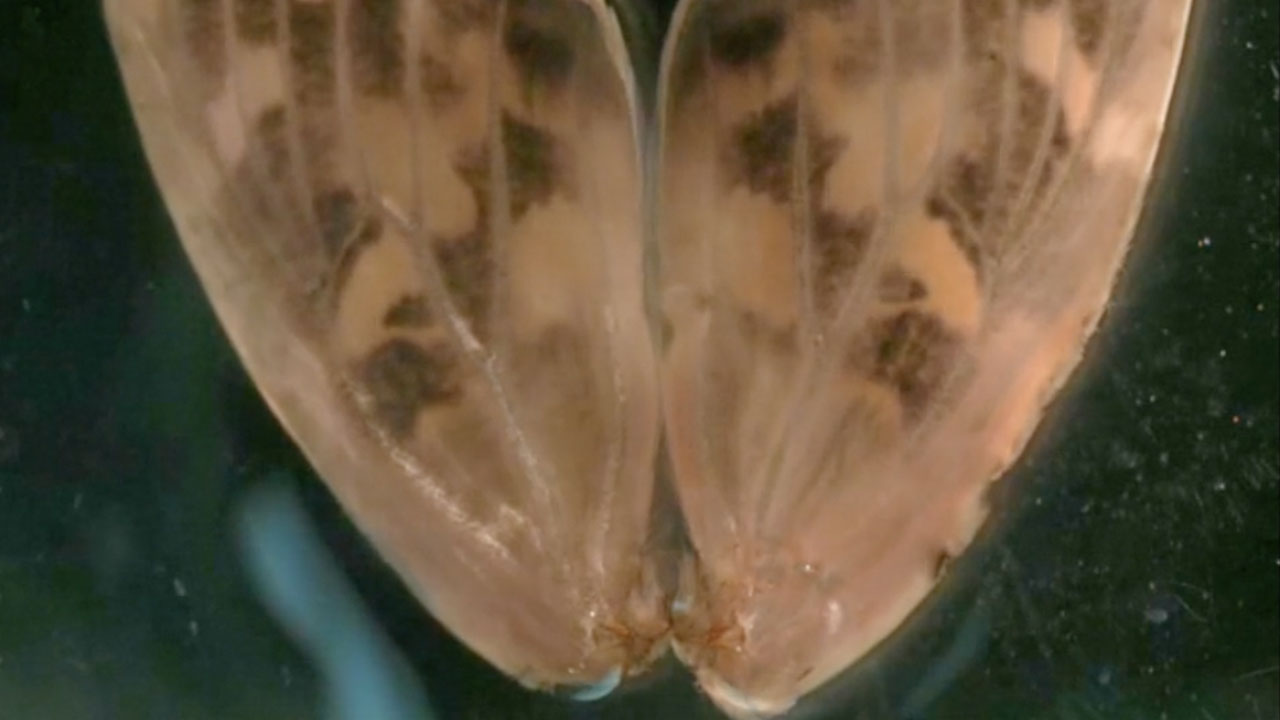 Painted Lady Butterfly Wing Development (Culture Fast)
Ryan Null,Nipam Patel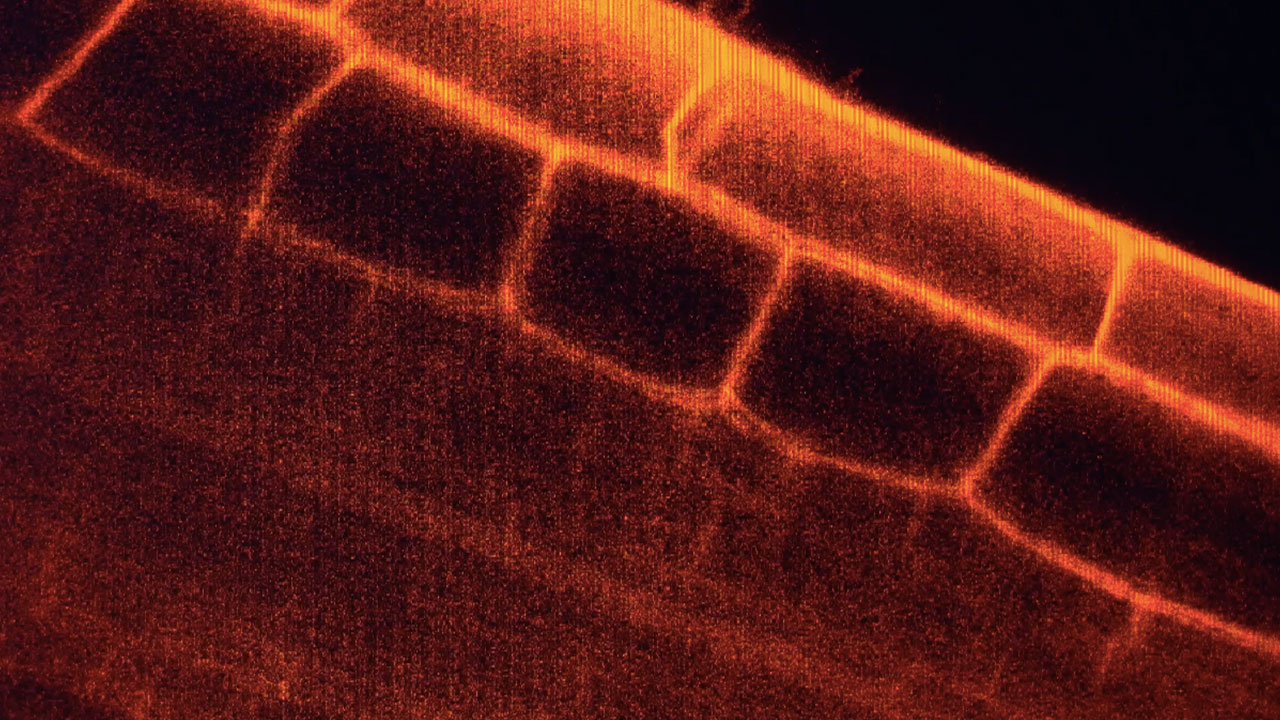 Arabidopsis thaliana: Confocal Microscopy and Root Regeneration
Nicholas DelRose,Toma Peiu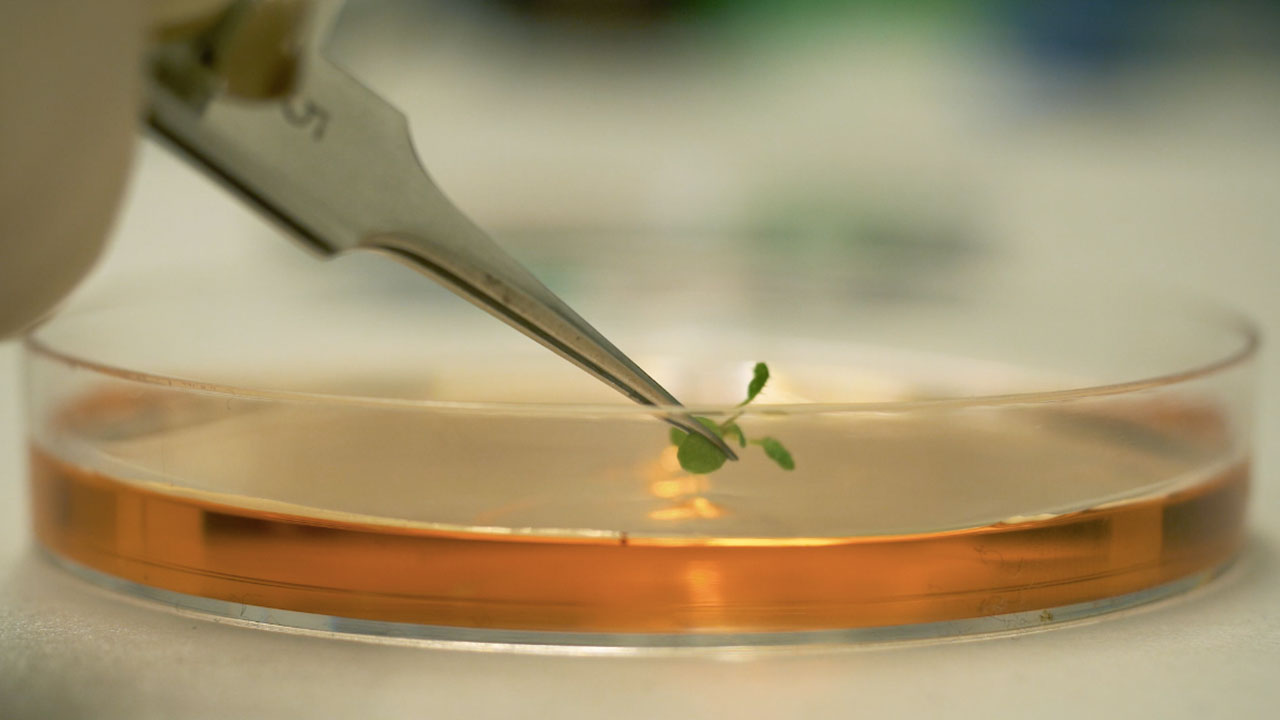 Arabidopsis thaliana: Root cutting and Staining
Nicholas DelRose,Toma Peiu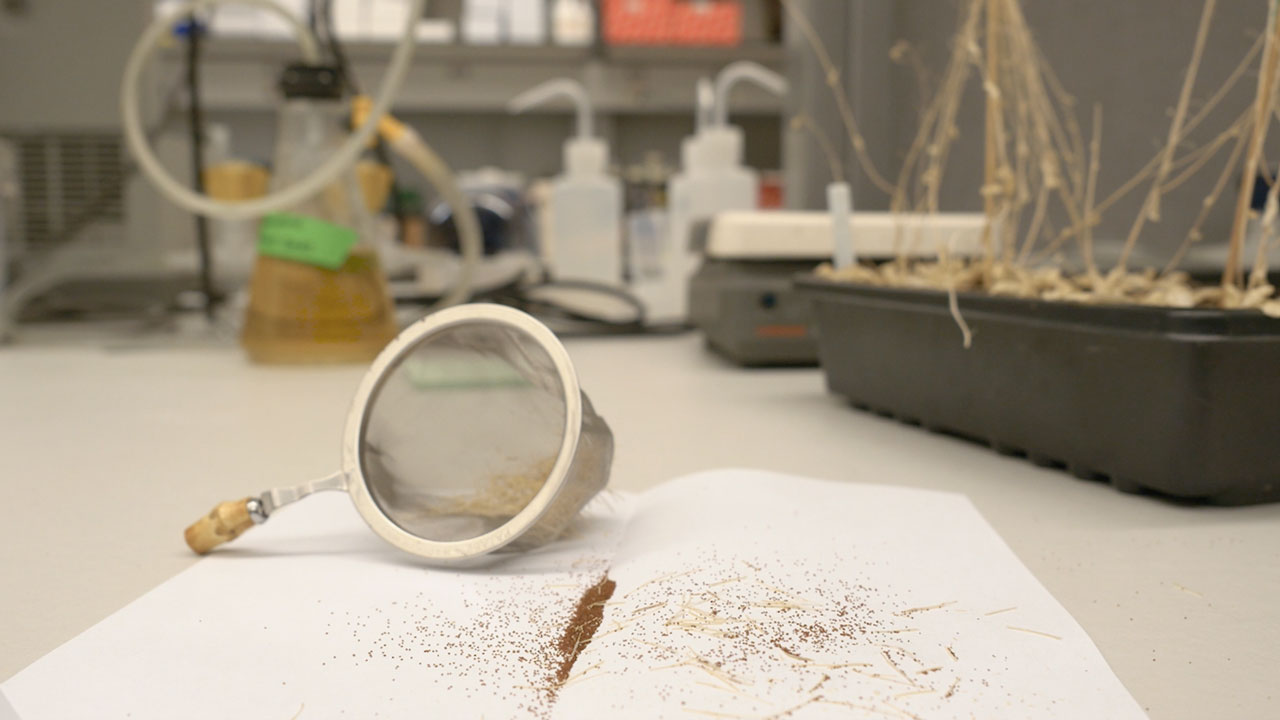 Arabidoposis thaliana: Flowering and Seed Harvest
Nicholas DelRose,Toma Peiu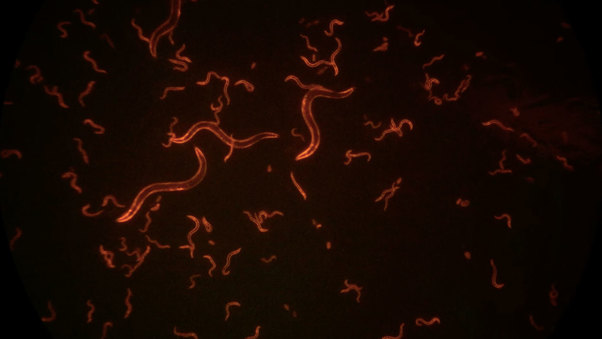 Foraging, Feeding, and Mating: the life of the free-living nematode C. elegans
Du Cheng,Meghan Lockard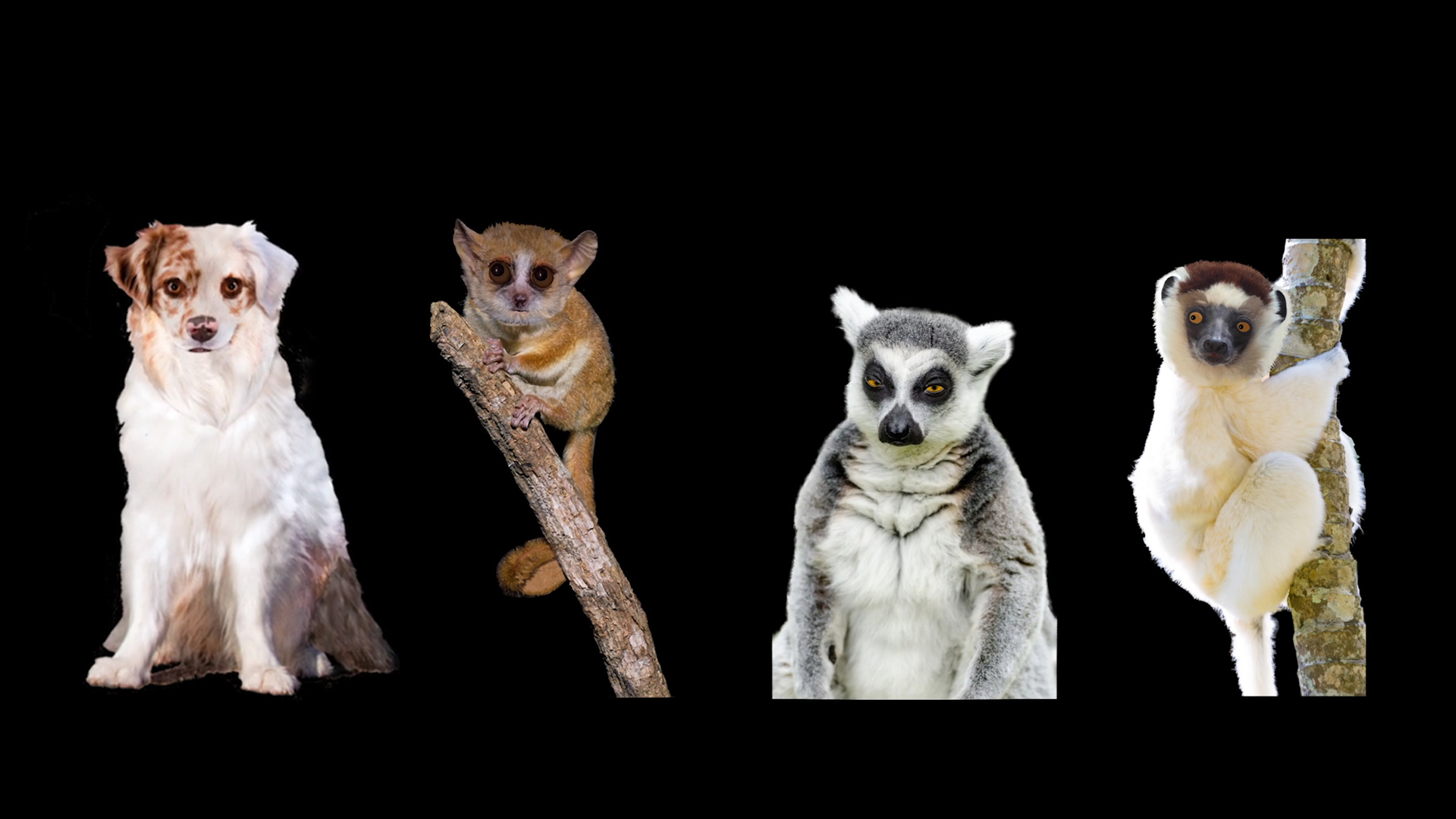 The Jollies: A Biographical Artwork about Primatologist Alison Jolly
Rachel Mayeri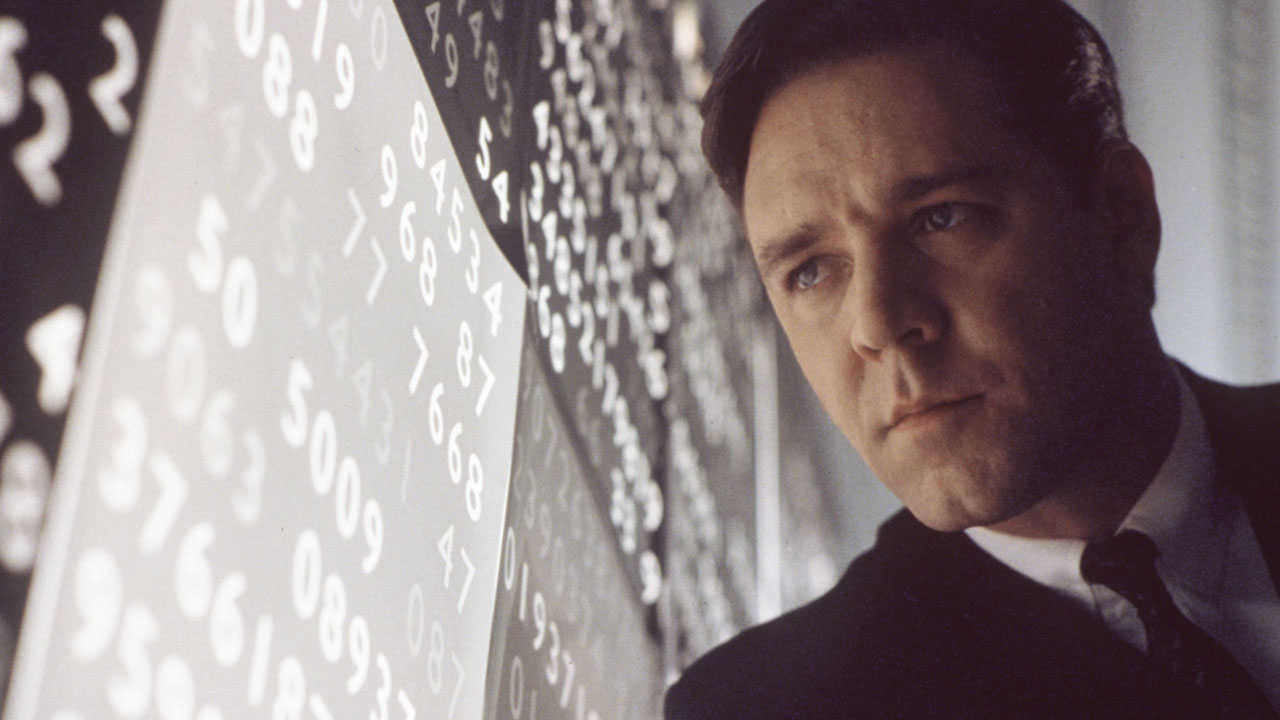 A Beautiful Mind
Ron Howard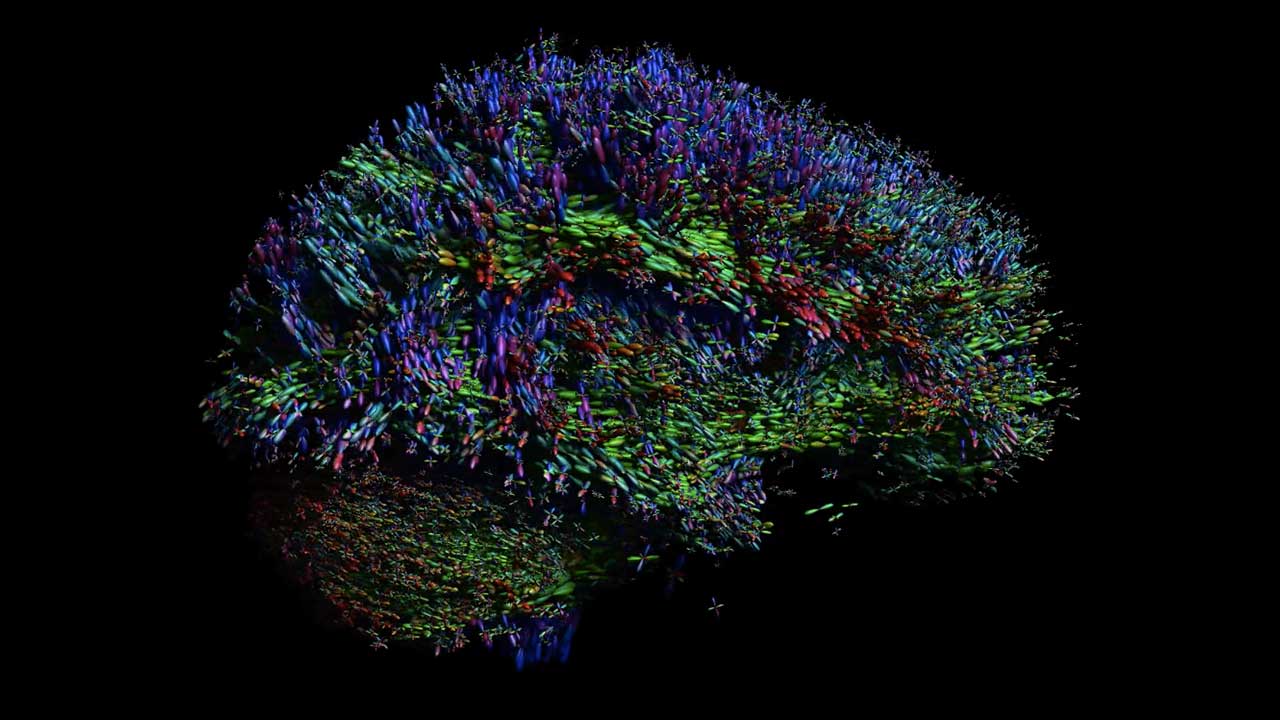 The Intergalactic Brain
Sjoerd Vos,Alexander Leemans
Symphony no. 42
Réka Bucsi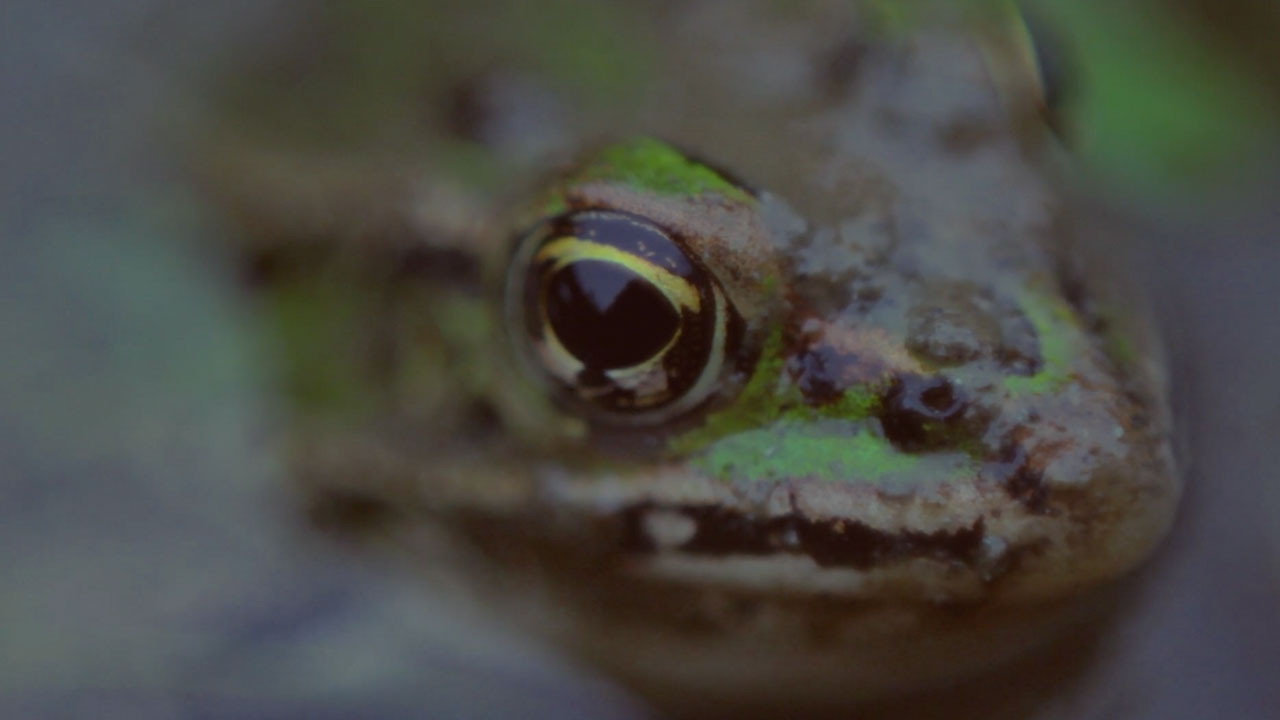 MacroCosmic
Craig Commanda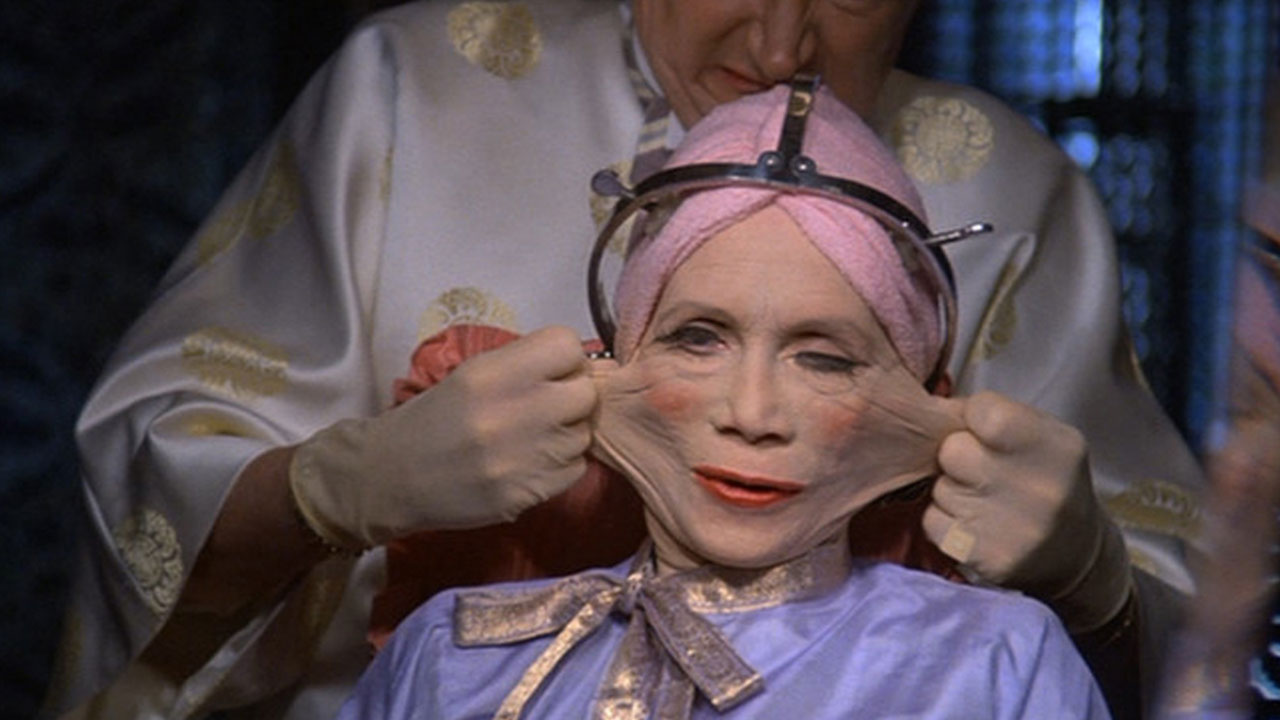 Brazil
Terry Gilliam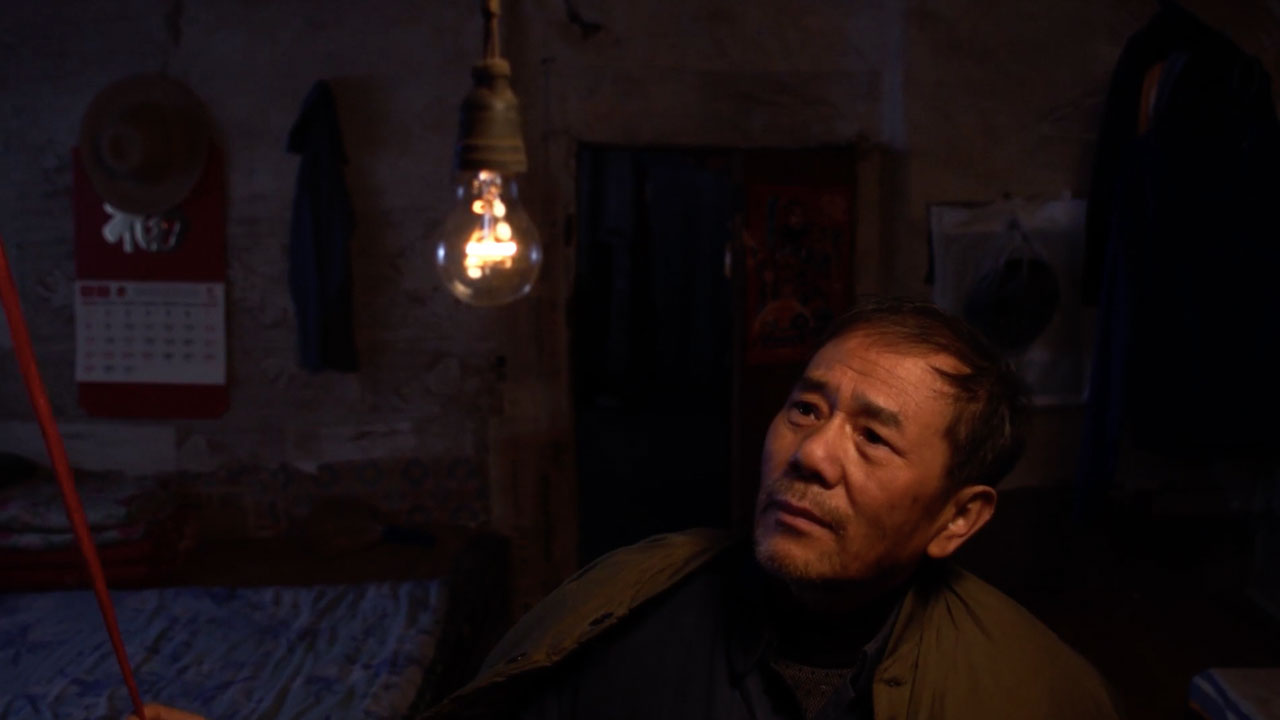 Three Light Bulbs
Min Ding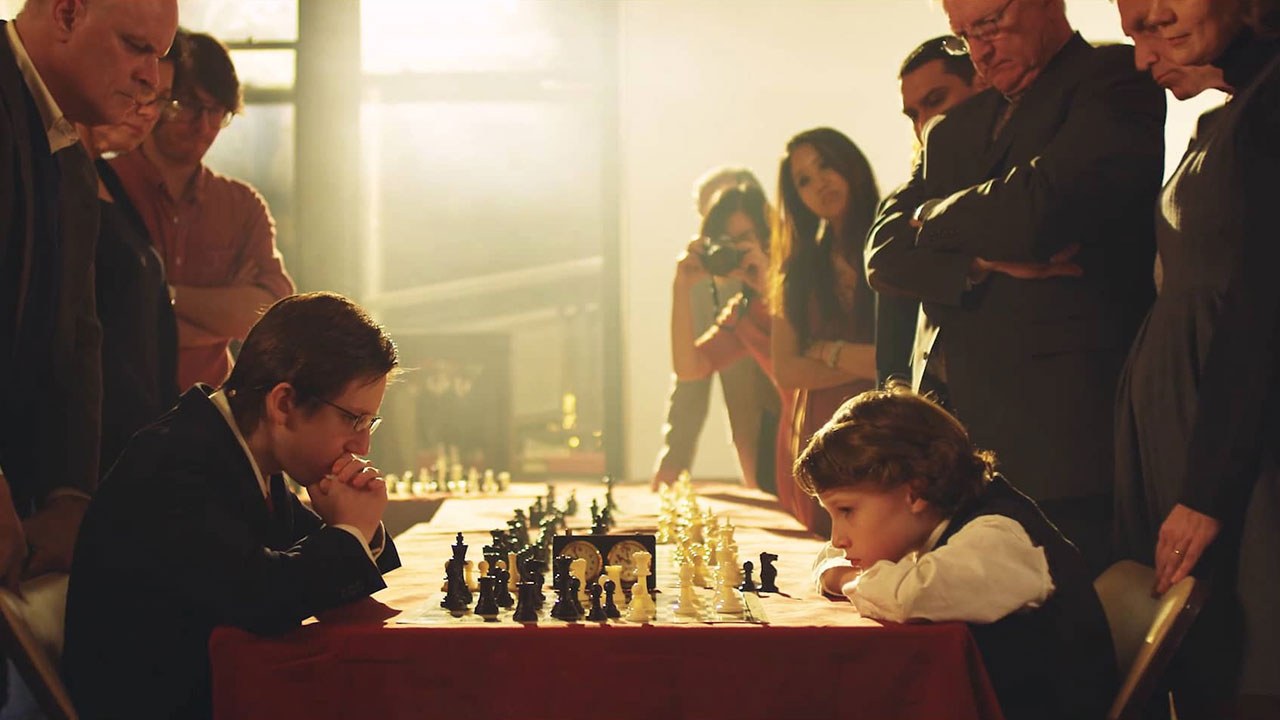 The King's Pawn
Jonah Bleicher
MOOON
James Kwan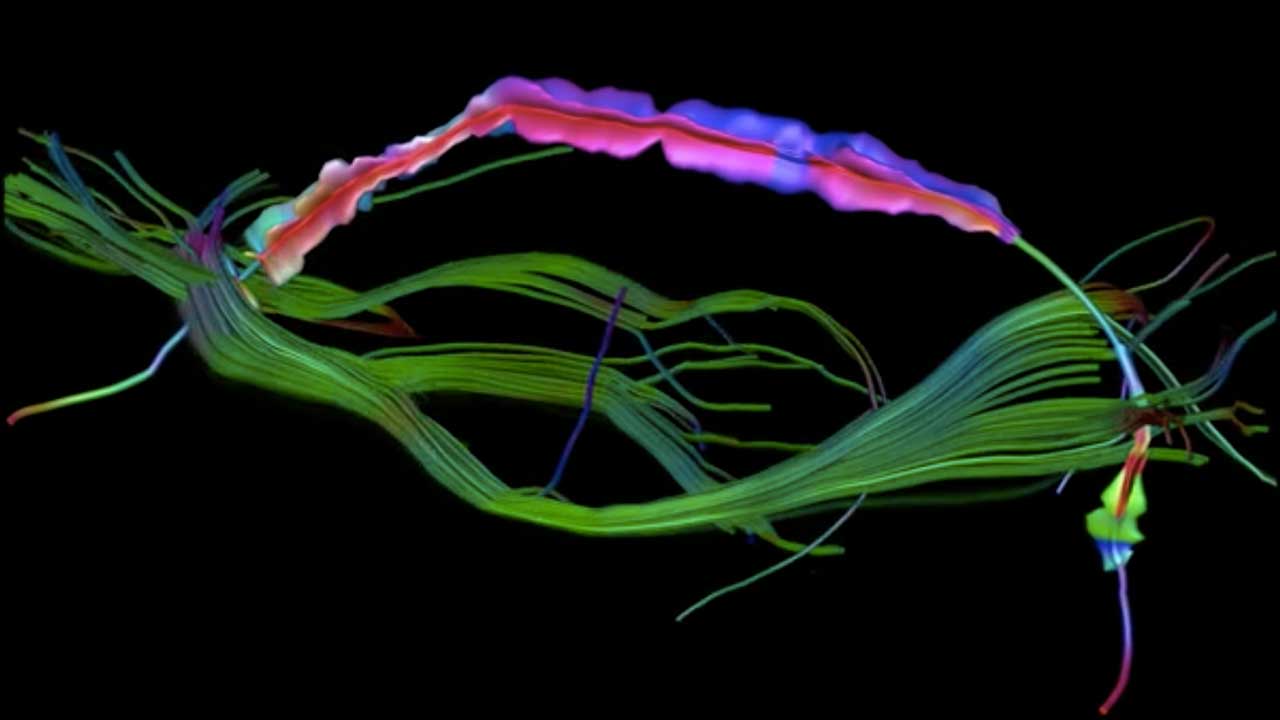 Visualizing Crossing Fibers
Sjoerd Vos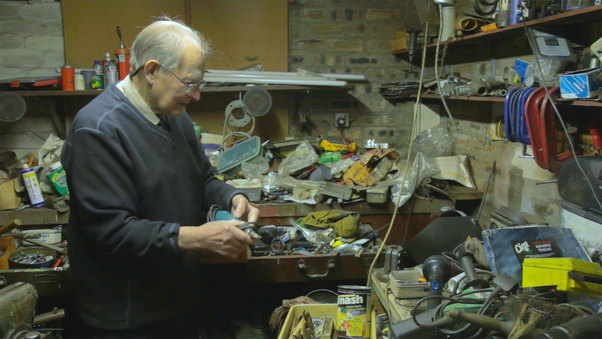 The Living Brain
Anne Milne
Pi
Darren Aronofsky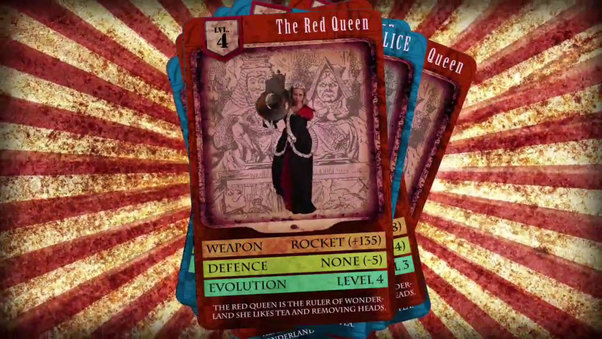 Malice in Wonderland
Ed Watkins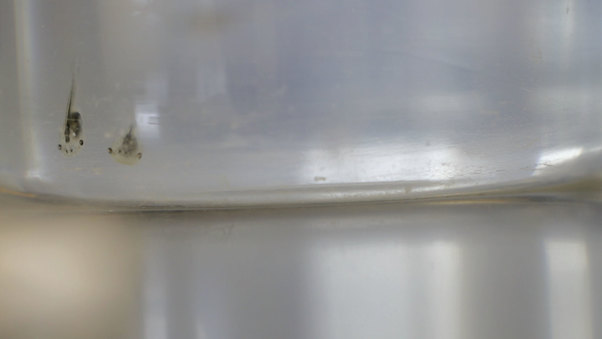 The Unbearable Lightness of a Tadpole
Alexis Gambis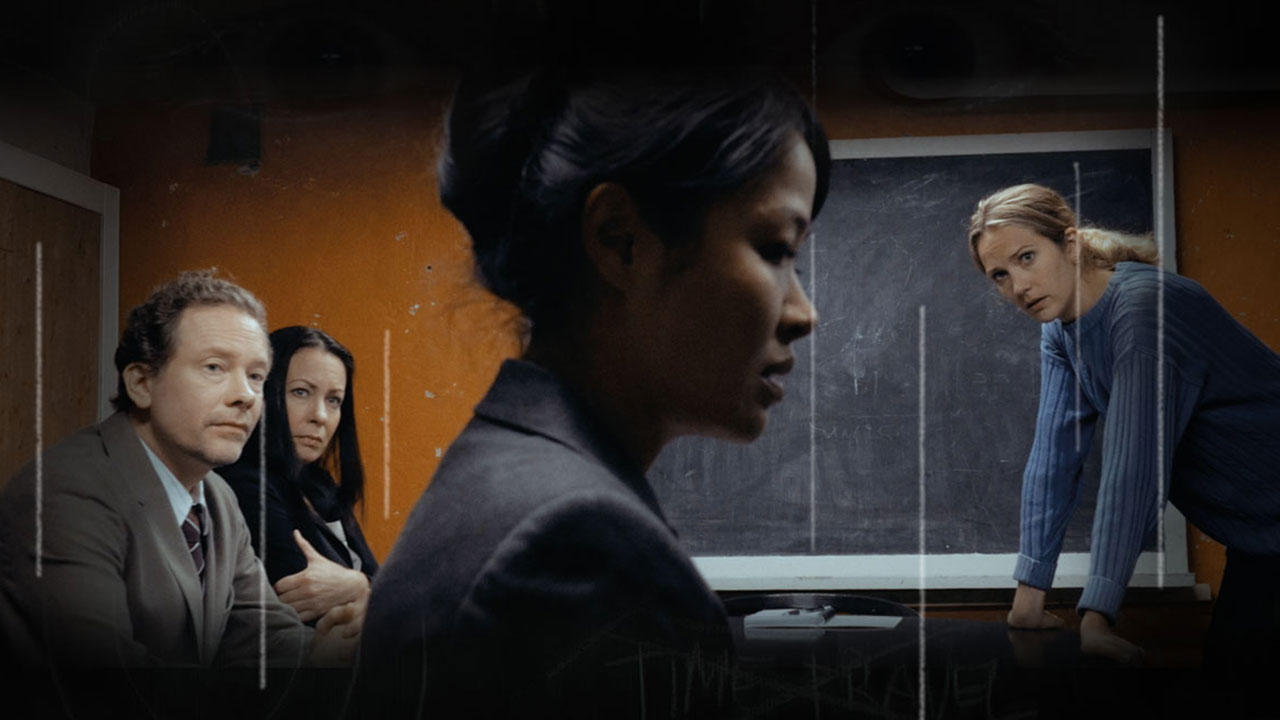 Tangent Room
Björn Engström
A Dance with Quantum Physics
Hendrik Faller
Active neurons and Pyramidal neurons in the mouse cortex.
Nicolas Renier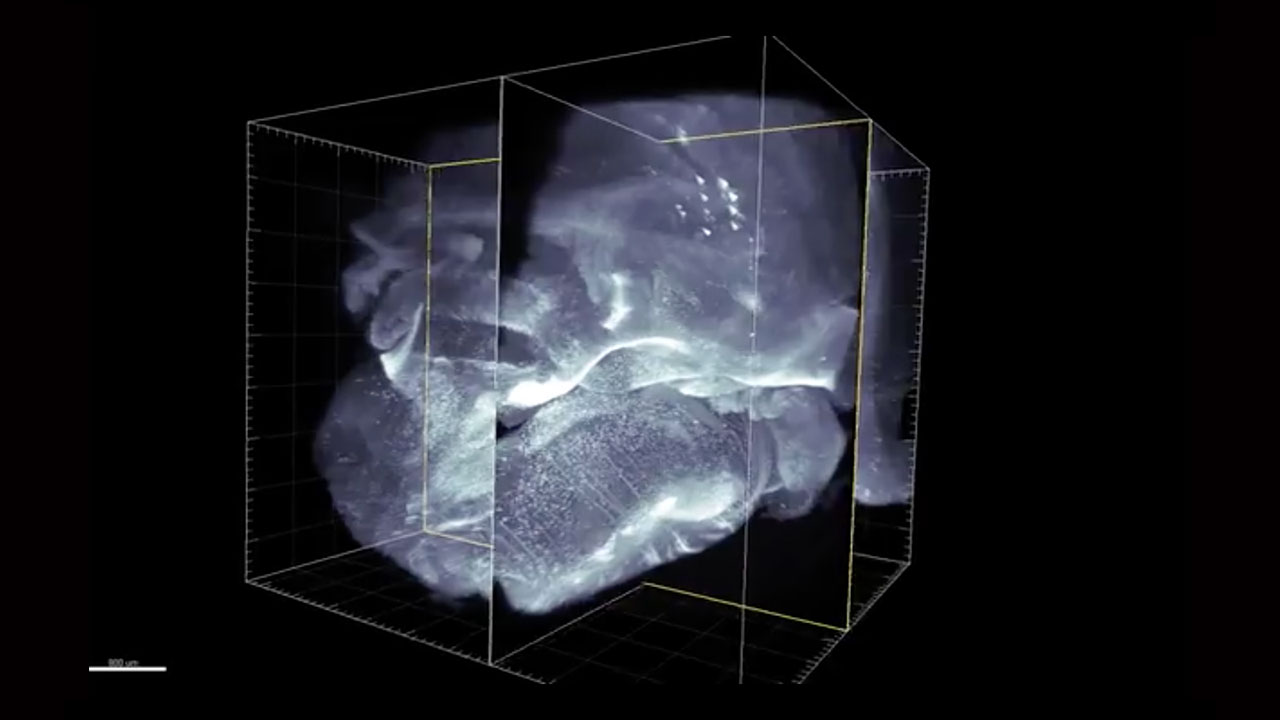 Cholinergic System of the Adult Mouse Brain
Nicolas Renier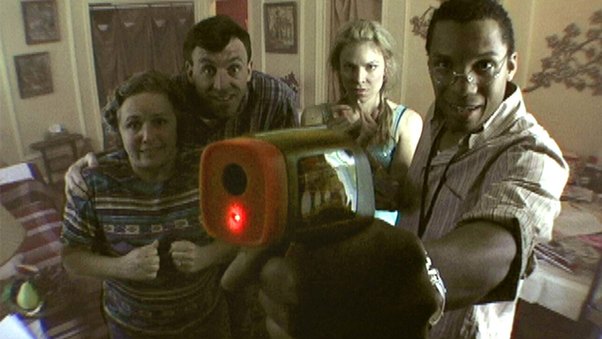 Wormhole Chasers
Gregory Zymet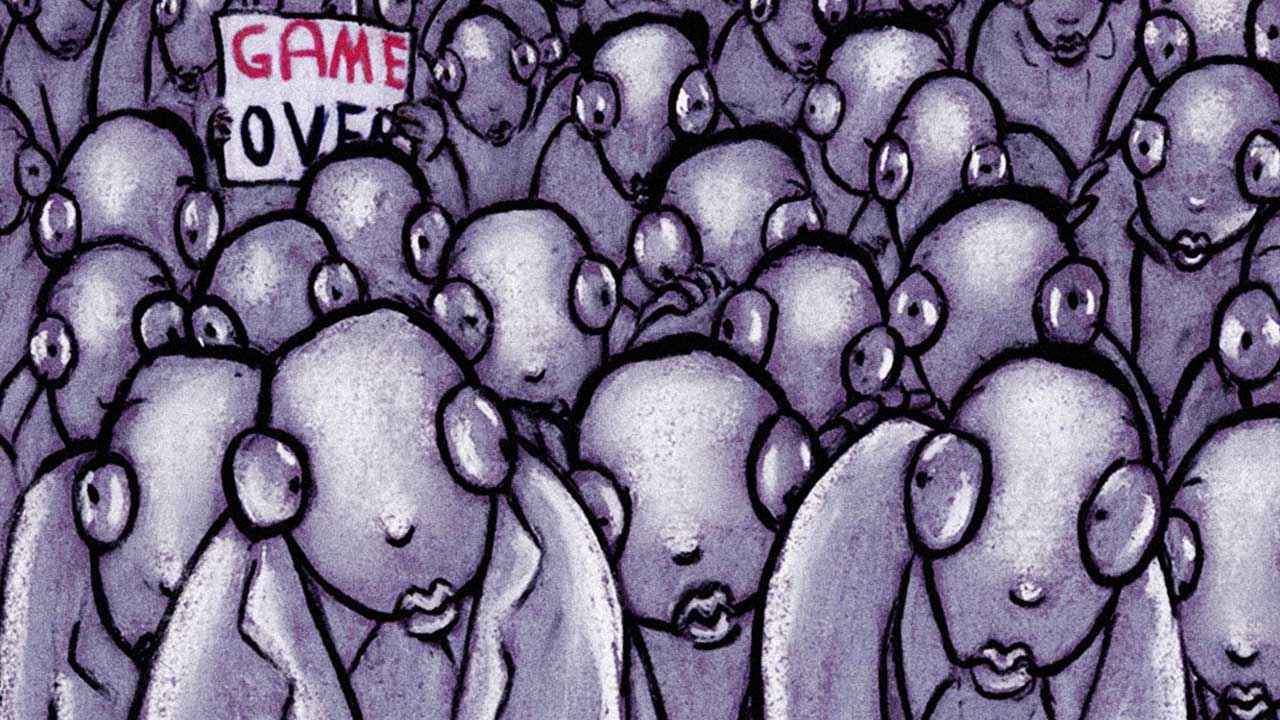 L'Mrayet (Les Lunettes)
Nadia Raïs
Parallelostory
Kelly Meador and Daniel Elwing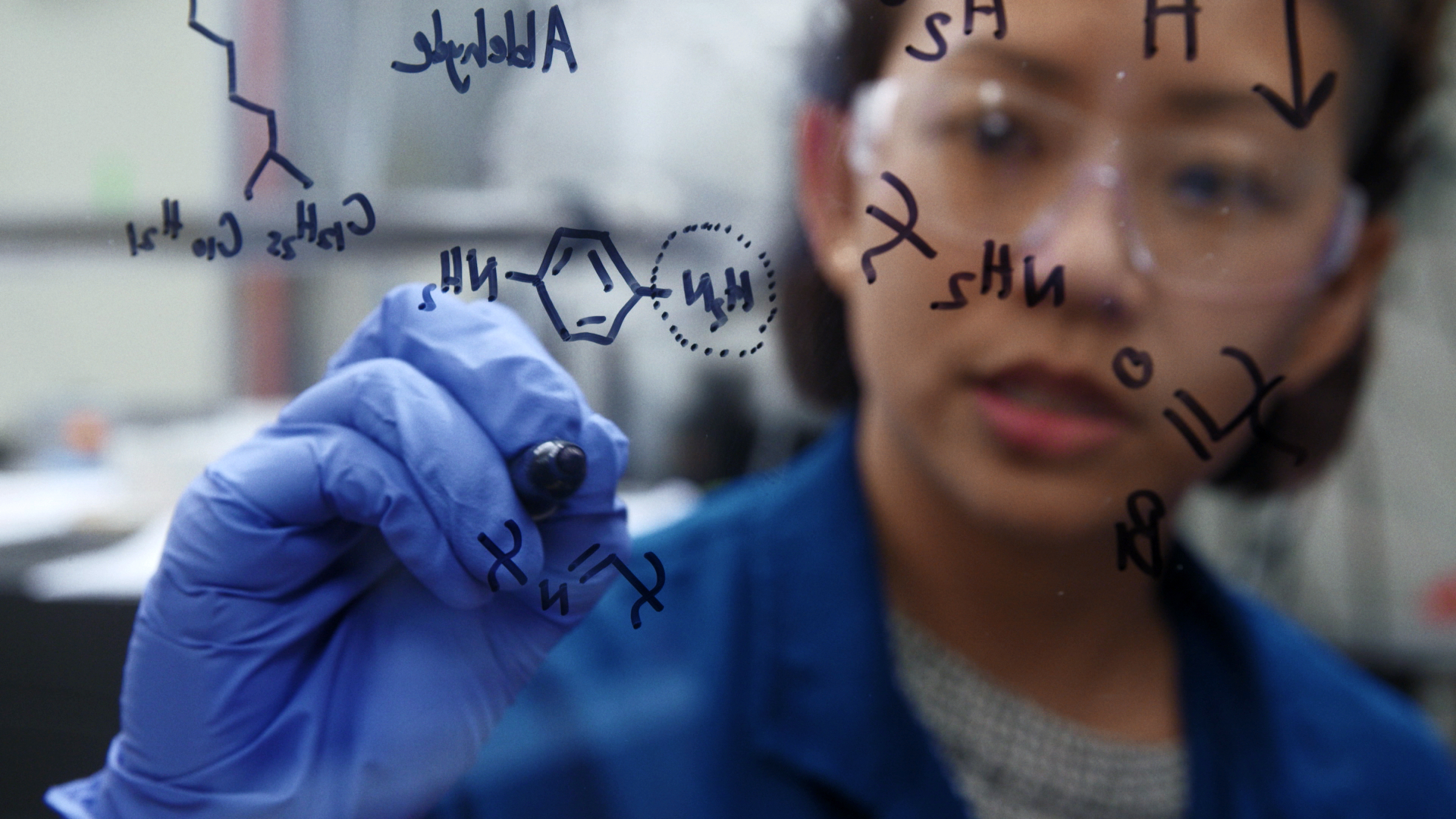 Under The Skin
Miao Wang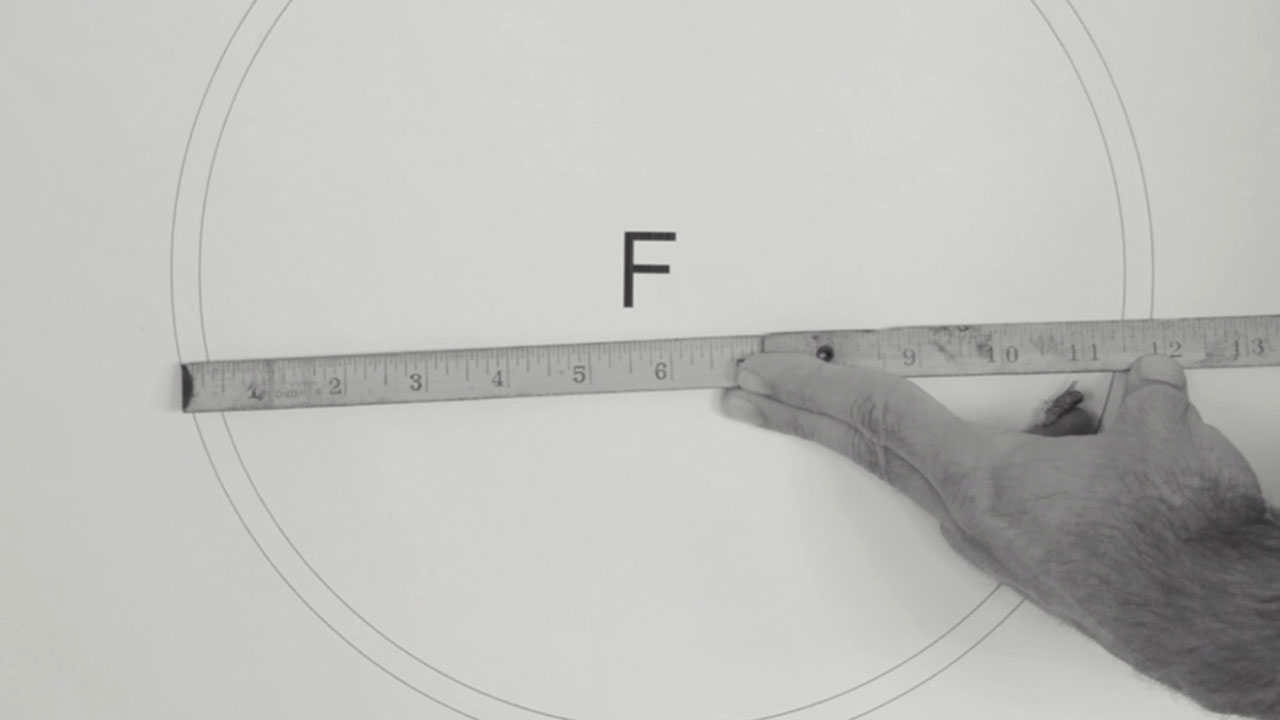 Metatrón
Alejandro Enmanuel Alonso Estrella
Sleepless
Emily Fraser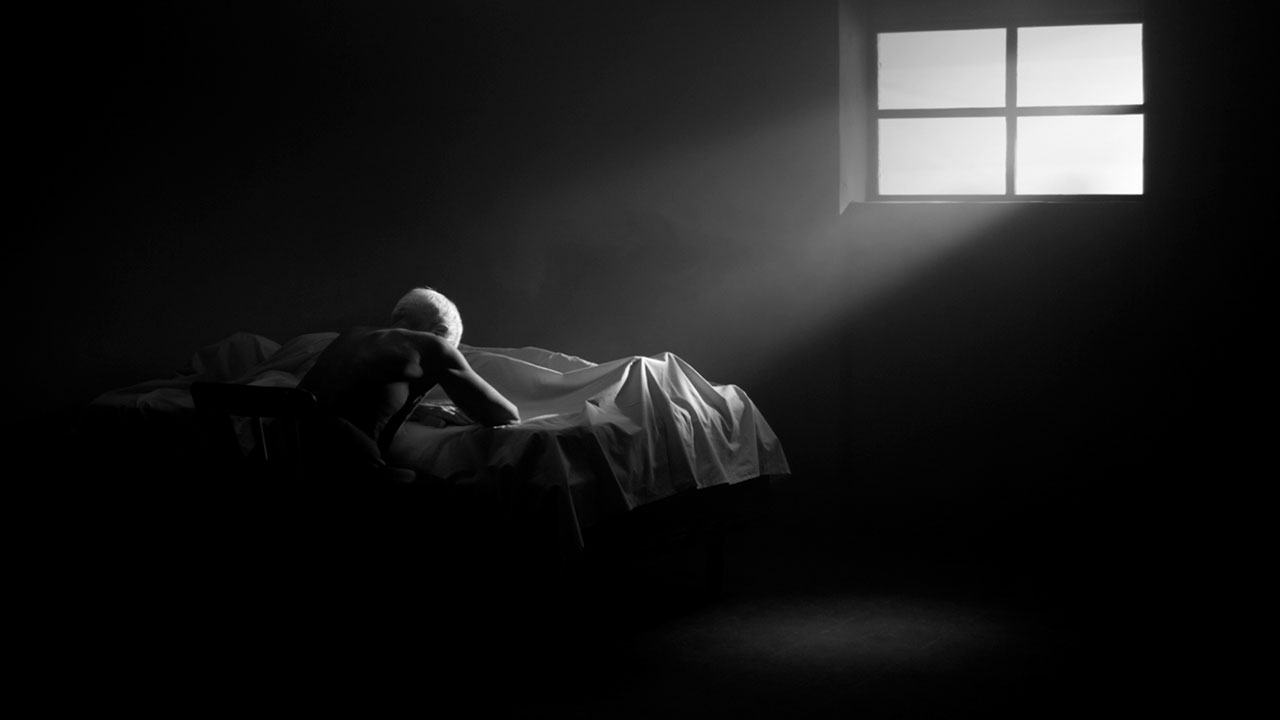 Dix Puissance Moins Quarante-trois Seconde
F Francis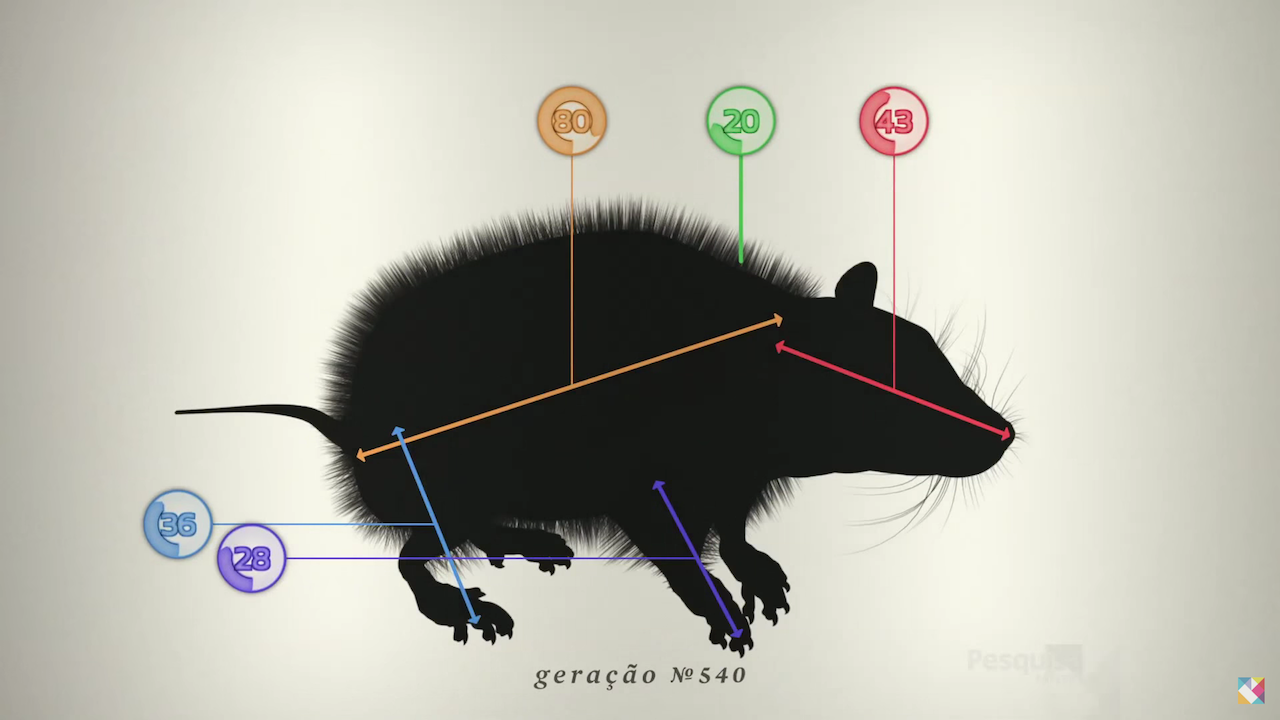 Teoria em construção (Theory under construction)
Daniel Salaroli, Tiago Marconi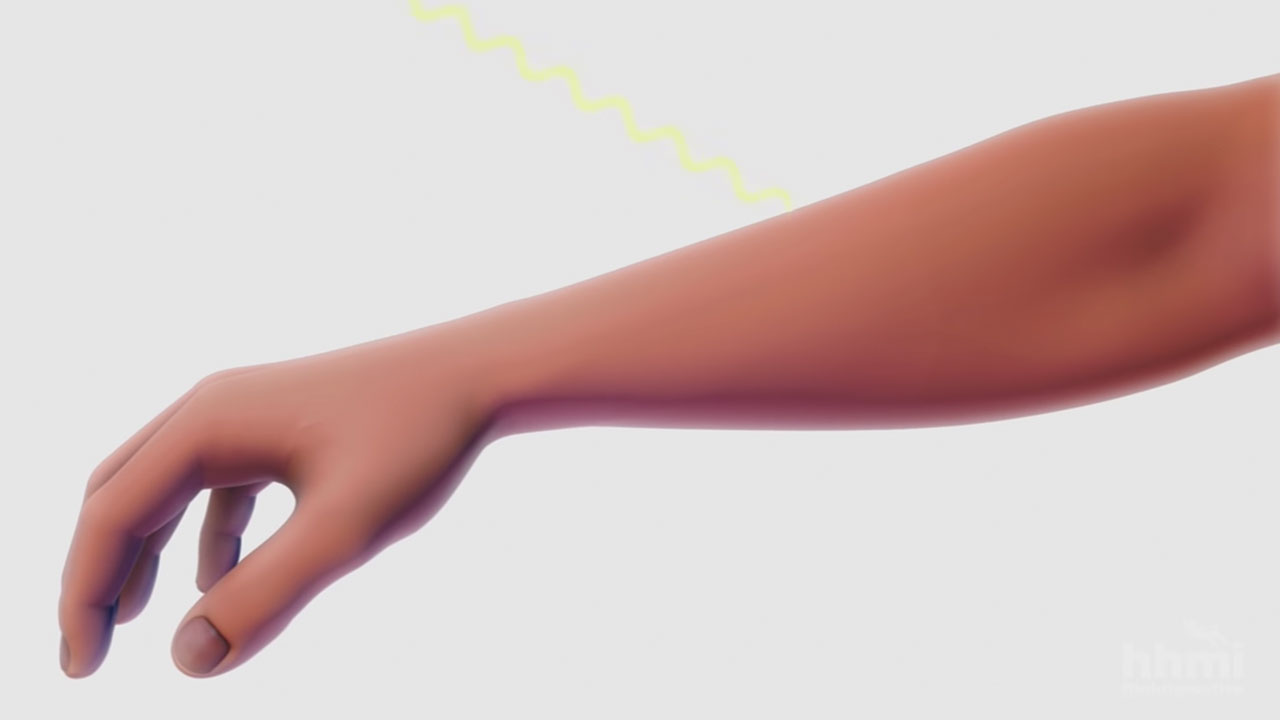 The Biology of Skin Color
Rob Whittlesey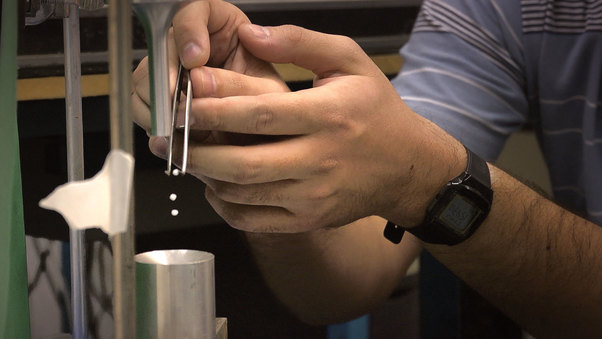 Suspended by Sound
Tiago Marconi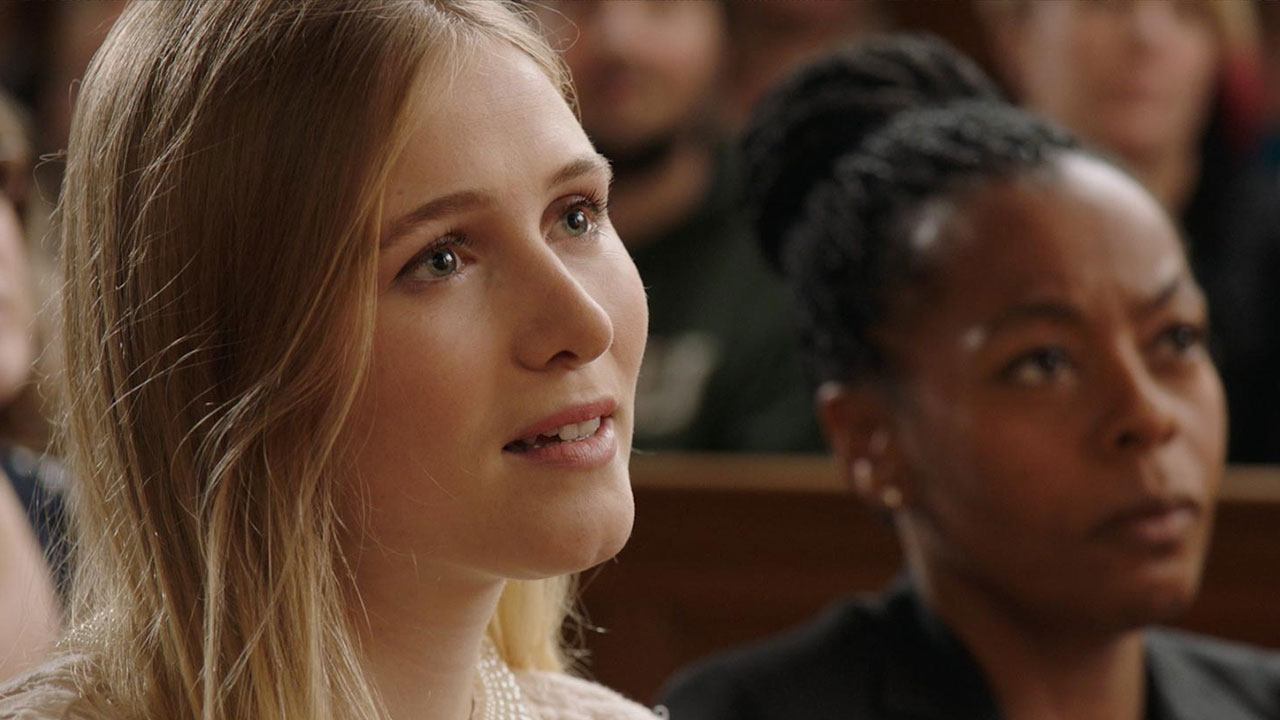 On Being a Scientist
Gosja Klivtonne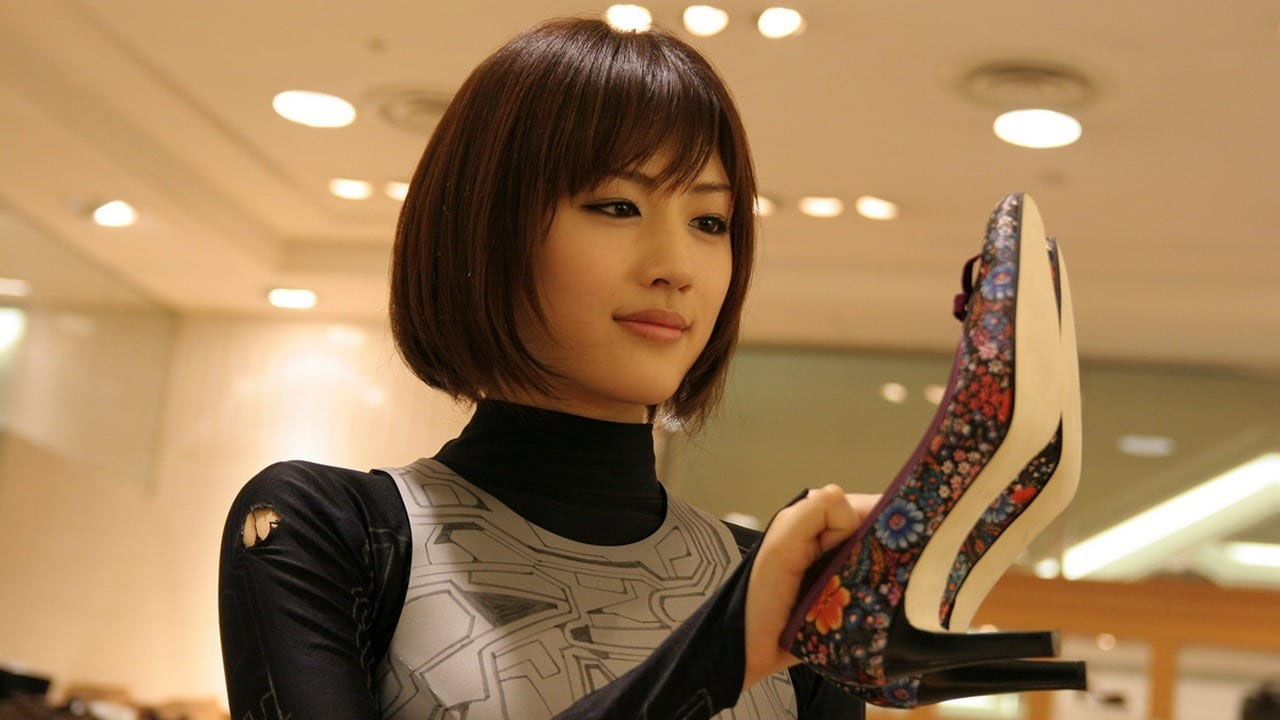 Cyborg Girl
Kwak Jae Young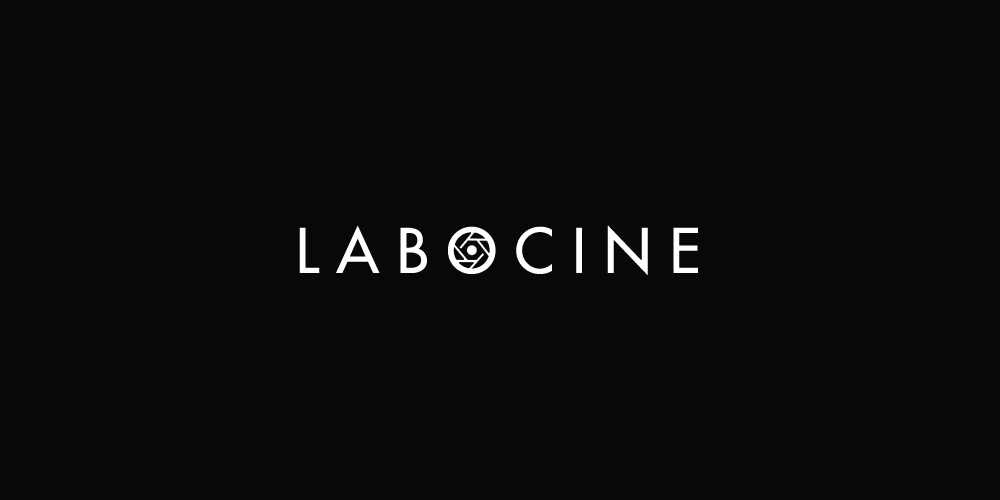 Attraction
Emily Scaife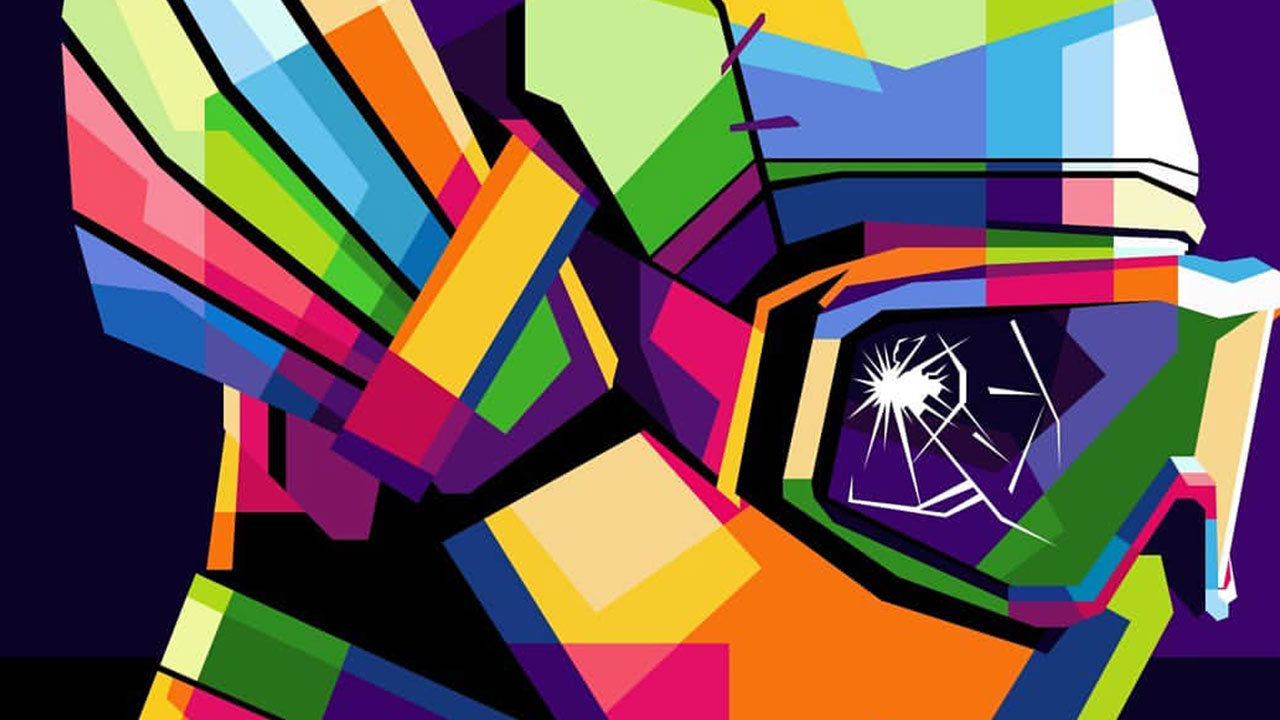 Gundala
Joko Anwar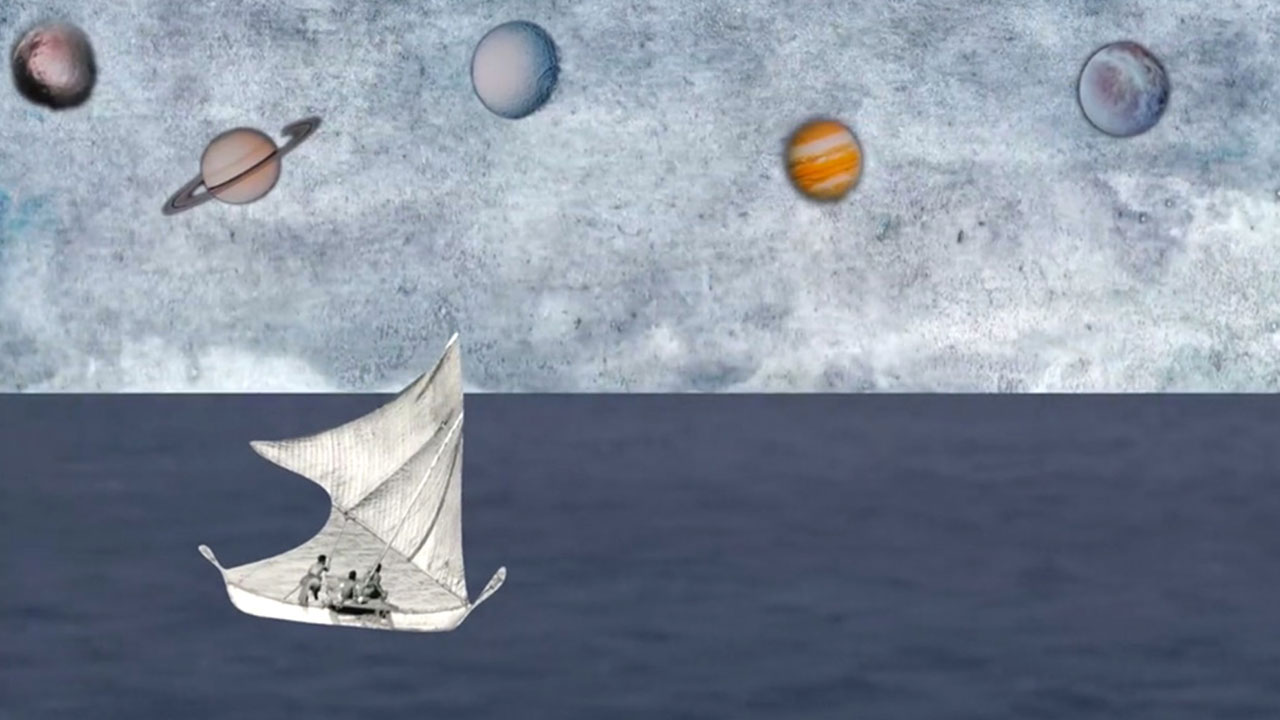 Slingshots of the Oceanic
Flora Lichtman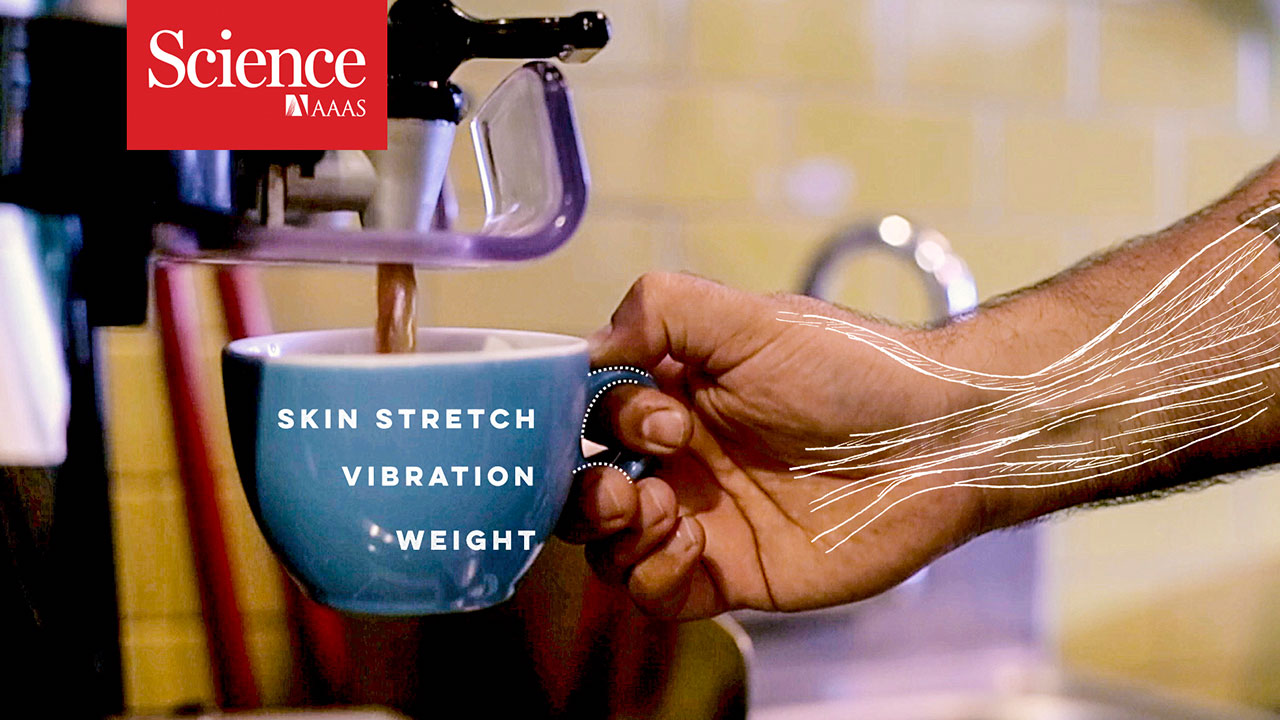 Haptics Tactics
Nguyen Khoi Nguyen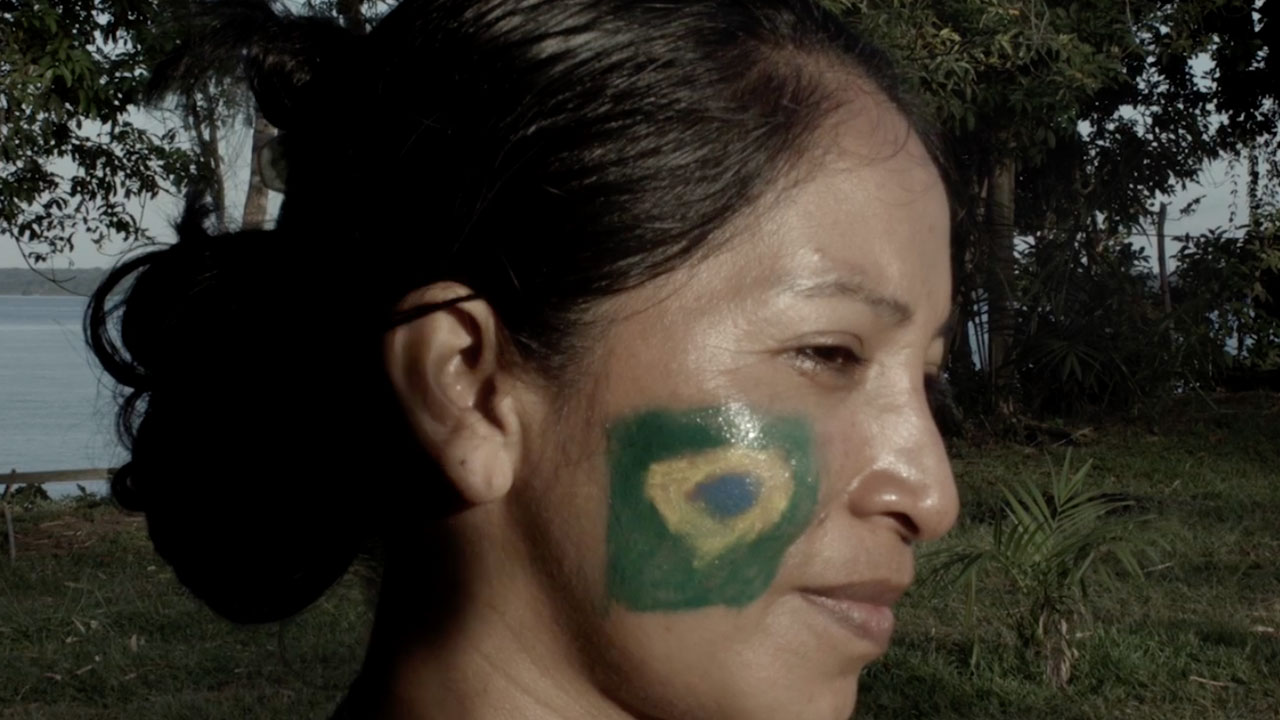 Field Work - World Cup: Gene
Alexis Gambis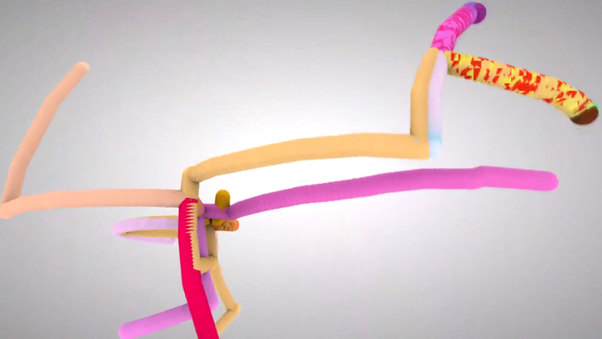 Origin of Mass
Aleksandar Rodic
Existence ?
Yoann Eeckeman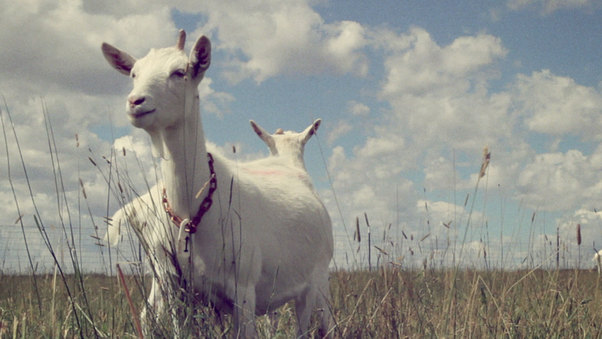 Transgenic Spidergoats
Field Test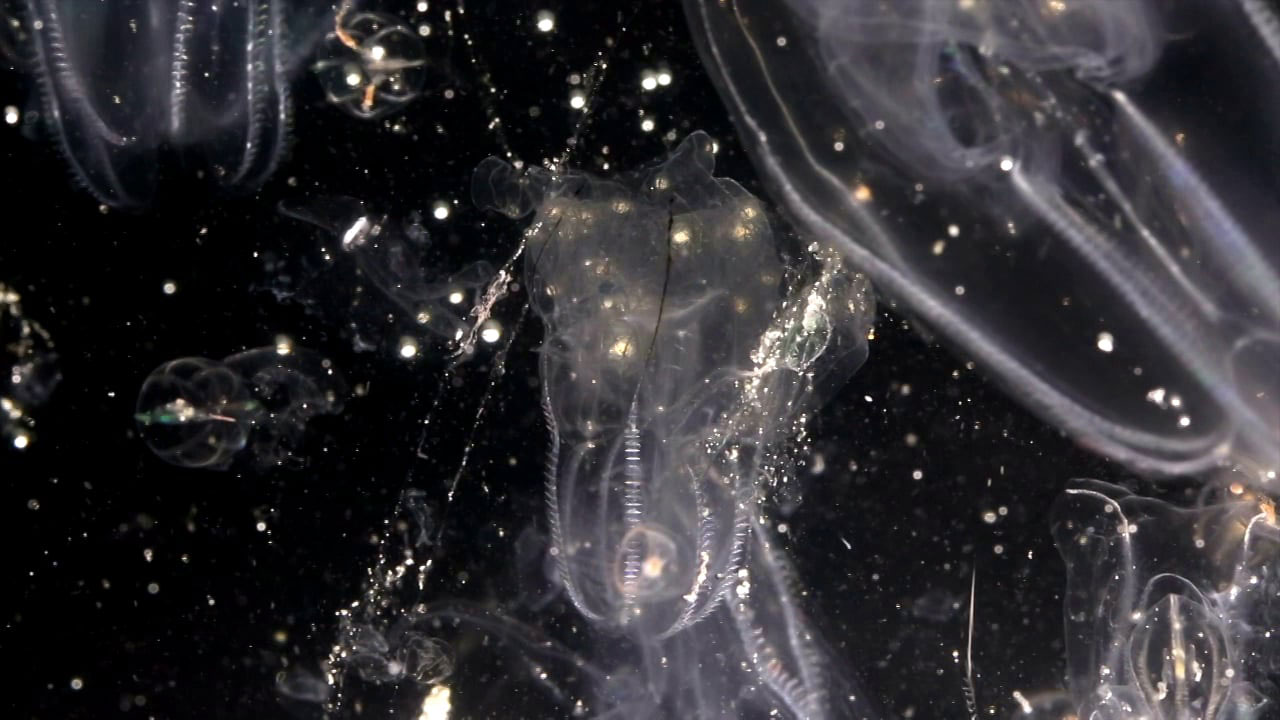 Hope Island
Charles Lindsay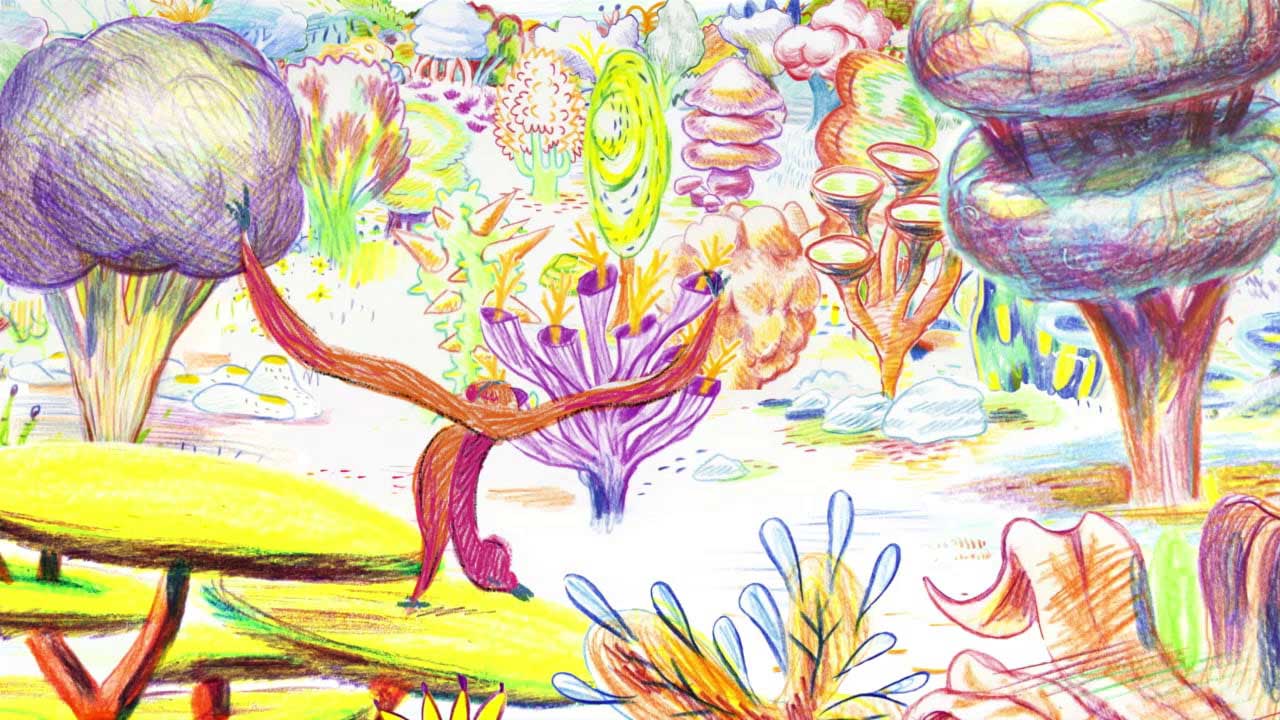 Zooz
Romain Blanc-Tailleur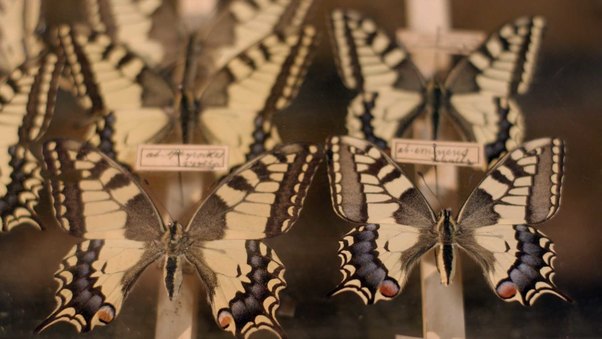 Breathtaking
Pim Zwier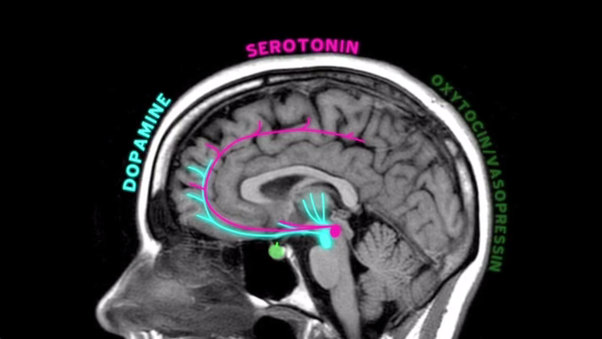 The Love Competition
Brent Hoff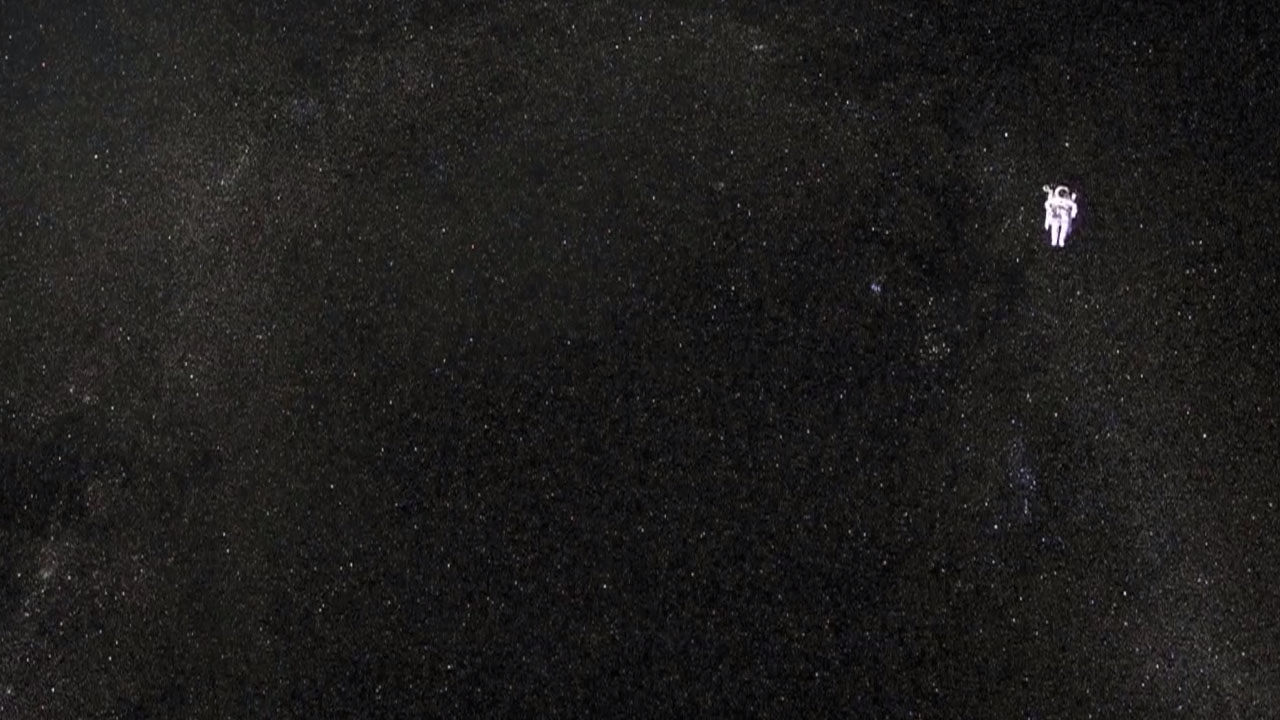 Journey
Radheya Jegatheva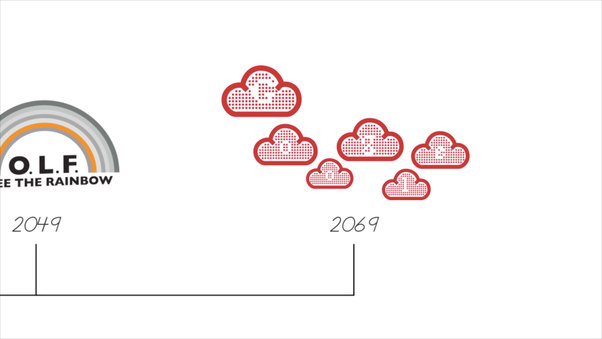 E. Chromi
Alexandra Daisy Ginsberg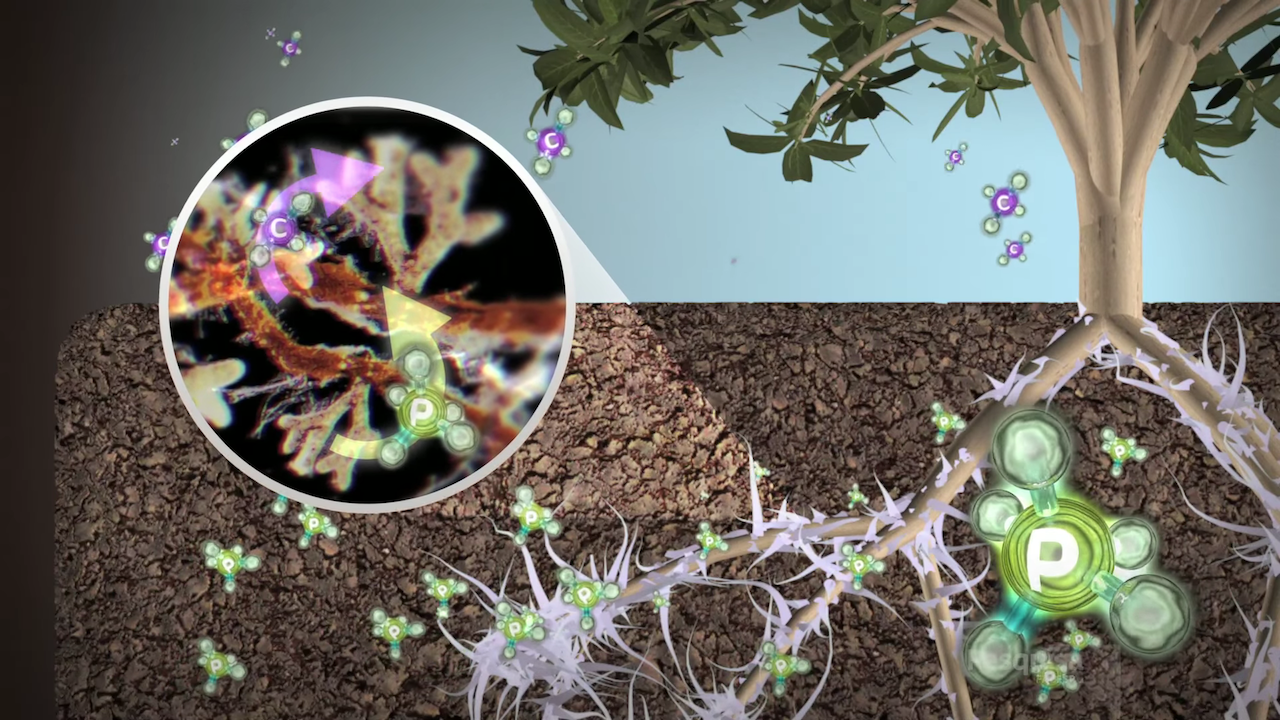 Estratégias subterrâneas (Undergound strategies)
Caio Polesi, Tiago Marconi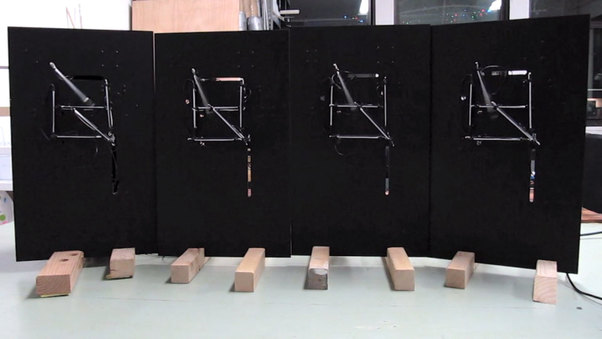 Four Letter Words
Rob Seward
Rhizome
Boris Labbé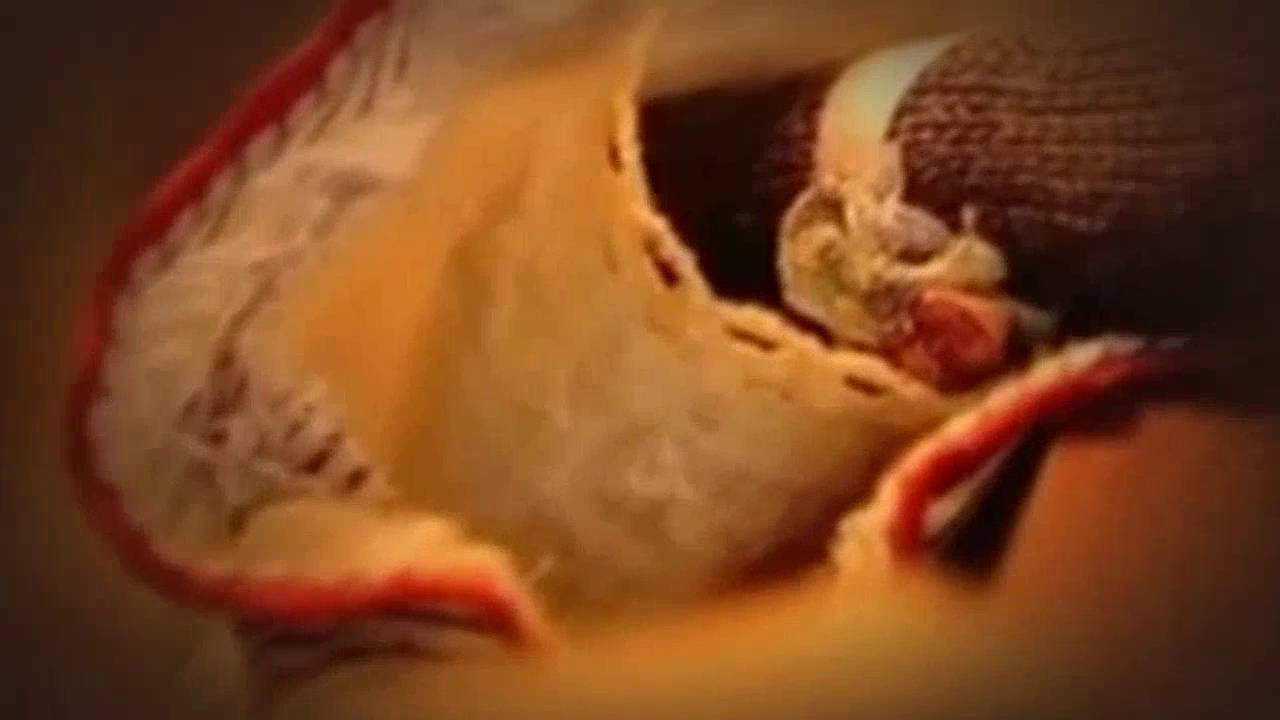 Of Dolls & Murder
Susan Marks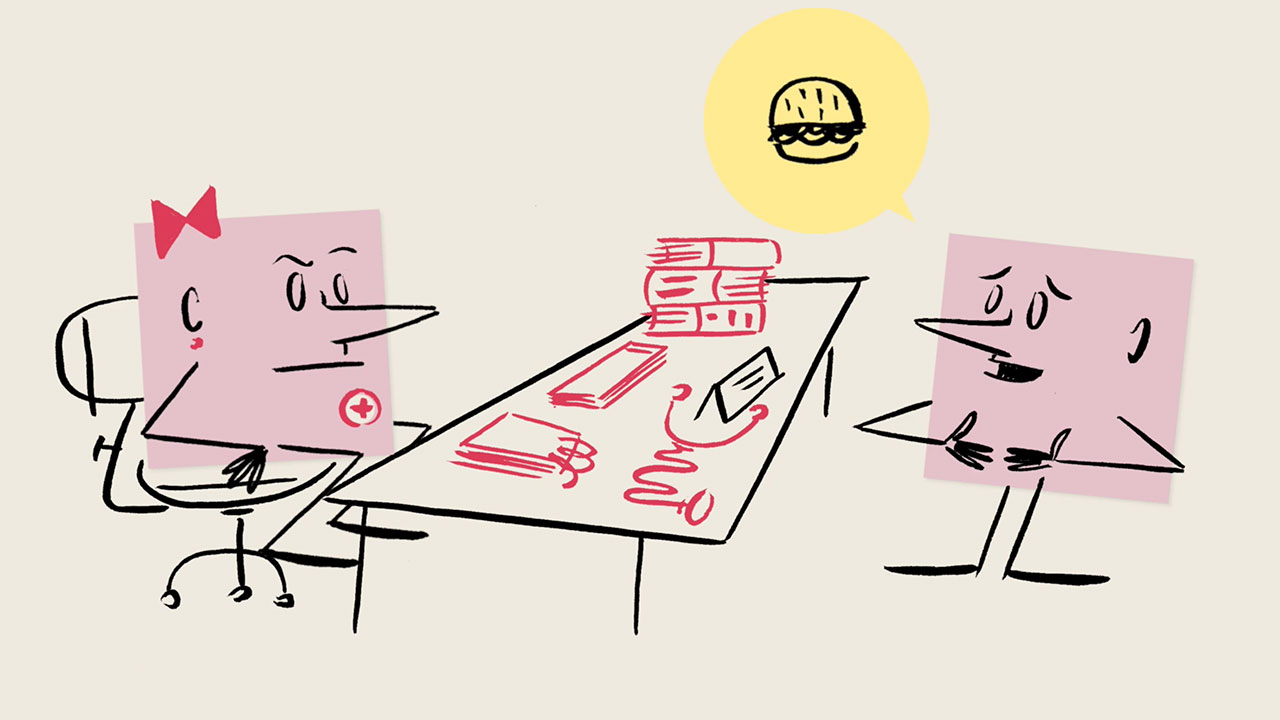 Animated Science: Nutrition
Luis Perez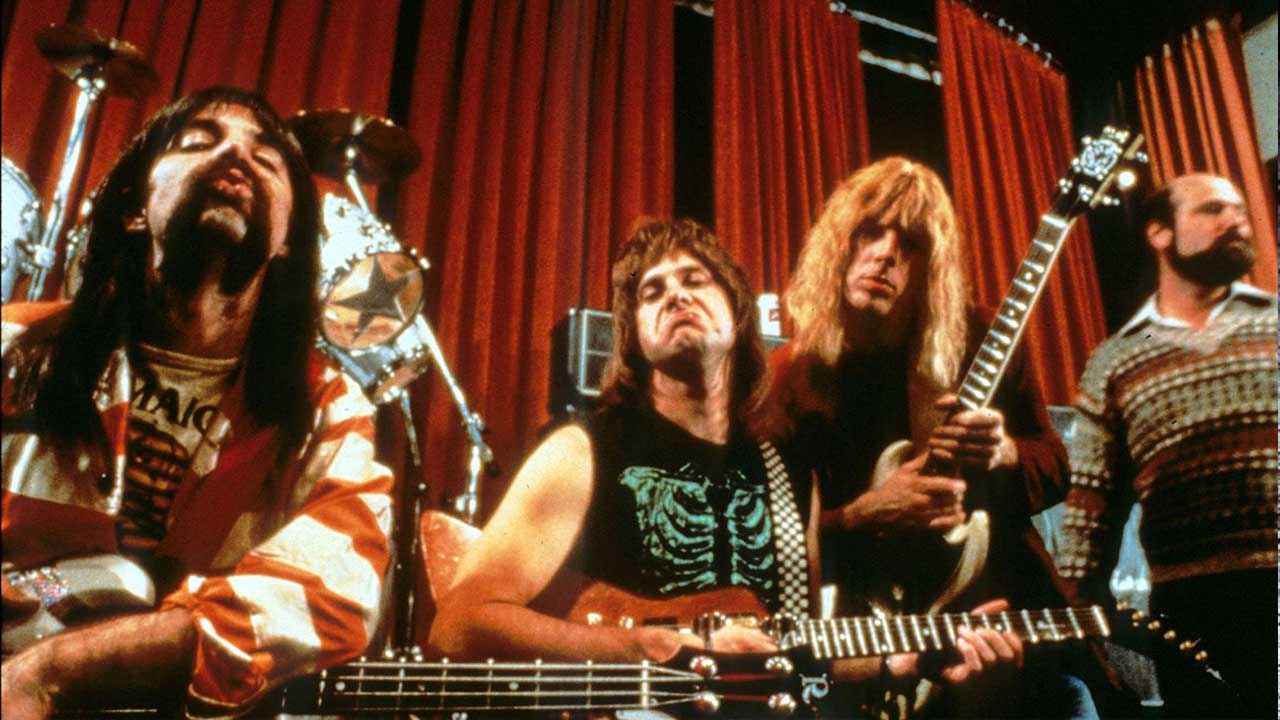 This is Spinal Tap
Rob Reiner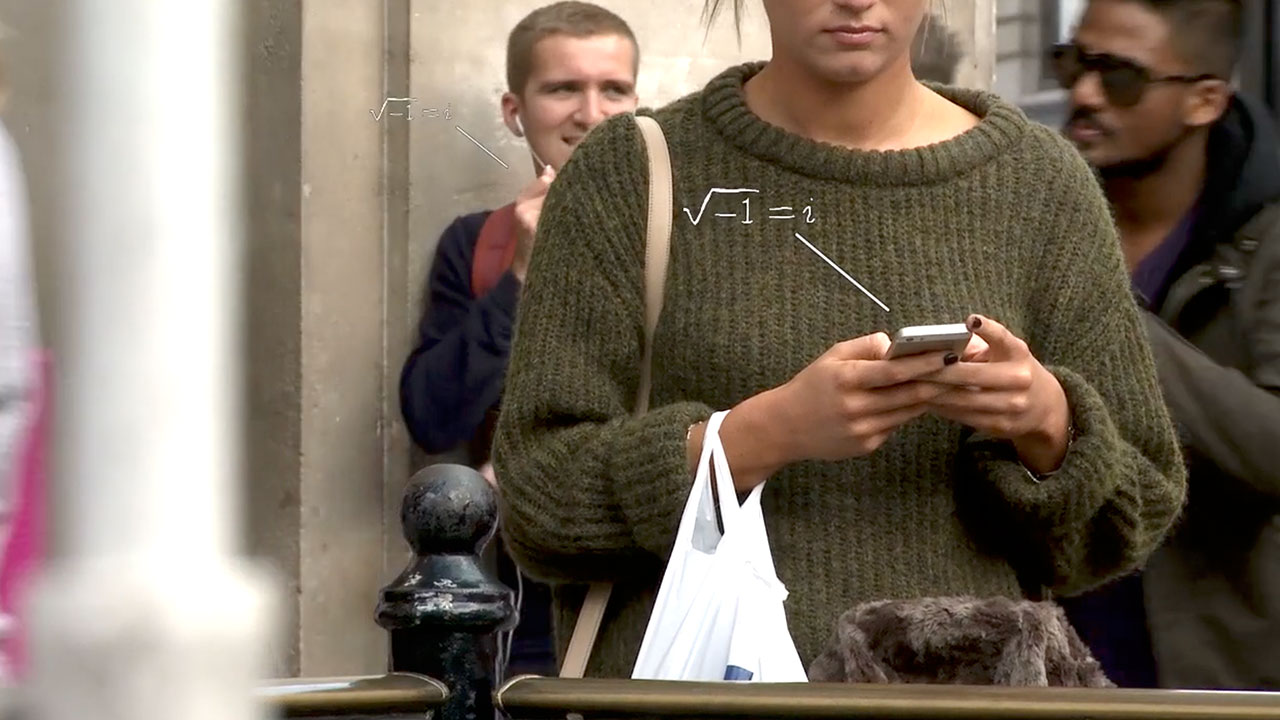 Logically Policed
Damiano Petrucci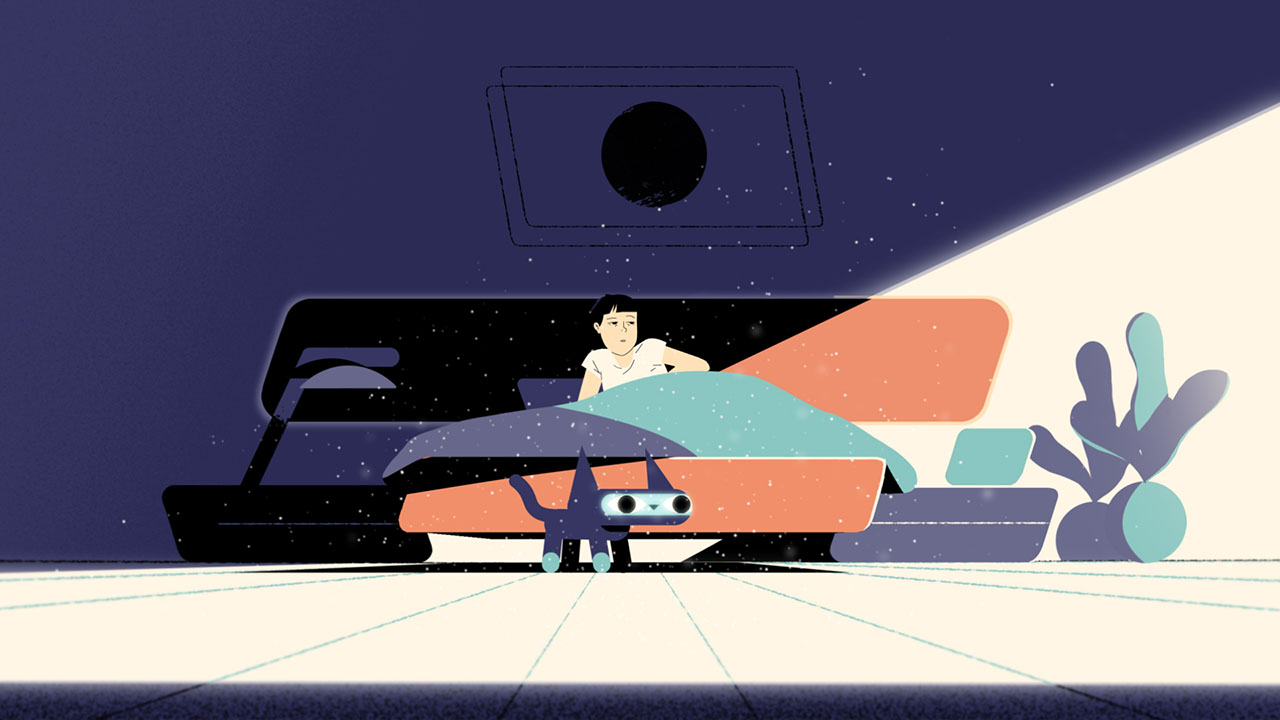 Last Job on Earth
Moth Studio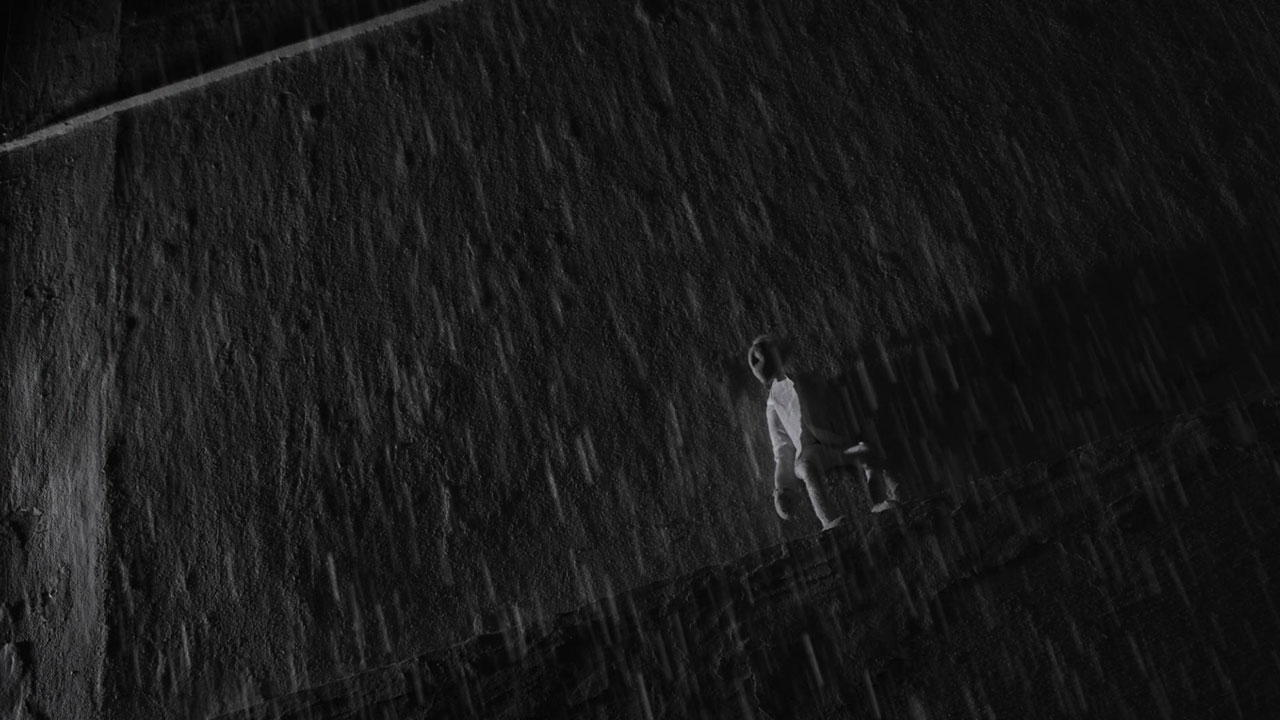 Drought
Balys Kumža,Agnė Kupšytė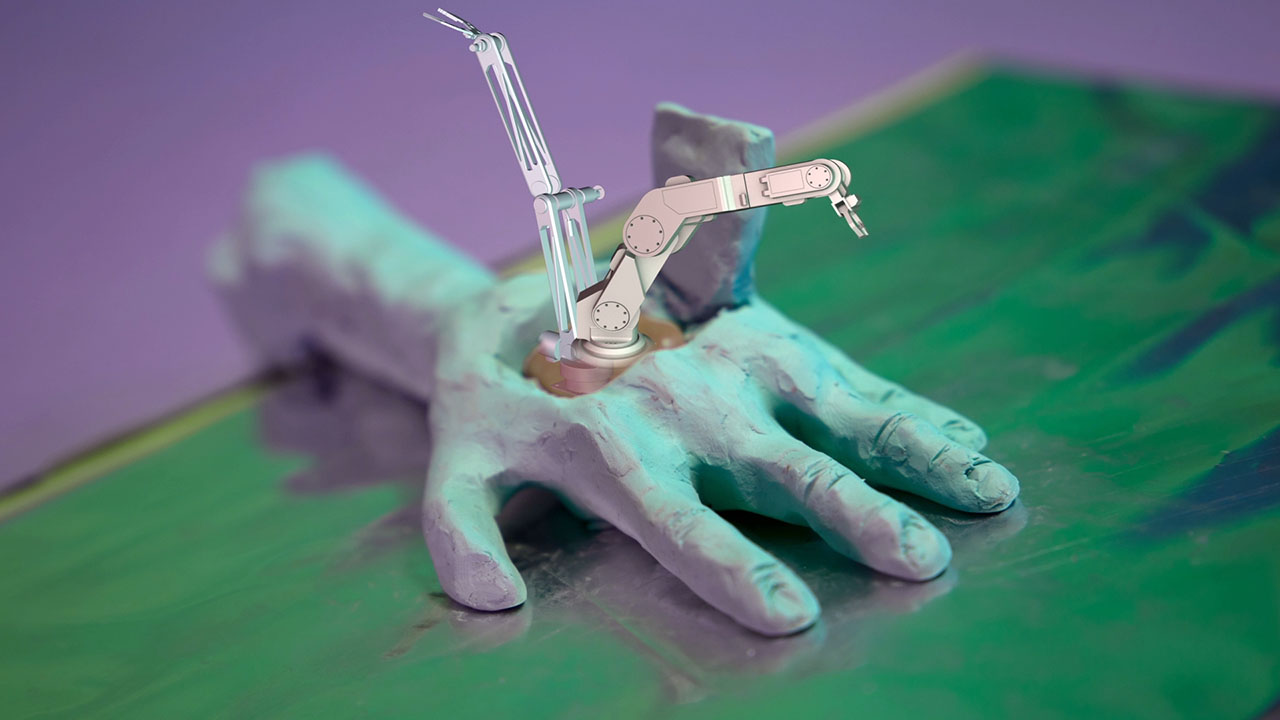 Reanimation! ep.4 - Tools of Our Own
Nadja Oertelt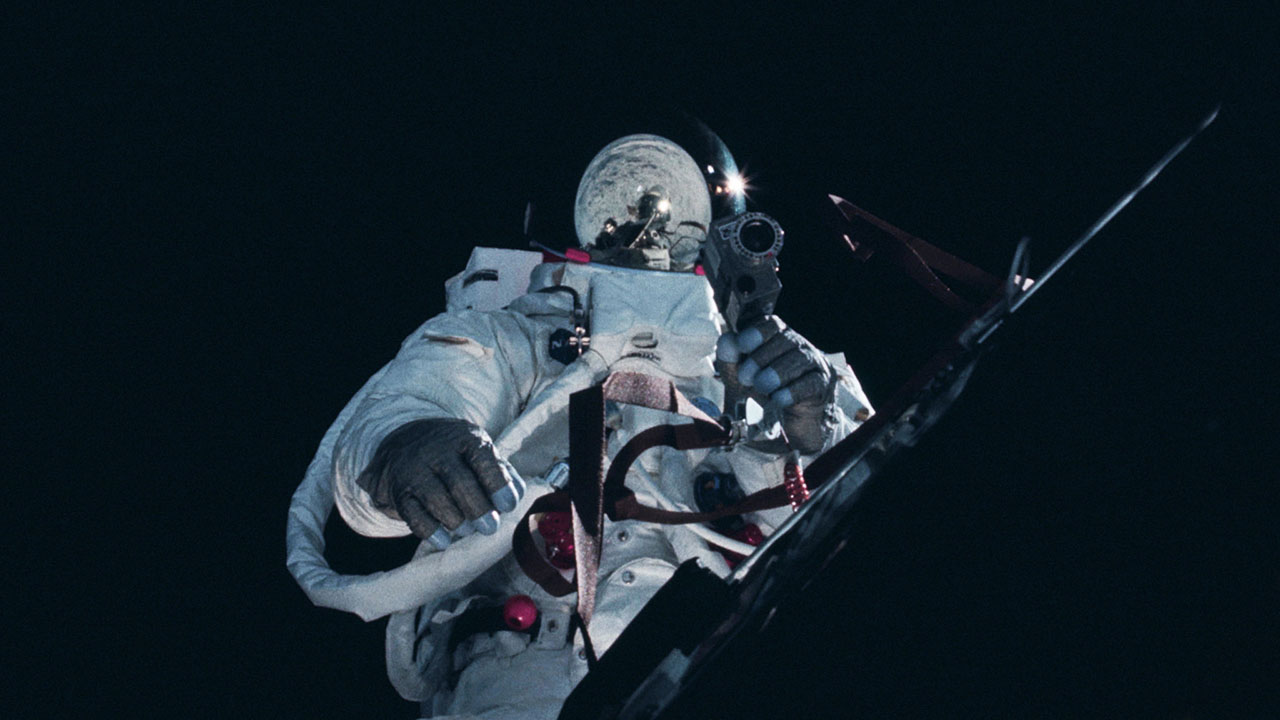 The Sasha
María Molina Peiró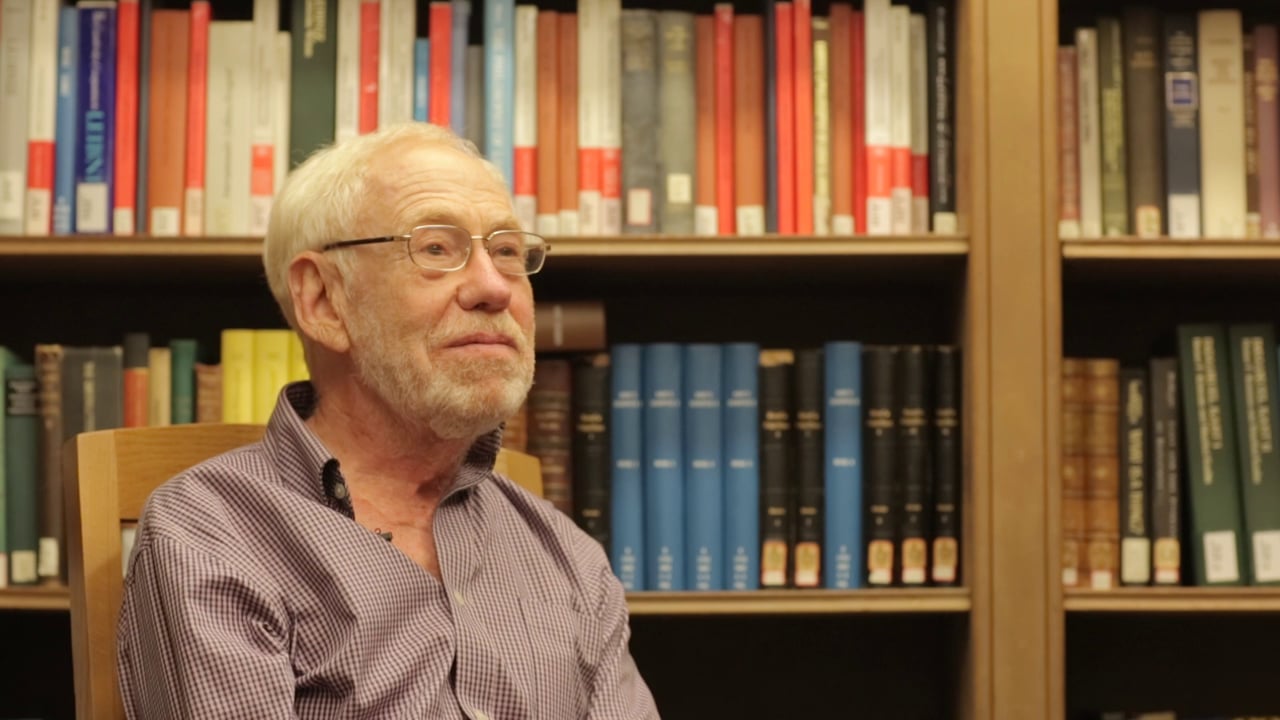 An Existential Ride with Hubert Dreyfus
Alfred Birkegaard,Katja Gry Birkegaard Carlsen
New Life
Ben Meredith,Drew Smith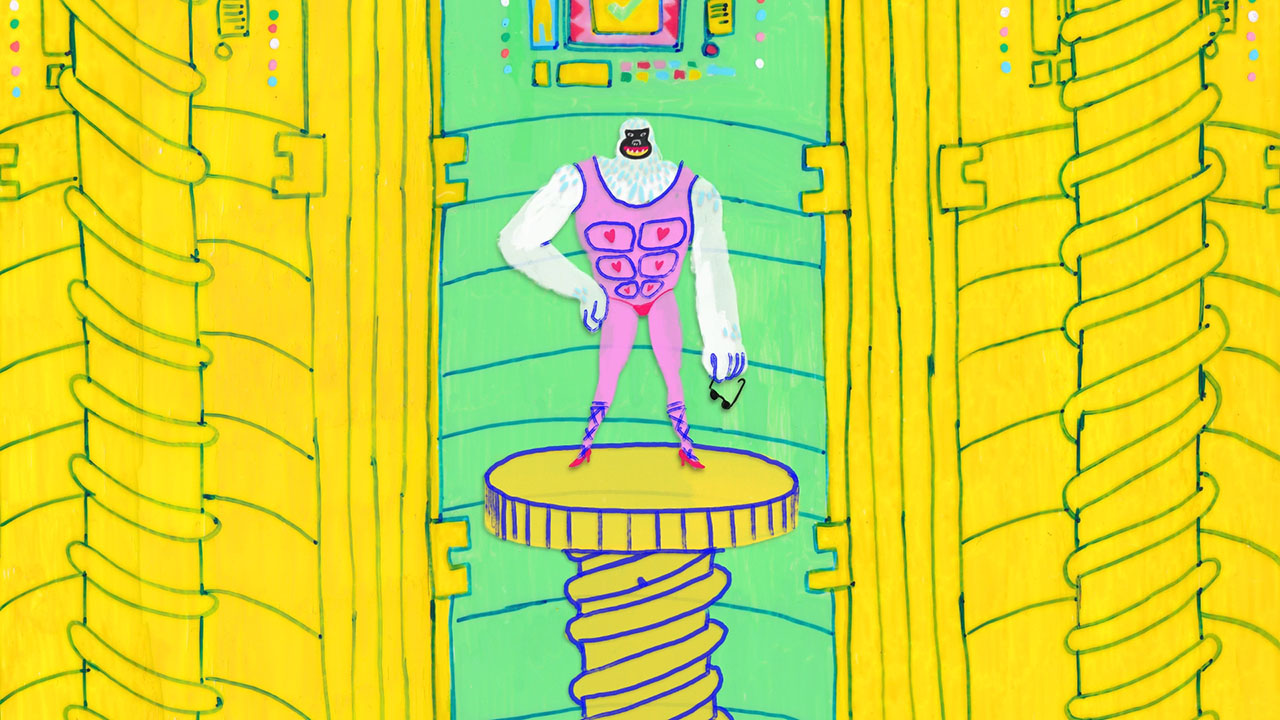 Reanimation! ep.5-Better Humans
Nadja Oertelt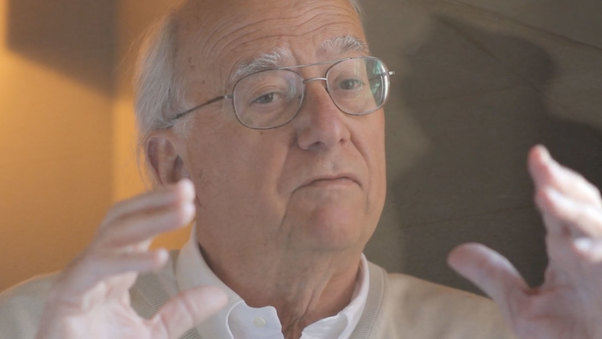 My Mind's Eye : How Free Is Your Will? An interview with Michael Gazzaniga
Alexis Gambis
Western black-legged tick Ixodes pacificus after a big blood meal
Du Cheng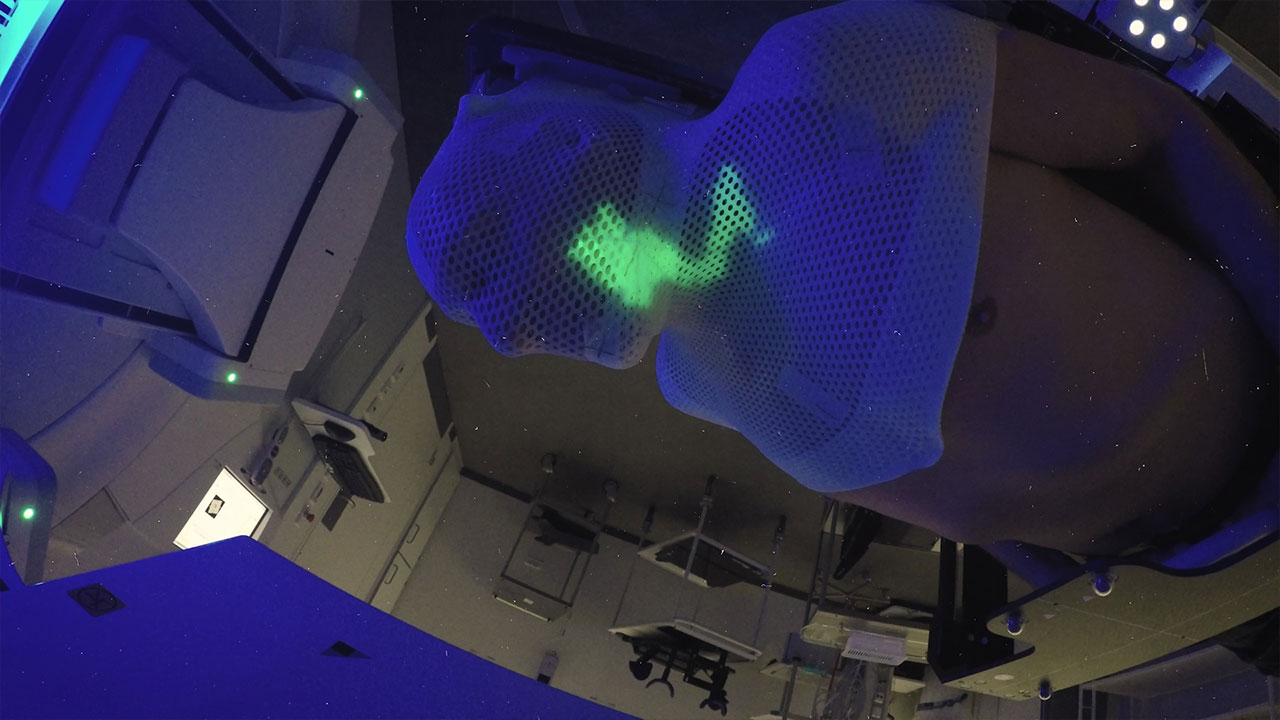 Cross Section
René Georg Johansen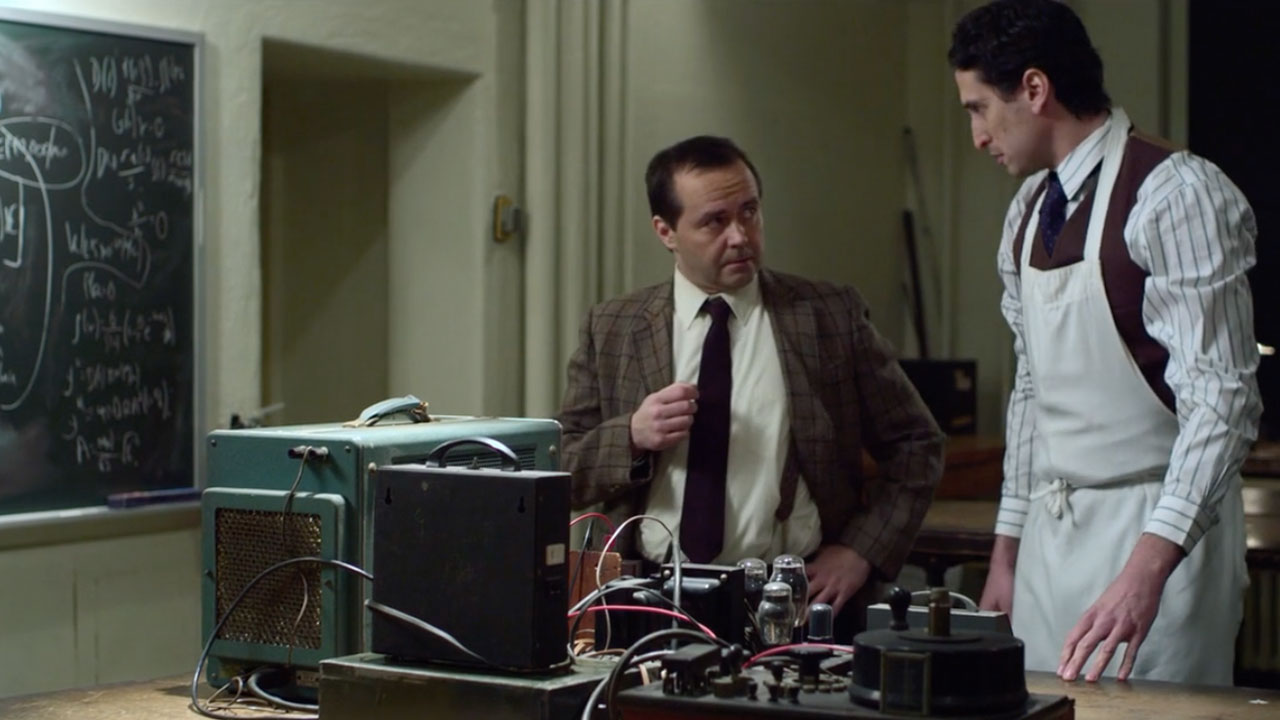 Breaking the Chain
Stuart Weinstock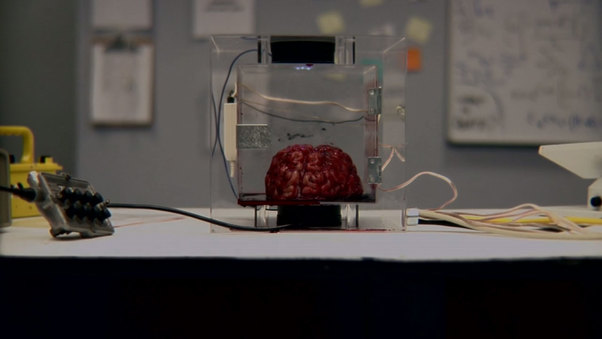 The Sierra Project
Gabriel de Urioste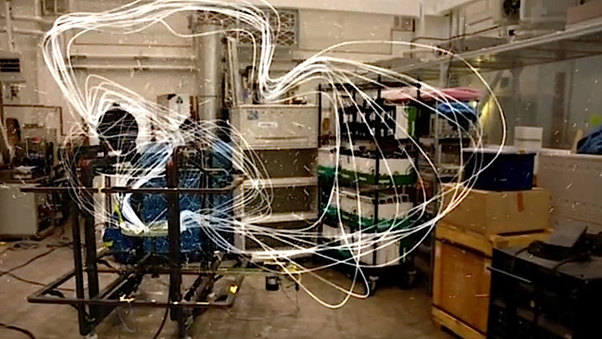 Magnetic Movie
Semiconductor (Ruth Jarman,Joe Gerhardt)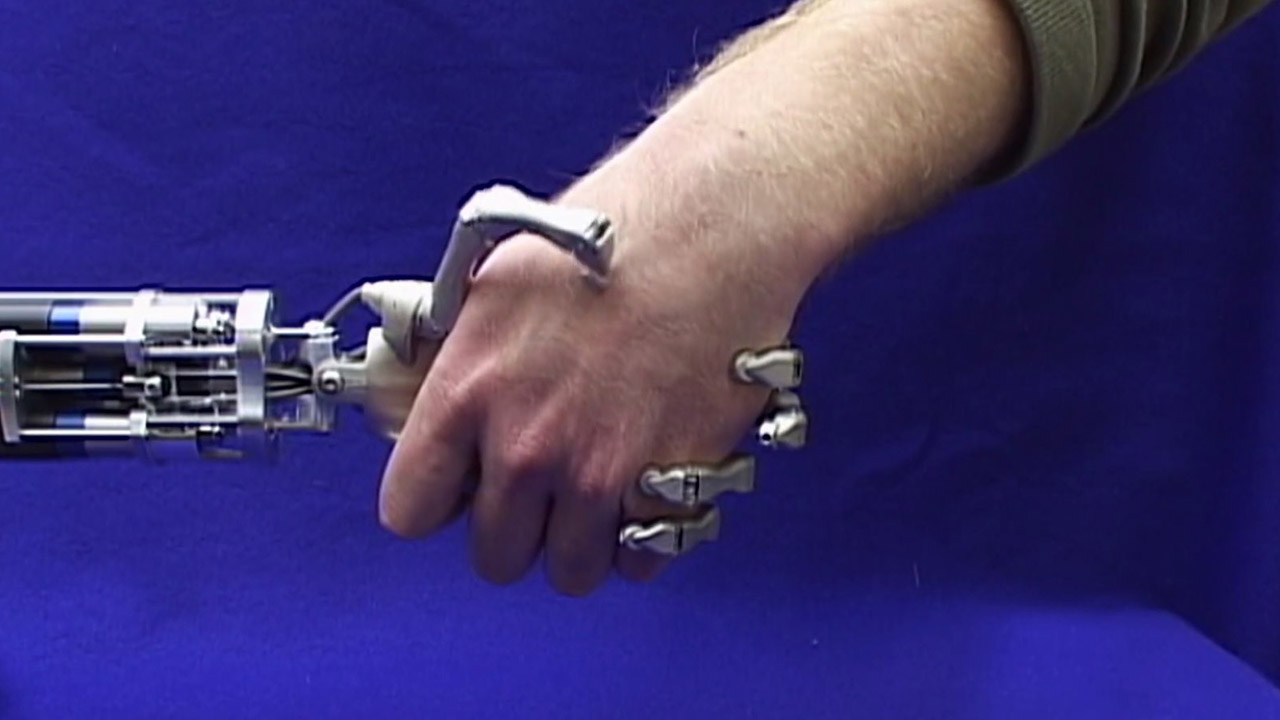 Out on a Limb
Daria Price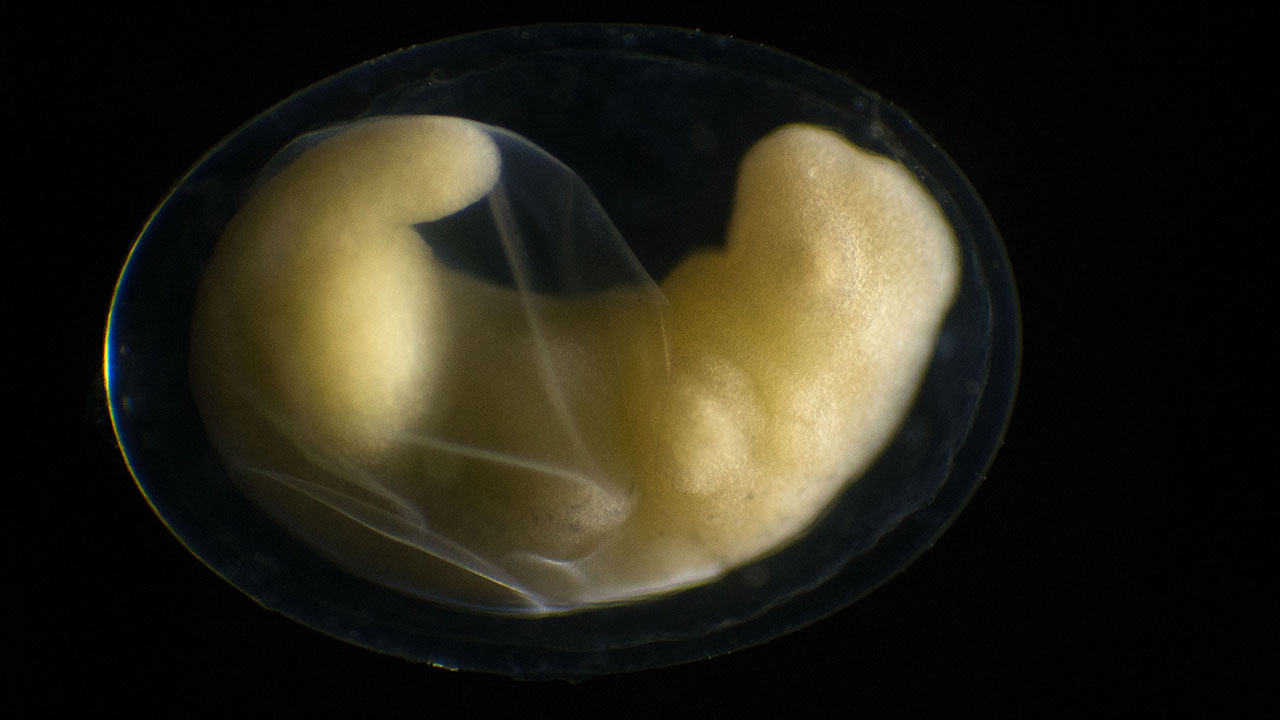 Becoming
Jan van IJken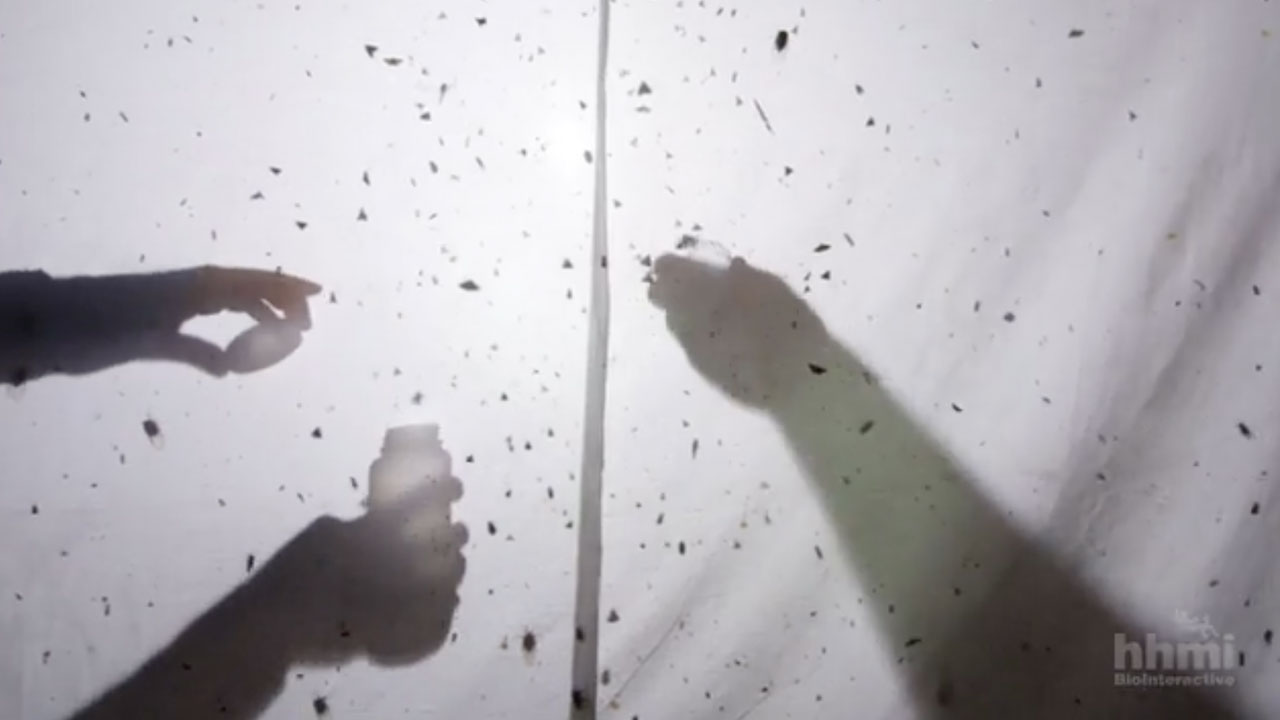 Moth Mimicry: Using Ultrasound to Avoid Bats
Carla Rebai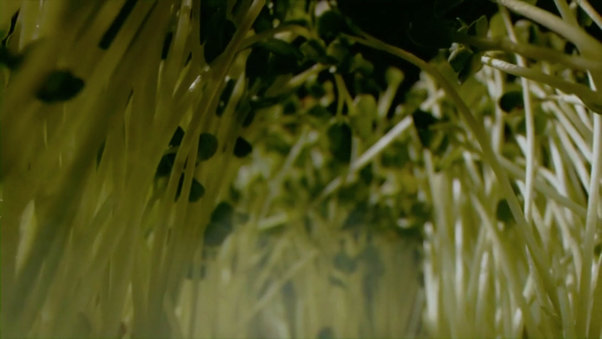 Planet Z
Momoko Seto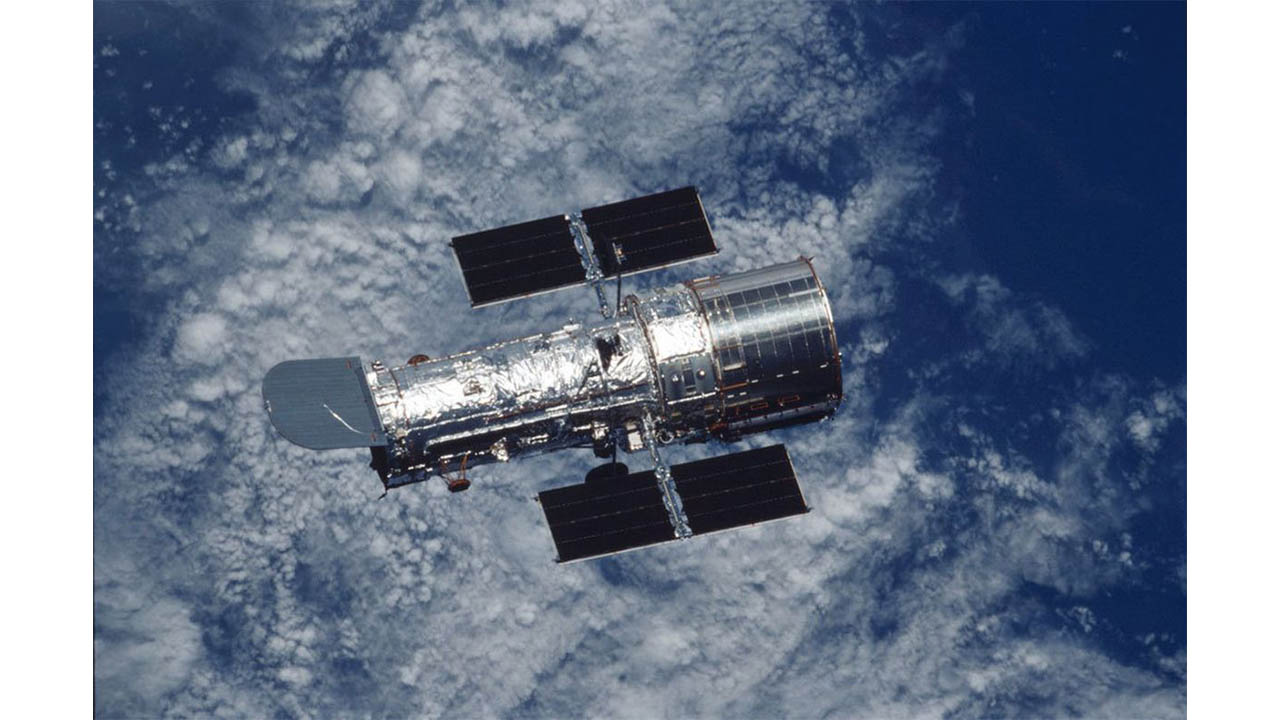 Saving Hubble
David Gaynes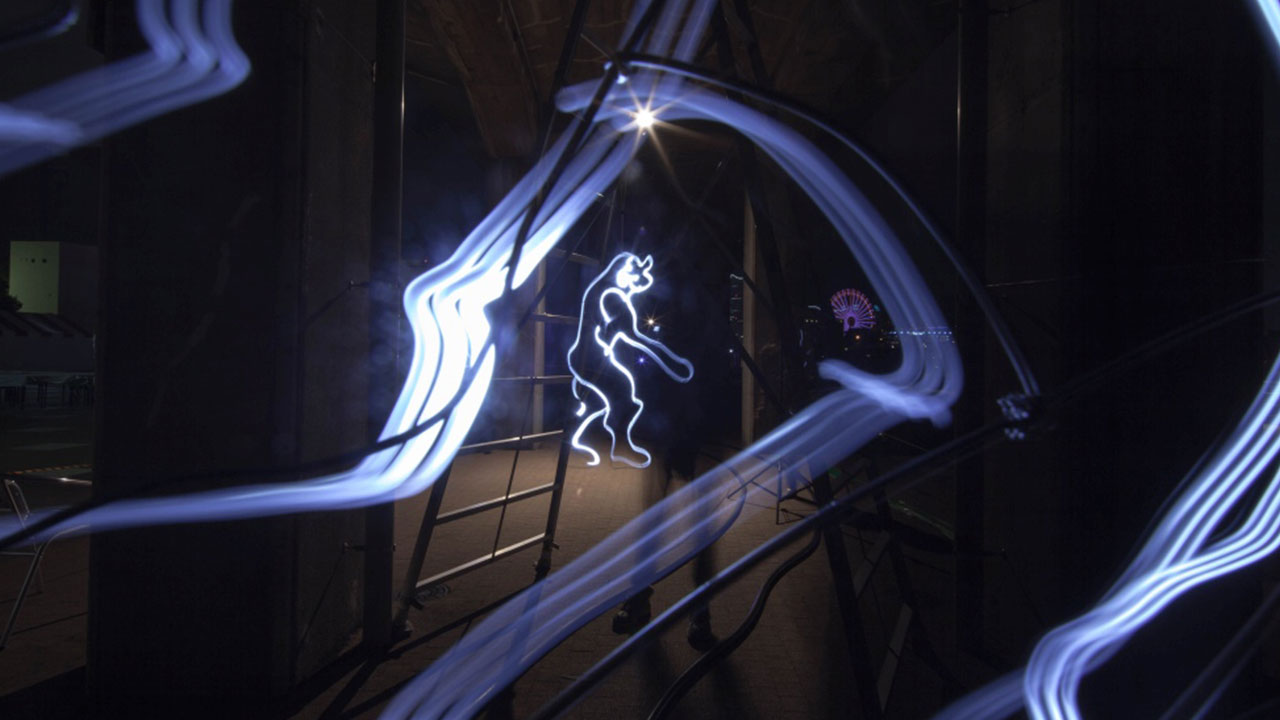 Track
TOCHKA (Takeshi Nagata & Kazue Monno)
Coffee Ring Effect
Kurtis Sensenig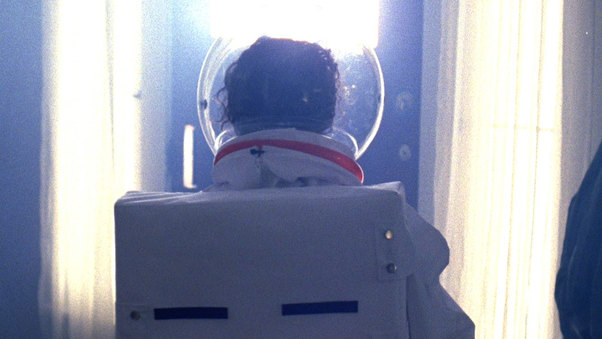 Dharini (Earth)
Anupama Pradhan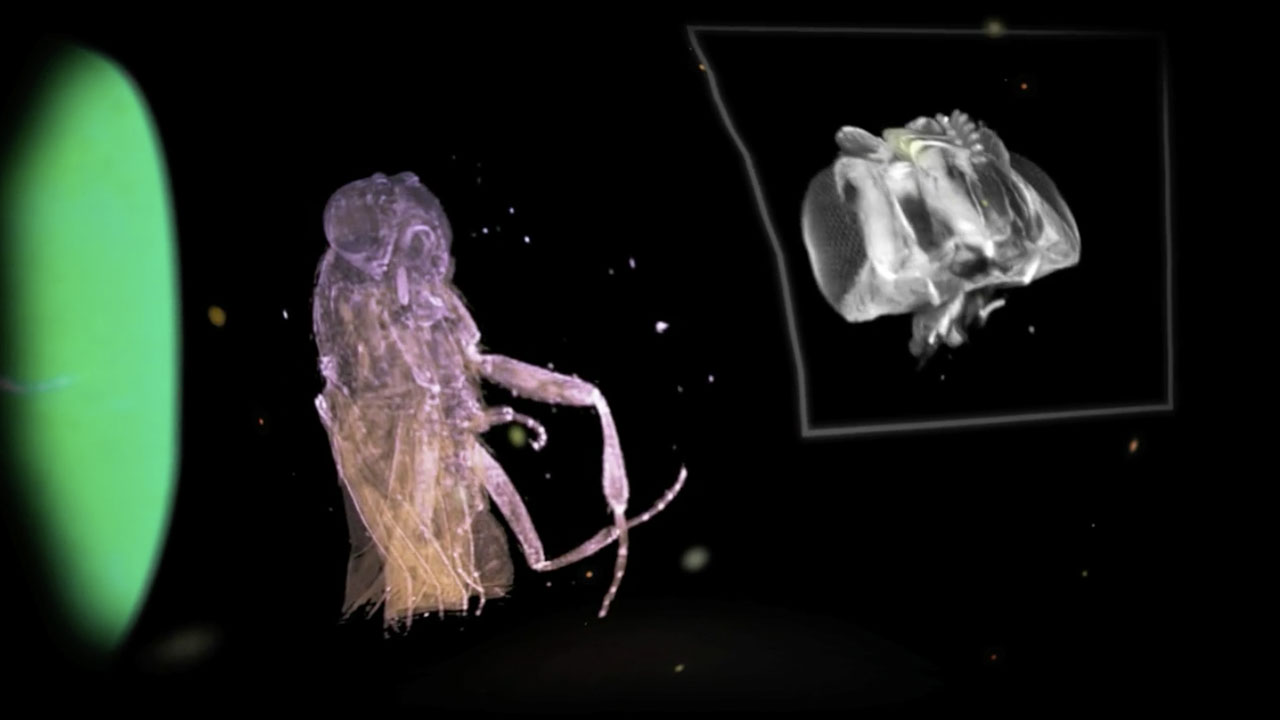 Evolution
Eskil Waldenstrøm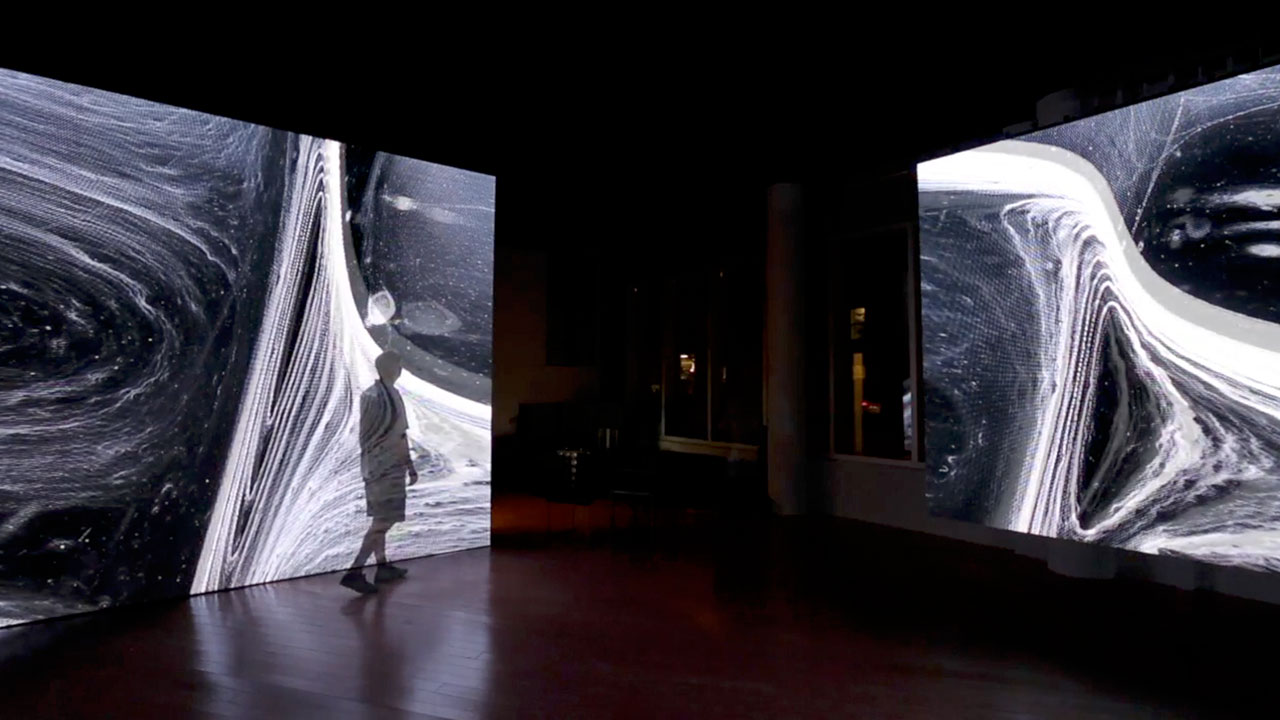 Artist Depiction by Charles Lindsay
Brett Ryan Bonowicz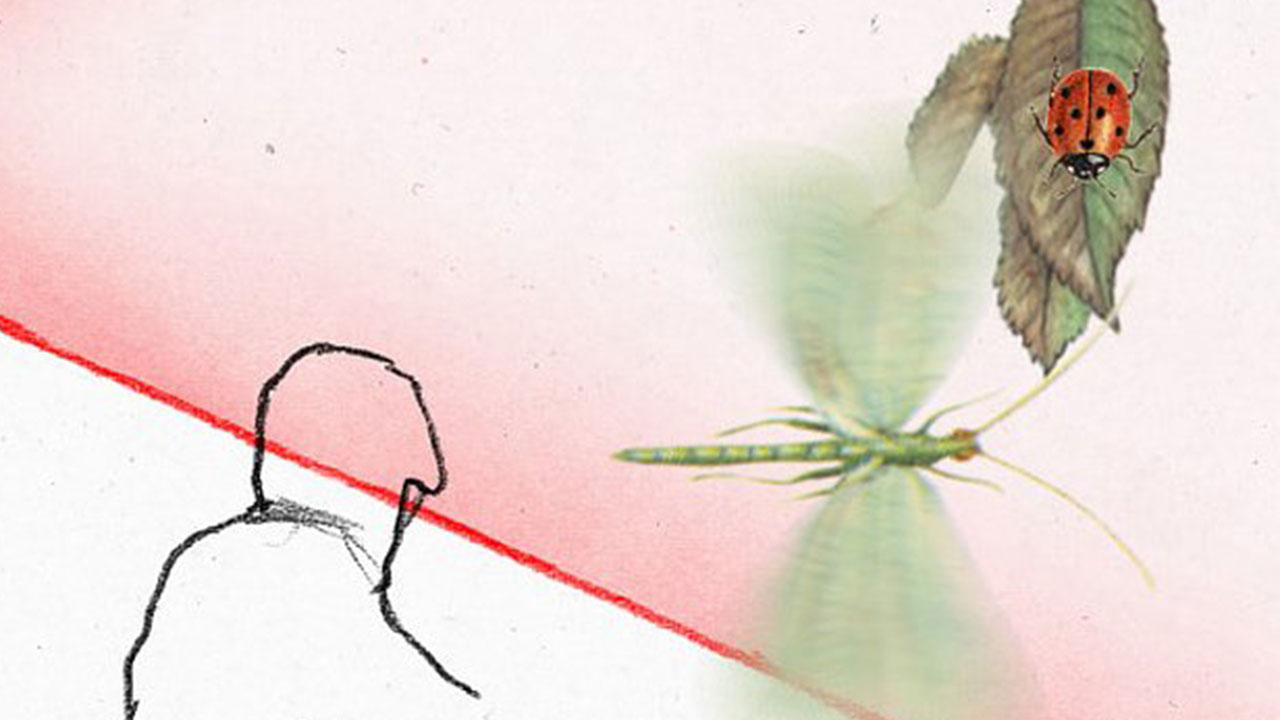 Sound Shadows
Julie Engaas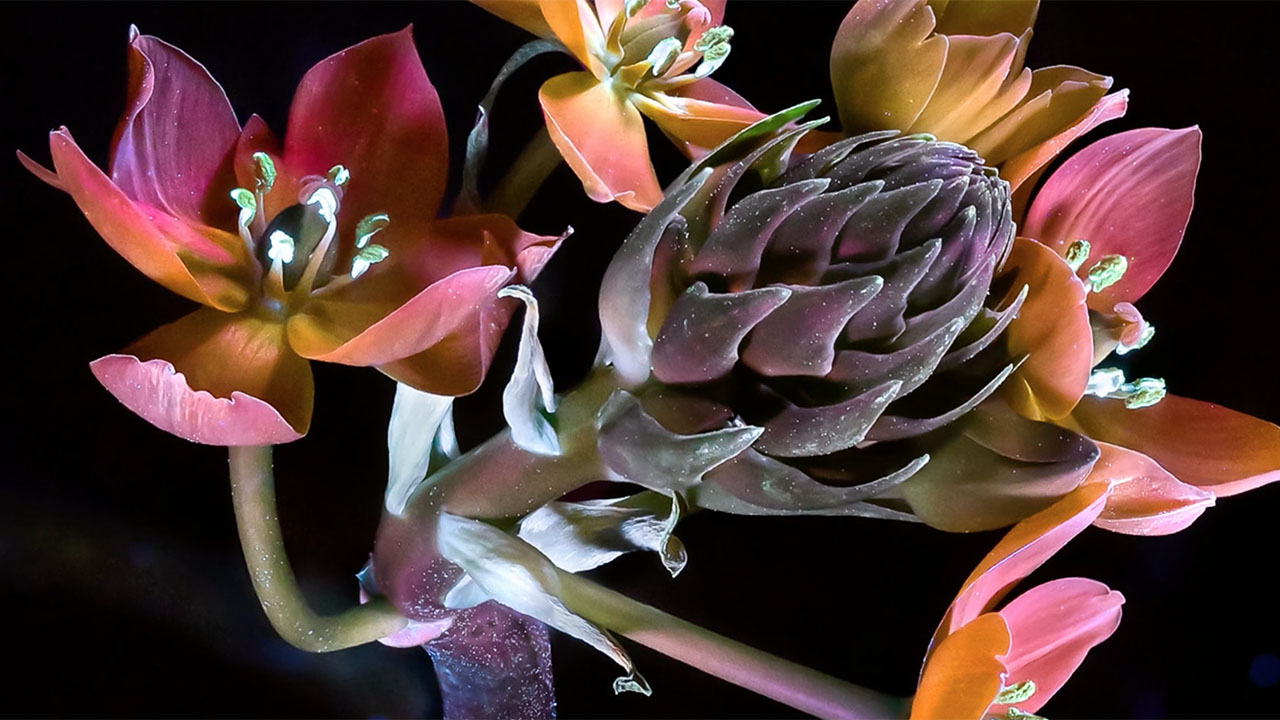 Out of Sight
Su Rynard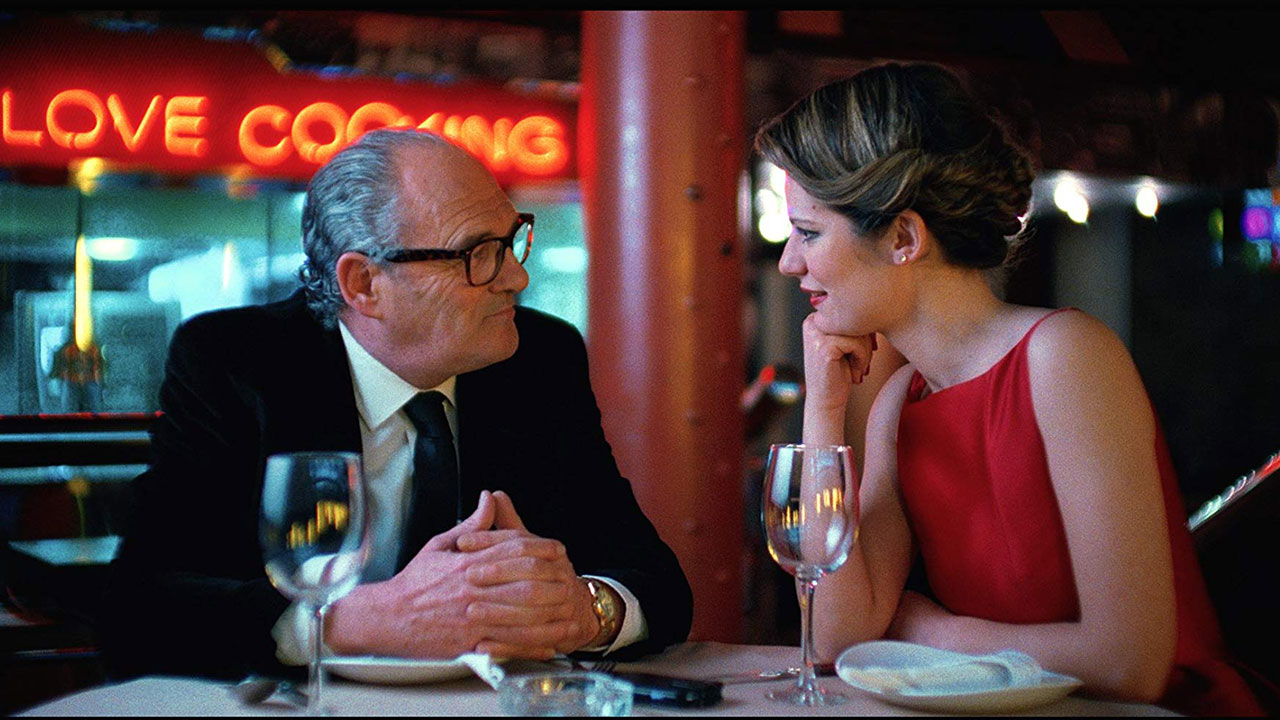 Yellow Cab 267
Patricia Venti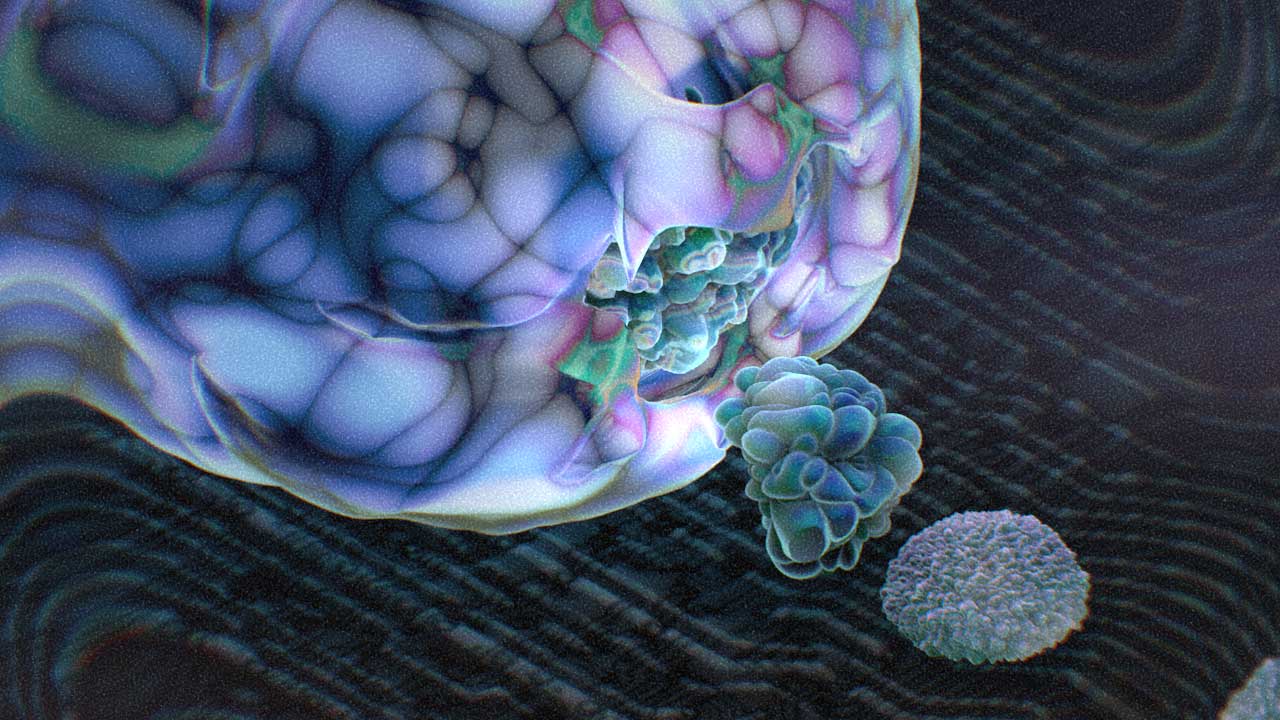 Immunecraft
Eric Schockmel,Megan MacLeod
Interaction of a Drosophila with a real post
Andrew Straw
BLAST!
Paul Devlin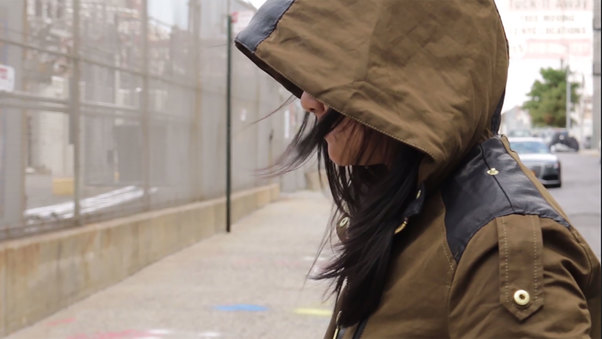 Mercury Run
Narina Jabari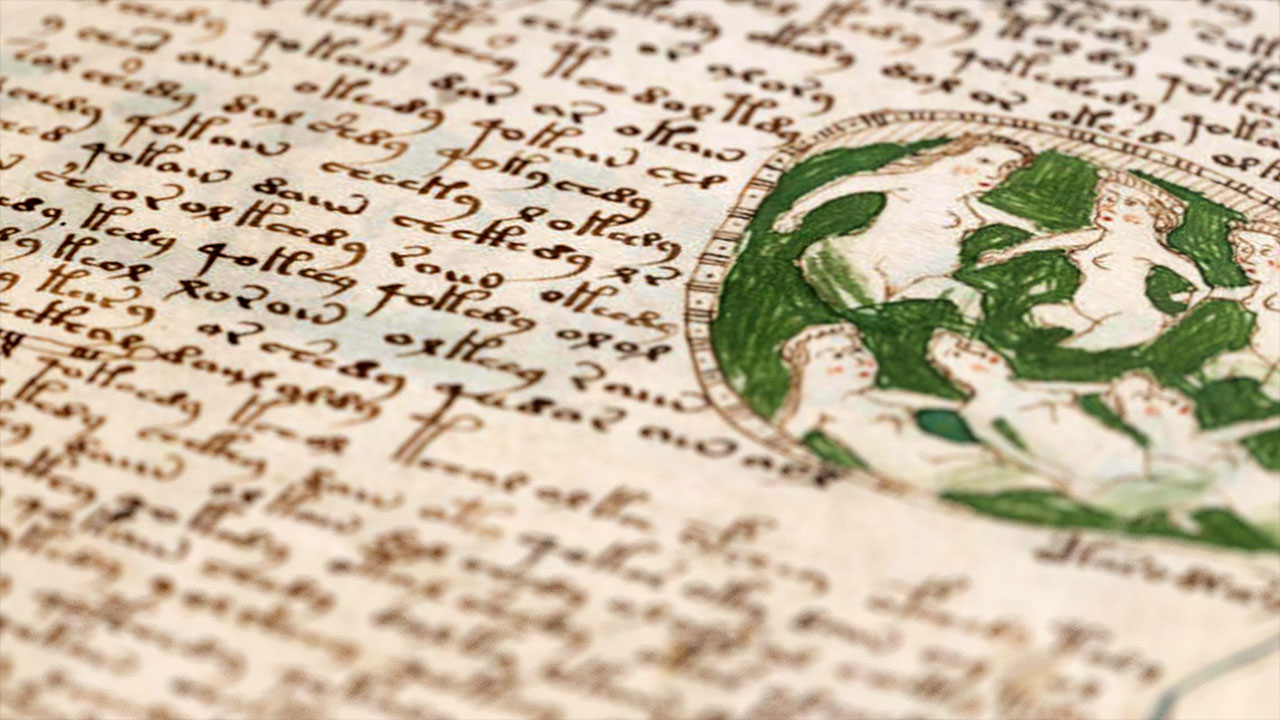 The Voynich code
Tiago Marconi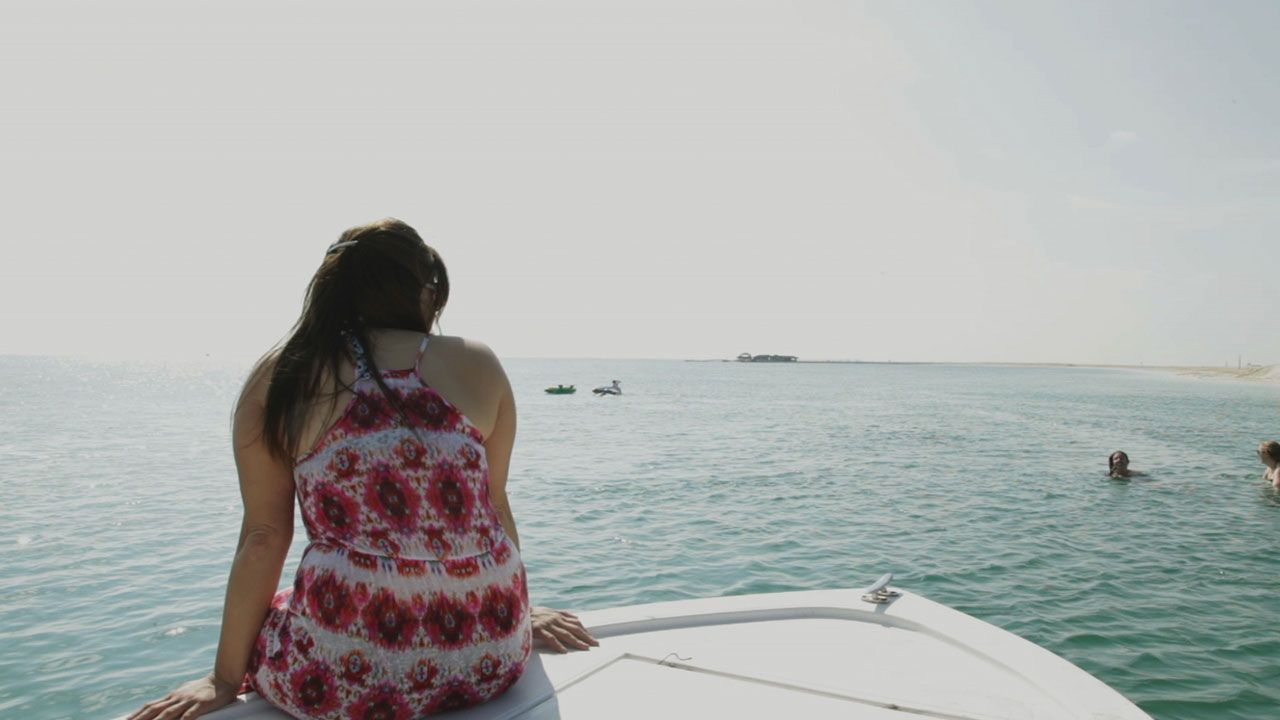 Skin
Farah Diab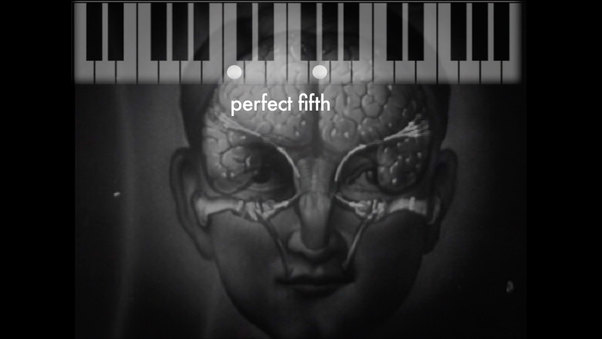 Into Noise
Janna Kyllästinen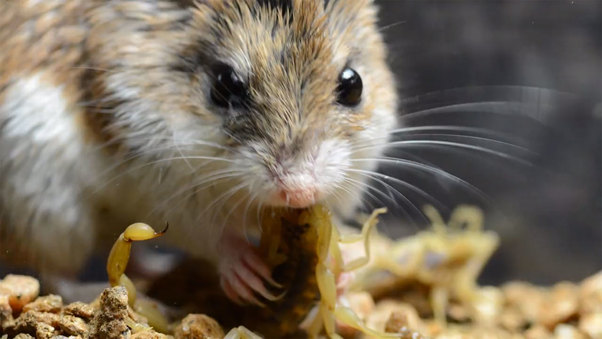 Scorpion Hunters
Sarah Crespi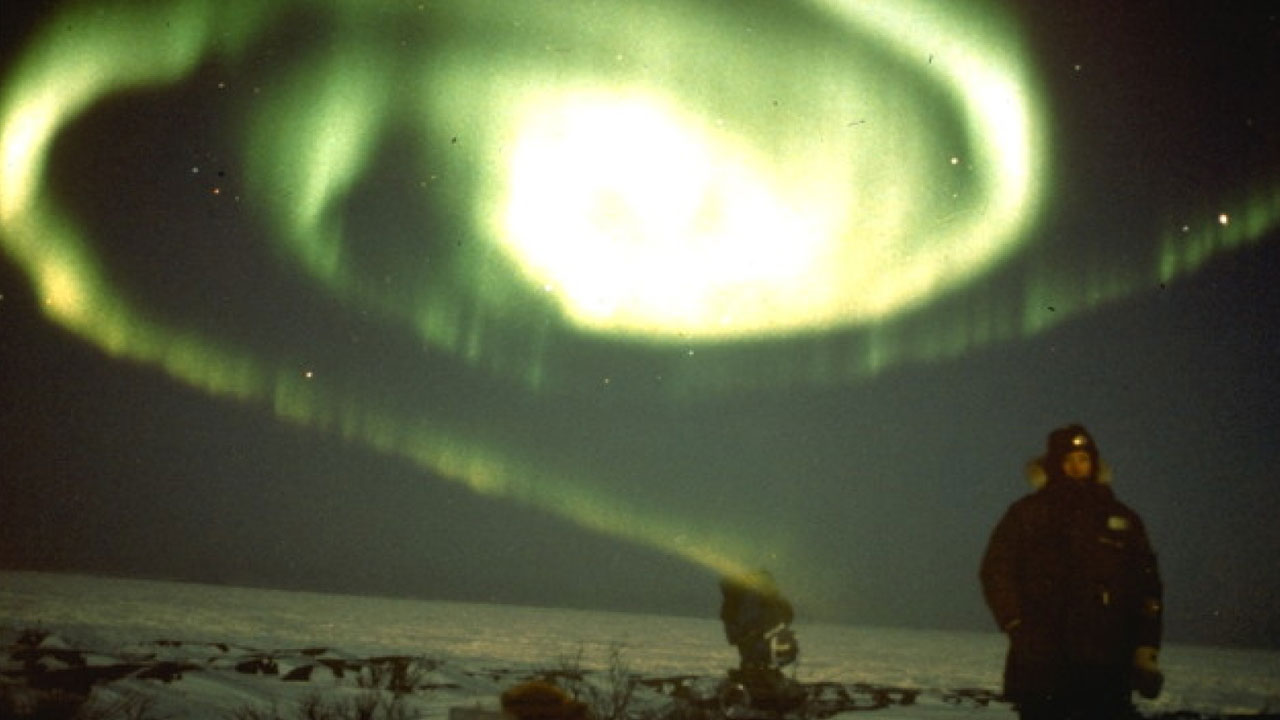 Picture of Light
Peter Mettler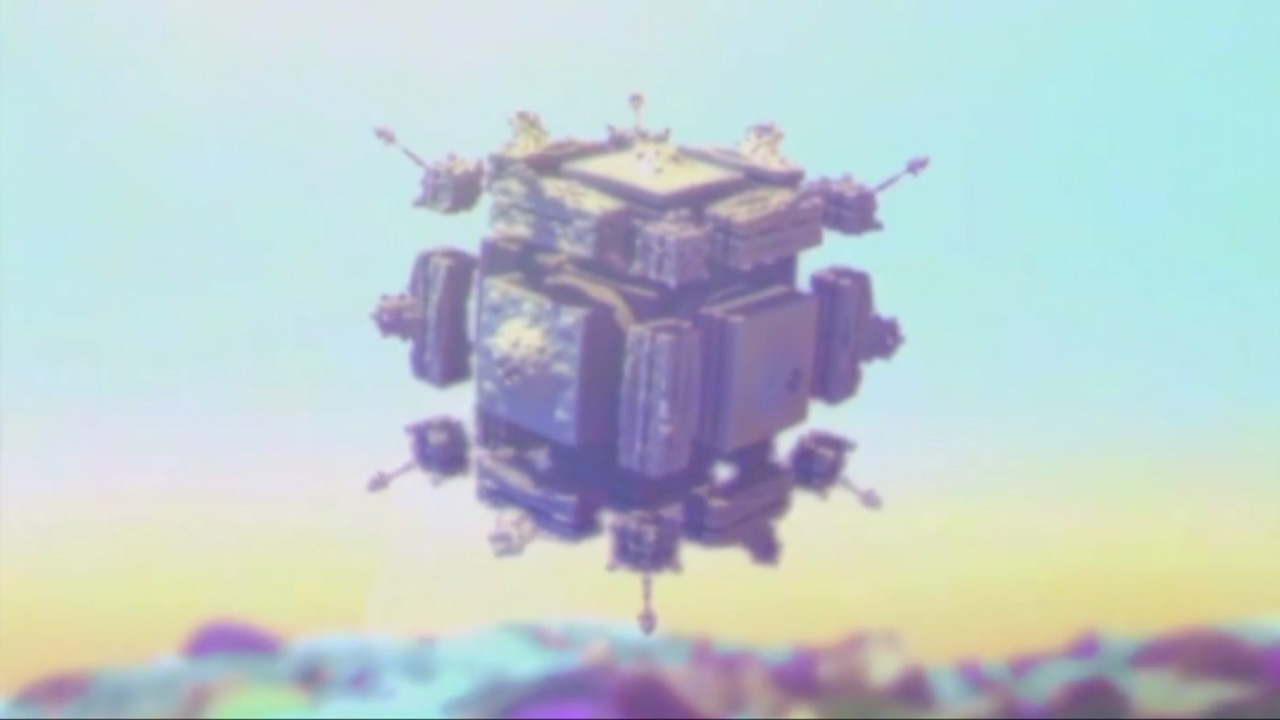 Malfunction
Matteo Zamagni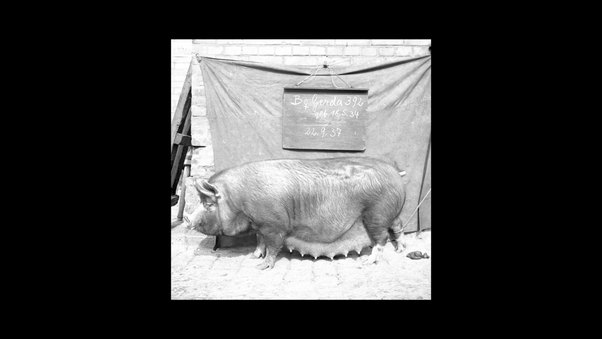 Alles was Irgendwie NütztAll (All What is Somehow Useful )
Pim Zwier
La Capture
Geoffroy Lachassagne
Here and the Great Elsewhere
Michèle Lemieux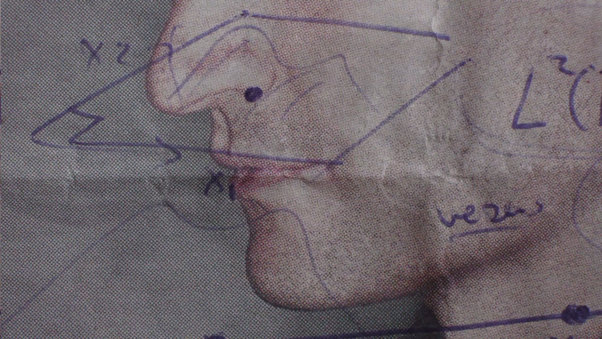 Writing
Geraldine Cox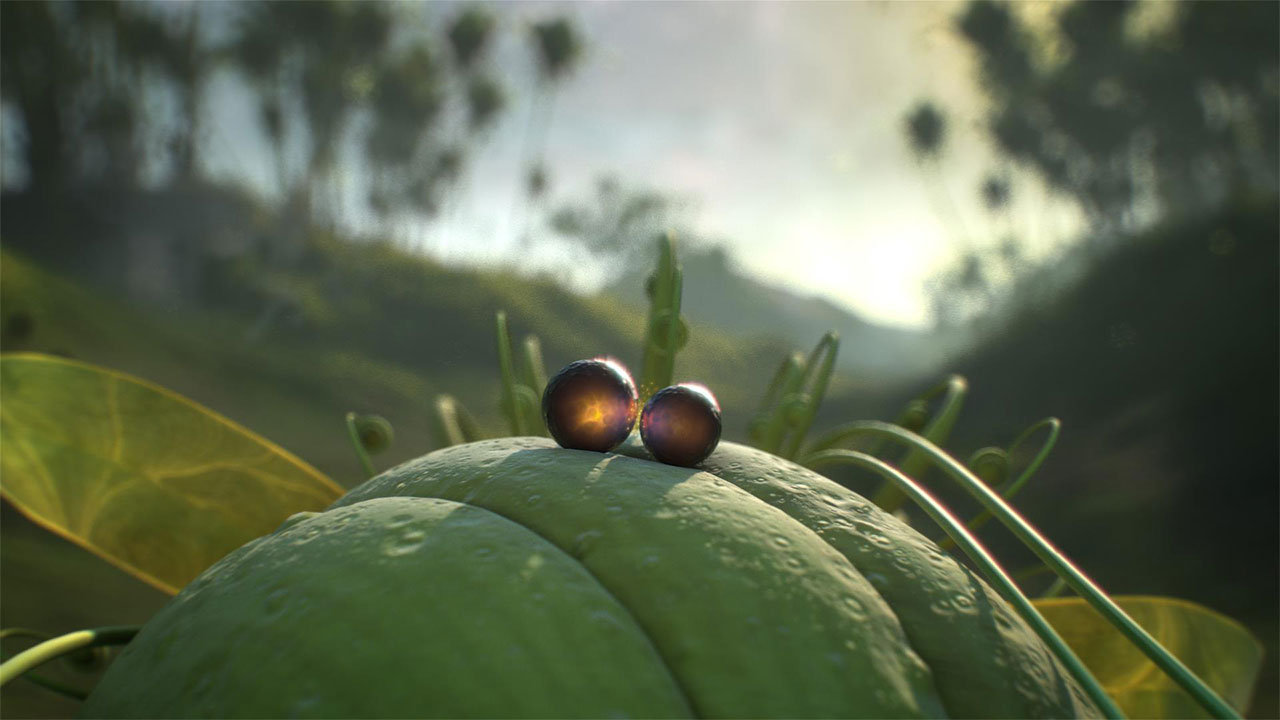 The Rise and Fall of Globosome
Sascha Geddert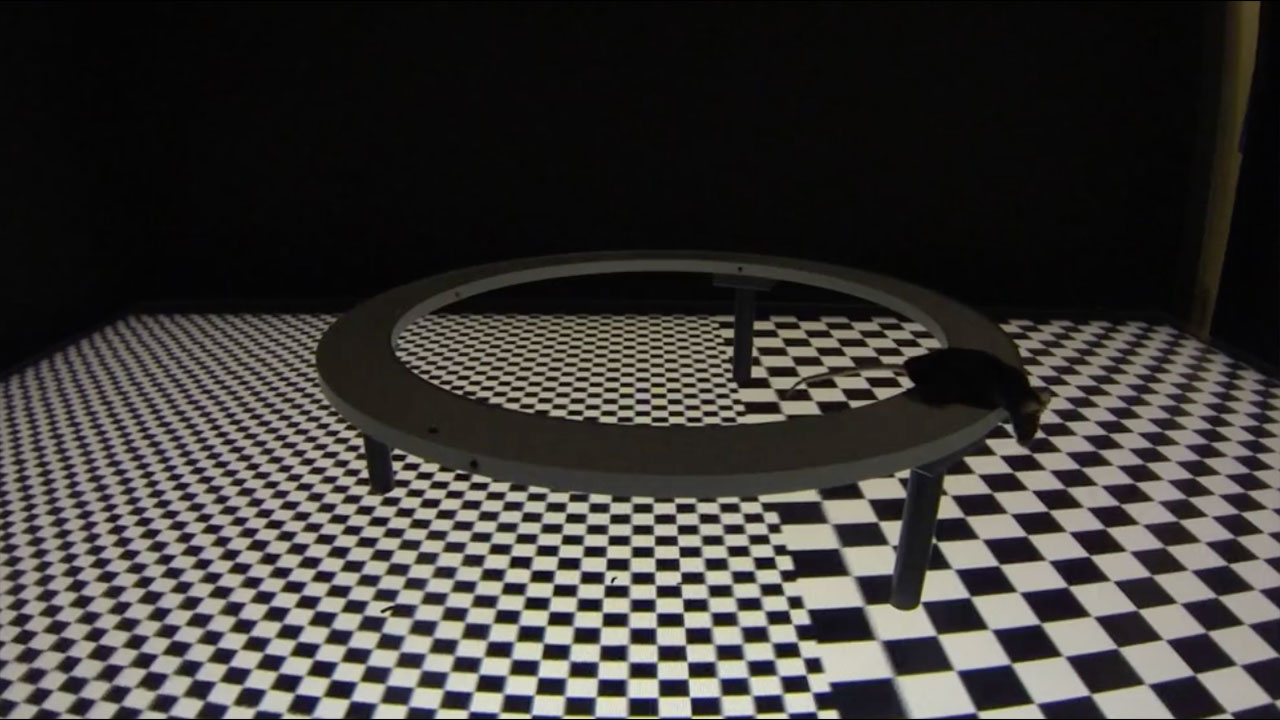 A virtual elevated maze paradigm for freely moving mice
Andrew Straw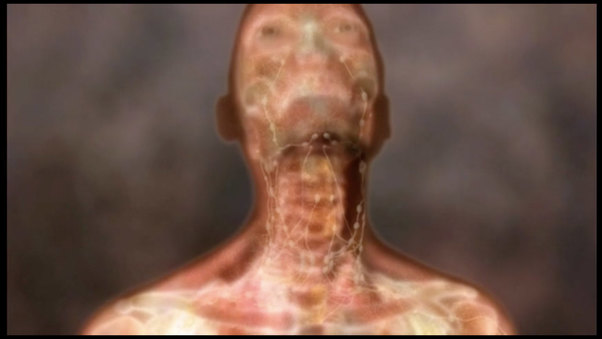 Fighting Infection by Clonal Selection
Etsuko Uno,Drew Berry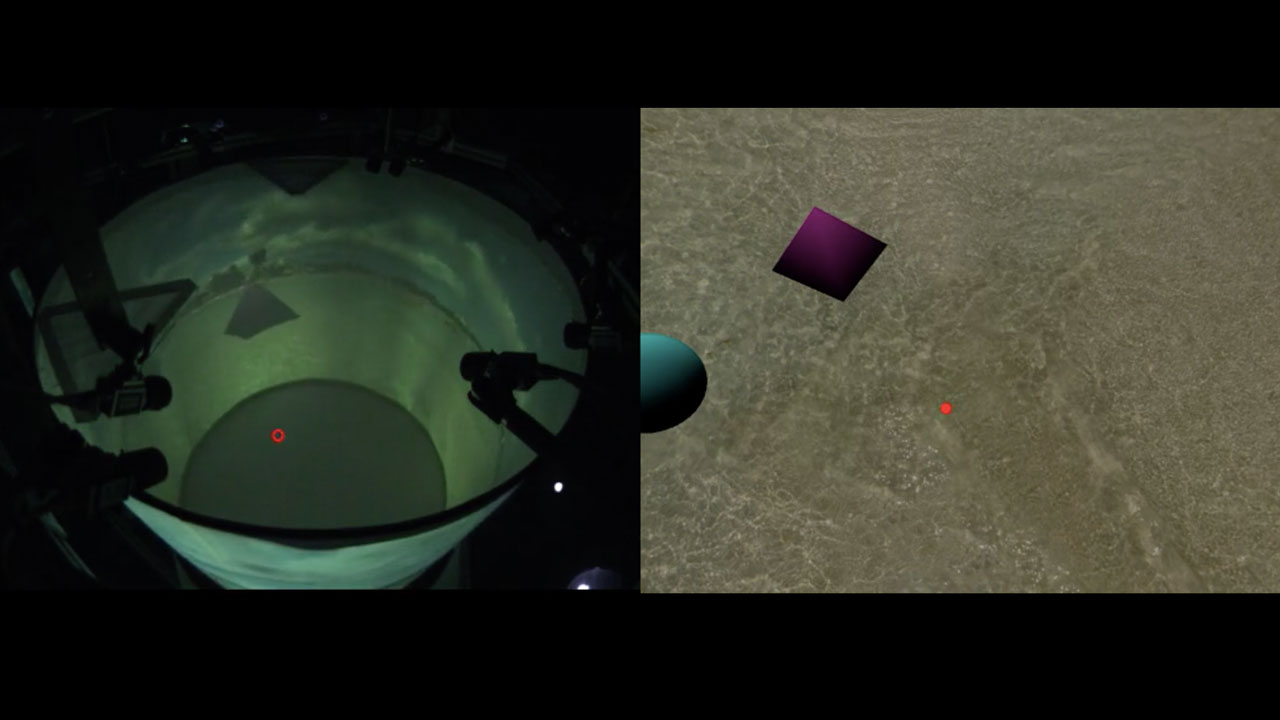 Photo realistic and naturalistic VR for freely flying Drosophila
Andrew Straw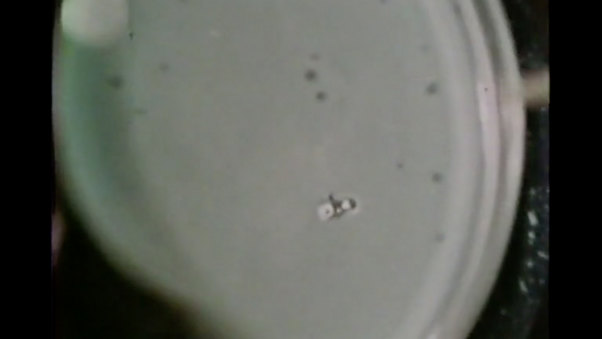 Stop or Go: With Doctor Norton Zinder
NetScience
Laboratory Sun
Tiago Marconi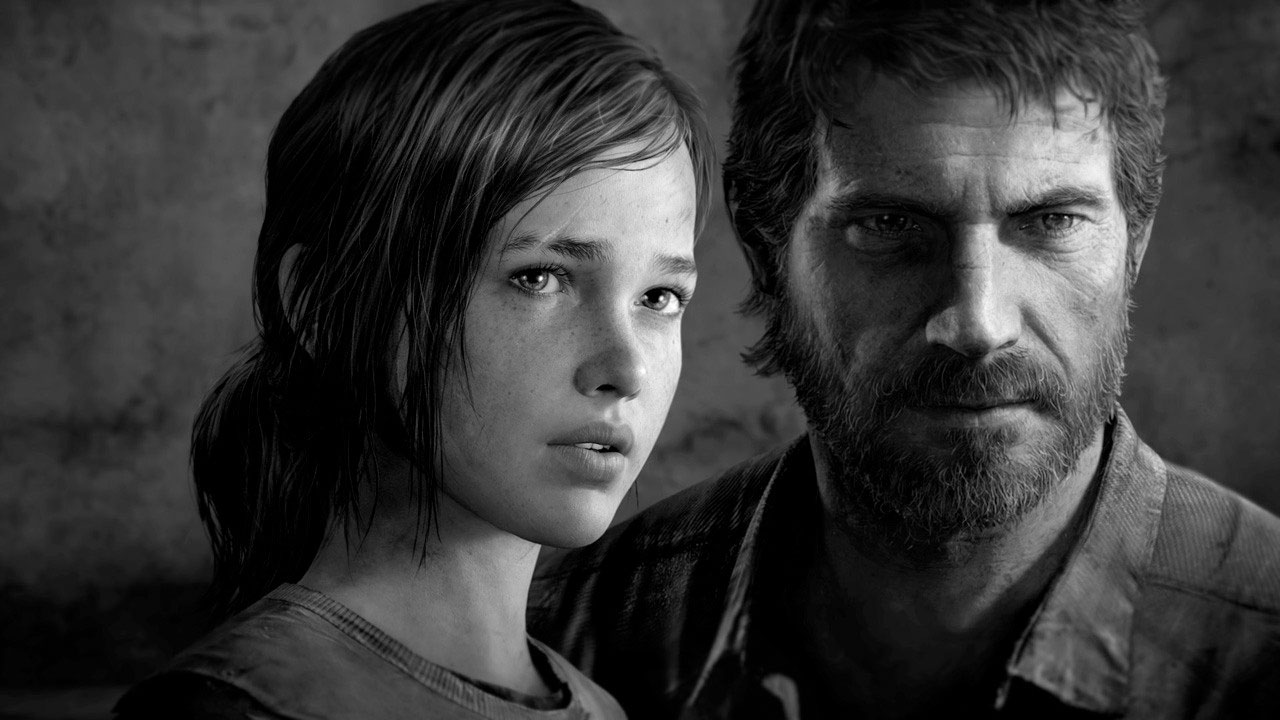 The Science of The Last of Us
Barry J. Gibb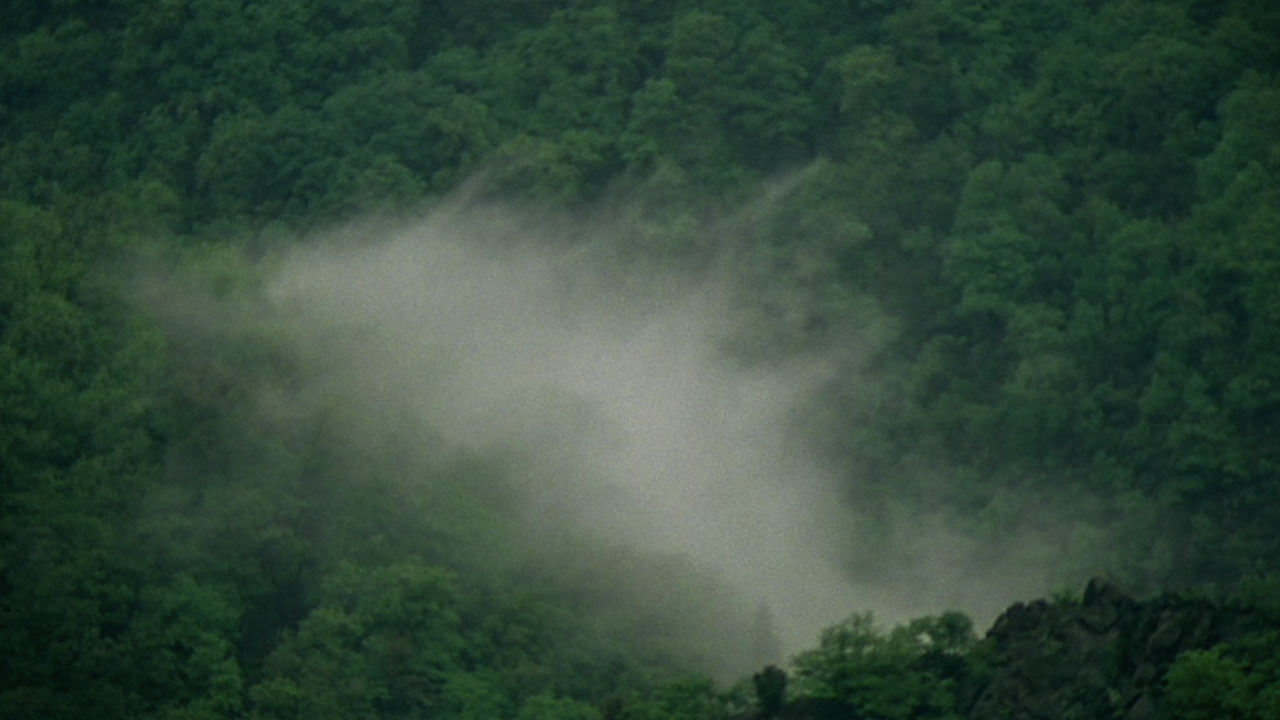 nebel (fog)
Nicole Vögele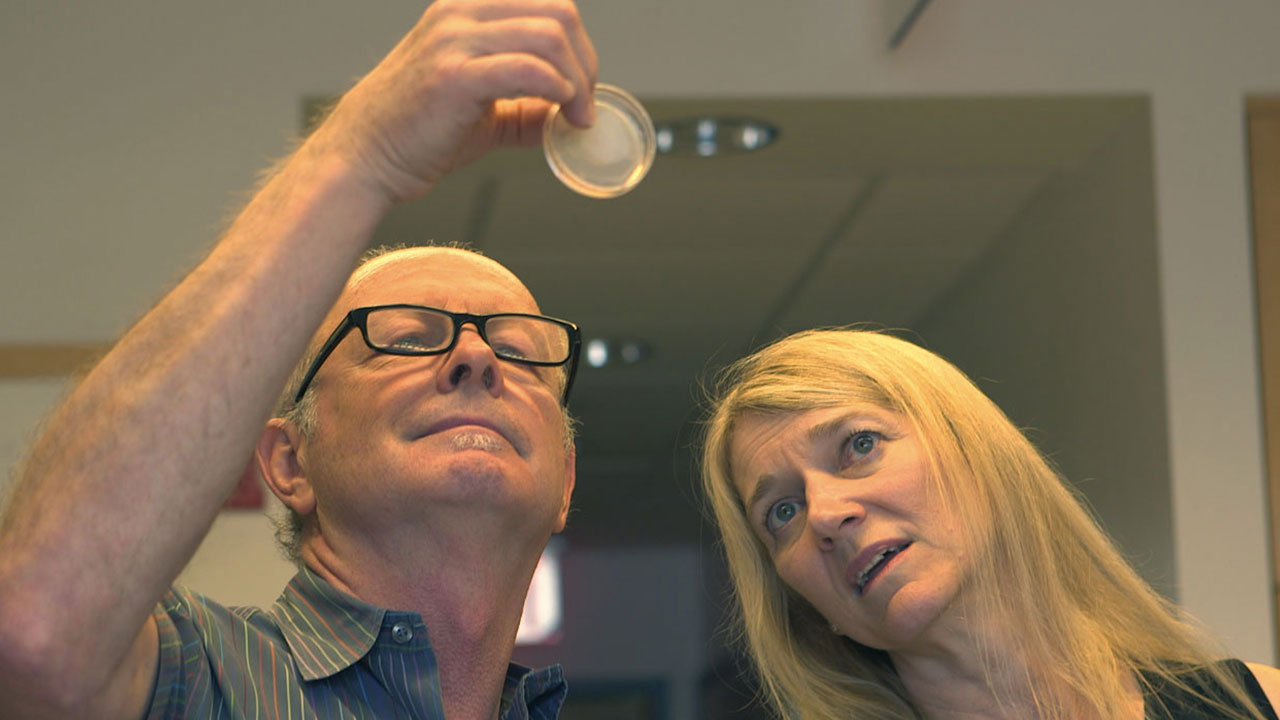 My Mind's Eye - Roots: An Interview with Cori Bargmann
Alexis Gambis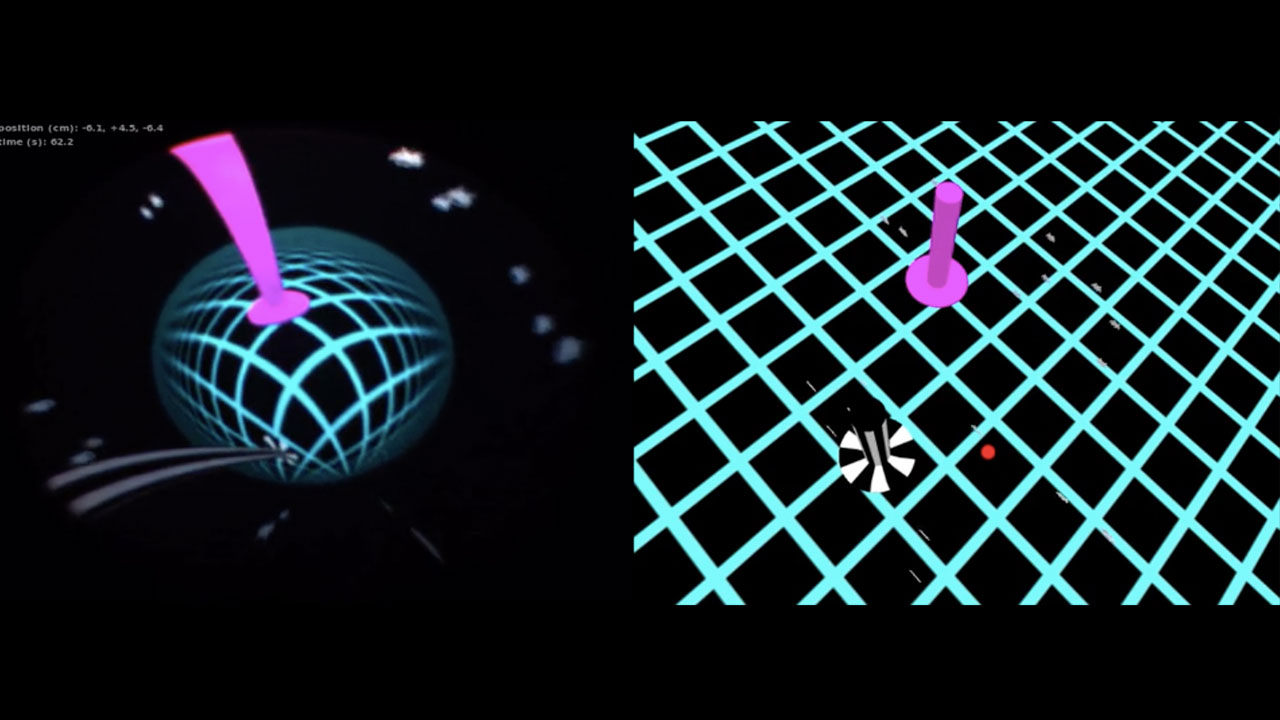 Zebrafish in two-alternative forced choice swarm teleportation experiment
Andrew Straw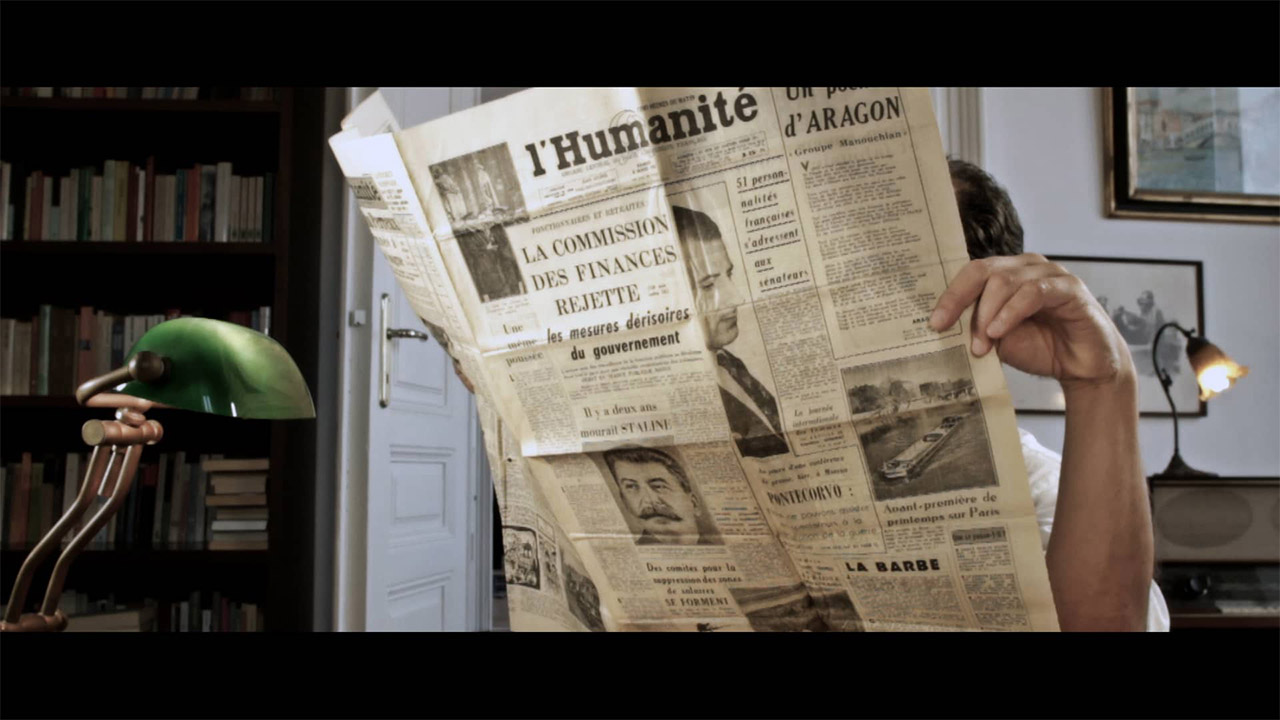 The Story of Bruno Pontecorvo
Diego Cenetiempo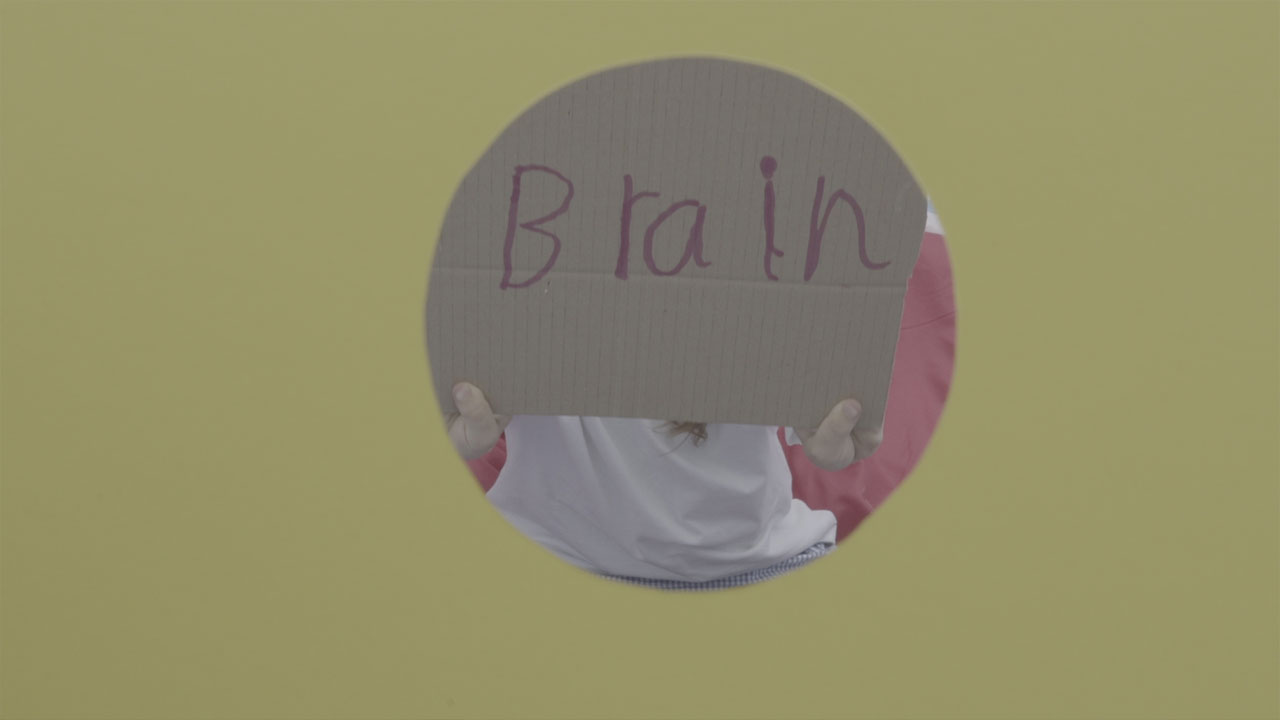 Dish Life
Chloë Thomas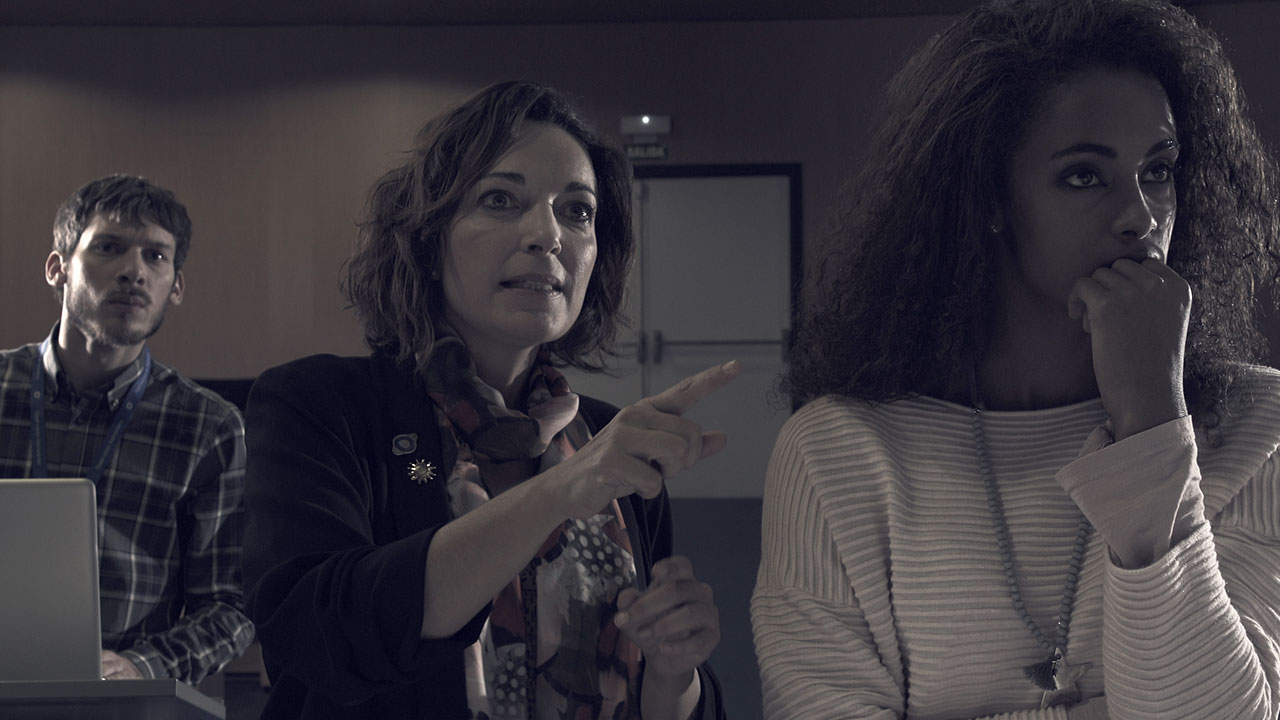 Bow Shock
Javier Diez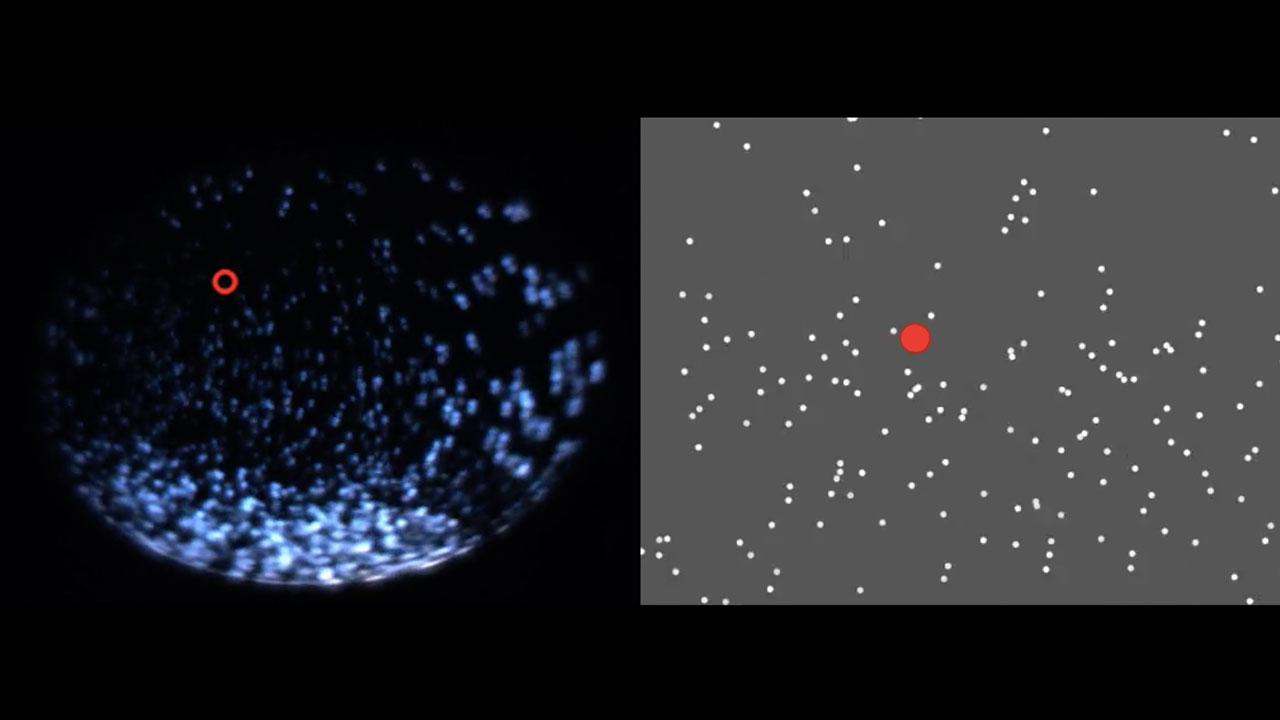 Zebrafish swims among a cloud of 3D dots
Andrew Straw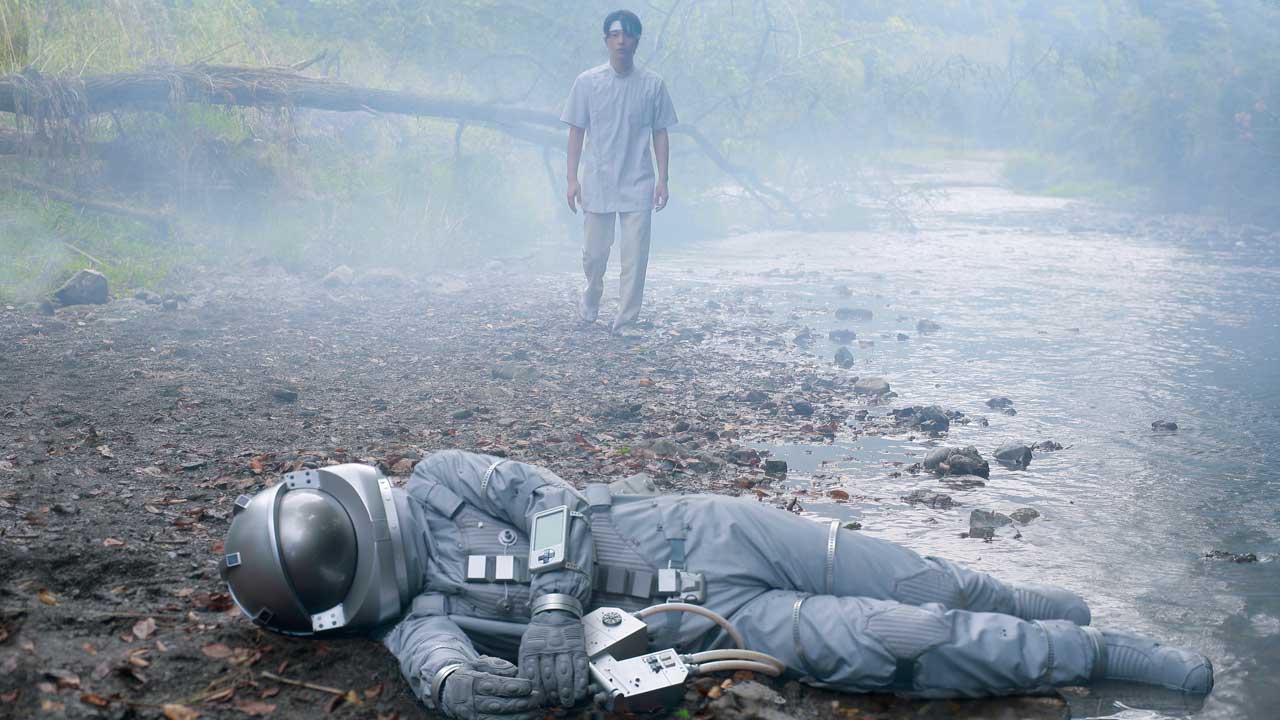 The Clone Returns Home
Kanji Nakajima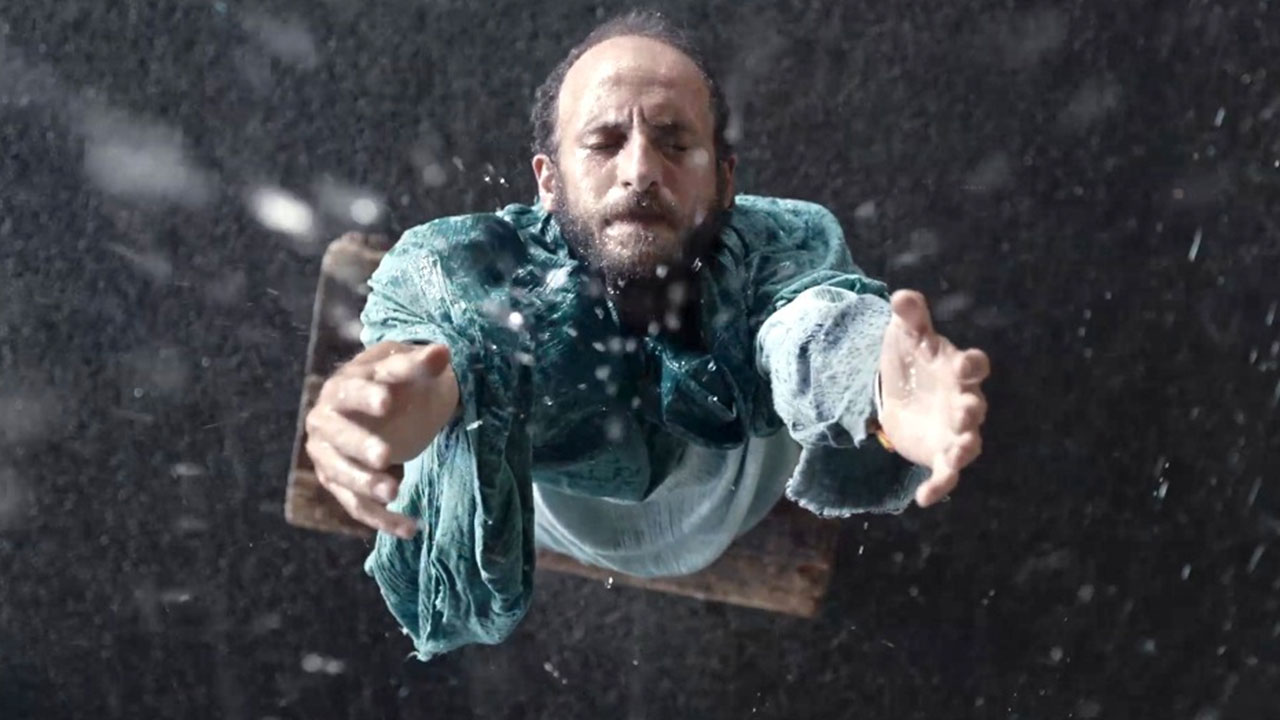 The Puddle
Serdar Yilmaz
Expert Dreamers
Nguyen Khoi Nguyen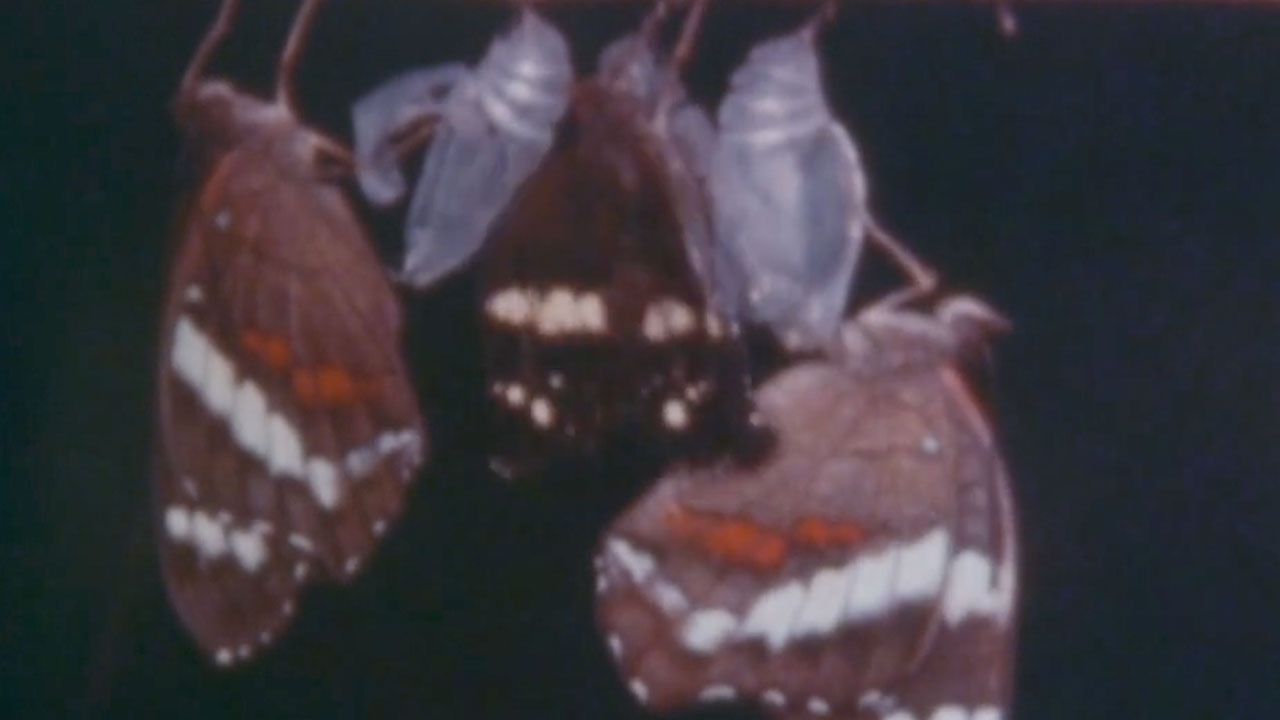 Rearing Anartia Butterflies
Smithsonian Institution Archives,Arnaud Martin,Kristina Dutton,Lisa Schonberg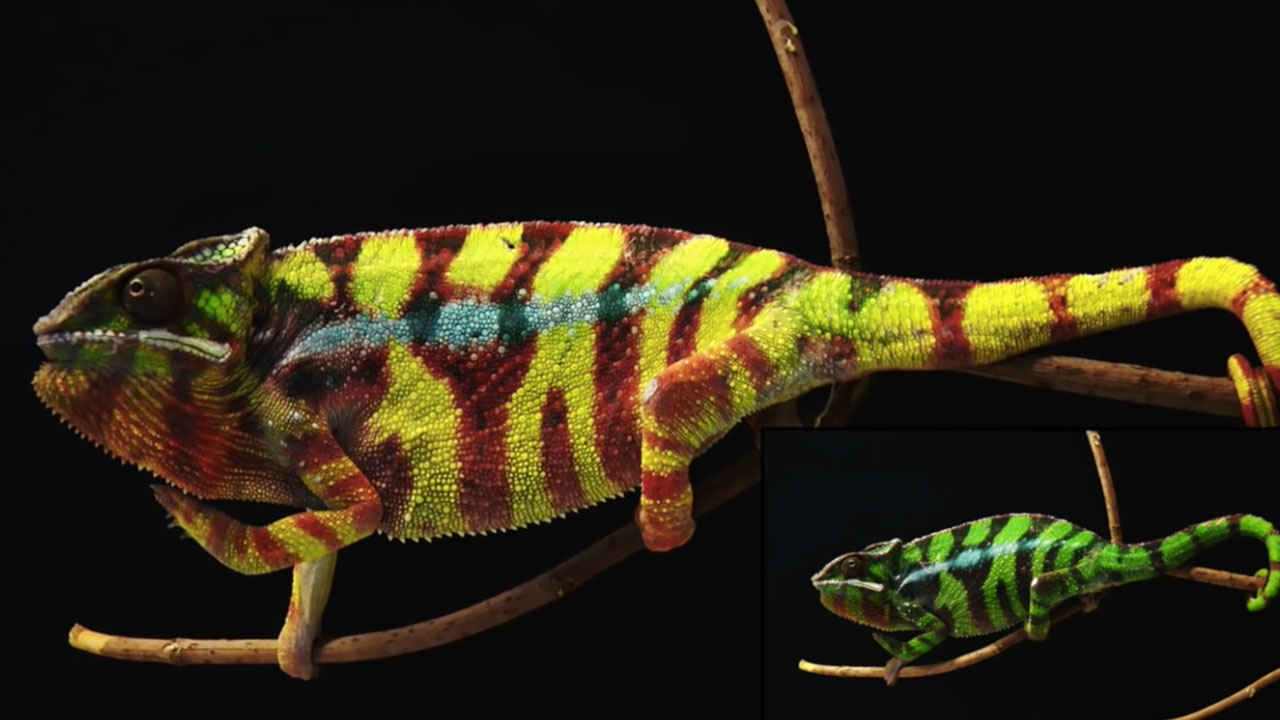 Chameleon colour change (Suppl Movie S1)
Michel Milinkovitch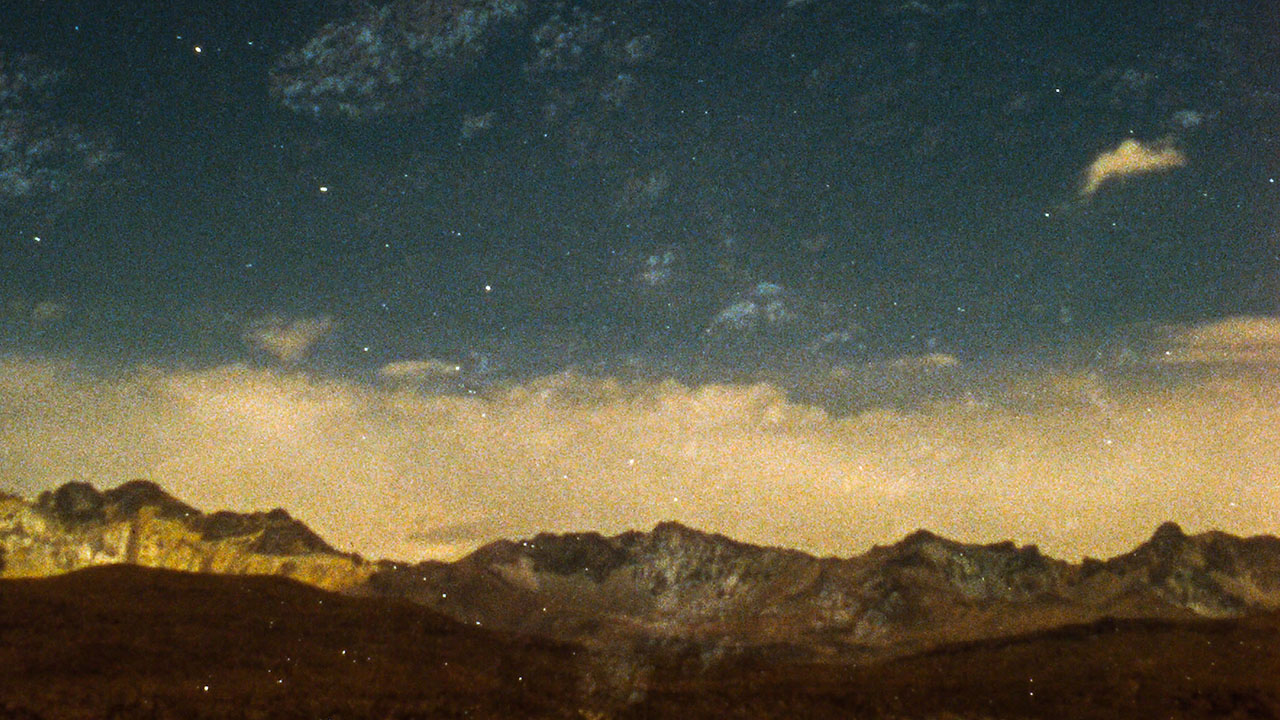 Altiplano
Malena Szlam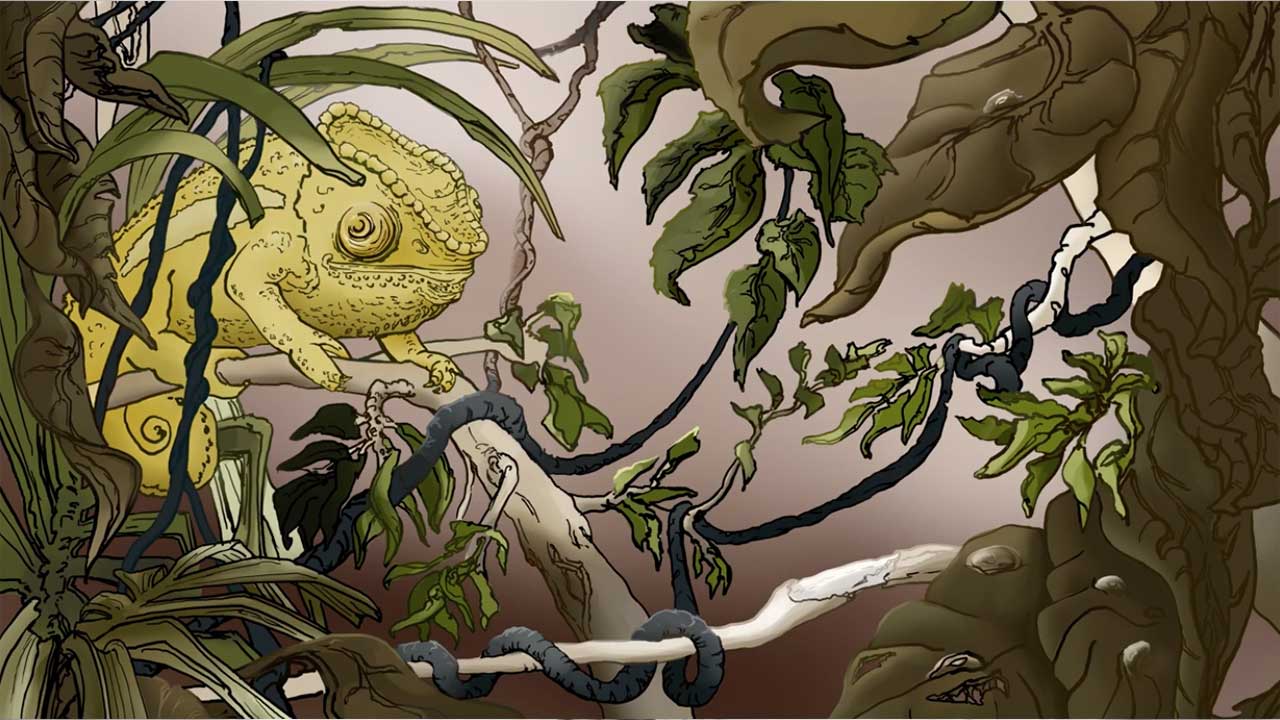 Bob and the Soap Bubble
Maya Hartmeier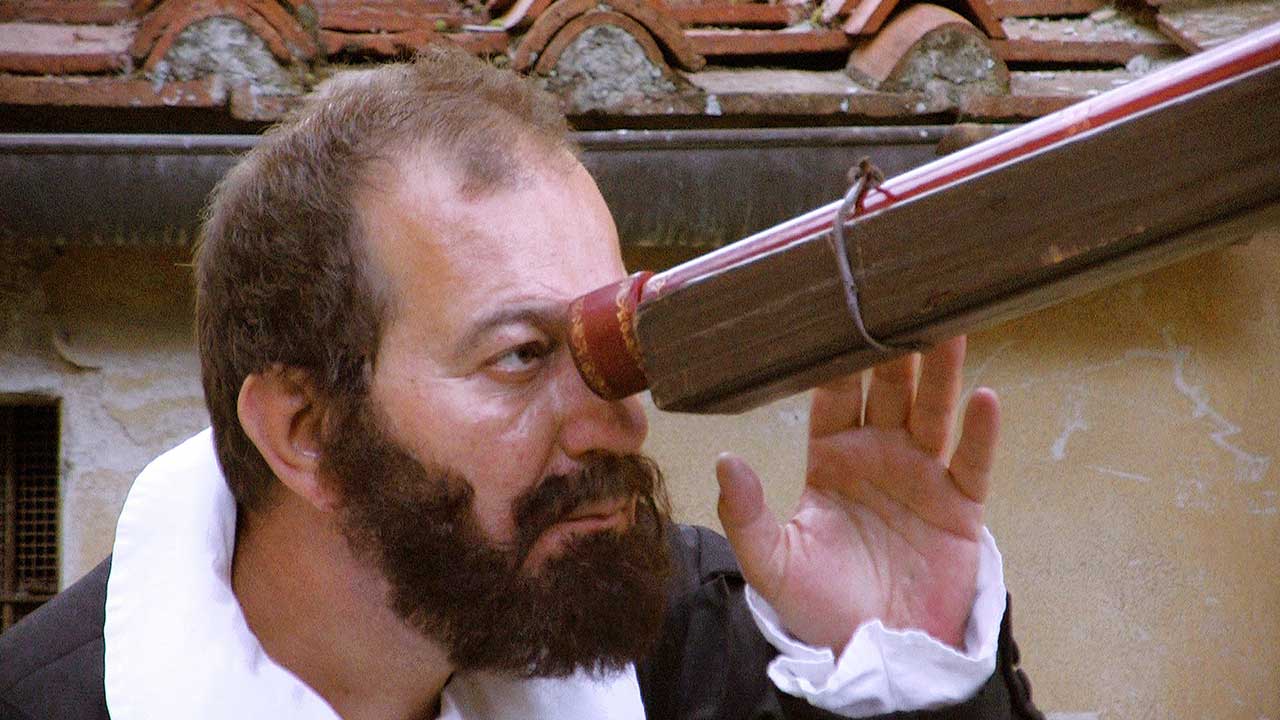 400 Years of Telescope
Kris Koenig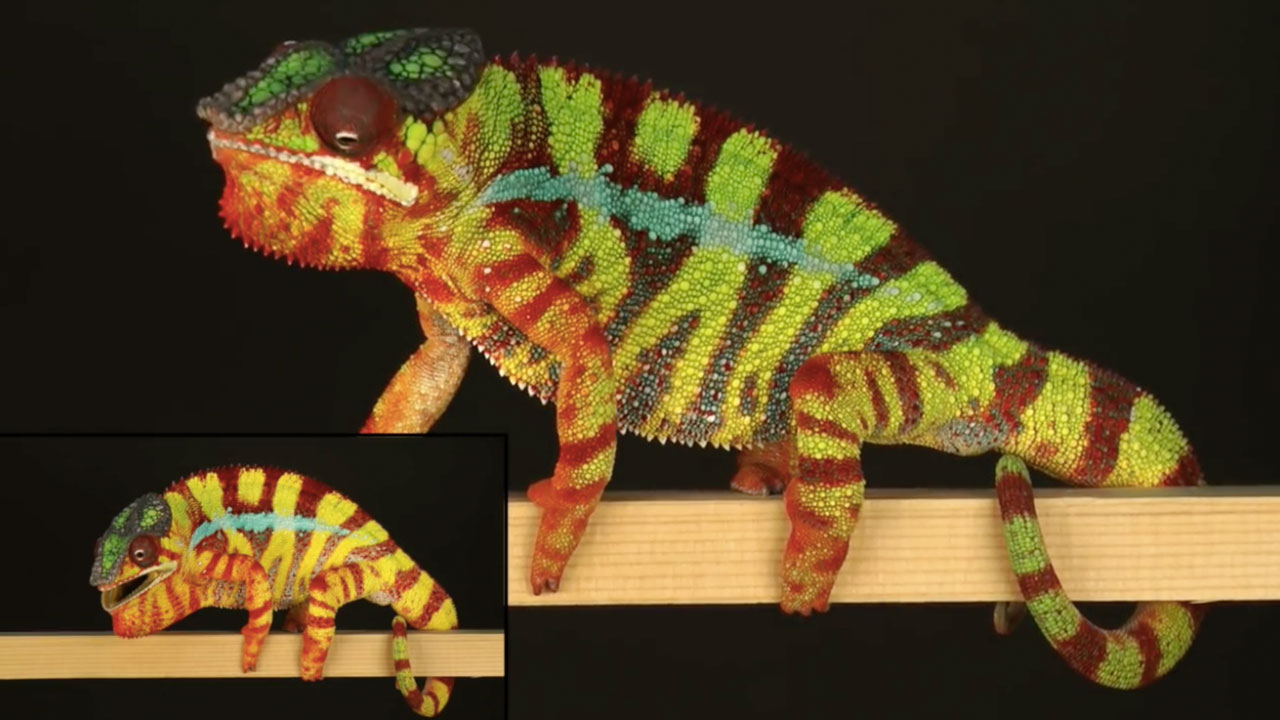 Chameleon colour change (Suppl Movie S2)
Michel Milinkovitch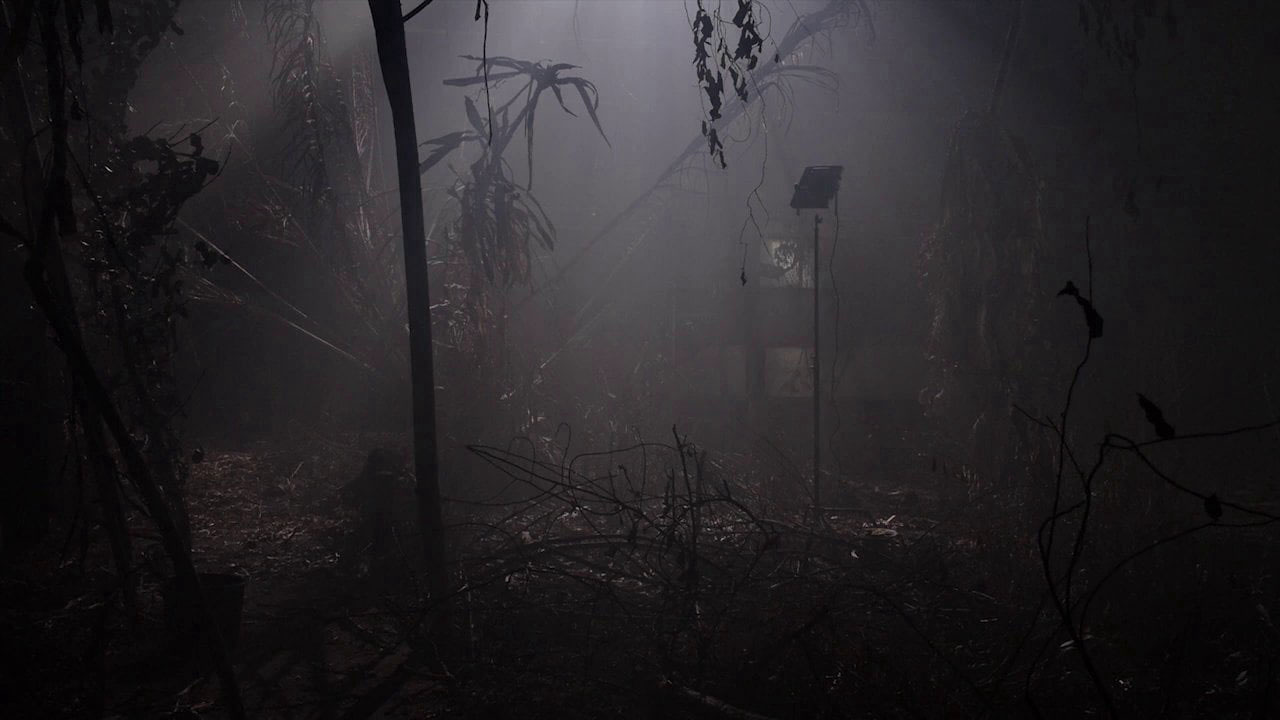 Herbarium
Barbara Visser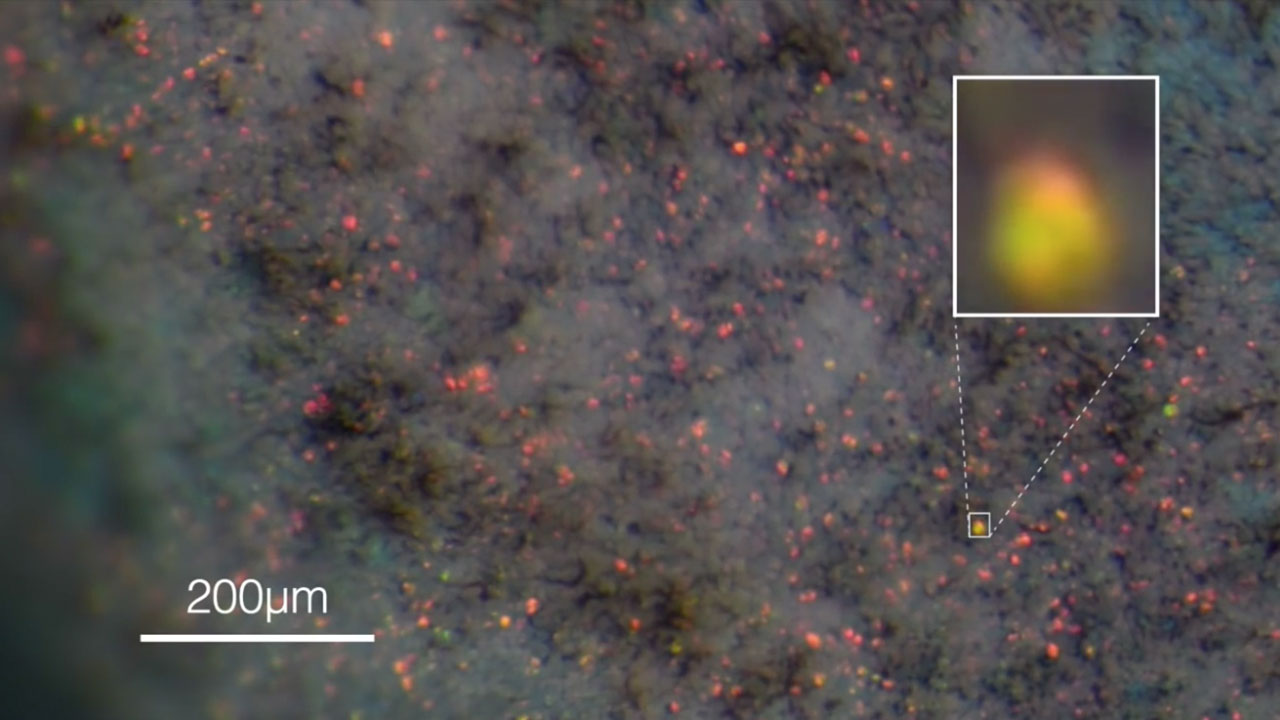 Chameleon colour change (Suppl Movie S4)
Michel Milinkovitch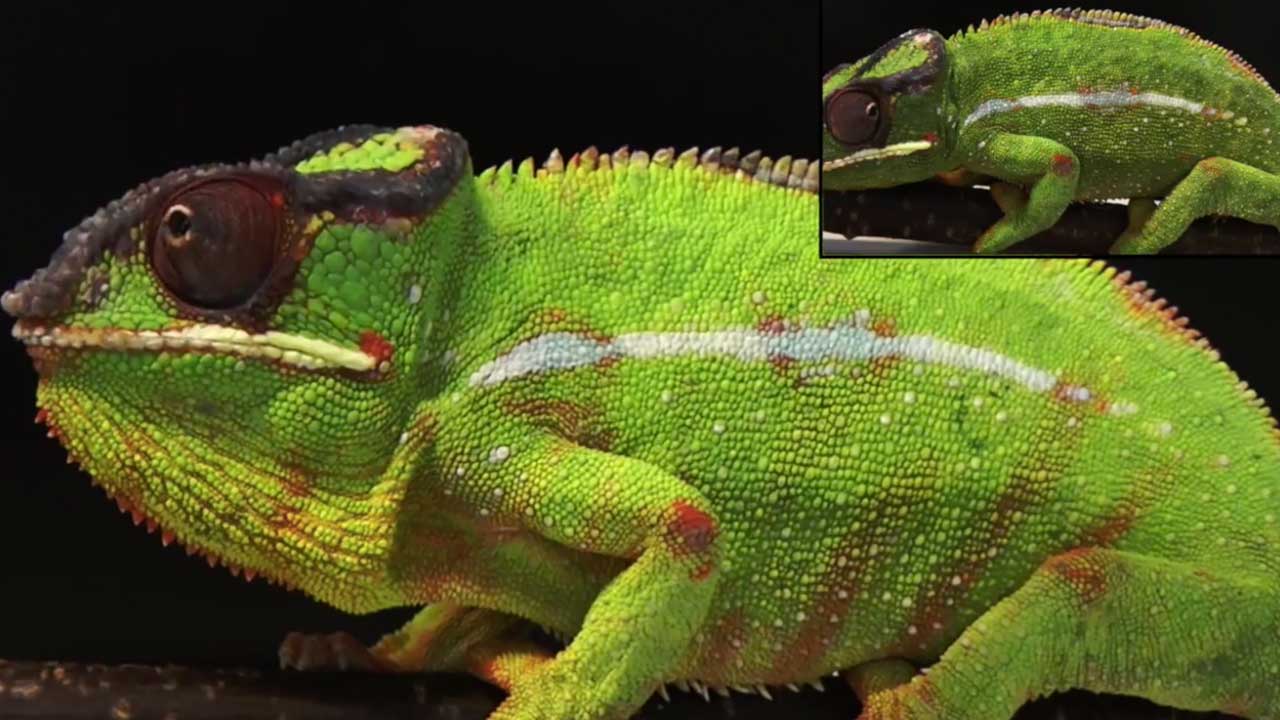 Chameleon colour change (Suppl Movie S3)
Michel Milinkovitch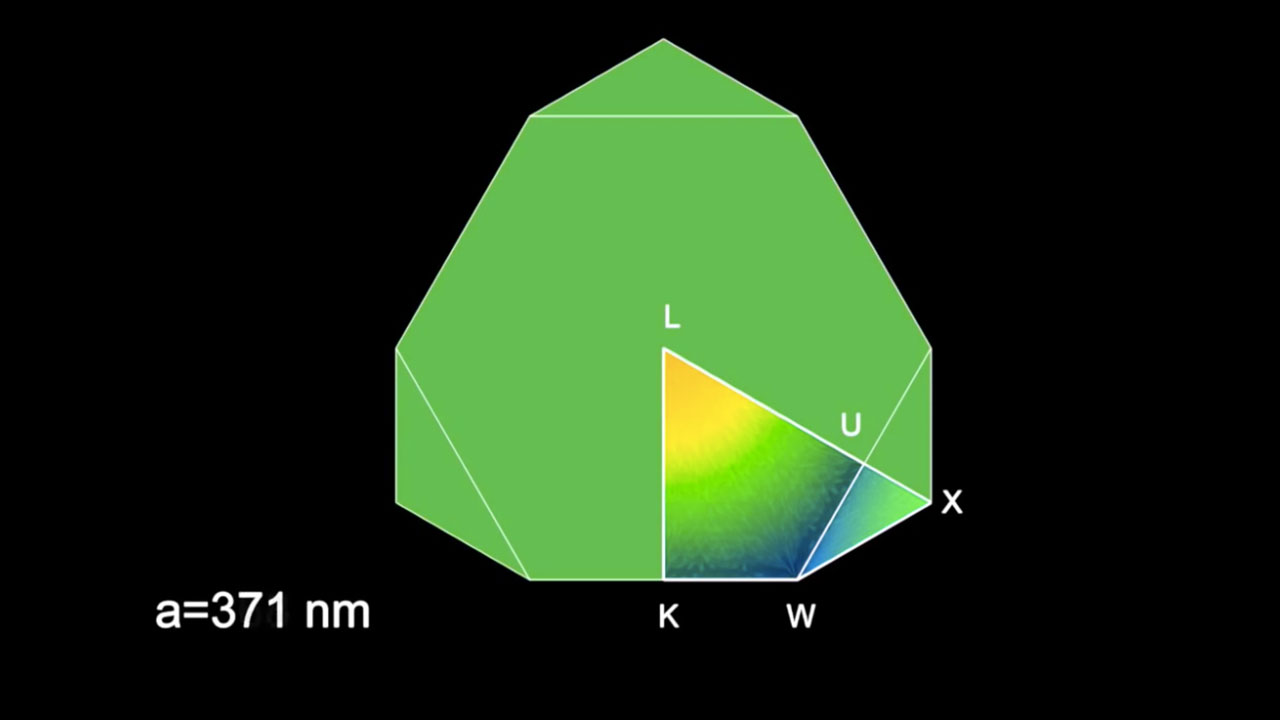 Chameleon colour change (Suppl Movie S5)
Michel Milinkovitch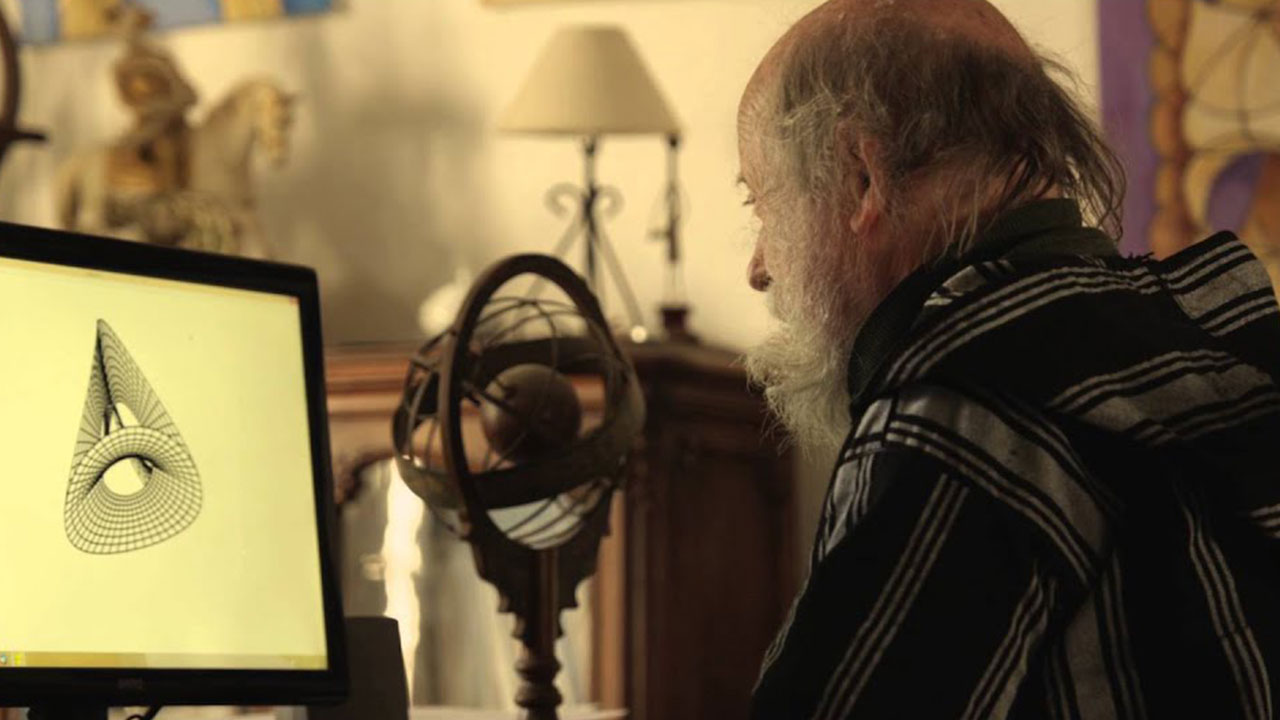 The Mathematics Engraver
Quentin Lazzarotto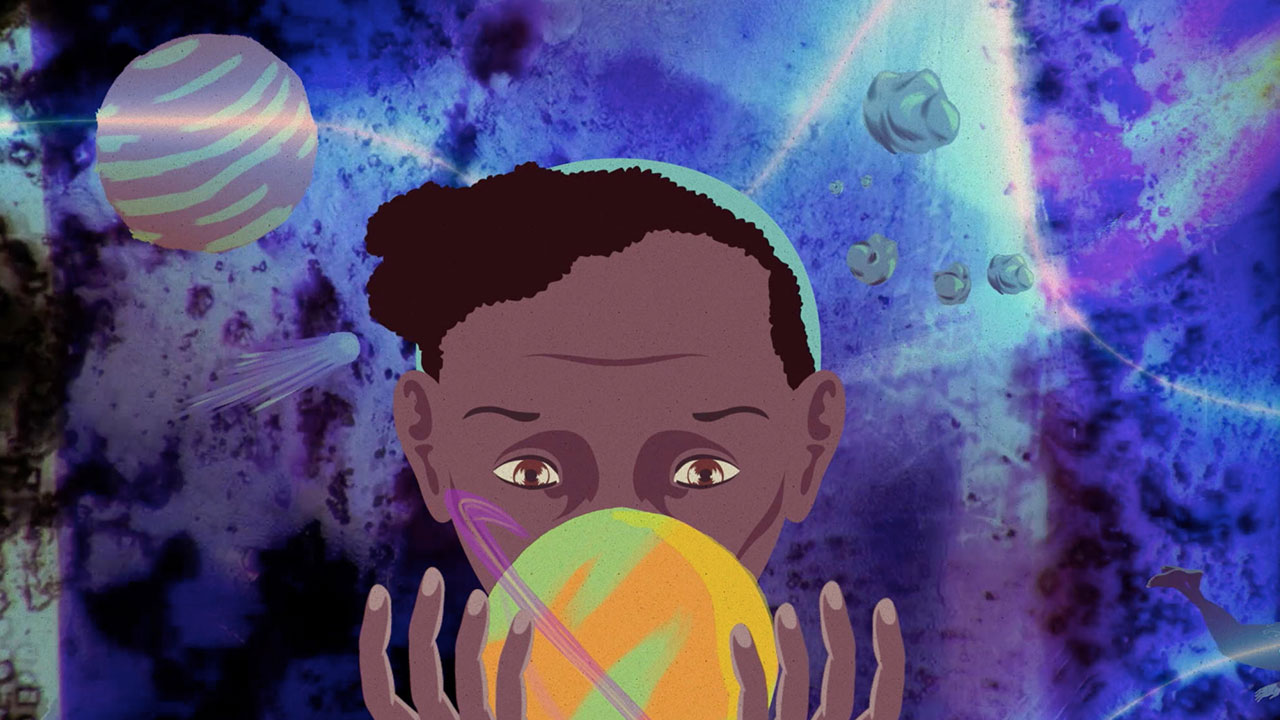 The Golden Chain
Ezra Clayton Daniels,Adebukola Bodunrin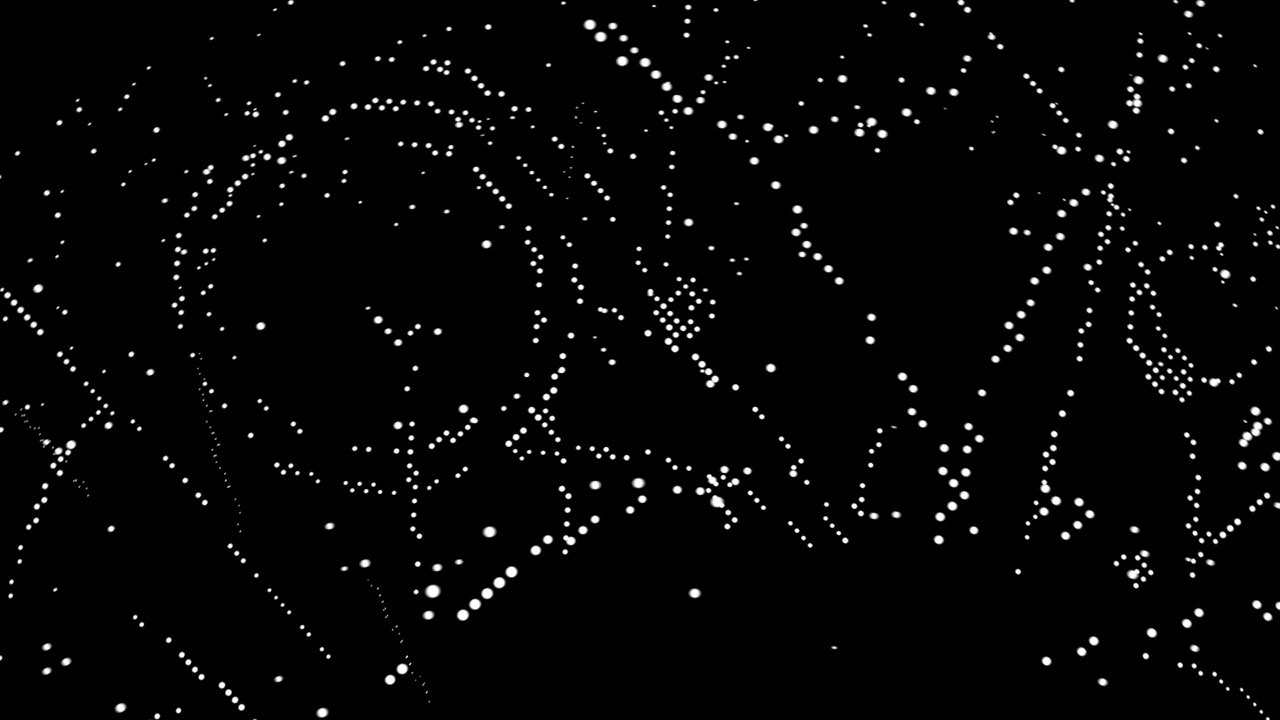 The View from Nowhere
Semiconductor: Ruth Jarman & Joe Gerhardt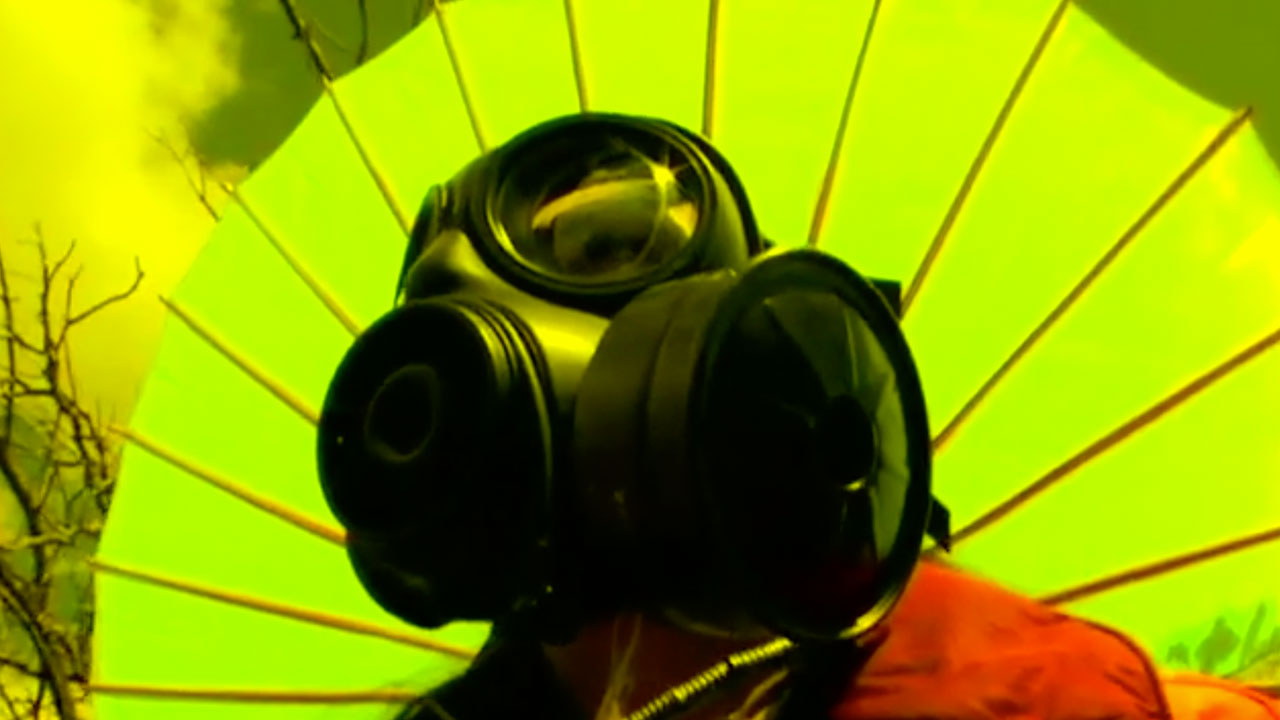 Future Warrior
Jeana Francis,Nigel LongSoldier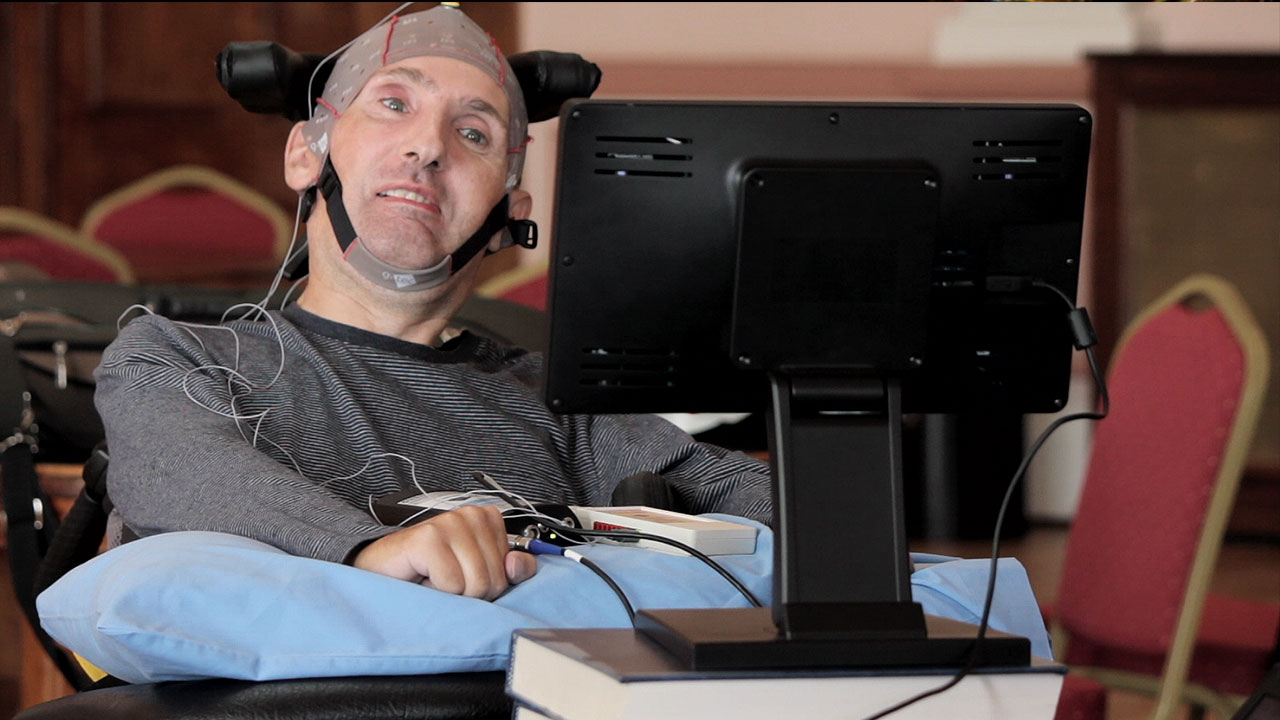 Paramusical Ensemble
Tim Grabham Exchange
Danielle Parsons,Ravi Sheth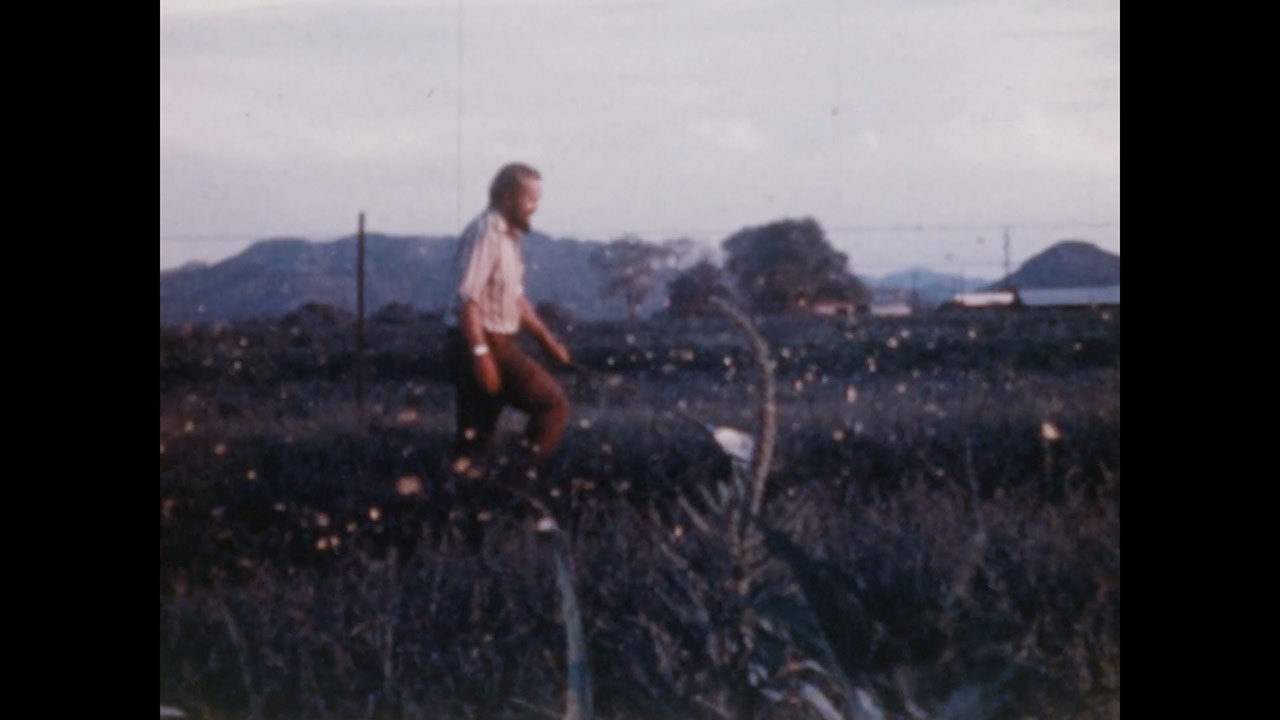 Colias, "The Sulfur Butterflies"
Smithsonian Institution Archives,Arnaud Martin,Kristina Dutton,Lisa Schonberg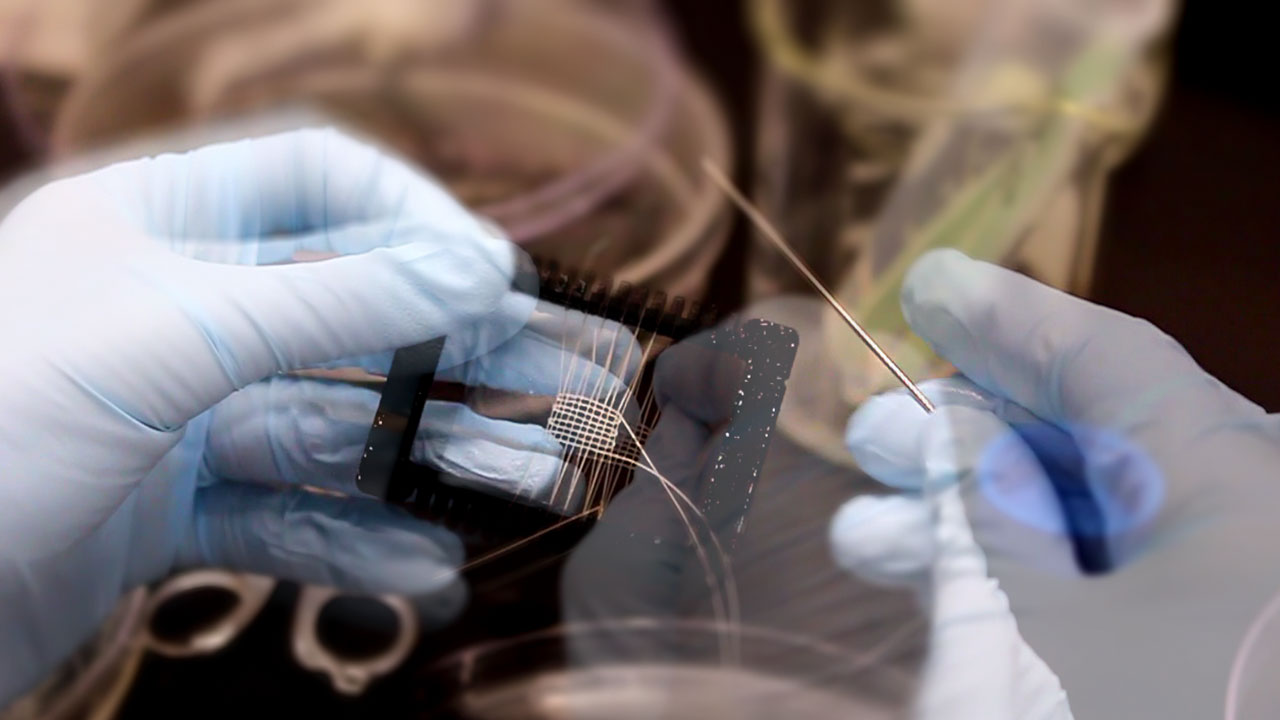 Biotextile Craft
WhiteFeather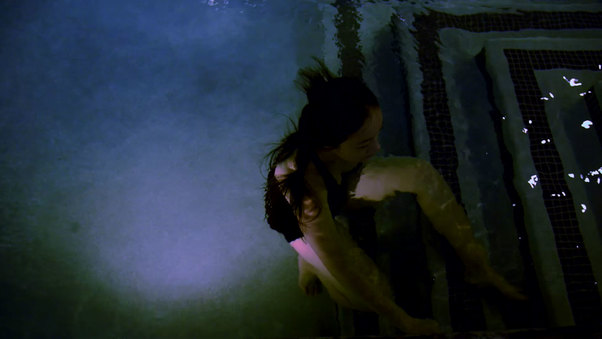 air (verb)
Lilian Mehrel,Jinelle Wint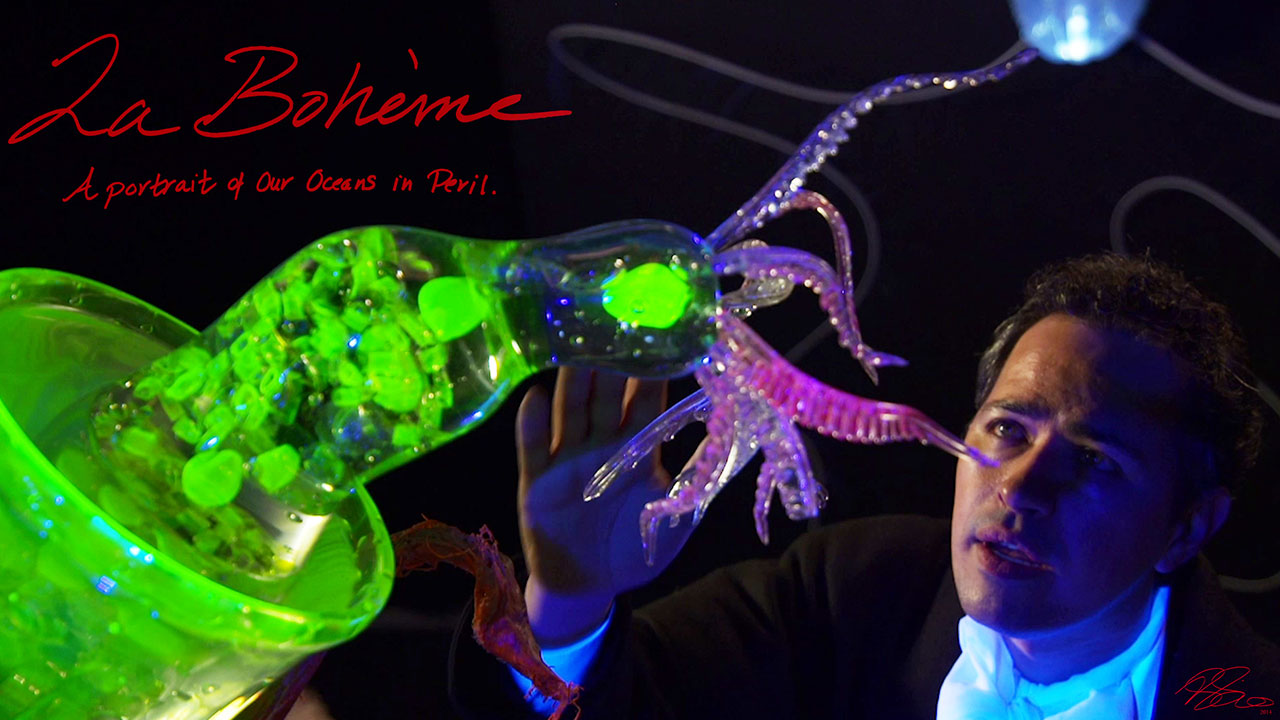 La Bohème: A Portrait of Today's Oceans in Peril
Mara Haseltine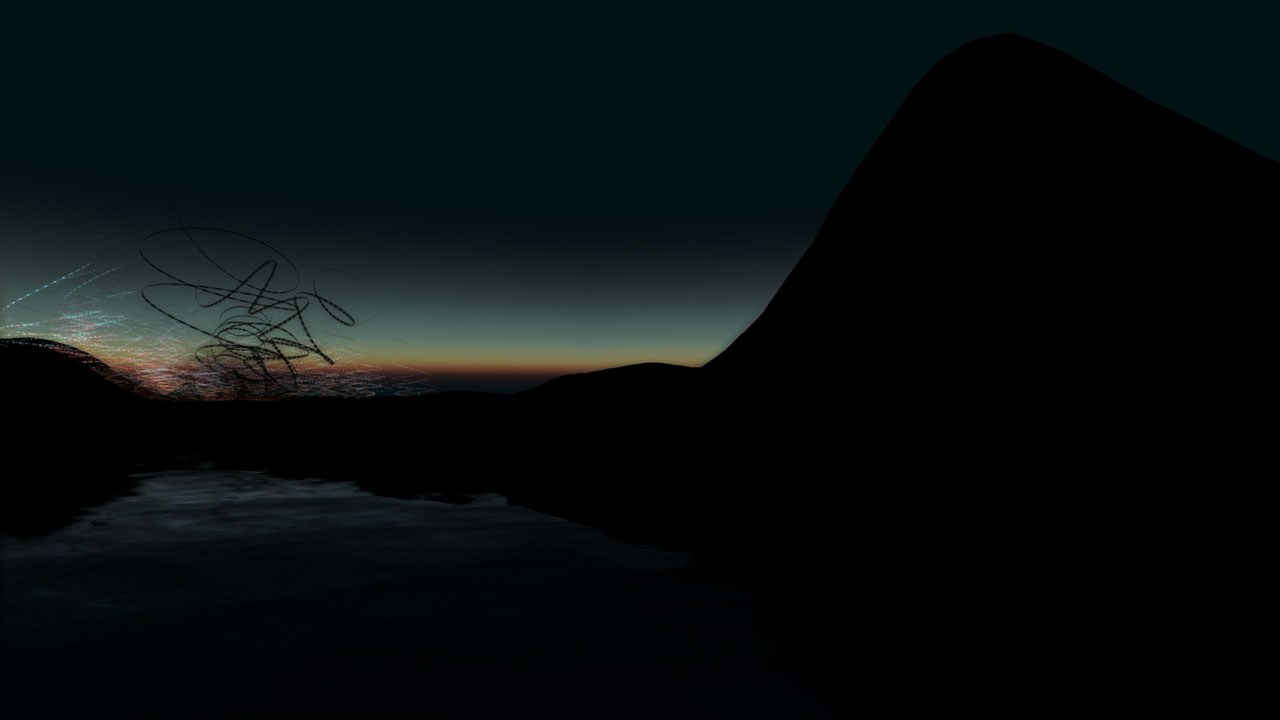 AfterGlow
Boredomresearch,Paddy Brock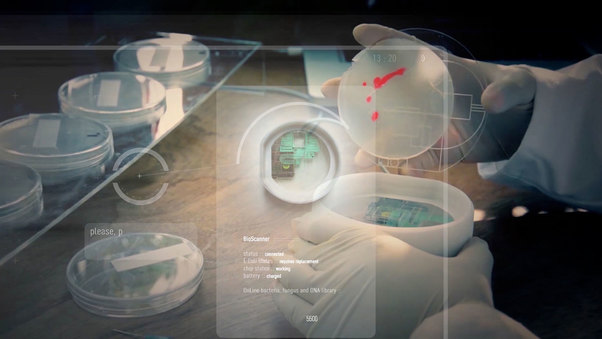 BioFlanneur
Aleks Cicha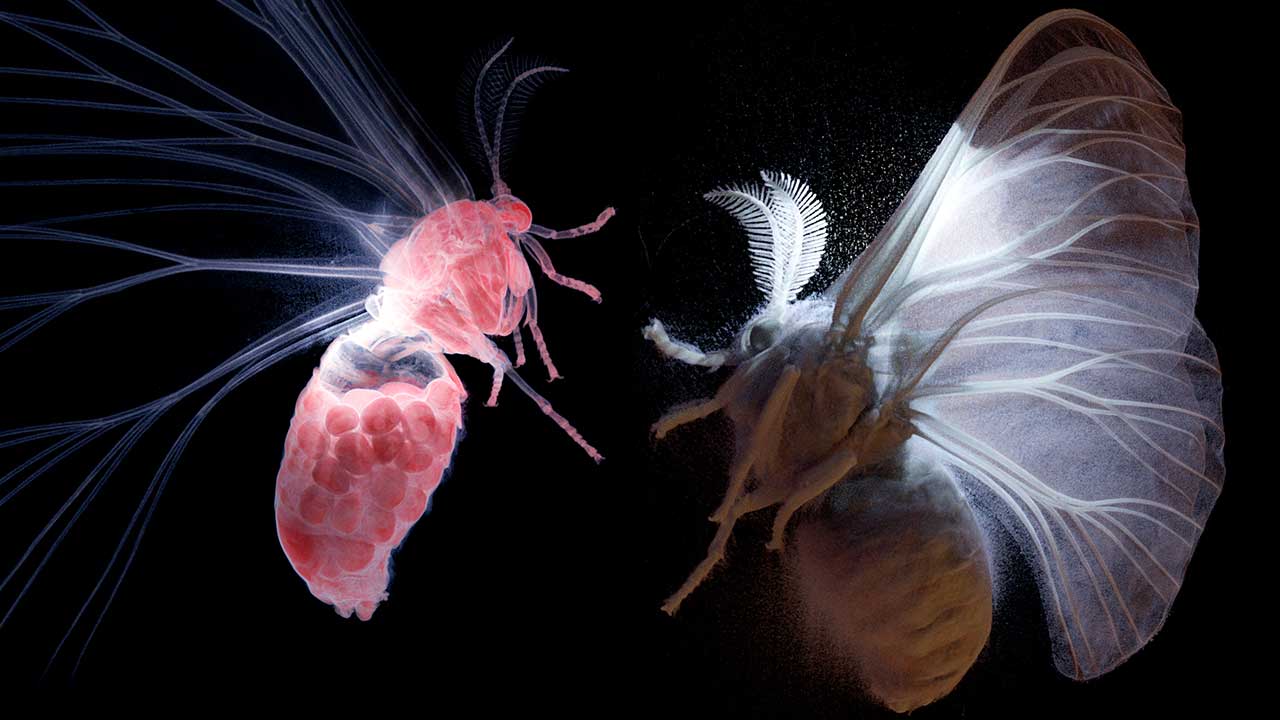 The Secret World of Moths
Hannes Vartiainen,Pekka Veikkolainen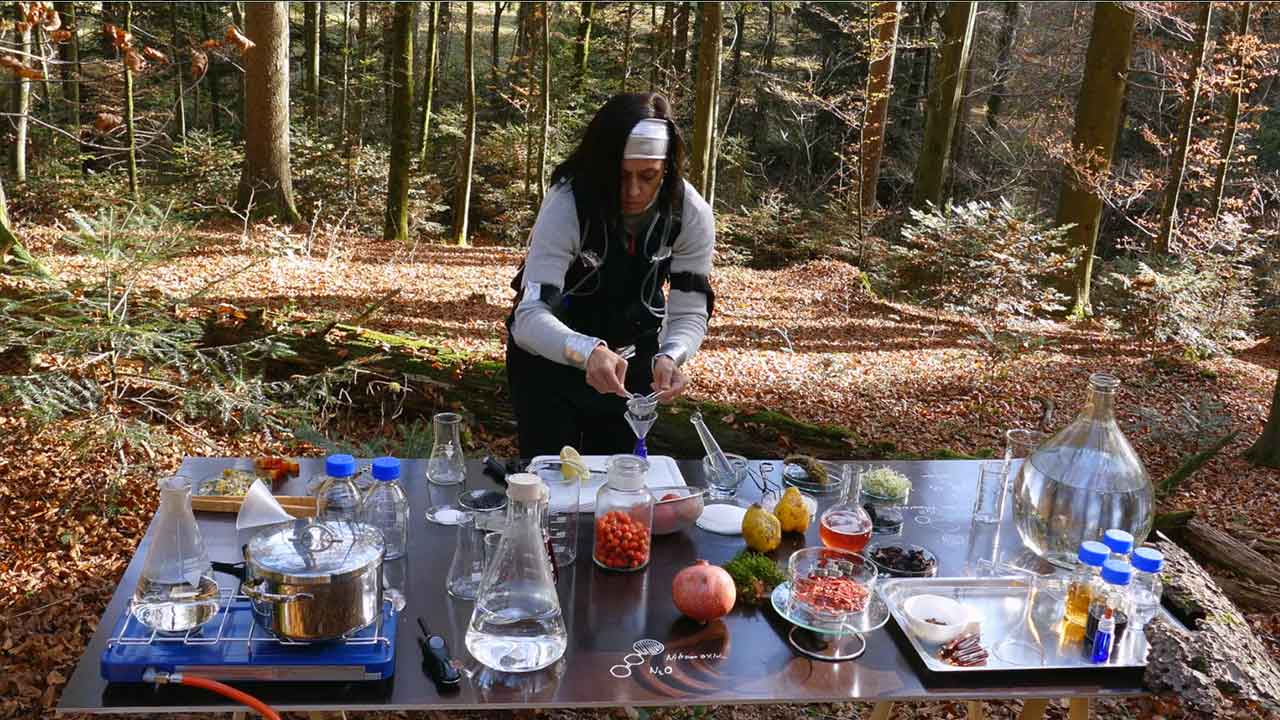 Twenty-One Percent
Ursula Biemann,Mo Diener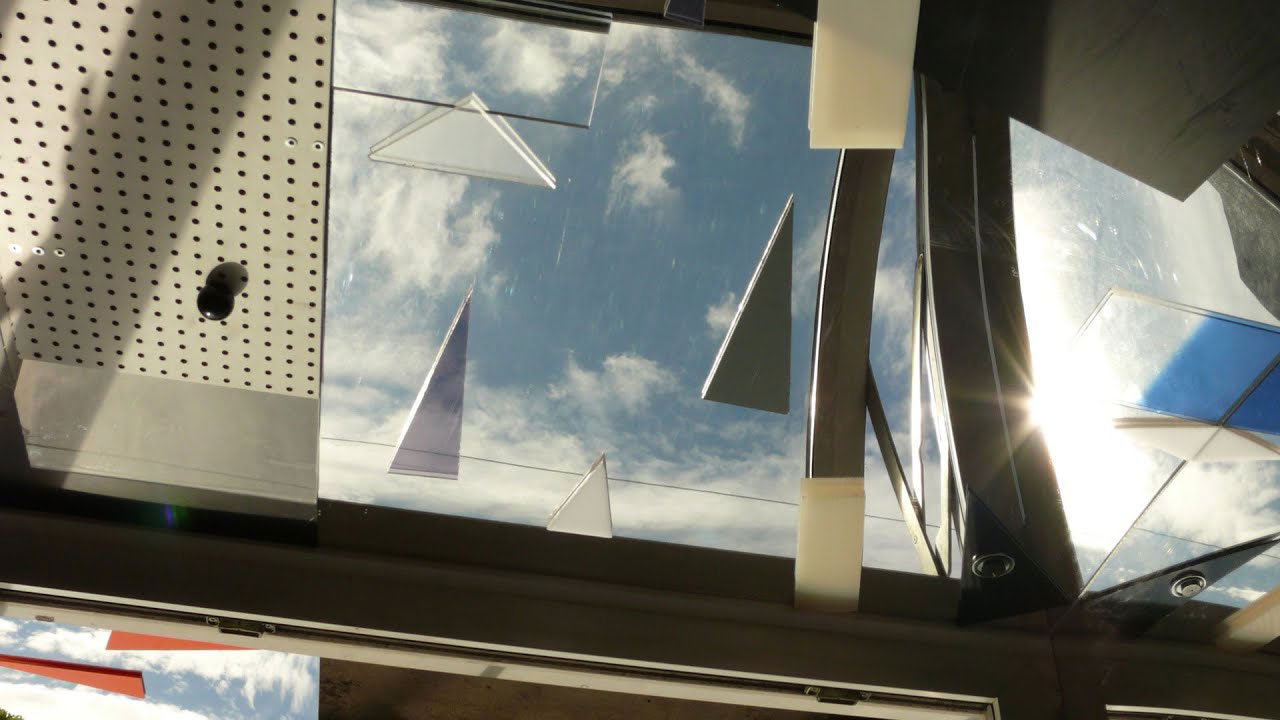 AANAATT
Max Hattler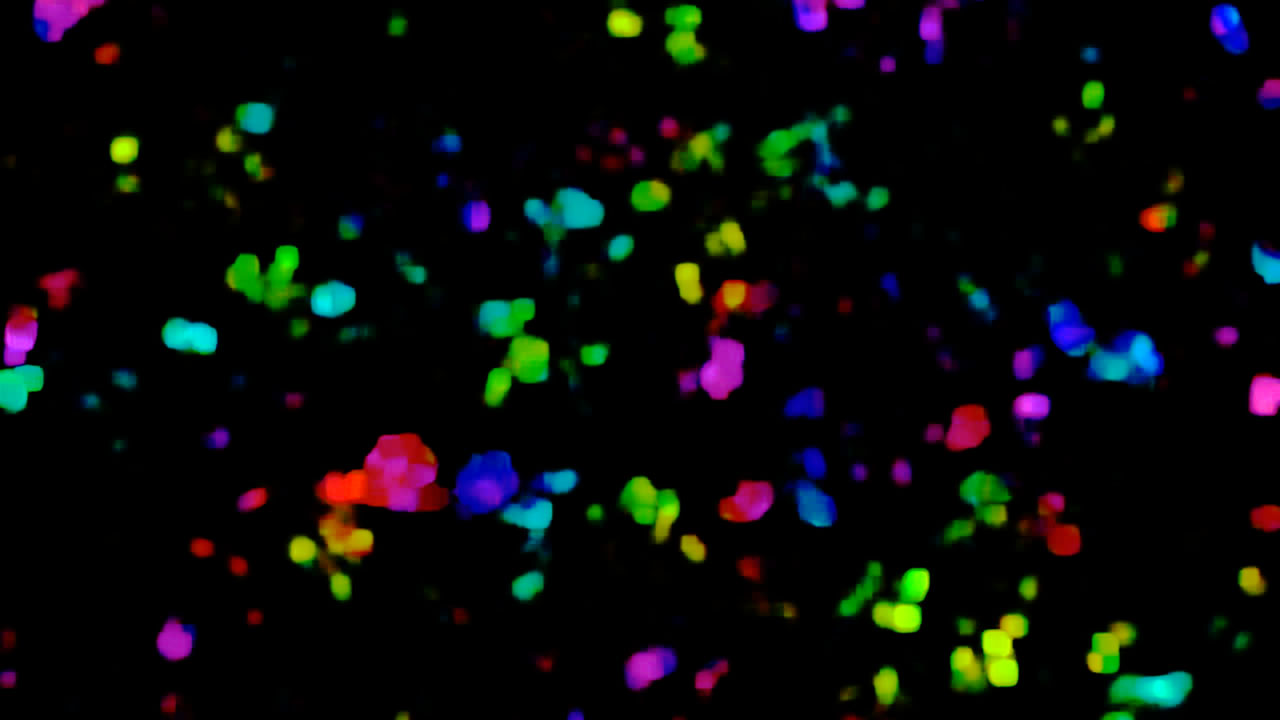 It has to be lived once and dreamed twice
Rainer Kohlberger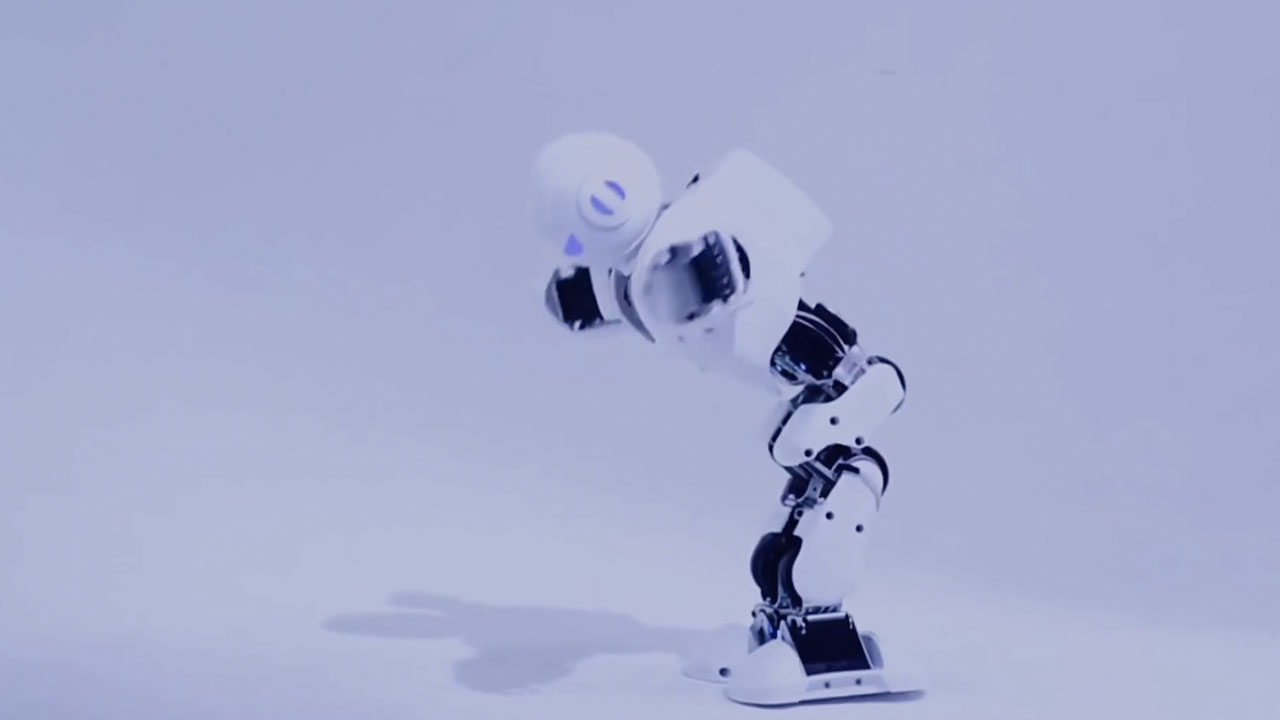 The Human Robot
Rob Van Hattum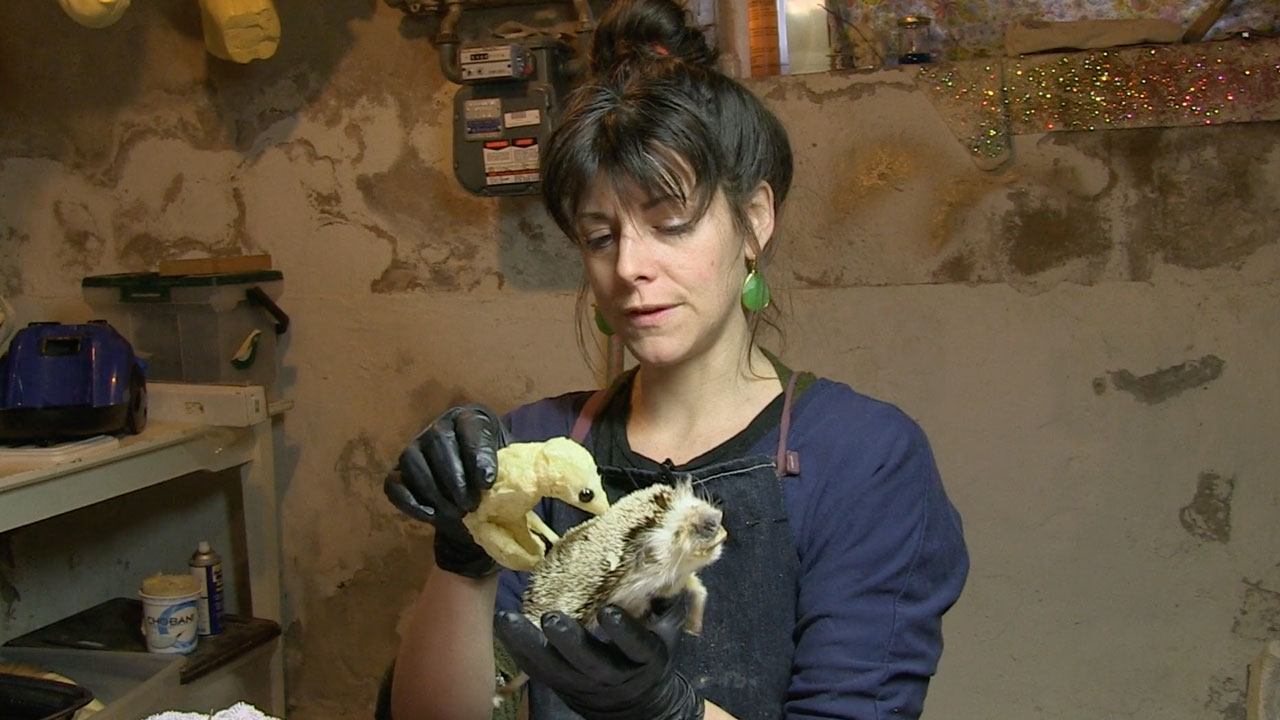 Death & Taxidermy
Mariel Carr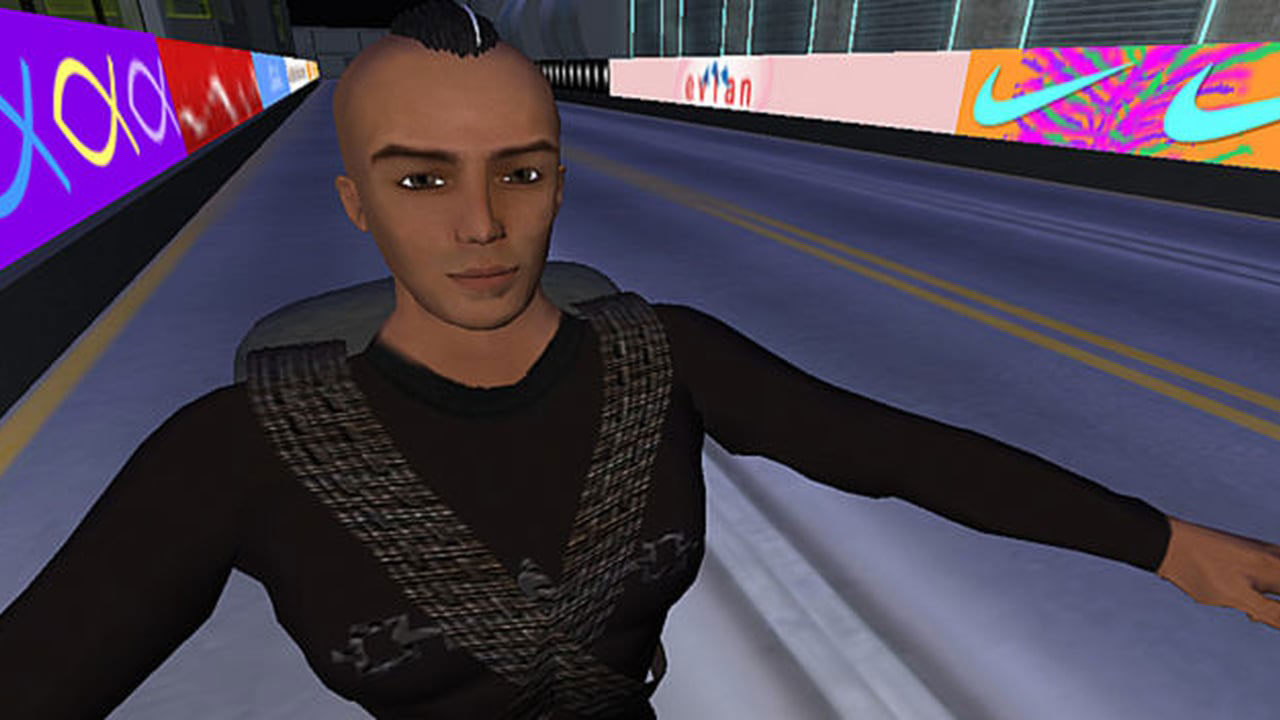 TimeTraveller™ Episode 01
Skawennati
The Stem Cell's Journey
Jeff Alu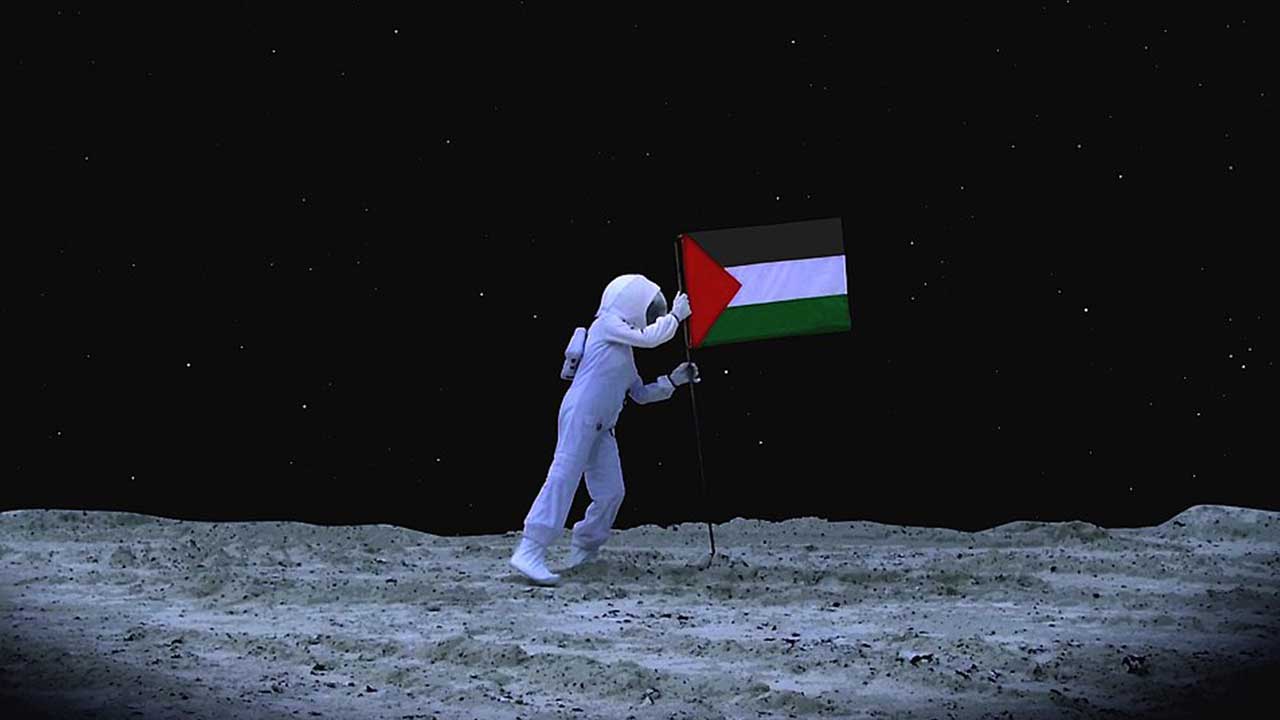 A Space Exodus
Larissa Sansour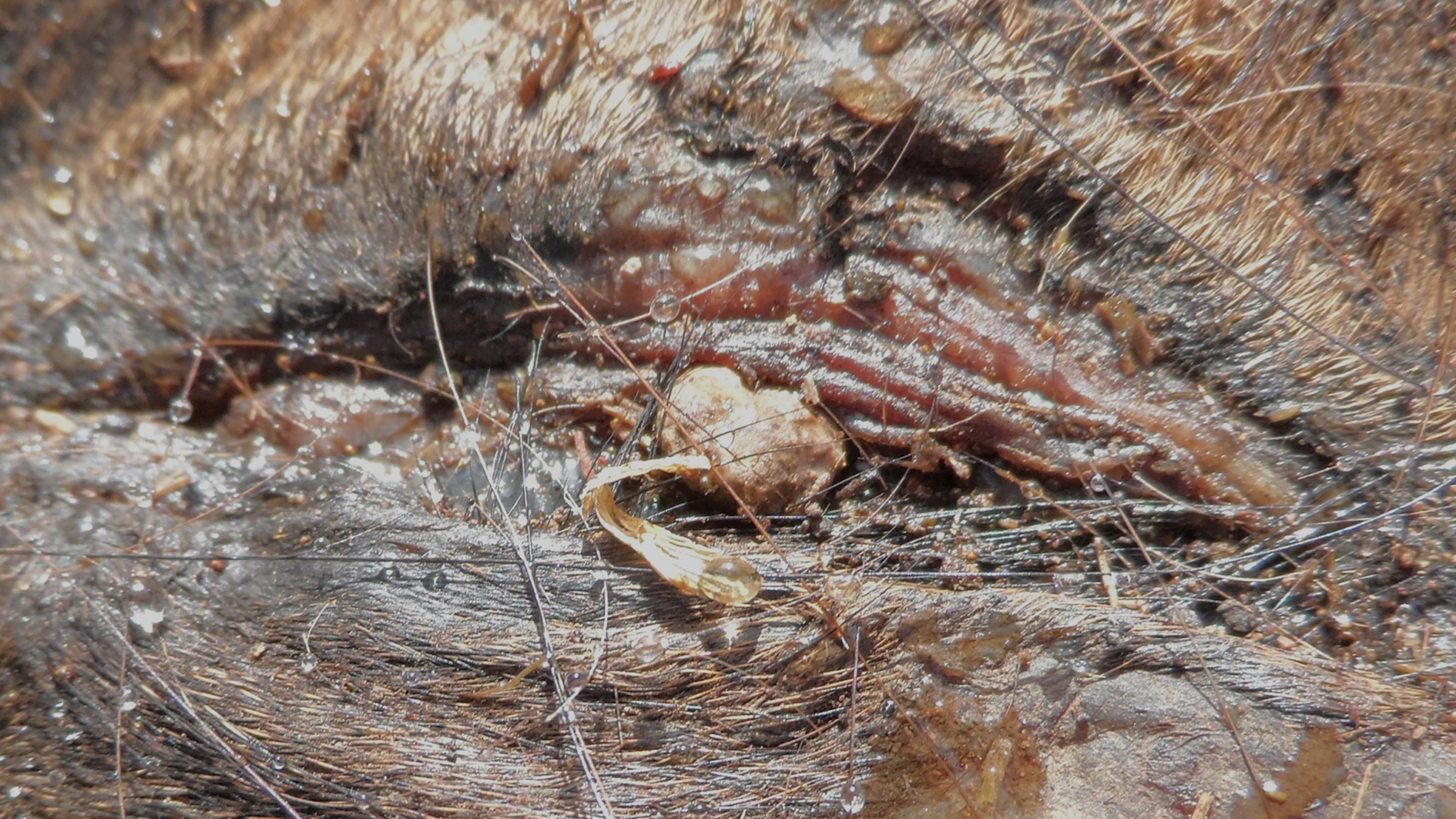 Parasit
Nikki Schuster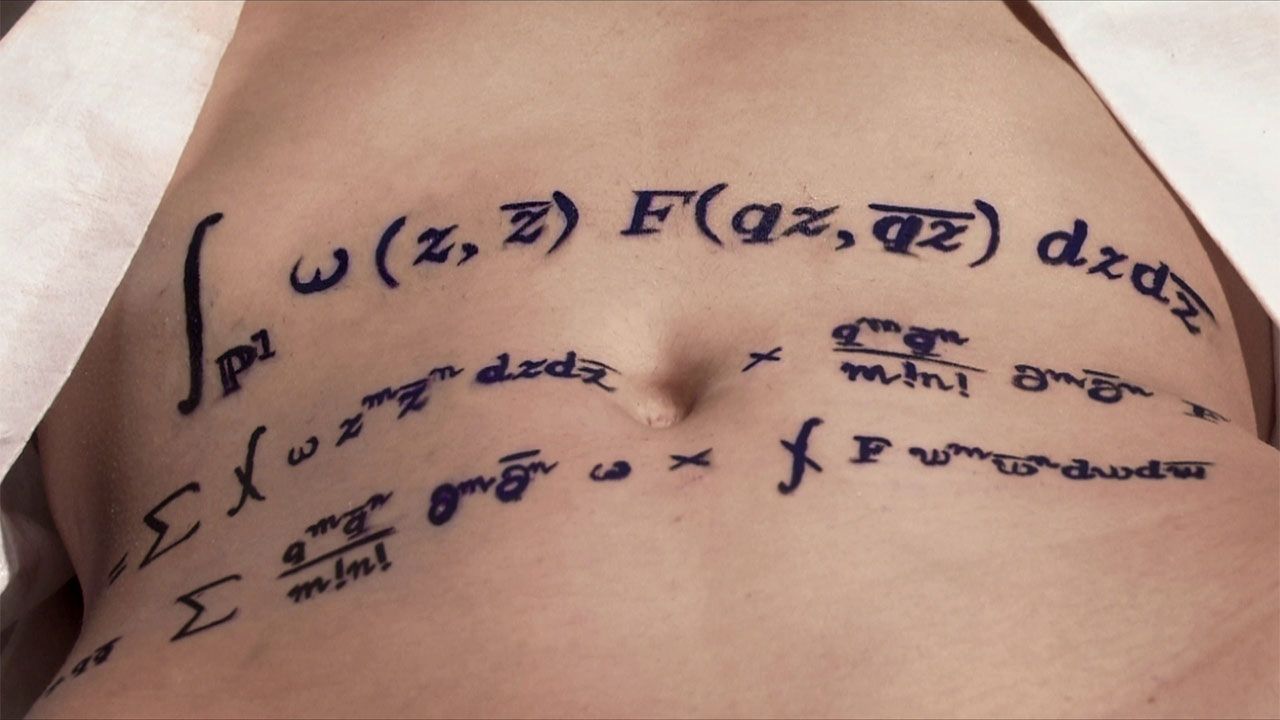 Rites of Love and Math
Reine Graves,Edward Frenkel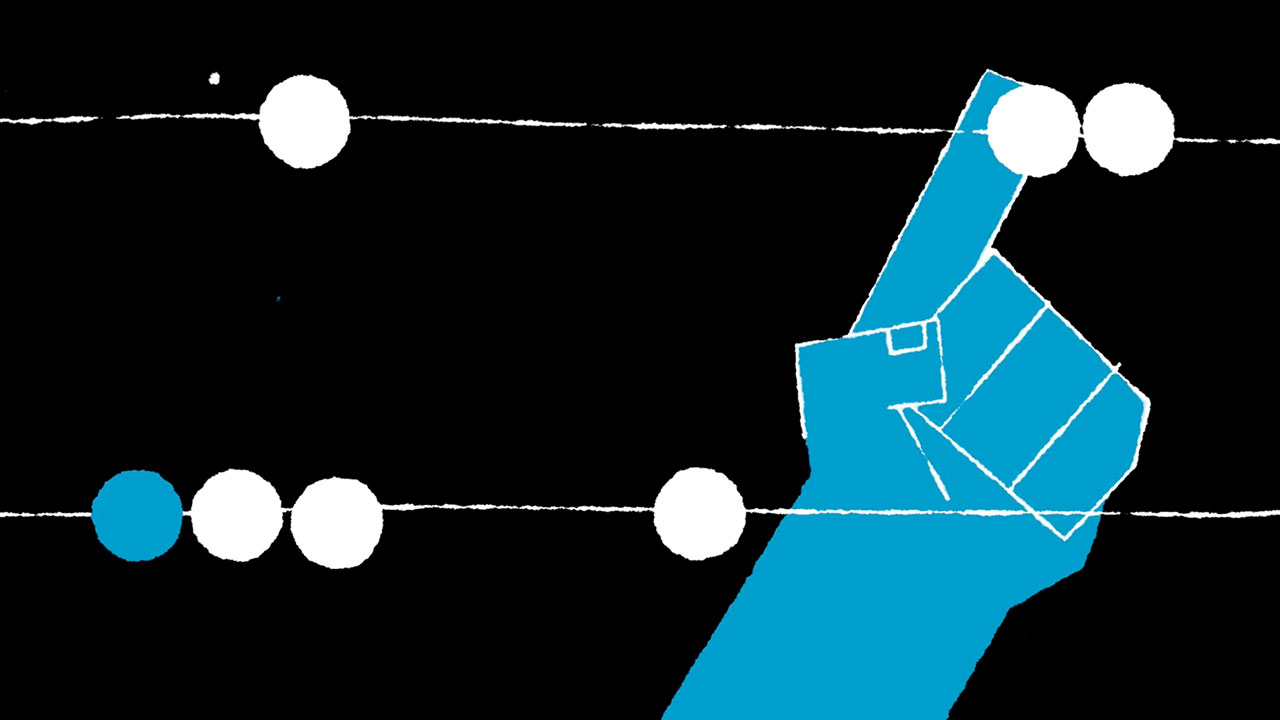 Reanimation ep6: Monsters in the Machine
Joe Richard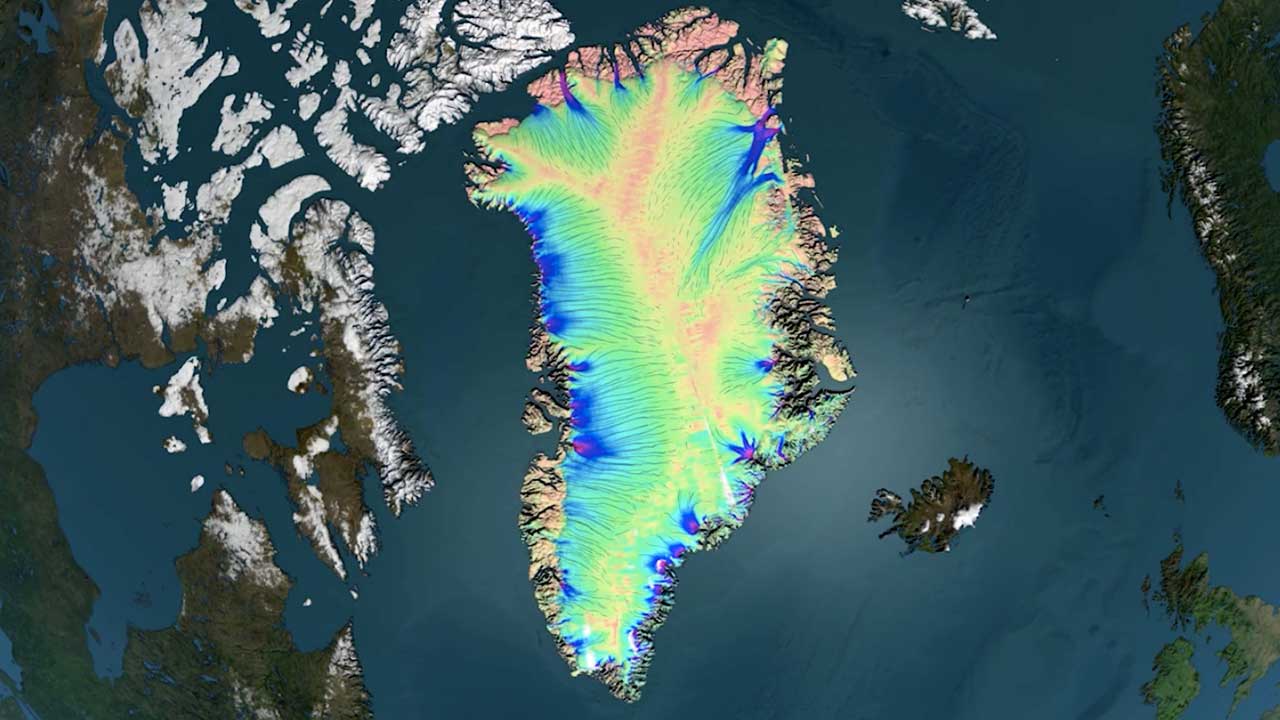 Mathematician uses skills to study Greenland's retreating glaciers
Miles O'Brien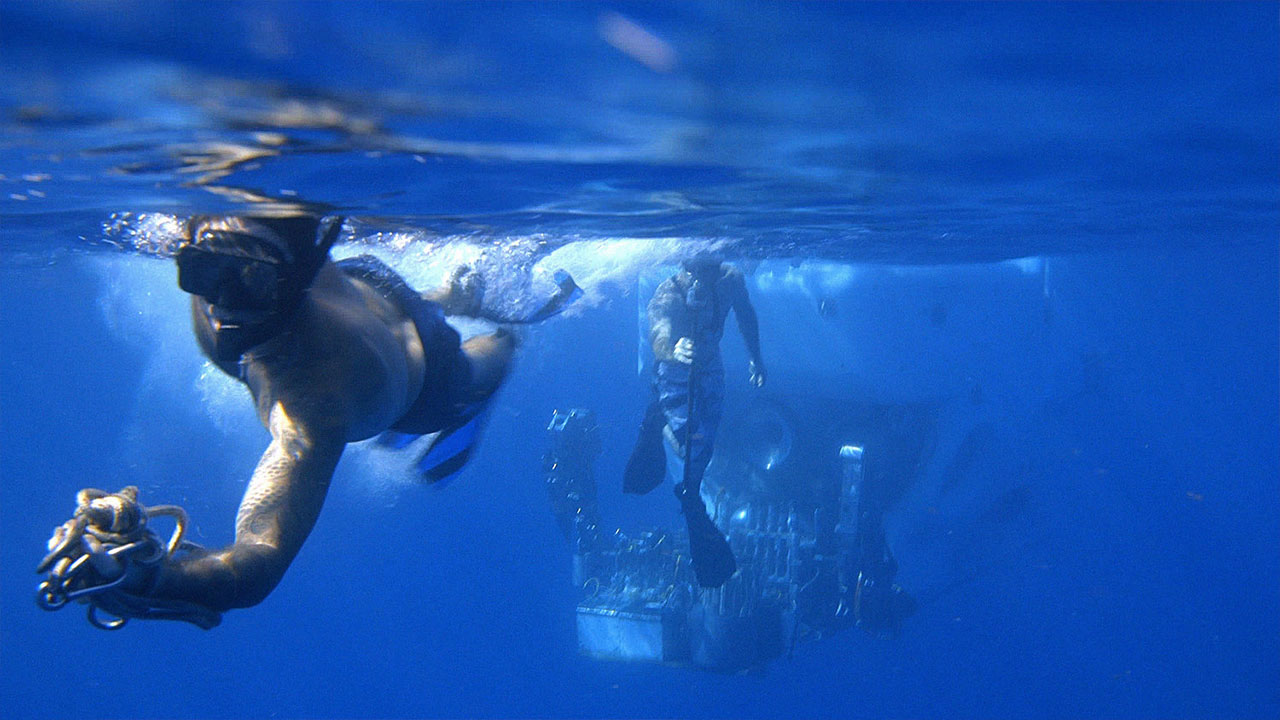 Acid Horizon
Ivan Hurzeler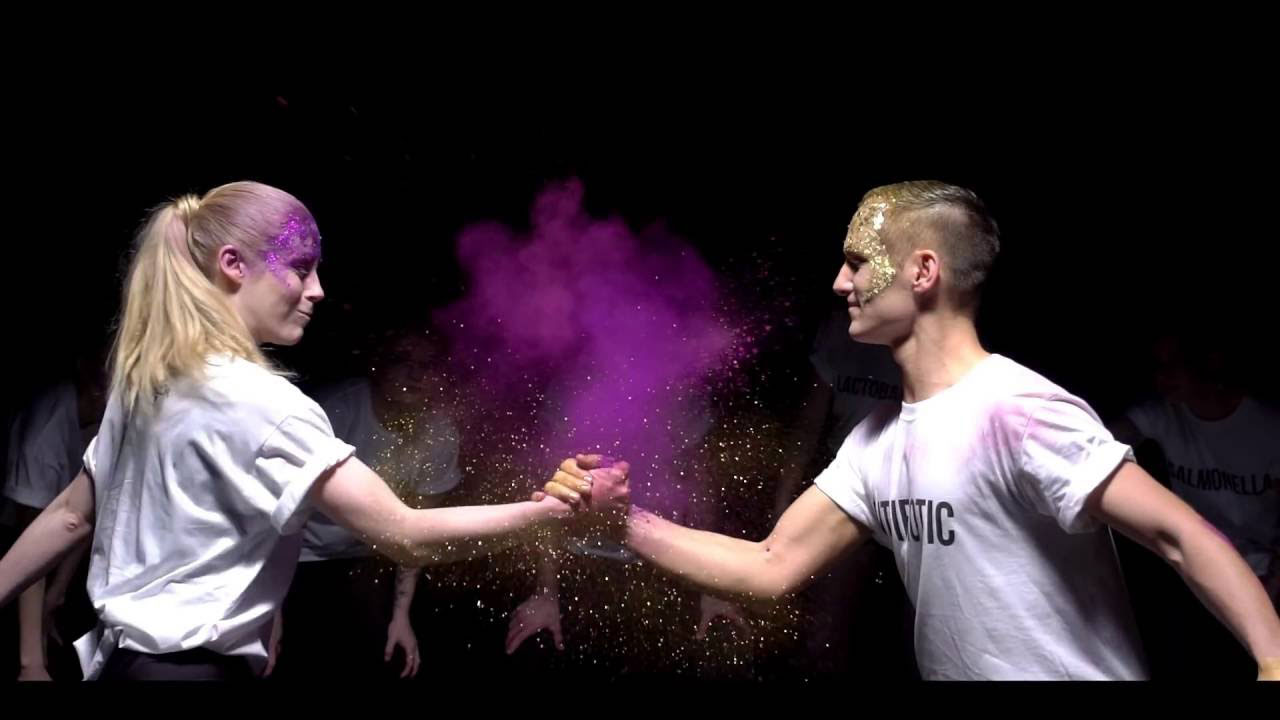 Antibiotic Apocalypse
Carla Brown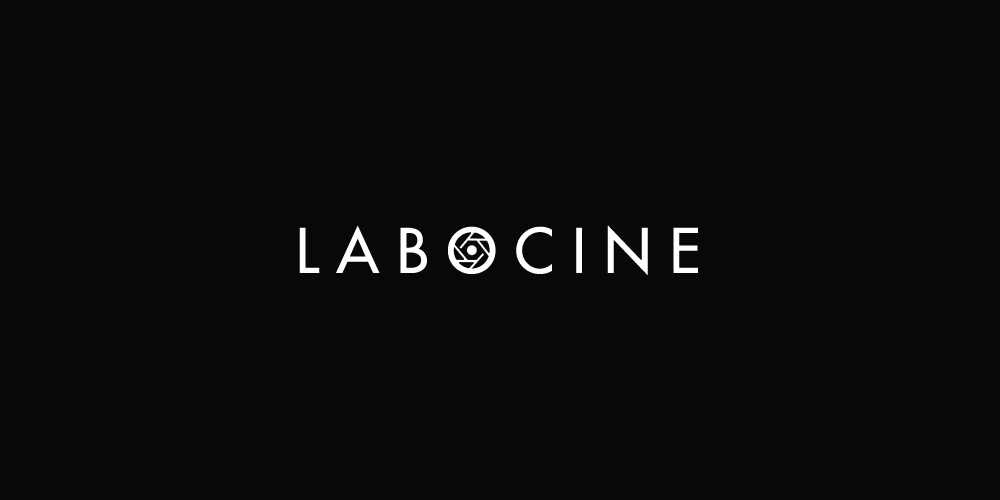 From Source to Poem
Rosa Barba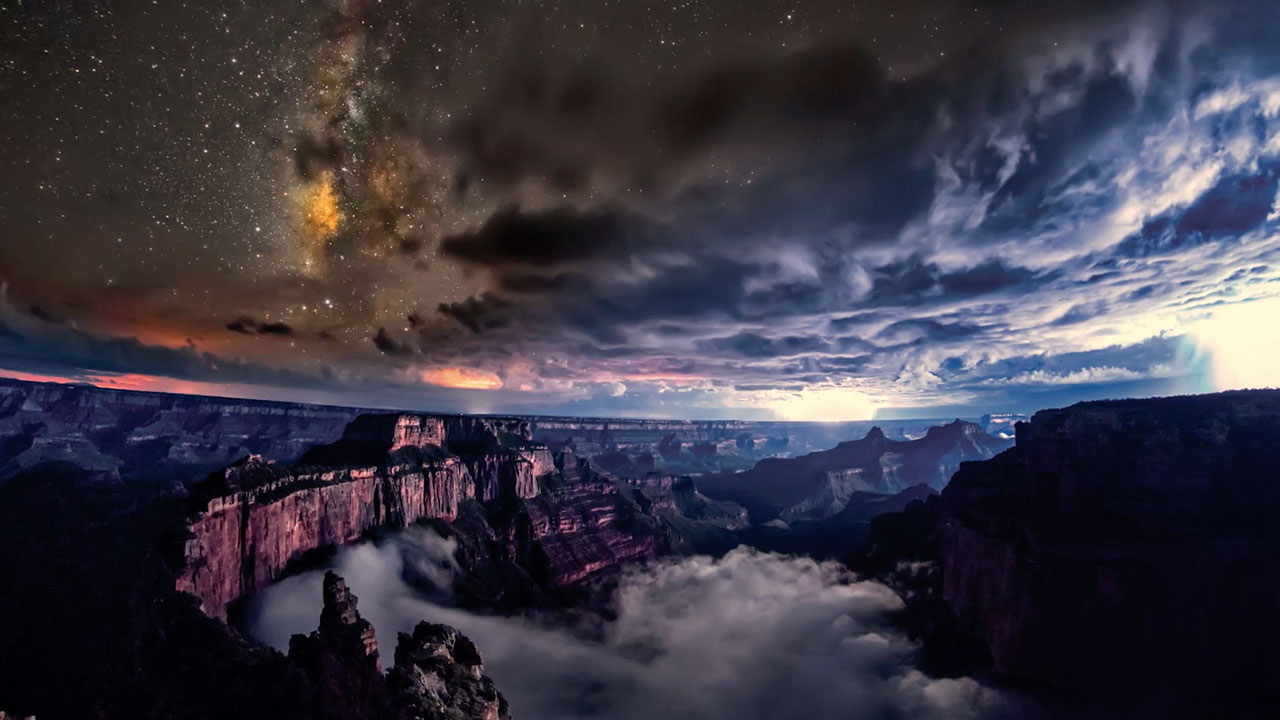 Kaibab Elegy
Harun Mehmedinovic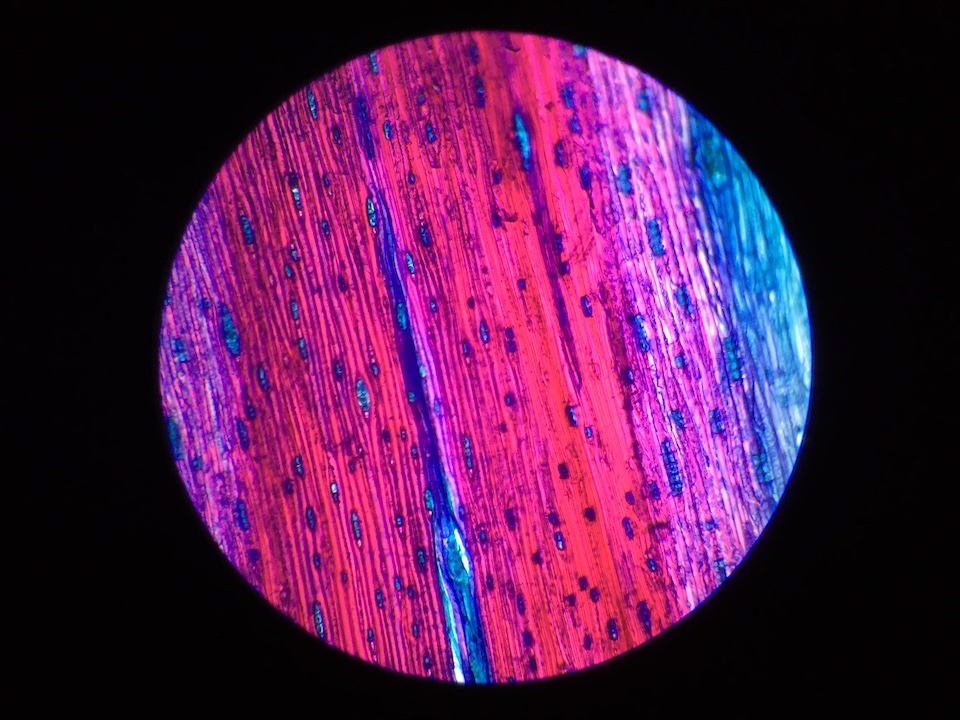 Plants up-close: The beautiful design of stems and roots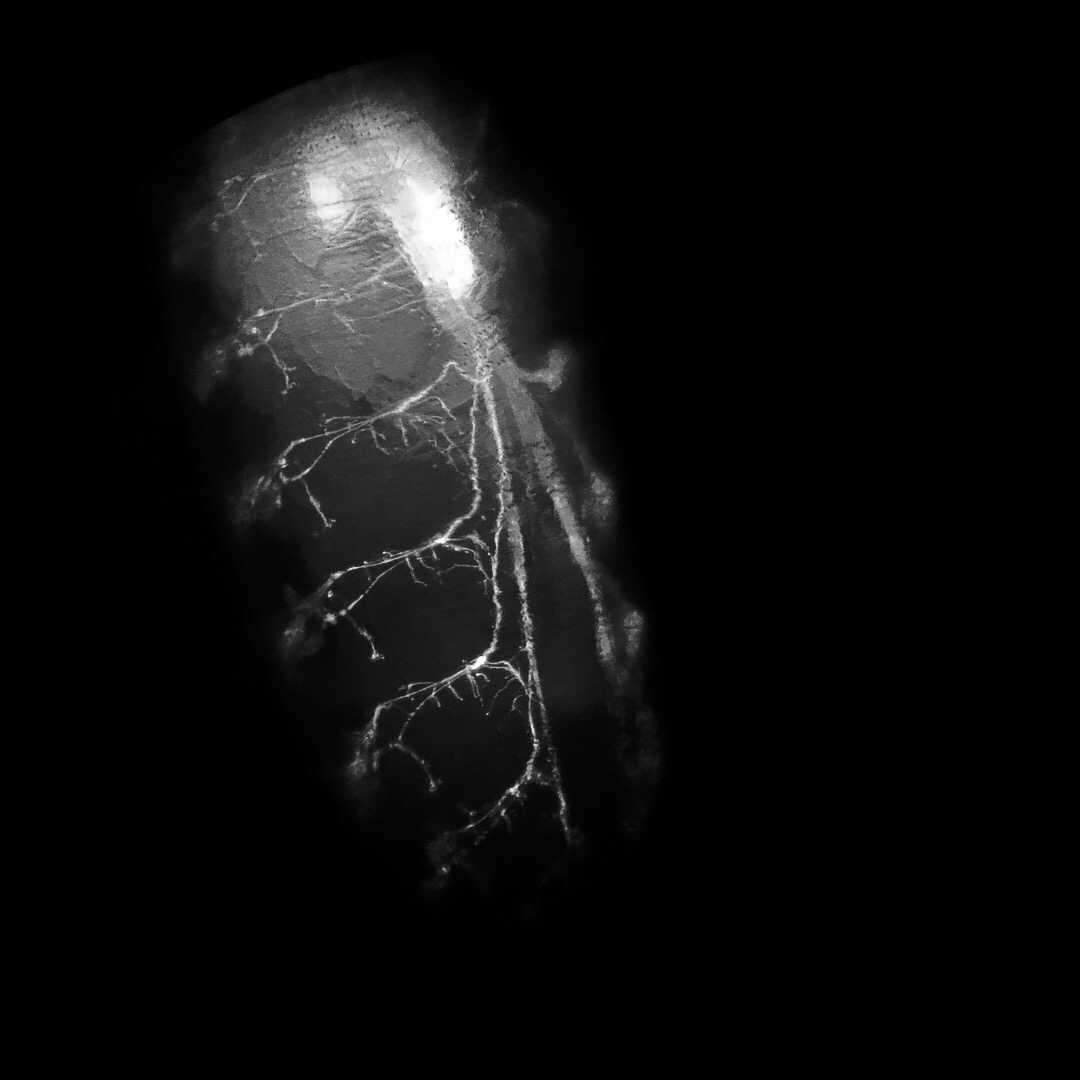 Motor Nerves
A Voyage Through A Mouse Embryo at 14 days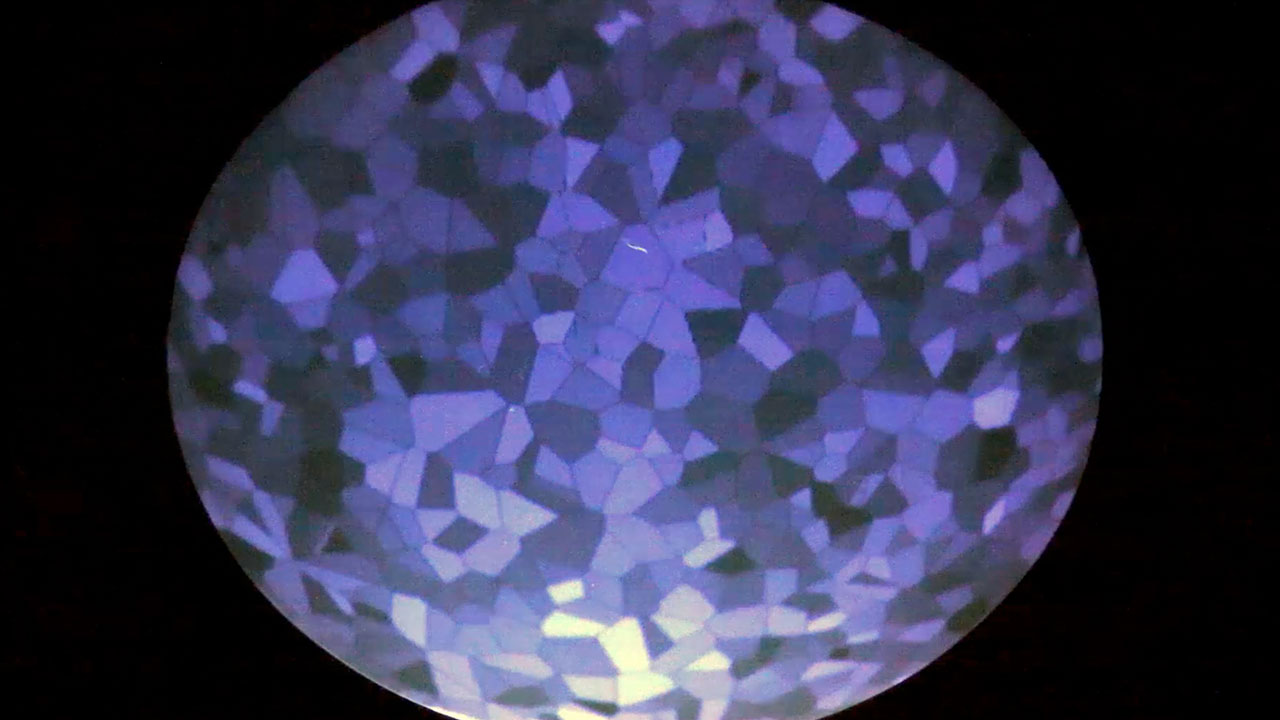 Social feedback experiment with real and virtual fish
A virtual elevated maze paradigm for freely moving mice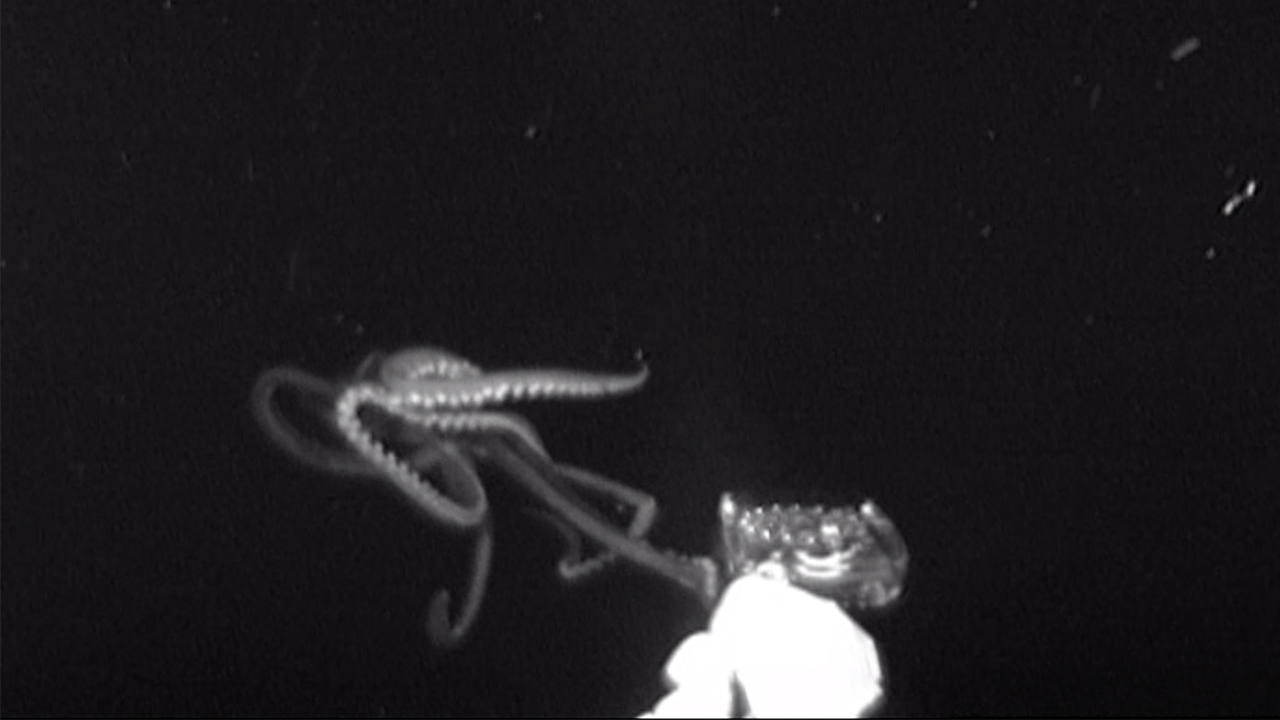 First-Ever Live Giant Squid Footage in US Waters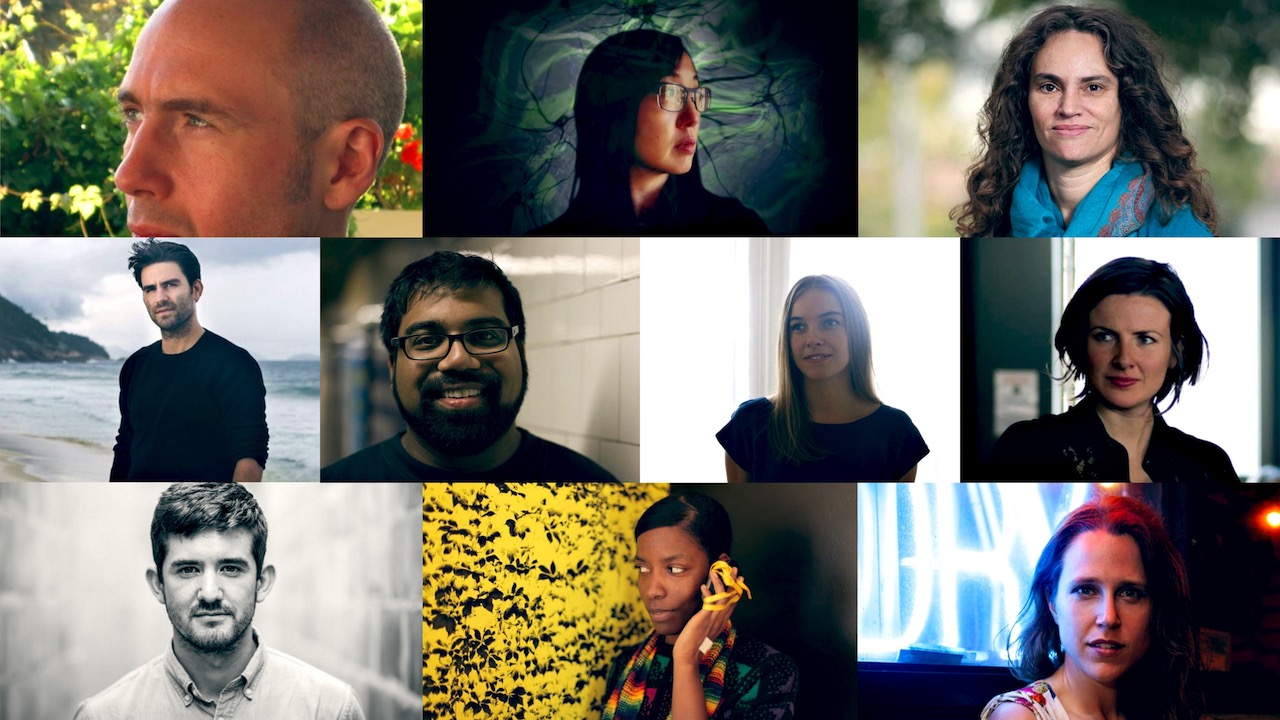 Announcing the Ten Visionary Filmmakers of "Chimera Experiments"
Musical and Mythological Visual Enchantments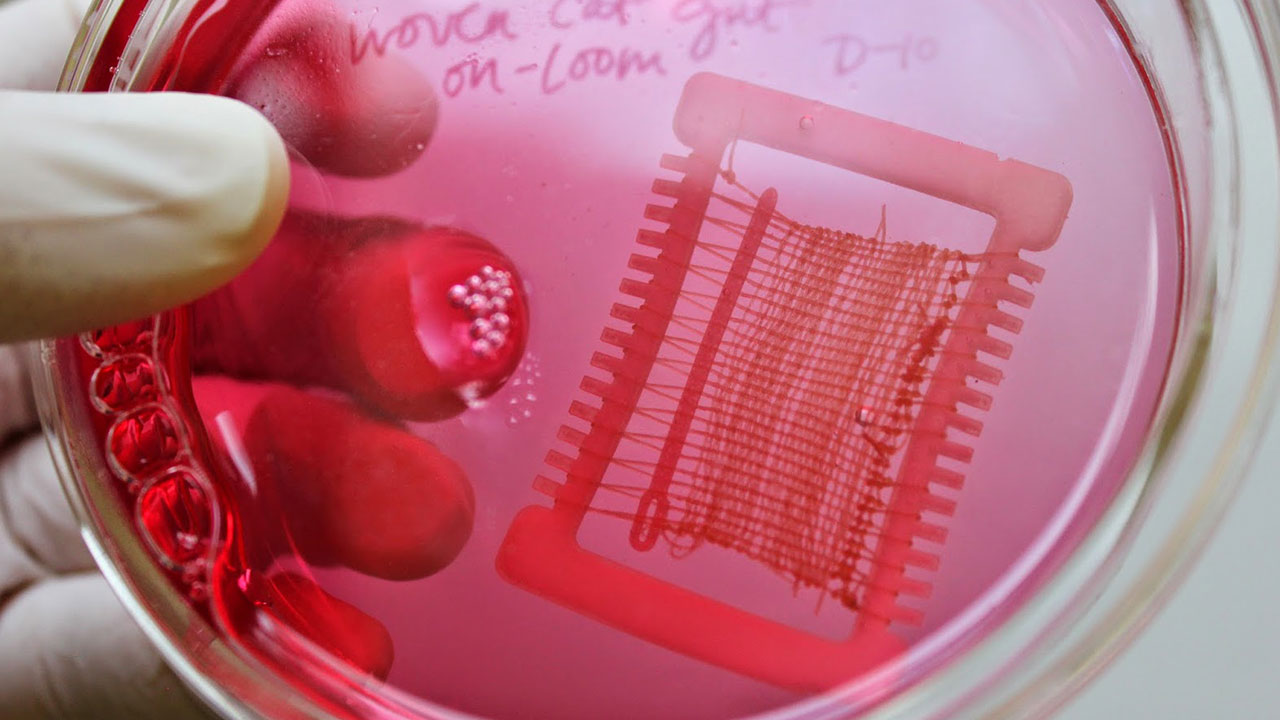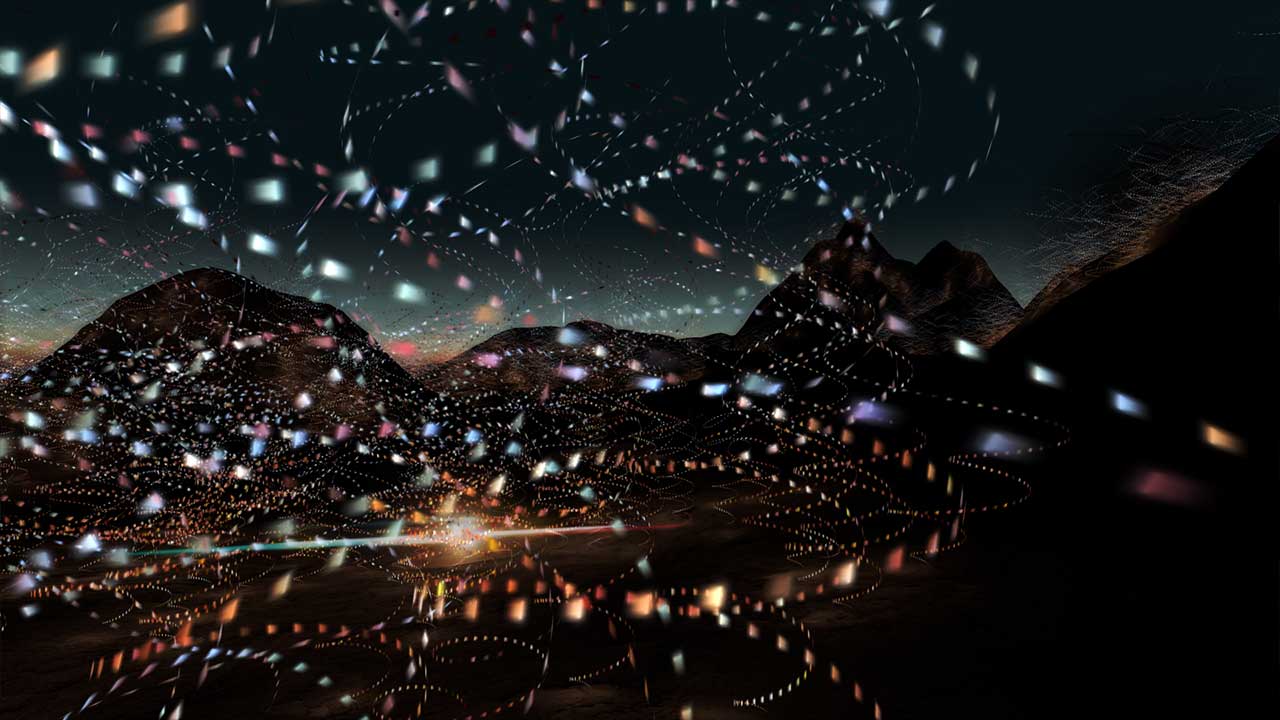 Silent Signal: Exploring Visionary Science through Experimental Animation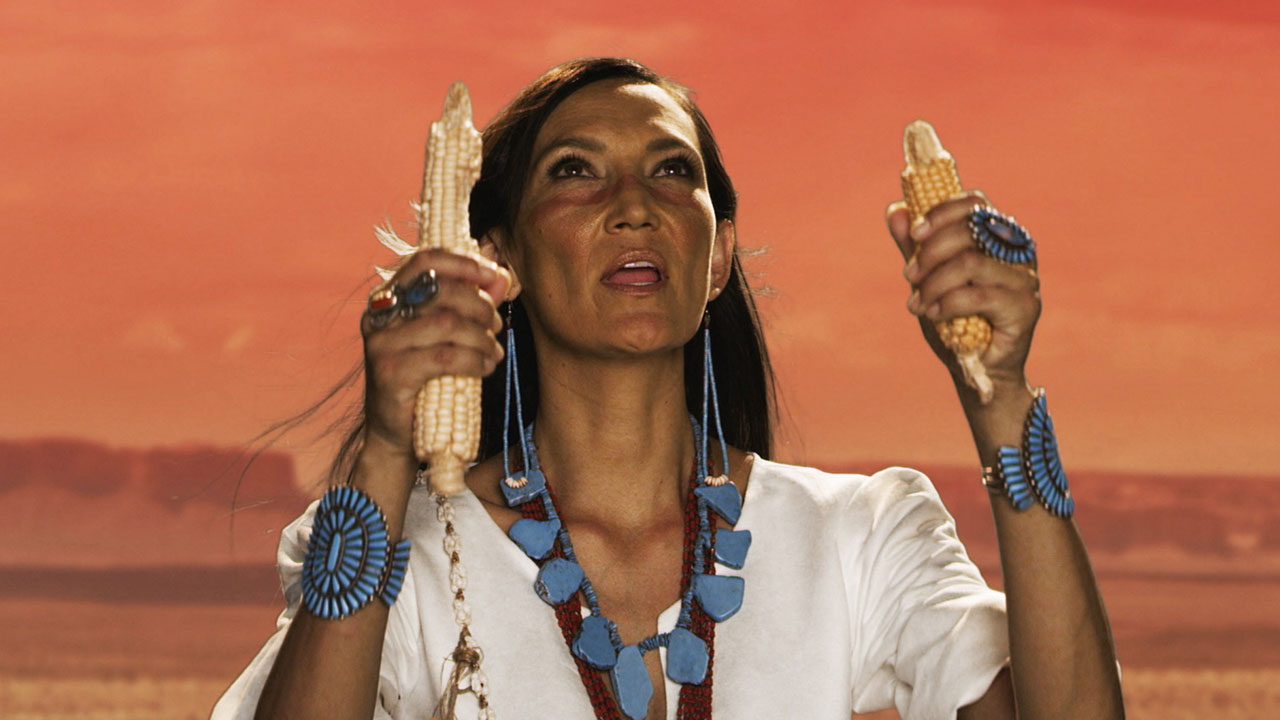 Indigenous Filmmakers Reimagine Science
Dreams in Space: virtual voyages in n-dimensional biology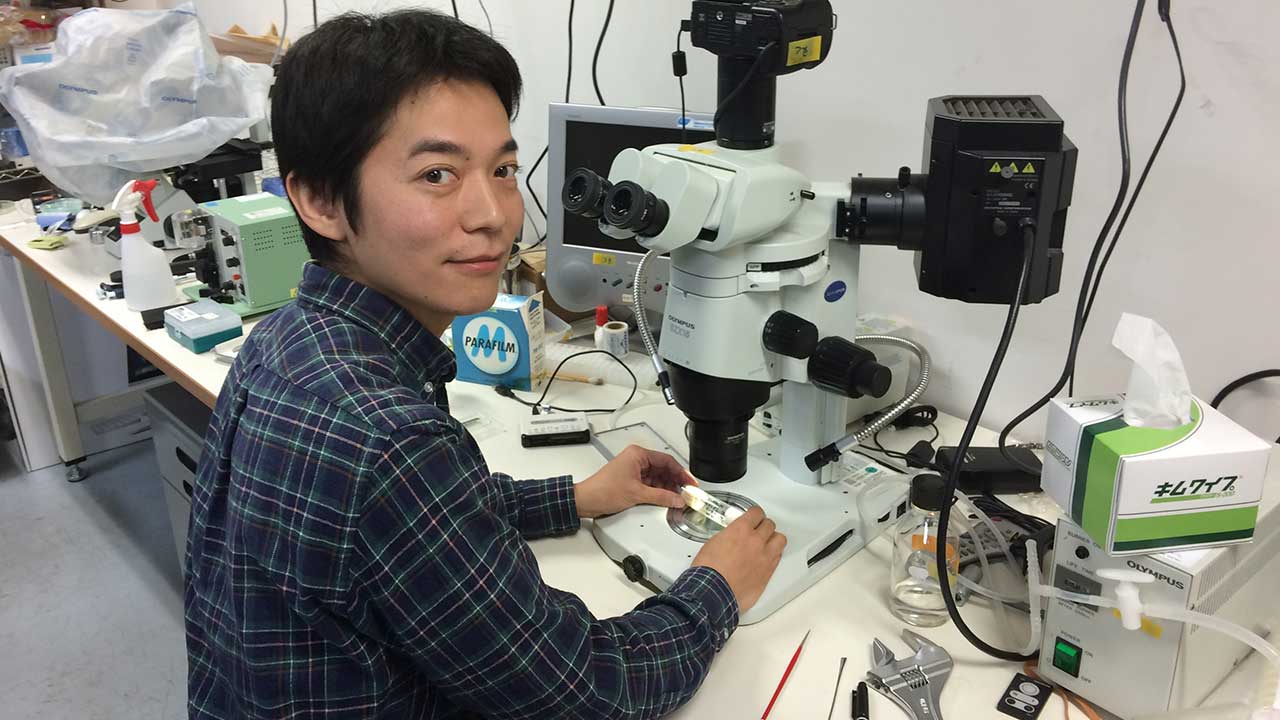 From the Kyoto Botanical Gardens to the Microscope
Space Explorers: Human Motives for Transcending Earth And Our Solar System.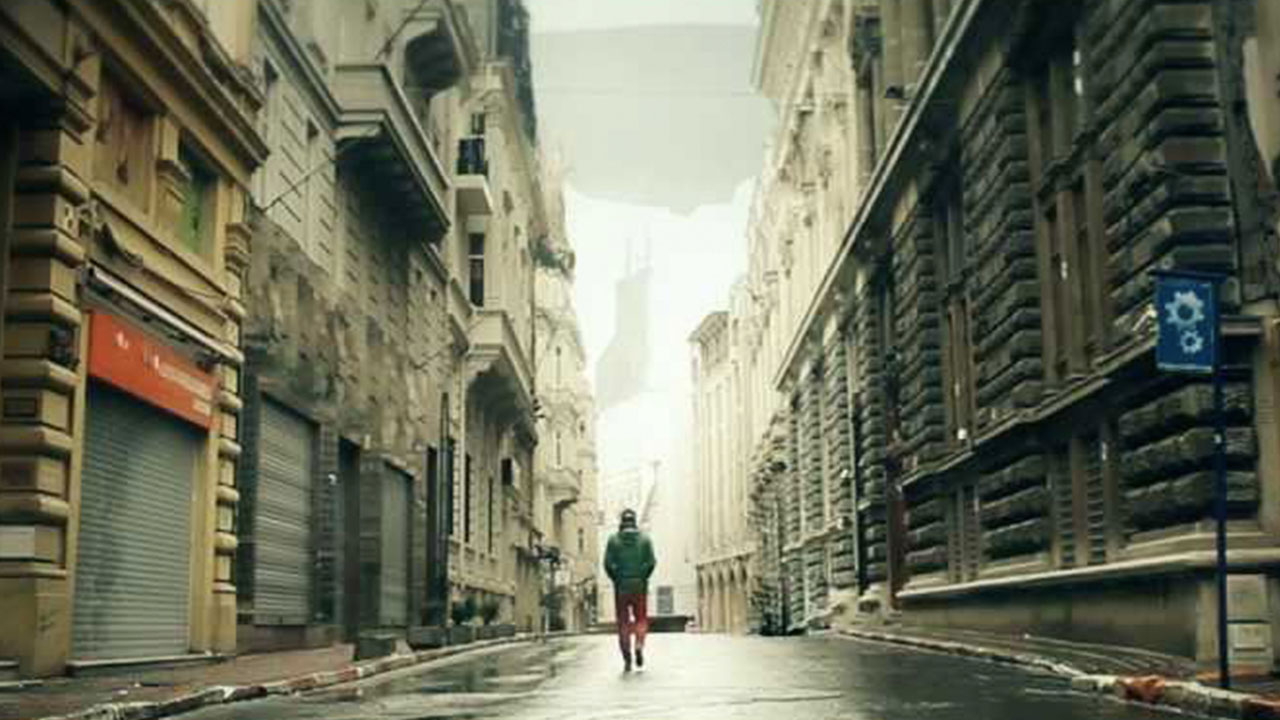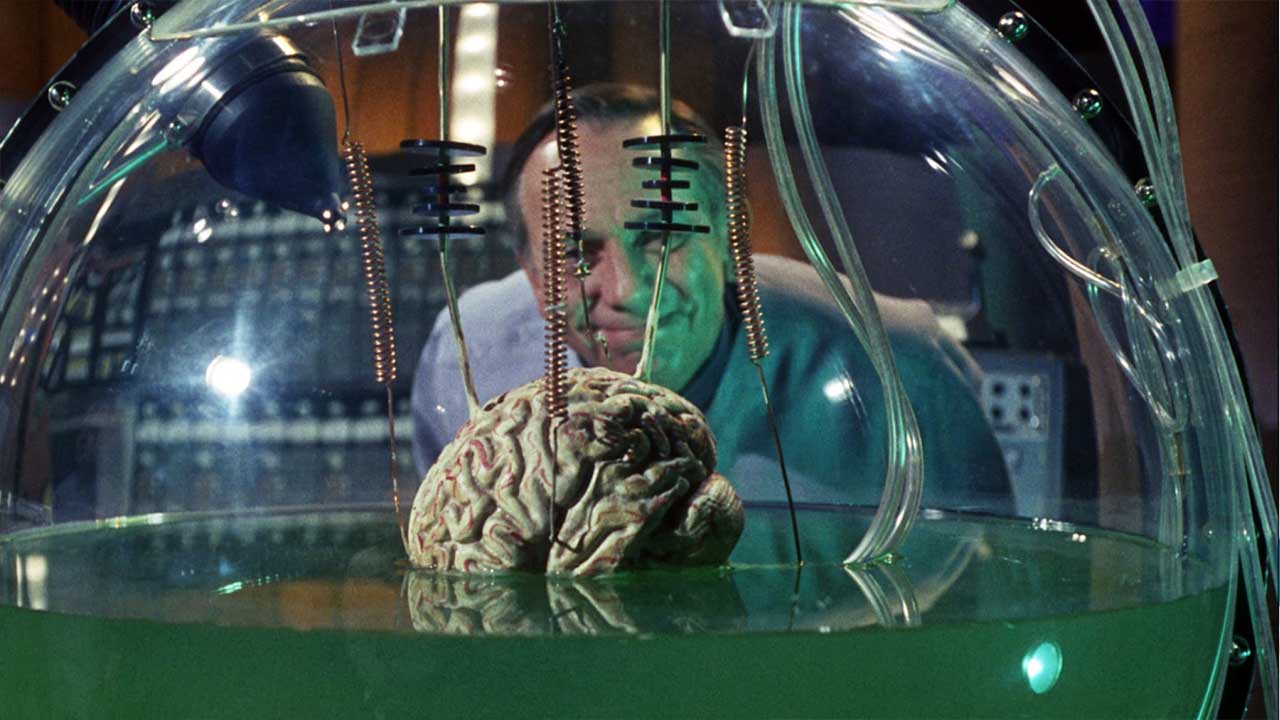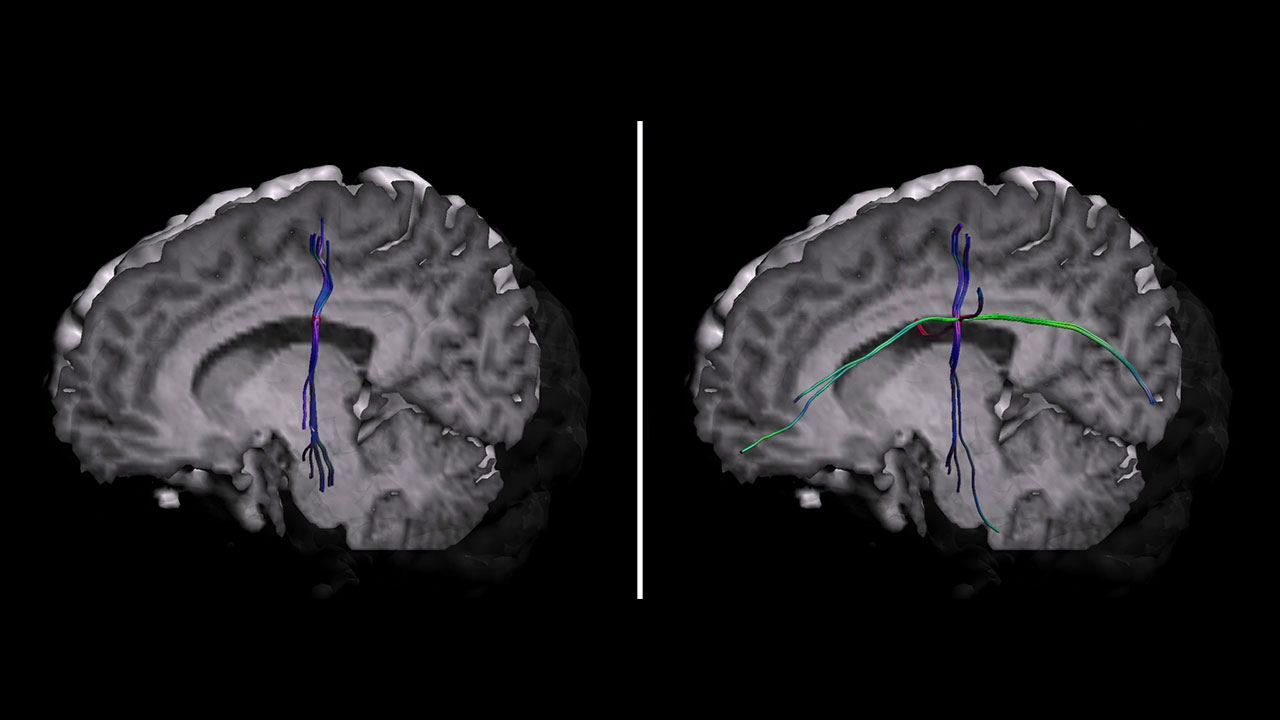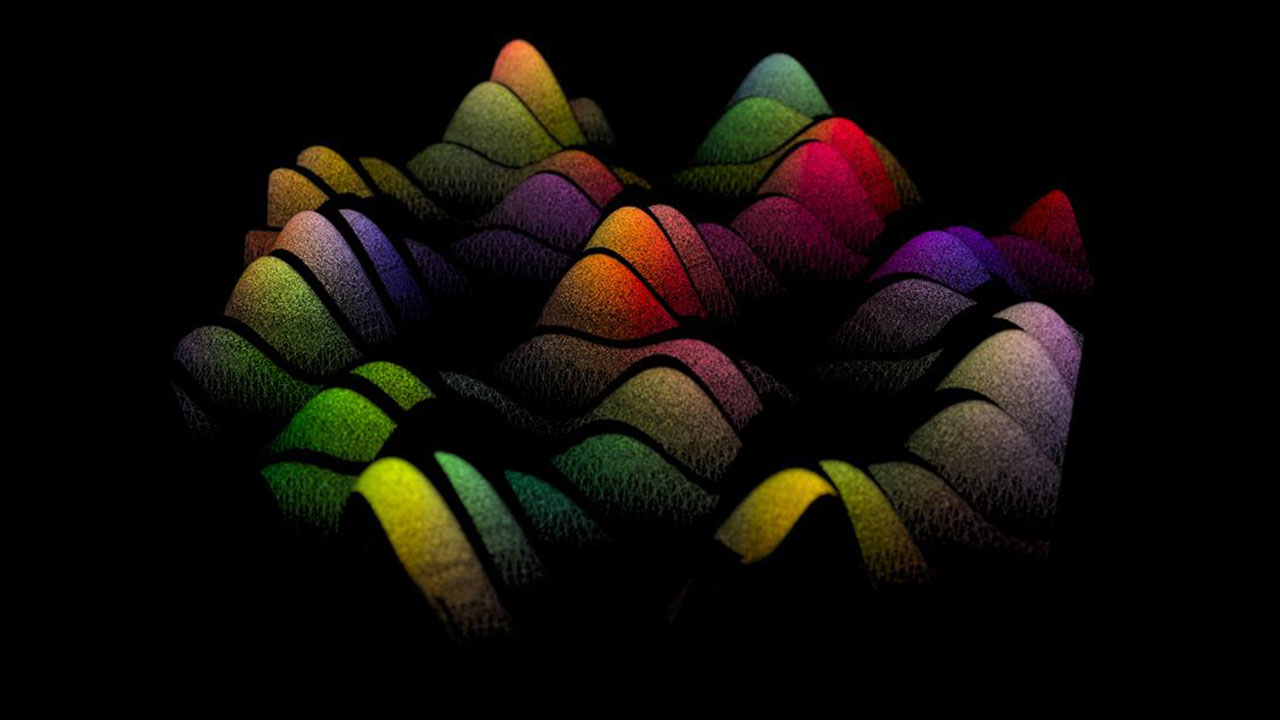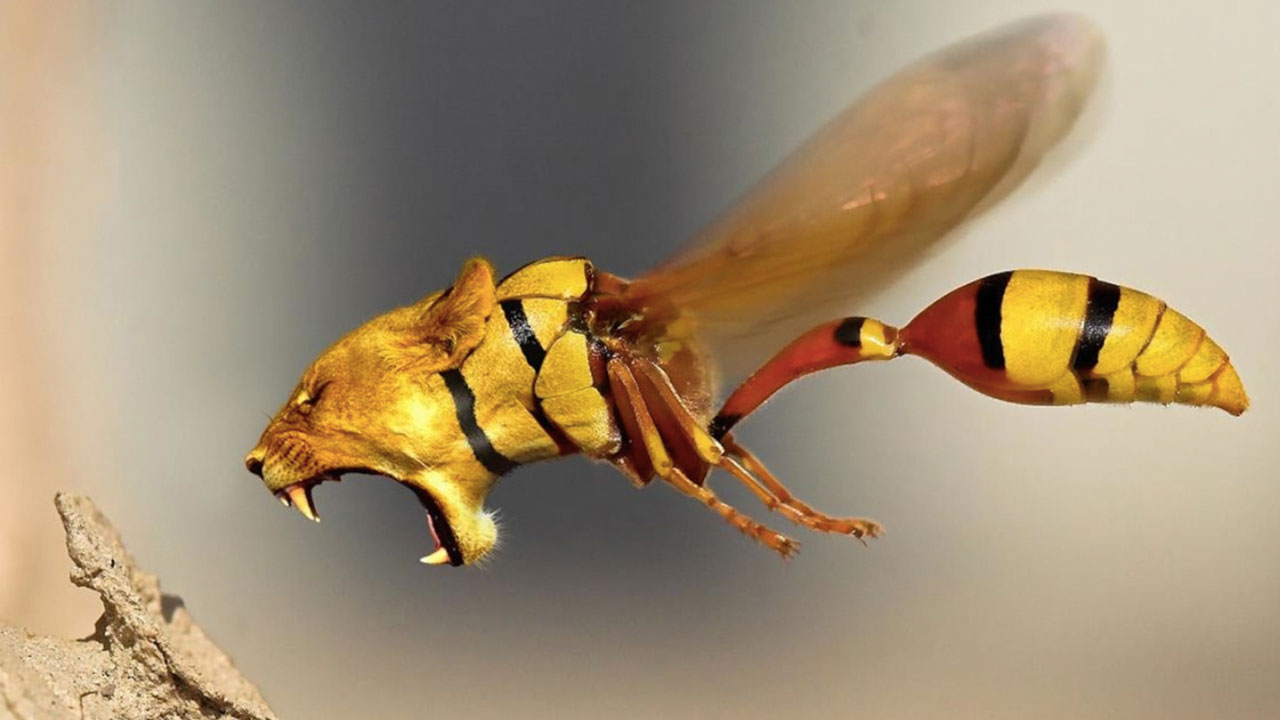 Chimera: Reality or Myth?
Unsettling Equilibrium and Envisioning a Better Future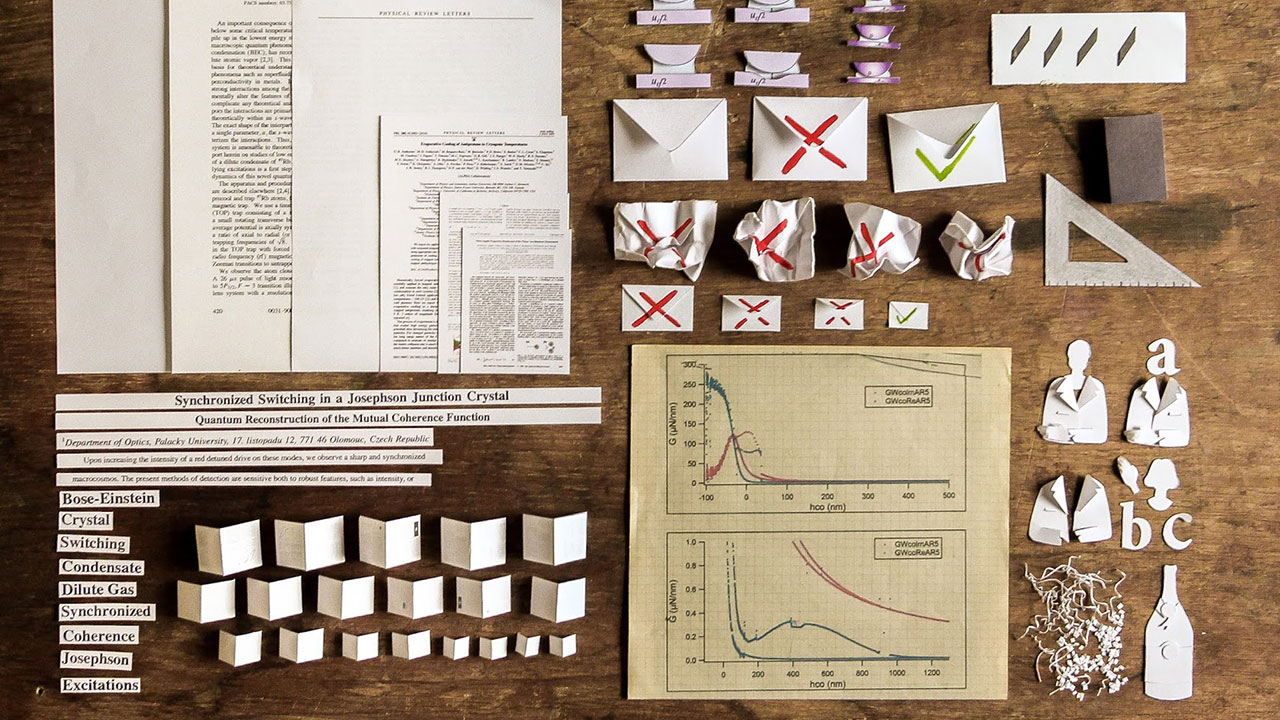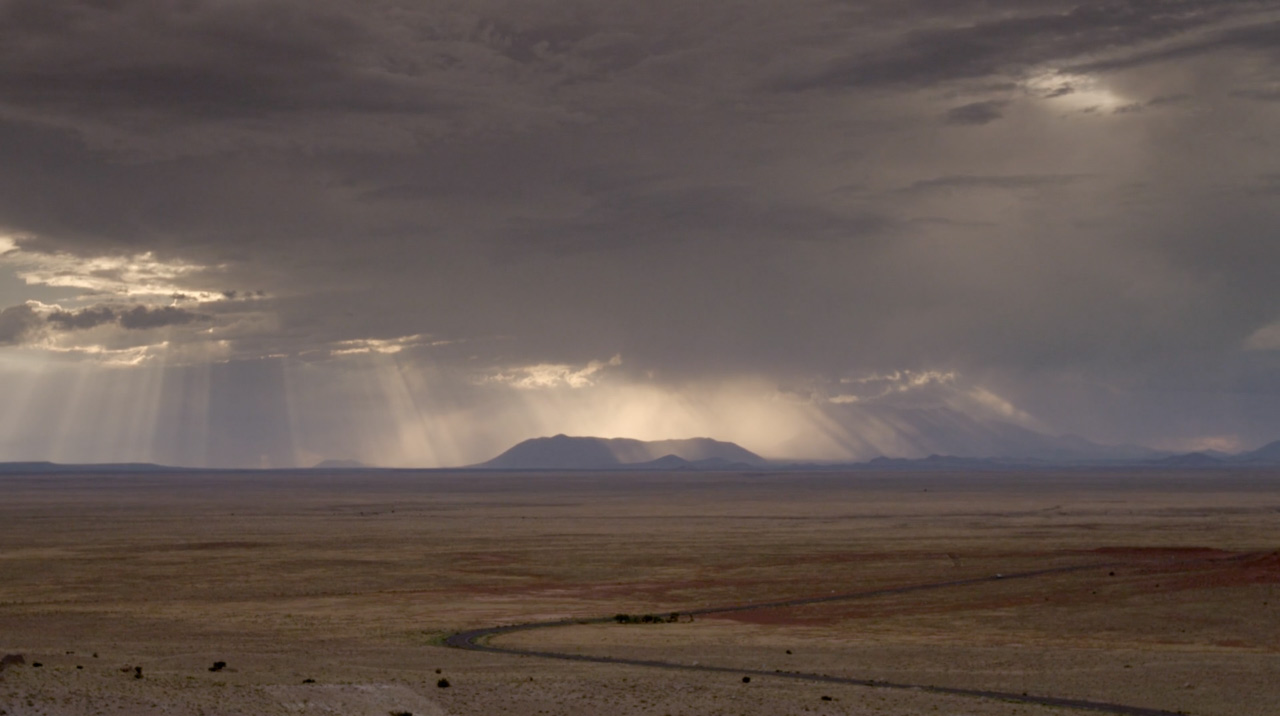 Science v. Religion: Genesis to Genetics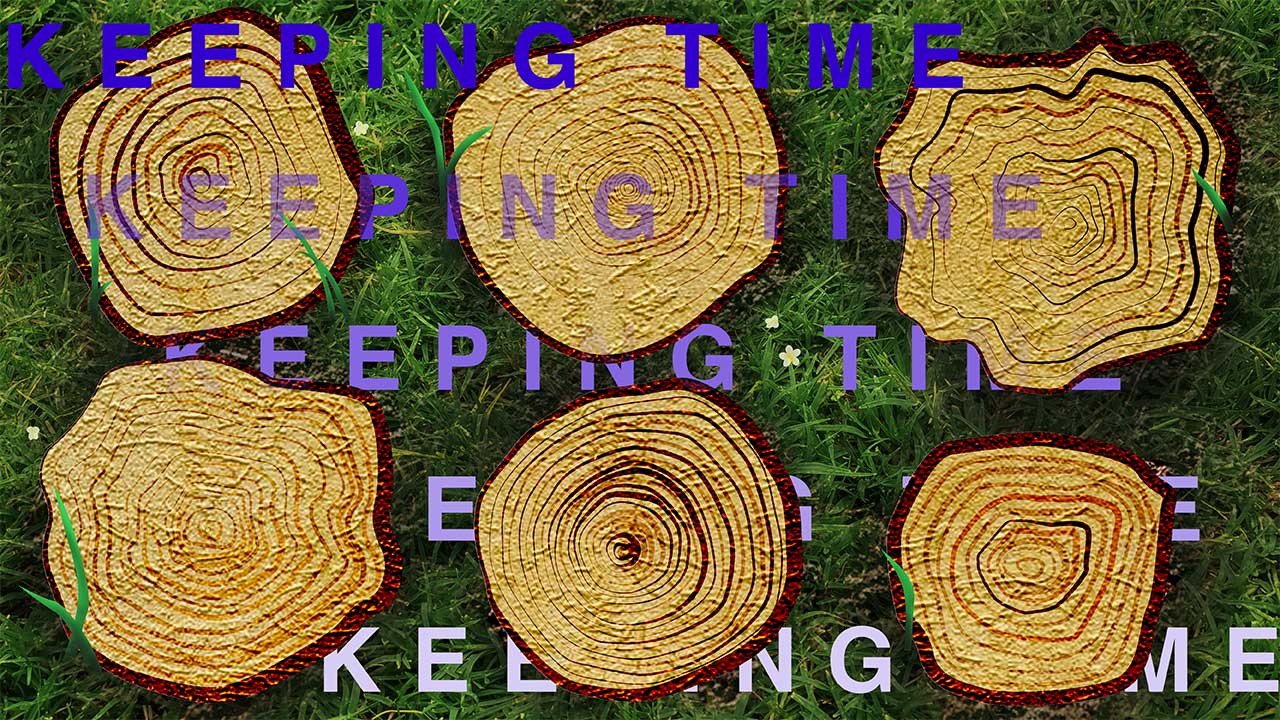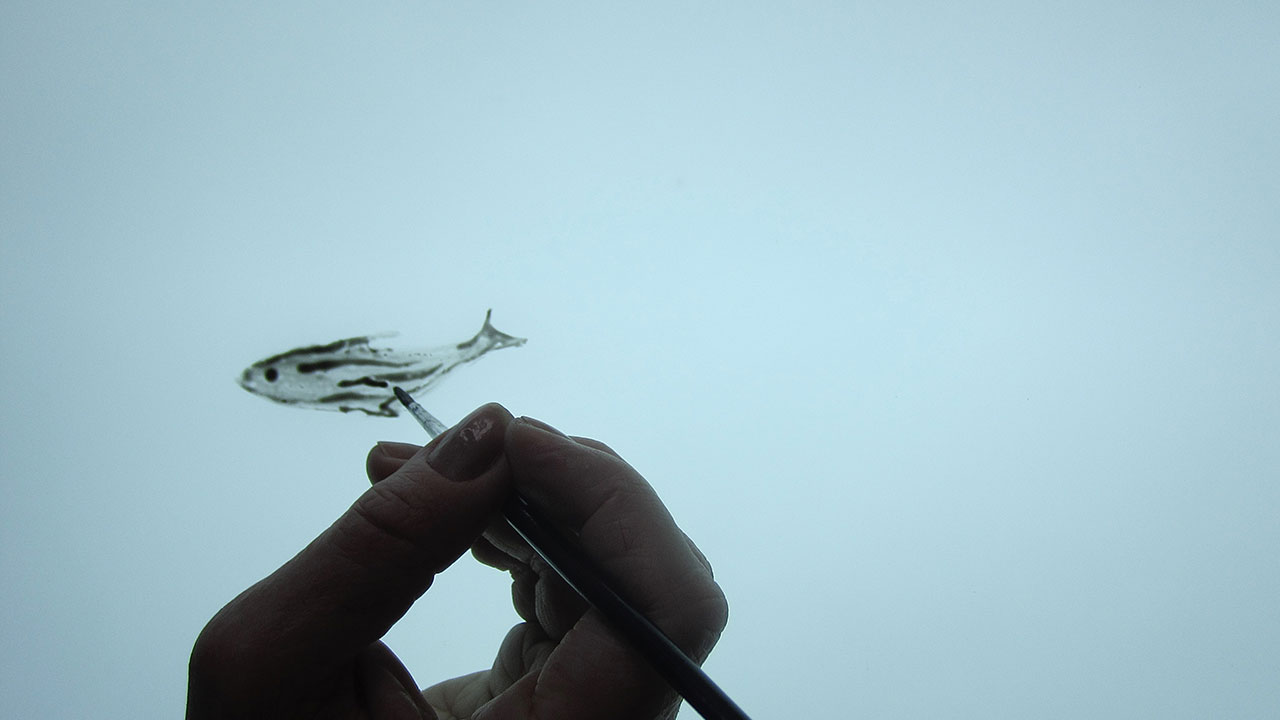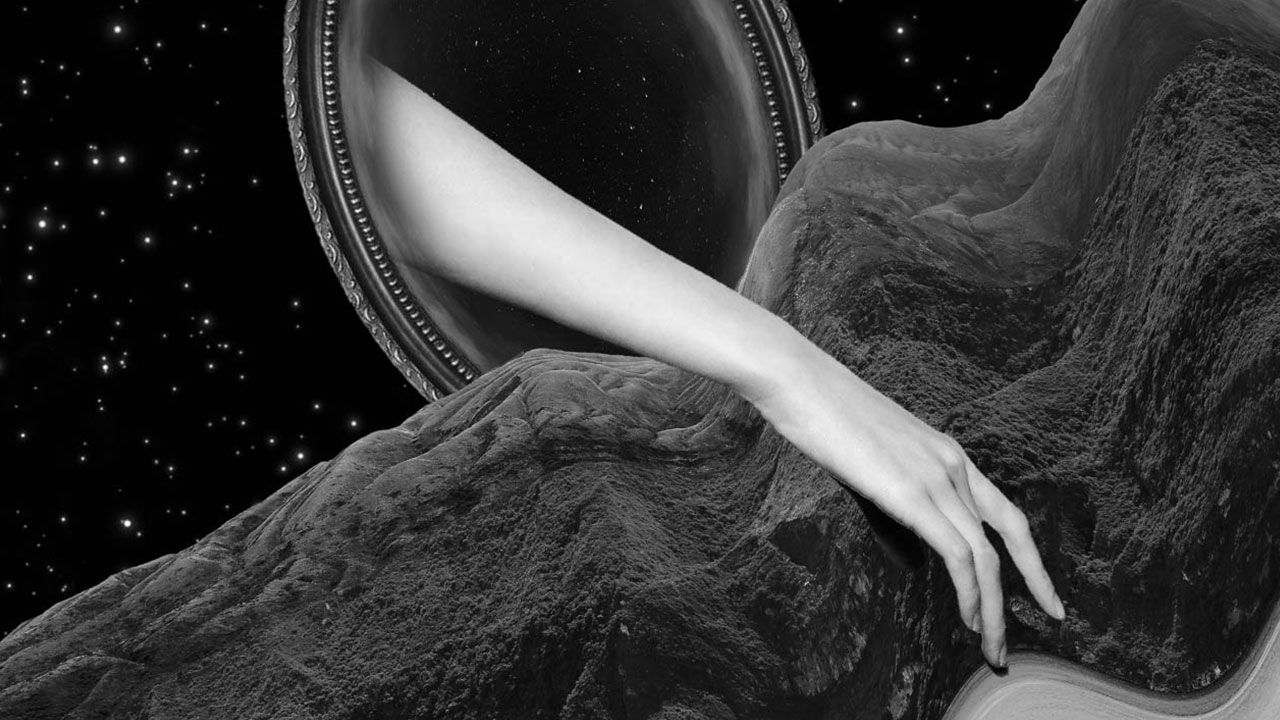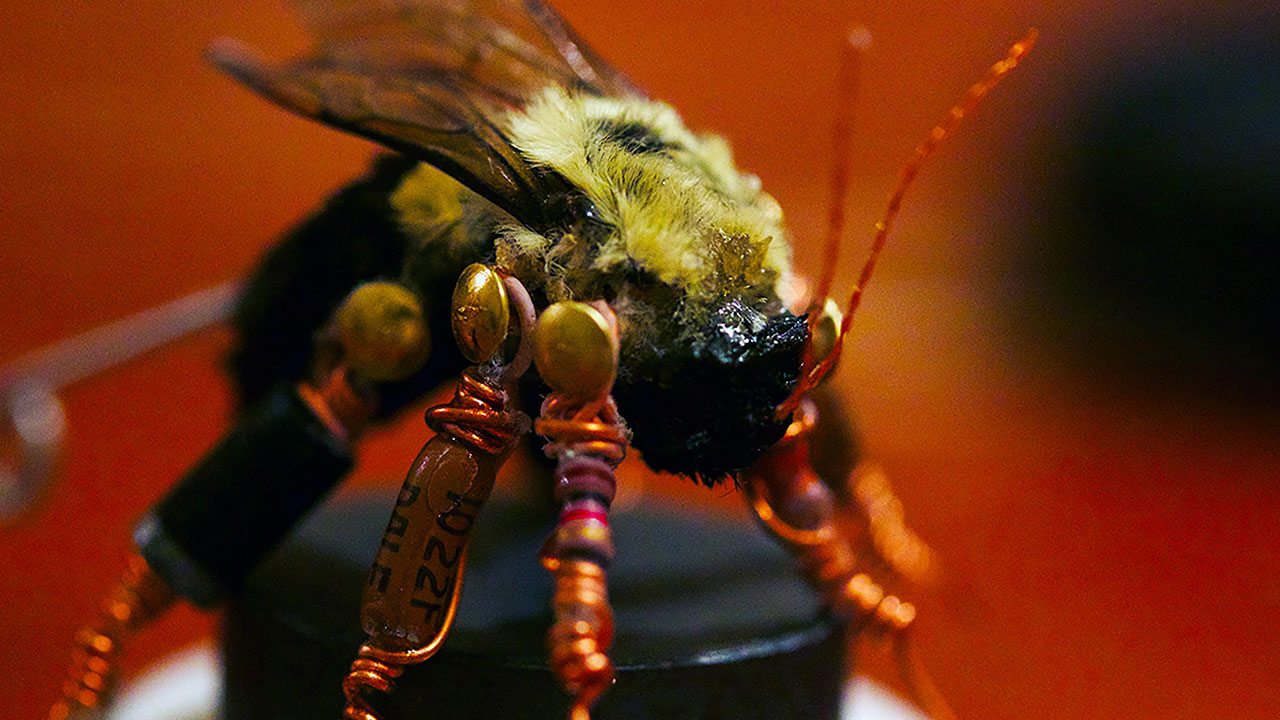 New Life: Survival and Resurrection in short film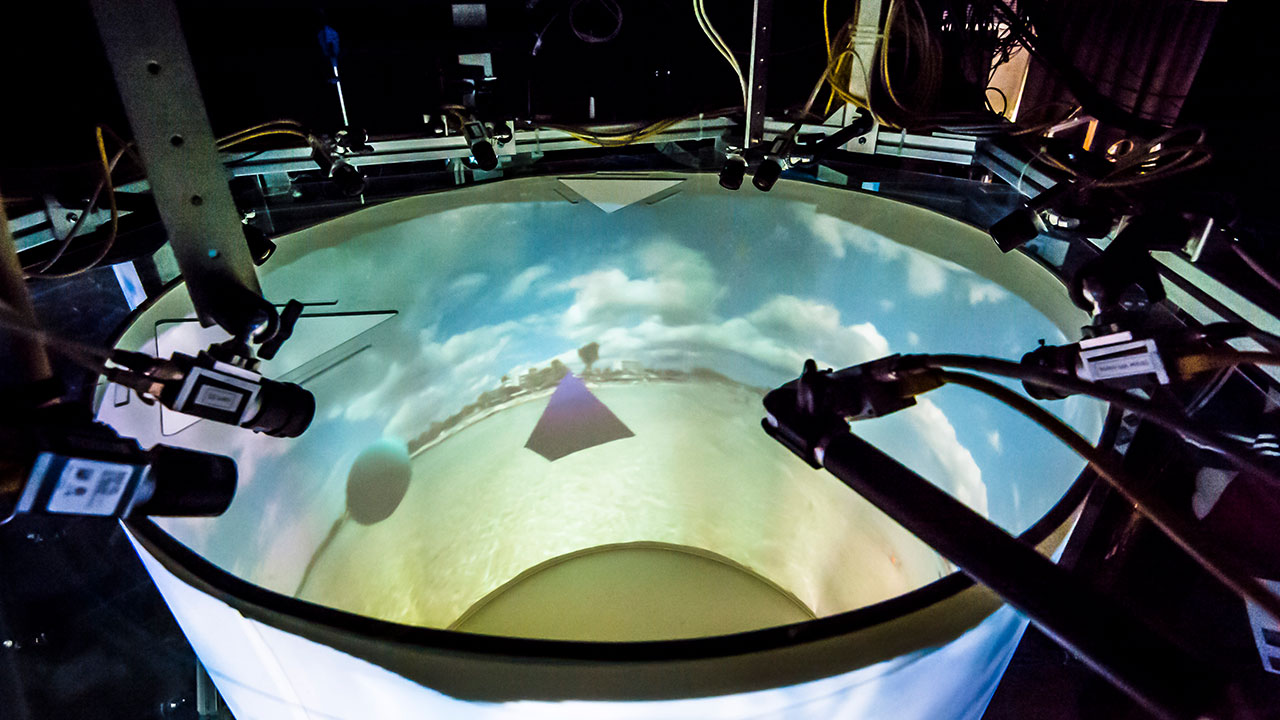 Virtual Reality for Freely Moving Animals
In Search of the Persian Leopard and Beyond: Rare Wildlife Films of Iran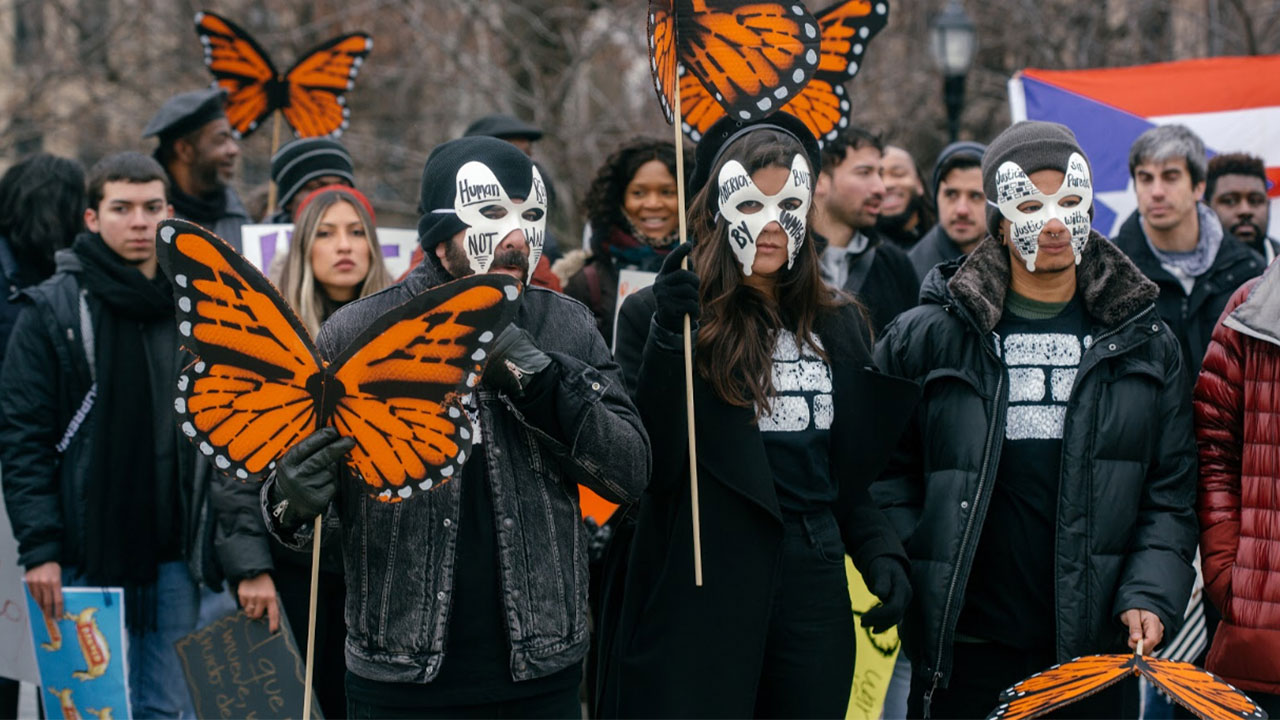 On The Wings of The Monarch: Behind-the-Scenes with Labocine's First Feature
Visualizing an Intimate Journey Through the Brain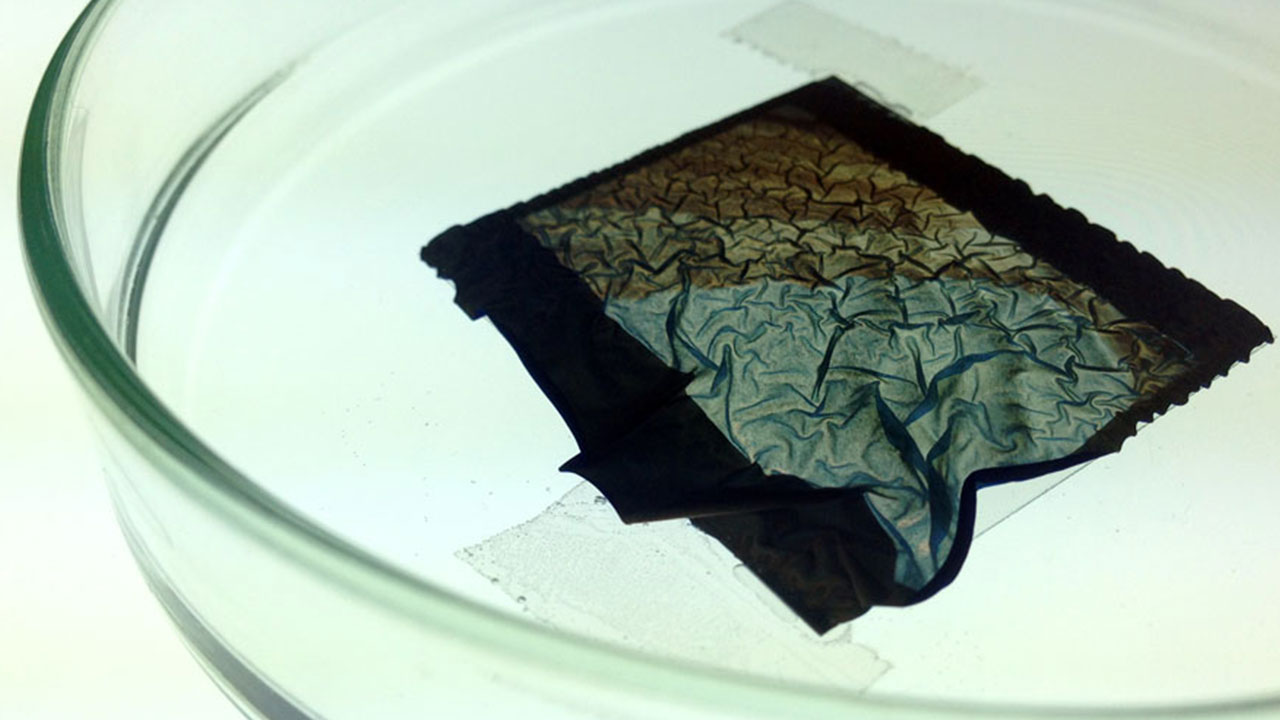 Old Growth: A material metaphor for humanity's effects on the environment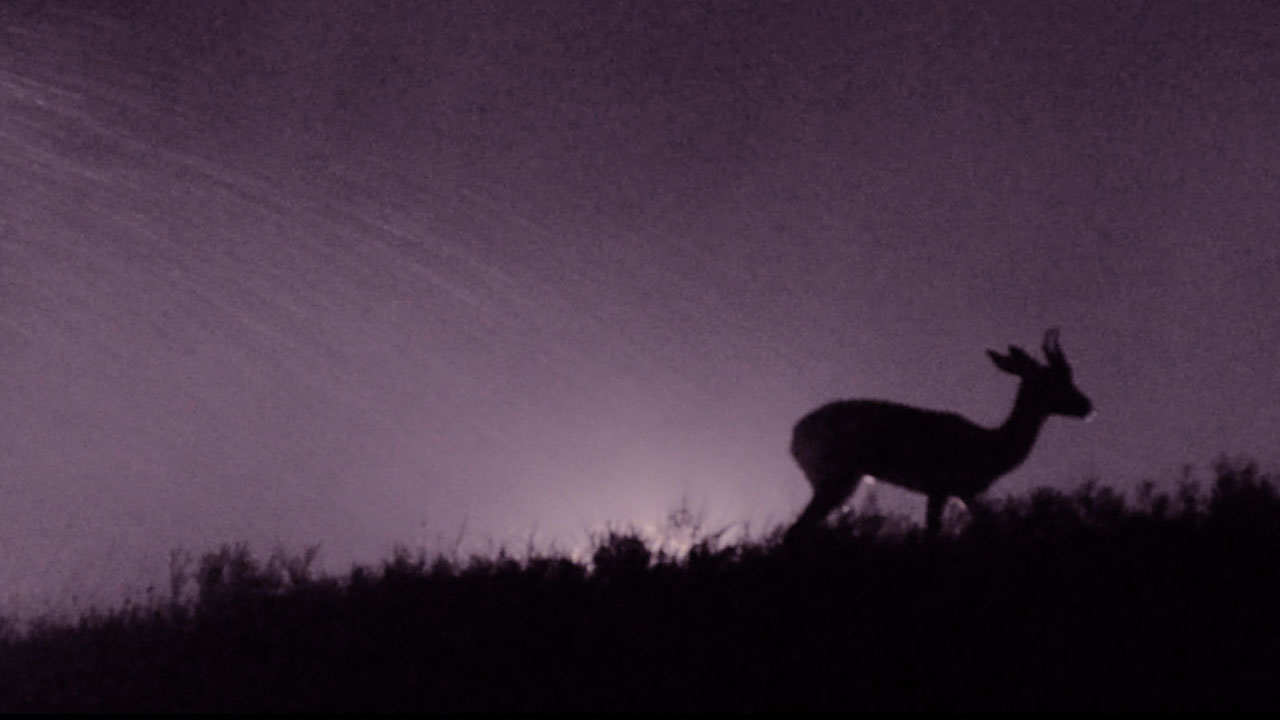 Animal Perspectives in Science and Fiction in the UAE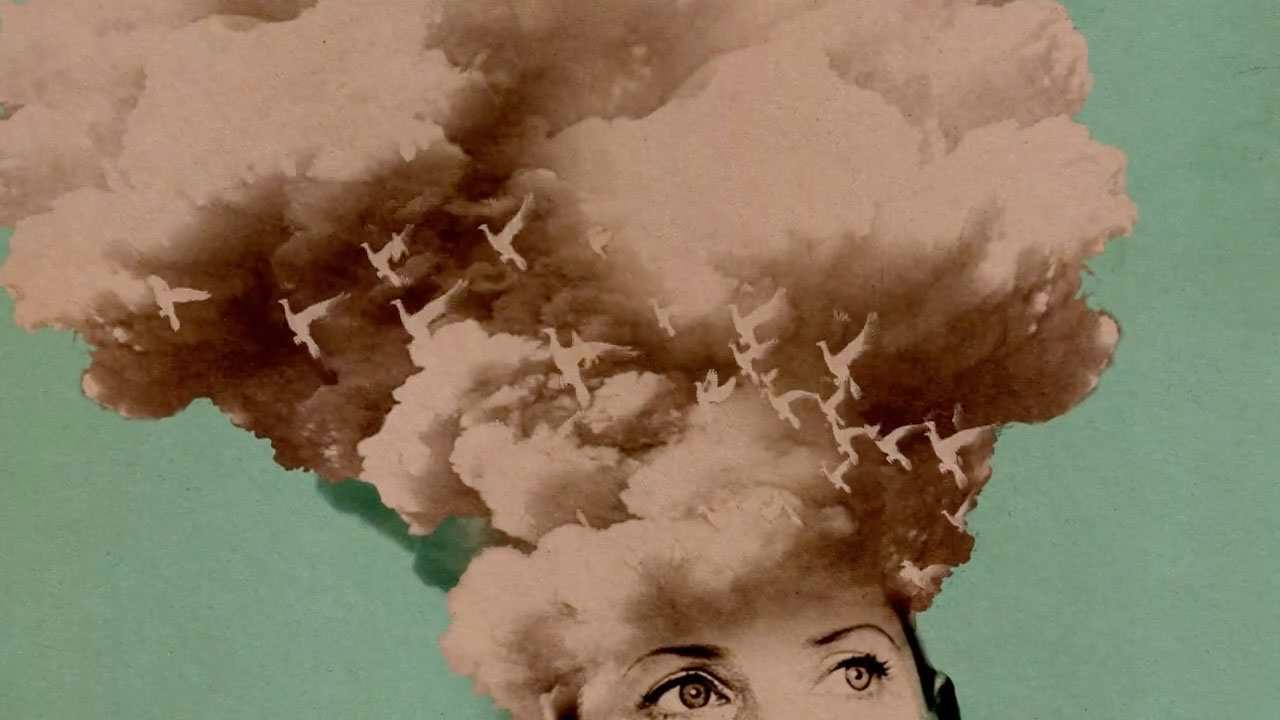 The Work of Tiffany Shlain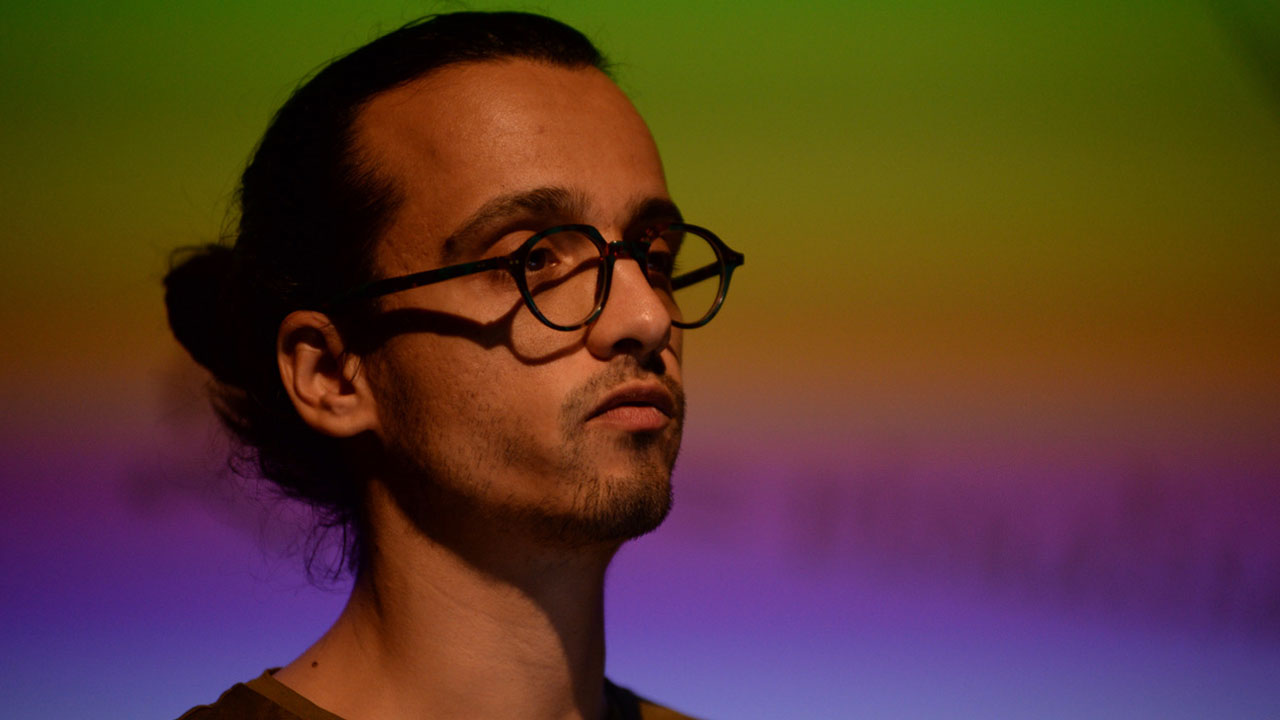 Endless Forms Most Beautiful: The Scientific Art of Markos Kay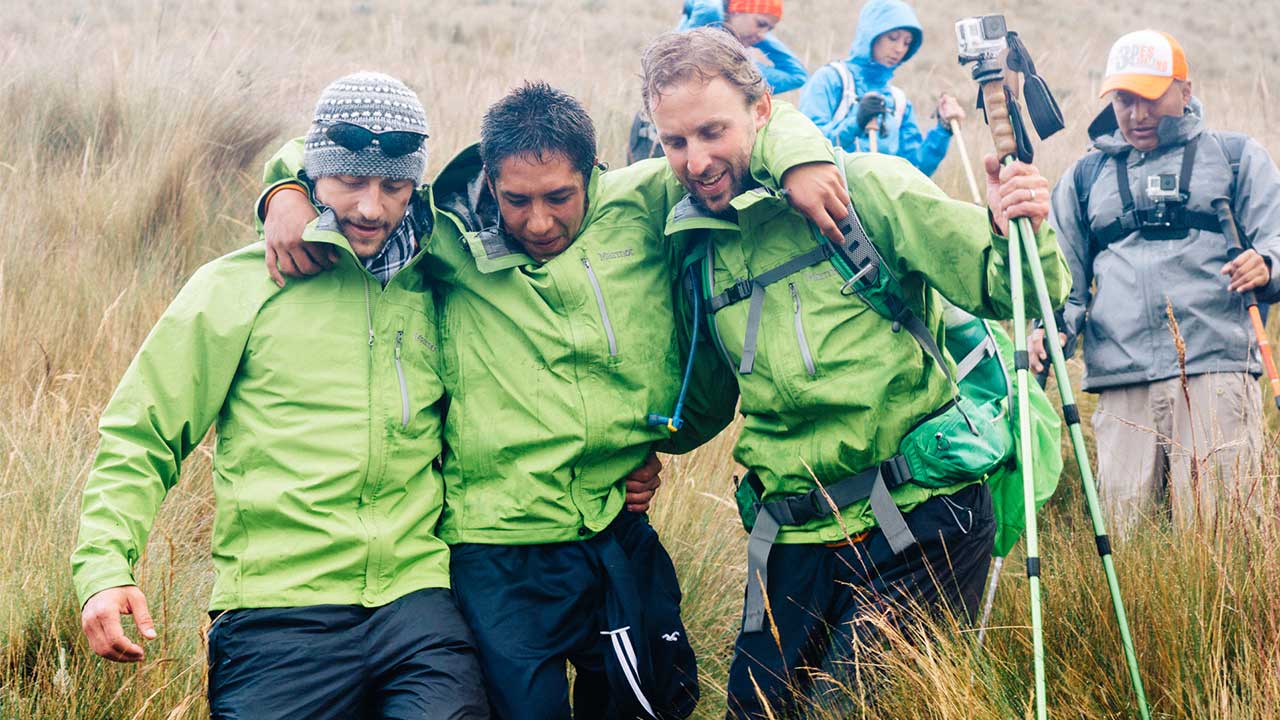 A Chance to Climb Mountains
What Science Reveals About the Importance of Gratitude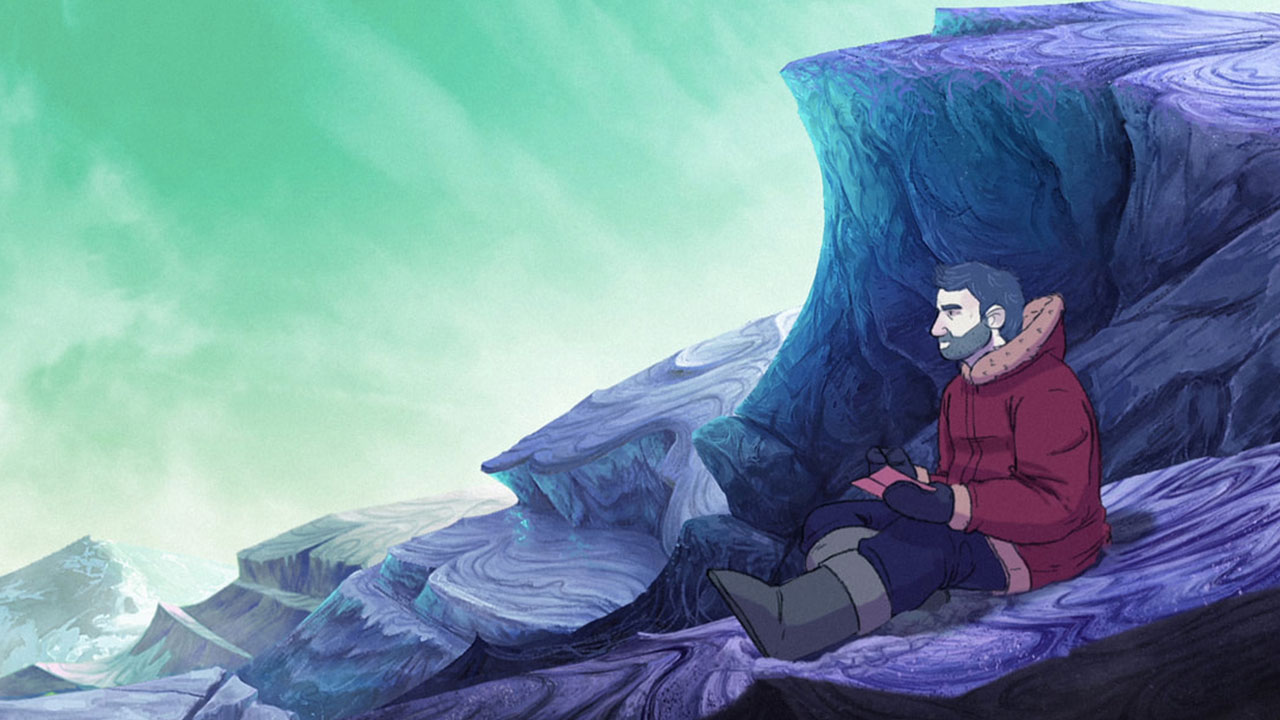 Below 0 Degrees - ON SCREEN from Labocine
A.D.A.M. - ON SCREEN From Labocine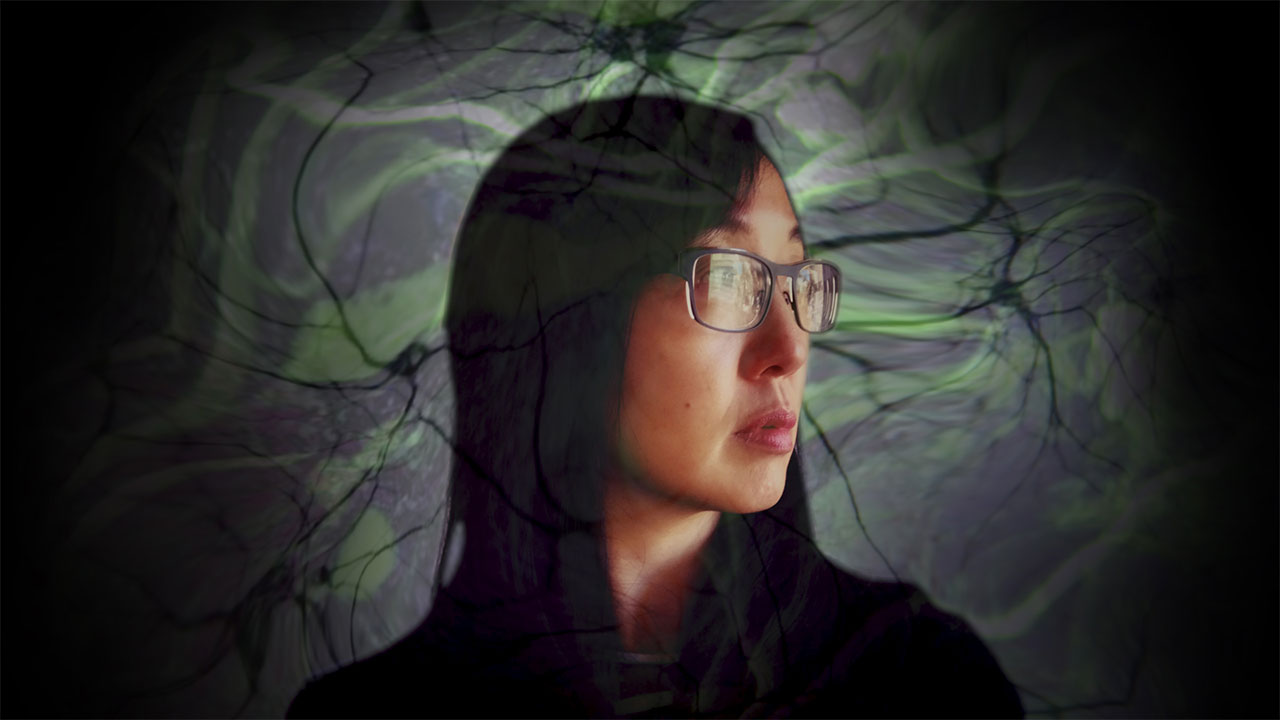 The Netherworld of Consciousness: Films of Jeannette Louie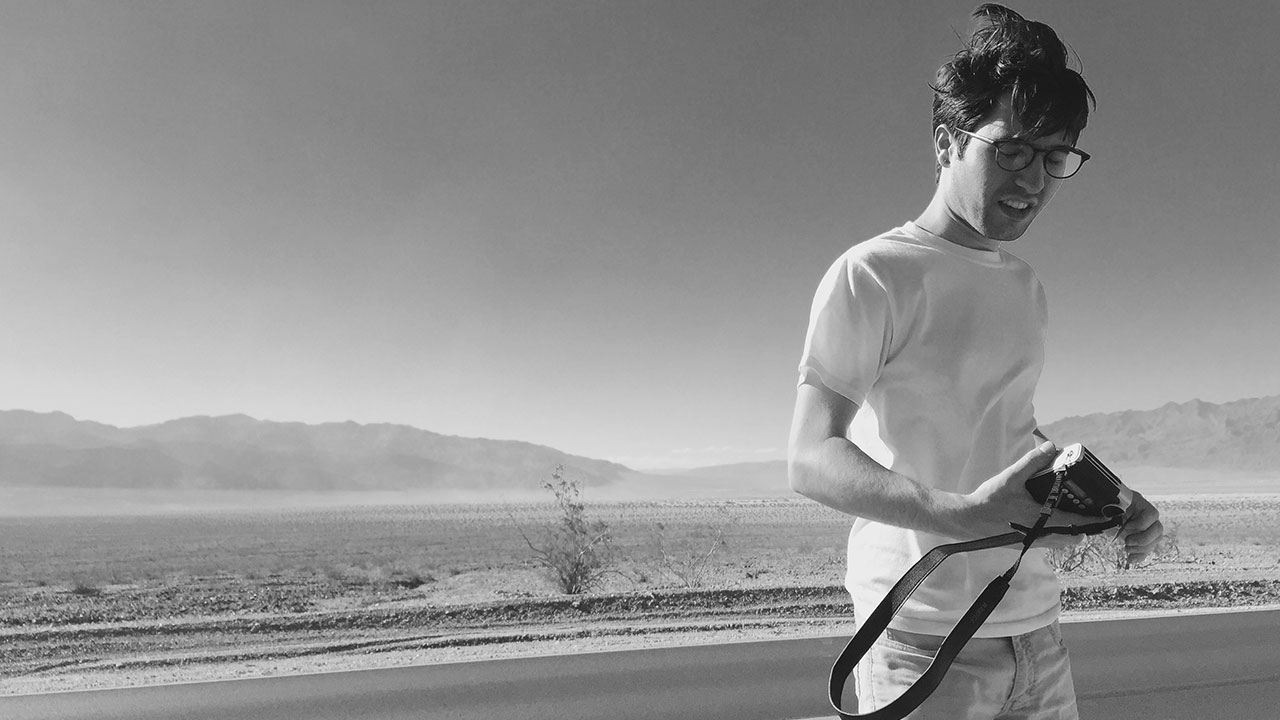 SciArt On Screen: Quimtai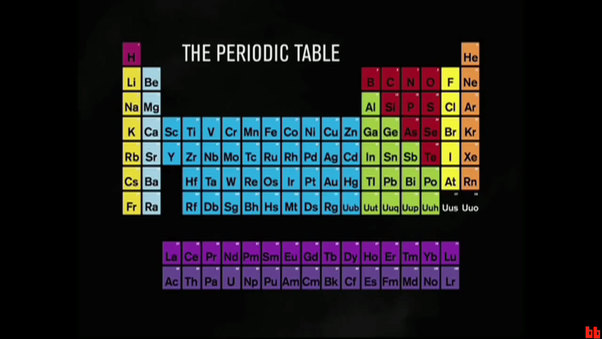 Adding film to the chemistry syllabus (Week 1)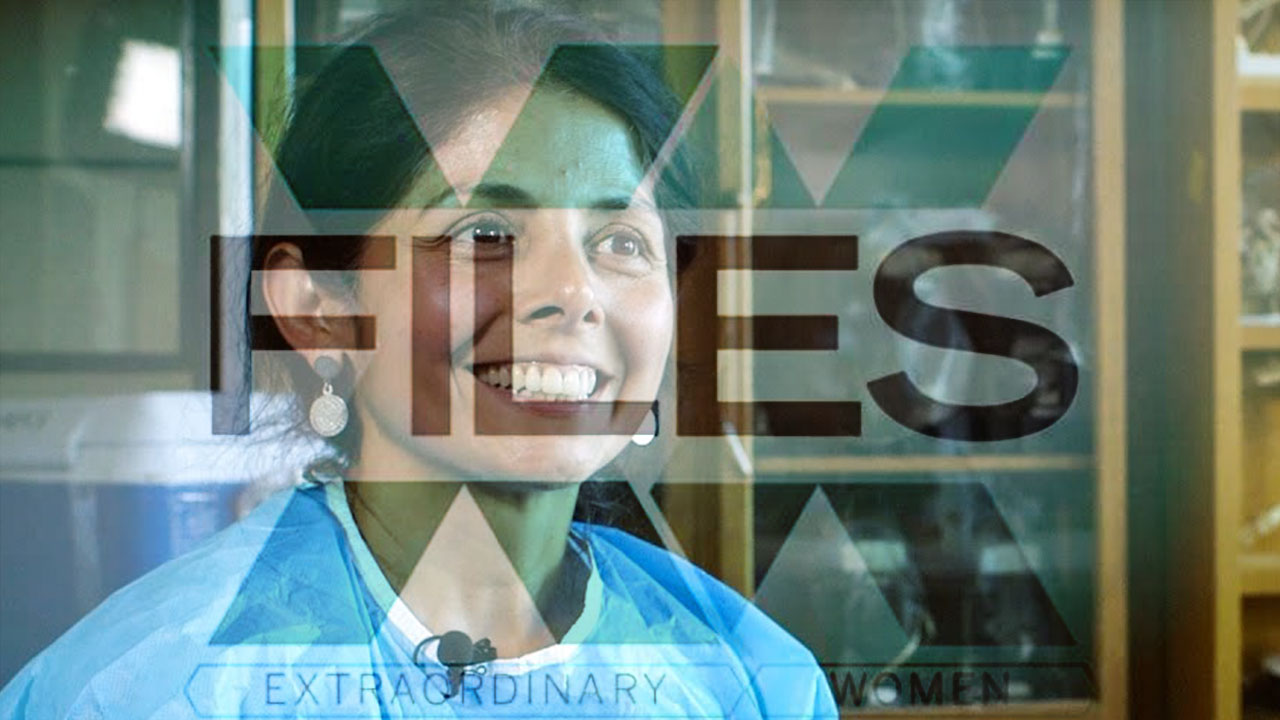 The X X Files Series Pays Tribute to Women in Science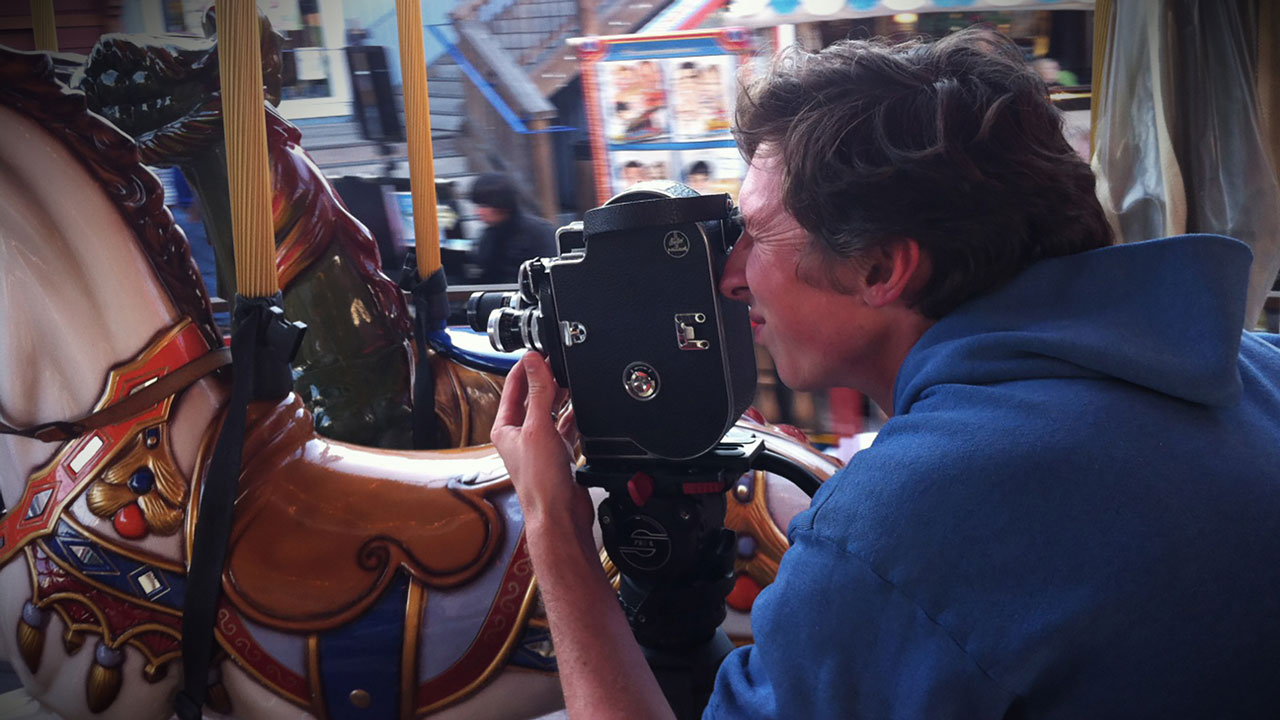 Close Examinations: Decibels, Droughts & Death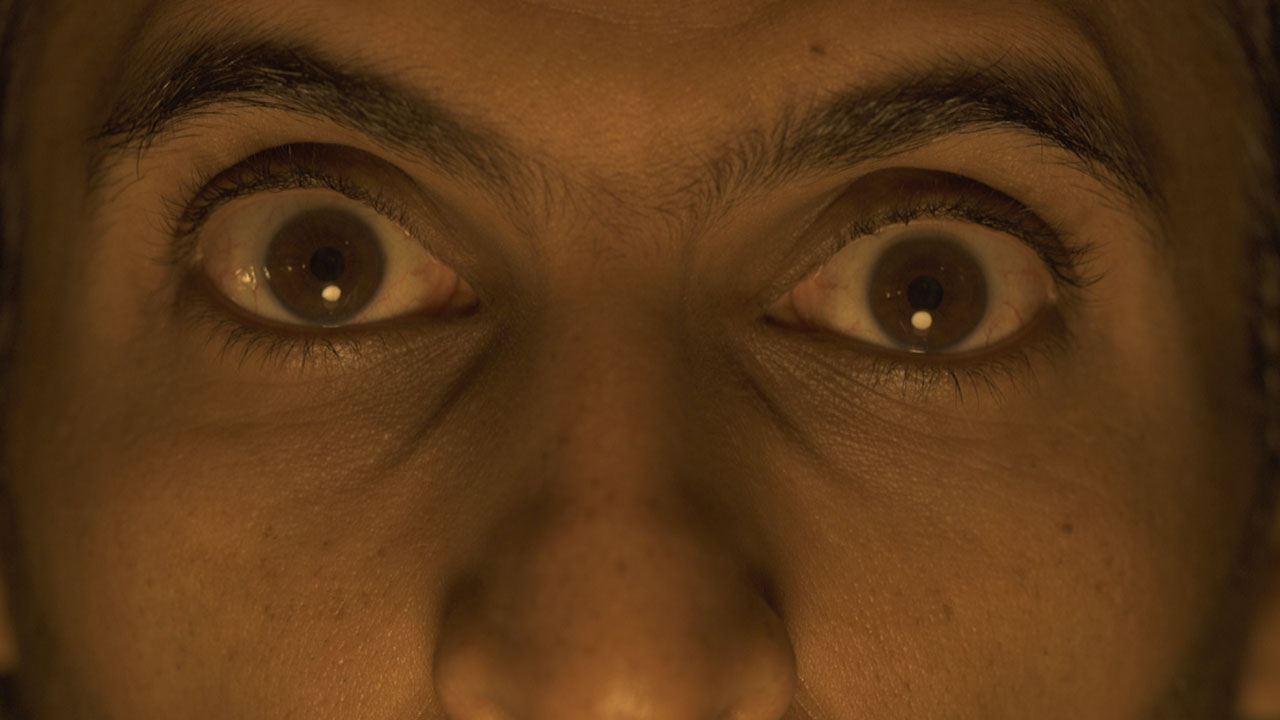 The Marginalized Protagonist in Kuwaiti Short Films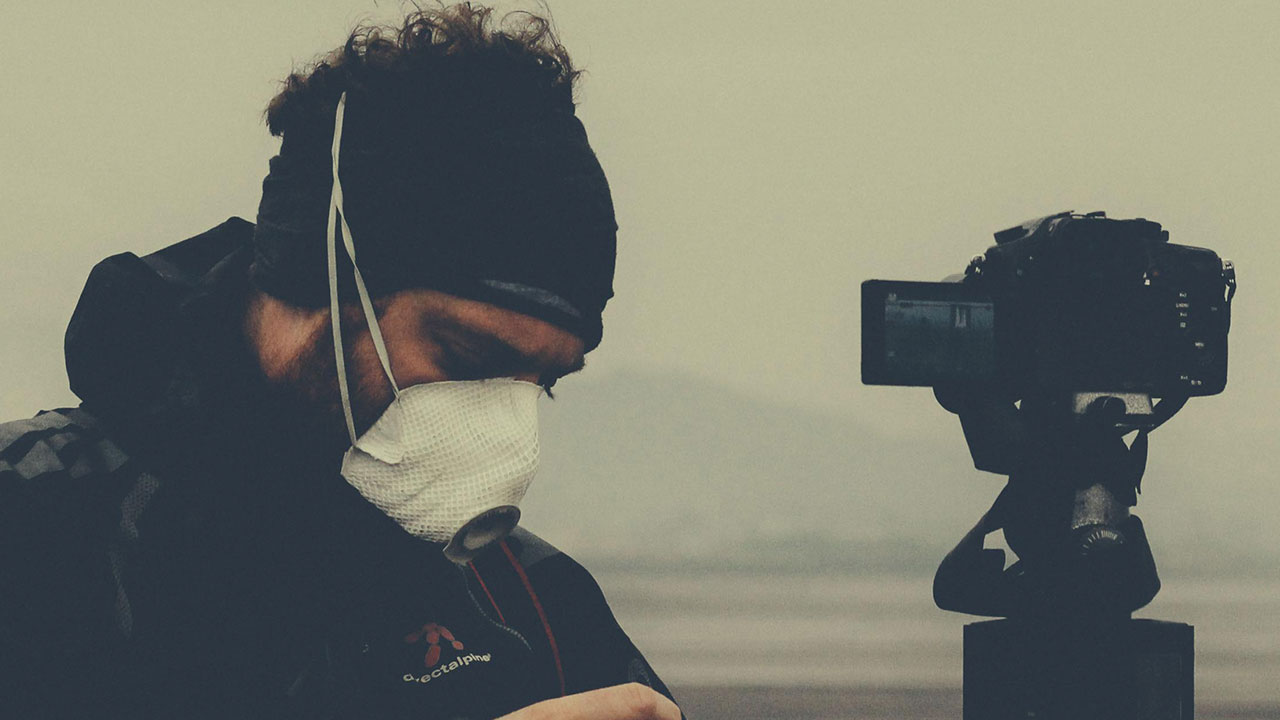 Stories from the the Edge of the Map
Nostalgia and the Natural World: a Lilian Mehrel Multiverse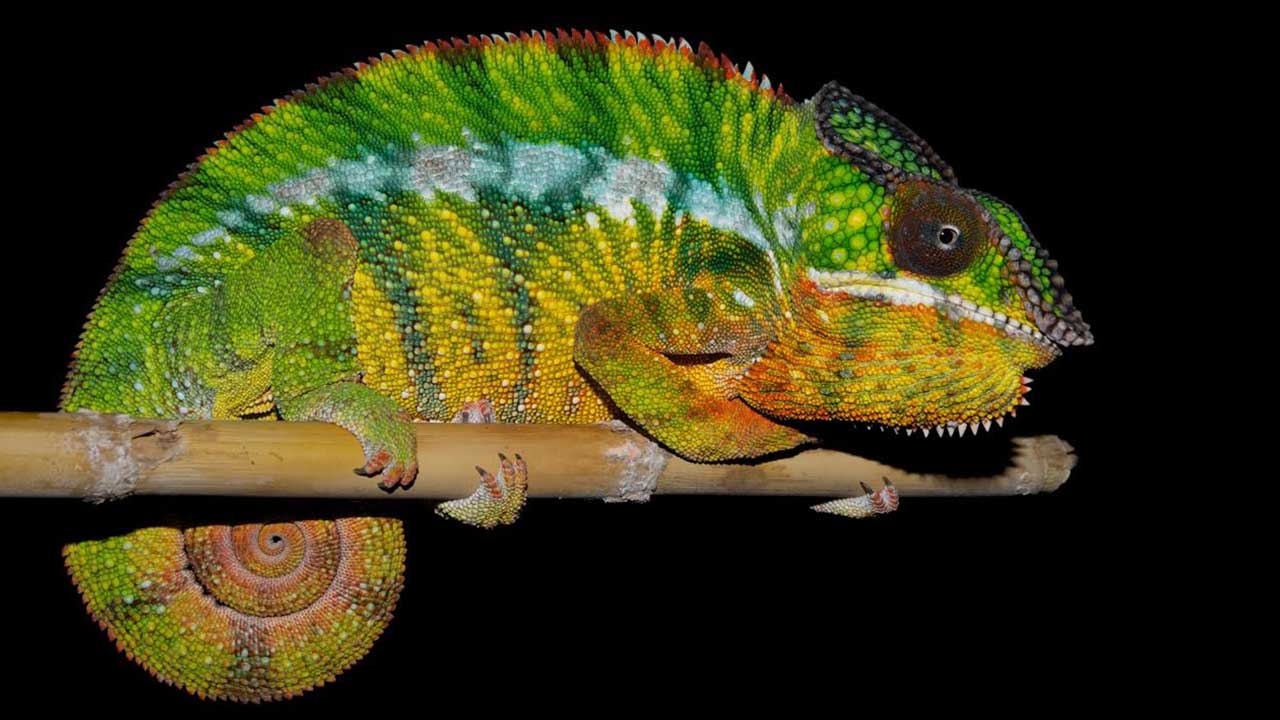 Recording a Chameleon Changing its Color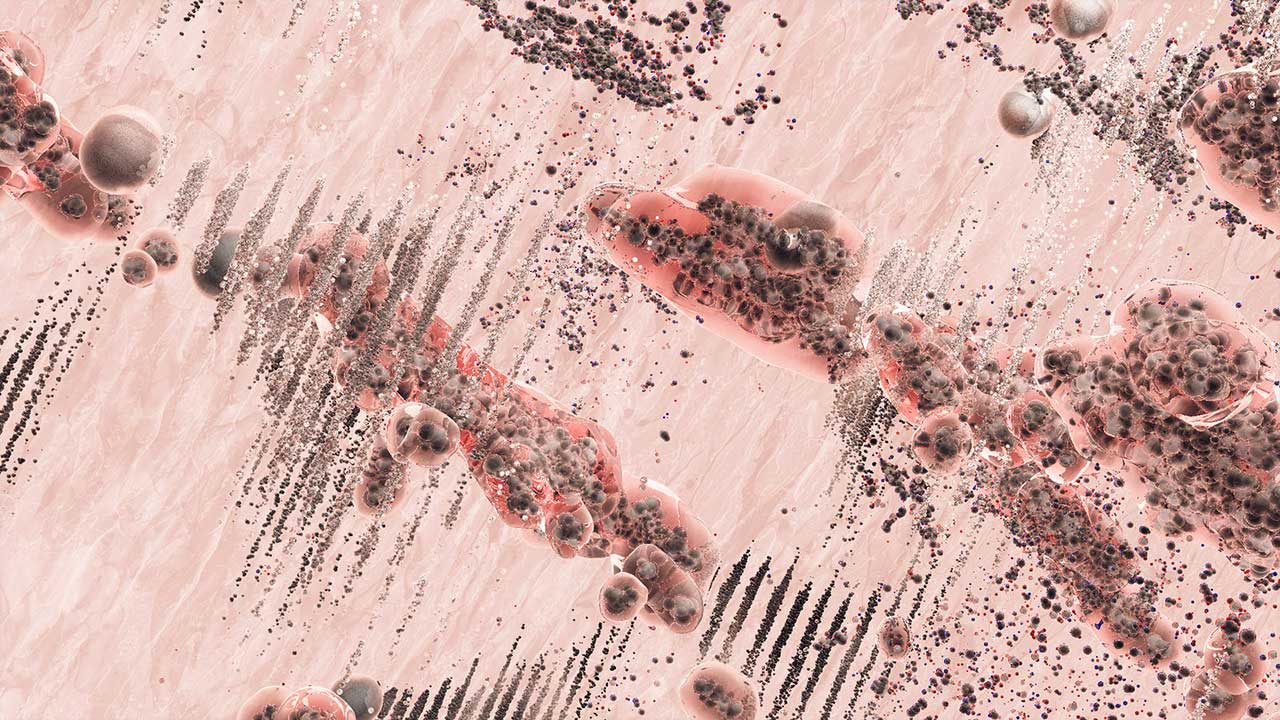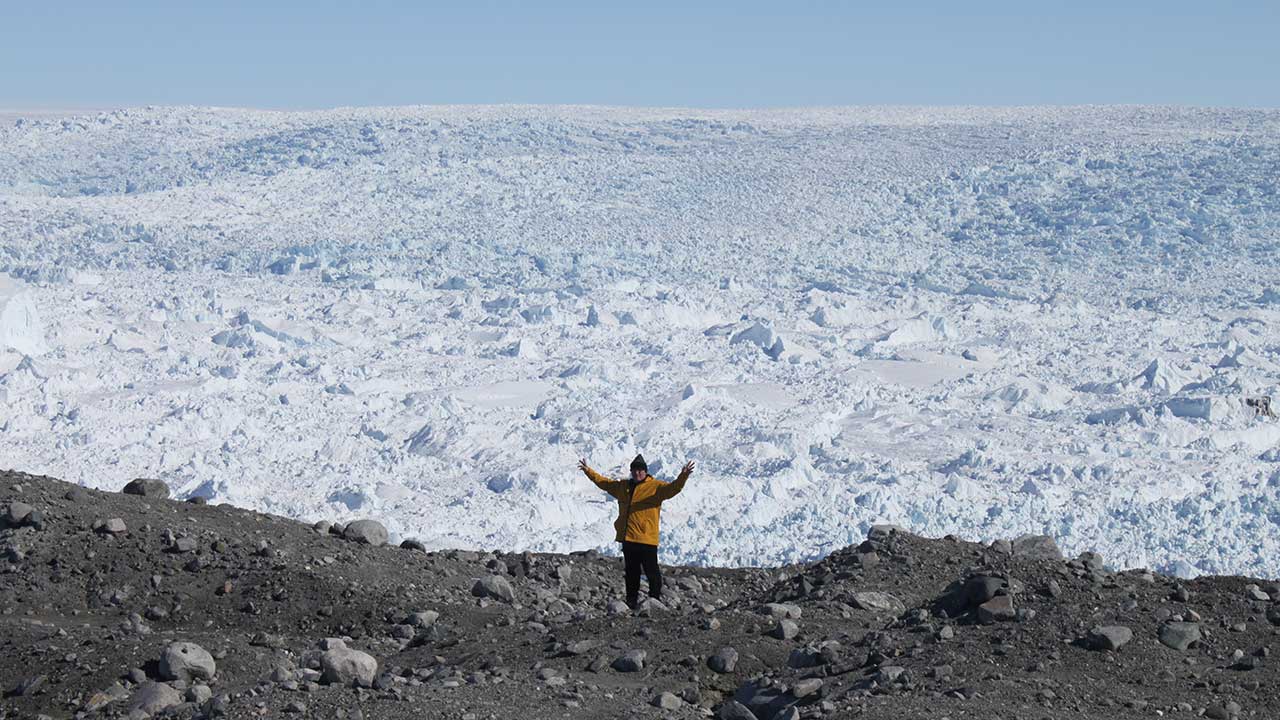 Visualizing the Real-World Effects of Climate Change on Glacier Streams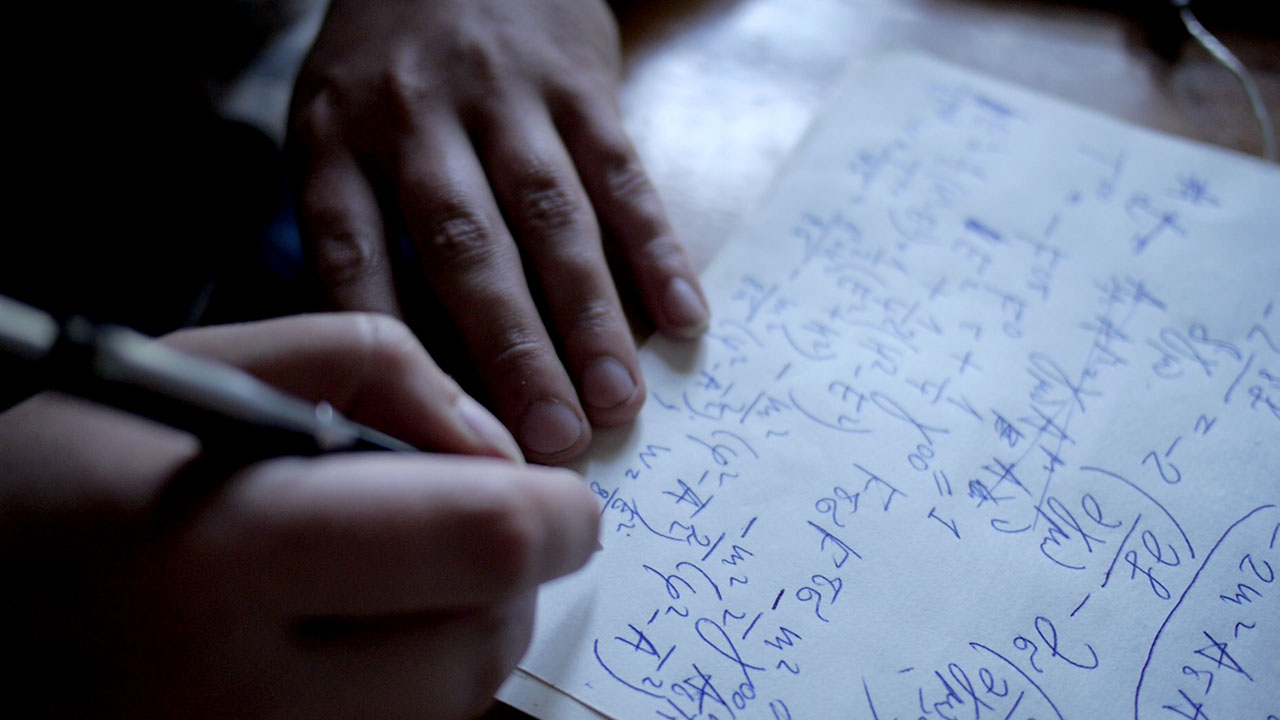 The Poetry and the Prose of Math - Part 2: Prose
Border landscapes: The River is a Seam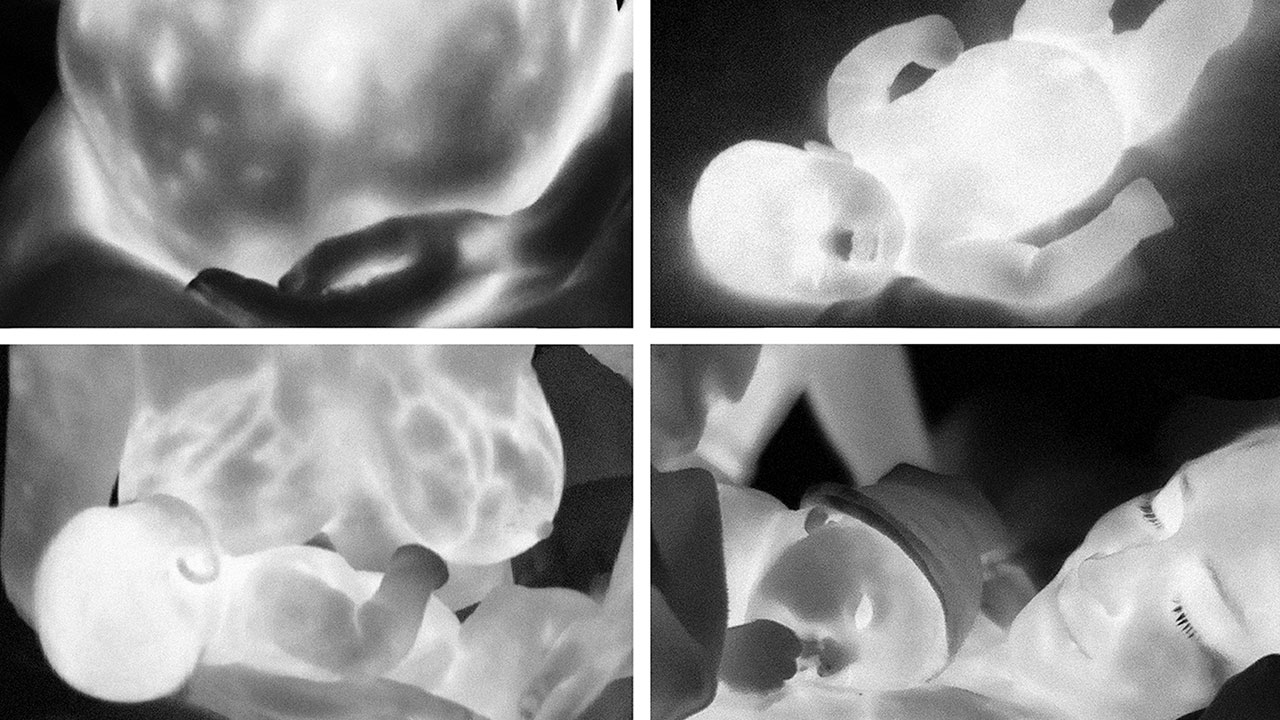 Marne Lucas: A Pioneer in Infrared Experimental Art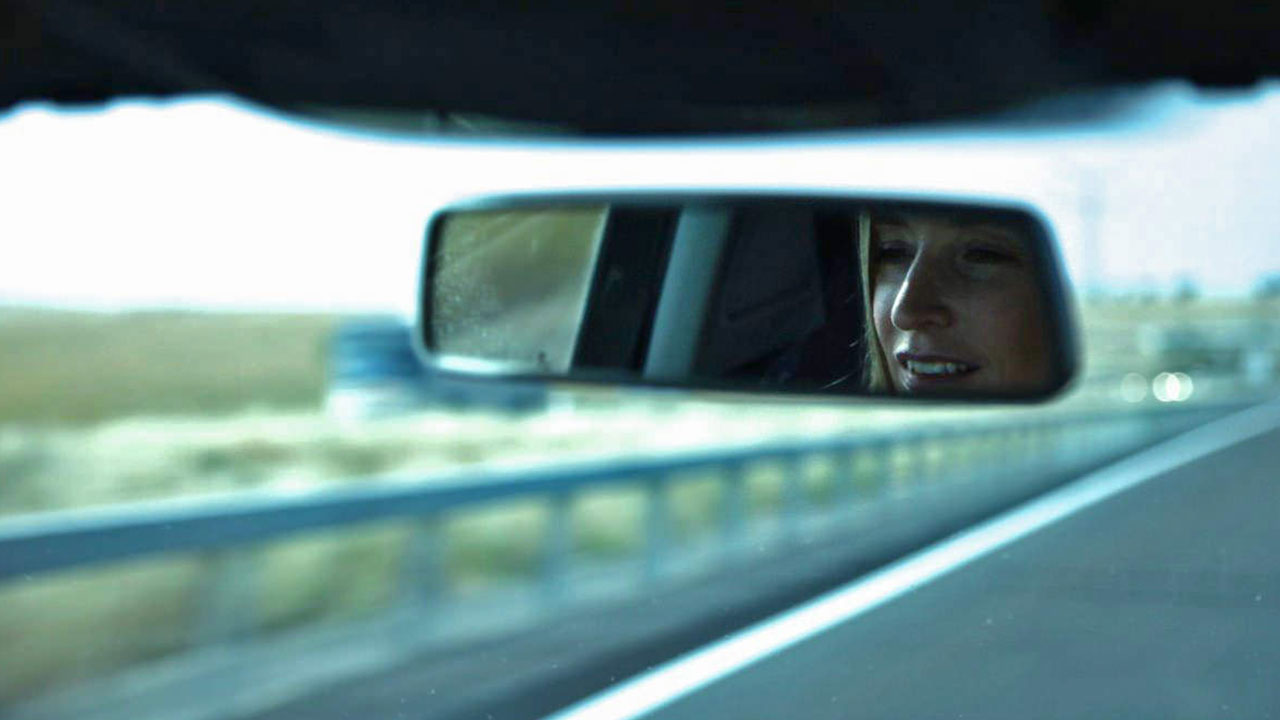 A Haunting Exploration into the Nature of Memory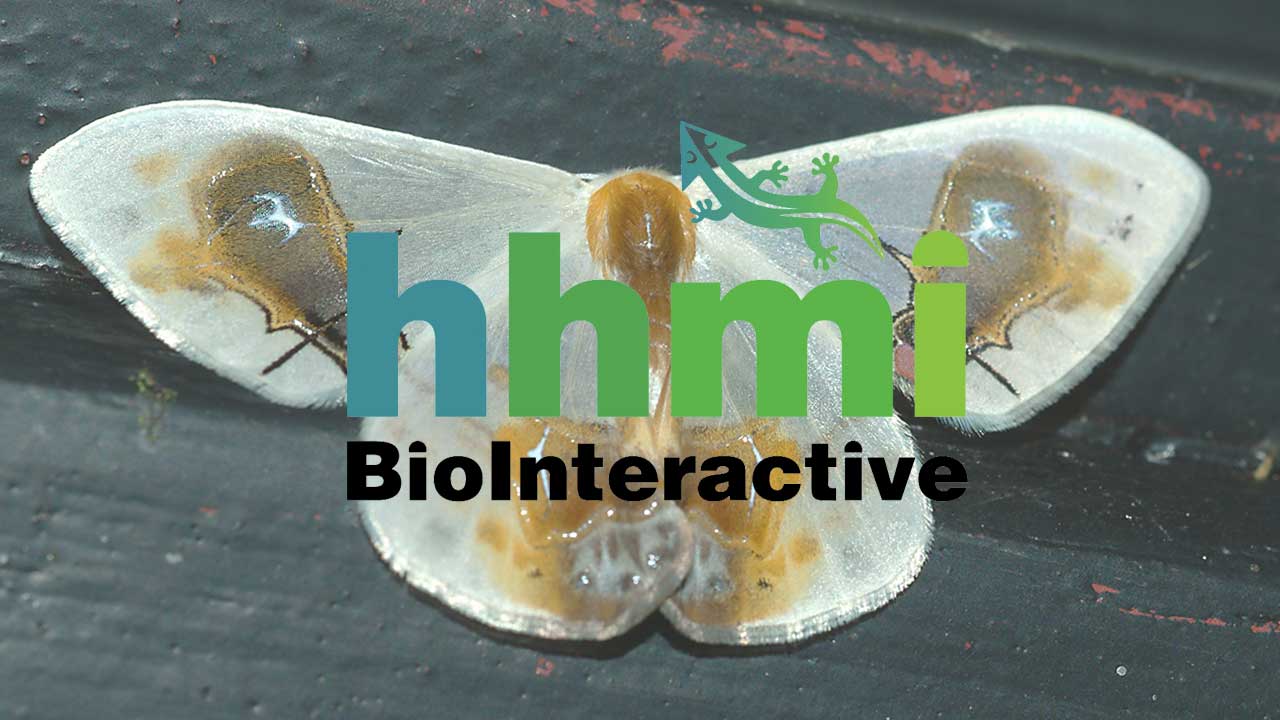 7 Videos That Use Beautiful Storytelling to Advance Science Education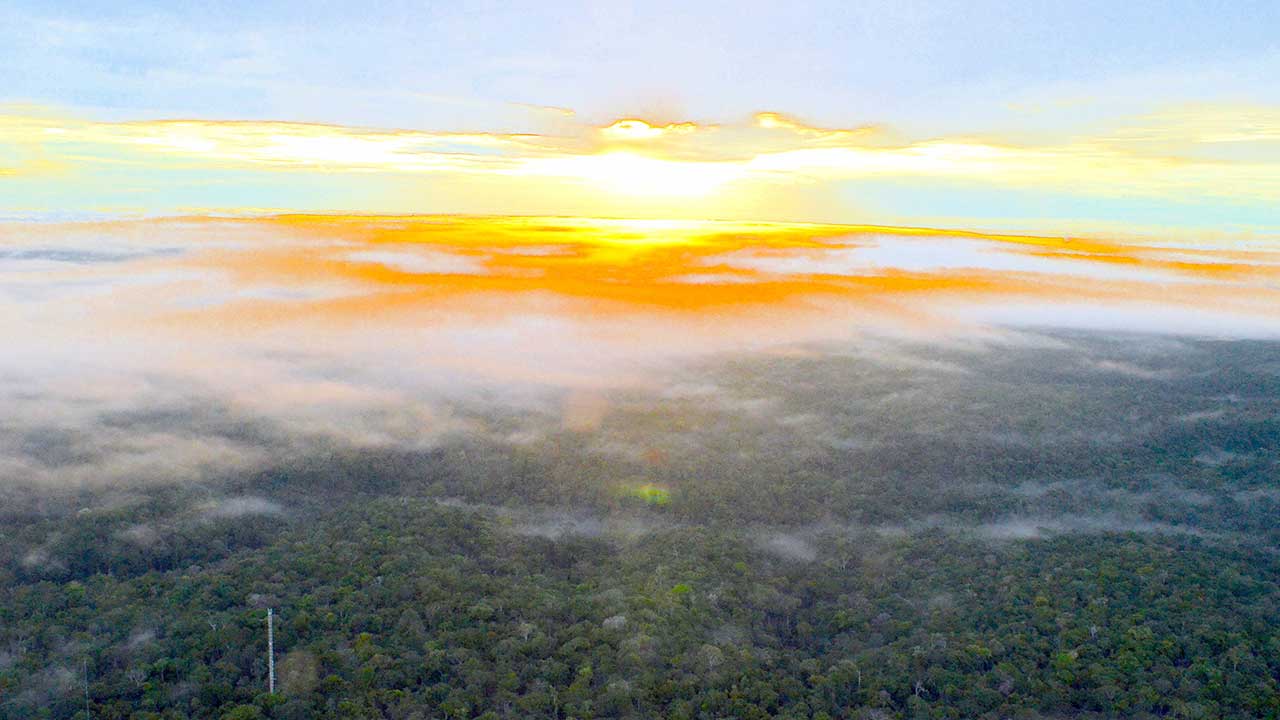 Global Warning: Reports Around the World on Climate Science
Landscapes & Language of the Anthropocene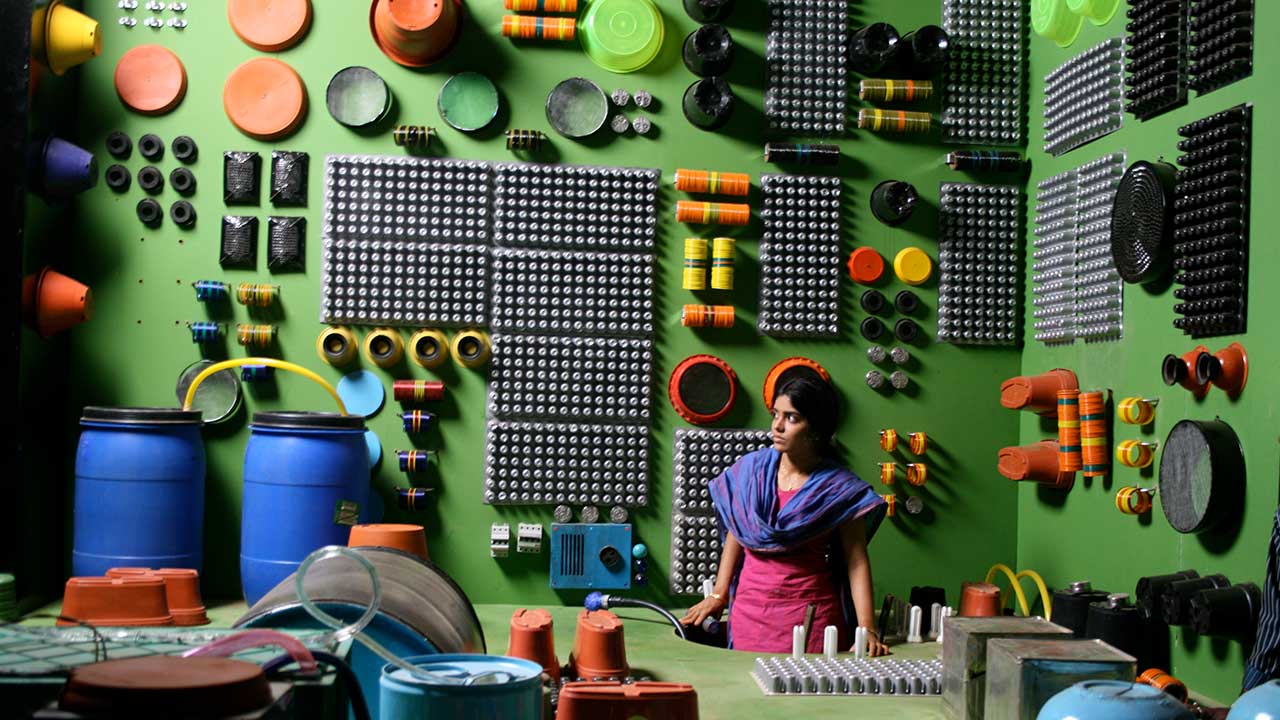 6 Scientific Journeys Through Present and Future India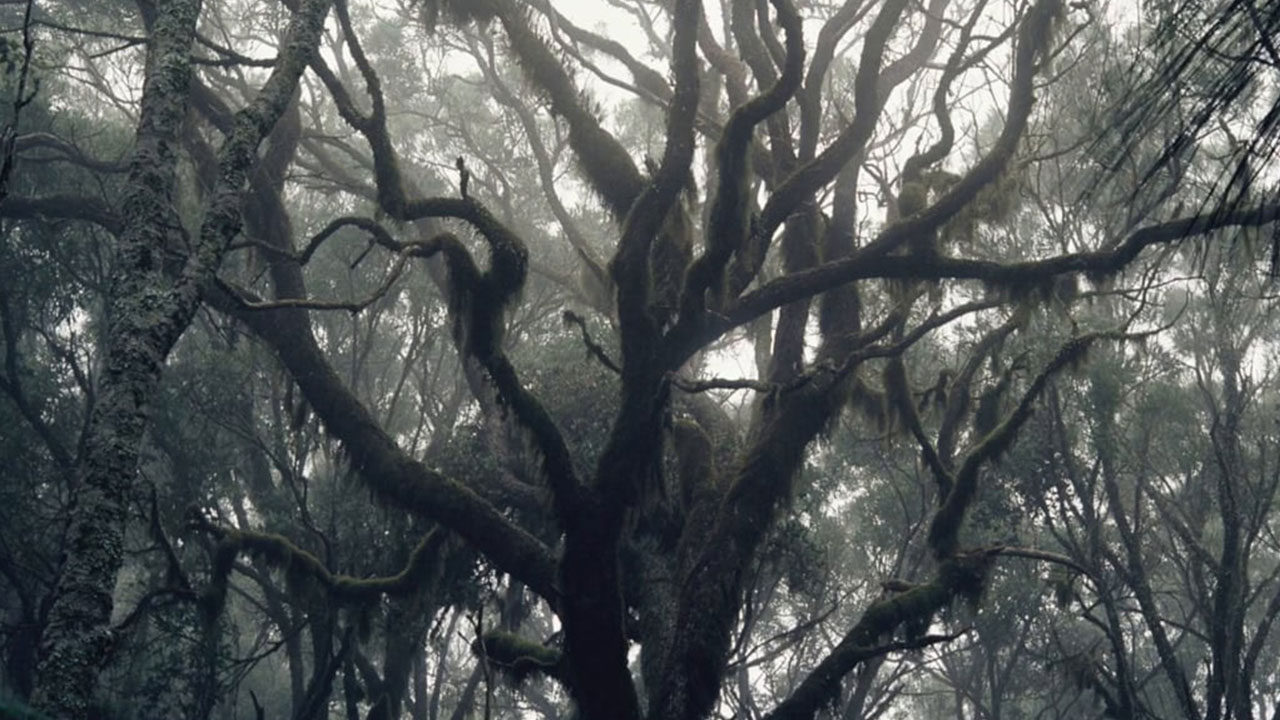 We and the Earth breathe together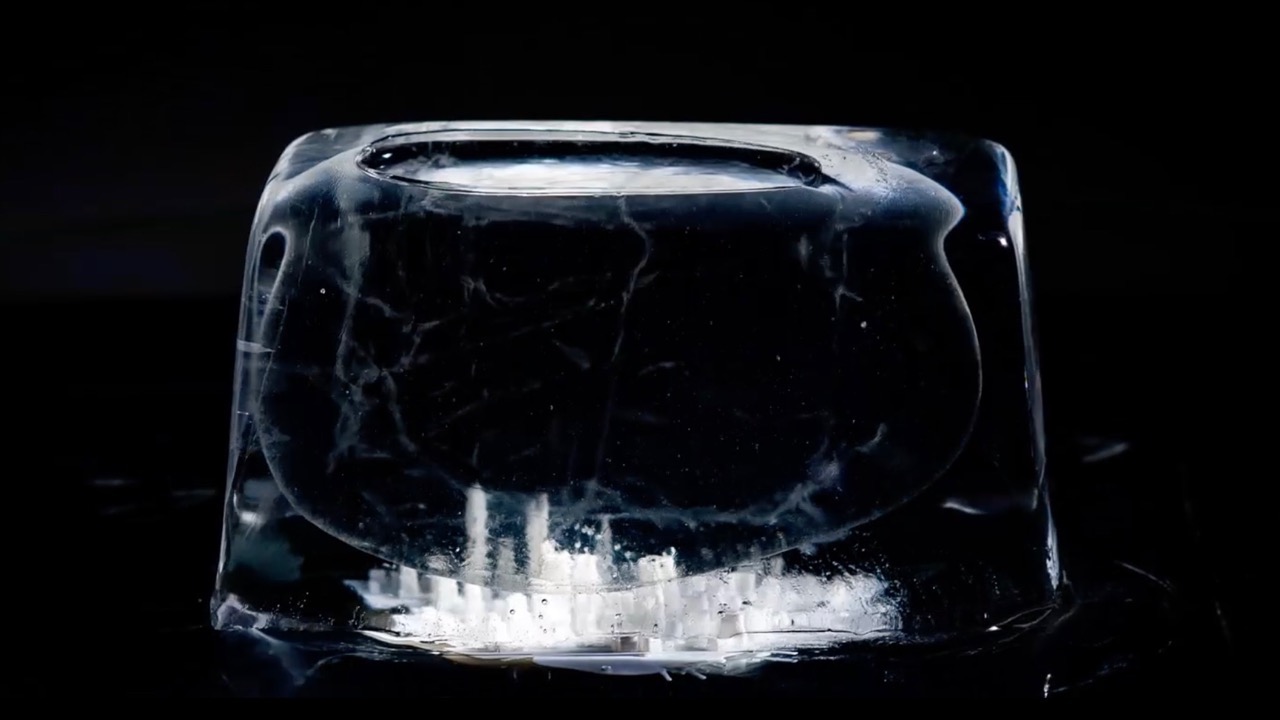 An Entertaining Journey Through Brain and Mind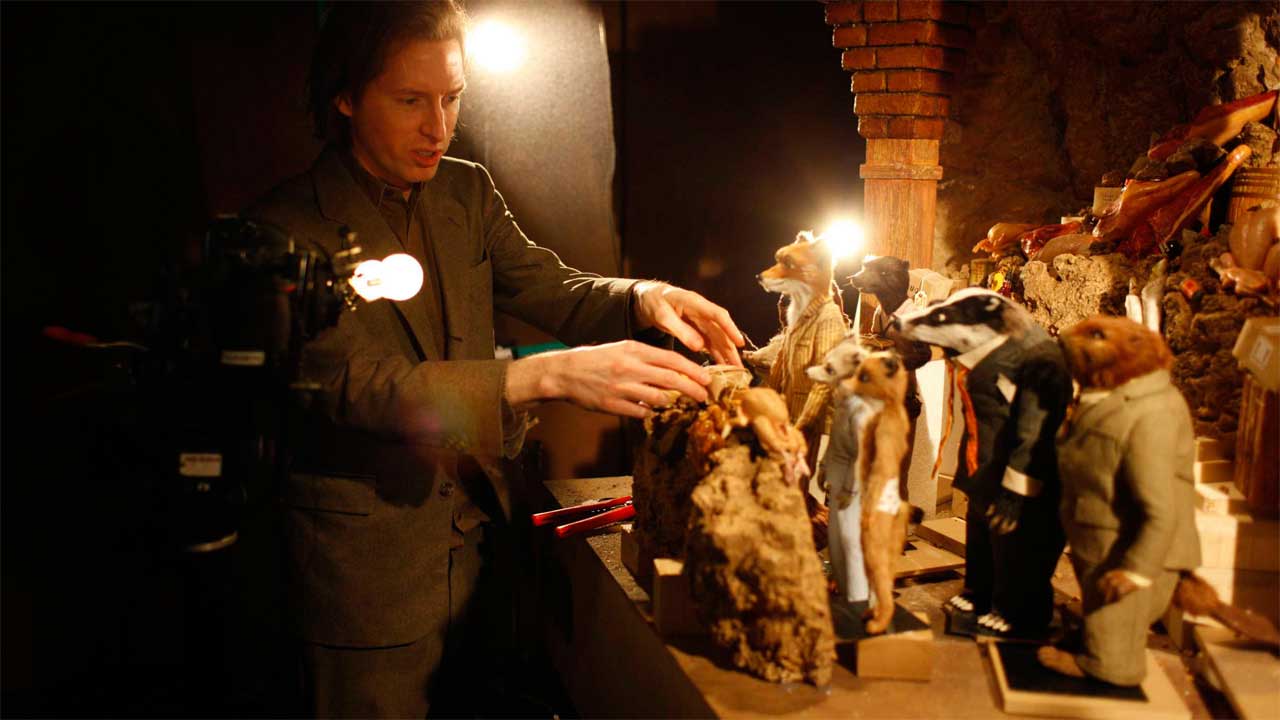 Stop Motion Narratives About Science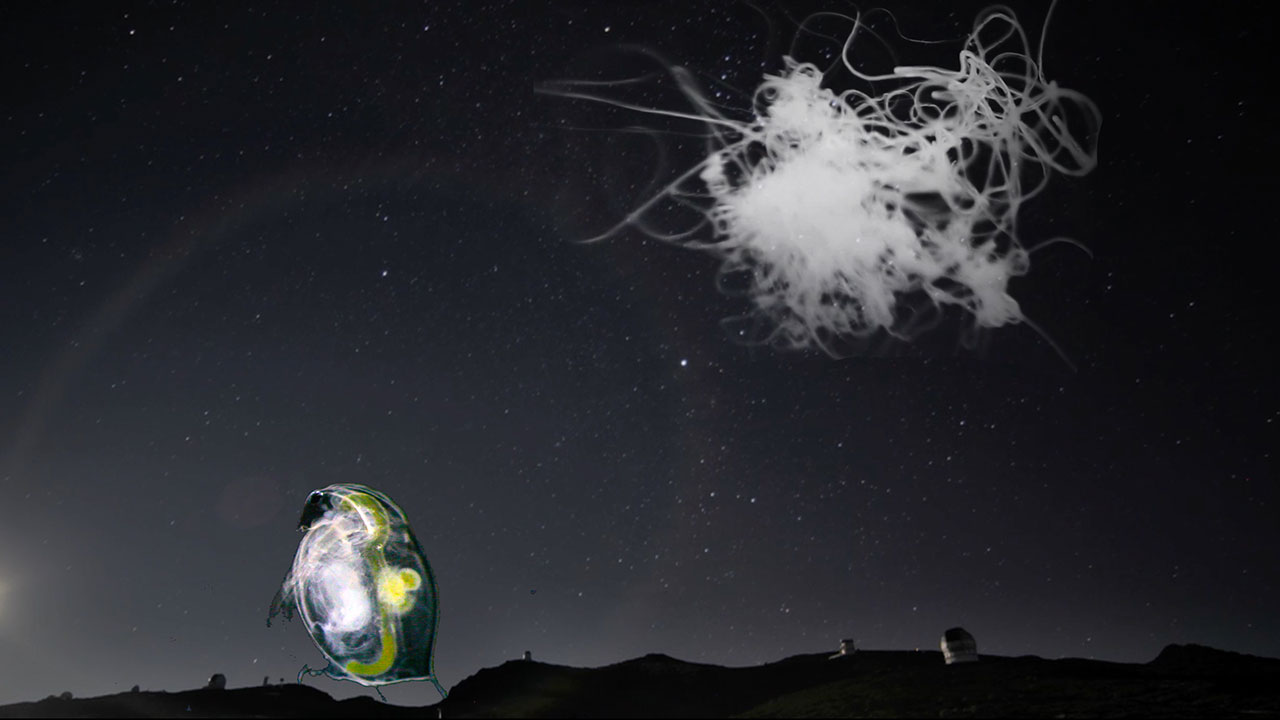 Space, Time And Little Creatures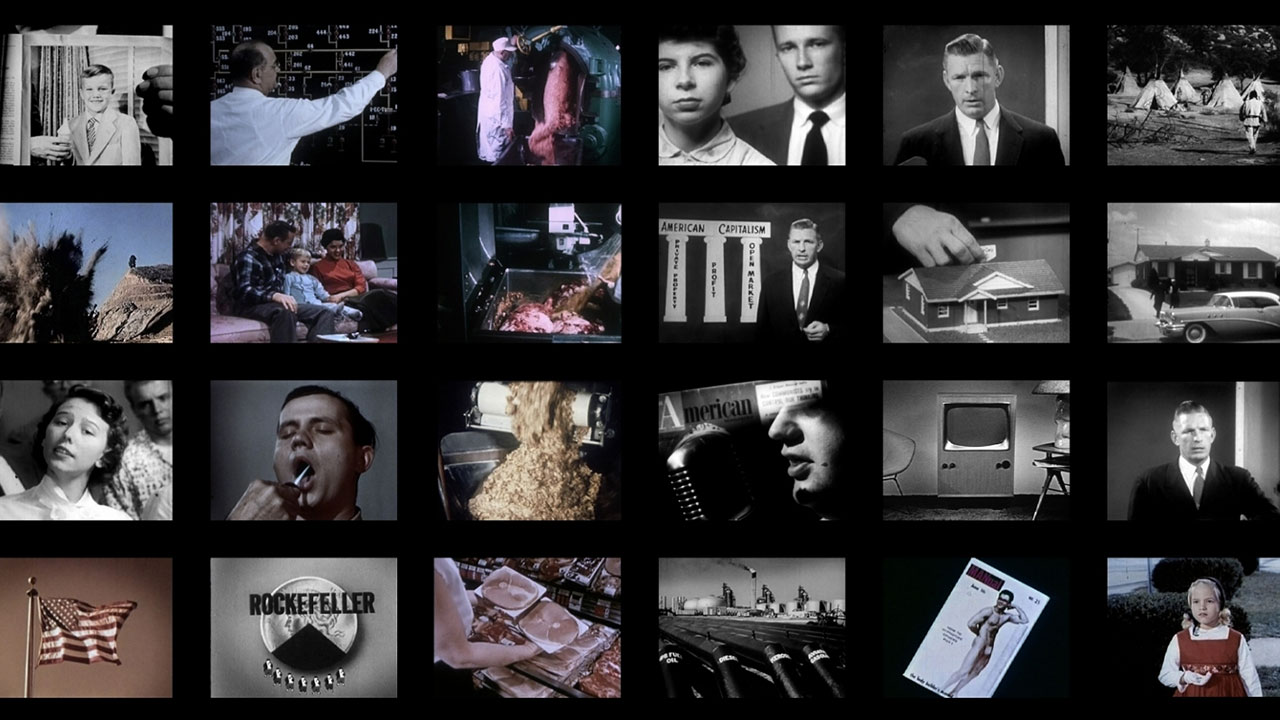 Computation and the Future of the Human Condition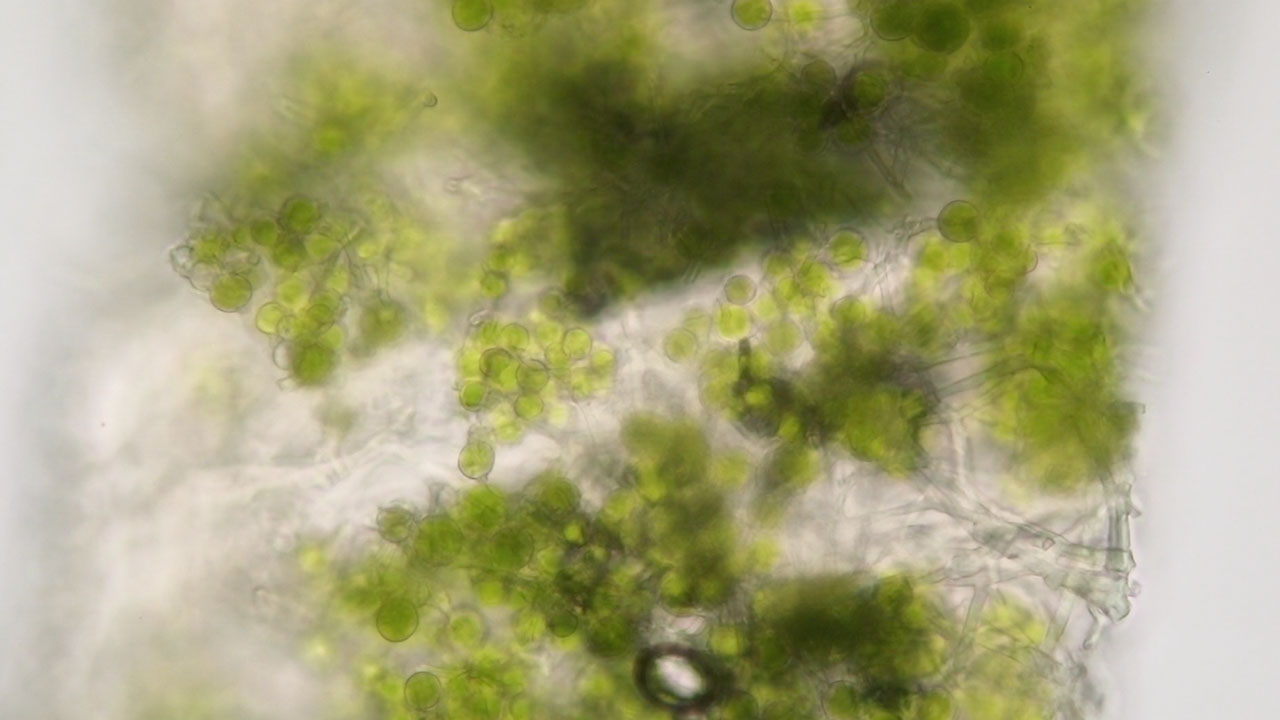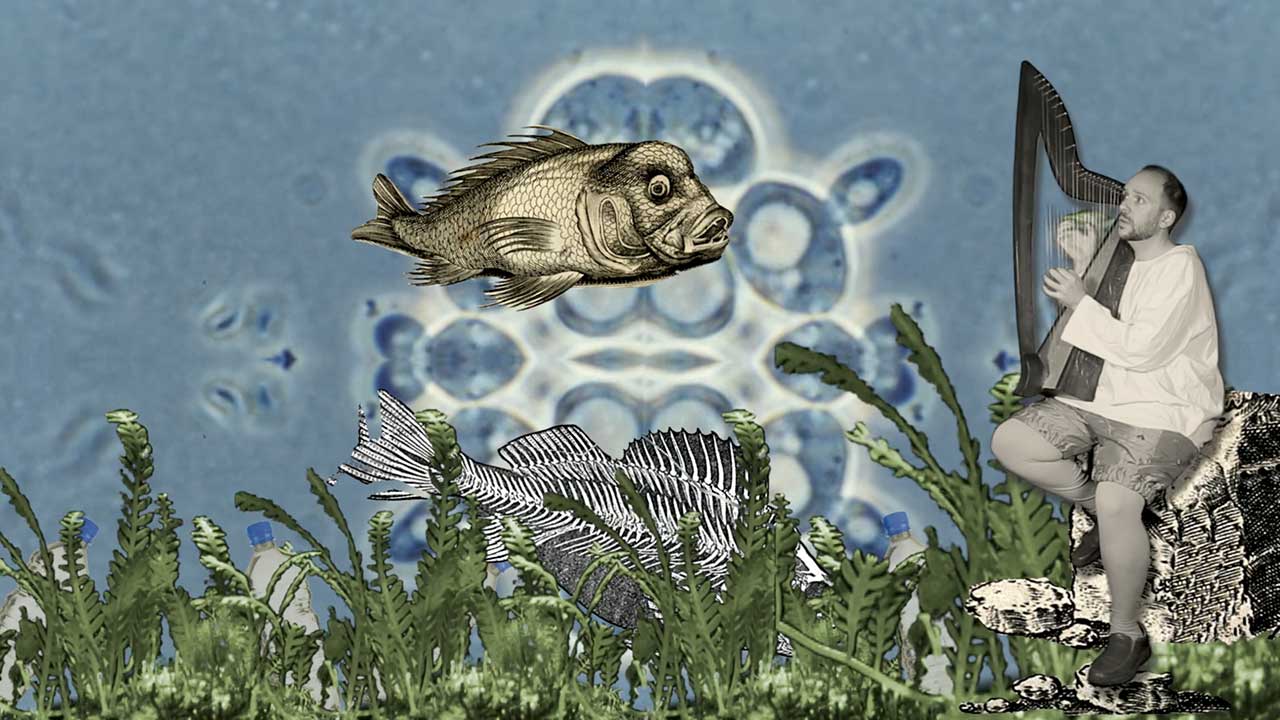 The Rulers of Our Inner World
A Tale of Motherhood and Science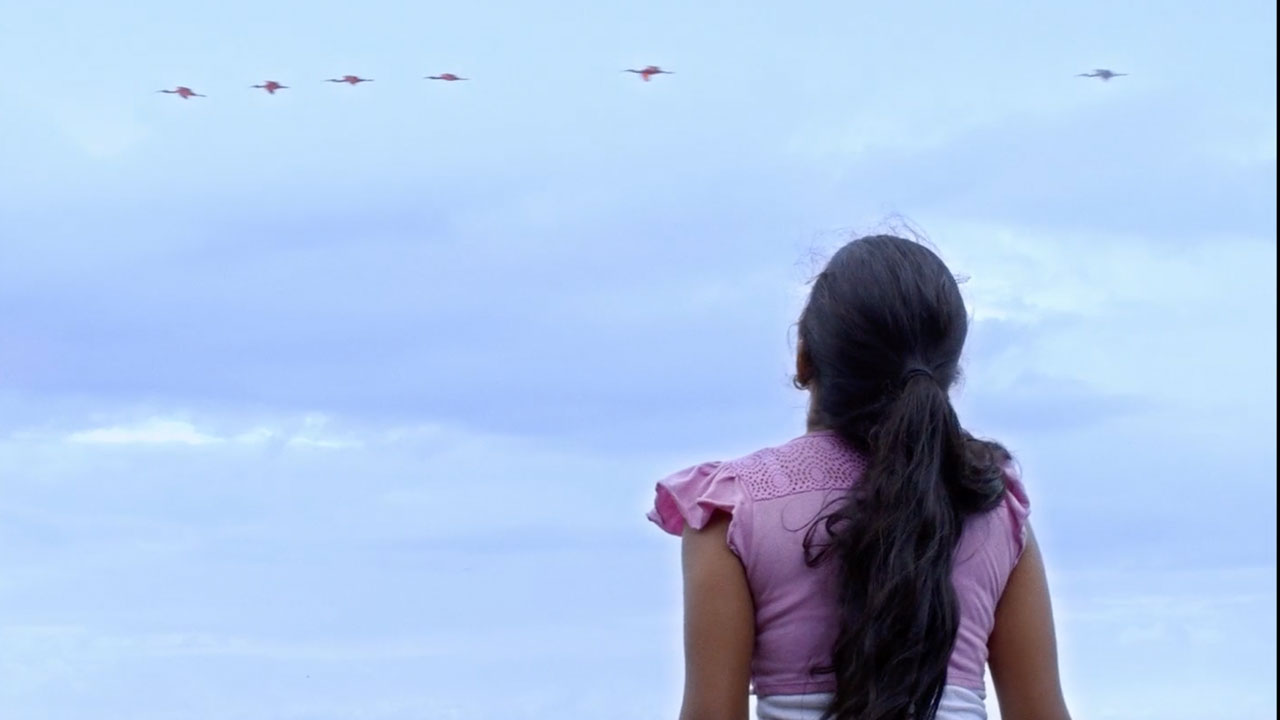 Transformative Desperation
A Deeper Look into the Mundane
Scavenging Sustenance: Man vs. The Man
Labocine Invites Filmmakers to Apply for "Chimera Experiments"
The Pursuit of Hope and Knowledge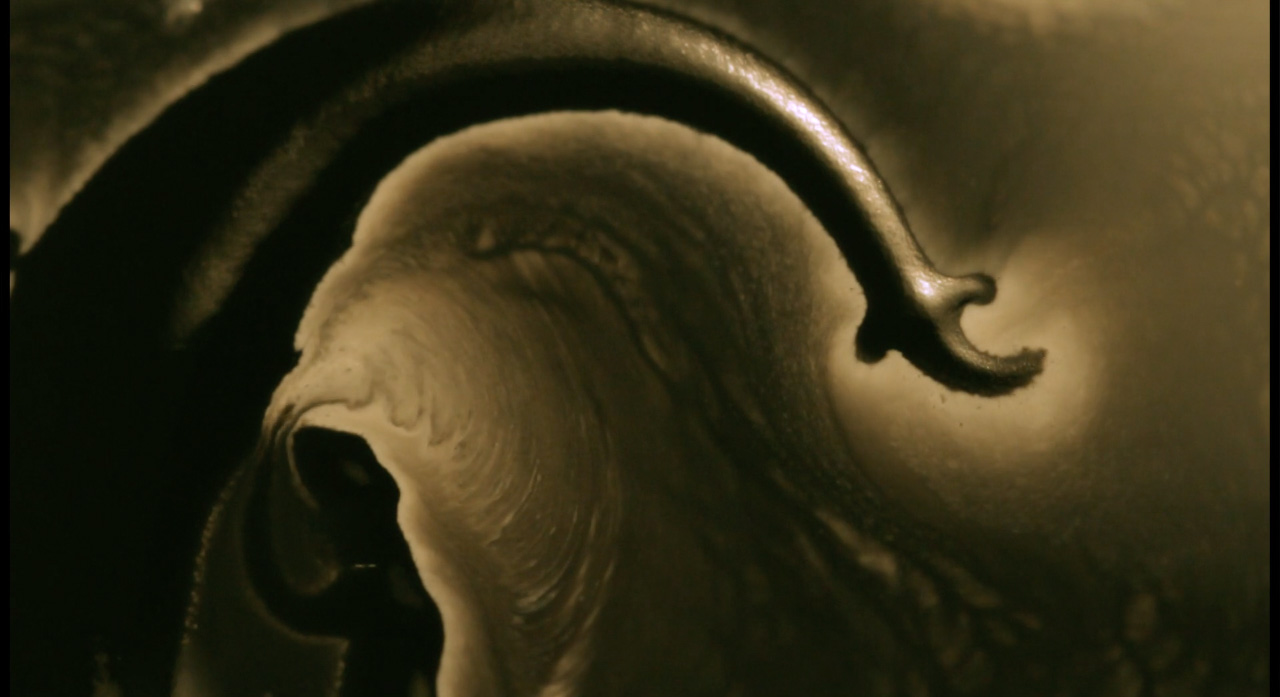 Don't Be Afraid of Science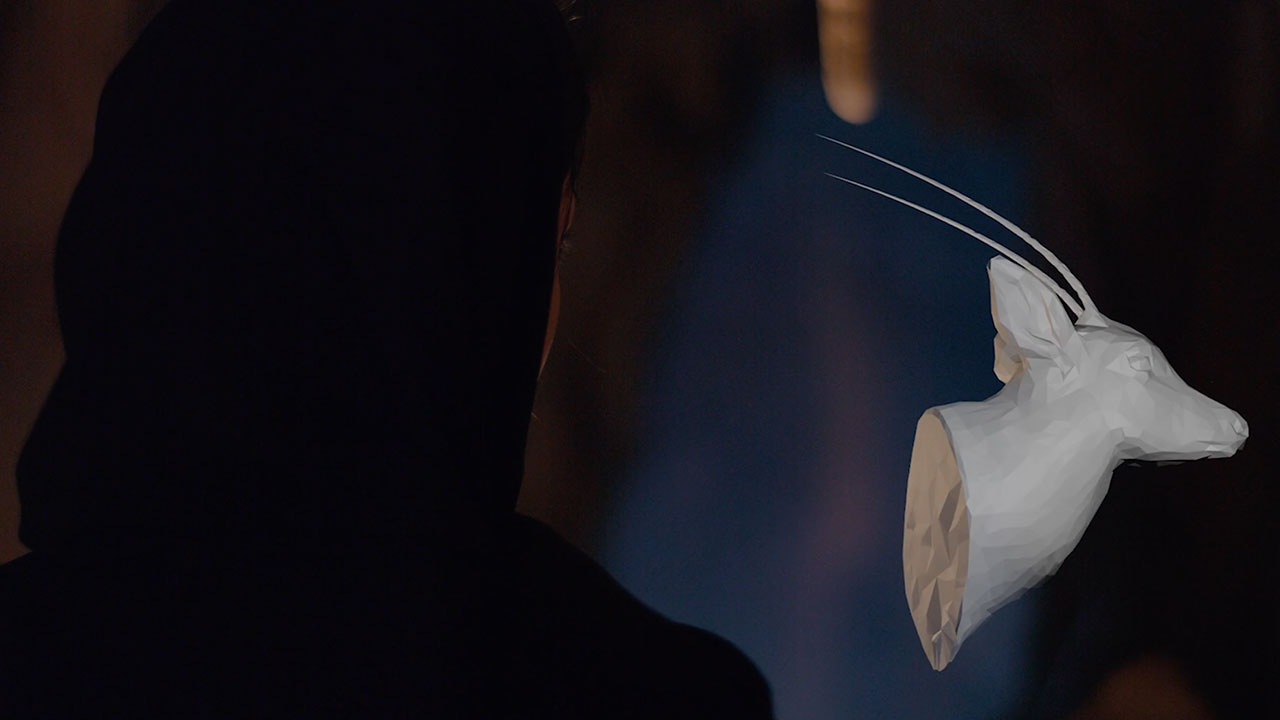 Connection and Communication: What Does it Take?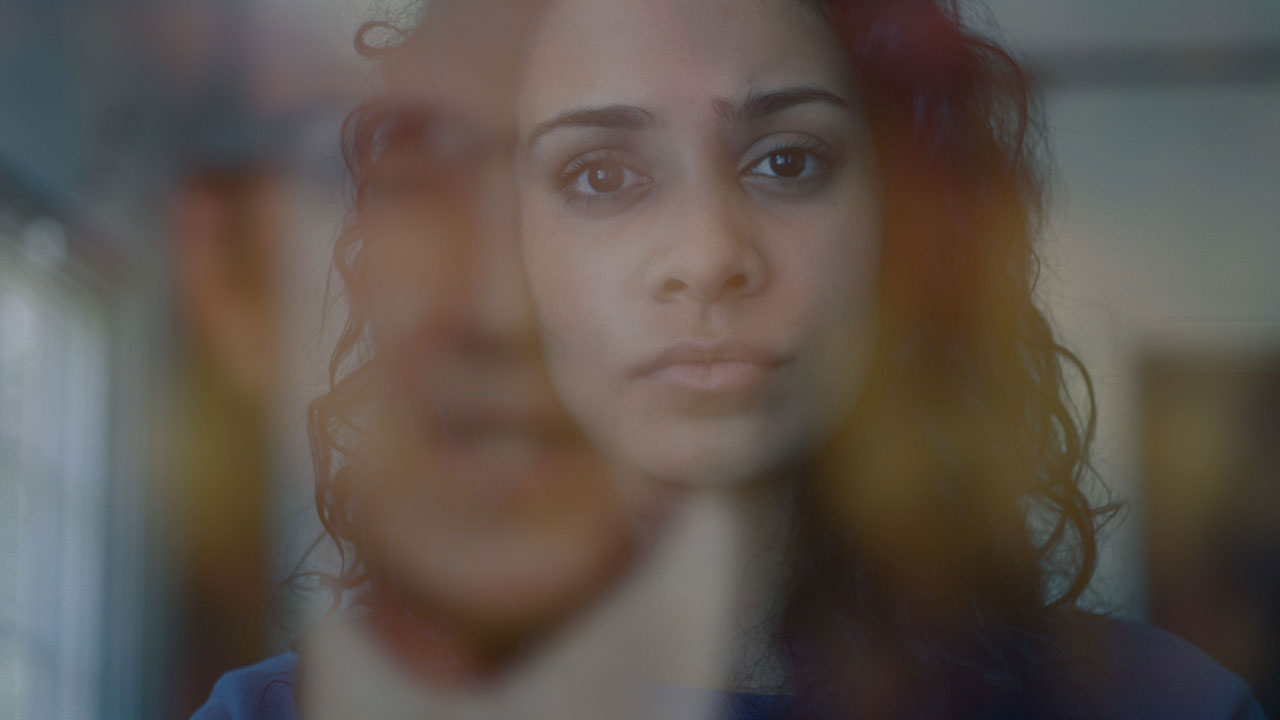 The Genetic Modification Question: Pets Edition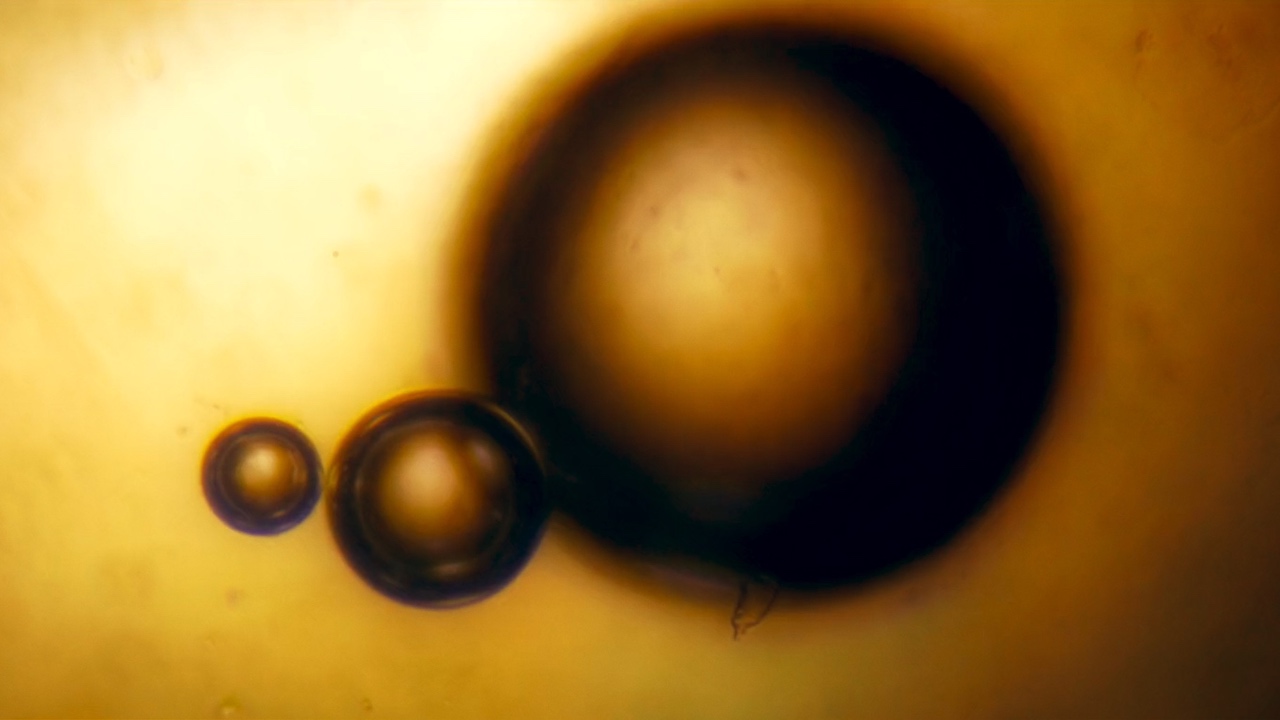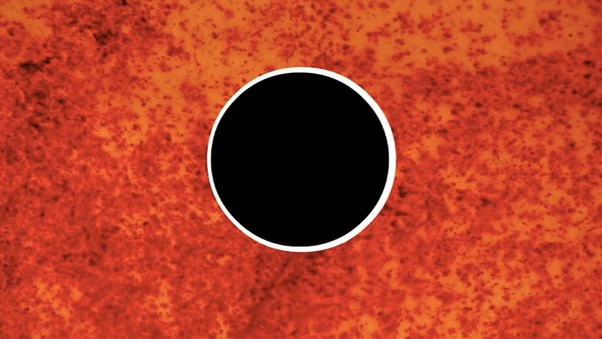 5 Visionary Films to Celebrate the 2017 Solar Eclipse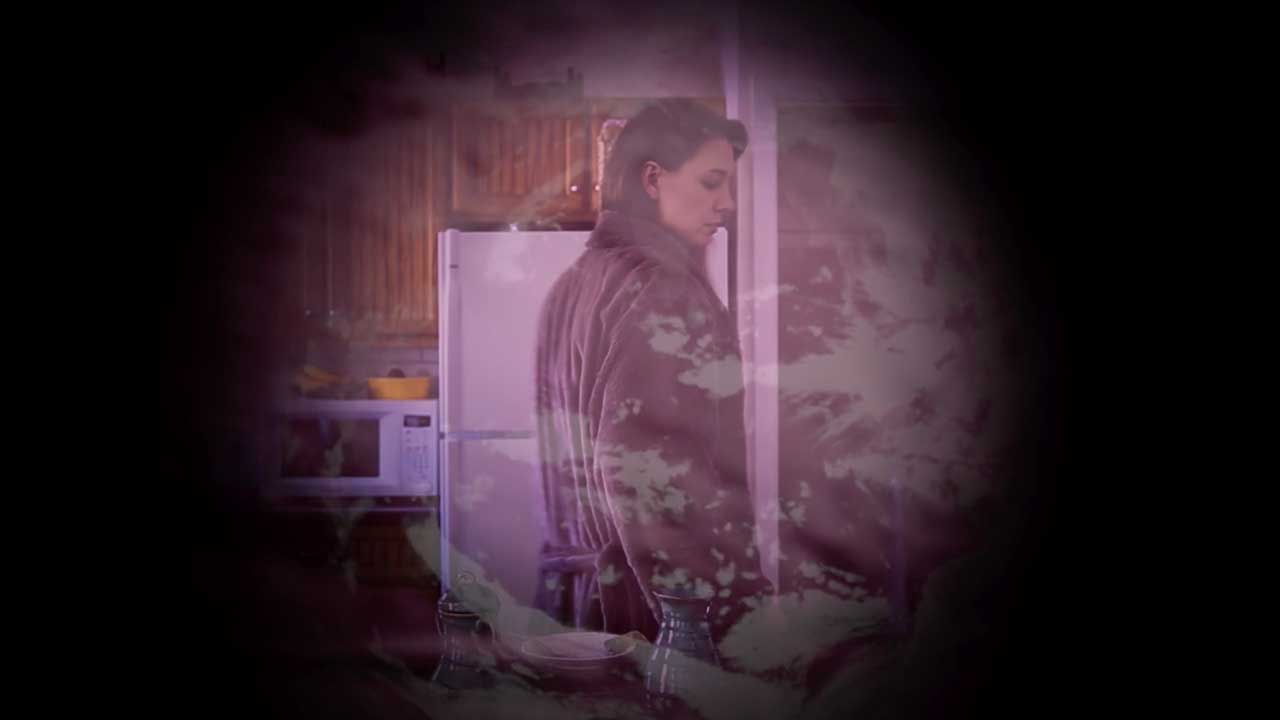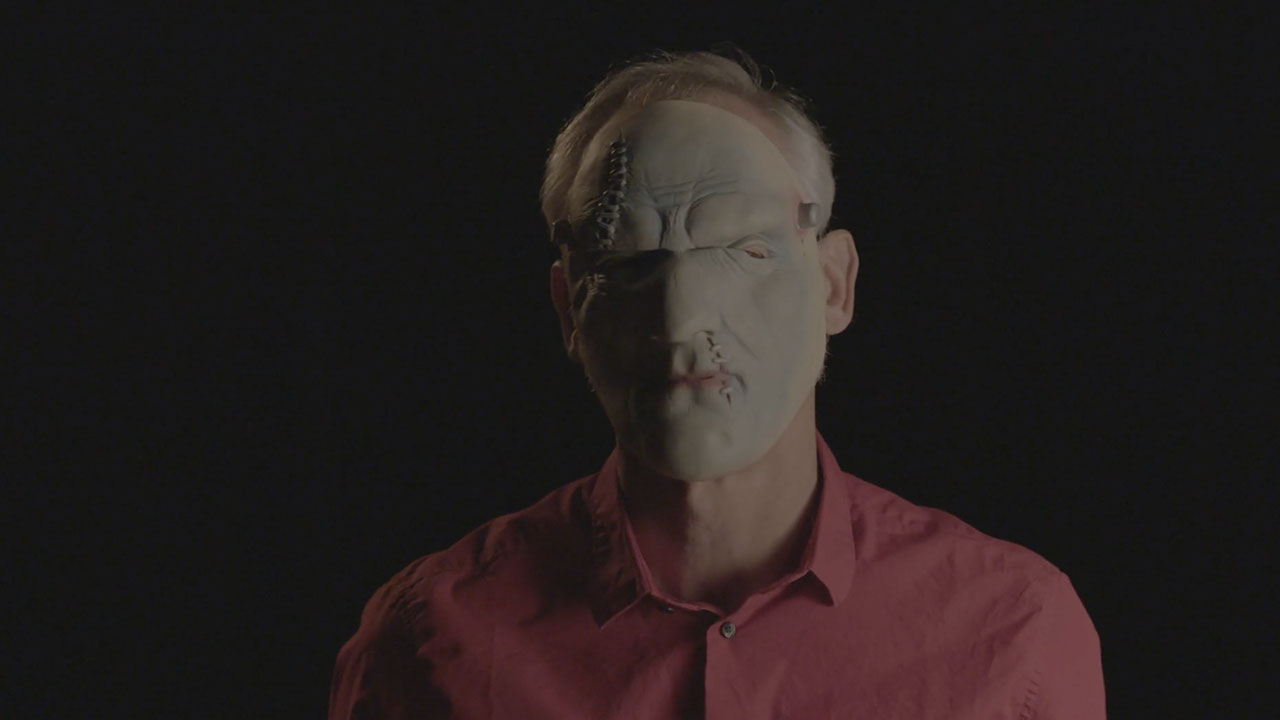 A Choreography of Emotions & Fear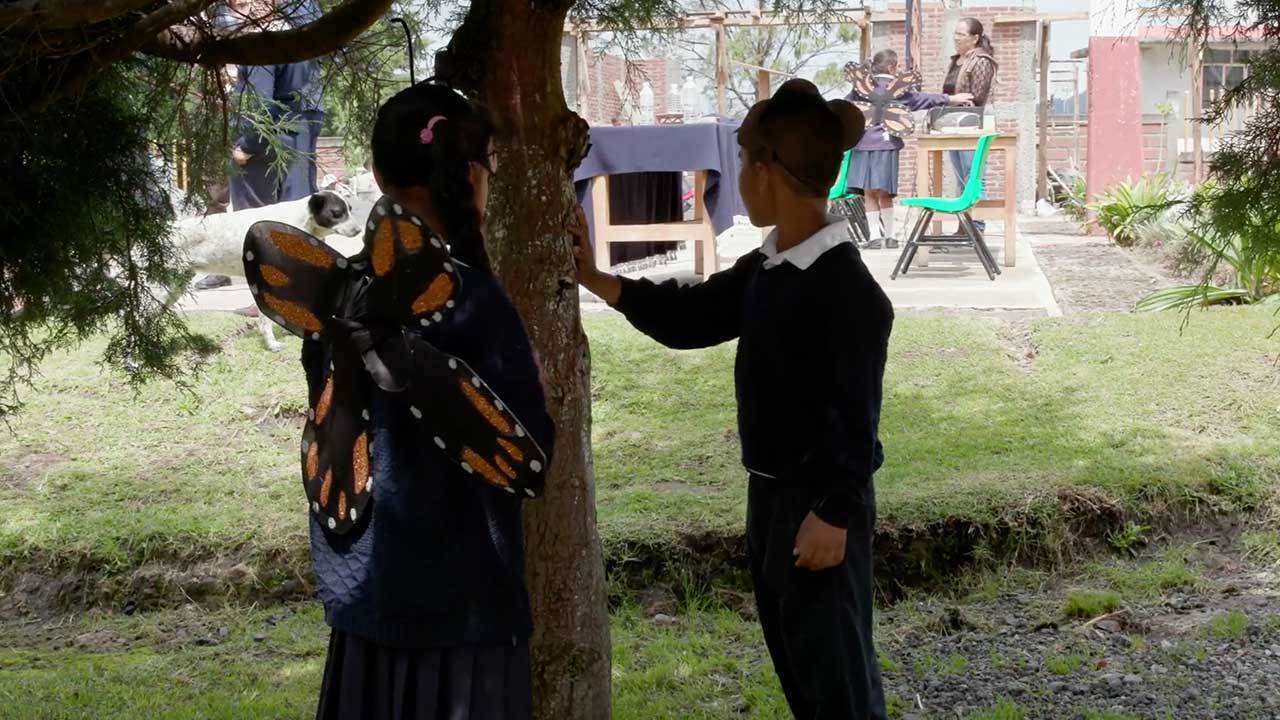 Metamorphosis: Examining Rites of Passage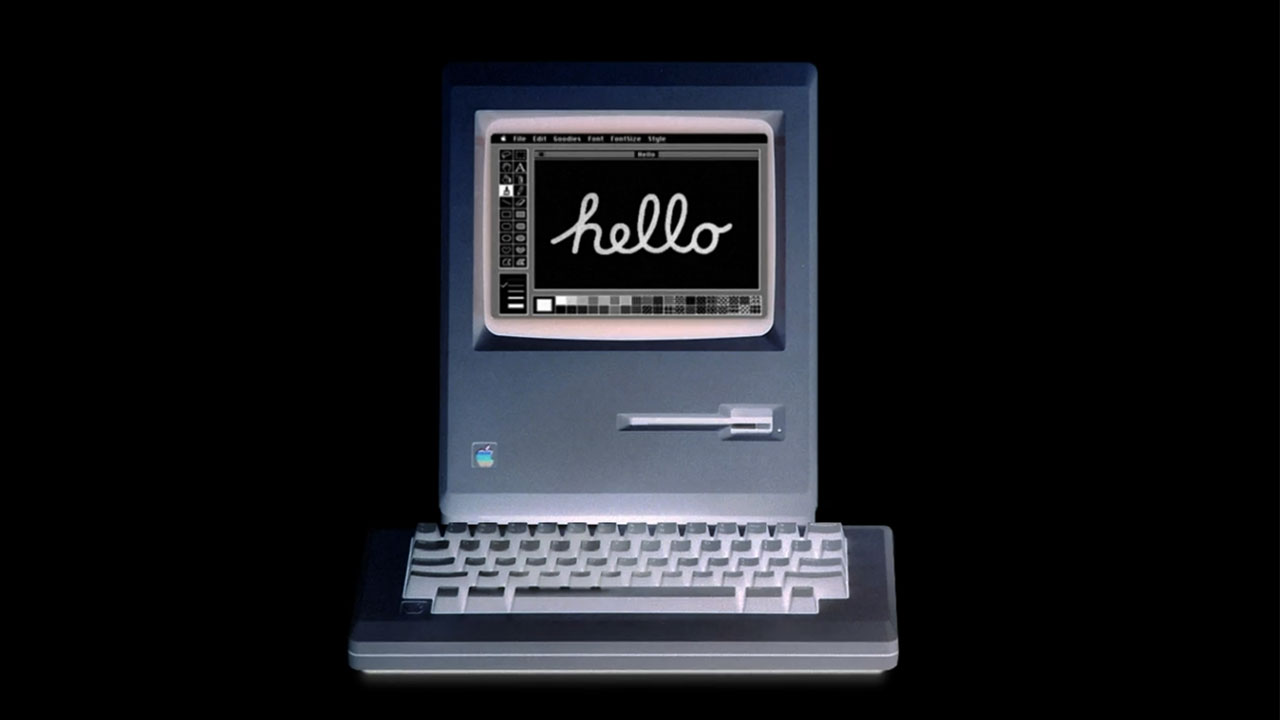 The Birth of Science New Wave Cinema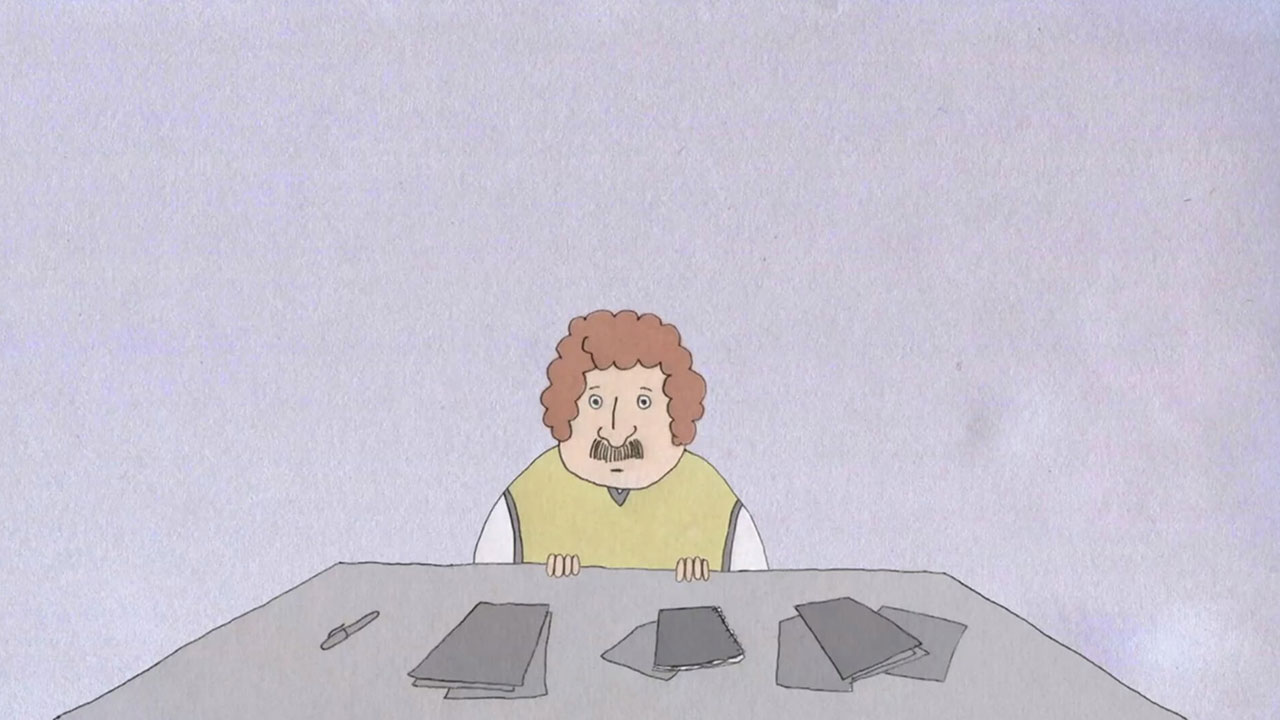 Simple lines, complex tales: the power of animation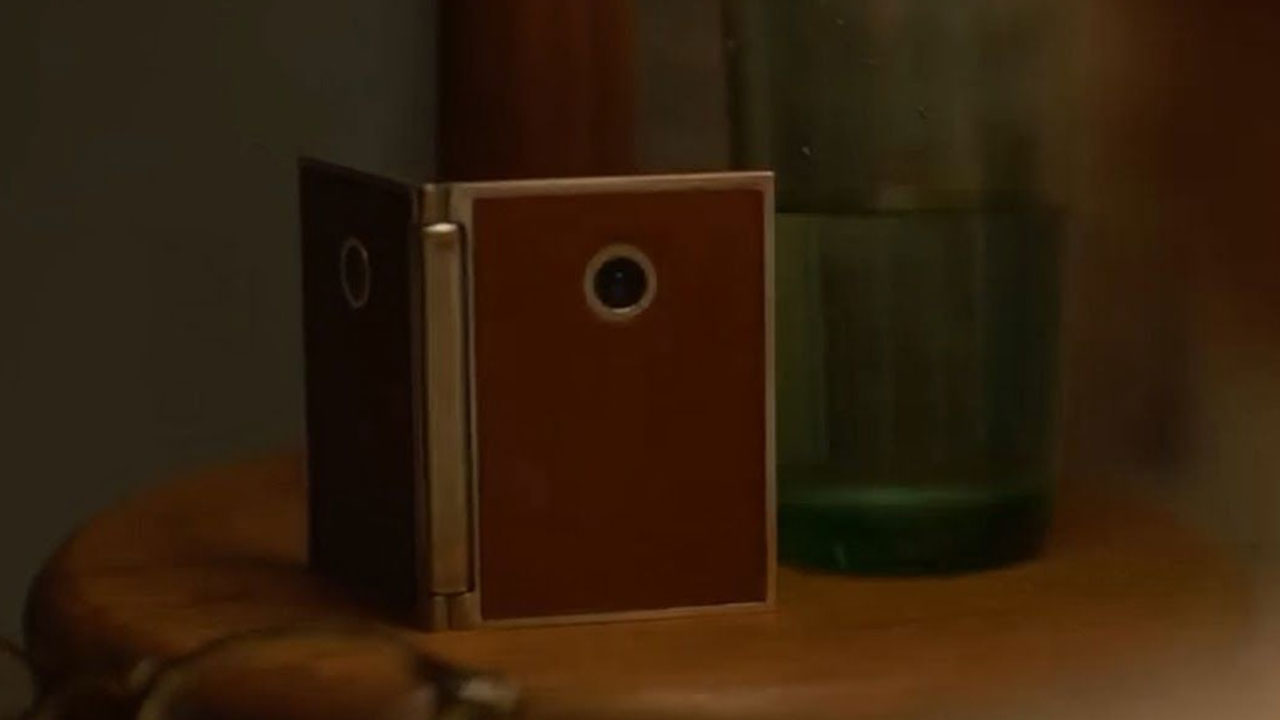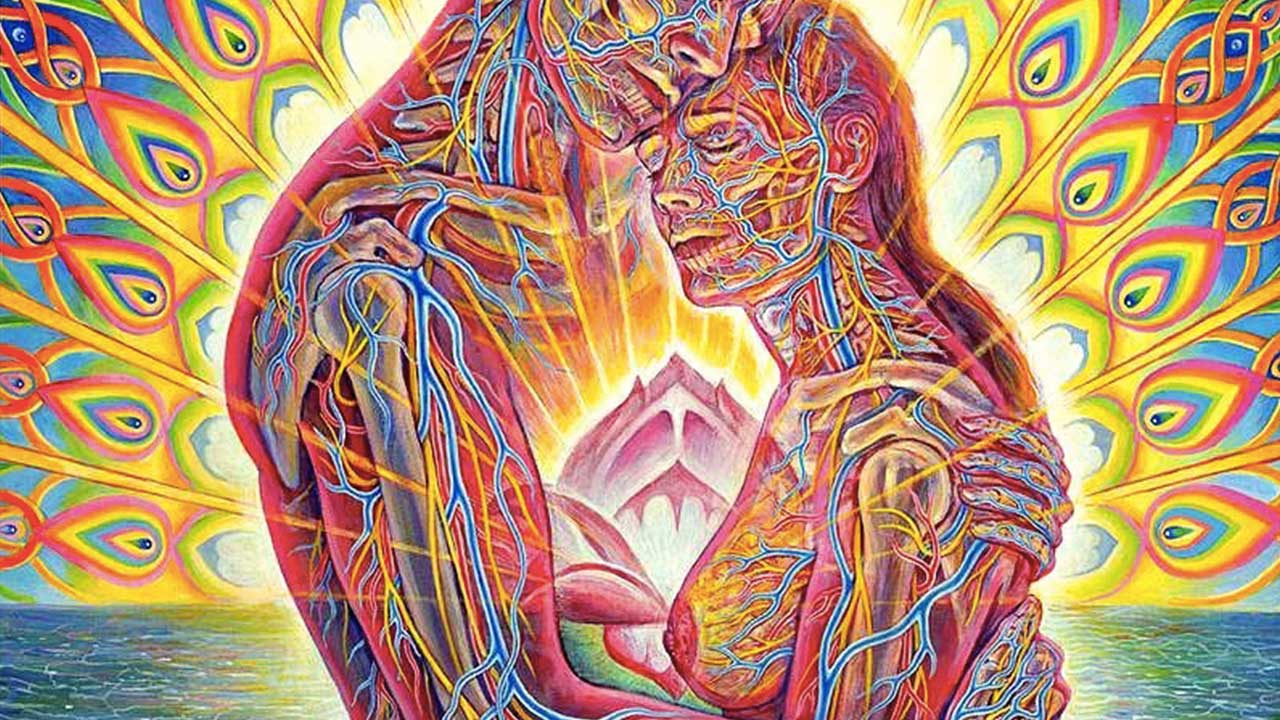 Love, Relationships, Babies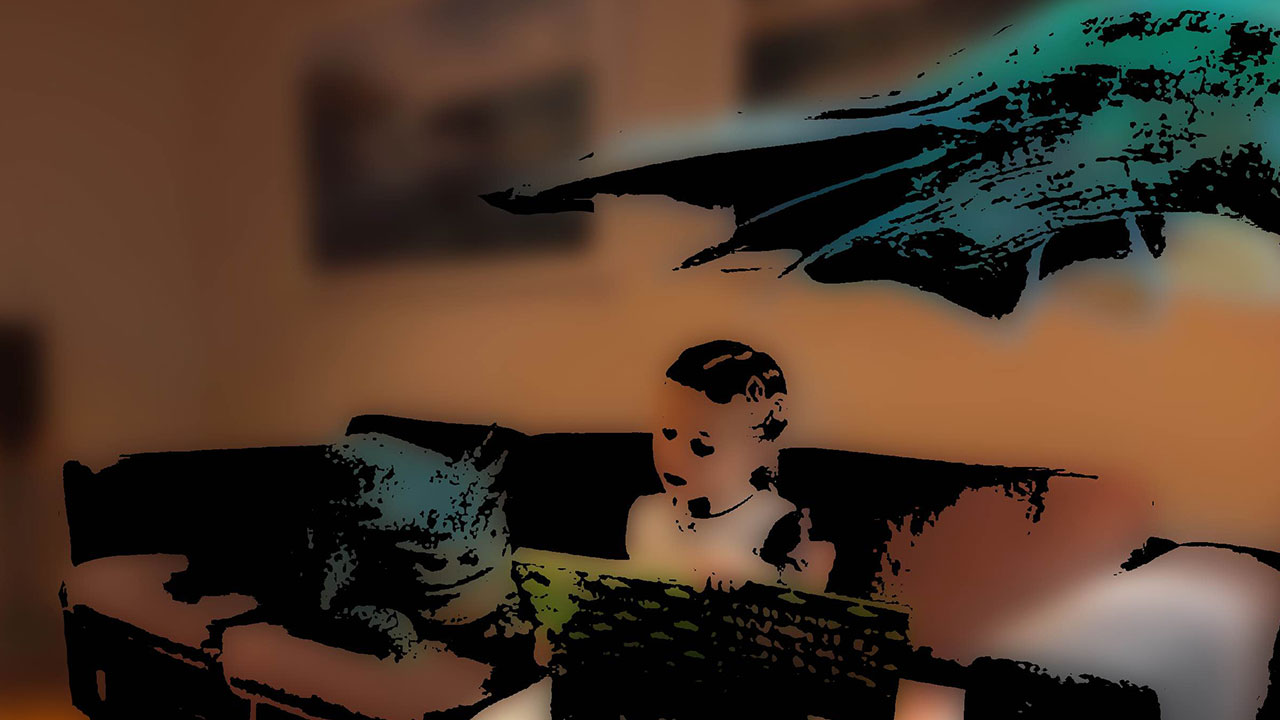 Top Ten: Animated Films from the Science New Wave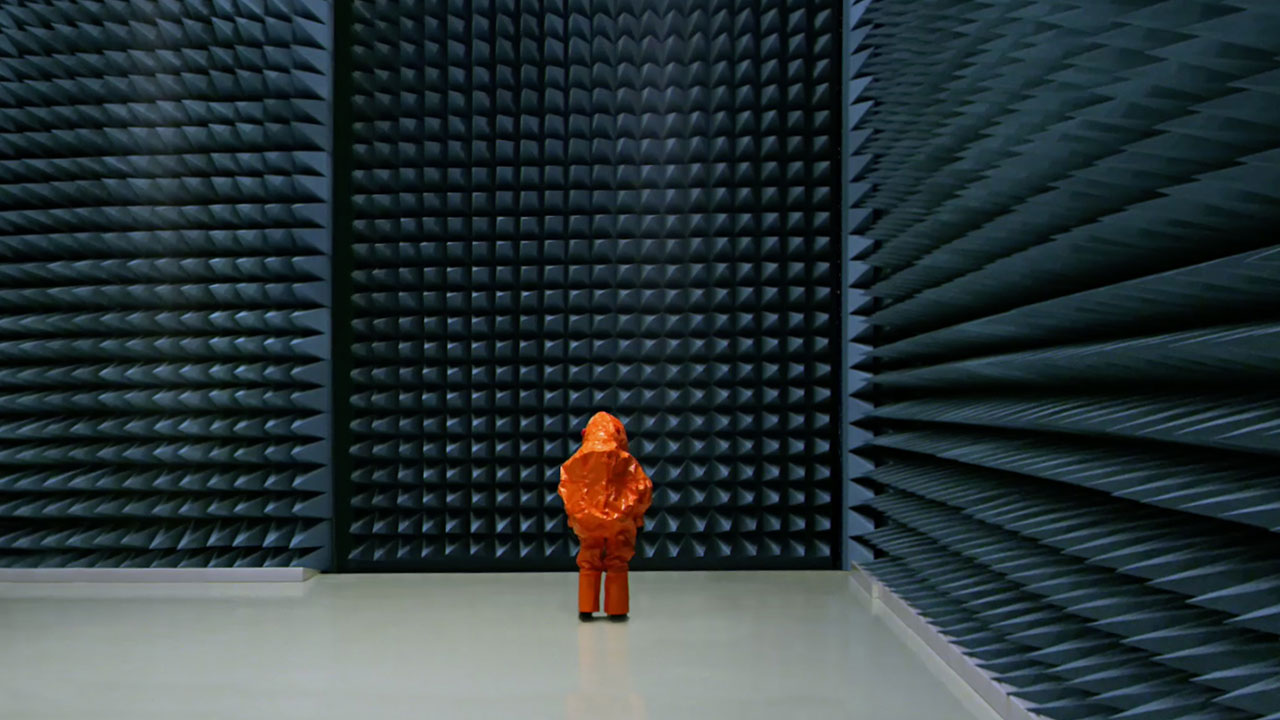 What it means to be human in the 21st century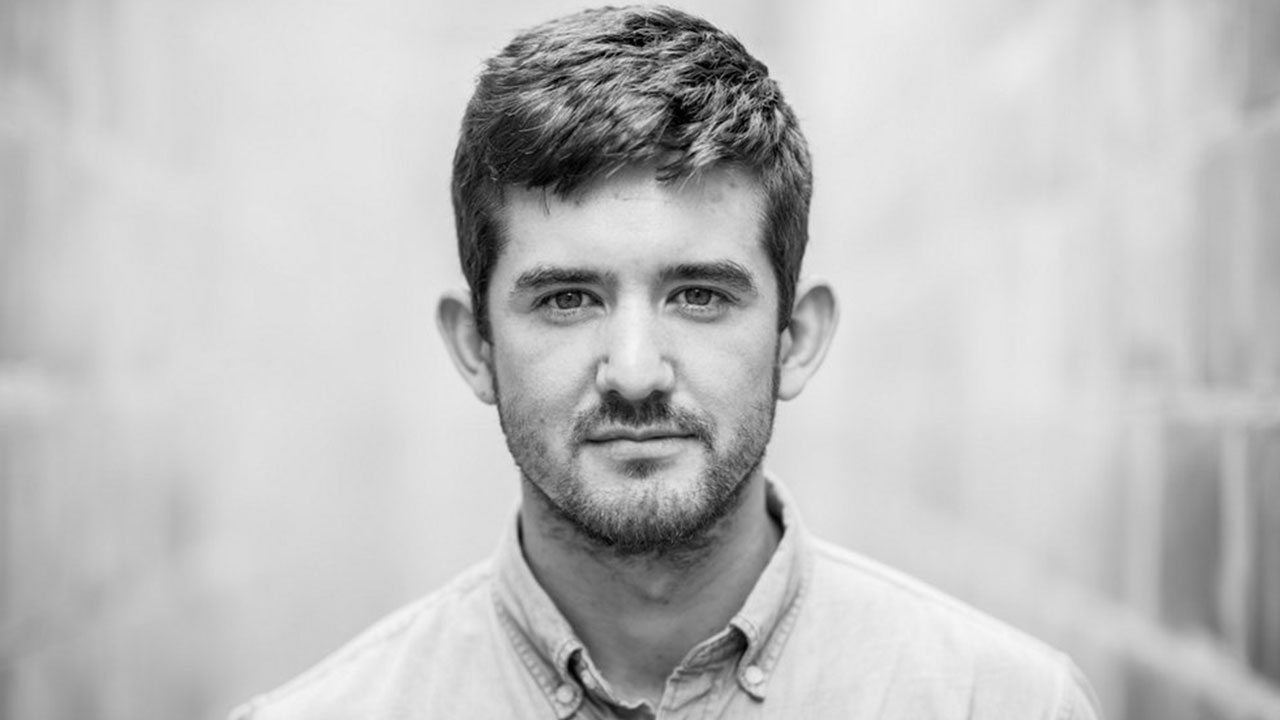 Selections from Bluebrain: A 10-Year Neuroscience Documentary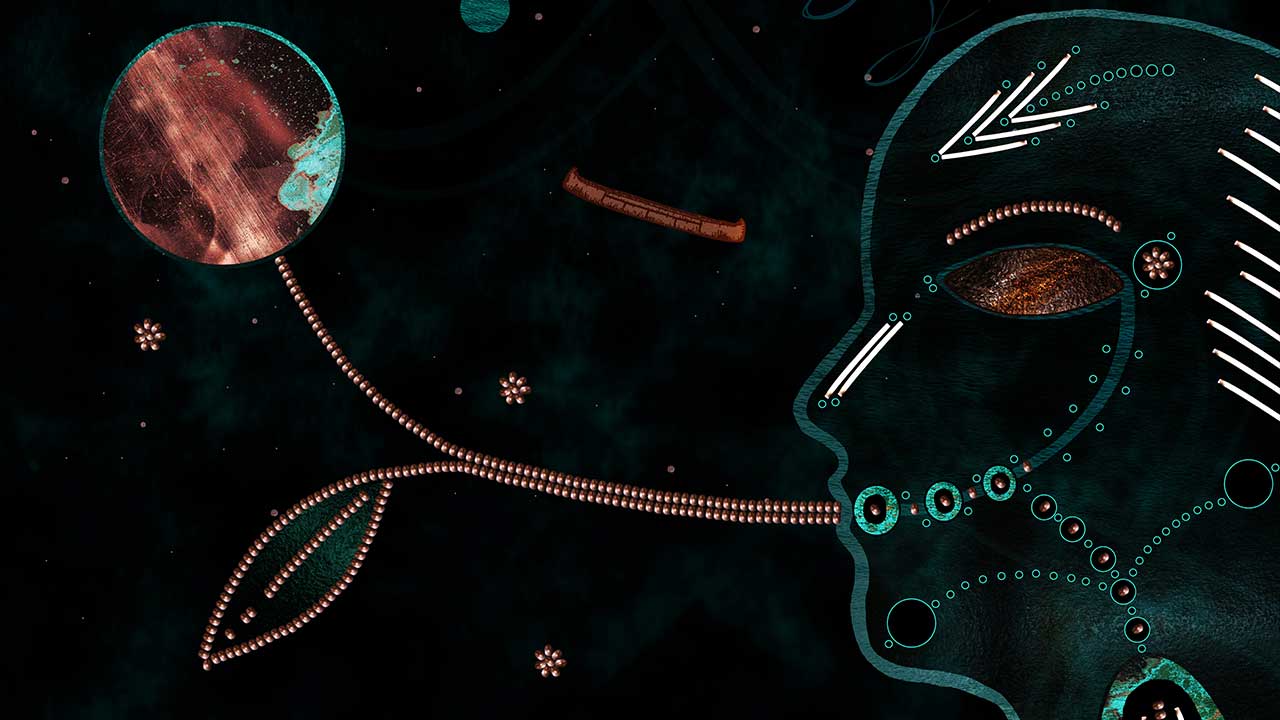 Animating Indigenous Scientific Literacies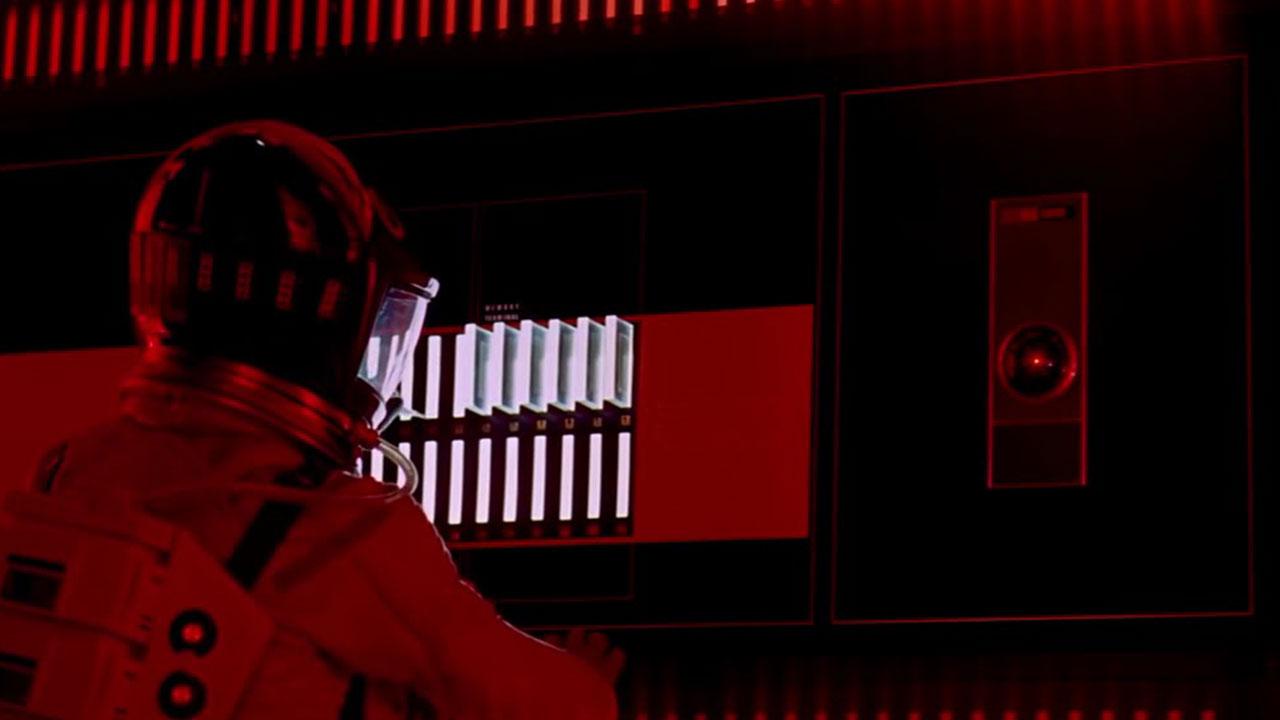 A Guide to Play AI (humans)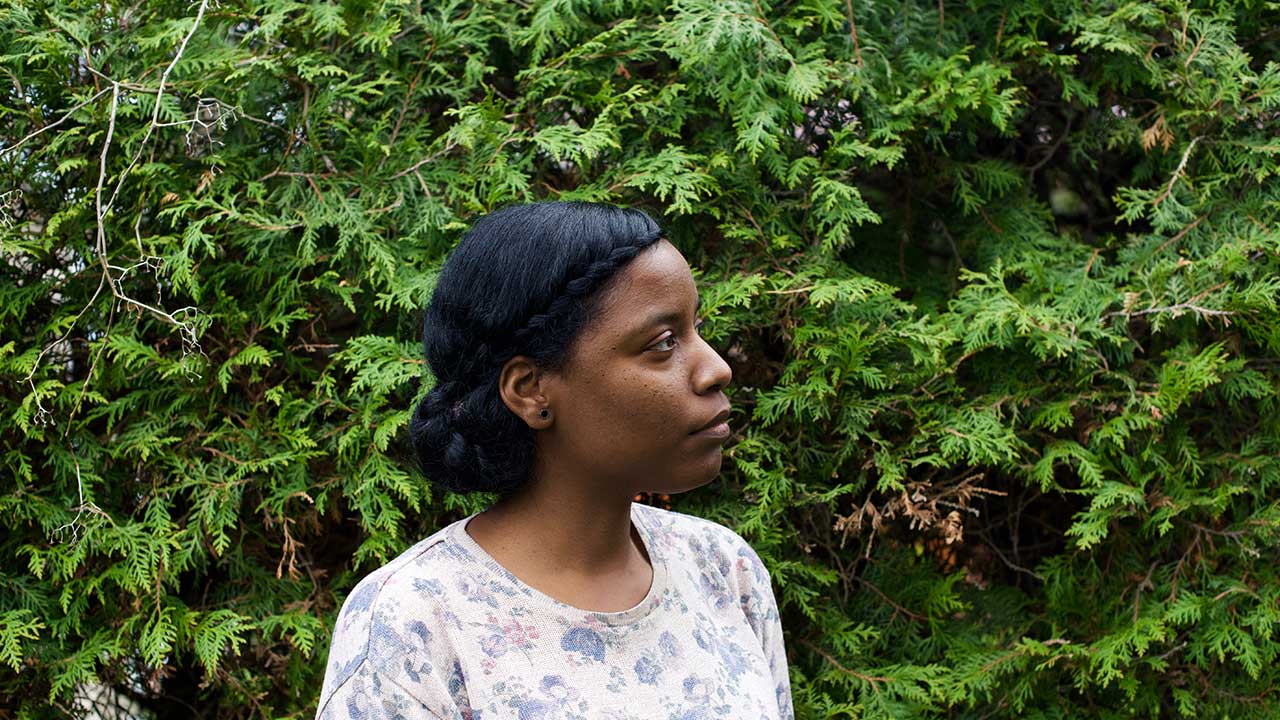 Poetic States, Celluloid Lands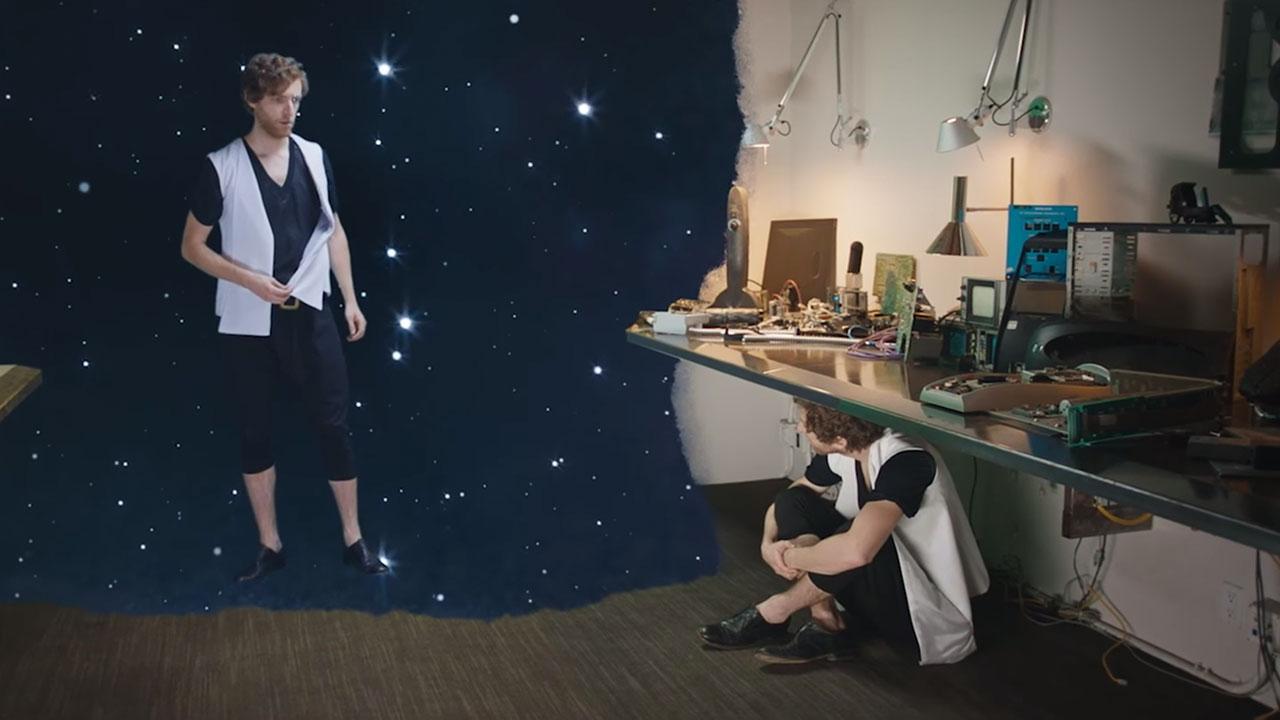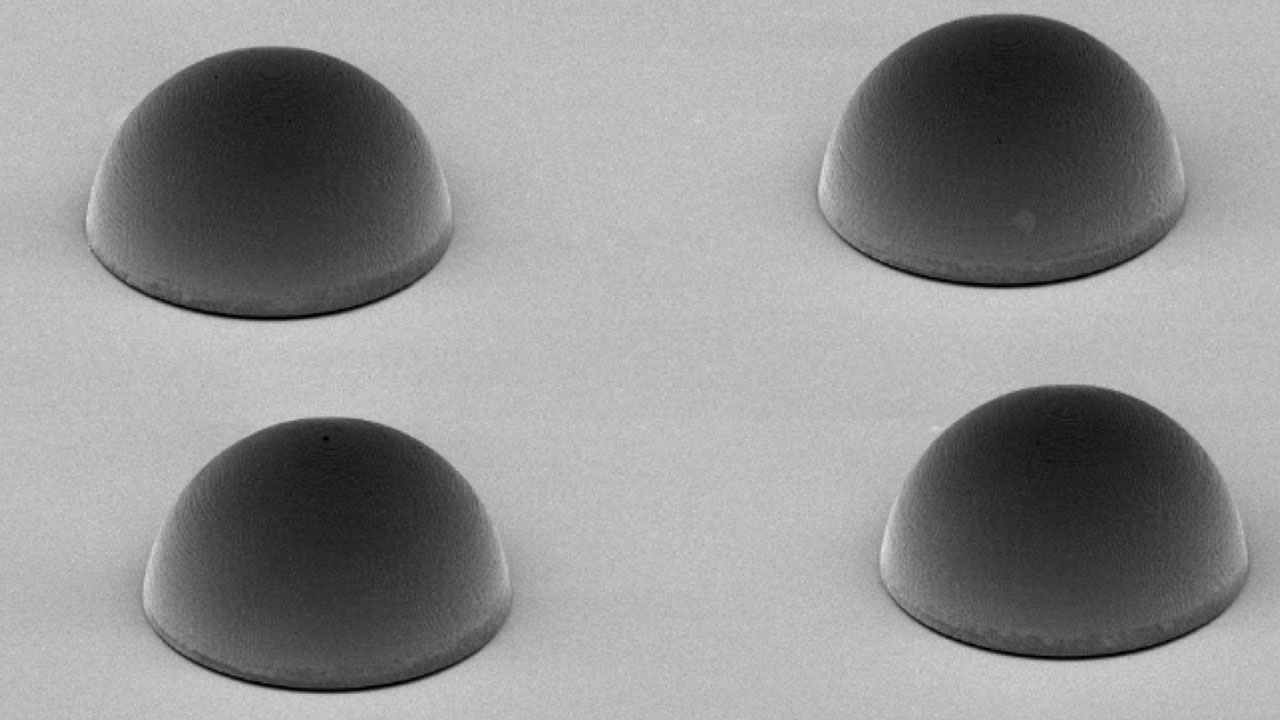 Micro and Nano Theme Parks For Worms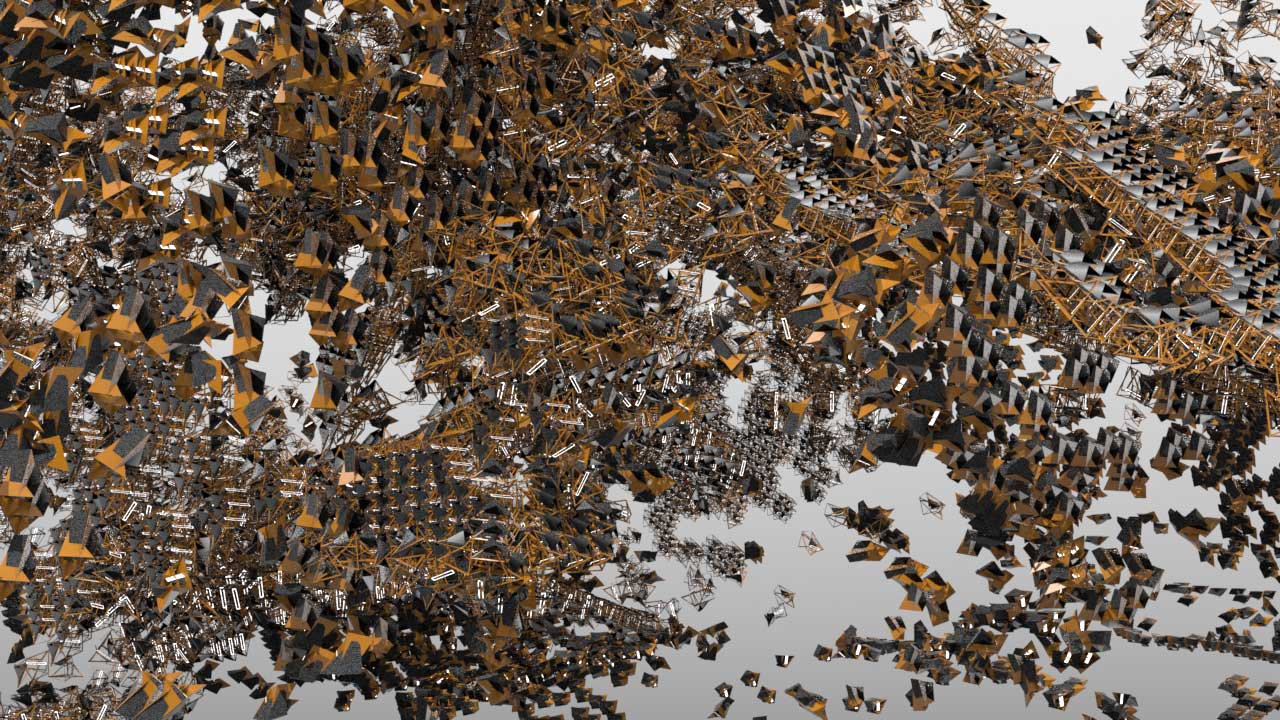 Migration: The 13th Annual Imagine Science Film Festival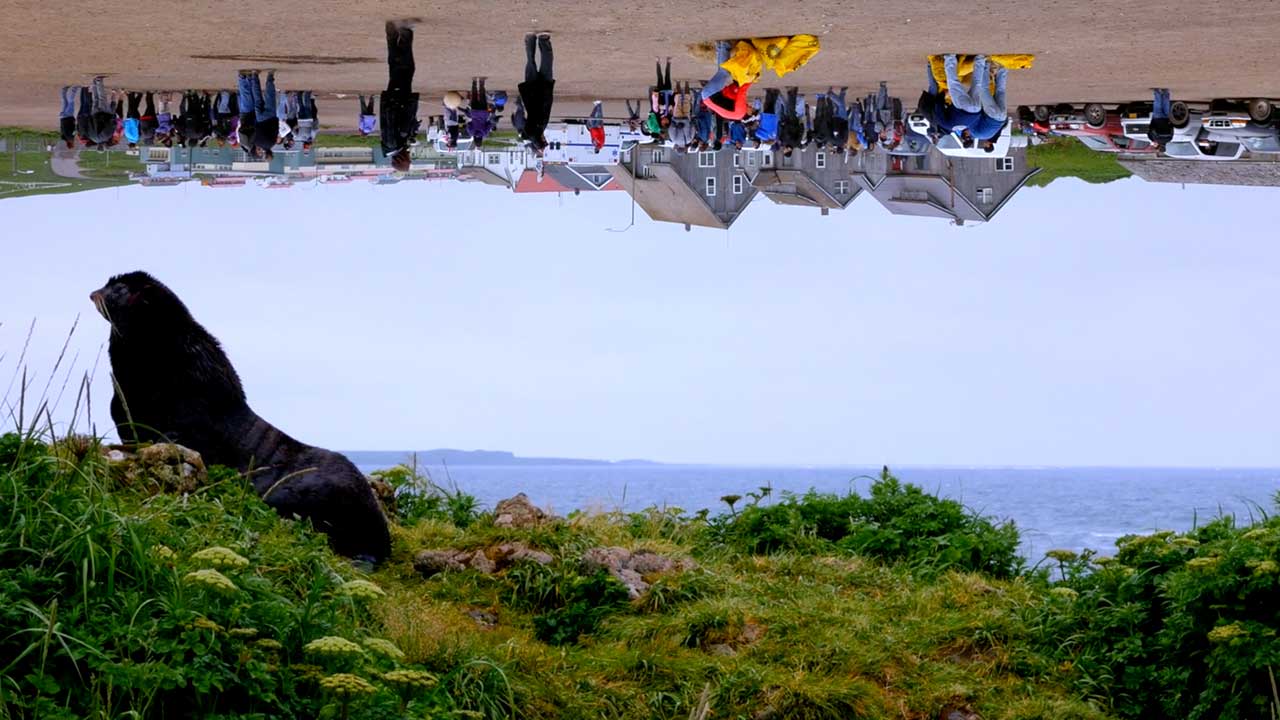 Fauna and Landscapes in Indigenous Stories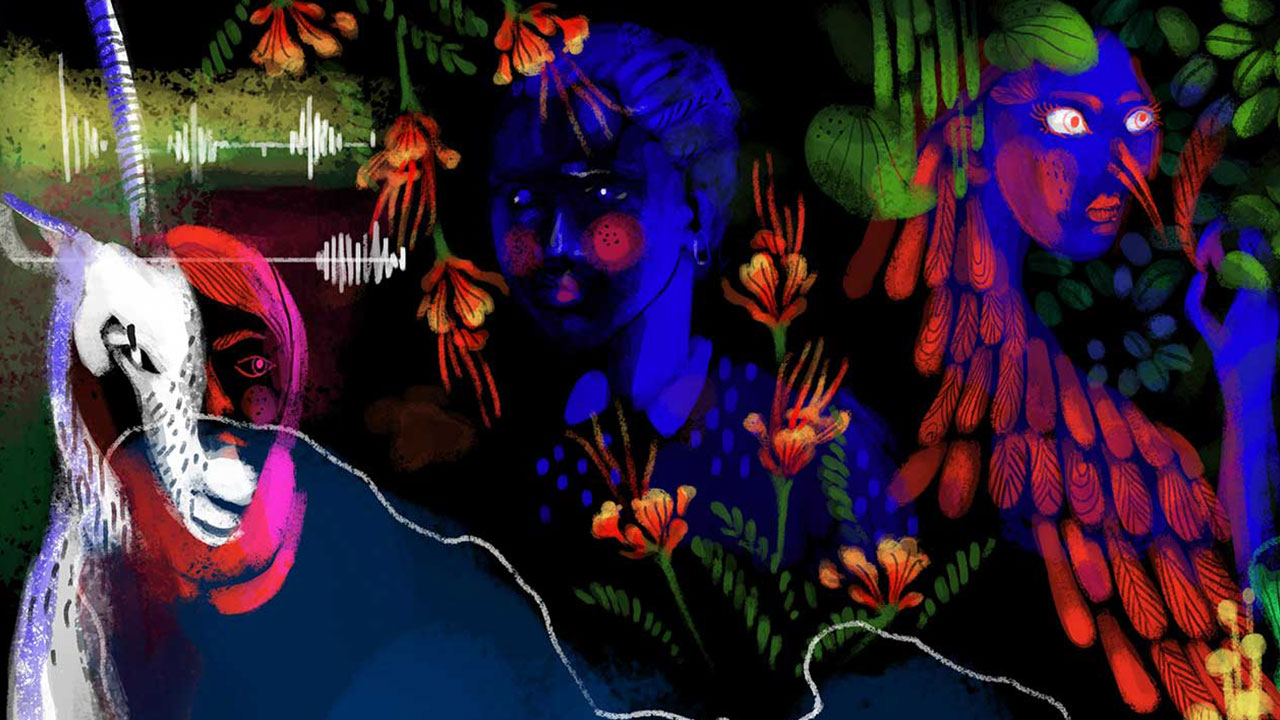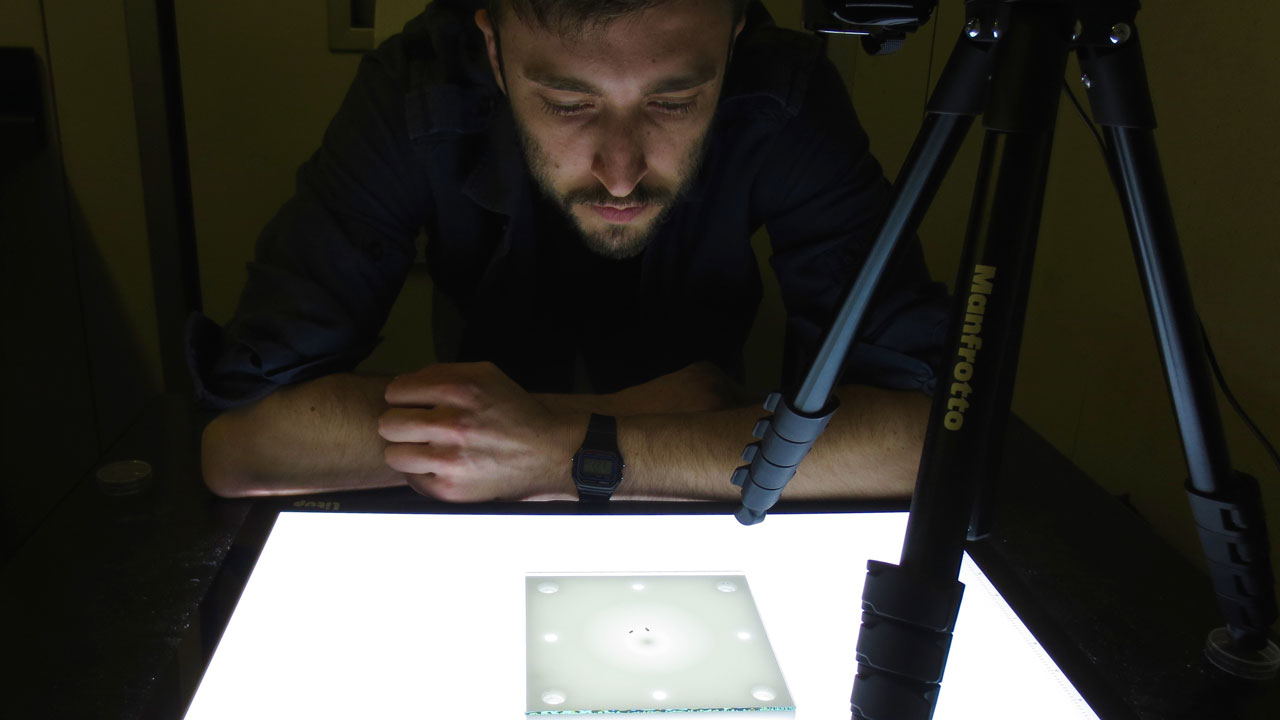 What flies can teach us about the evolution of behavior and morphology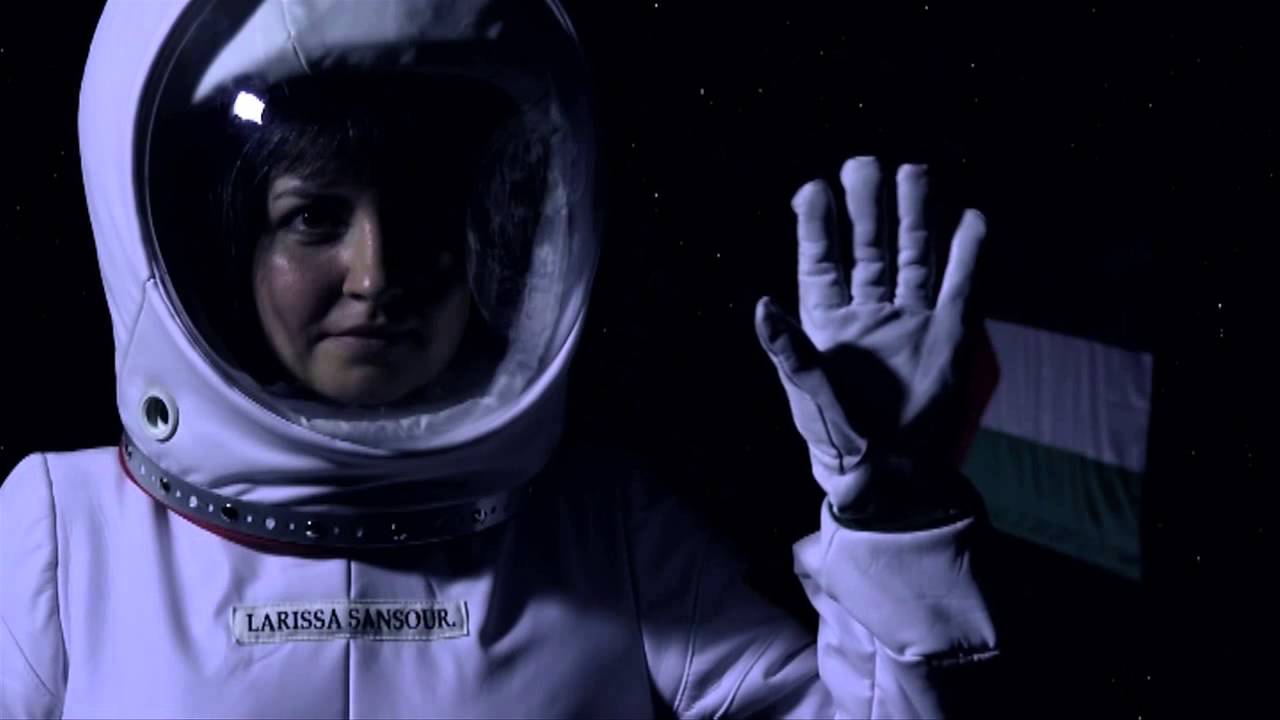 Modern Arab Science Fiction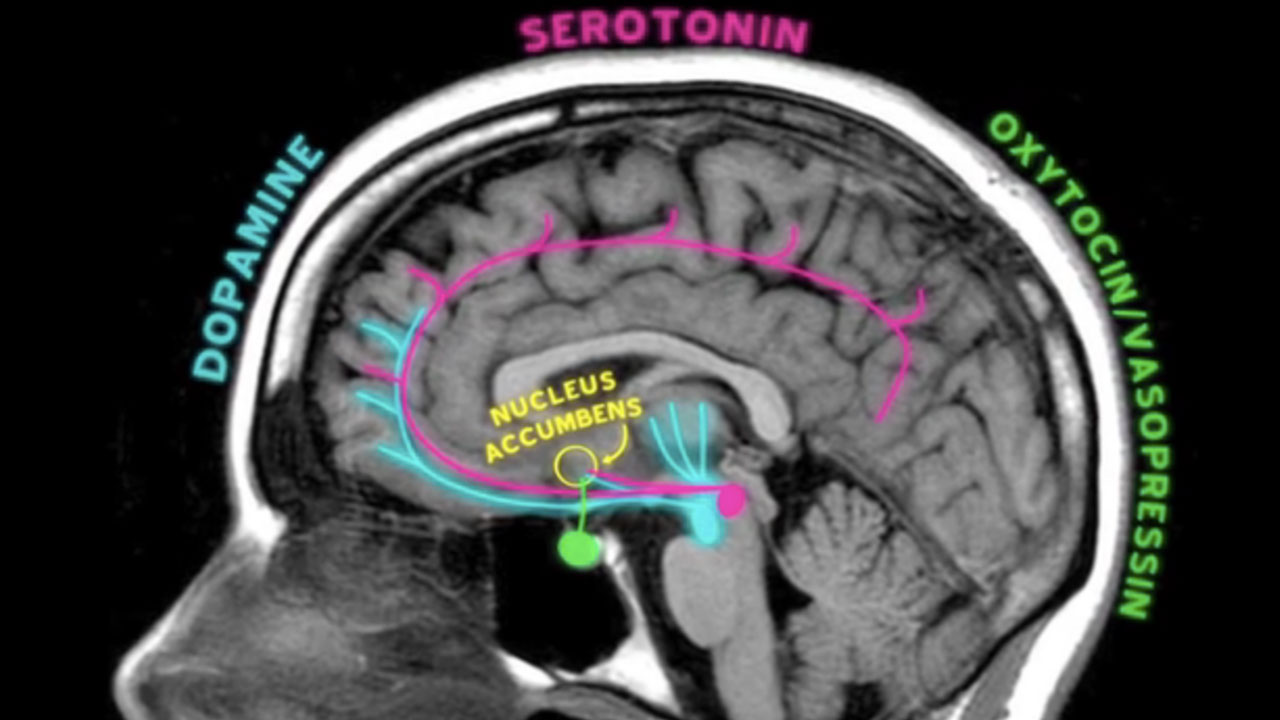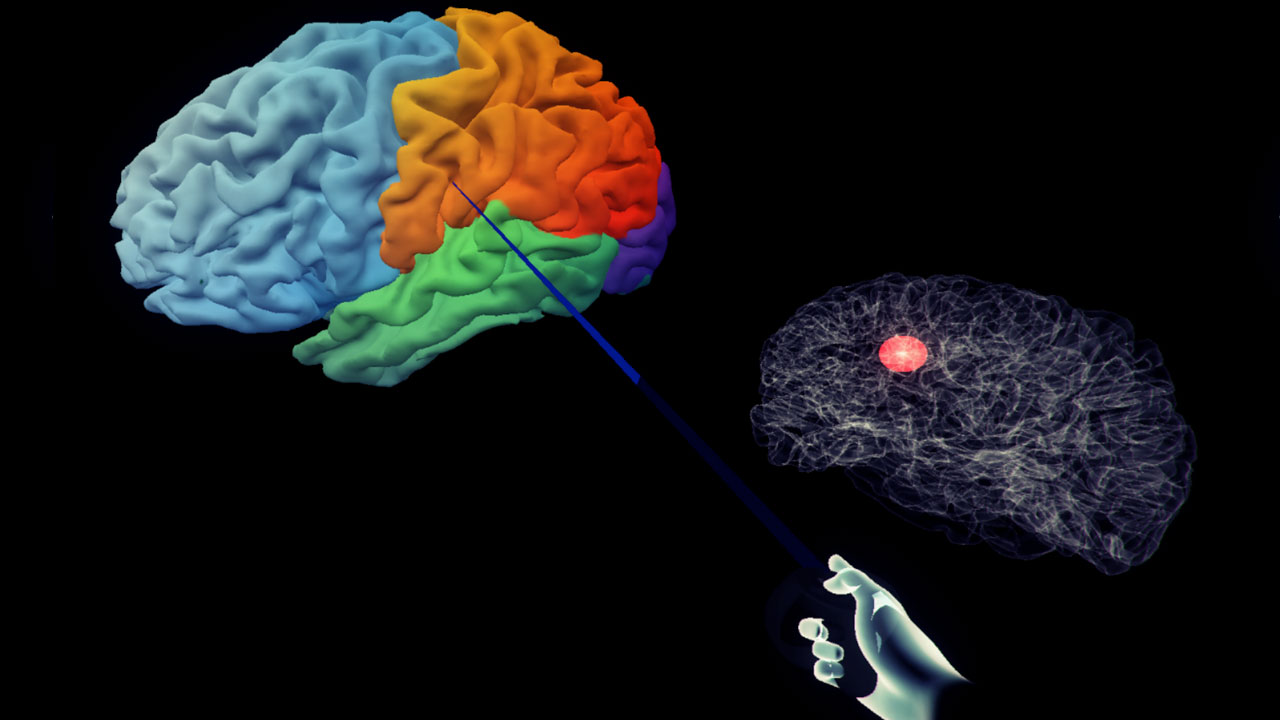 The Virtual Brain Project: Using Immersive Virtual Reality To Enhance Neuroscience Research And Instruction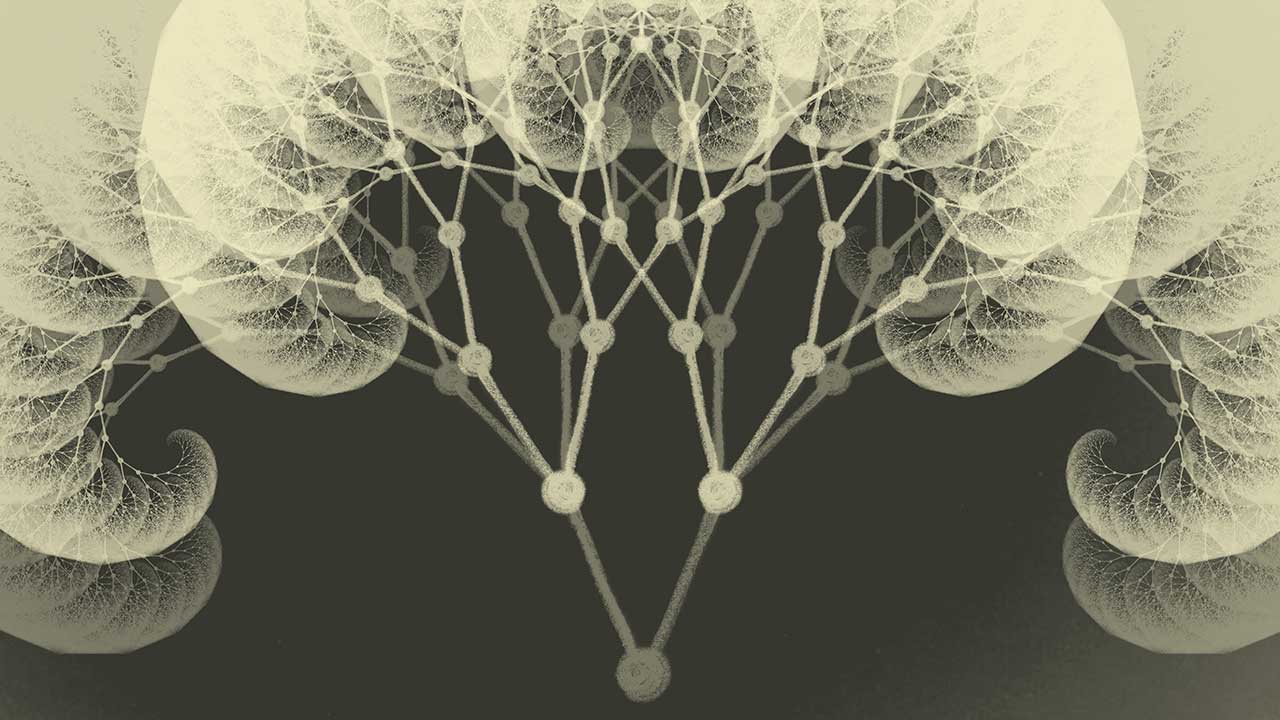 The Chain Reaction of Life
Film, Knowledge, Networks: the Collaboratorium + Open Media Science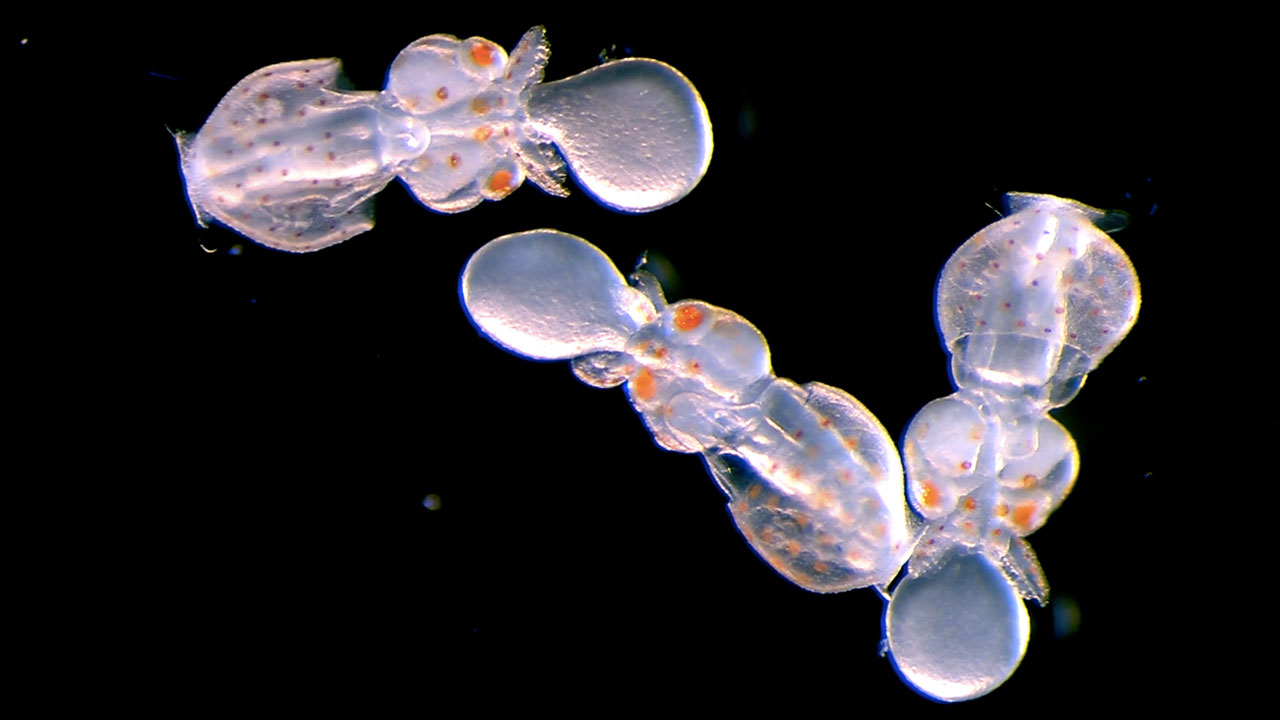 Science as Cinema: A Metamorphosis
Adding Film to the Science Syllabus (Part 2)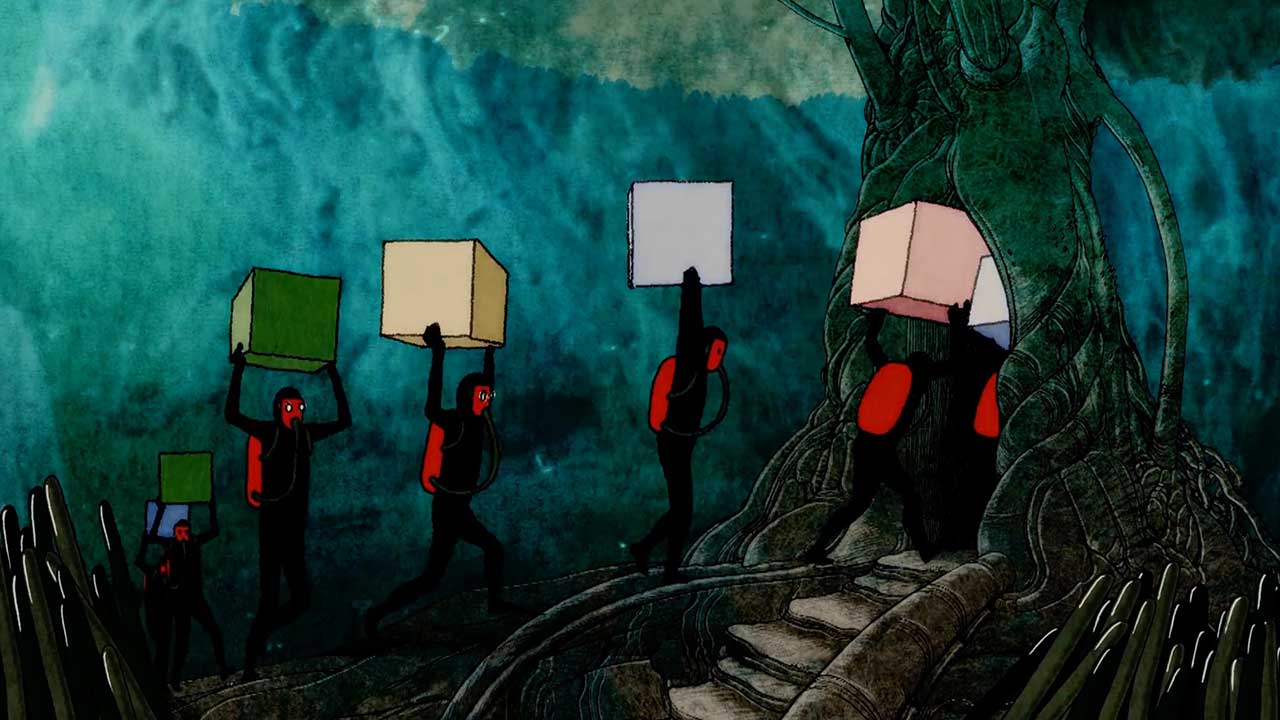 Animated. Science. Fiction
Adding Film to the Science Syllabus (Part 3)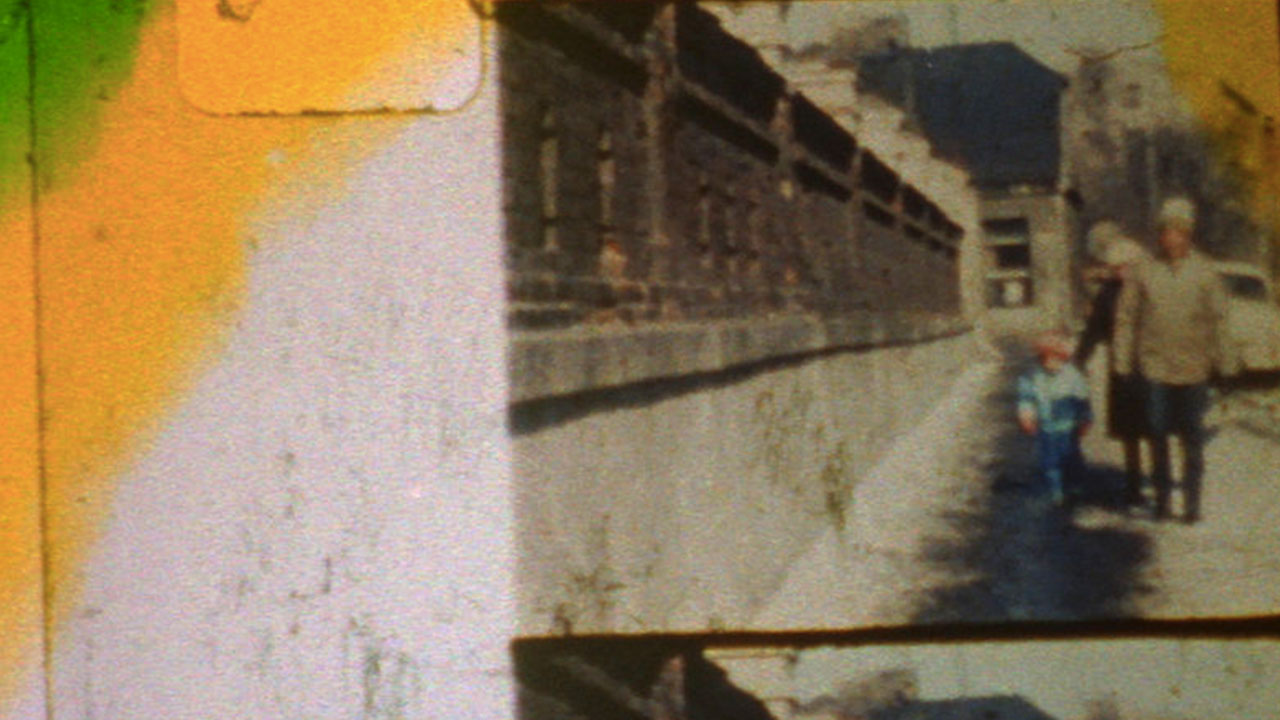 The Artwork of Migration: How movement functions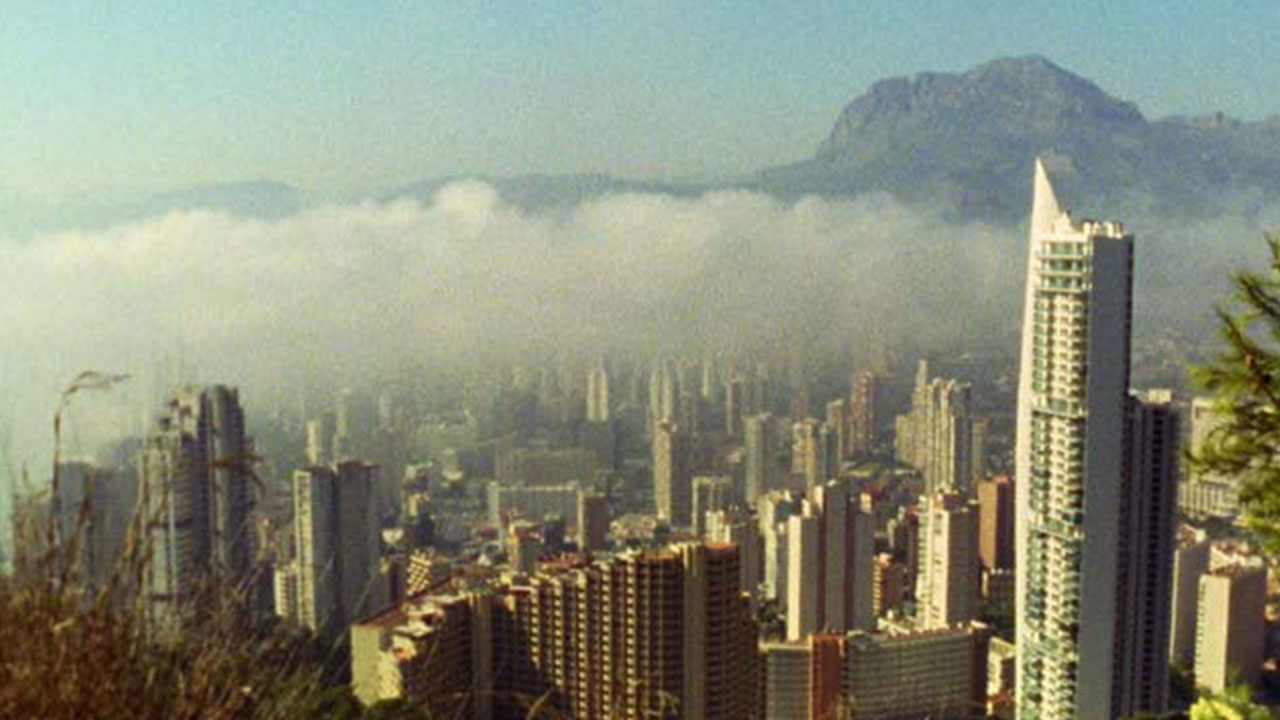 Beyond Good and Evil: Ethics and Artificial intelligence
Territories at the Microscopic Level
Cinematographic Voyages into Sensory Chaos
How Ordinary Things Transform Into a Magical World Under The Microscope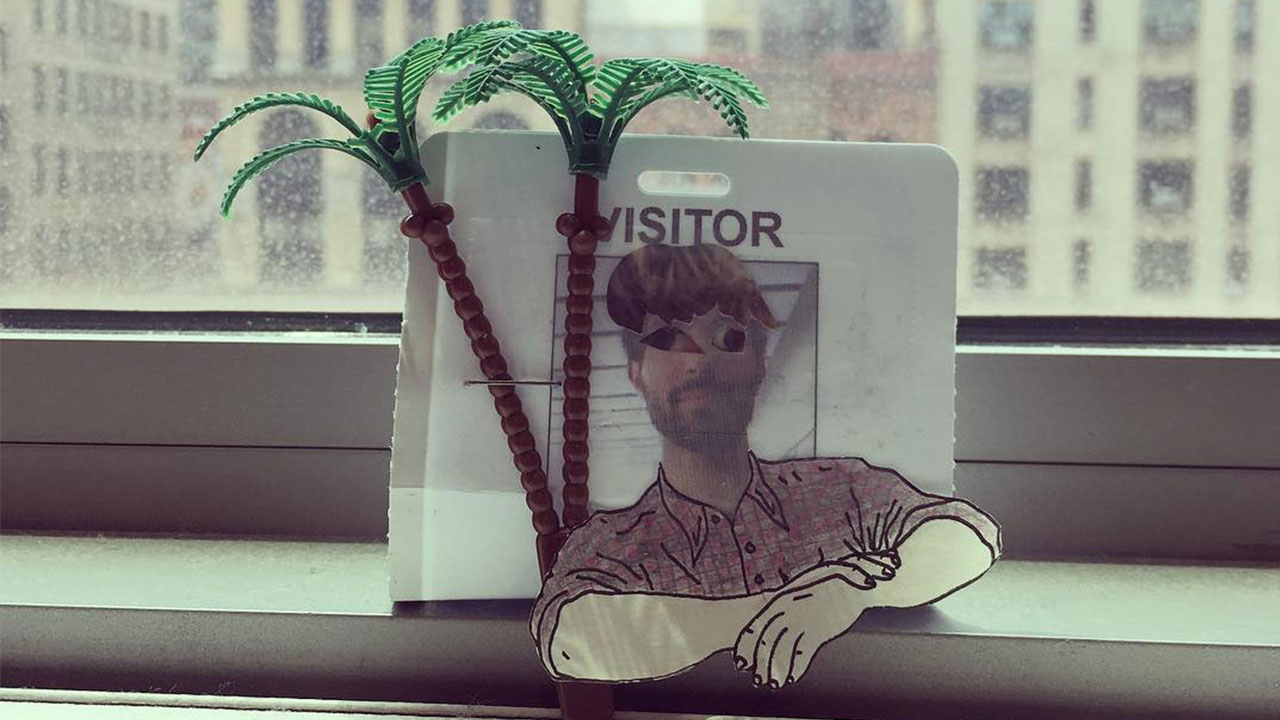 Spelling Out the Spellbinding
Science and Film as Instruments for Scrutinizing Our World
Visions of the Future: The Artist Depiction Series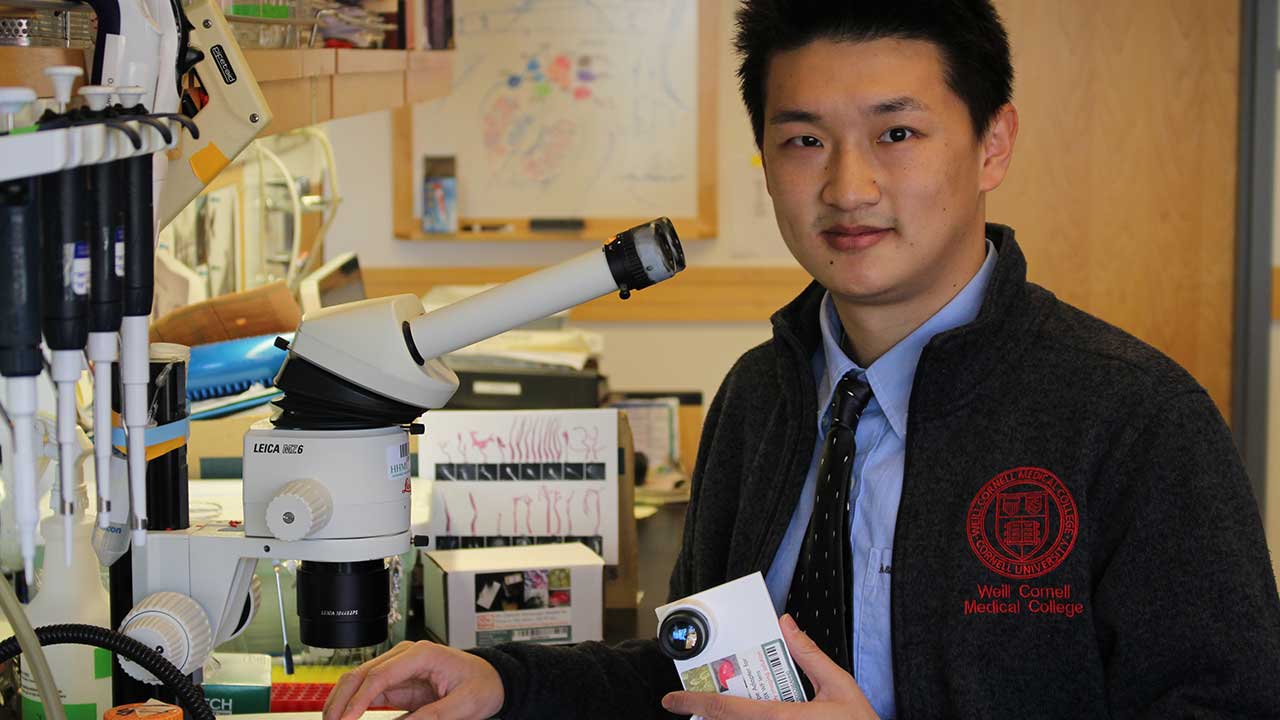 The Moving Microscopic World: 8 Microscopy Films from Scientist Du Cheng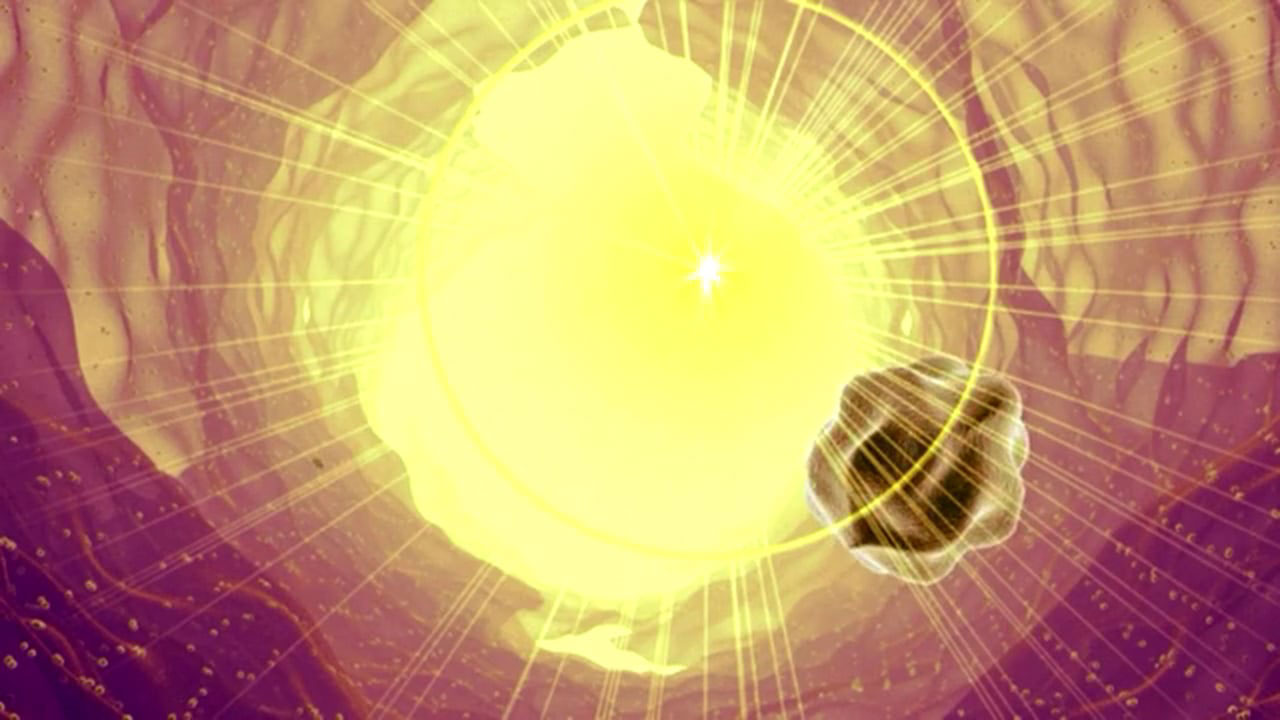 Abstract theory has real consequences, in the past and today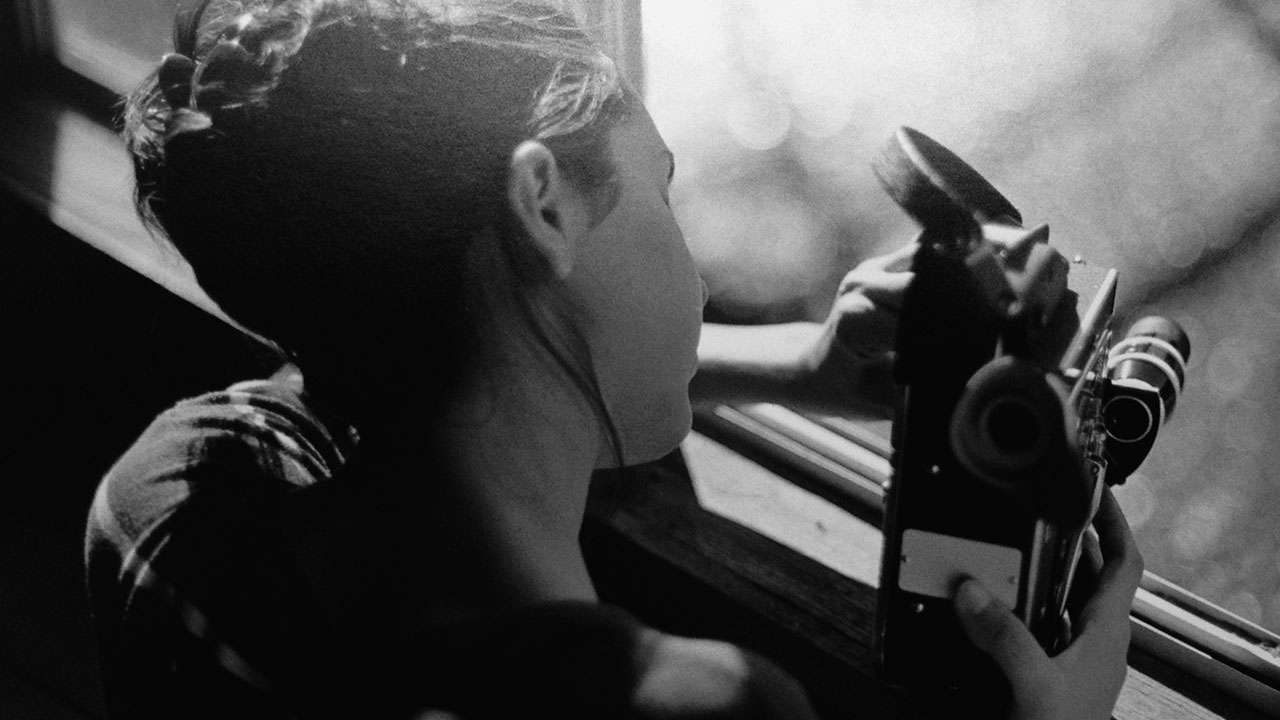 Science and Poetry in the Everyday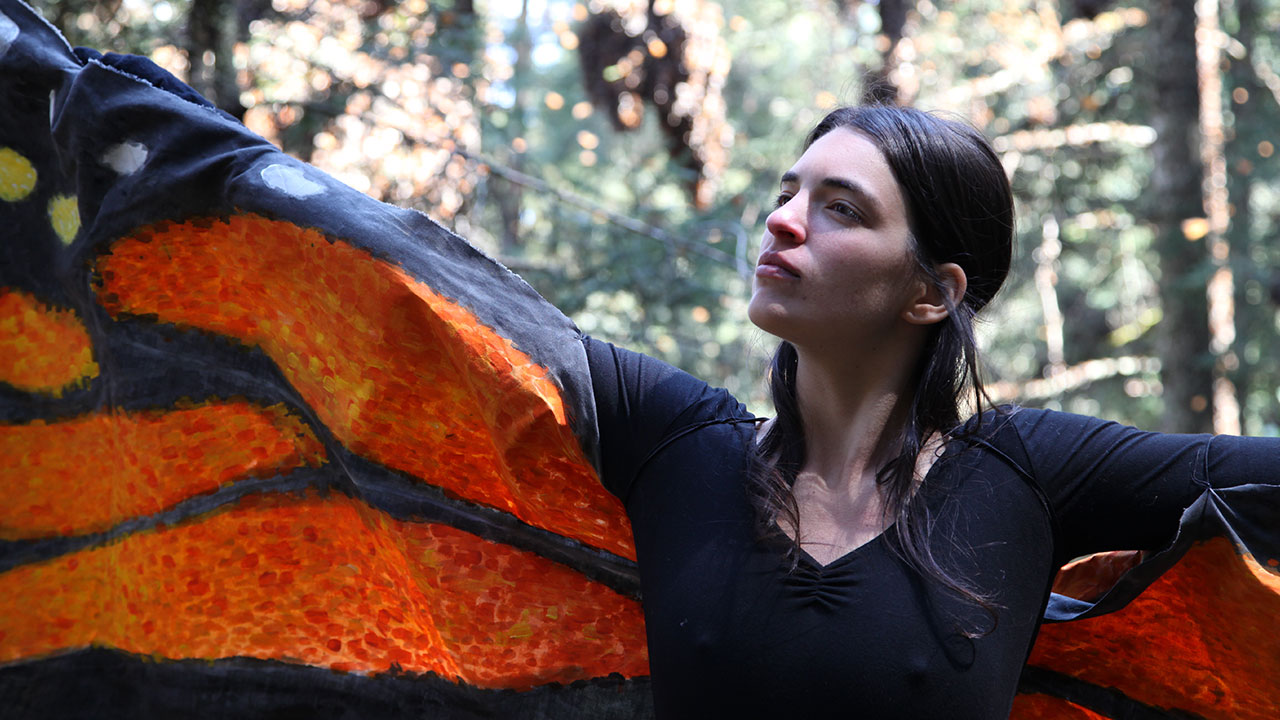 The Secret Garden: Evolutions of Virtual Plants & Corals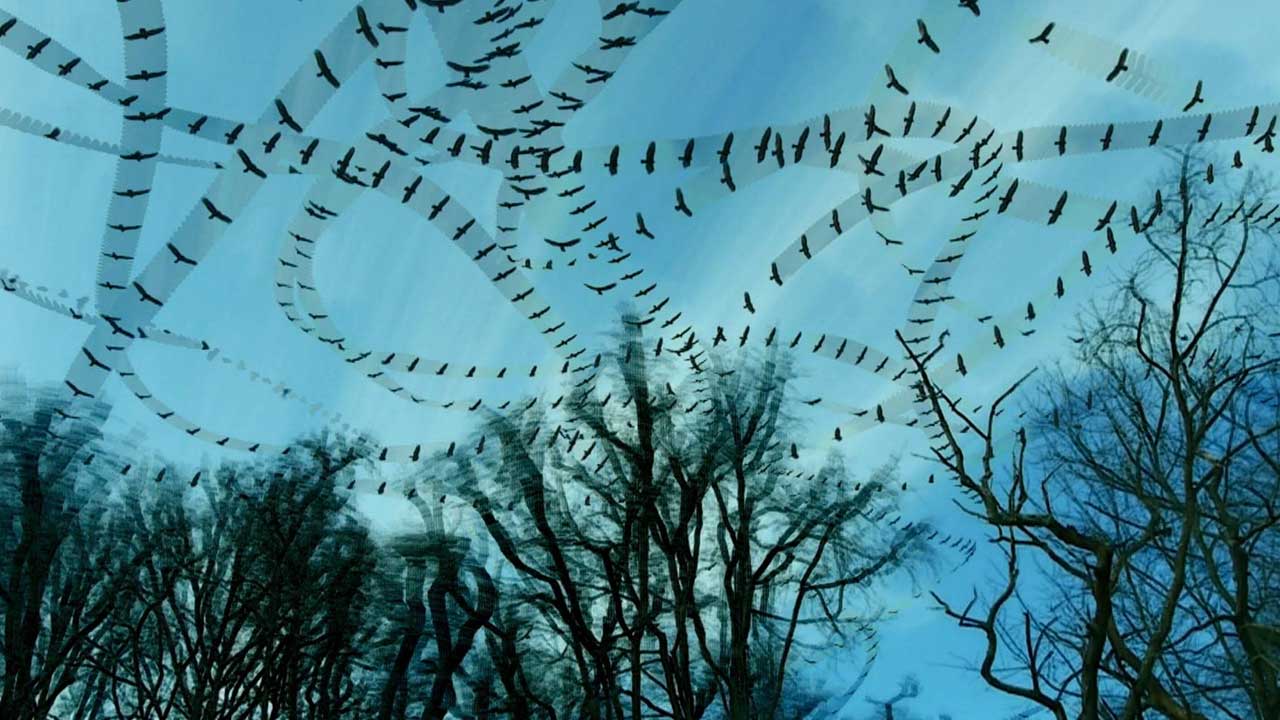 Tracing Animal Movement Patterns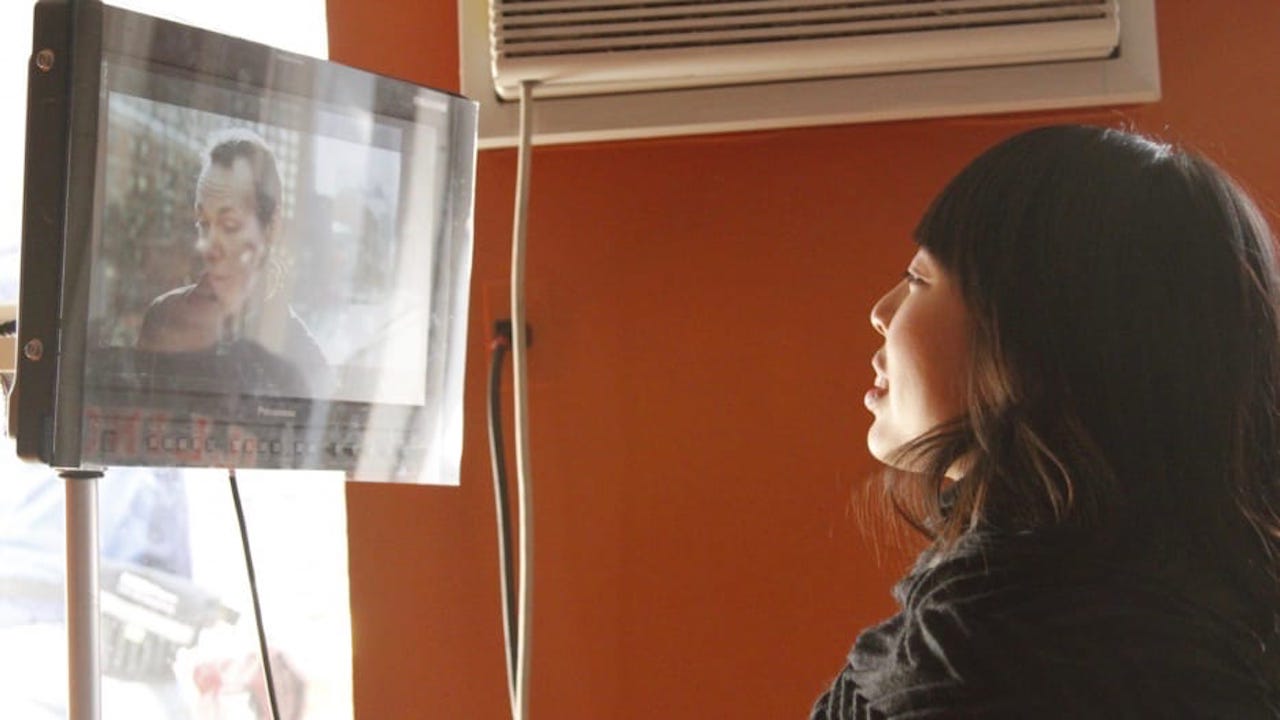 Telling Sci-Fi Stories with Women at the Forefront — a Conversation With Director Cidney Hue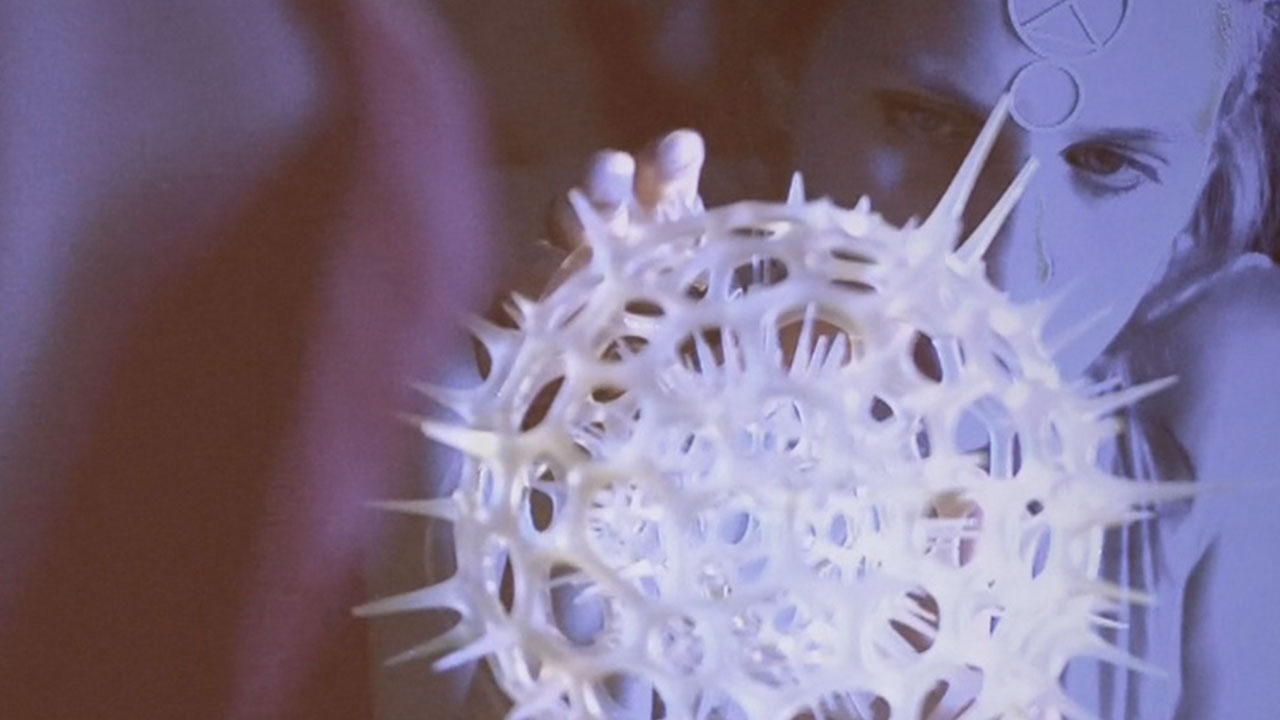 Microscopic Melodramas, A Surrealistic look at Our Oceans in Peril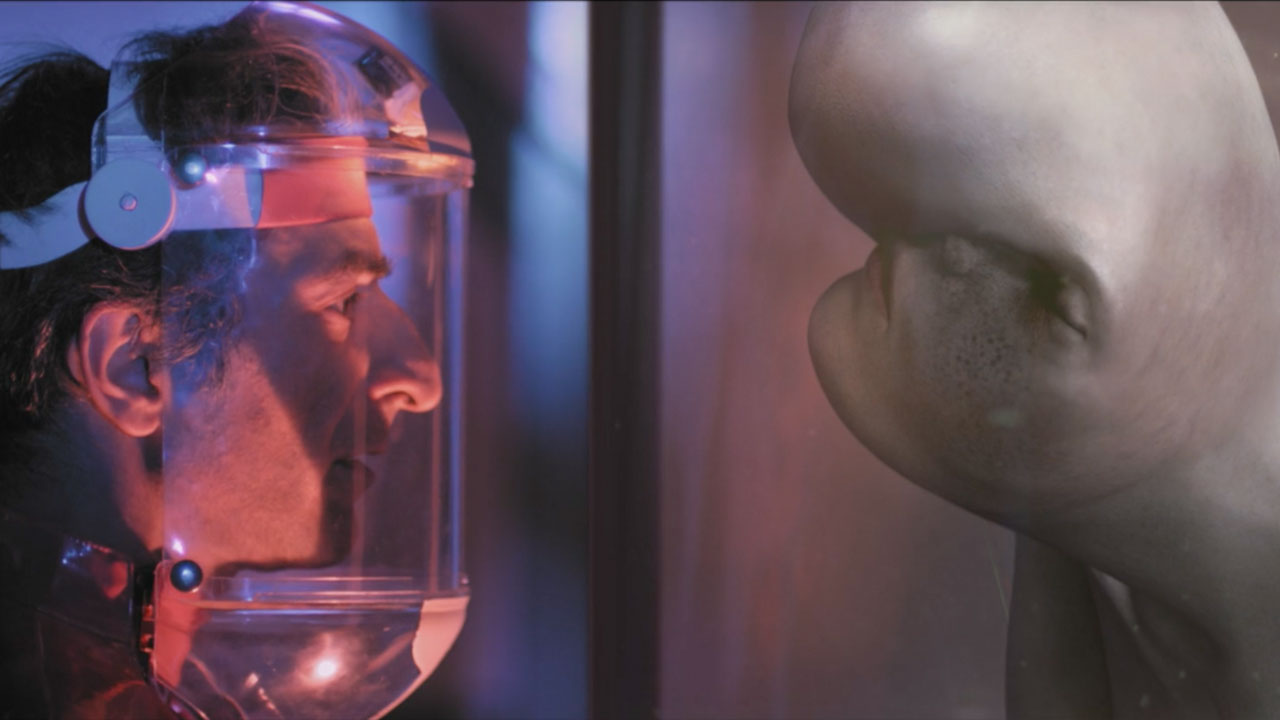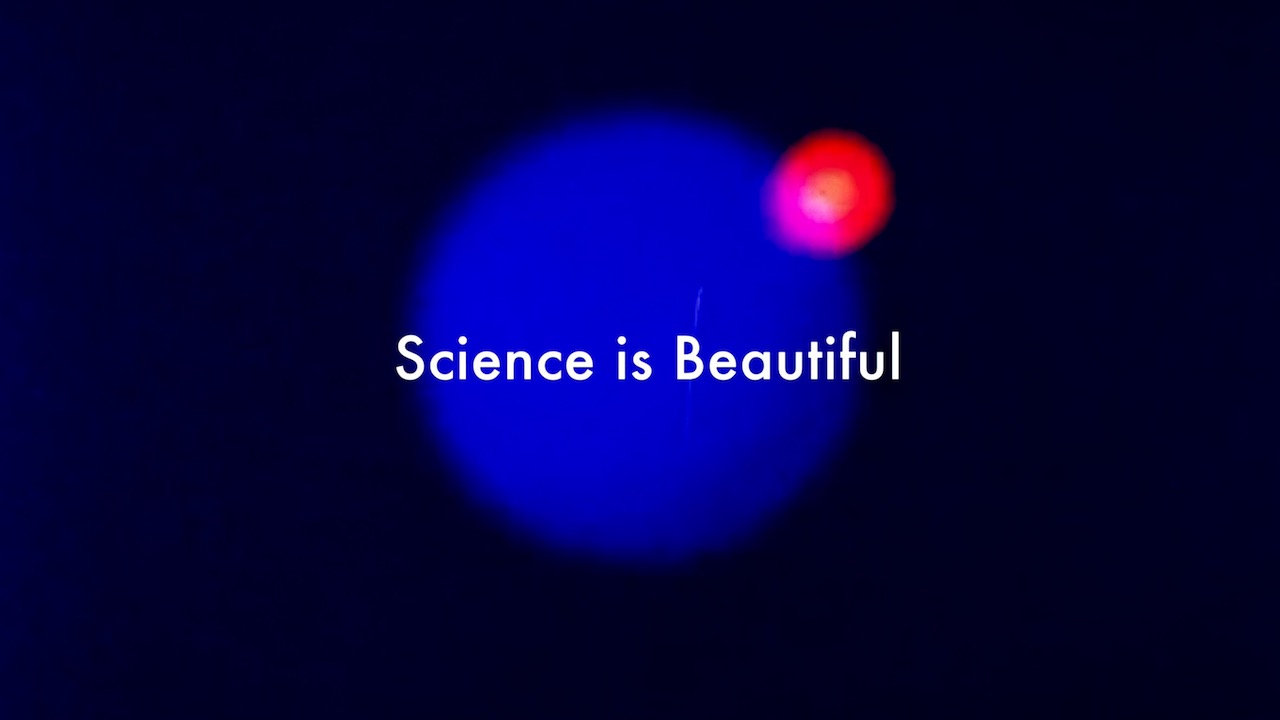 7 Ways to Promote #ScienceMatters in Your Daily Life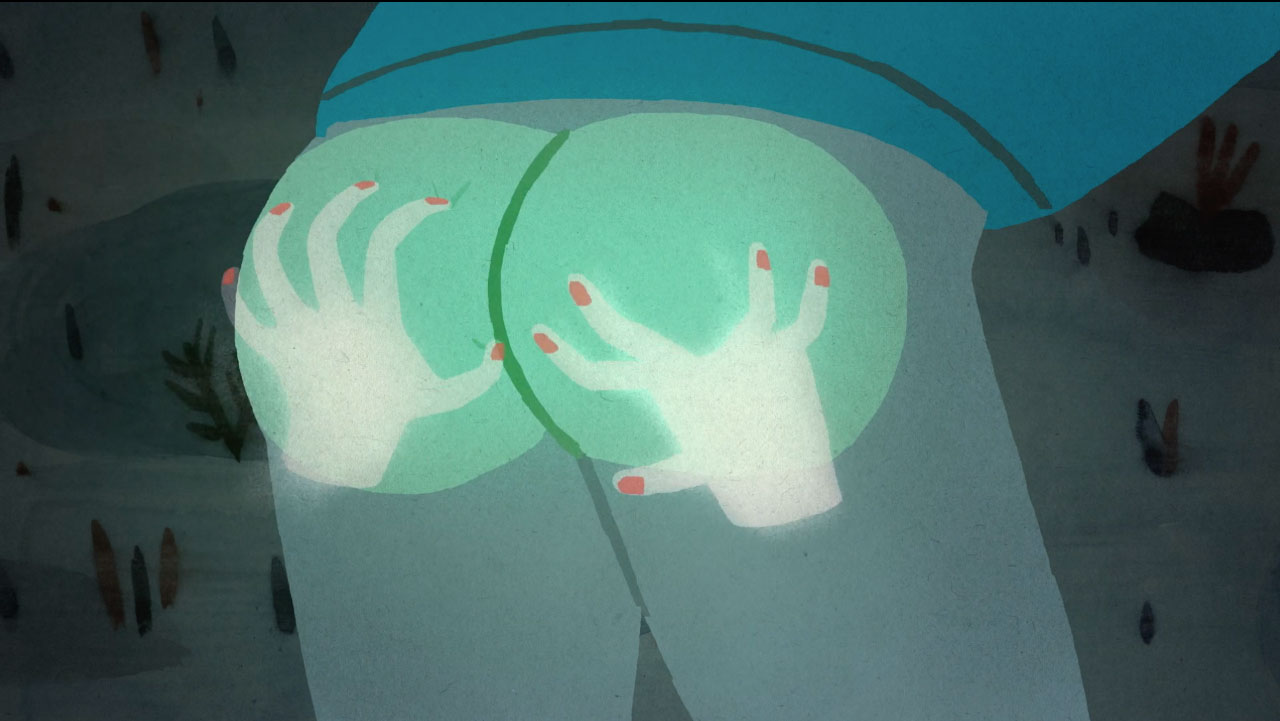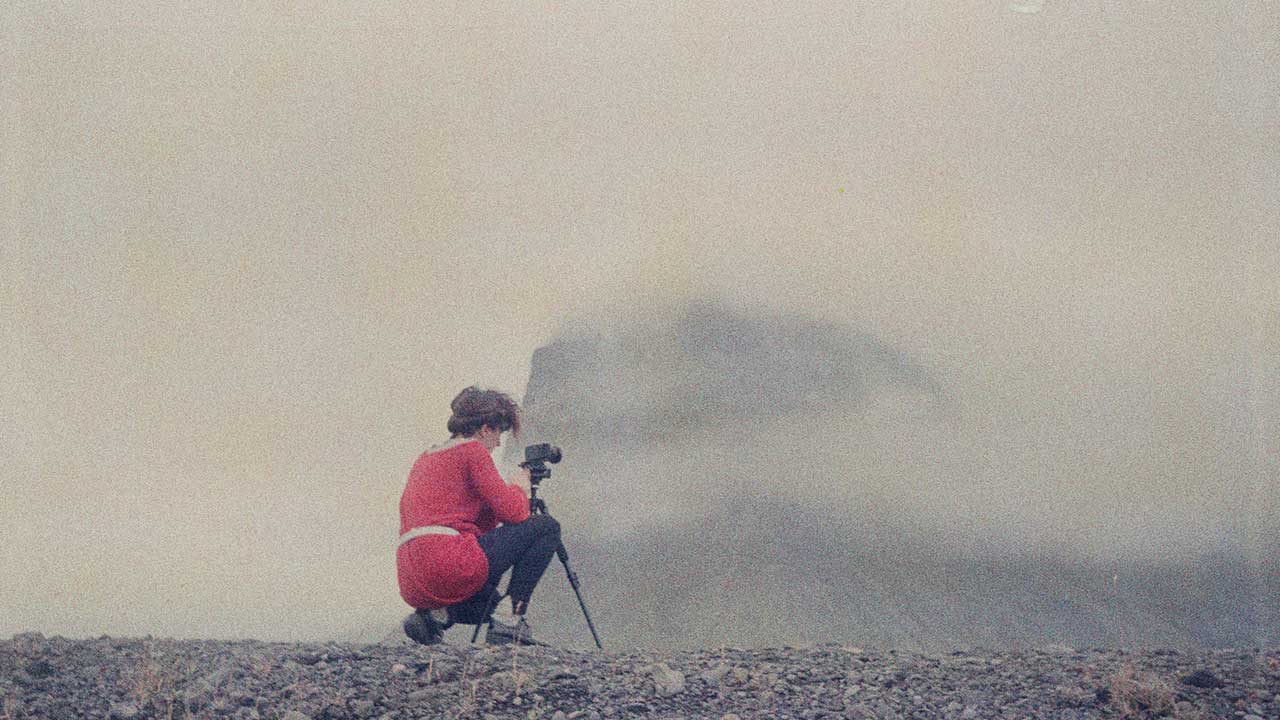 Redefining the Scientific Fiction(s)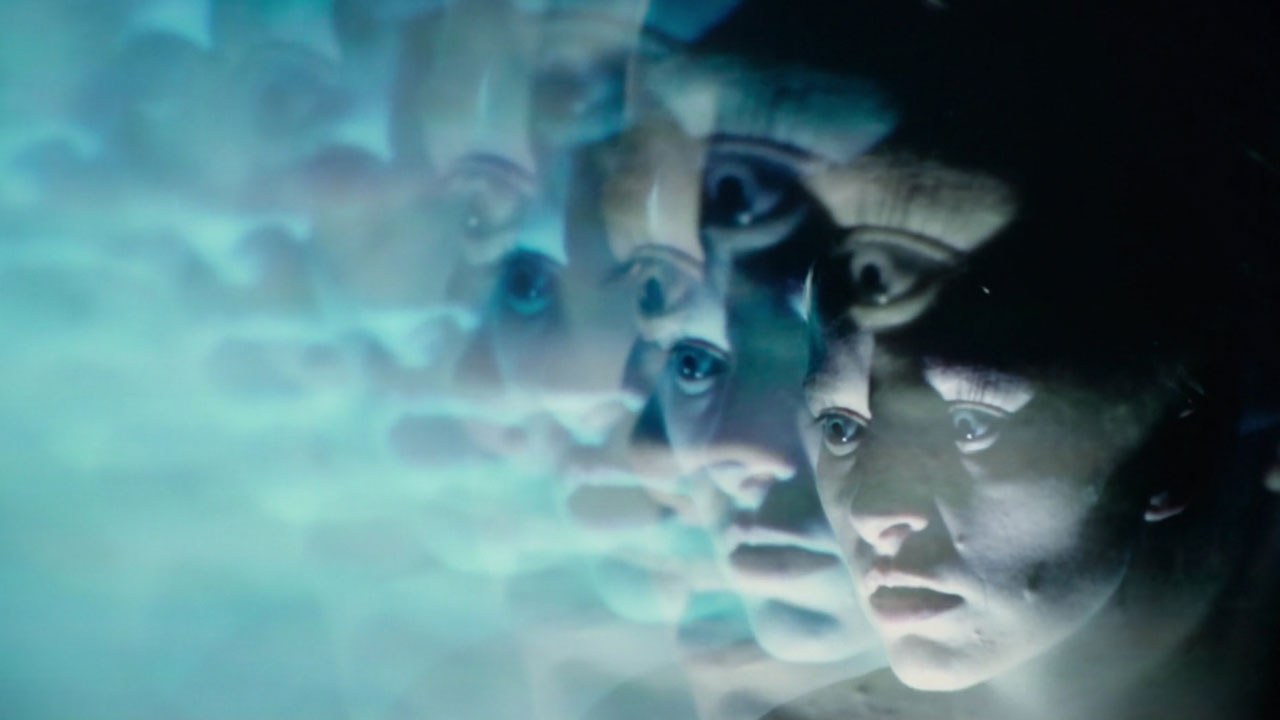 Your Guide to Science at the 2019 Toronto International Film Festival