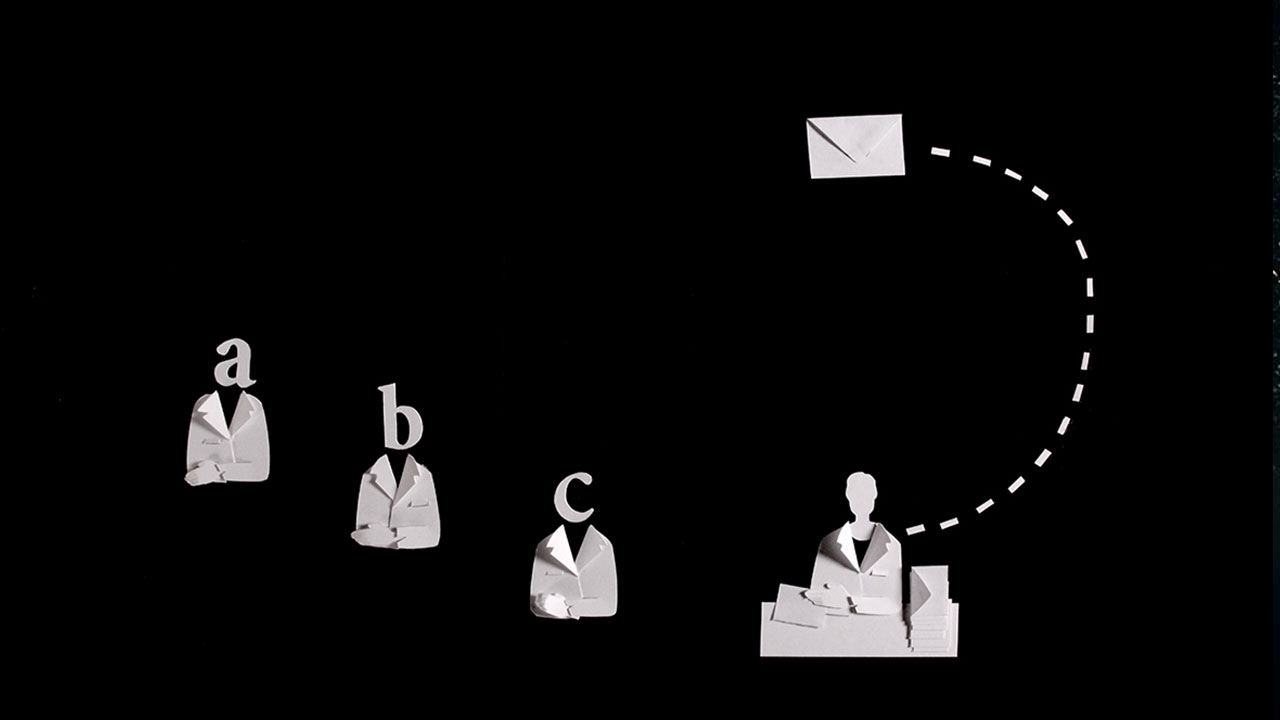 The Researcher's Article
Charlotte Arene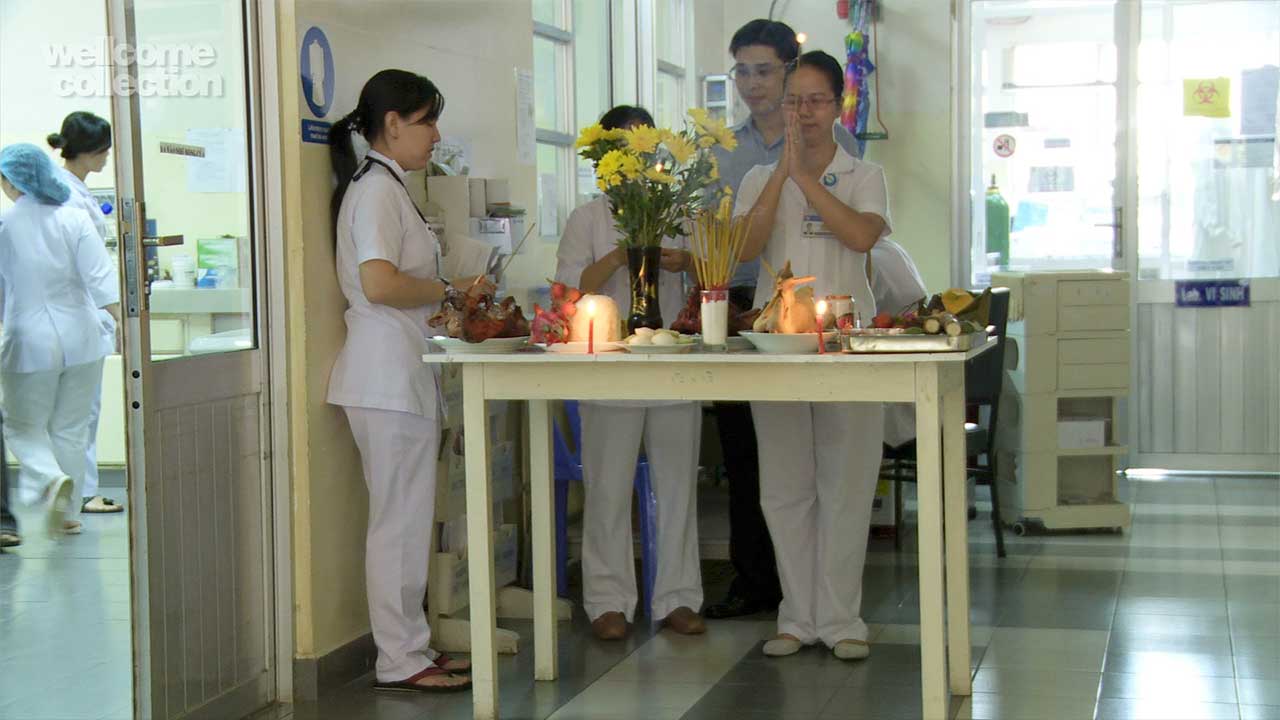 Foreign Bodies, Common Ground
Barry J. Gibb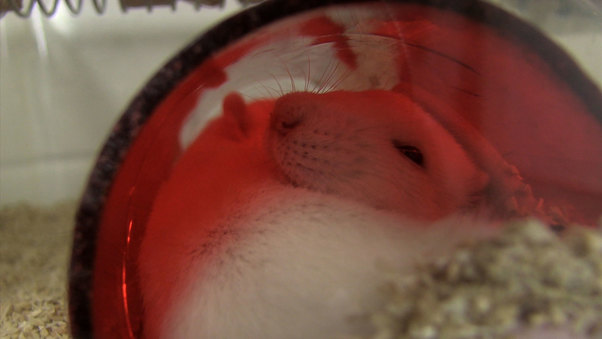 Number 32
Linnea Langkammer
Praying Mantis Research: Sexual Cannibalism and Reproduction
Phil Hastings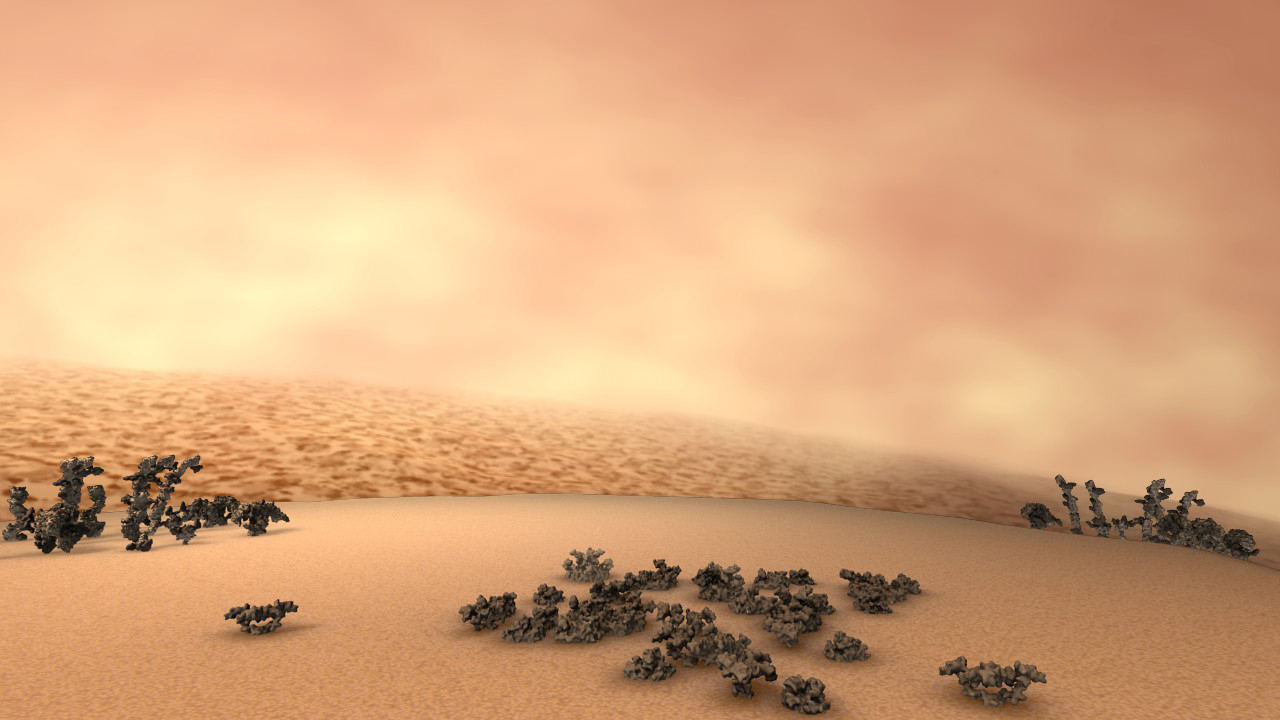 The Challenge of HIV Research
Monica Zoppè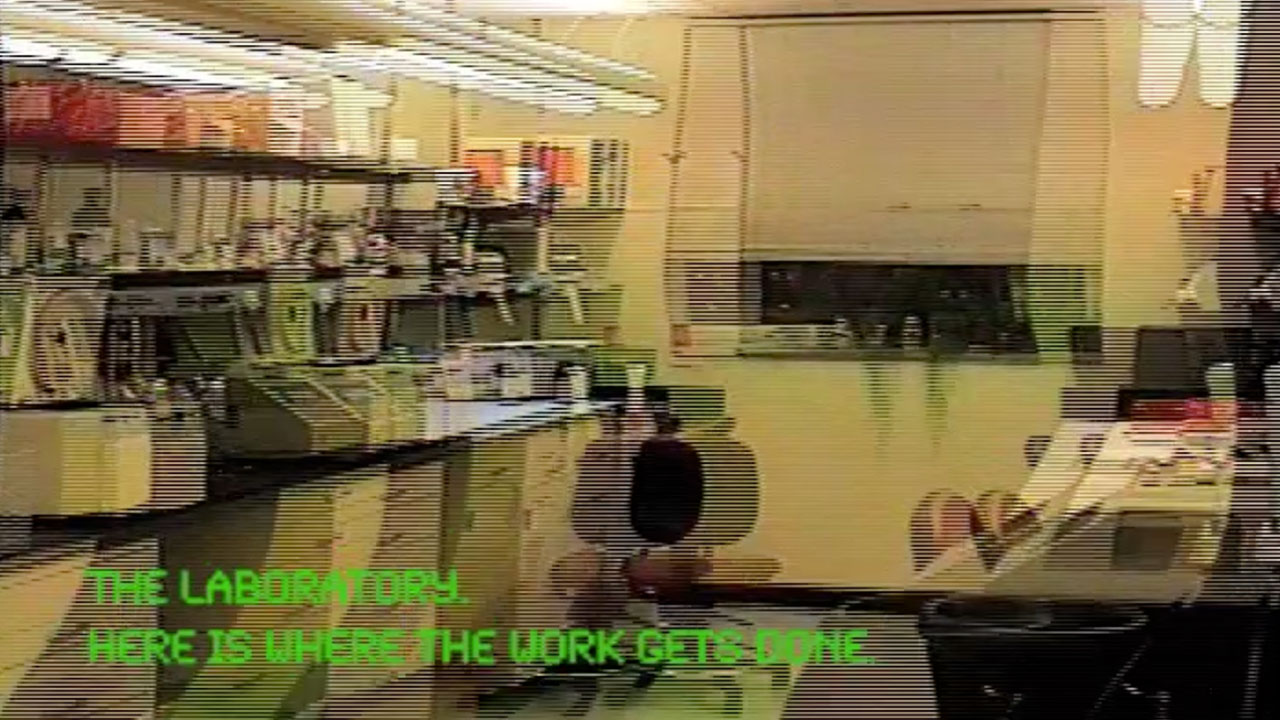 foundfootagexx100n.s.1
Tony Grayson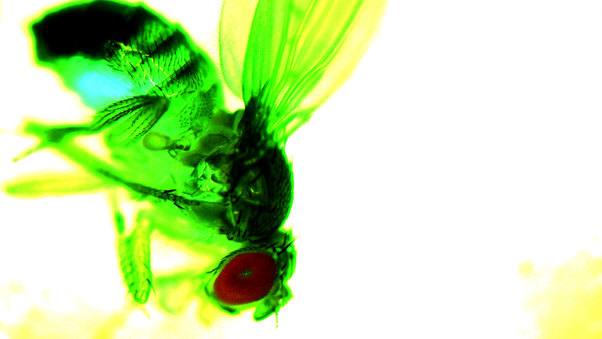 A Fruitfly in New York
Alexis Gambis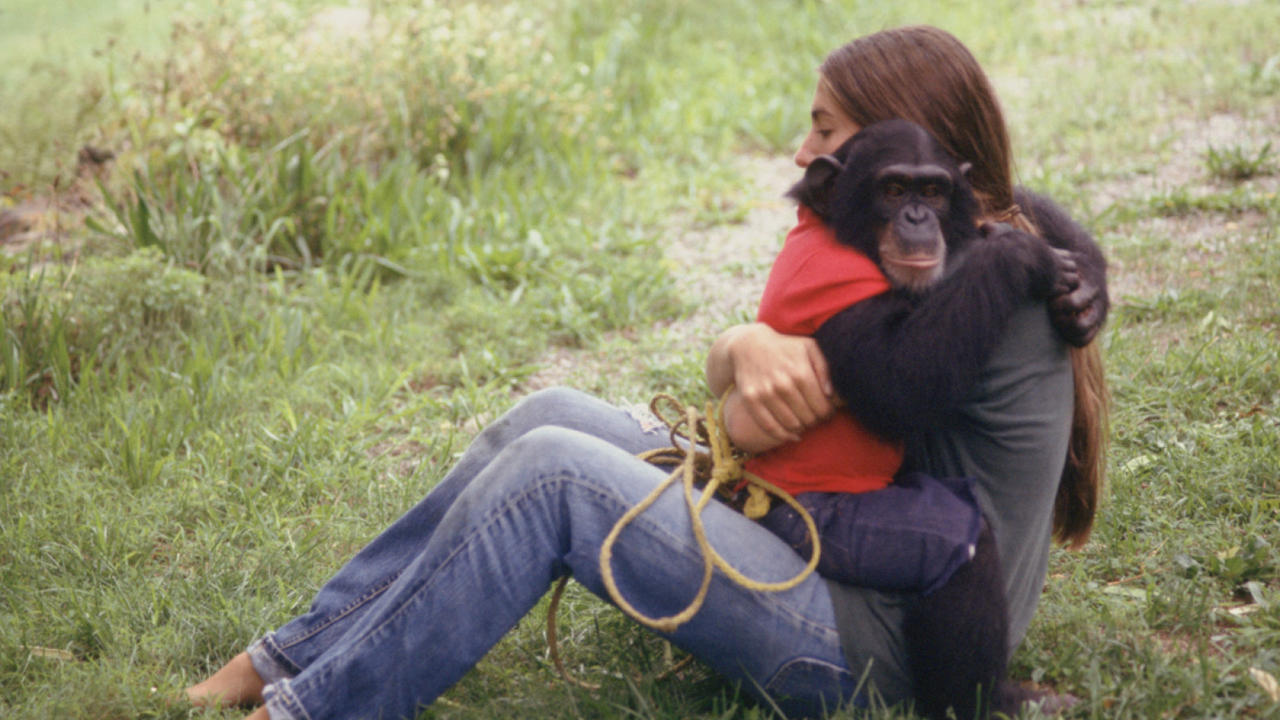 Project Nim
James Marsh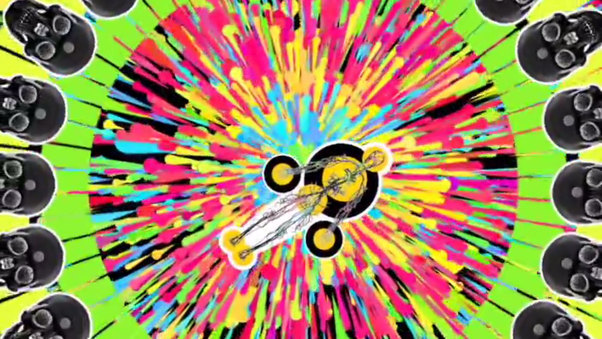 Nanosporin AI
Stephen Hal Fishman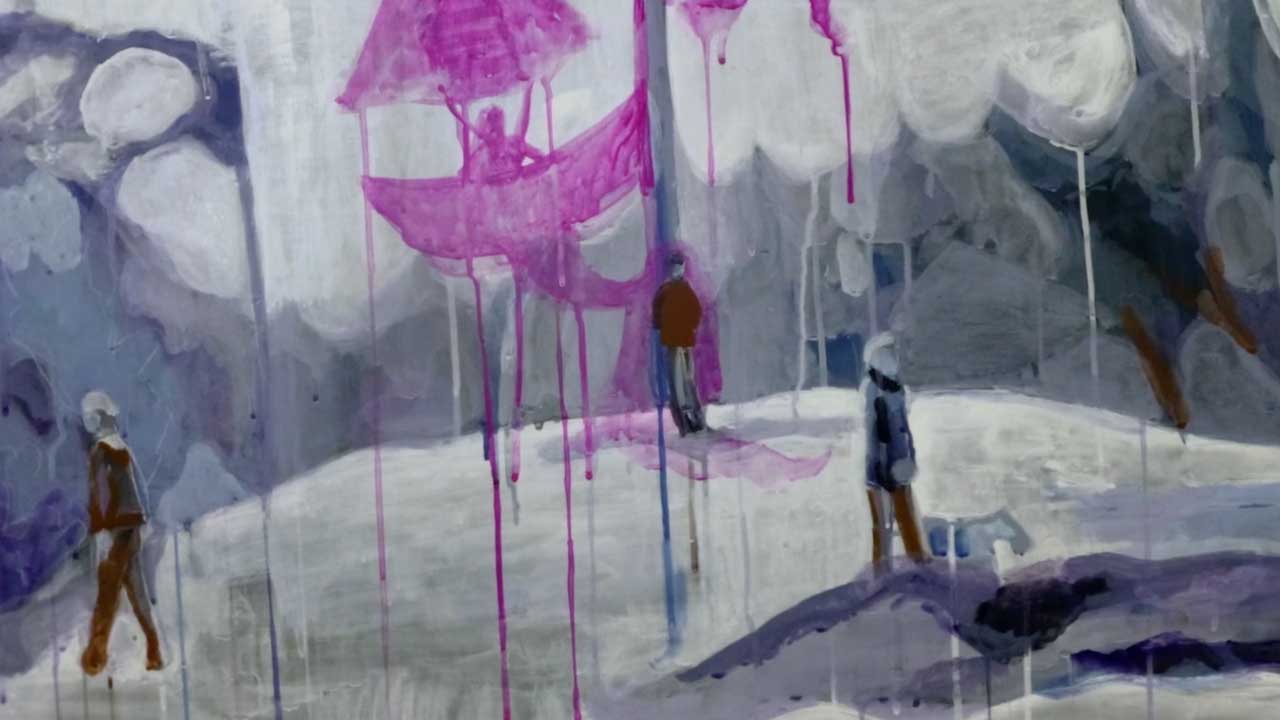 See Memory
Viviane Silvera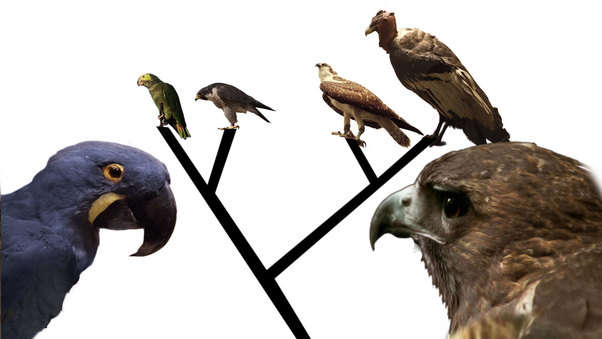 The Birds and the Trees
Contact
Robert Zemeckis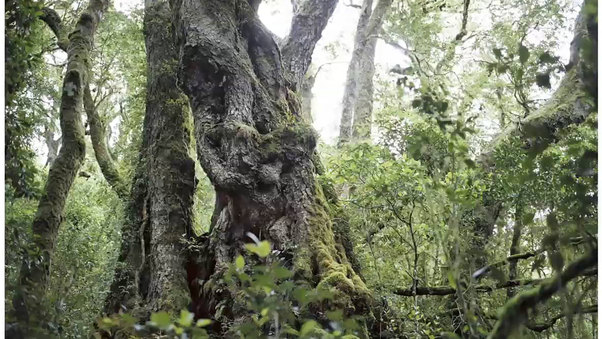 Oldest Things
Rachel Sussman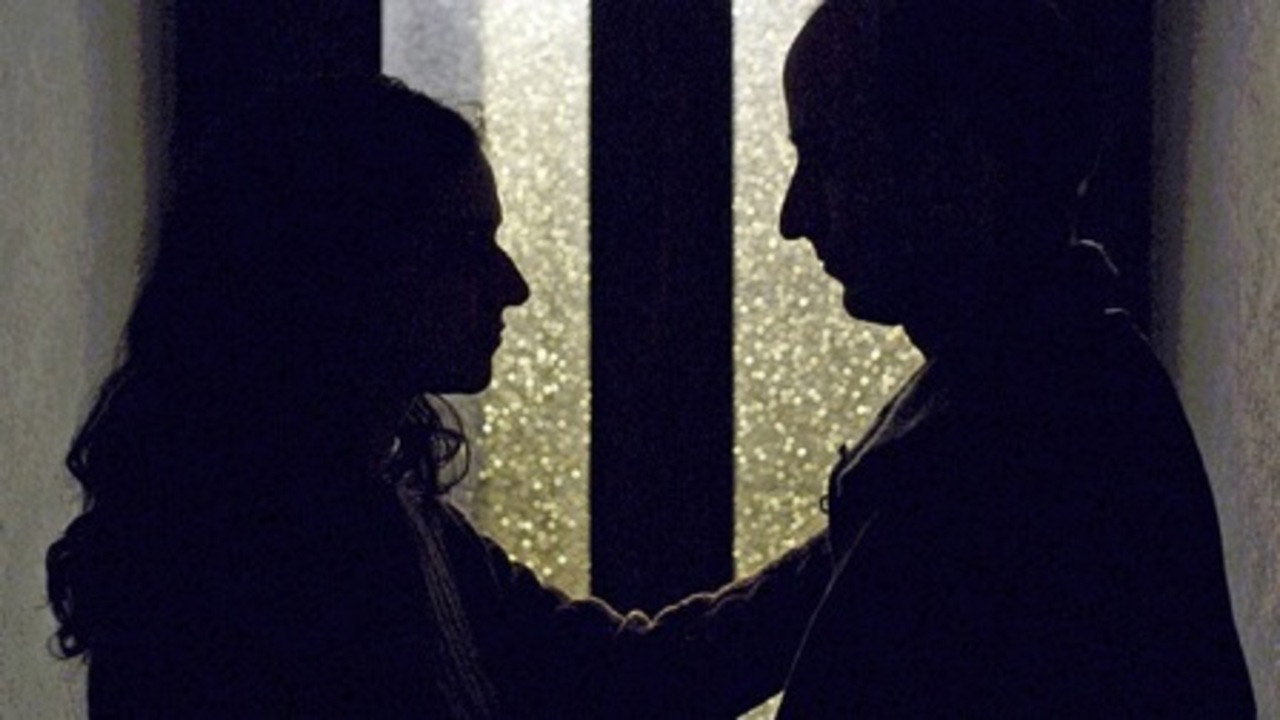 Roman's Circuit
Sebastián Brahm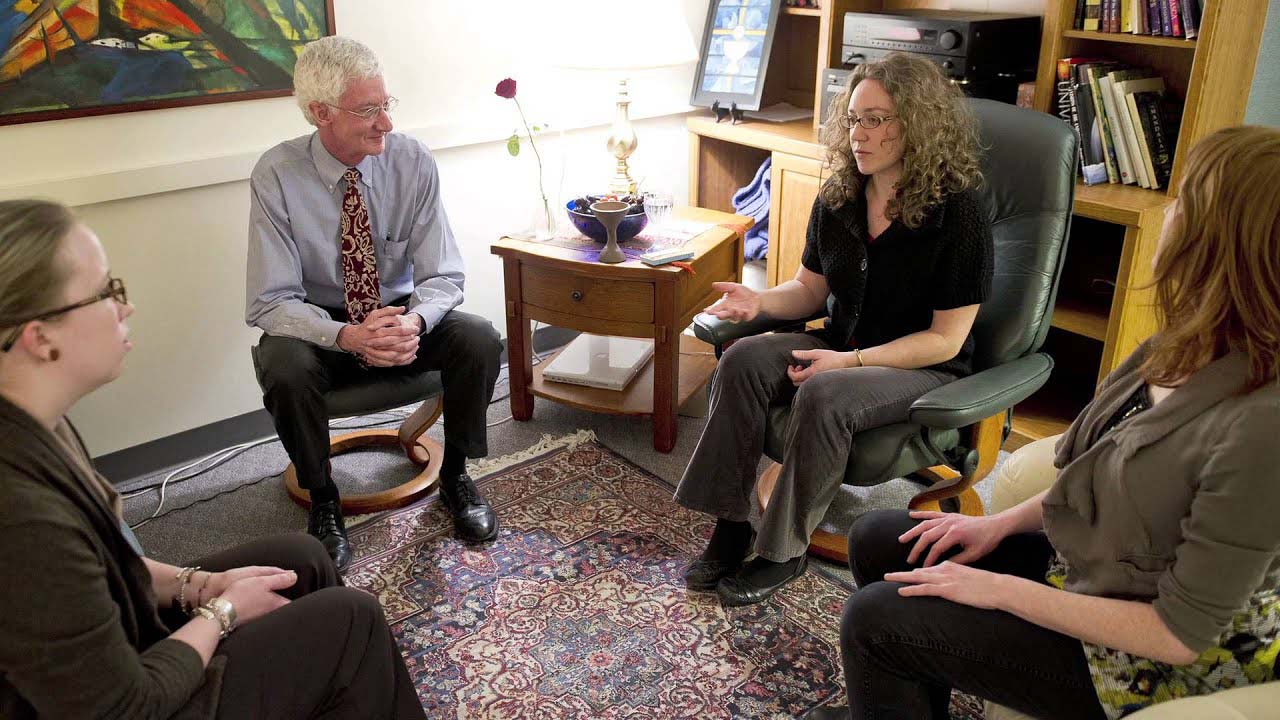 Science and Sacraments
Coleen LeDrew Elgin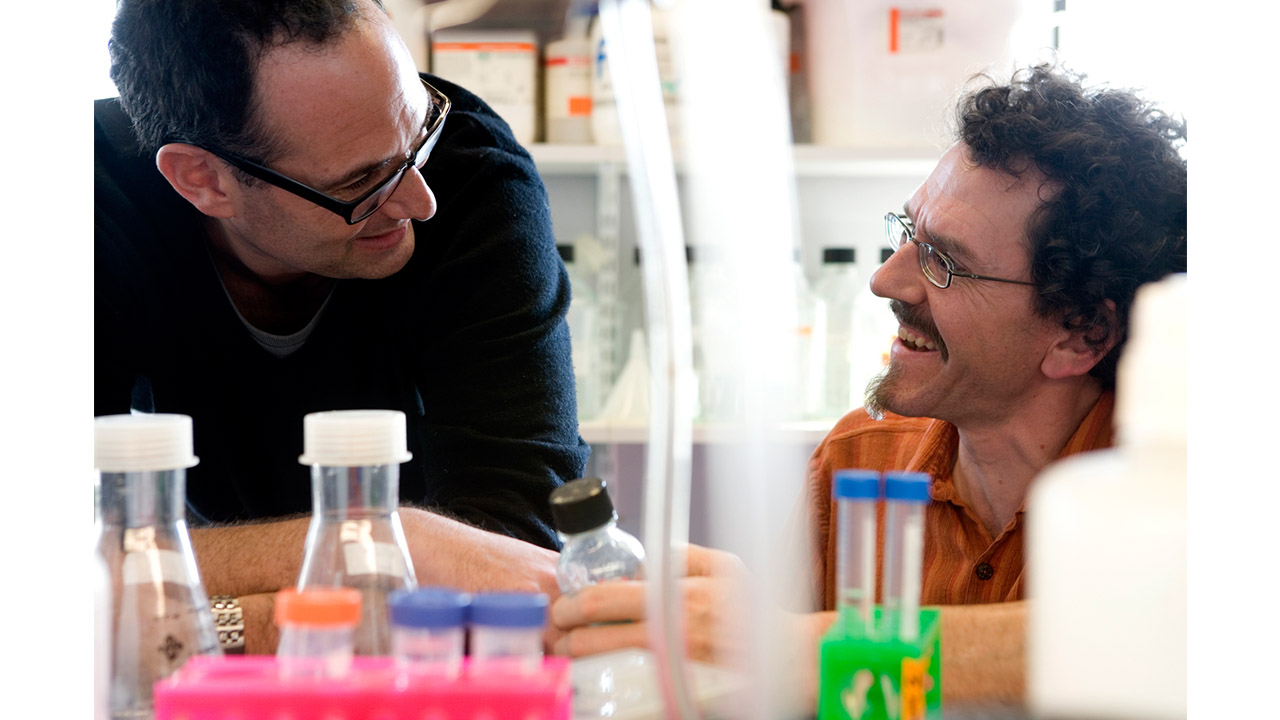 Naturally Obsessed
Carole Rifkind, Richard Rifkind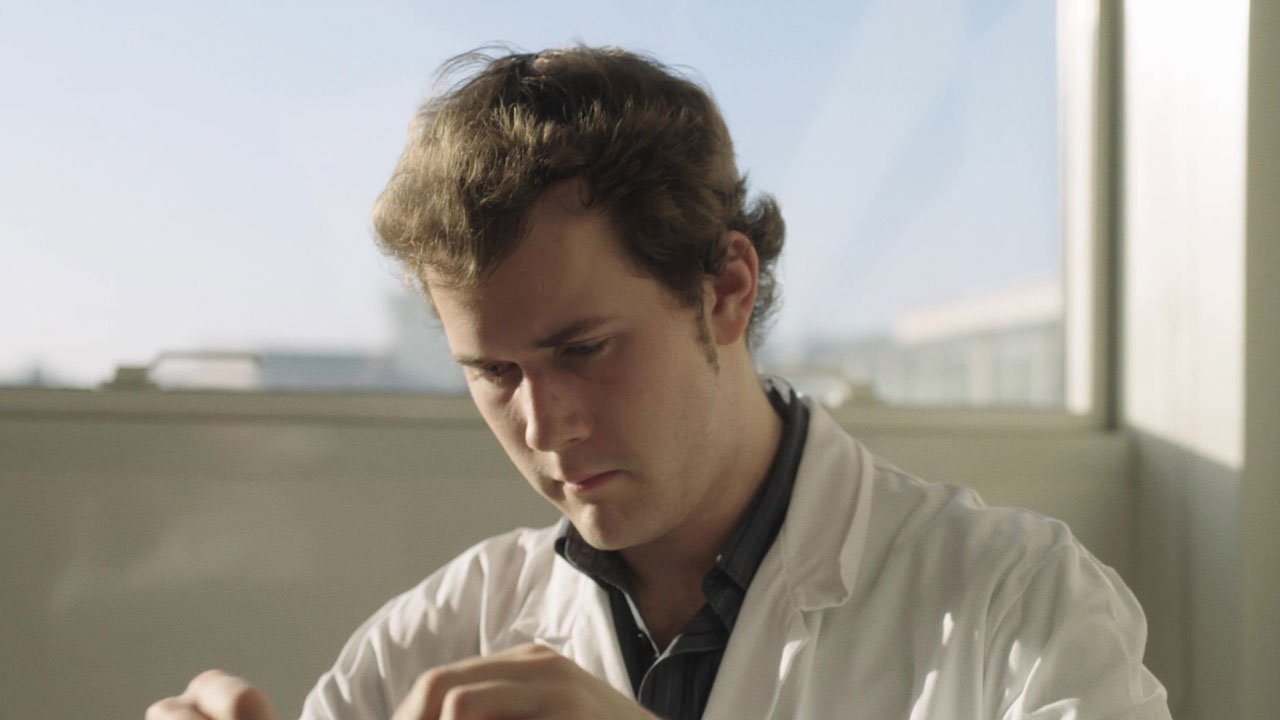 The Researchers (Les Chercheurs)
Aurélien Peilloux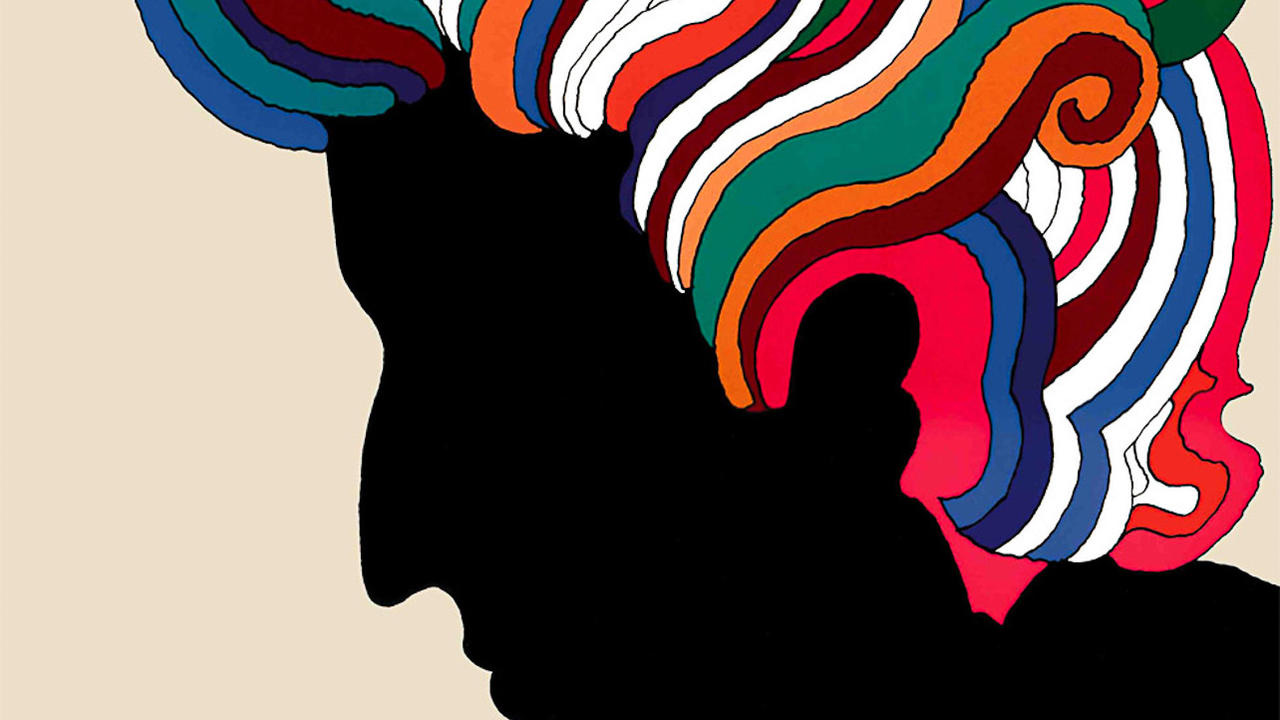 Milton Glaser: To Inform and Delight
Wendy Keys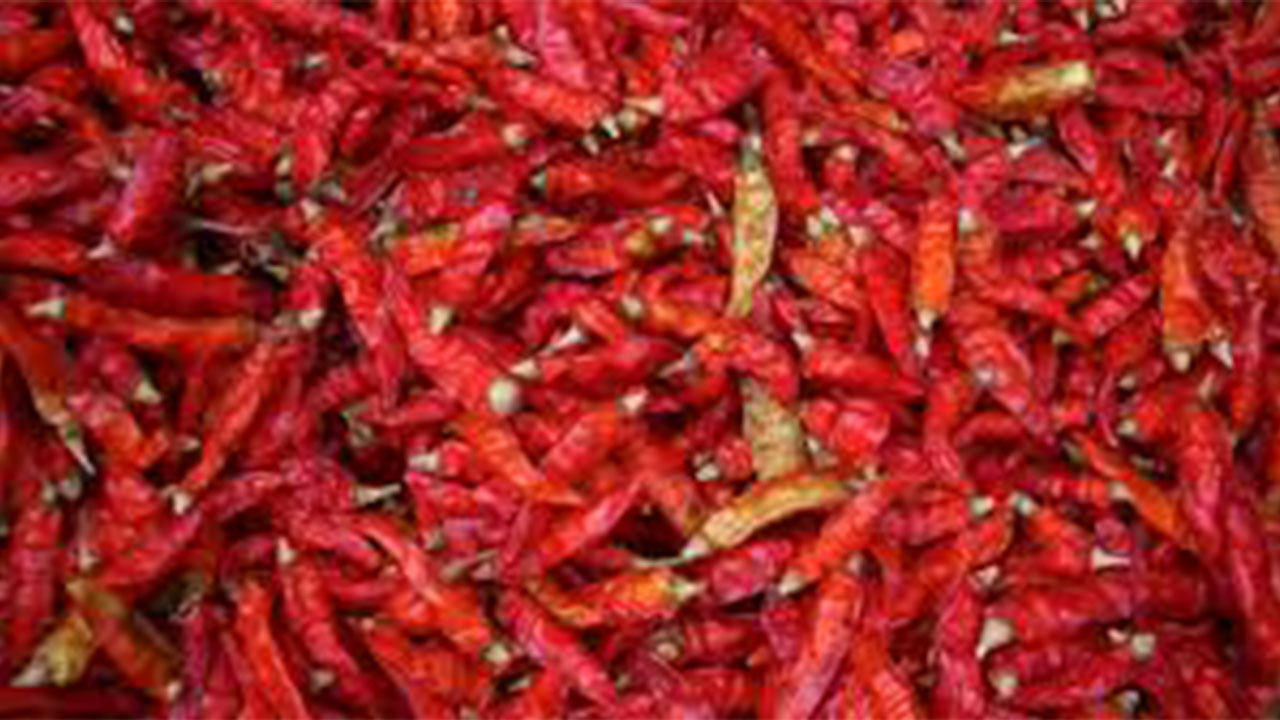 diverseeds
Dr. Markus Schmidt (IDC)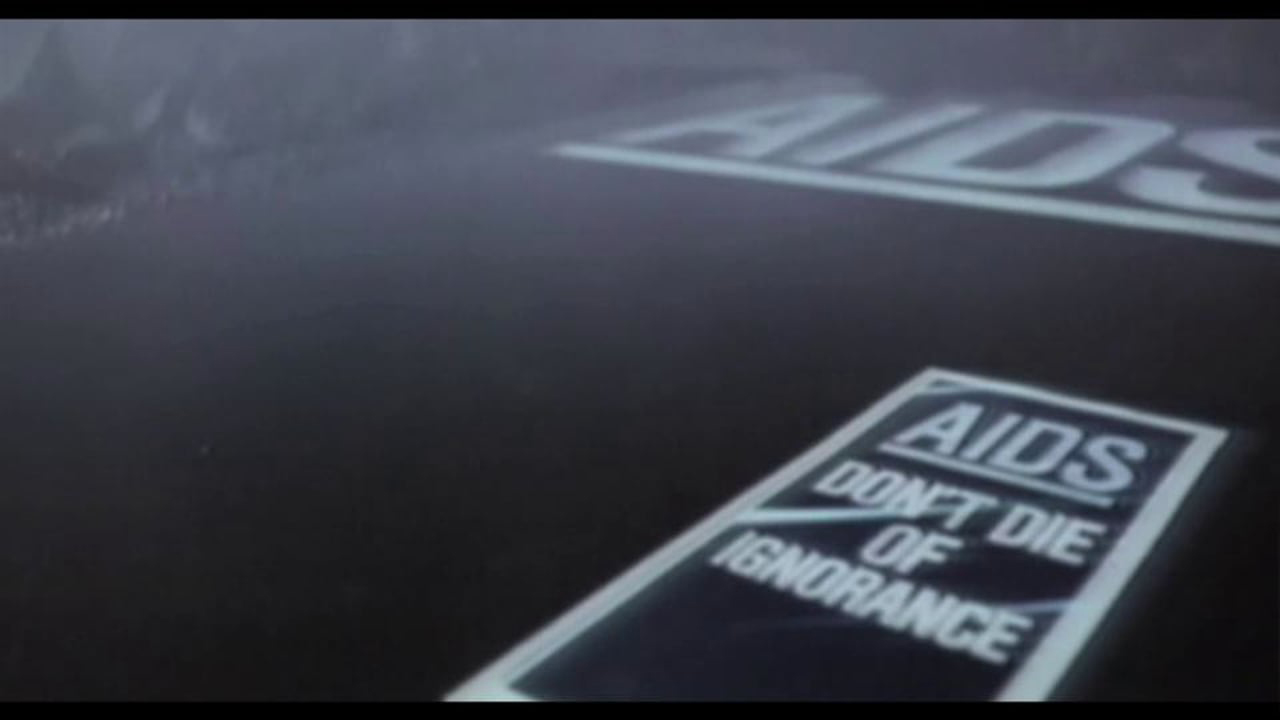 Positively False: Birth of a Heresy
Andi Reiss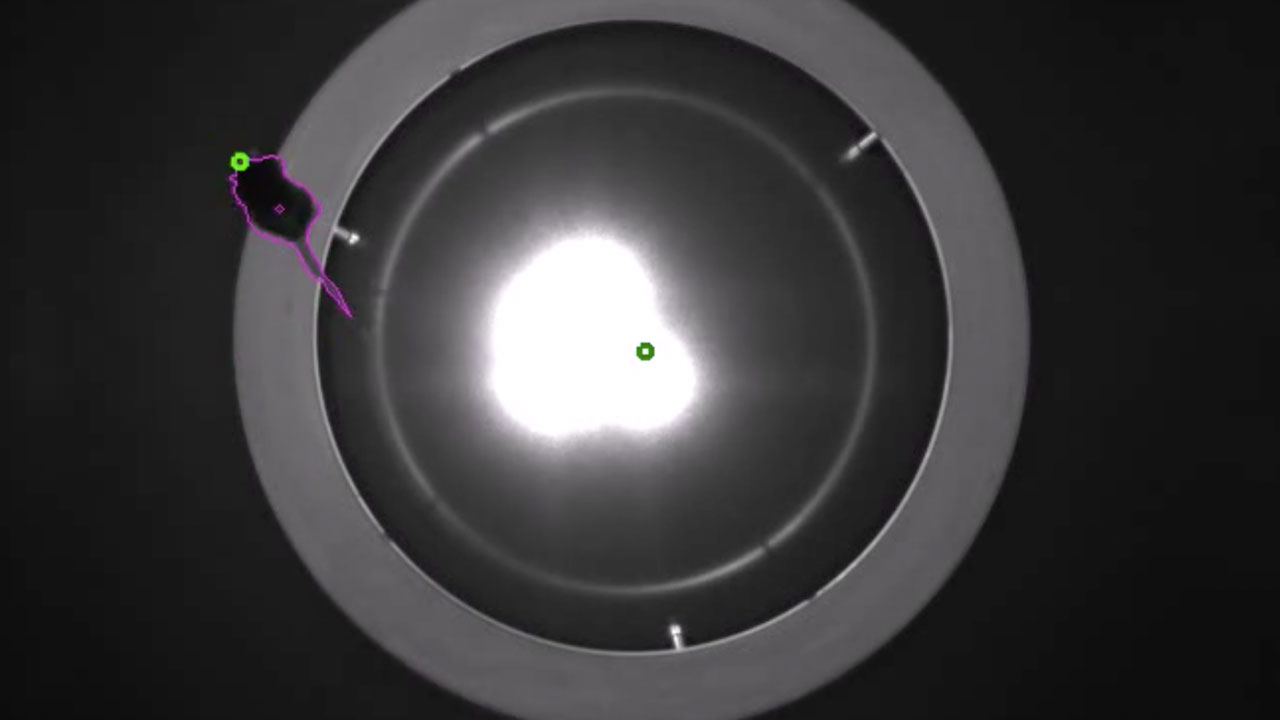 Mouse head tracking
Andrew Straw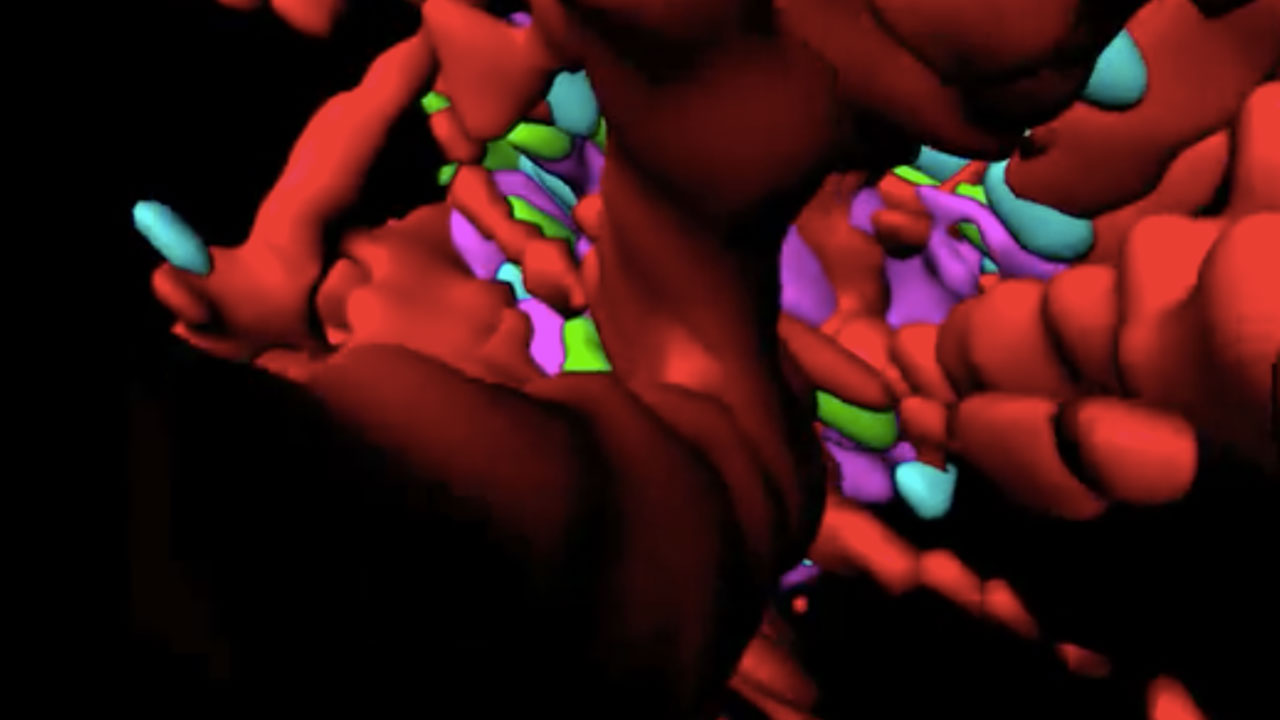 Neural rosettes: close up and surface modeling
Gist Croft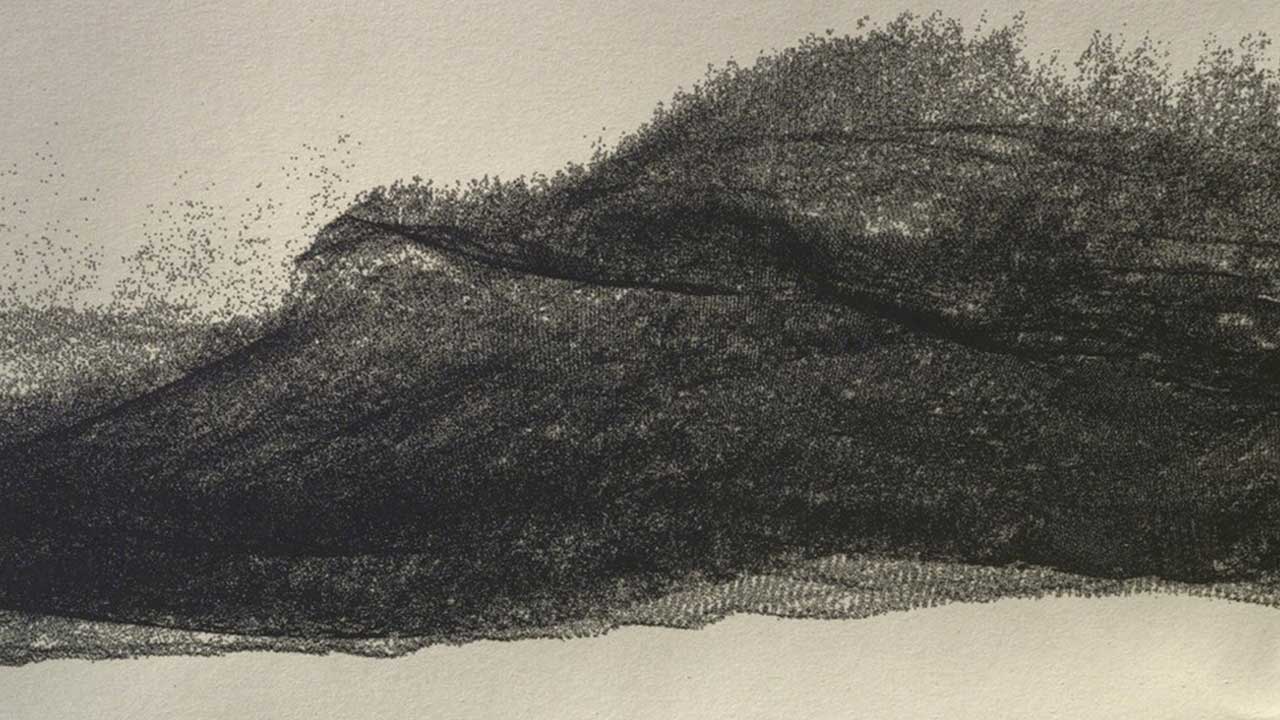 Stella 50.4N1.5E
Elsa Brès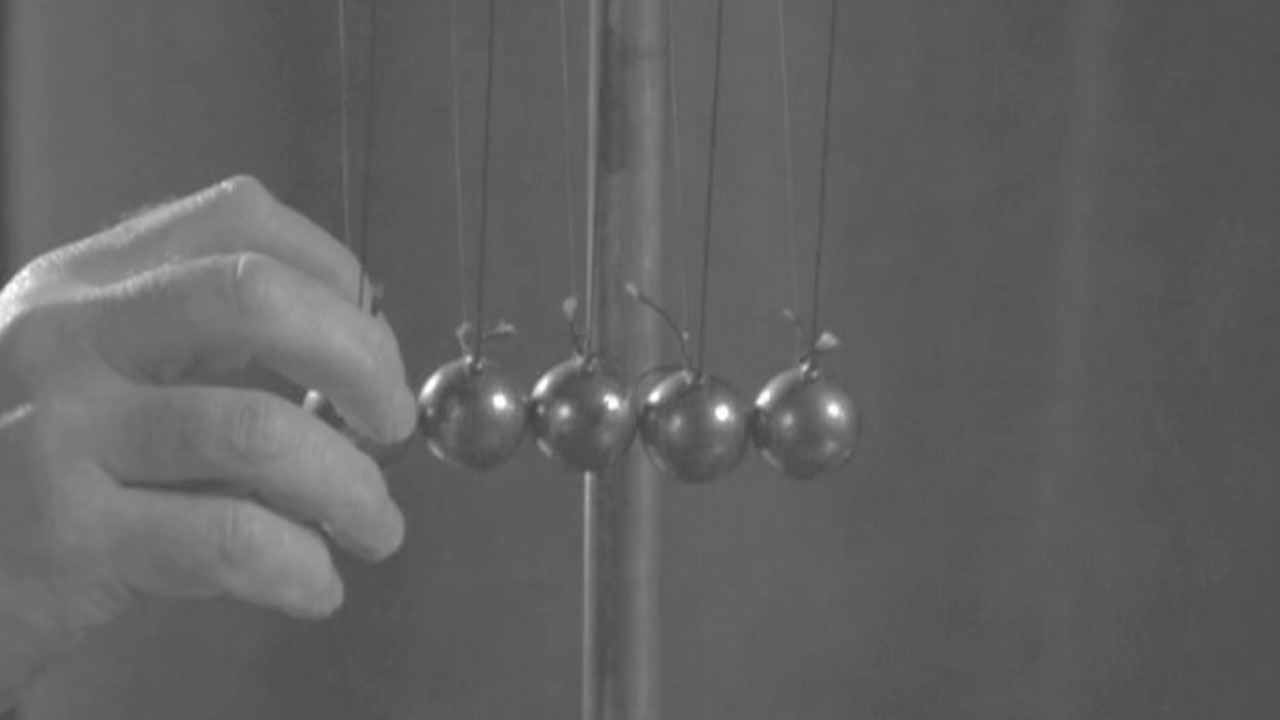 Conservation
Ian Harnarine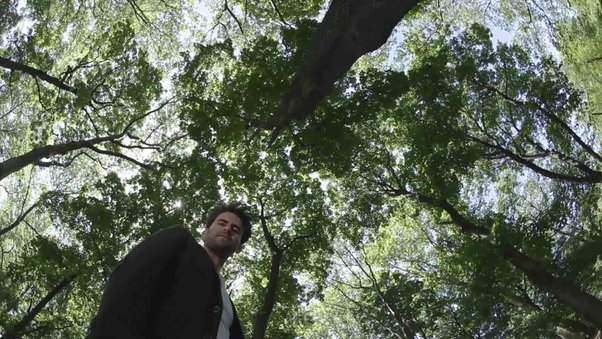 We Just Don't Know
Alexis Gambis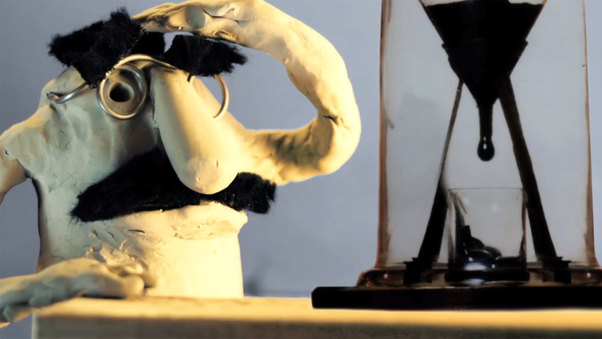 Pitch Drop Experiment
Pablo Melchor,David Rybak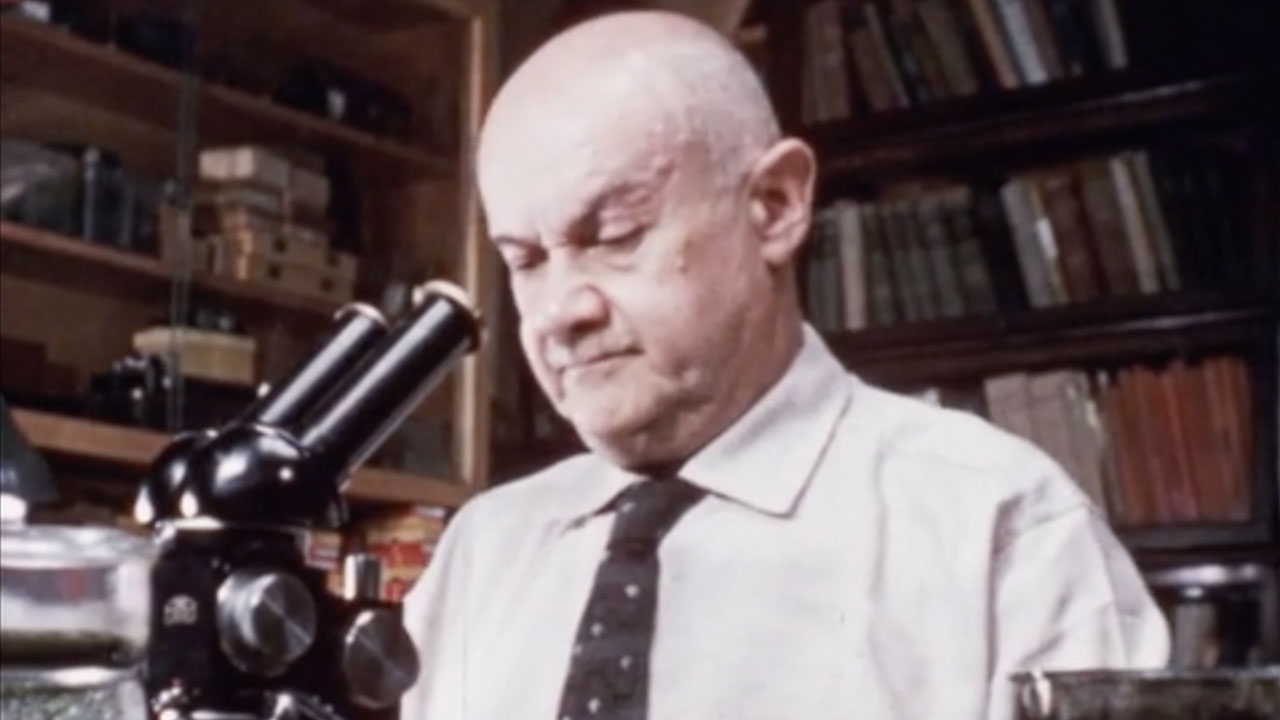 The Worlds of Dr. Vishniac
Donald F. Hornig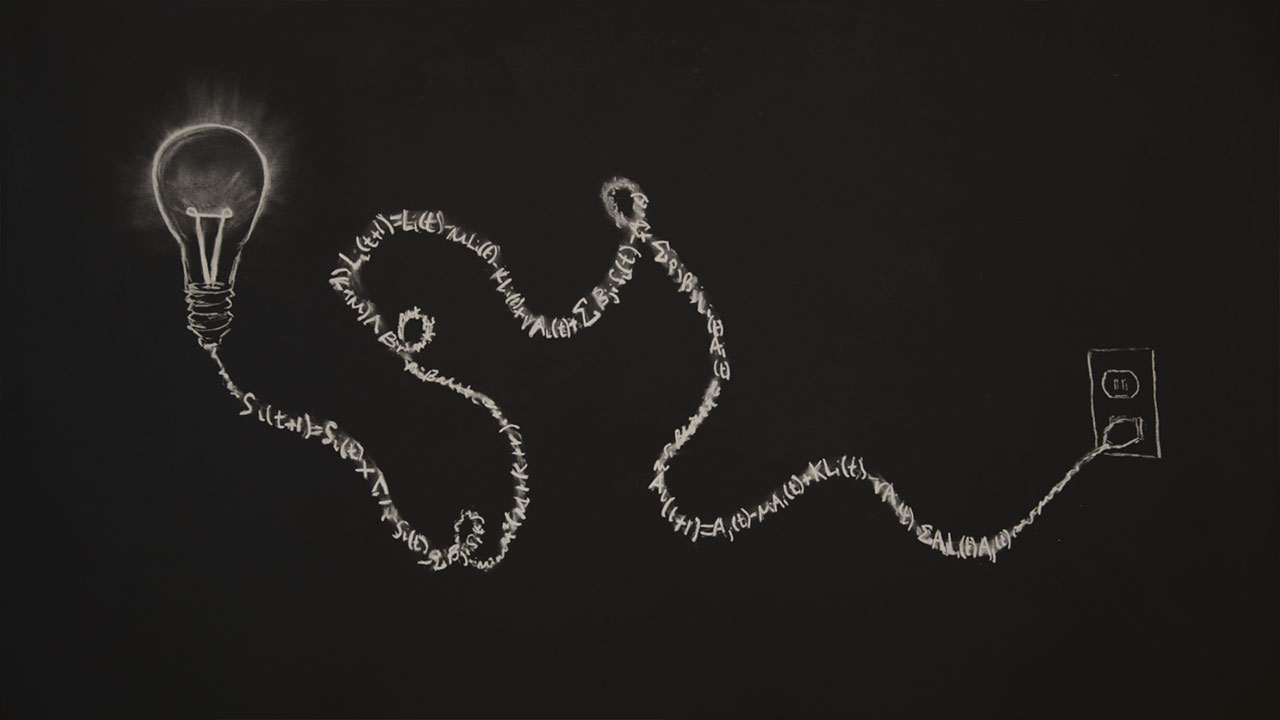 Persistence & Vision
Mahalia Lepage,Jeremiah Yarmie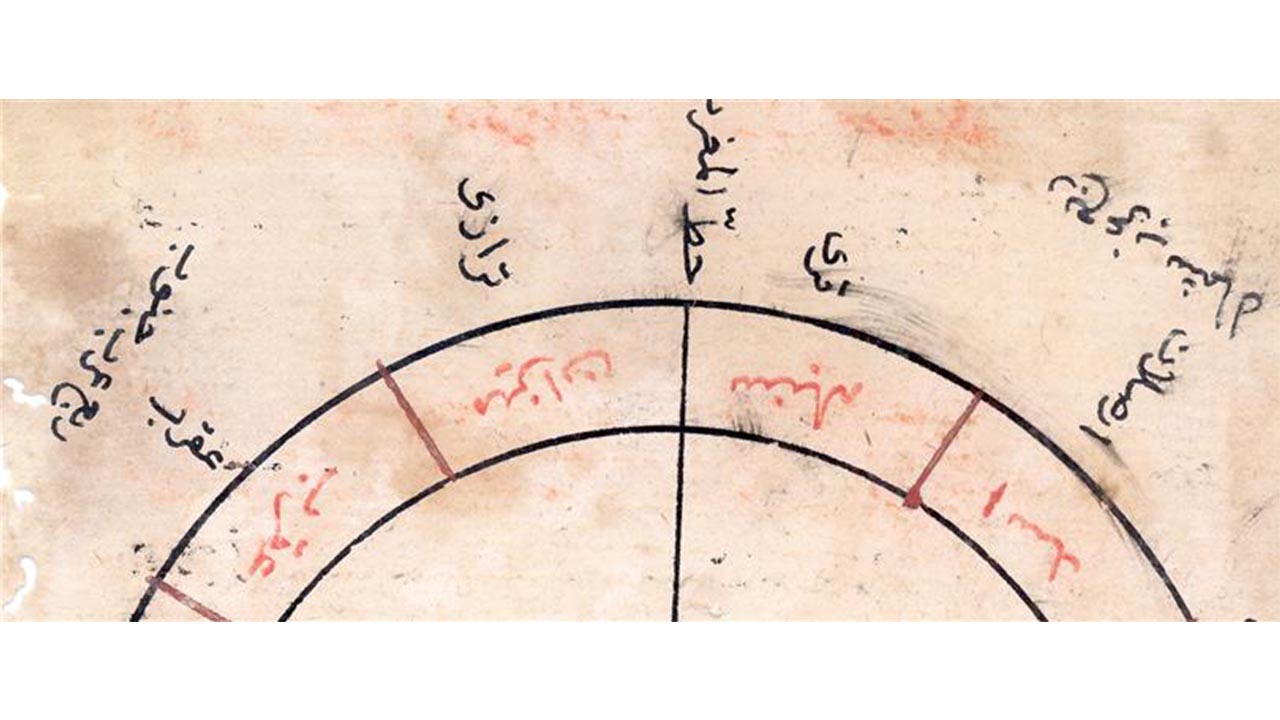 The Ancient Astronomers of Timbuktu
Sharron Hawkes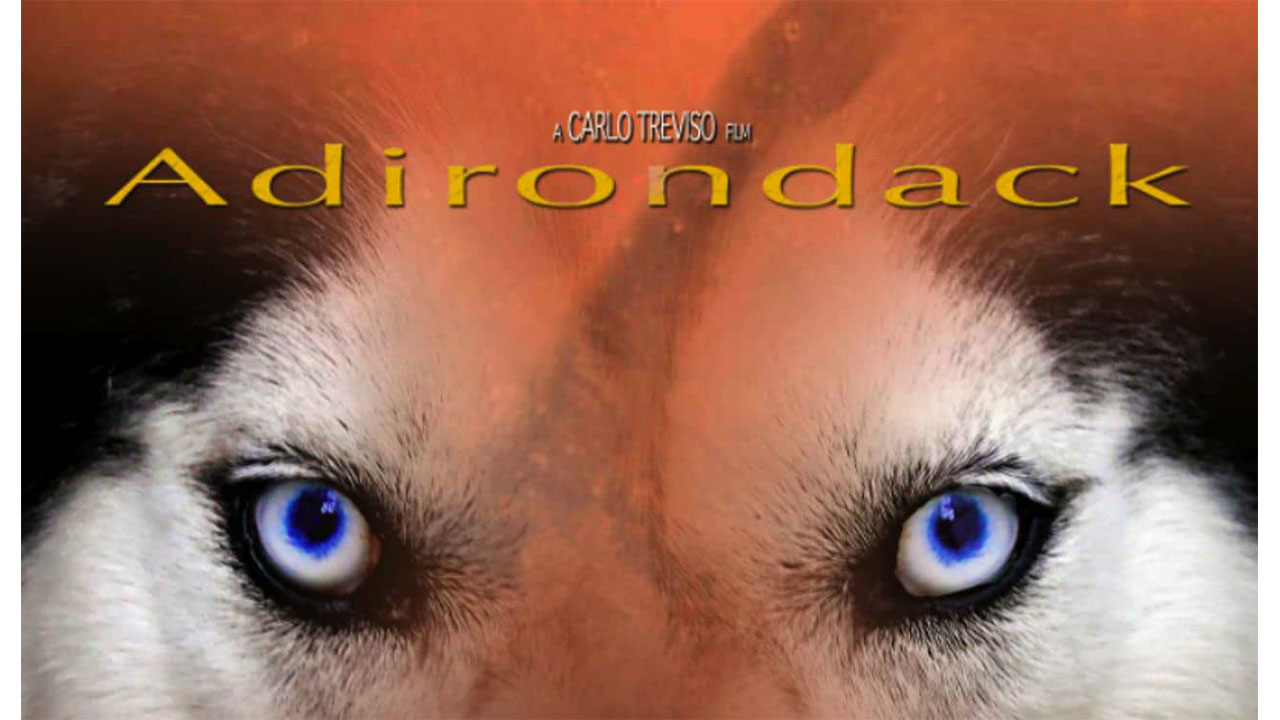 Adirondack
Carlo Treviso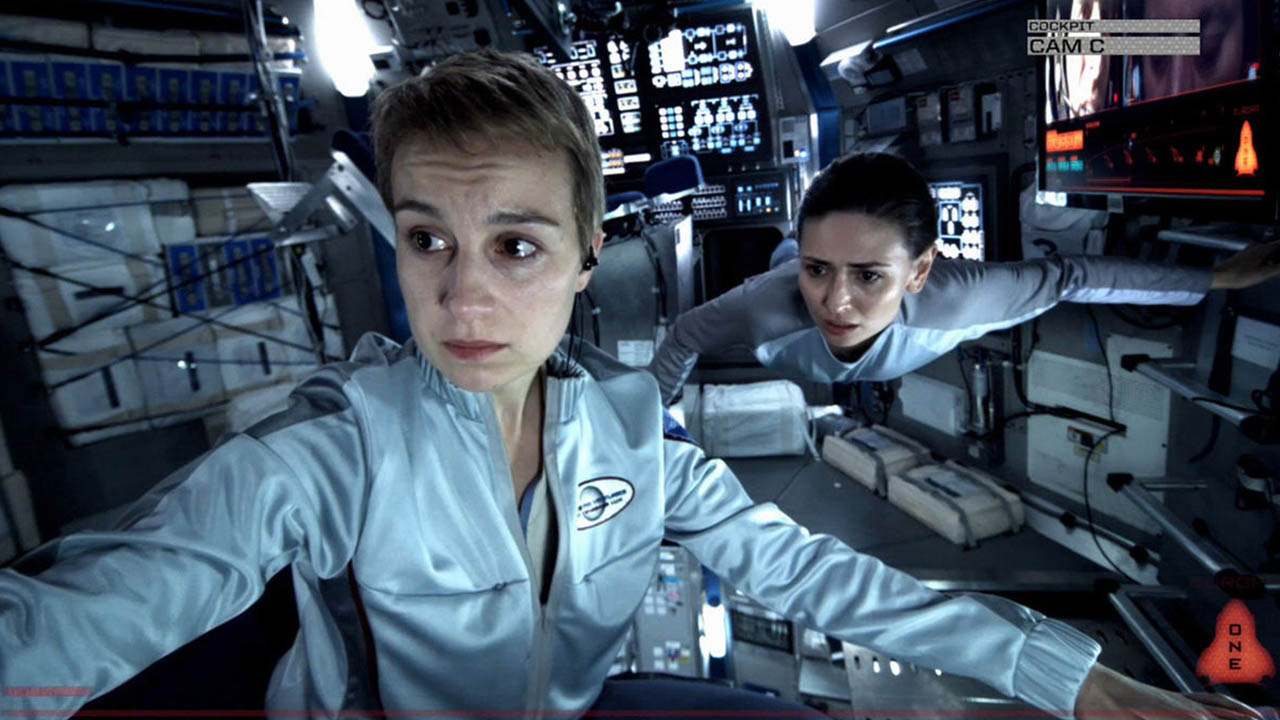 Europa Report
Sebastián Cordero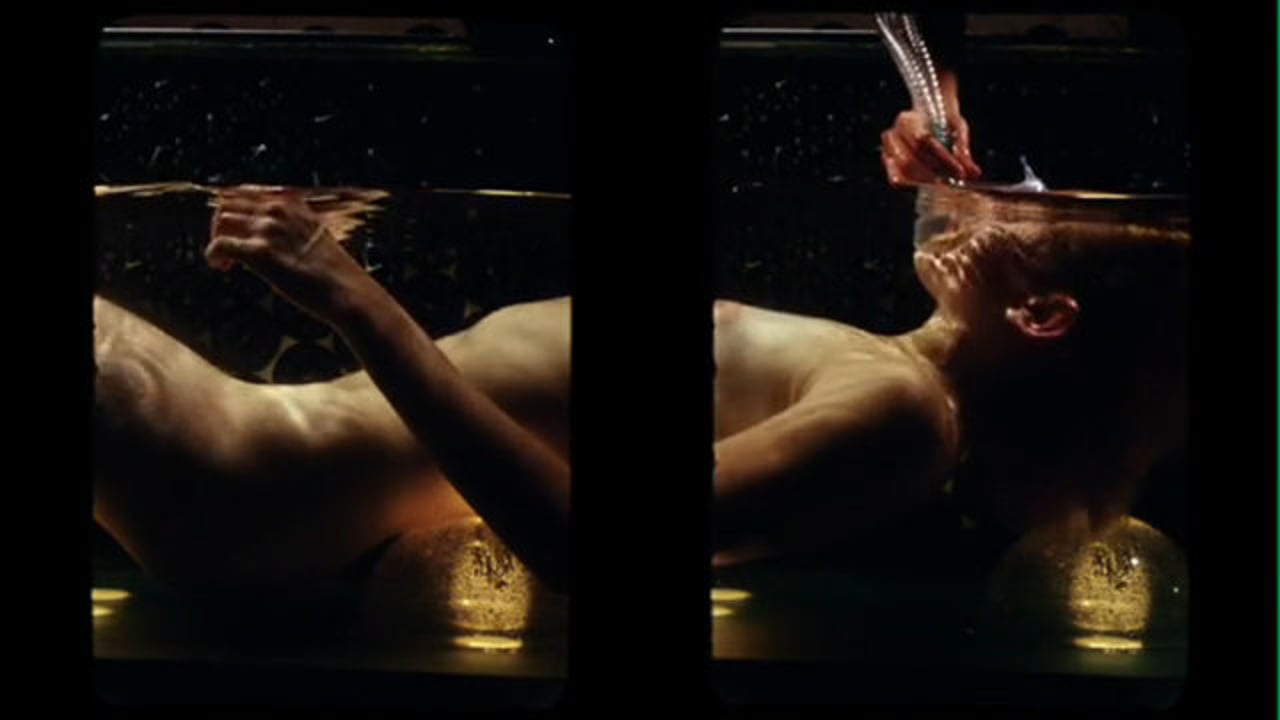 Secret Machine
Reynold Reynolds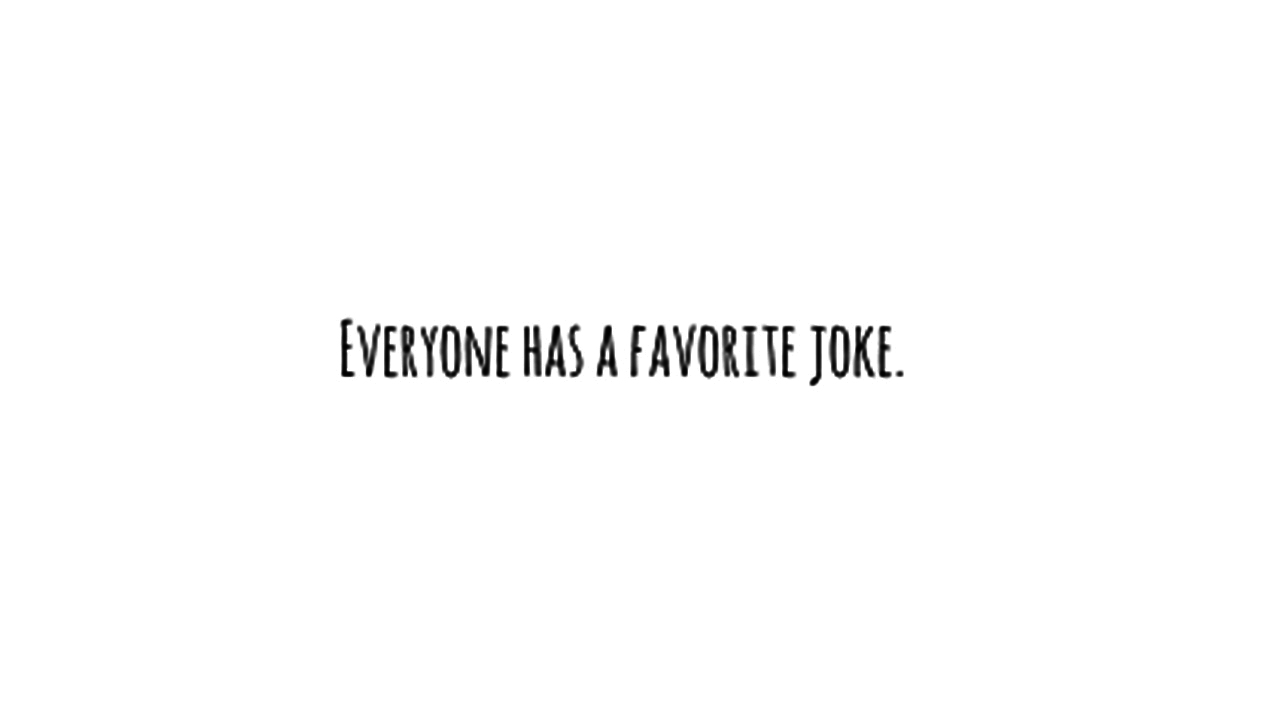 Croaked: The Science of Humor
Katie Jepson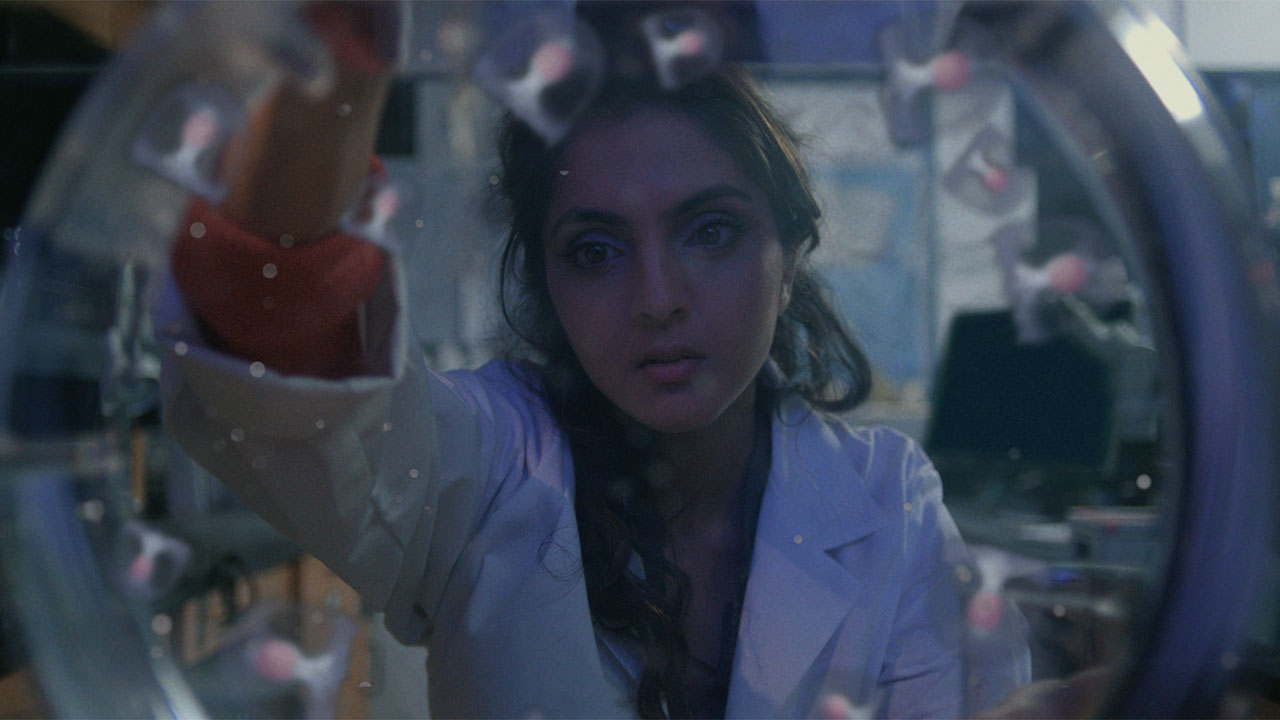 Mira
Amanda Tasse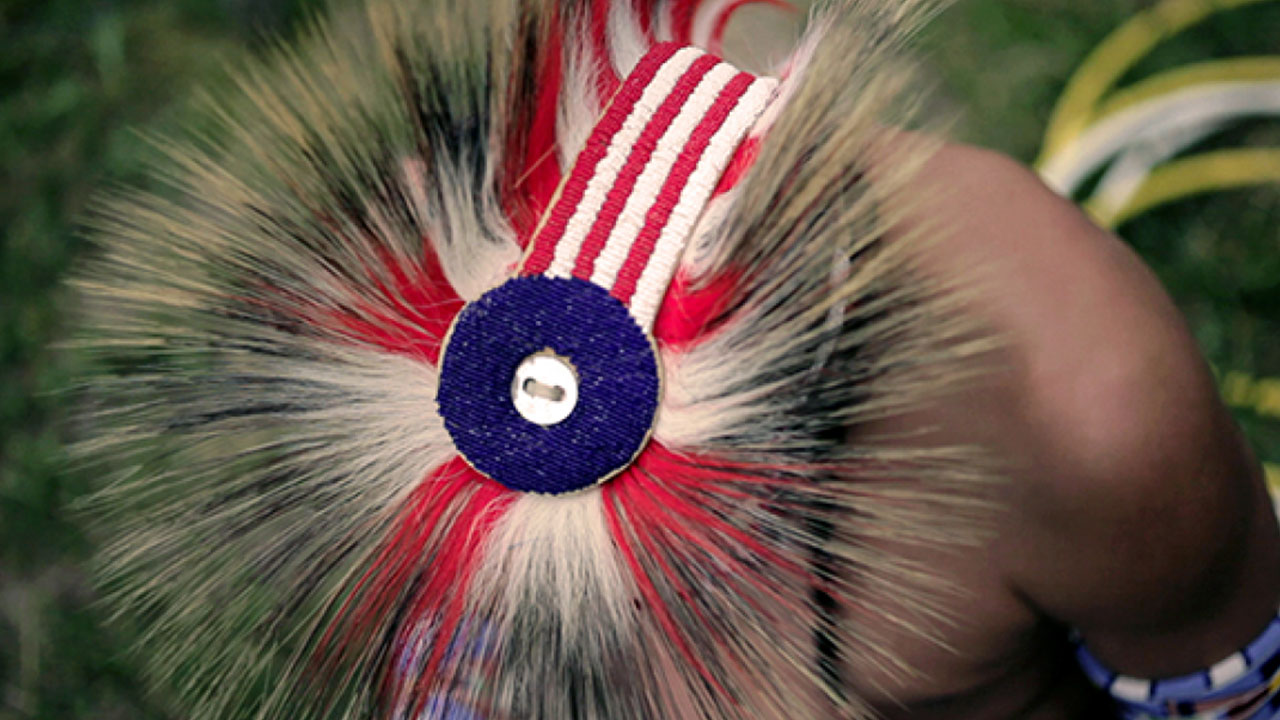 Native American
Giulia Grossmann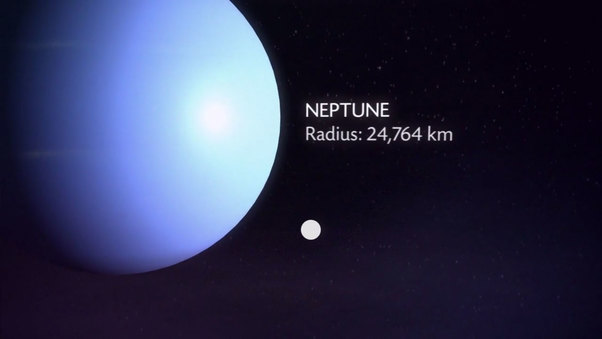 Scale
Brad Goodspeed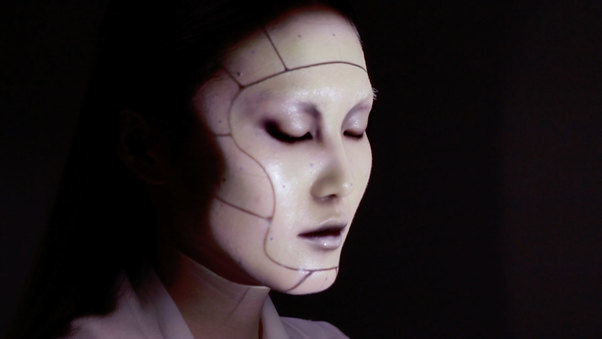 OMOTE / Real-Time Face Tracking & Projection Mapping
Nobumichi Asai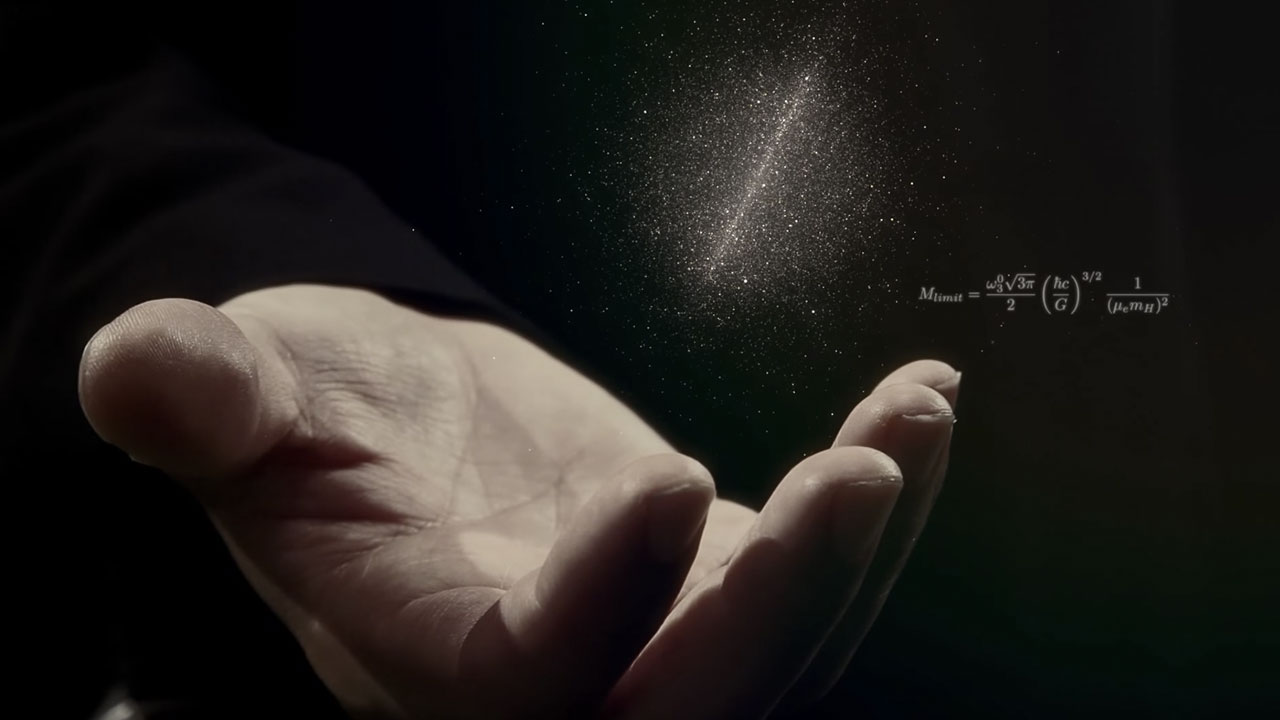 Supercomputing and eScience
Fernando Mucchietti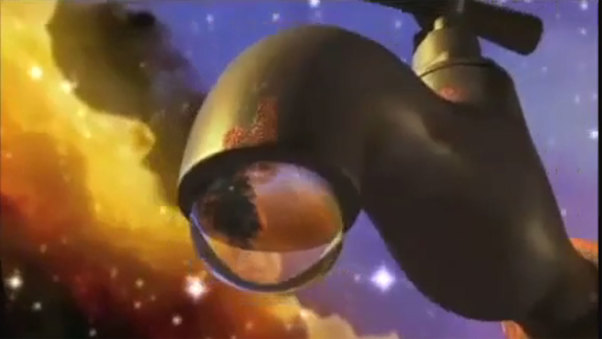 L2i
Jean-Jacques Beineix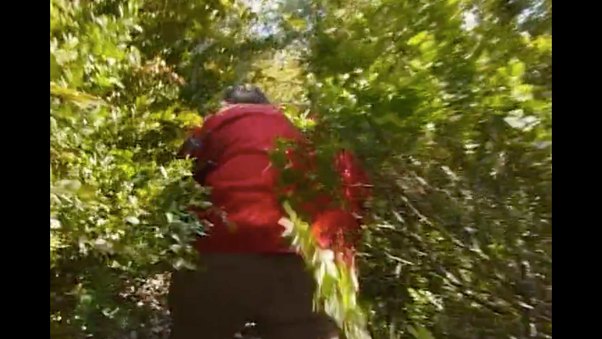 Life After the Death of Henrietta Lacks (La Vie apres la mort de Henrietta Lacks)
Mathias Thery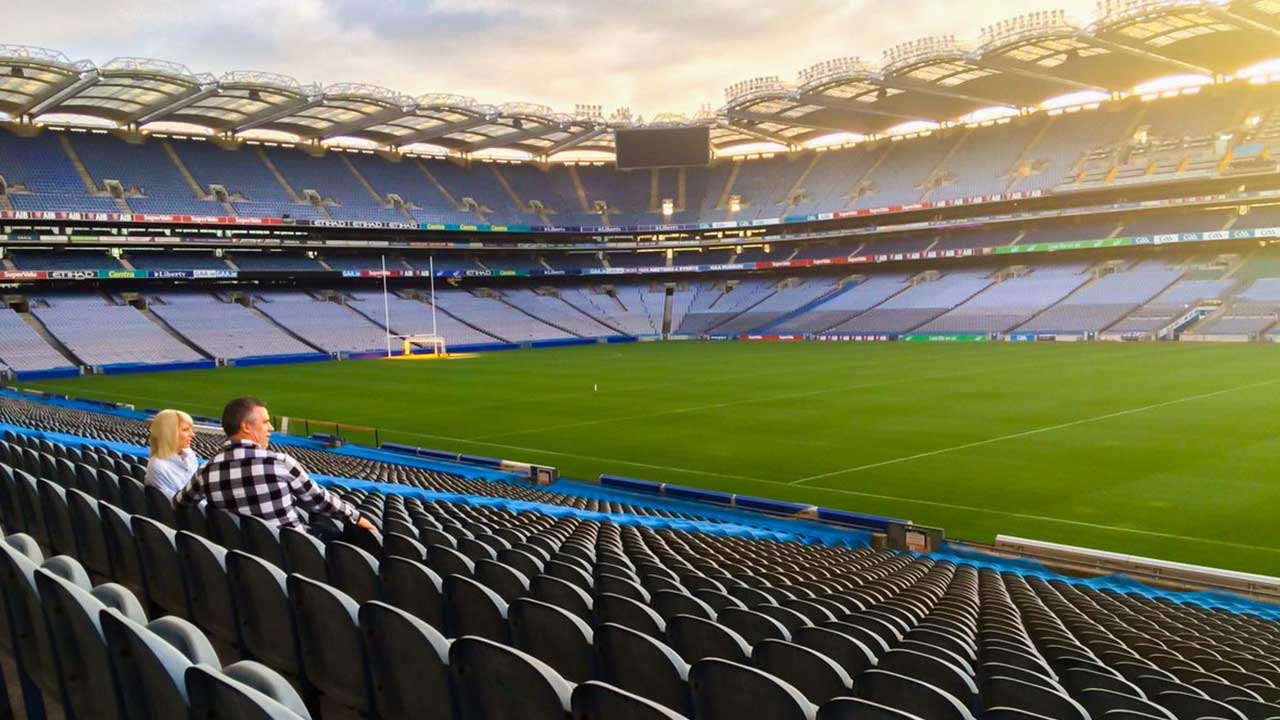 Mending Legends
Paul Webster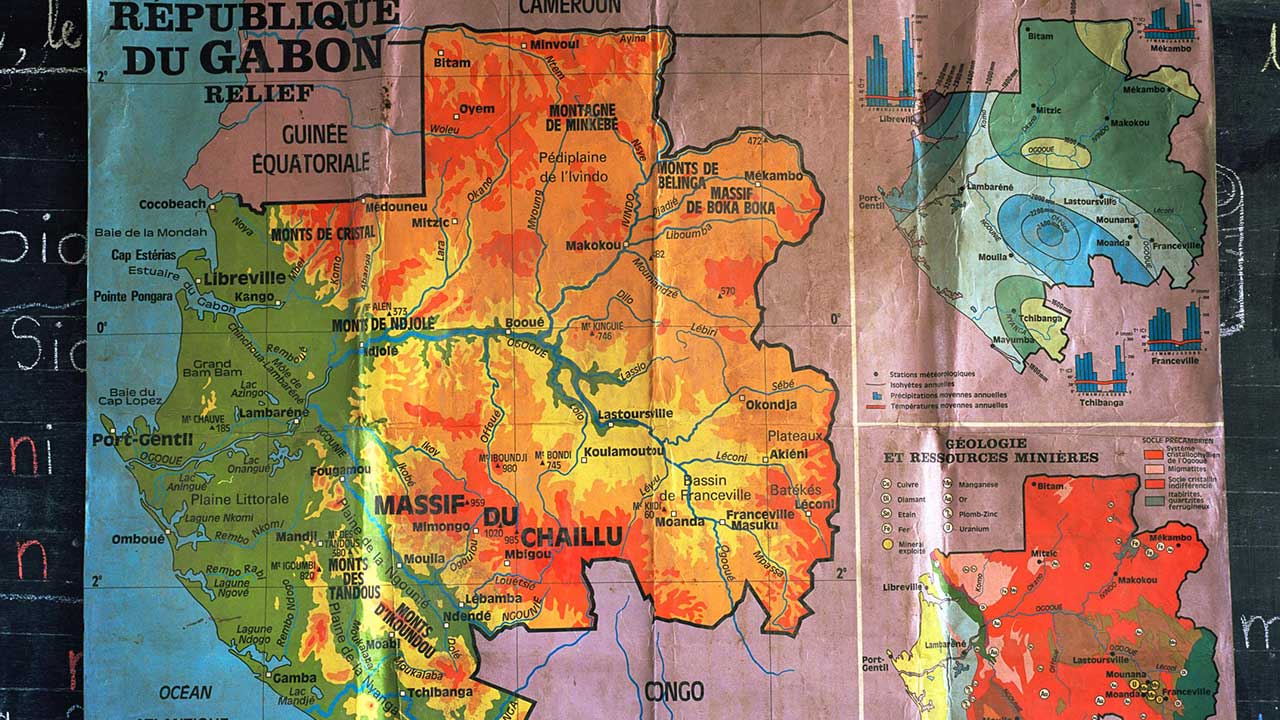 Chasing Cuckoos
Toby Smith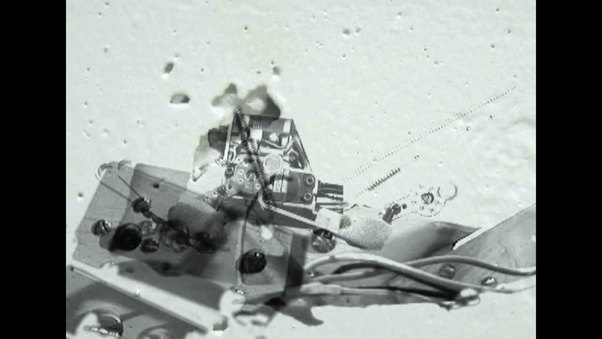 archipelago.ch: Fumiya Island
Adrianne Wortzel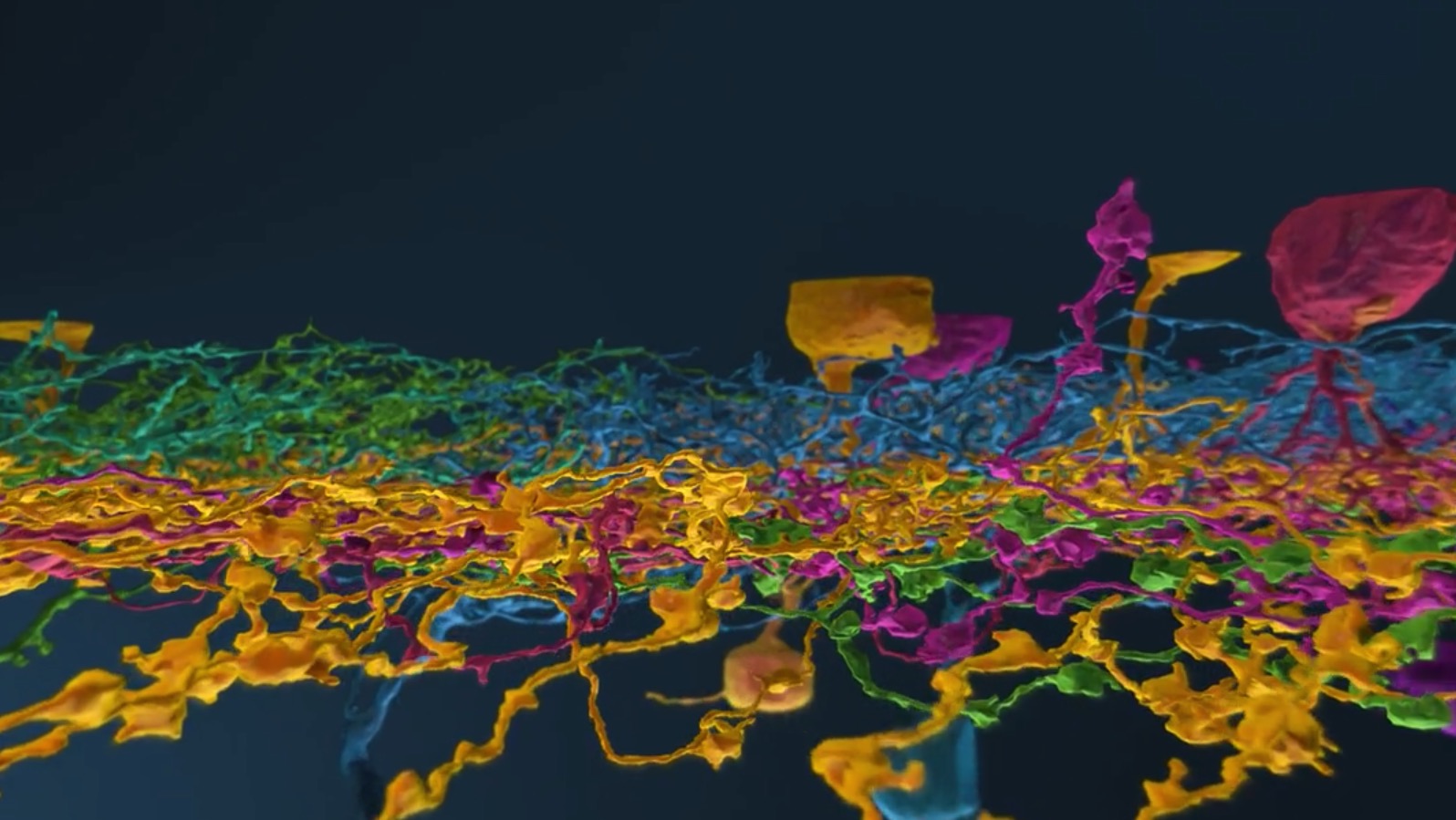 Eyewire Promotional Video
Alex Norton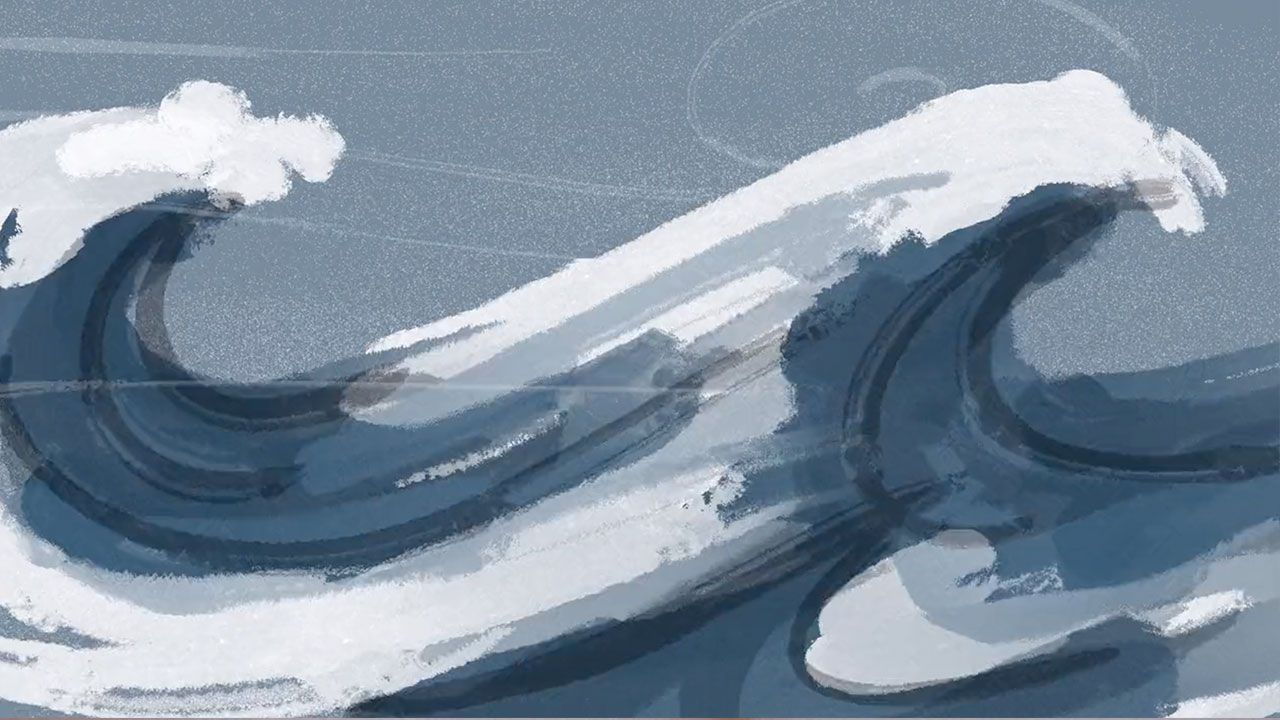 The Ocean Takes a Deep Breath
Saskia Madlener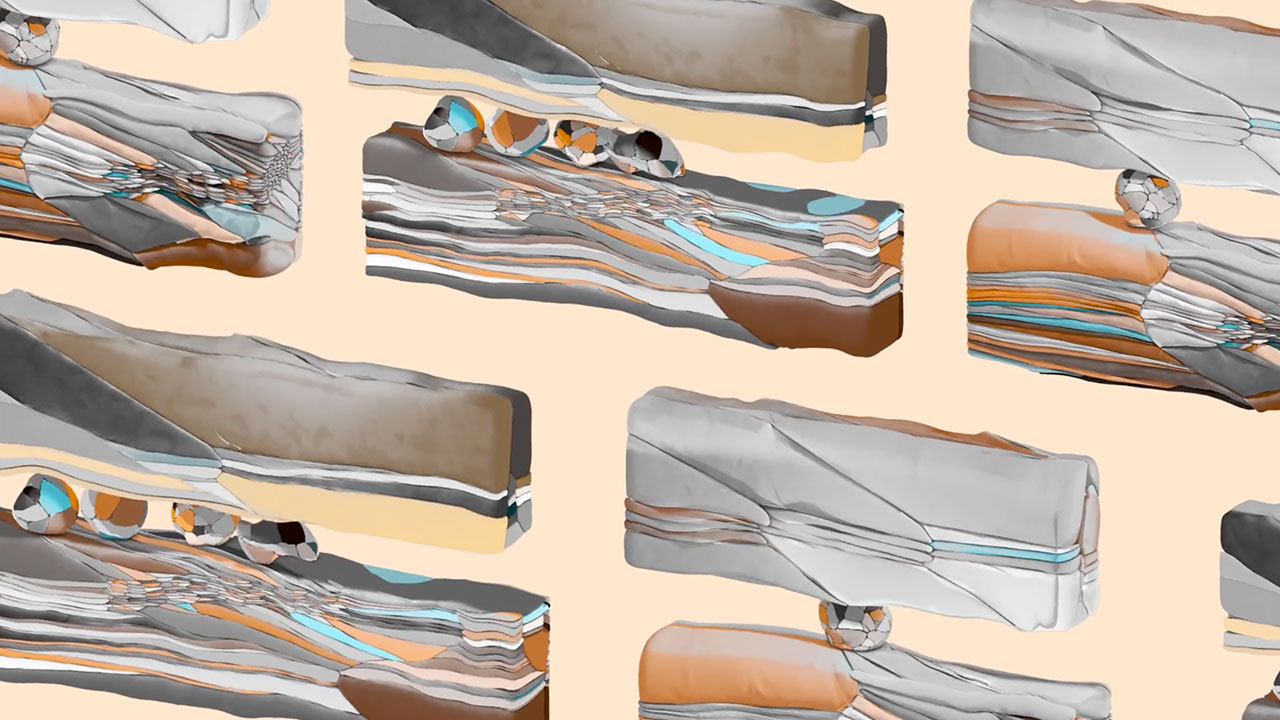 Wearing Well
Markos Kay,Enrico Milanese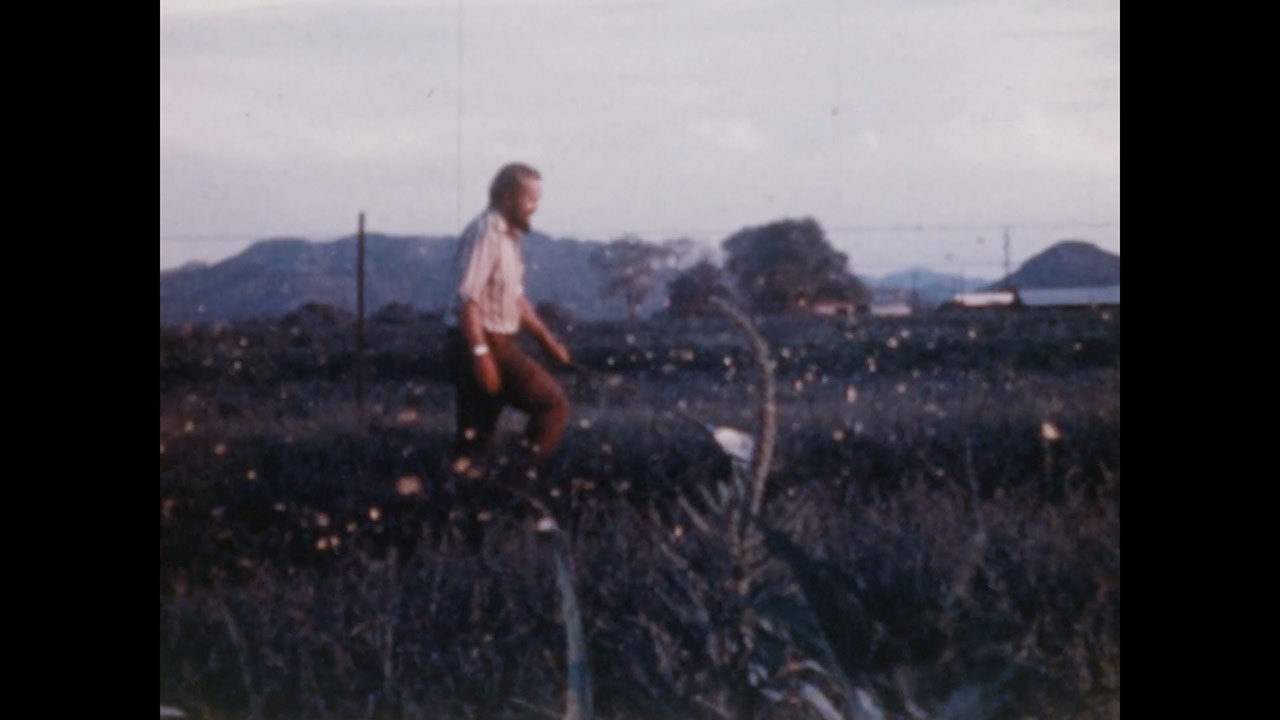 Colias, "The Sulfur Butterflies"
Smithsonian Institution Archives,Arnaud Martin,Kristina Dutton,Lisa Schonberg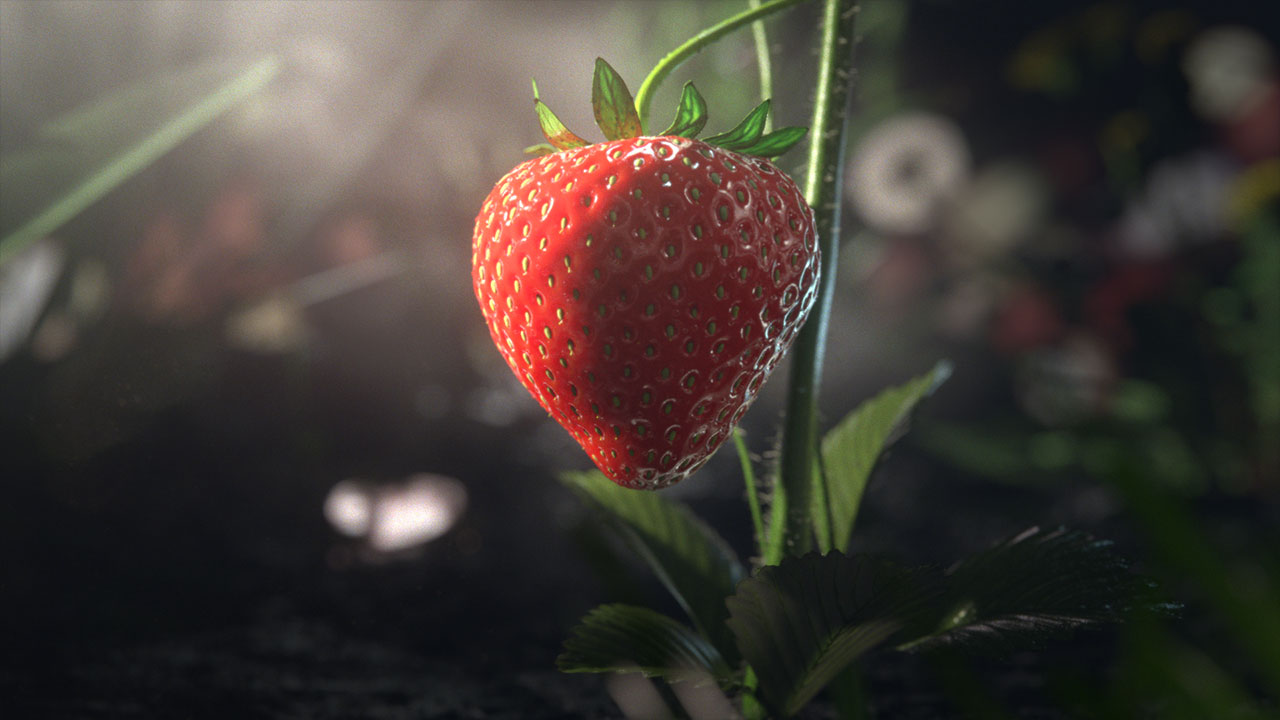 The Shark in the Park
Polynoid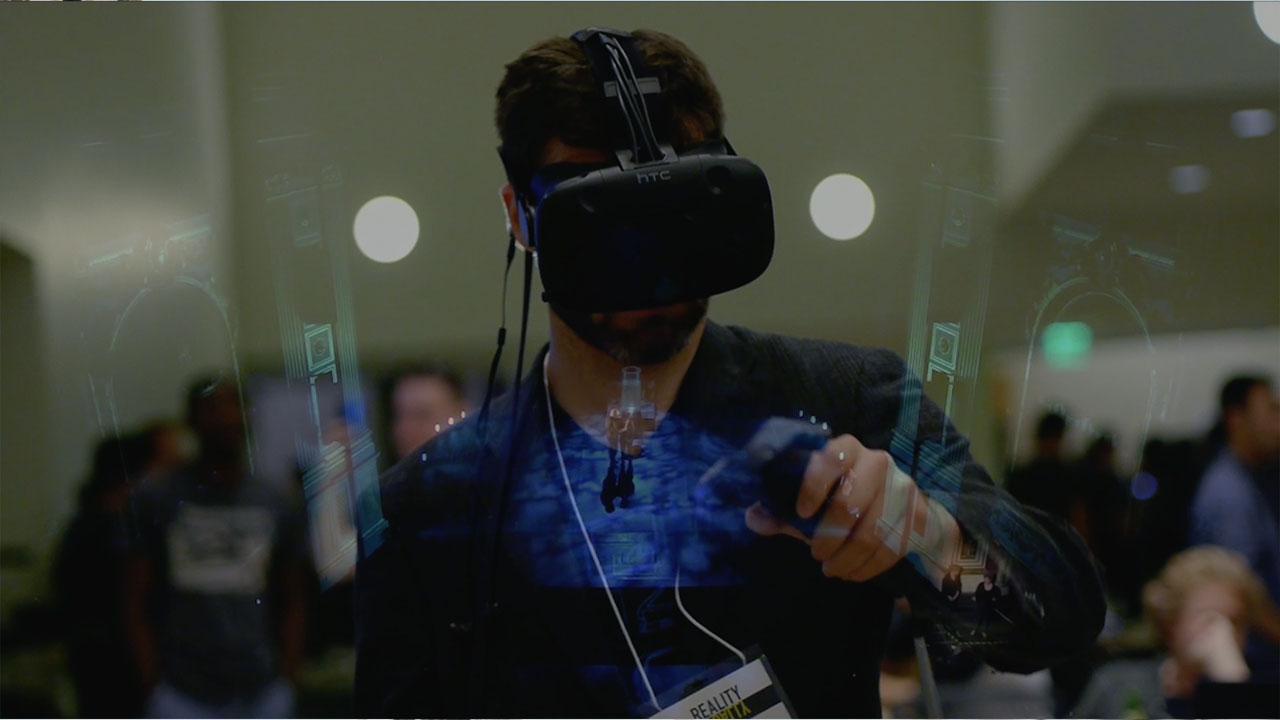 Harvard + MIT Knowledge Journey - Open Media Science
Daniel Oxenhandler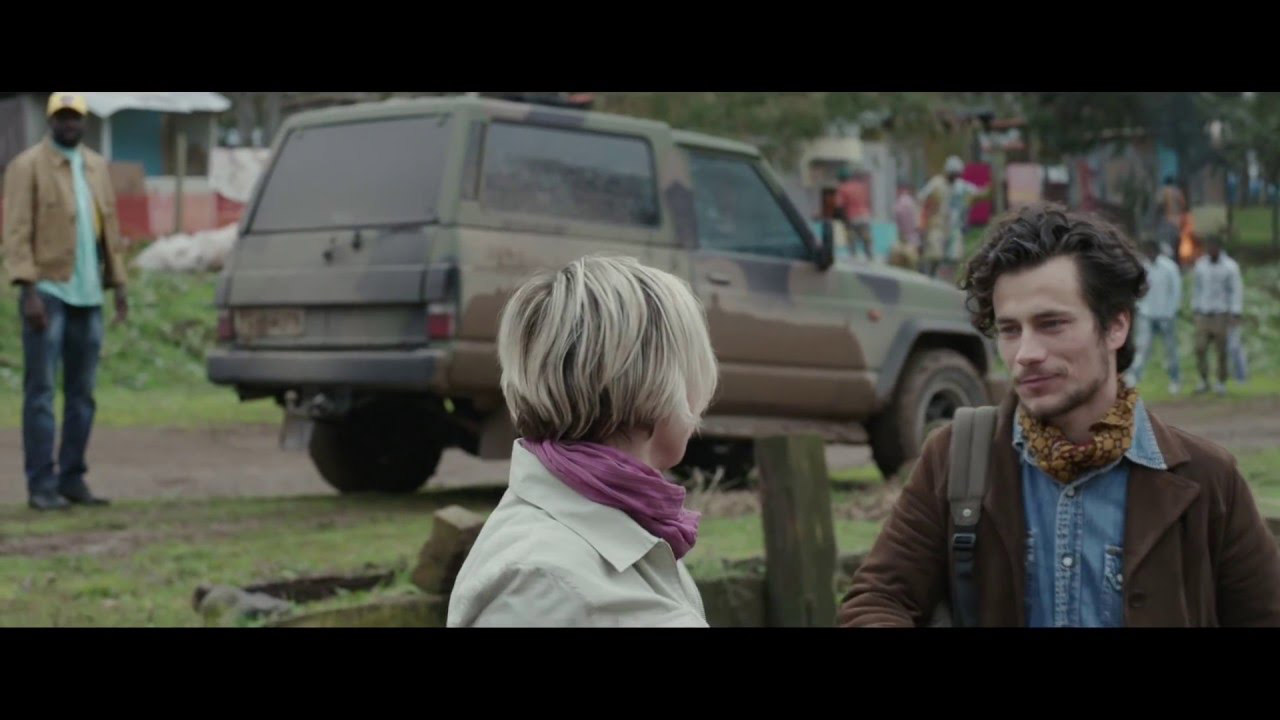 Ebola
Cristian Marazziti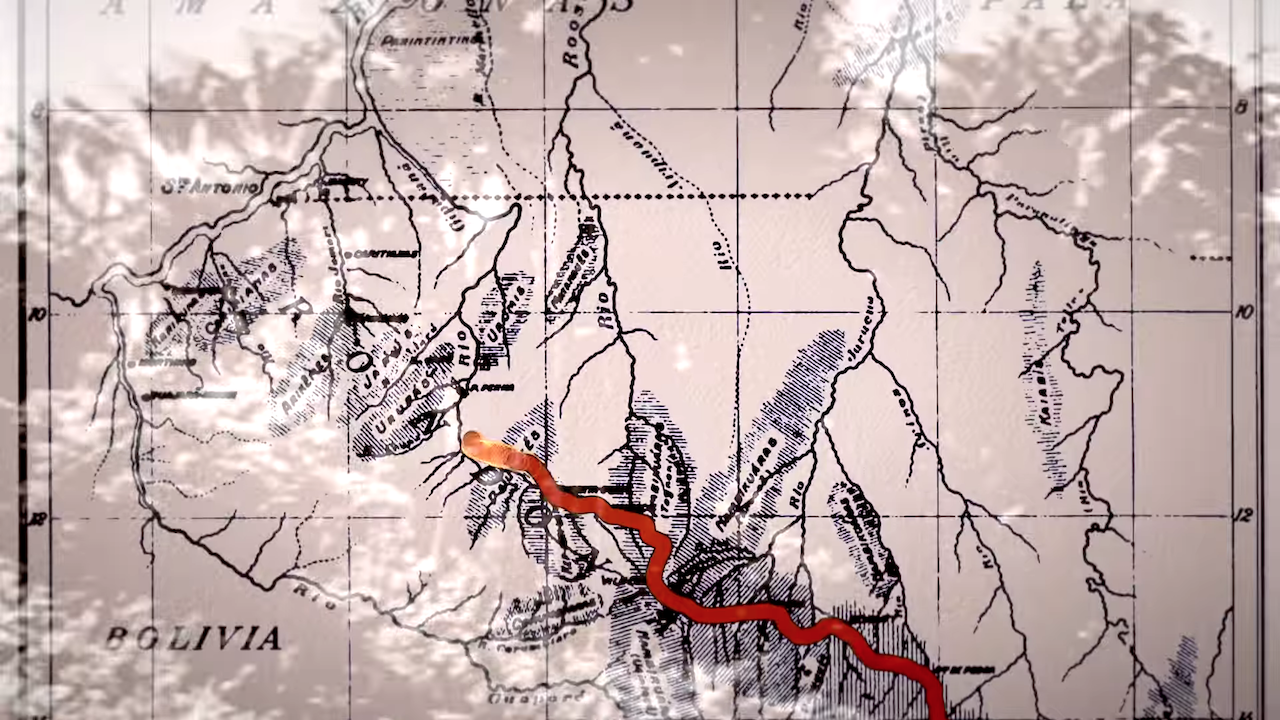 Ciência para criar uma nação (Science to Build a Nation)
Diana Zatz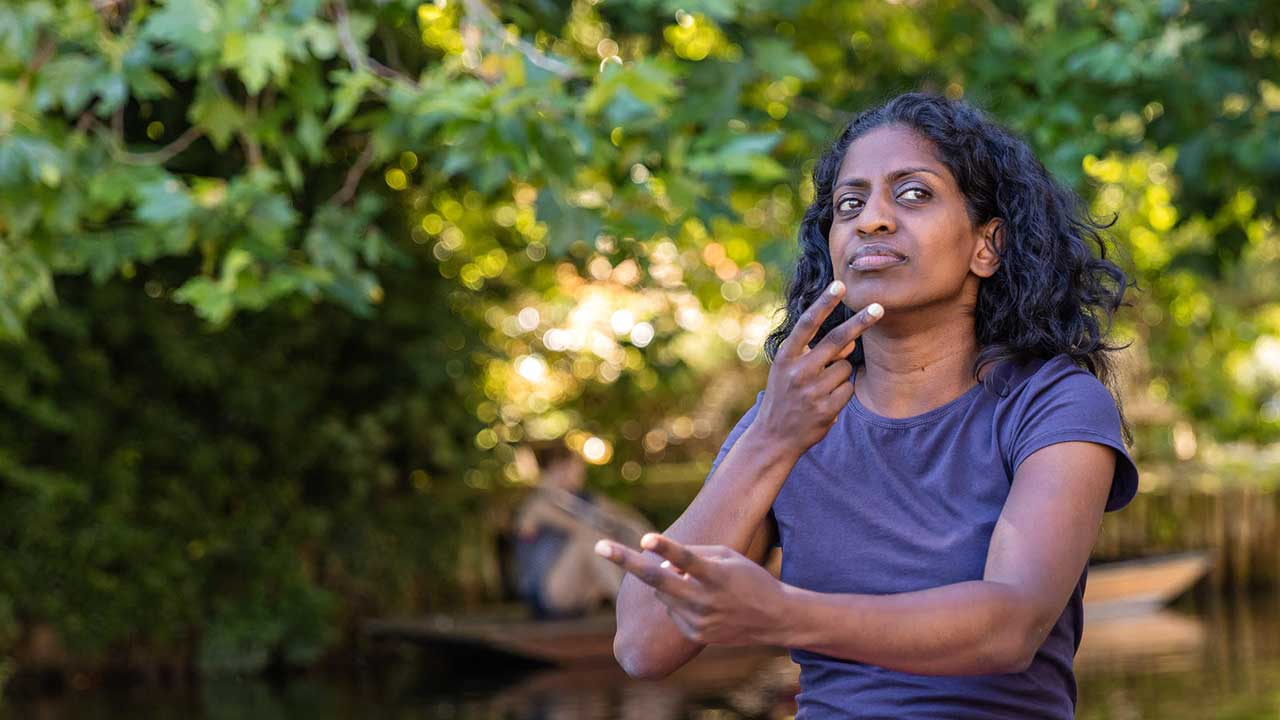 Talk With Your Hands
Toby Smith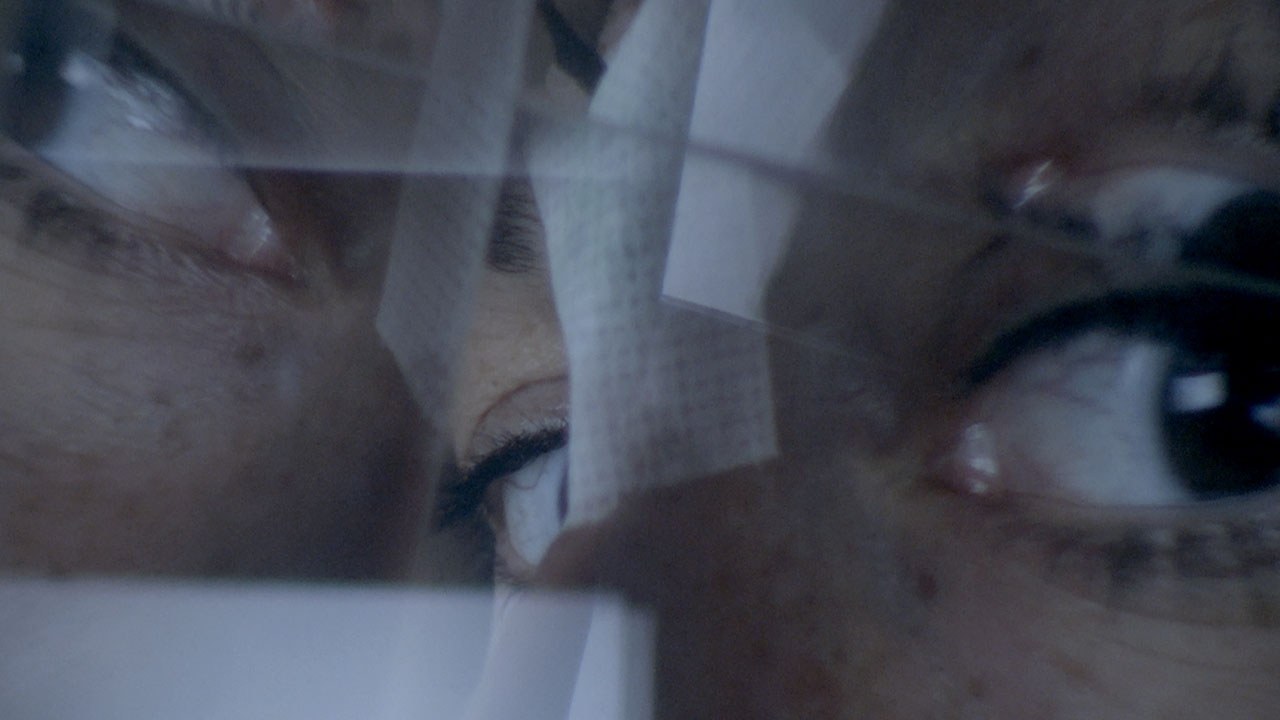 The Prediction Machine
Marleine Van Der Werf
Biofilm
Erik Rochner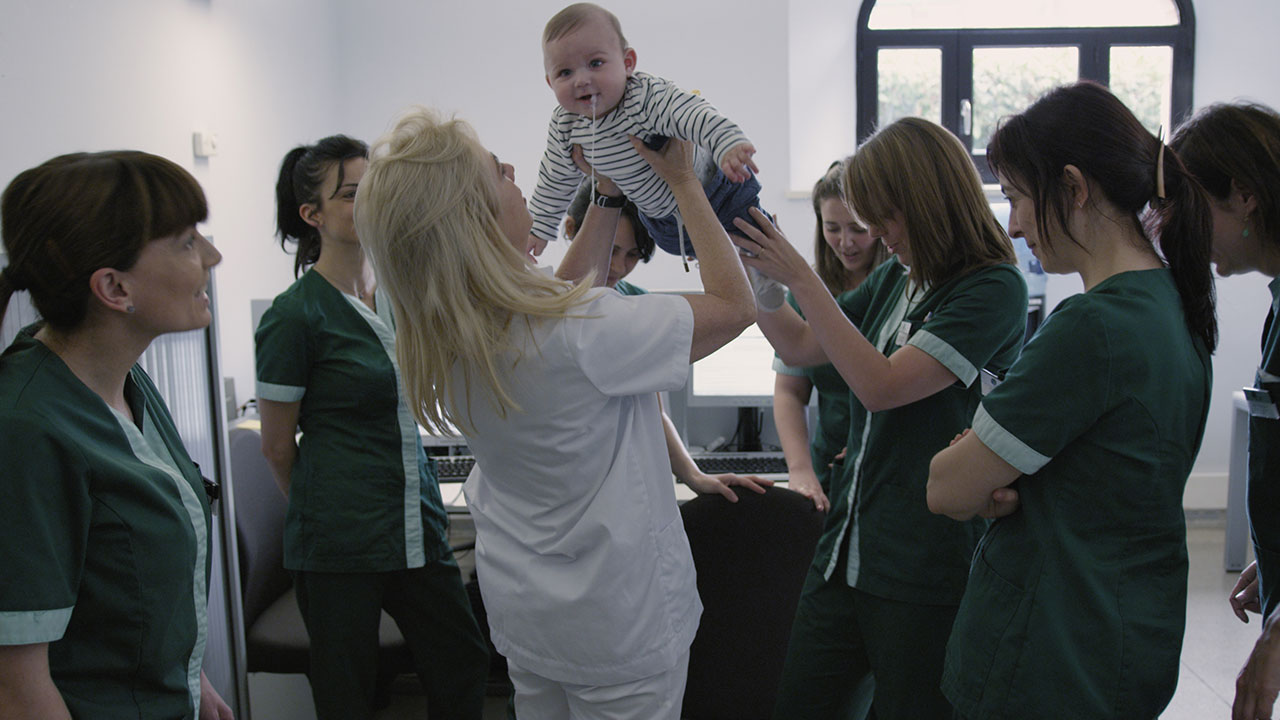 Future Baby
Maria Arlamovsky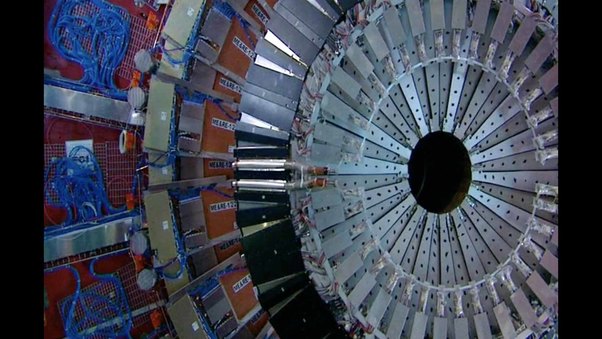 Higgs - Into the Heart of Imagination
Hannie van den Bergh,Jan van den Berg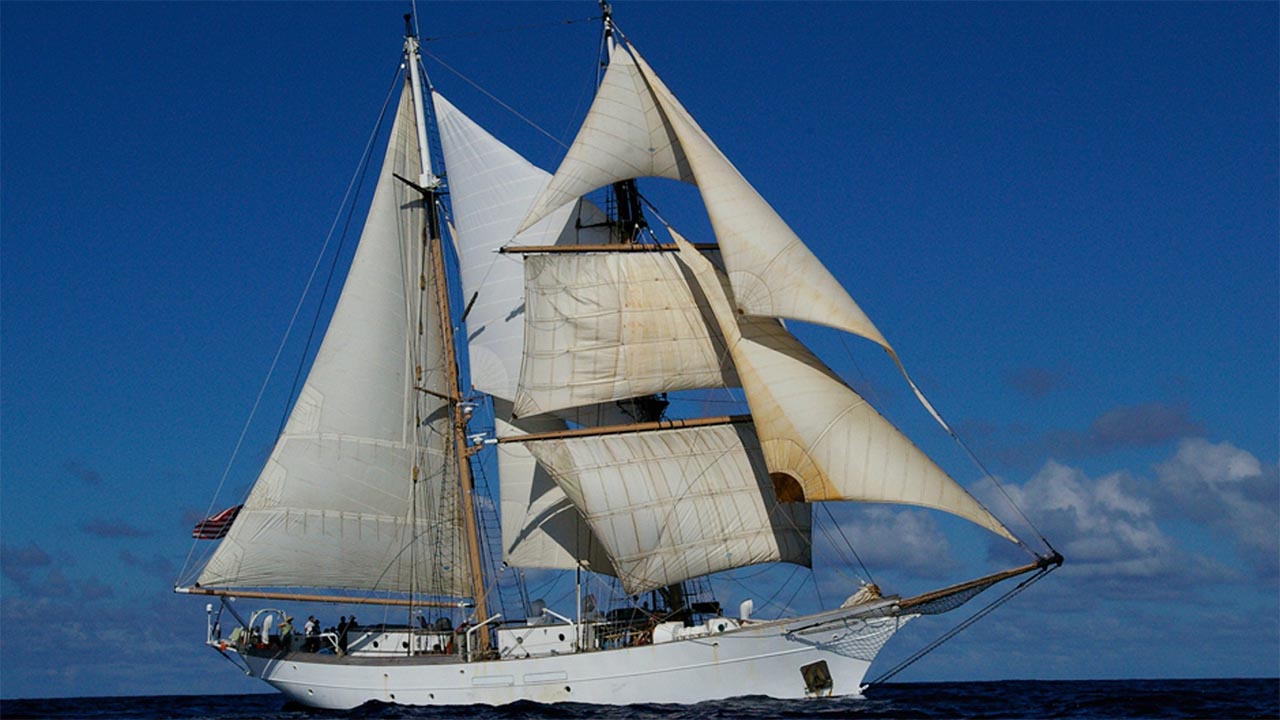 Into The Gyre
Scott Elliott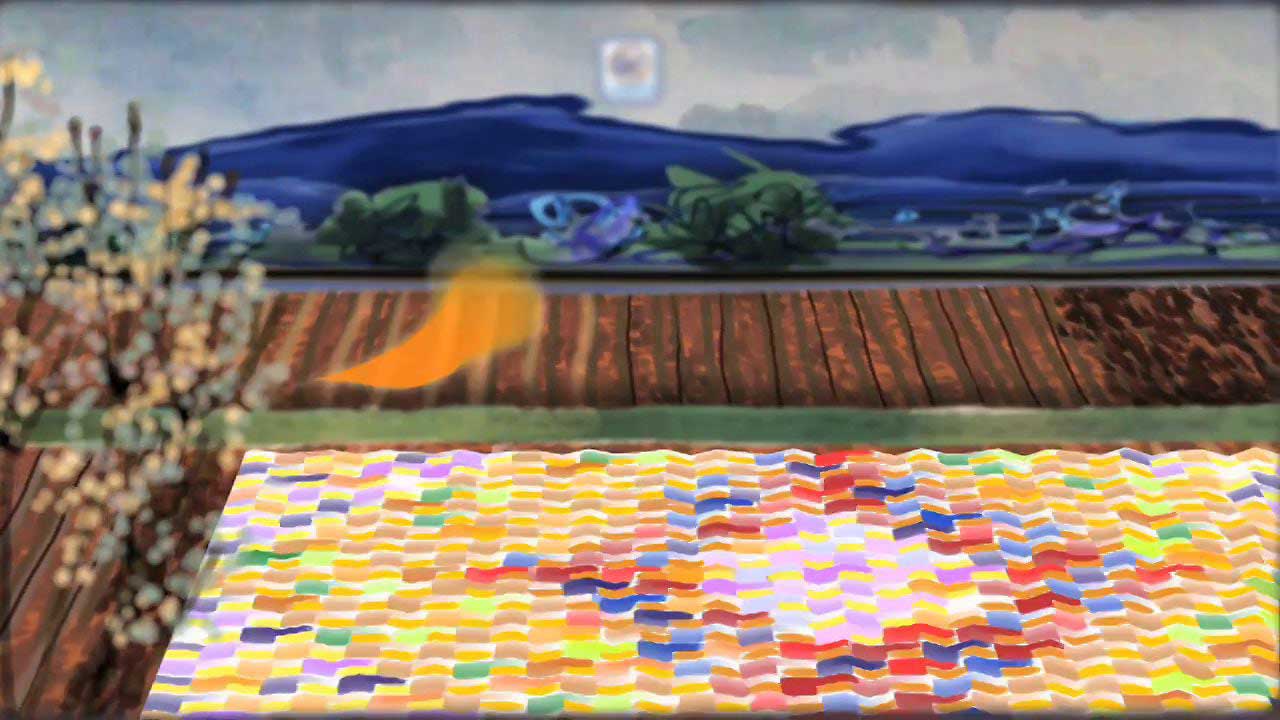 An Eyeful of Sound
Samantha Moore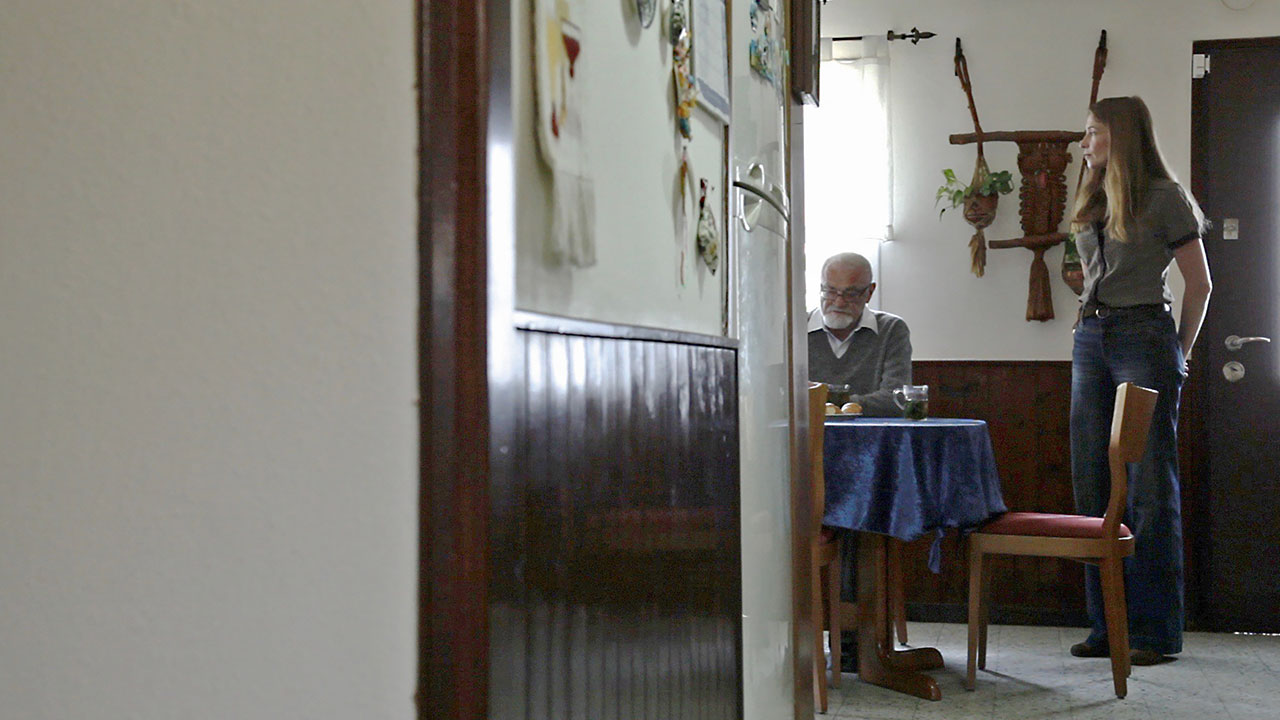 Reconsolidation
Liron Unreich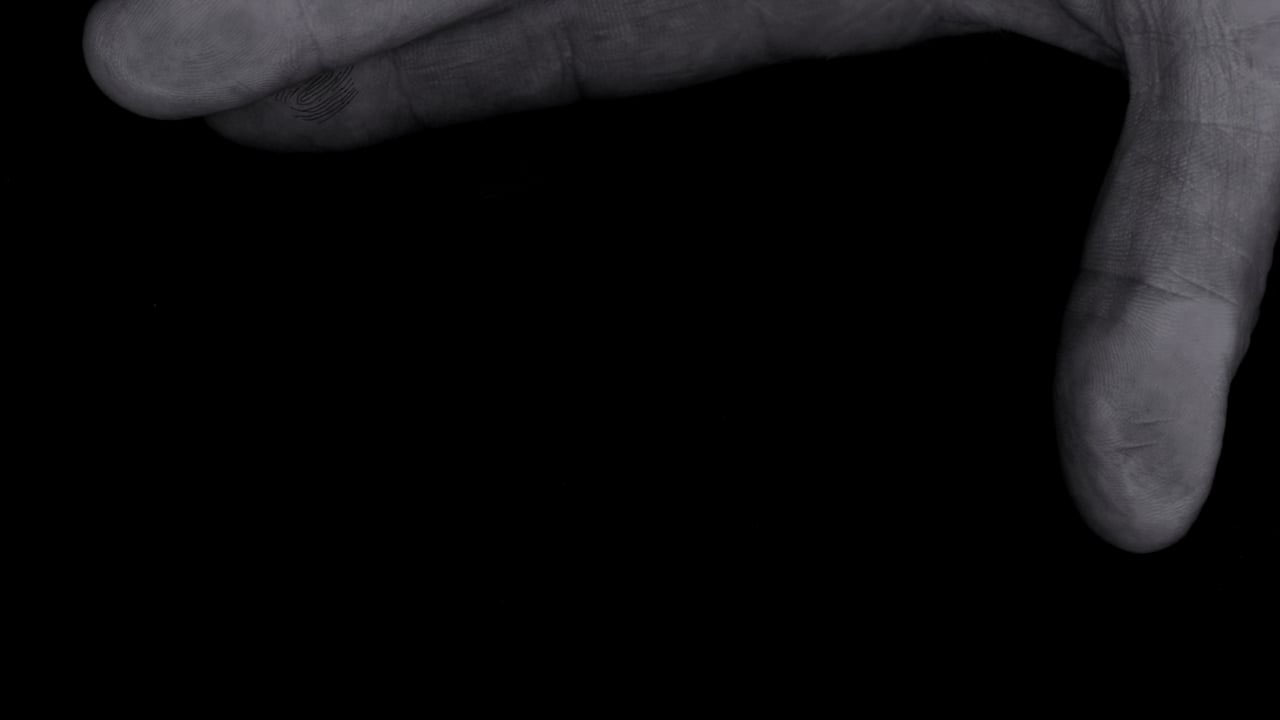 In Glass Houses
Ariana Gerstein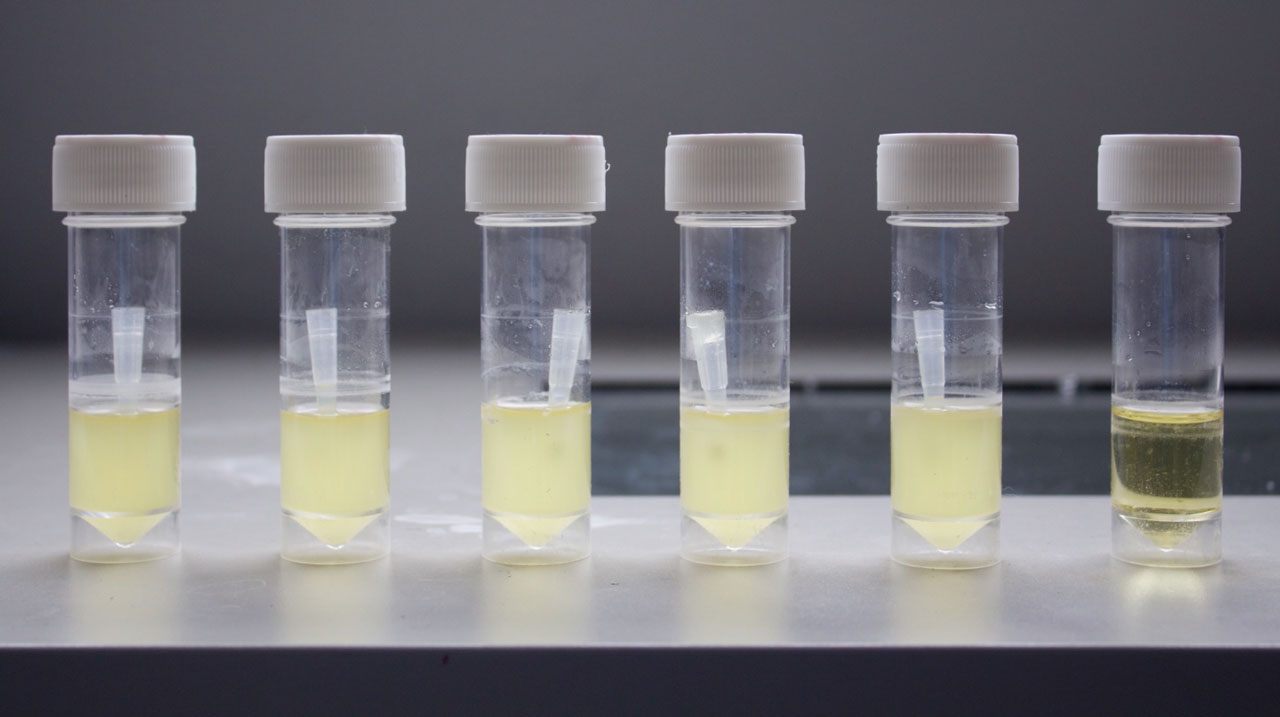 Lively Material
Louise Mackenzie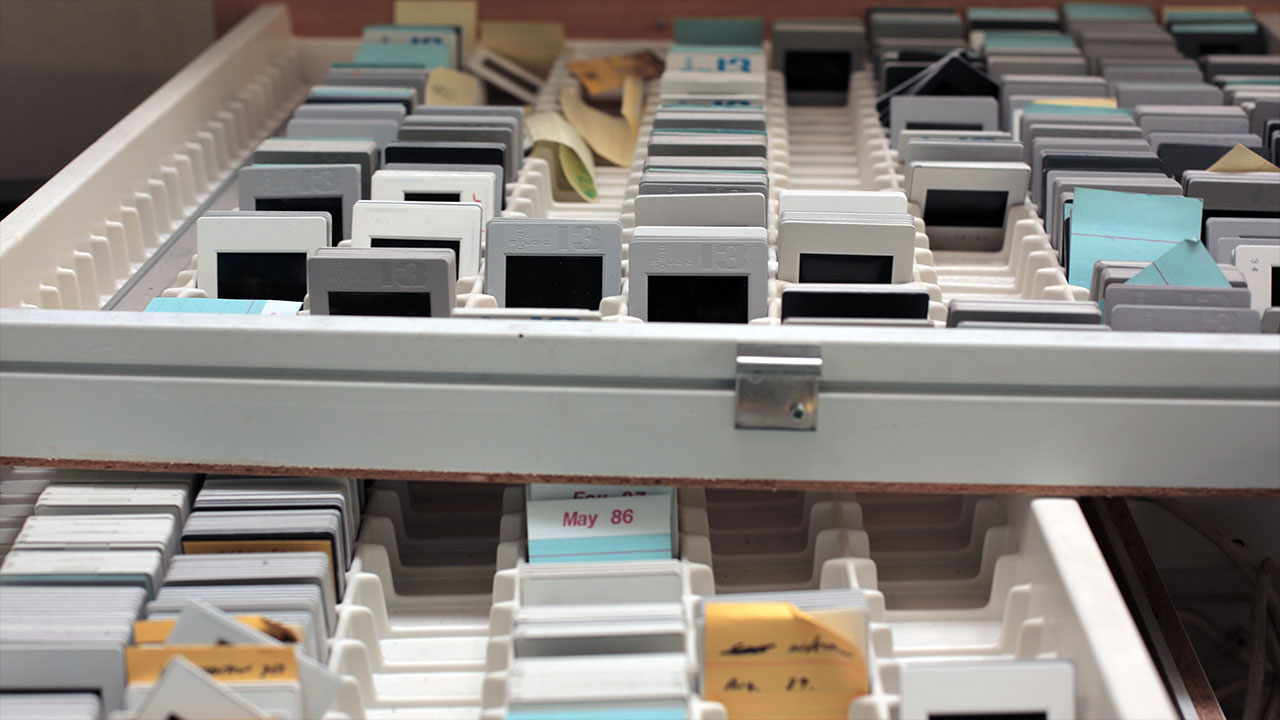 La couleur de l'intervalle (the color in between)
Giulia Grossmann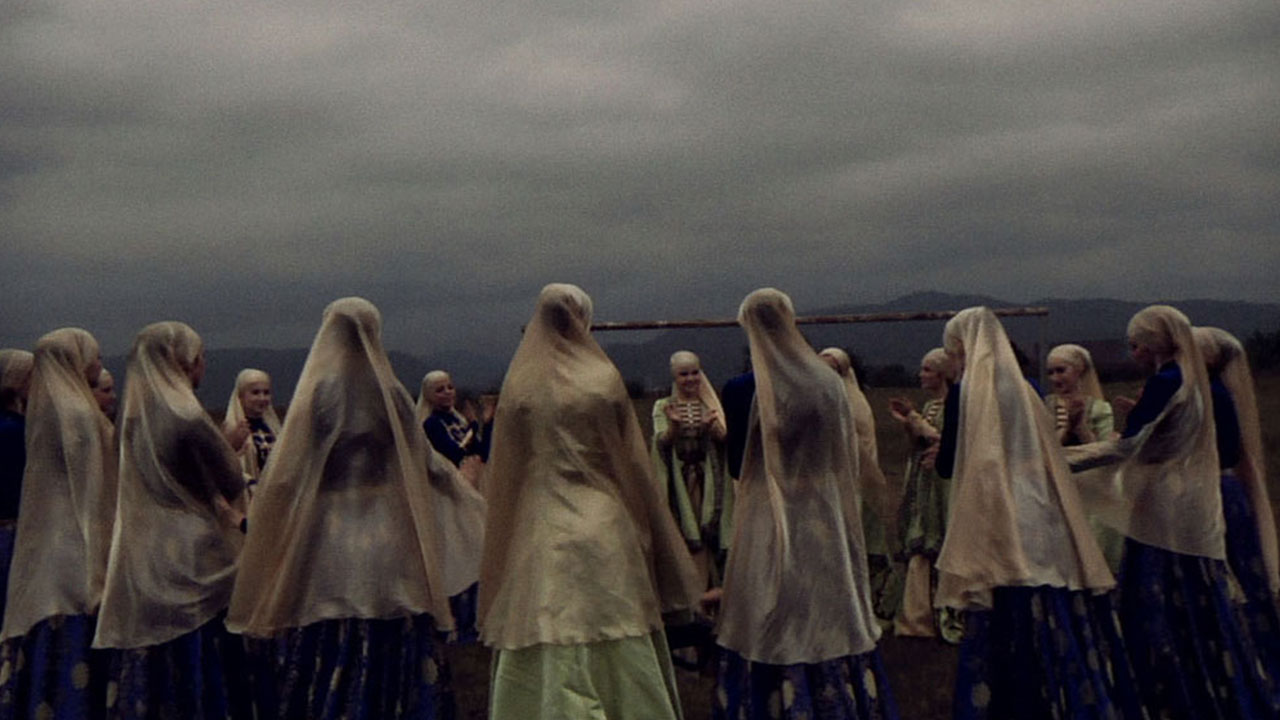 Hibridos
Vincent Moon,Priscilla Telmon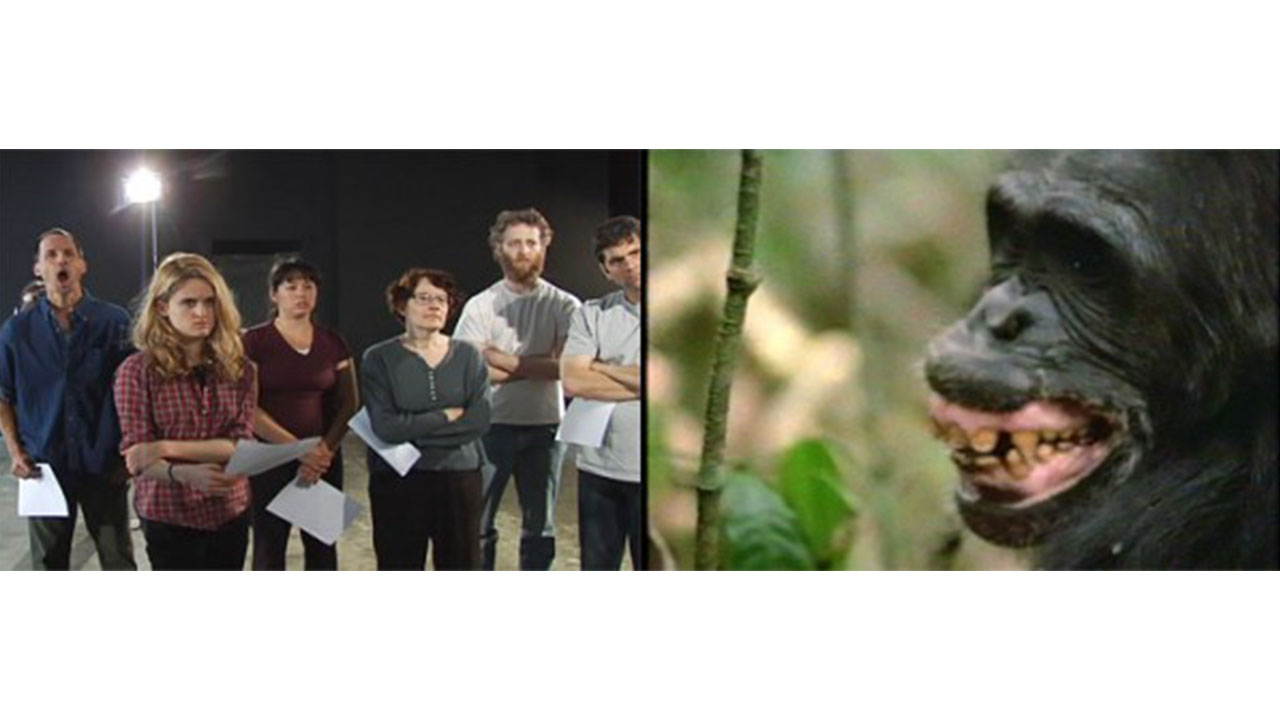 Primate Cinema: How to Act like an Animal
Rachel Mayeri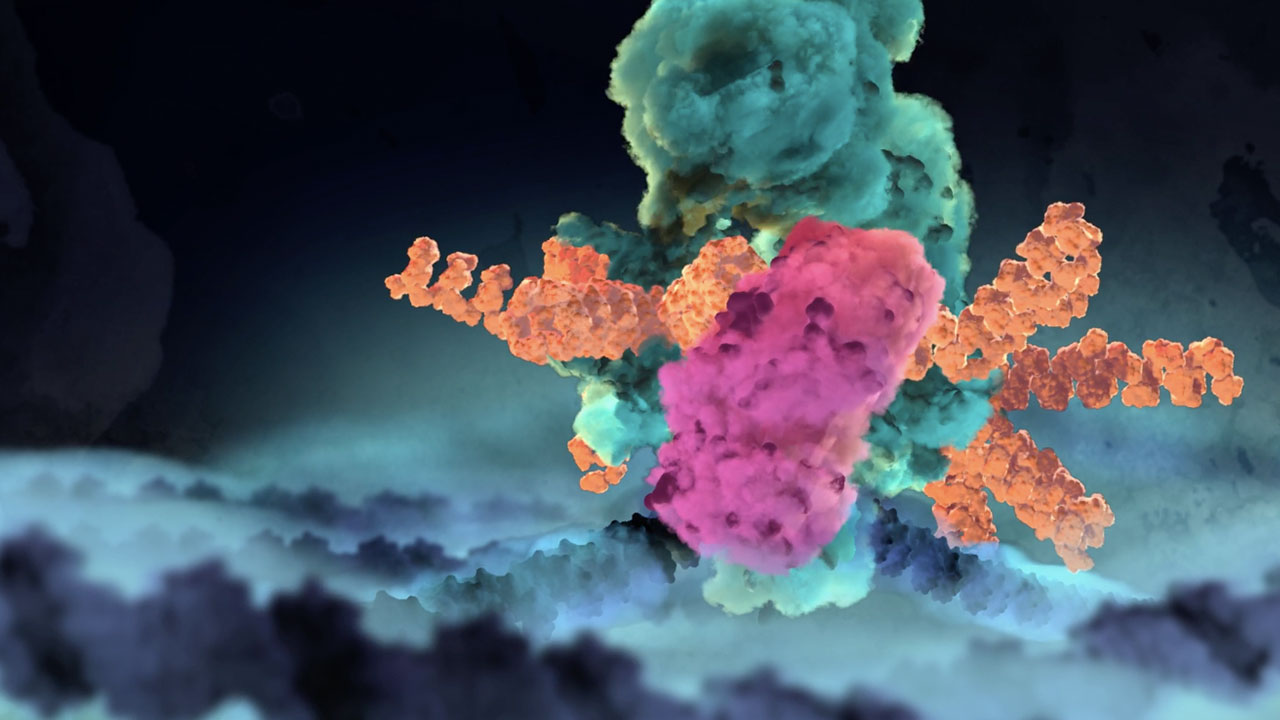 Our Resilient Genome
Alexandra Pina Kingman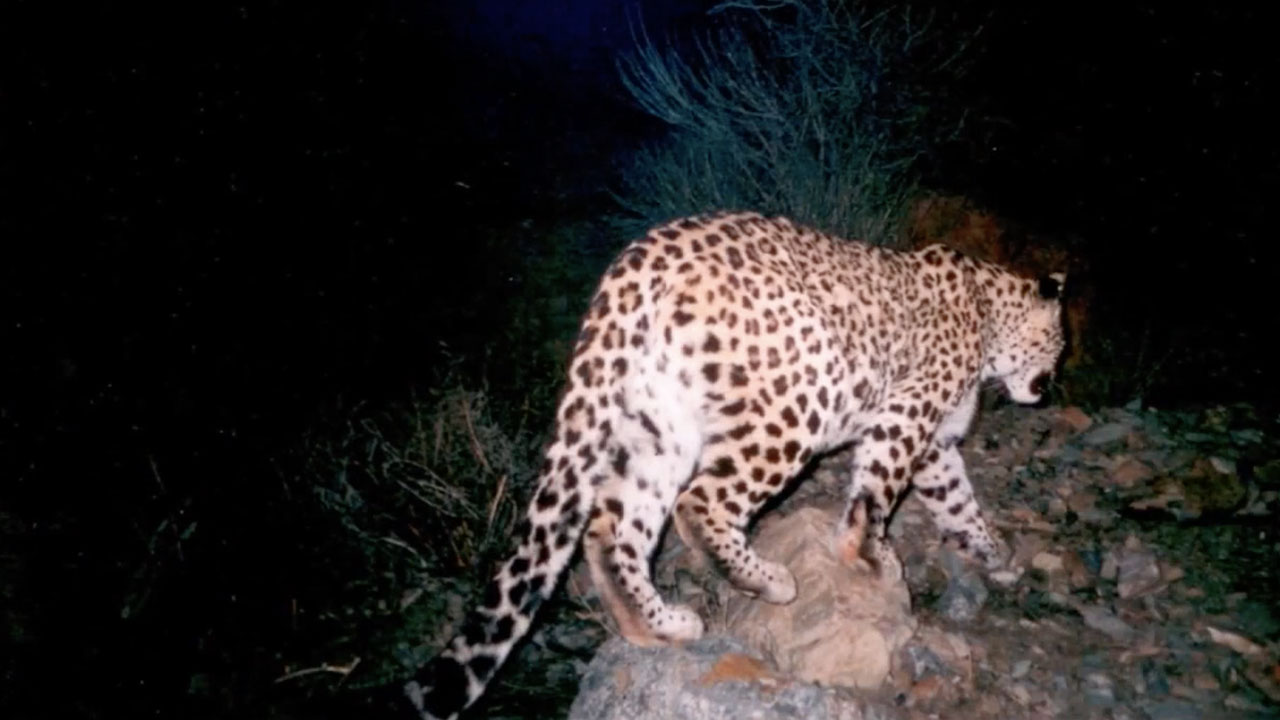 In Search of Persian Leopard
Fathollah Amiri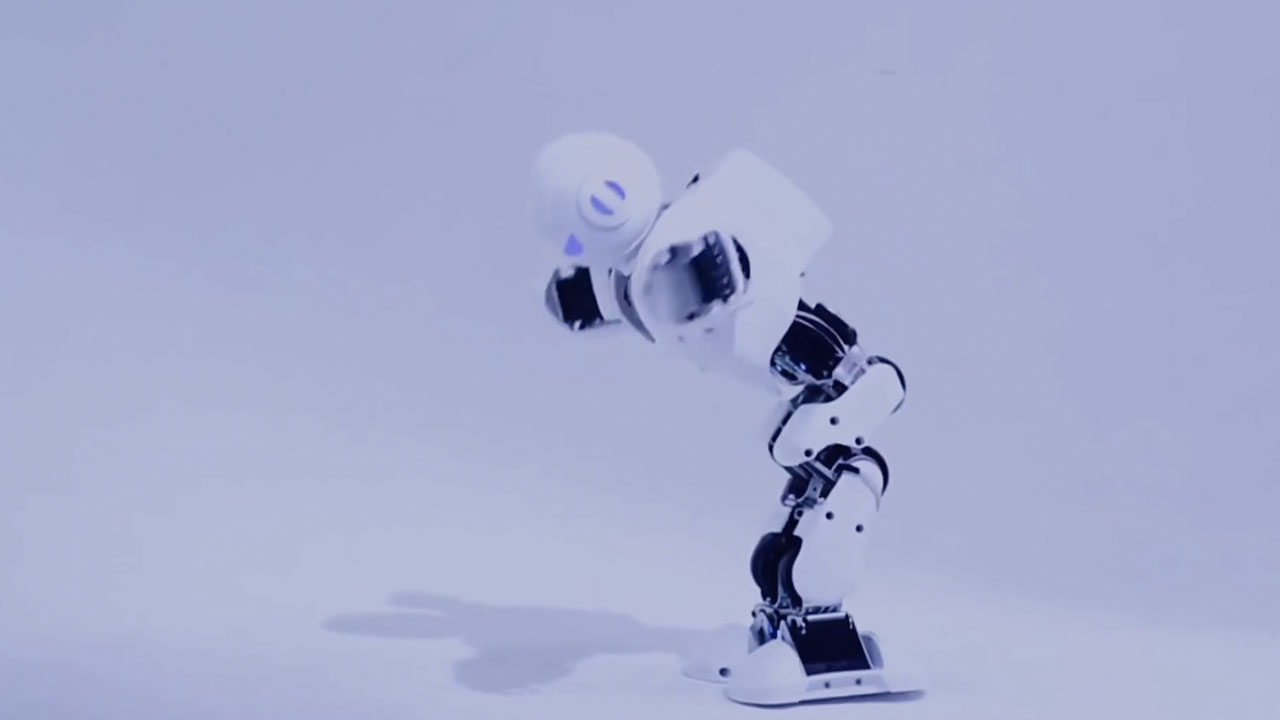 The Human Robot
Rob Van Hattum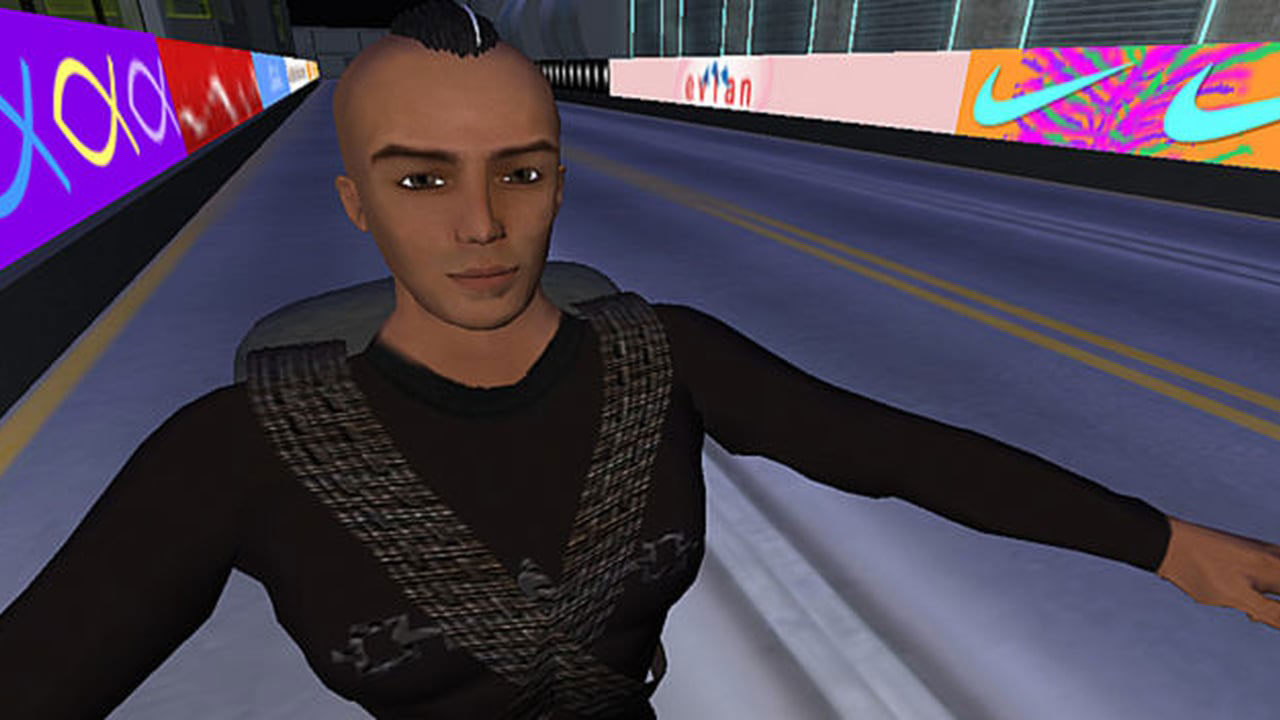 TimeTraveller™ Episode 01
Skawennati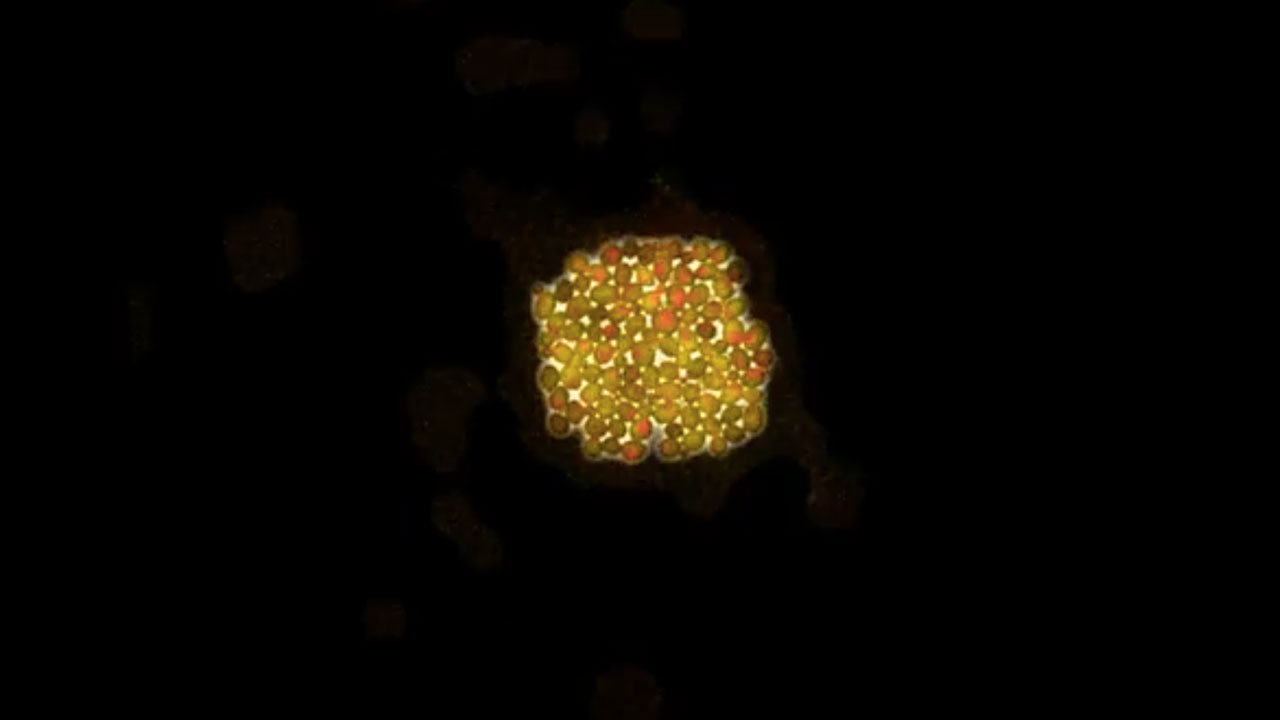 Yeast Cell Growth Meets The Beatles
Andrej Ondracka,Bernie Langs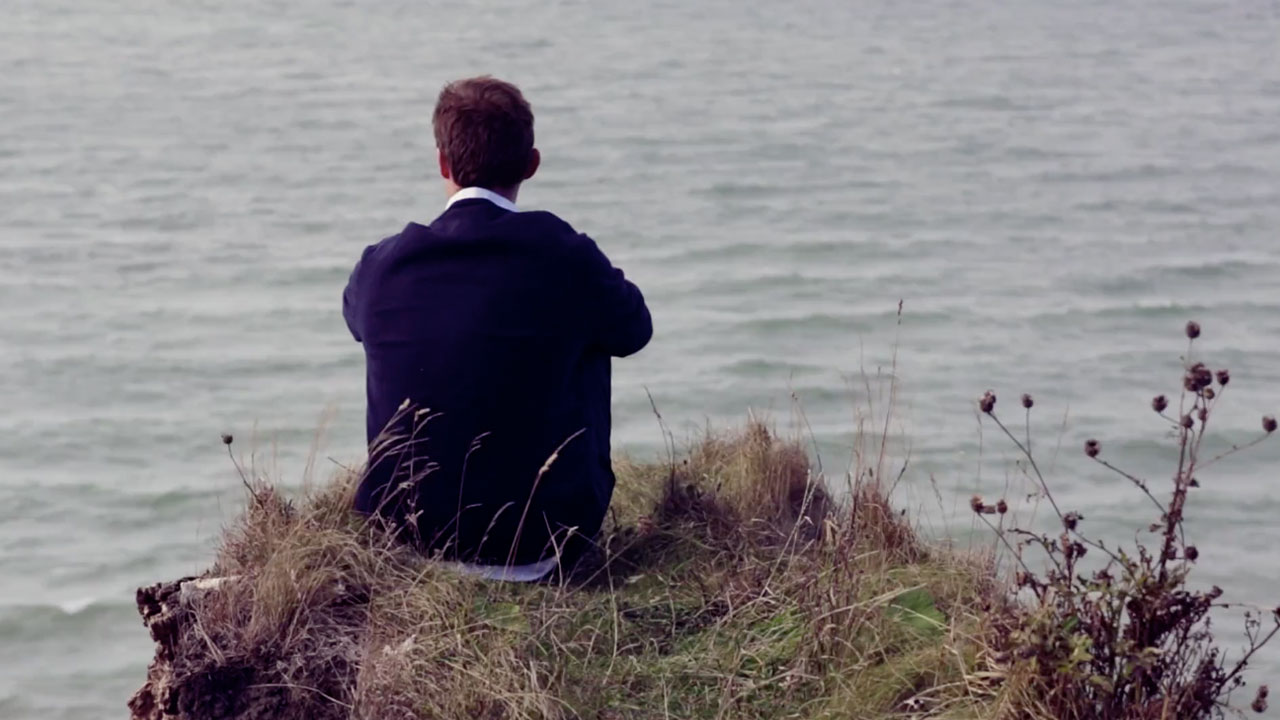 Collaboration: On the Edge of a New Paradigm?
Alfred Birkegaard,Katja Gry Birkegaard Carlsen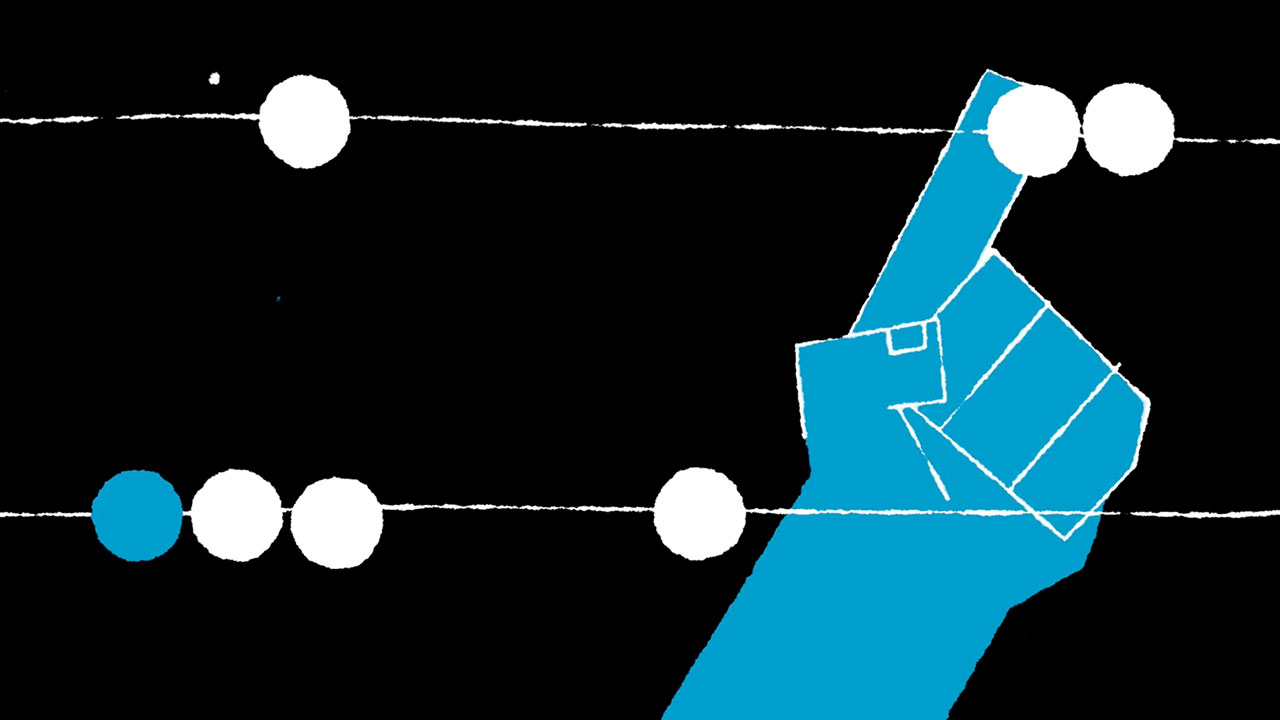 Reanimation ep6: Monsters in the Machine
Joe Richard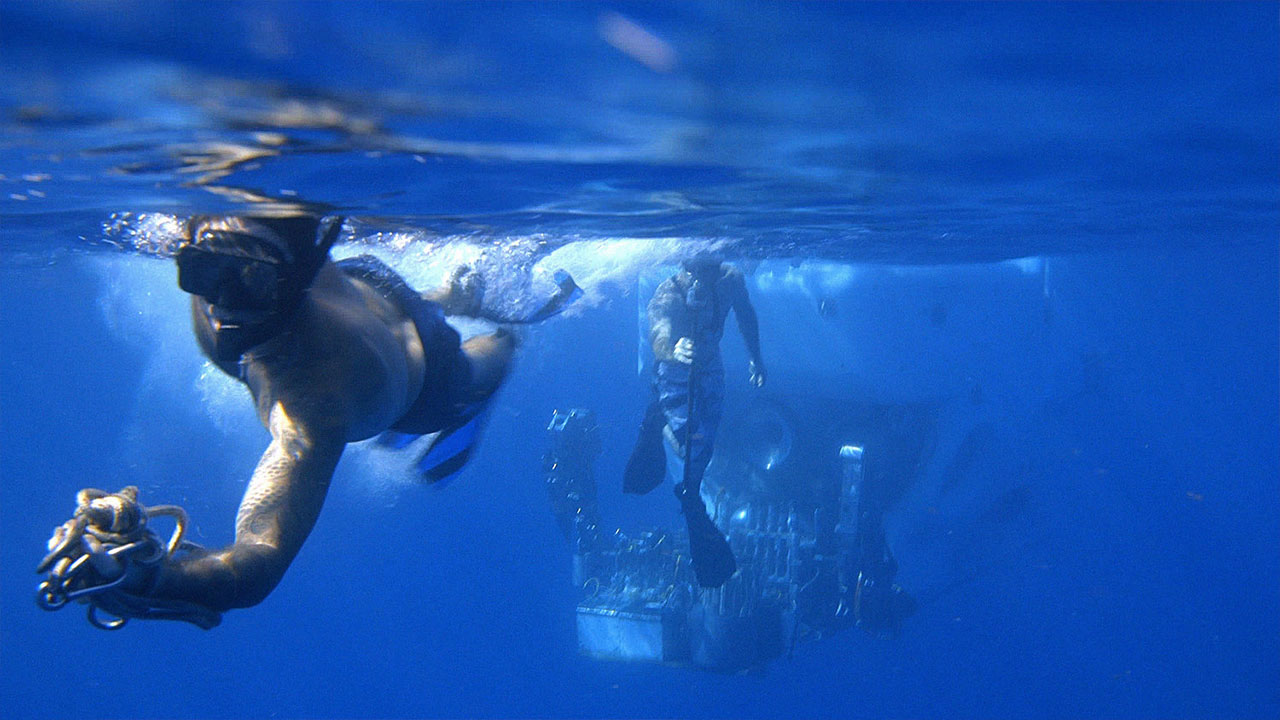 Acid Horizon
Ivan Hurzeler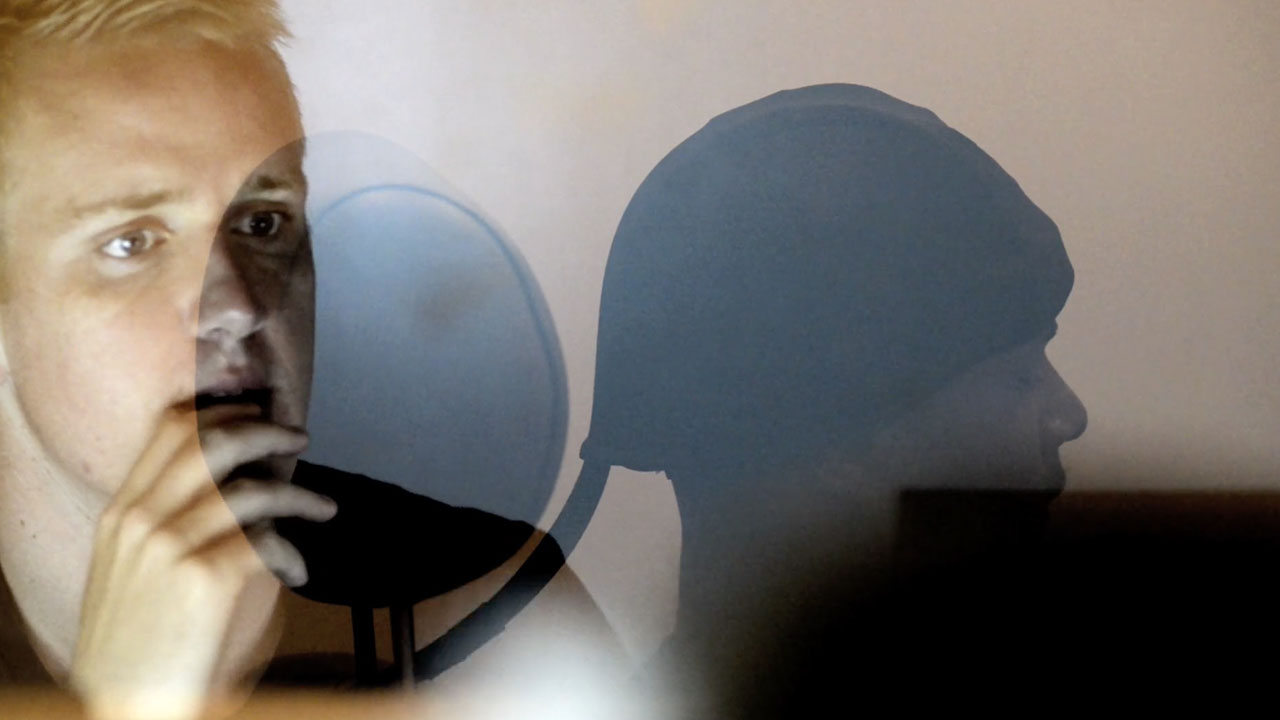 Apparatus Synapse
William Noland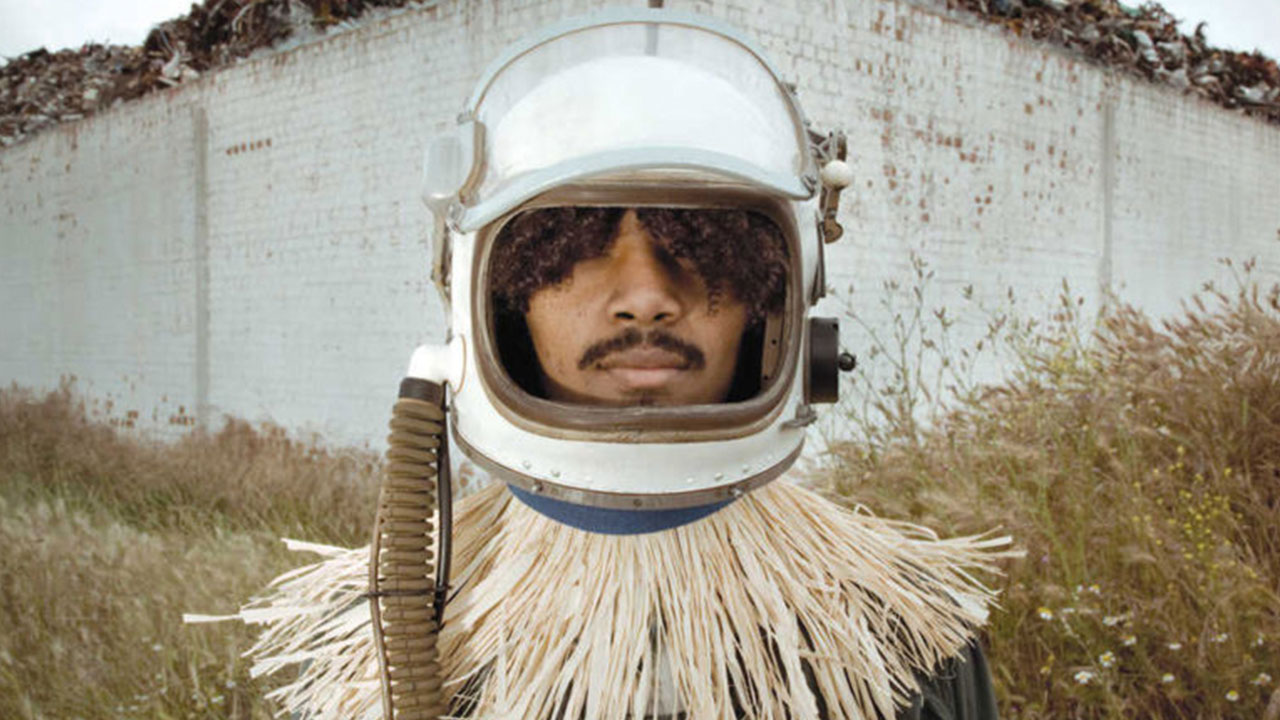 The Afronauts
Cristina De Middel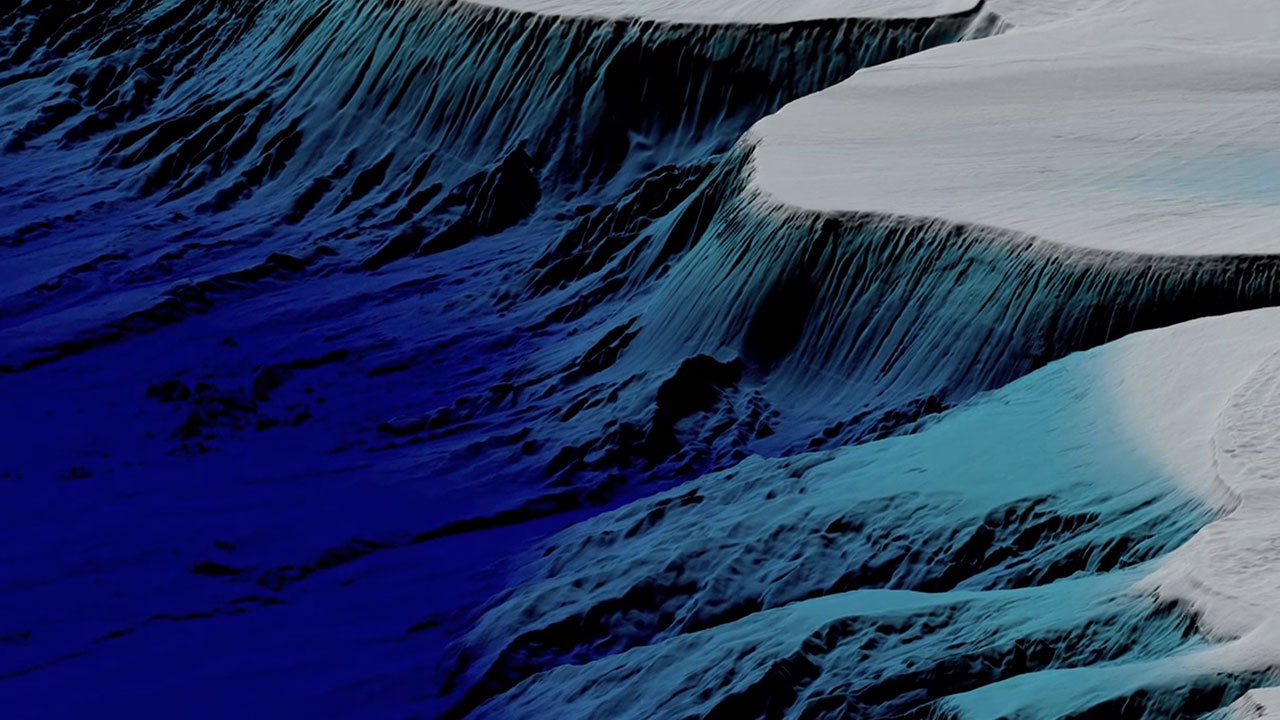 Acoustic Ocean
Ursula Biemann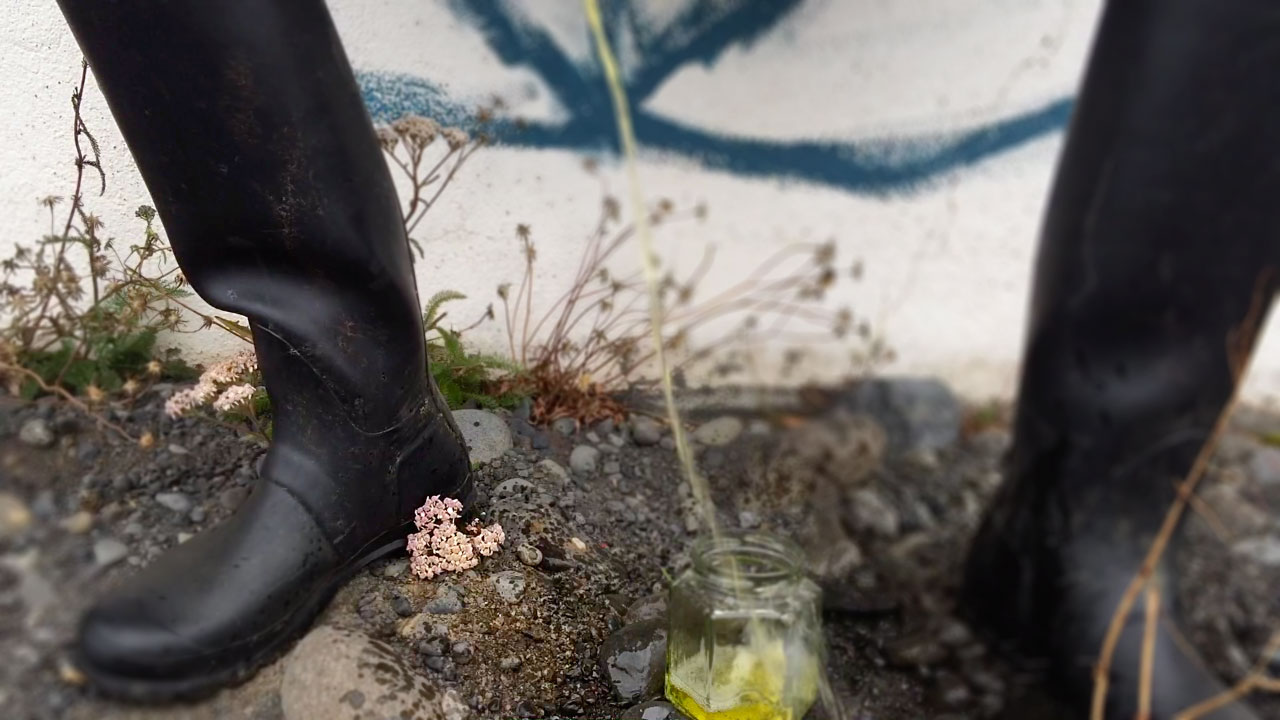 BLÓM + BLÓÐ
WhiteFeather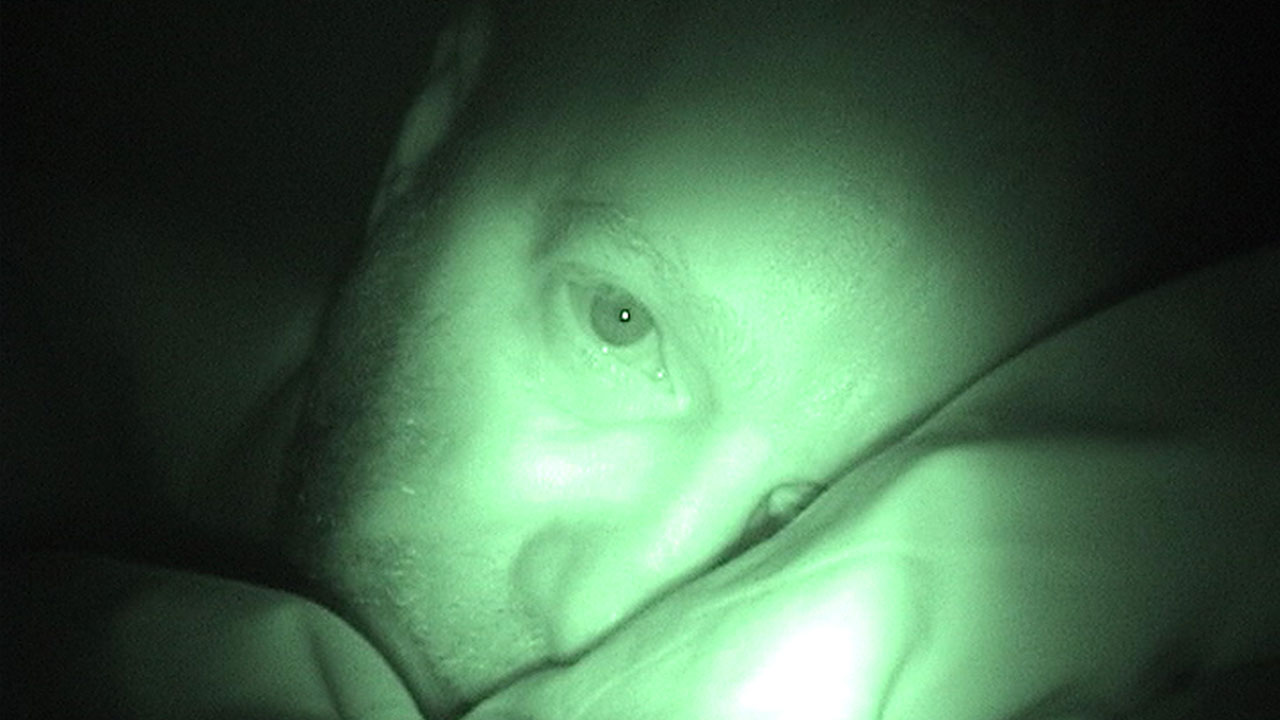 Wide Awake
Alan Berliner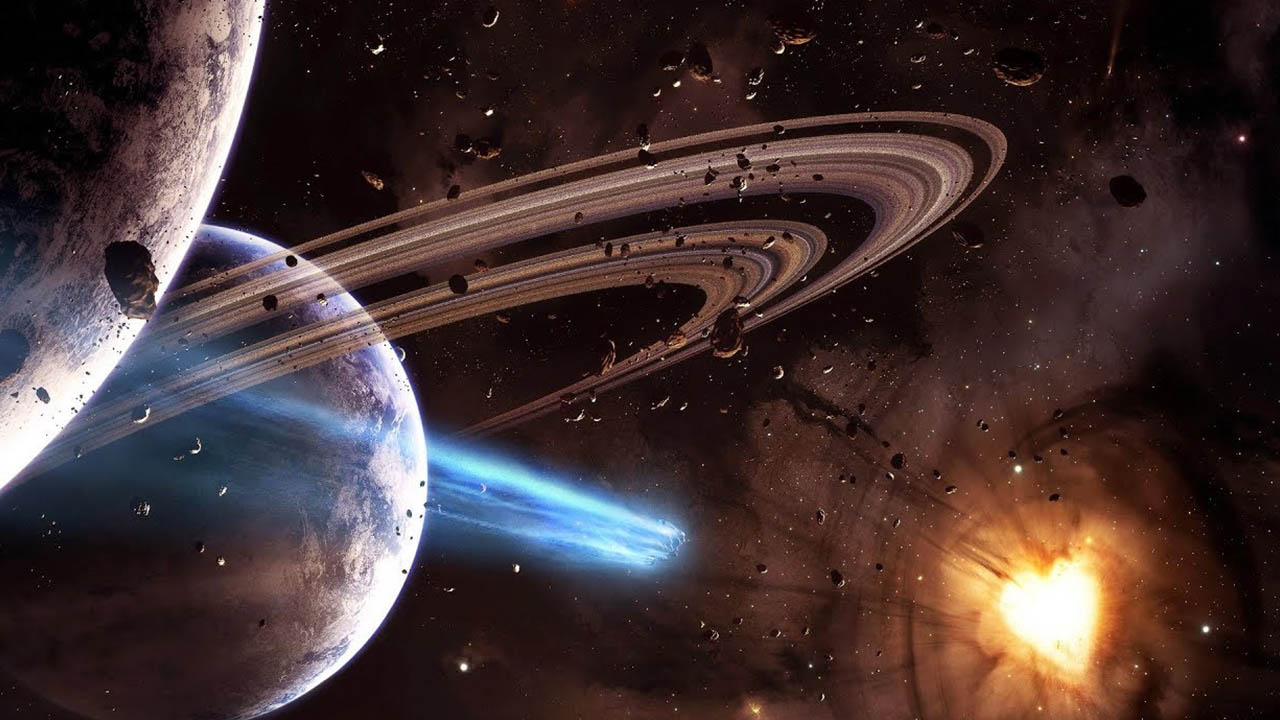 Living Universe
Vincent Amouroux, Alex Barry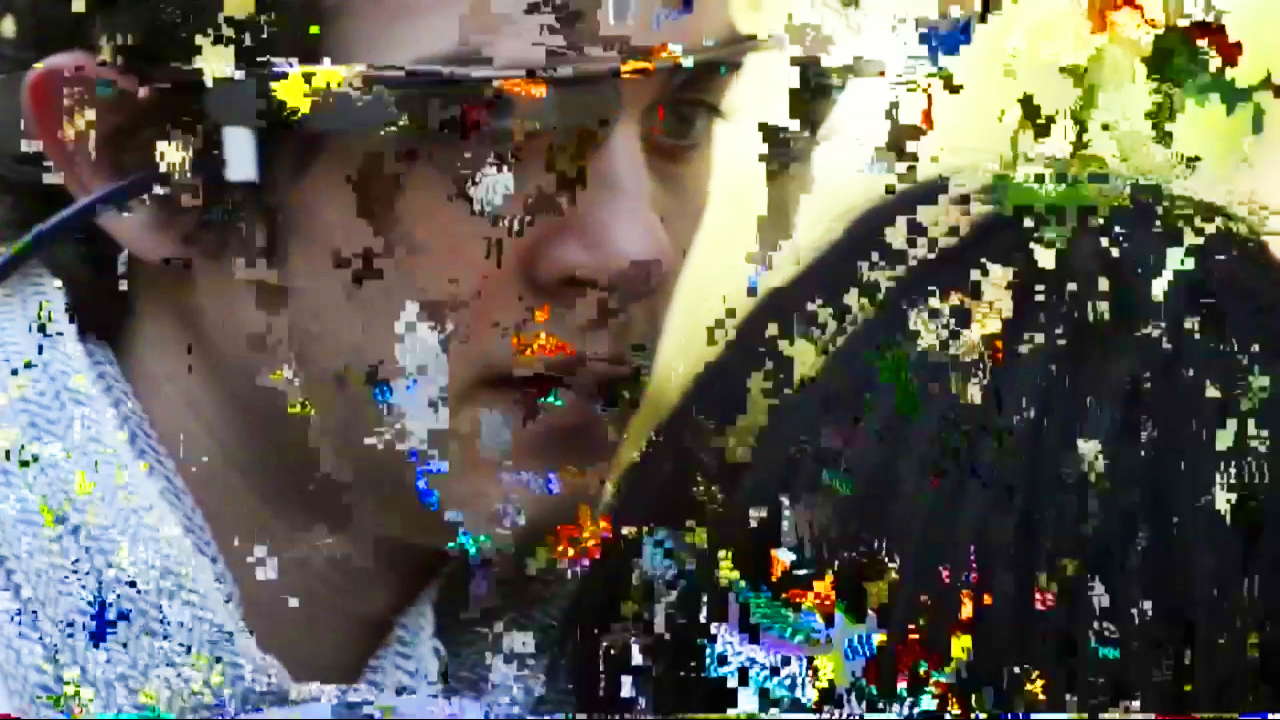 Bodies for a Global Brain
Eben Portnoy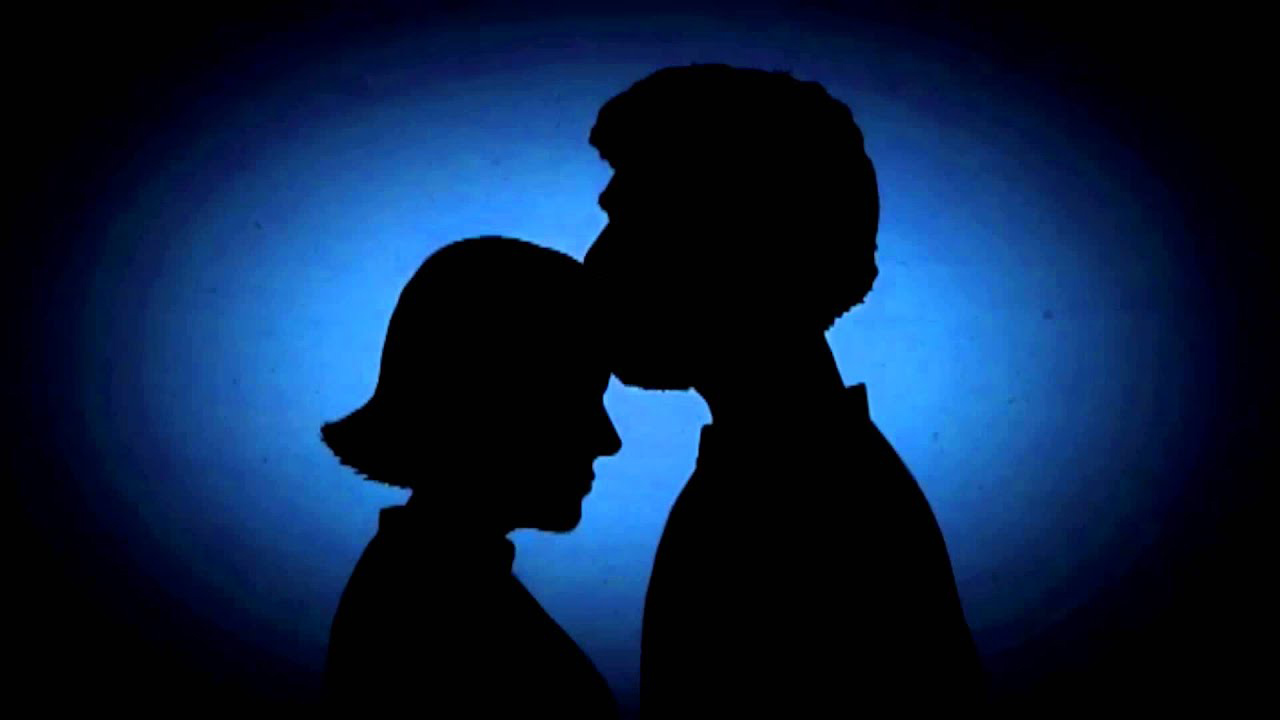 Tracked Down by Our Genes
Maren Grainger-Monsen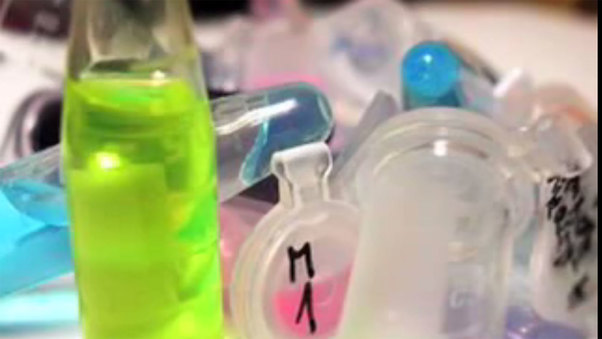 Lab Waste
Eva Amsen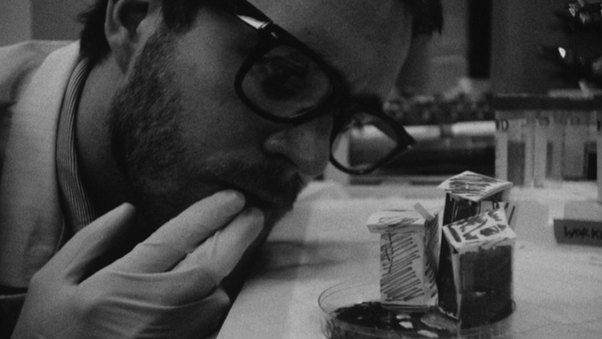 Dr. Funque and His Petri Dish
Alexis Gambis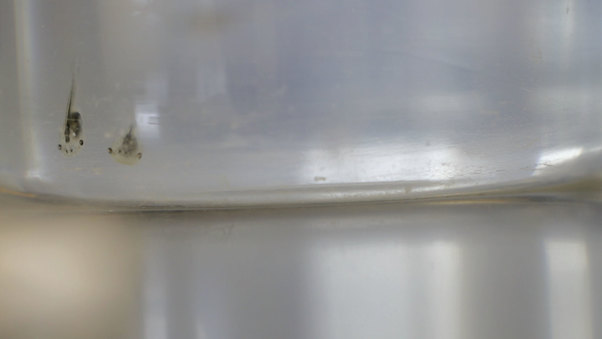 The Unbearable Lightness of a Tadpole
Alexis Gambis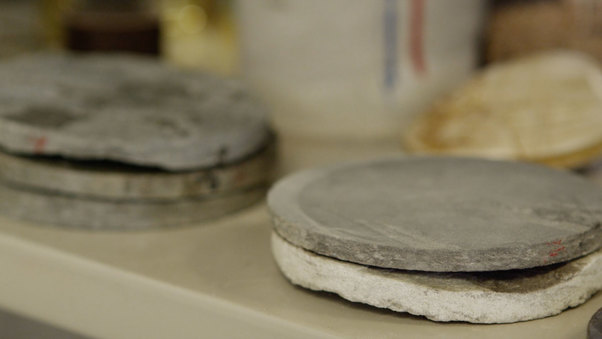 Collaborative Science
Alan Franks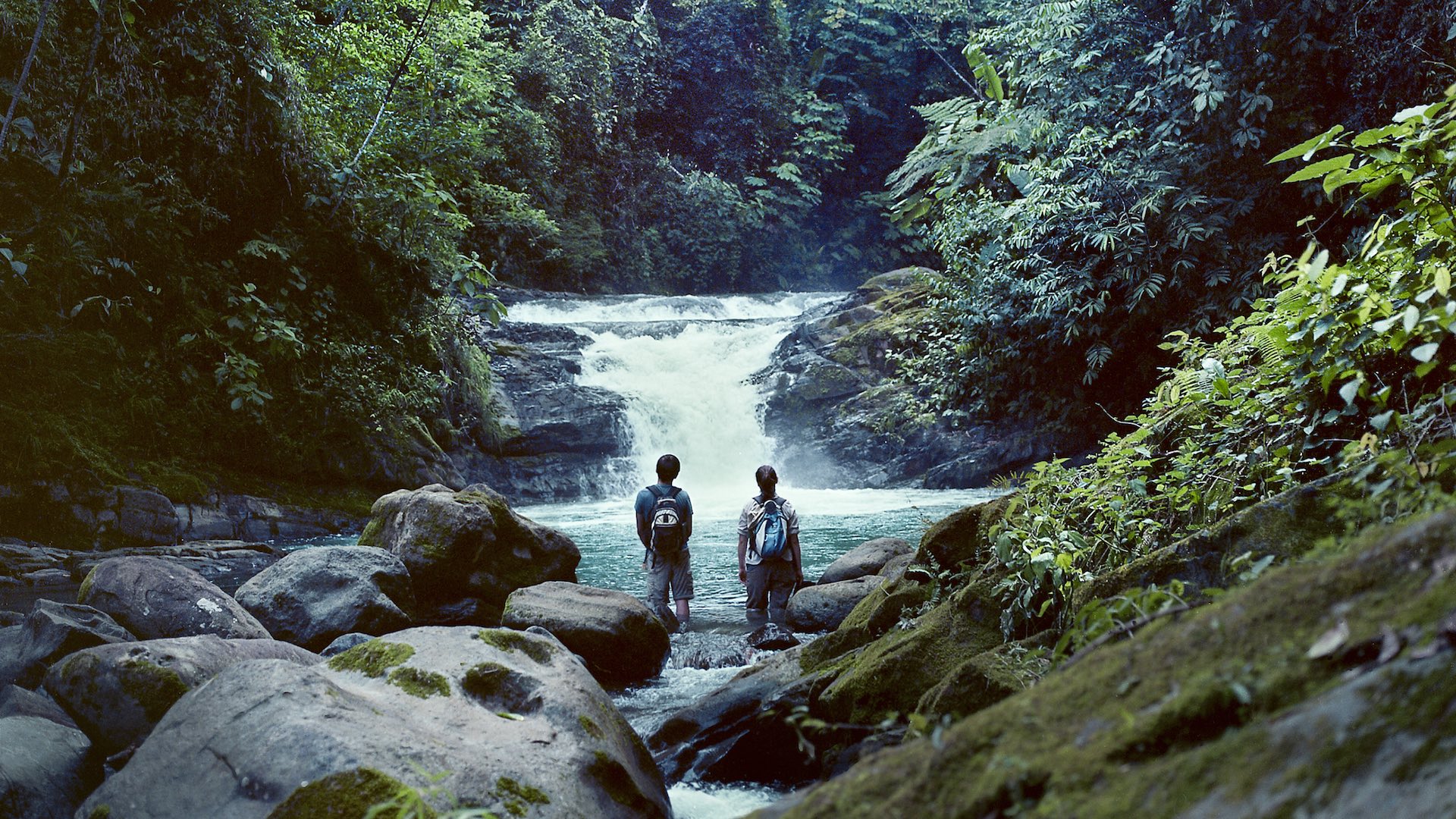 Wild Love
Eben Portnoy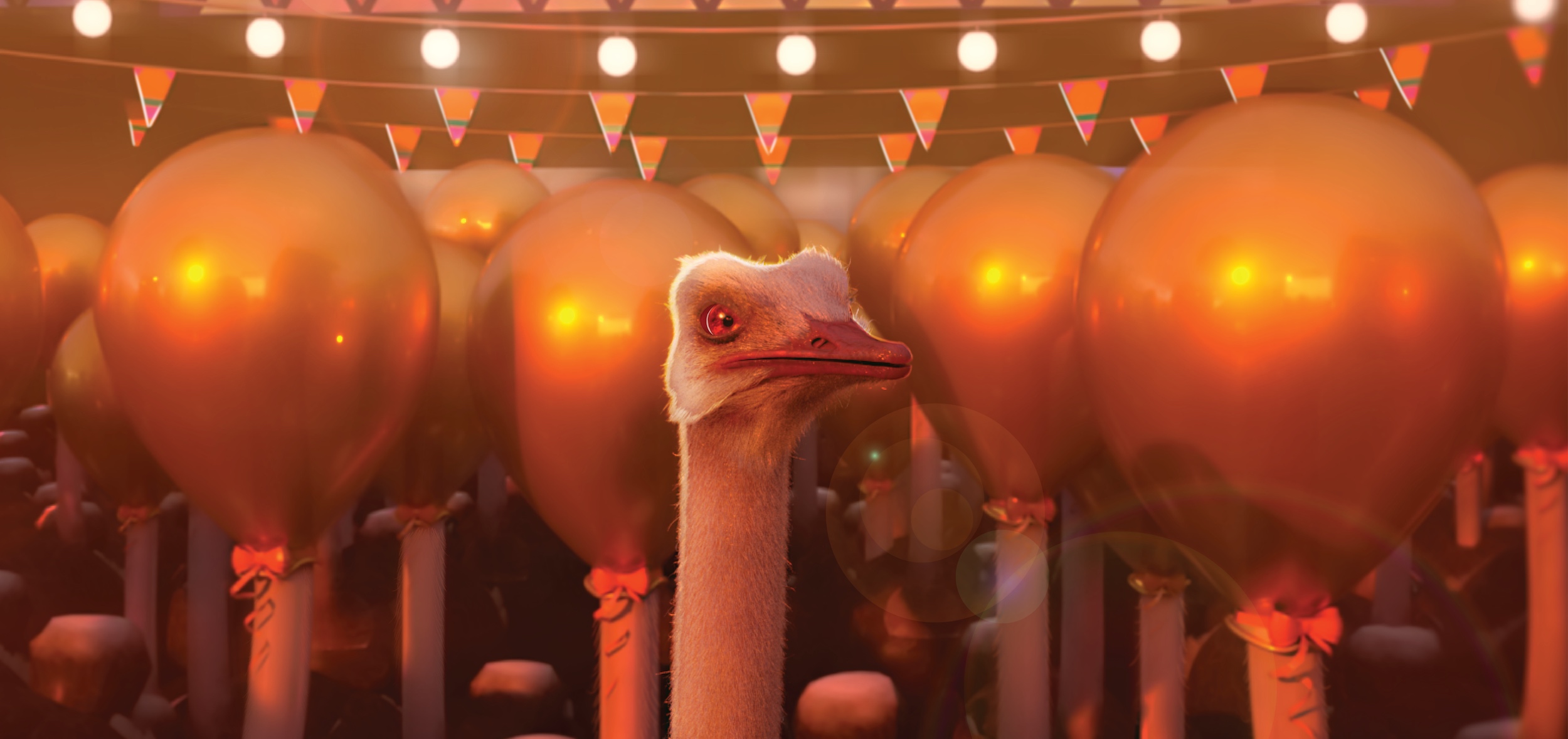 The Ostrich Politic
Mohammad HOUHOU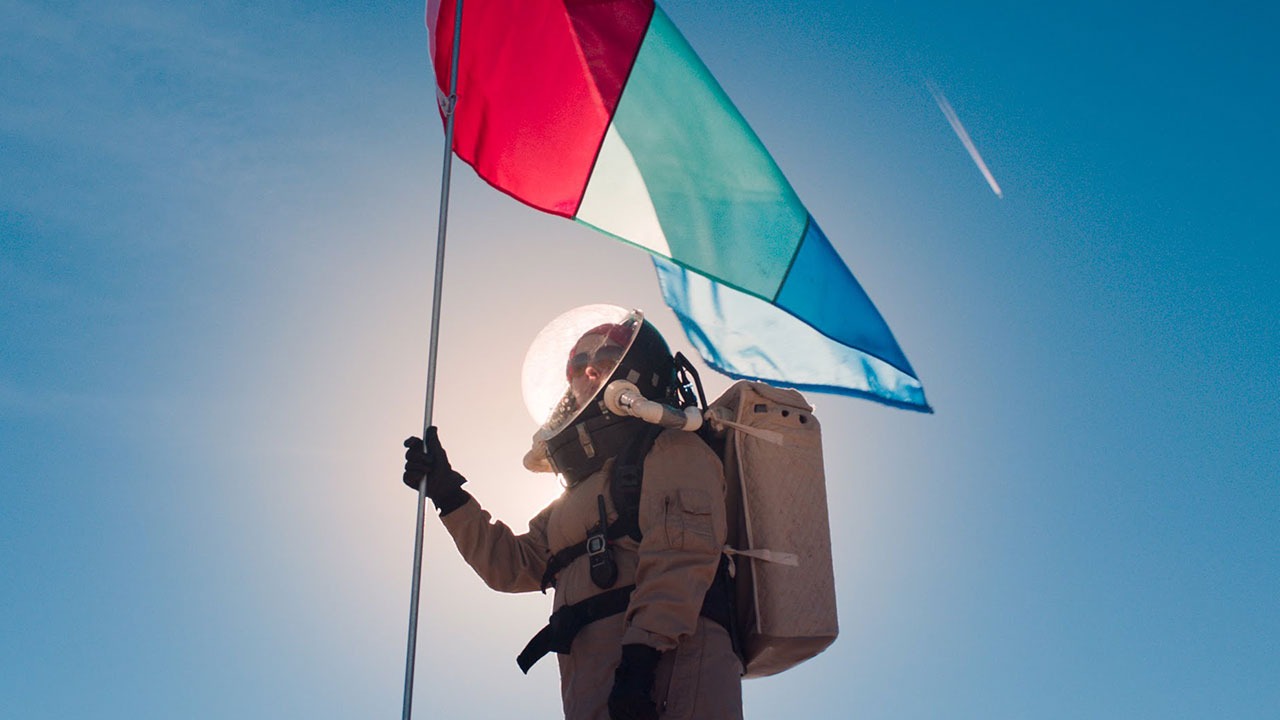 Above and Below
Nicolas Steiner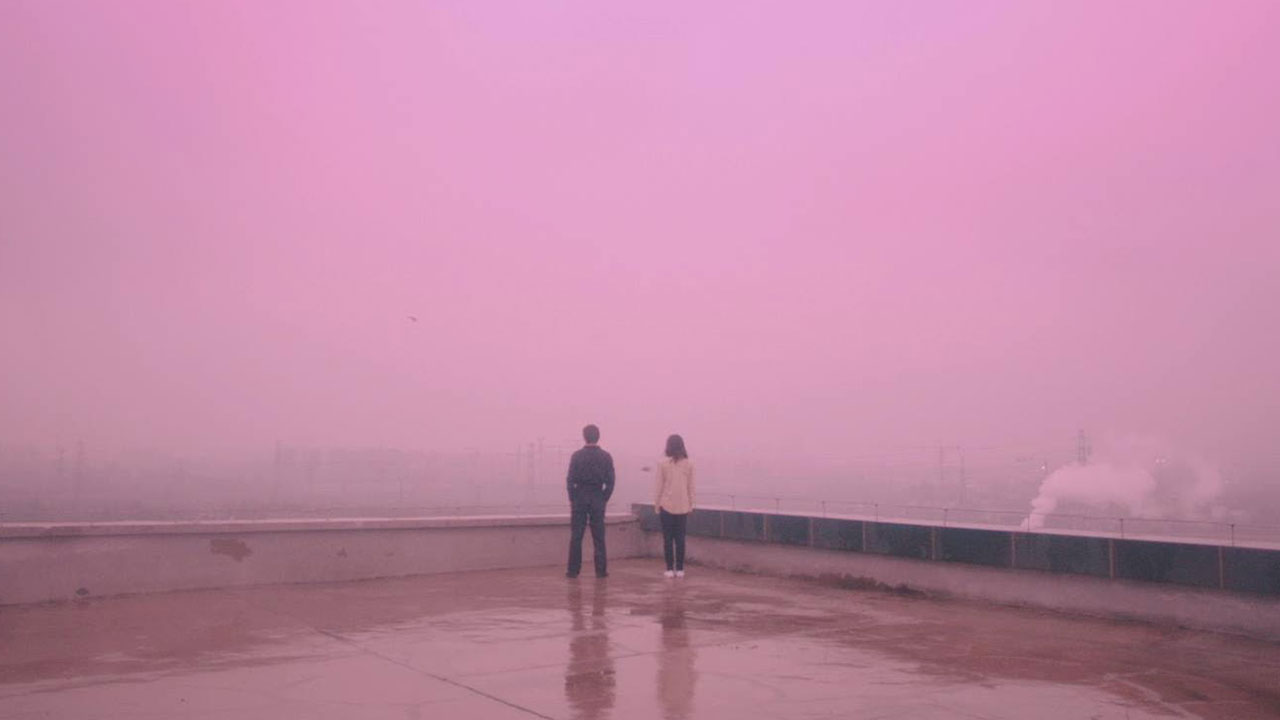 Paleonaut
Eric McEver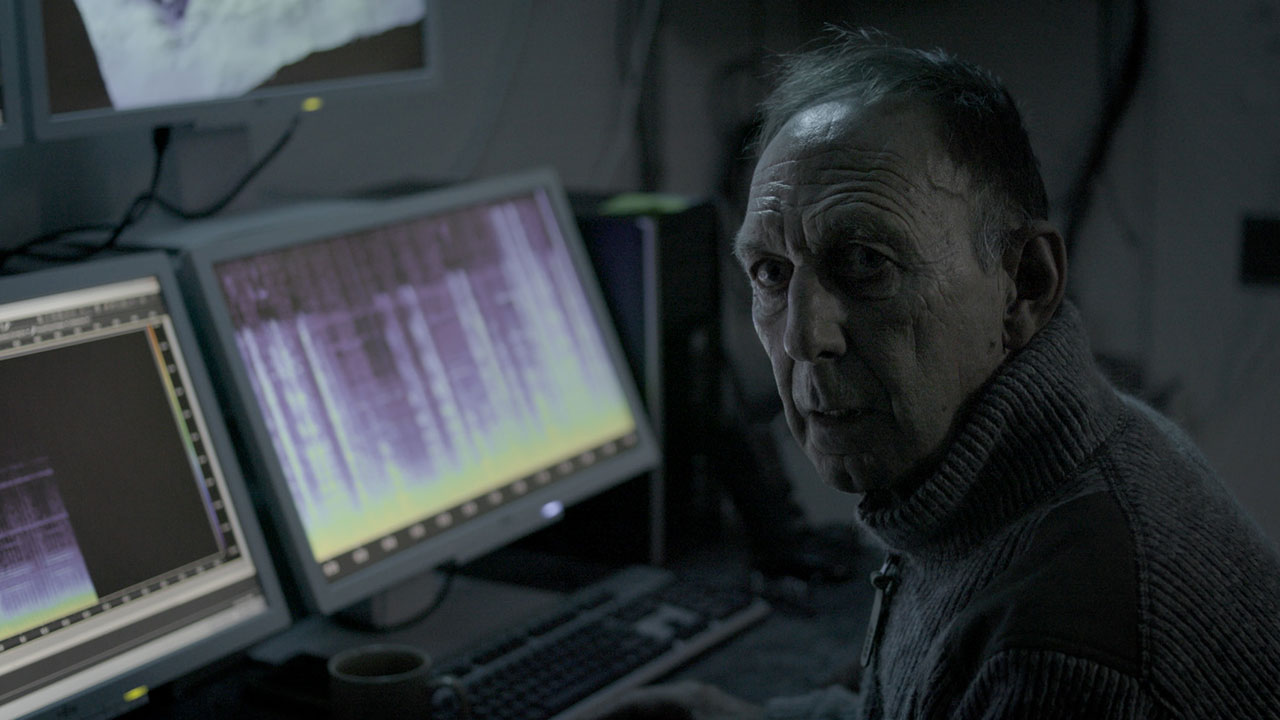 Ääni syvyydestä (Sound from the Deep)
Joonas Allonen,Antti Laakso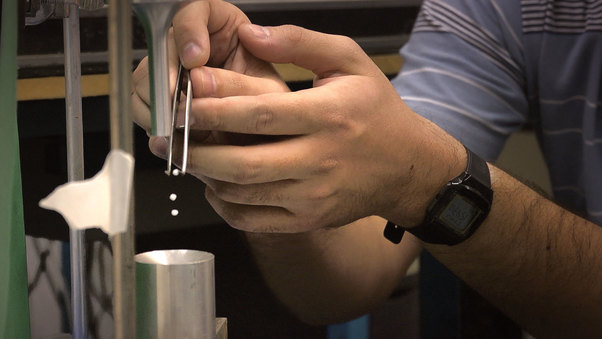 Suspended by Sound
Tiago Marconi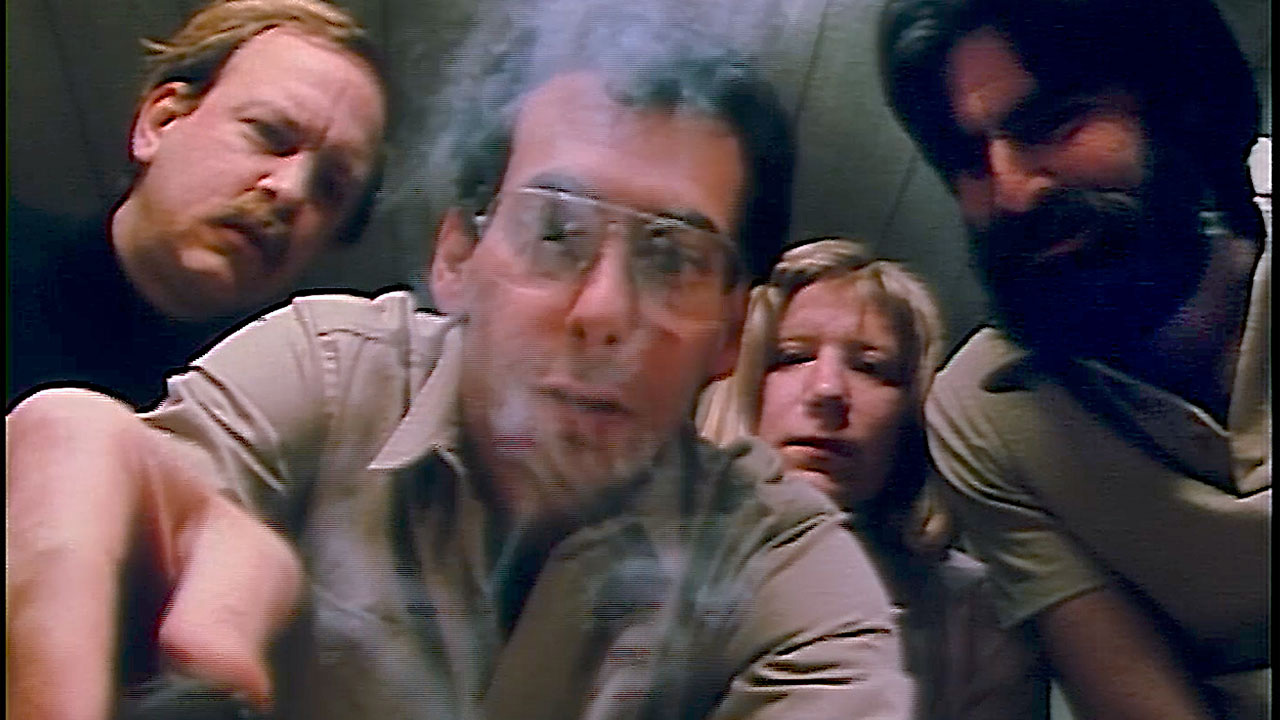 INVENTION!
Loren S. Miller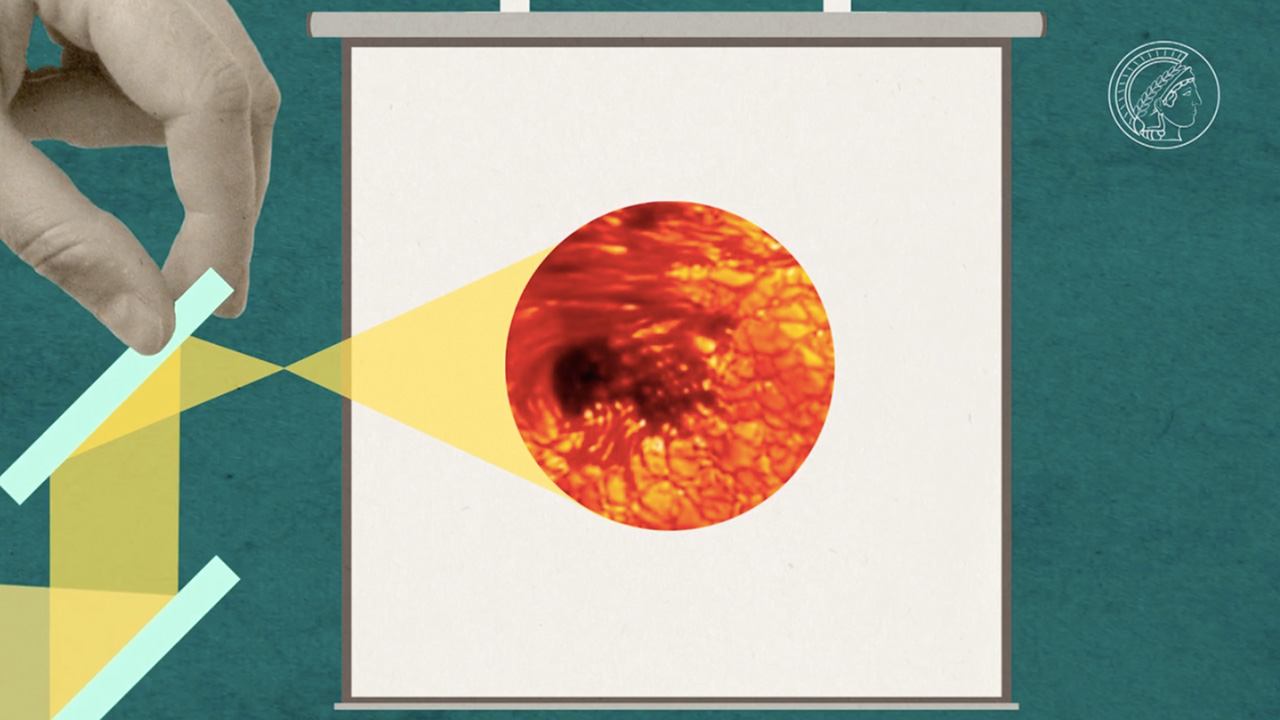 Stormy Sun
Daniel Münter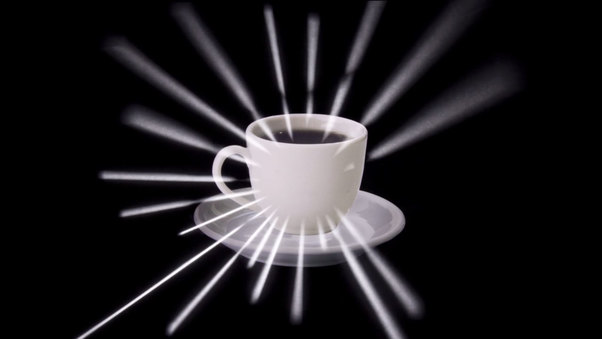 Physics and Caffeine
Charlotte Arene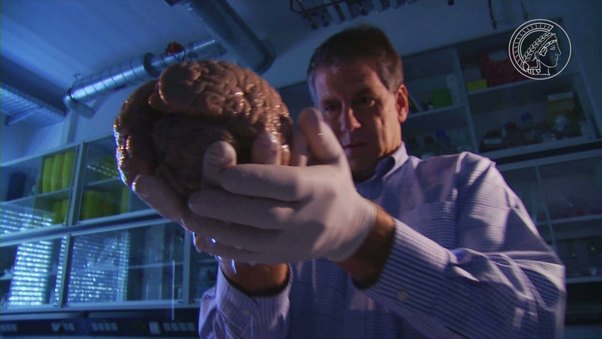 How Synapses Spark
Anna Massih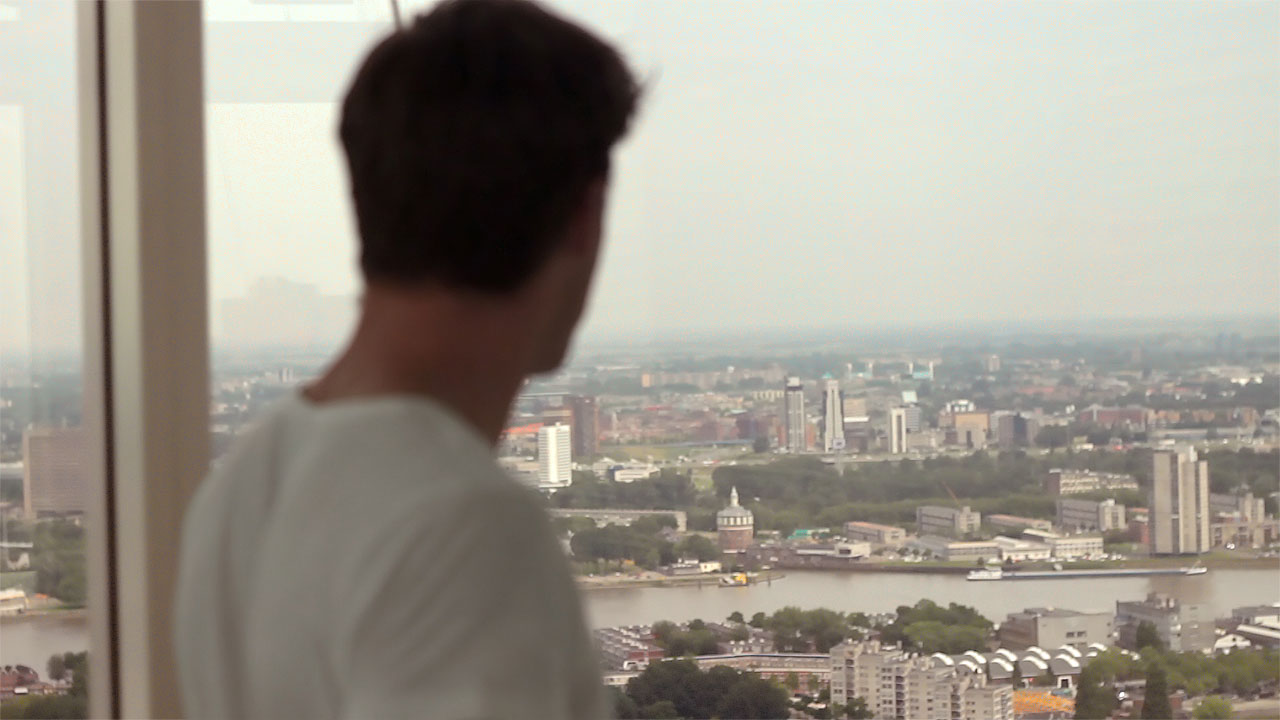 Nanopolymersomes
Juul Van Der Laan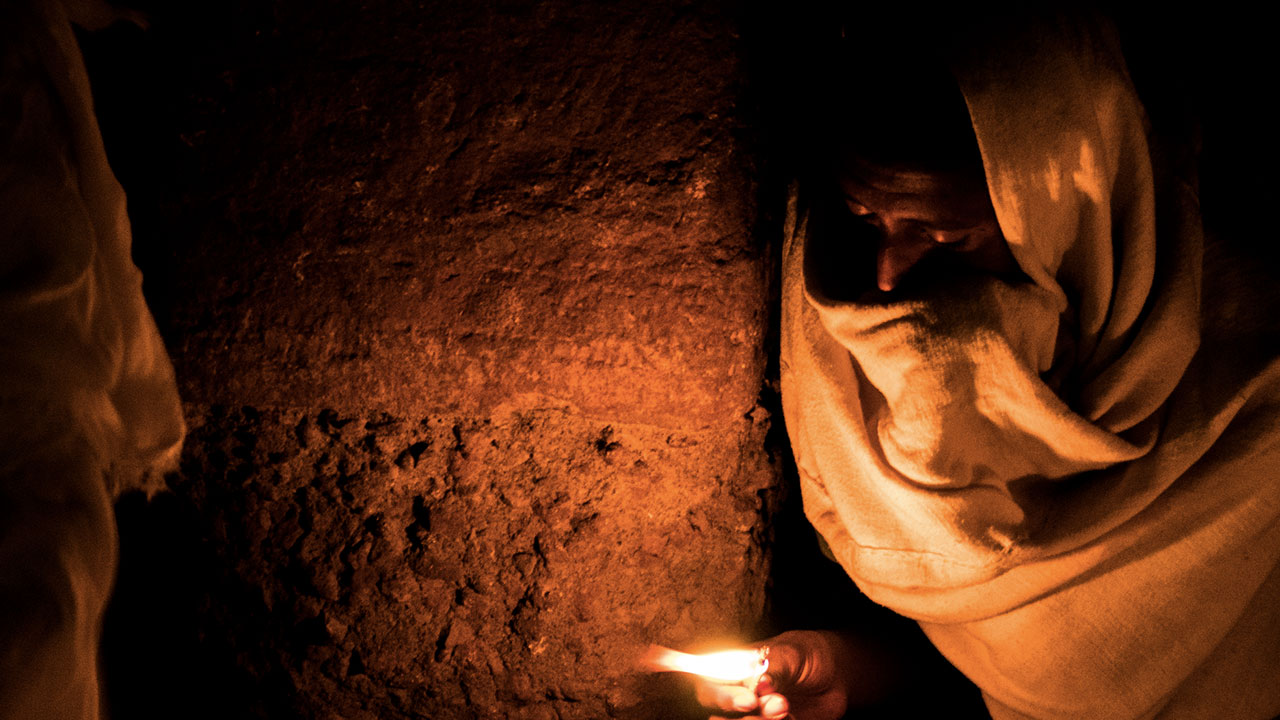 Divine Machines
Ali Hossaini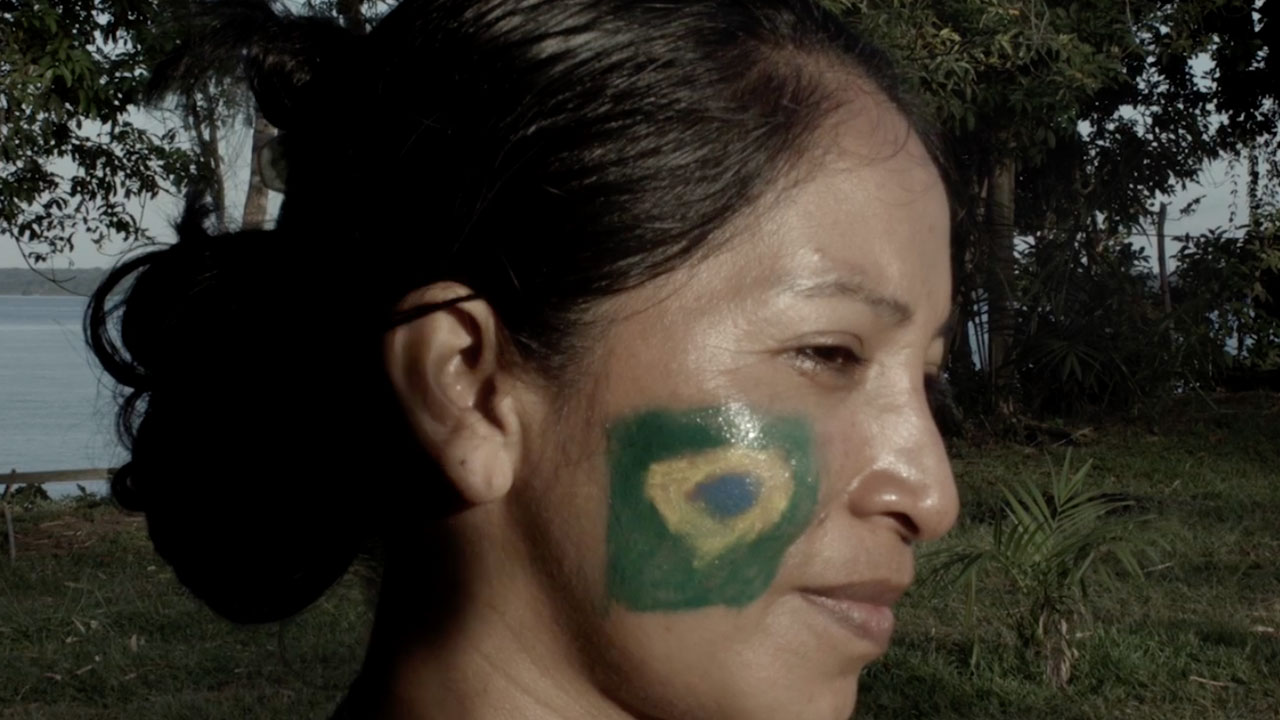 Field Work - World Cup: Gene
Alexis Gambis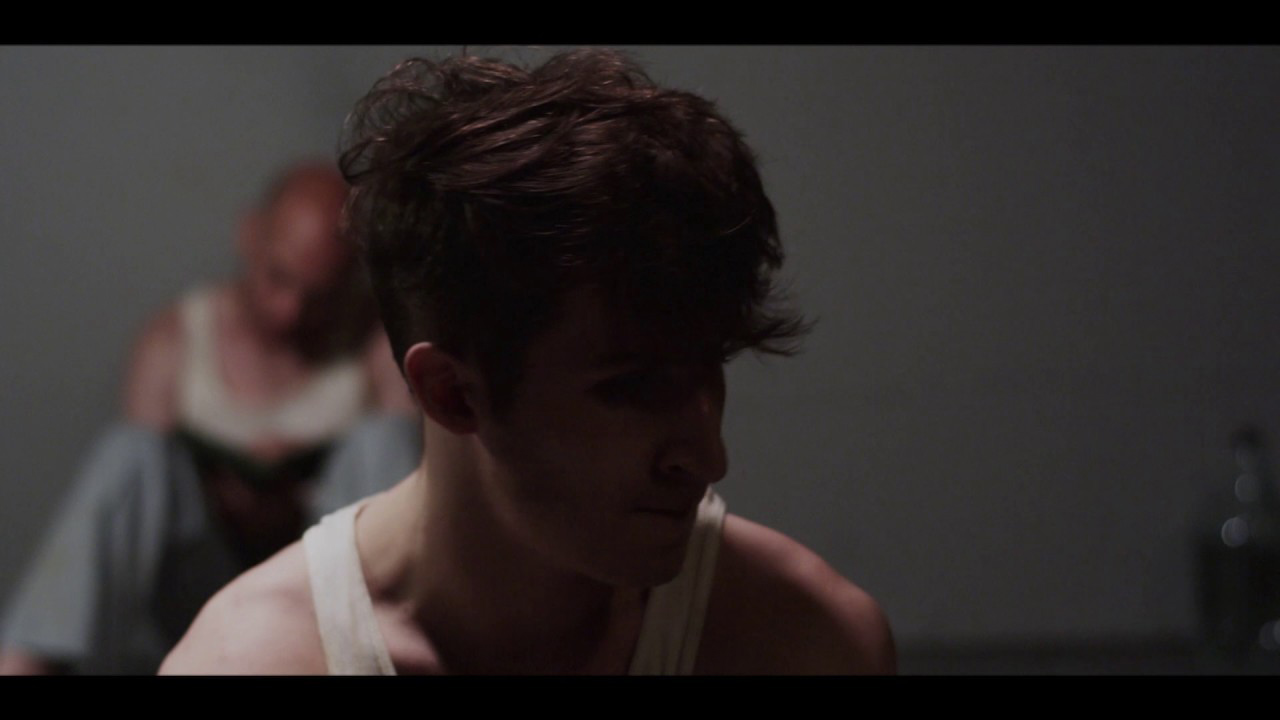 The Russian Sleep Experiment
Timothy James Smith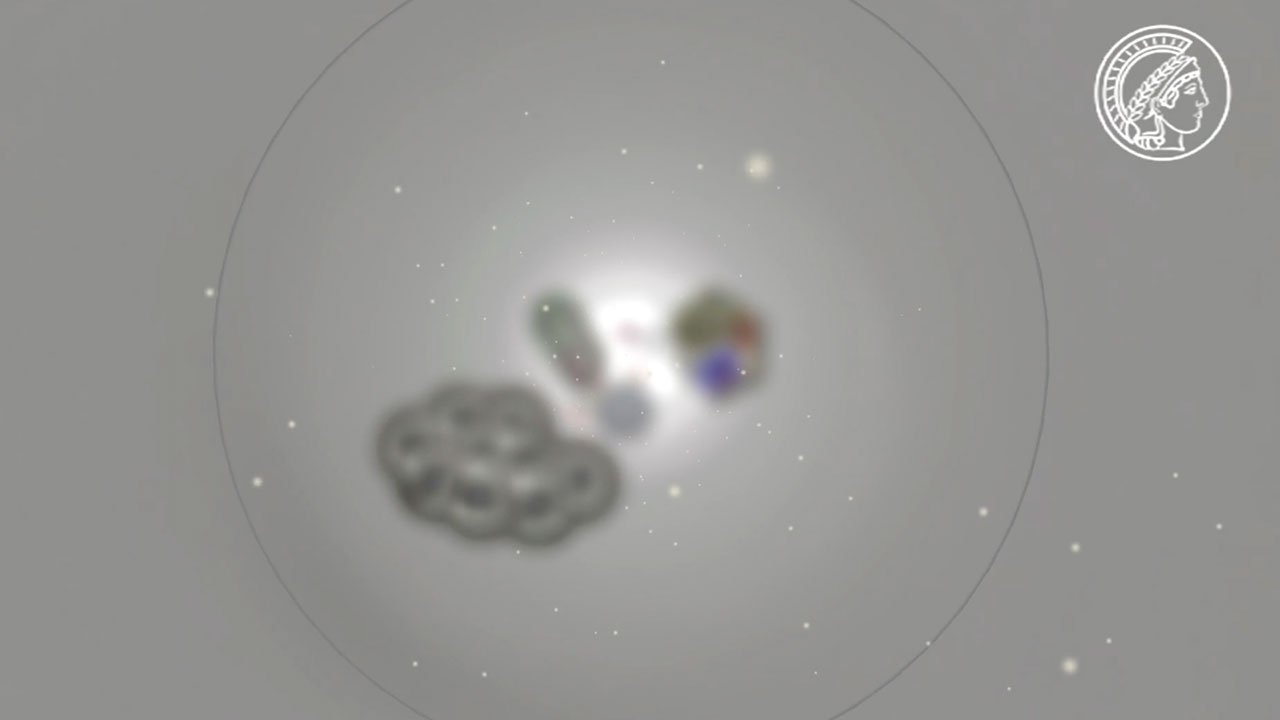 STED - Mikroskopie jenseits optischer Grenzen
Beate Häutemann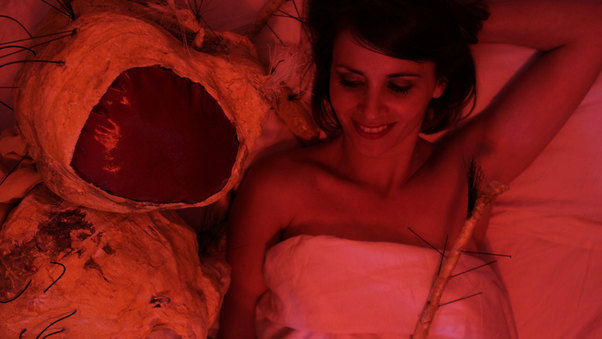 Courtship
Alexis Gambis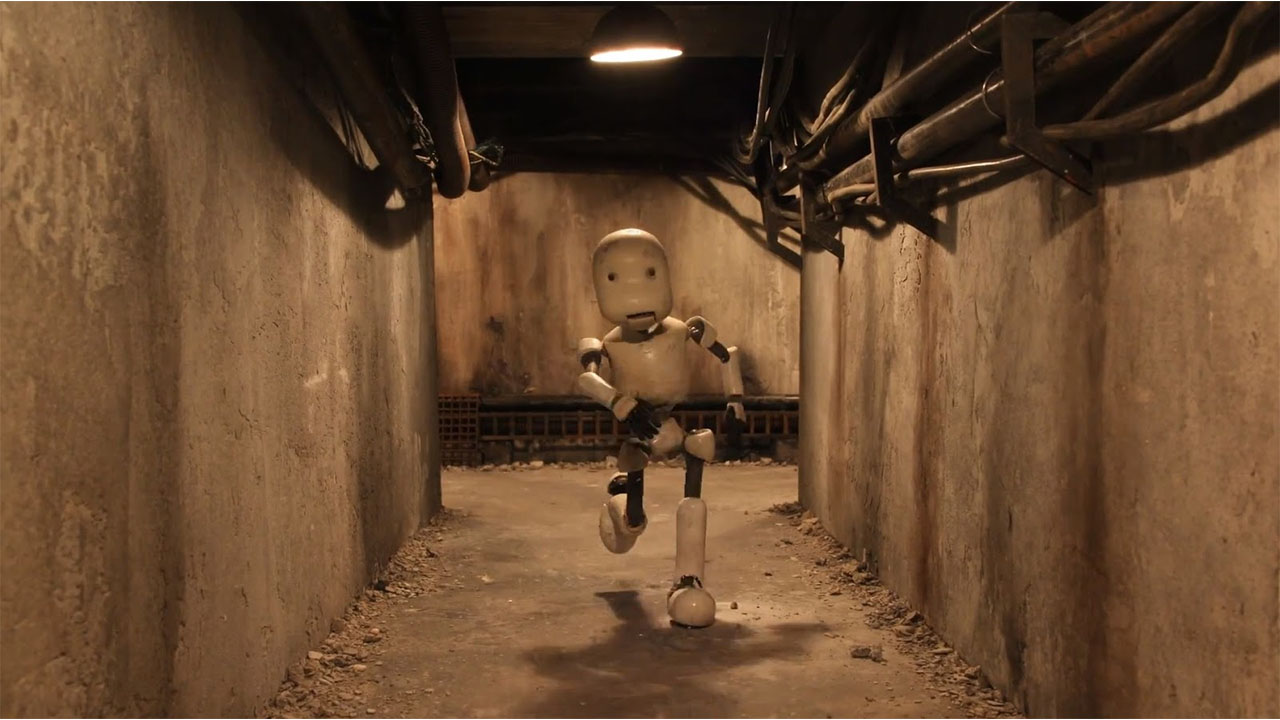 Junk Head 1
Takahide Hori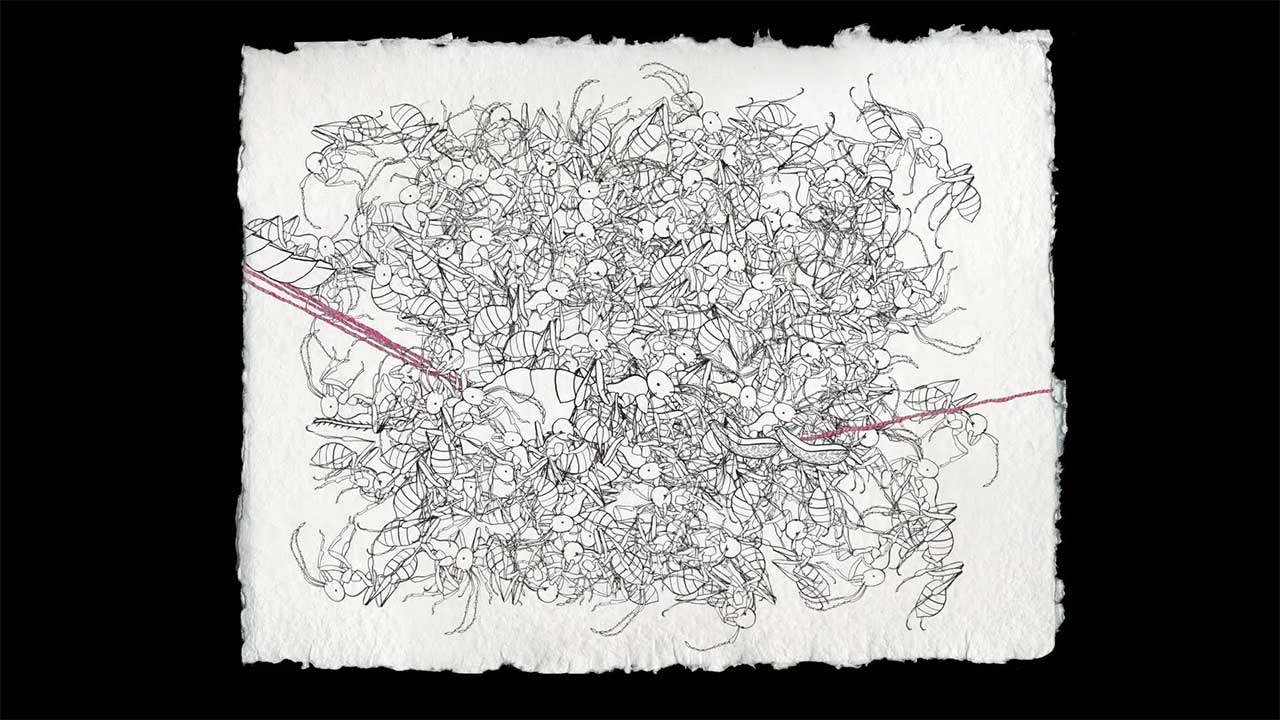 Ant Sisters
Anna Lindemann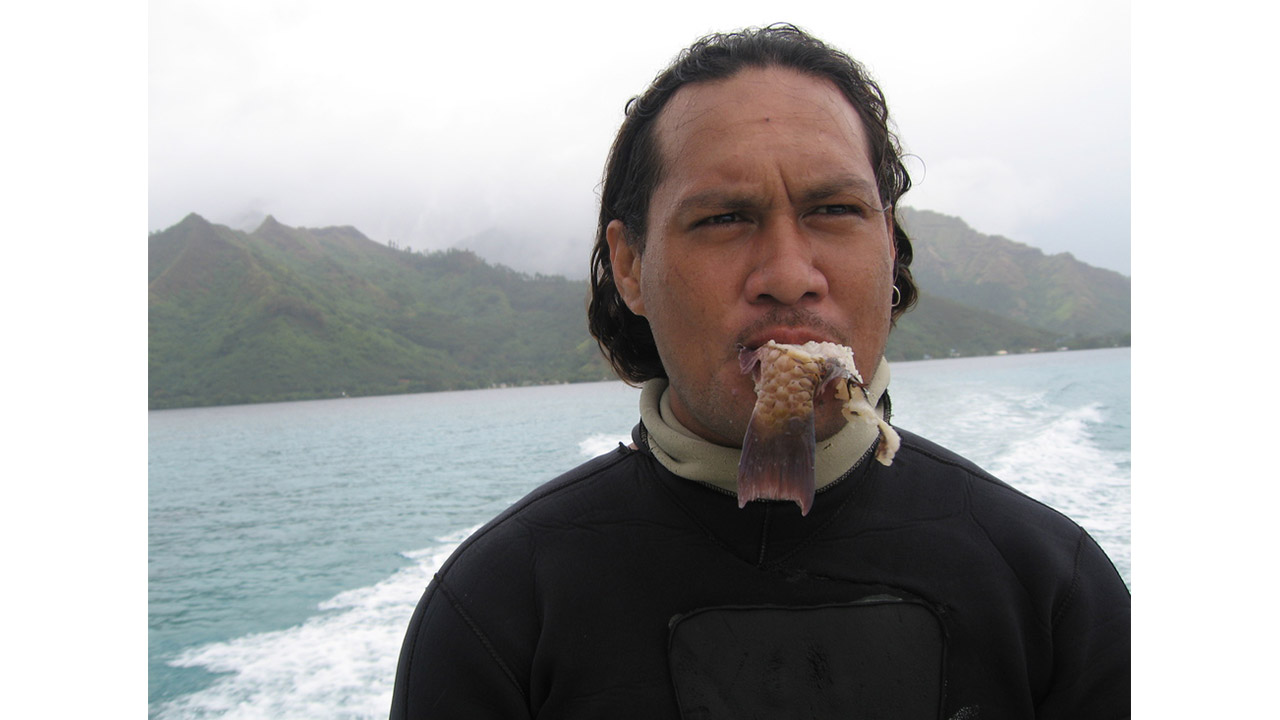 Eating The Ocean
Jennifer Galvin
Rhinospider - An Operation In Three Acts
Luzi Katamay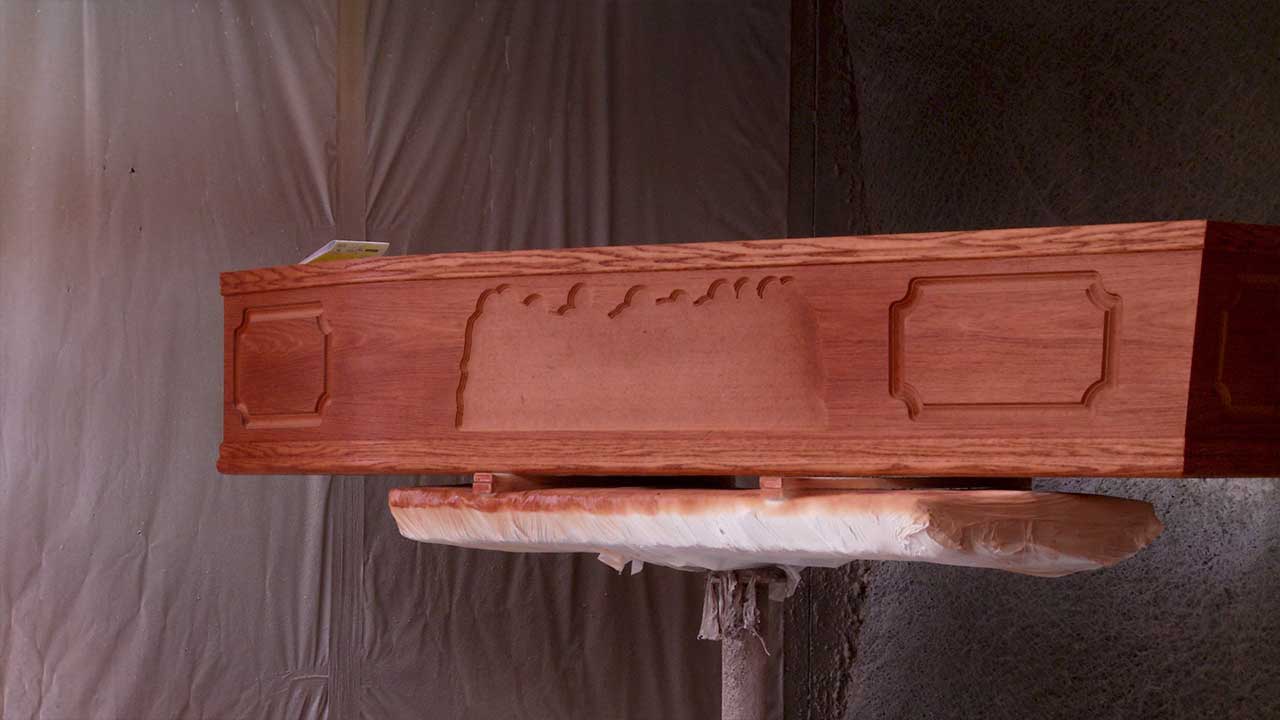 Until
Barry J. Gibb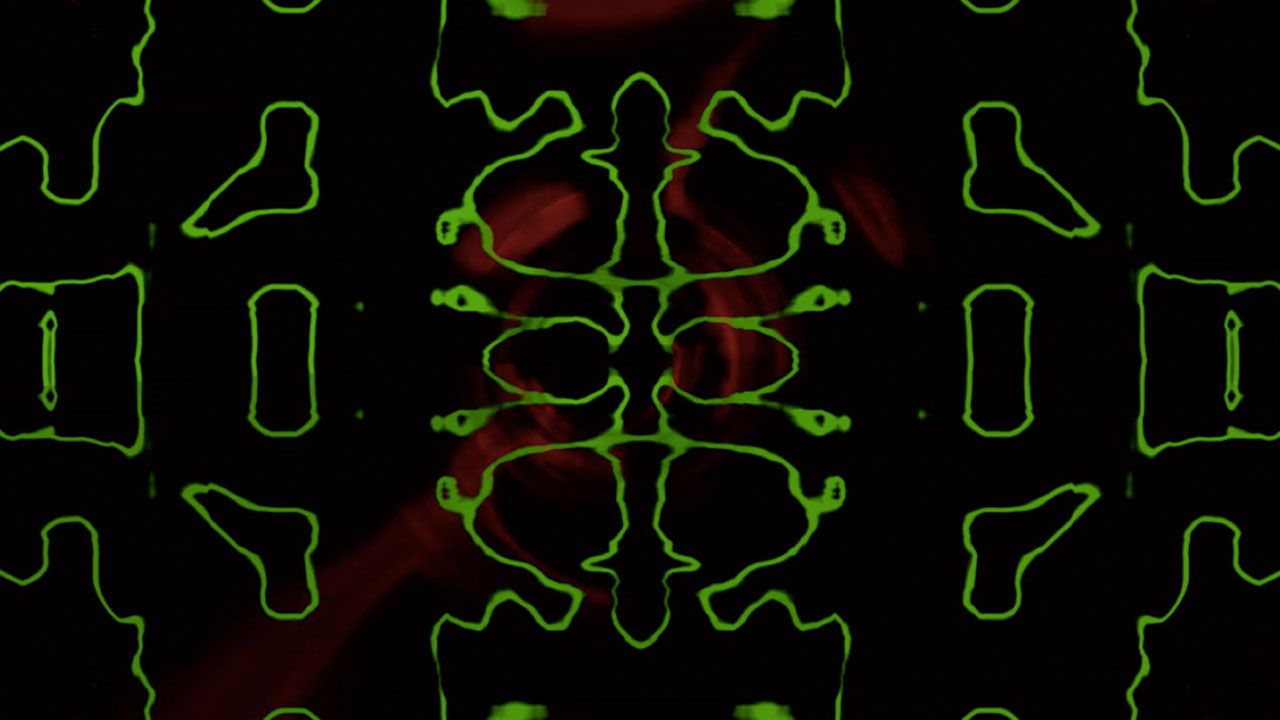 SYN
Harshini Karunaratne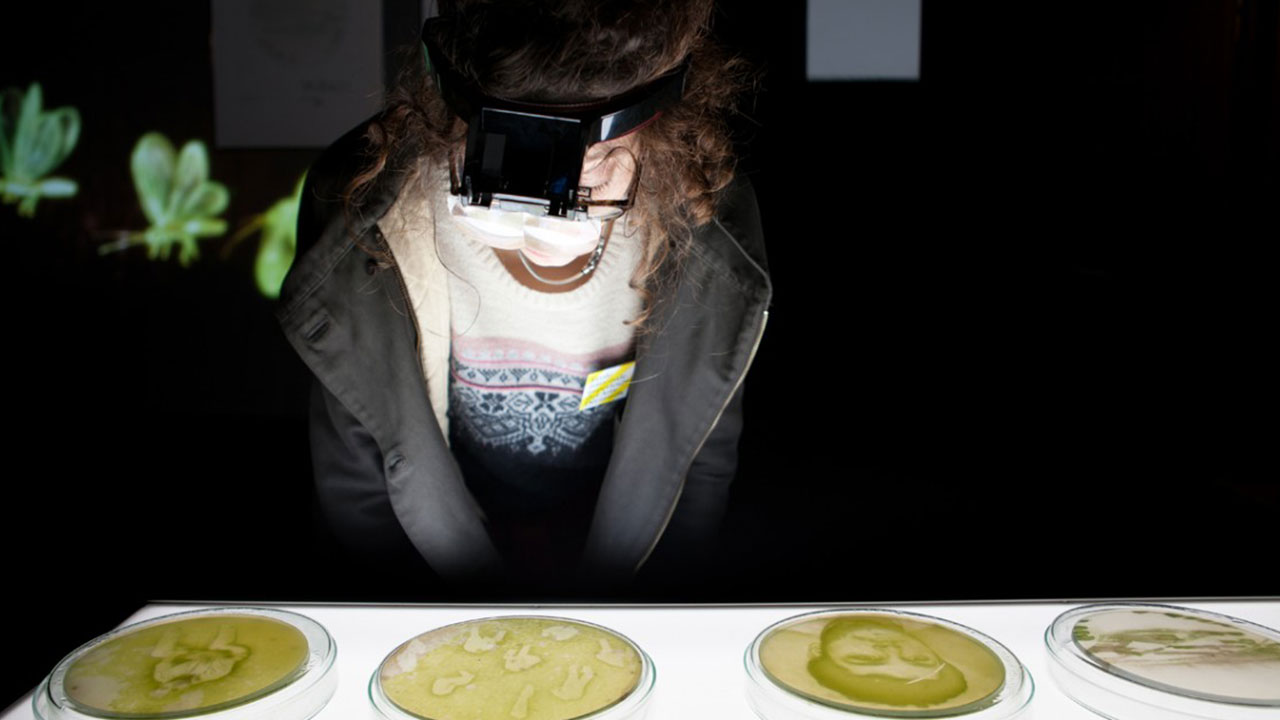 Cultures
Lia Giraud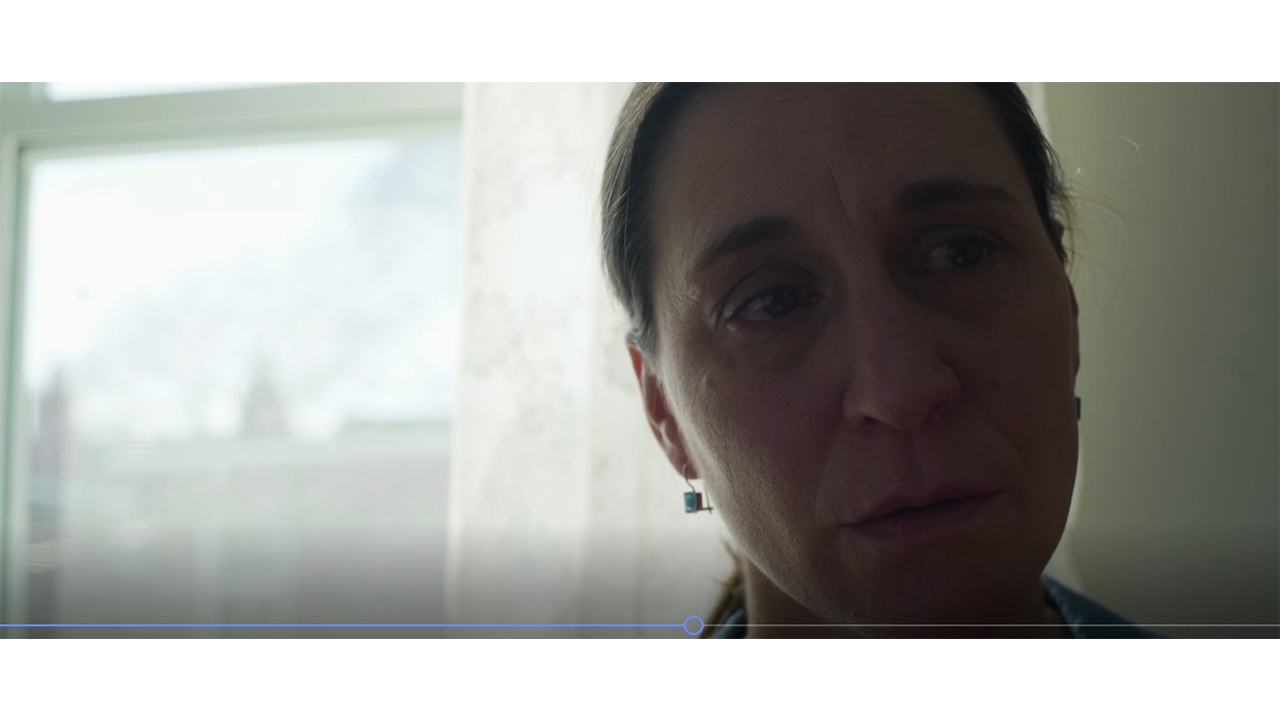 So Far and Soar
Jocelyne Chaput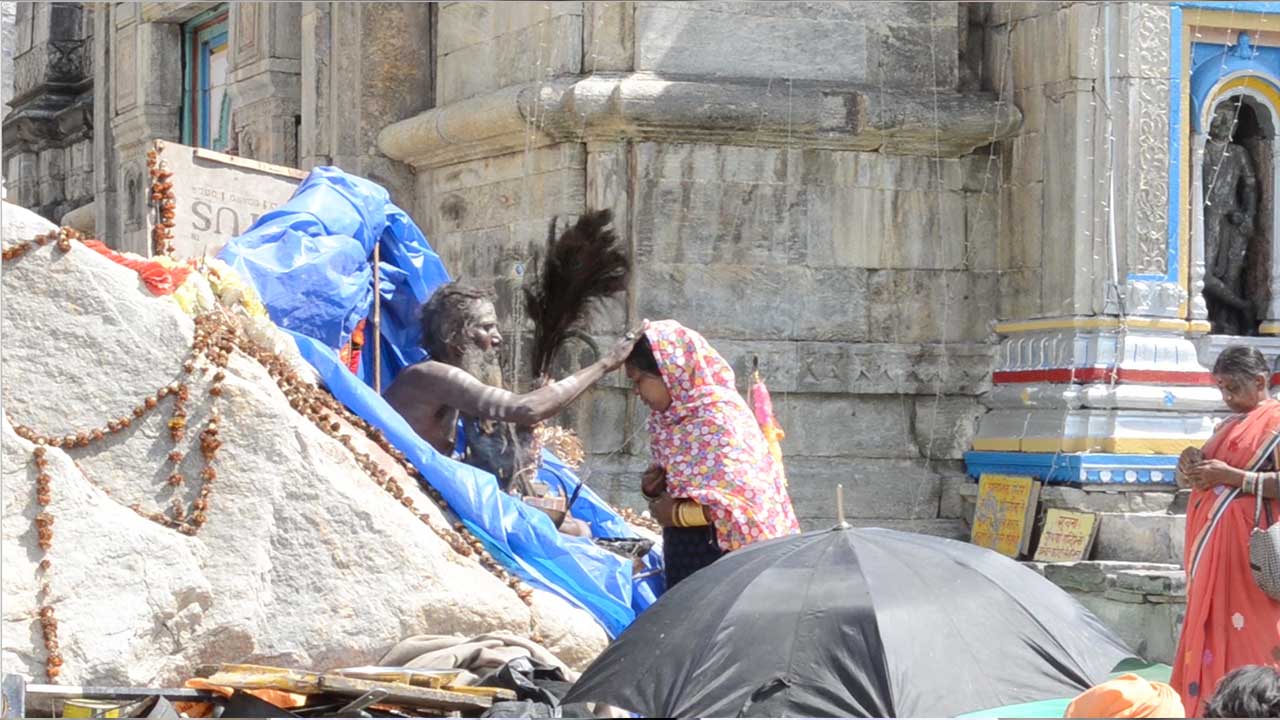 Unnatural Disaster
Daniel Grossman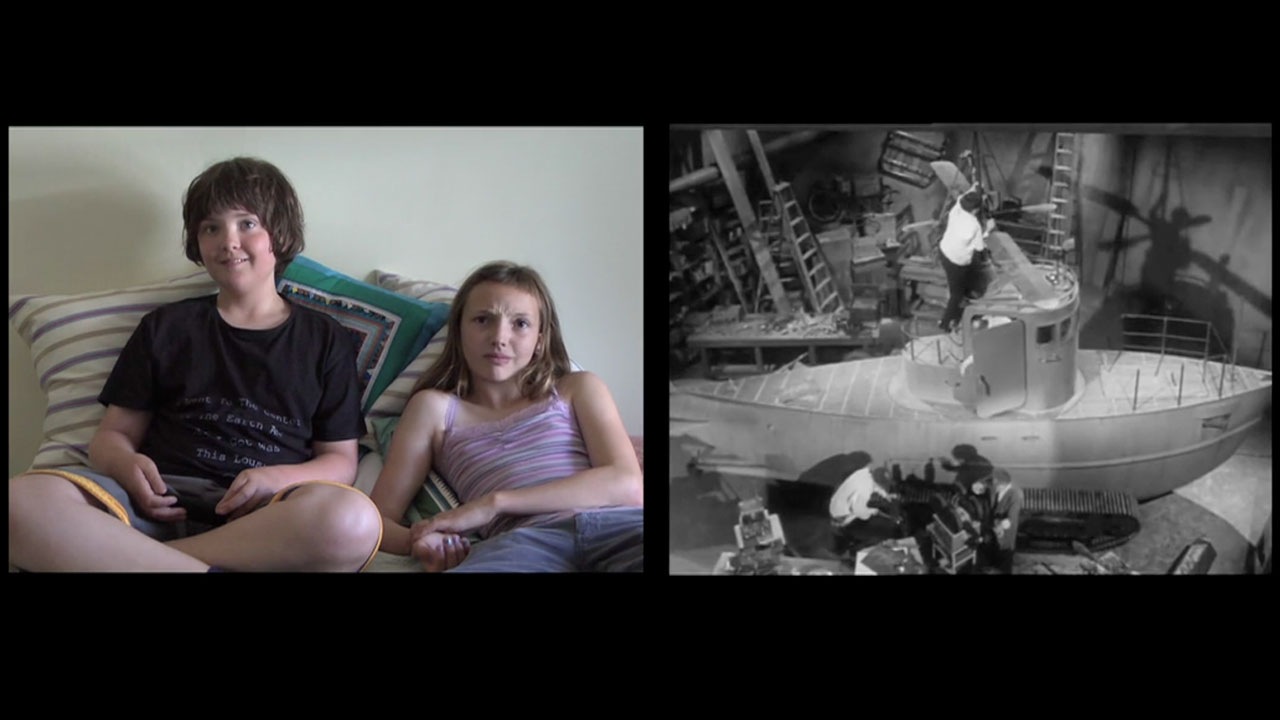 Primate Cinema: Movies for Monkeys
Rachel Mayeri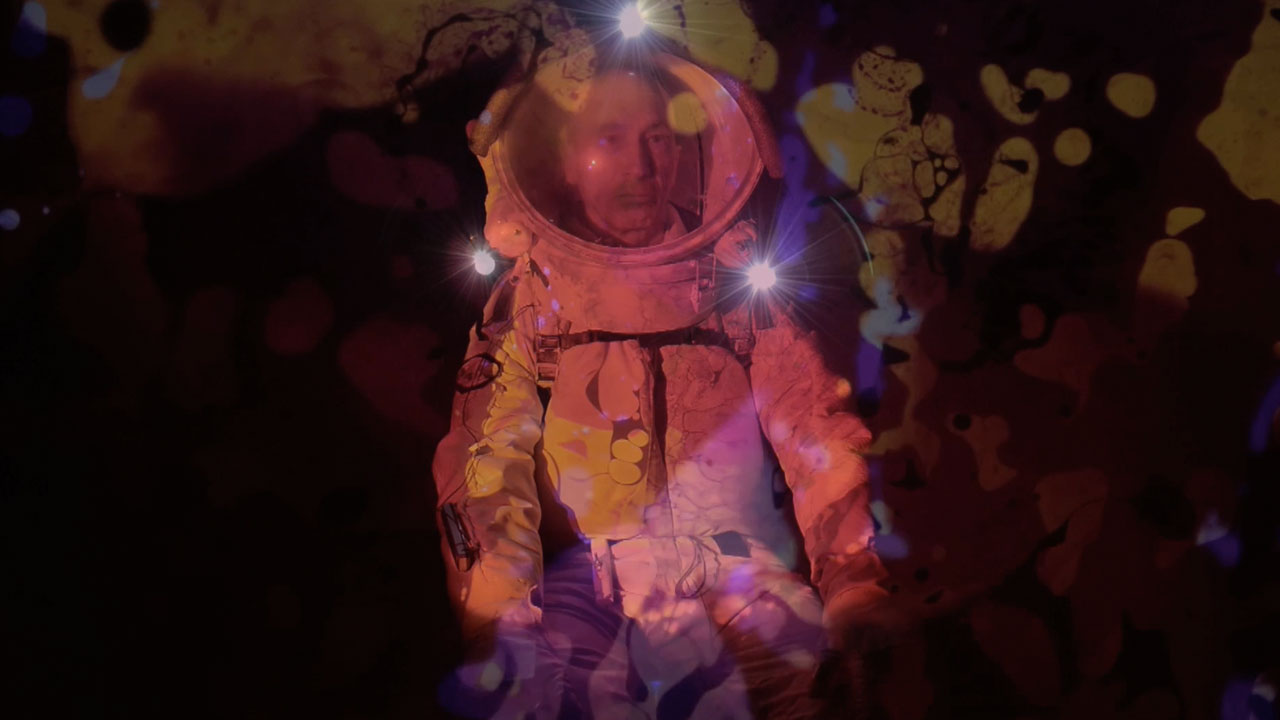 Mars Society
Giulia Grossmann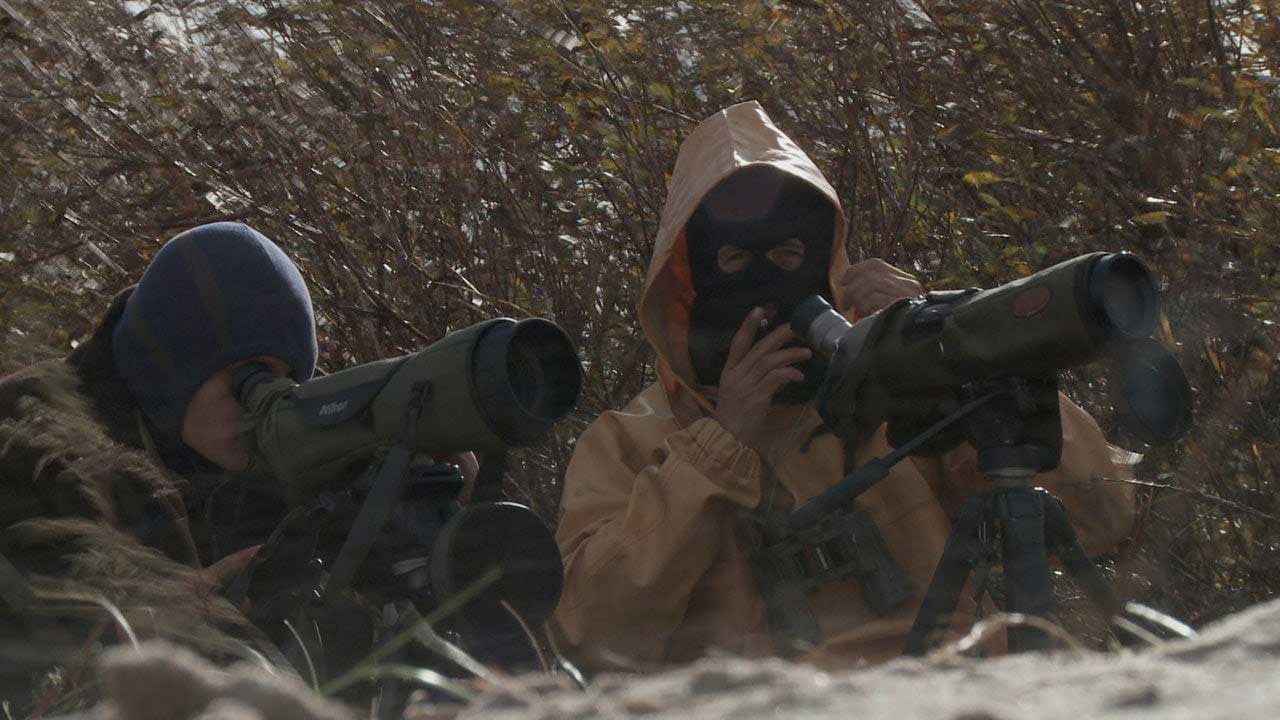 To Fly or Not to Fly
Aniela Gabryel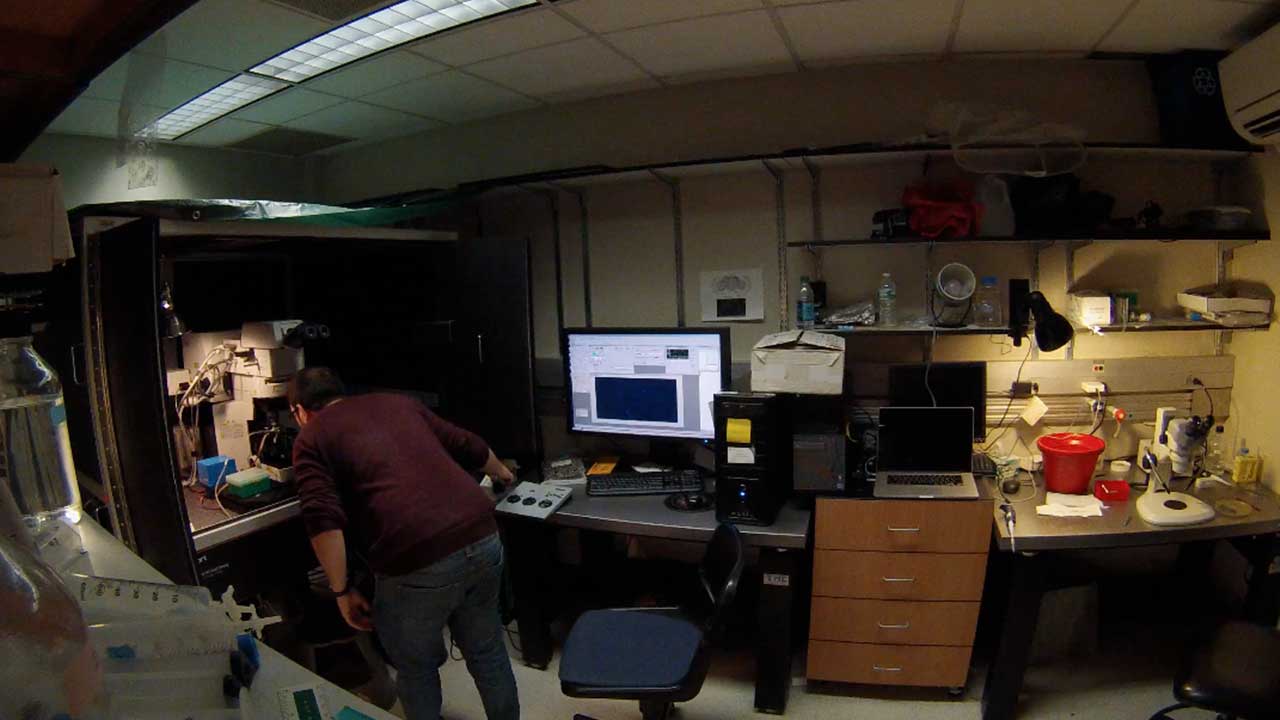 The Cave
Mathieu Cavey,Justin Blau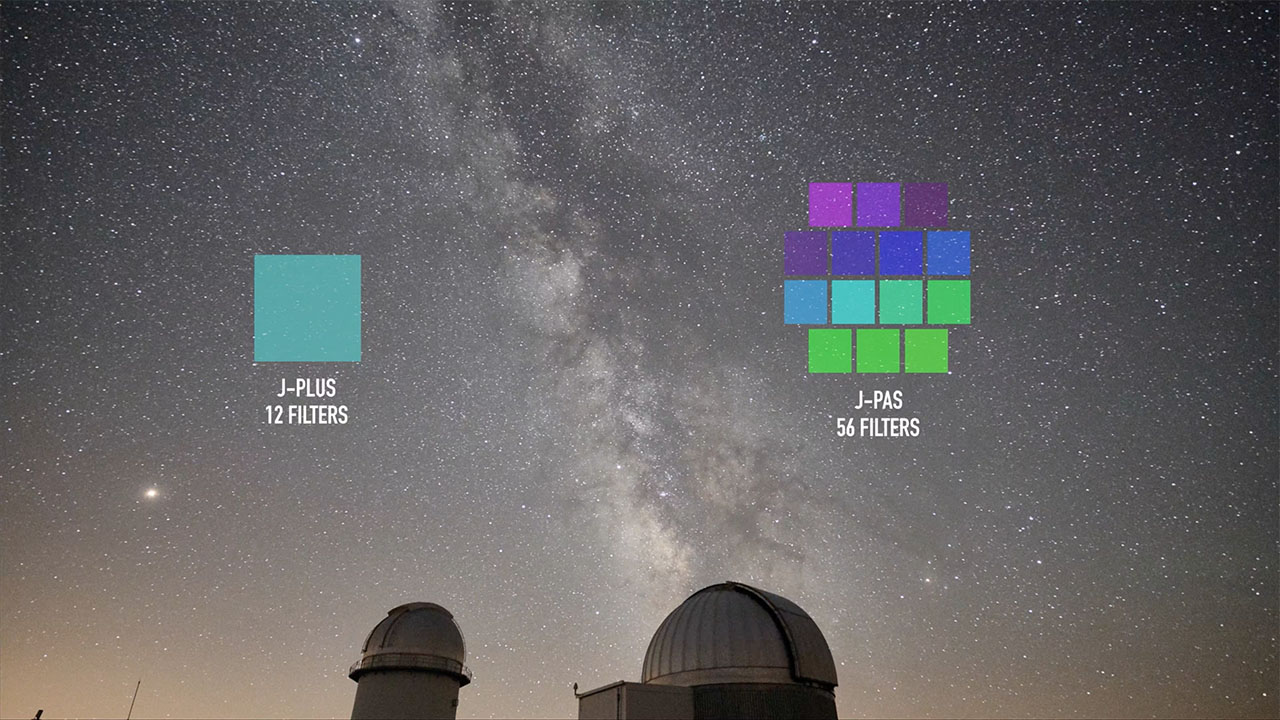 J-PLUS, 12 Windows to the Universe
Javier Diez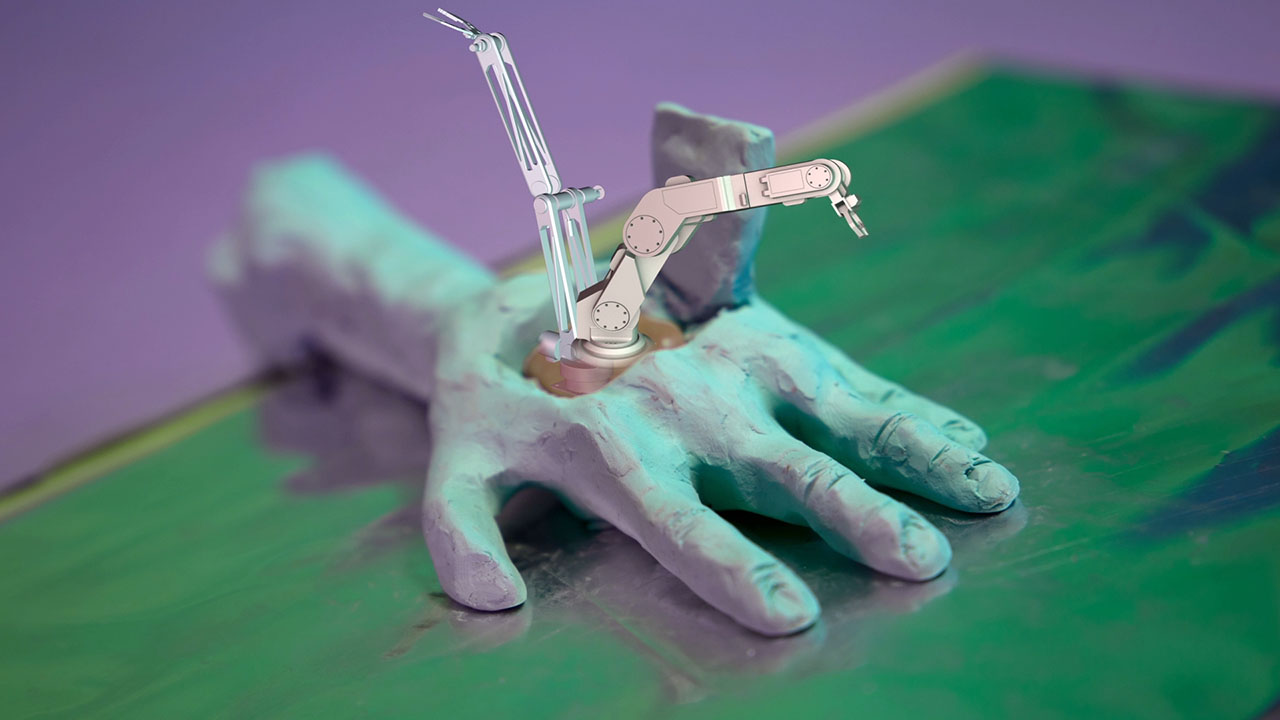 Reanimation! ep.4 - Tools of Our Own
Nadja Oertelt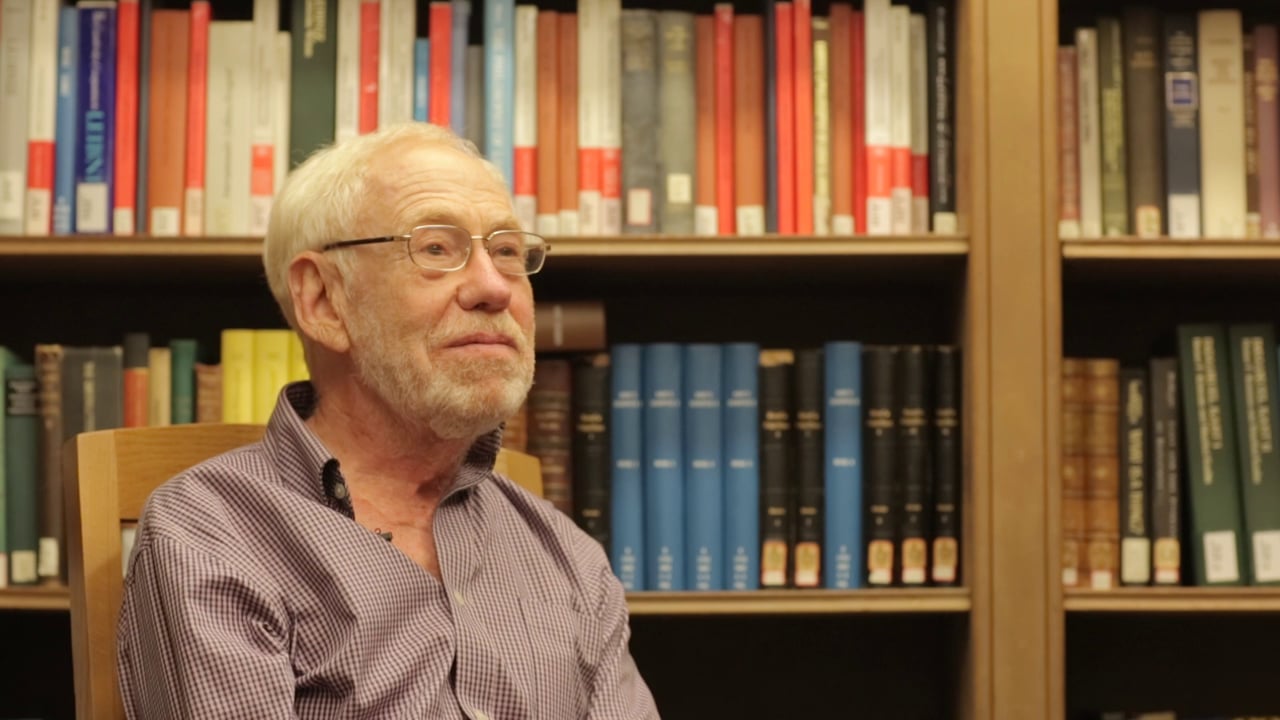 An Existential Ride with Hubert Dreyfus
Alfred Birkegaard,Katja Gry Birkegaard Carlsen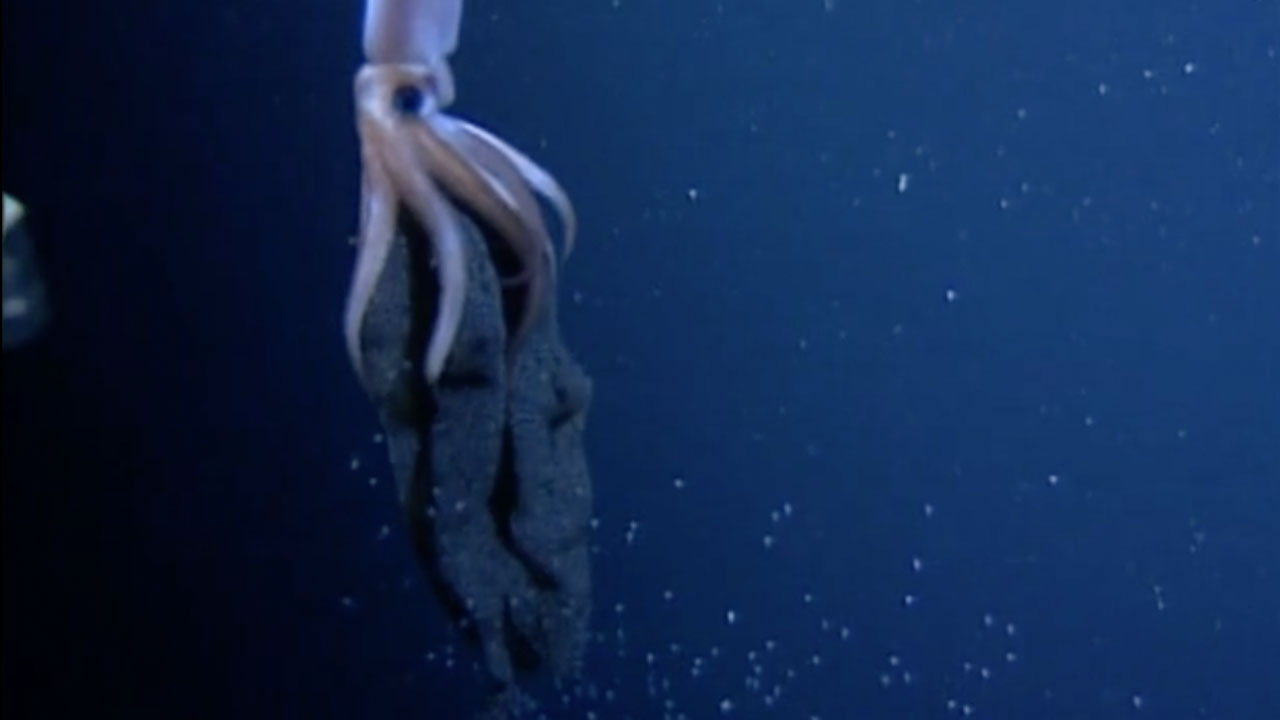 Born Like Stars
Brent Hoff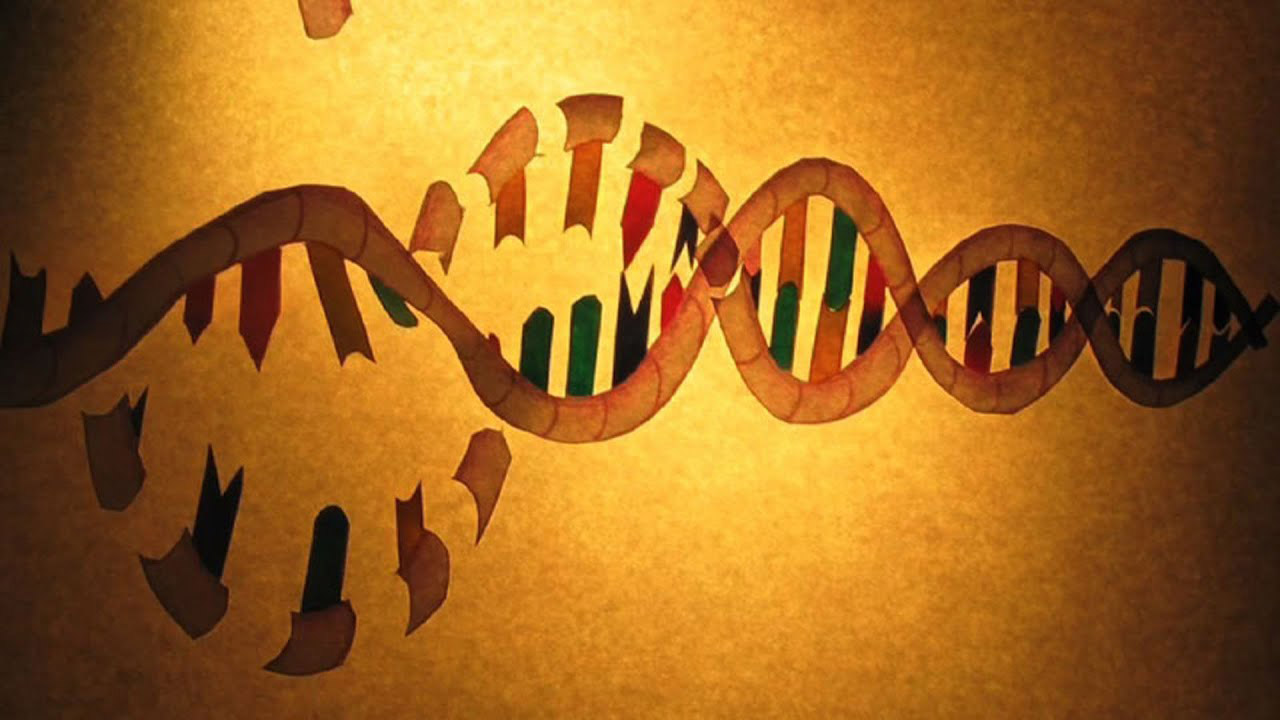 STEM CELL REVOLUTIONS
Amy Hardie, Clare Blackburn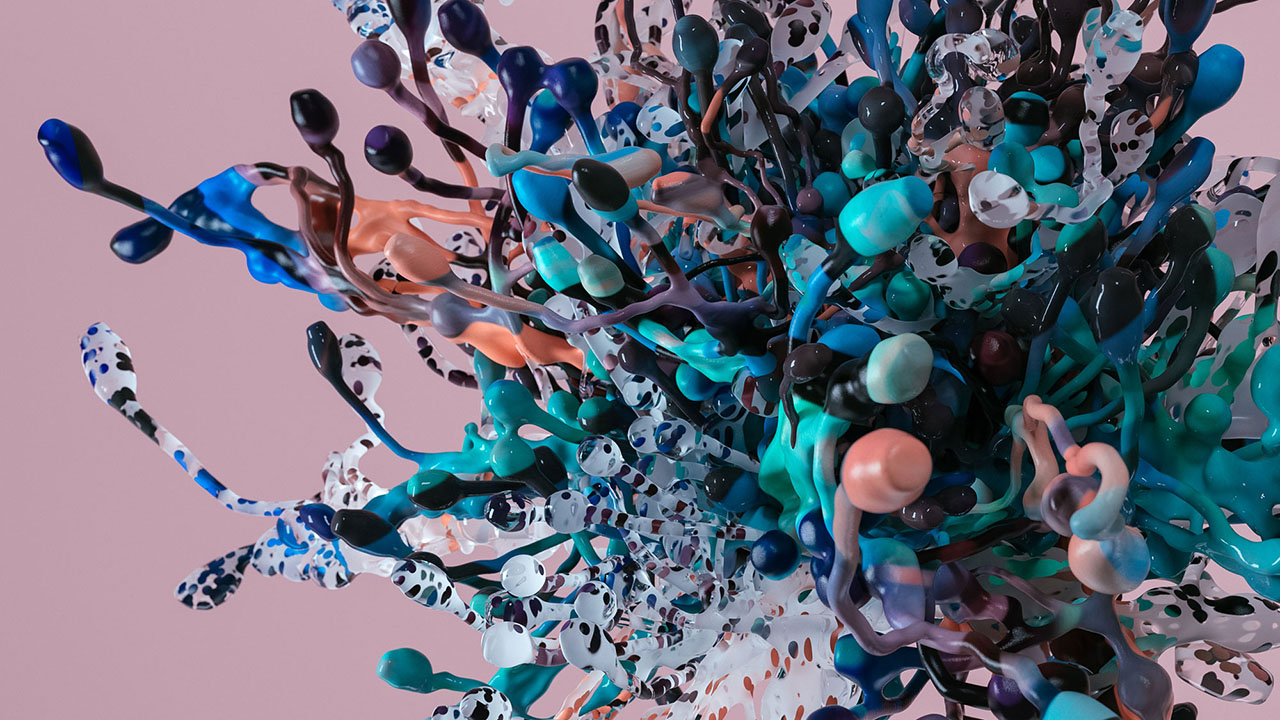 Shroooms
CatK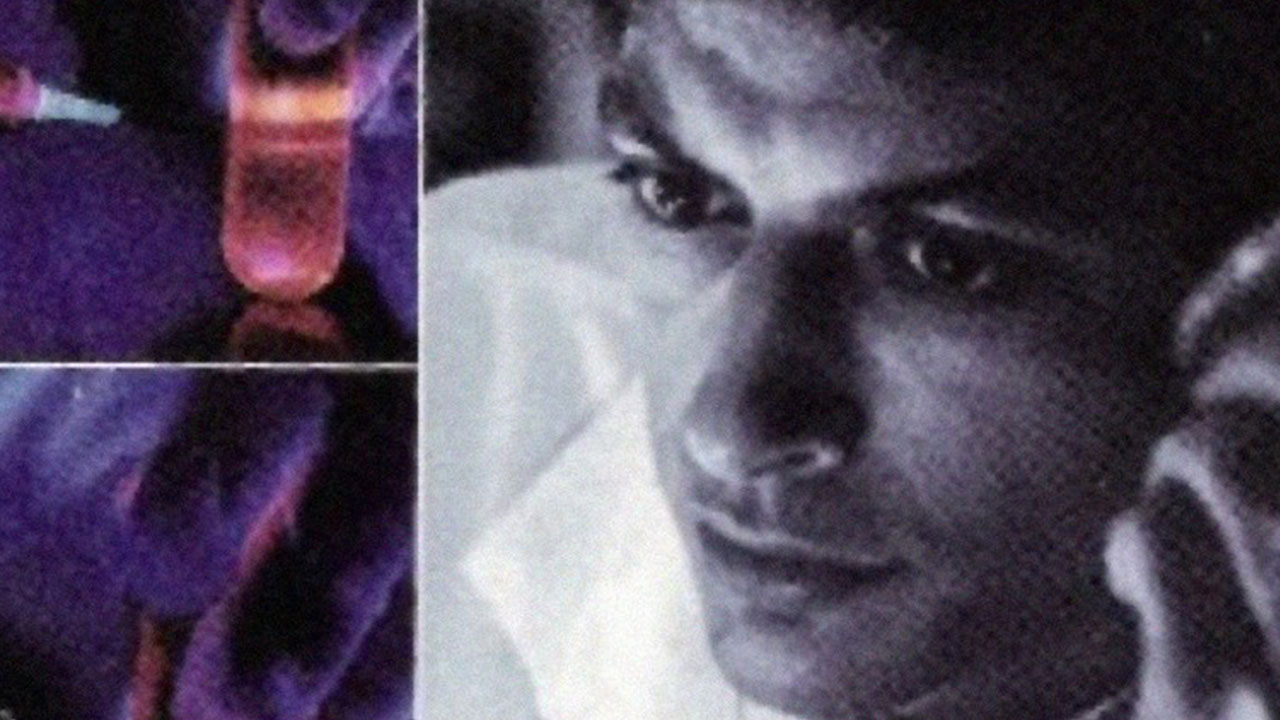 Life Story: The Race for the Double Helix
Mick Jackson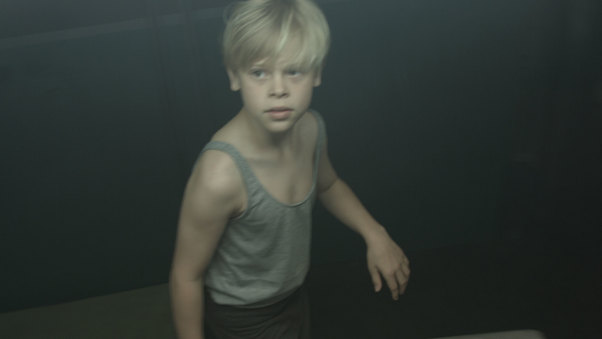 Every Palsy Has its Silver Lining
Adela Komrzyova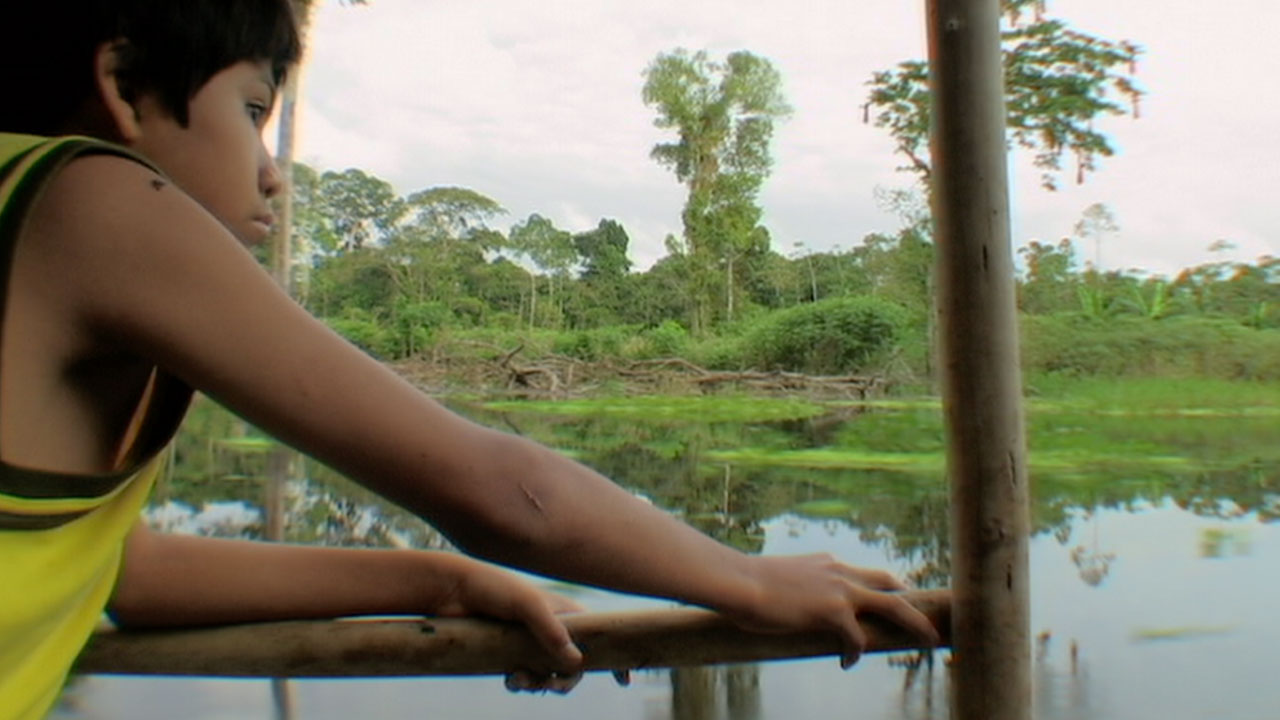 The Shaman and the Scientist
Sarah Hutt
Frog Embryo Development in Culture 3
Nipam Patel & Ryan Null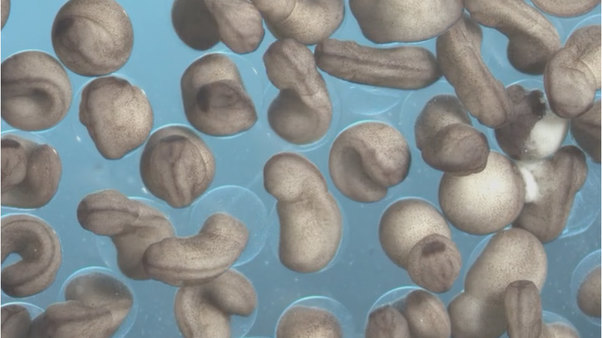 Frog Embryo Development in Culture 2
Nipam Patel,Ryan Null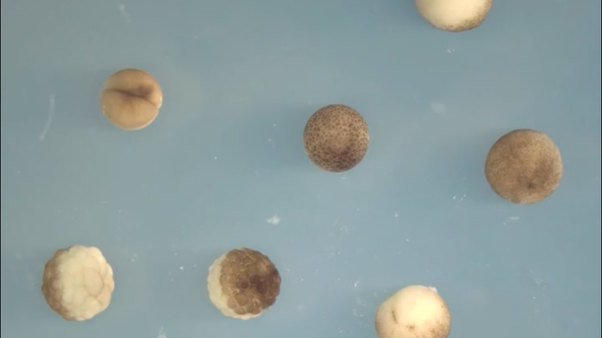 Frog Embryo Development in Culture 1
Nipam Patel,Ryan Null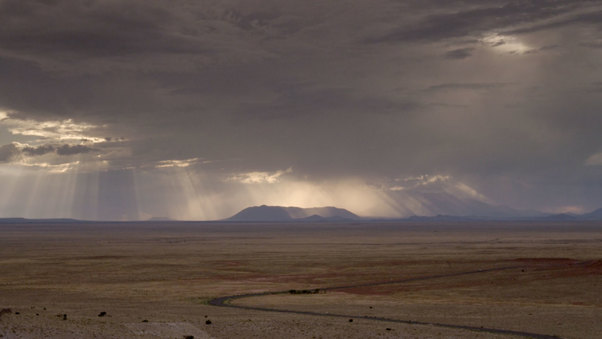 Focus on Infinity
Joerg Burger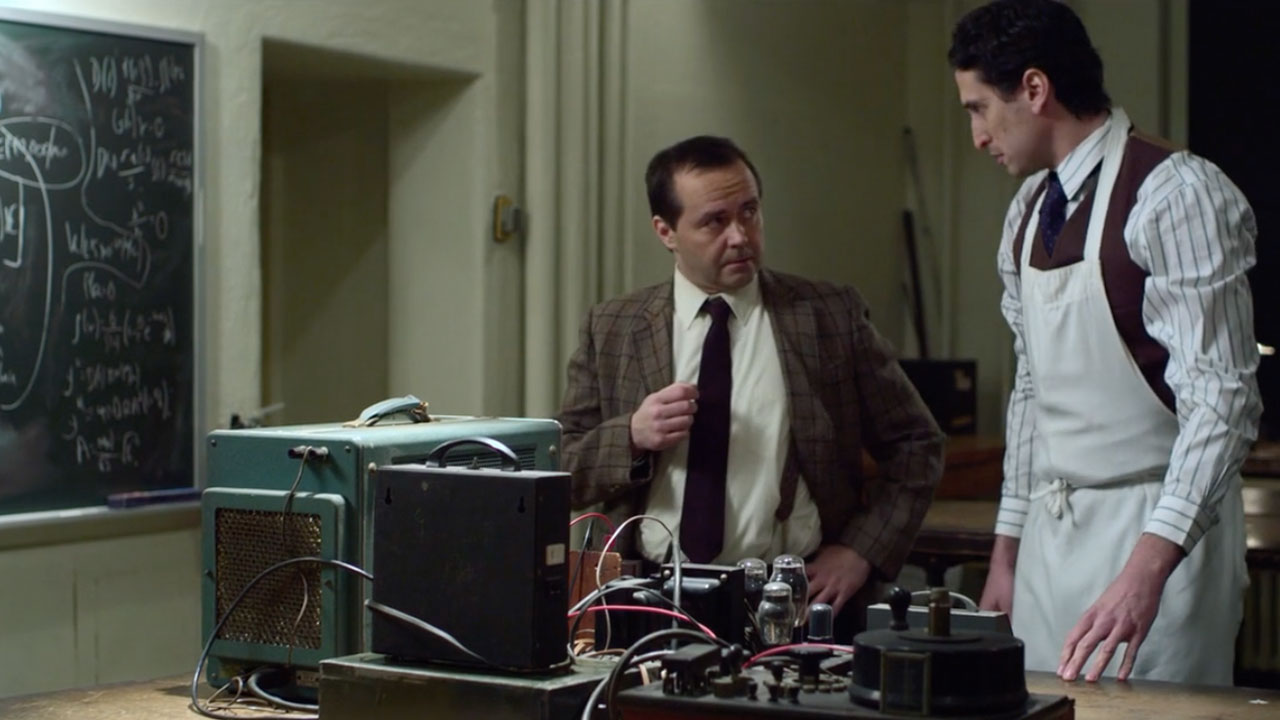 Breaking the Chain
Stuart Weinstock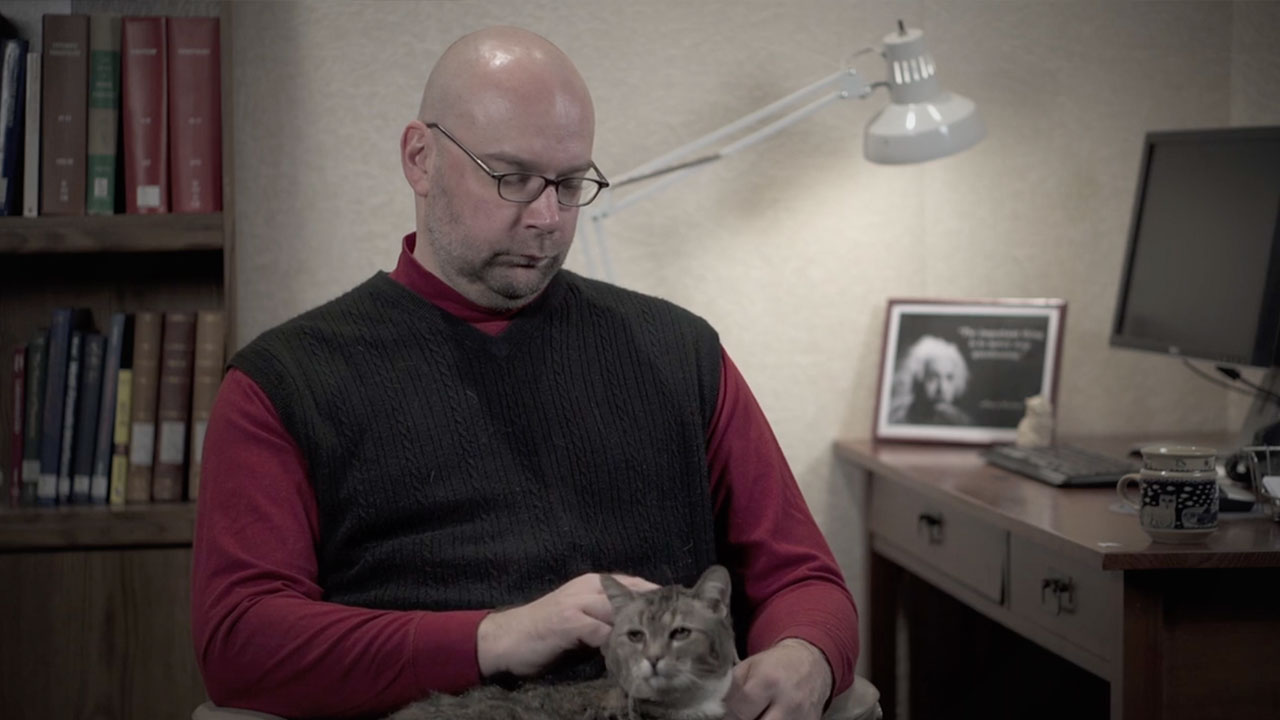 A Decay of Control
Madison McClintock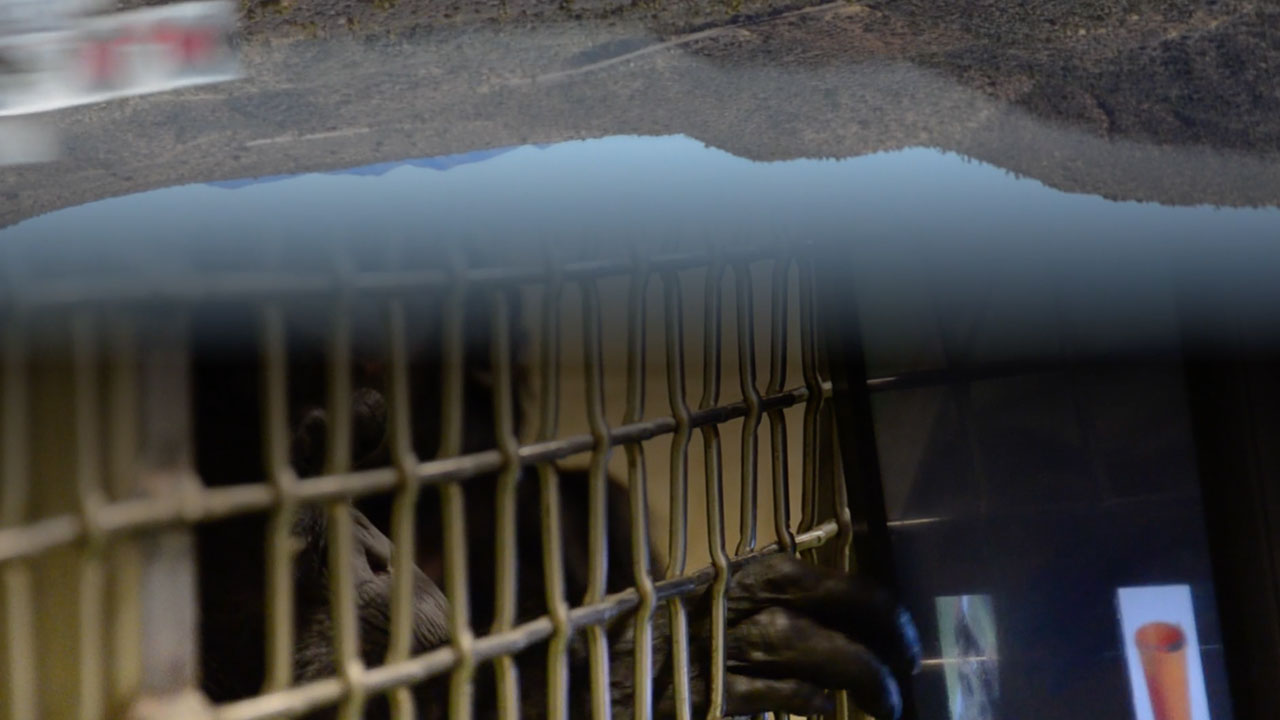 Automorphic
Erin Espelie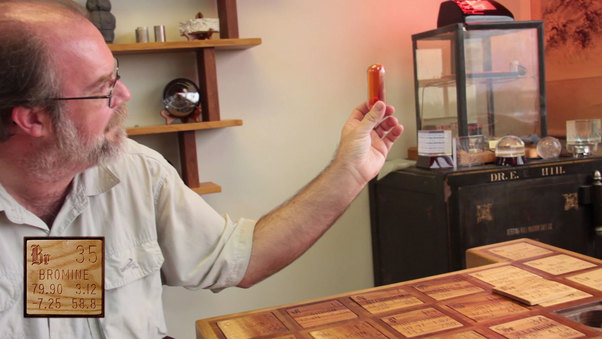 Periodic Table Table
Kirk Zamieroski,Adam Dylewski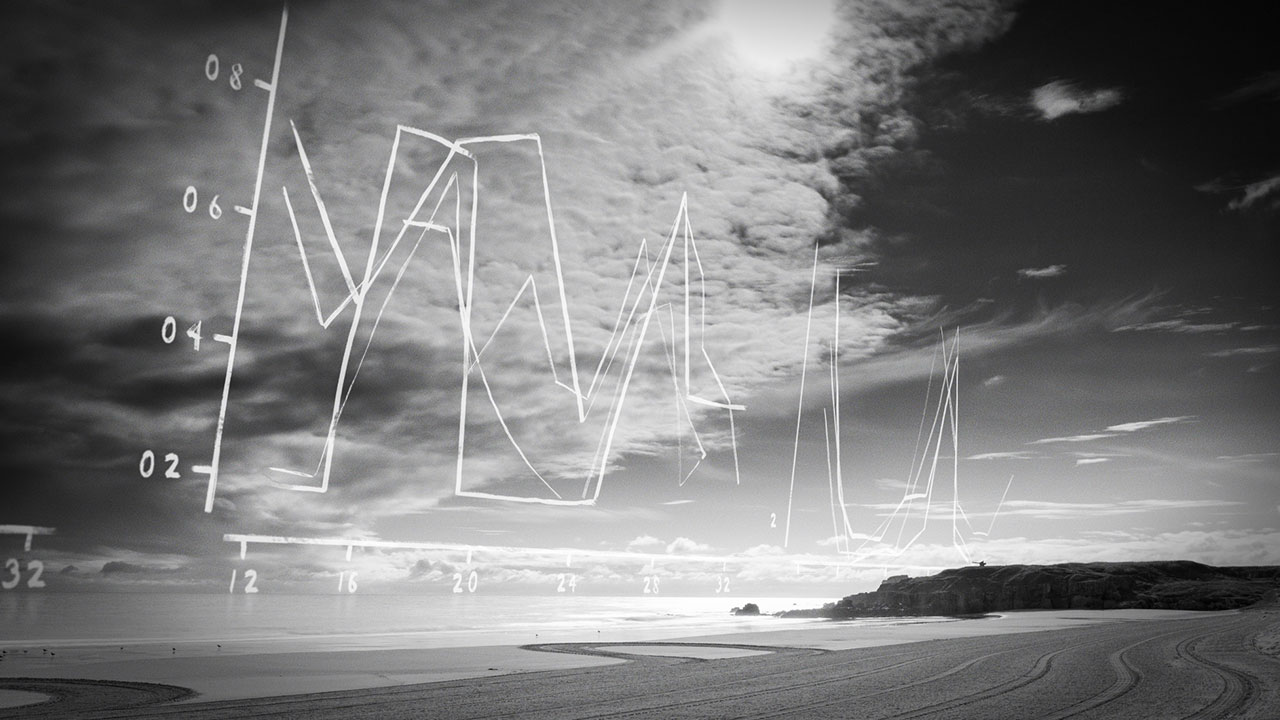 Sleepless
Ellie Land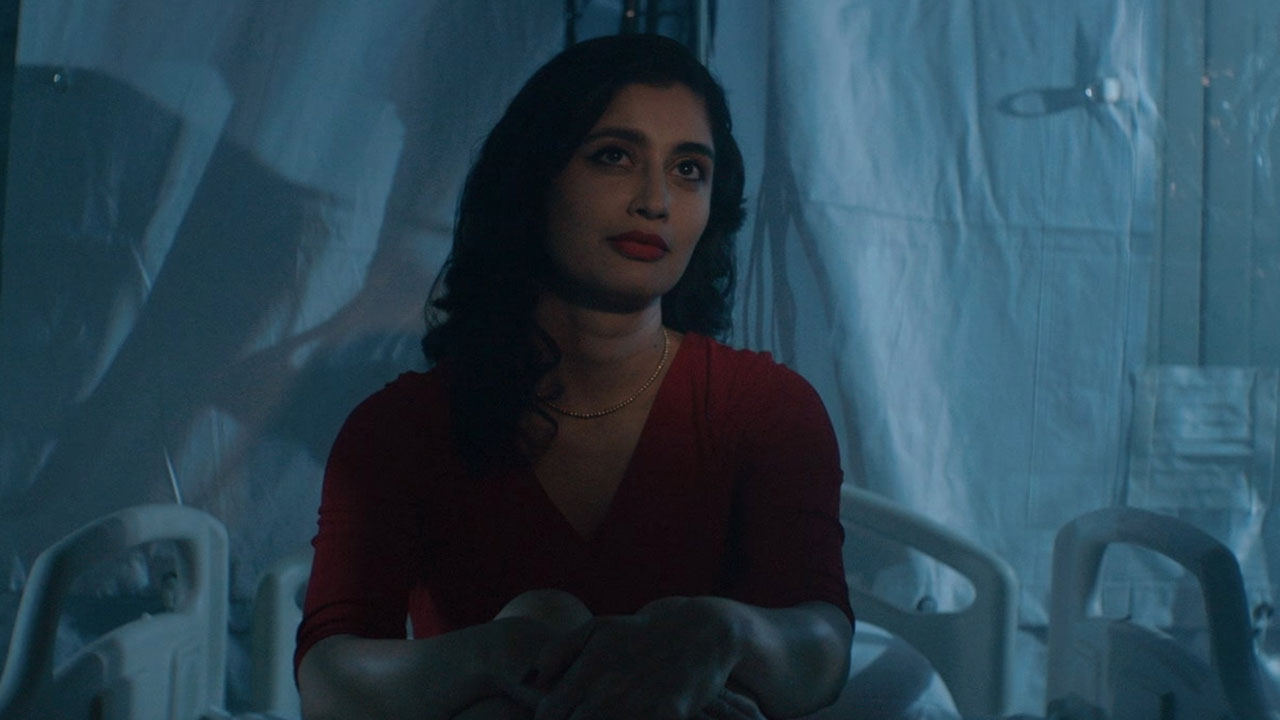 Chimera
Maurice Haeems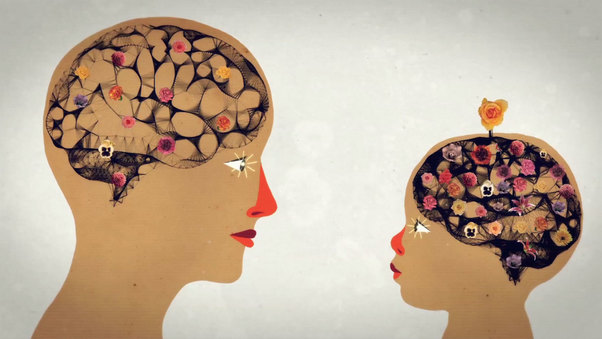 Brain Power: From Neurons to Networks
Tiffany Shlain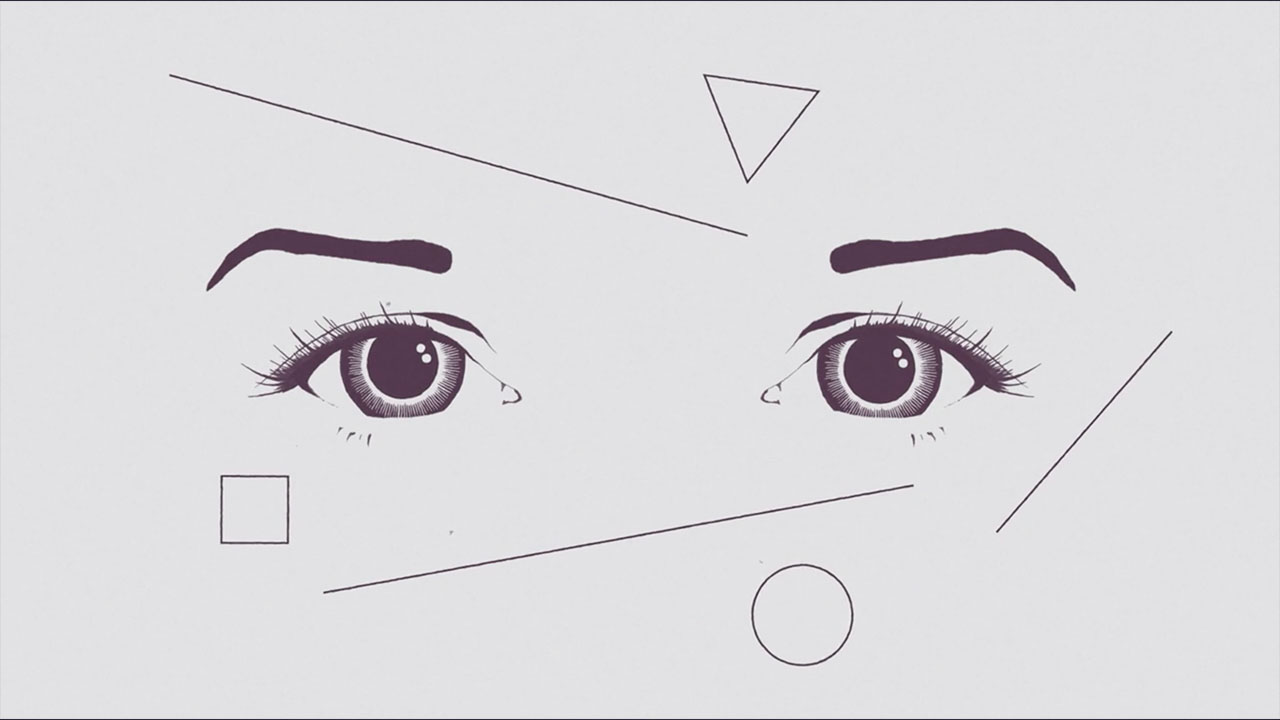 Beau Lotto – Understanding Perception: How We Experience the Meaning We Create
Steve West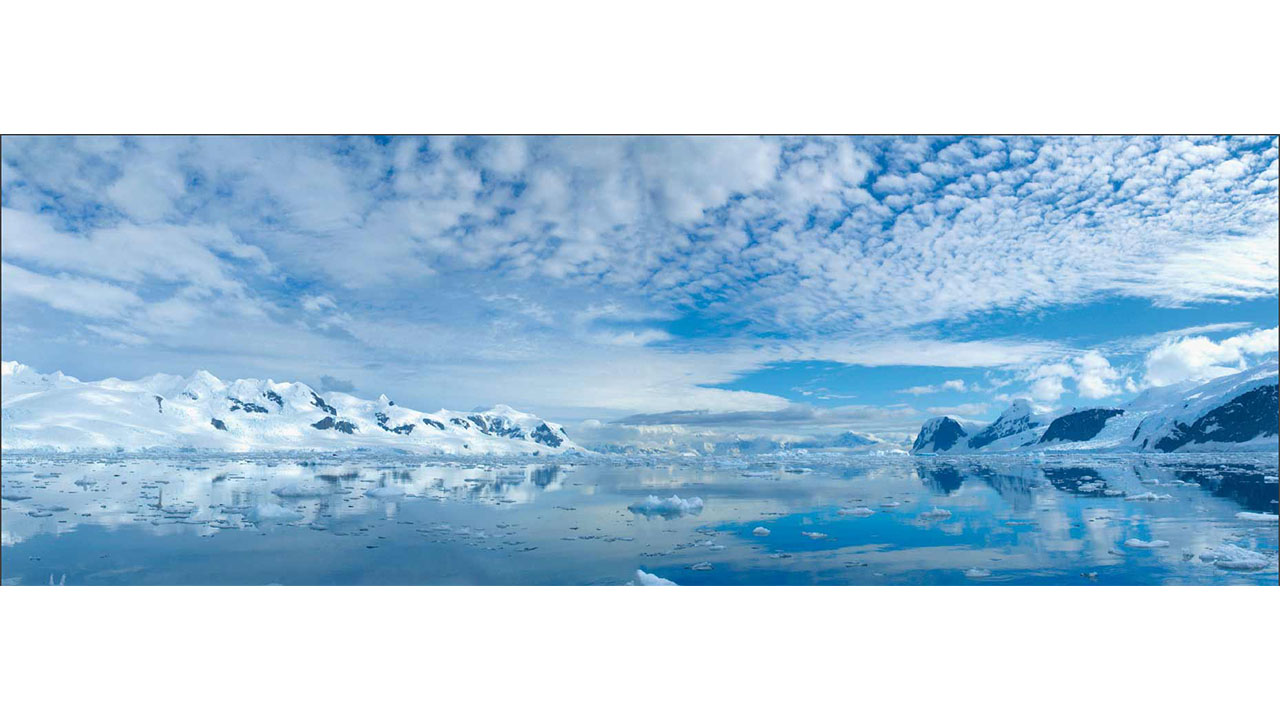 Ice and The Sky
Luc Jacquet
Animated Life: Mary Leakey
Sharon Shattuck,Flora Lichtman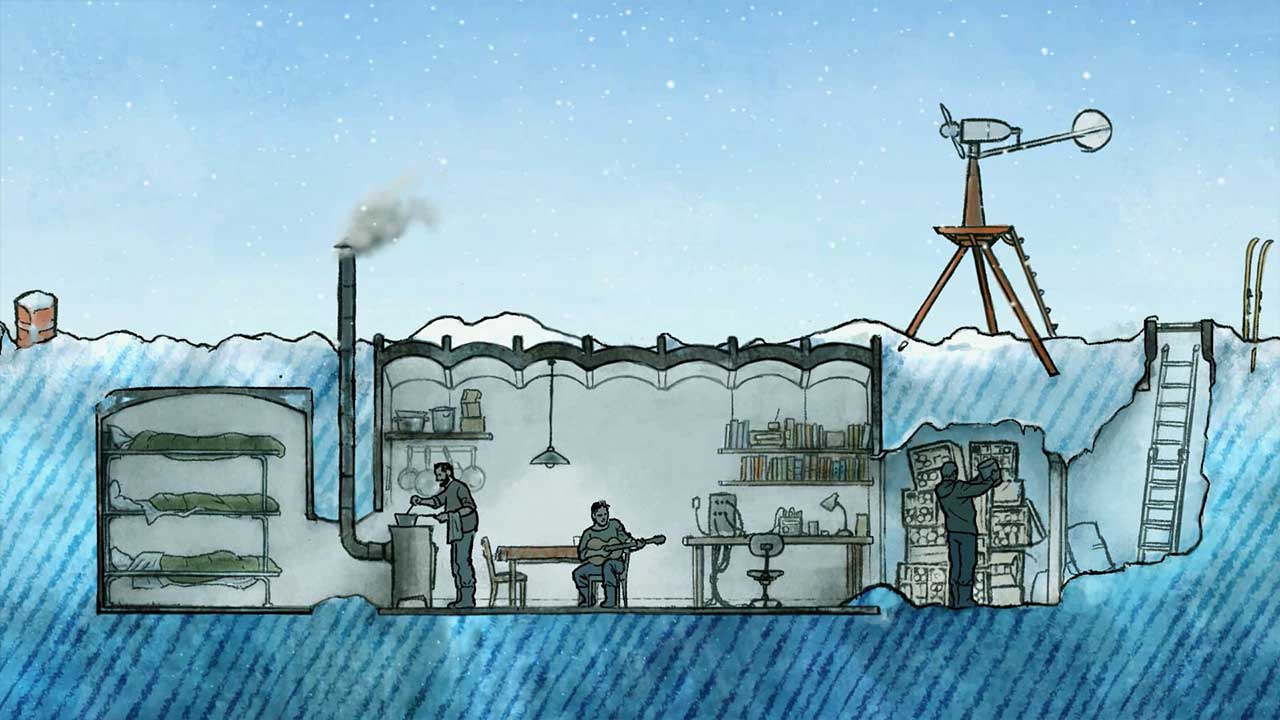 The Secrets Held in Ice
Loïc Fontimpe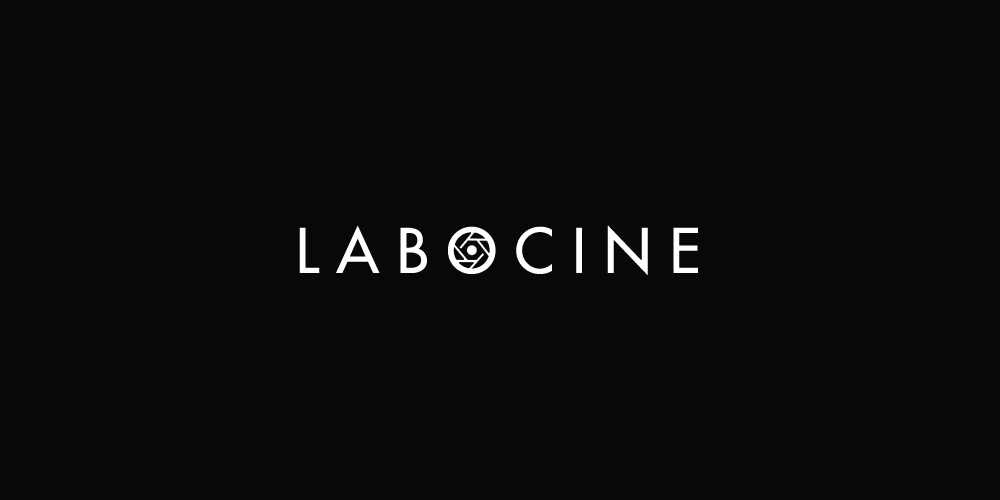 The Sulfur Butterflies
Robert Silberglied & Orley R. Taylor Jr.
We Rule
Catherine Chalmers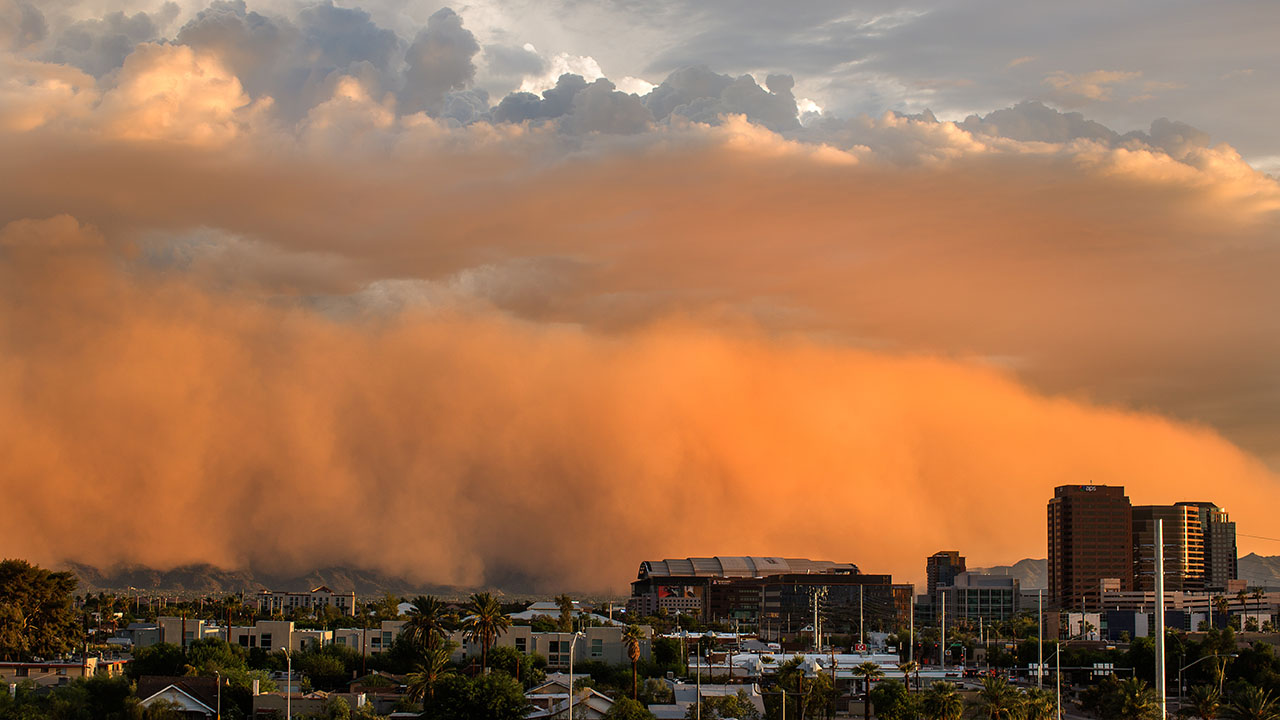 Dust Rising
Lauren Schwartzman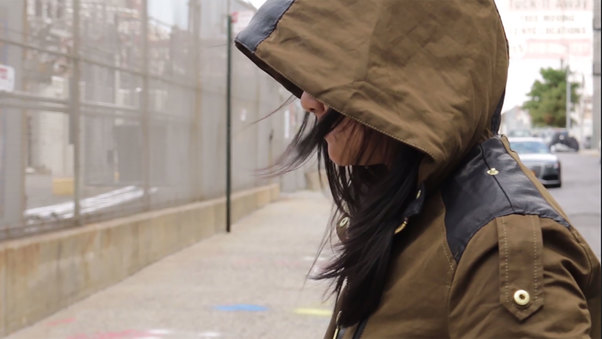 Mercury Run
Narina Jabari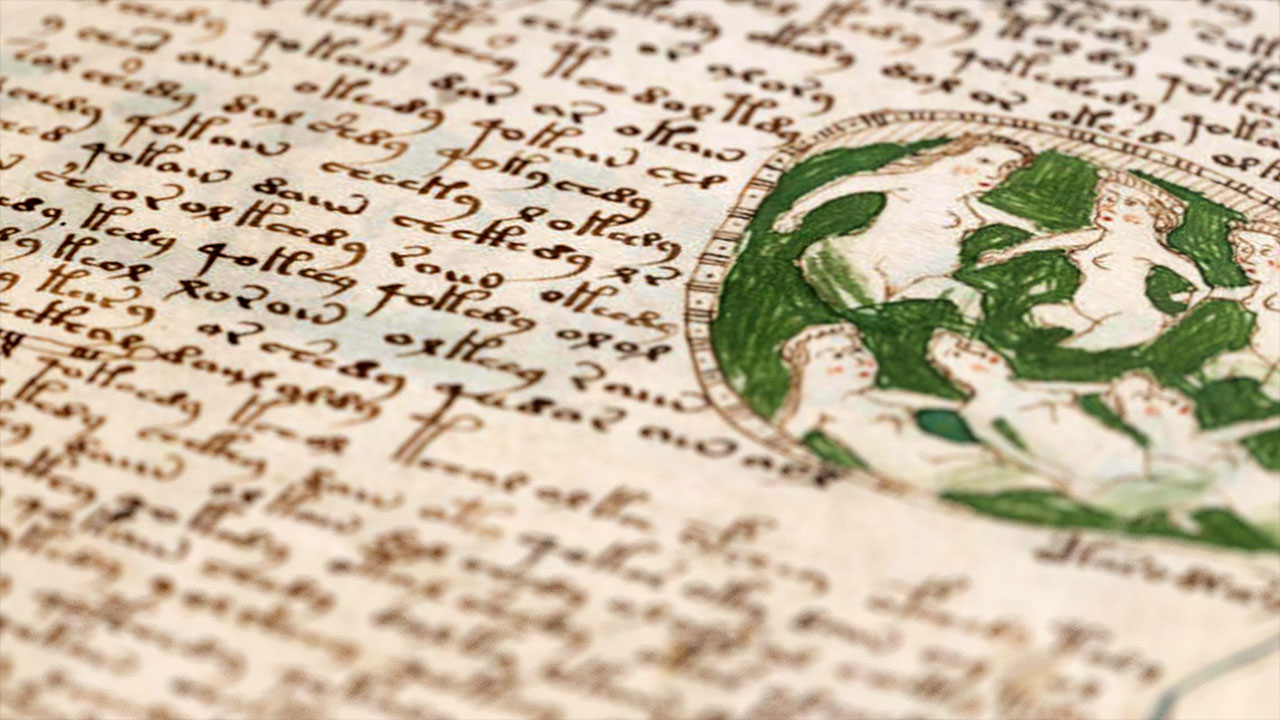 The Voynich code
Tiago Marconi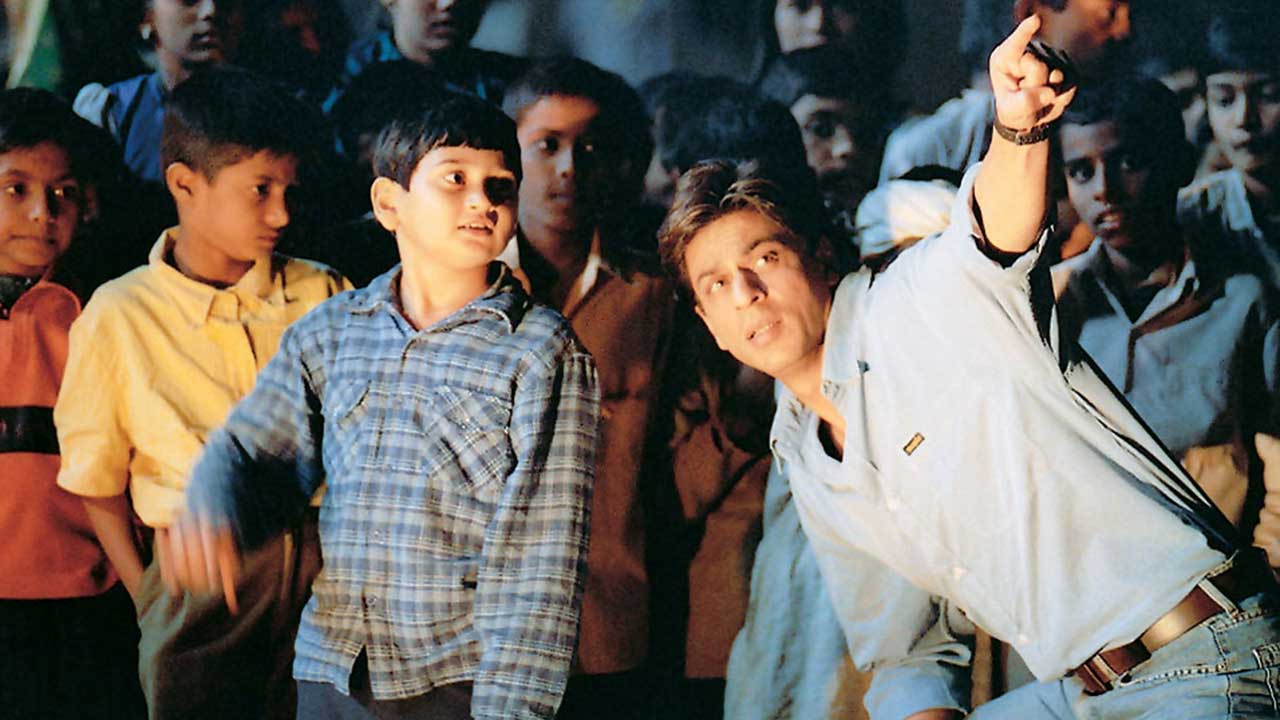 Swades
Ashutosh Gowariker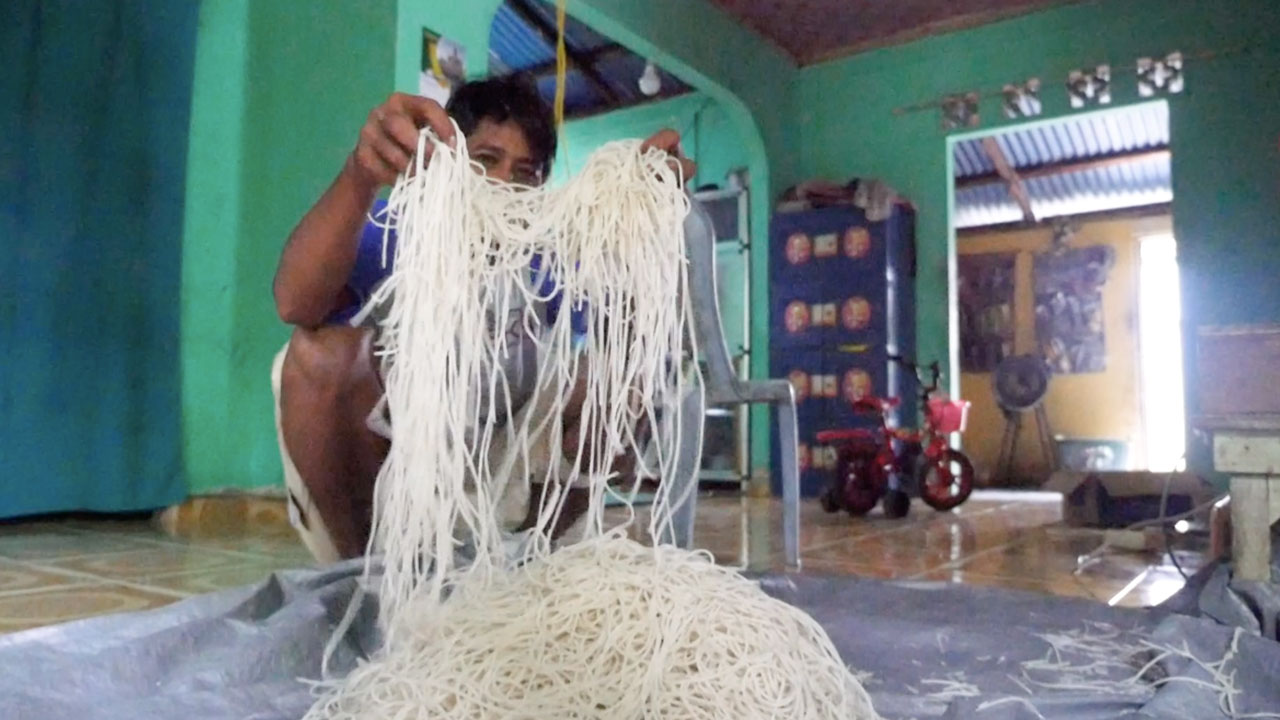 Sequence Sago
Daniel Grossman,Rebecca Grossman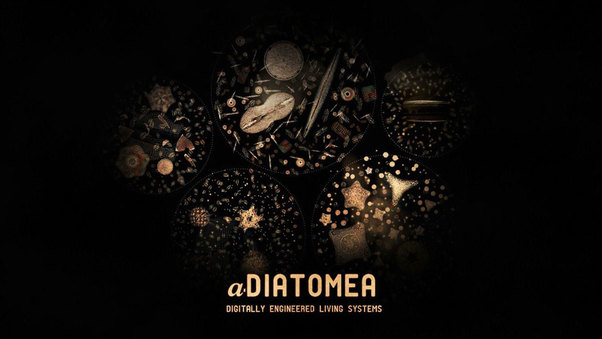 aDiatomea
Markos Kay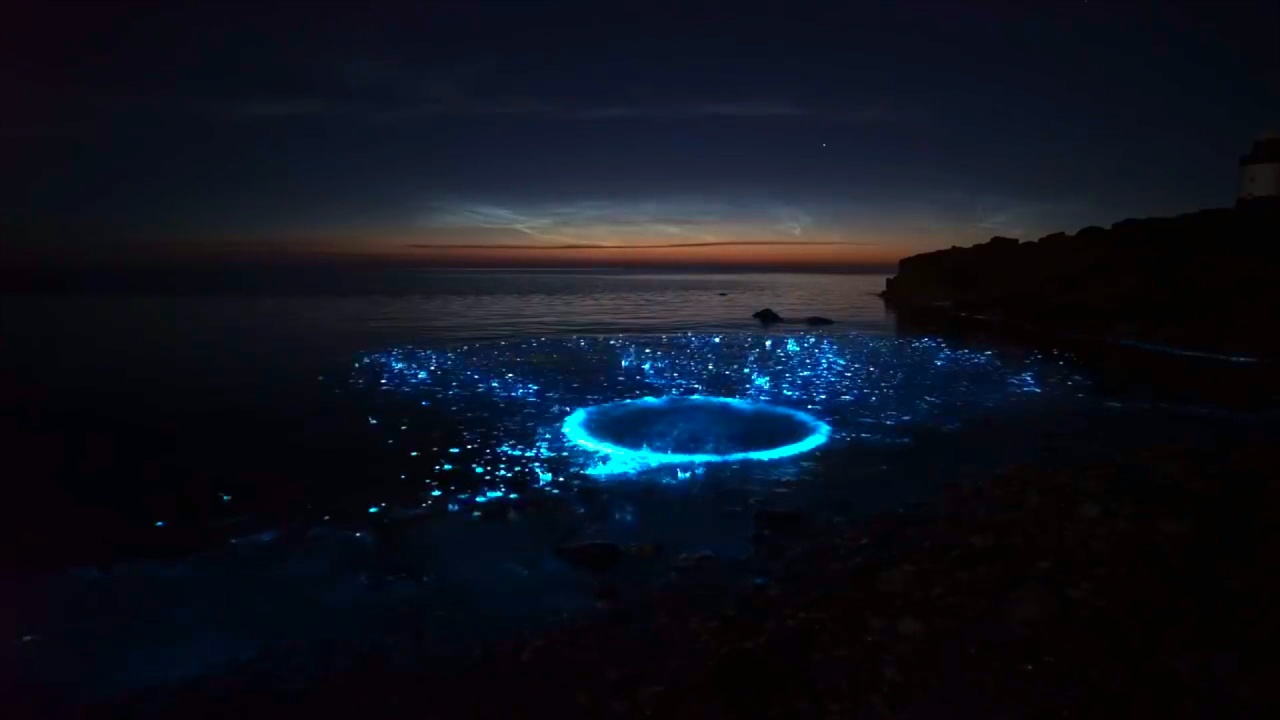 Living Light
Iwan Evans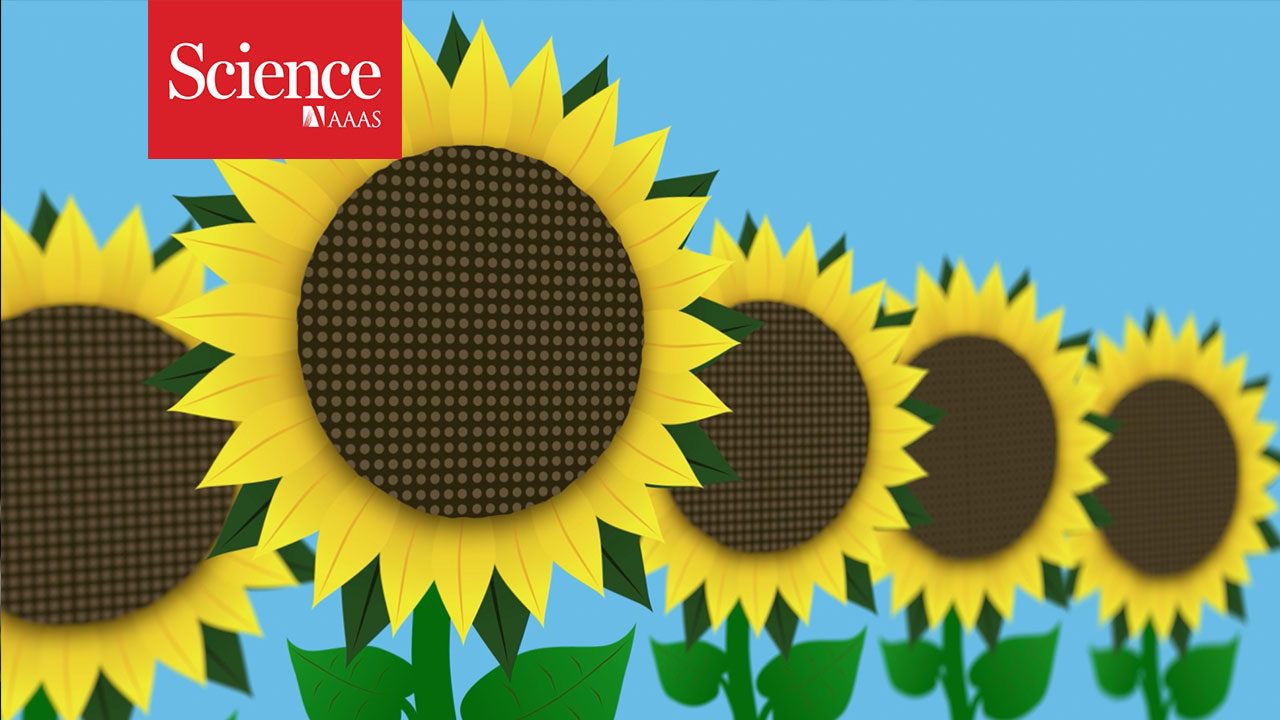 Why sunflowers follow the sun
Chris Burns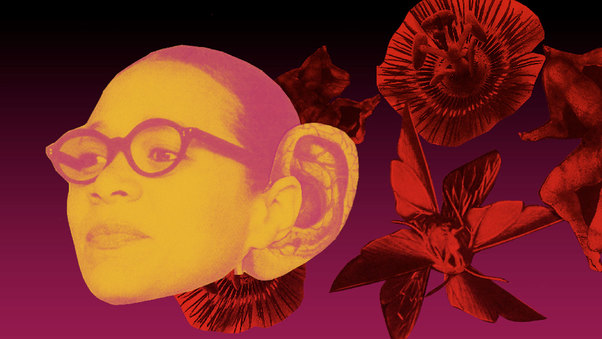 The Strange Eyes of Dr. Myes
Nancy Andrews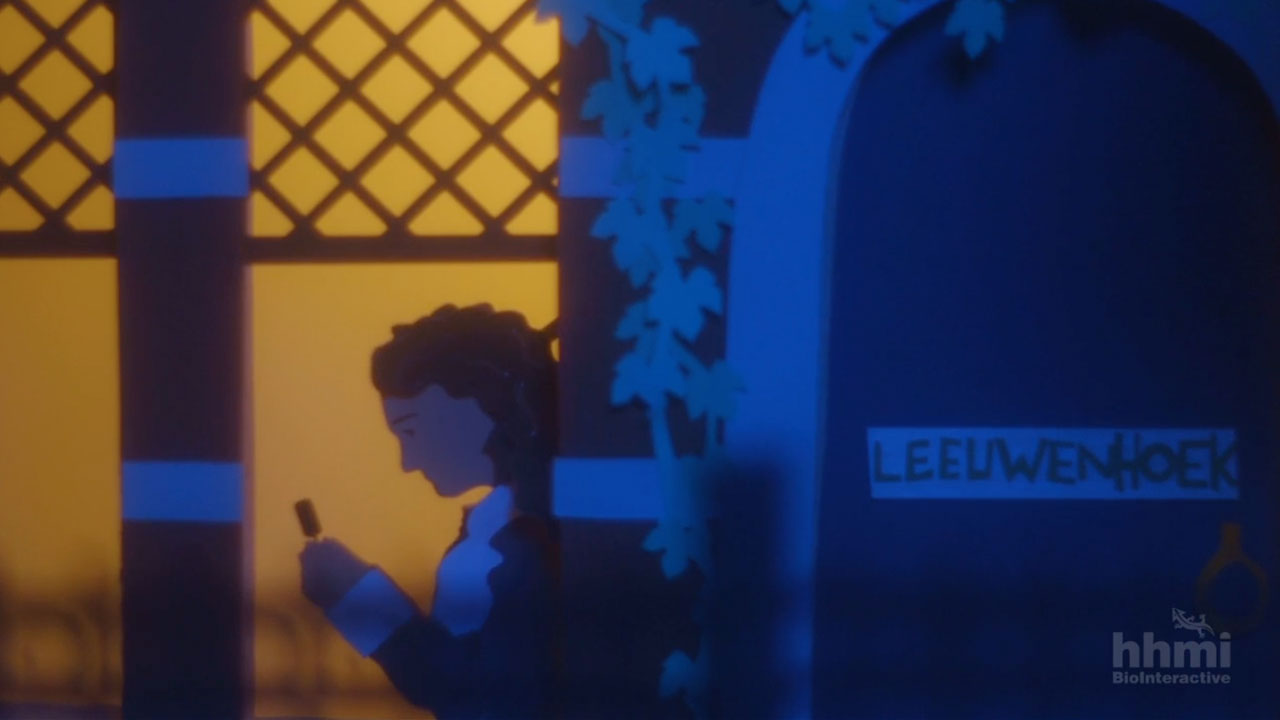 Animated Life: Seeing the Invisible
Flora Lichtman,Sharon Shattuck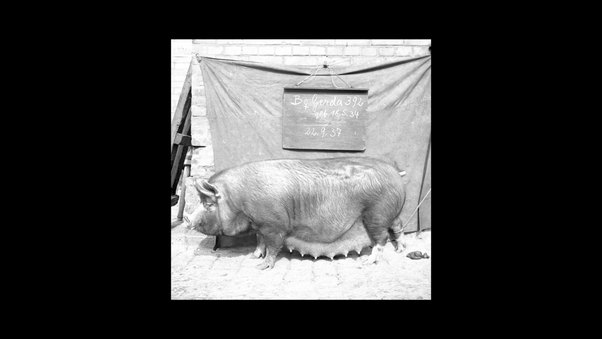 Alles was Irgendwie NütztAll (All What is Somehow Useful )
Pim Zwier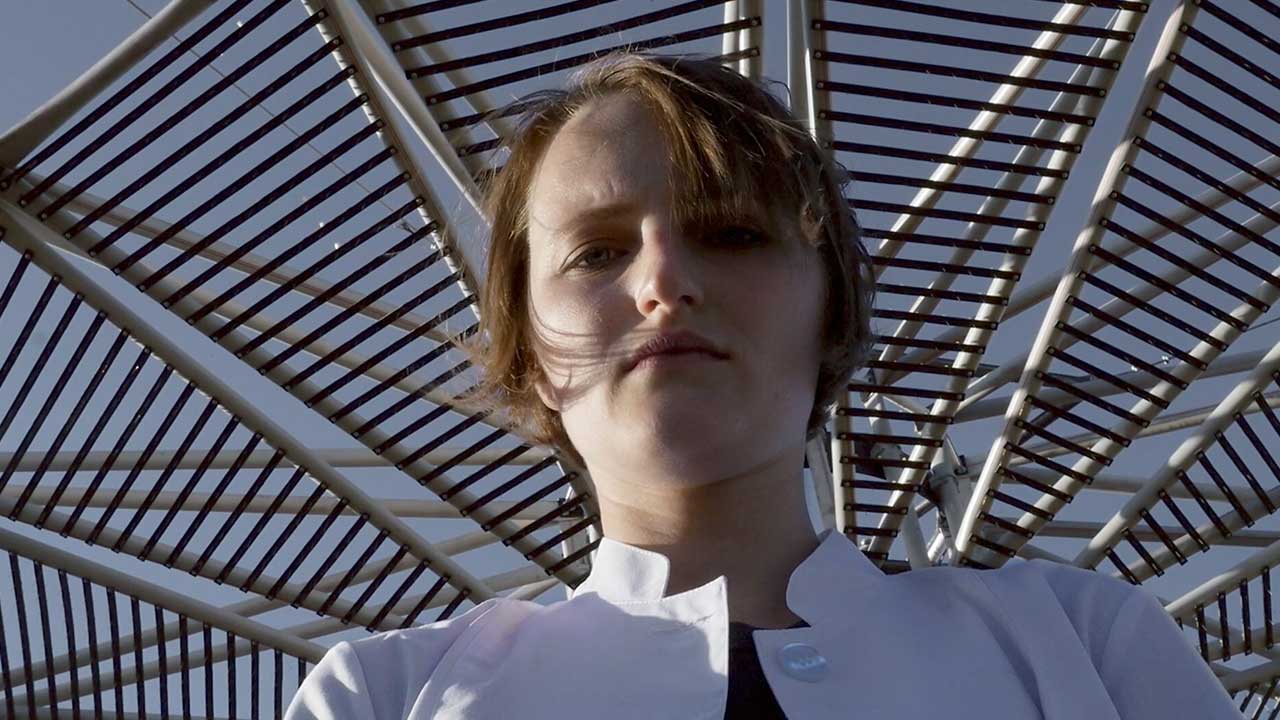 The Communist Revolution Was Caused By The Sun
Anton Vidokle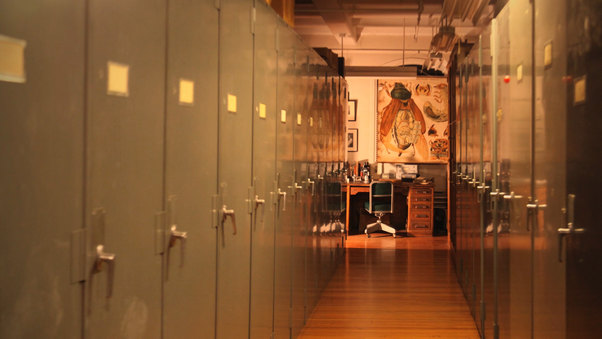 Beetle Bluffs
Anna Lindemann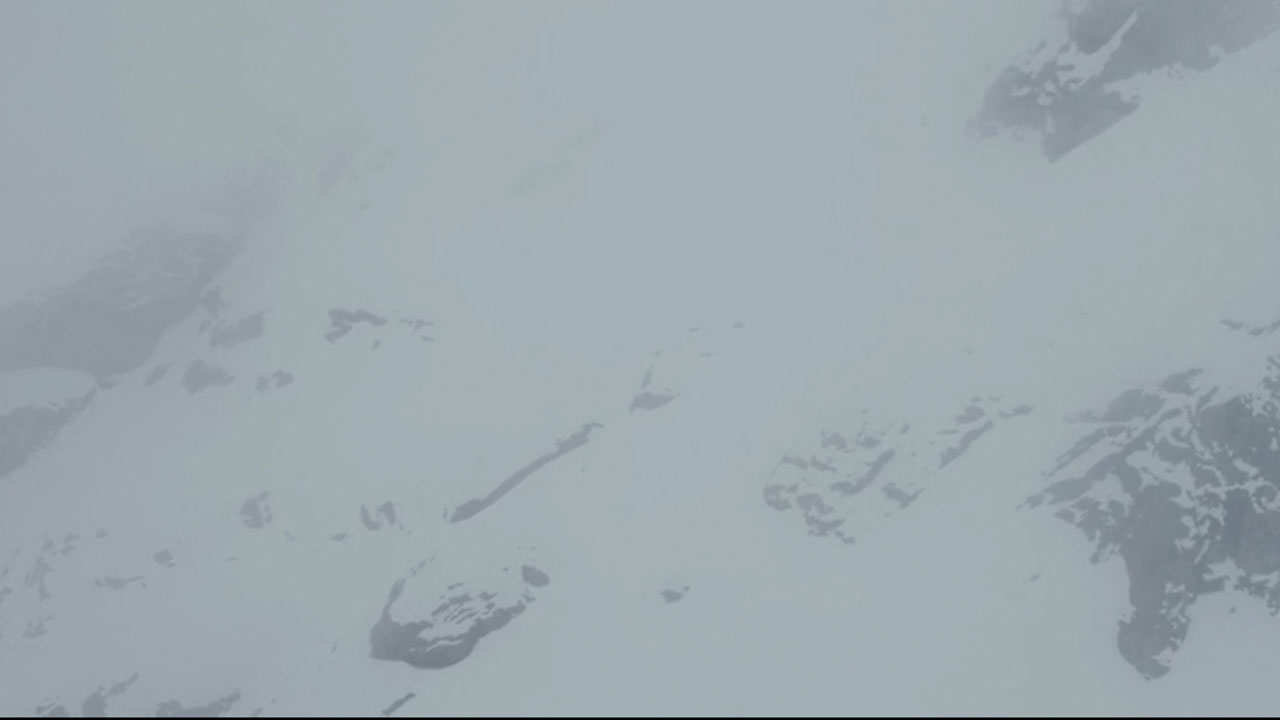 White Planet
Francesco Mattuzzi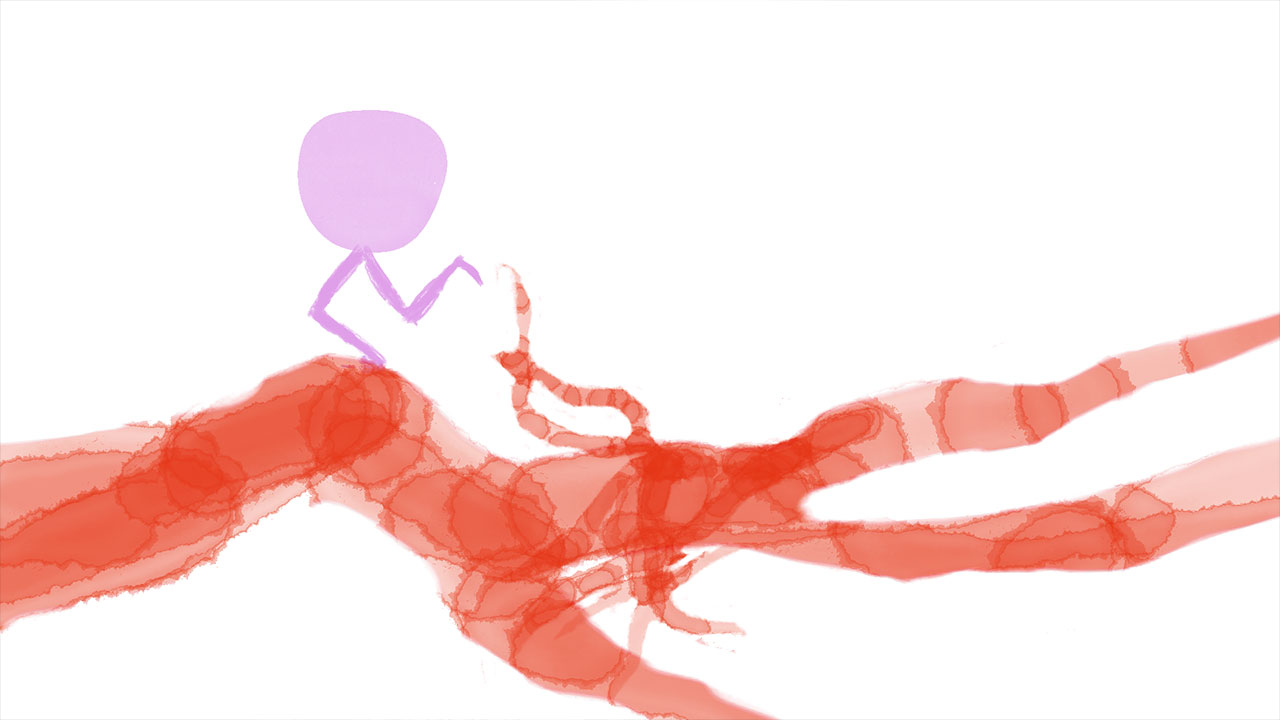 Loop
Samantha Moore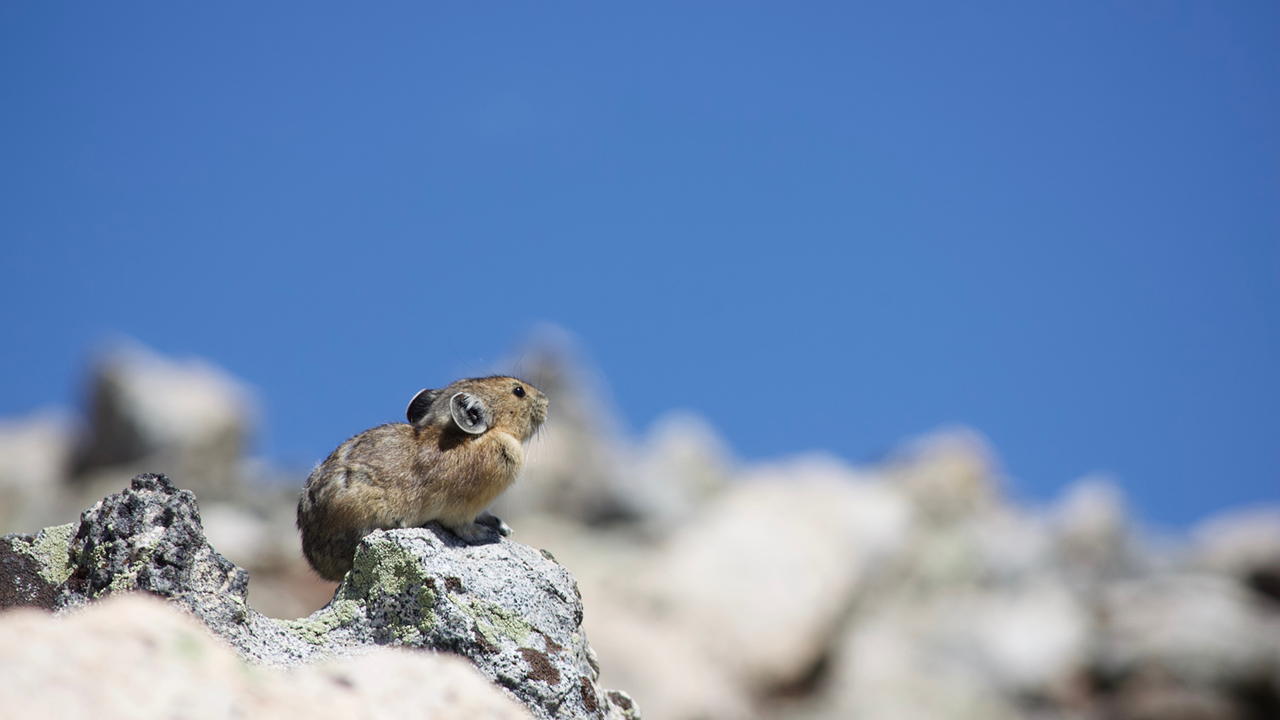 Thermopower
Maya Livio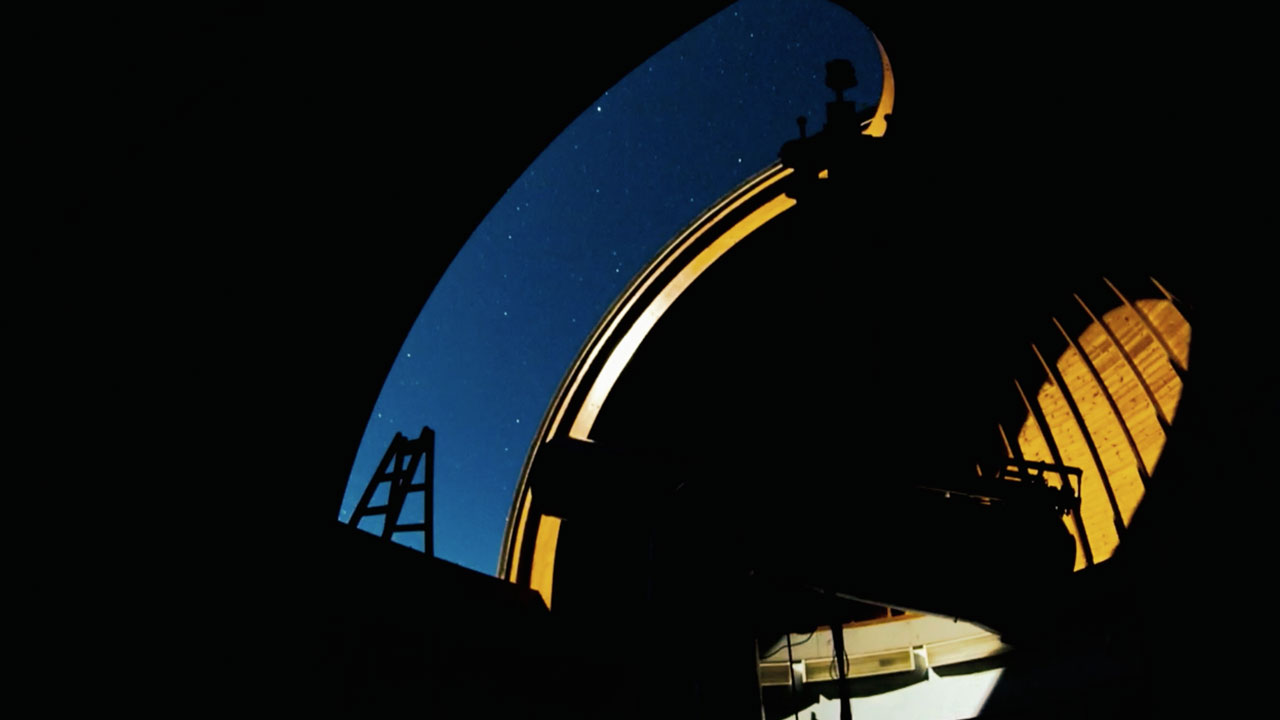 Stargaze
Hristina Vardeva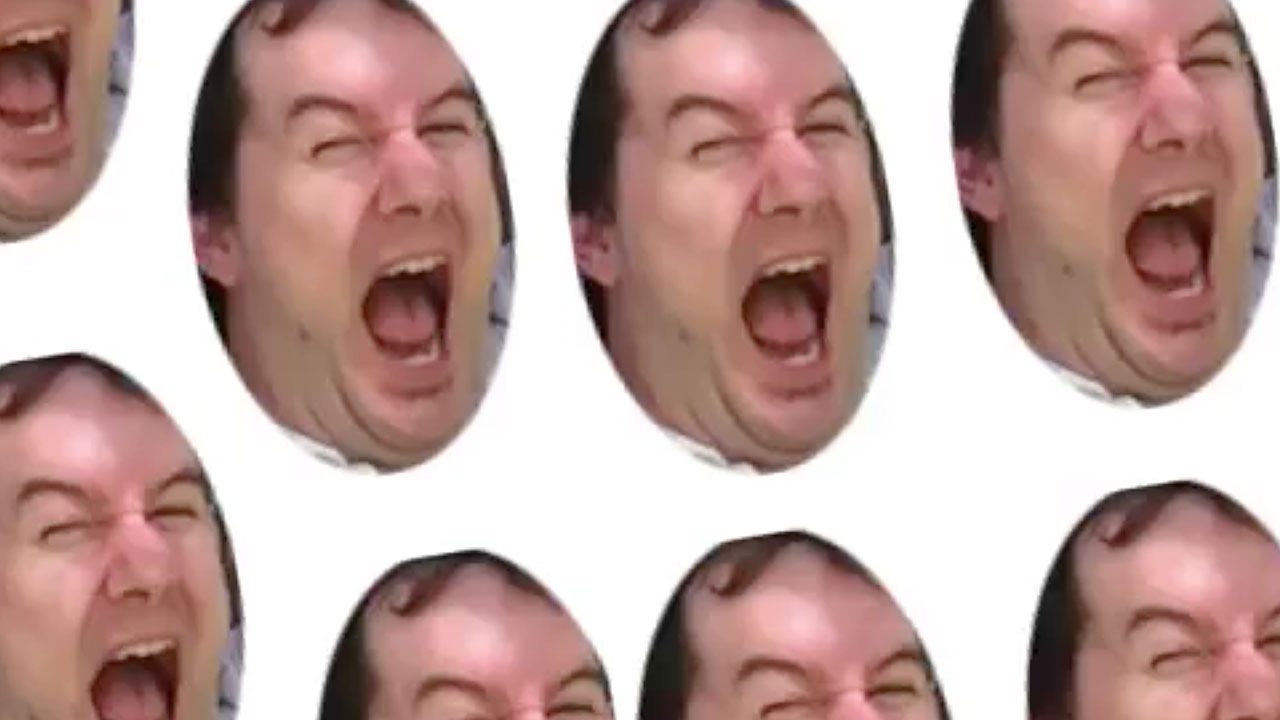 He's a budding budding yeast professor
Andrés Mansisidor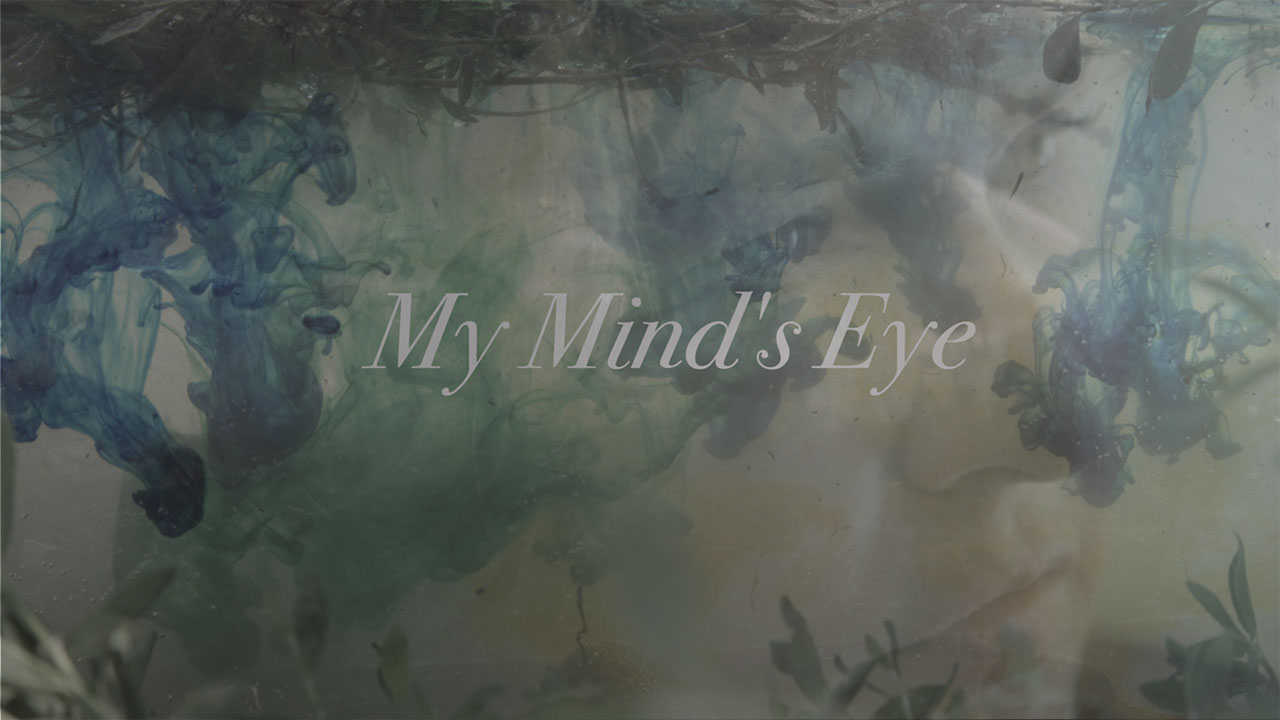 My Mind's Eye - Controlling Our Fears: An Interview with Elizabeth Phelps
Alexis Gambis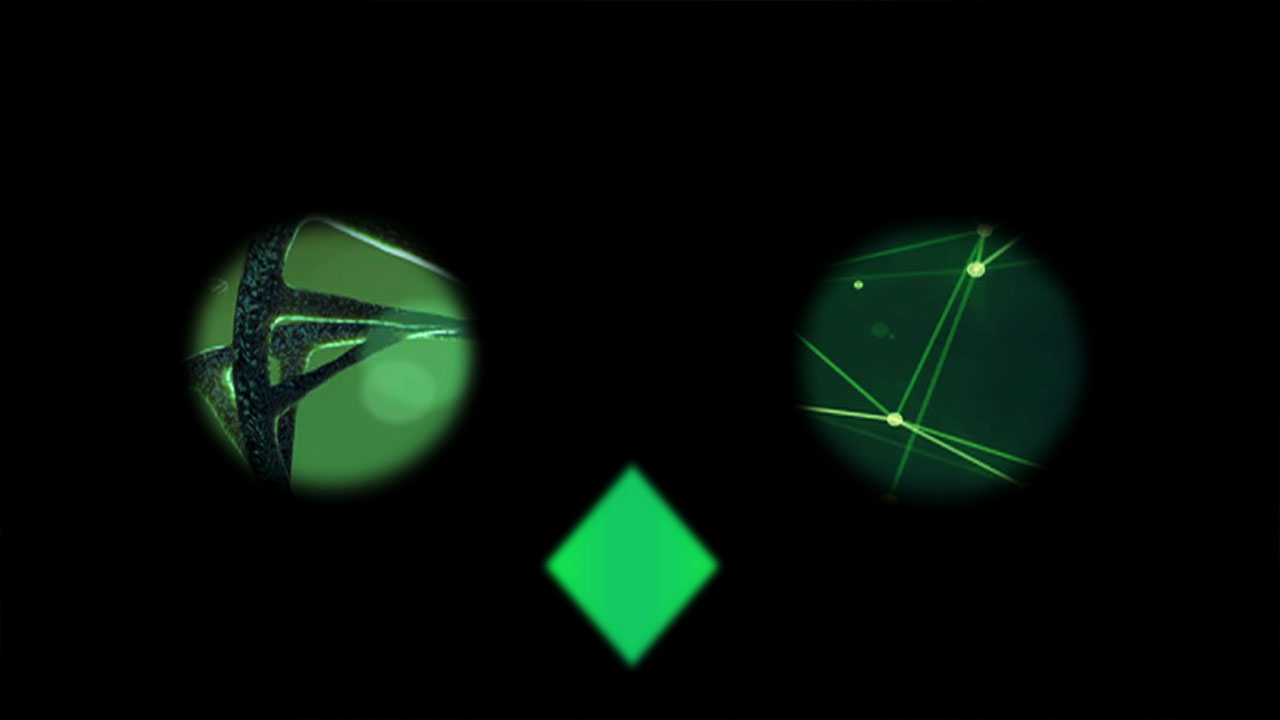 The Signal and the Noise
Charlie Tweed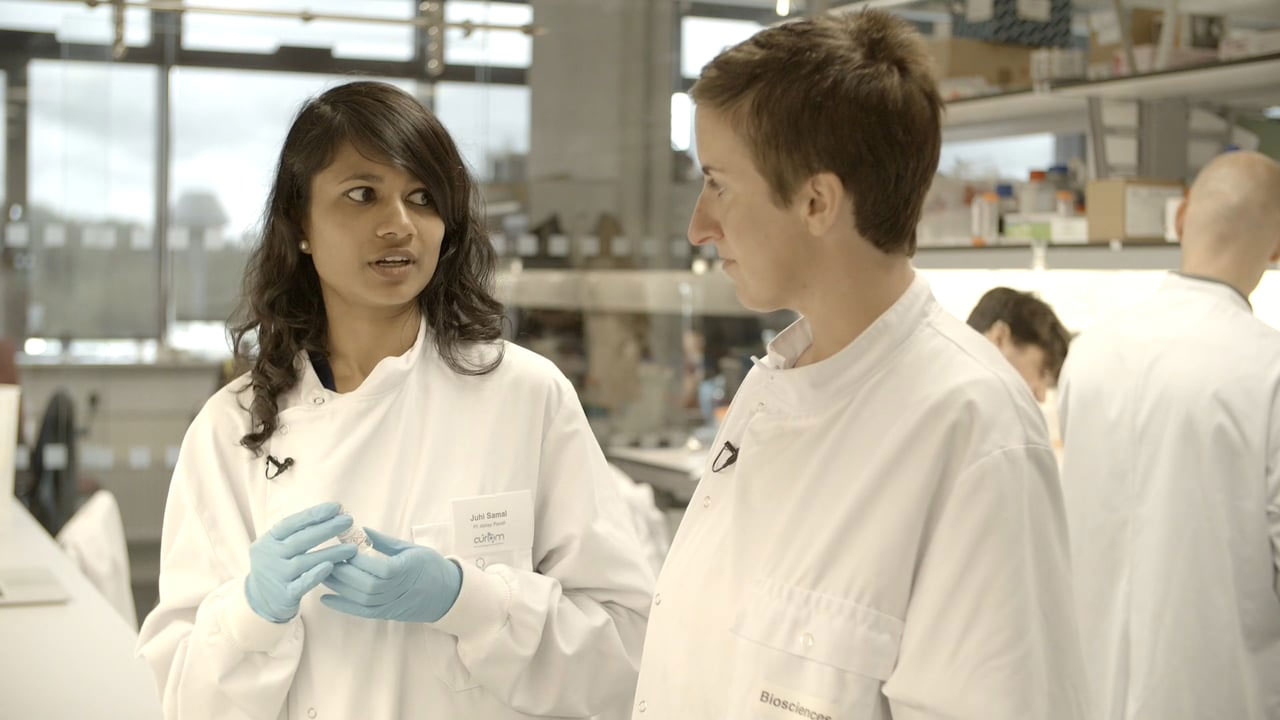 Feats of Modest Valour
Mia Mullarkey,Alice McDowell
My Haggan Dream
Laura Sams,Rob Sams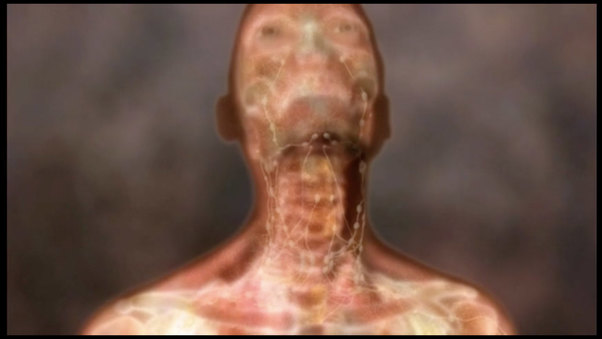 Fighting Infection by Clonal Selection
Etsuko Uno,Drew Berry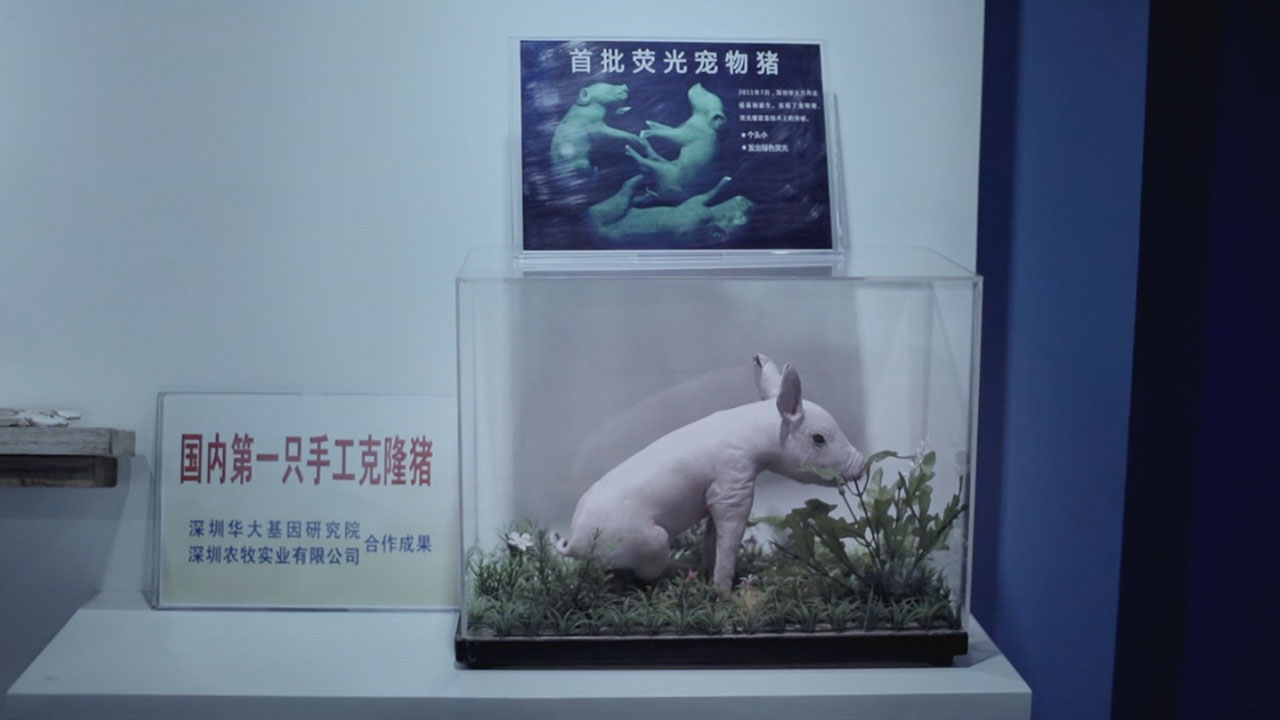 DNA Dreams
Bregtje Van Der Haak
Three Wavelengths
Mikko Keskiivari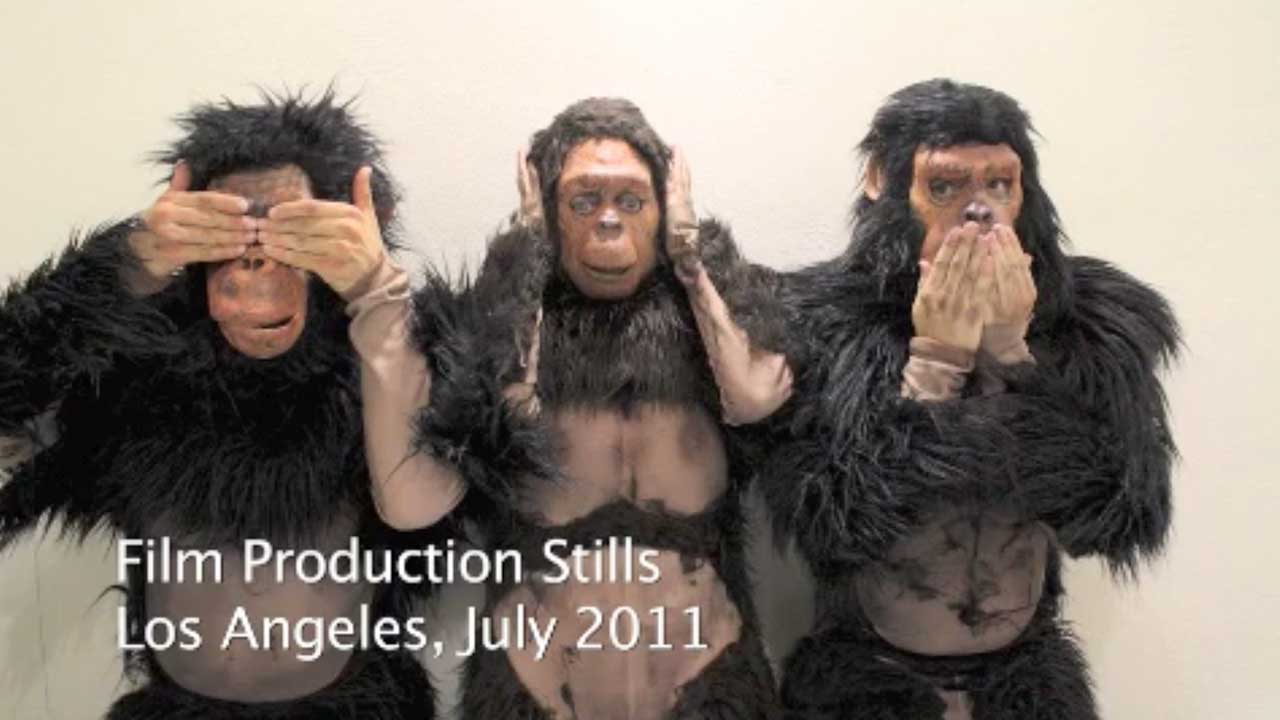 The Making of Primate Cinema: Apes as Family
Rebecca Rowles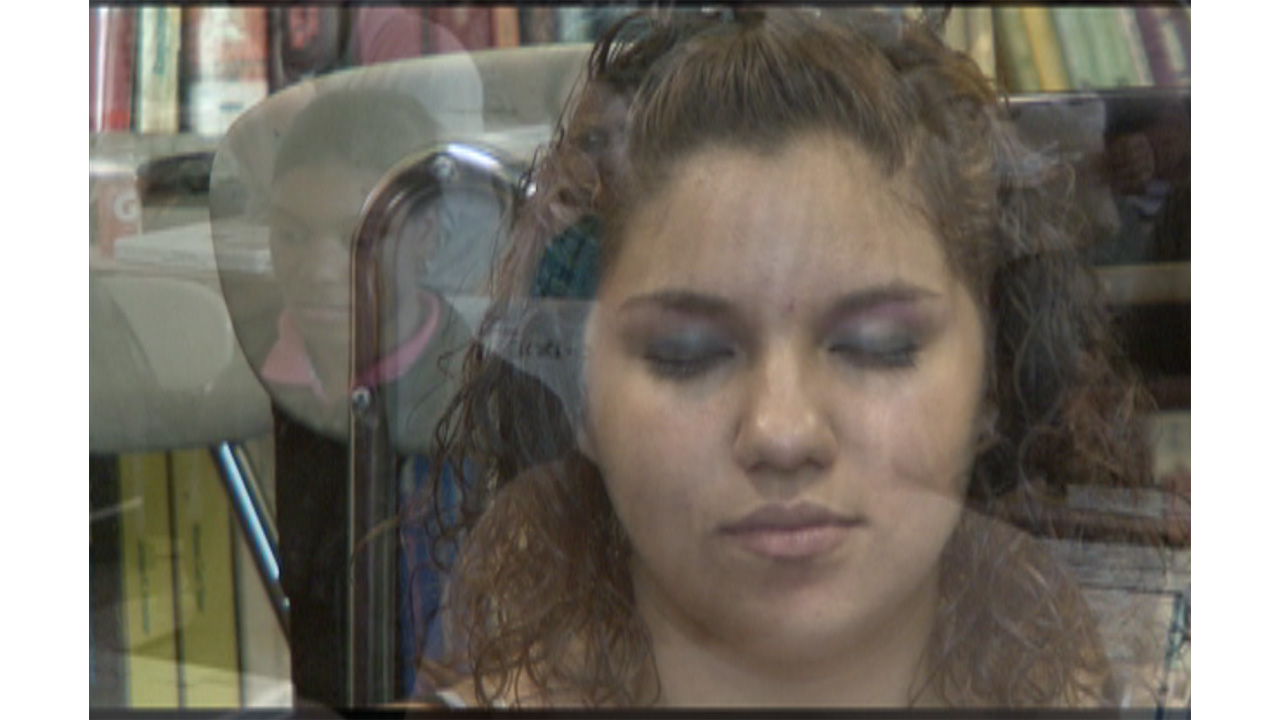 Changing minds at Concord High School
Susan Weiser-Finley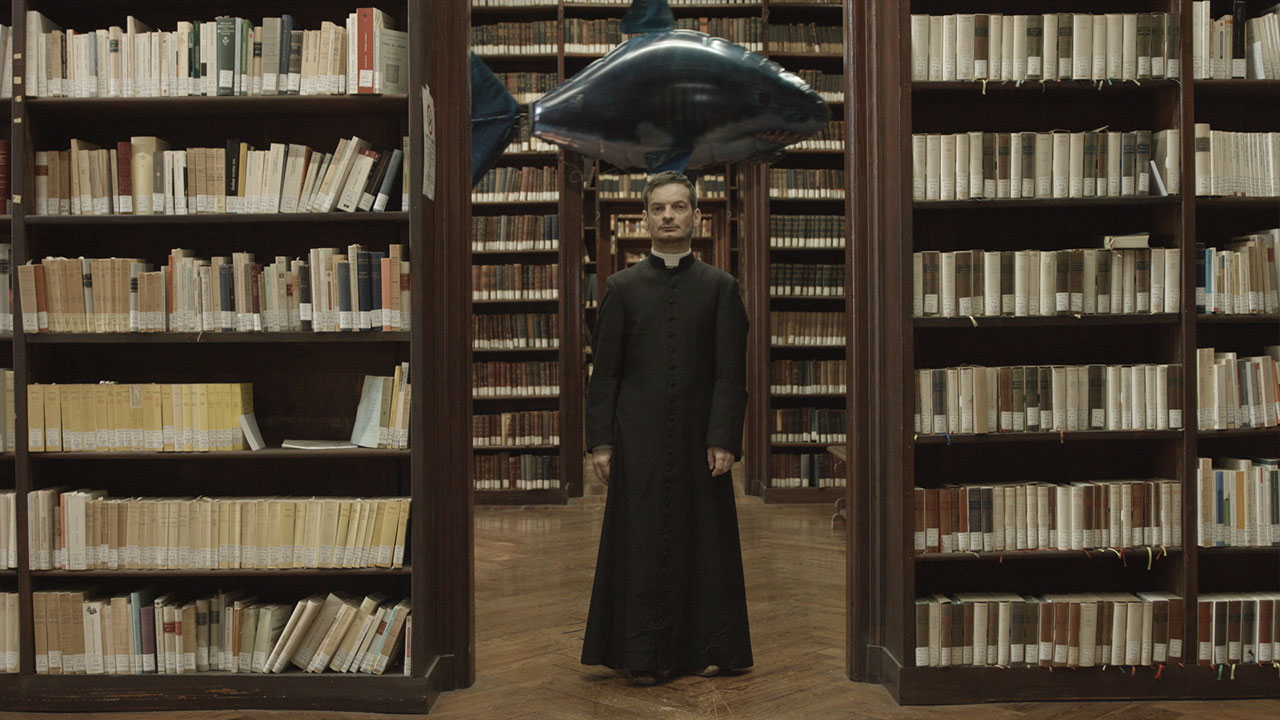 Wisdom Teeth
Esteban Rivera Ariza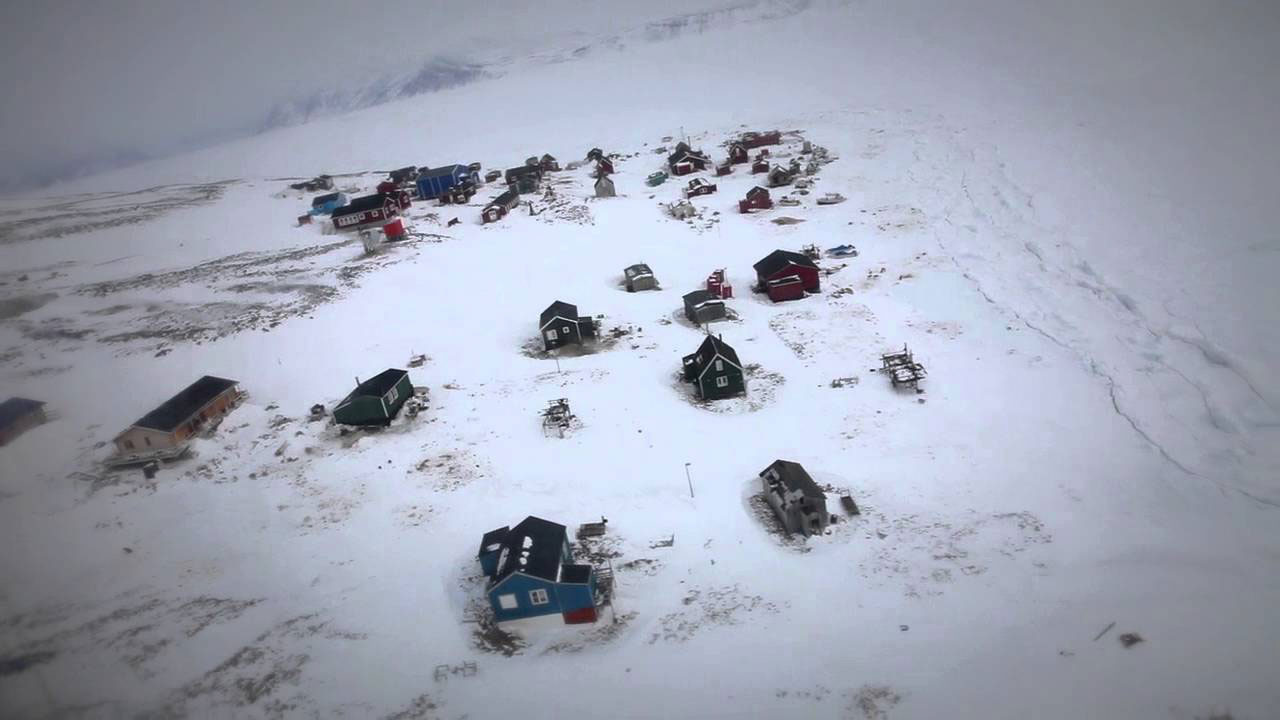 Sila and the Gatekeepers of the Arctic
Corina Gamma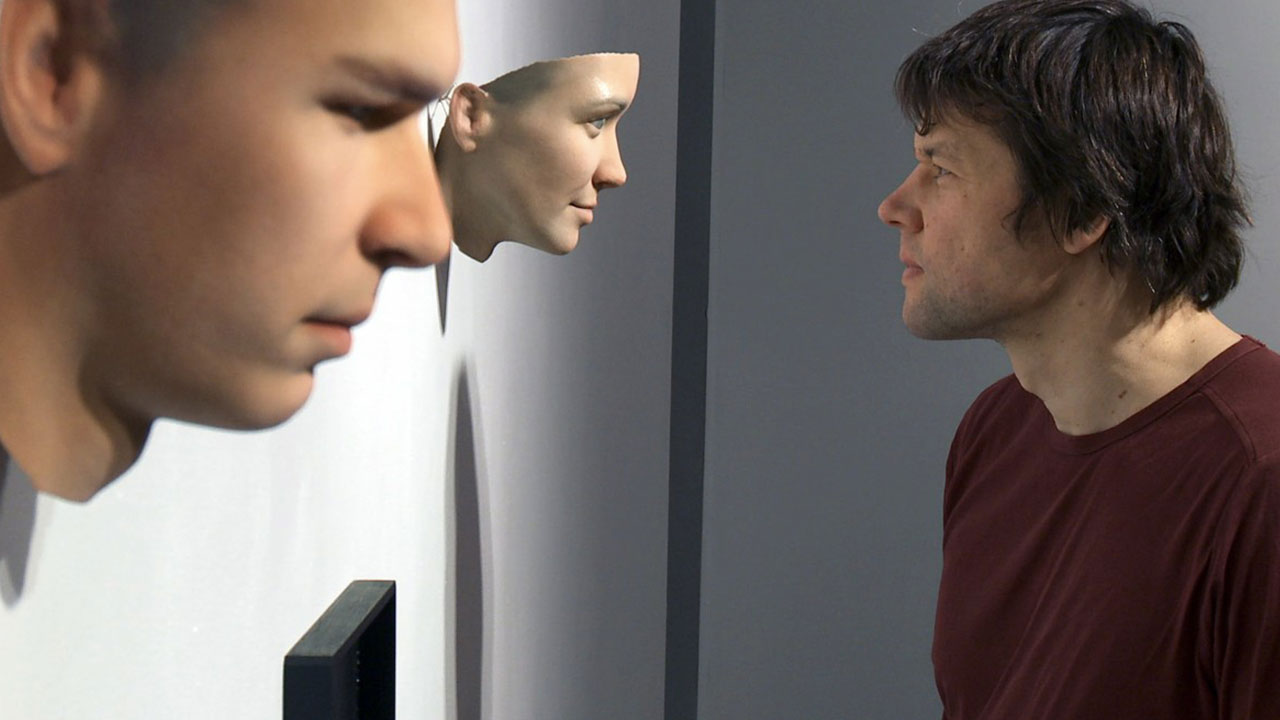 The Dark Gene
Miriam Jakobs,Gerhard Schick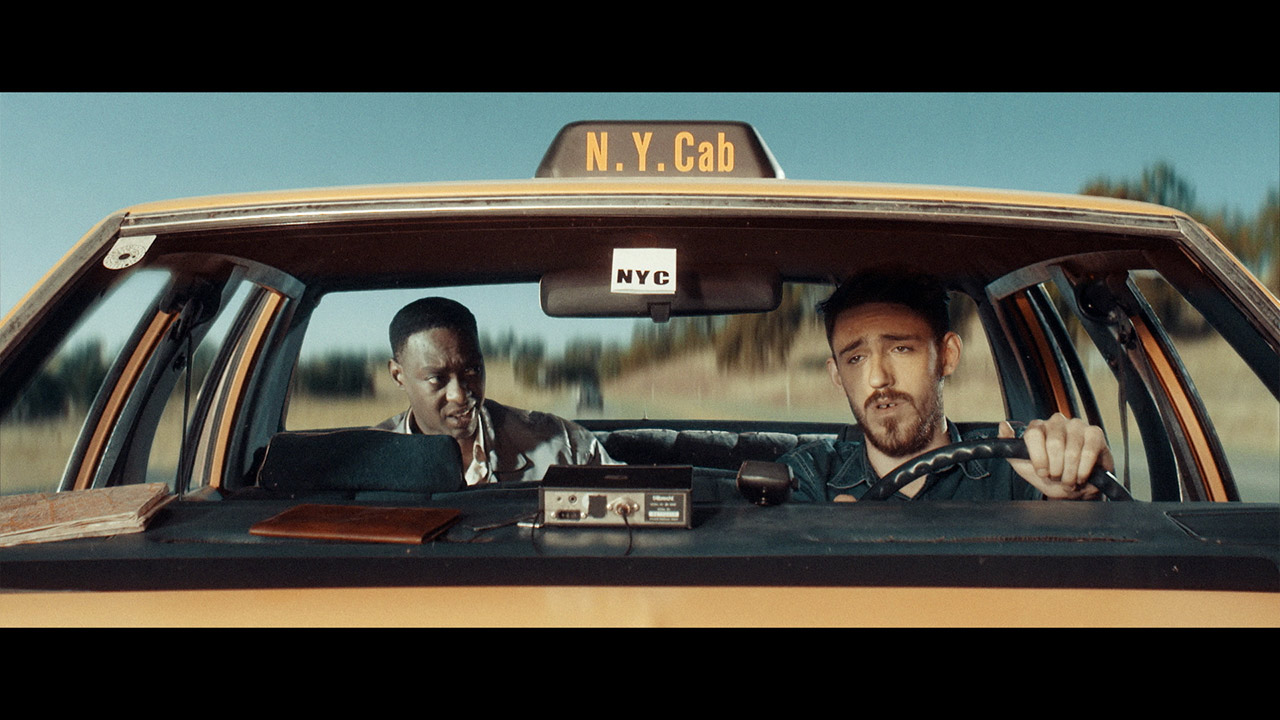 Maybe Palermo or what E100304 is all about
Luzi Katamay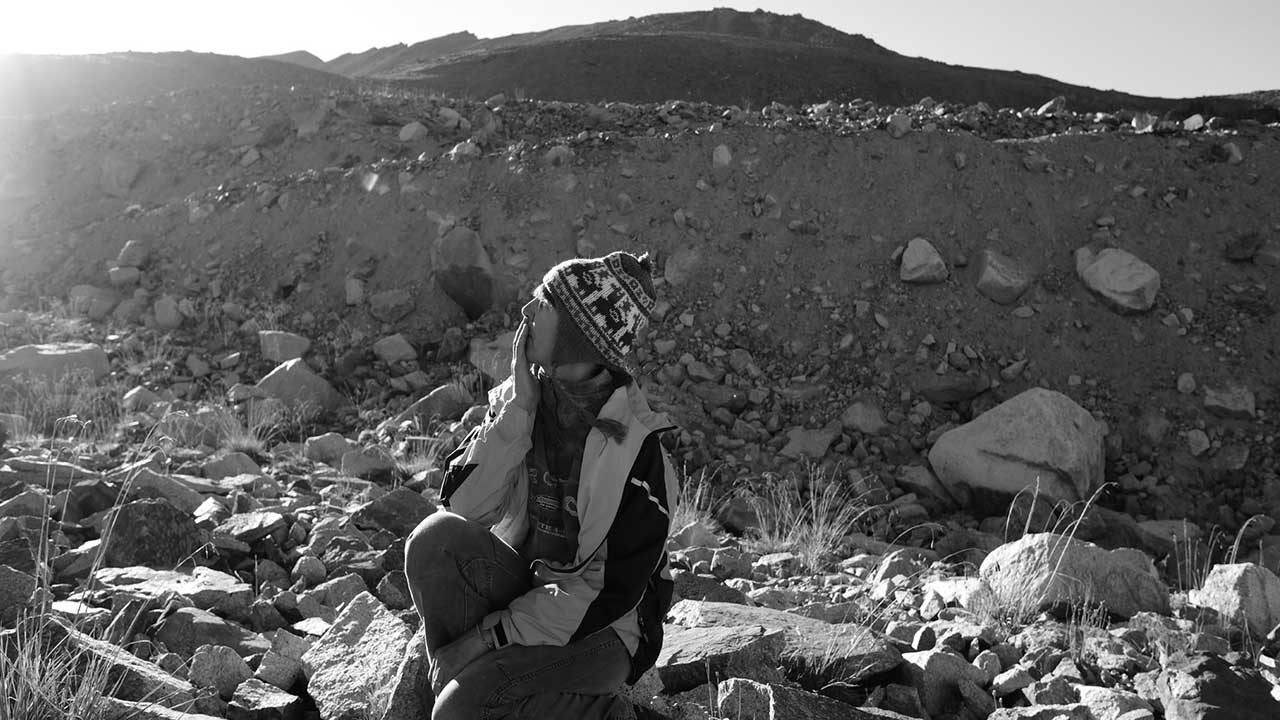 Women and the Glacier
Audrius Stonys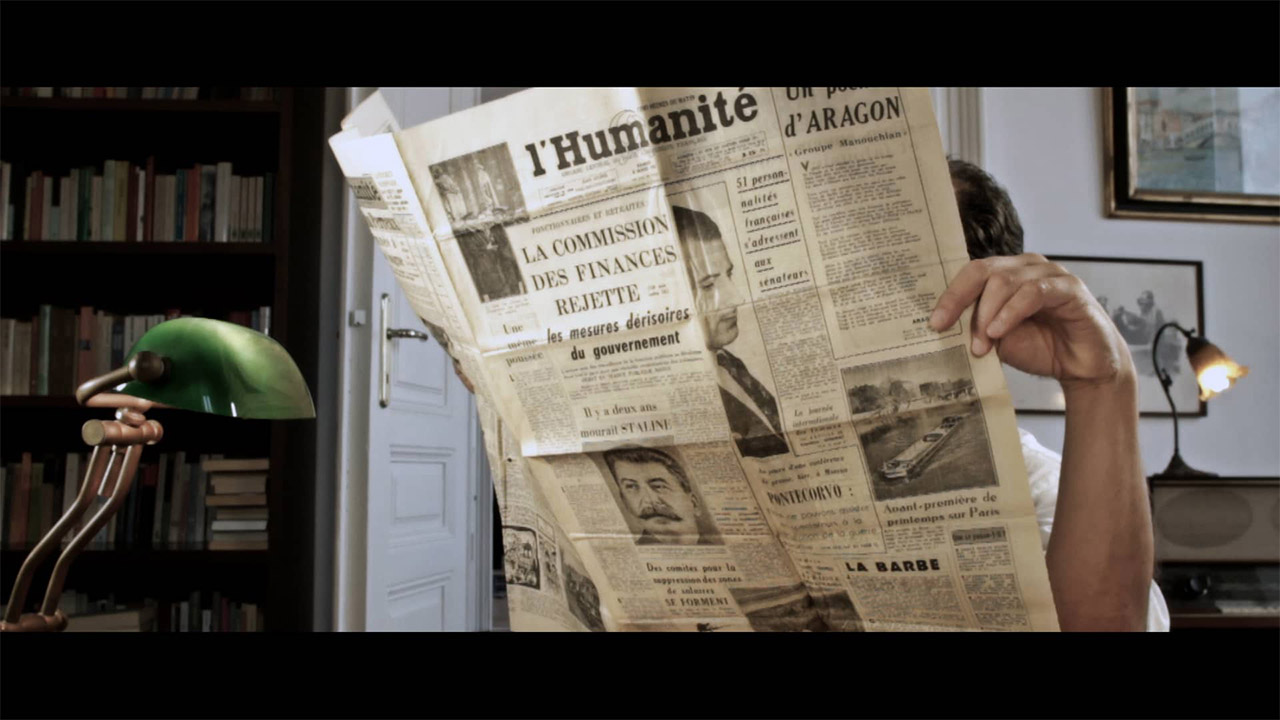 The Story of Bruno Pontecorvo
Diego Cenetiempo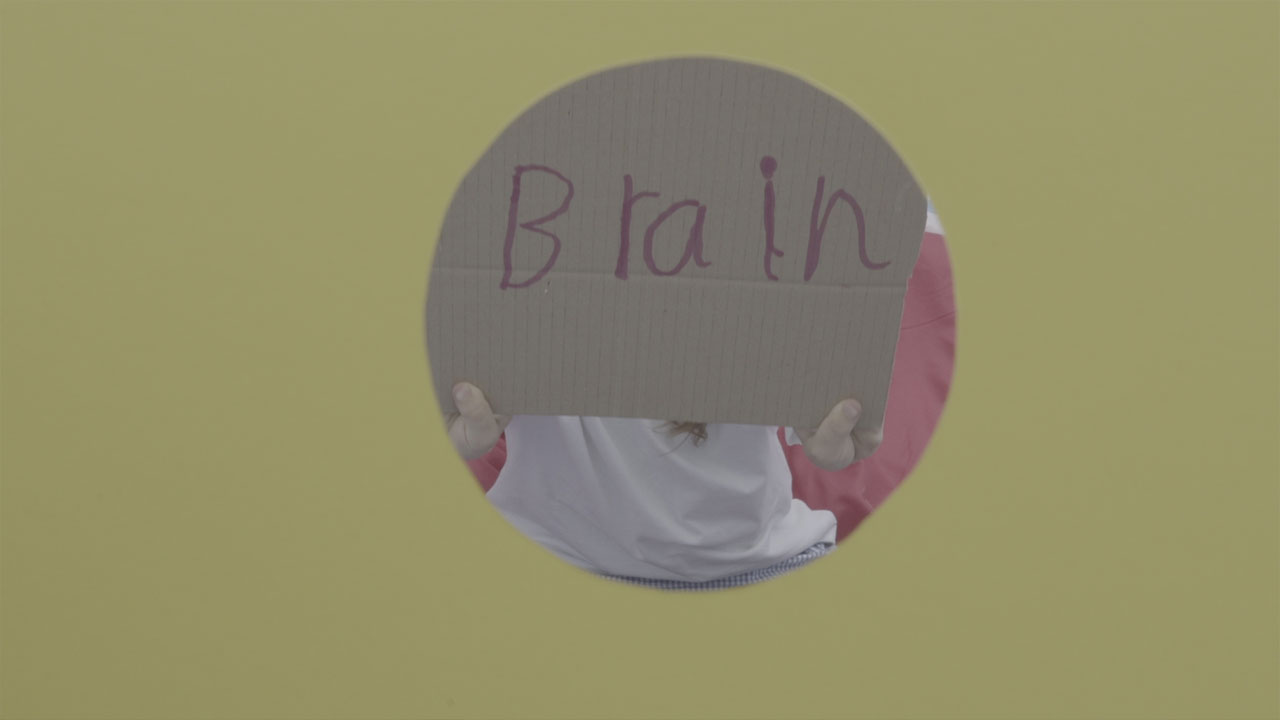 Dish Life
Chloë Thomas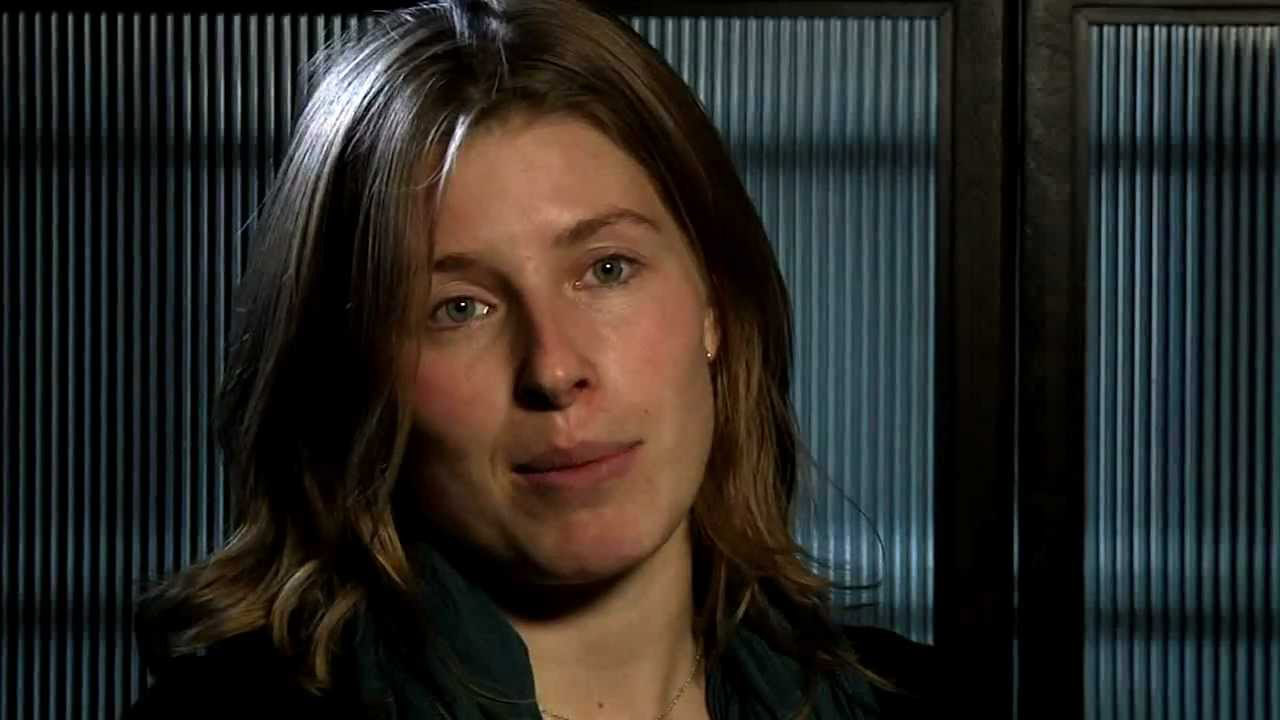 Ascent: Women,Science And Change
Ilo Orleans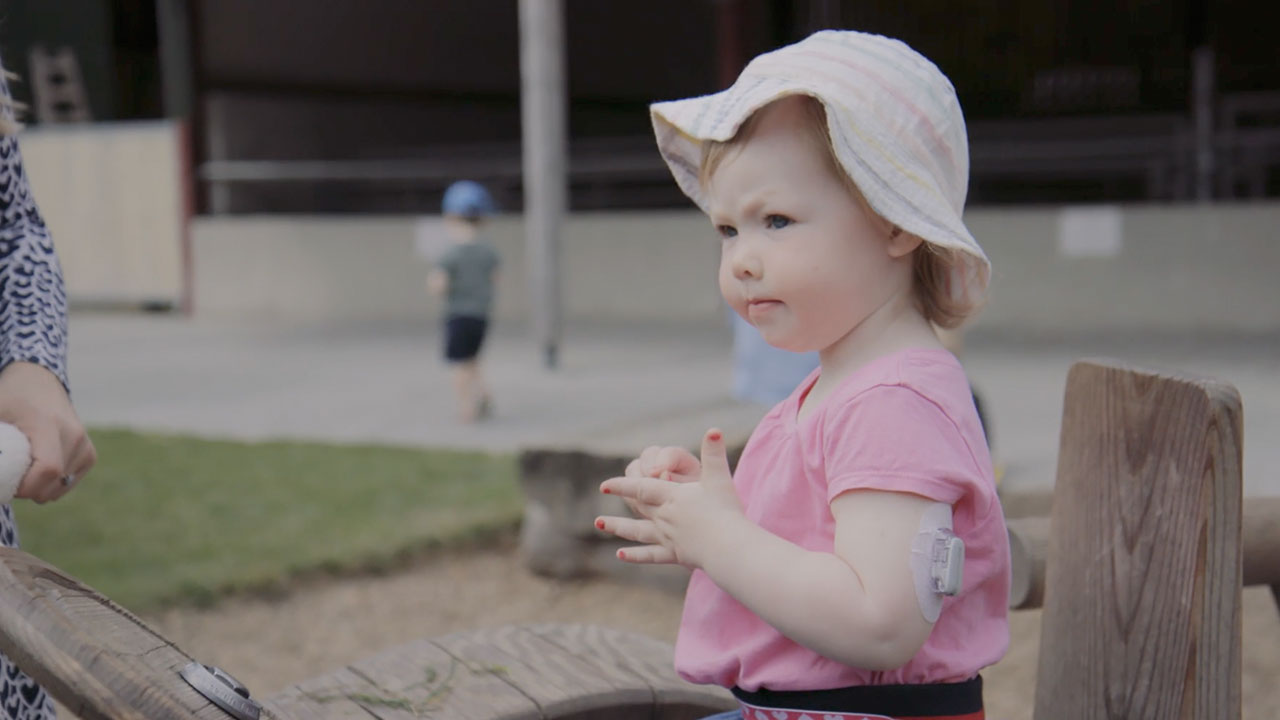 Bittersweet
Hugh Rodgers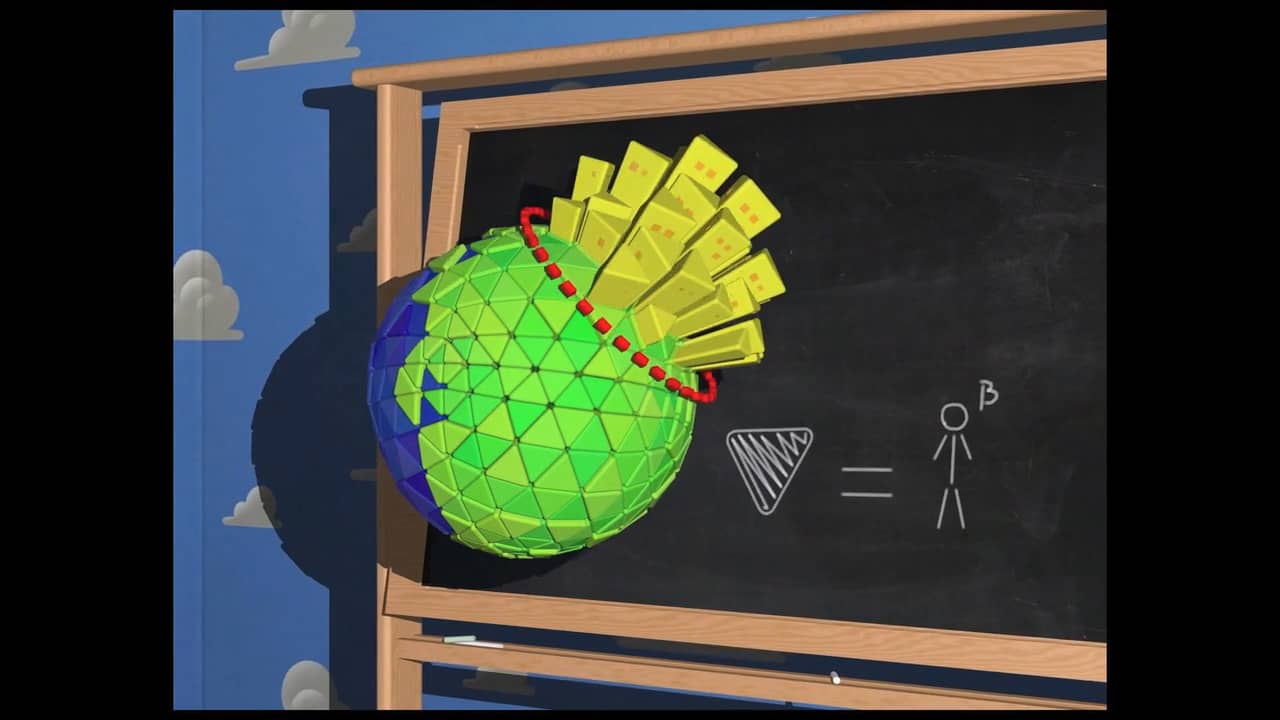 Is there enough soil to feed a planet of cities?
Roberto D'Autilia,Giulio De Bonfils,Alessandro De Simone,Valerio Palma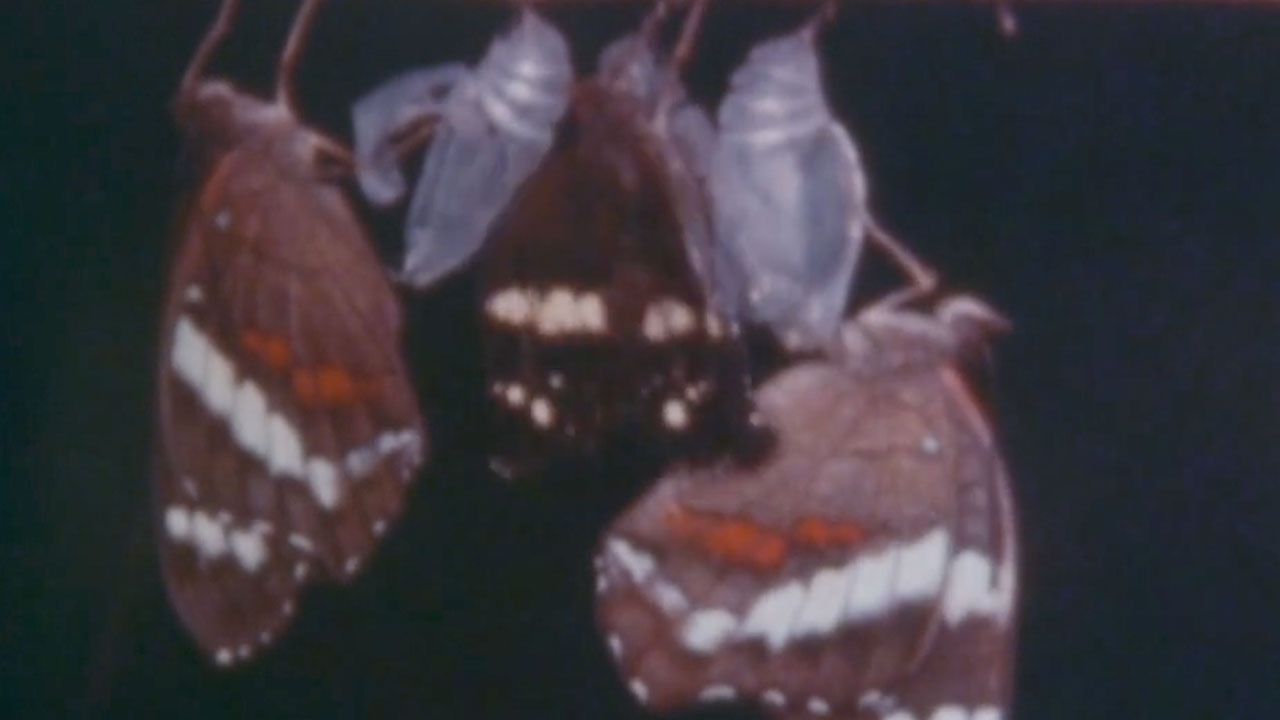 Rearing Anartia Butterflies
Smithsonian Institution Archives,Arnaud Martin,Kristina Dutton,Lisa Schonberg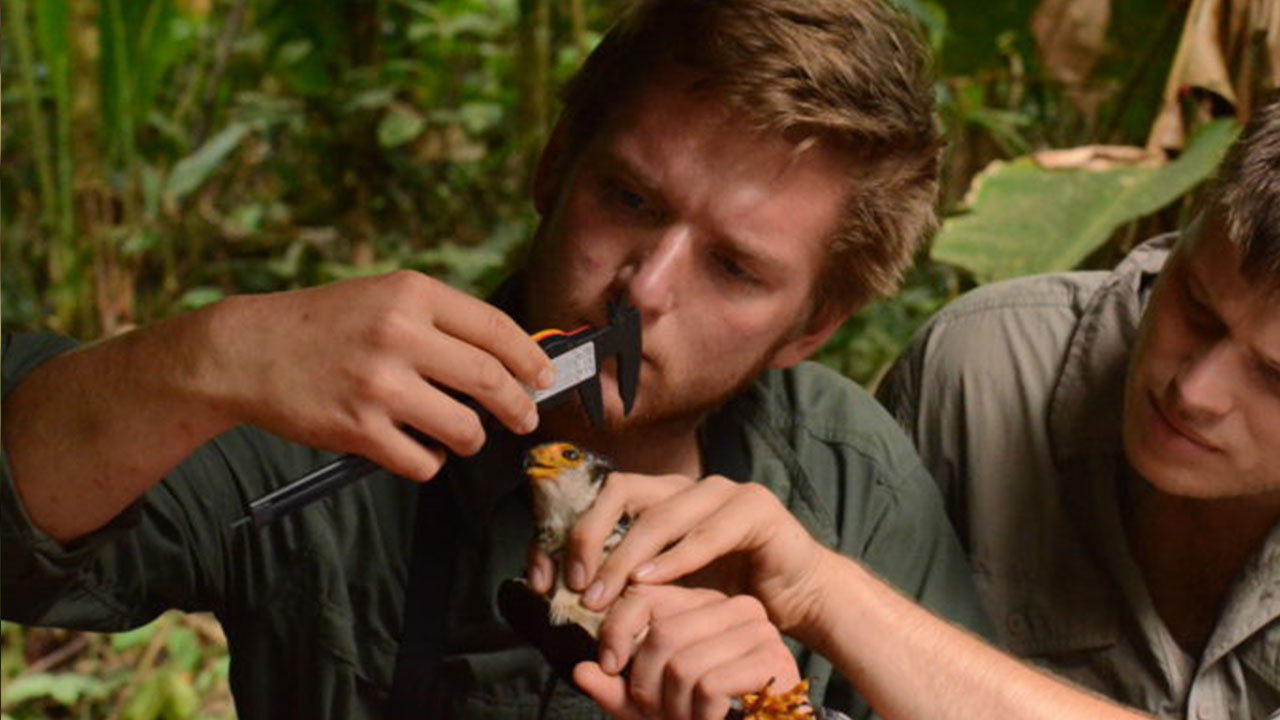 Tropical Birds Confront Global Warming
Daniel Grossman
Alamto a Reptile Wonderland
Fathollah Amiri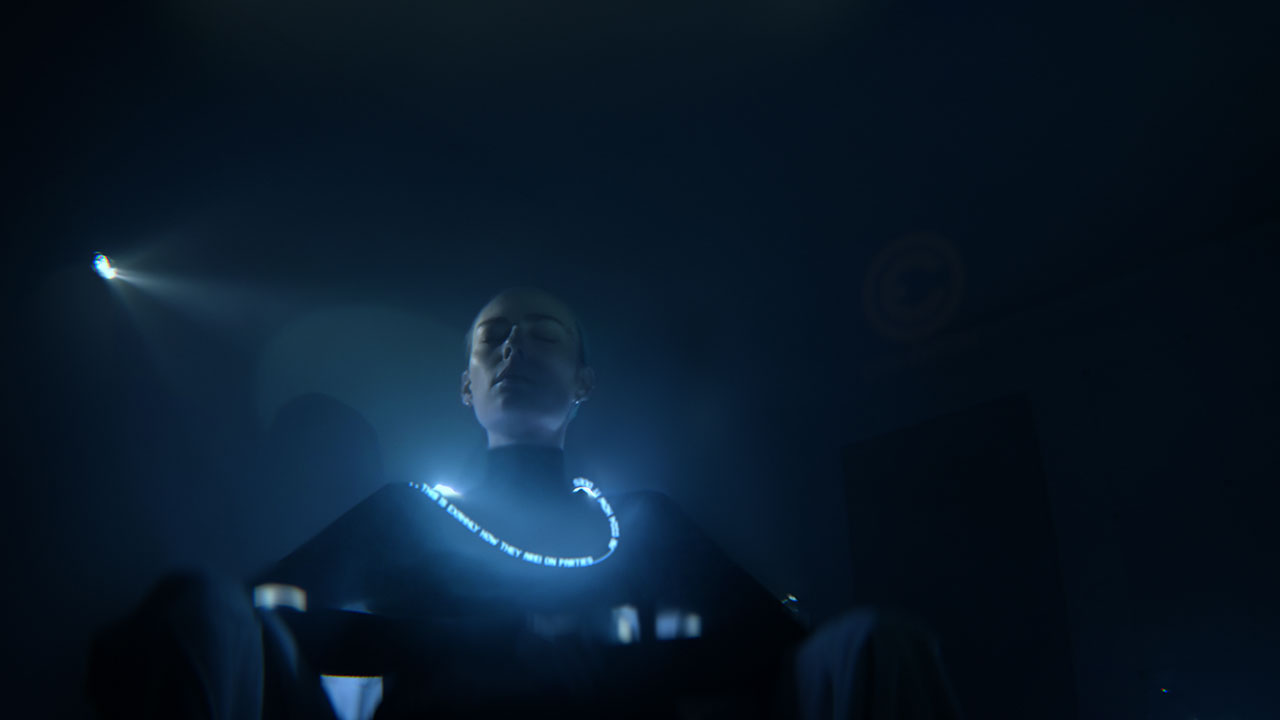 Photon
Norman Leto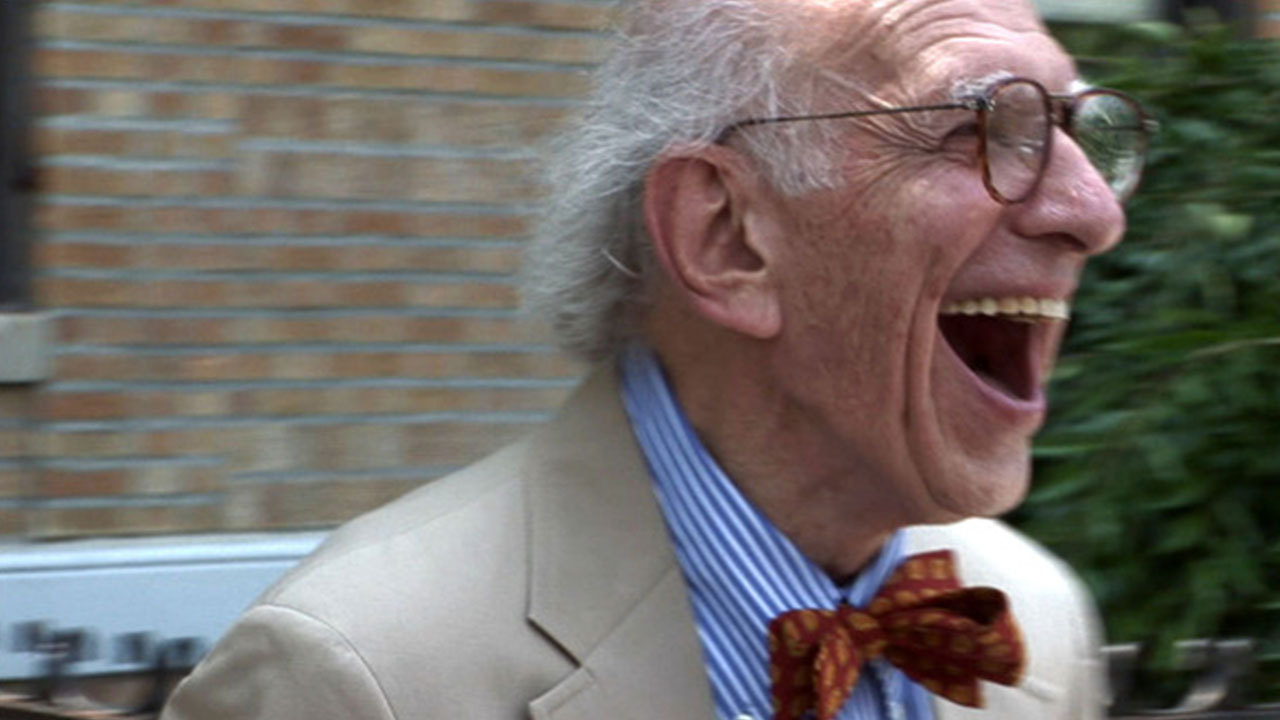 In Search of Memory
Petra Seeger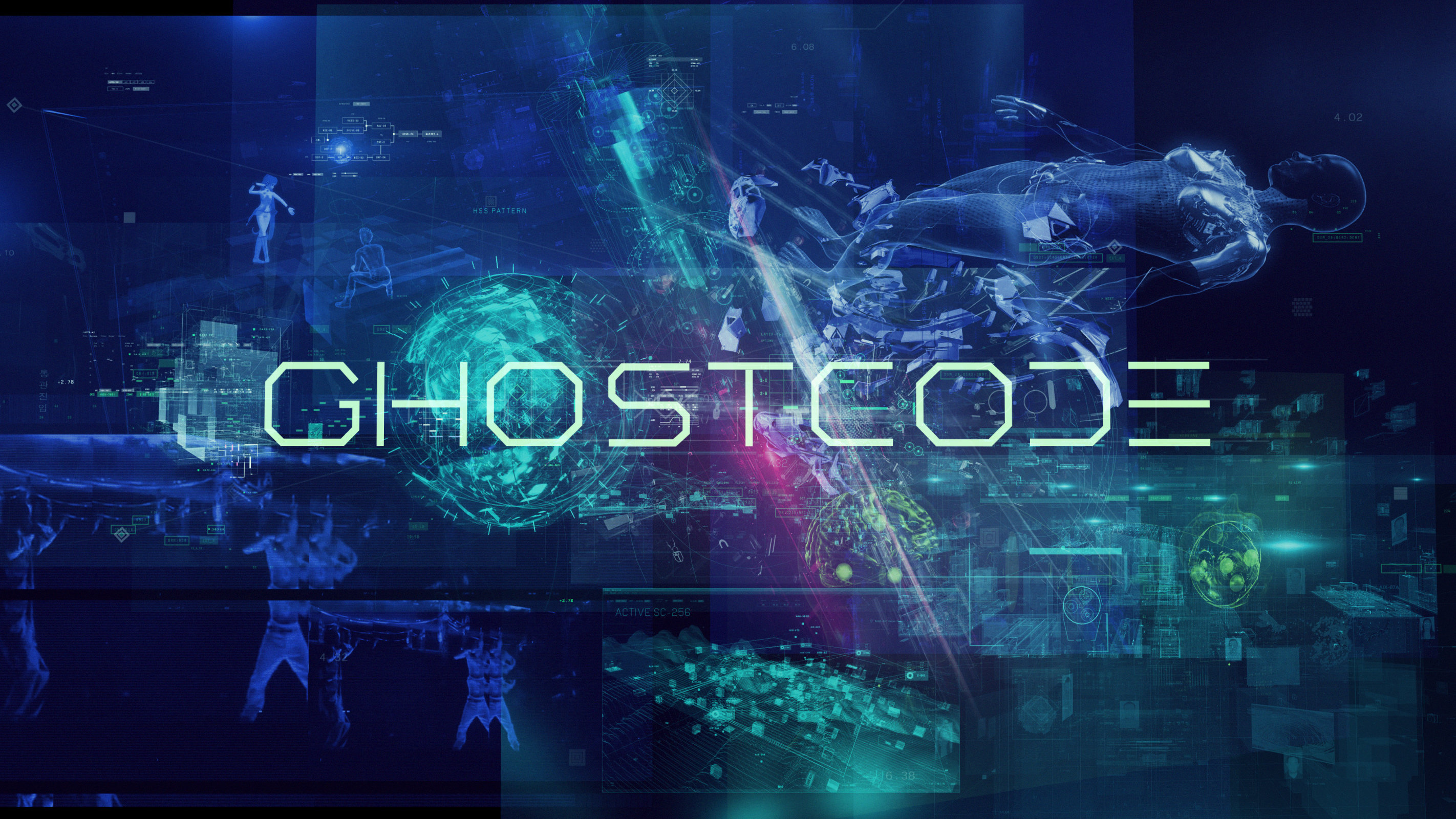 Ghostcode
AUDINT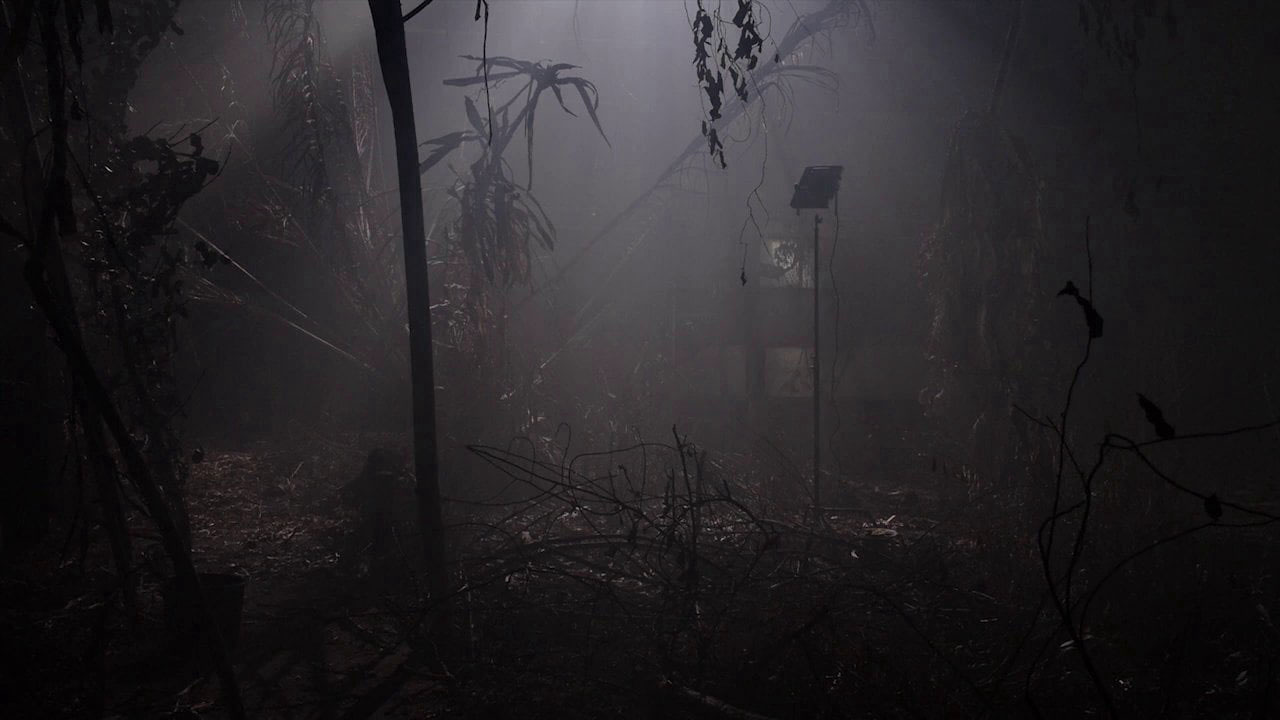 Herbarium
Barbara Visser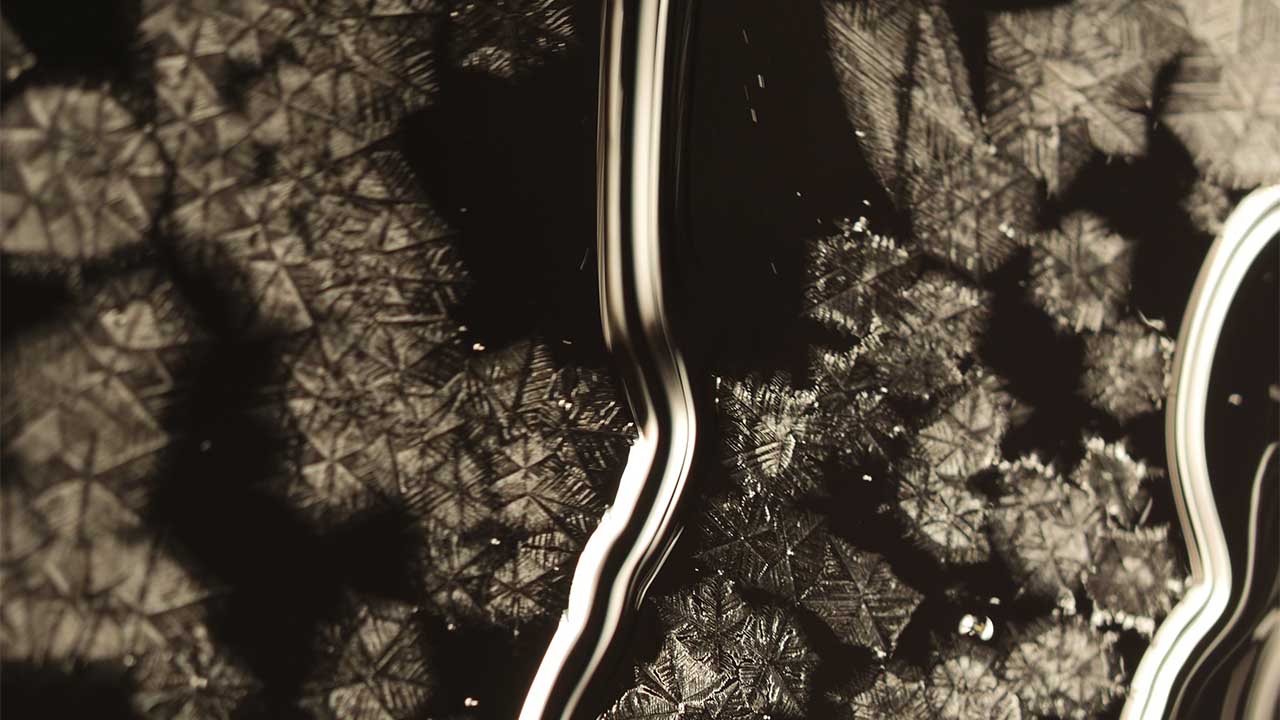 Liquid Solid
Nicky Assmann, Joris Strijbos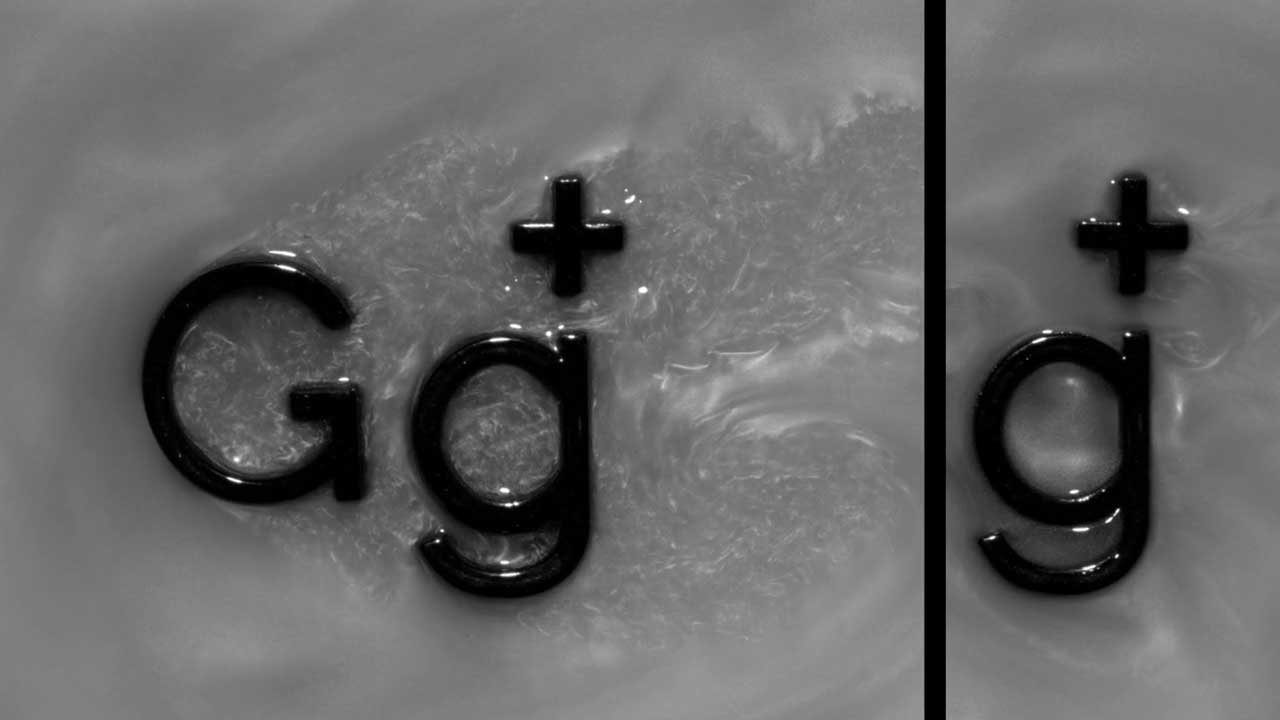 Gobbledigook
Andrea Rassell,Katharine Adcroft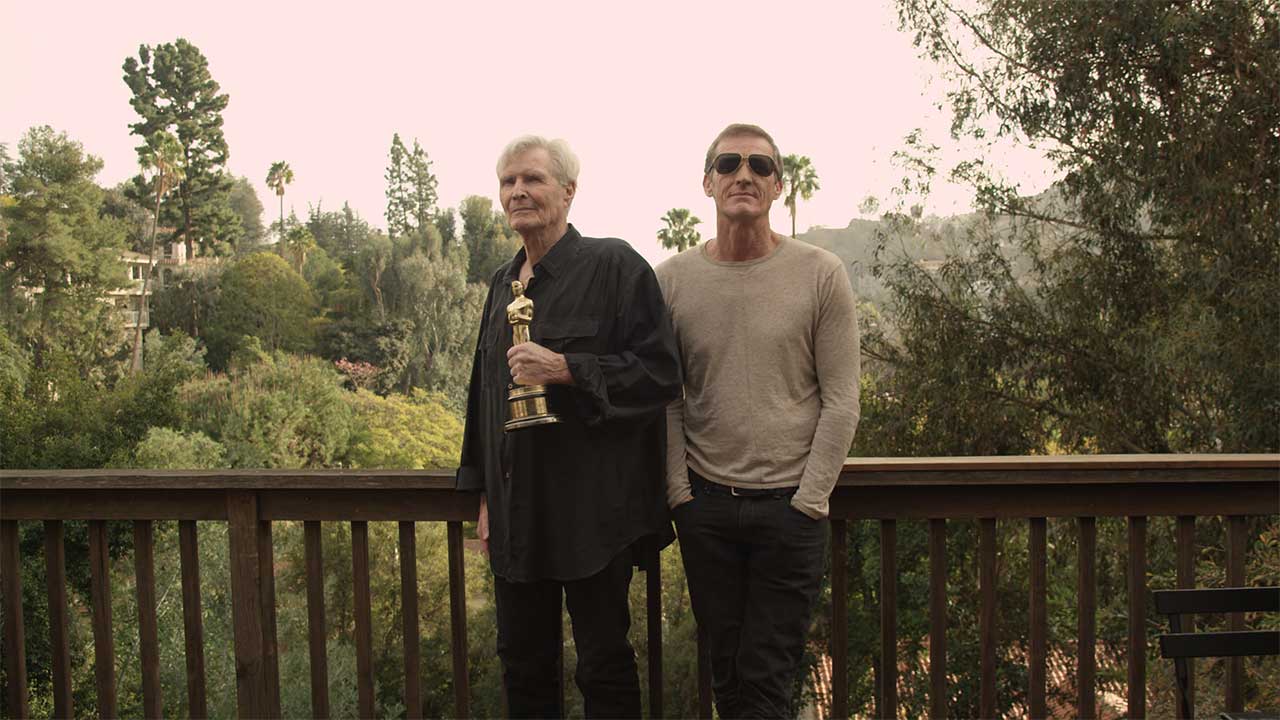 Popcorn Politics: Terminator 2 and Other Frankensteins
Will Slocombe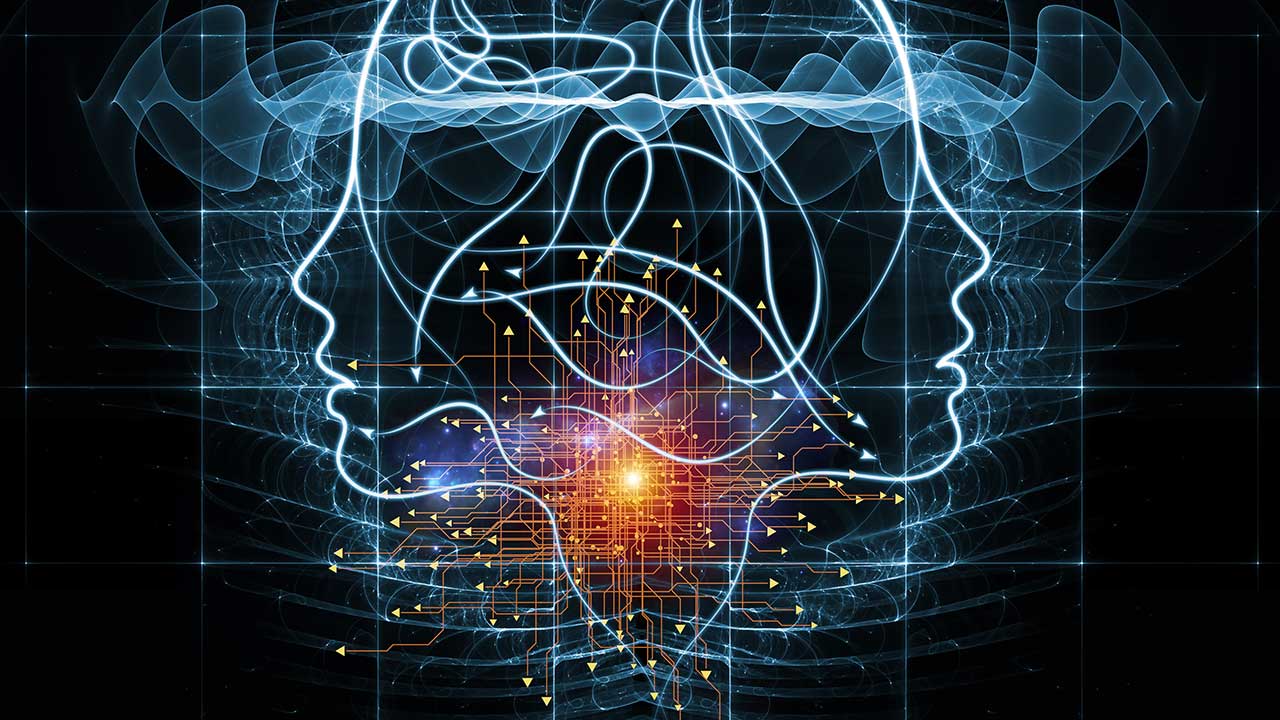 Don't Forget to Breathe
Yvette P. Joseph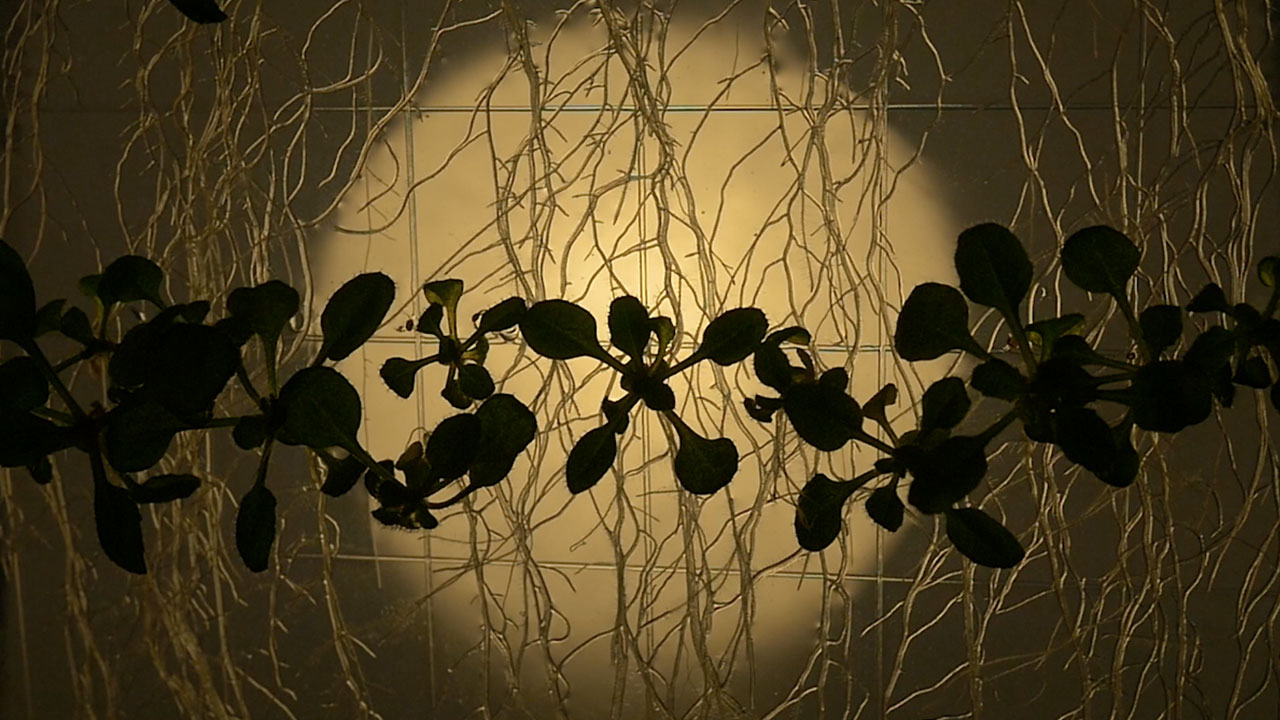 Arabidopsis thaliana
Toma Peiu,Nicholas DelRose
Chimps and Humans Play Interspecies Video Game
Rachel Mayeri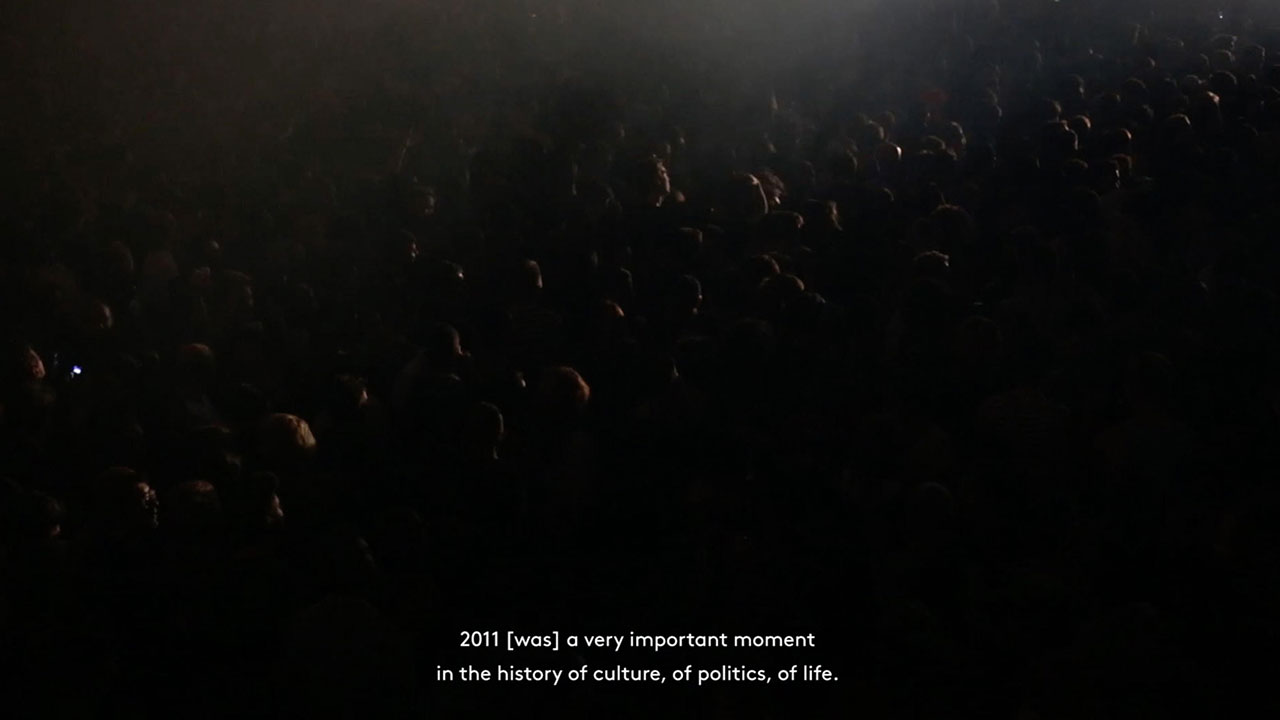 Perpetual Operator
Dominique Koch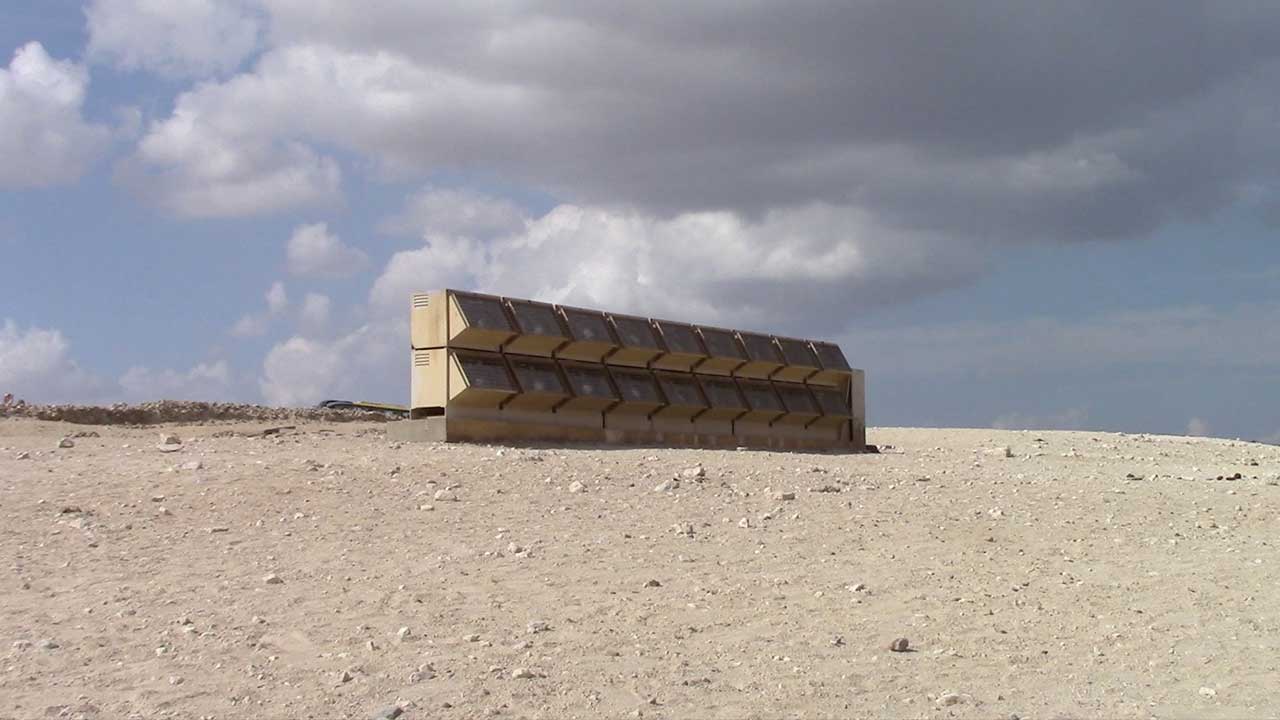 pepsi, cola, water?
Tom Bogaert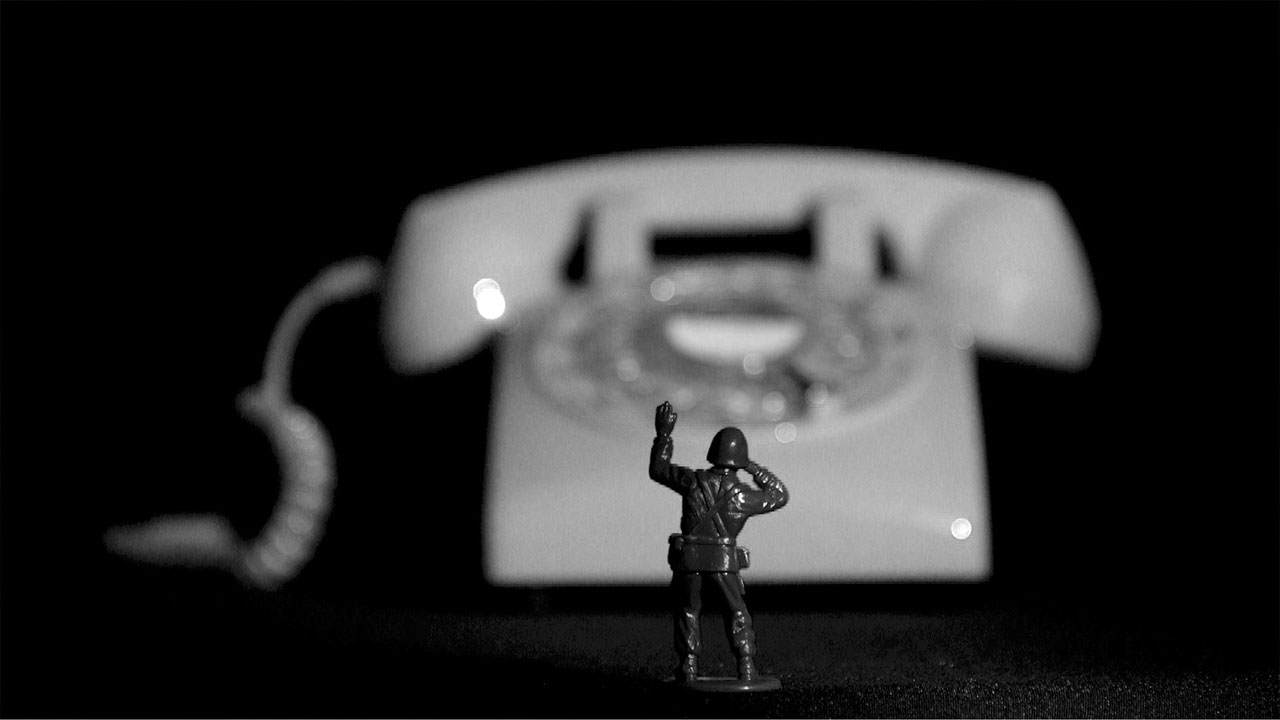 Samaritans: The art of listening
Barry J. Gibb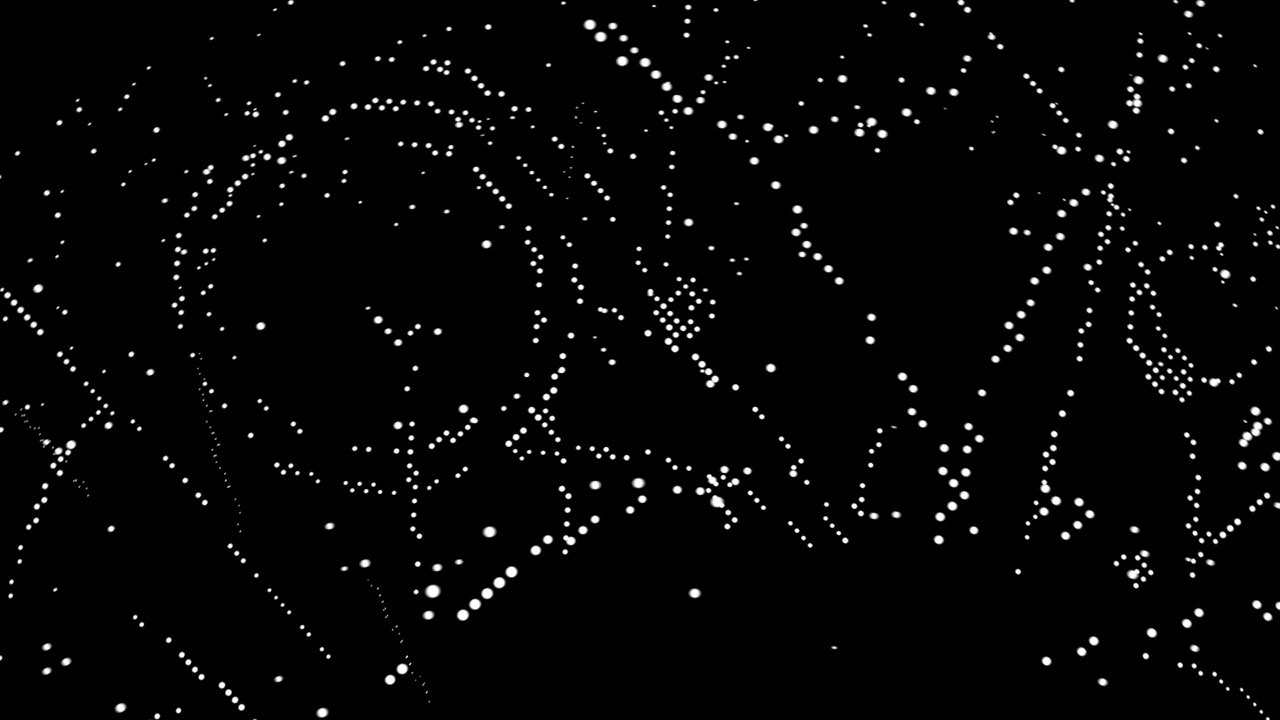 The View from Nowhere
Semiconductor: Ruth Jarman & Joe Gerhardt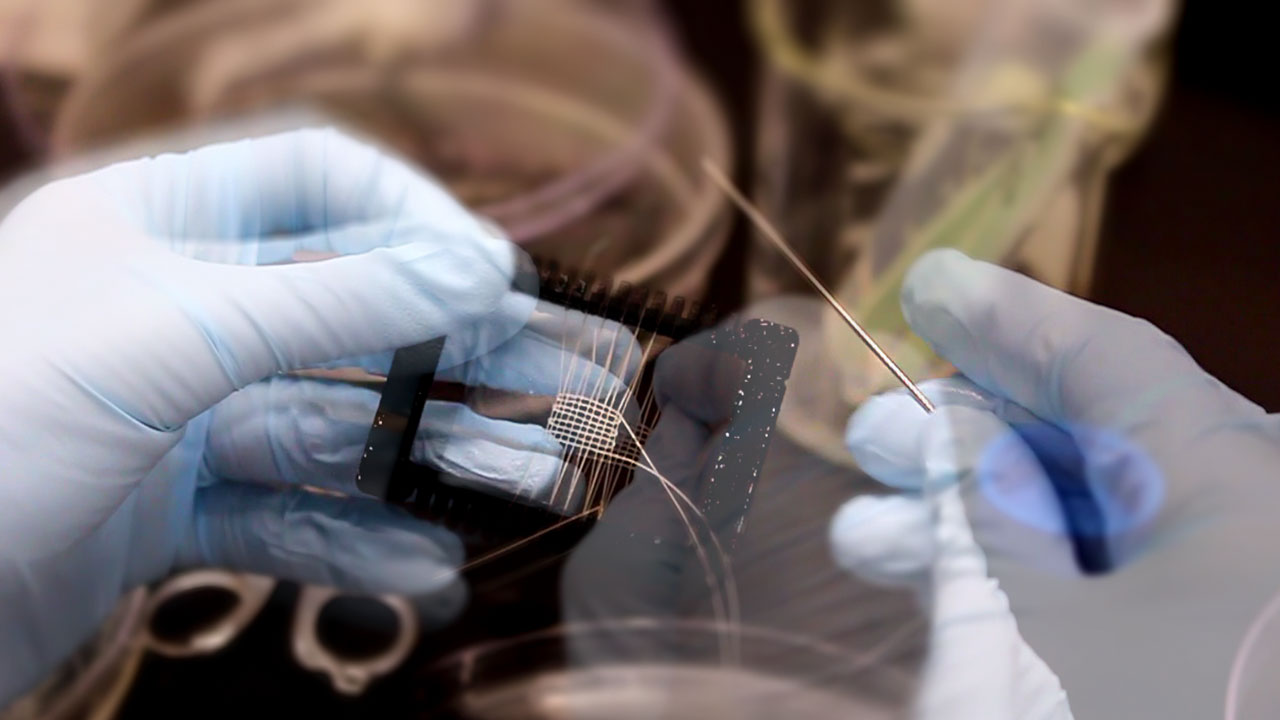 Biotextile Craft
WhiteFeather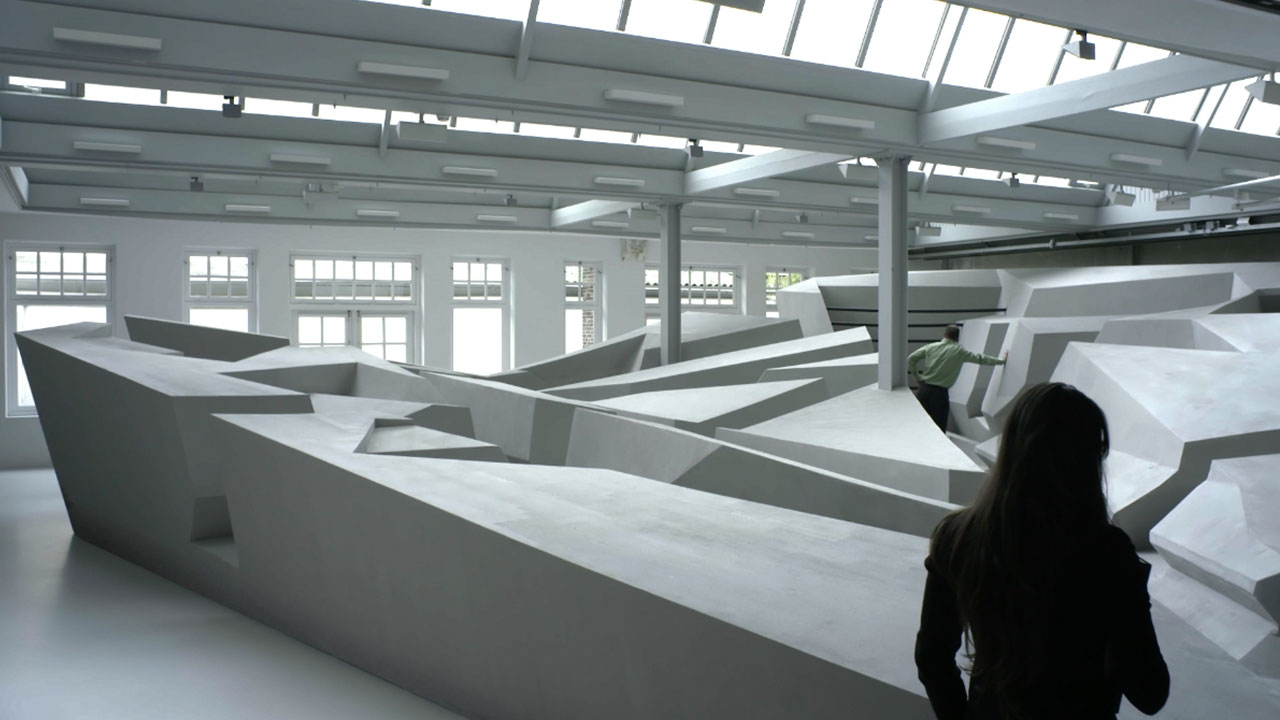 The End of Sitting
Barbara Visser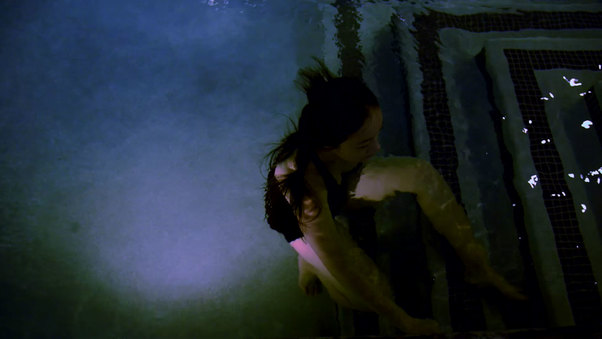 air (verb)
Lilian Mehrel,Jinelle Wint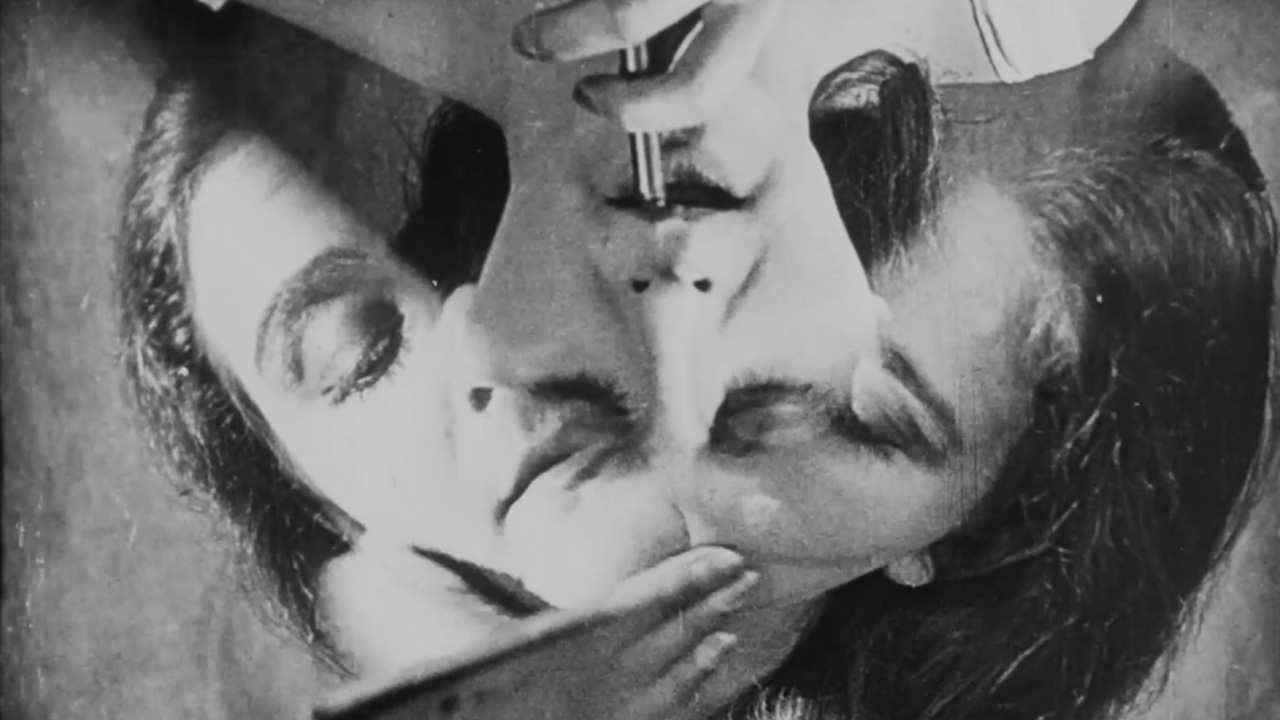 Dreams Rewired
Manu Luksch, Martin Reinhart, Thomas Tode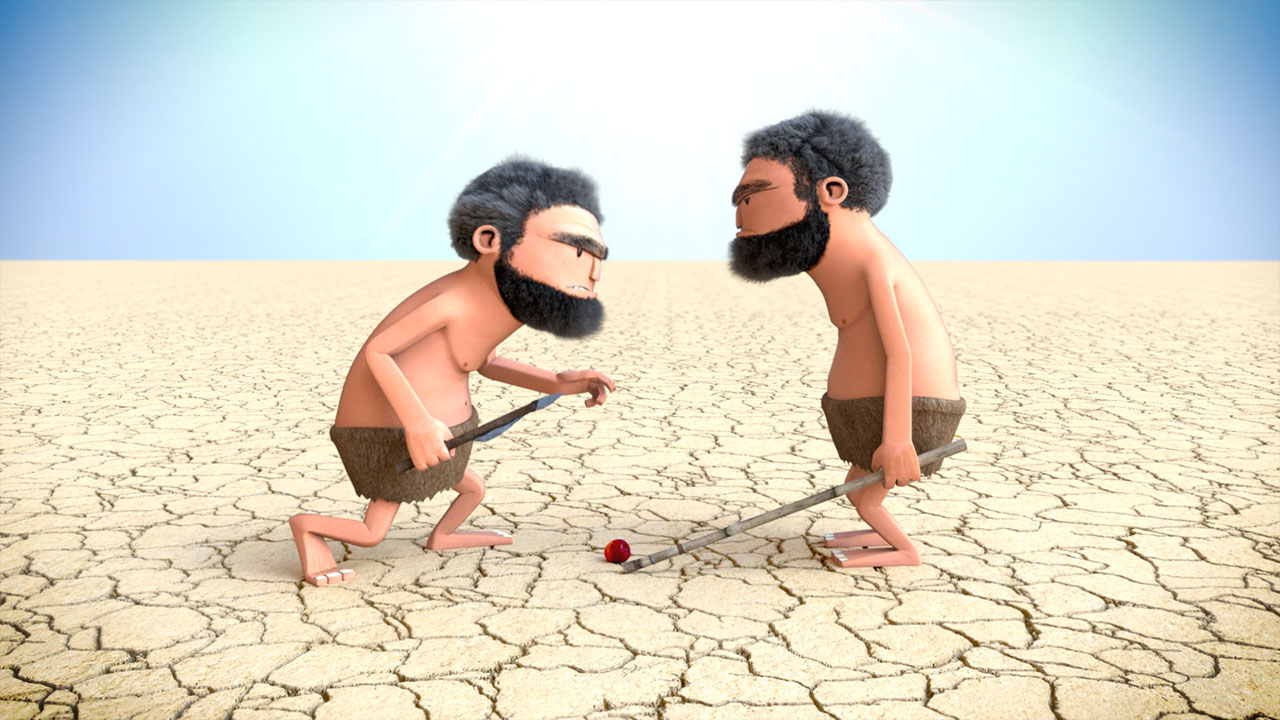 Simulados
Guillermo Marin,Fernando Cucchietti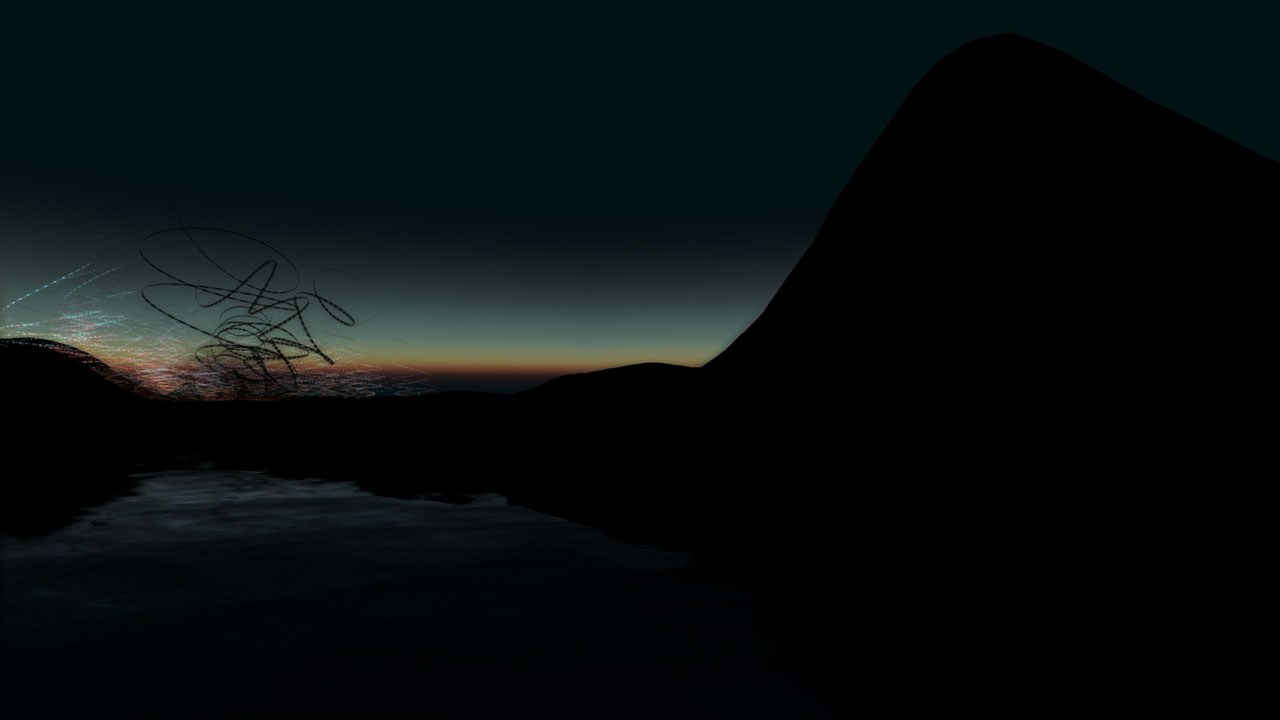 AfterGlow
Boredomresearch,Paddy Brock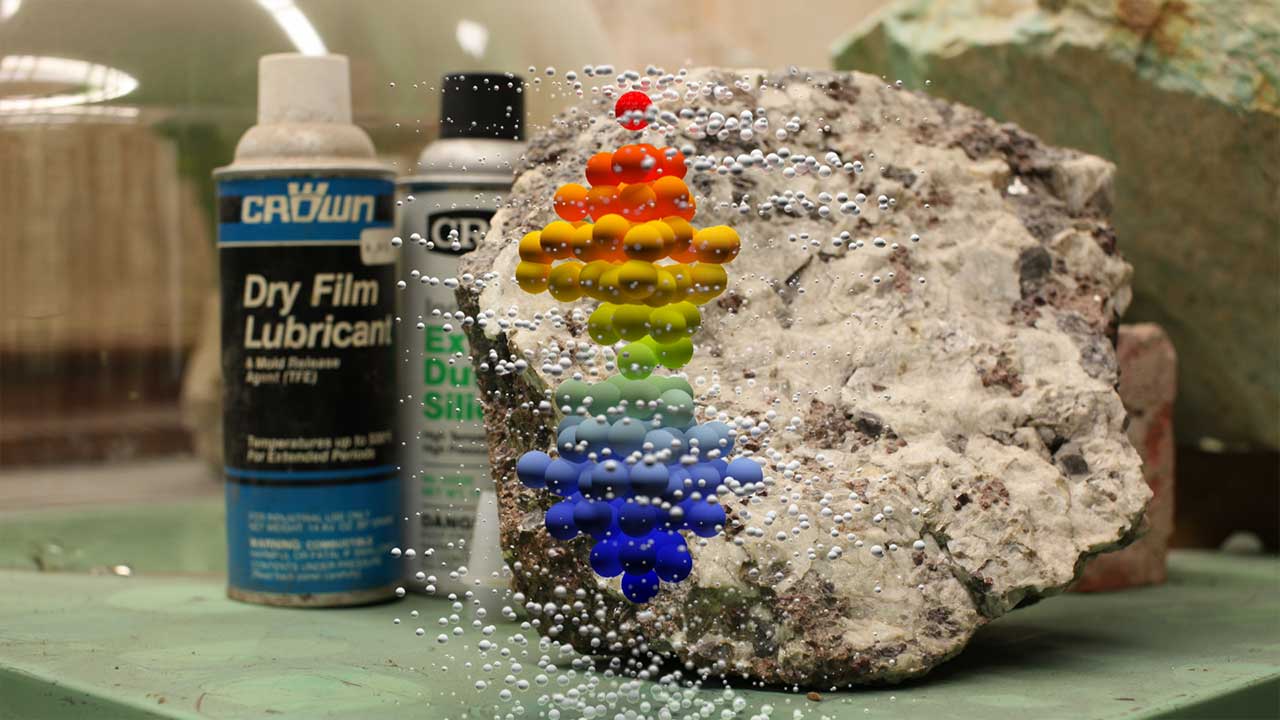 Where Shapes Come From
Semiconductor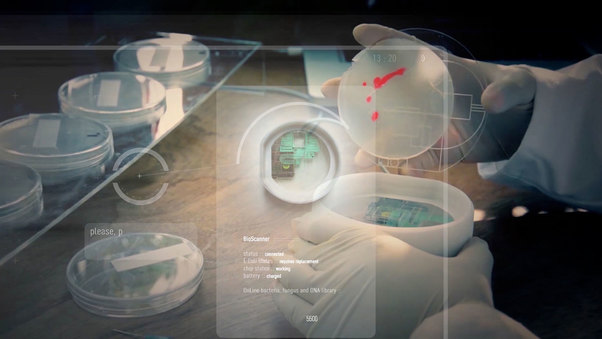 BioFlanneur
Aleks Cicha
The Stem Cell's Journey
Jeff Alu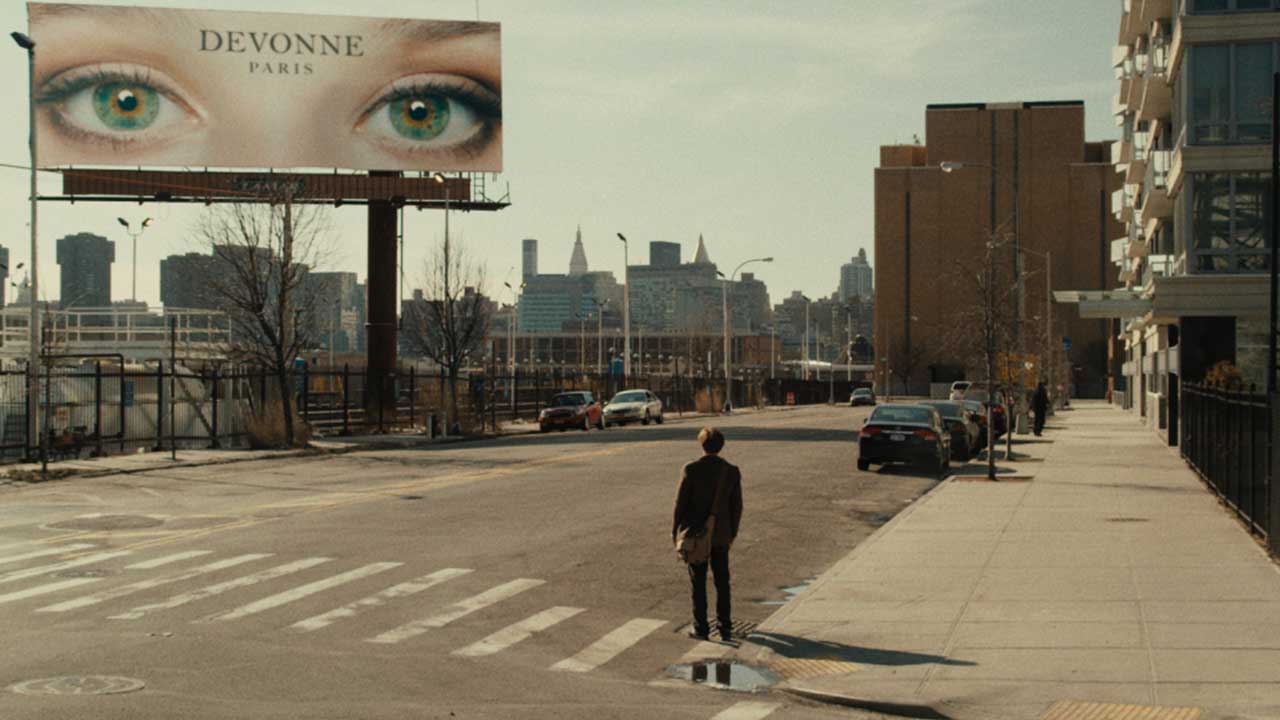 I Origins
Mike Cahill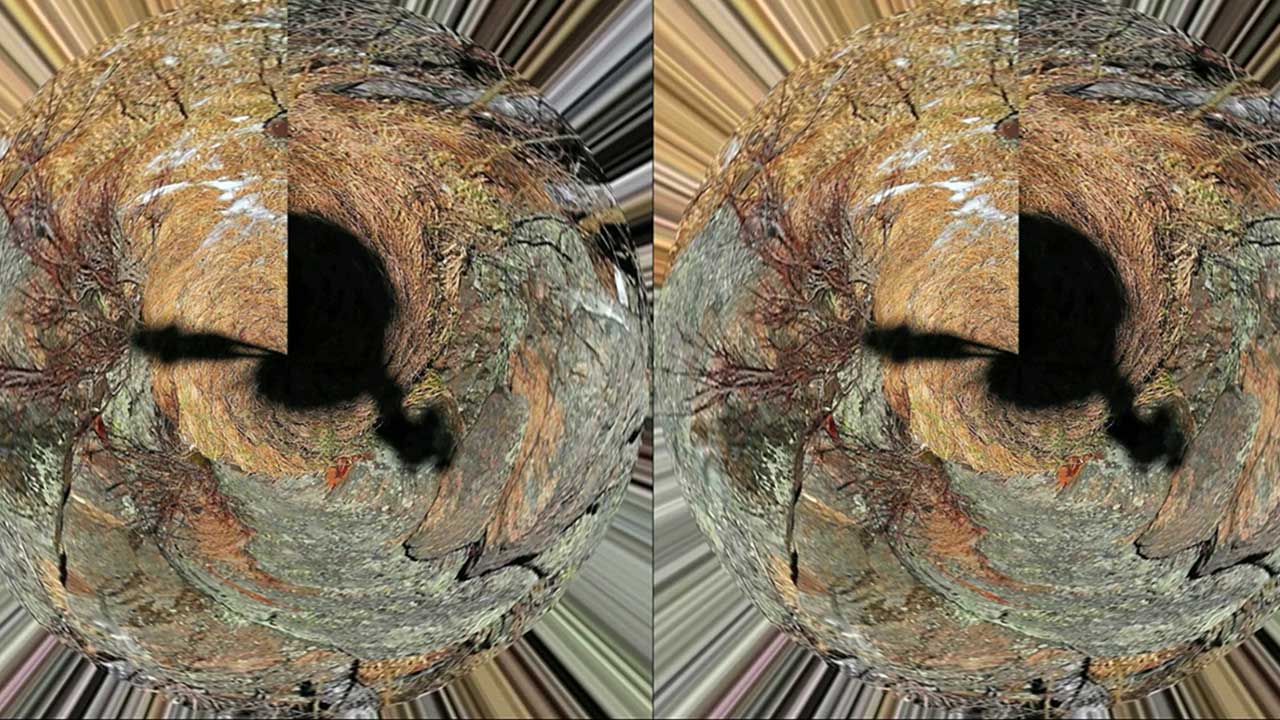 Soon It Would Be Too Hot
Jeanne Liotta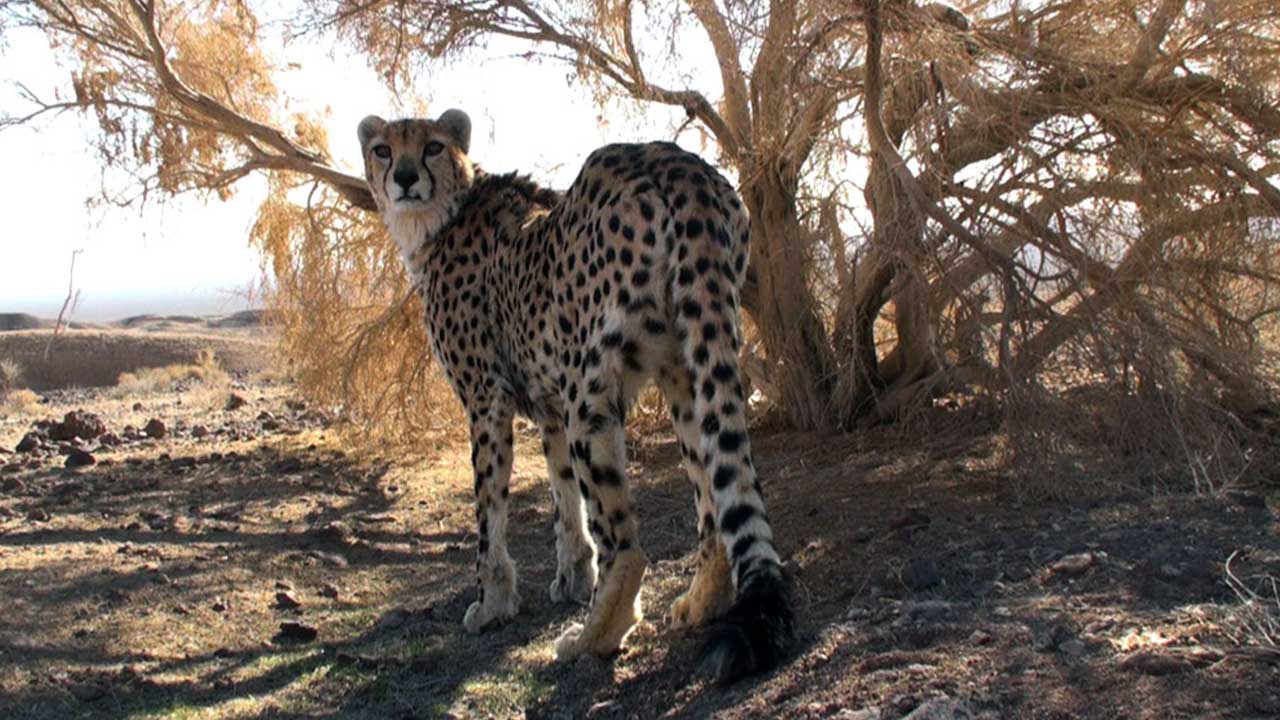 Tanhavash
Fathollah Amiri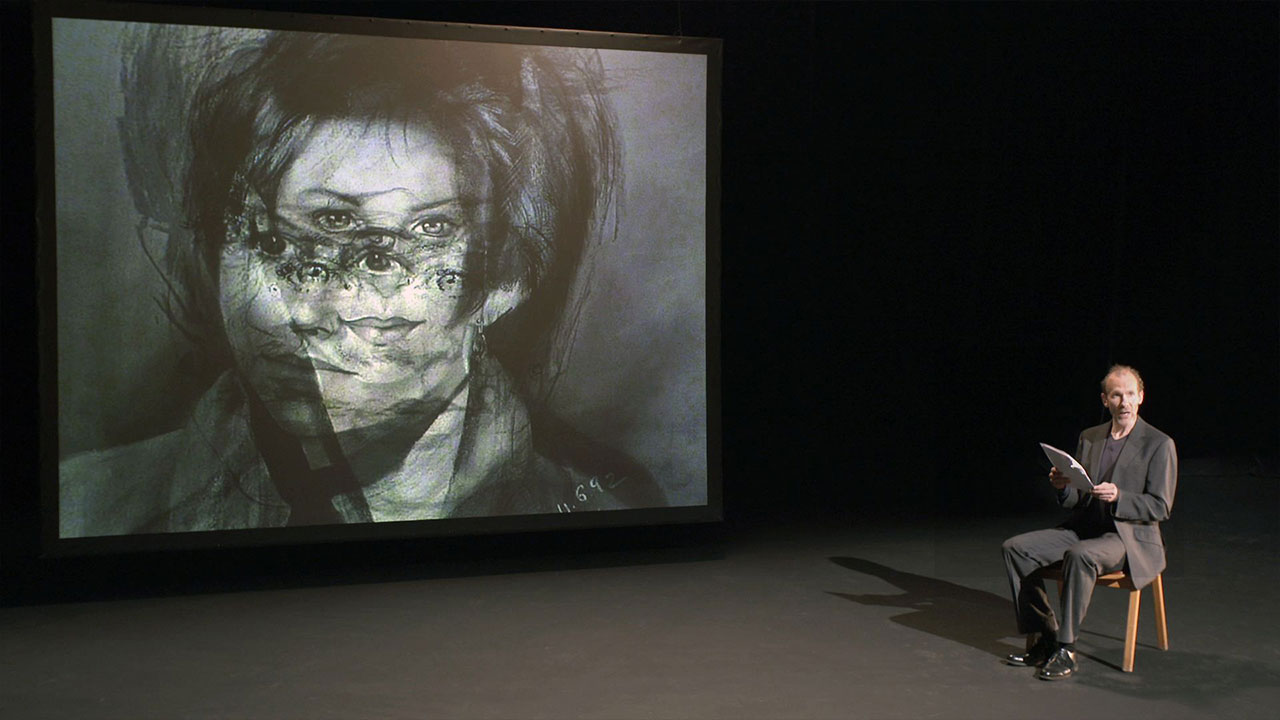 Manual/2: The Patient Artist
Barbara Visser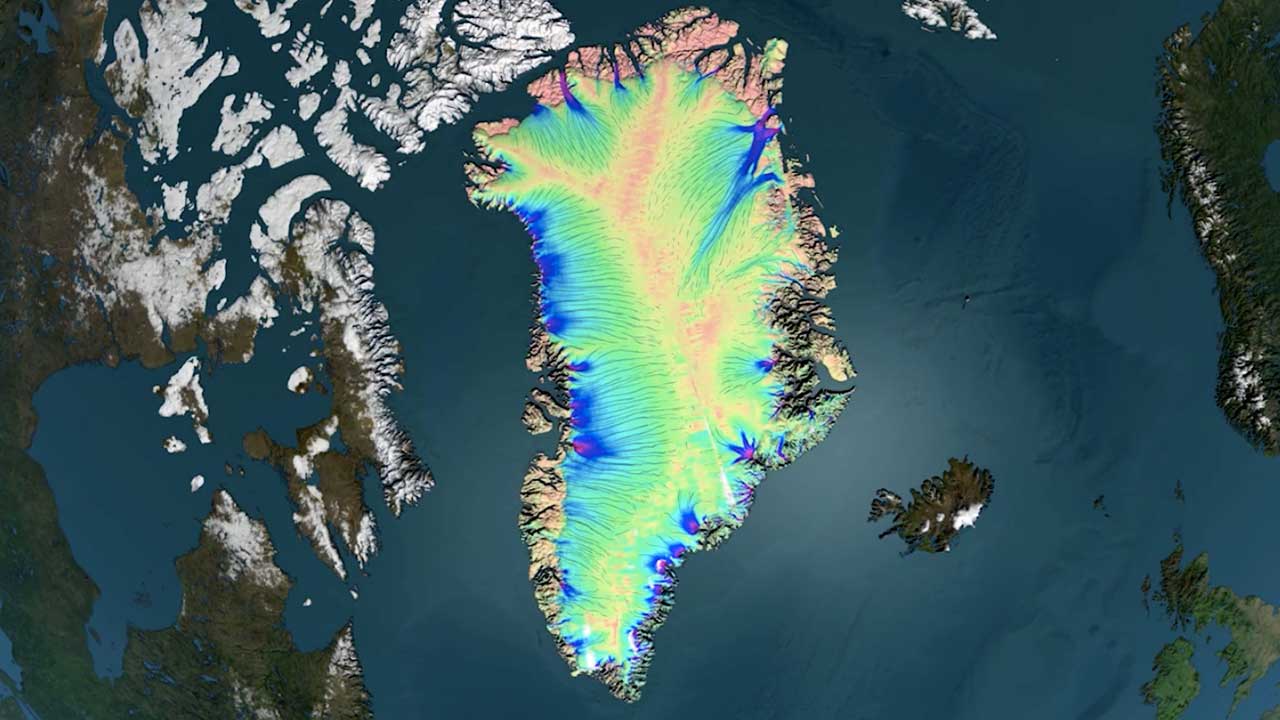 Mathematician uses skills to study Greenland's retreating glaciers
Miles O'Brien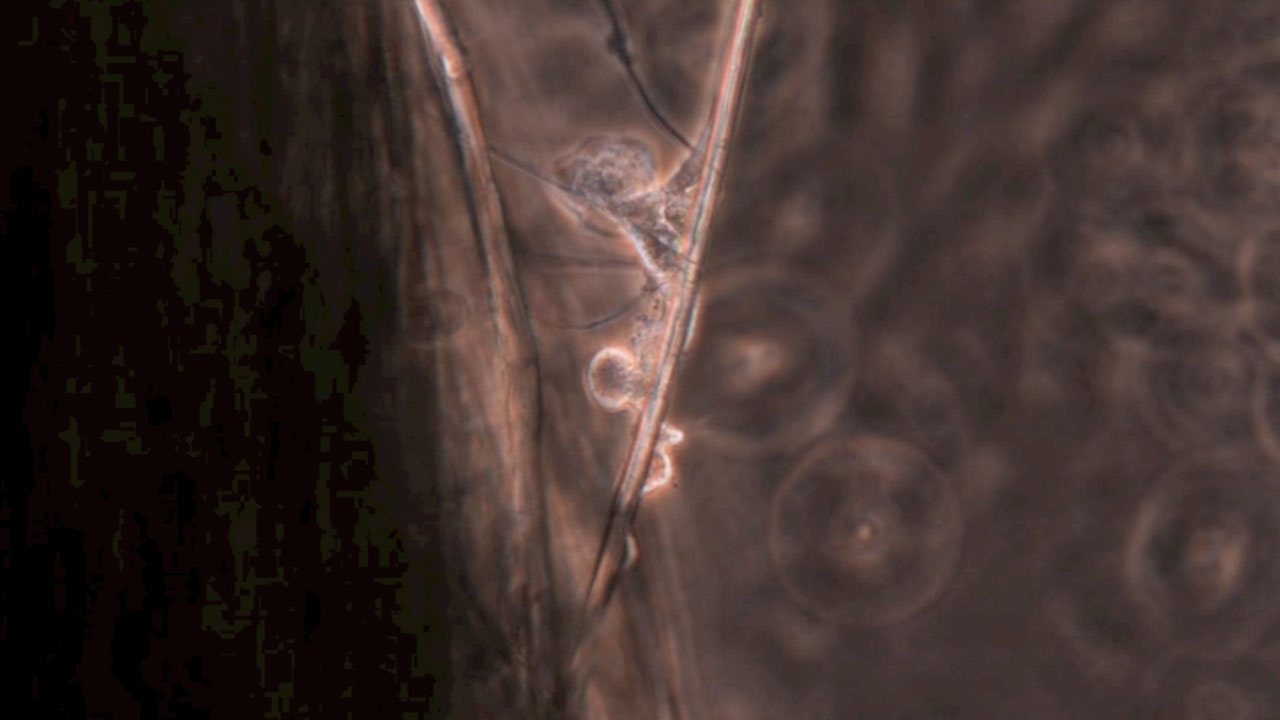 Aseptic Requiem (Requiem Aseptisé)
WhiteFeather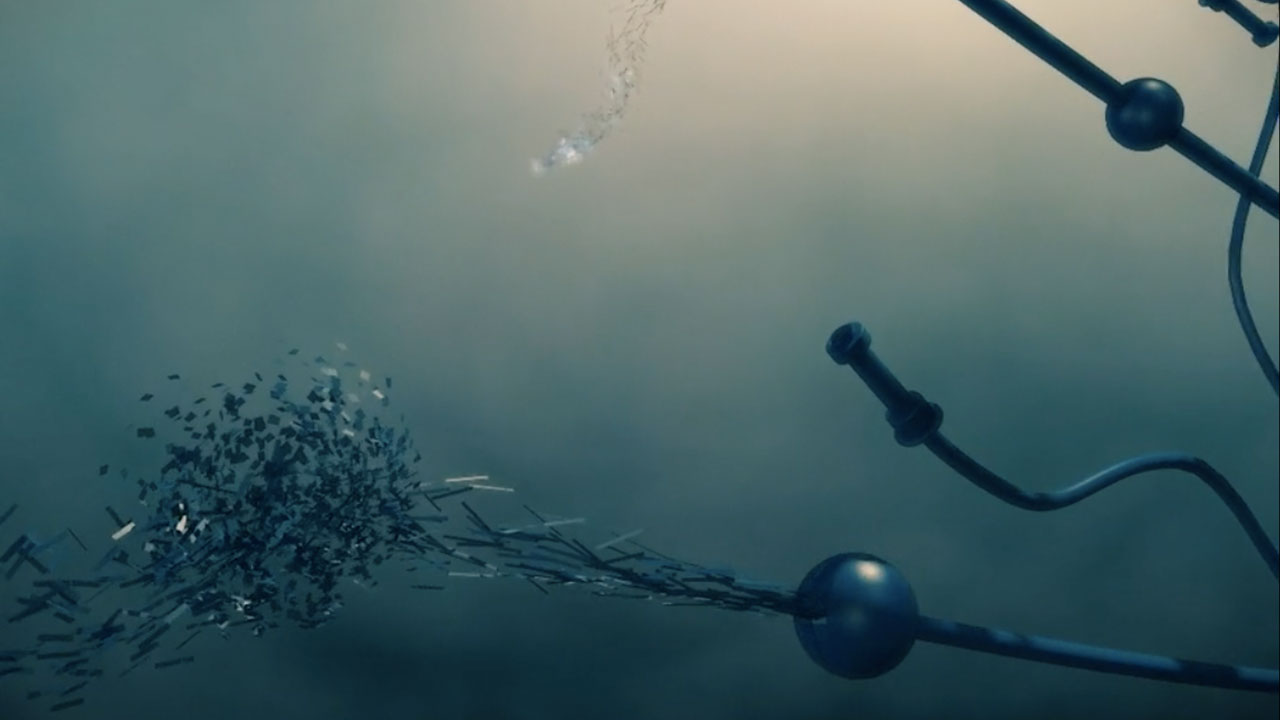 Inscapes
Tamara Vanderwal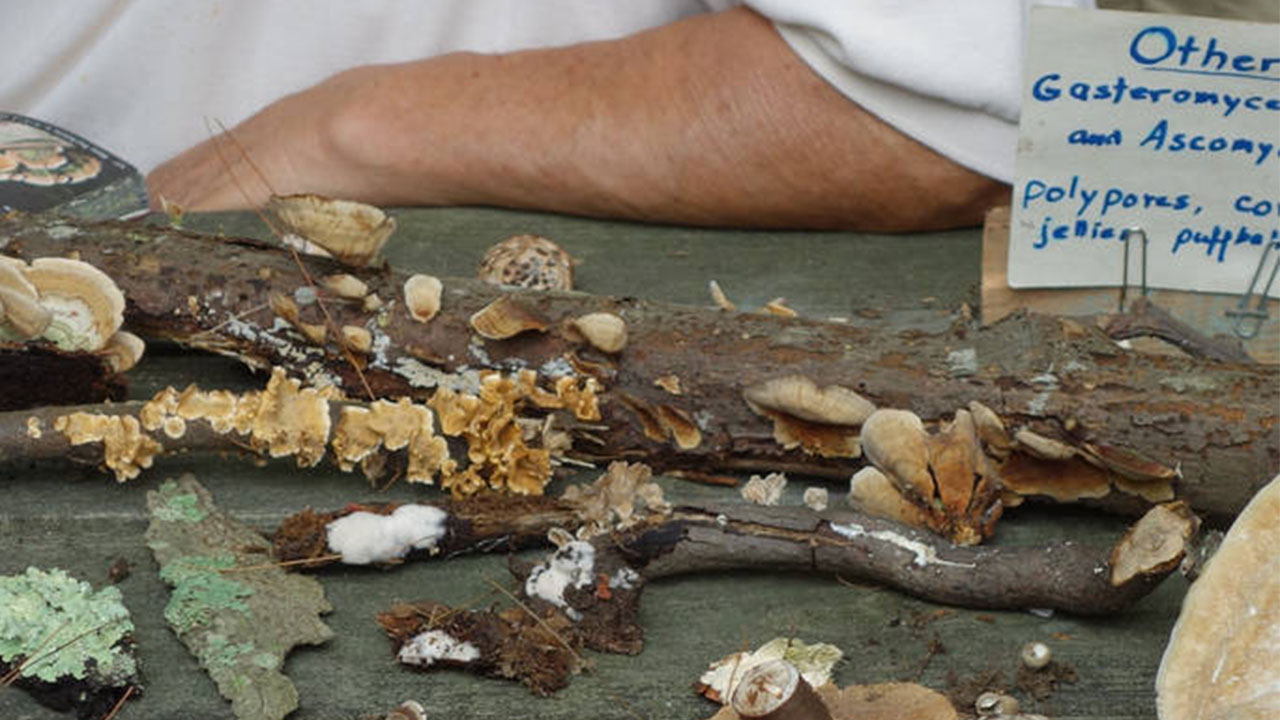 Mycological
Ernst Karel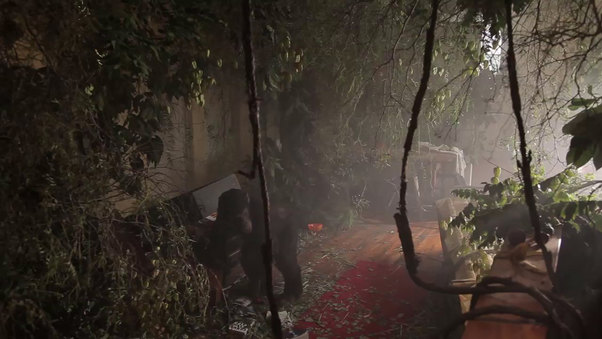 Primate Cinema: Apes as Family
Rachel Mayeri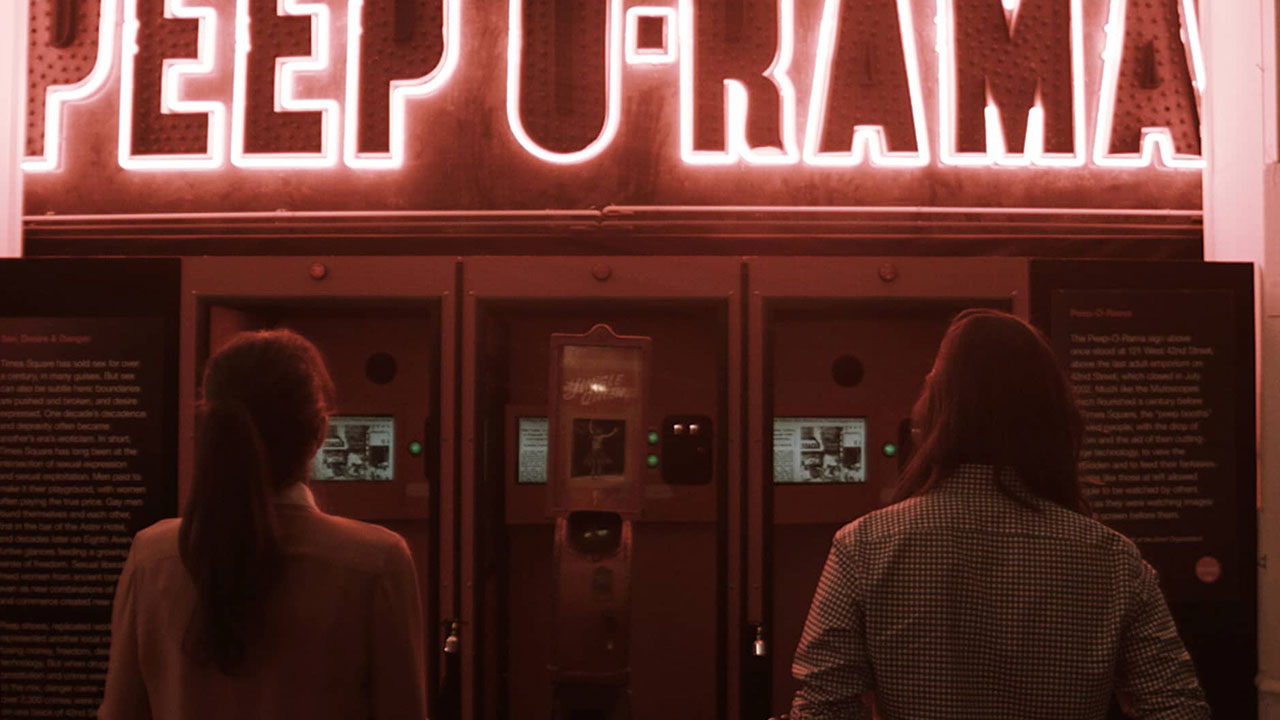 Lena's Complicated Machine
Malik Isasis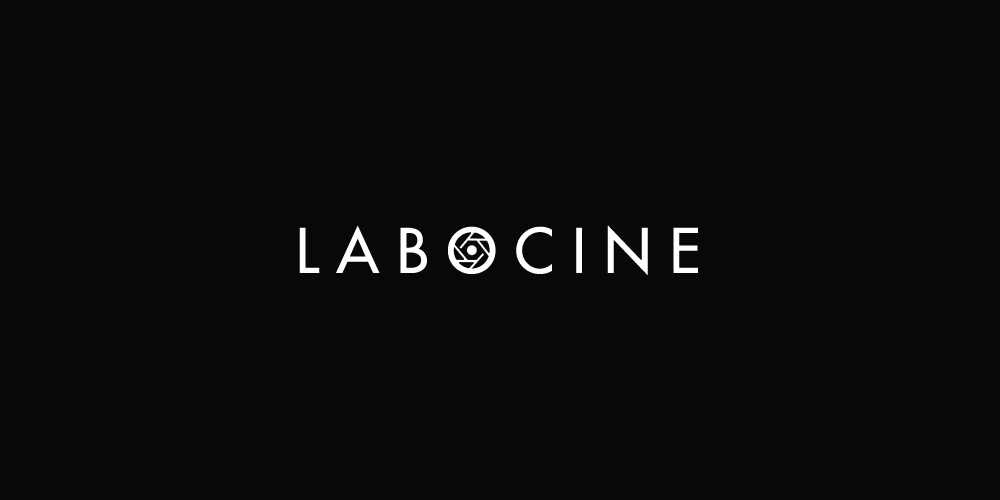 From Source to Poem
Rosa Barba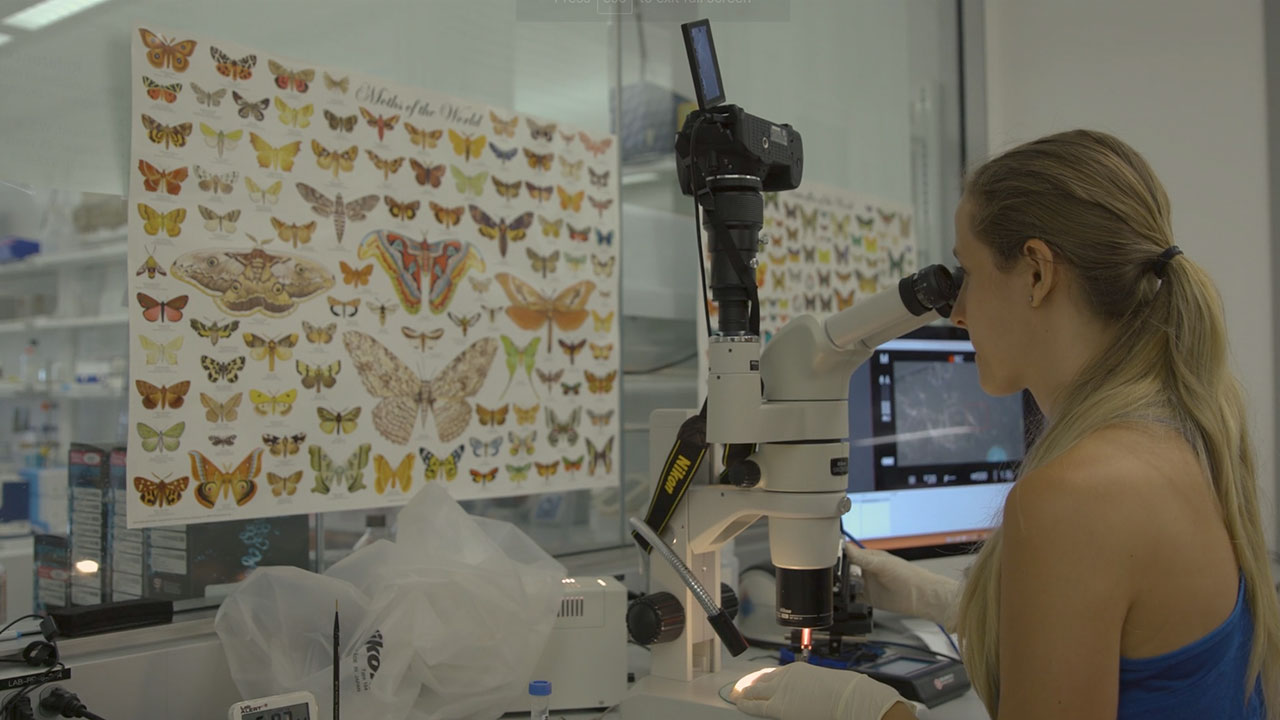 CRISPR Injection: First Steps to Modify Butterfly Wing Color and Shape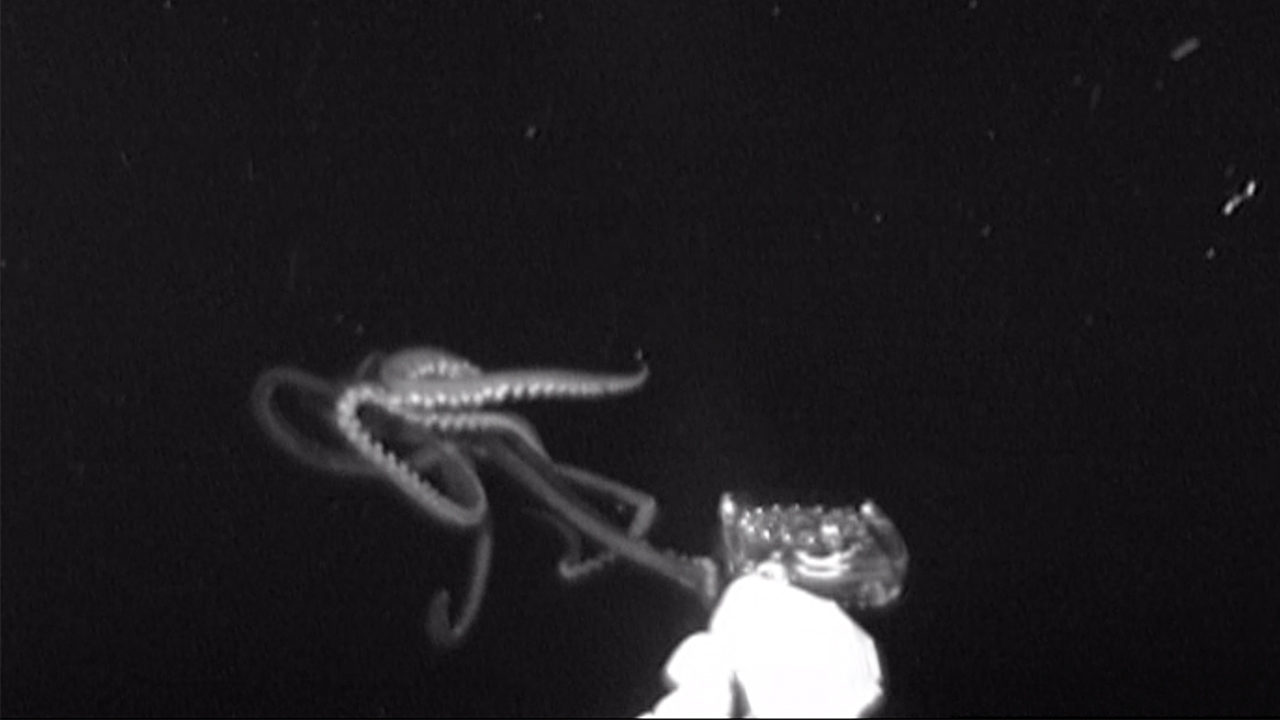 Racing Rice Roots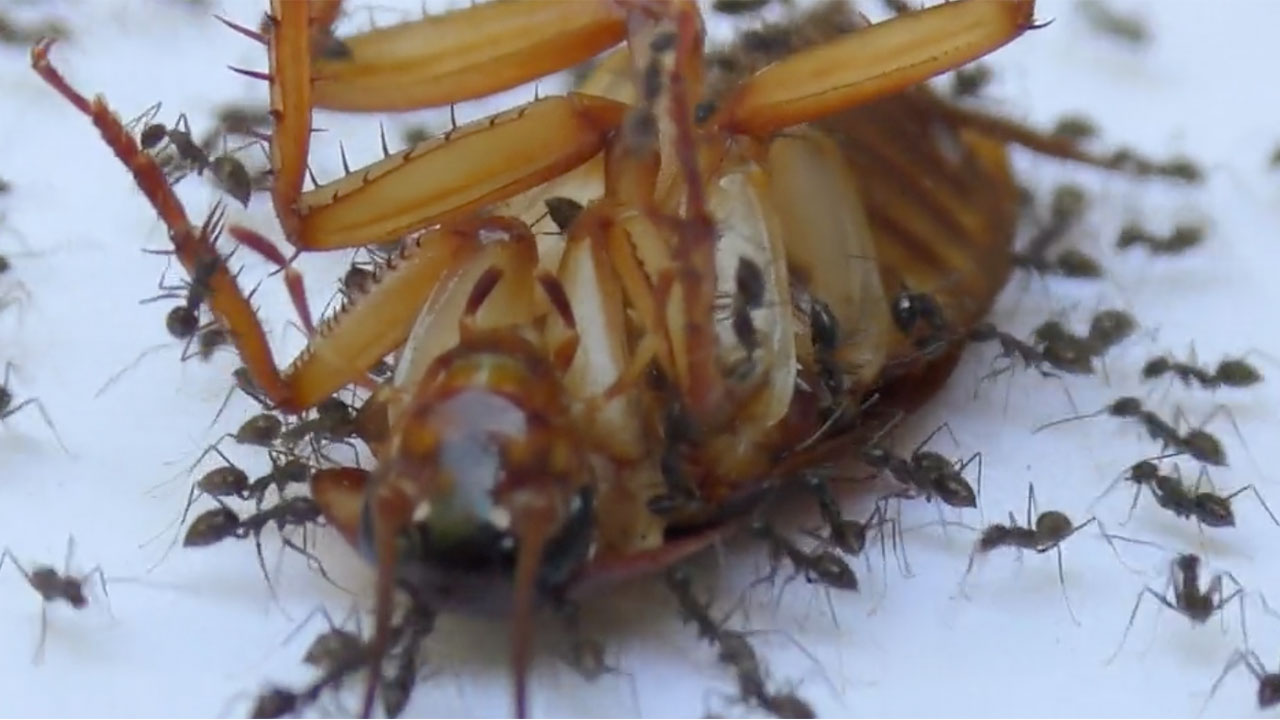 Cooperative Transport By Ants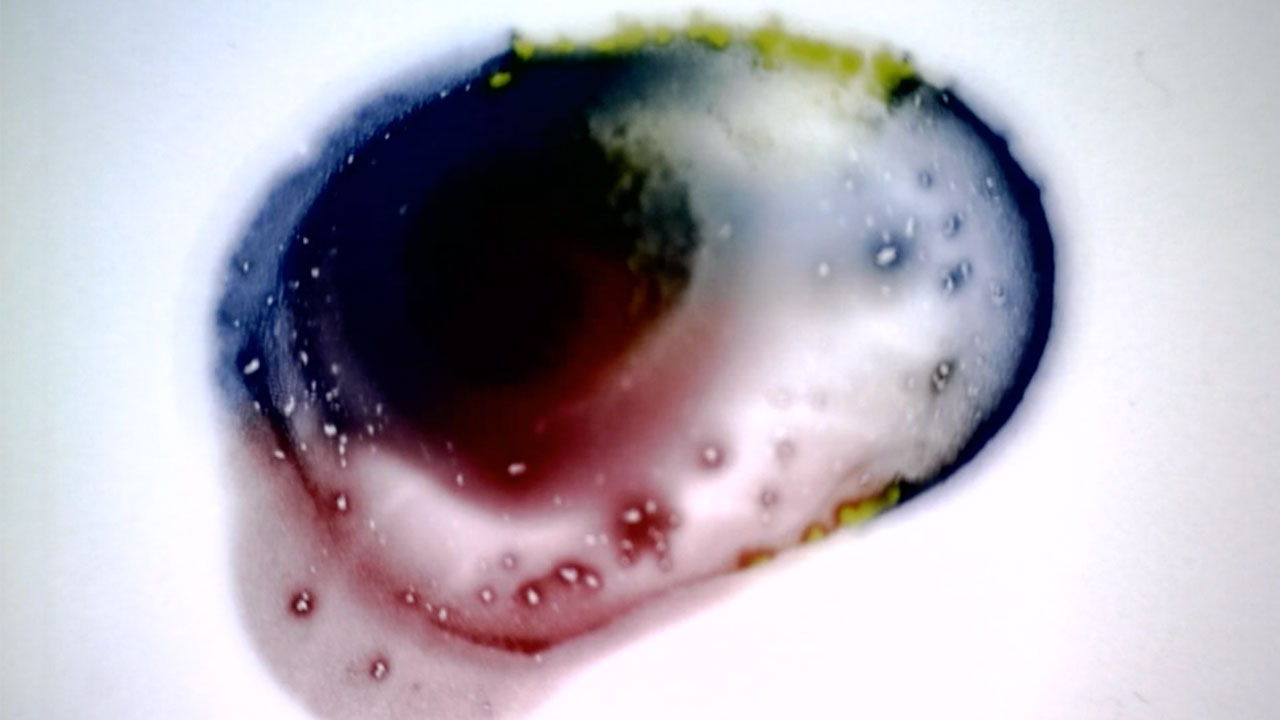 Bacterial Super Colony
Rotating Bacteria Colonies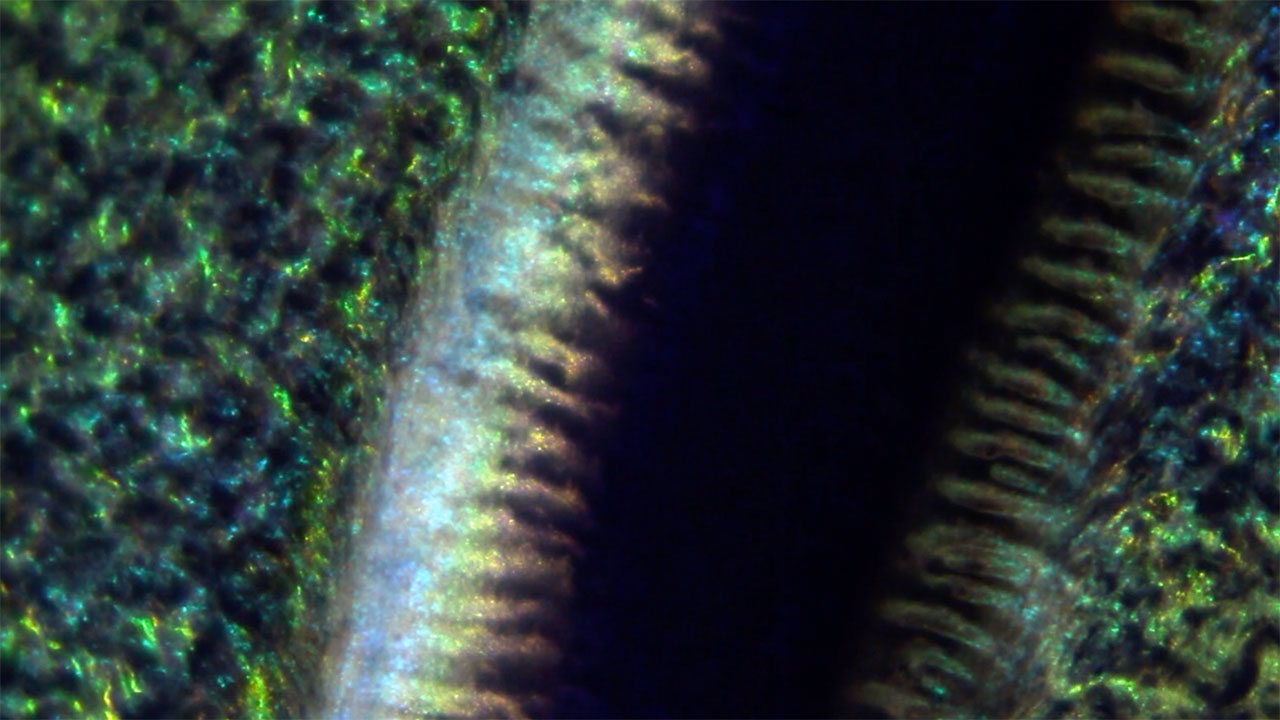 Peacock in a Petri Dish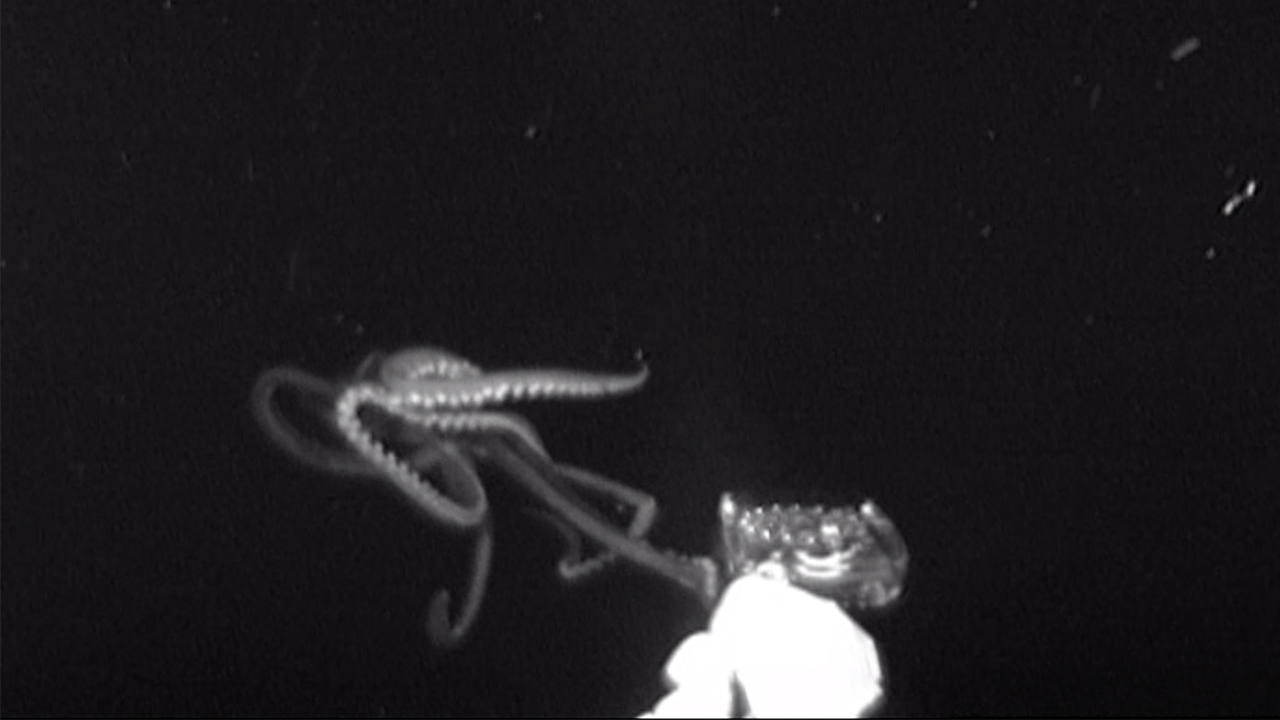 First-Ever Live Giant Squid Footage in US Waters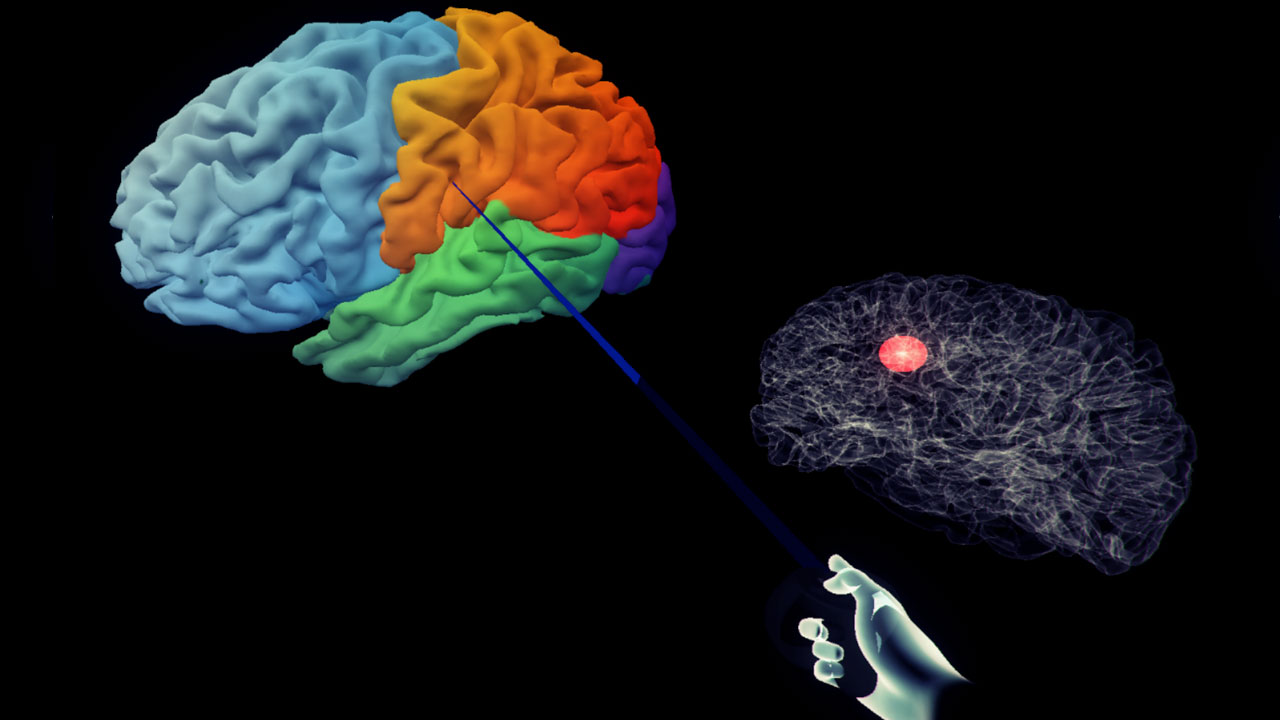 The Virtual Brain Project: Using Immersive Virtual Reality To Enhance Neuroscience Research And Instruction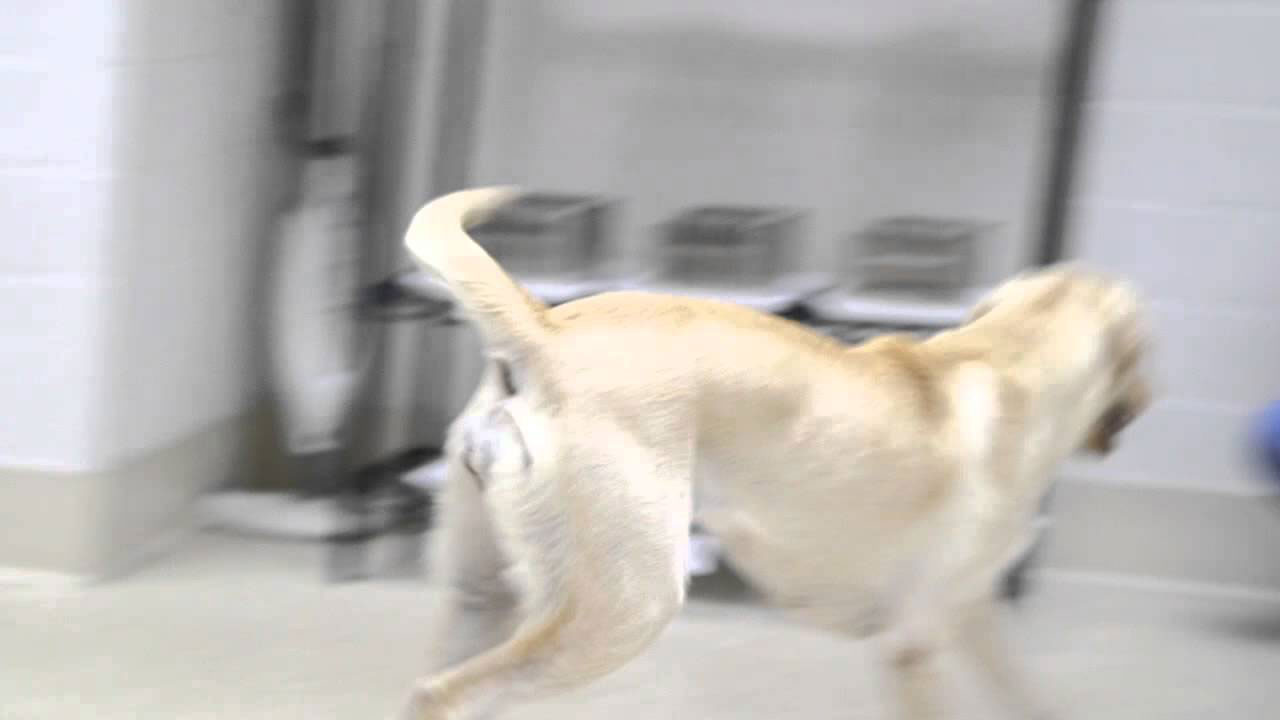 Dogs, Cancer and Medicine
Film, Knowledge, Networks: the Collaboratorium + Open Media Science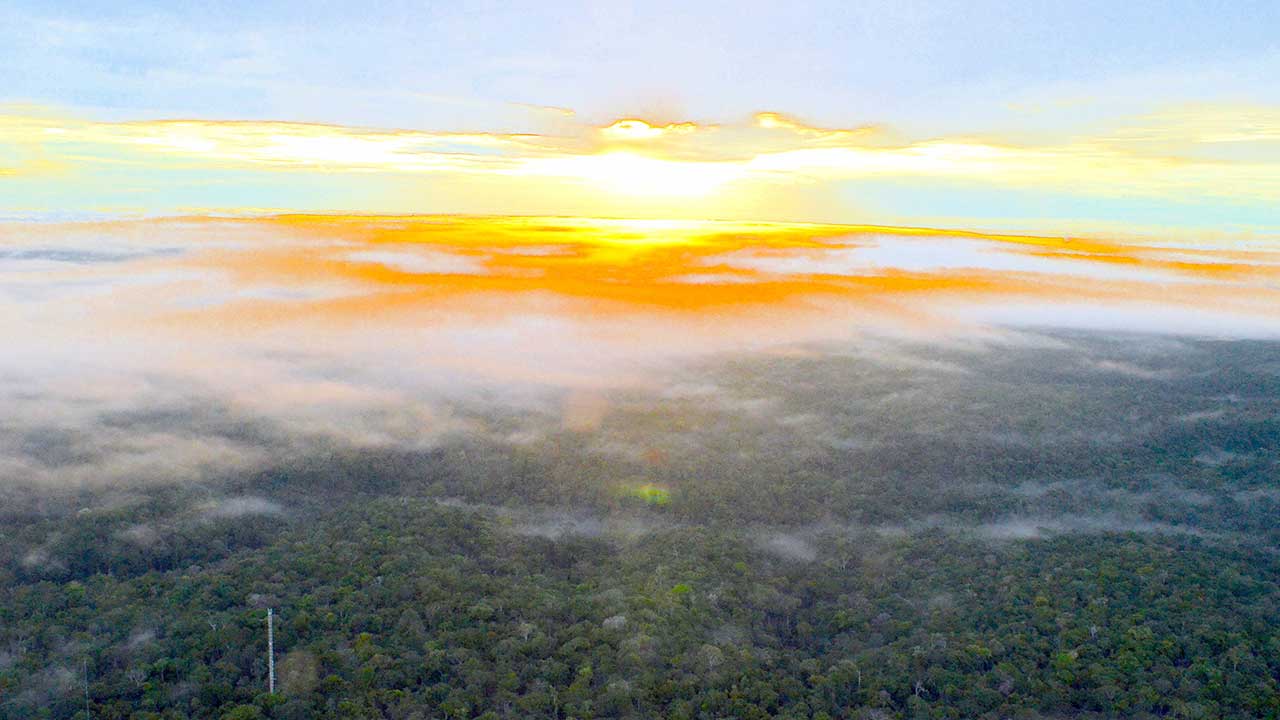 Global Warning: Reports Around the World on Climate Science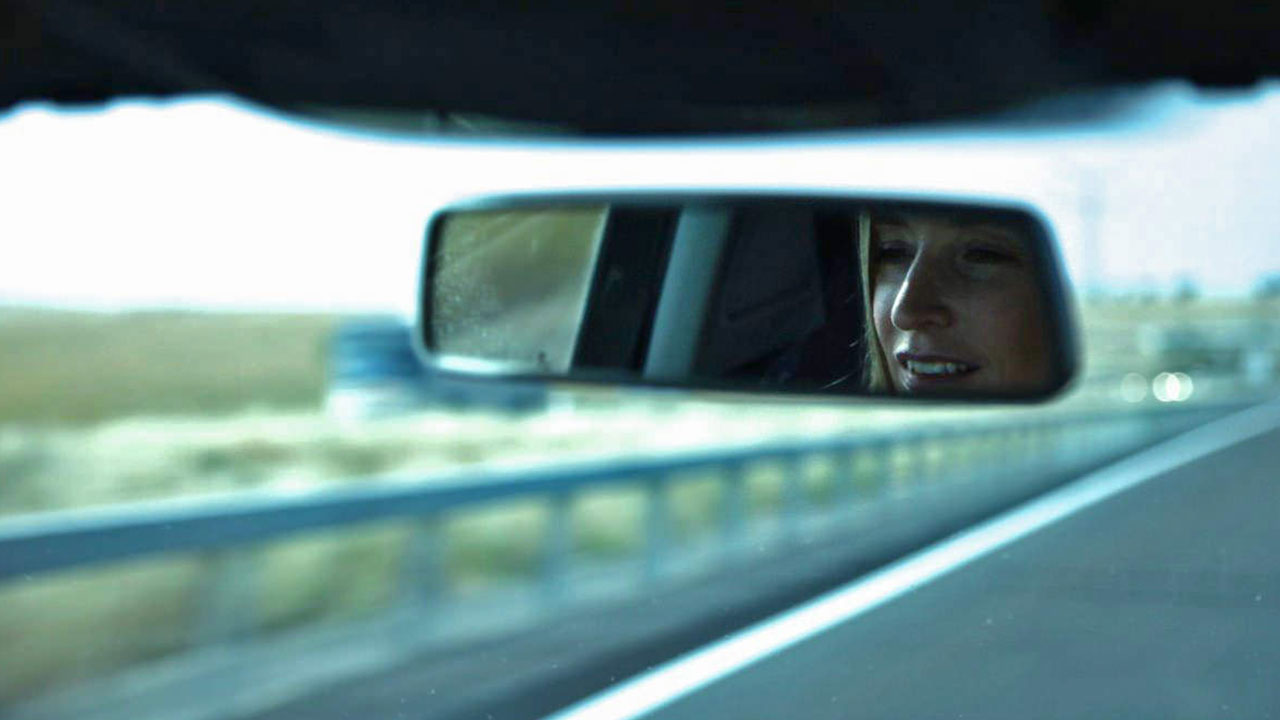 A Haunting Exploration into the Nature of Memory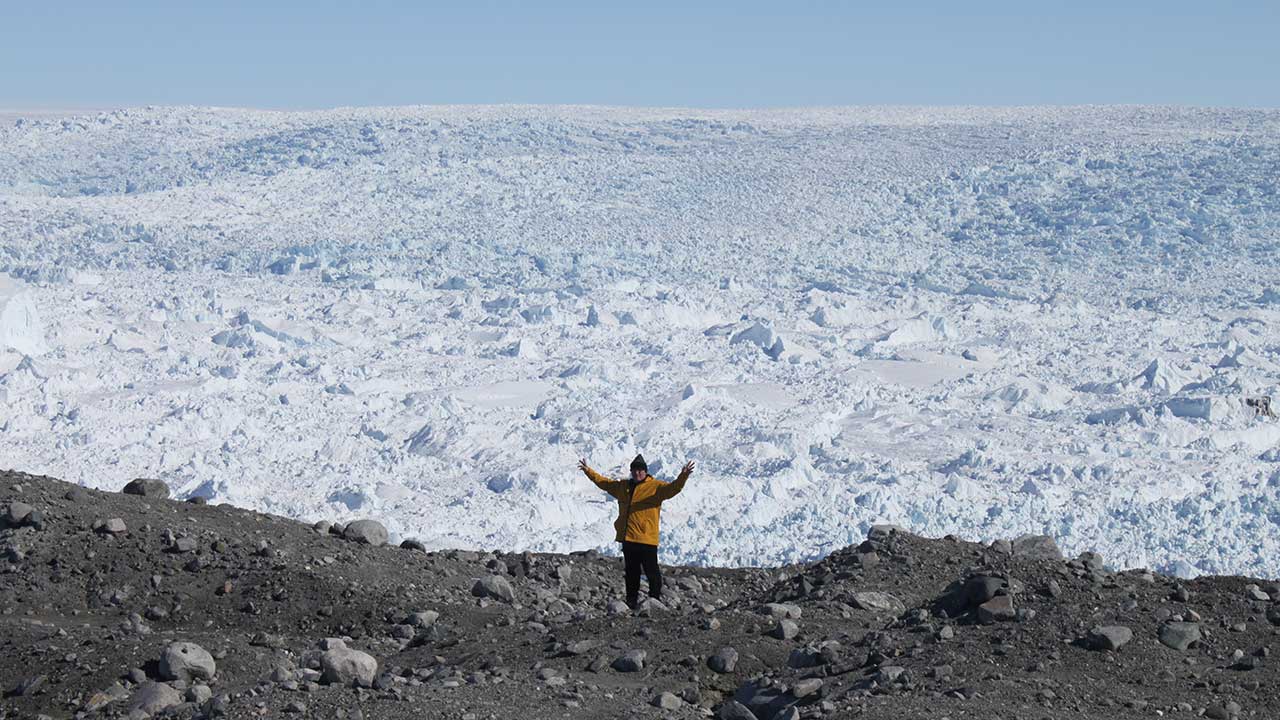 Visualizing the Real-World Effects of Climate Change on Glacier Streams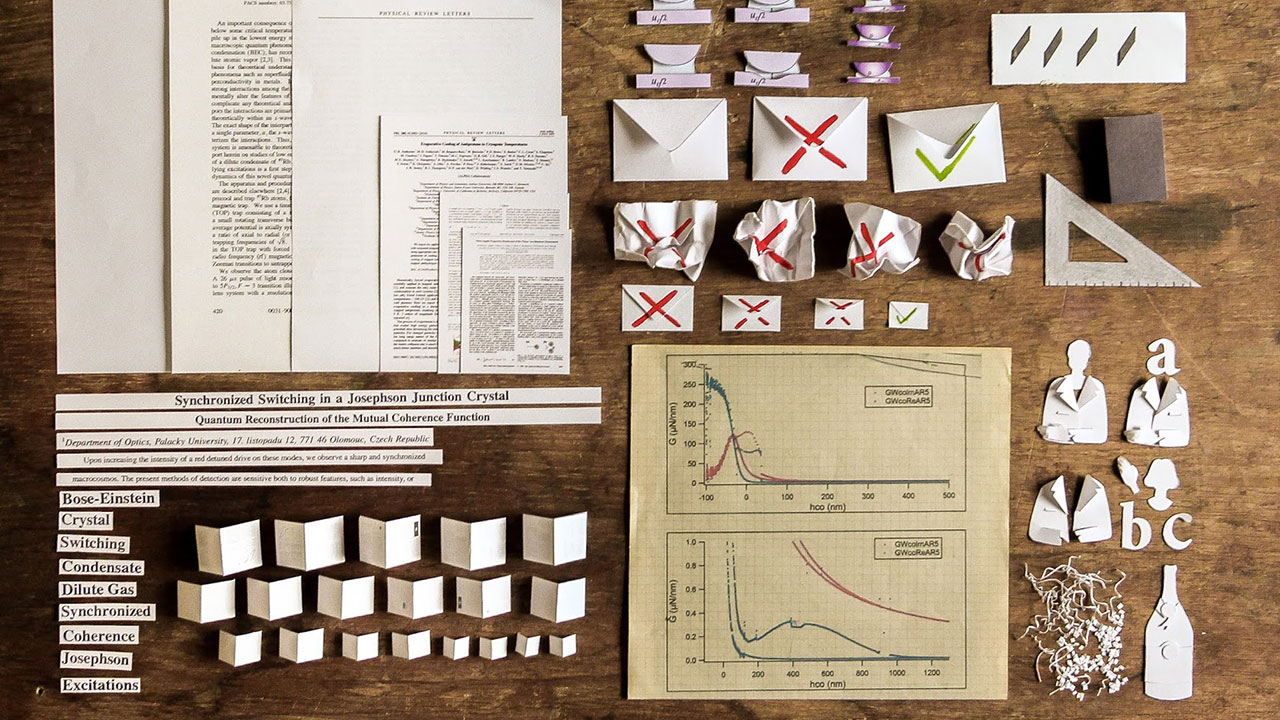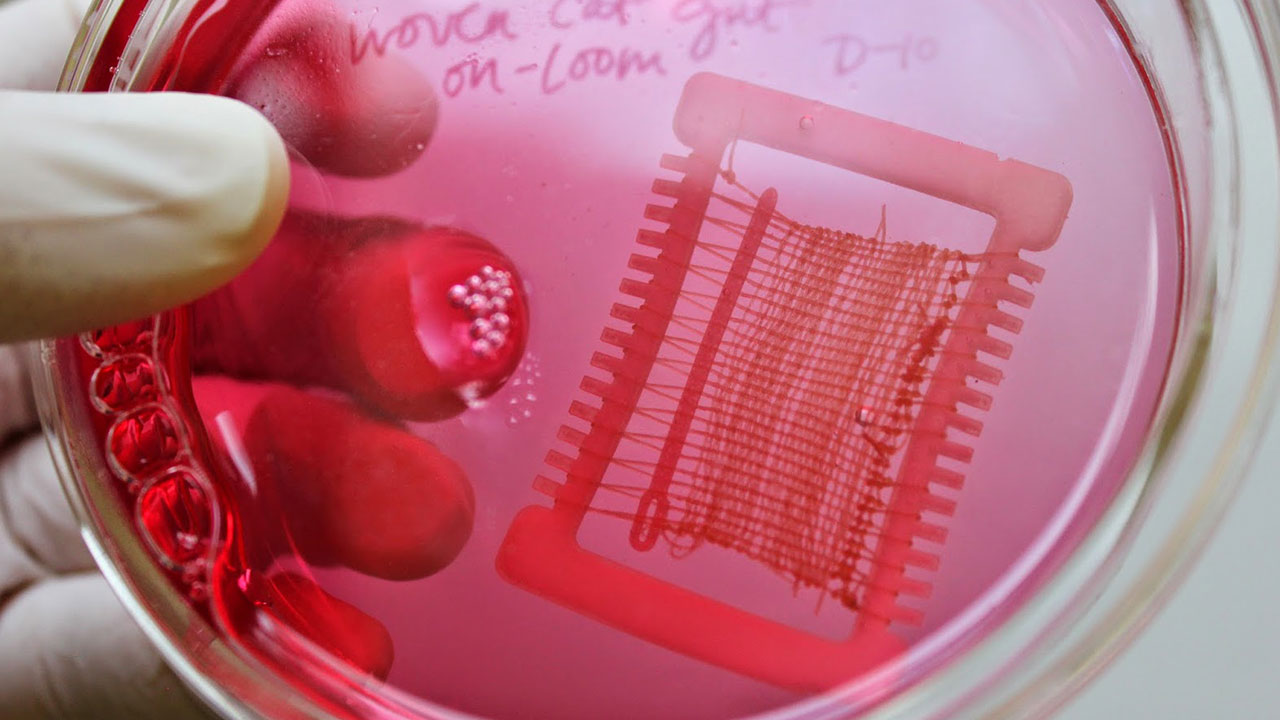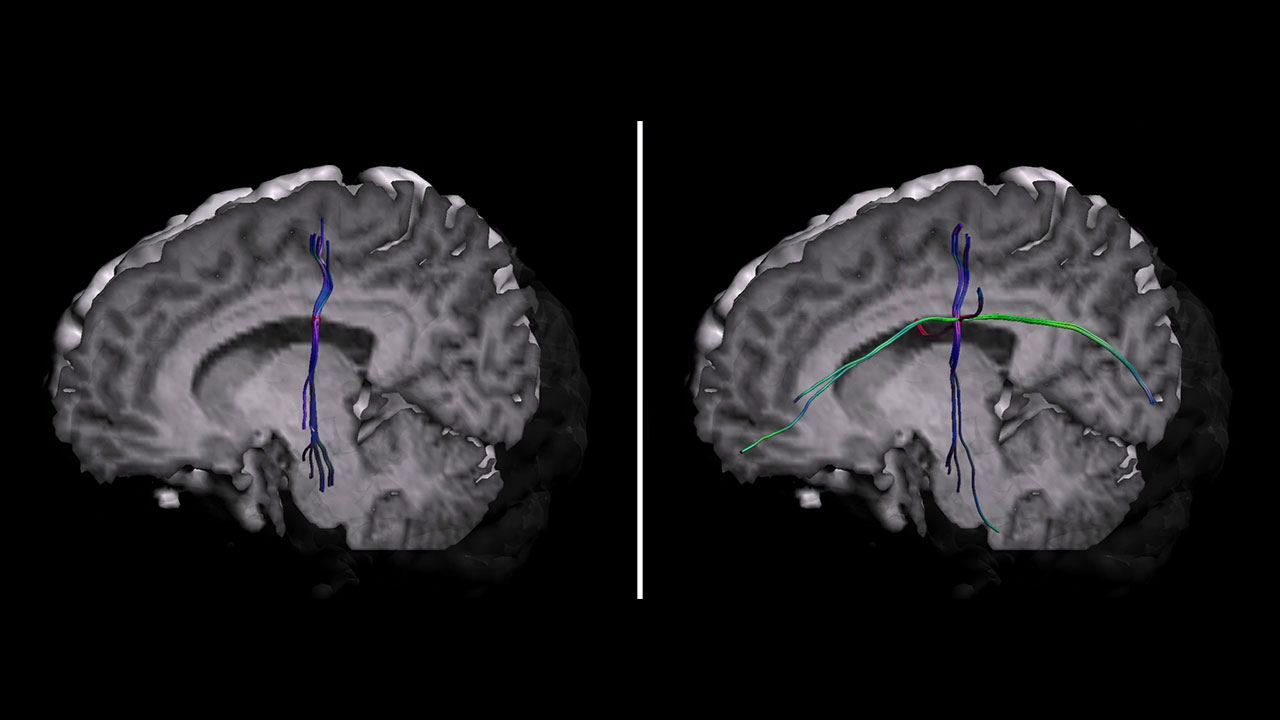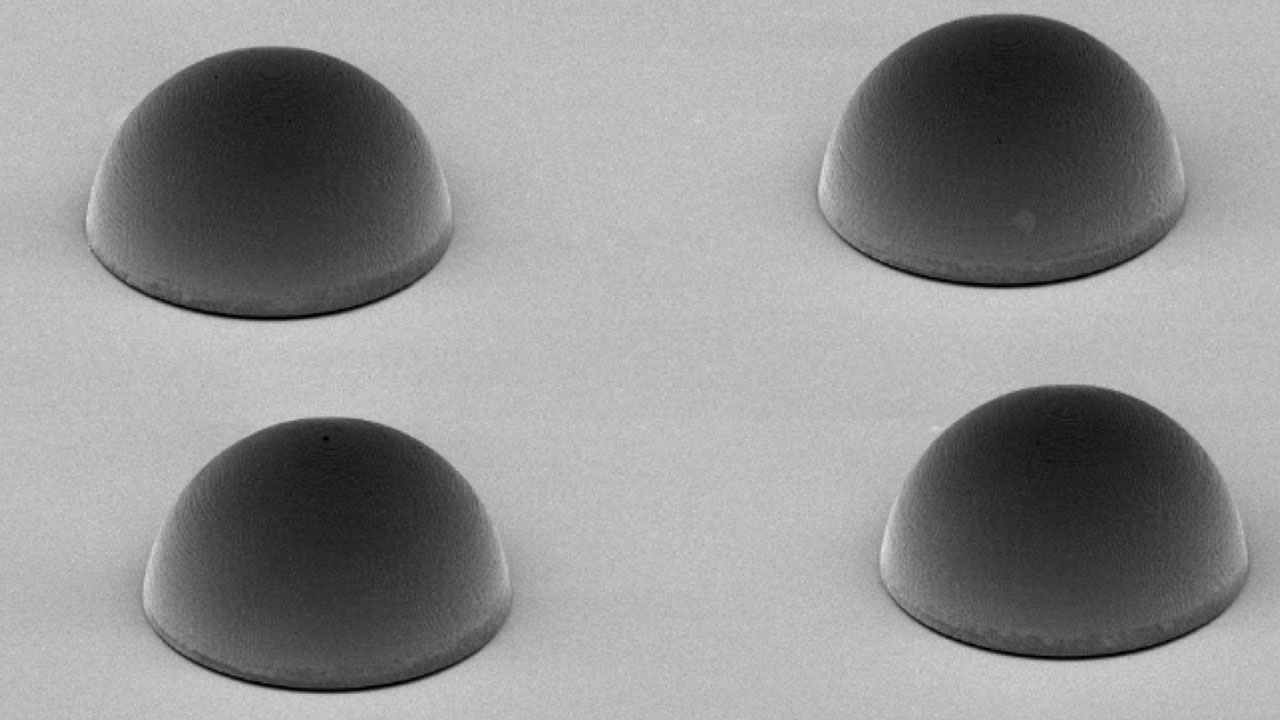 Micro and Nano Theme Parks For Worms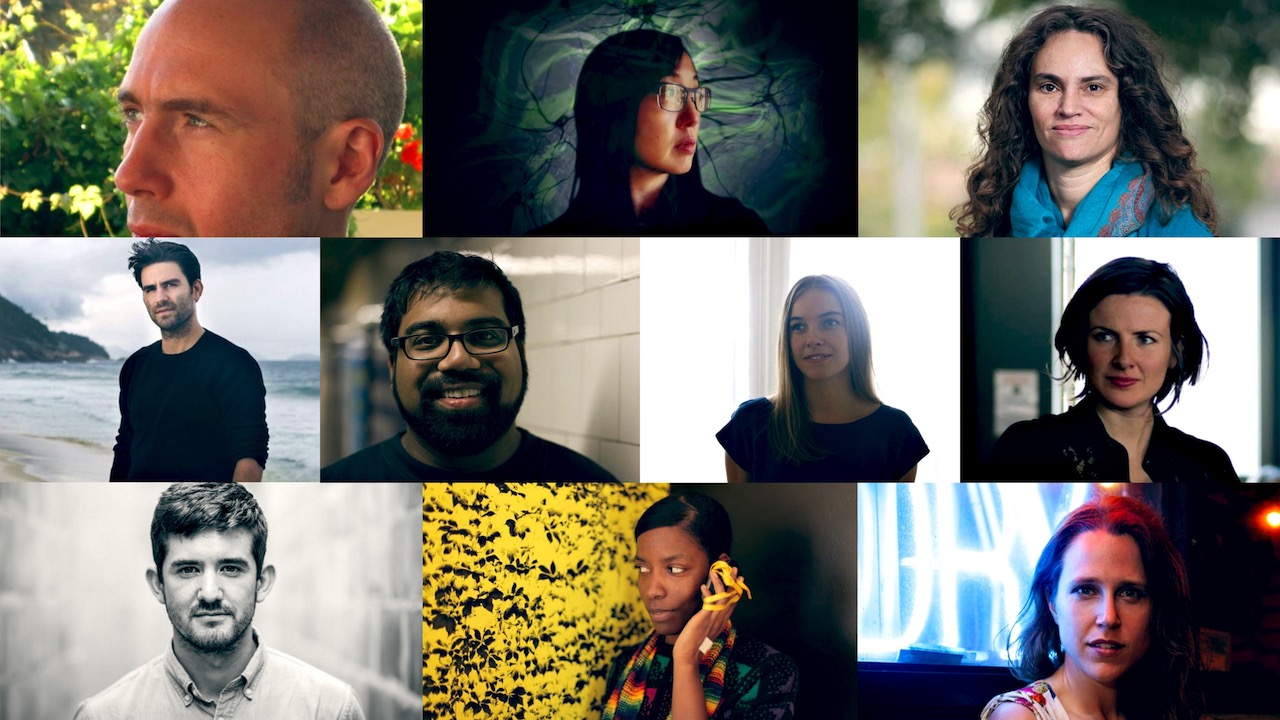 Announcing the Ten Visionary Filmmakers of "Chimera Experiments"
Landscapes & Language of the Anthropocene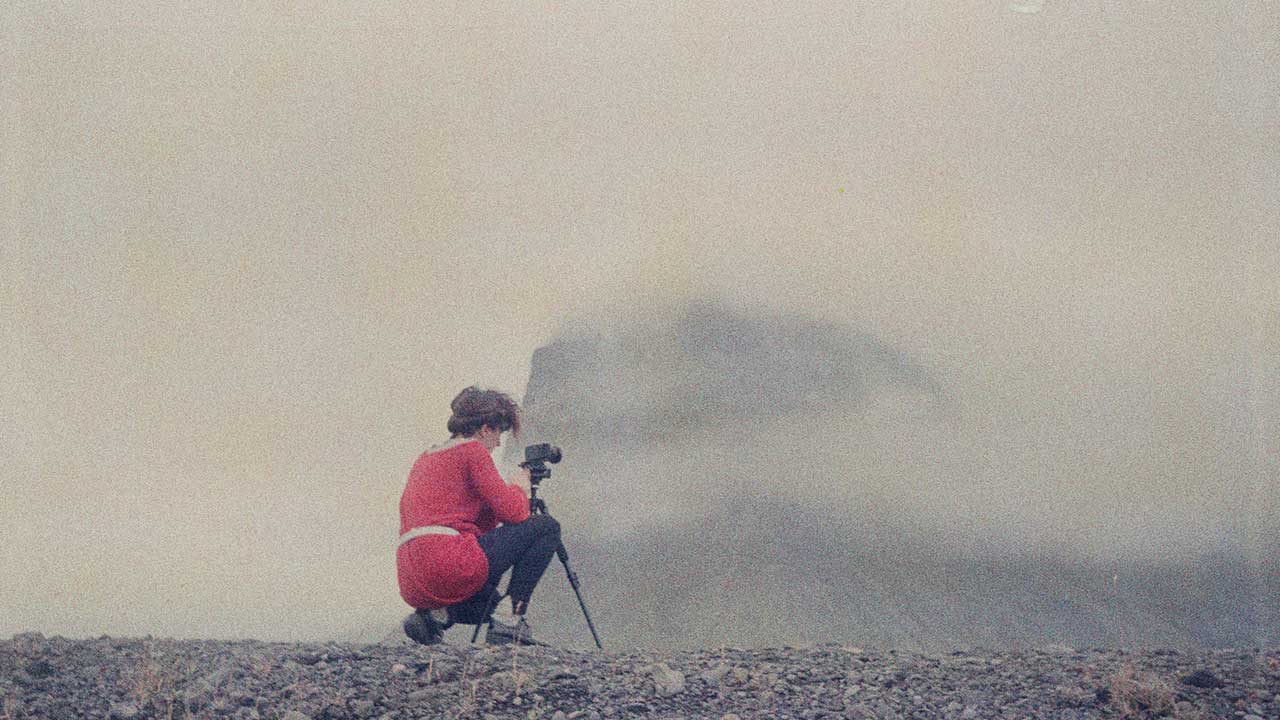 Redefining the Scientific Fiction(s)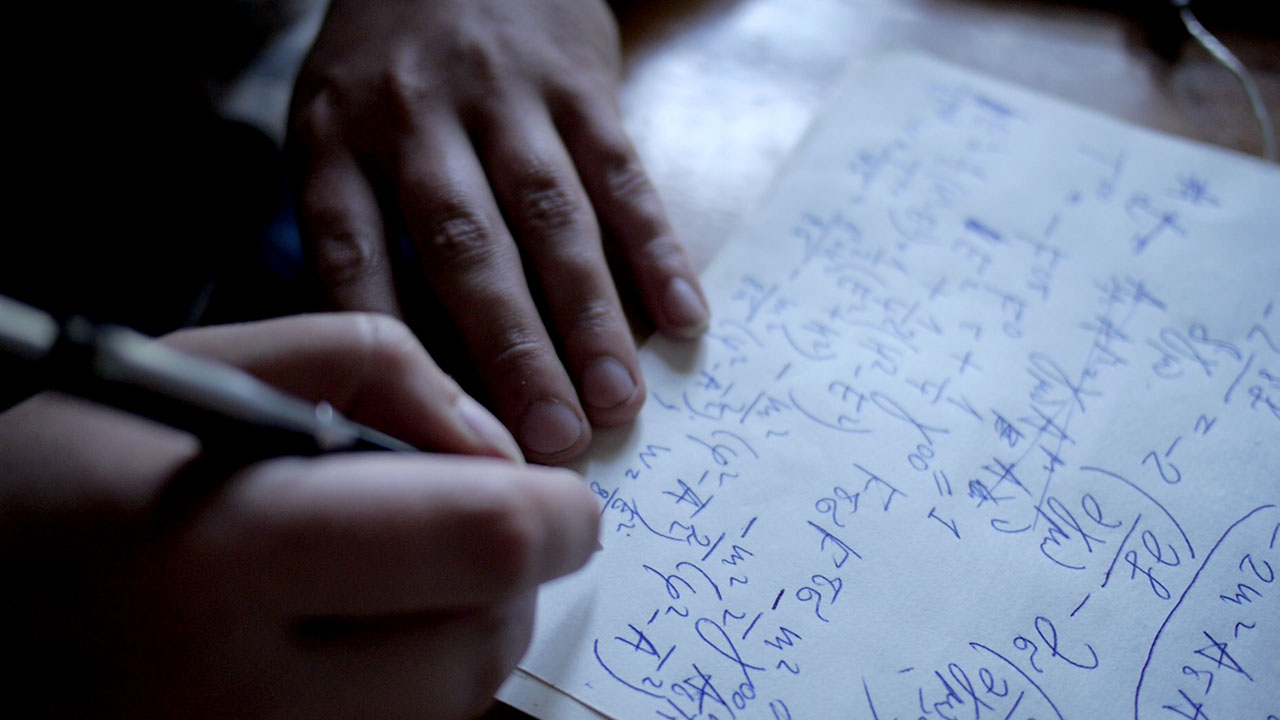 The Poetry and the Prose of Math - Part 2: Prose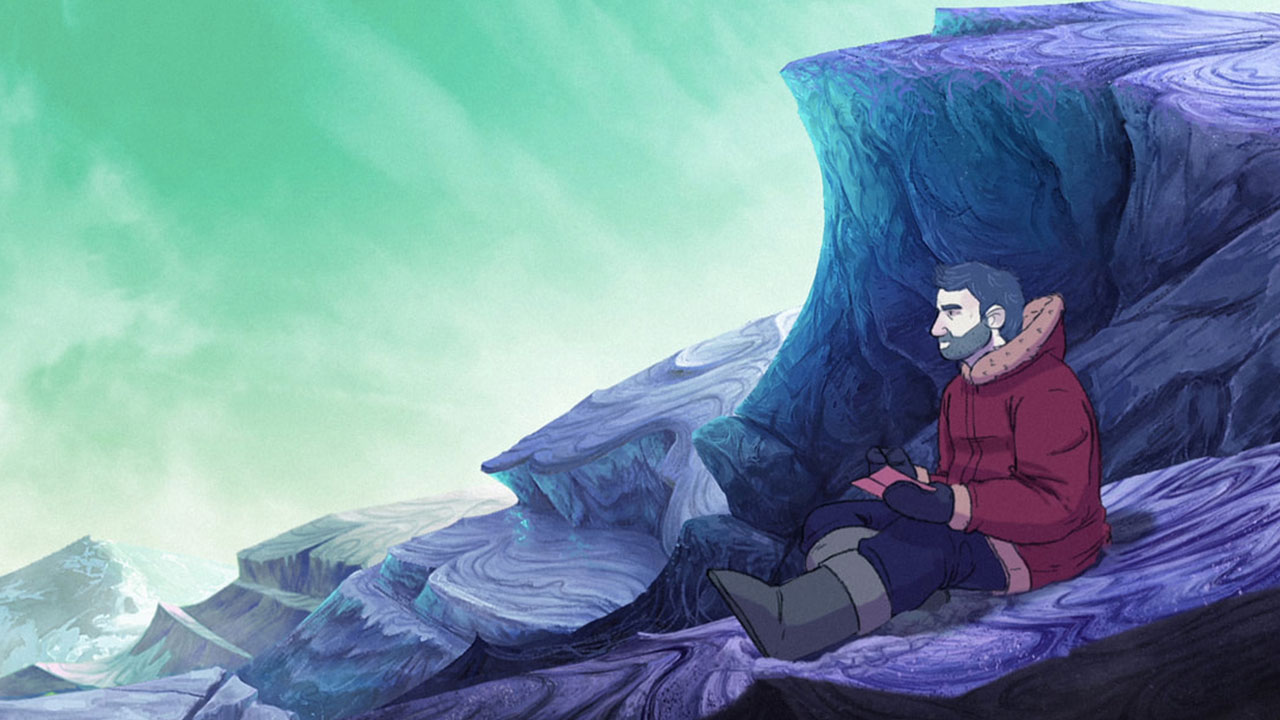 Below 0 Degrees - ON SCREEN from Labocine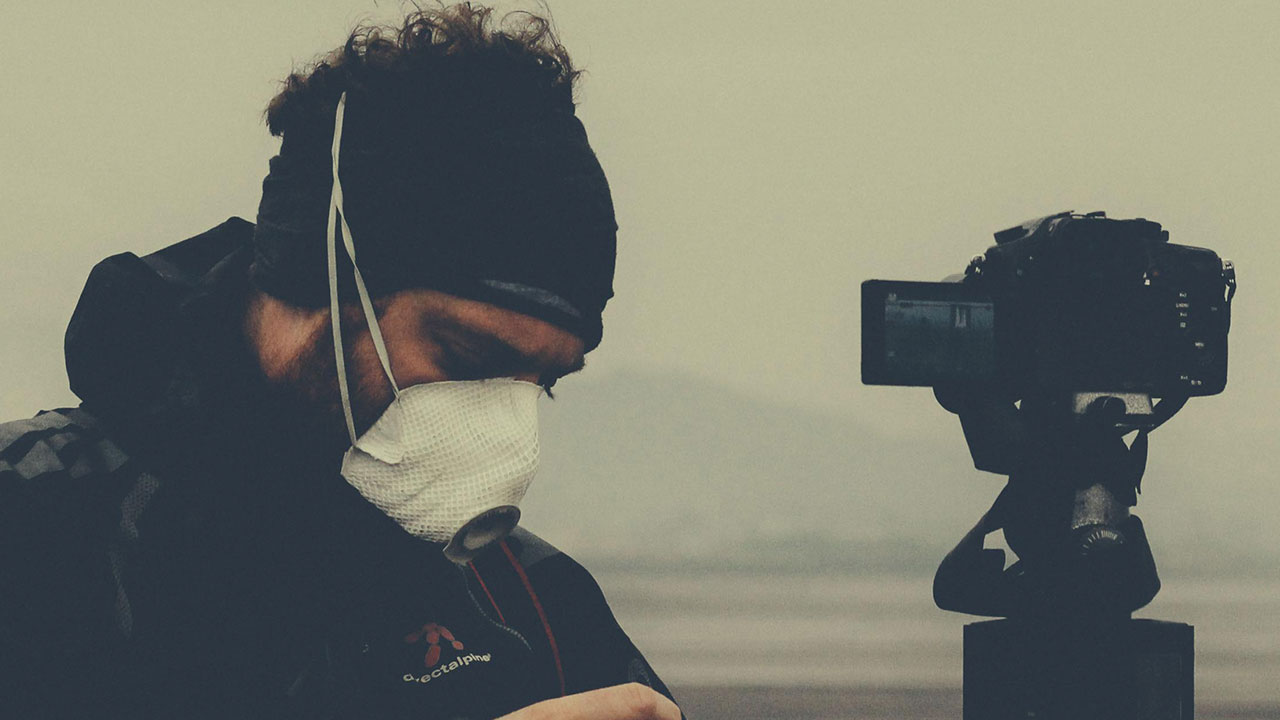 Stories from the the Edge of the Map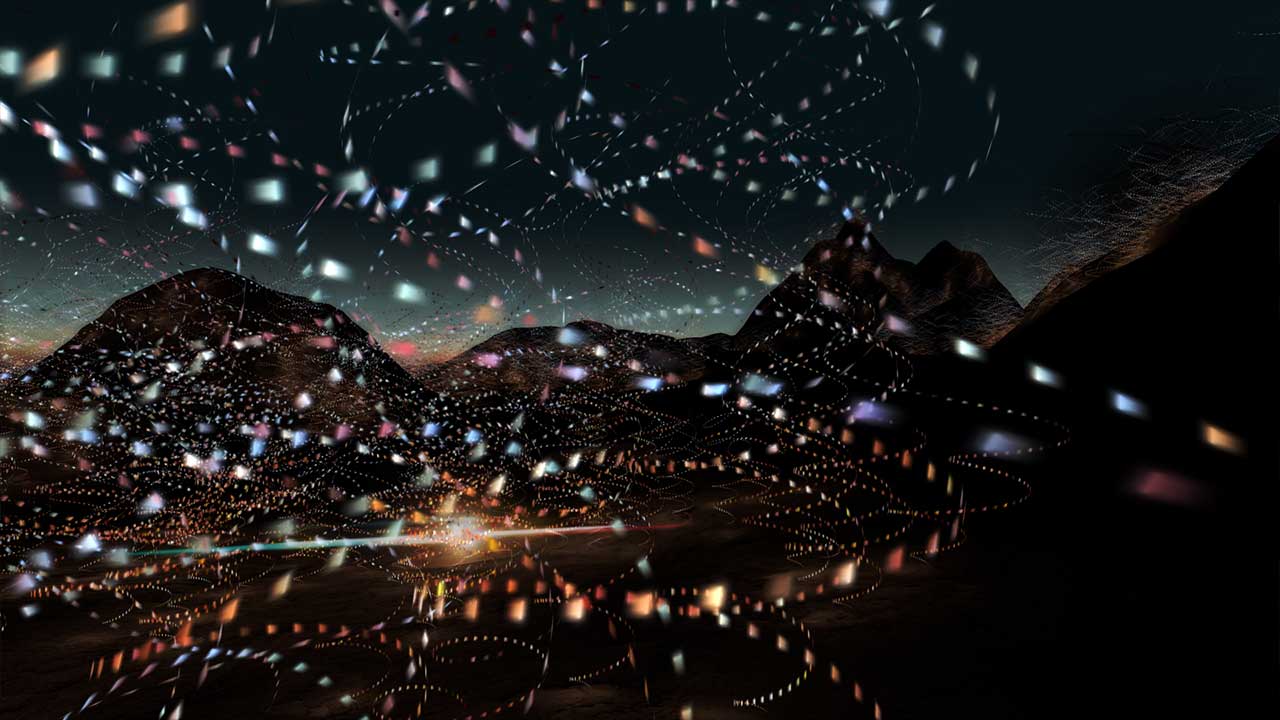 Silent Signal: Exploring Visionary Science through Experimental Animation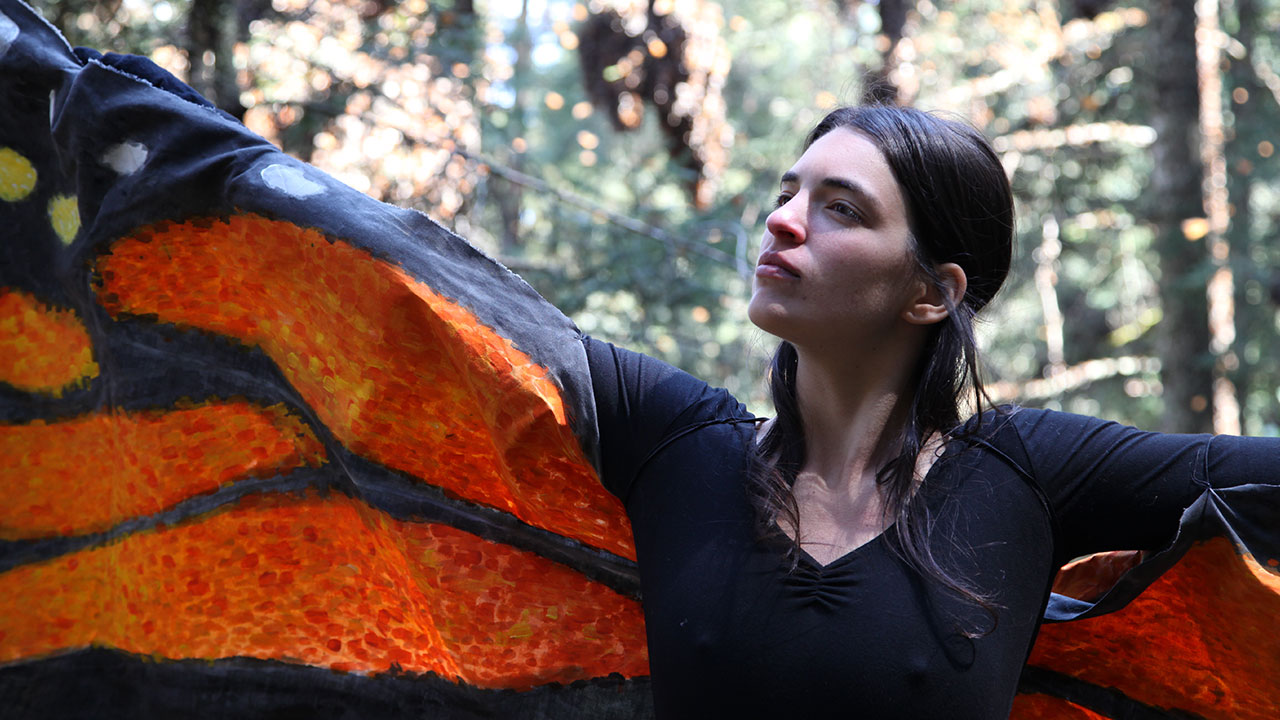 Musical and Mythological Visual Enchantments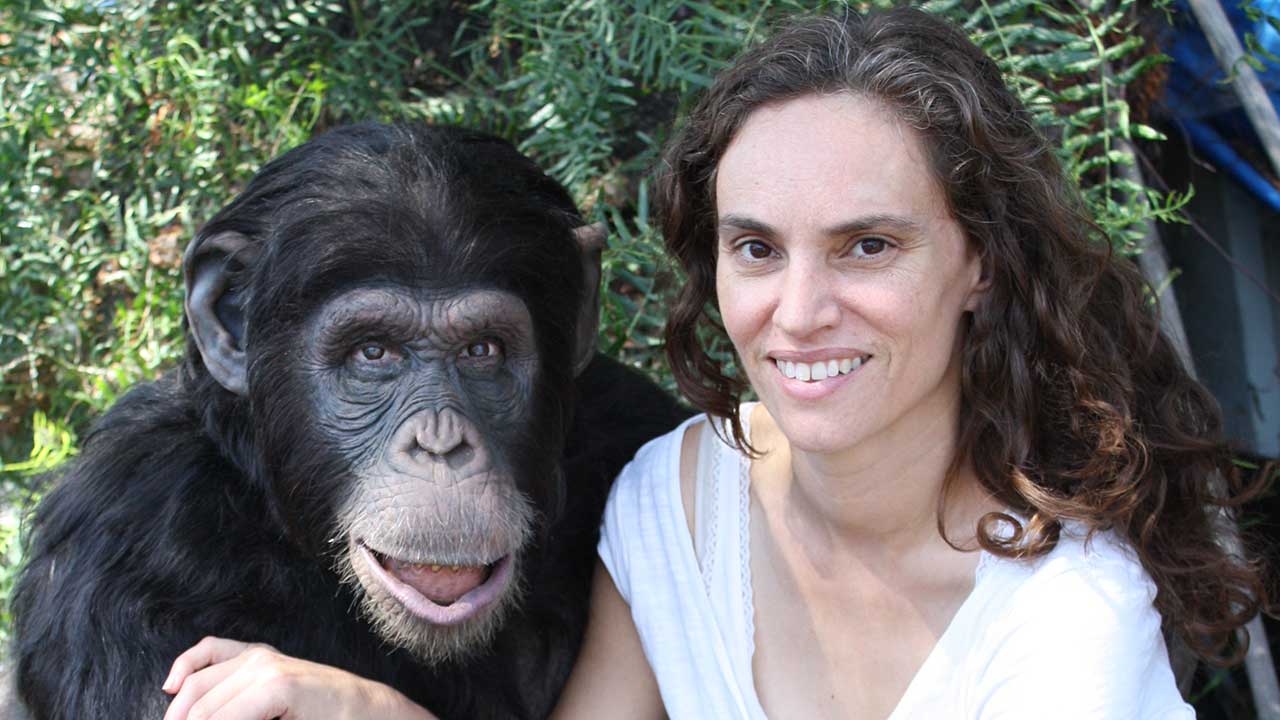 Films for the Non-Human Demographic
Augmenting Human and Machine Intelligence with Data Visualization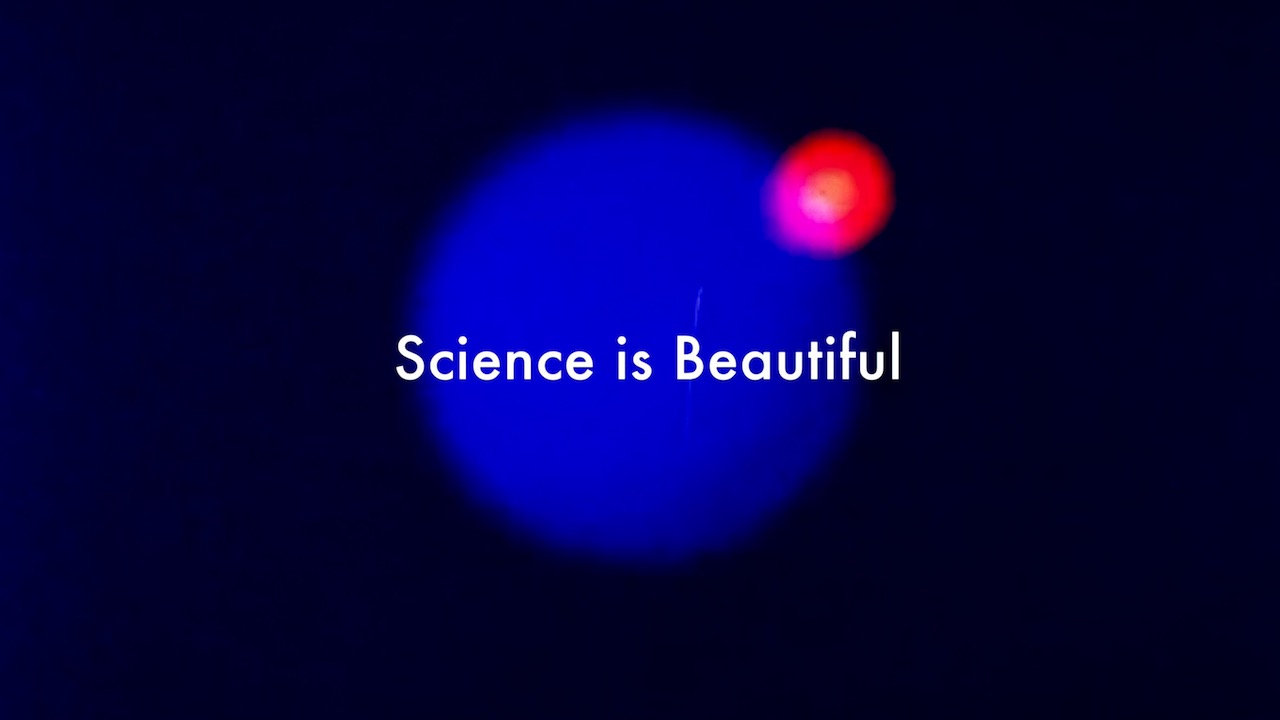 7 Ways to Promote #ScienceMatters in Your Daily Life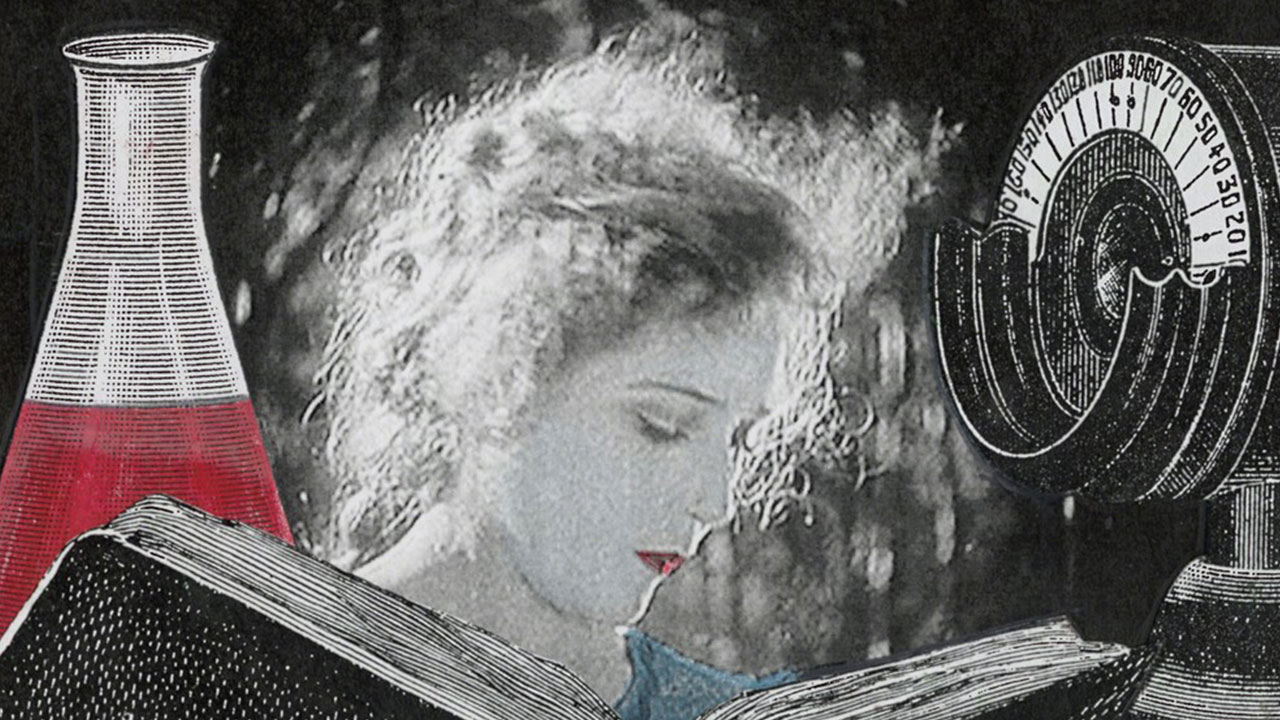 Attuning to Changing Planetary Conditions
Space Explorers: Human Motives for Transcending Earth And Our Solar System.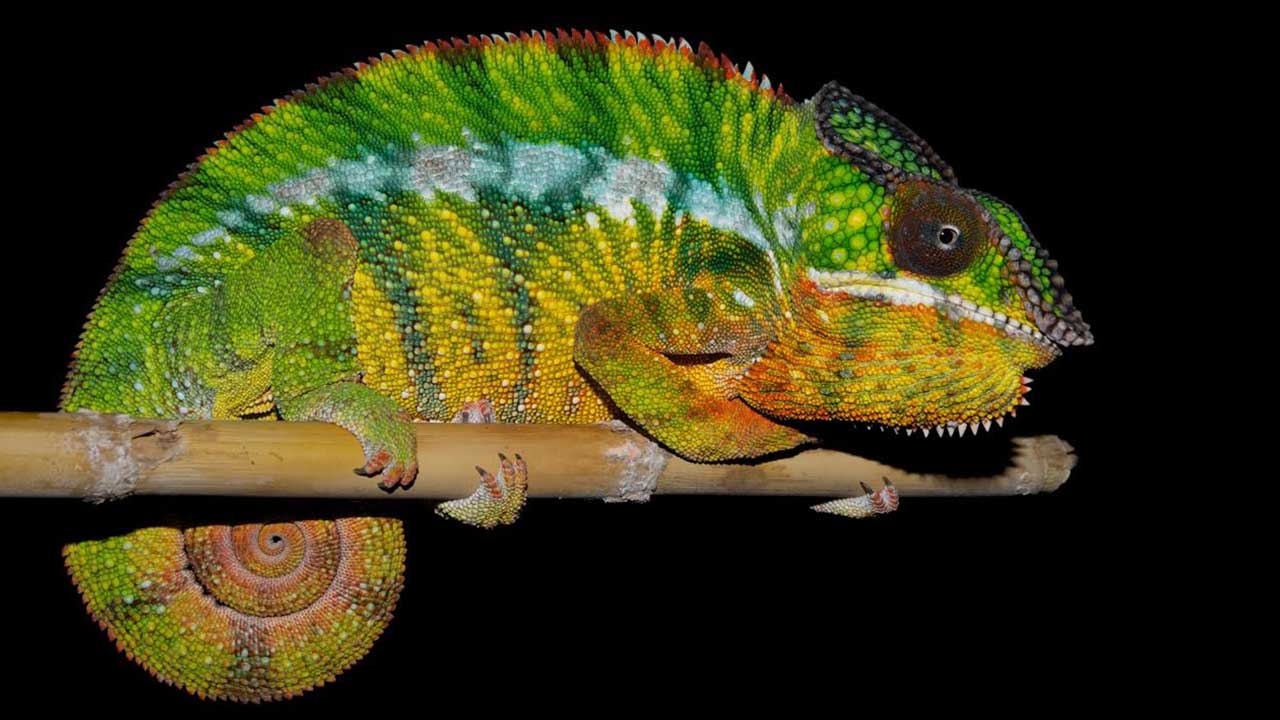 Recording a Chameleon Changing its Color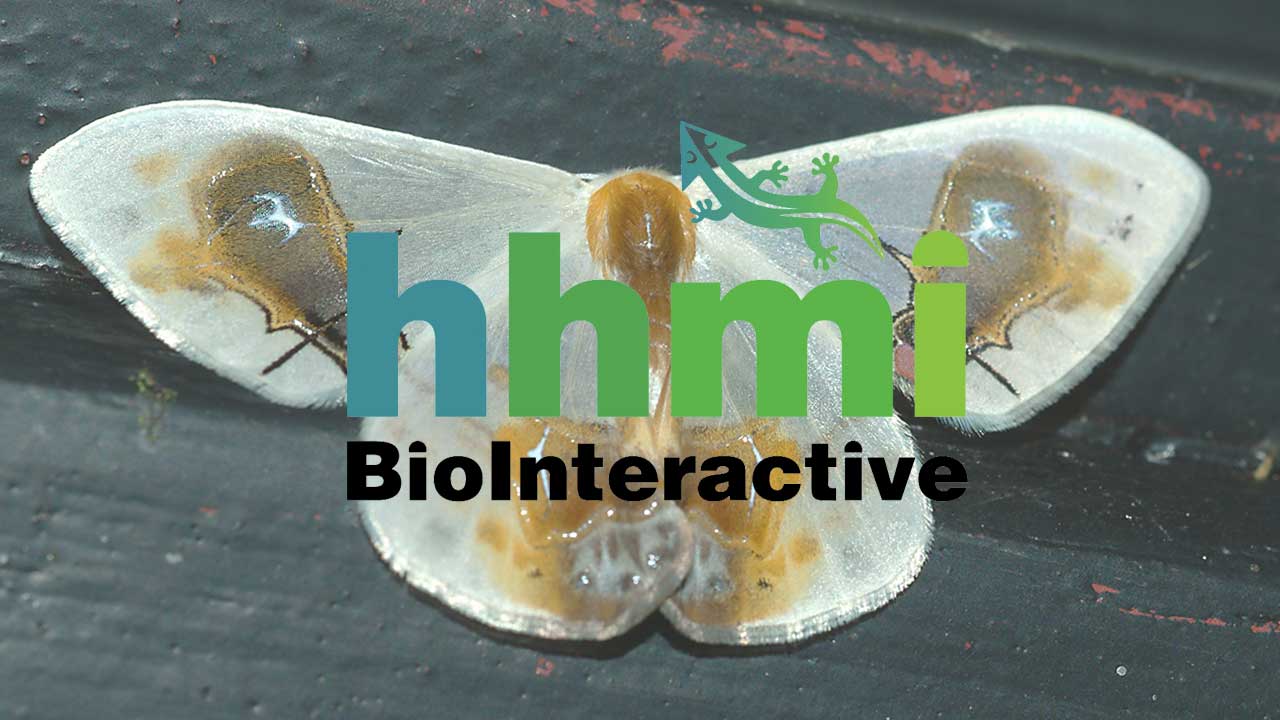 7 Videos That Use Beautiful Storytelling to Advance Science Education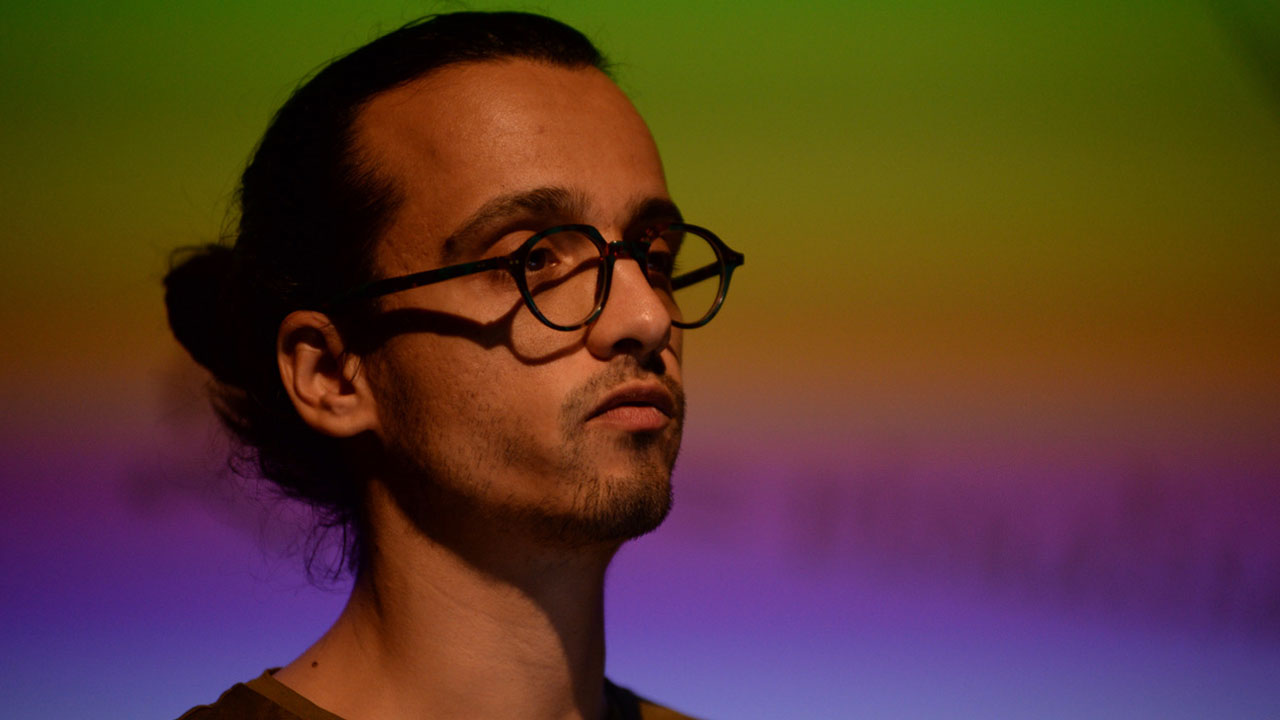 Endless Forms Most Beautiful: The Scientific Art of Markos Kay
Science Makes for Great art, But What About the Reverse?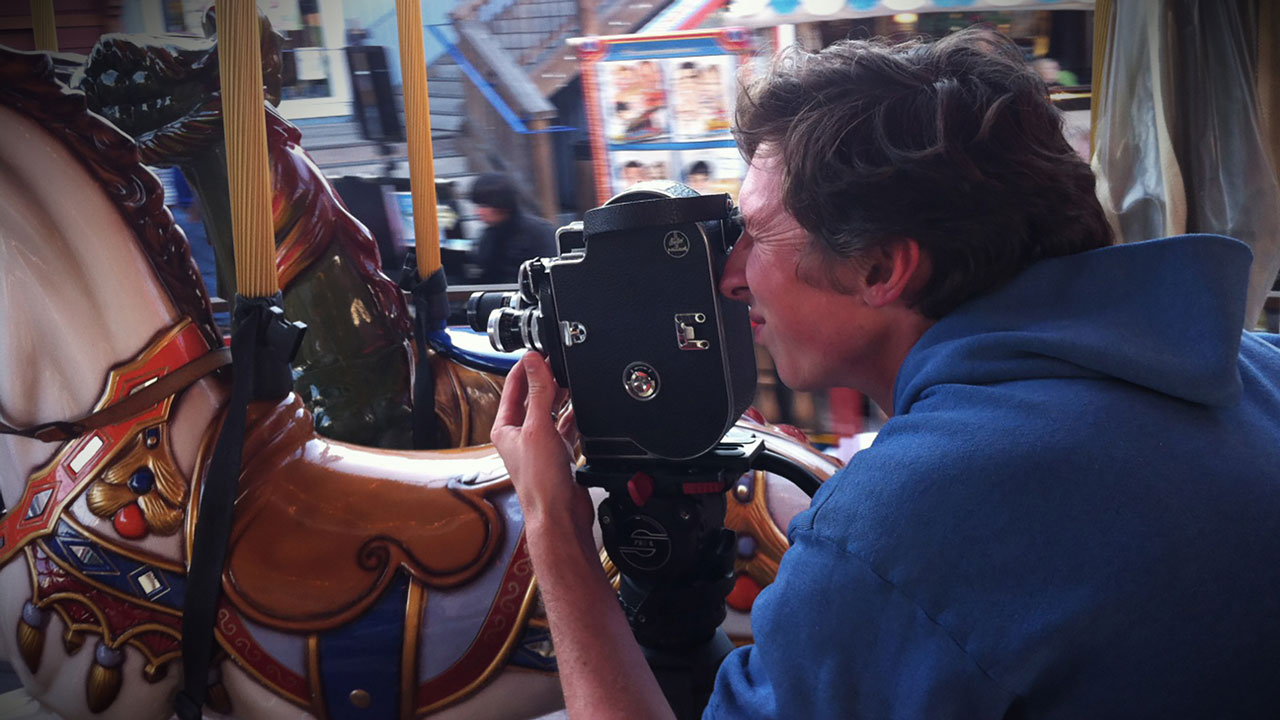 Close Examinations: Decibels, Droughts & Death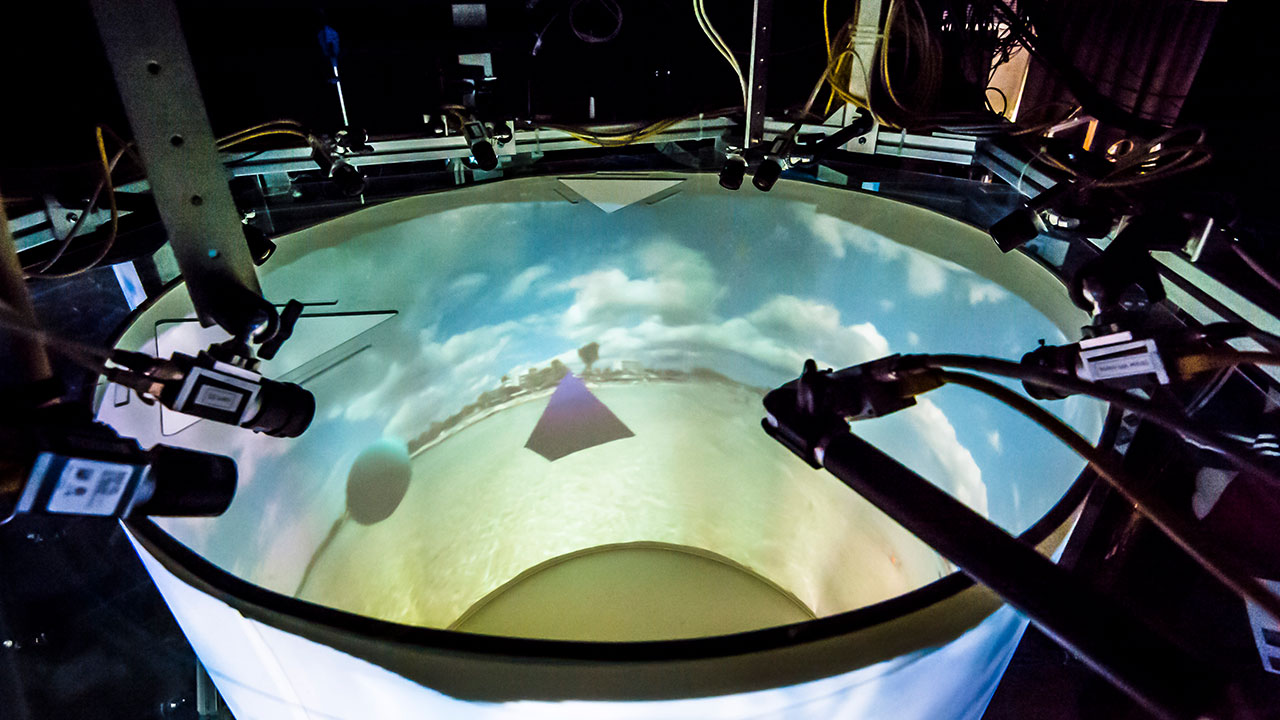 Virtual Reality for Freely Moving Animals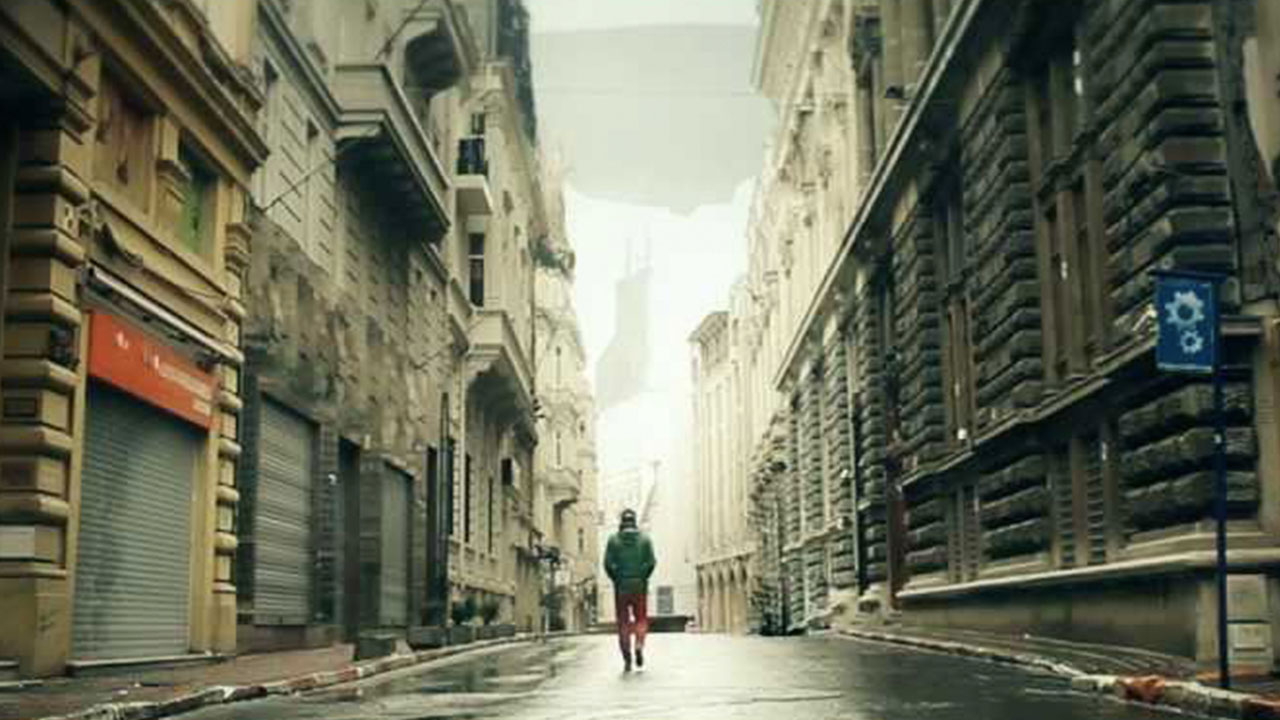 Science and Film as Instruments for Scrutinizing Our World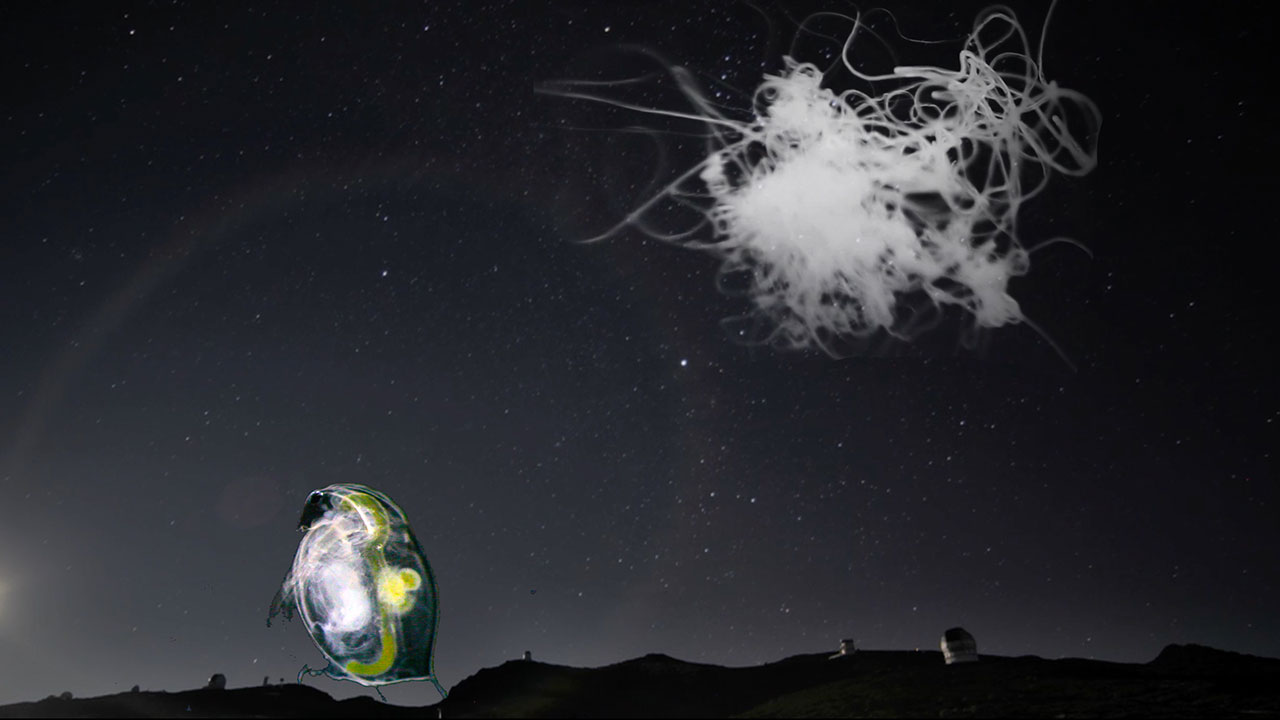 Space, Time And Little Creatures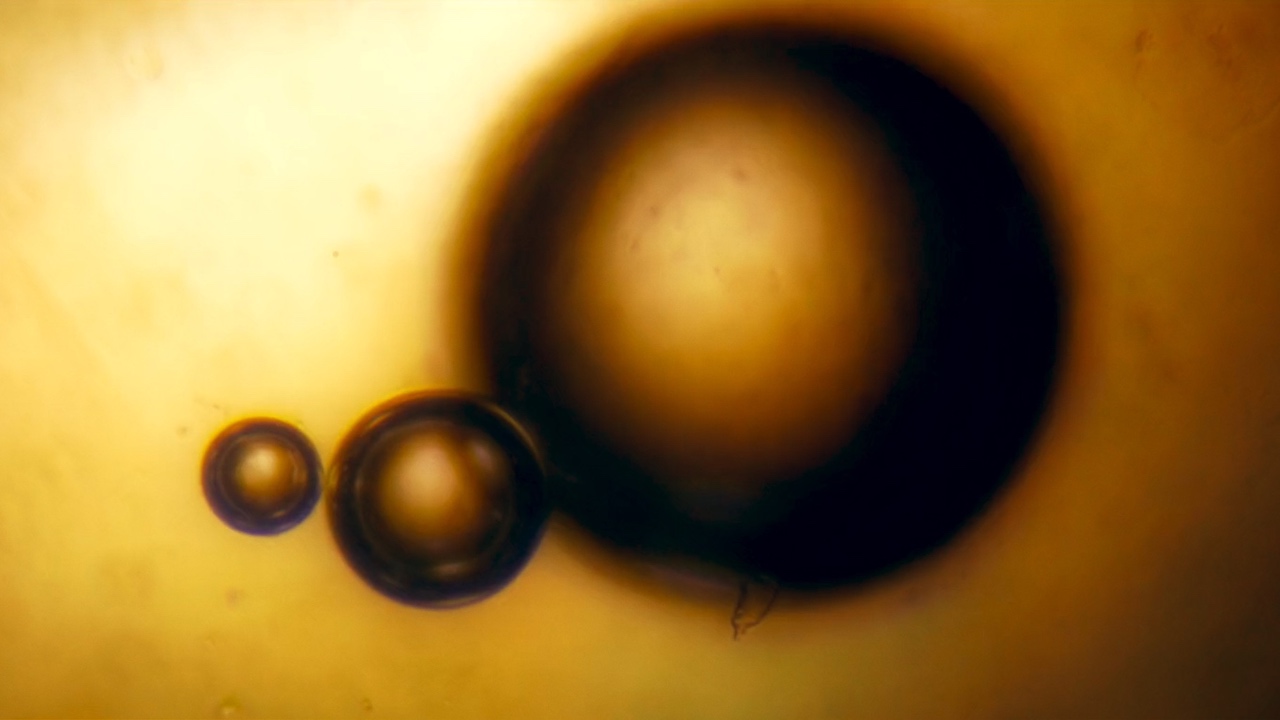 The Birth of Science New Wave Cinema
Citizen Science Levels up with Eyewire, a Game to Map the Brain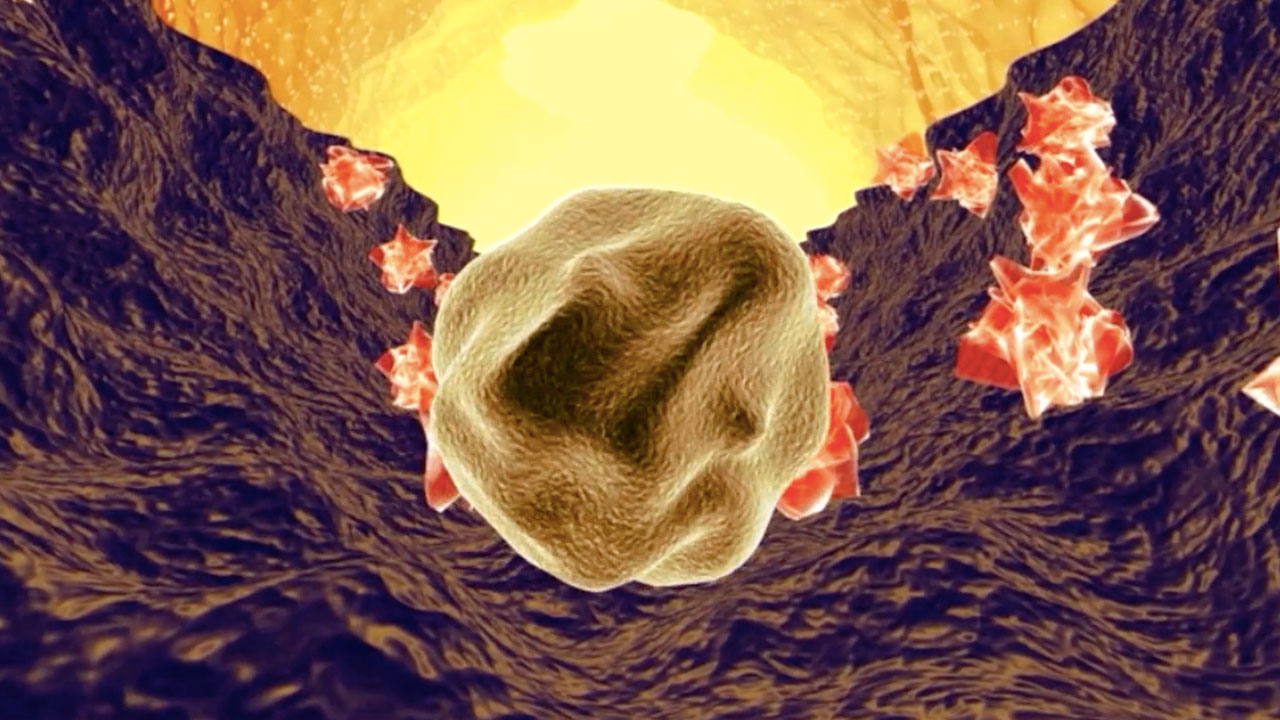 The Stem Cell: A New Protagonist Emerges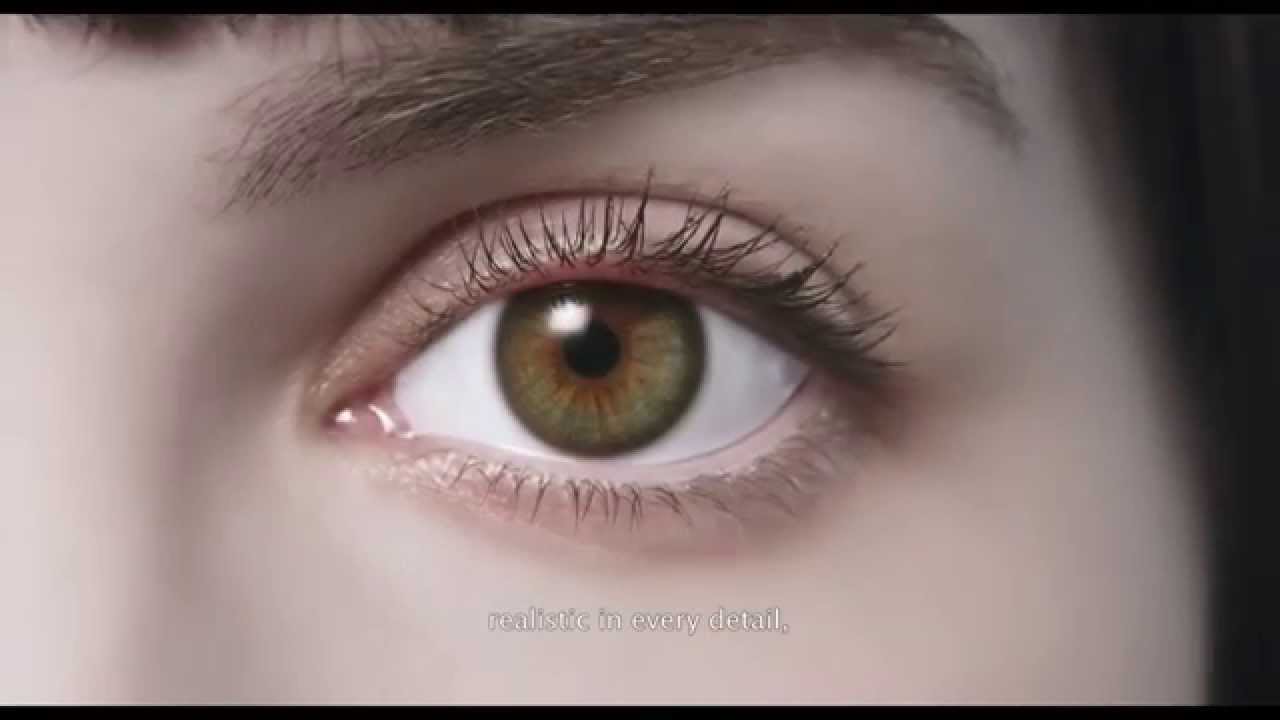 Irreplaceable: Love, Meaning, and Attachment in a robotic world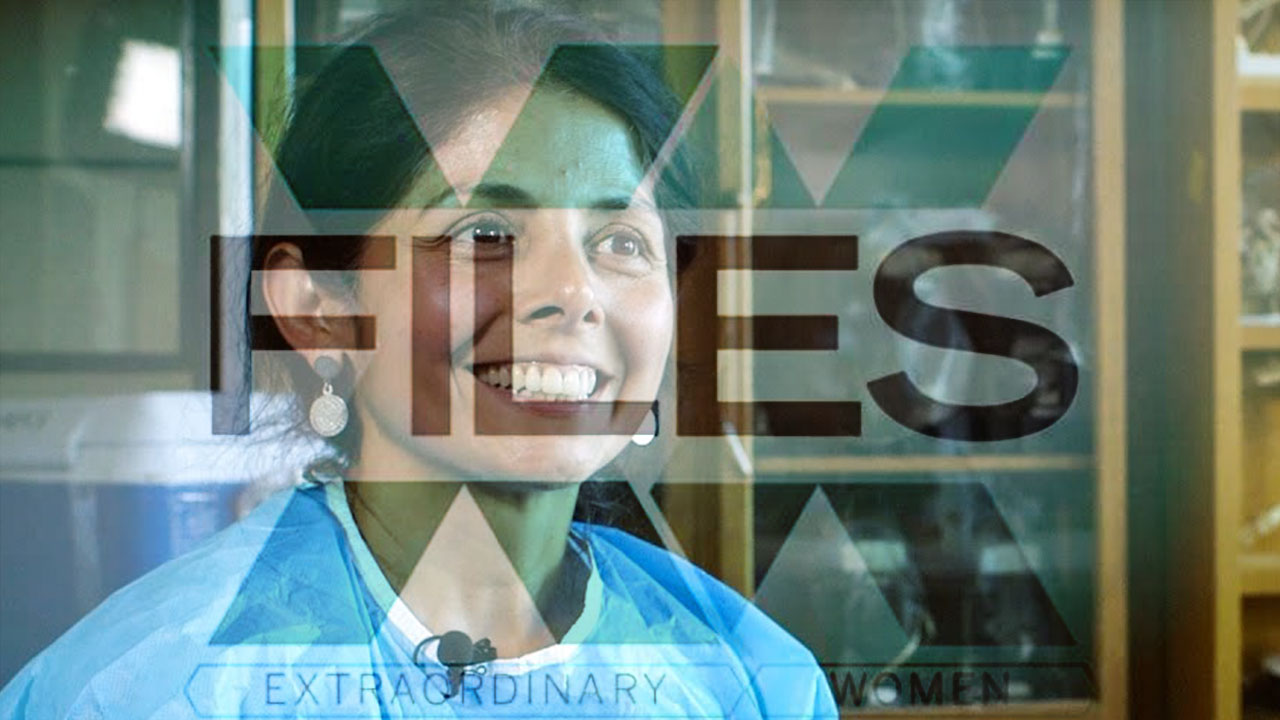 The X X Files Series Pays Tribute to Women in Science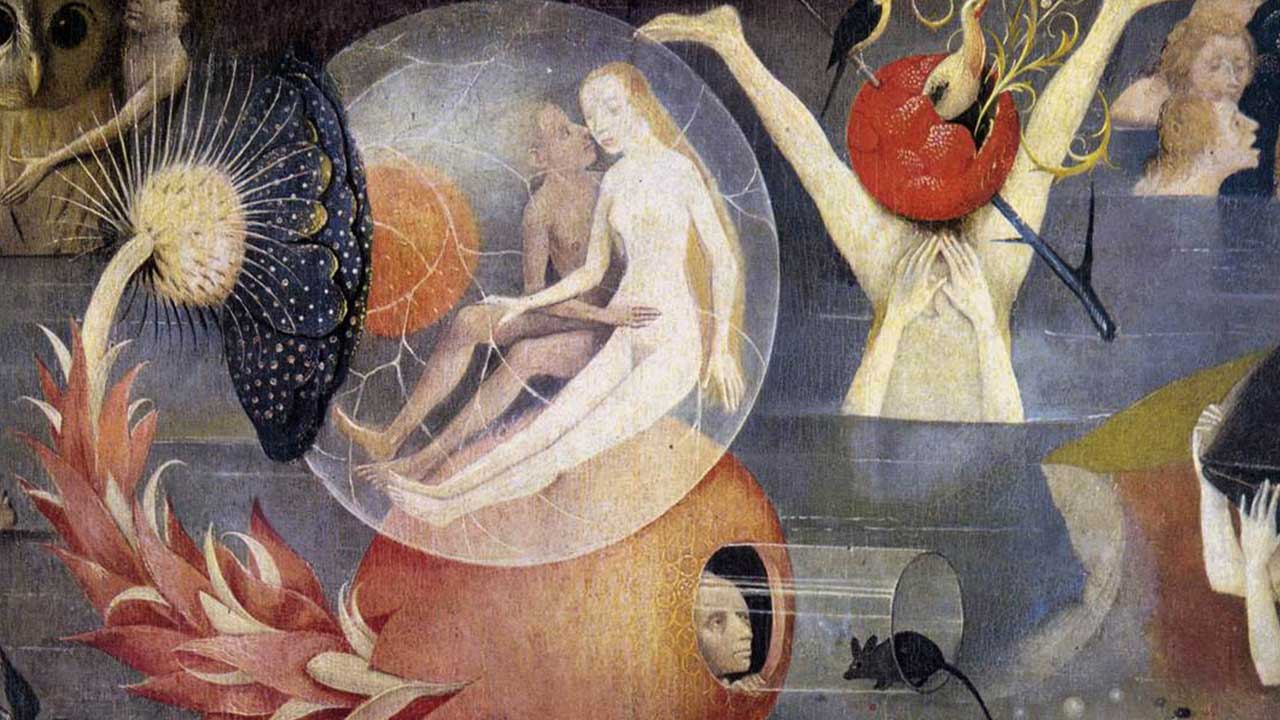 In Search of the Persian Leopard and Beyond: Rare Wildlife Films of Iran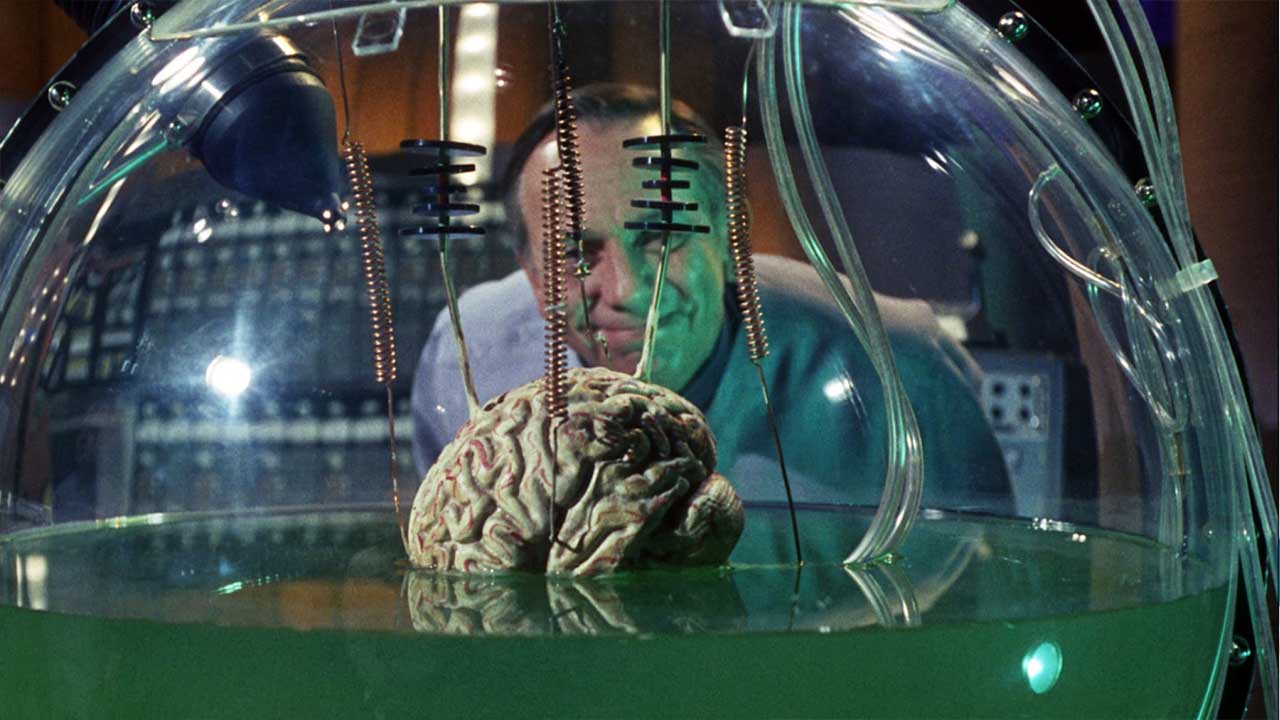 A World of Imagination and Collective Memory
Visualizing an Intimate Journey Through the Brain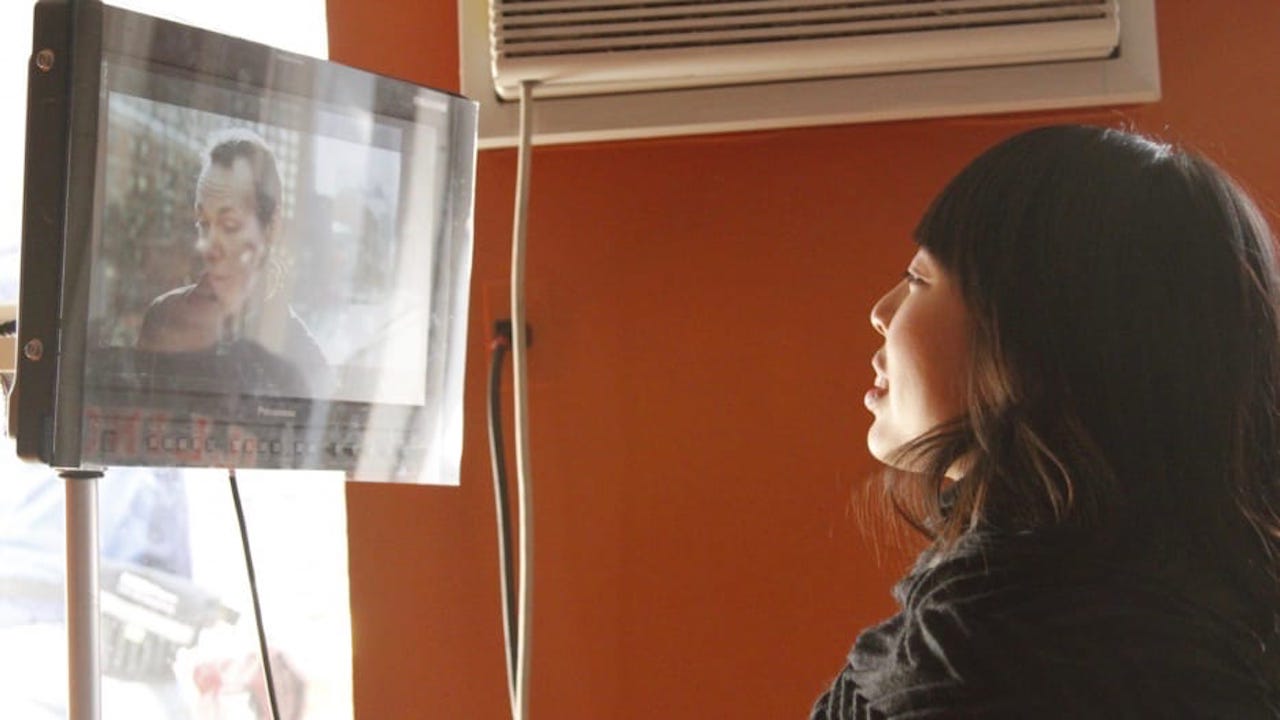 Telling Sci-Fi Stories with Women at the Forefront — a Conversation With Director Cidney Hue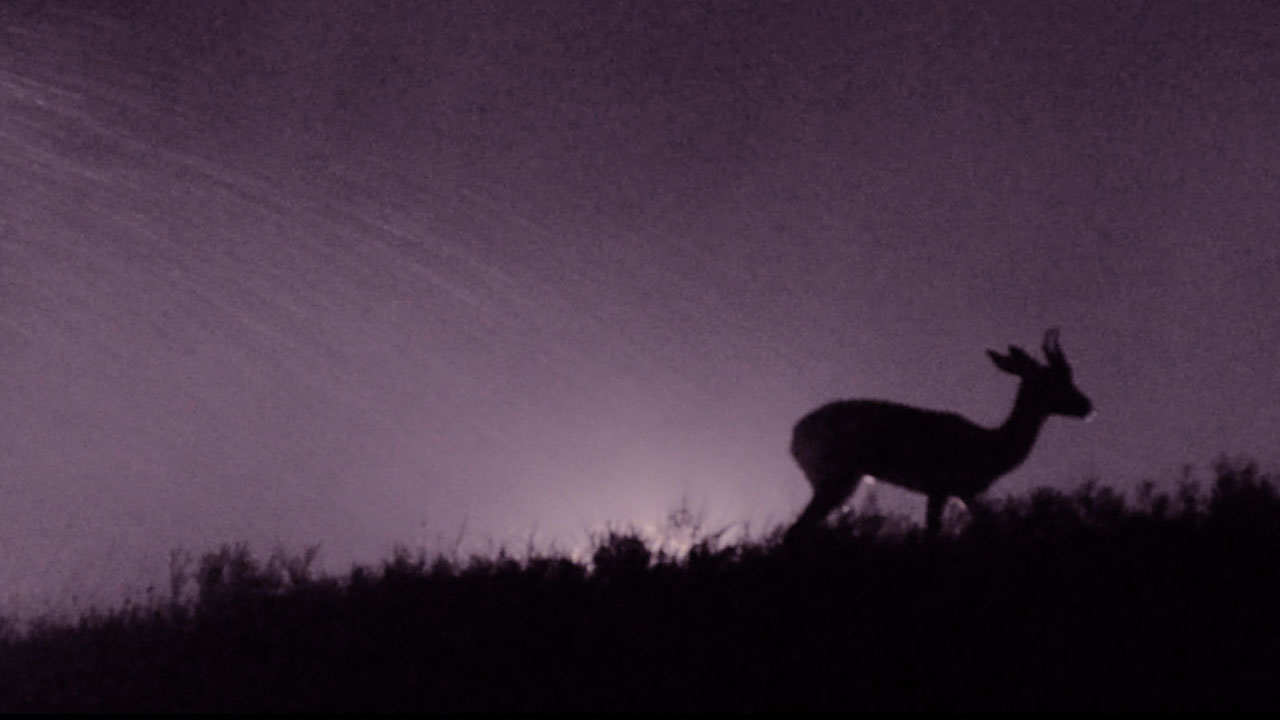 Animal Perspectives in Science and Fiction in the UAE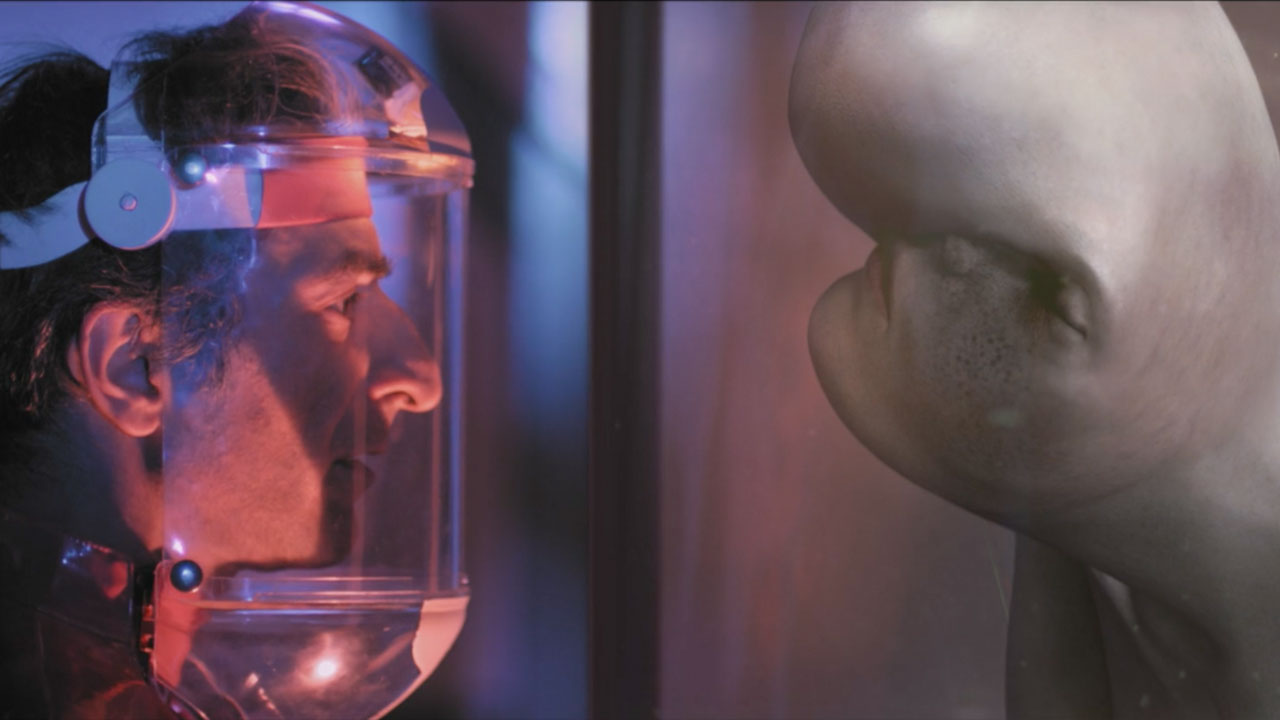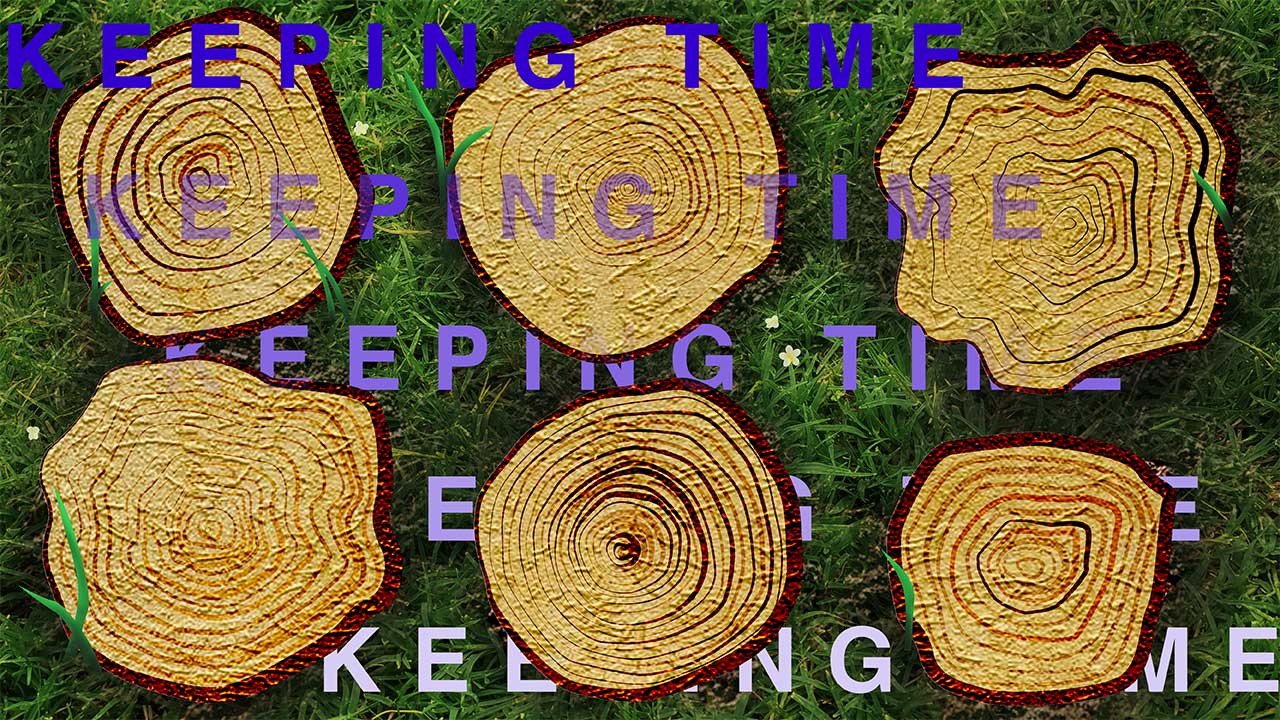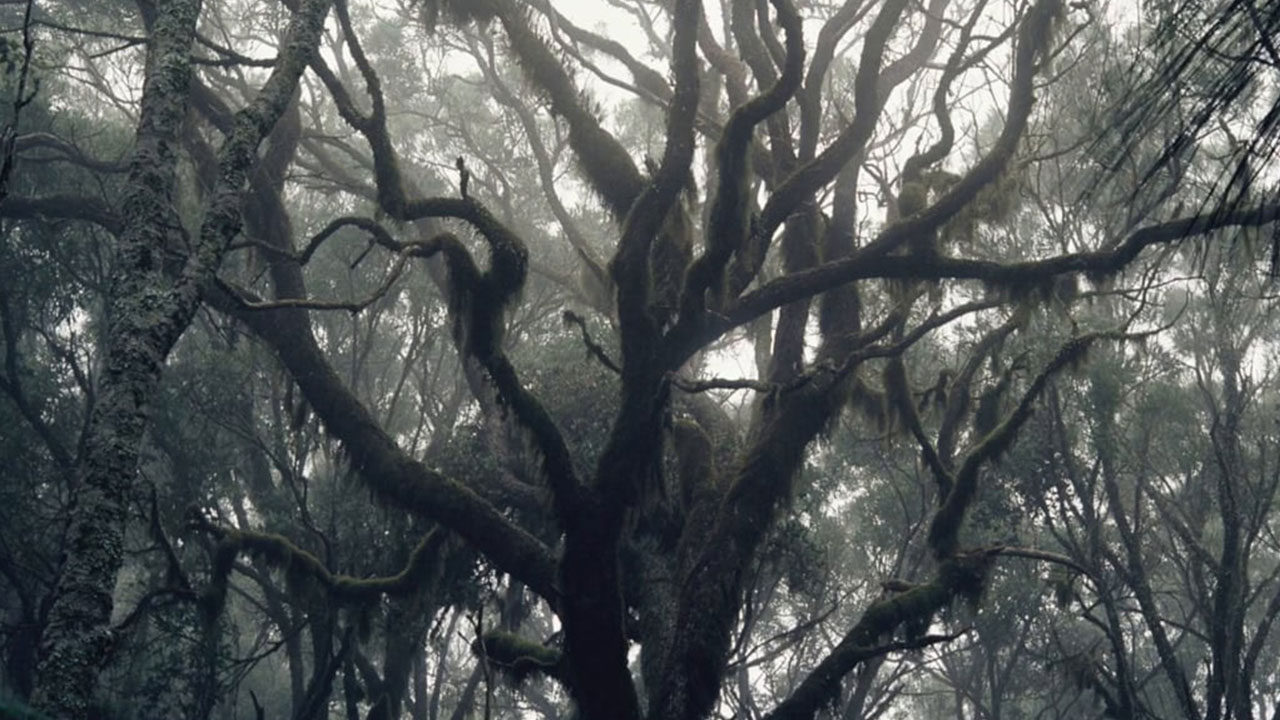 We and the Earth breathe together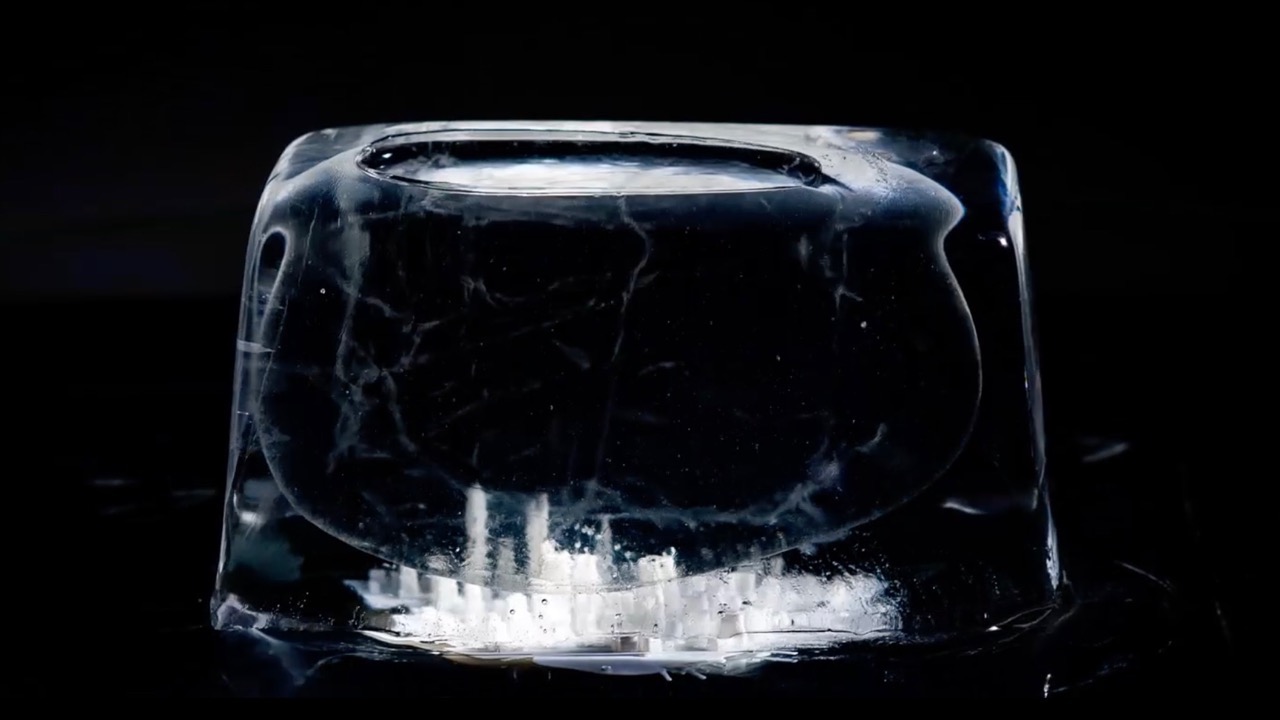 An Entertaining Journey Through Brain and Mind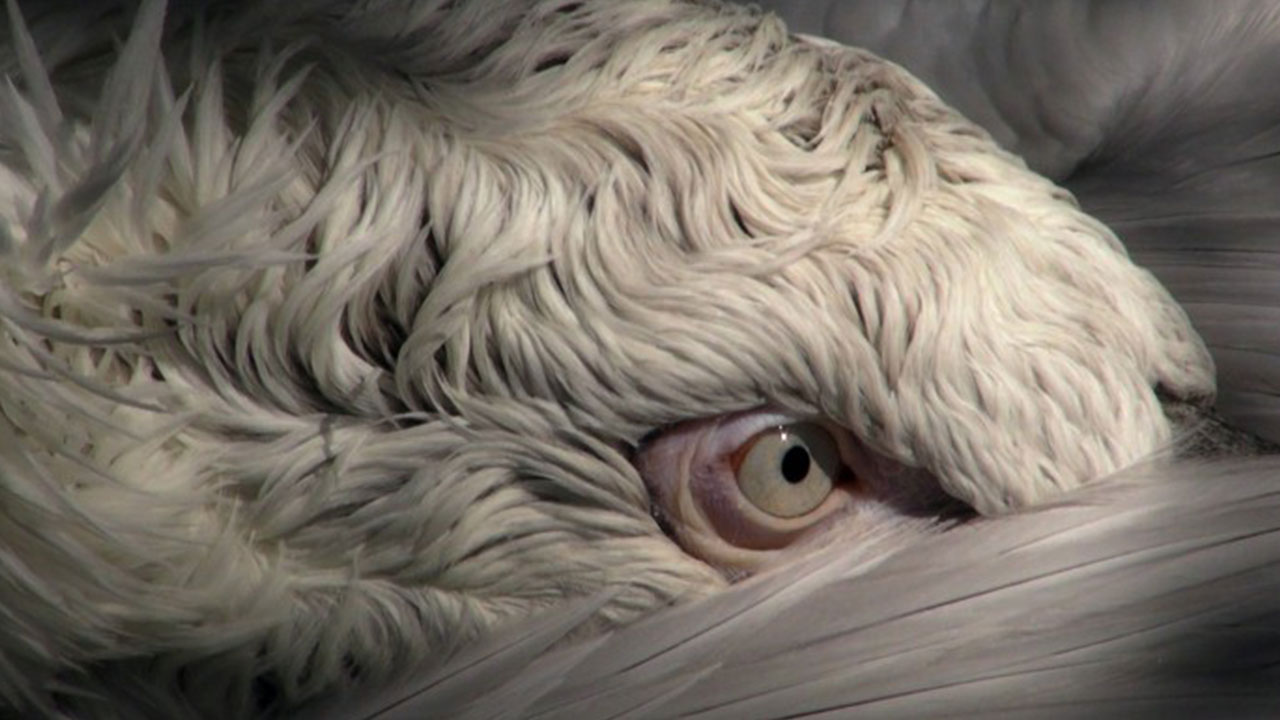 The World According to Birds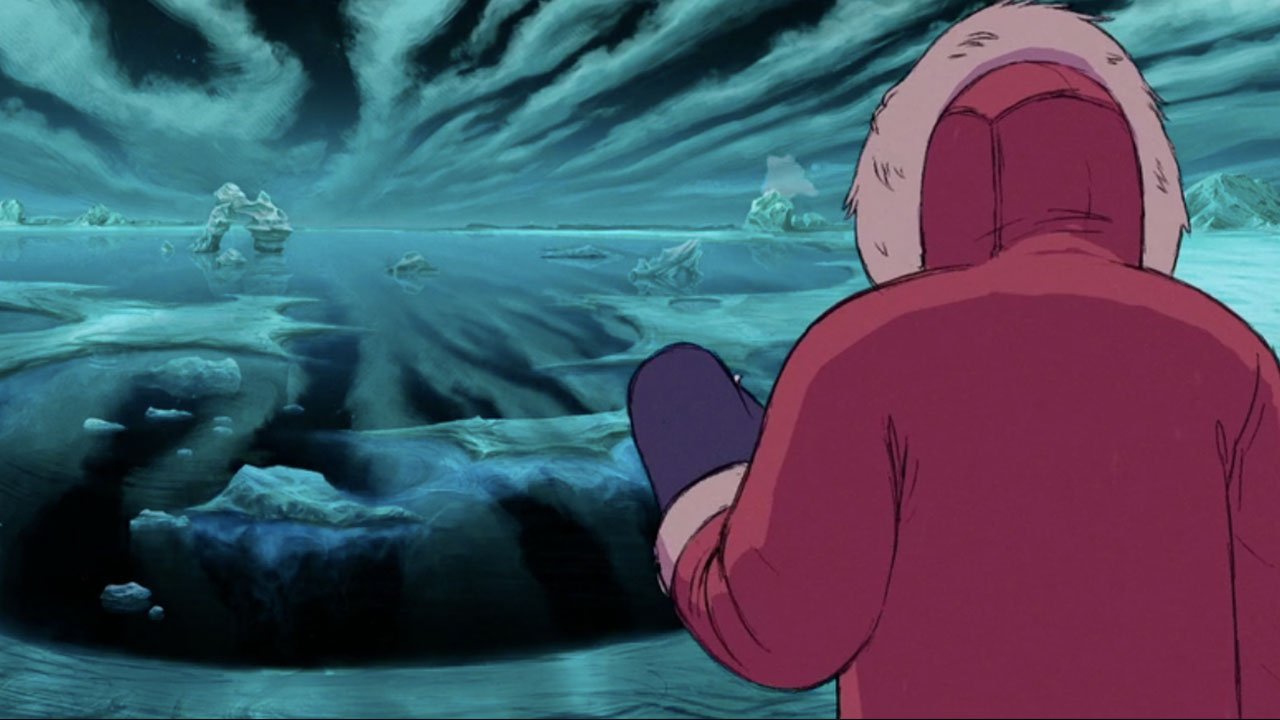 Wild Lands Shape Human Awareness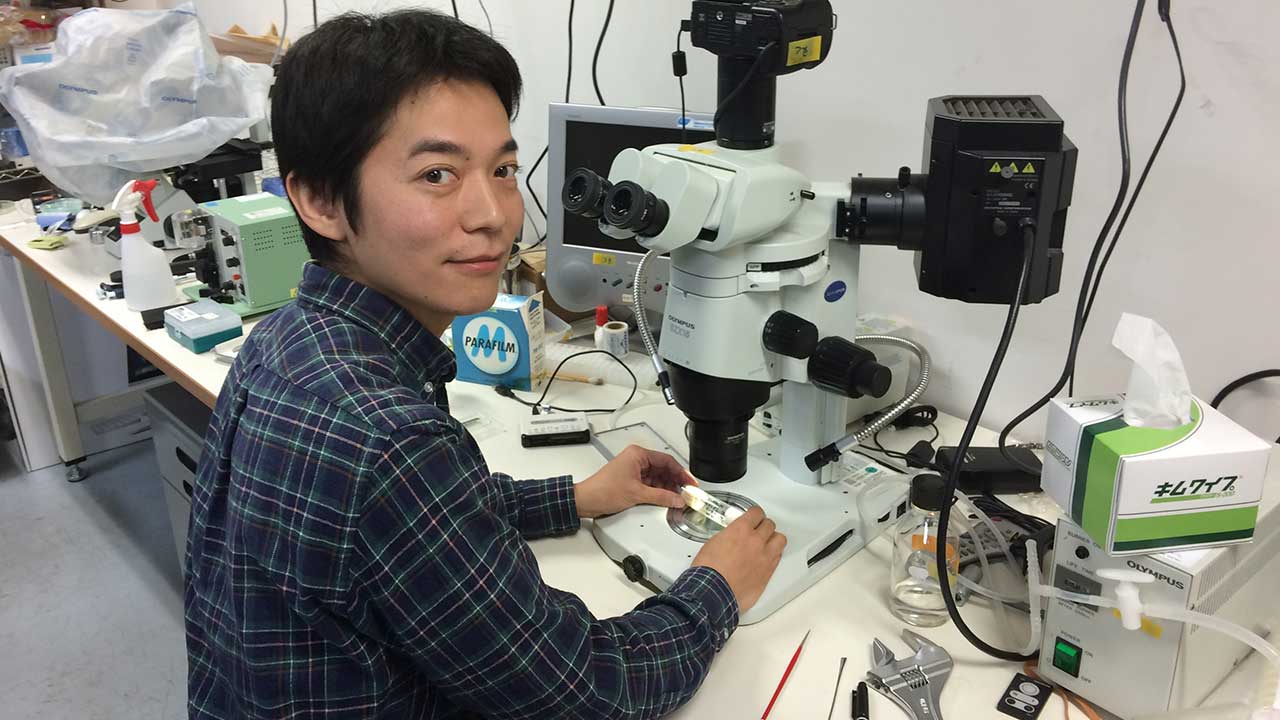 From the Kyoto Botanical Gardens to the Microscope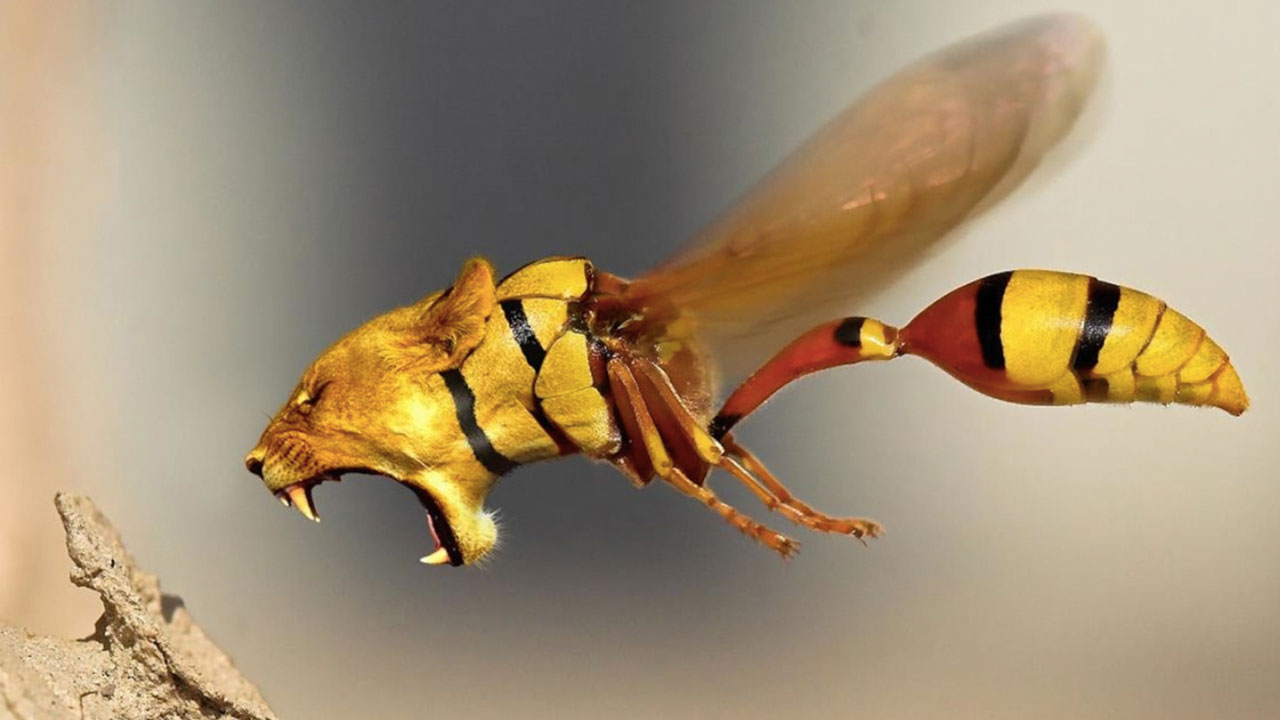 Chimera: Reality or Myth?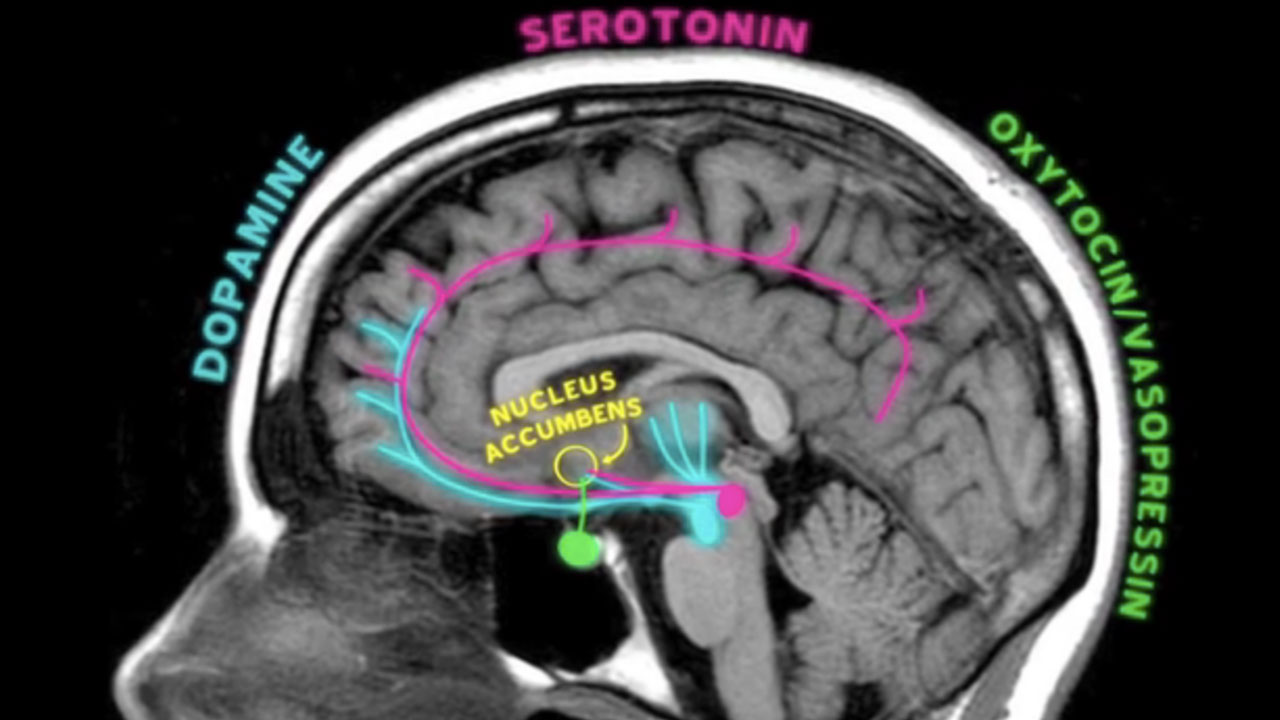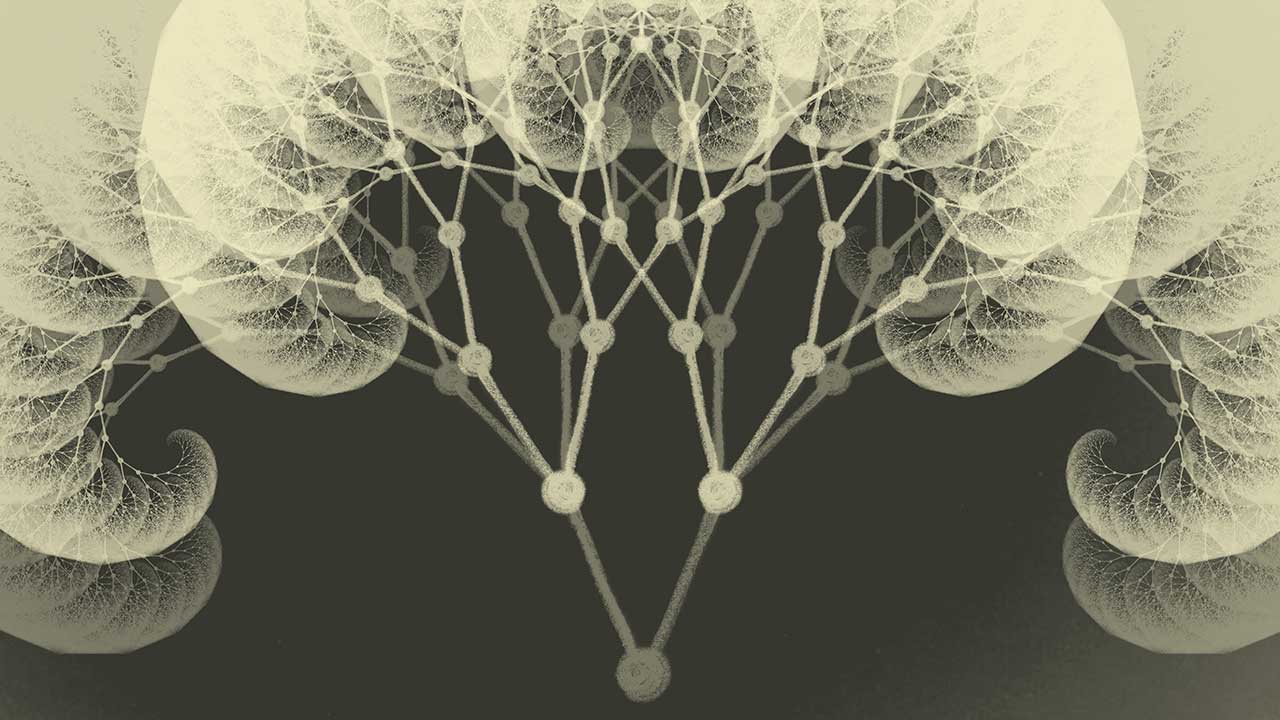 The Chain Reaction of Life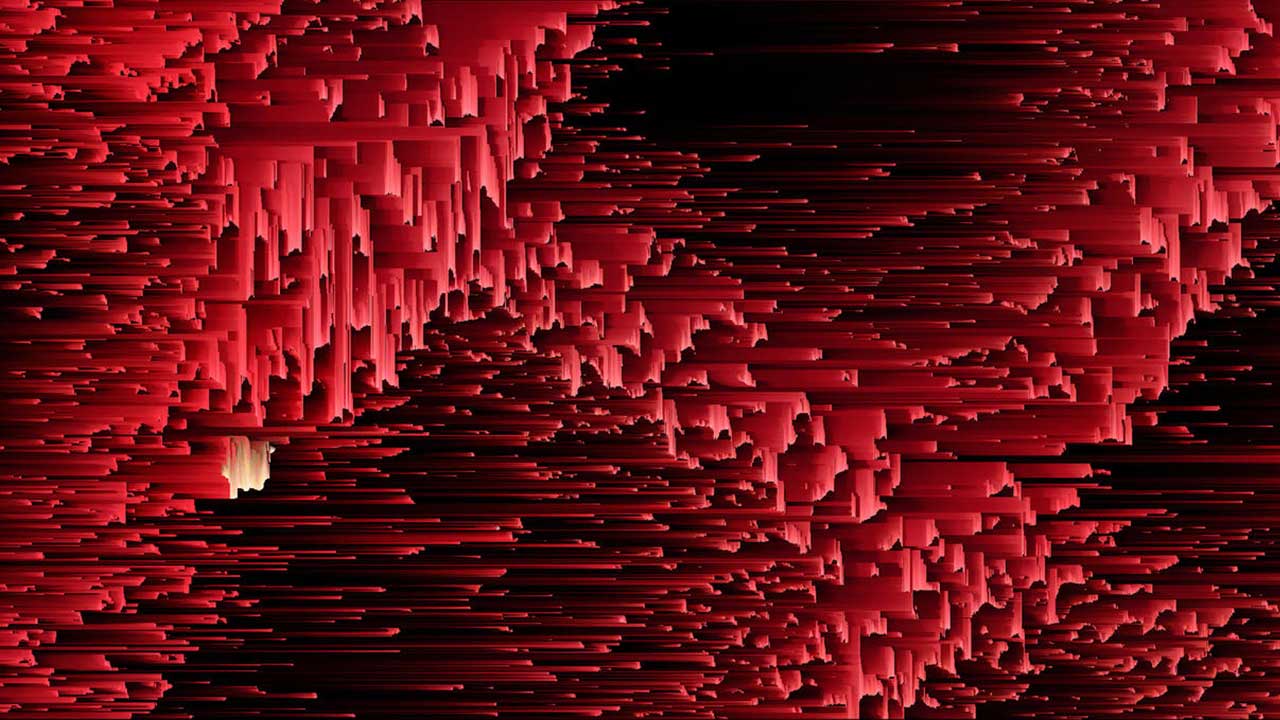 There Will Never Be a Final Film Format (Part 2): Celluloid-Digital Collisions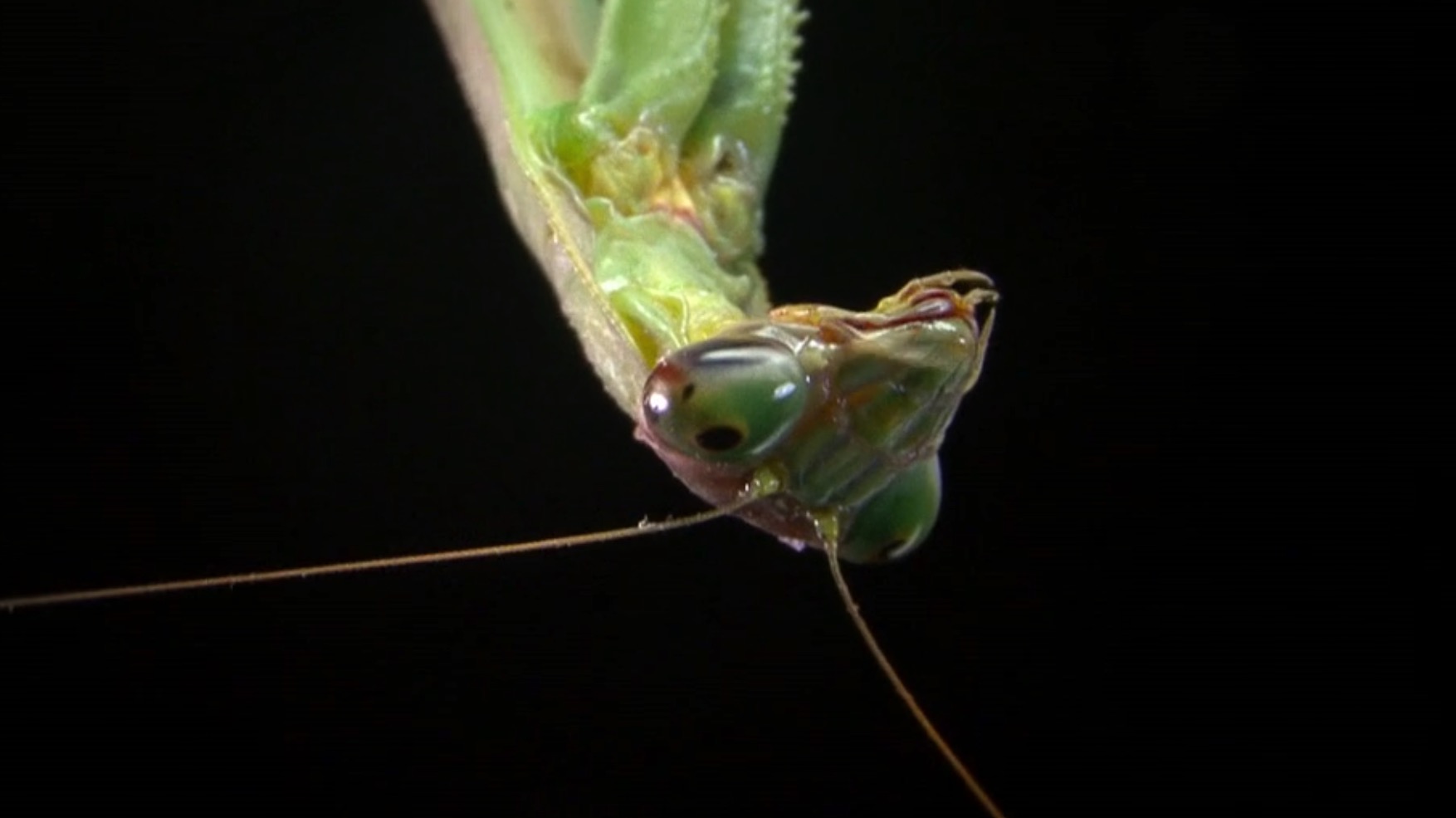 10 Short Science Films Celebrating Tiny Details Usually Unseen
Adding Film to the Science Syllabus (Part 3)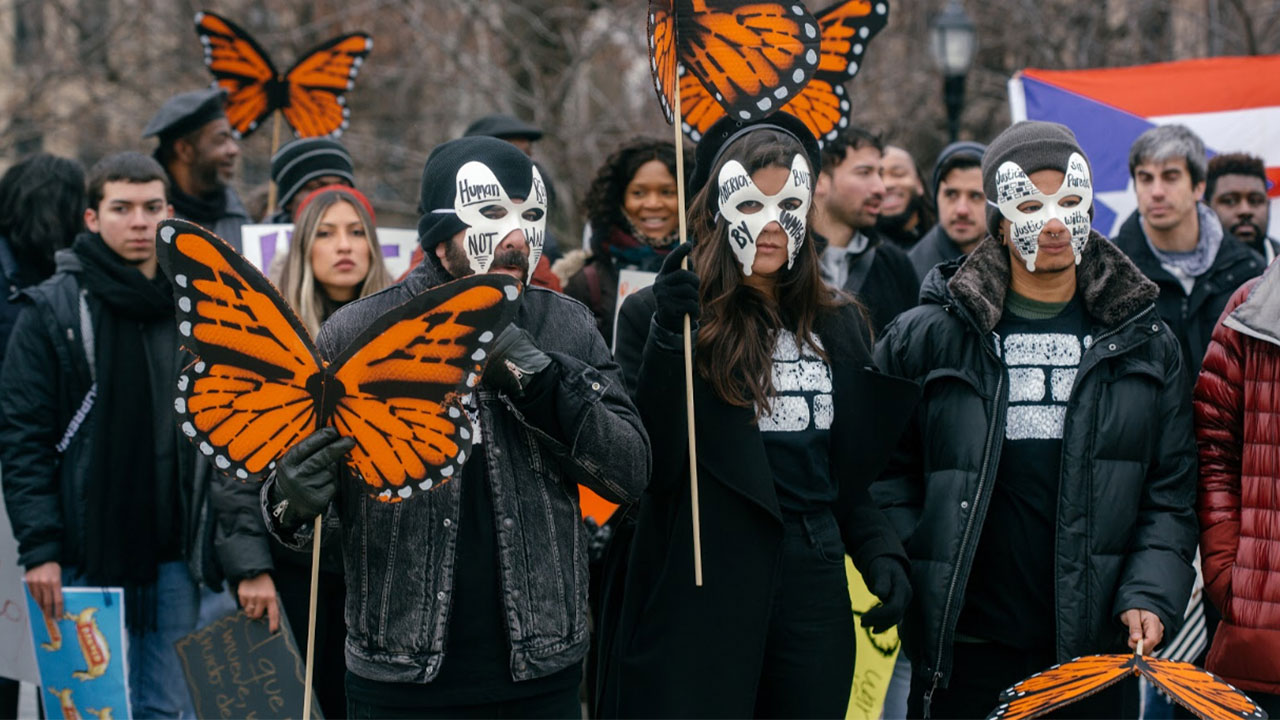 On The Wings of The Monarch: Behind-the-Scenes with Labocine's First Feature
Visions of the Future: The Artist Depiction Series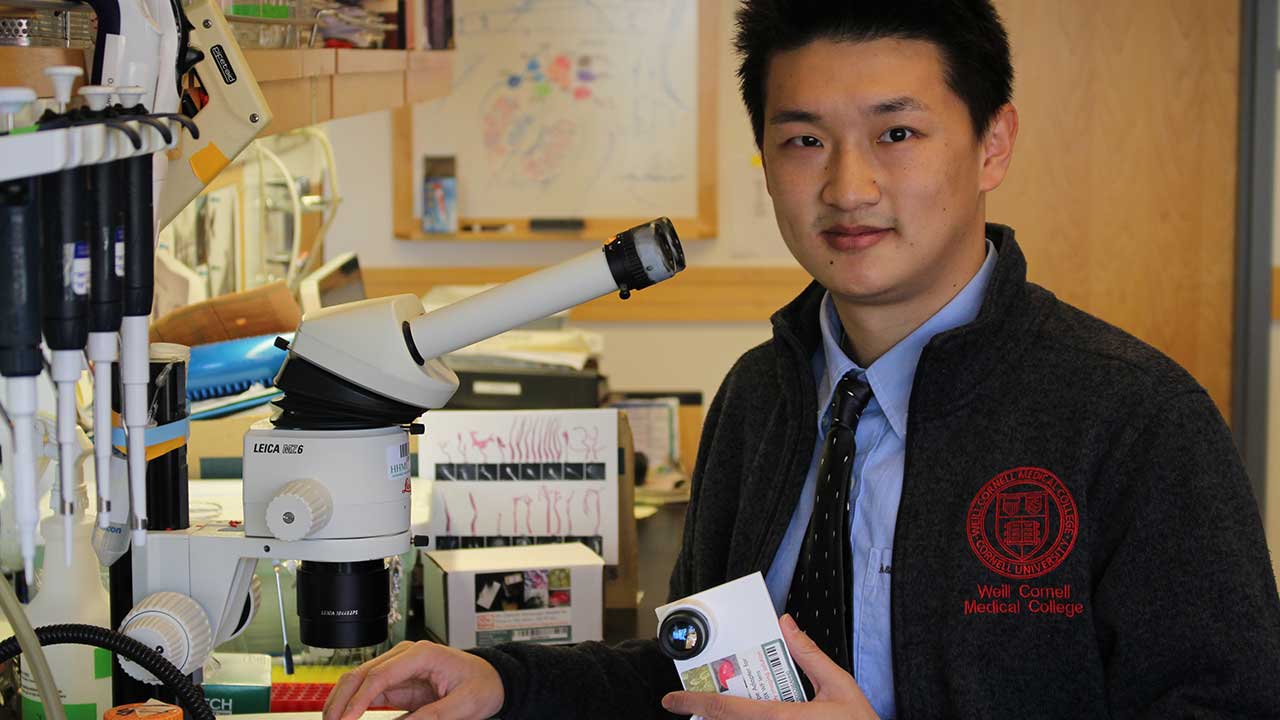 The Moving Microscopic World: 8 Microscopy Films from Scientist Du Cheng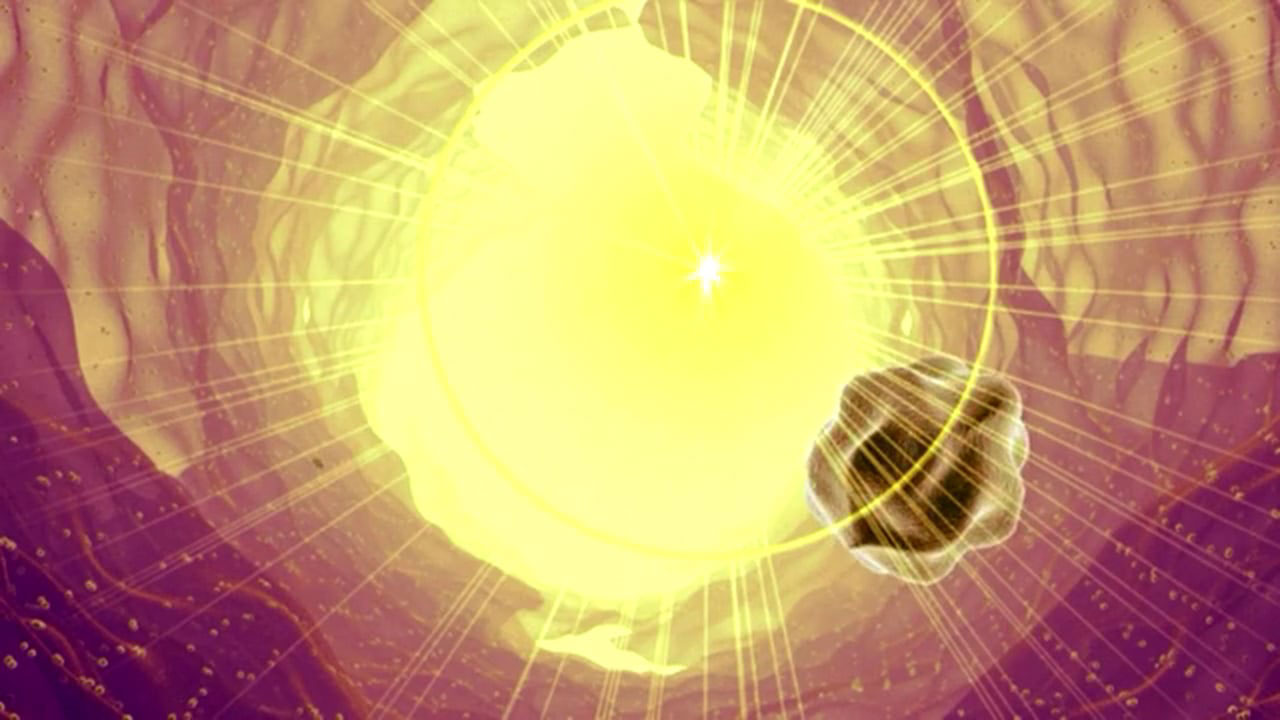 Abstract theory has real consequences, in the past and today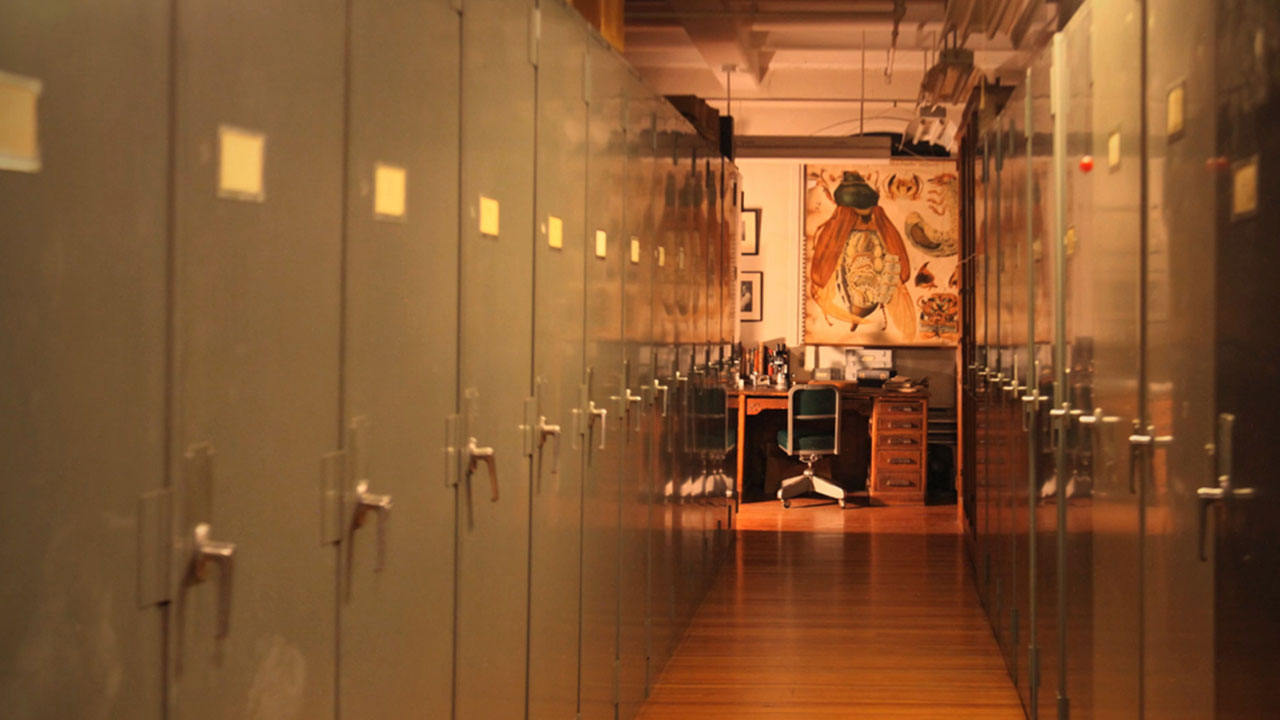 Adding Film to the Science Syllabus (Part 1)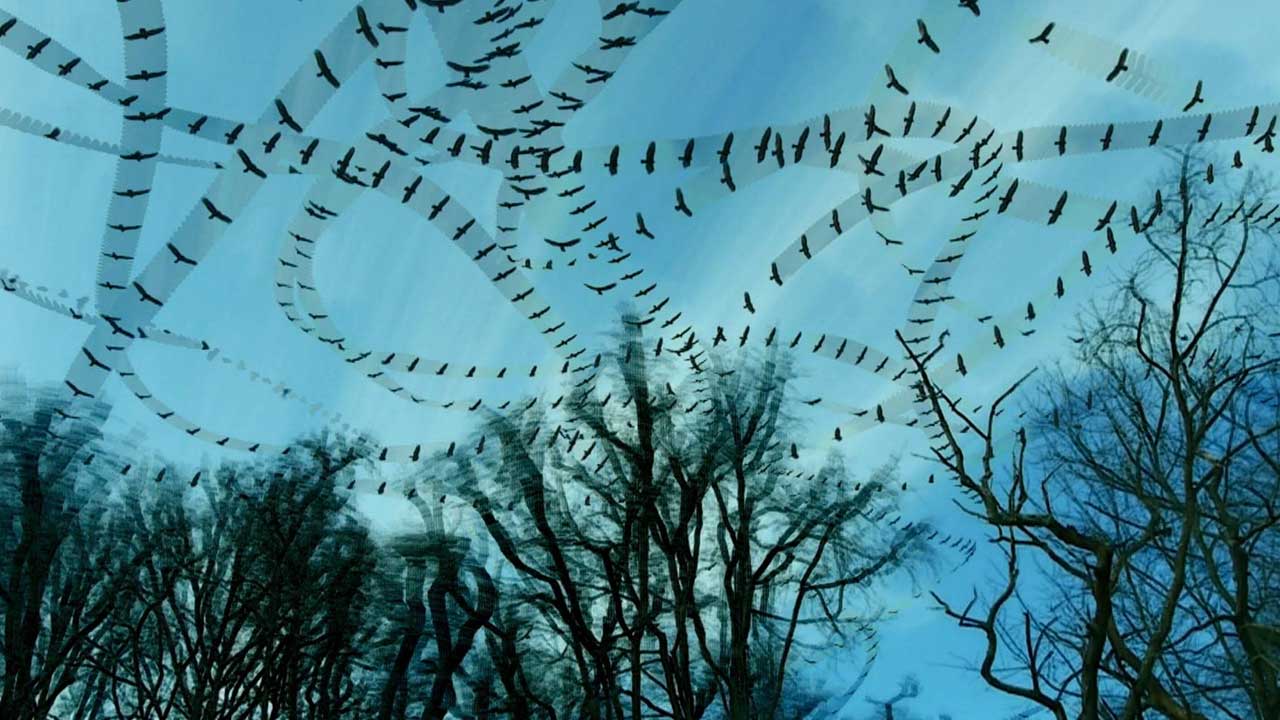 Tracing Animal Movement Patterns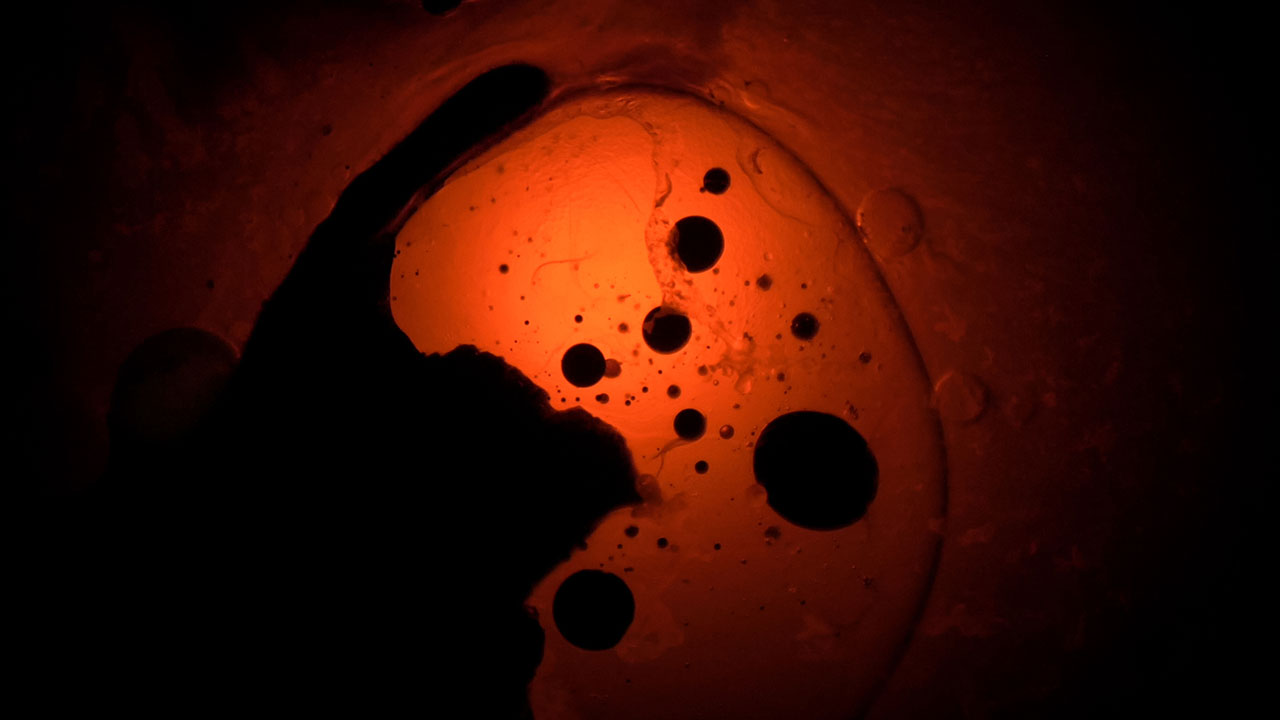 Visual Speculations and The Cyclic Path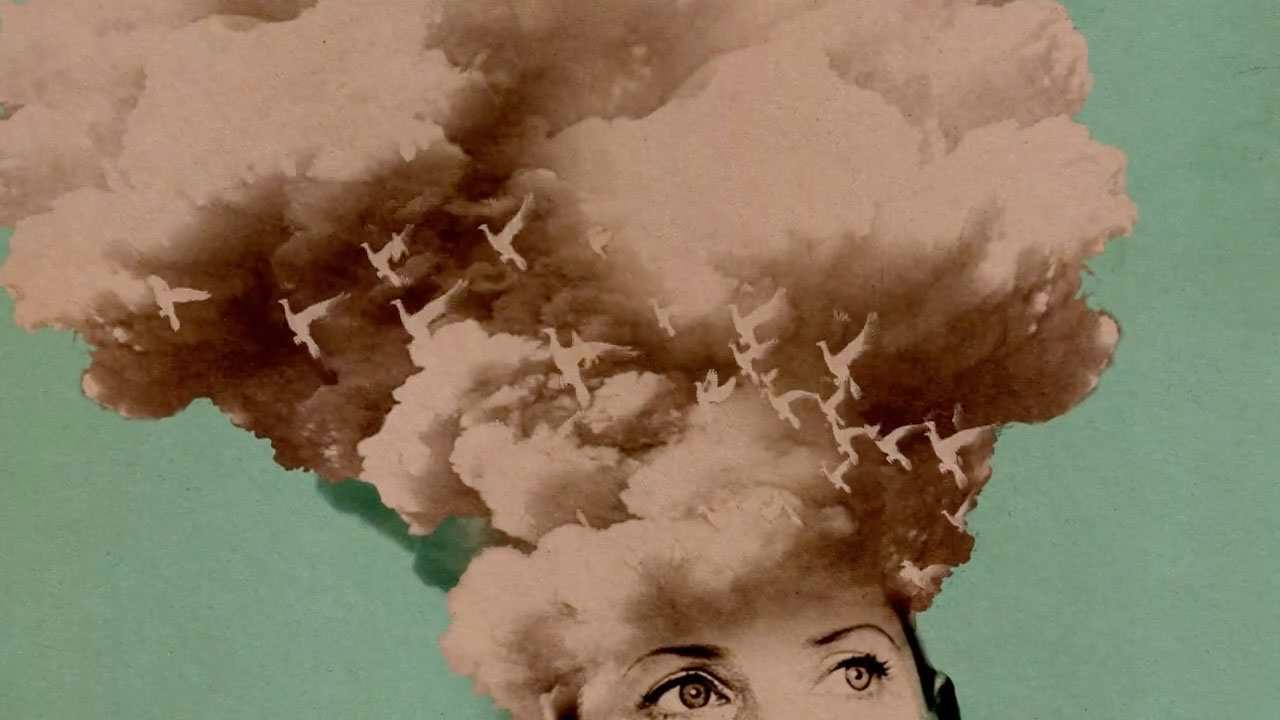 The Work of Tiffany Shlain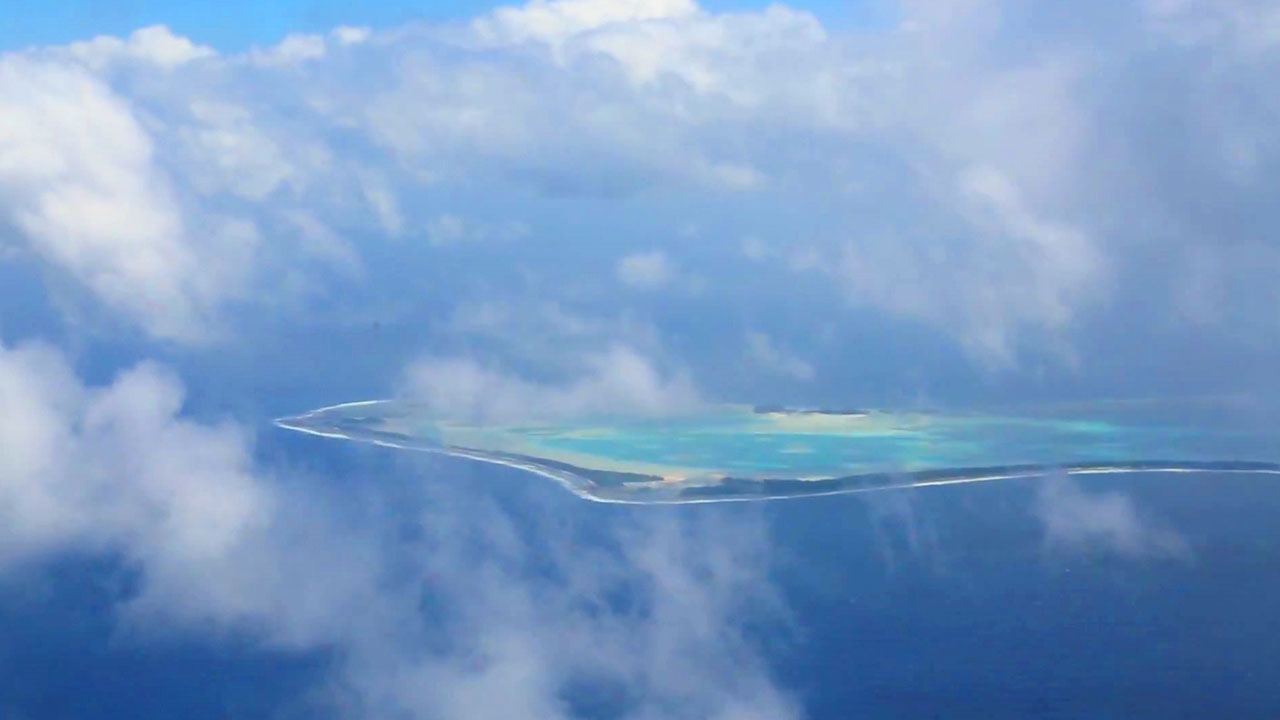 Cyber Nations: An Interview with the director of .TV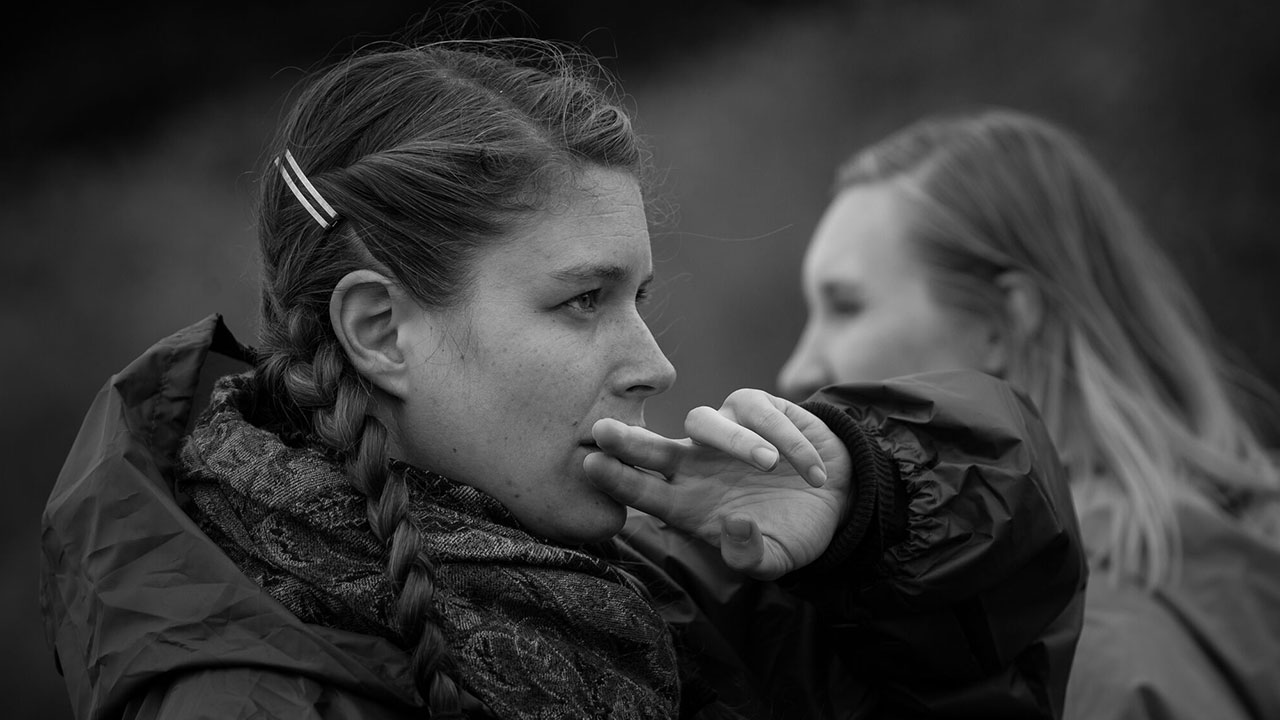 An Ethnobiologist with a Movie Camera
Dreams in Space: virtual voyages in n-dimensional biology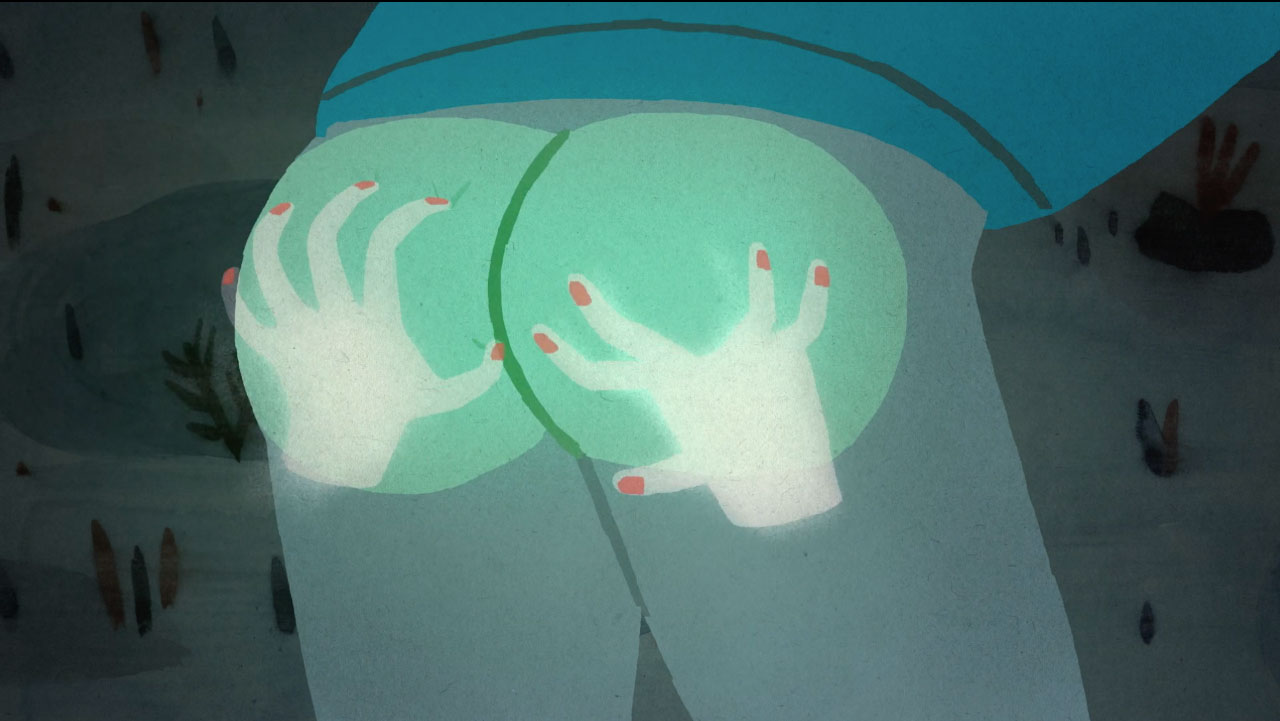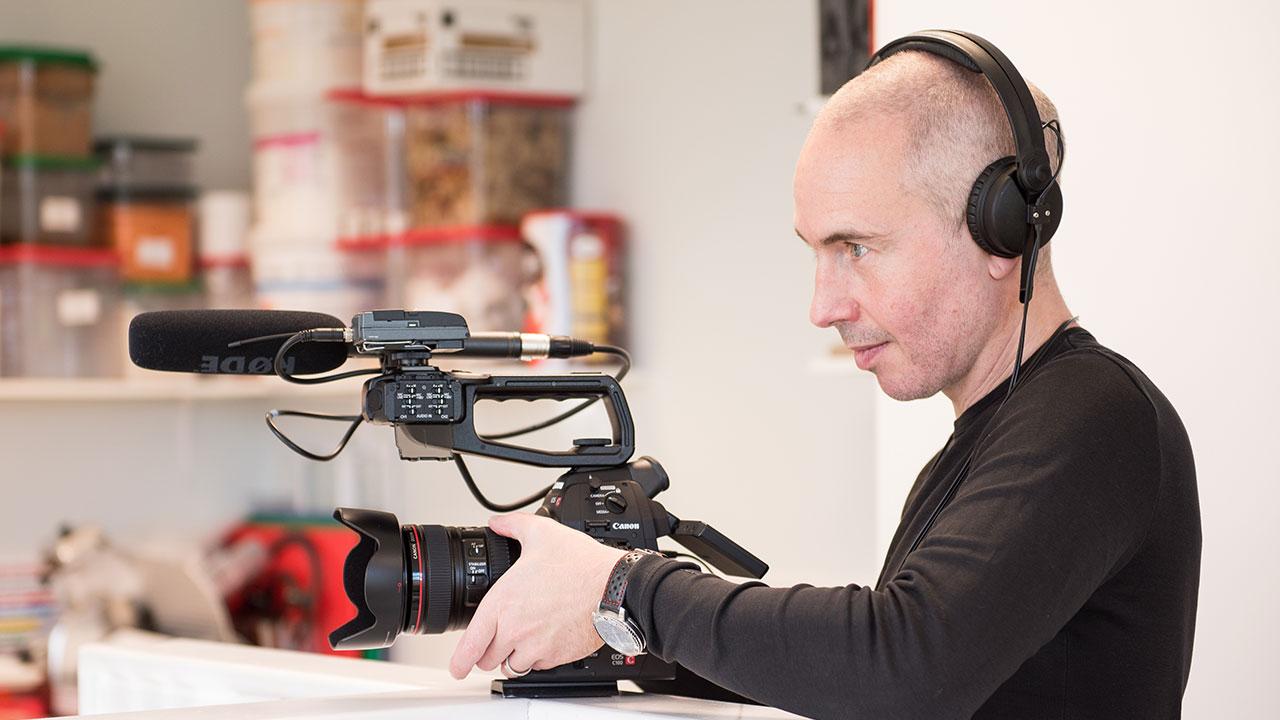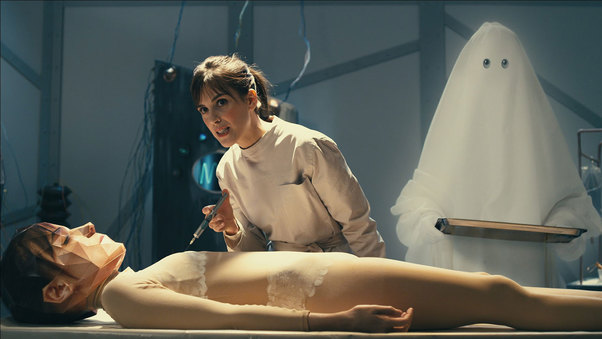 What Science Reveals About the Importance of Gratitude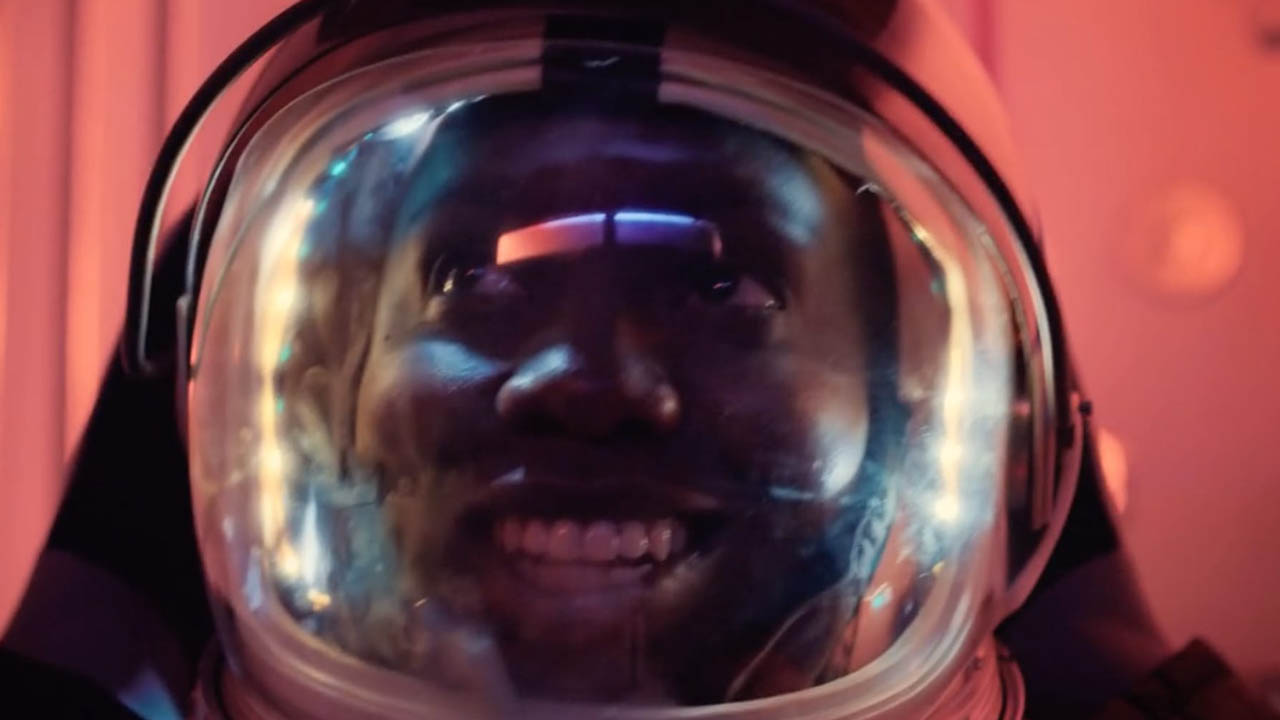 Selections from 2016 Imagine Science Films Festival Presenters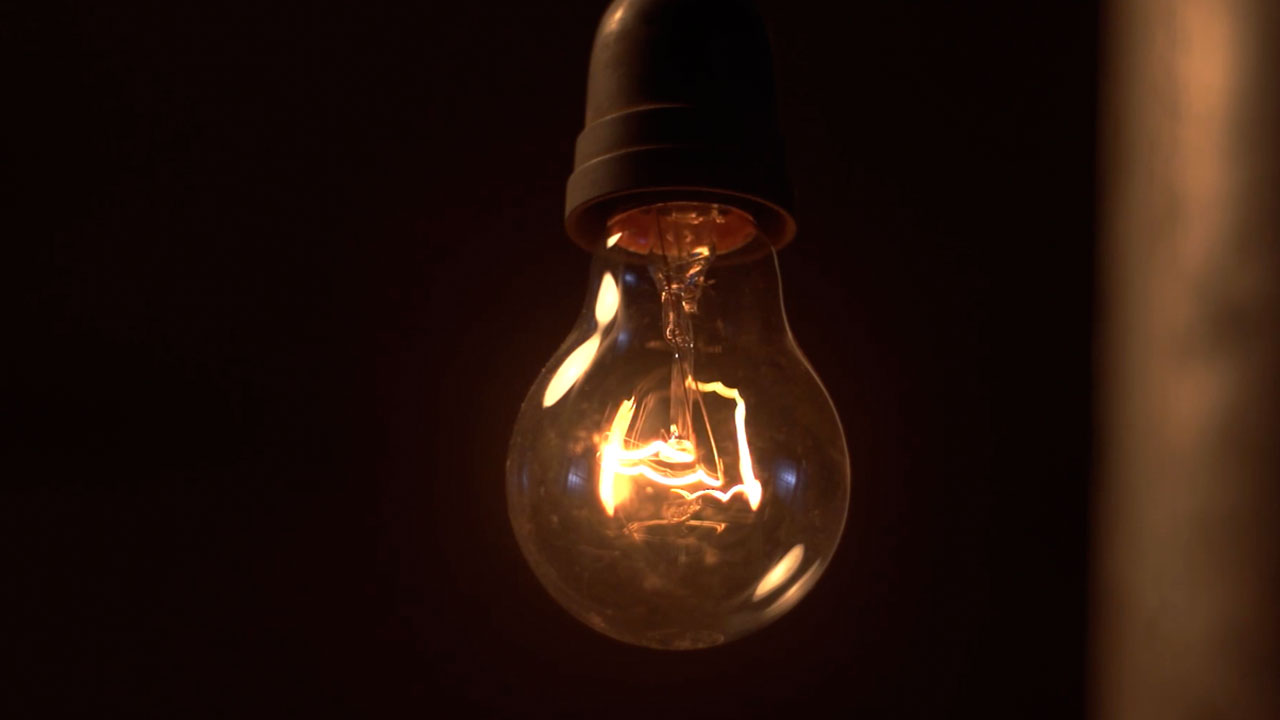 Three Short Takes from Science & Film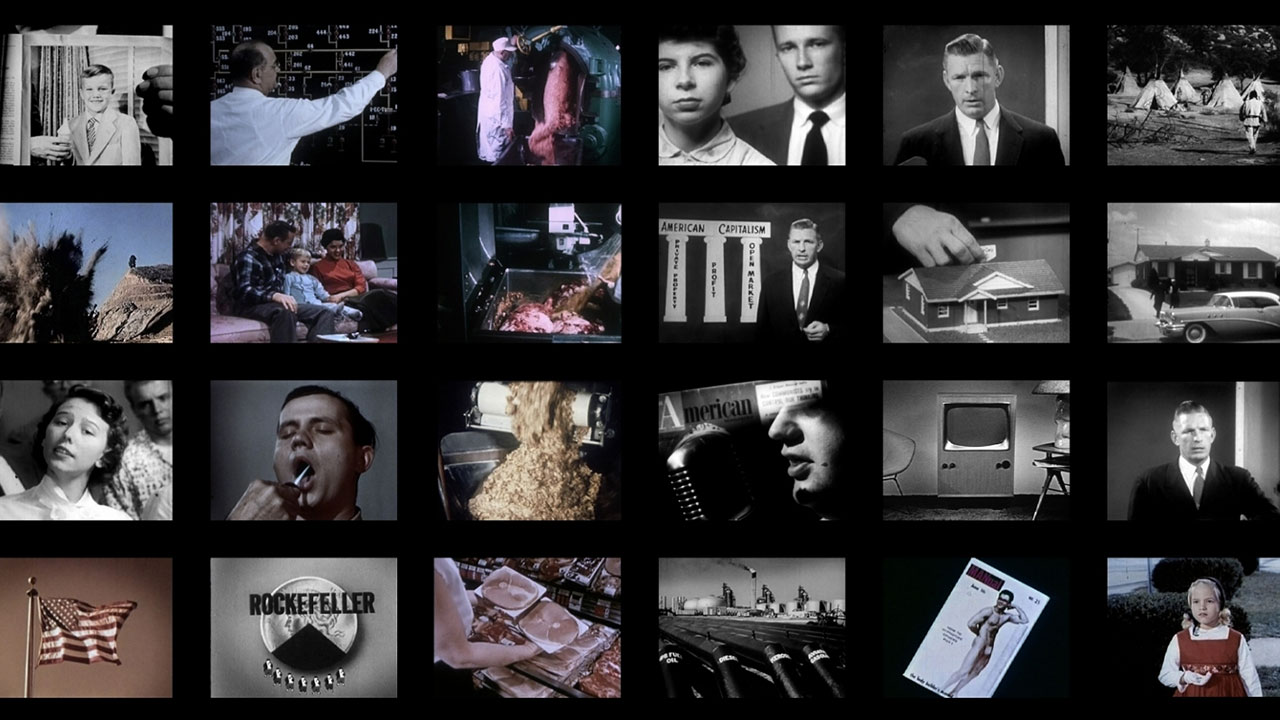 Computation and the Future of the Human Condition
Labocine Invites Filmmakers to Apply for "Chimera Experiments"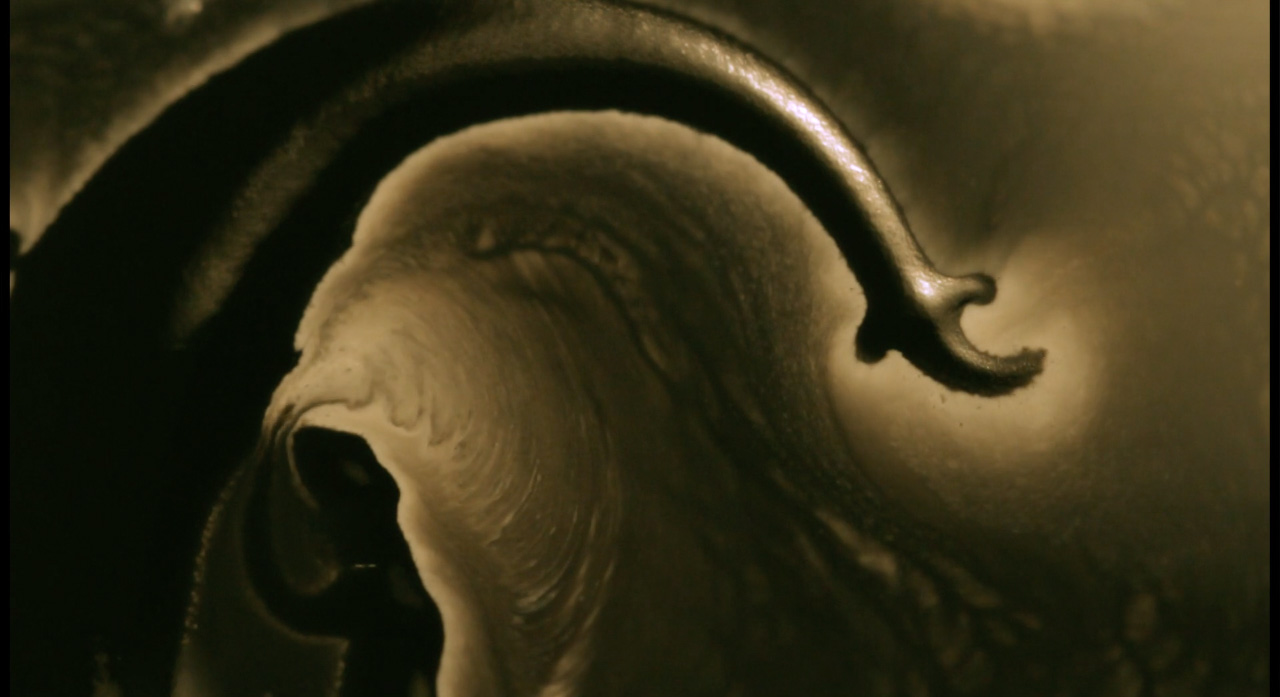 Don't Be Afraid of Science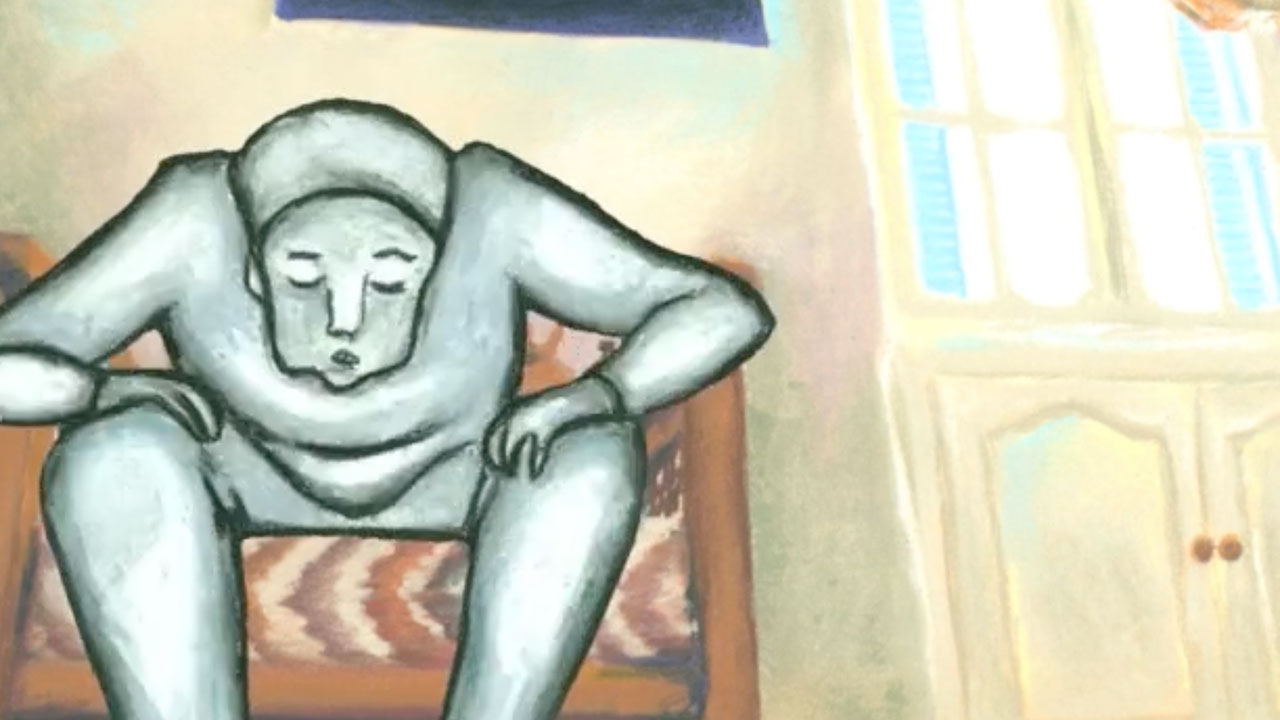 The End: The Labocine guide to surviving an apocalypse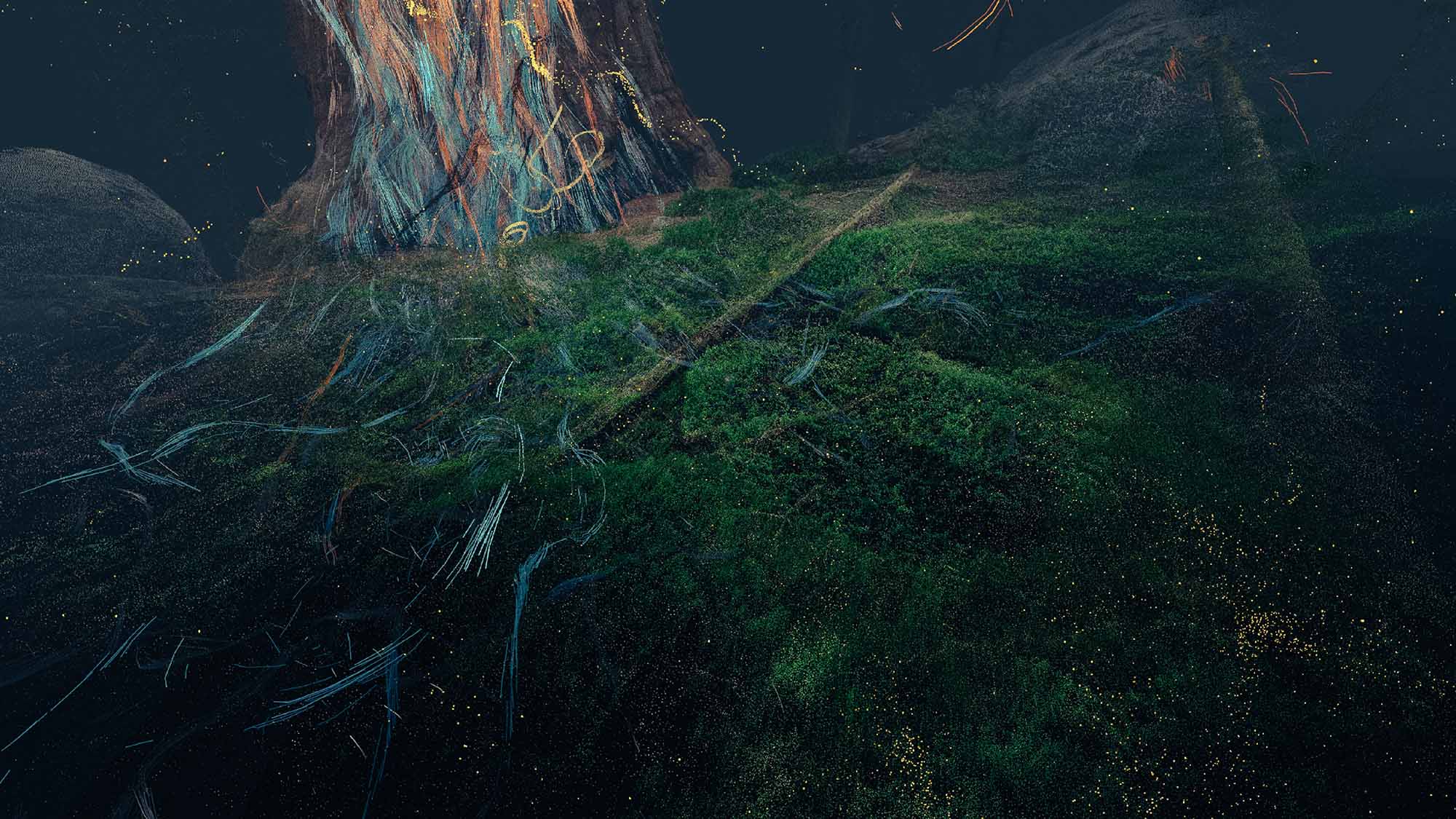 VR Visions of an Ancient Sequoia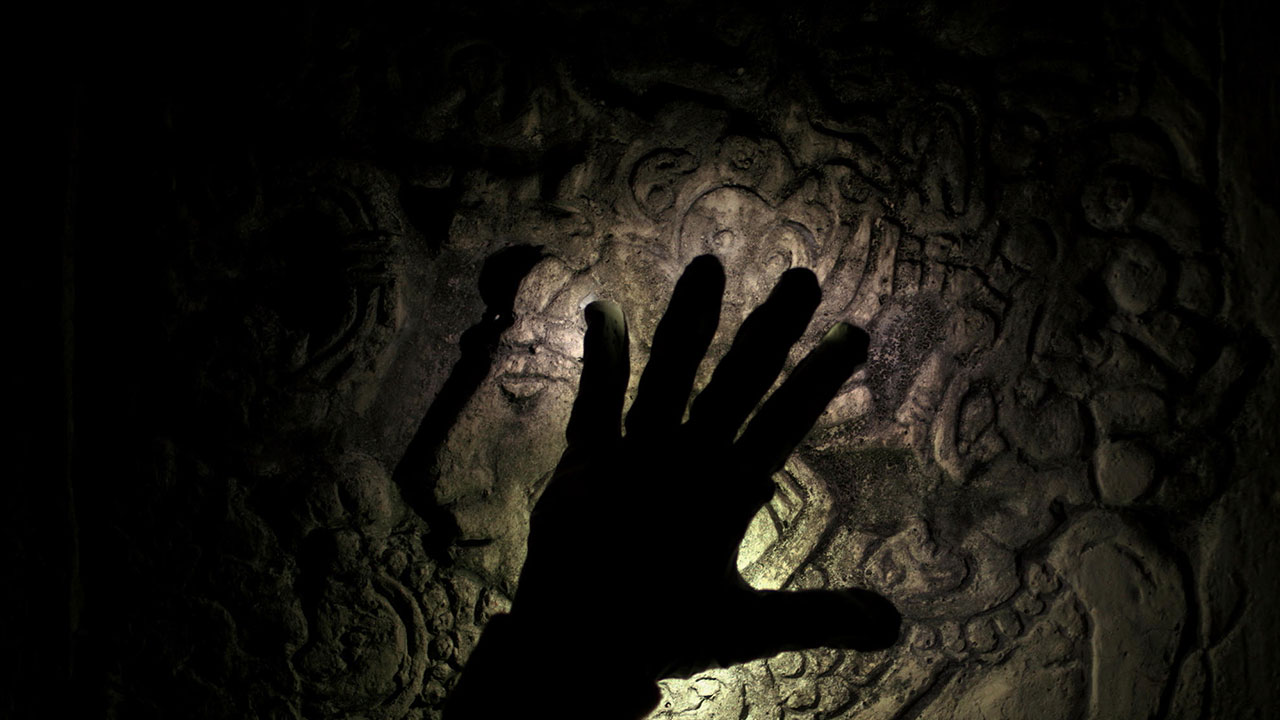 Trance-like Rituals in Mexico Predict the Future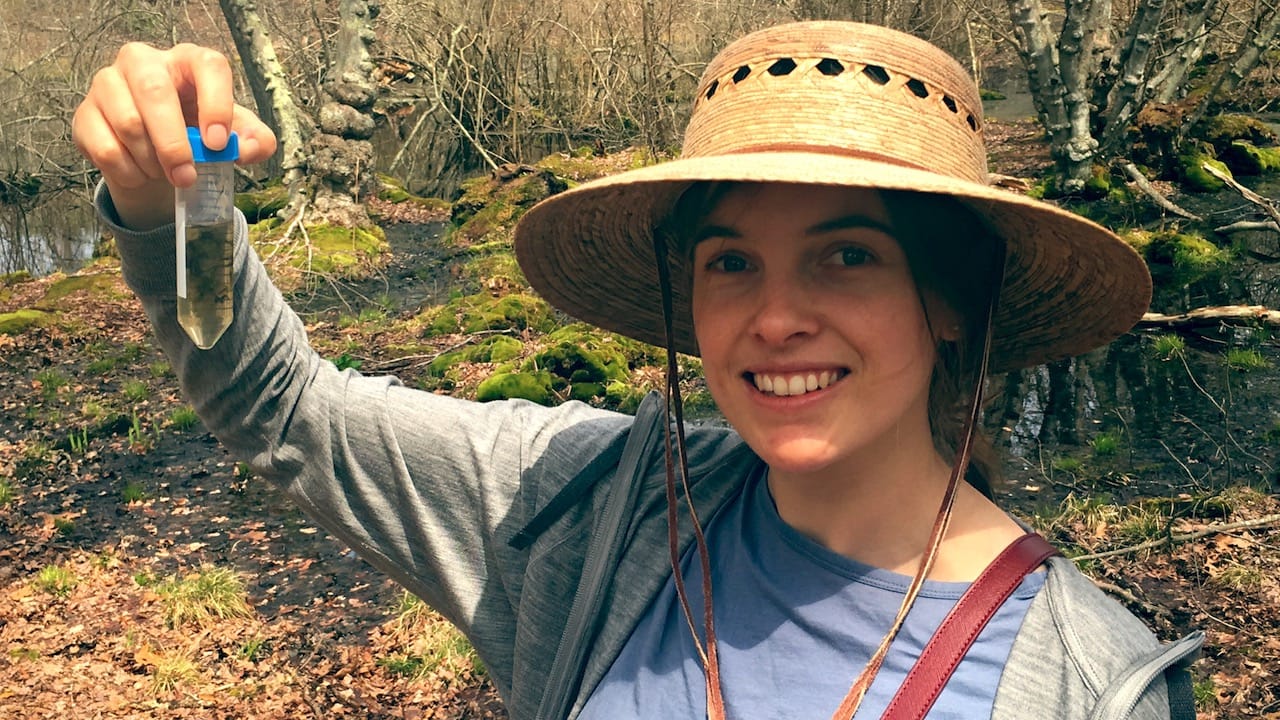 Selections From Pondlife: The Hidden World of New York City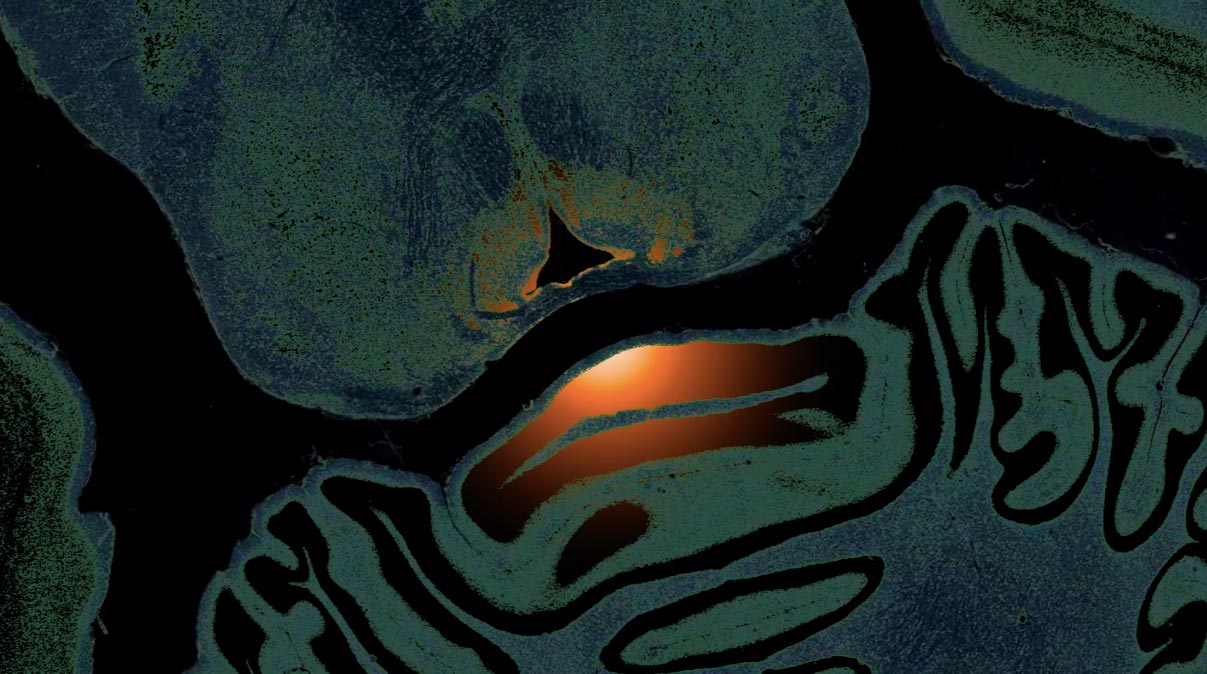 Memory is Everything, Without It We Are Nothing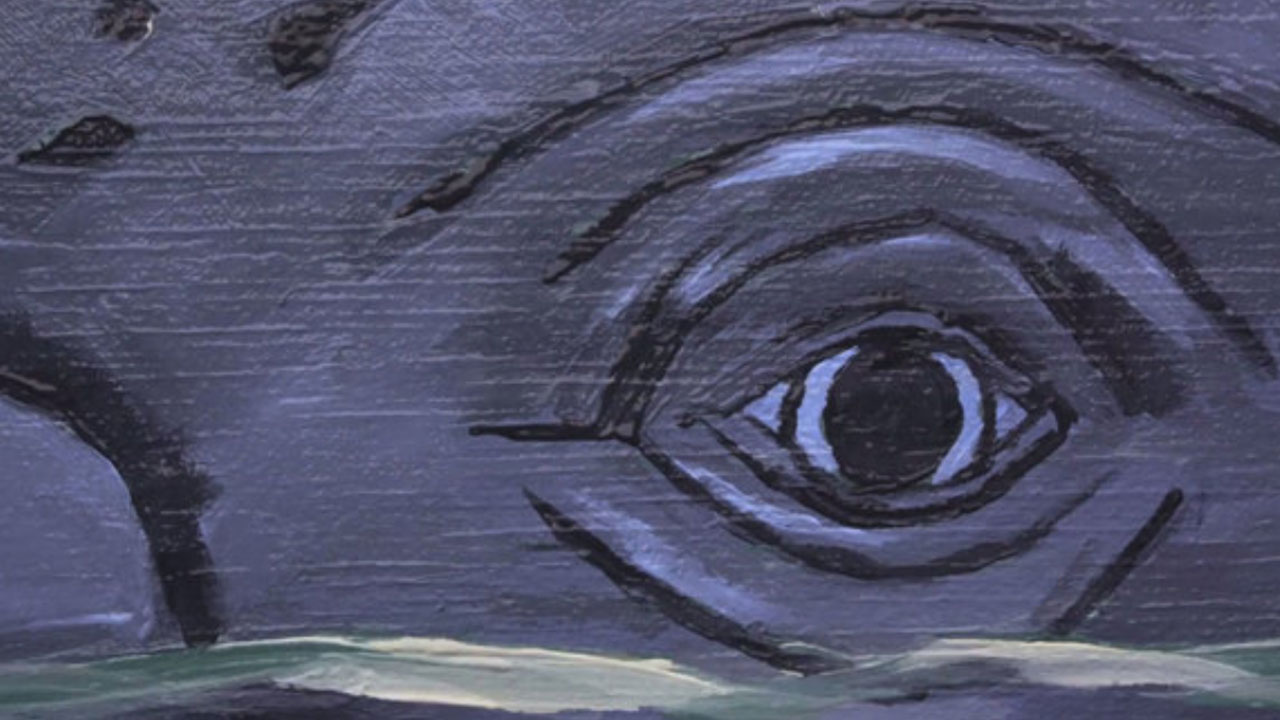 Whales and Humans Intertwined
A.D.A.M. - ON SCREEN From Labocine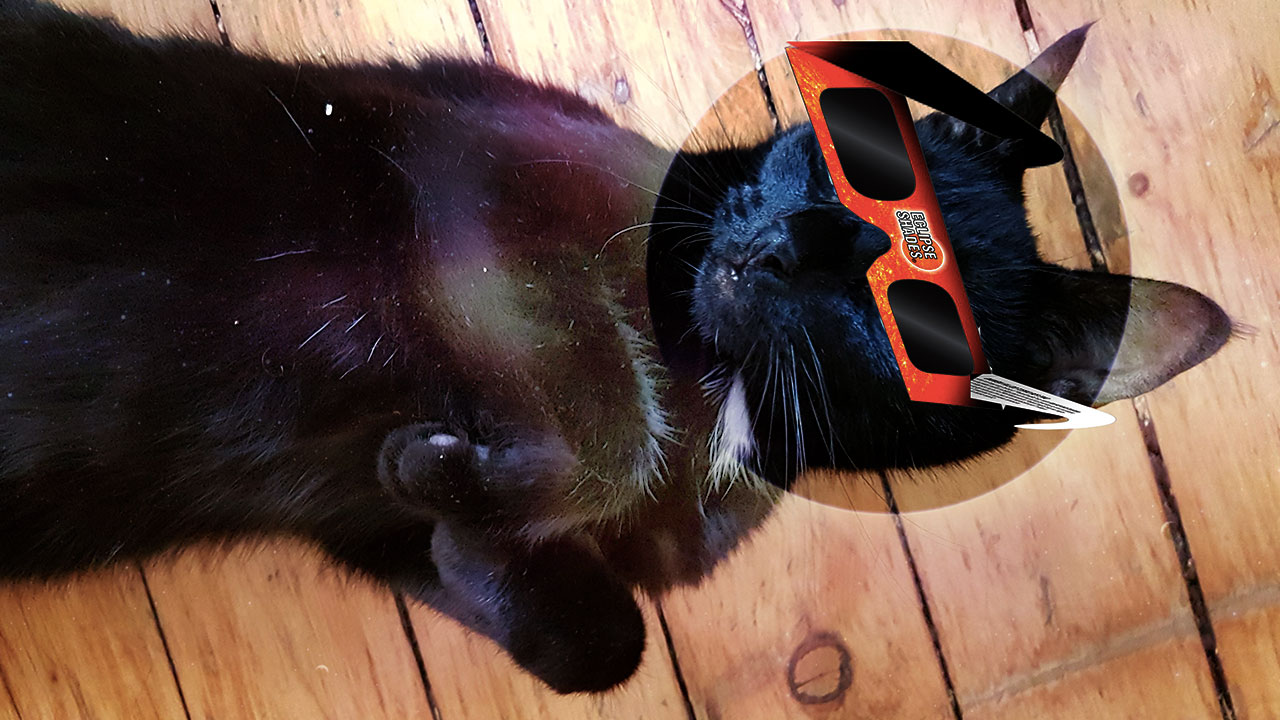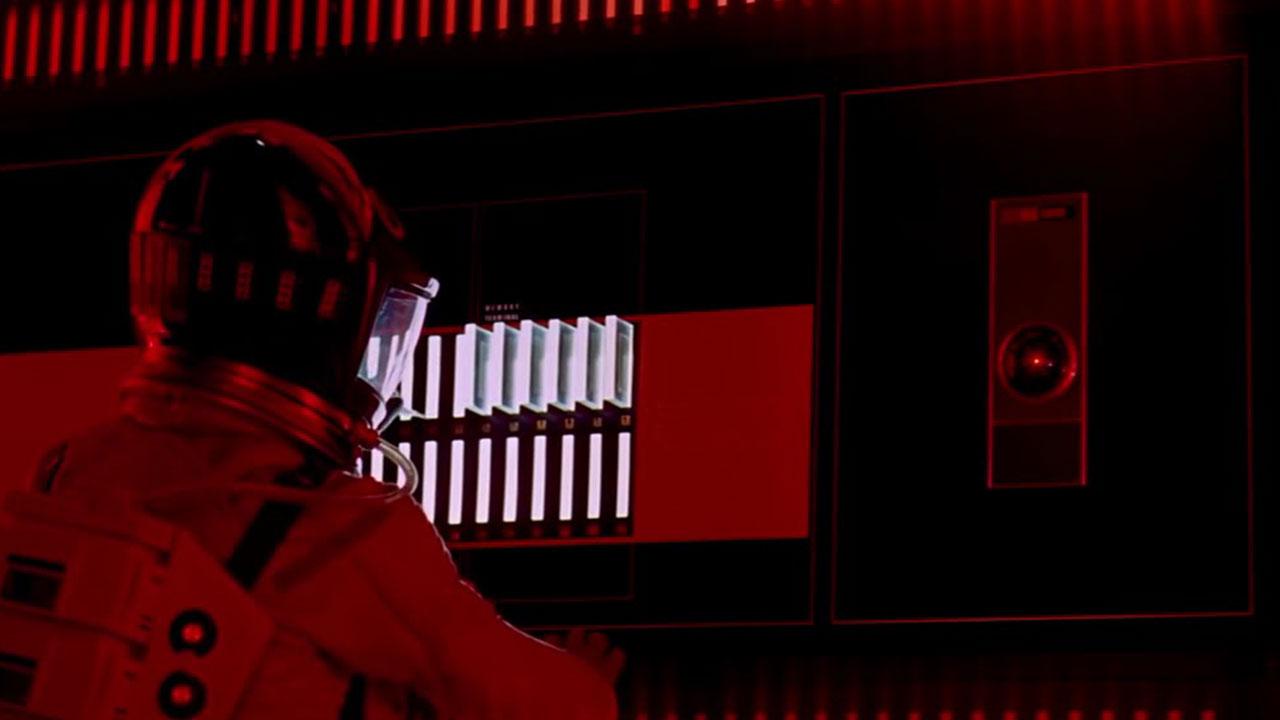 A Guide to Play AI (humans)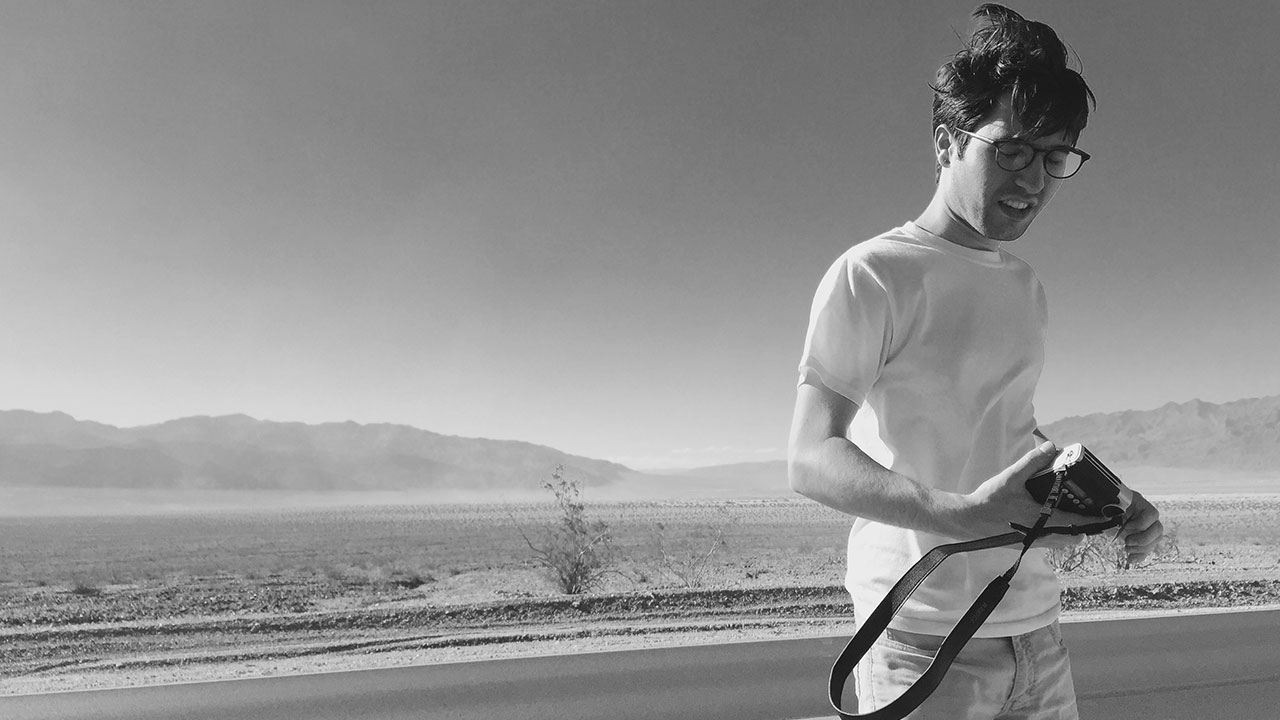 SciArt On Screen: Quimtai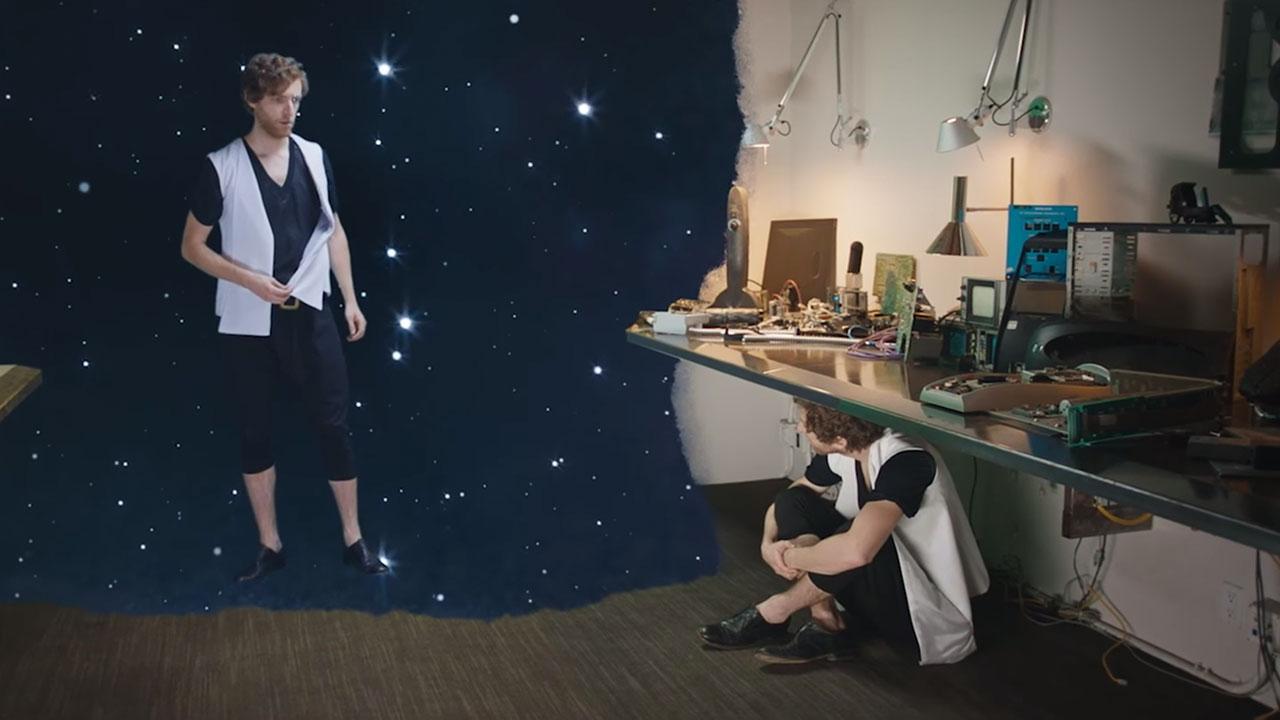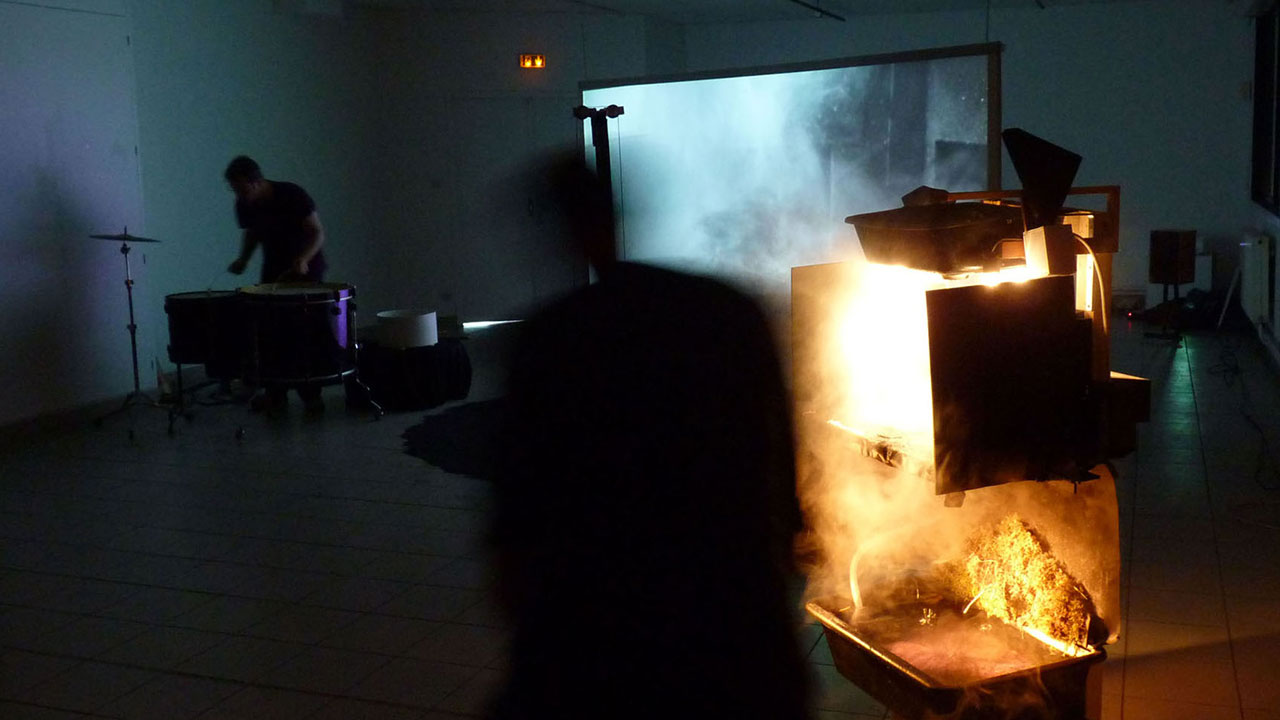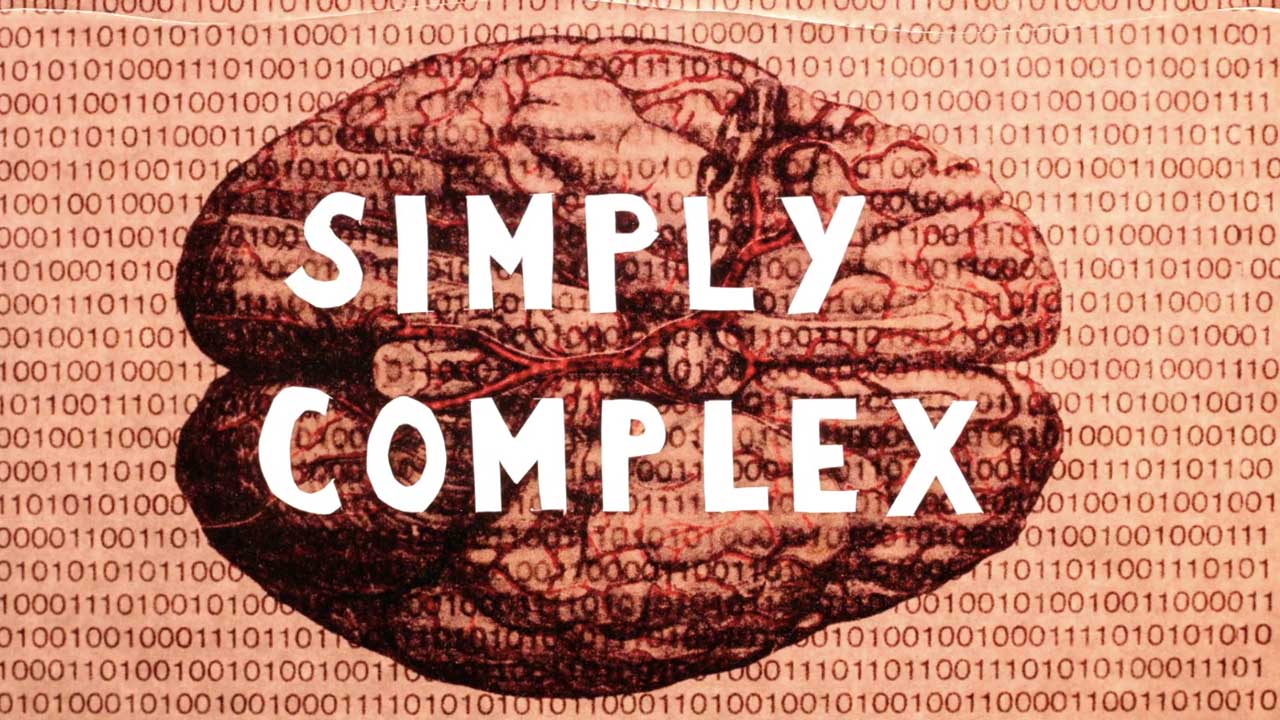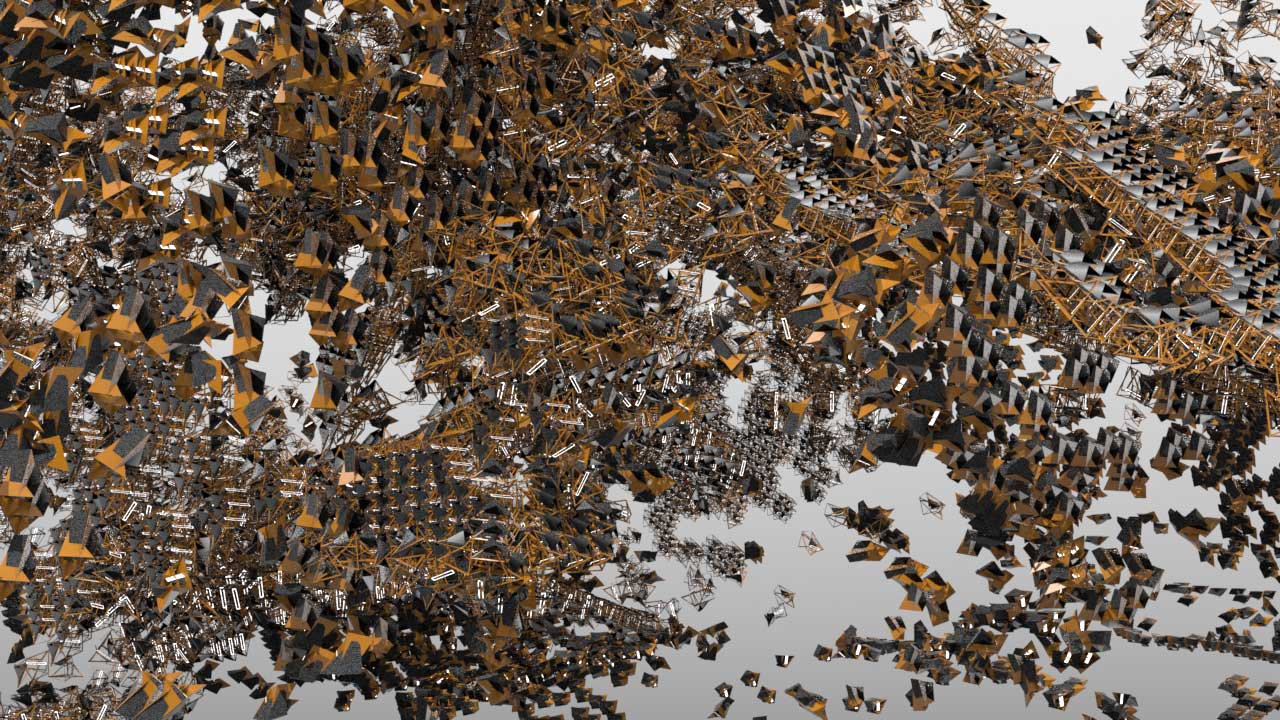 Migration: The 13th Annual Imagine Science Film Festival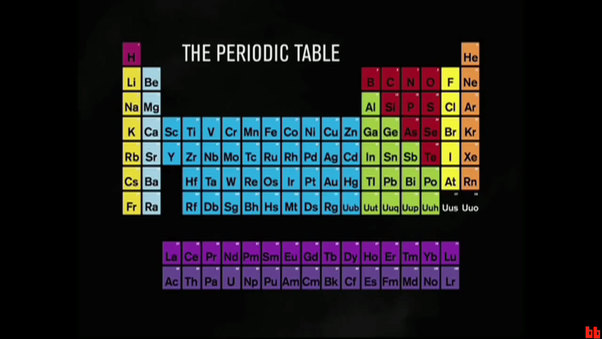 Adding film to the chemistry syllabus (Week 1)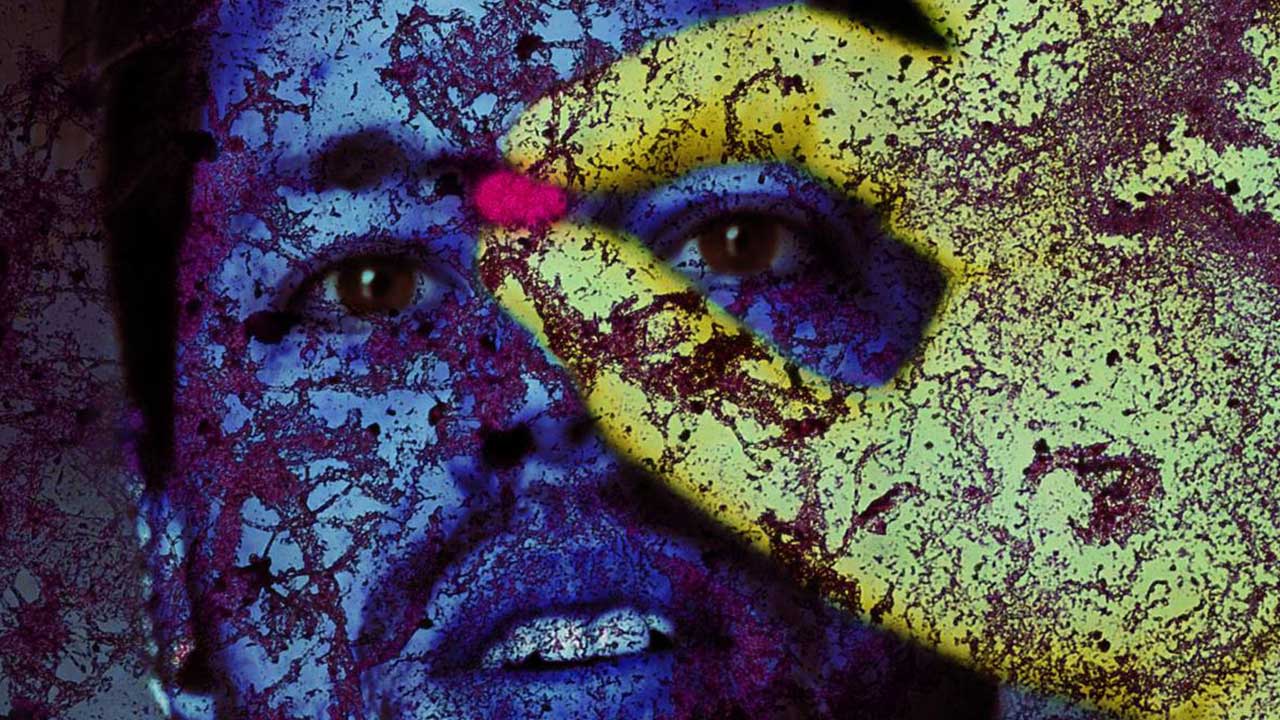 Hacking Your Genes Has Never Been Easier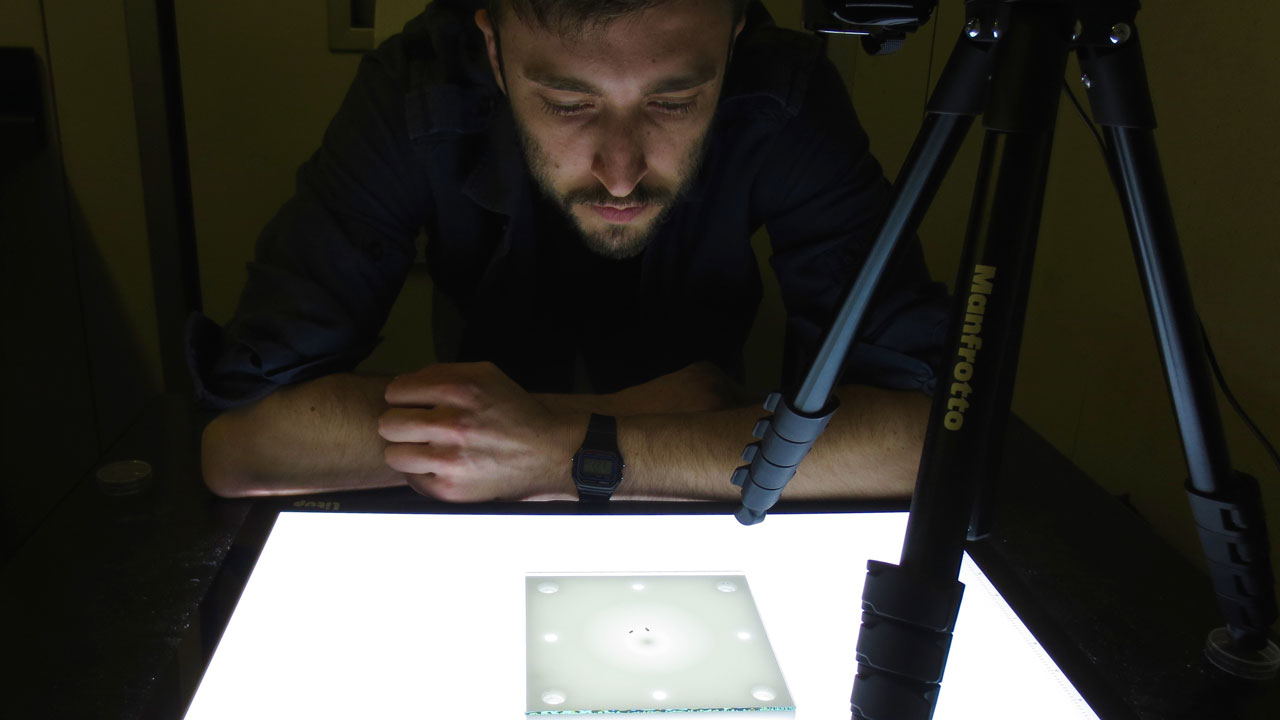 What flies can teach us about the evolution of behavior and morphology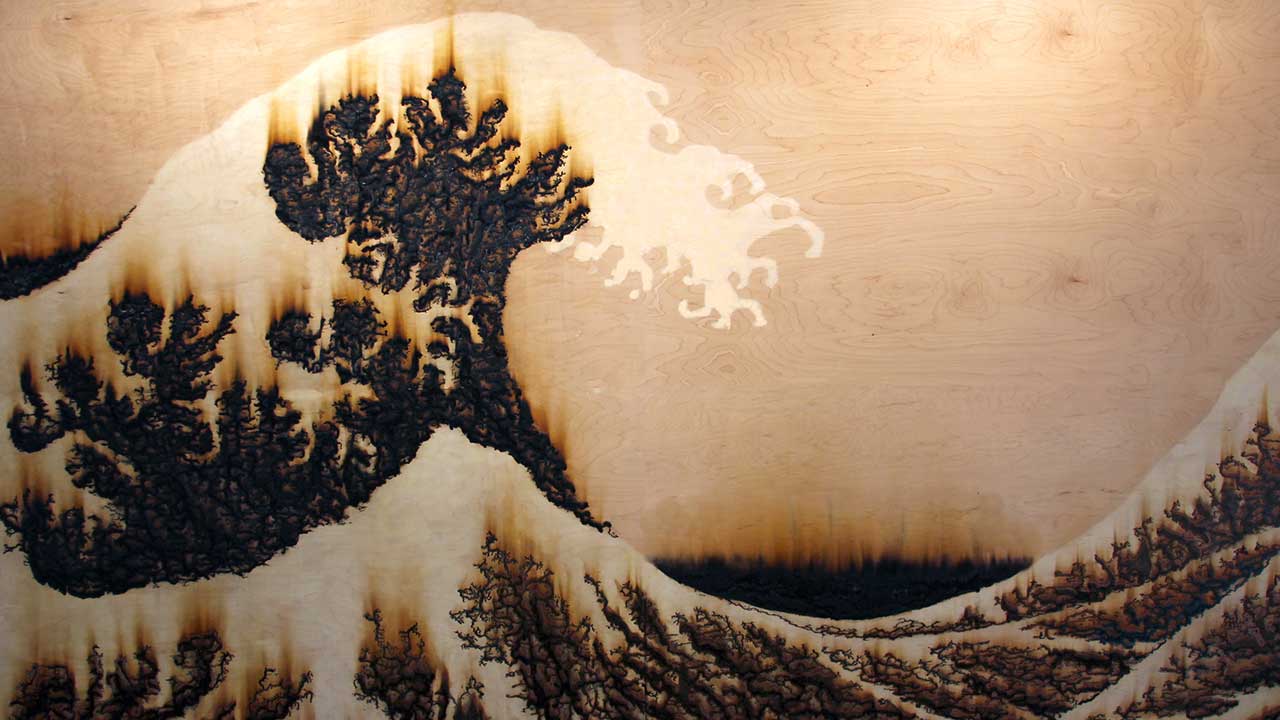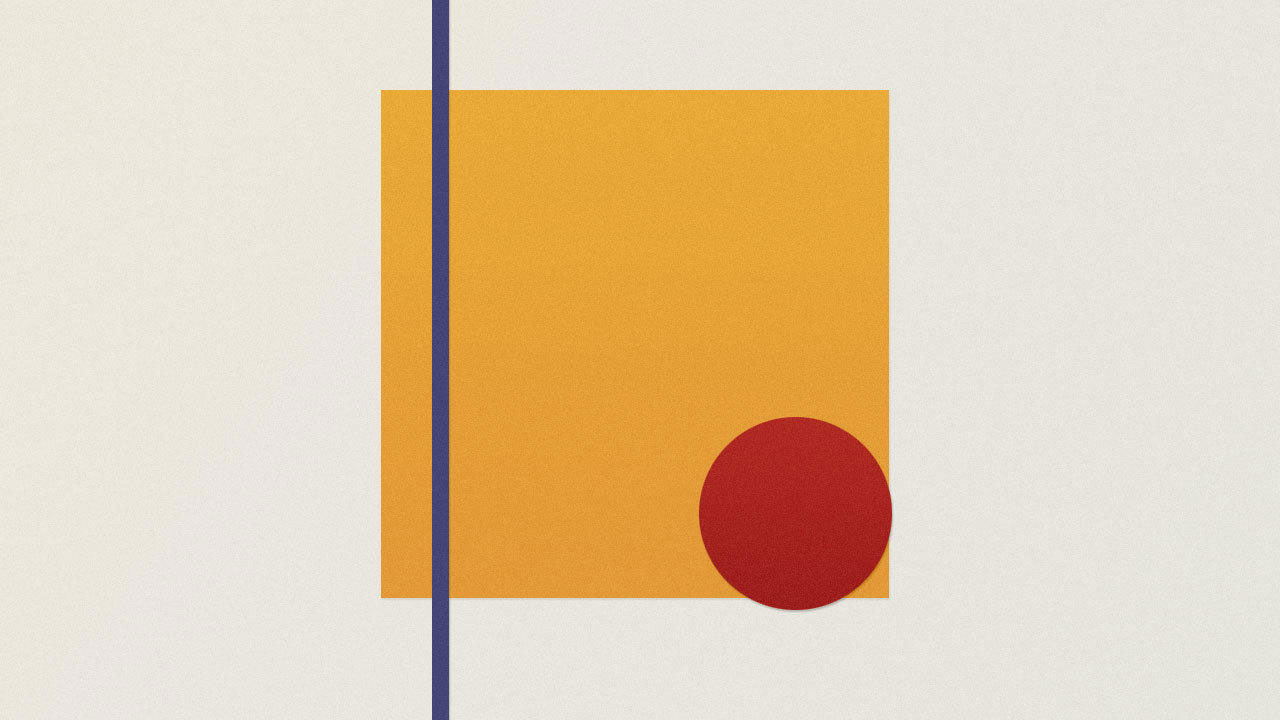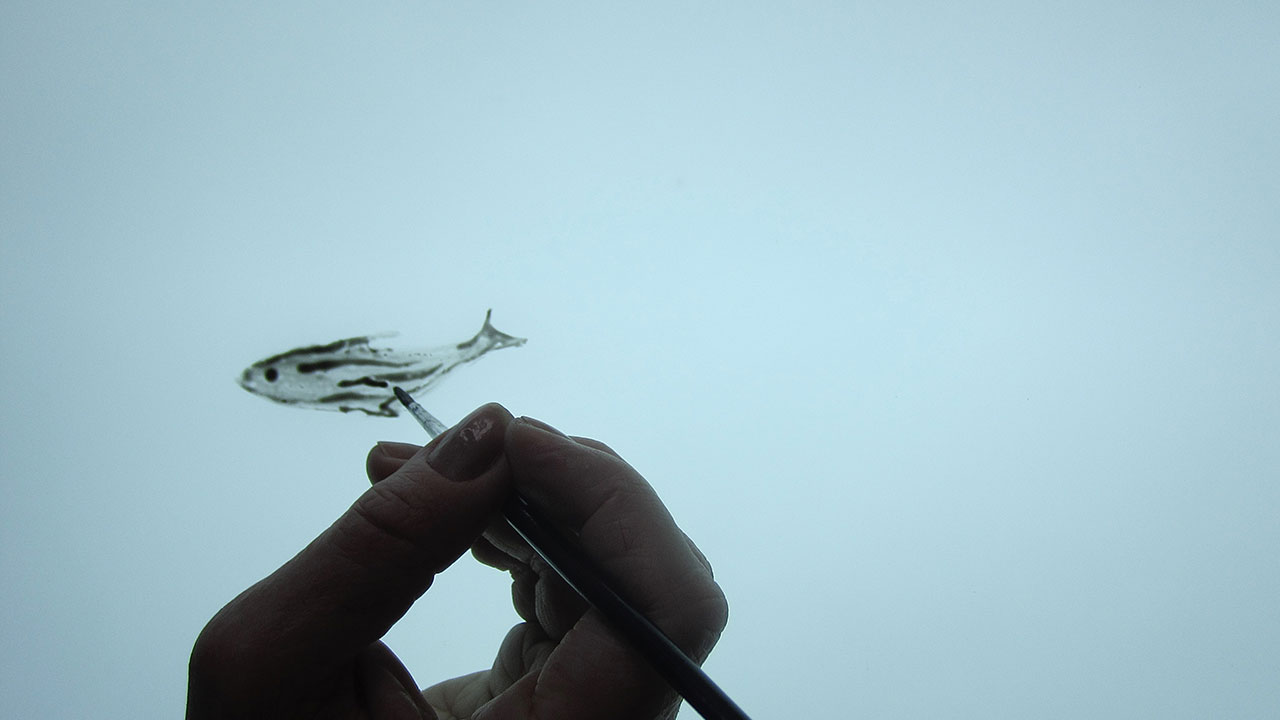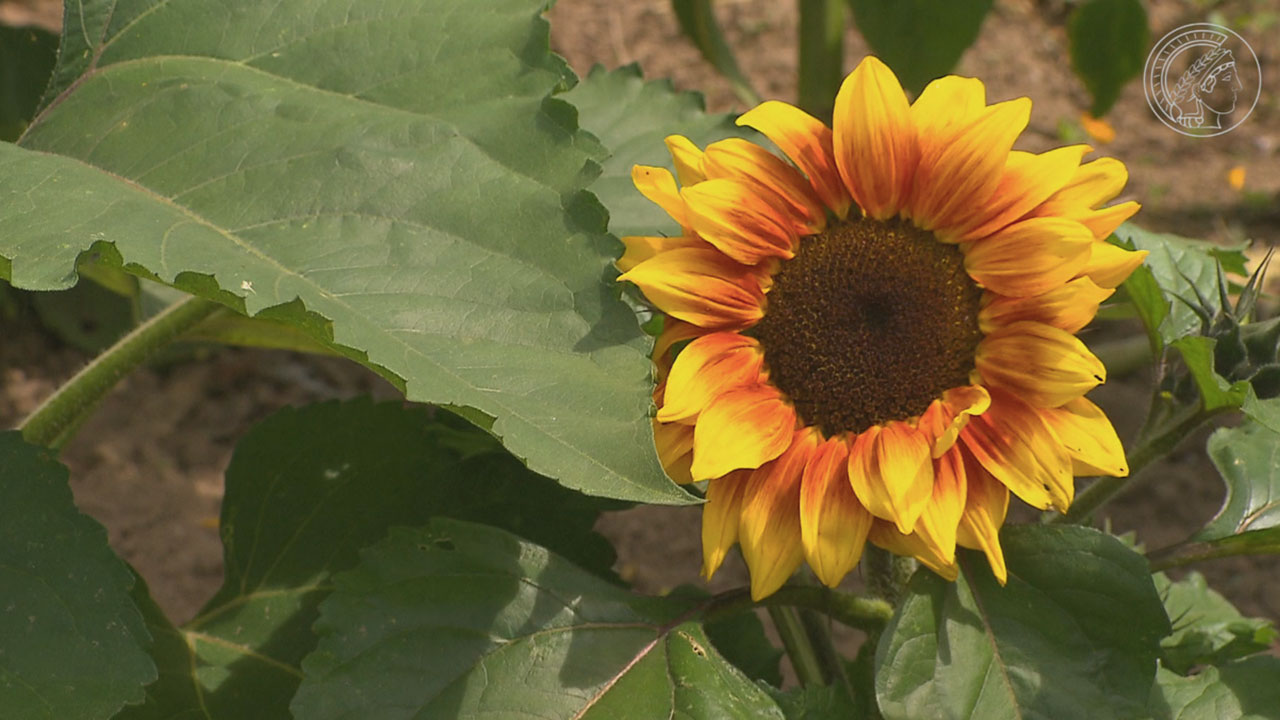 Adding Film to the Science Syllabus (Part 2)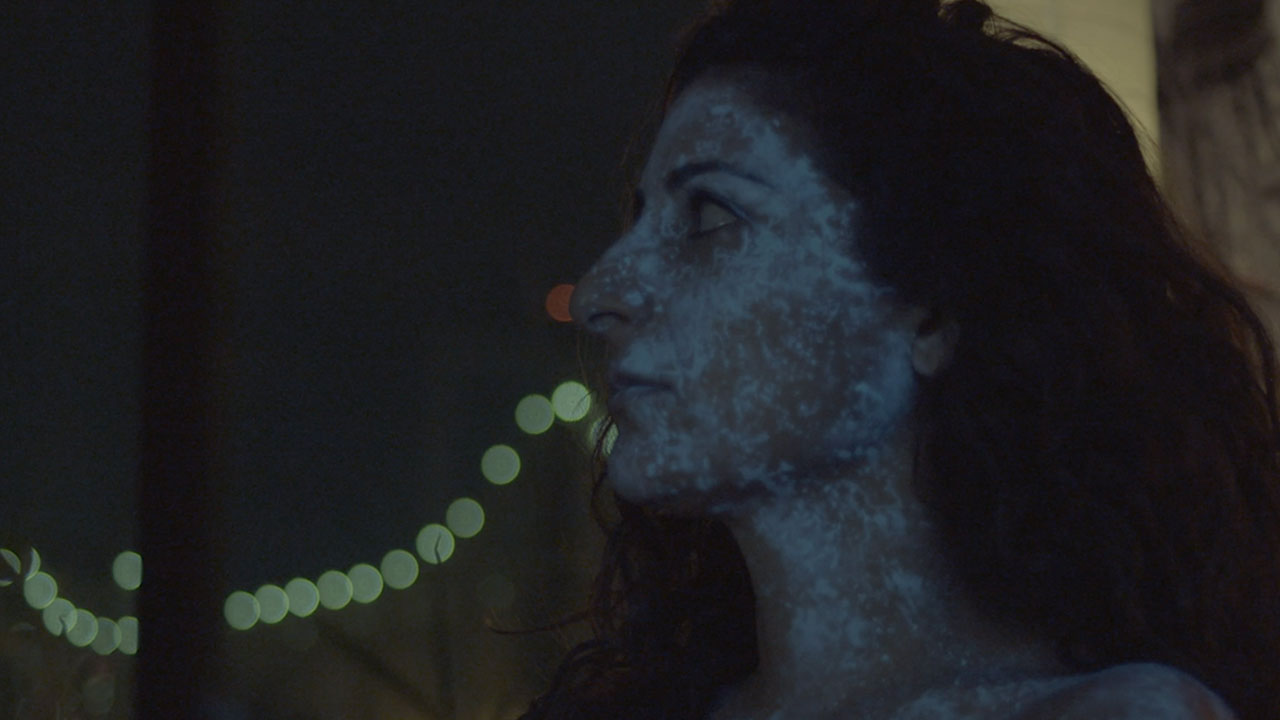 What's Emerged from the Symbiosis Competition at the 12th Annual Imagine Science Film Festival
The Horror of Science in 21st Century Film
Animating Life With Experimental Documentary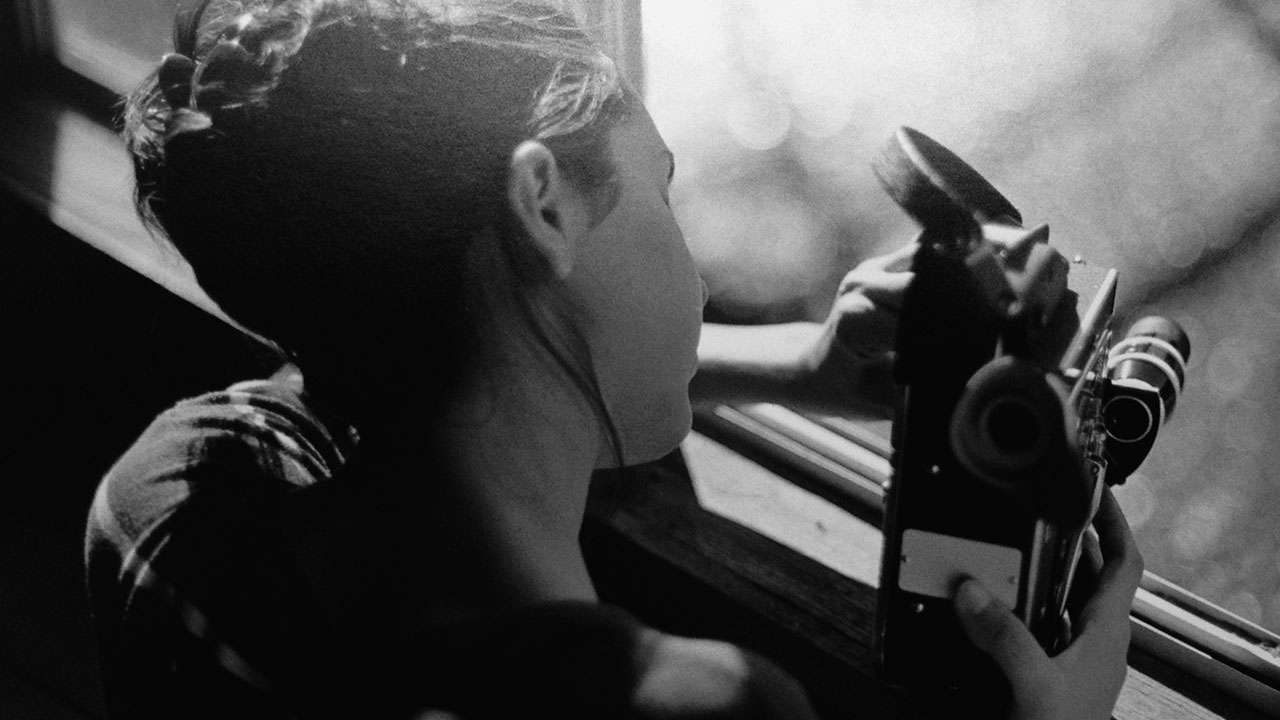 Science and Poetry in the Everyday
The Secret Garden: Evolutions of Virtual Plants & Corals
Border landscapes: The River is a Seam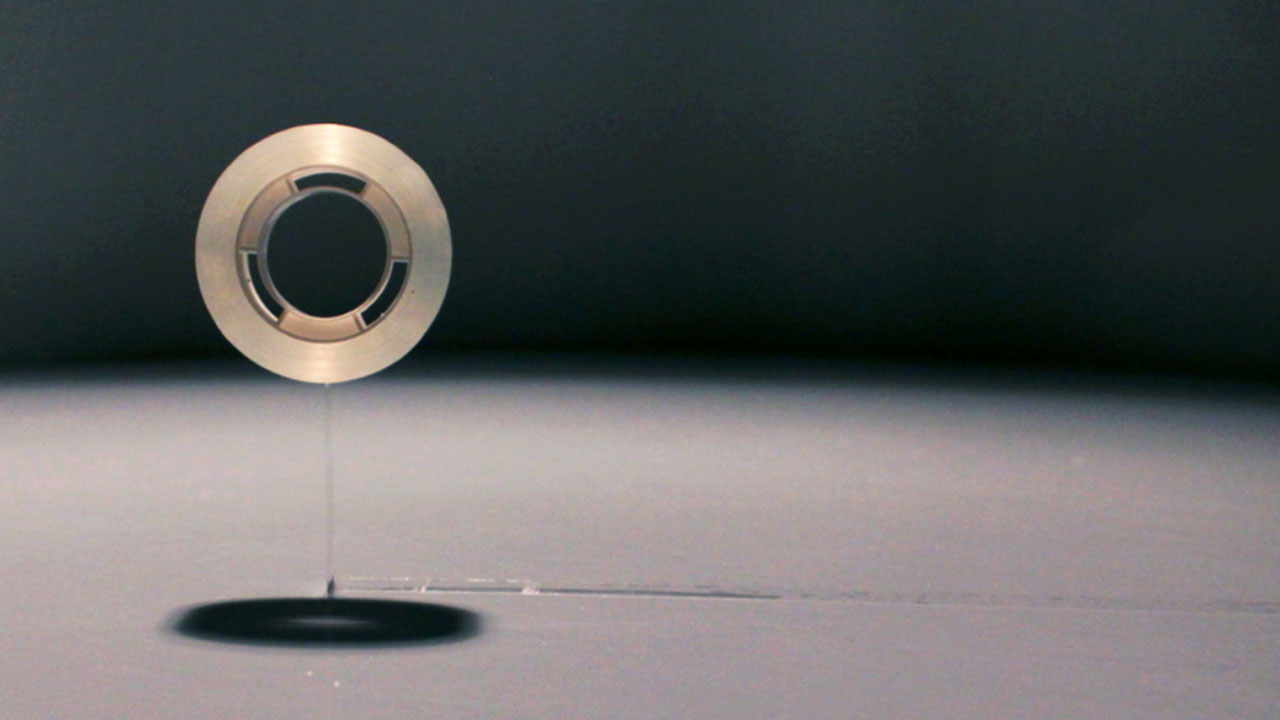 We cannot understand what we cannot imagine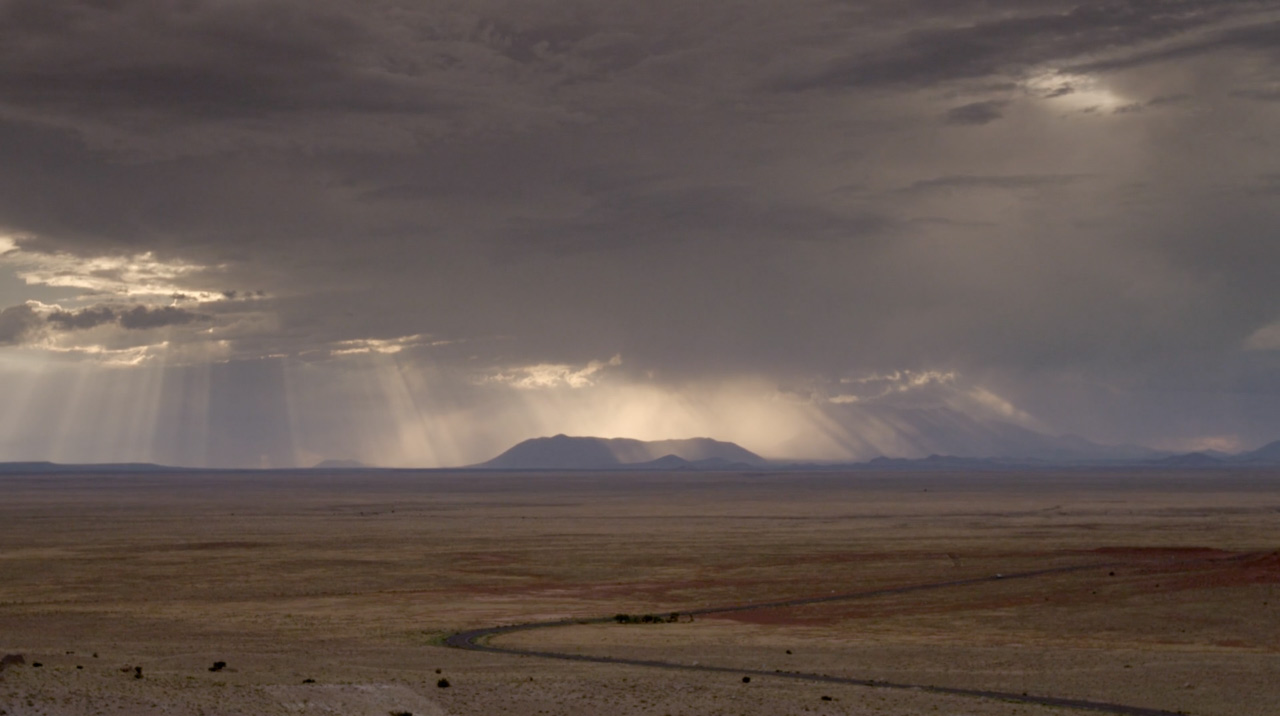 Science v. Religion: Genesis to Genetics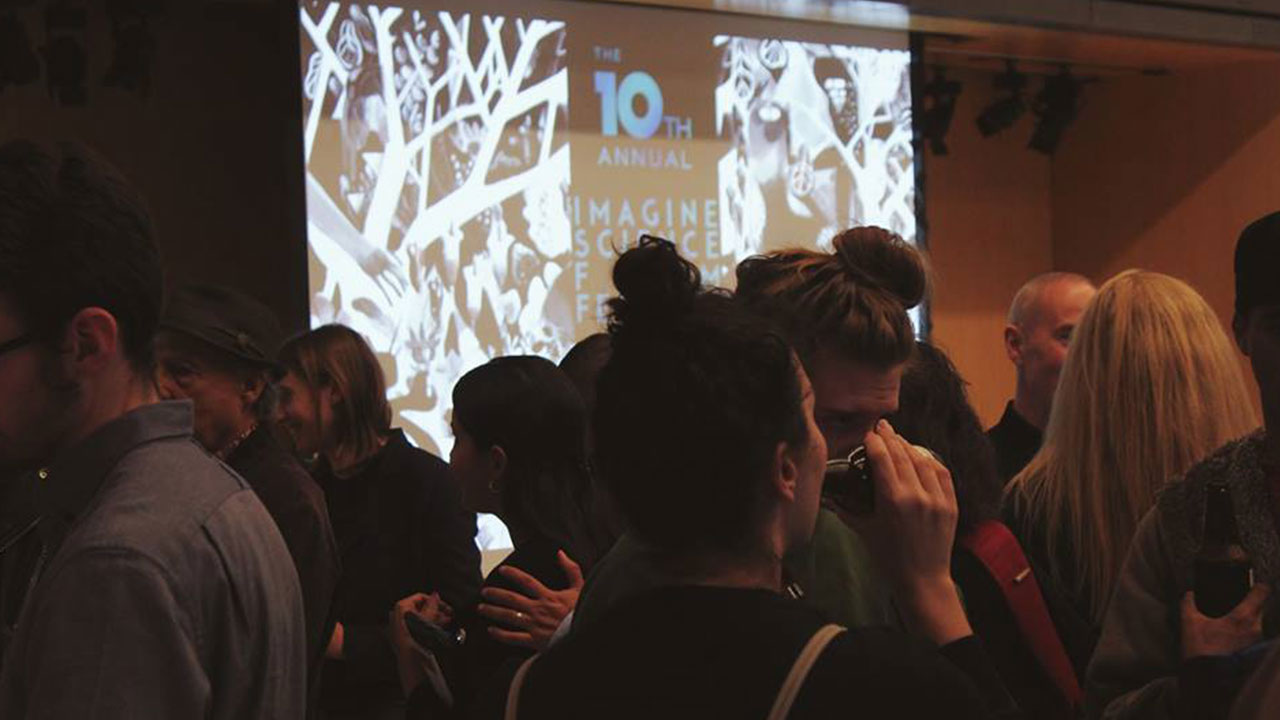 Winners of the 10th Annual Imagine Science Film Festival