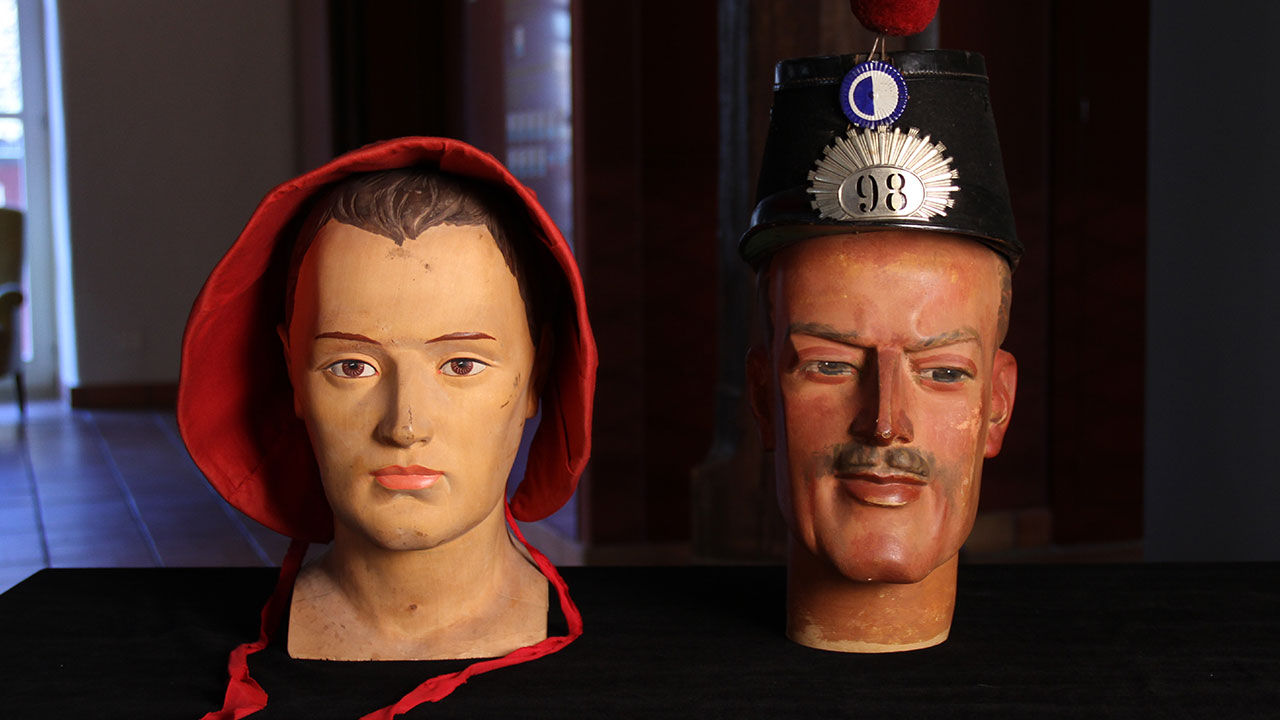 The Five Minute Museum
Paul Bush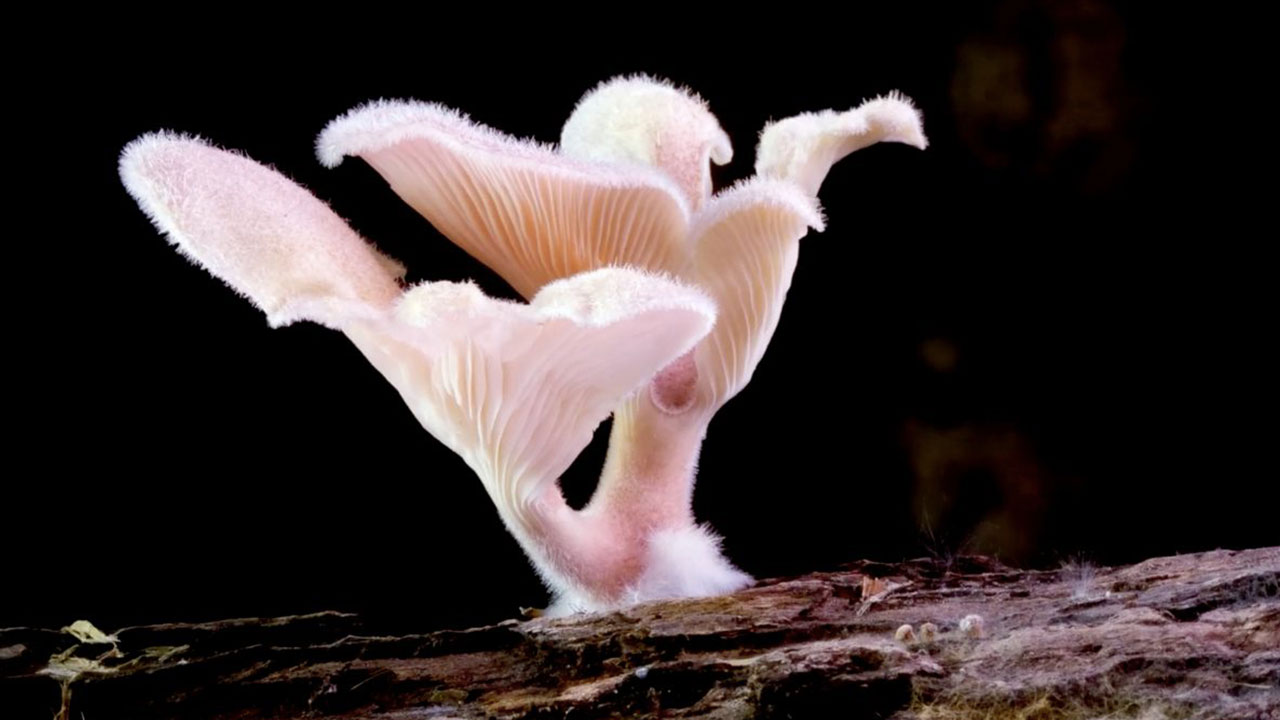 The Kingdom – How Fungi Made Our World
Annamaria Talas,Simon Nasht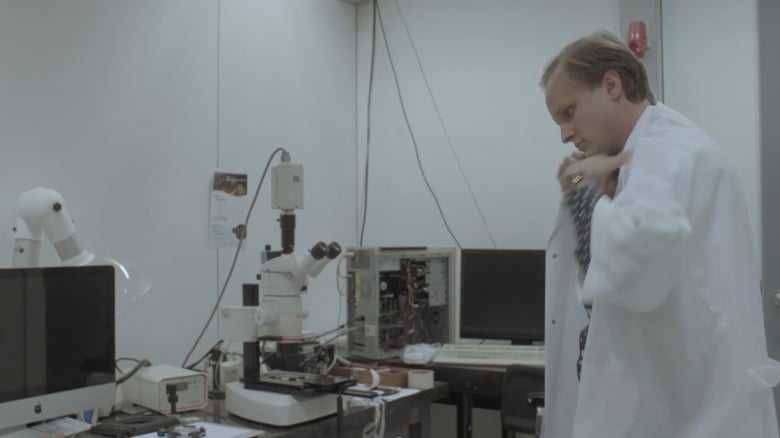 Searching for Aliens
Eva Julia Manneke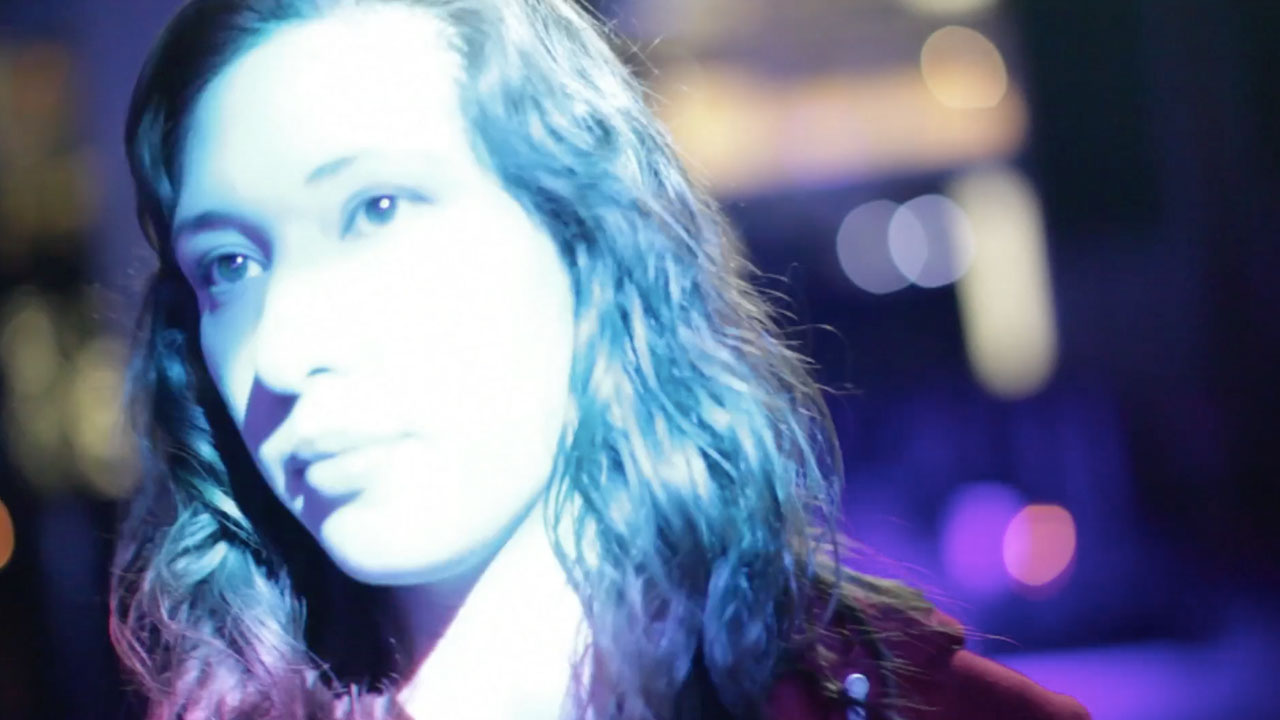 Chlorophyl
Barry Jenkins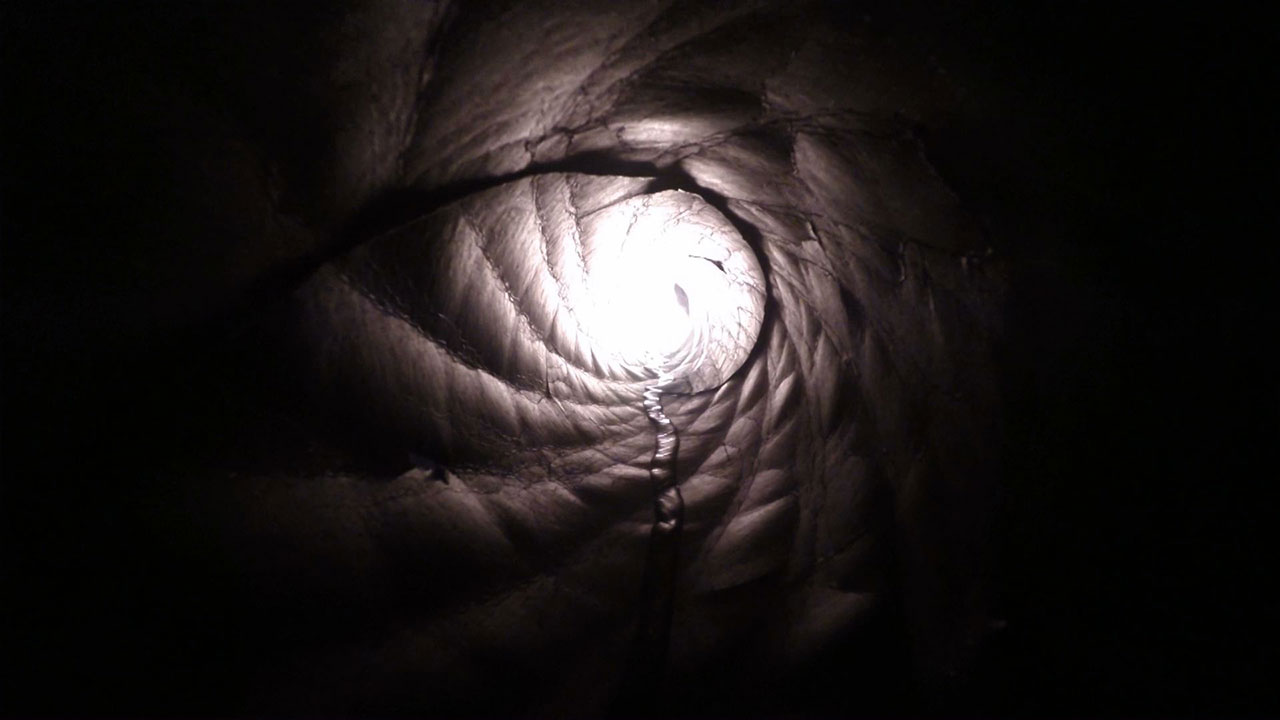 The Drawing Experience
Franck Lesbros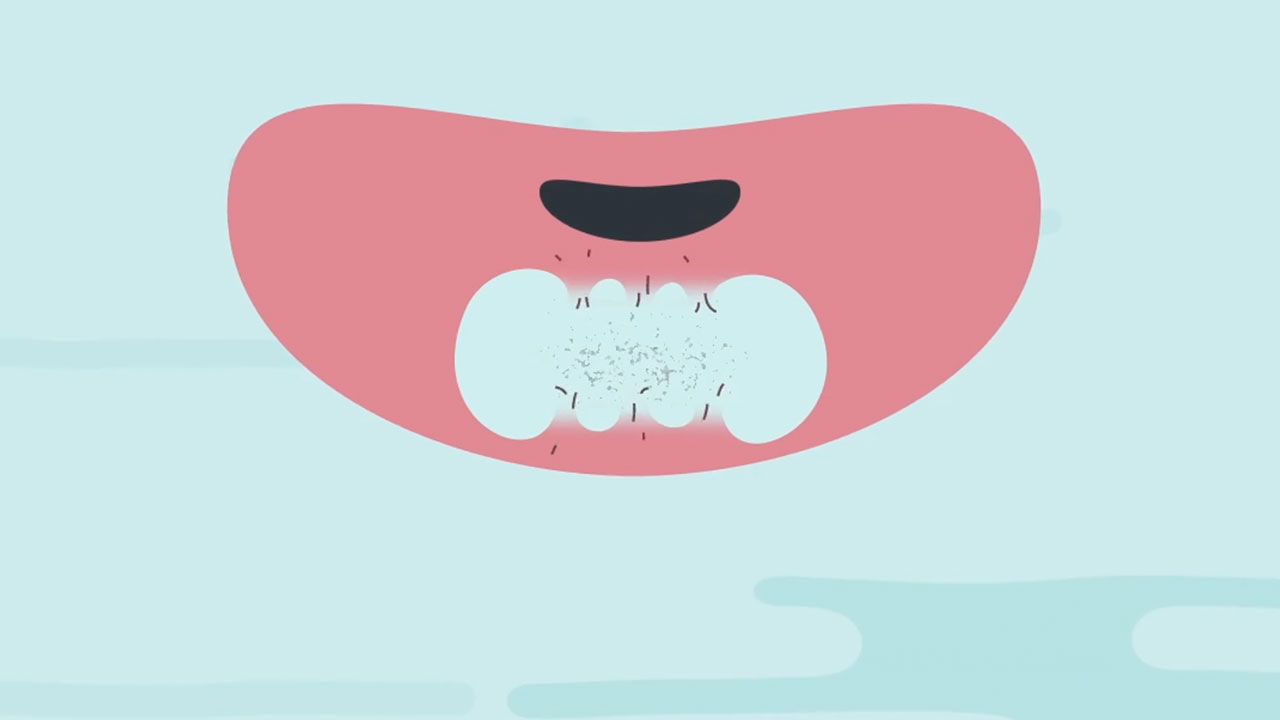 Symbiogenesis
Ramin Rahni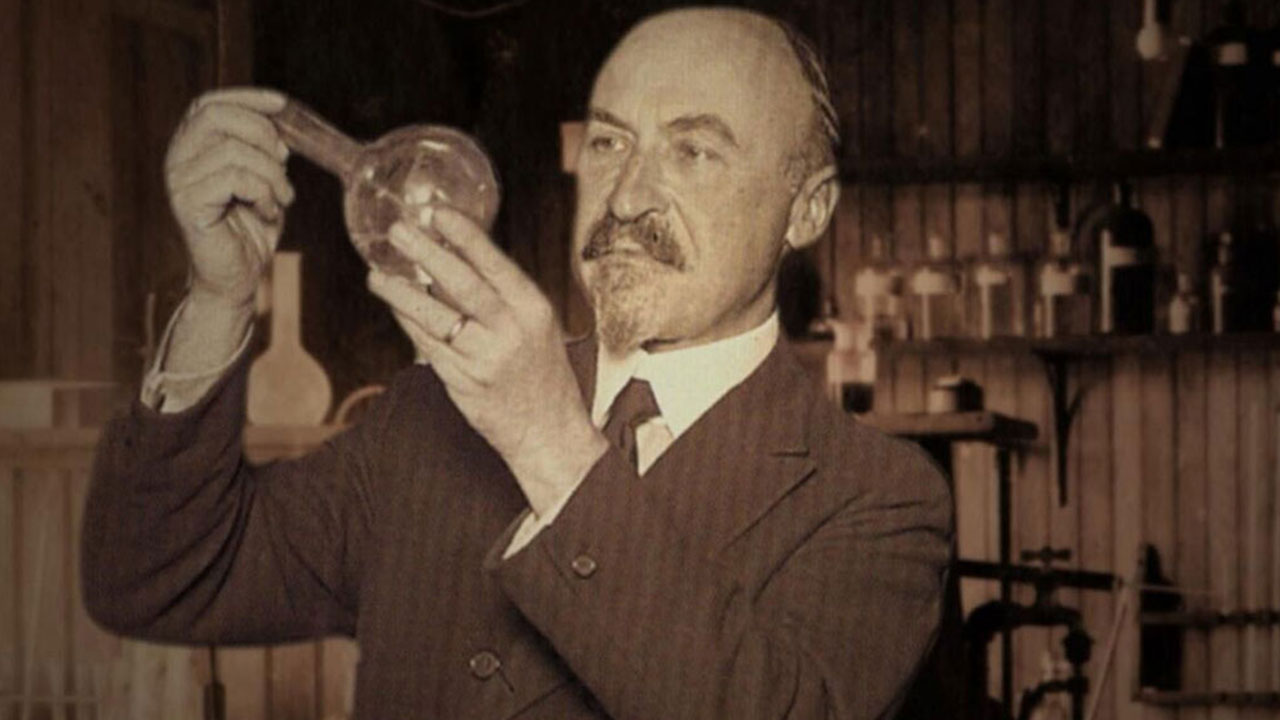 All Things Bakelite: The Age of Plastic
John Maher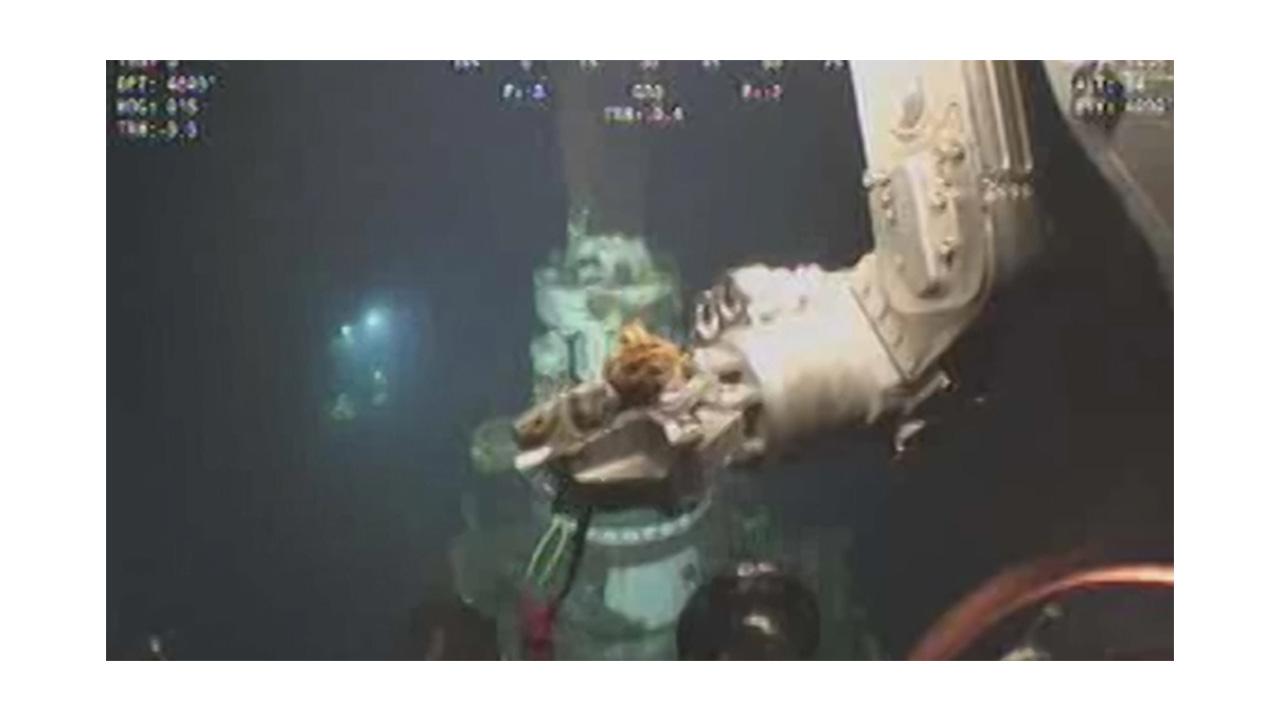 Some Part Of Us Will Have Become
Ruth Jarman, Joe Gerhardt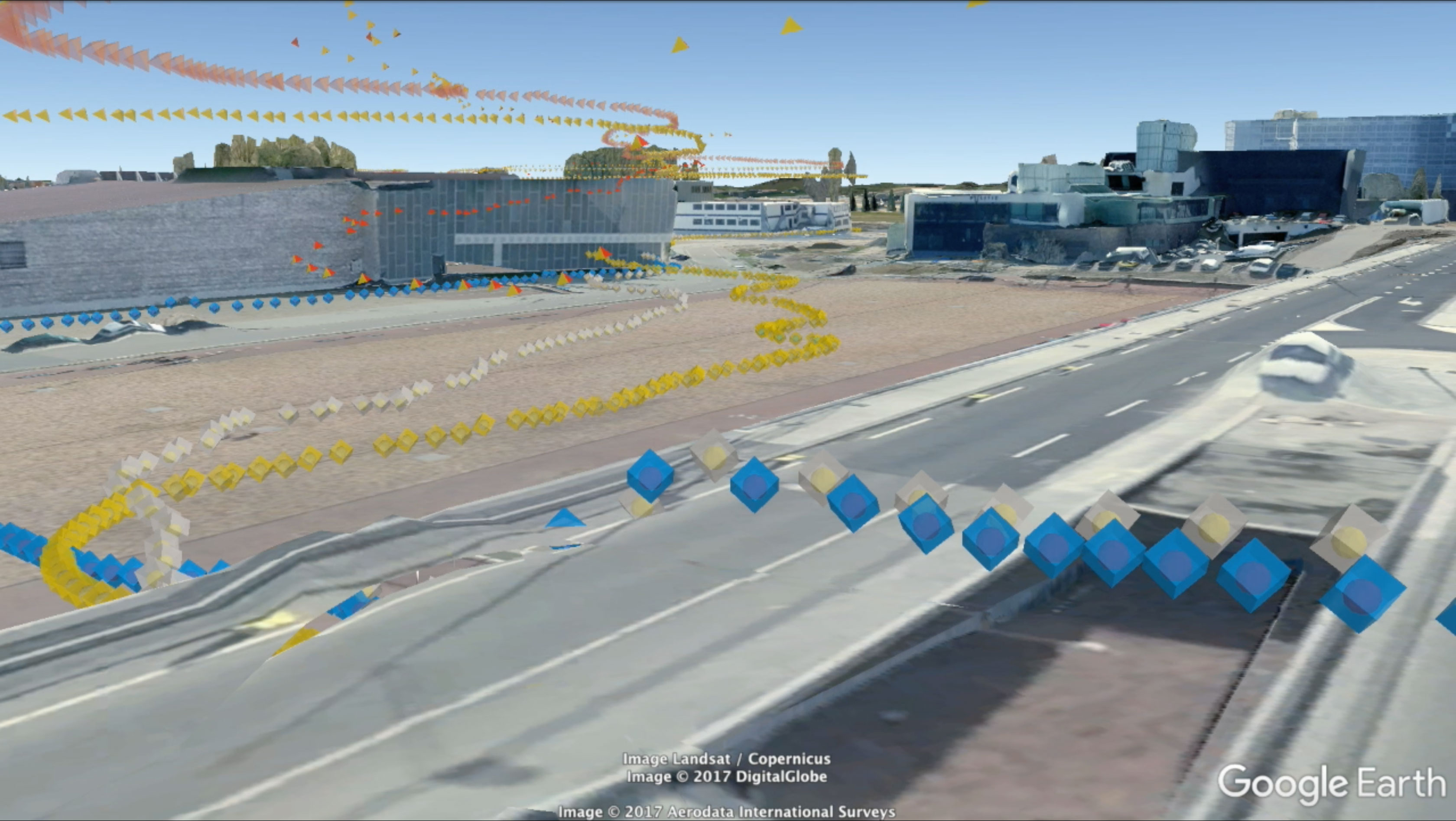 Go Move Be
Polak Van Bekkum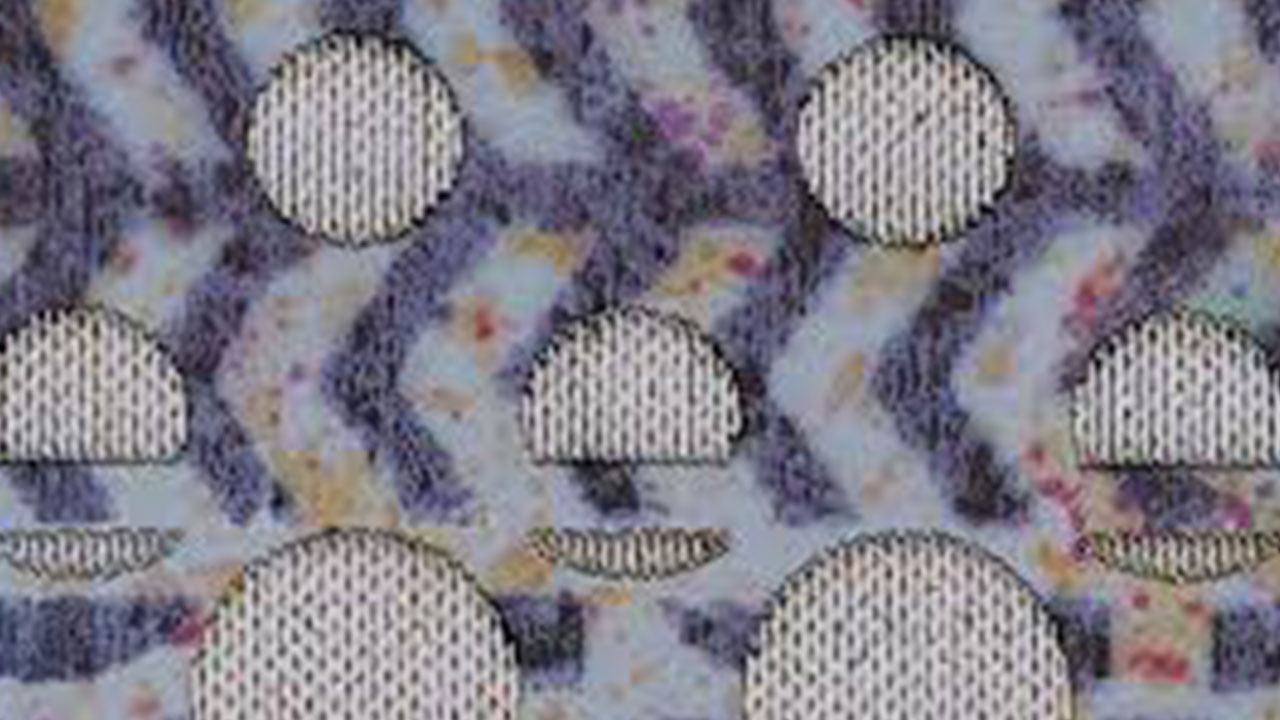 Framelines
Sabine Gruffat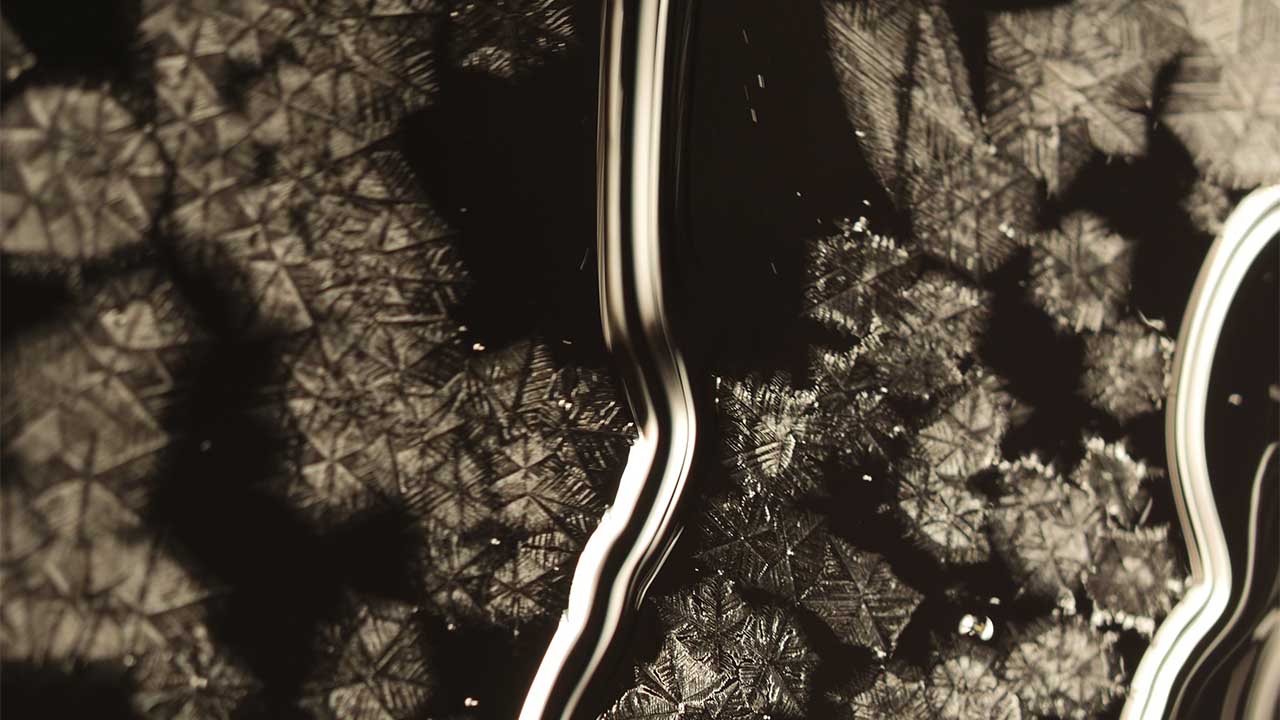 Liquid Solid
Nicky Assmann, Joris Strijbos
The Shrine / An Argument
Sean Pecknold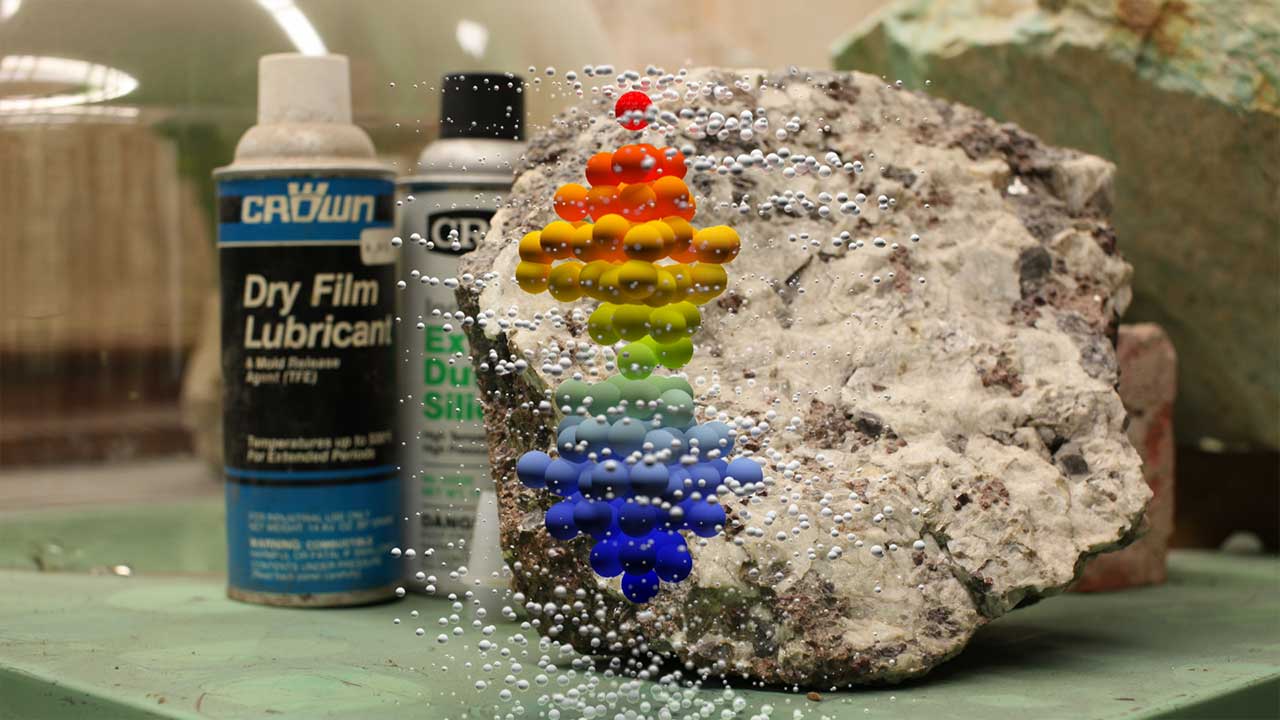 Where Shapes Come From
Semiconductor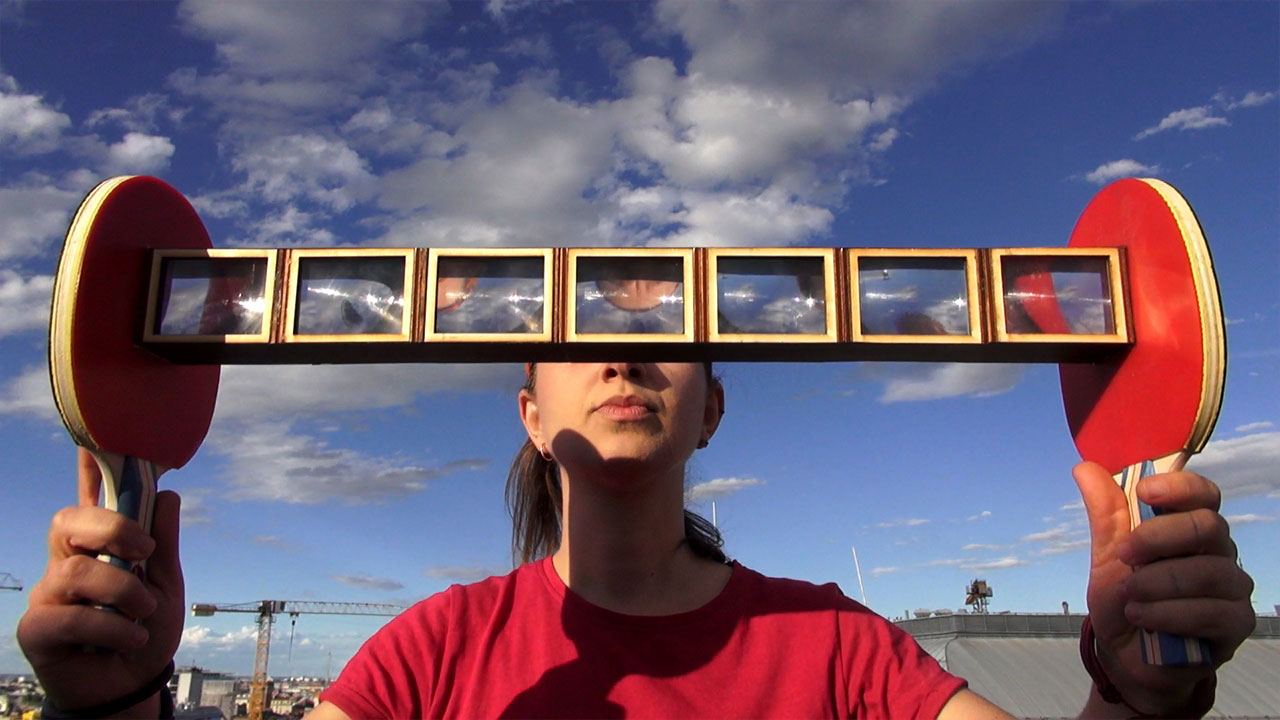 Muybridge's Disobedient Horses
Anna Vasof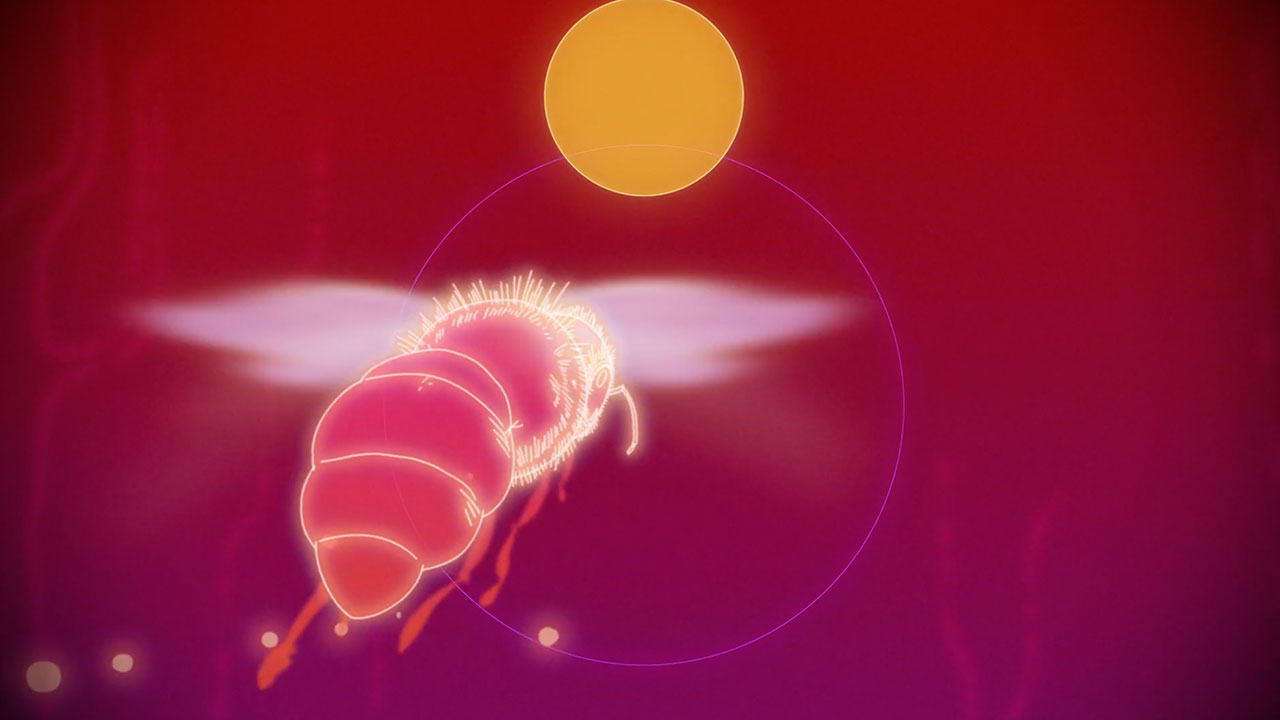 Ampersand
Erin Shea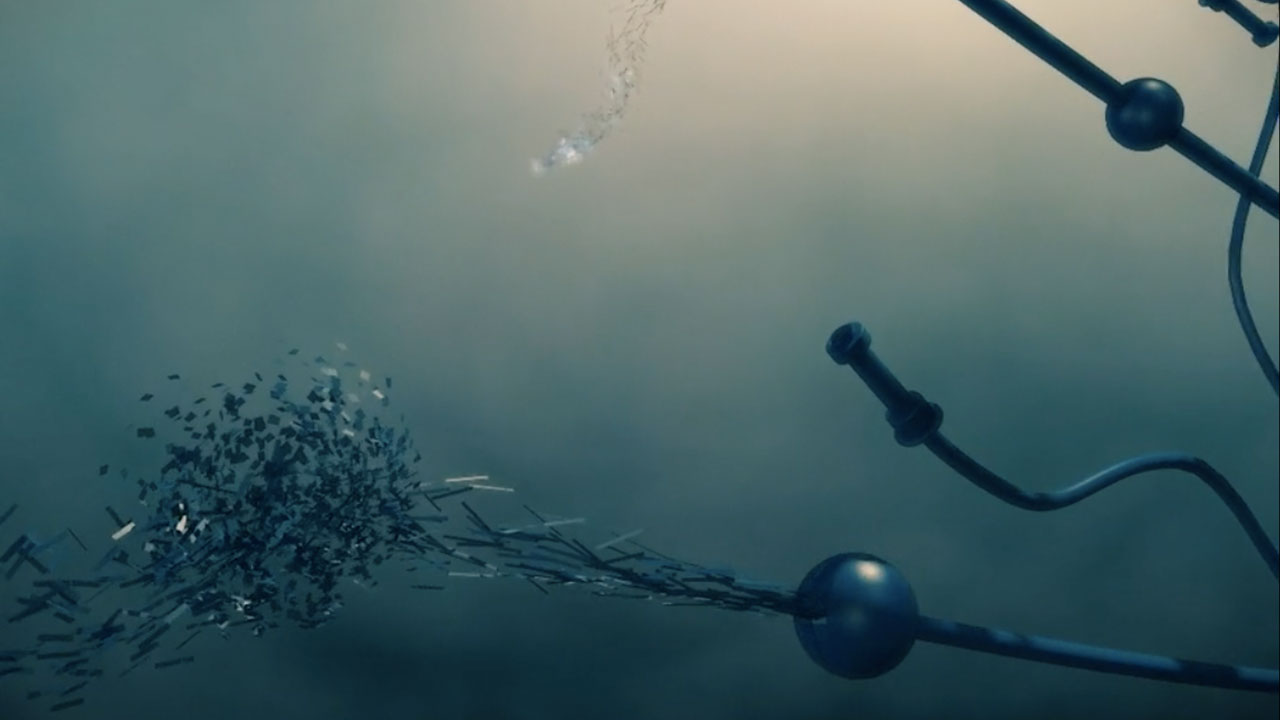 Inscapes
Tamara Vanderwal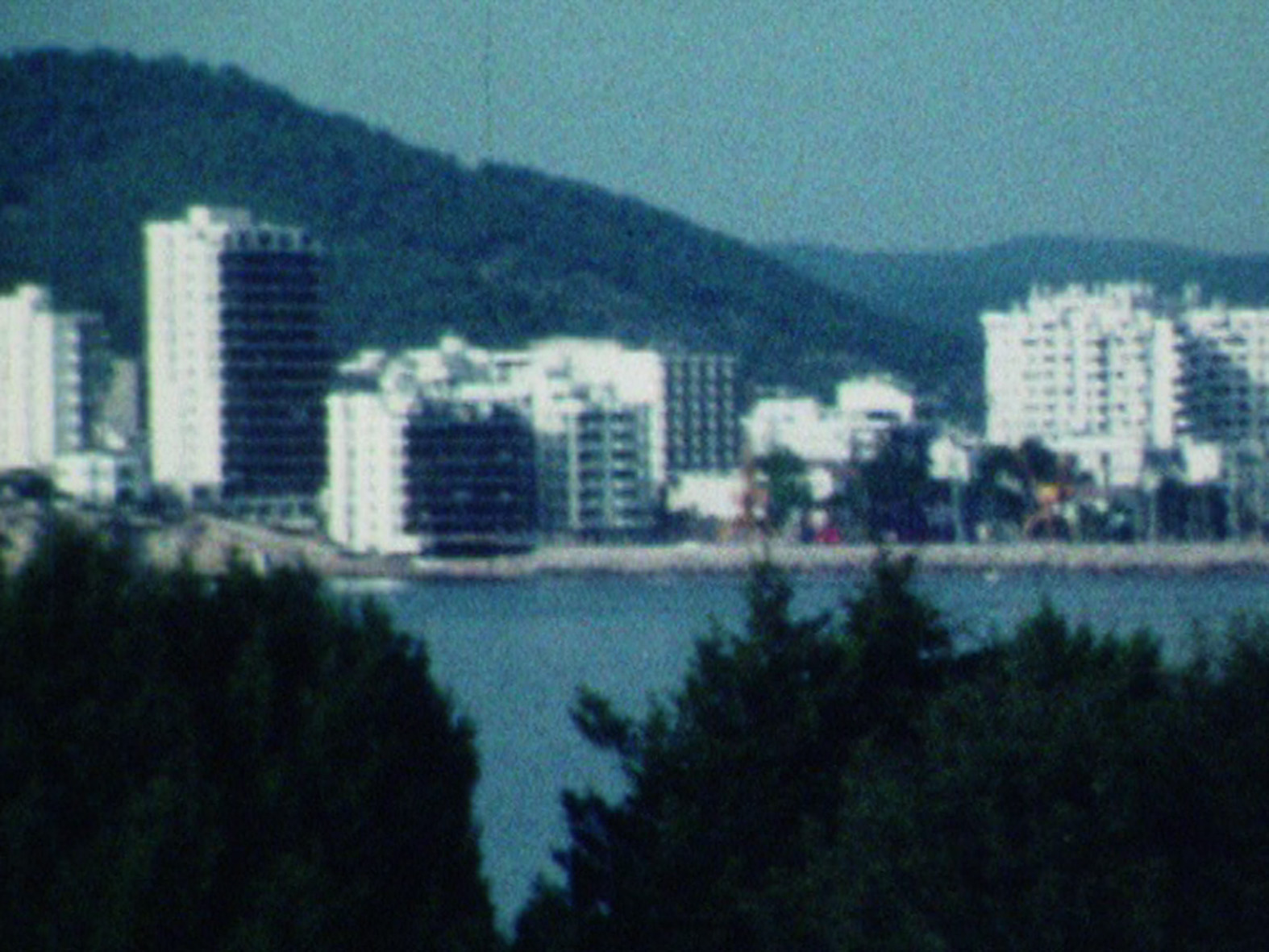 Siesta
David Krems, Furtado Hugo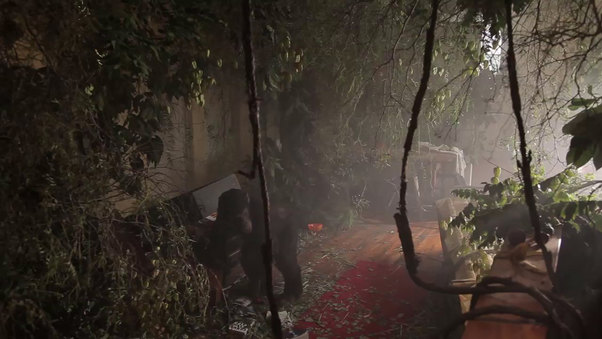 Primate Cinema: Apes as Family
Rachel Mayeri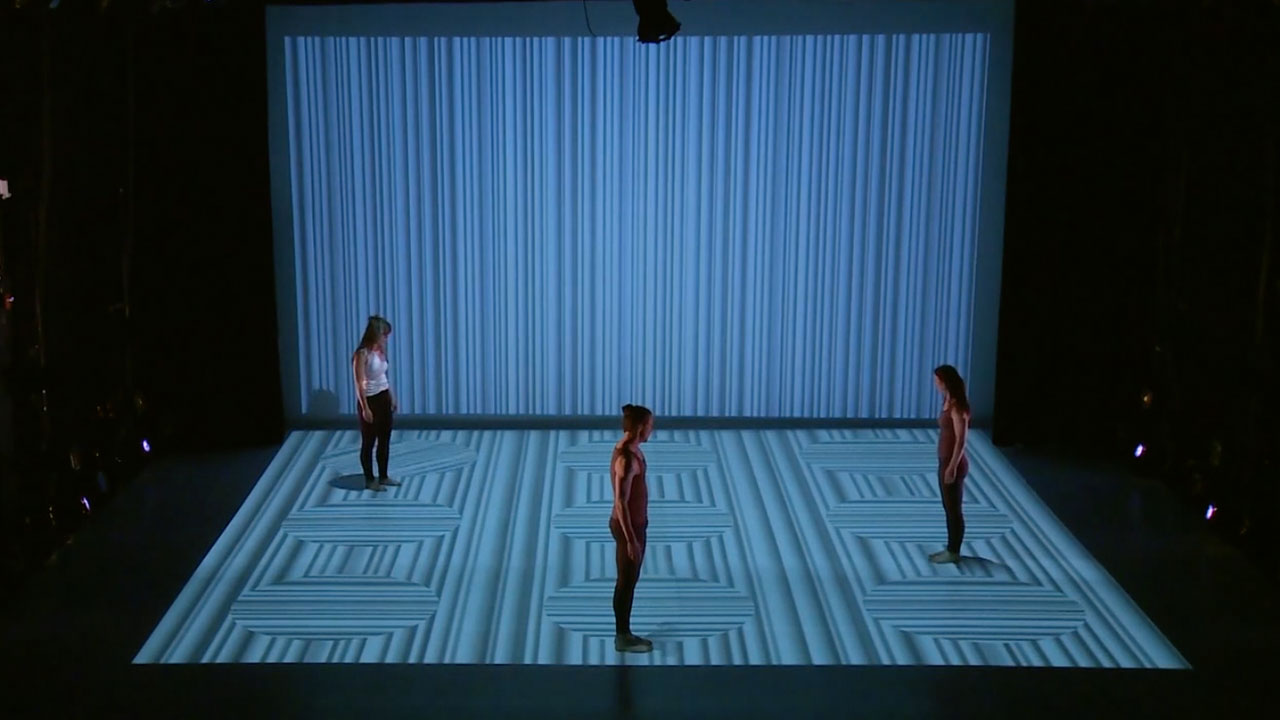 The Brain Piece (excerpts)
Jody Oberfelder,Eric Siegel,Nel Shelby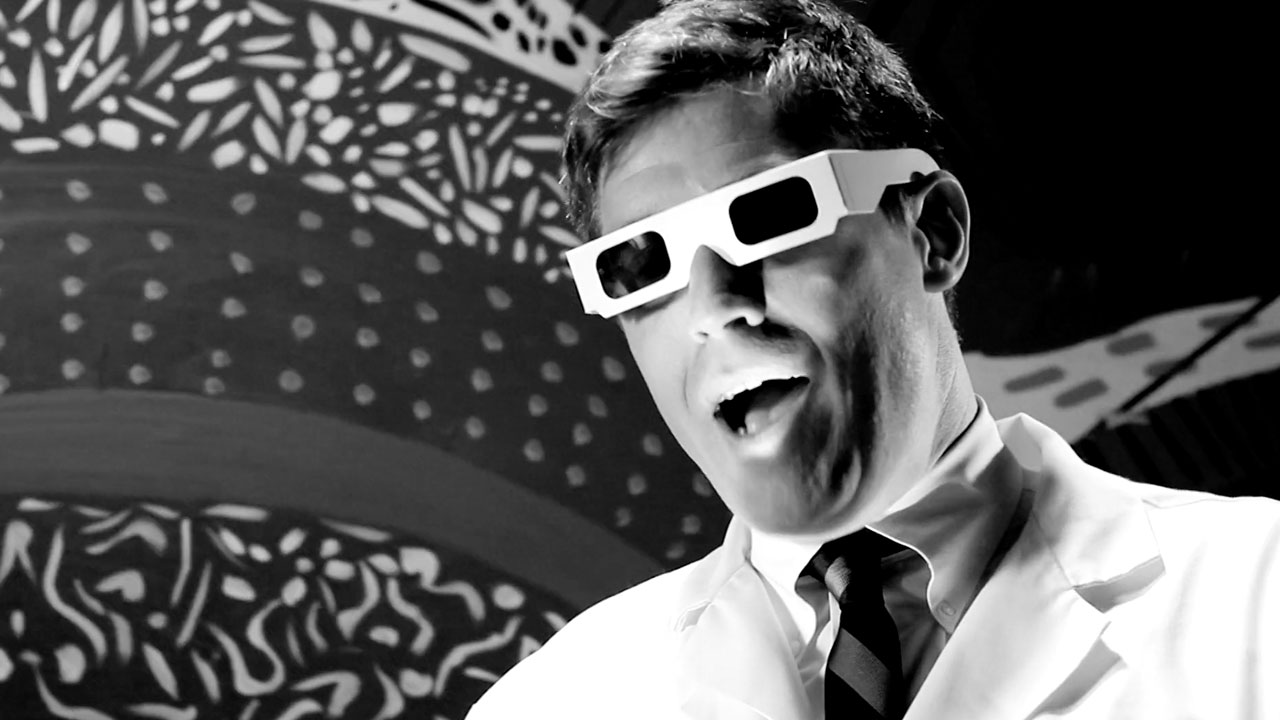 Life and Freaky Times of Uncle Luke
Jillian Mayer,Lucas Leyva
Developing Butterfly Scales (SuppMovie 04 Dinwiddie)
Ryan Null,Nipam Patel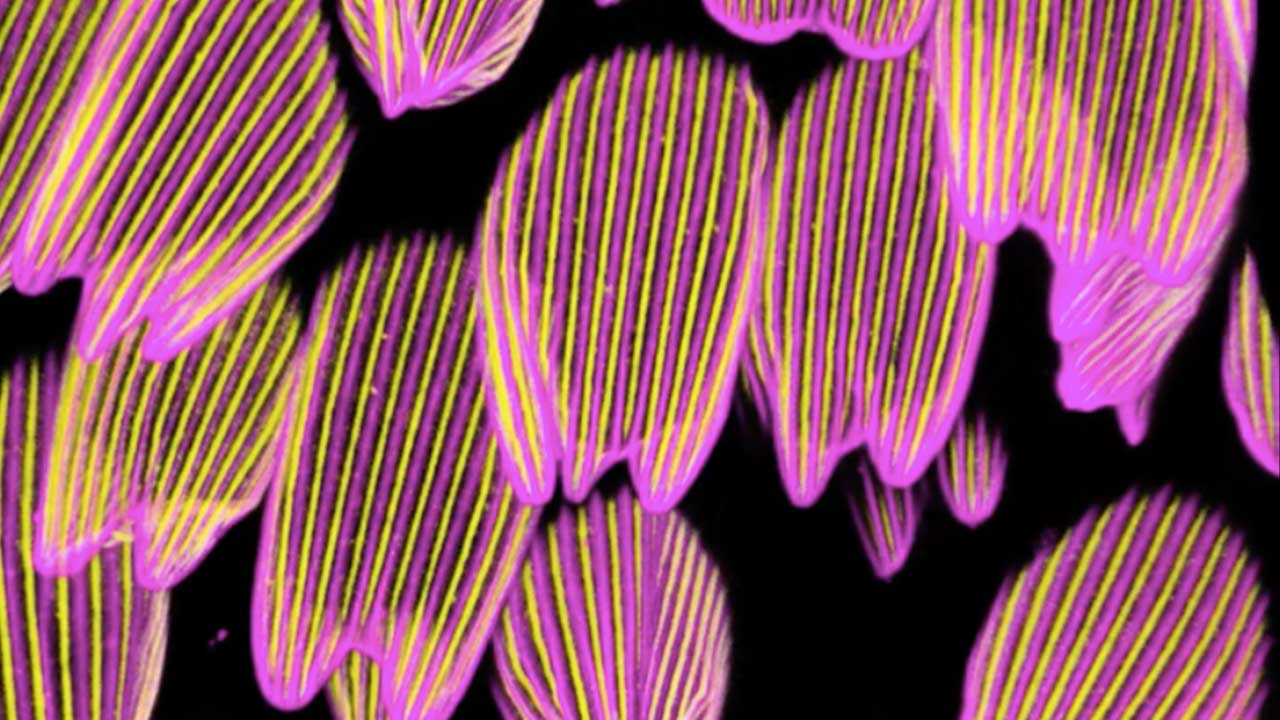 Developing Butterfly Scales (Actin and Cuticle)
Ryan Null,Nipam Patel
Developing Butterfly Scales (SuppMovie 02 Dinwiddie)
Ryan Null,Nipam Patel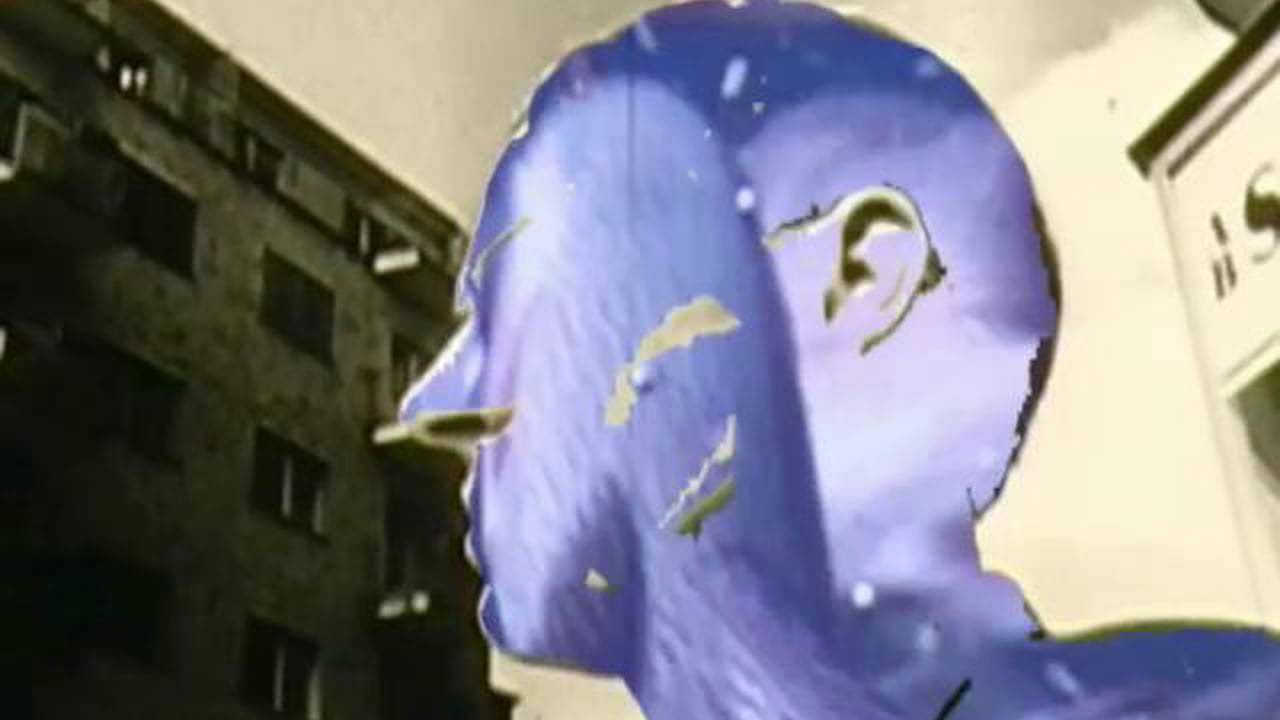 Tidal Wave
Salise Hughes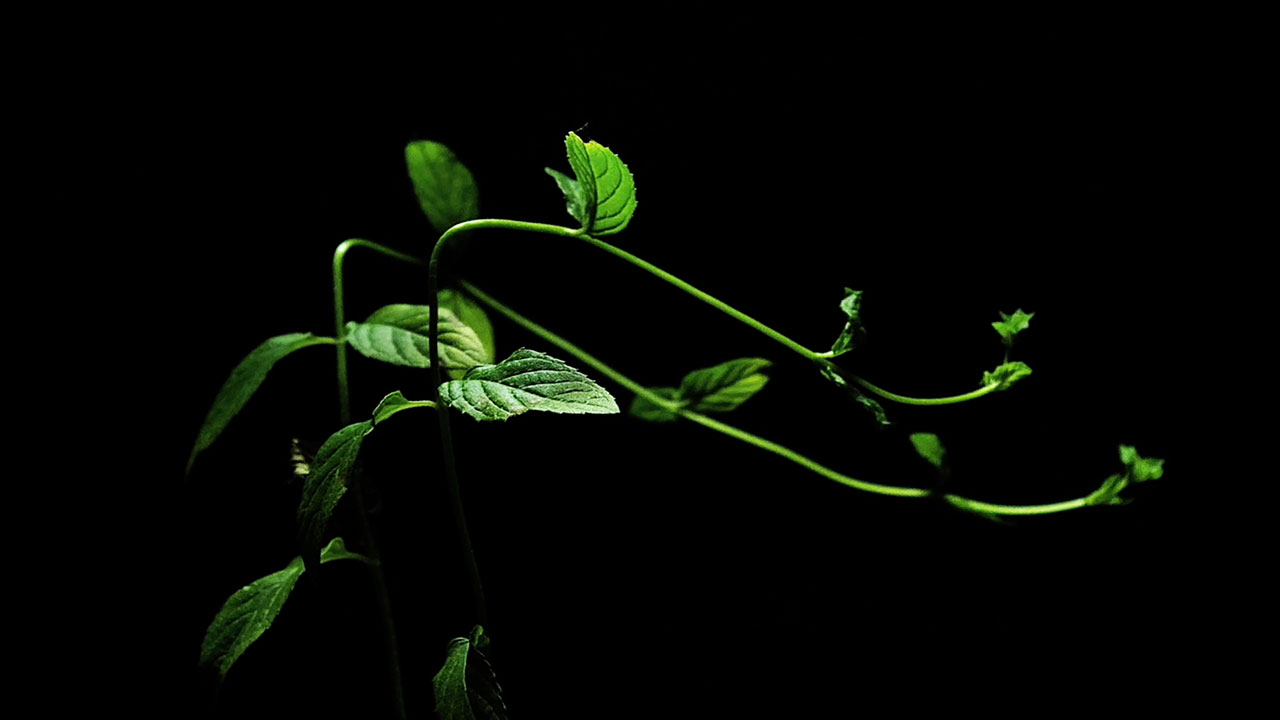 Metamorphosis of Plants
Urszula Zajączkowska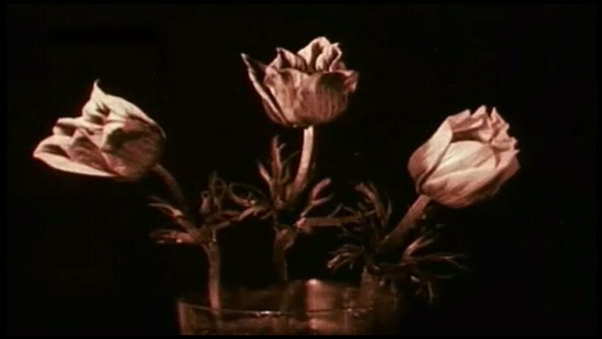 Birth of a Flower
Percy Smith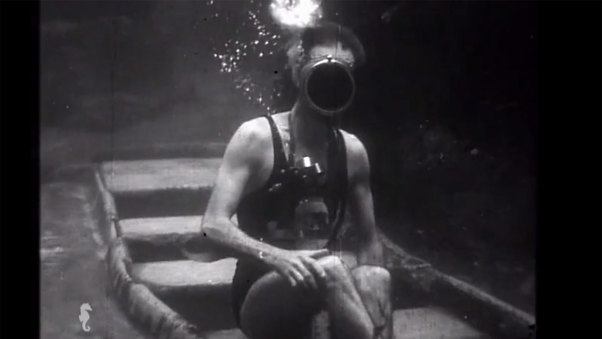 Sous l'Eau (Underwater)
Jean Painlevé
The Coral Reef Are Dreaming Again
Lucas Leyva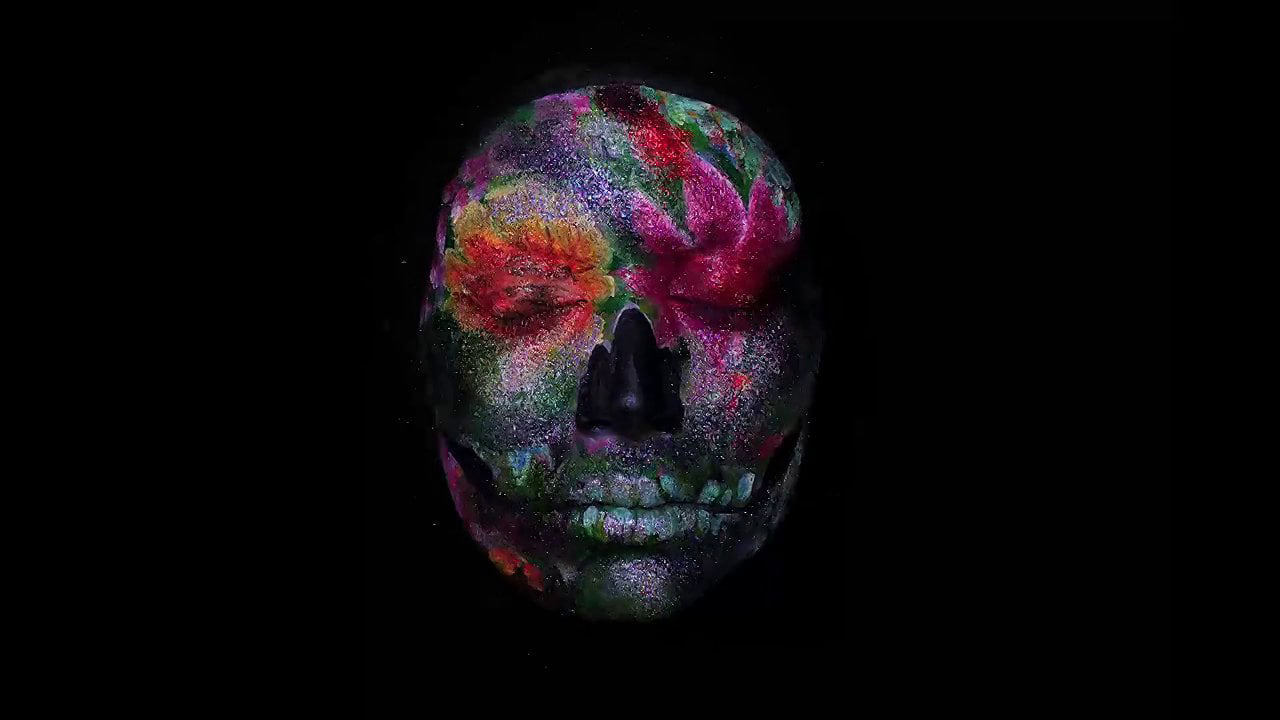 Santiago
Emma Allen
2076 (Elegy)
Karly Stark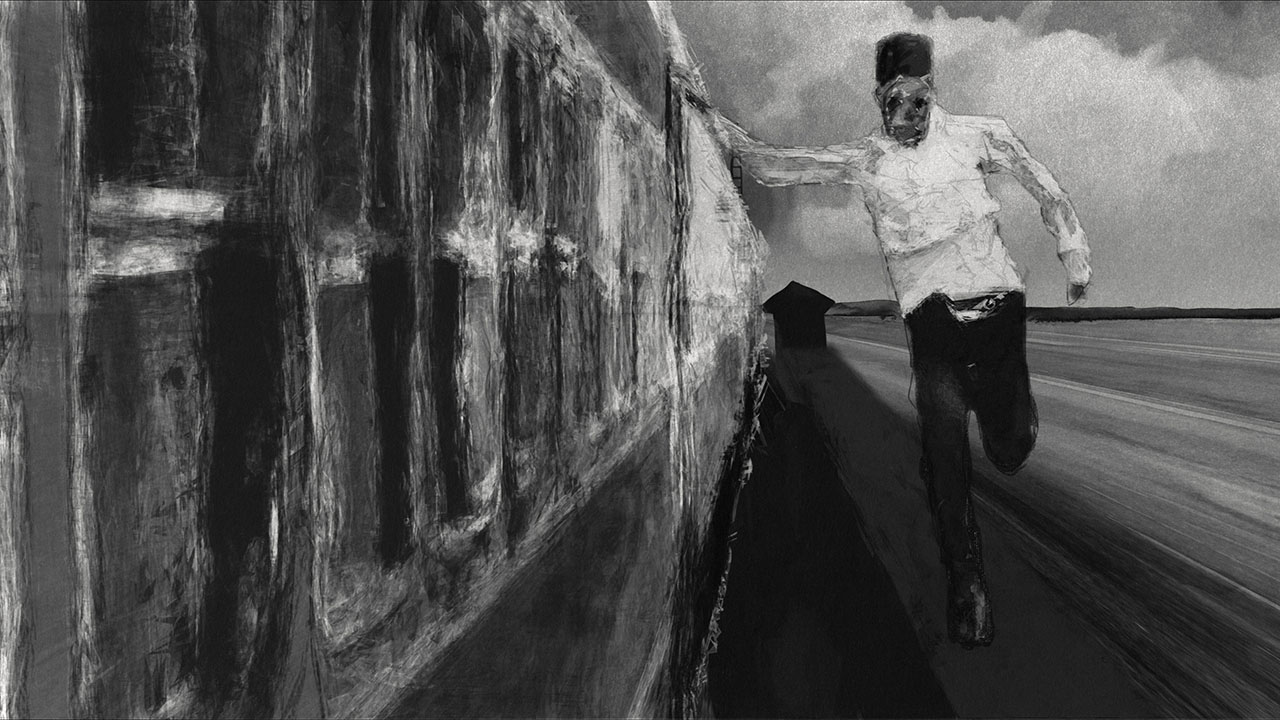 32-rbit
Victor Orozco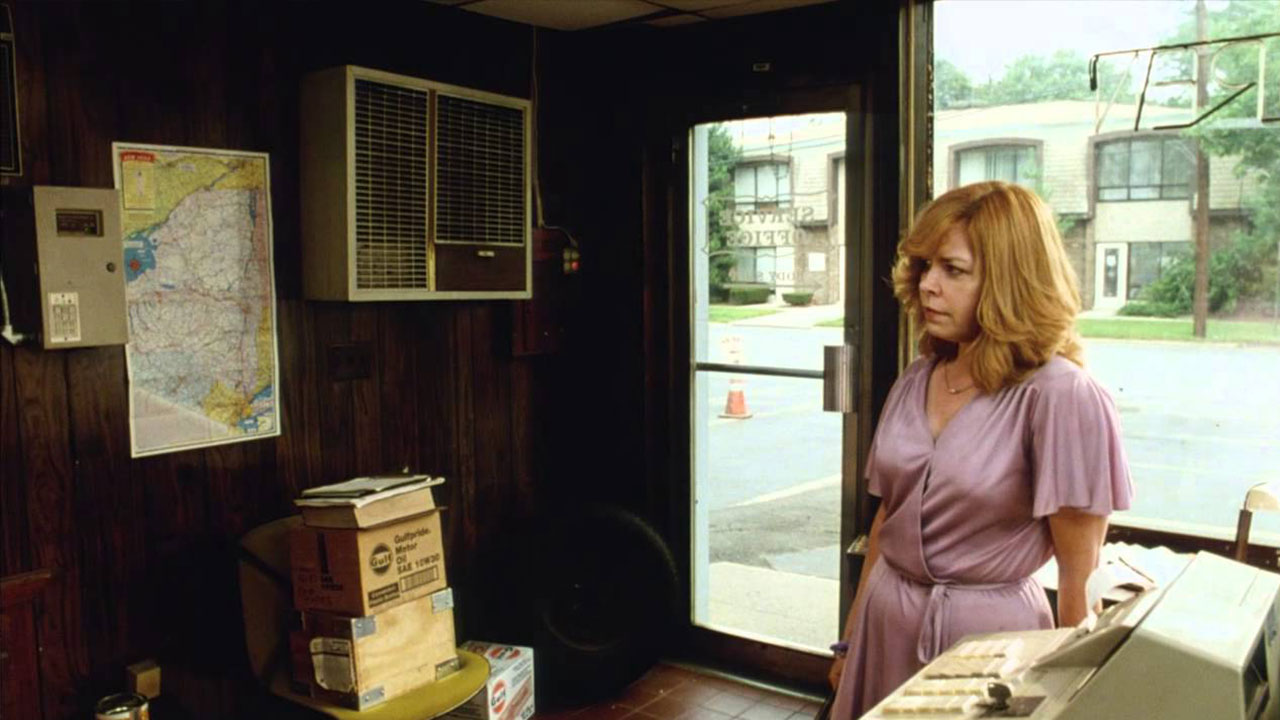 Gasline
Dave Silver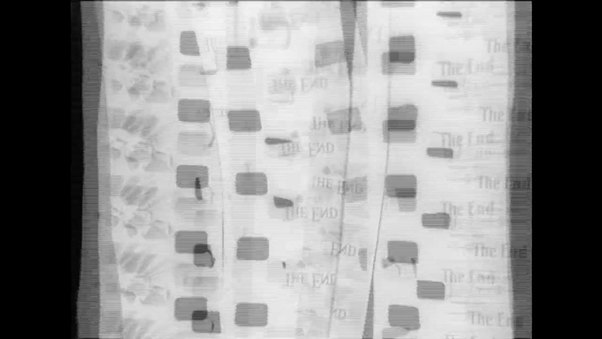 Look Inside the Ghost Machine
Péter Lichter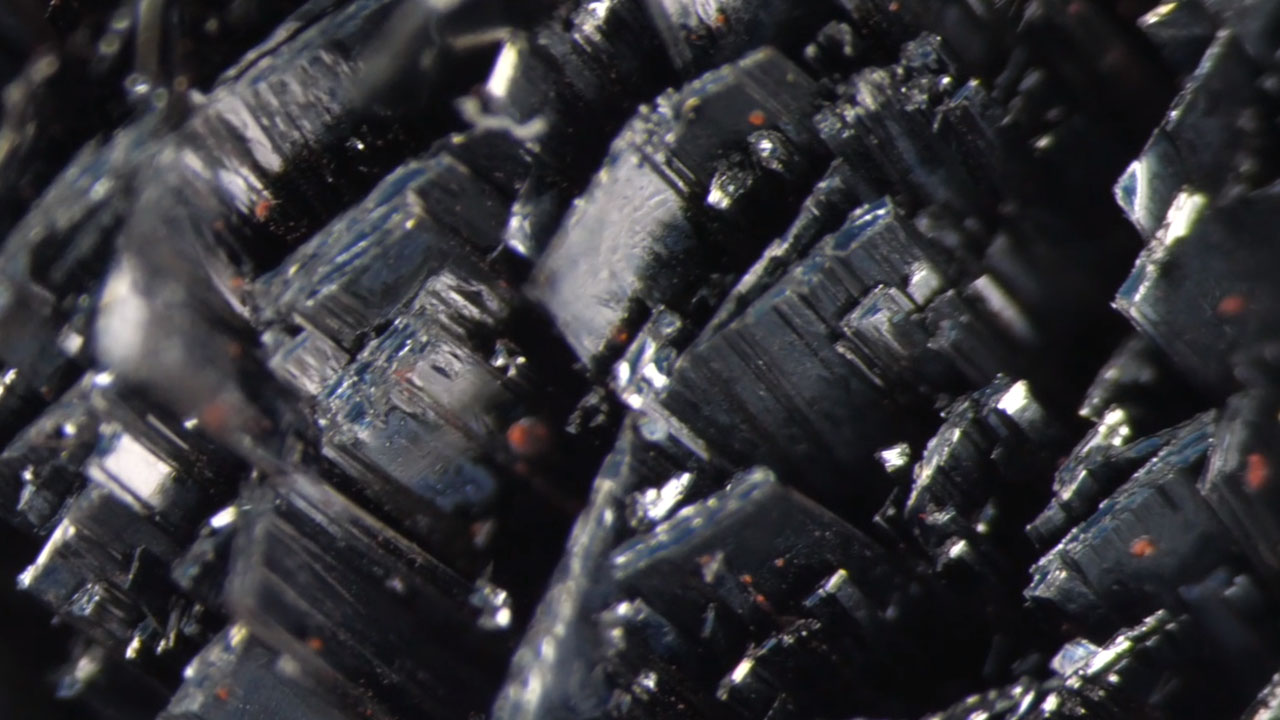 The ELEMENTS of Life
Yan Liang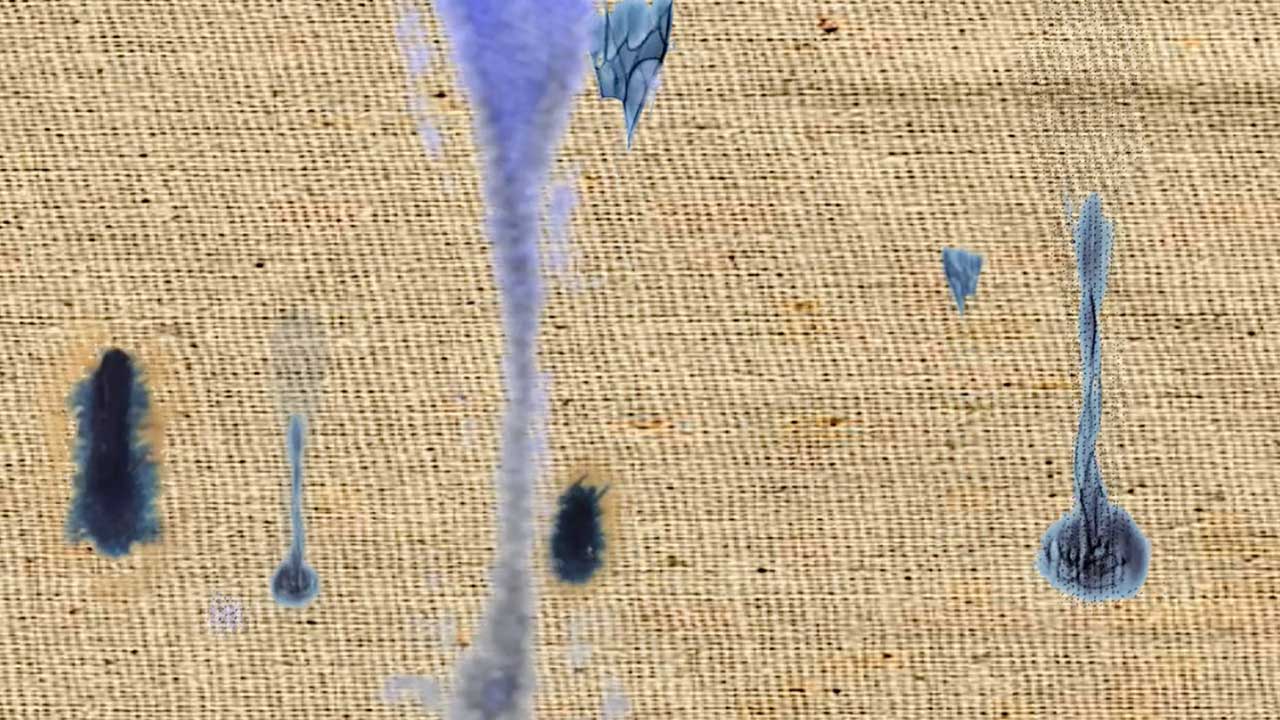 What is it like to have synaesthesia?
Samantha Moore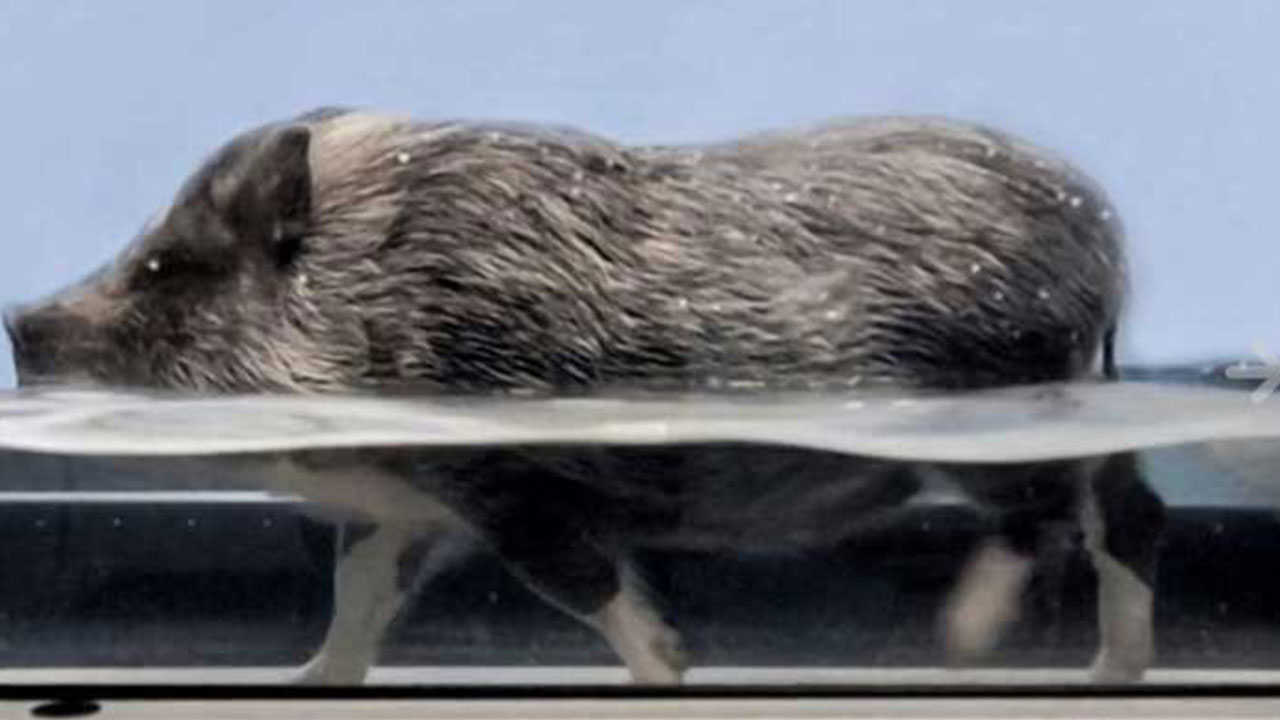 Animals Under Anaesthesia: Speculations on the Dreamlife of Beasts
Brian M. Cassidy,Melanie Shatzky
Nina and Flick
Robert Duncan,Vera Babida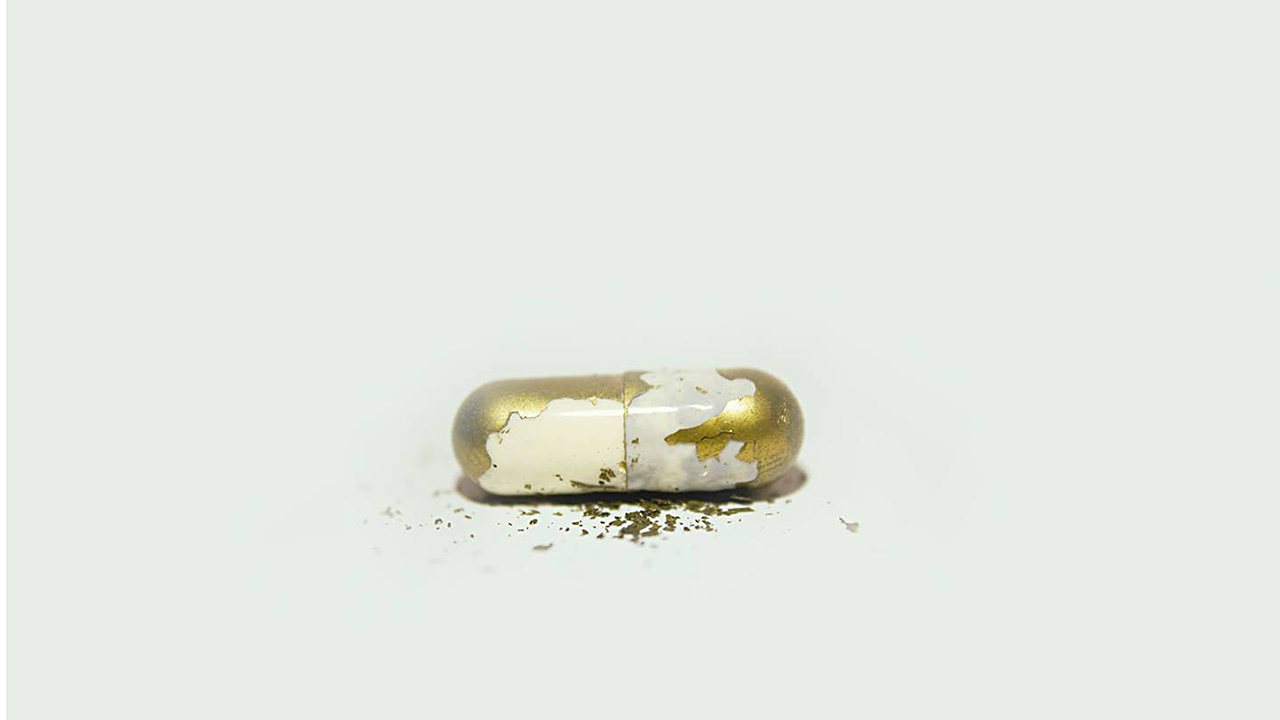 Tabula Rasa
Cristina Baldino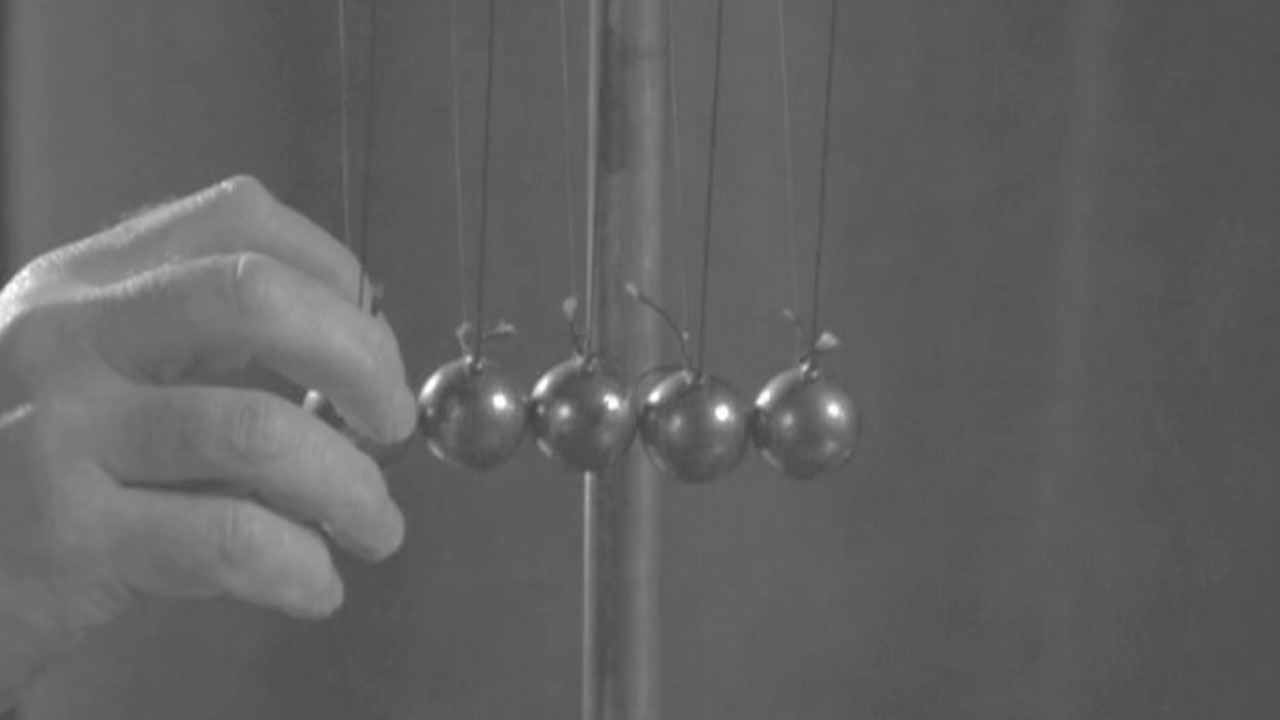 Conservation
Ian Harnarine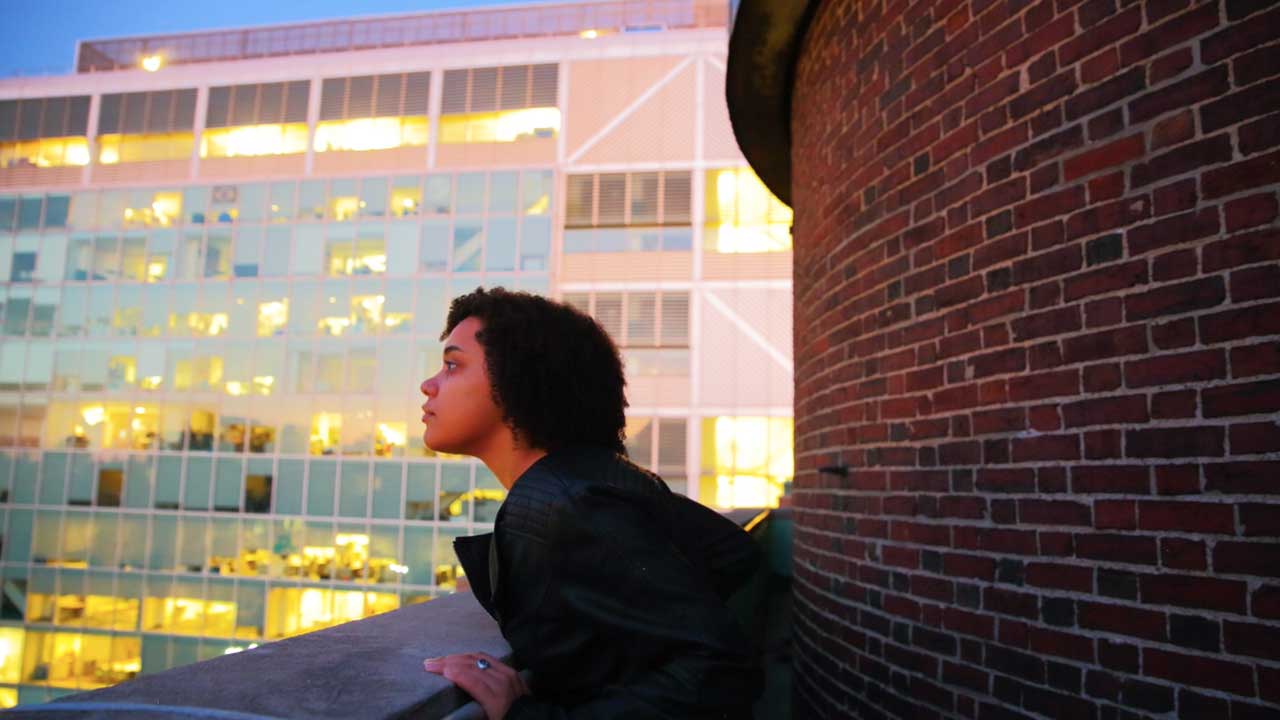 Stuck in the Past
Javier Diez,Moiya McTier
Beginnings
Hadil Hassan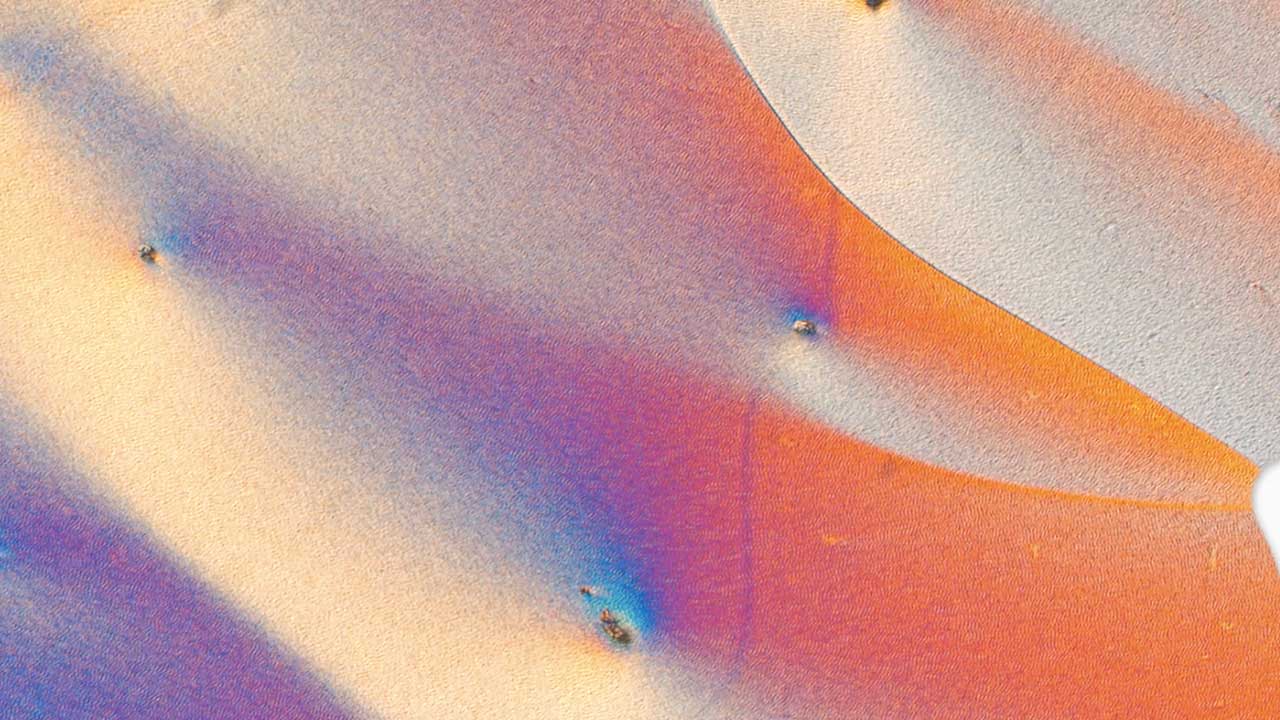 Lattice
Maria Ferreira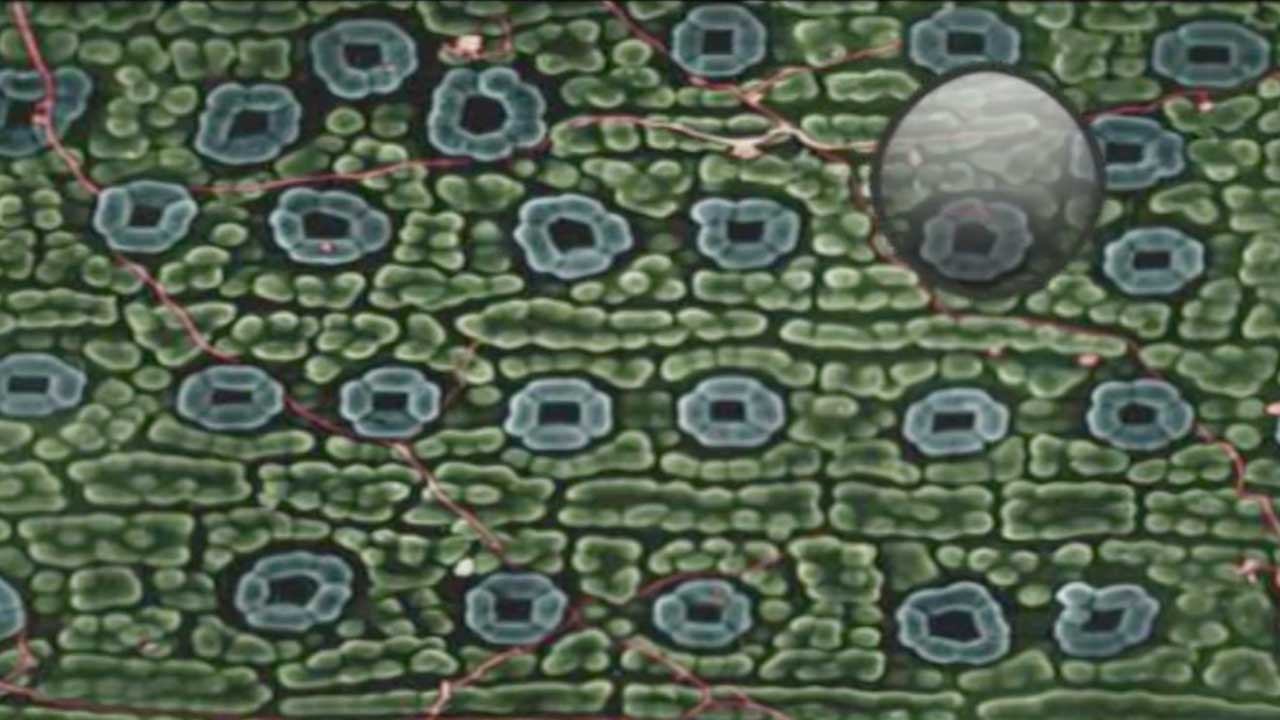 Photo Synthesis
Barry J. Gibb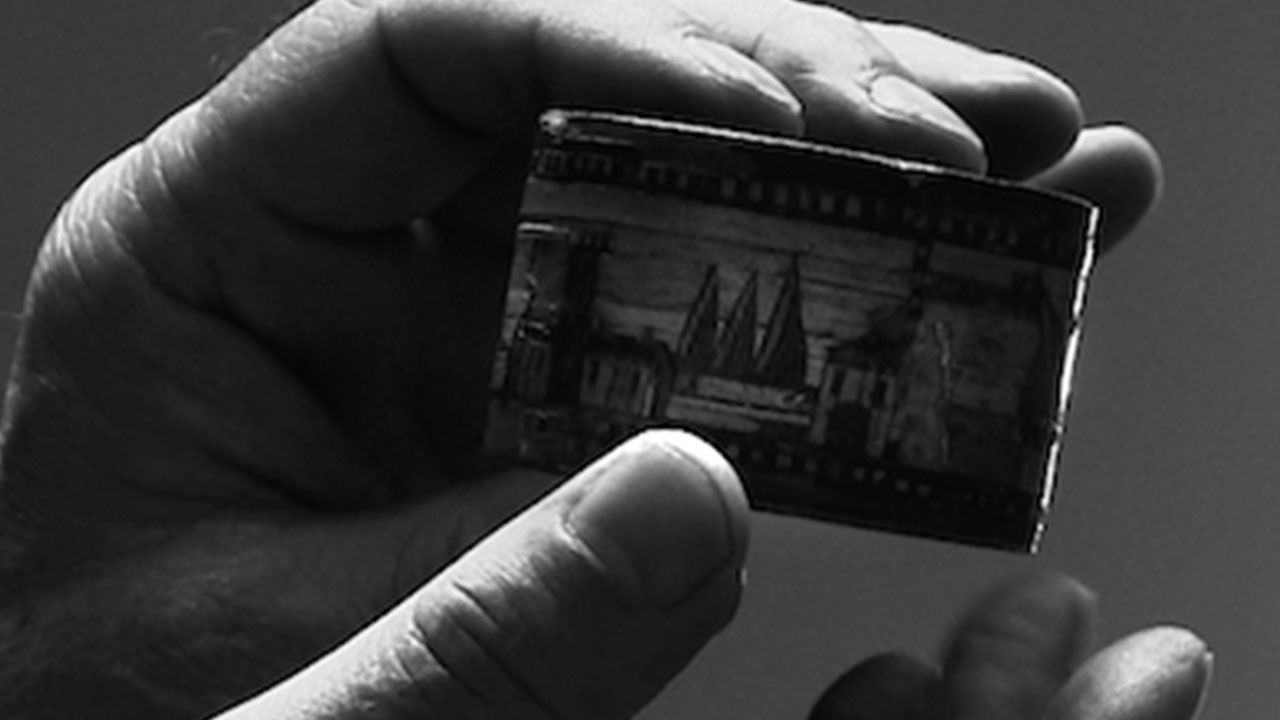 Fleurs Sauvages (Savage Flowers)
Guillaume Massart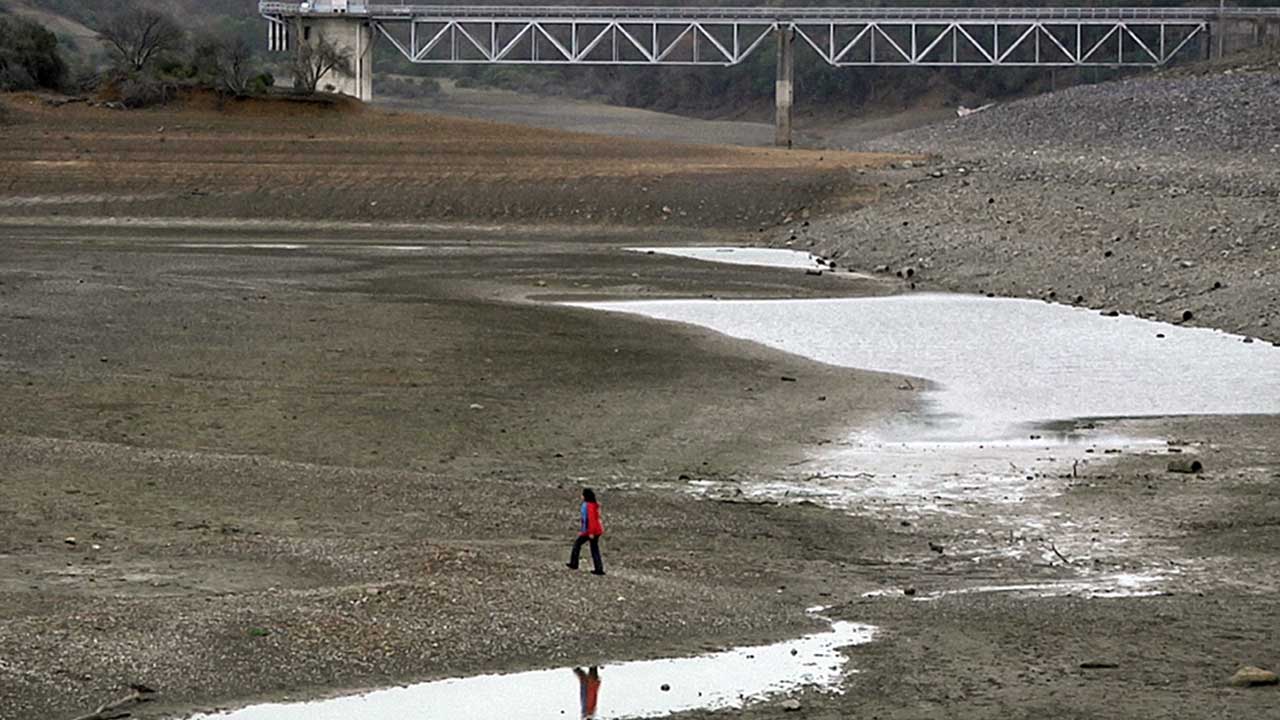 Dry Season
Tyler Trumbo,Max Good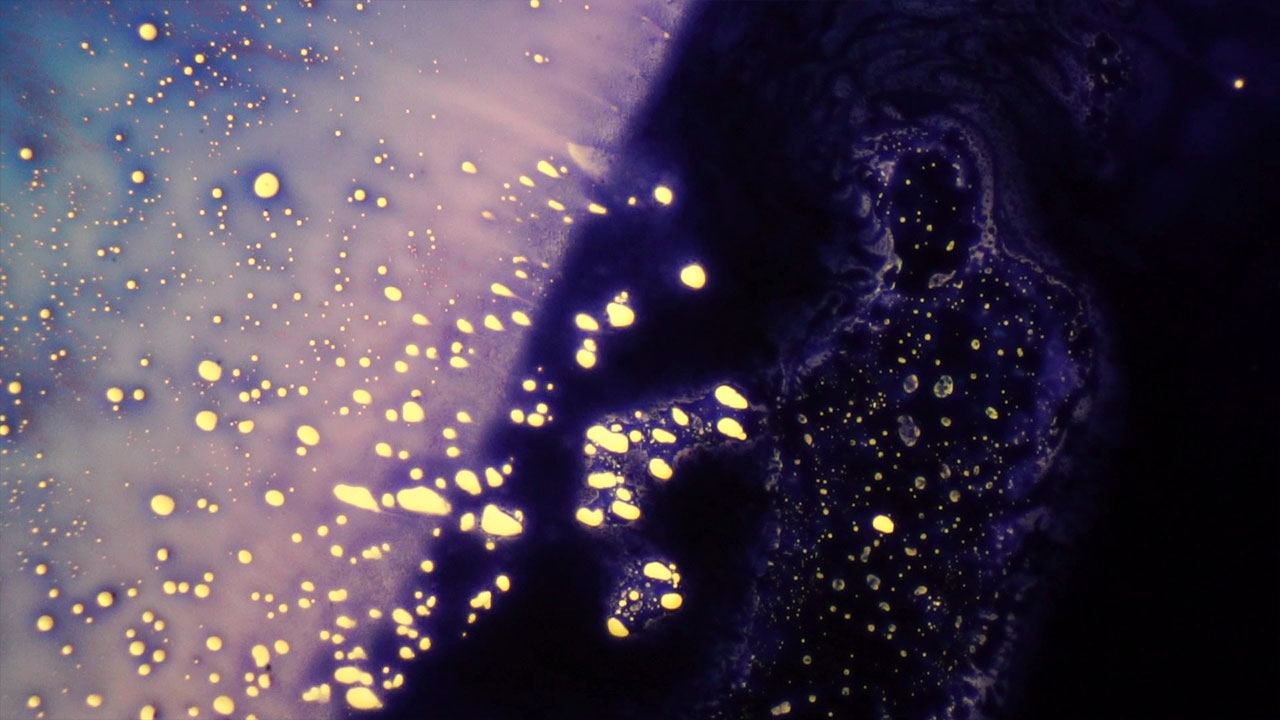 Two supravital stains mixing under a microscope at 40x
Nick Viana
A mixture of supravital stains shaped by surface tension under a microscope at 40x
Nick Viana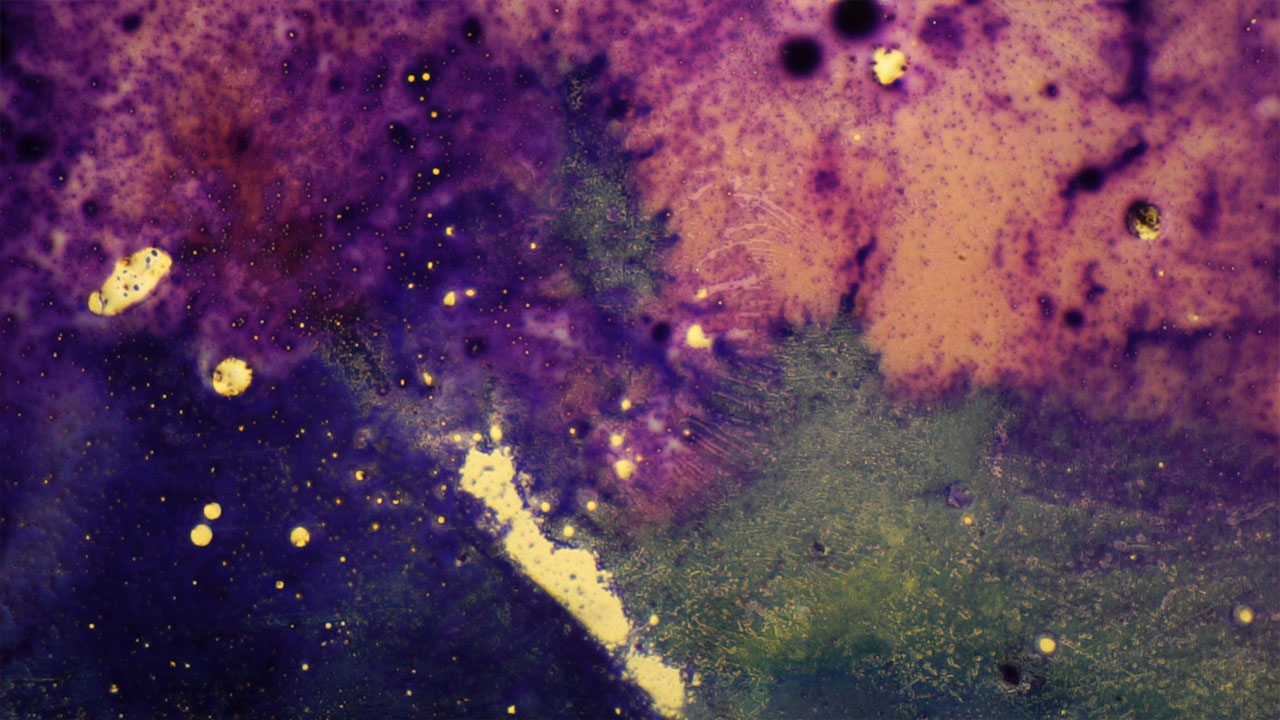 A supravital stain dries and reveals a colorful landscape under a microscope at 40x
Nick Viana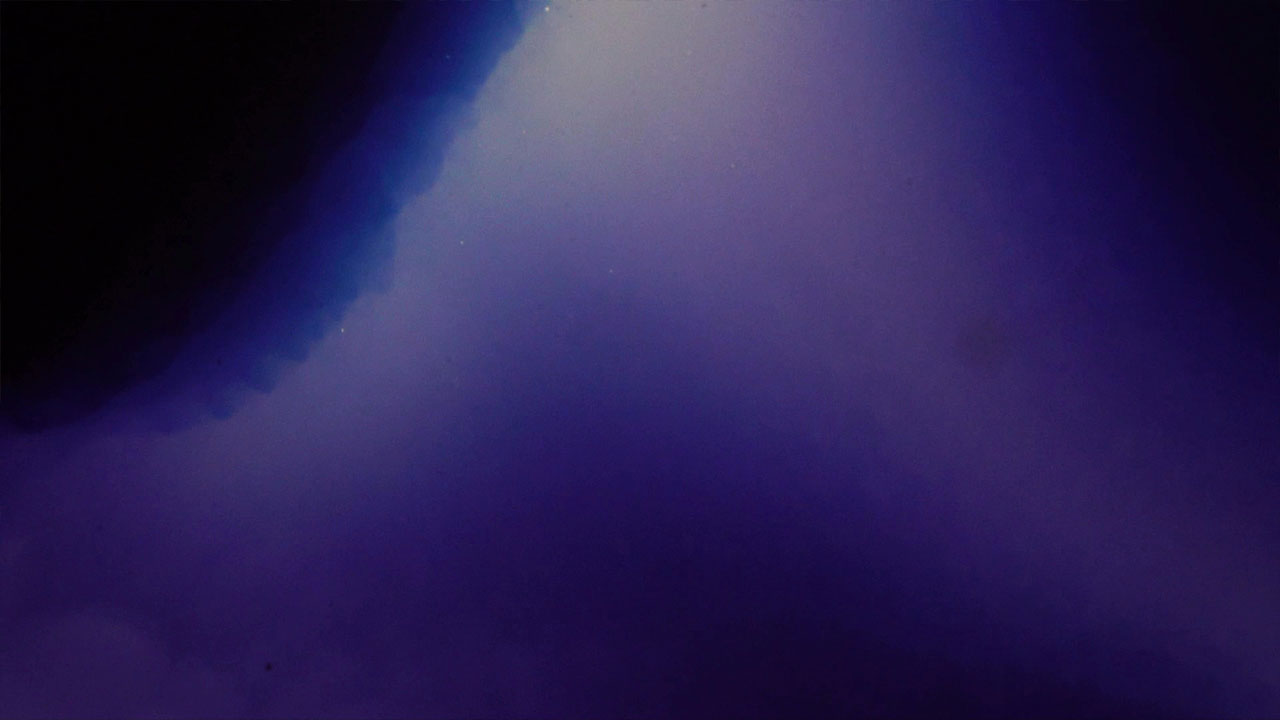 Finding a large space under a microscope at 100x
Nick Viana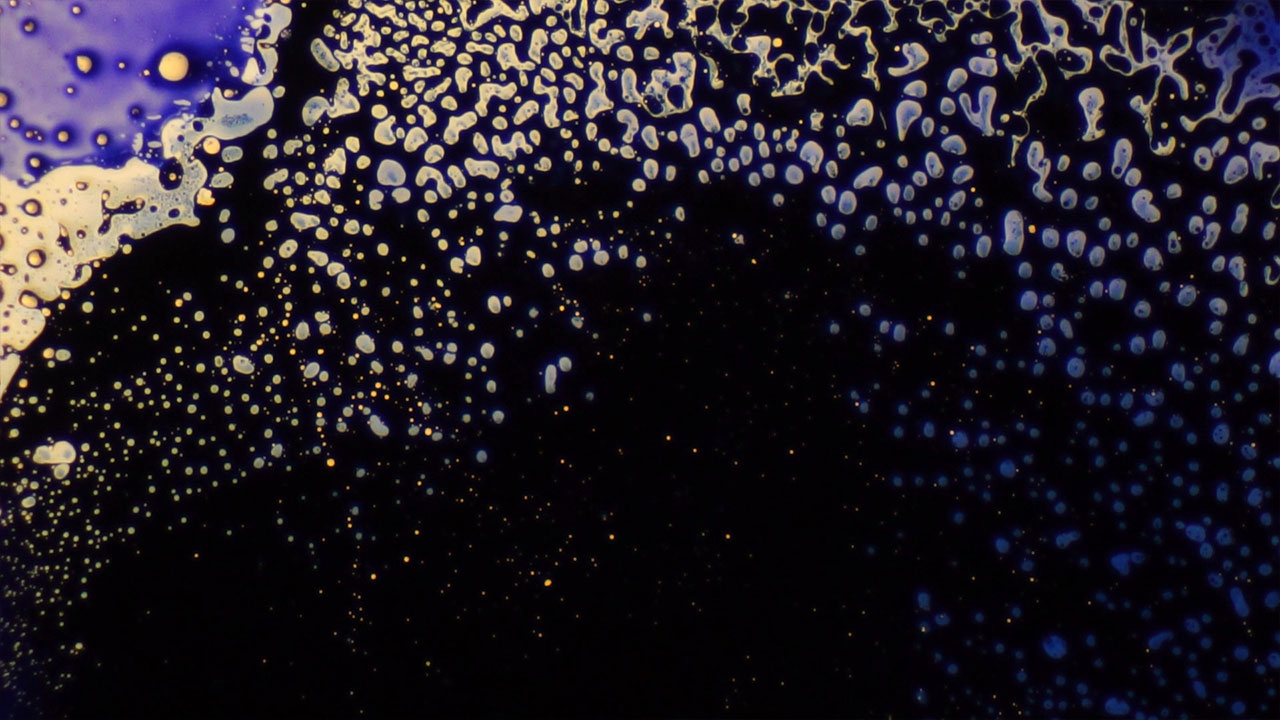 Revealing the final moments of a bubble under a microscope at 40x
Nick Viana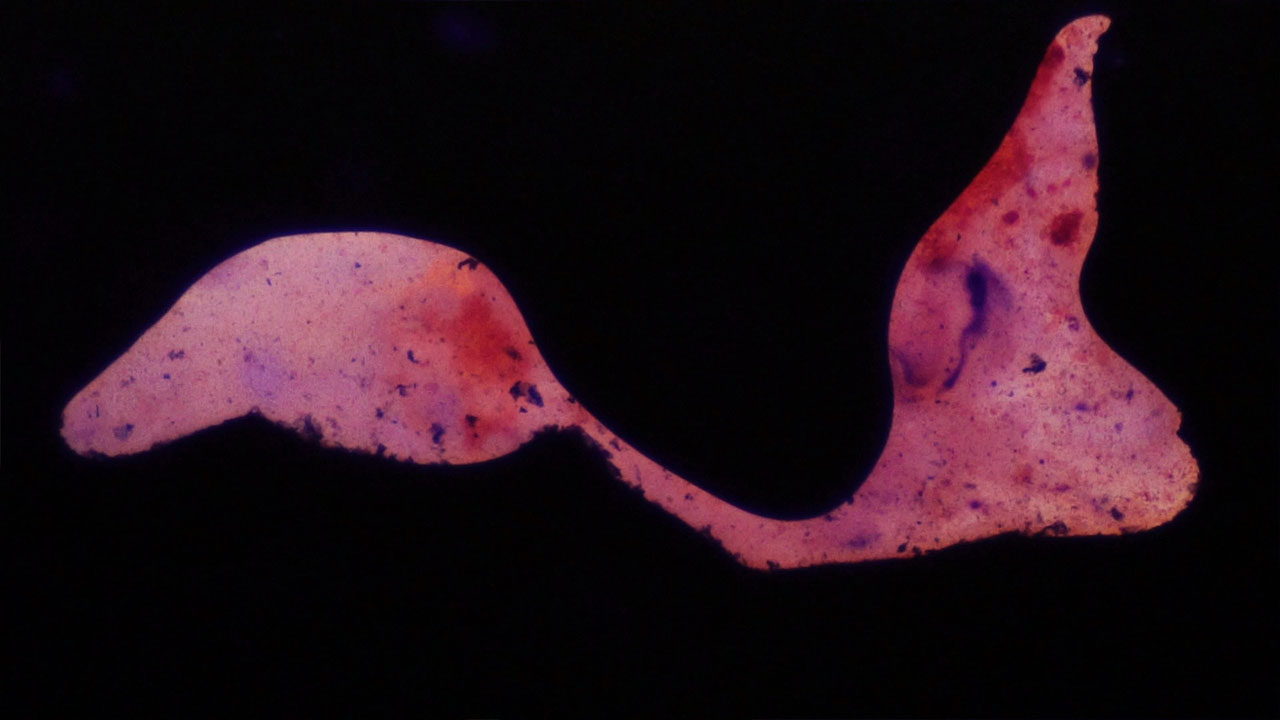 Form by surface tension under a microscope at 100x
Nick Viana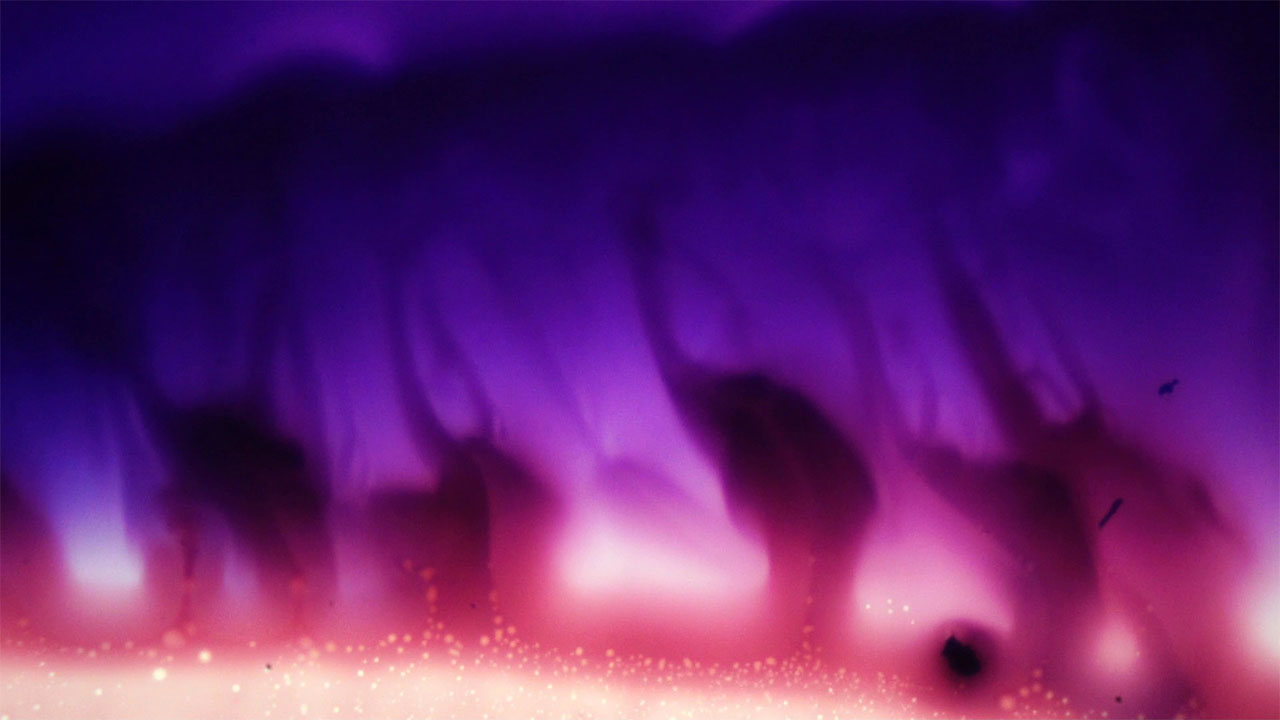 Supravital stains reacting under a microscope at 40x
Nick Viana
Alcohol interacting with immersion oil & supravital stains under a microscope at 40x
Nick Viana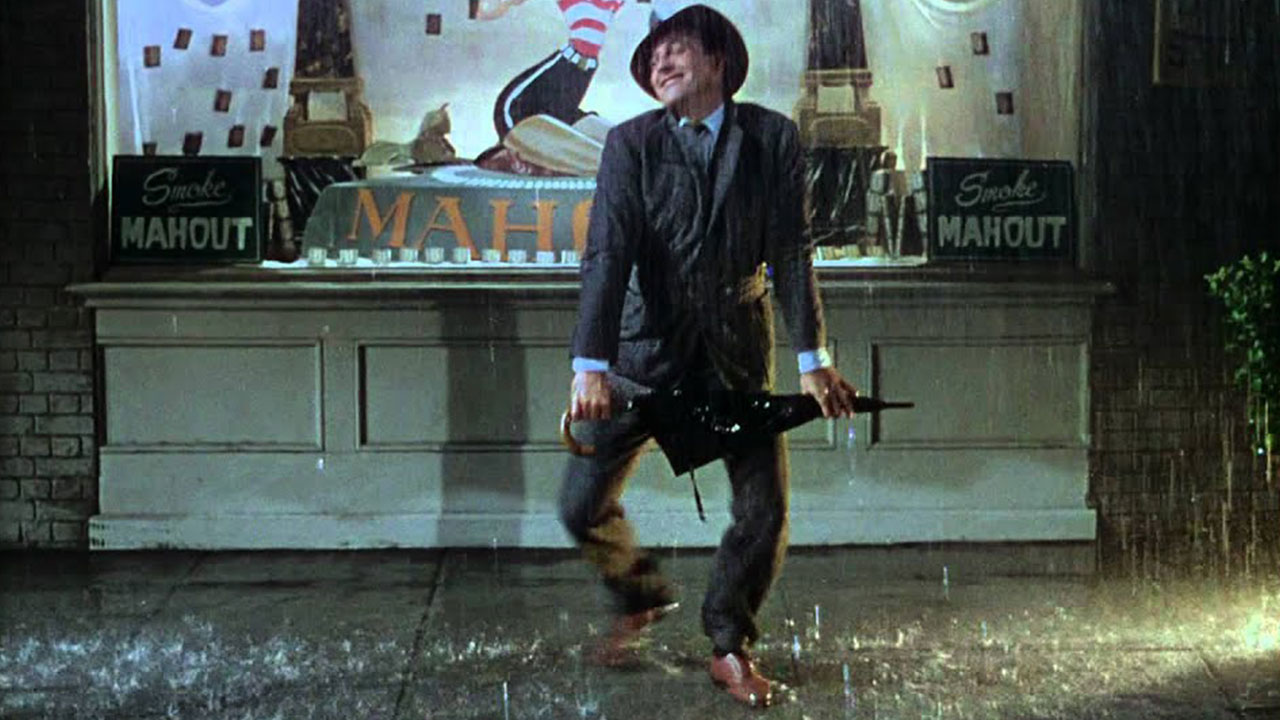 Singin' in the Rain
Gene Kelly, Stanley Donen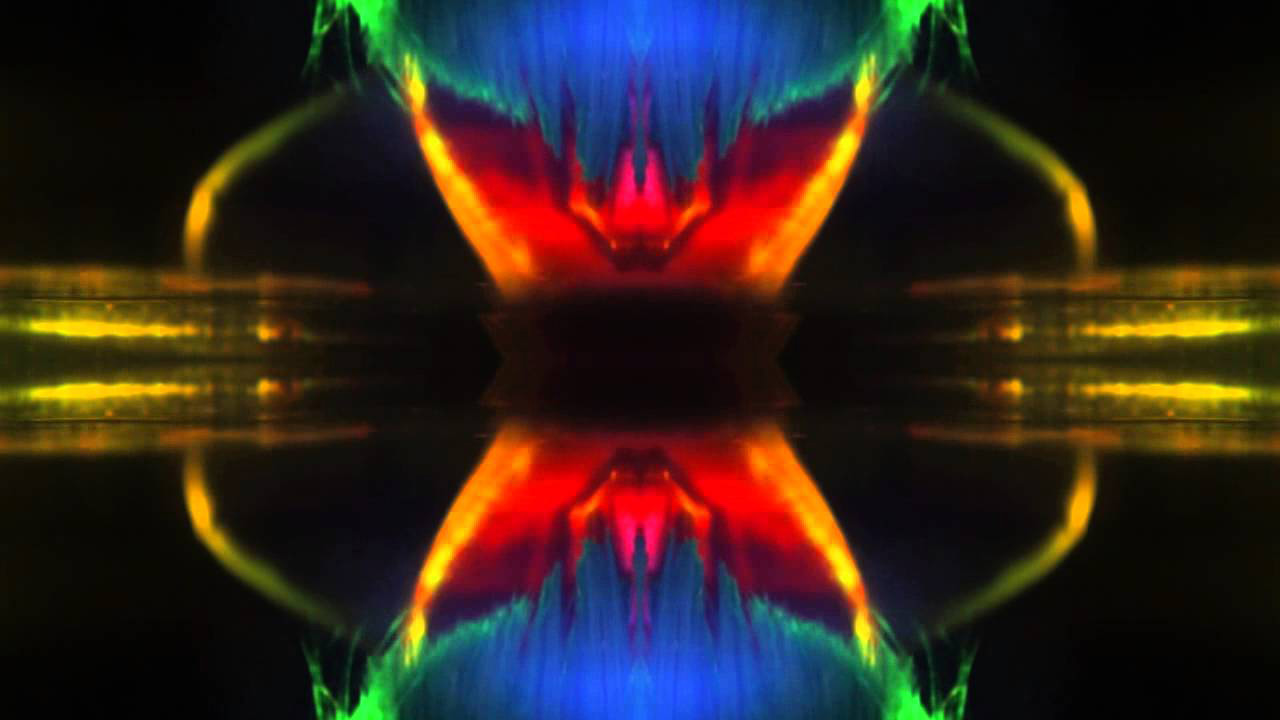 Repeat till Overdose
Zlatimir Arakliev, Ivan Popov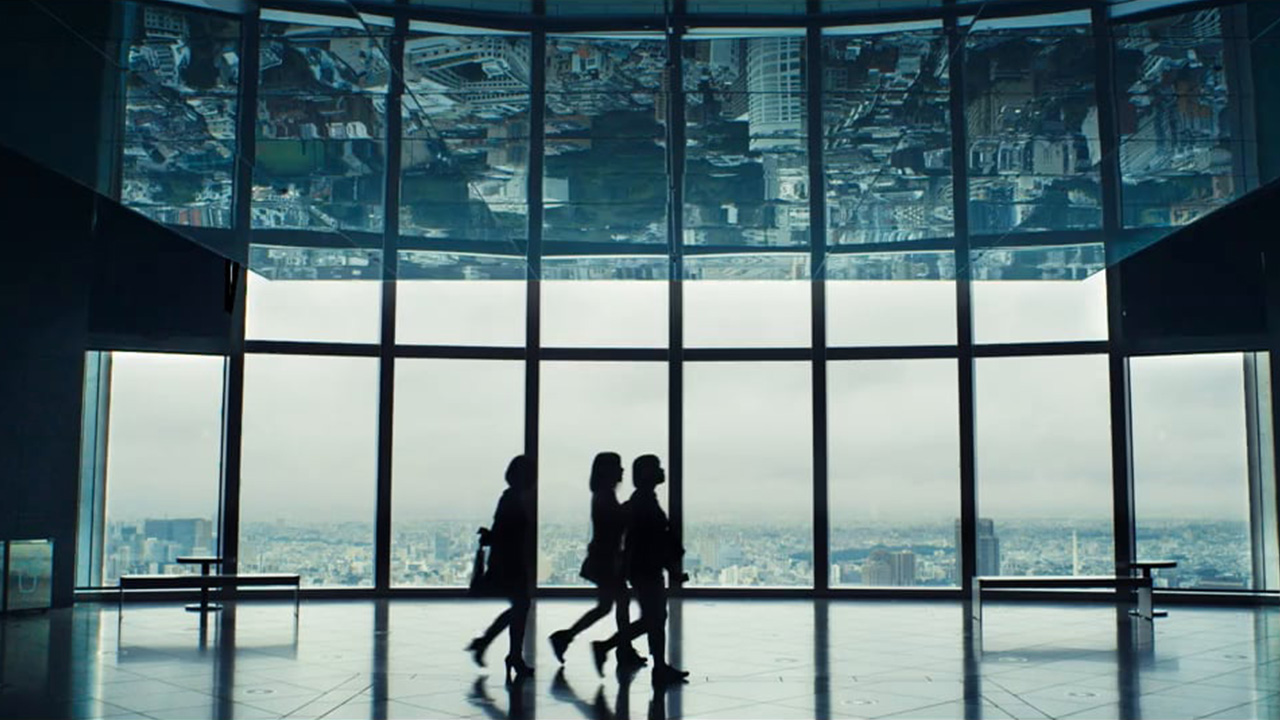 Mars Closer
Annelie Boros,Vera Maria Brückner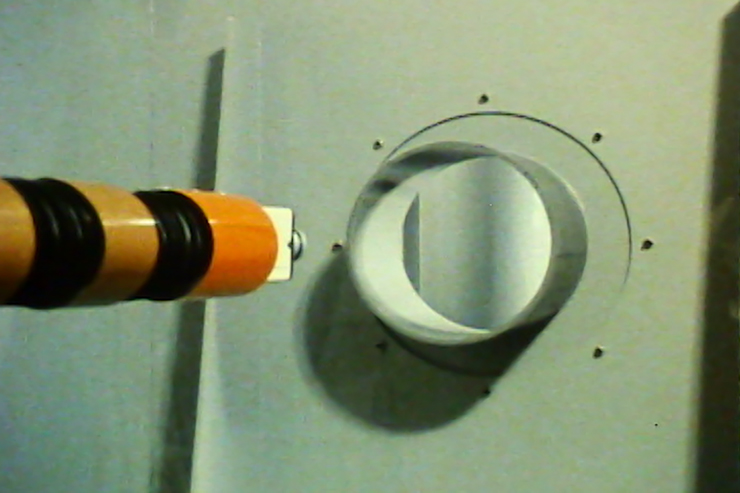 Sky Room
Marianna Milhorat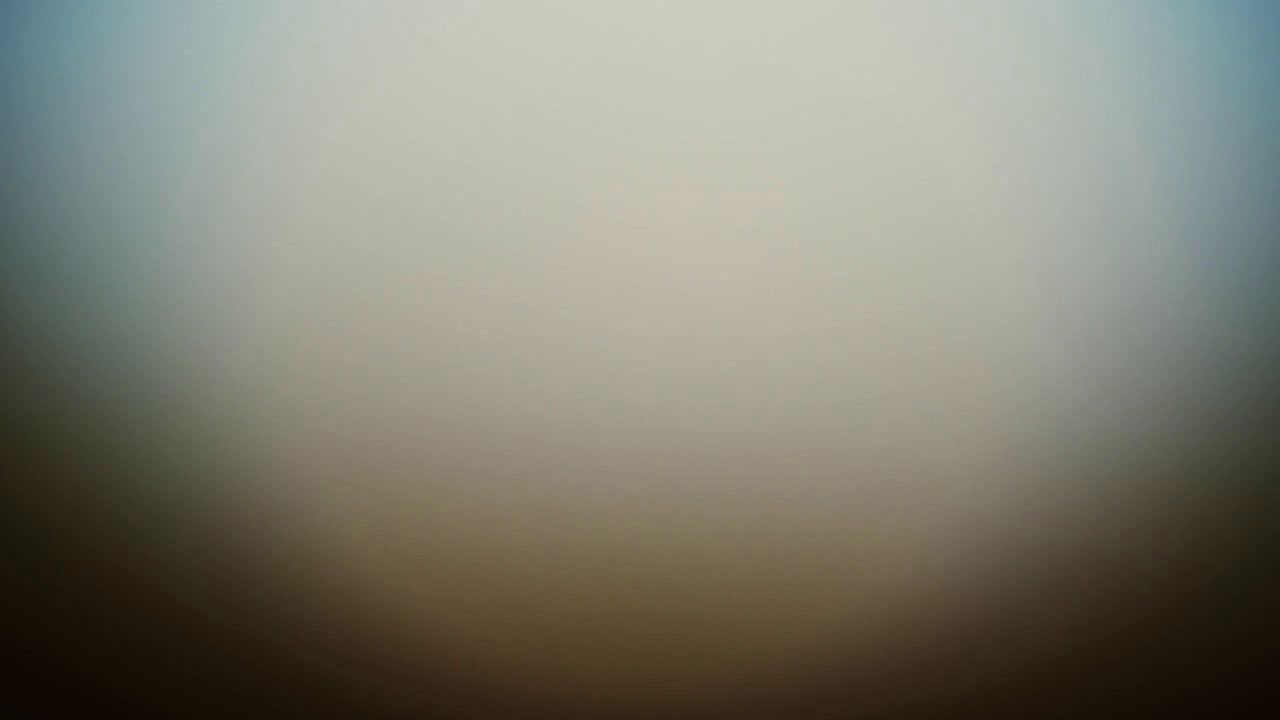 Untitled (La Vallée Von Uexküll)
Fabien Giraud,Raphaël Siboni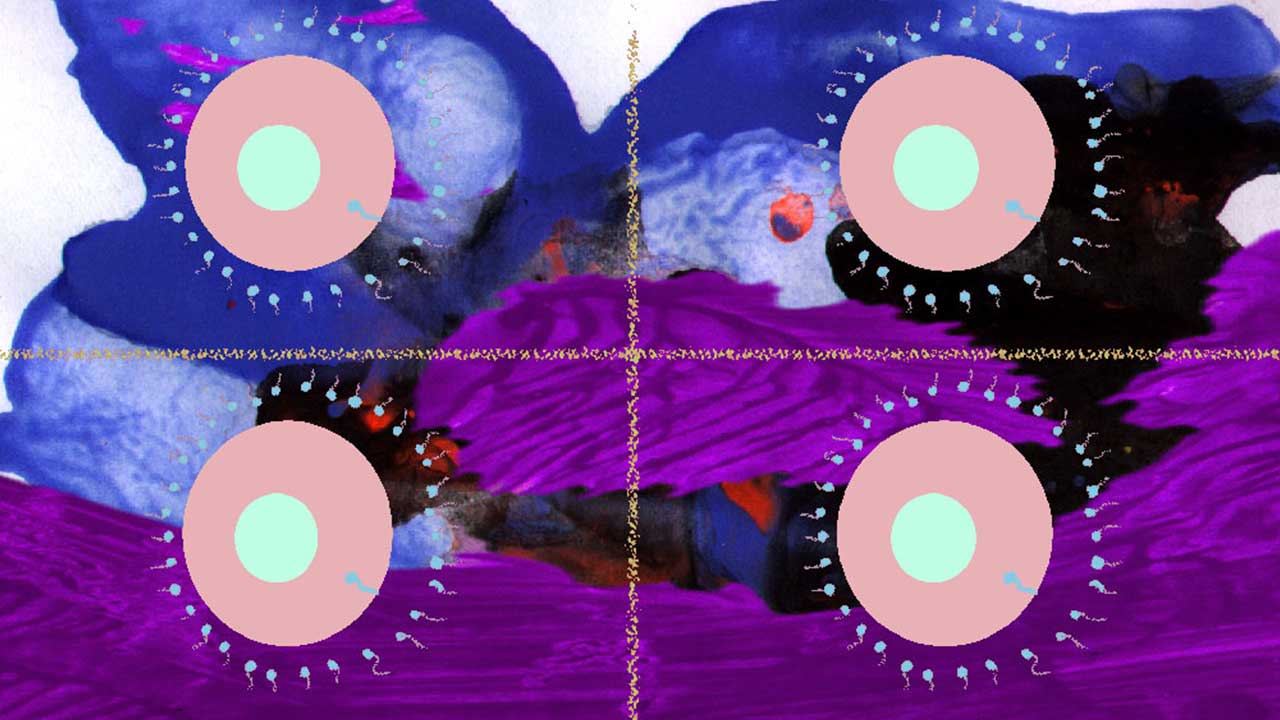 doubled up
Samantha Moore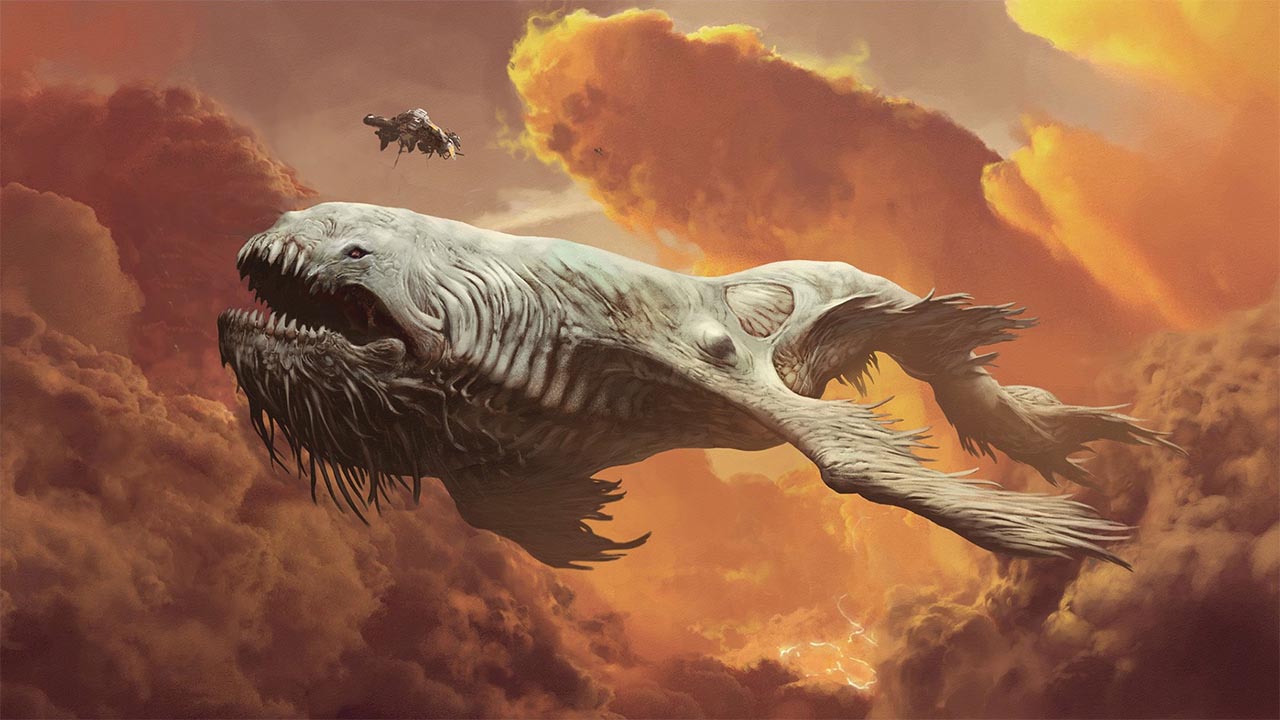 The Leviathan
Ruairi Robinson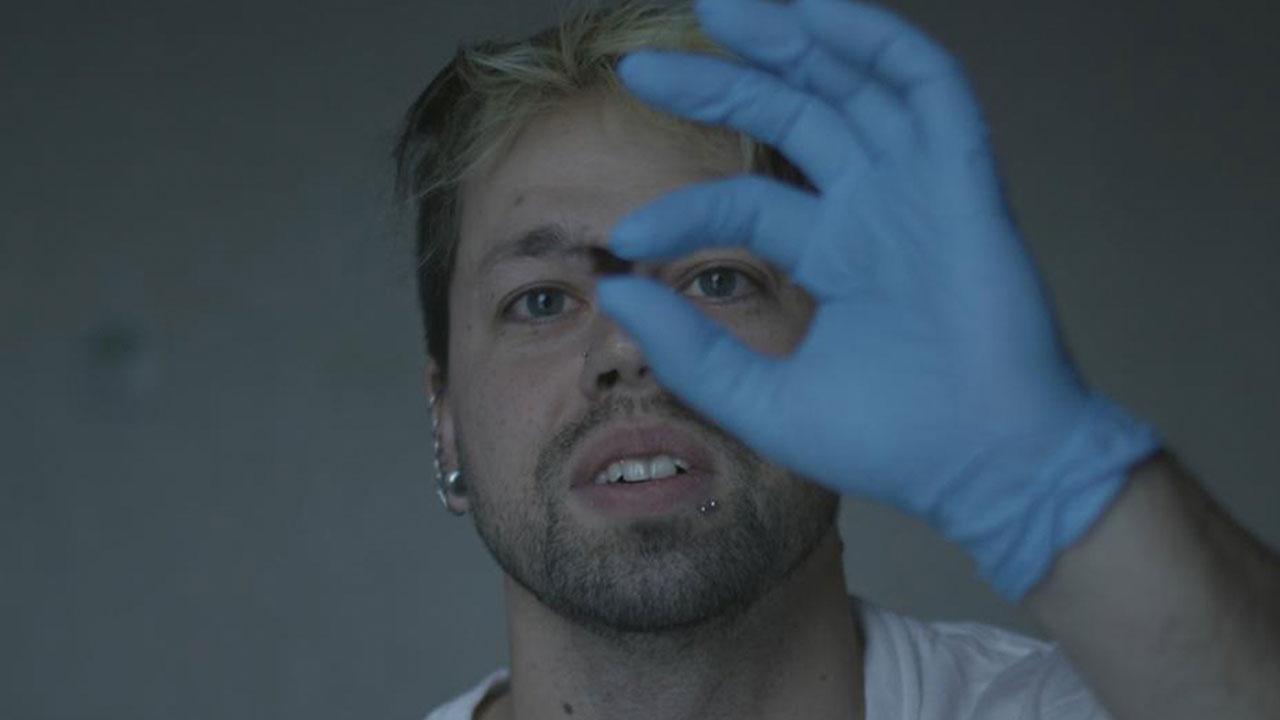 Gut Hack
Mario Furloni,Kate McLean
Synchronicity
Robin Meier,Andre Gwerder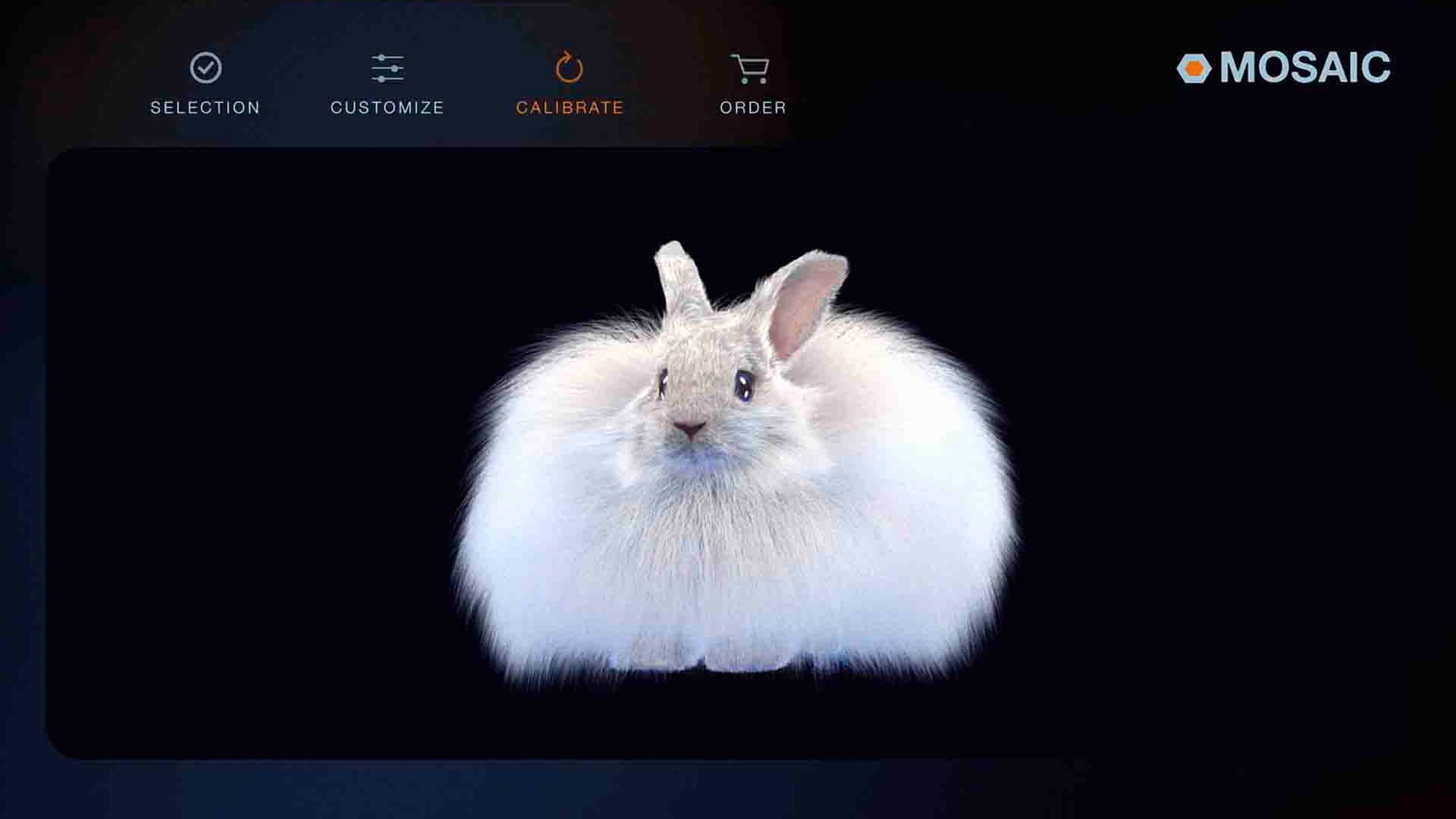 The Breeder
Demelza Kooij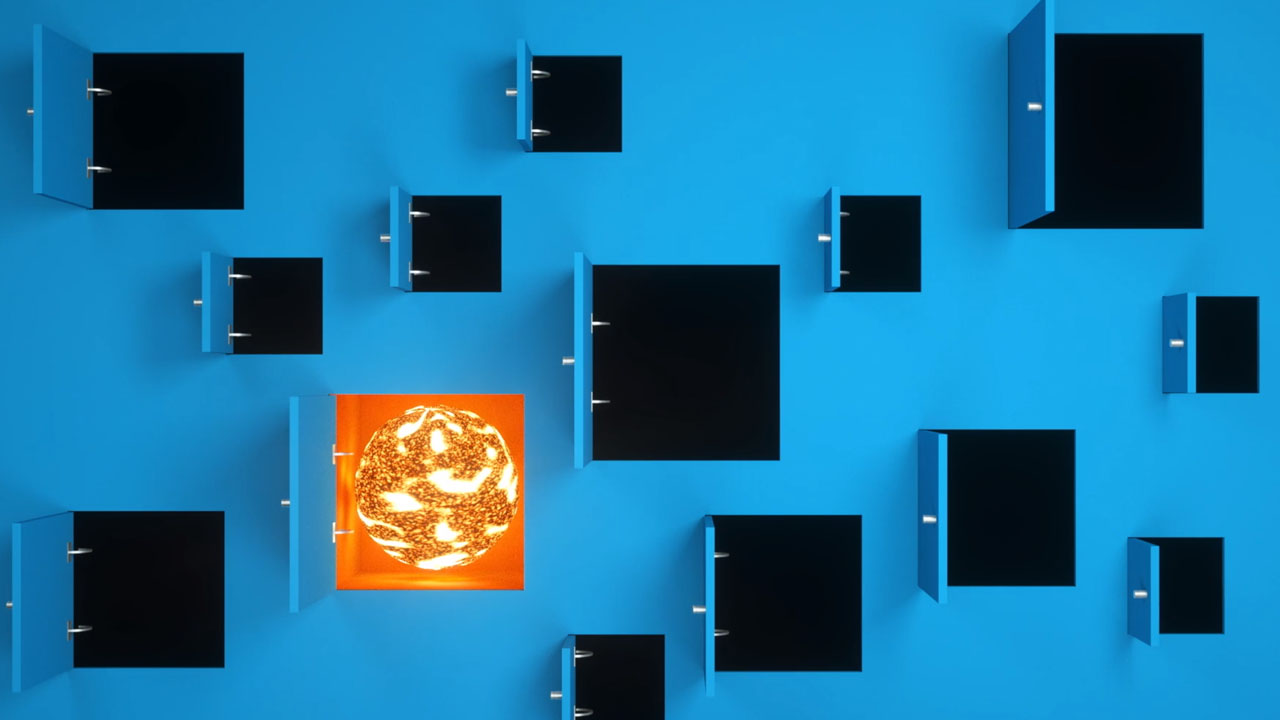 Could We Create Dark Matter?
Steve West
Pun Pun Farm and a Philosophy for life
Chintan Gohil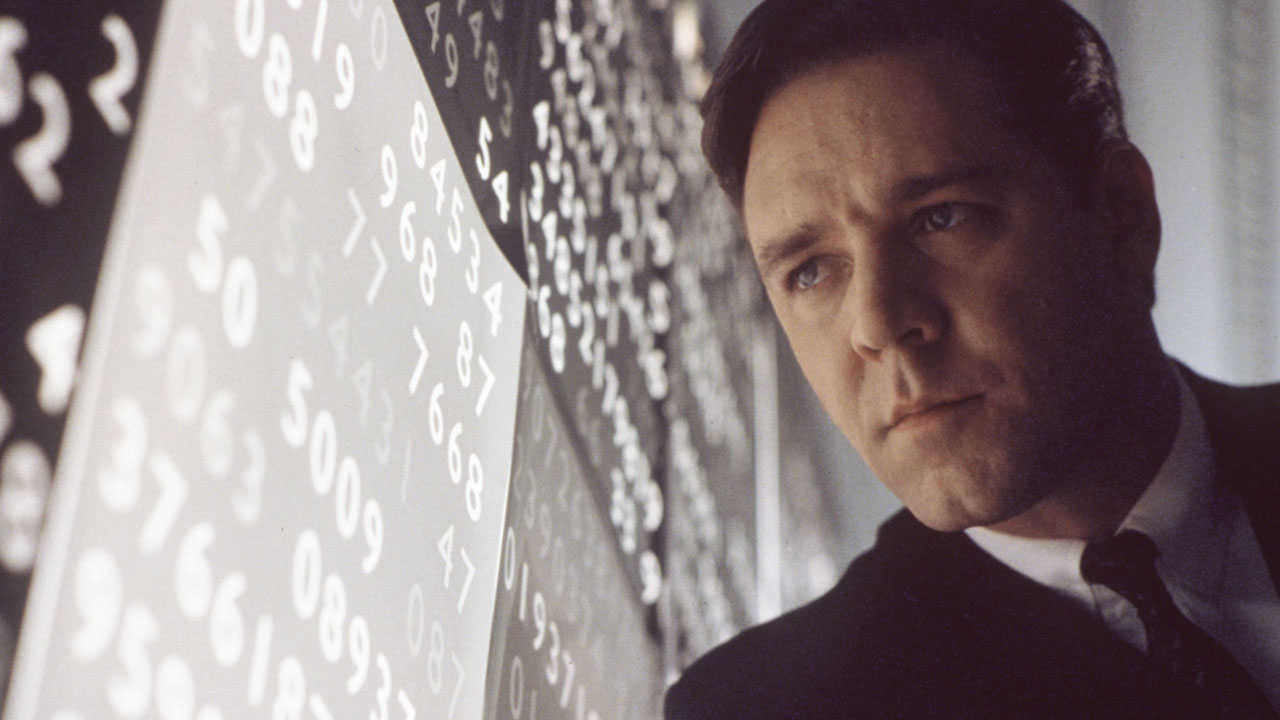 A Beautiful Mind
Ron Howard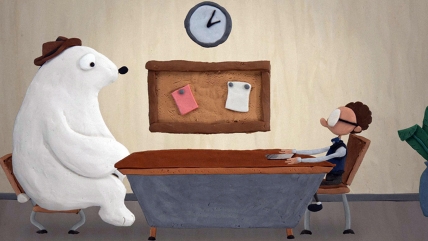 Meltdown
Carrie Mombourquette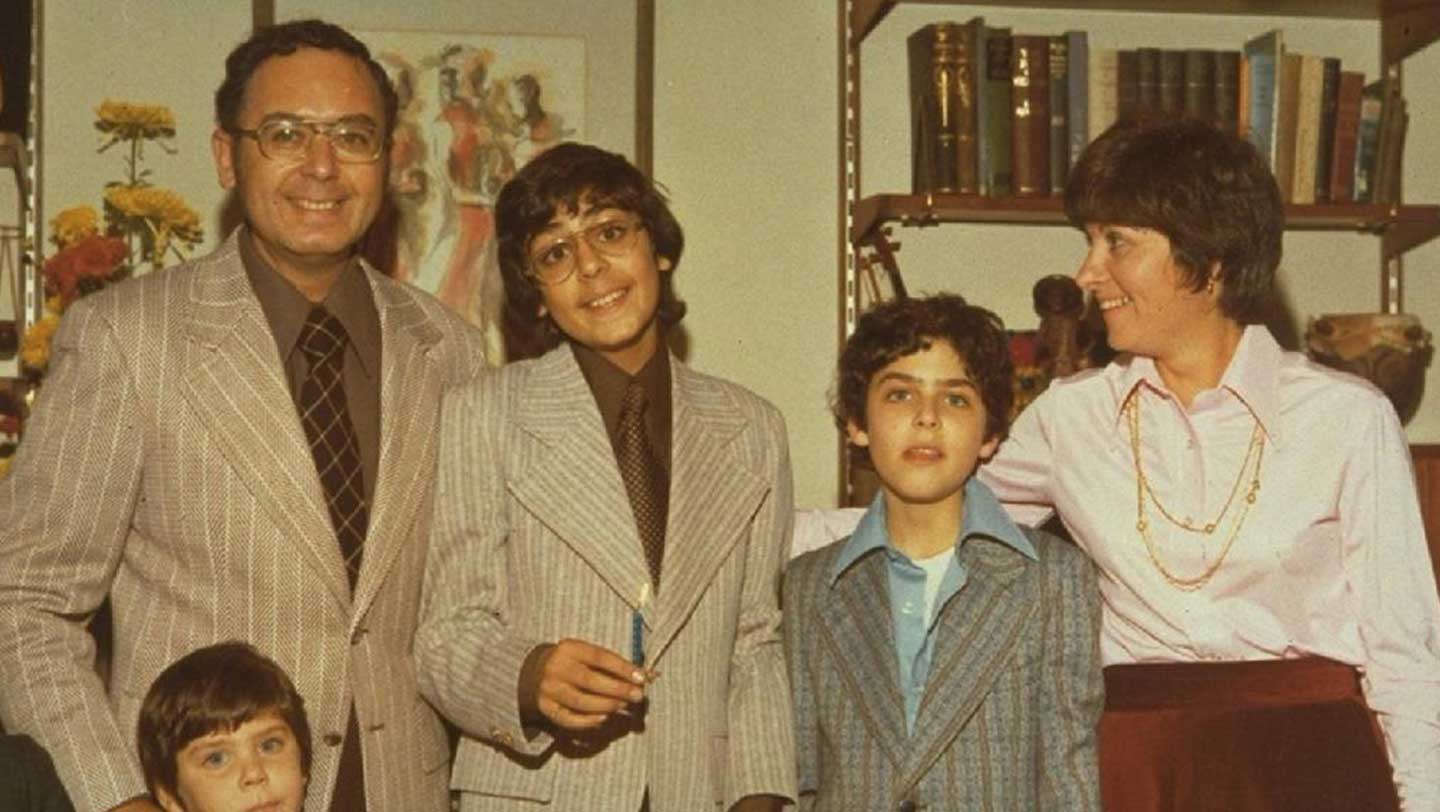 Capturing the Friedmans
Andrew Jarecki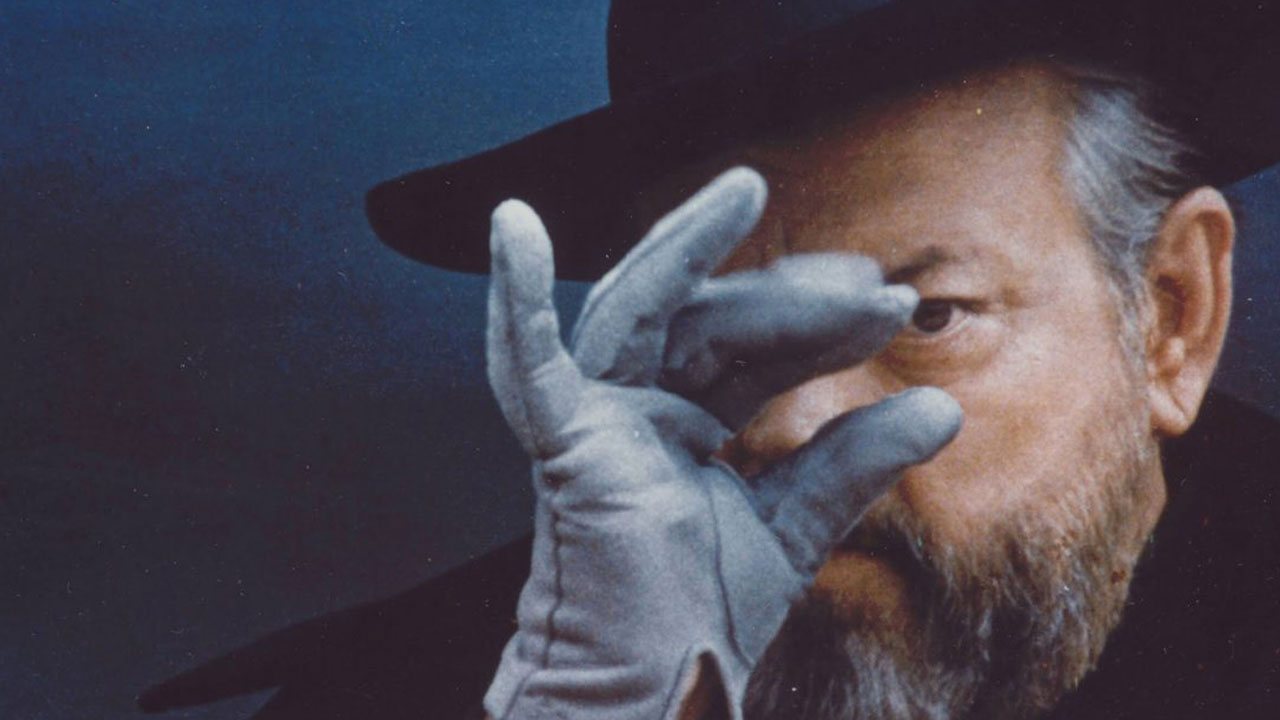 F for Fake
Orson Welles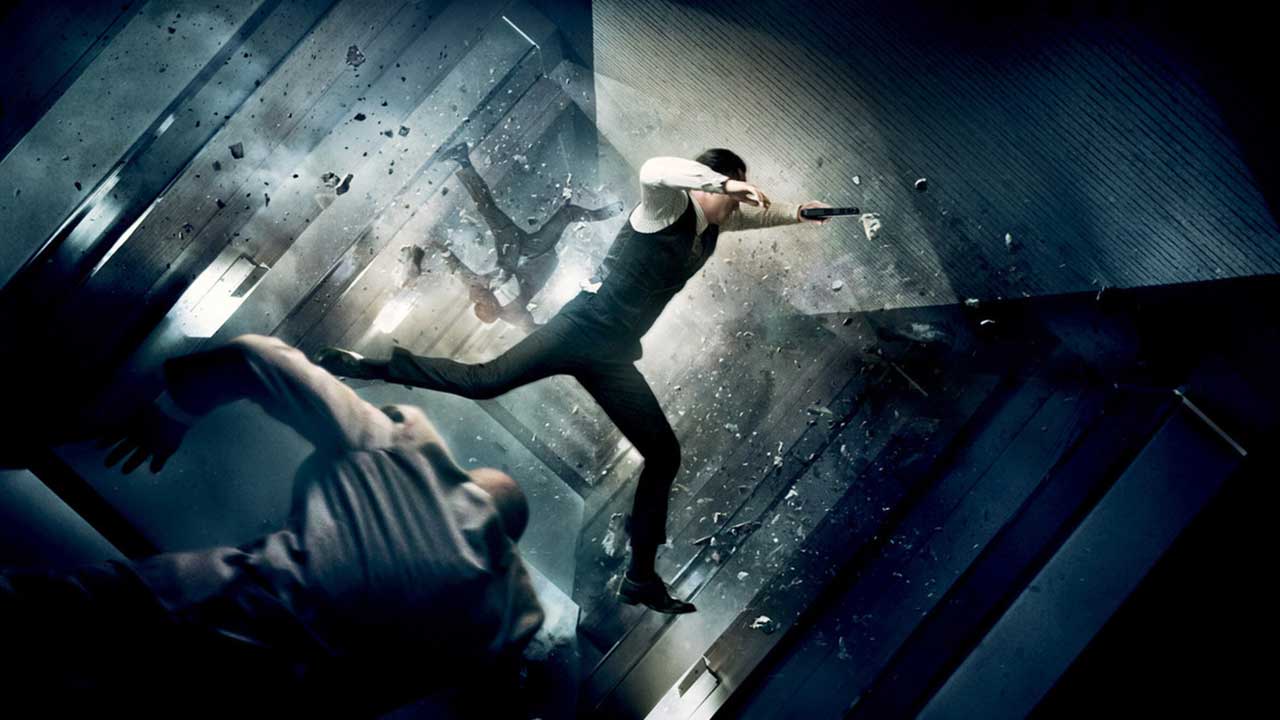 Inception
Christopher Nolan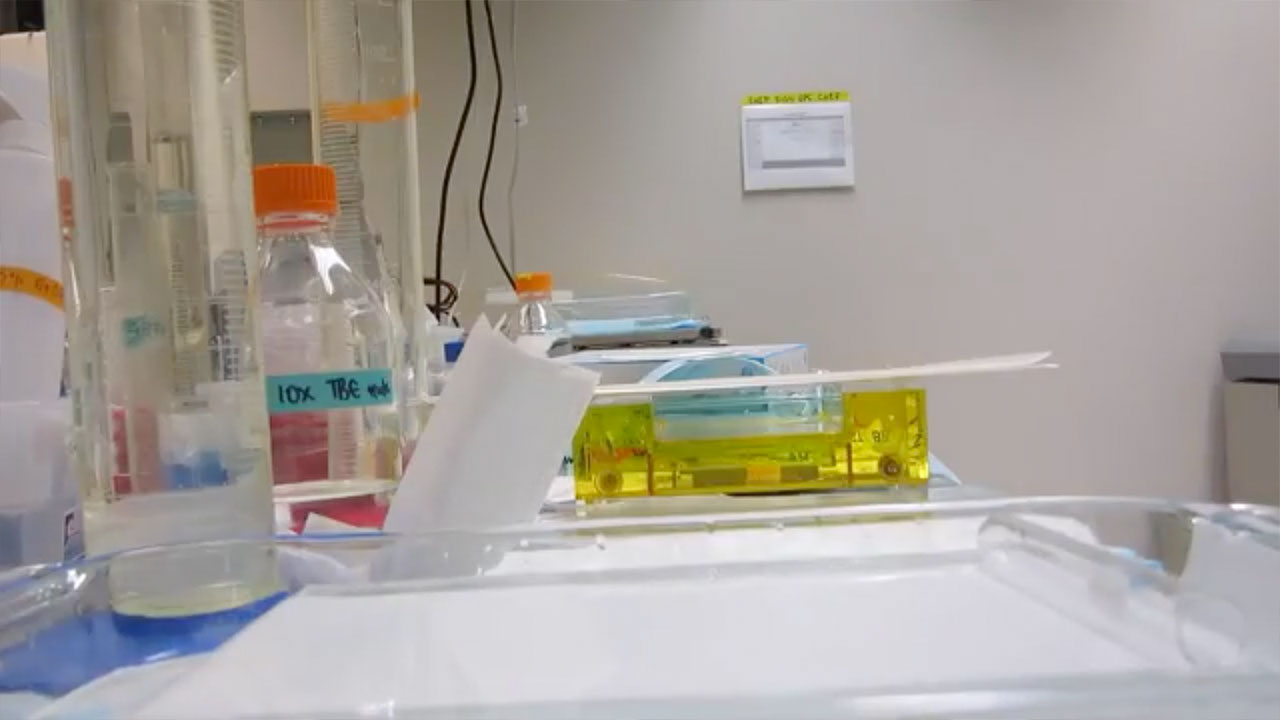 Southern Blotting Yall
Andrés Mansisidor
Frog Embryo Development in Culture 3
Nipam Patel & Ryan Null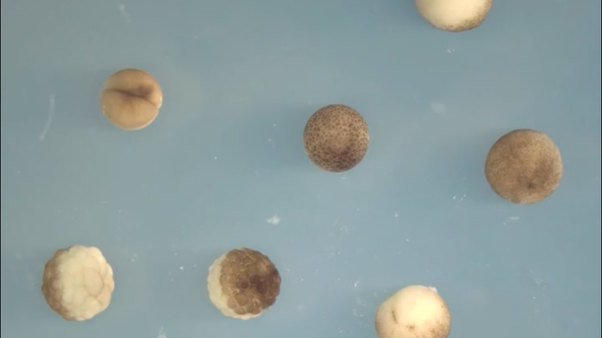 Frog Embryo Development in Culture 1
Nipam Patel,Ryan Null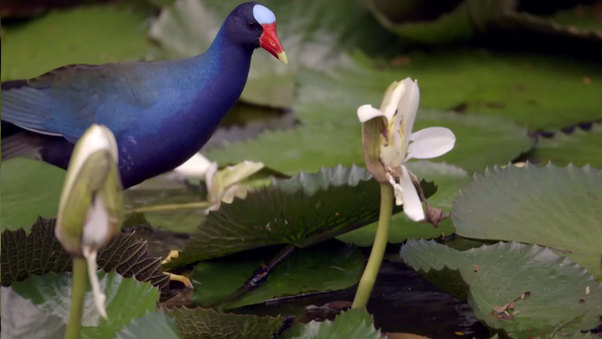 The Messenger
Su Rynard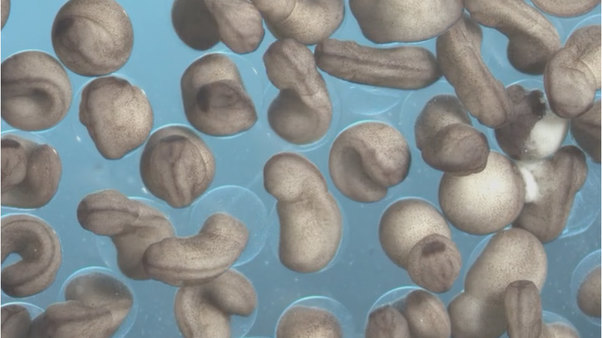 Frog Embryo Development in Culture 2
Nipam Patel,Ryan Null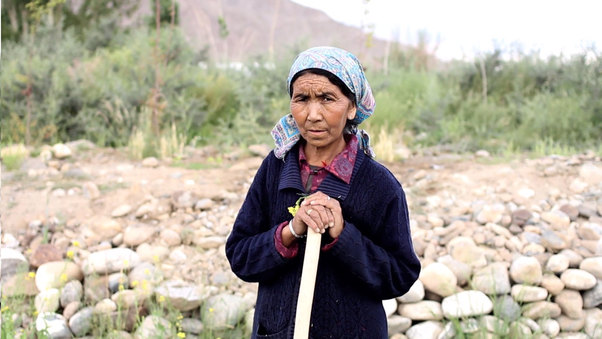 The Catalysts of Change: Adapting to changing weather in Ladakh
Chintan Gohil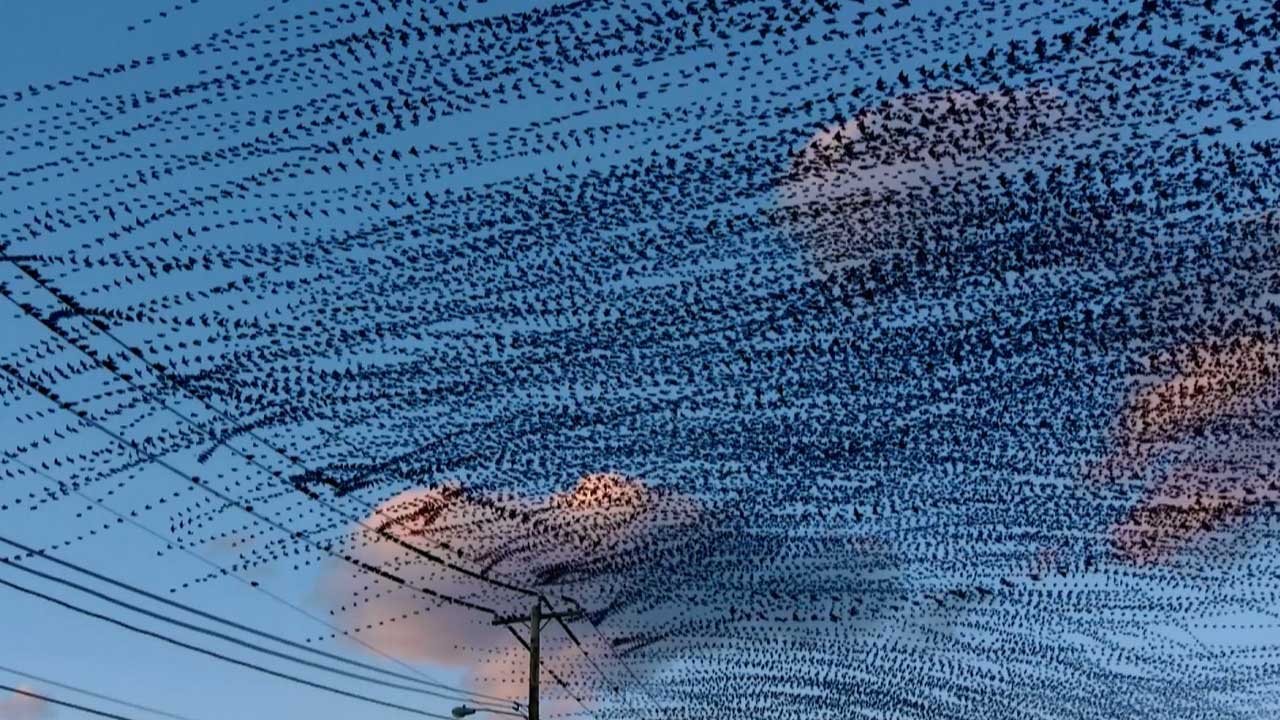 Pink Clouds Windy Day
Dennis Hlynsky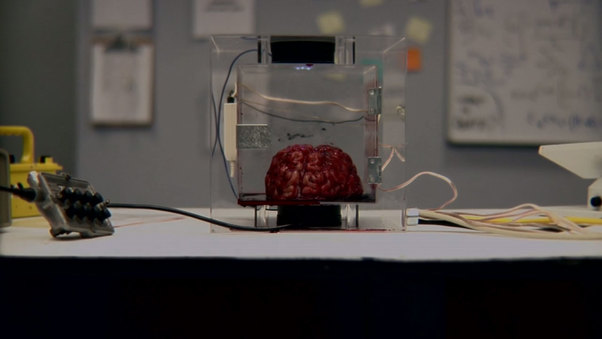 The Sierra Project
Gabriel de Urioste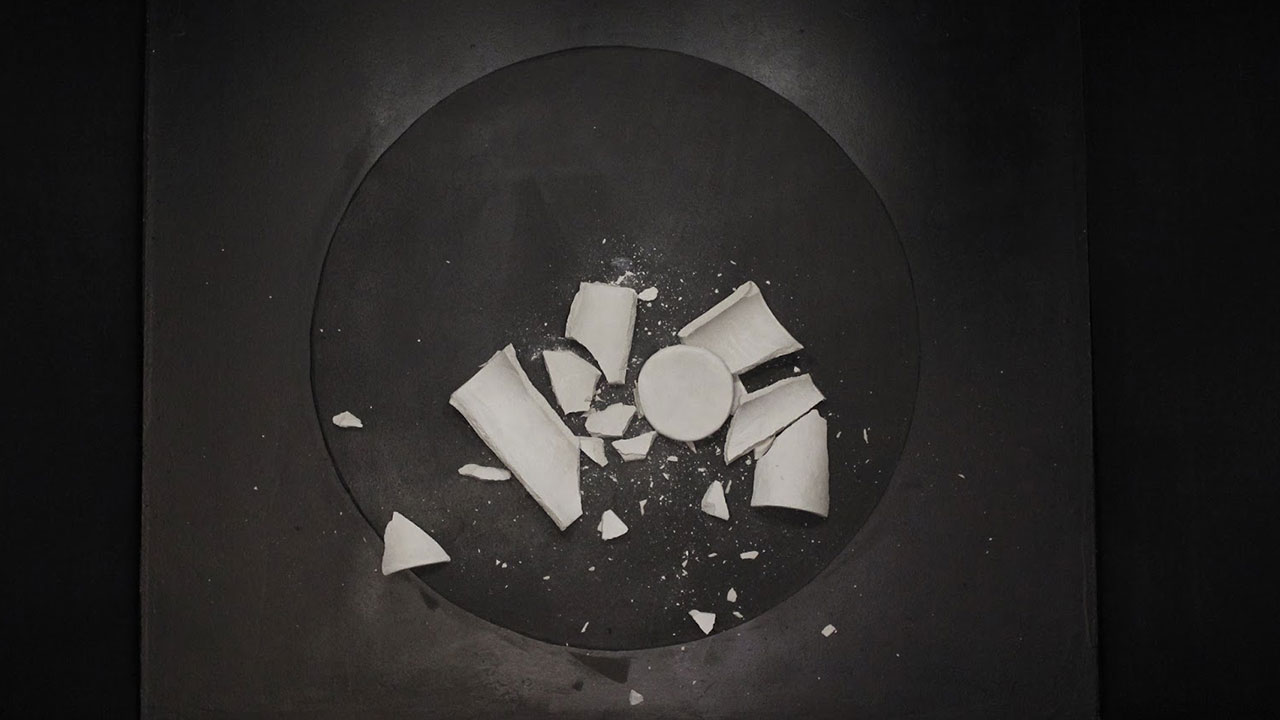 Descent
Johan Rijpma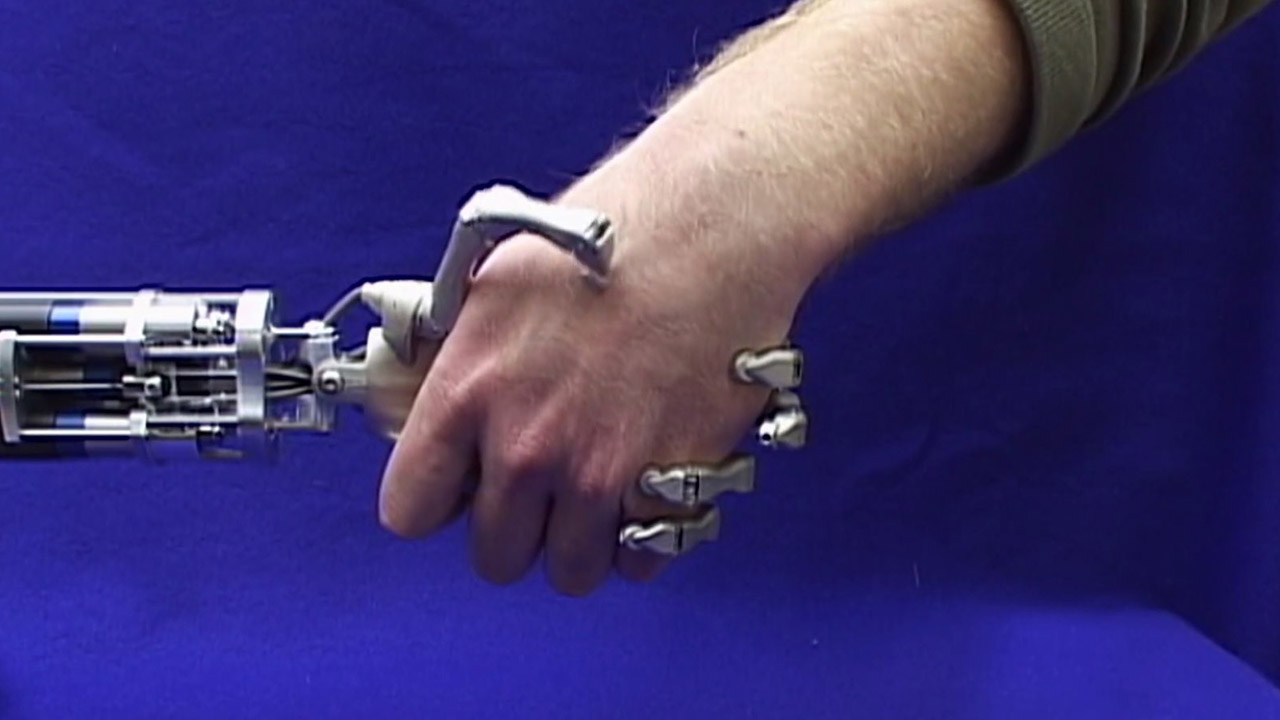 Out on a Limb
Daria Price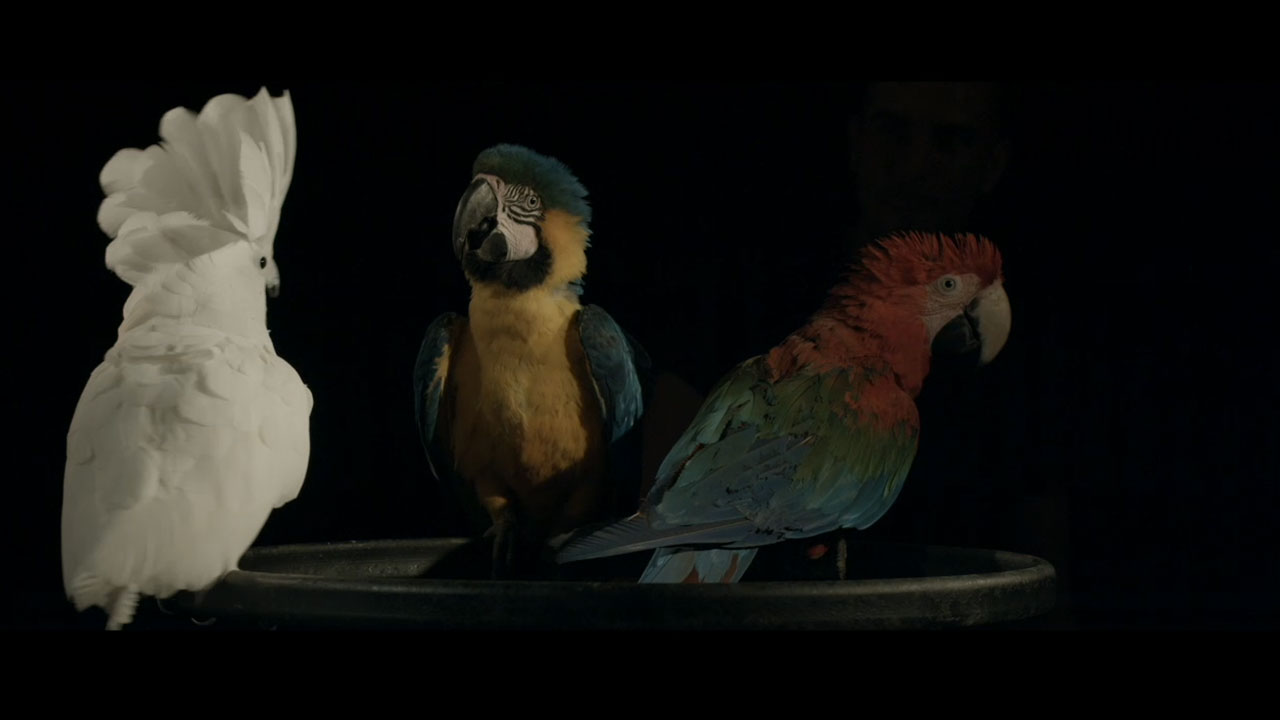 Panoramis Paramount Paranormal
Emilien Awada,Constanze Ruhm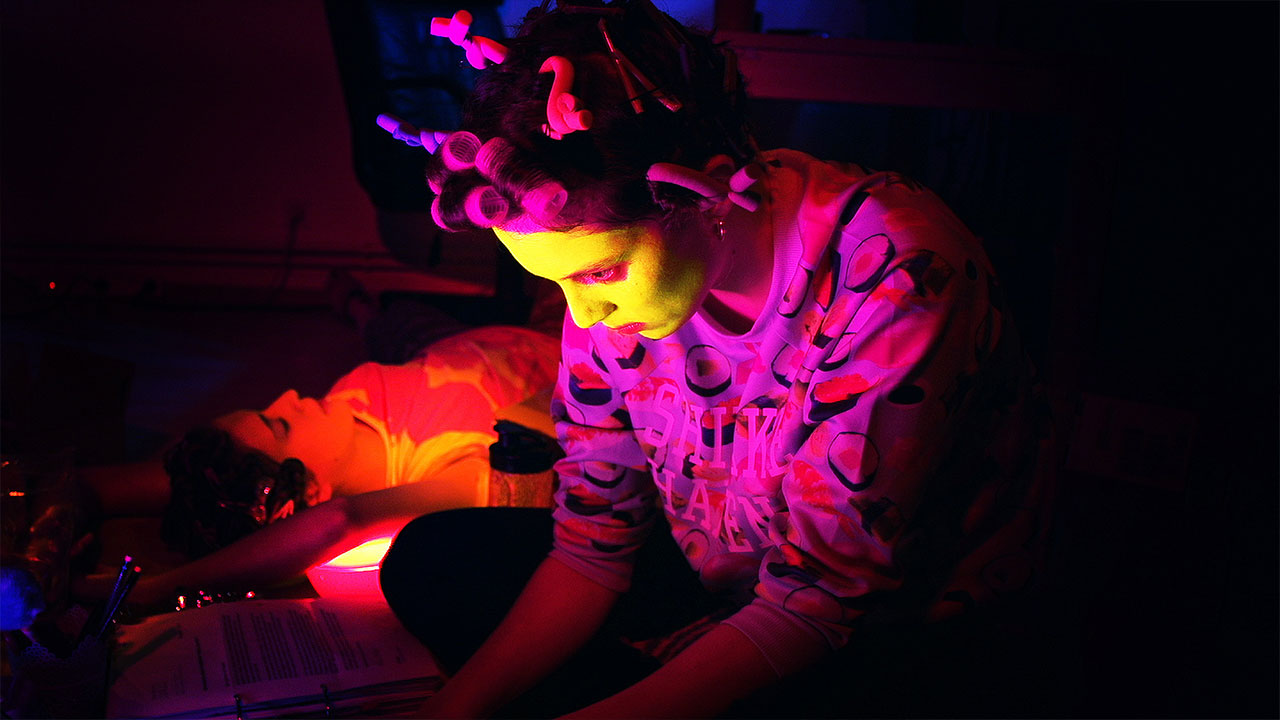 Call of Beauty
Brenda Lien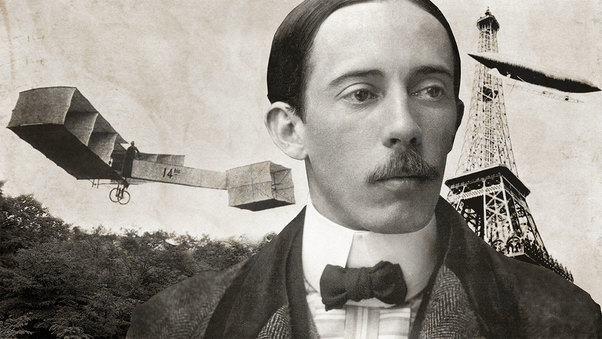 The Experimental Aircraft
Henrique Lins Barros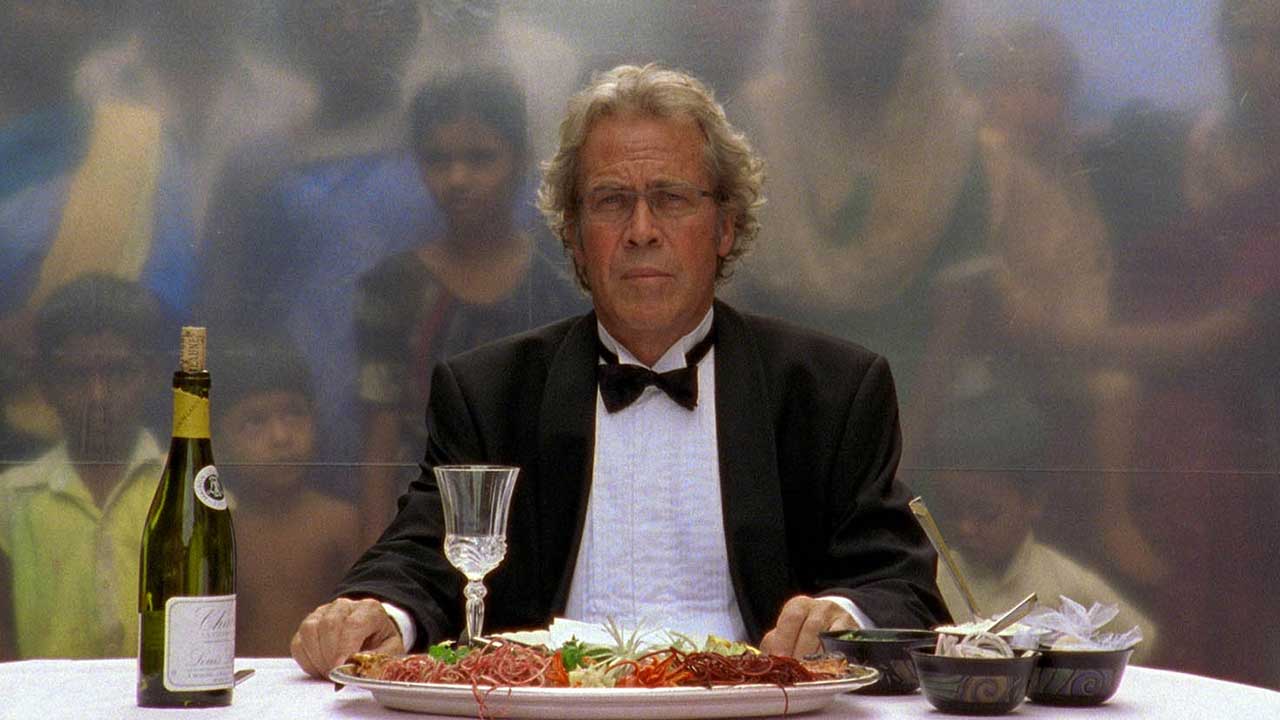 The Five Obstructions
Lars Von Trier,Jørgen Leth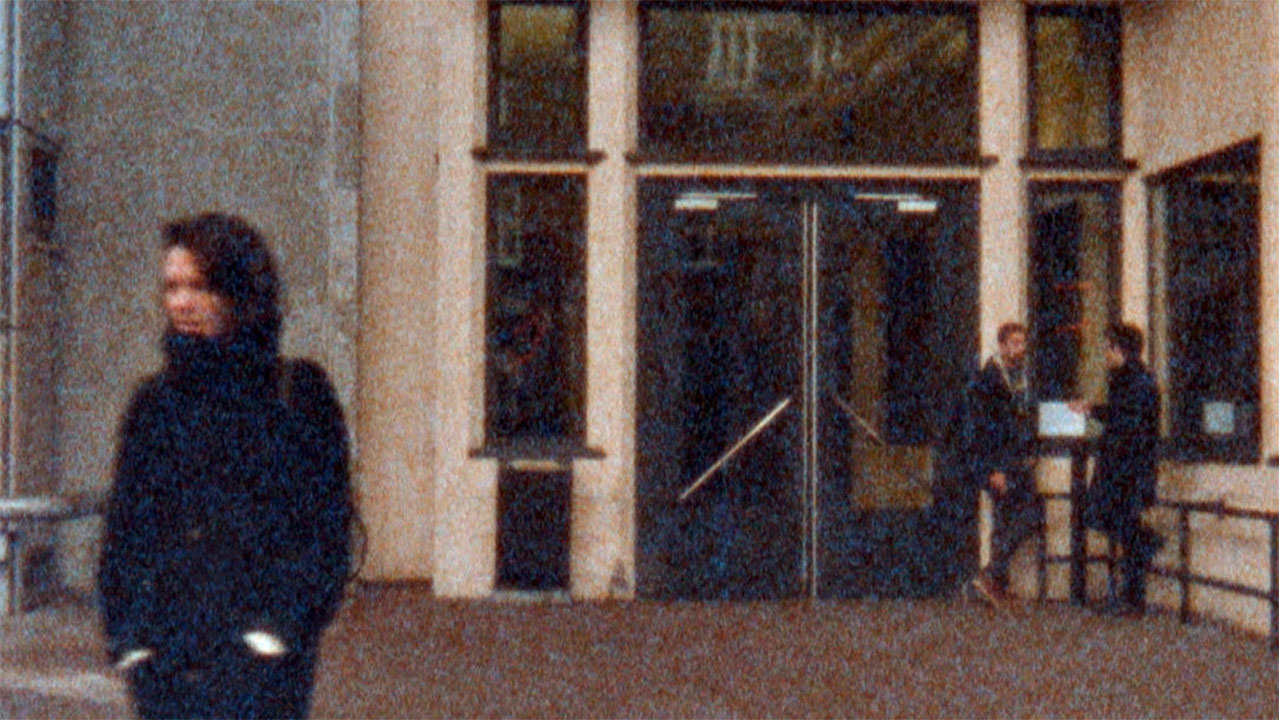 In, Over and Out
Sebastian Brameshuber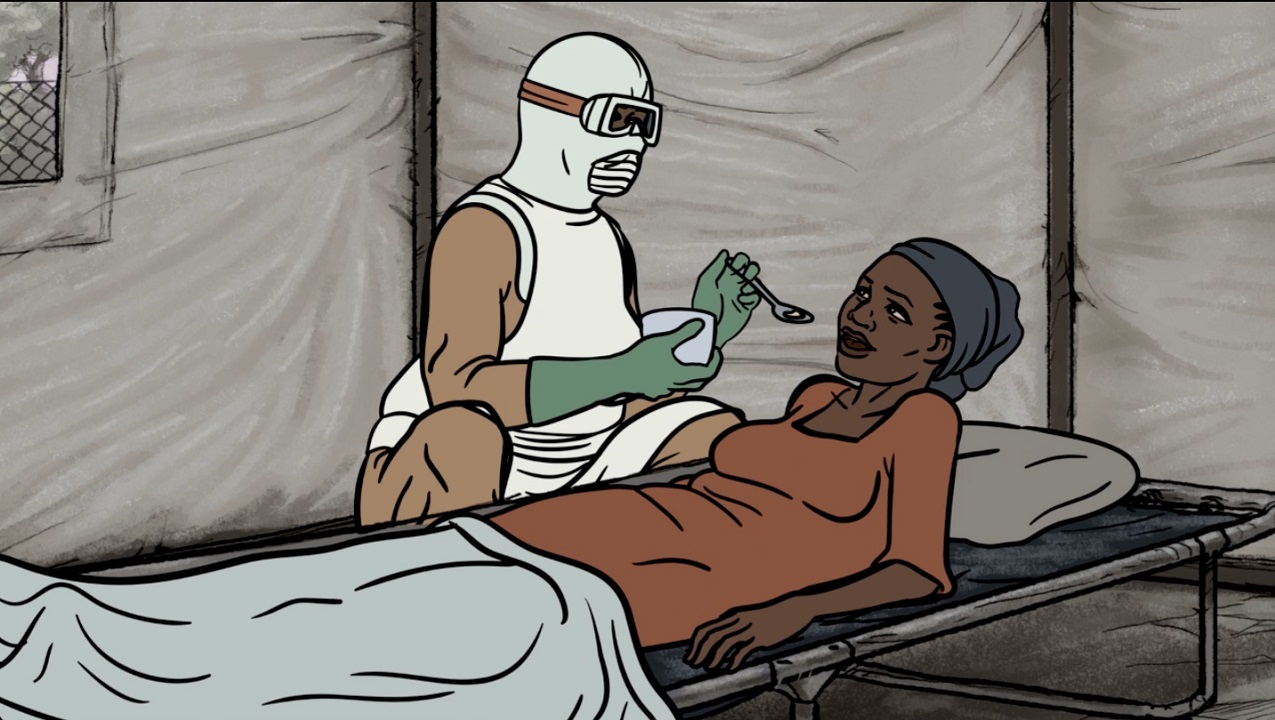 The Story of Ebola
Yoni Goodman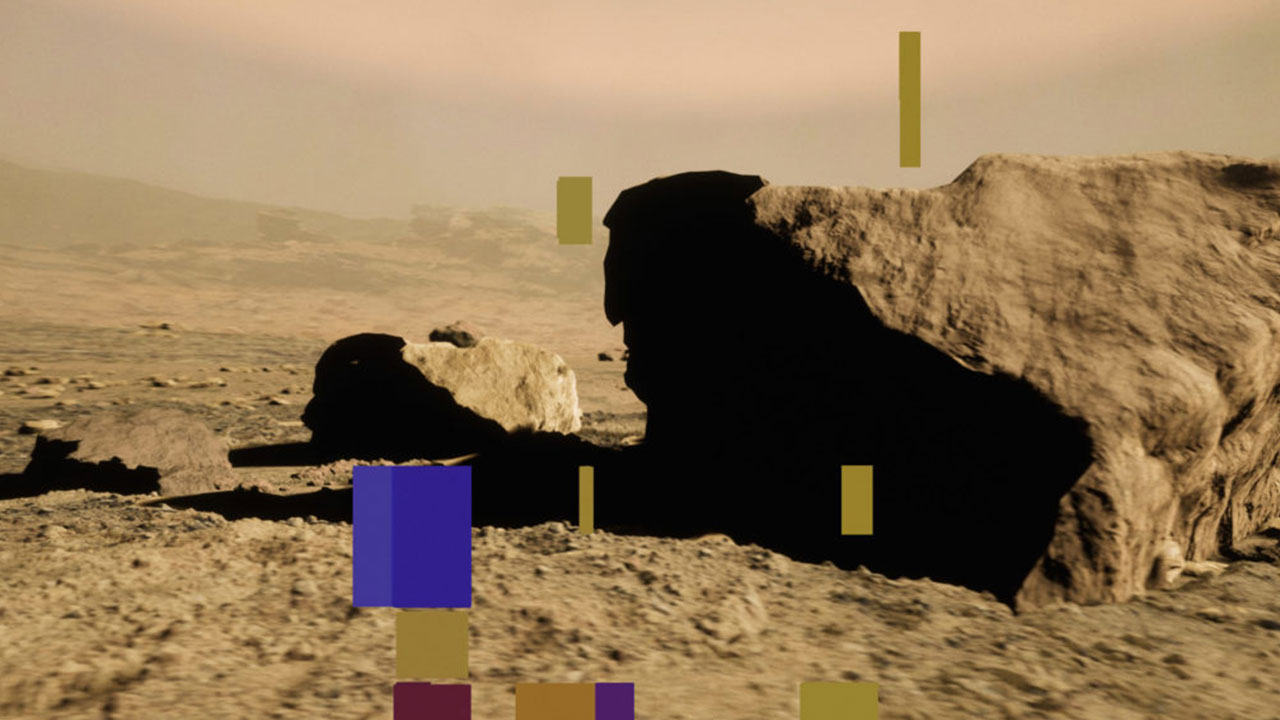 Mars kuvien takaa (The Other Side of the Mars)
Minna Långström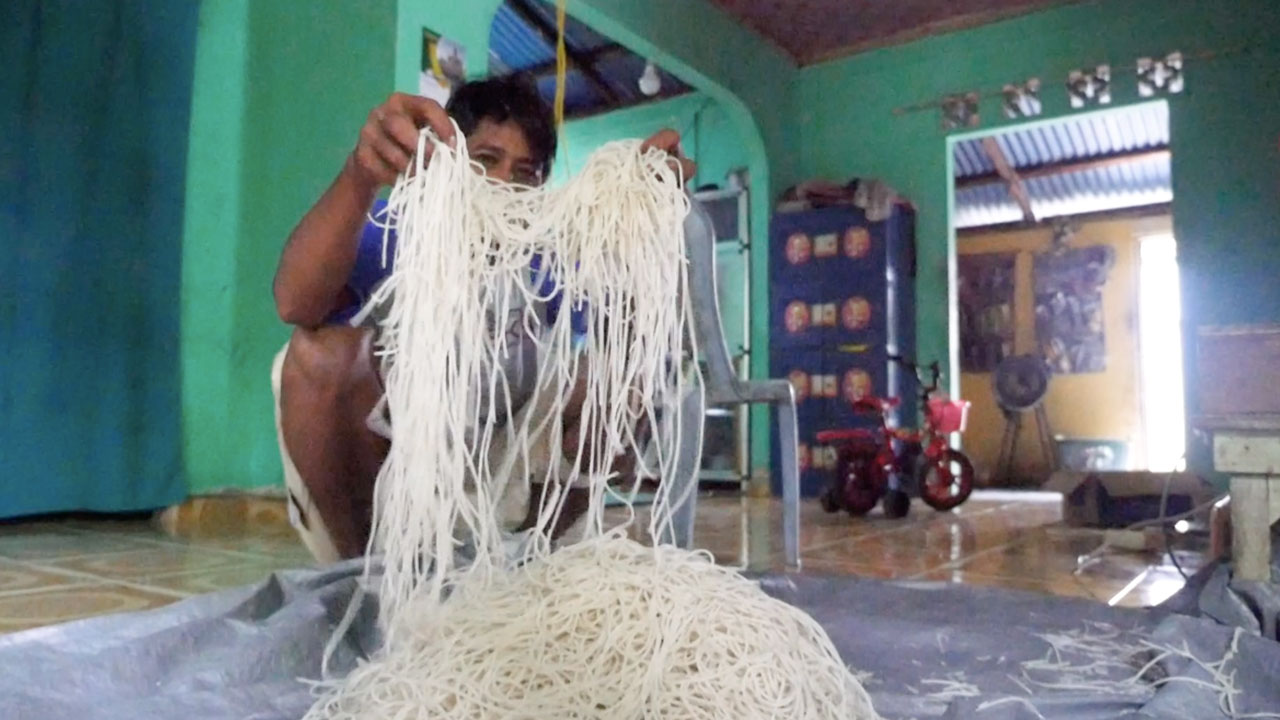 Sequence Sago
Daniel Grossman,Rebecca Grossman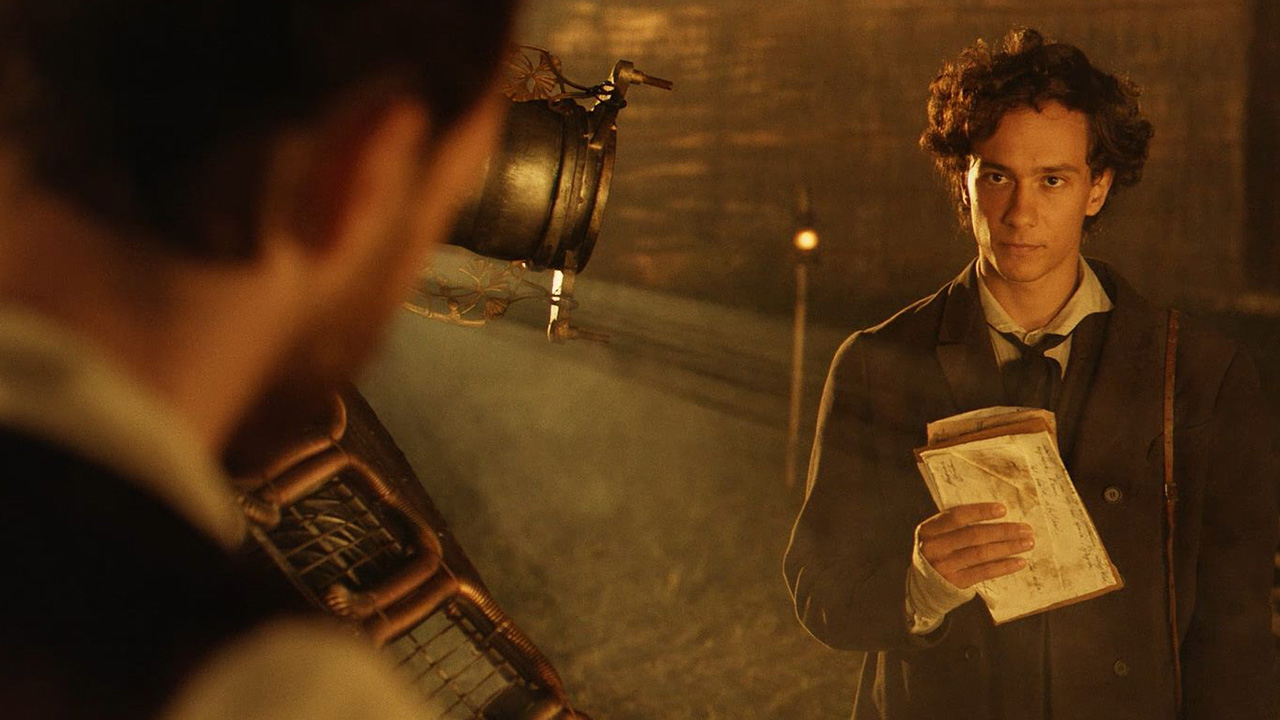 Irinyi
Nikol Cibulya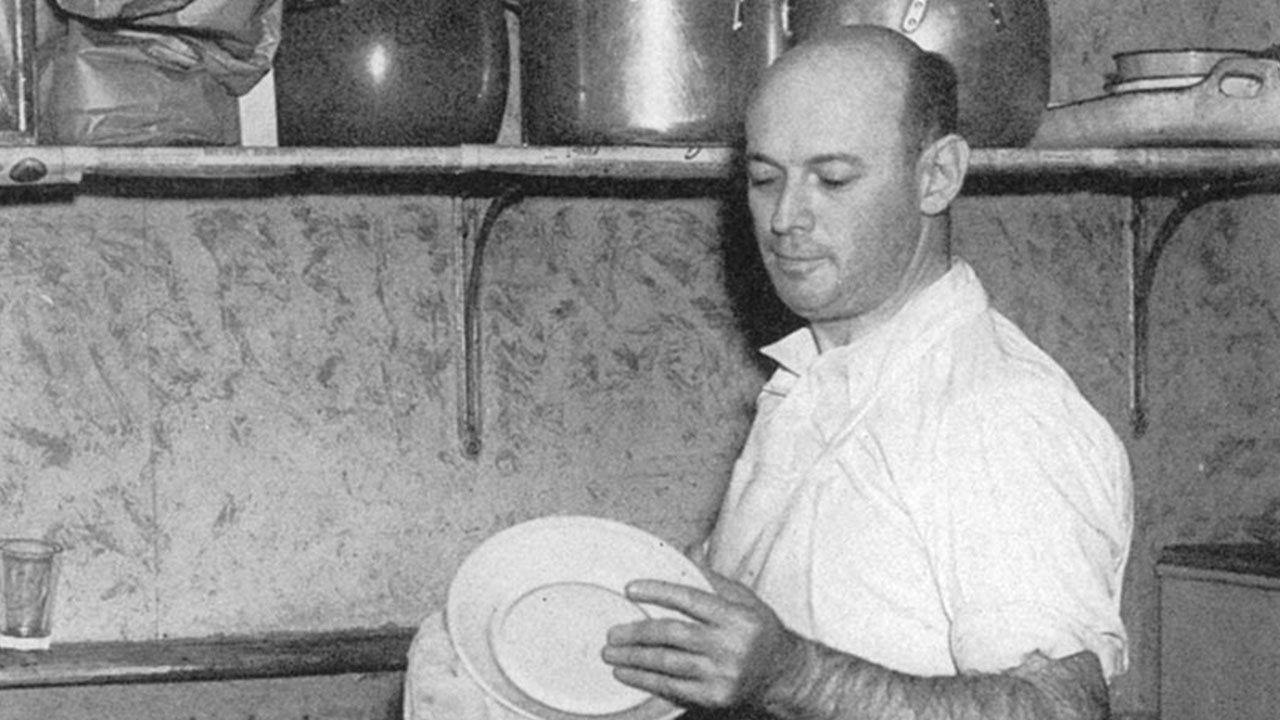 Egghead Genius
Mora V. Harris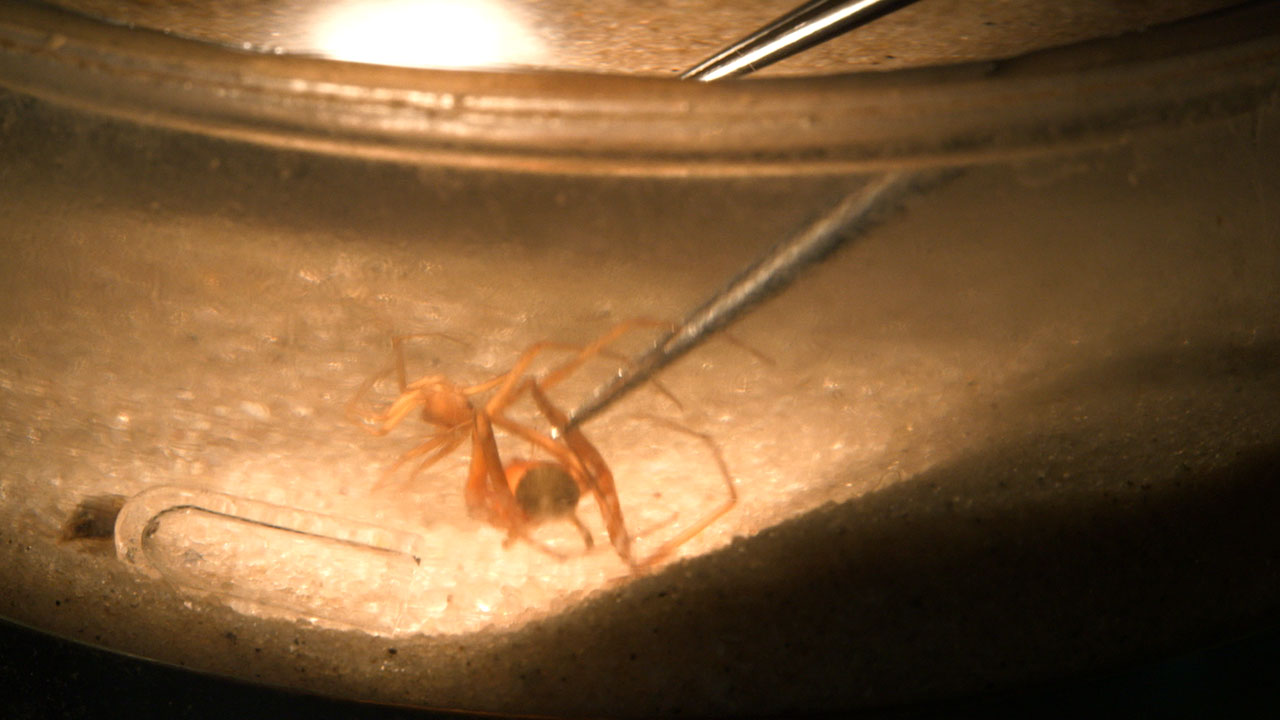 What No One's Ever Seen
Sandya Viswanathan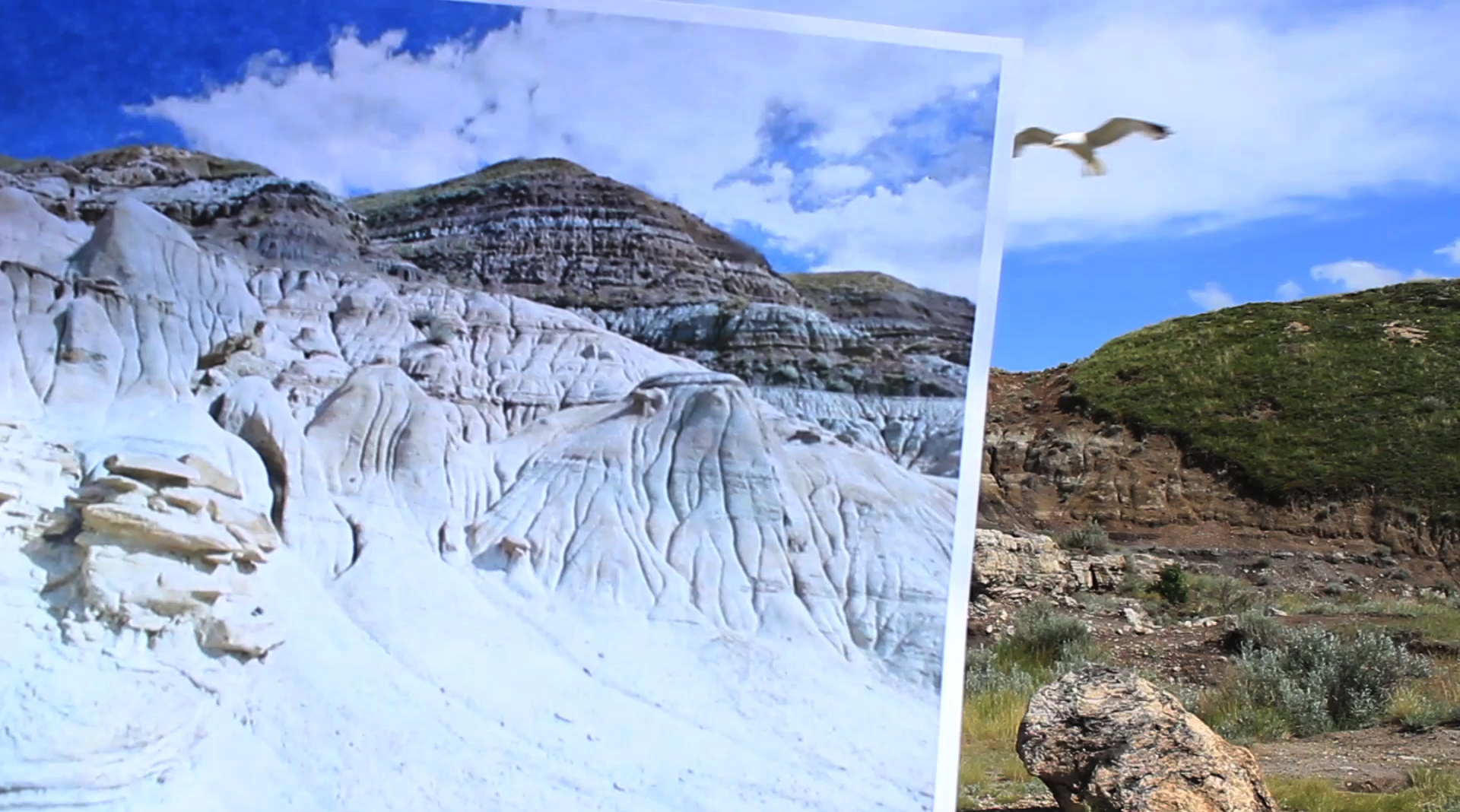 Water Once Ruled
Christina Battle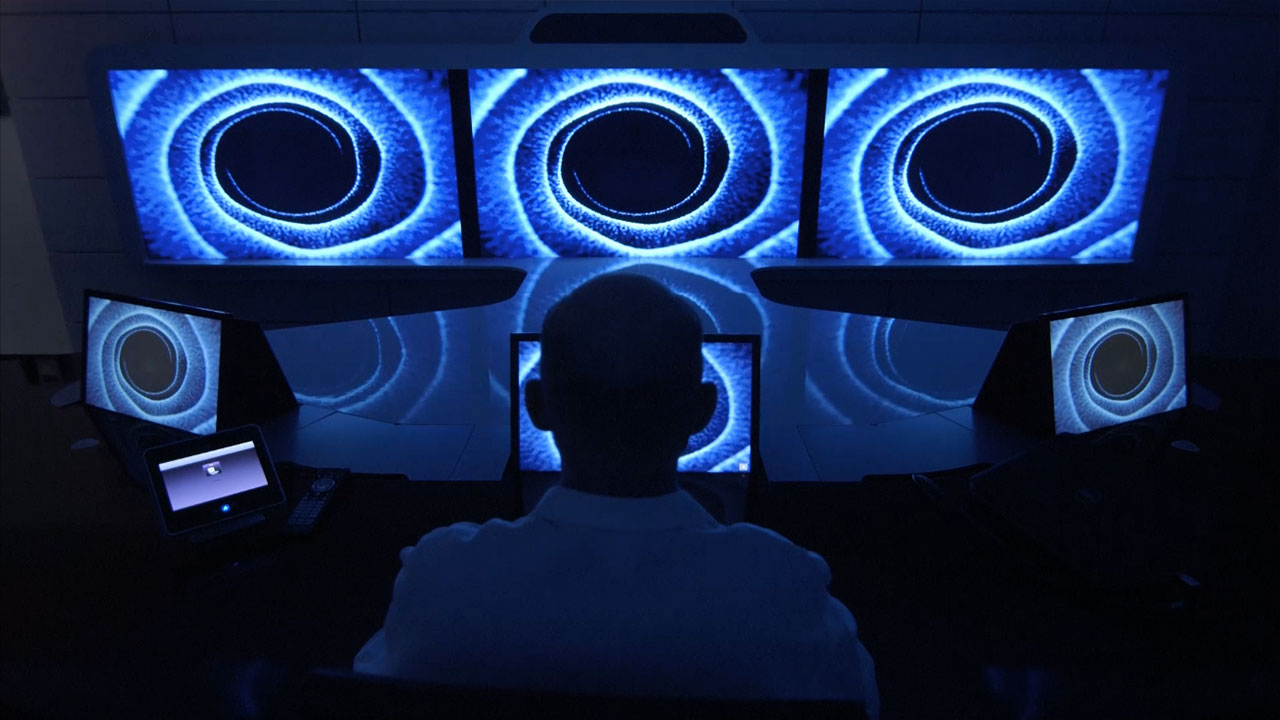 Spectrum
Cidney Hue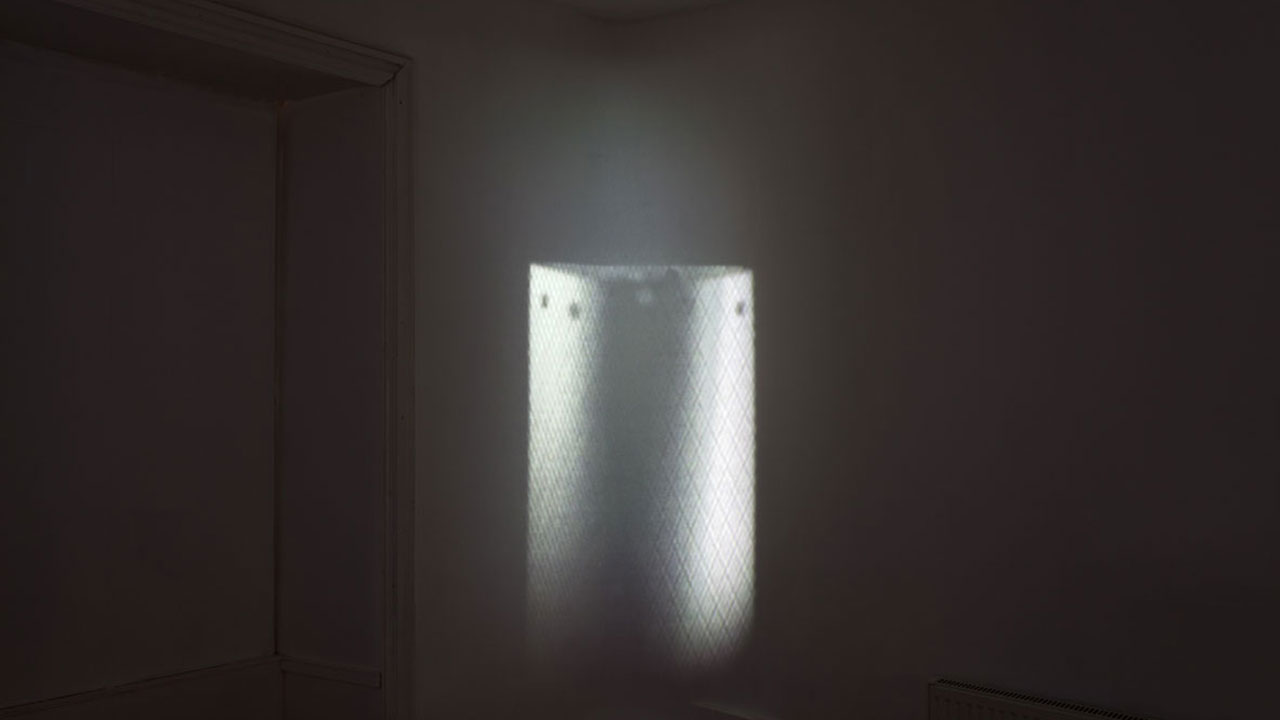 Renderuin
Duncan Marquiss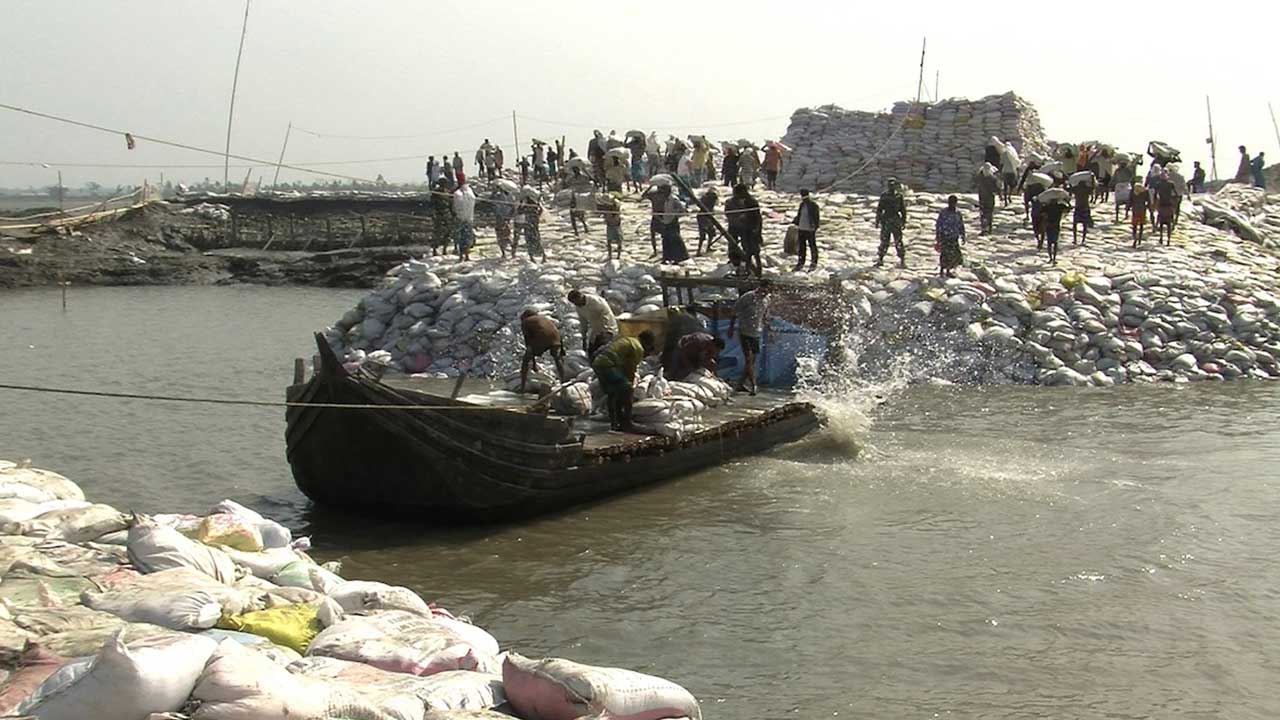 Deep Weather
Ursula Biemann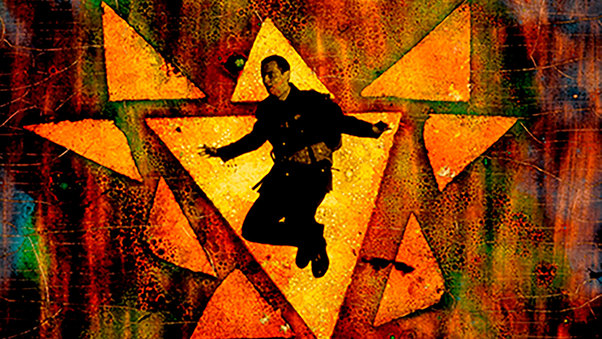 Mynarski Death Plummet
Matthew Rankin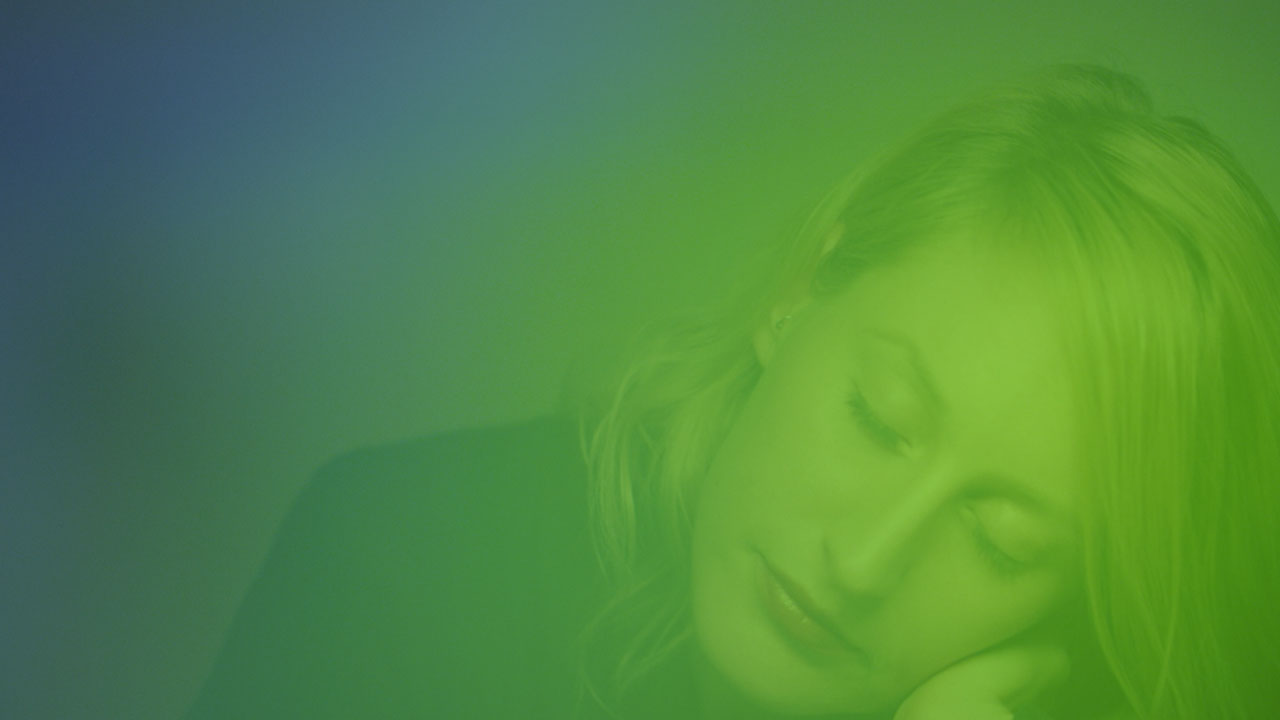 Happy Tree
Jonathan Minard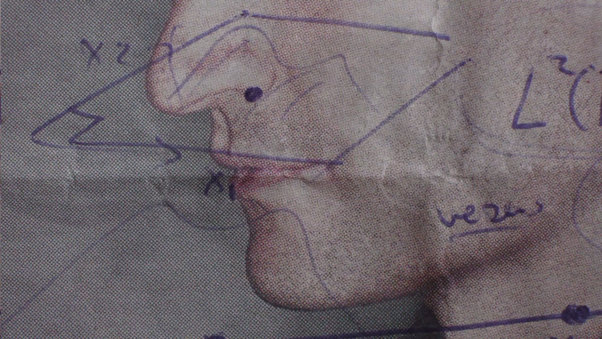 Writing
Geraldine Cox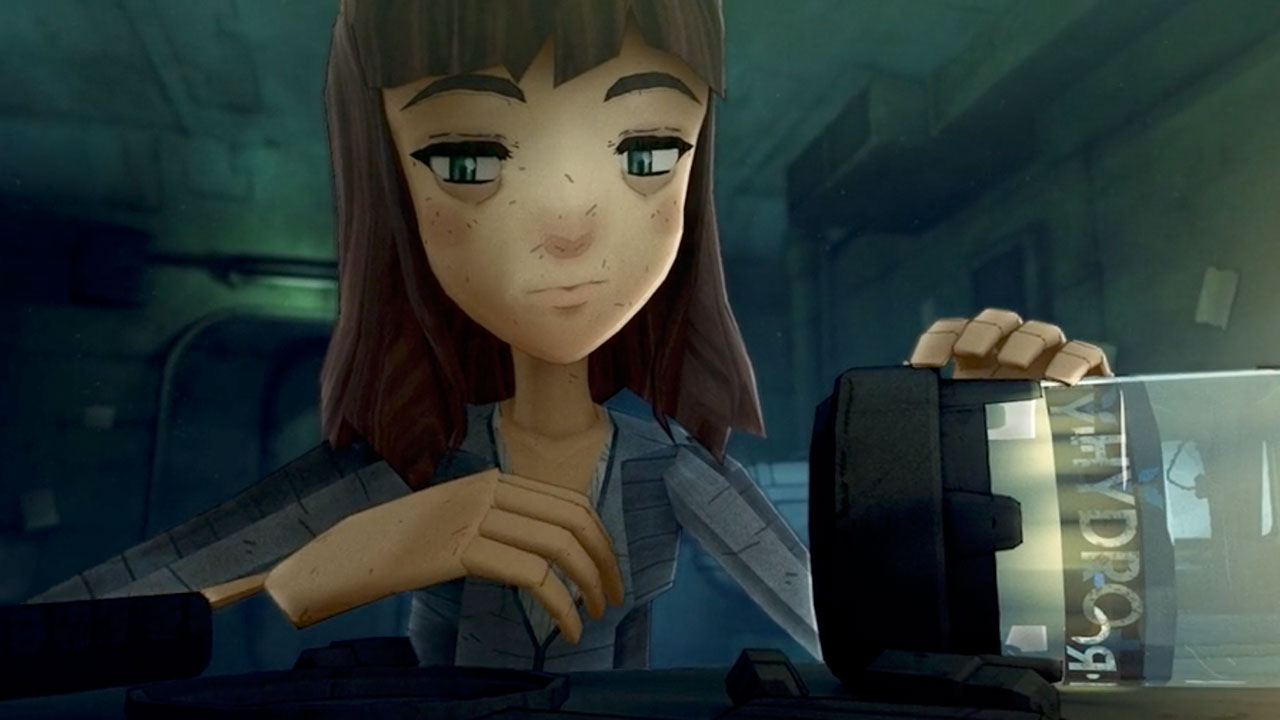 Fathoms
Joe Russ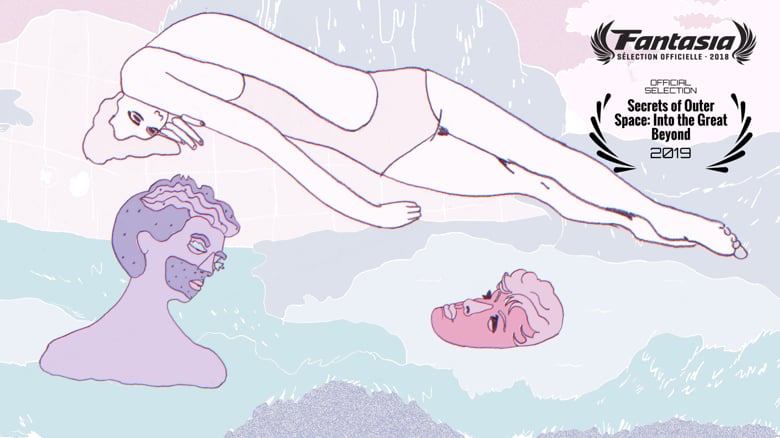 La Singularité (The Singularity)
Alexandra Levasseur
Acid Science Underground
Daniel Maszkovitch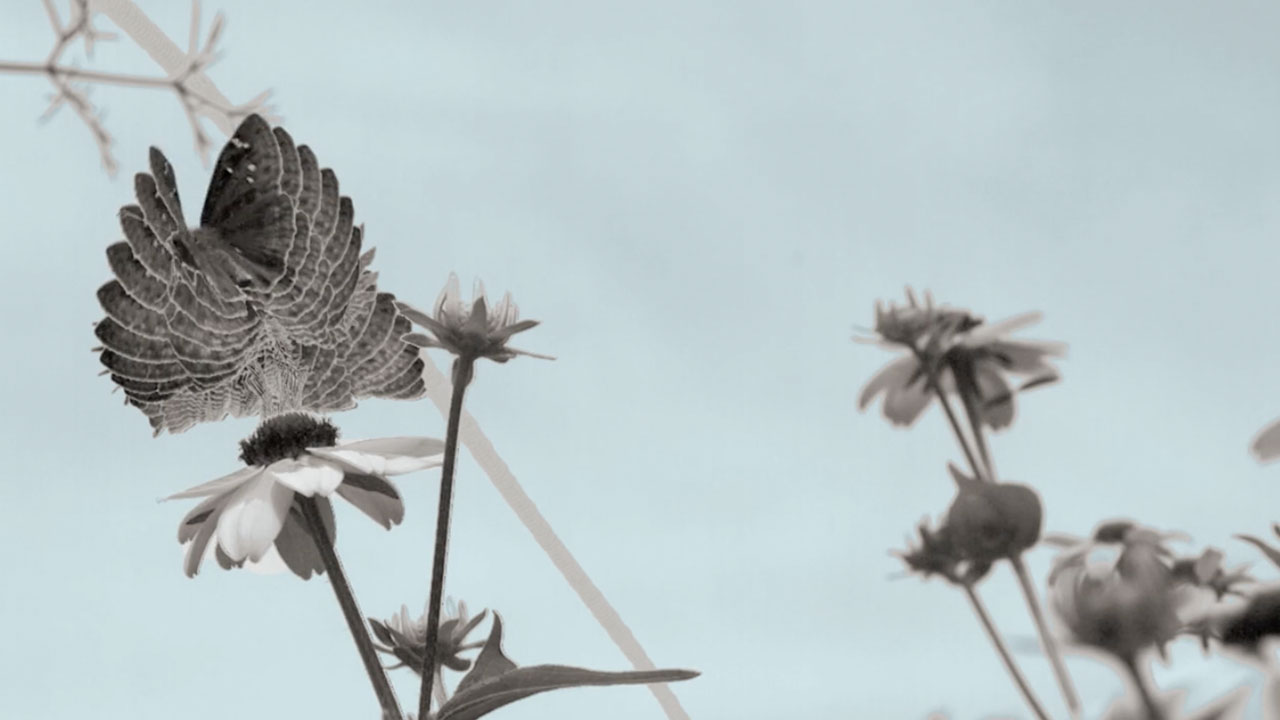 Flight of a Small Northern Cloudyspot
Dennis Hlynsky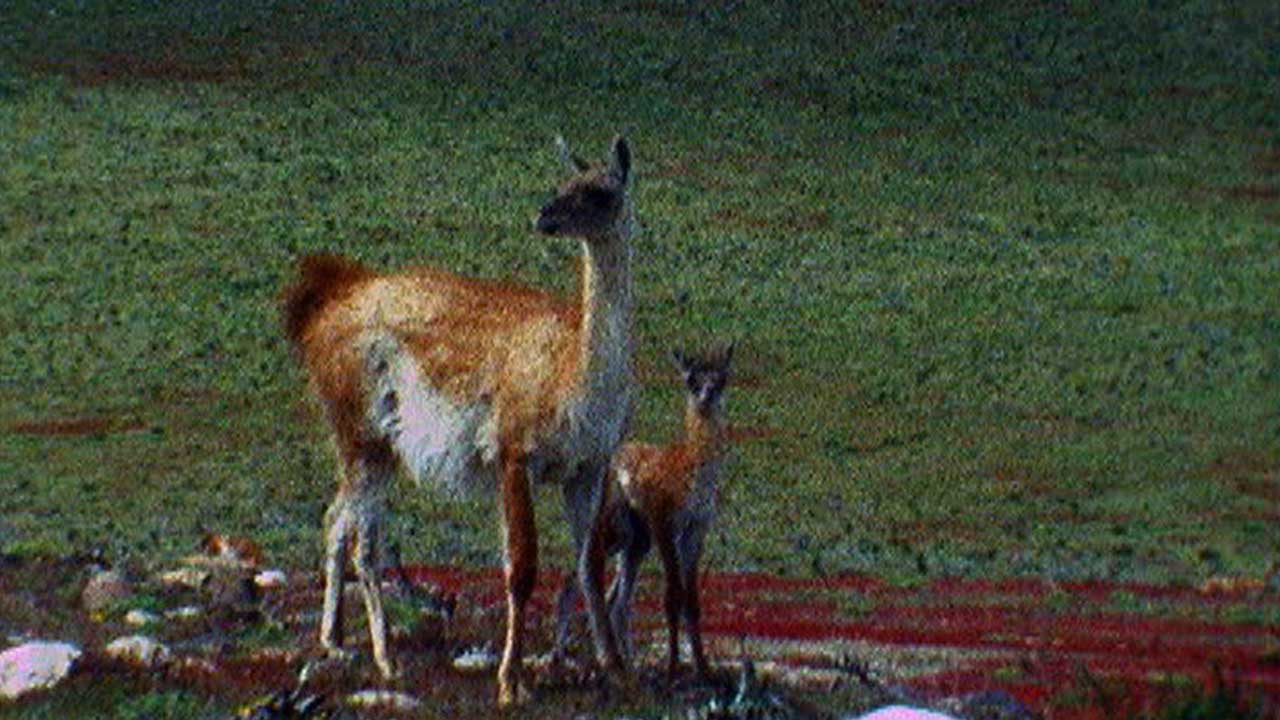 What Part of the Earth Is Inhabited
Erin Espelie
Three Wavelengths
Mikko Keskiivari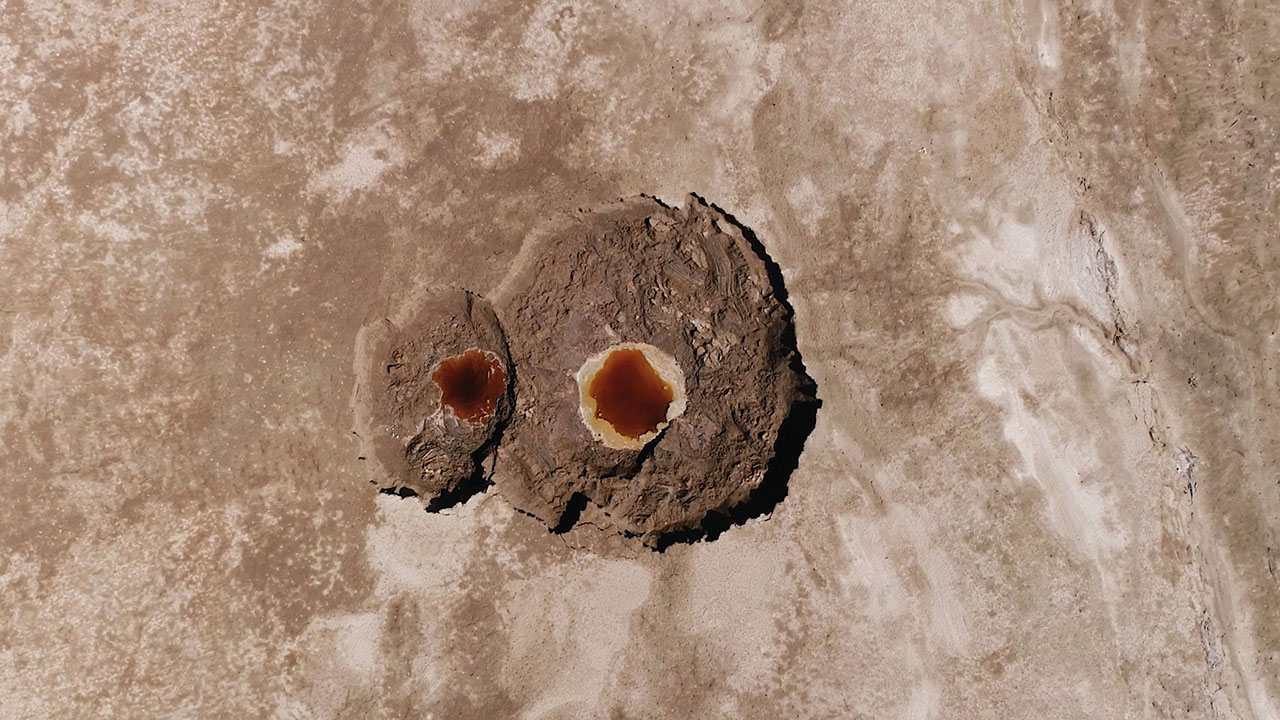 The Sweet Stench of Sulfur
Michelle Gevint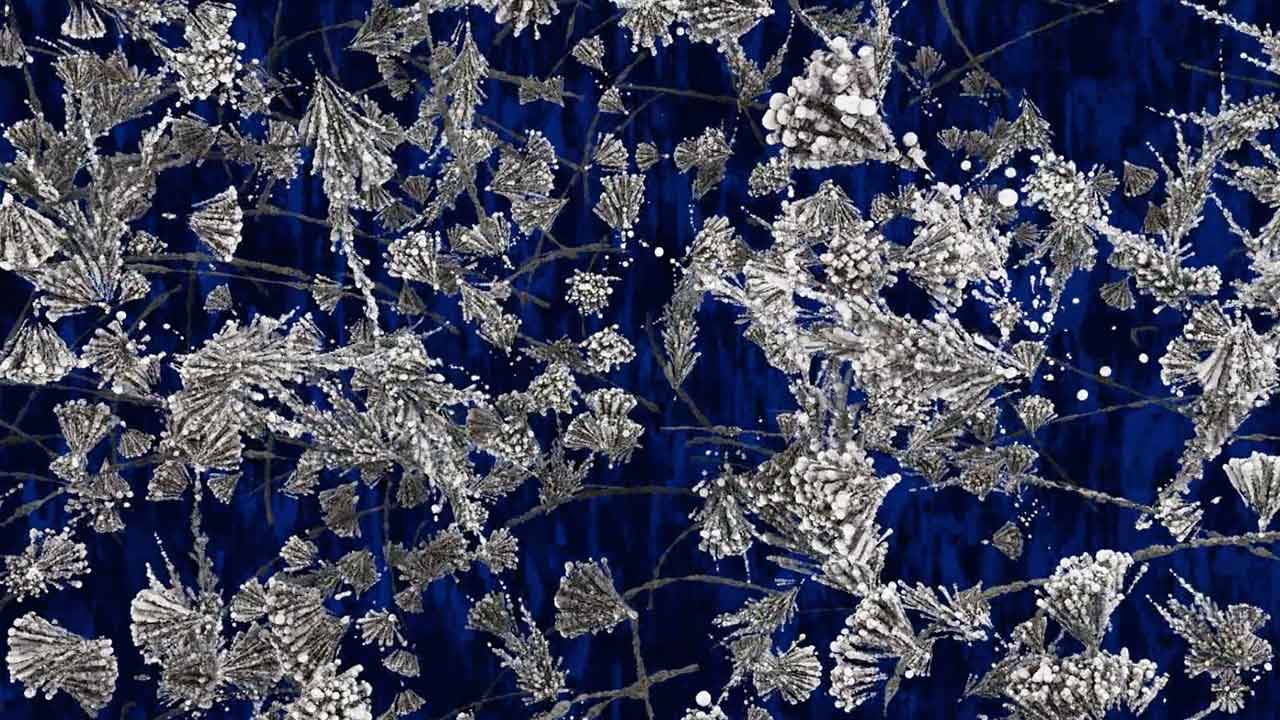 Quantum Fluctuations
Markos Kay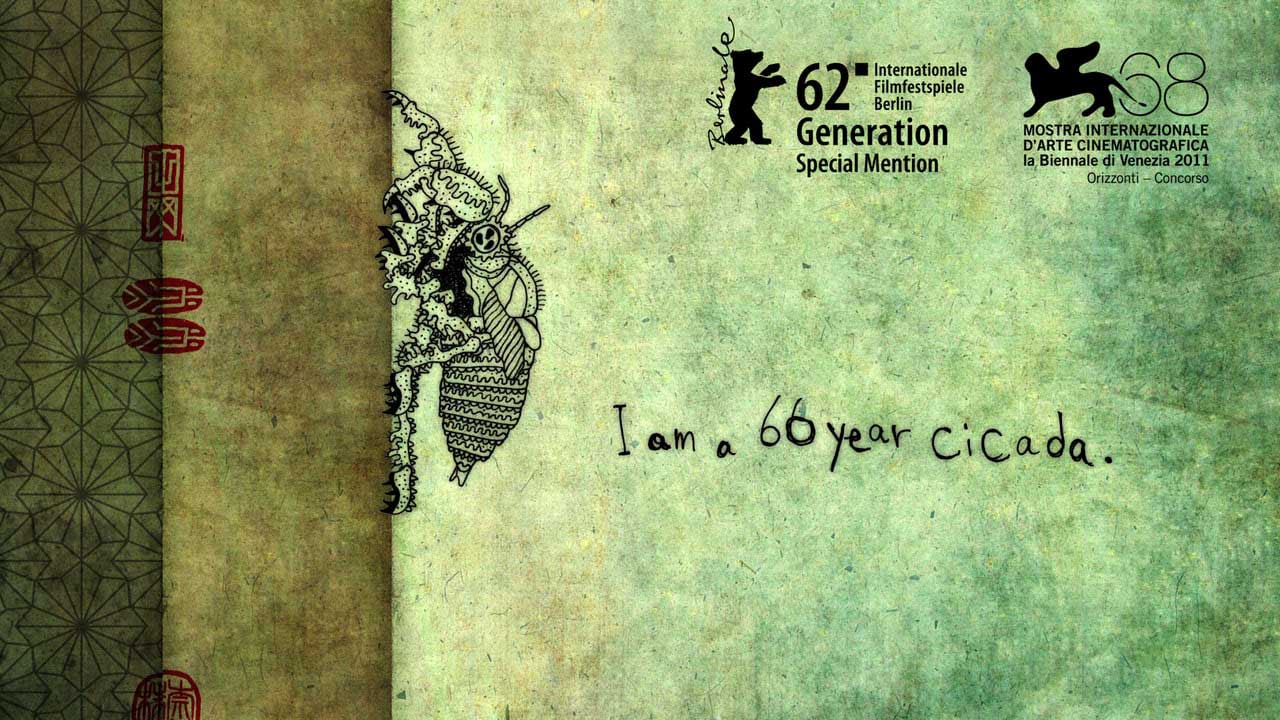 663114
Isamu Hirabayashi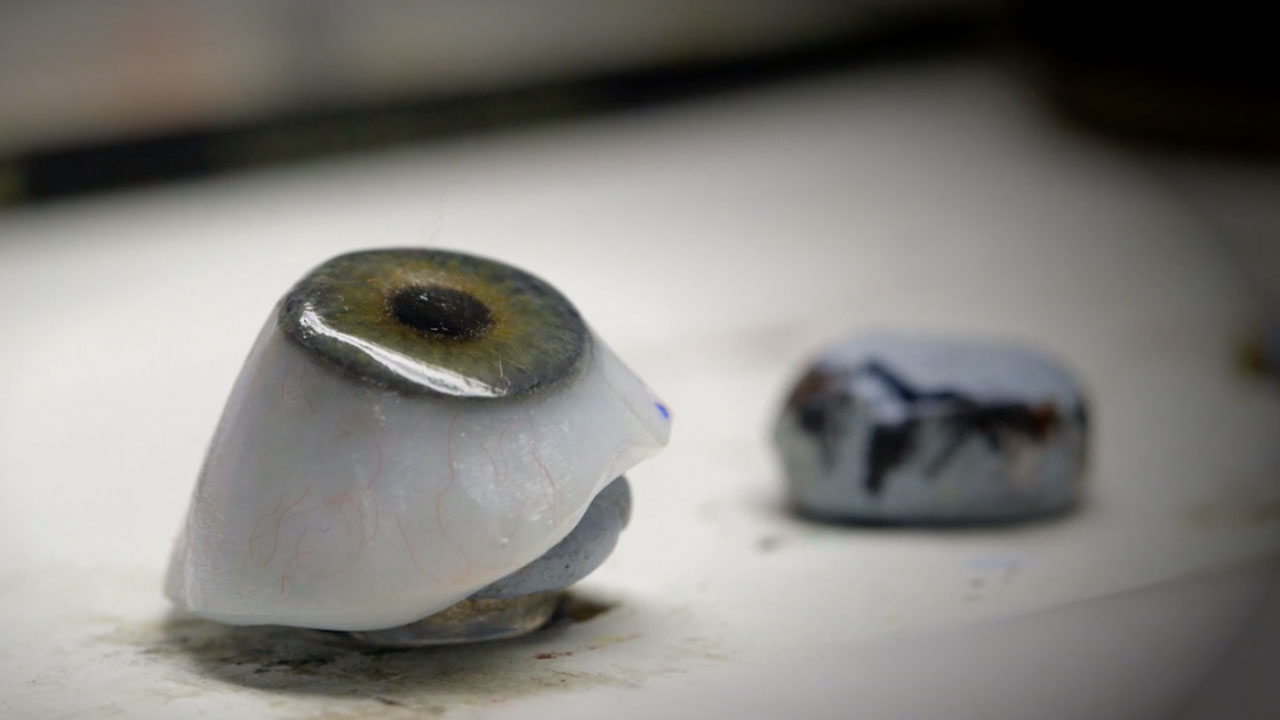 How to make a prosthetic eye
Barry J. Gibb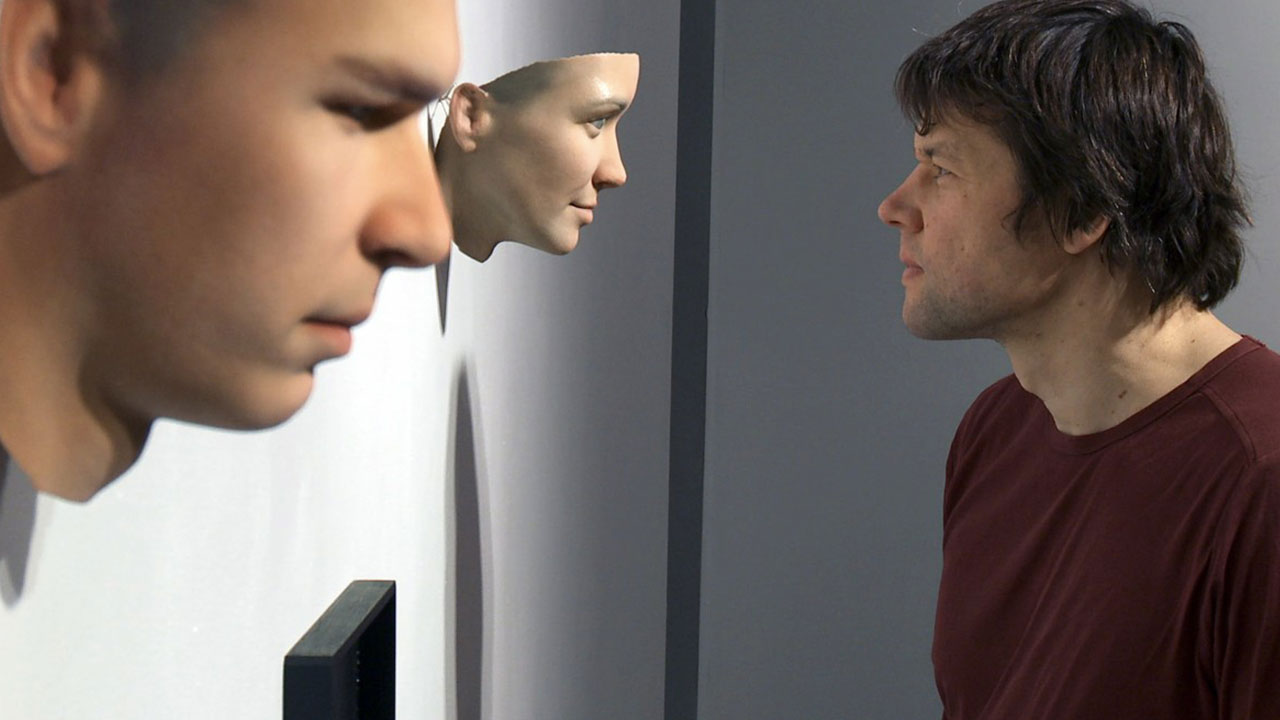 The Dark Gene
Miriam Jakobs,Gerhard Schick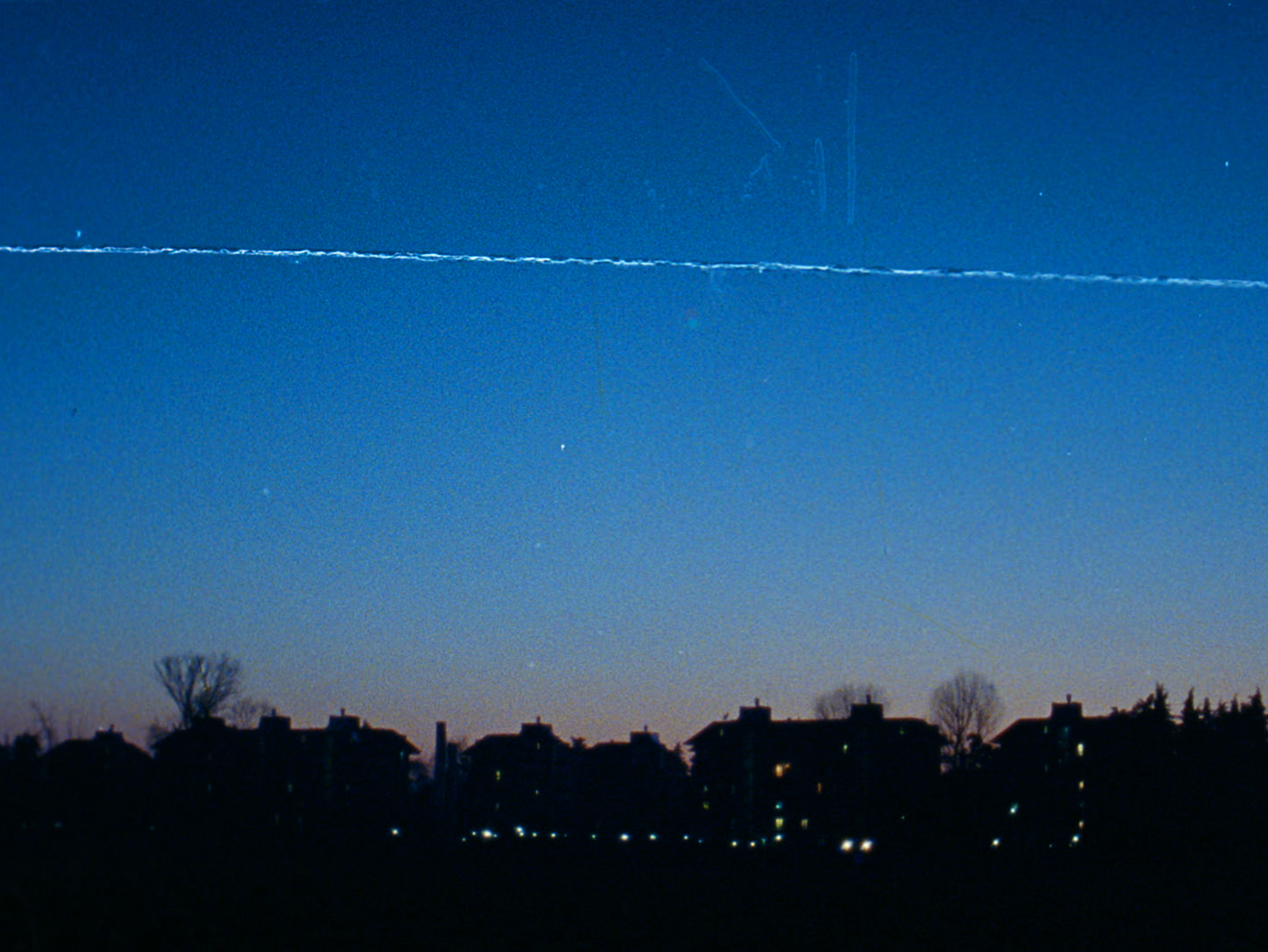 Due
Riccardo Giaconni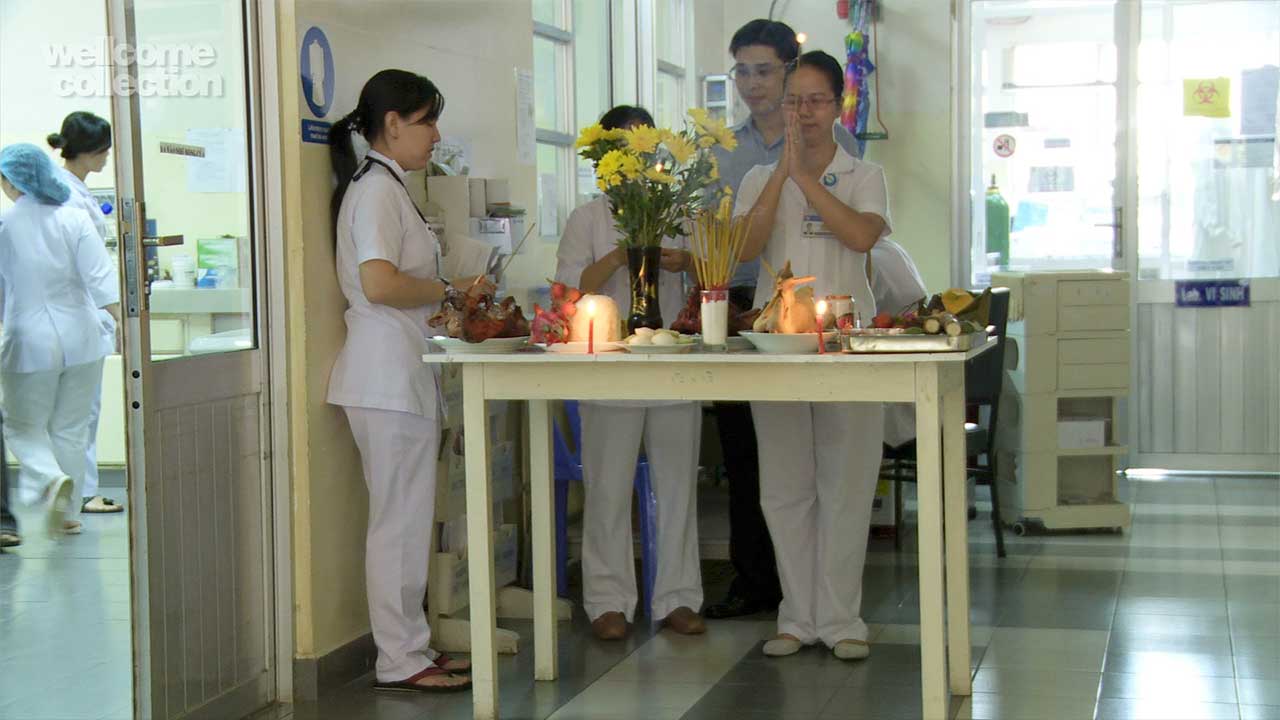 Foreign Bodies, Common Ground
Barry J. Gibb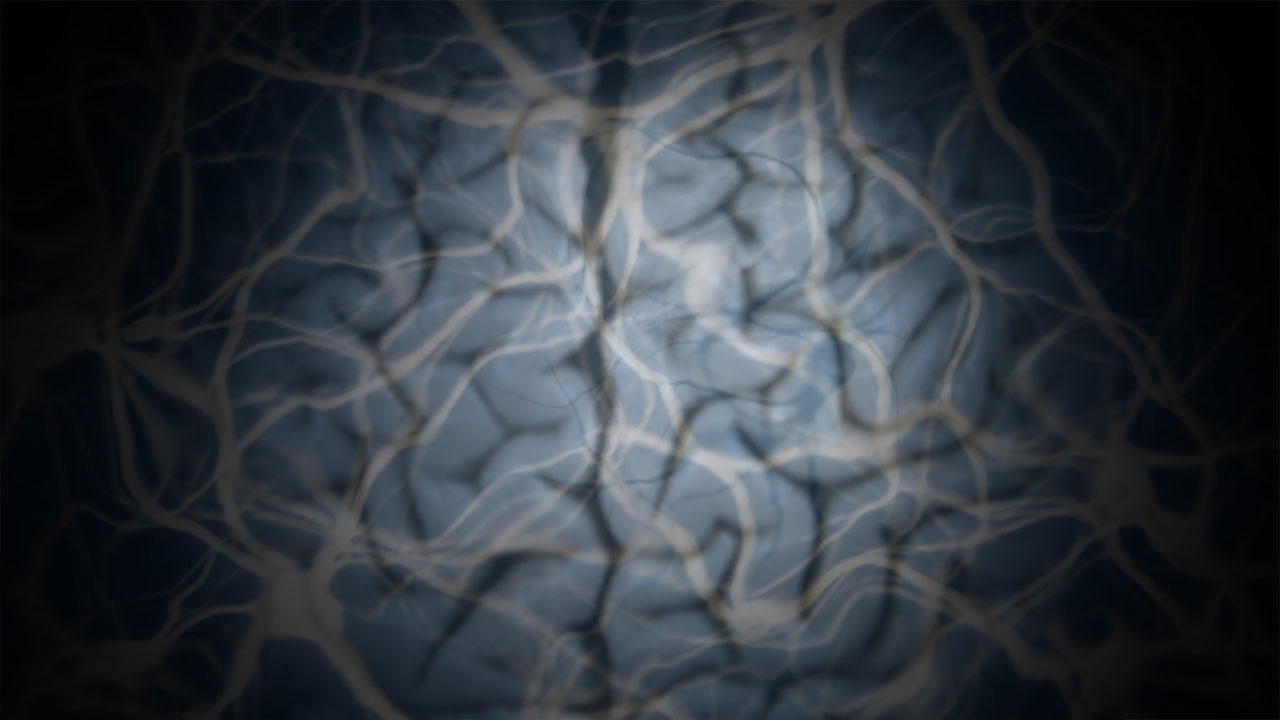 The Land Within
Jeannette Louie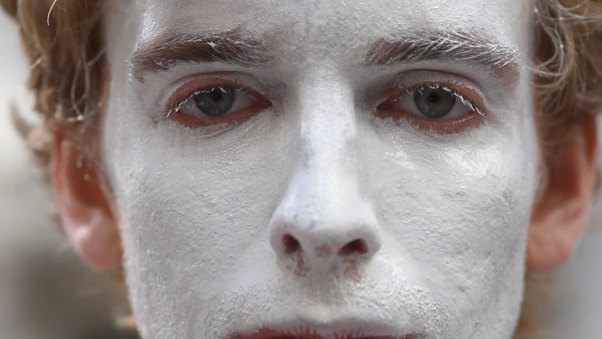 Empty Space
Steve Gong,Zephyr Peynore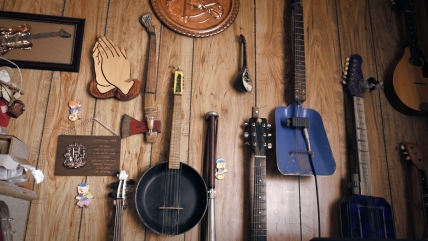 Home Cooked Music
Mike Maryniuk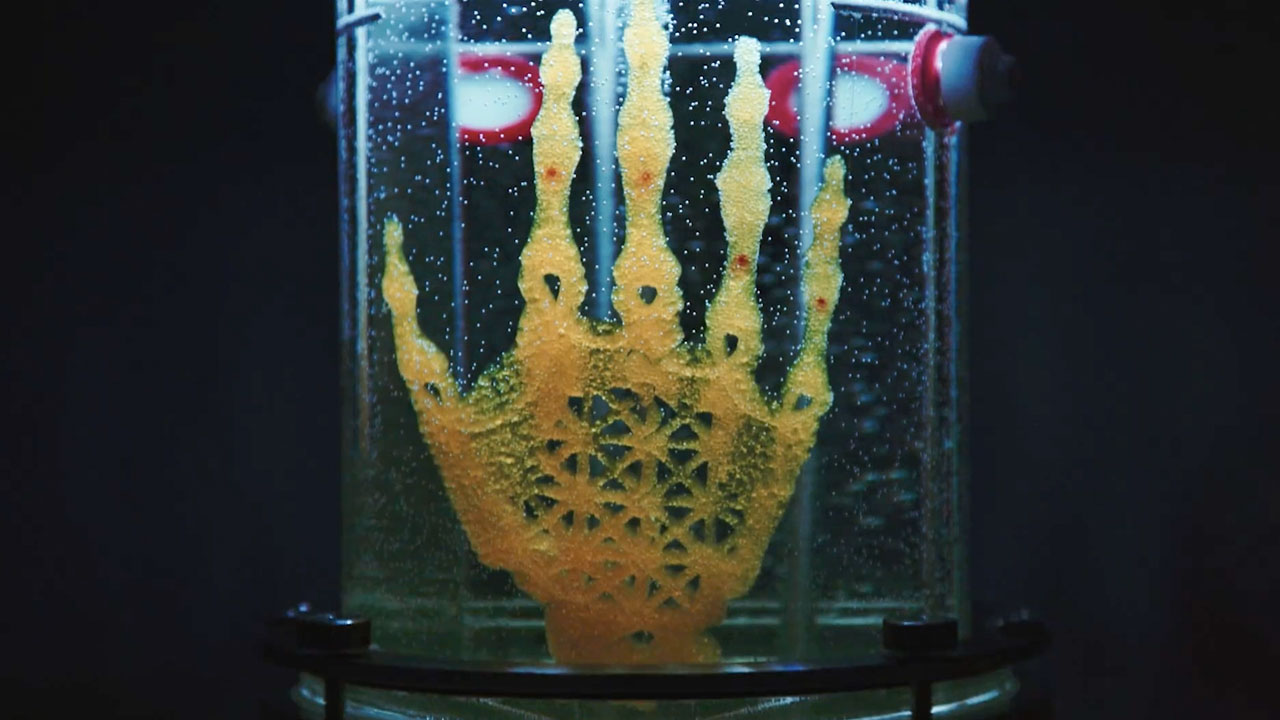 Amy Karle: Bringing Bones to Life
Amy Karle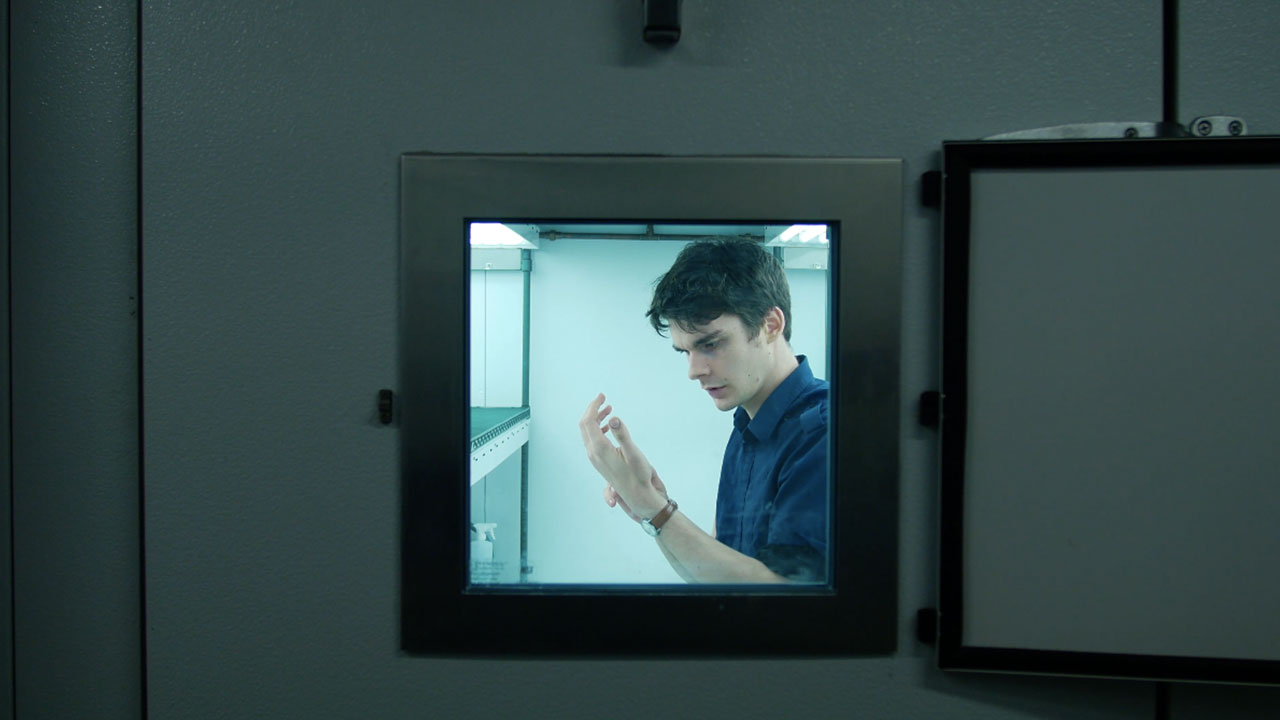 Symbiont
Sydney Clara Brafman,Sally Warring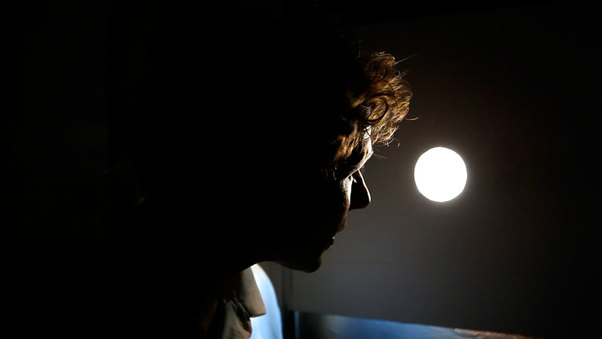 Invisible
Lia Giraud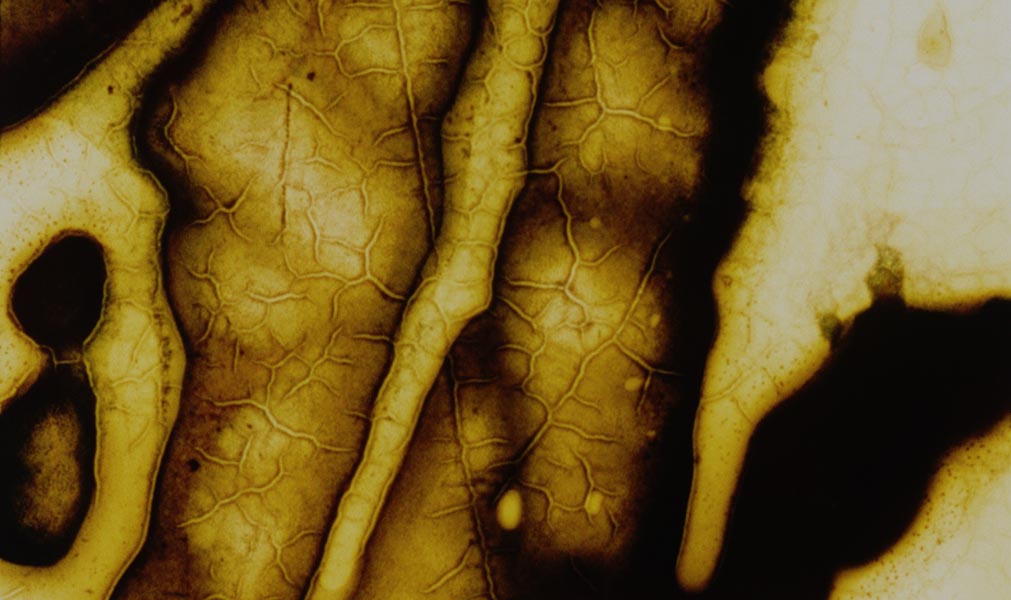 The Mulch Spider's Dream
Karel Doing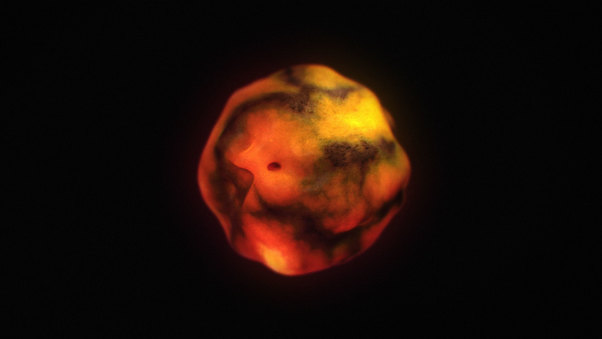 Icarus
César Pesquera
The Rock
Hamid Jafari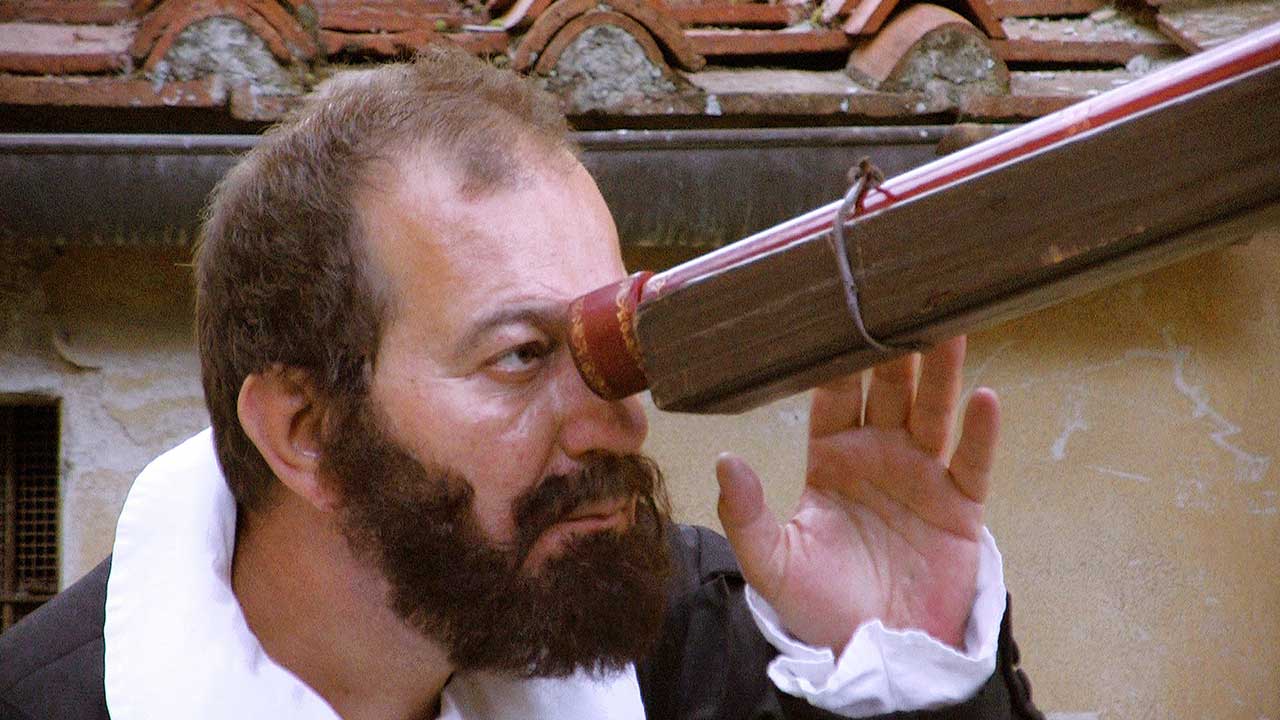 400 Years of Telescope
Kris Koenig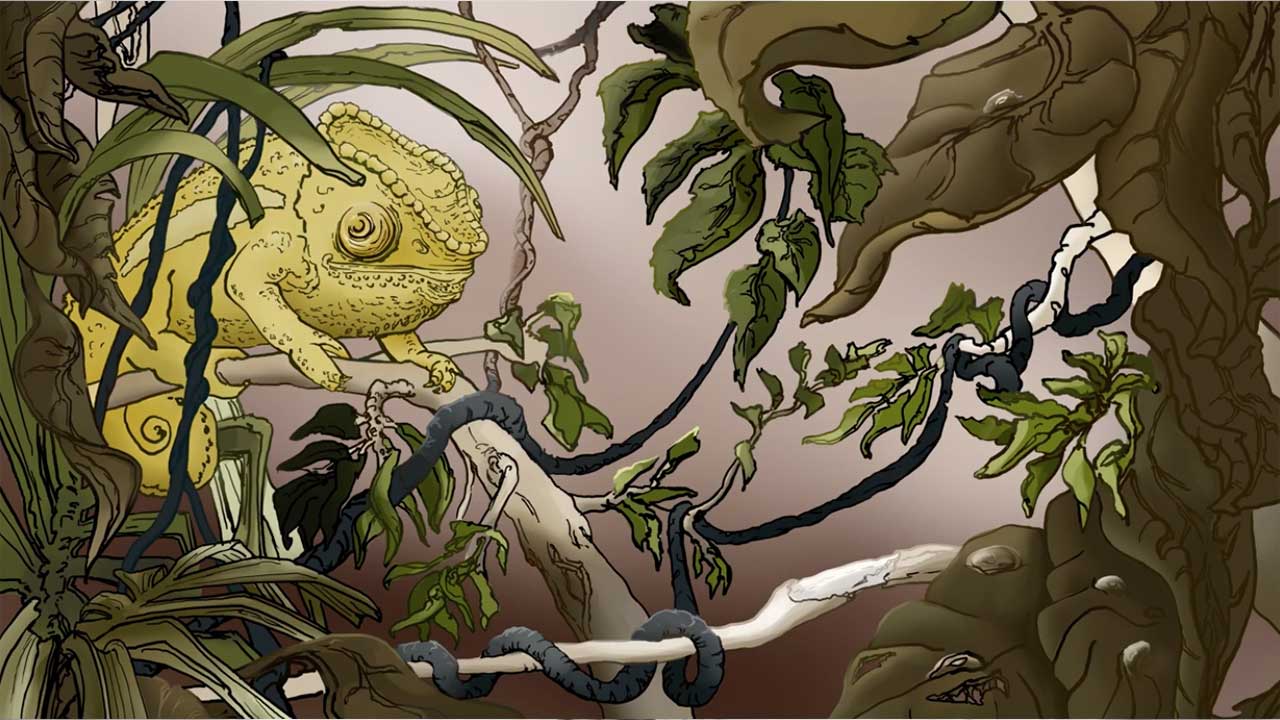 Bob and the Soap Bubble
Maya Hartmeier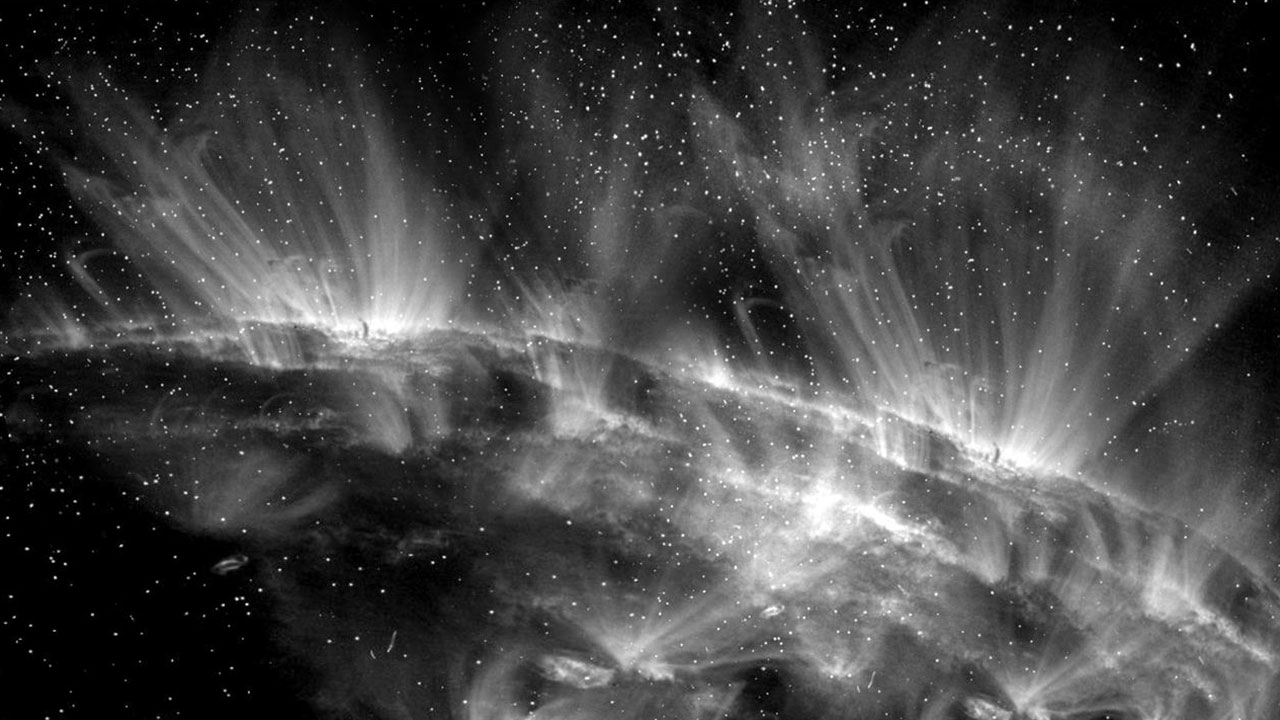 Brilliant Noise
Semiconductor
Astronomer's Paradise
Christoph Malin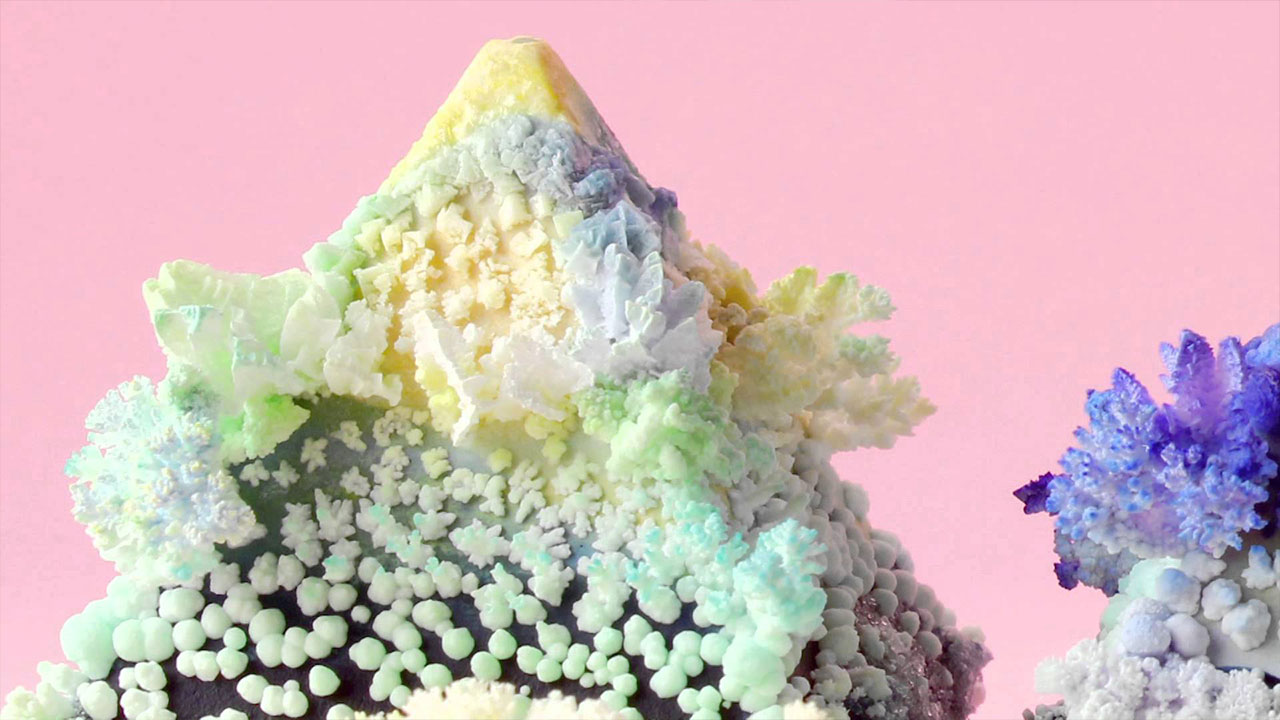 You Can Sunbathe in the Storm
Alice Dunseath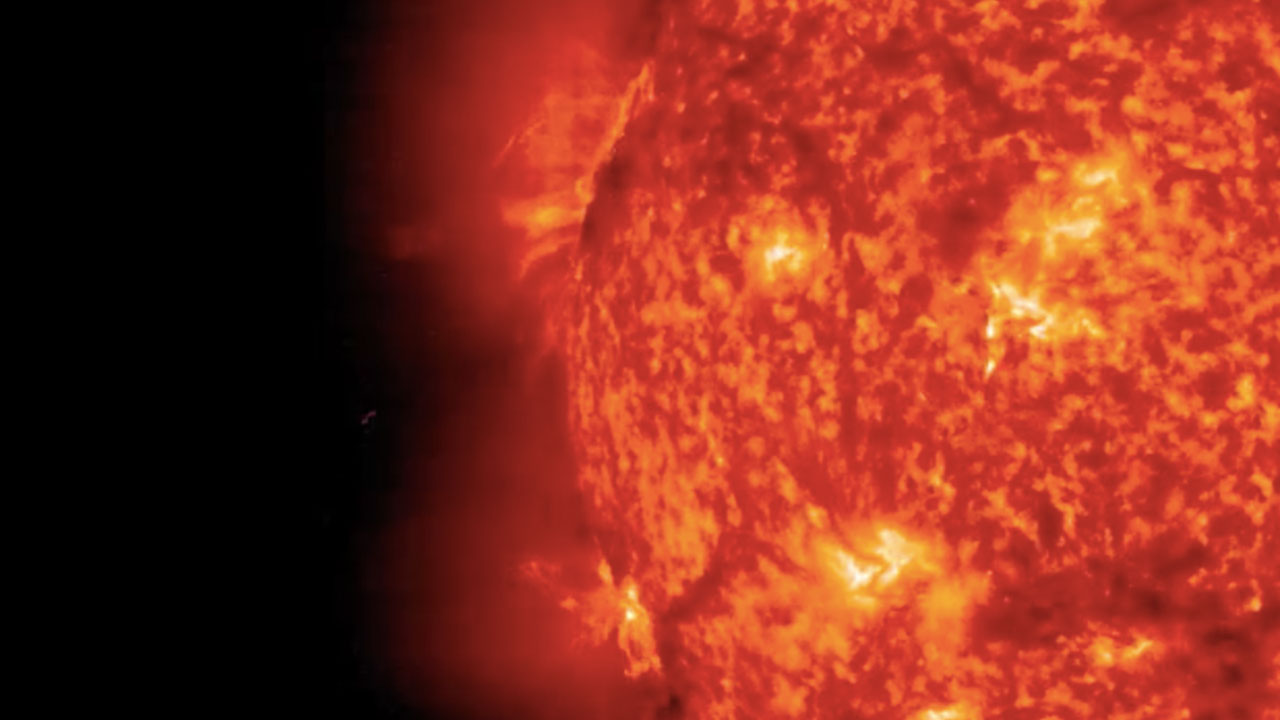 Look at the Sun
Brent Hoff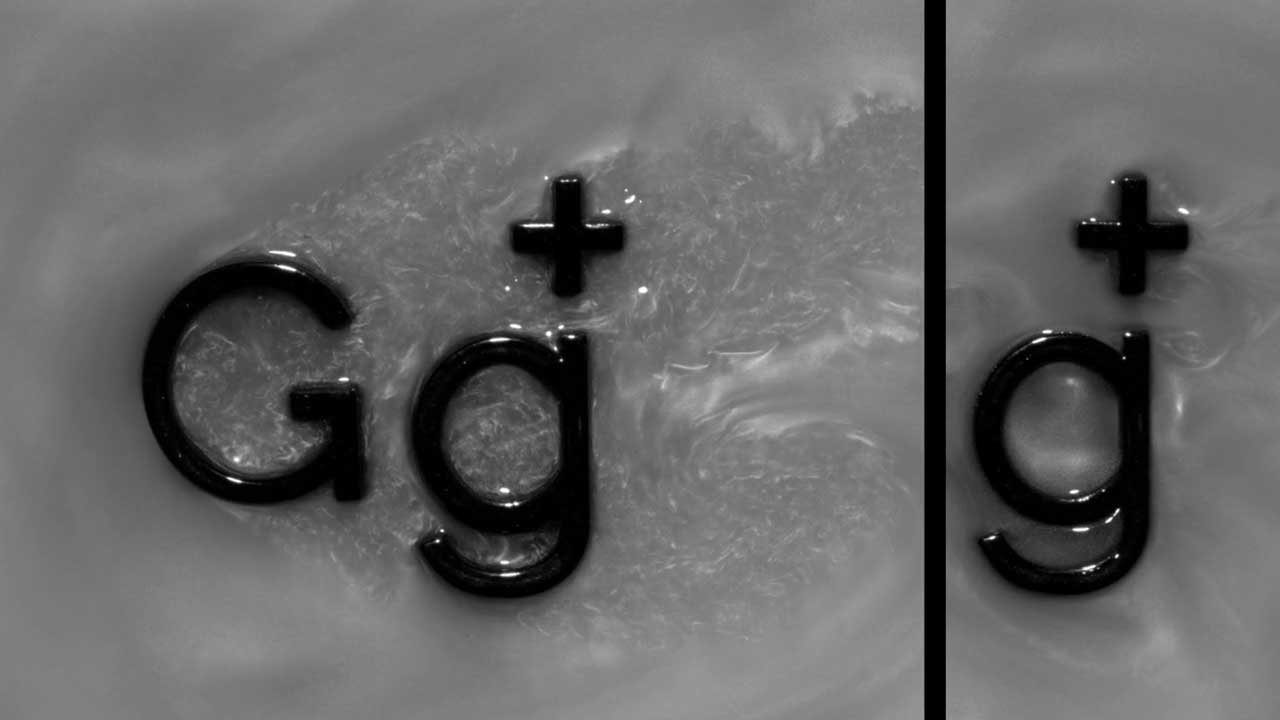 Gobbledigook
Andrea Rassell,Katharine Adcroft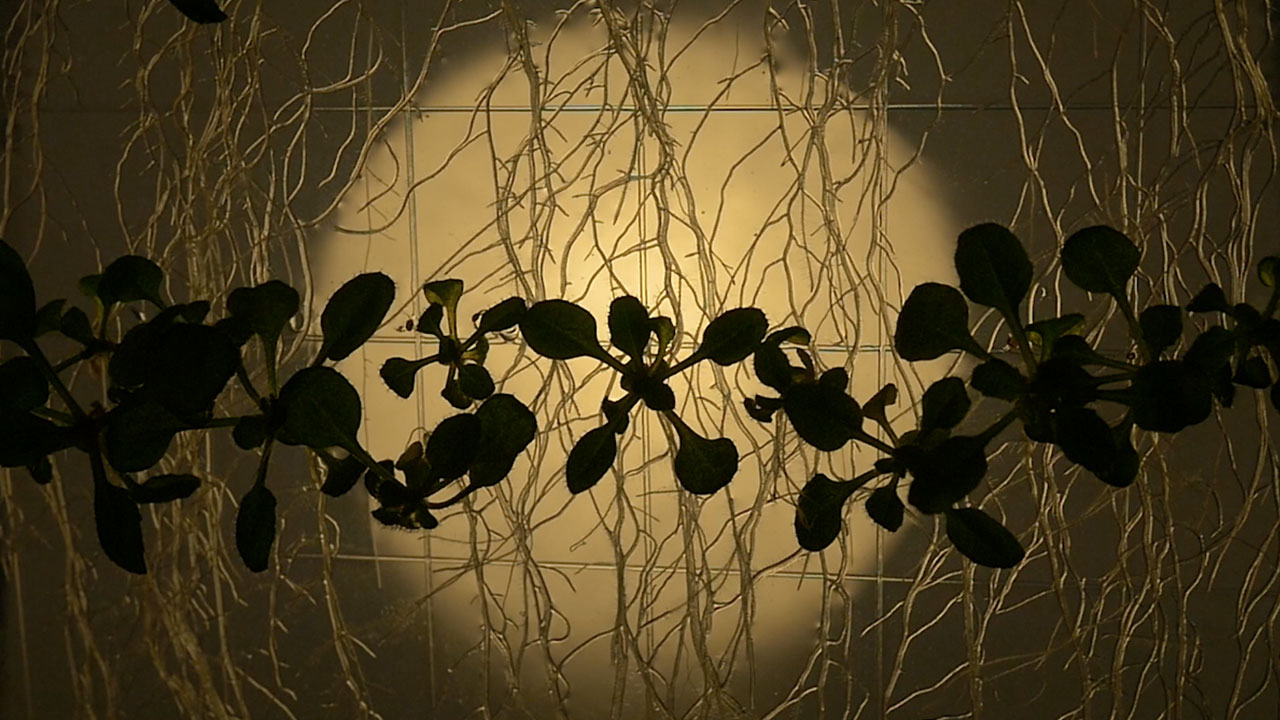 Arabidopsis thaliana
Toma Peiu,Nicholas DelRose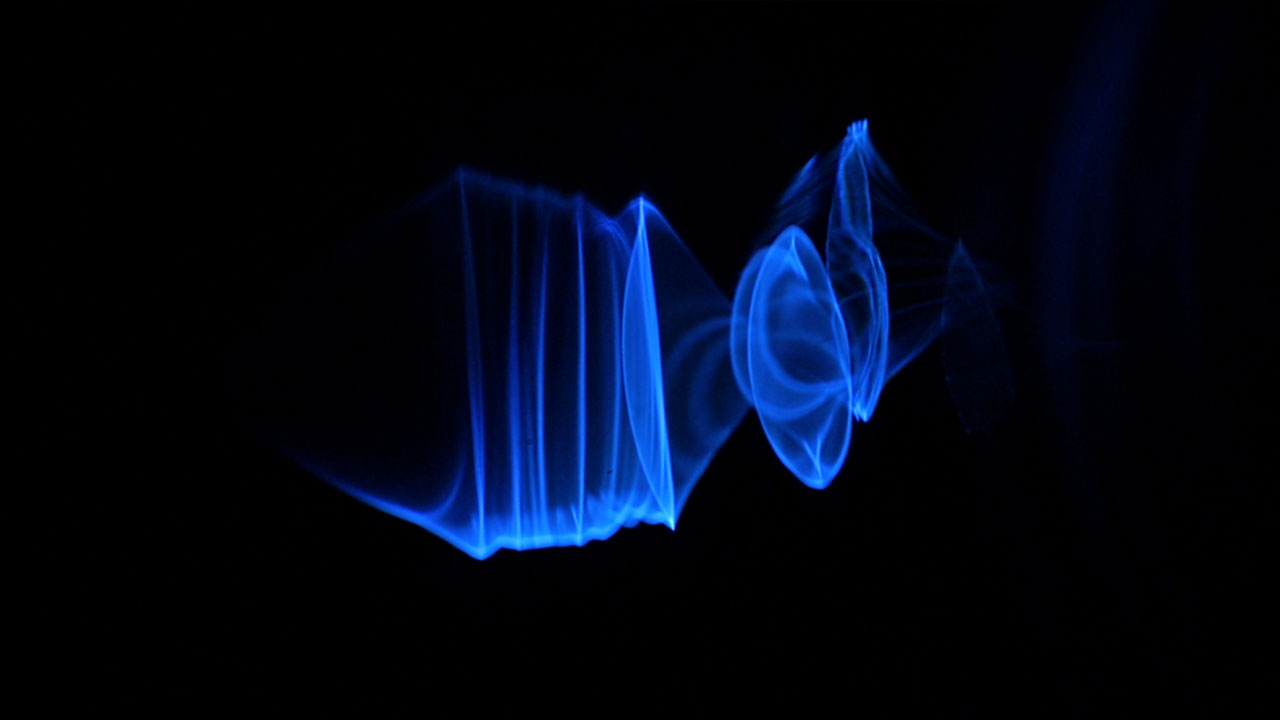 Take One - Iteration
Sandro Bocci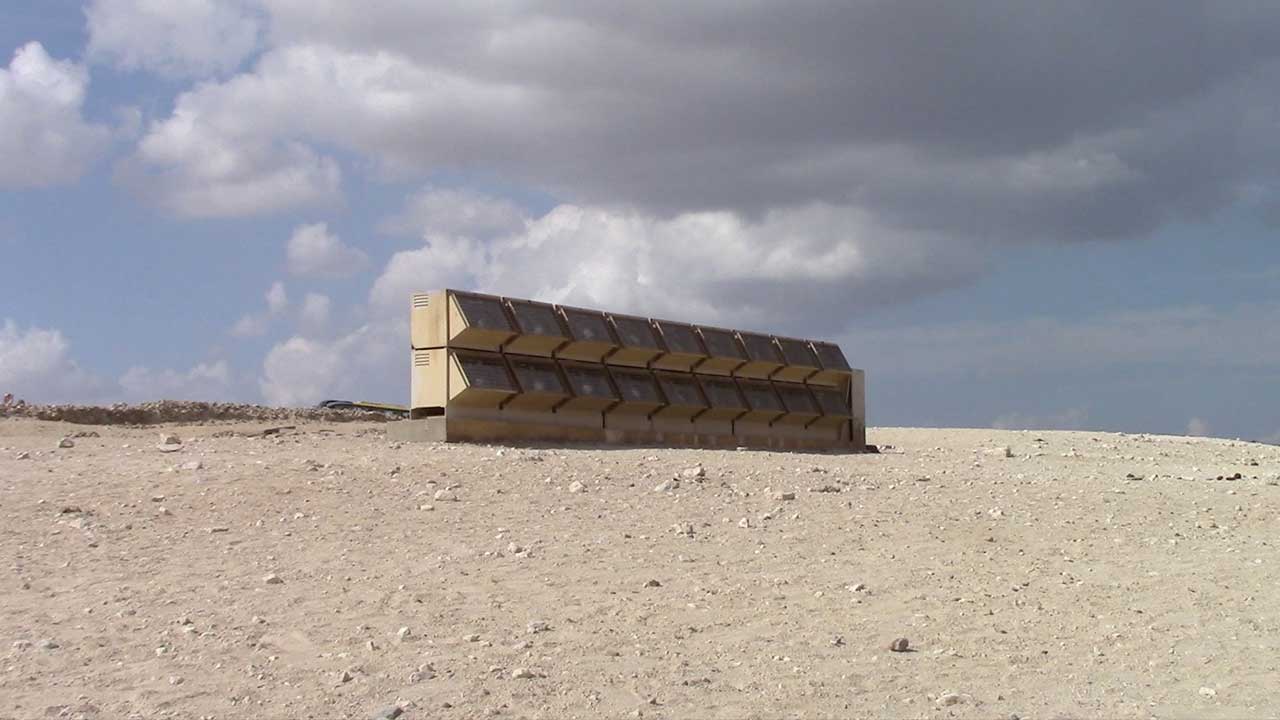 pepsi, cola, water?
Tom Bogaert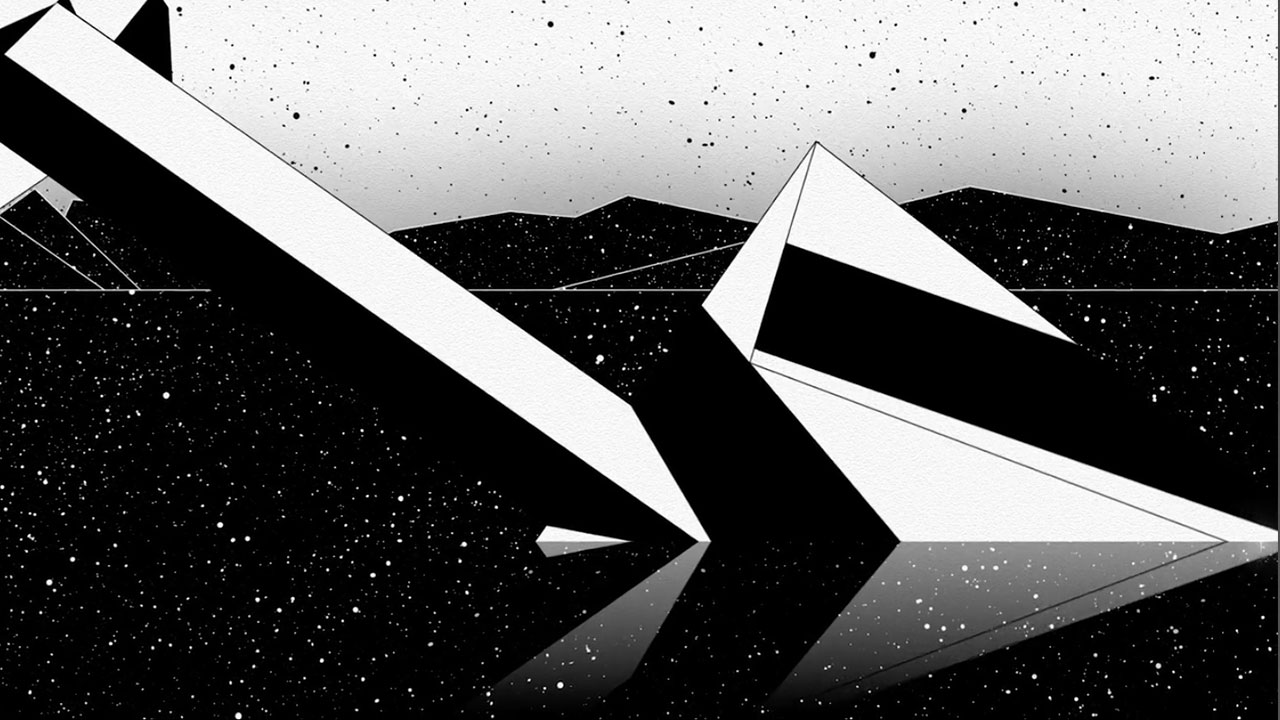 Information Skies
Daniel Van Der Velden,Vinca Kruk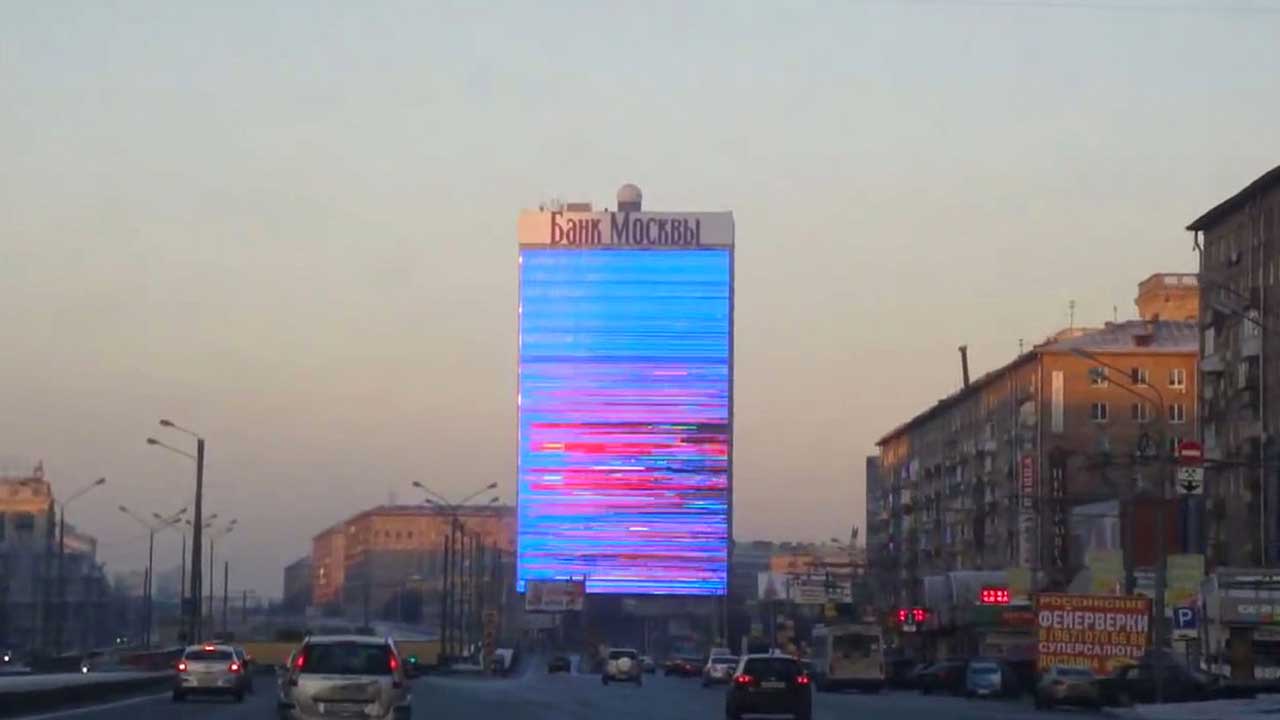 Immortality, home and elsewhere
Sasha Litvintseva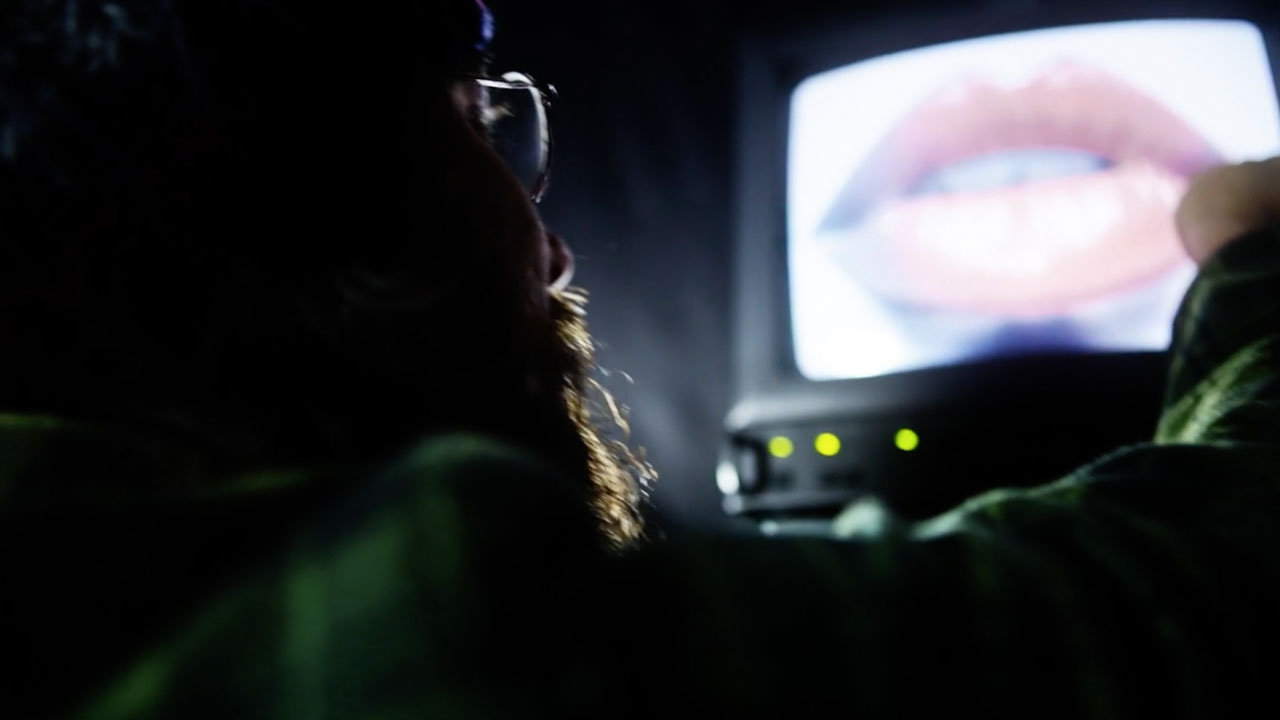 Hybrid in Nicola Alessandrini's art
Andrea Convertito,Roberto Simeone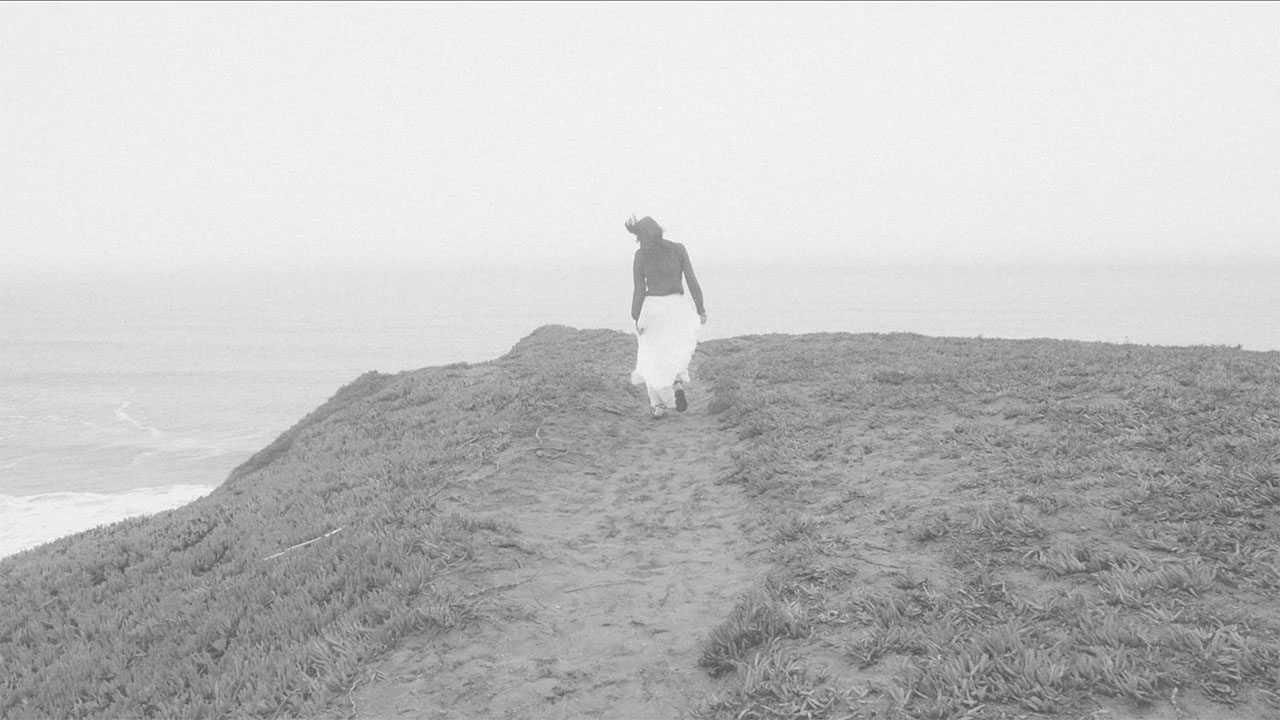 Persistence of Memory
Natalie Tsui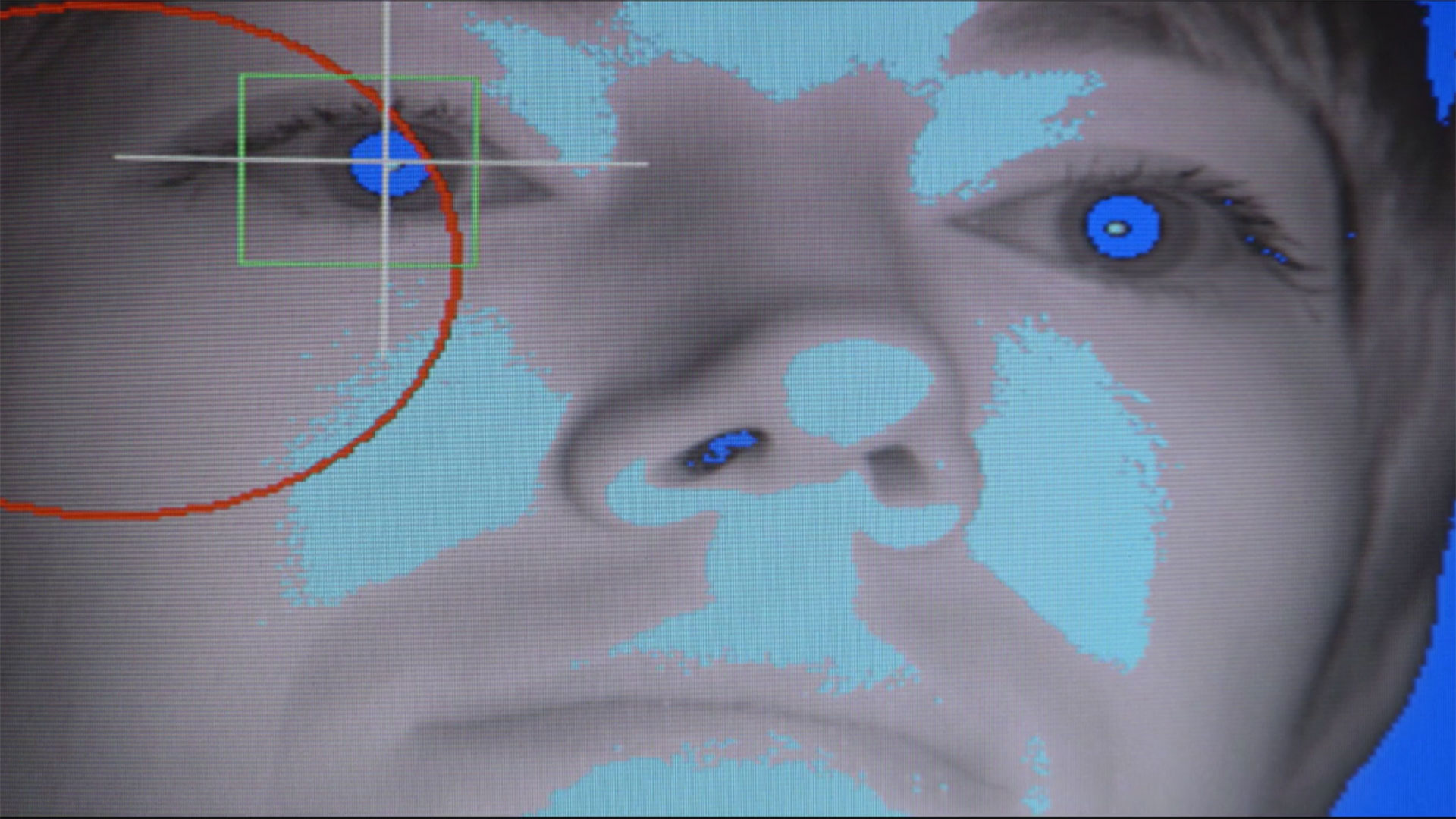 The Mirror System (Le Système Miroir)
Eva Zornio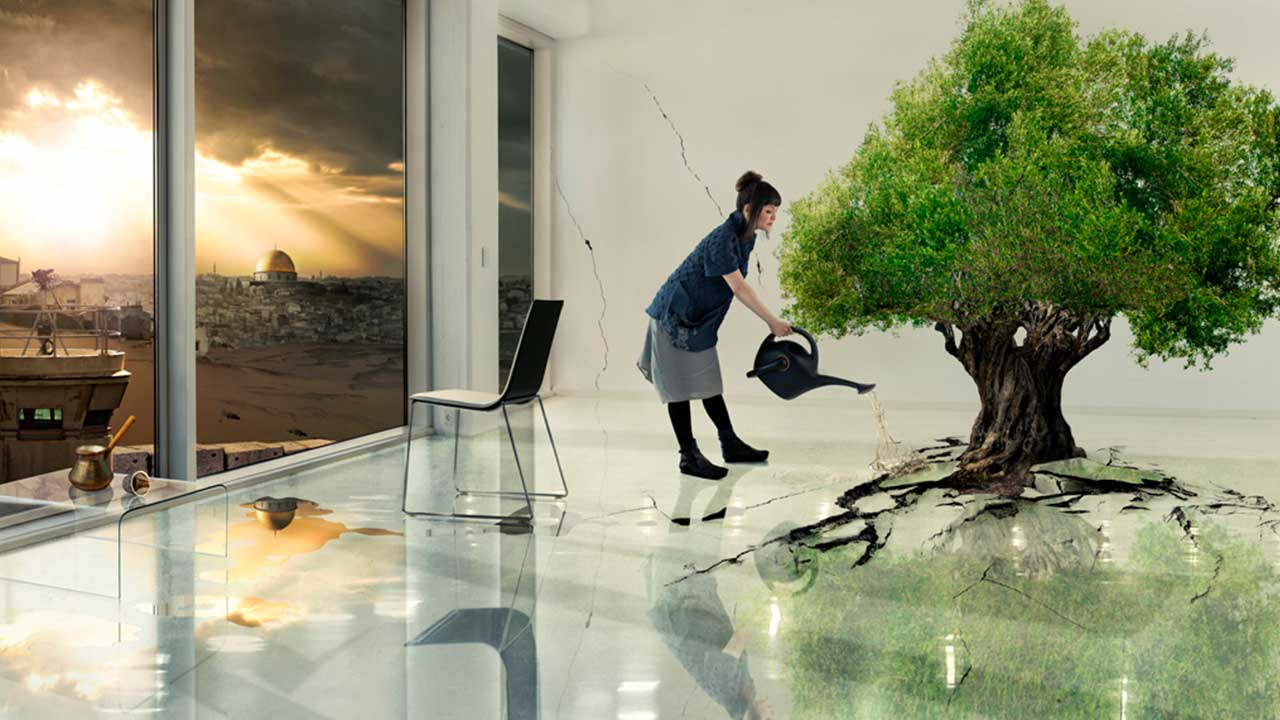 Nation Estate
Larissa Sansour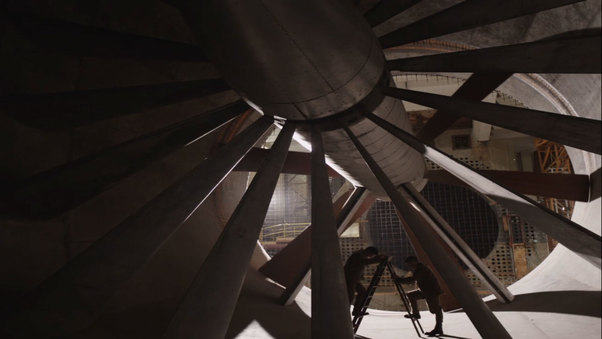 Undead Sun
Jane and Louise Wilson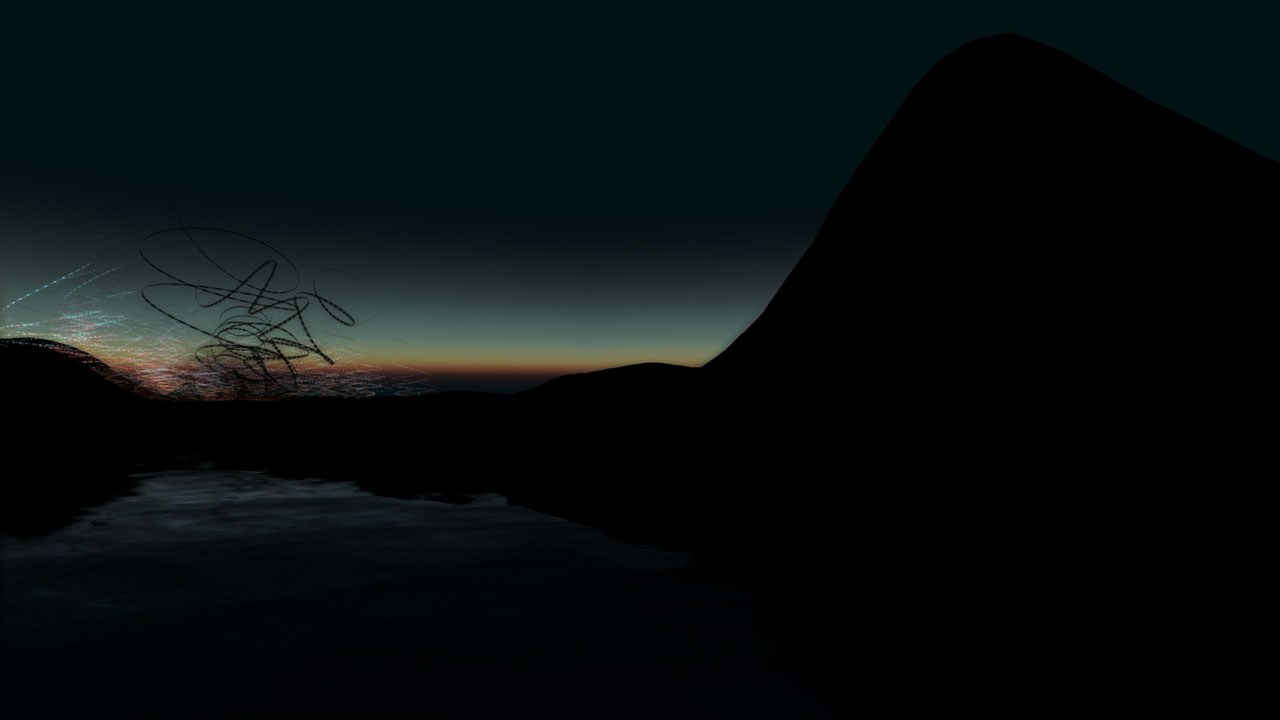 AfterGlow
Boredomresearch,Paddy Brock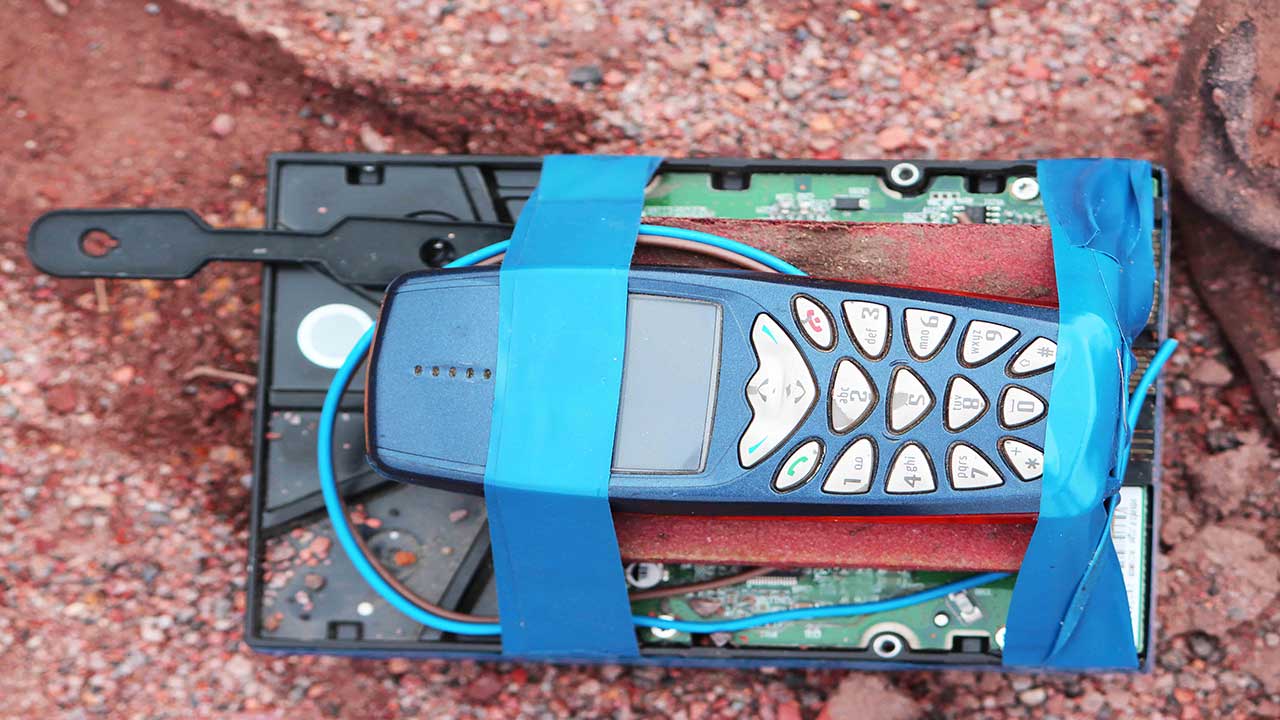 Dude Down
George Barber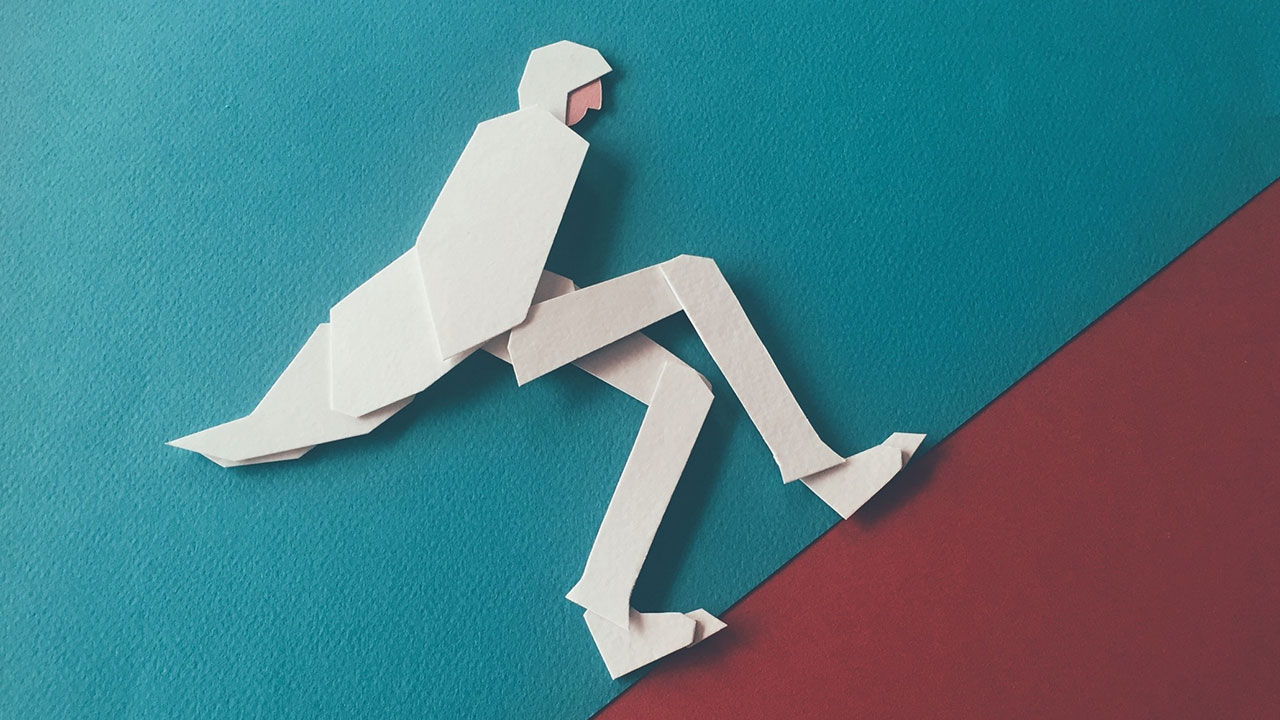 Ornetica Hesse
Sean Pecknold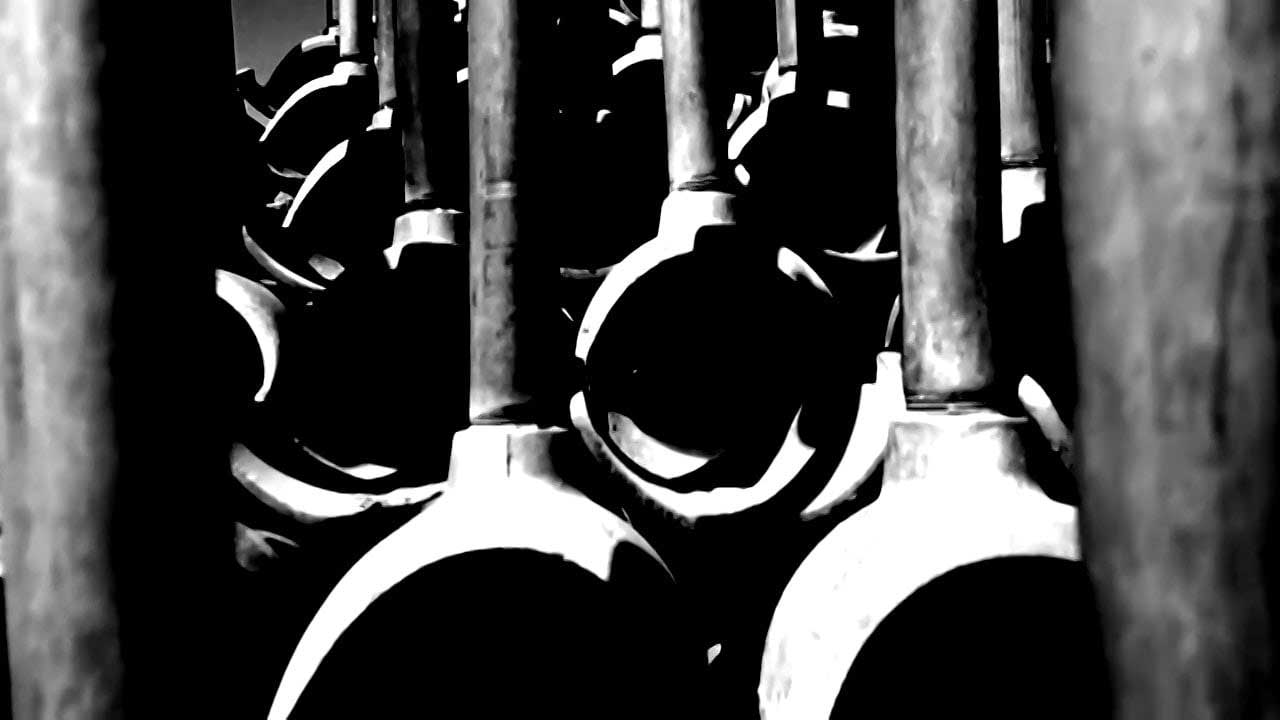 One Of Tarkovsky's Dreams
Jeff Alu
Jesper Baker
Sean Pecknold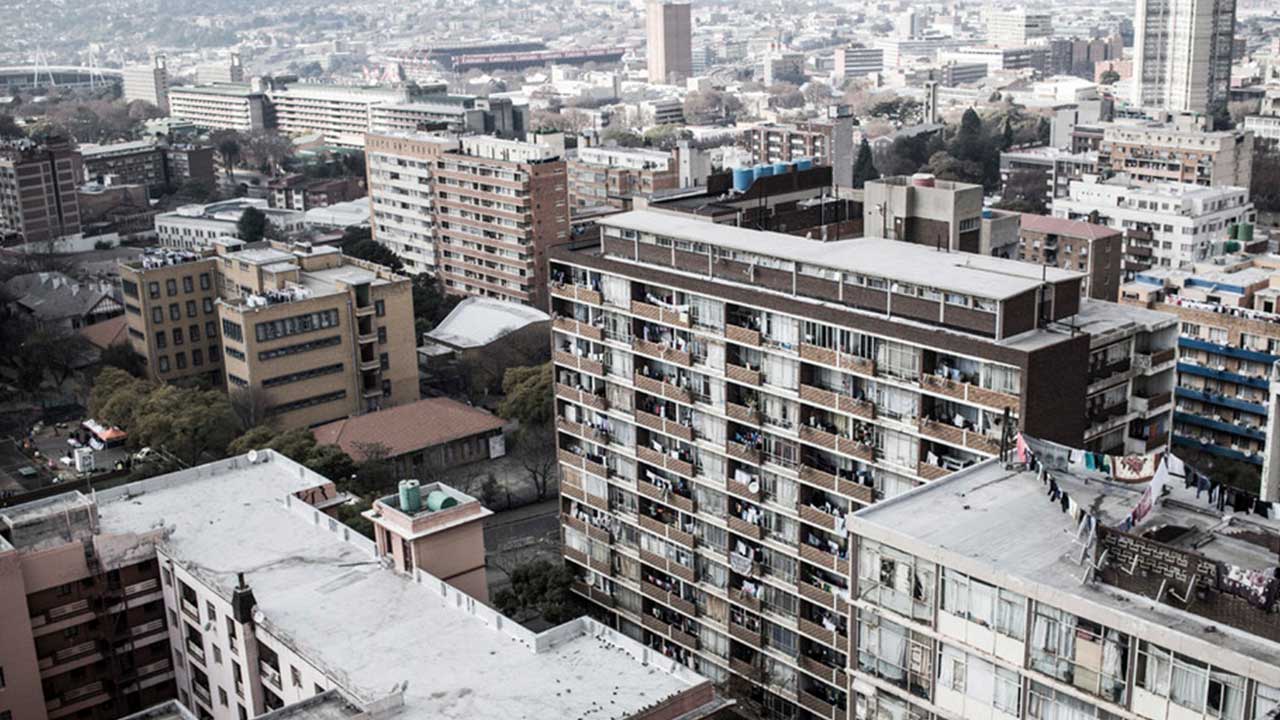 Ghost Diamond
Chris Saunders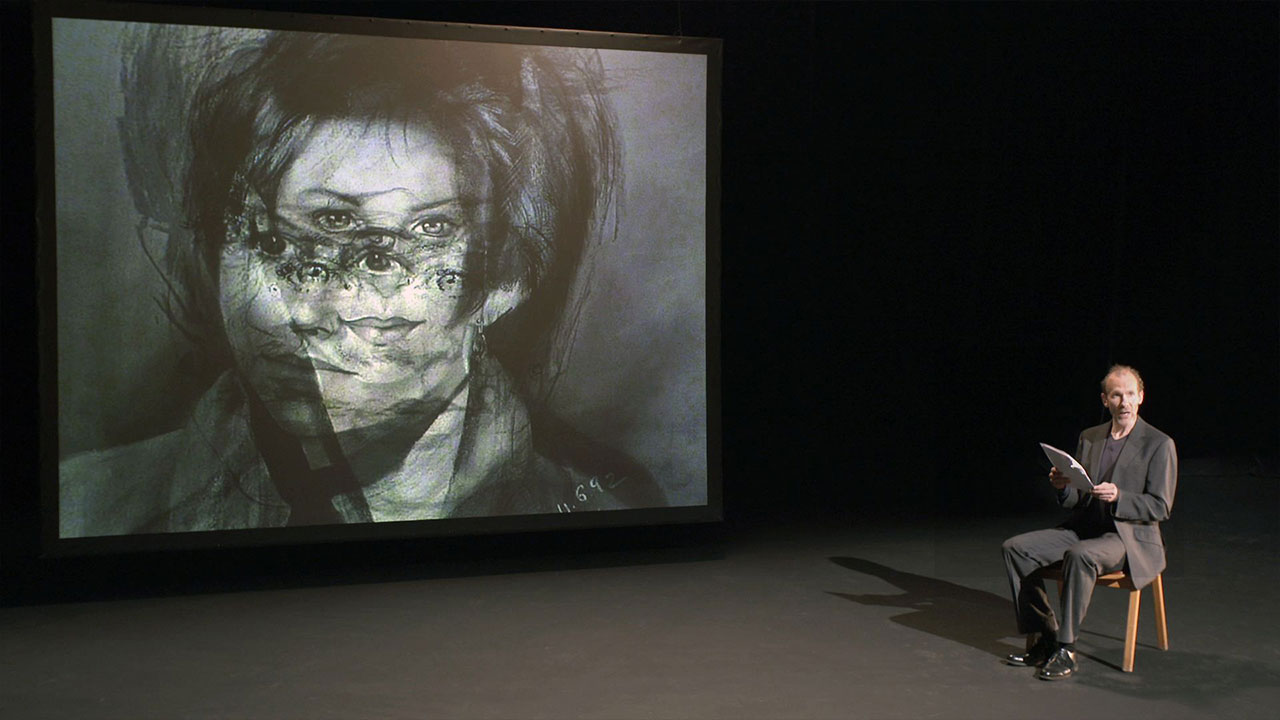 Manual/2: The Patient Artist
Barbara Visser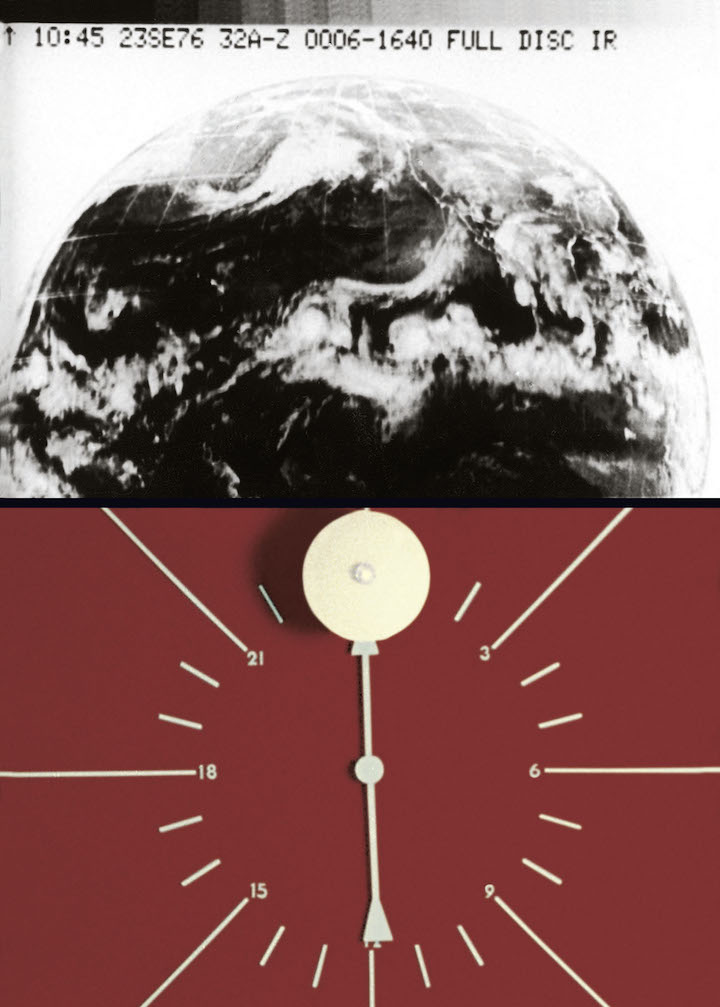 Film ist. (1-12)
Gustav Deutsch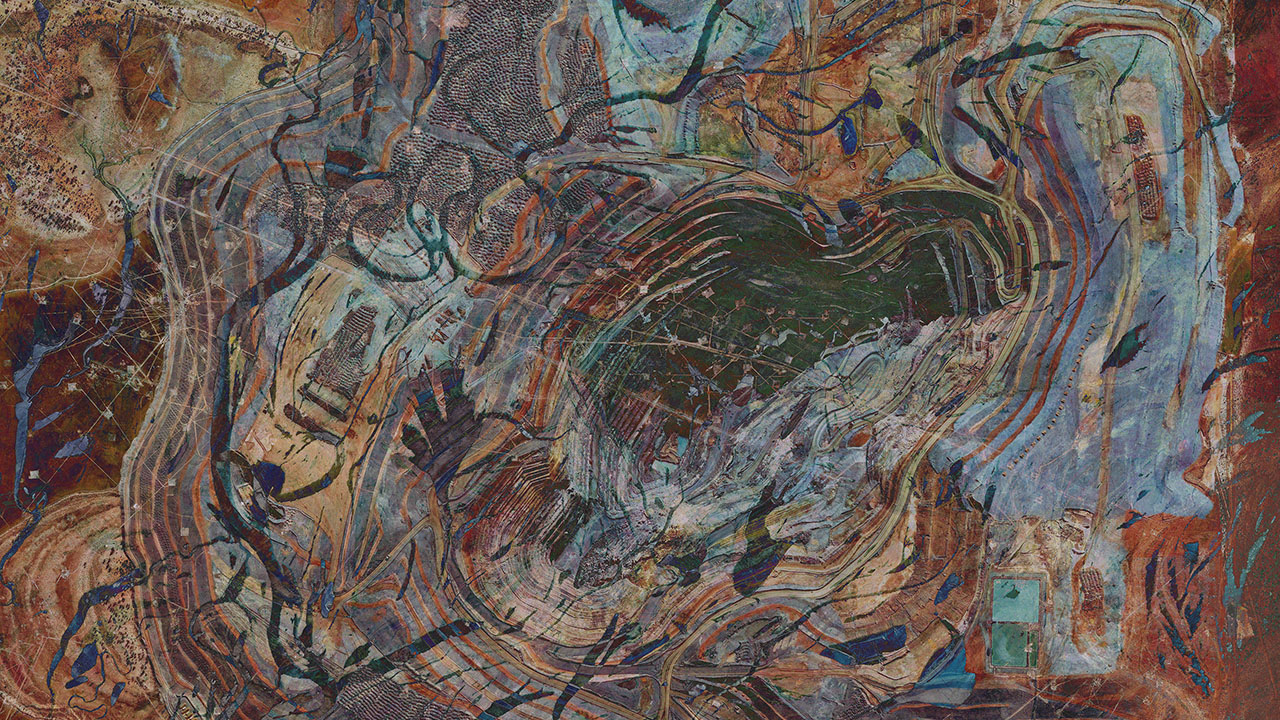 Horror Vaccui
Matteo Zamagni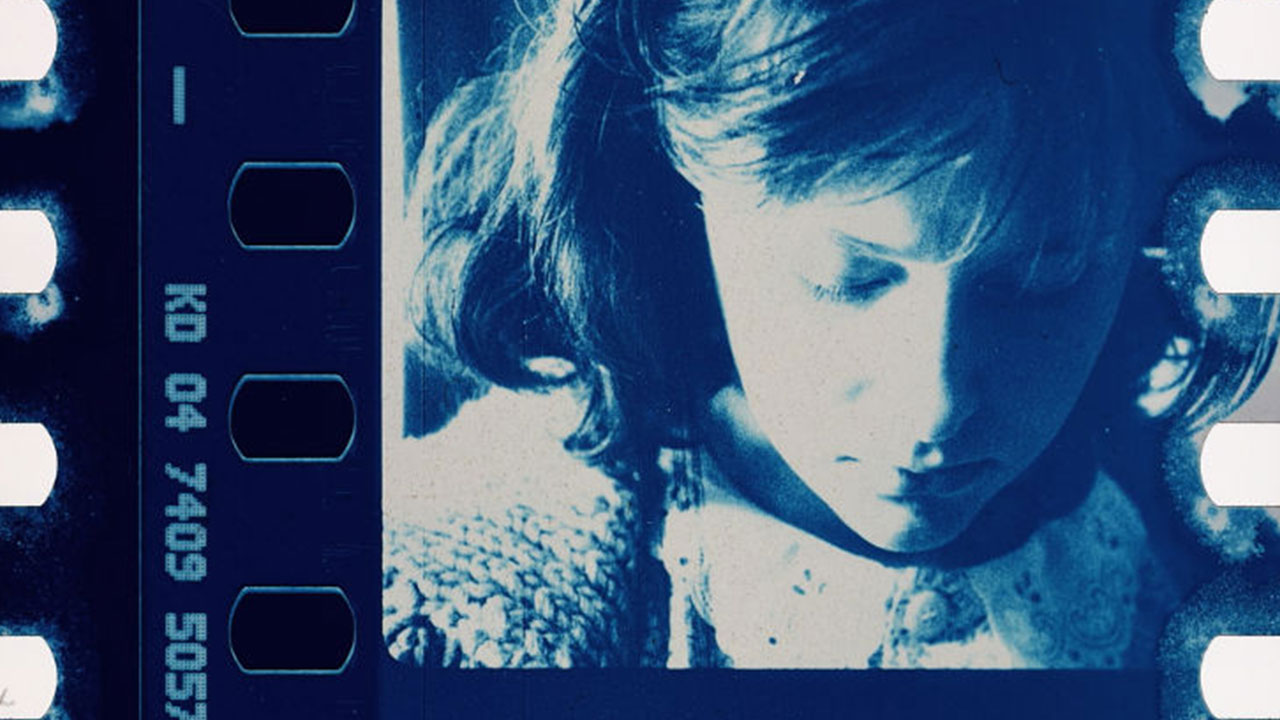 Athyrium filix-femina
Kelly Egan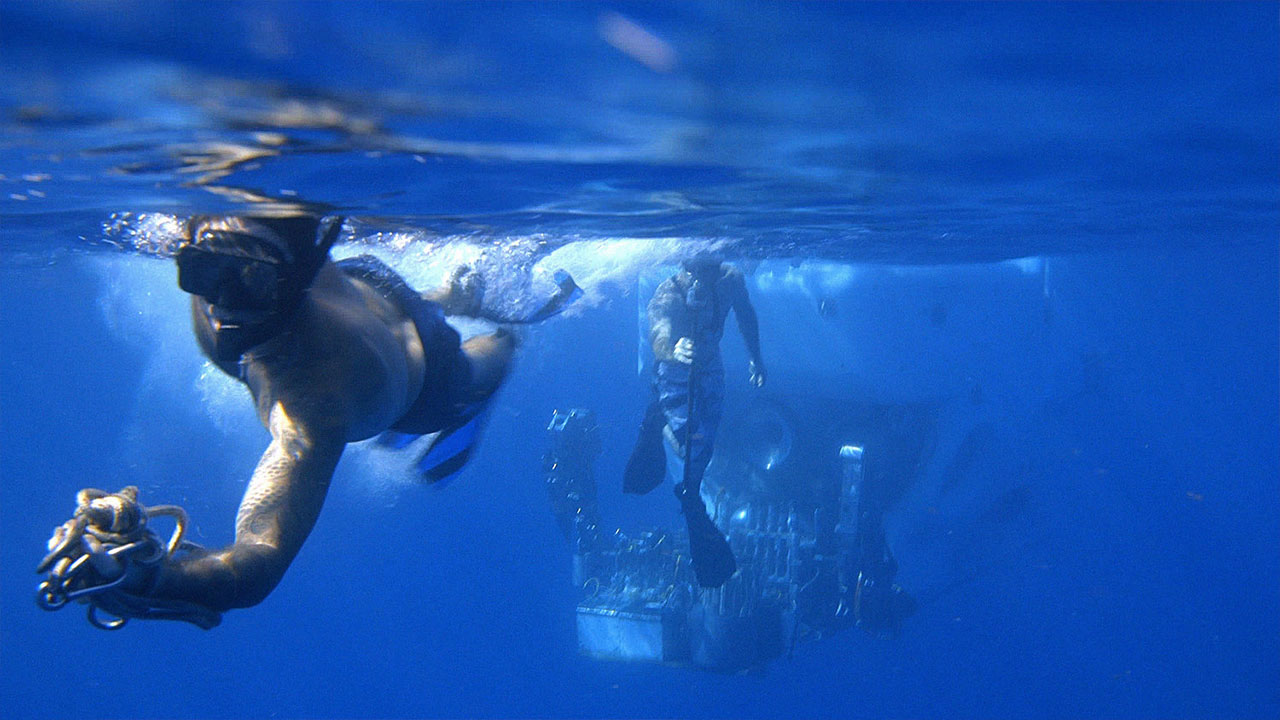 Acid Horizon
Ivan Hurzeler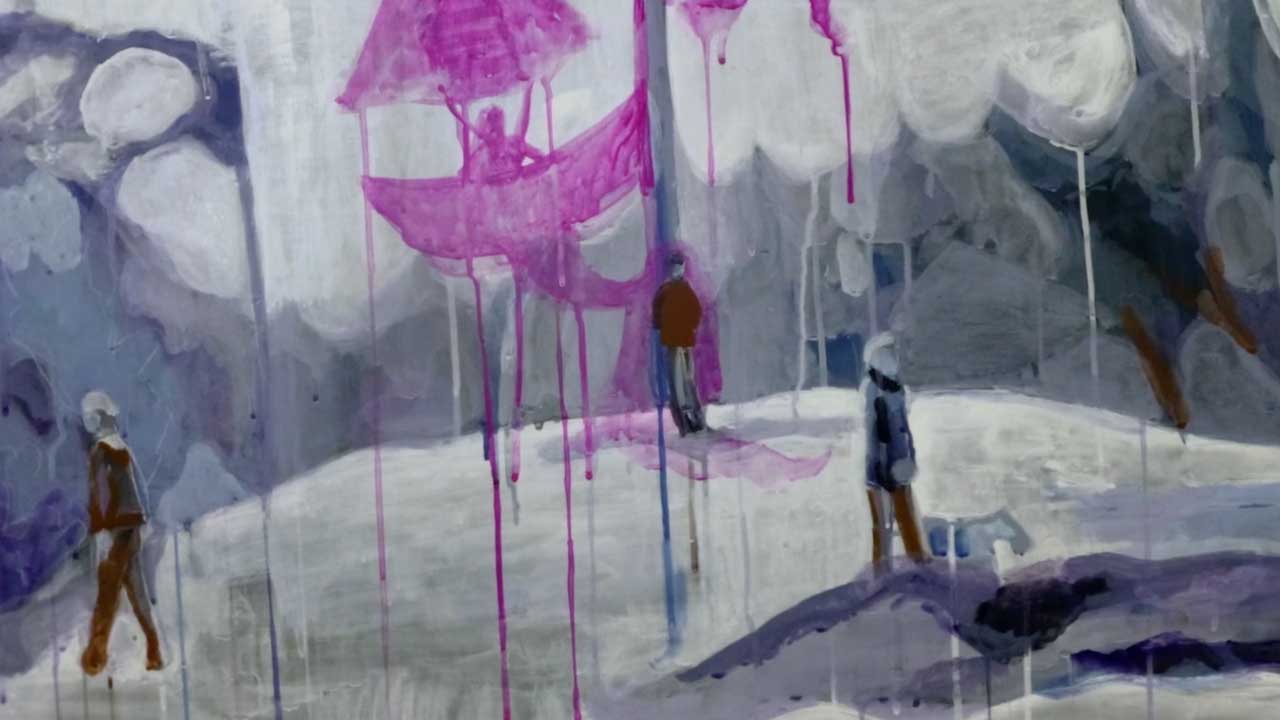 See Memory
Viviane Silvera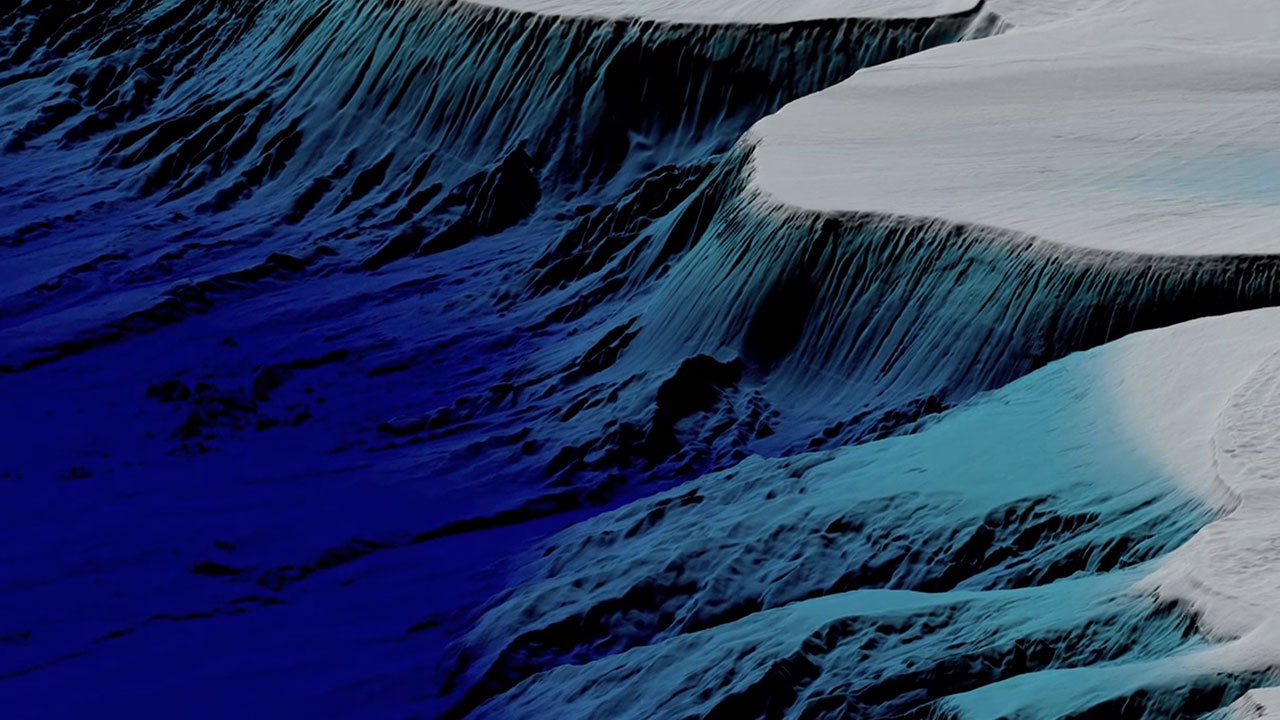 Acoustic Ocean
Ursula Biemann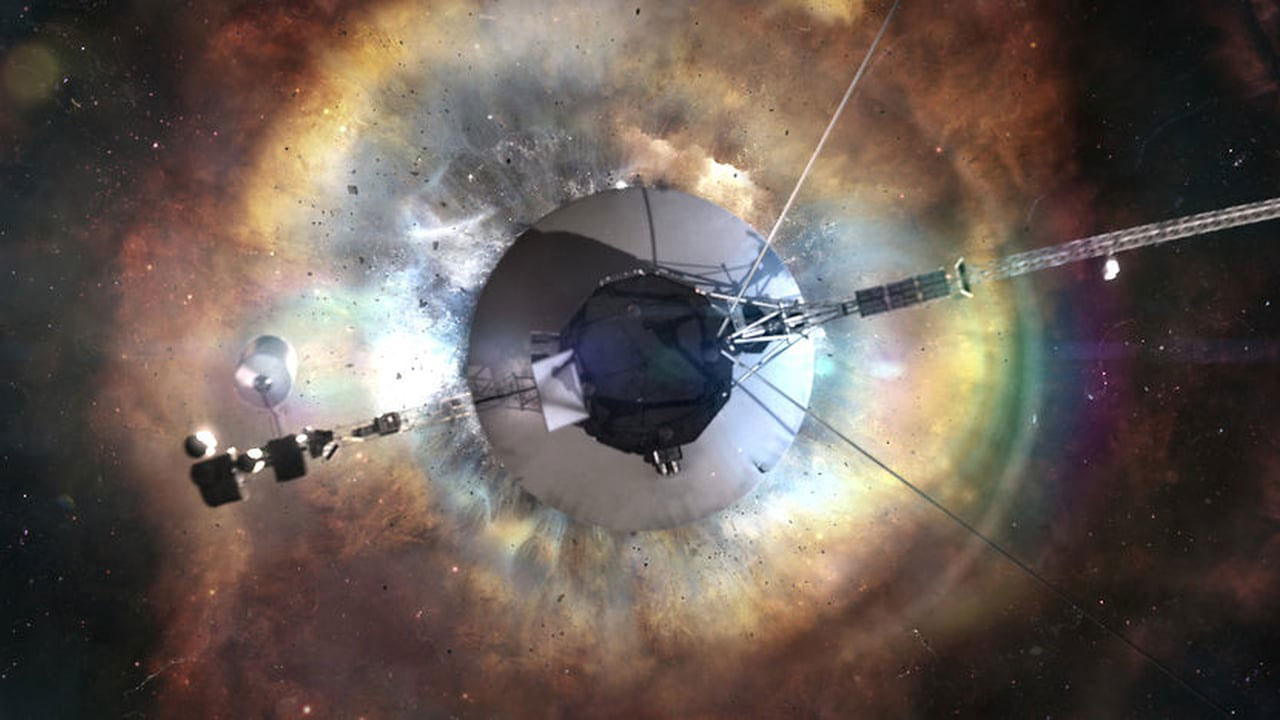 Stardust
Mischa Rozema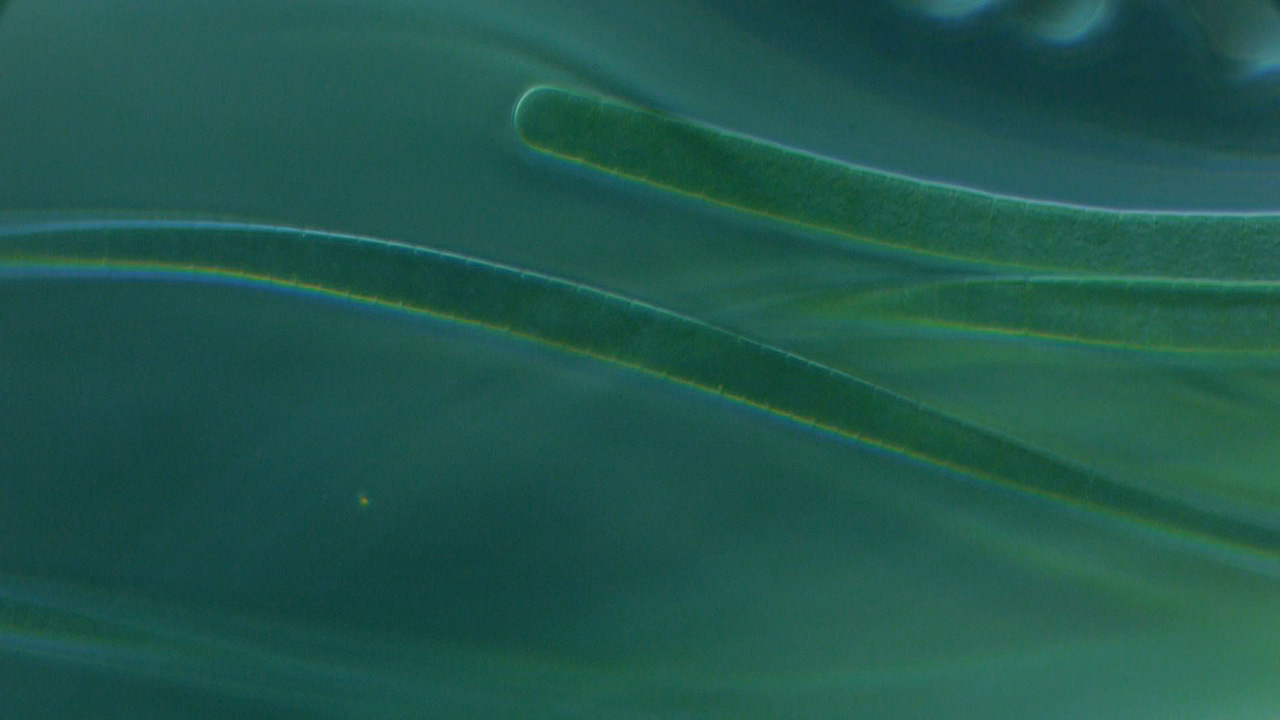 Cyanobacteria
Danielle Parsons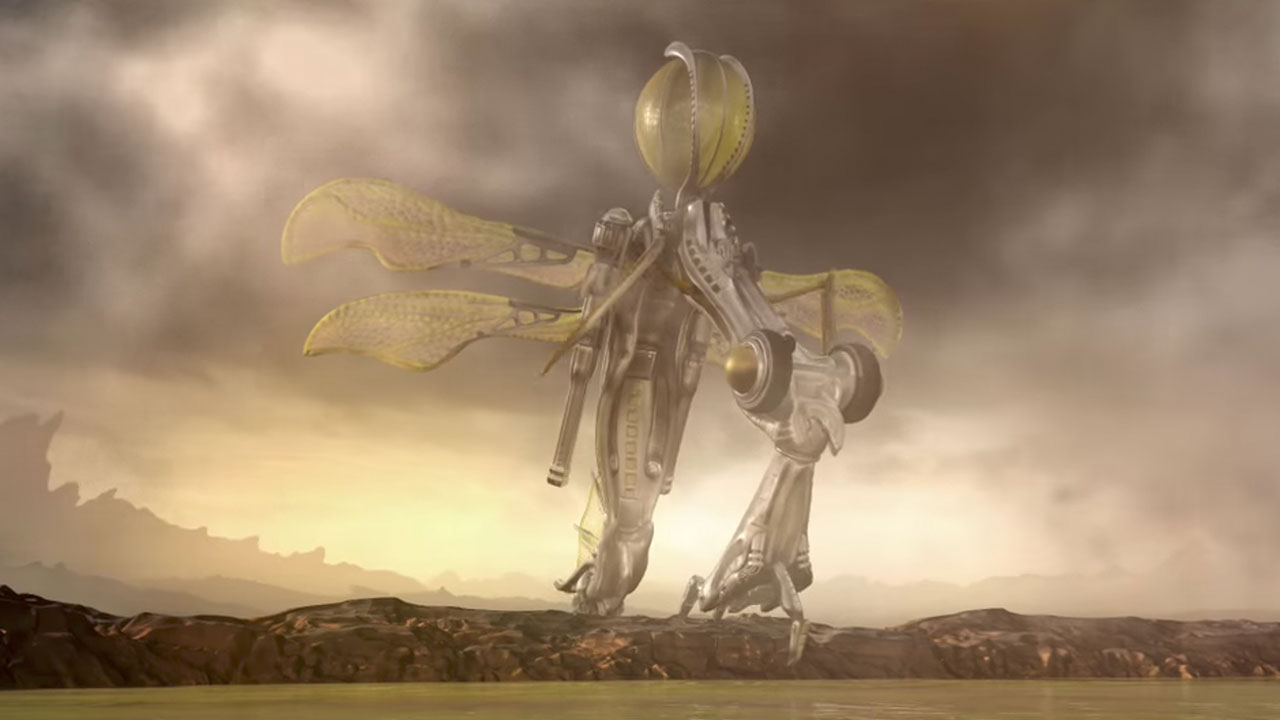 Abiogenesis
Richard Mans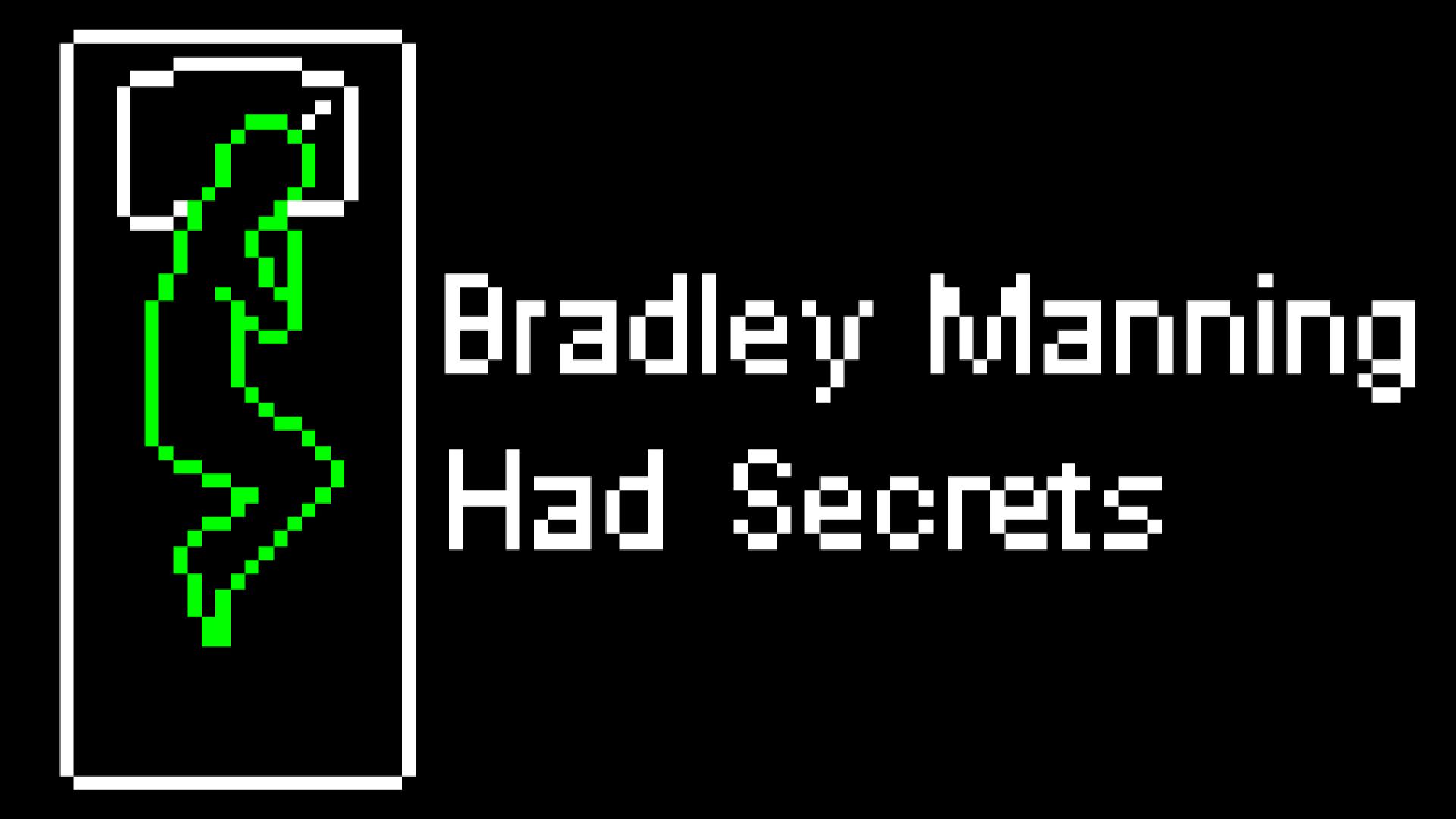 Bradley Manning Had Secrets
Adam Butcher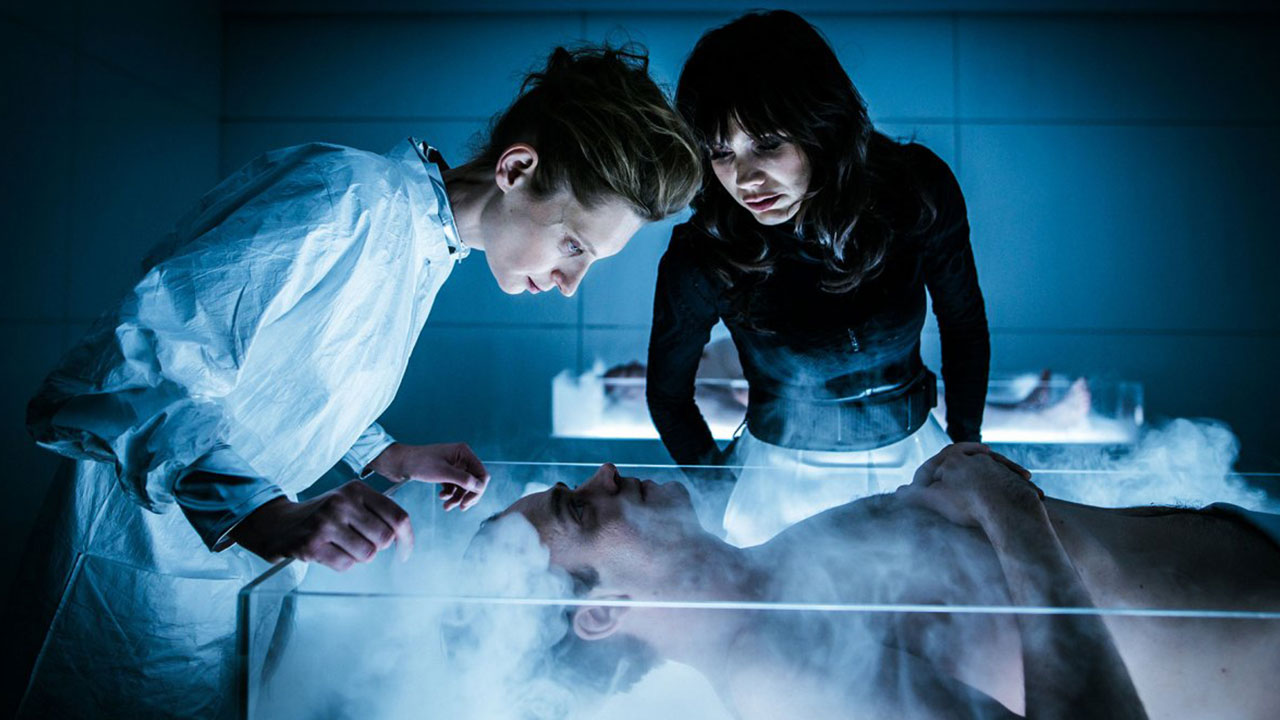 The Man with the Magic Box
Bodo Kox
The Infinite Man
Hugh Sullivan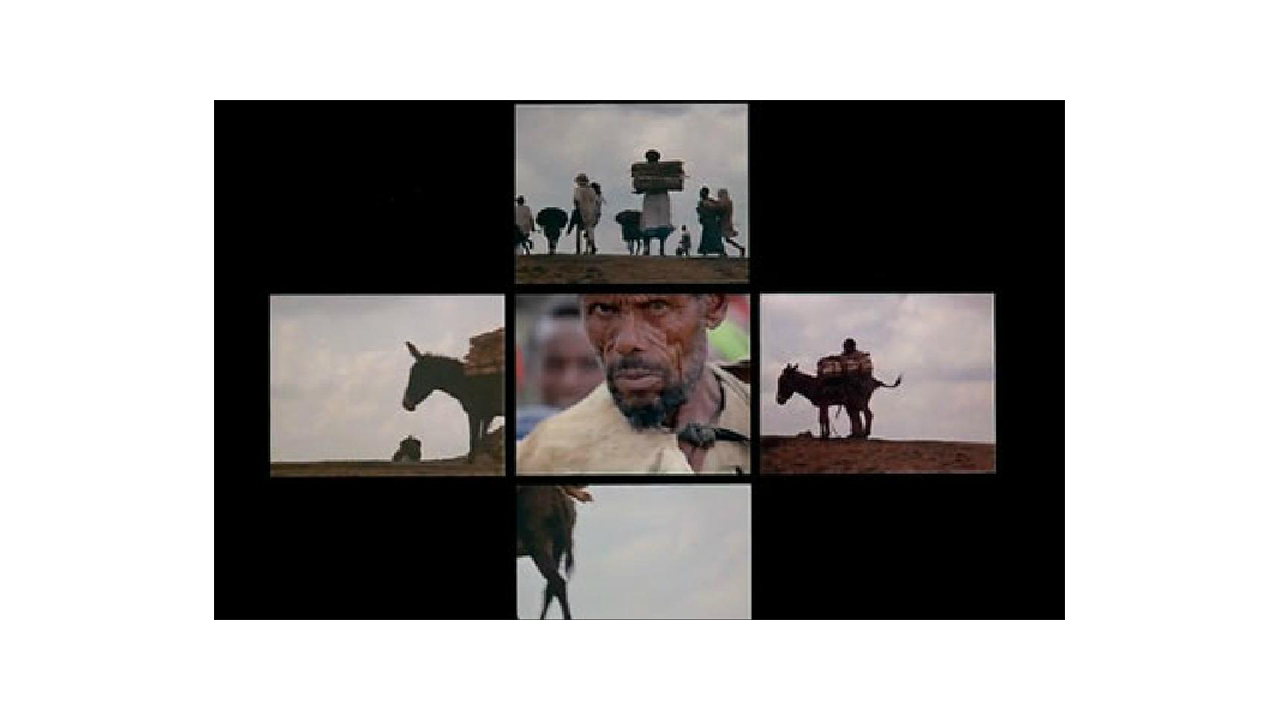 In the Labyrinth
Roman Kroitor, Colin Low, Hugh O'Connor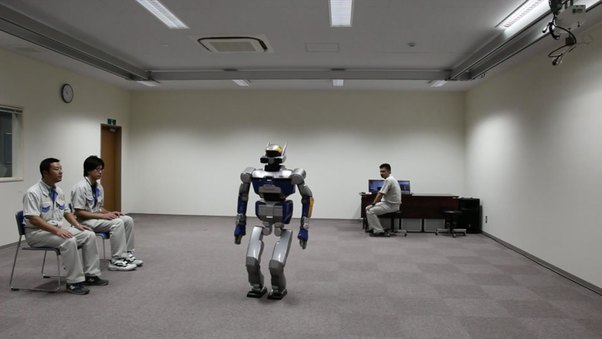 Kawada: The Man Machine
Vincent Fournier
Hay Cosas Buenas En Las Cosas Buenas Que Hay
Adrián Regnier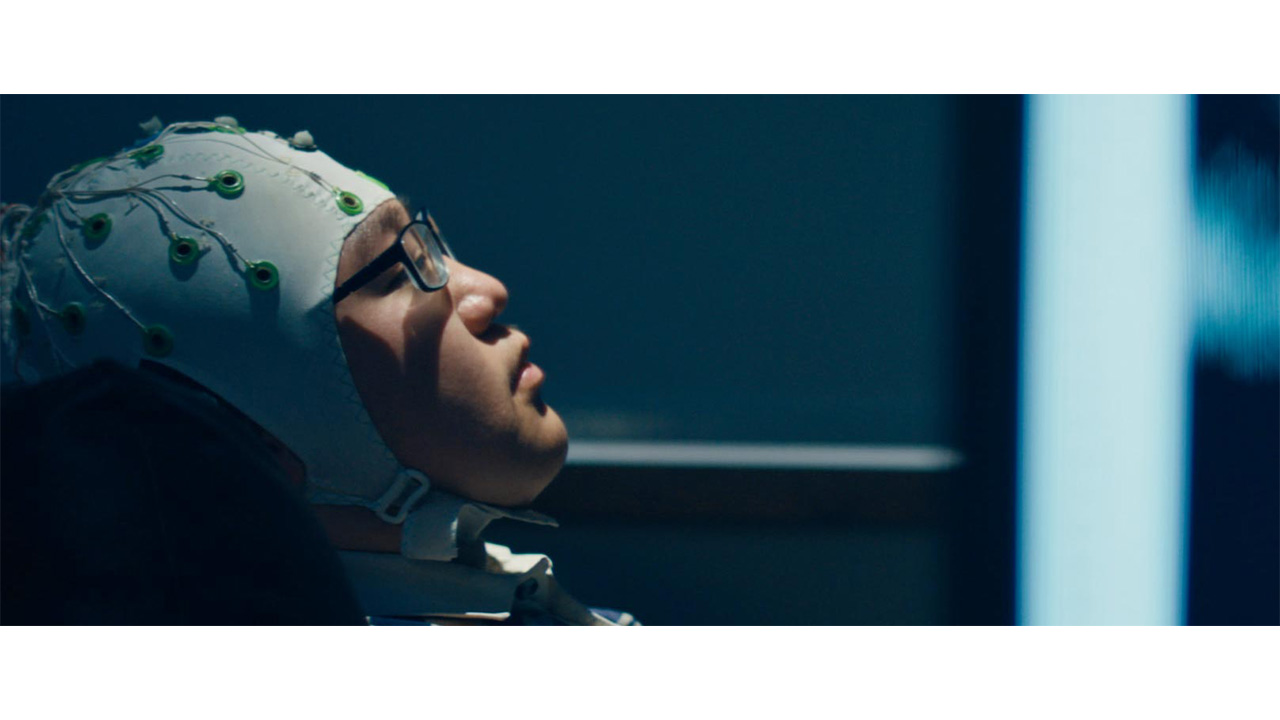 I Am Human
Elena Gaby, Taryn Southern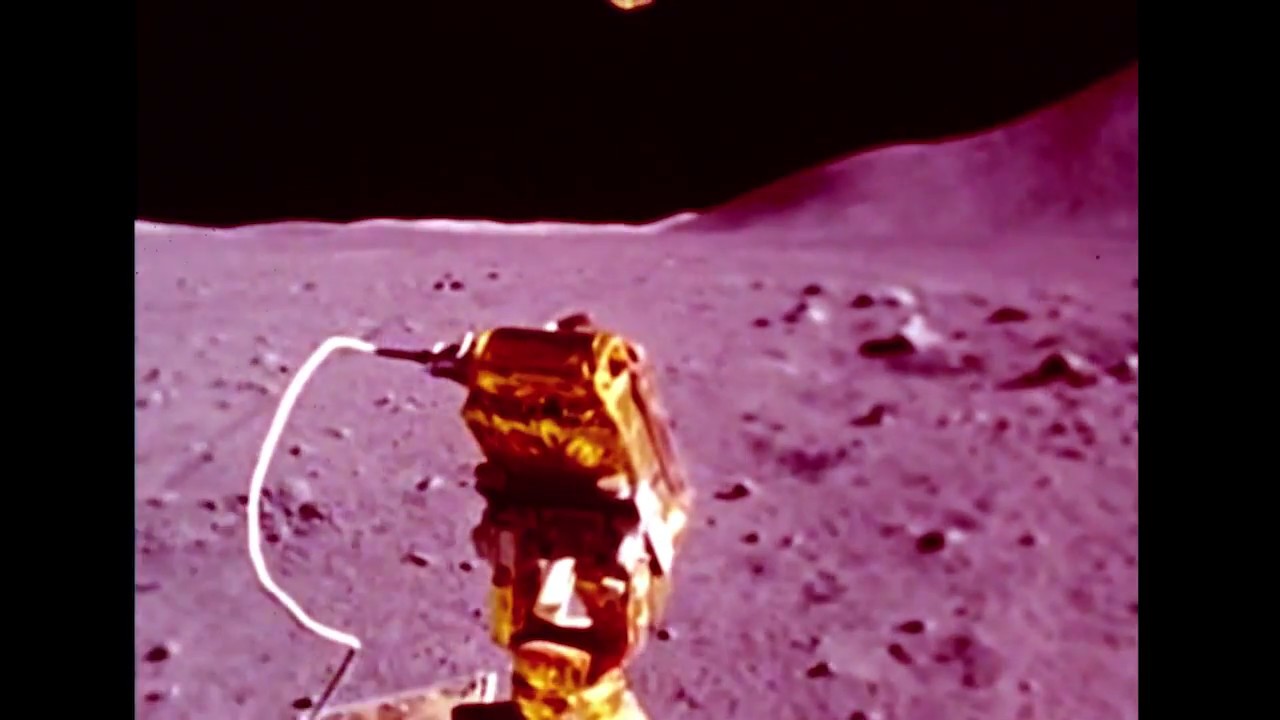 The Man in the Bushes
Emma Piper-Burket & Vasilios Papaioannu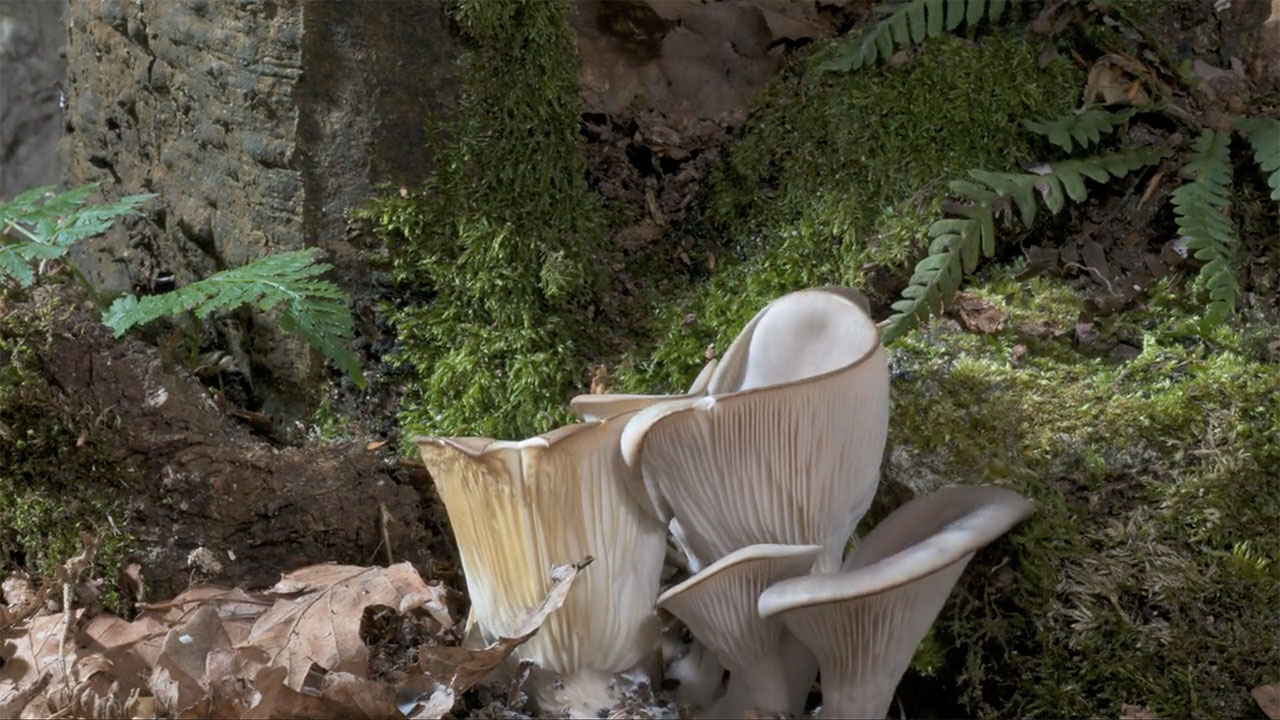 Mushroom Man
Leslie Iwerks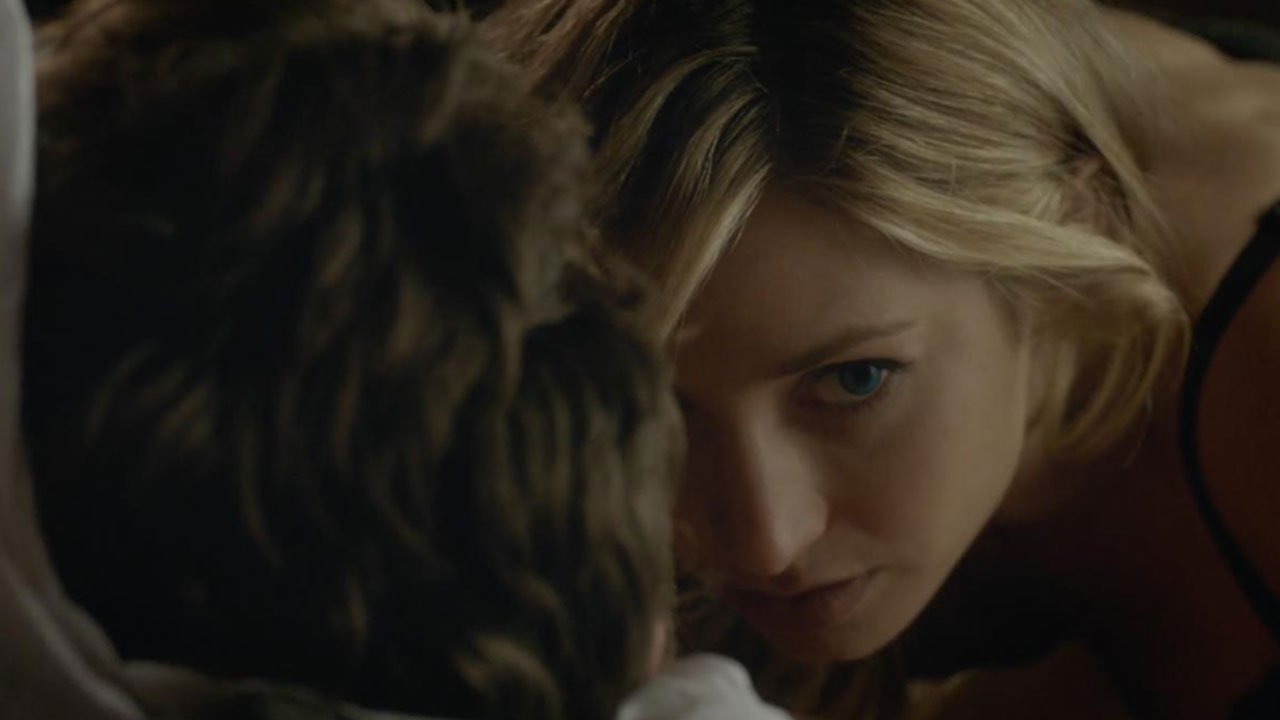 Nano
Mike Manning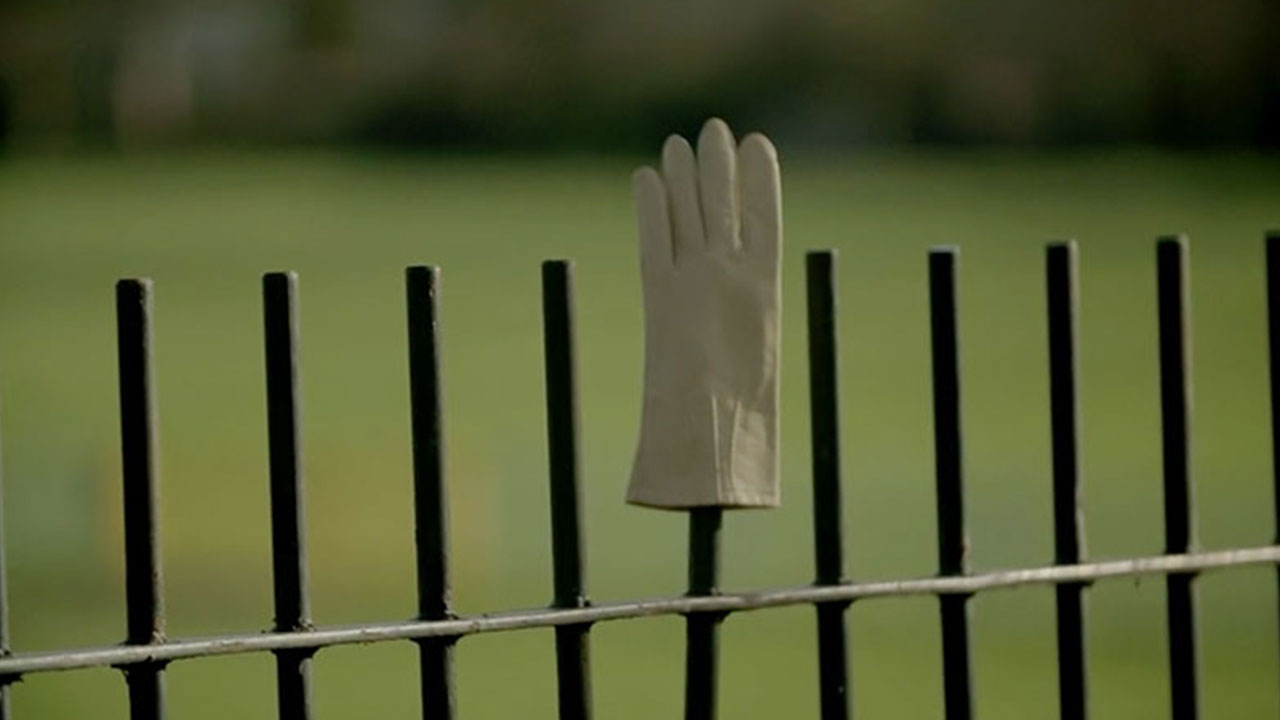 Clanker Man
Ben Steiner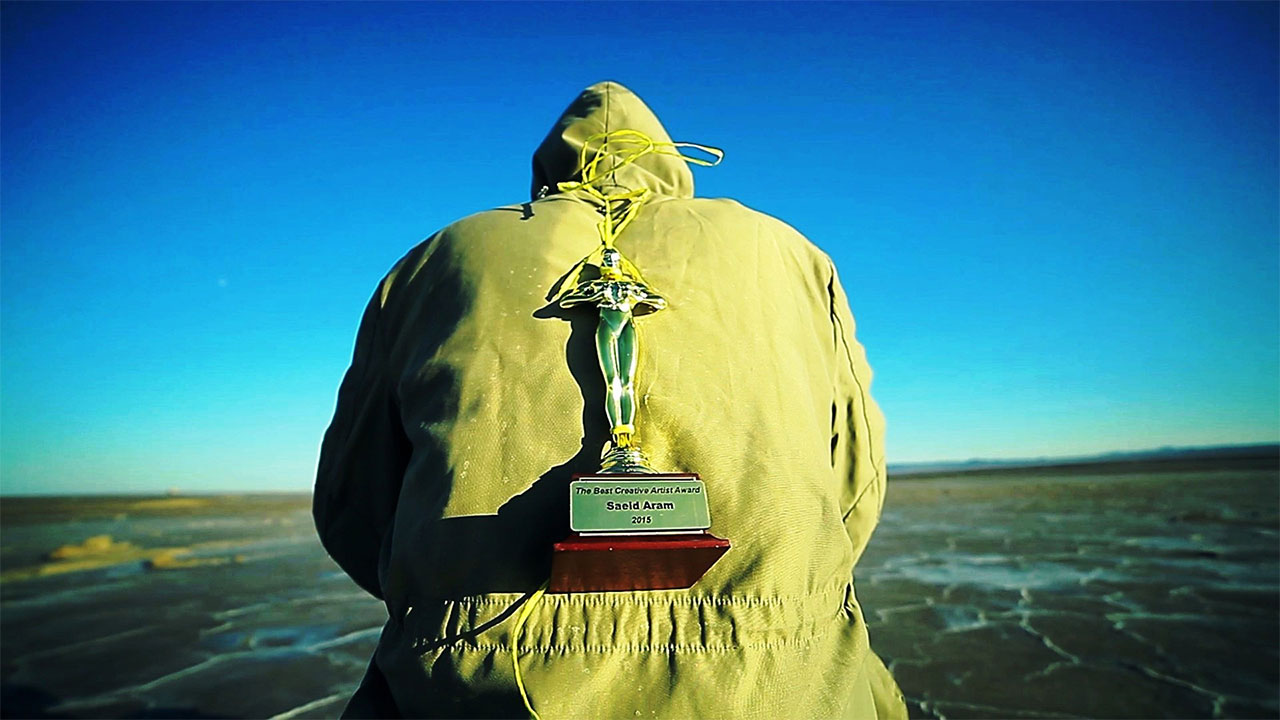 The Salt Man
Seyed Sajad Moosavi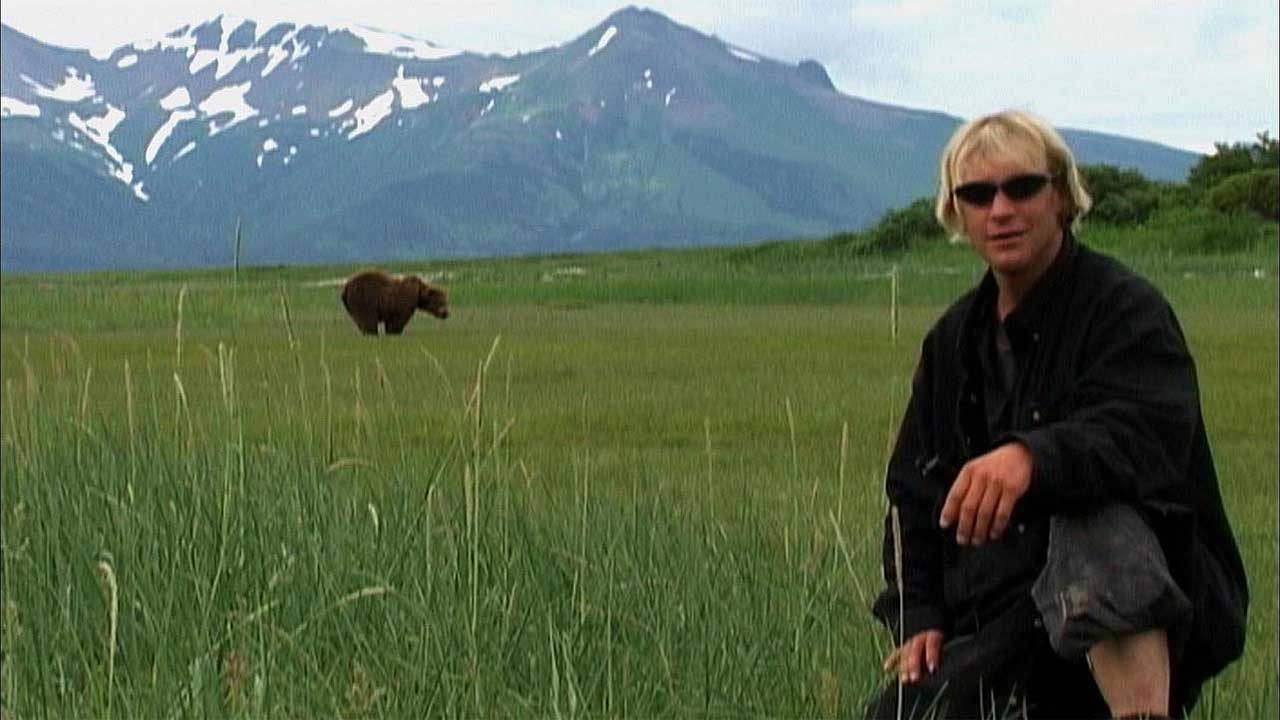 Grizzly Man
Werner Herzog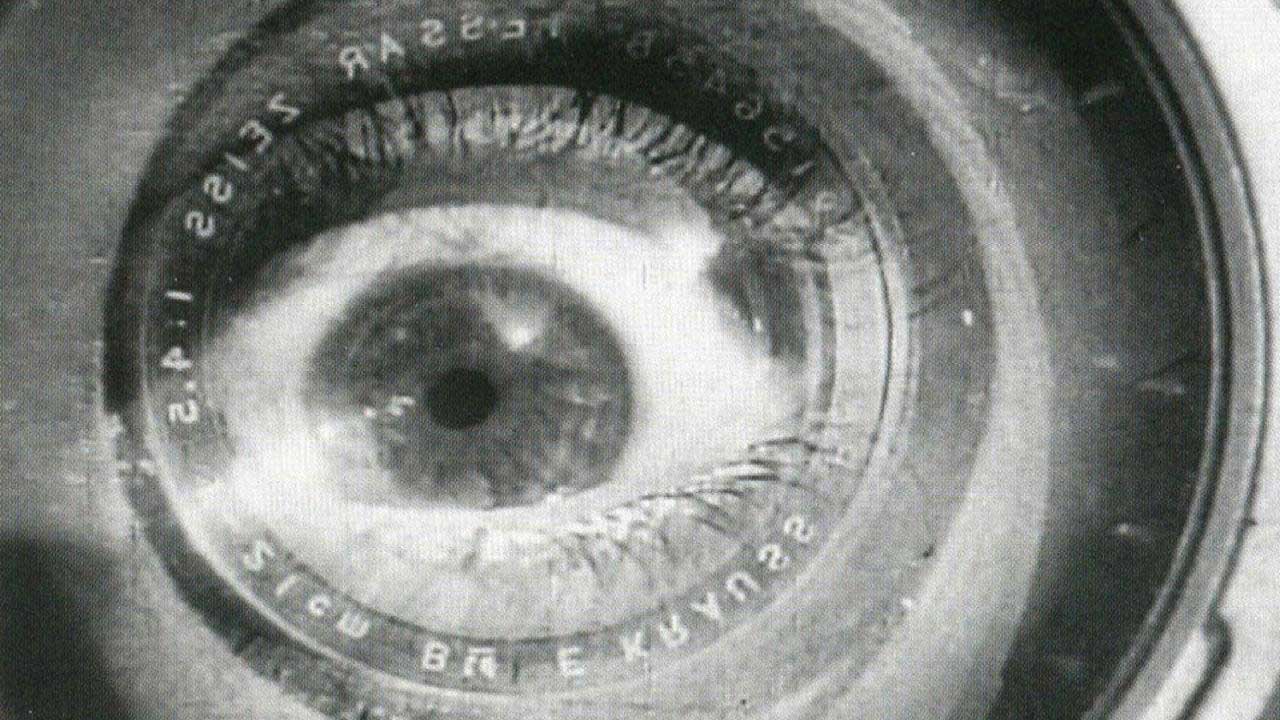 Man with a Movie Camera
Dziga Vertov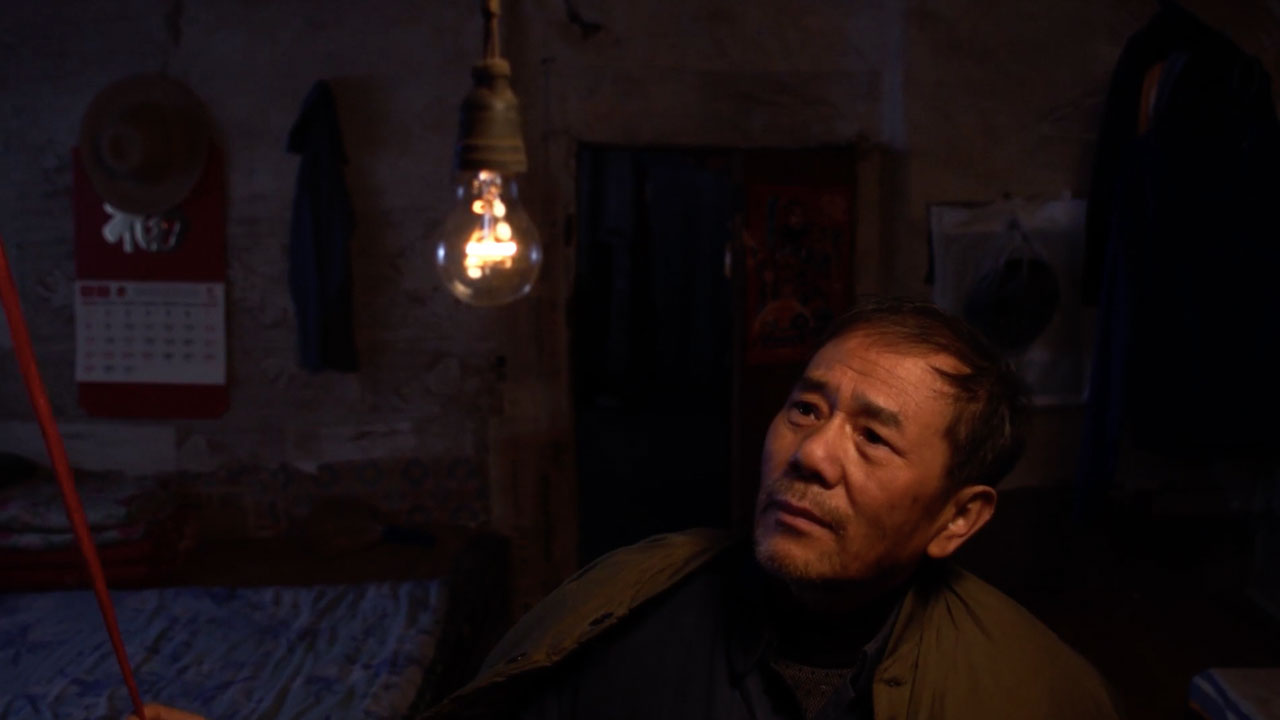 Three Light Bulbs
Min Ding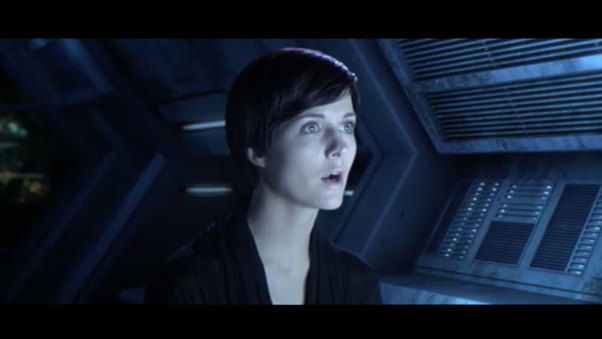 The Machine Stops
Nathan Freise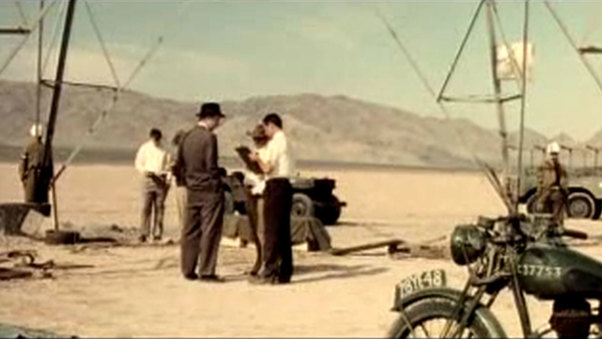 Jornada del Muerto (Journey of the Dead Man)
Matthaeus Szumanski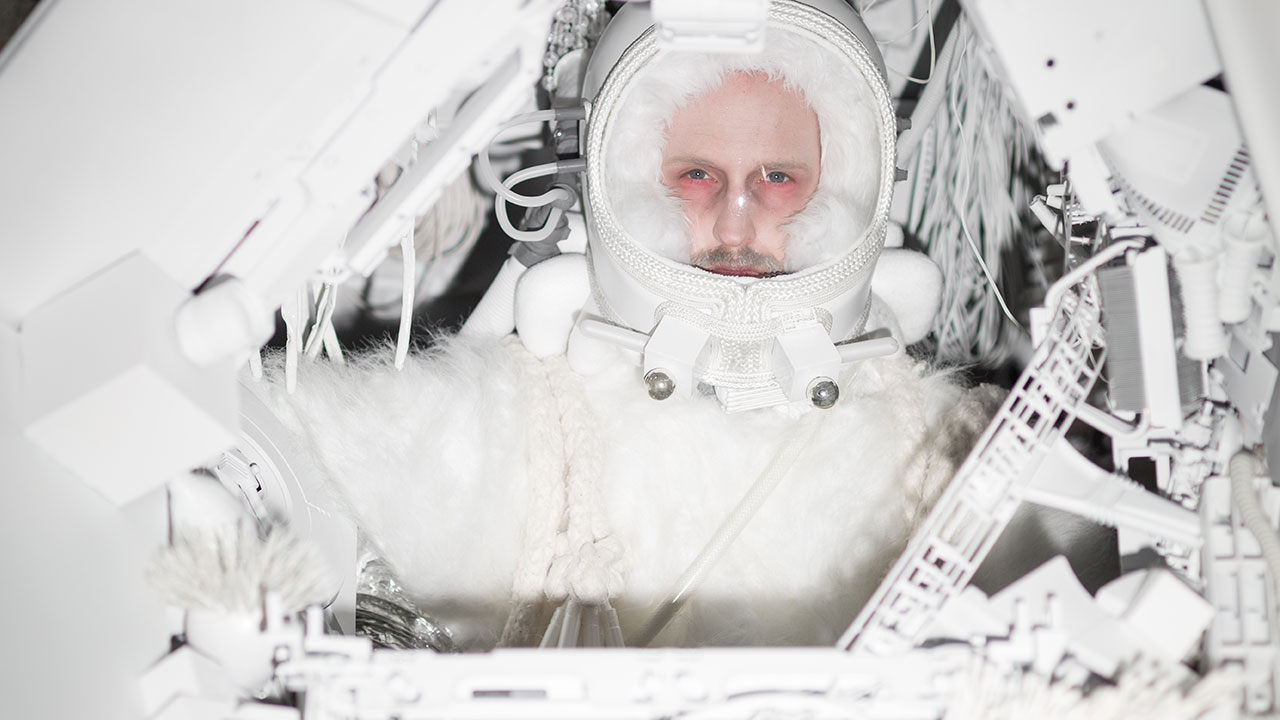 Voyage of the Galactic Space Dangler
Evan Mann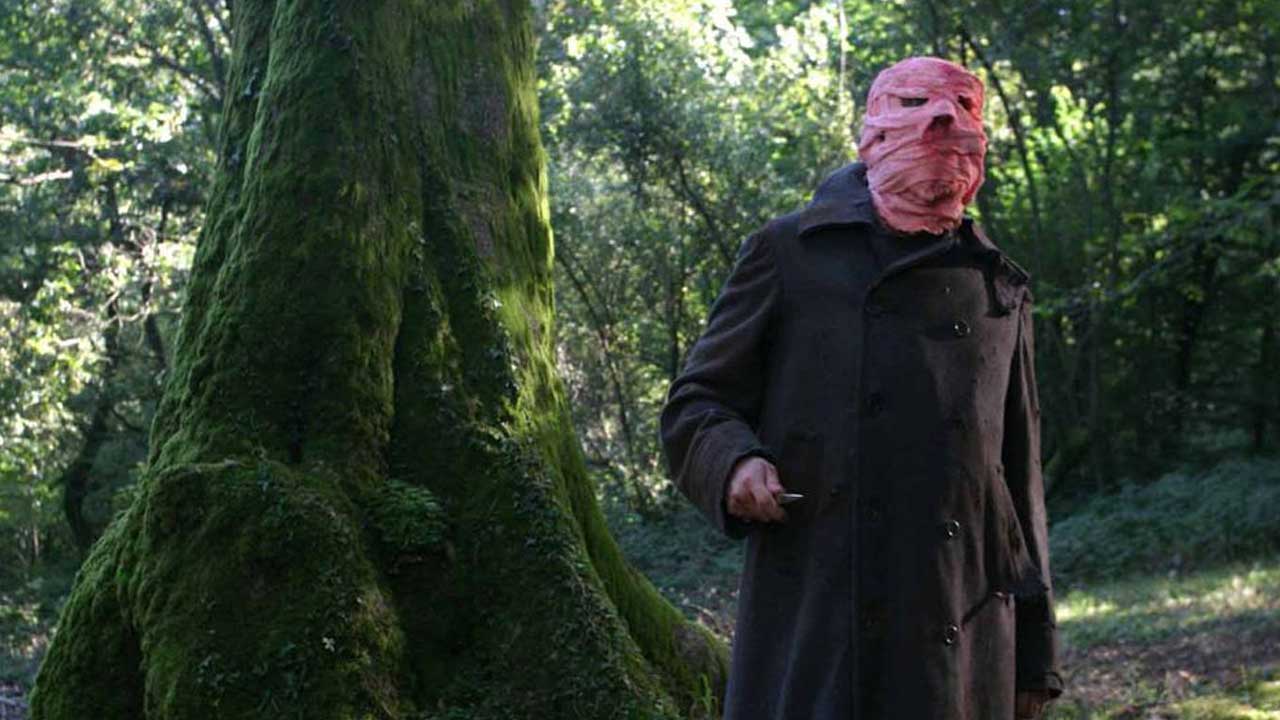 Timecrimes
Nacho Vigalondo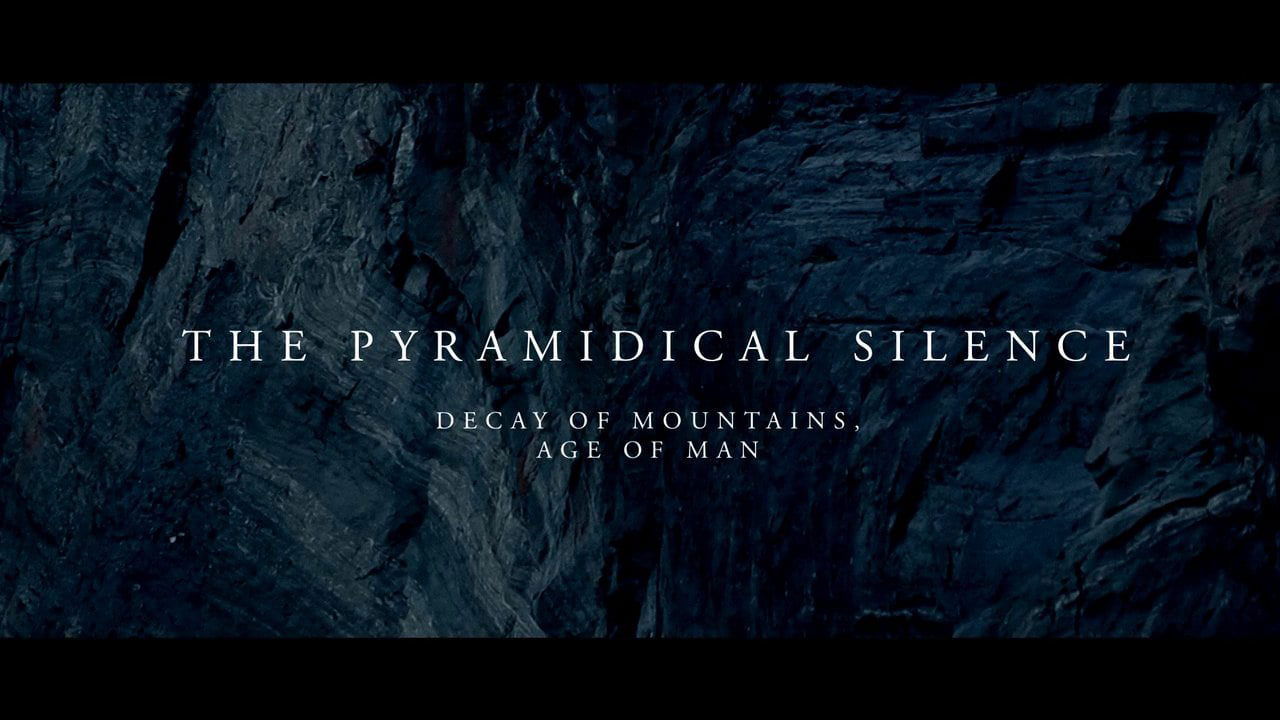 The Pyramidical Science
Anders Elsrud Hultgreen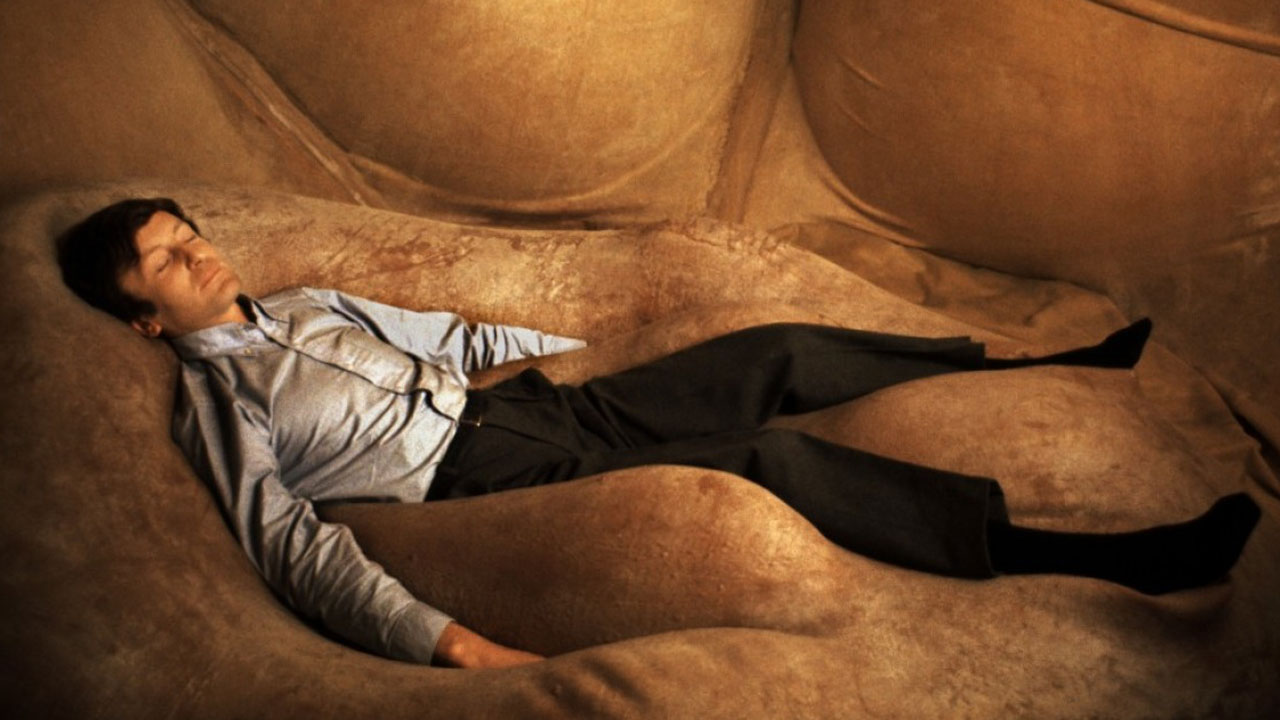 Je t'aime, Je t'aime
Alain Resnais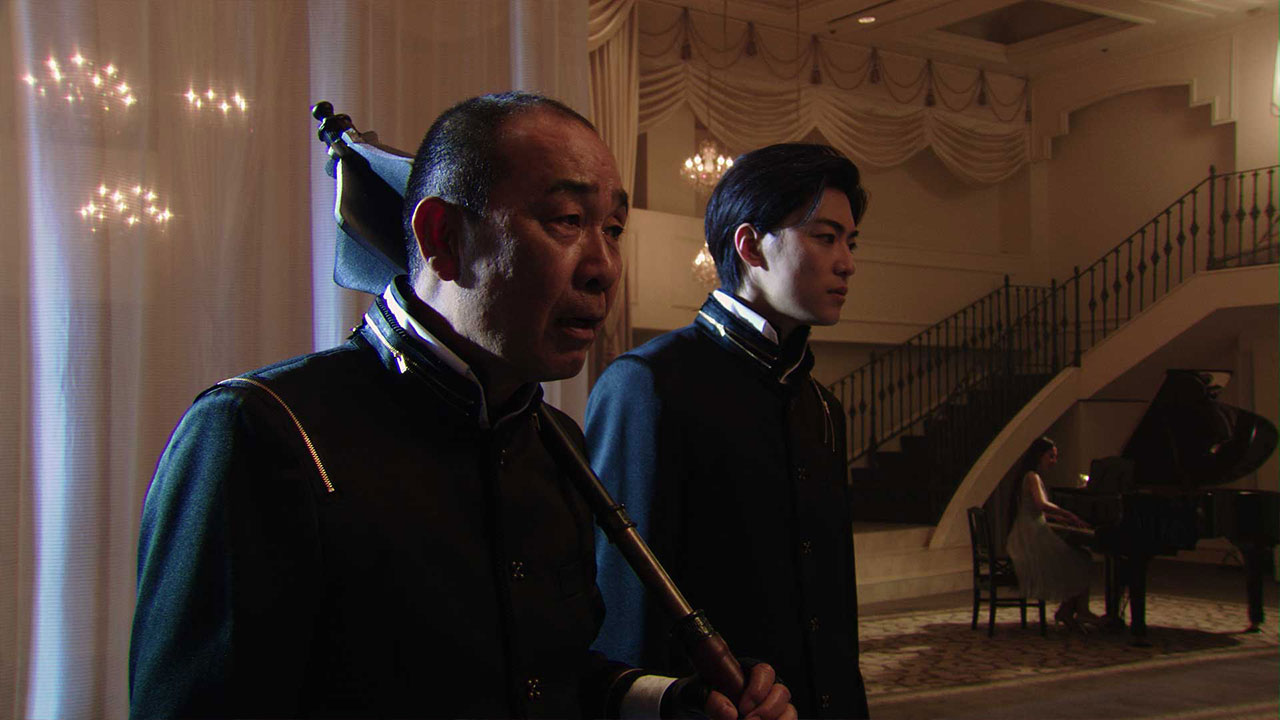 Memory Sculptor
Ken Ochiai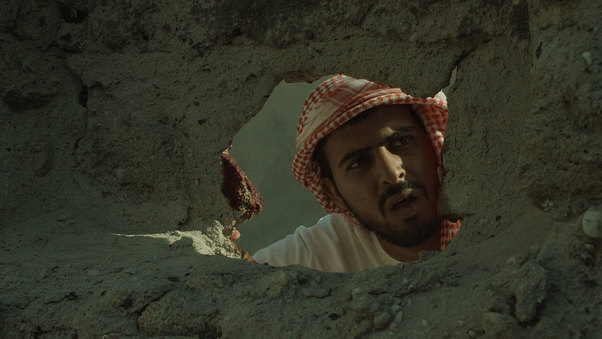 Return to the Sea
Alexis Gambis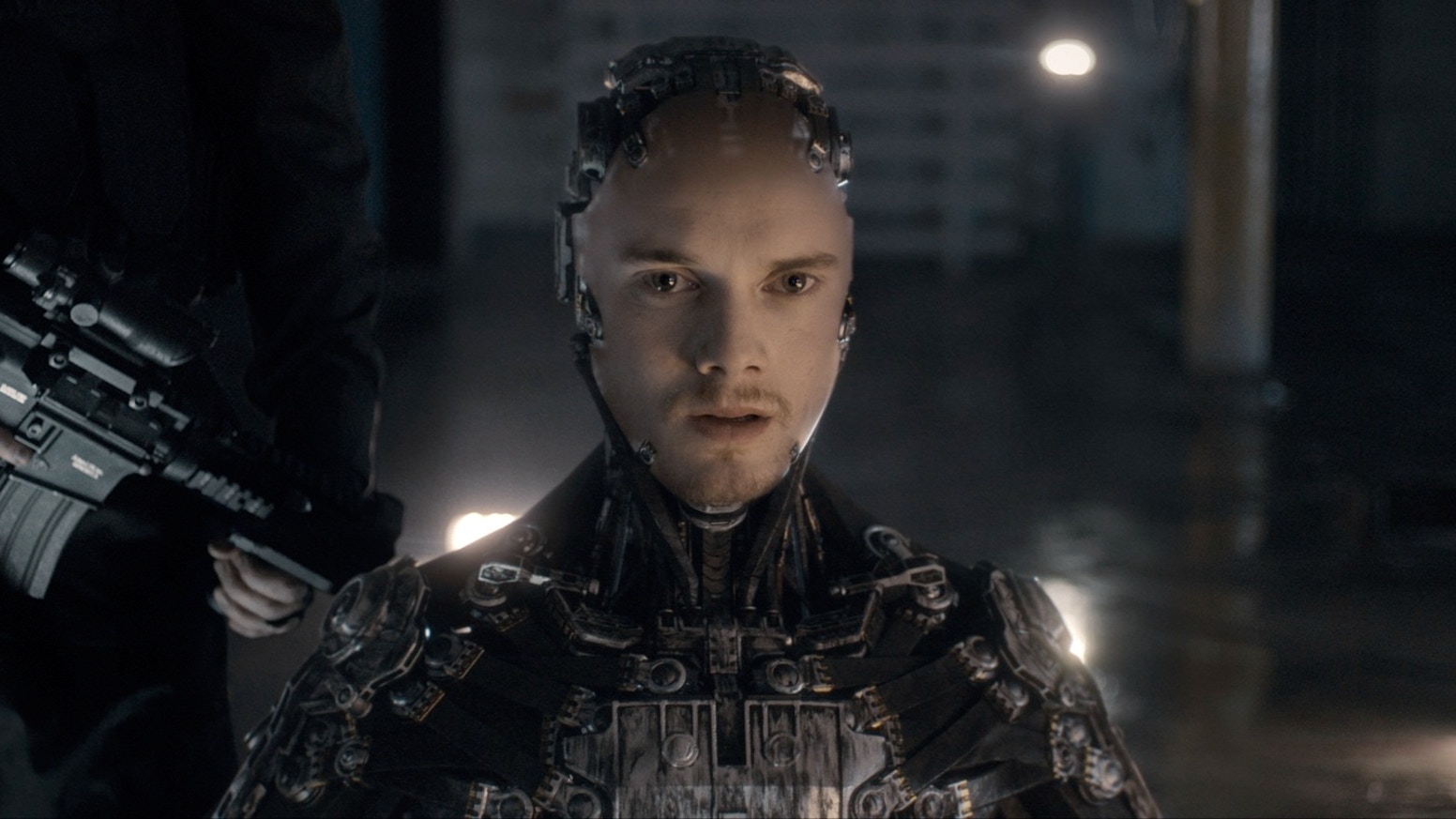 Rise
David Karlak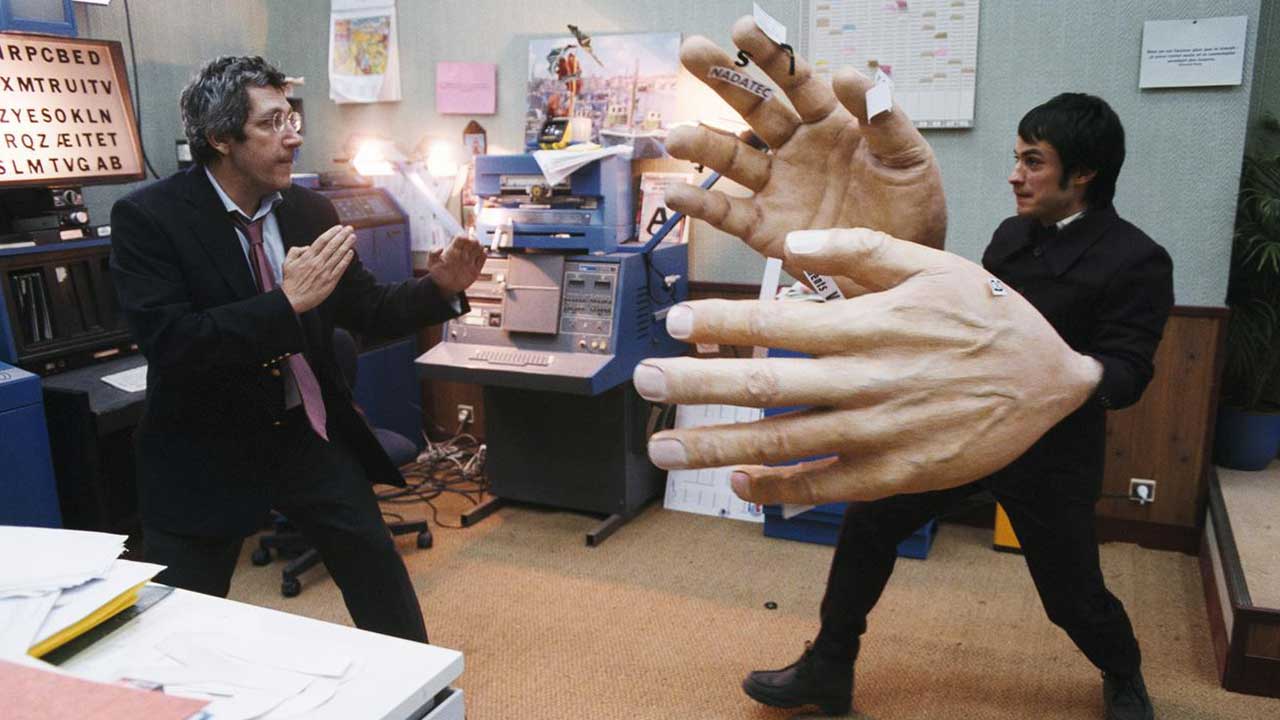 The Science of Sleep
Michel Gondry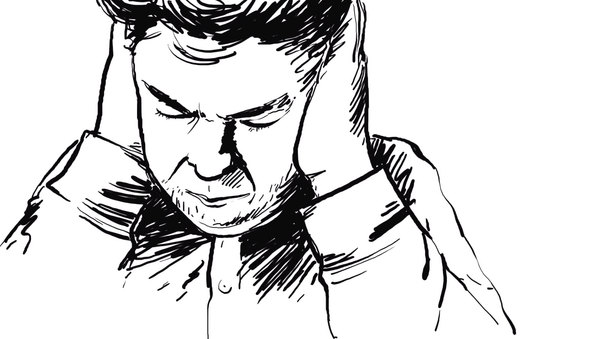 Living in Space
Katre Steinbrück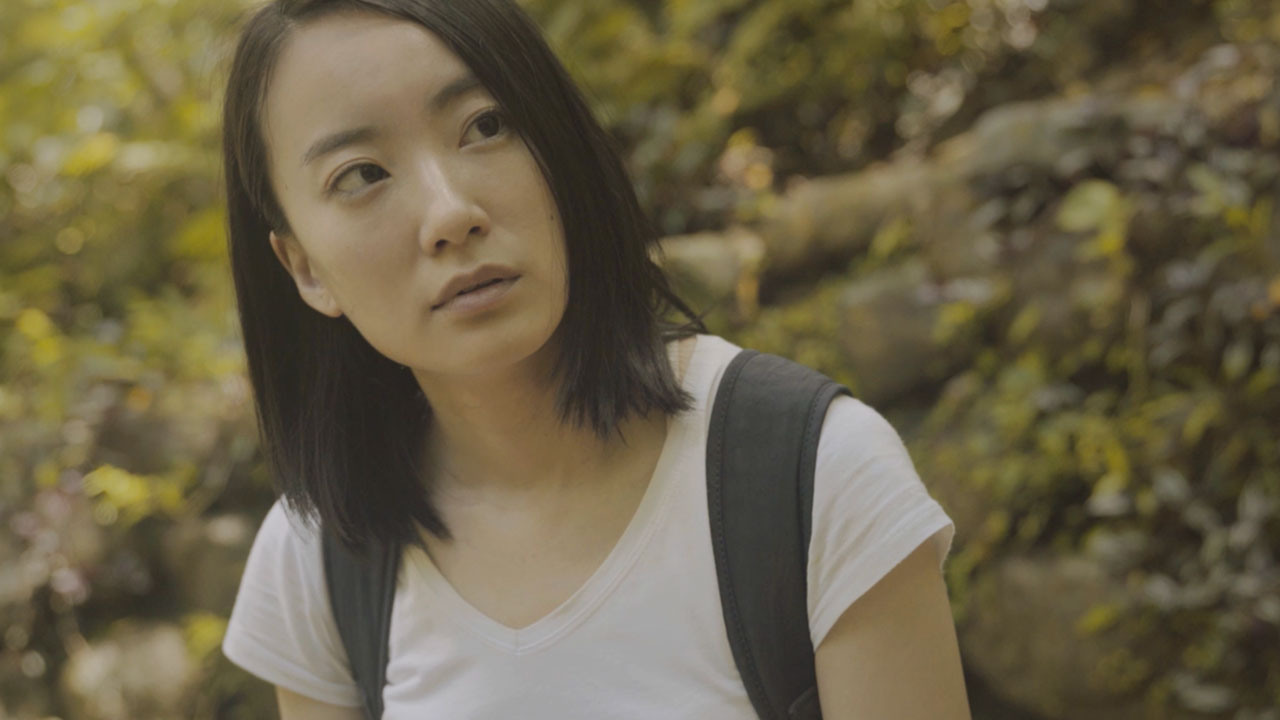 Paradoxical
Mu-Ming Tsai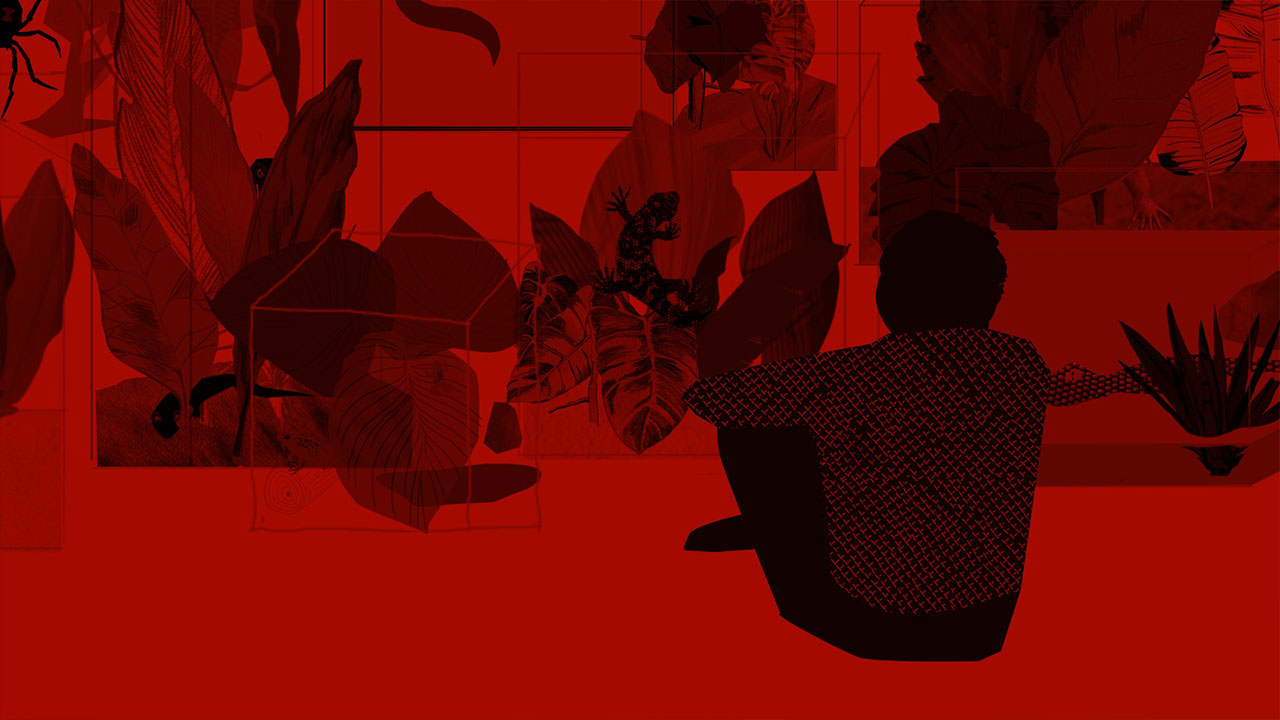 Domestication
Sylwia Gawel
Silent Passengers
Hirofumi Nakamoto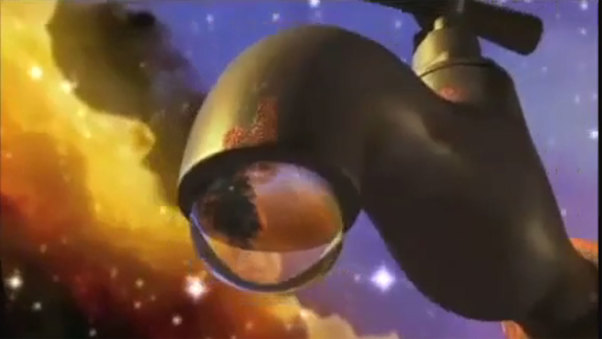 L2i
Jean-Jacques Beineix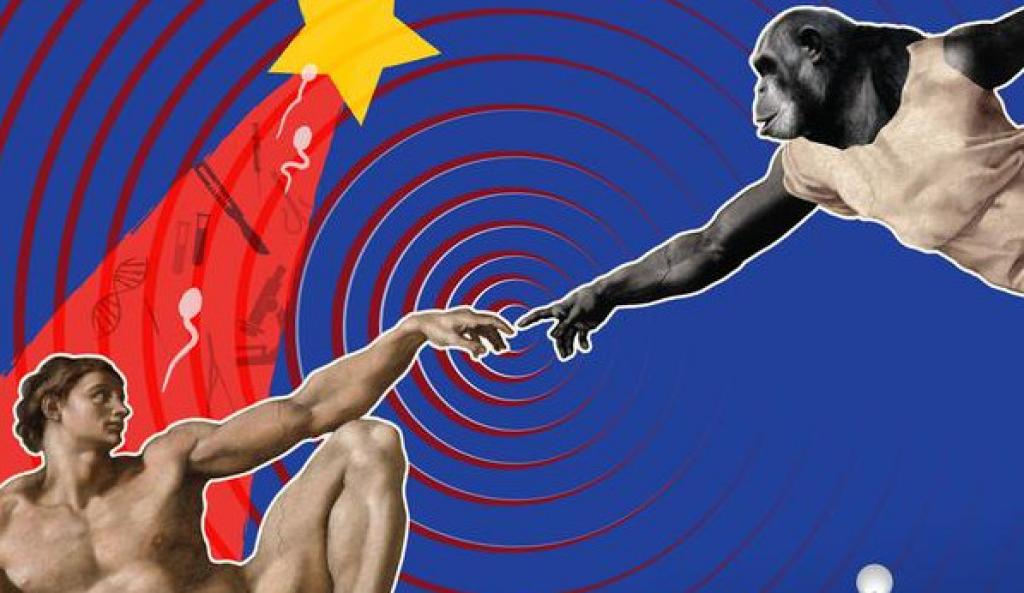 Tarzan's Testicles
Alexandru Solomon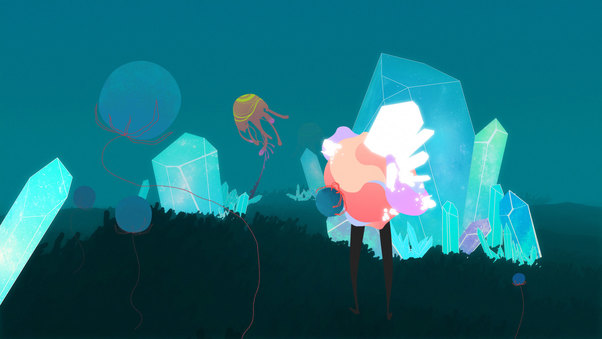 Mirage
Yaya Xu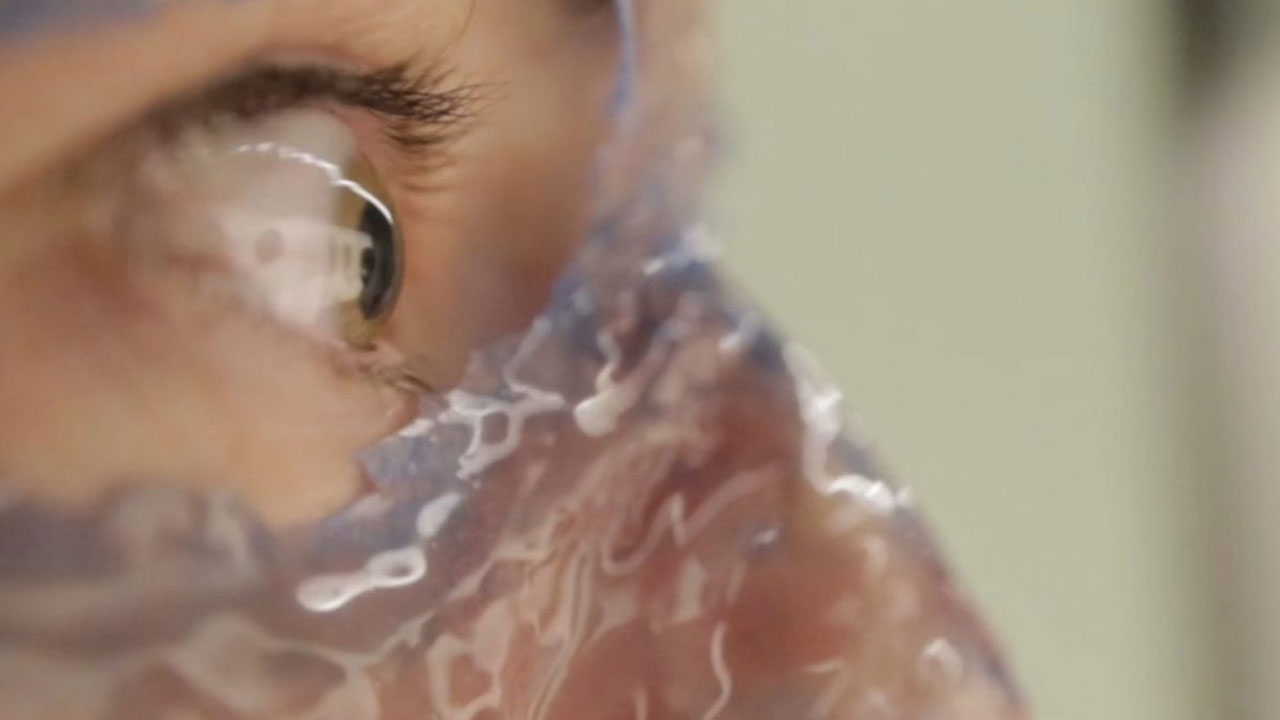 The Violence of a Civilization without Secrets
Adam Khalil,Zack Khalil,Jackson Polys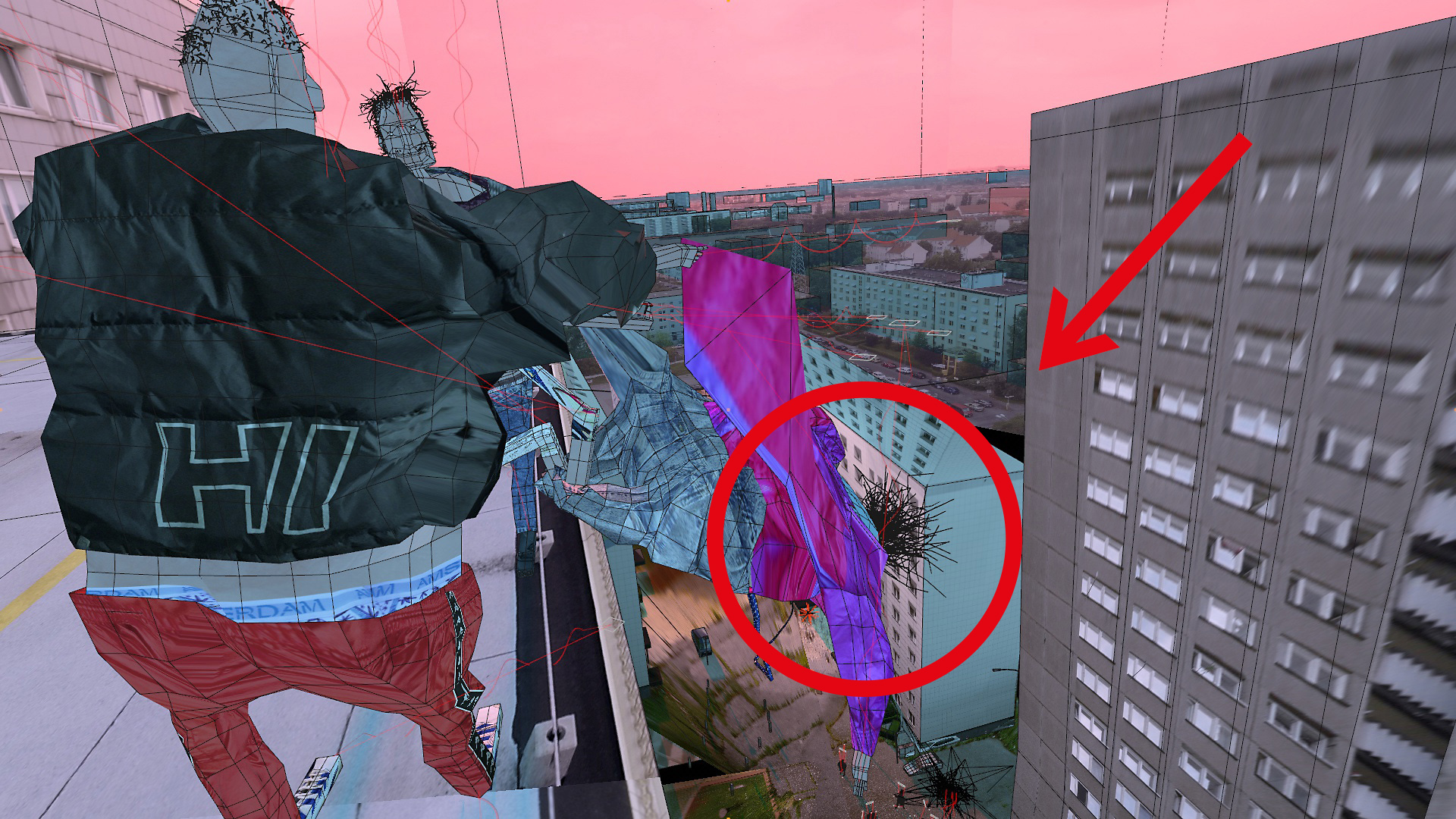 Fest
Nikita Diakur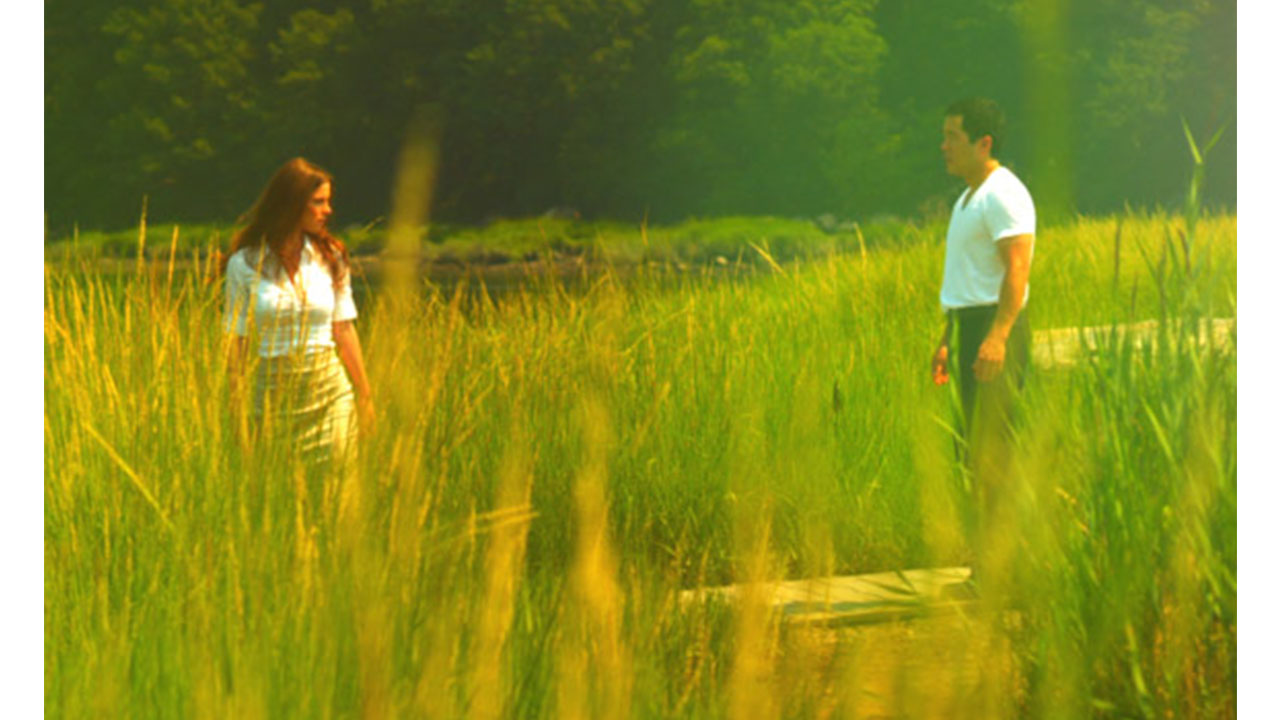 Mister Green
Greg Pak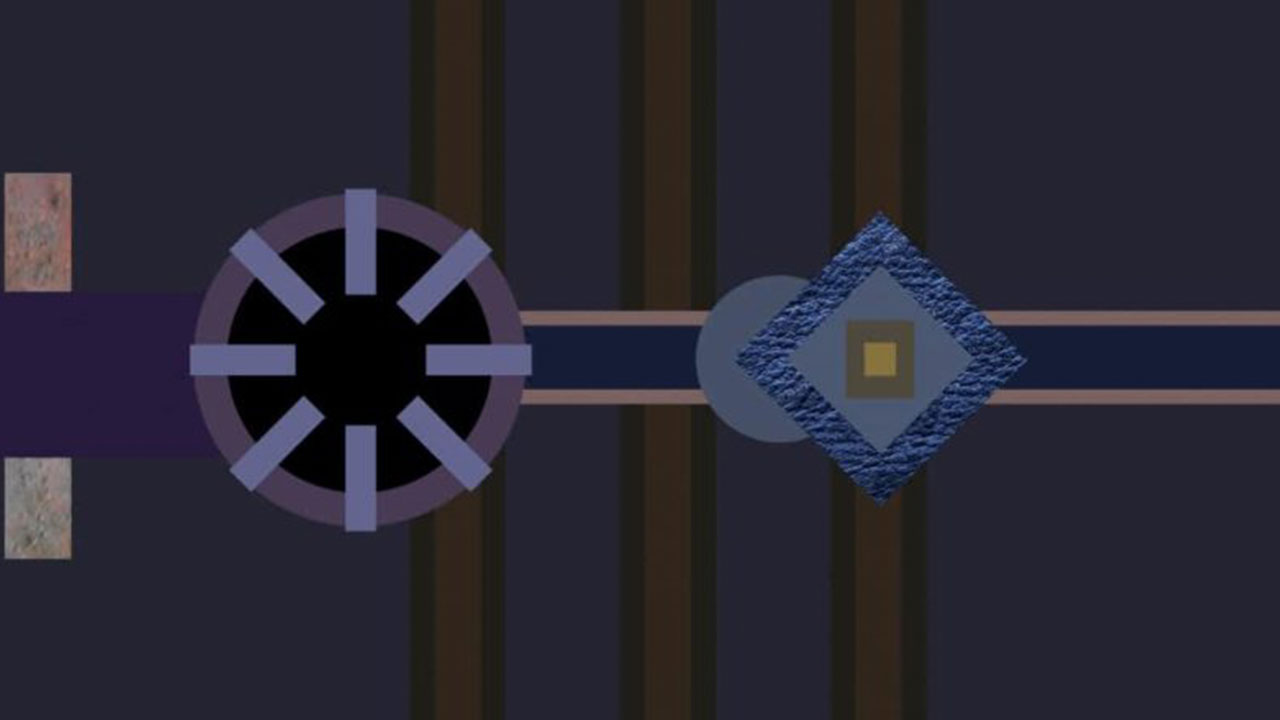 Leonardo's Formula
Yu Ka Man,Kwan Tsz Ching,Wong Ka Yiu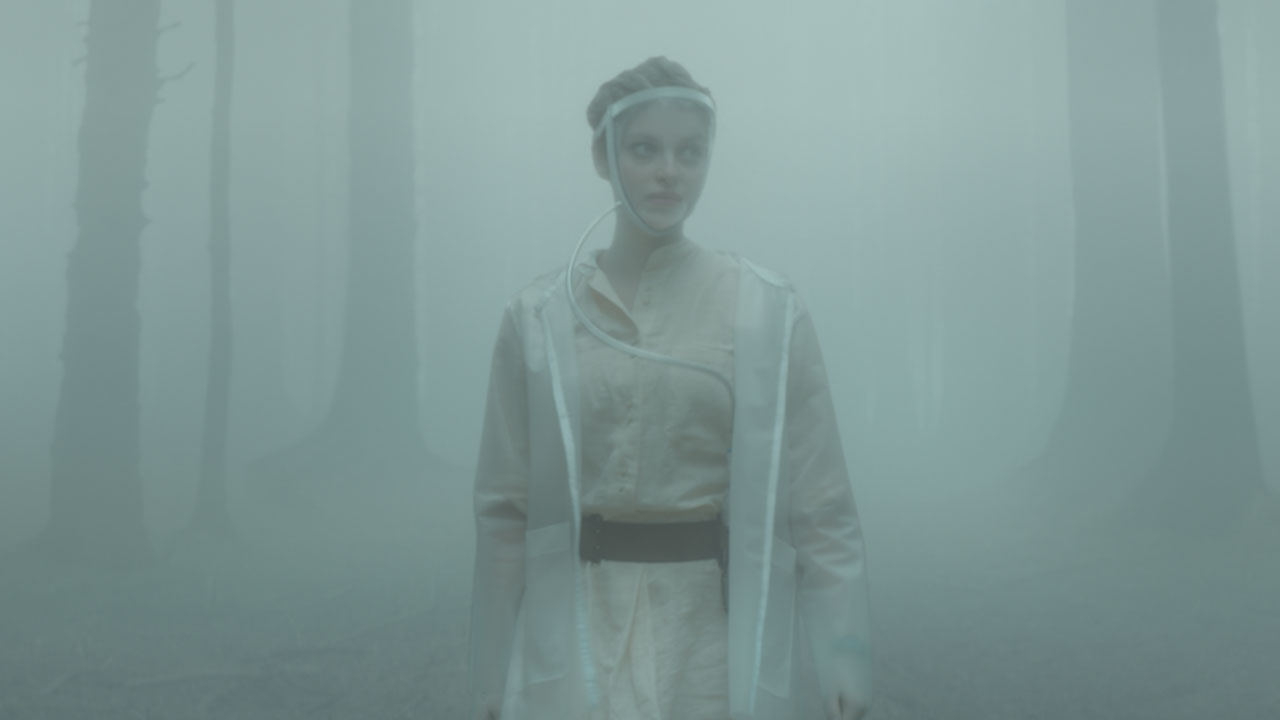 Expire
Magali Magistry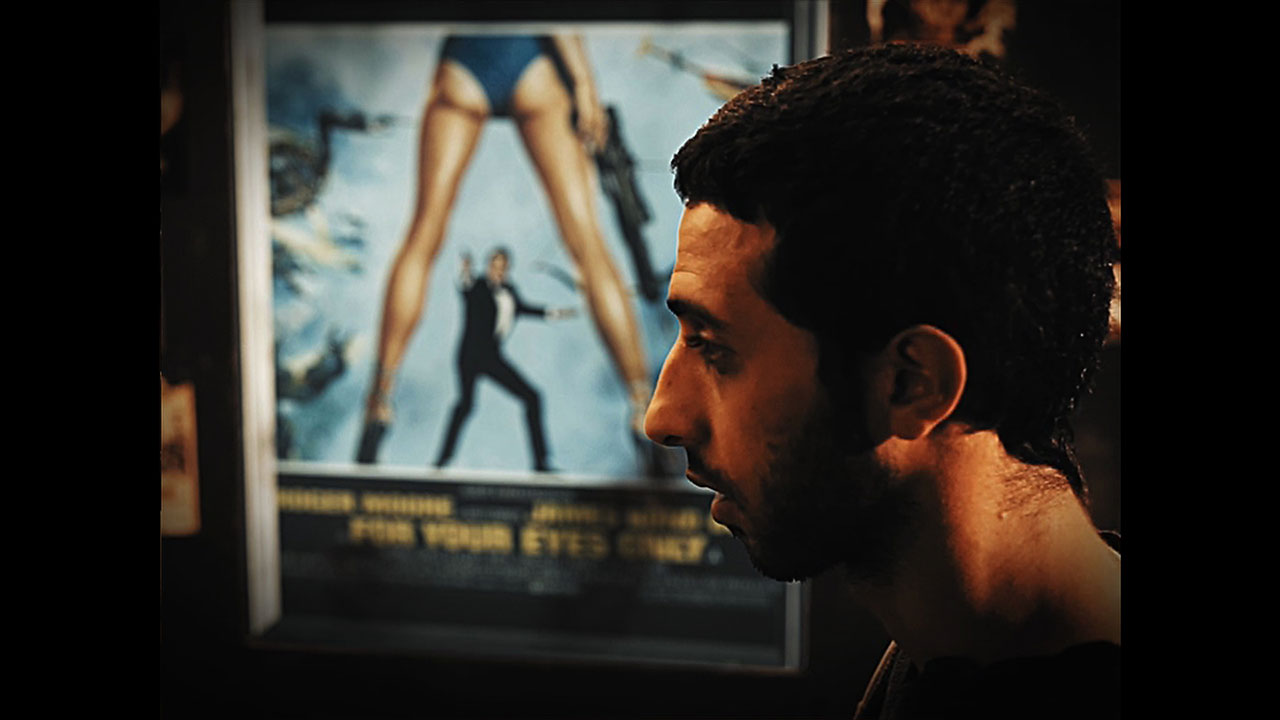 No Exit
Mohanad Yaqubi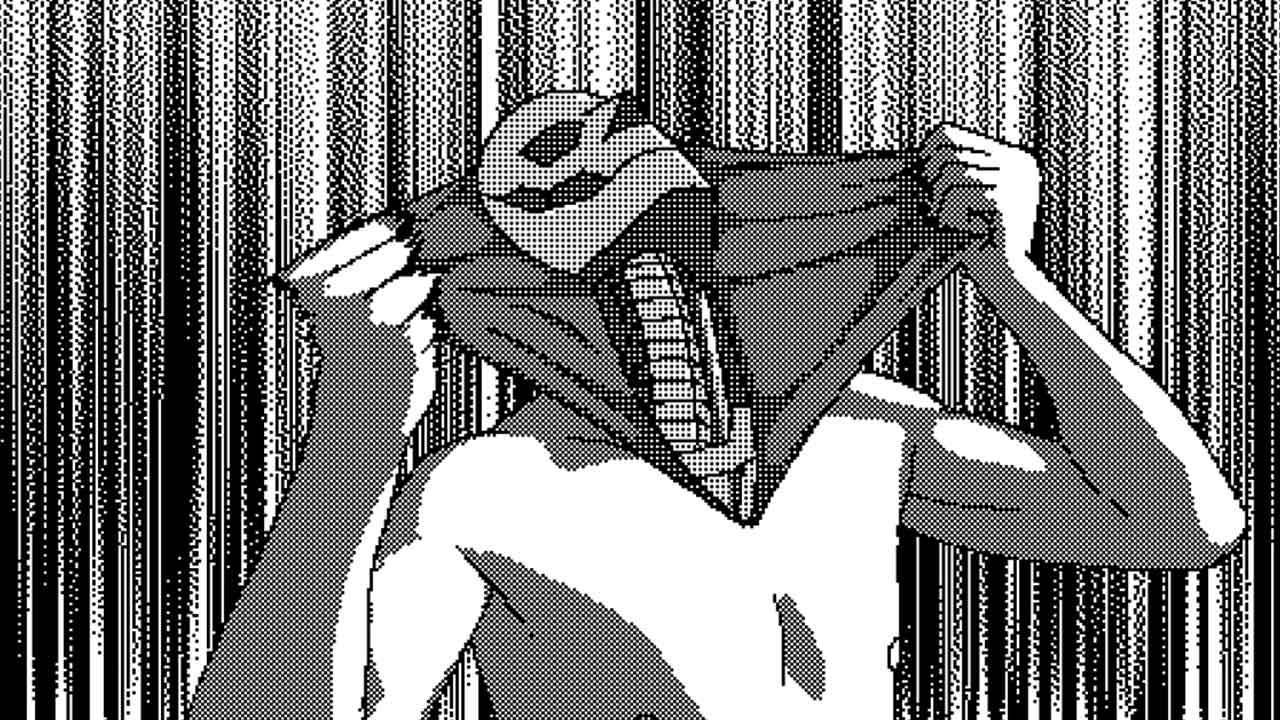 Inside
Mattis Dovier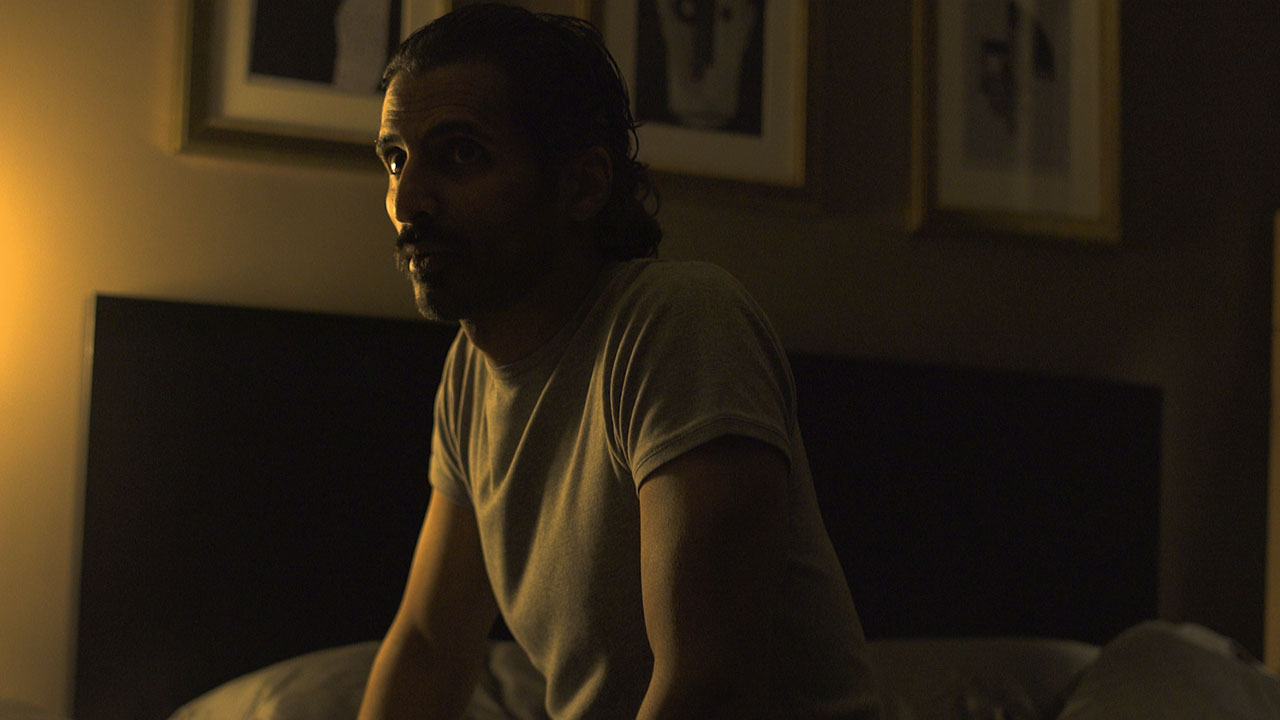 WIthin Me
Abdulaziz Alballam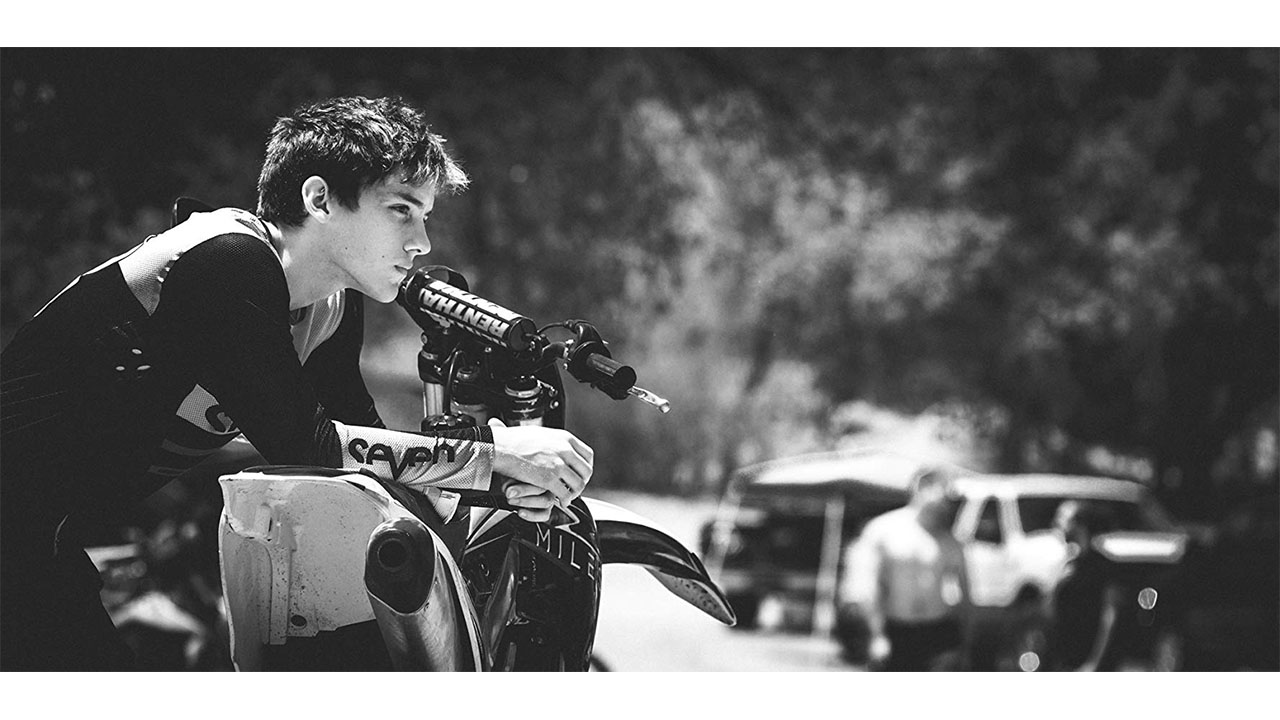 Miles
Oliver Daly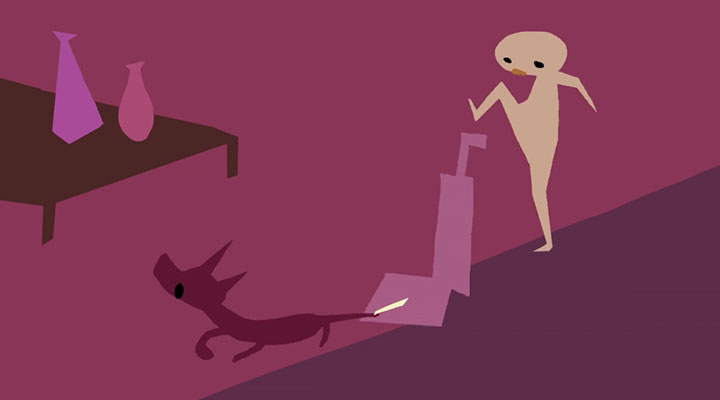 The Divide
Brent Sievers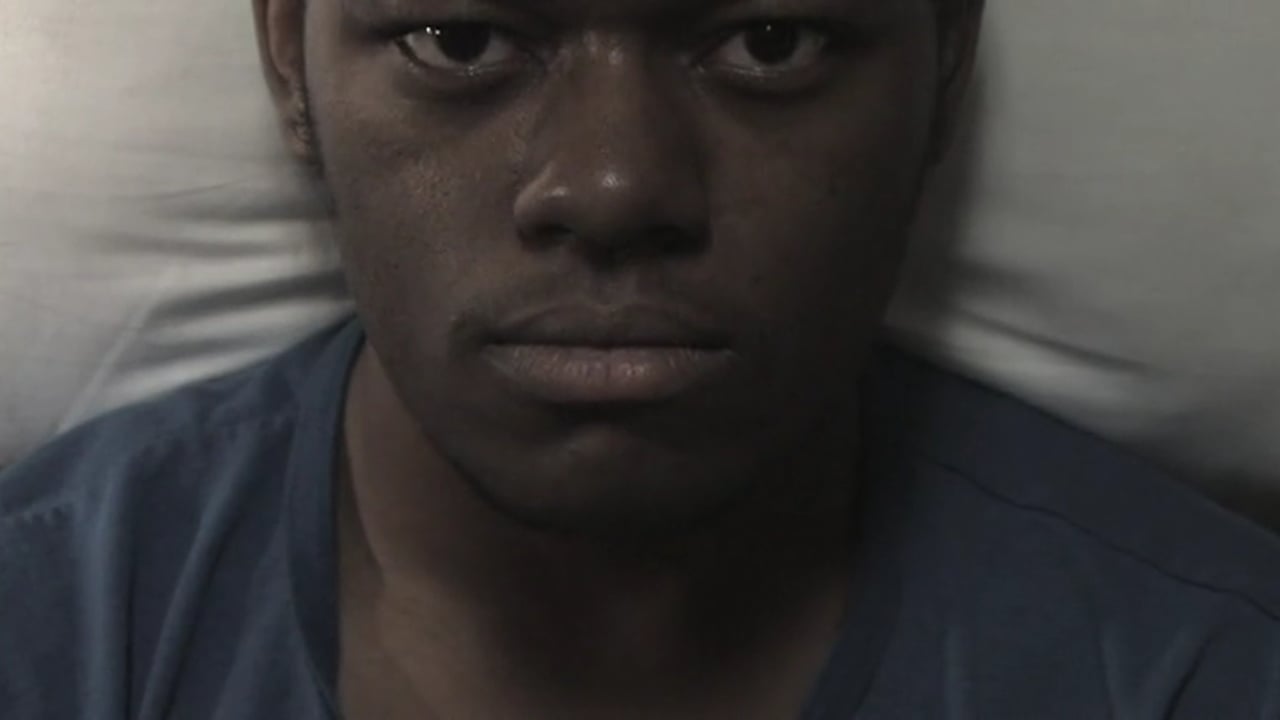 This Vacuum is Too Loud
Gus Pewe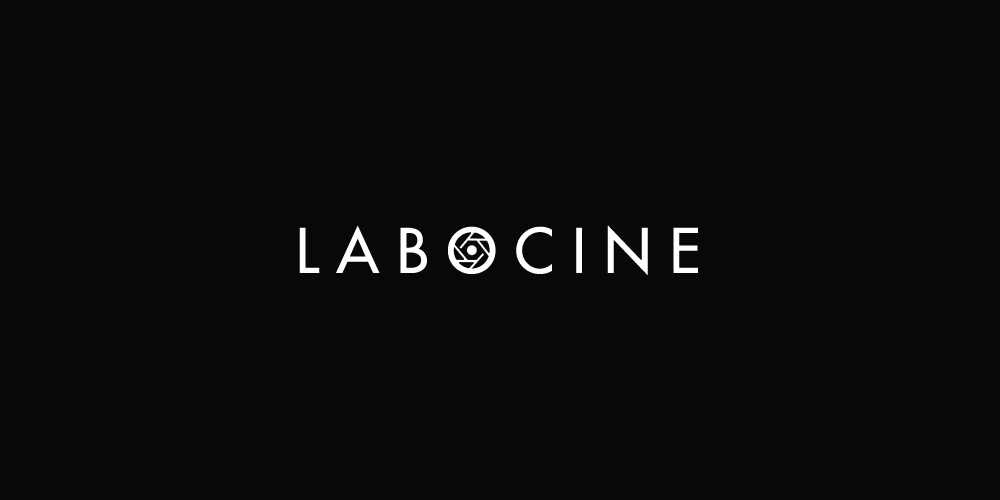 Sélection naturelle (Natural Selection)
Maxime Grayt,Sylvain Dufayard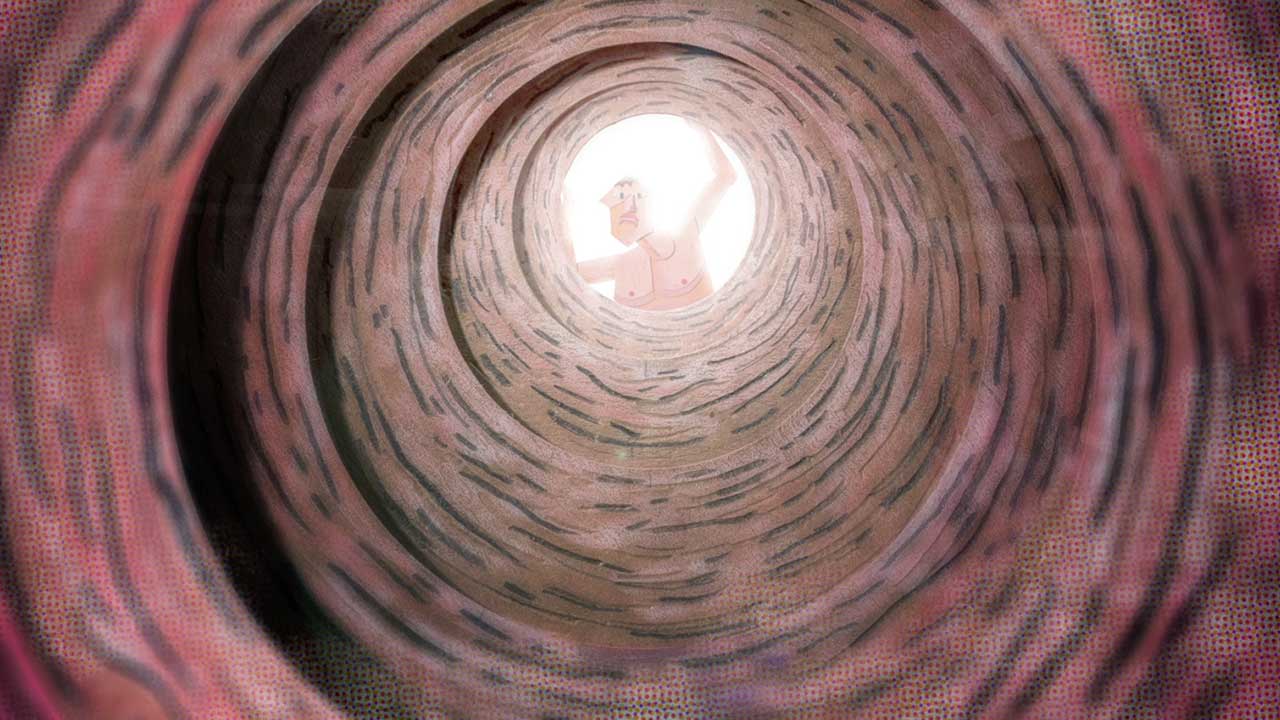 Jeom
Kangmin Kim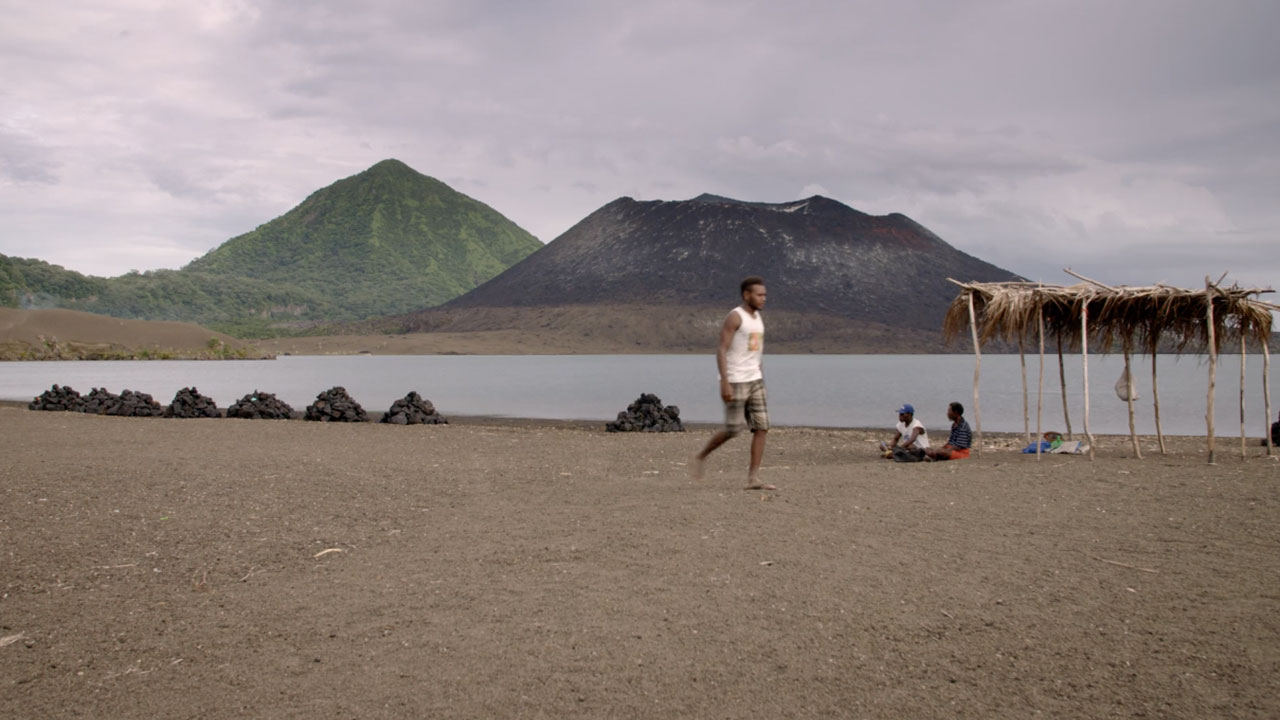 The Education of Grayson Toki
Glenill Burua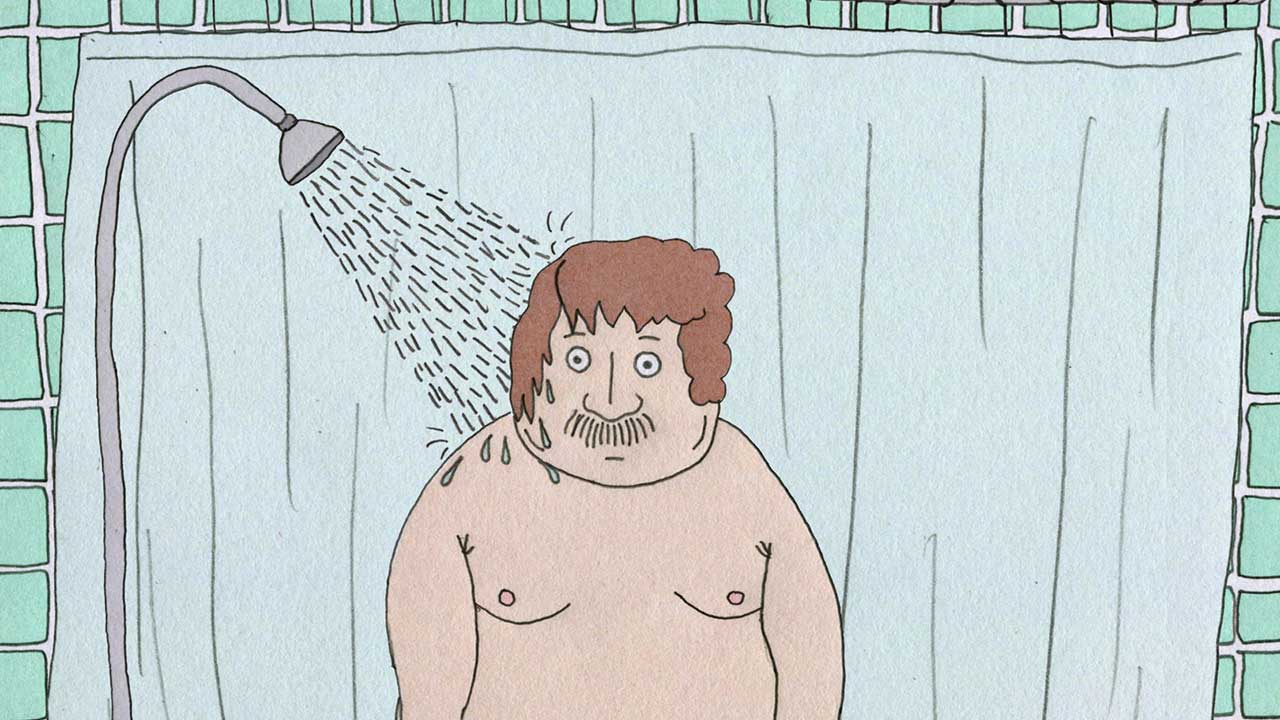 Yearbook
Bernardo Britto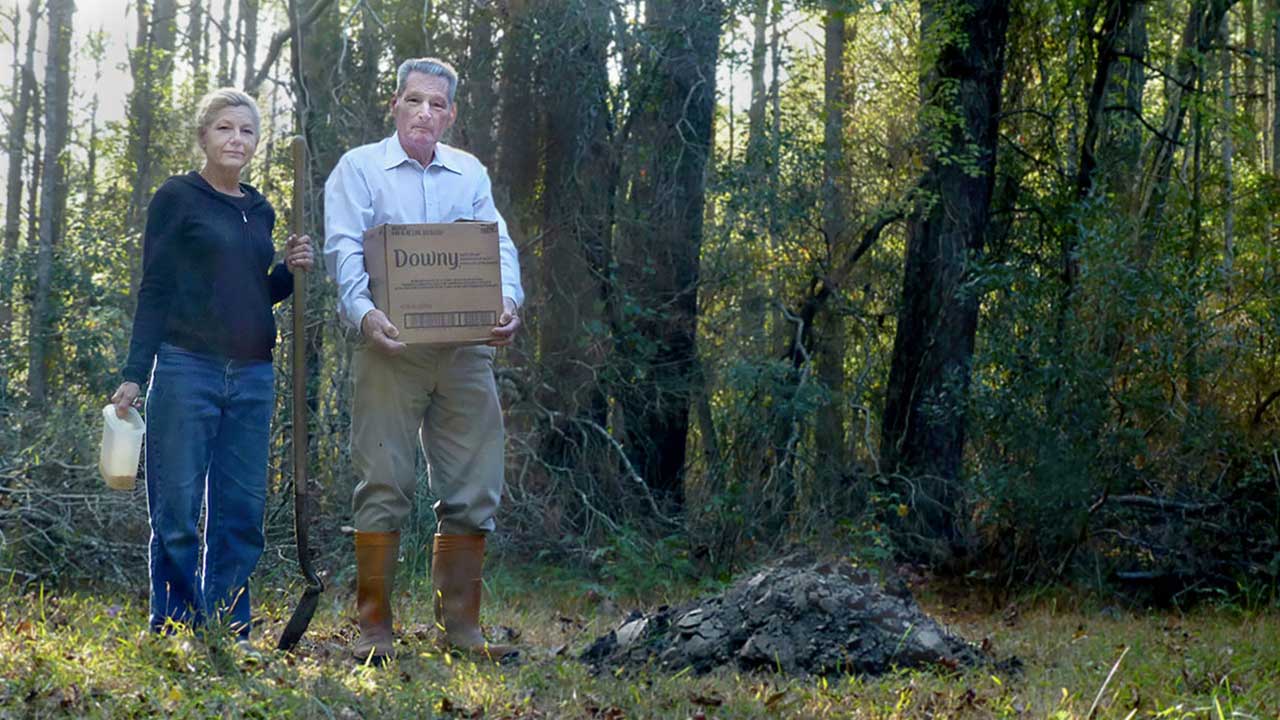 Pickle
Amy Nicholson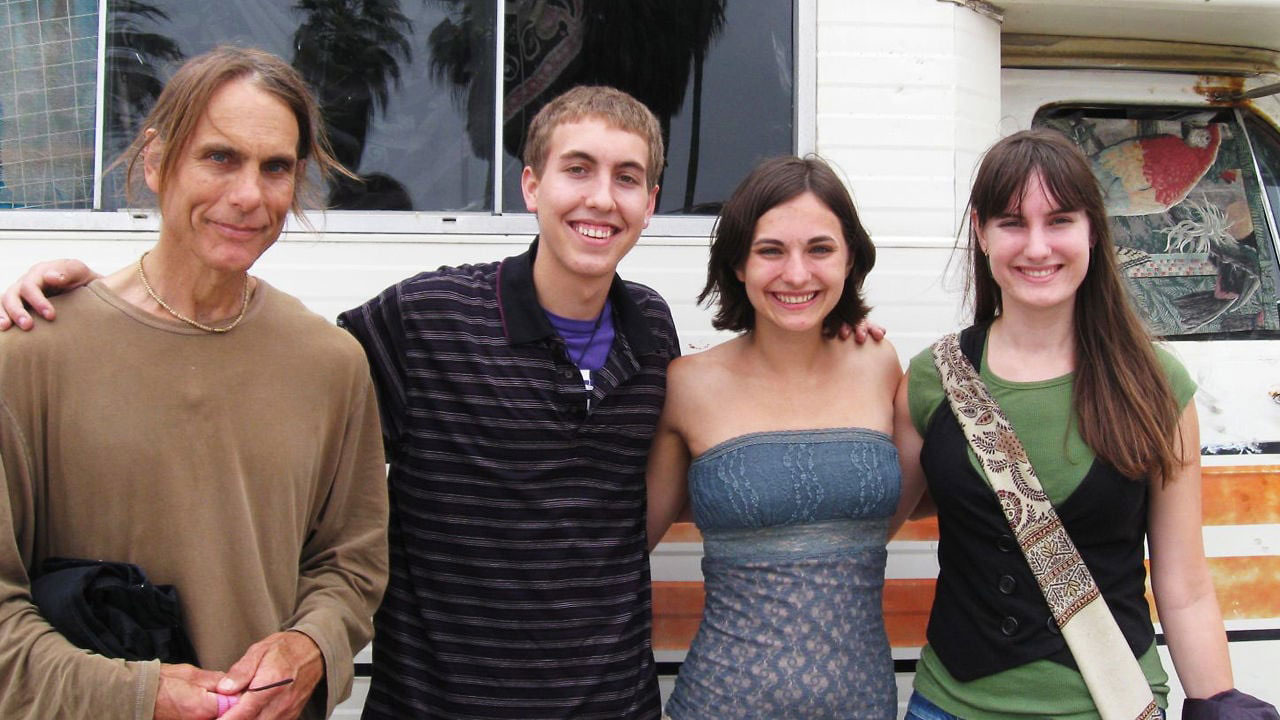 Donor Unknown
Jerry Rothwell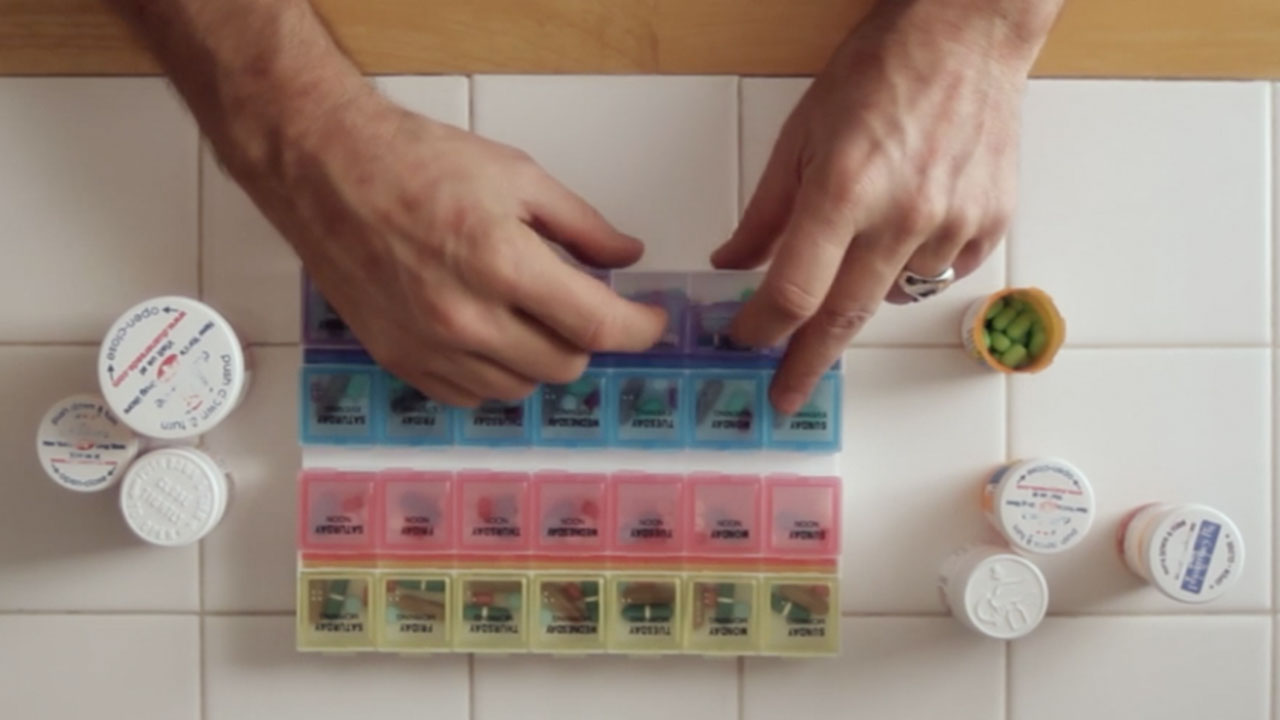 Cosmology
Ian Harnarine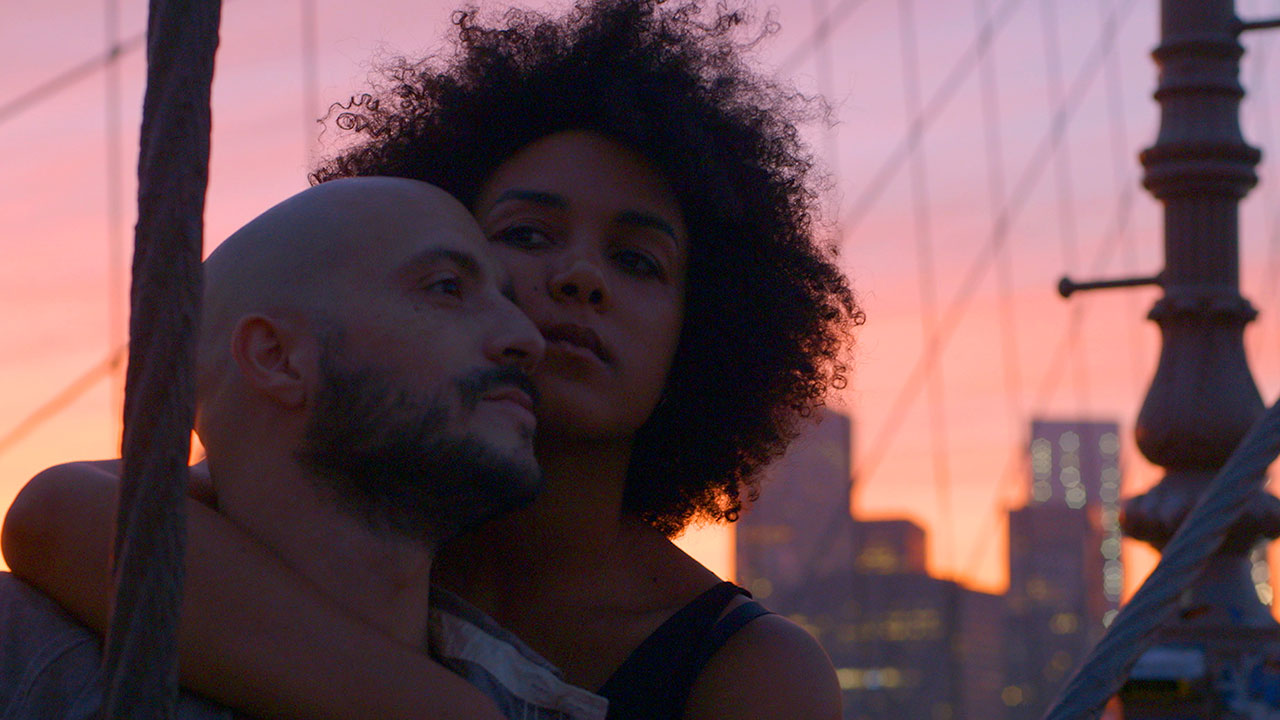 Program
Gabriel De Urioste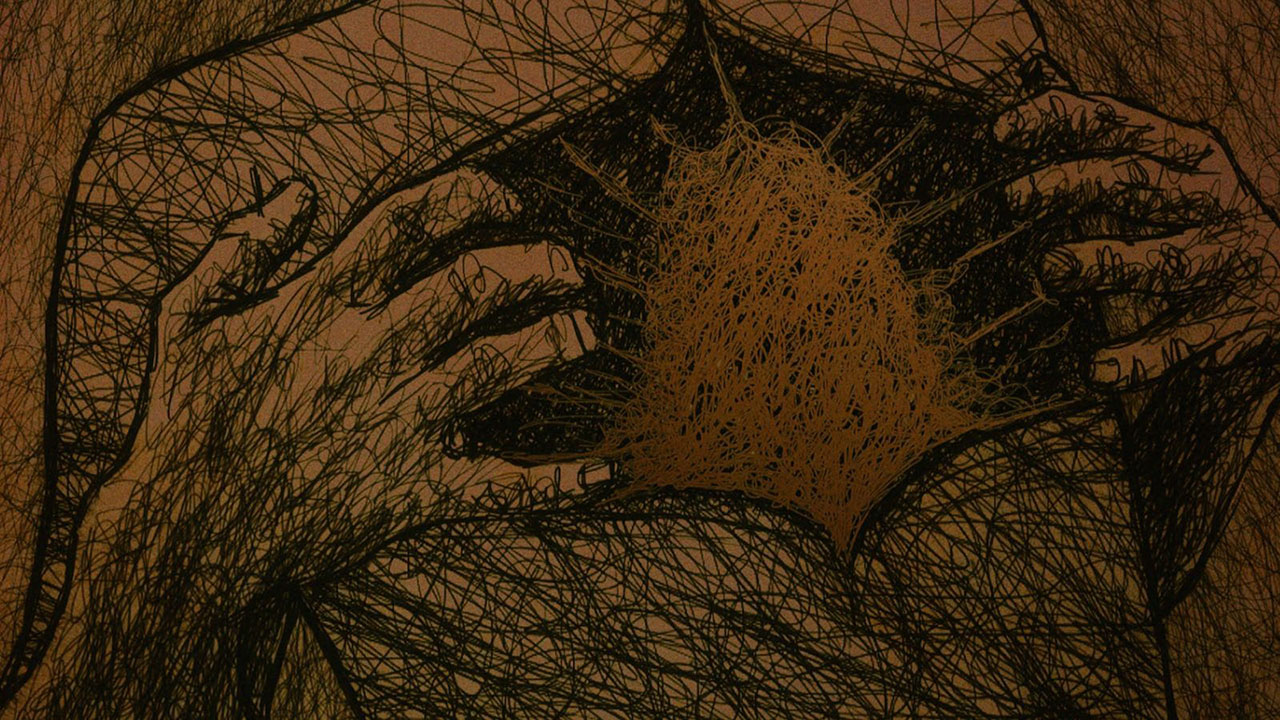 Long Distance Relationship
Carolina Markowicz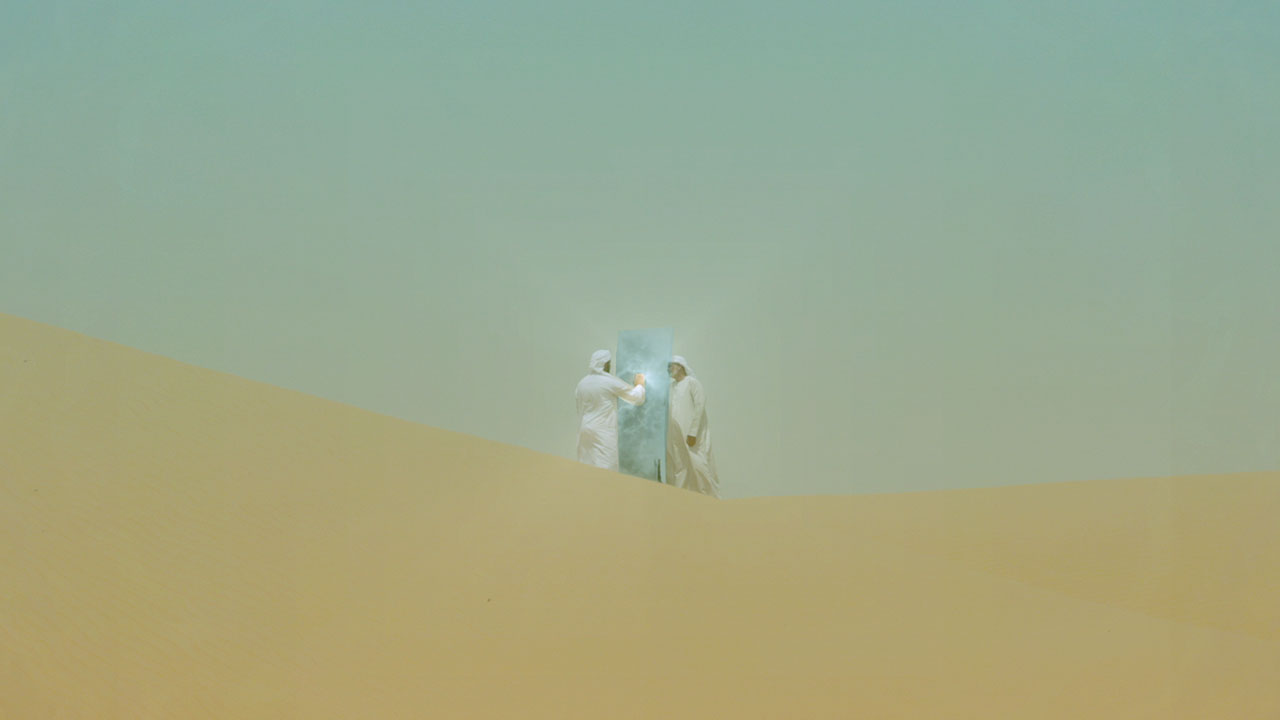 Through the Glass Lightly
Alexis Gambis
The Best Life
Meqdad Al Kout
Waking Life
Richard Linklater
Inuk Hunter
George Annanack
The Sand Storm (沙尘暴)
Jason Wishnow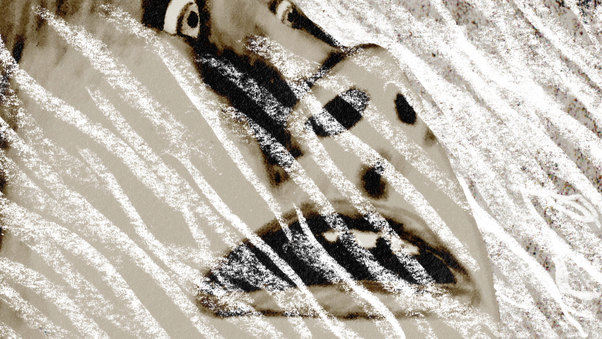 Heila Ormur
Rose Stark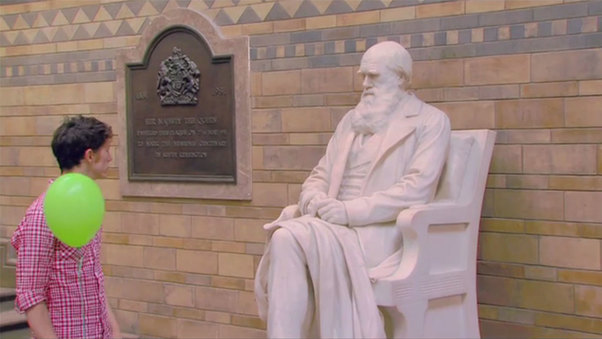 Wallace
Patrick Griffiths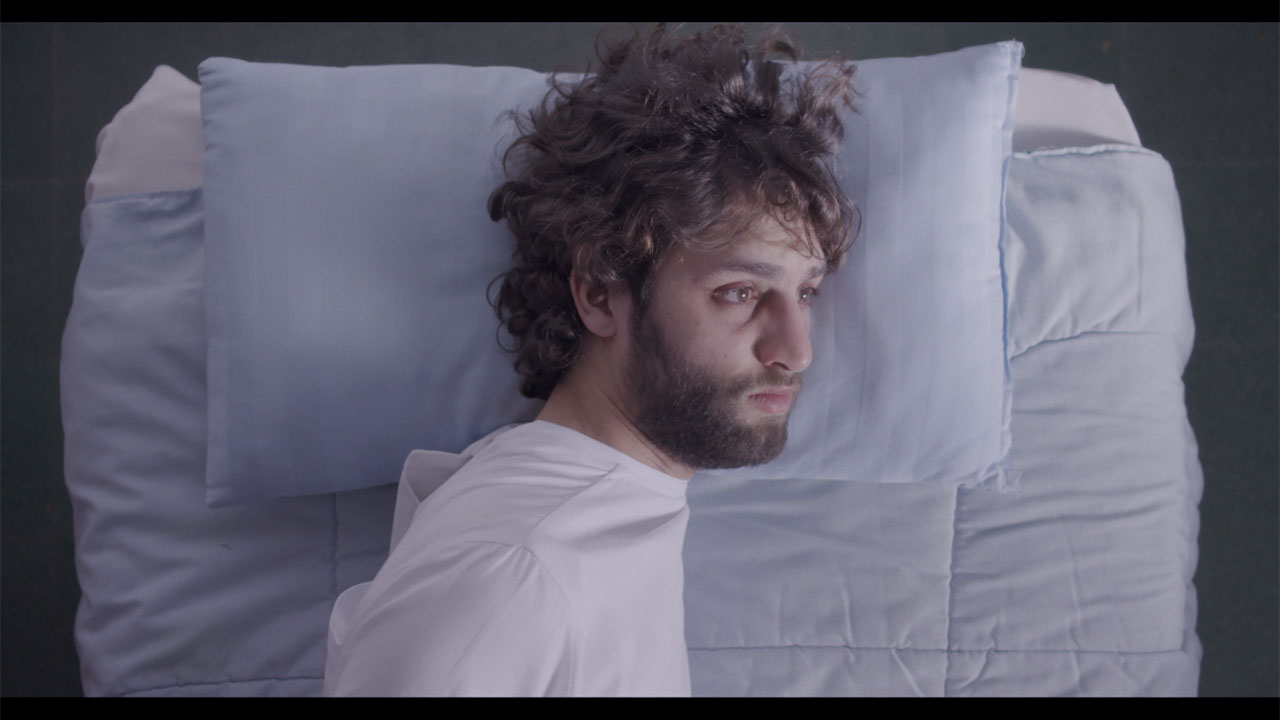 FOMO
Amédée Sabra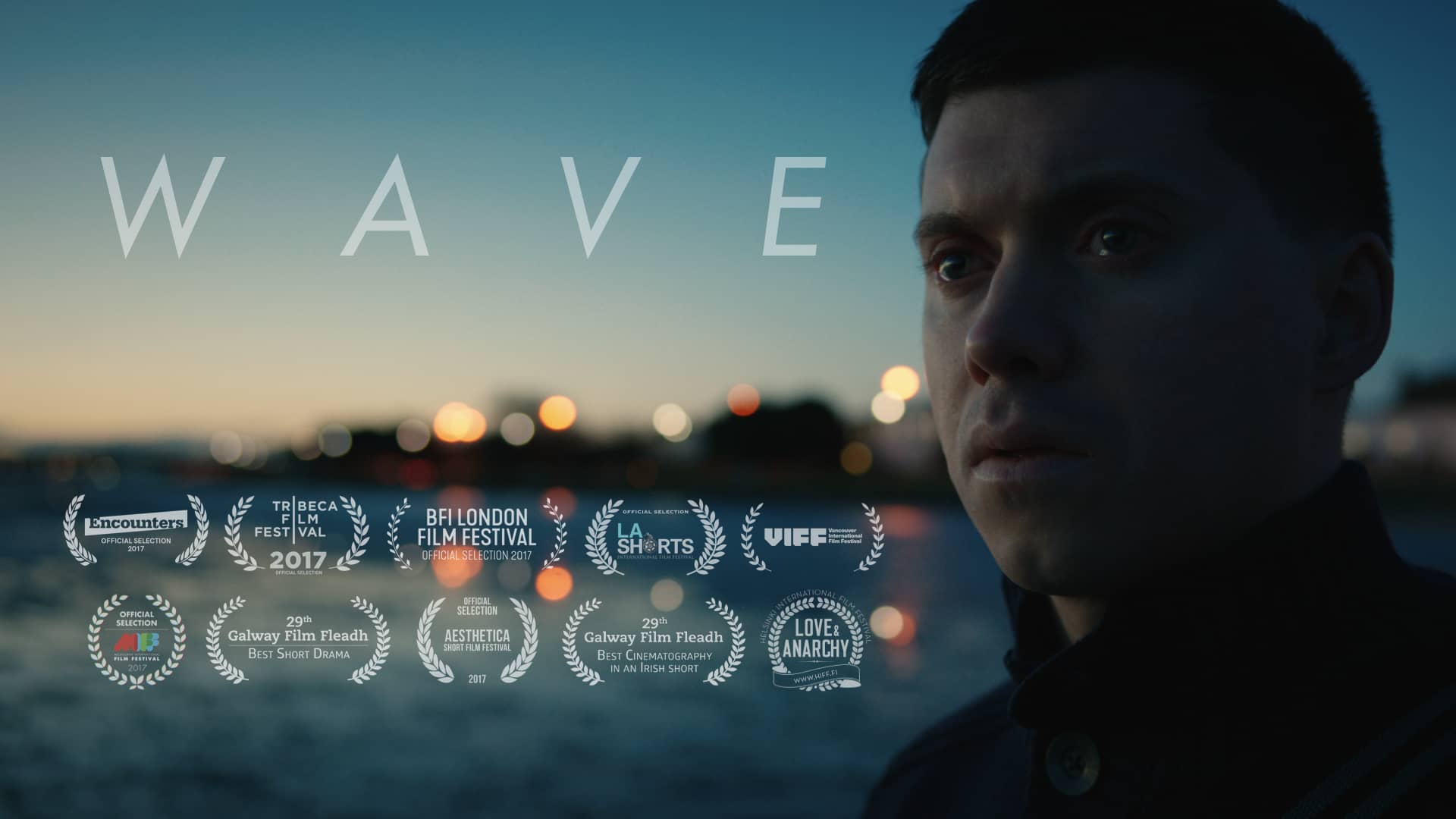 Wave
Benjamin Cleary, Tj O'Grady Peyton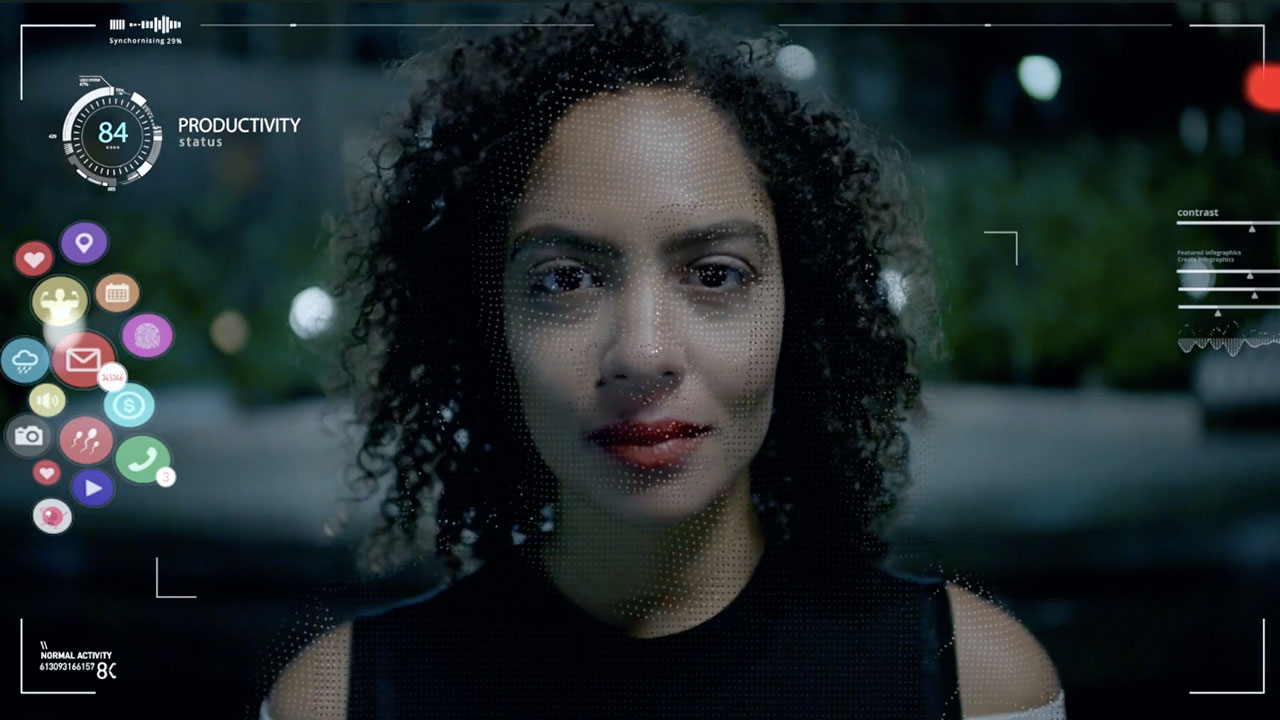 Gadget
Sebastiano Pupino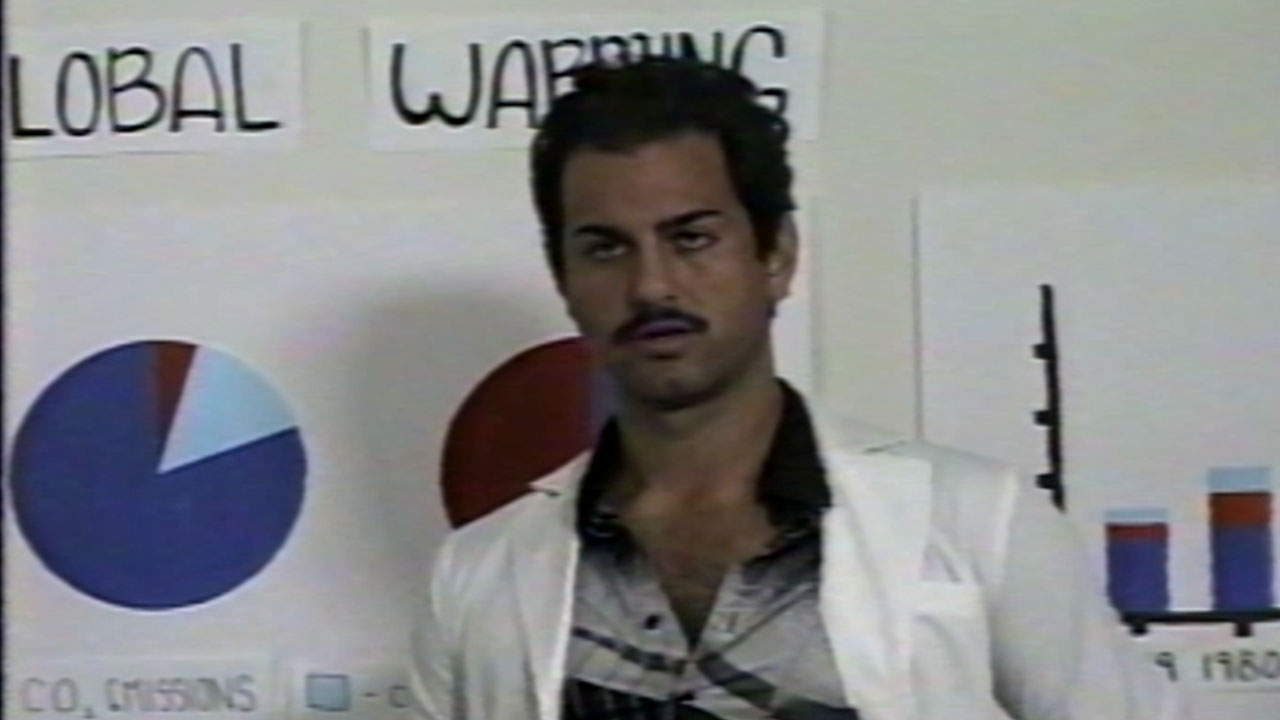 Hot Winter: A Film by Dick Pierre
Jack Henry Robbins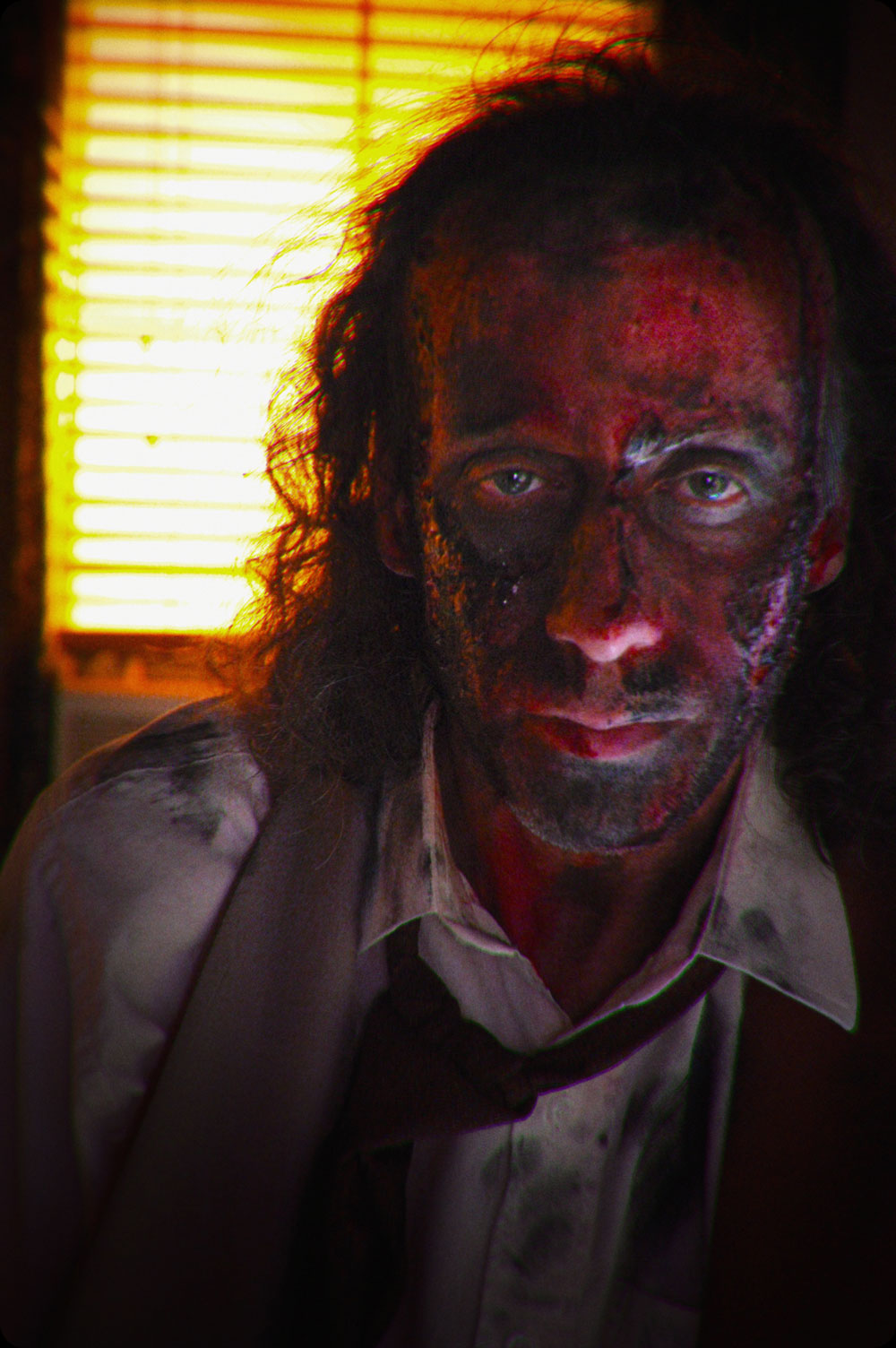 Ohm
Santiago Menghini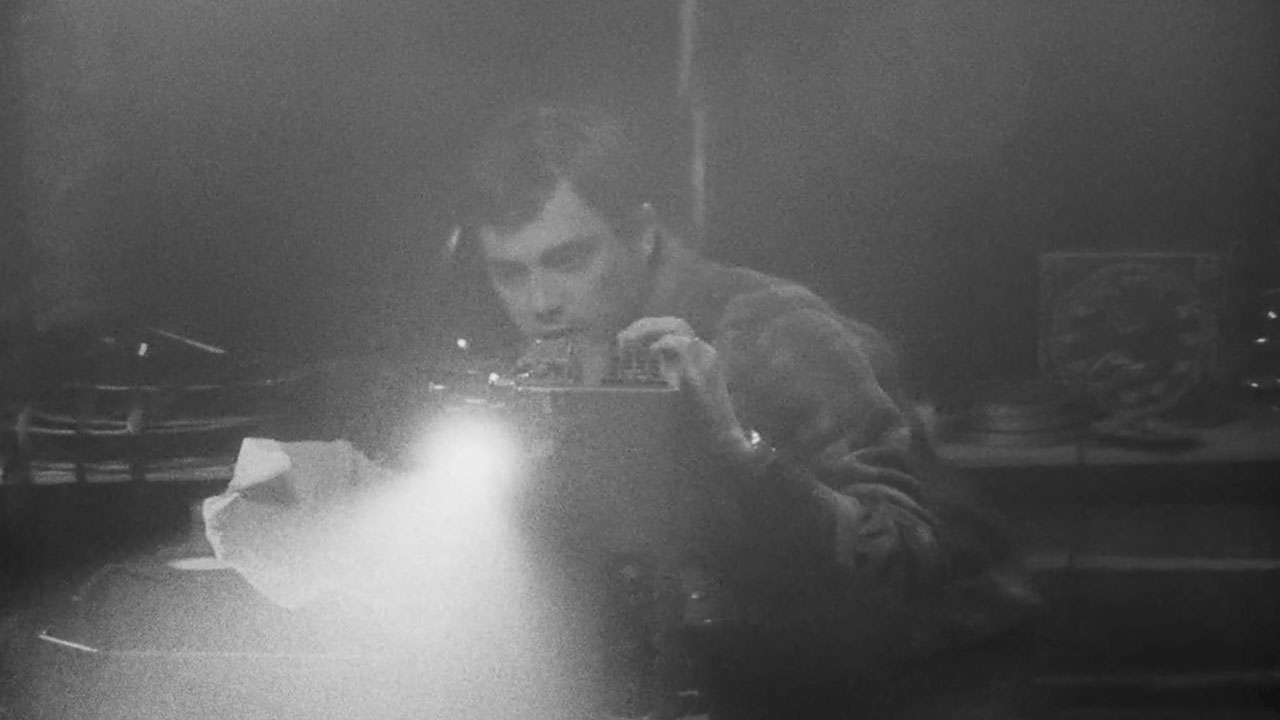 Celluloid Dreams
Jonathan Dillon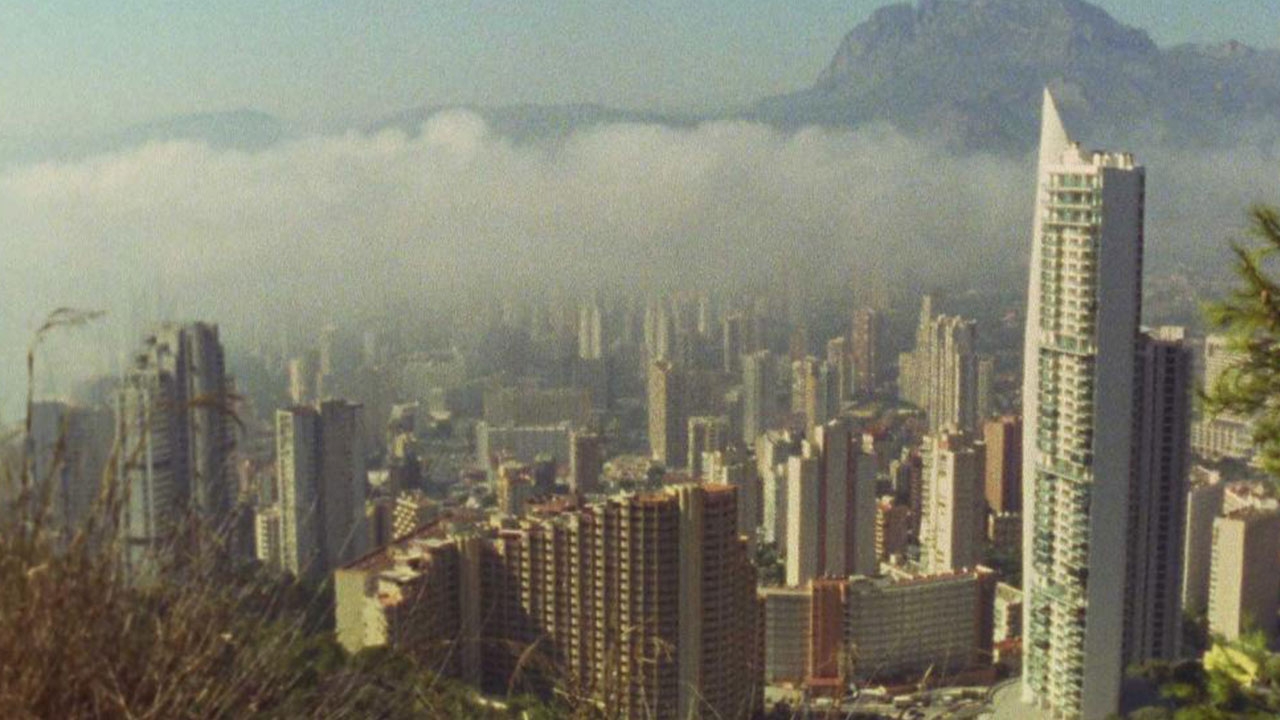 Android's Dream
Ion De Sosa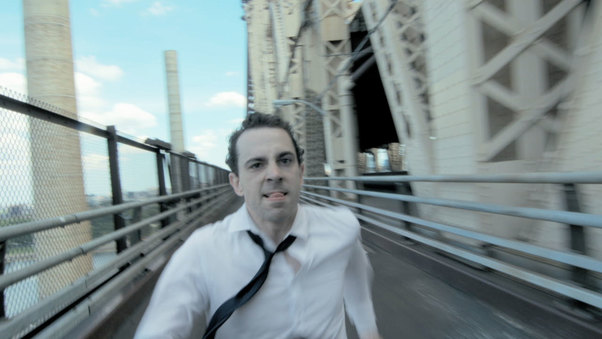 Recursion
Sam Buntrock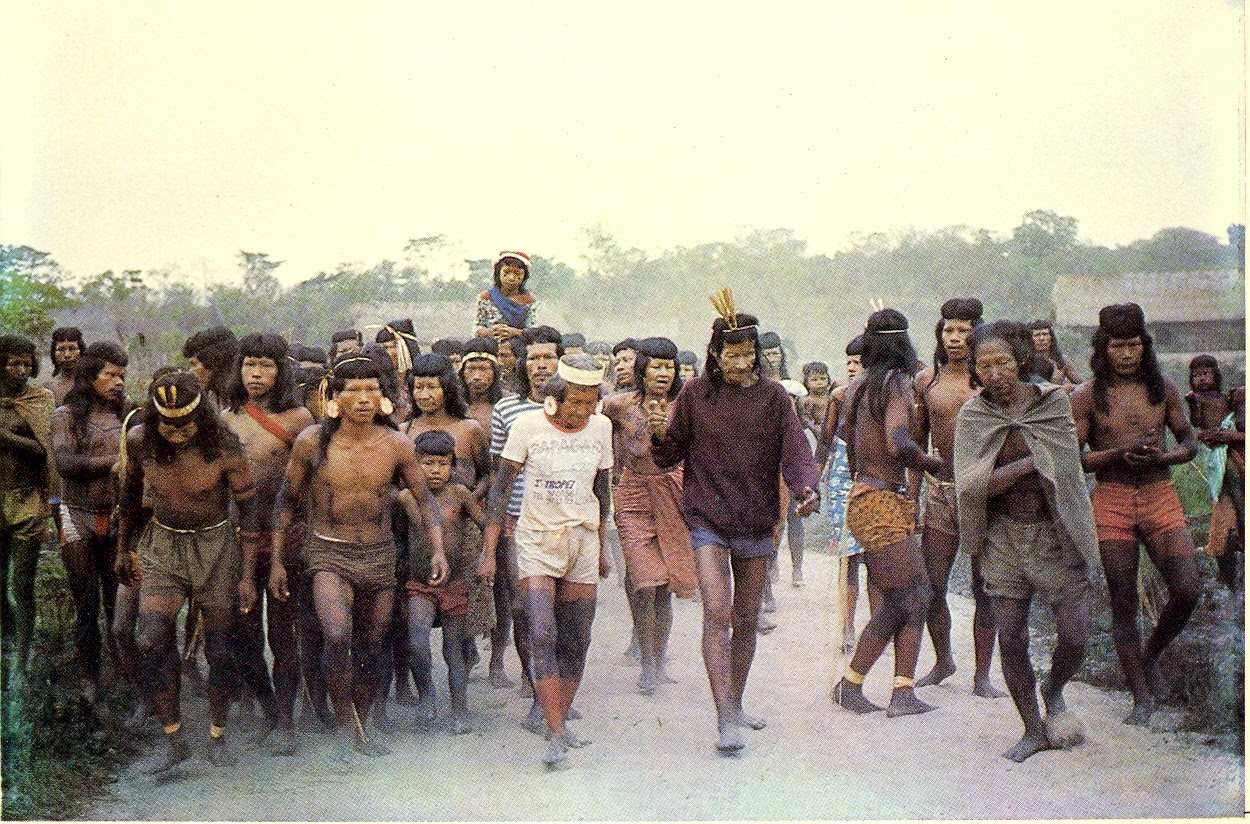 Serras da Desordem (The Hills of Disorder)
Andrea Tonacci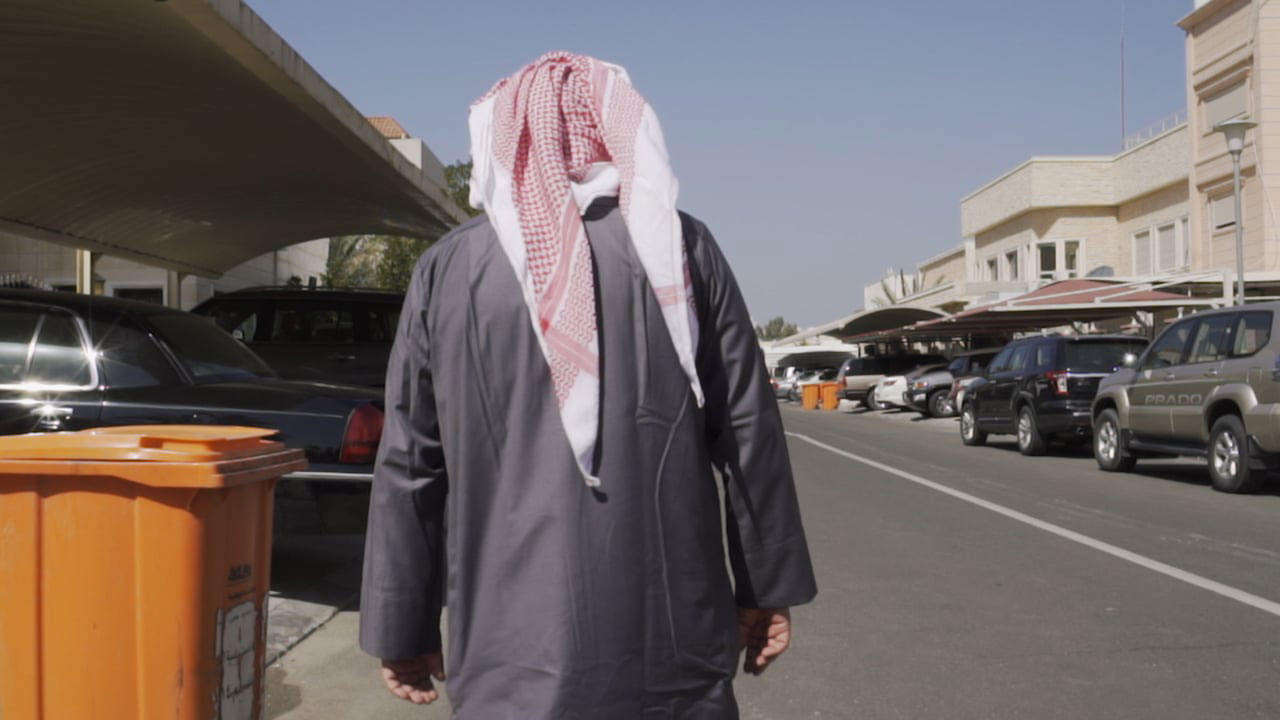 Our Neighbor Bu Hamad
Mishal Al Hulail
2000: A Documentary Science Fiction
Andrey Paounov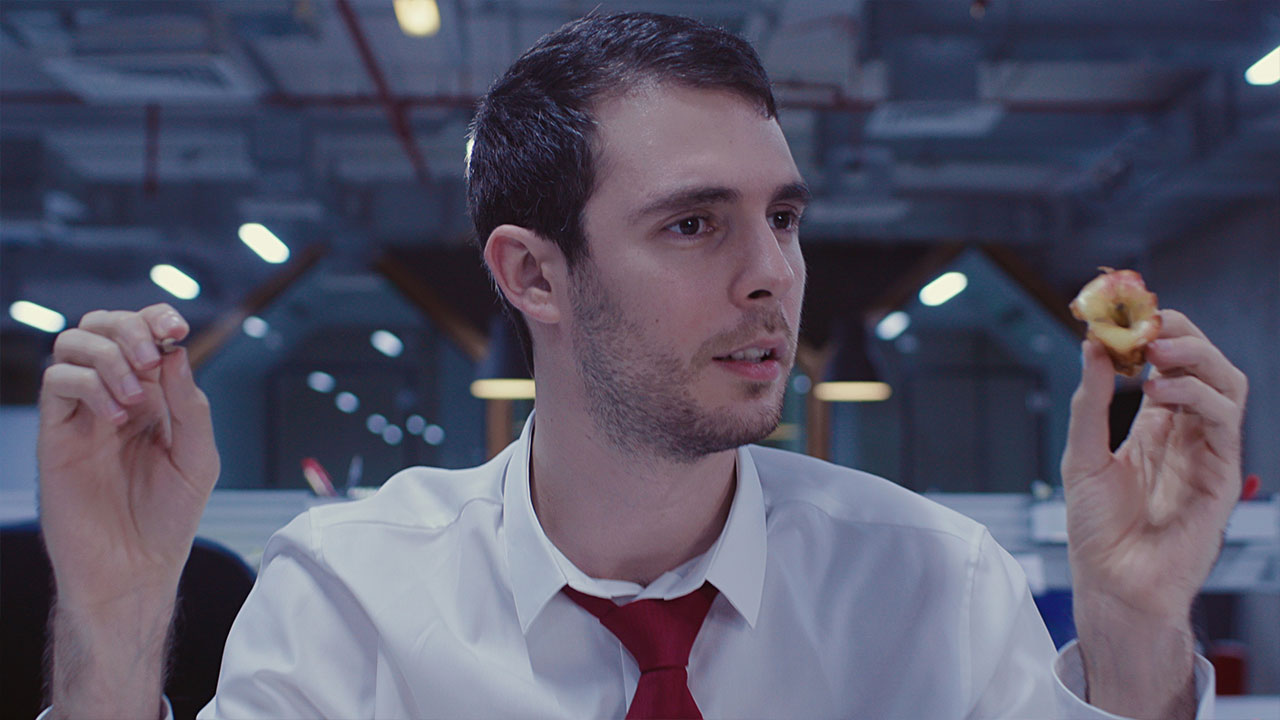 Skipped
Faisal Hashmi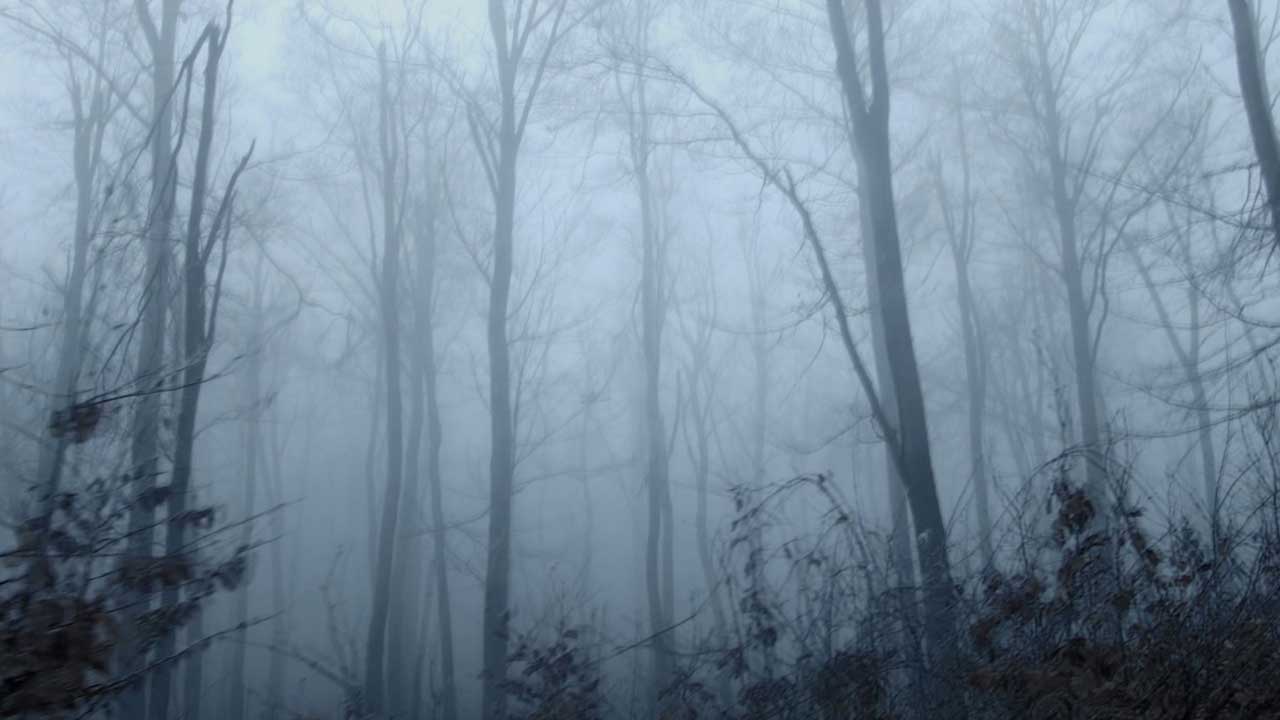 Frozen May
Péter Lichter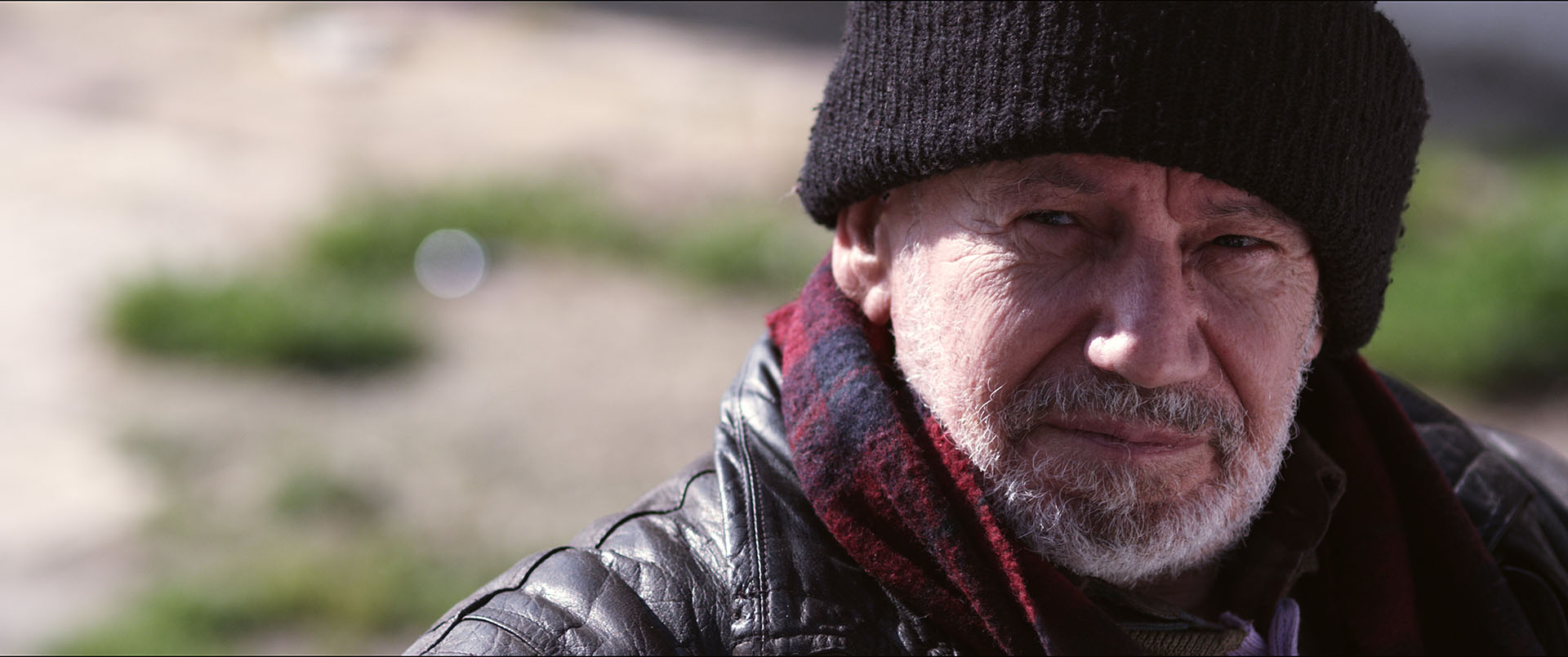 We Are Just Fine Like This
Mehdi M. Barsaoui
Hunger
Petra Zlonoga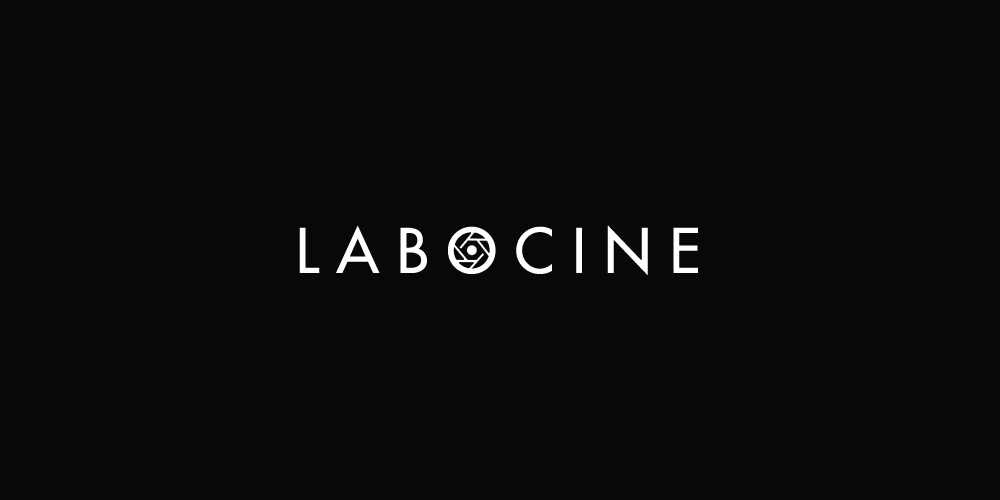 Sanctuary
Álvaro Longoria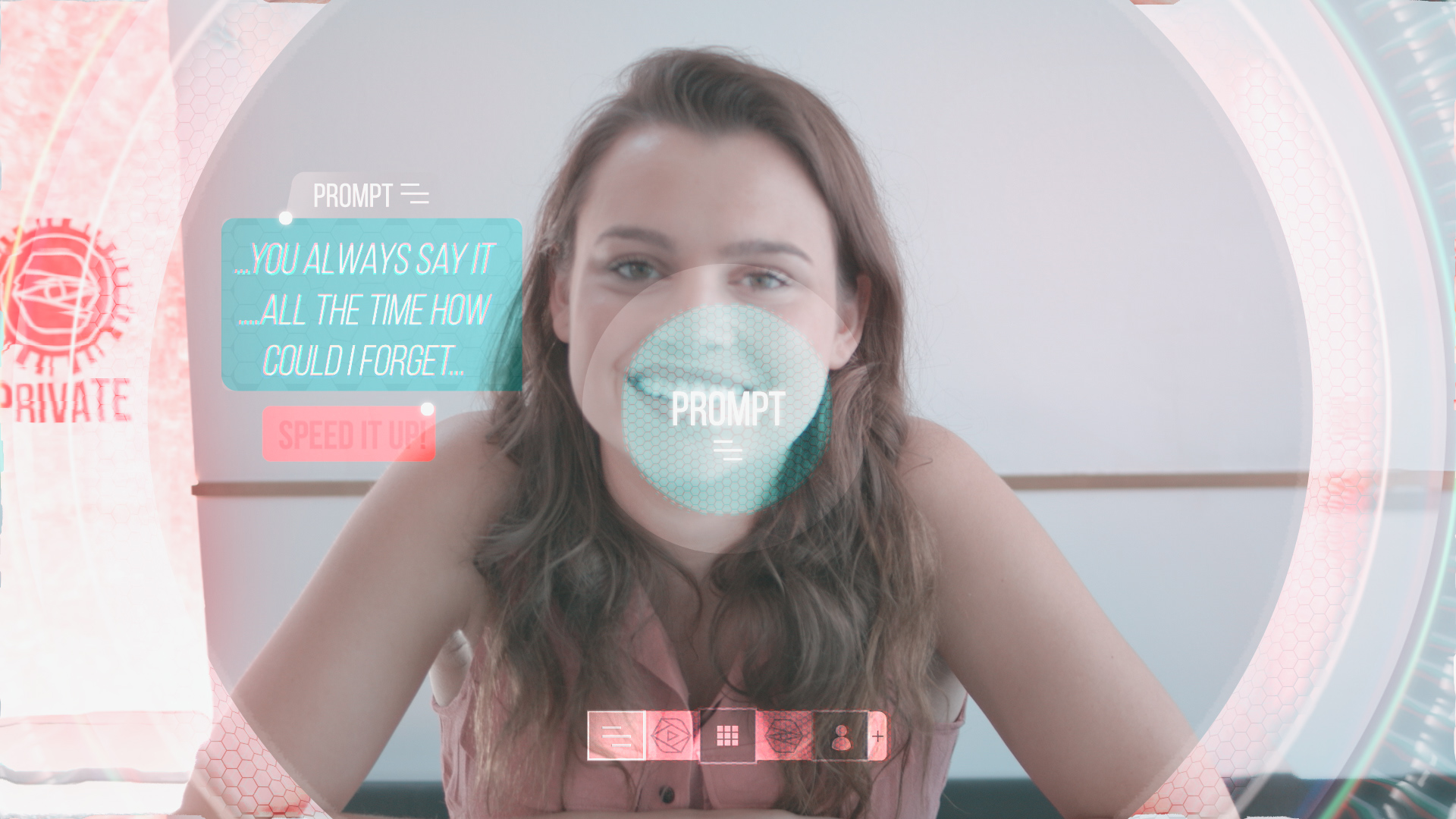 Play
Moises Velasquez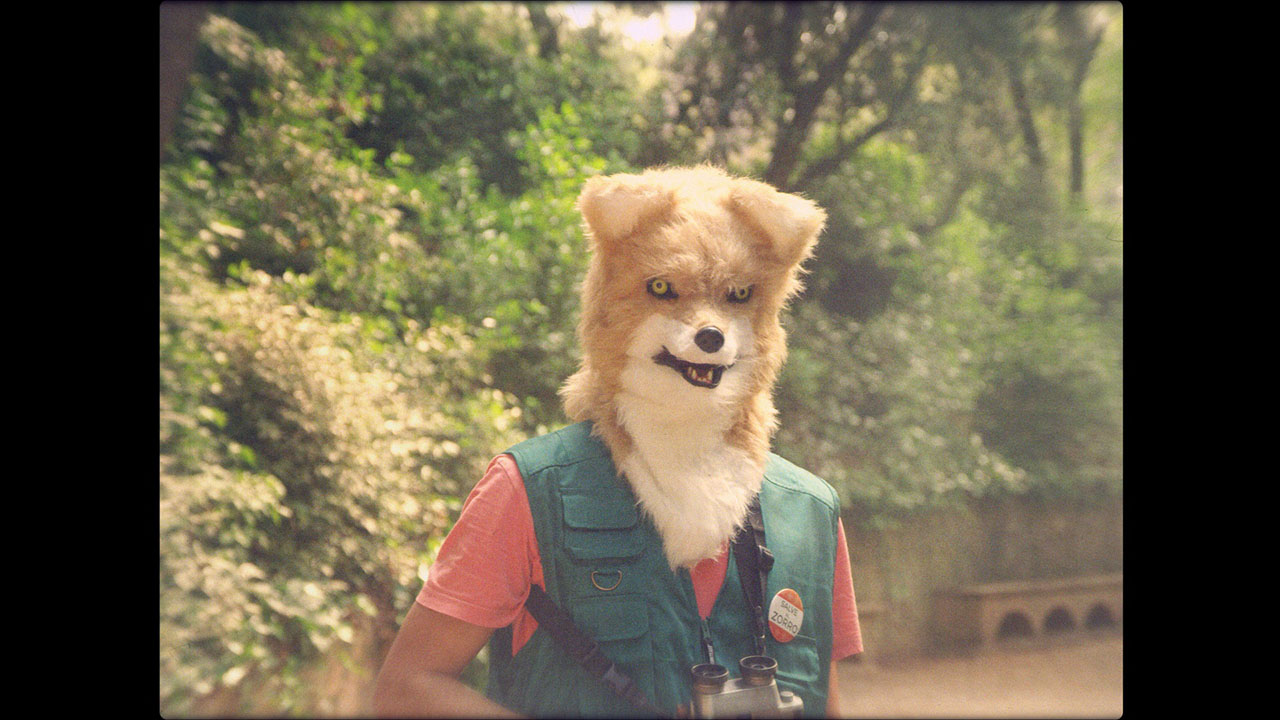 Your Last Day on Earth
Marc Martínez Jordán
Zerzura
Christopher Kirkley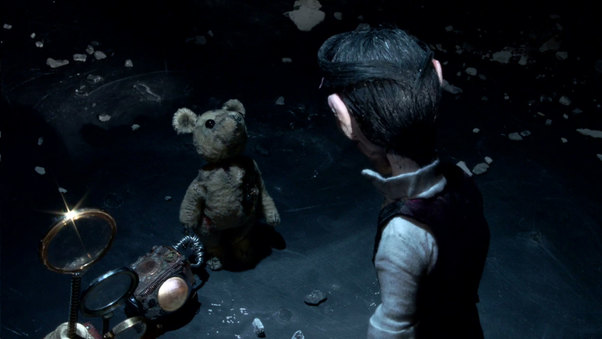 The Astronomer's Sun
Simon Cartwright,Jessica Cope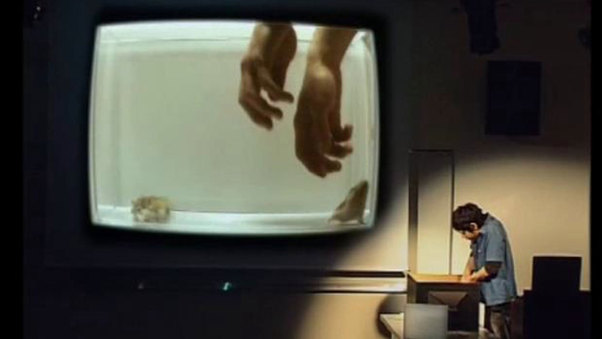 Carlitopolis
Nieto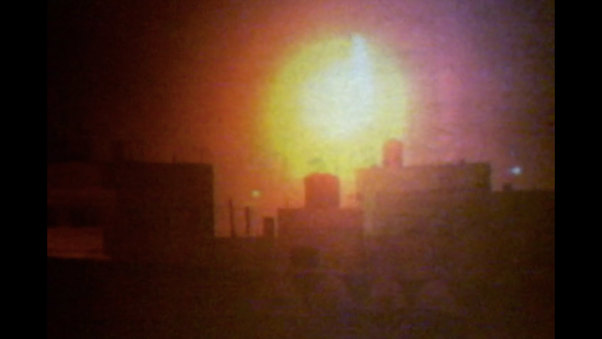 Escape from Planet Tar
Luigi Campi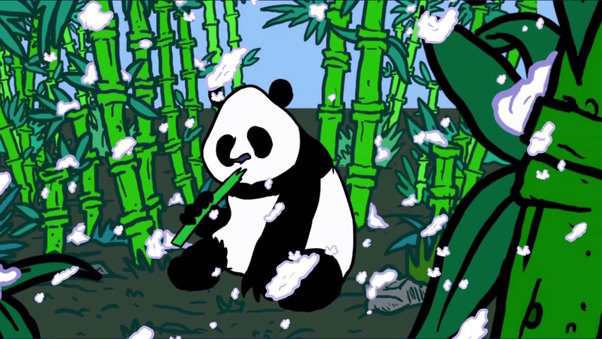 Pandas
Matúš Vizár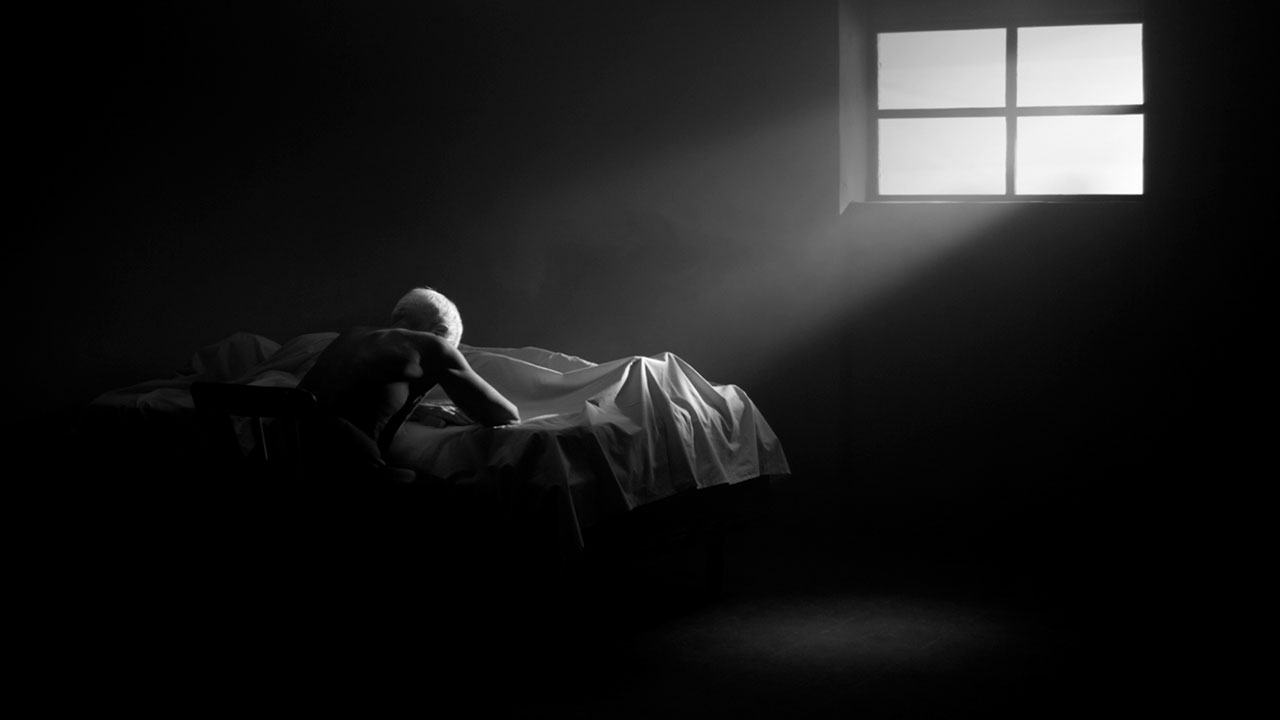 Dix Puissance Moins Quarante-trois Seconde
F Francis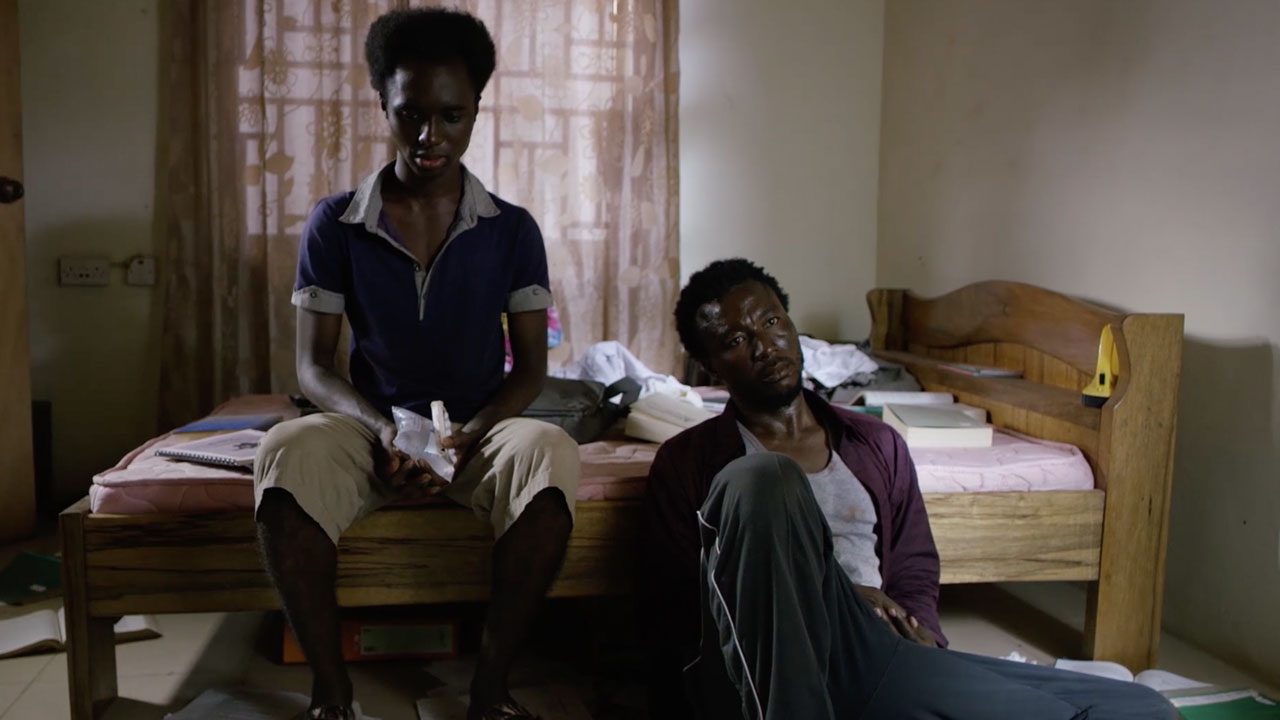 Coping
Edem Dotse,Caren Akoto-Adade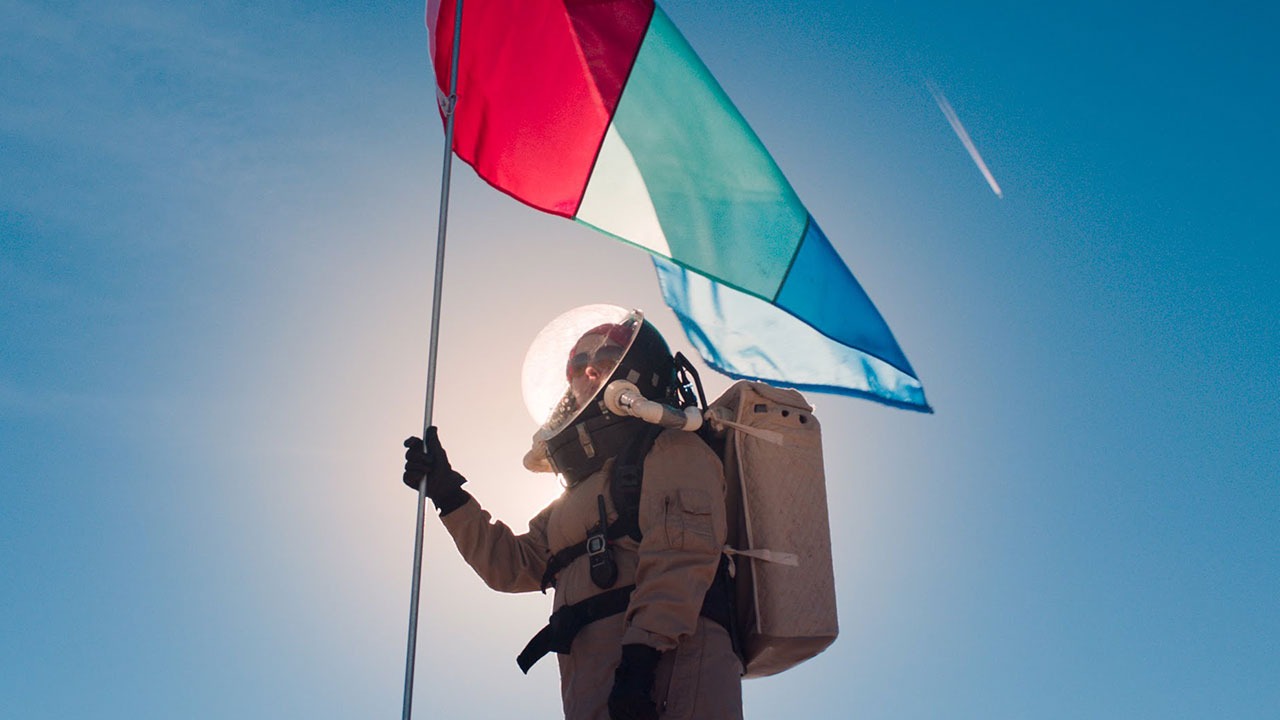 Above and Below
Nicolas Steiner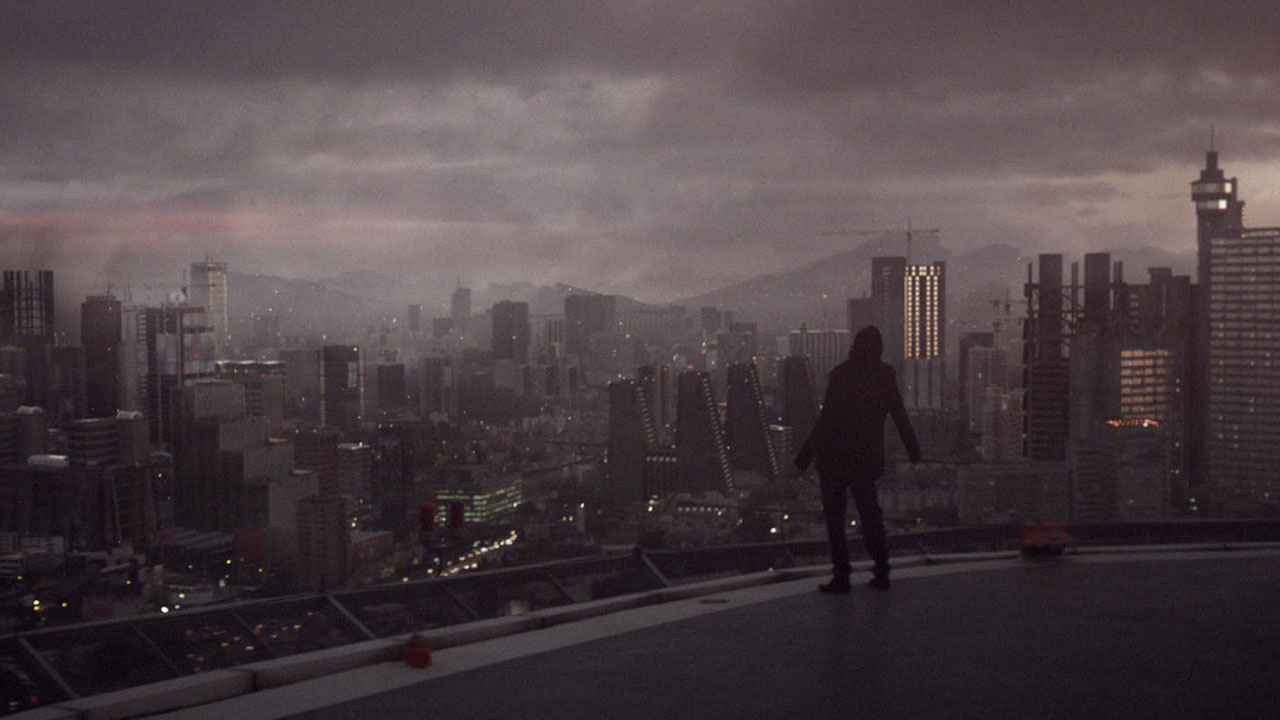 Sundays
Mischa Rozema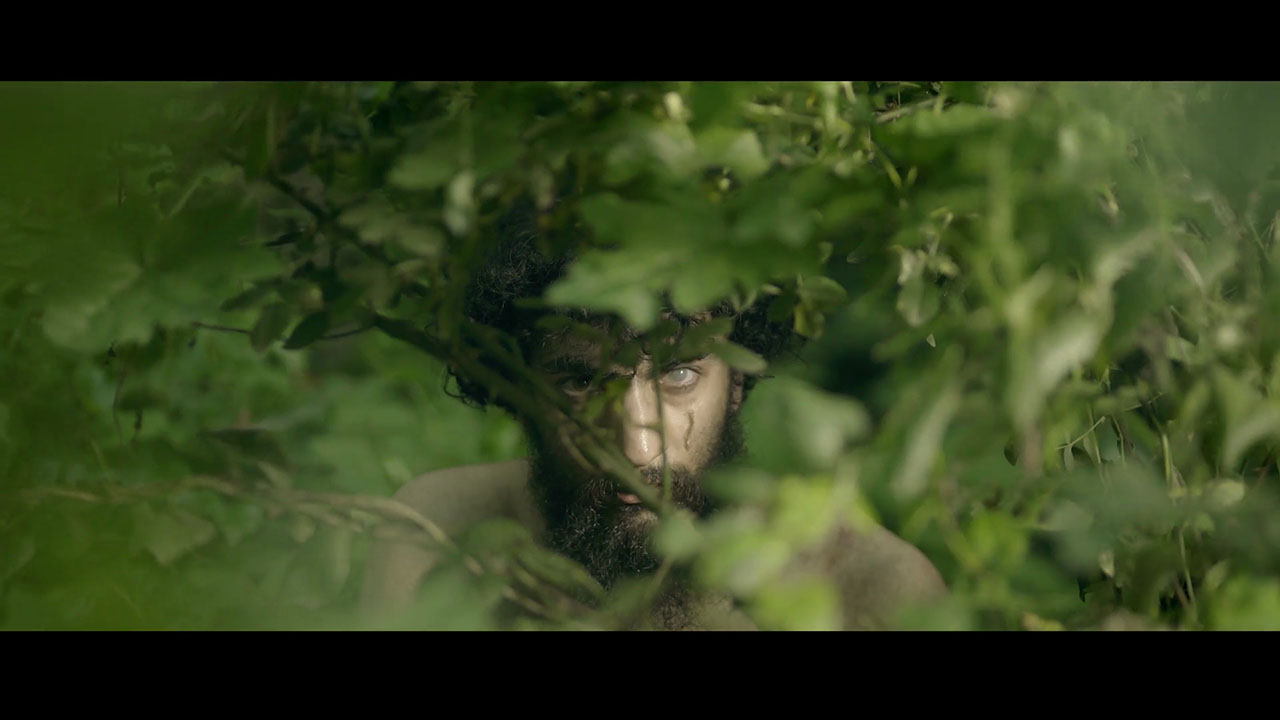 RGB
Jab Sleiman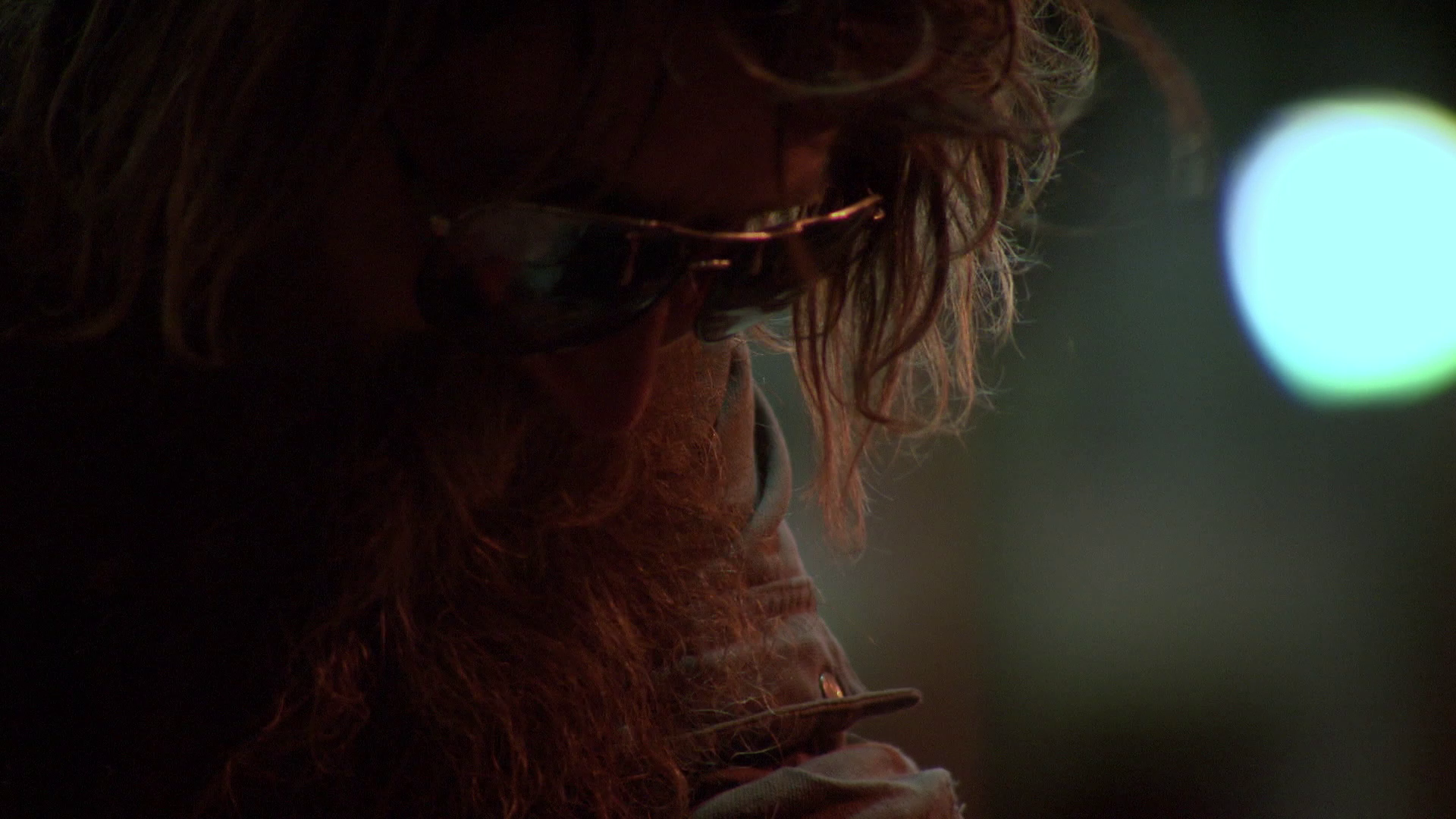 (Extra)terrestrial Lee
Sashko Potter Micevski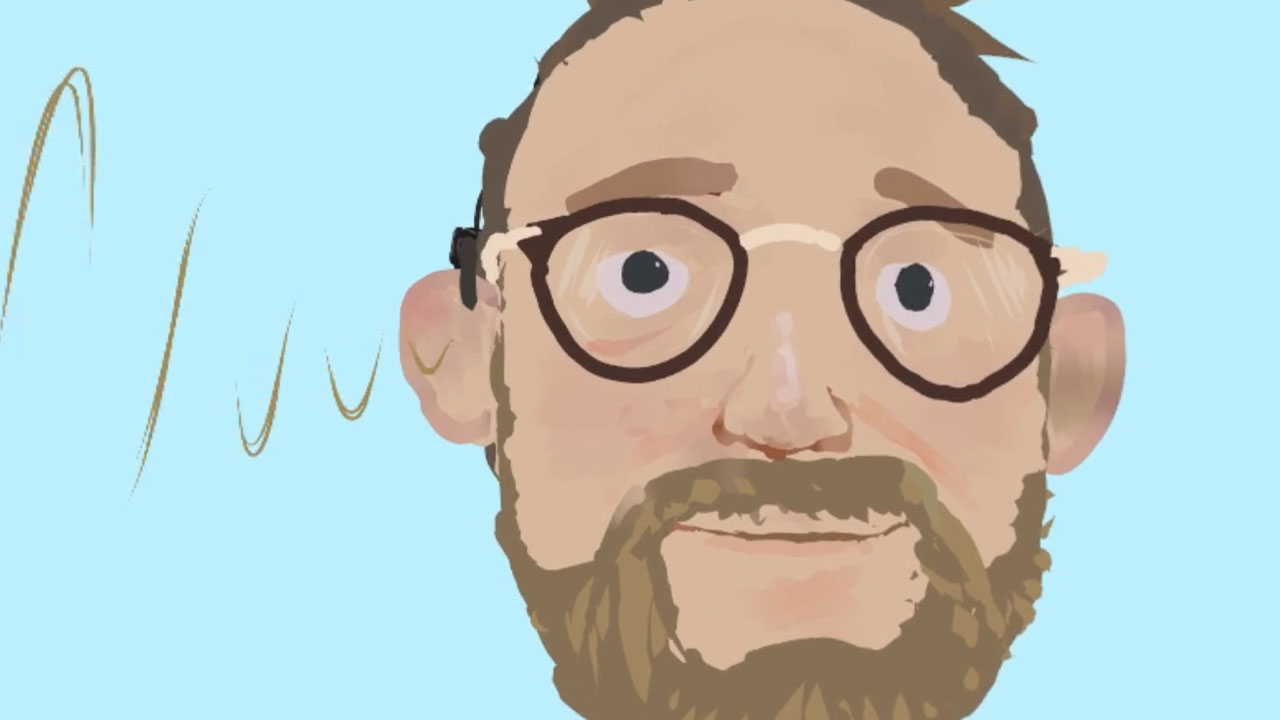 A Cochlear Implant
Eric Giessmann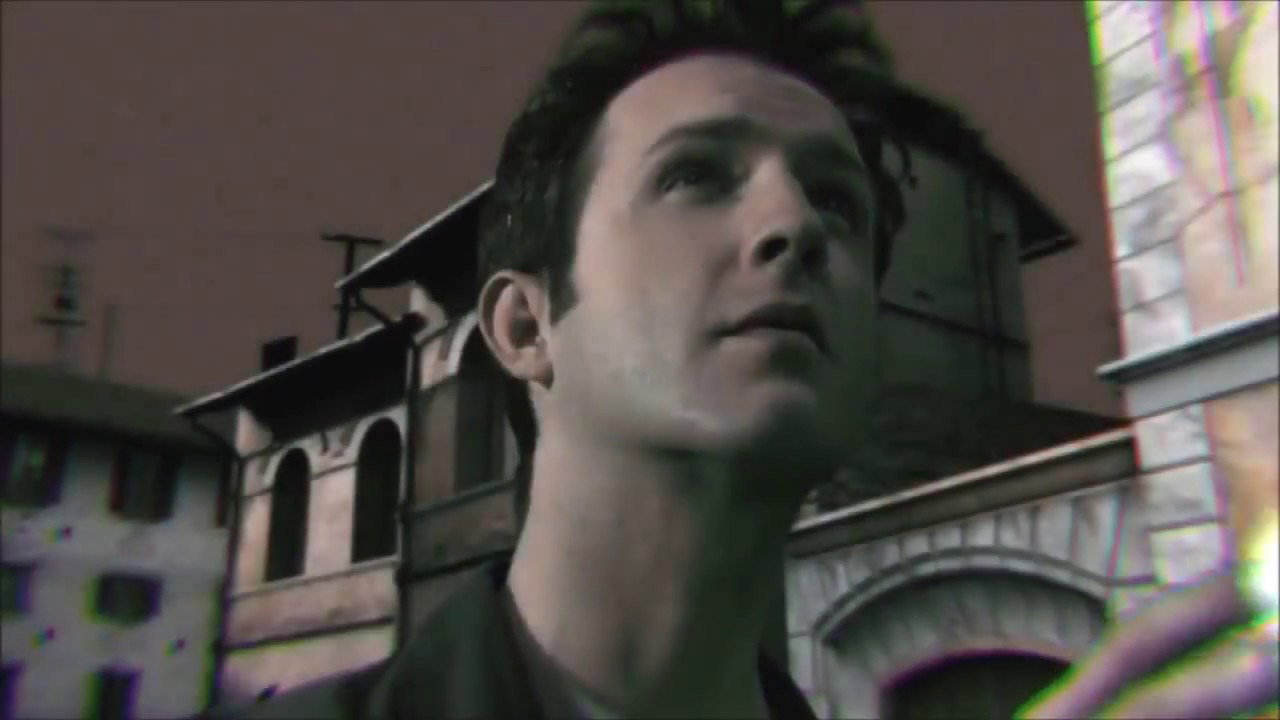 World Builder
Bruce Branit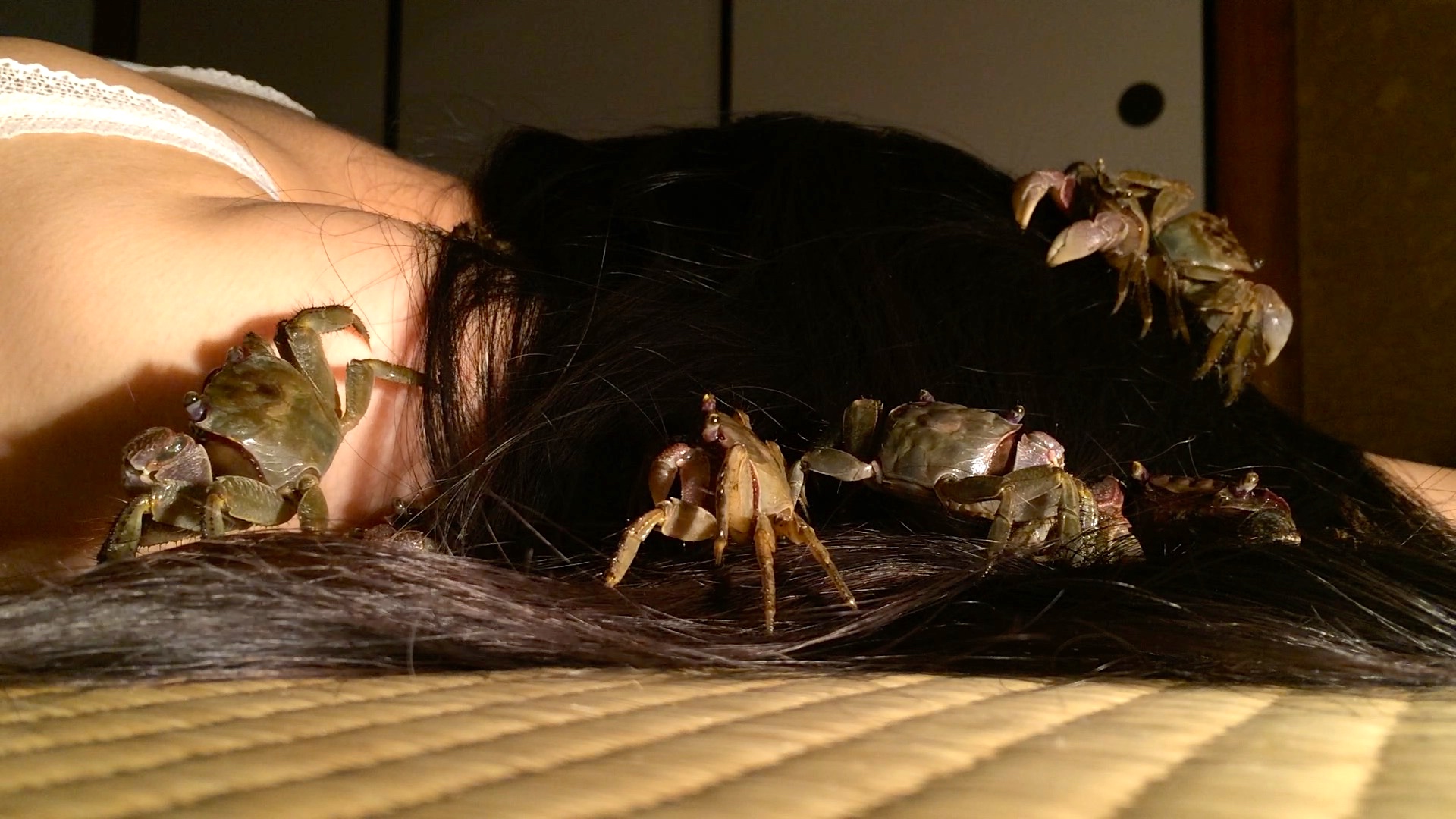 Coves of Bodies
Hirofumi Nakamoto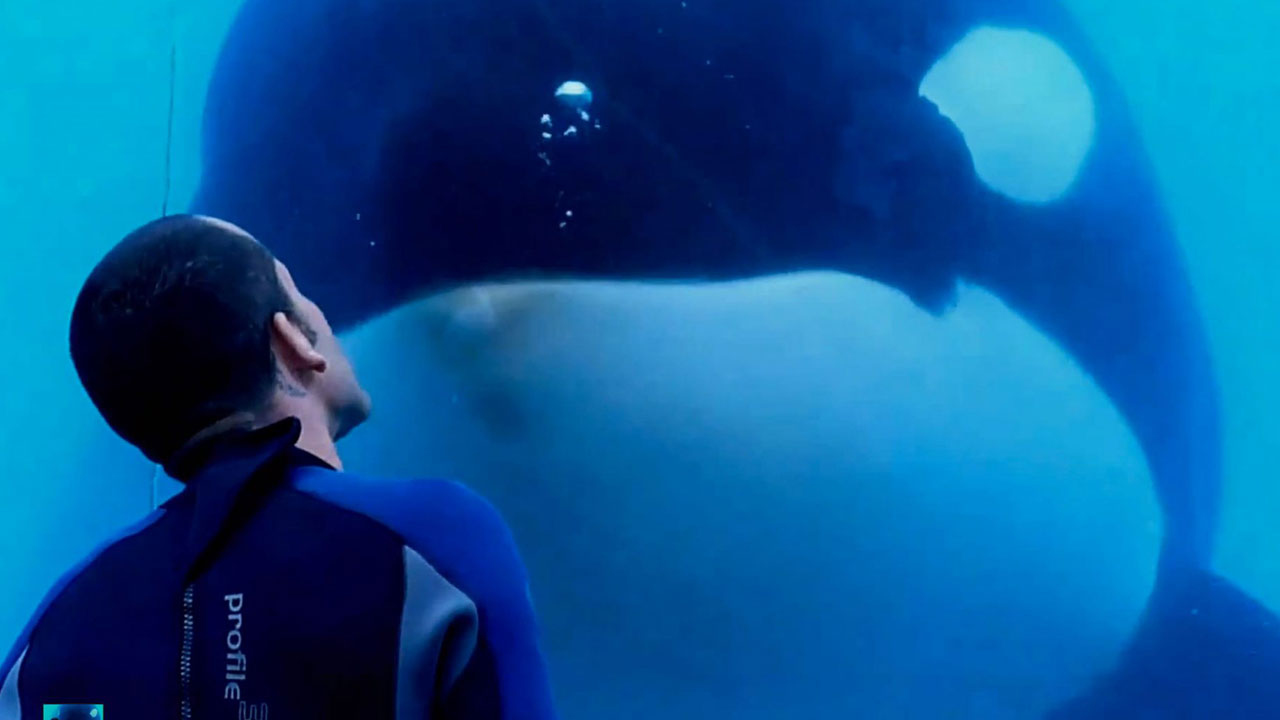 Blackfish
Gabriela Cowperthwaite
Living Still Life
Bertrand Mandico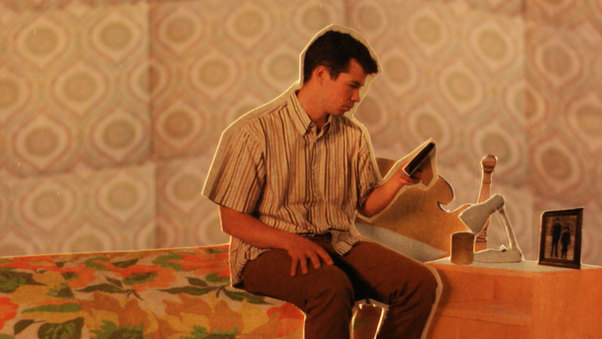 The Lost Mariner
Tess Martin
Analytical residues
Jon Boutin
The Tree of Life
Terrence Malick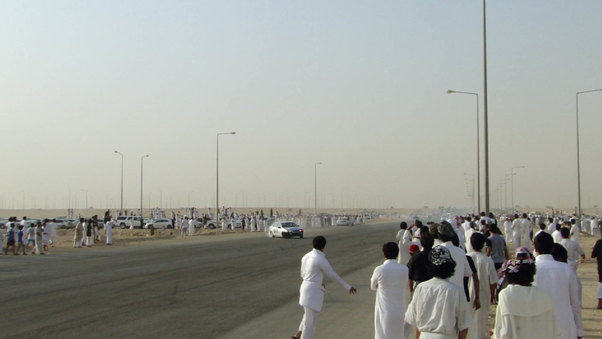 Hajwalah
Rana Jarbou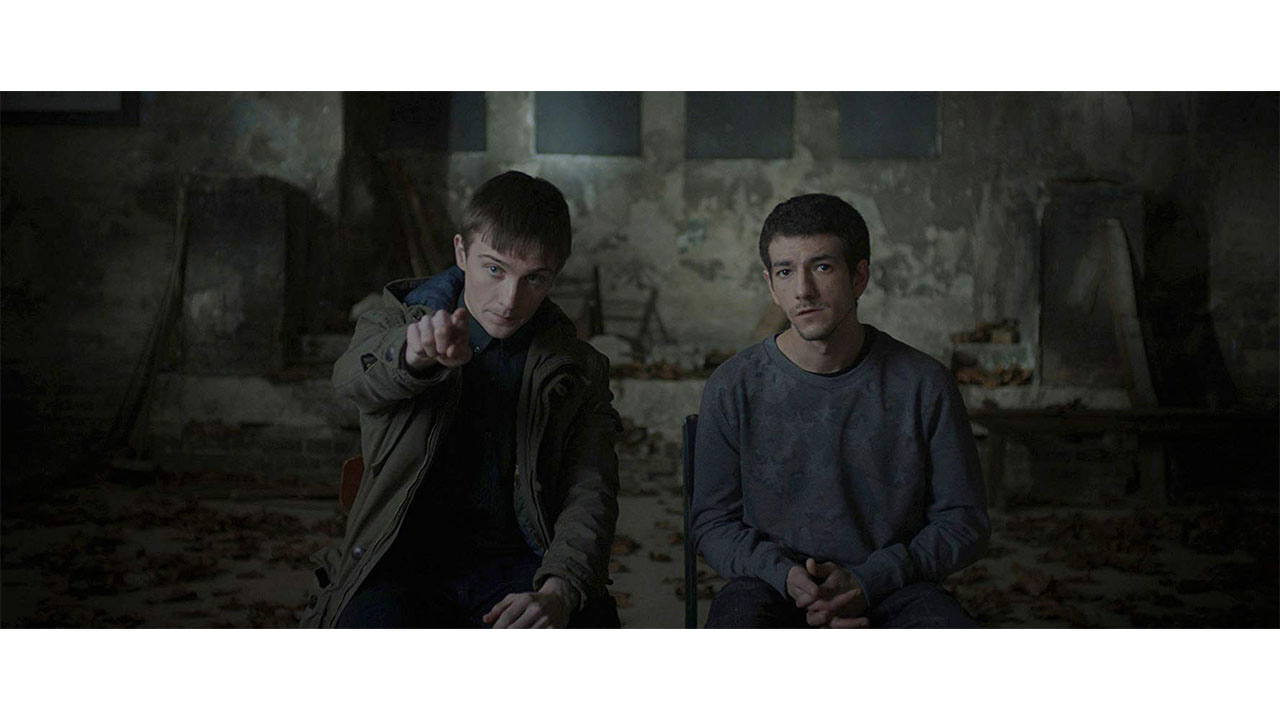 Breathe
Toby Meakins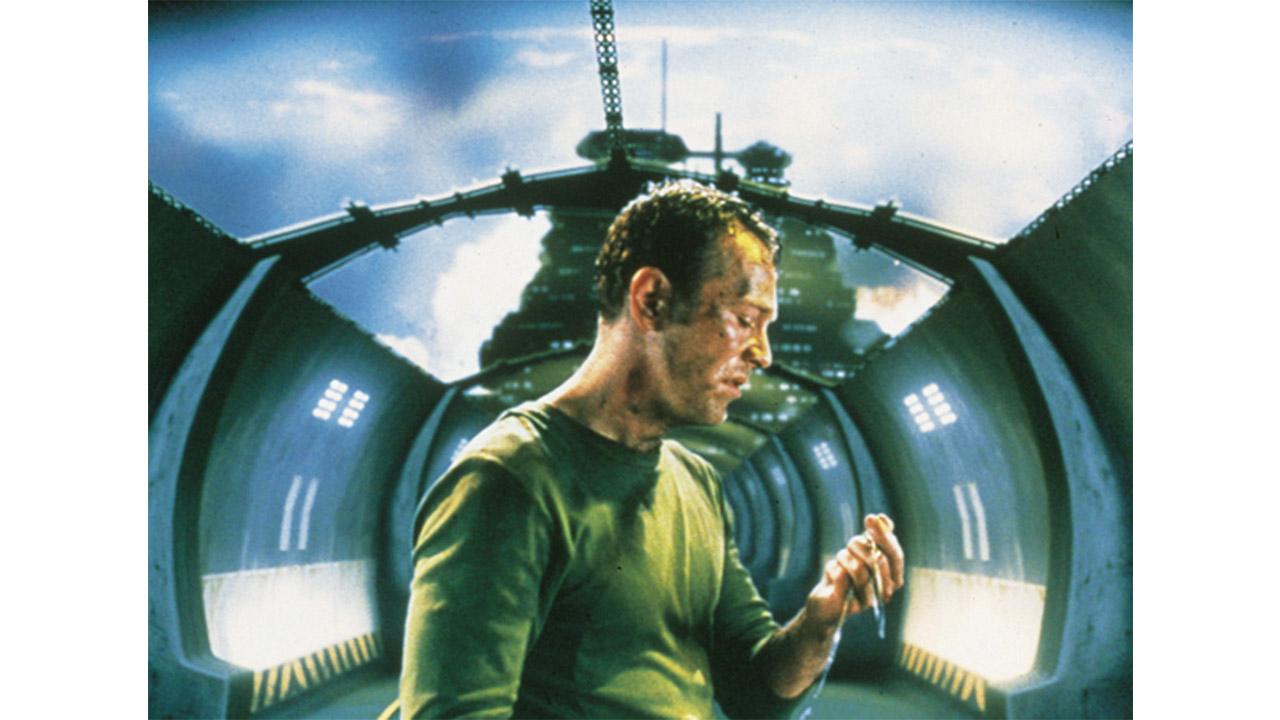 Escape Velocity
Lloyd Simandl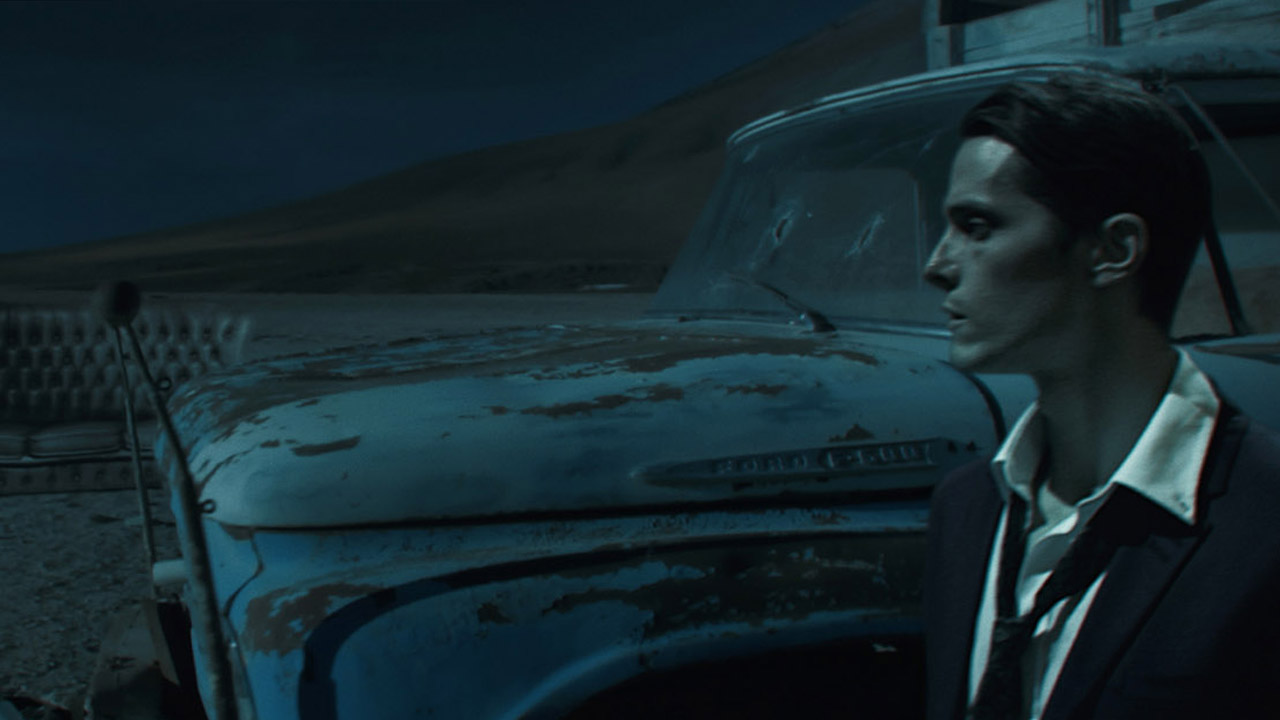 Into the Stream
Alexey Marfin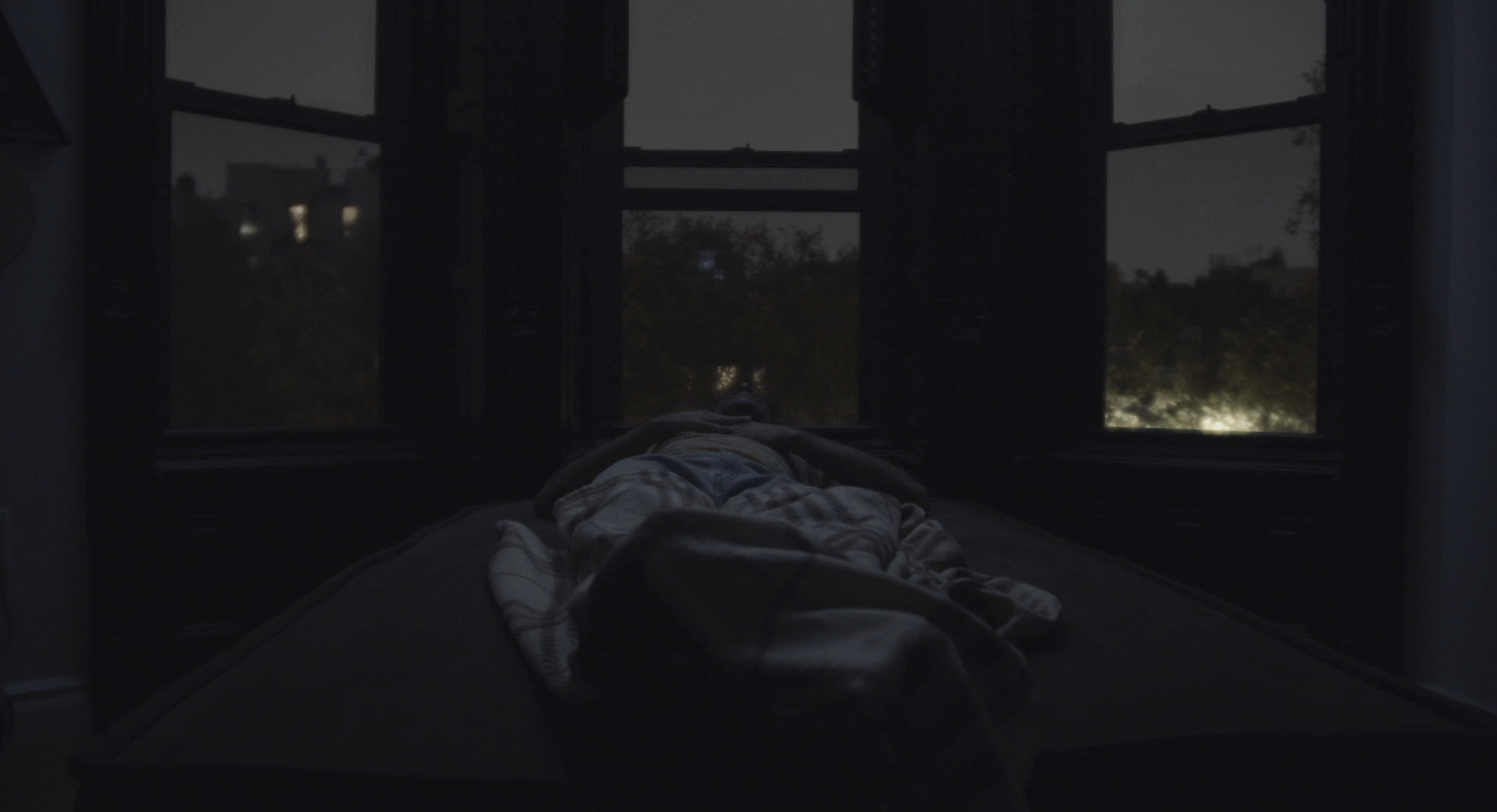 Legacy
Emilia Tikka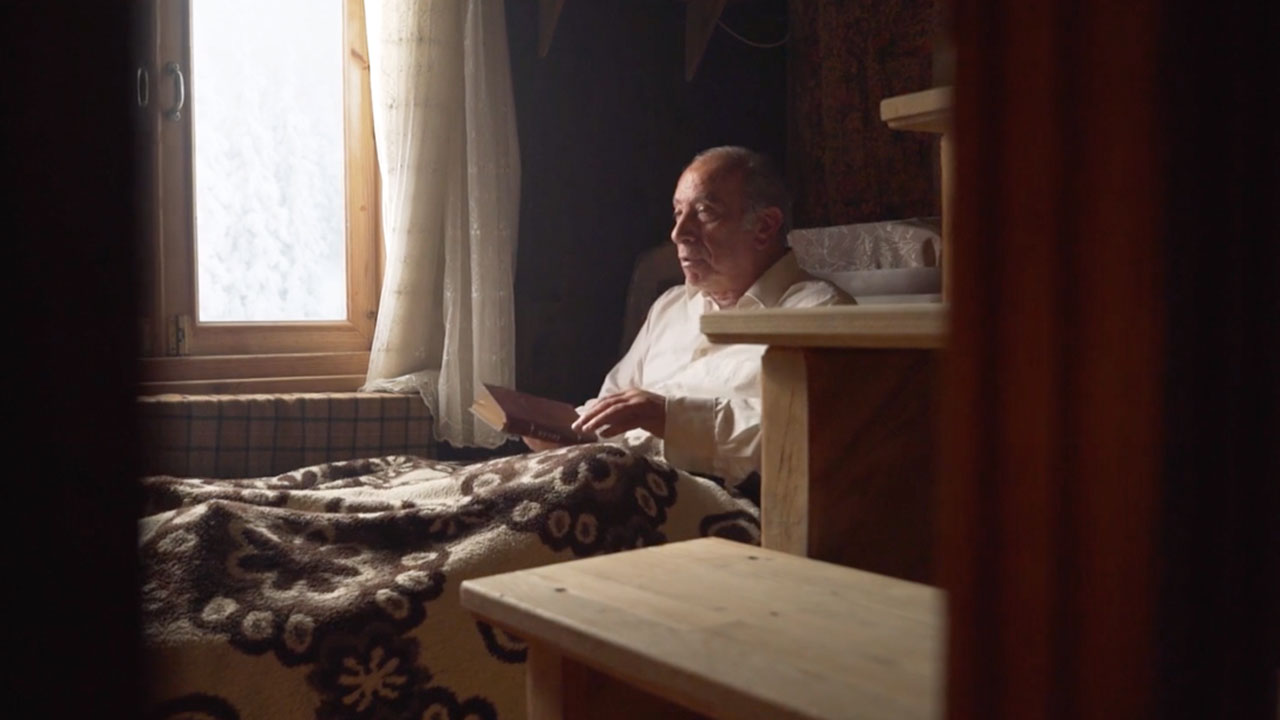 Snowflakes Used to Fall
Mehmet Serif Karakoyun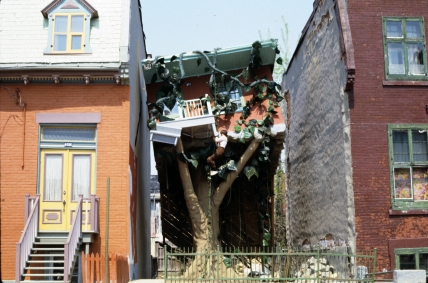 The Plant
Thomas Vamos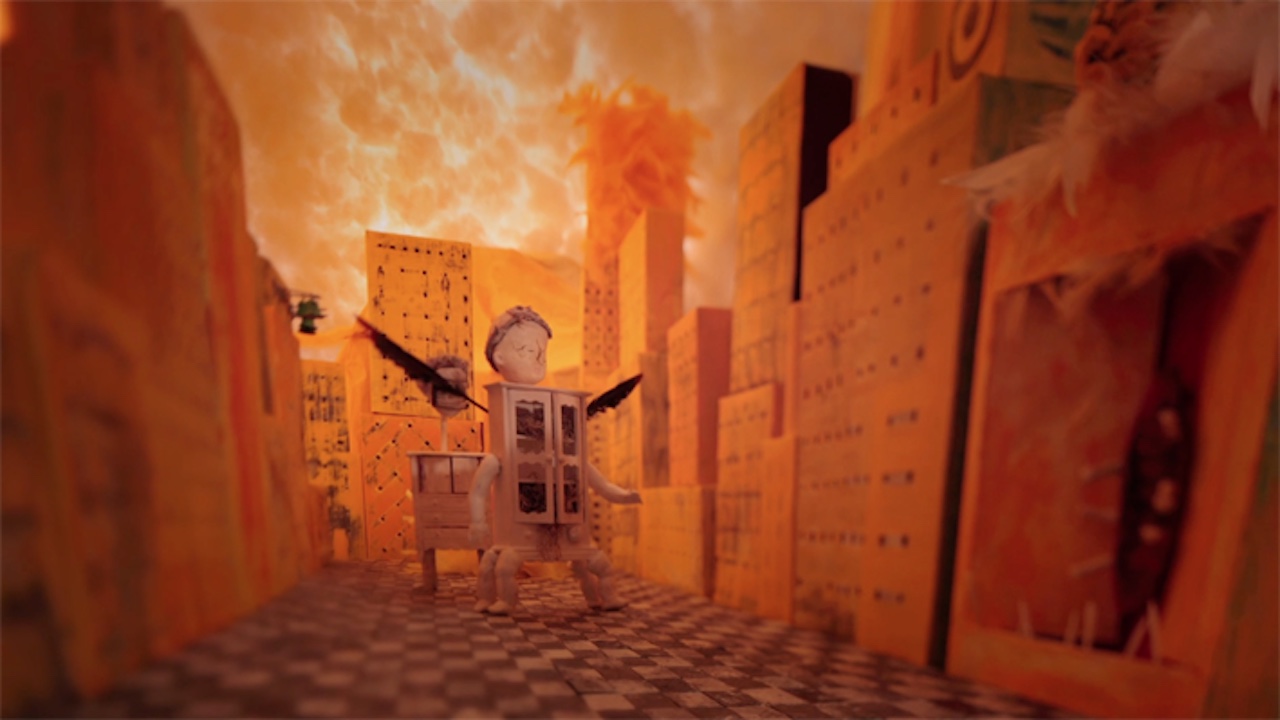 Move
John Graham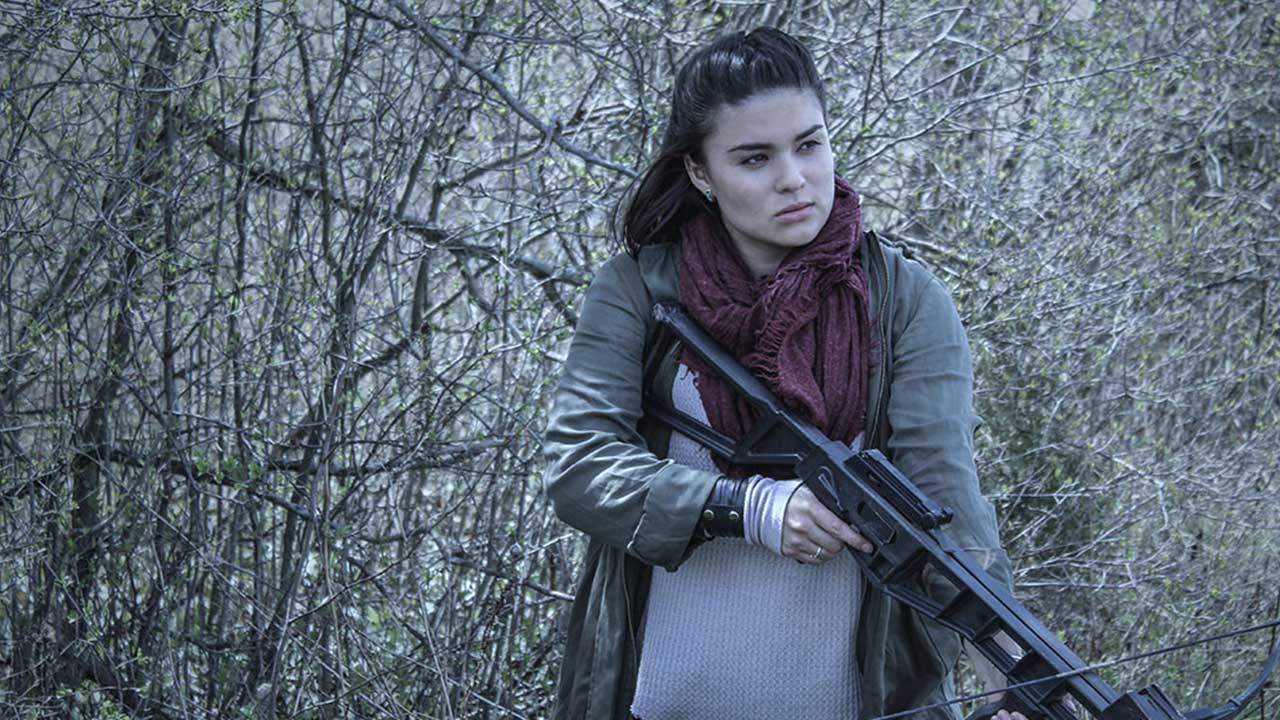 The Hunt
Danis Goulet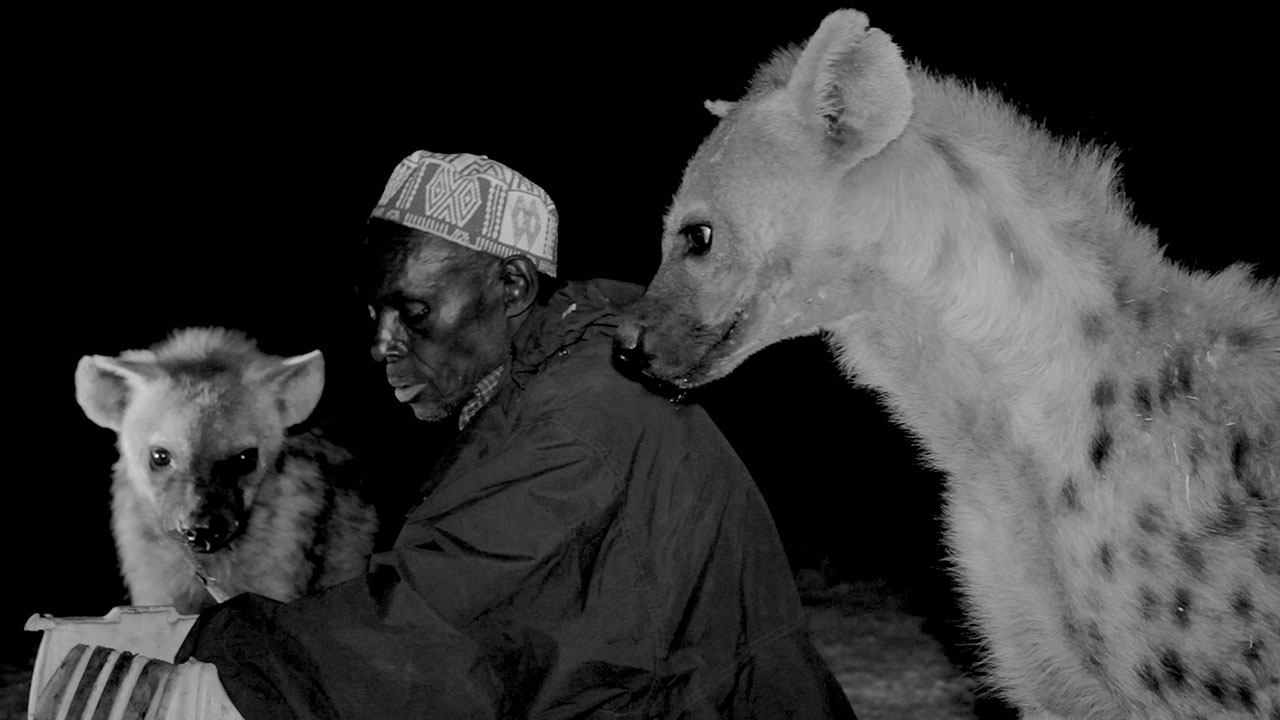 Hairat
Jessica Beshir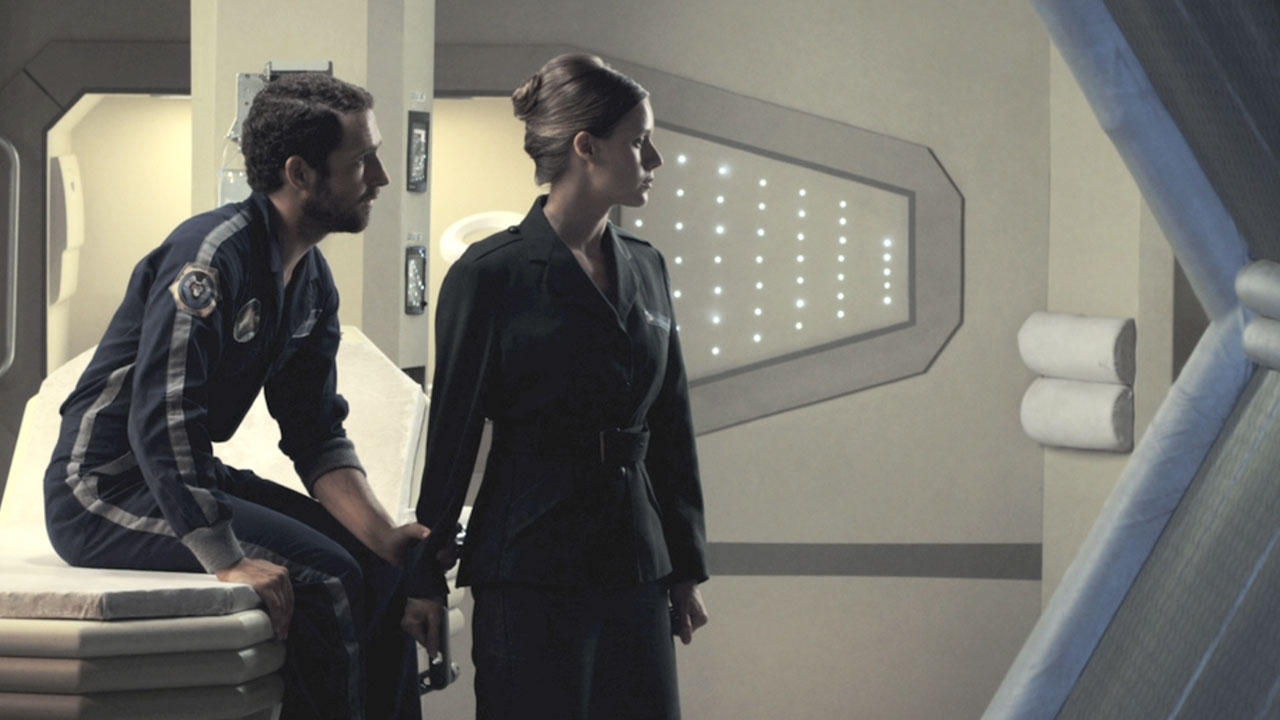 Hibernation
Jon Mikel Caballero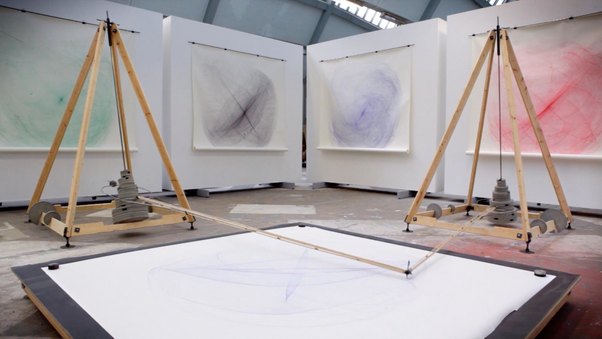 Drawing Machine
Joseph Barnett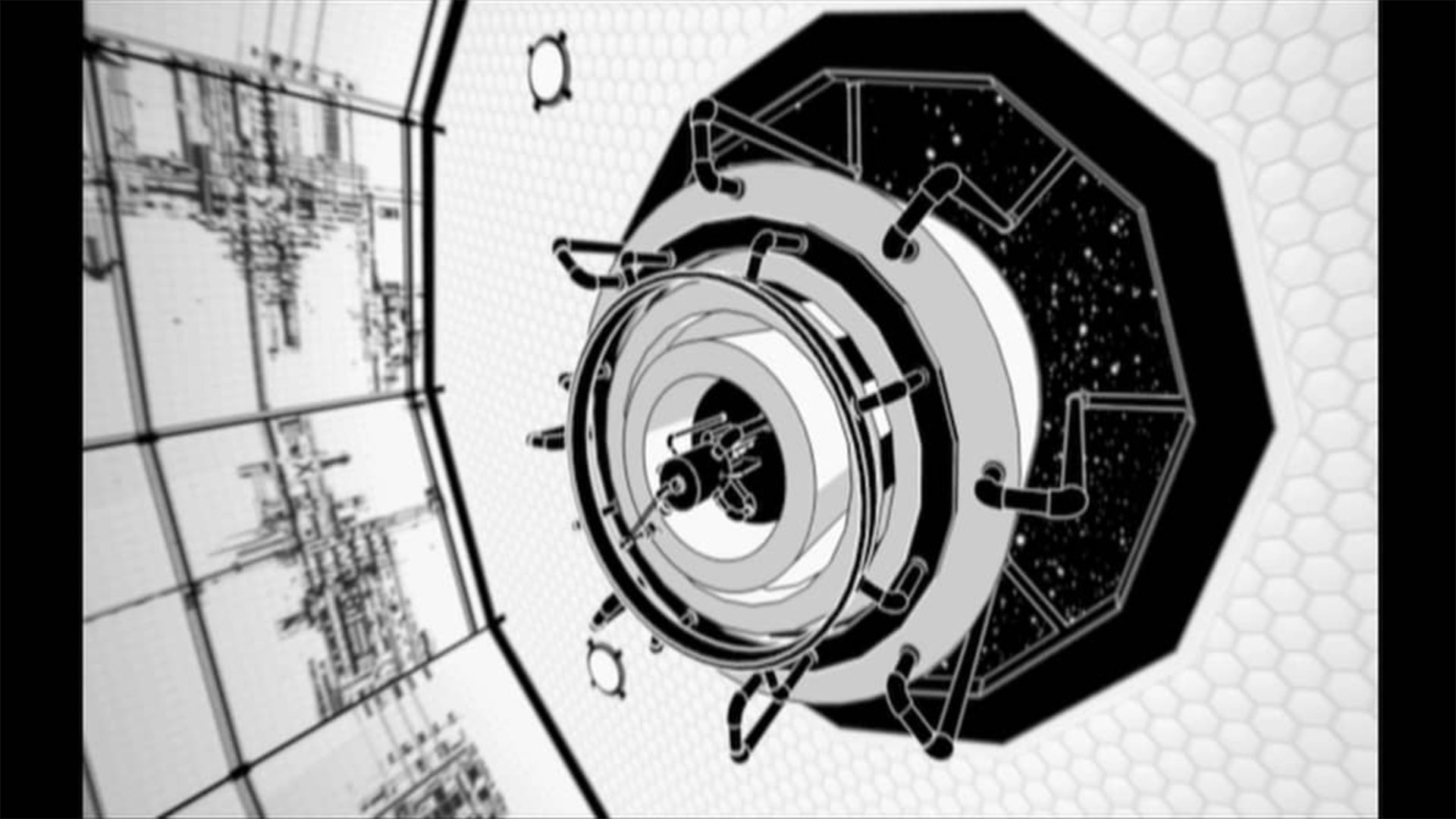 Invasion
Alberto Mar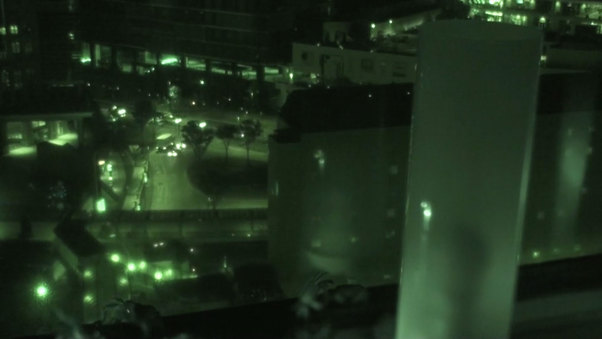 IR Planet
Hirofumi Nakamoto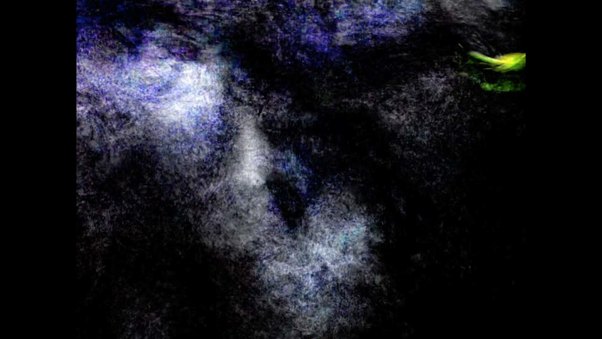 After the Flood
Joseph Dwyer
The Perfect Human
Jørgen Leth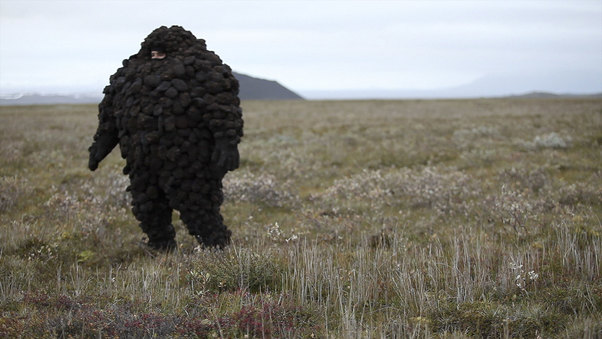 Lamina
Christian Tschanz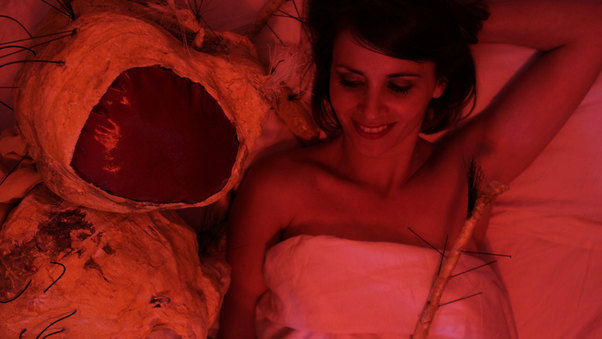 Courtship
Alexis Gambis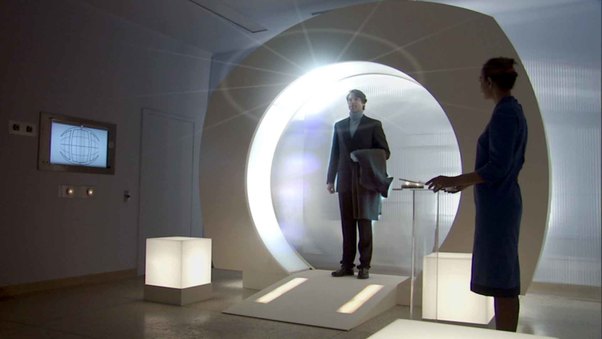 The Un-Gone
Simon Bovey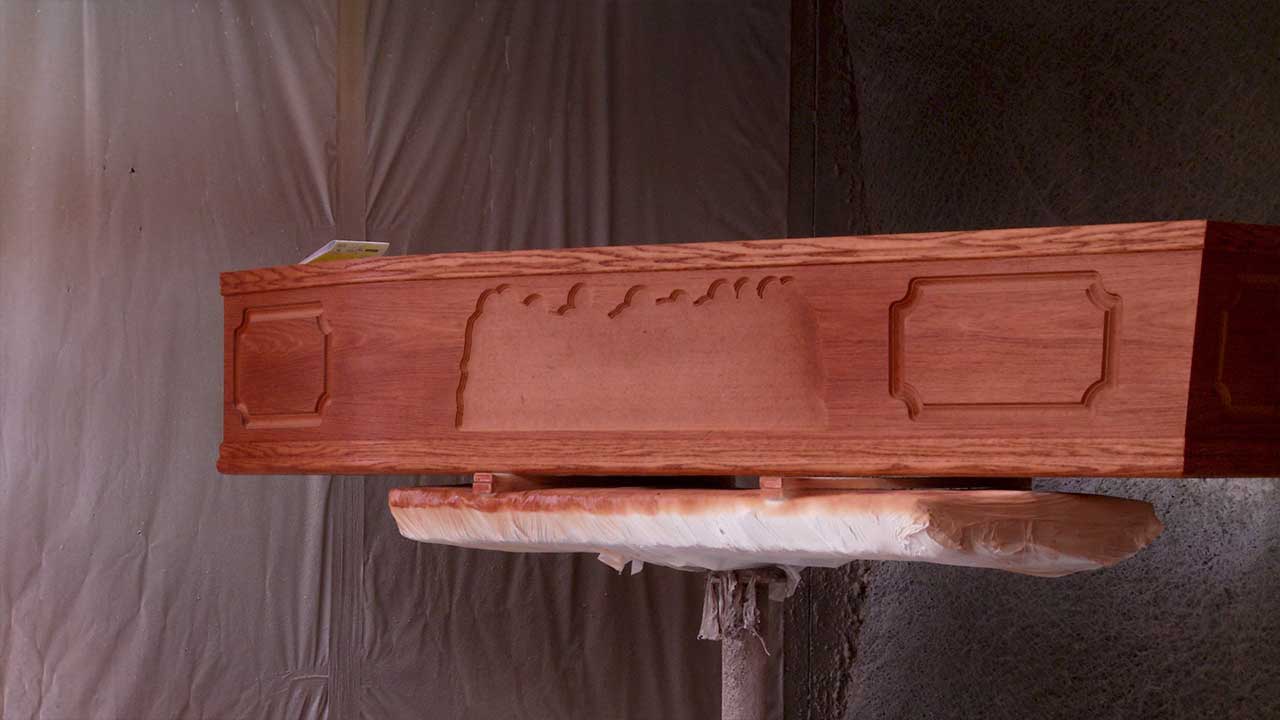 Until
Barry J. Gibb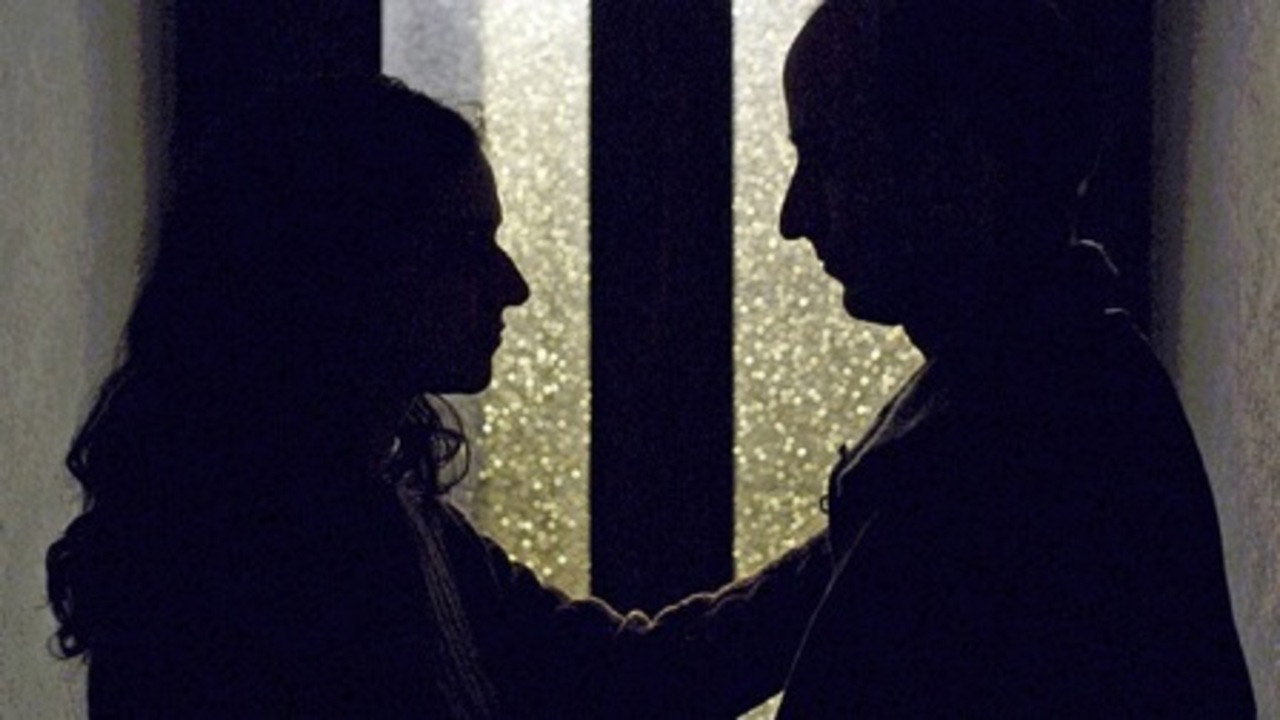 Roman's Circuit
Sebastián Brahm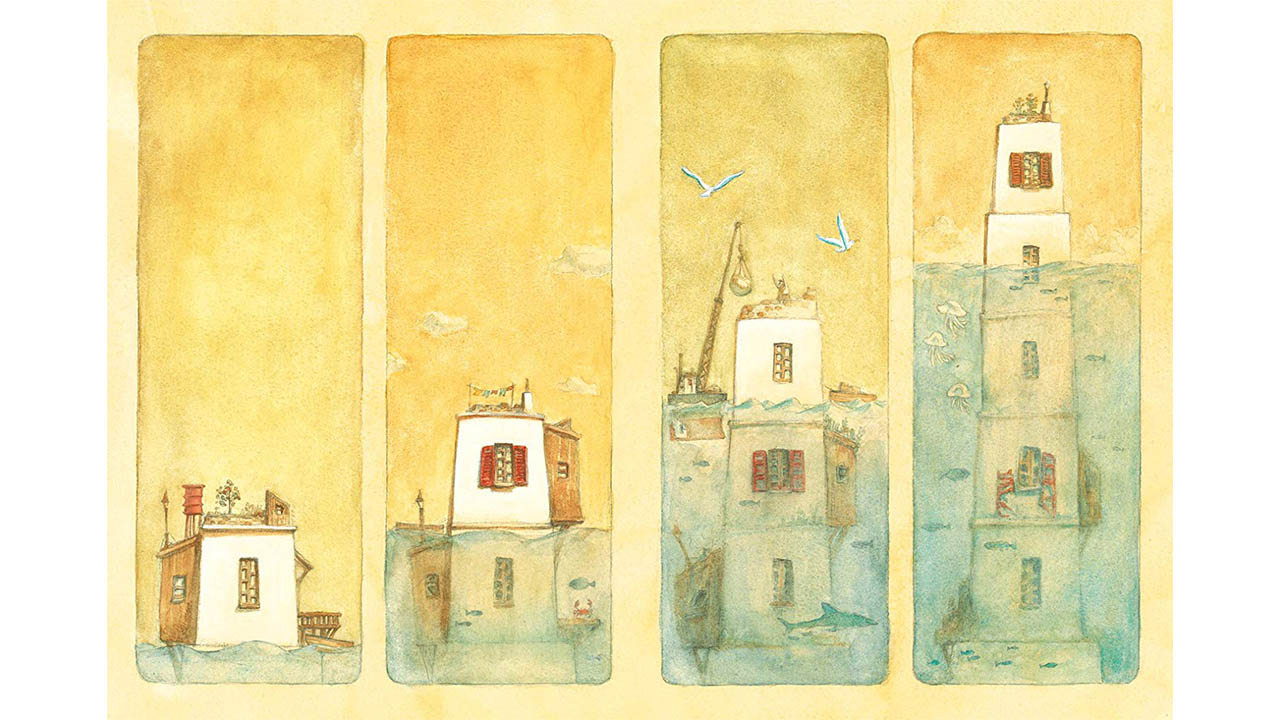 The House of Small Cubes
Kunio Kato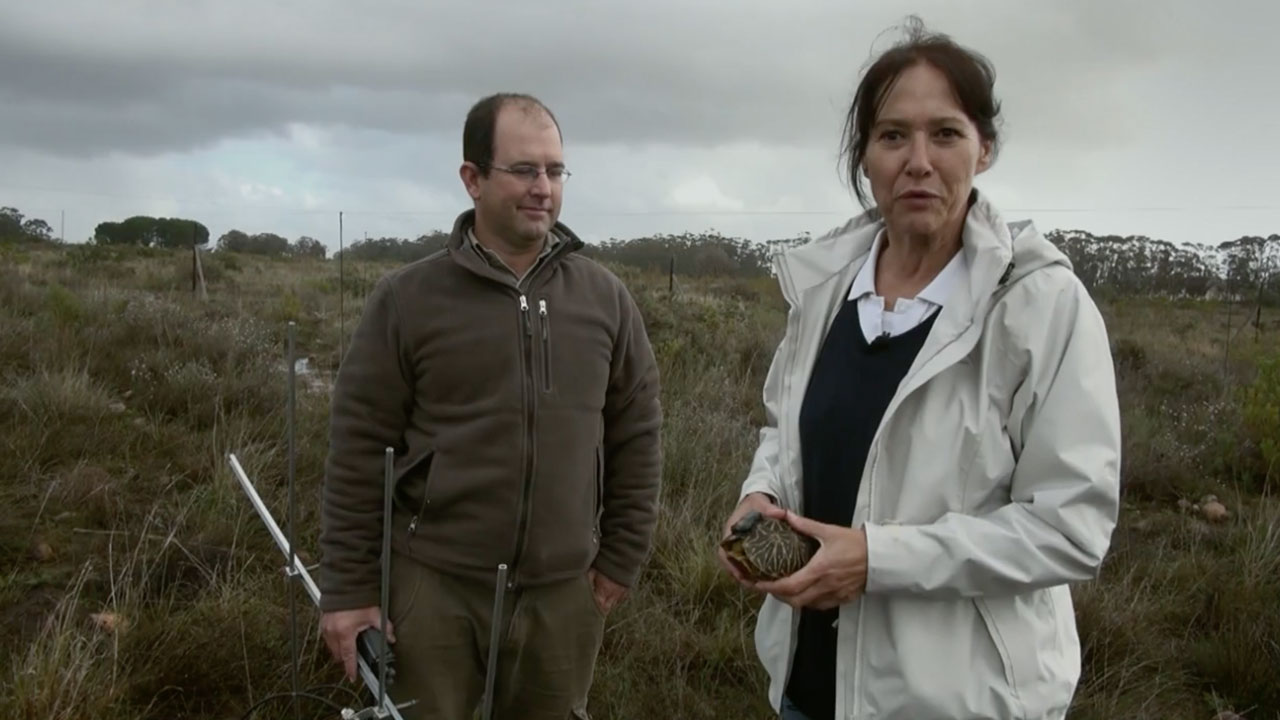 Protect Me, Leave Me
Khawla Al Maamari,Noura Al Suwaidi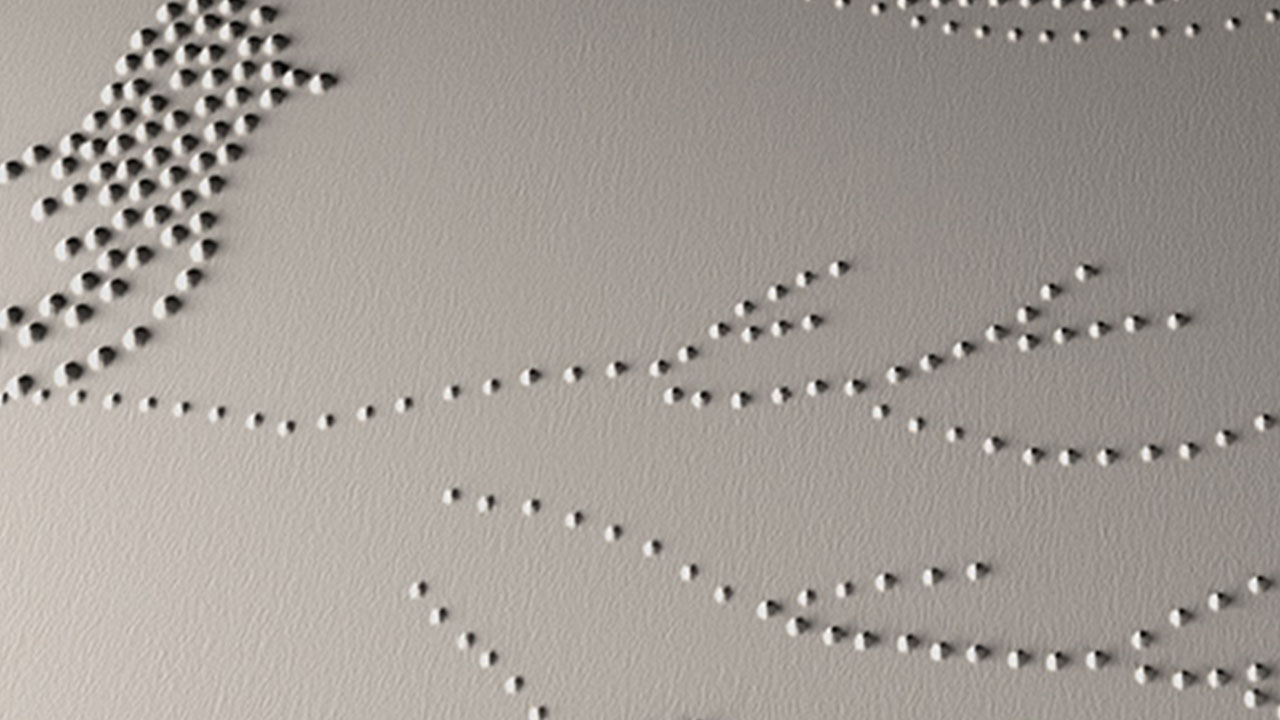 Blindelings
Joanne Van Der Weg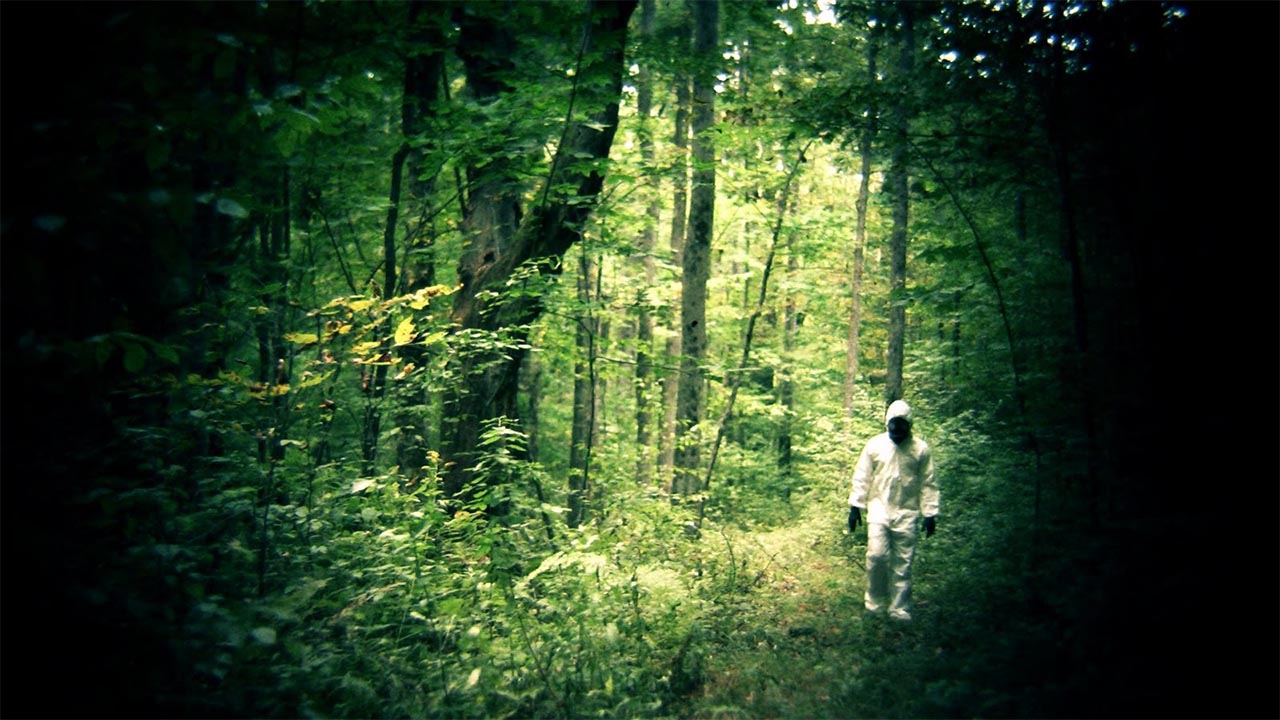 Polypore
Jesse Baradk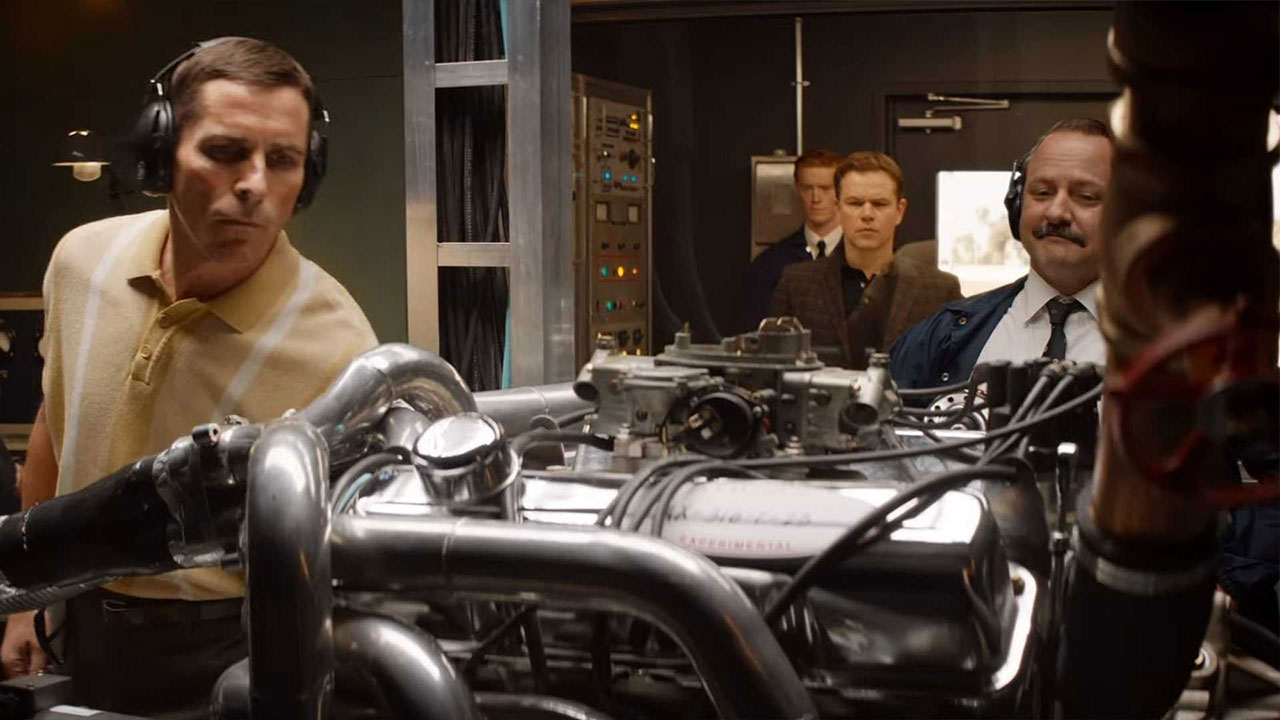 Ford v Ferrai
James Mangold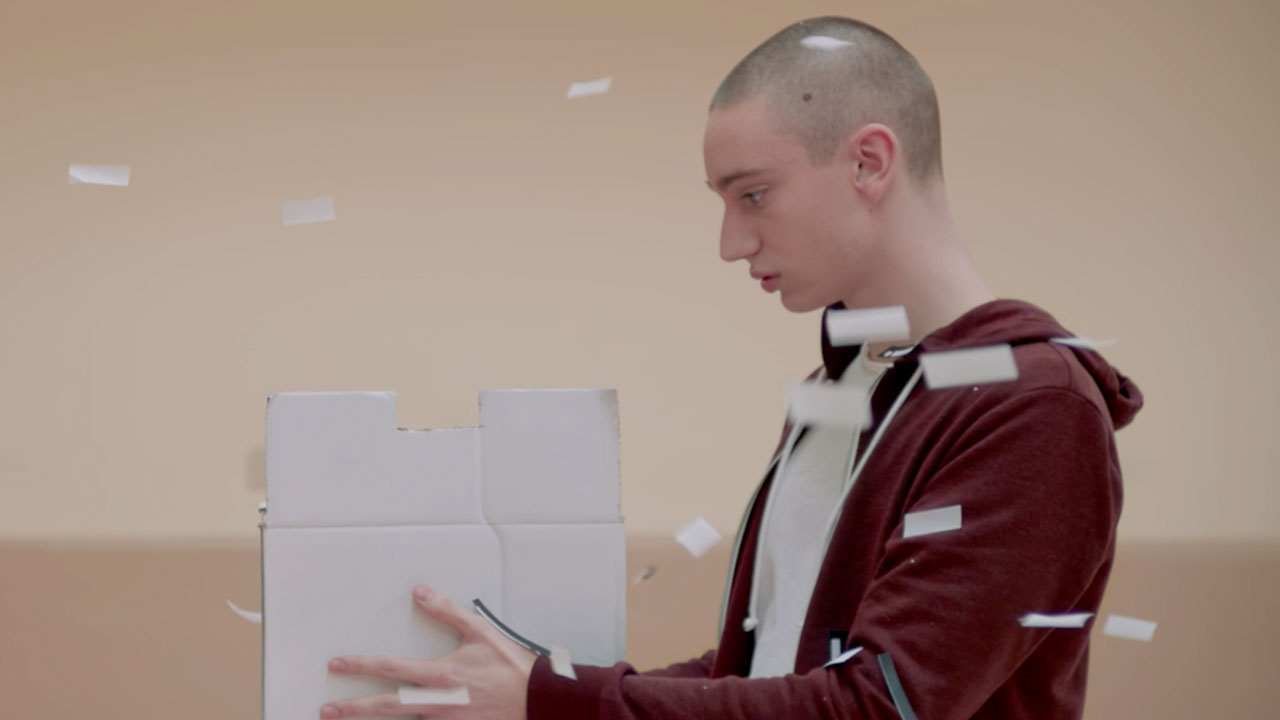 Sigismond sans images
Albéric Aurtenèche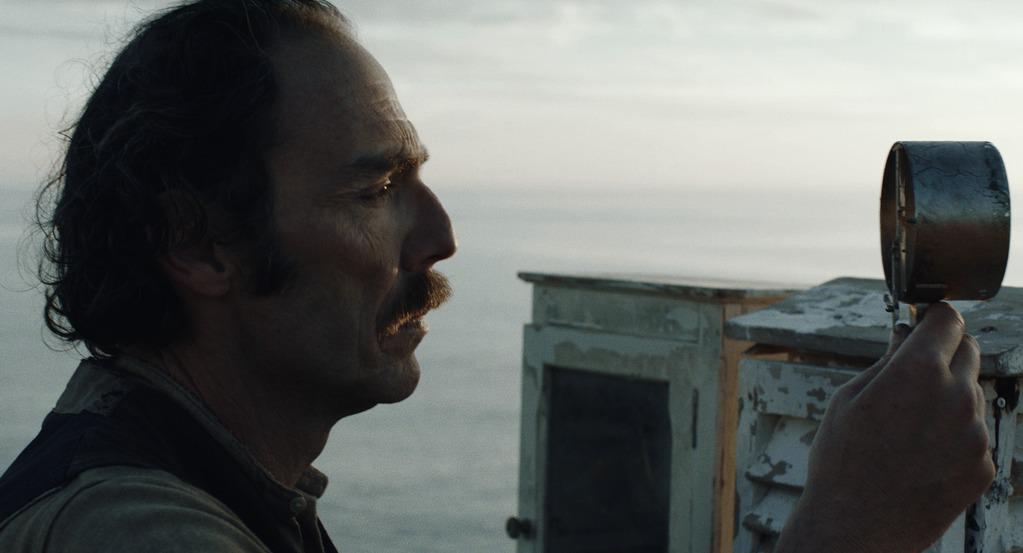 Icare
Nicolas Boucart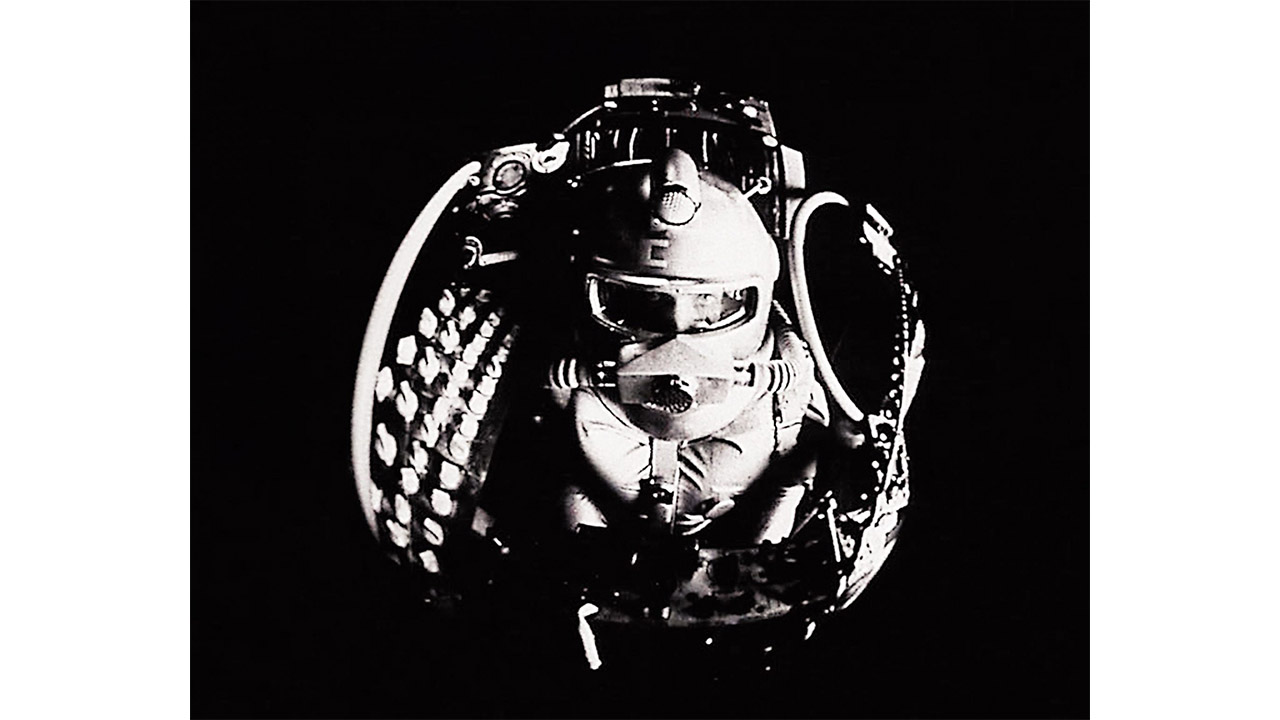 First on the Moon
Aleksei Fedorchenko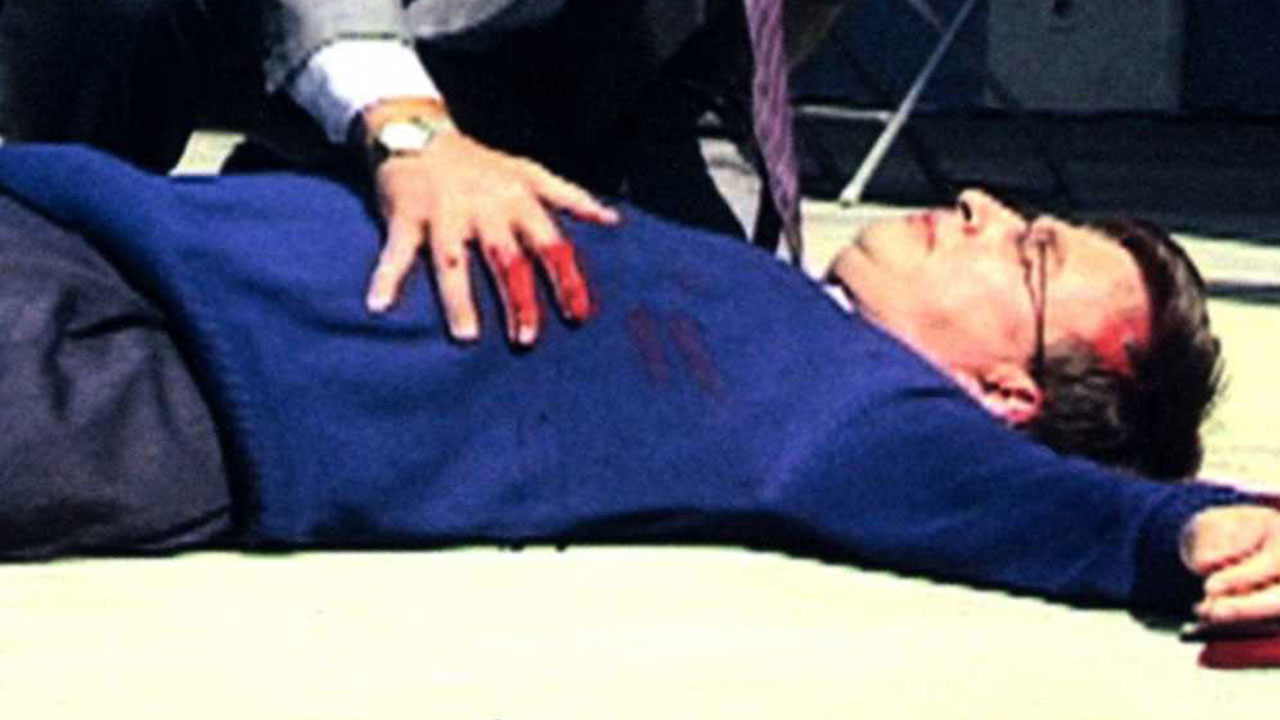 Nothing So Strange
Brian Flemming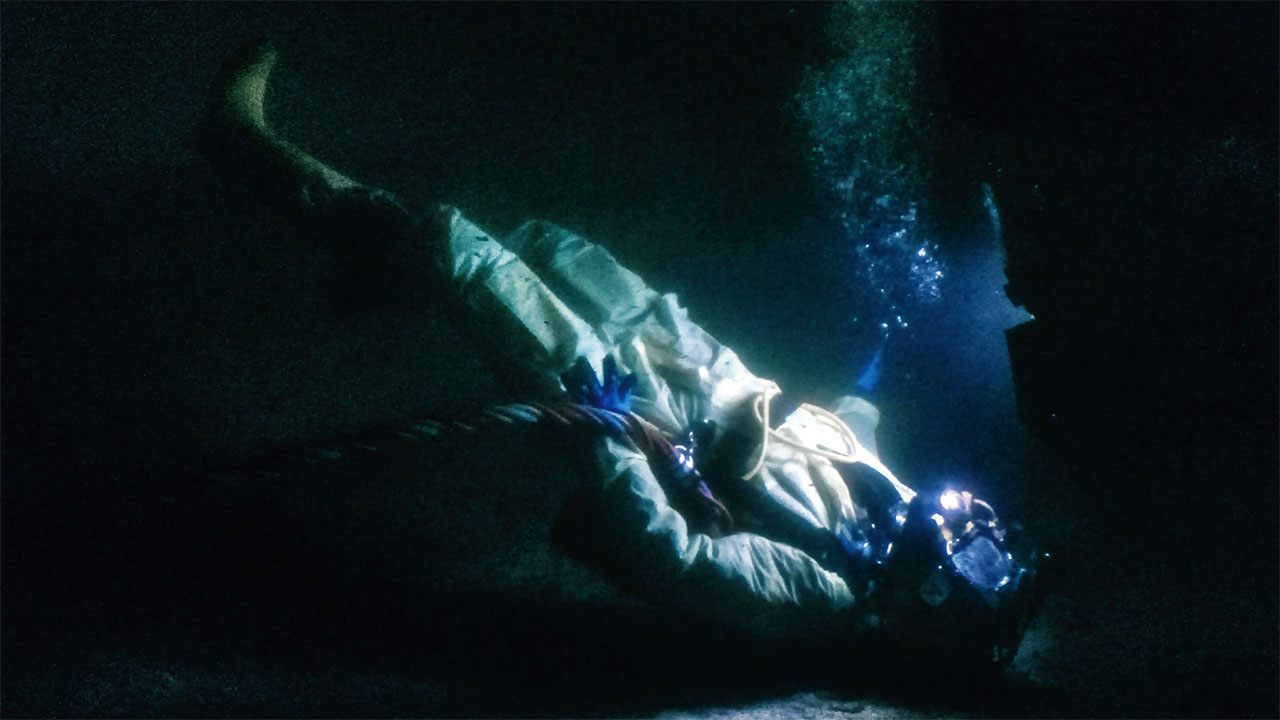 Last Breath
Richard da Costa, Alex Parkinson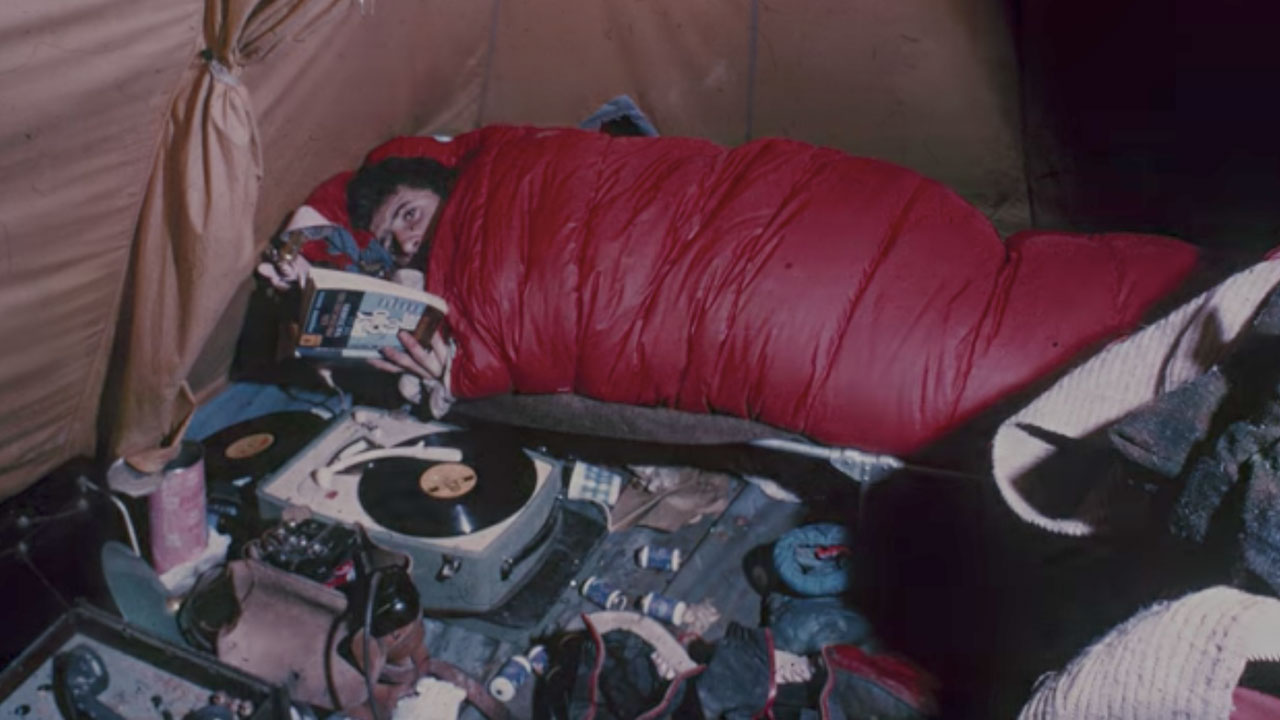 L'exilé du temps (Exiled from Time)
Isabelle Putod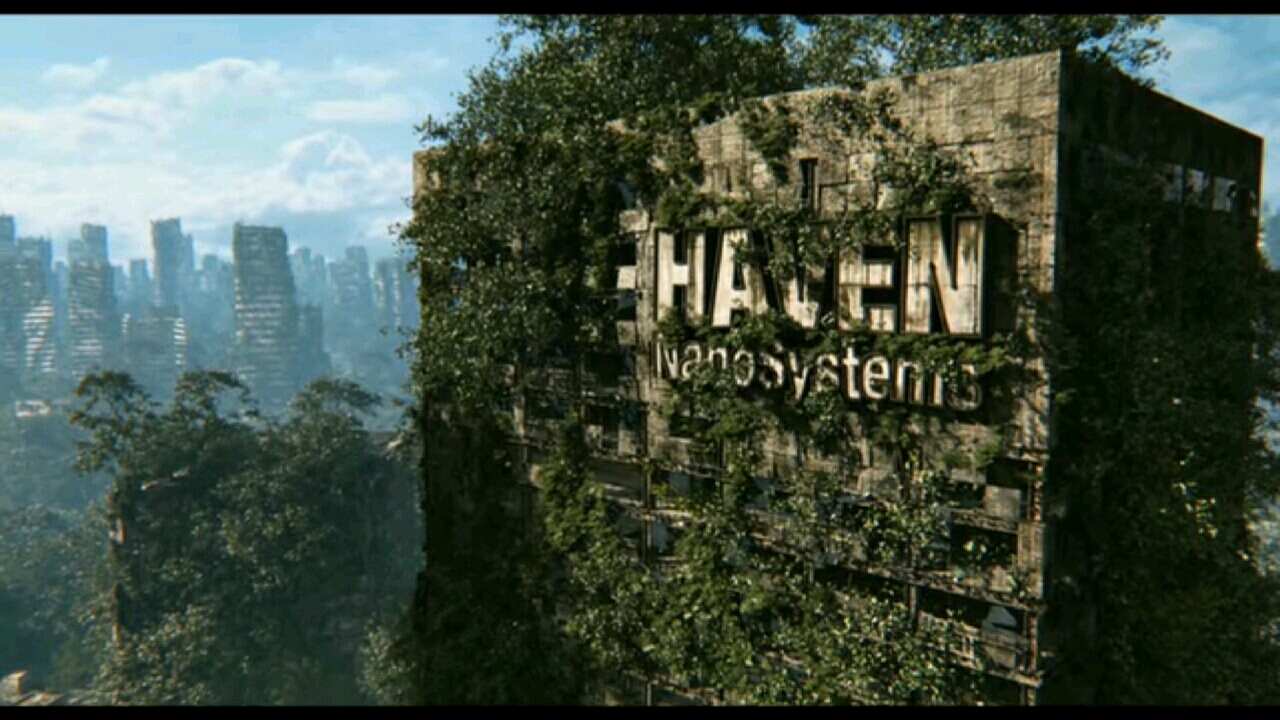 Ruin
Wes Ball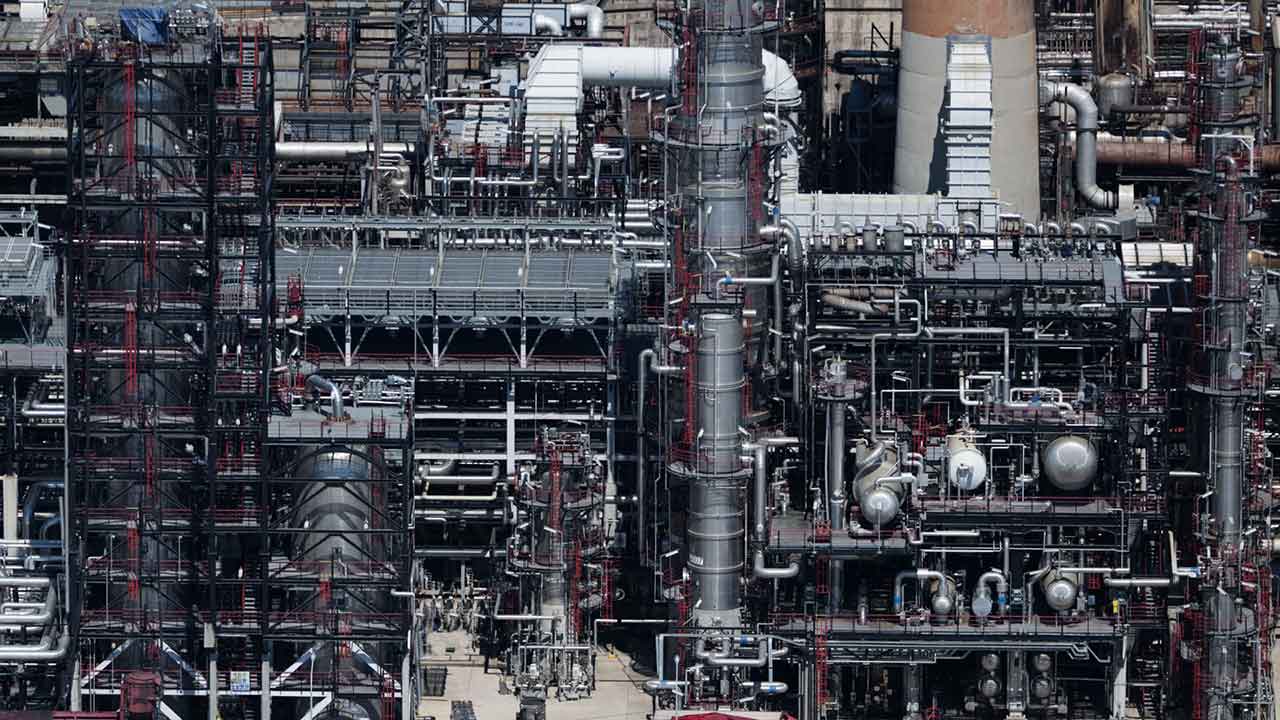 A.D.A.M.
Vladislav Knezevic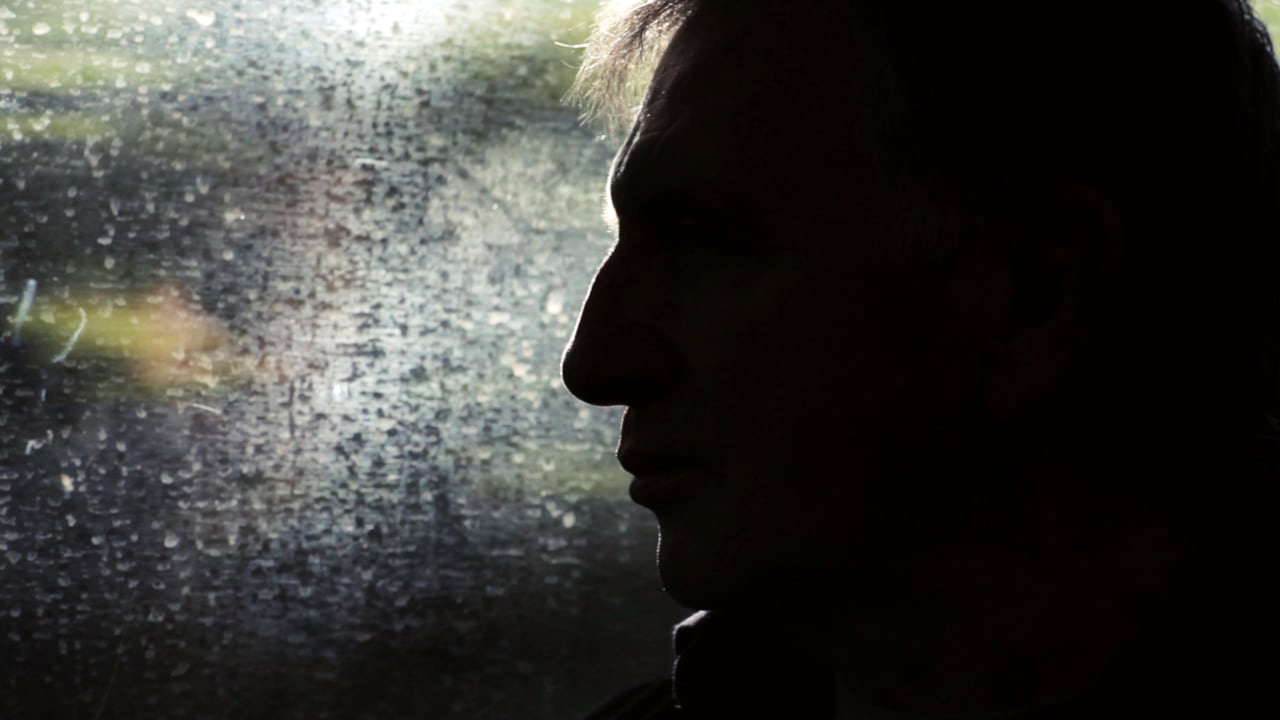 Another Green World
Christina Hardinge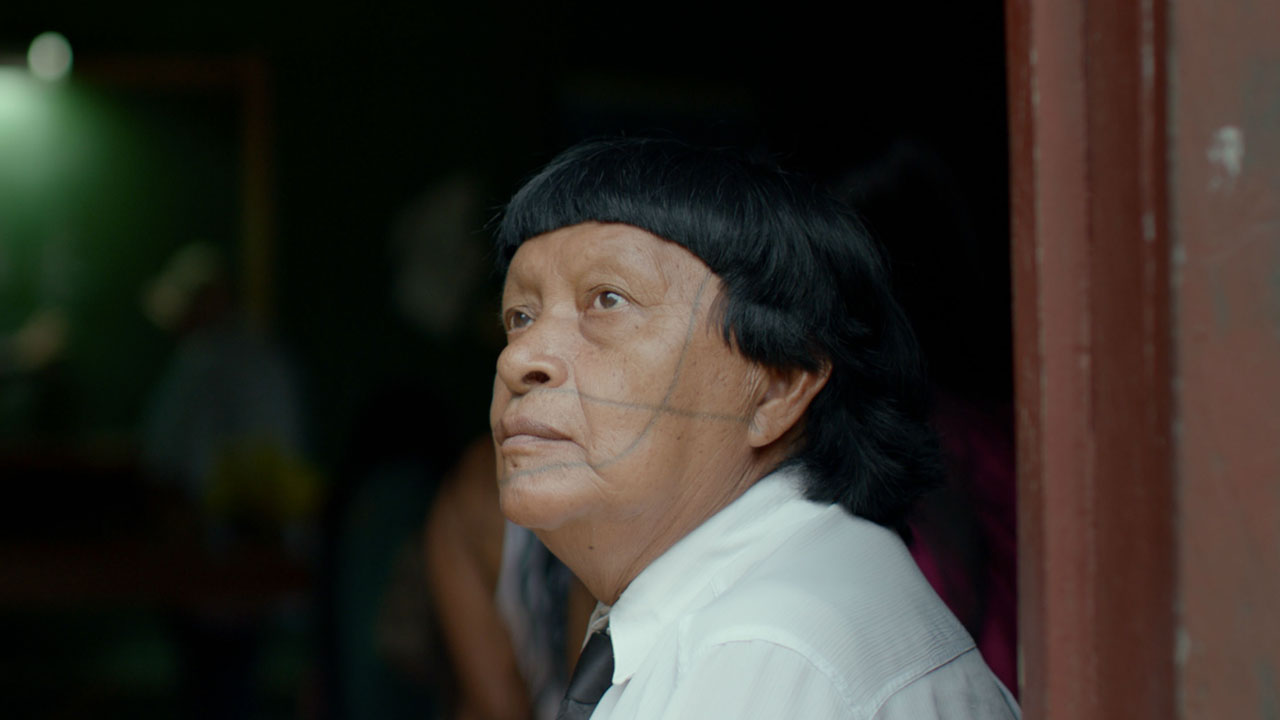 Ex-Shaman
Luiz Bolognesi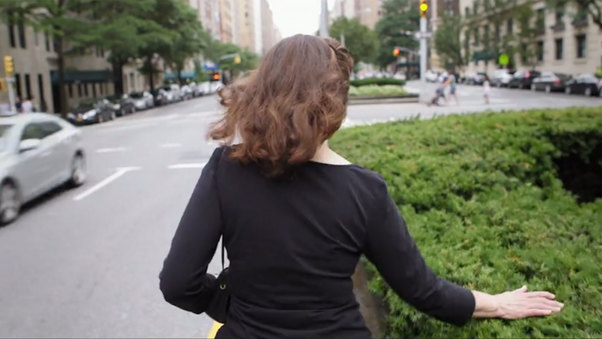 Lithium
David Alvarado,Jason Sussberg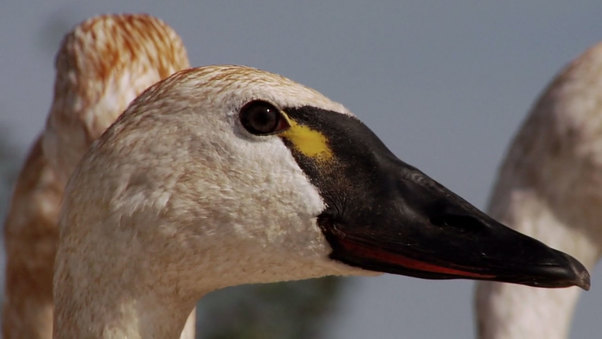 Chasing Birds In Beringia
Stephani Gordon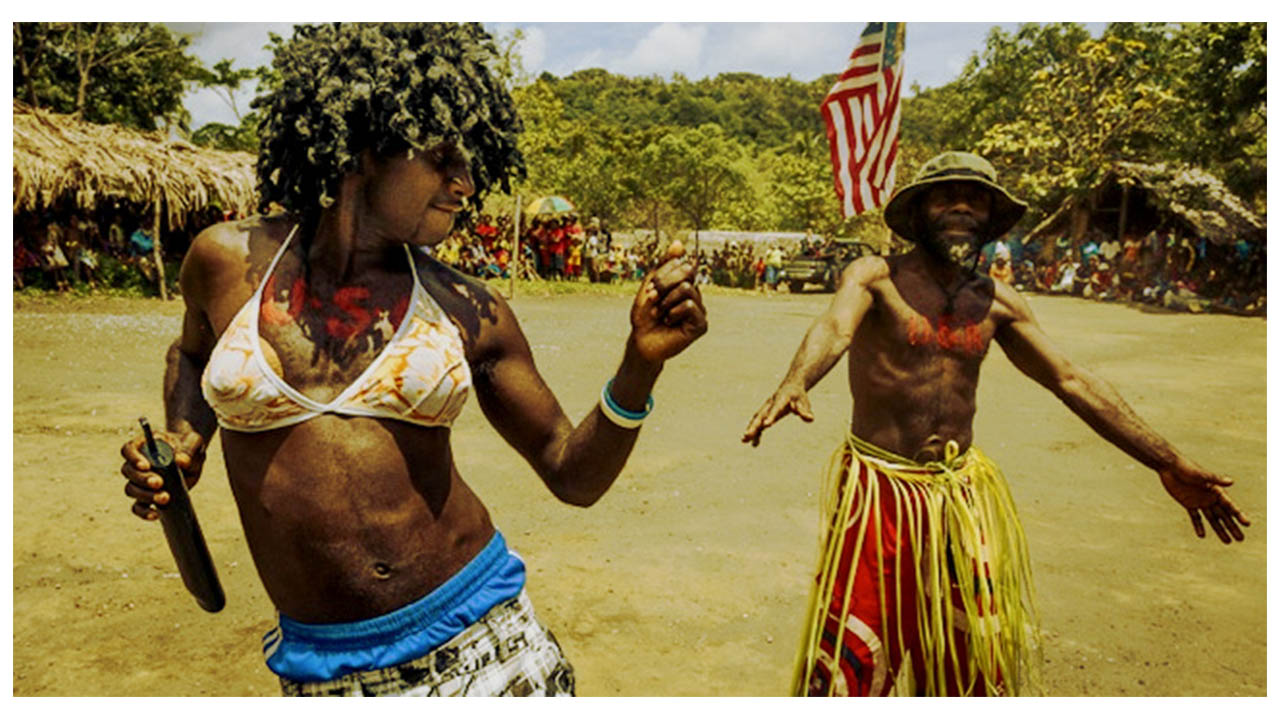 John Frum He Will Come
David E. Guinan, Cevin Soling
Taxi Tehran
Jafar Panahi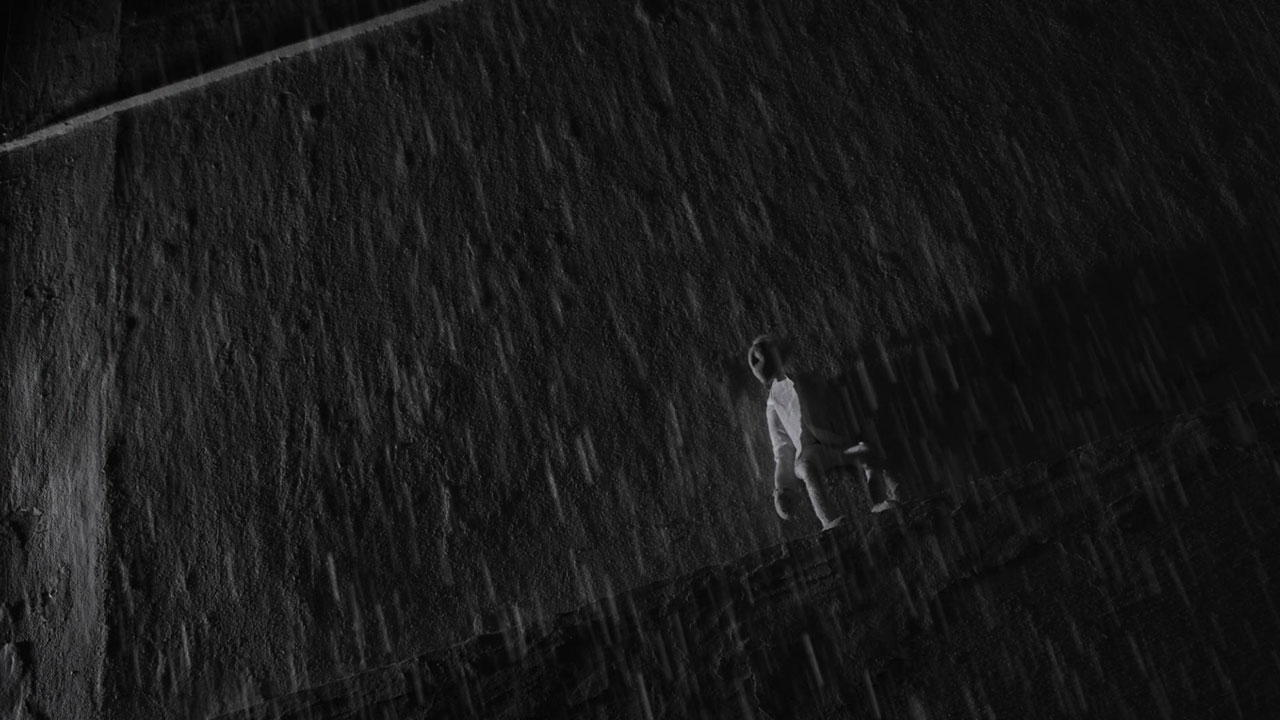 Drought
Balys Kumža,Agnė Kupšytė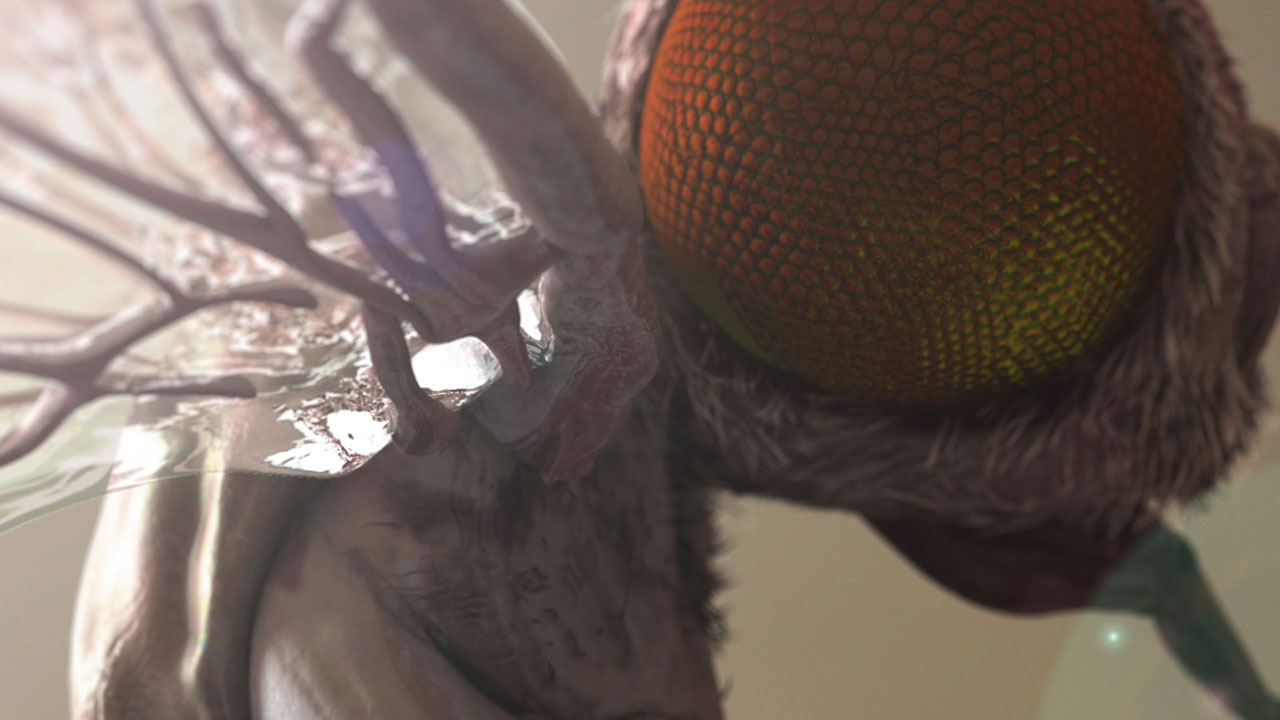 Flytopia
Karni Arieli, Saul Freed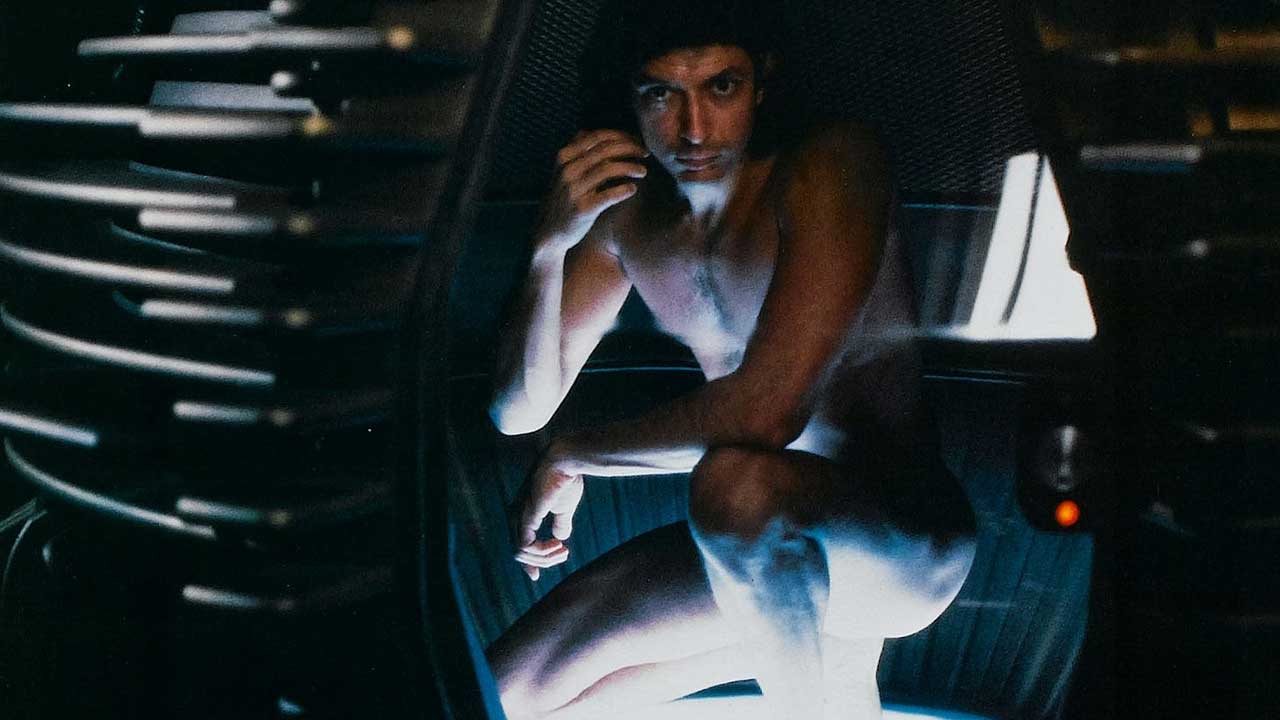 The Fly
David Cronenberg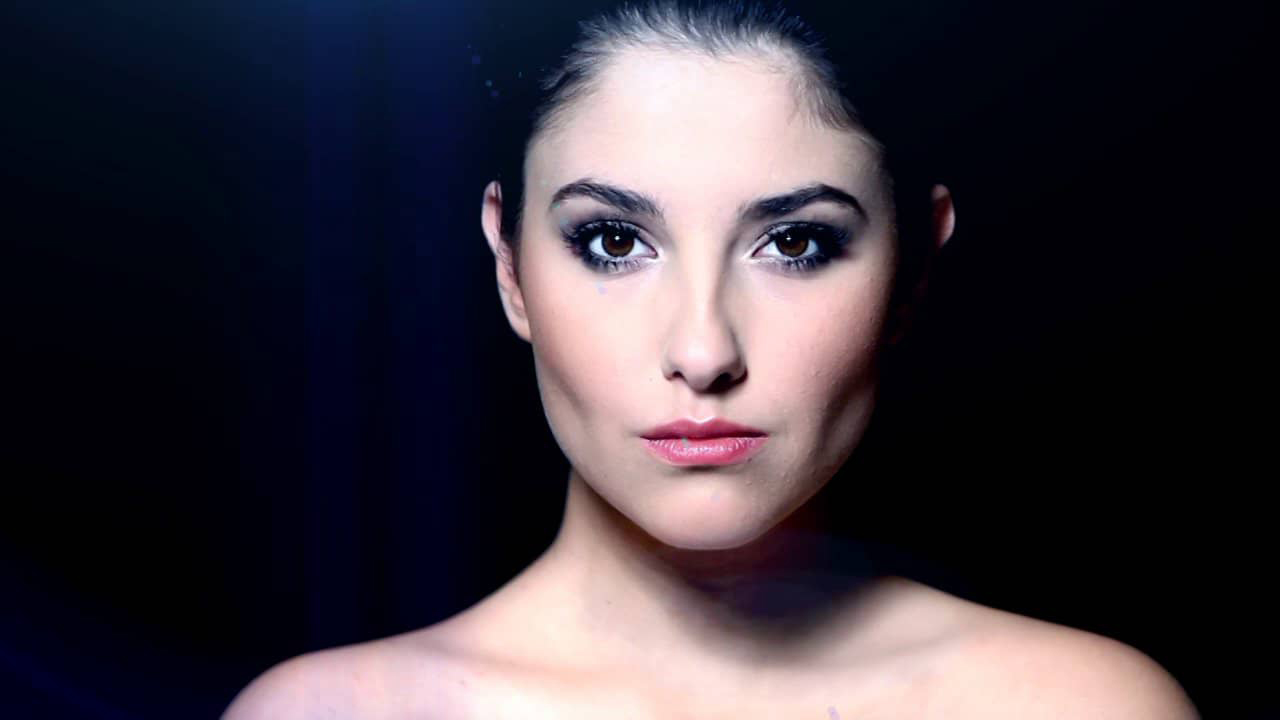 Vessel
Carlo Treviso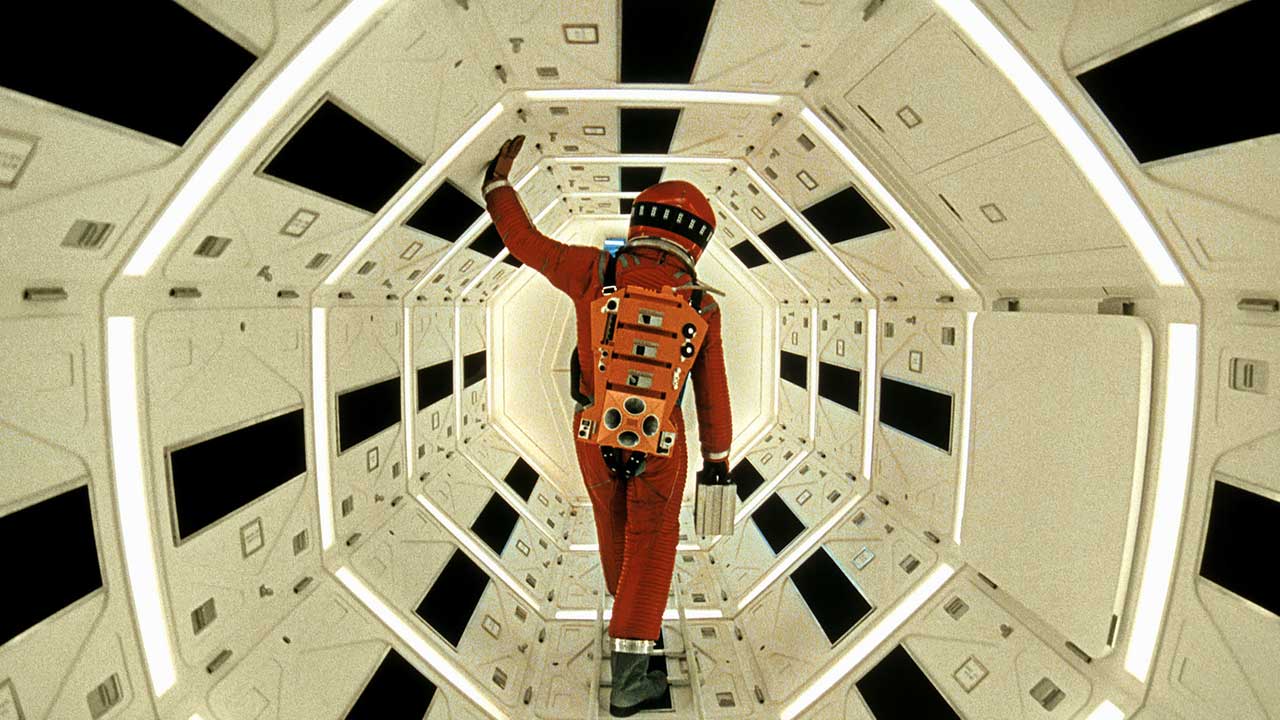 2001: A Space Odyssey
Stanley Kubrick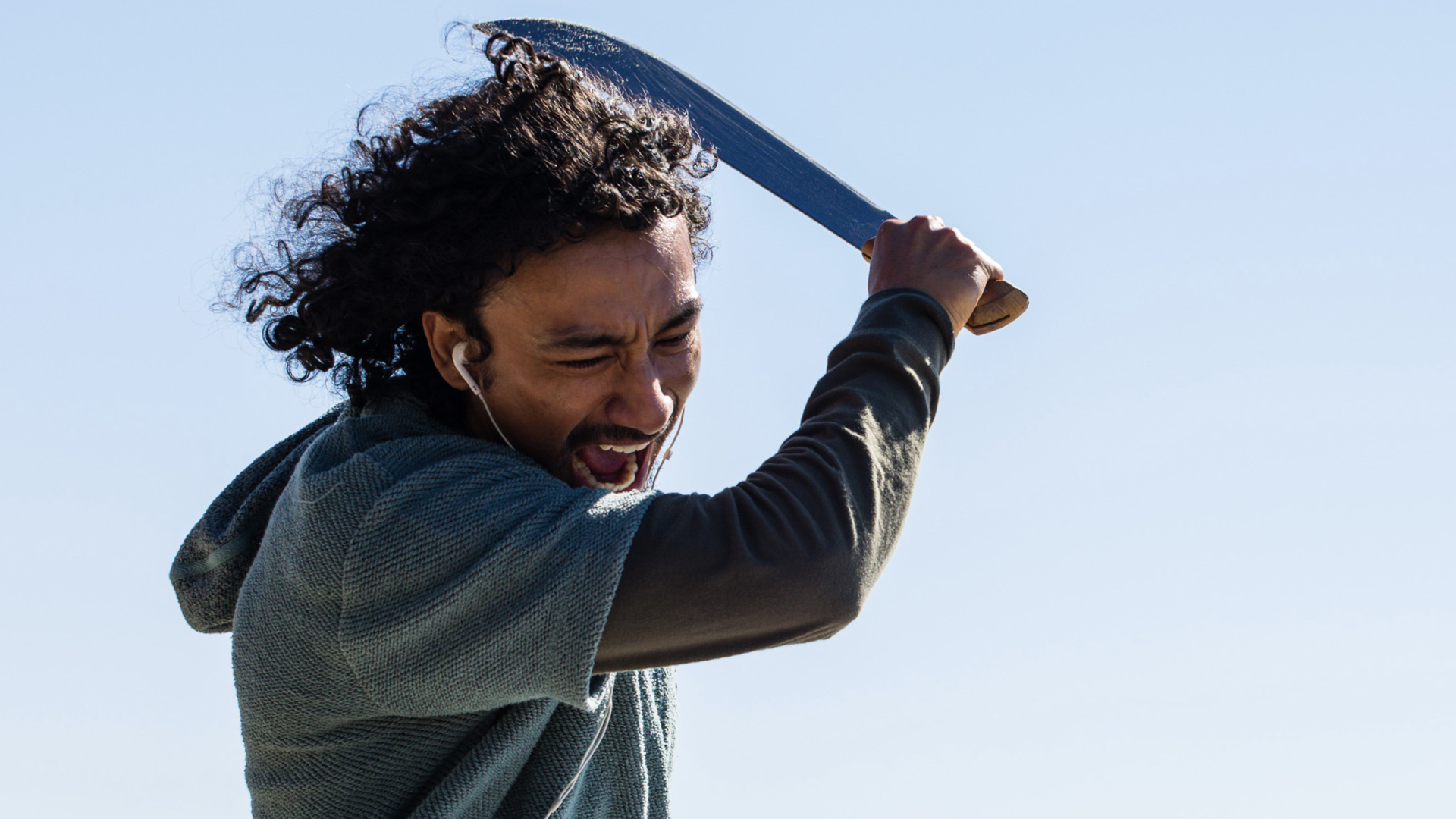 Cured
Gabriel Villanueva
New Life
Ben Meredith,Drew Smith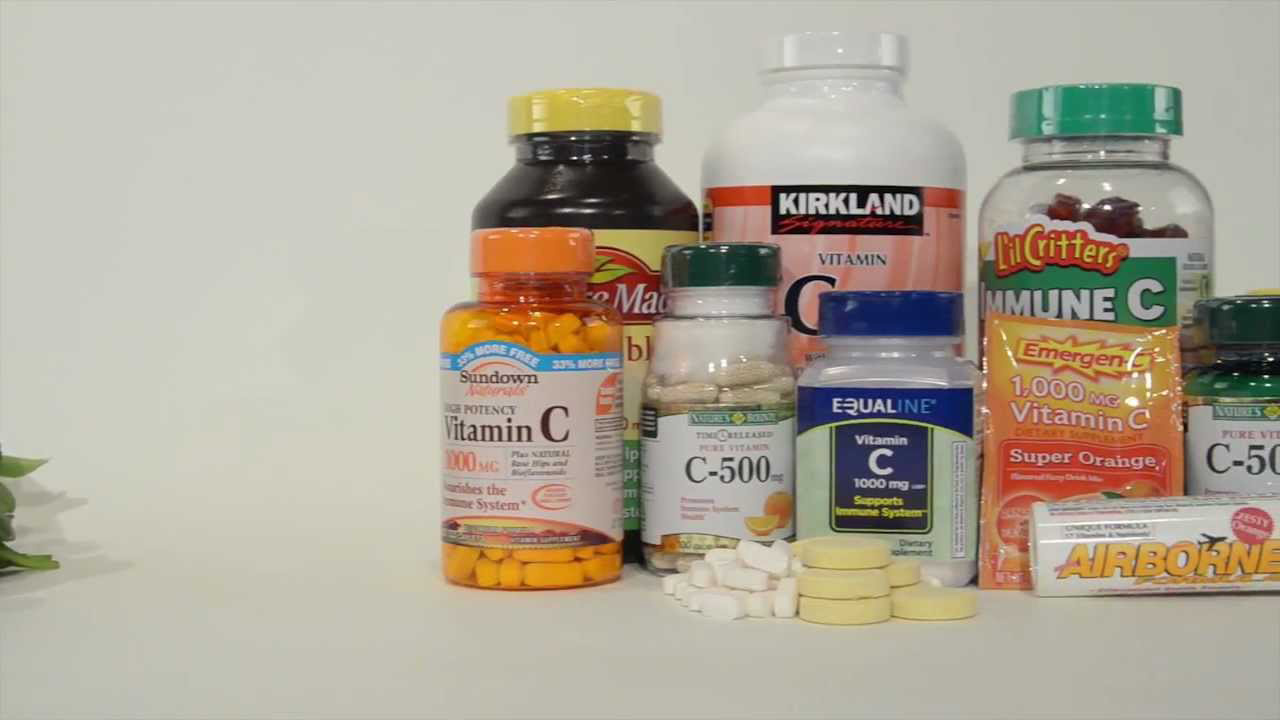 Vitamin Conspira-C
Christina Choate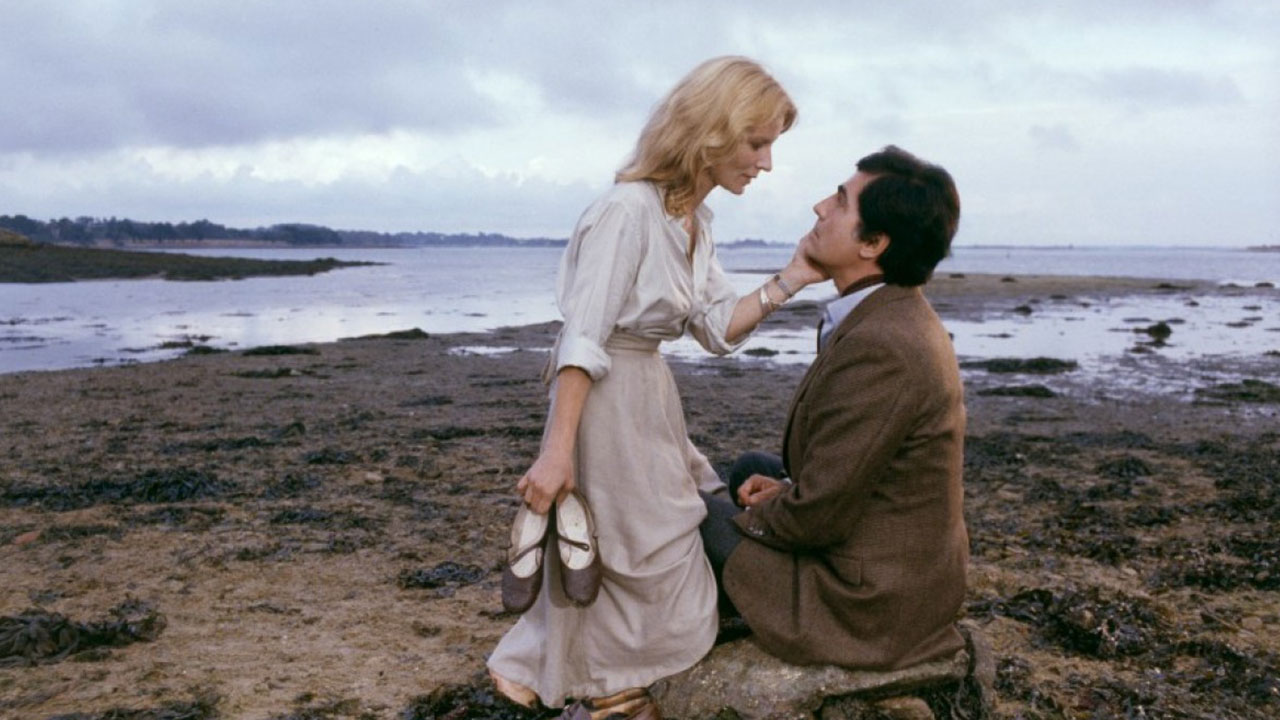 Mon oncle d'Amérique (My American Uncle)
Alain Resnais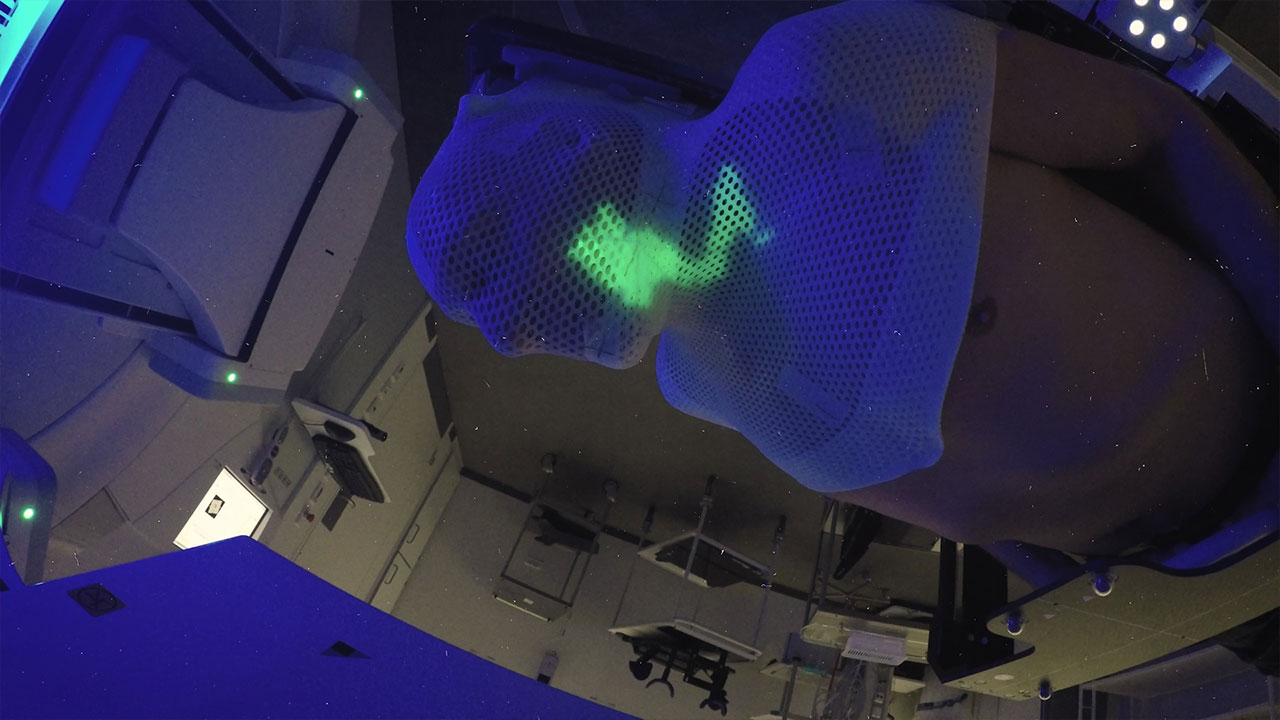 Cross Section
René Georg Johansen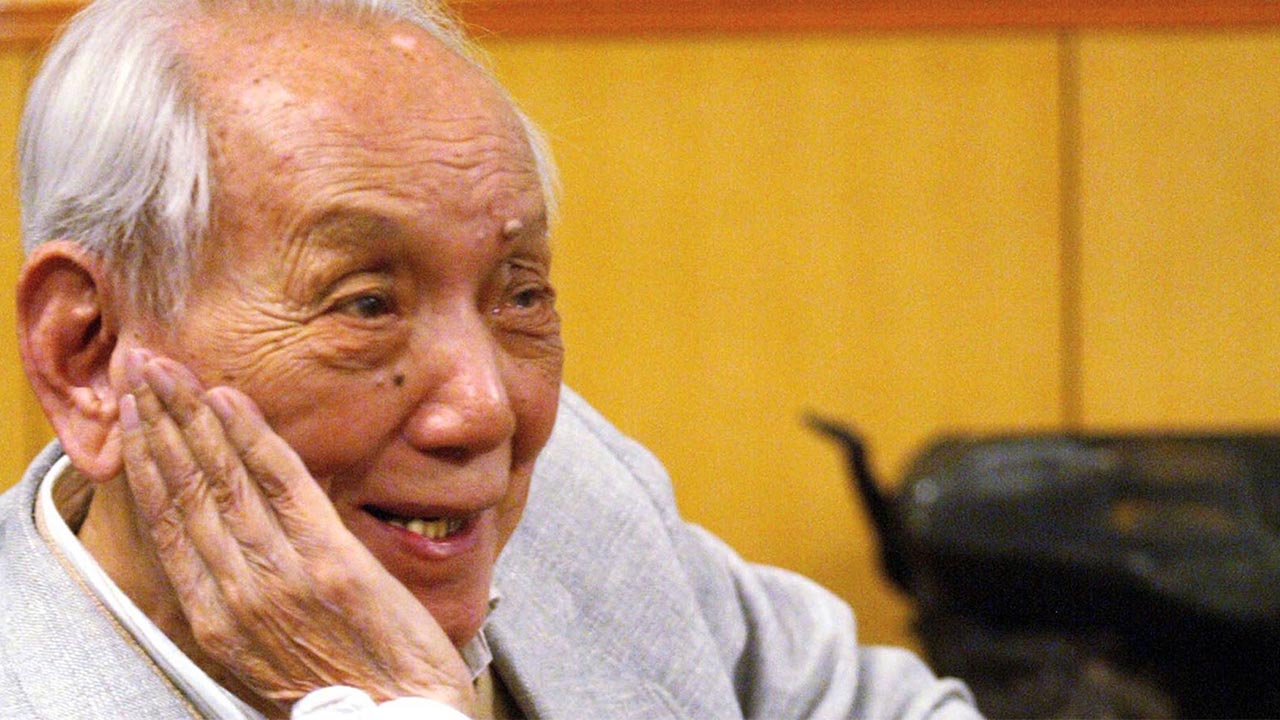 Taking the Long View: The Life of Shiing-shen Chern
George Csicsery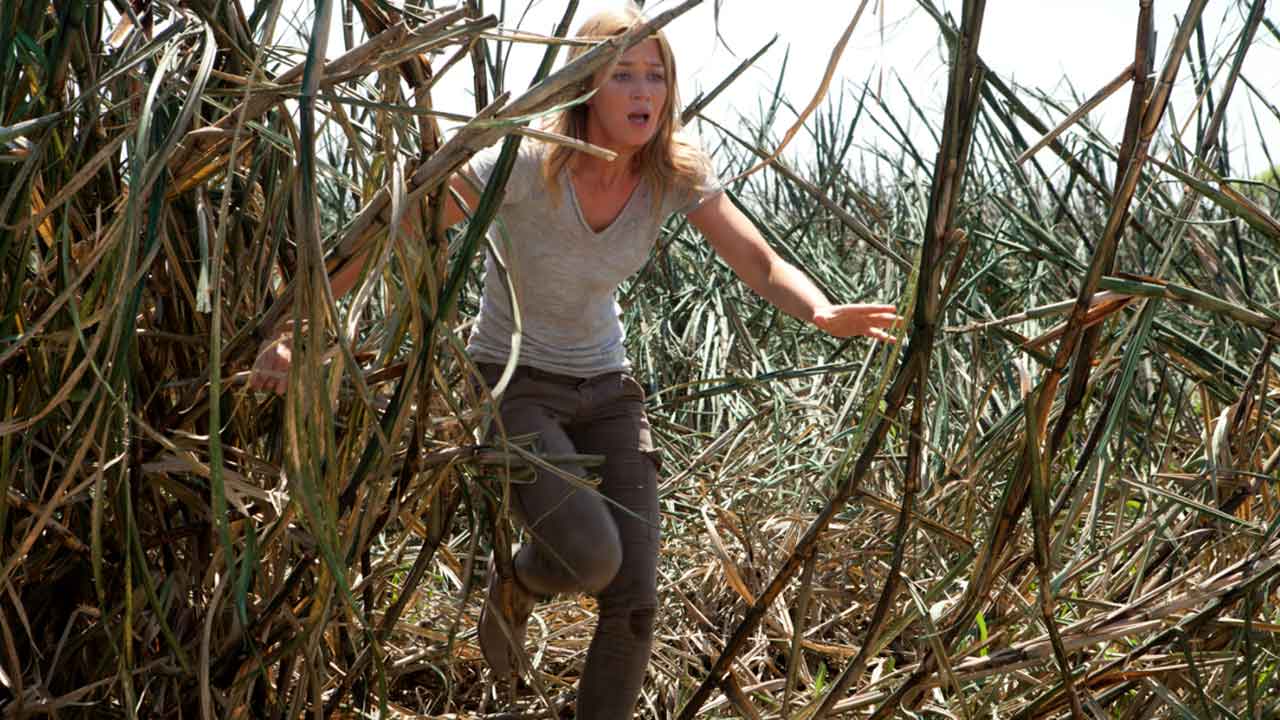 Looper
Rian Johnson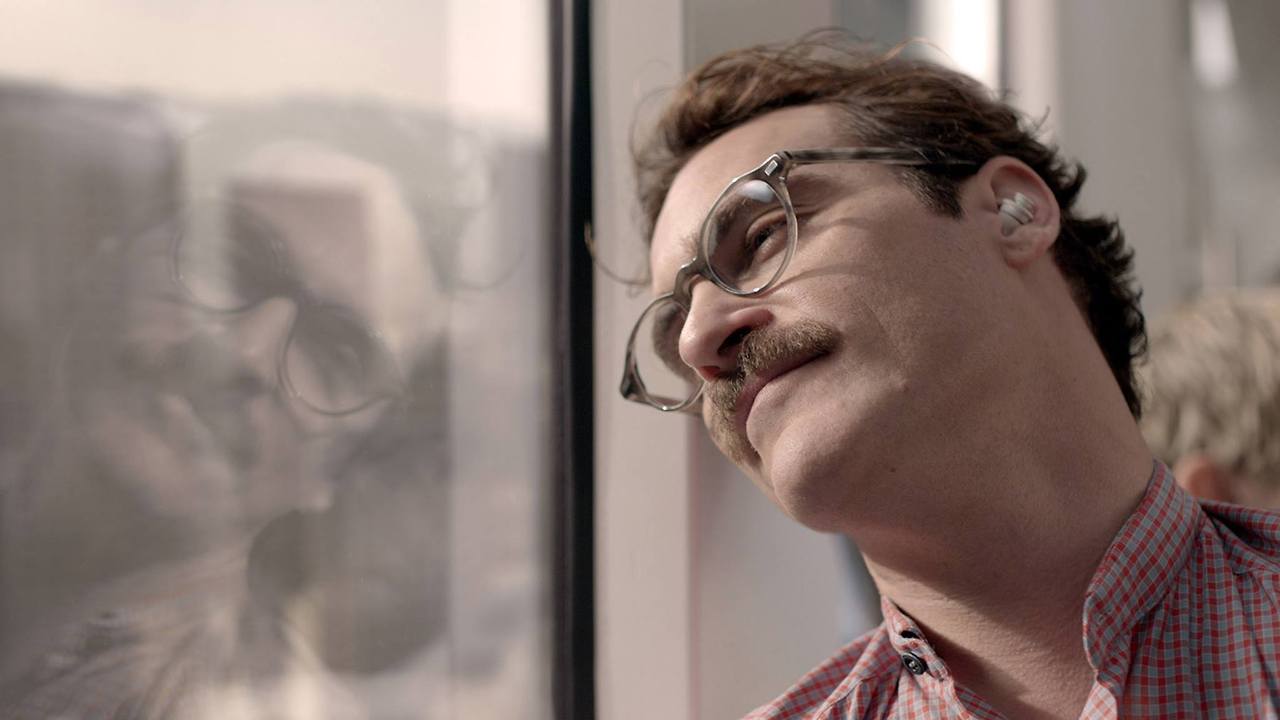 Her
Spike Jonze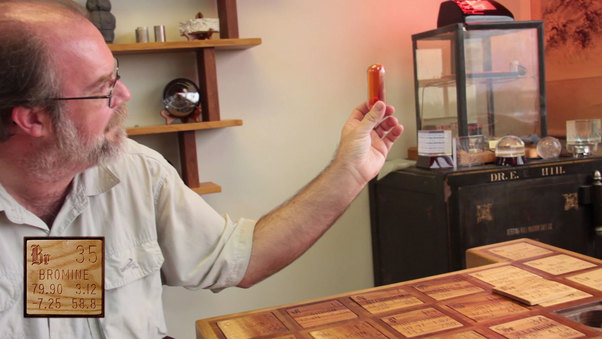 Periodic Table Table
Kirk Zamieroski,Adam Dylewski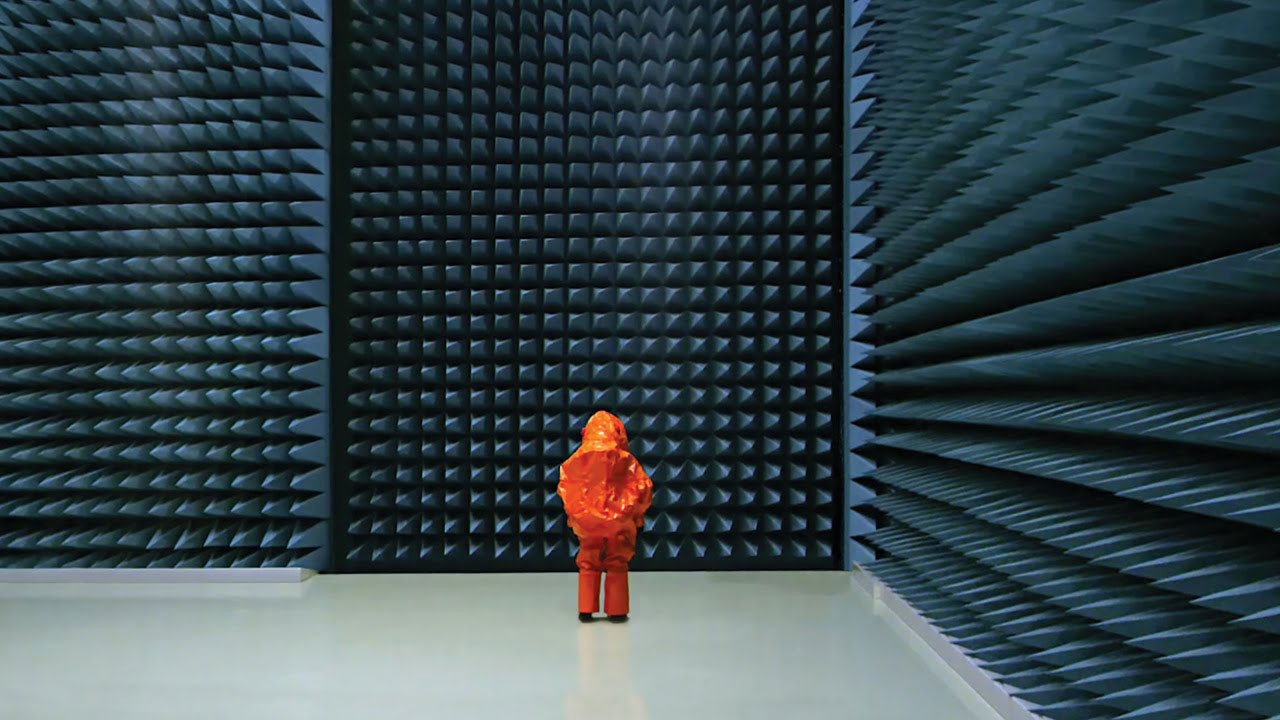 The Visit
Michael Madsen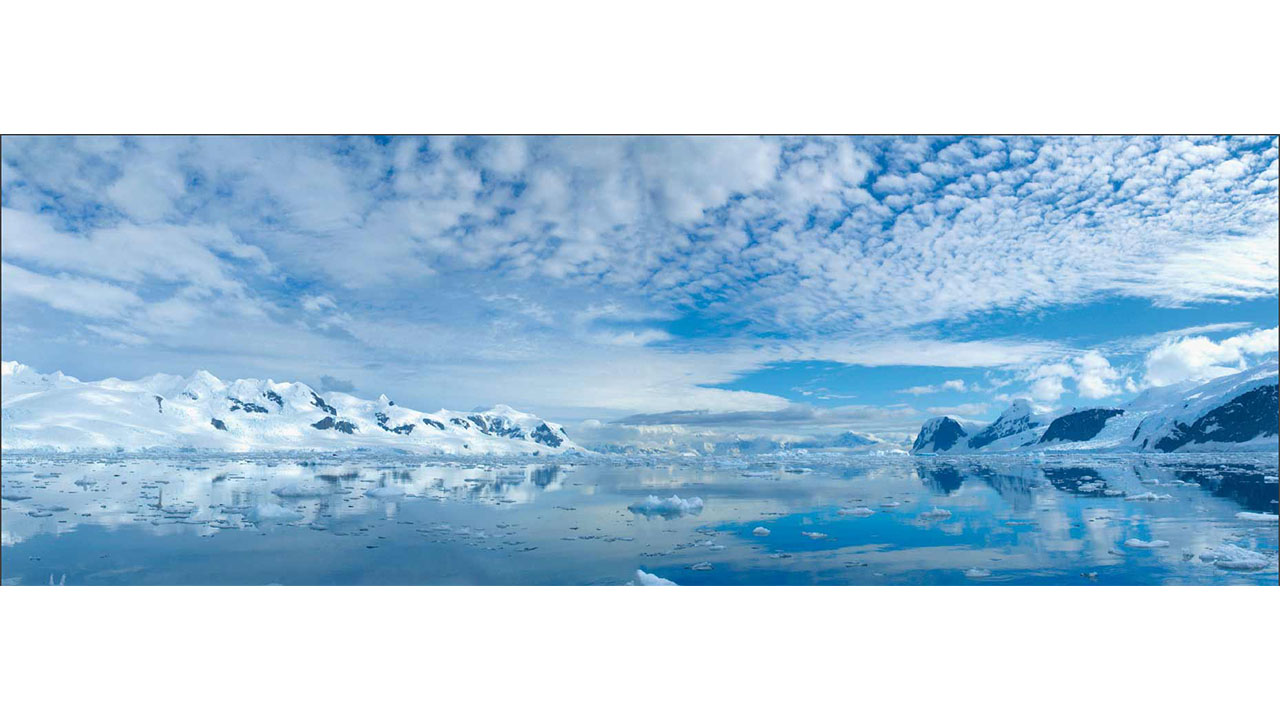 Ice and The Sky
Luc Jacquet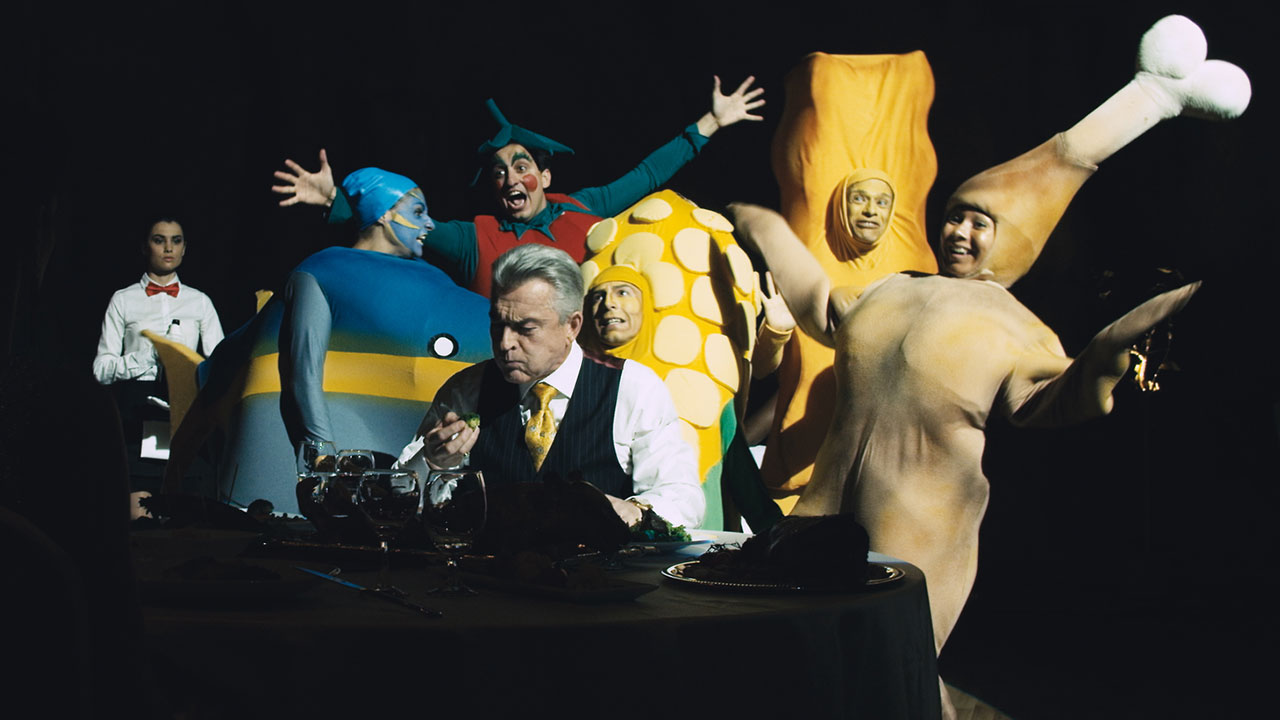 Eat Me!
Ilina Perianova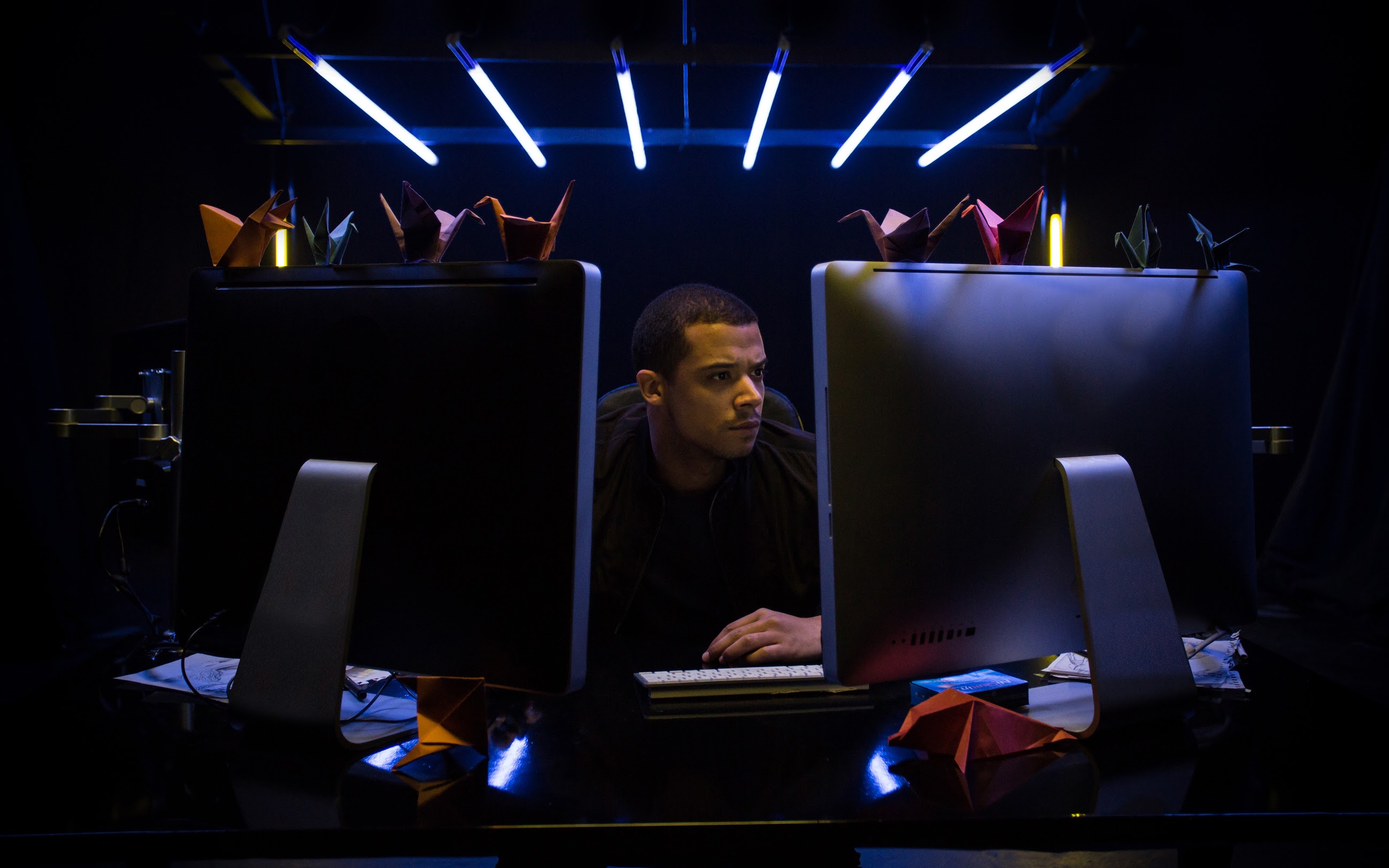 The Super Recogniser
Jennifer Sheridan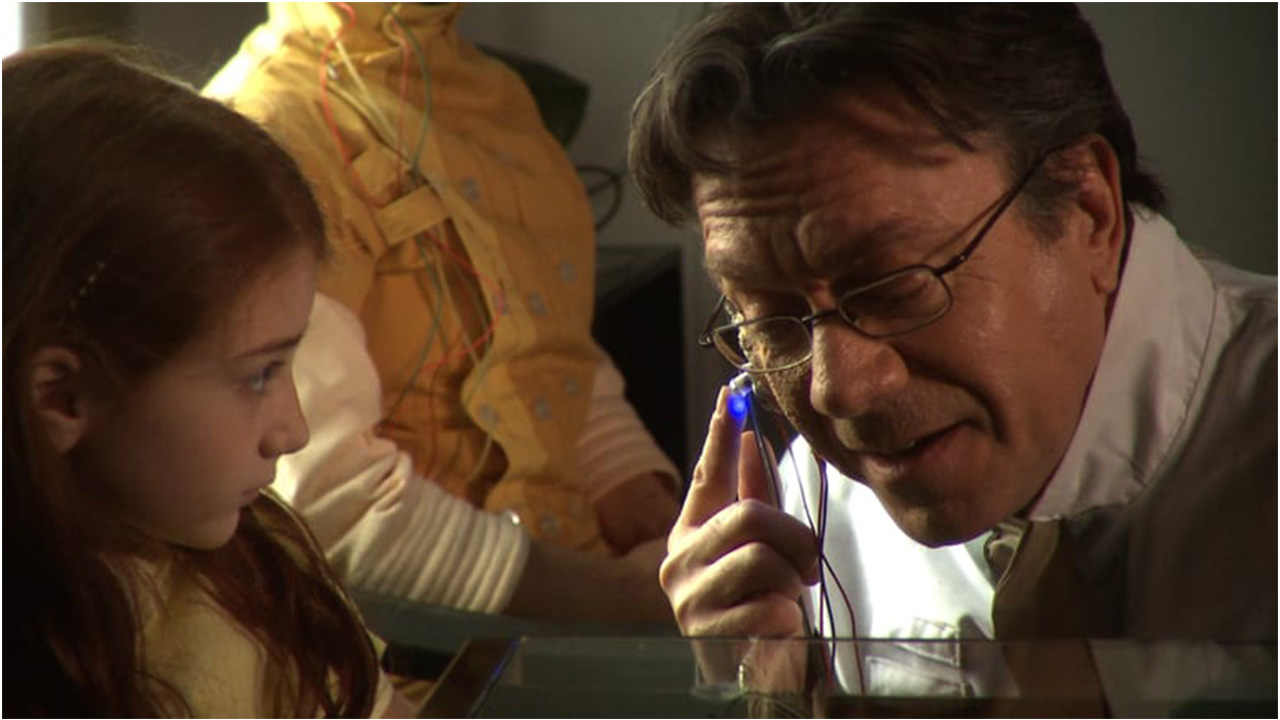 The Feed
Benjamin Berger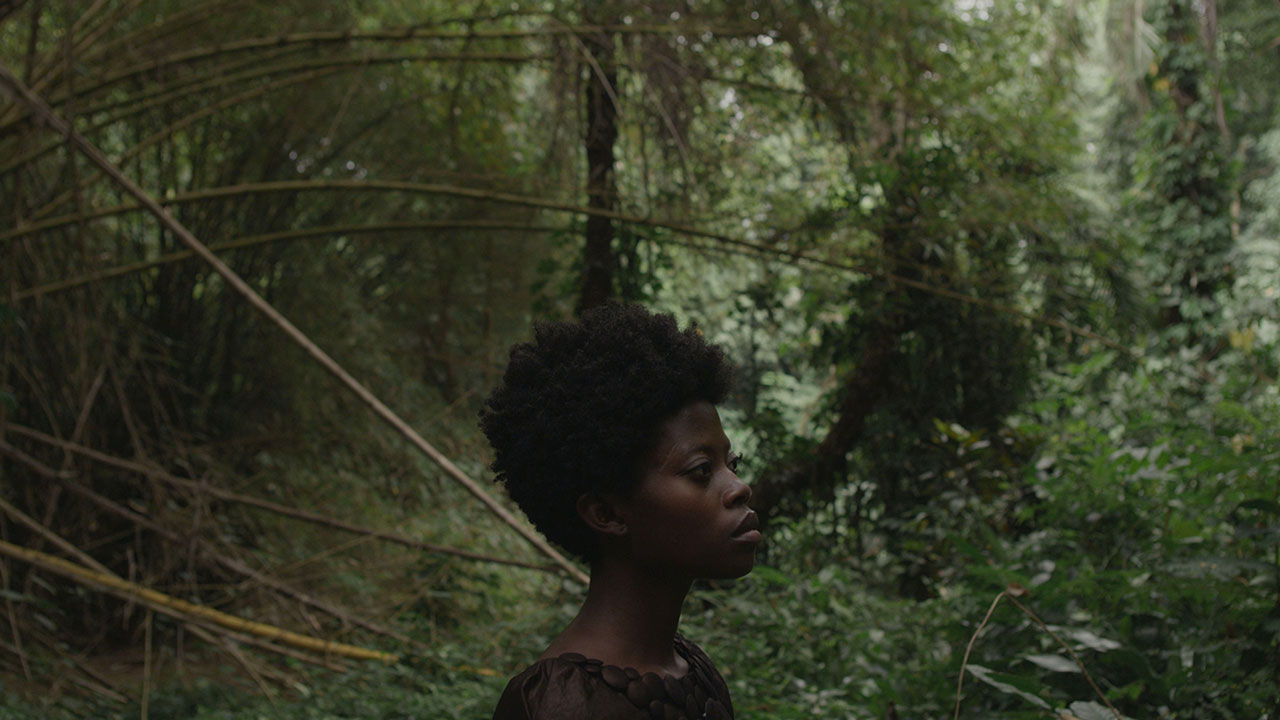 Kwaku Ananse
Akosua Adoma Owusu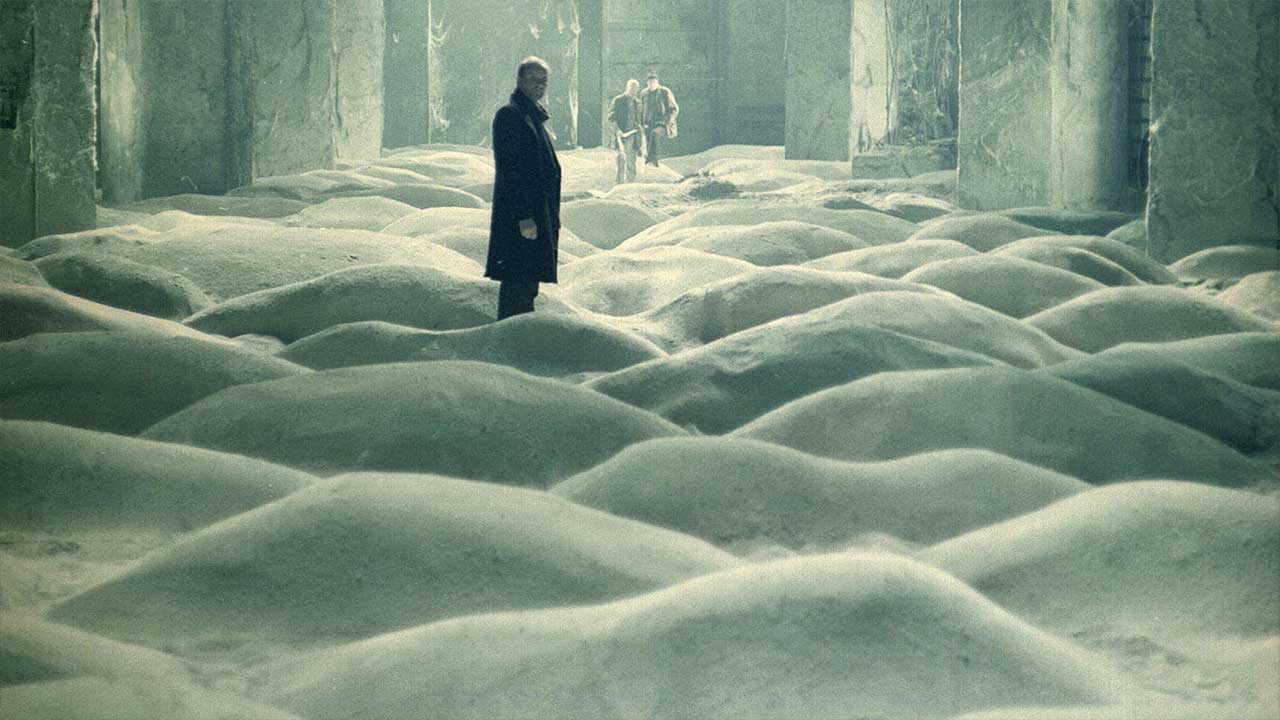 Stalker
Andrei Tarkovsky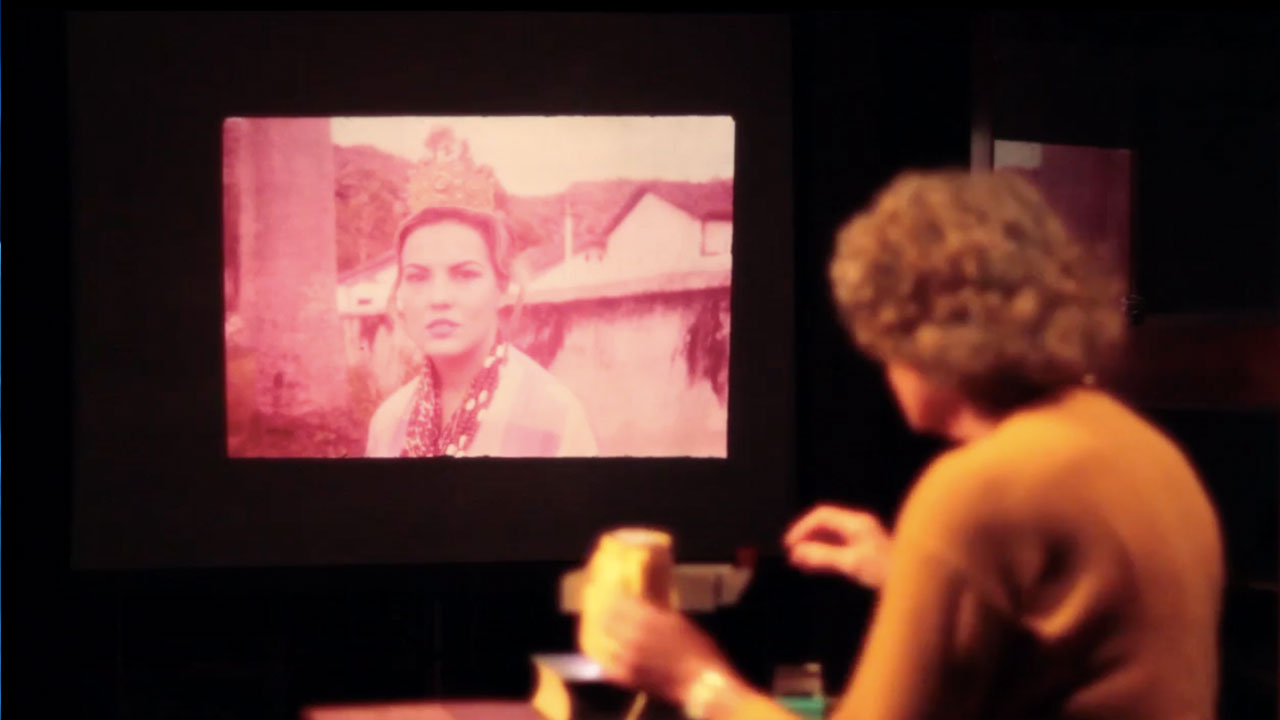 Dinosaur Eggs in the Living Room
Rafael Urban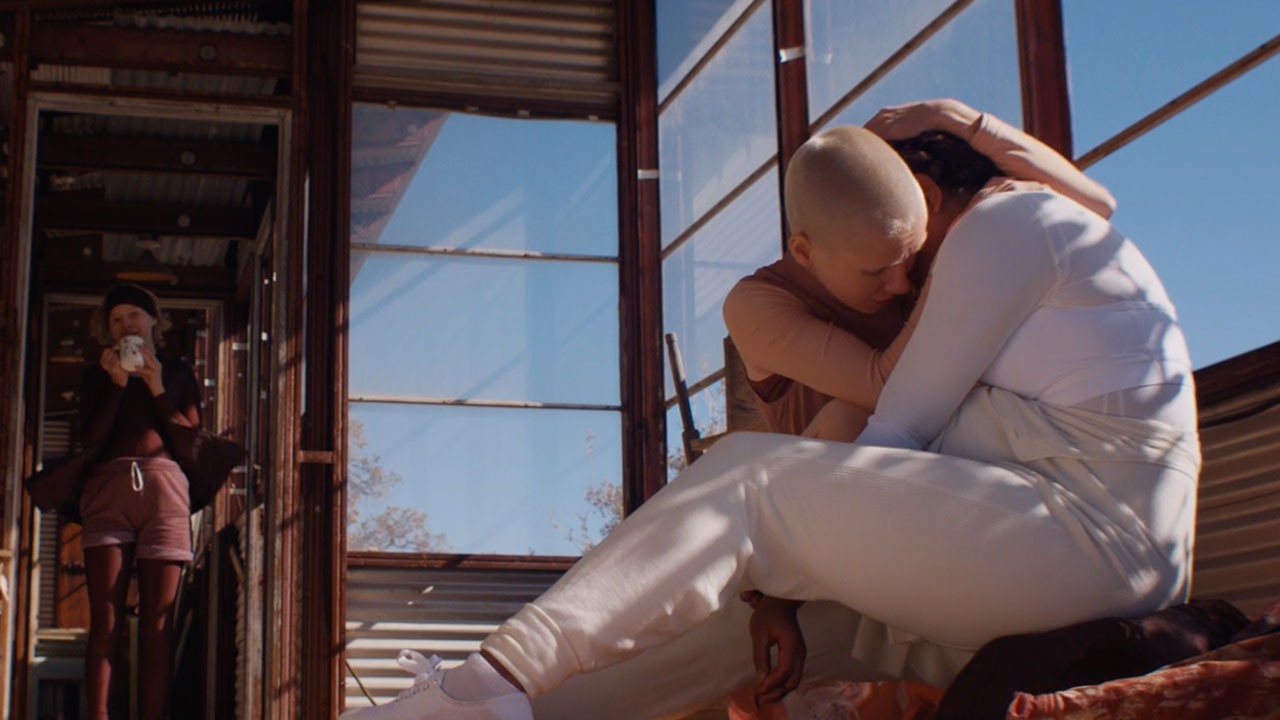 Daughters of Wolbachia
Ariel McCleese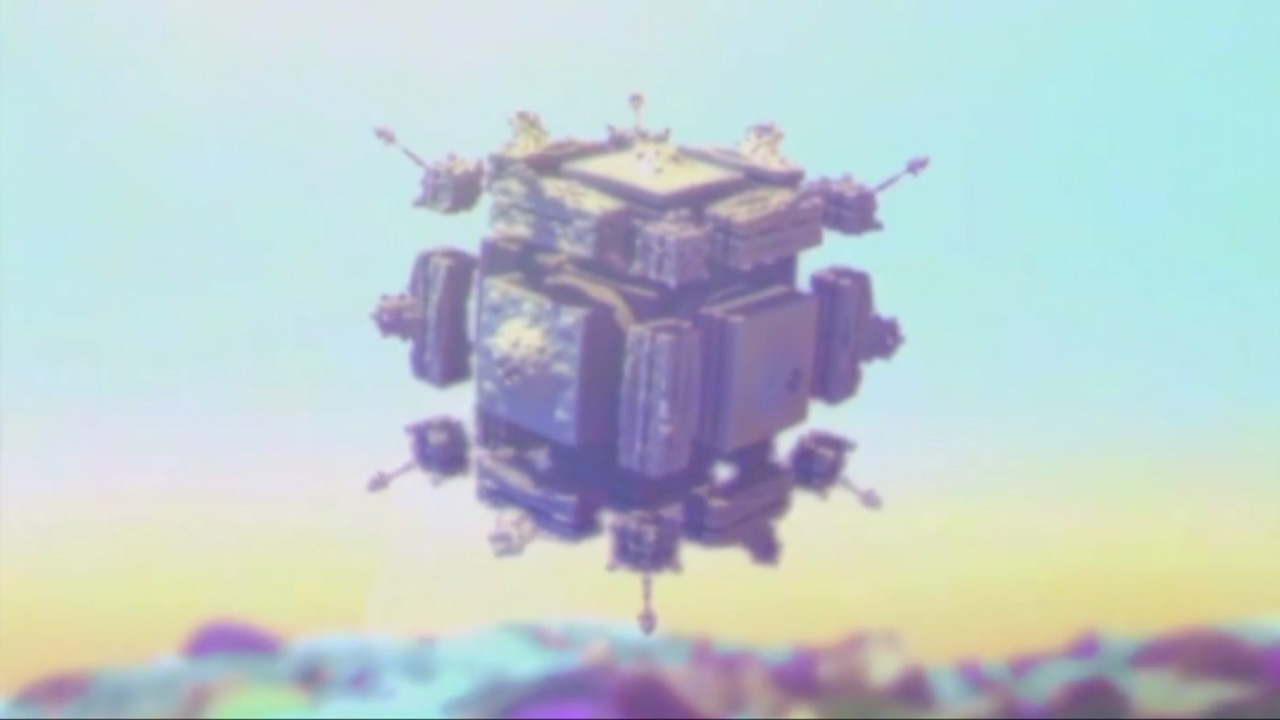 Malfunction
Matteo Zamagni
Here and the Great Elsewhere
Michèle Lemieux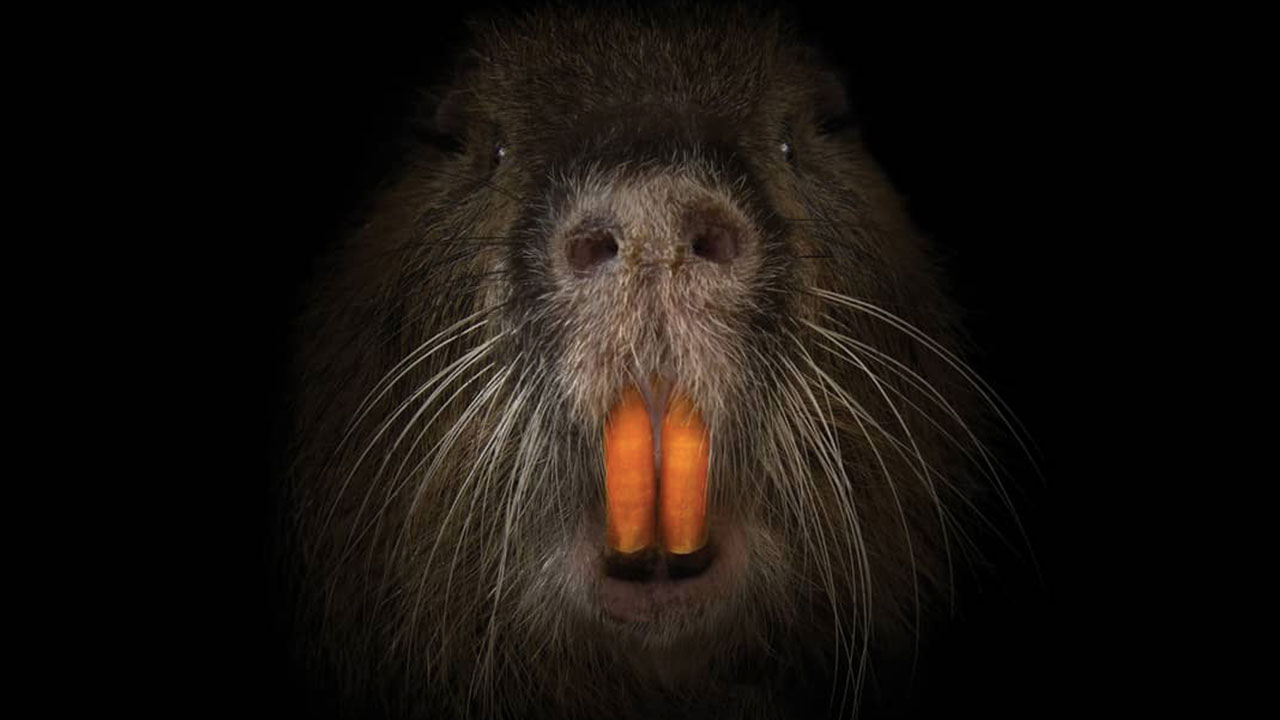 Rodents of Unusual Size
Chris Metzler,Jeff Springer,Quinn Costello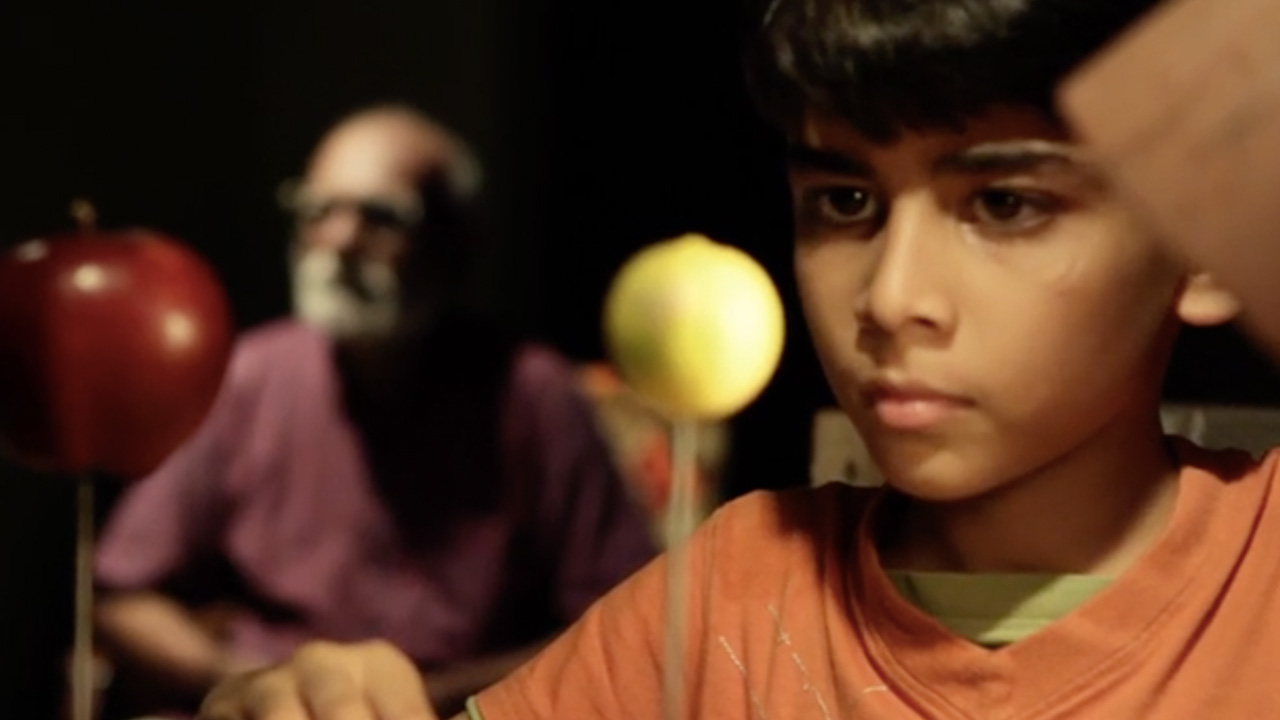 Eclipse of Taregna
Rakesh Chaudhary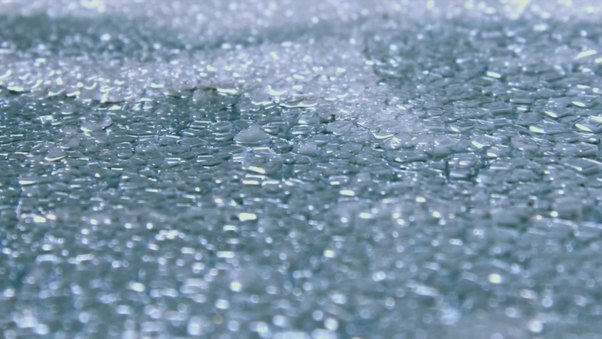 Planet A
Momoko Seto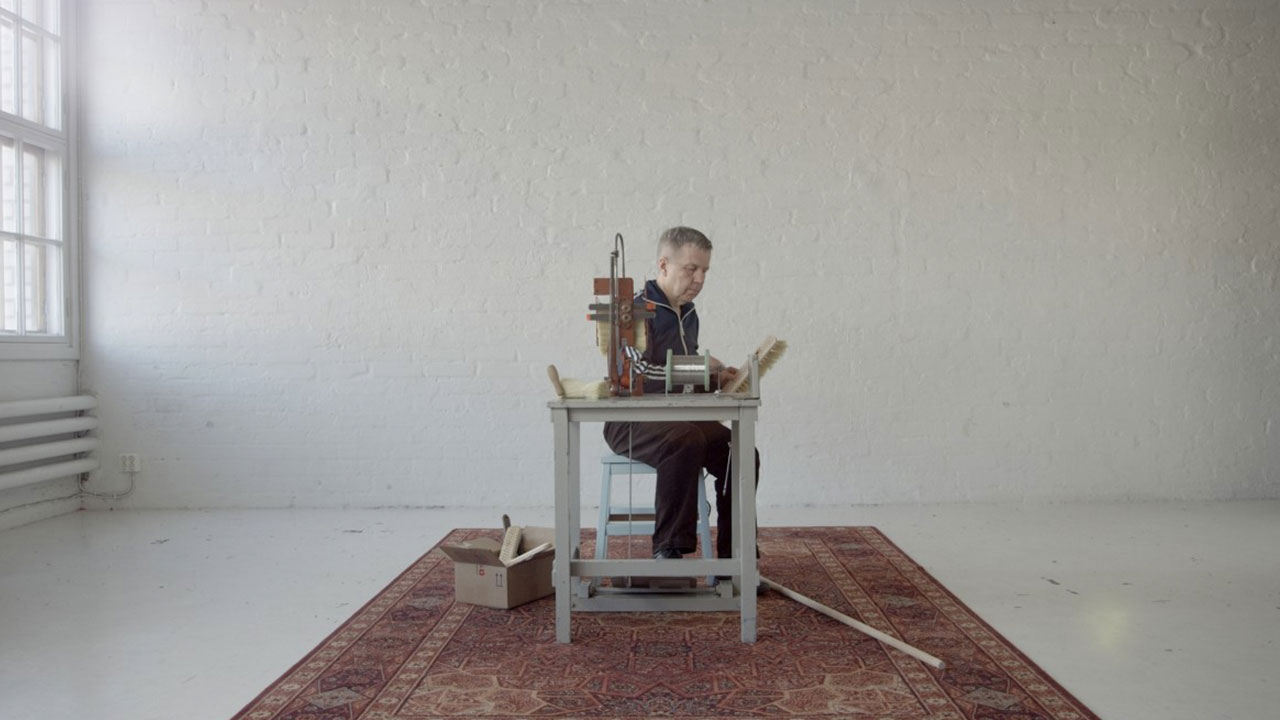 Mitä on Nähdä (What There Is to See)
Jaana Kokko
The Making of Love
Jeannette Louie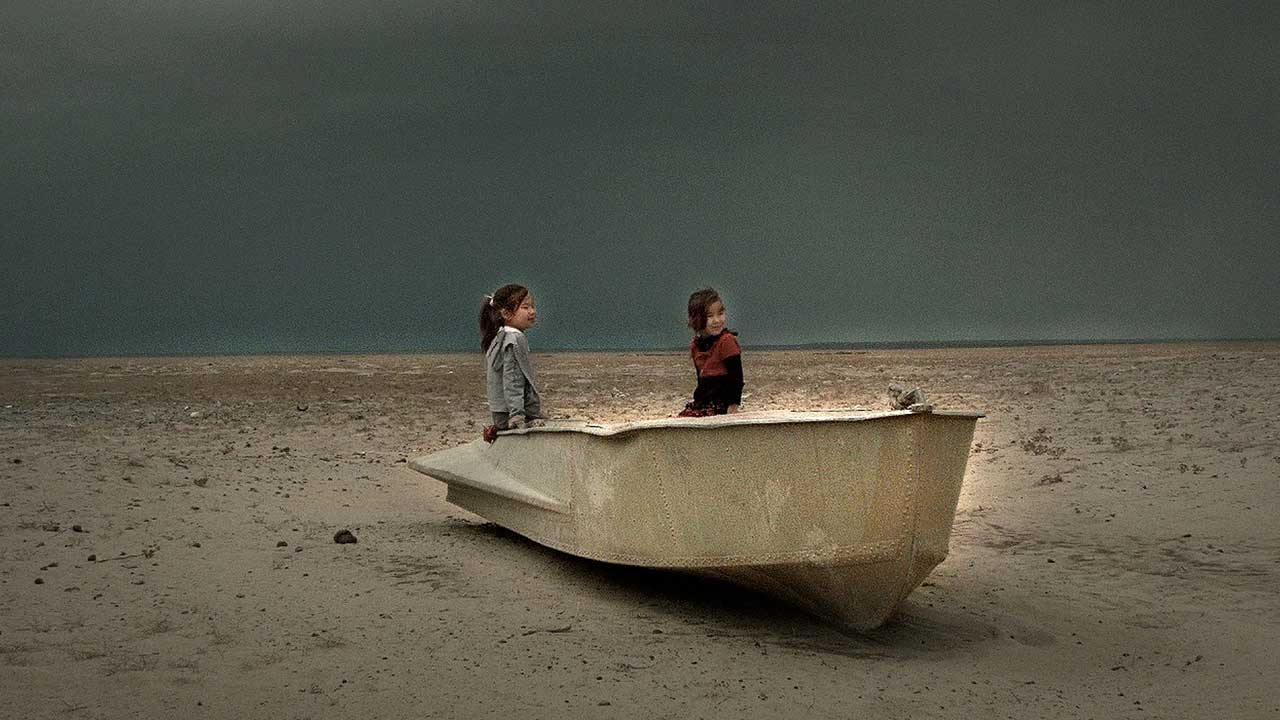 Zhalanash - Empty Shore
Marcin Sauter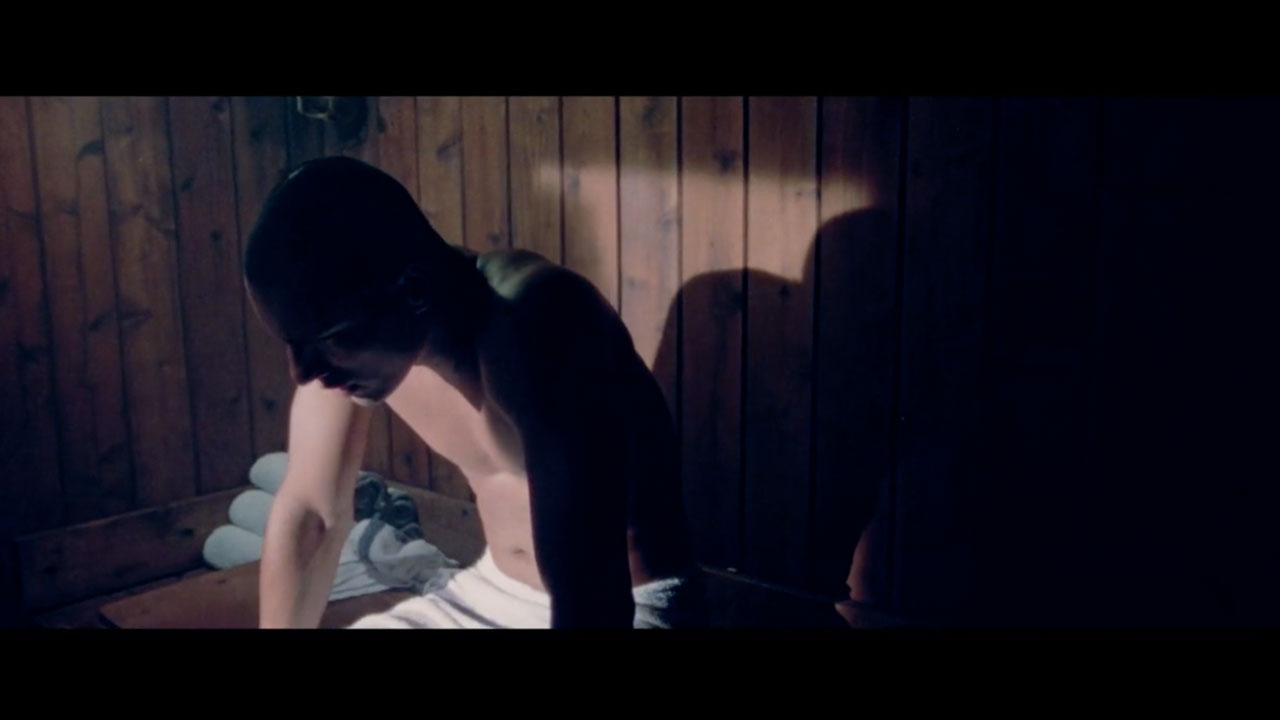 A Crack
Lilian Mehrel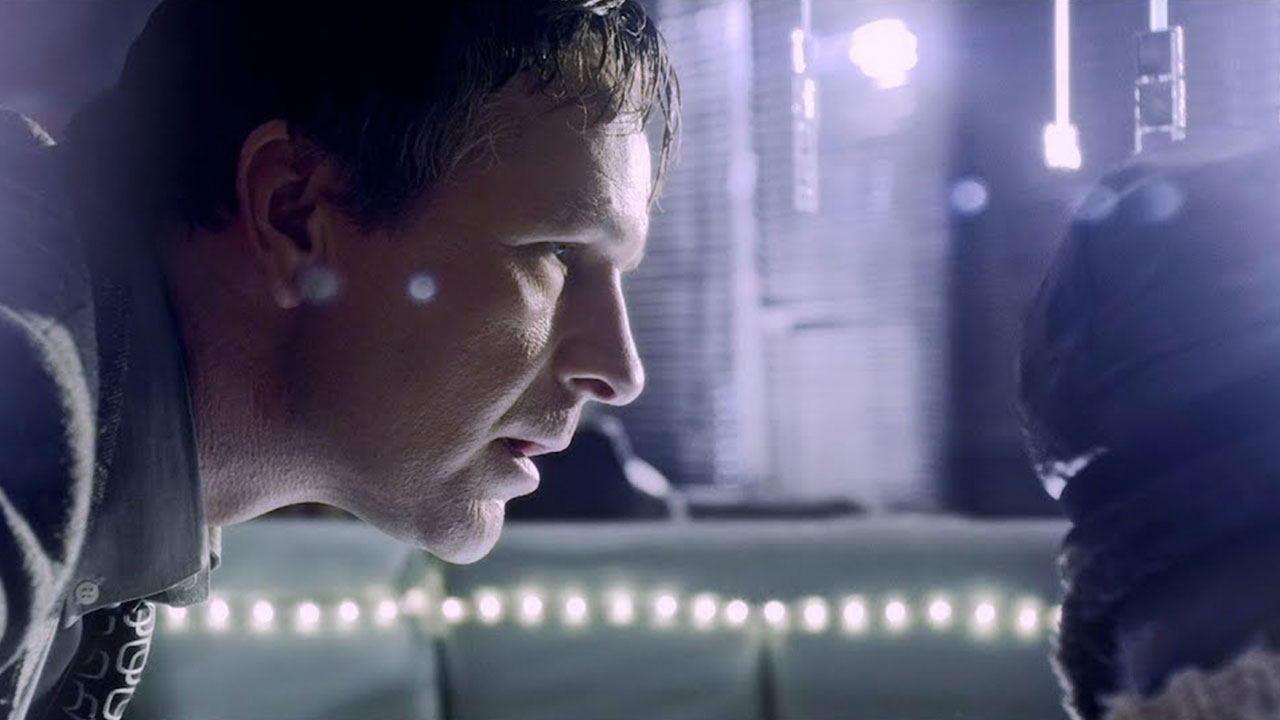 Tears in the Rain
Christopher Grant Harvey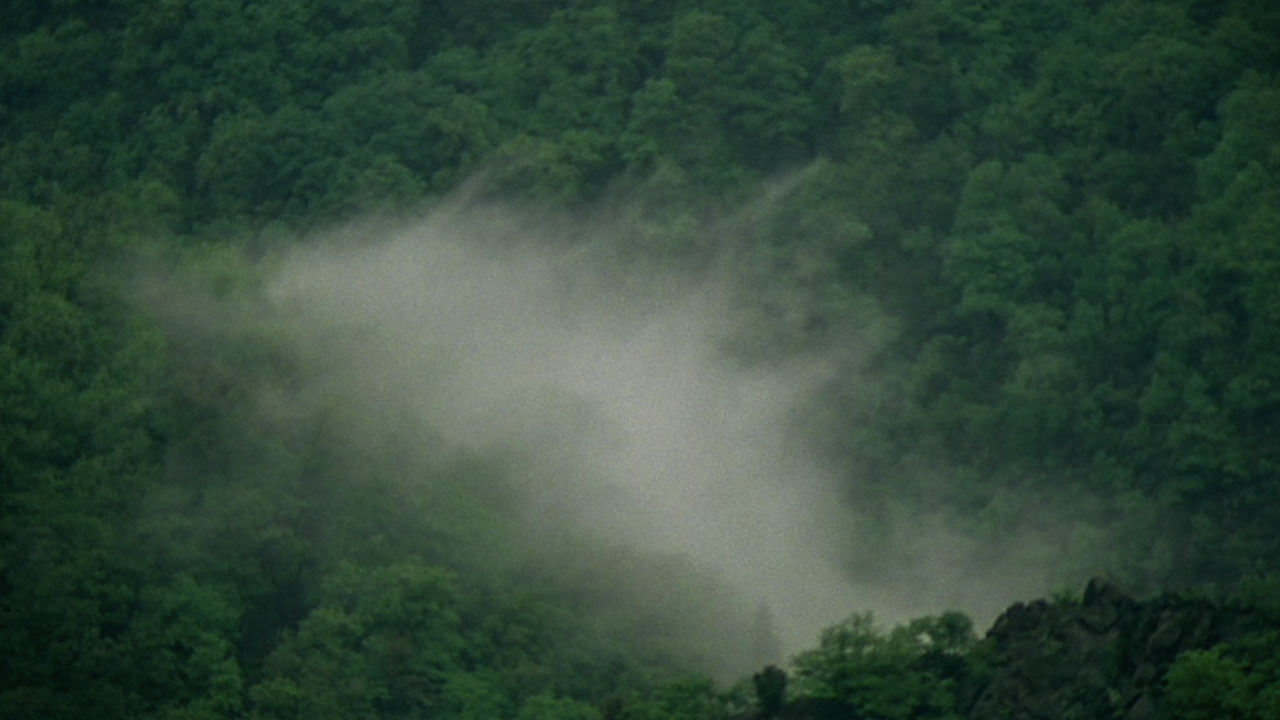 nebel (fog)
Nicole Vögele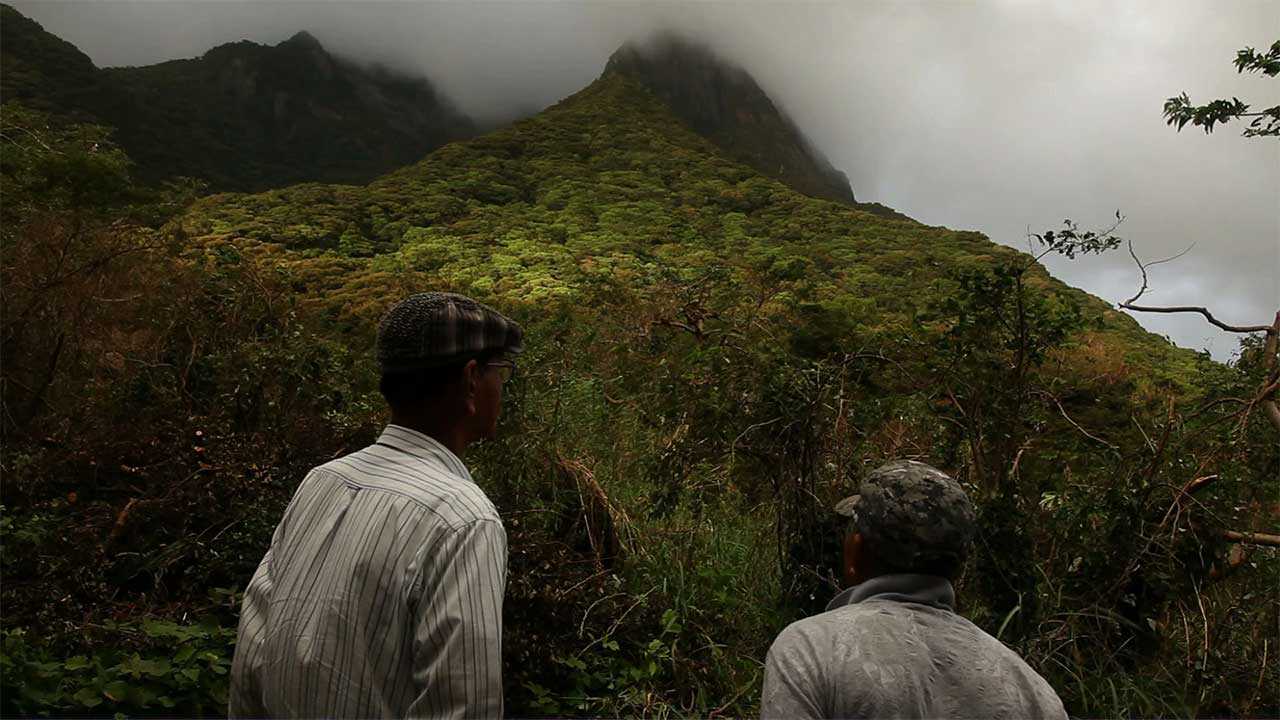 Milieu
Damien Faure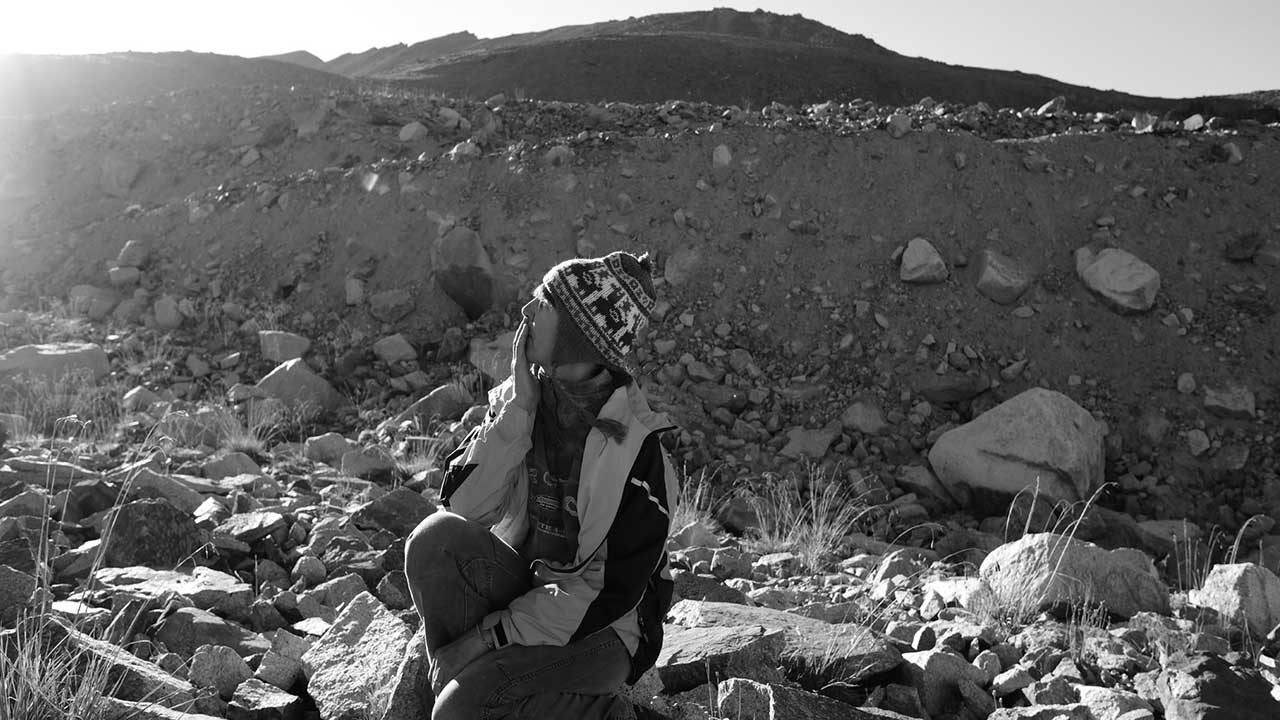 Women and the Glacier
Audrius Stonys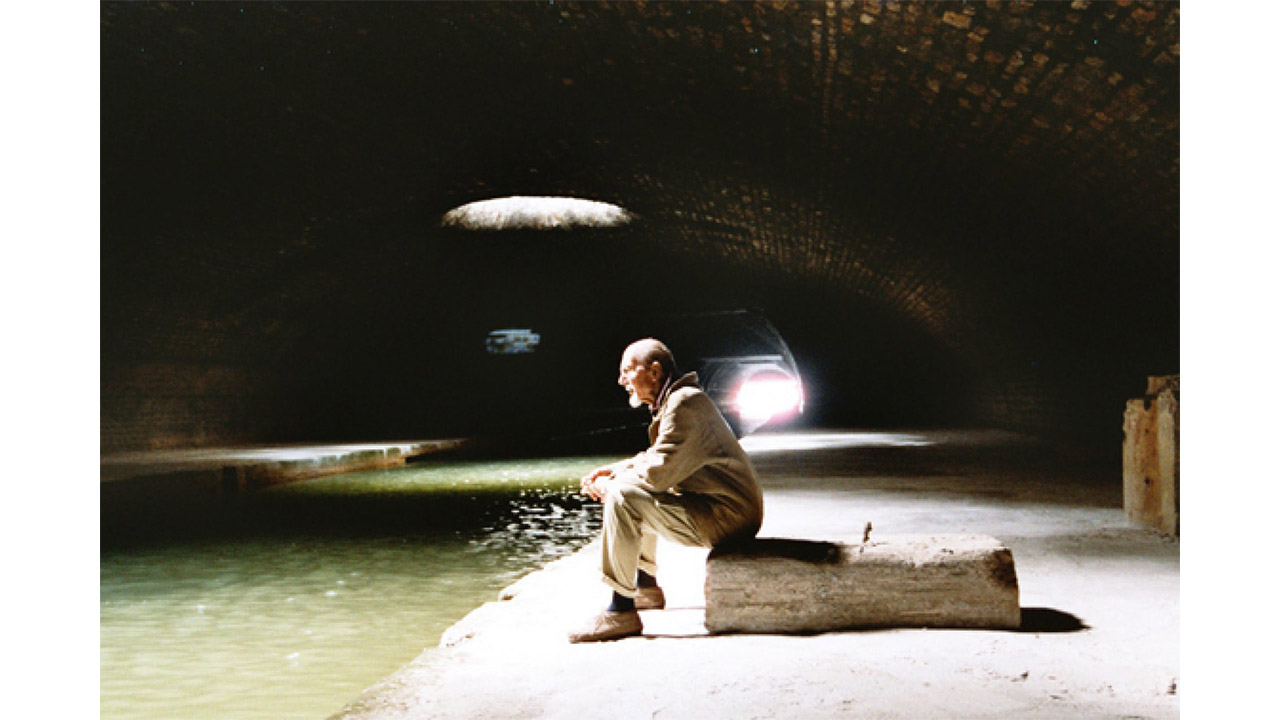 Sergej In The Urn
Boris Hars-Tschachotin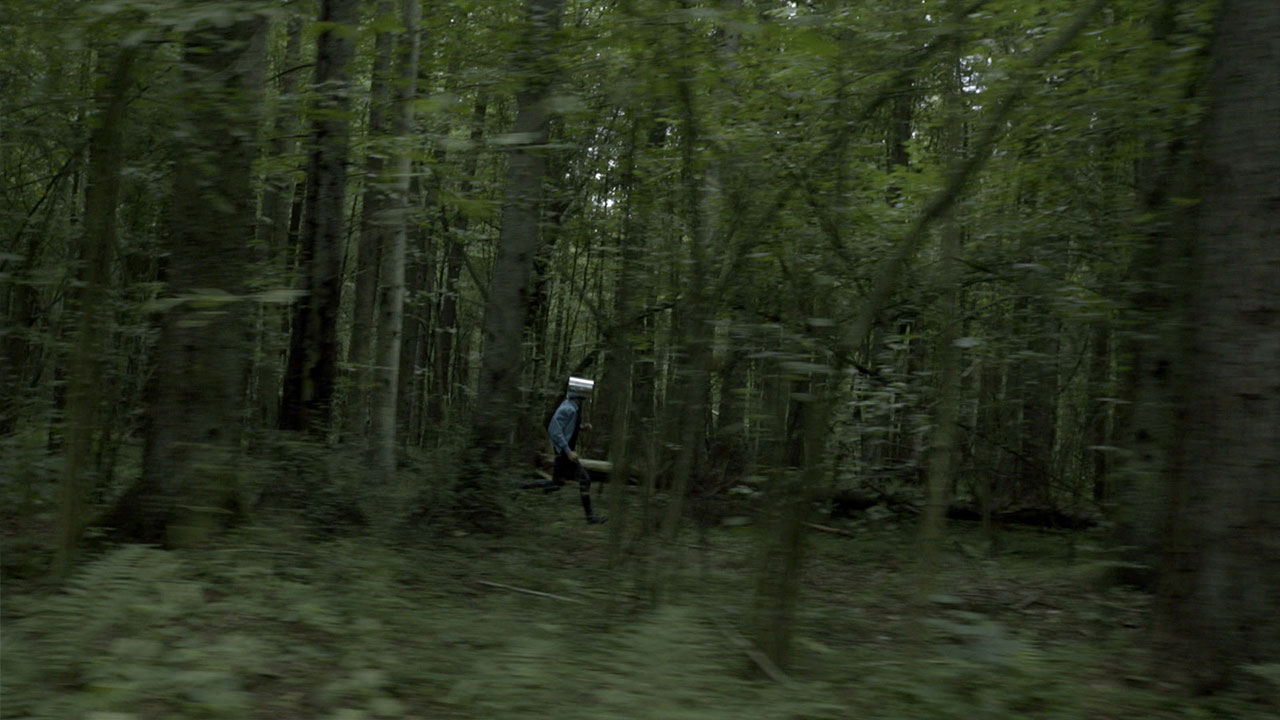 Interface
Anna Hoetjes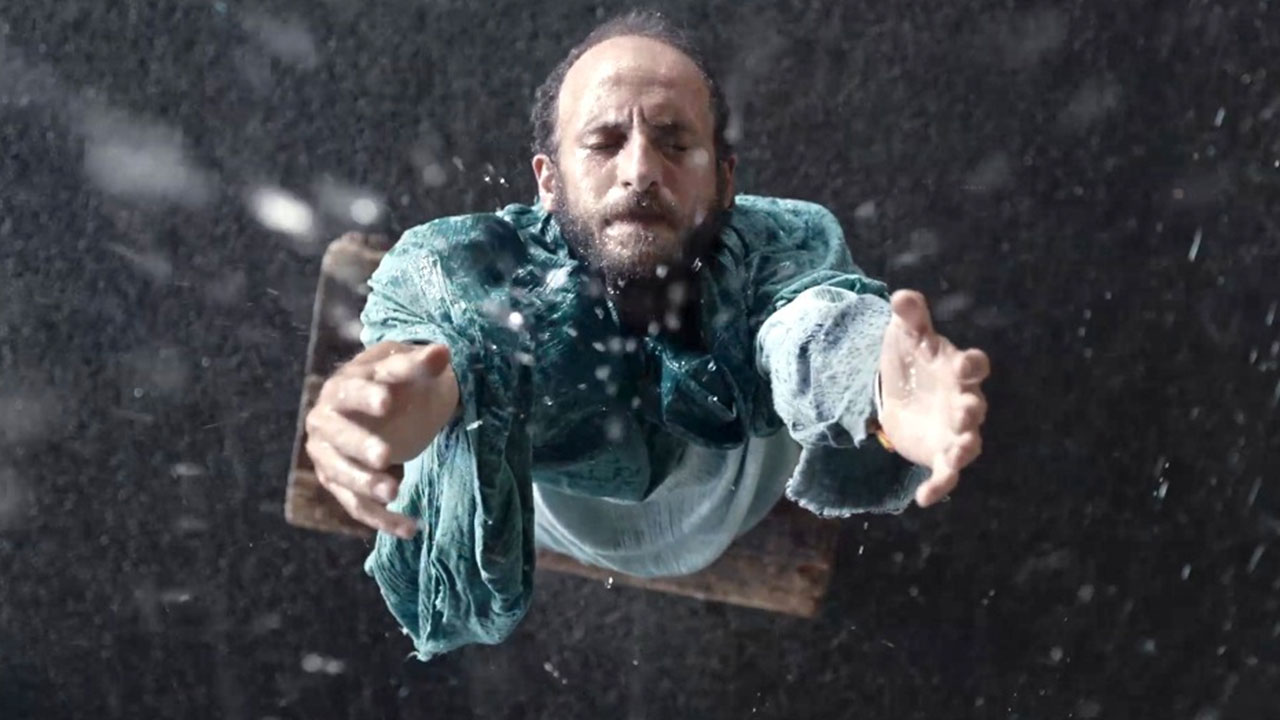 The Puddle
Serdar Yilmaz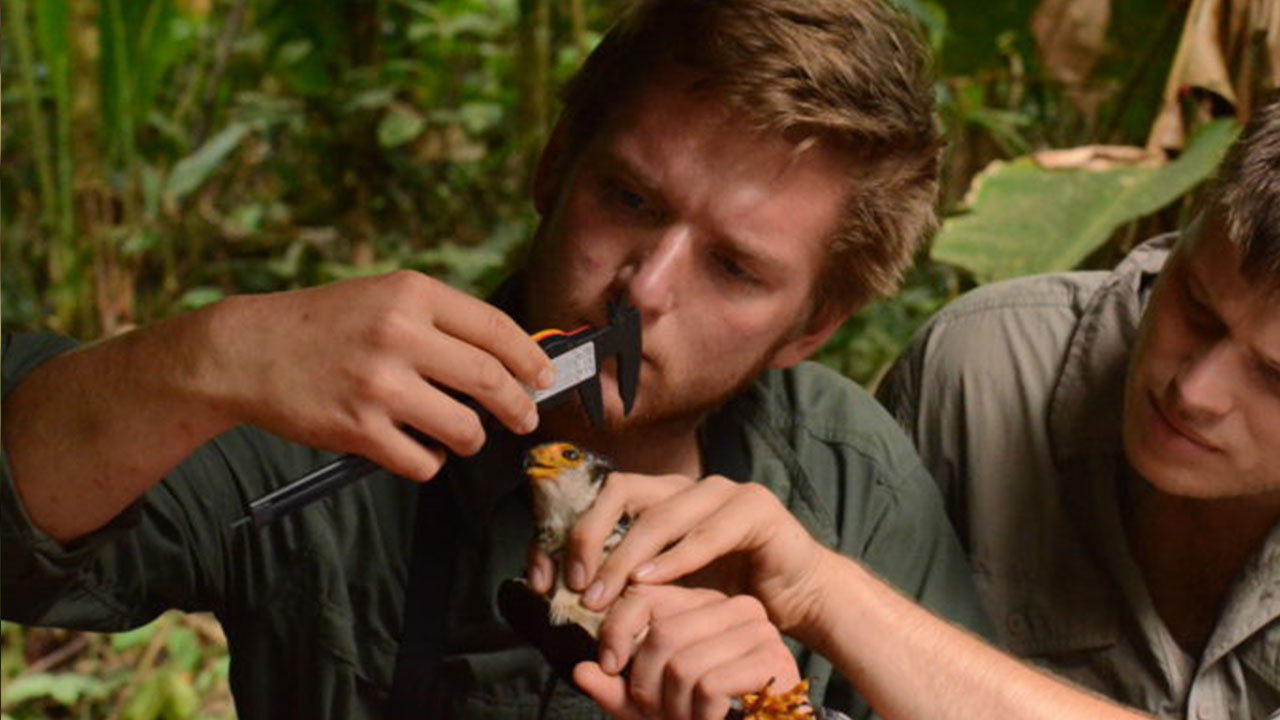 Tropical Birds Confront Global Warming
Daniel Grossman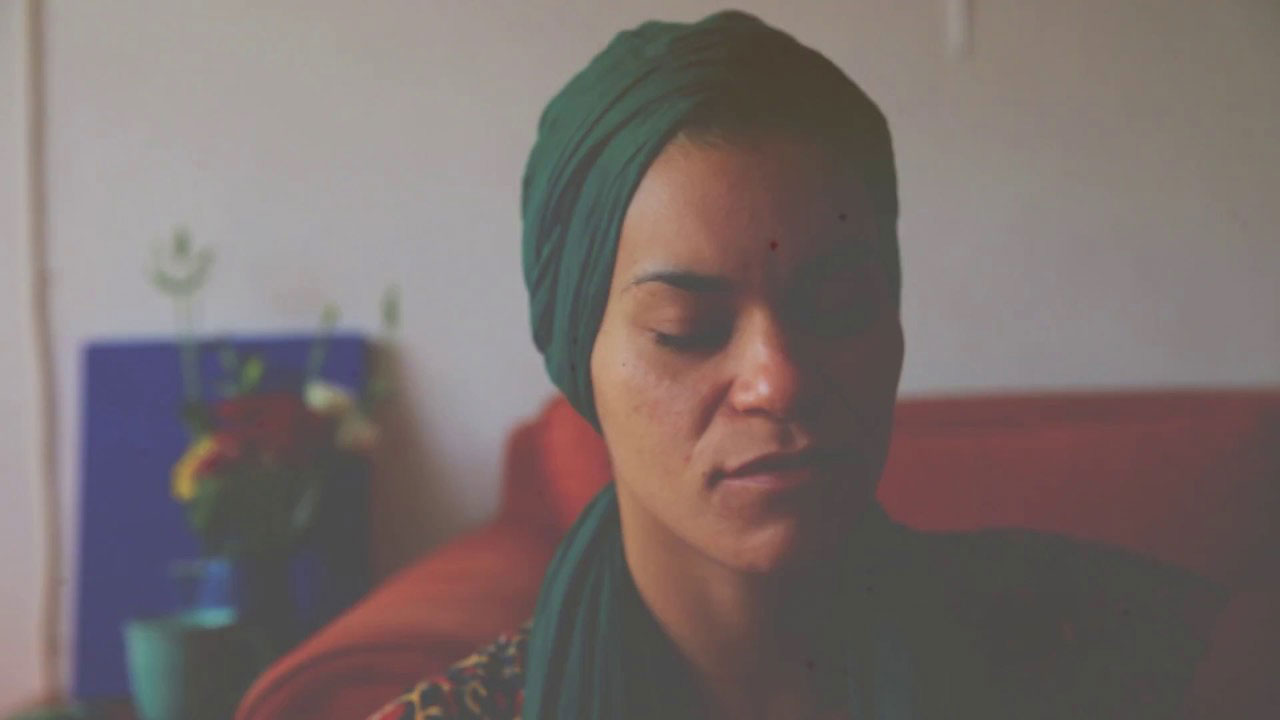 New Moon
Philippa Ndisi-Herrmann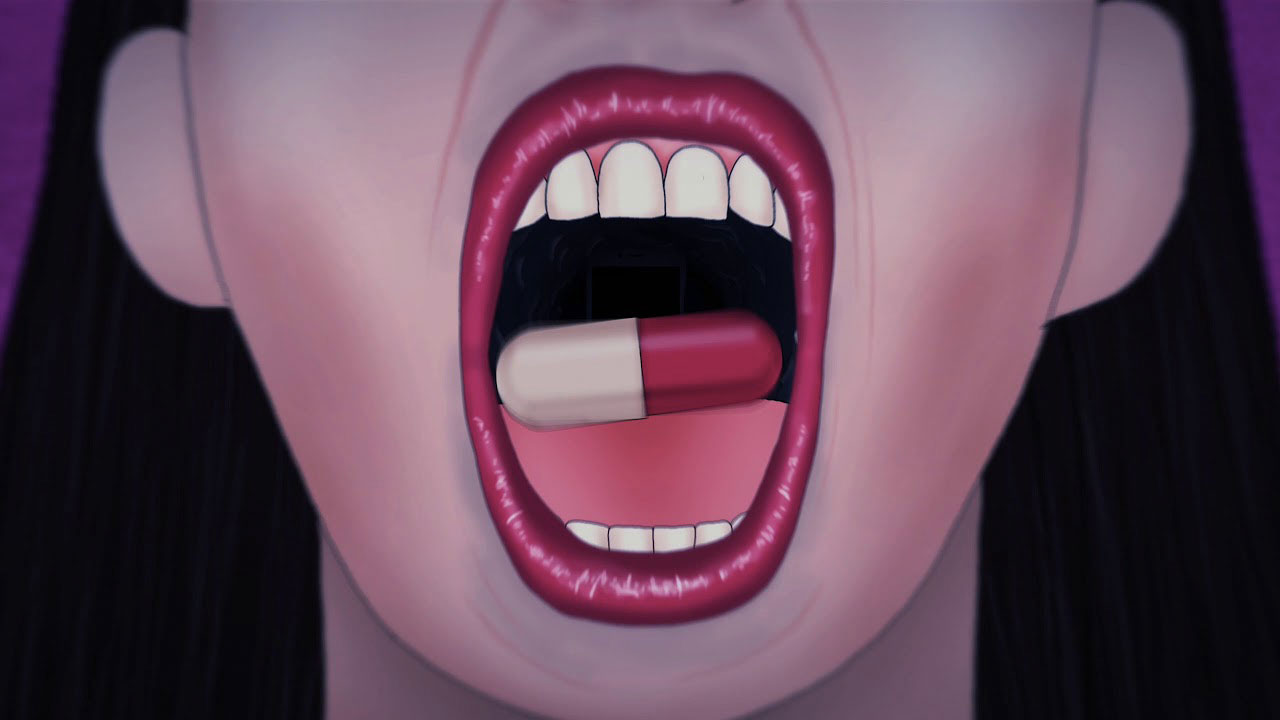 iRony
Radheya Jegatheva.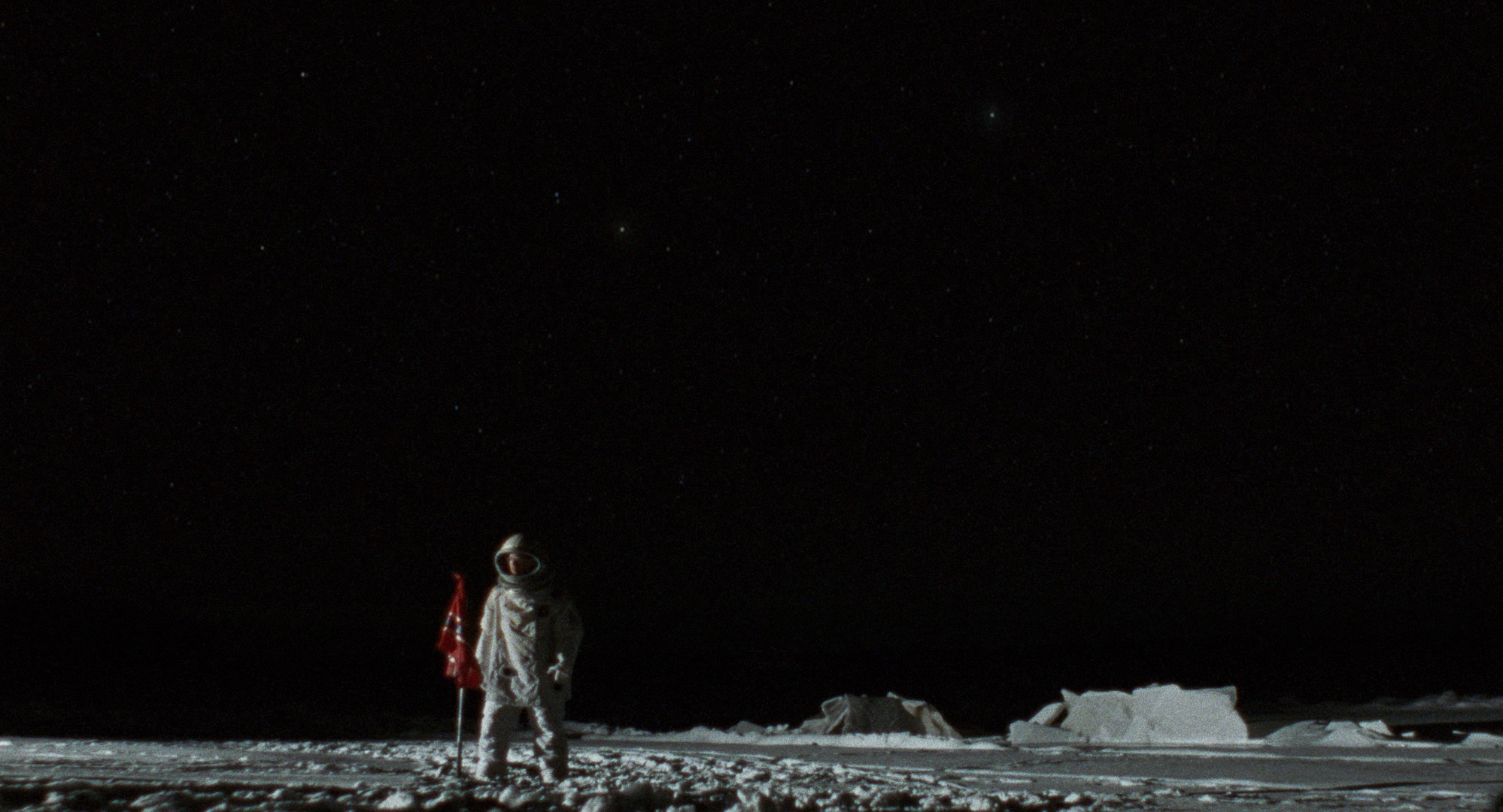 Lunar Orbit Rendezvous
Mélanie Charbonneau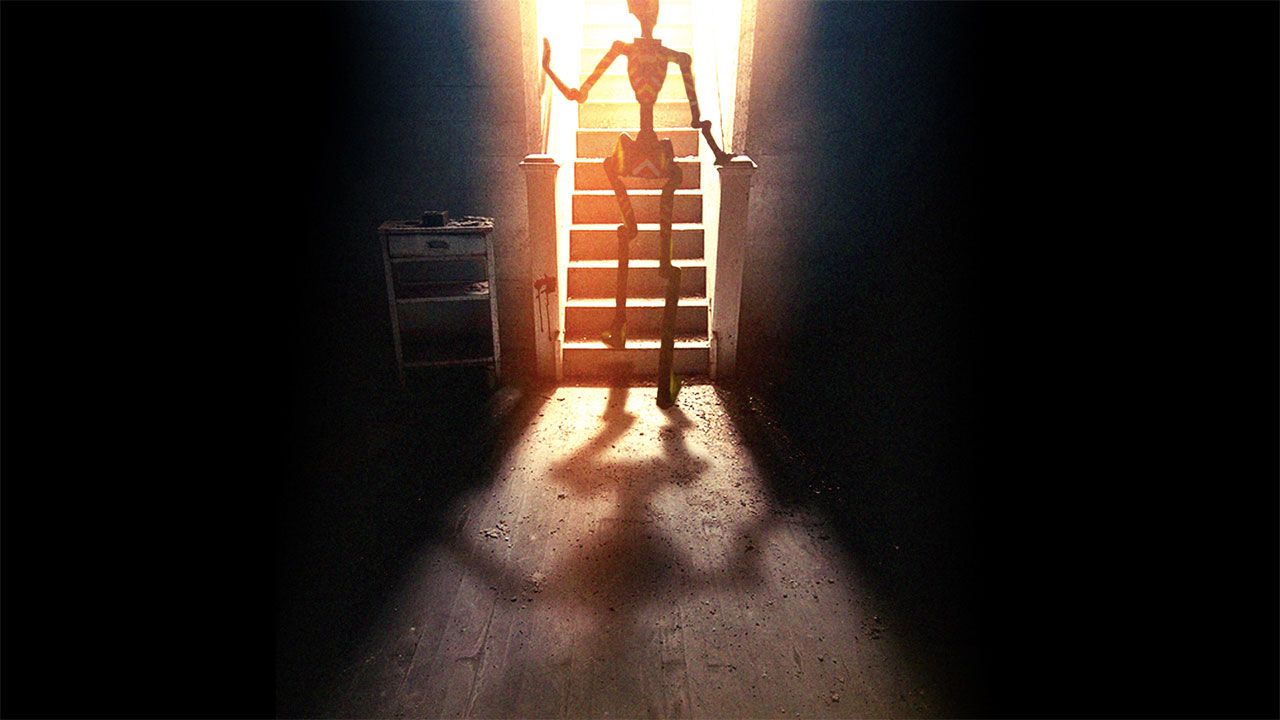 Dr. Easy
Jason Groves,Richard Kenworthy And Christopher Harding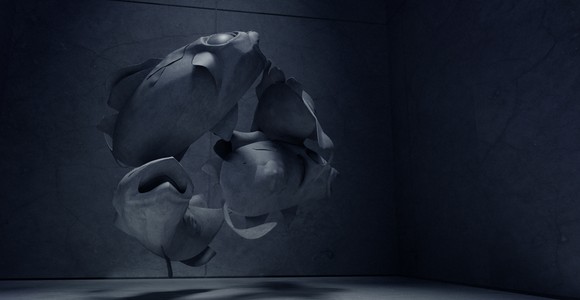 Etymology
Saïd Afifi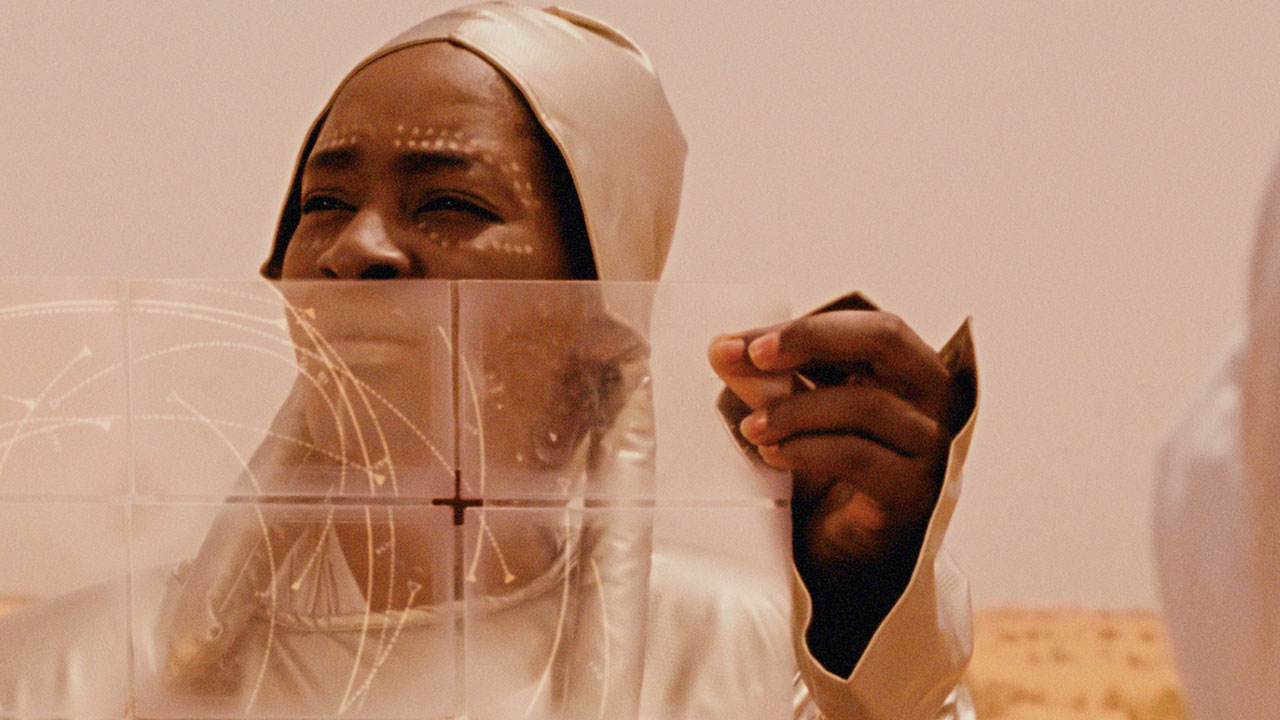 Drexciya
Simon Rittmeier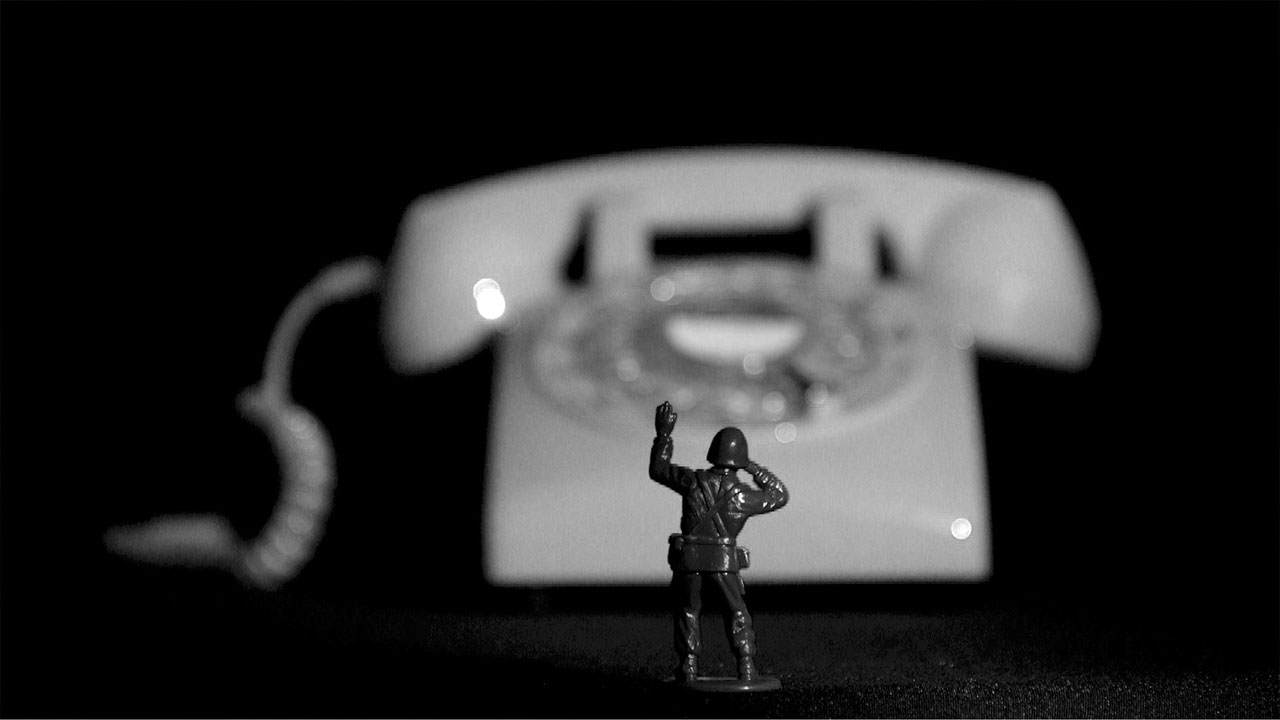 Samaritans: The art of listening
Barry J. Gibb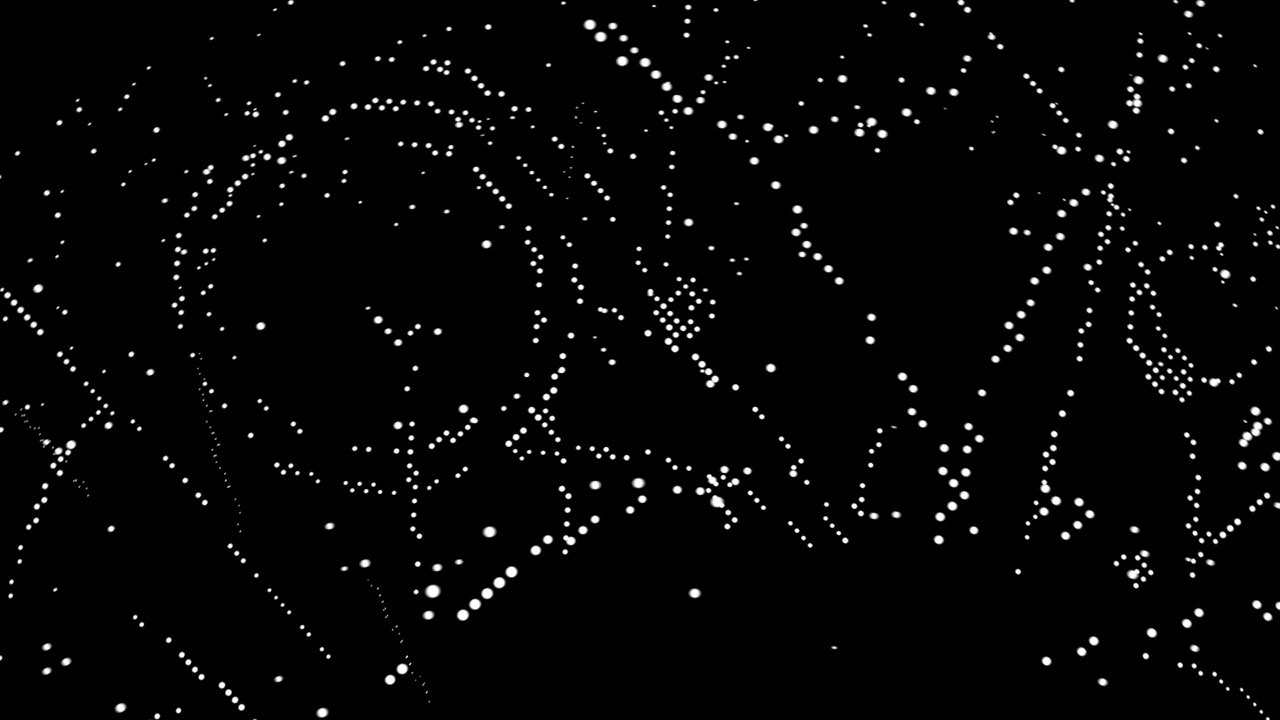 The View from Nowhere
Semiconductor: Ruth Jarman & Joe Gerhardt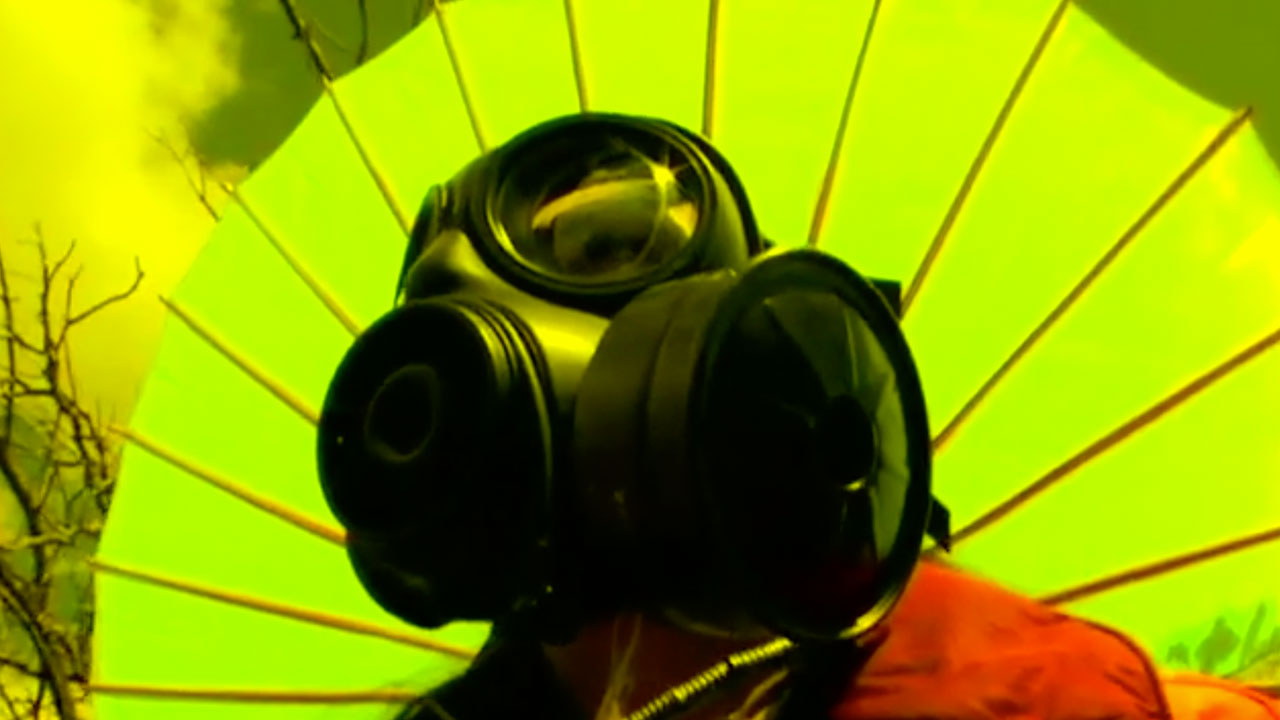 Future Warrior
Jeana Francis,Nigel LongSoldier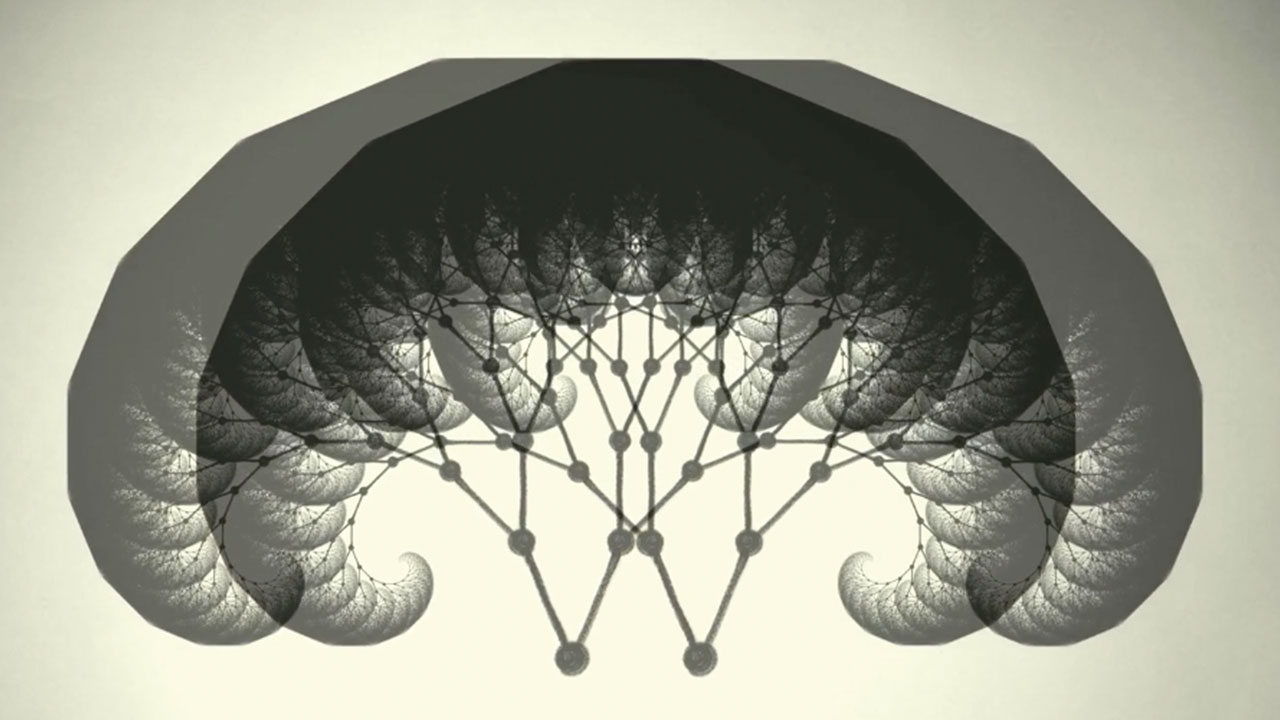 LEGACY – Pairing
Simona Koch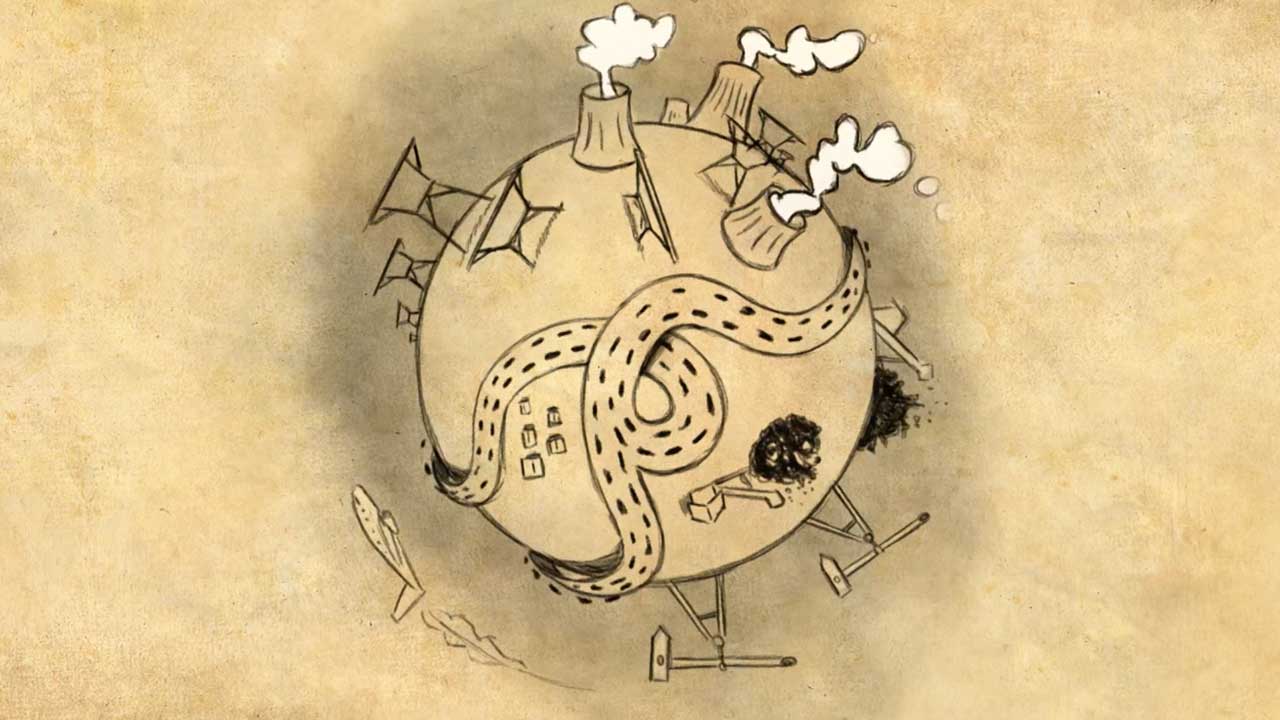 Welcome to the Anthropocene
Loïc Fontimpe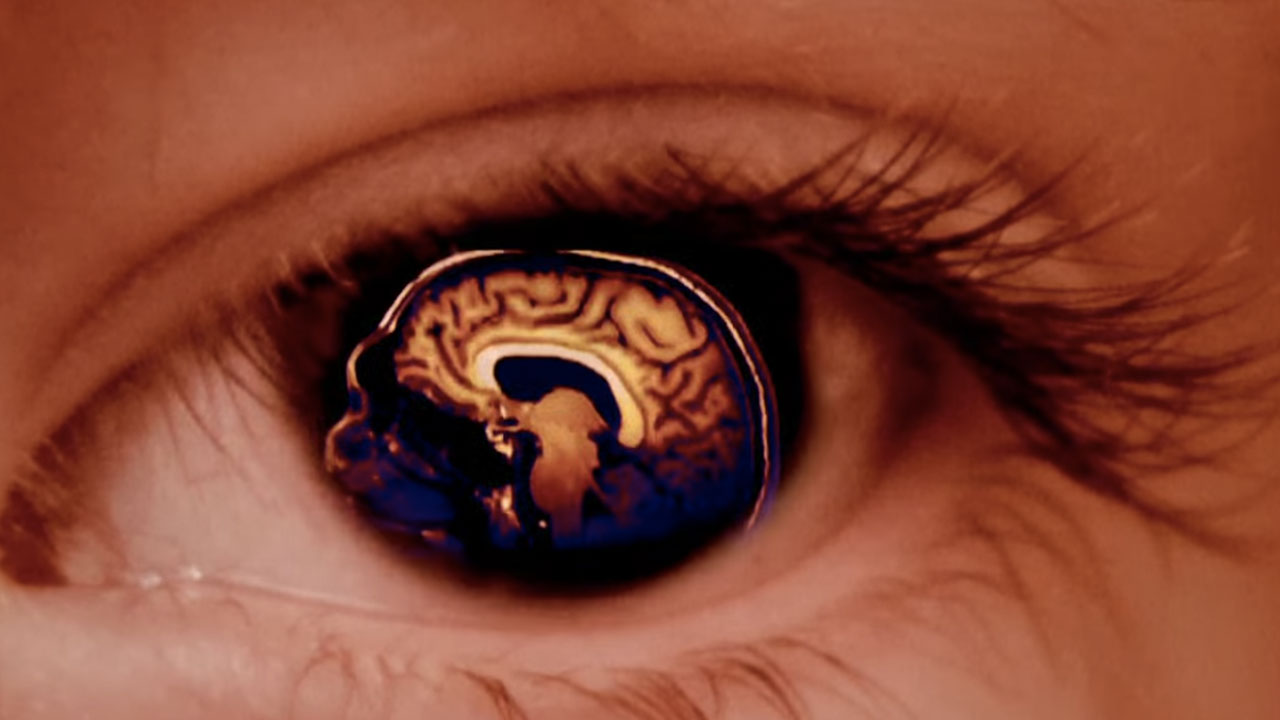 Love, Hate and Everything in Between
Alex Gabbay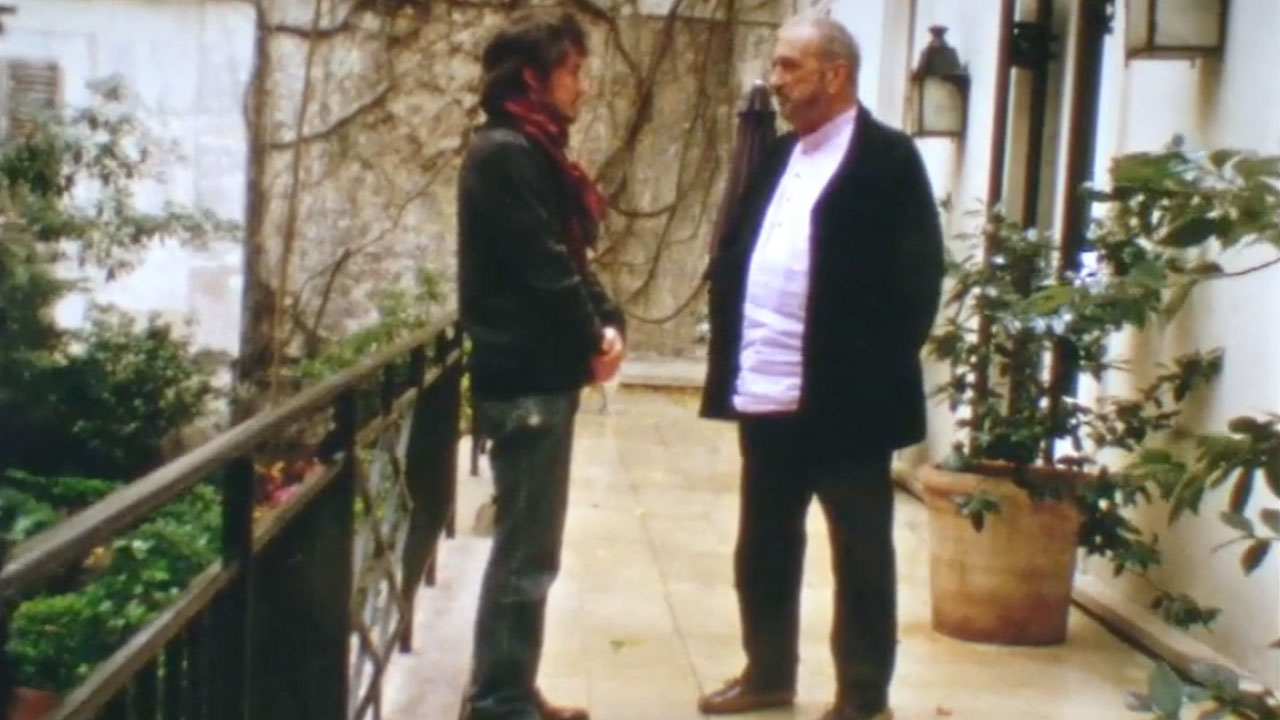 Les Cinq Sages (The Five Wisemen)
Aurélien Peilloux
HÁ TERRA! (There Is Land!)
Ana Vaz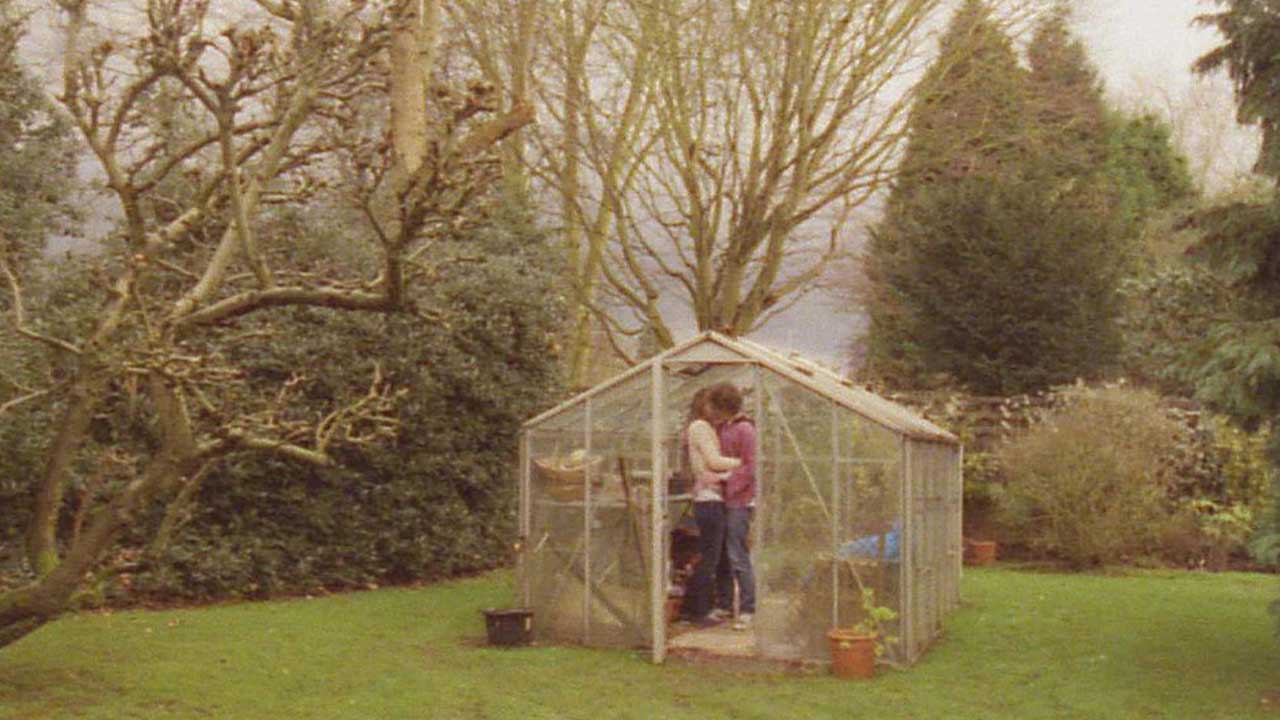 Nulepsy
Jessica Sarah Rinland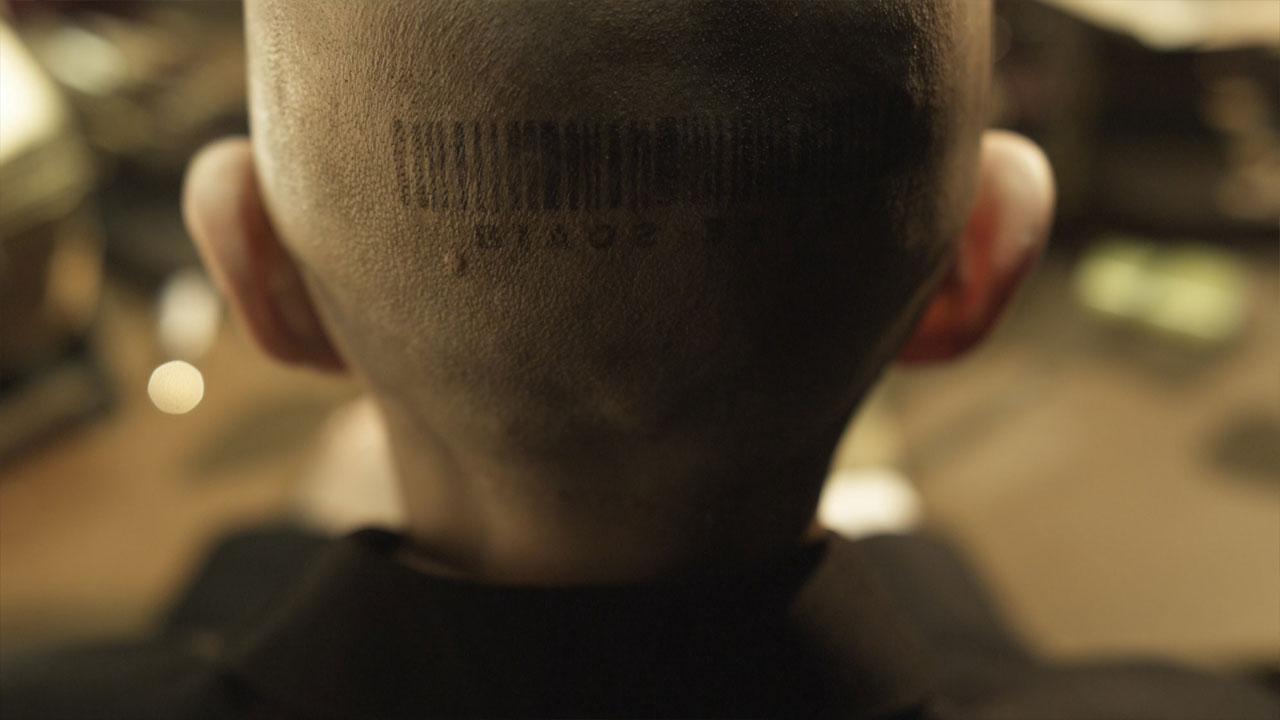 File Under Miscellaneous
Jeff Barnaby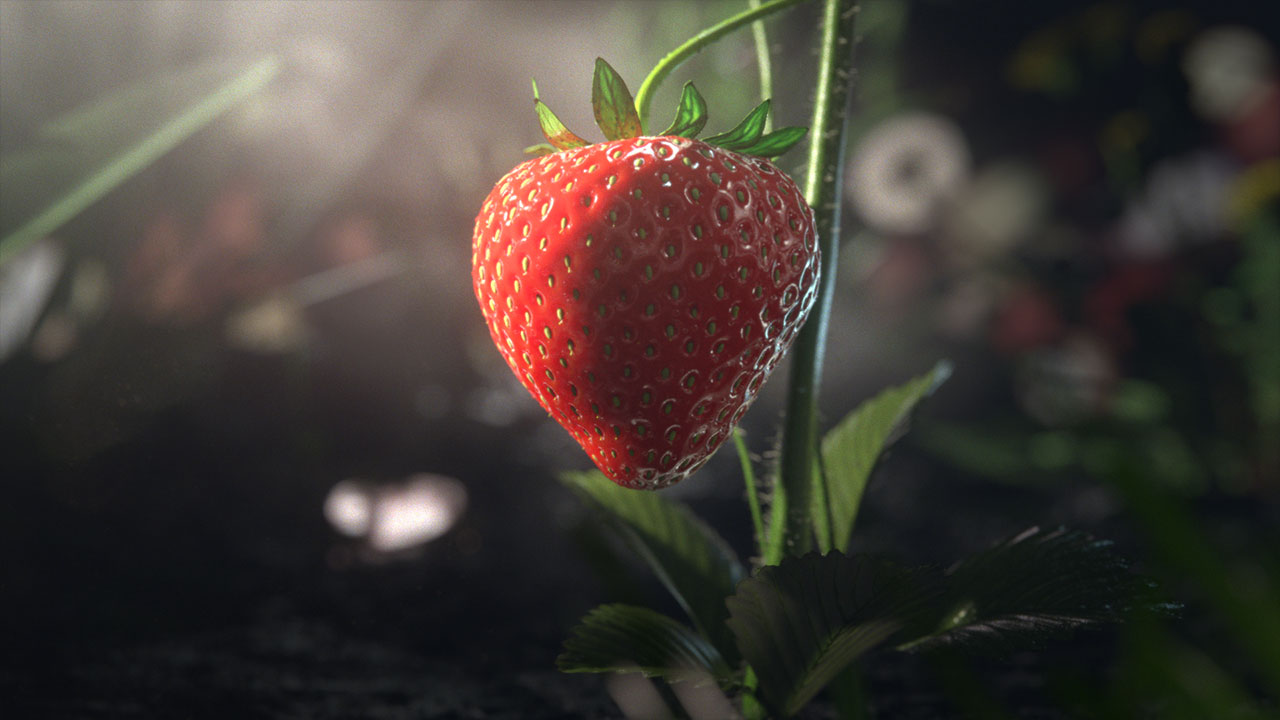 The Shark in the Park
Polynoid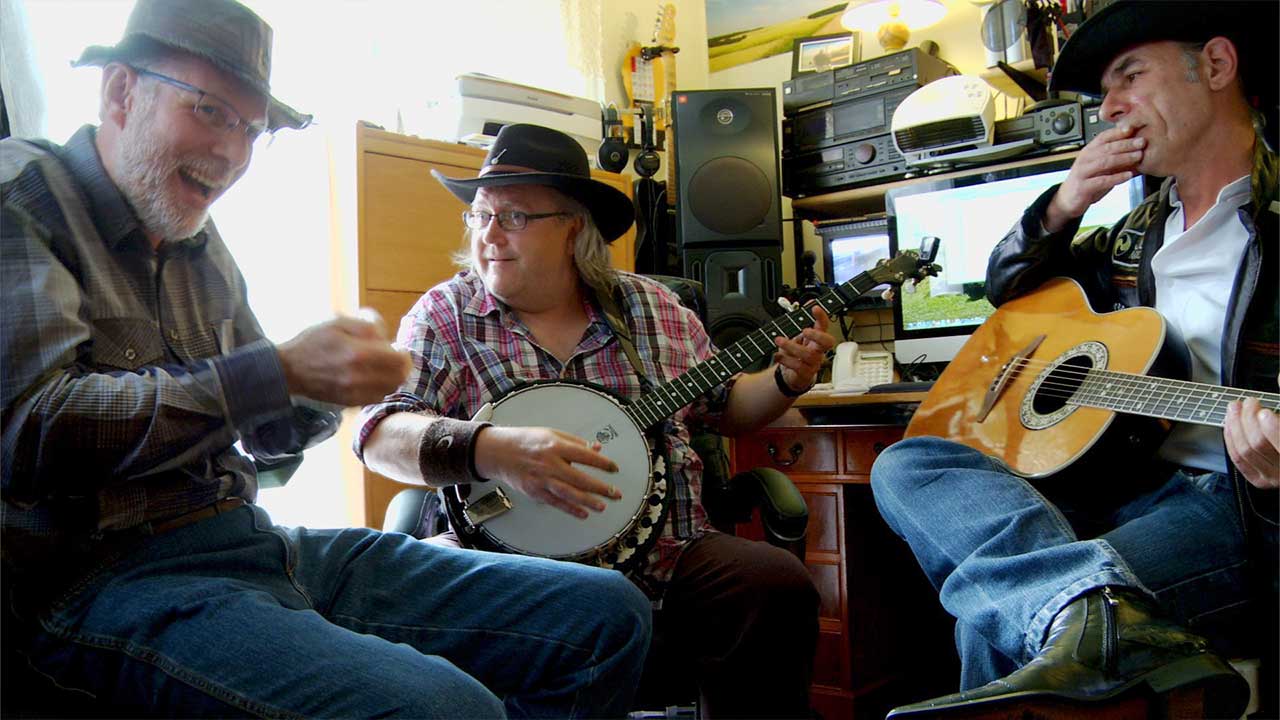 Last Chance Saloon (part 1): Twink, the band and bipolar
Barry J. Gibb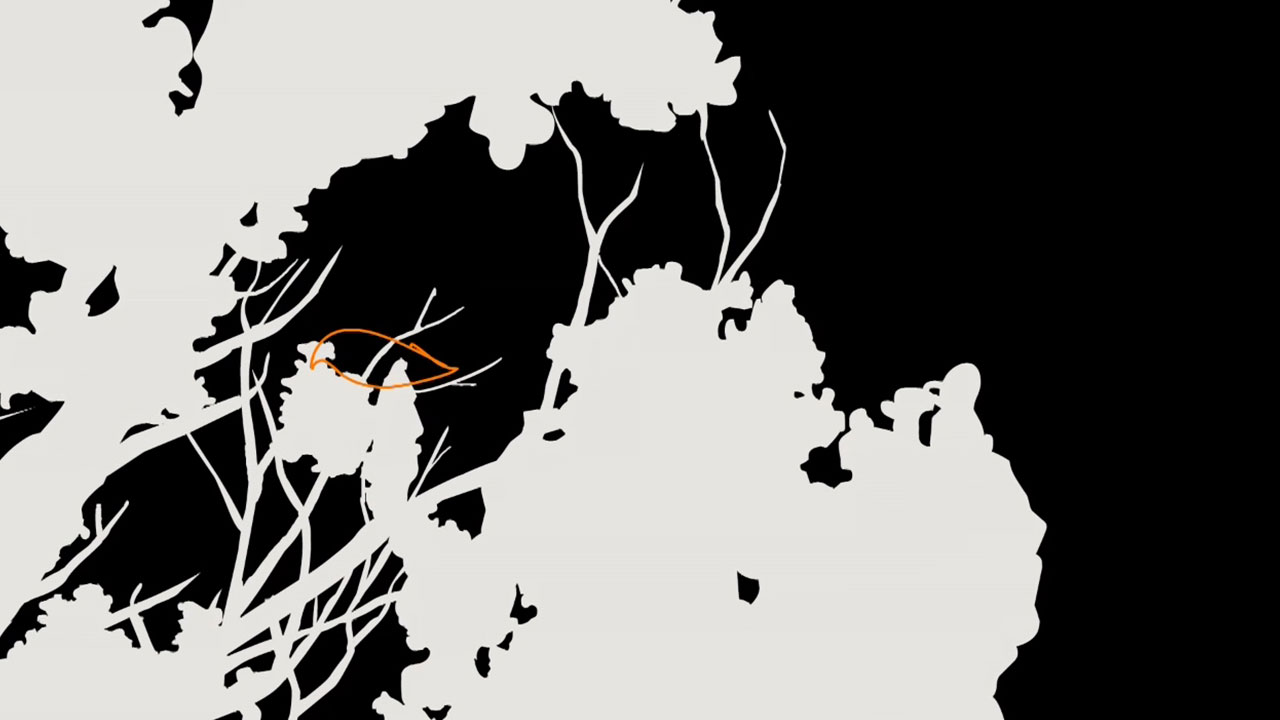 Struggle for Existence
Laurie Sumiye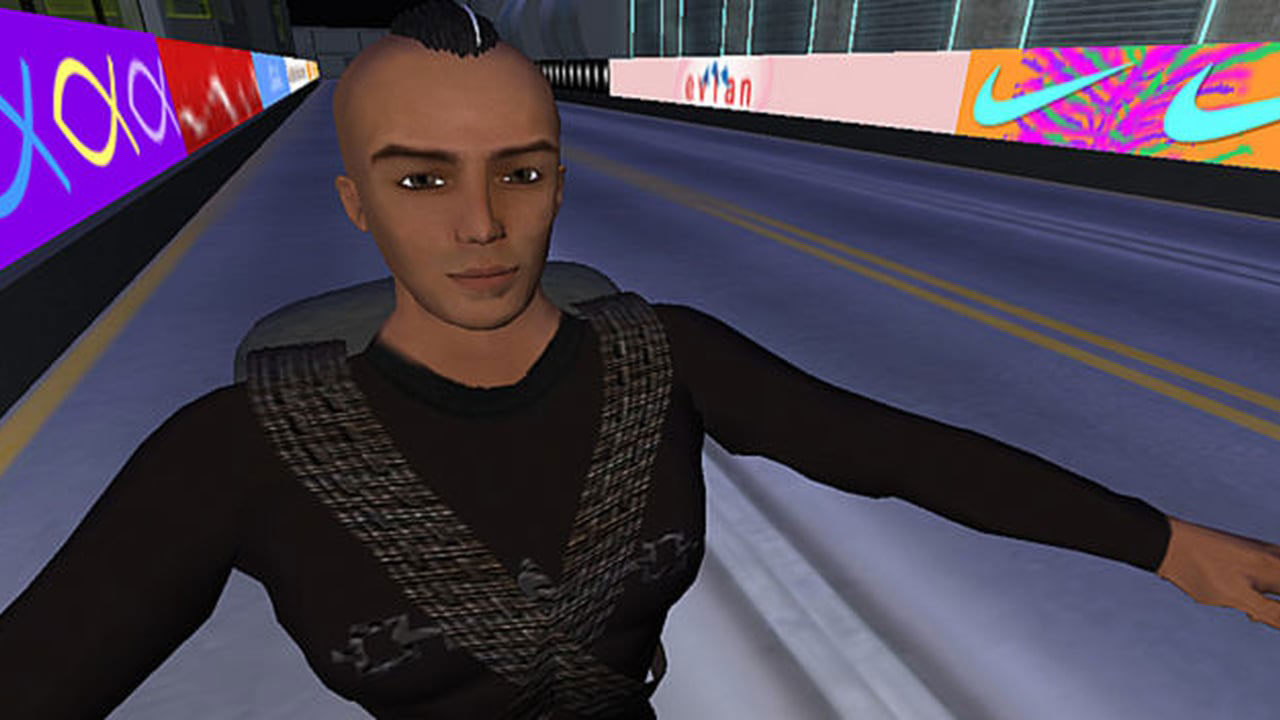 TimeTraveller™ Episode 01
Skawennati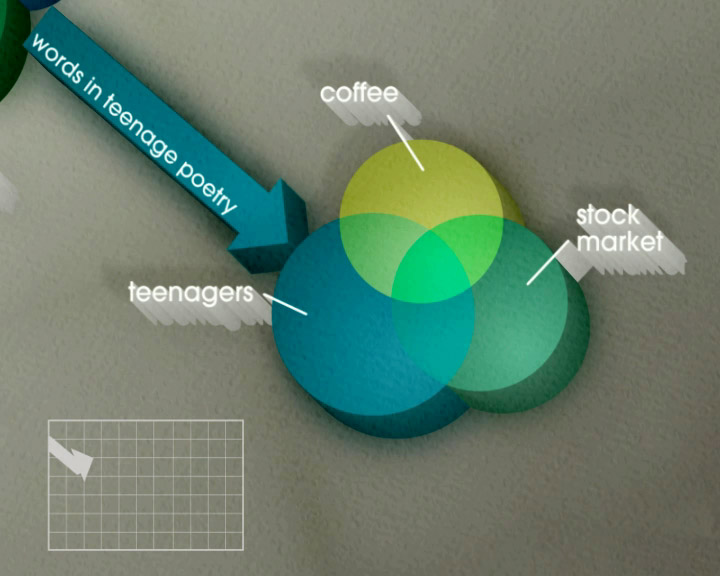 Le Grand Content
Clemens Kogler, Karo Szmit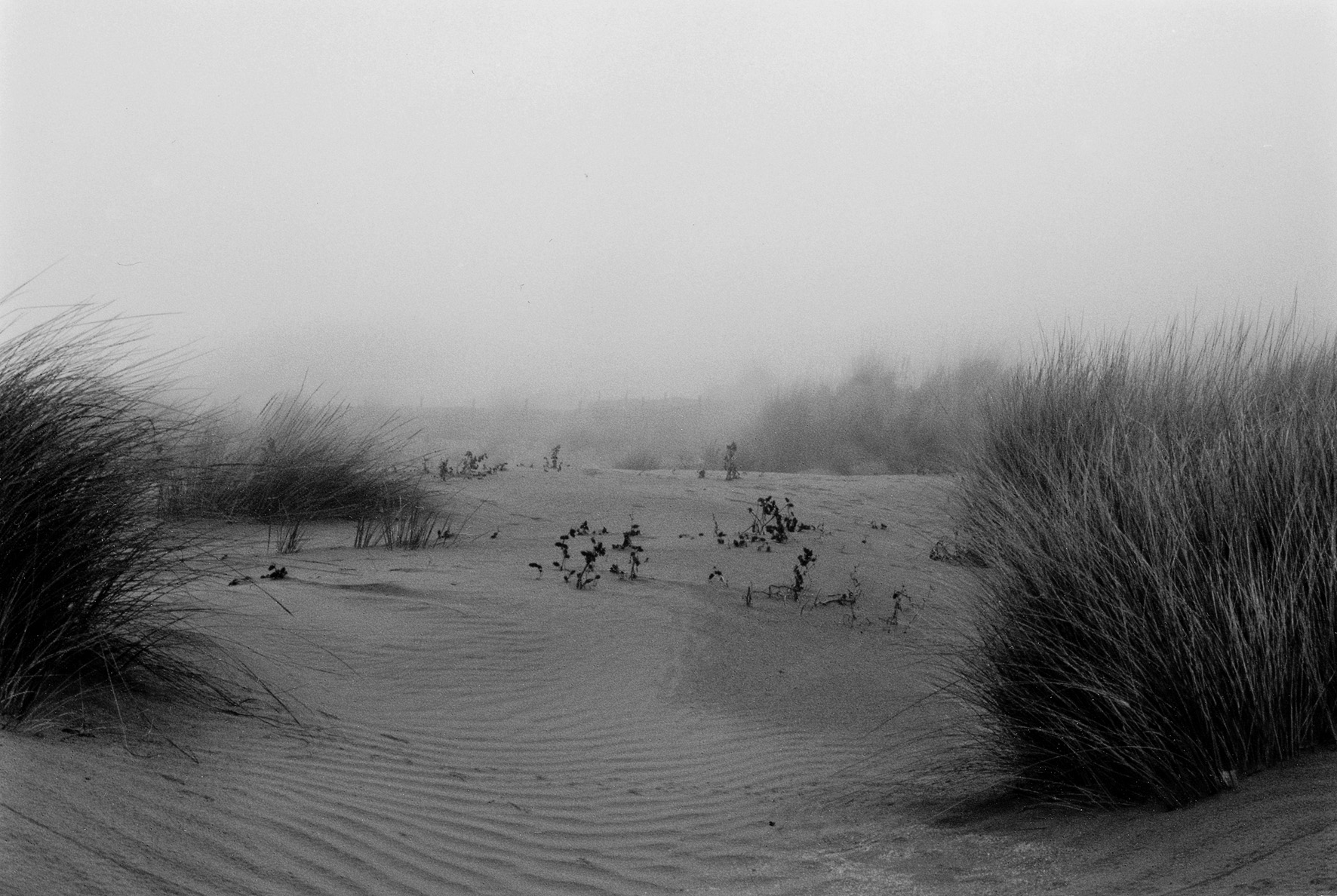 Sea Concrete Human (Malfunctions #1)
Michael Palm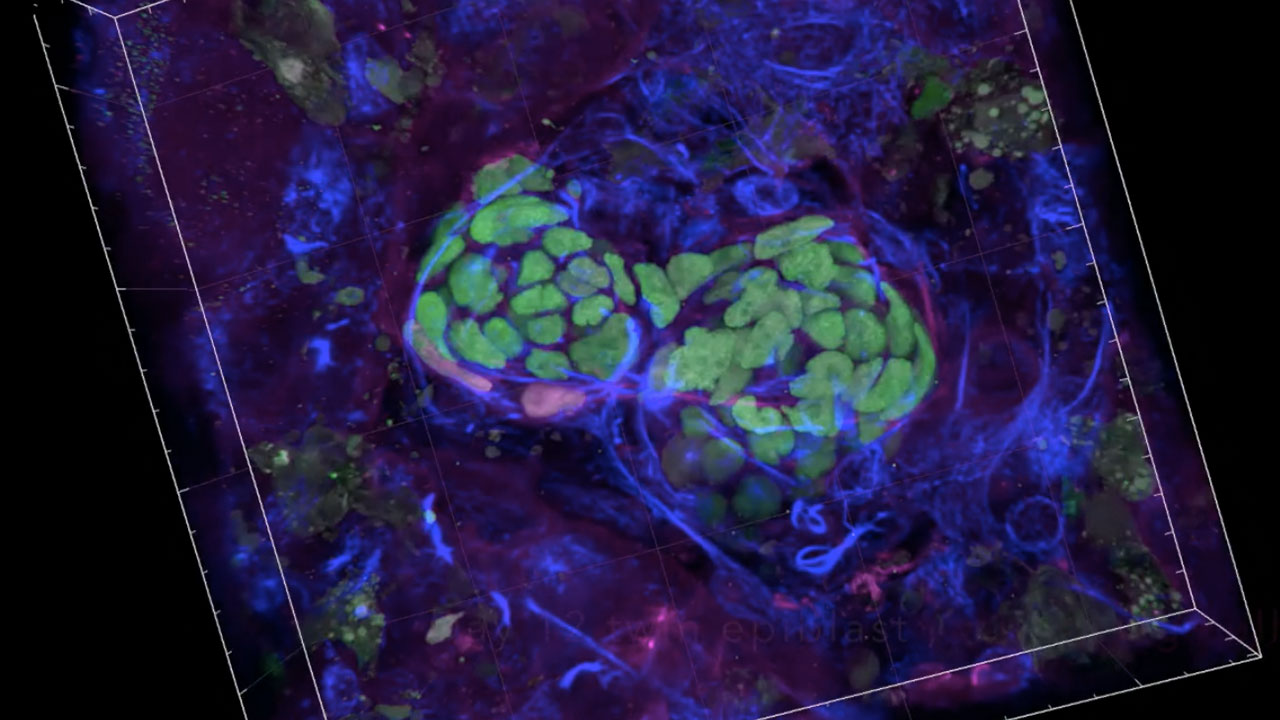 Human Development: Day 6 to 14
Gist Croft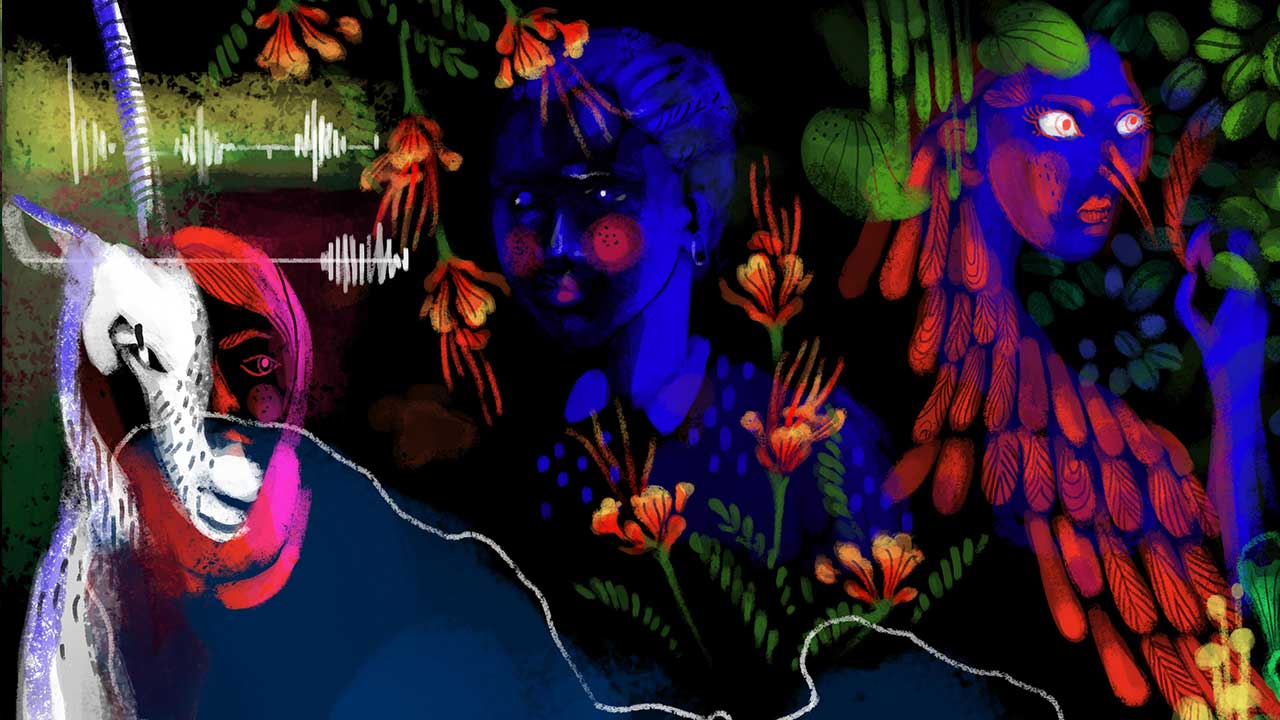 Mosaic
Miryam Charles,Josephine Decker,Alexis Gambis,Barry J Gibb,Ian Harnarine,Noah Hutton,Demelza Kooij,Jeannette Louie,Rachel Mayeri,Sally Warring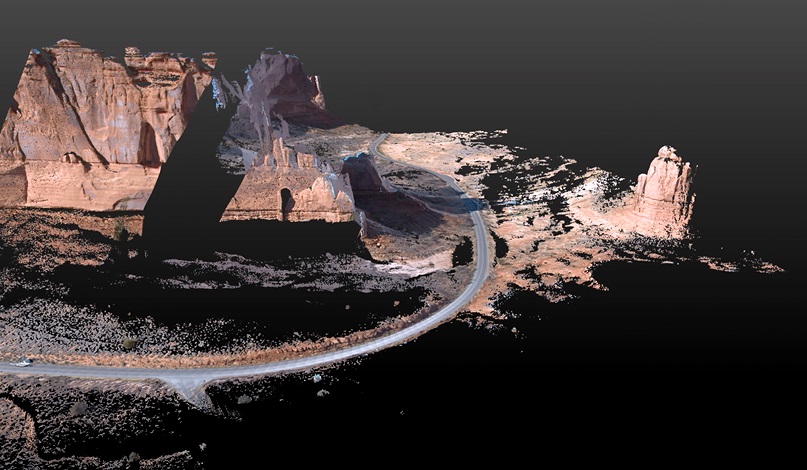 Driving through (laser point) clouds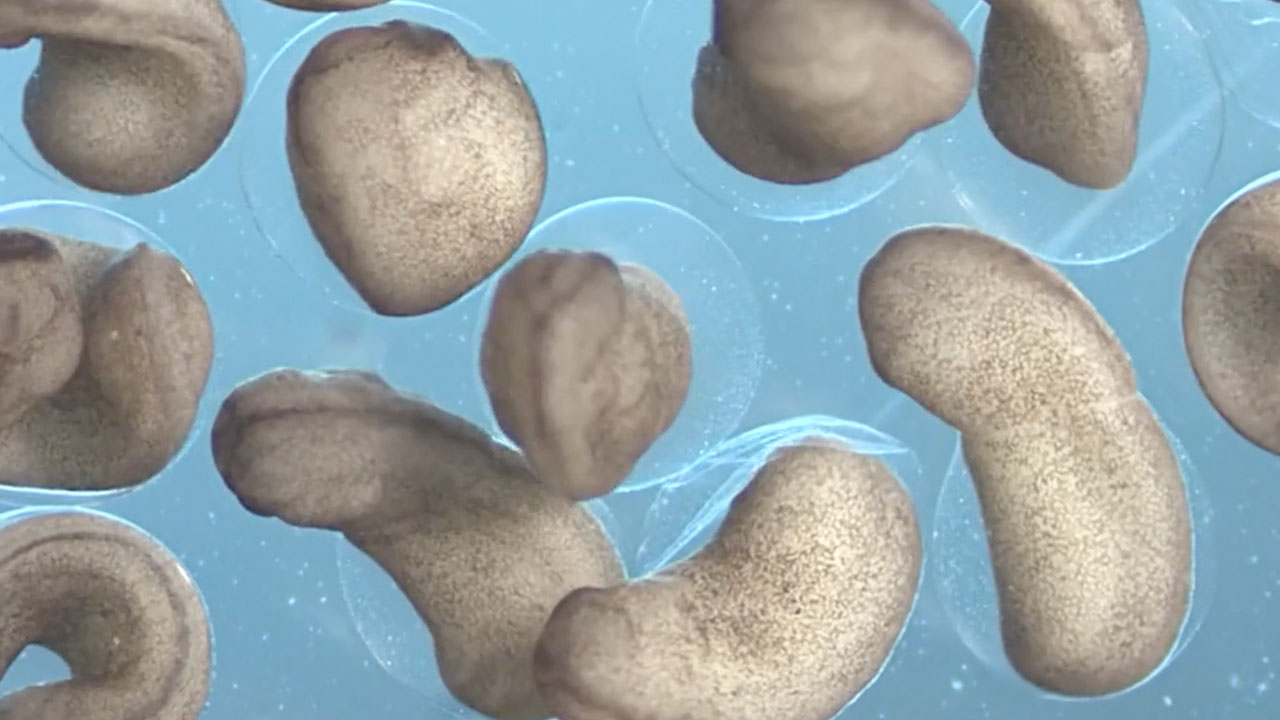 A Frog Egg Becomes a Tadpole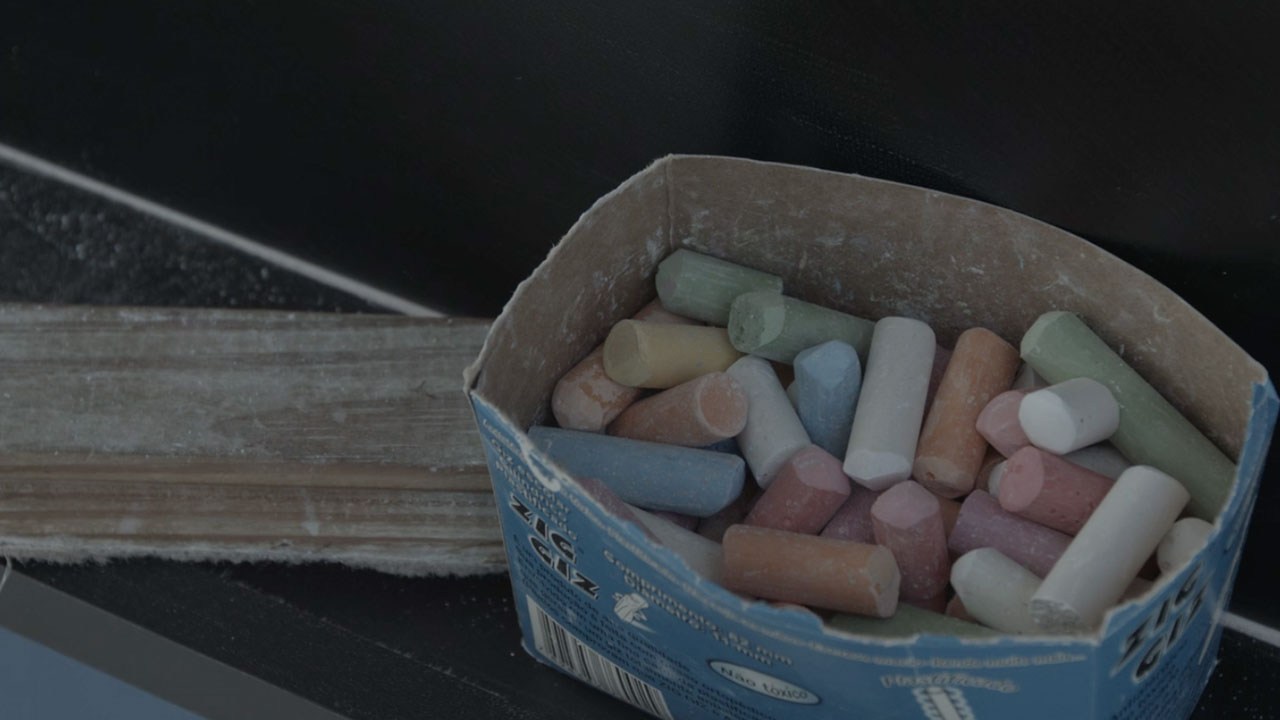 Nostalgia for Chalk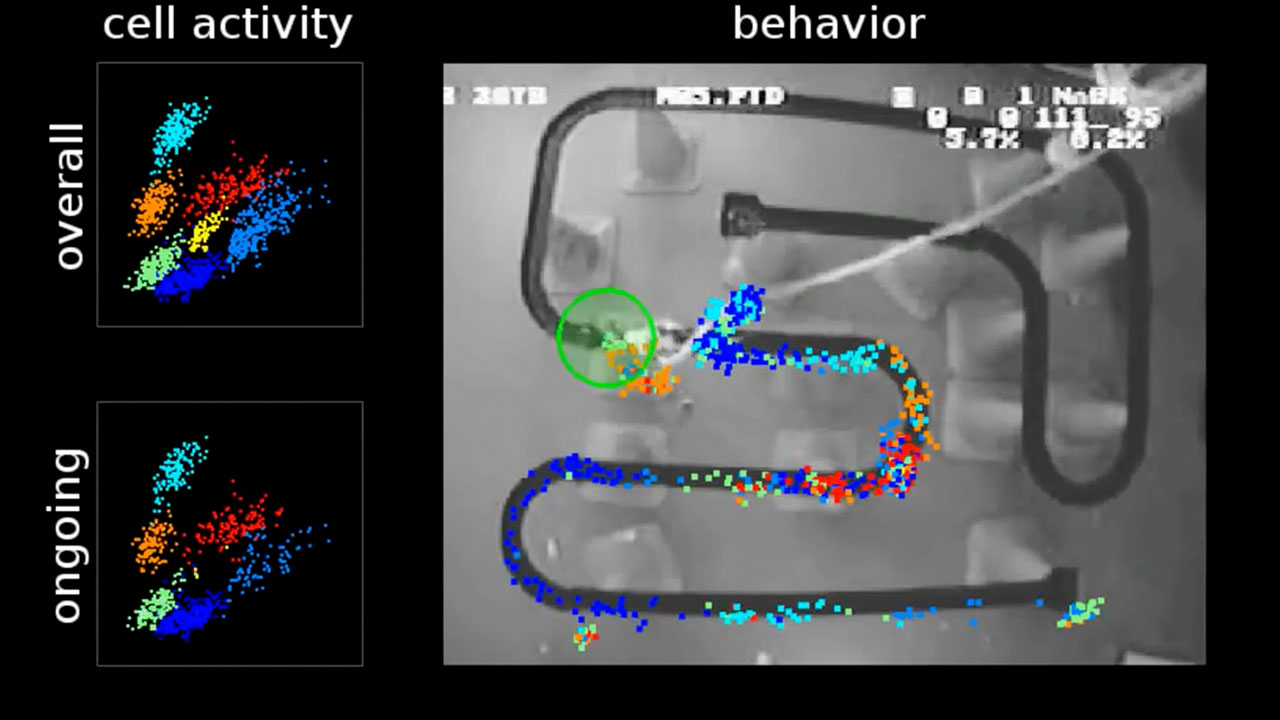 Place cell activity mapped to movement of rat on a track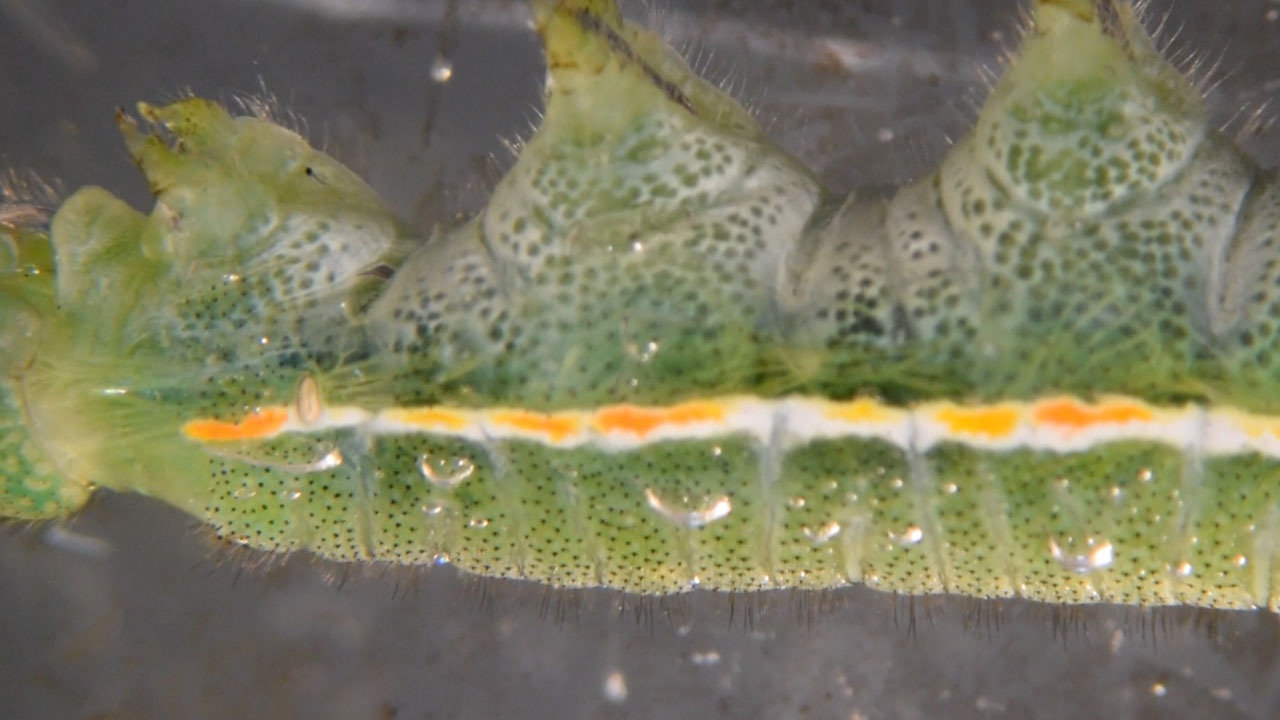 Searching for the Origin of the Butterfly Wing in a Caterpillar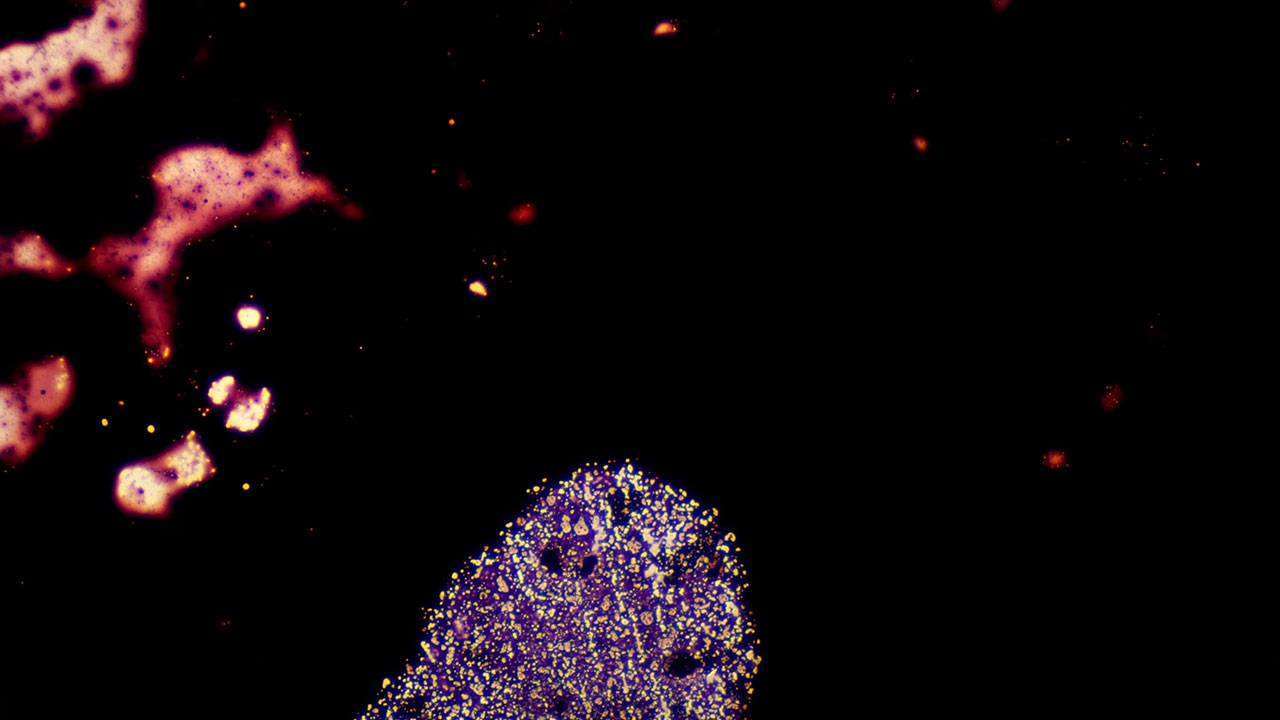 Supravital stains reacting under a microscope at 40x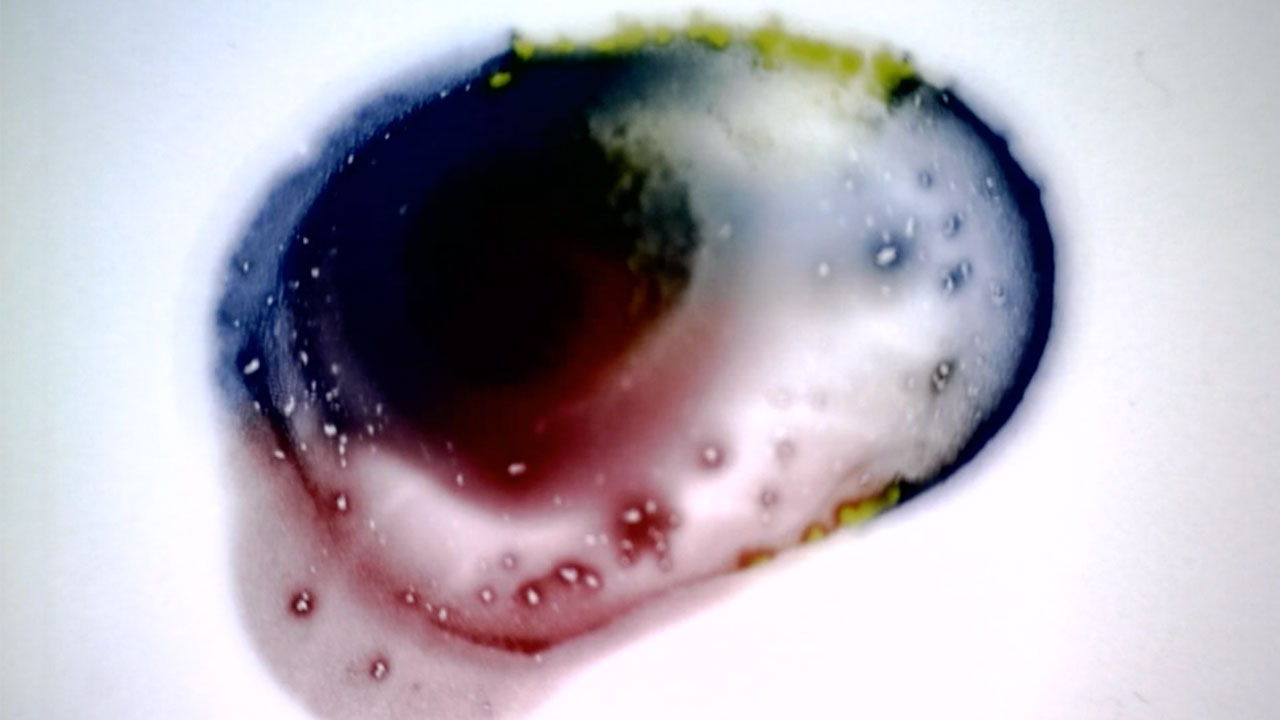 Bacterial Super Colony
Rotating Bacteria Colonies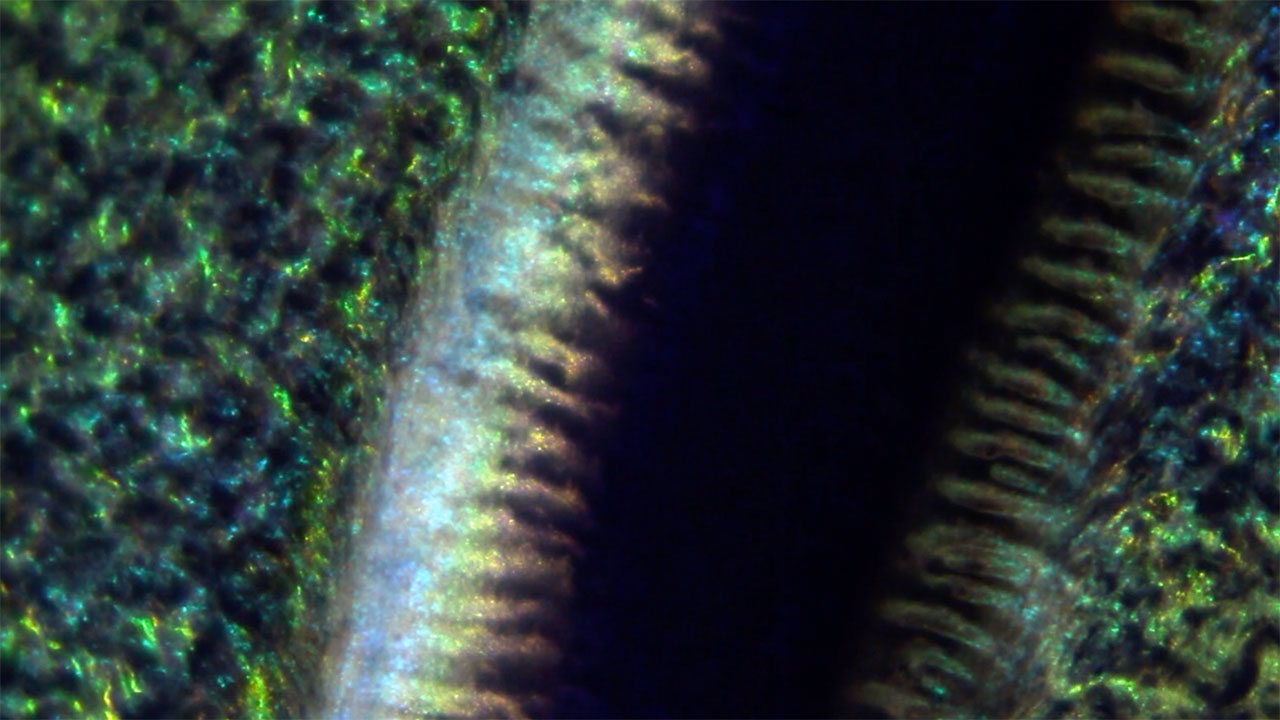 Peacock in a Petri Dish
Through the Eyes of a Sea Turtle
Science and Film as Instruments for Scrutinizing Our World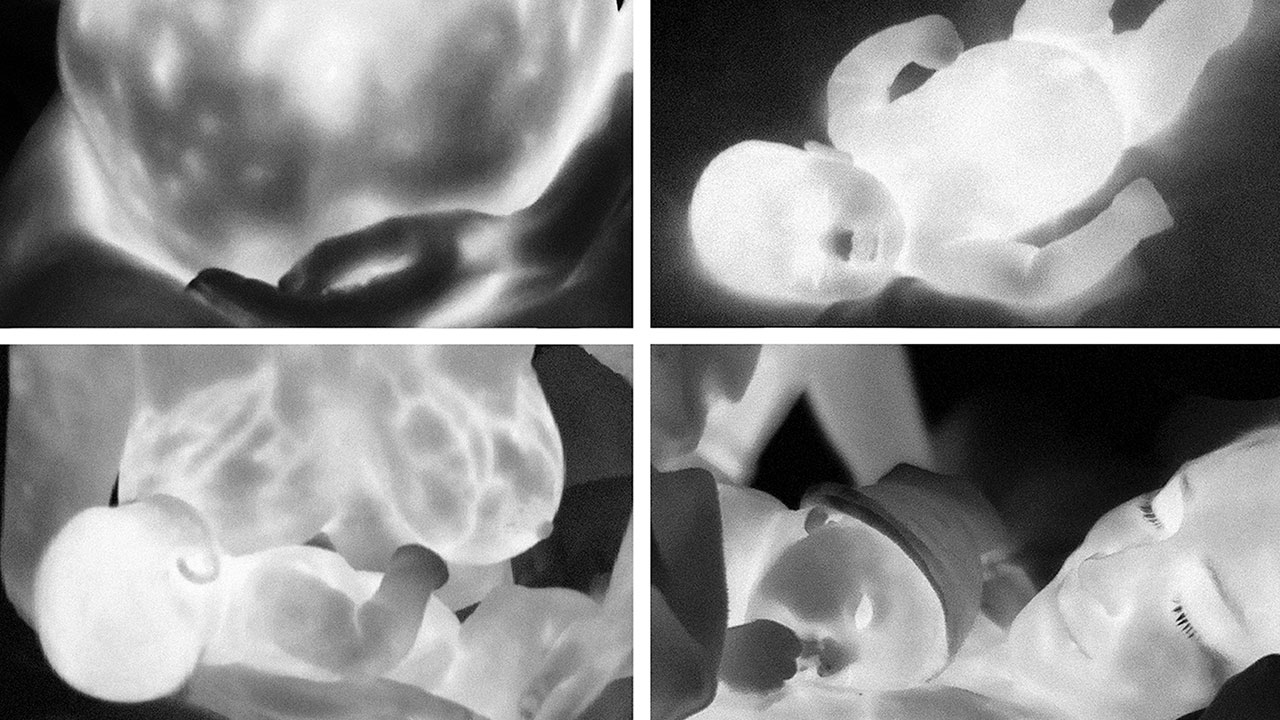 Marne Lucas: A Pioneer in Infrared Experimental Art
In Search of the Persian Leopard and Beyond: Rare Wildlife Films of Iran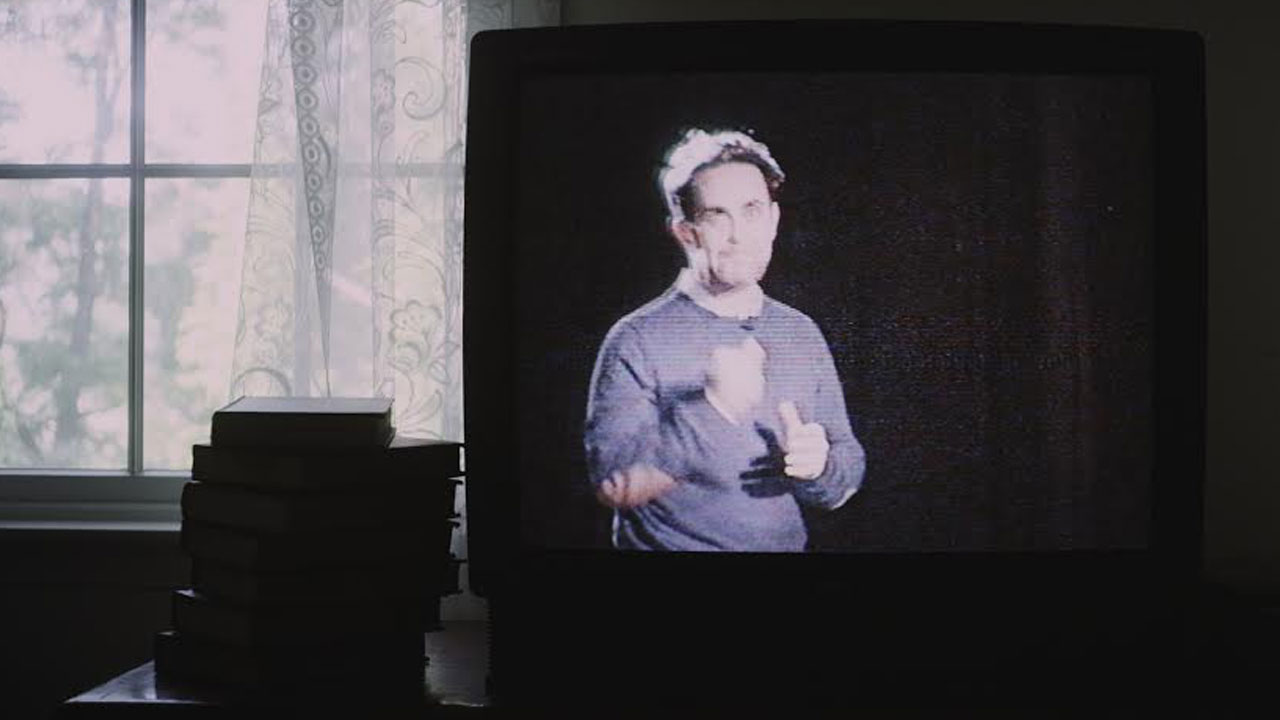 What did the future look like?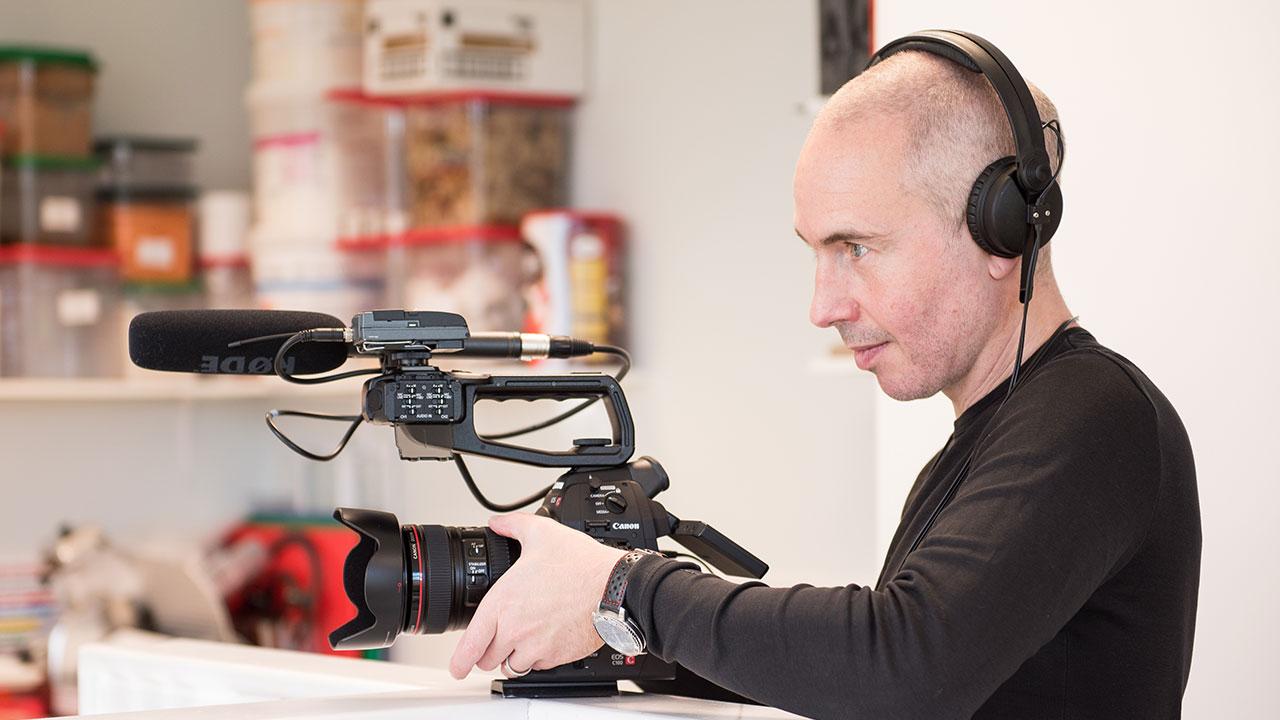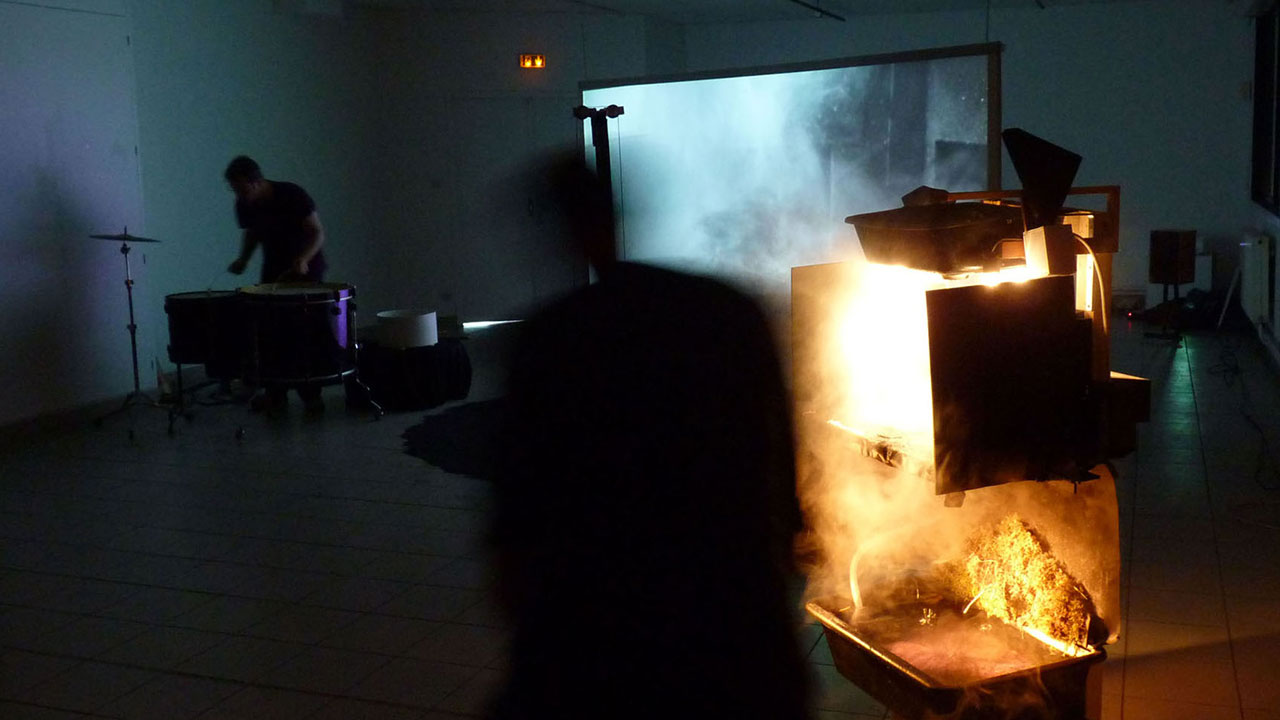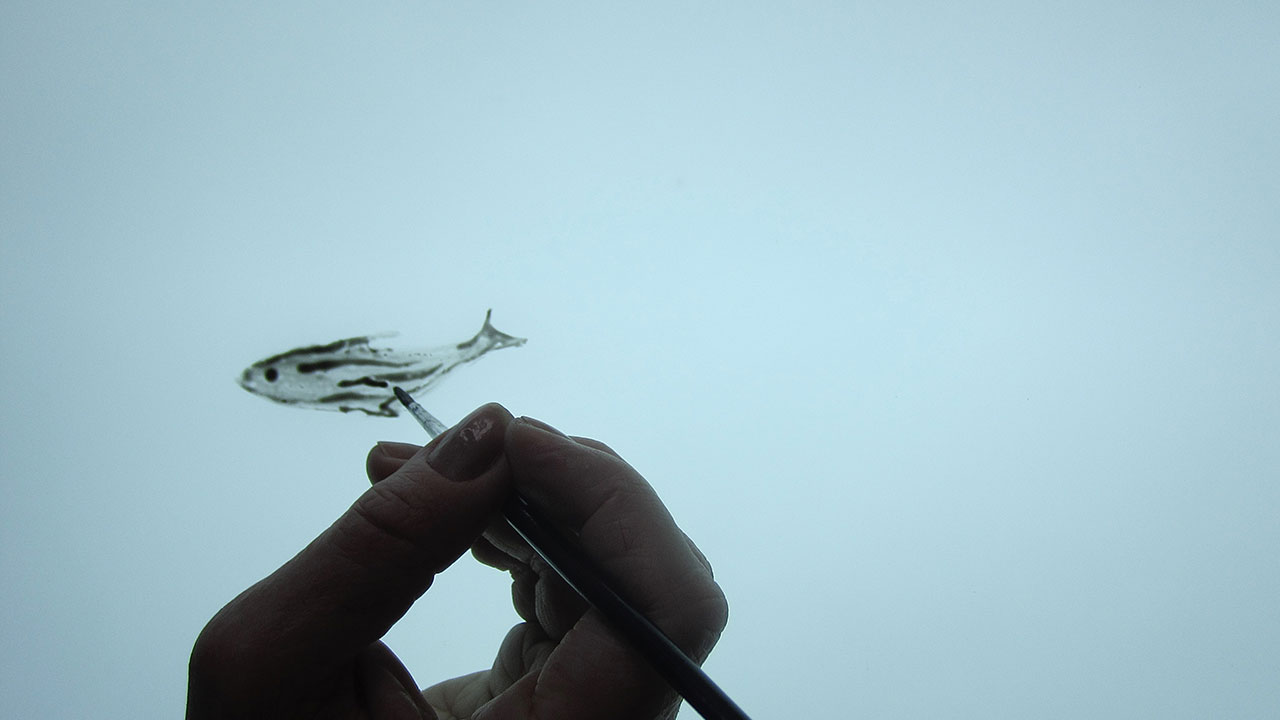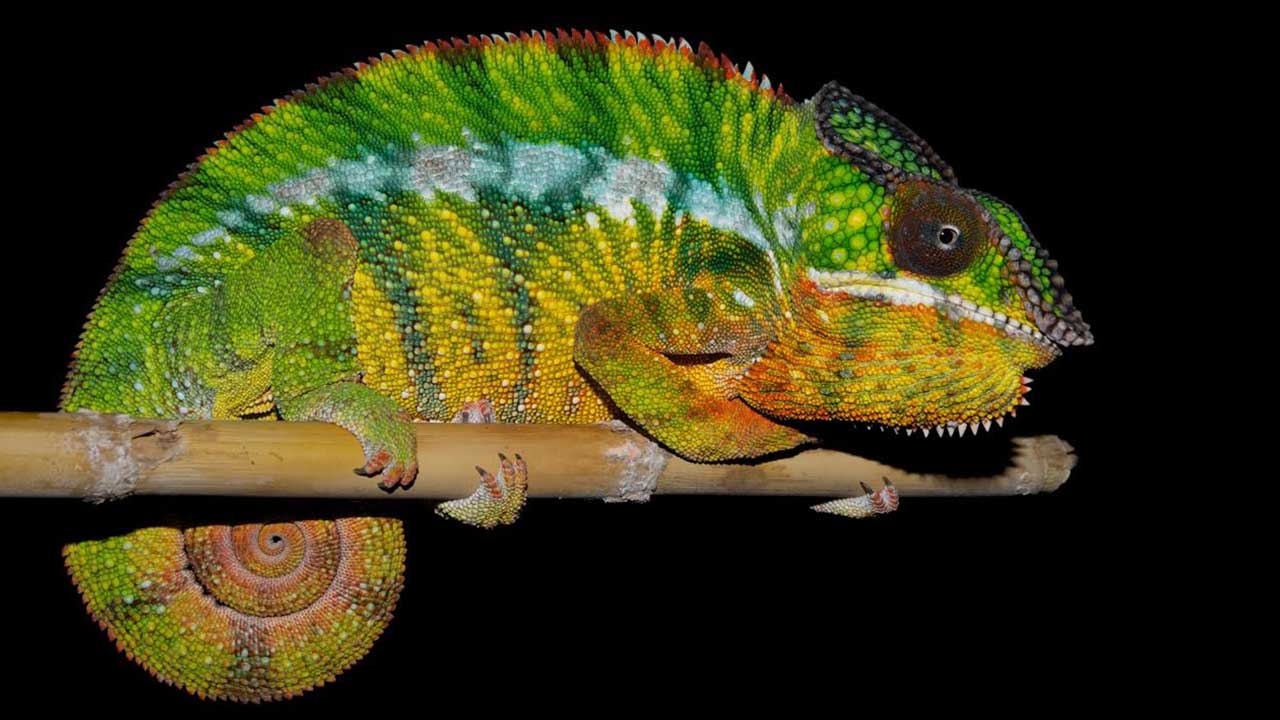 Recording a Chameleon Changing its Color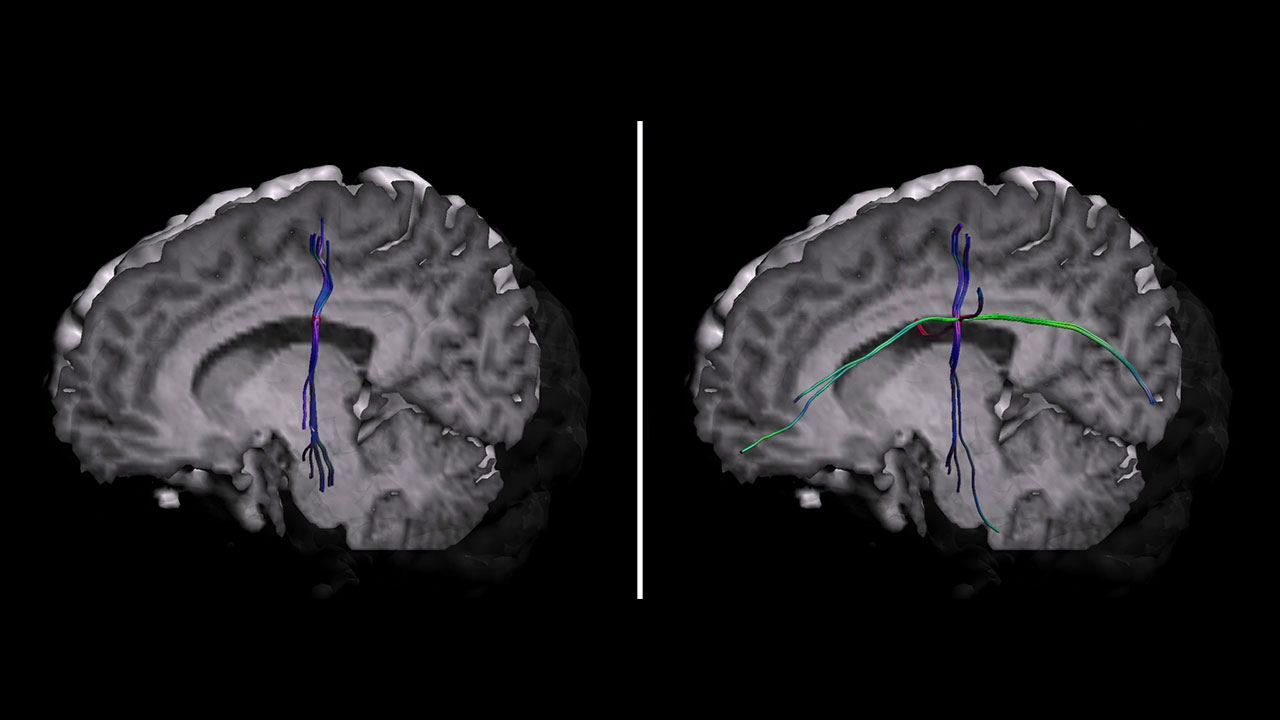 The Secret Garden: Evolutions of Virtual Plants & Corals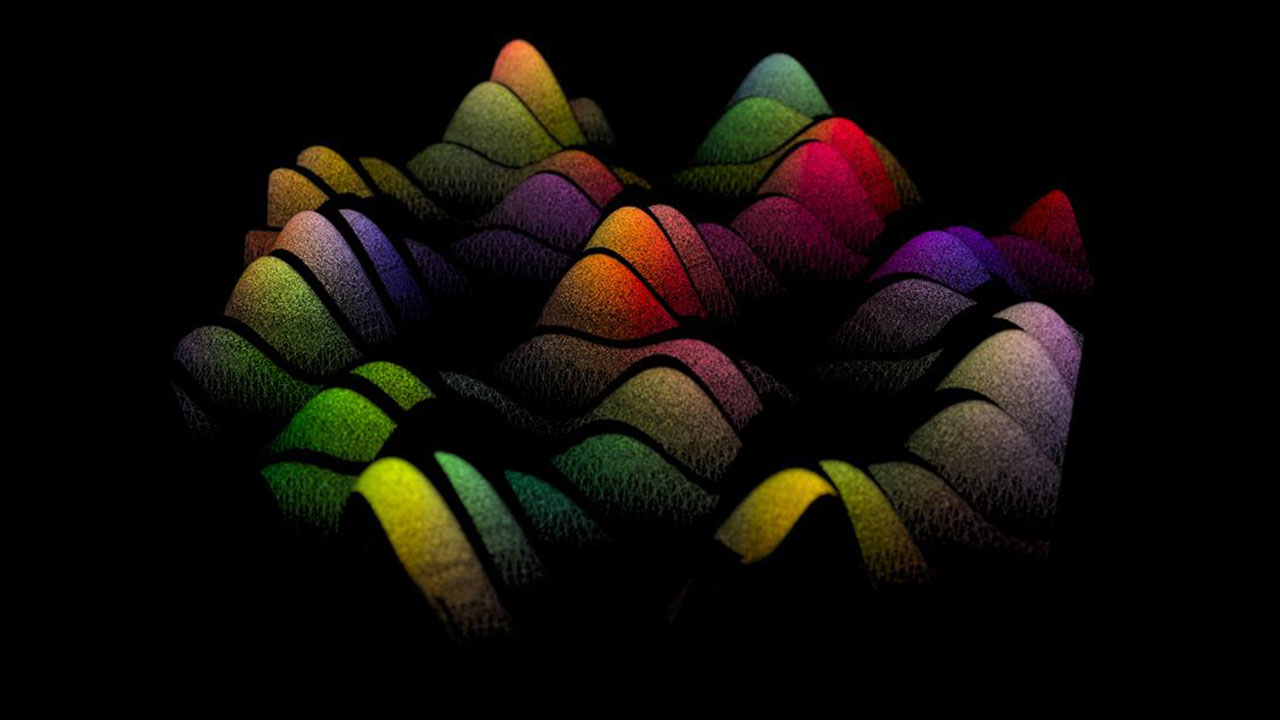 Science Makes for Great art, But What About the Reverse?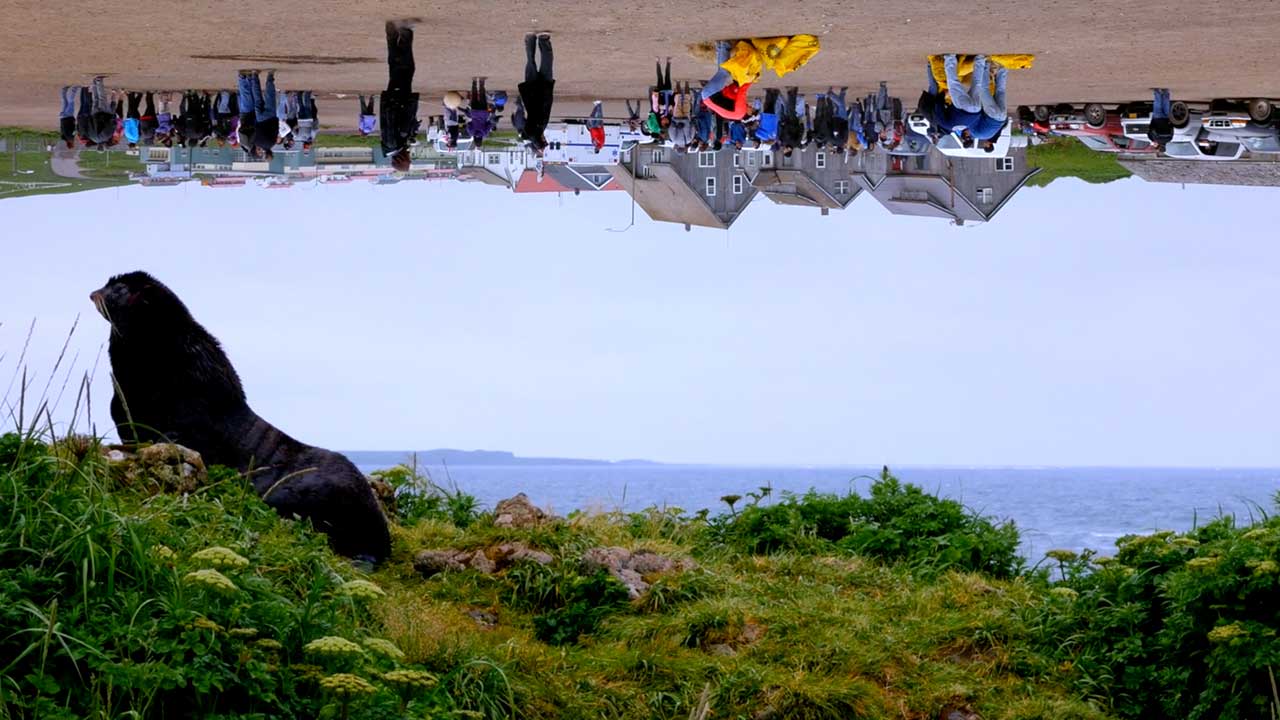 Fauna and Landscapes in Indigenous Stories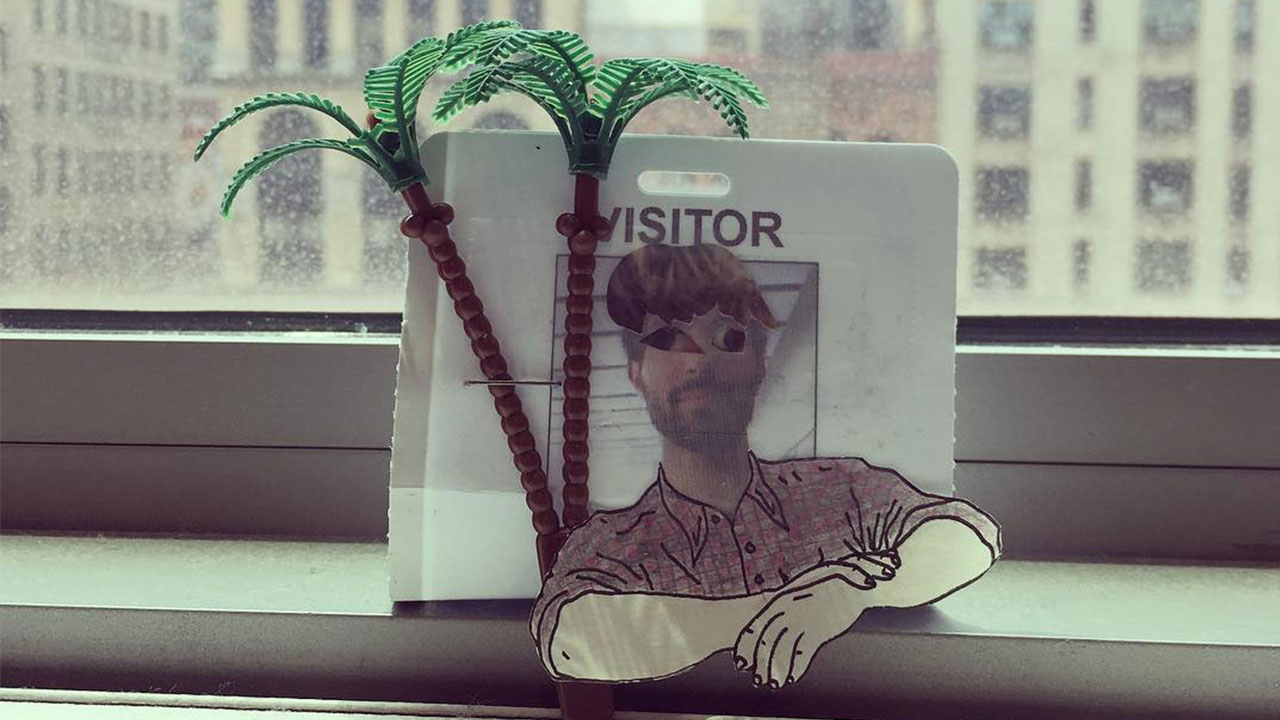 Spelling Out the Spellbinding
A World of Imagination and Collective Memory
Animating Life With Experimental Documentary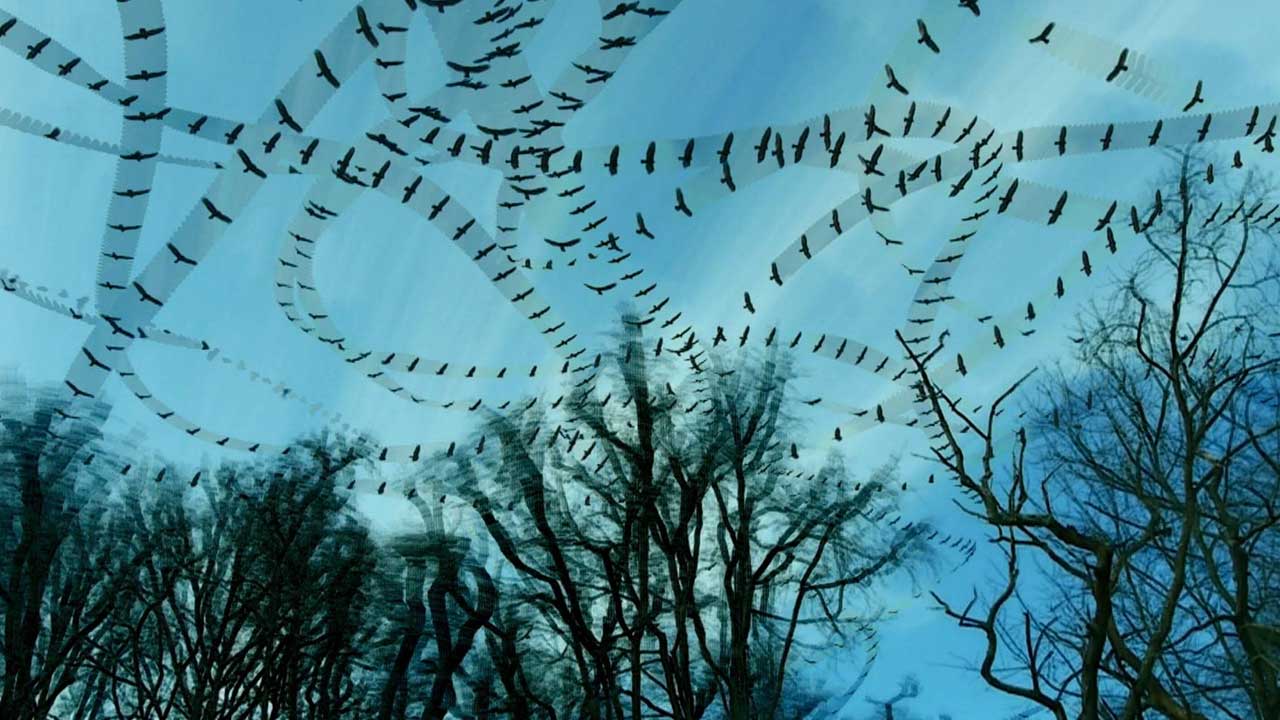 Tracing Animal Movement Patterns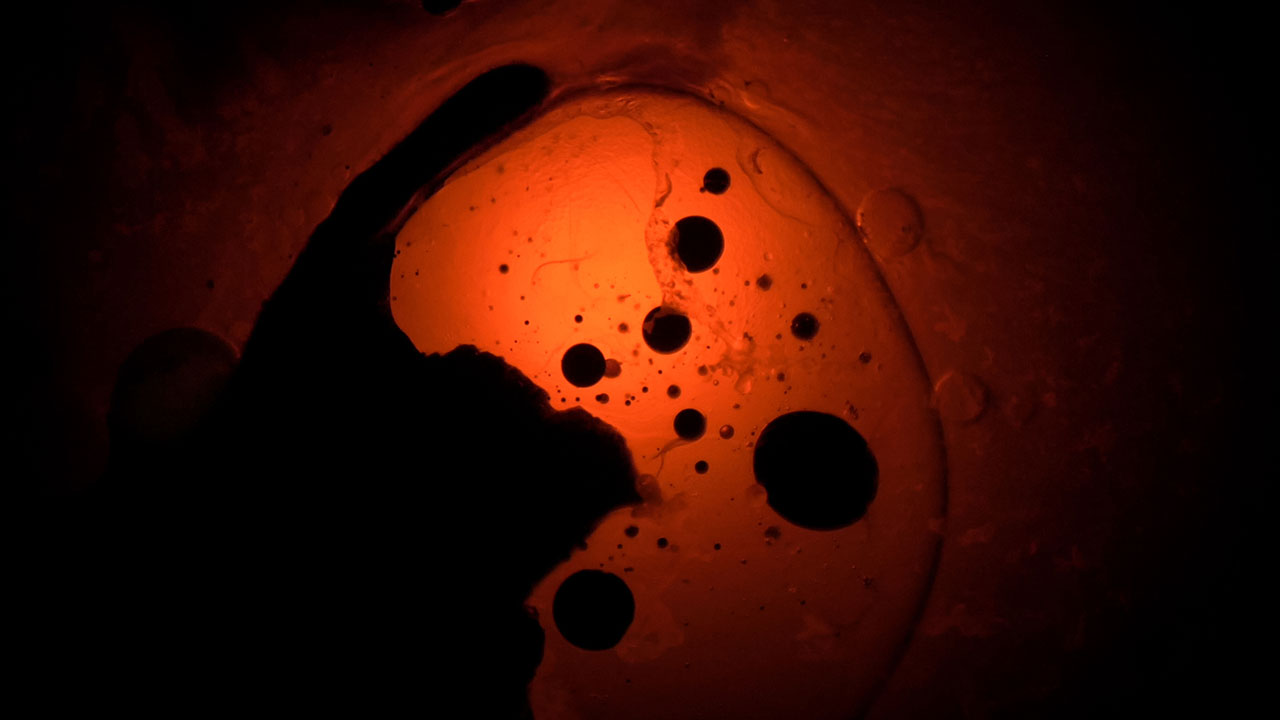 Visual Speculations and The Cyclic Path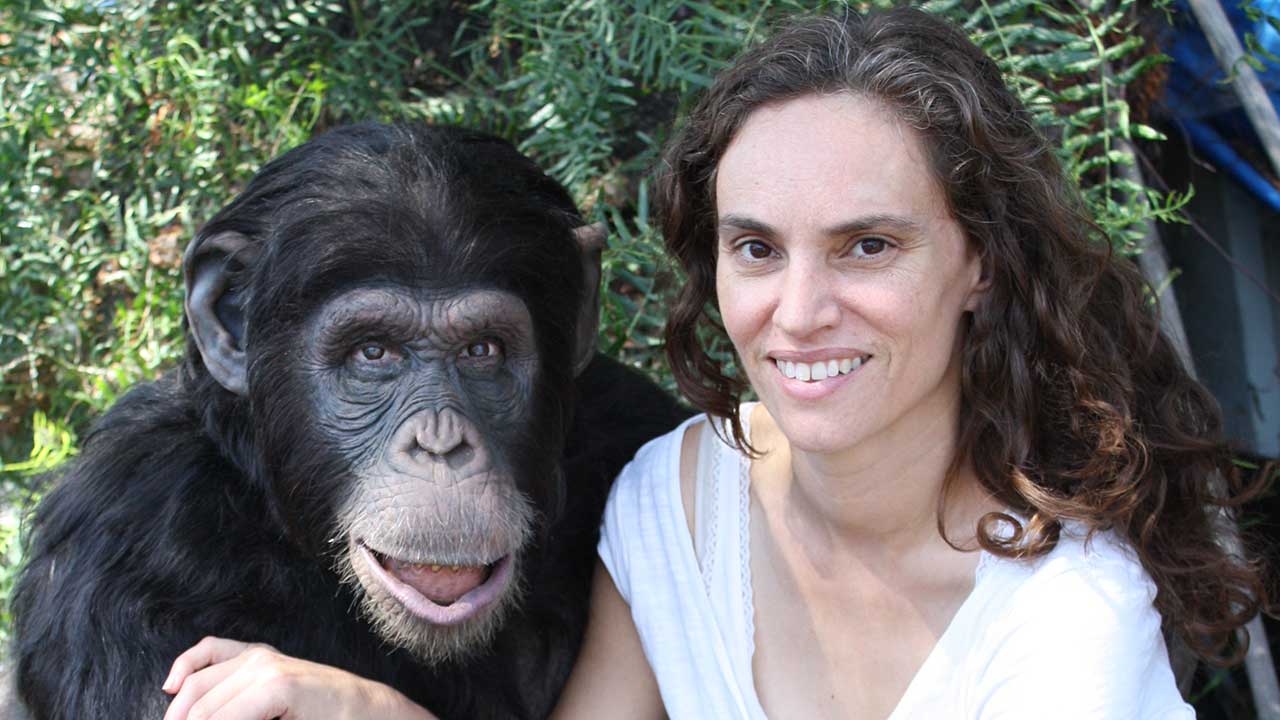 Films for the Non-Human Demographic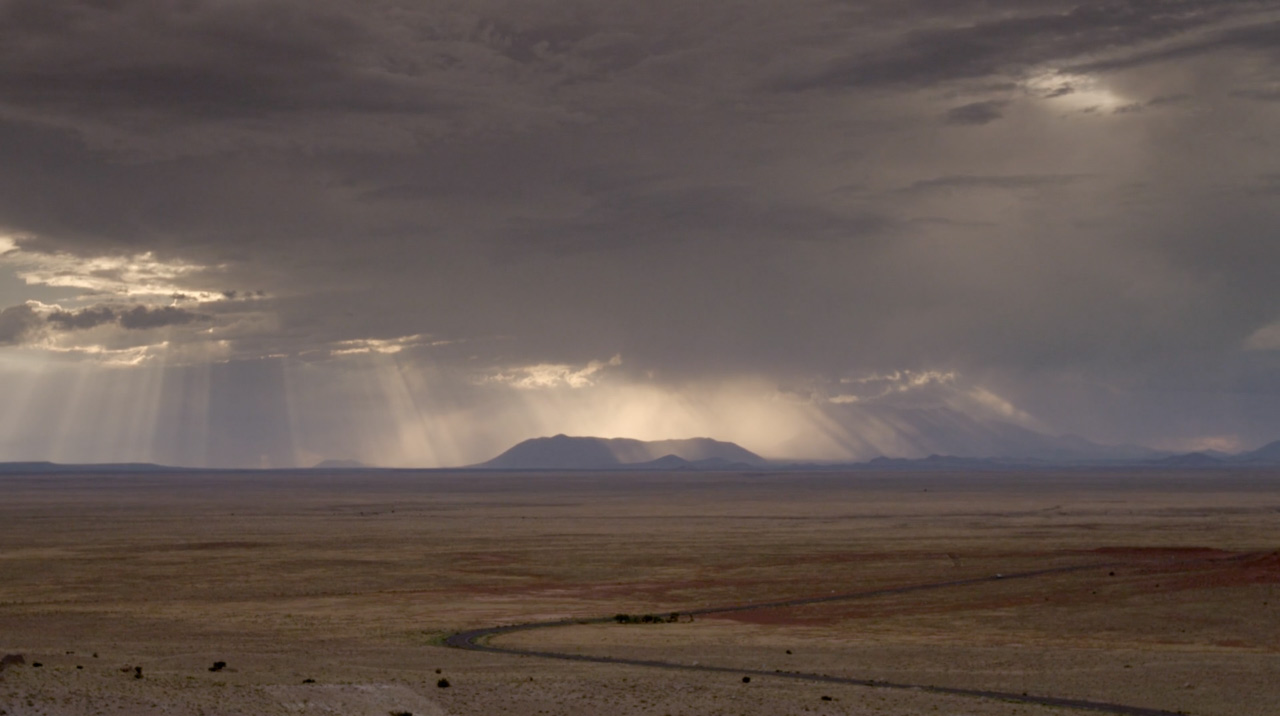 Science v. Religion: Genesis to Genetics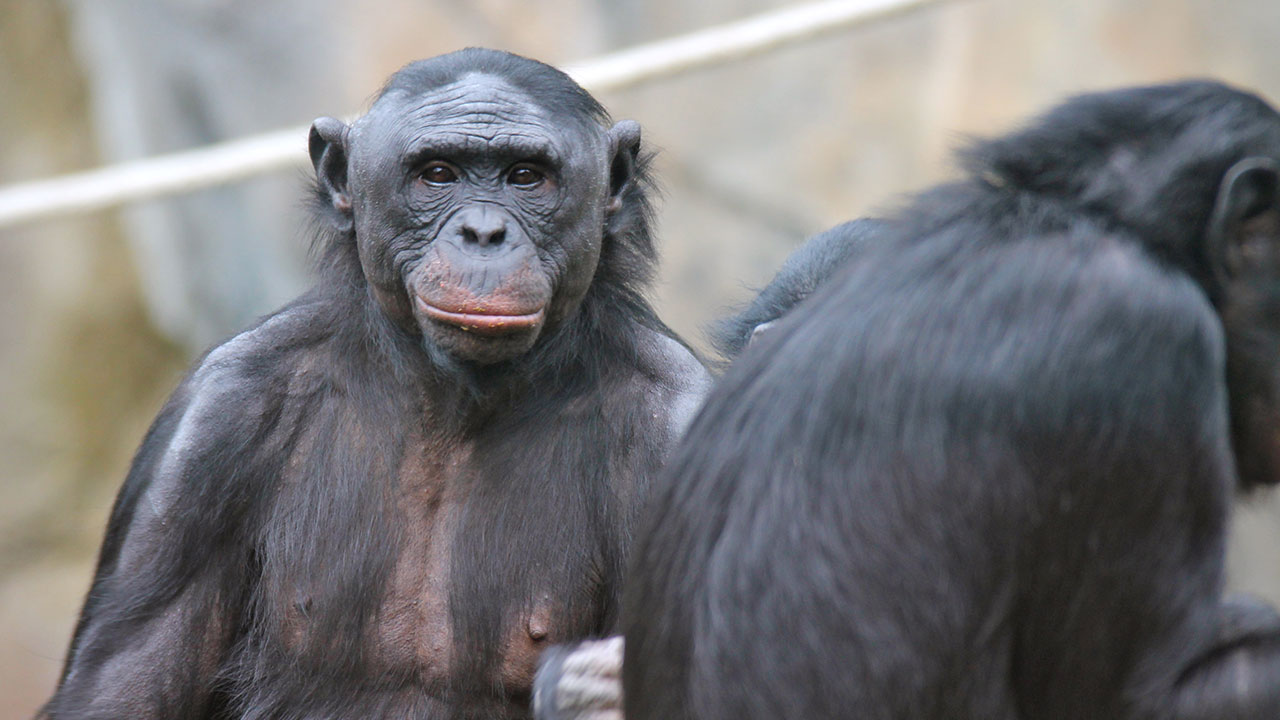 Humans Meet Chimps, Chimps Become Human?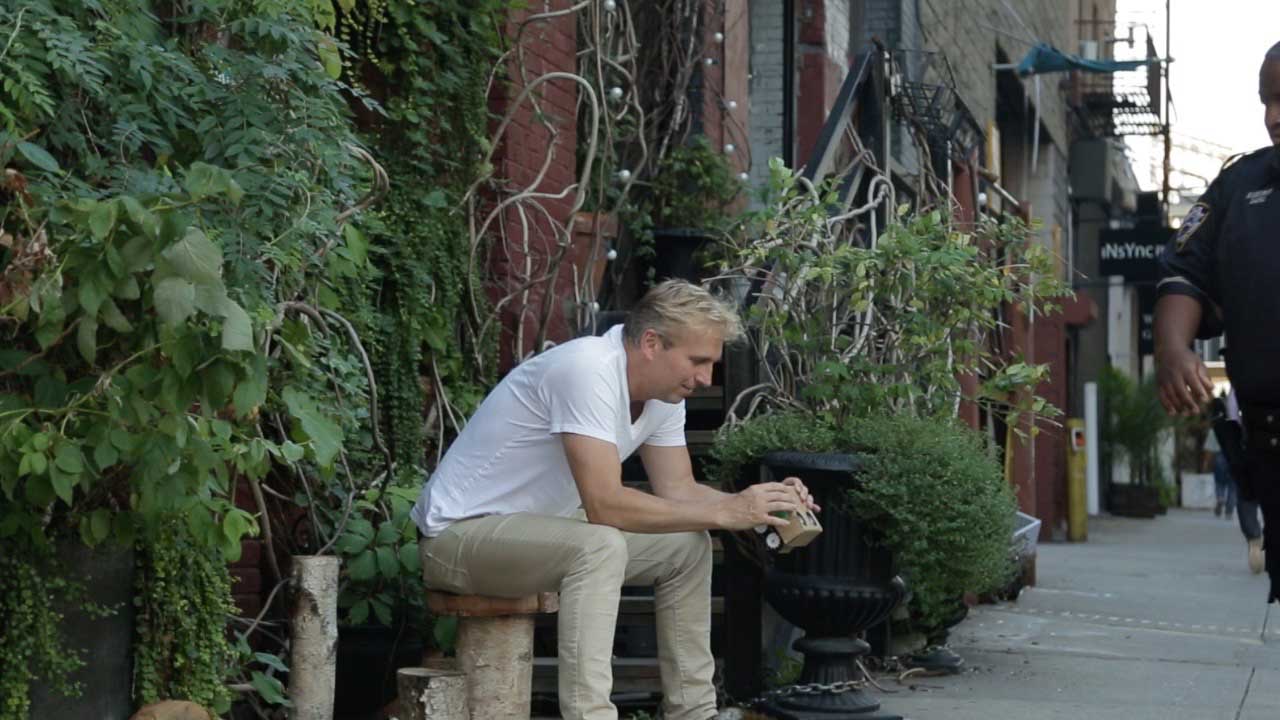 Defiance Against Emotional Repression: The Cogit-Prop Films of Brent Hoff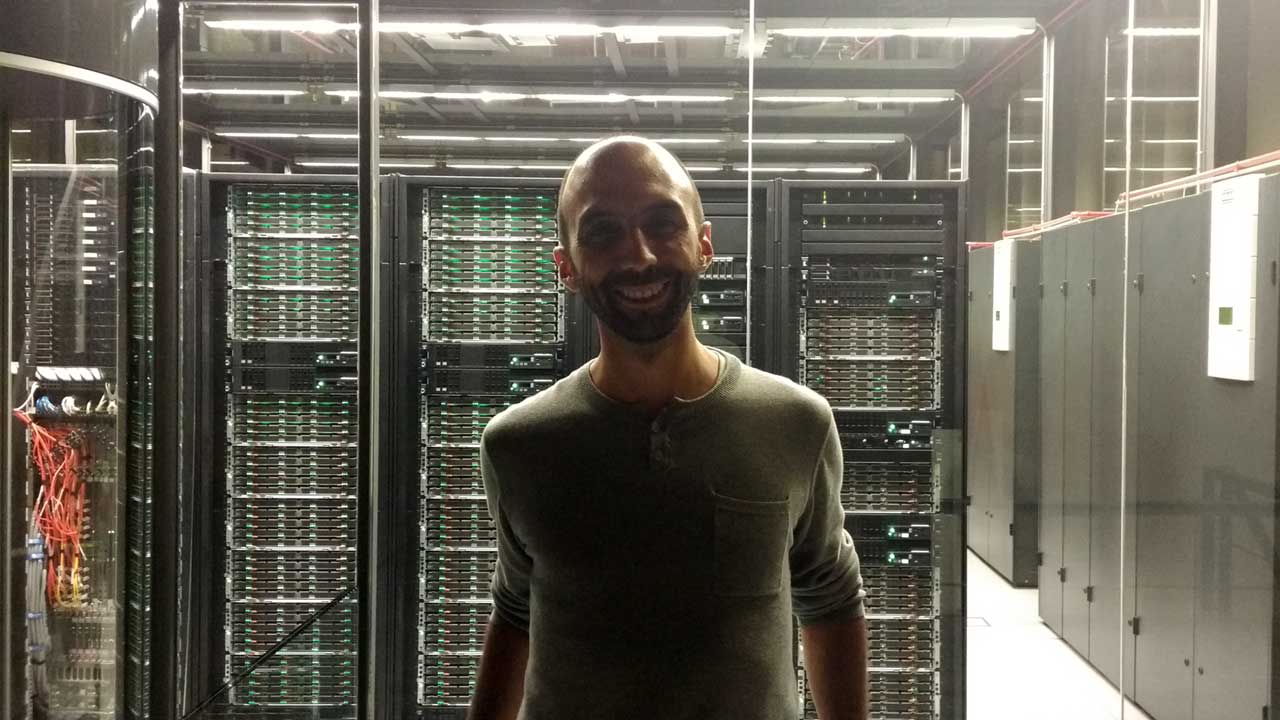 Telling Stories with Data Visualization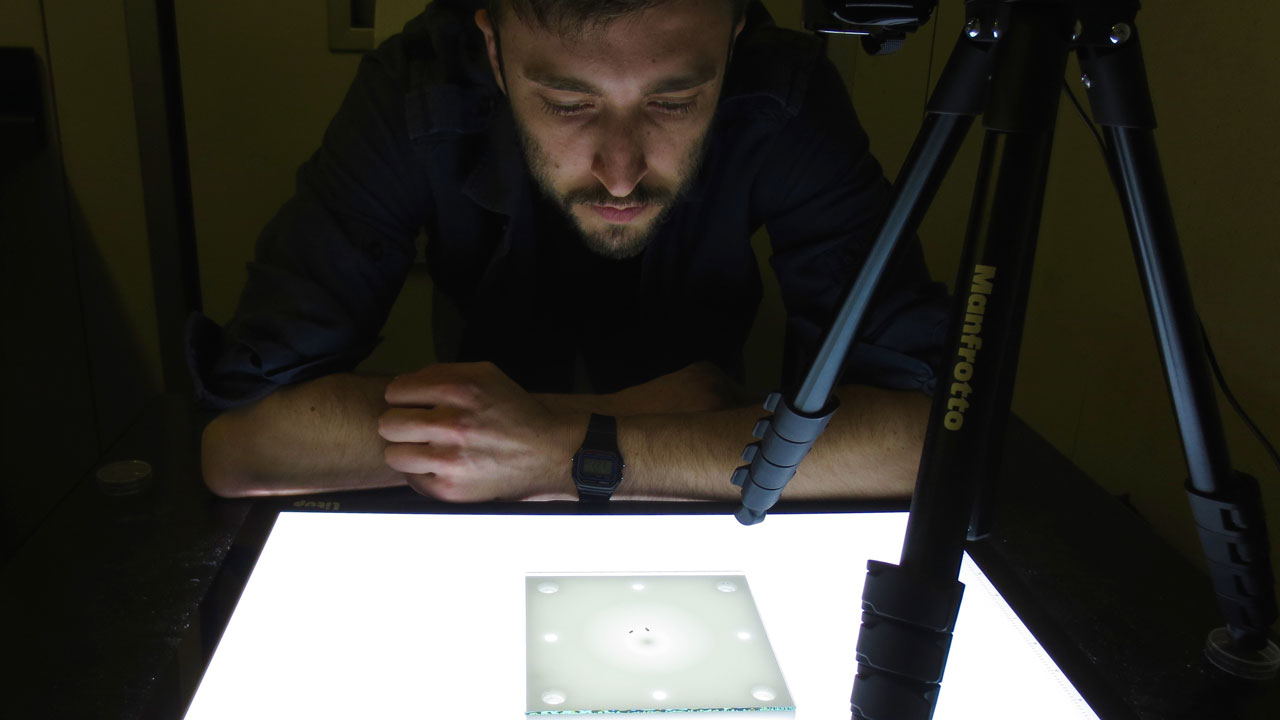 What flies can teach us about the evolution of behavior and morphology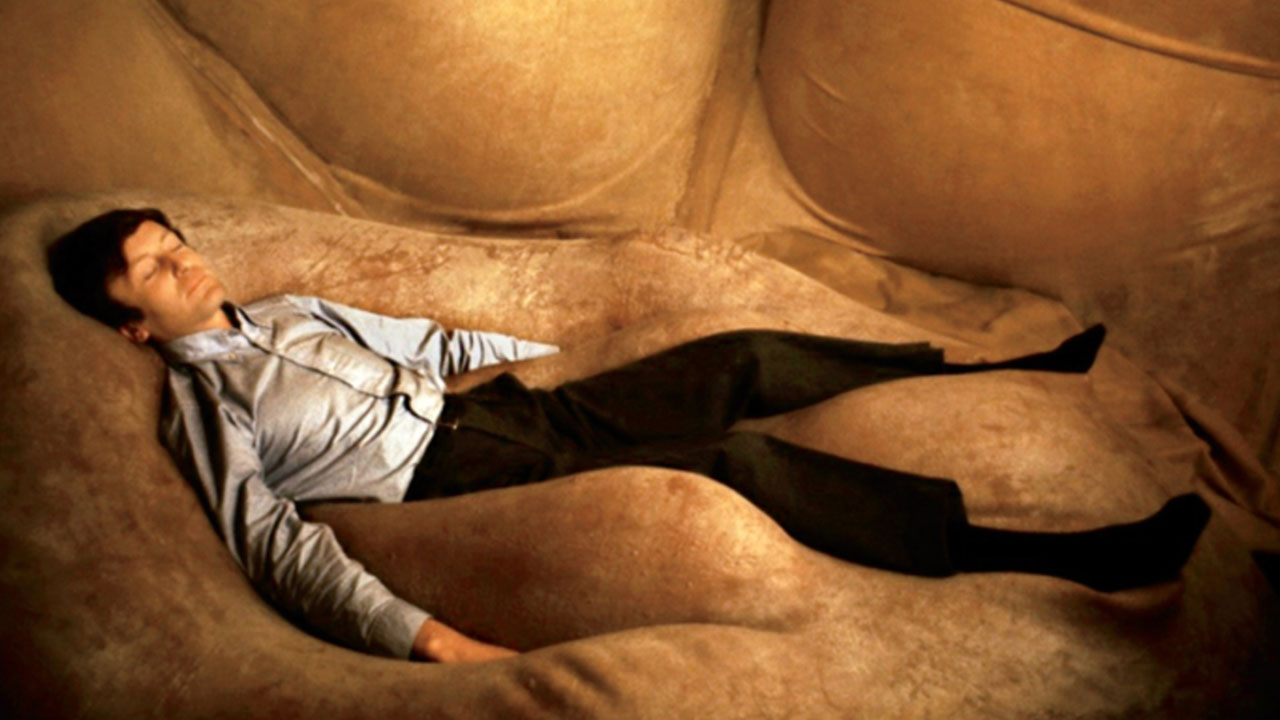 Why Haven't We Seen Visitors from the Future Yet?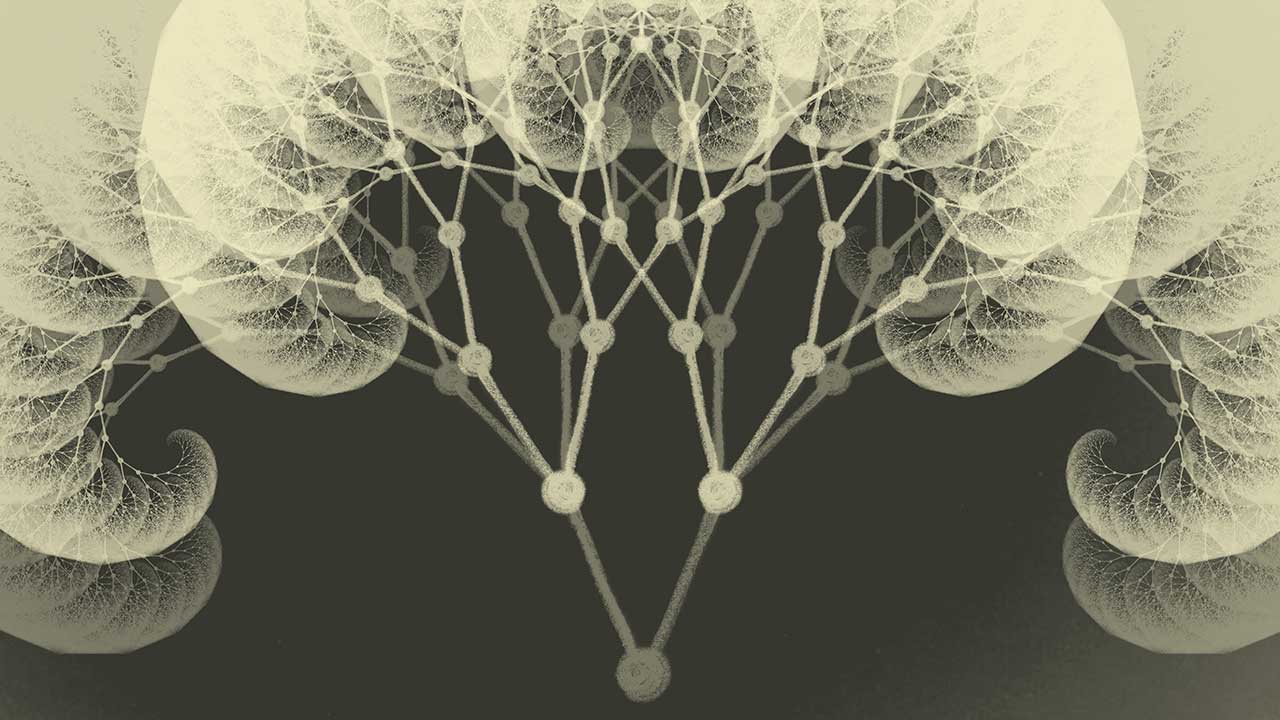 The Chain Reaction of Life
A thousand hoofs – Greed and the Environment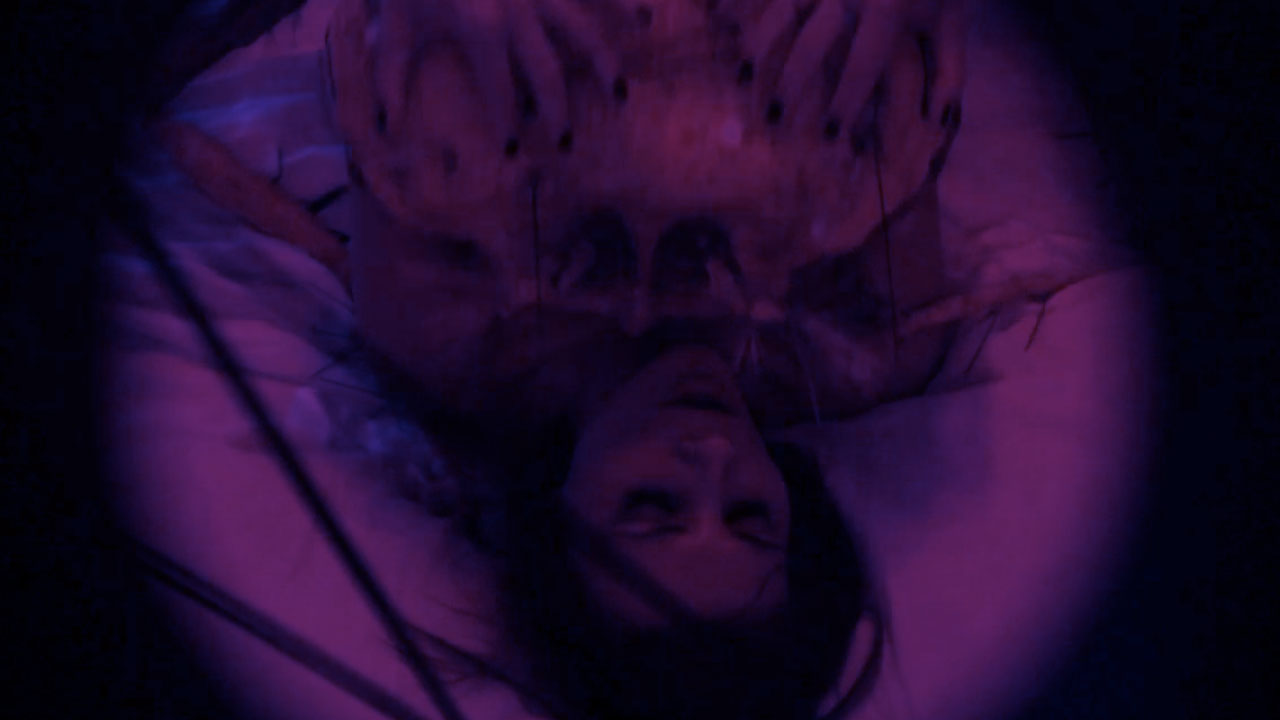 Unsettling Equilibrium and Envisioning a Better Future
Space Explorers: Human Motives for Transcending Earth And Our Solar System.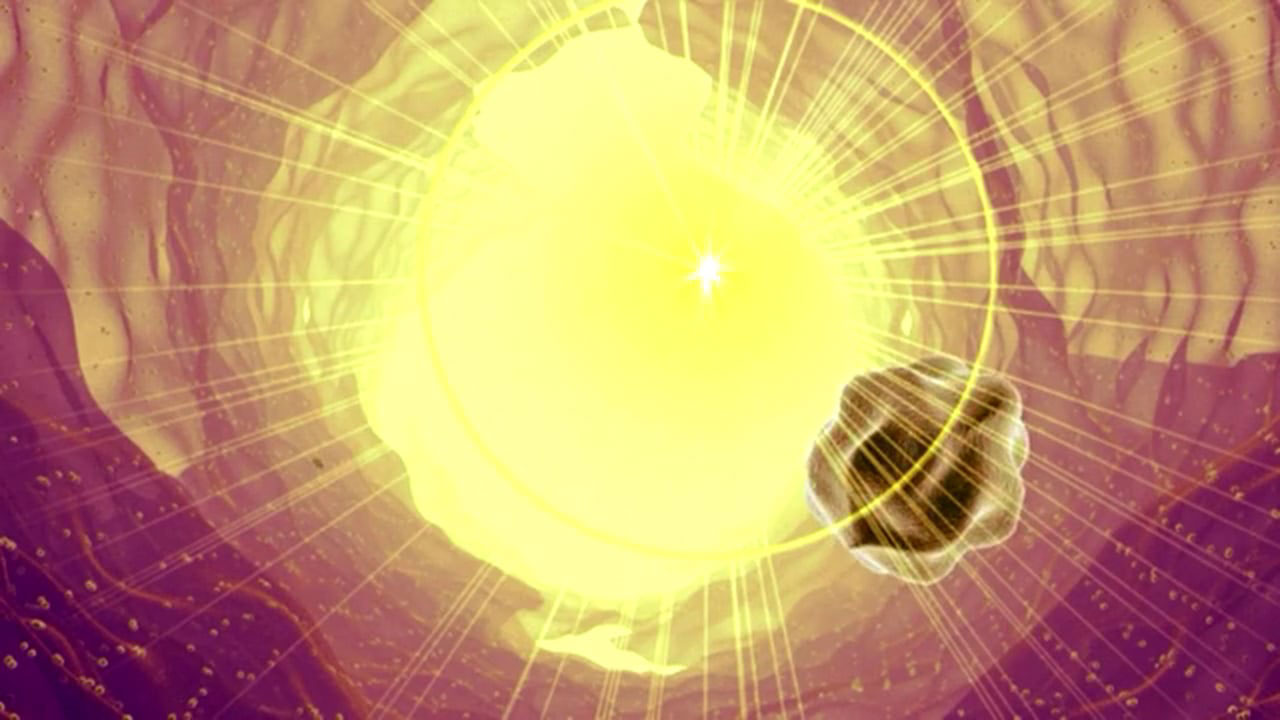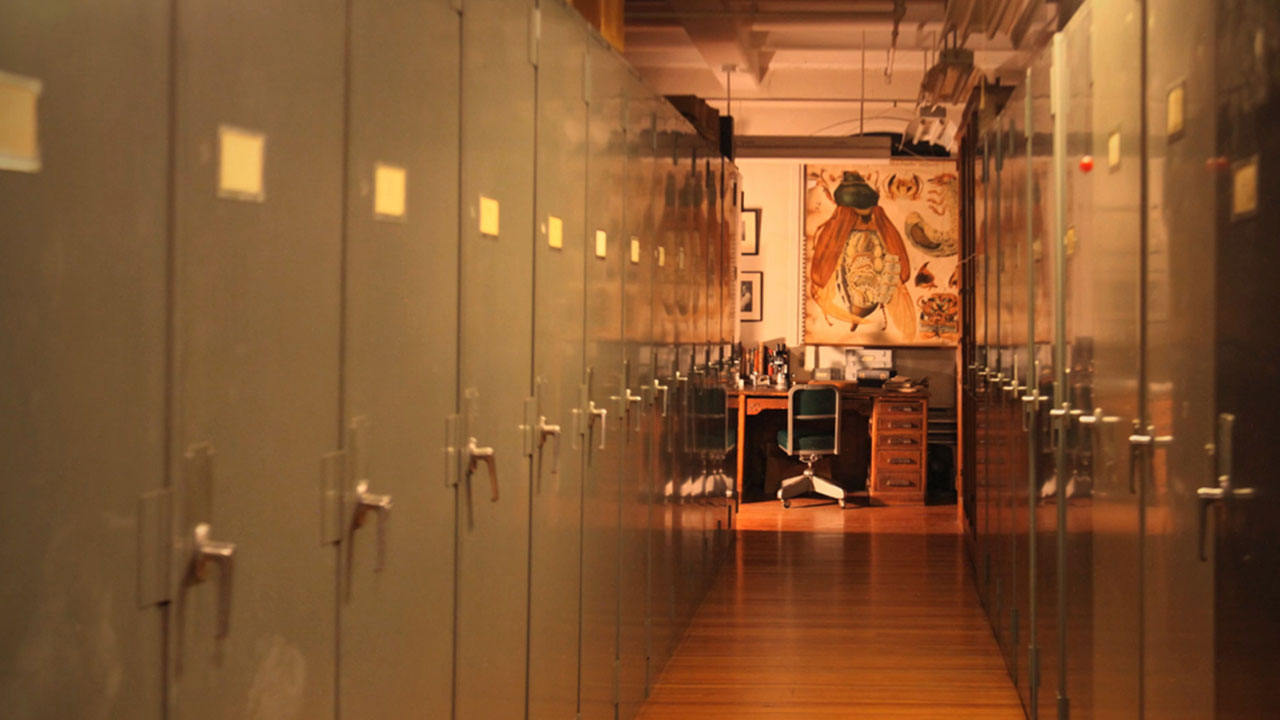 Adding Film to the Science Syllabus (Part 1)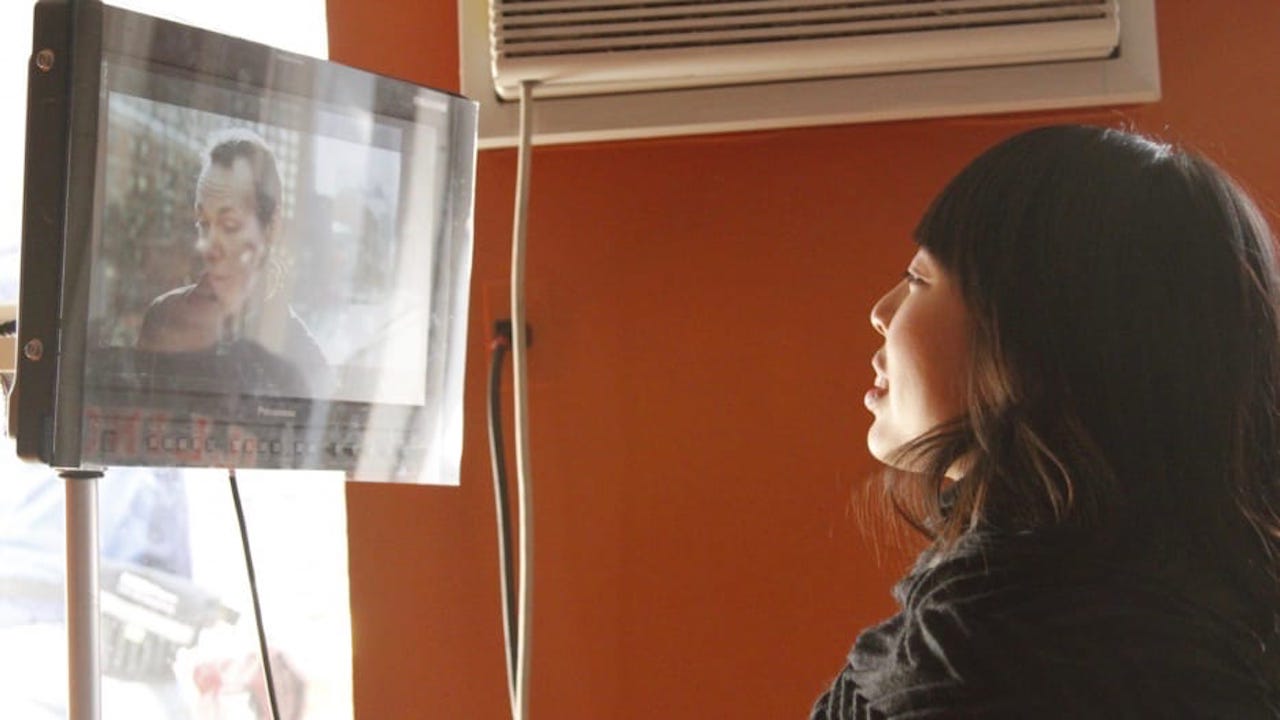 Telling Sci-Fi Stories with Women at the Forefront — a Conversation With Director Cidney Hue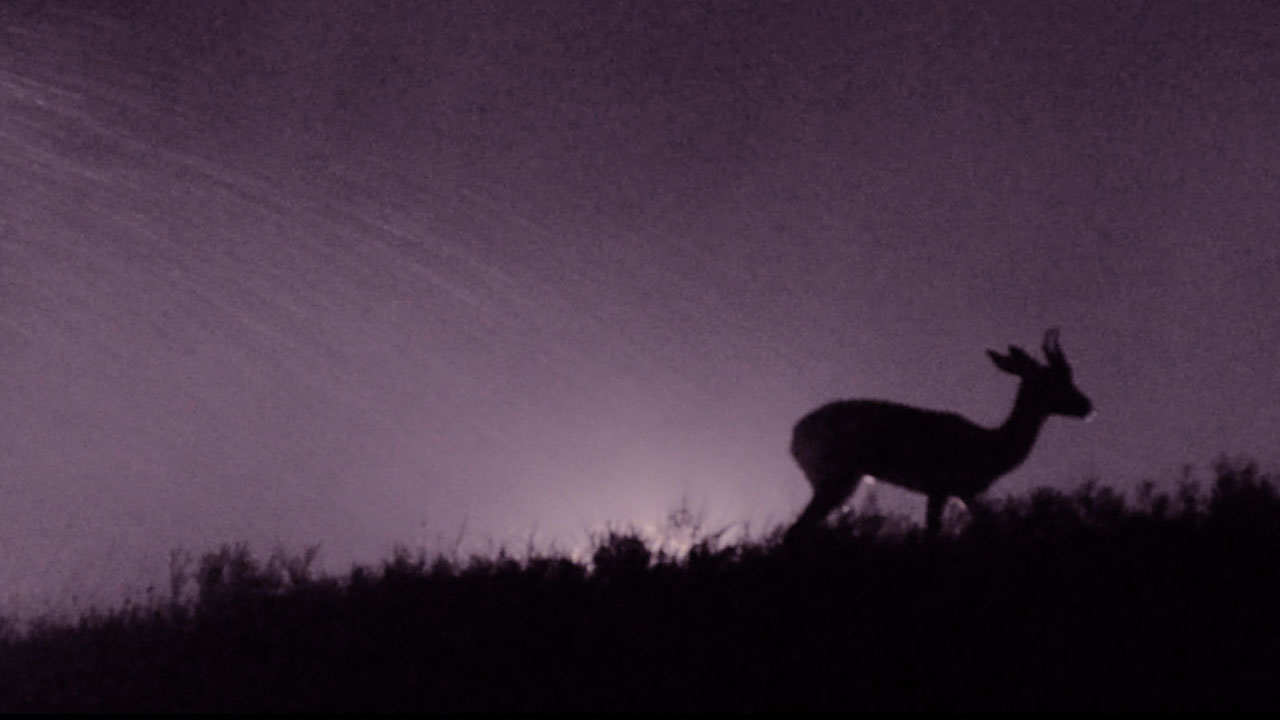 Animal Perspectives in Science and Fiction in the UAE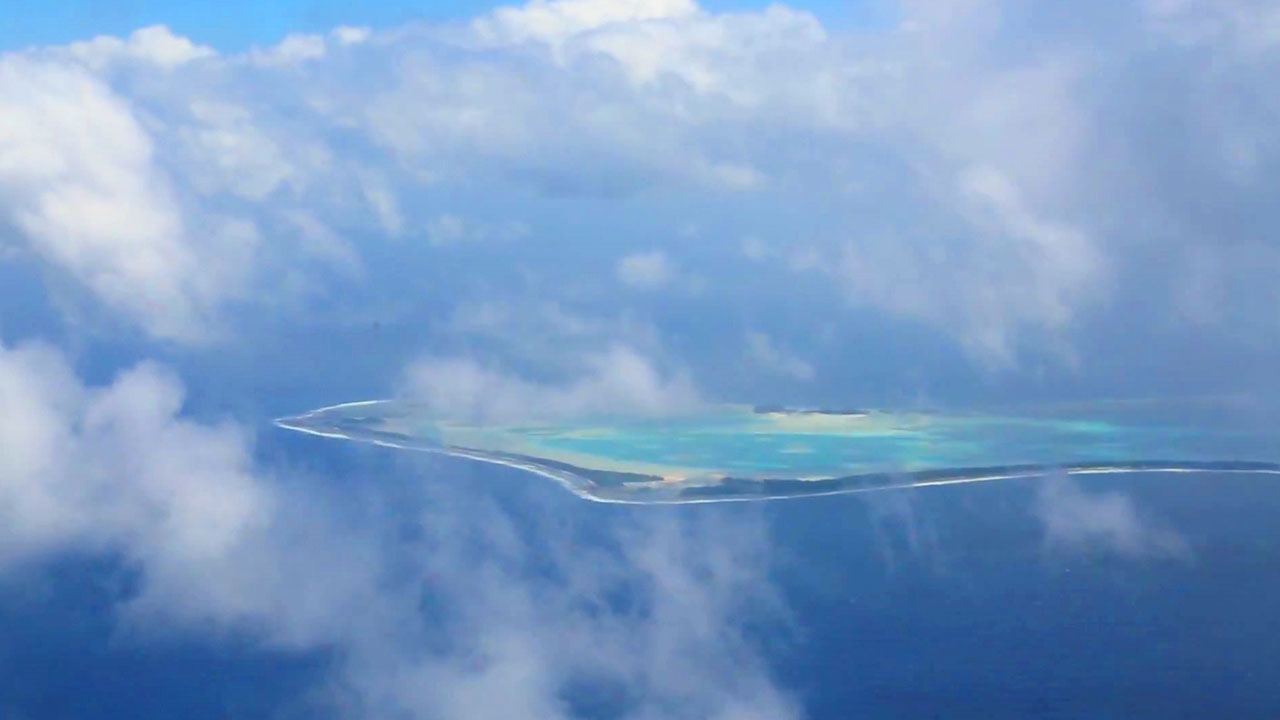 Cyber Nations: An Interview with the director of .TV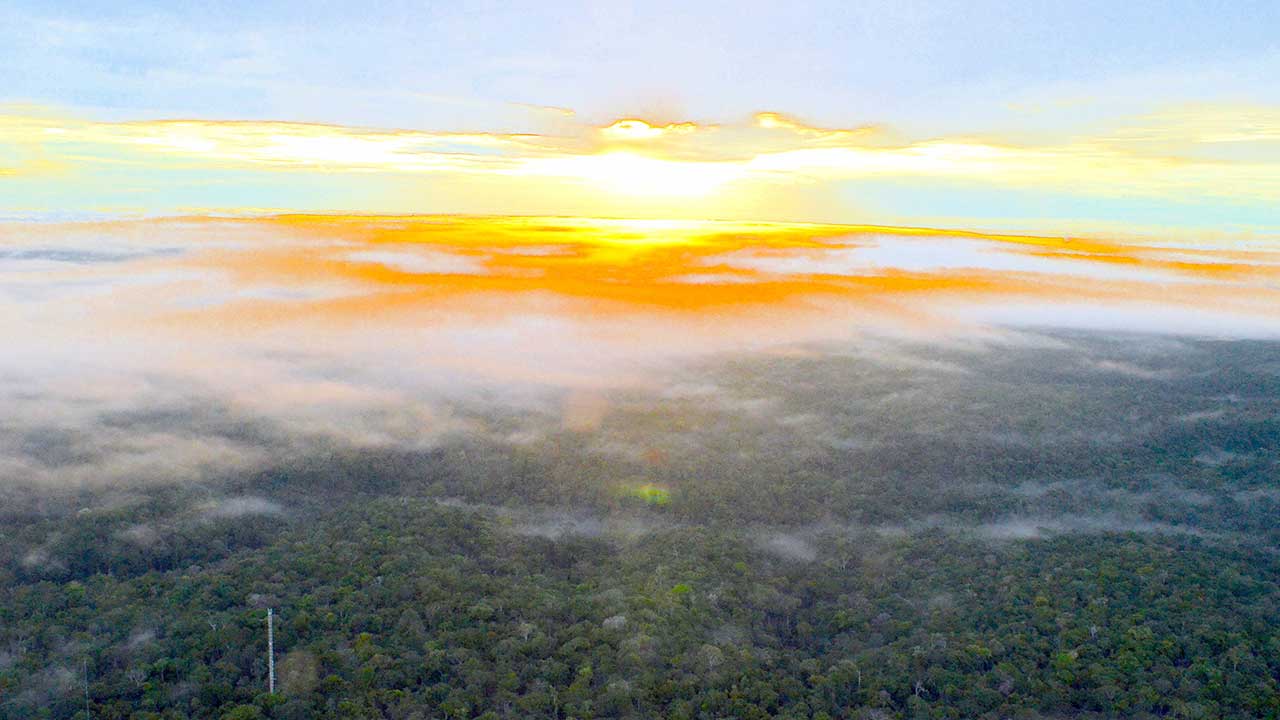 Global Warning: Reports Around the World on Climate Science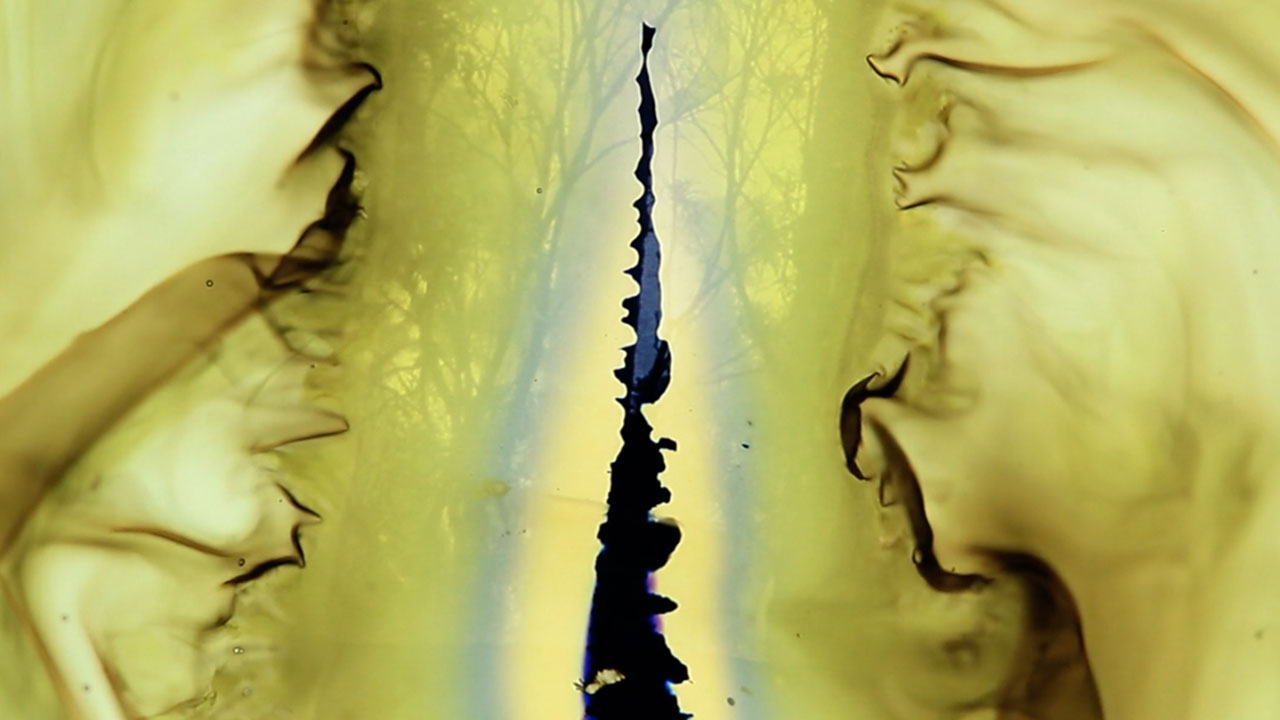 A New Wave of Climate Change Cinematography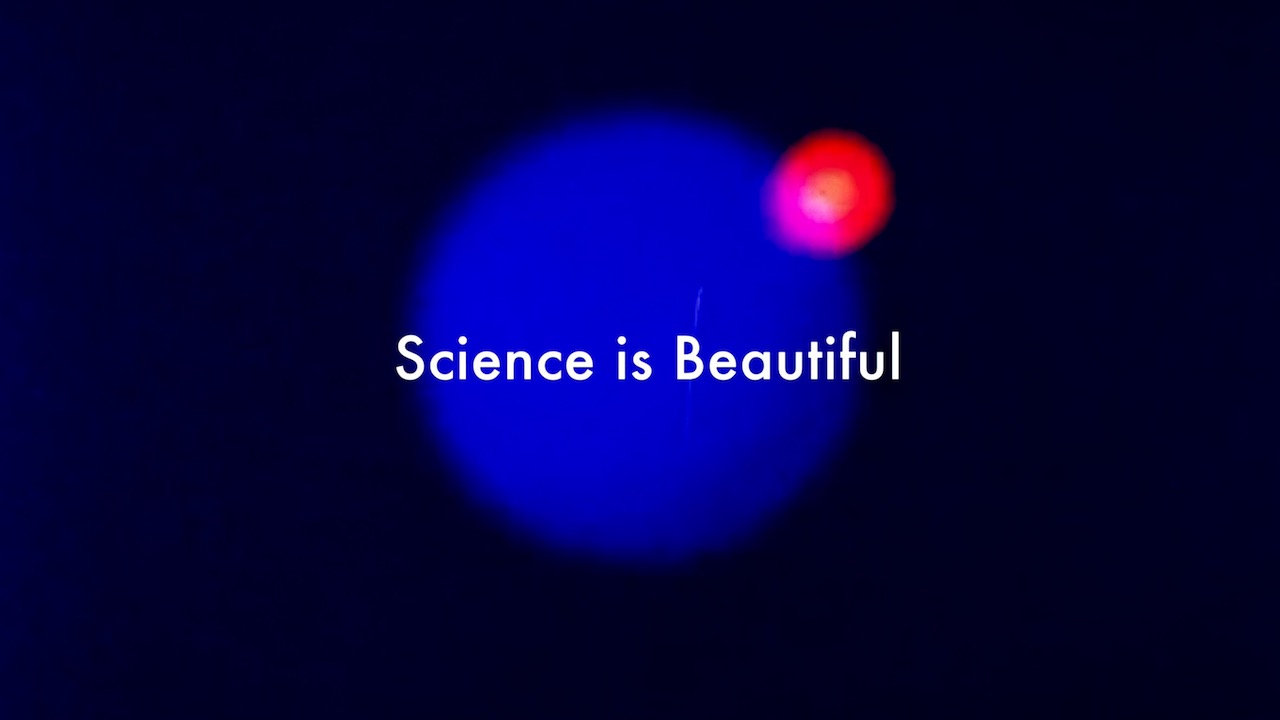 7 Ways to Promote #ScienceMatters in Your Daily Life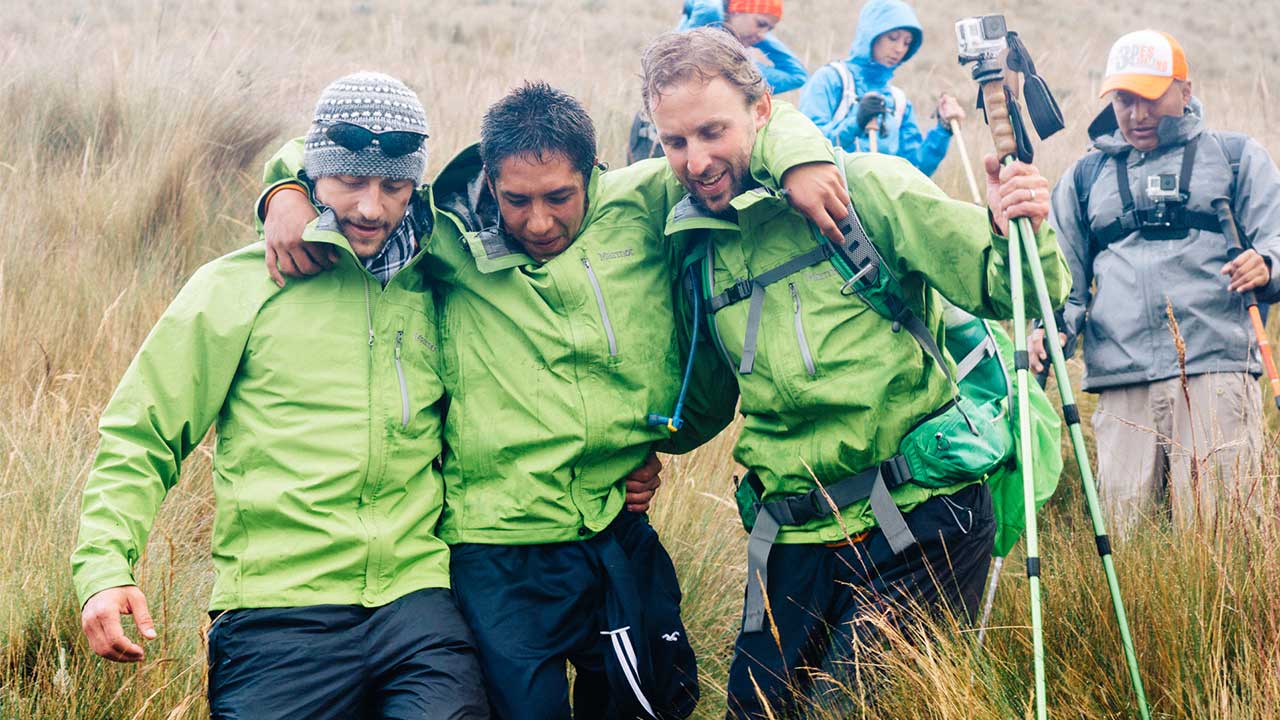 A Chance to Climb Mountains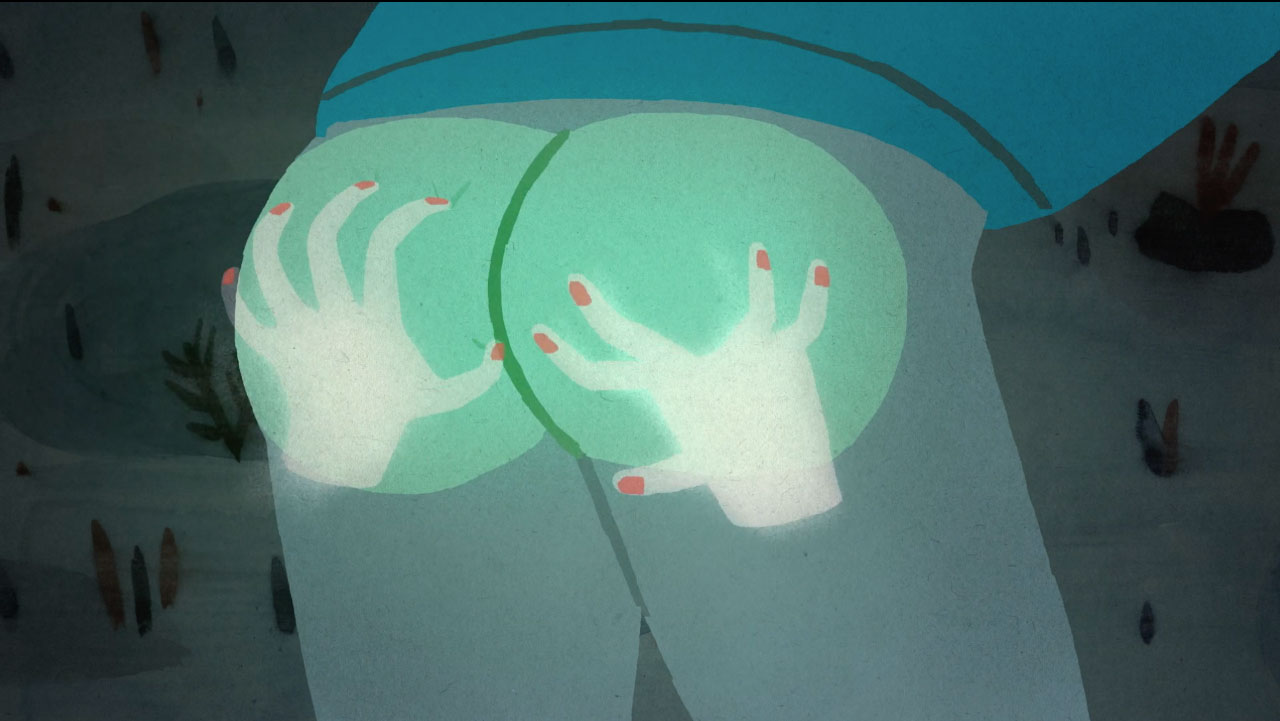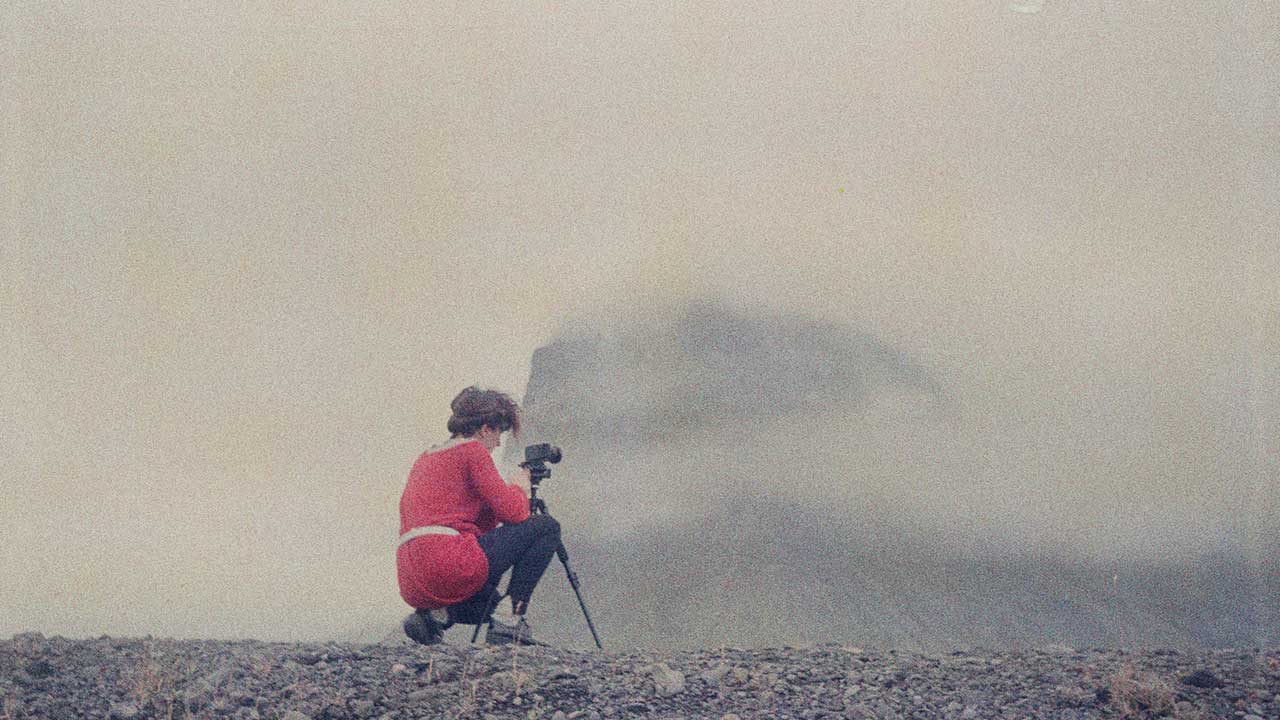 Redefining the Scientific Fiction(s)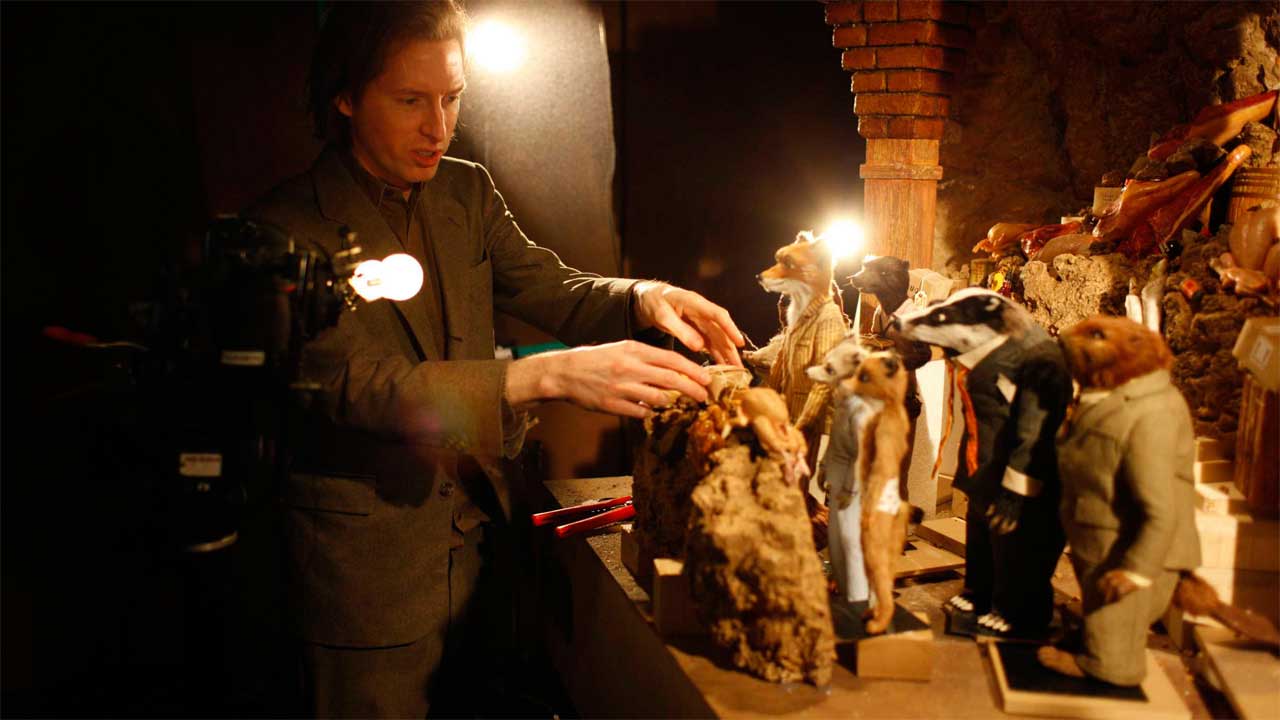 Stop Motion Narratives About Science
Scavenging Sustenance: Man vs. The Man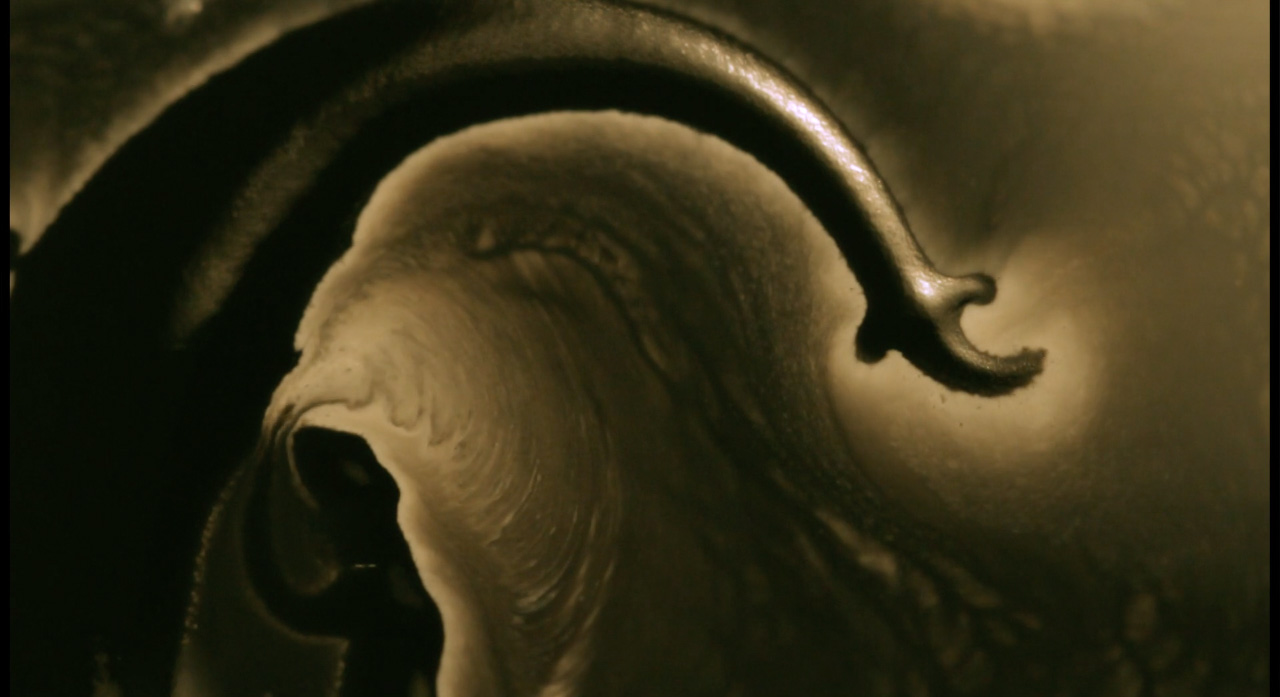 Don't Be Afraid of Science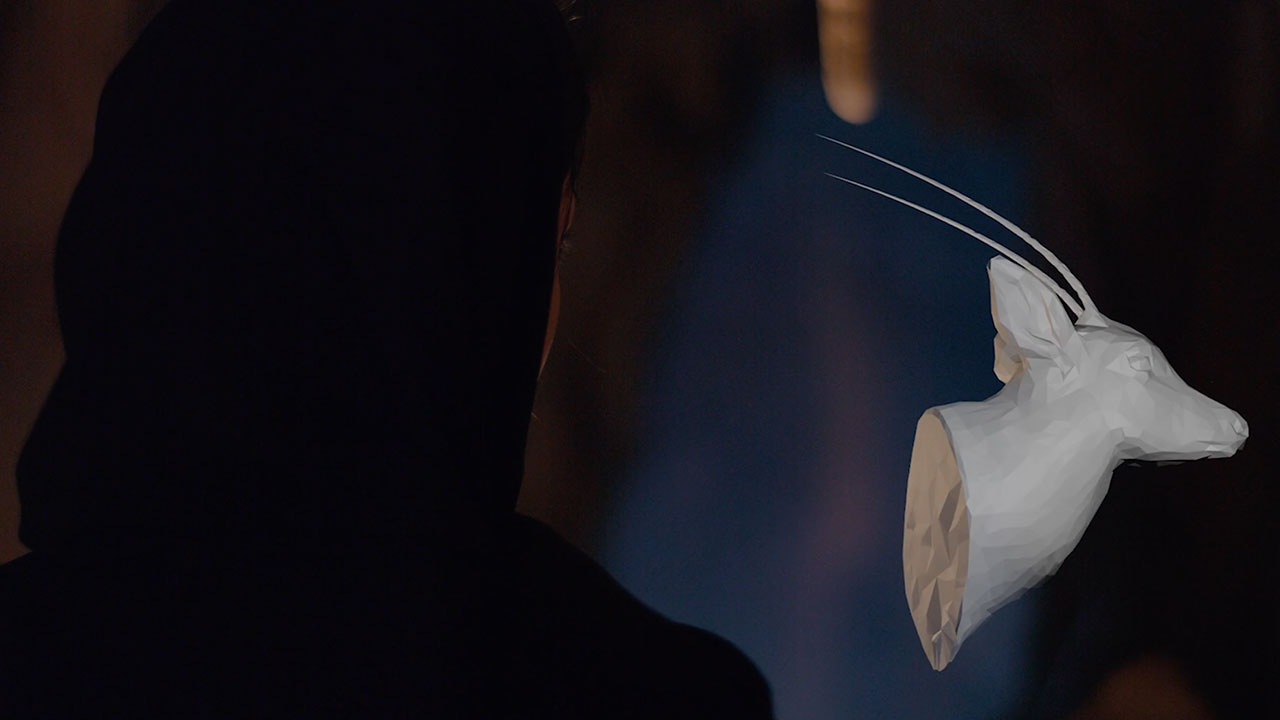 Connection and Communication: What Does it Take?
The Genetic Modification Question: Pets Edition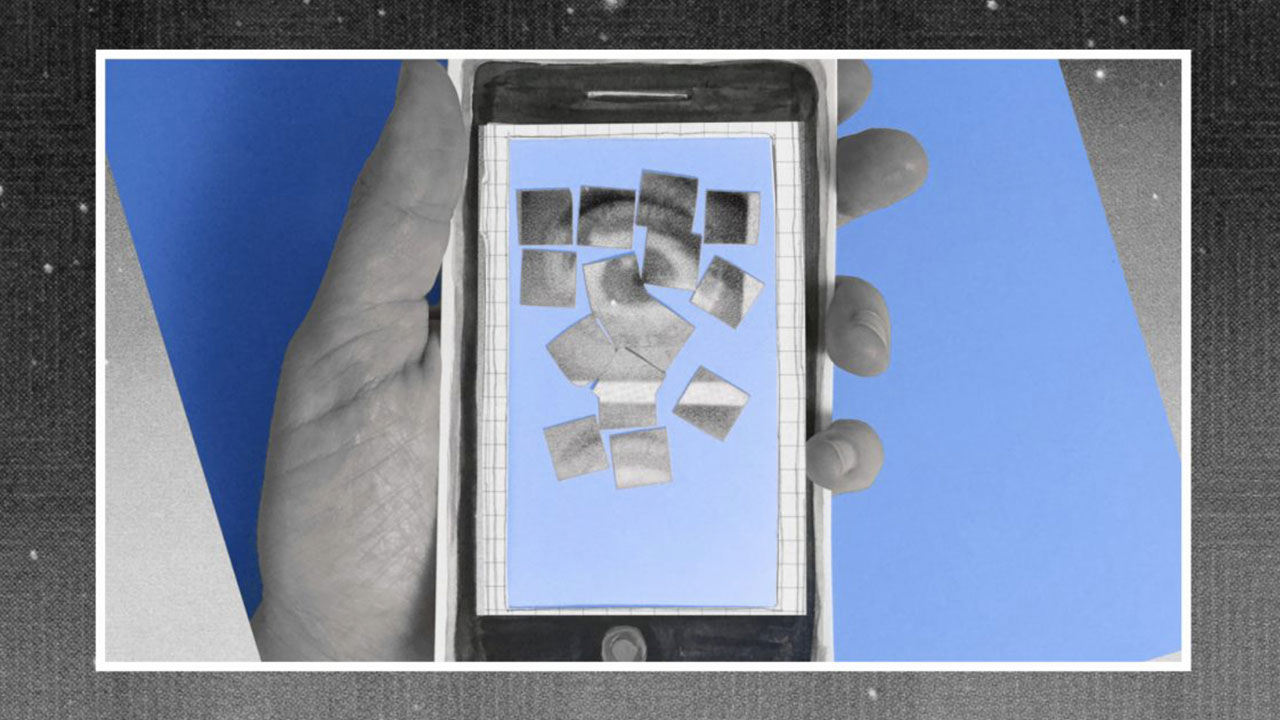 What Does It Mean to be An Internet User?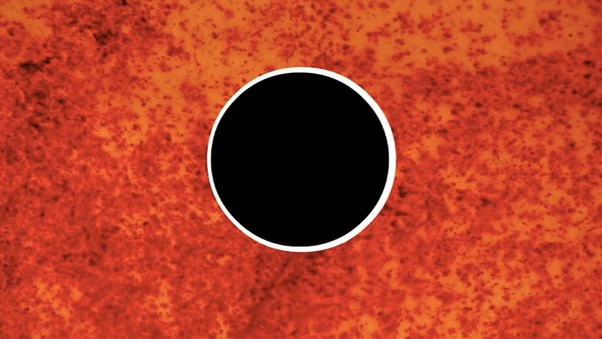 5 Visionary Films to Celebrate the 2017 Solar Eclipse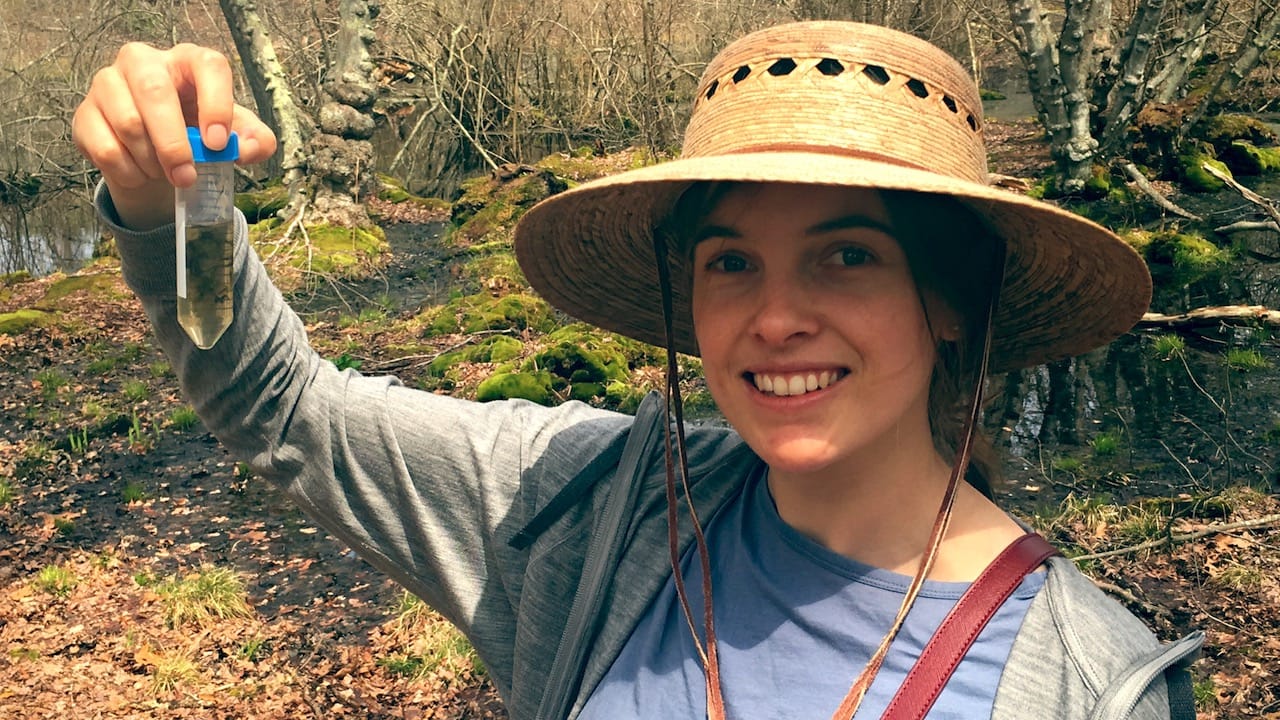 Selections From Pondlife: The Hidden World of New York City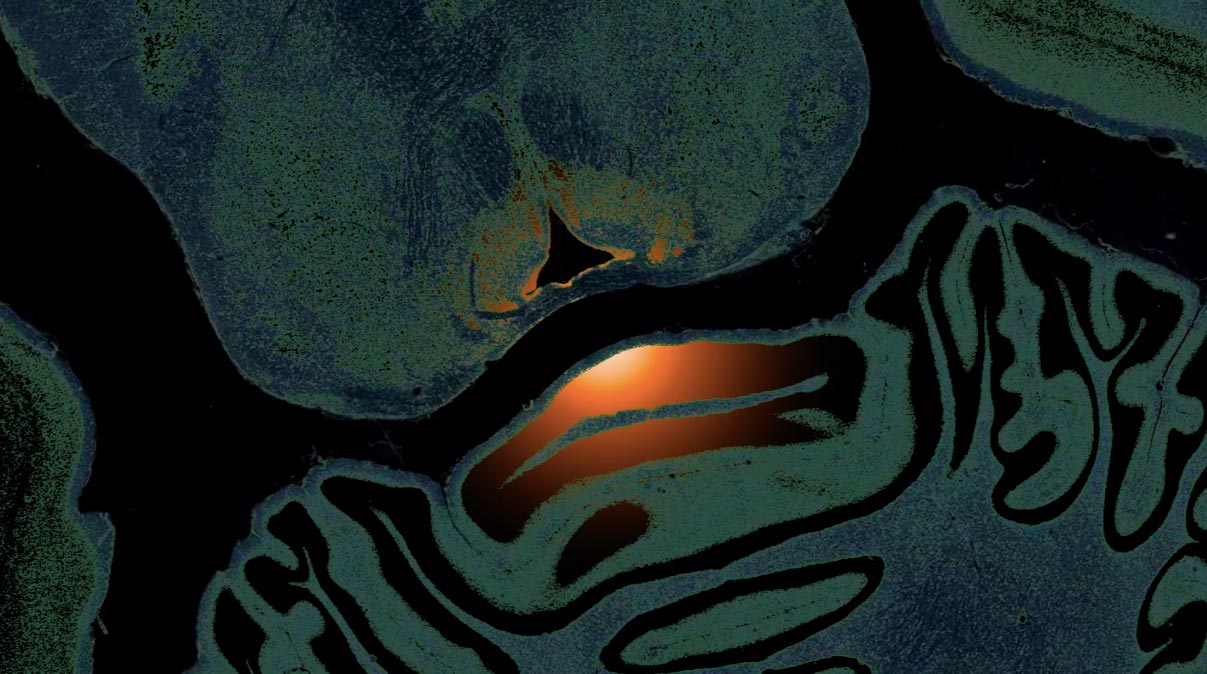 Memory is Everything, Without It We Are Nothing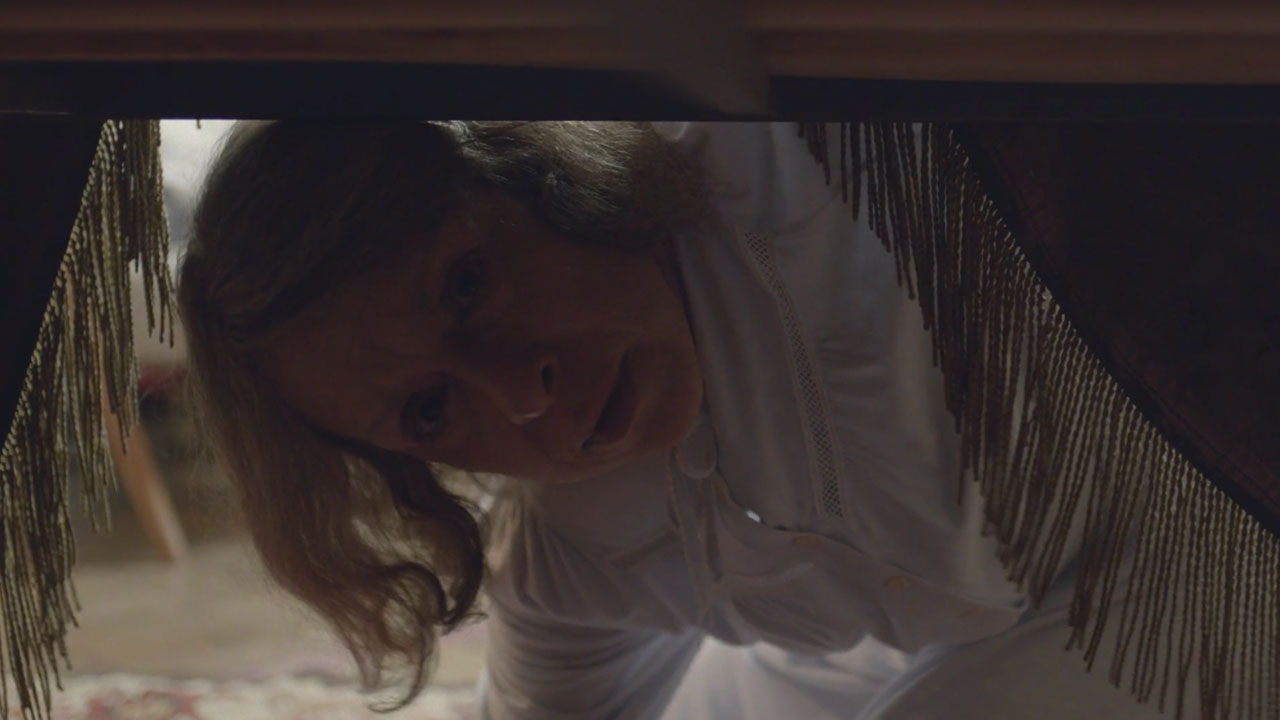 Acquiring One Self from The Many
Citizen Science Levels up with Eyewire, a Game to Map the Brain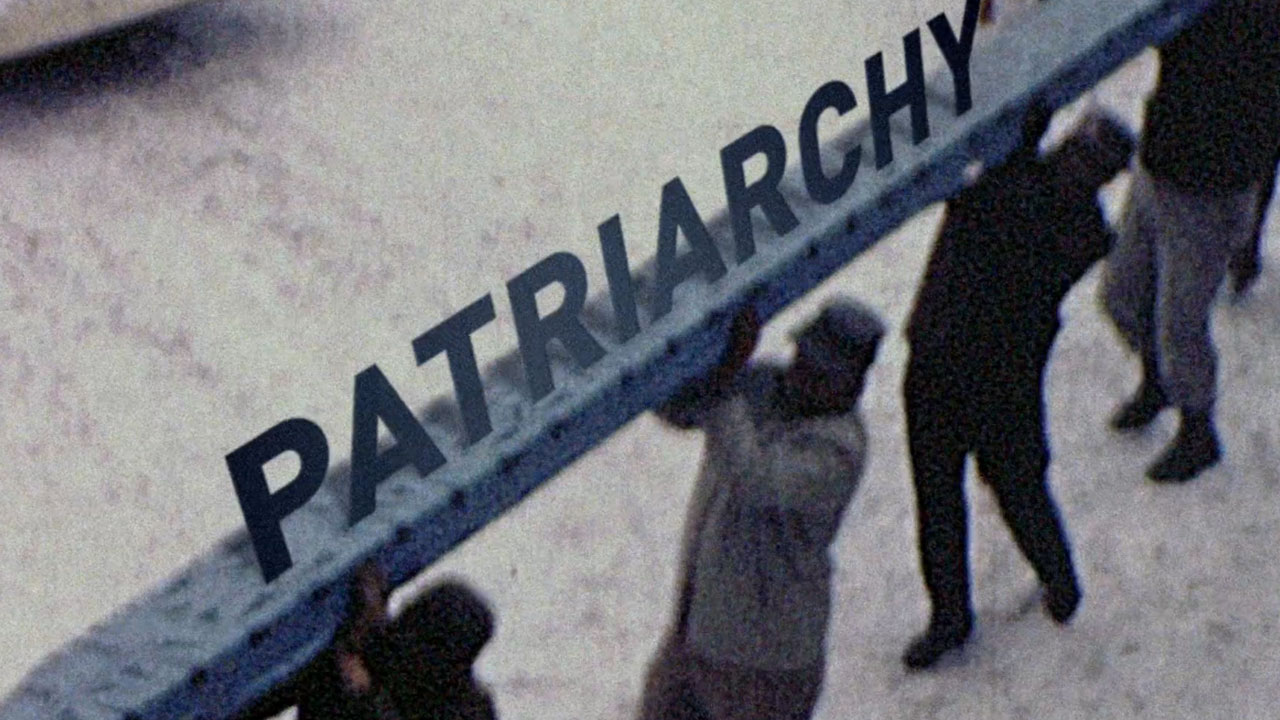 Women Leaders, Myths and Nationhood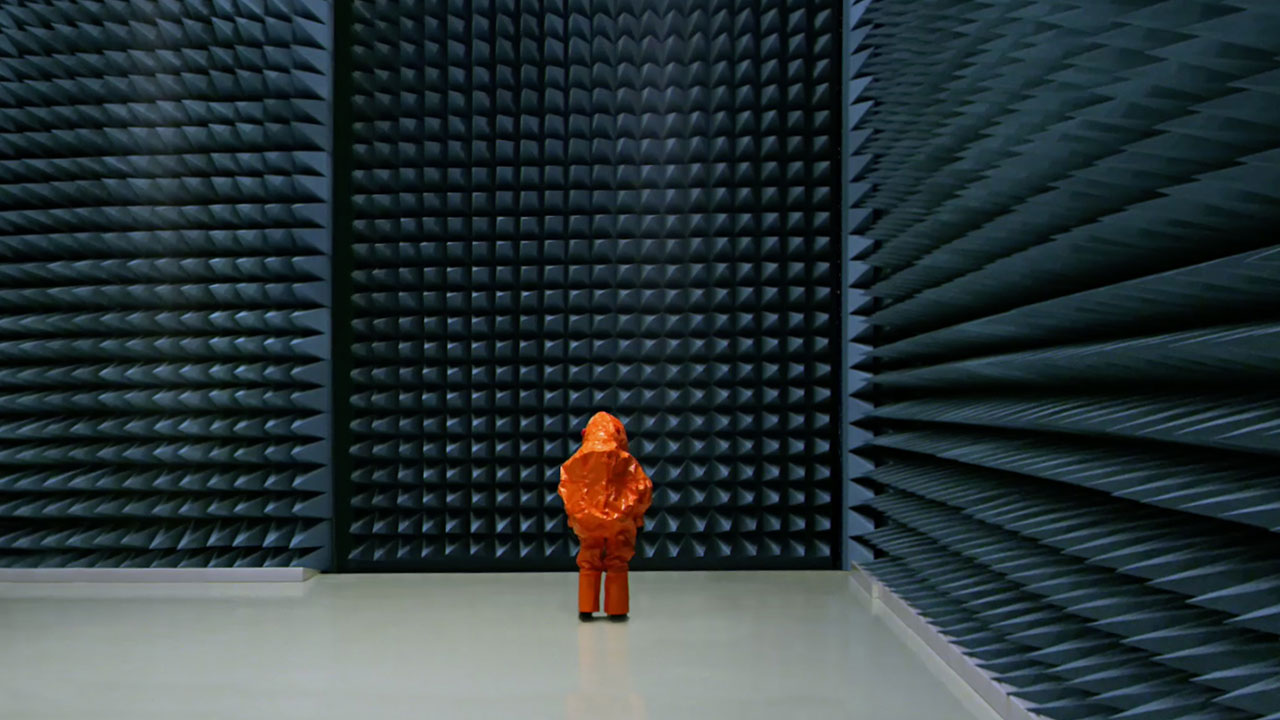 What it means to be human in the 21st century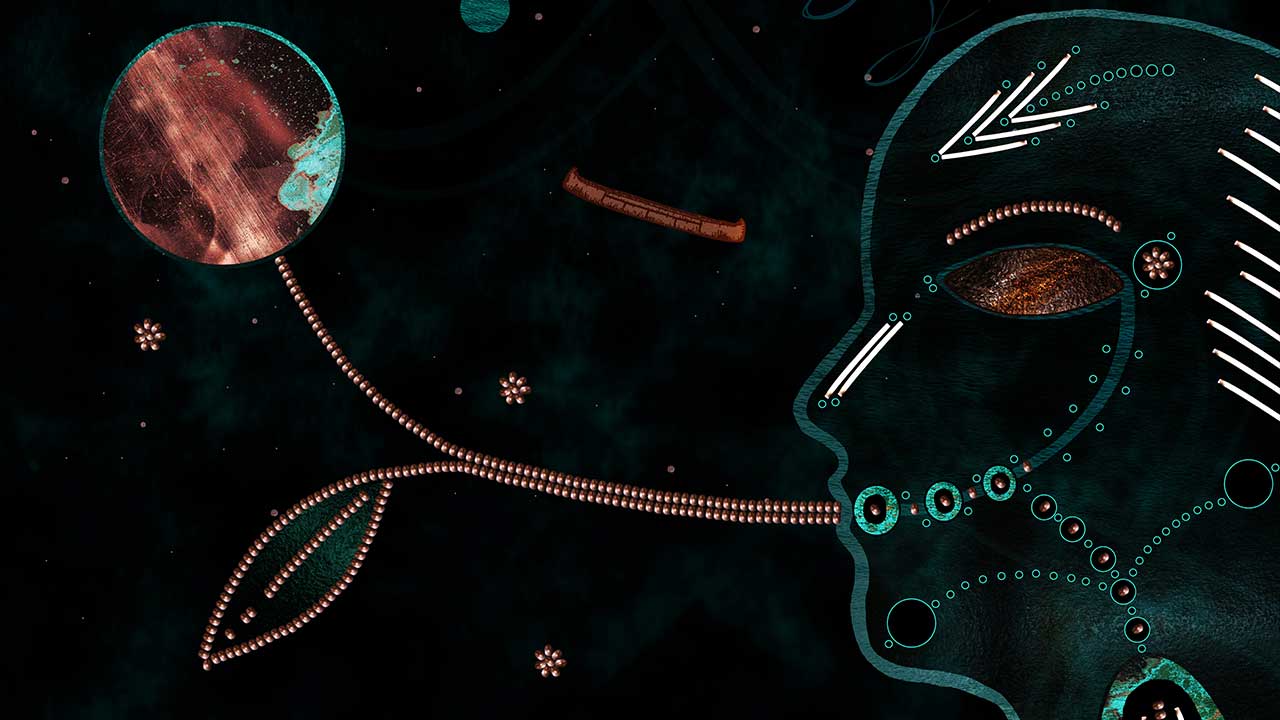 Animating Indigenous Scientific Literacies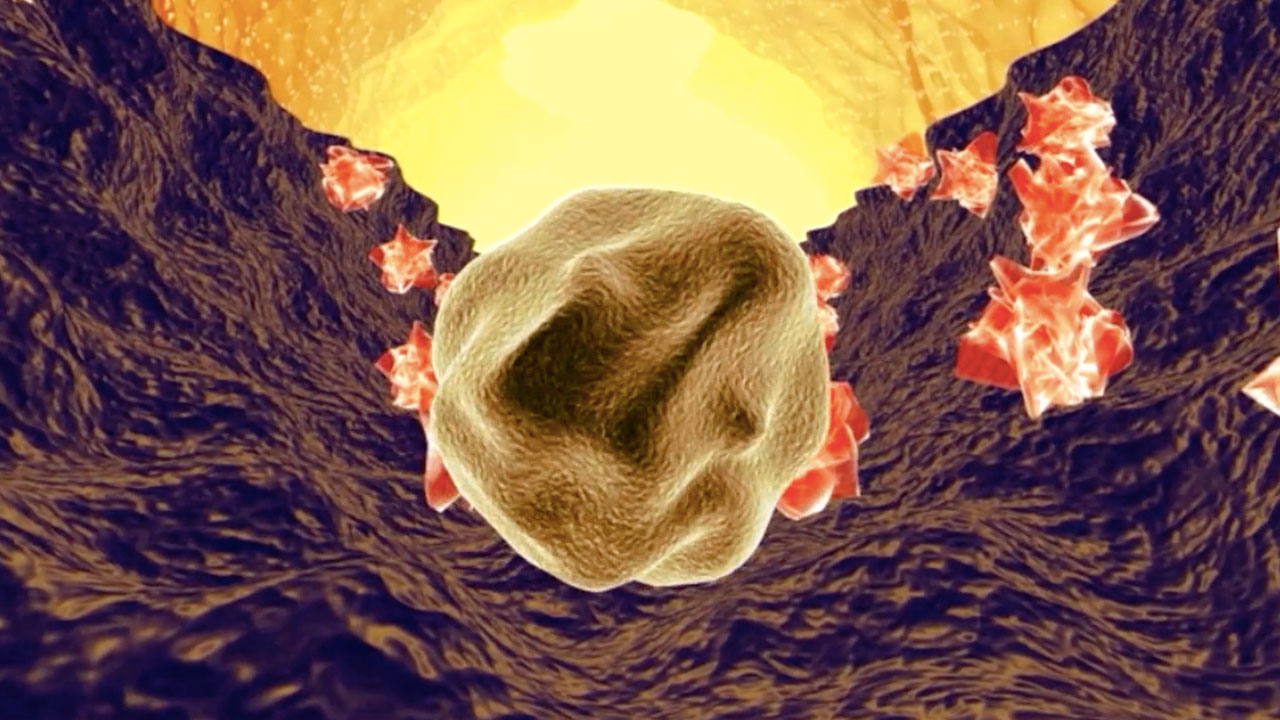 The Stem Cell: A New Protagonist Emerges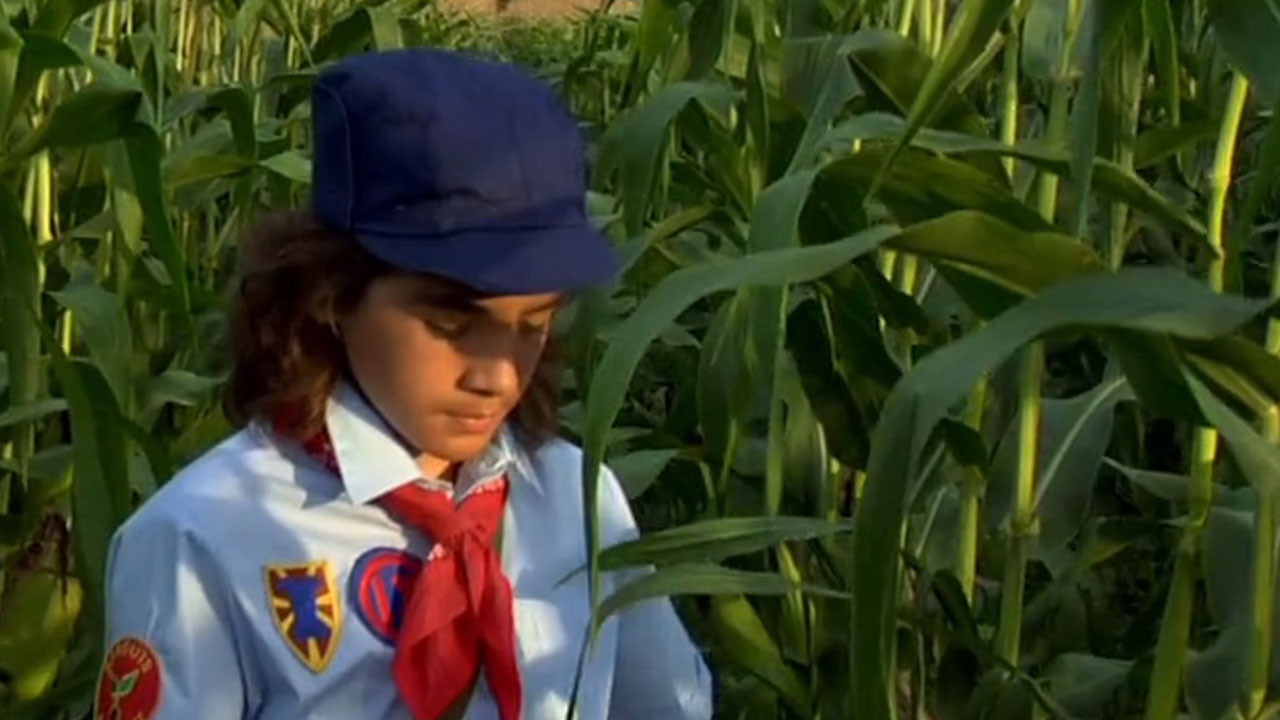 Food, Corruption and Celebration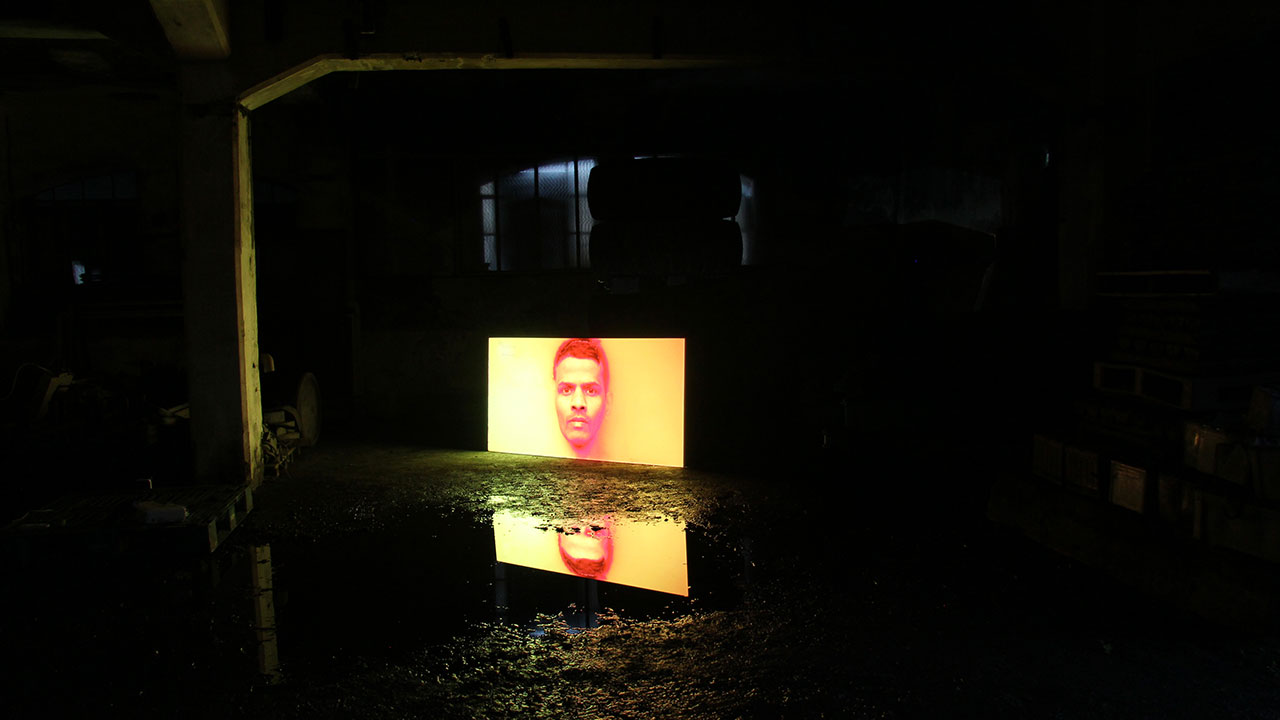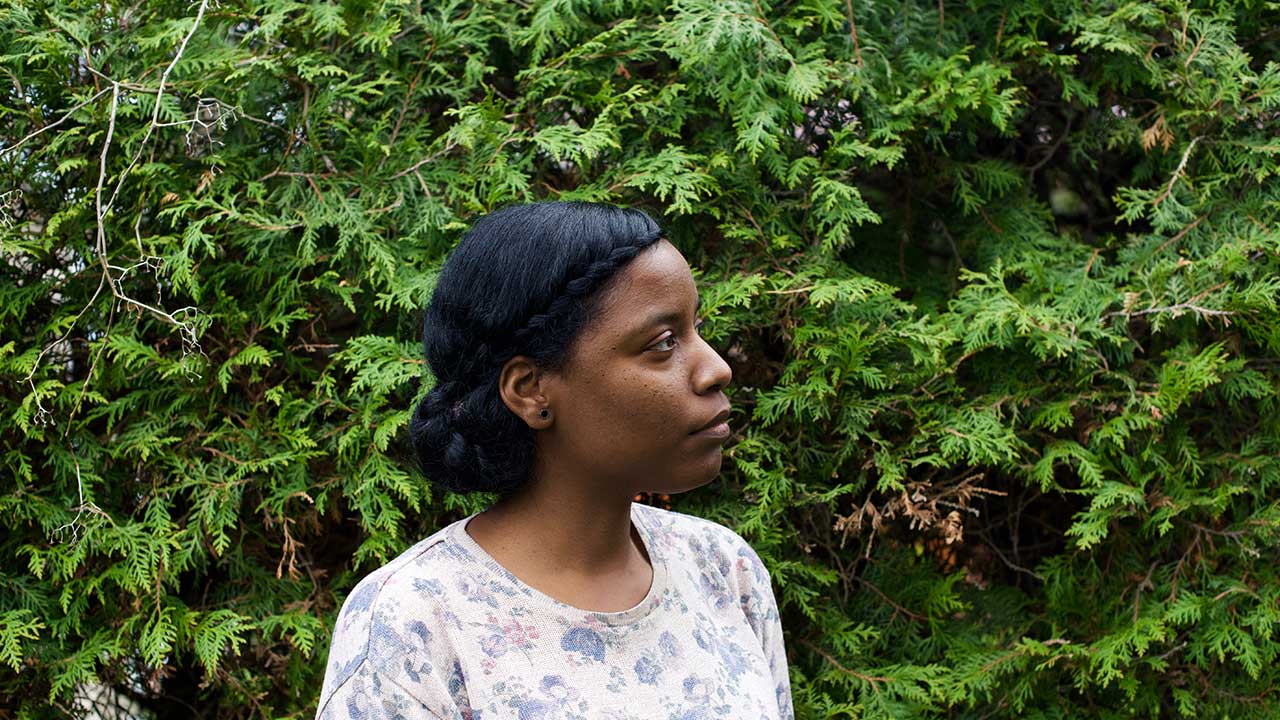 Poetic States, Celluloid Lands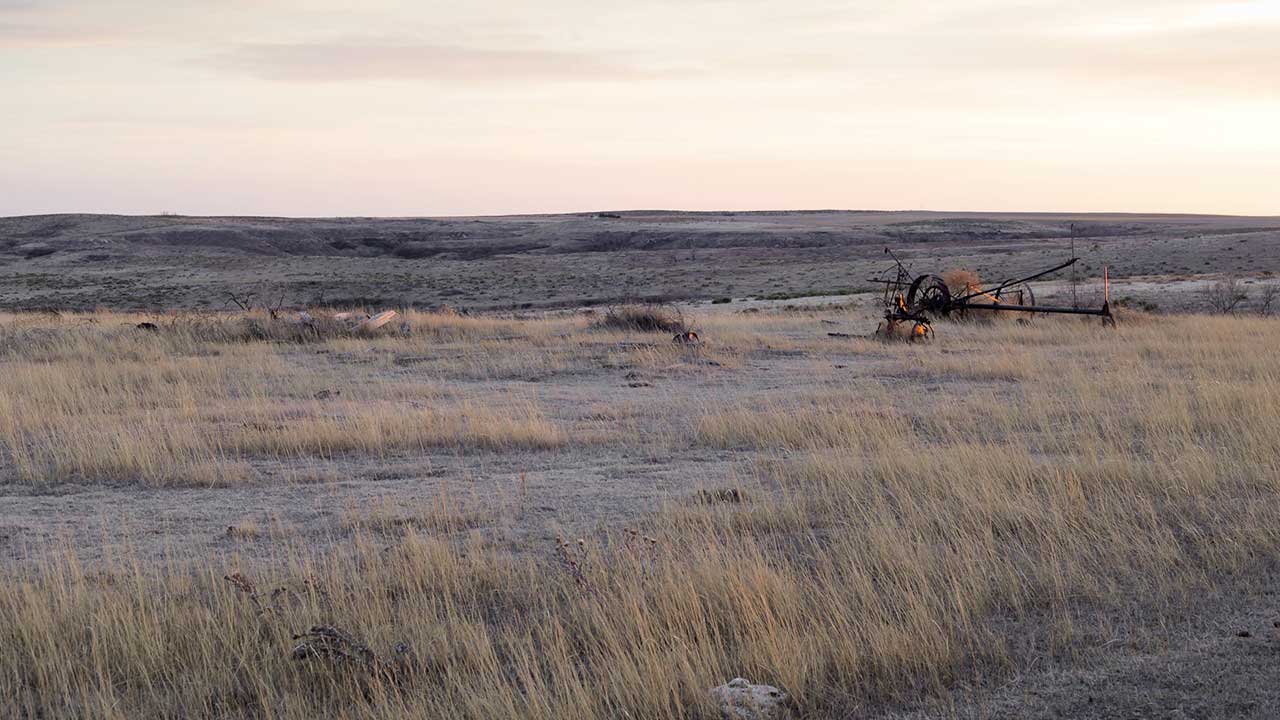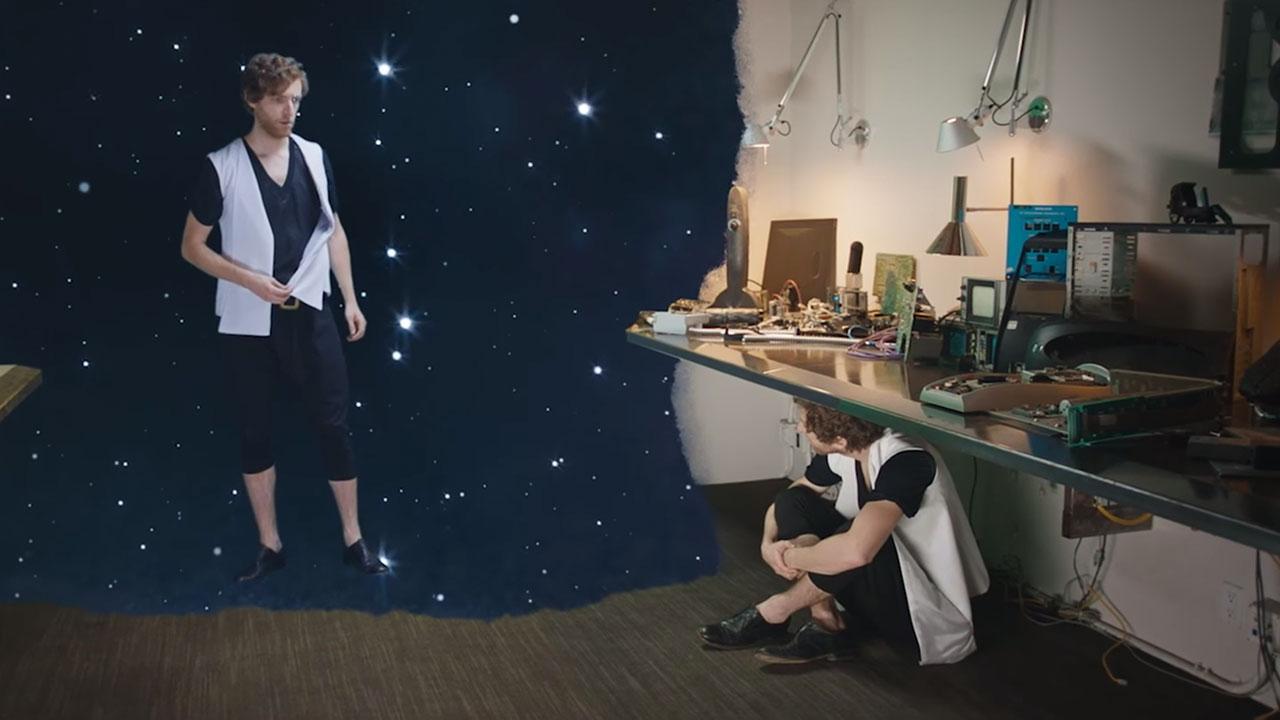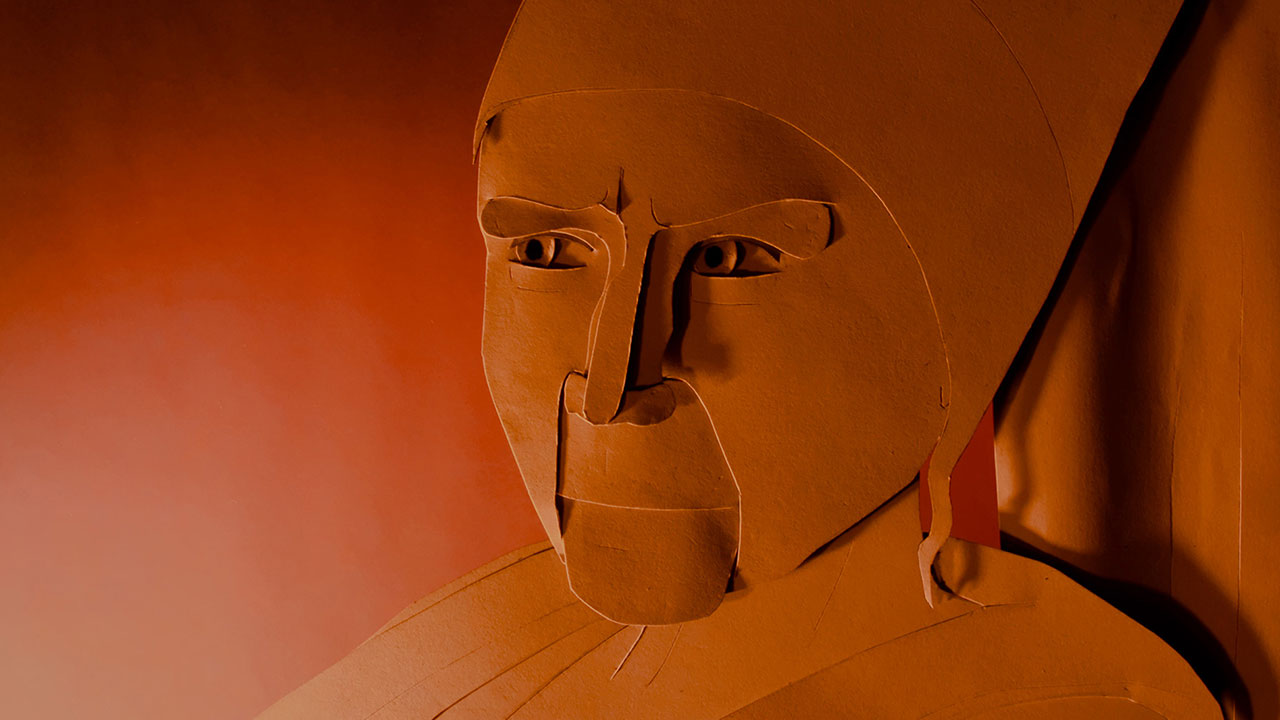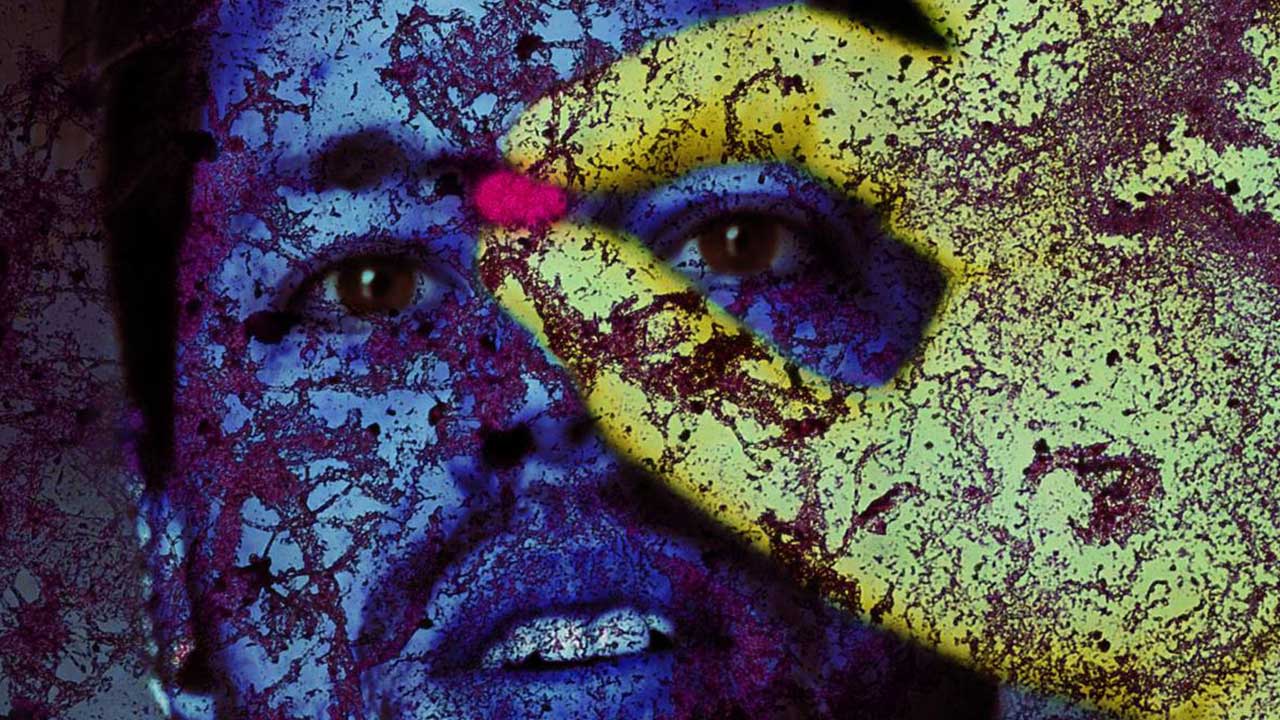 Hacking Your Genes Has Never Been Easier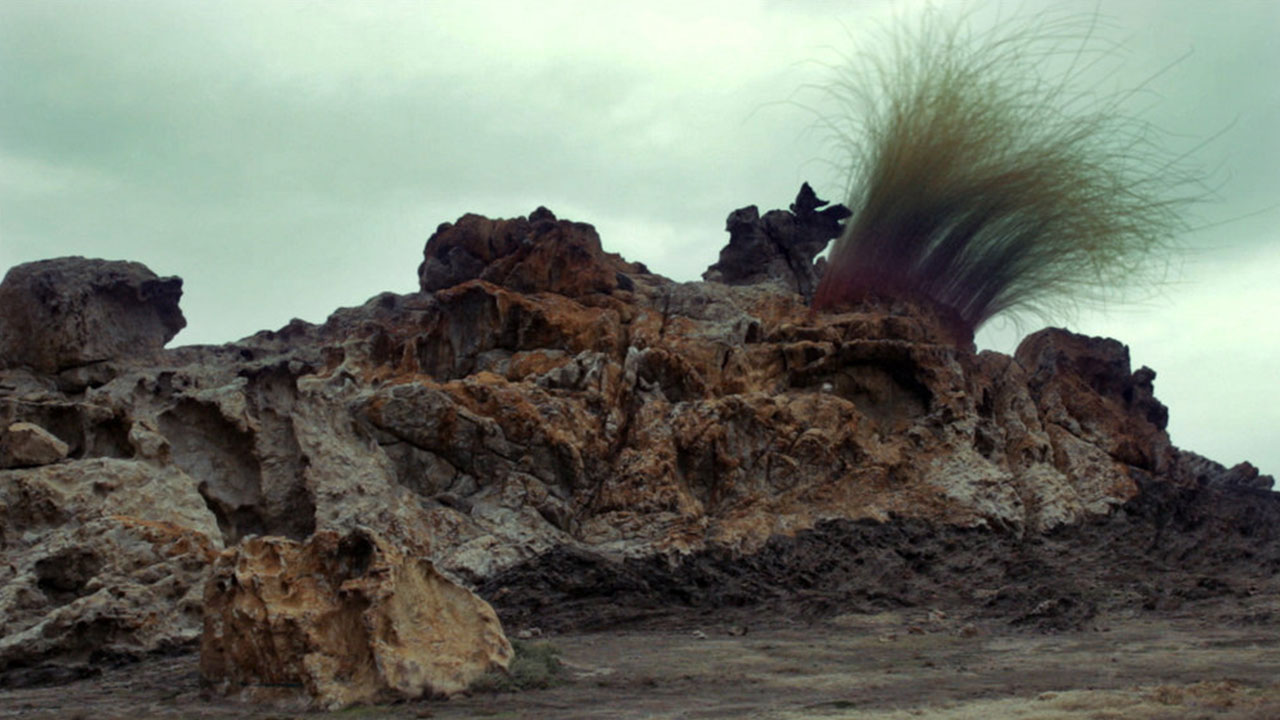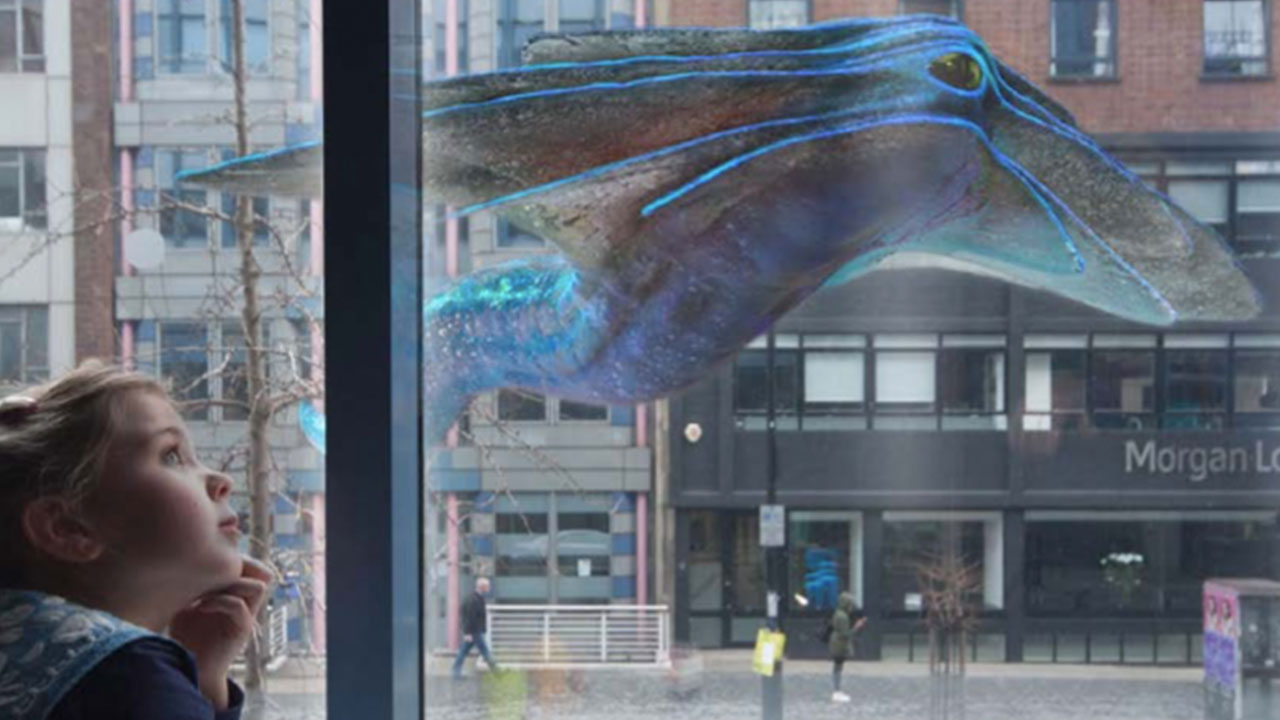 Can we capture the sublime? On fireflies, shrinking habitats, and the possibilities of film and video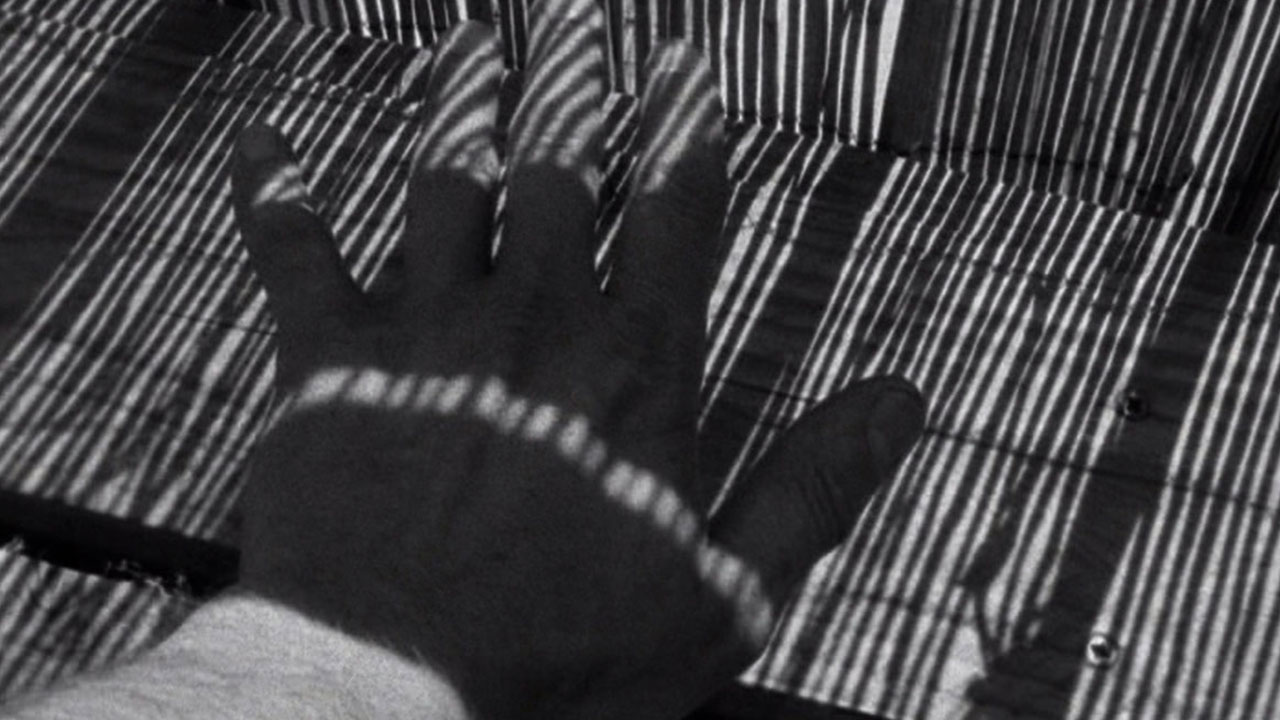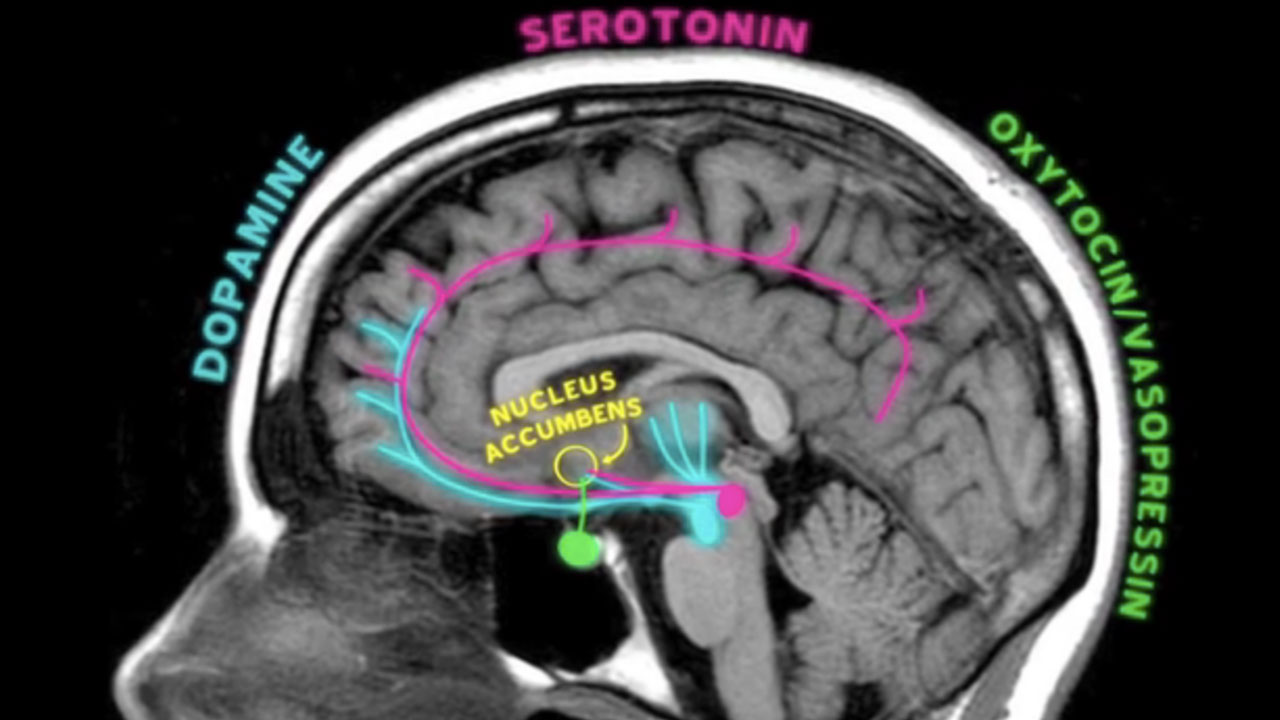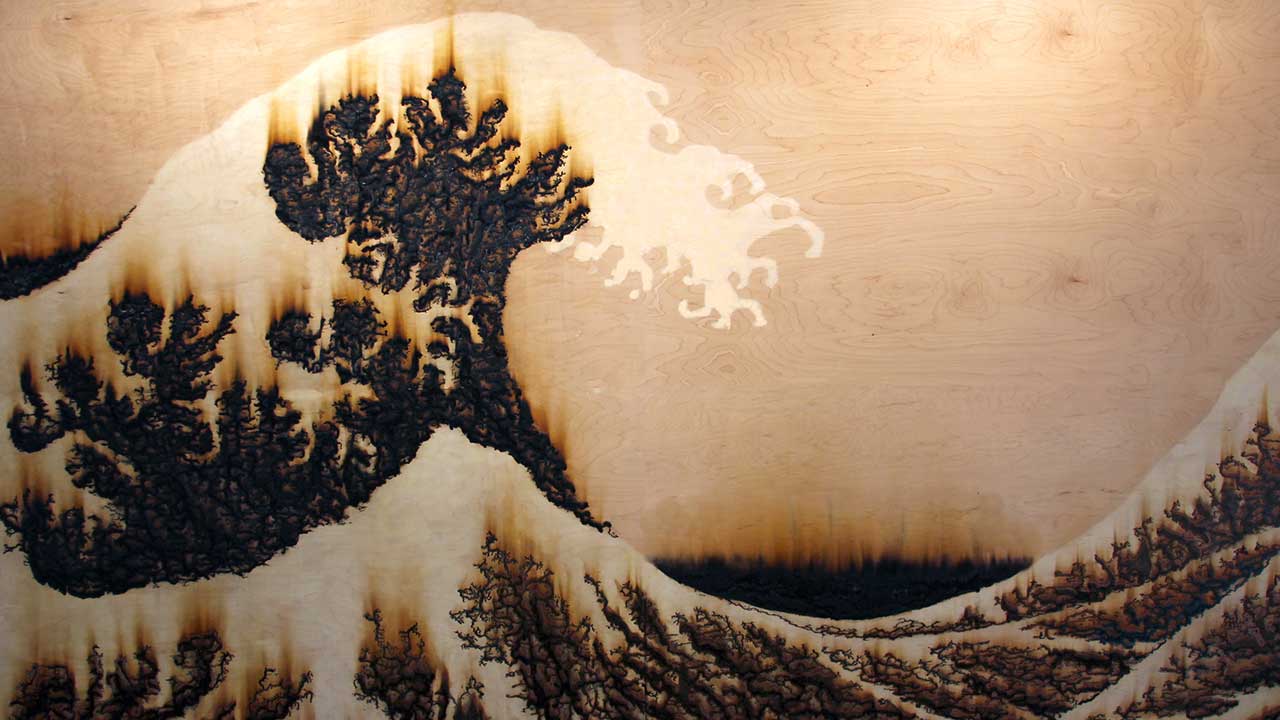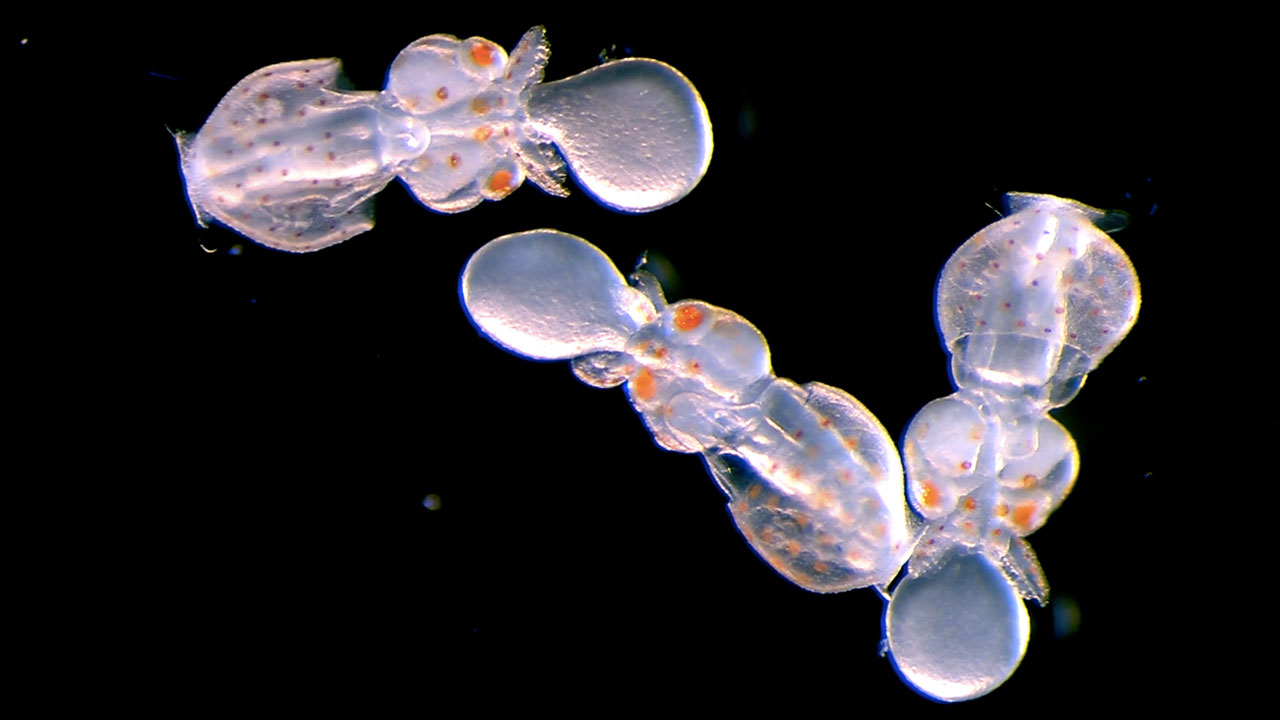 Science as Cinema: A Metamorphosis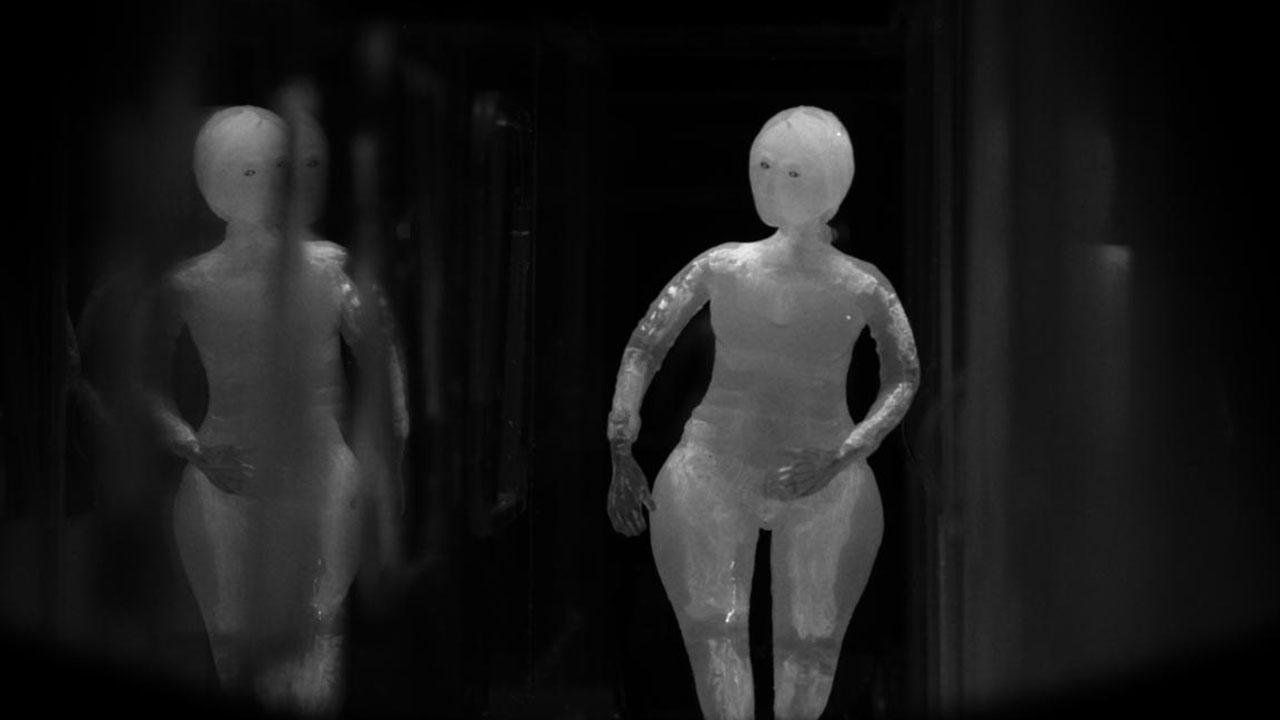 Stranger Than Fiction: Three True Tales From Our Archives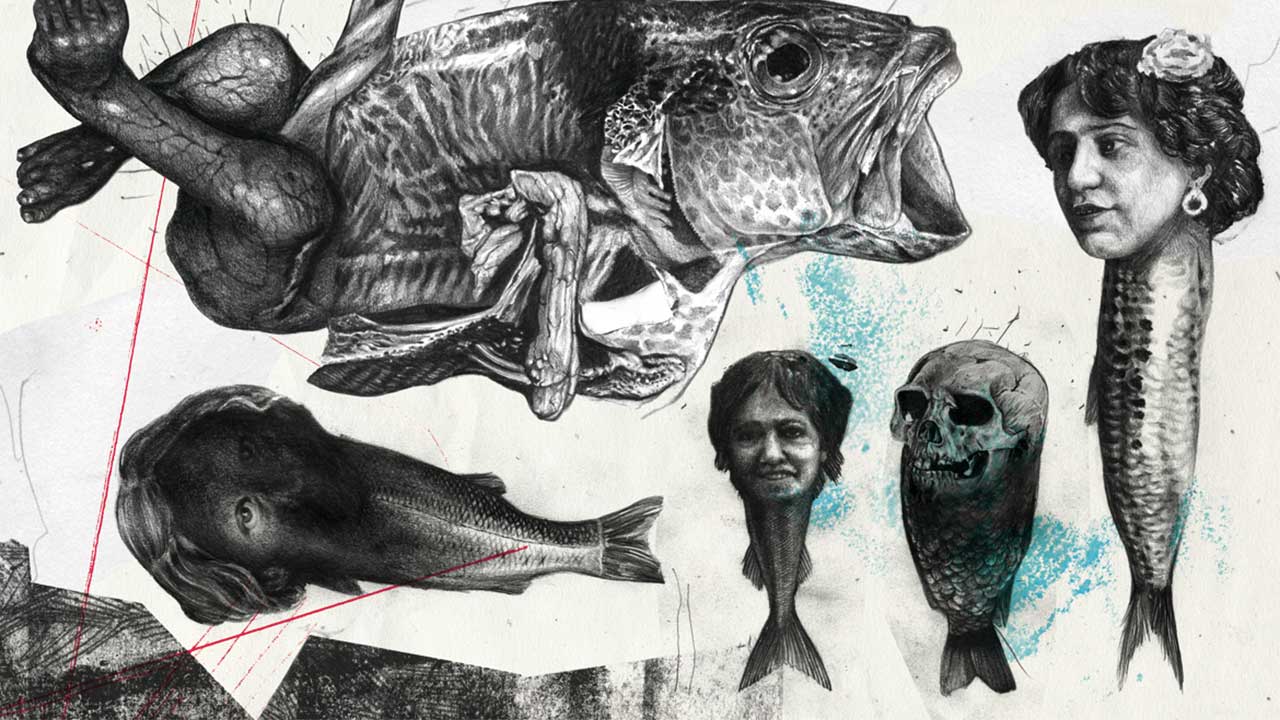 Beautifully Unsettling Art Evoking Monsters and Myth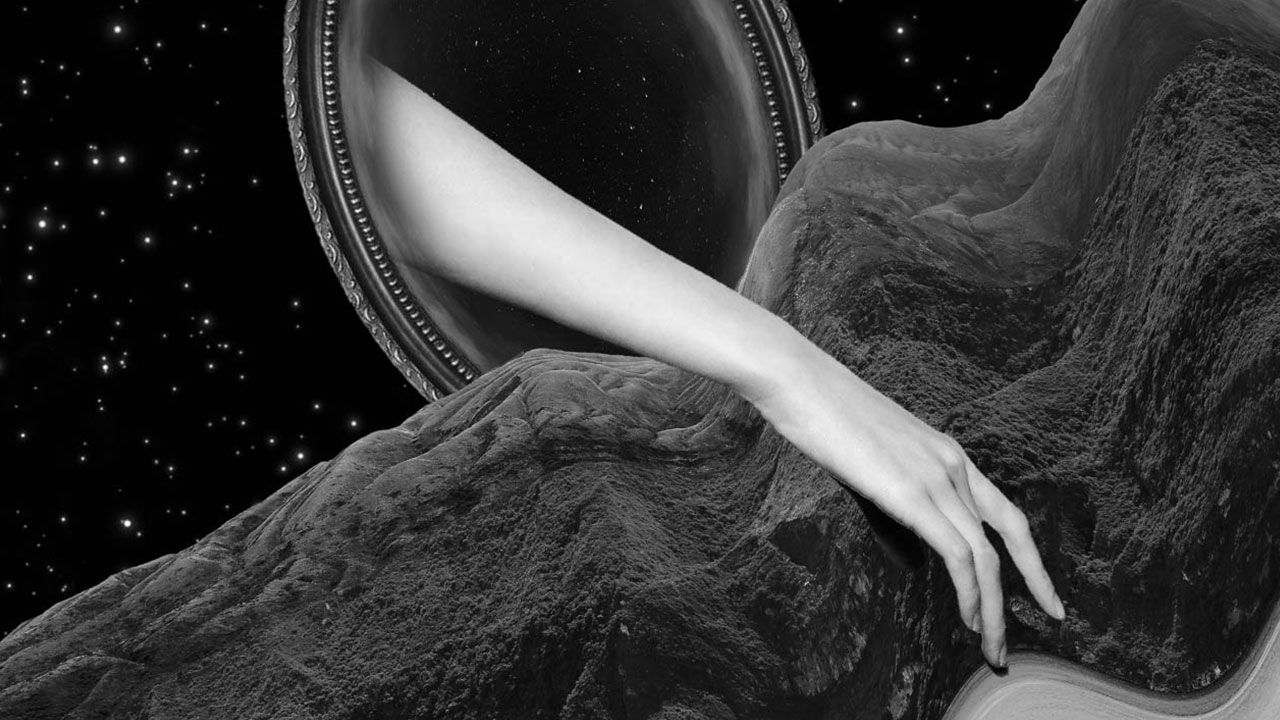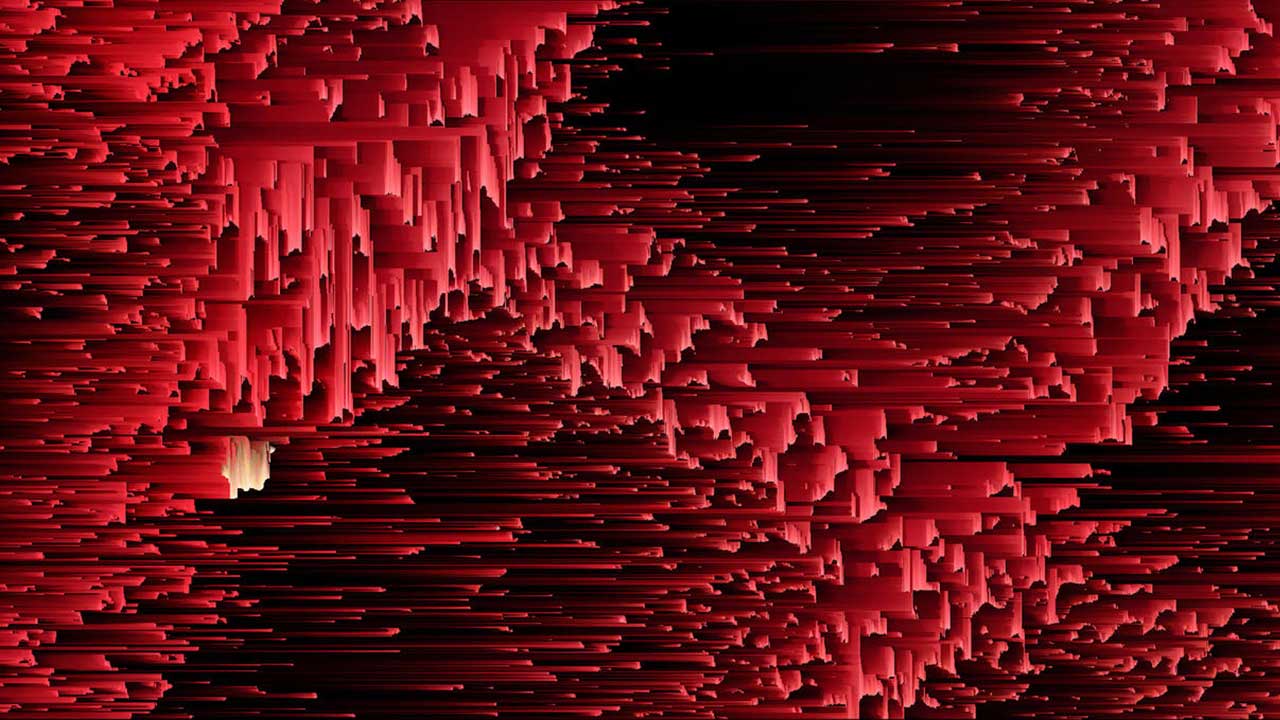 There Will Never Be a Final Film Format (Part 2): Celluloid-Digital Collisions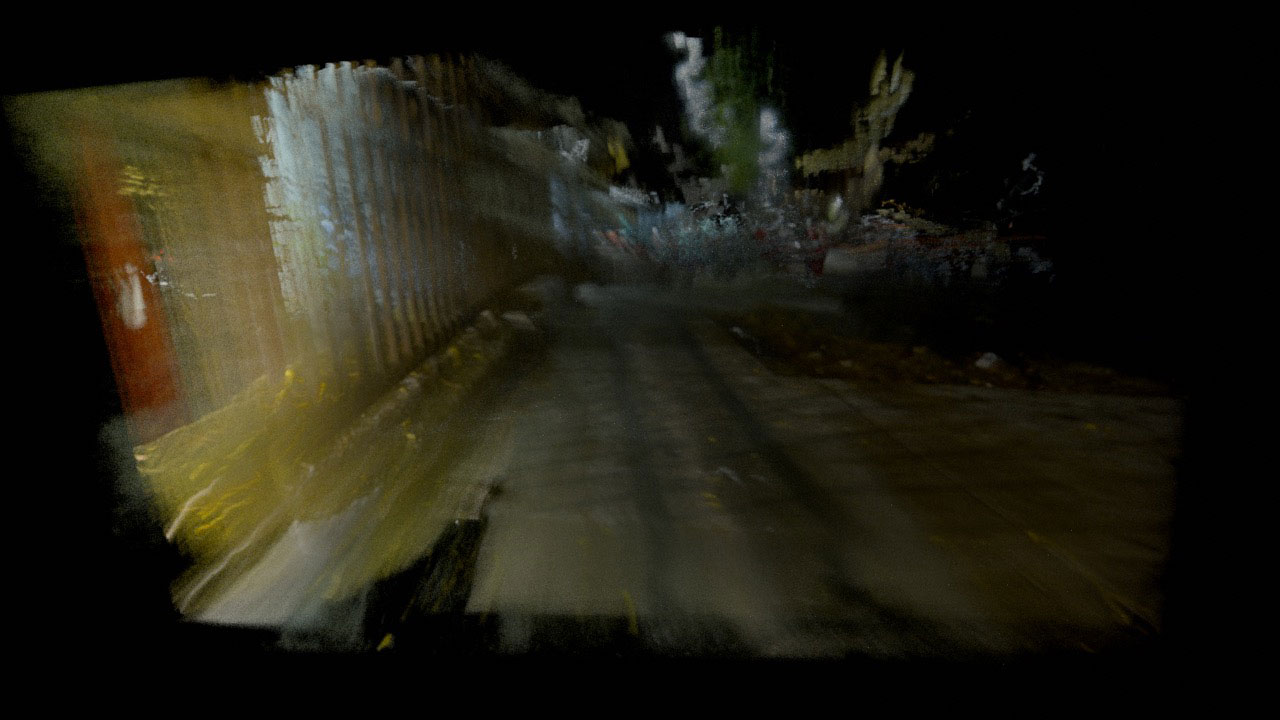 Hybrid Identities at the 10th Annual Imagine Science Film Festival
Attuning to Changing Planetary Conditions
Territories at the Microscopic Level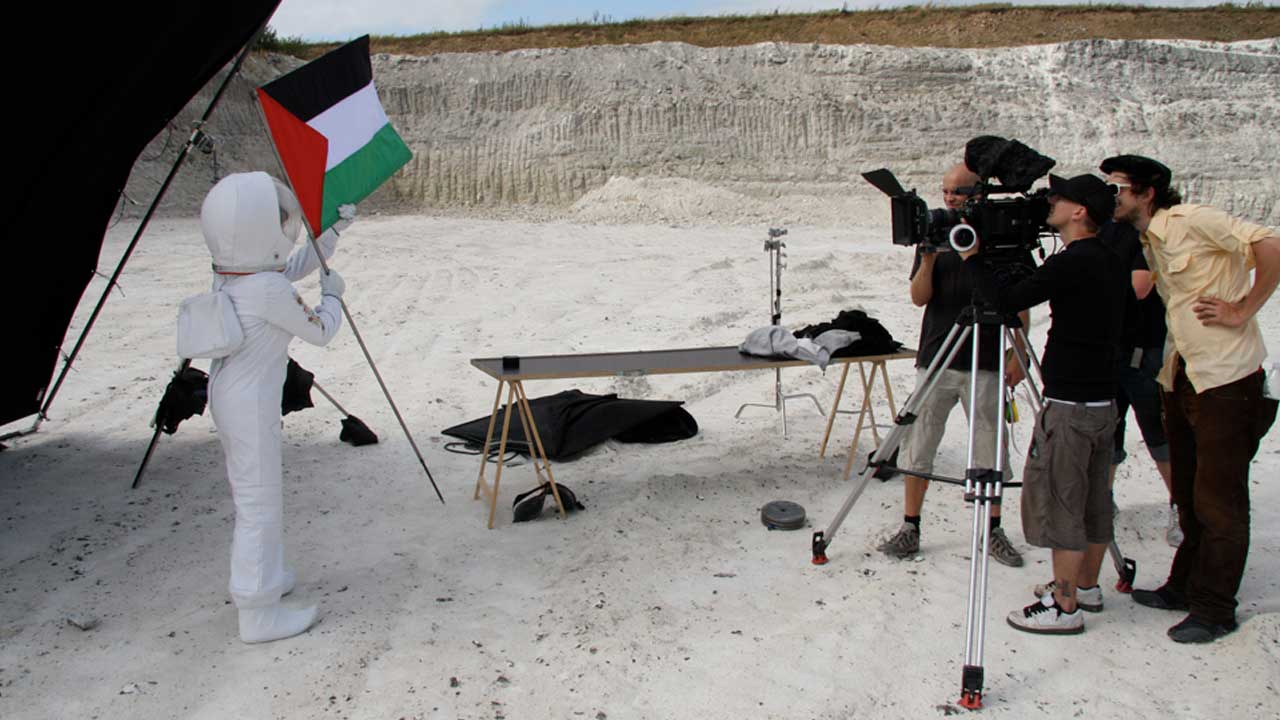 Envisioning Future States With Science Fiction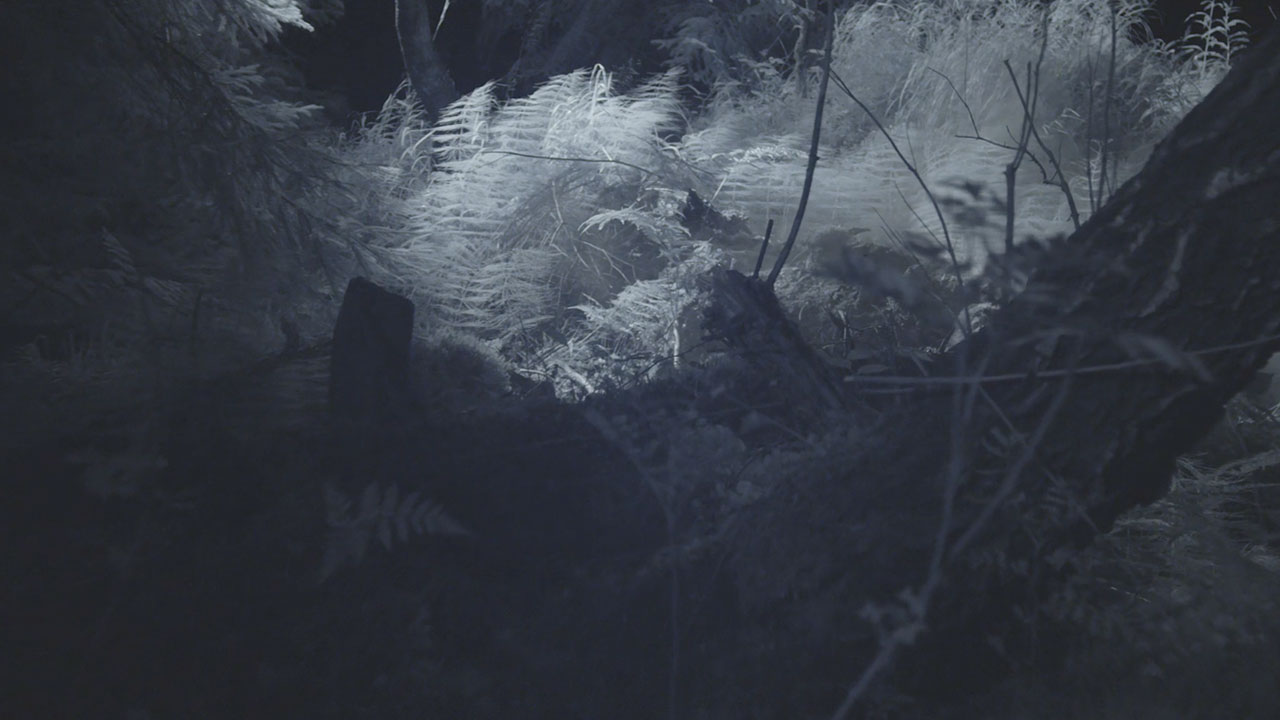 Mineral Motifs: Labor, time, extraction
Cinematographic Voyages into Sensory Chaos
How Ordinary Things Transform Into a Magical World Under The Microscope
The Horror of Science in 21st Century Film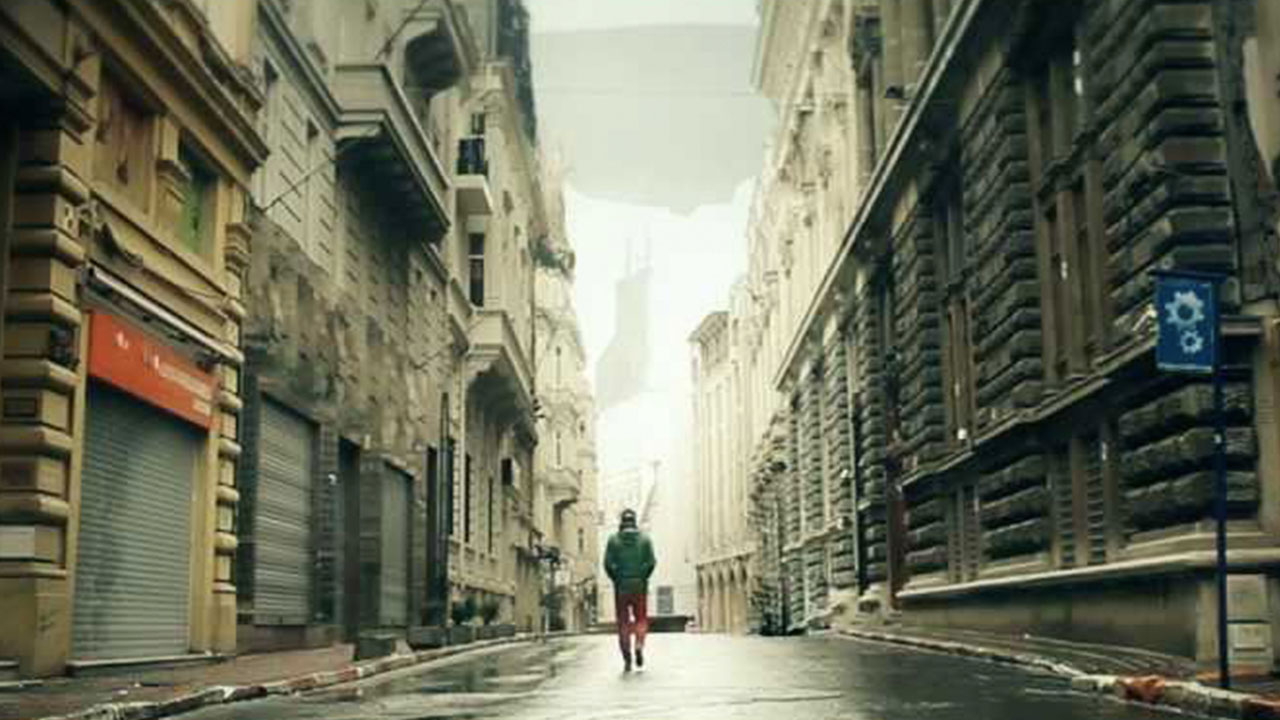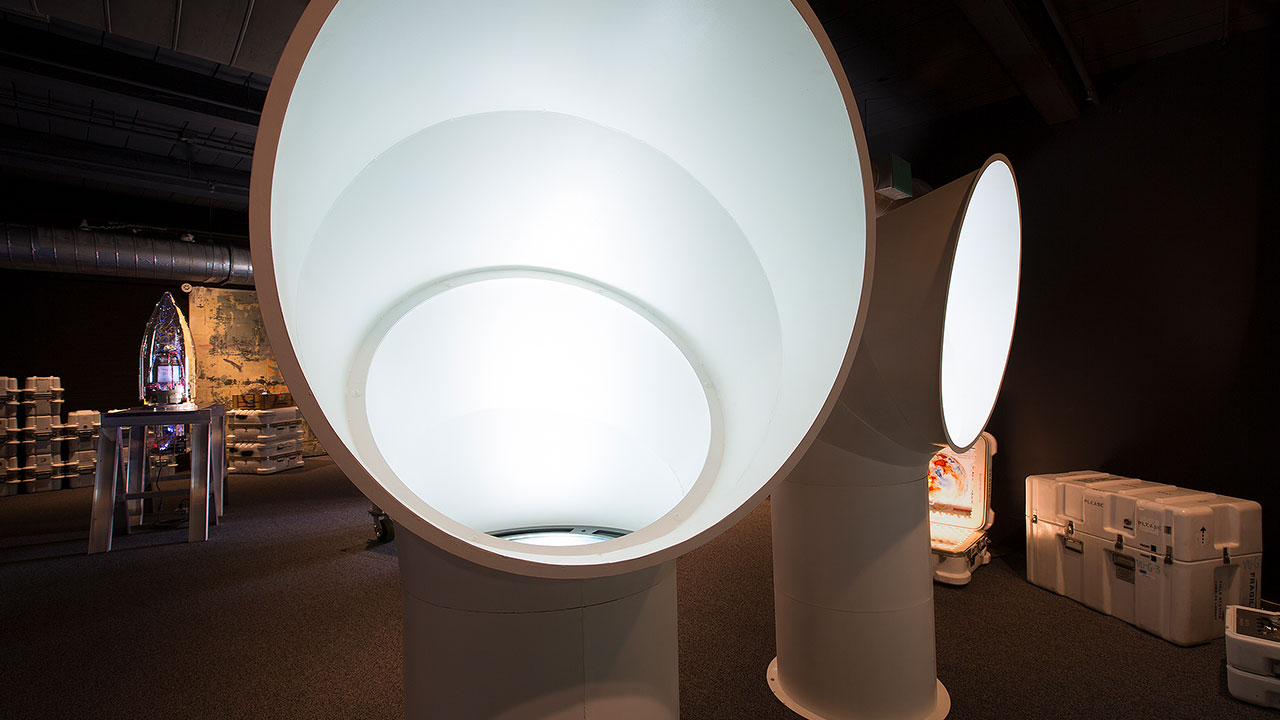 The City: How I Dream It & How I Feel It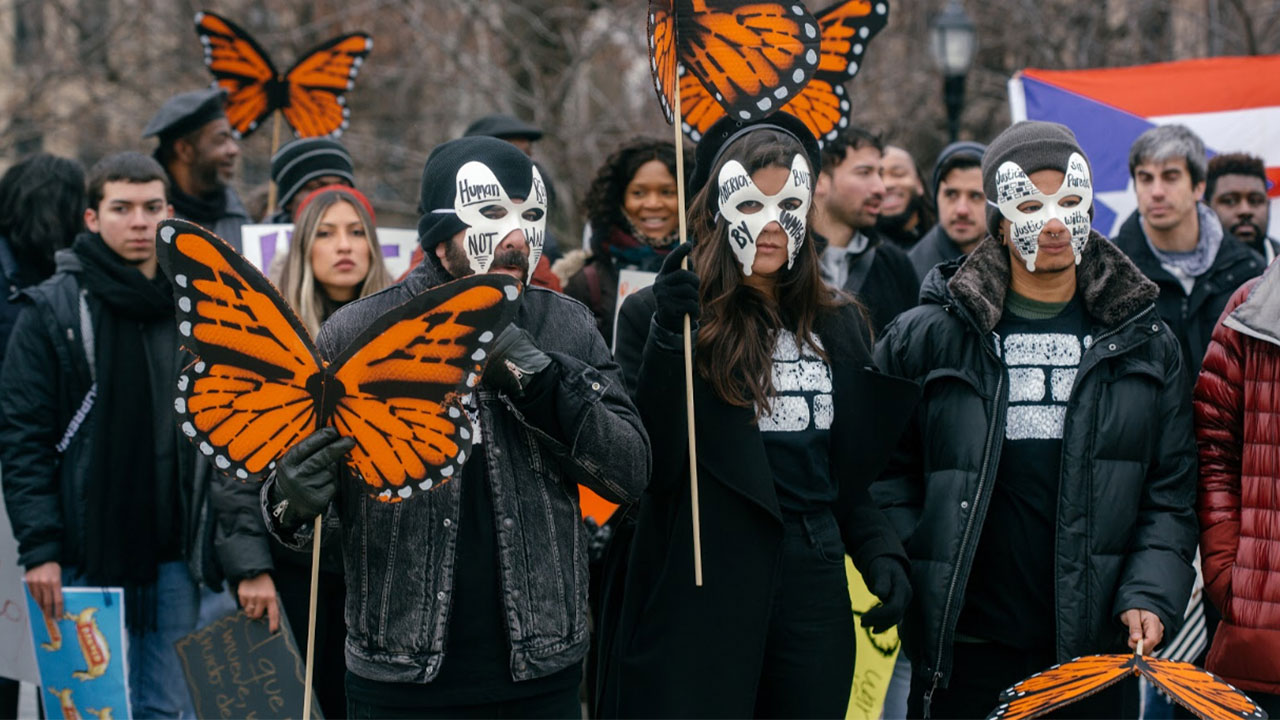 On The Wings of The Monarch: Behind-the-Scenes with Labocine's First Feature
Visions of the Future: The Artist Depiction Series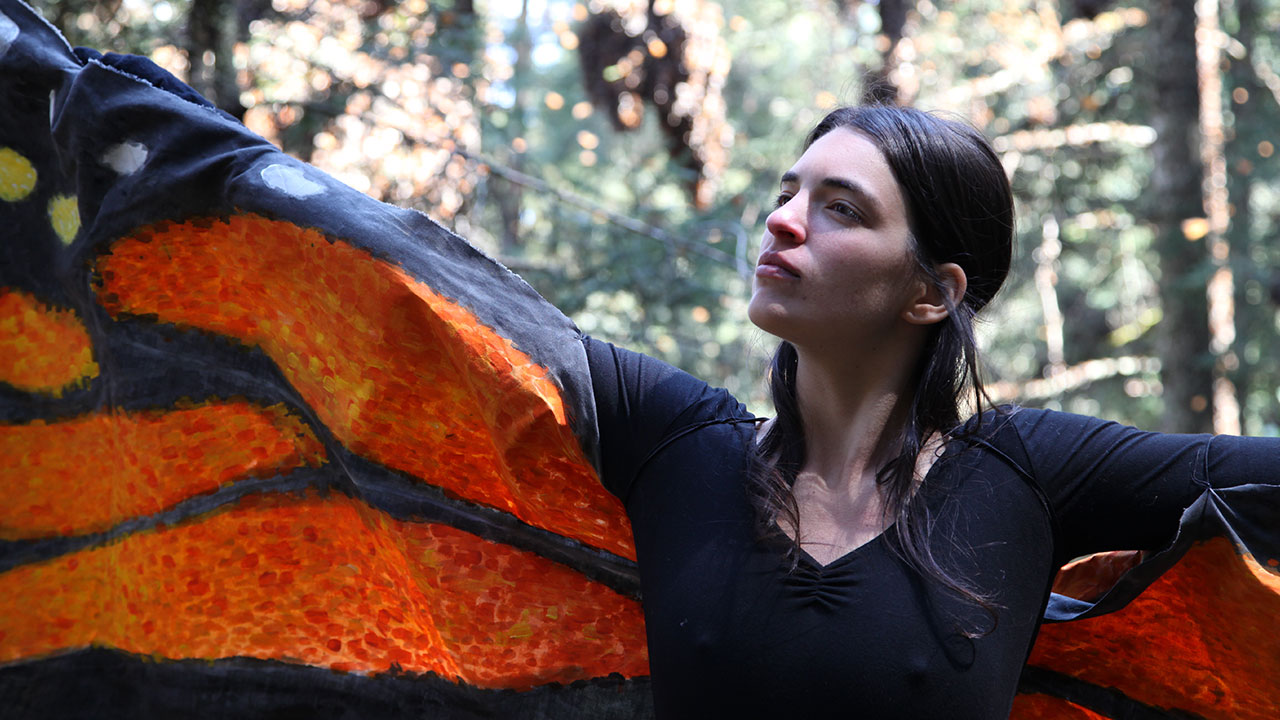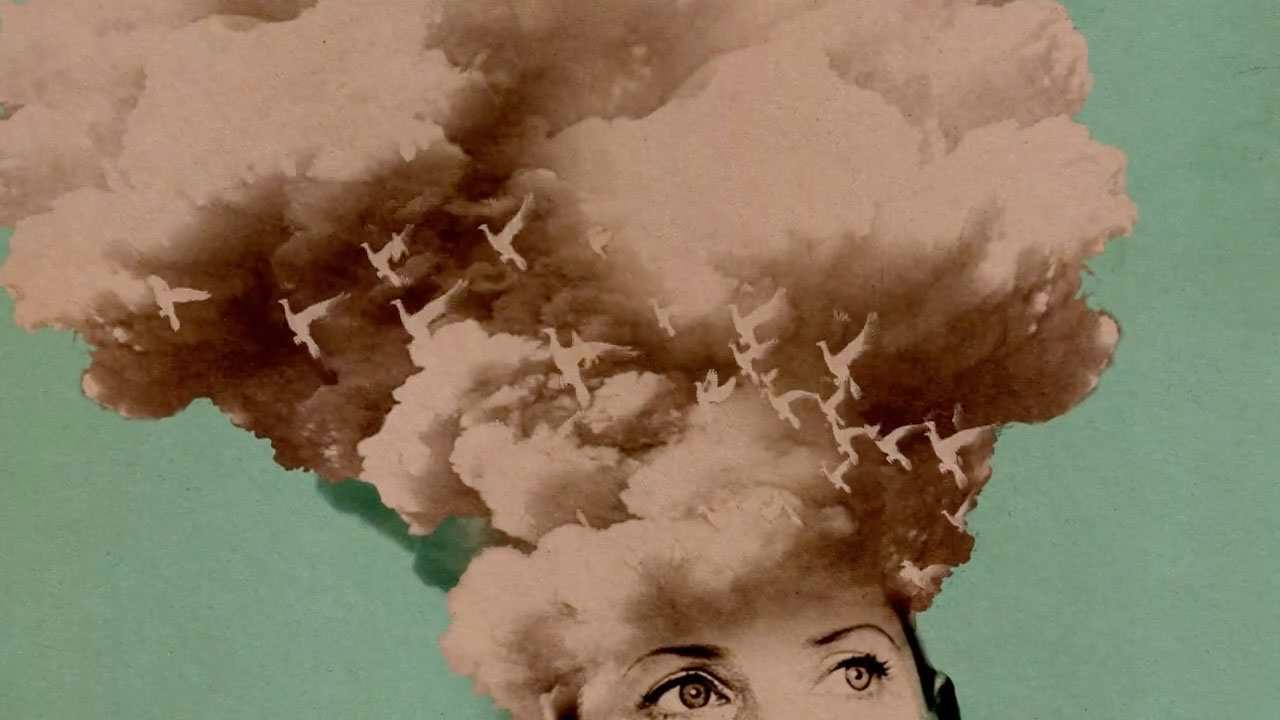 The Work of Tiffany Shlain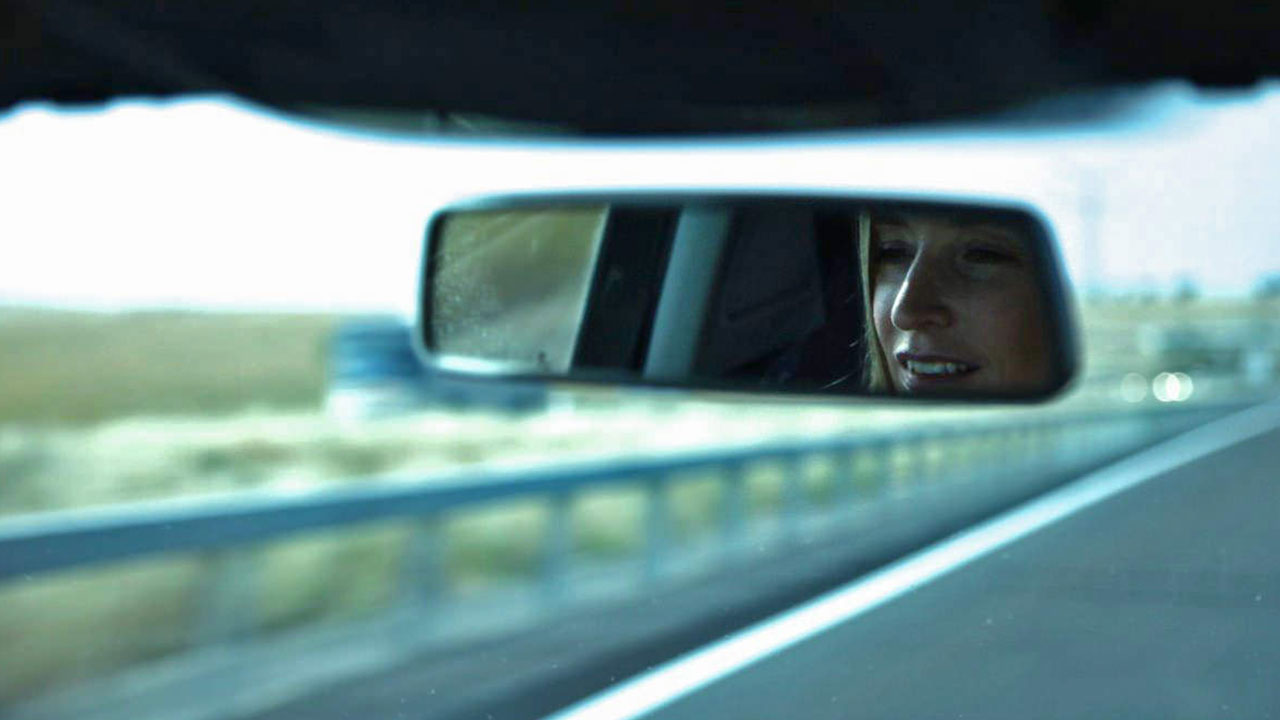 A Haunting Exploration into the Nature of Memory
Augmenting Human and Machine Intelligence with Data Visualization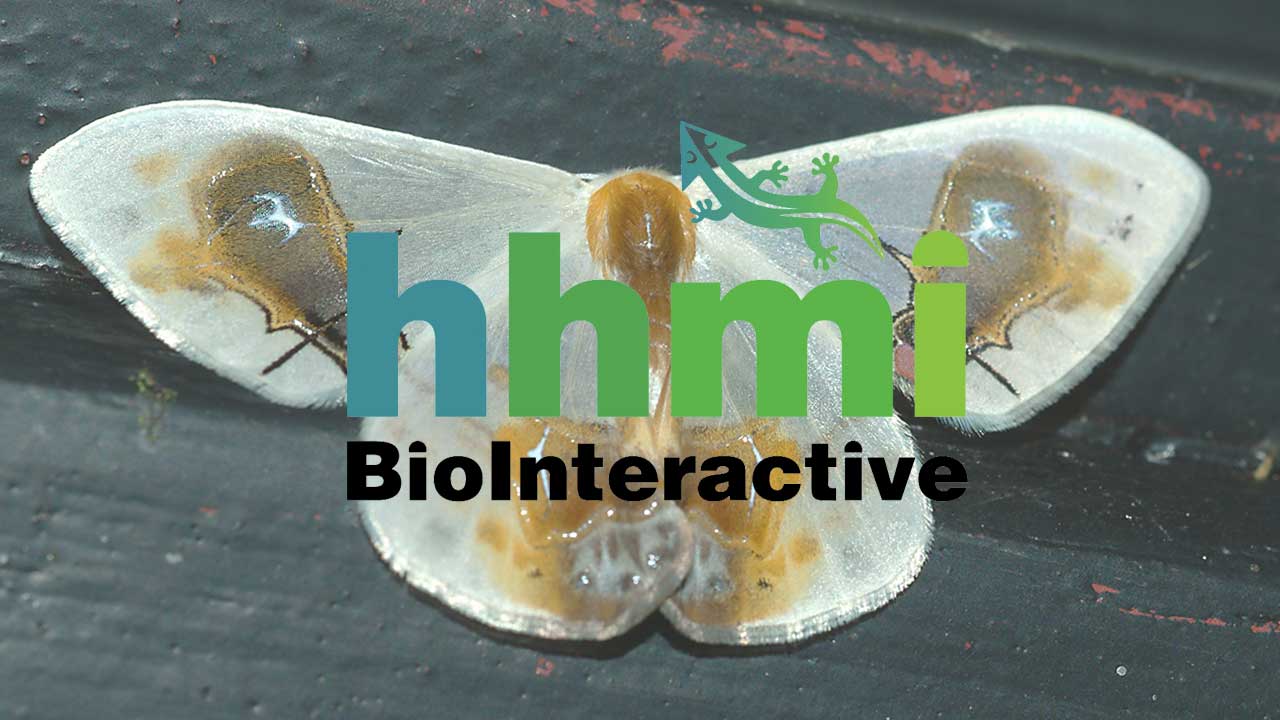 7 Videos That Use Beautiful Storytelling to Advance Science Education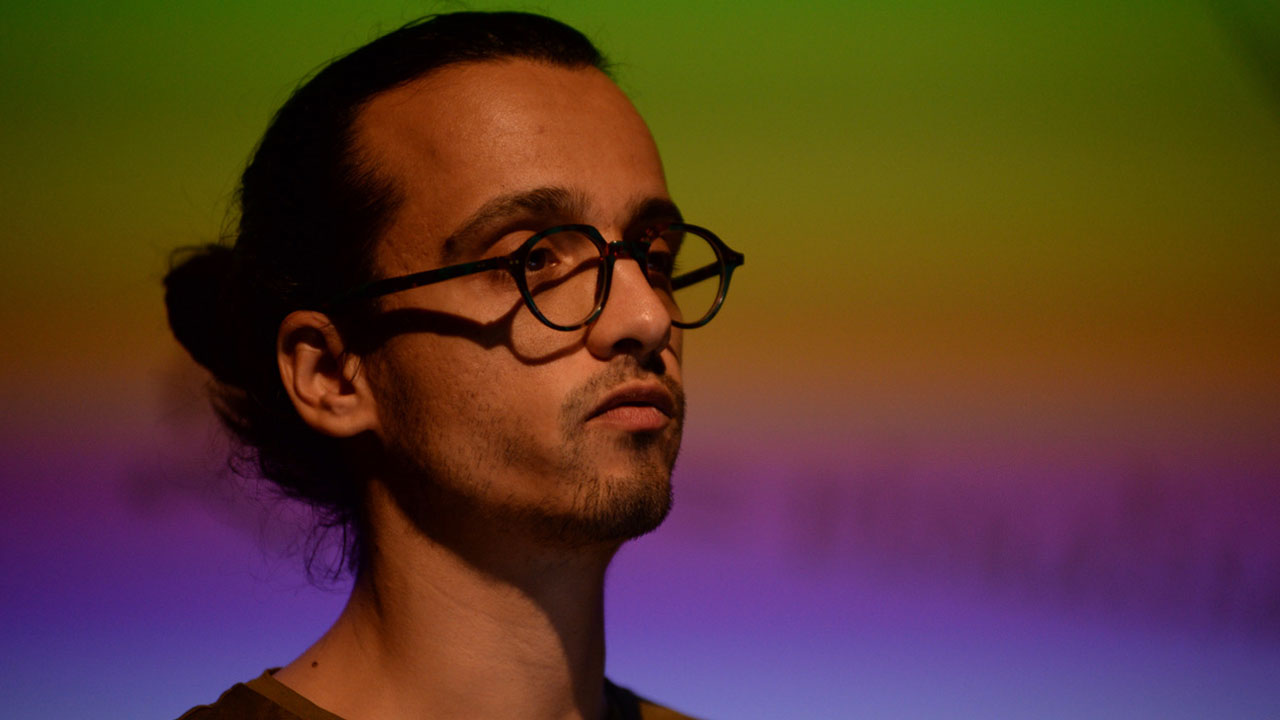 Endless Forms Most Beautiful: The Scientific Art of Markos Kay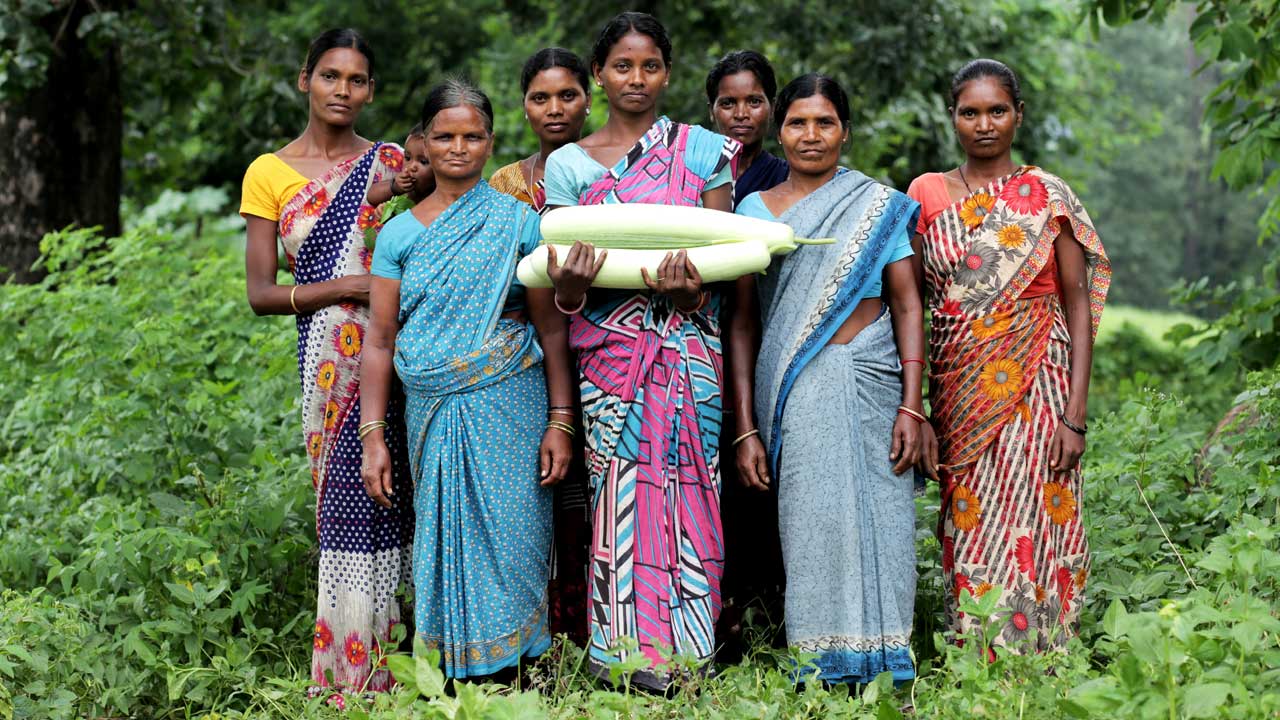 The Source Project: 8 shorts about empowerment and sustainability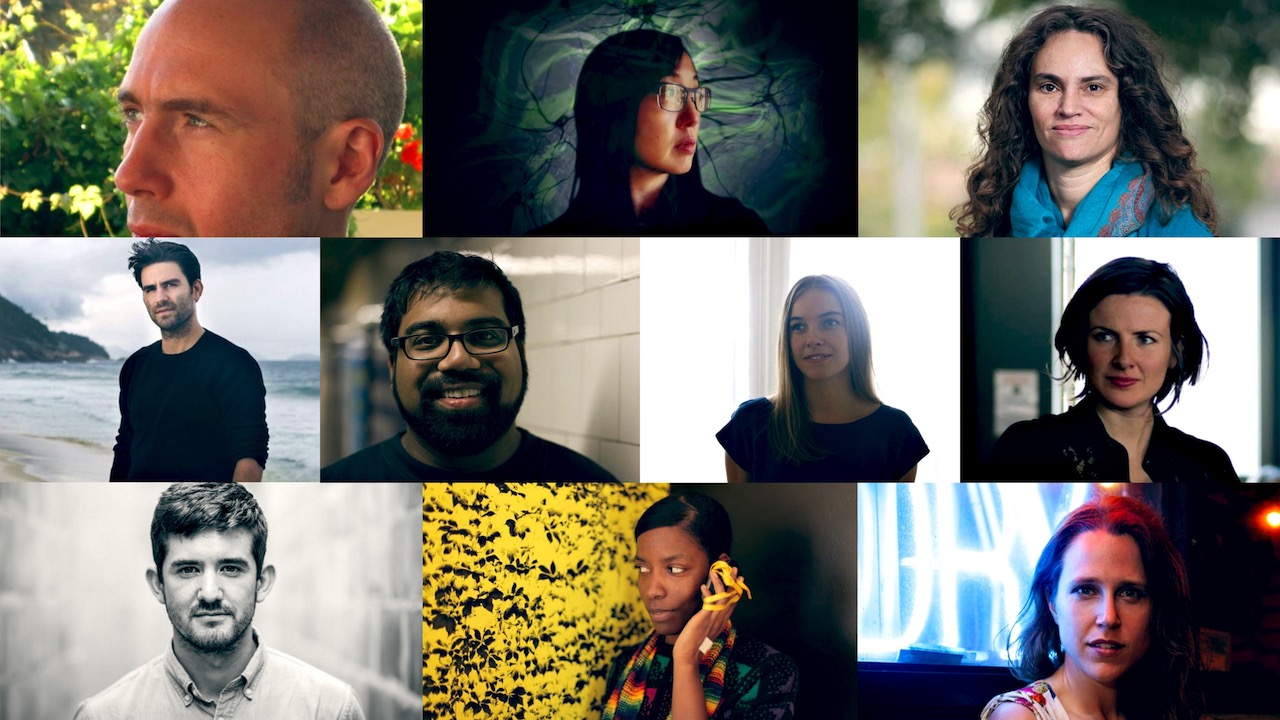 Announcing the Ten Visionary Filmmakers of "Chimera Experiments"
Landscapes & Language of the Anthropocene
Dreams in Space: virtual voyages in n-dimensional biology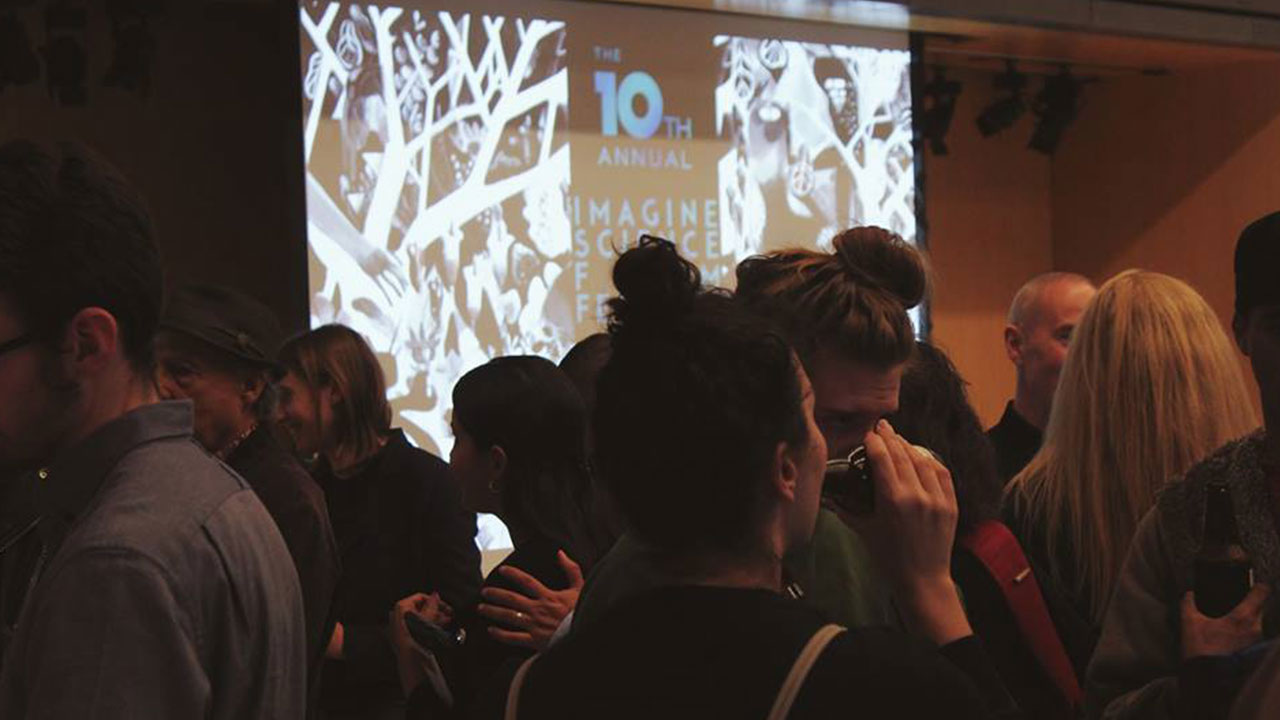 Winners of the 10th Annual Imagine Science Film Festival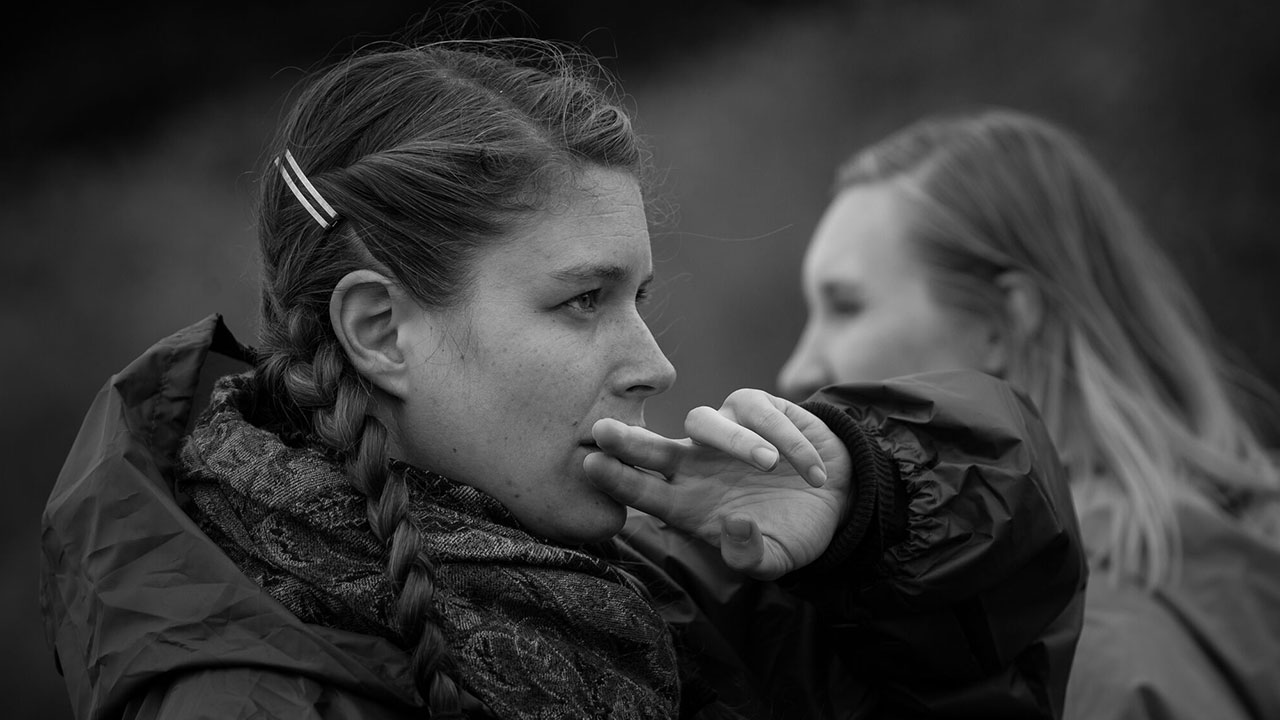 An Ethnobiologist with a Movie Camera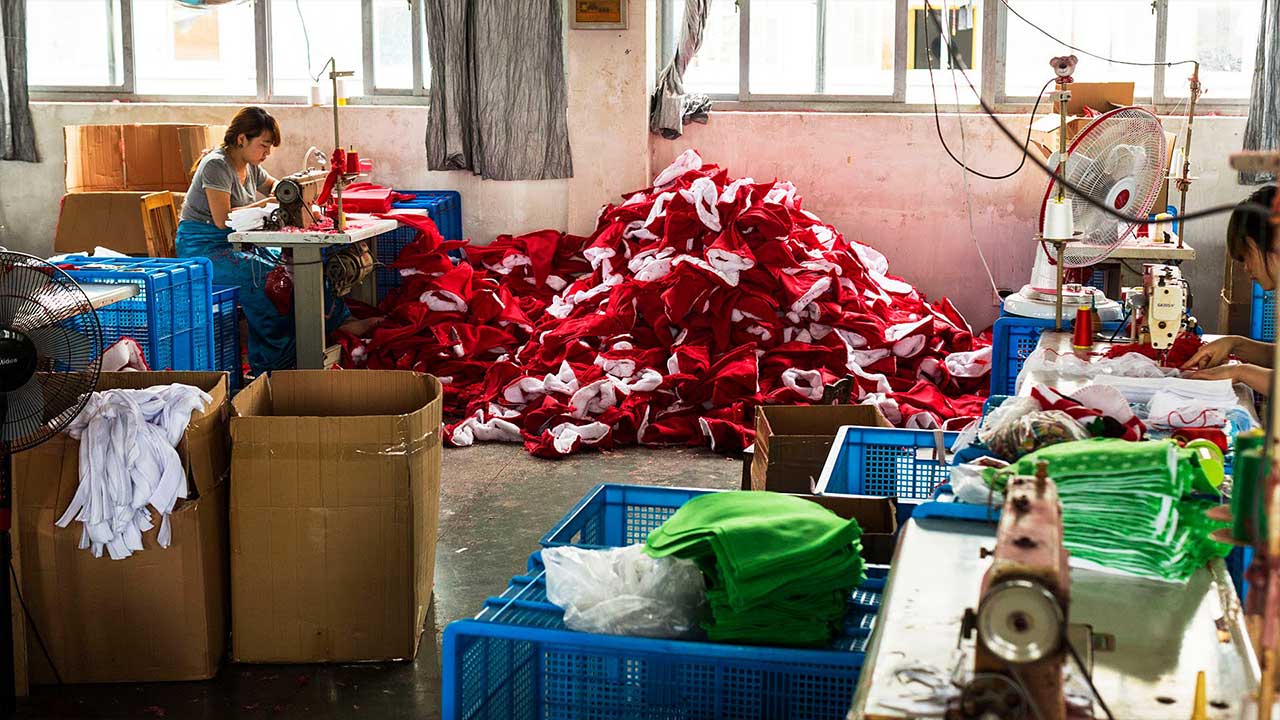 Buy Now or Forever Stall Our Advancements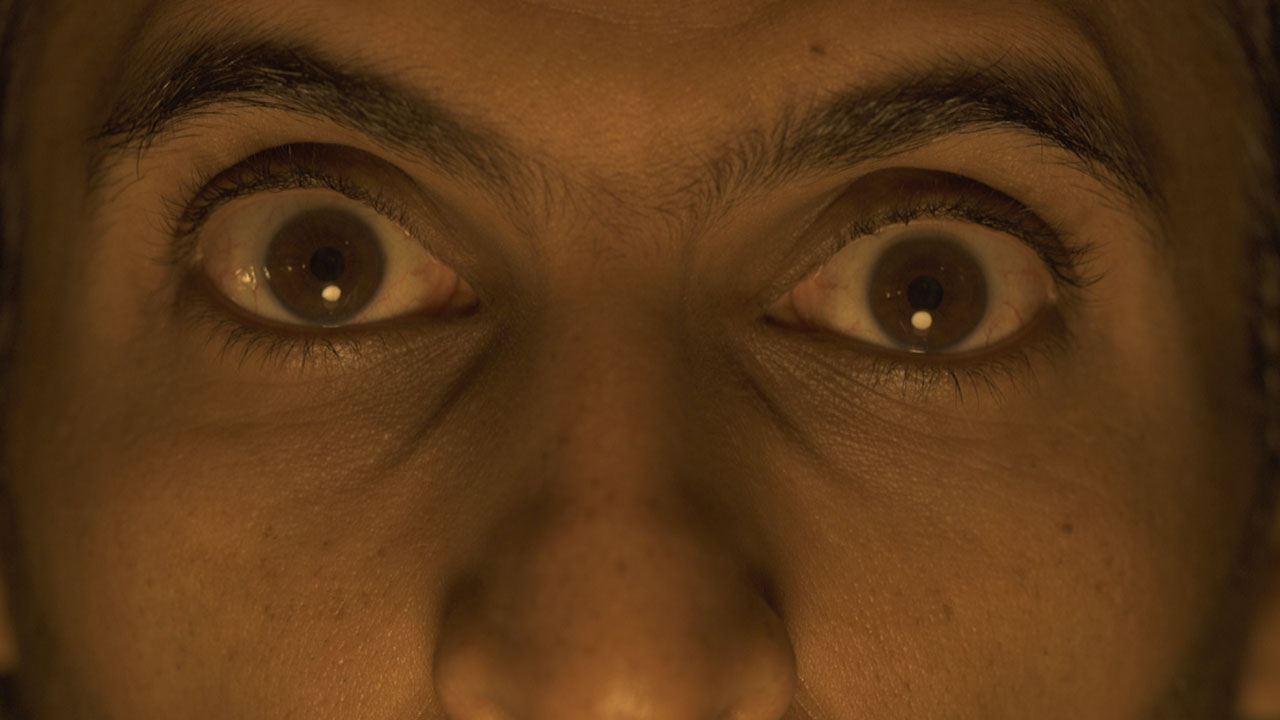 The Marginalized Protagonist in Kuwaiti Short Films
Becoming Animal: Cinemas of transformation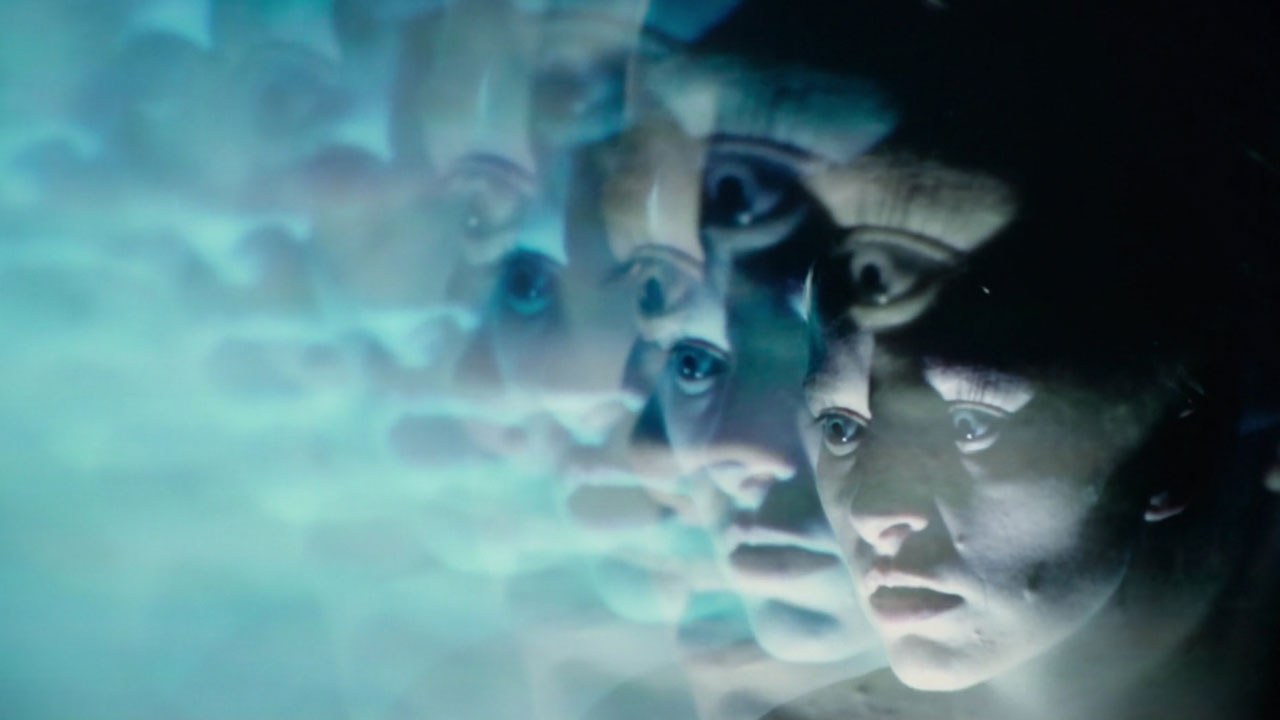 Your Guide to Science at the 2019 Toronto International Film Festival
There will never be a final film format (Part 1): The future of celluloid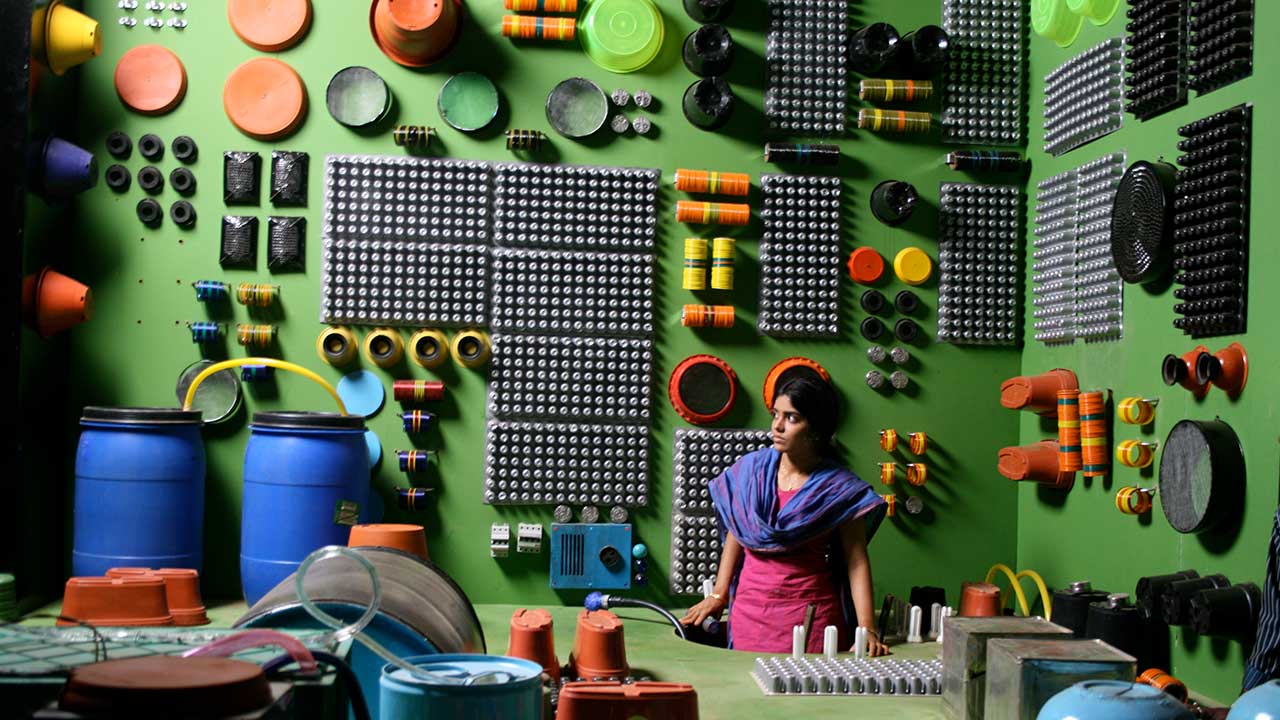 6 Scientific Journeys Through Present and Future India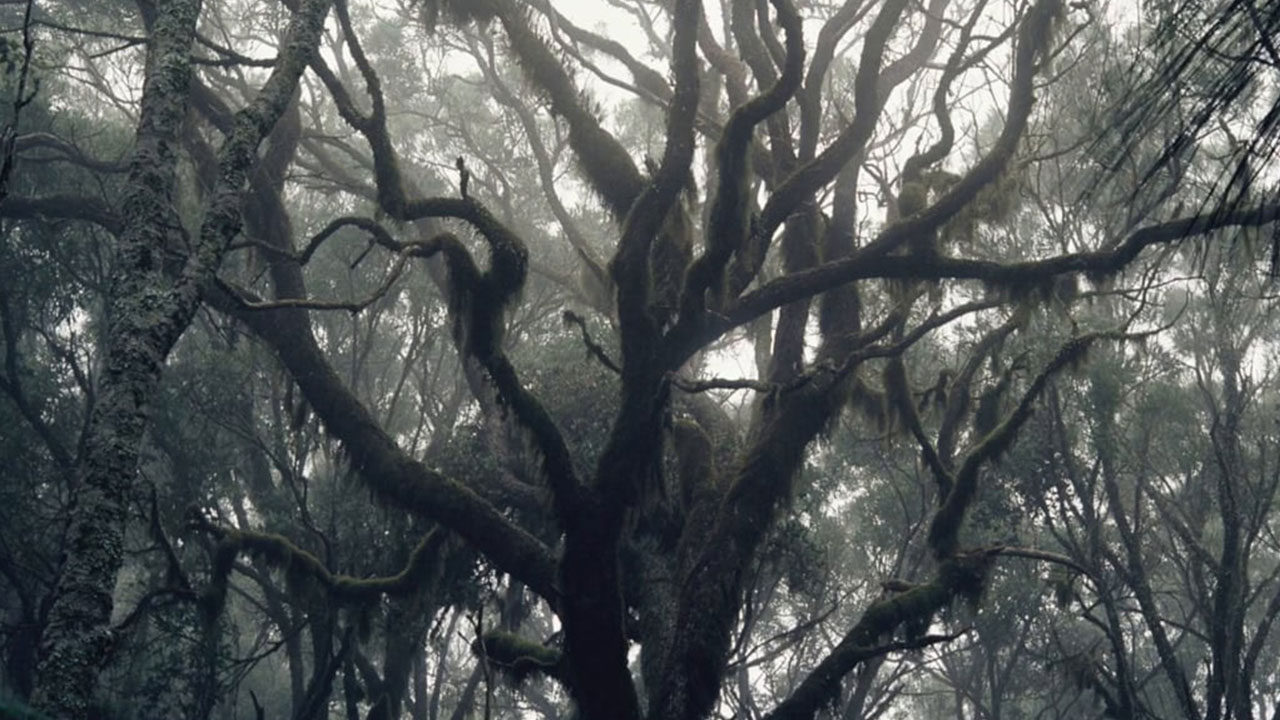 We and the Earth breathe together
Down the rabbit hole: Four short films through the space-time continuum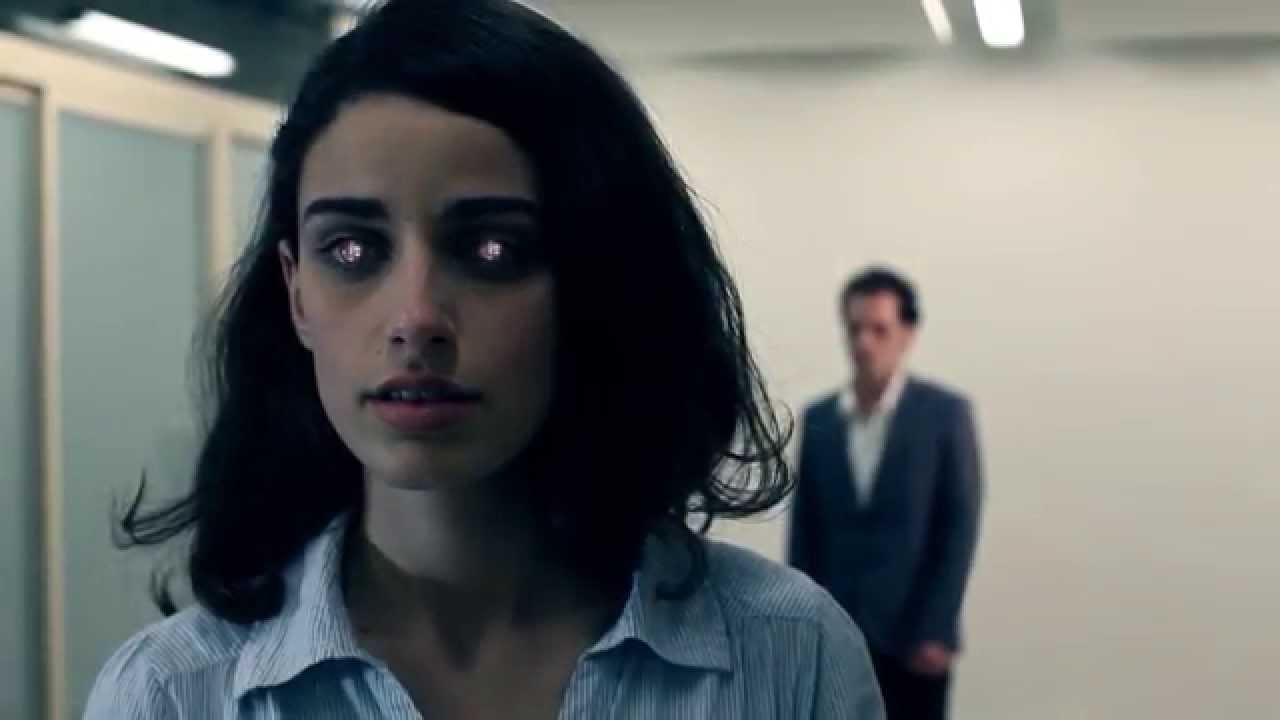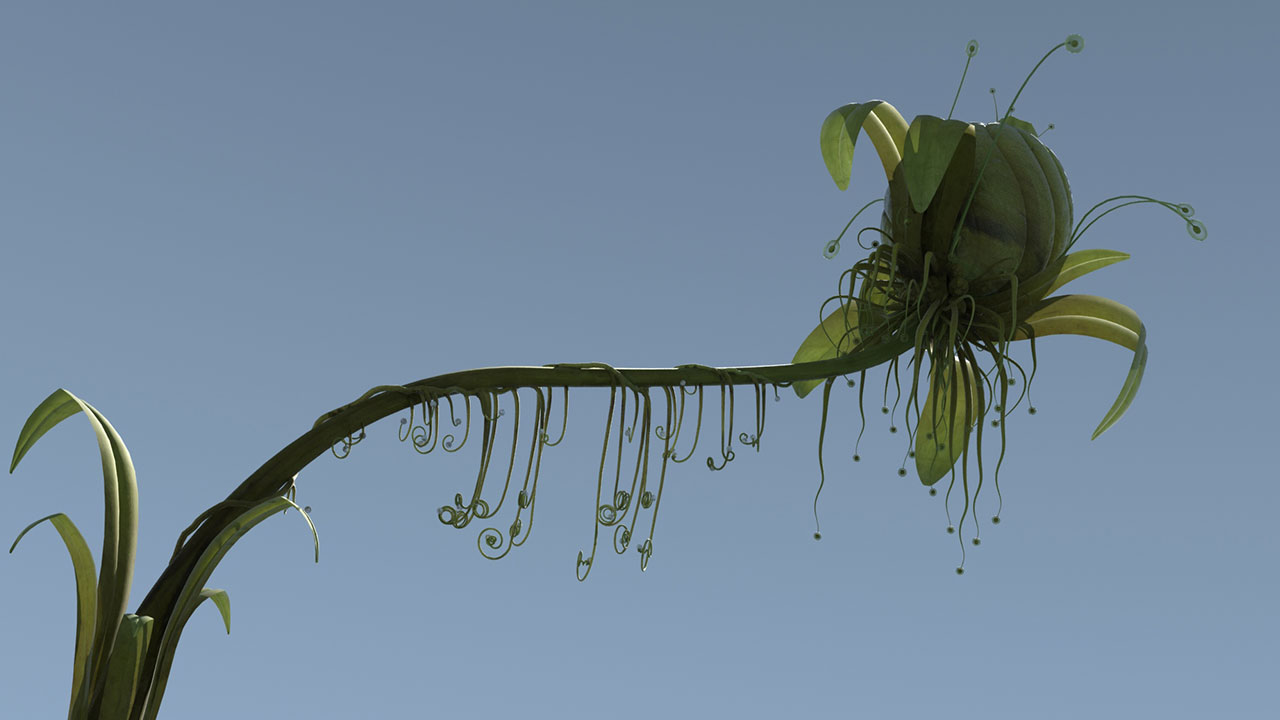 The Persistence of Life: Survival Cinema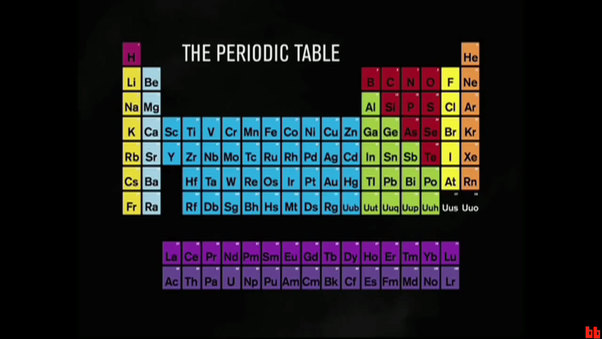 Adding film to the chemistry syllabus (Week 1)
My heart, the cold has already killed me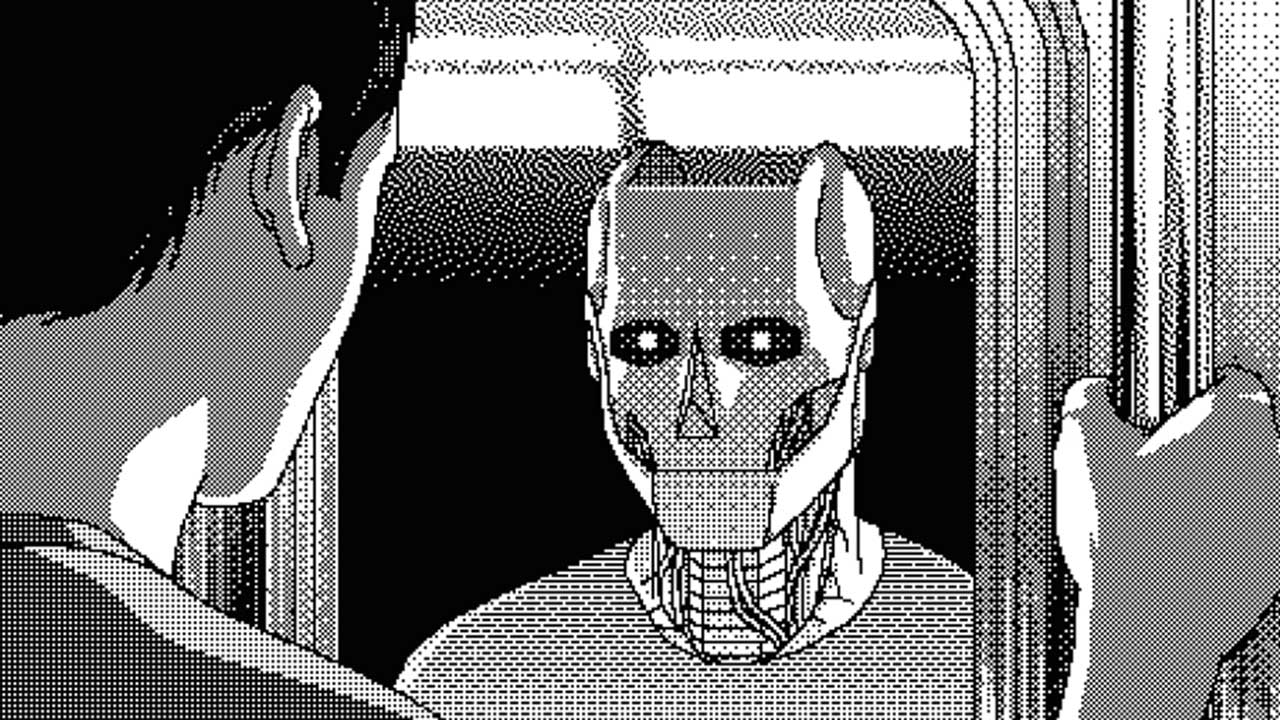 My Narrative Drive is Broken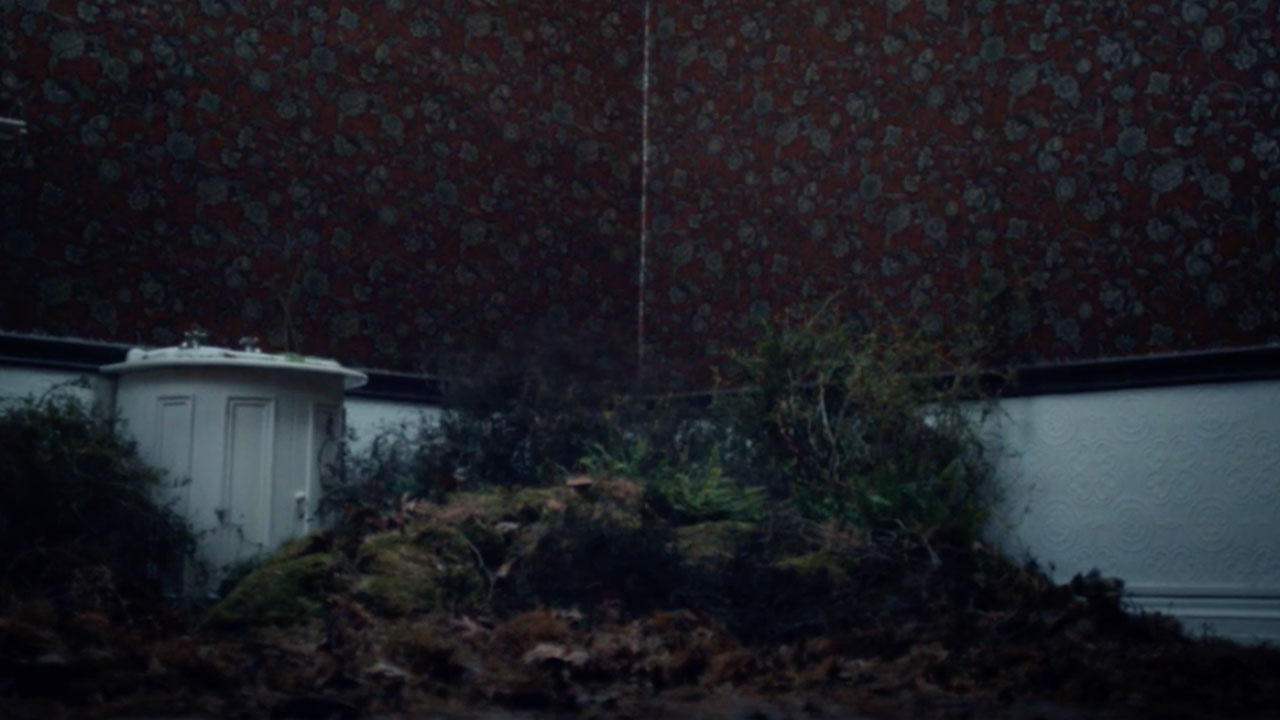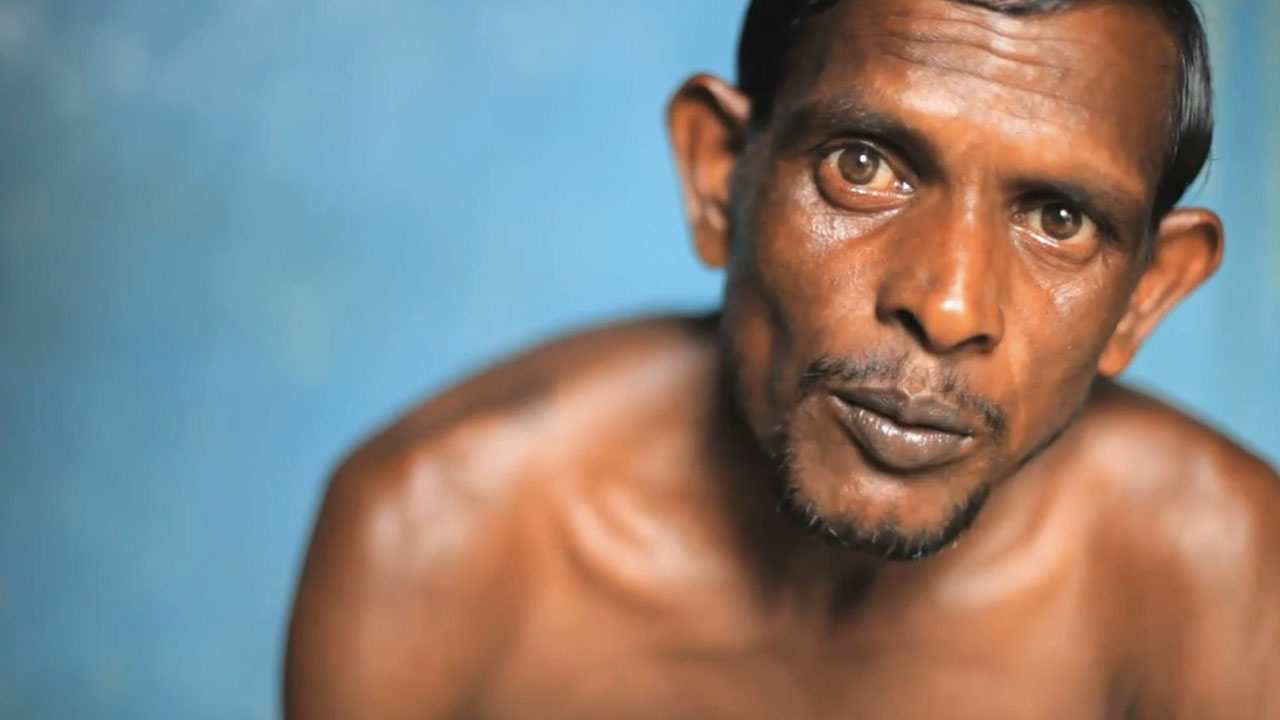 Fracking, Hurricanes, Rising Seas, Leadership, and Climate Change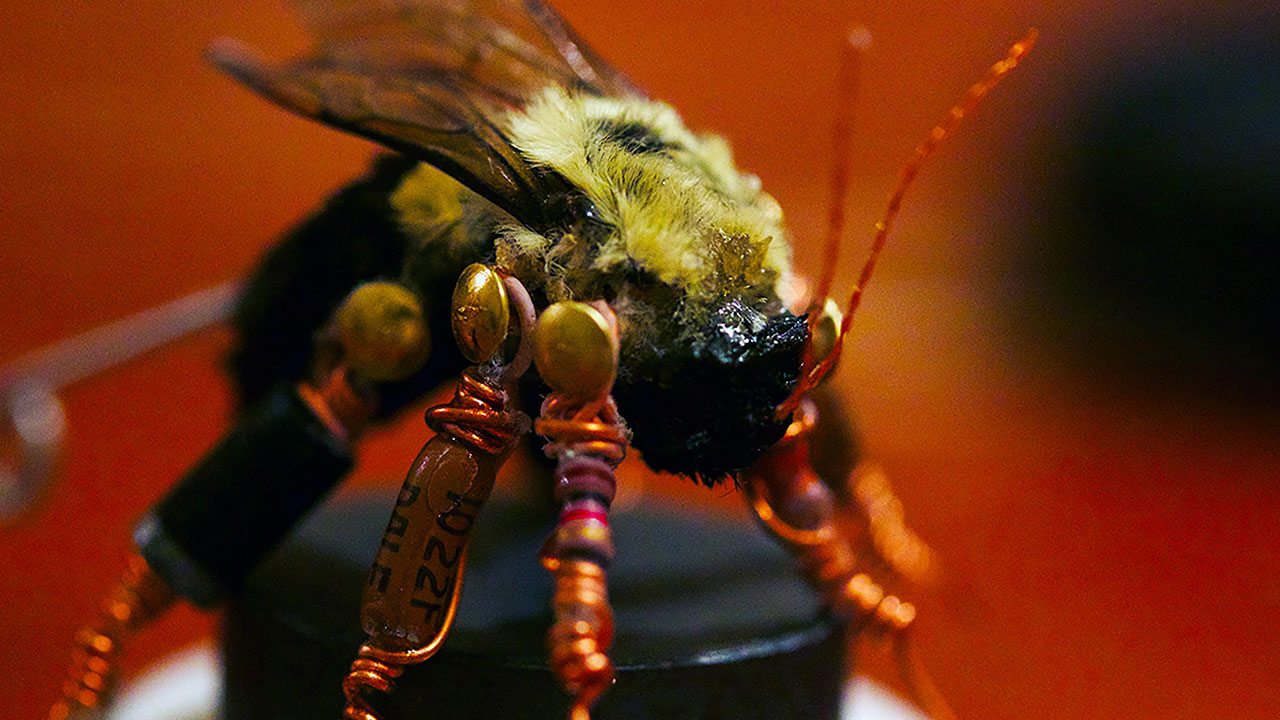 New Life: Survival and Resurrection in short film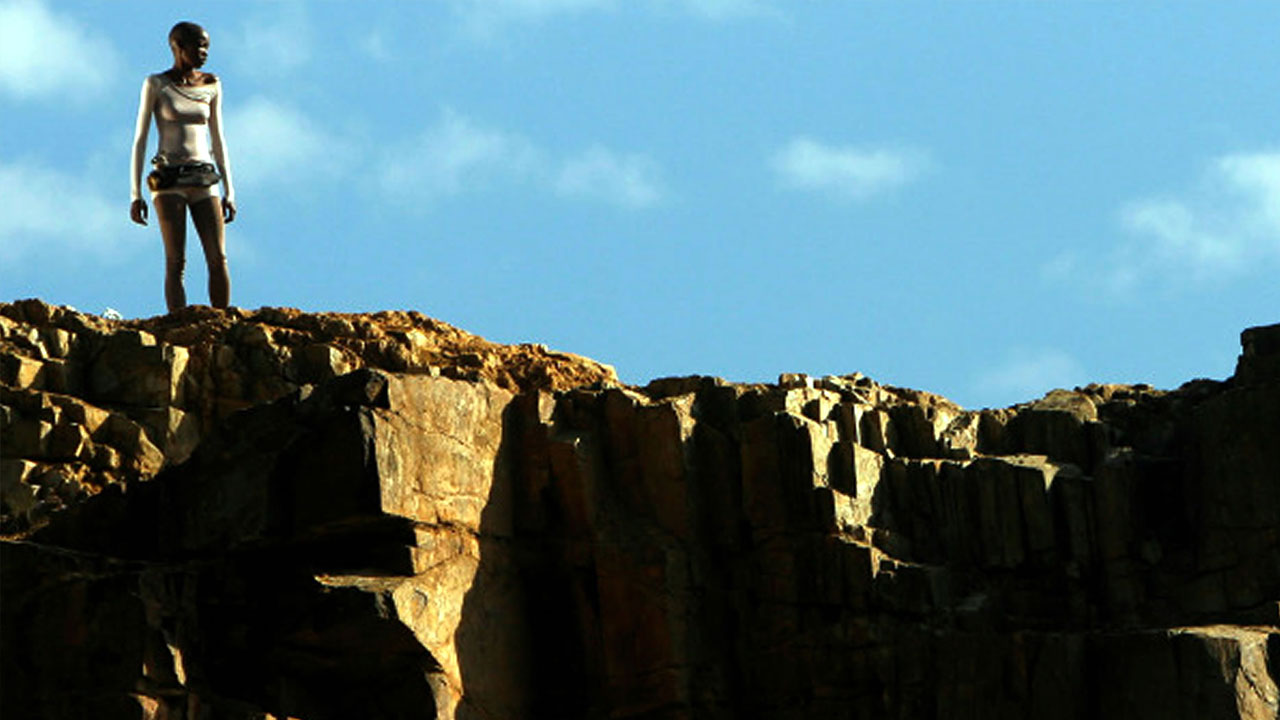 Imagining the Future in the Global South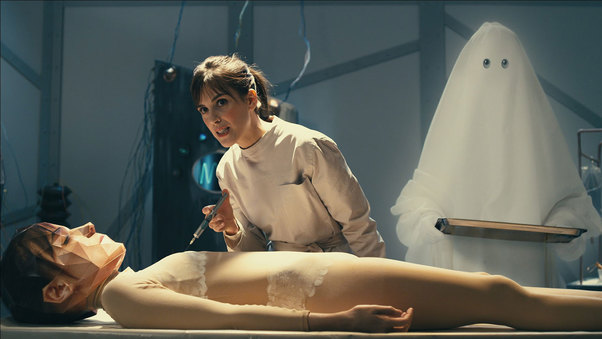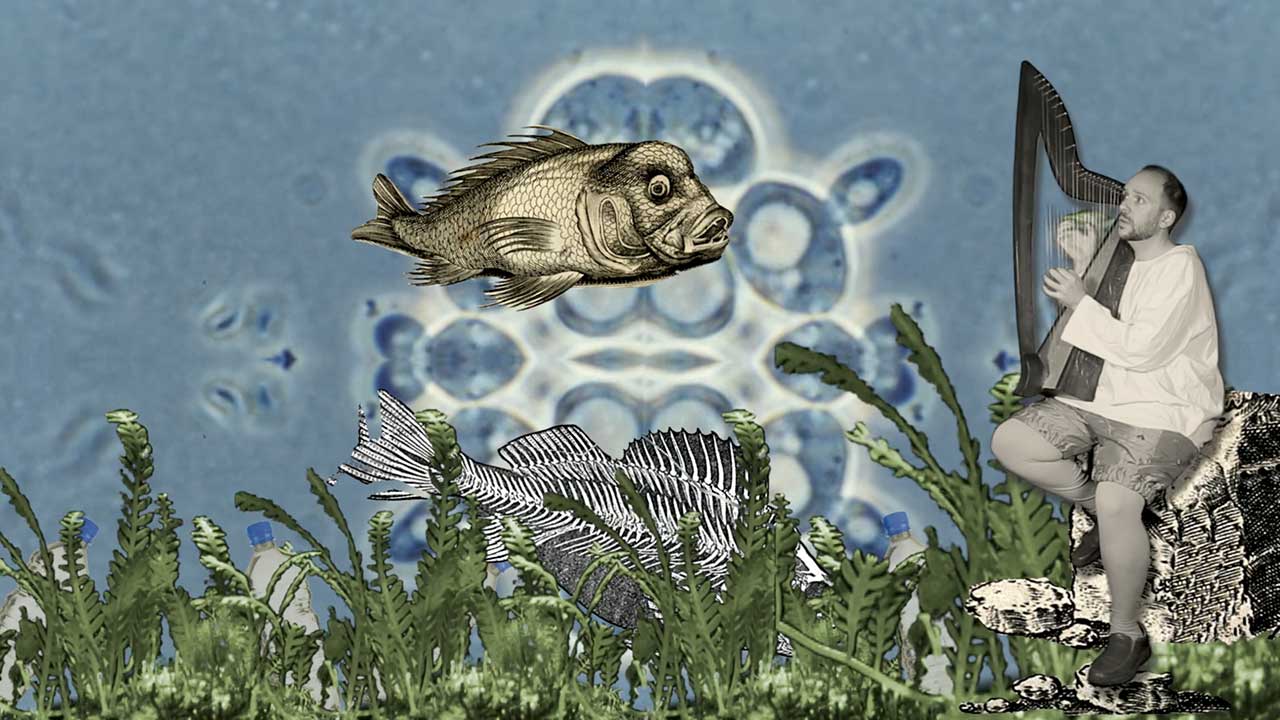 The Rulers of Our Inner World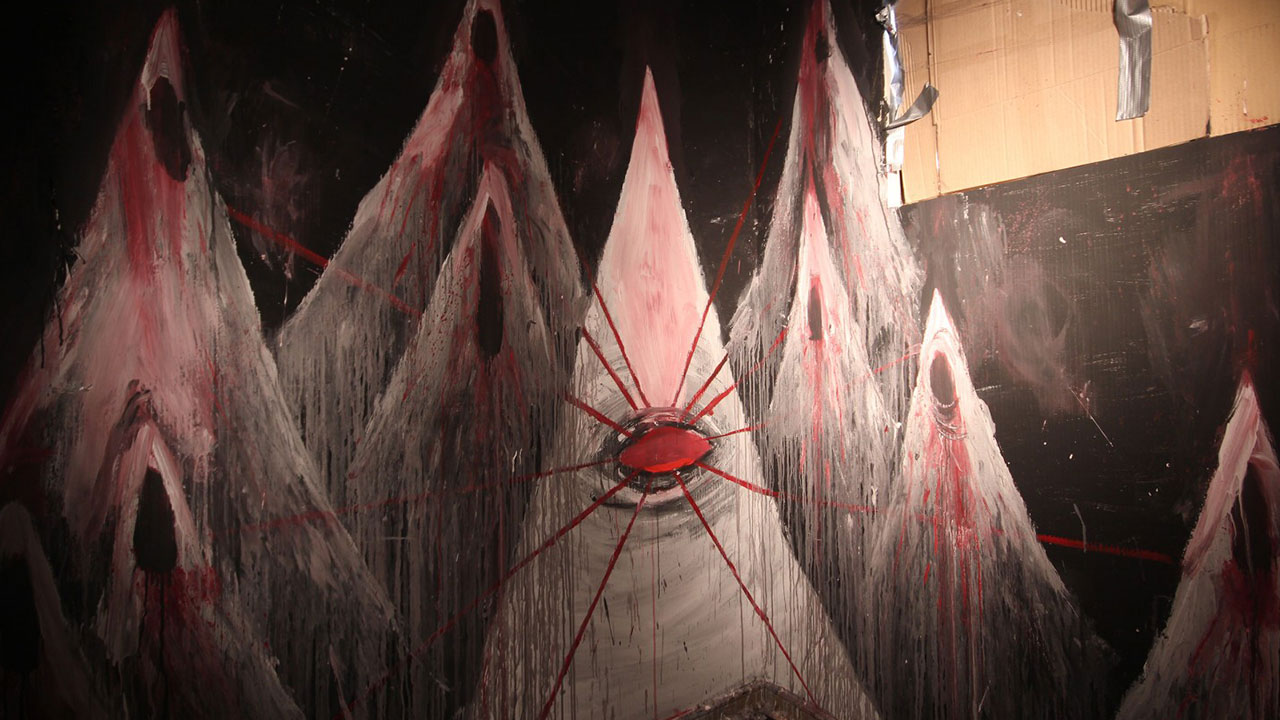 Psychotherapy: Who's Looking At Who?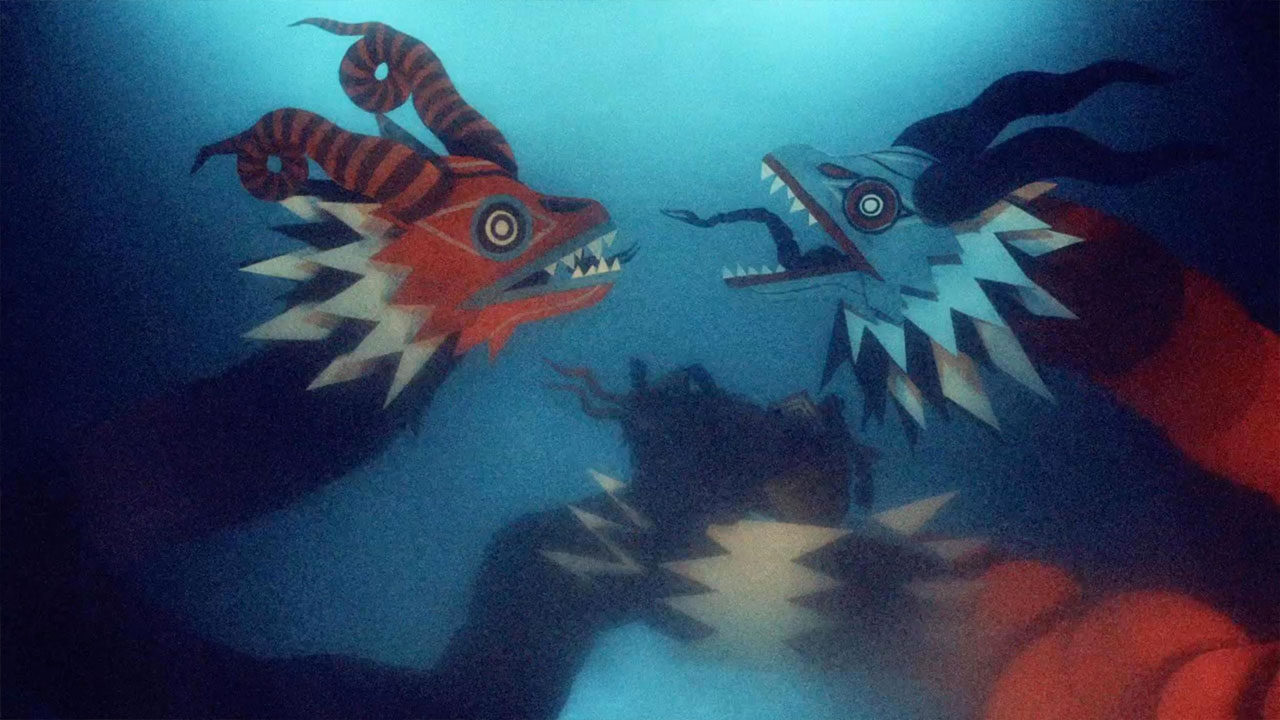 Mystical Paths & Scientific Connections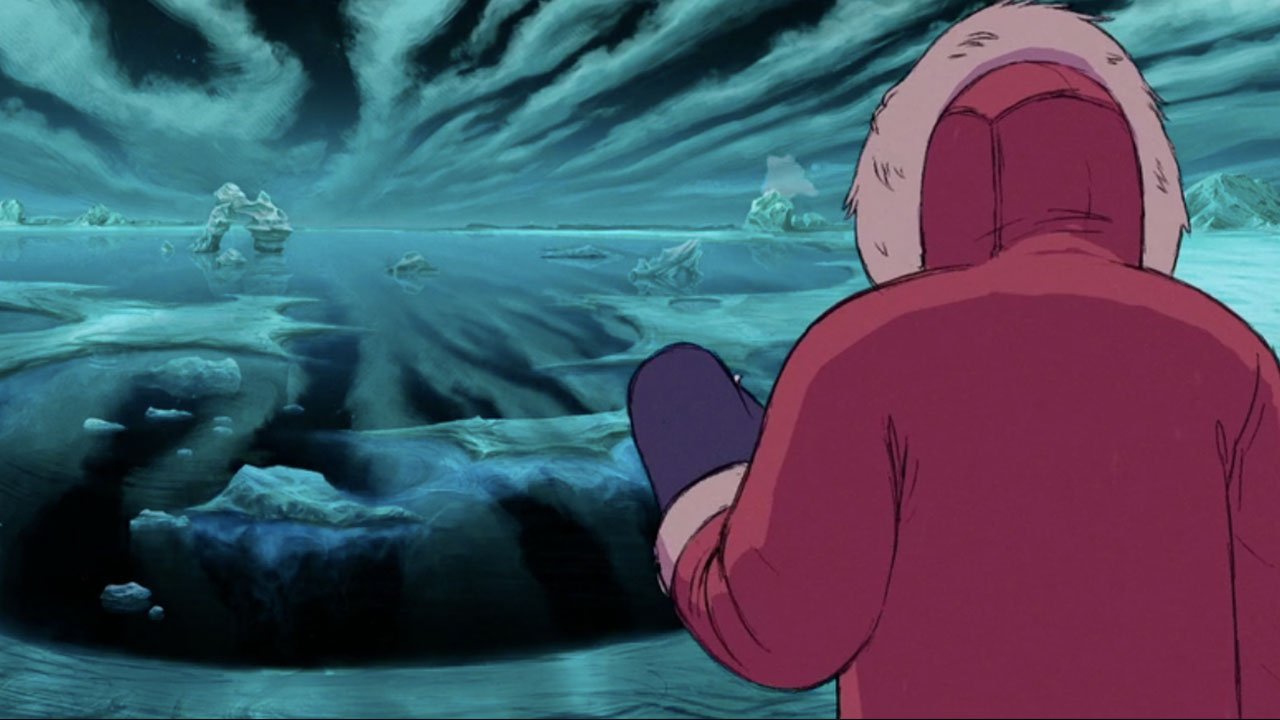 Wild Lands Shape Human Awareness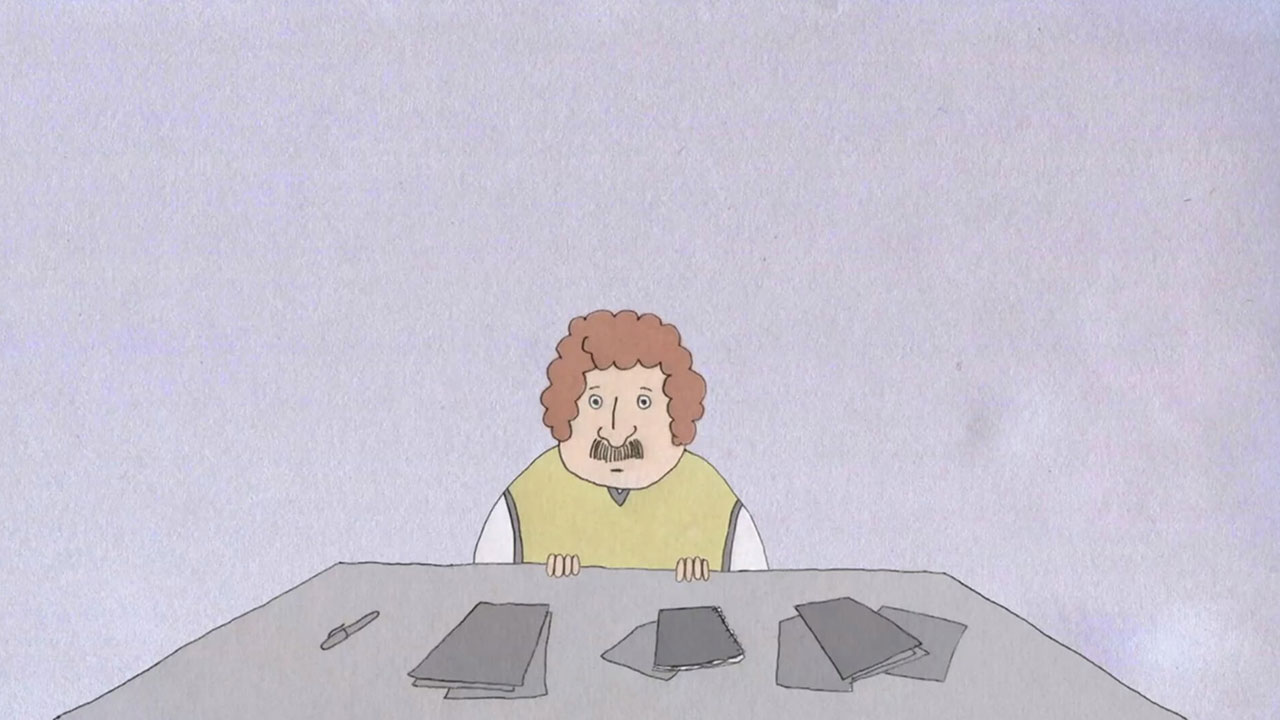 Simple lines, complex tales: the power of animation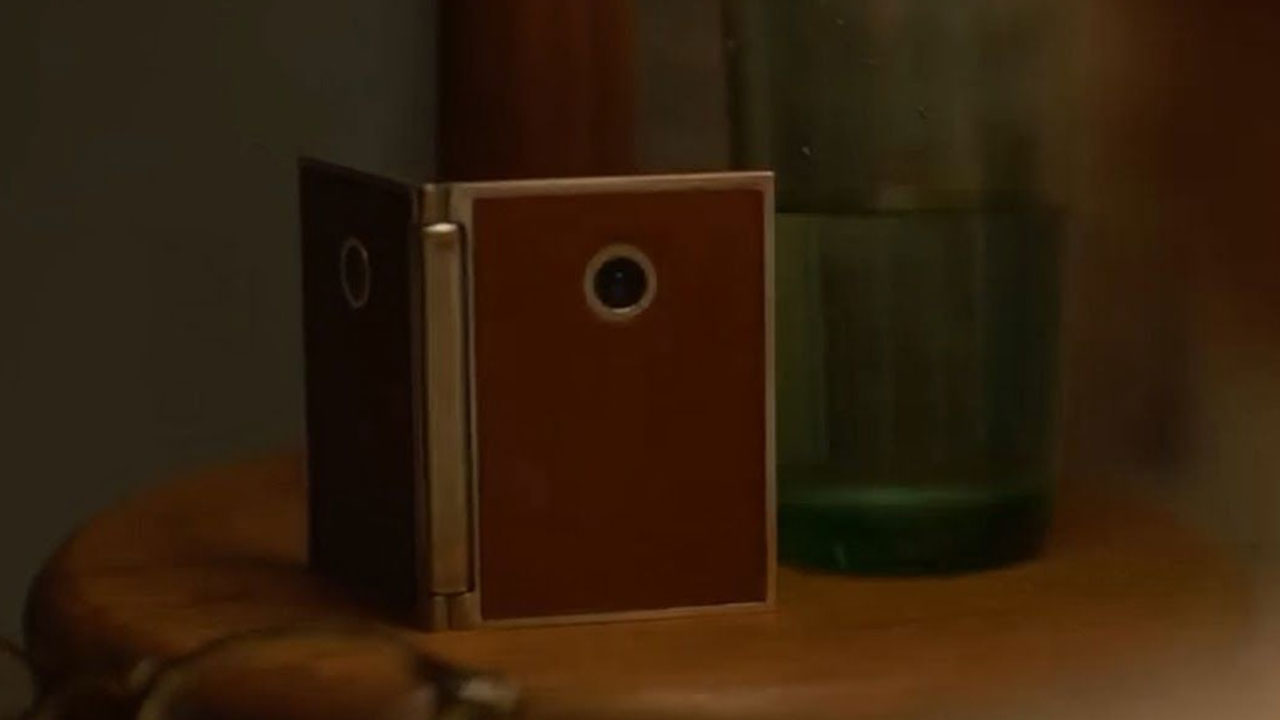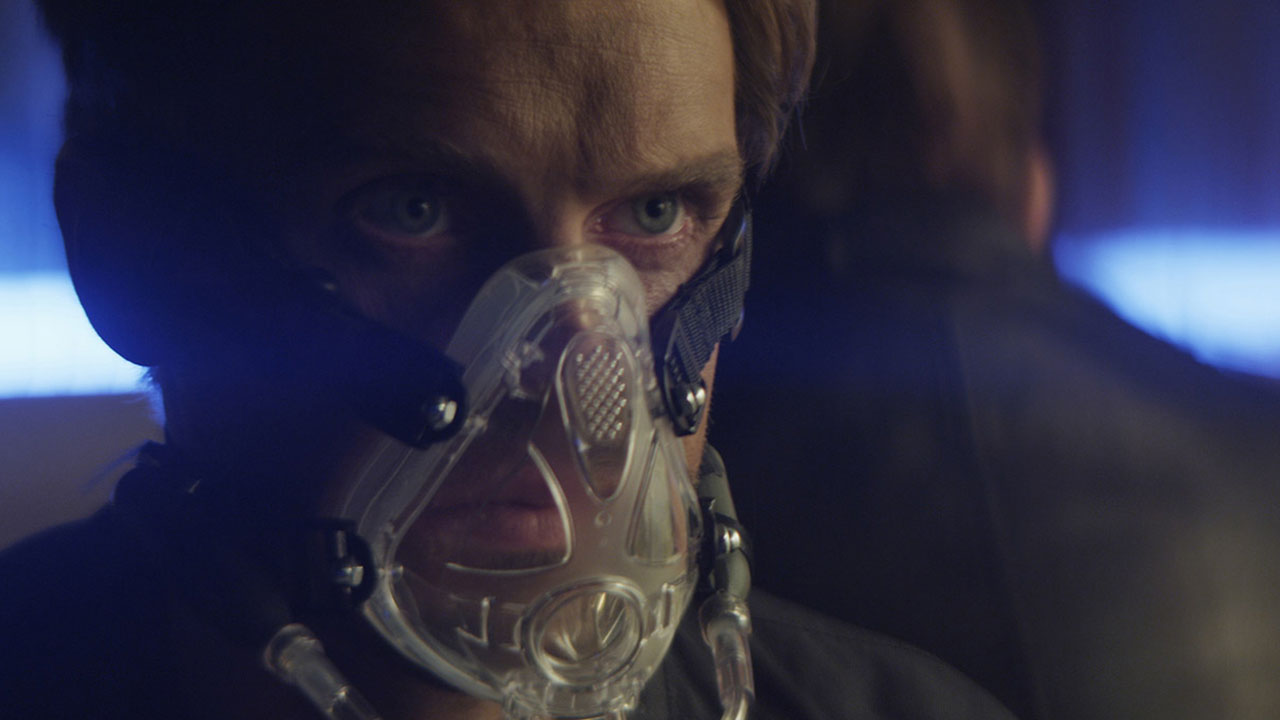 Exploring The Relationship Between Human Beings and Nature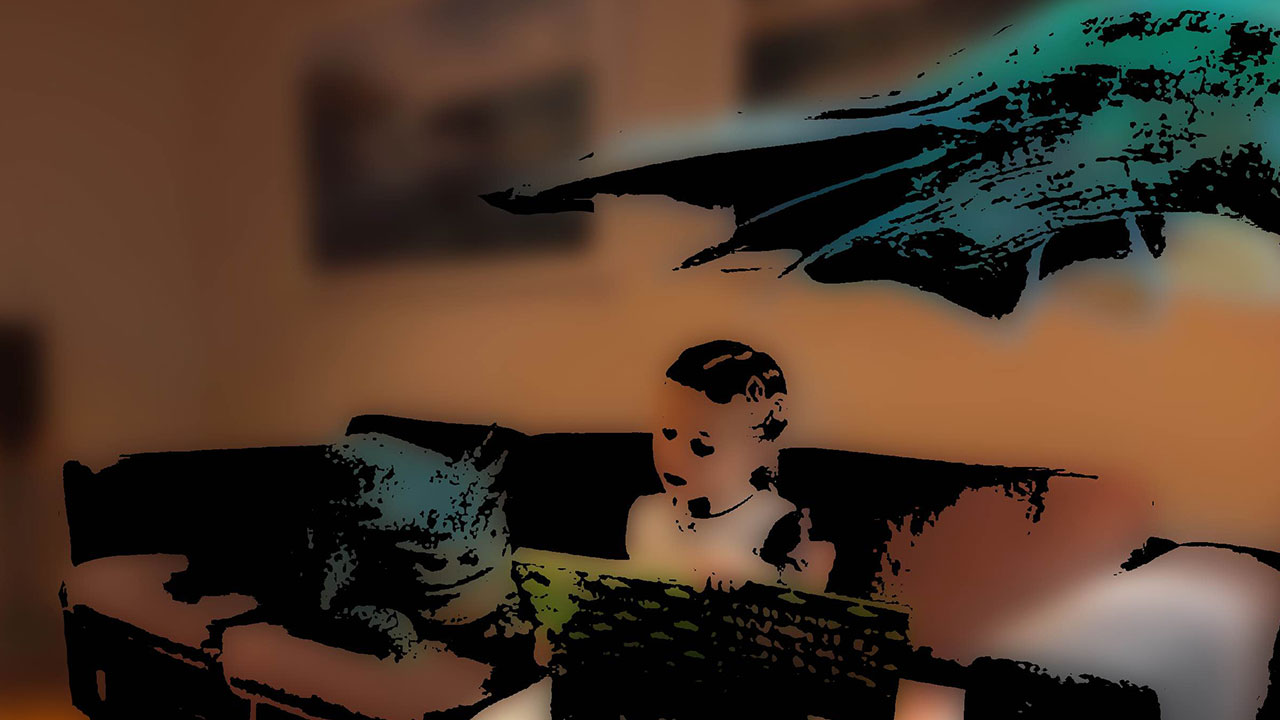 Top Ten: Animated Films from the Science New Wave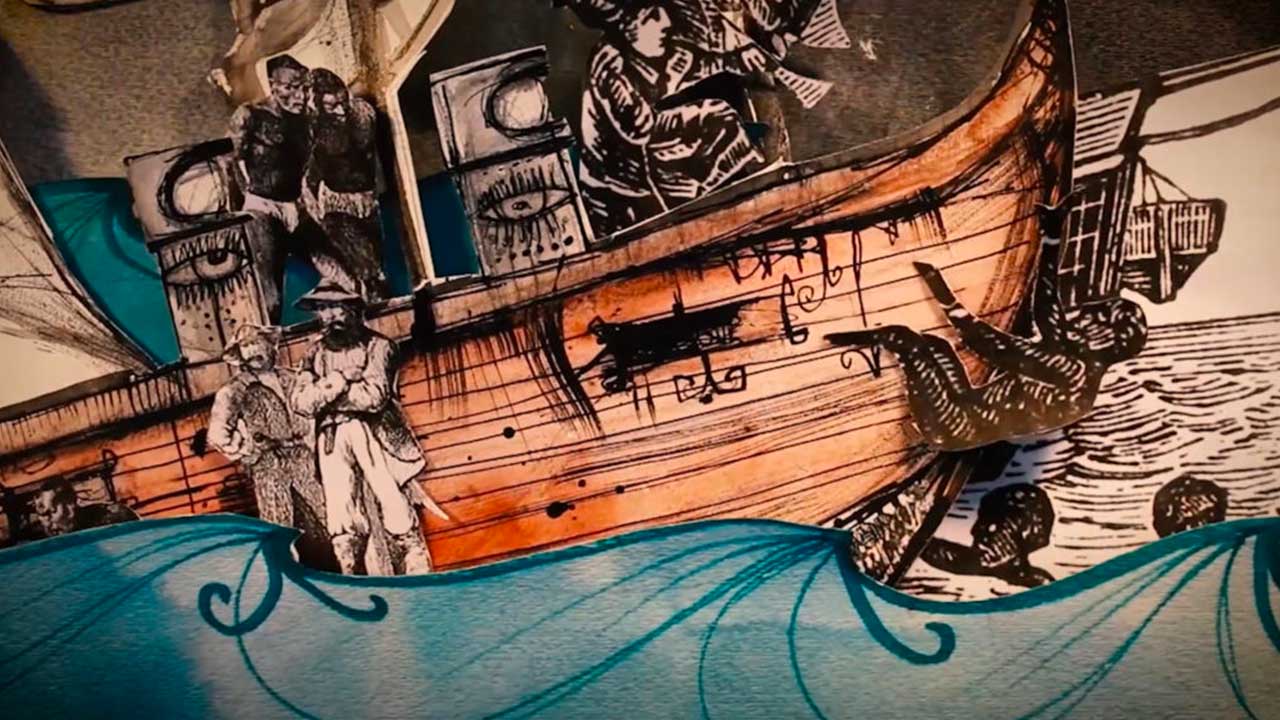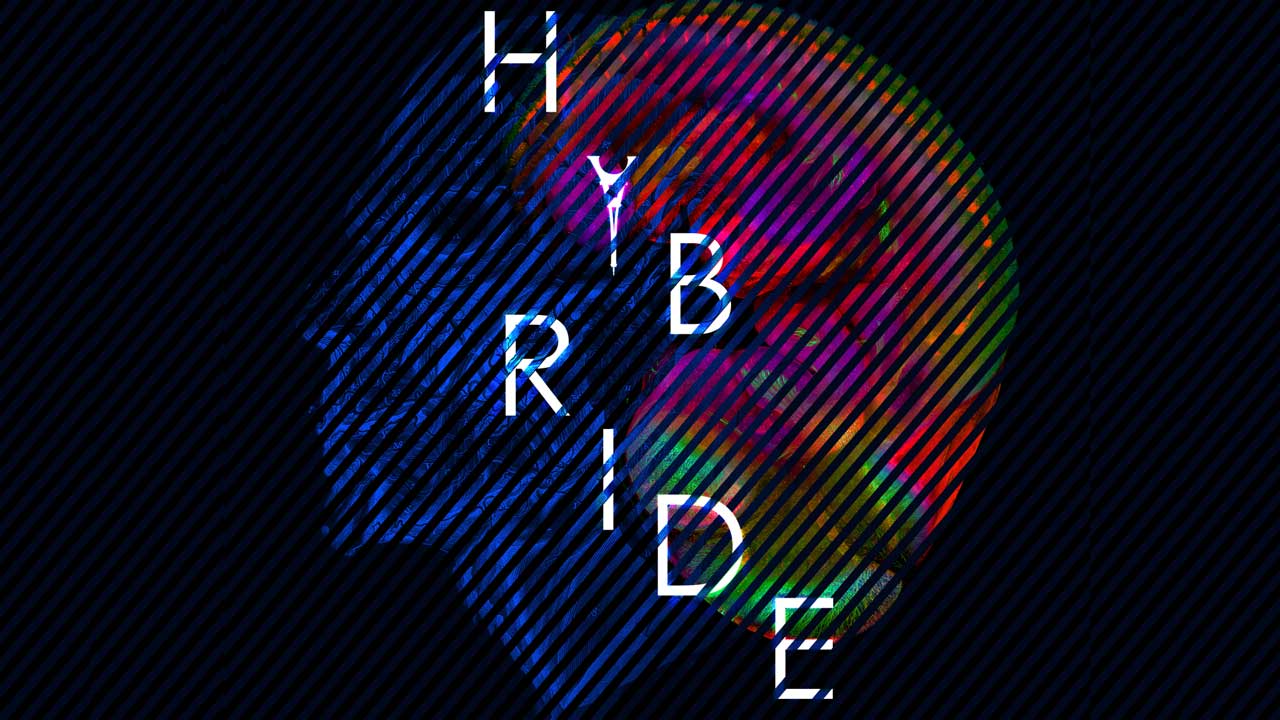 The Winning Films at Imagine Science Paris: A Celebration of Scientific Expressions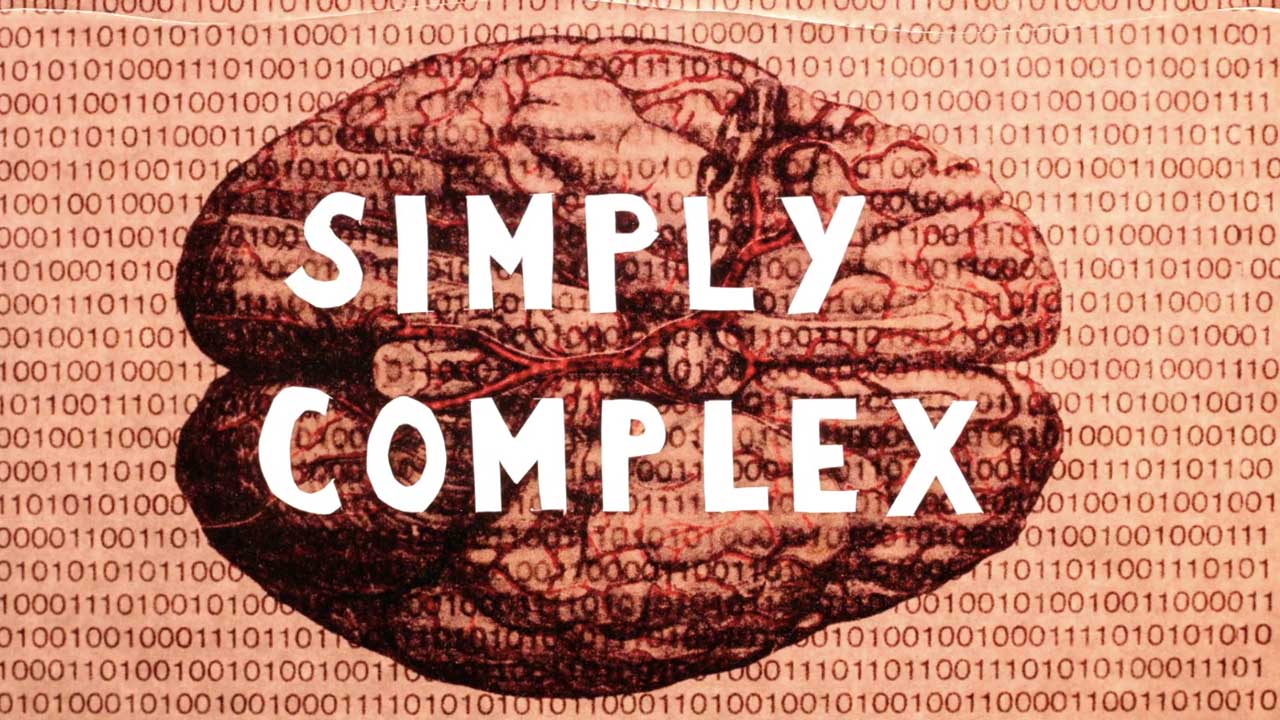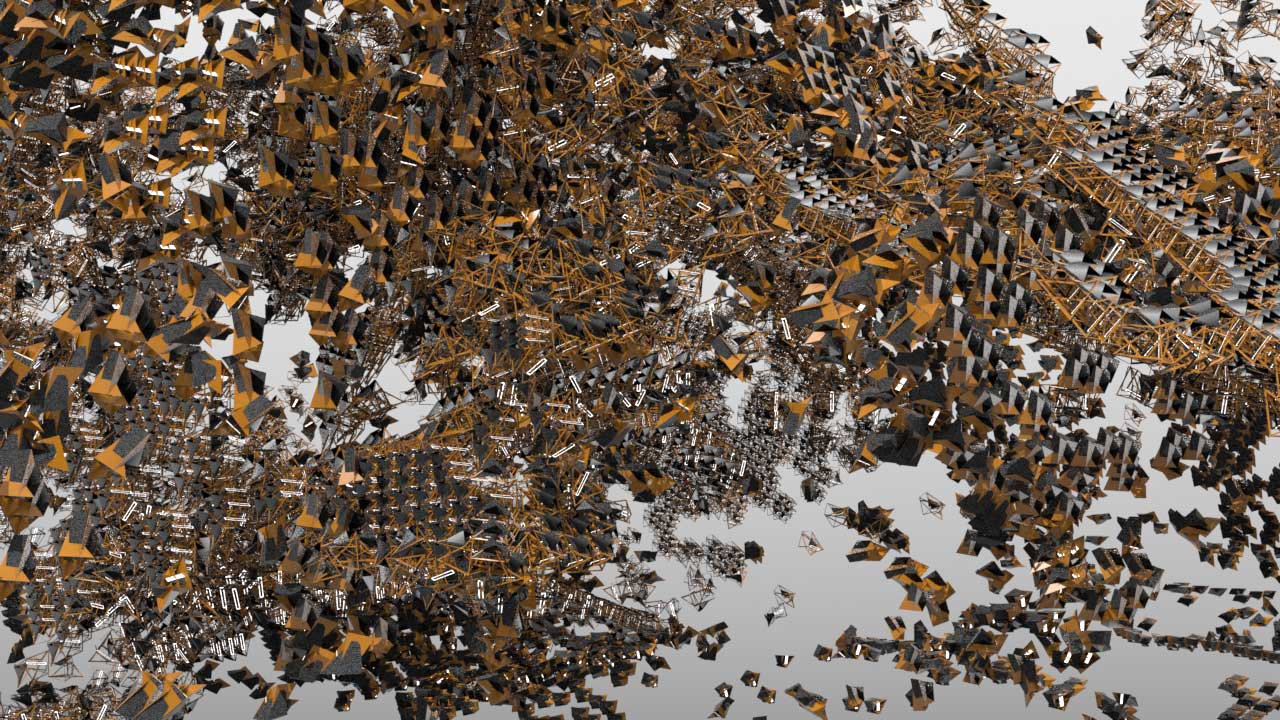 Migration: The 13th Annual Imagine Science Film Festival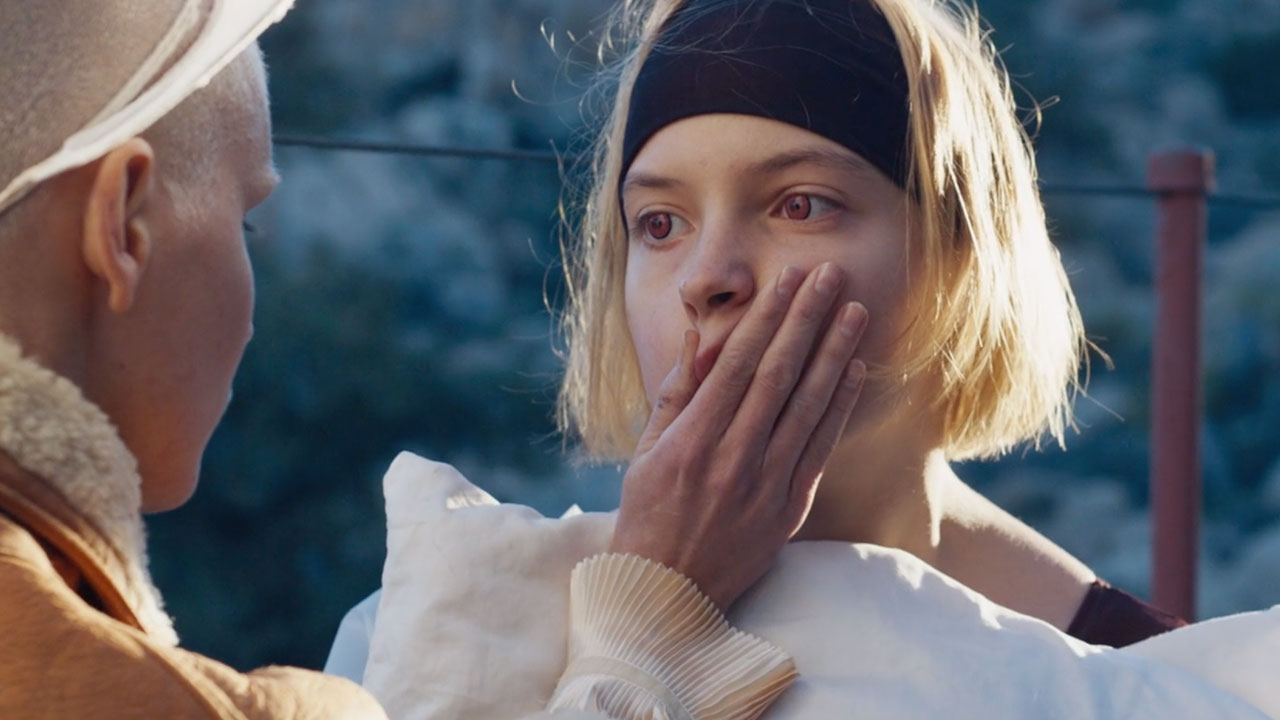 (In)visible Threats: films and outbreak narratives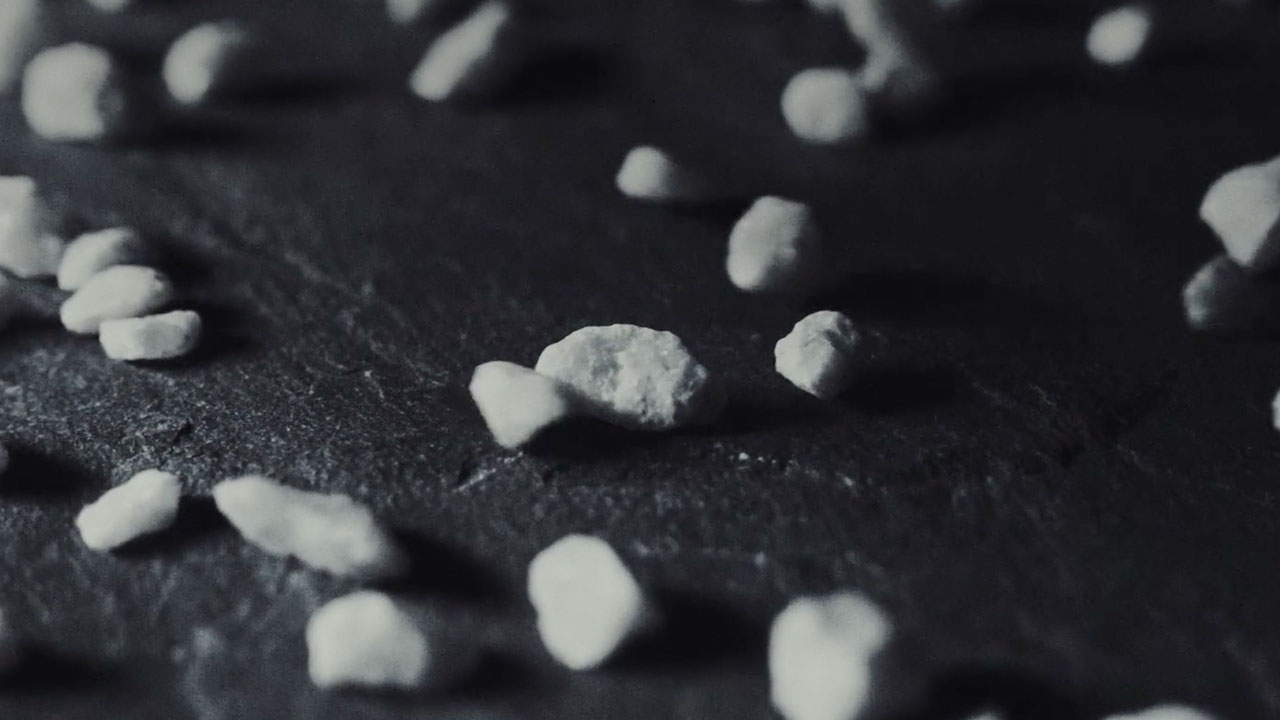 Messages Behind the Science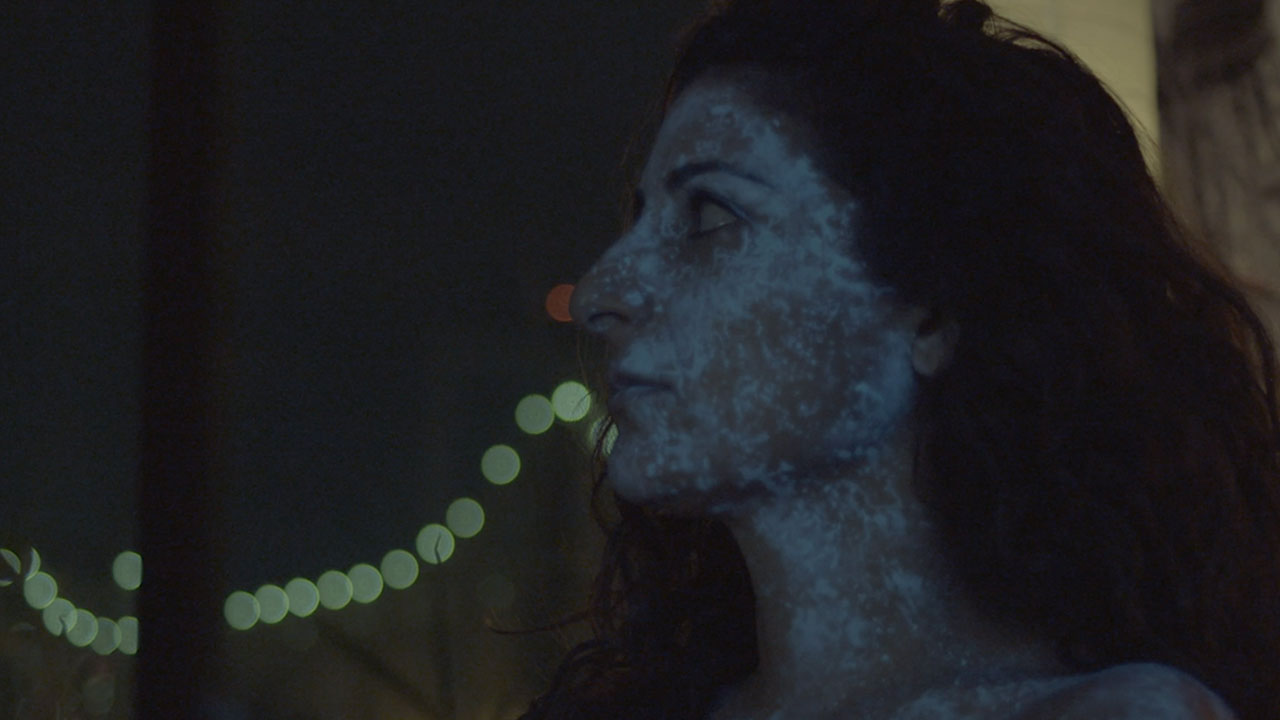 What's Emerged from the Symbiosis Competition at the 12th Annual Imagine Science Film Festival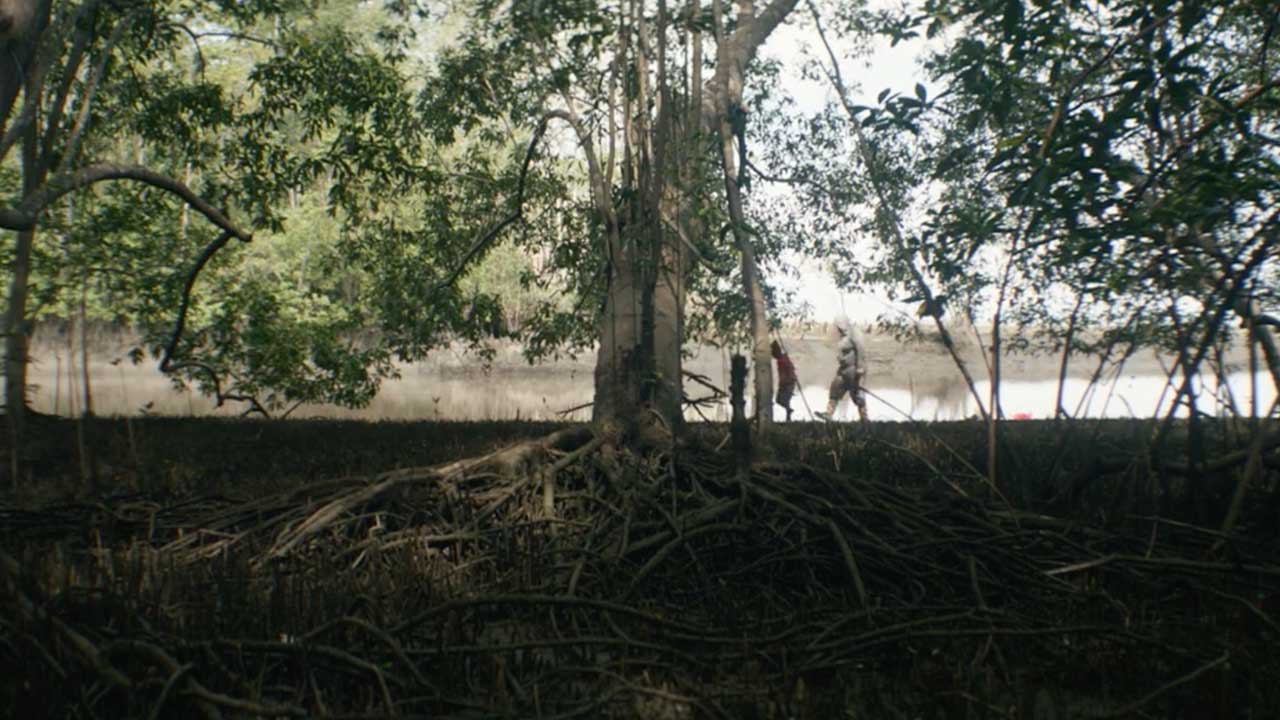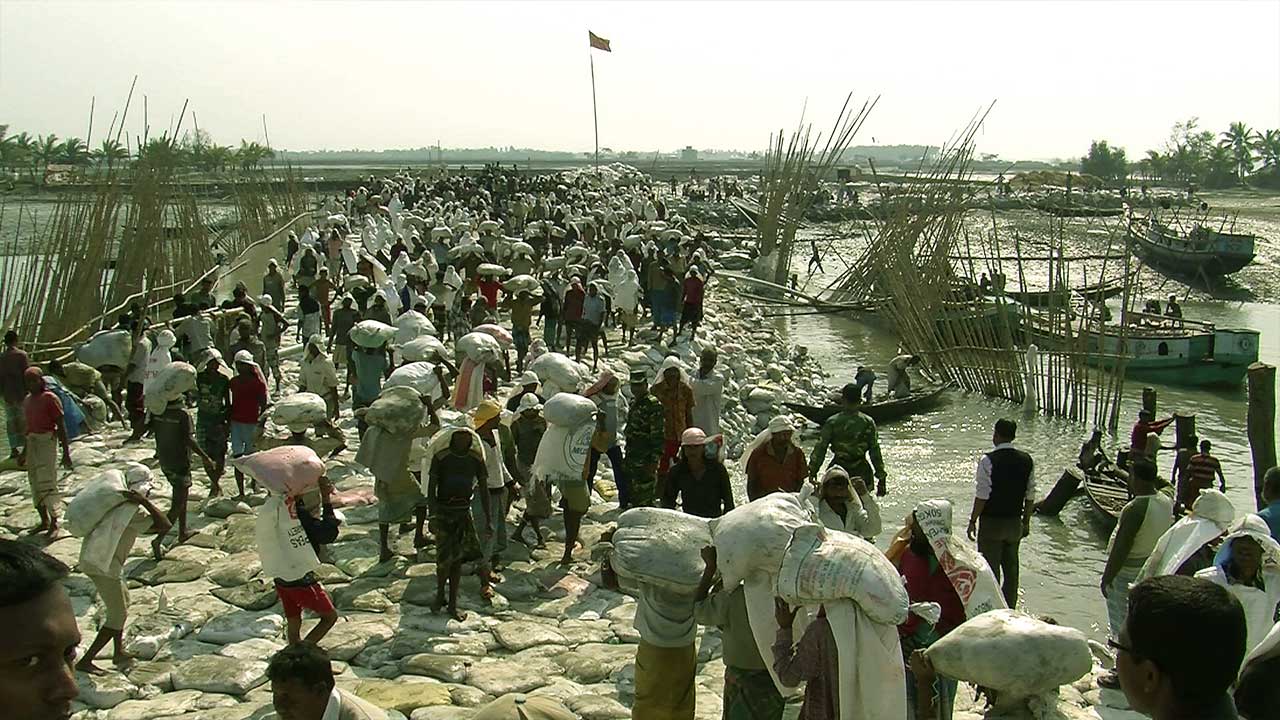 Retreating Earth, Environmental Refugees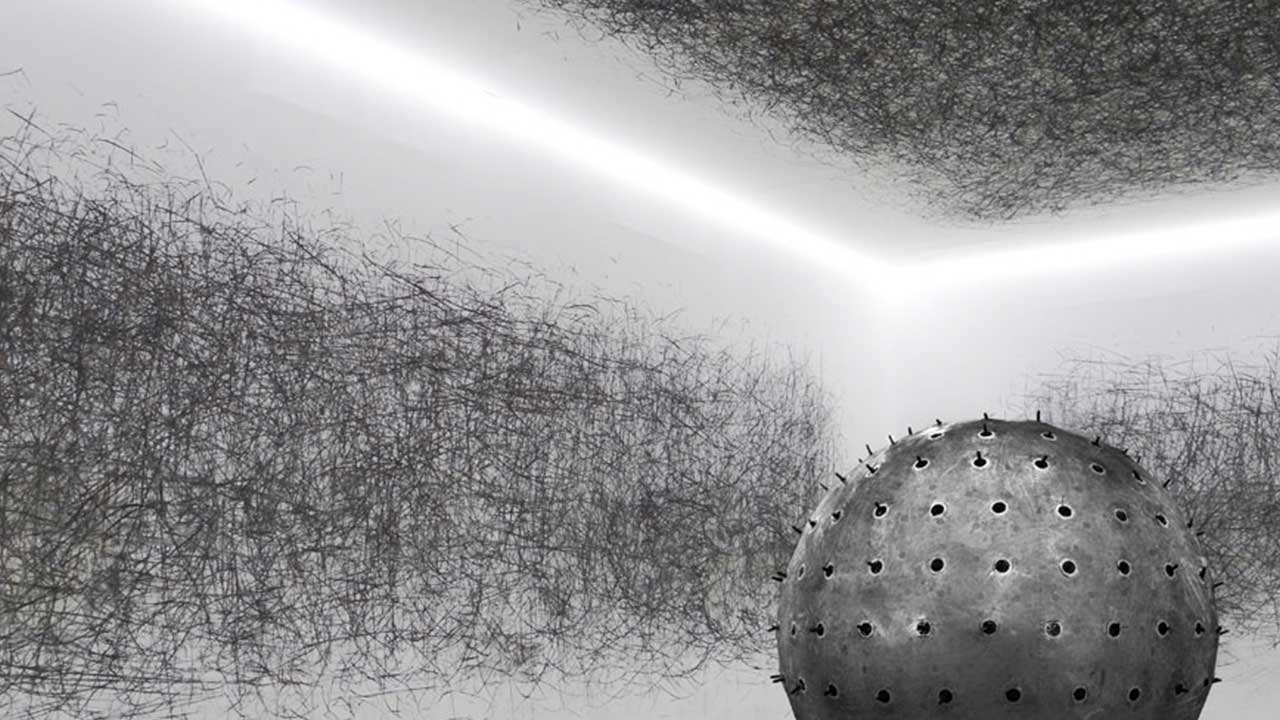 Intimacy and Catastrophe: How film frames climate change
Nostalgia and the Natural World: a Lilian Mehrel Multiverse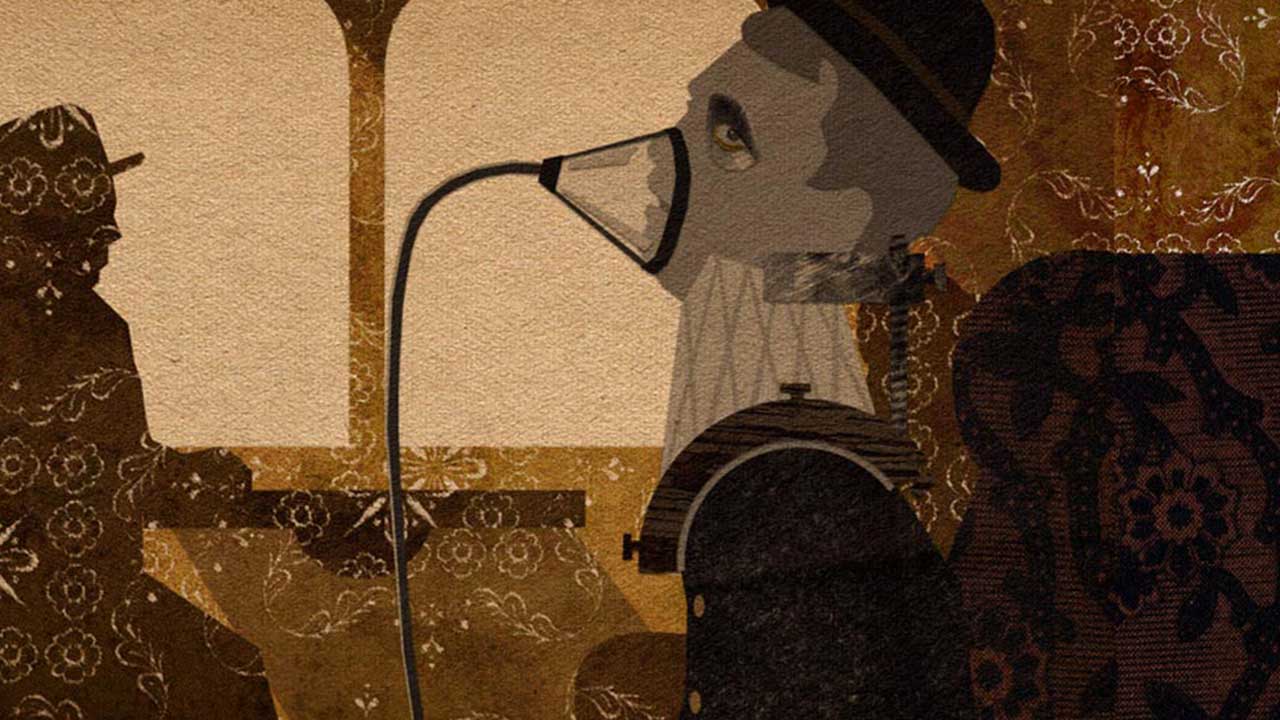 Cinema's Codes and Puzzles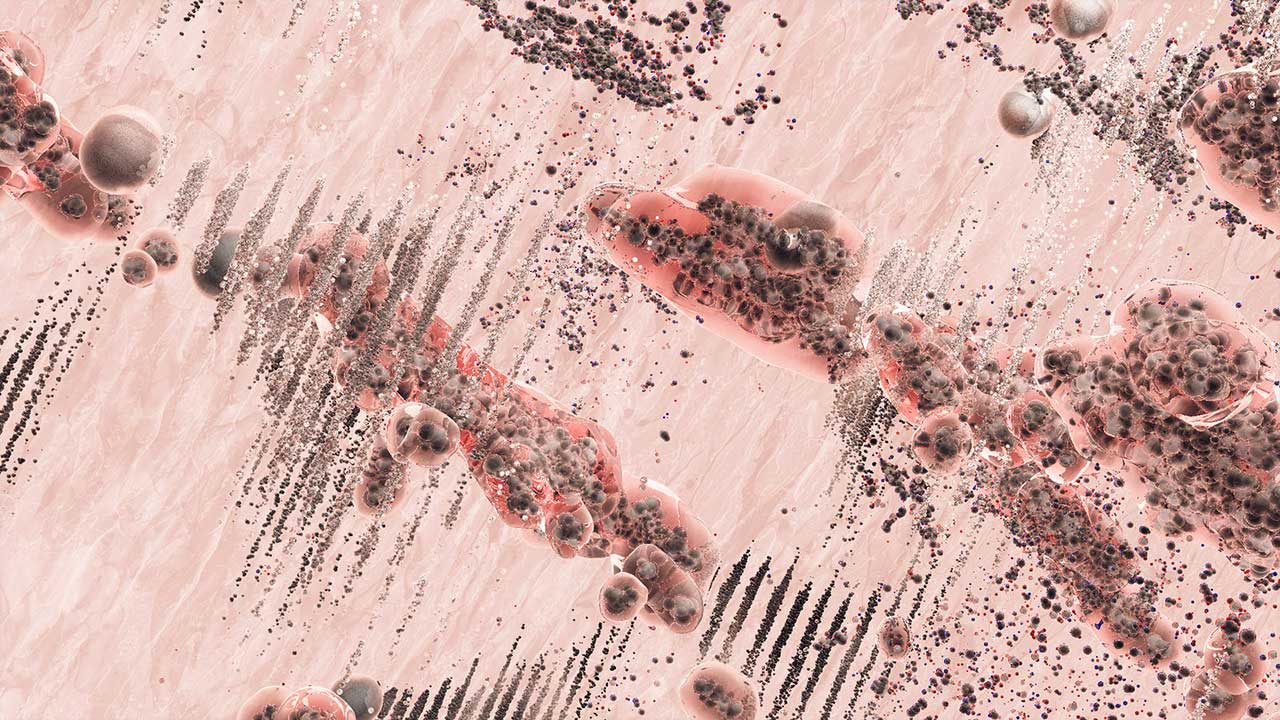 Abstract theory has real consequences, in the past and today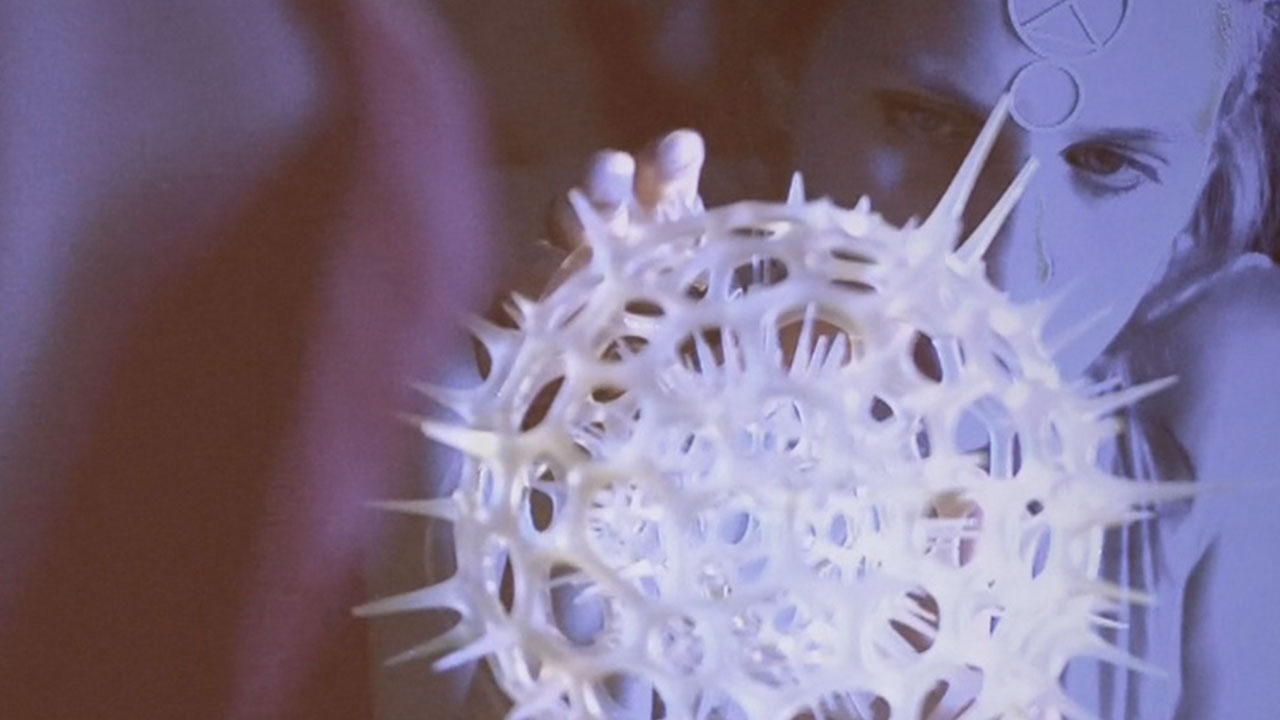 Microscopic Melodramas, A Surrealistic look at Our Oceans in Peril