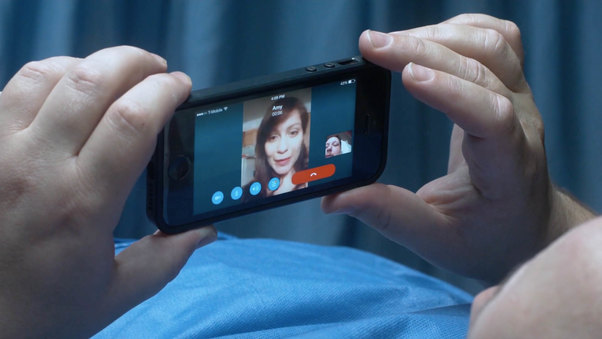 Human Nature
Raj Trivedi
The Perfect Human
Jørgen Leth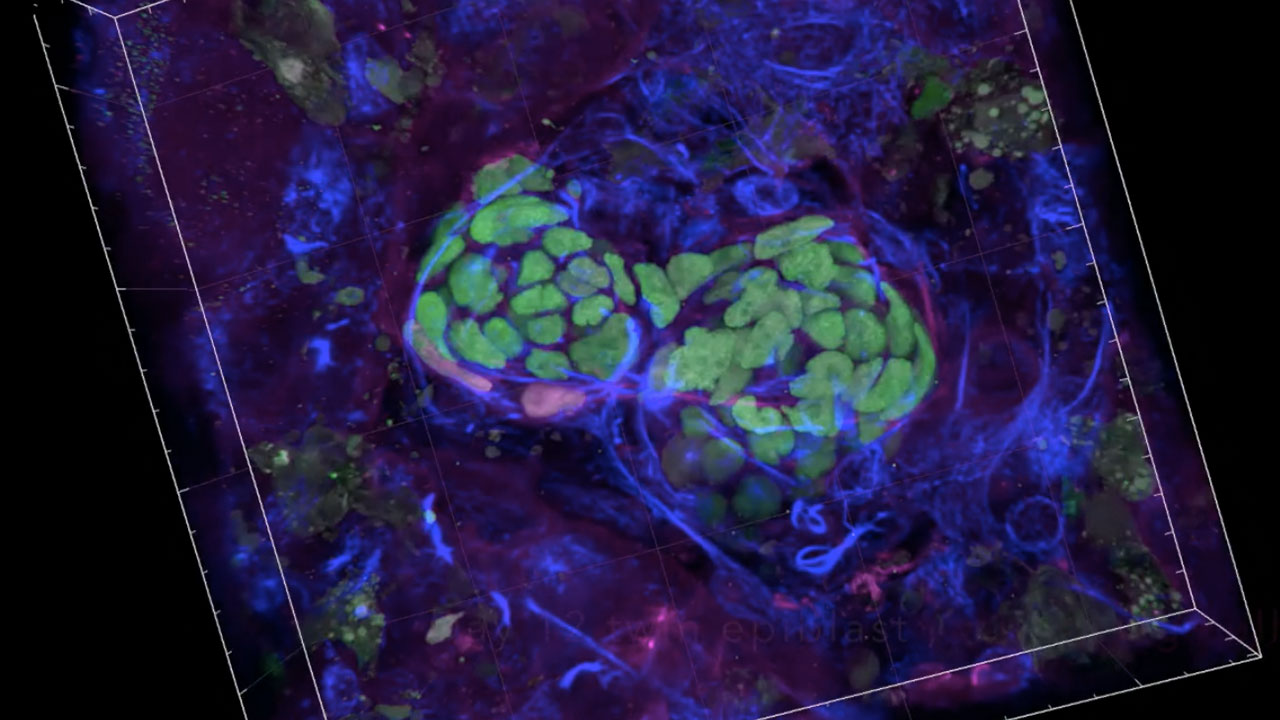 Human Development: Day 6 to 14
Gist Croft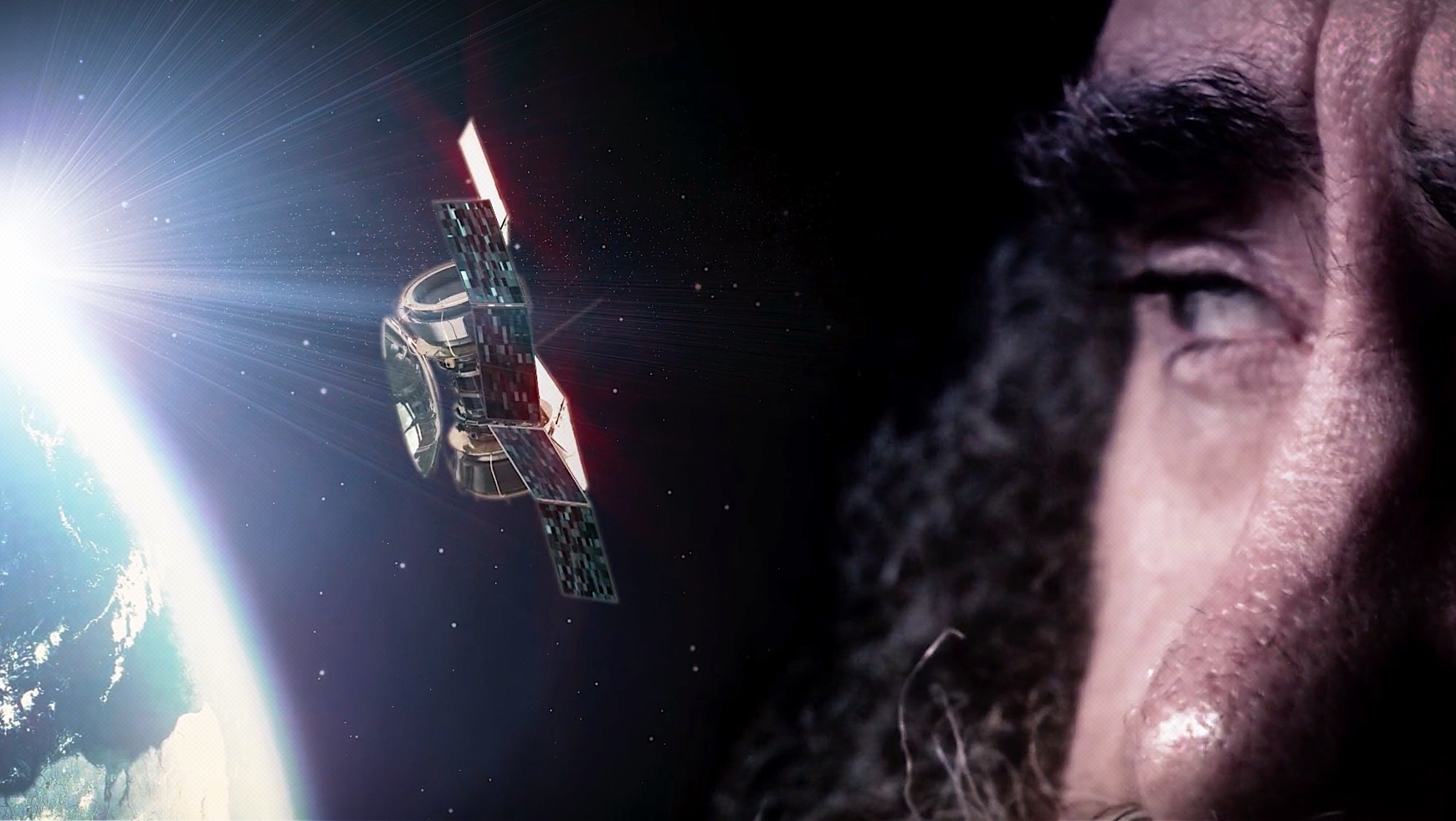 To Be Human Is To Be Transhuman
Jason Silva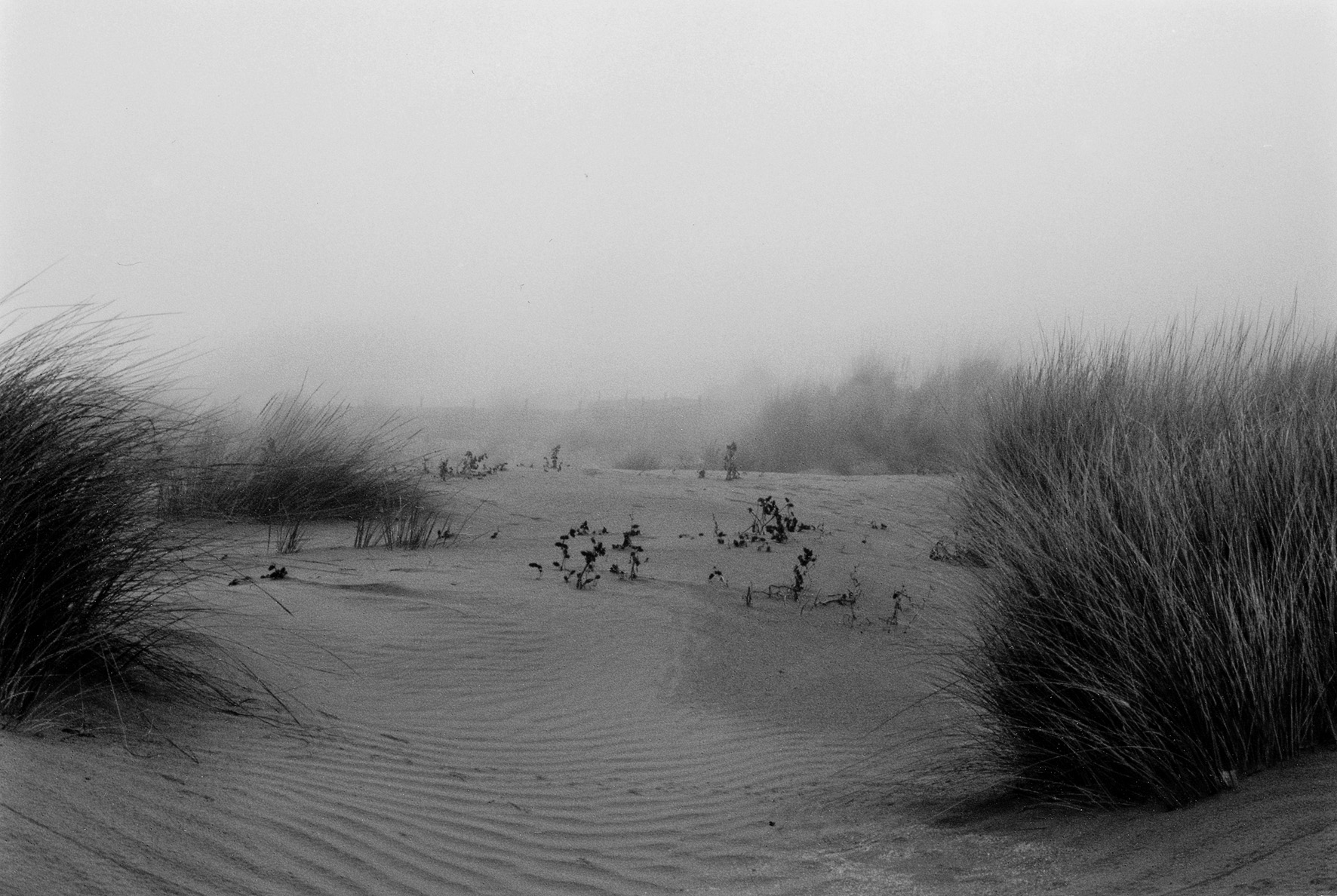 Sea Concrete Human (Malfunctions #1)
Michael Palm
Chimps and Humans Play Interspecies Video Game
Rachel Mayeri
Adrenergic center of the locus coeruleus in a human brain (view of the brainstem)
Nicolas Renier,Csaba Adori
Differentiating Human Embryonic Stem Cells
Gist Croft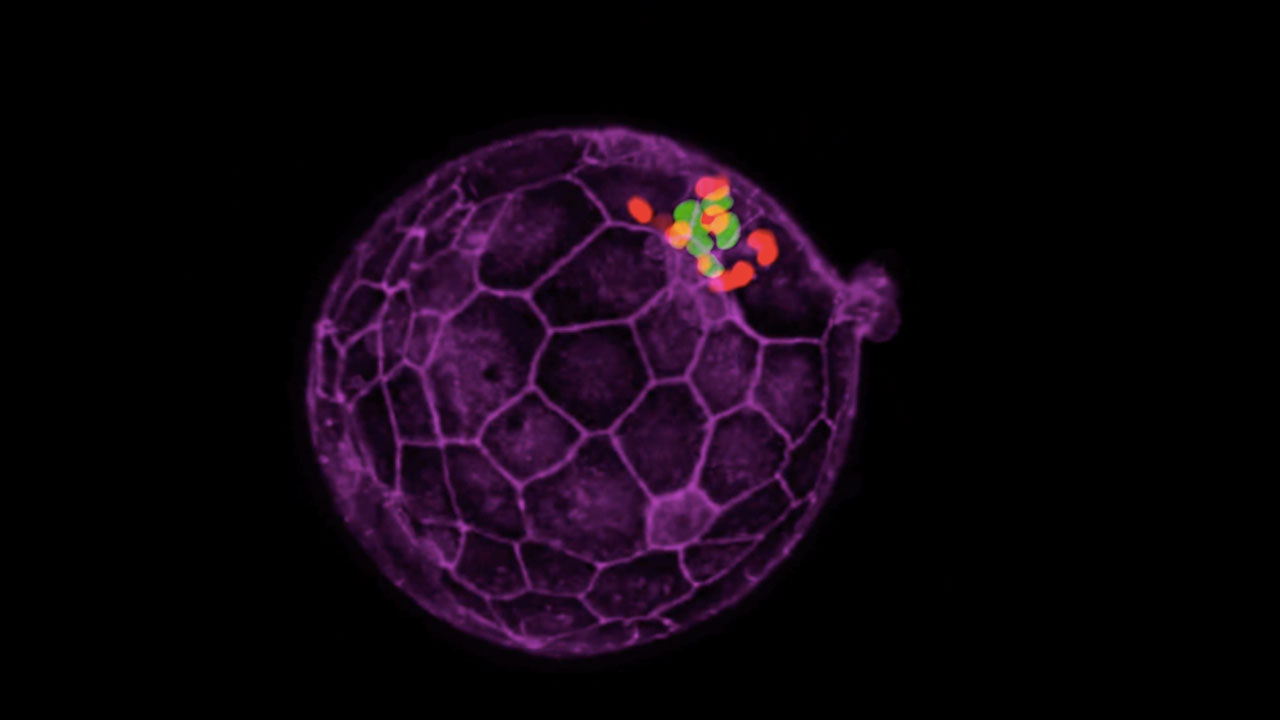 Hatching of the Human Blastocyst at Day 6
Gist Croft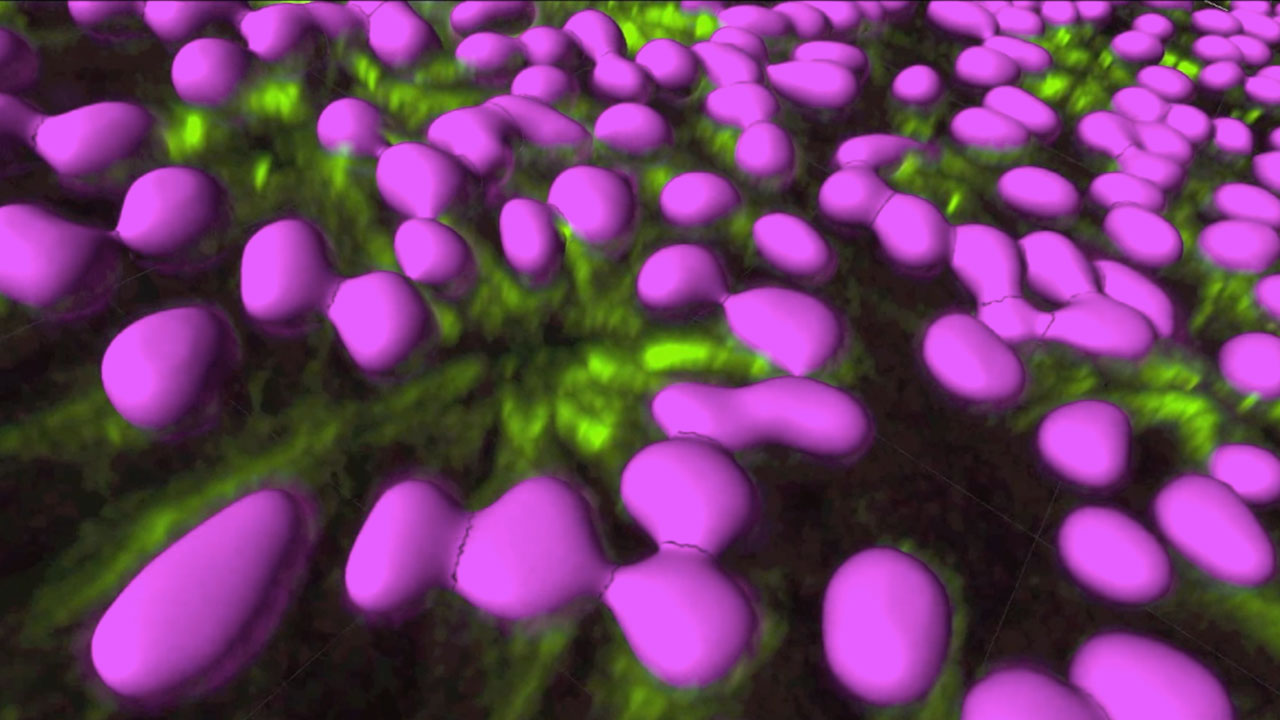 Undifferentiated pluripotent human embryonic stem cells (100X)
Gist Croft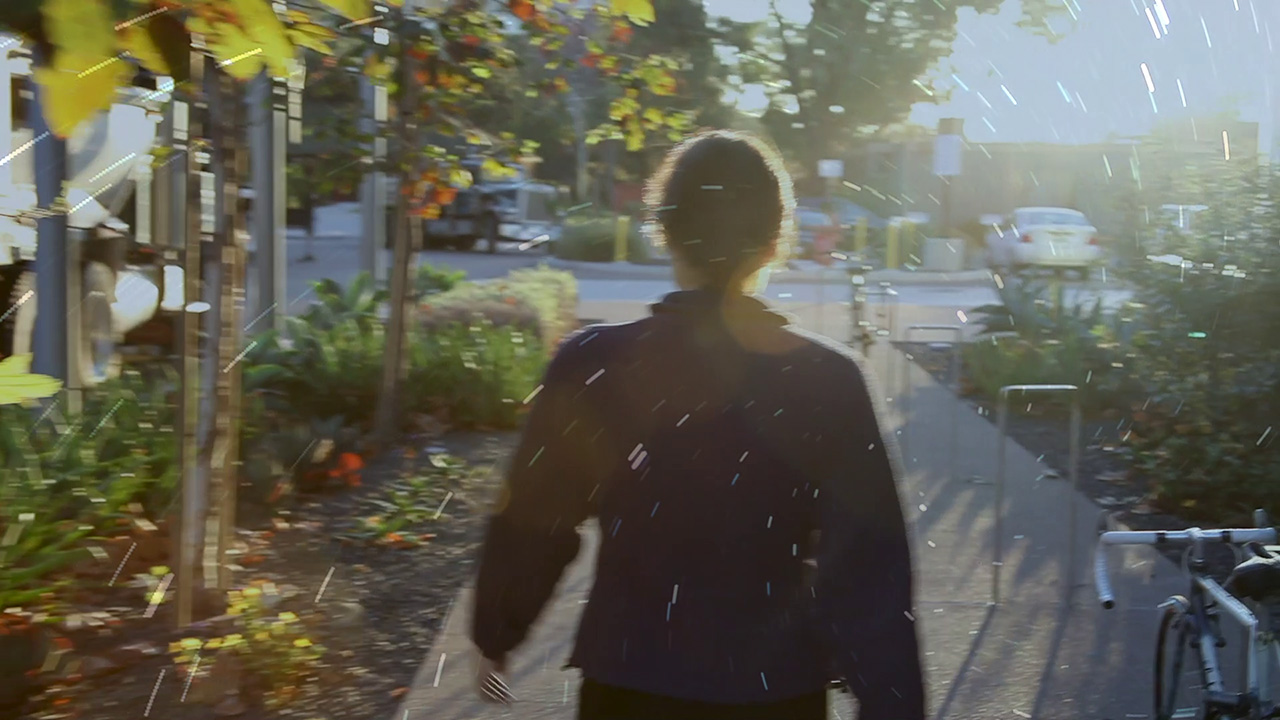 1% Human
Sasha Doppelt, David Keltner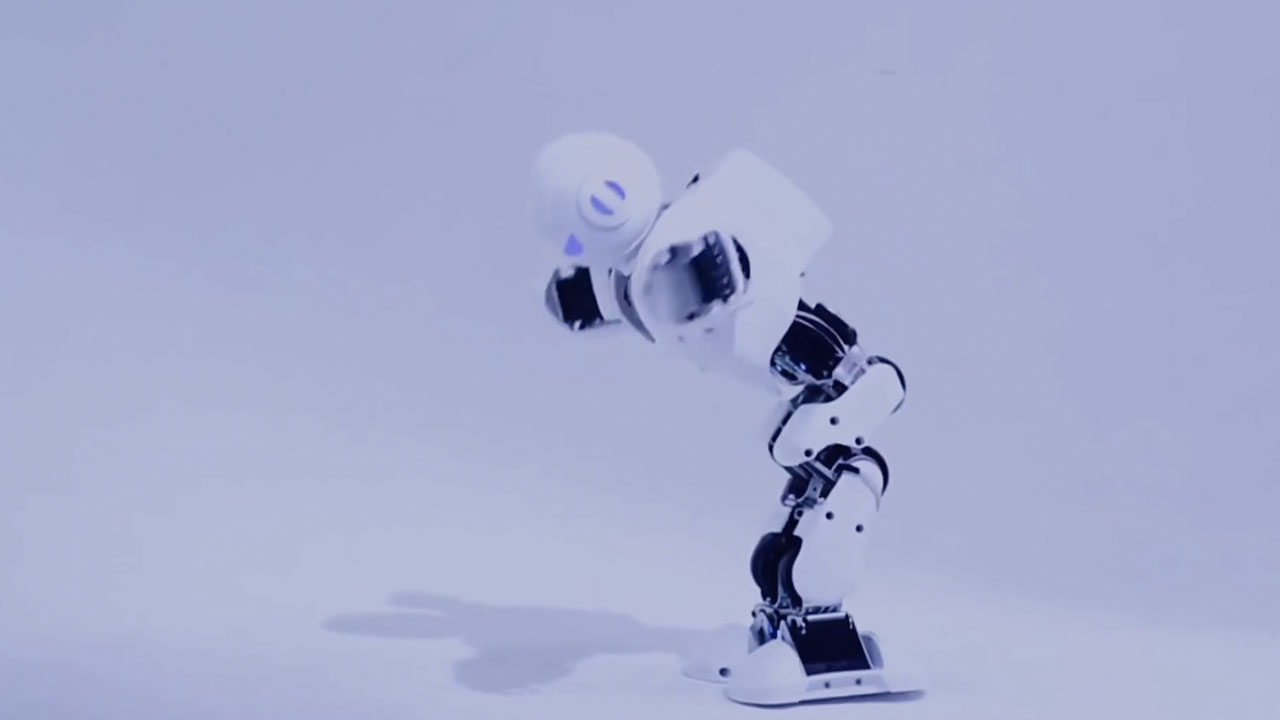 The Human Robot
Rob Van Hattum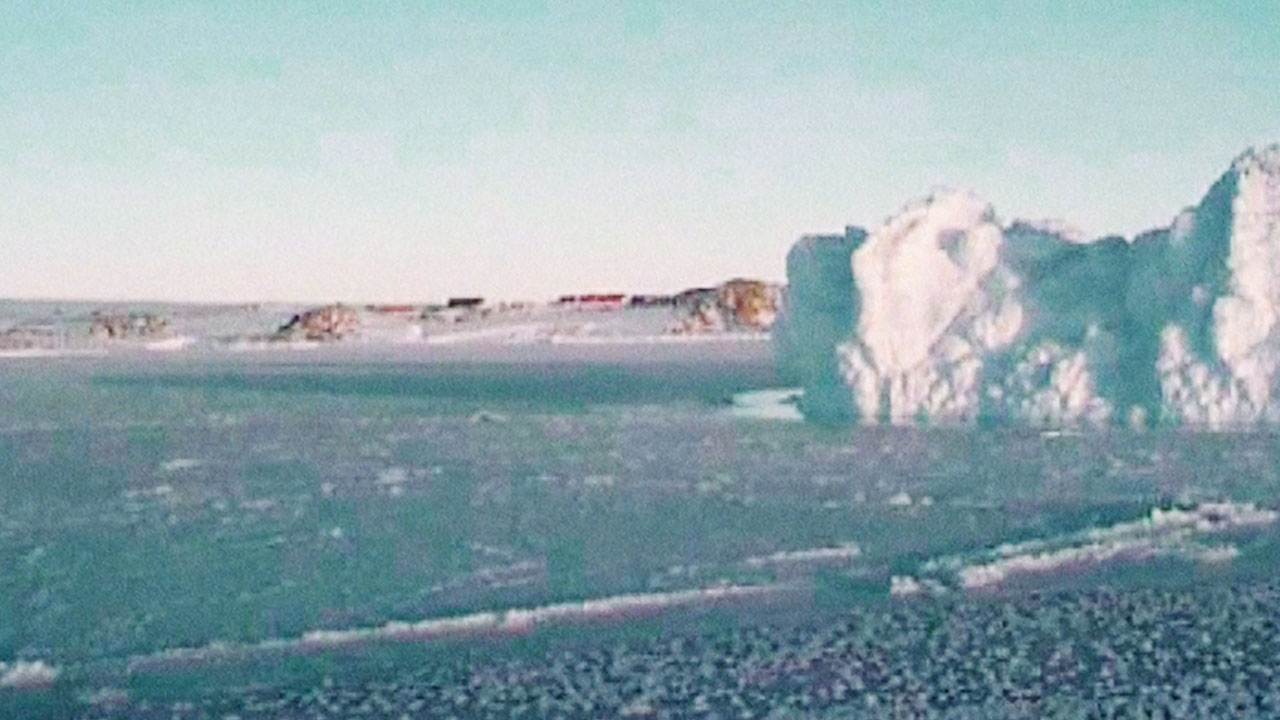 Sea Concrete Human
Michael Palm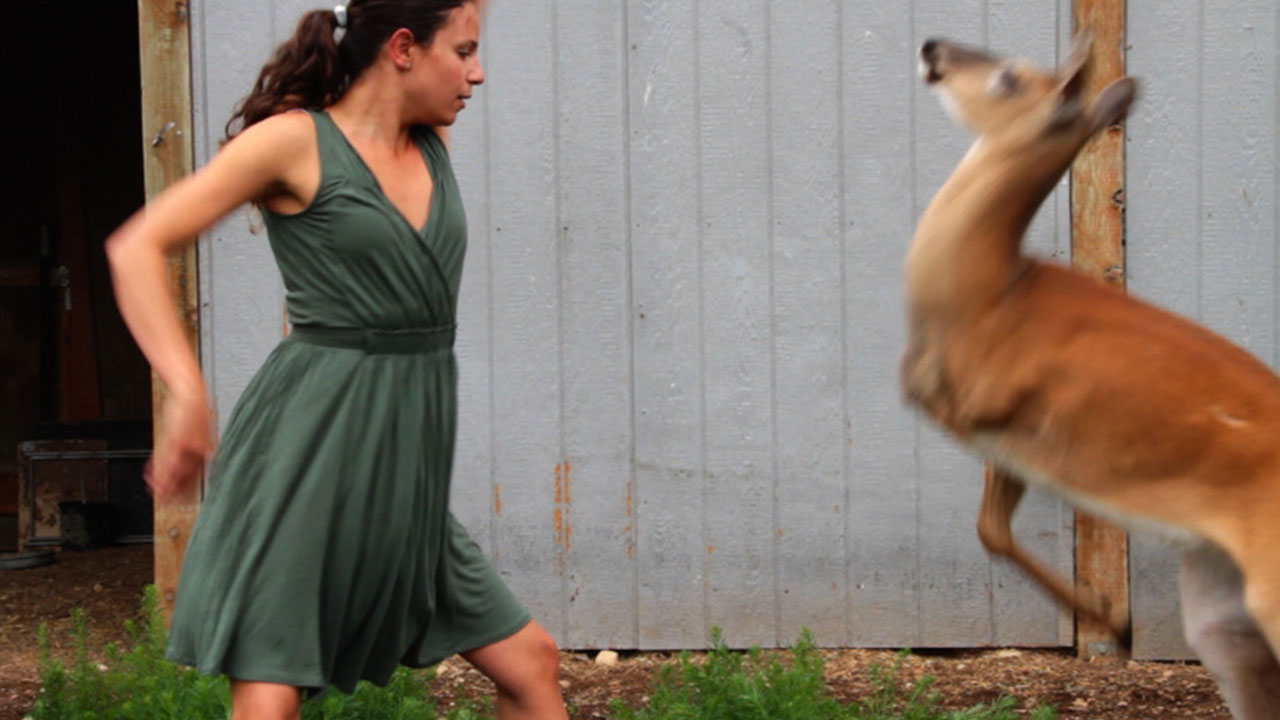 Blua
Carolina Charry Quintero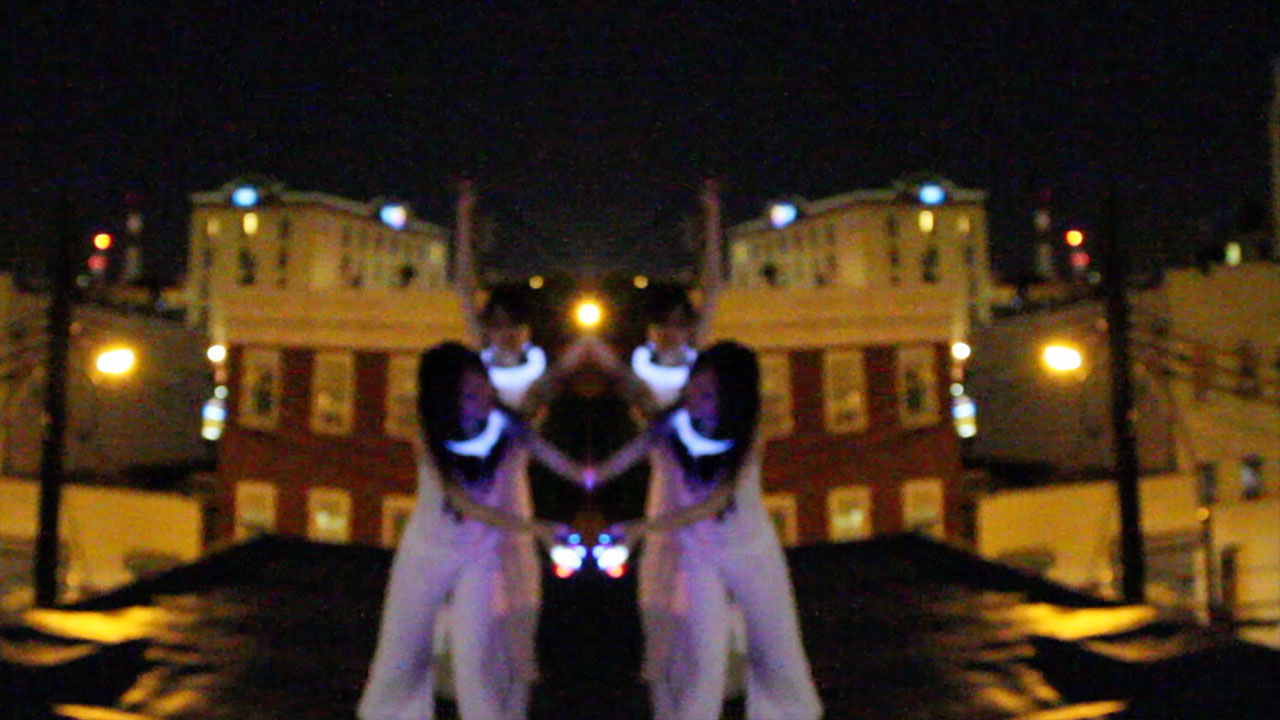 Light Dreams In and Out
Graciela Cassel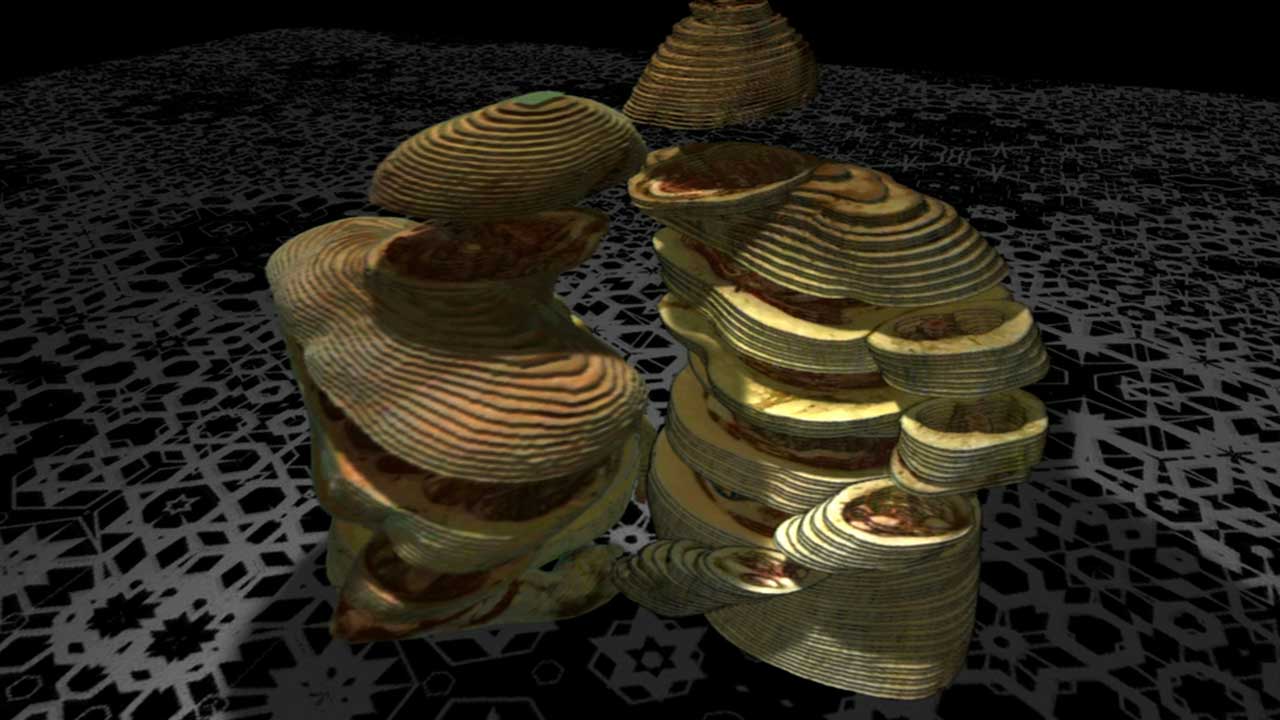 Addendum
Jérôme Lefdup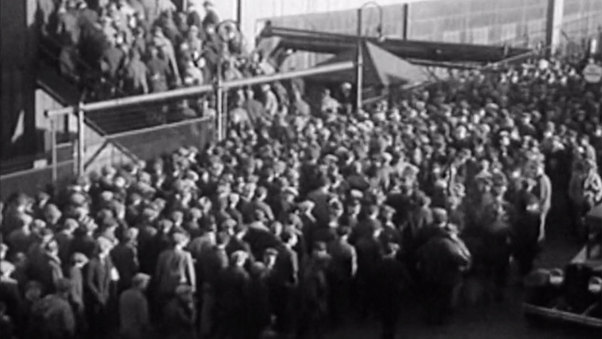 The Human Factor
Thibault Le Texier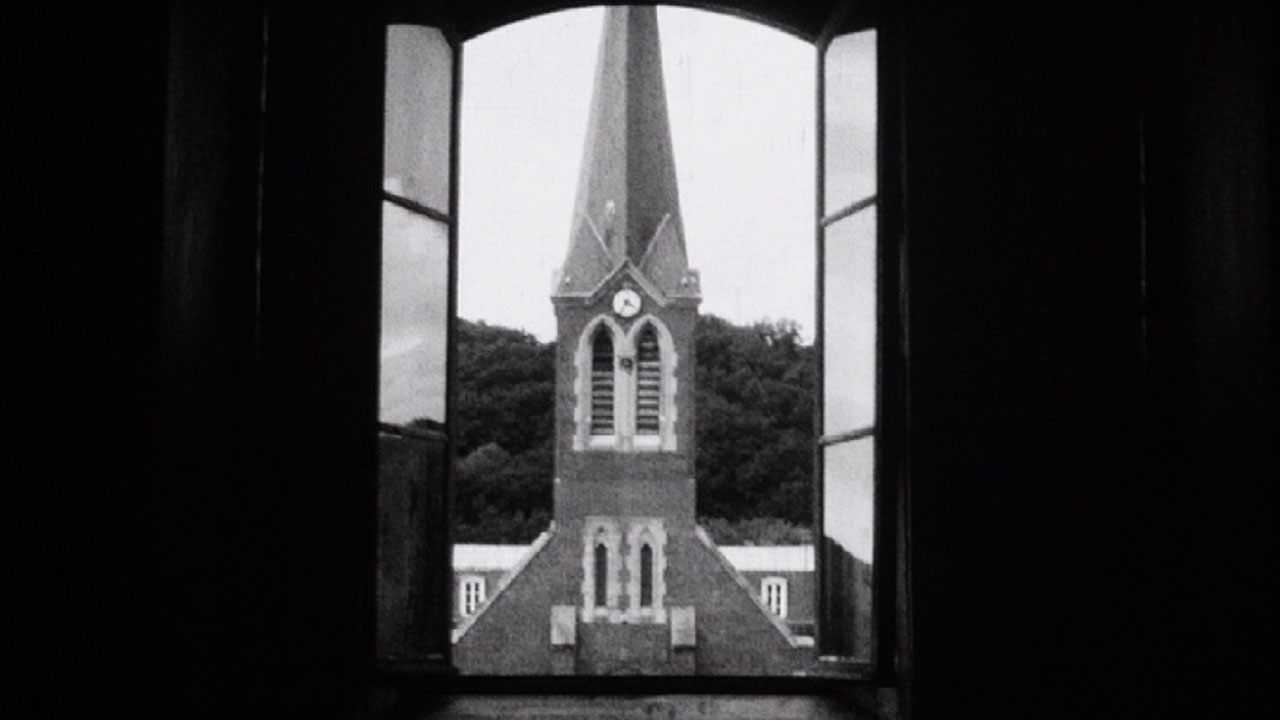 The Last Humans
Quentin Brière Bordier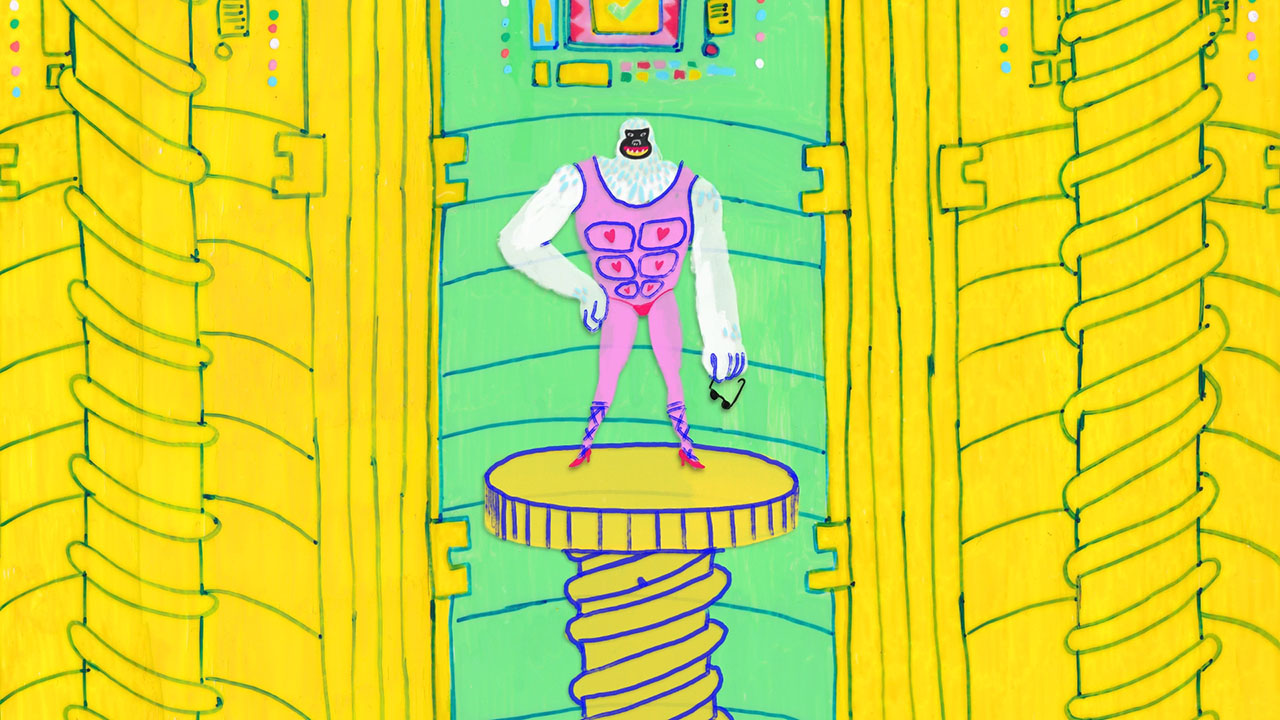 Reanimation! ep.5-Better Humans
Nadja Oertelt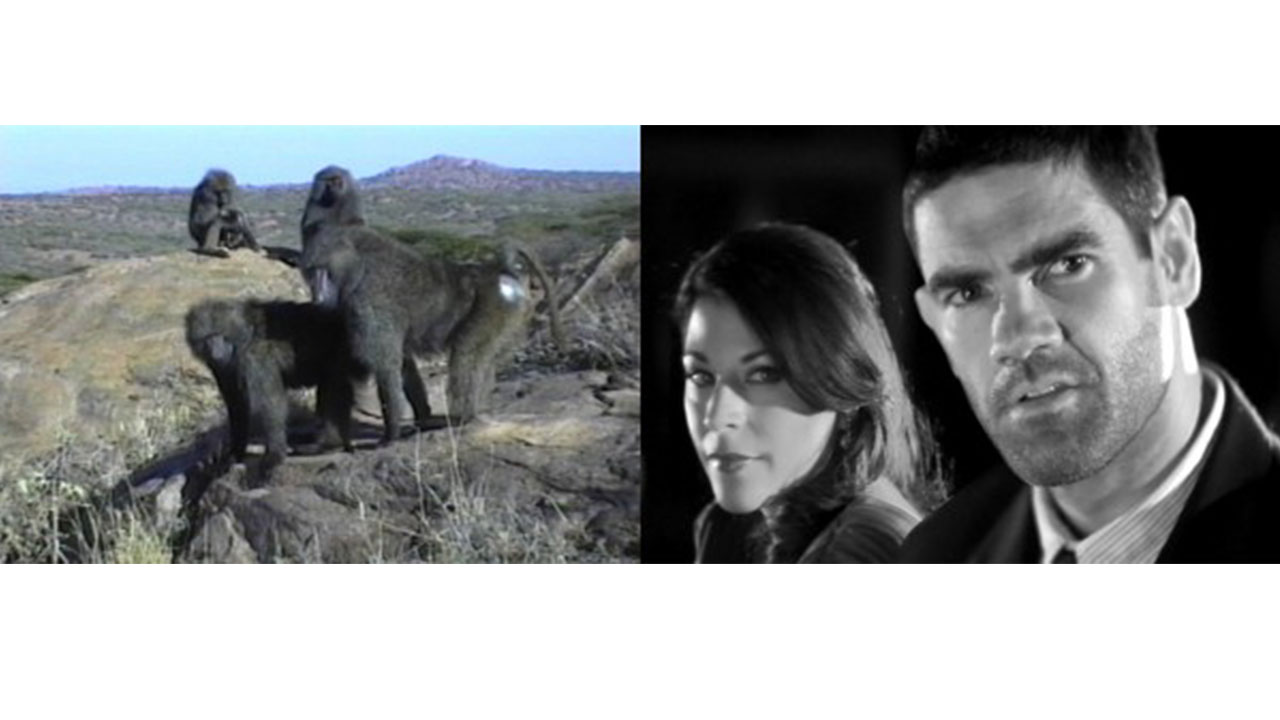 Primate Cinema: Baboons as Friends
Rachel Mayeri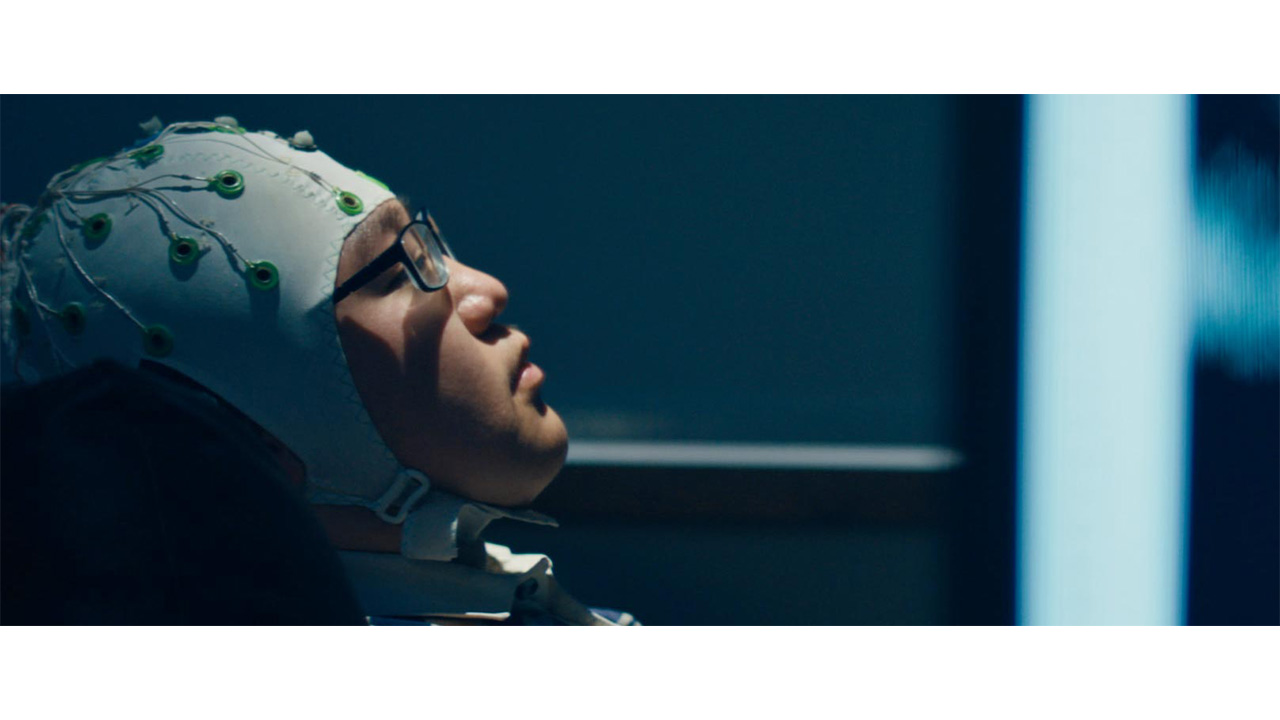 I Am Human
Elena Gaby, Taryn Southern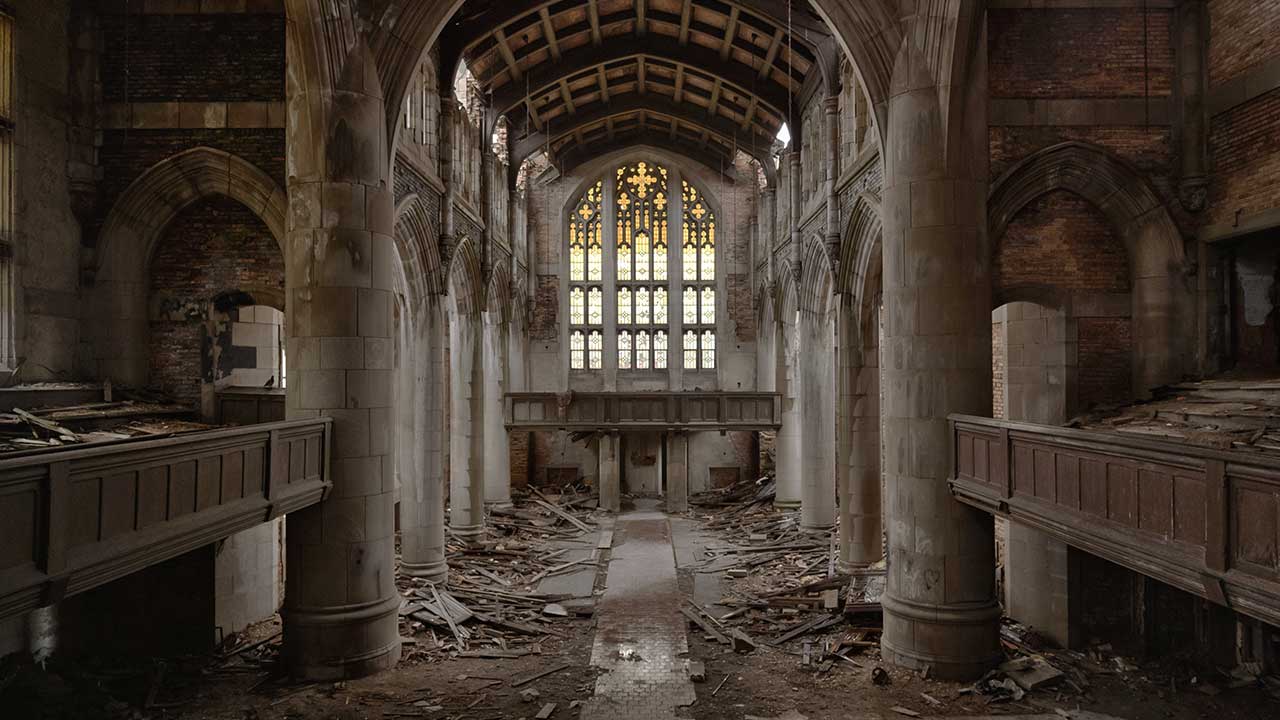 Homo Sapiens
Nikolaus Geyrhalter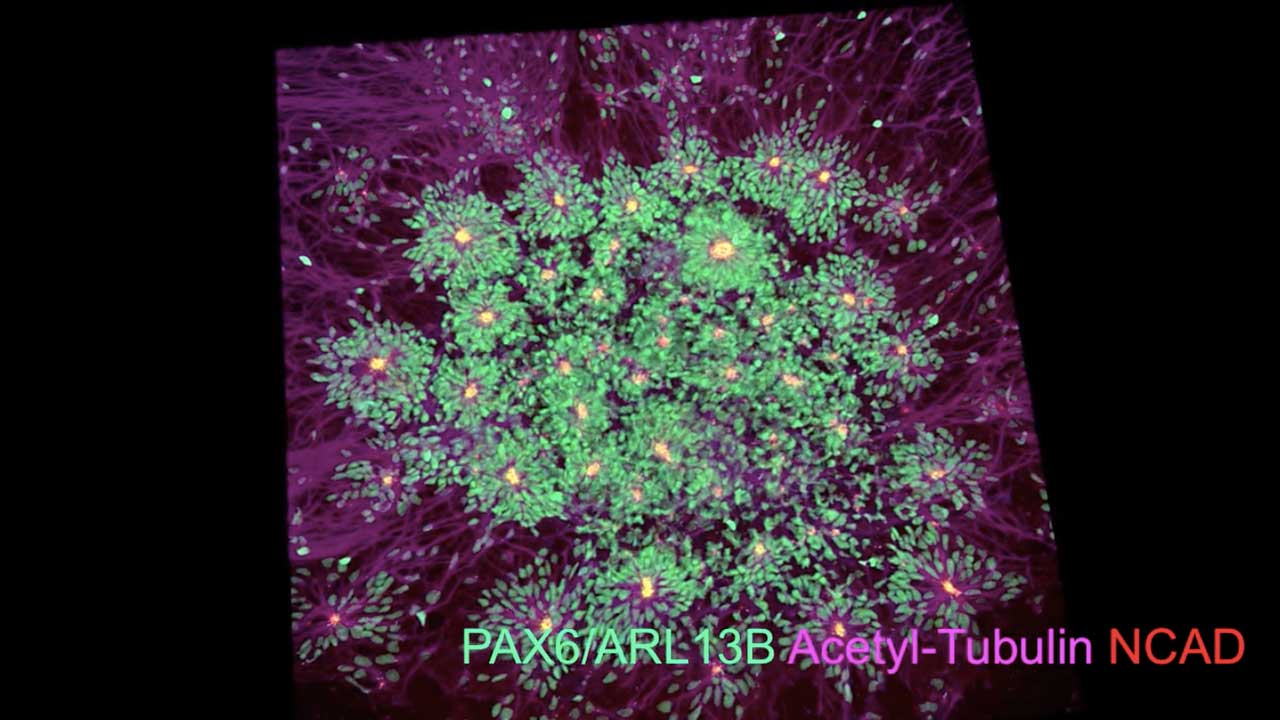 Neural rosettes differentiated from human embryonic stem cells
Gist Croft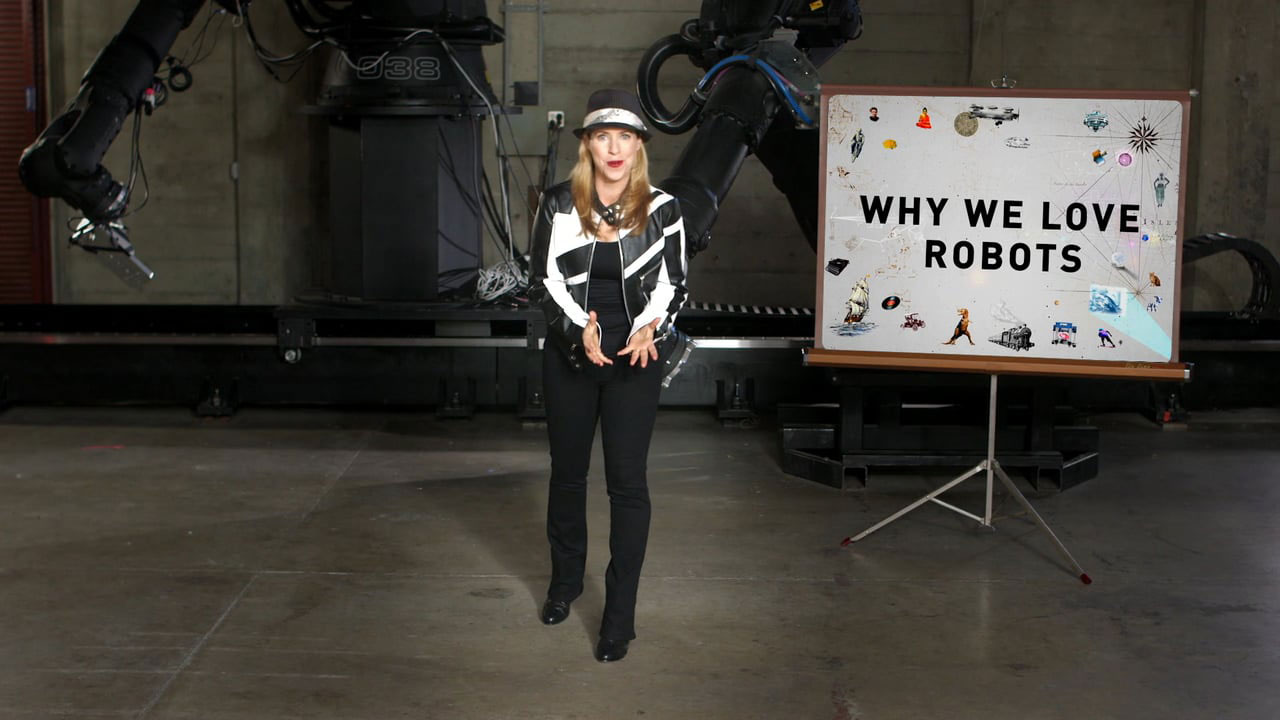 Why We Love Robots
Tiffany Shlain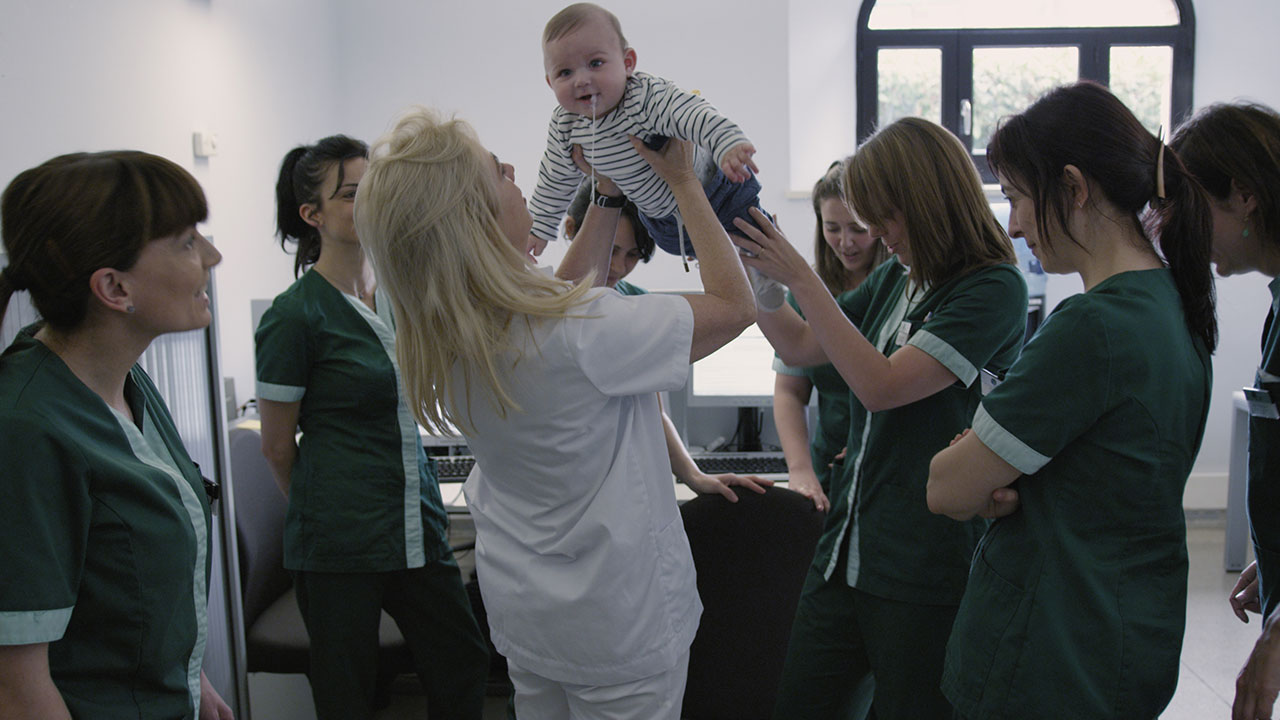 Future Baby
Maria Arlamovsky
Cave of Forgotten Dreams
Werner Herzog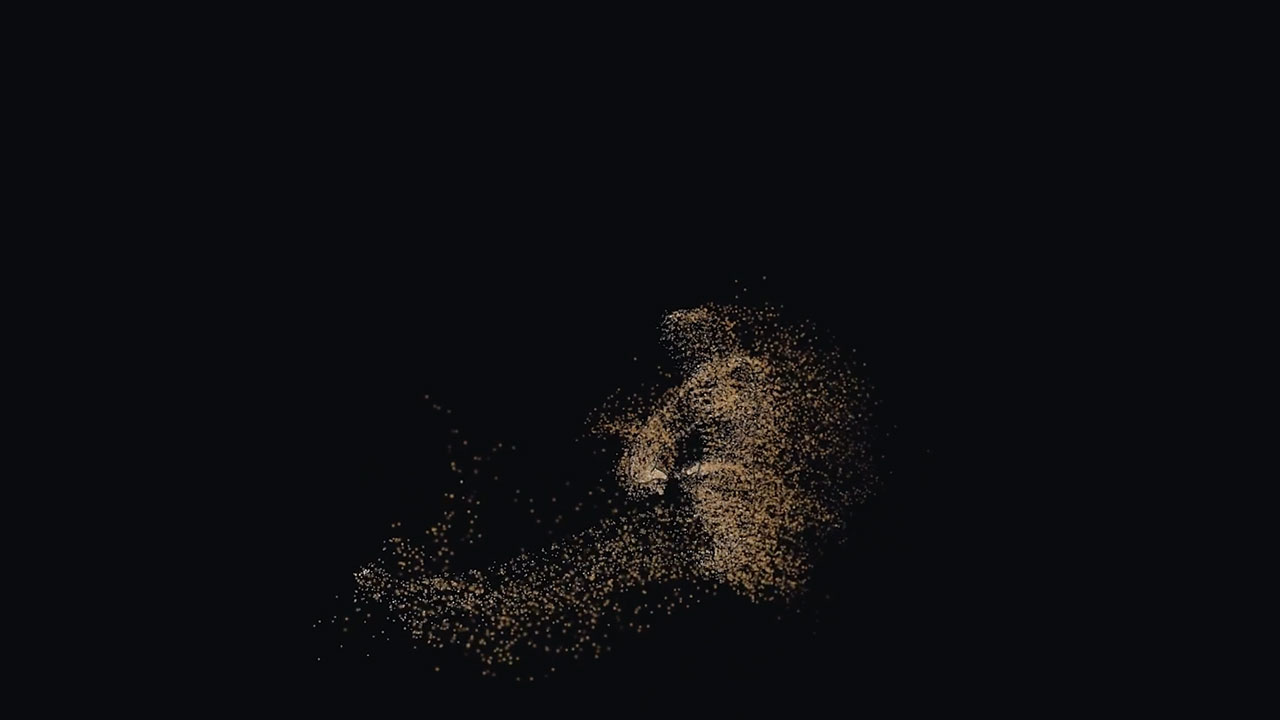 Sandghost dance
Kirk Woolford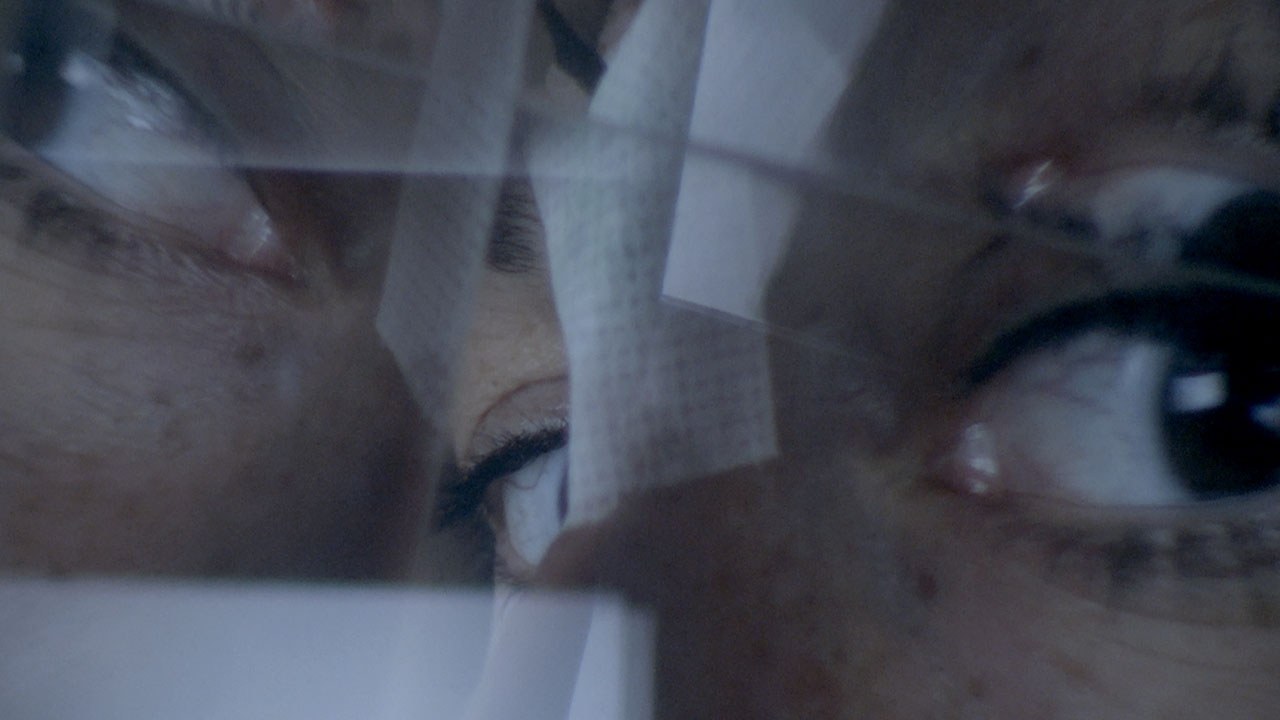 The Prediction Machine
Marleine Van Der Werf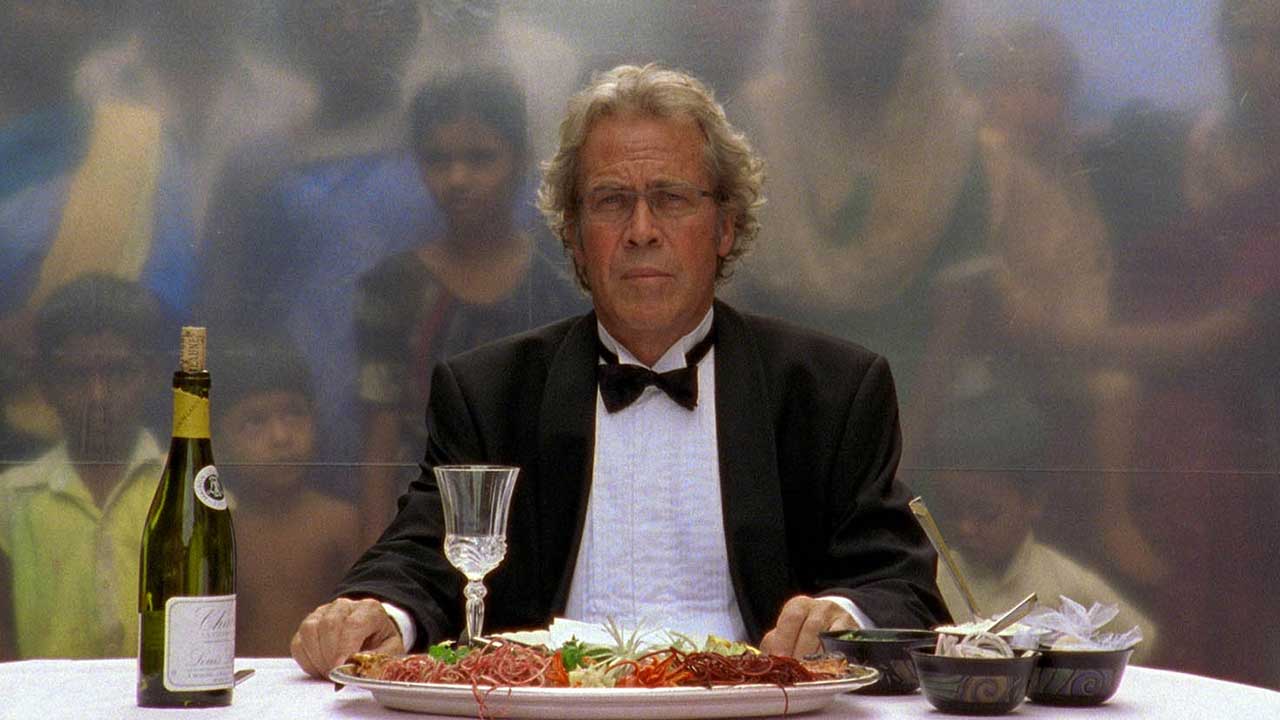 The Five Obstructions
Lars Von Trier,Jørgen Leth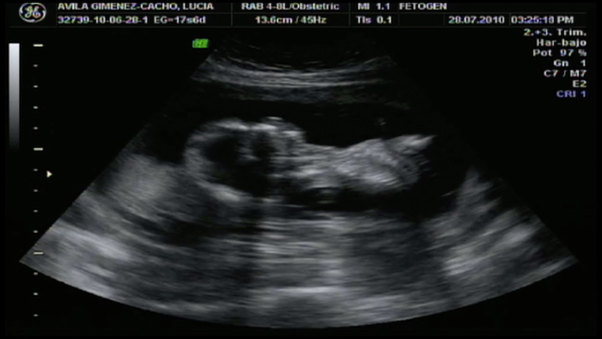 El Humano Perfecto (The Perfect Human)
Andres Cota Hiriart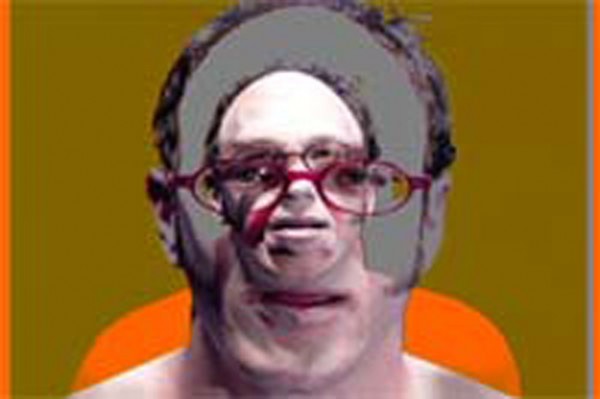 Stories from the Genome
Rachel Mayeri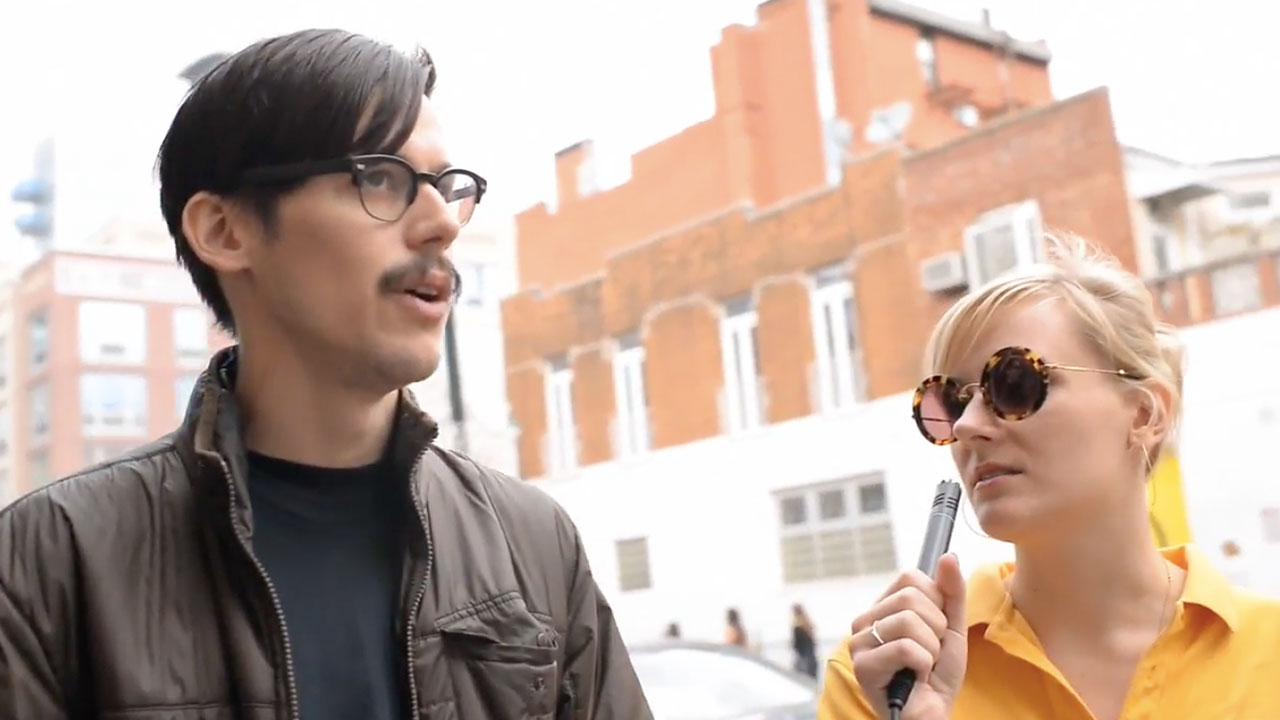 SUB: Are hipsters becoming a subspecies of humans?
Charlotte Rabate,Sergio Botero
Bestiaire
Denis Côté
Hyperlink
Spencer Moh
Symphony no. 42
Réka Bucsi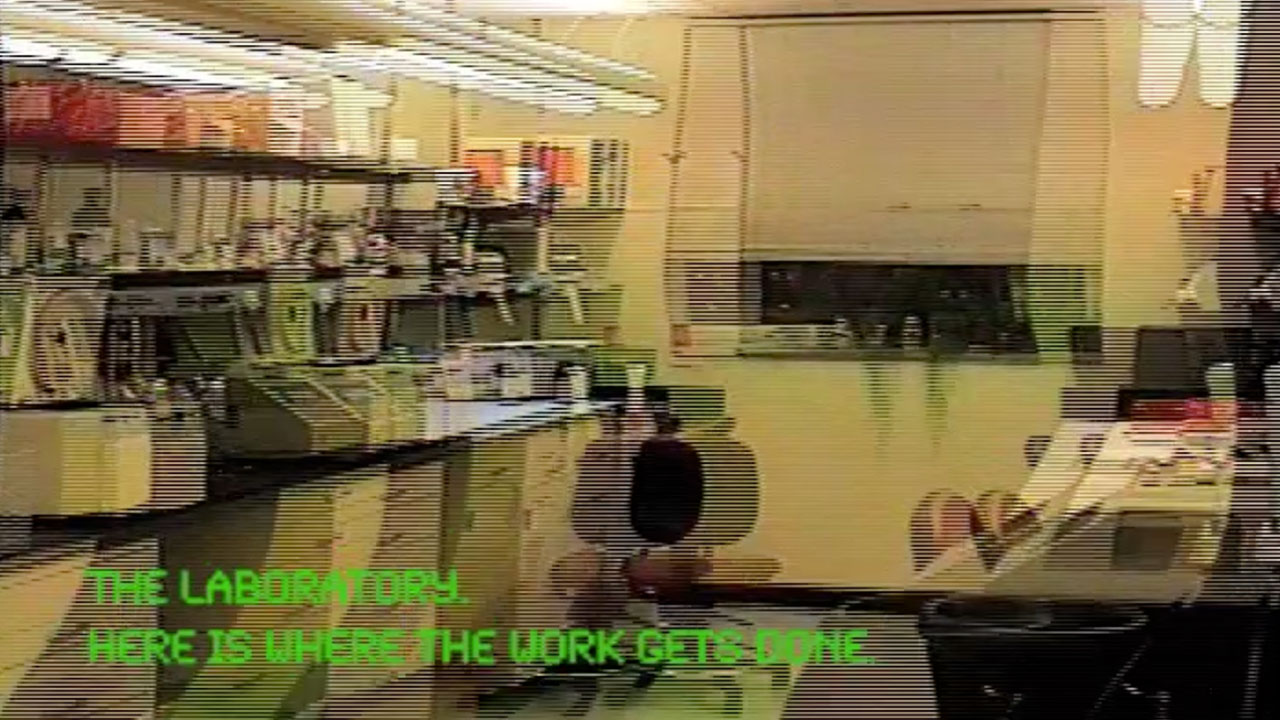 foundfootagexx100n.s.1
Tony Grayson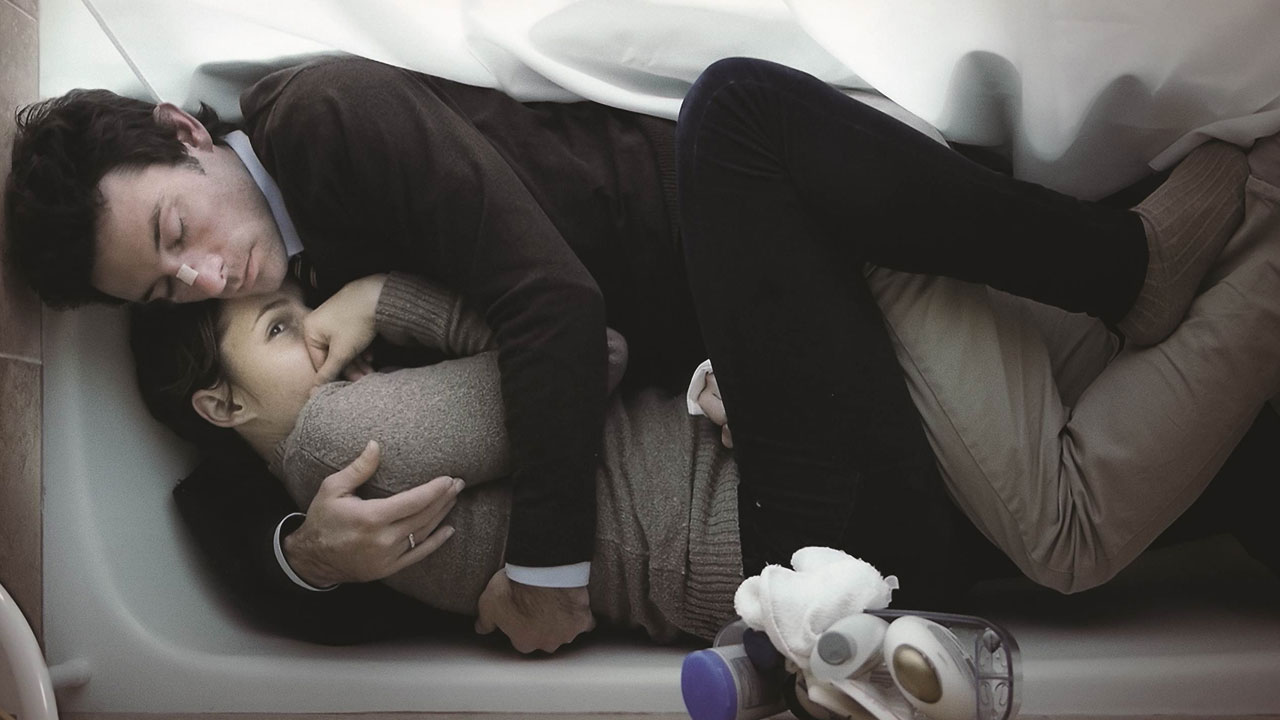 Upstream Color
Shane Carruth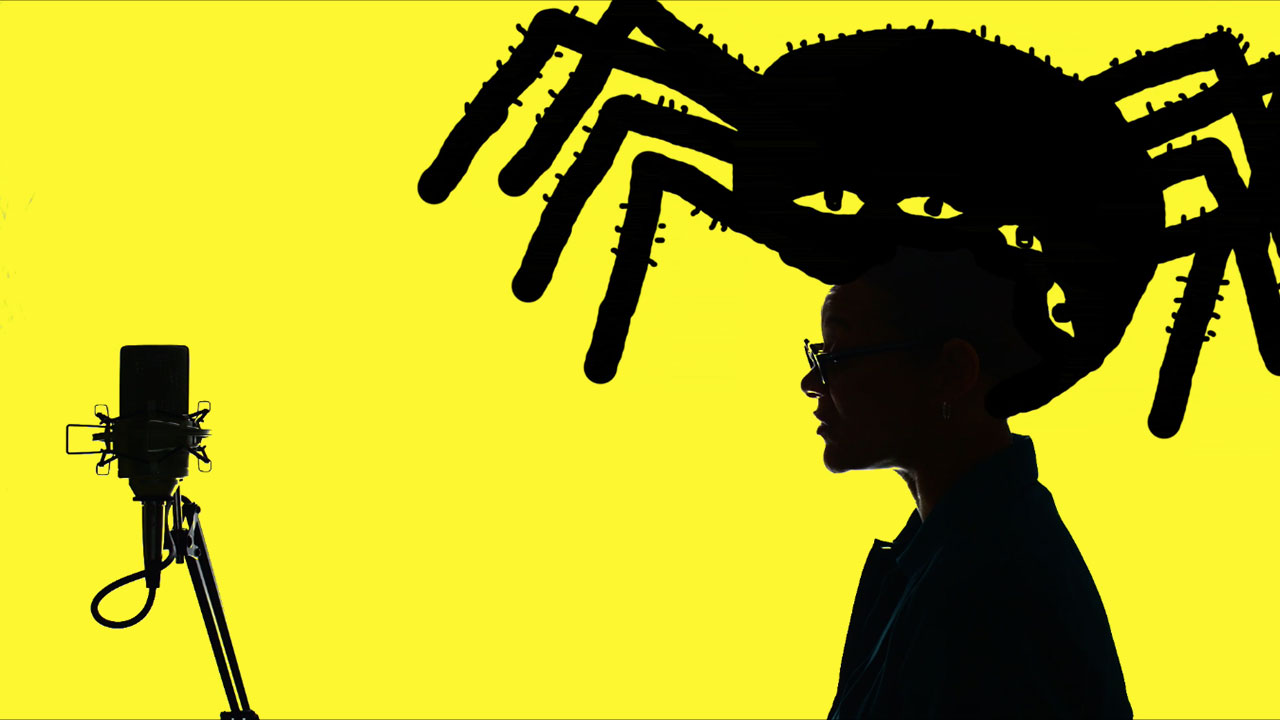 The Strange Eyes of Dr. Myes - Episode 2
Nancy Andrews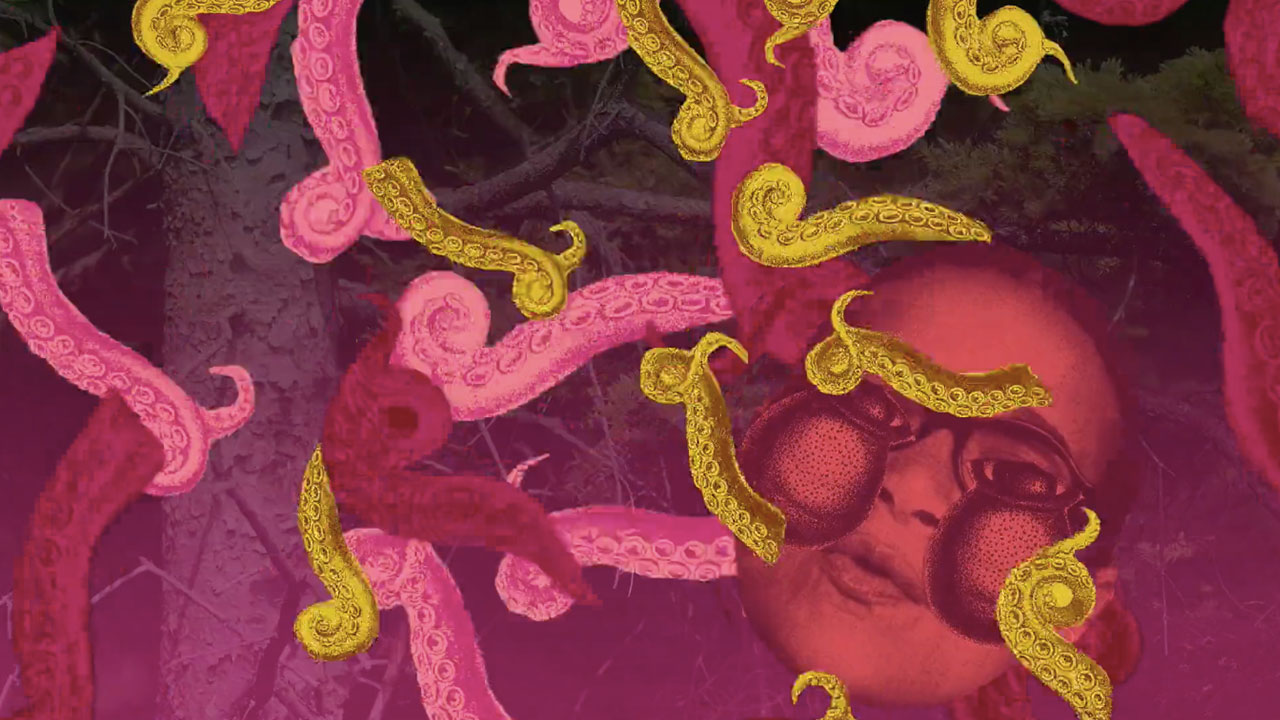 The Strange Eyes of Dr. Myes - Episode 3
Nancy Andrews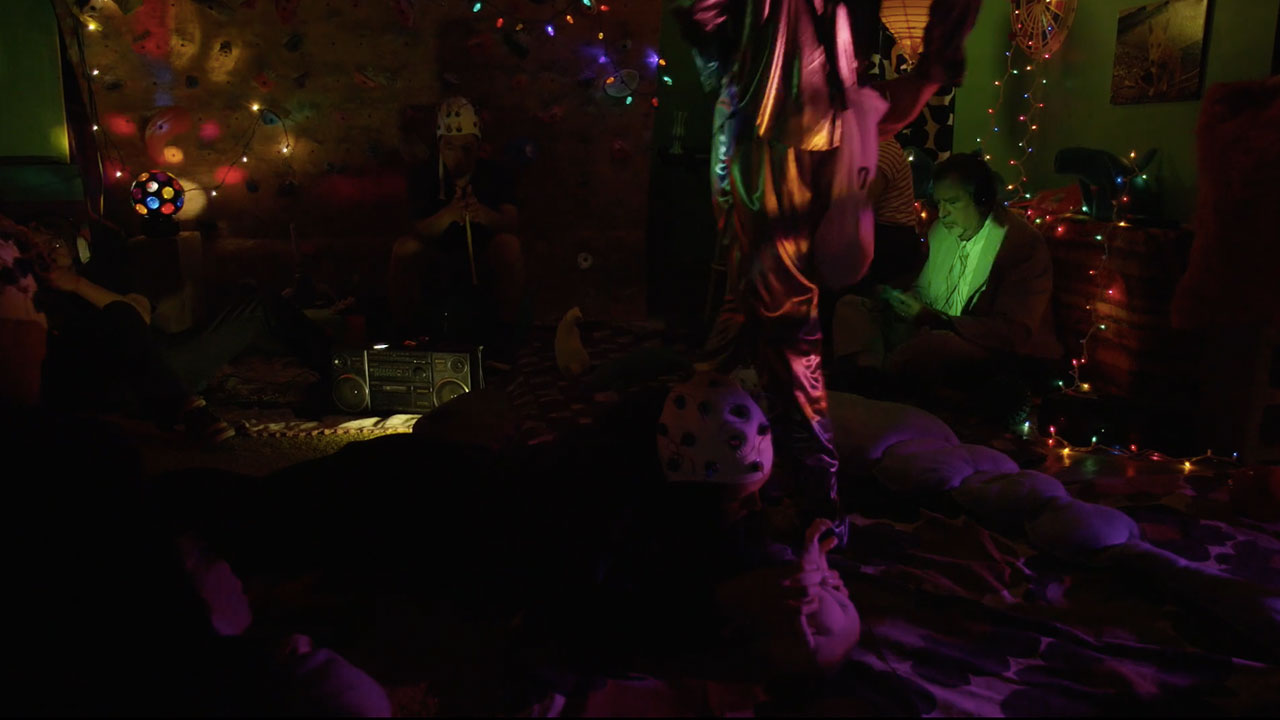 The Strange Eyes of Dr. Myes - Episode 4
Nancy Andrews
The Strange Eyes of Dr. Myes - Episode 6
Nancy Andrews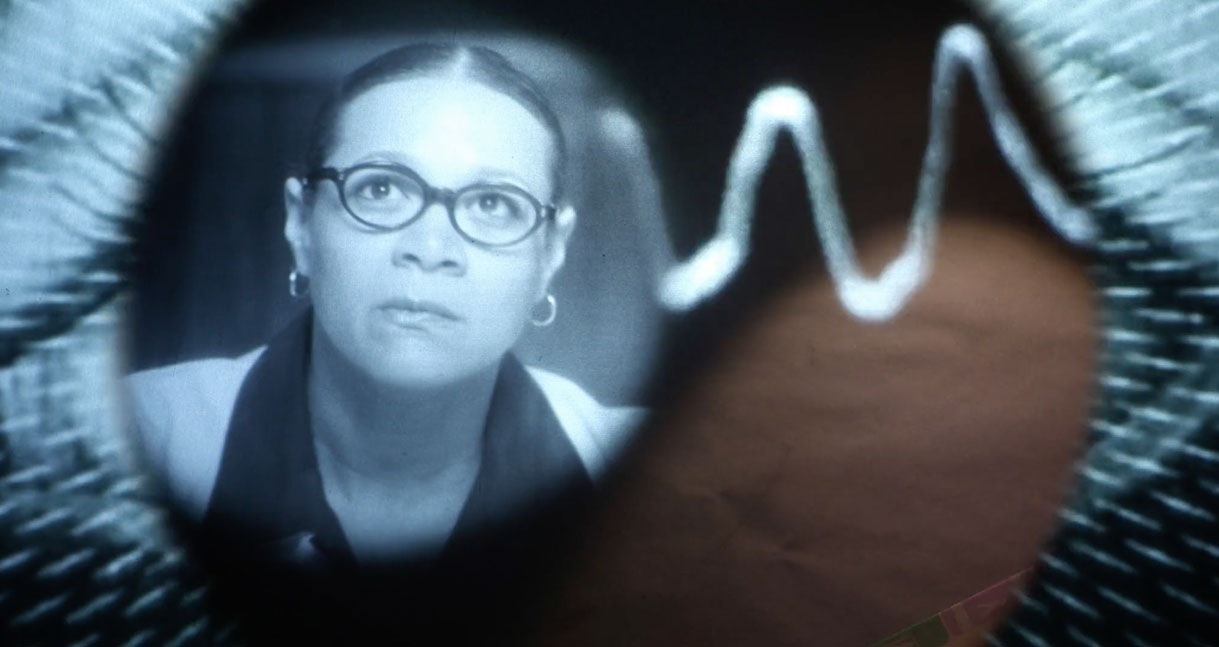 The Strange Eyes of Dr. Myes - Episode 1
Nancy Andrews
The Strange Eyes of Dr. Myes - Episode 5
Nancy Andrews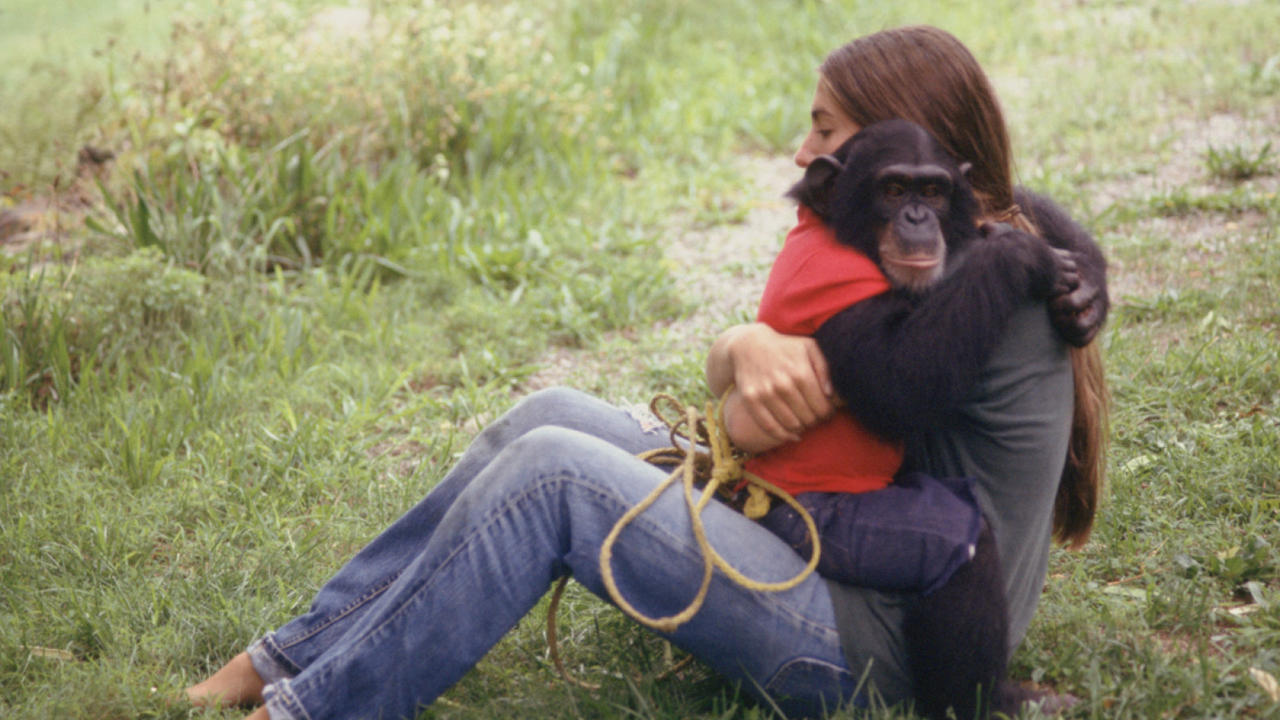 Project Nim
James Marsh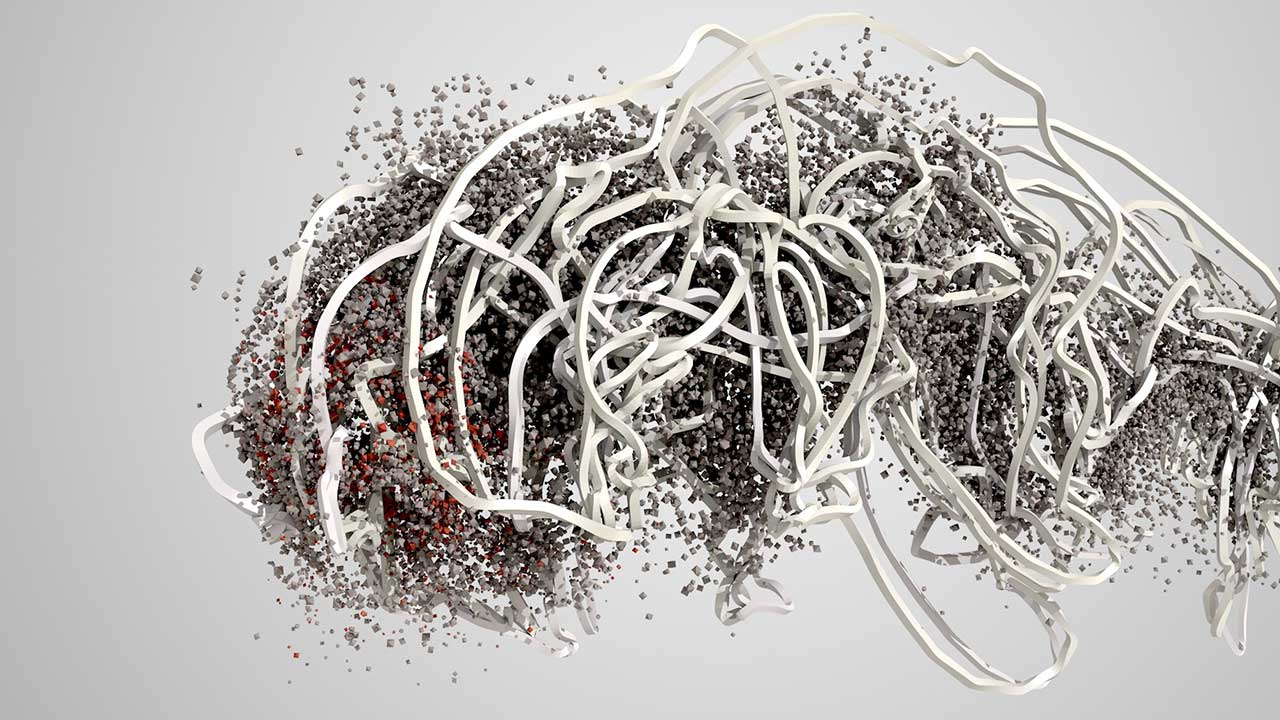 Forms
Memo Akten, Quayo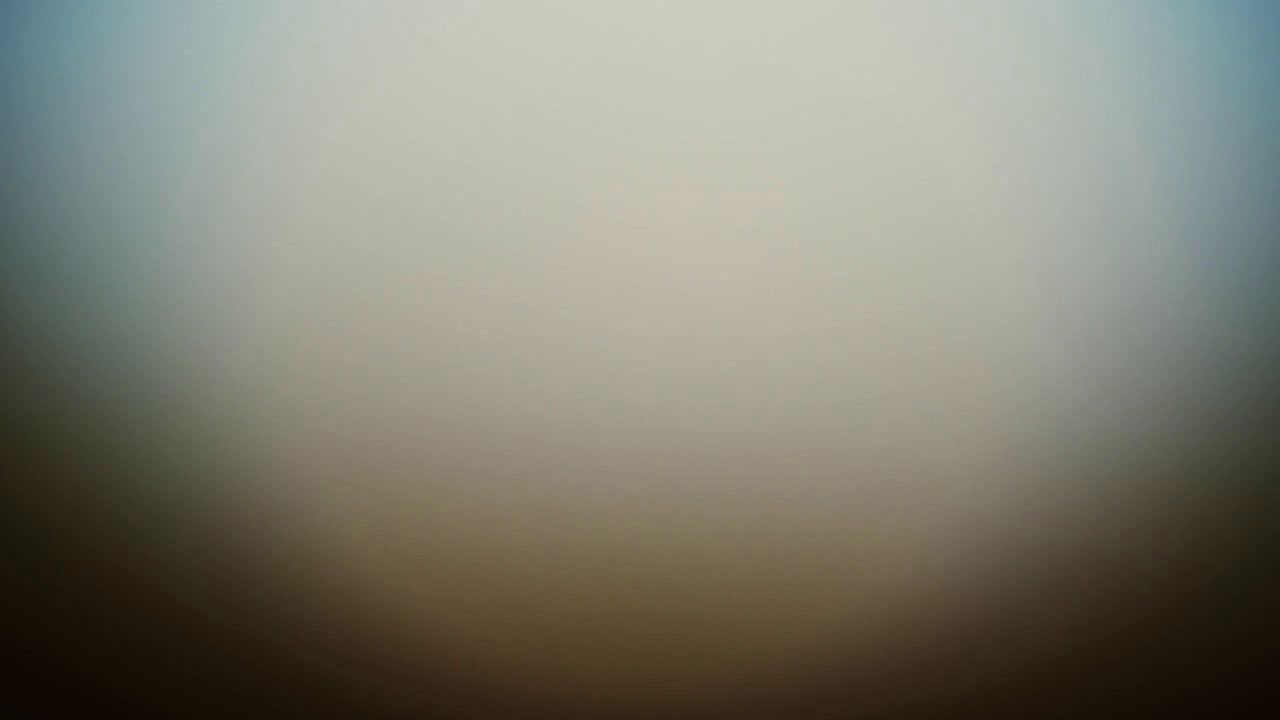 Untitled (La Vallée Von Uexküll)
Fabien Giraud,Raphaël Siboni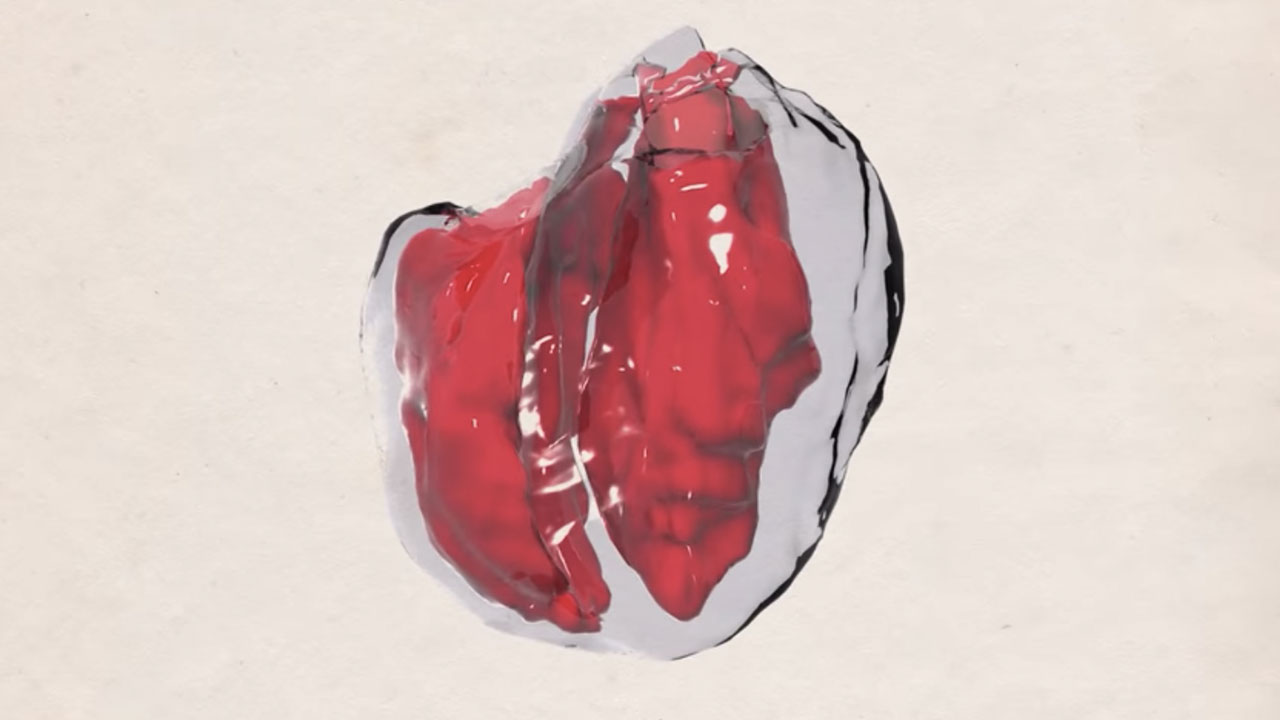 Alya Red: a computational heart
Guillermo Marin,Fernando Cucchietti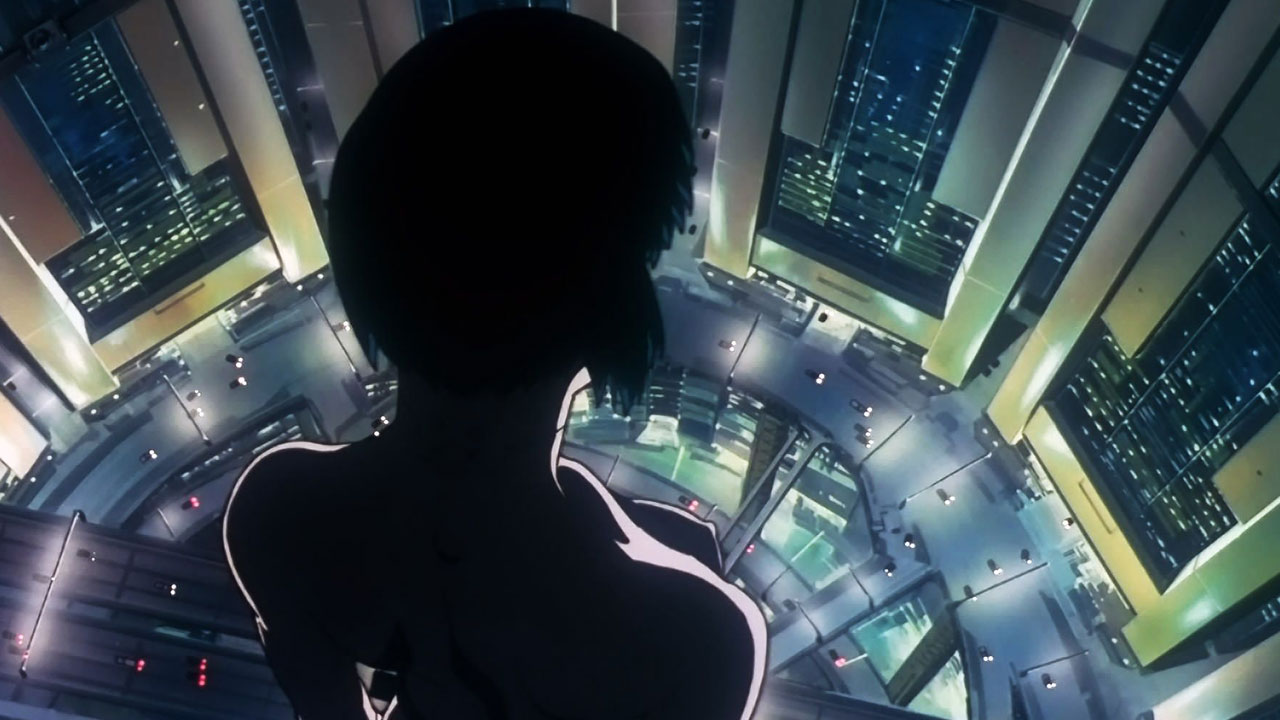 Ghost in the Shell
Mamoru Oshii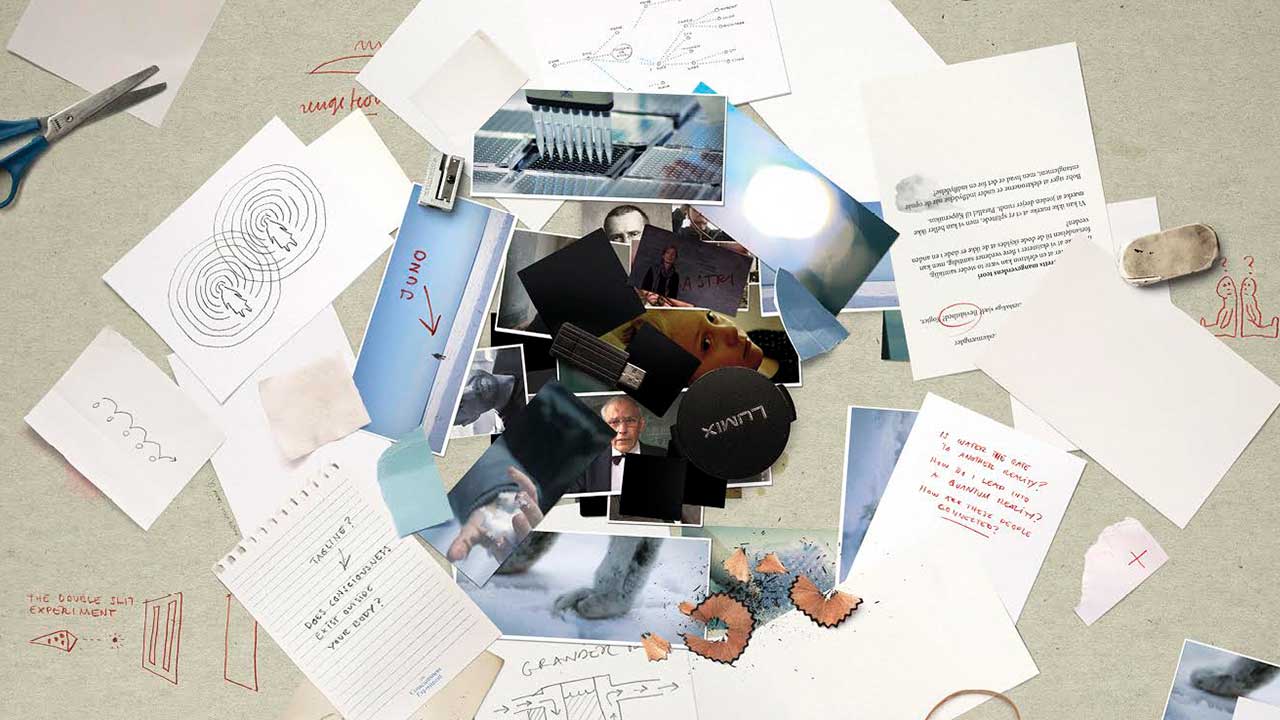 ...when you look away (trailer)
Phie Ambo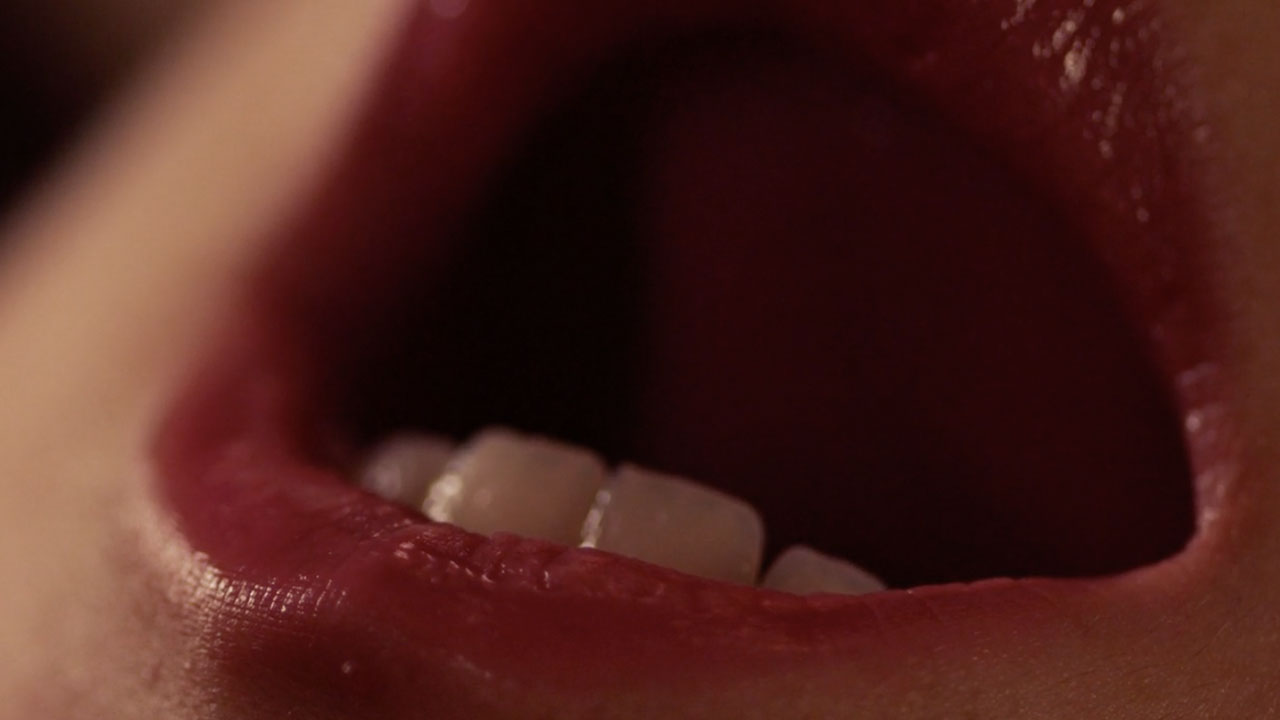 O
Cris Gris
The Cat with Hands
Robert Morgan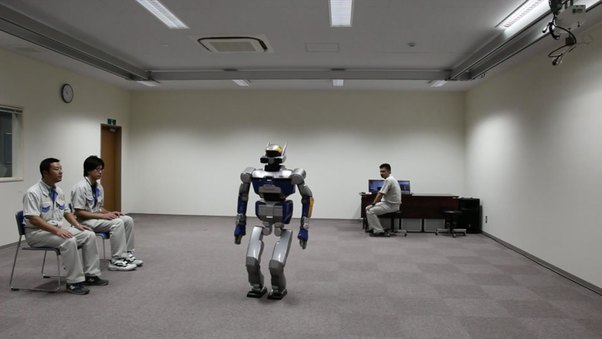 Kawada: The Man Machine
Vincent Fournier
Rakka
Neill Blomkamp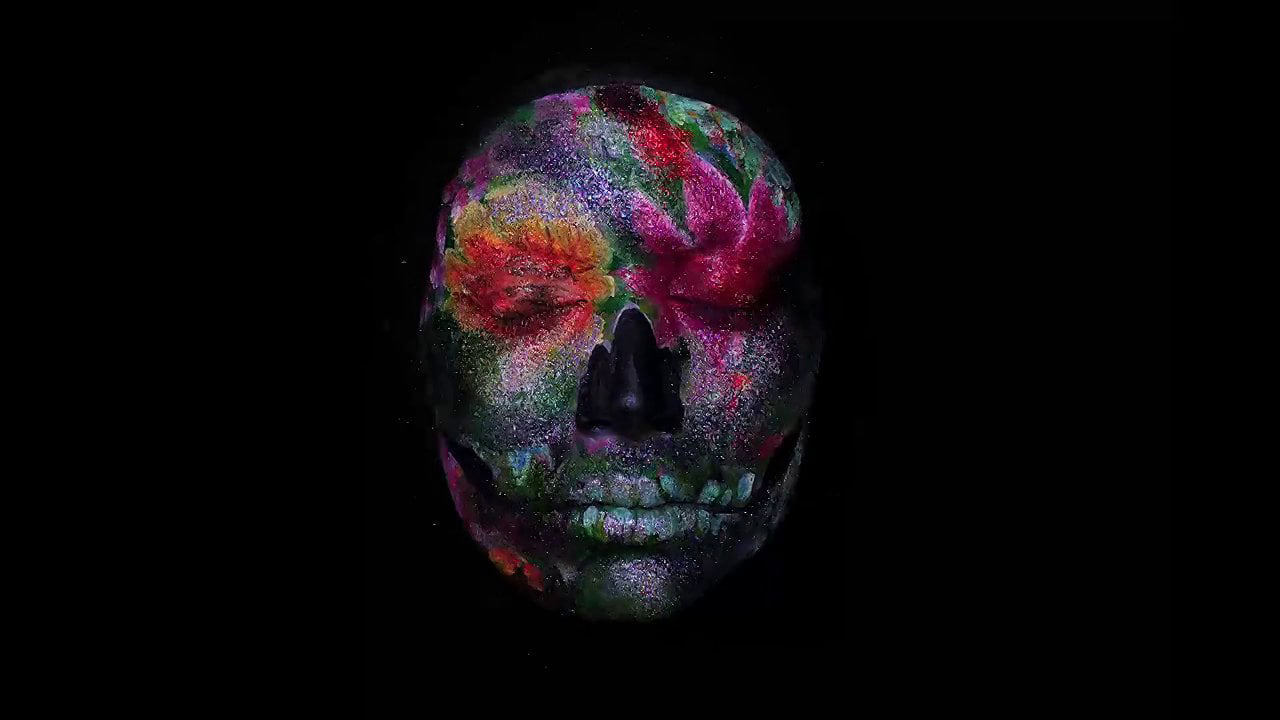 Santiago
Emma Allen
We Still Have to Close our Eyes
John Torres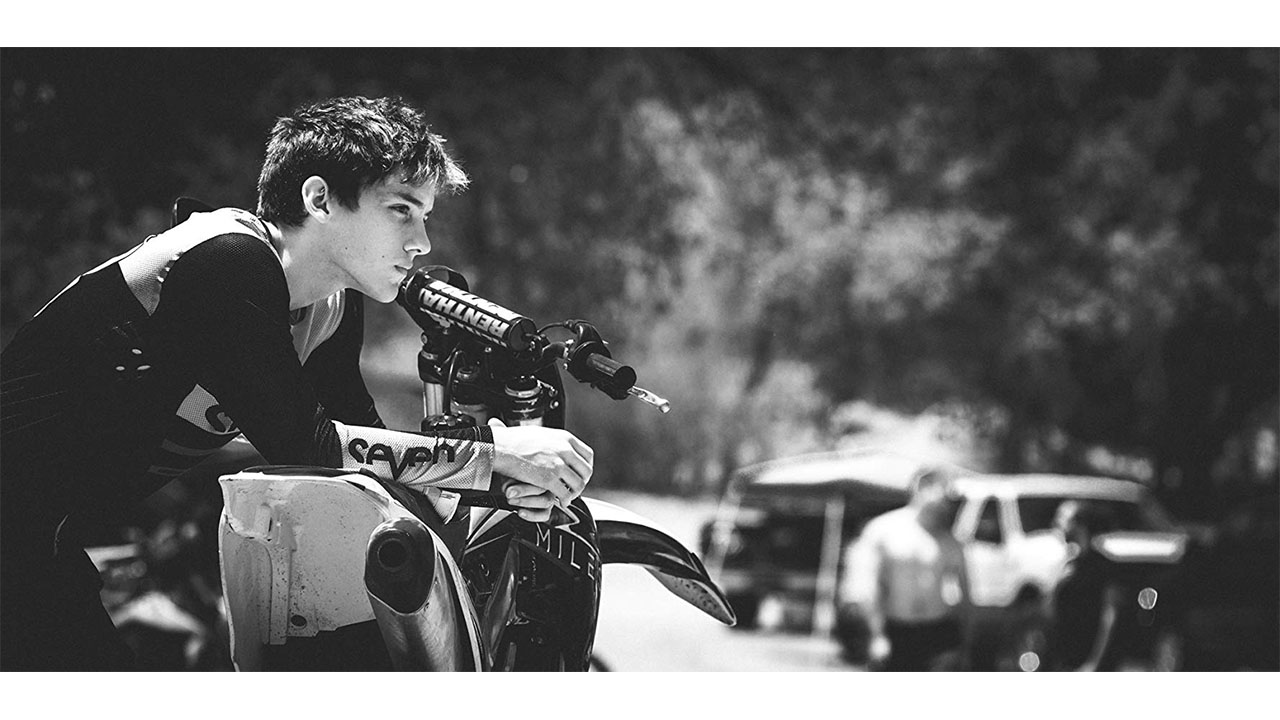 Miles
Oliver Daly
The Northlander
Benjamin Ross Hayden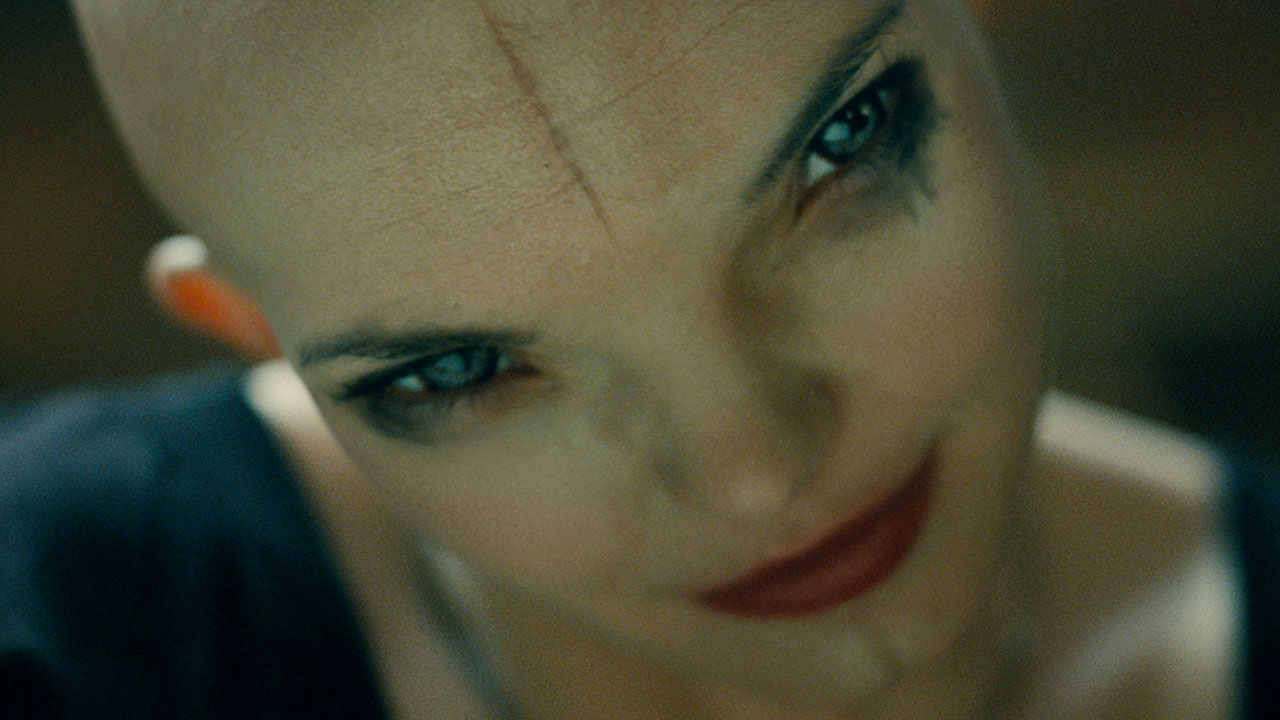 Splice
Vincenzo Natali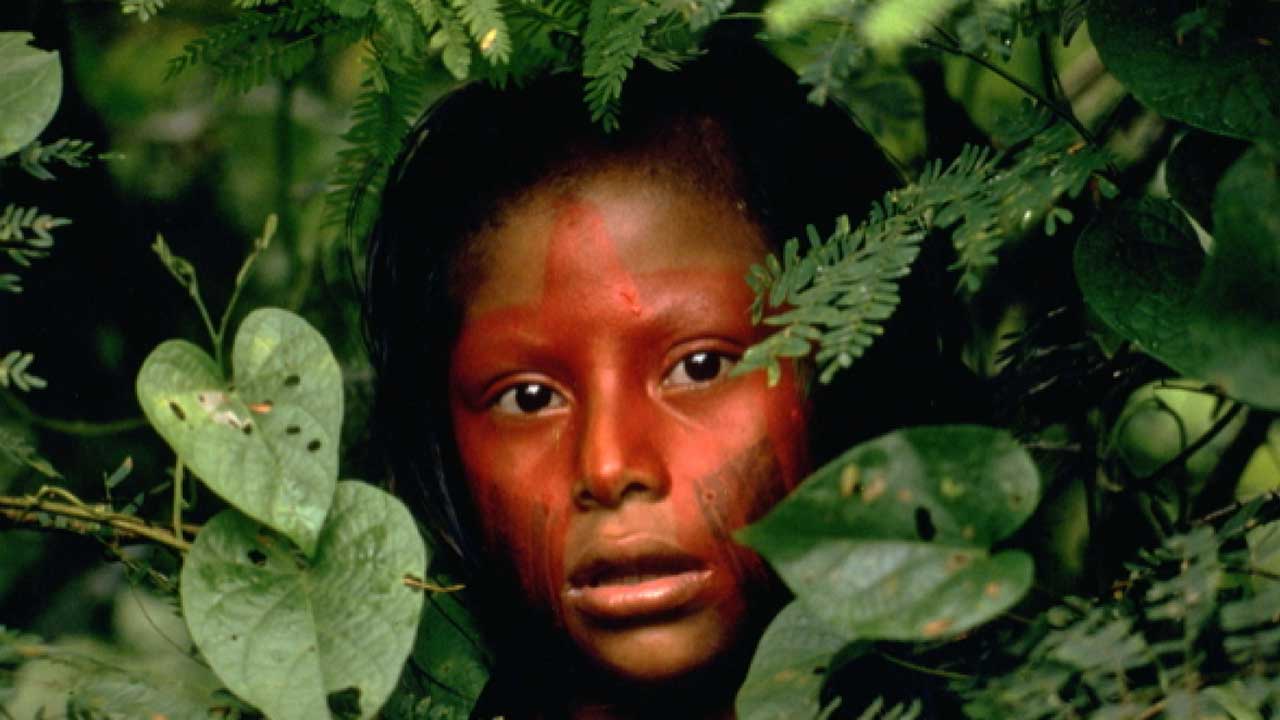 Baraka
Ron Fricke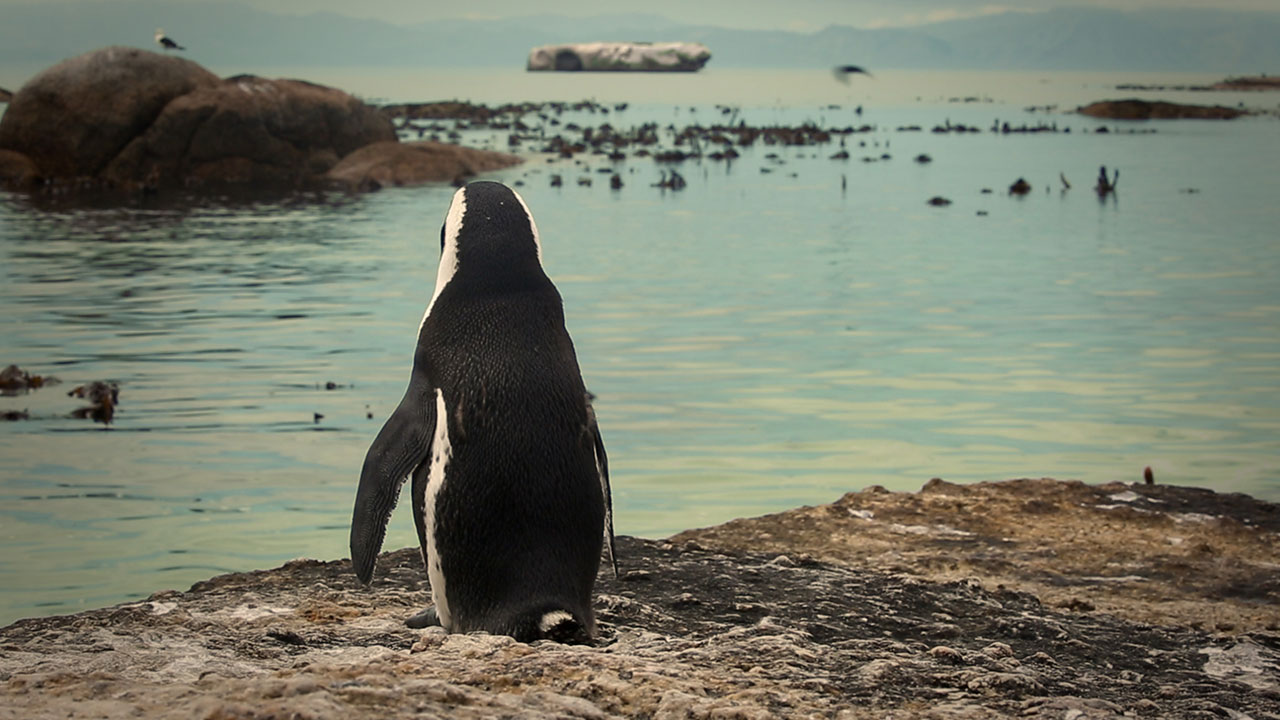 A Post Card Home
Omar Manjouneh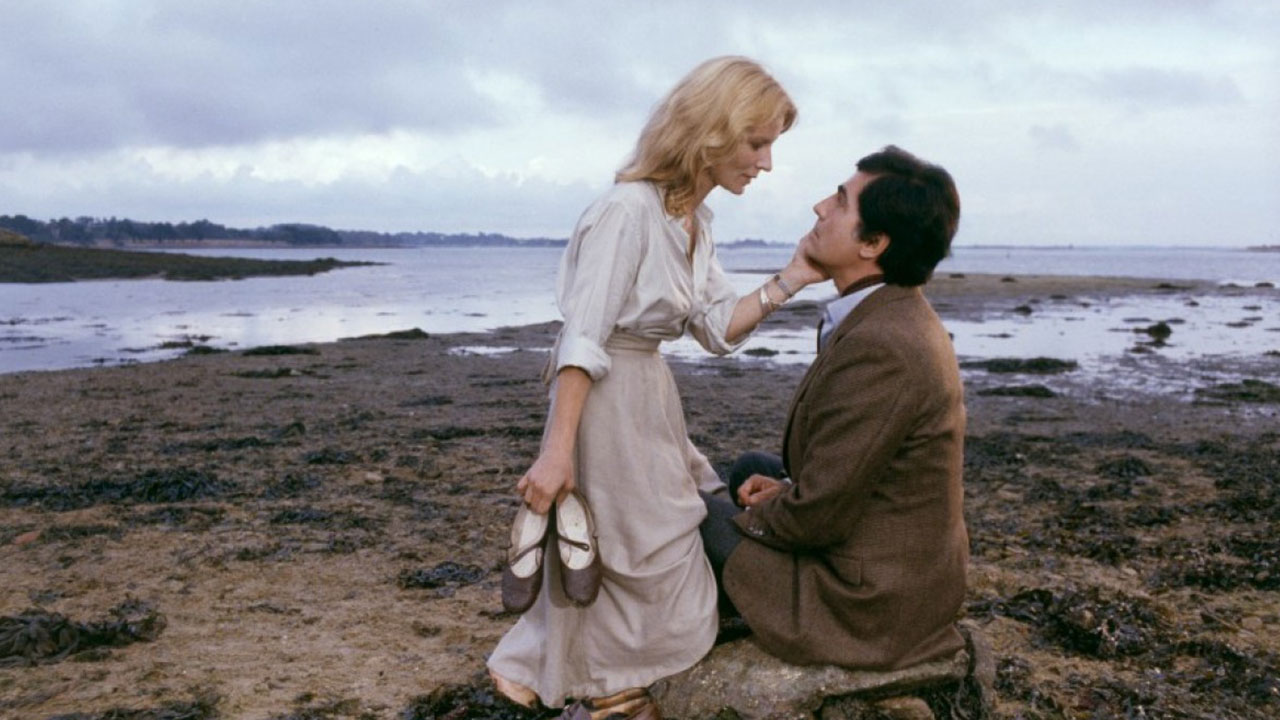 Mon oncle d'Amérique (My American Uncle)
Alain Resnais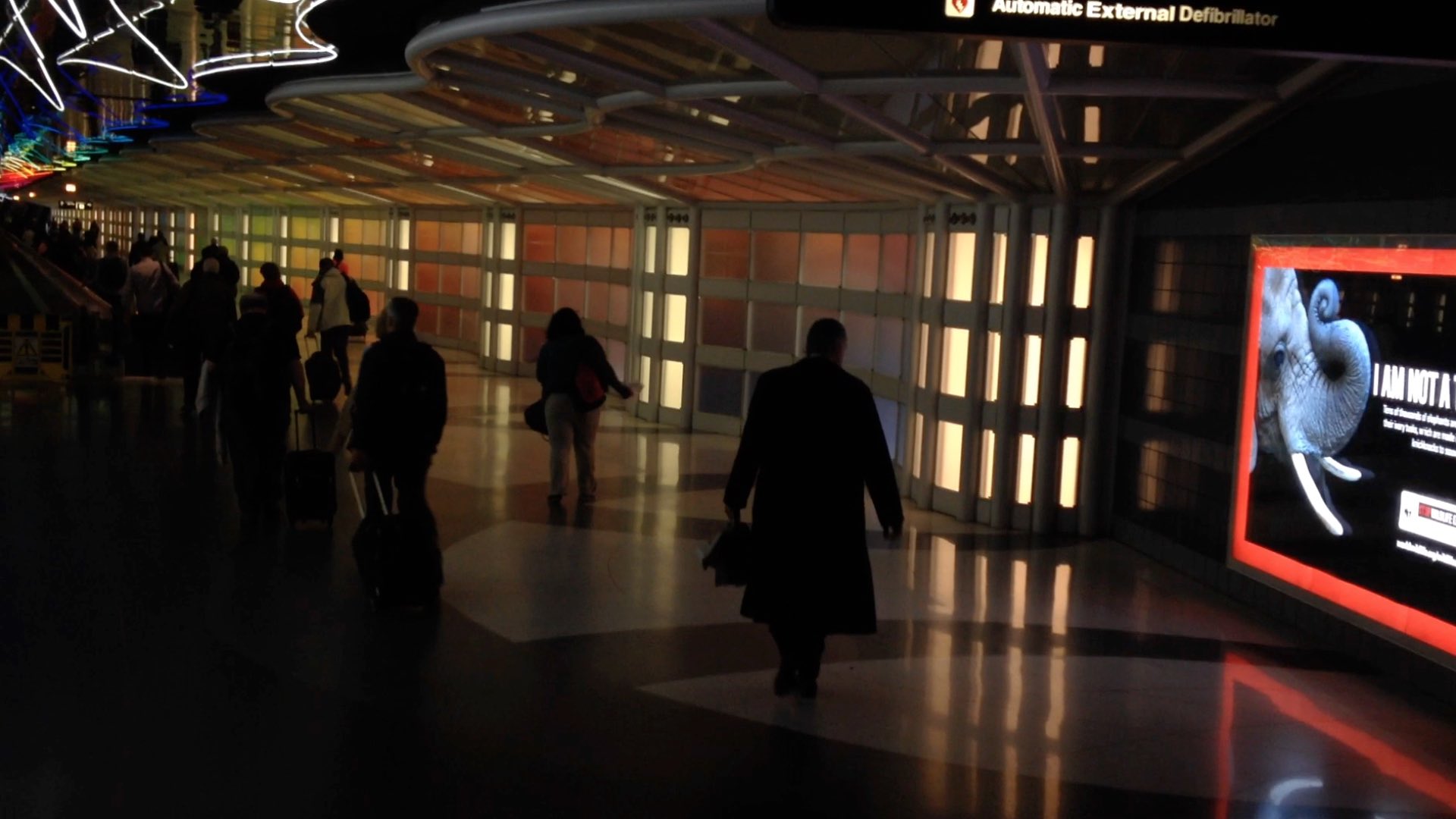 Terrestrial
Calum Walter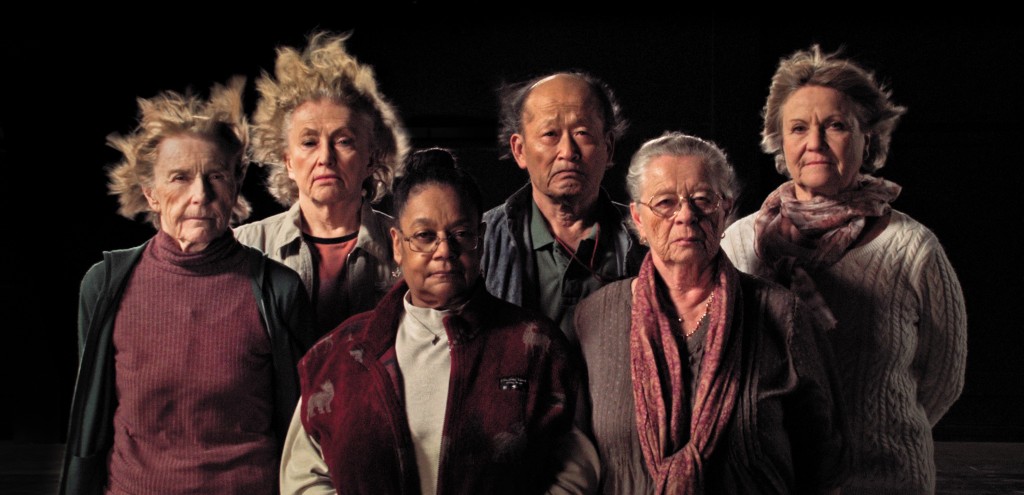 The Raft
Marcus Lindeen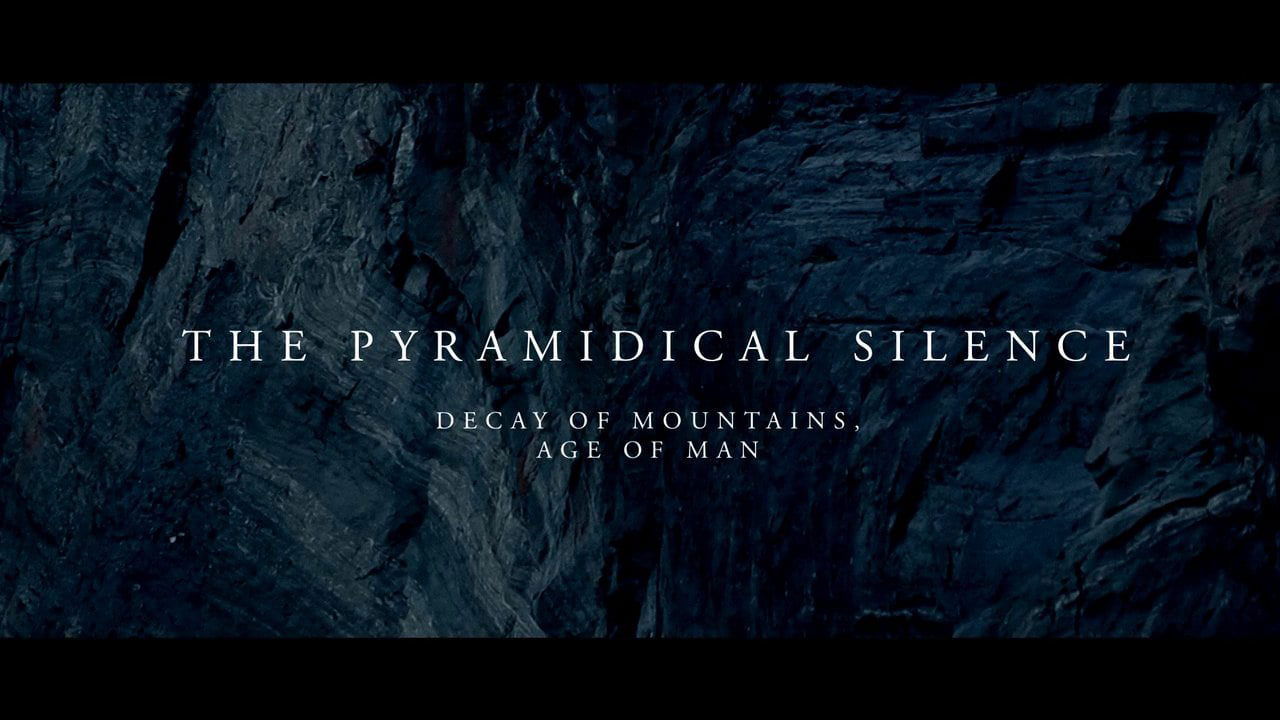 The Pyramidical Science
Anders Elsrud Hultgreen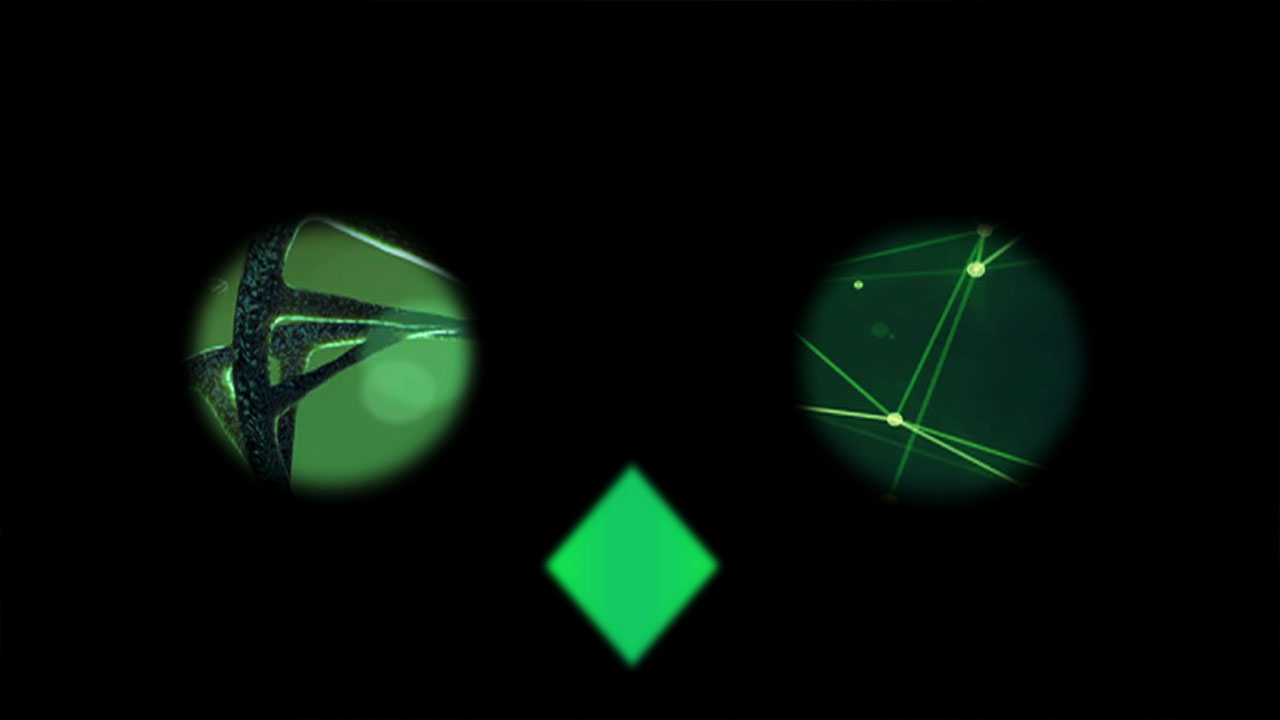 The Signal and the Noise
Charlie Tweed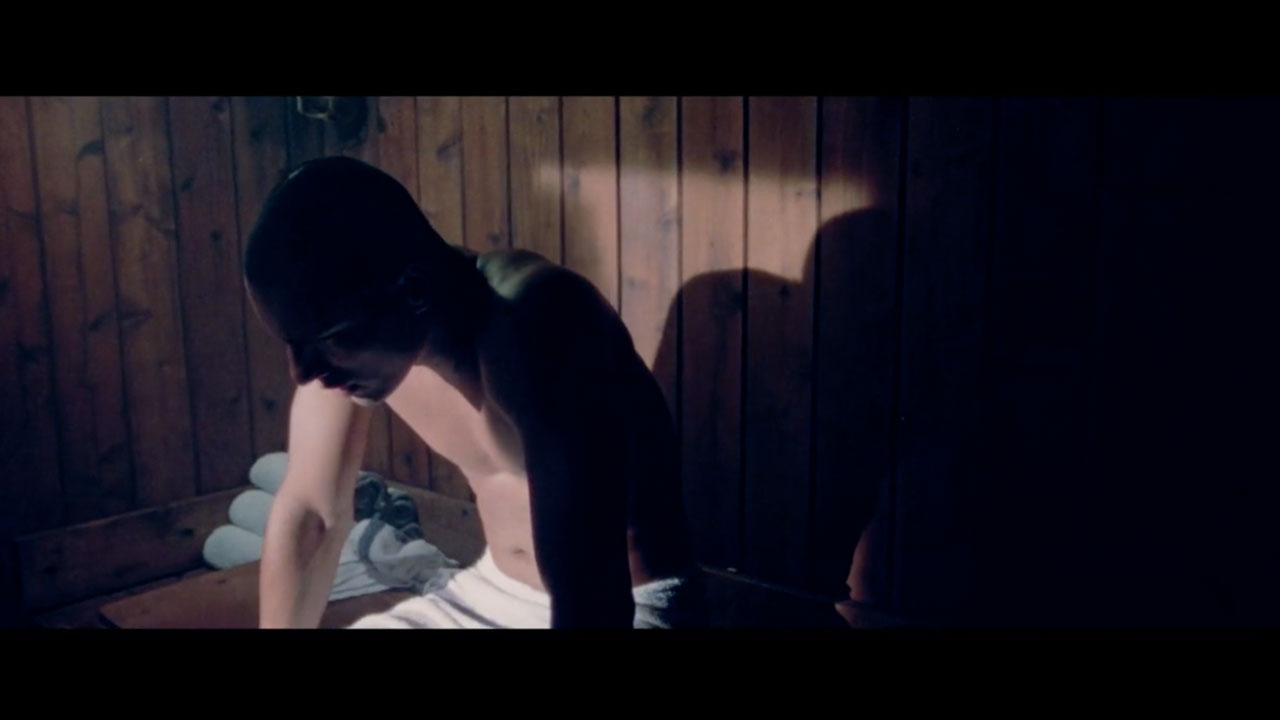 A Crack
Lilian Mehrel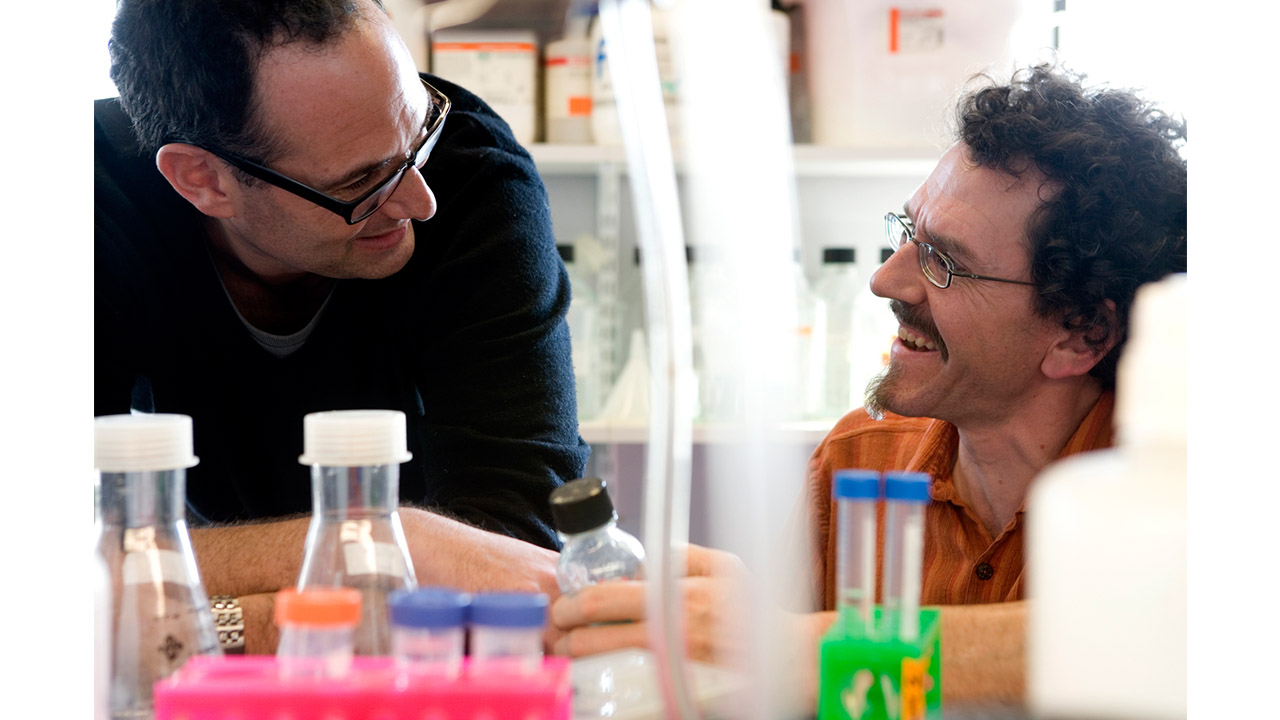 Naturally Obsessed
Carole Rifkind, Richard Rifkind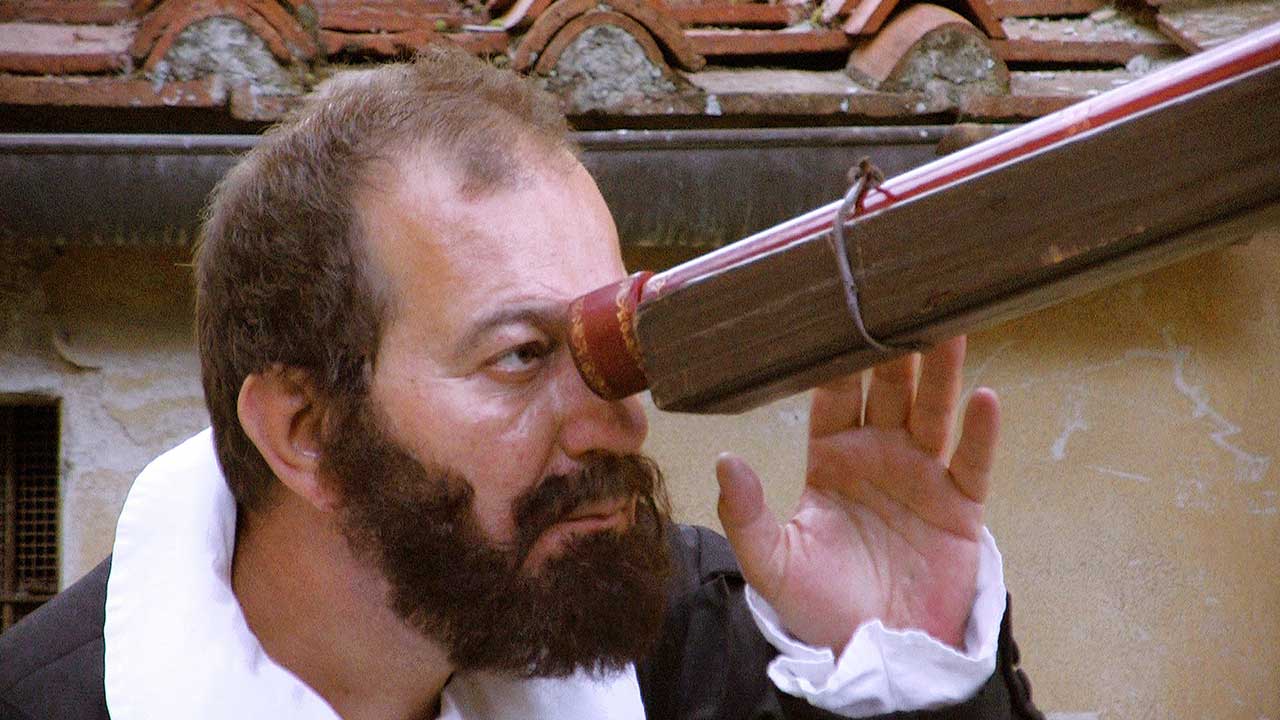 400 Years of Telescope
Kris Koenig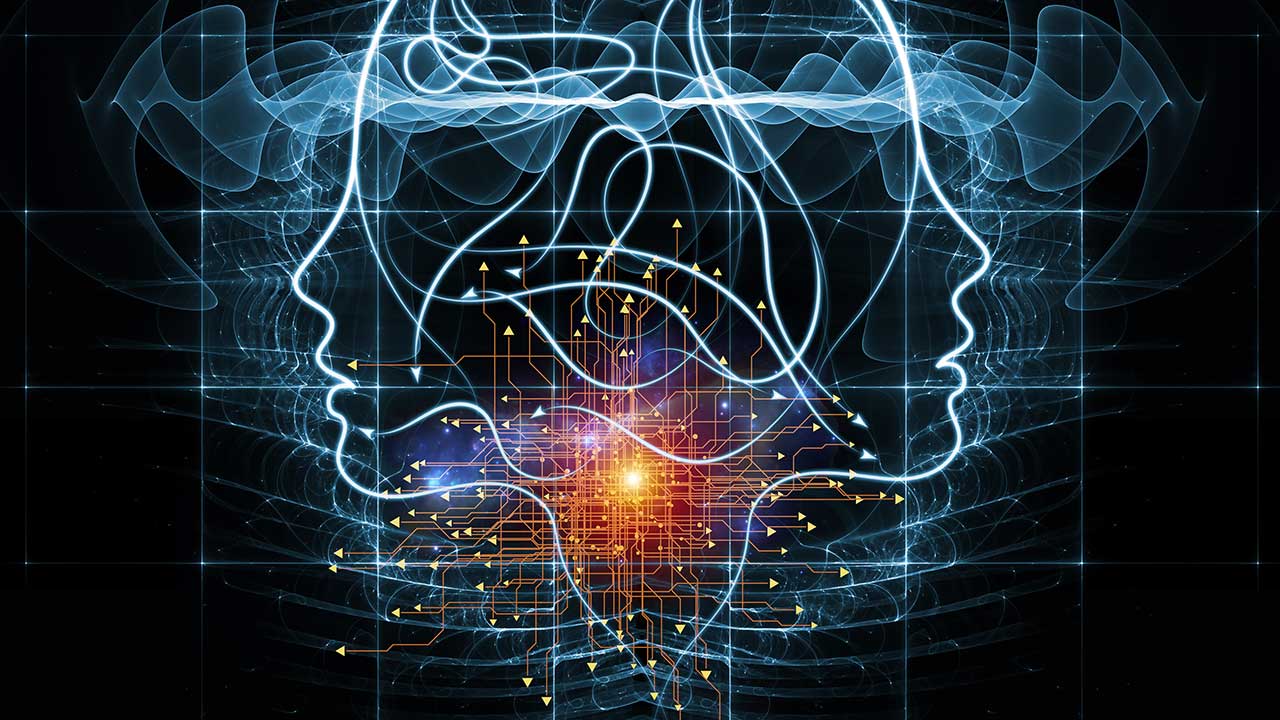 Don't Forget to Breathe
Yvette P. Joseph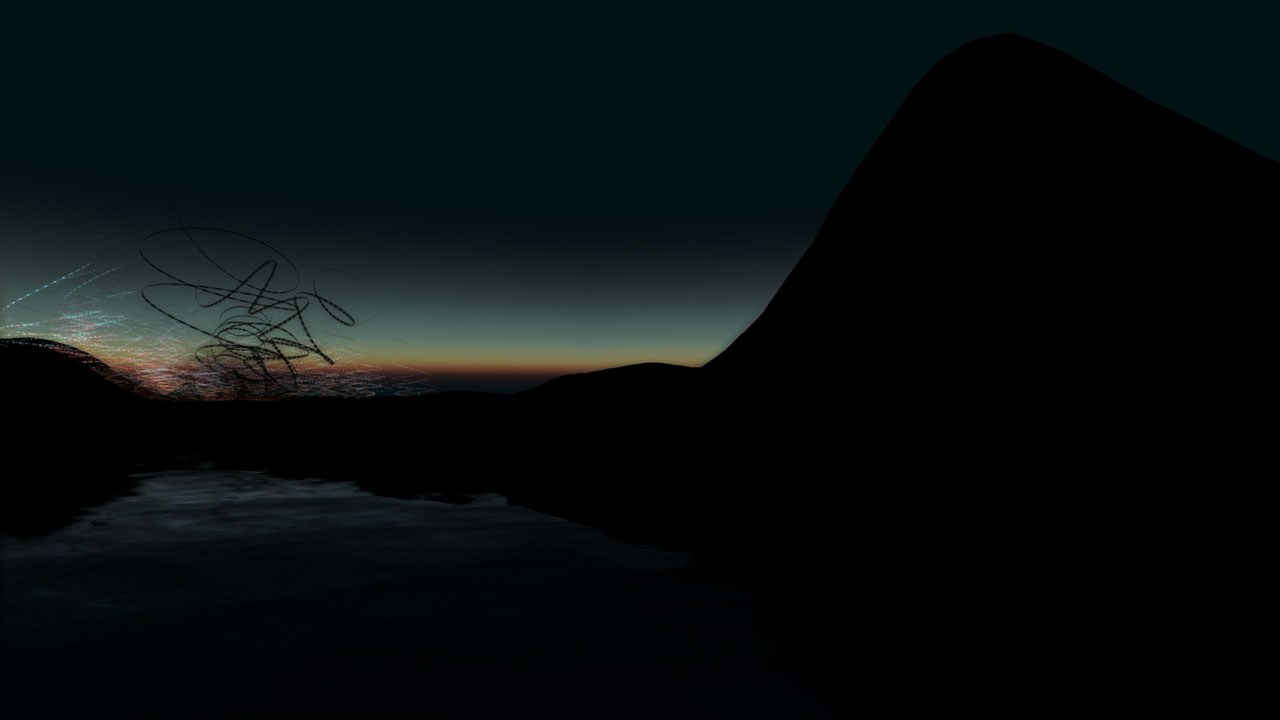 AfterGlow
Boredomresearch,Paddy Brock
A More Human World
Gavin Hipkins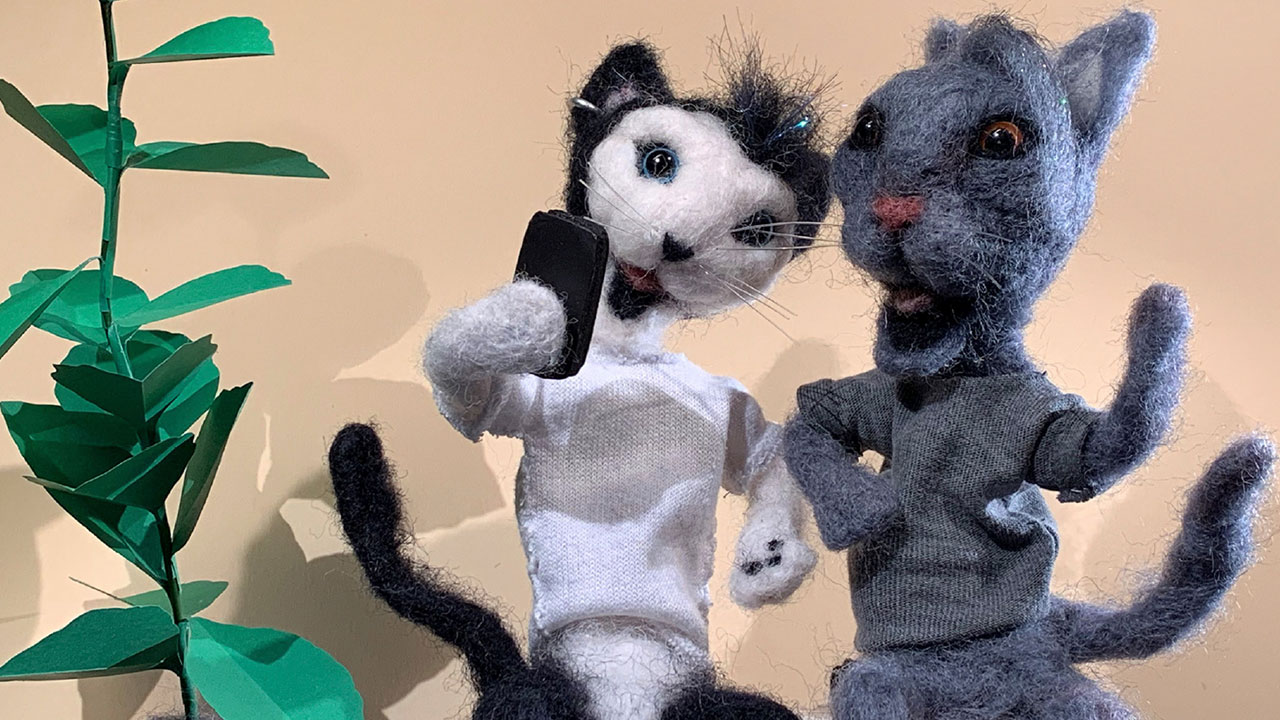 Human Nature
Sverre Fredriksen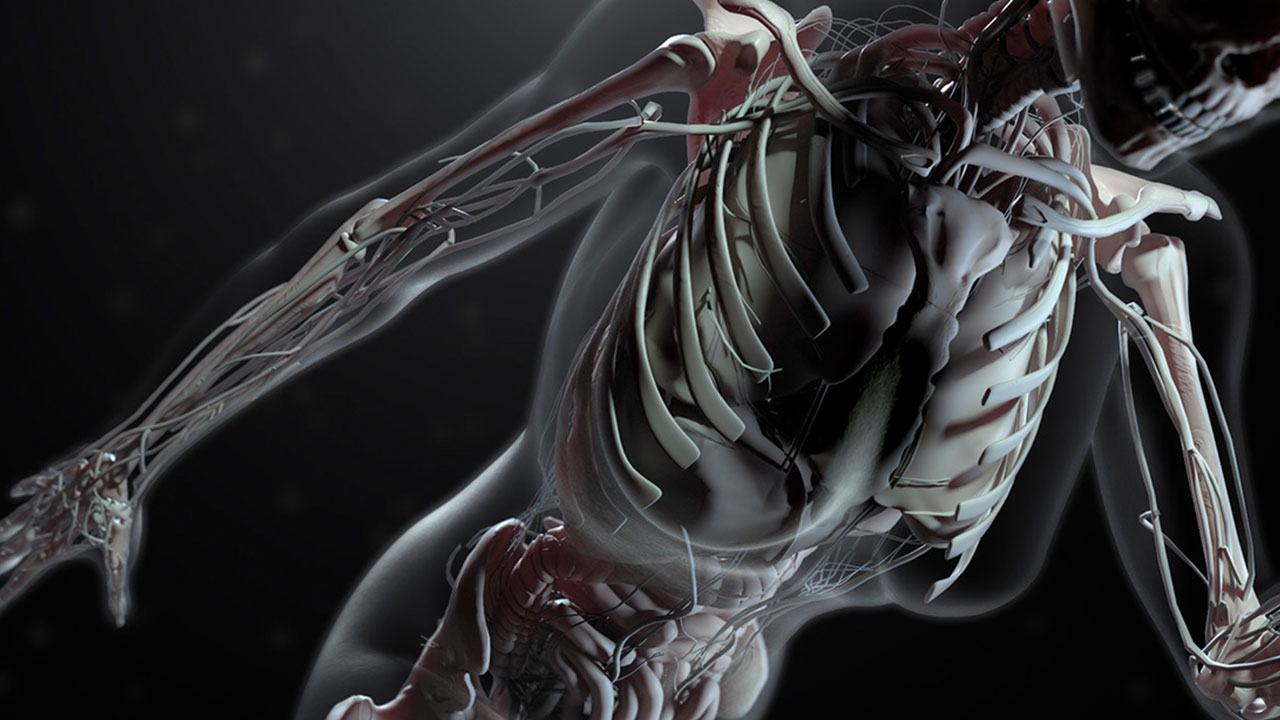 Virtual Humans
Guillermo Marin,Fernando Cucchietti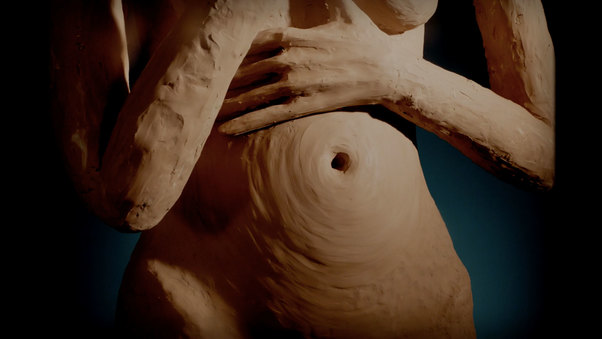 Ab Ovo
Anita Kwiatkowska - Naqvi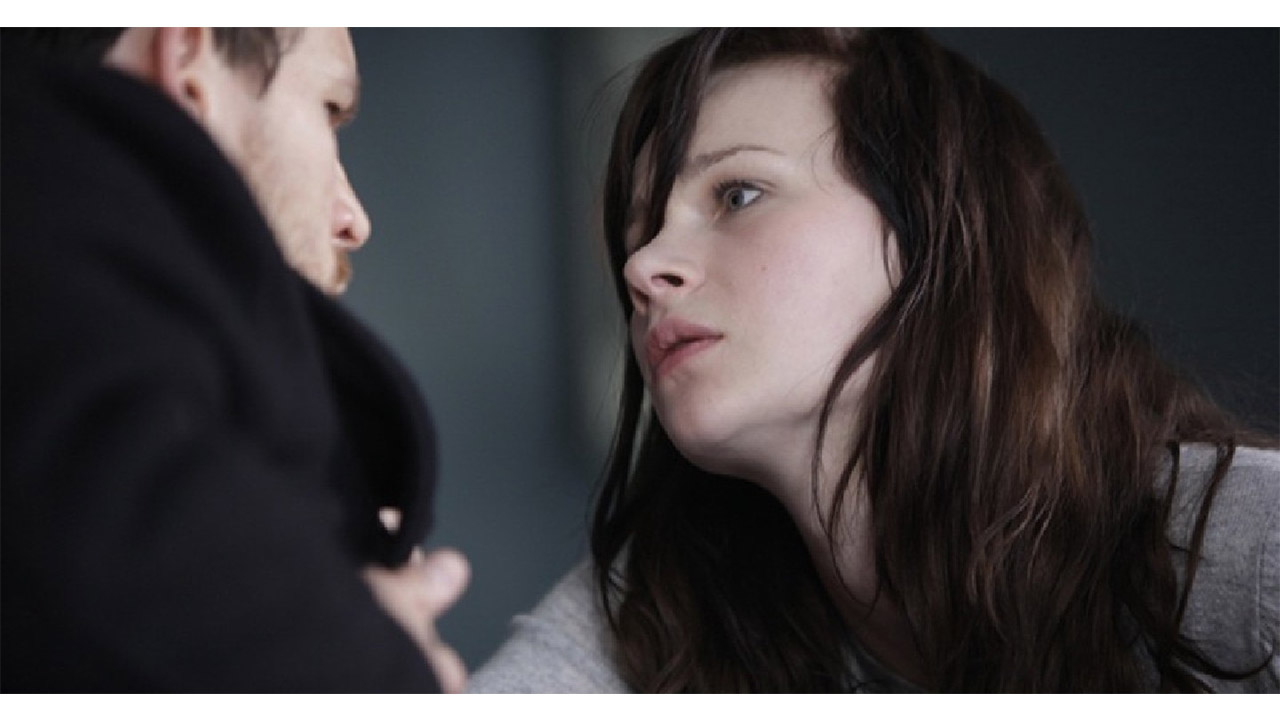 The Sentiment of The Flesh
Roberto Garzelli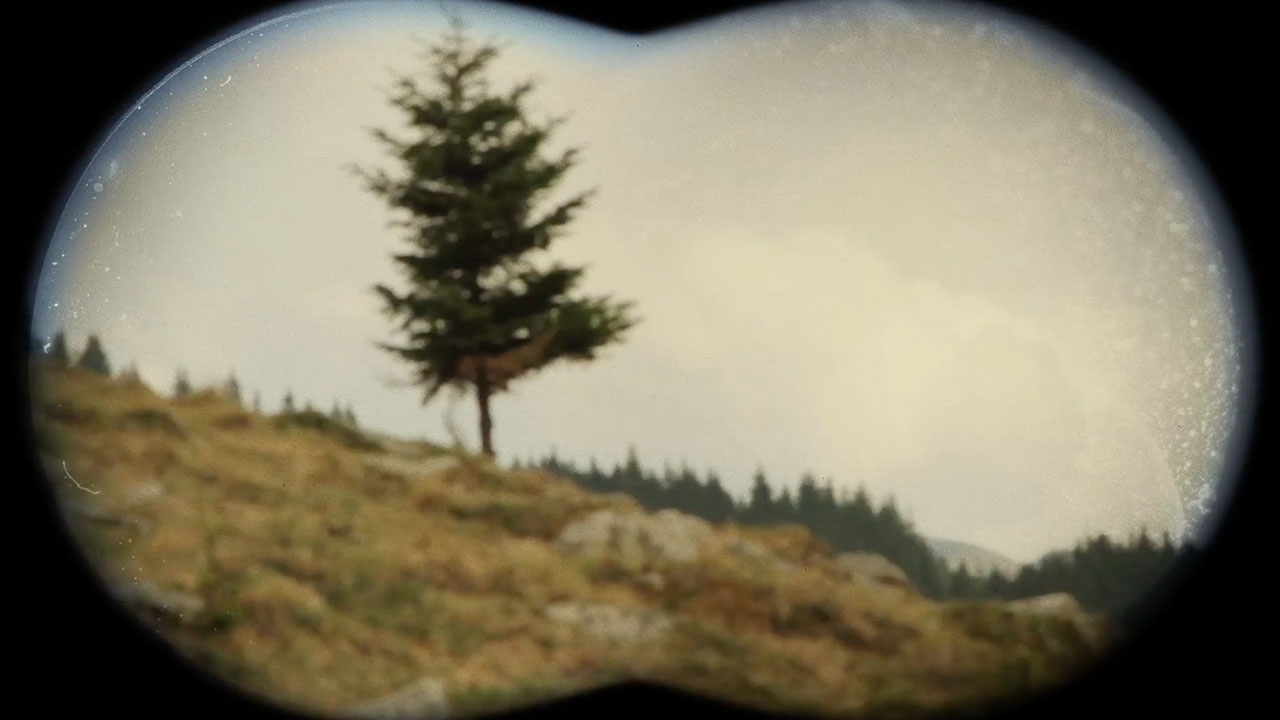 30,000 Days: Living Life with Meaning & Purpose
Tiffany Shlain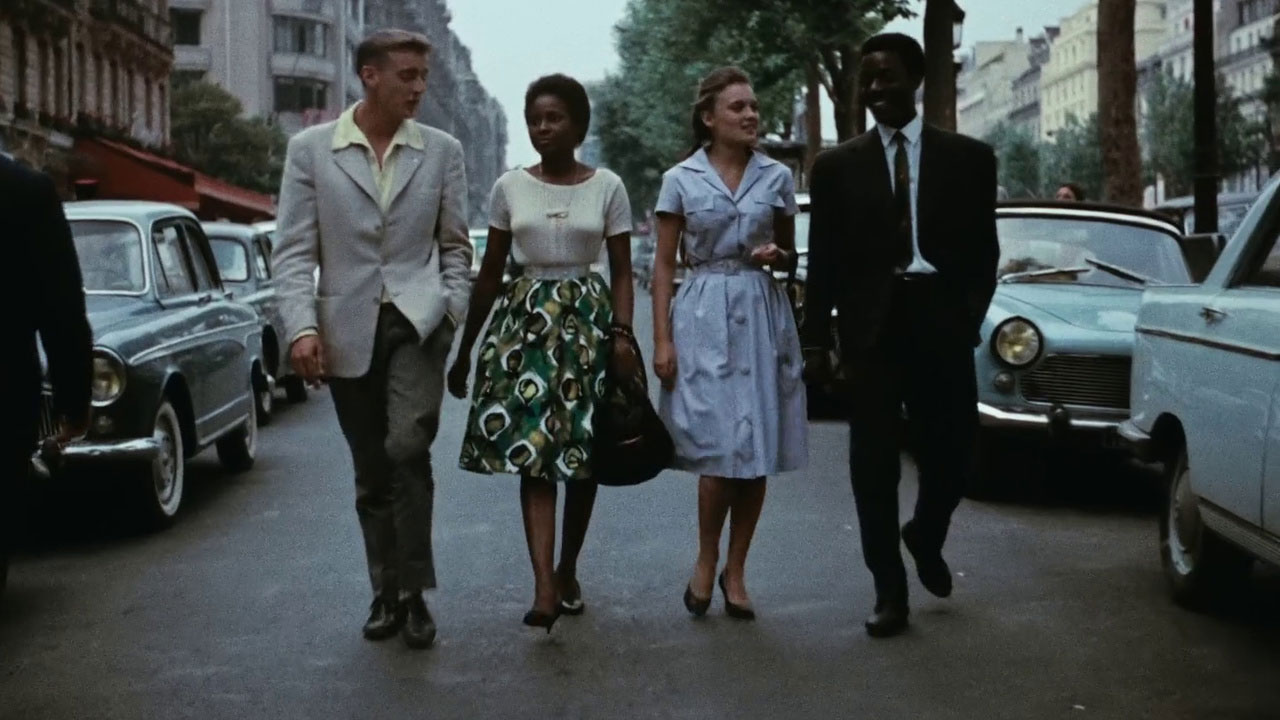 La Pyramide Humaine (The Human Pyramid)
Jean Rouch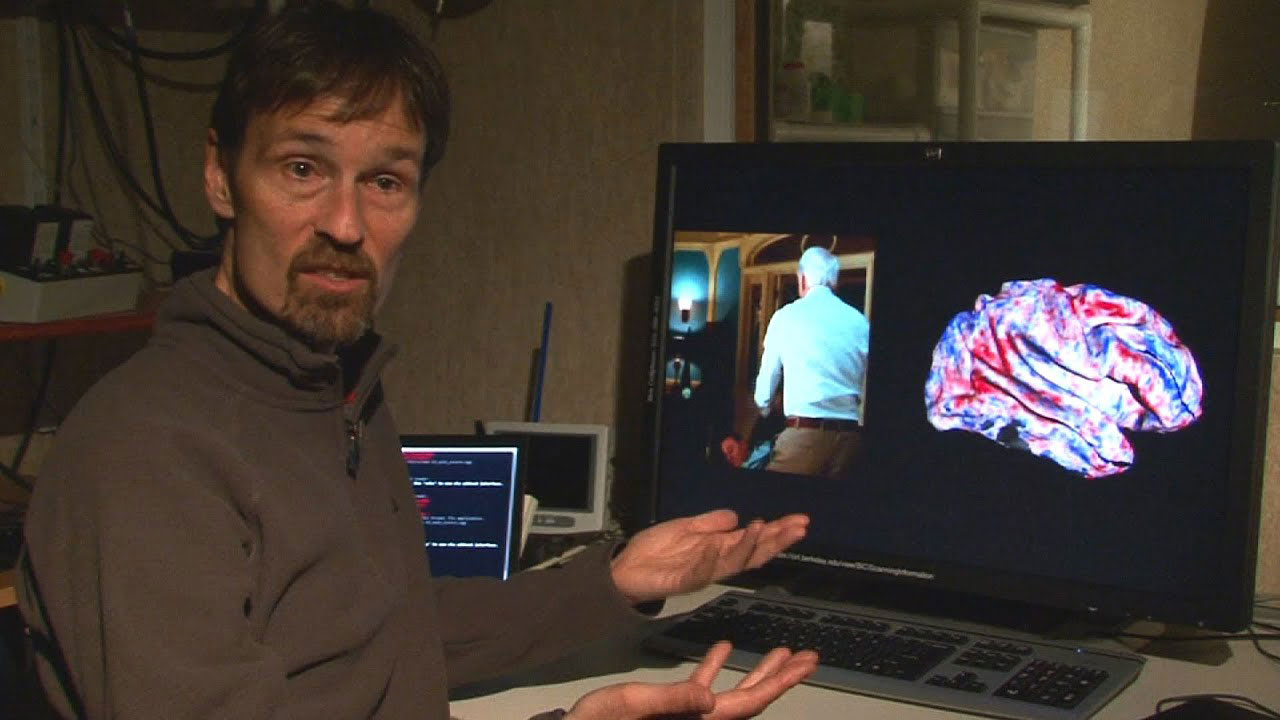 Movie reconstruction from human brain activity
Jack Gallant
El Auge del Humano (The Human Surge)
Eduardo Williams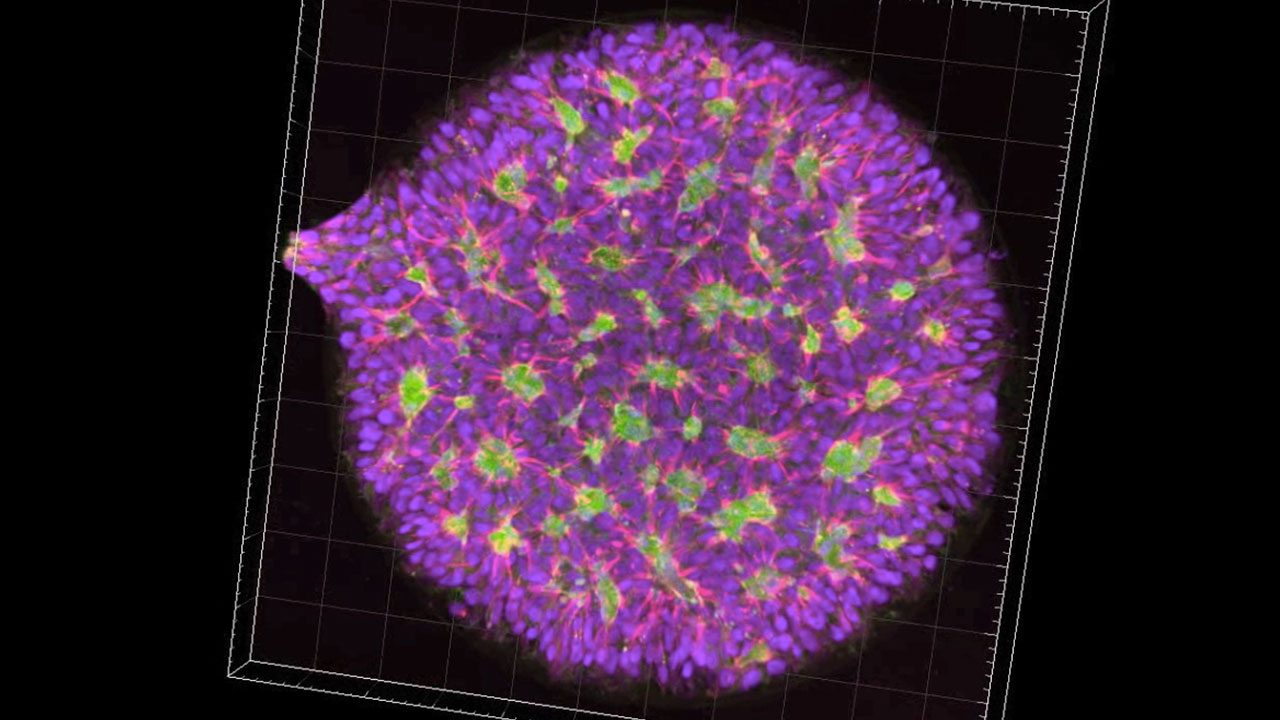 Undifferentiated pluripotent human embryonic stem cells (20X)
Gist Croft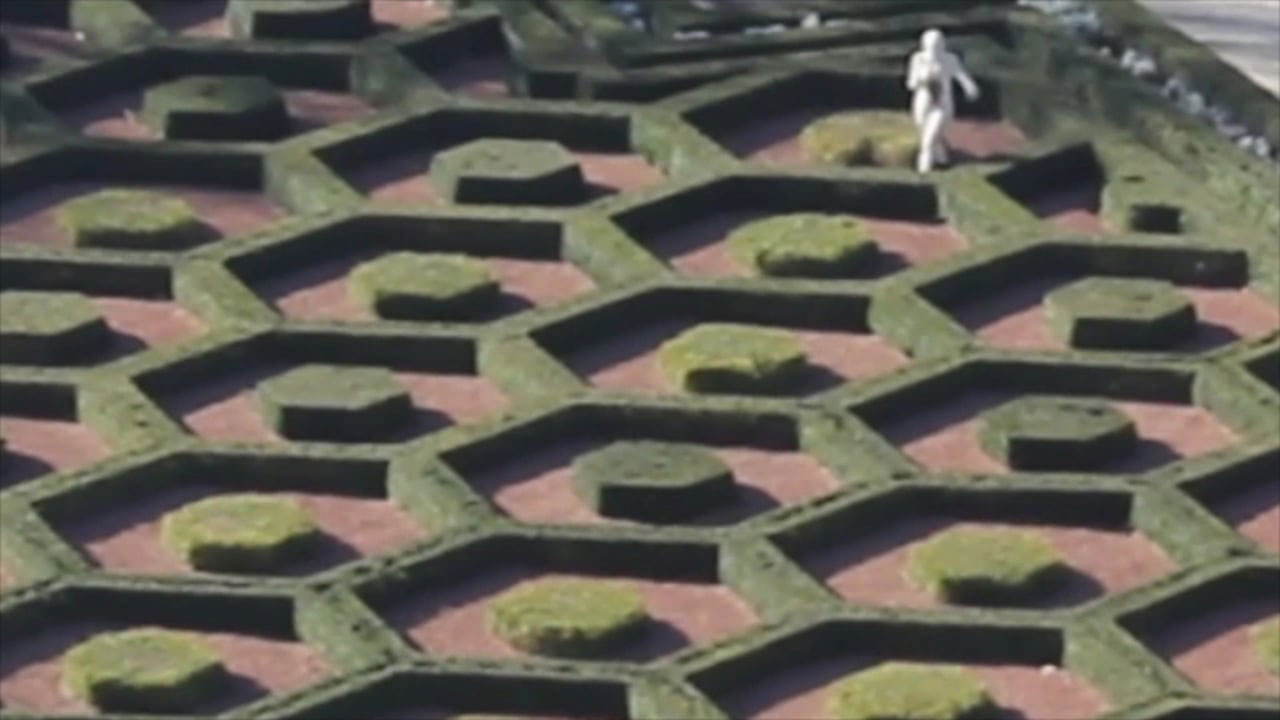 Algorithmic Poetry
Nicolai Bosko
Bugarach
Sergi Cameron,Ventura Durall,Salvador Sunyer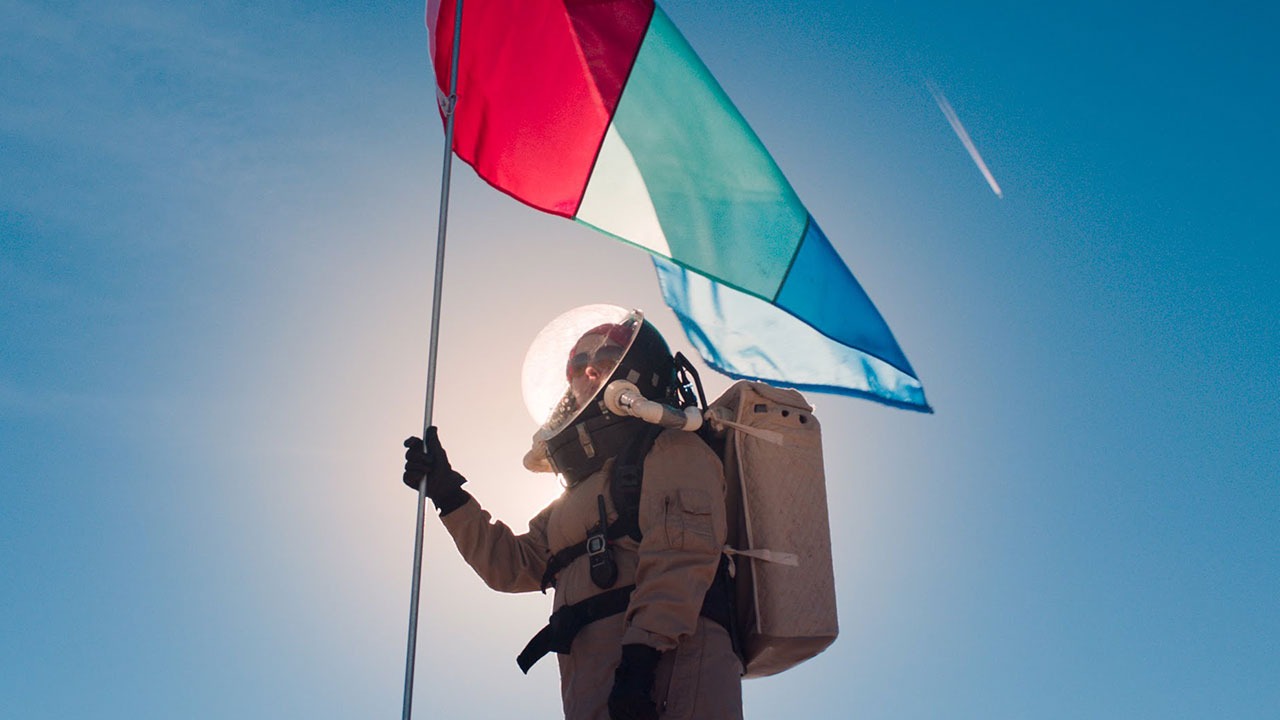 Above and Below
Nicolas Steiner
Insommia
Laetitia Morais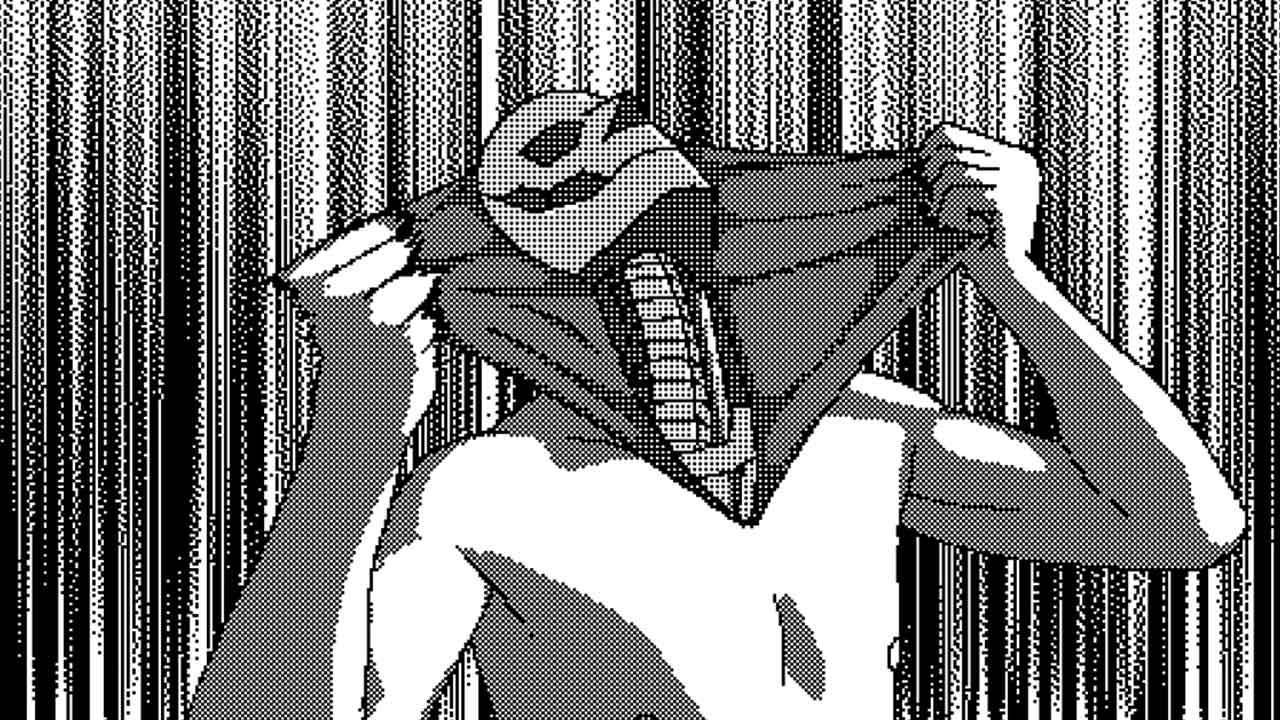 Inside
Mattis Dovier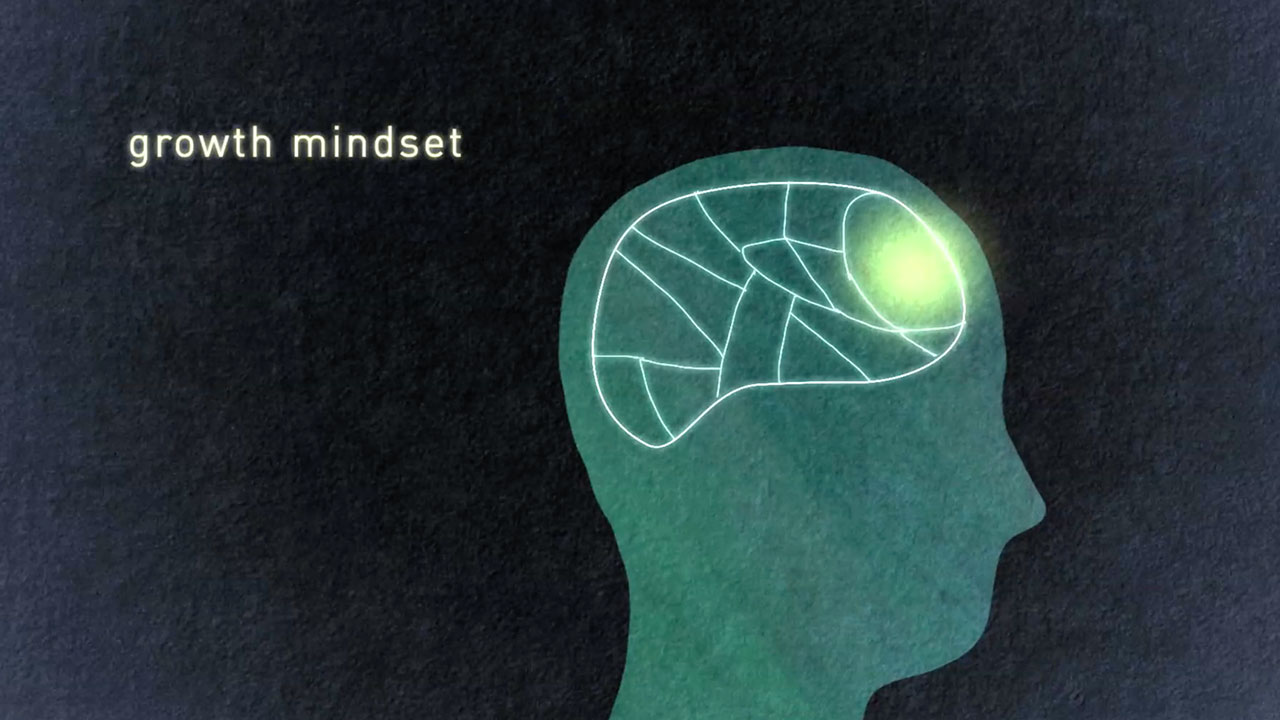 The Science of Character
Tiffany Shlain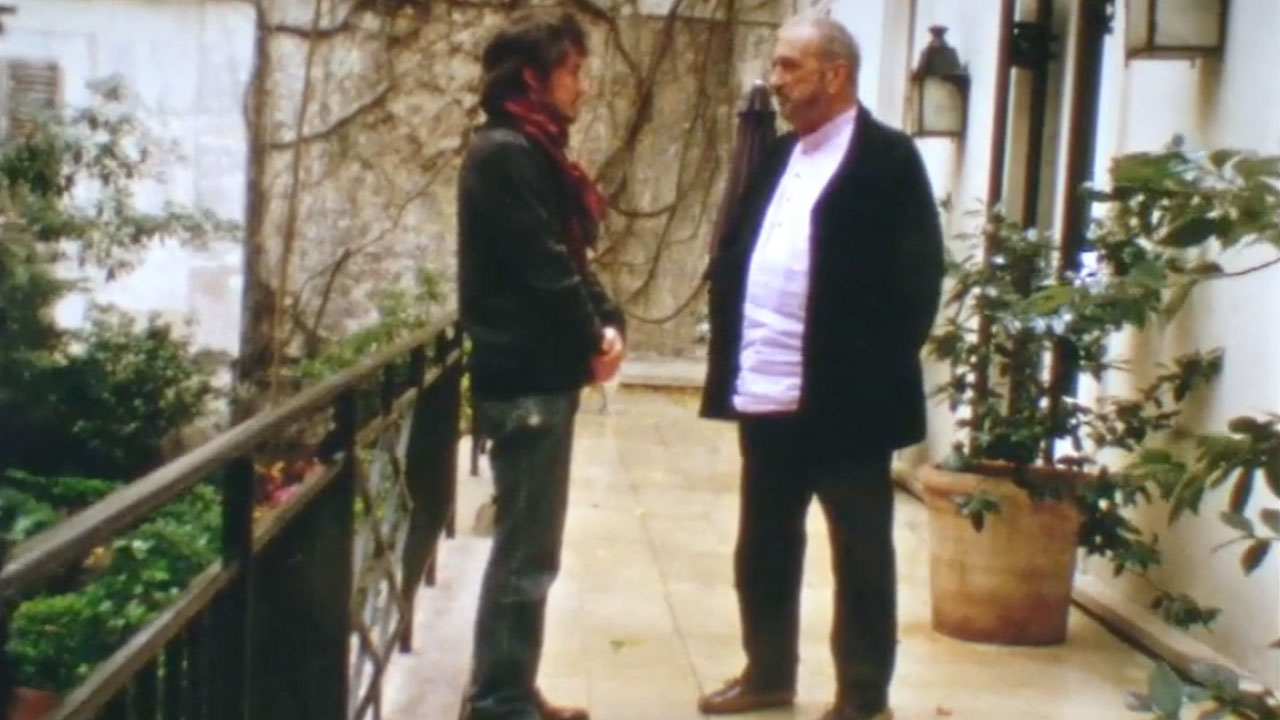 Les Cinq Sages (The Five Wisemen)
Aurélien Peilloux
An Incomplete Guide to Finding Home
Andres Cota Hiriat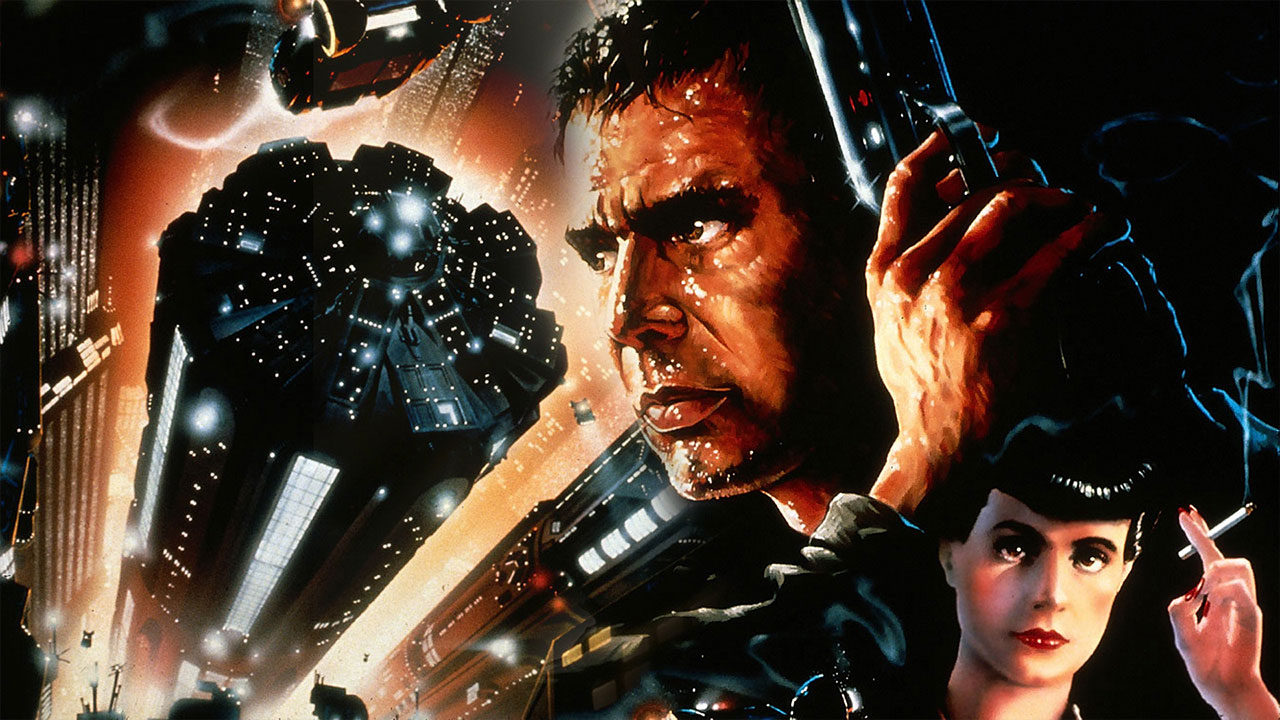 Blade Runner
Ridley Scott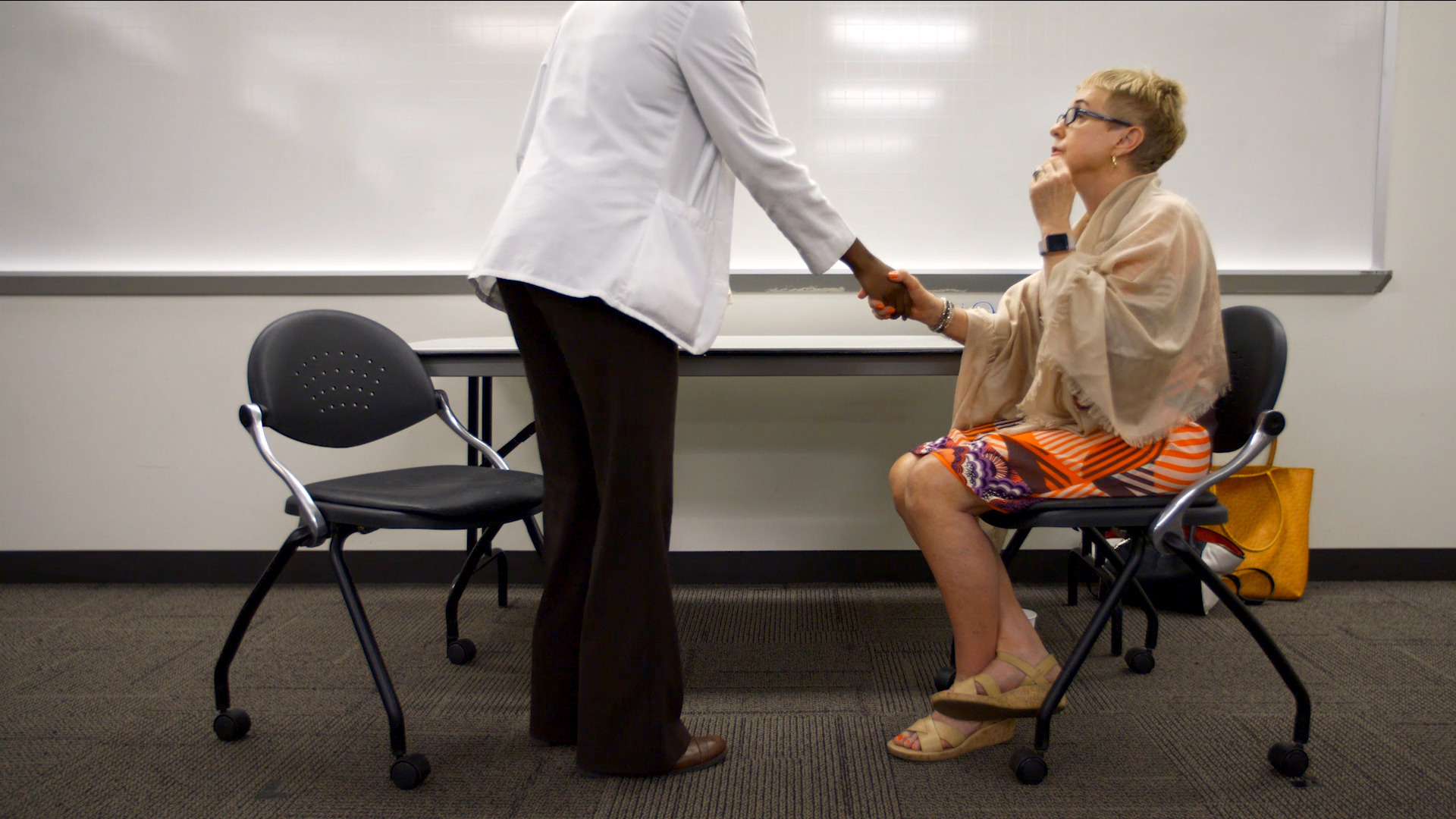 Scenes of Disclosure
Kaisu Koski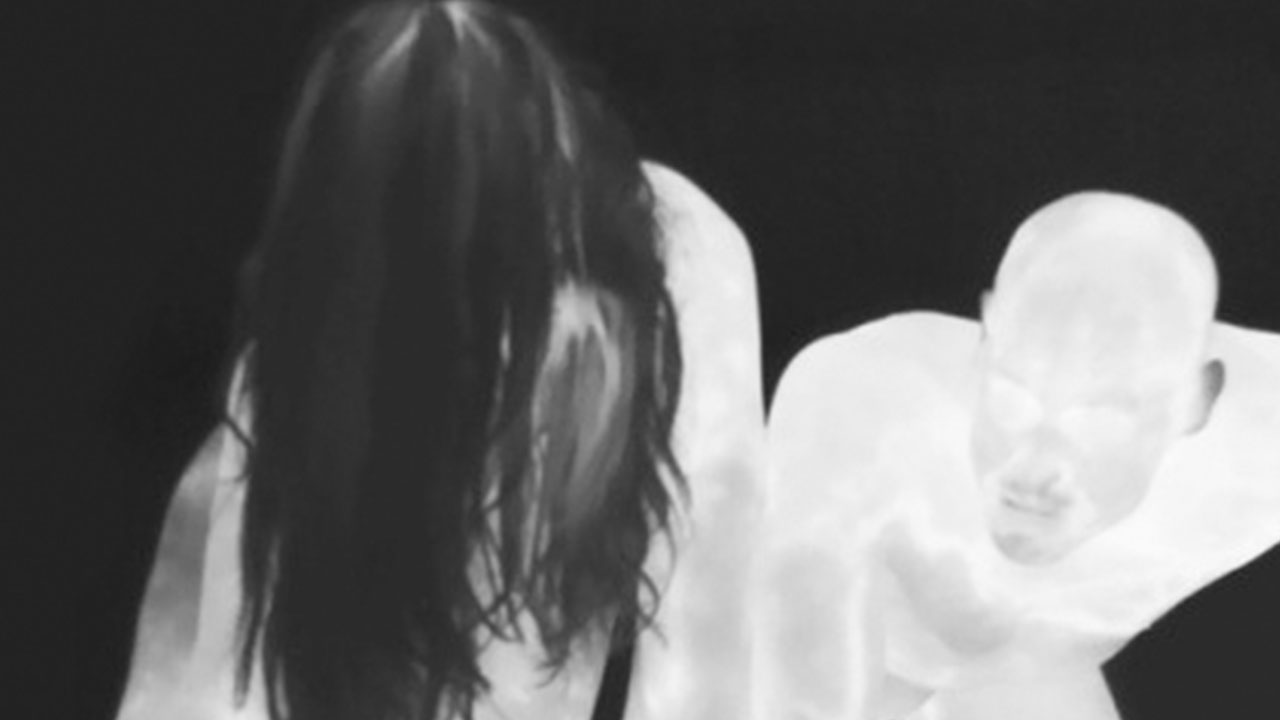 Incident Energy
Marne Lucas,Jacob Pander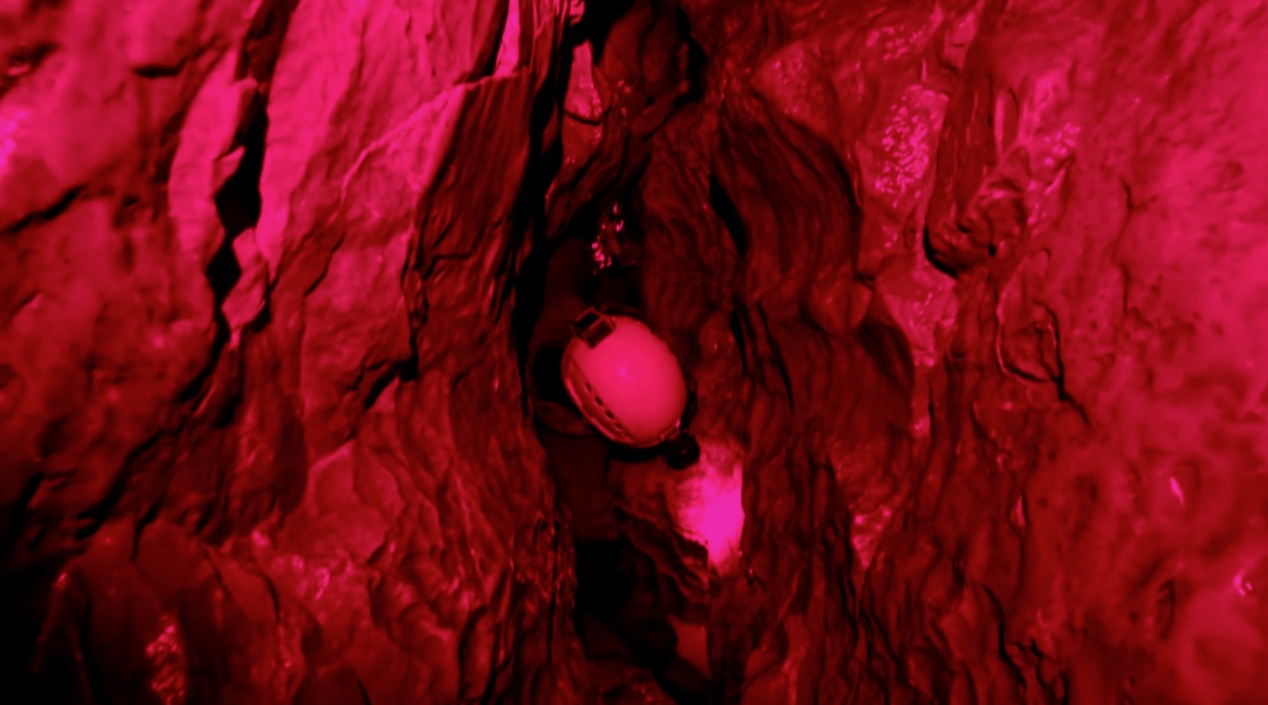 Notes From the Subsurface
Charlie Tweed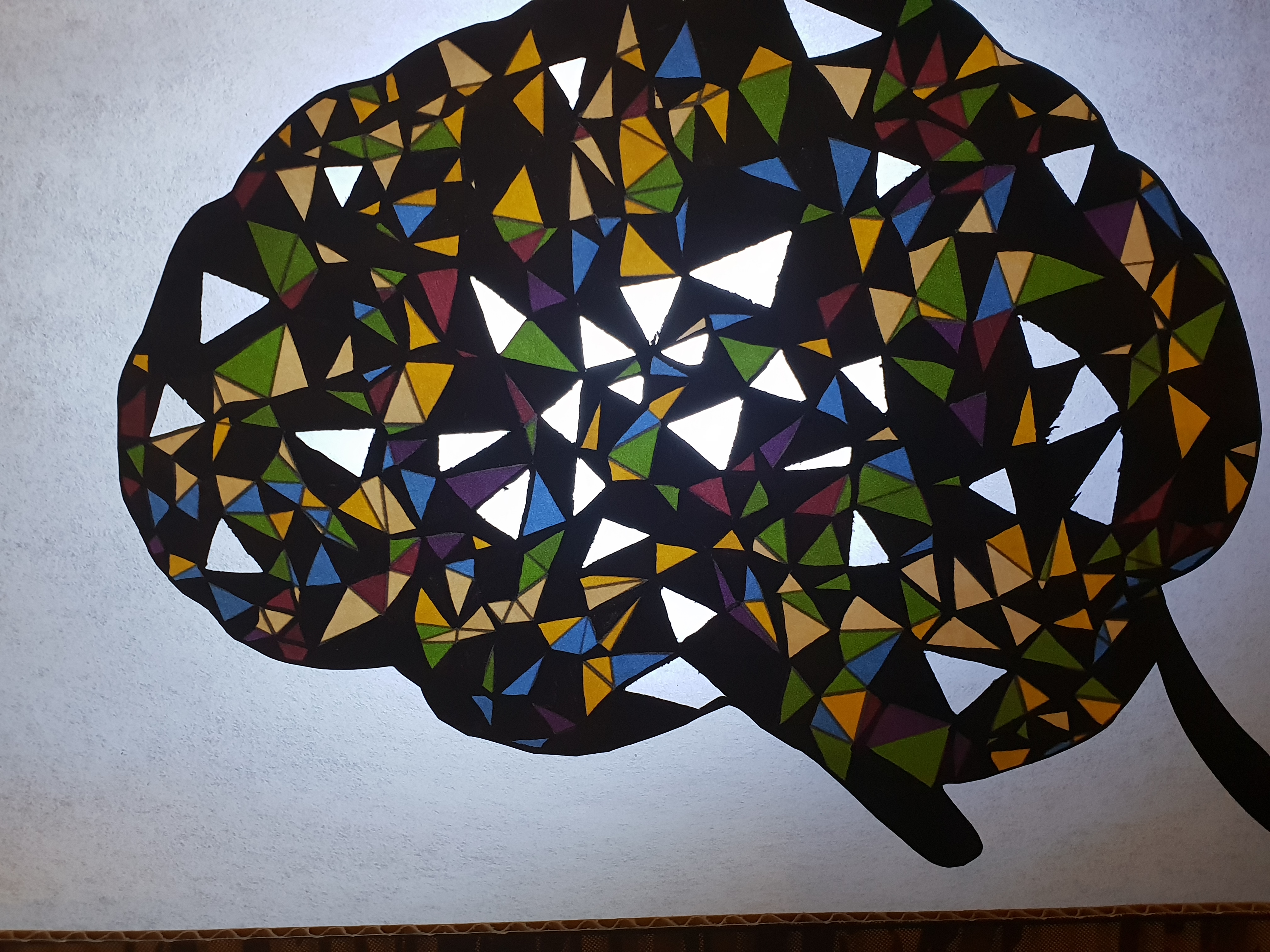 The Relativity of Impossible
Dareen Almojil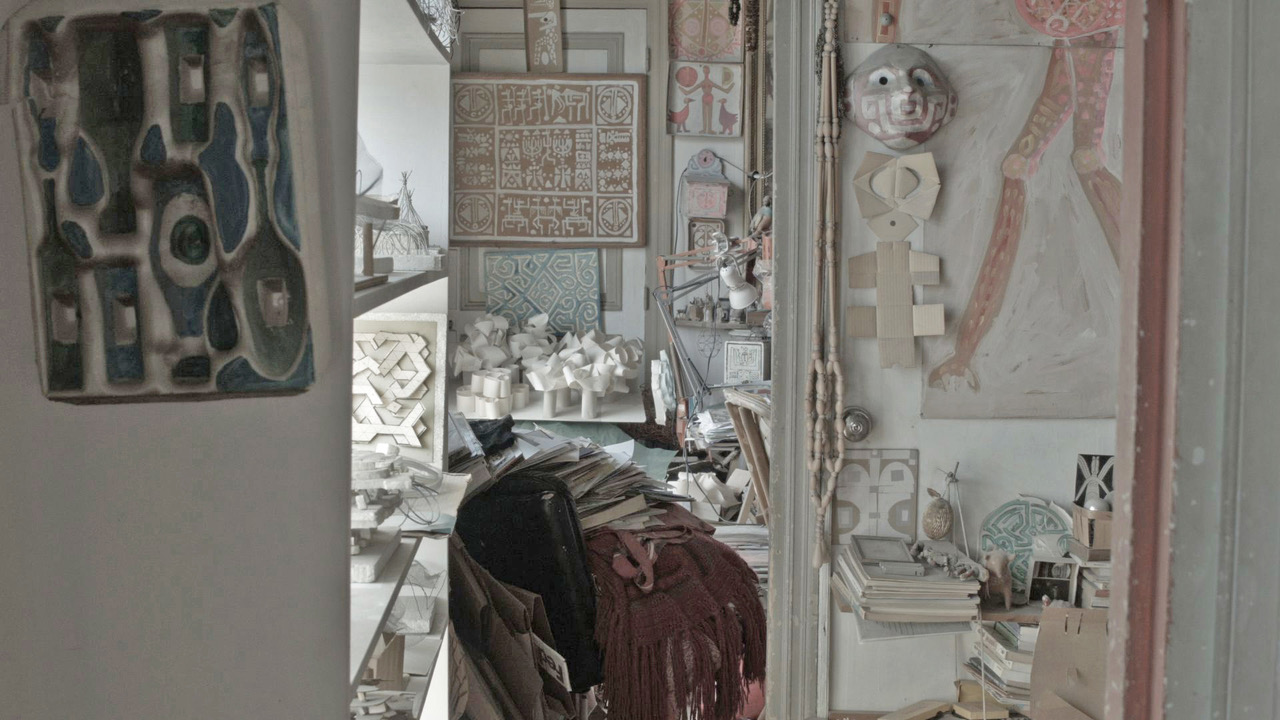 60 Elephants. Episodes of a Theory
Michael Klein, Sasha Pirker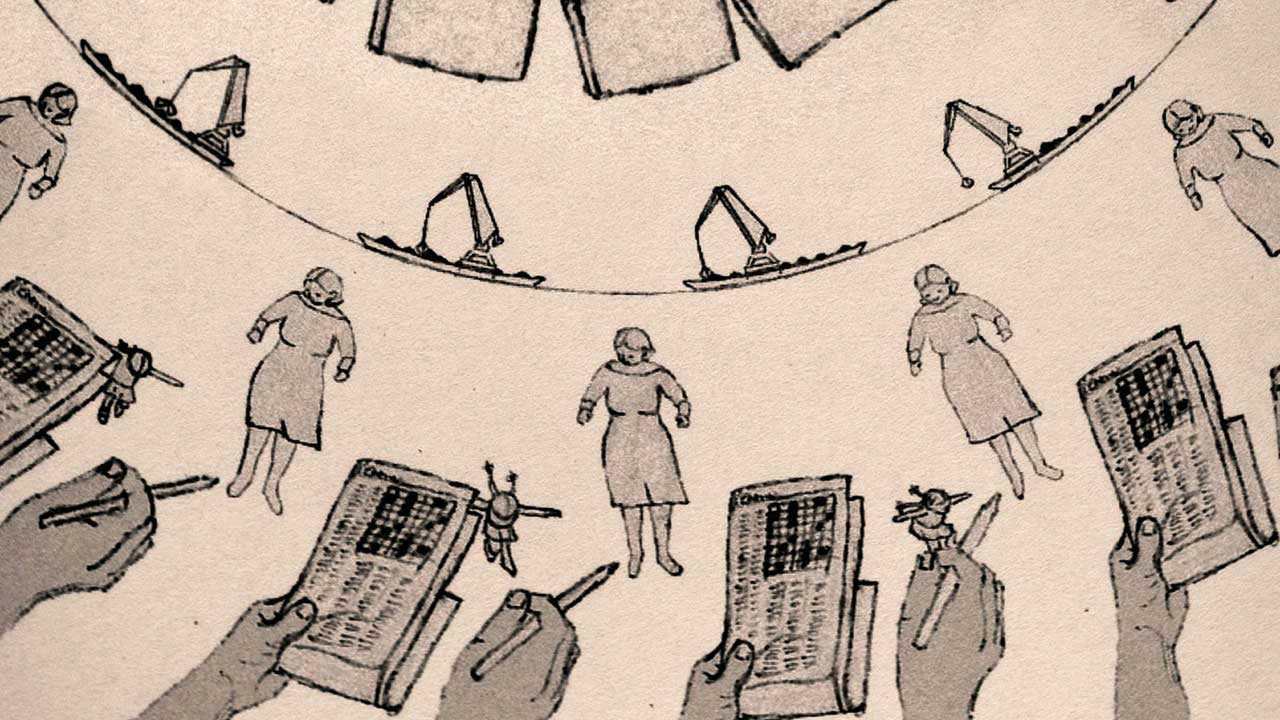 Orbit
Tess Martin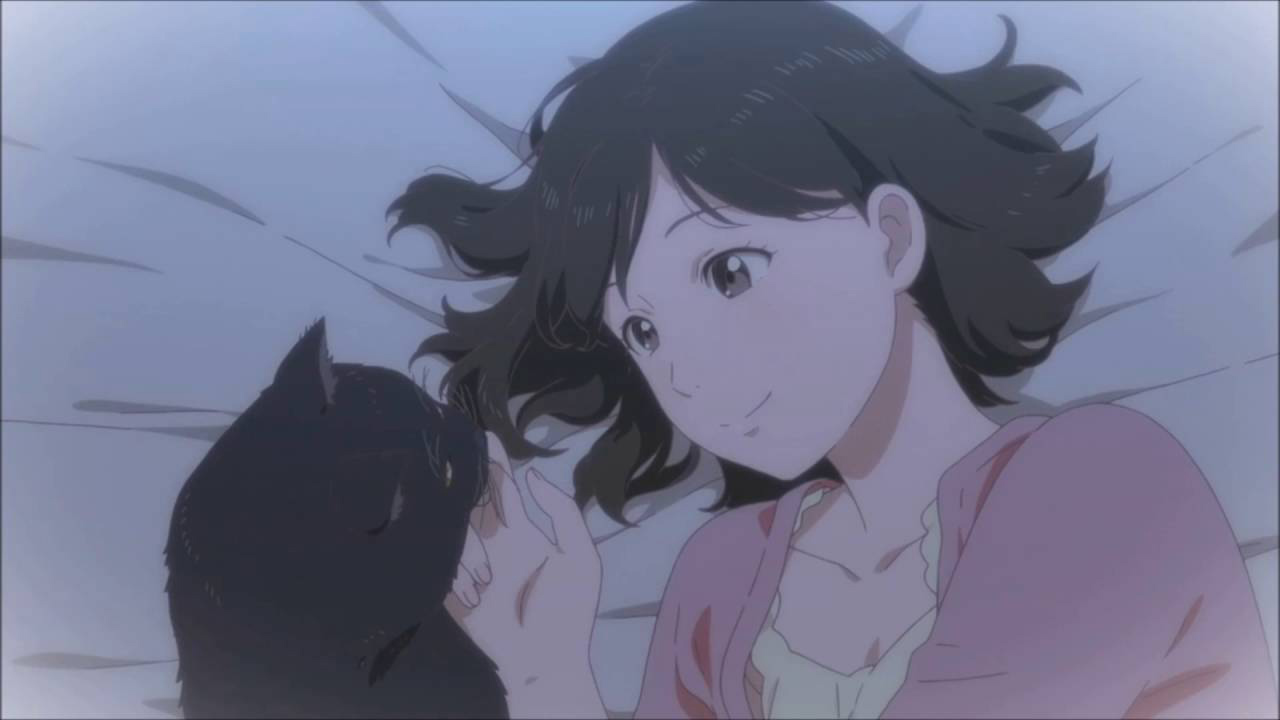 Kanojo to kanojo no neko (She and Her Cat: Their Standing Points)
Makoto Shinkai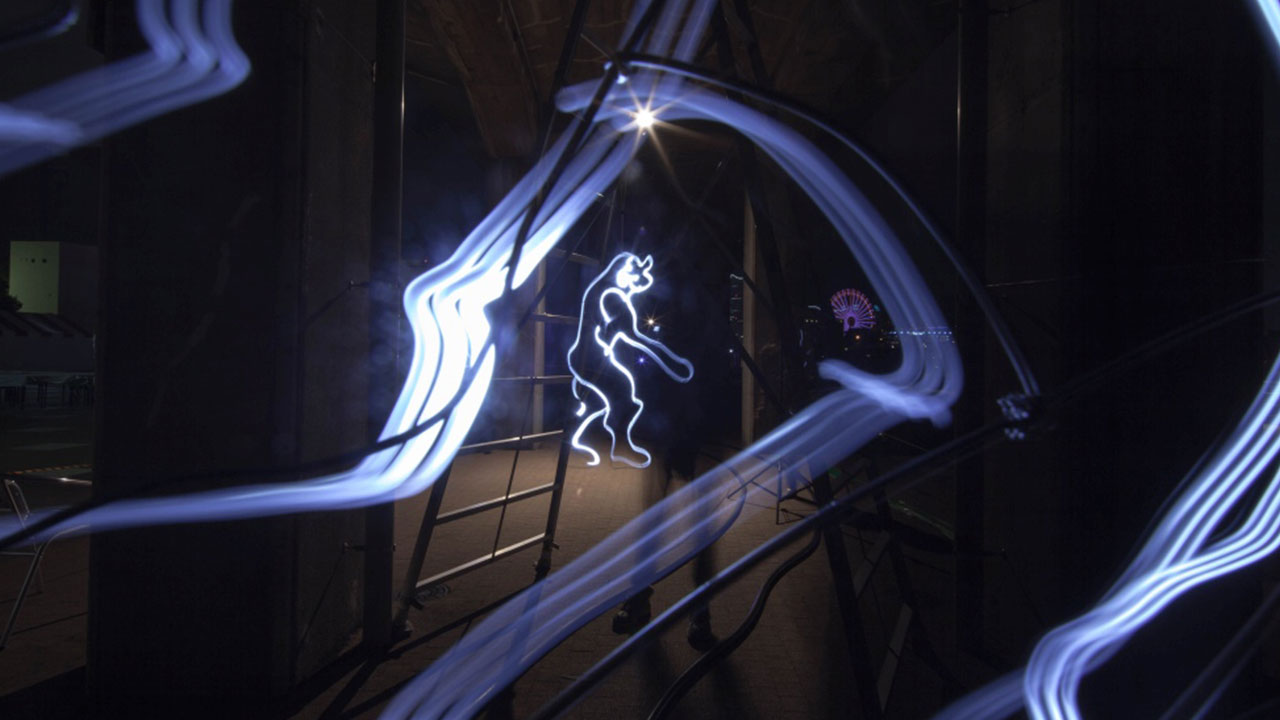 Track
TOCHKA (Takeshi Nagata & Kazue Monno)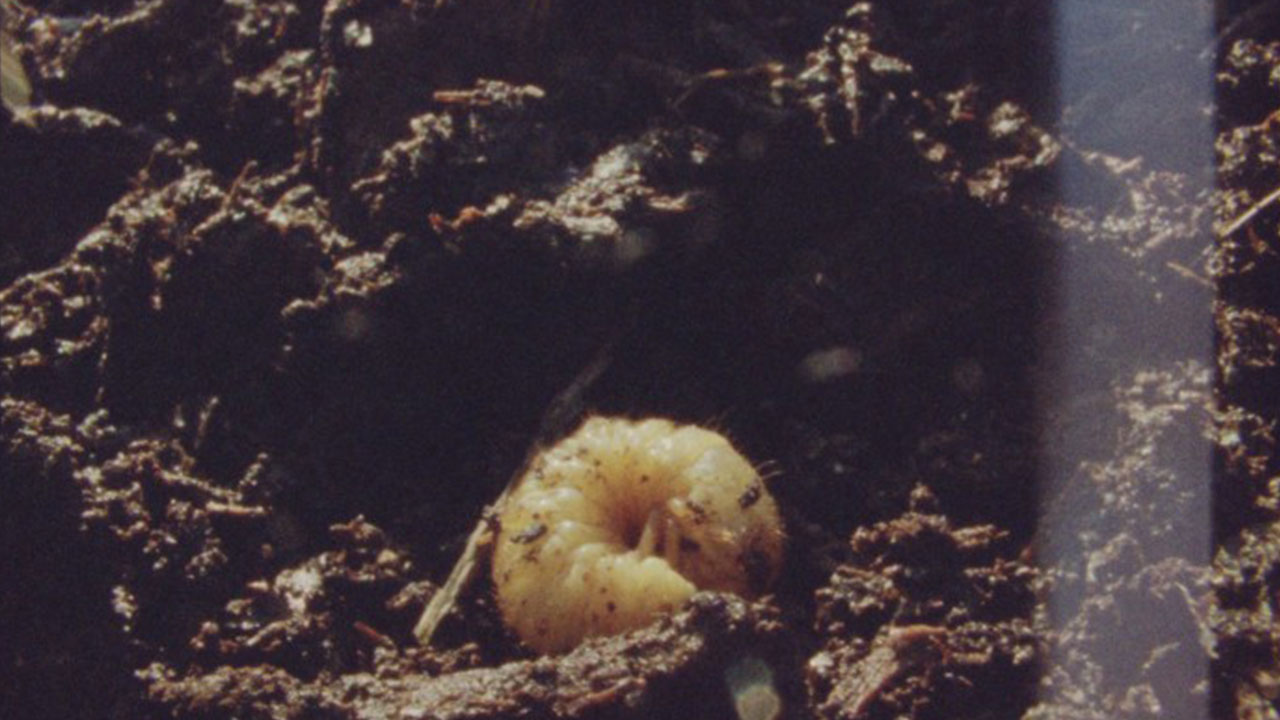 Shape Shifting
Elke Marhöfer,Mikhail Lylov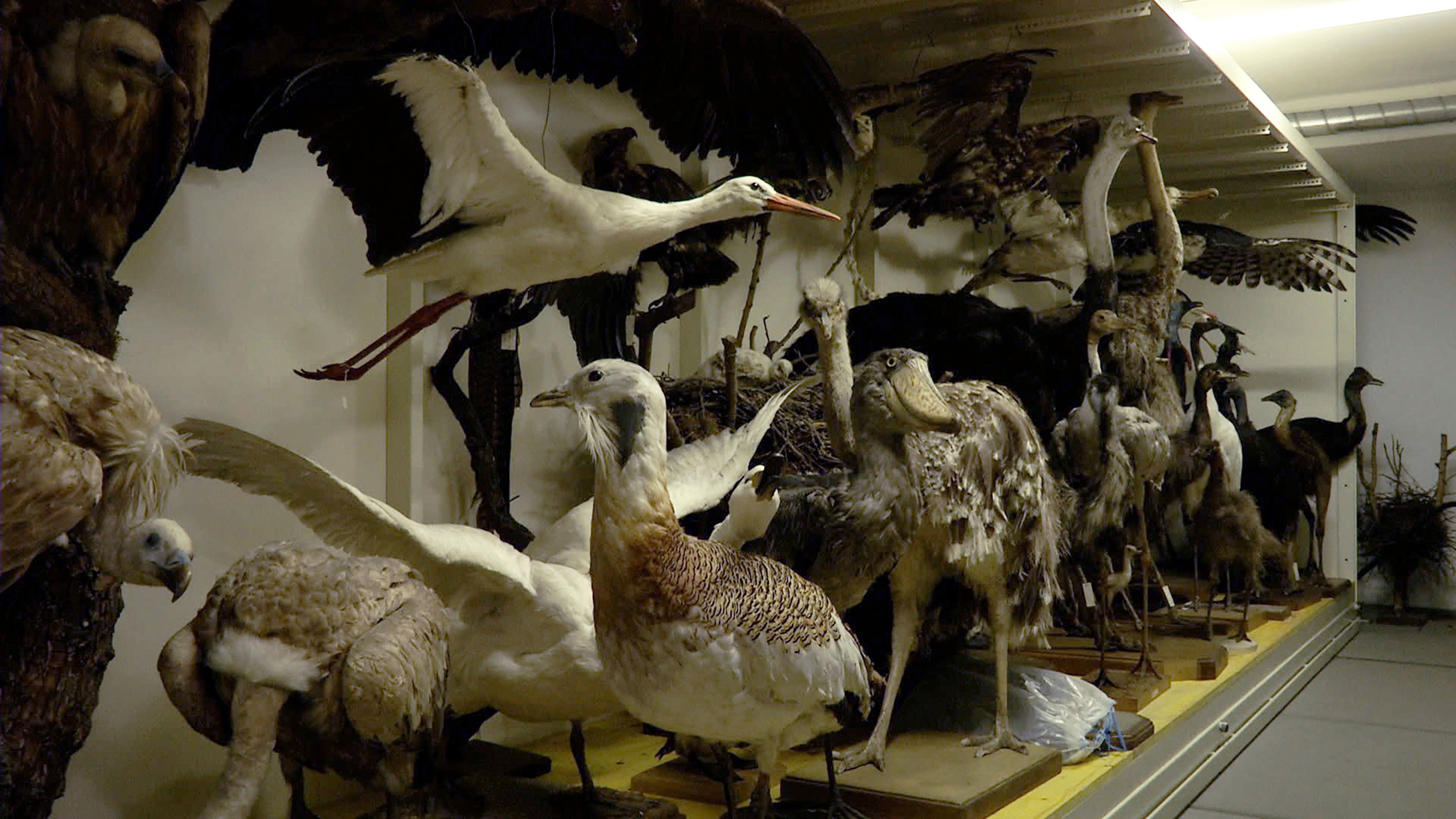 Golden Genes
Clemens Stachel, Wolfgang Konrad, Ursula Hansbauer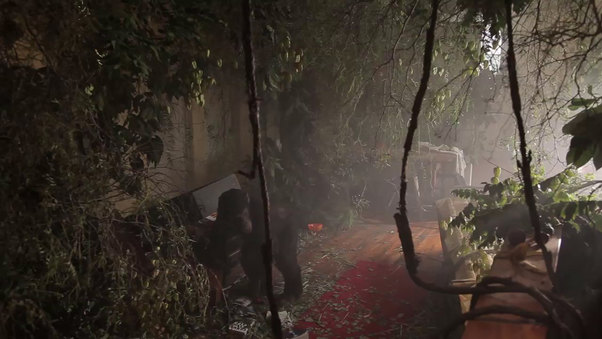 Primate Cinema: Apes as Family
Rachel Mayeri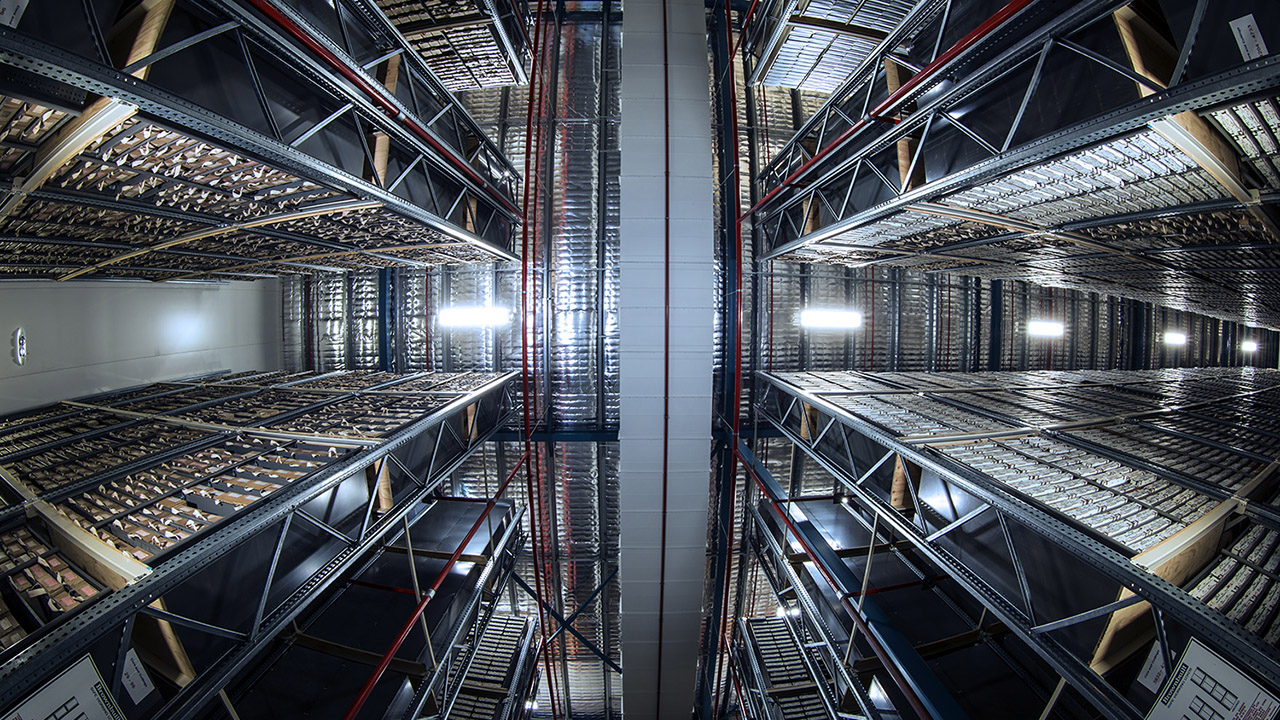 Two Songs for a Changeling Earth
Grayson Cooke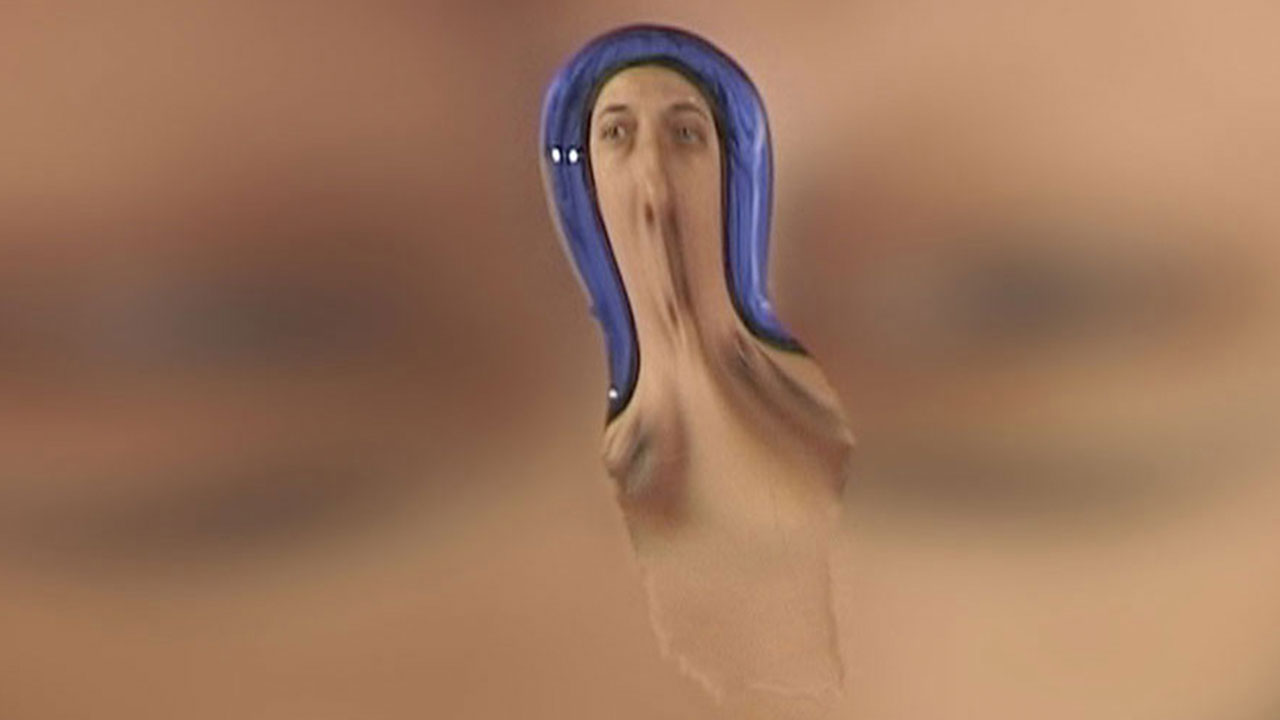 Routes
Karina Smigla-Bobinski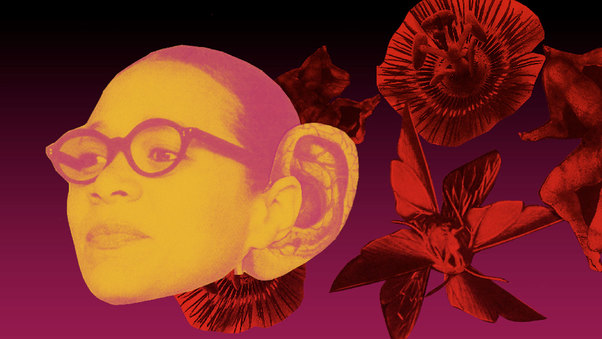 The Strange Eyes of Dr. Myes
Nancy Andrews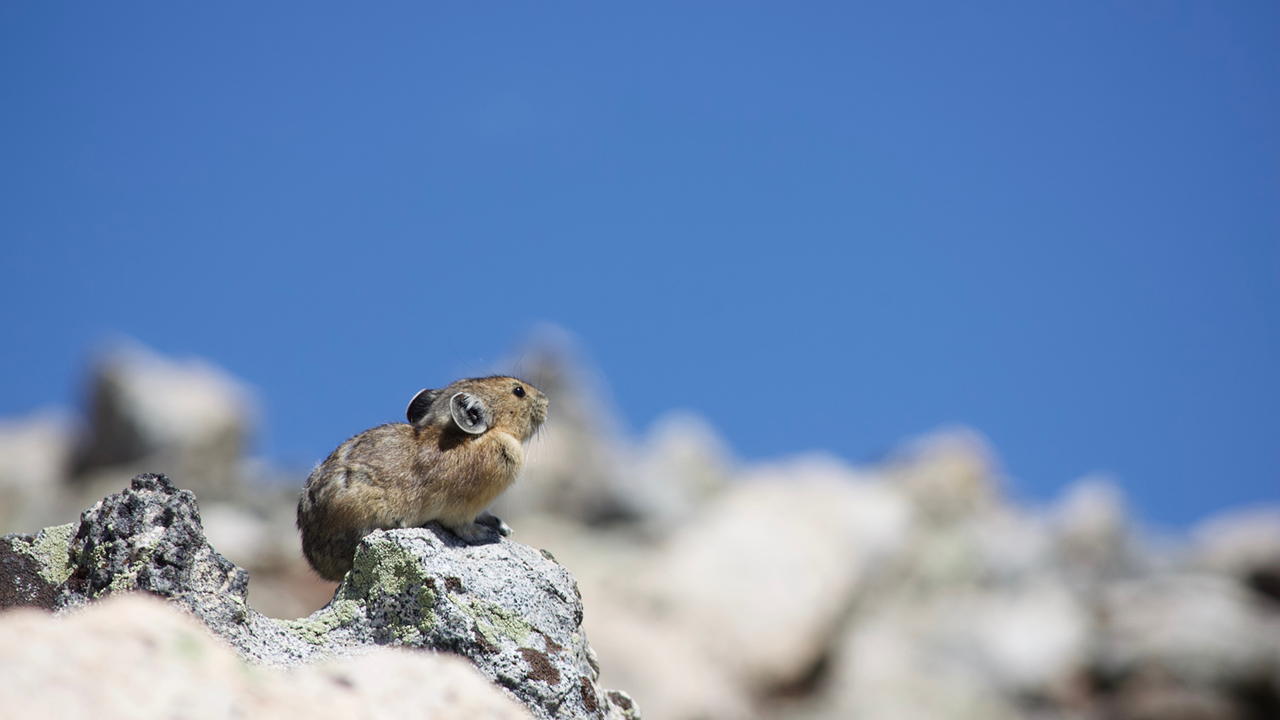 Thermopower
Maya Livio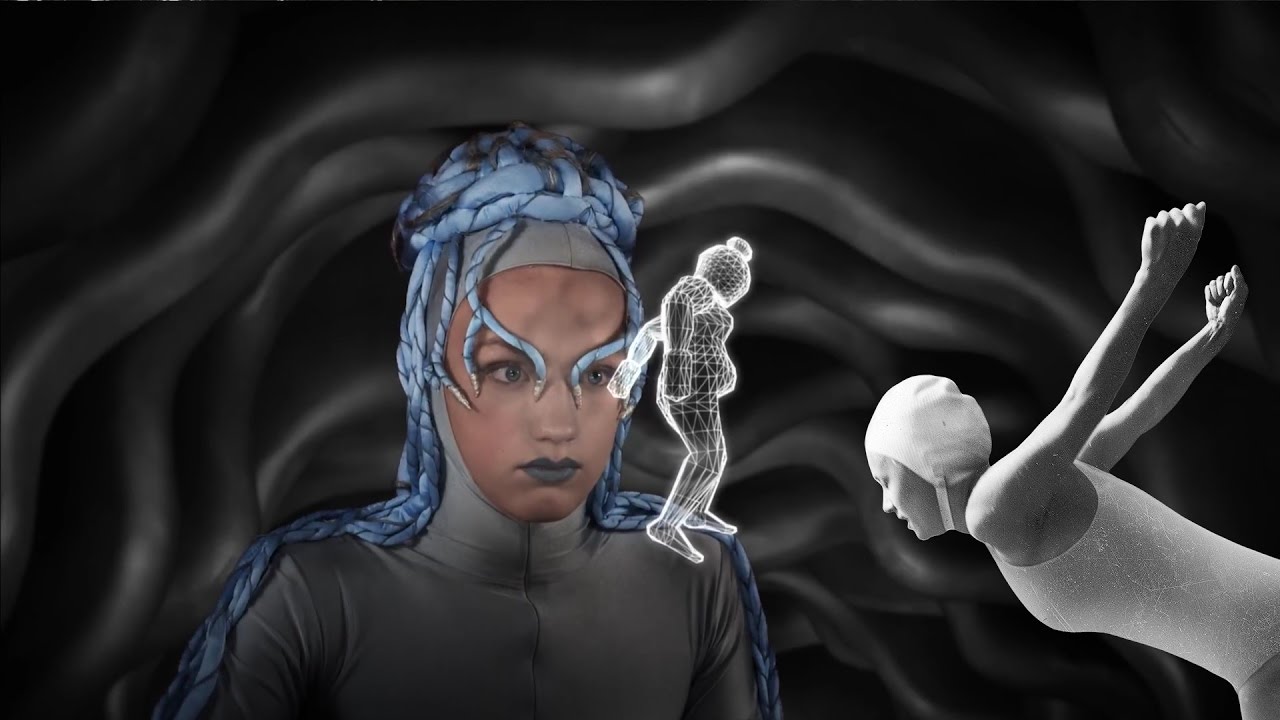 MappaMundi
Bady Minck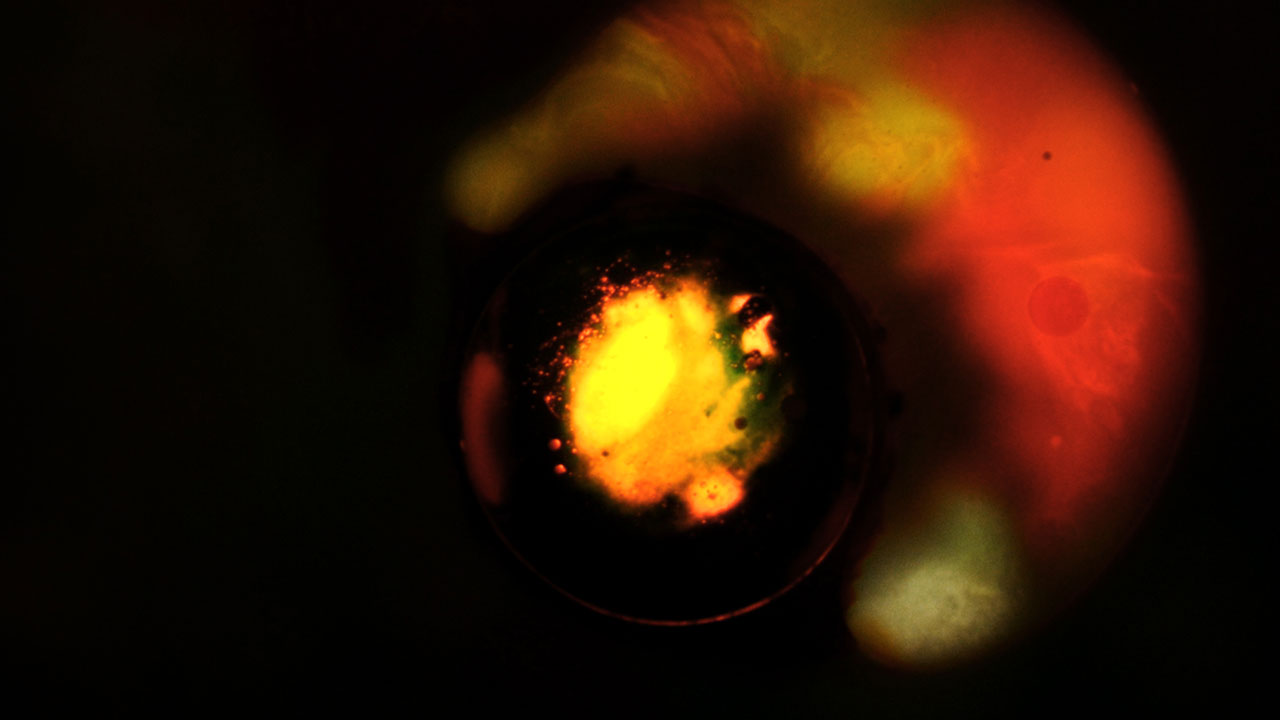 Porgrave
Sandro Bocci
All My Tomorrows
Sonia Herman Dolz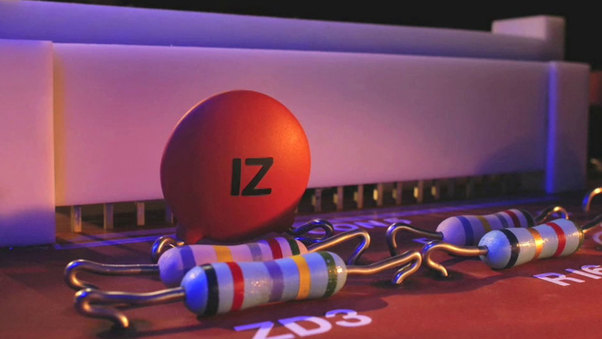 Off-Line
Tom Gasek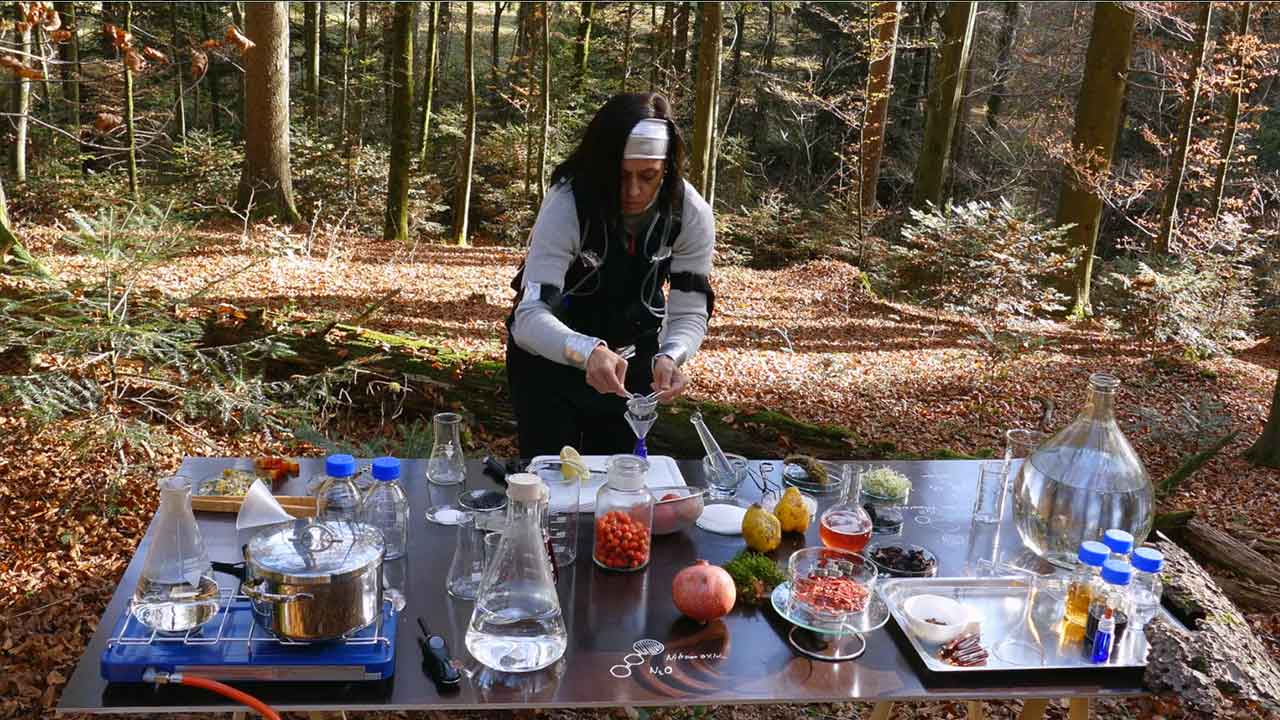 Twenty-One Percent
Ursula Biemann,Mo Diener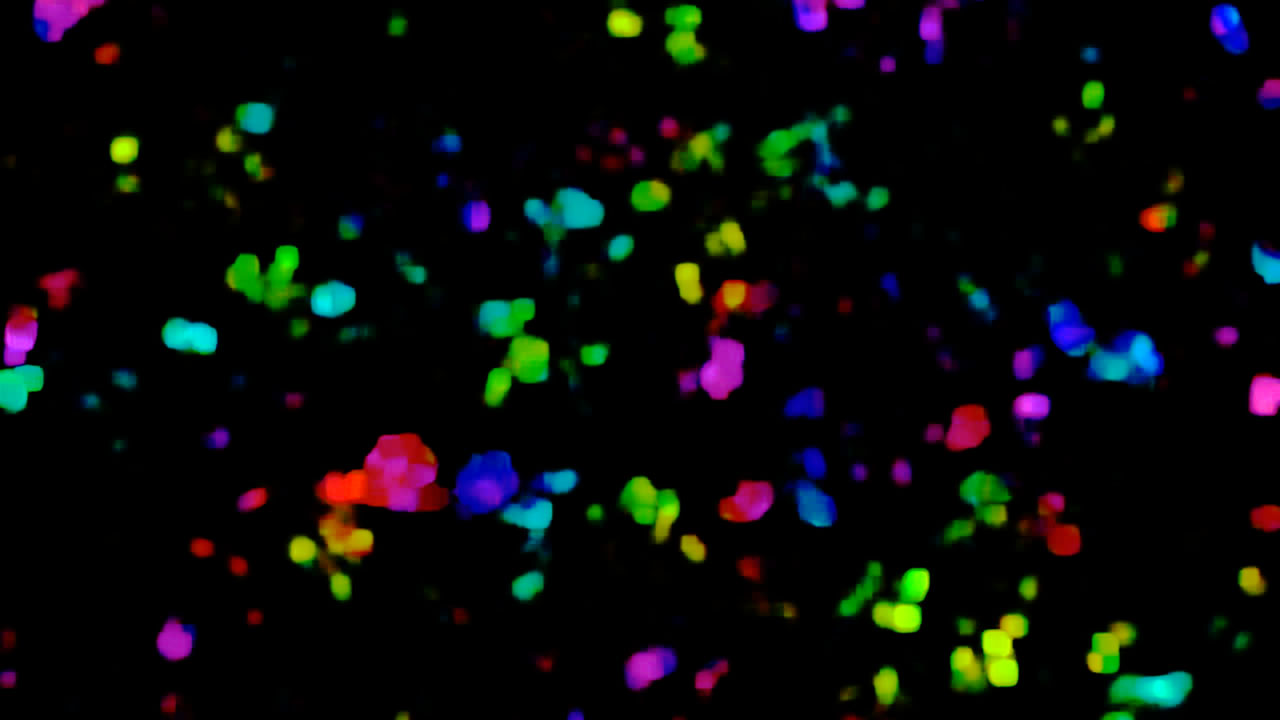 It has to be lived once and dreamed twice
Rainer Kohlberger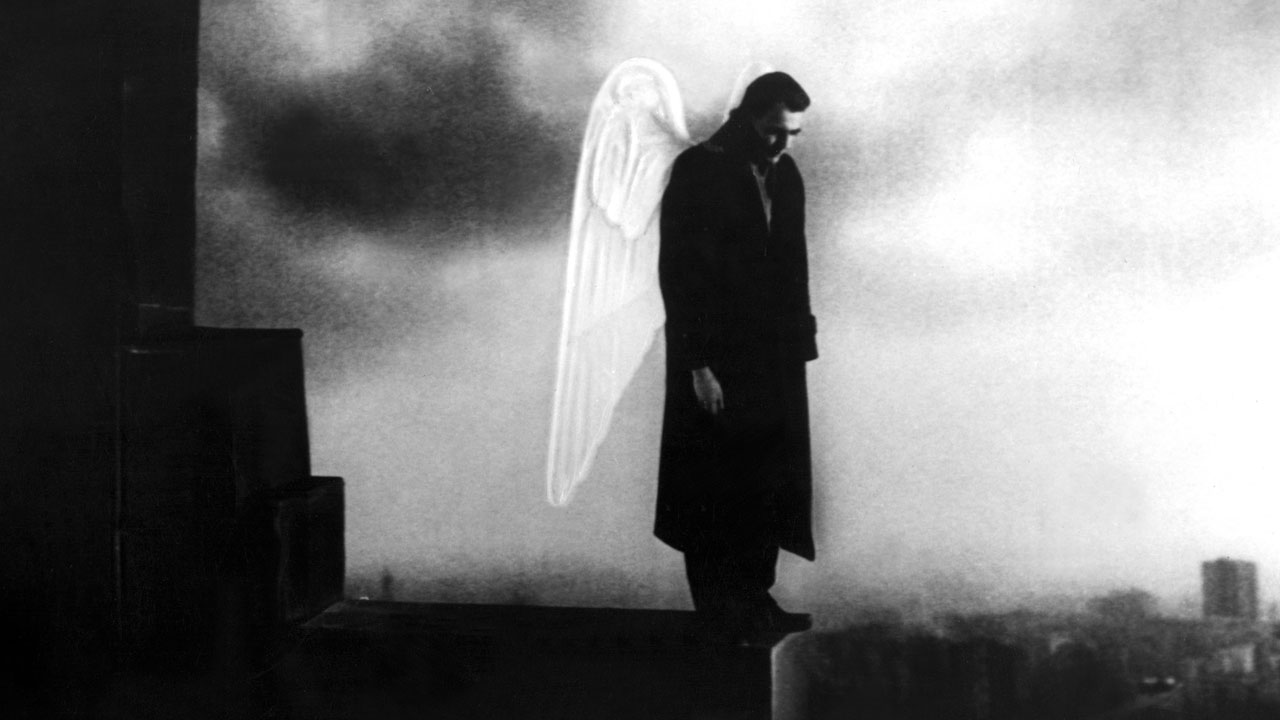 Wings of Desire
Wim Wenders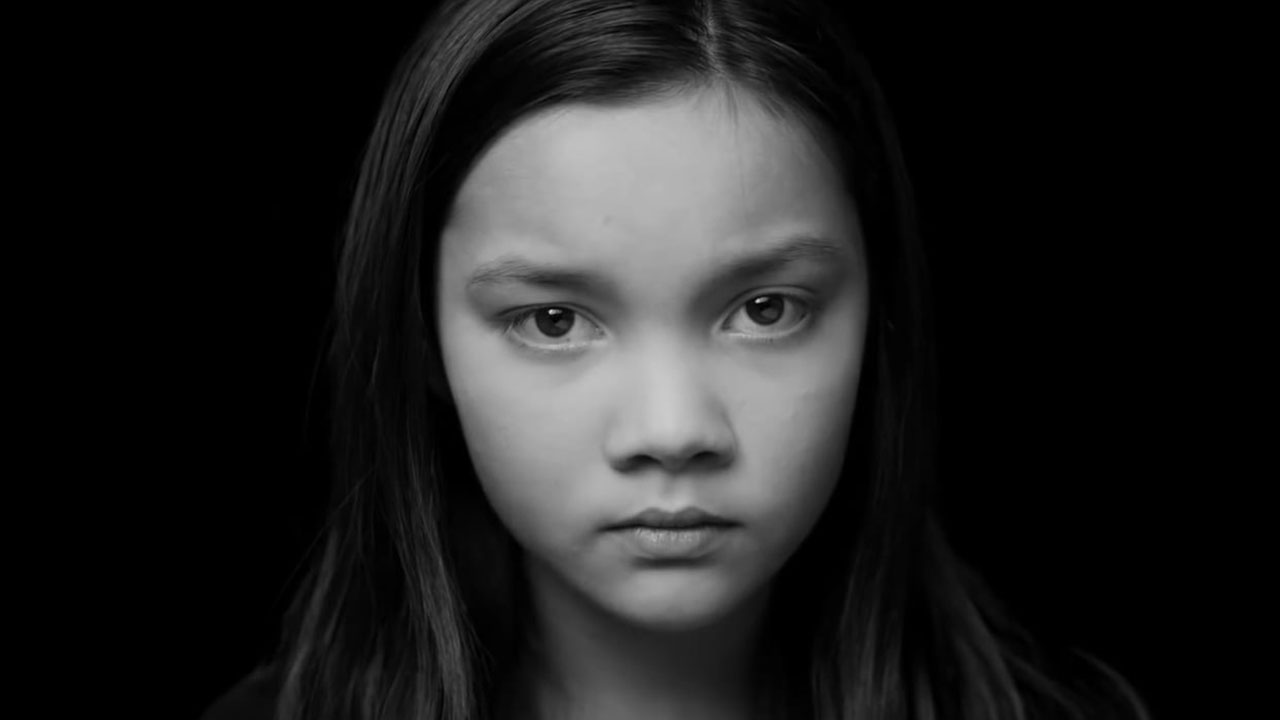 Visitors
Godfrey Reggio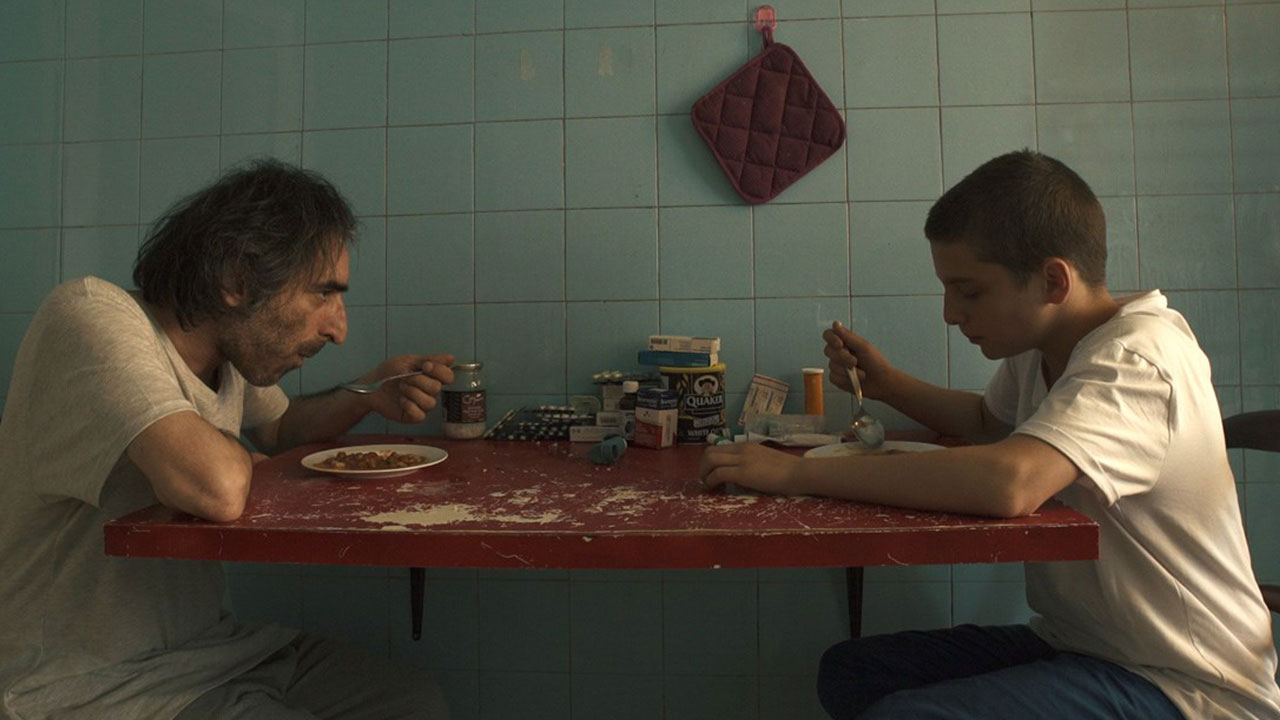 I, Loneliness Gadget
Can Eren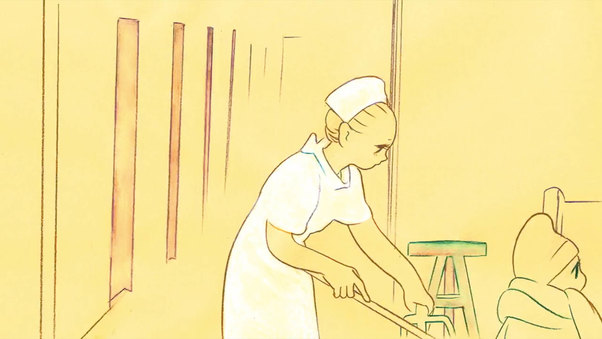 Airy Me
Yoko Kuno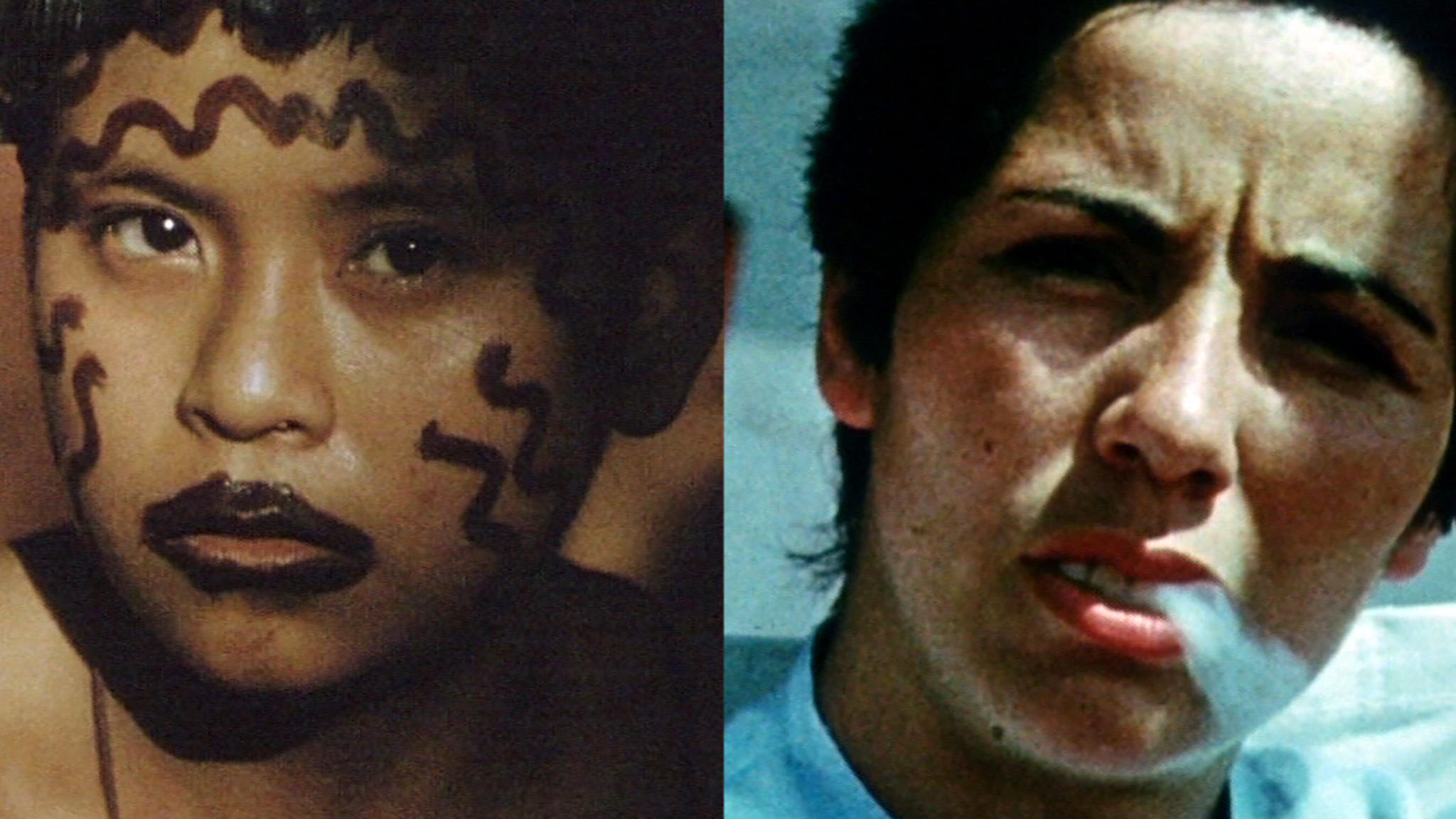 We Are Become Death
Jean-Gabriel Periot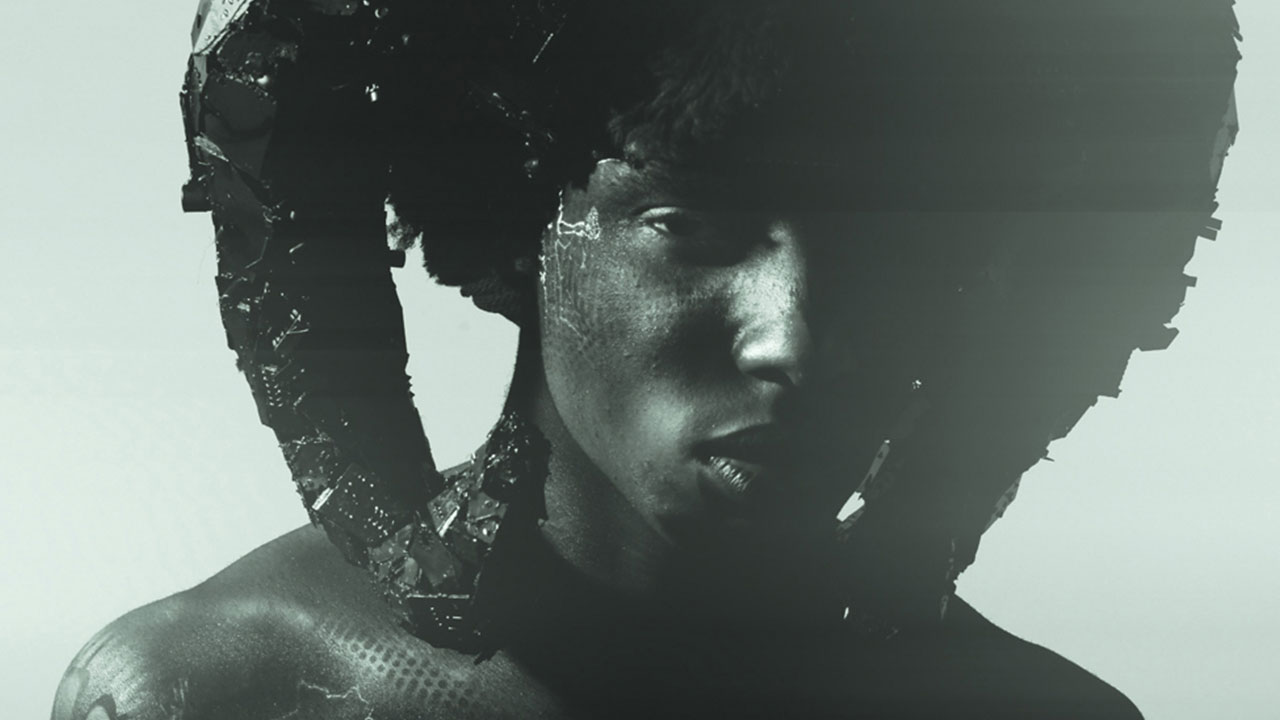 Agophobia
Benjamin Ross Hayden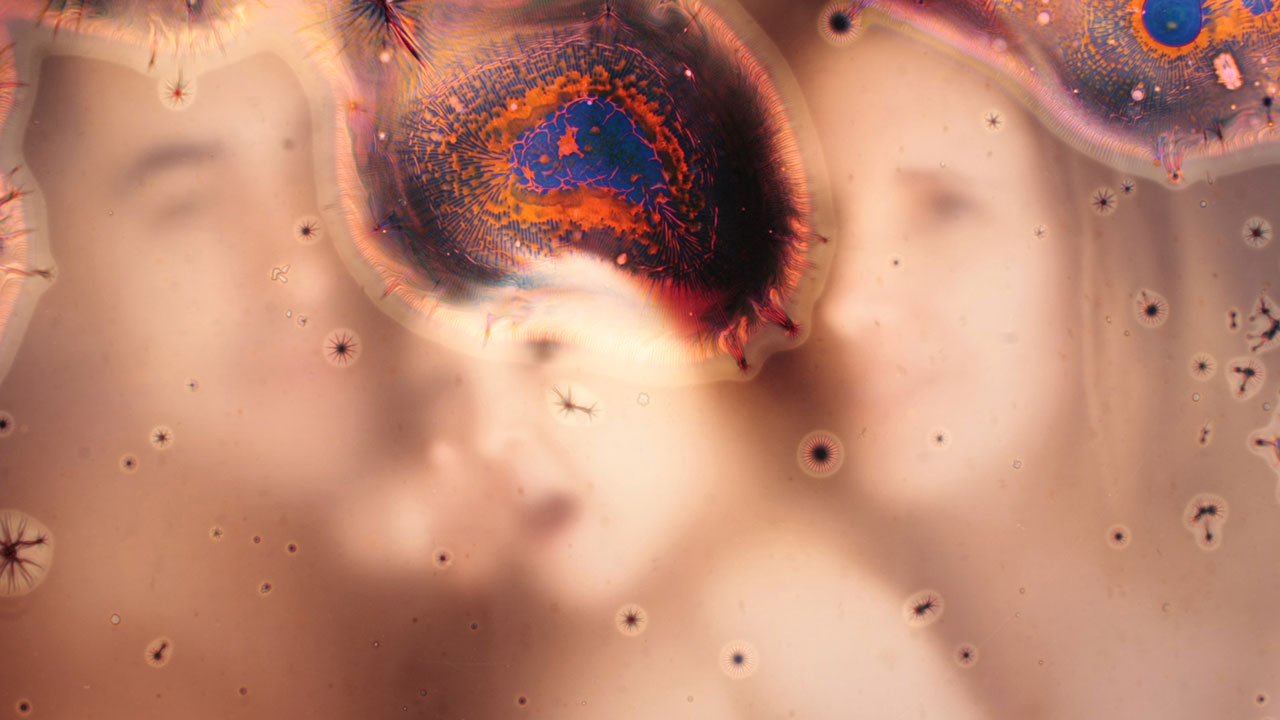 Hybridities: Almost Other
Günes-Hélène Isitan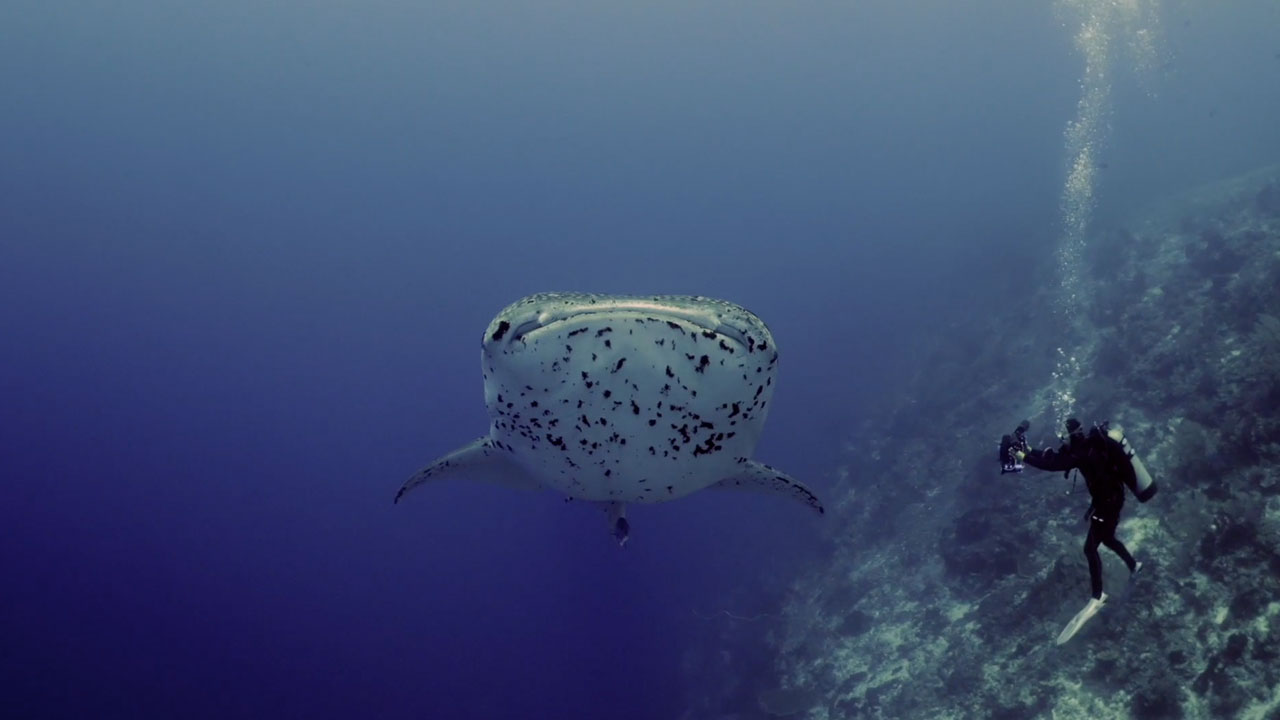 Marine Animal Interactions
Robert Suntay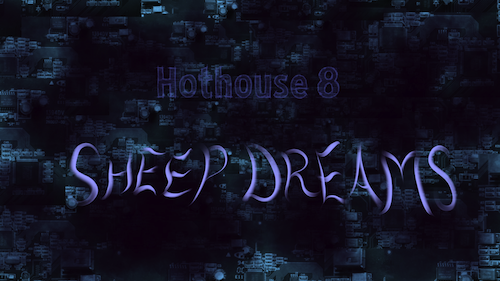 Reverie.exe
Wen Zhang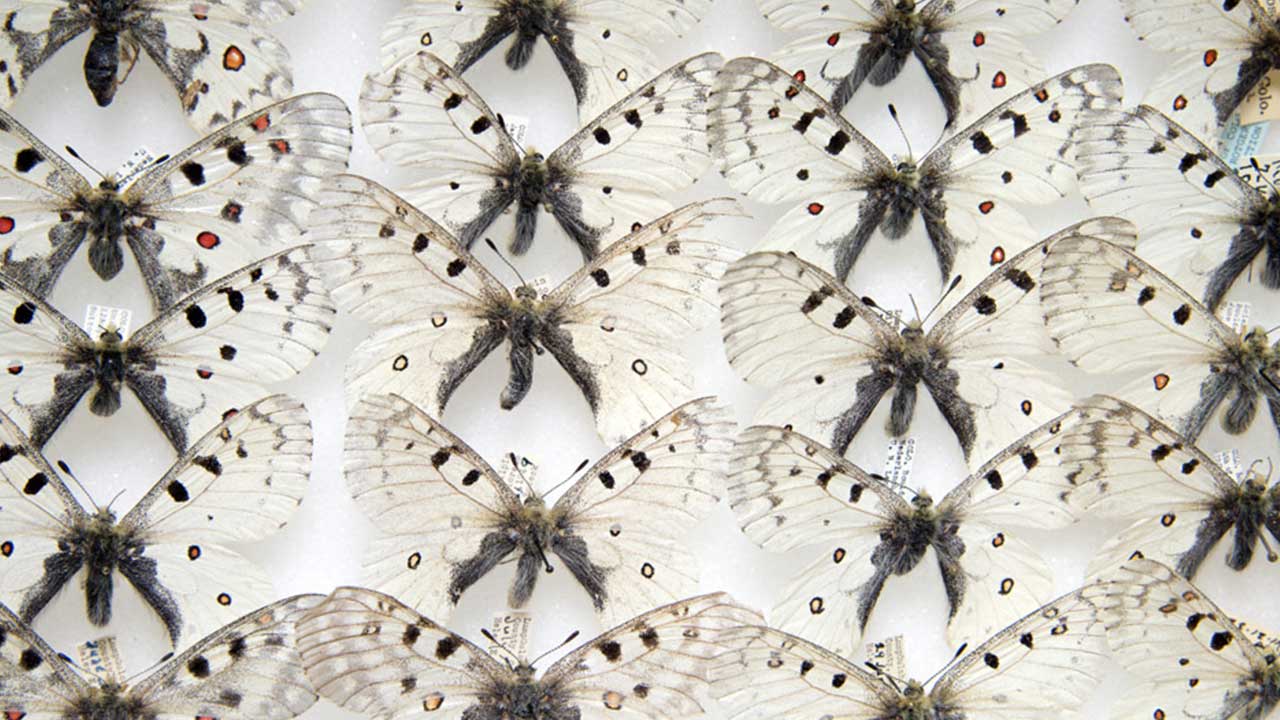 Insecta
Ramey Newell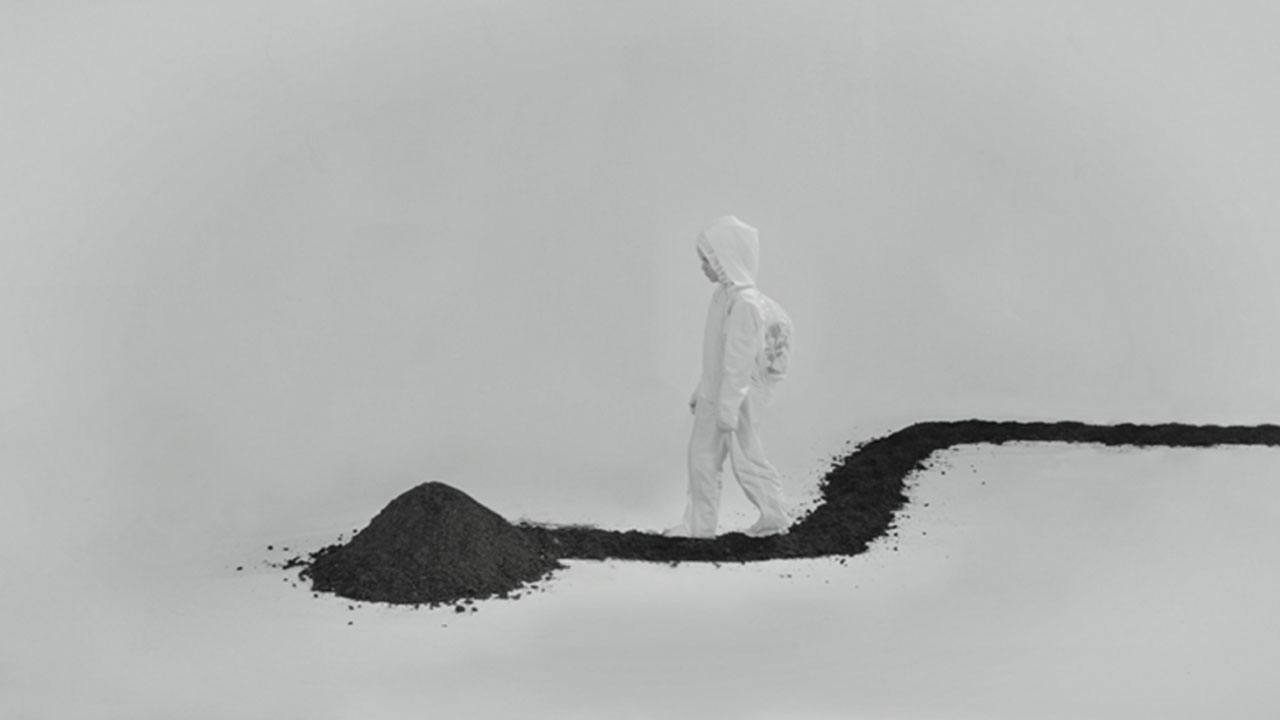 Plastic Child
Carolin Koss
Yakuaya : Water Essence
Marcello Castillo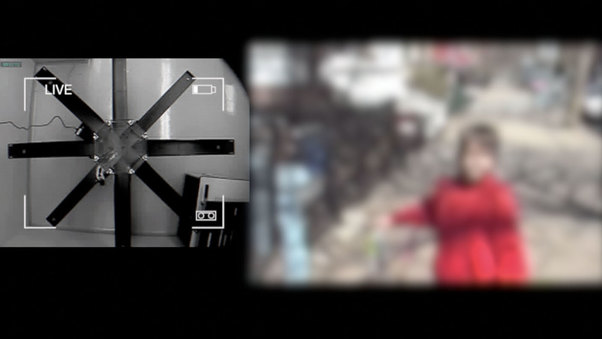 Murine Montage
Alexis Gambis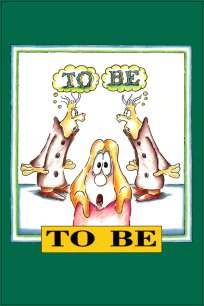 To Be
John Weldon
Lifespan
Juliette Martineau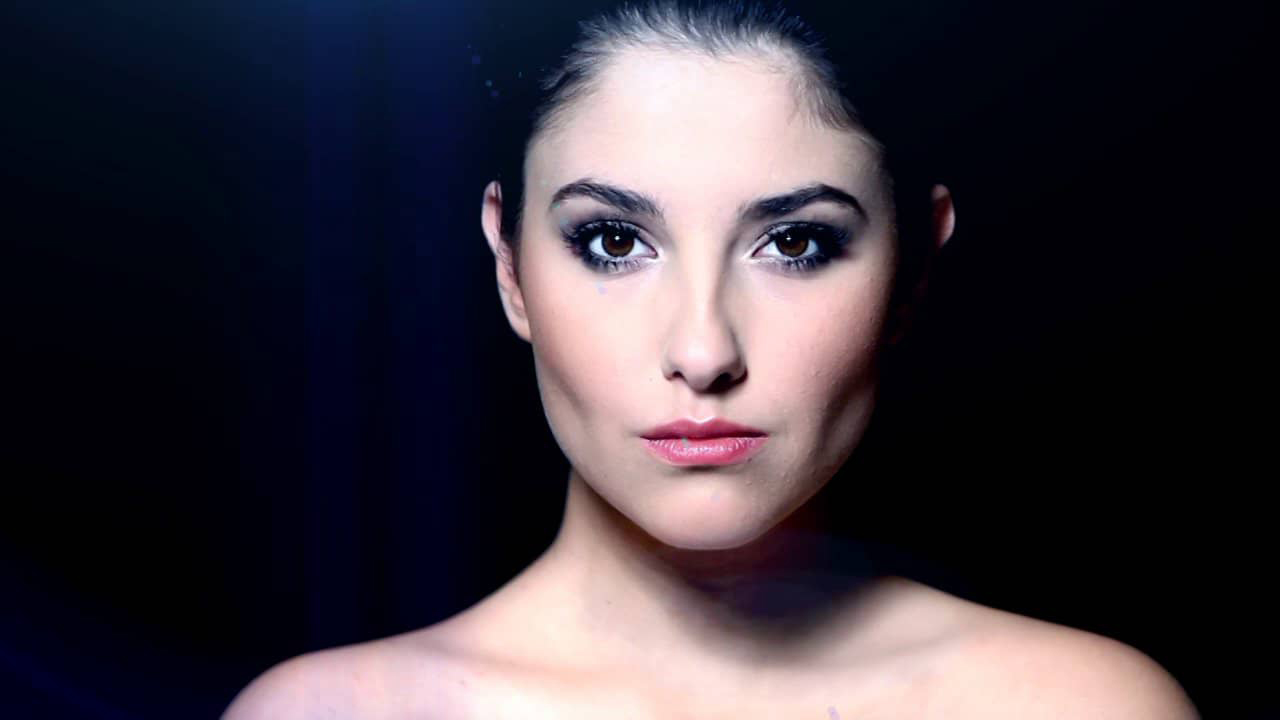 Vessel
Carlo Treviso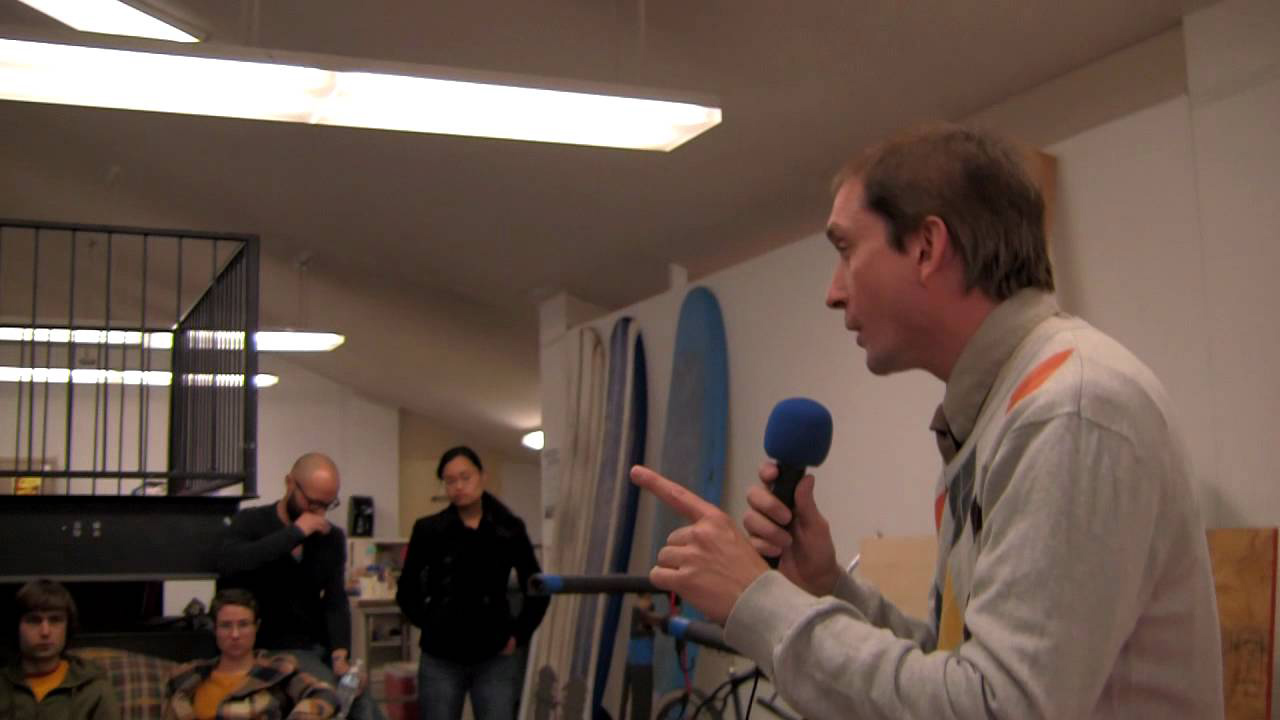 There Was Once a Bitter Bastard
Tristan Newcomb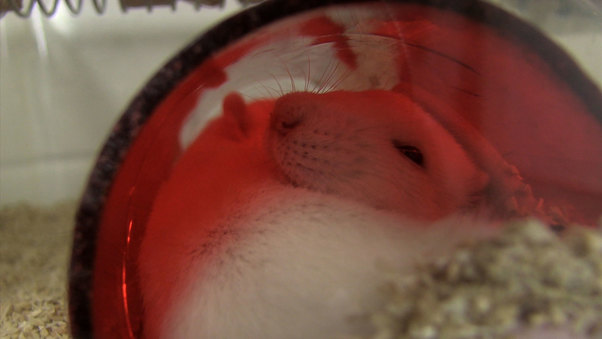 Number 32
Linnea Langkammer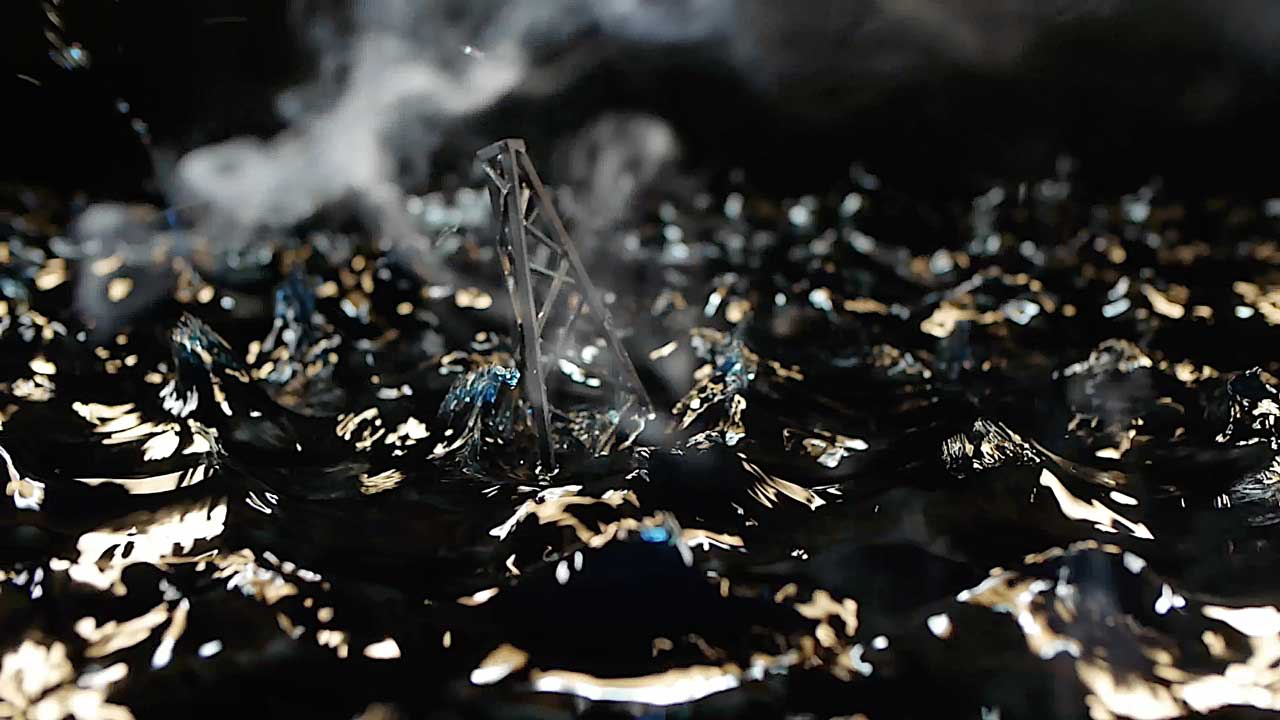 Sea of Instability
Frank Lesbros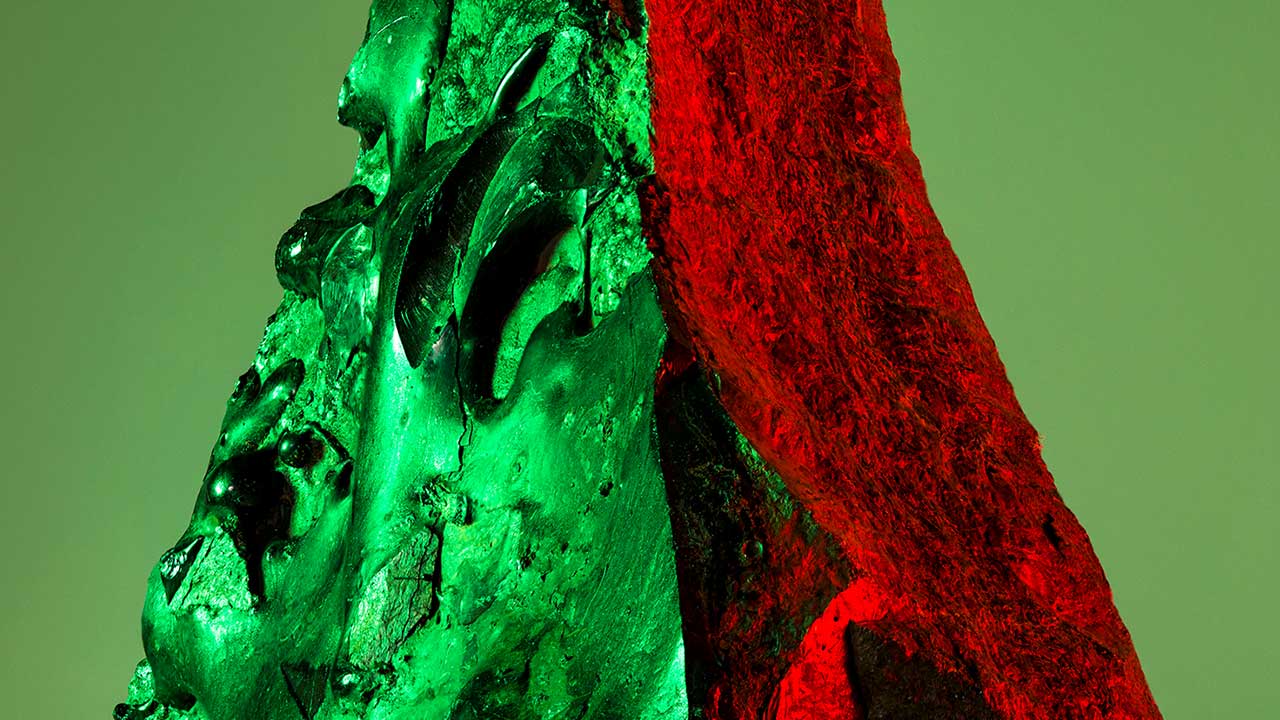 Metamorphism
Grayson Cooke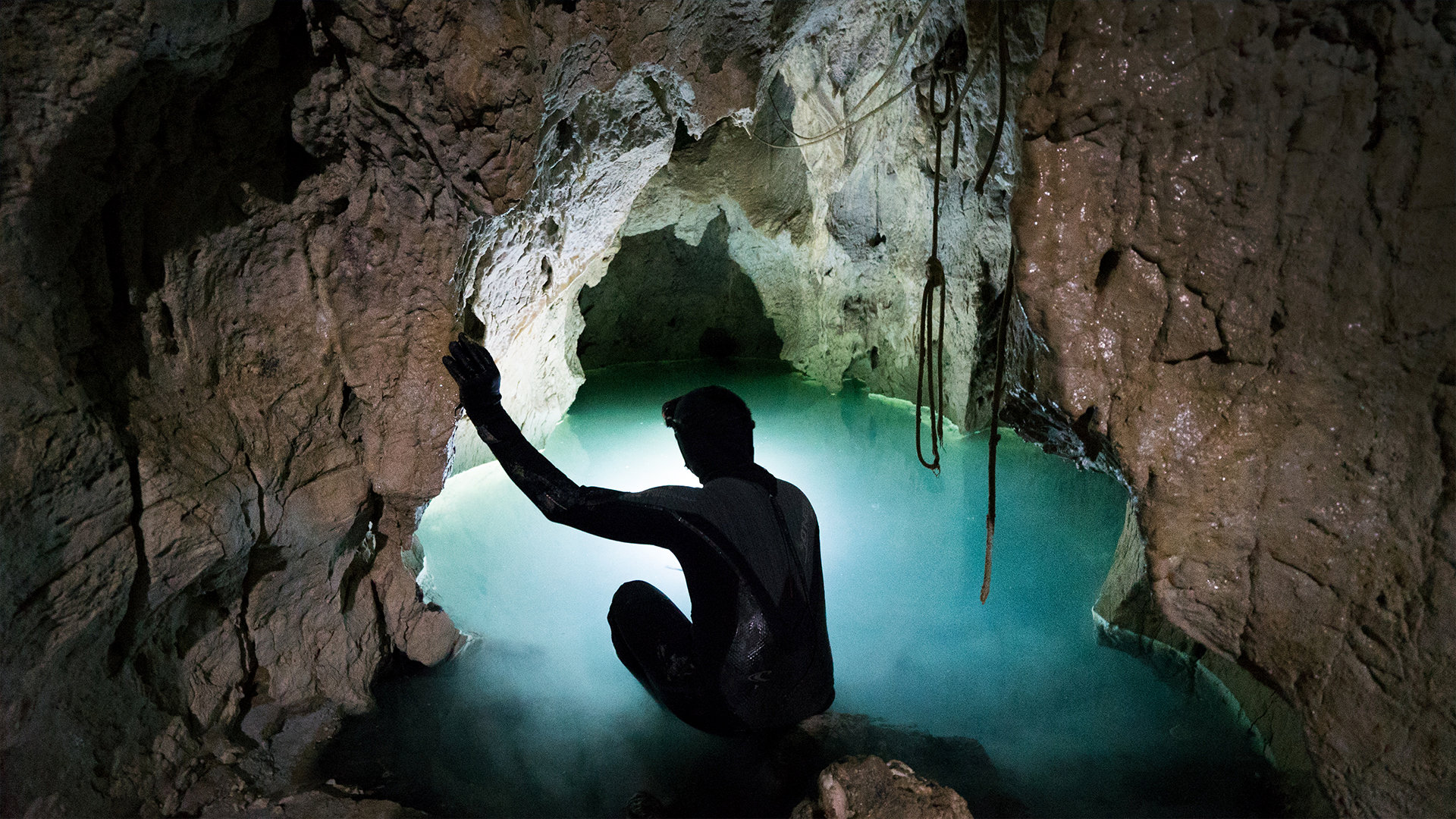 The Most Unknown
Ian Cheney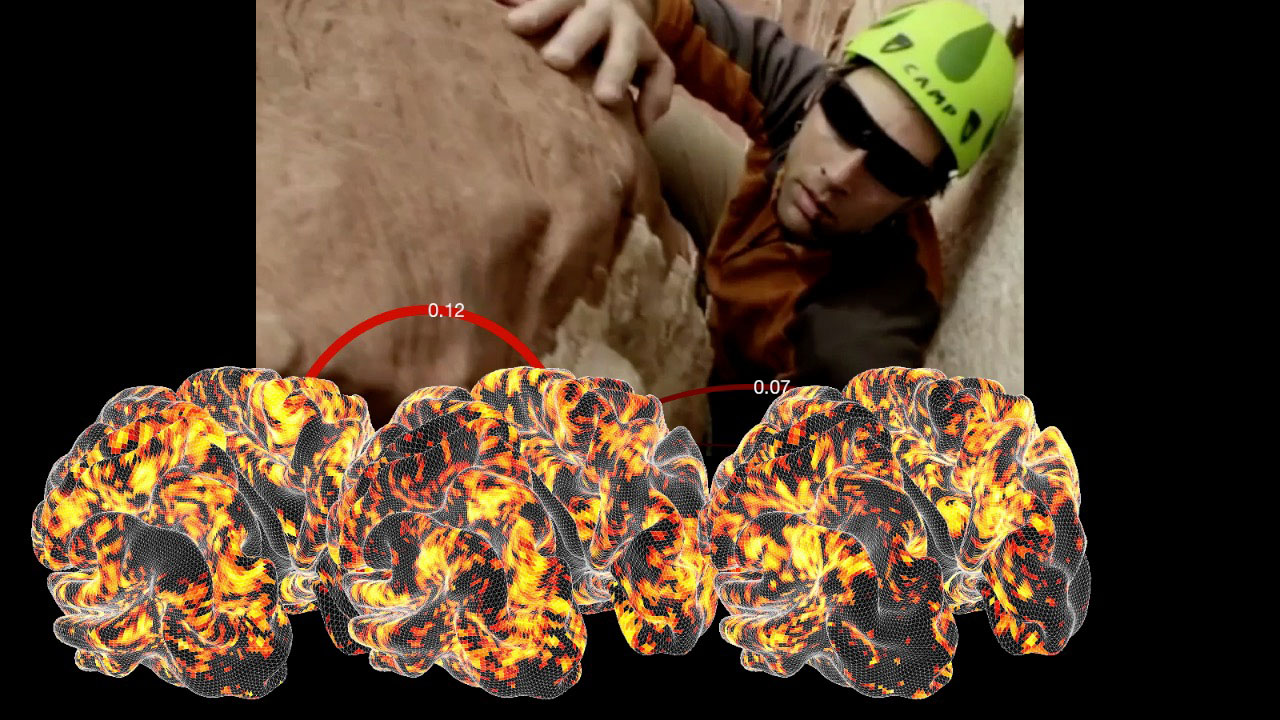 Parallel Play: Visualization and Sonification of Brain Activity in Real Time
Dan Lloyd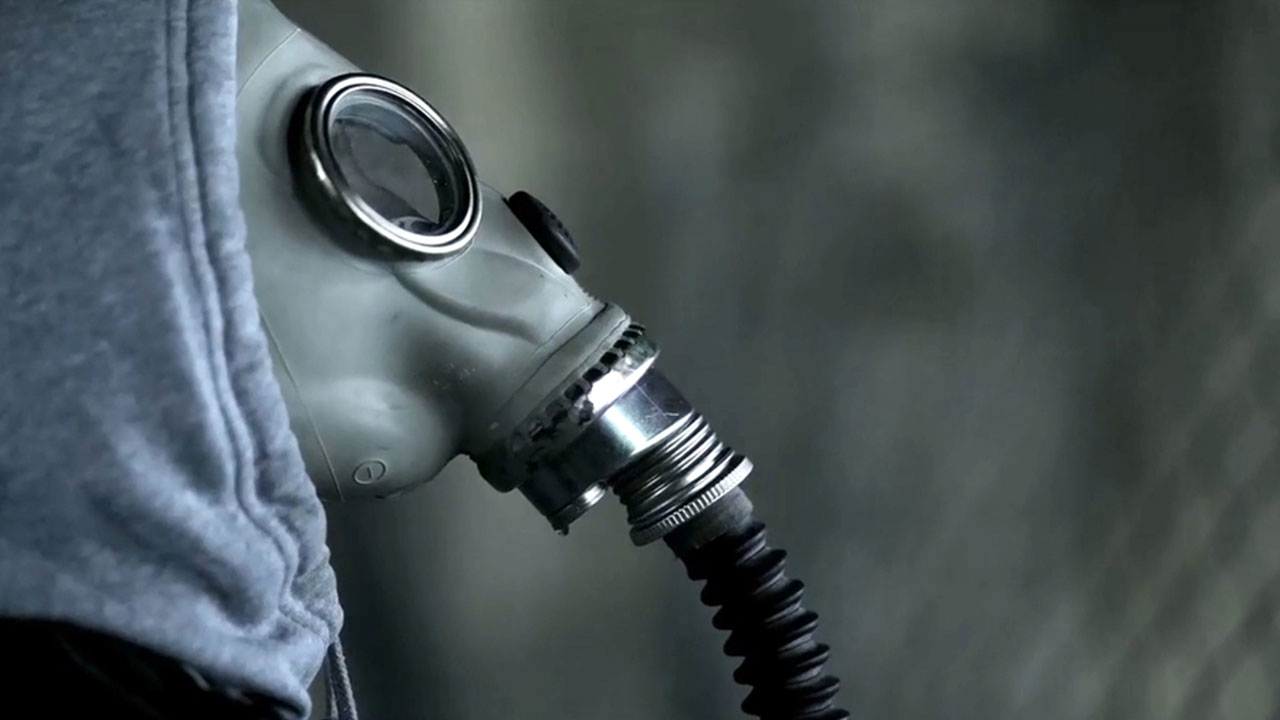 Smog
Jad Sleiman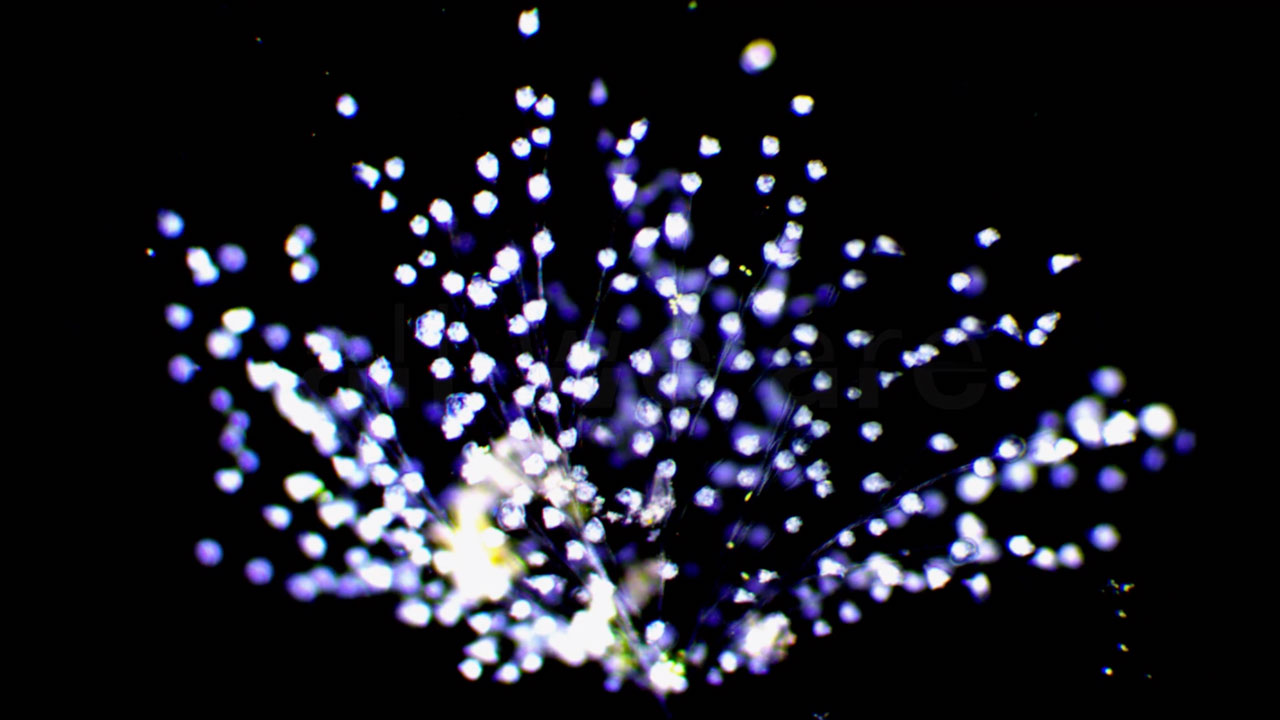 All We Are
Julia Van Etten, Marleine van der Werf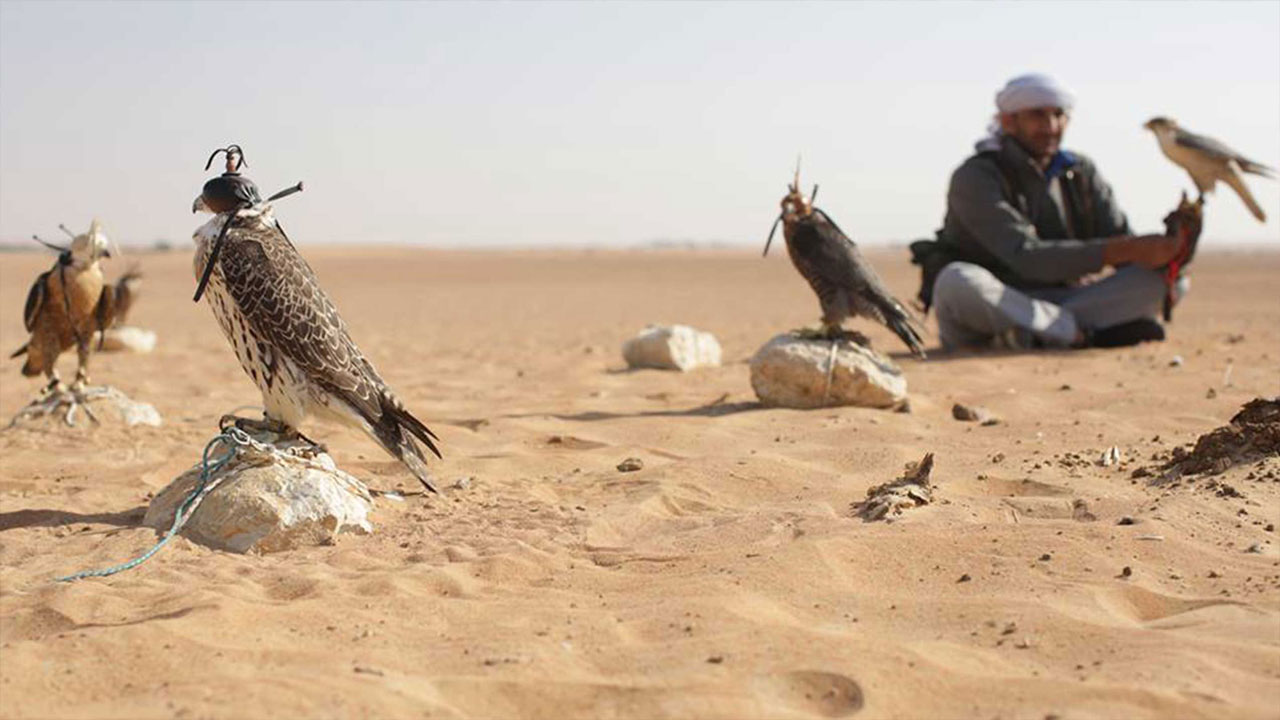 Shaheen
Samuel Ridgeway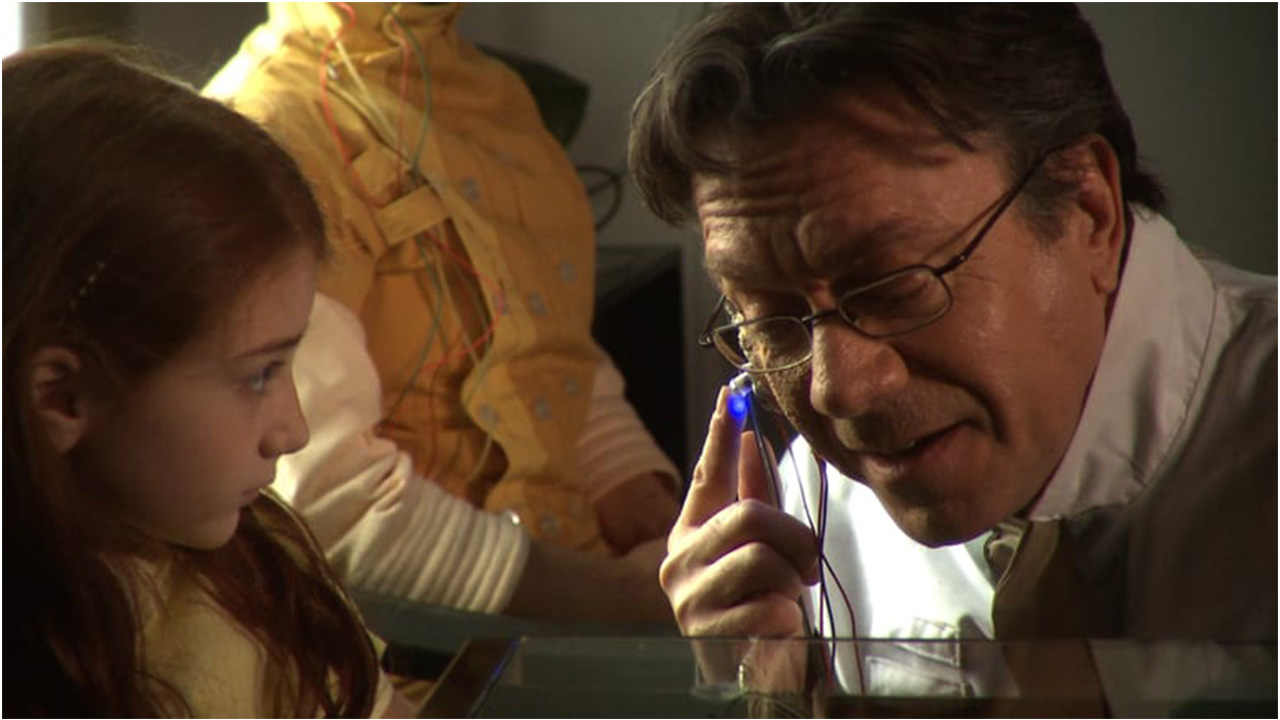 The Feed
Benjamin Berger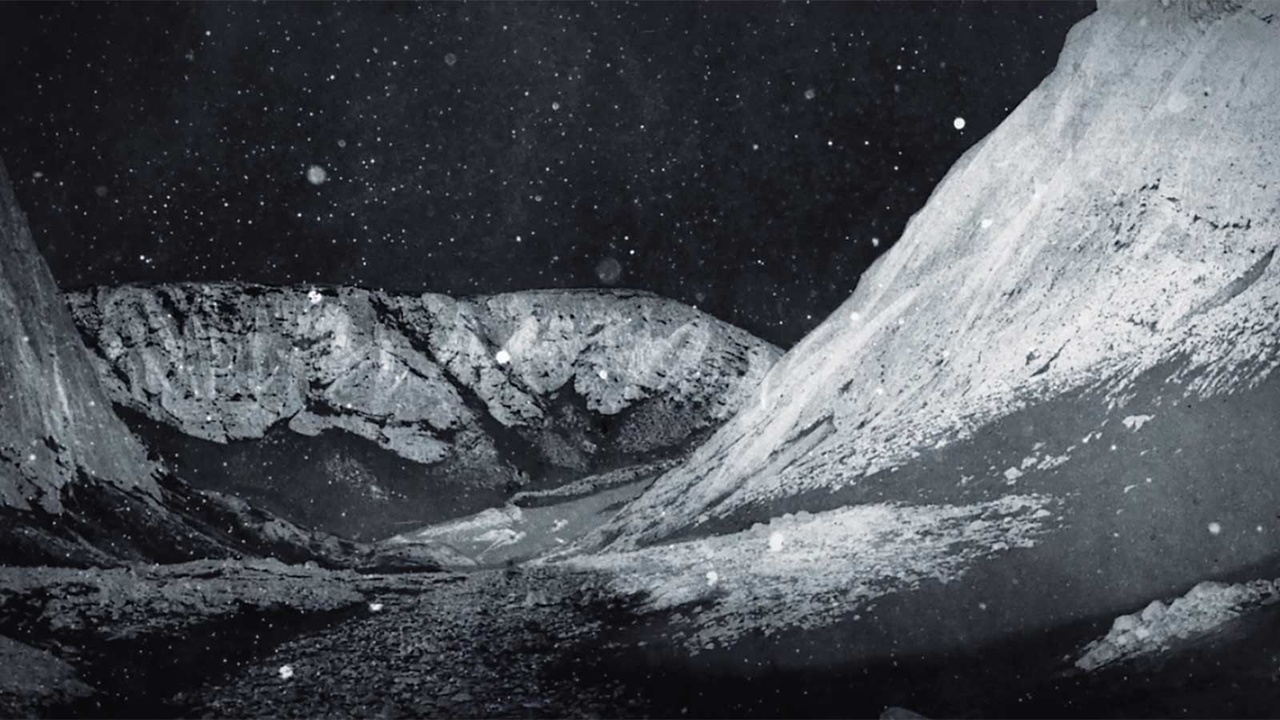 Bad Circumstances
Max Kestner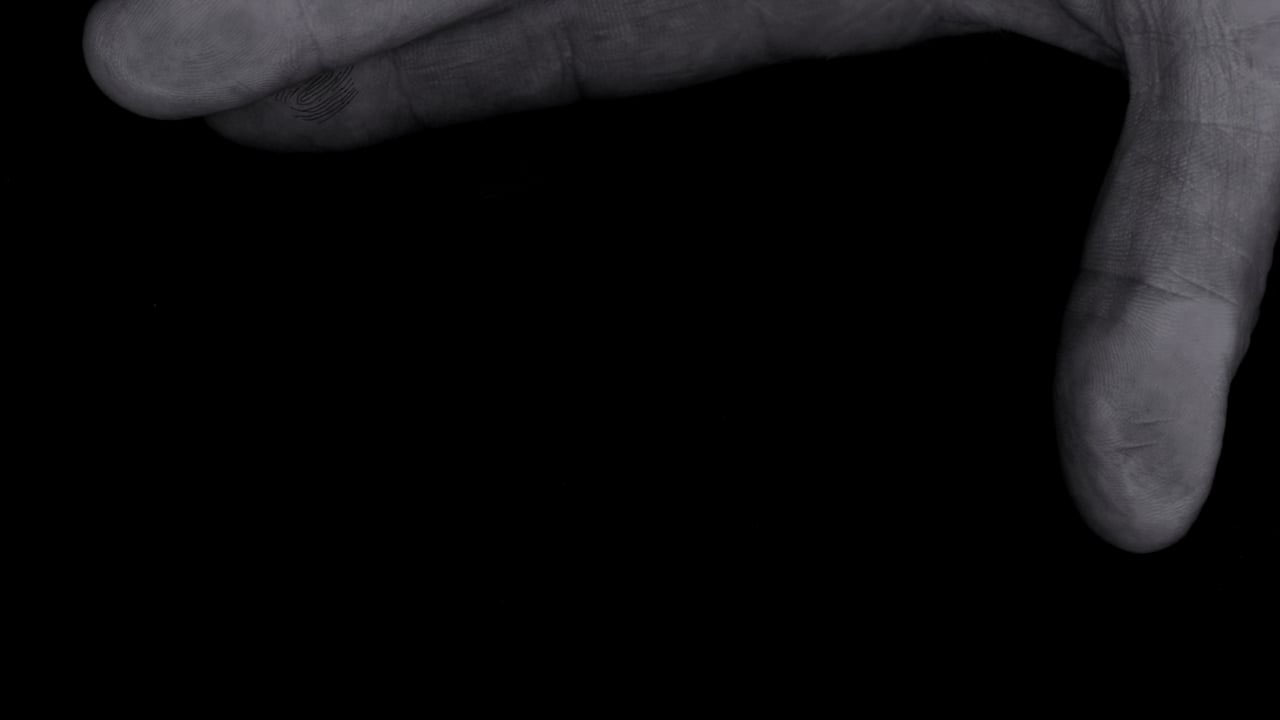 In Glass Houses
Ariana Gerstein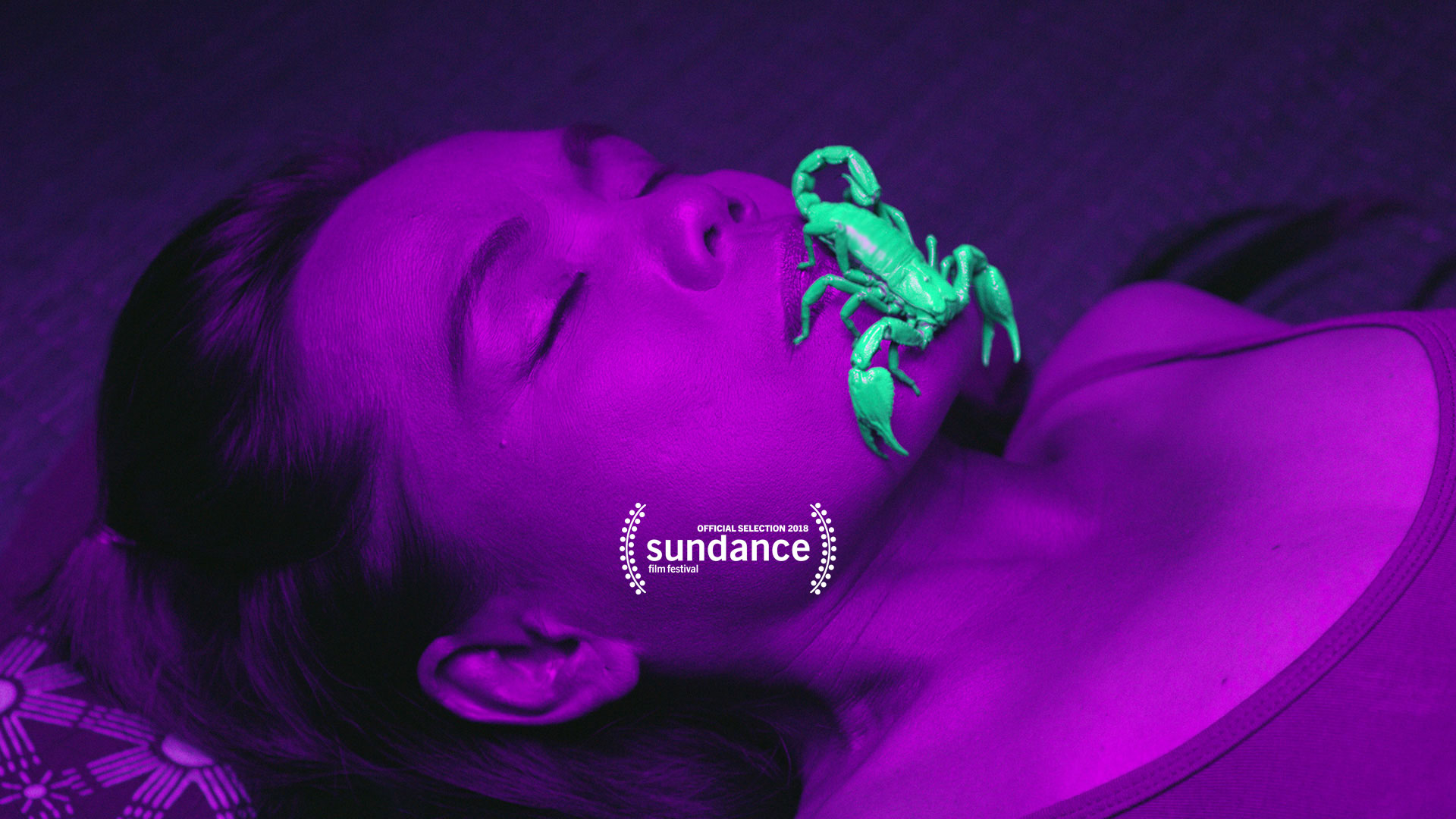 Ultraviolet
Marc Johnson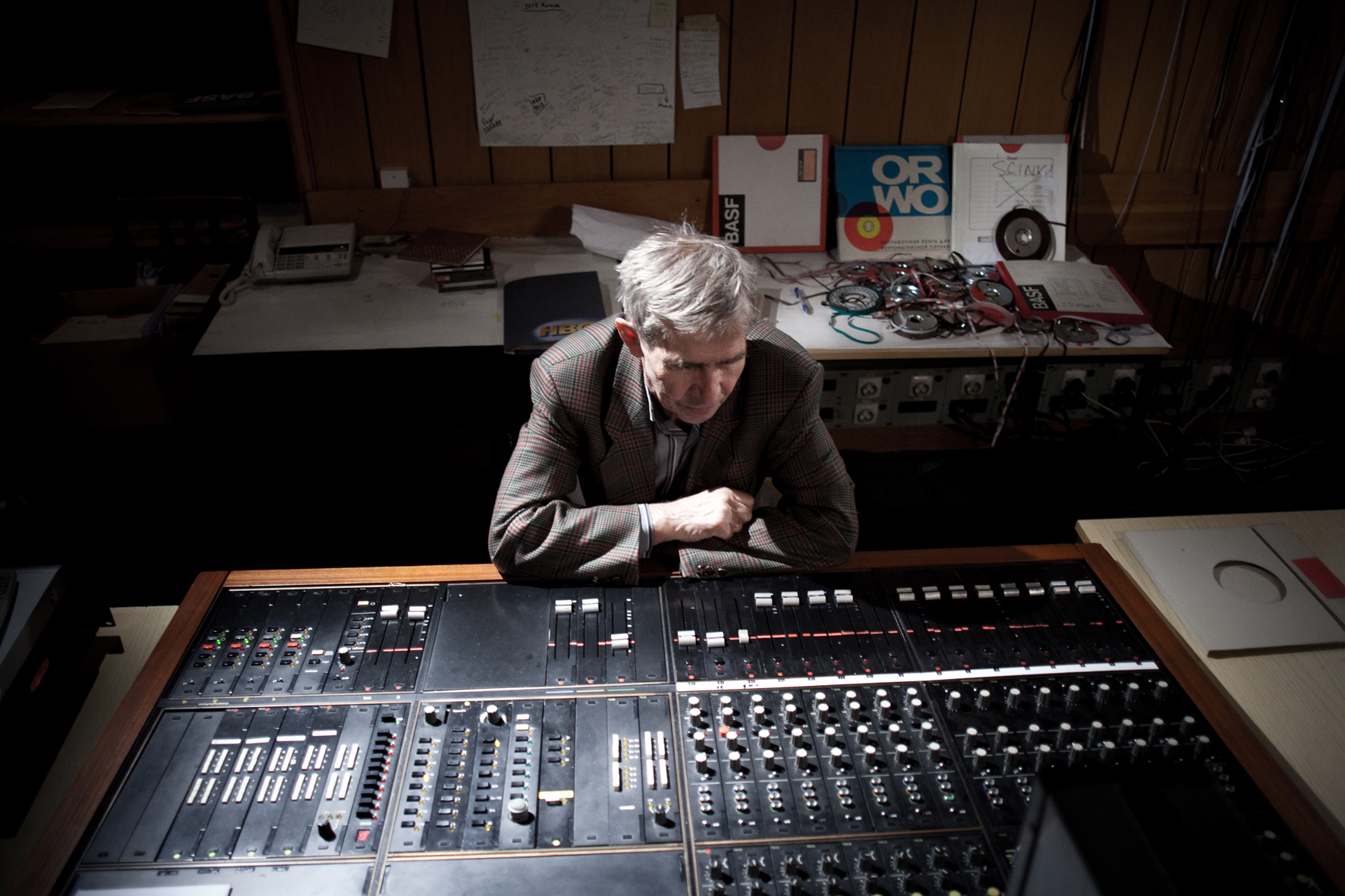 15 Corners of the World
Zuzanna Solakiewicz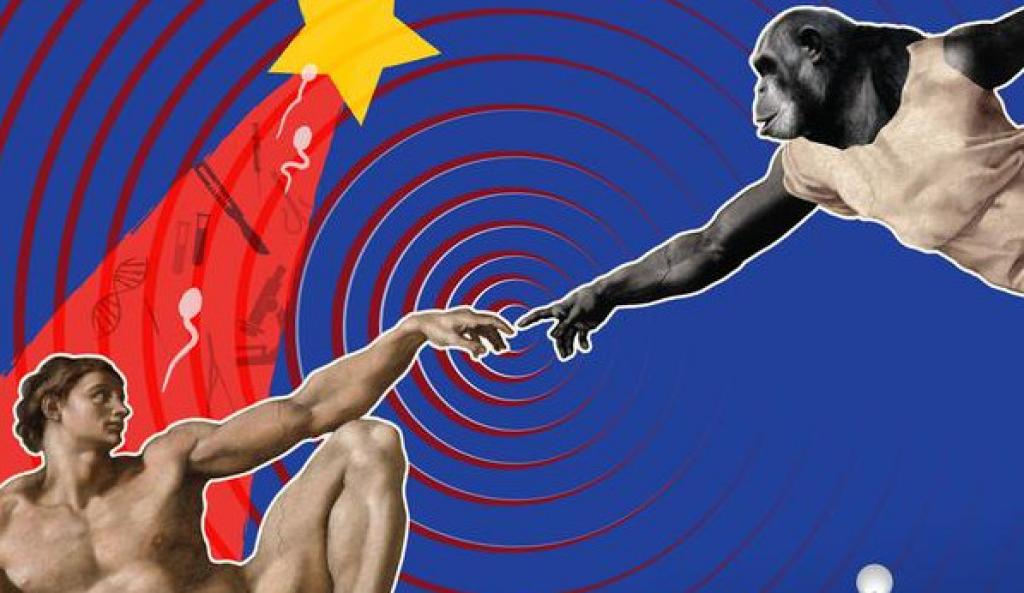 Tarzan's Testicles
Alexandru Solomon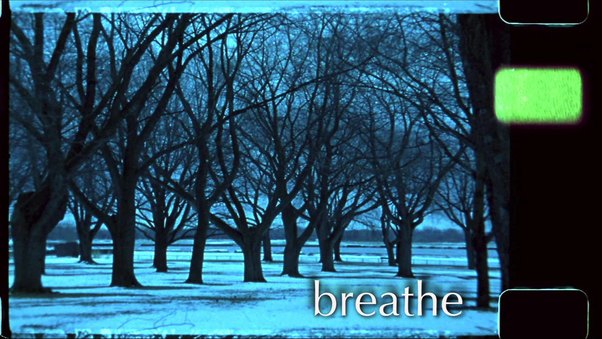 Coronation Park
Su Rynard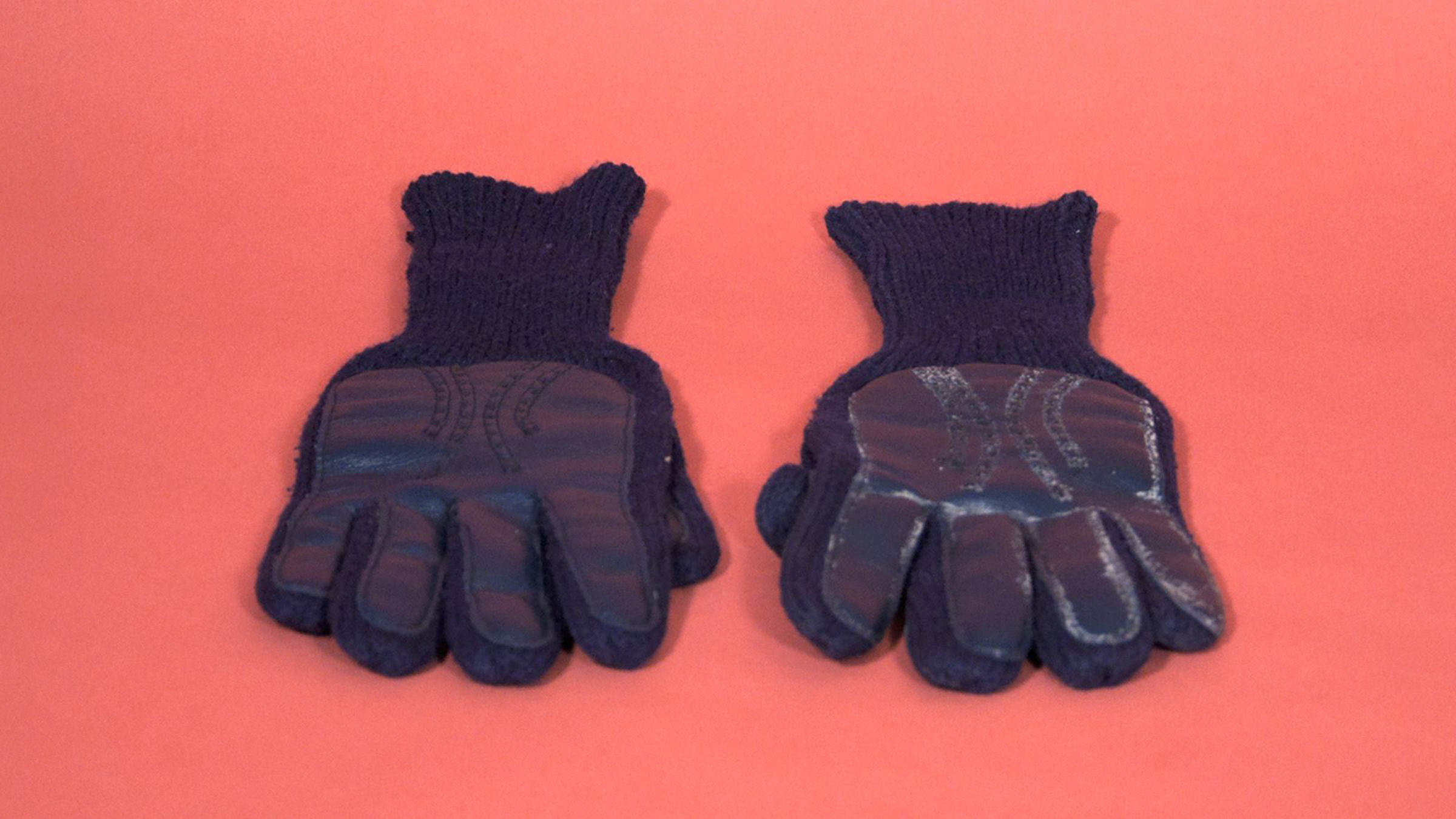 The Invisible World
Jesse McLean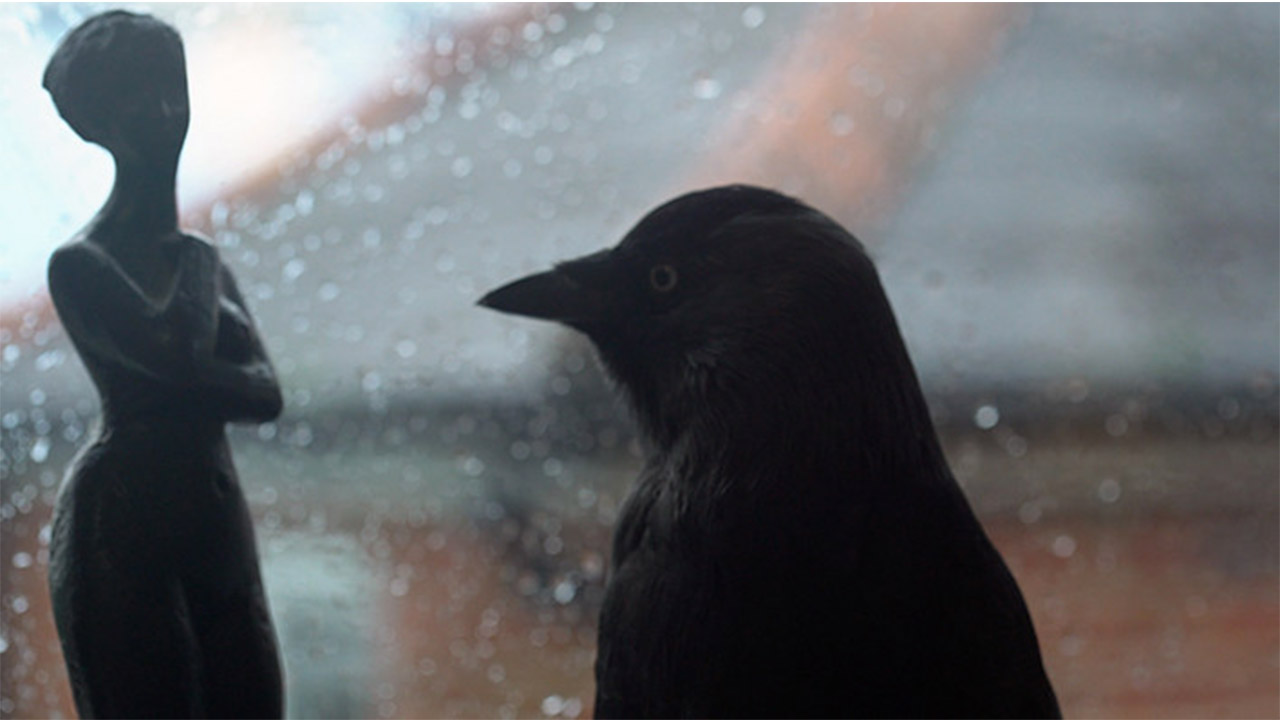 Mirror Test
Duncan Marquiss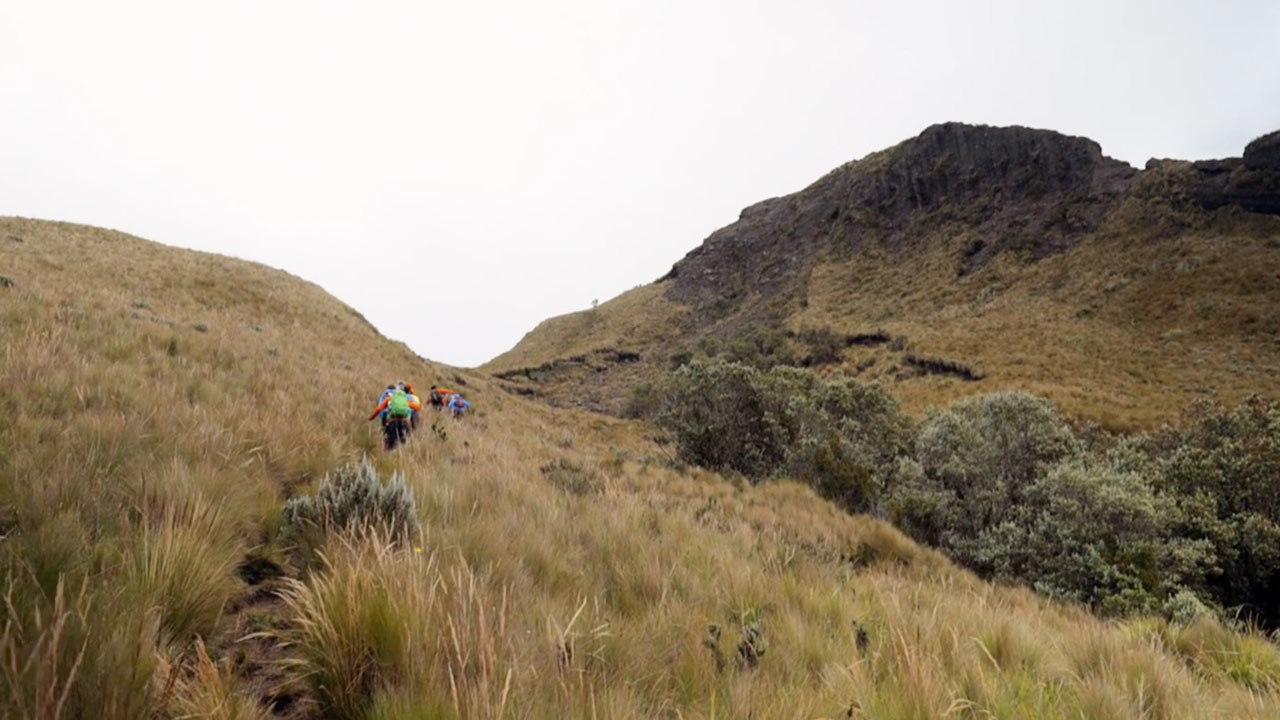 In Extremity
Jake Farmer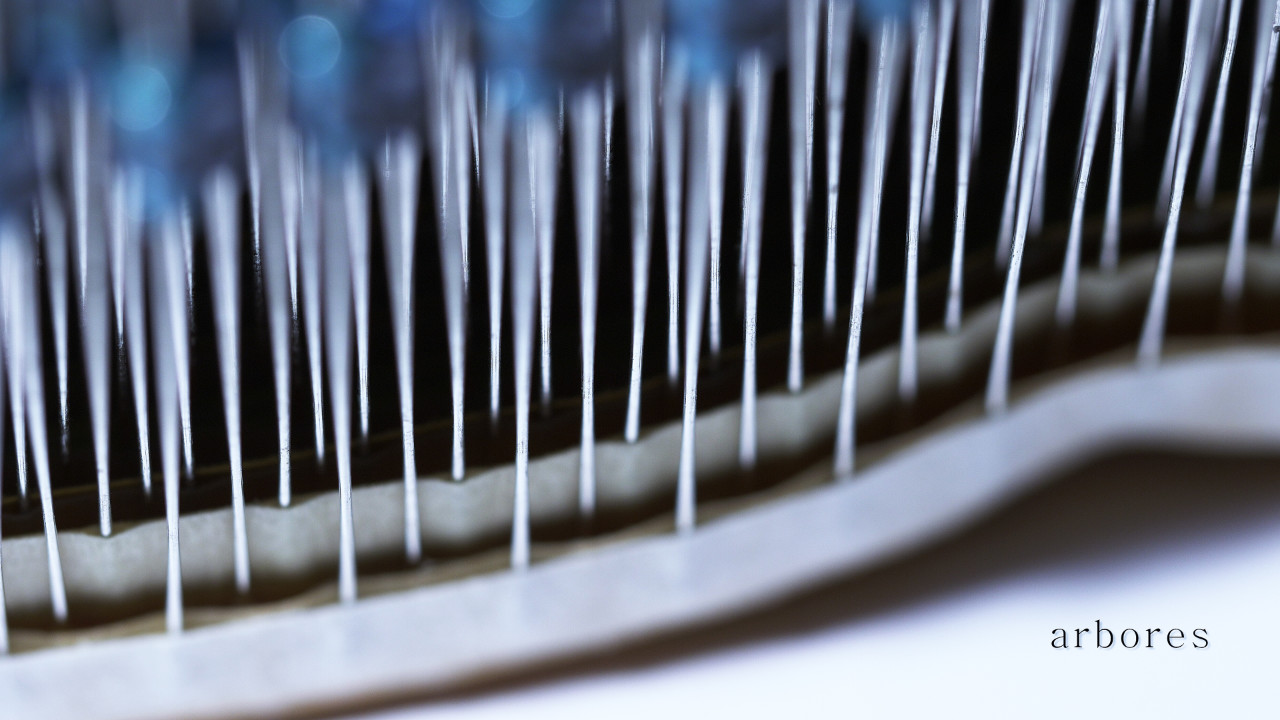 Structures of Nature
Martin Gerigk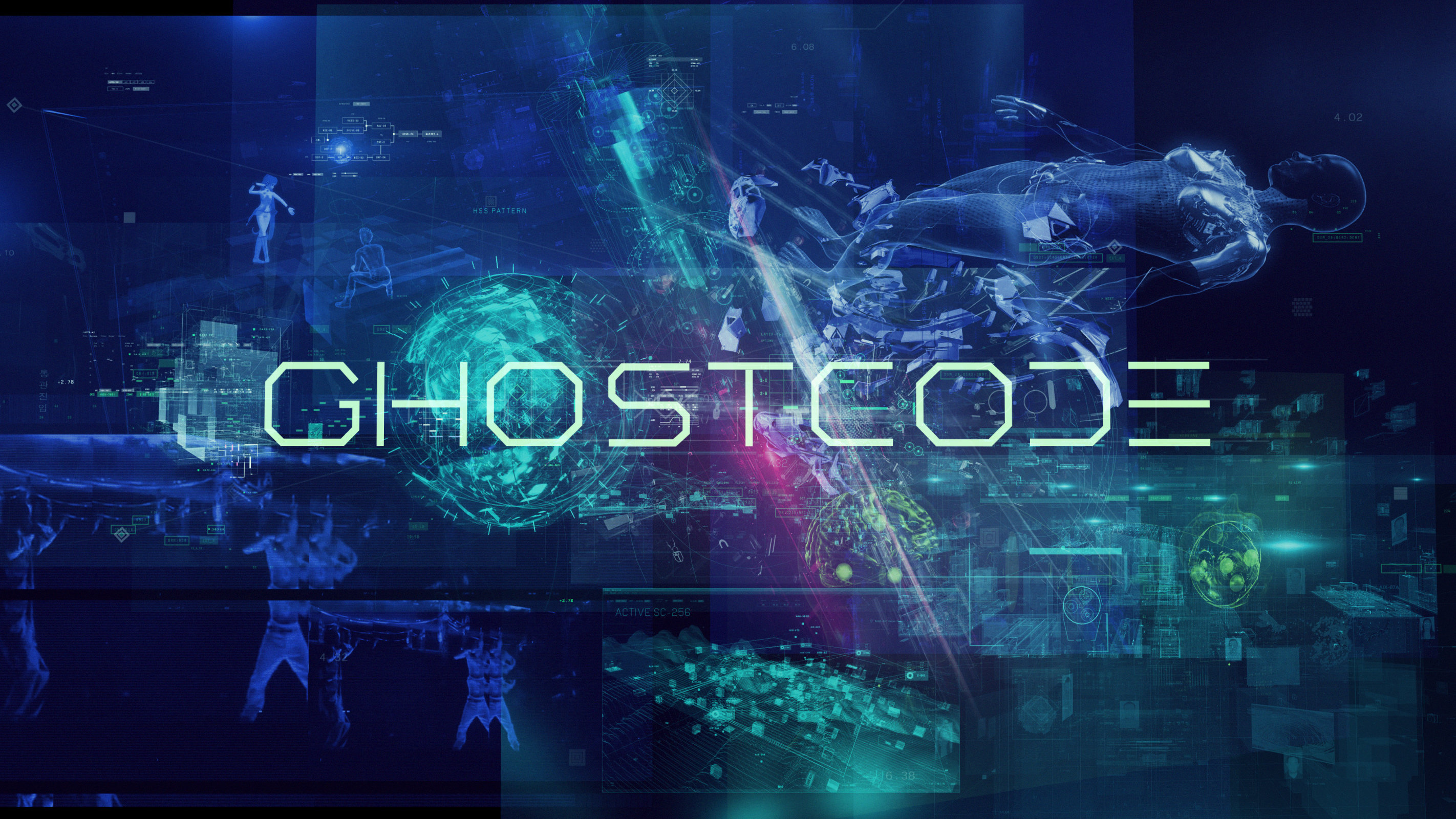 Ghostcode
AUDINT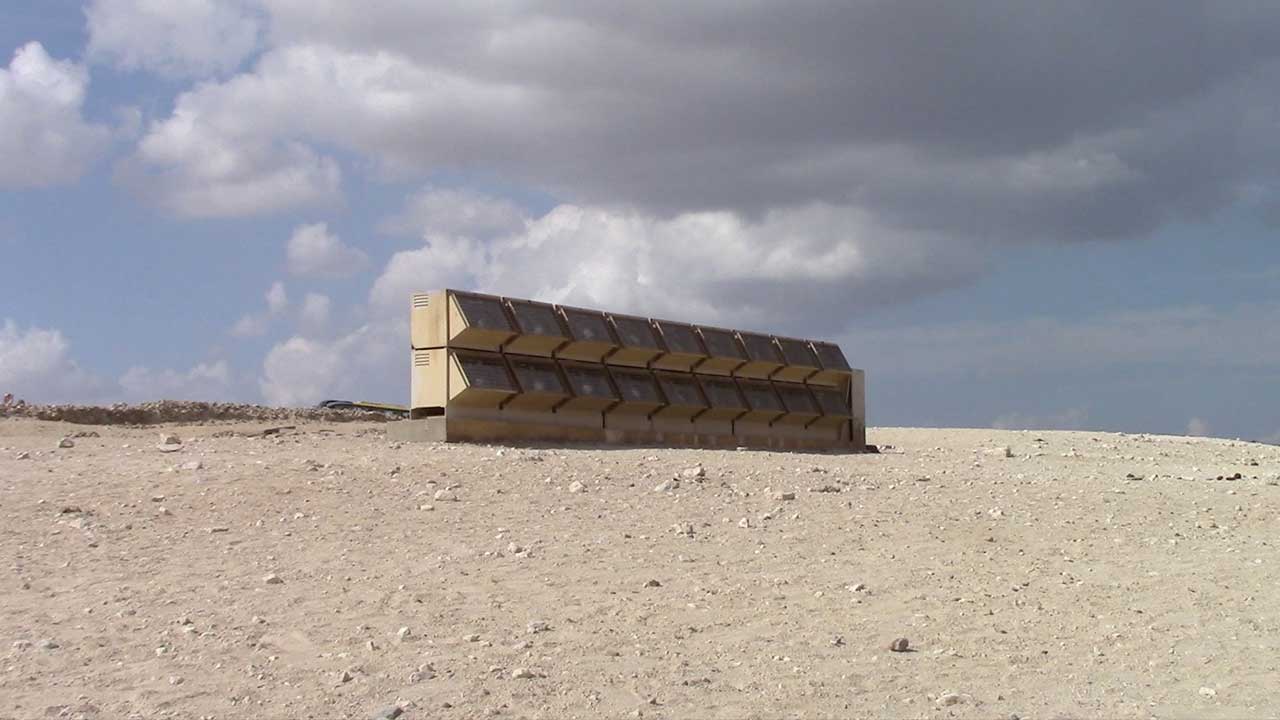 pepsi, cola, water?
Tom Bogaert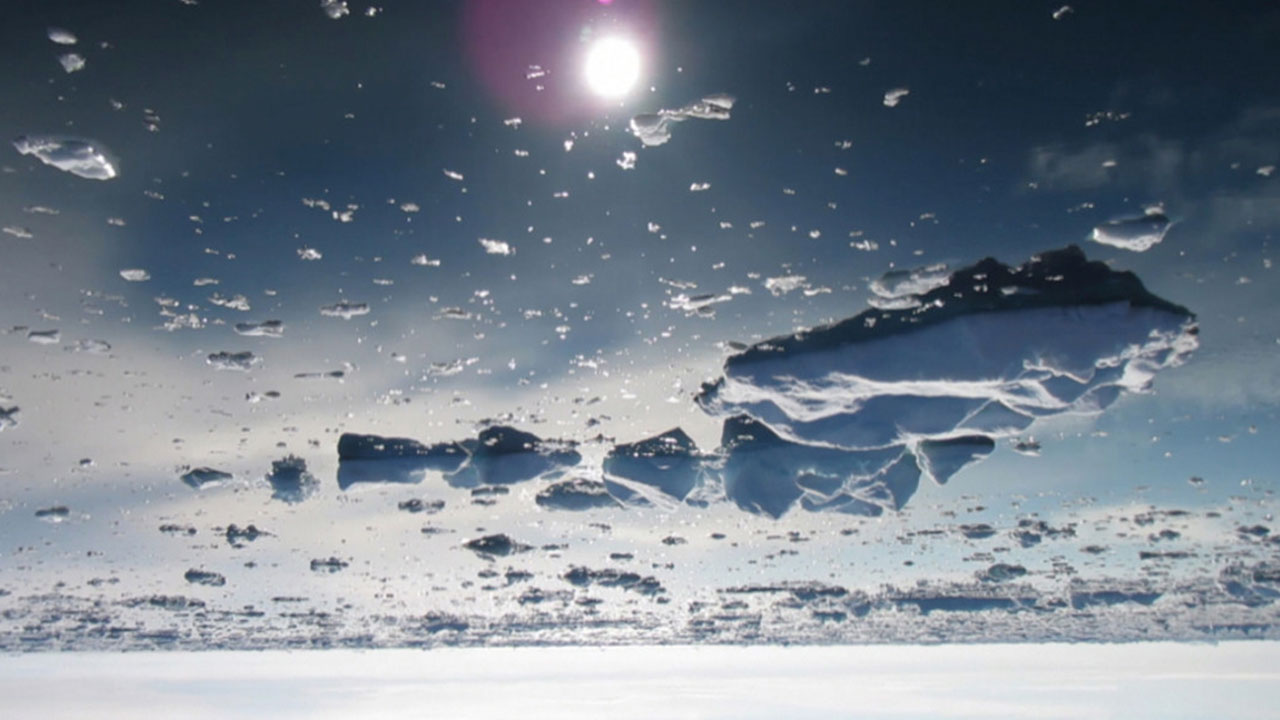 Subatlantic
Ursula Biemann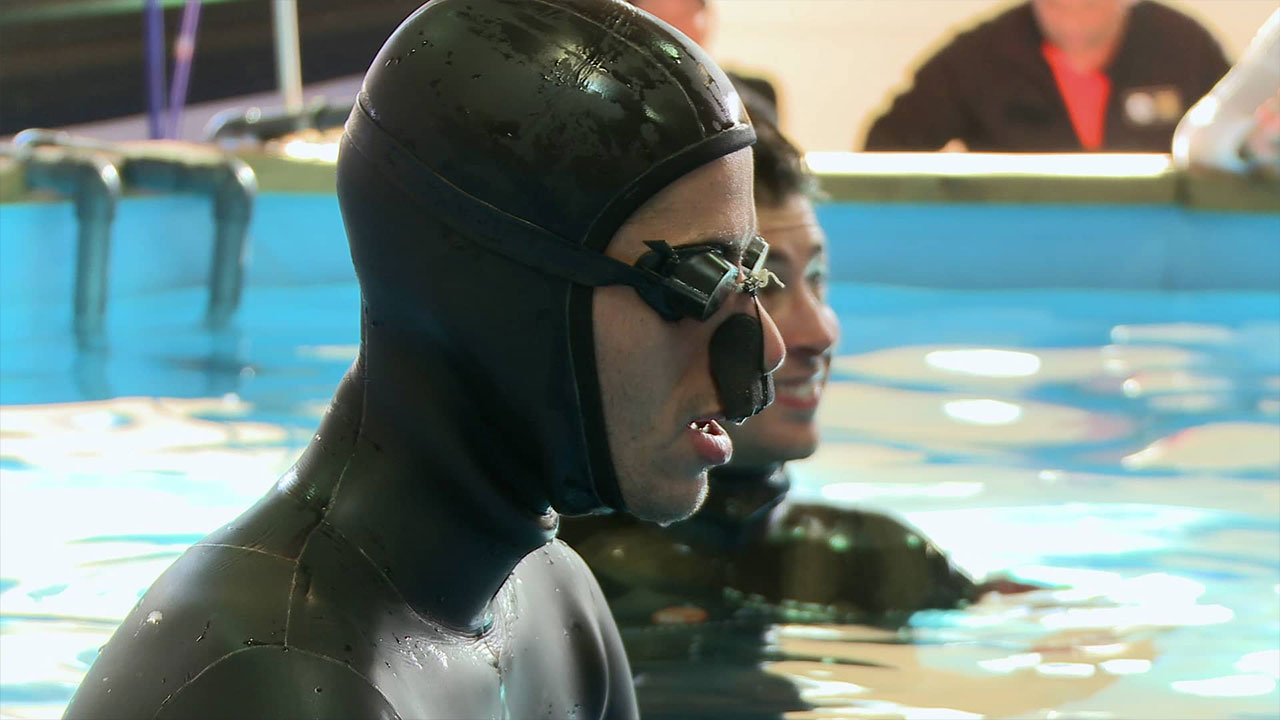 Aire
Ricardo Íscar Álvarez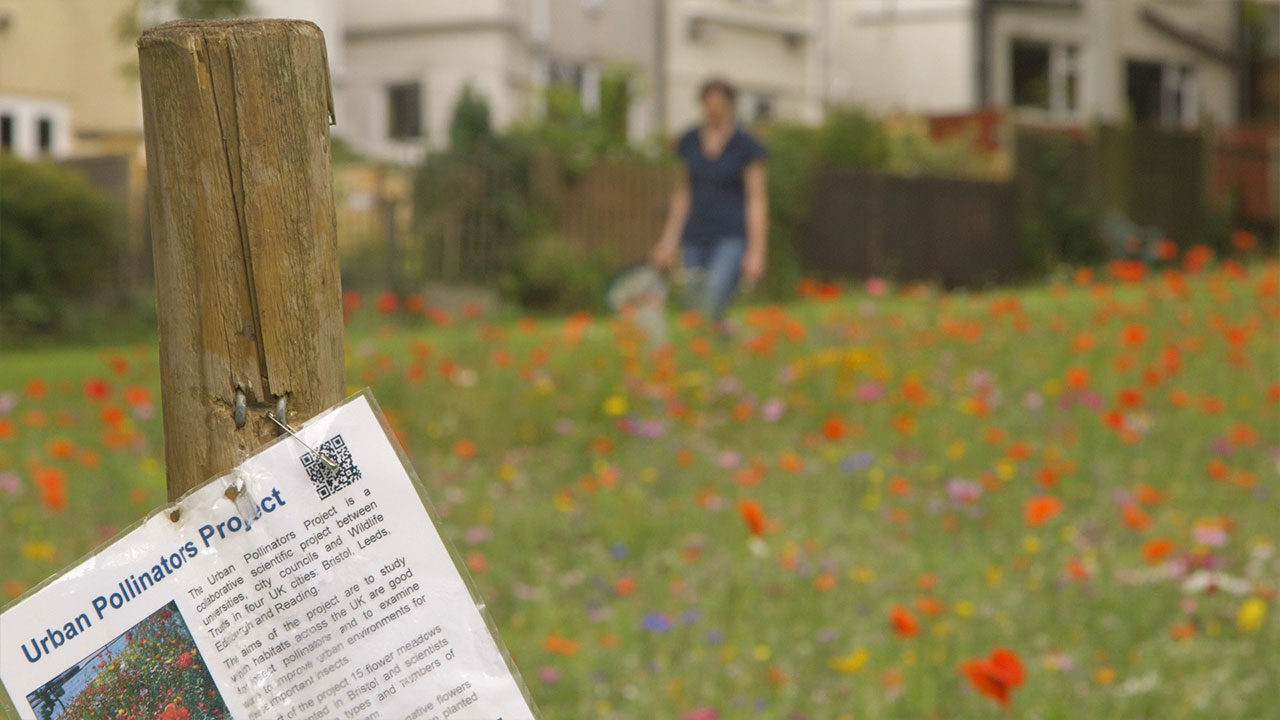 Insects in the City: can cities save our bees?
Barry J. Gibb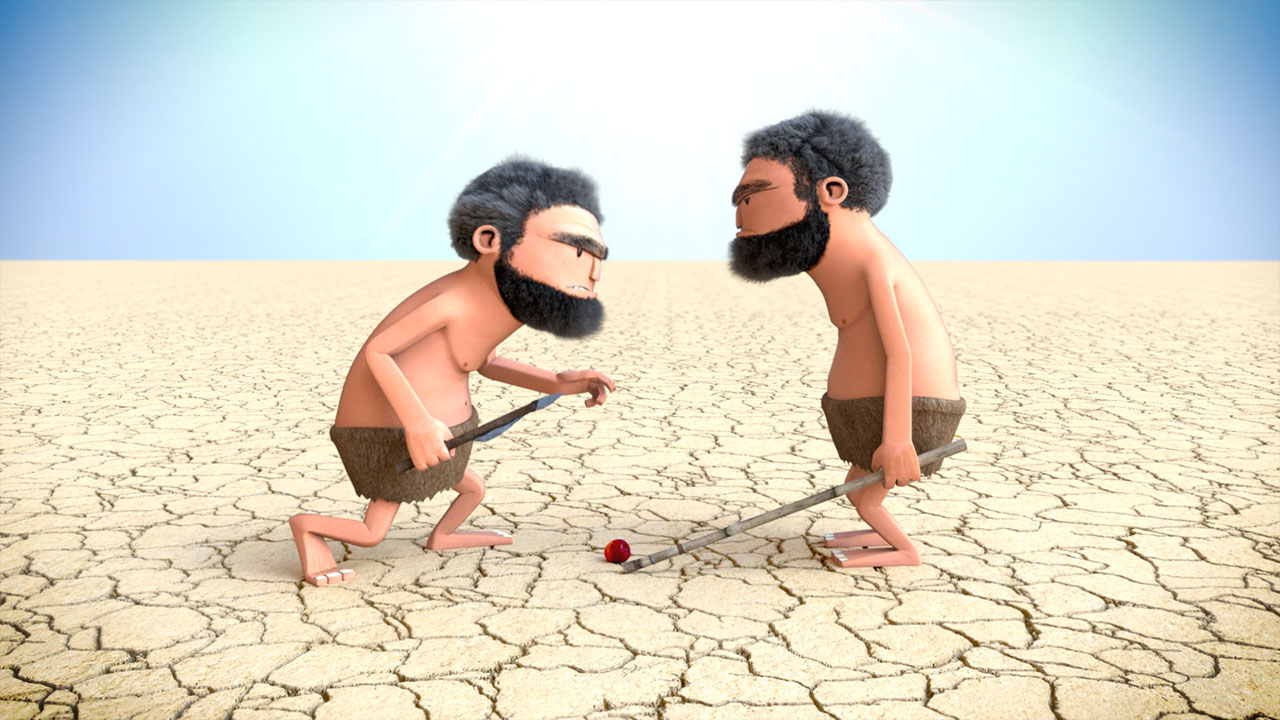 Simulados
Guillermo Marin,Fernando Cucchietti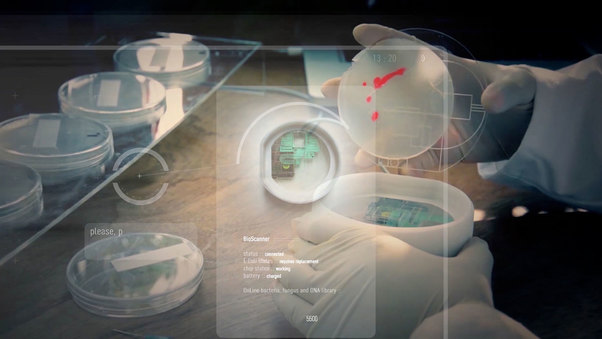 BioFlanneur
Aleks Cicha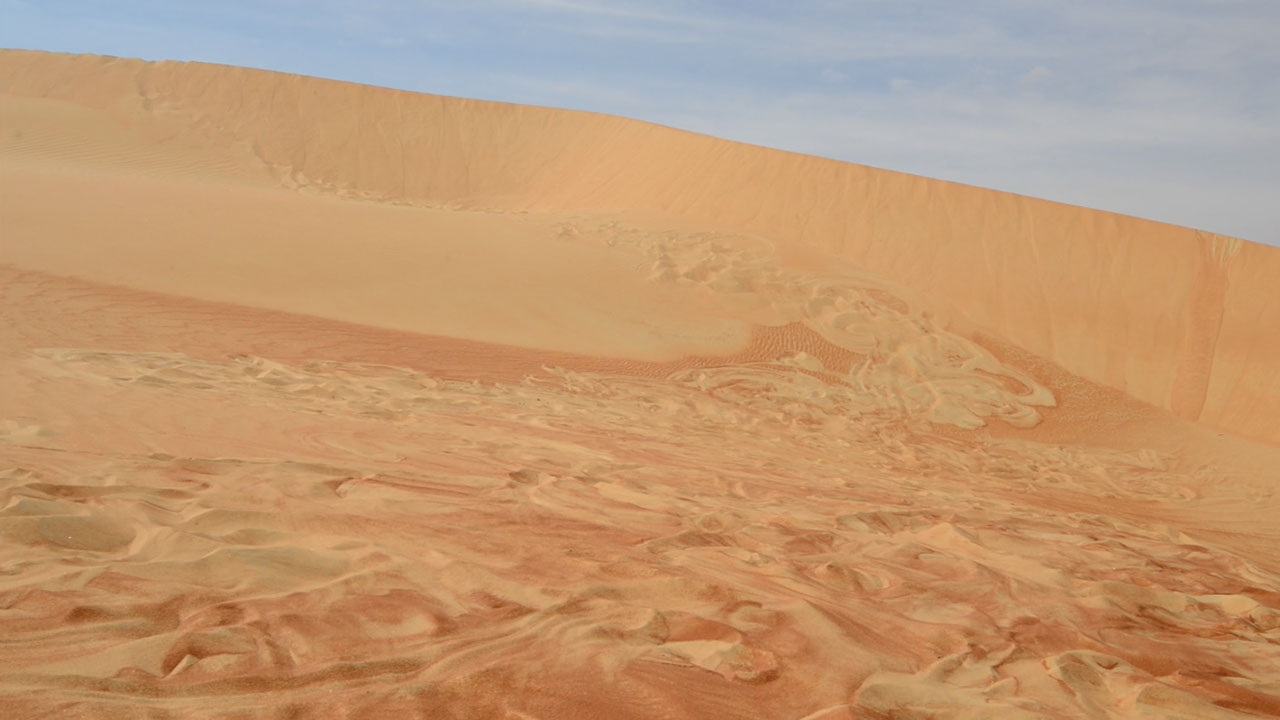 Jinn
Saguenail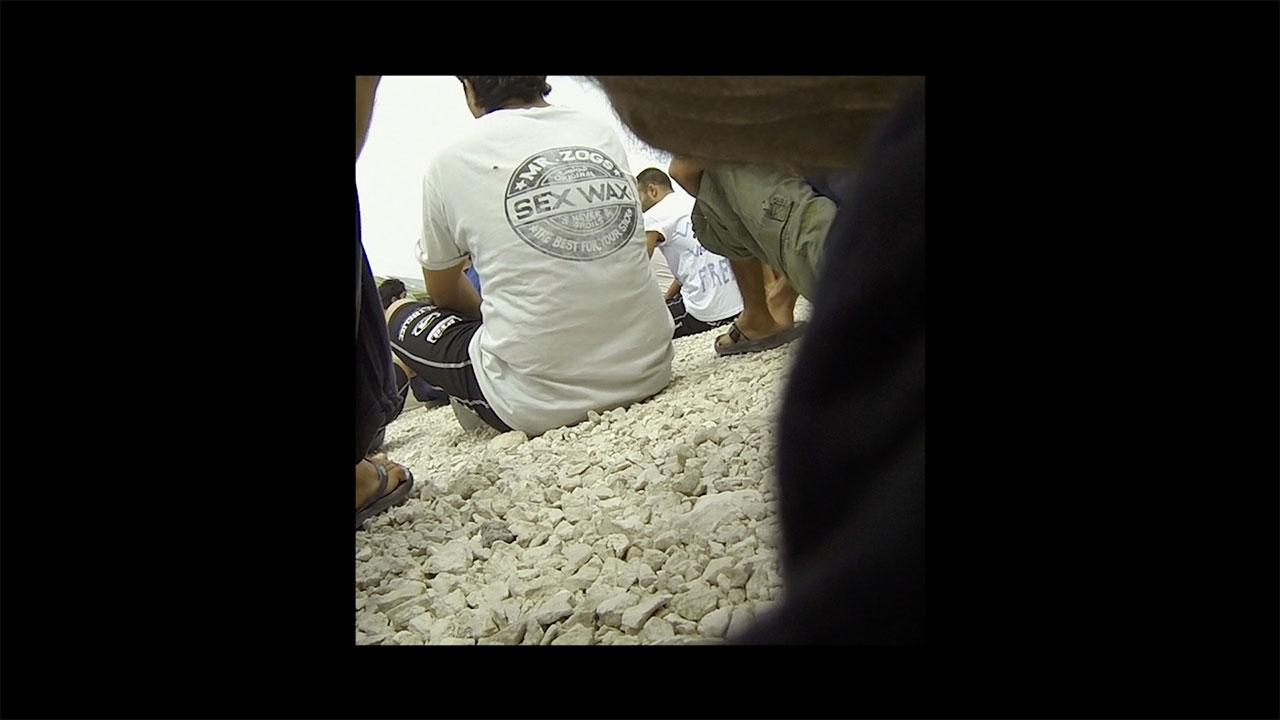 Anubumin
Zanny Begg,Oliver Ressler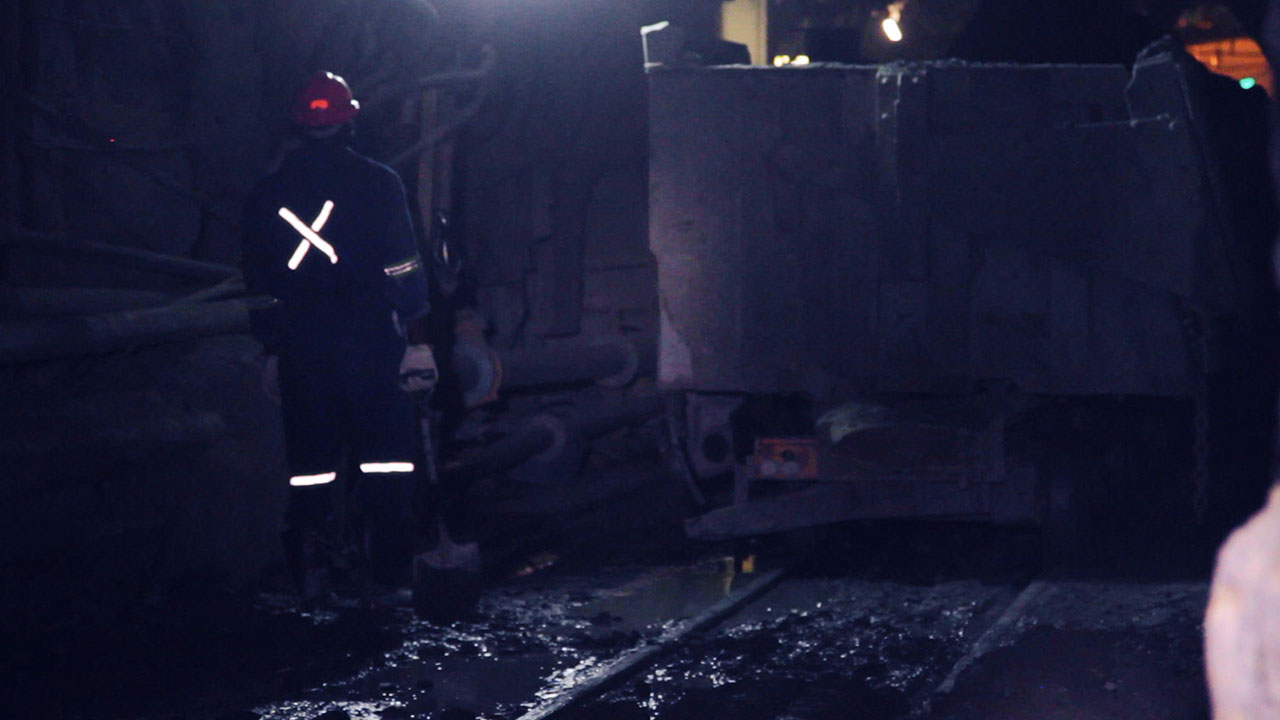 the I mine
Emilio Moreno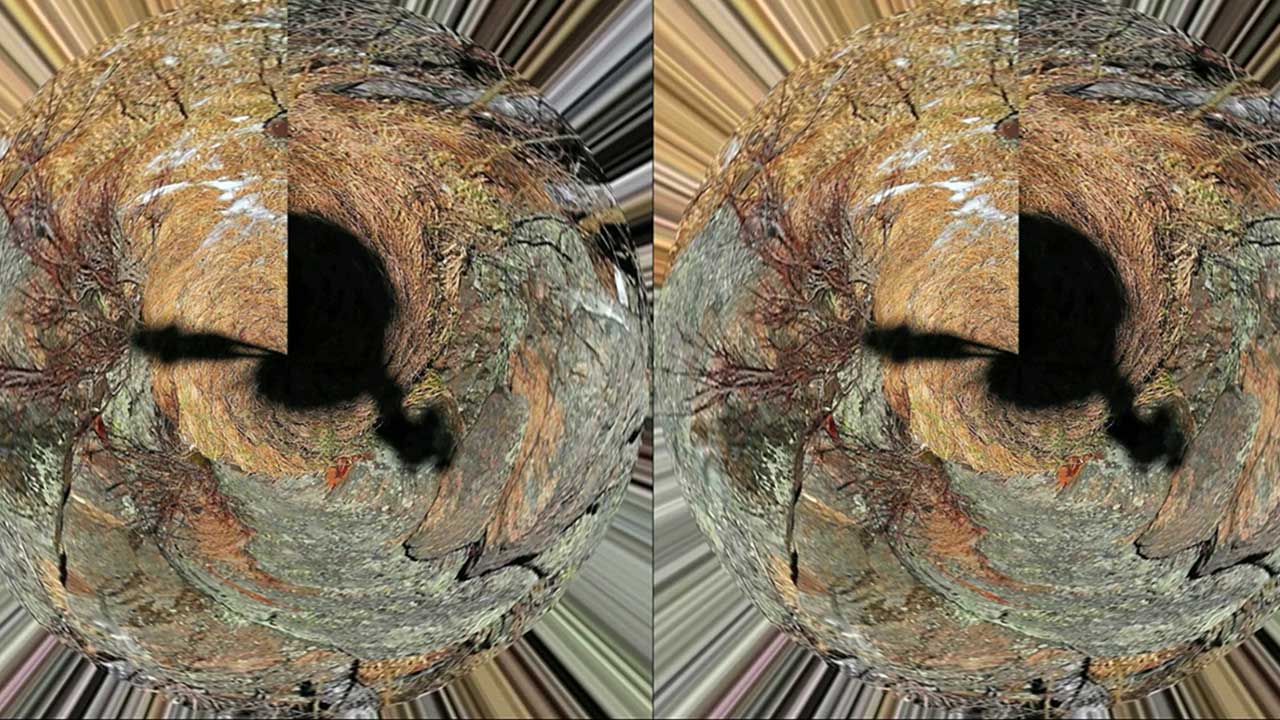 Soon It Would Be Too Hot
Jeanne Liotta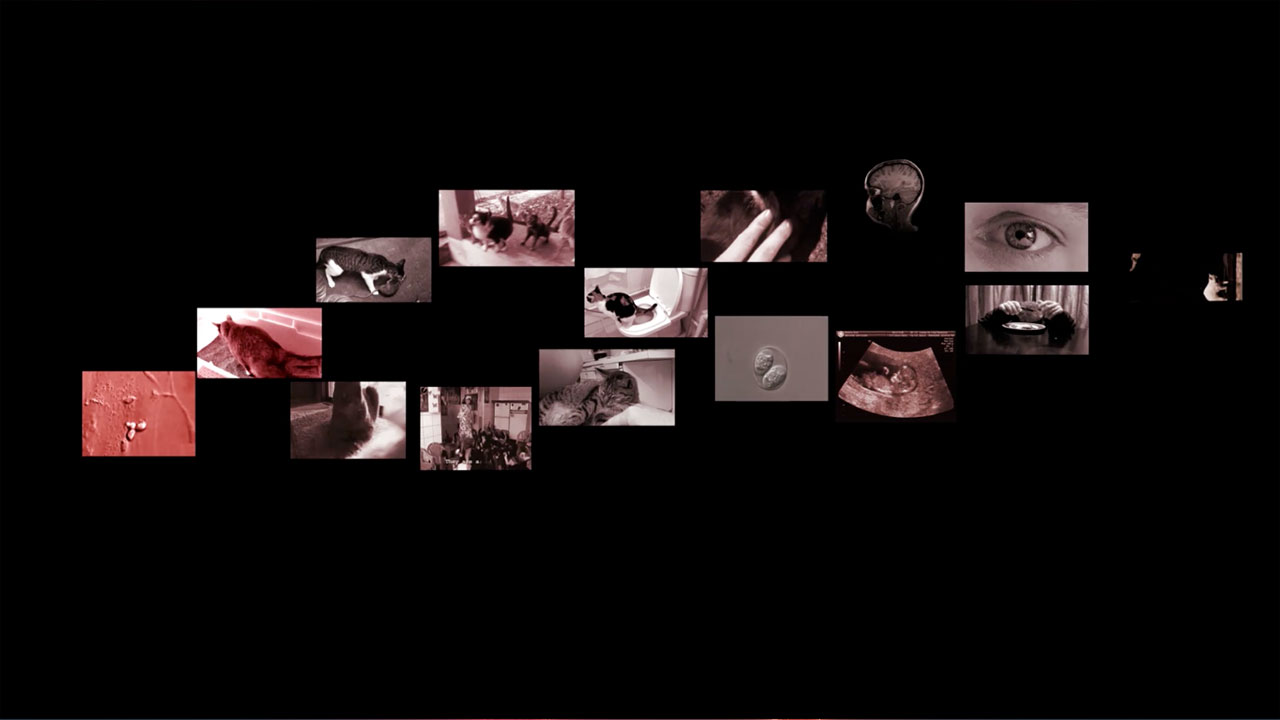 Life Cycle of Toxoplasma Gondii
Rachel Mayeri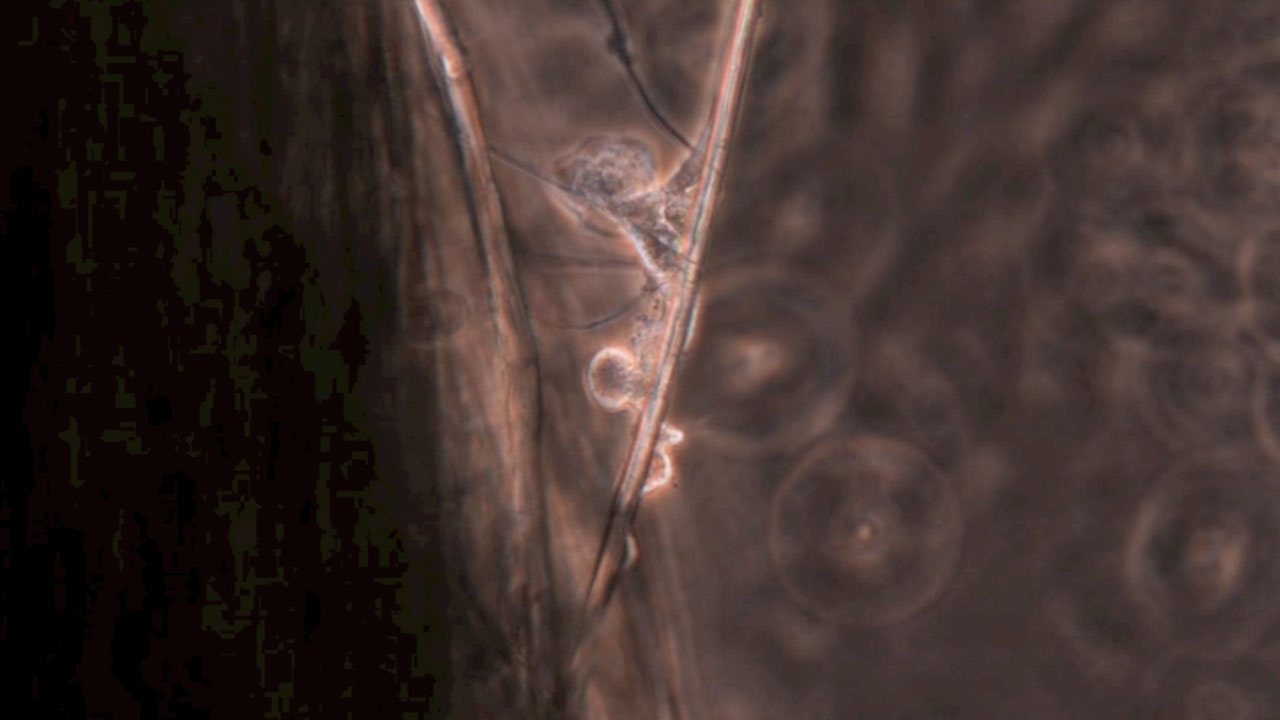 Aseptic Requiem (Requiem Aseptisé)
WhiteFeather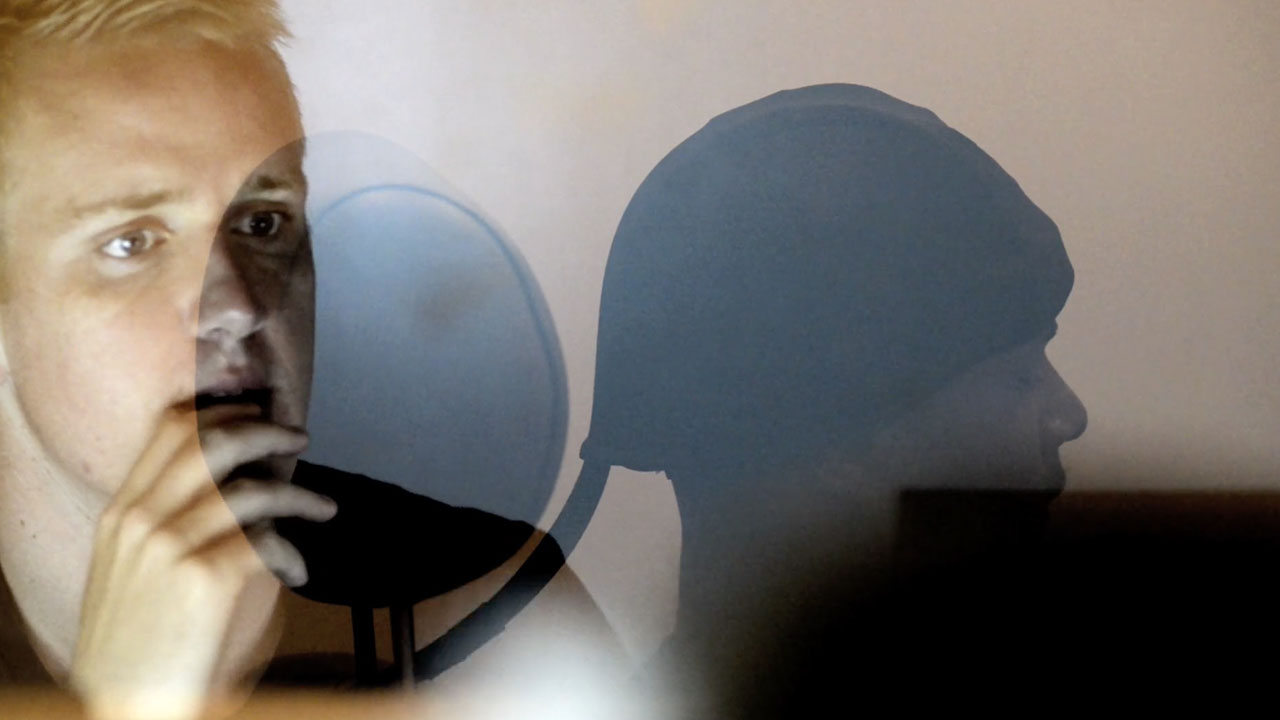 Apparatus Synapse
William Noland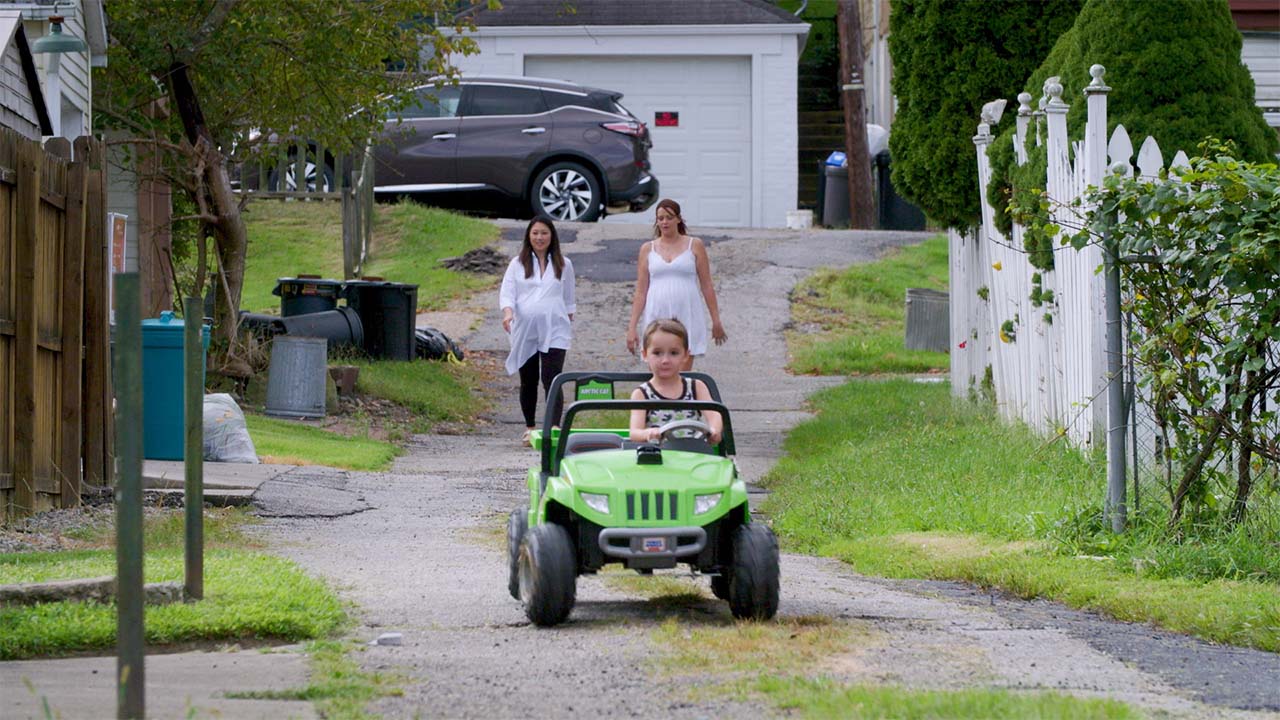 Baby Brain
Kristyn Martin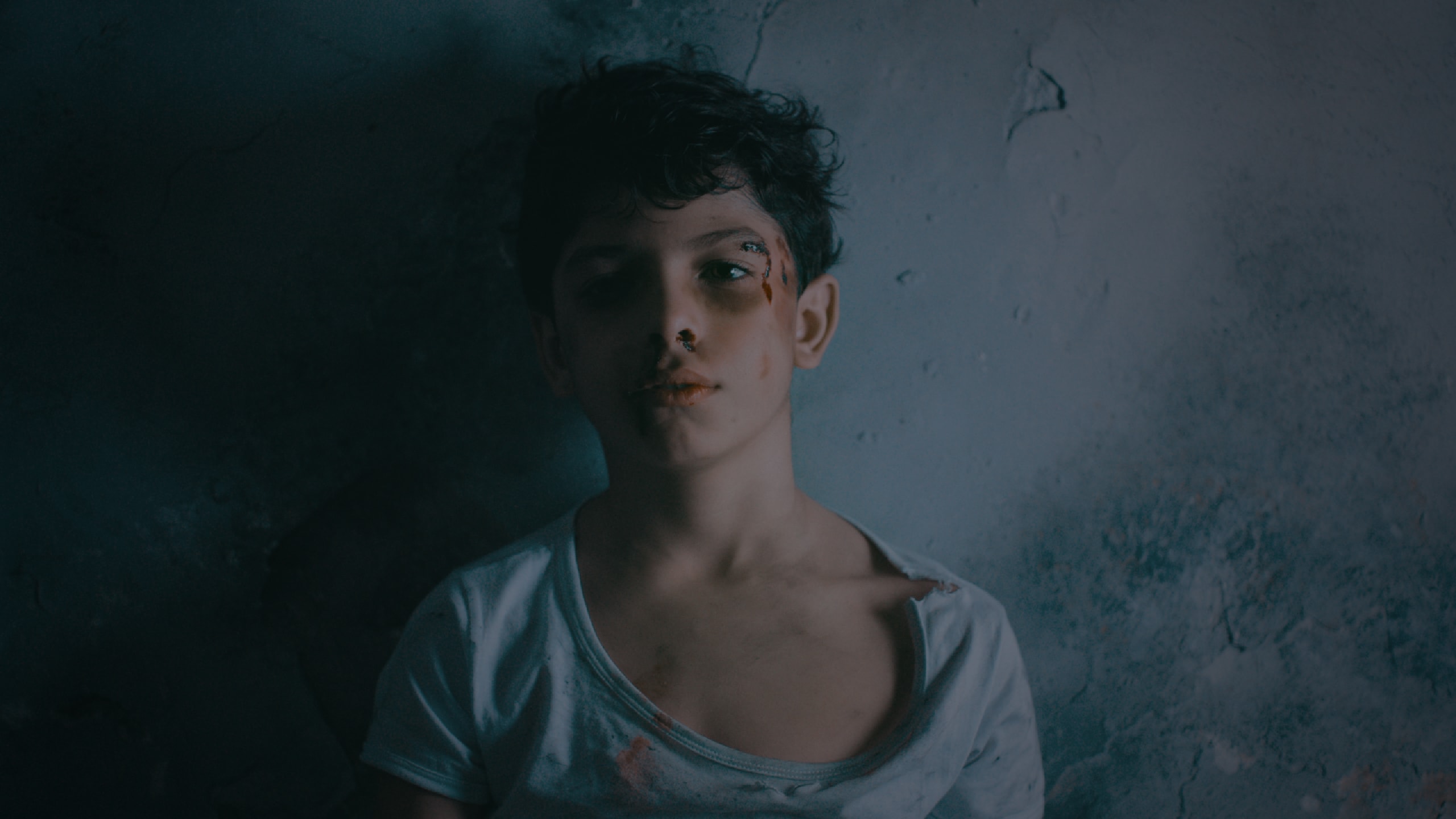 Today They Took My Son
Pierre Dawalibi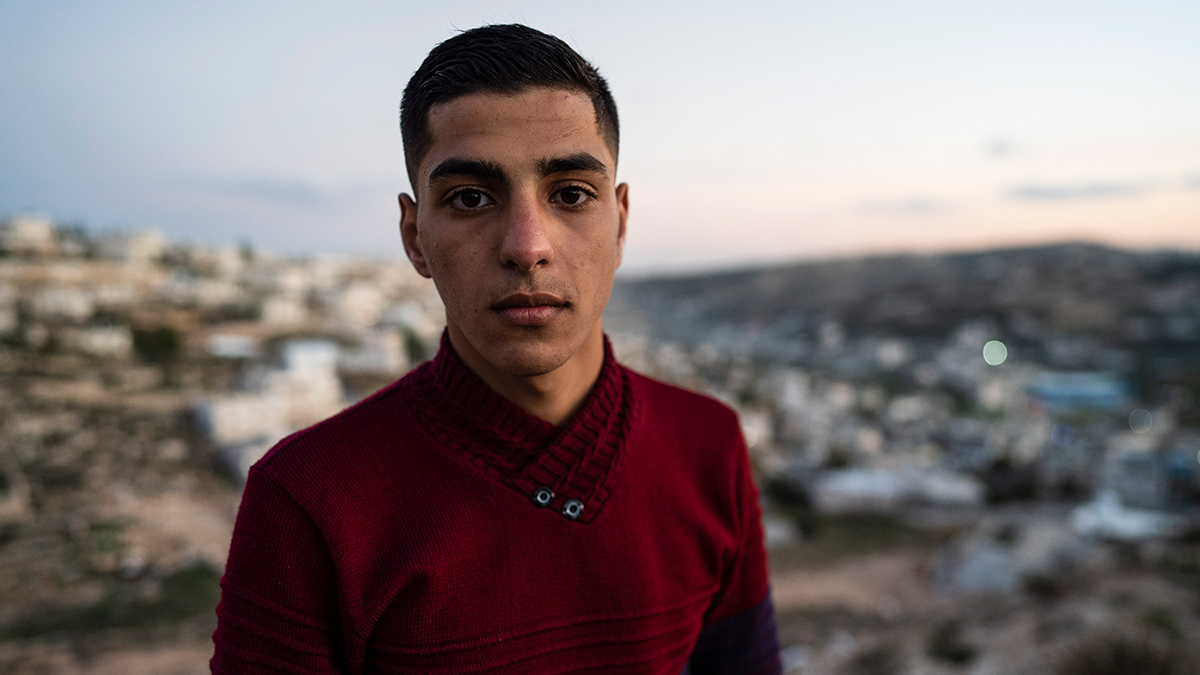 Obaida
Matthew Cassel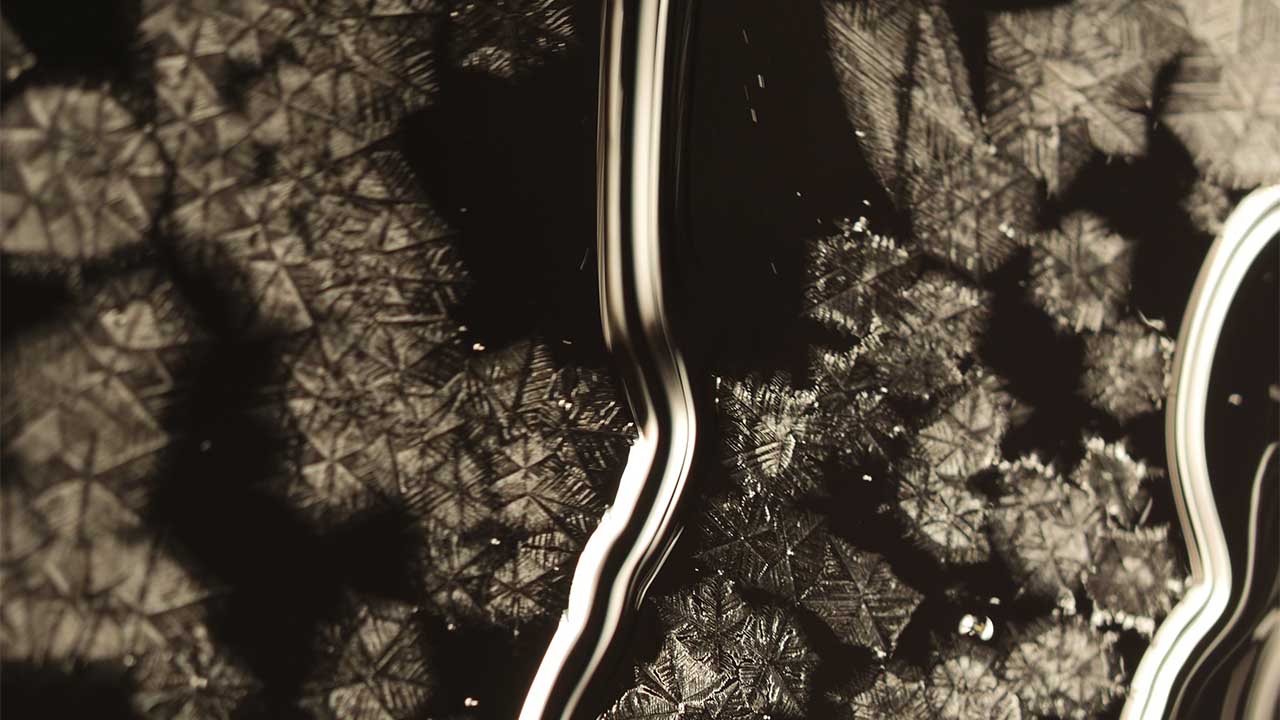 Liquid Solid
Nicky Assmann, Joris Strijbos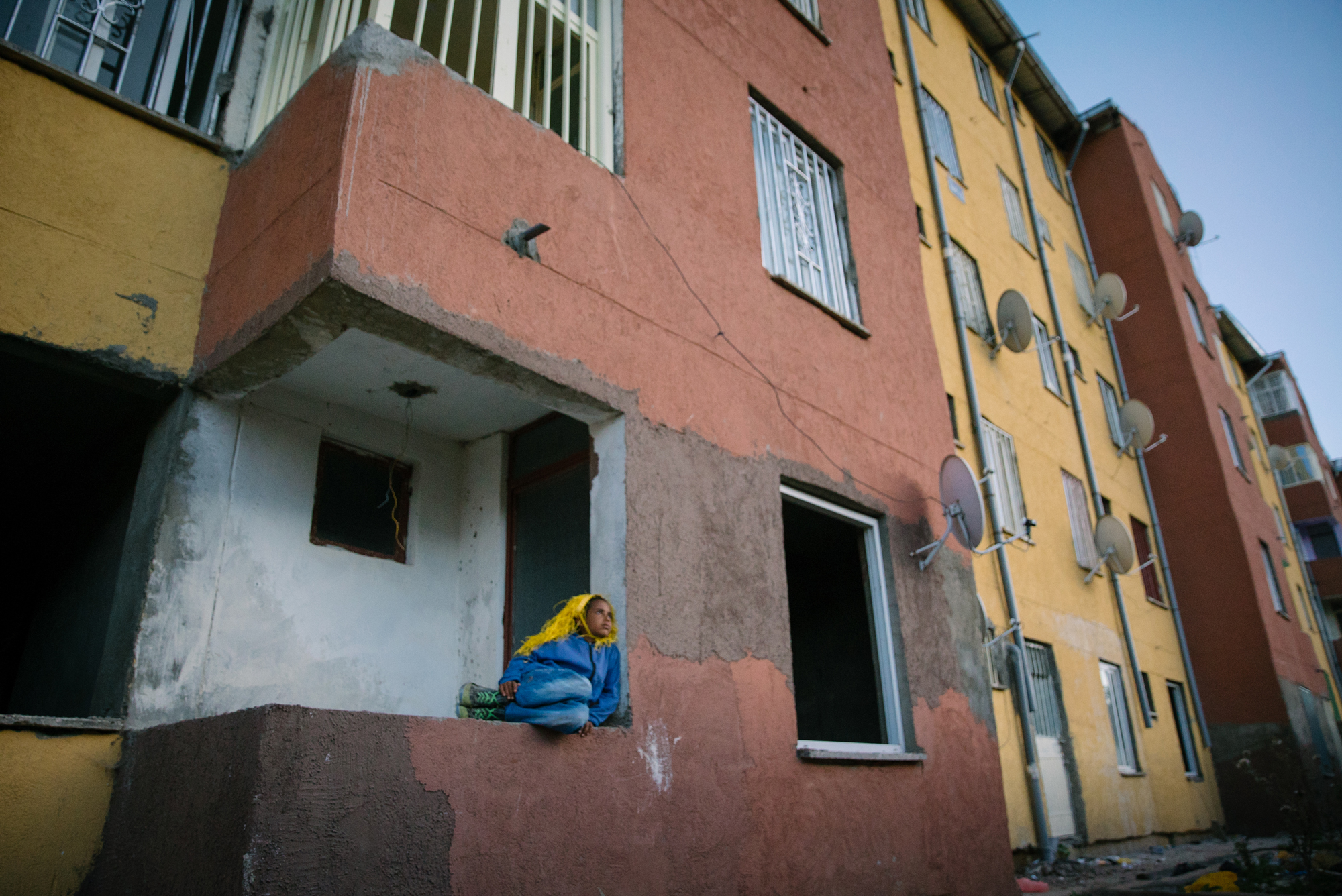 ANBESSA
Mo Scarpelli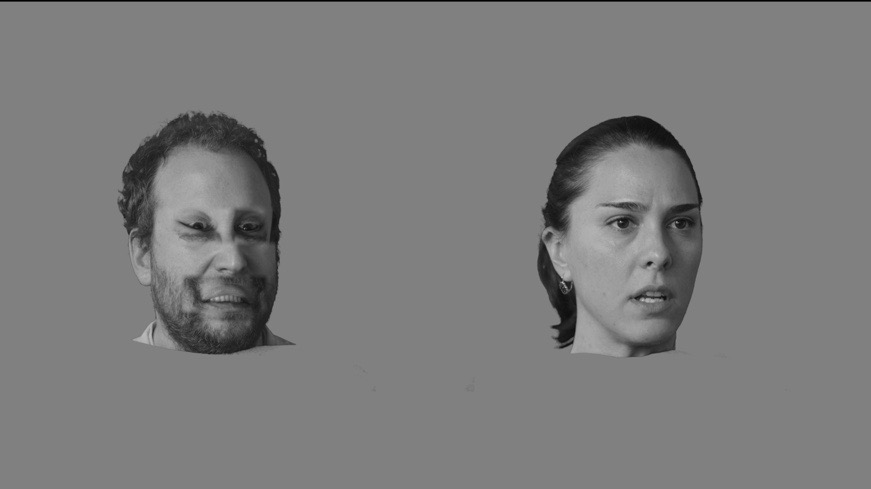 What Is My Face?
Mark Slutsky, Sofía Landi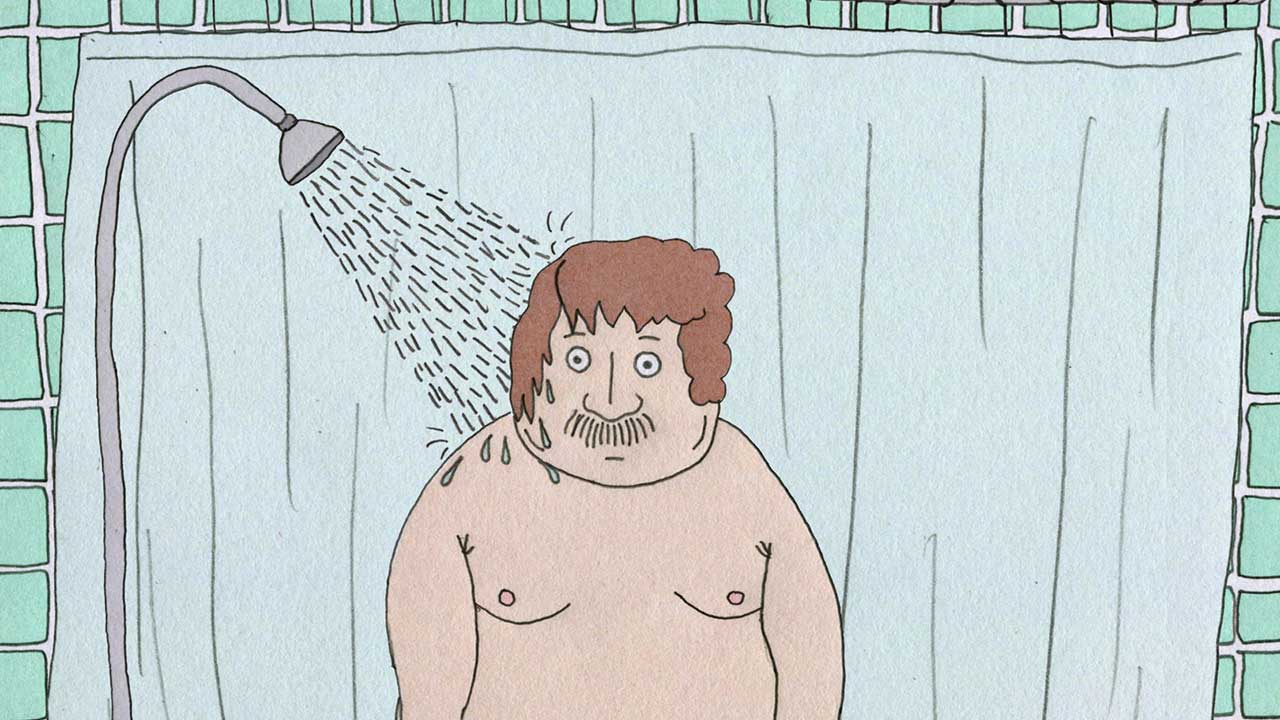 Yearbook
Bernardo Britto
Contact
Robert Zemeckis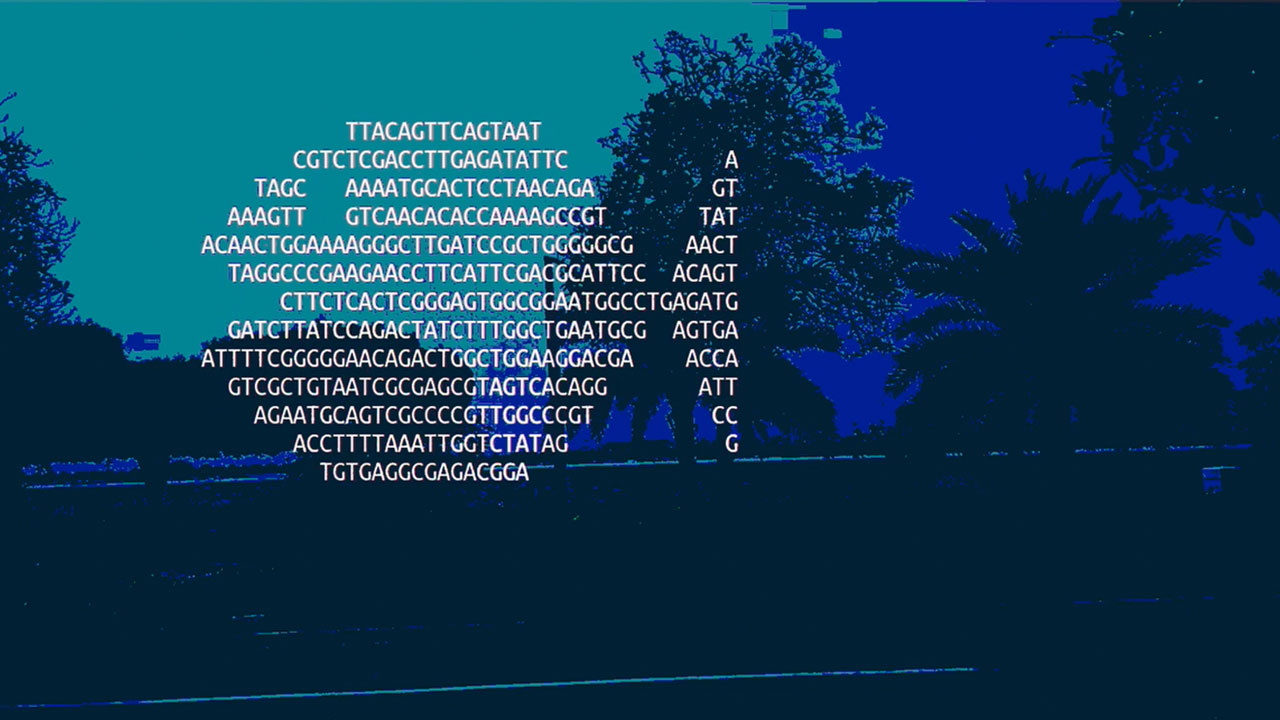 The Overqualified Helper
Magda Gunkova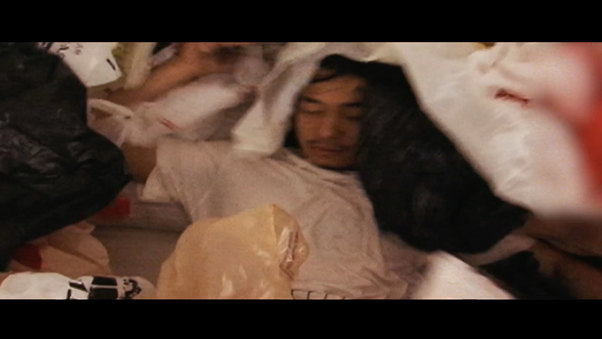 Feel What They Feel
Chin Tangtarntana
Breast Stem Cells
Drew Barry,Etsuko Uno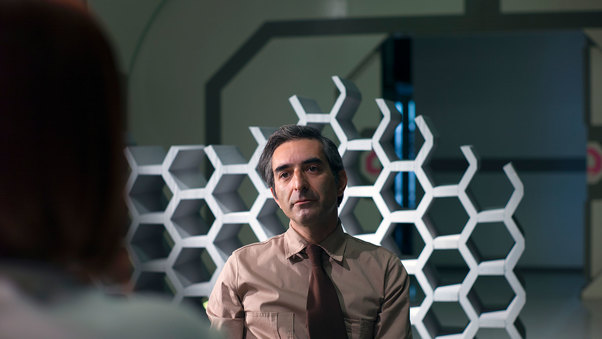 Organic Sleep
Hasan Can Dağlı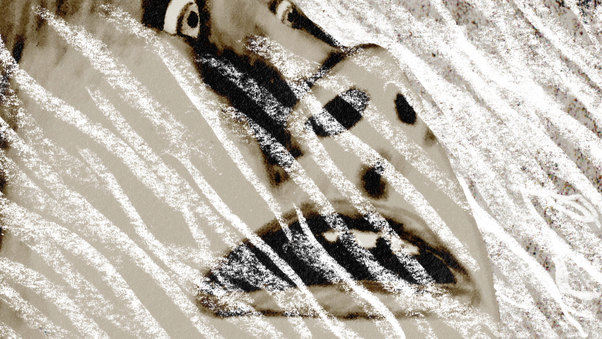 Heila Ormur
Rose Stark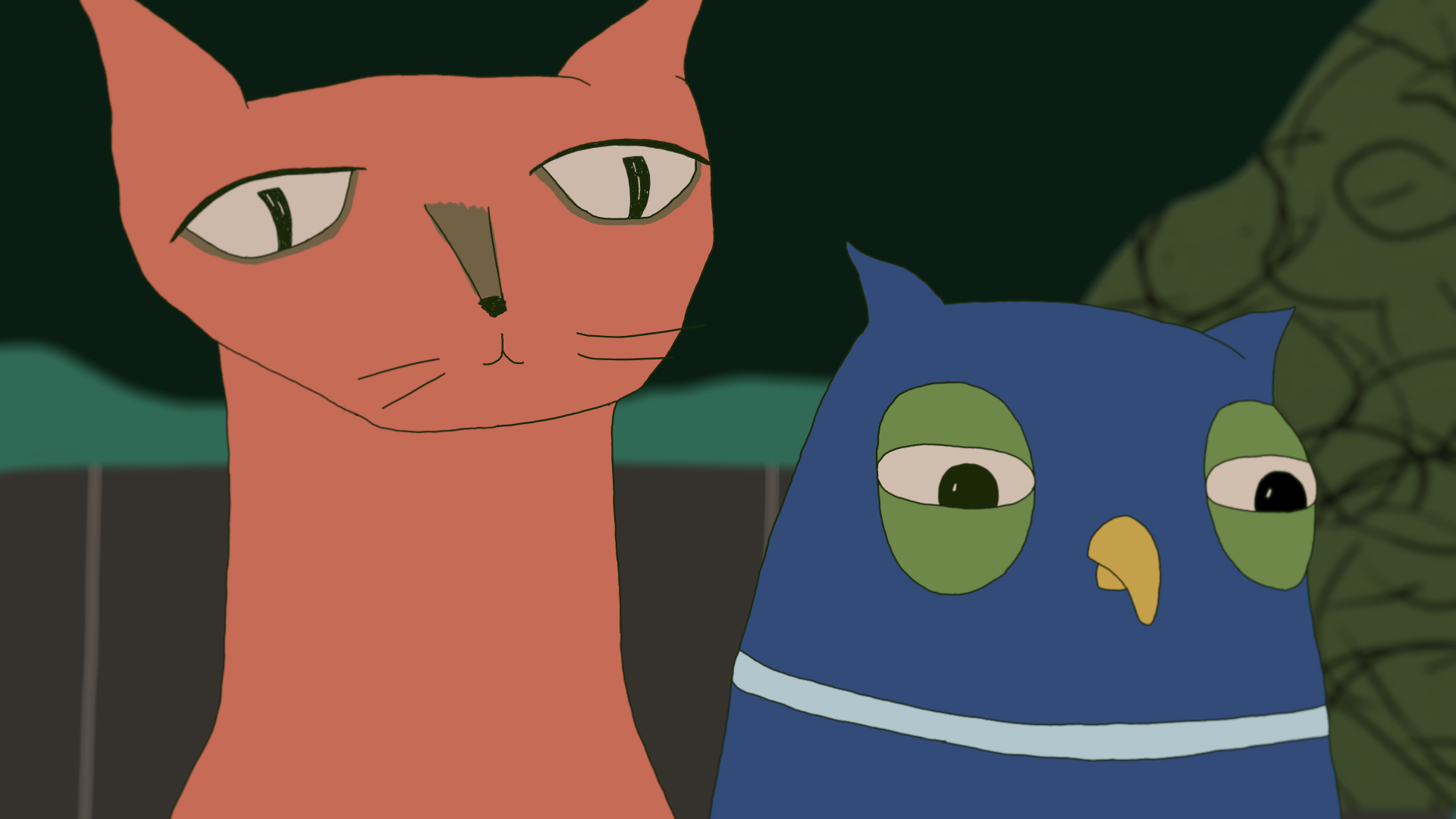 The Art of Change
María Álvarez; Elisa Morais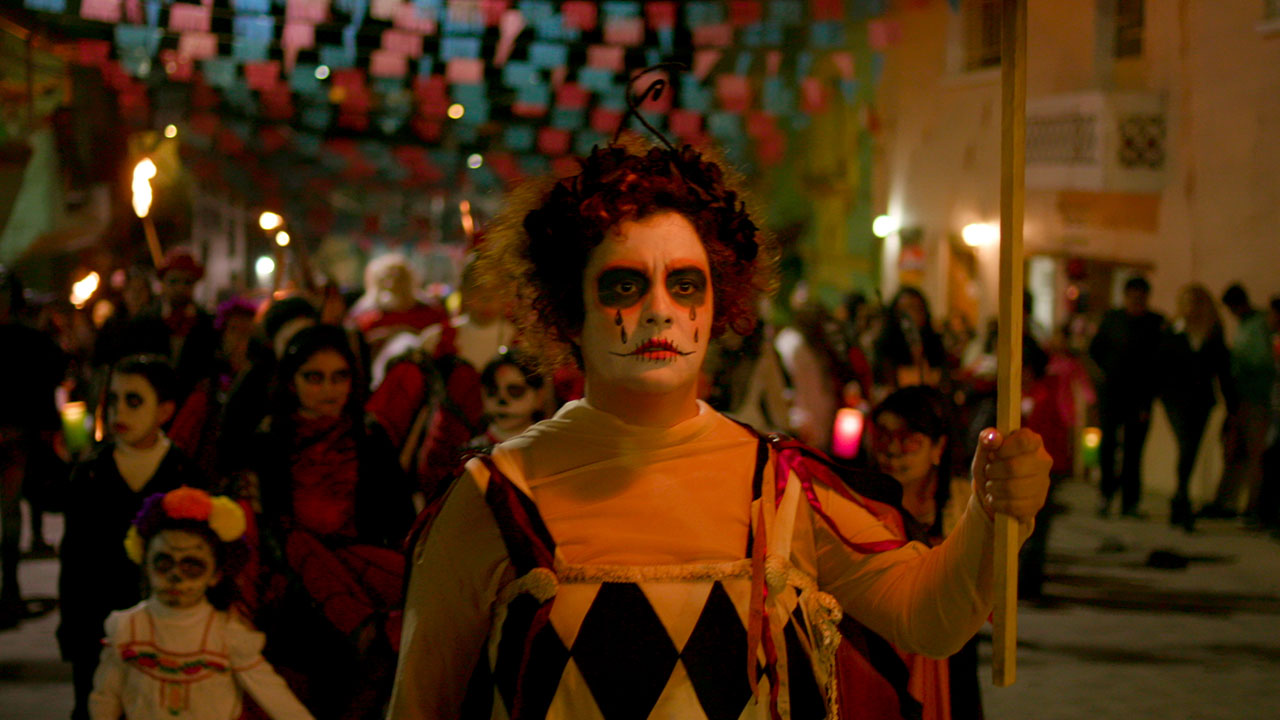 Los Mimos Monarcas (The Monarch Mimes)
Alexis Gambis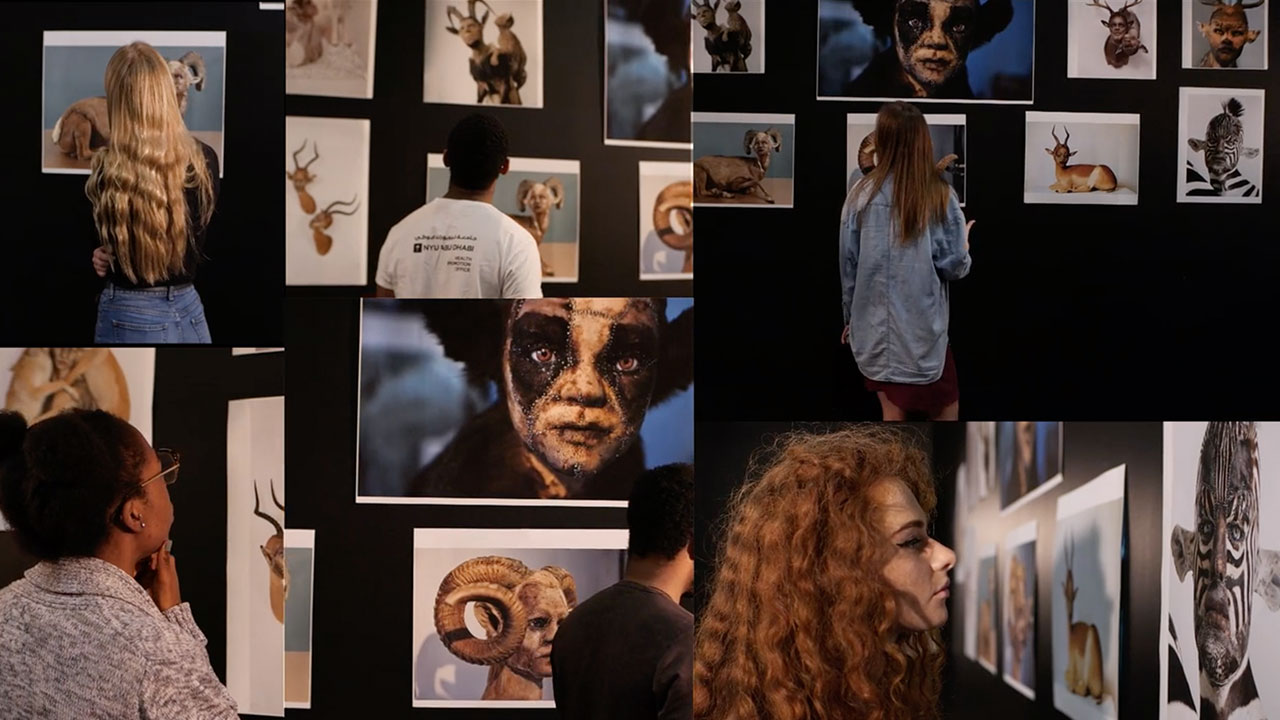 Aesthetic Dilemma
Ivy Akinyi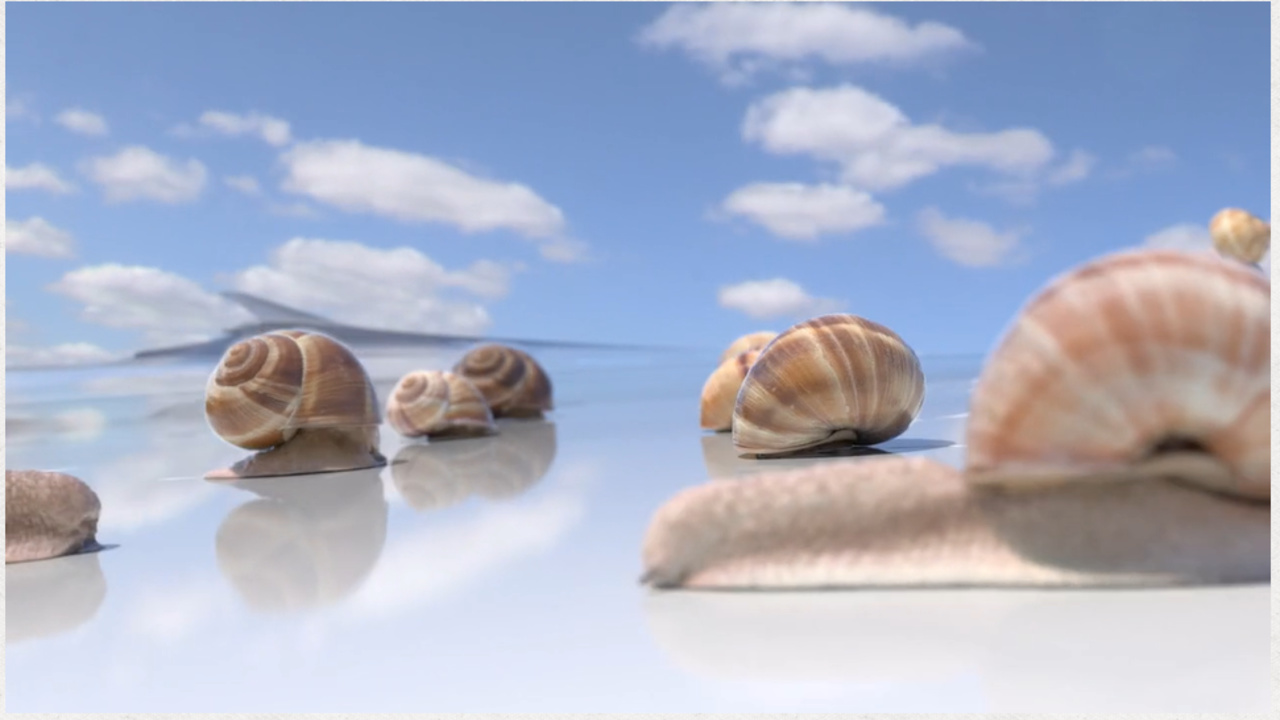 1 Meter/Hour
Nicolas Deveaux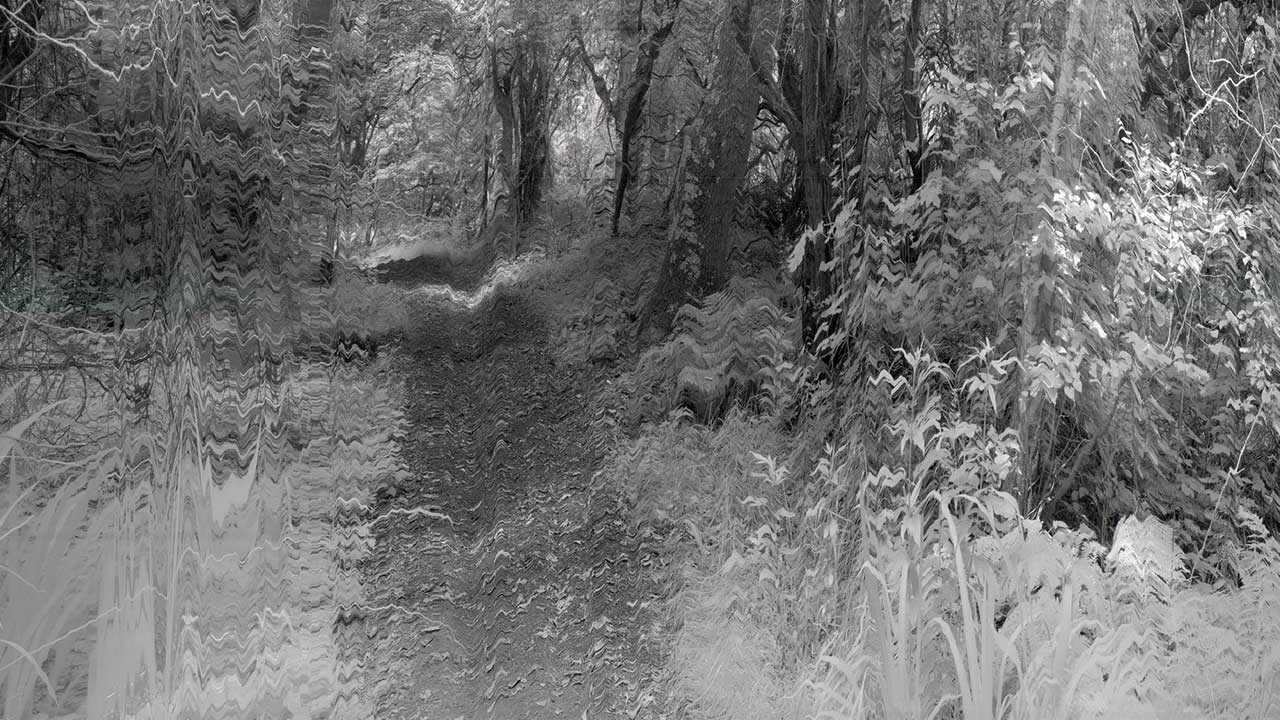 Forest Paths
Michiel Van Bakel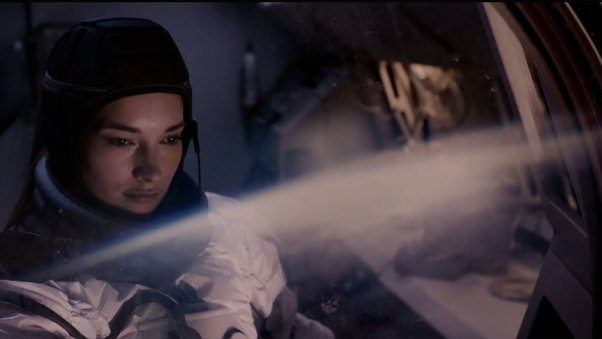 ON/OFF
Thierry Lorenzi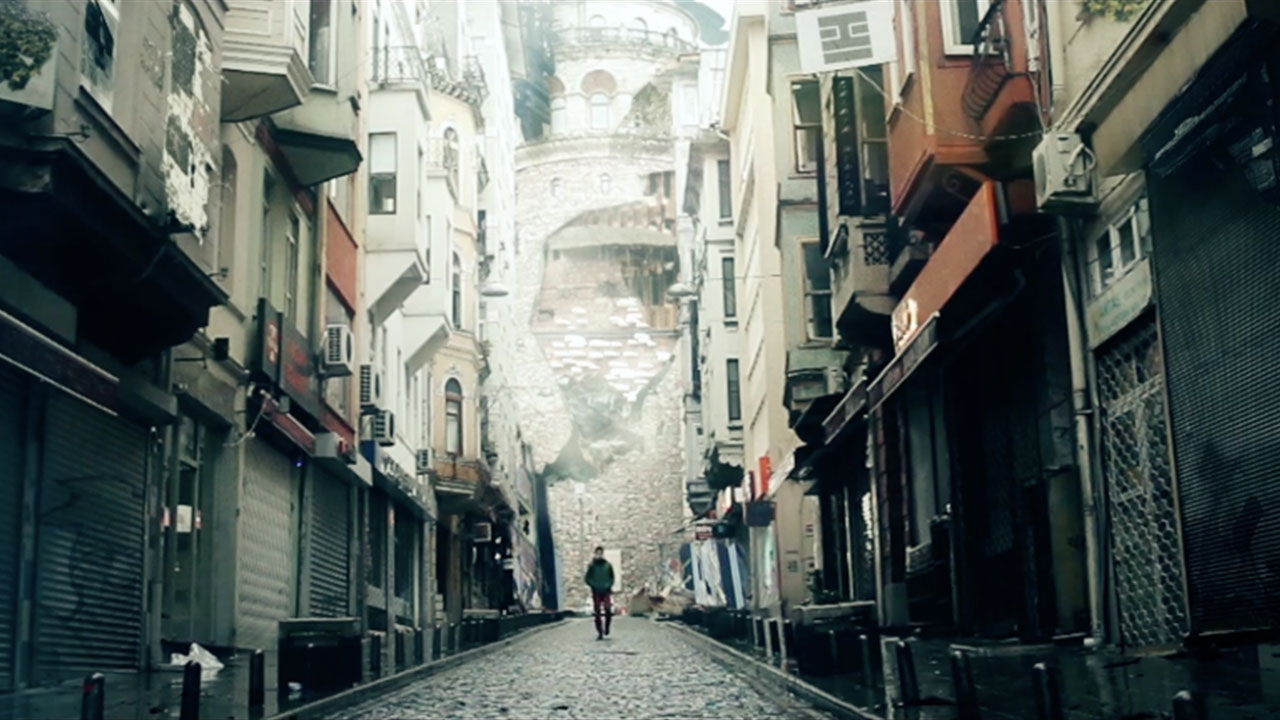 MOD
Deniz Tarsus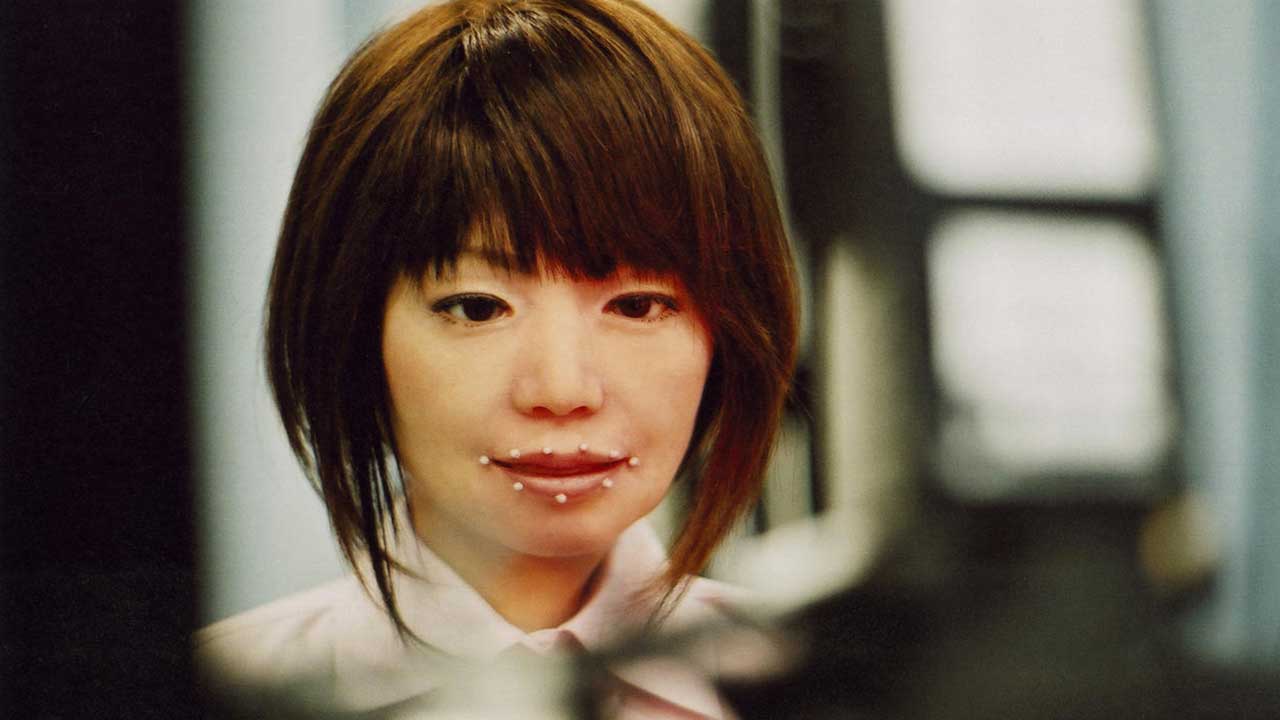 Mechanical Love
Phie Ambo
Xenoi
Deborah Stratman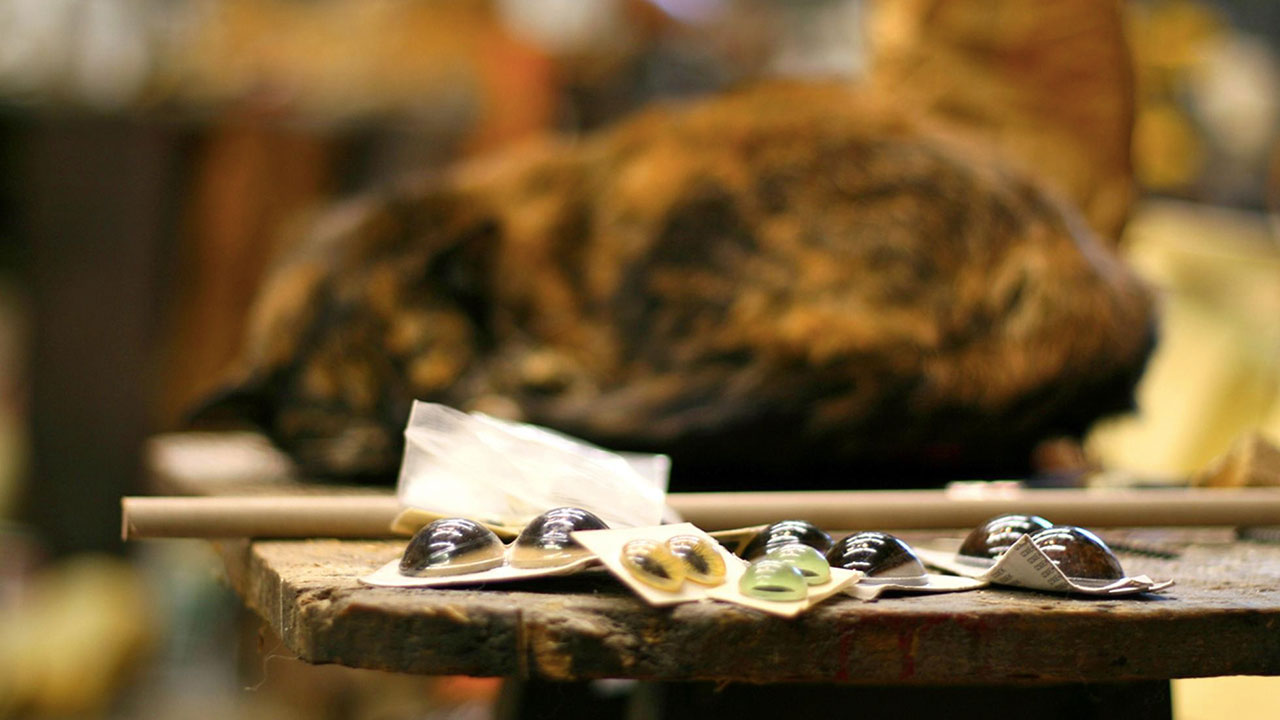 Furever
Amy Finkel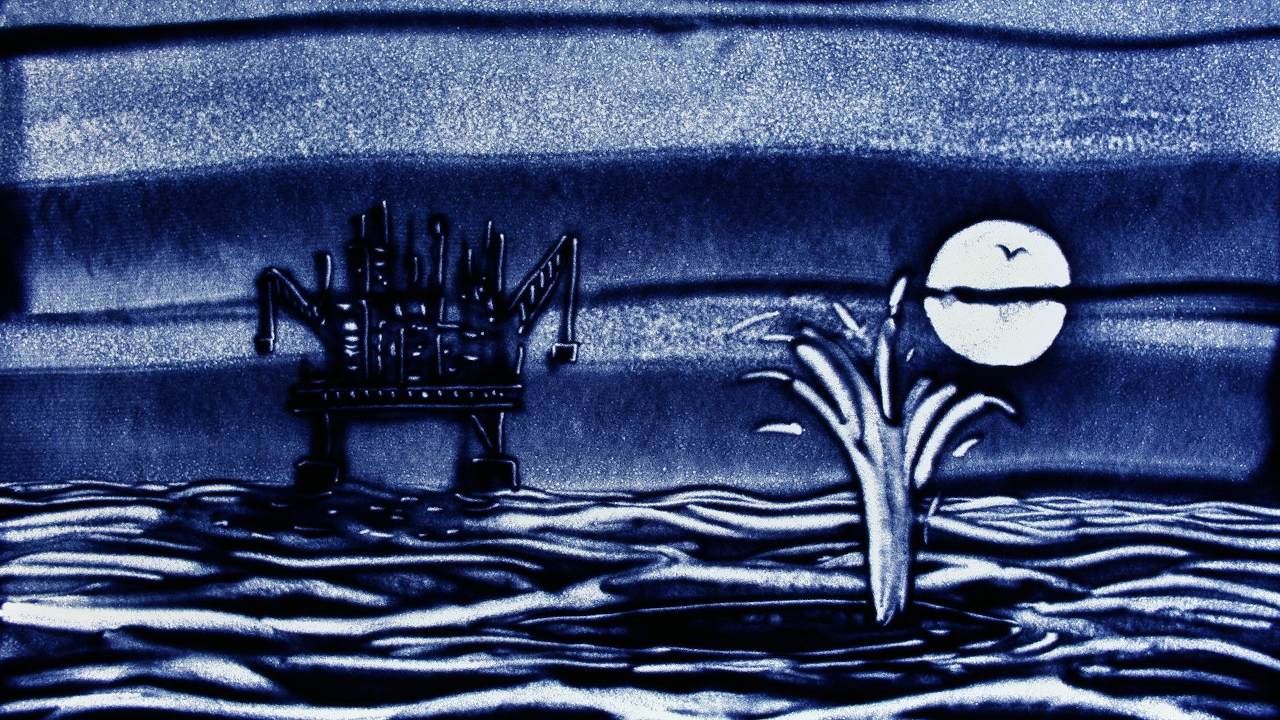 Bleu Nuit (Midnight Blue)
David Myriam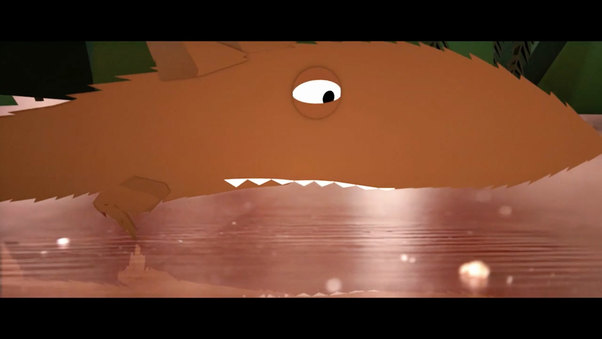 Don't Swim After Lunch
Jens Blank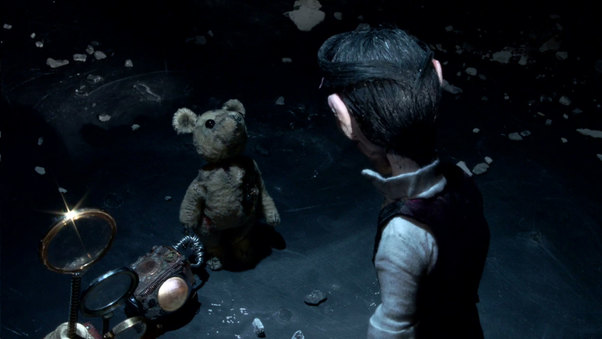 The Astronomer's Sun
Simon Cartwright,Jessica Cope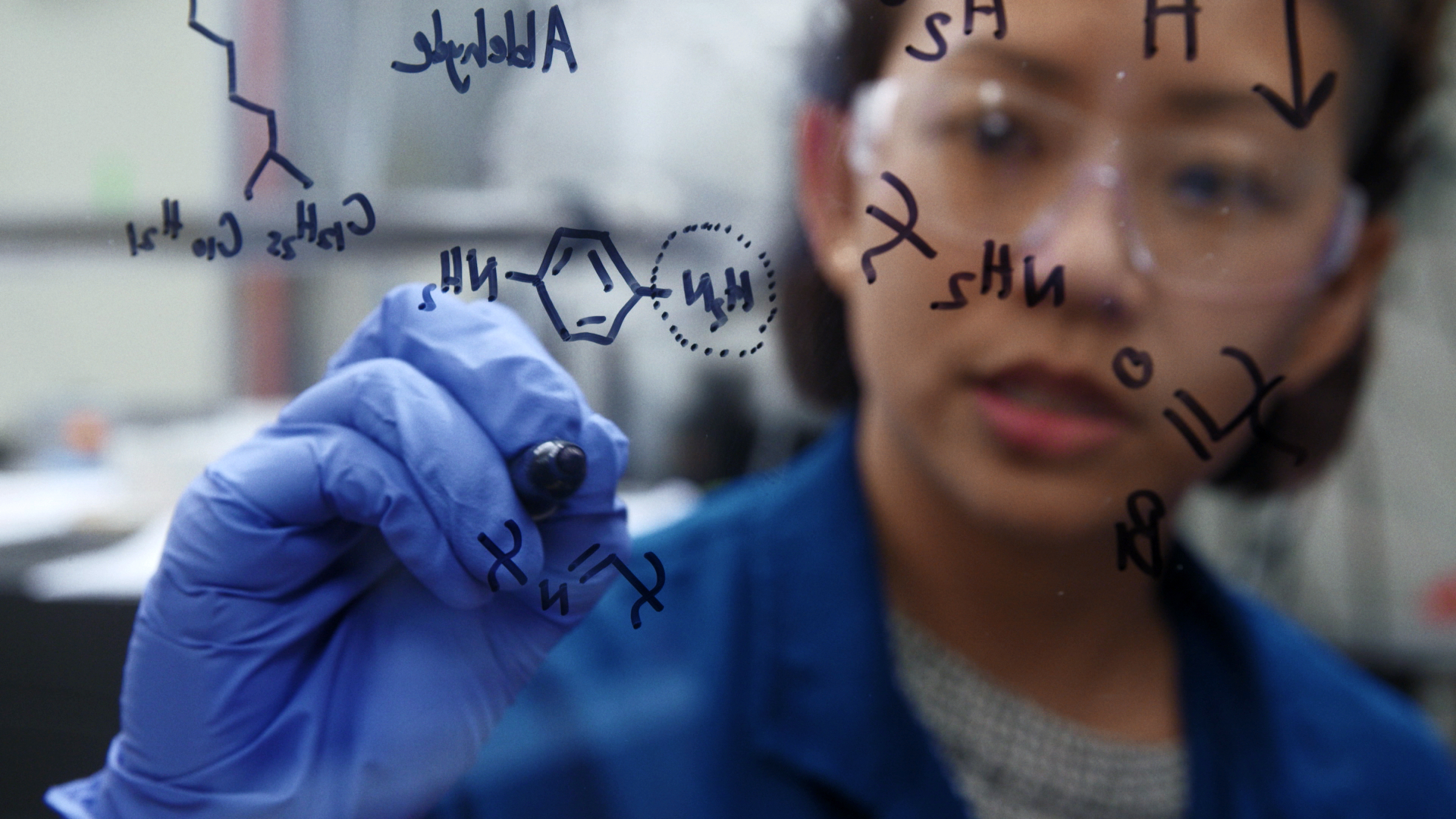 Under The Skin
Miao Wang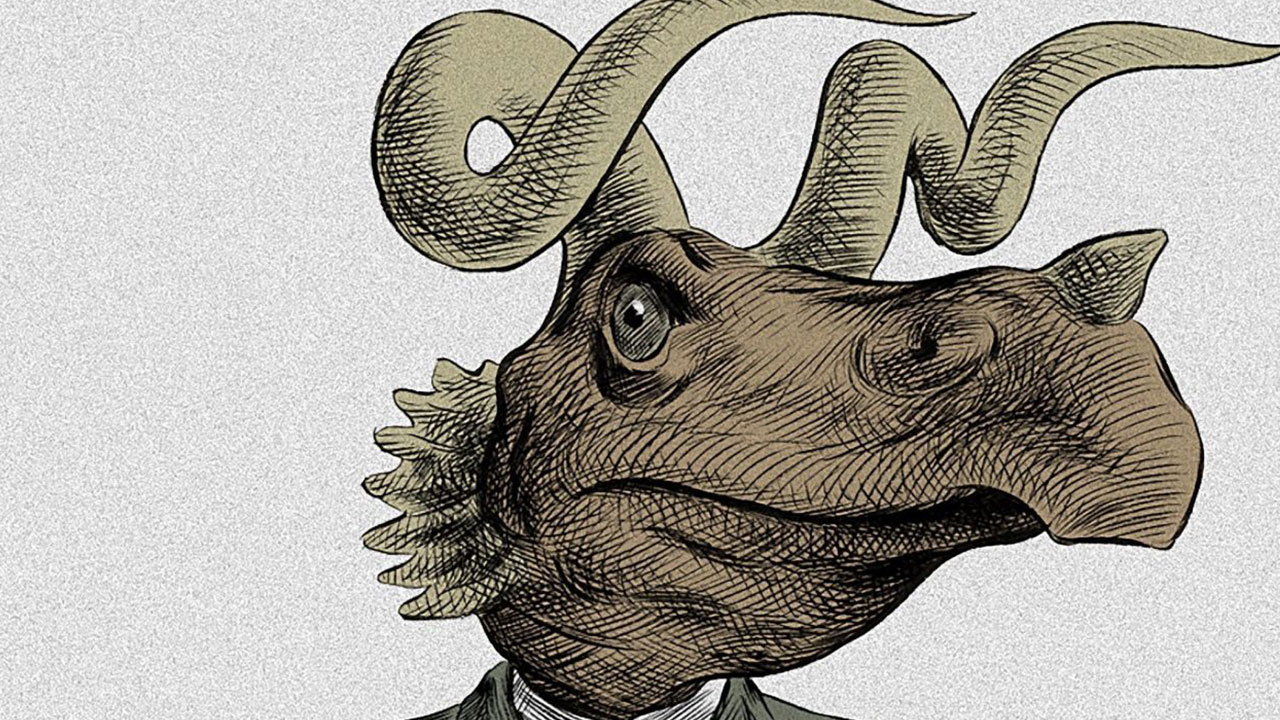 From the Big Bang to Tuesday Morning
Claude Cloutier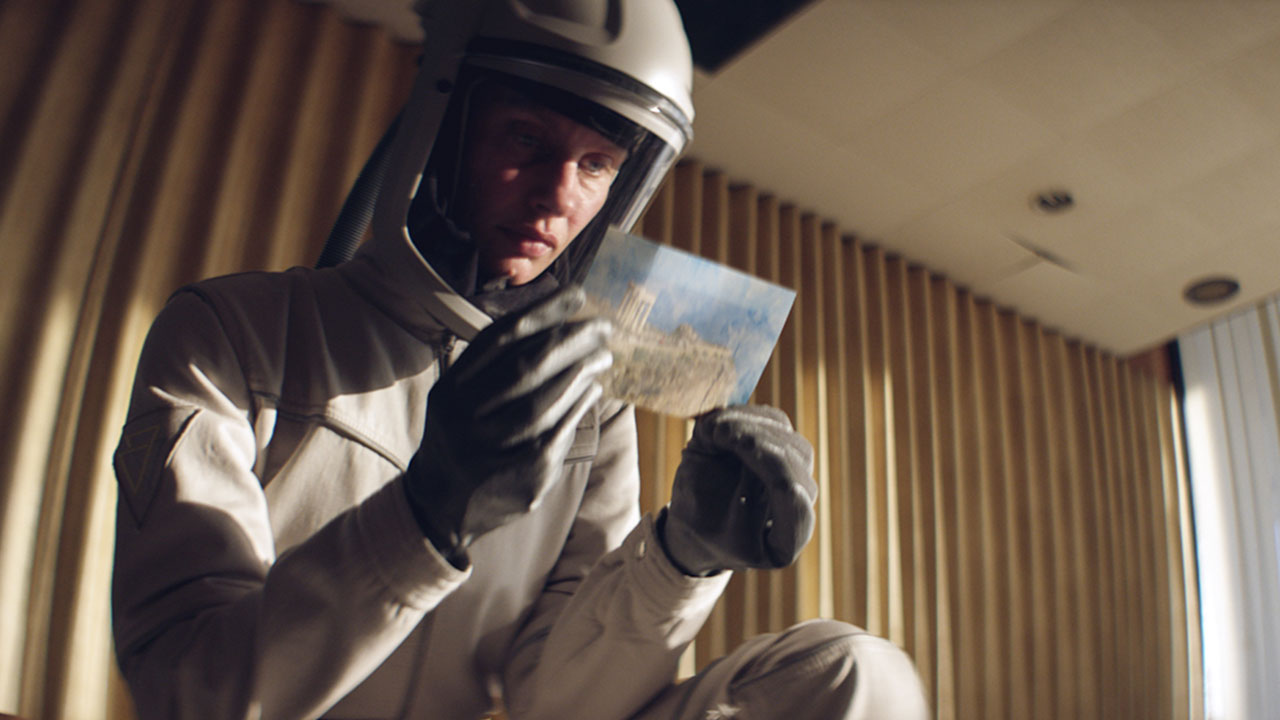 Third Kind
Yorgos Zois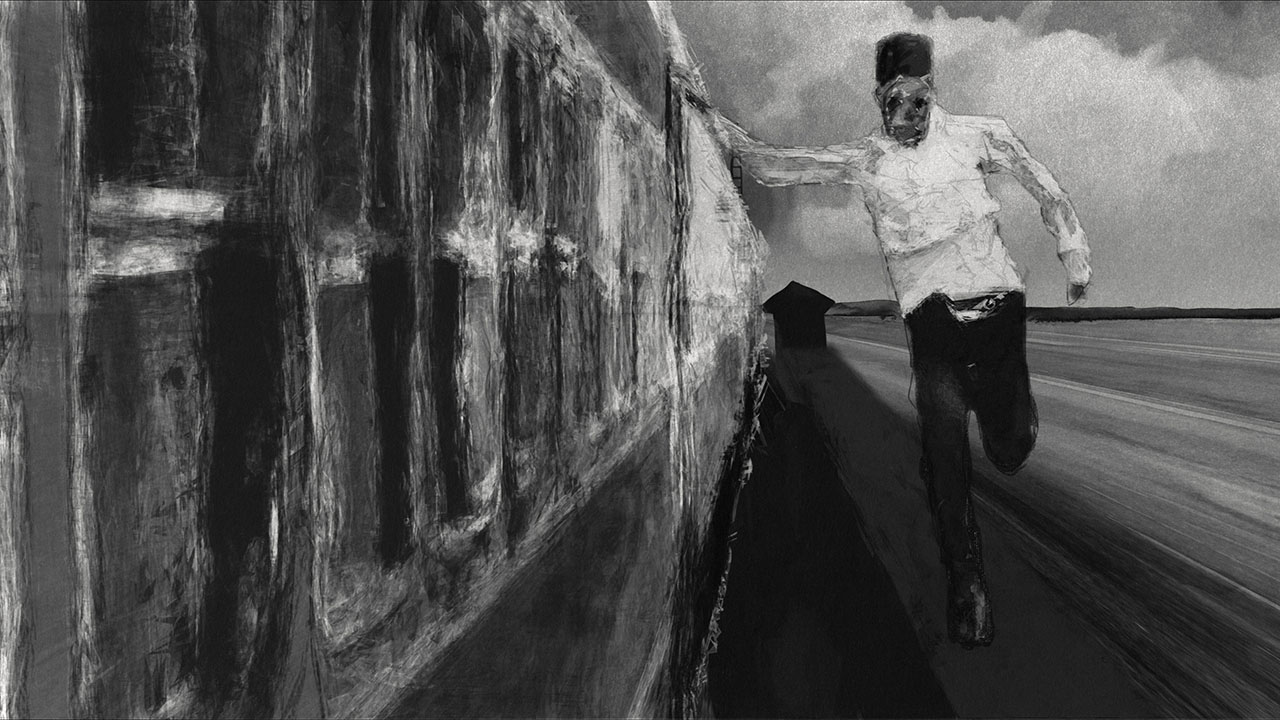 32-rbit
Victor Orozco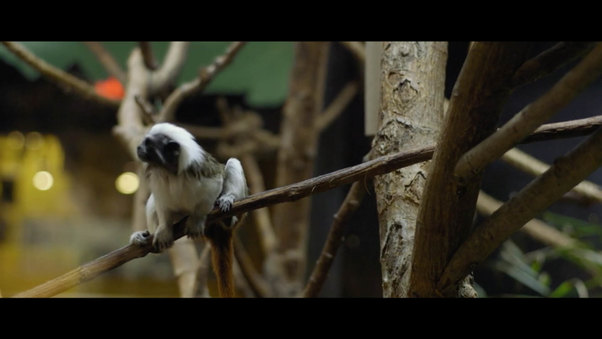 Voice Recognition Film
Jessica Brillhart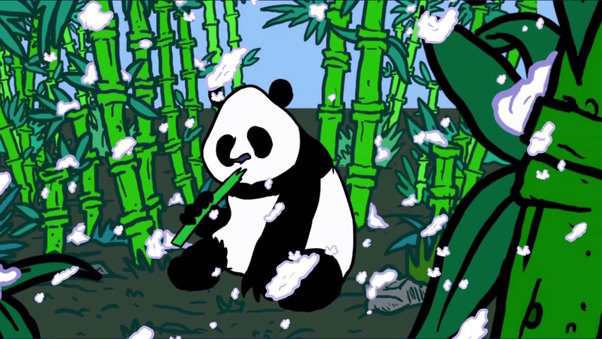 Pandas
Matúš Vizár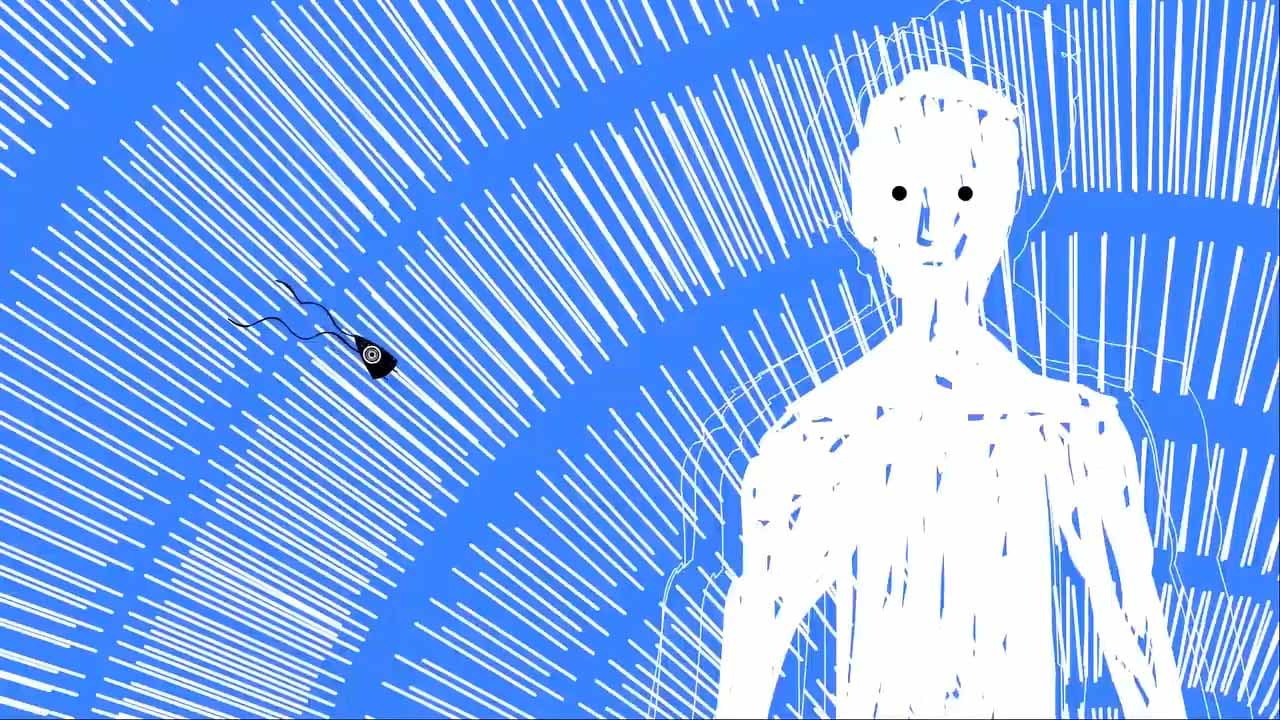 Children of Future Sleep
Ivan Gopienko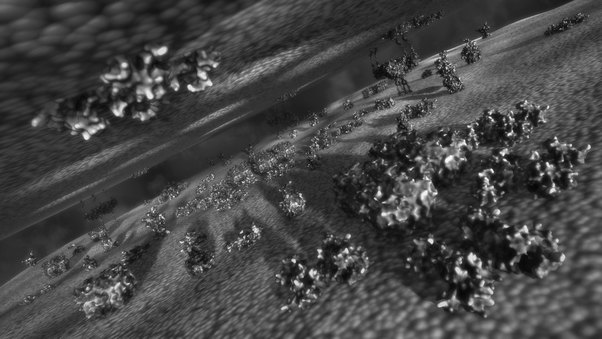 Protein Expression
Monica Zoppè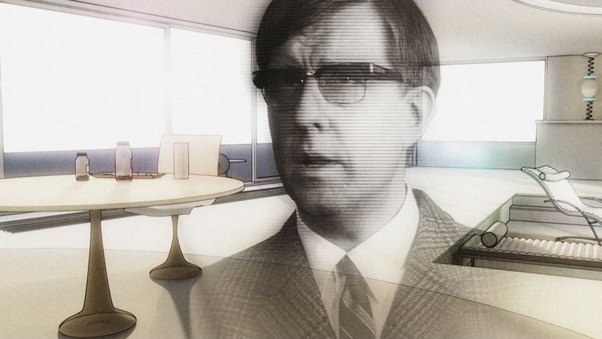 Hybris
Arjan Brentjes,Bart van der Schaaf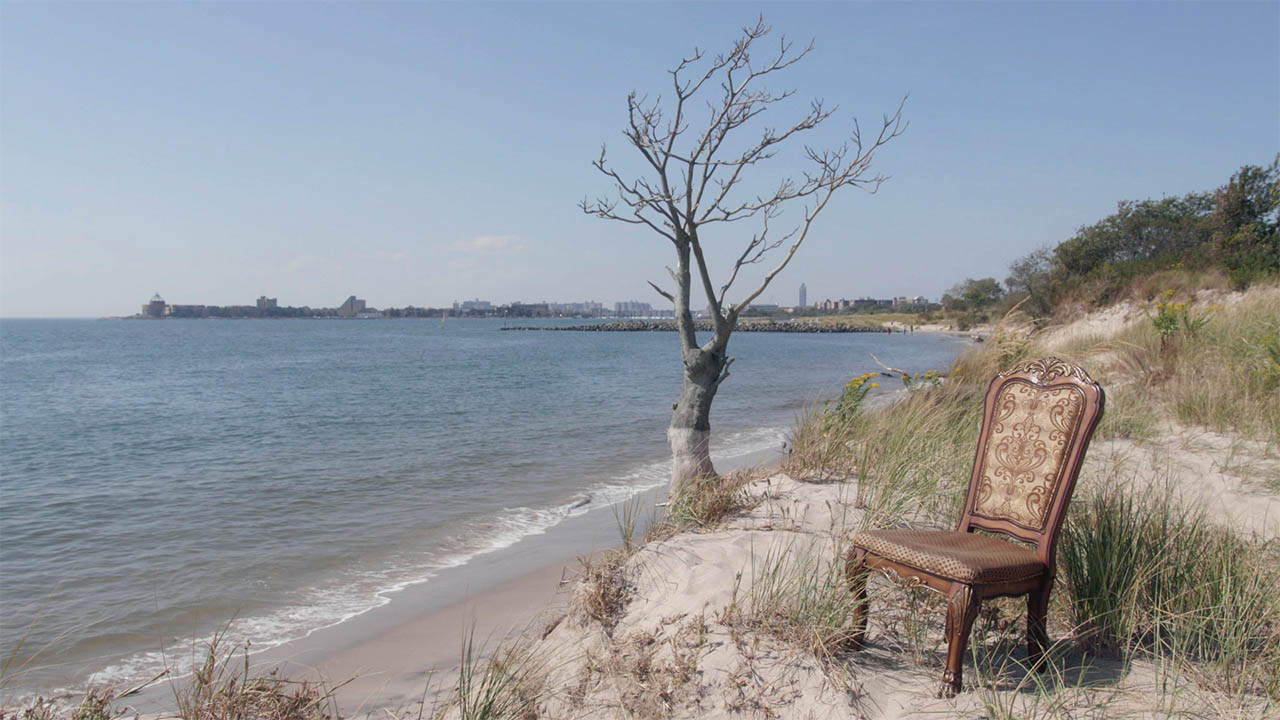 The Whelming Sea
Sean Hanley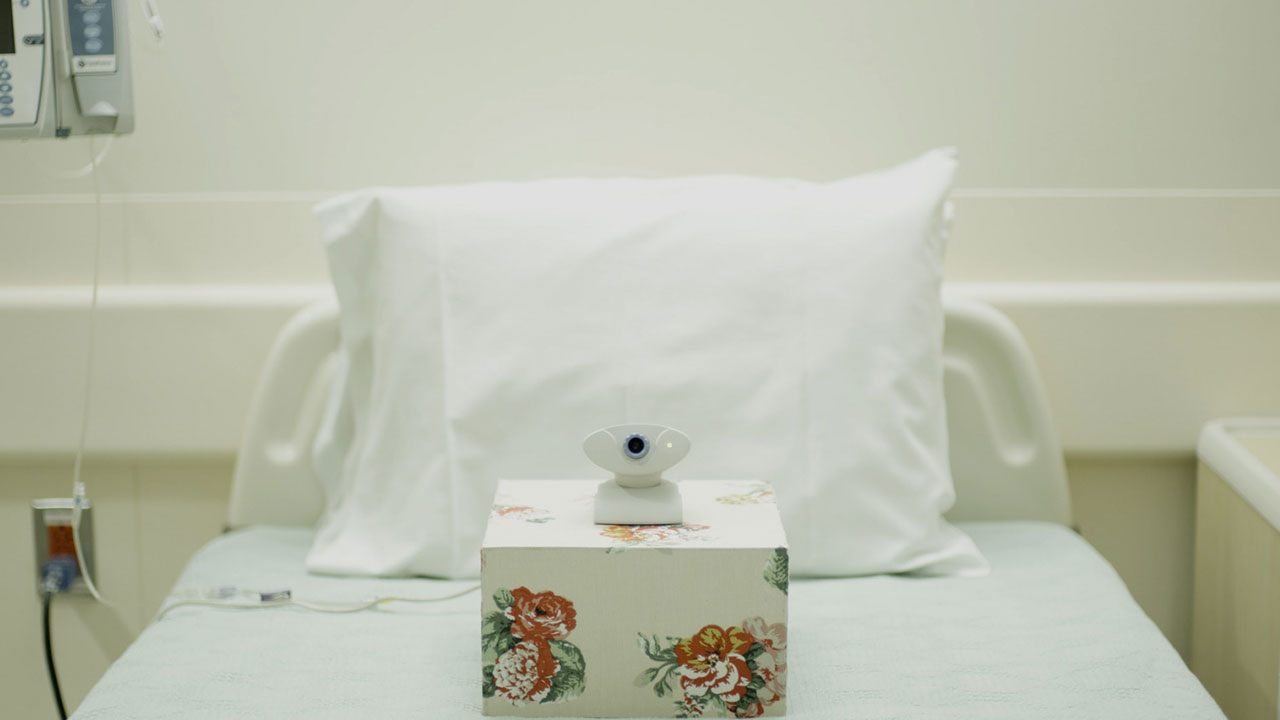 Some of Her Parts
Abie Sidell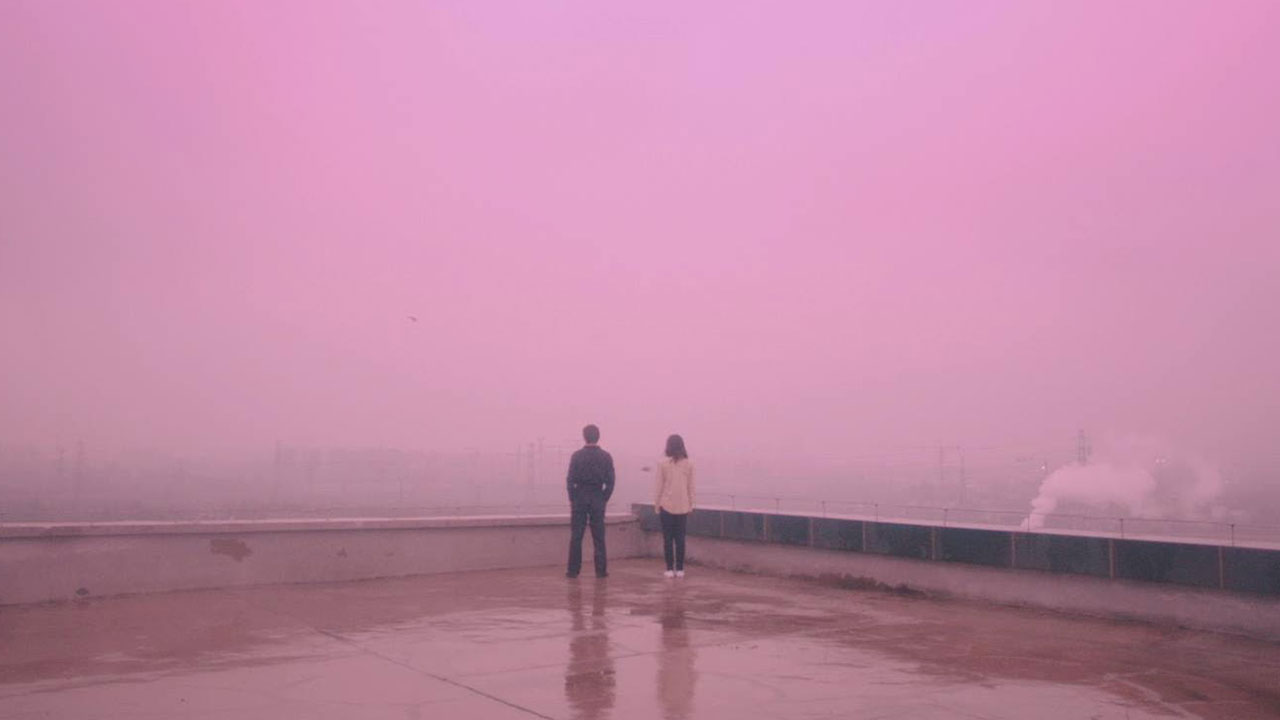 Paleonaut
Eric McEver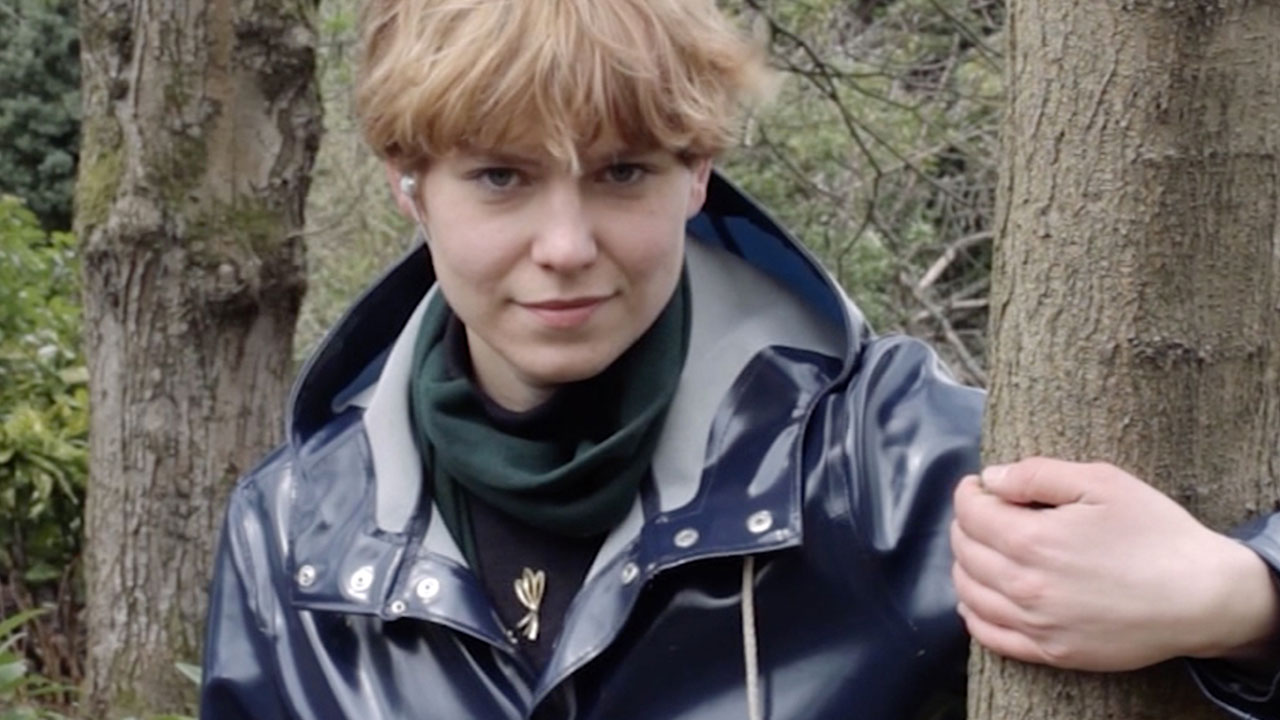 To Get in Touch With Crows
Rhona Muehlebach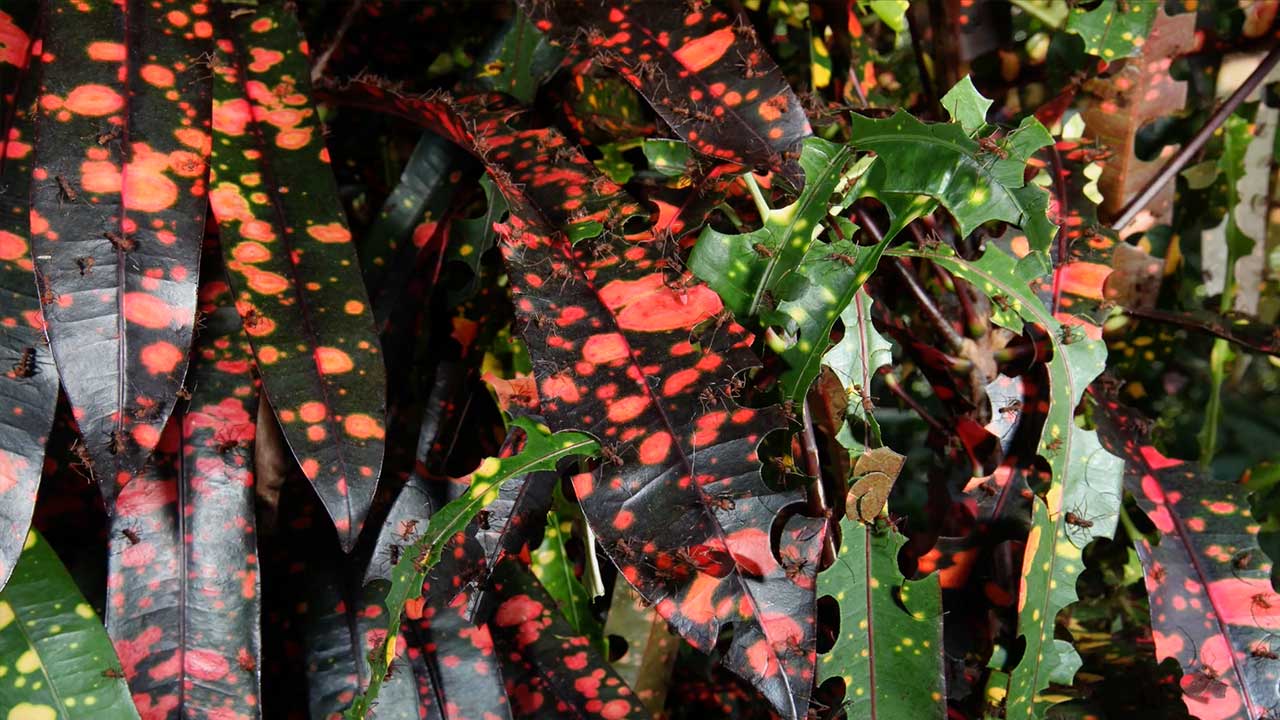 Leafcutters
Catherine Chalmers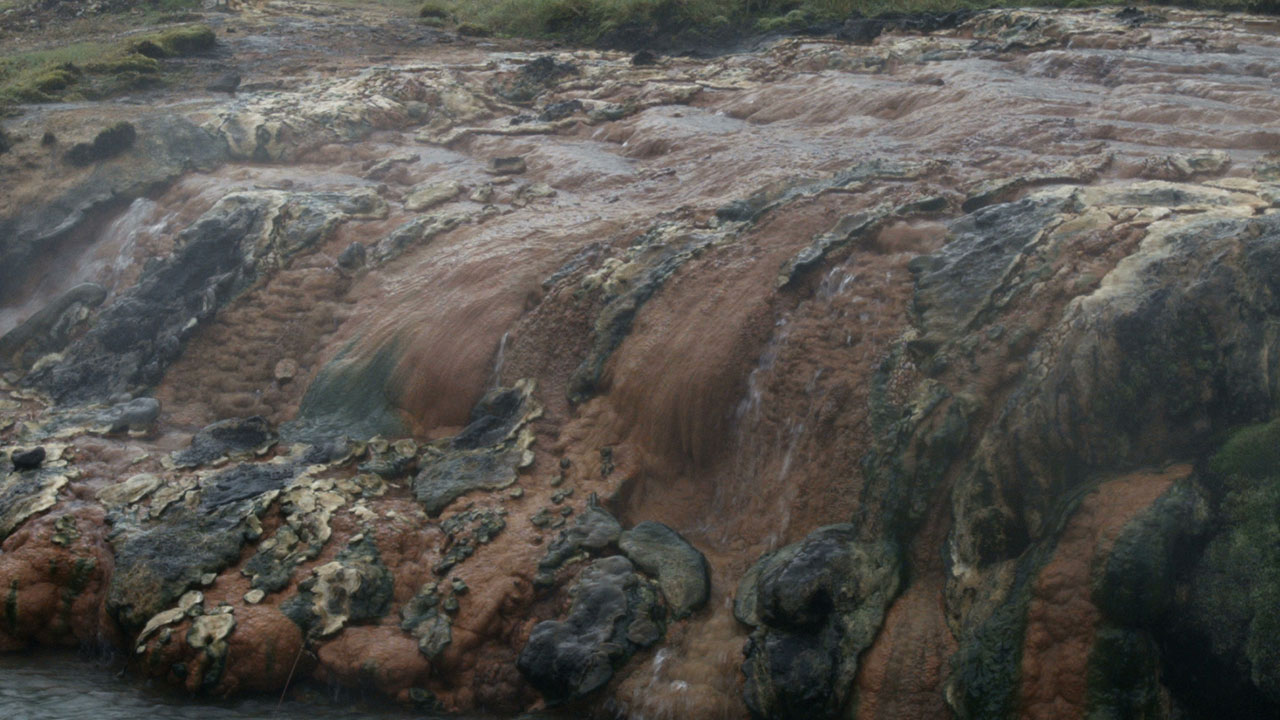 Proxima B
Giulia Grossmann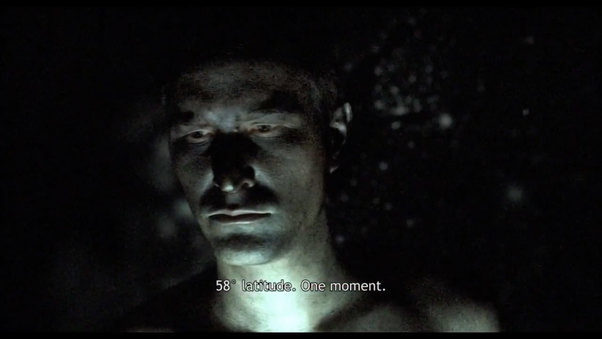 Emergency Calls
Hannes Vartiainen,Pekka Veikkolainen
Earth
Nikolaus Geyrhalter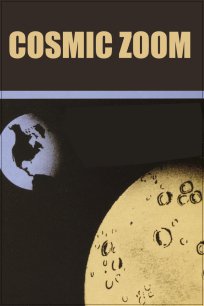 Cosmic Zoom
Eva Szasz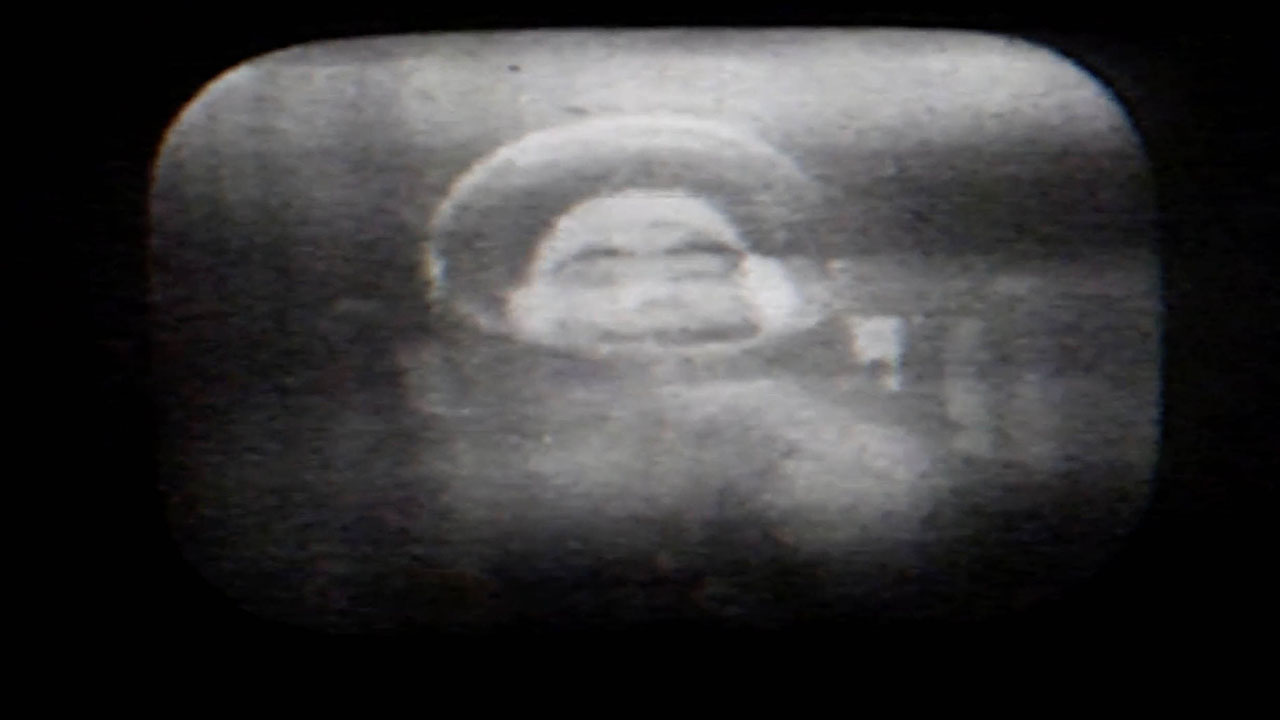 Raymond Tallis - On Tickling
Johan Grimonprez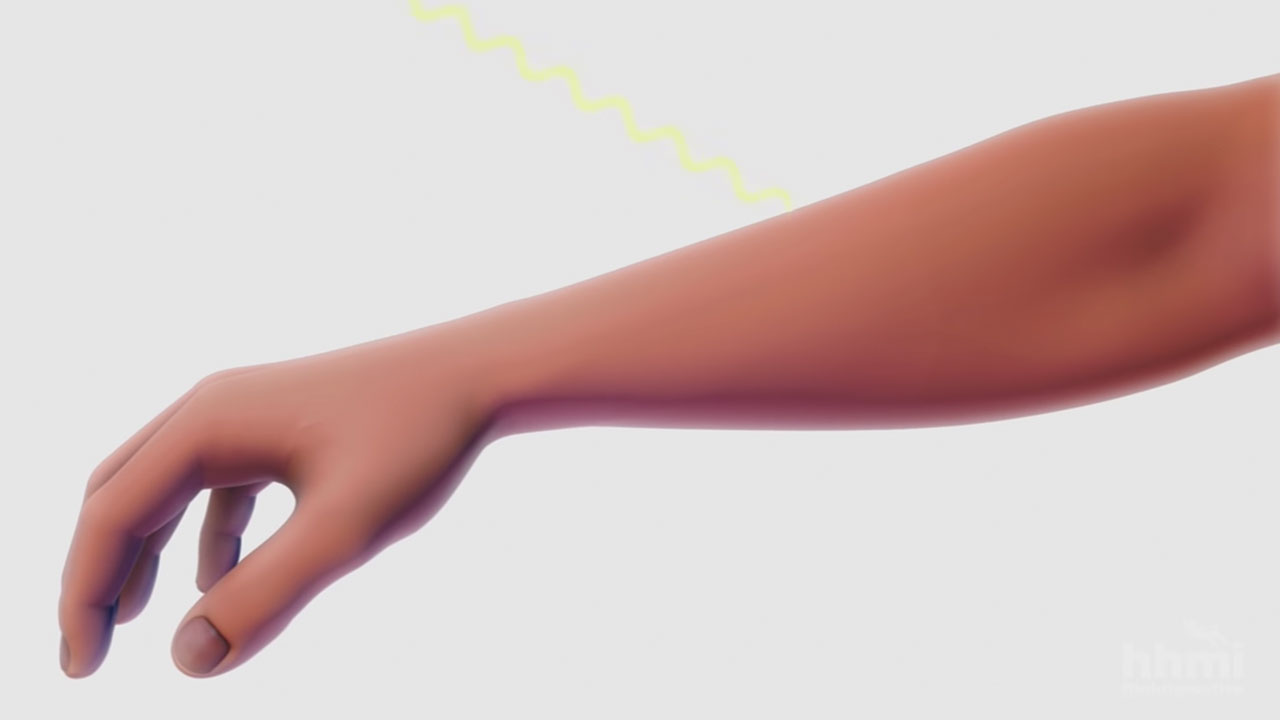 The Biology of Skin Color
Rob Whittlesey
Remnants of the Hive
Madison Moore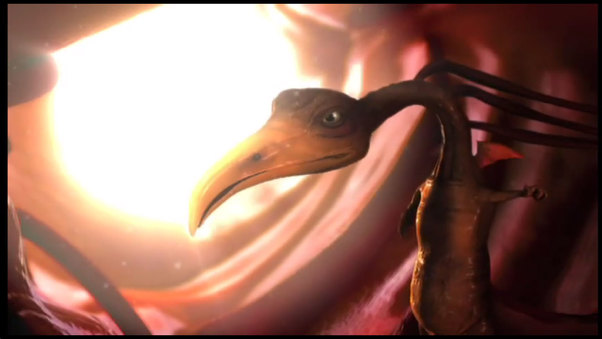 Zerebrale Dichotomie
Andreas Atteneder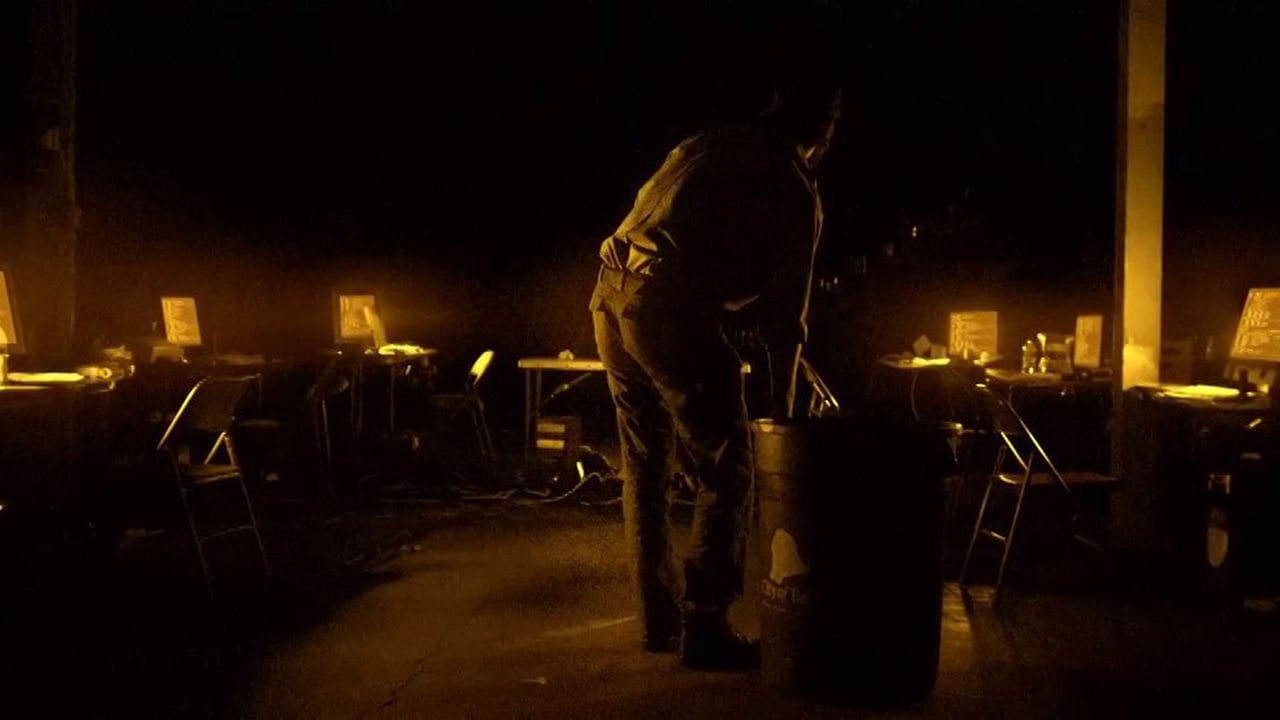 The Awareness
Henry Dunham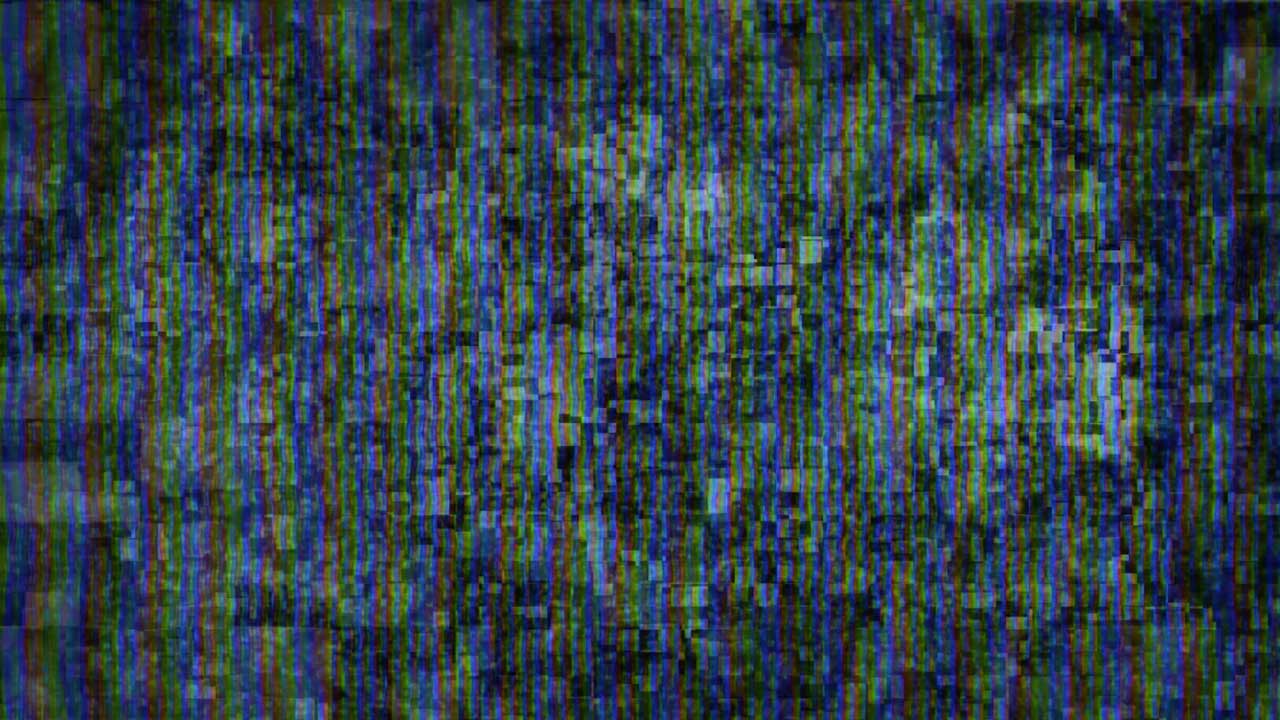 Blind
Sampiero Medori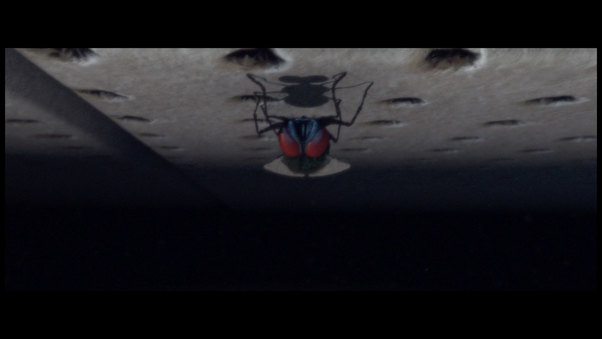 Flesh Computer
Ethan Shaftel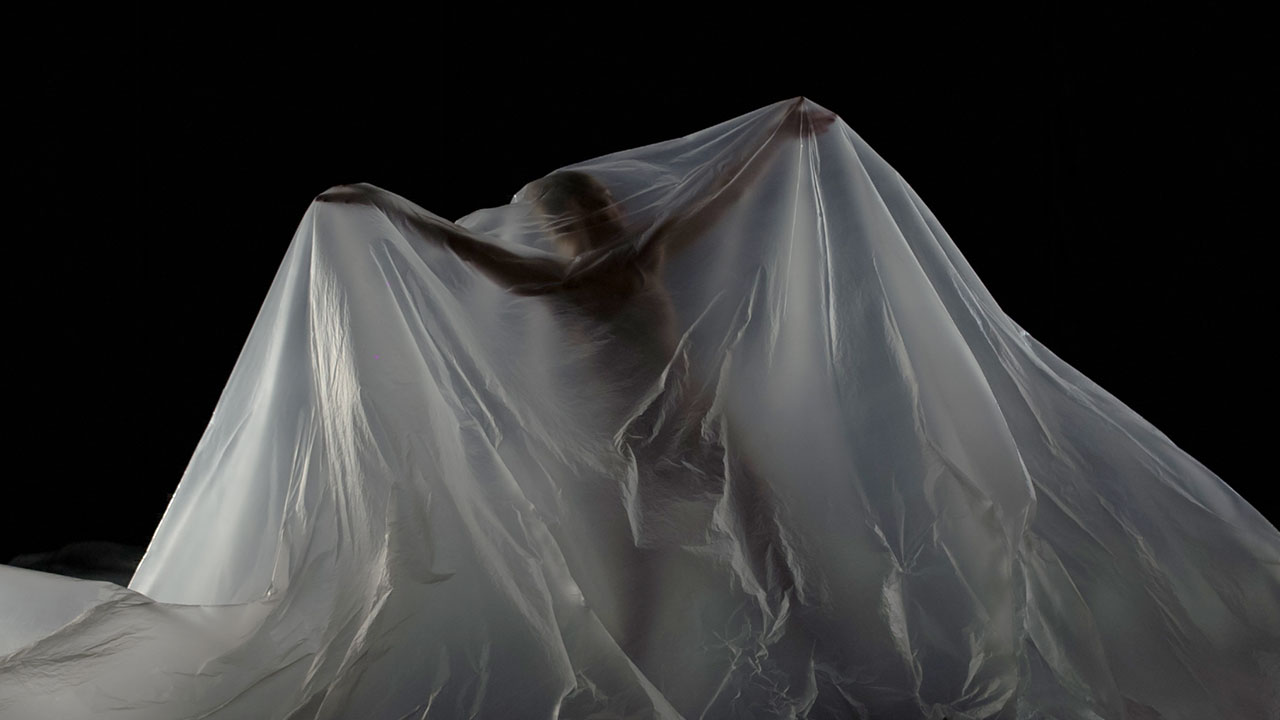 The Act of Breathing
Hana Yamazaki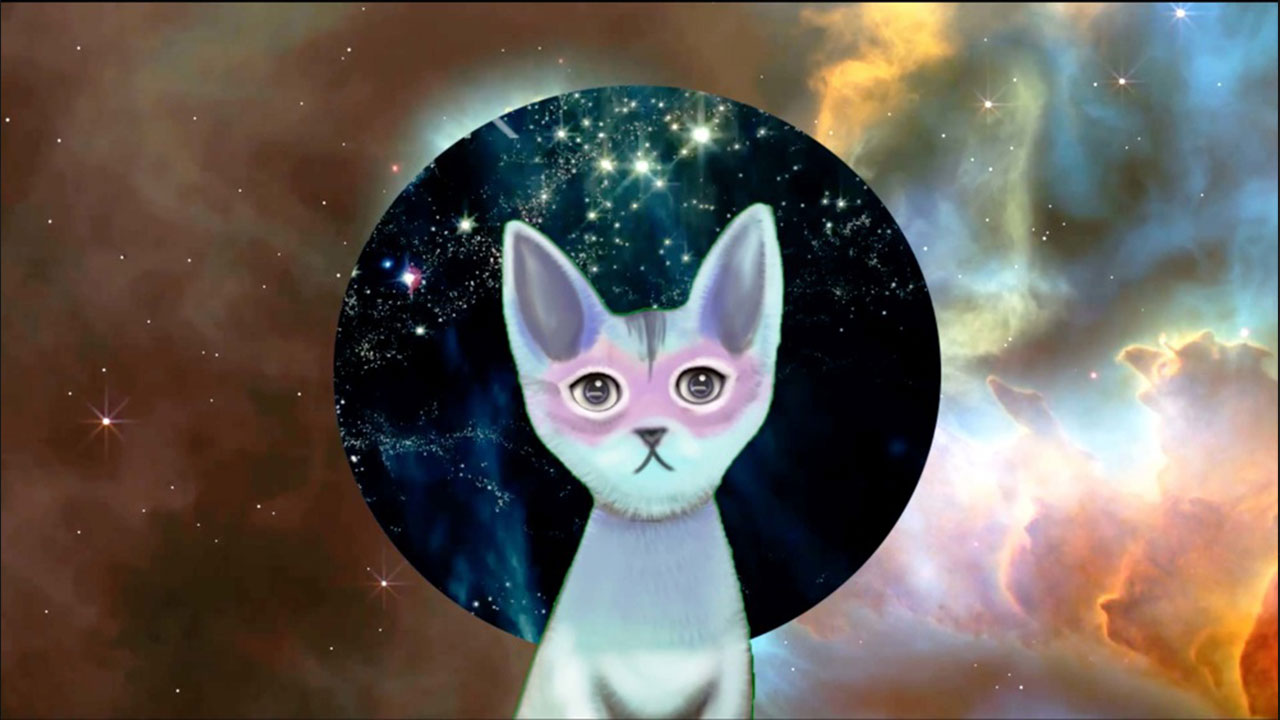 The Kitty Al
Pinar Yoldas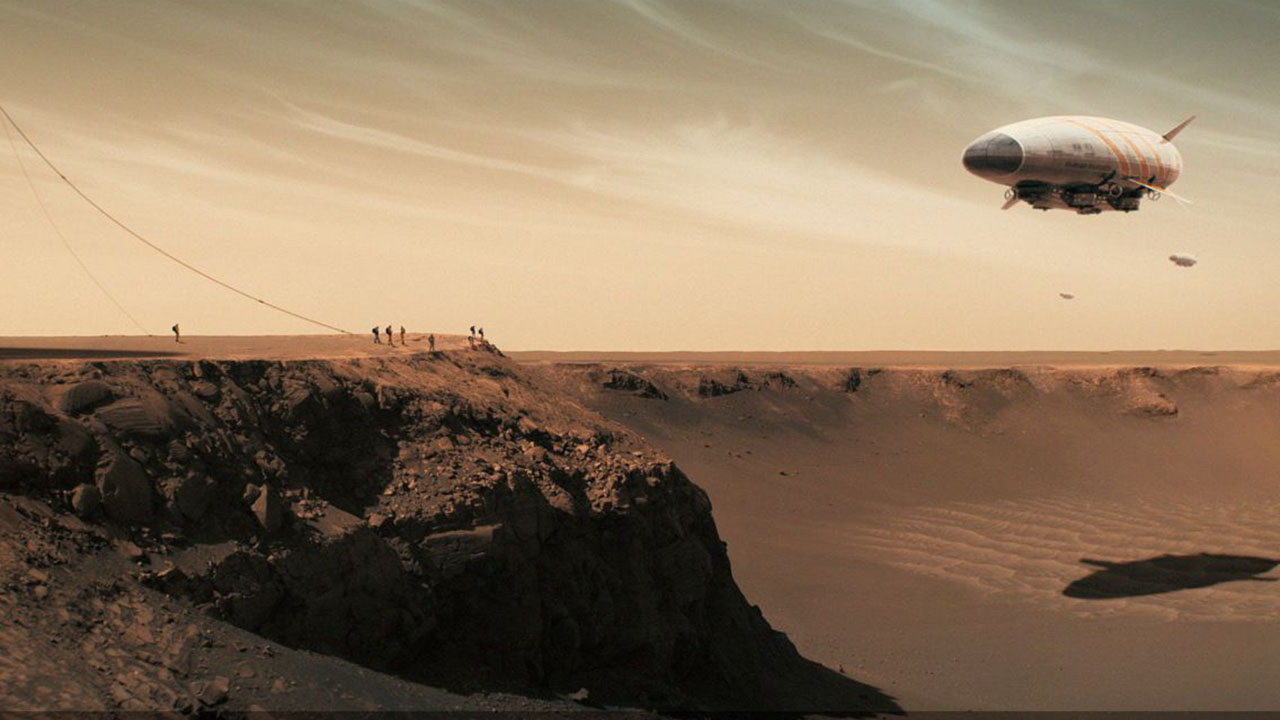 Wanderers
Erik Wernquist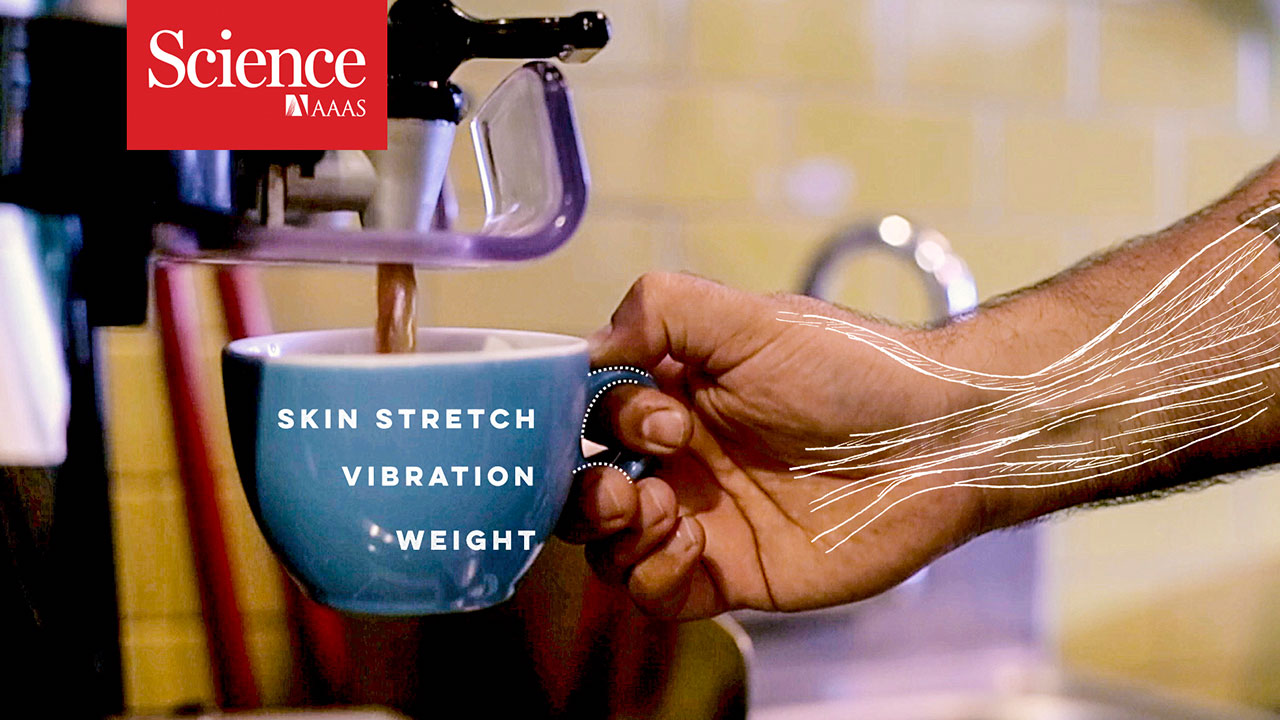 Haptics Tactics
Nguyen Khoi Nguyen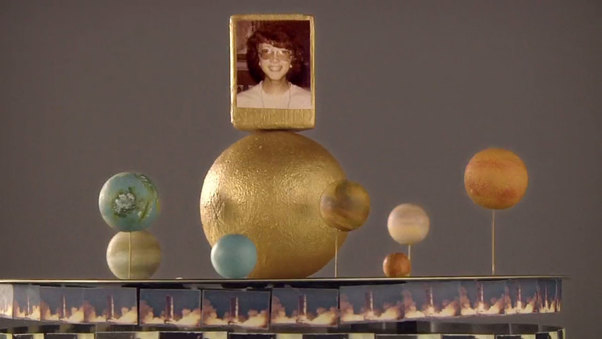 My Face is in Space
Tom Jobbins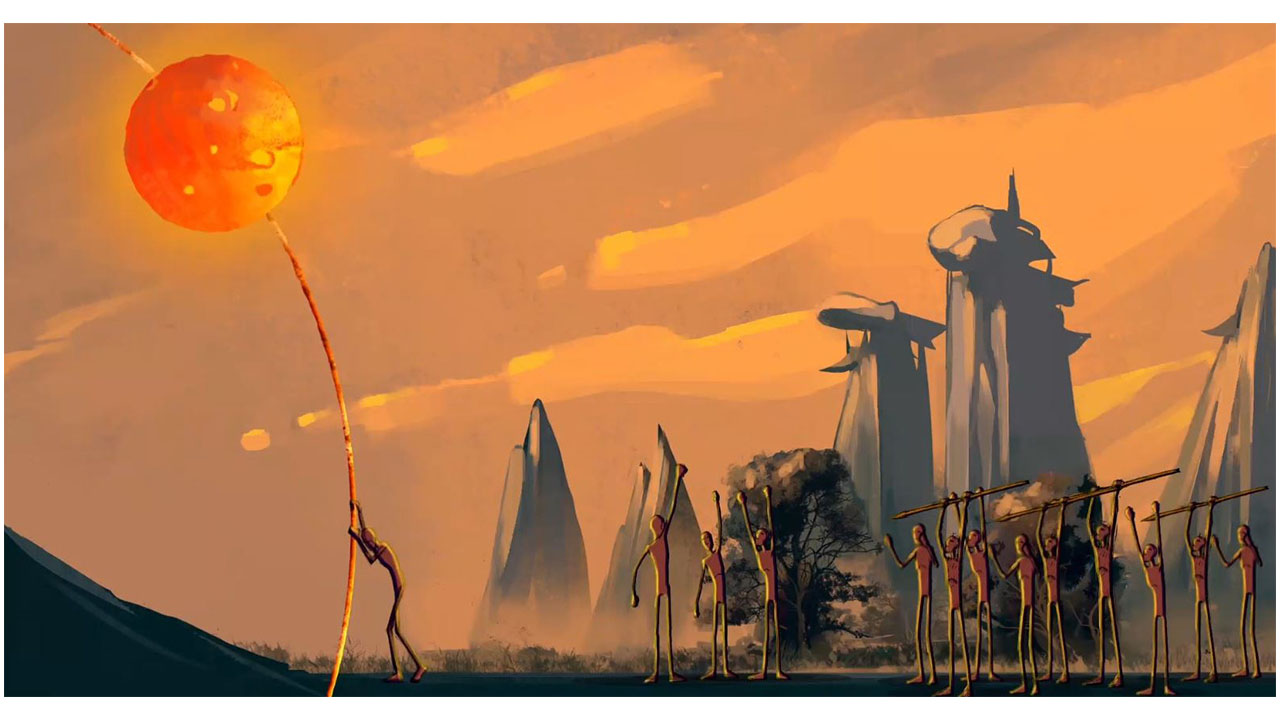 The Rotation
Hazhir As'adi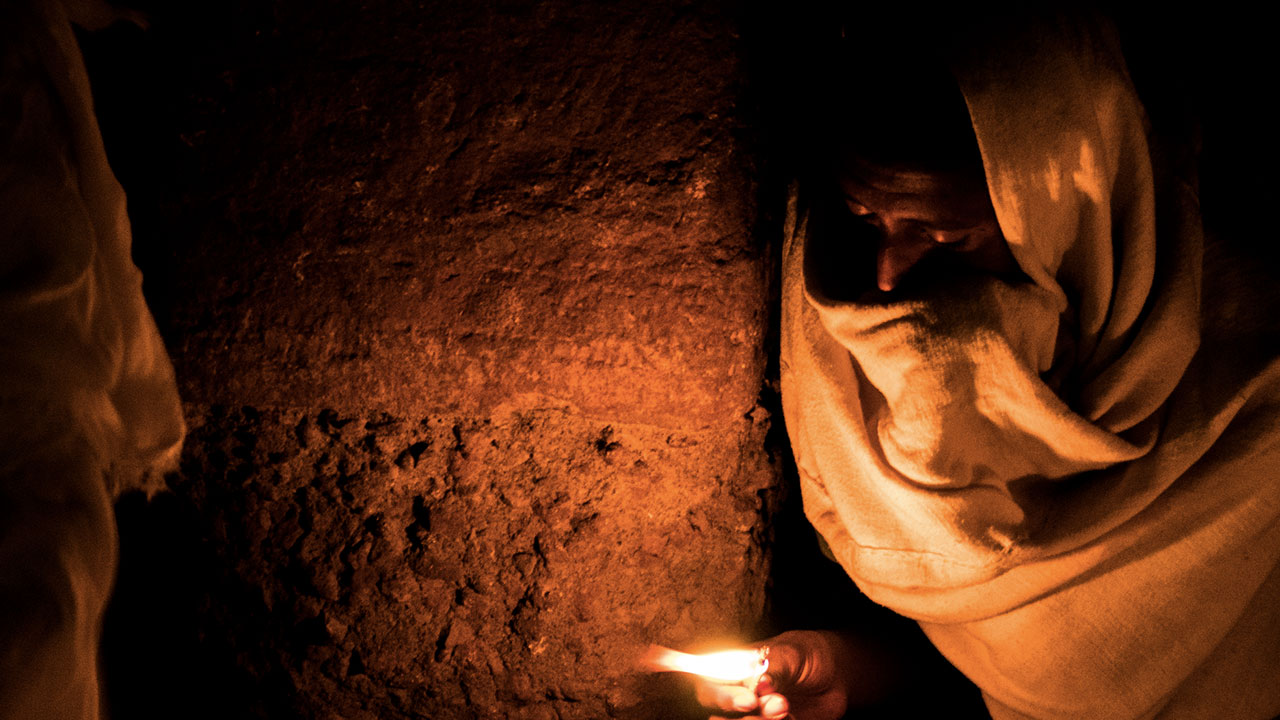 Divine Machines
Ali Hossaini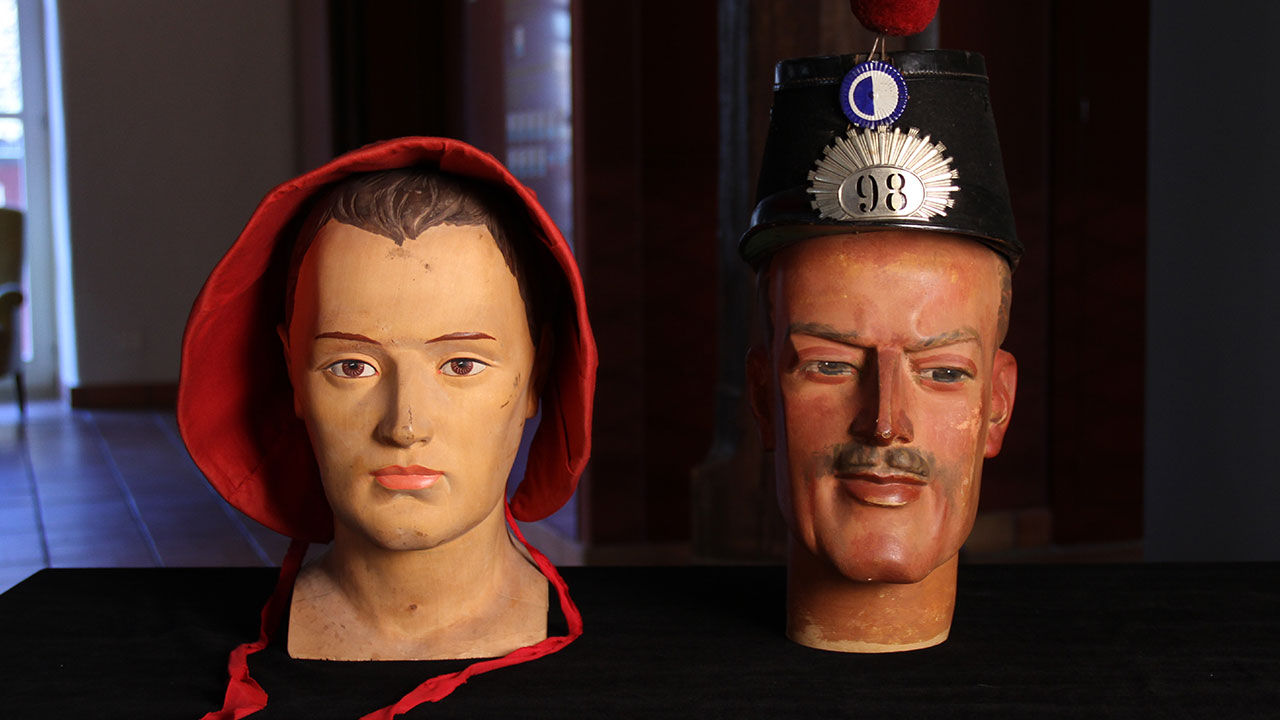 The Five Minute Museum
Paul Bush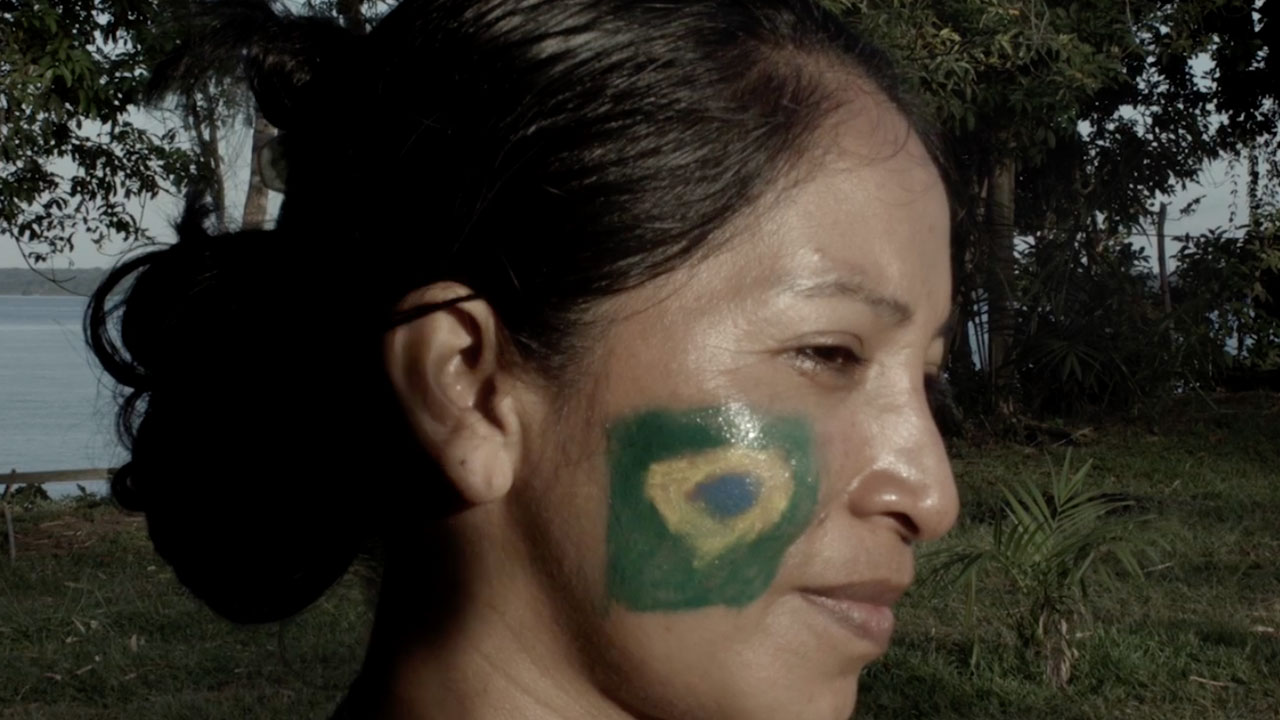 Field Work - World Cup: Gene
Alexis Gambis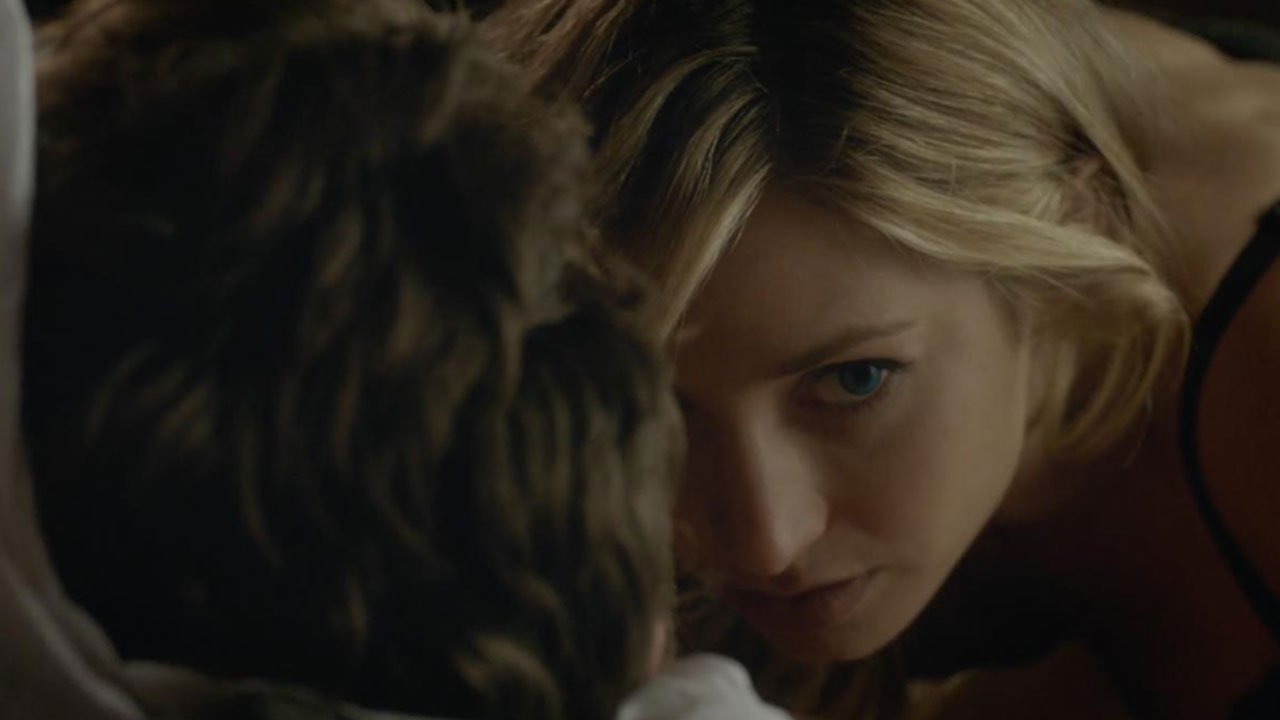 Nano
Mike Manning
When Butterflies Speak - Episode 2: Butterfly Activism with Cesar Maxit
Alexis Gambis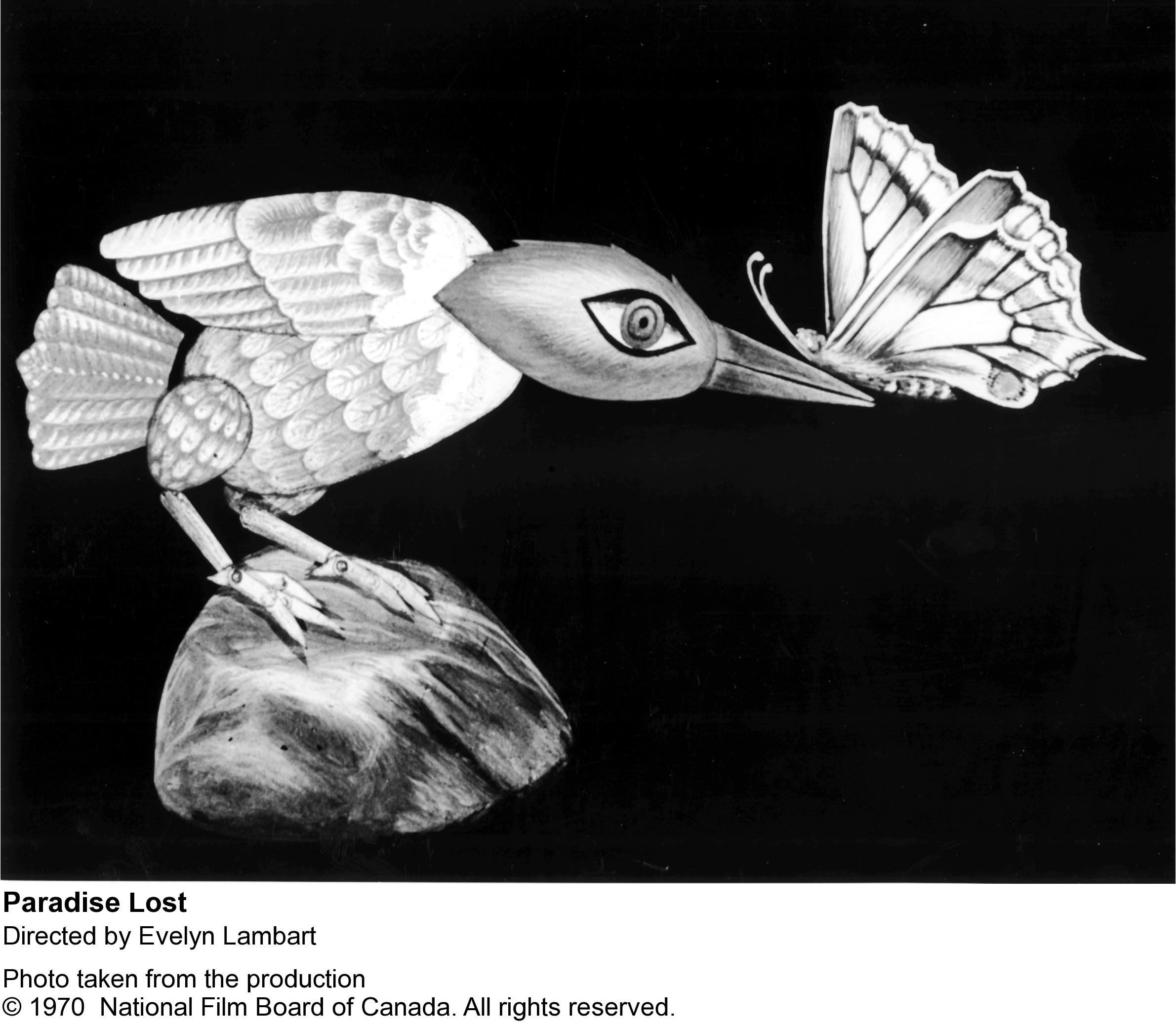 Paradise Lost
Evelyn Lambart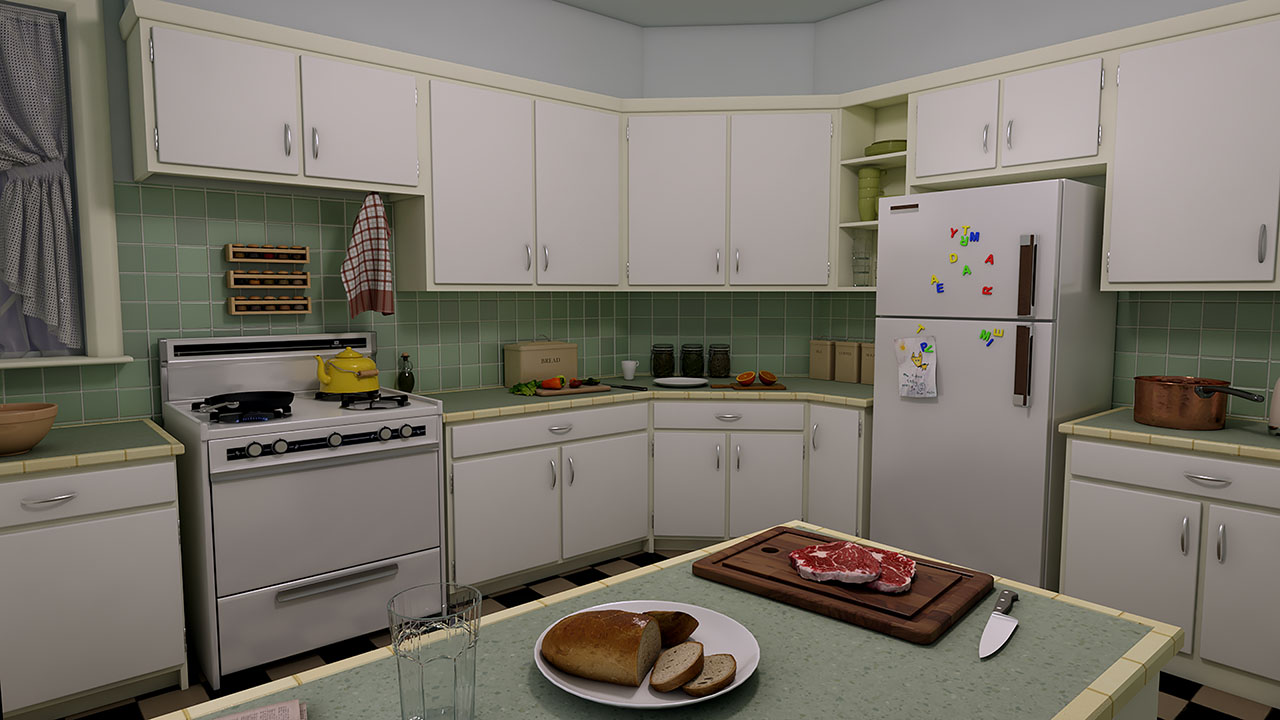 Demonic
Pia Borg
Existence ?
Yoann Eeckeman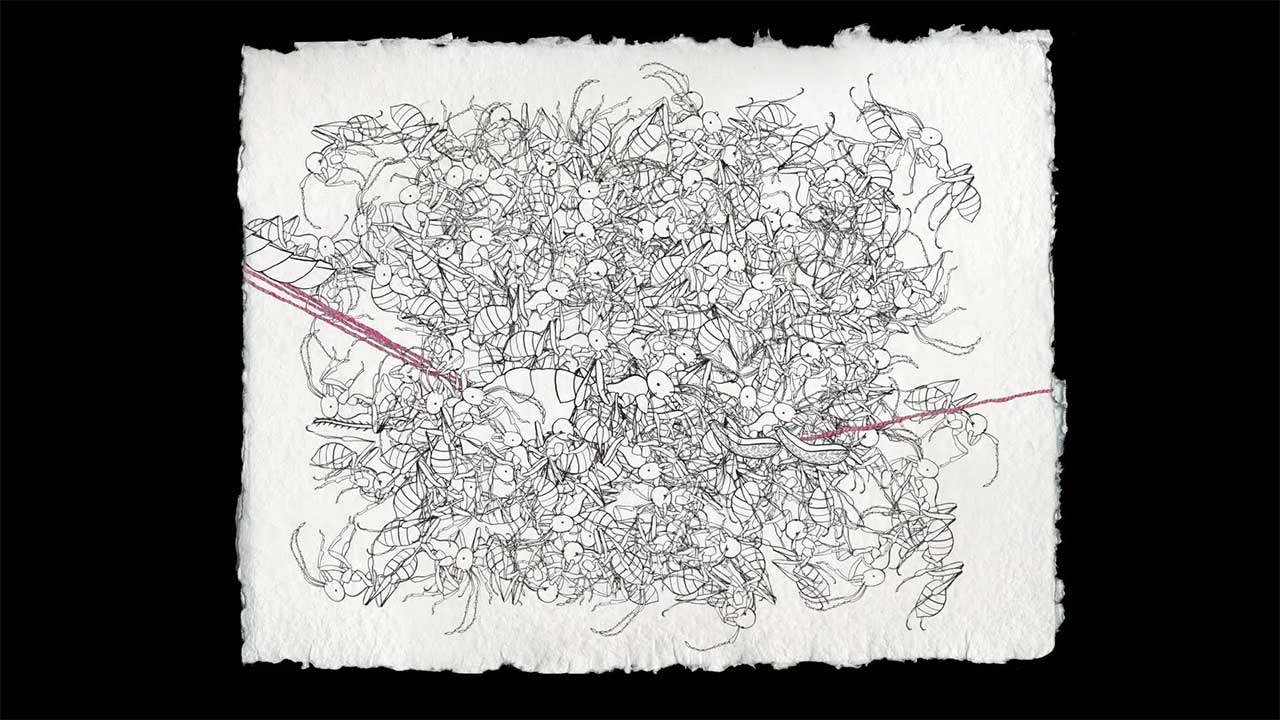 Ant Sisters
Anna Lindemann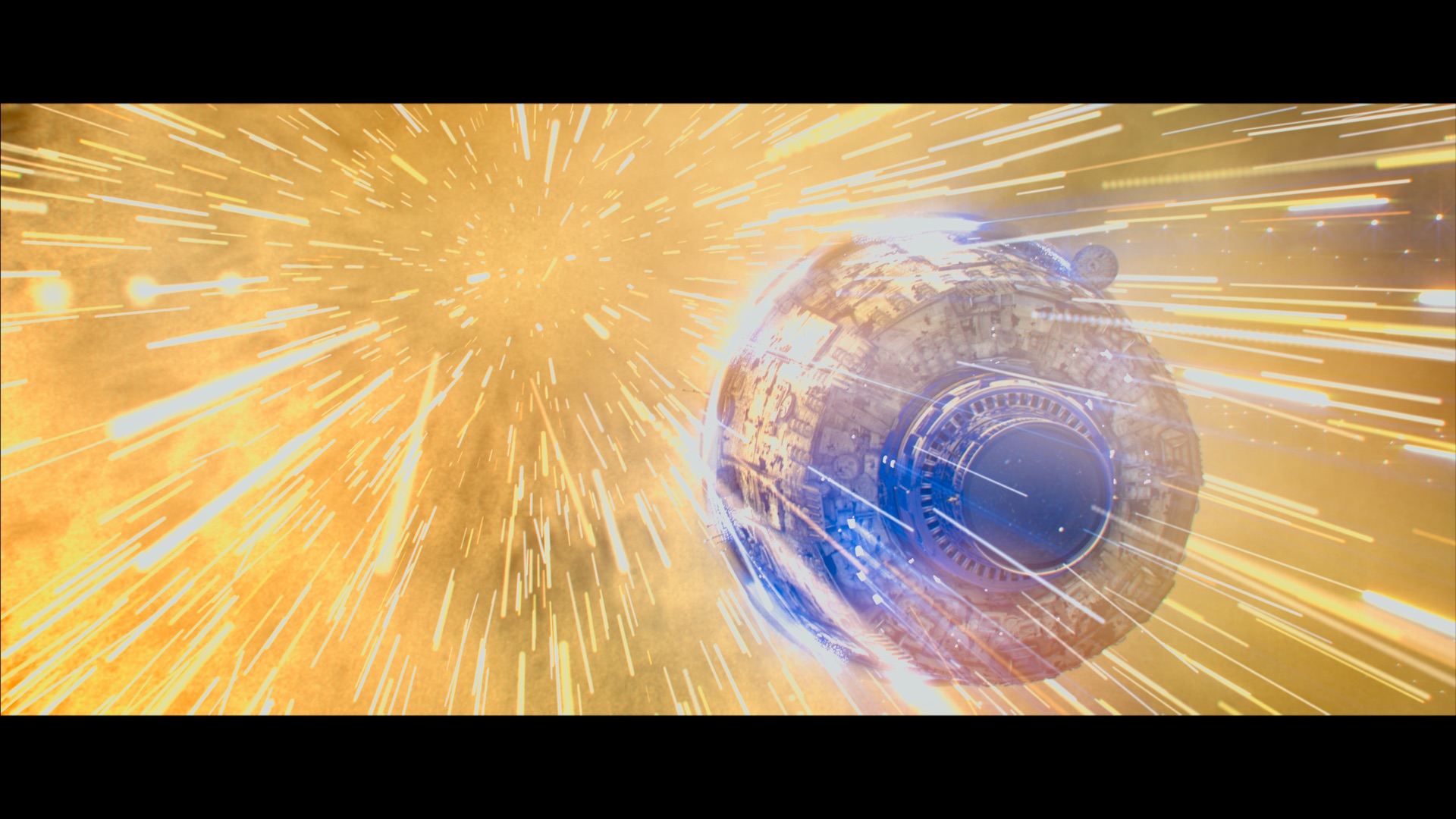 Telescope
Collin Davis, Matt Litwiller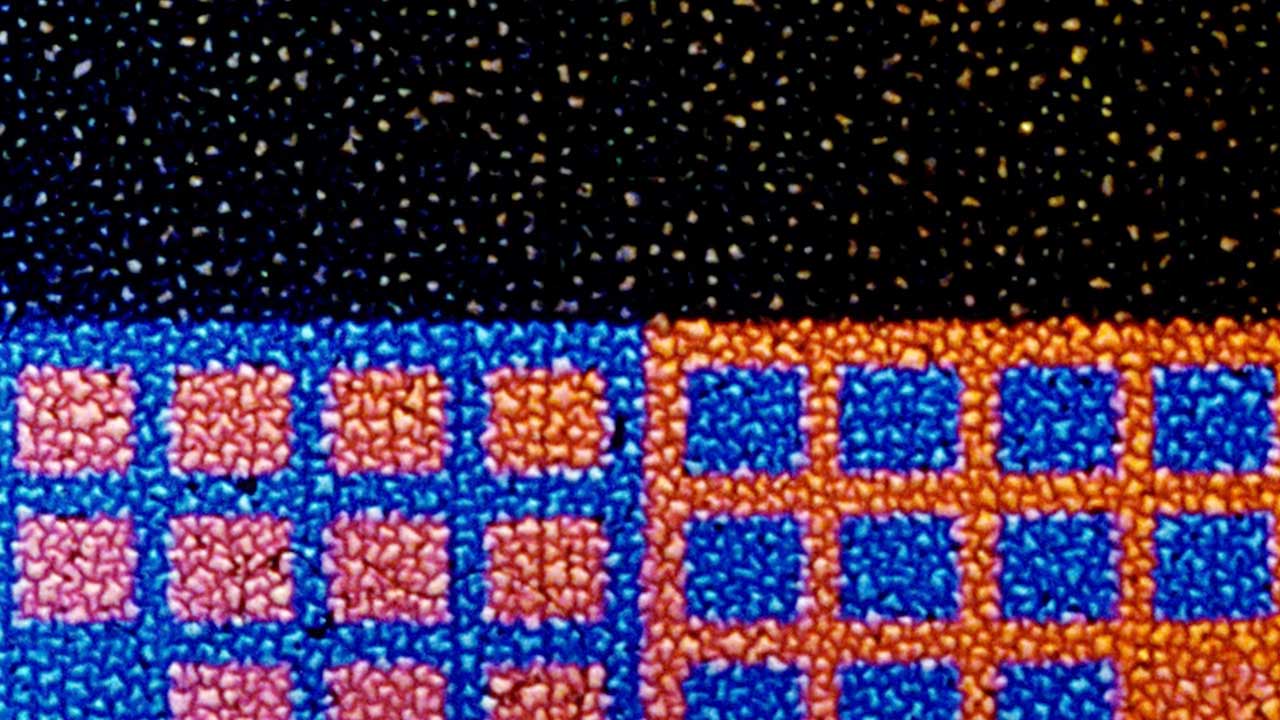 Model Fifty-One Fifty-Six
Josh Weissbach
Rhinospider - An Operation In Three Acts
Luzi Katamay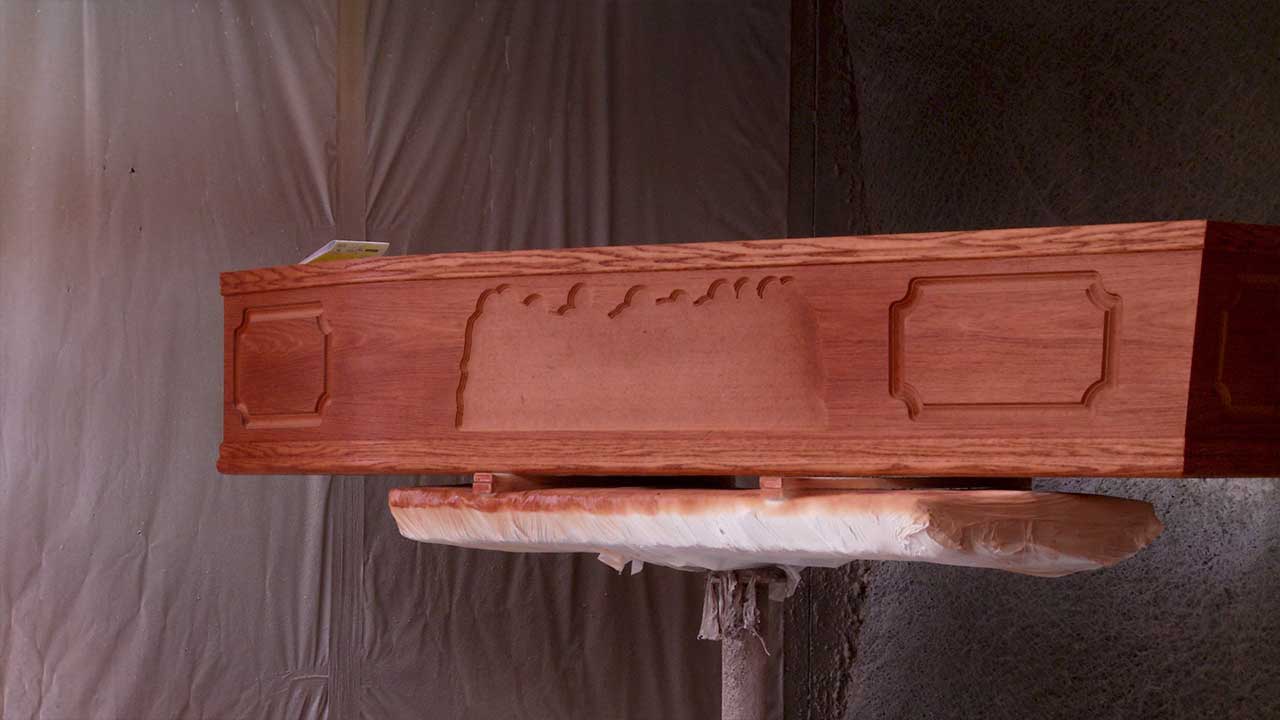 Until
Barry J. Gibb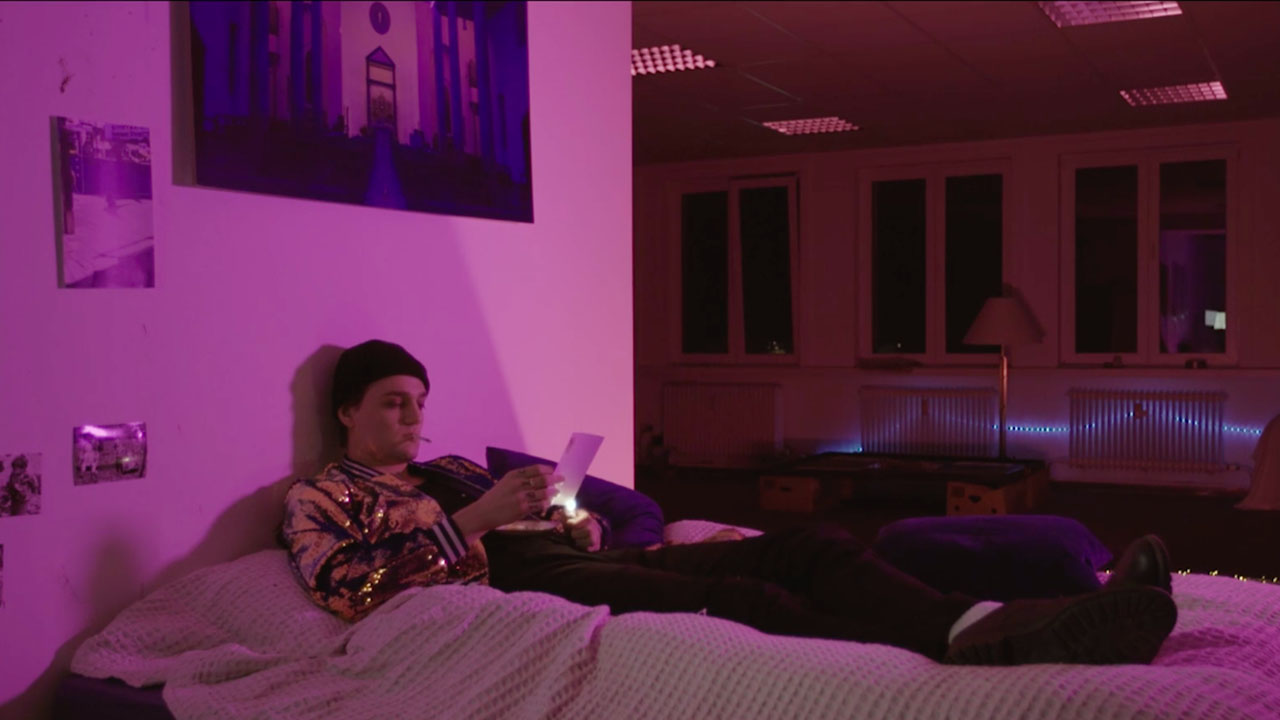 Eudaimonia
Emilia Tikka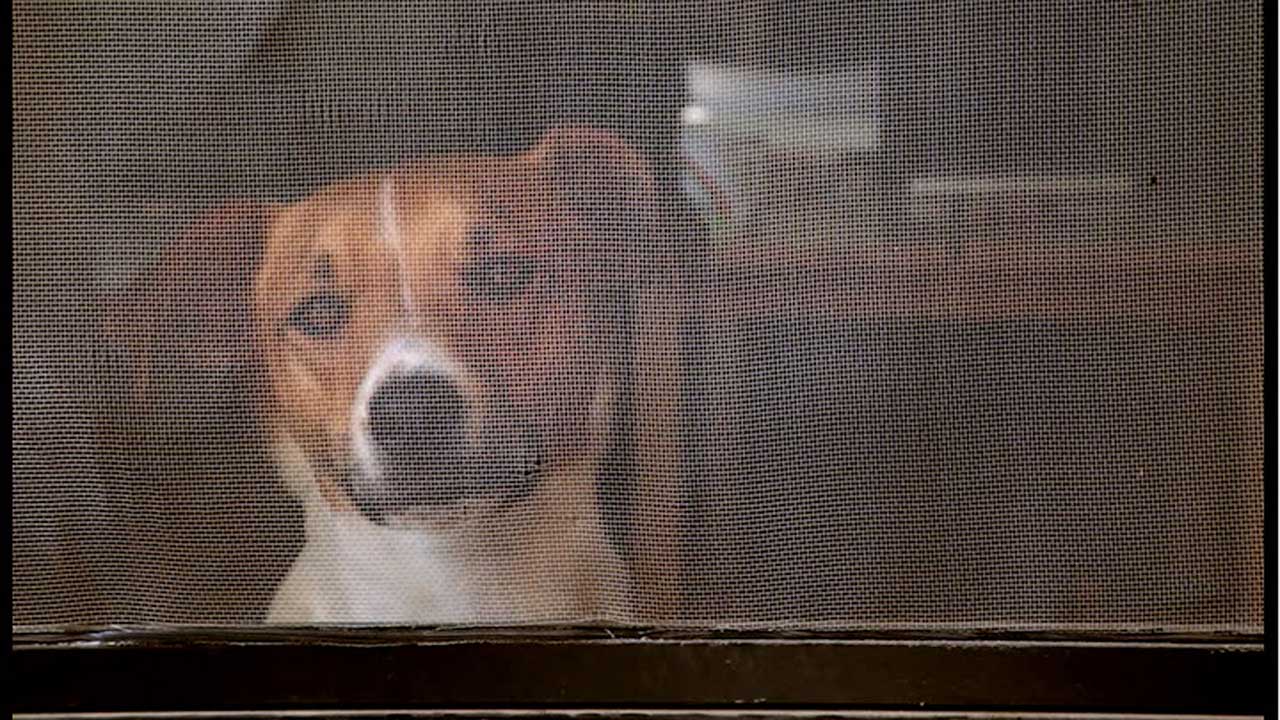 See a Dog, Hear a Dog
Jesse McLean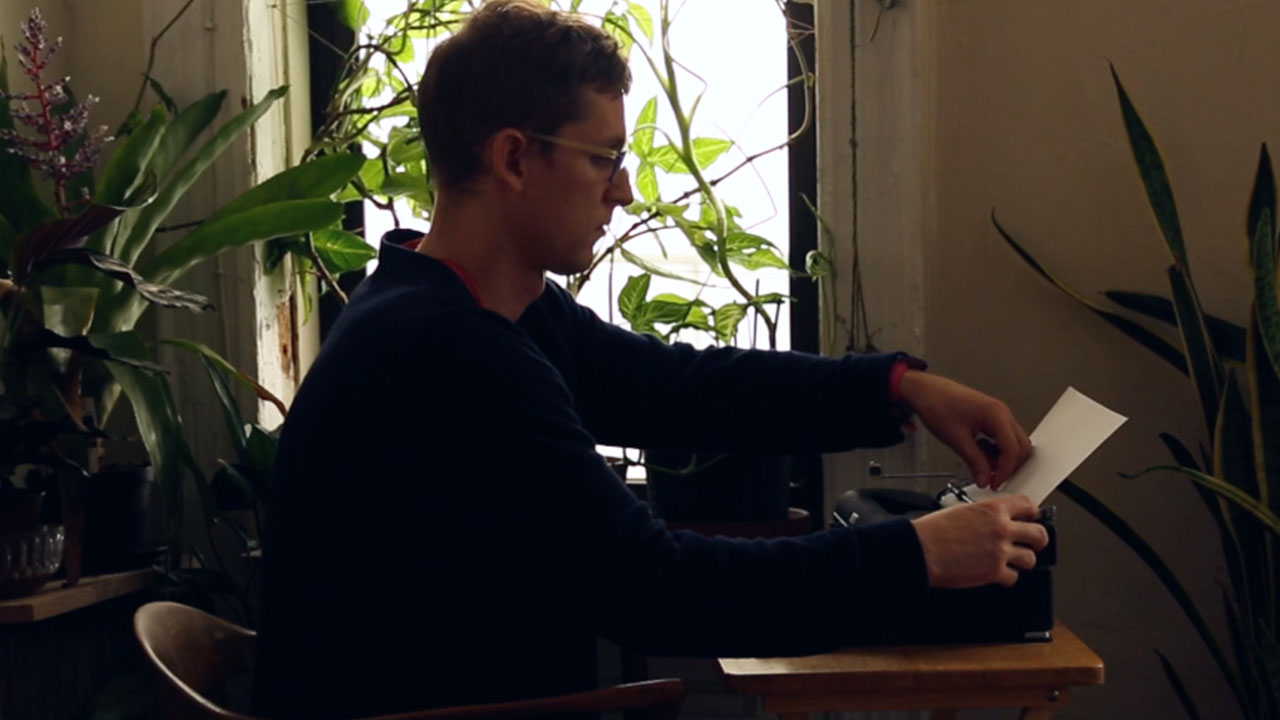 Light-Hearted
Beatrice Copeland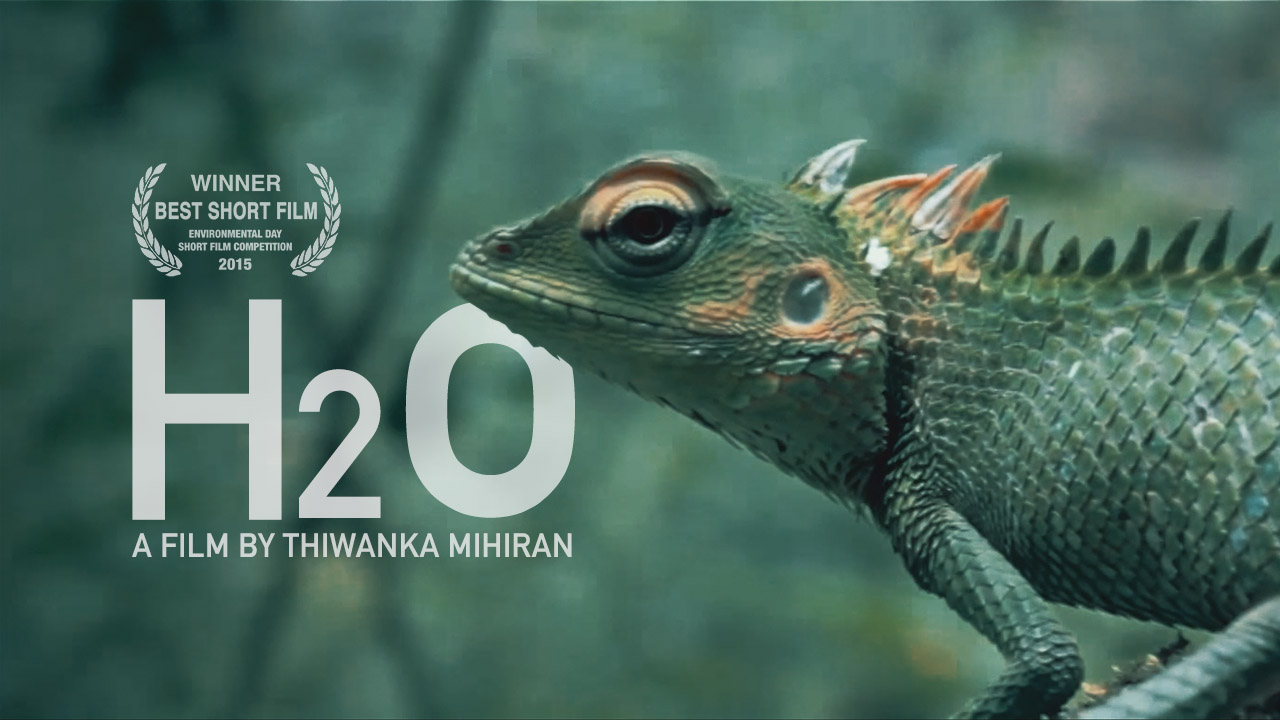 H2O
Thiwanka Mihiran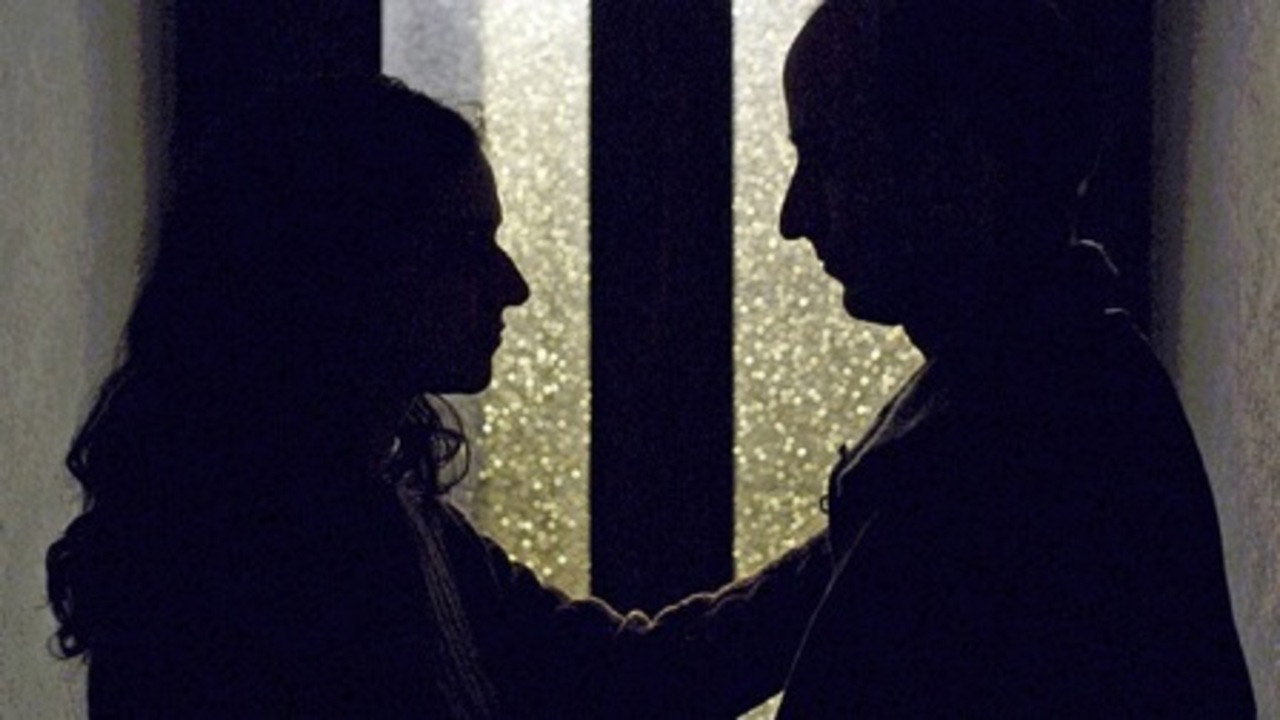 Roman's Circuit
Sebastián Brahm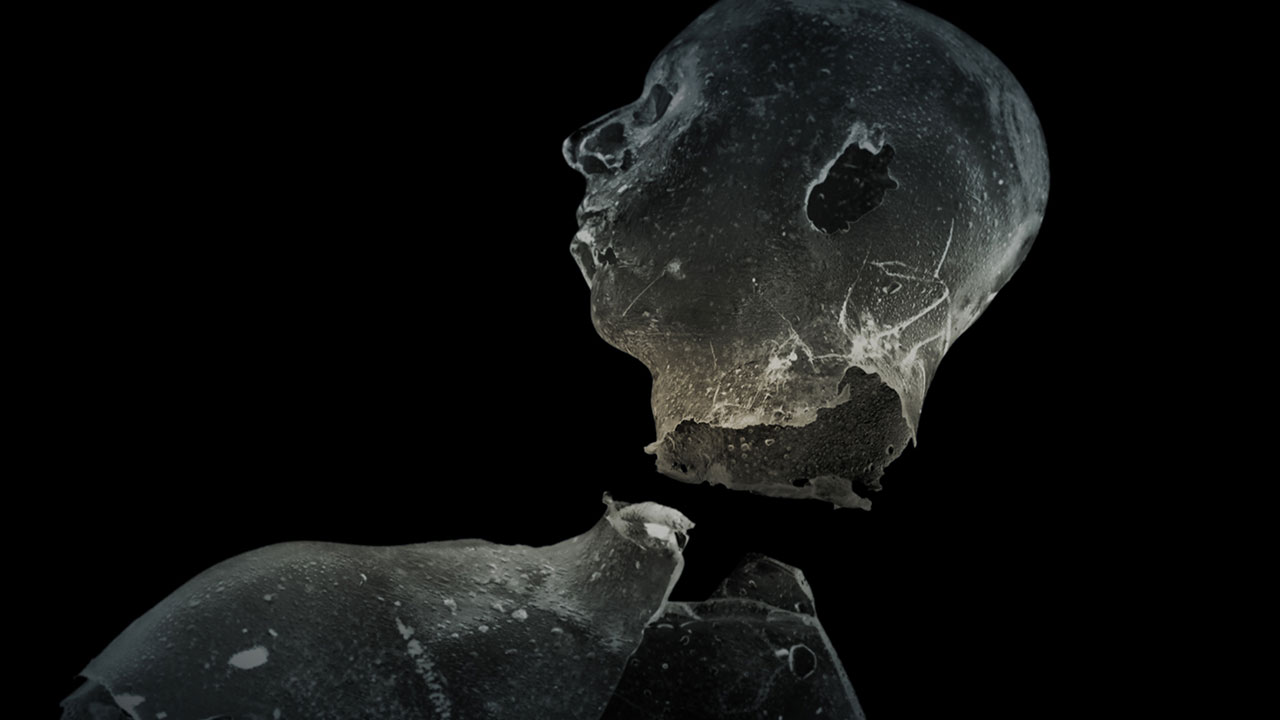 Squame
Nicolas Brault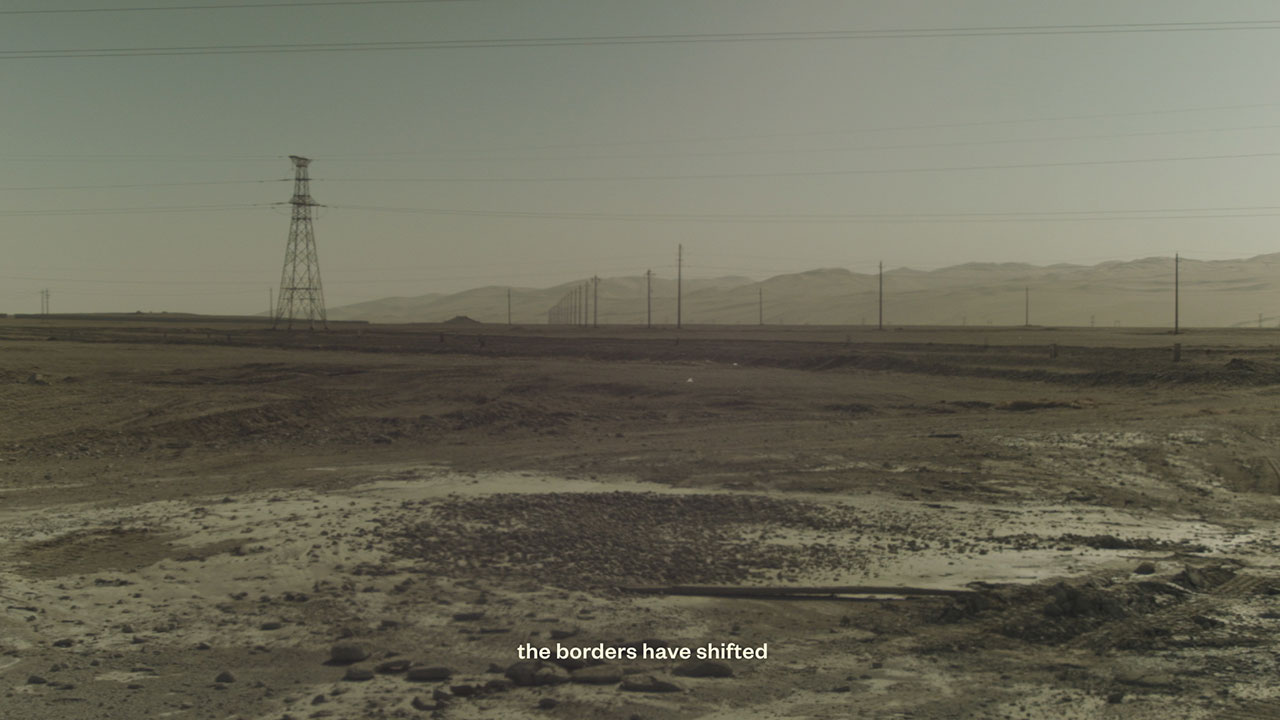 AAA Cargo
Solveig Suess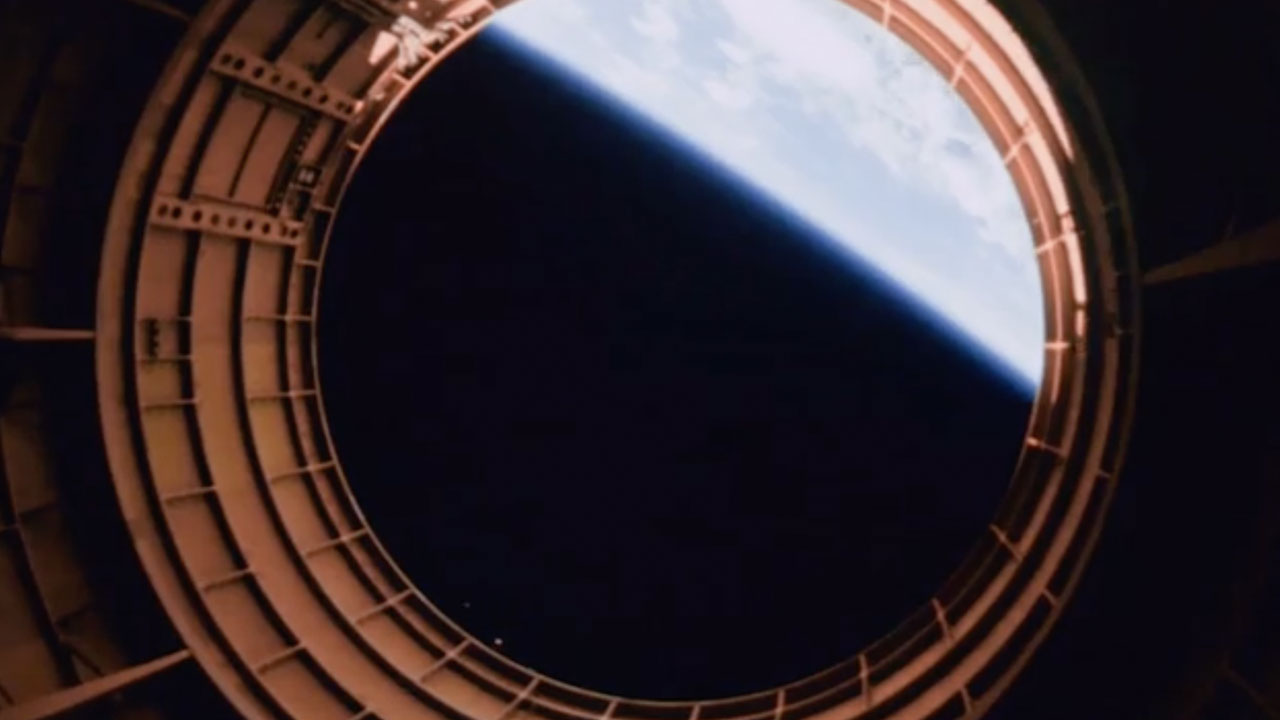 Spaceship Earth
Kevin McMahon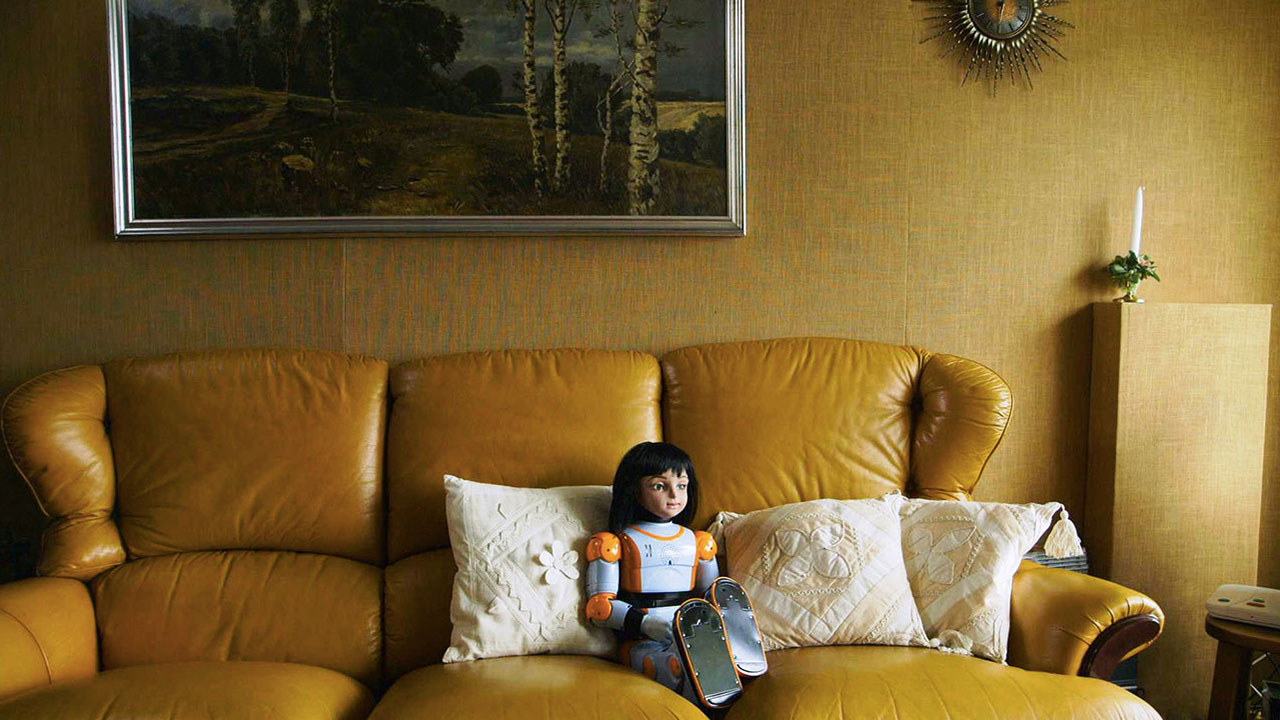 Alice Cares
Sandra Burger
Mission Wings
Fatima Alaydaroos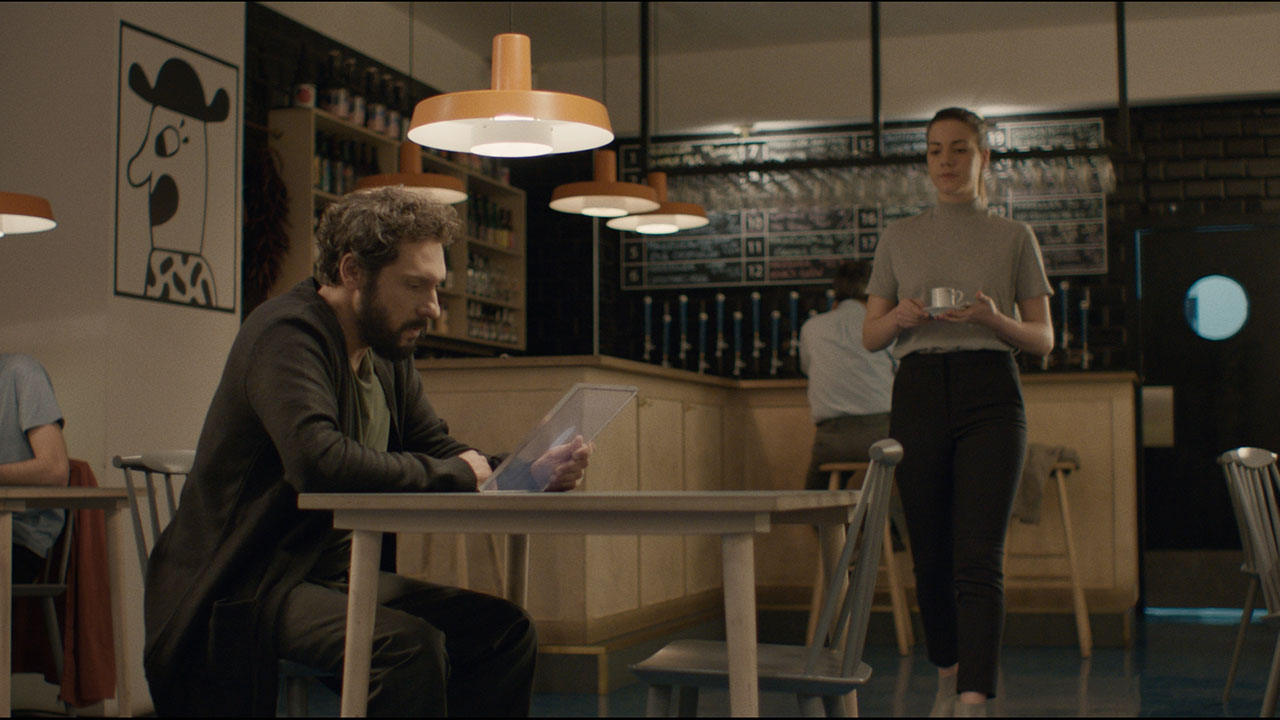 Compatible
Pau Bacardit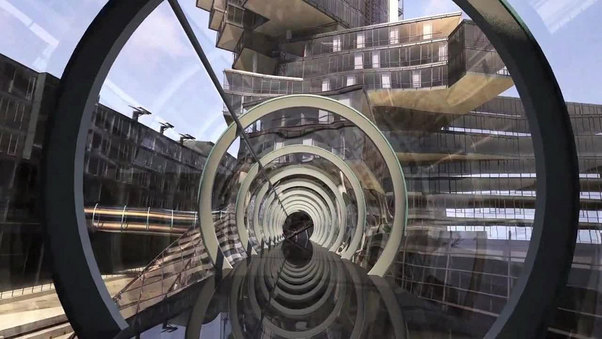 The Invention of the Desert
Thibault Le Texier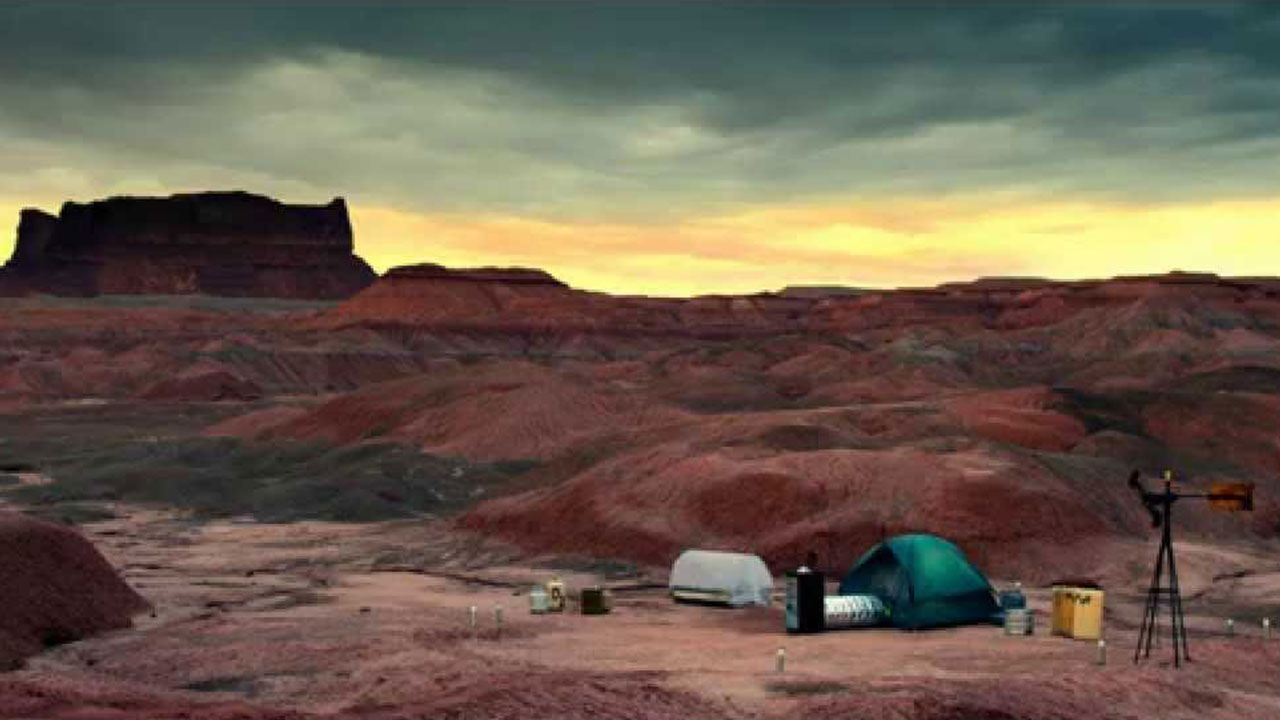 Delivery from Earth
Michael Becker
Birds
Ulu Braun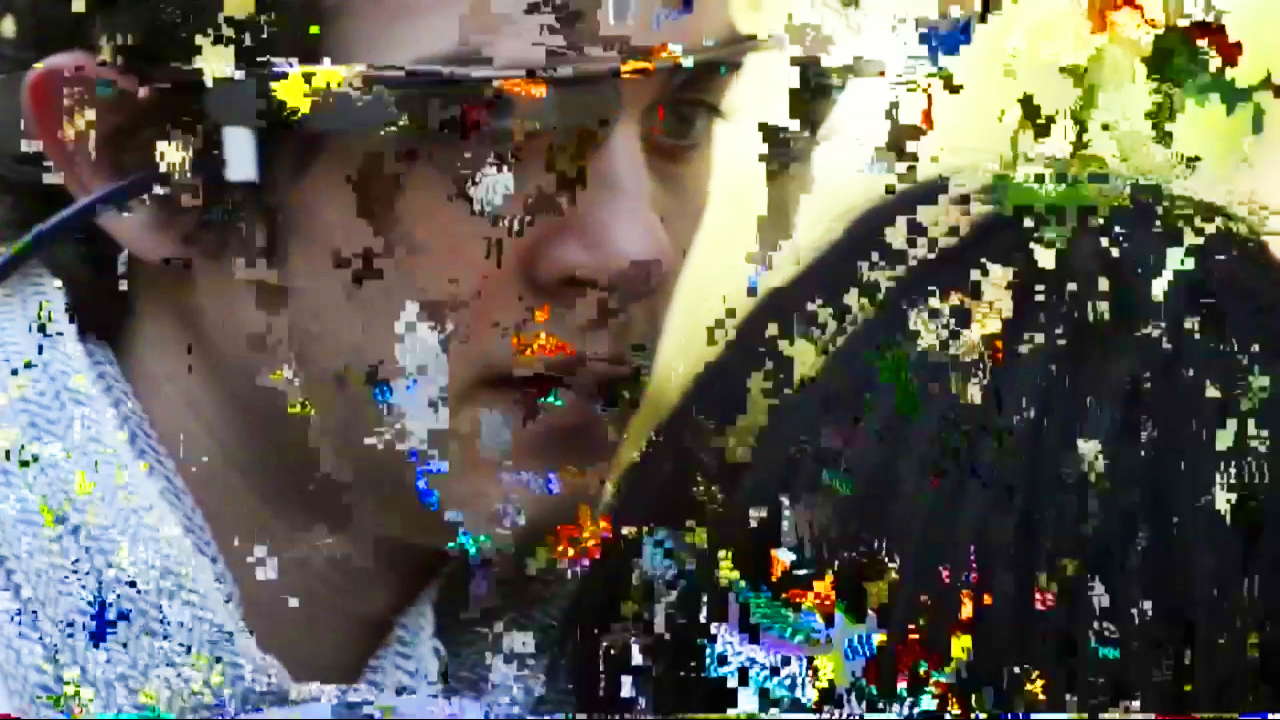 Bodies for a Global Brain
Eben Portnoy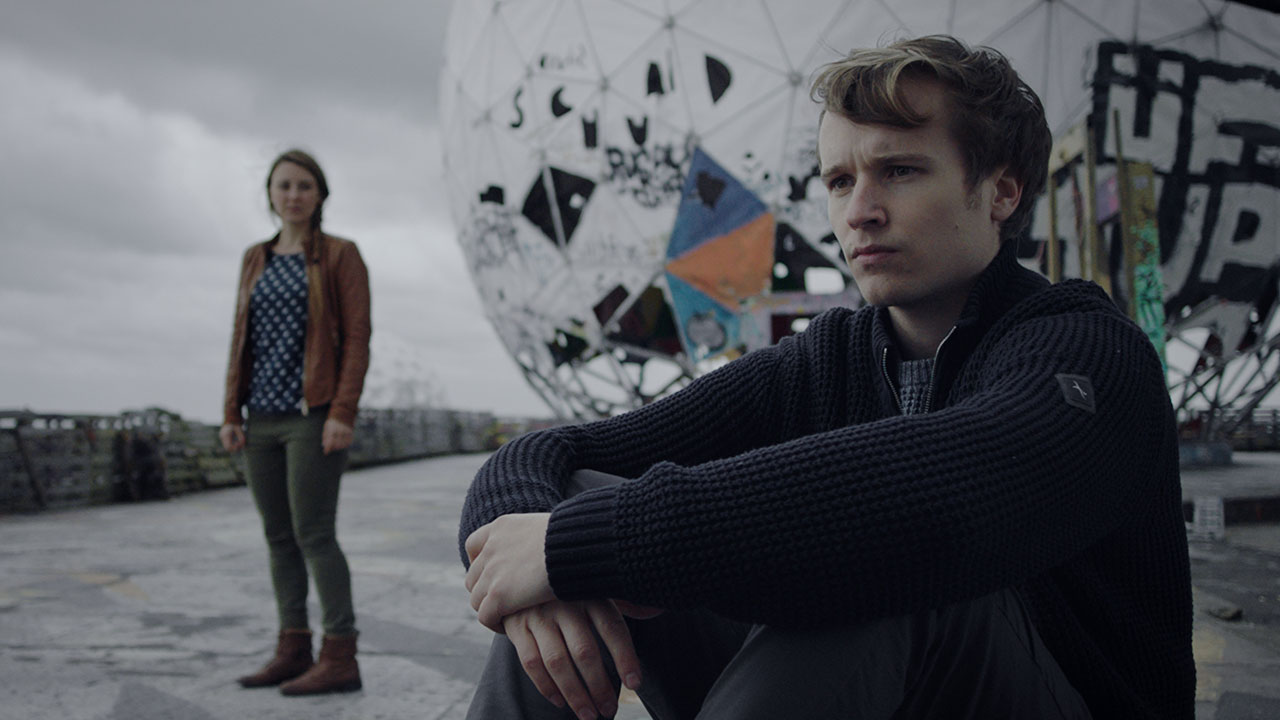 After the Future
Shai Tubali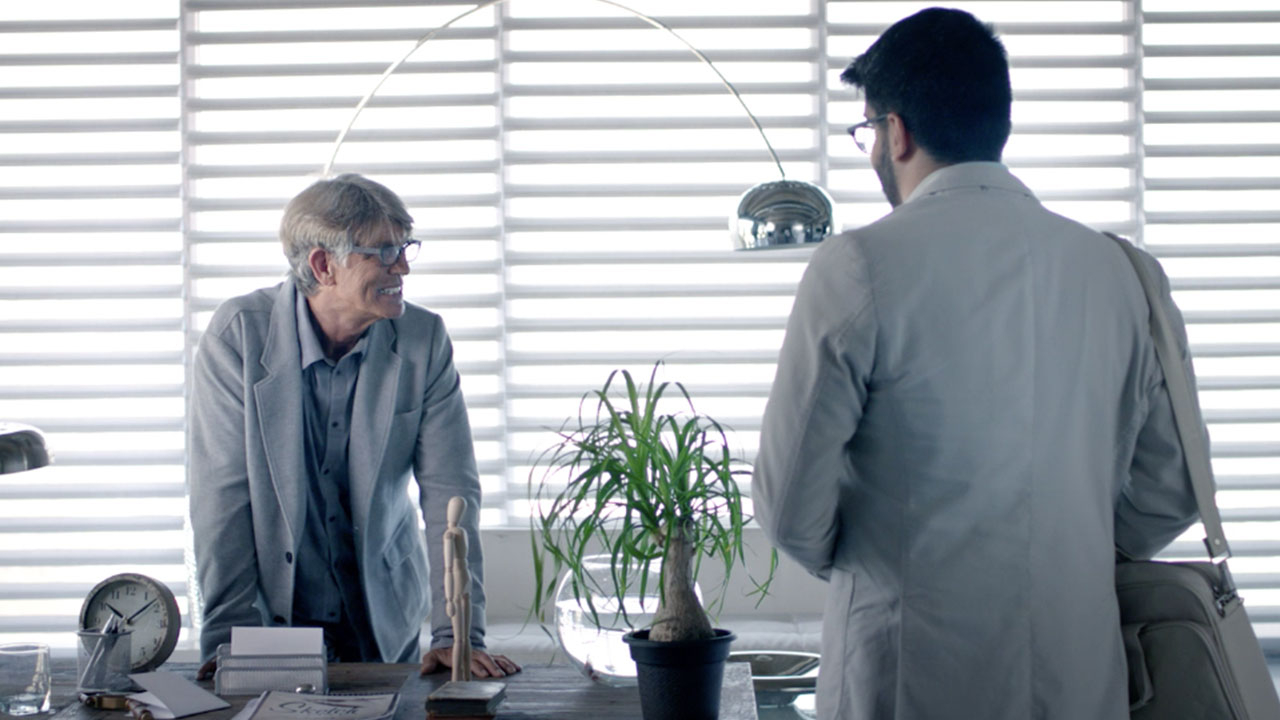 The Pen of Mirrors
Bader Al-Homoud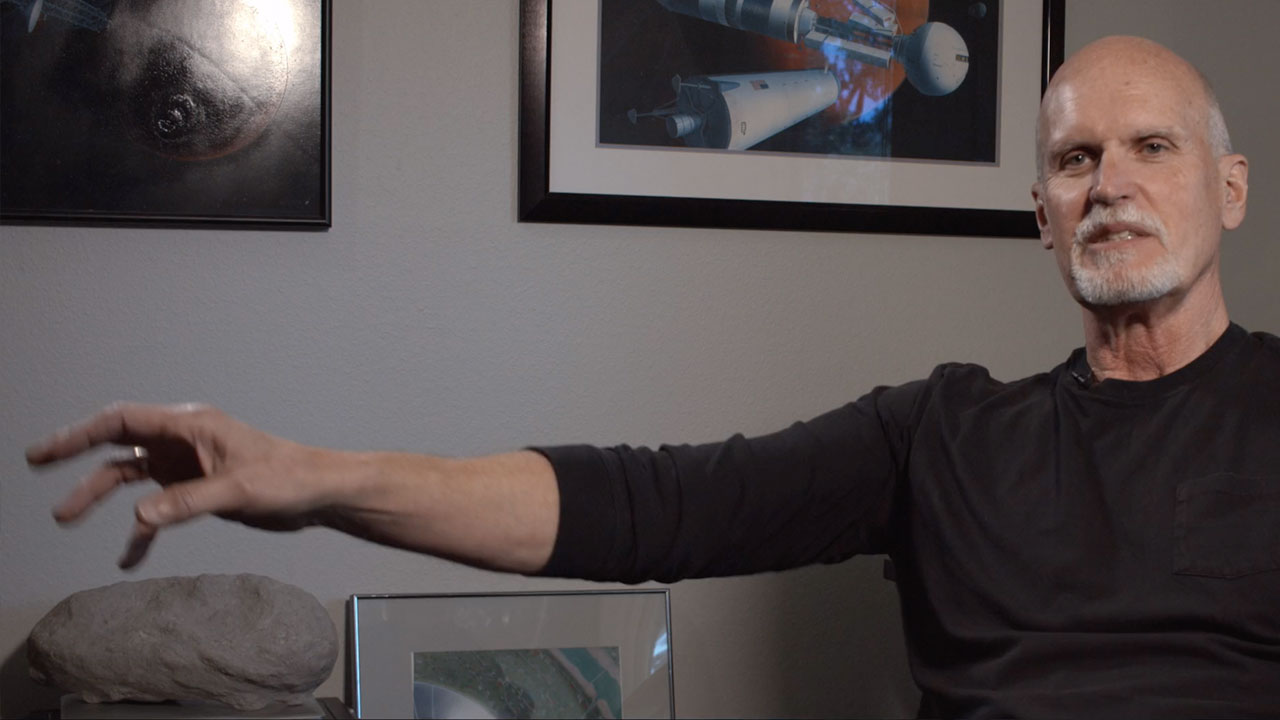 Artist Depiction by Pat Rawlings
Brett Ryan Bonowicz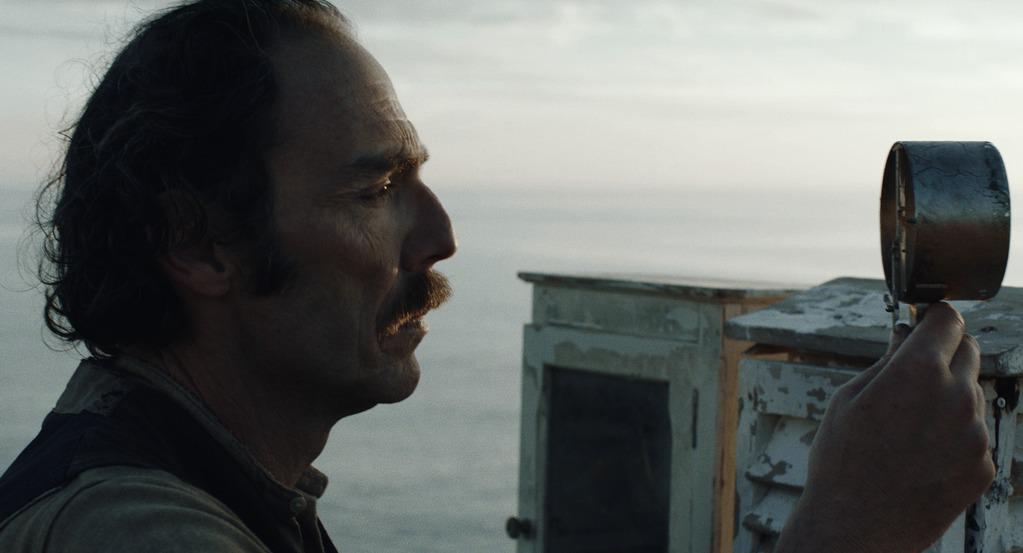 Icare
Nicolas Boucart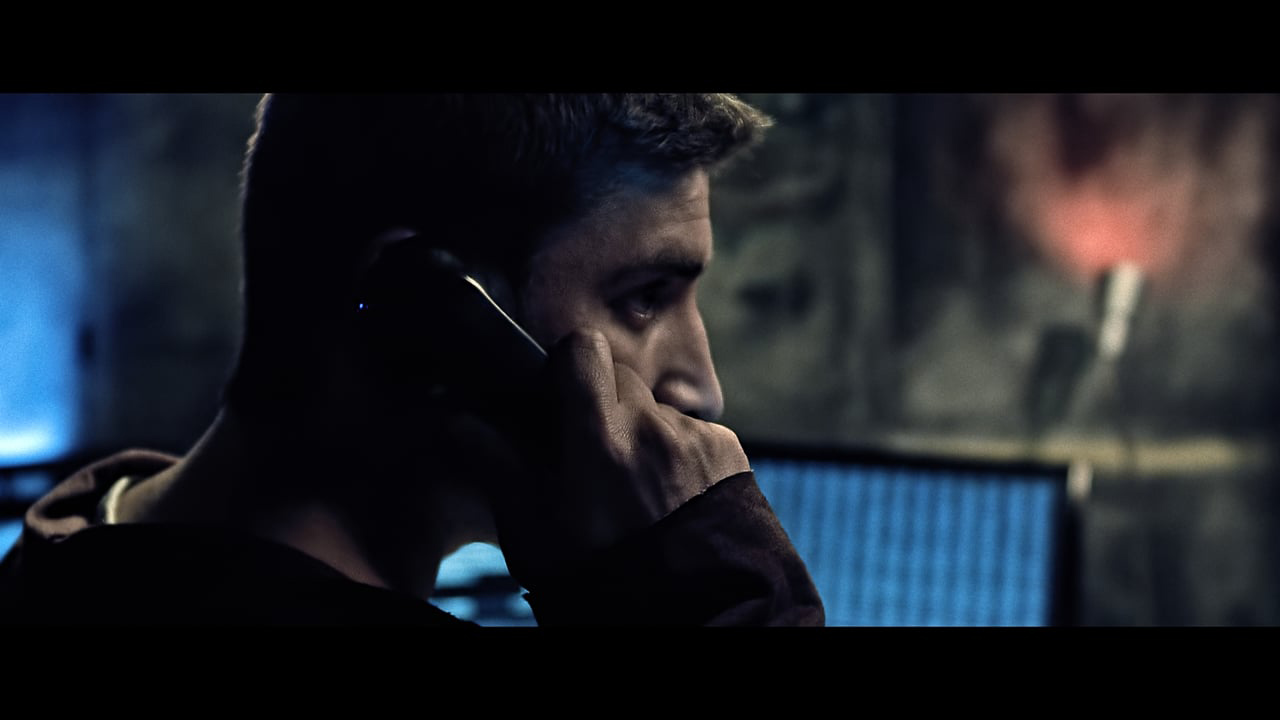 The Wheel of Time
Kagan Kerimoglu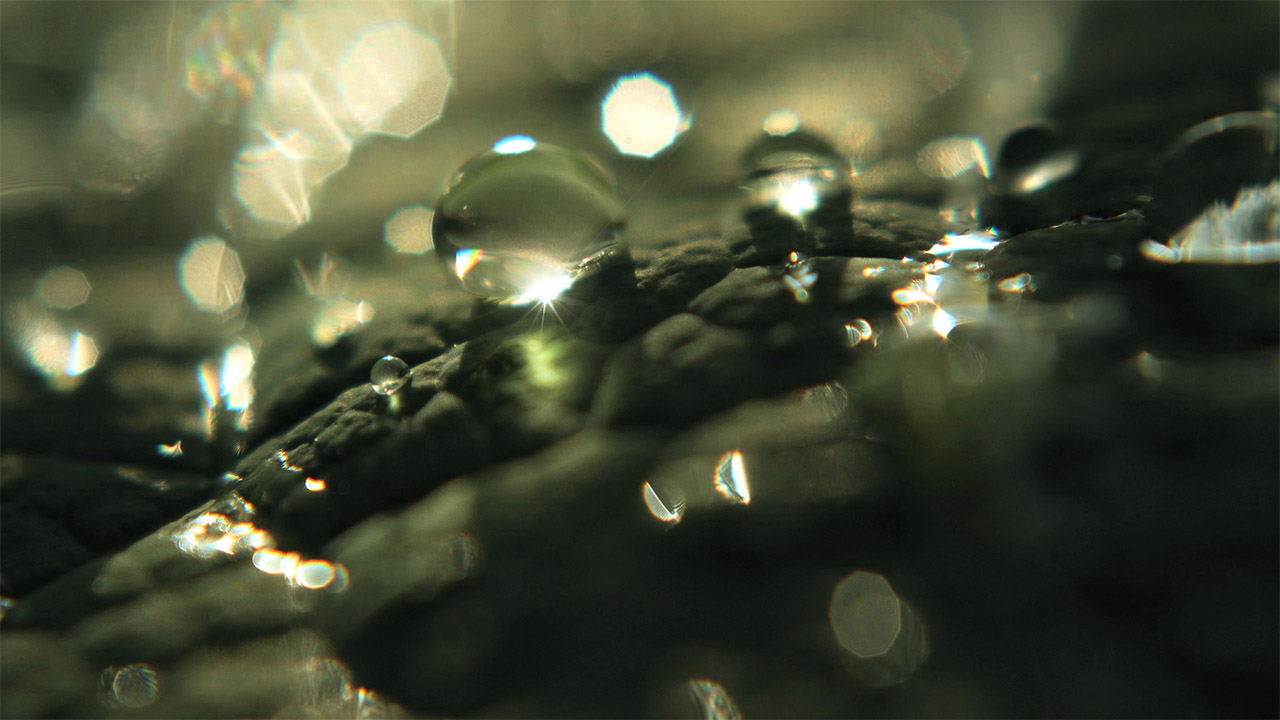 Metamorphoses
Julia Popławska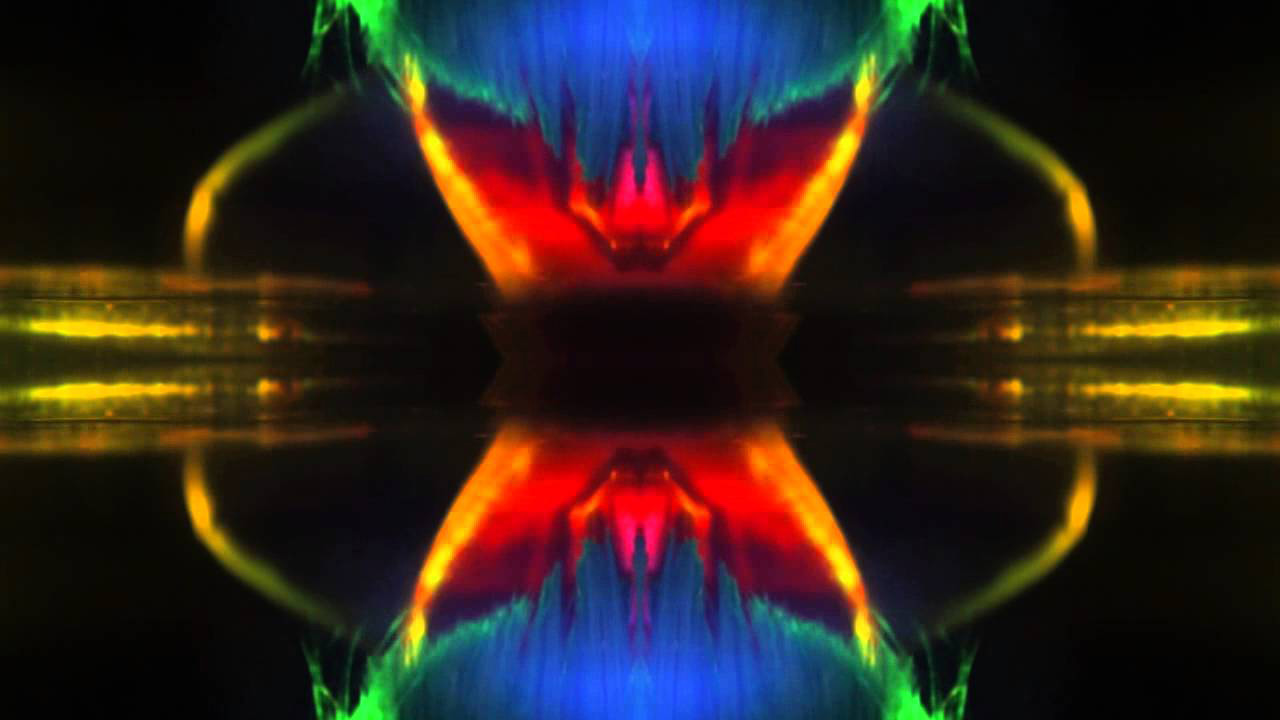 Repeat till Overdose
Zlatimir Arakliev, Ivan Popov
Territory
Eleanor Mortimer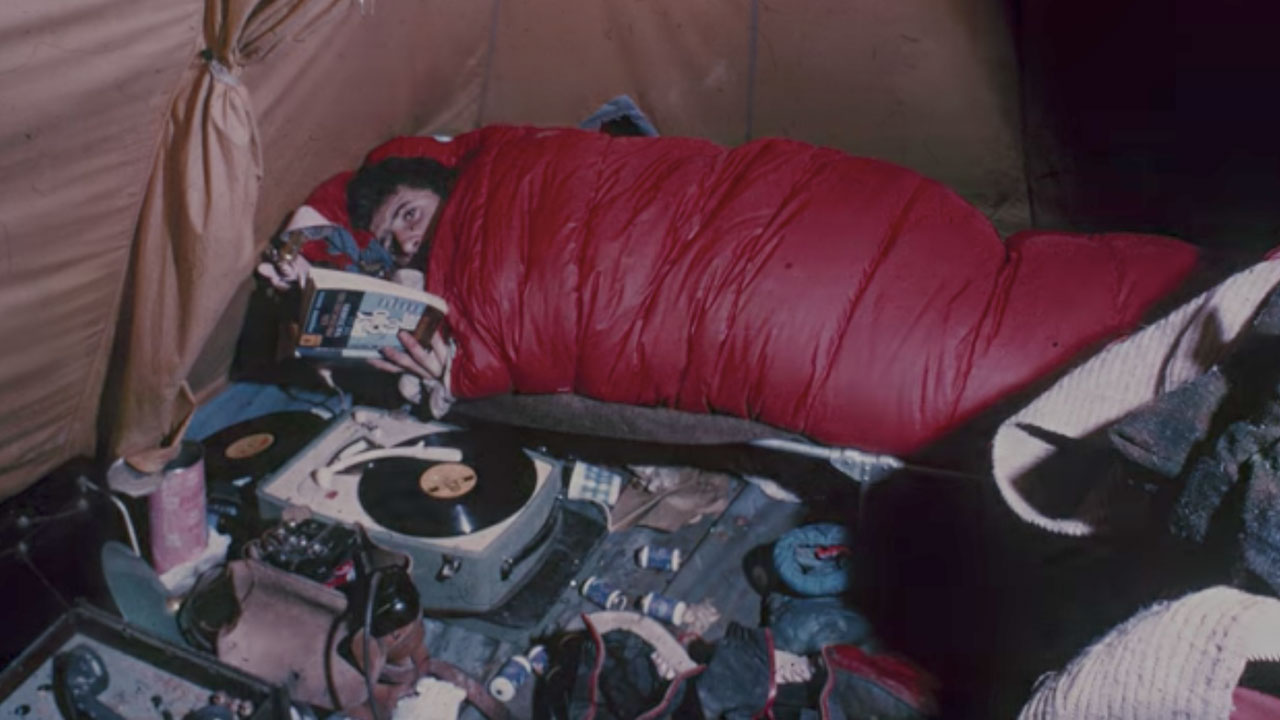 L'exilé du temps (Exiled from Time)
Isabelle Putod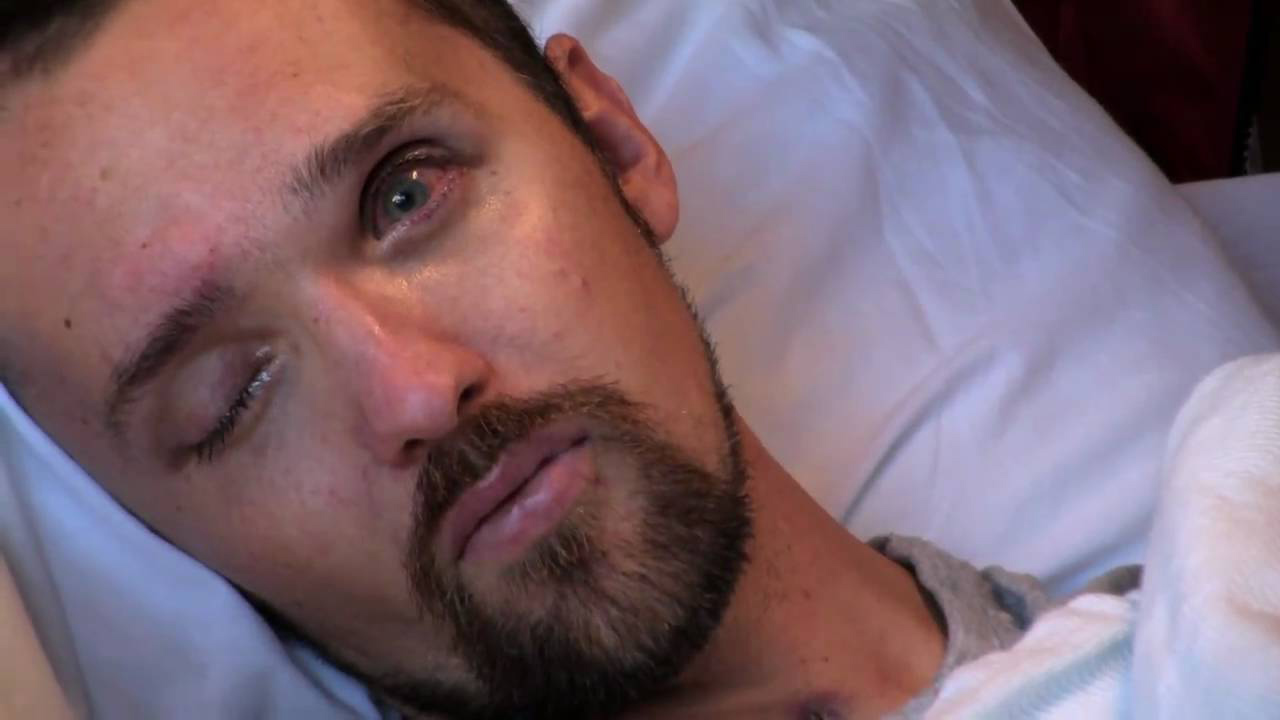 Indelible Mark
David Alvarado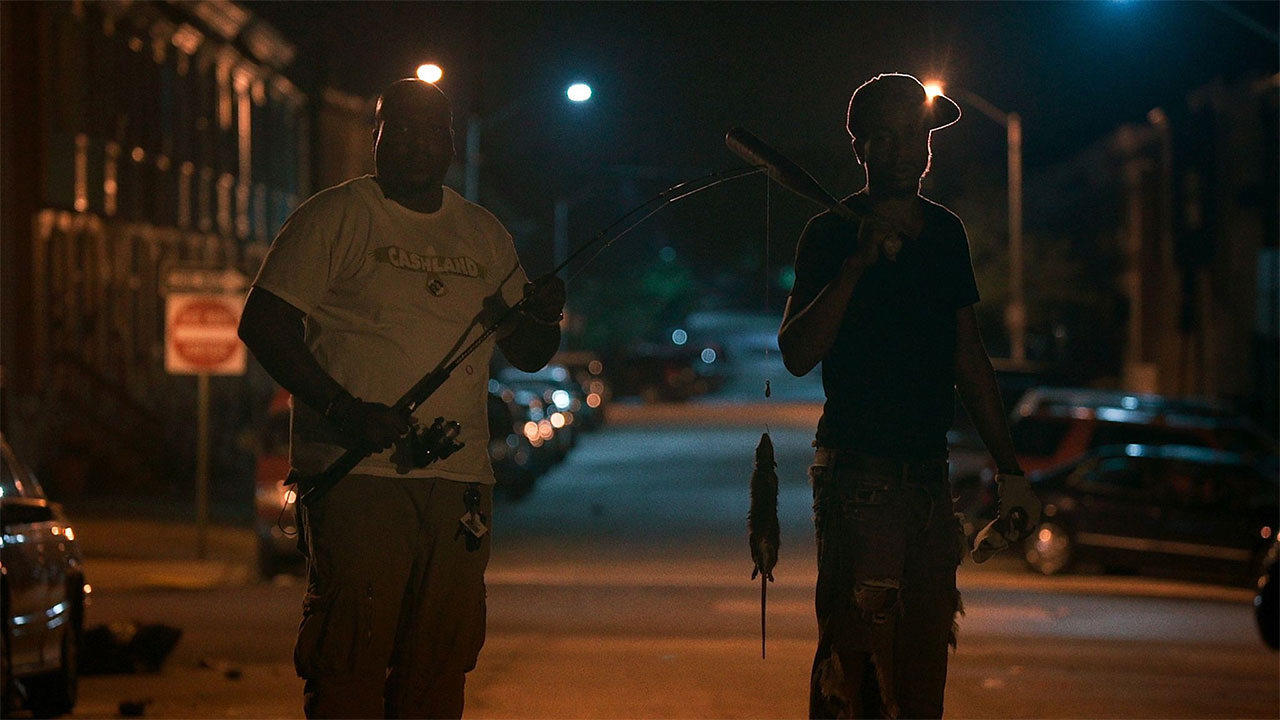 Rat Film
Theo Anthony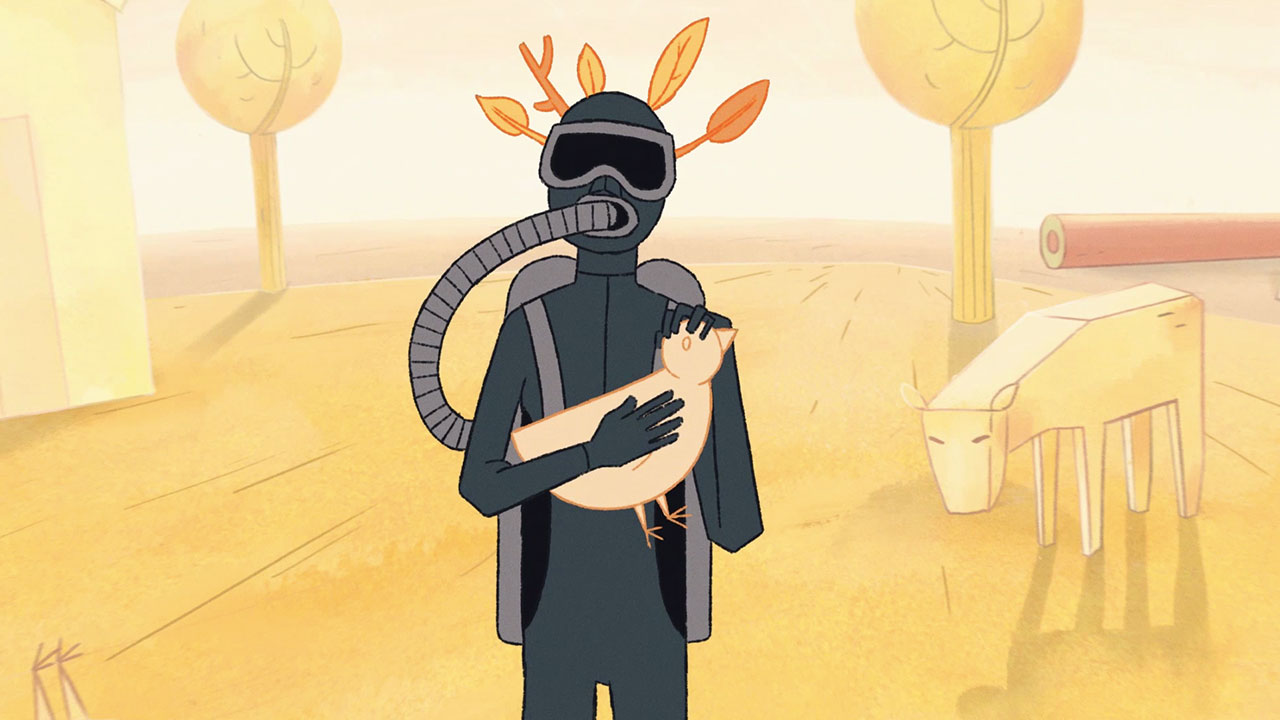 Hugo Bumfeldt
Éva Katinka Bognár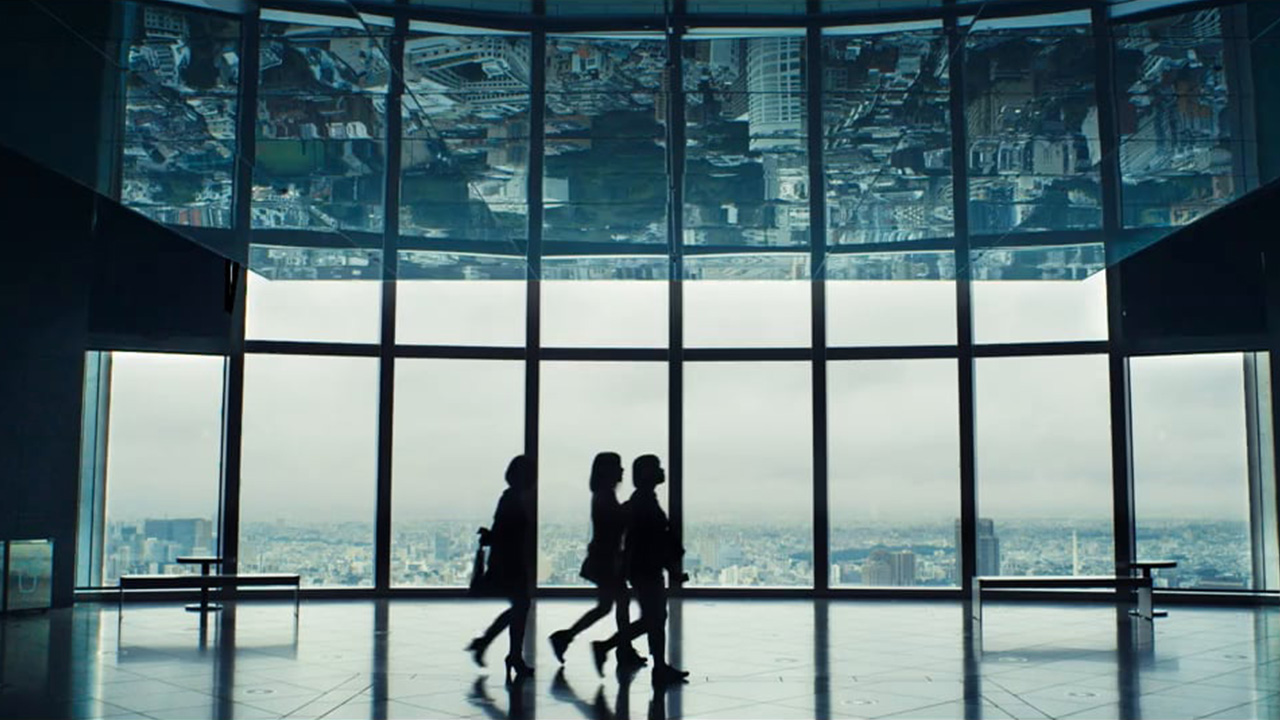 Mars Closer
Annelie Boros,Vera Maria Brückner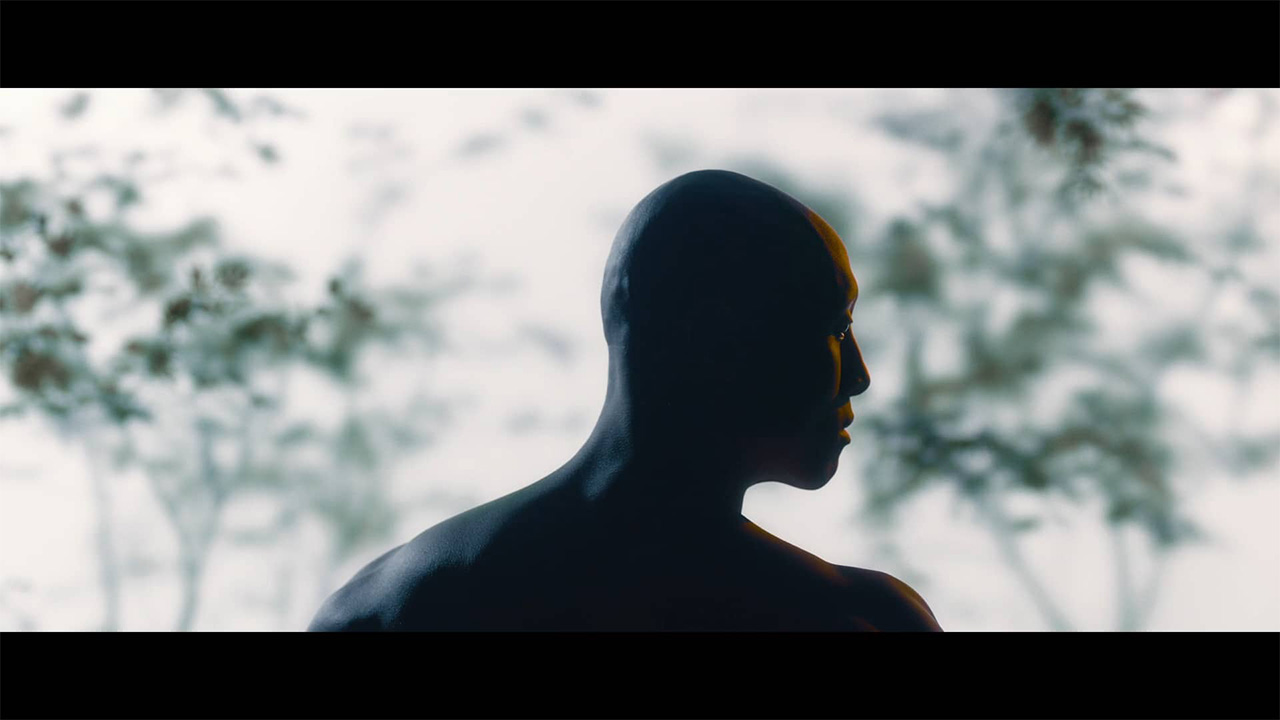 Karma / Cognition
Boris Thompson-Roylance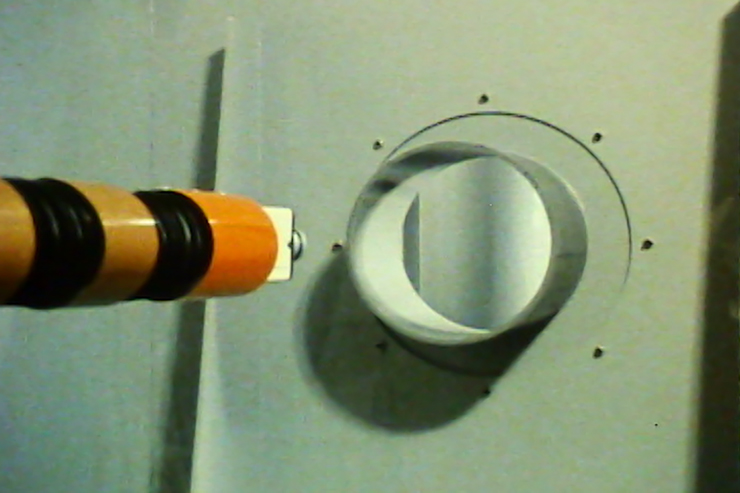 Sky Room
Marianna Milhorat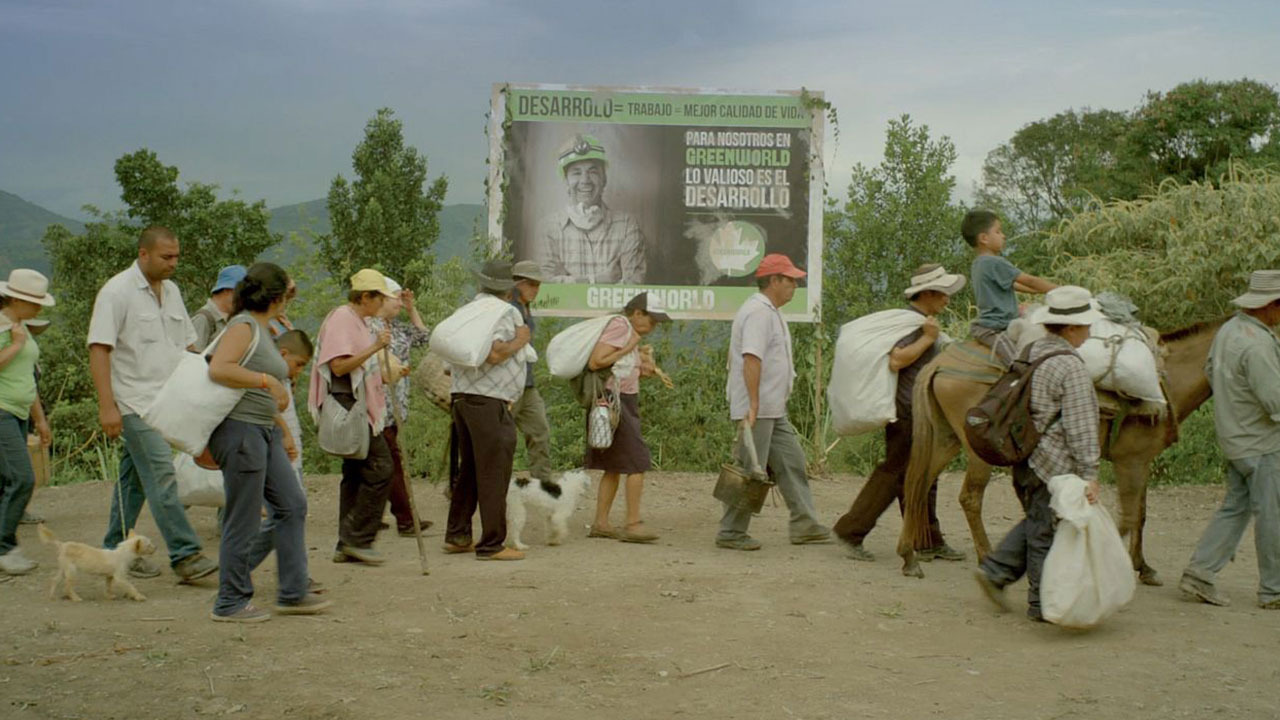 Dr. Diaz
Benoit Desjardins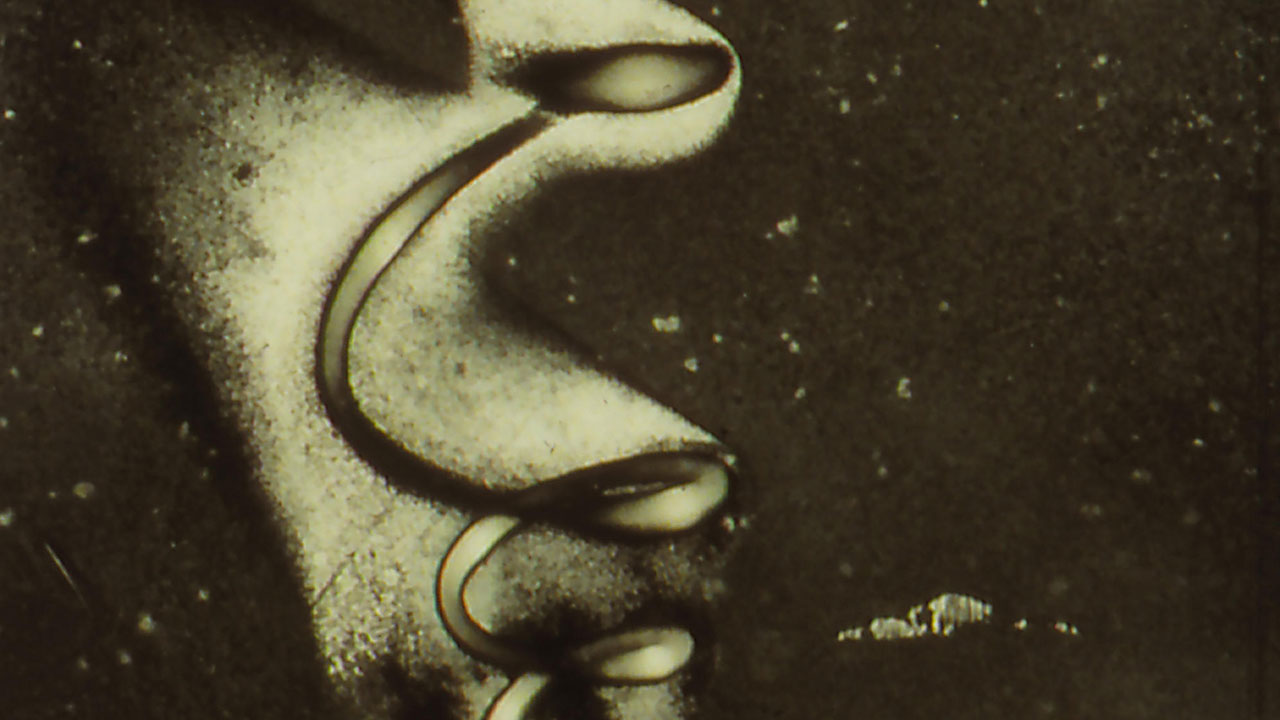 Prima Materia
Charlotte Pryce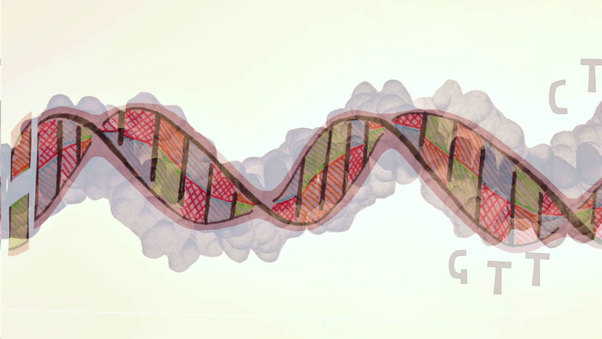 Simply Complex
Cameron Duguid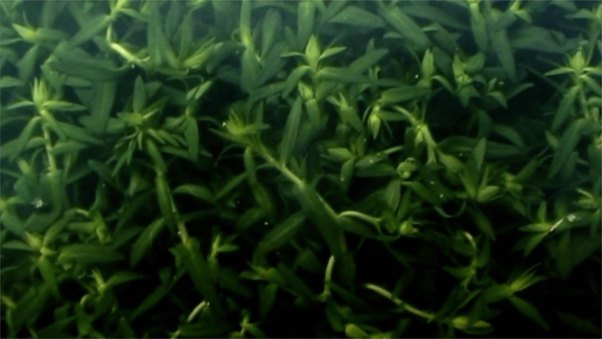 Grow
Johan Rijpma,Berend van Eerde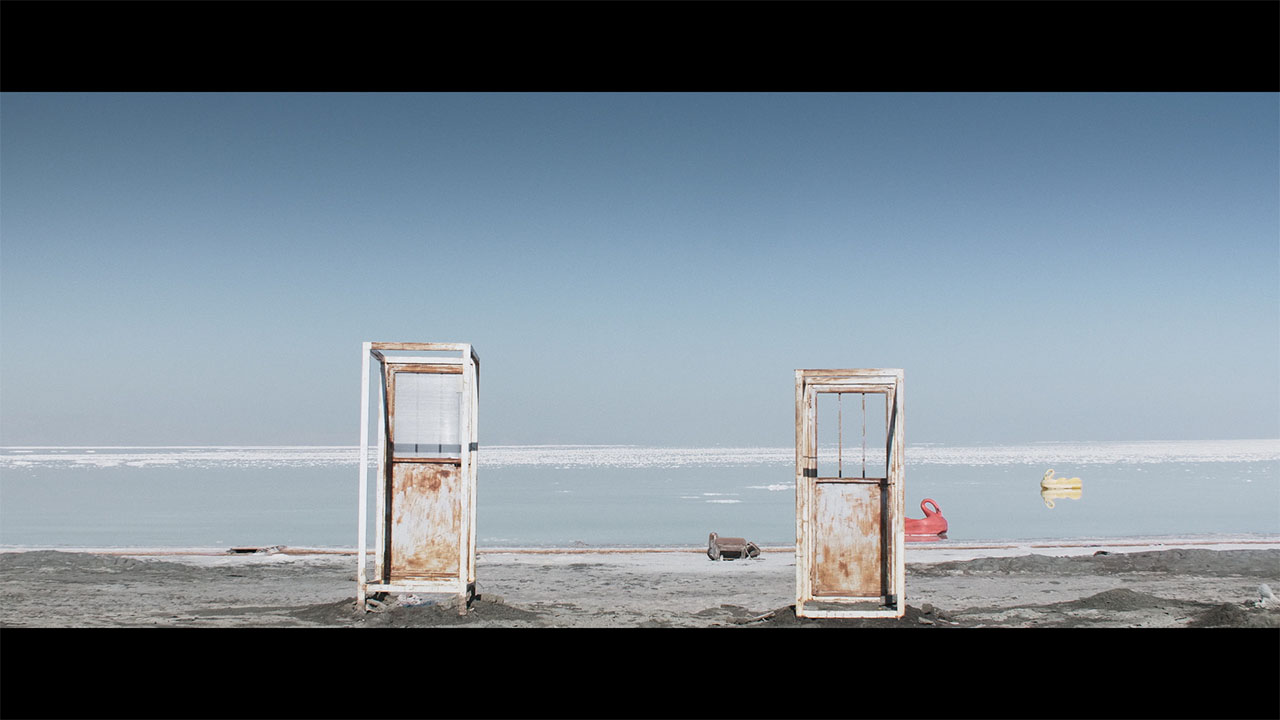 where we used to swim
Daniel Asadi Faezi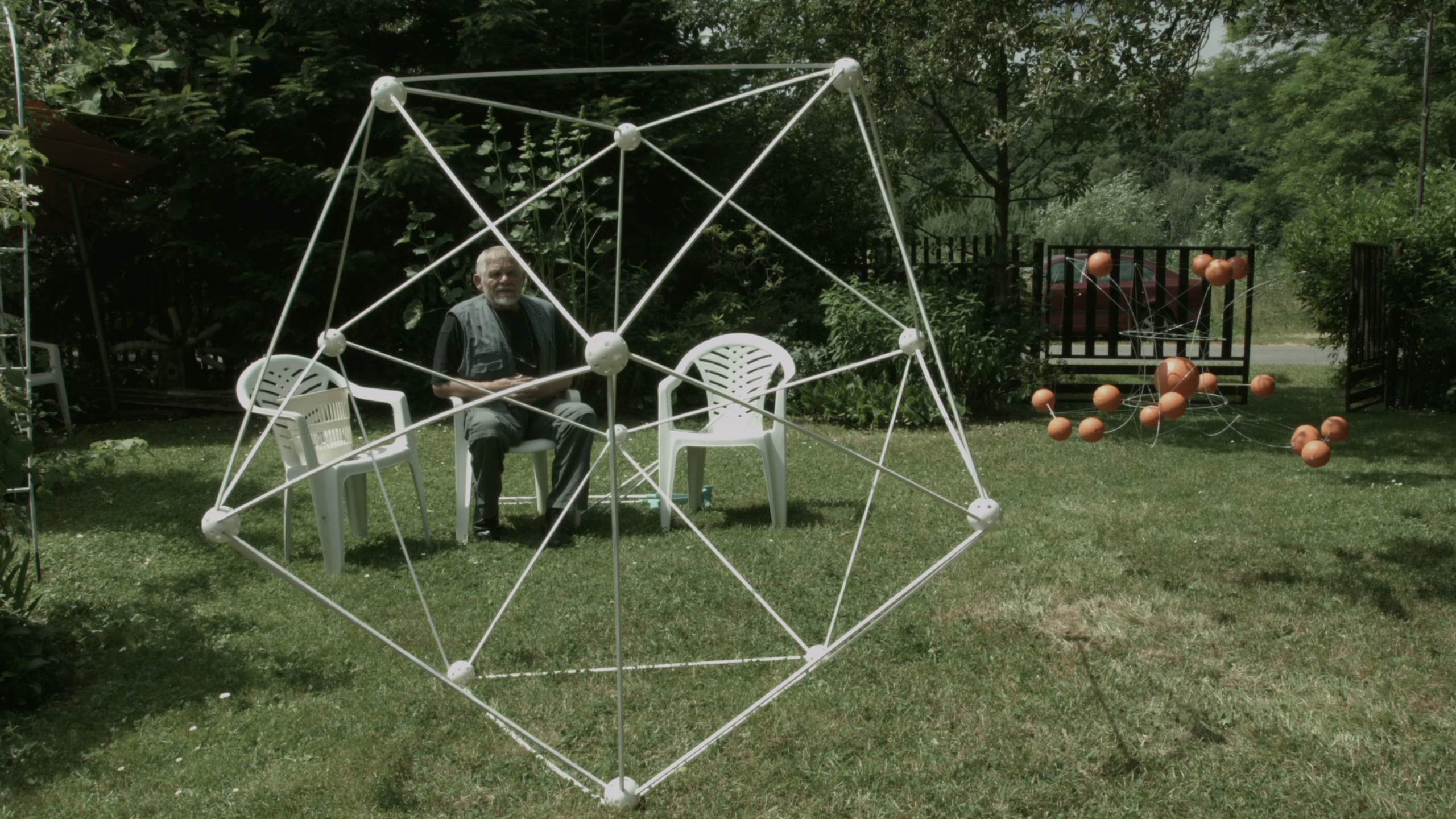 Moratorium Vondrejs
Adéla Komrzý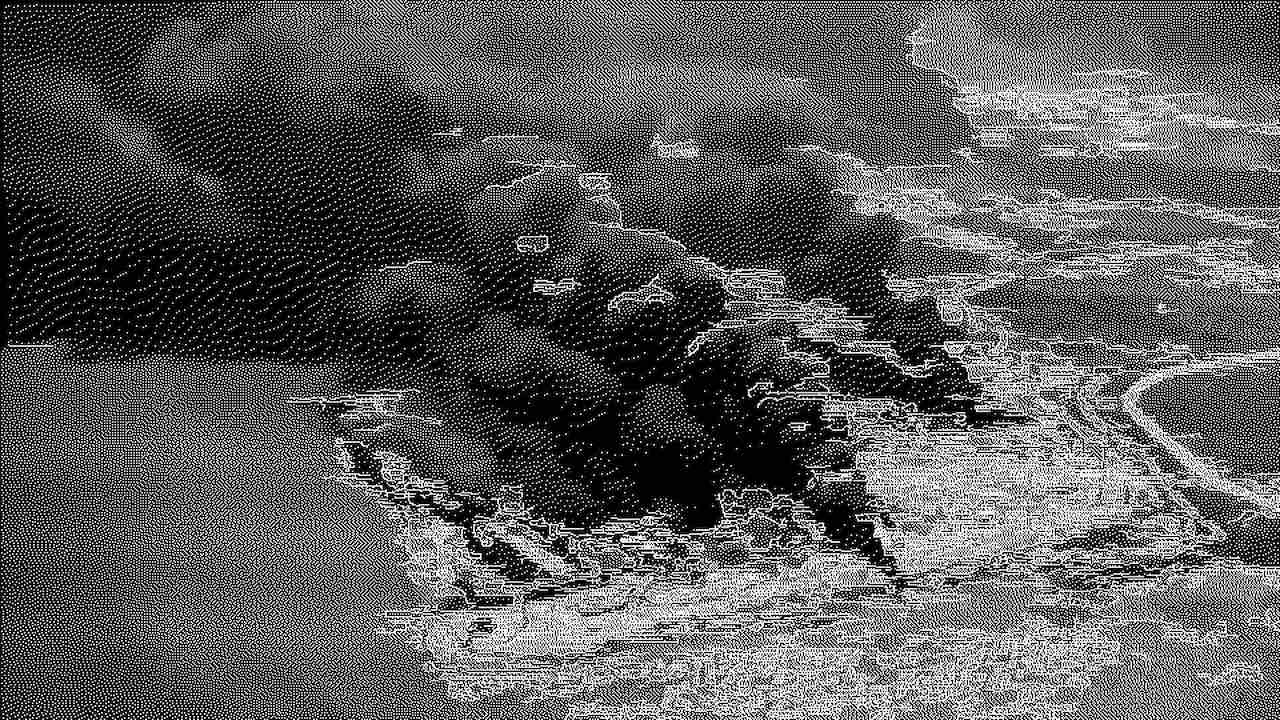 Loathing...
Franz Milec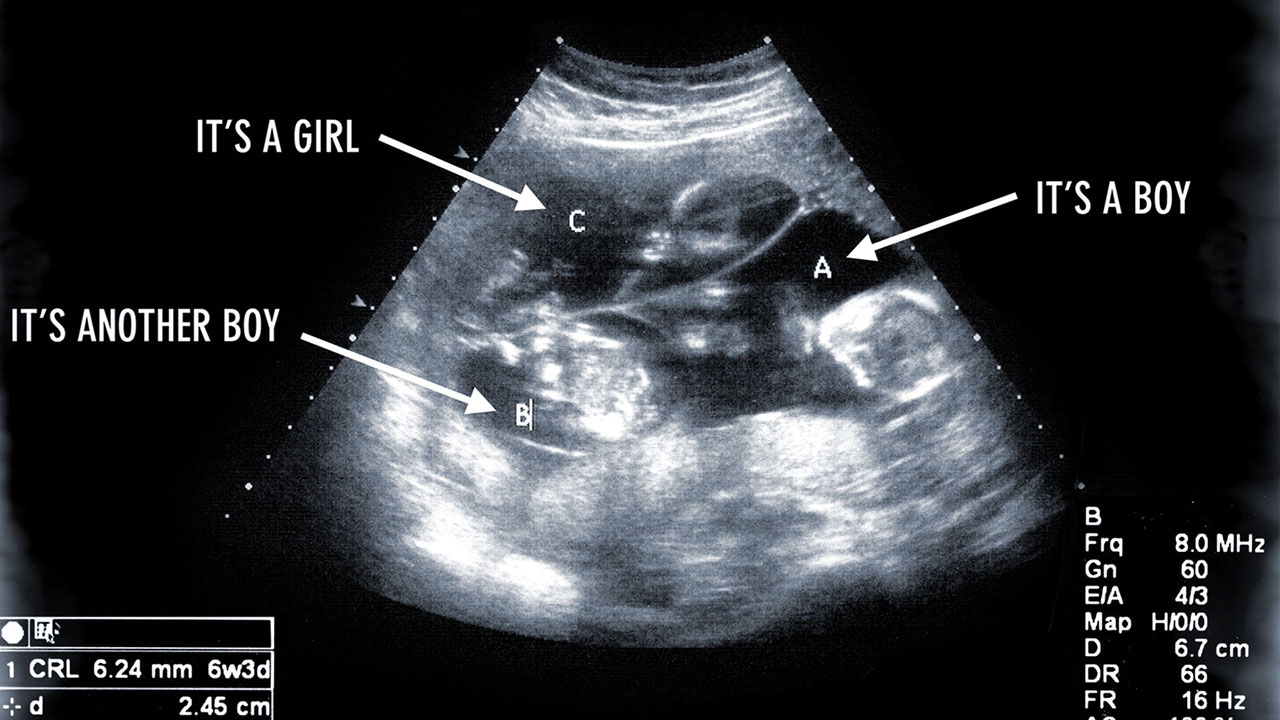 Welcome to the Machine
Avi Zev Weider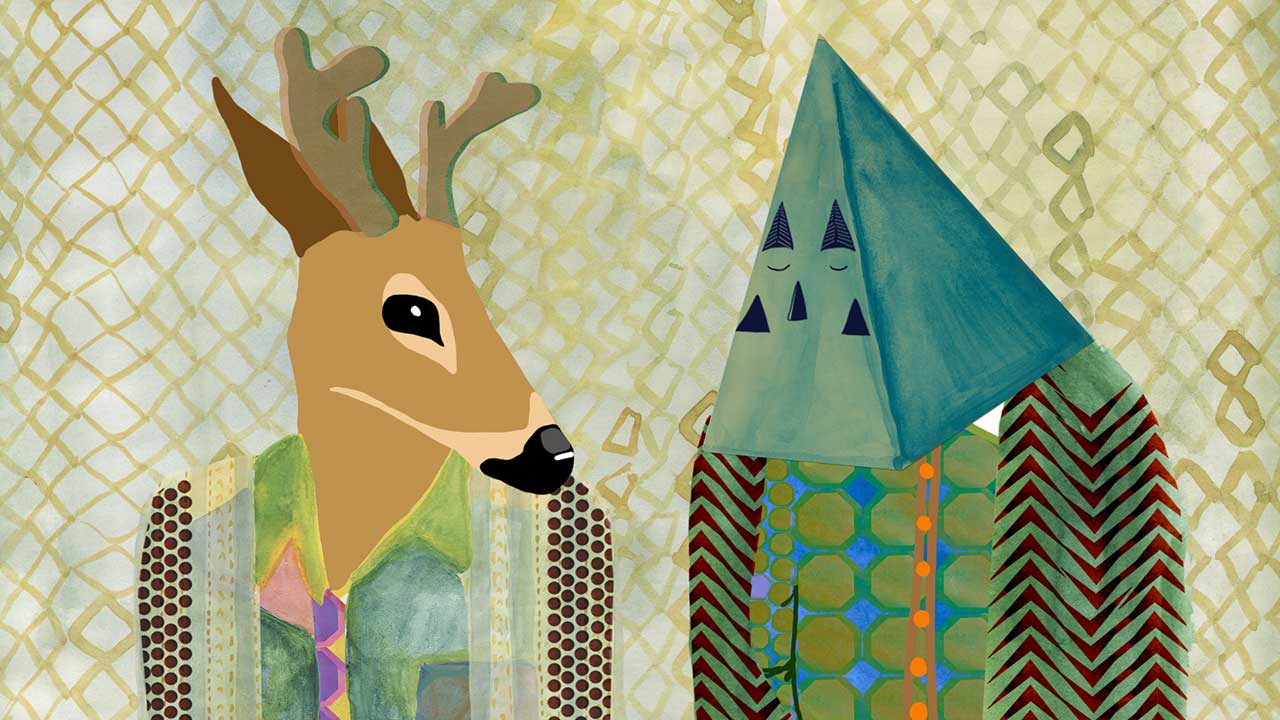 Things used to be hidden
Tara Mercedes Wood
Archives of Extinction
Alyse Takayesu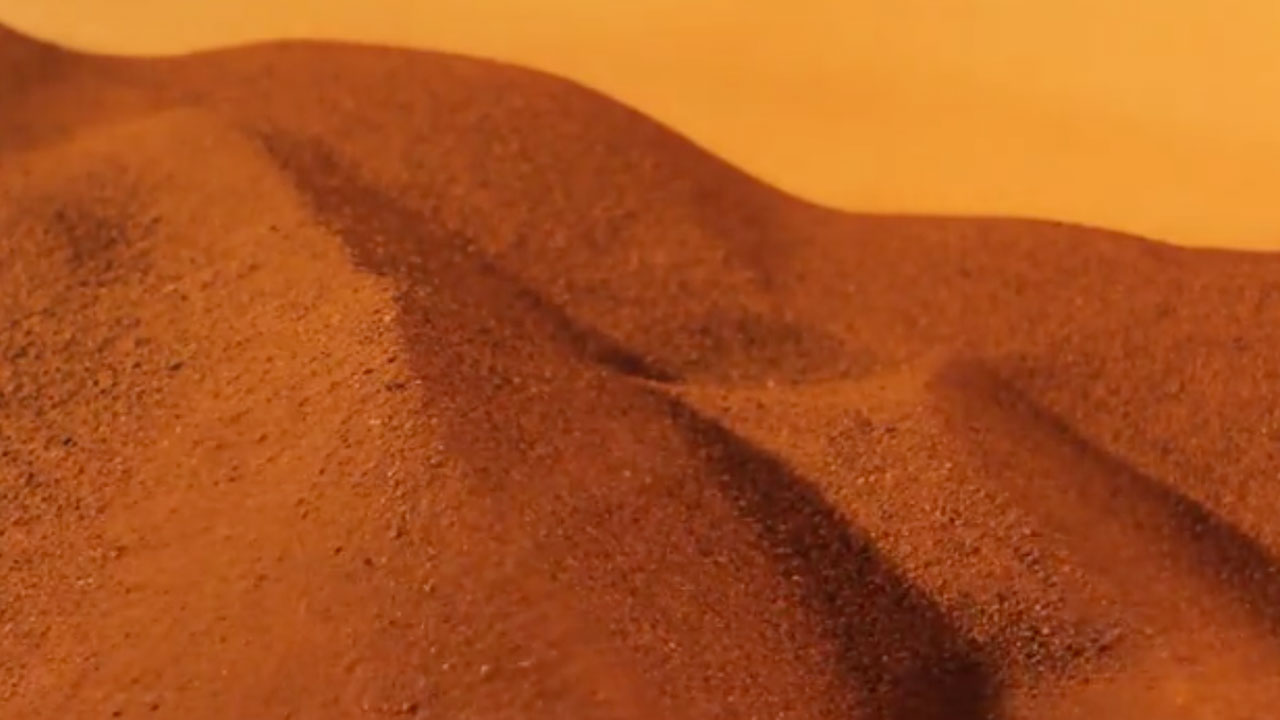 Micromegas
Jessica Perrin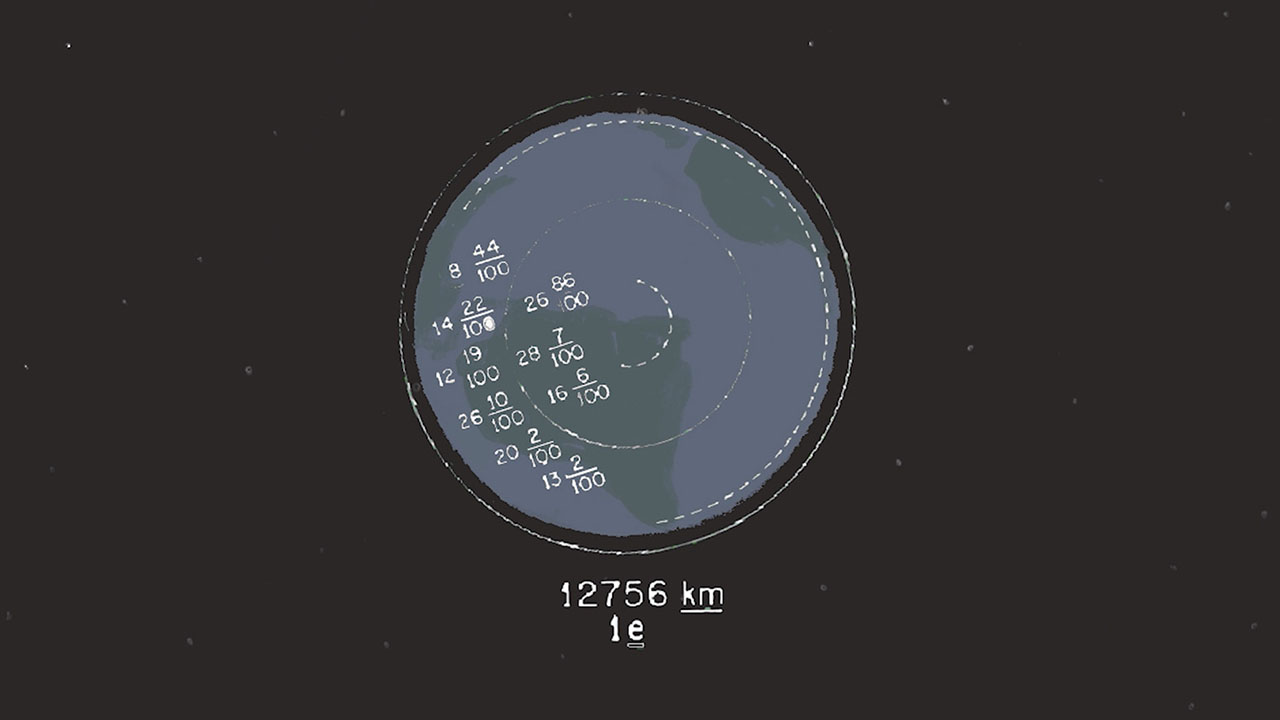 Spinning Record
Emily Downe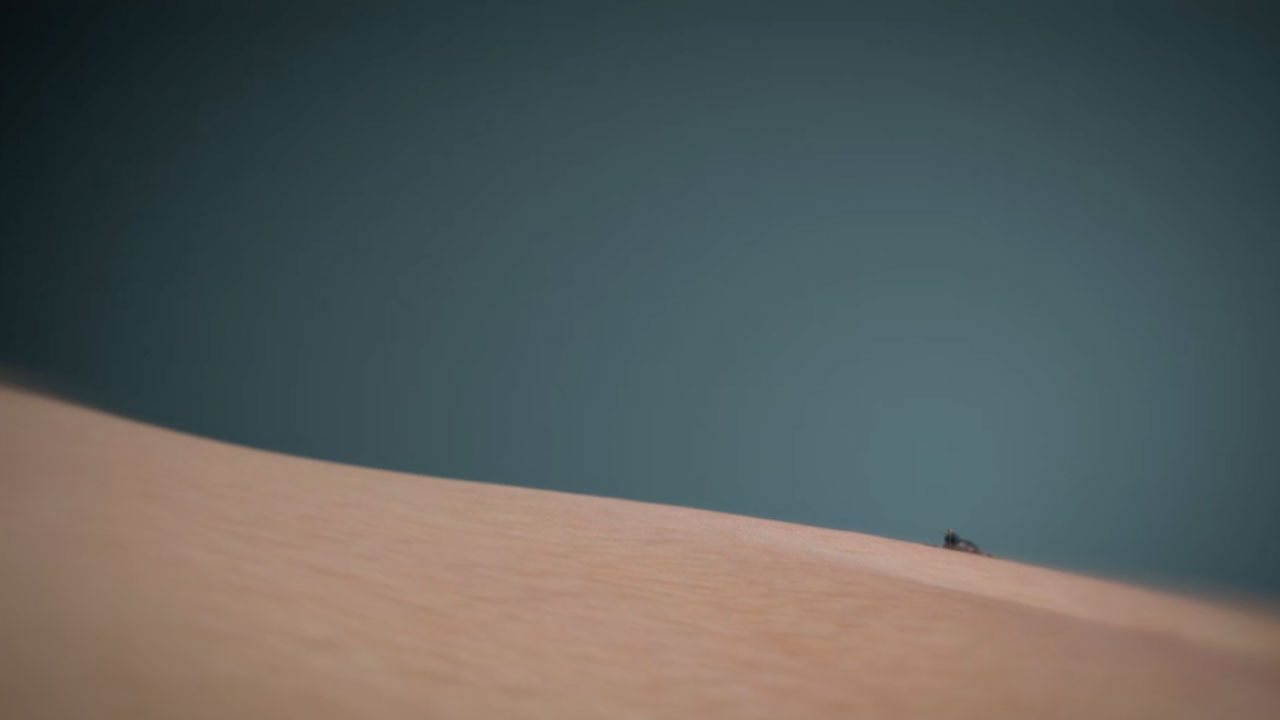 Trypanosoma cruzi
Tomoko Ohshima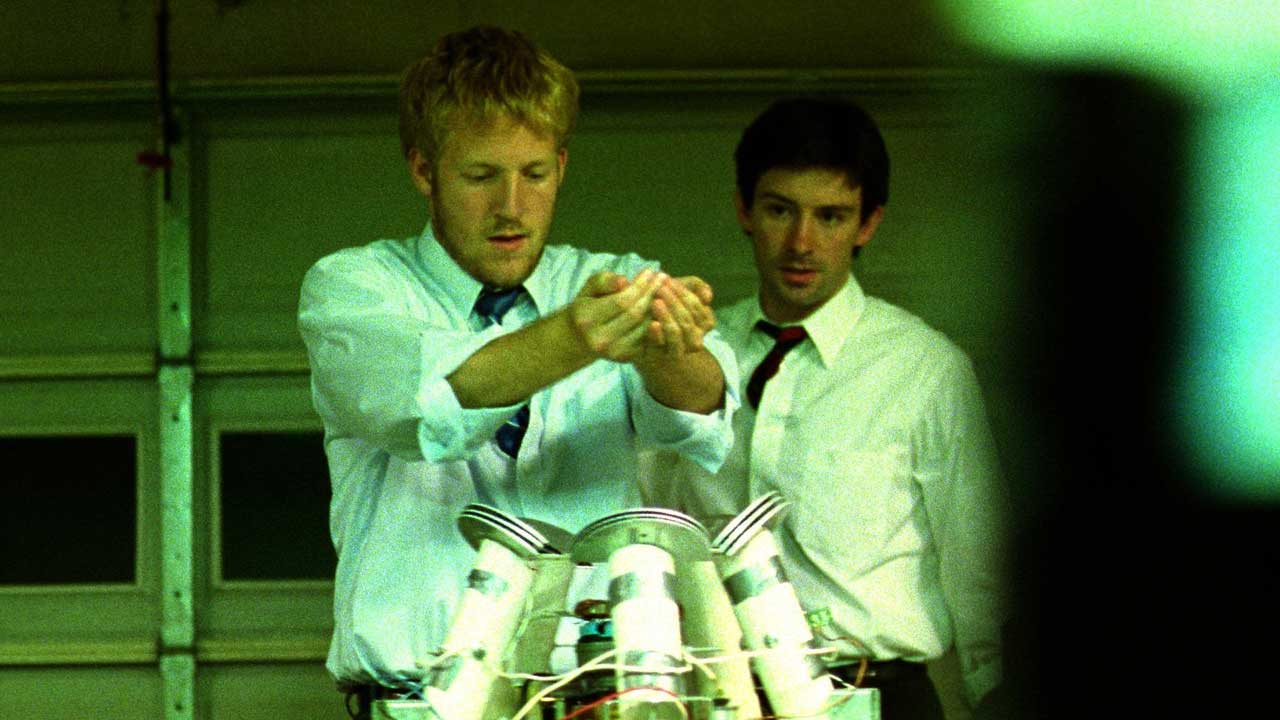 Primer
Shane Carruth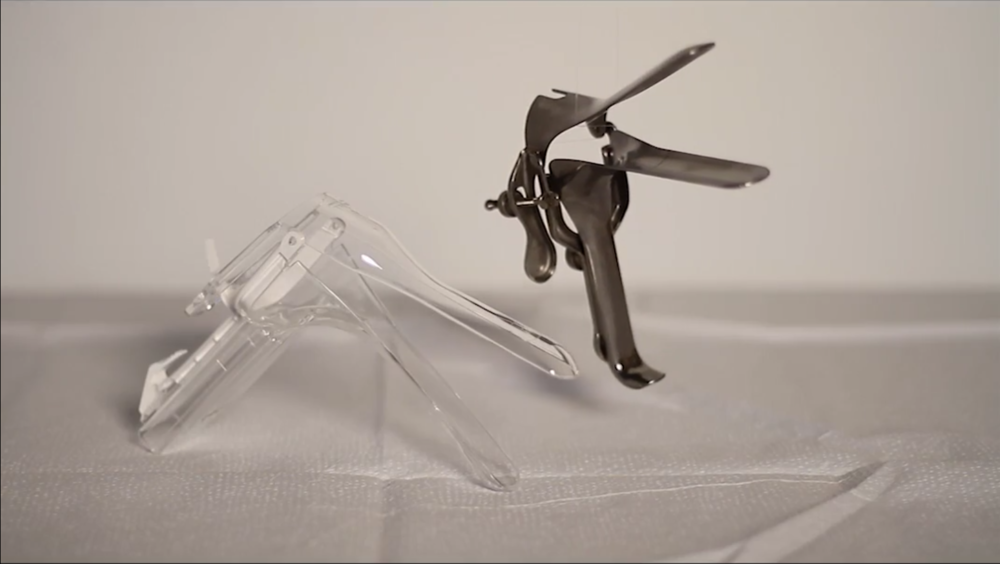 Stealth
Alexis Mitchell, Chase Joynt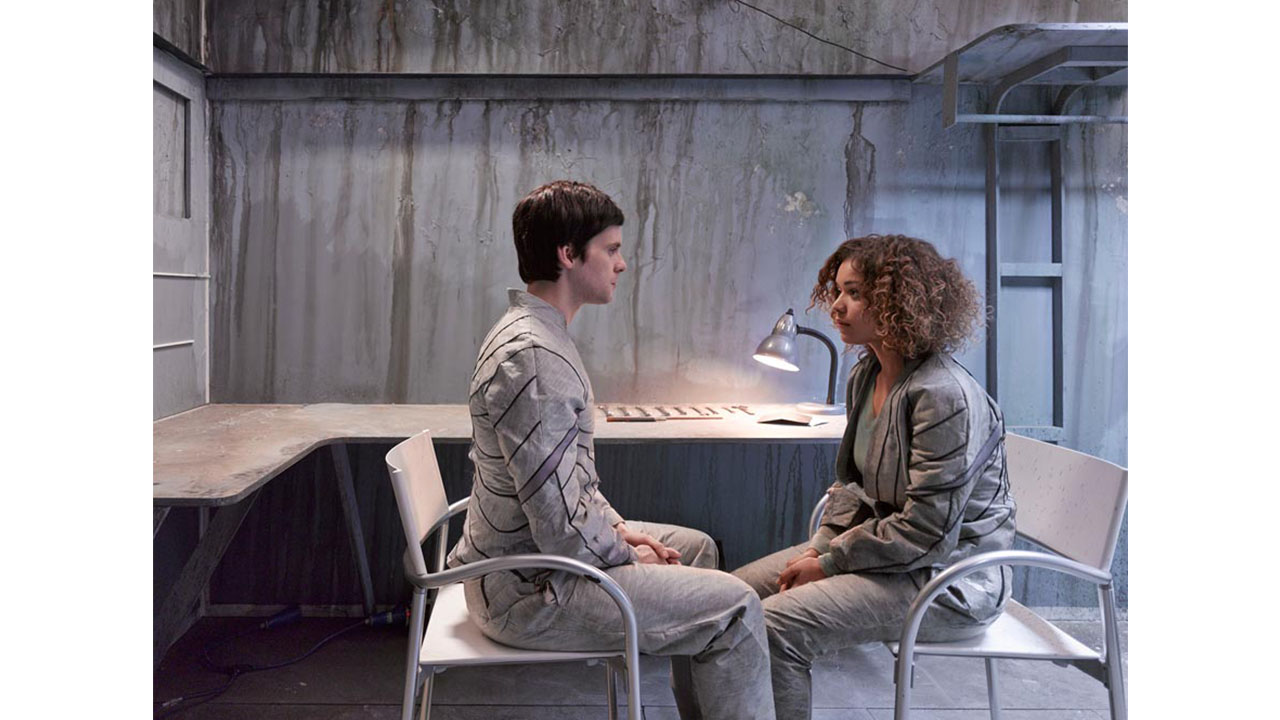 Air
Emma E Mclennan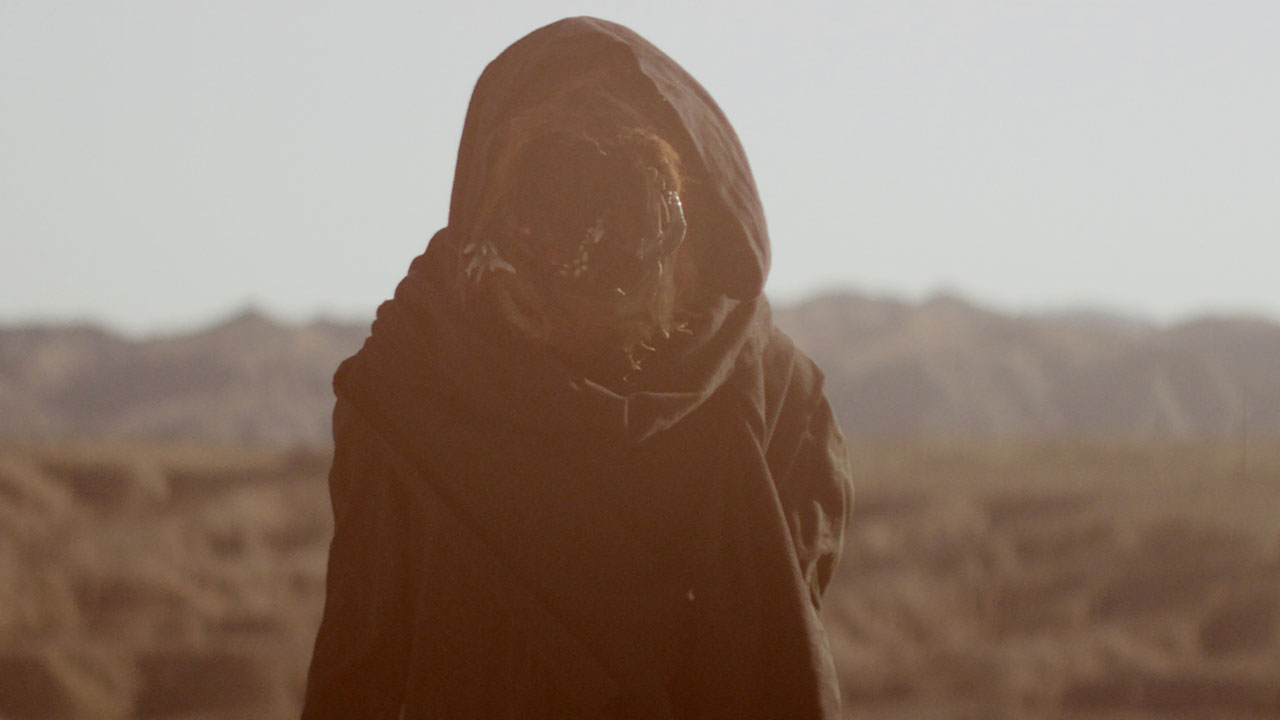 Santa Ana
César Pesquera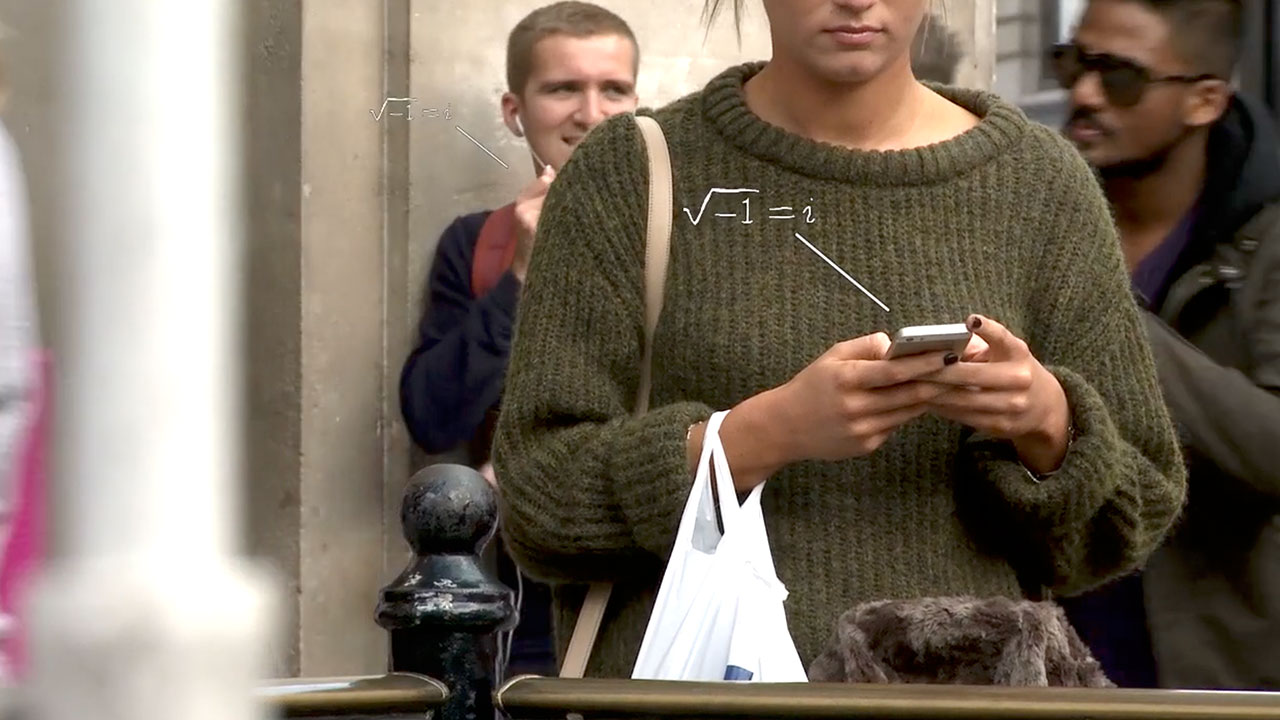 Logically Policed
Damiano Petrucci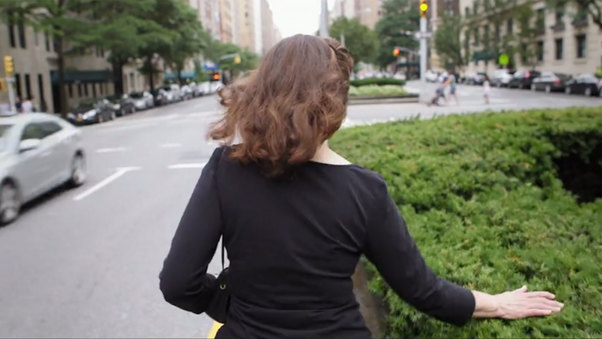 Lithium
David Alvarado,Jason Sussberg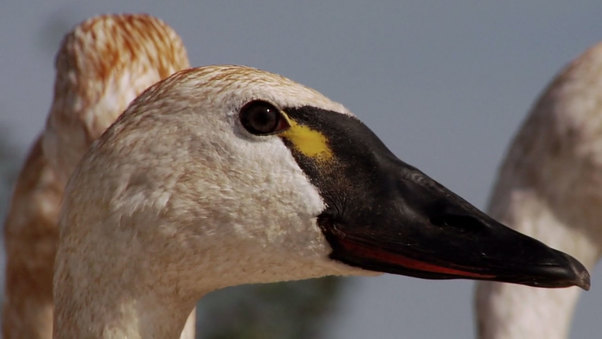 Chasing Birds In Beringia
Stephani Gordon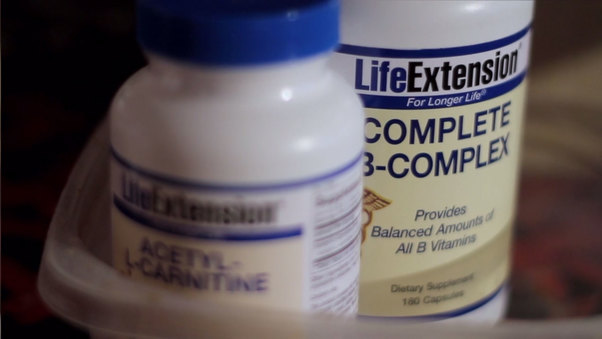 We Will Live Again
Myles Kane,Joshua Koury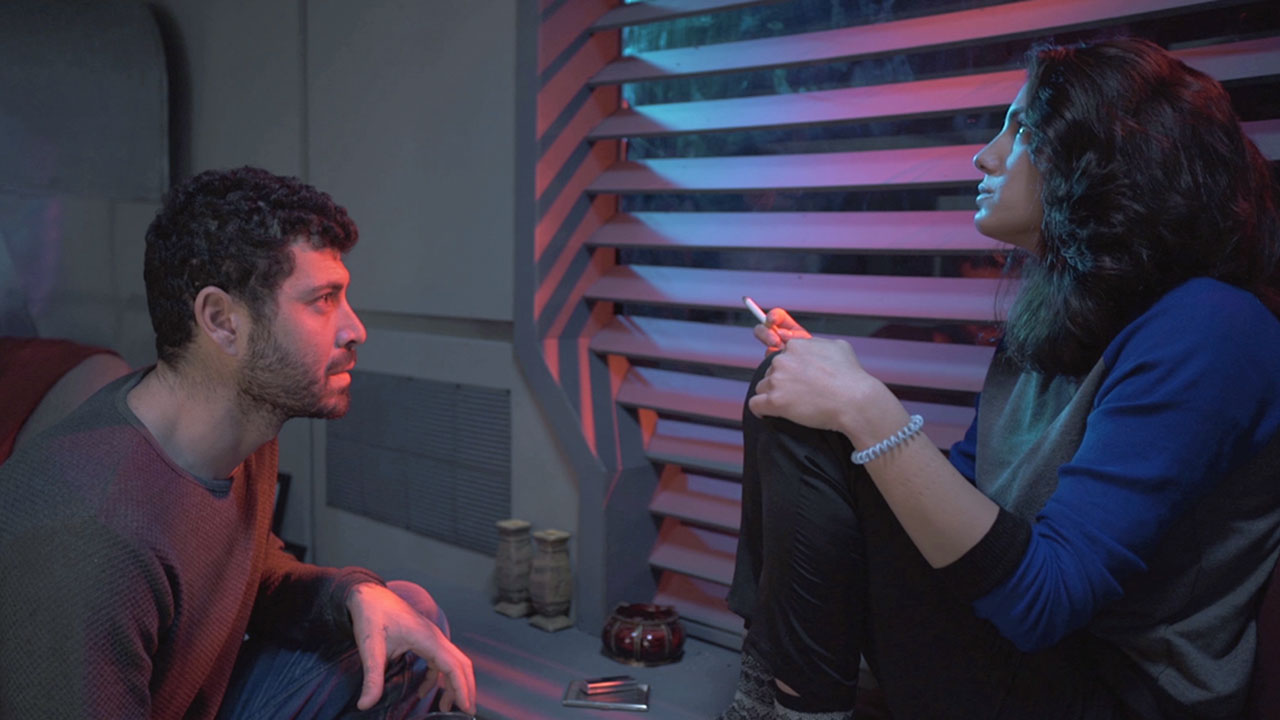 Shreds
Luana Bassil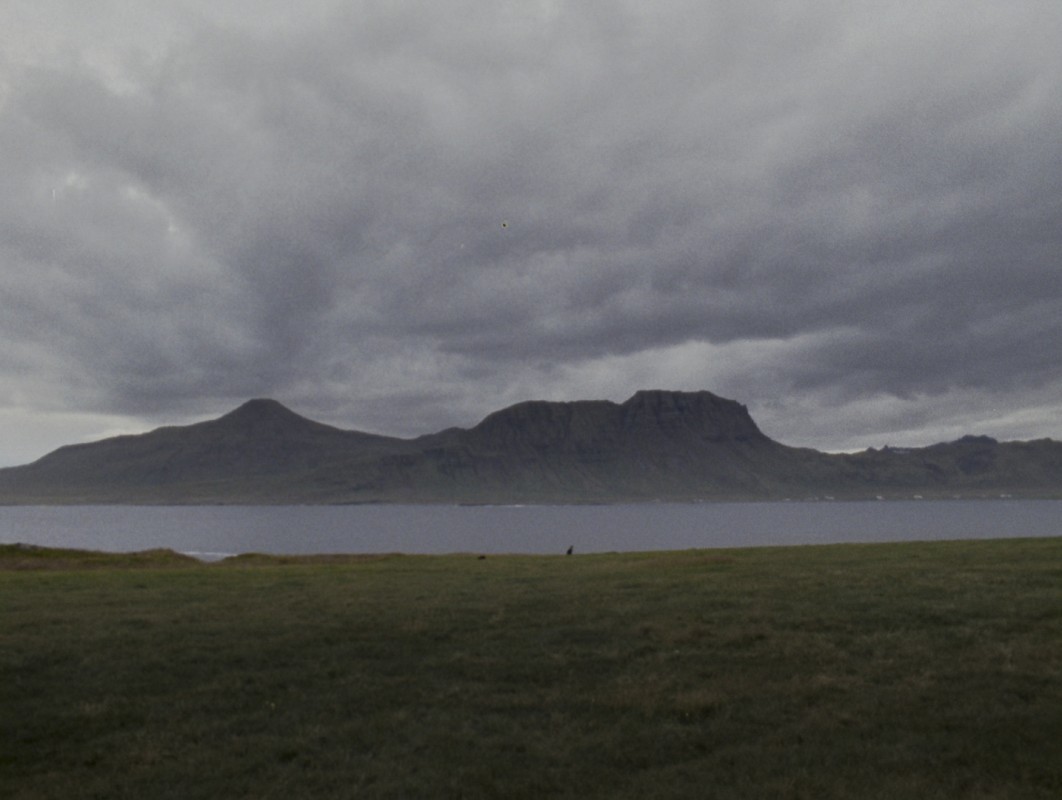 The Last Autumn
Yrsa Roca Fannberg
Becoming Animal
Emma Davie, Peter Mettler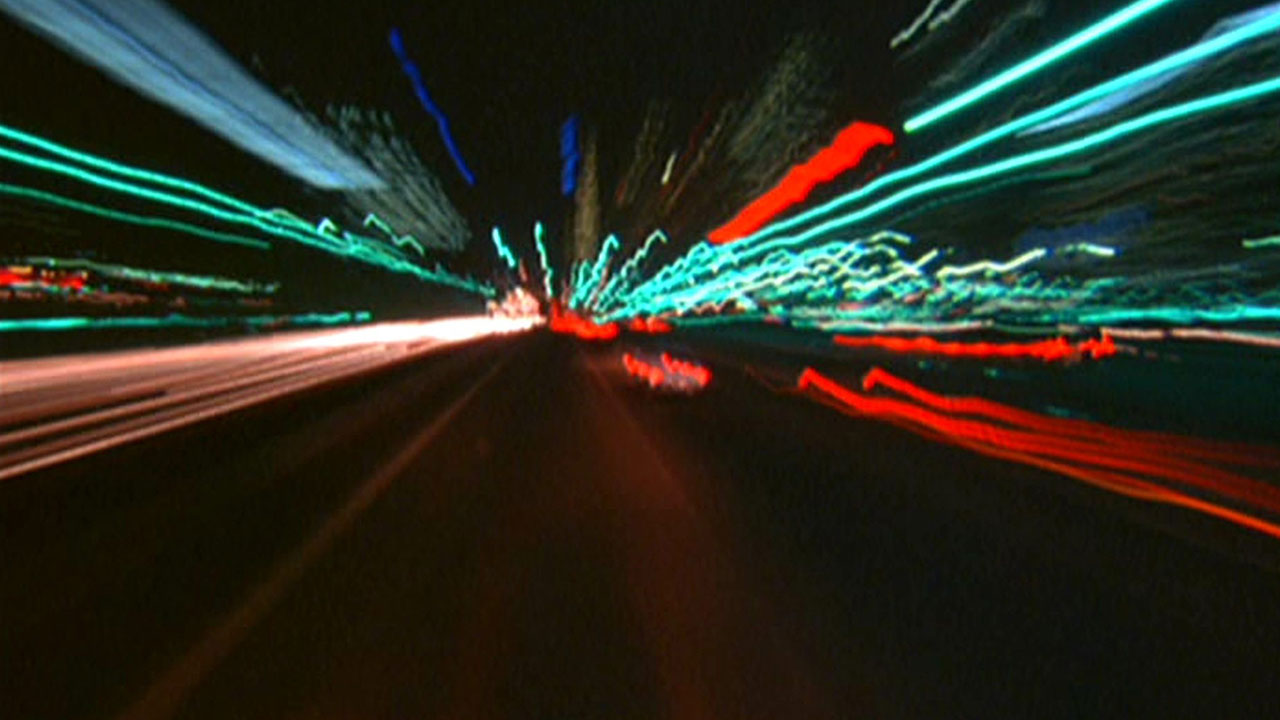 Koyaanisqatsi
Godfrey Reggio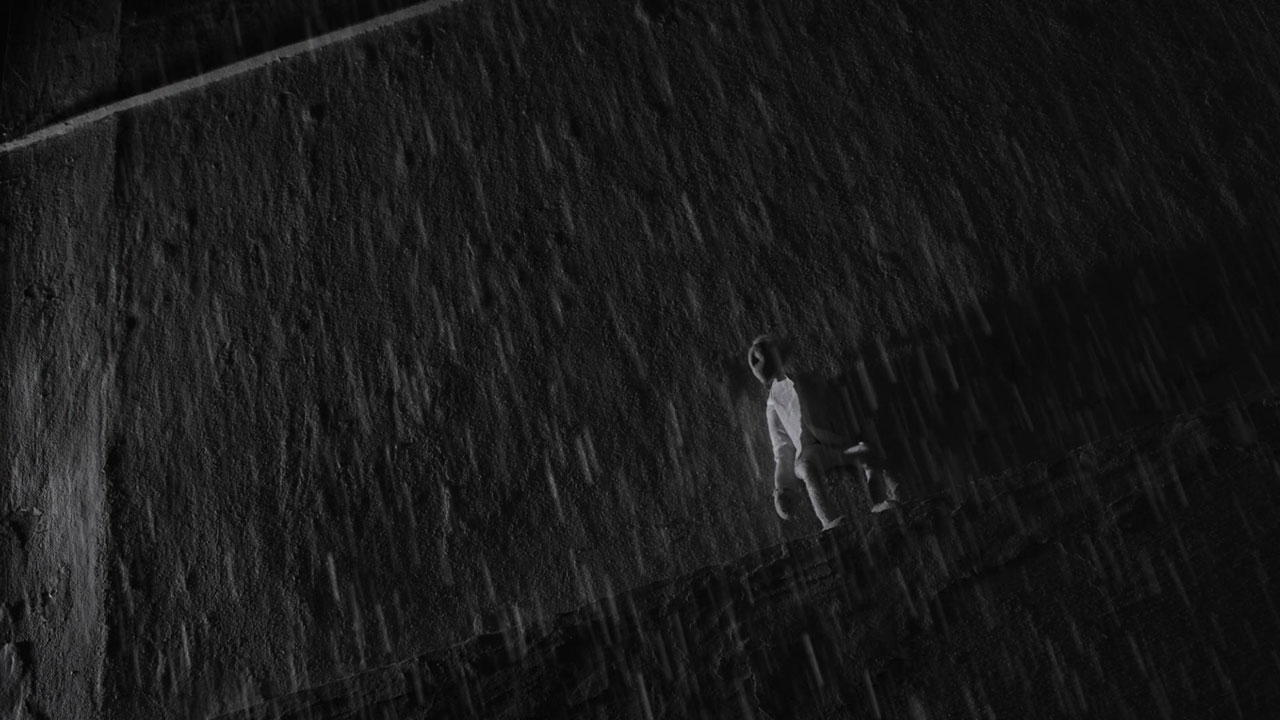 Drought
Balys Kumža,Agnė Kupšytė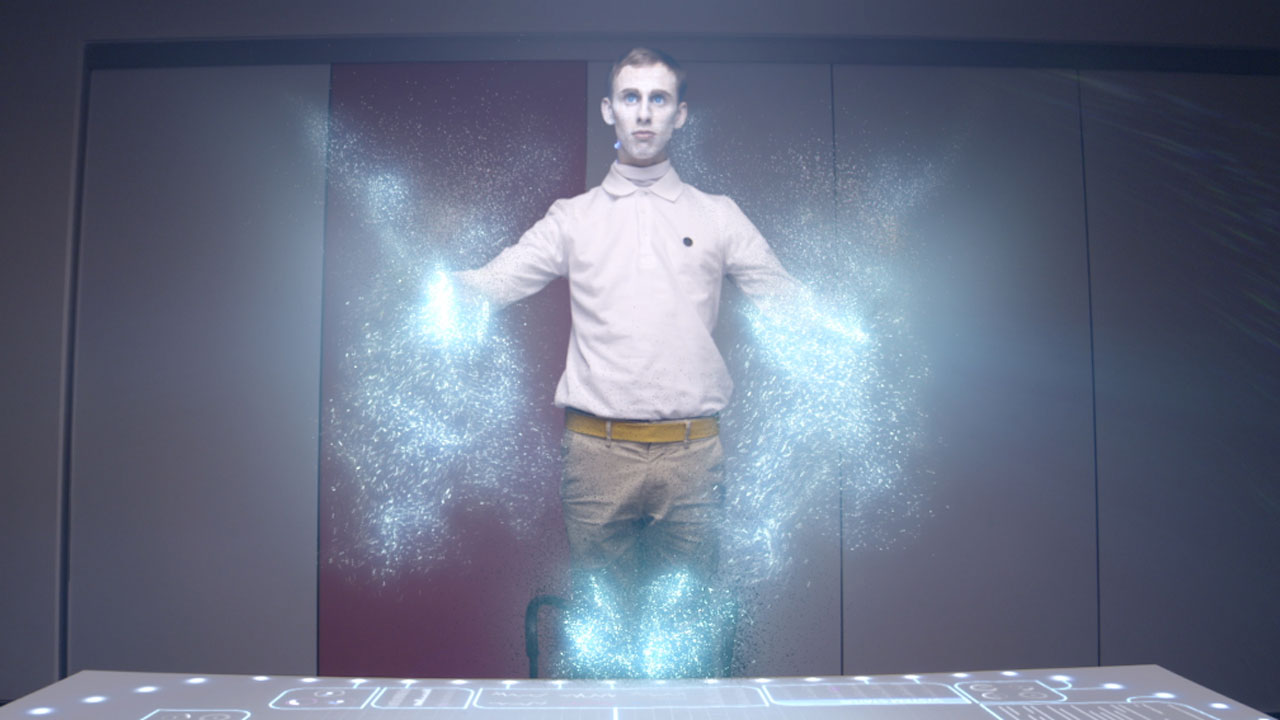 The Intelligence Explosion
Dan Susman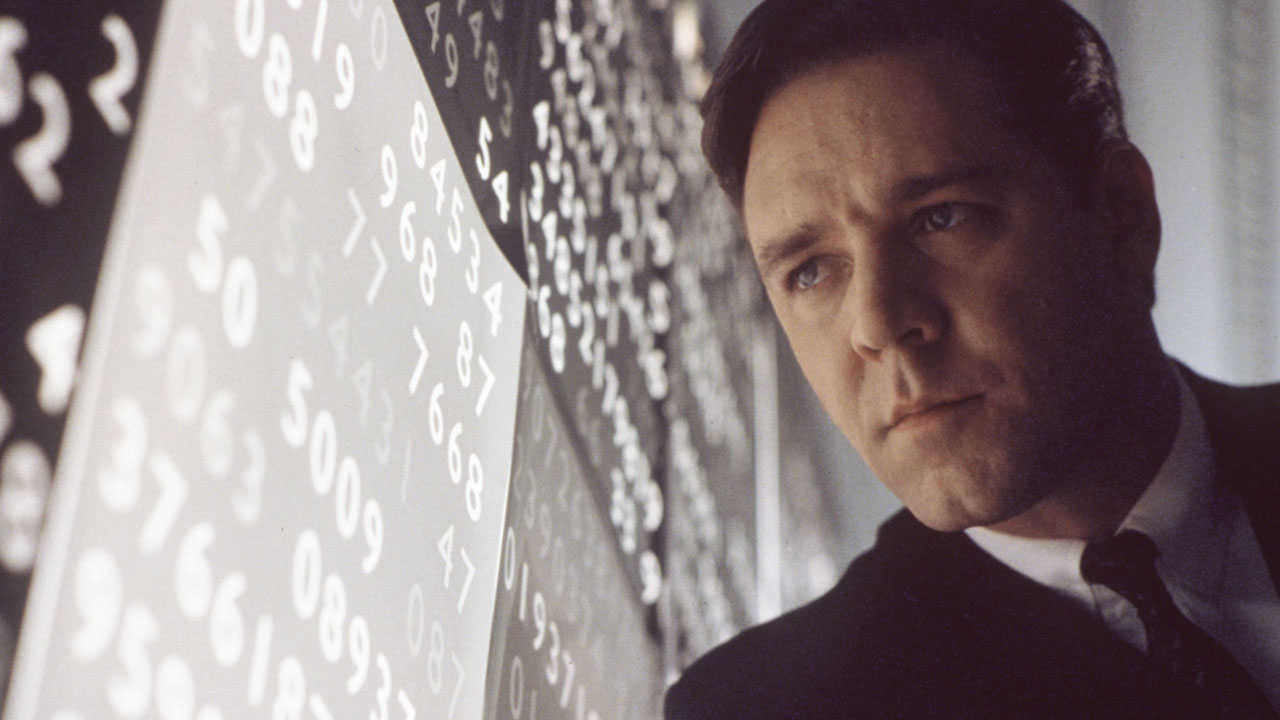 A Beautiful Mind
Ron Howard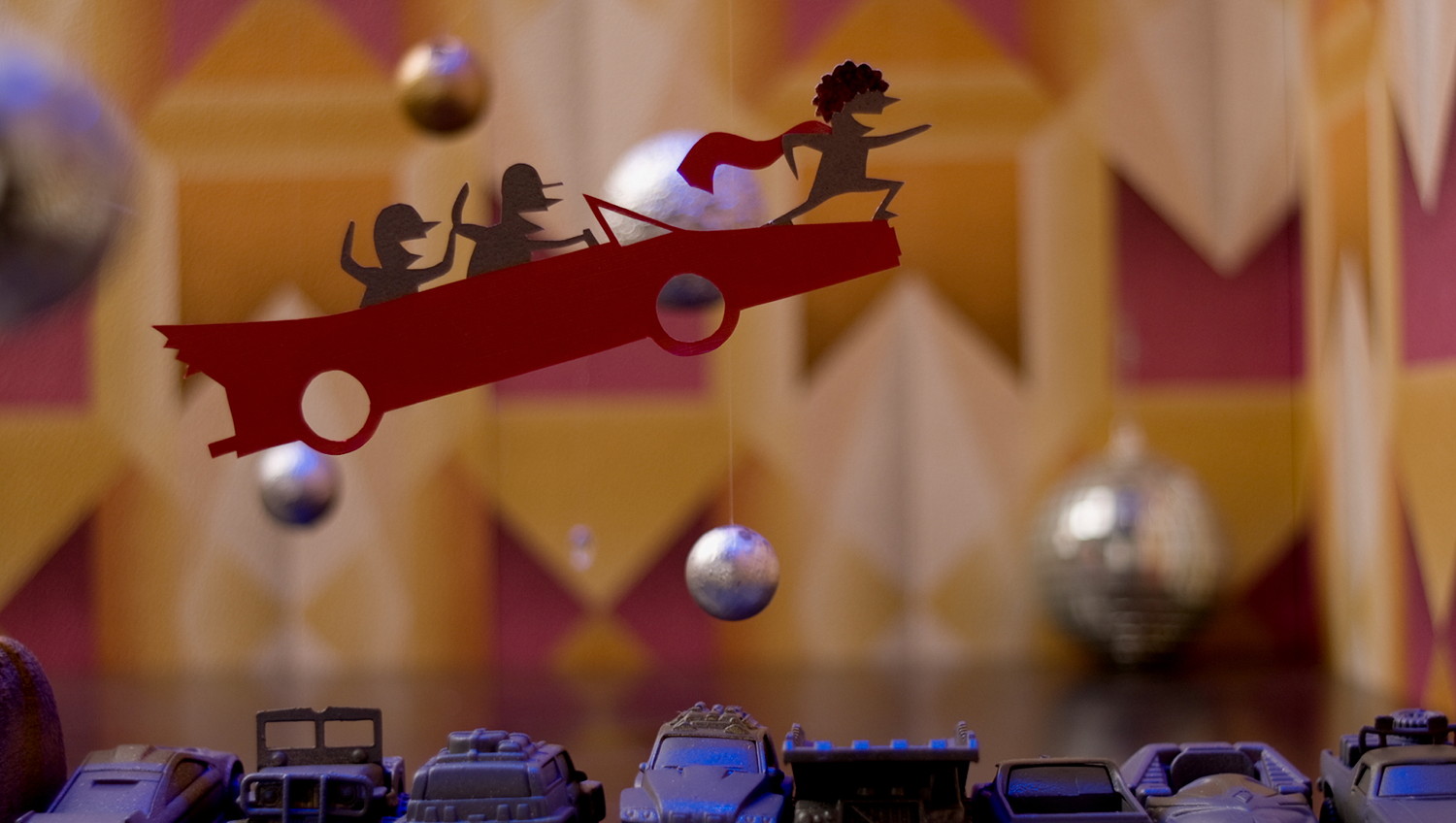 My Face In Space
Tom Jobbins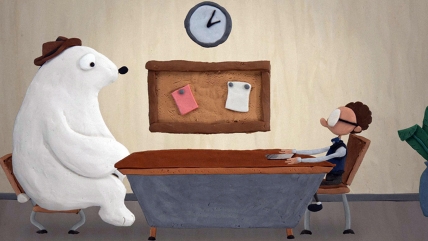 Meltdown
Carrie Mombourquette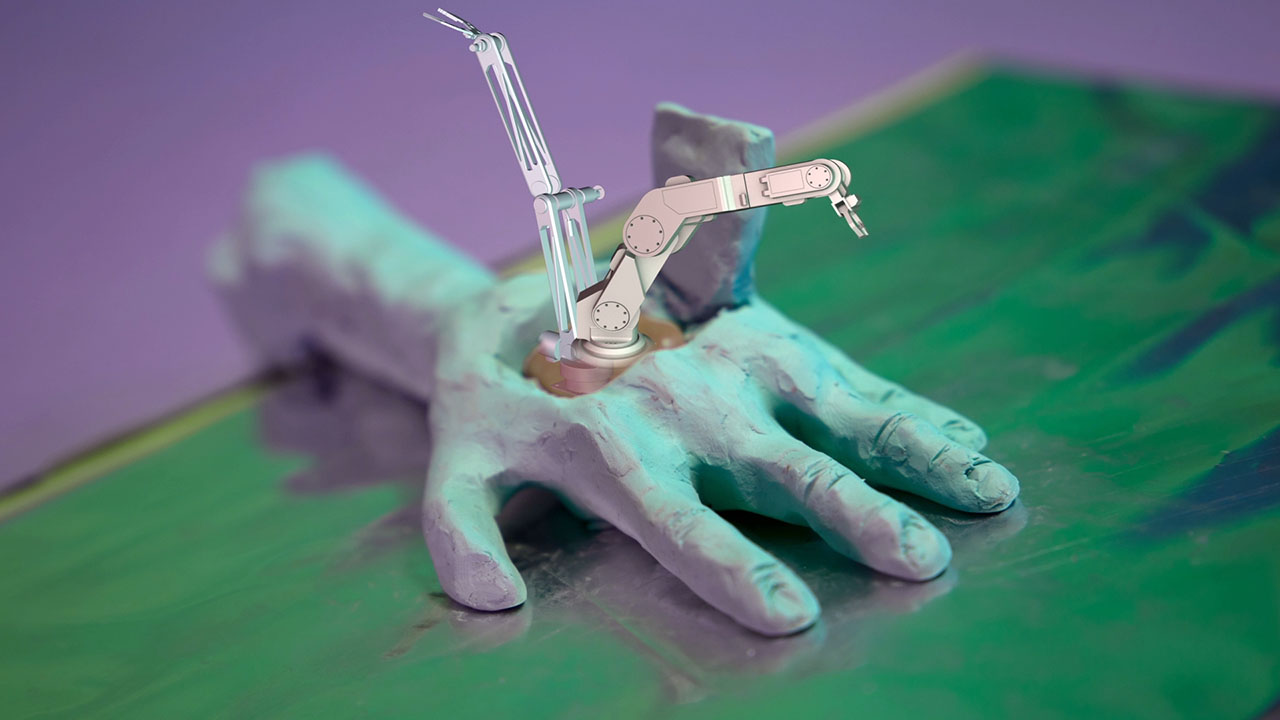 Reanimation! ep.4 - Tools of Our Own
Nadja Oertelt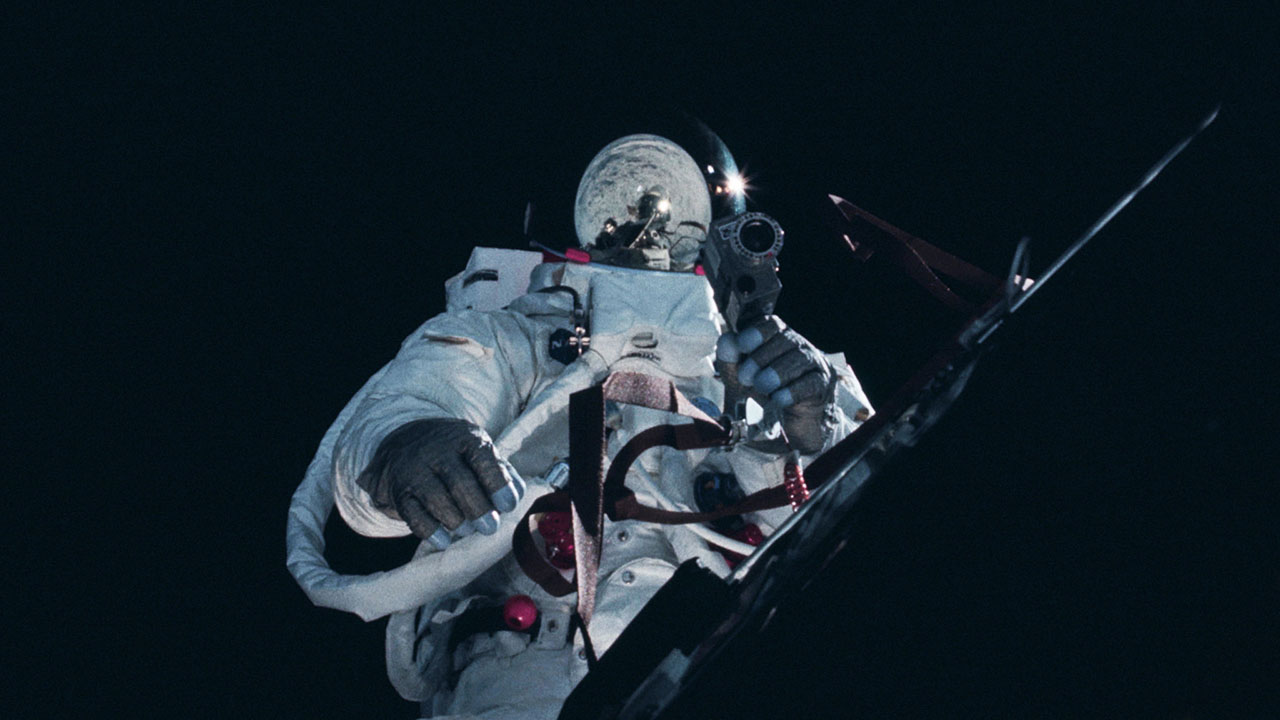 The Sasha
María Molina Peiró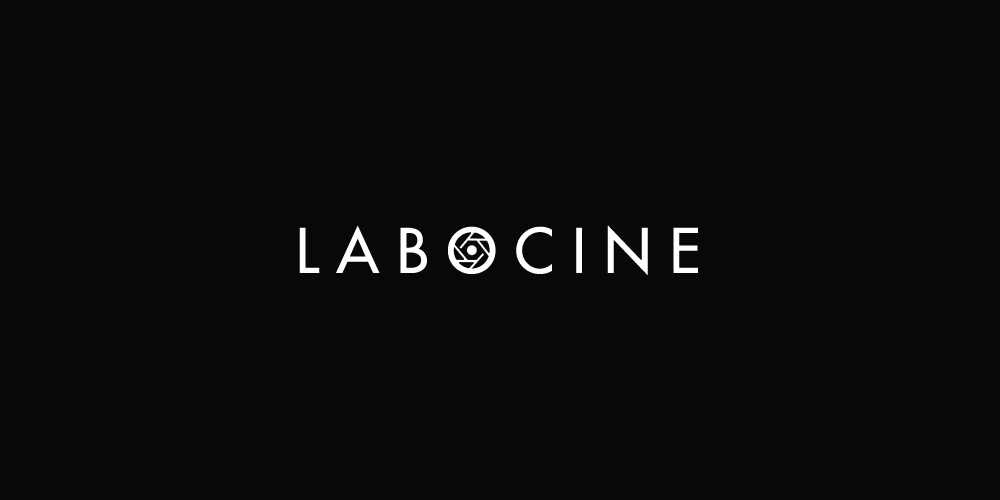 Mind Frame
Jake Fried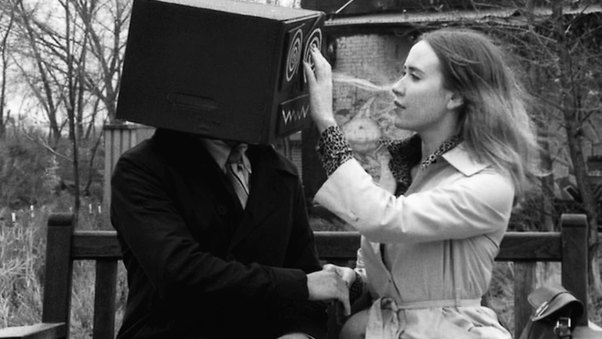 Disposable
Alexis Gambis
New Life
Ben Meredith,Drew Smith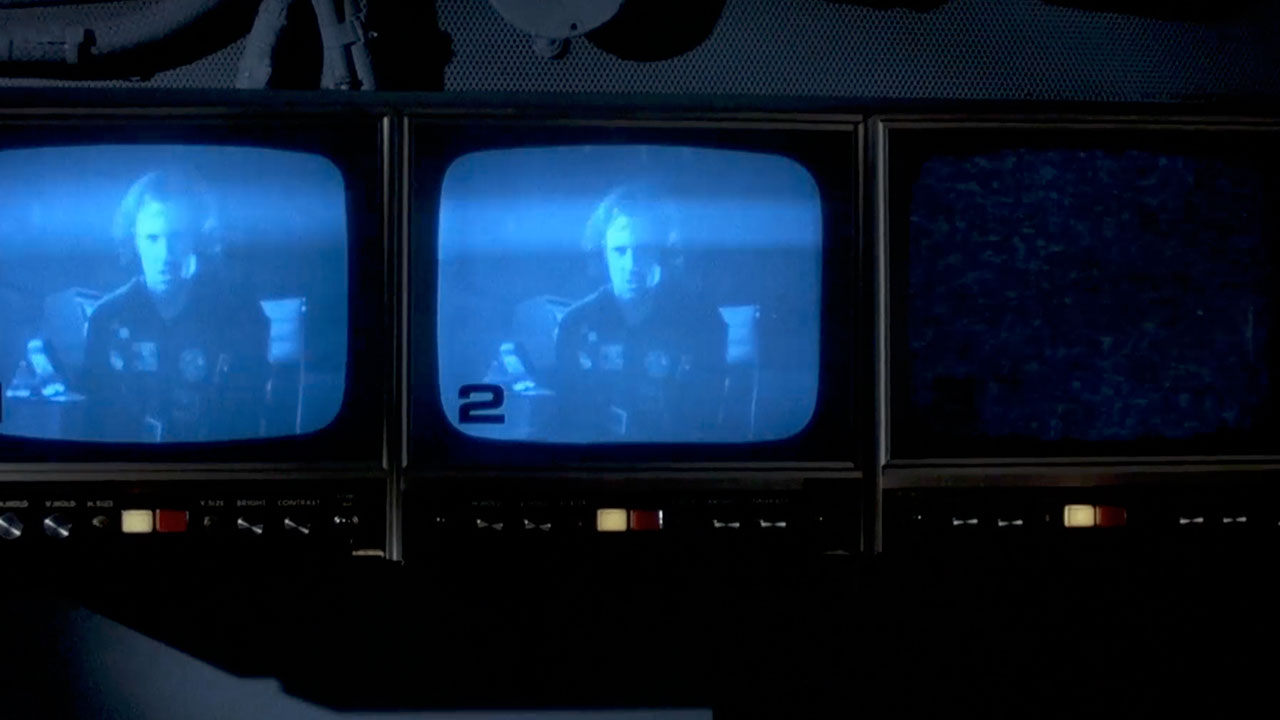 Extra-Terrestrial Ecologies (Retroflectors: the astronaut, the robot, the alien)
Ralo Mayer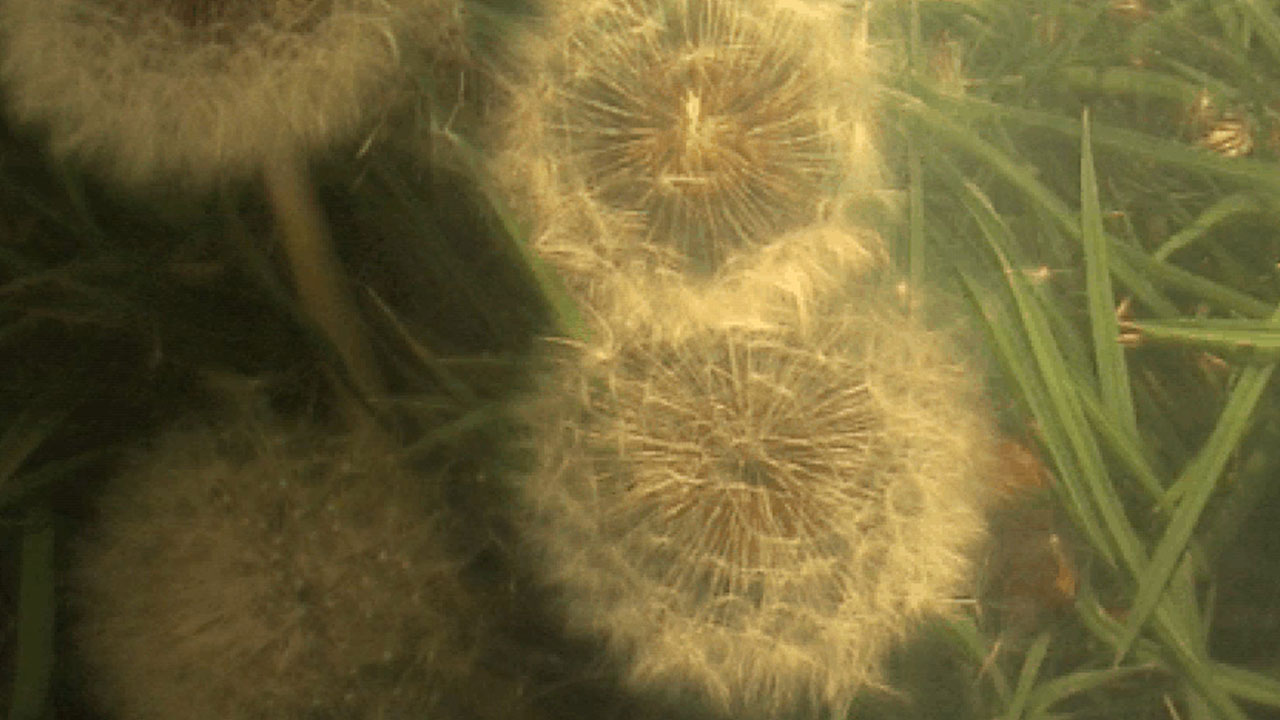 Groeien
Johan Rijpma,Berend Van Eerde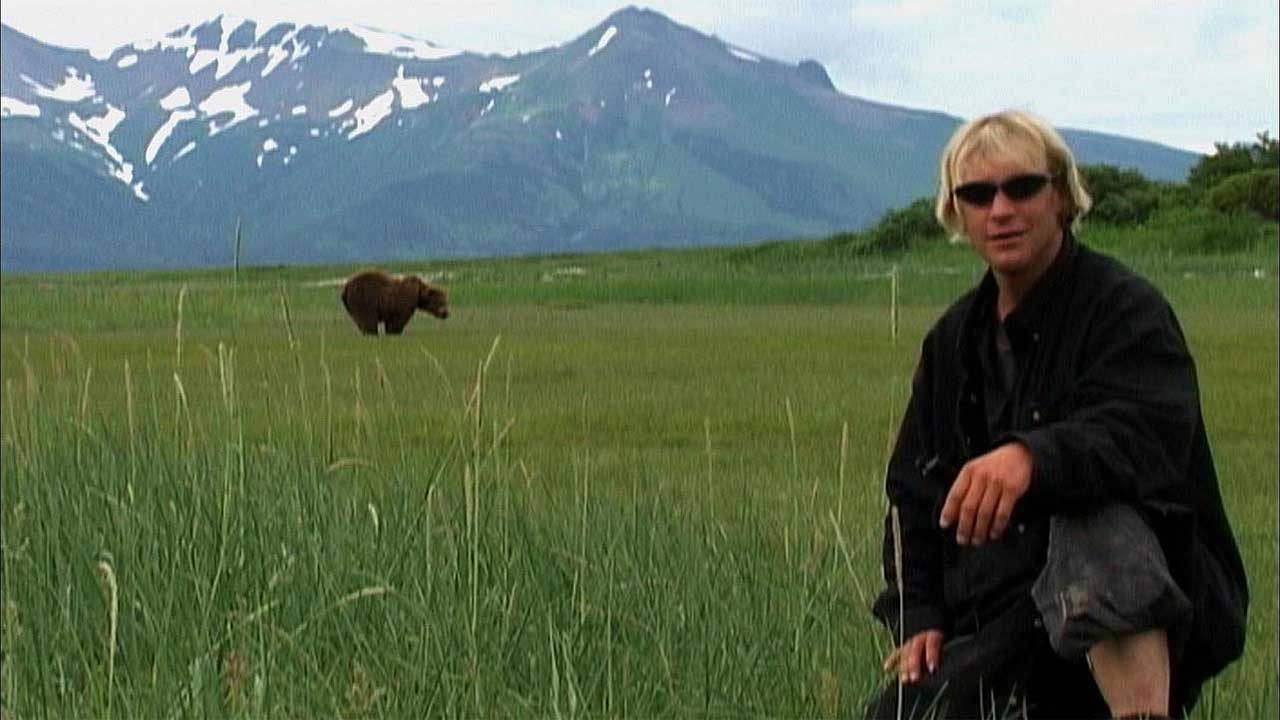 Grizzly Man
Werner Herzog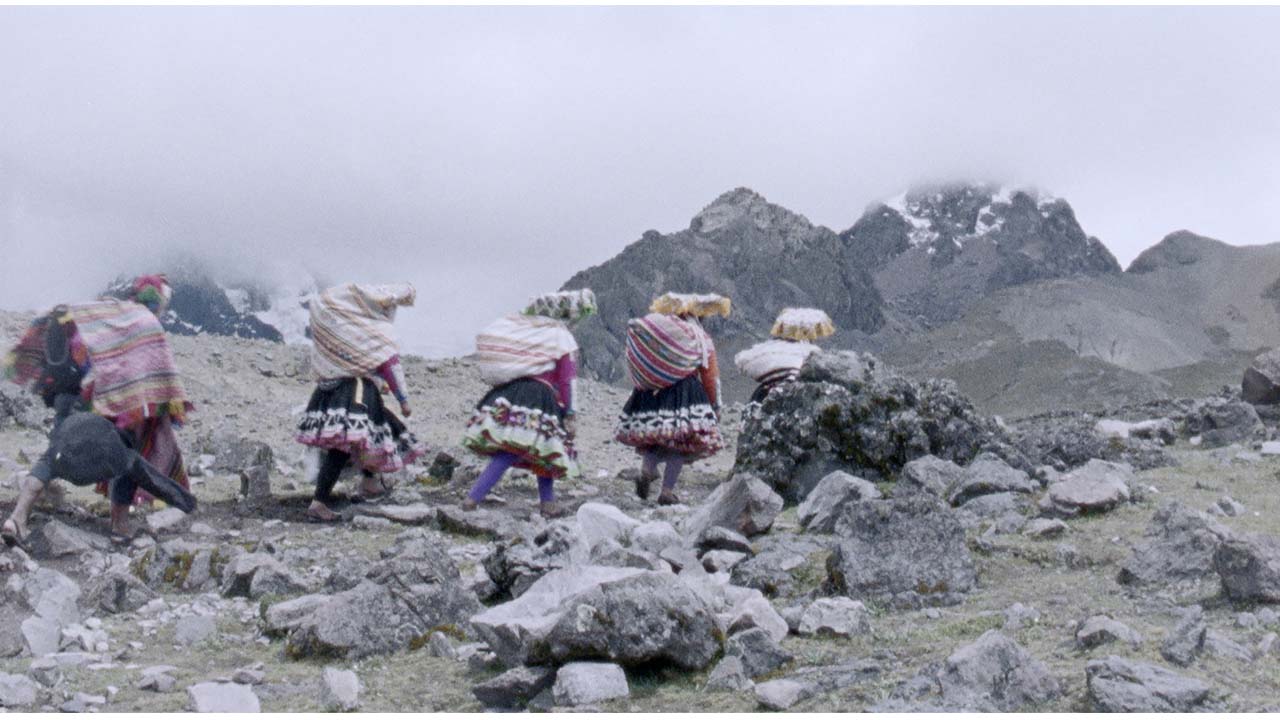 Aggregate States of Matters
Rosa Barba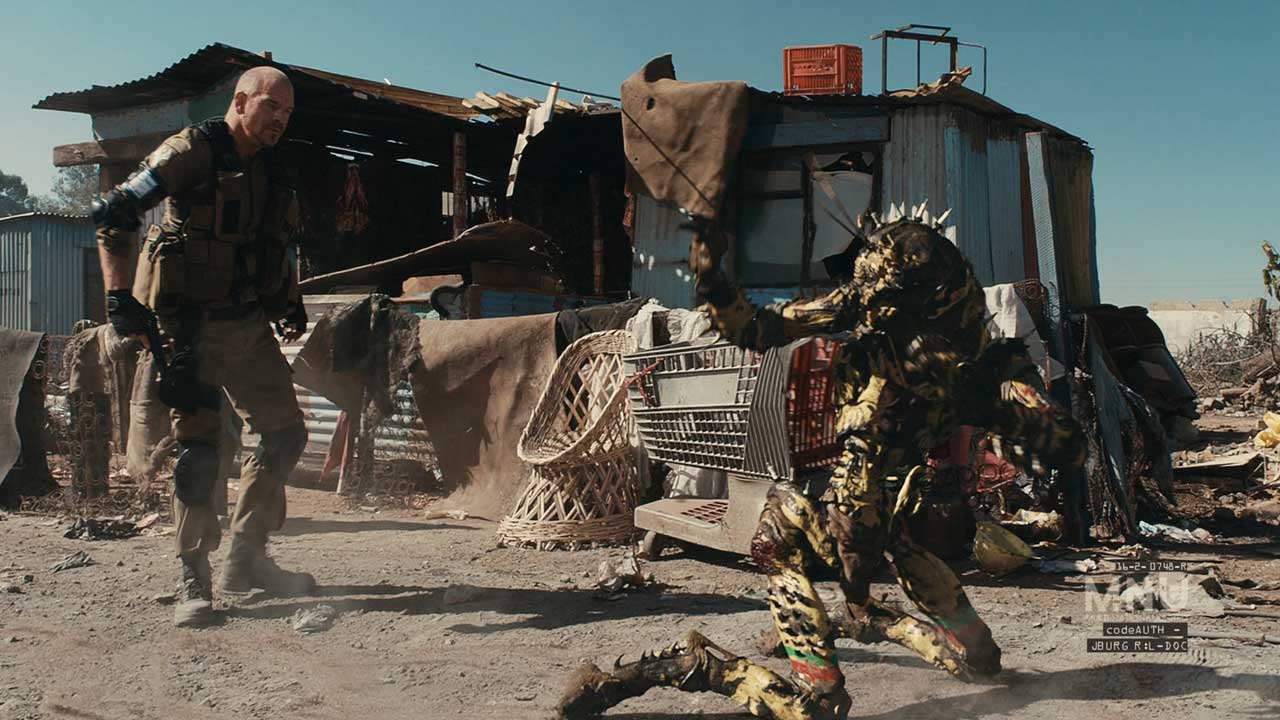 District 9
Neill Blomkamp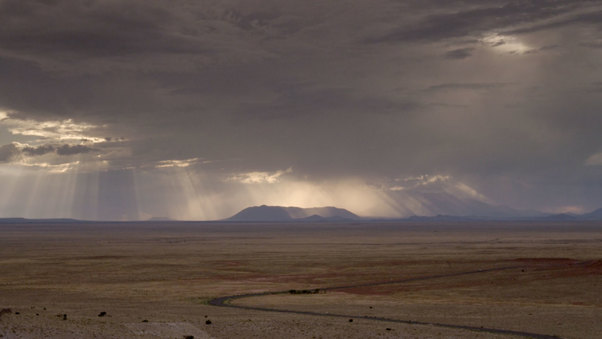 Focus on Infinity
Joerg Burger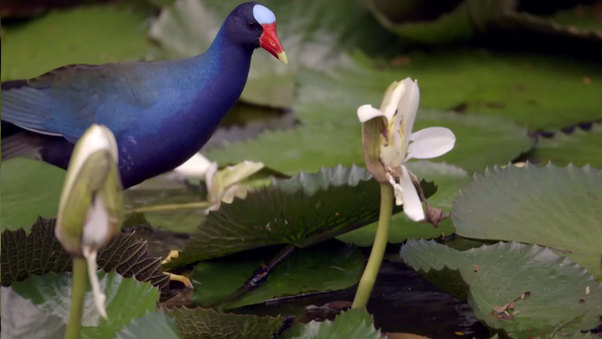 The Messenger
Su Rynard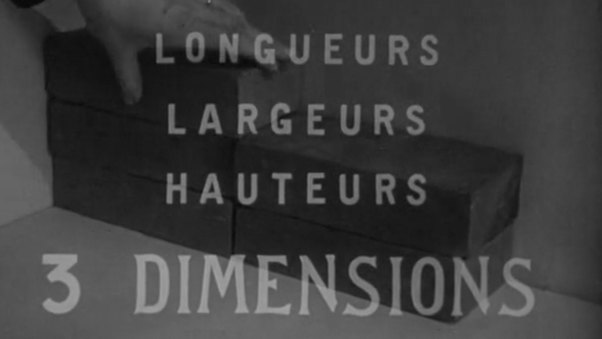 Fourth Dimension
Jean Painlevé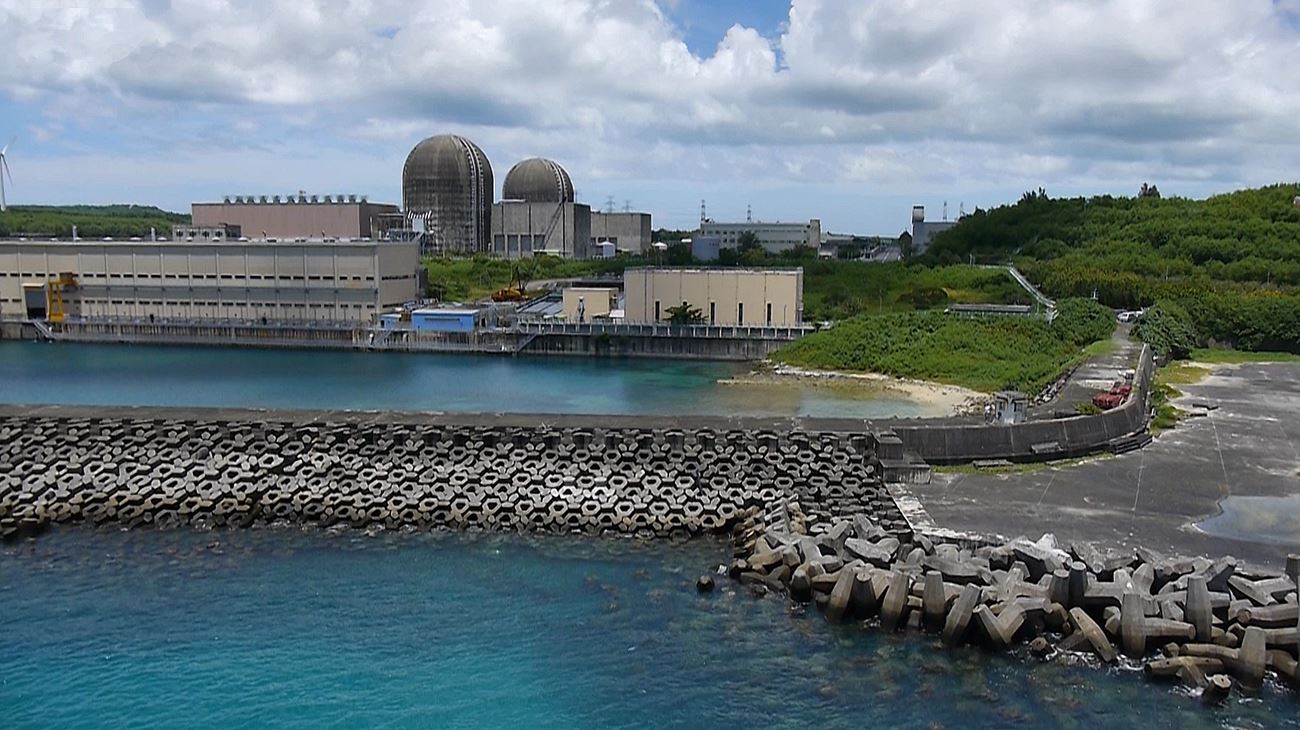 Landscape of Energy
Yuan Goang-Ming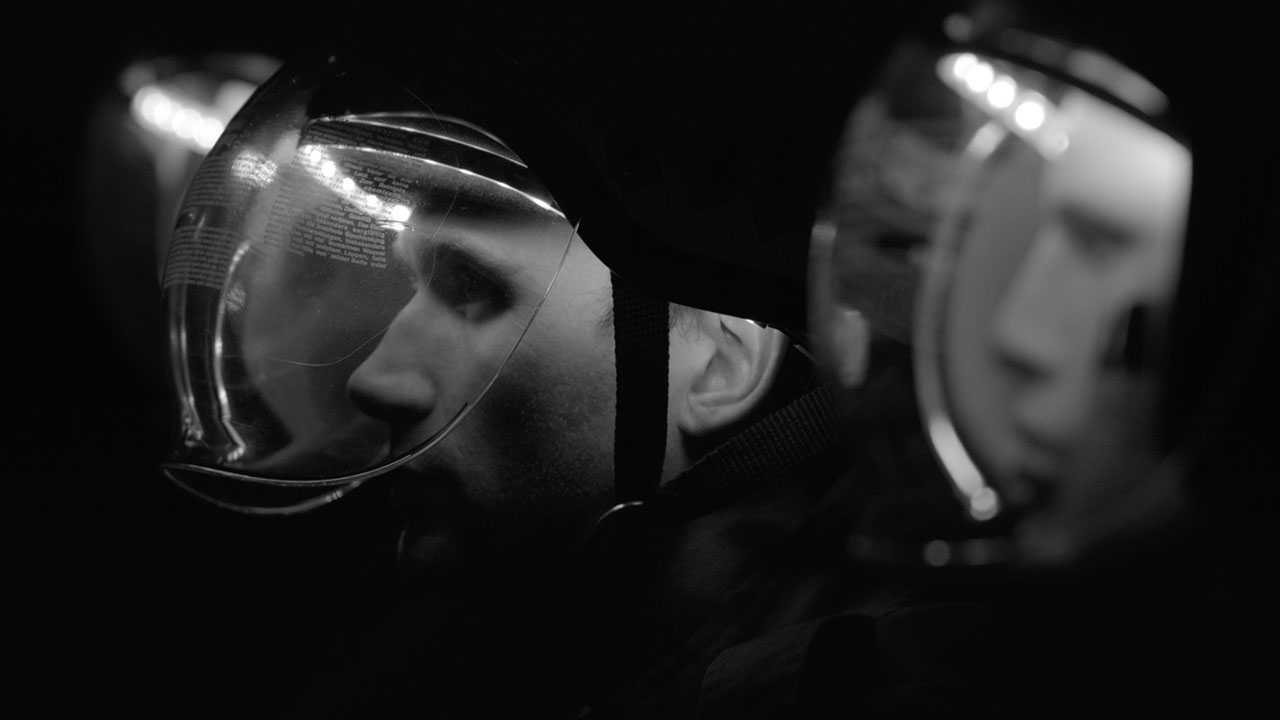 Information Superhighway
Mat Nelson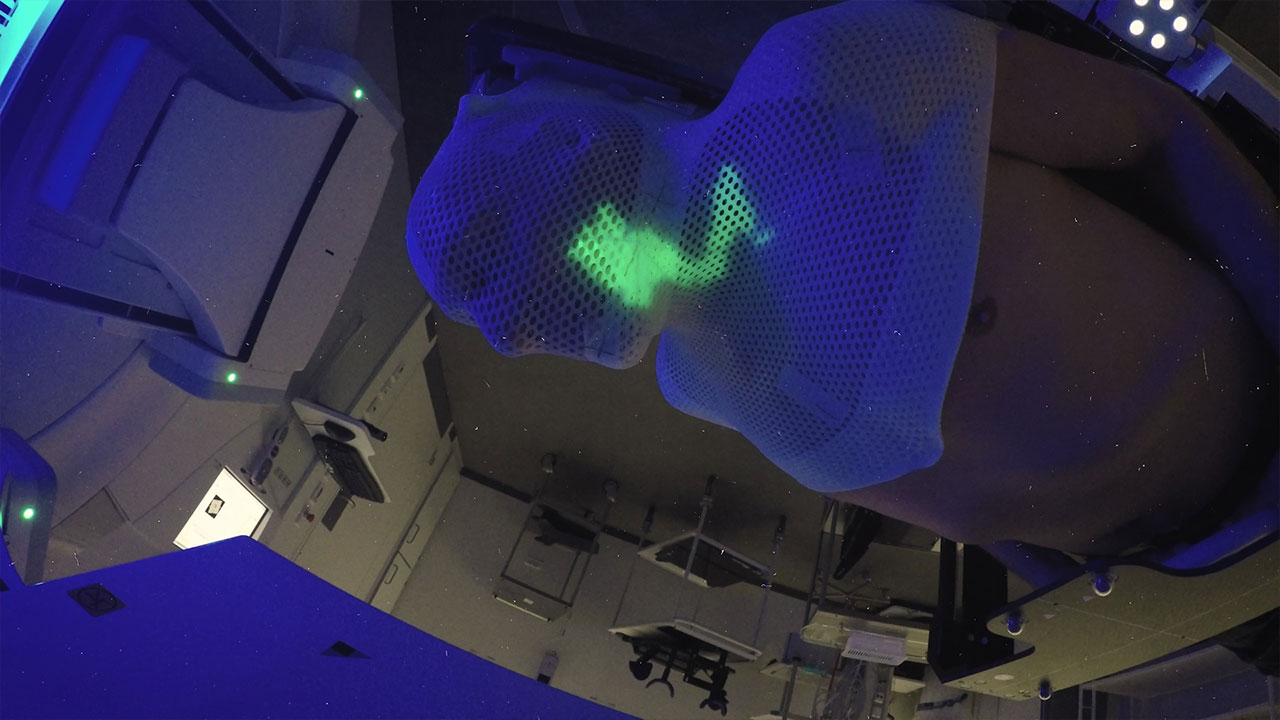 Cross Section
René Georg Johansen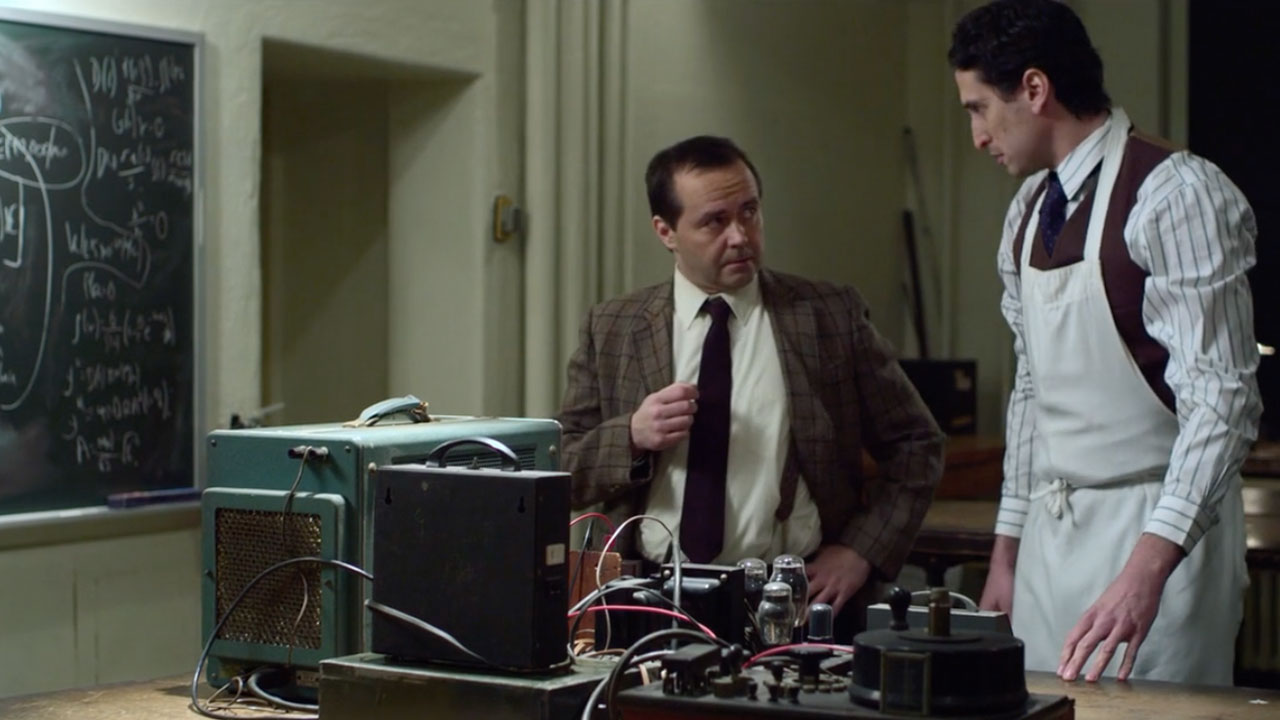 Breaking the Chain
Stuart Weinstock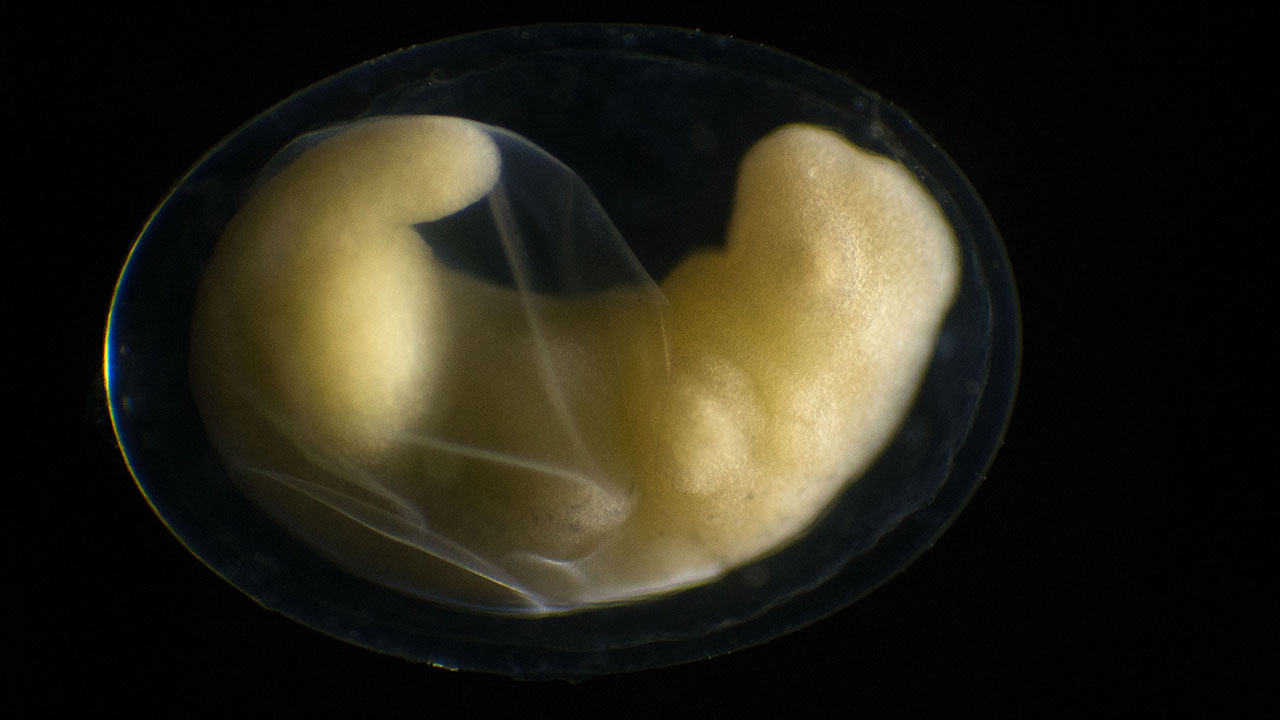 Becoming
Jan van IJken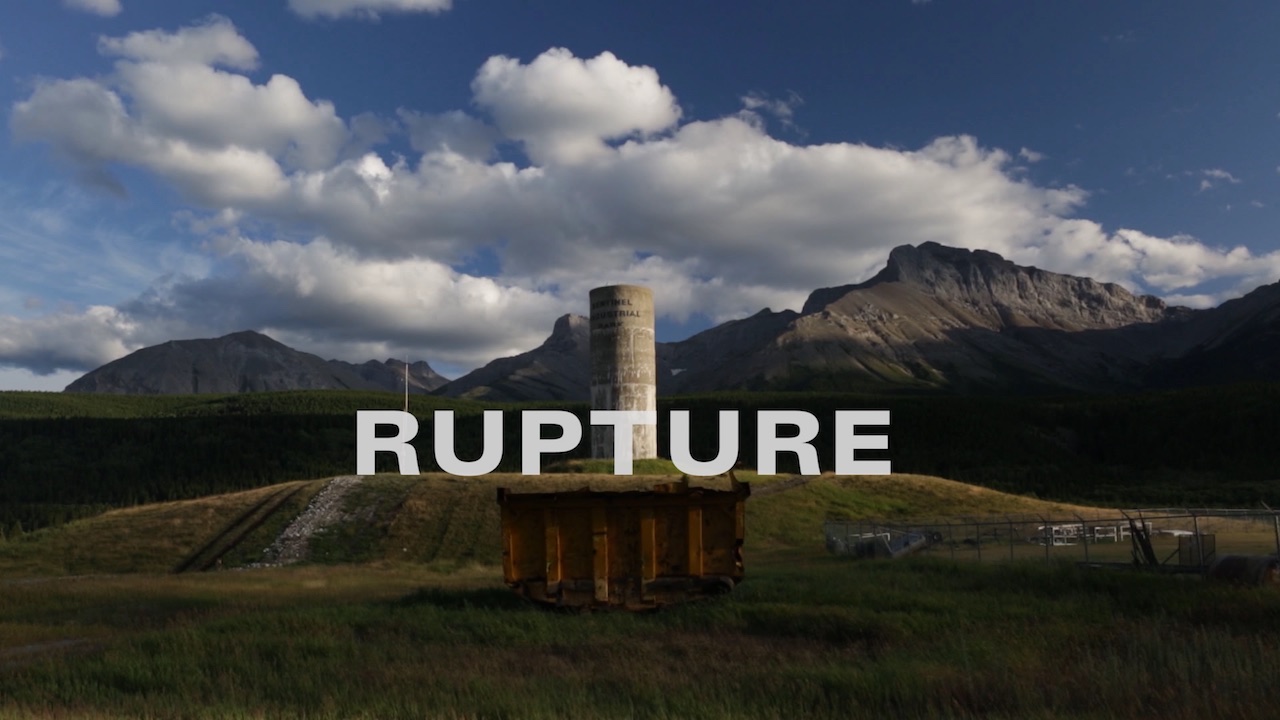 Rupture
Kent Tate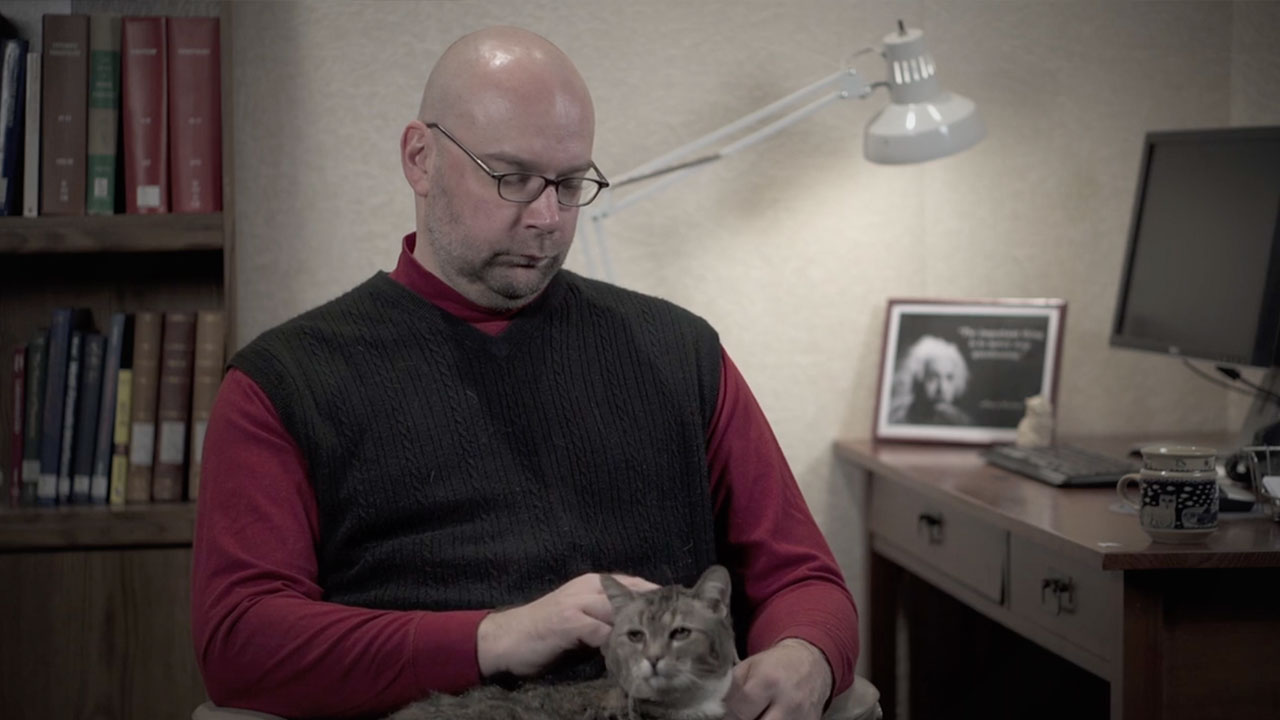 A Decay of Control
Madison McClintock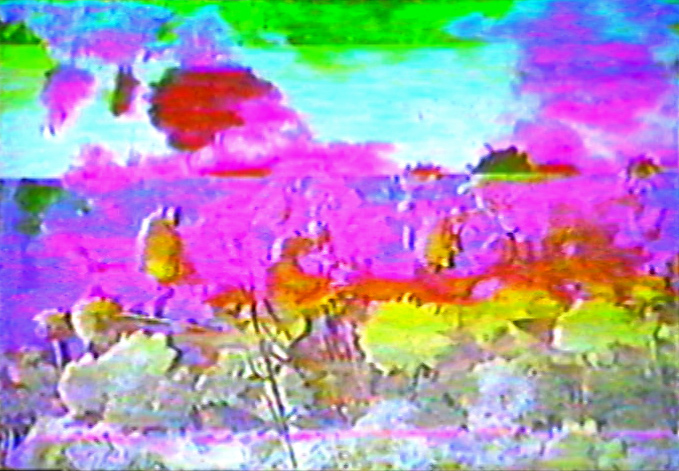 Plant Dreaming Deep
Charlotte Clermont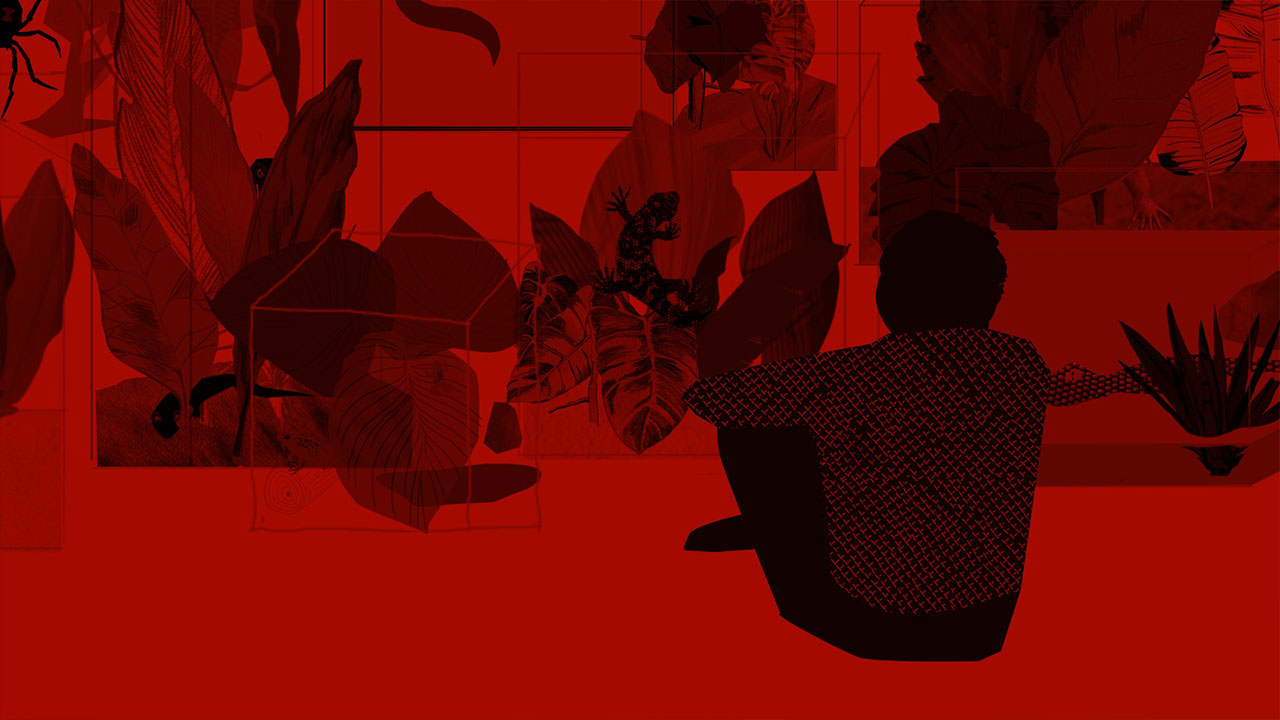 Domestication
Sylwia Gawel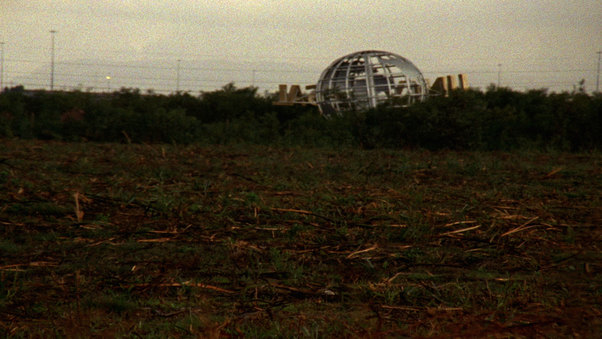 Wayward Fronds
Fern Silva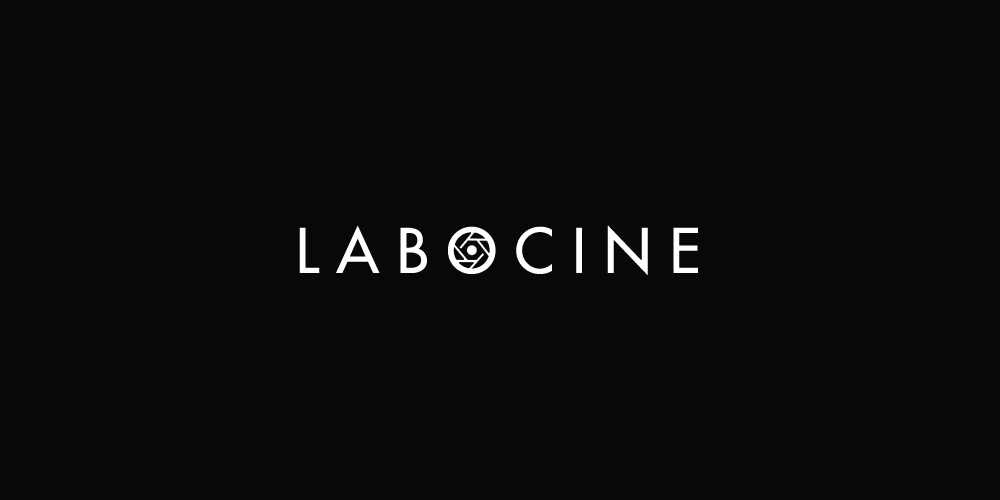 Wild
Volkan Budak
HAZE, It's Complicated
Isaac Kerlow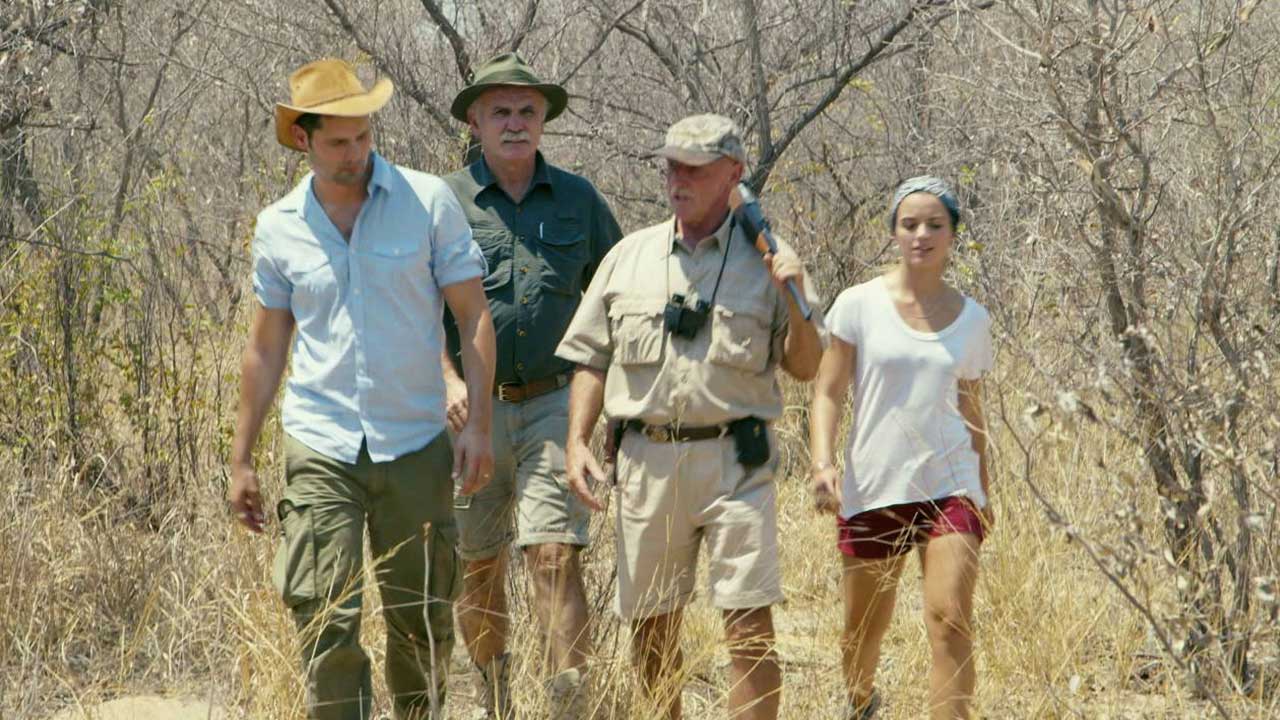 In Search of Lost Future
Luis Quevedo,Alfonso Par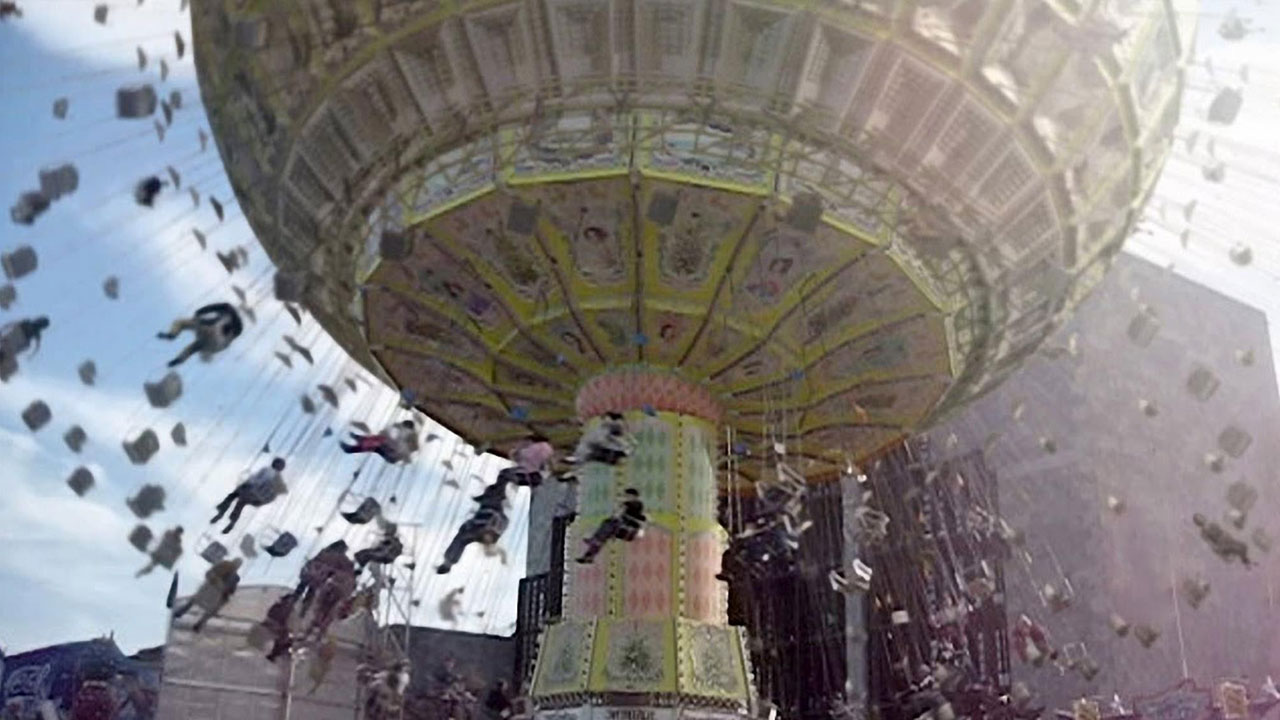 The Centrifuge Brain Project
Till Nowak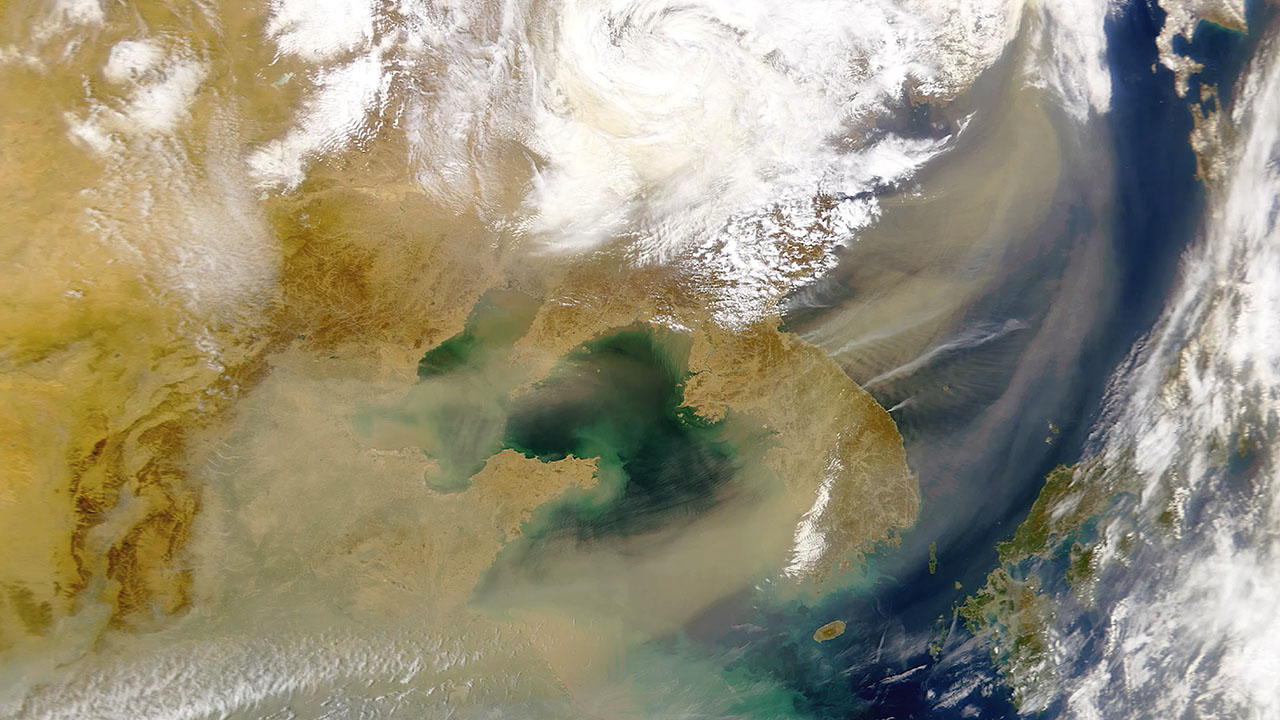 Wind Should be Heard Not Seen
Claire Sanford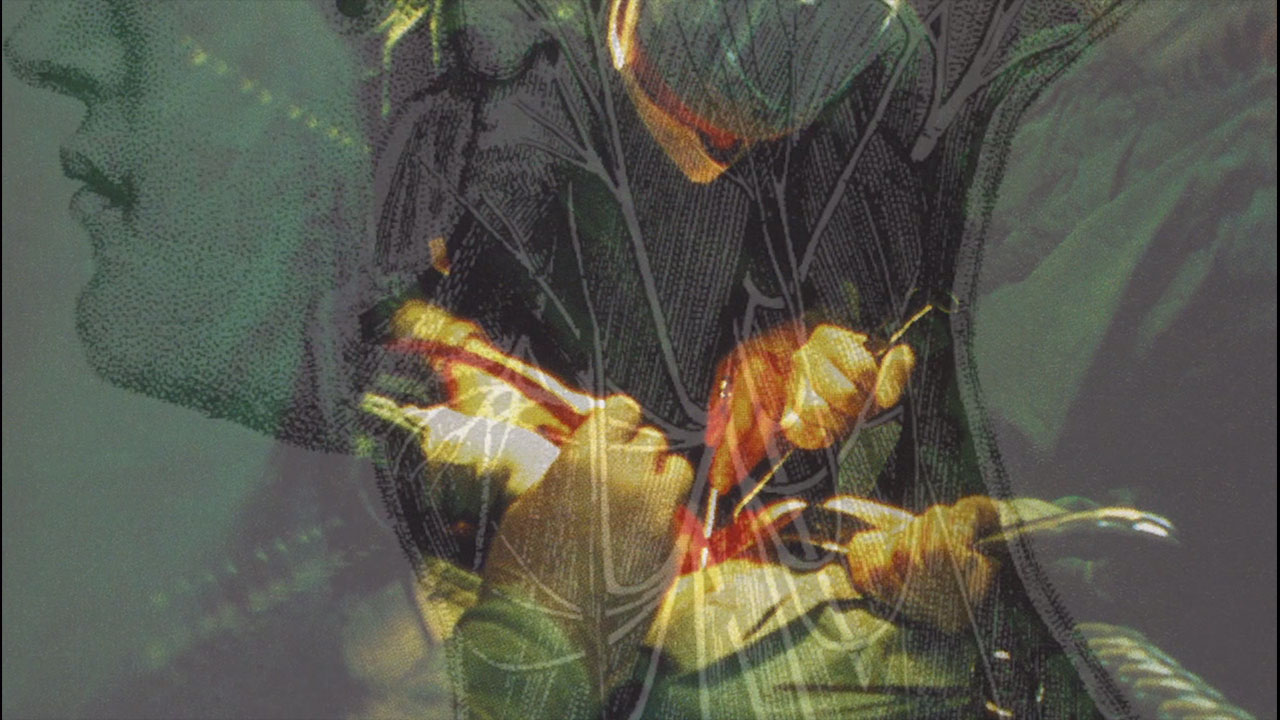 Sonia, Interlude
Jeannette Louie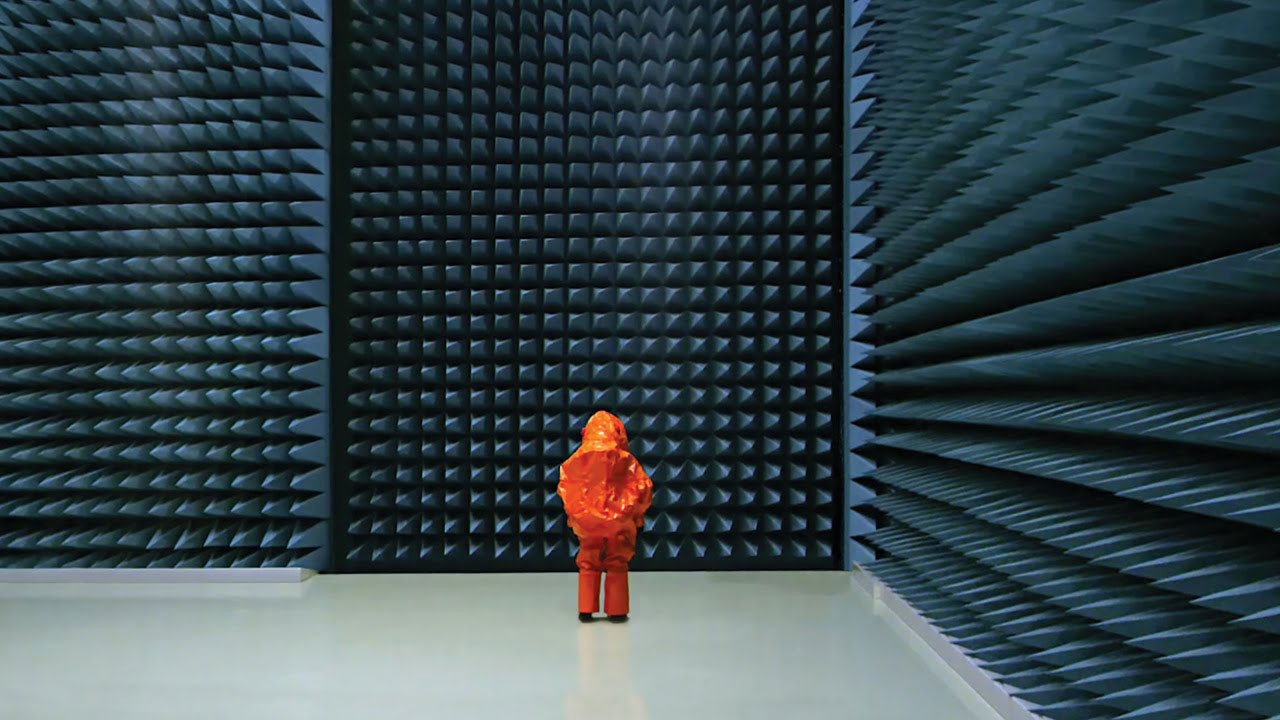 The Visit
Michael Madsen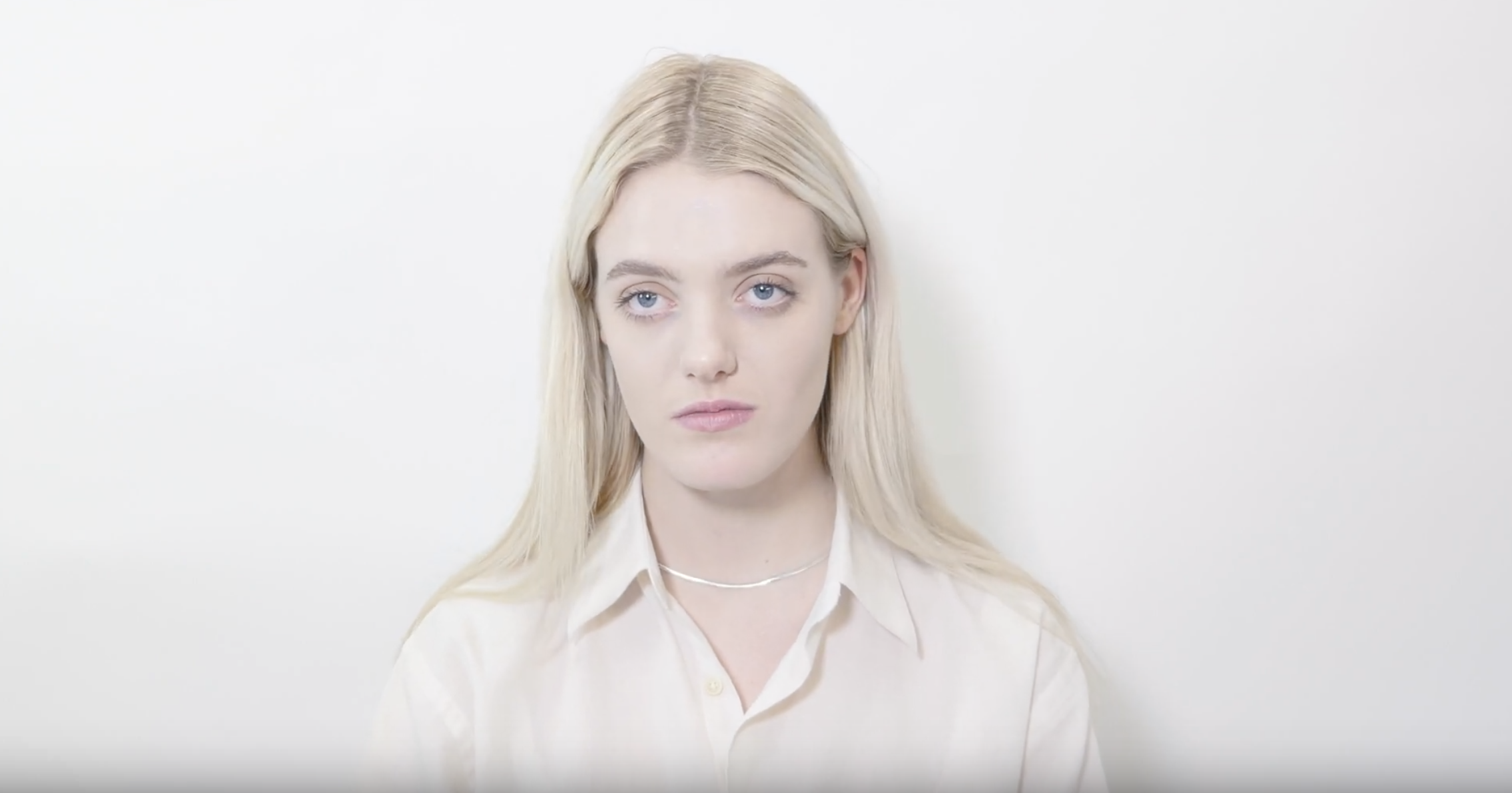 Soft Awareness
Cecilie Flyger Hansen, Anastasia Karkazis, Olivia Scheibye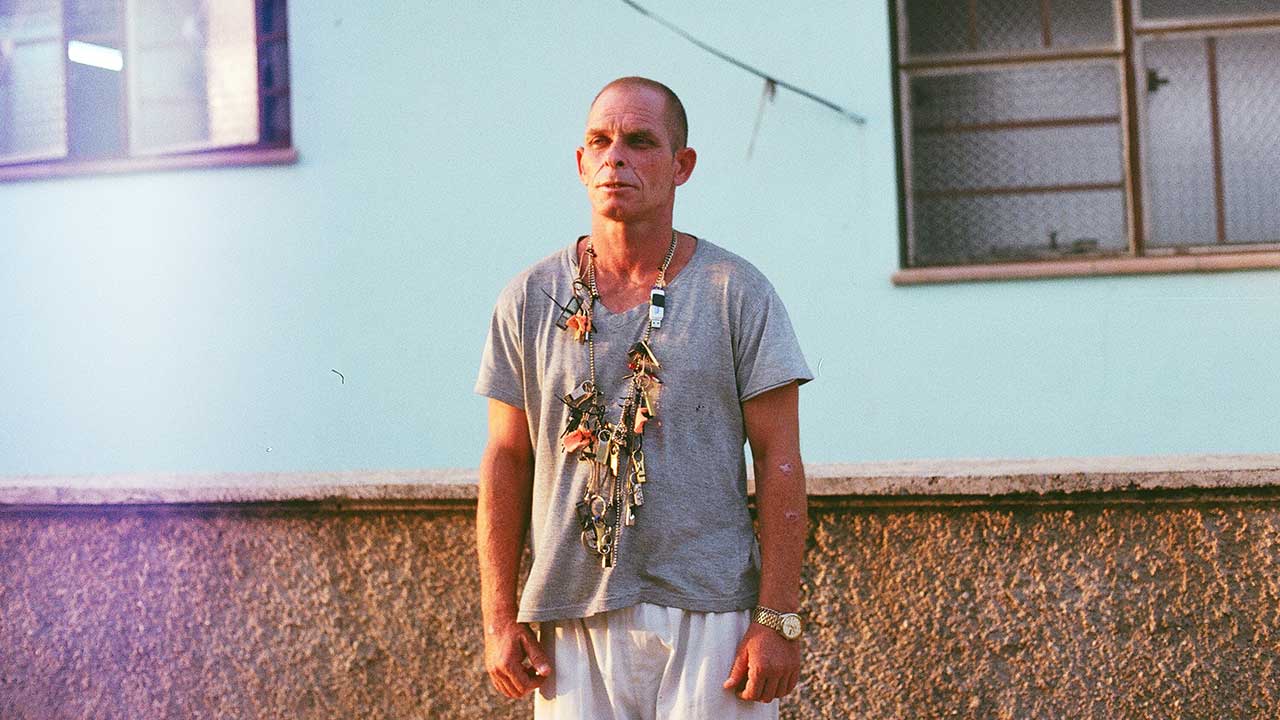 Armeggeddon 2
Corey Hughes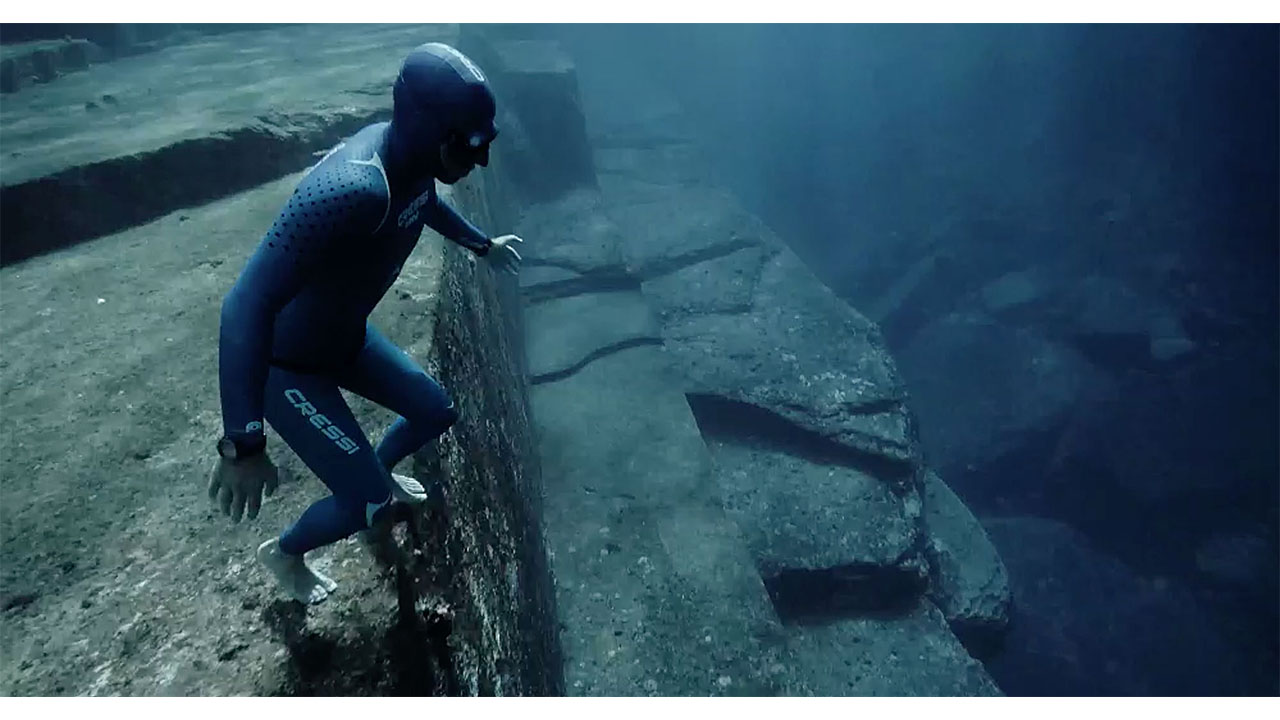 One Breath Around The World
Guillaume Néry, Julie Gautier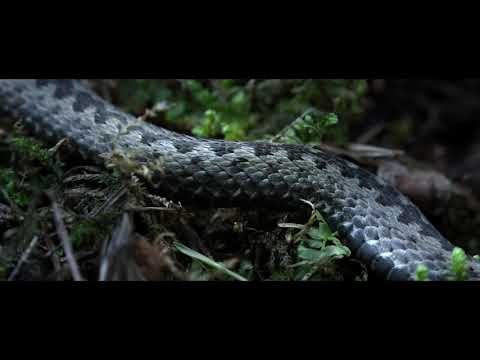 The Ancient Woods (Sengiré)
Mindaugas Survila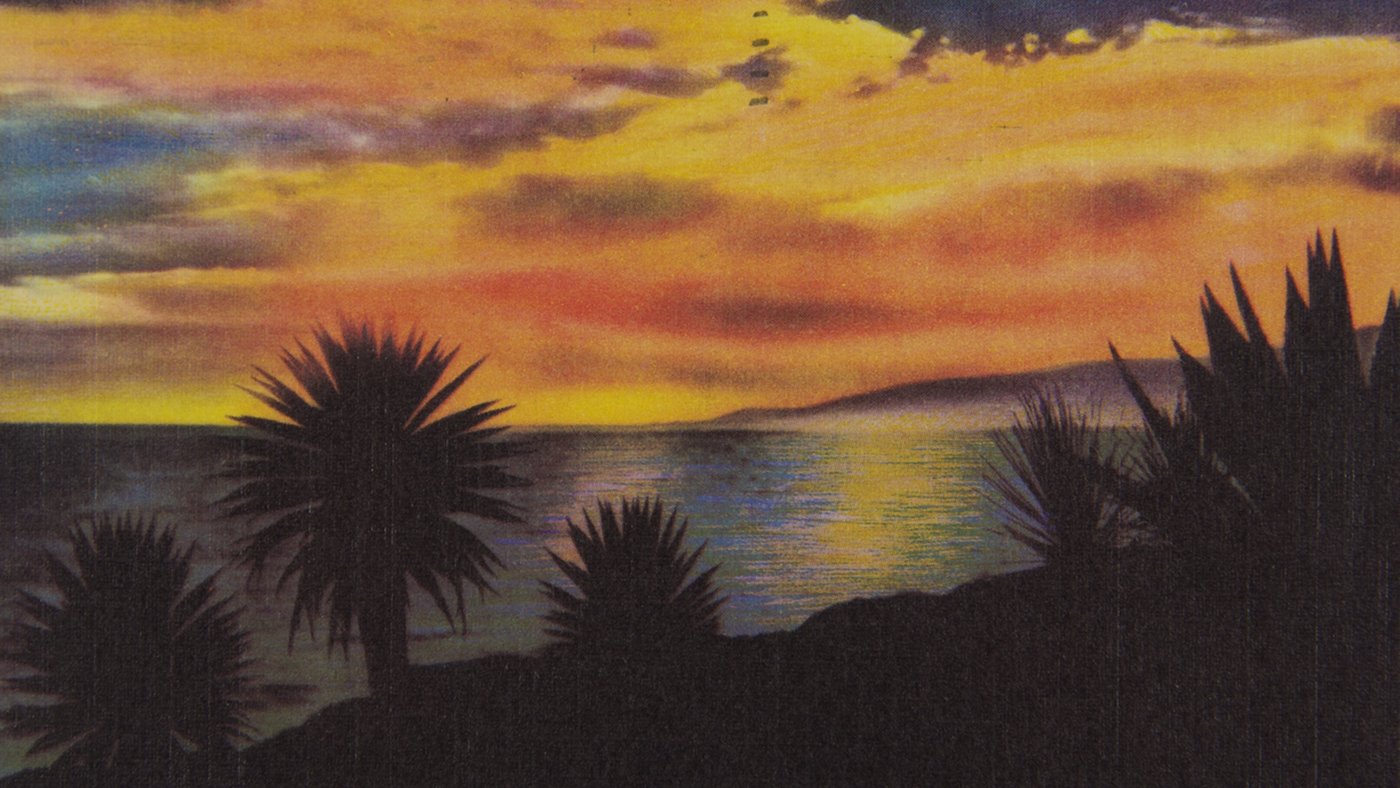 Wherever You Go, There We Are
Jesse McLean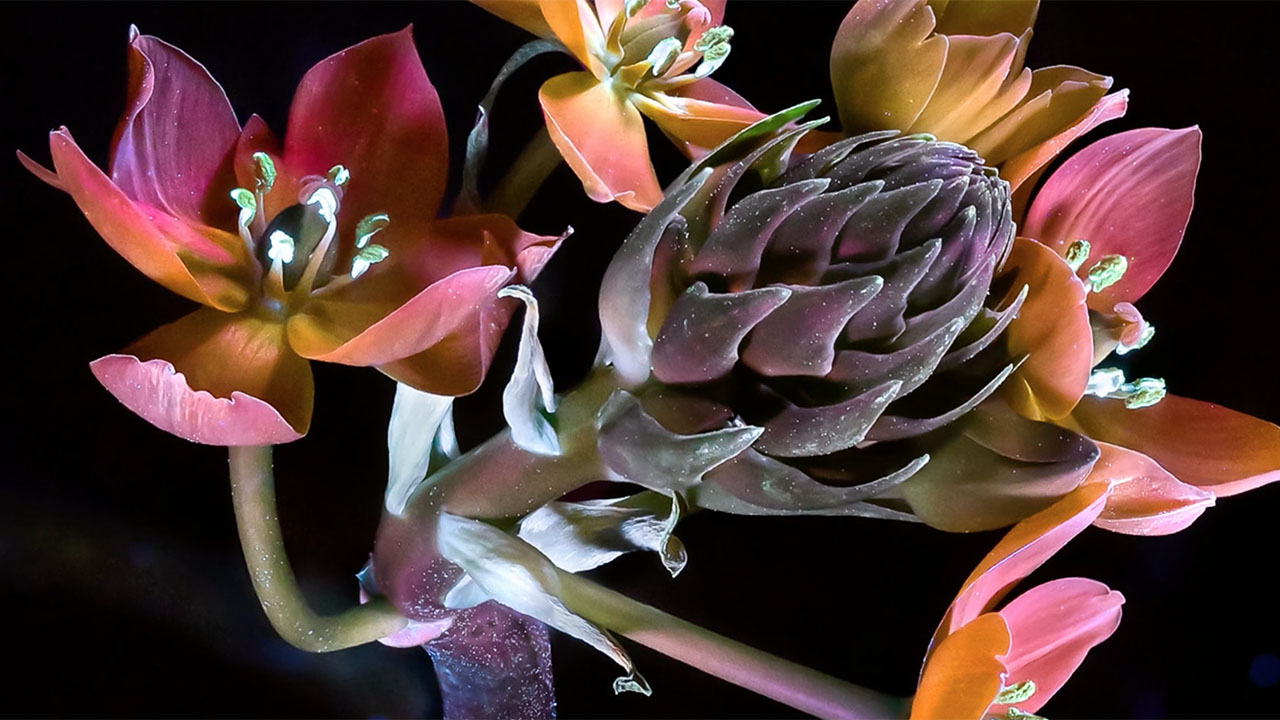 Out of Sight
Su Rynard
We Rule
Catherine Chalmers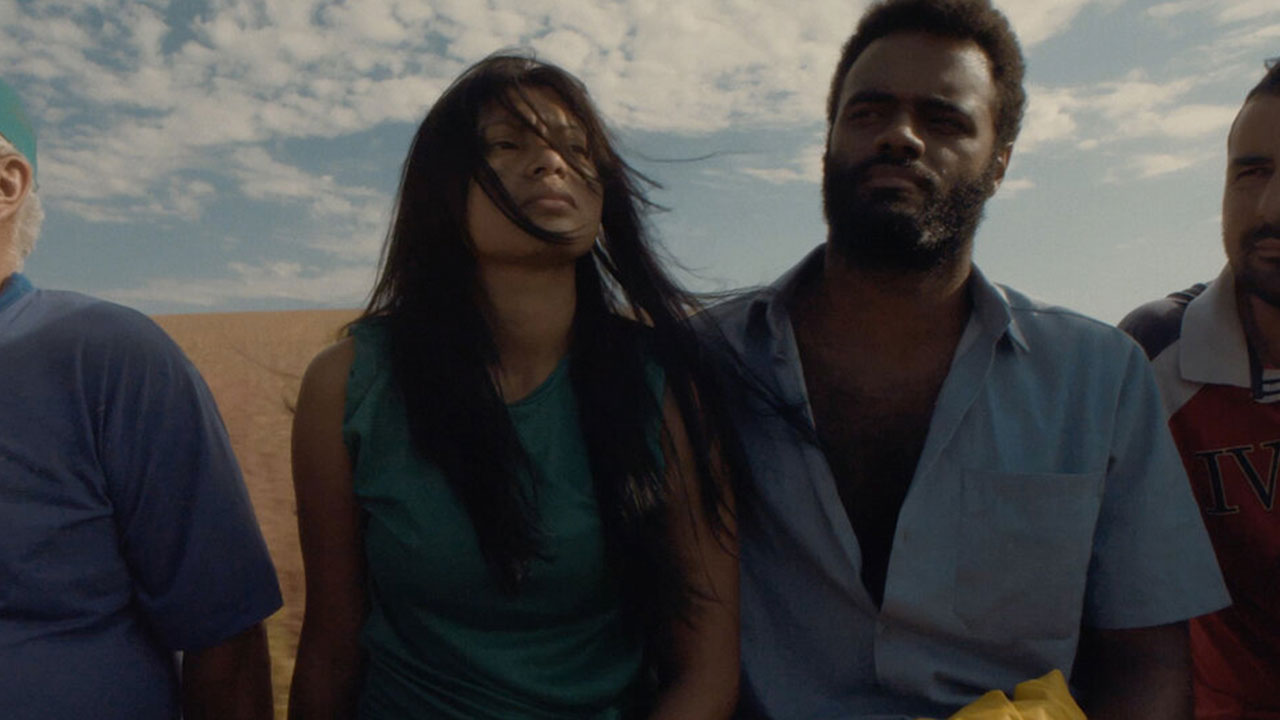 Semente Exterminadora (Exterminator Seed)
Pedro Neves Marques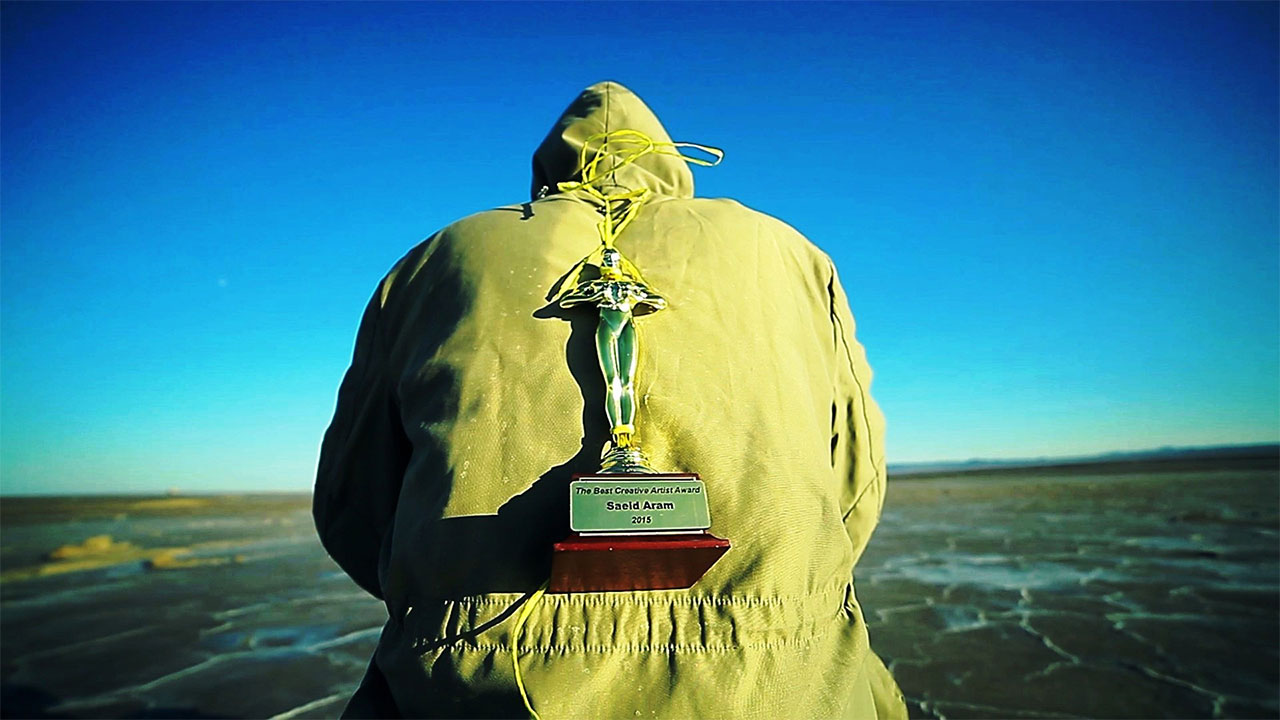 The Salt Man
Seyed Sajad Moosavi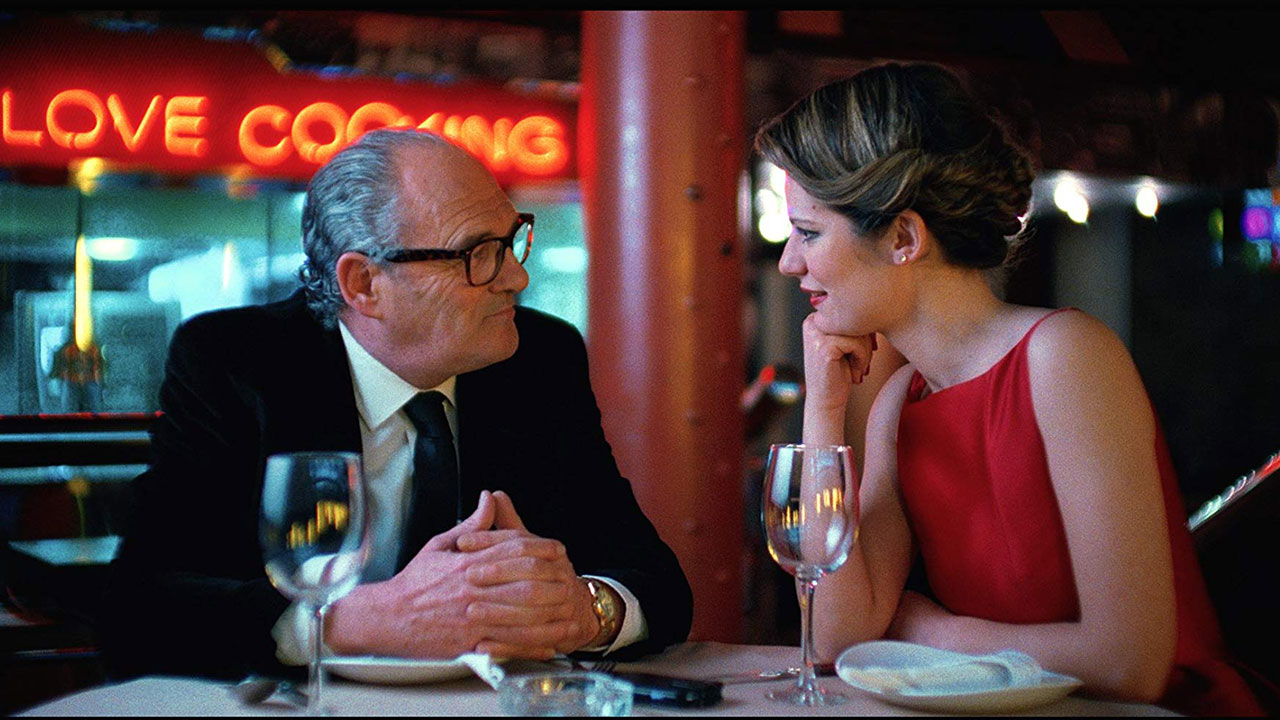 Yellow Cab 267
Patricia Venti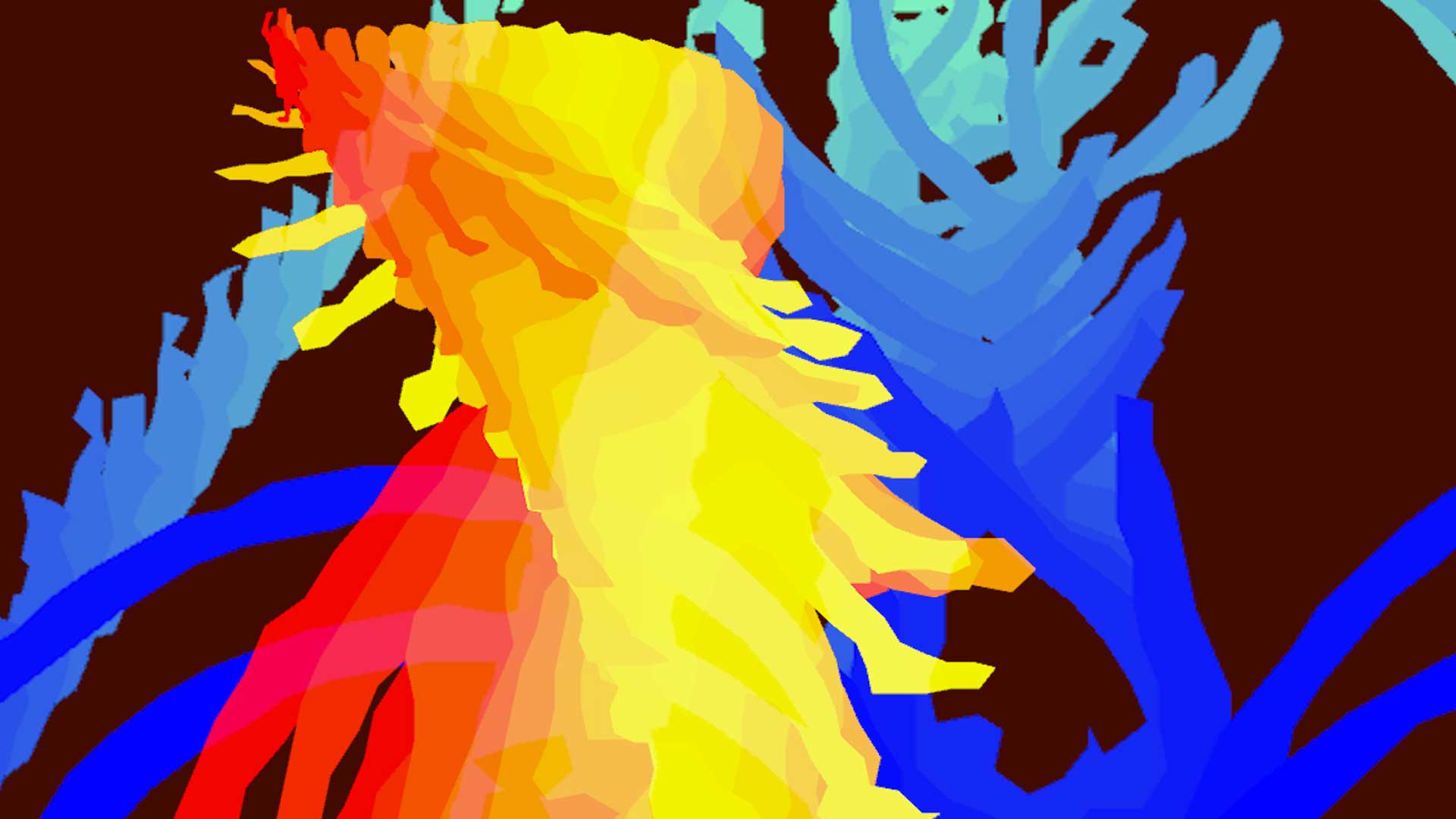 Battle of Blister
Genetic Moo,Neil Dufton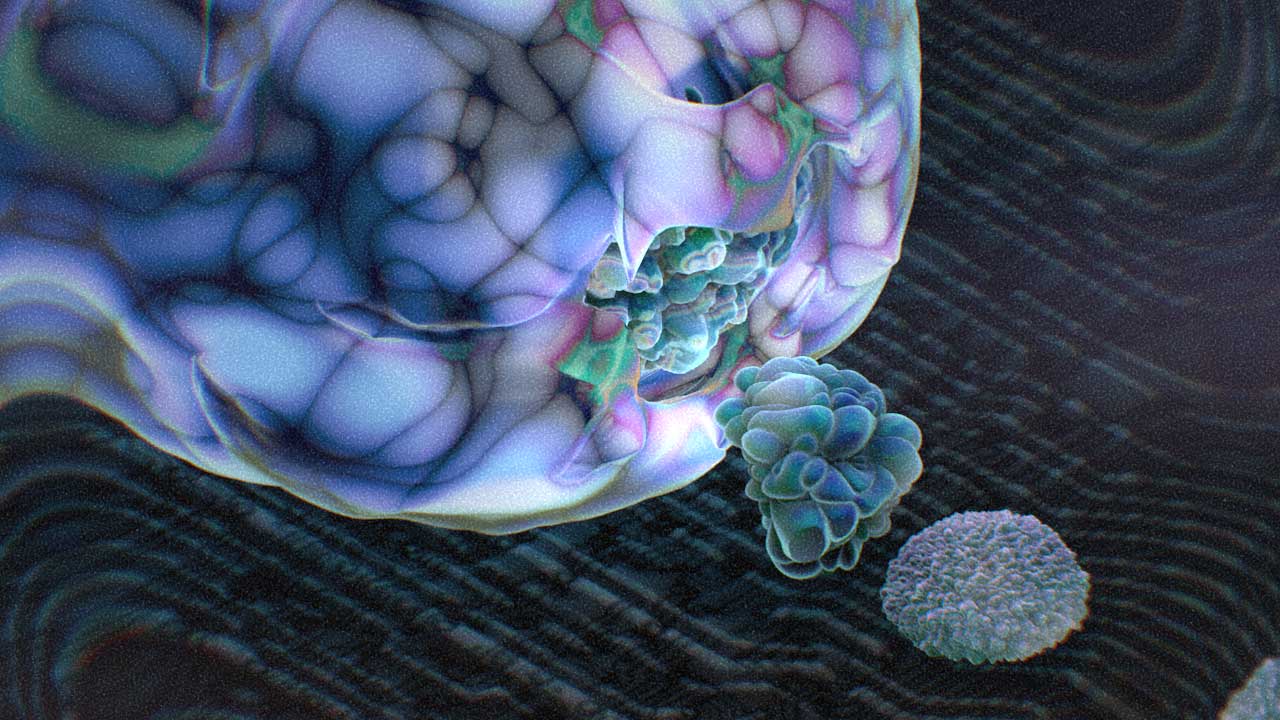 Immunecraft
Eric Schockmel,Megan MacLeod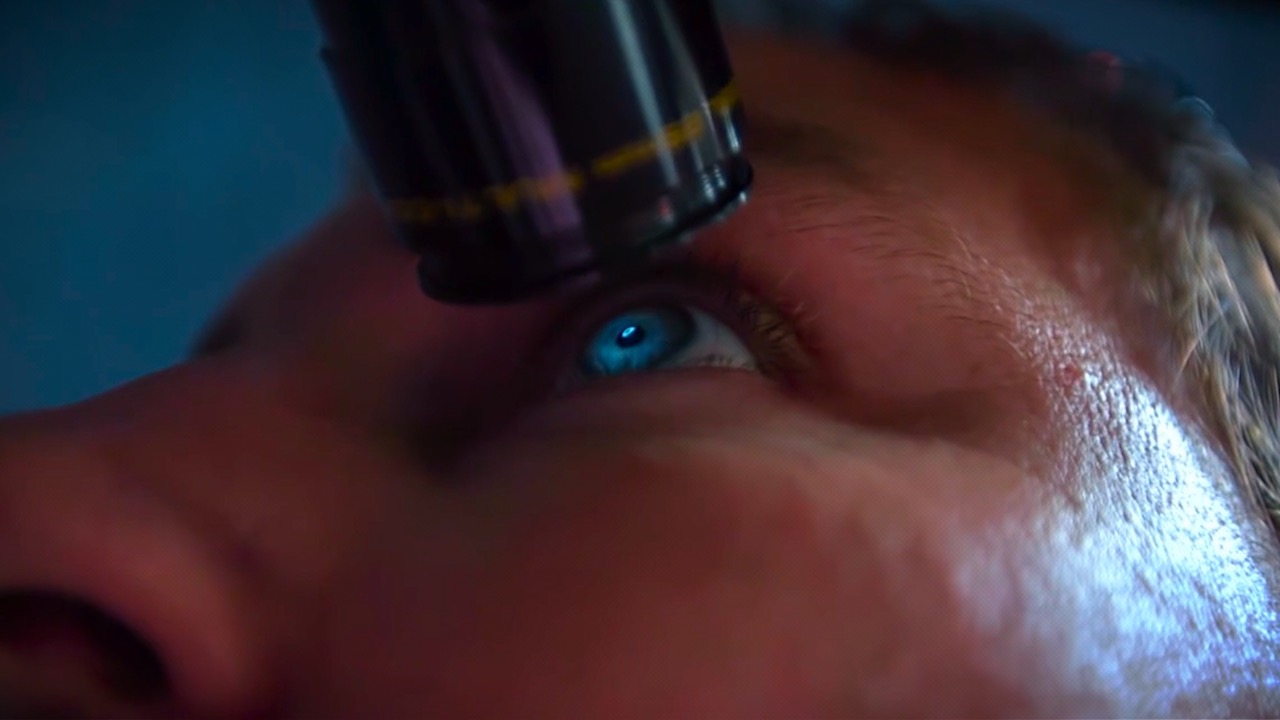 The Telescope: Our Bridge To The Infinite
Jason Silva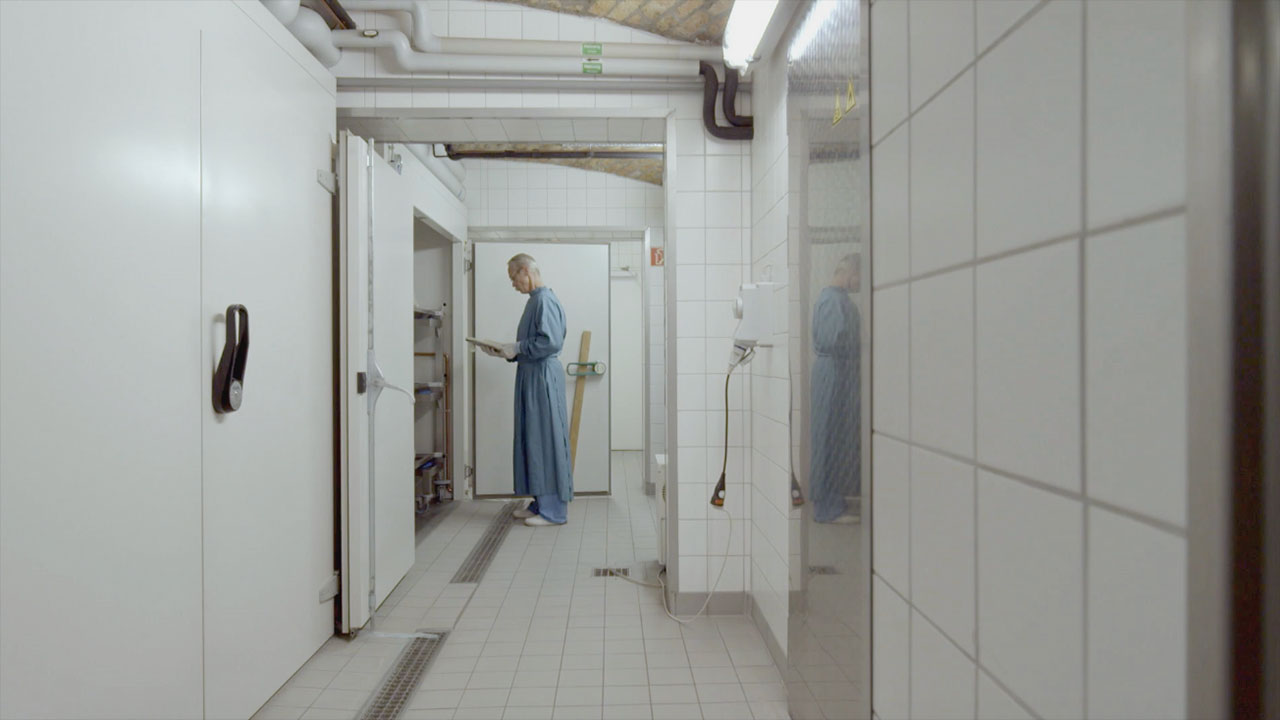 Formalin und Spiritus (Spirit of a Dissection)
Iris Fegerl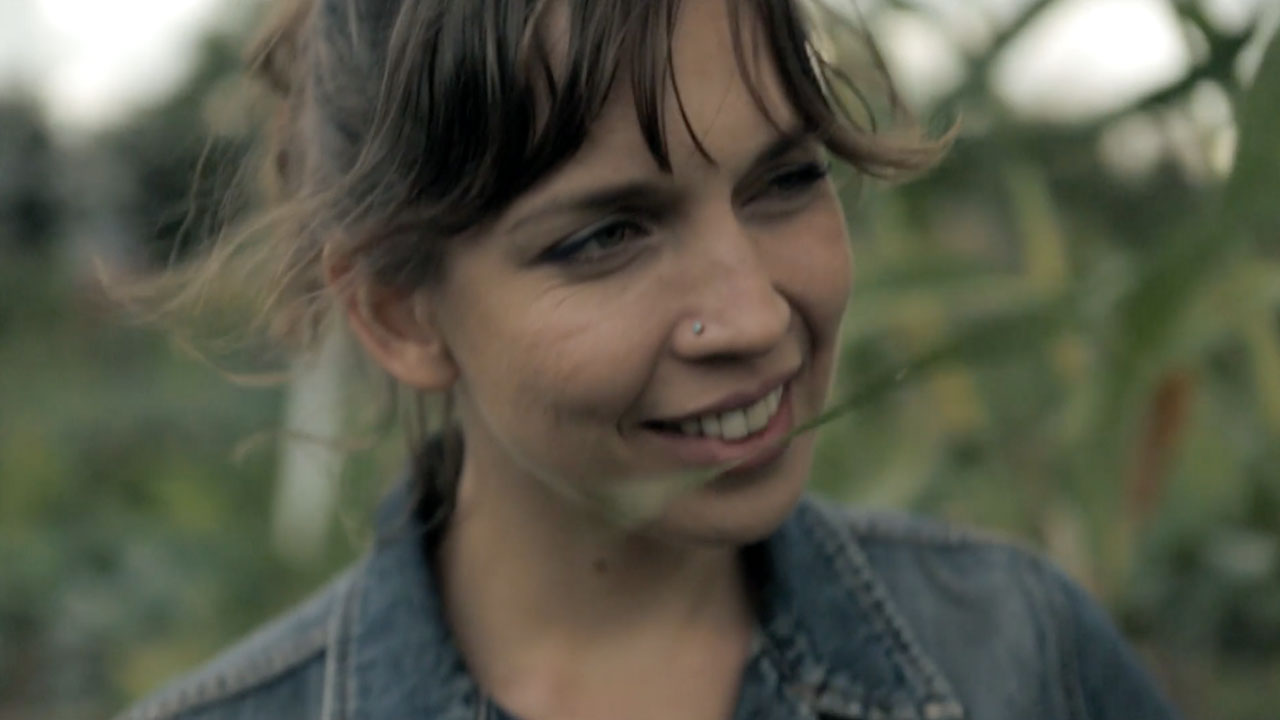 The Perfect Apple
Maria Jurnic,Rachel Mayer
BLAST!
Paul Devlin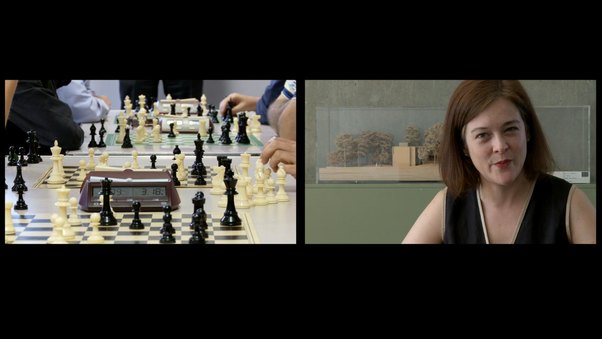 abNormal
Barry J. Gibb
Orfeo Nel Canale Alimentare
Rachel Mayeri
Haute Flash
Marne Lucas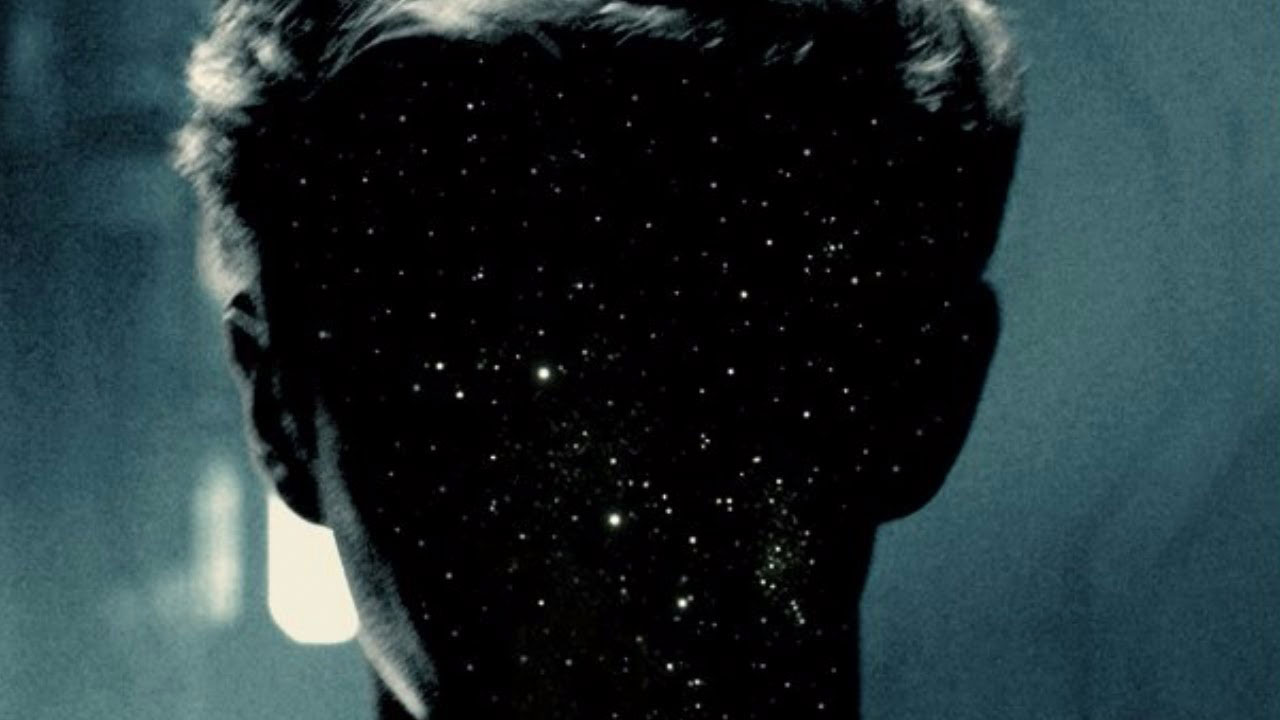 They Will All Die in Space
Javier Chillon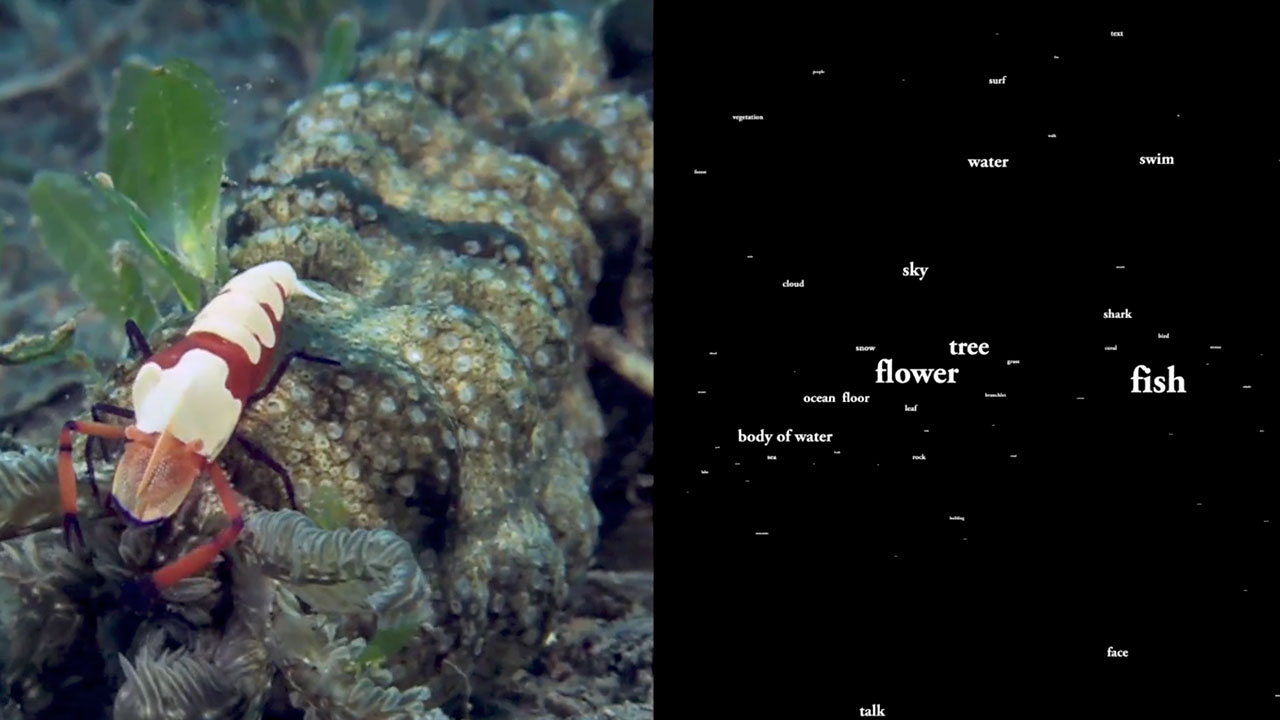 Semantic Decoding From Movies
Jack Gallant
How We Get Our Skin Color
Laura Bonetta,Fabian De Kok-Mercado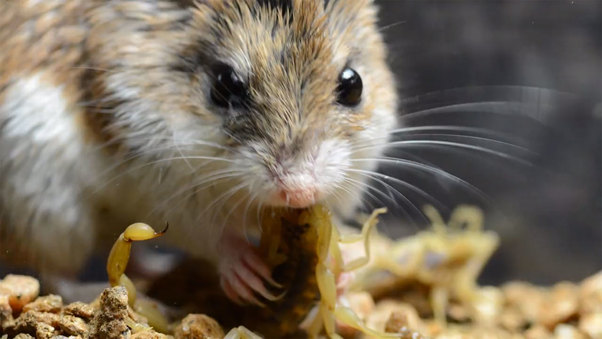 Scorpion Hunters
Sarah Crespi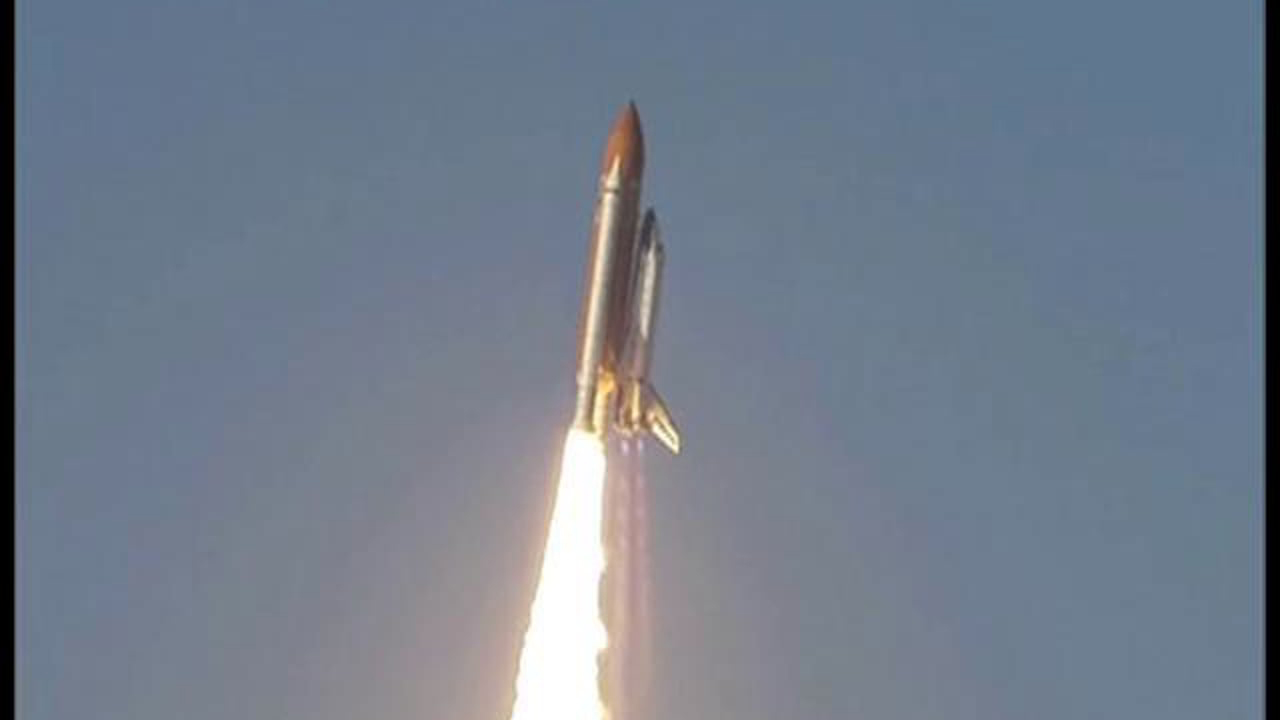 Wally's mission on Mars
Lisa Mills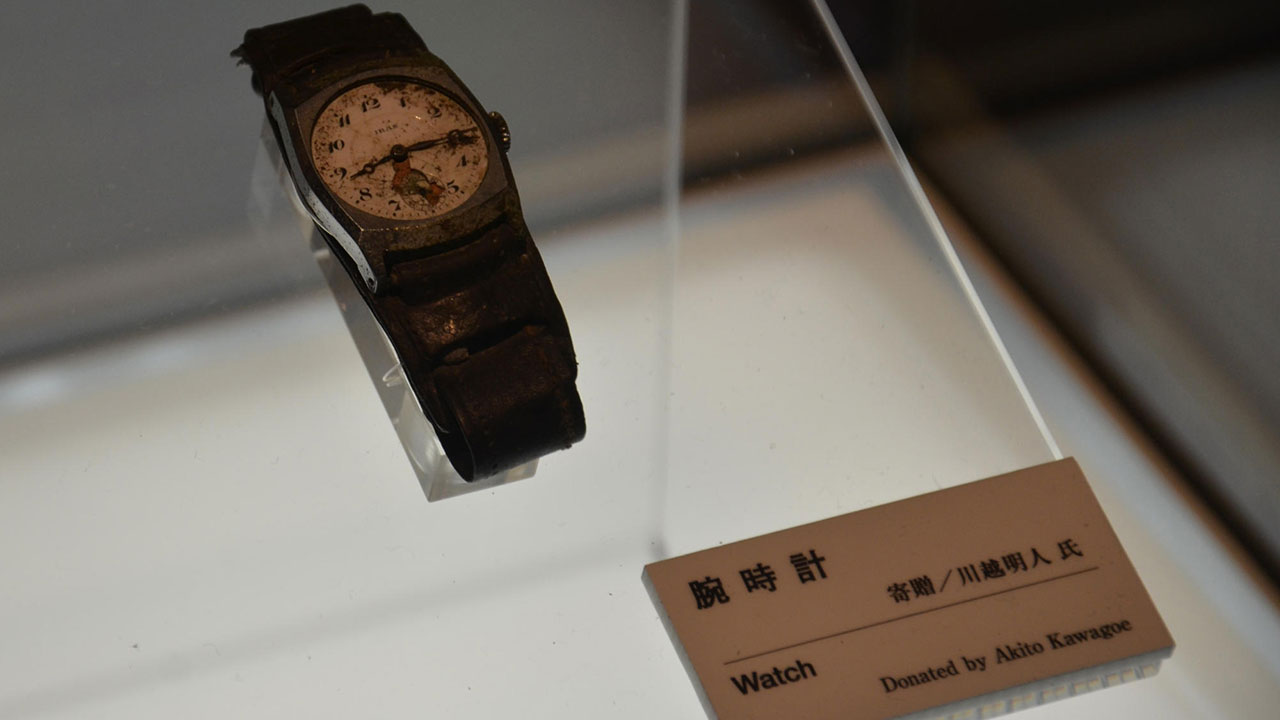 The Miniaturist
Paribartana Mohanty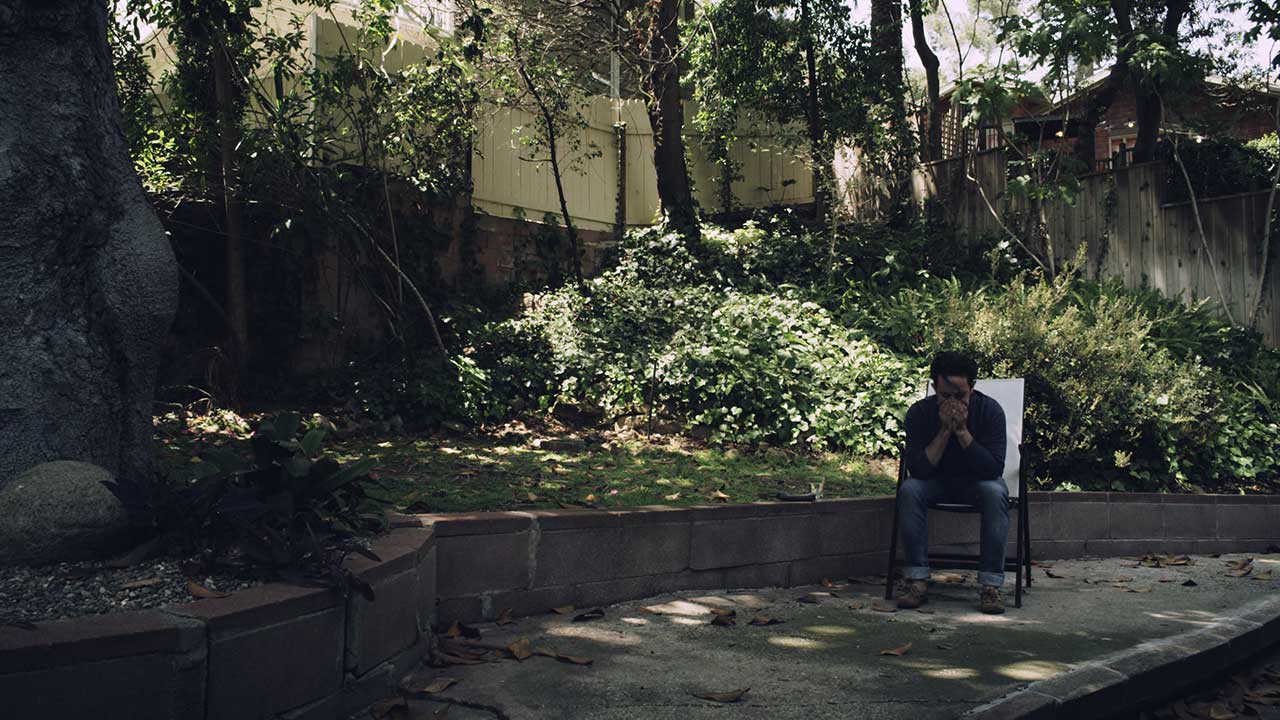 The Perfect 46
Brett Ryan Bonowicz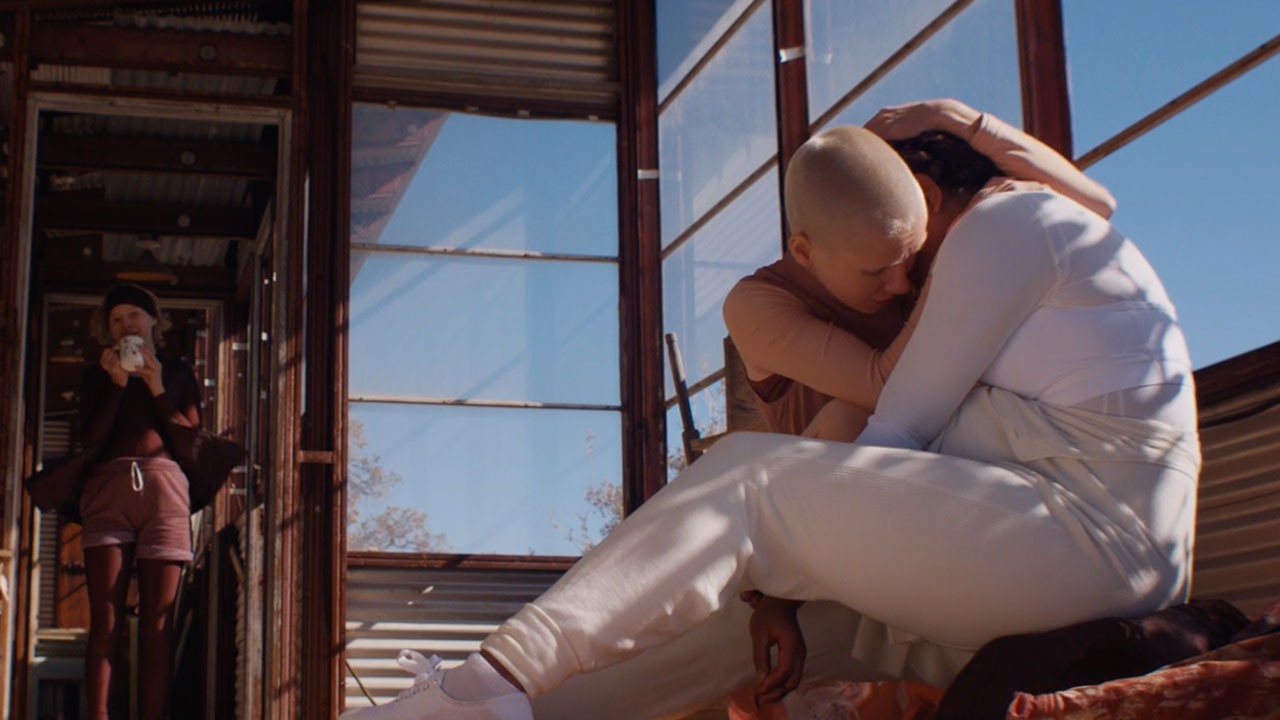 Daughters of Wolbachia
Ariel McCleese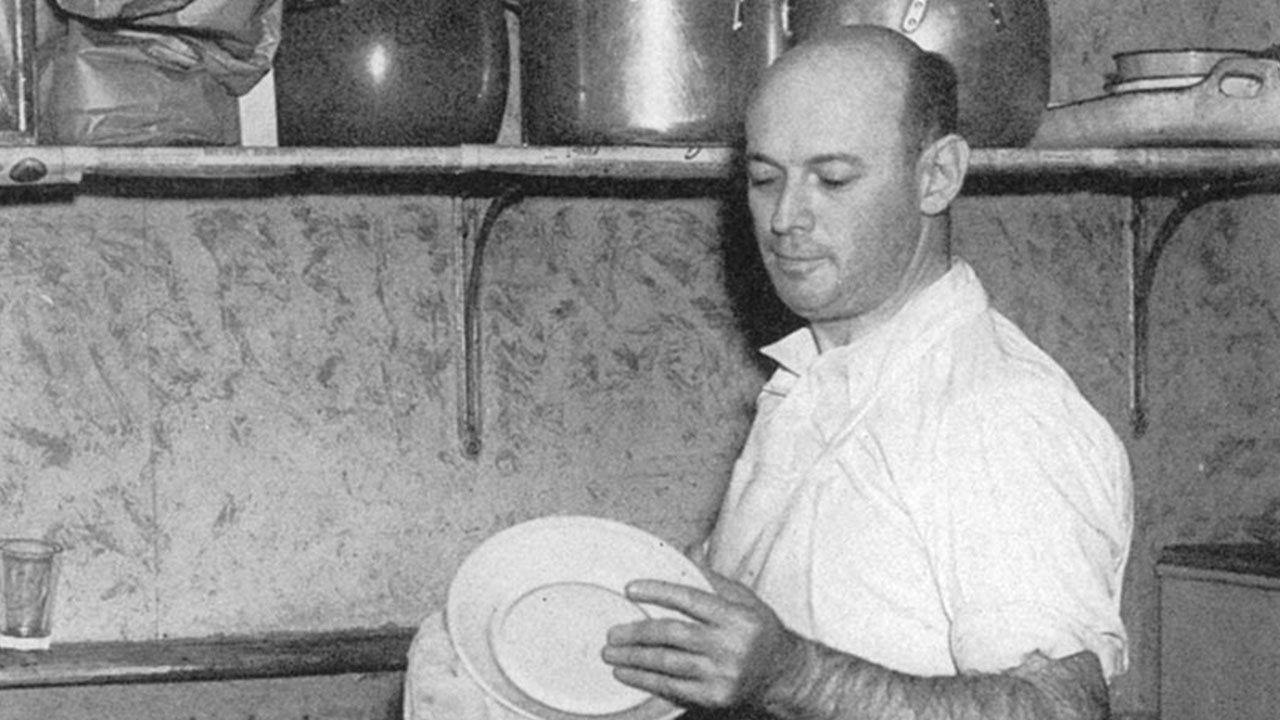 Egghead Genius
Mora V. Harris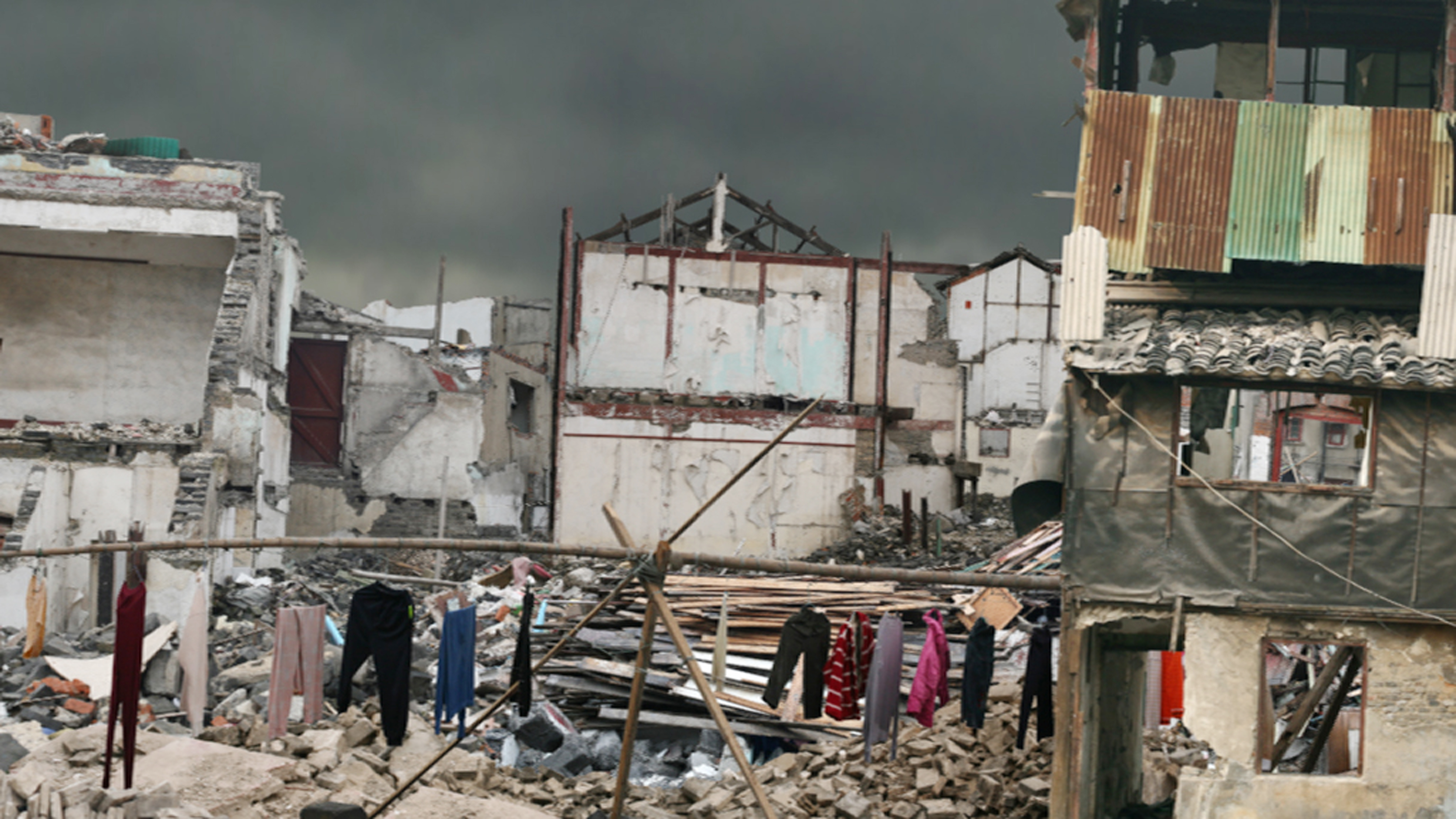 Under Construction
Zhenchen Liu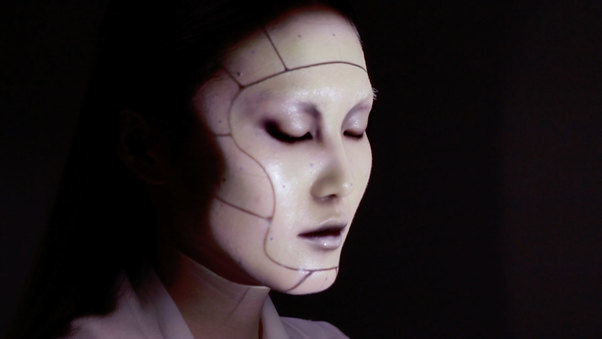 OMOTE / Real-Time Face Tracking & Projection Mapping
Nobumichi Asai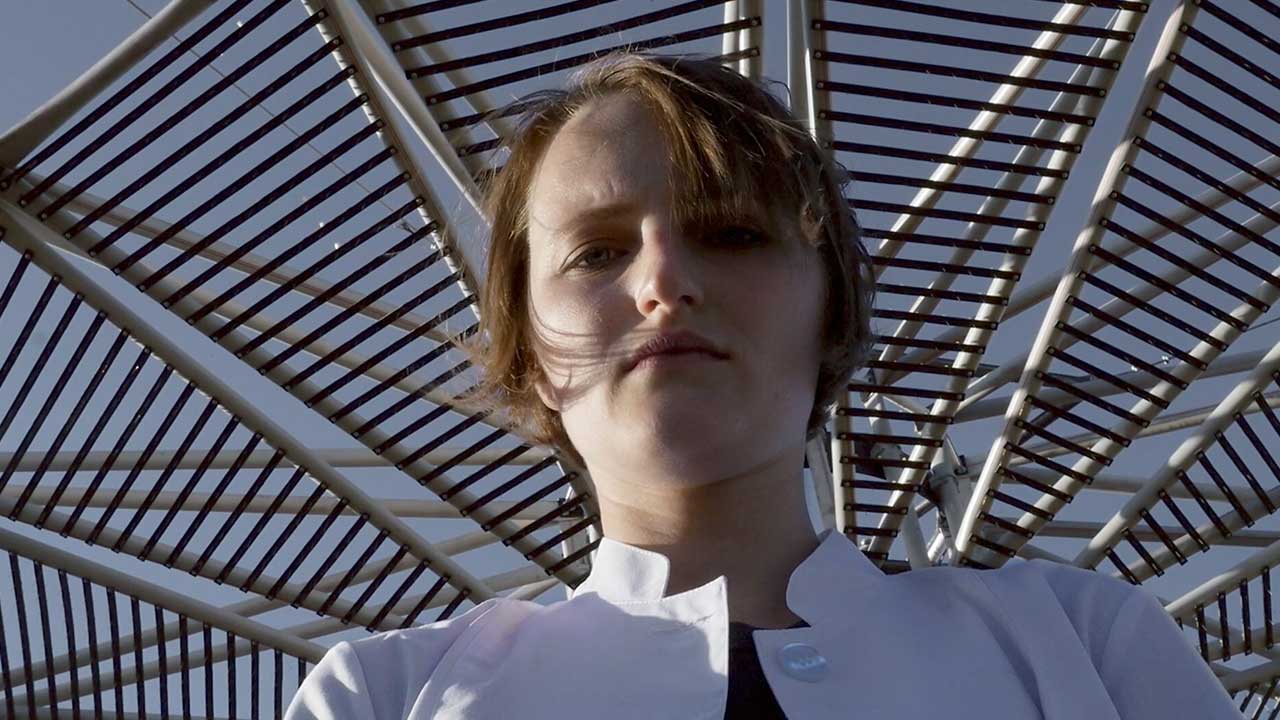 The Communist Revolution Was Caused By The Sun
Anton Vidokle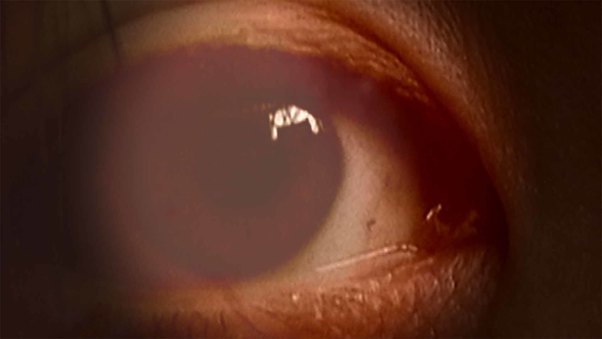 Amygdala
Jeannette Louie
The Fisherman
Luke Saunders
Here and the Great Elsewhere
Michèle Lemieux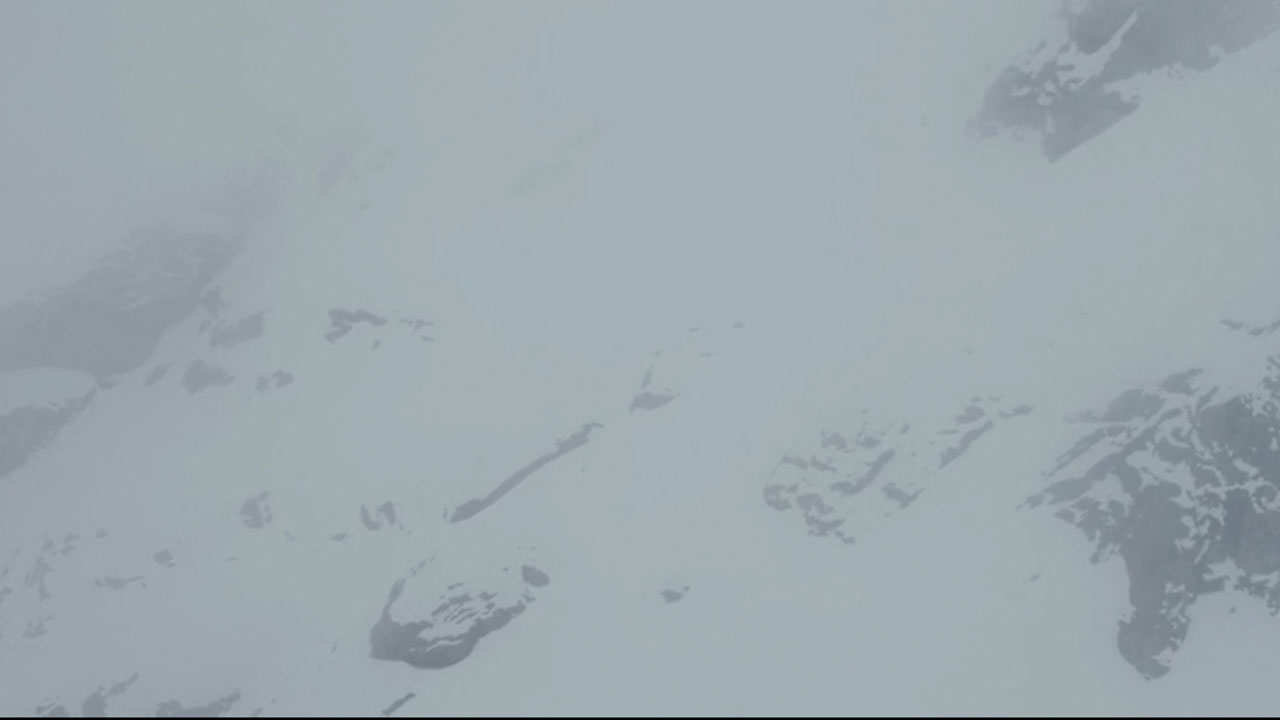 White Planet
Francesco Mattuzzi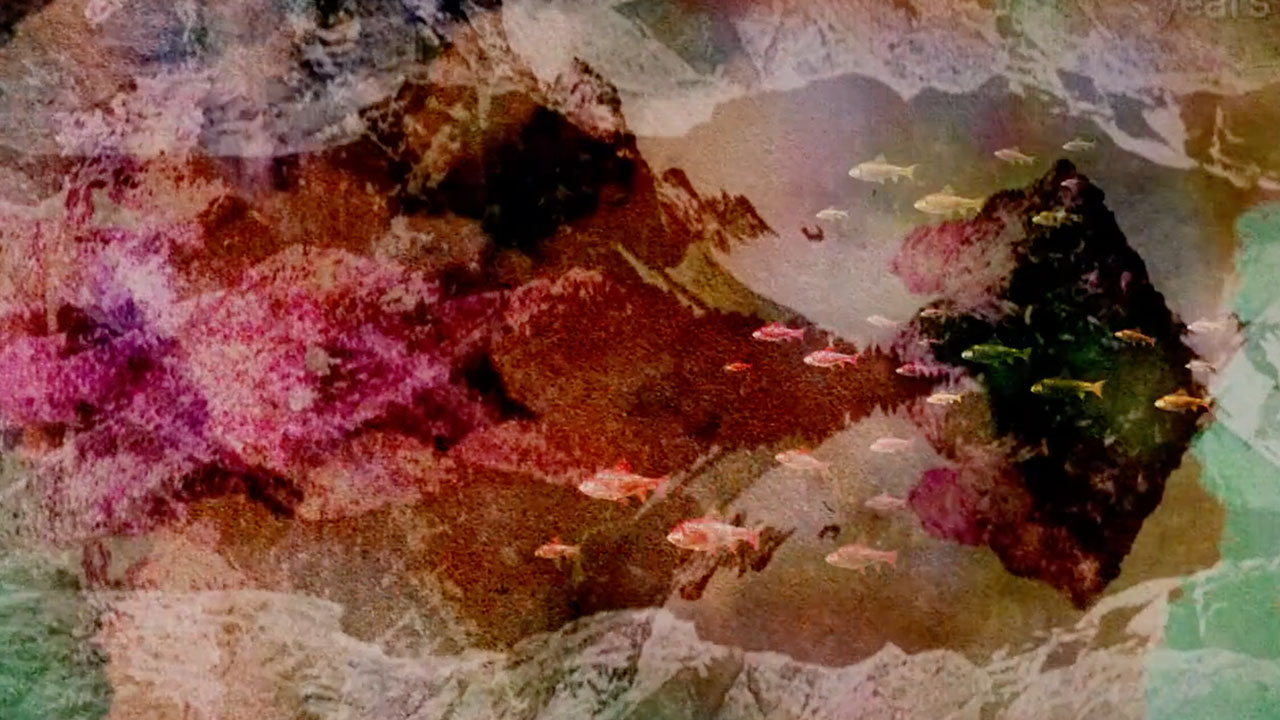 A Case For Dreaming
Tiffany Shlain
Meridian
Calum Walter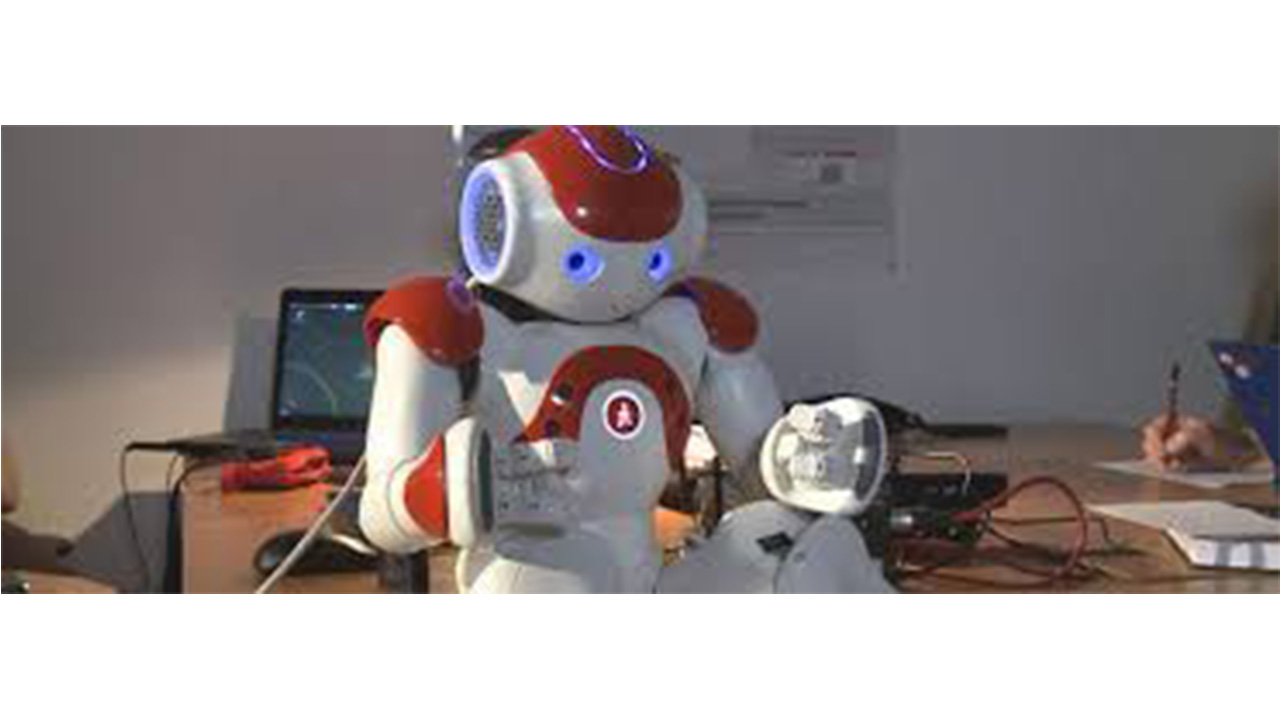 Living With Robots ( Vivre avec les Robots)
Elodie Fertil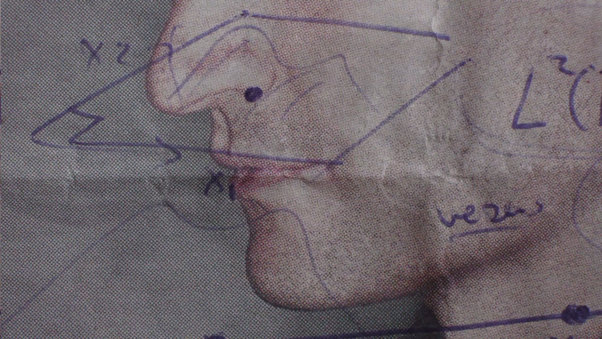 Writing
Geraldine Cox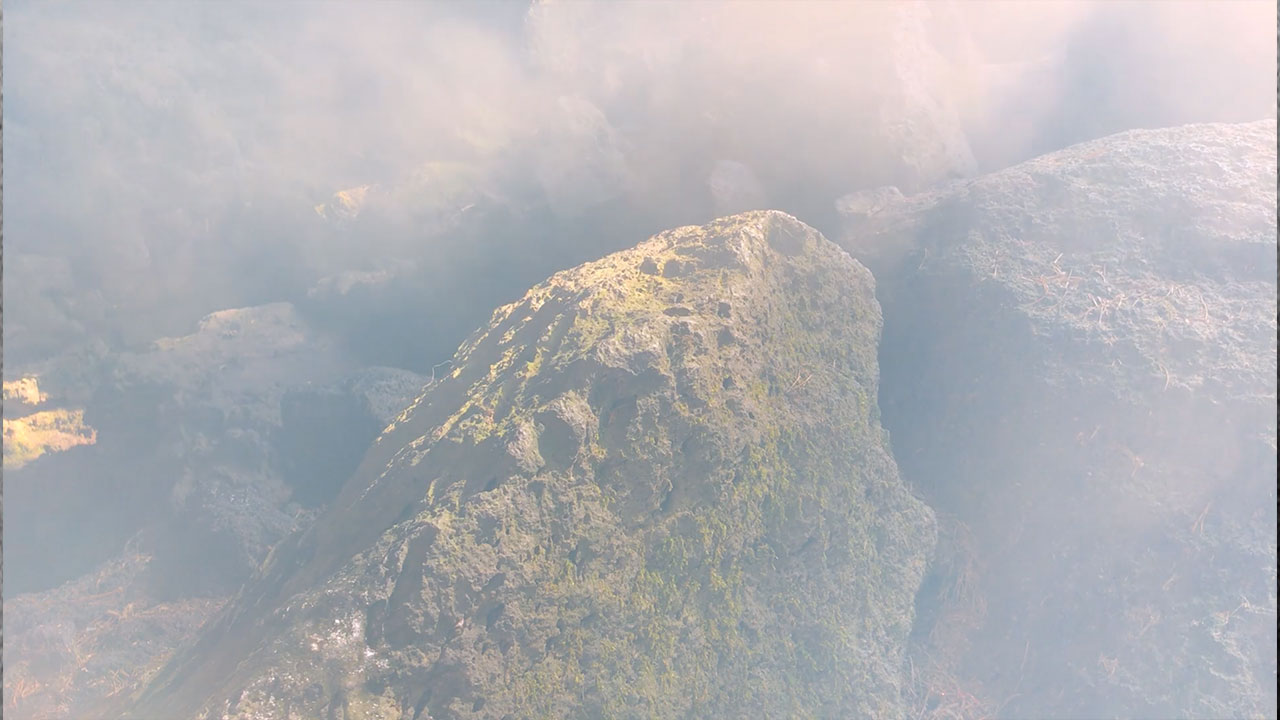 Mirror of the Virgin Forest
Hirofumi Nakamoto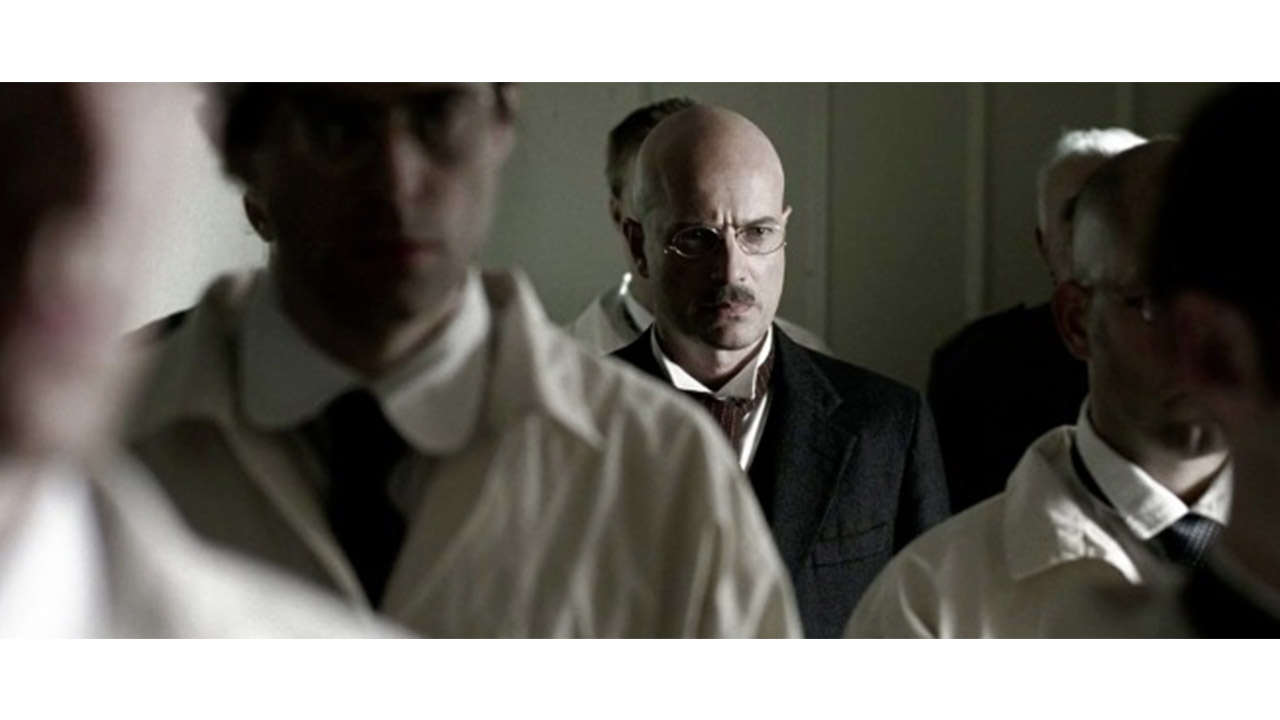 Haber
Daniel Ragussis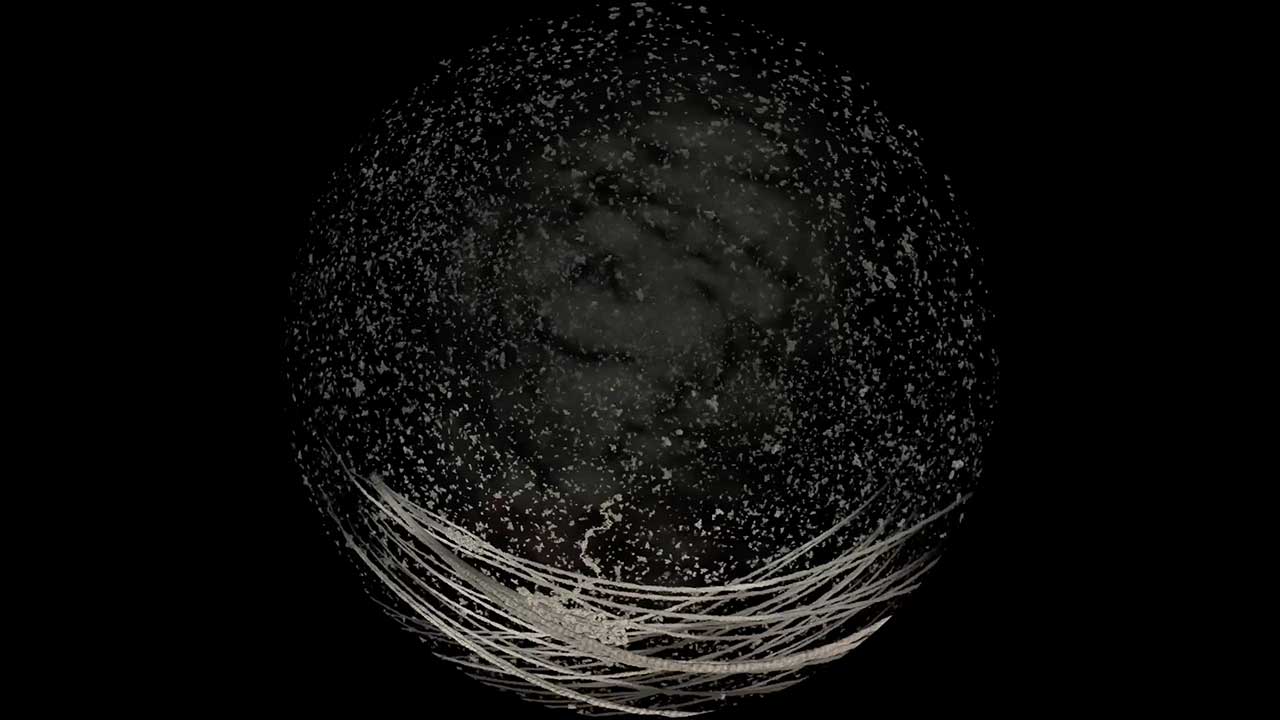 Nanoplanet
Monica Zoppè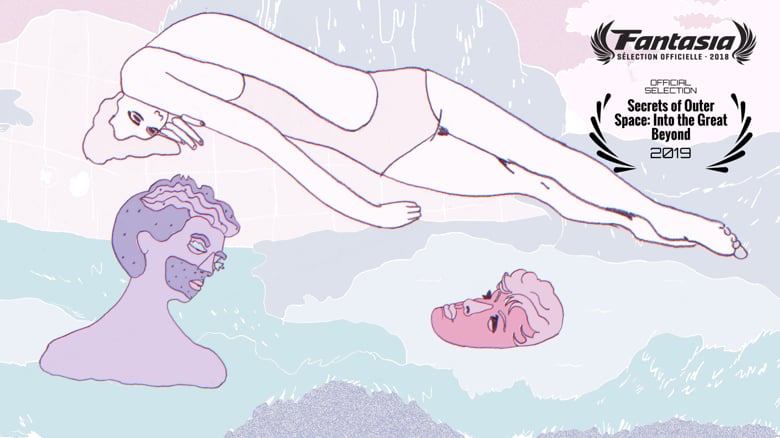 La Singularité (The Singularity)
Alexandra Levasseur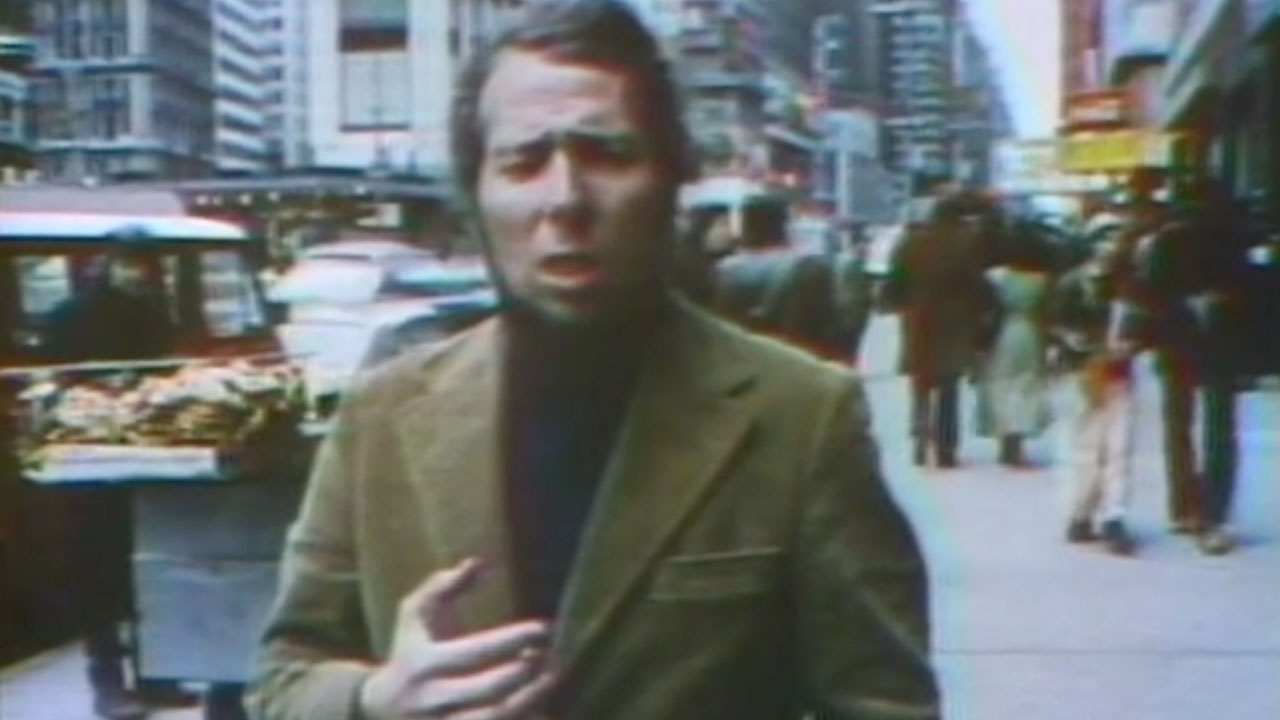 Stanley Milgram: The City and the Self
Stanley Milgram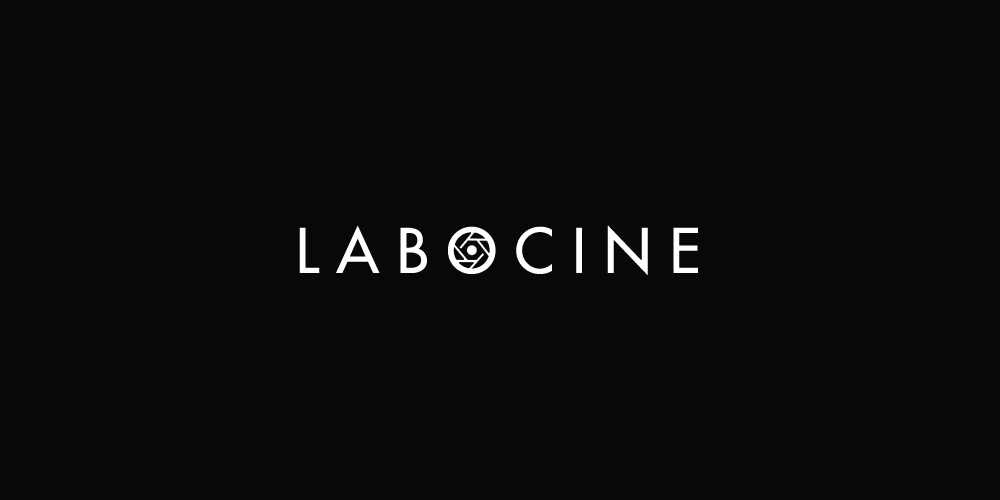 Bluebrain Year 8
Noah Hutton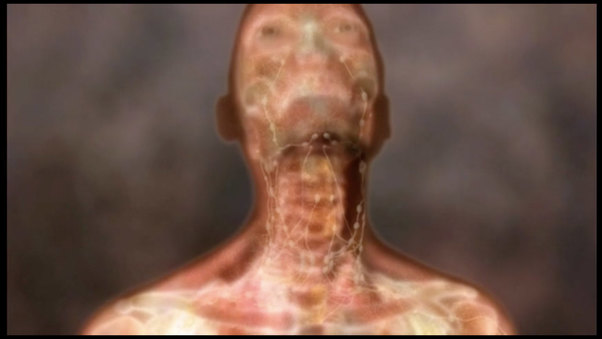 Fighting Infection by Clonal Selection
Etsuko Uno,Drew Berry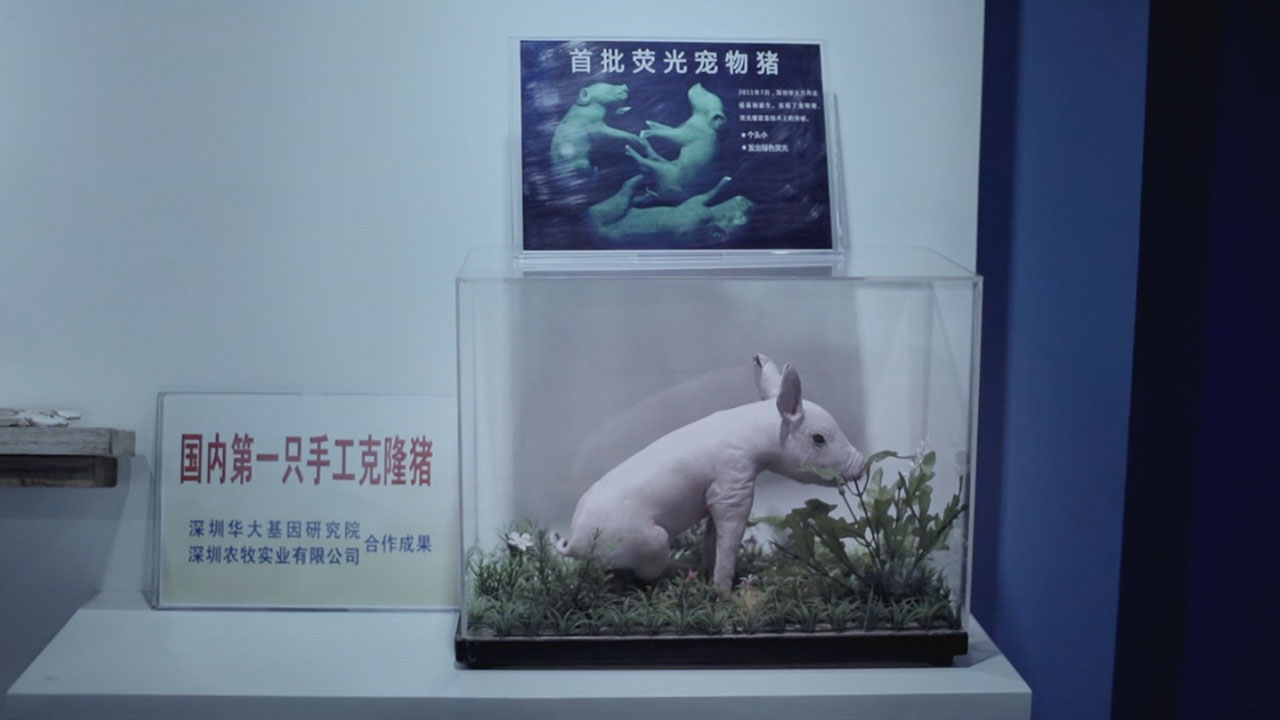 DNA Dreams
Bregtje Van Der Haak
Minority Report
Steven Spielberg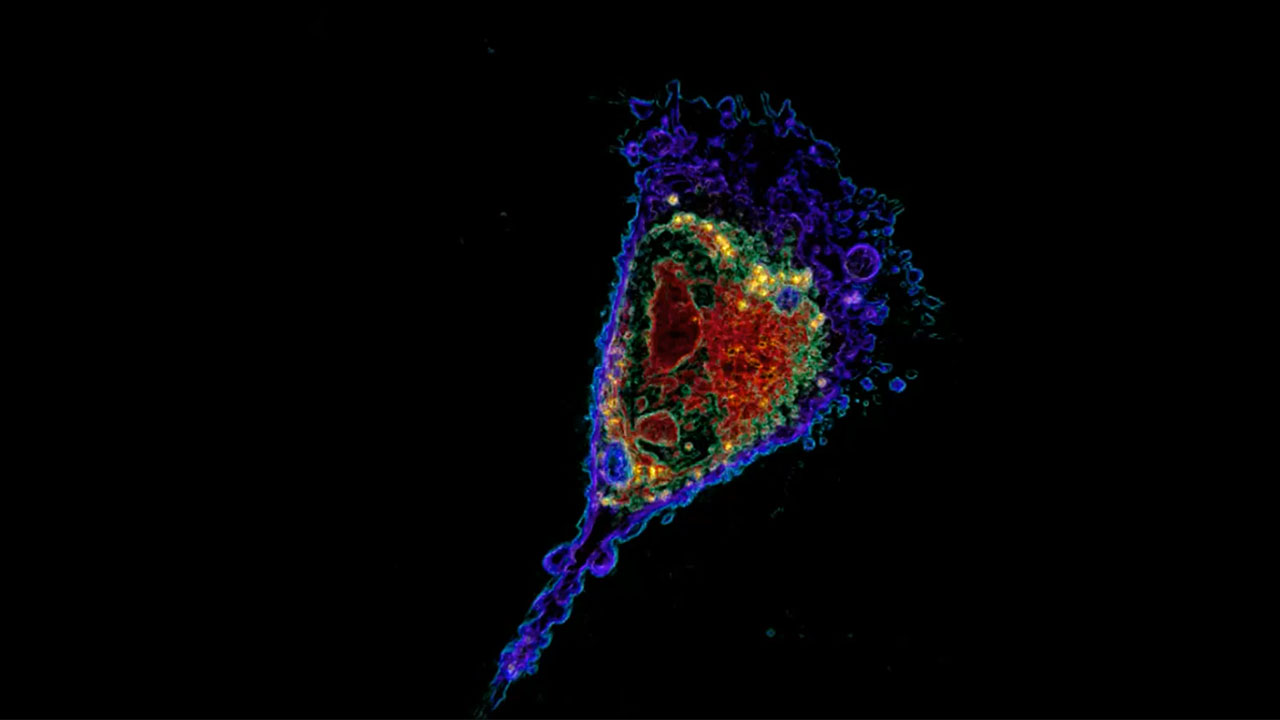 Apoptosis (Programmed Cell Death) - Live and in 3D
Lisa Pollaro,Nanolive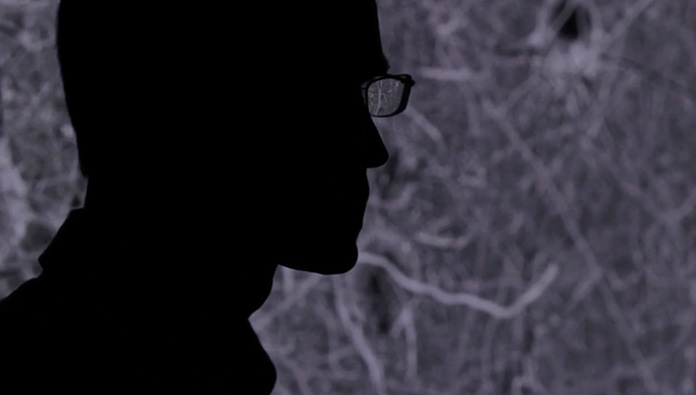 Bluebrain: Year 7 Preview
Noah Hutton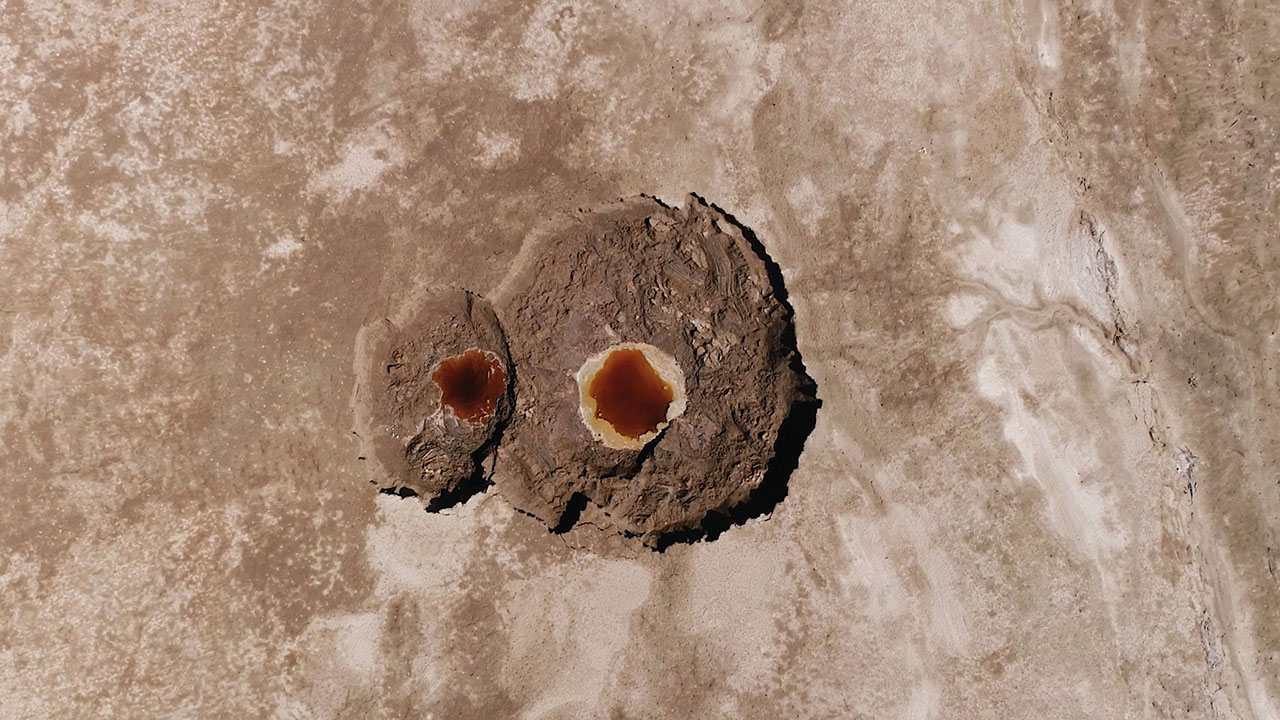 The Sweet Stench of Sulfur
Michelle Gevint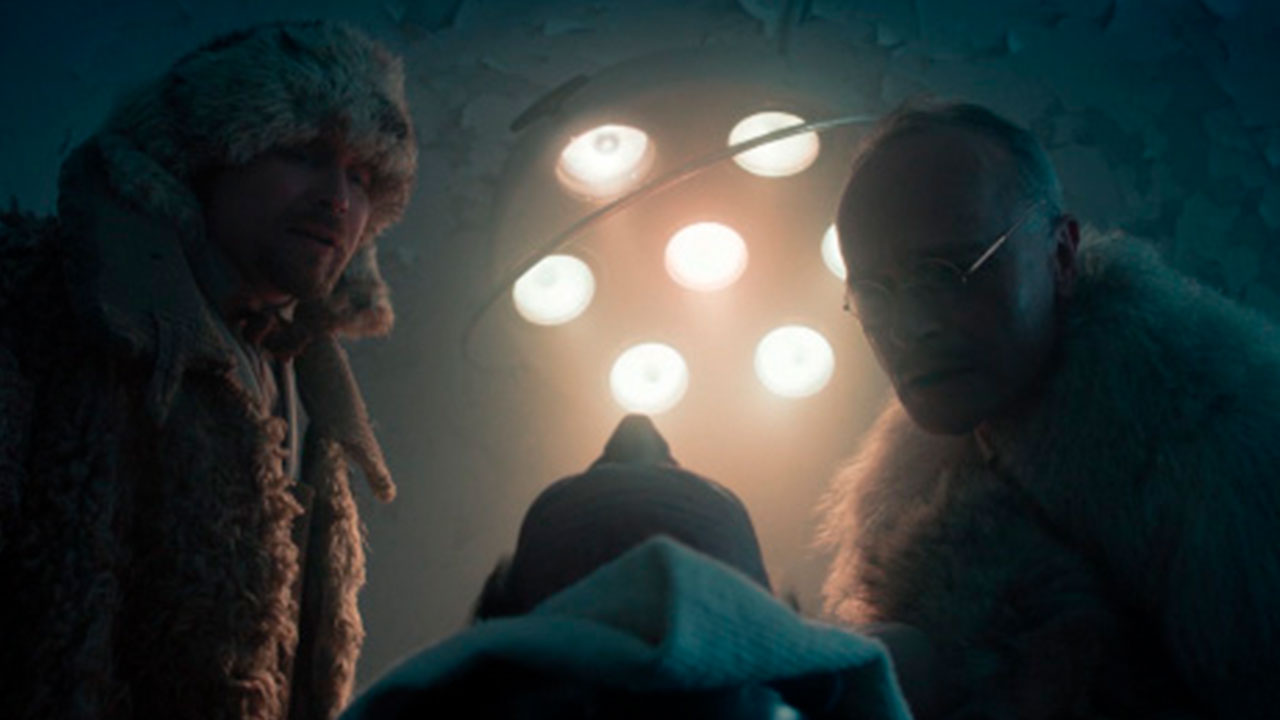 Mausoleum
Lauri Randla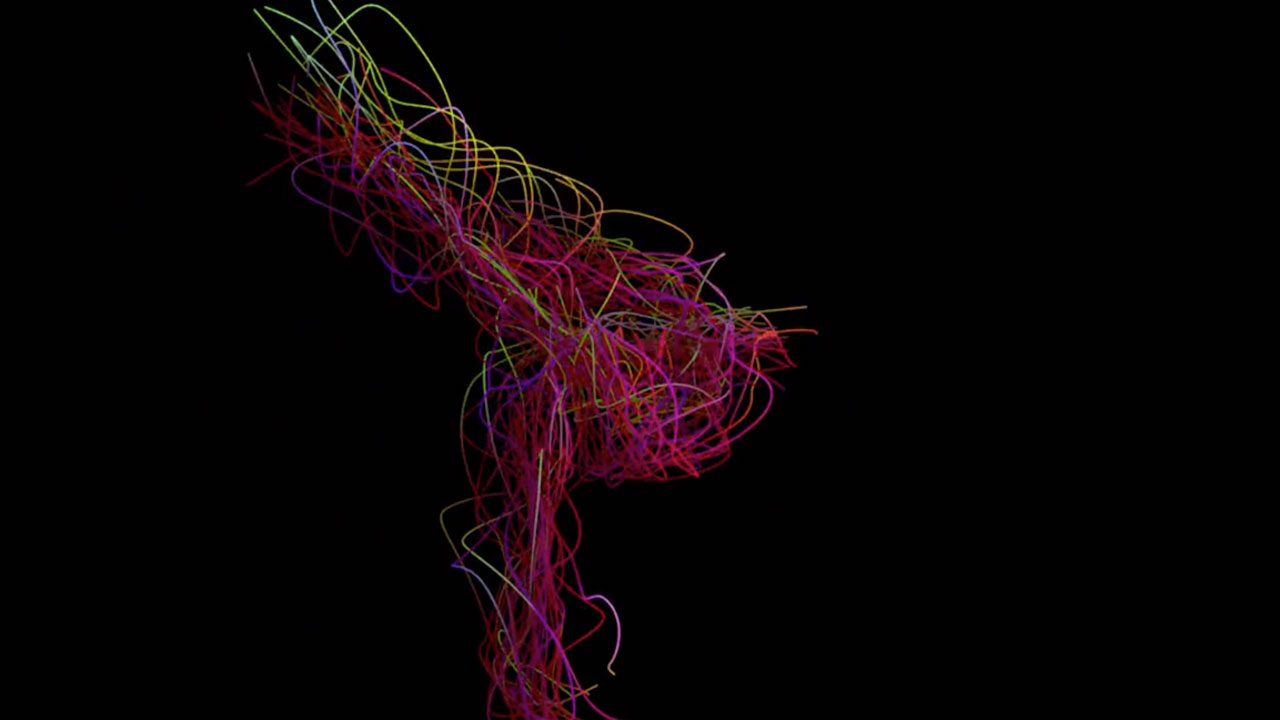 Presence 6.1
Universal Everything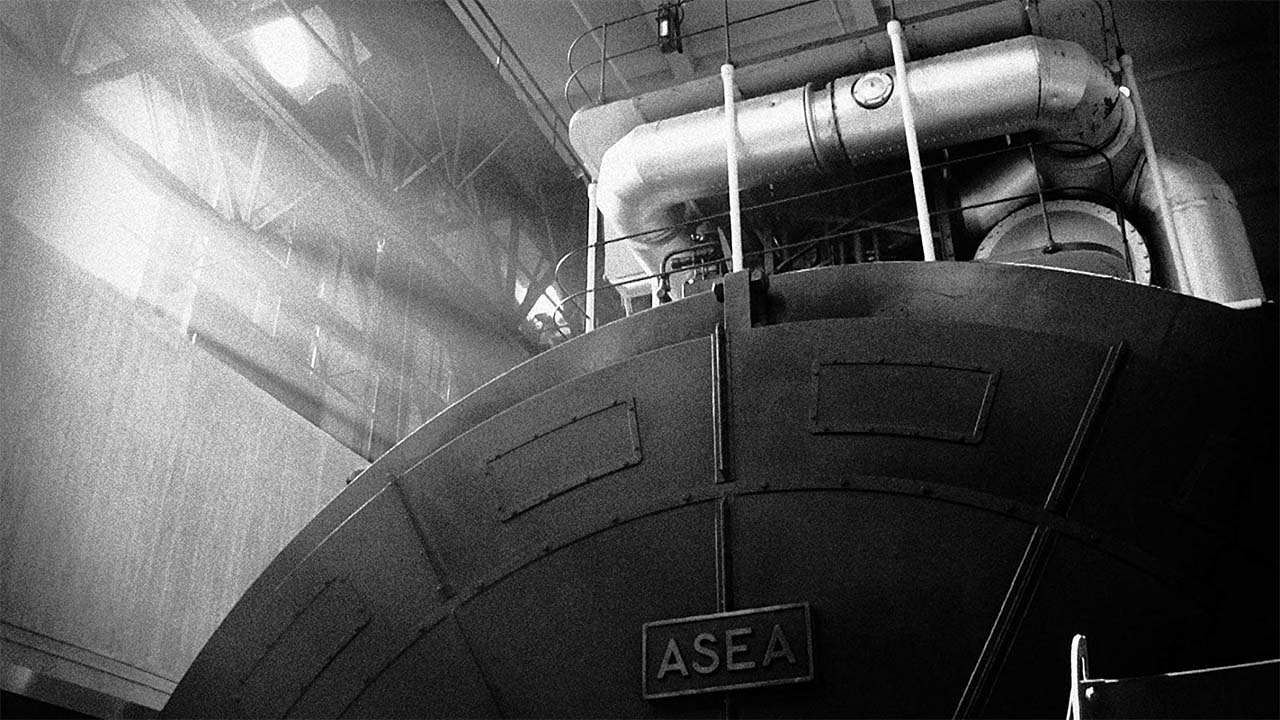 Simple Machines
H. Paul Moon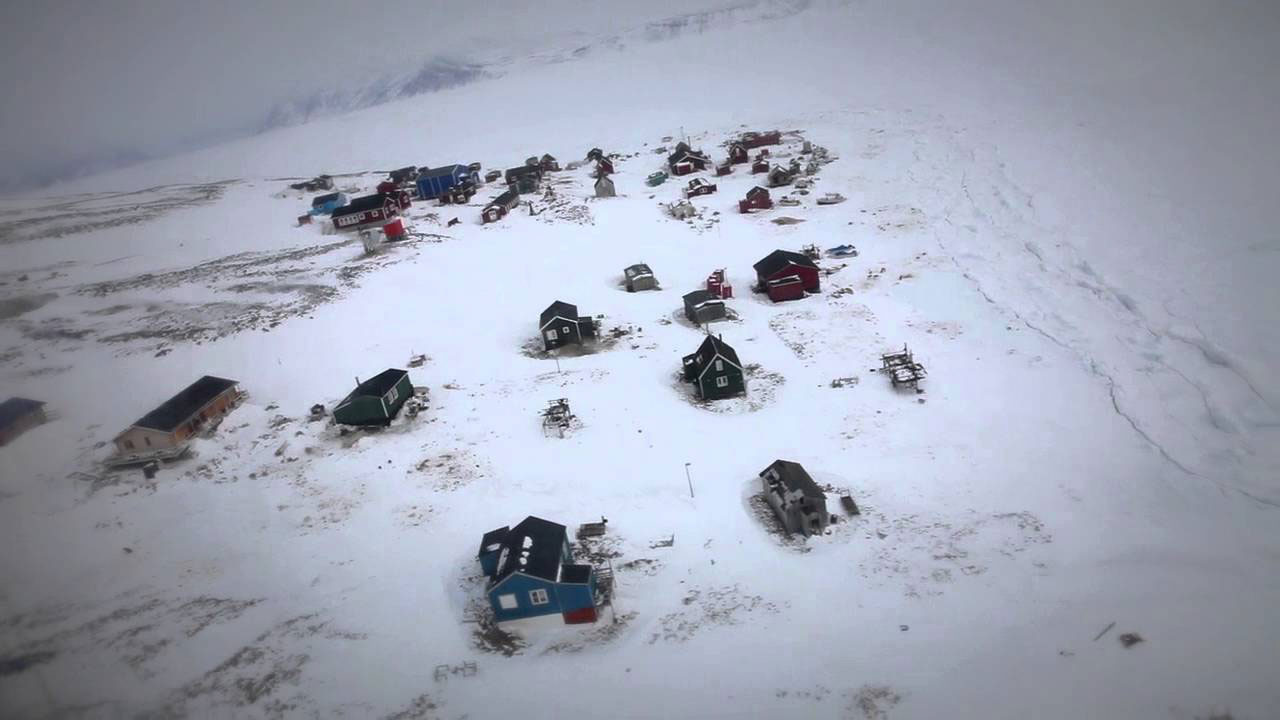 Sila and the Gatekeepers of the Arctic
Corina Gamma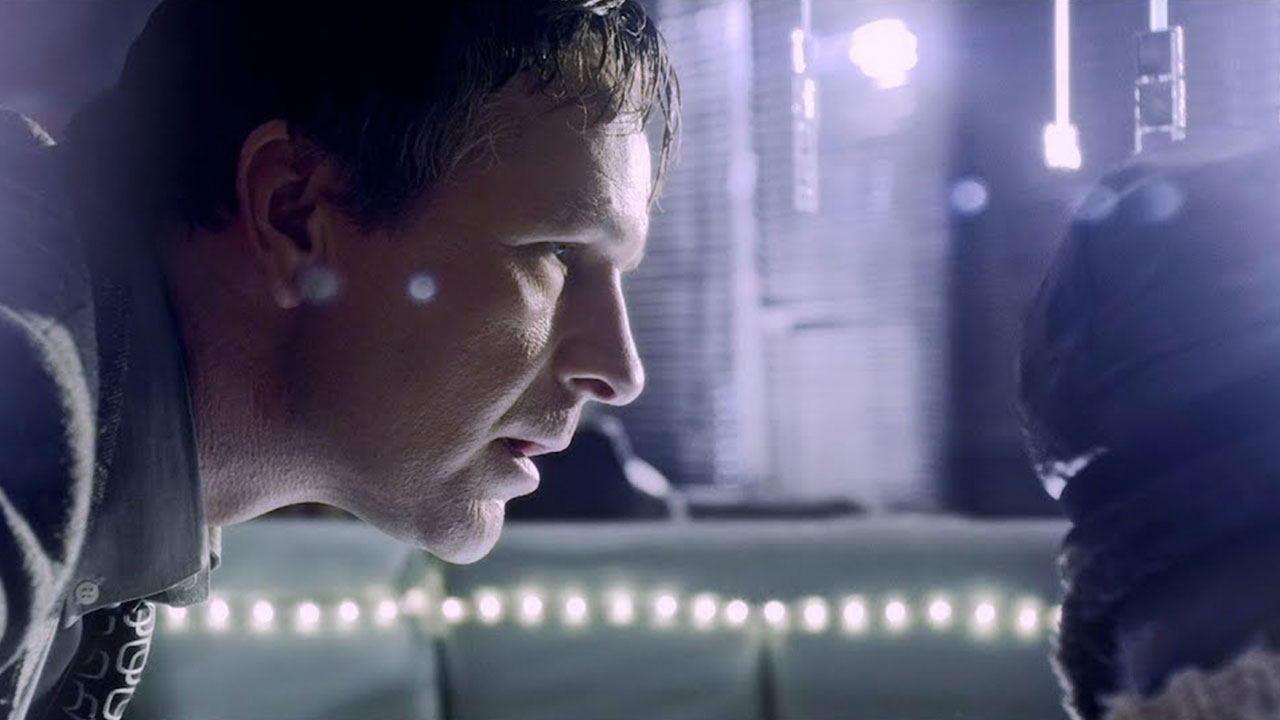 Tears in the Rain
Christopher Grant Harvey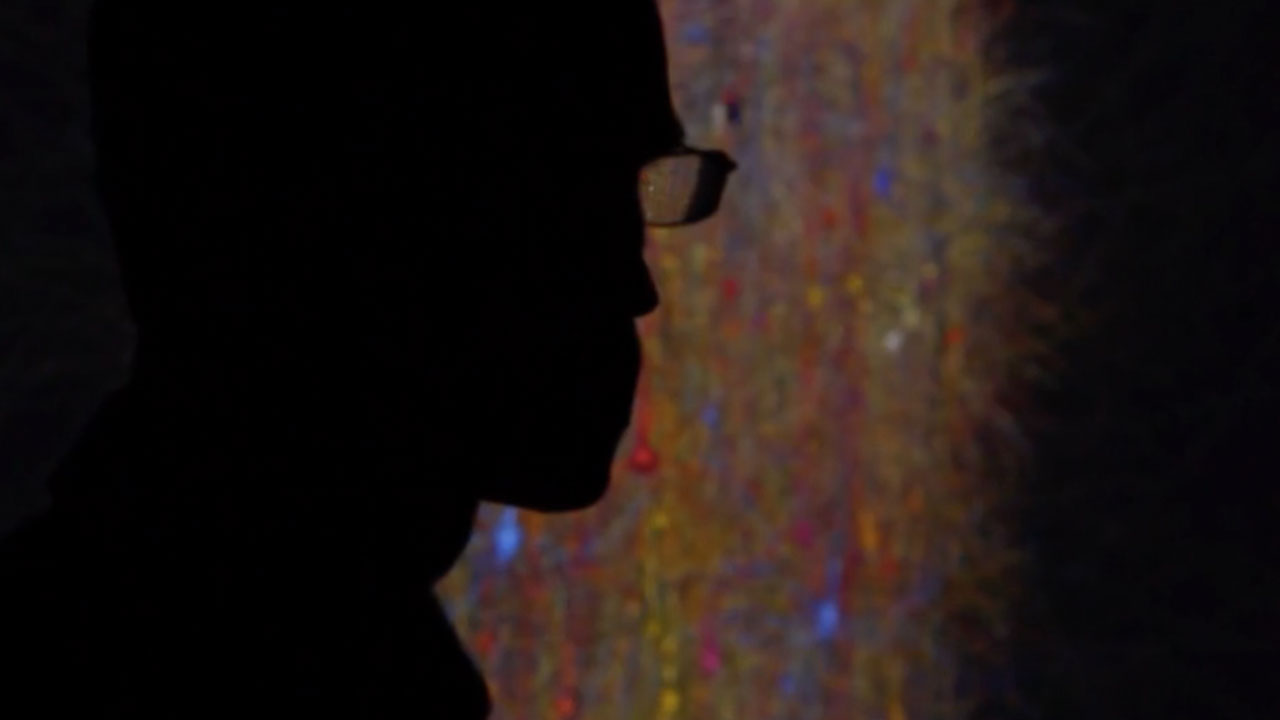 Bluebrain: The Critics
Noah Hutton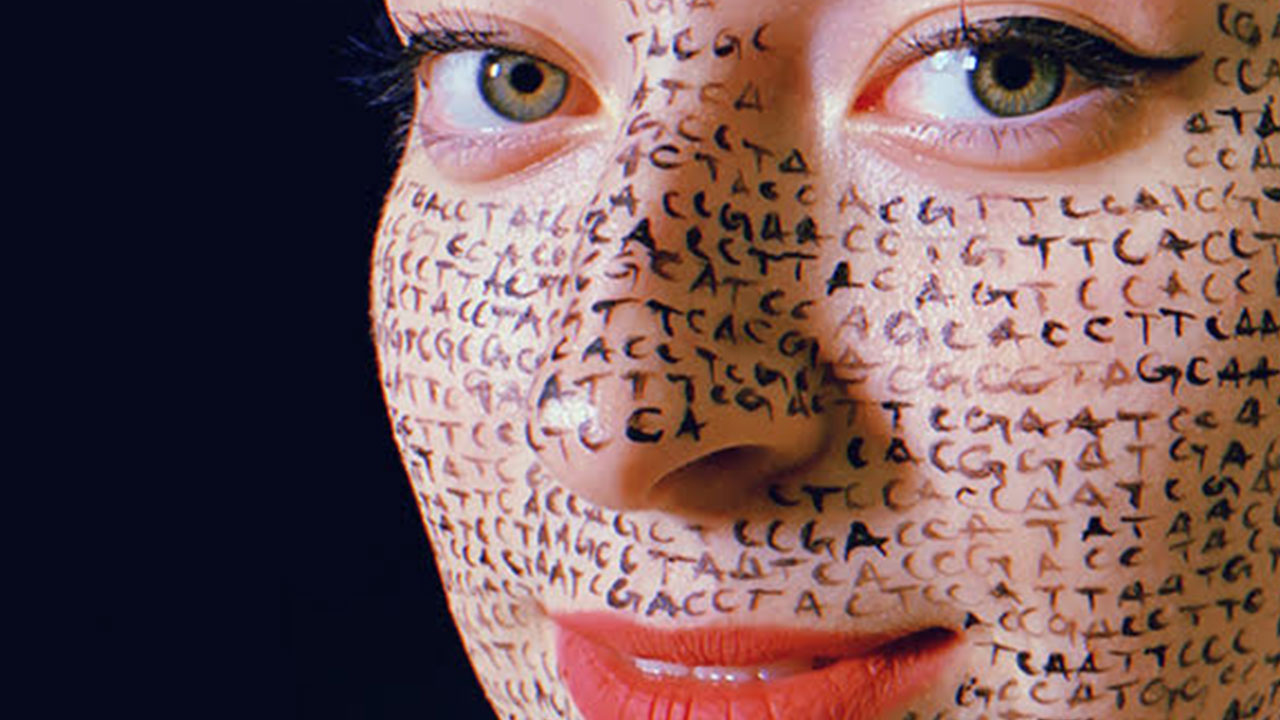 NZT
Bana Alamad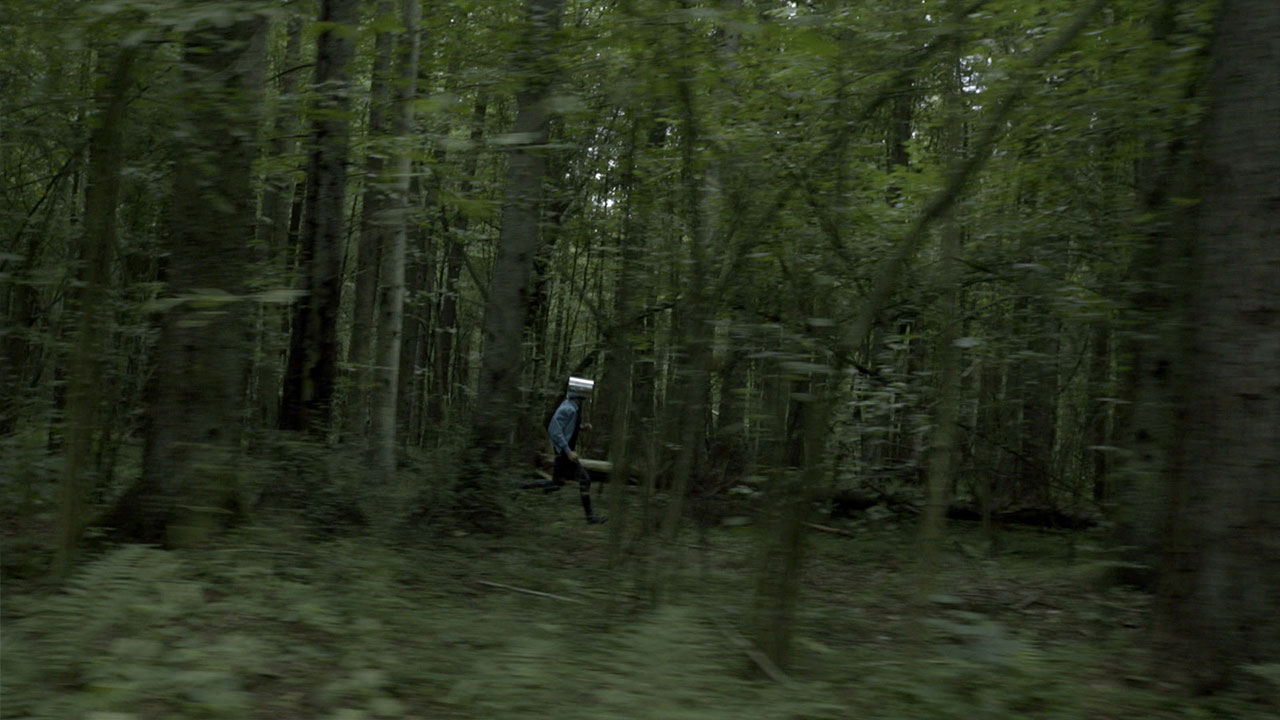 Interface
Anna Hoetjes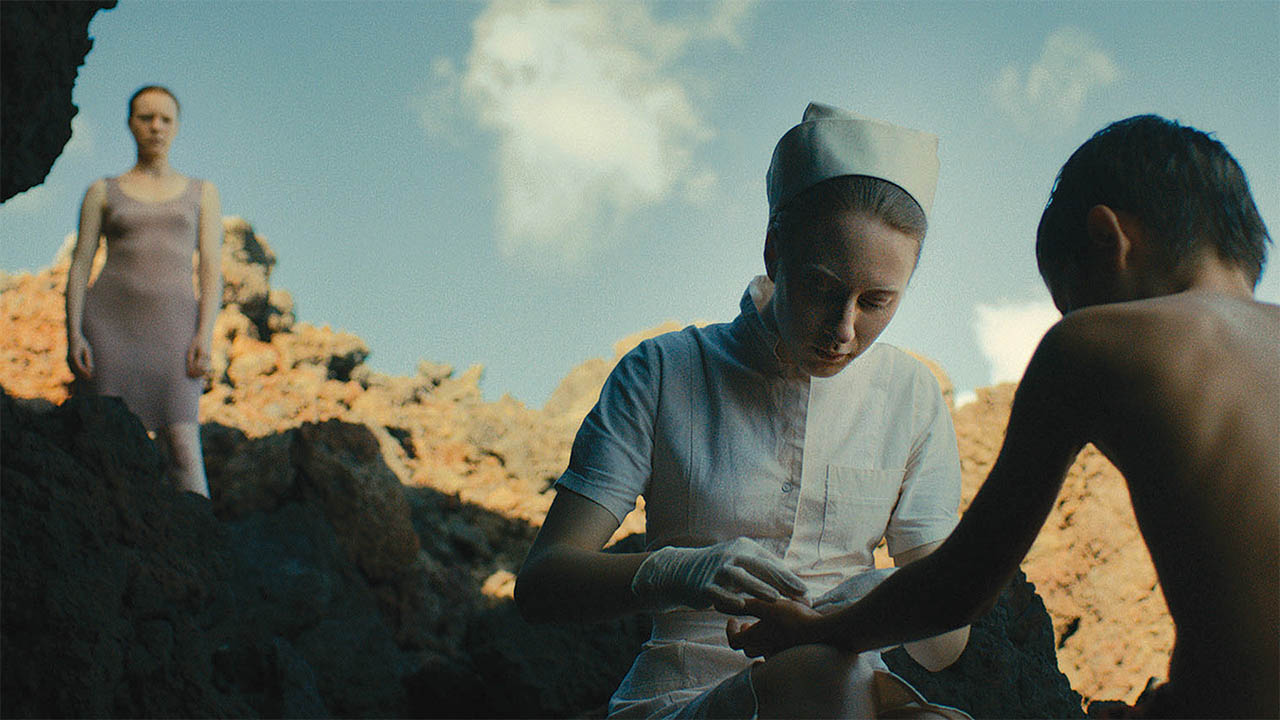 Evolution
Lucile Hadžihalilović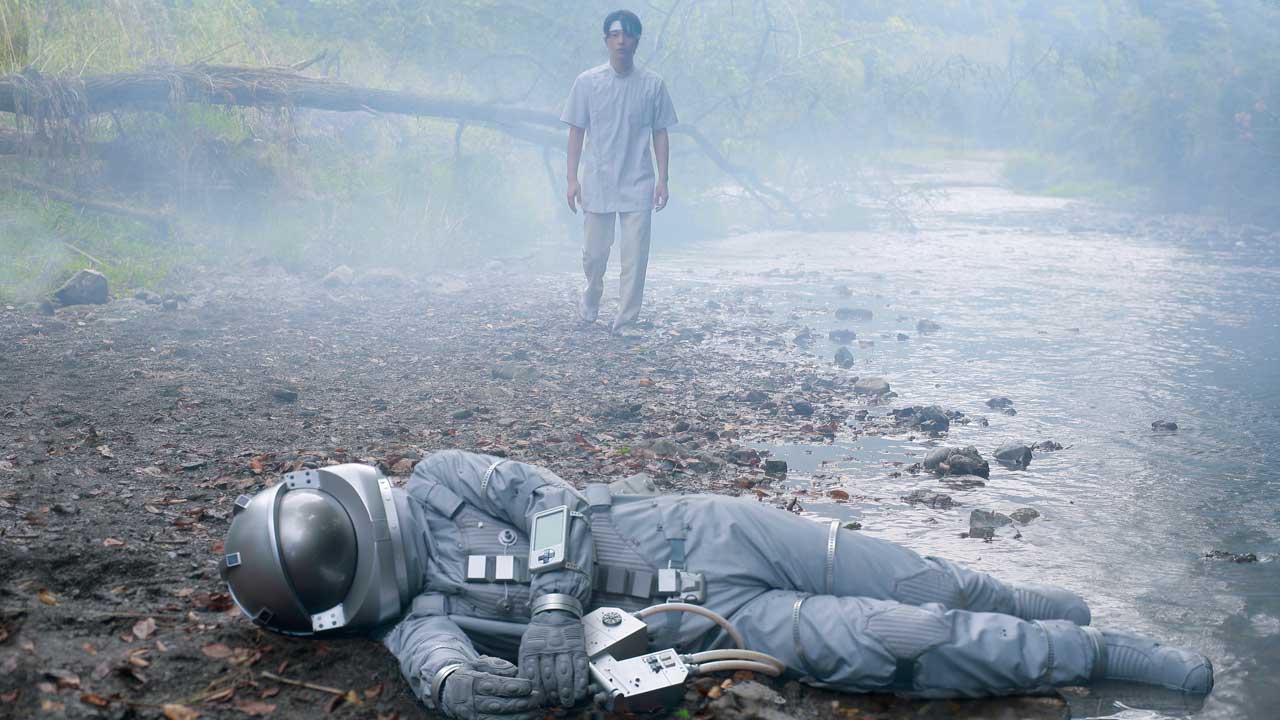 The Clone Returns Home
Kanji Nakajima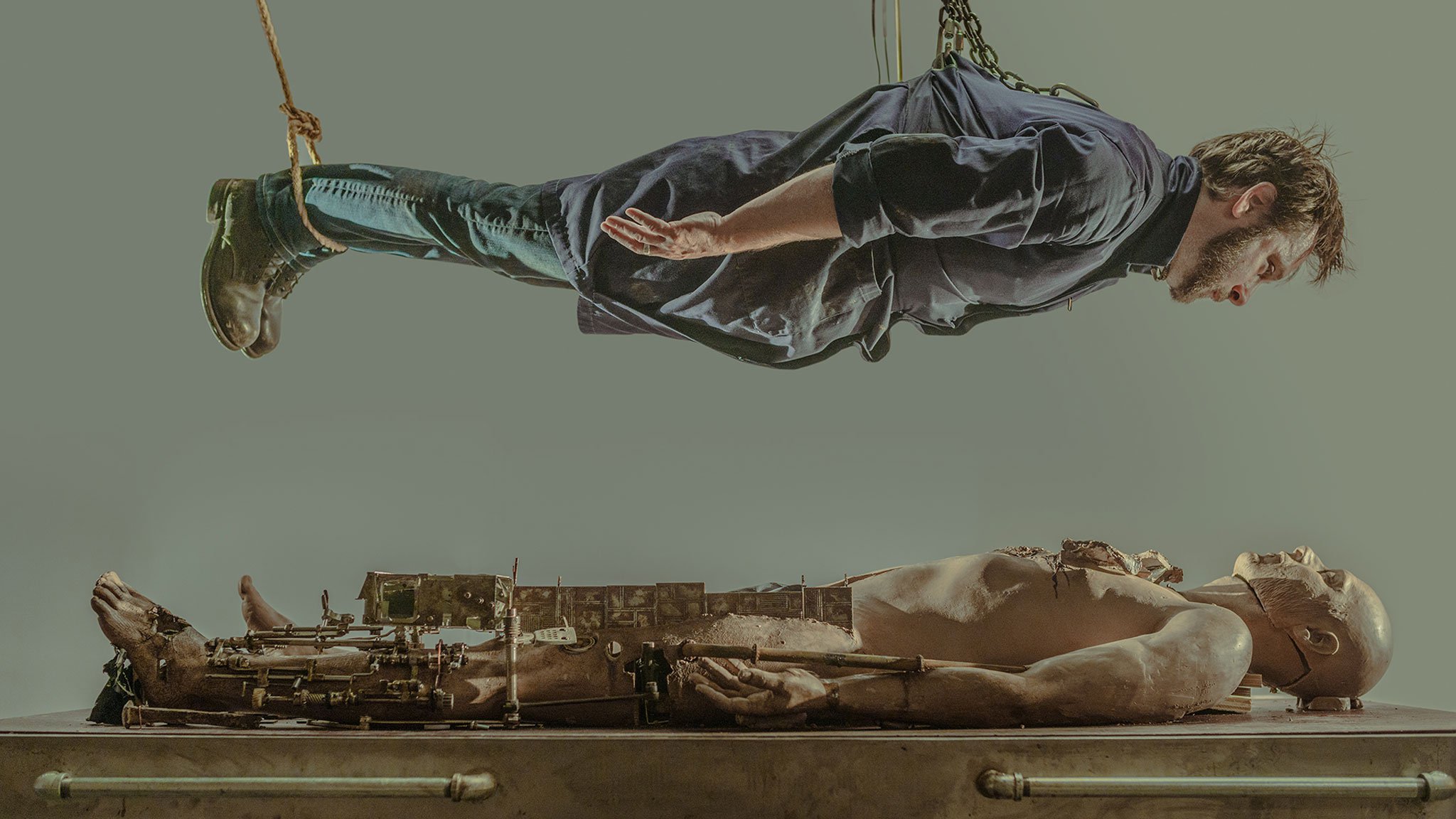 The Subject
Patrick Bouchard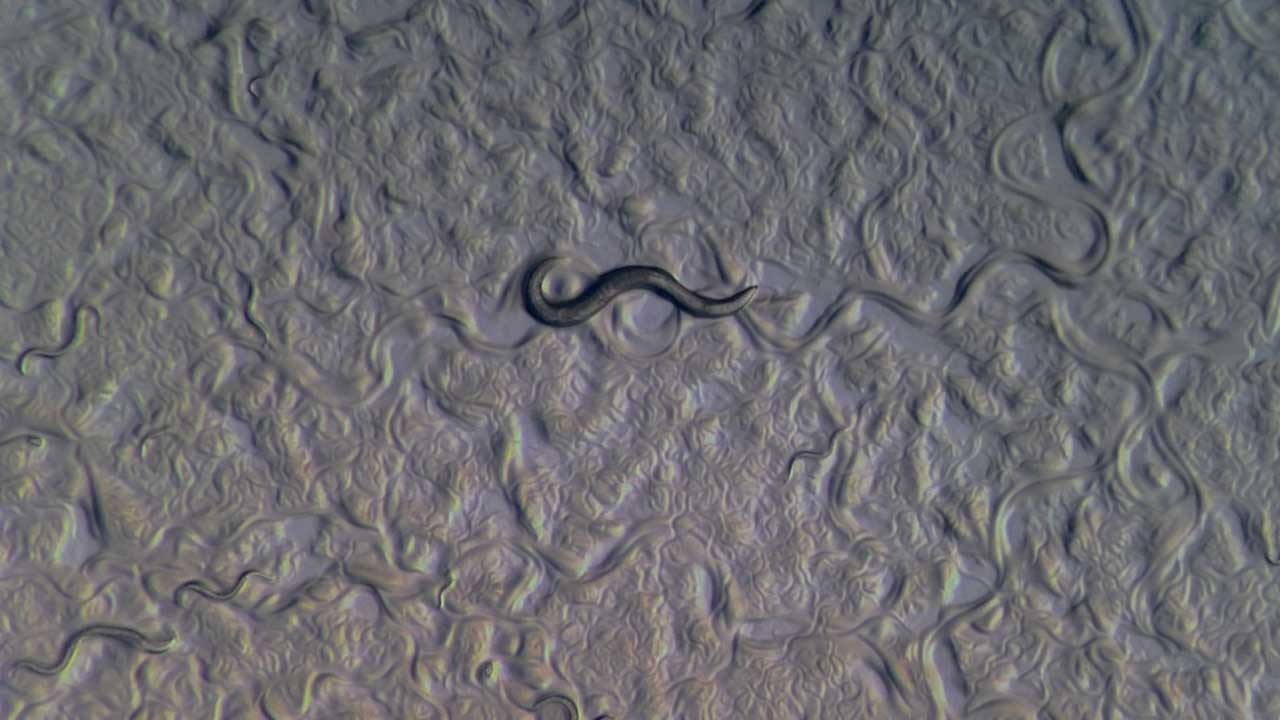 The Earth Dwelling nematode worm Caenorhabditis elegans.
Du Cheng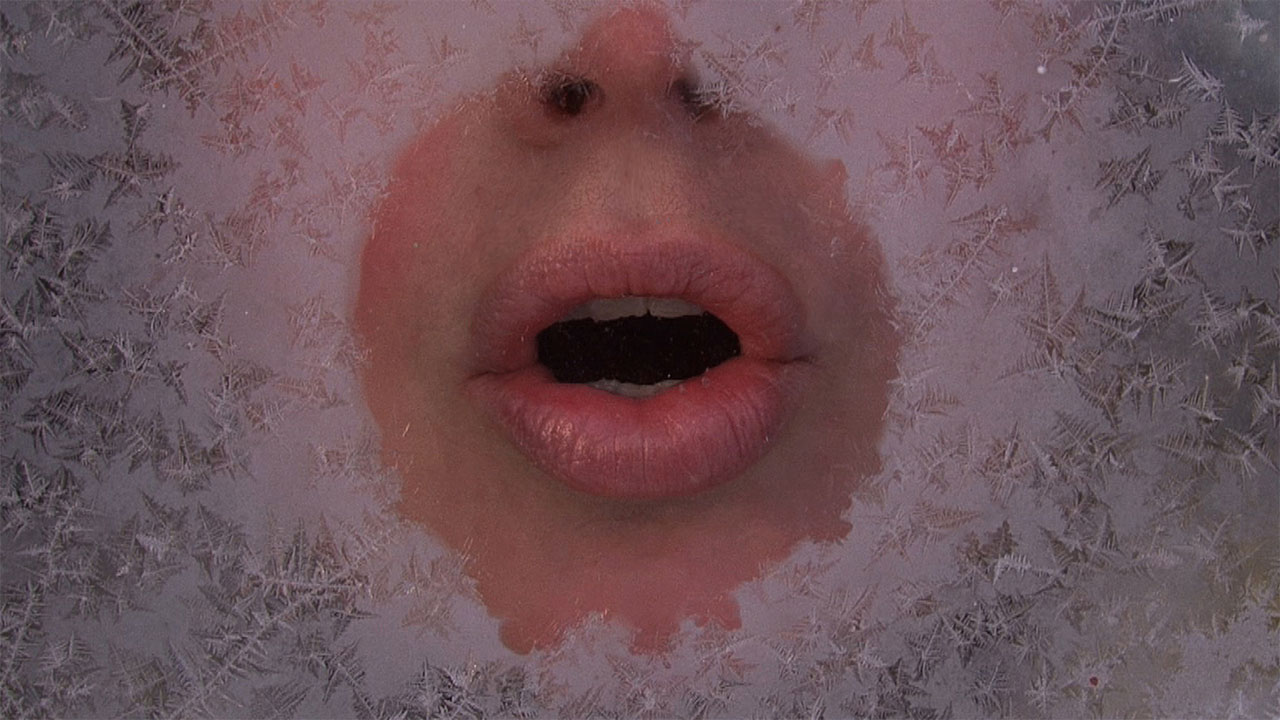 Breath
Eva Bakkeslett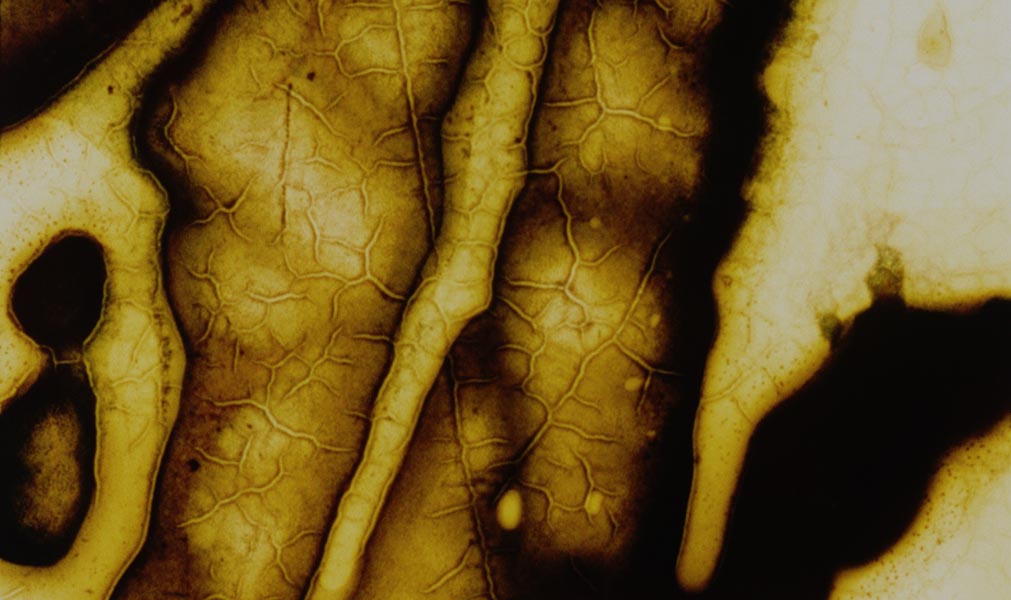 The Mulch Spider's Dream
Karel Doing
Voltage
Filippe Lyra,William Paiva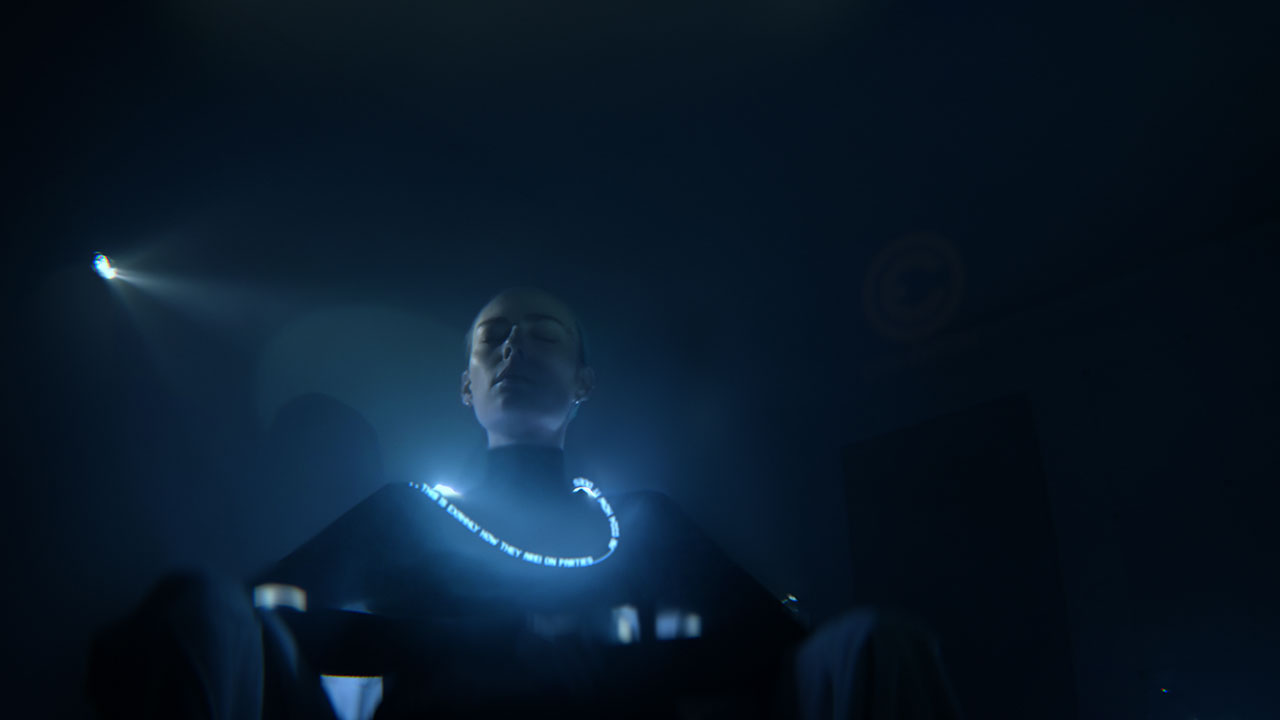 Photon
Norman Leto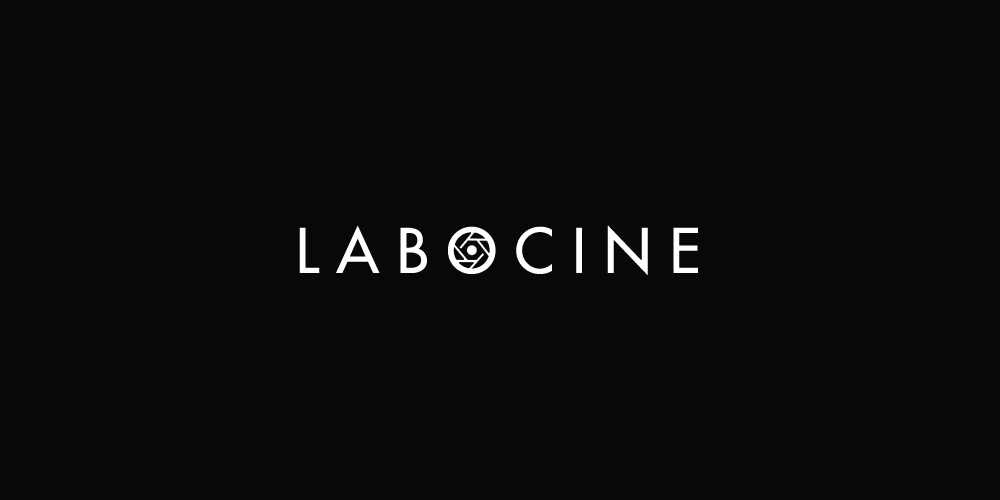 Ay Mariposa
Krista Schlyer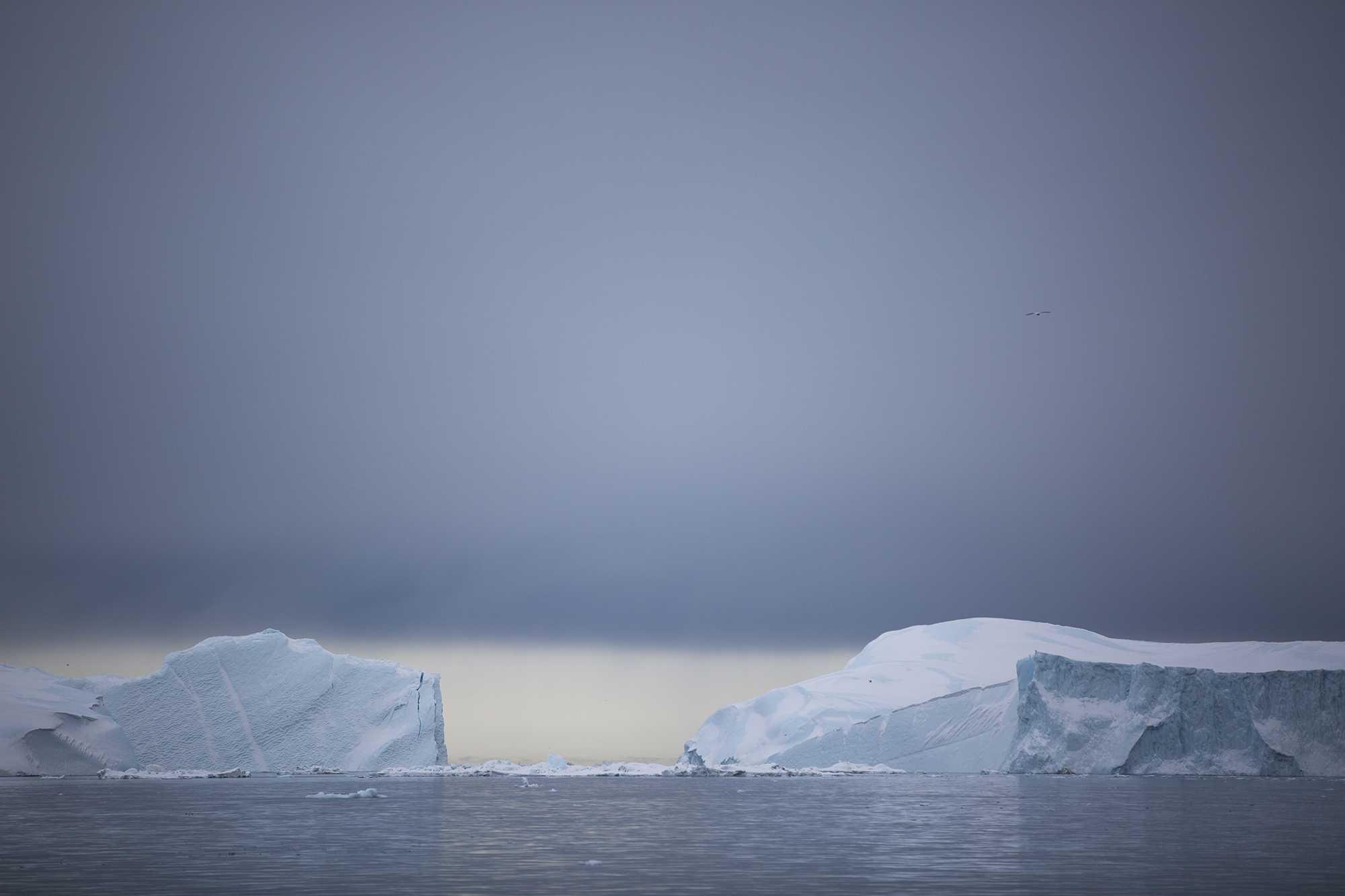 Colors of Change
Jenny Nichols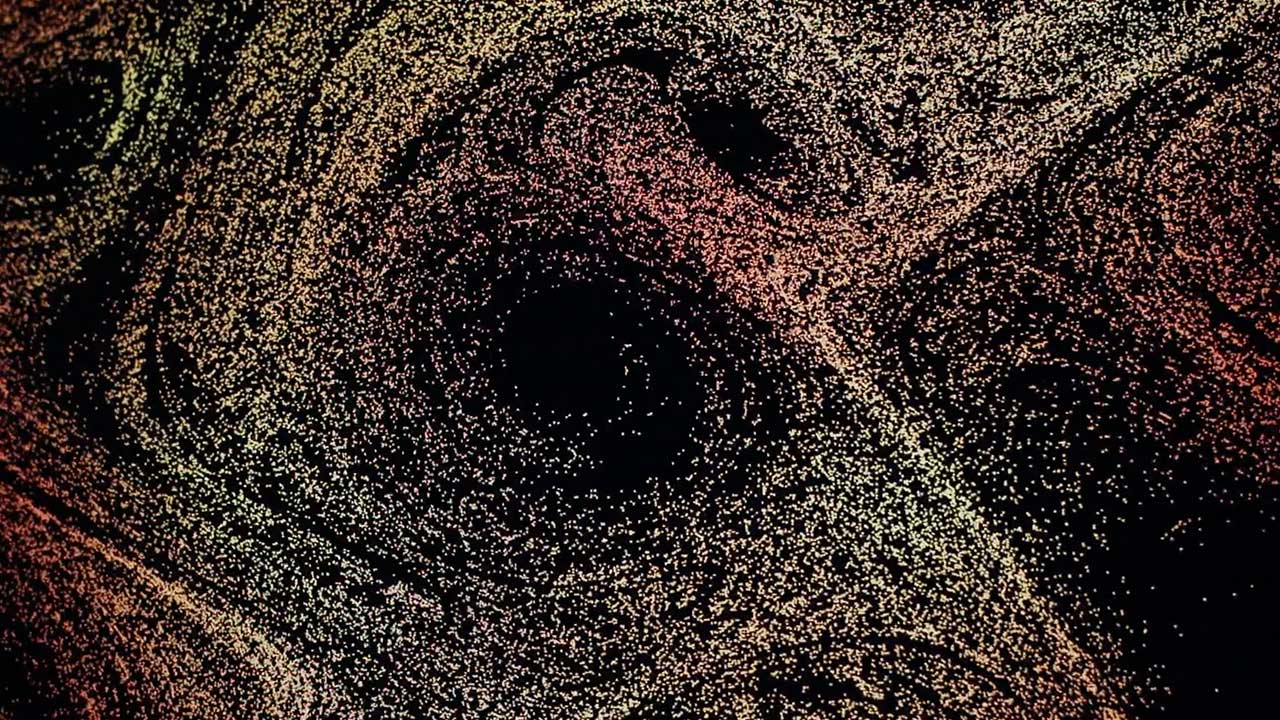 The Adaptable Mind
Tiffany Shlain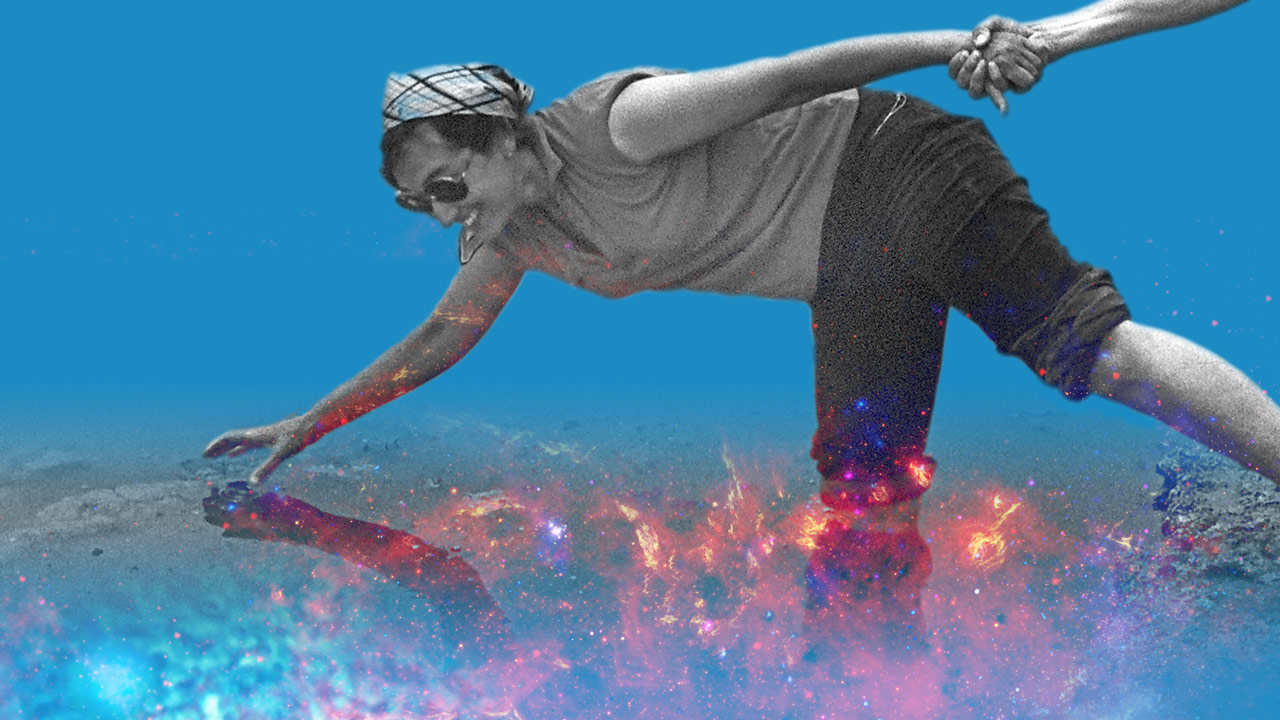 Symbiotic Earth: How Lynn Margulis Rocked the Boat and Started a Scientific Revolution
John Feldman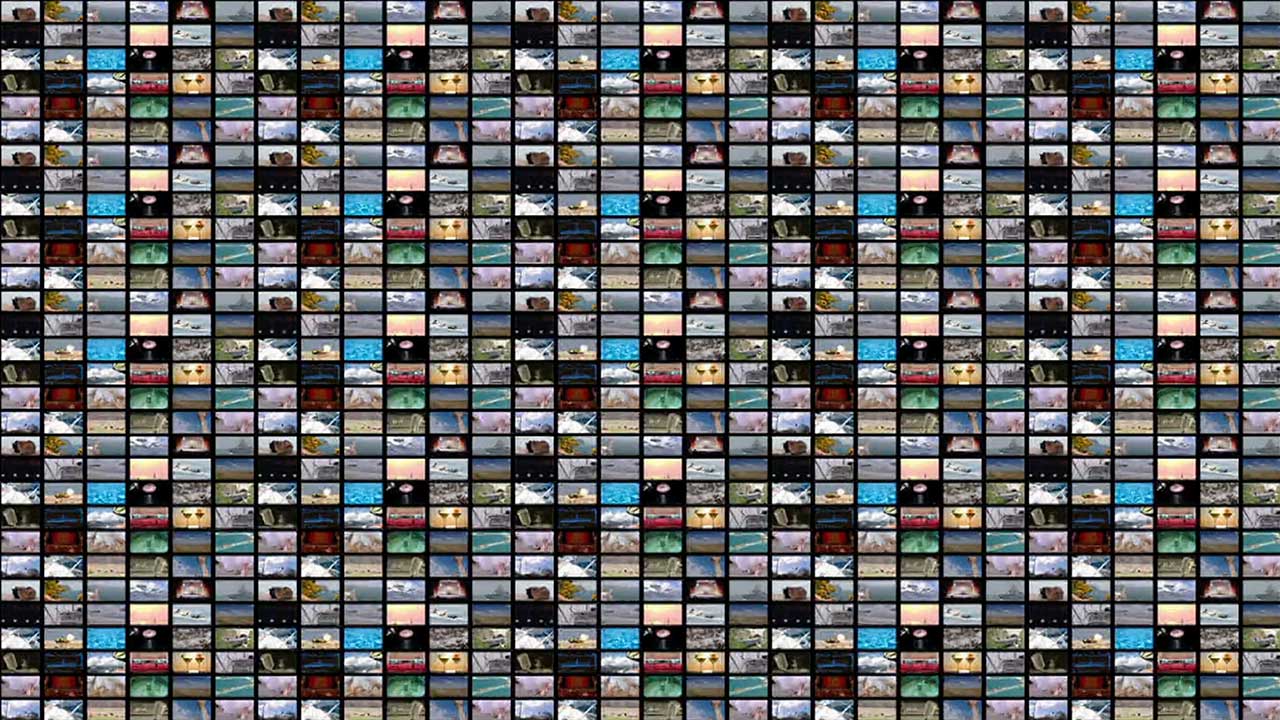 Technology Shabbats
Tiffany Shlain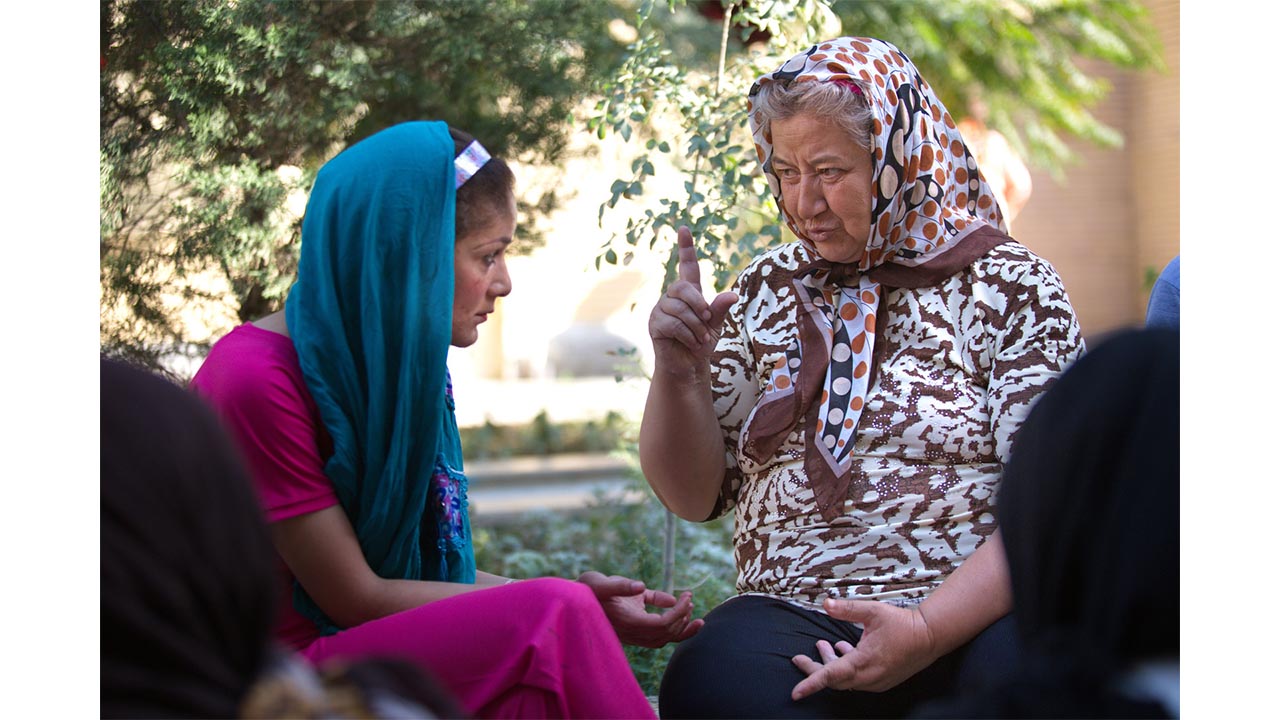 The Marriage Project
Atieh Attarzadeh Firozabad, Hesam Eslami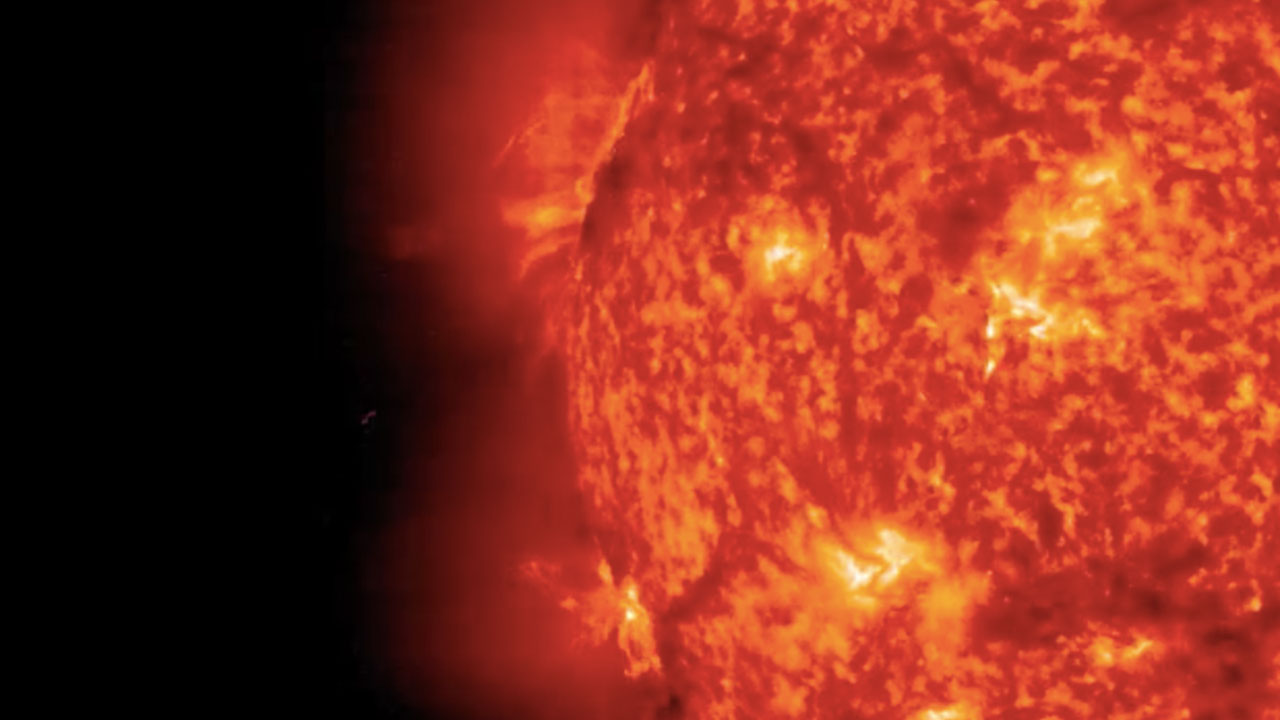 Look at the Sun
Brent Hoff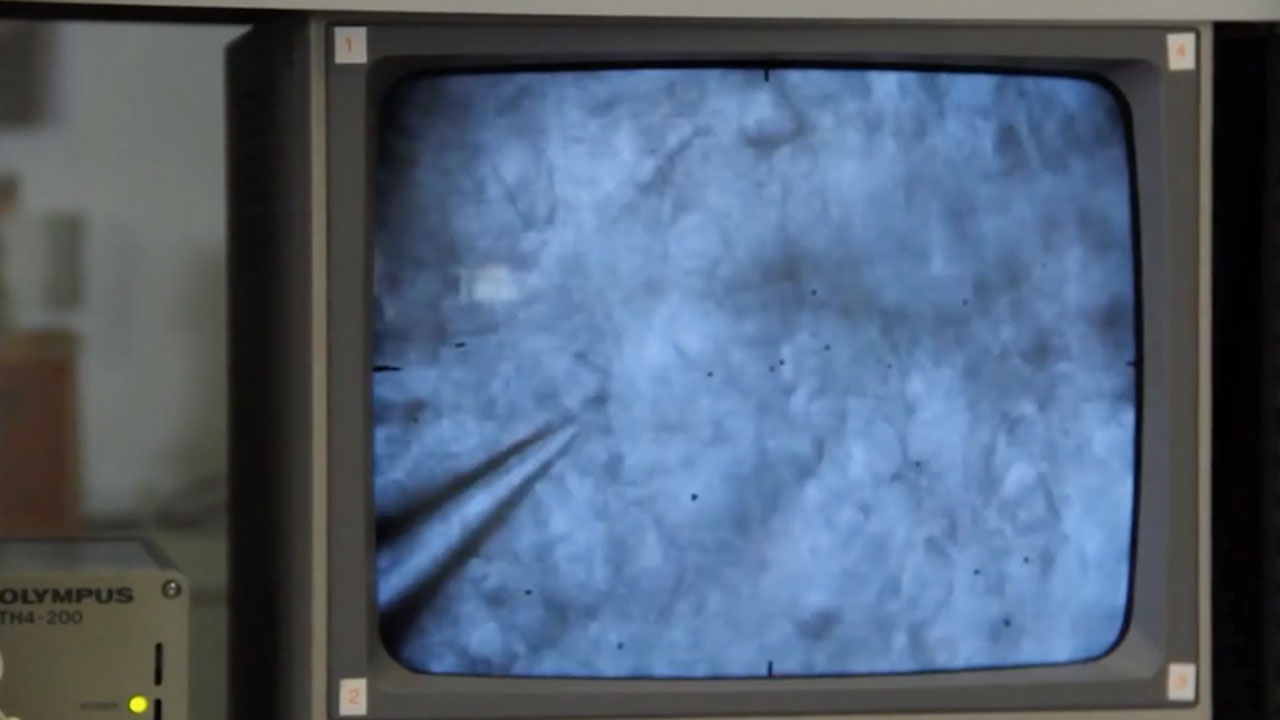 Bluebrain: Markram's Vision
Noah Hutton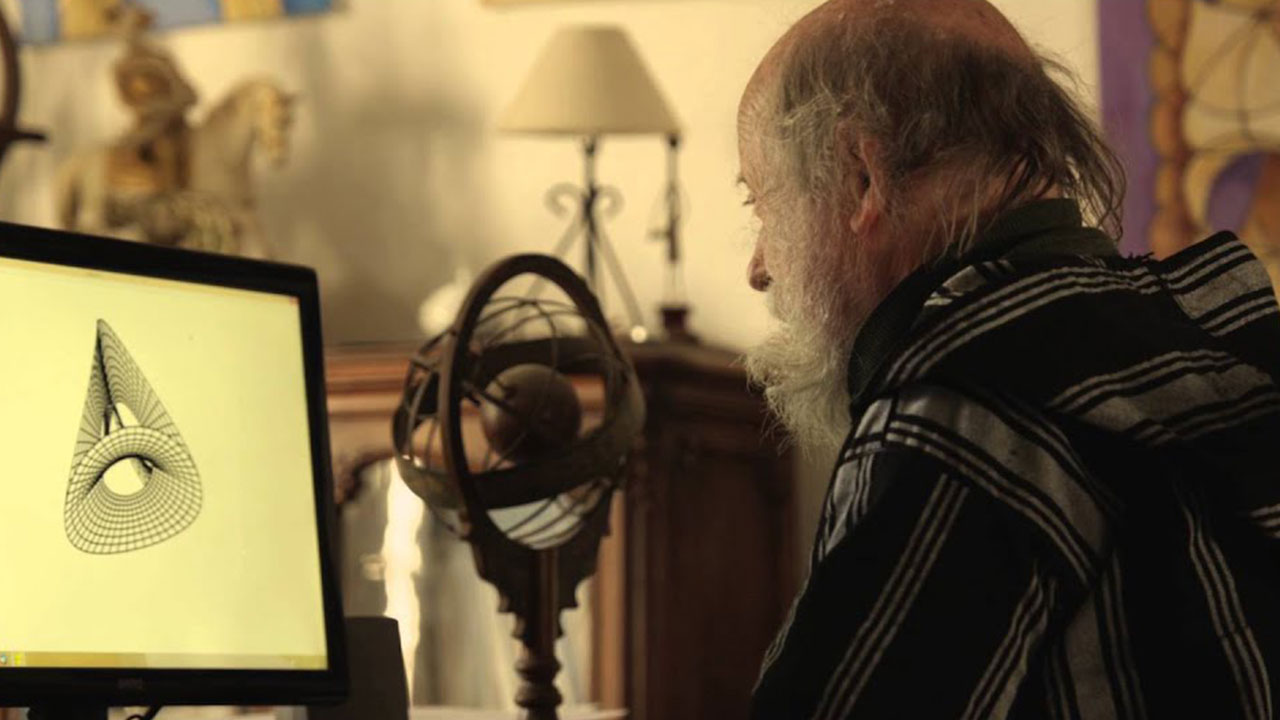 The Mathematics Engraver
Quentin Lazzarotto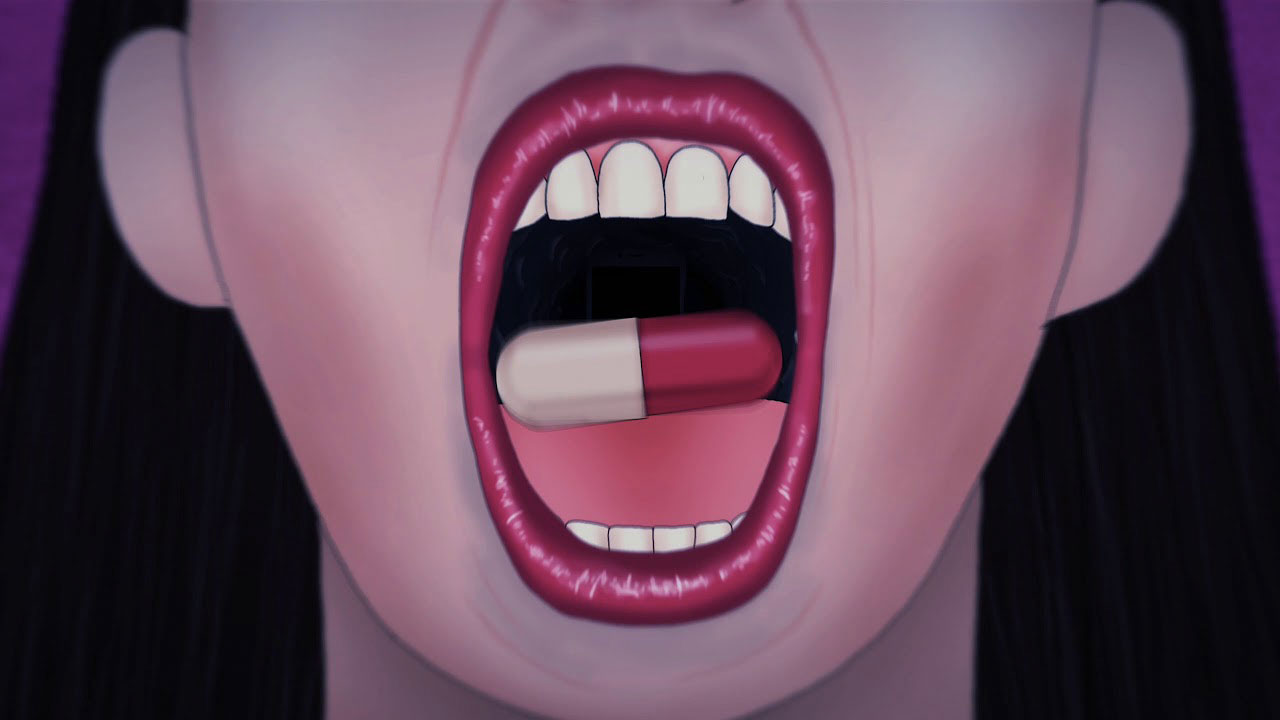 iRony
Radheya Jegatheva.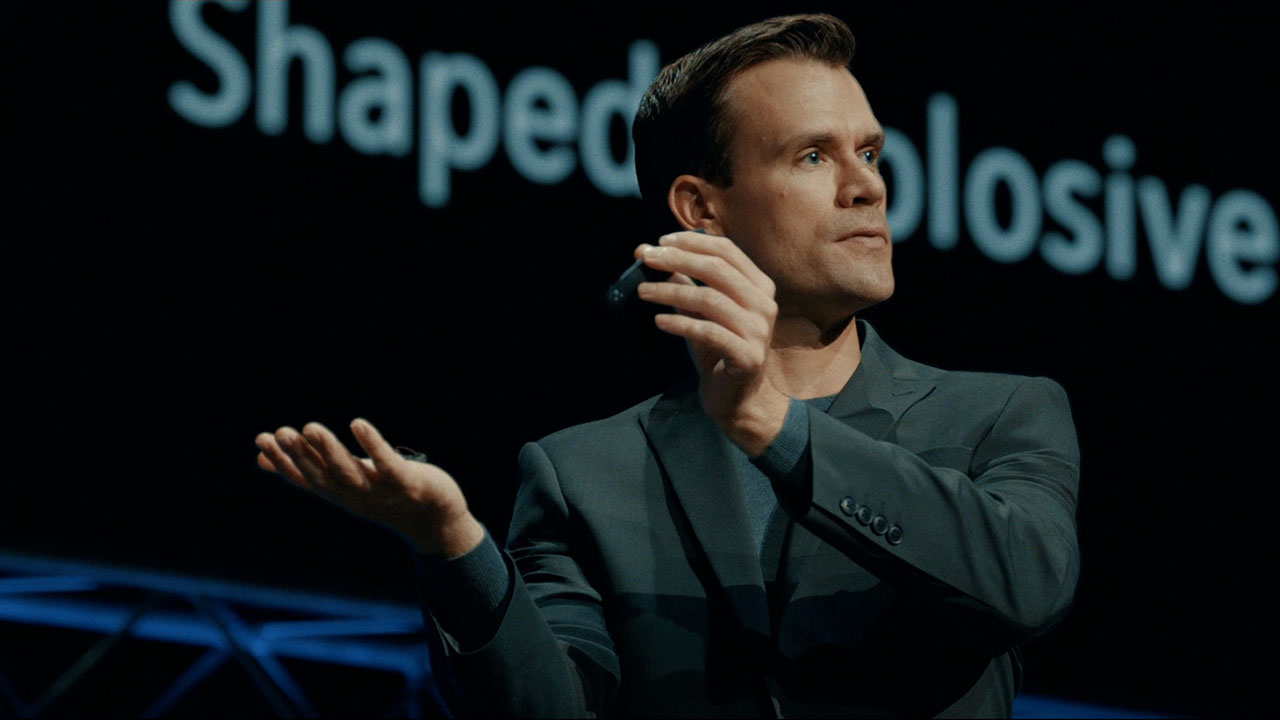 Slaughterbots
Stewart Sugg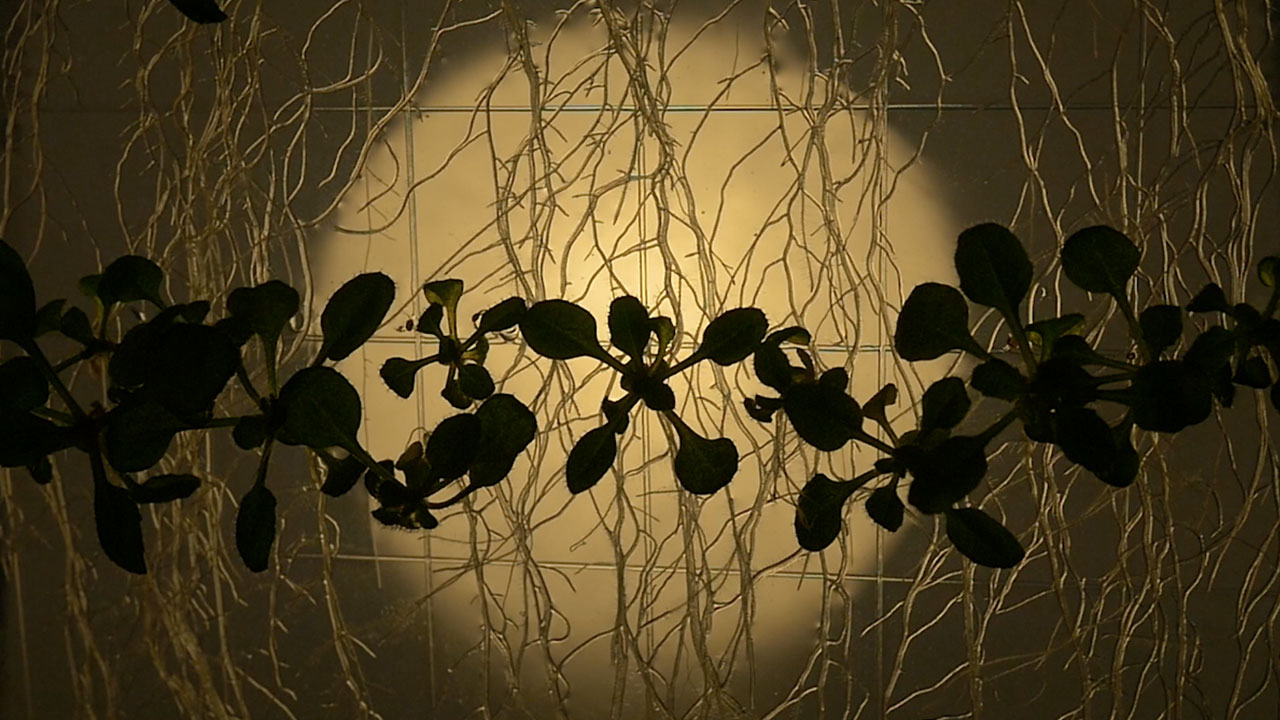 Arabidopsis thaliana
Toma Peiu,Nicholas DelRose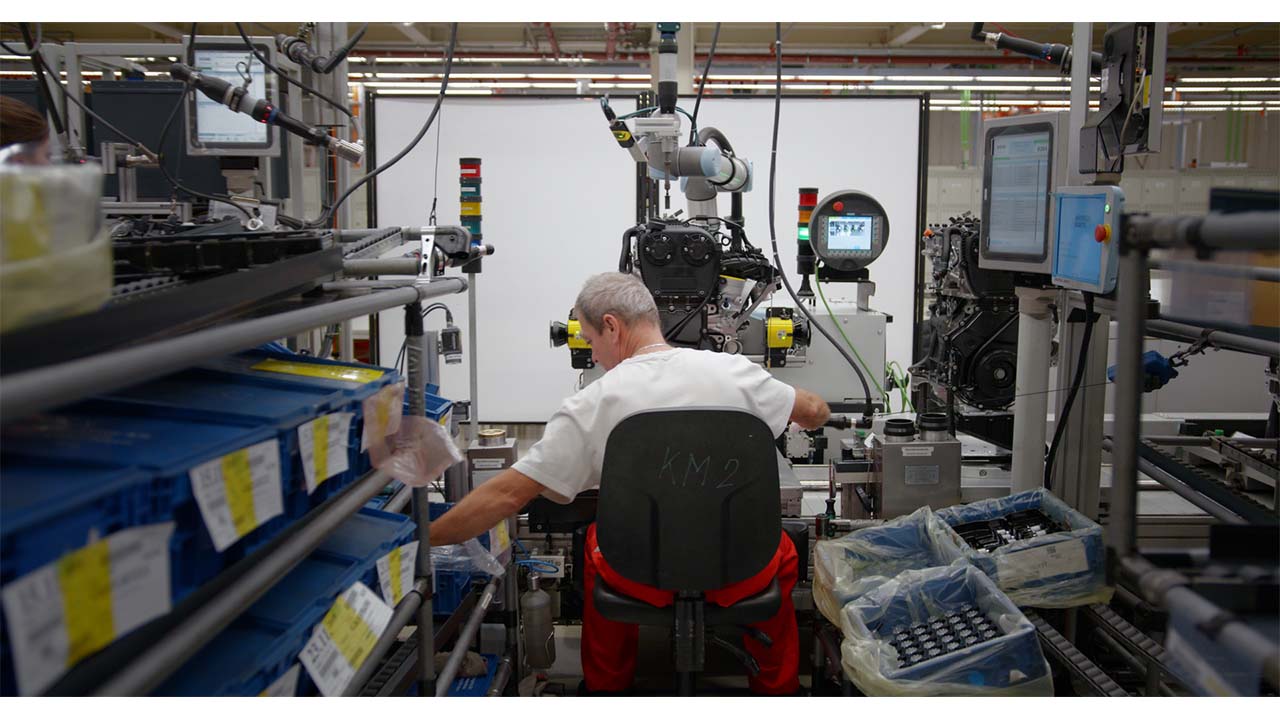 Automotive
Jonas Heldt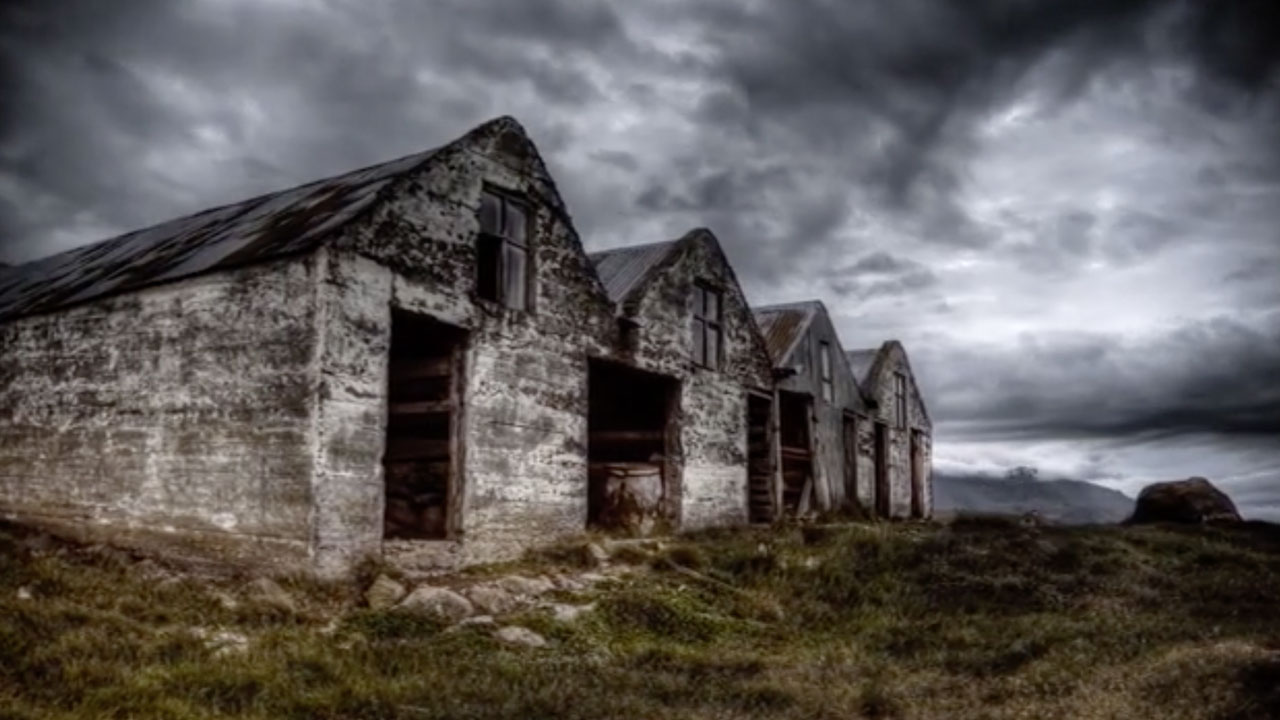 I was born screaming in America
Sandro Bocci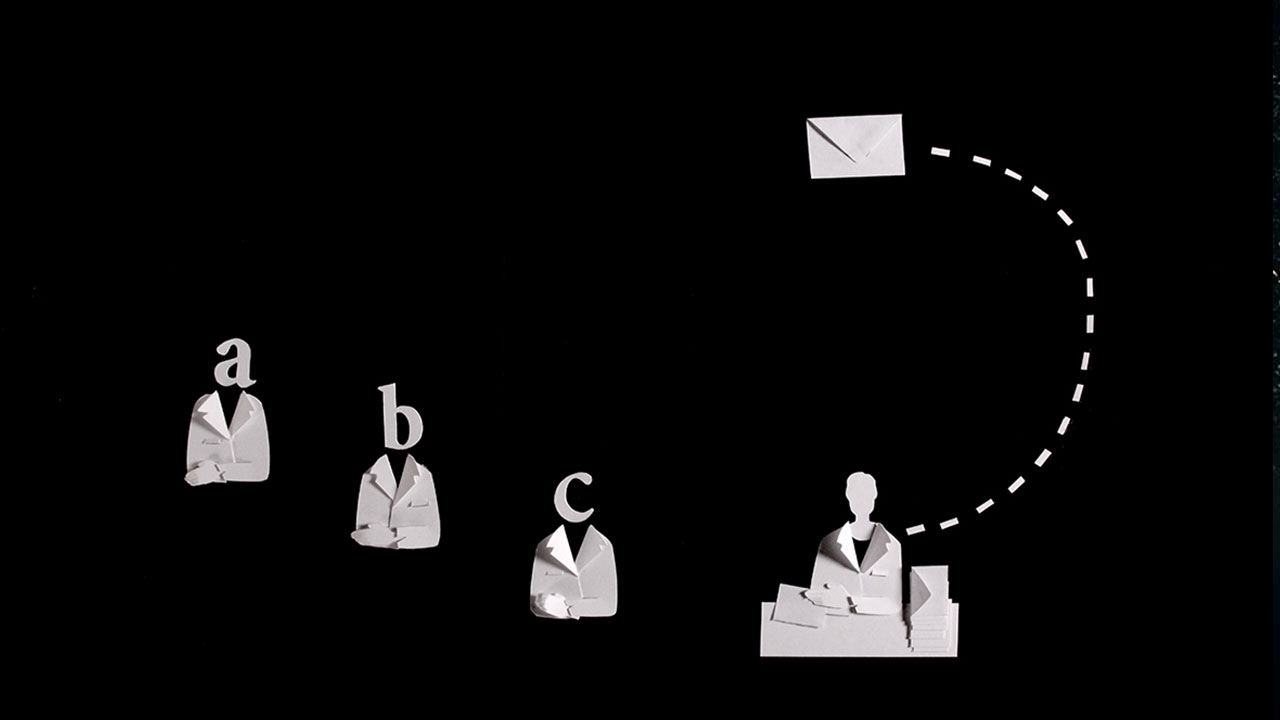 The Researcher's Article
Charlotte Arene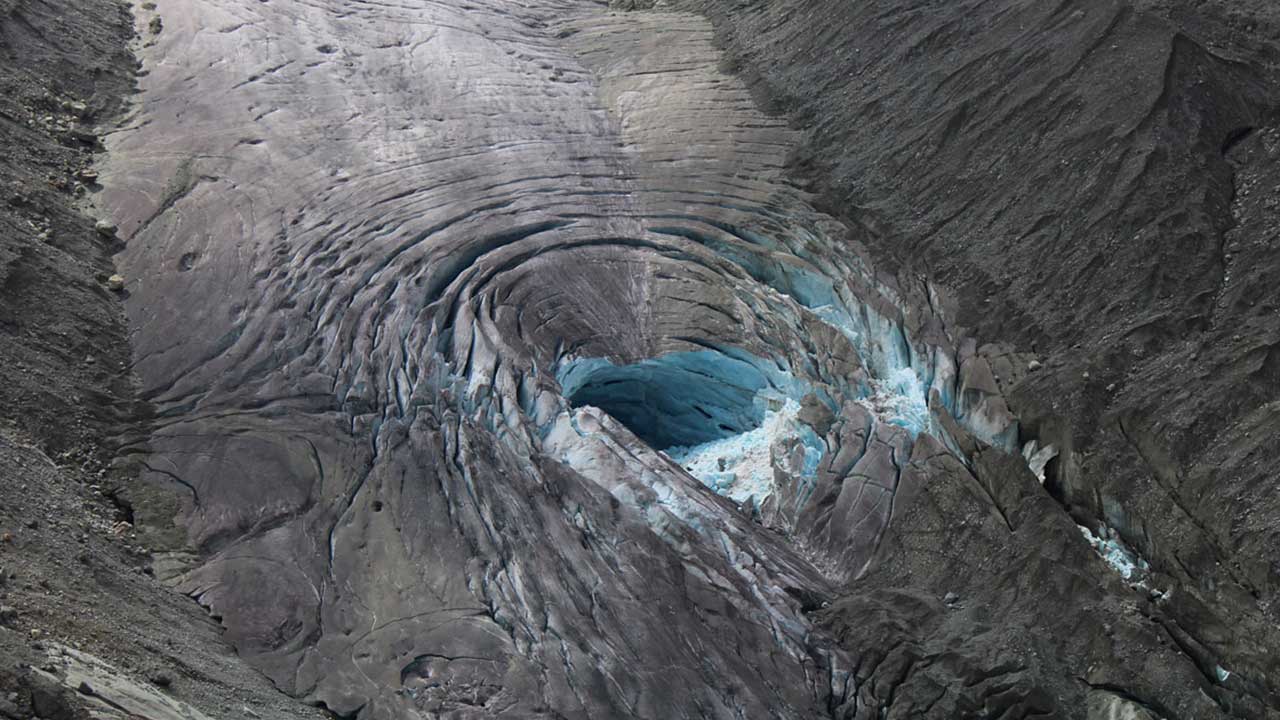 Blast
Francesco Mattuzzi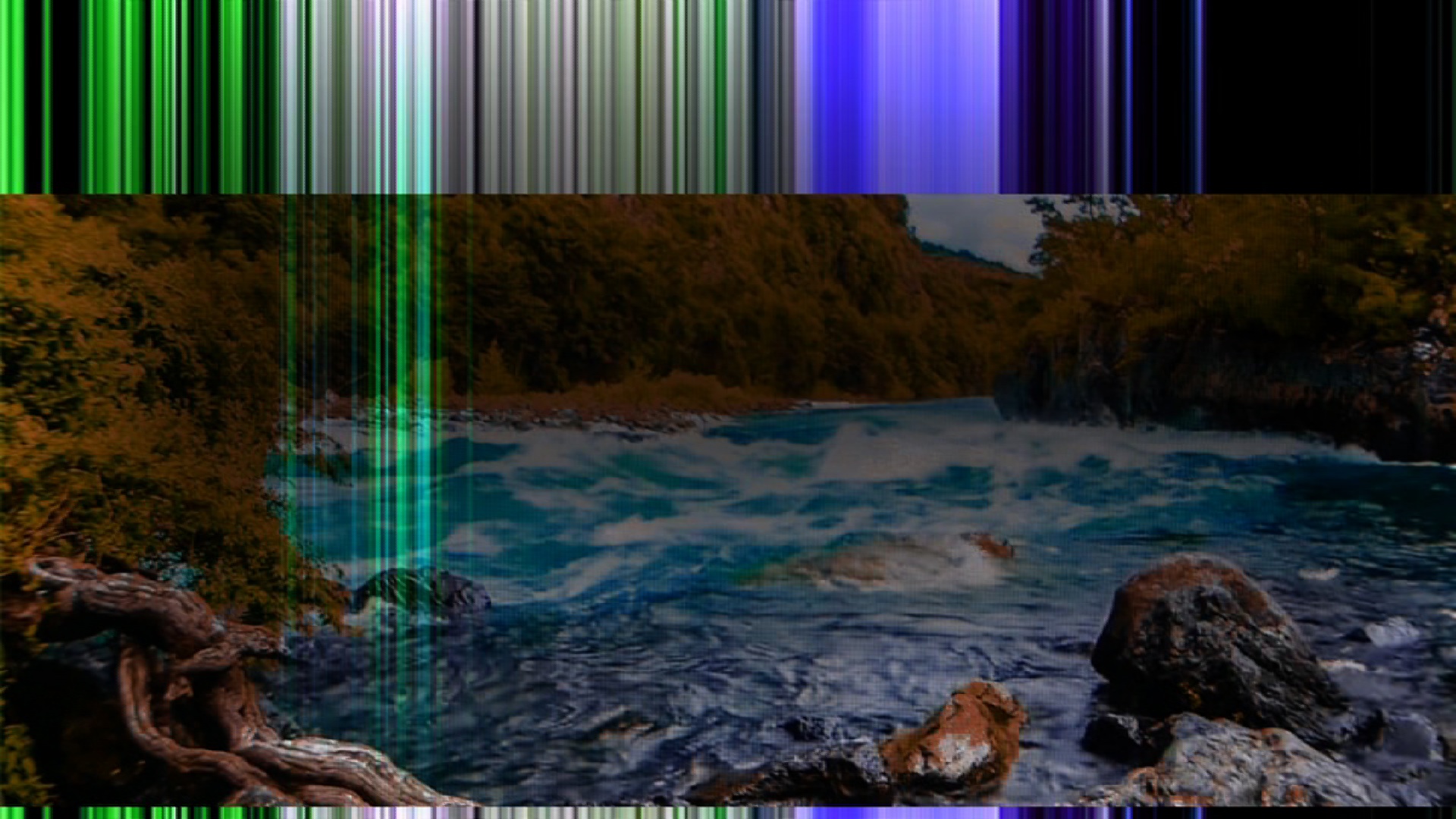 Oporavak
Charlie Tweed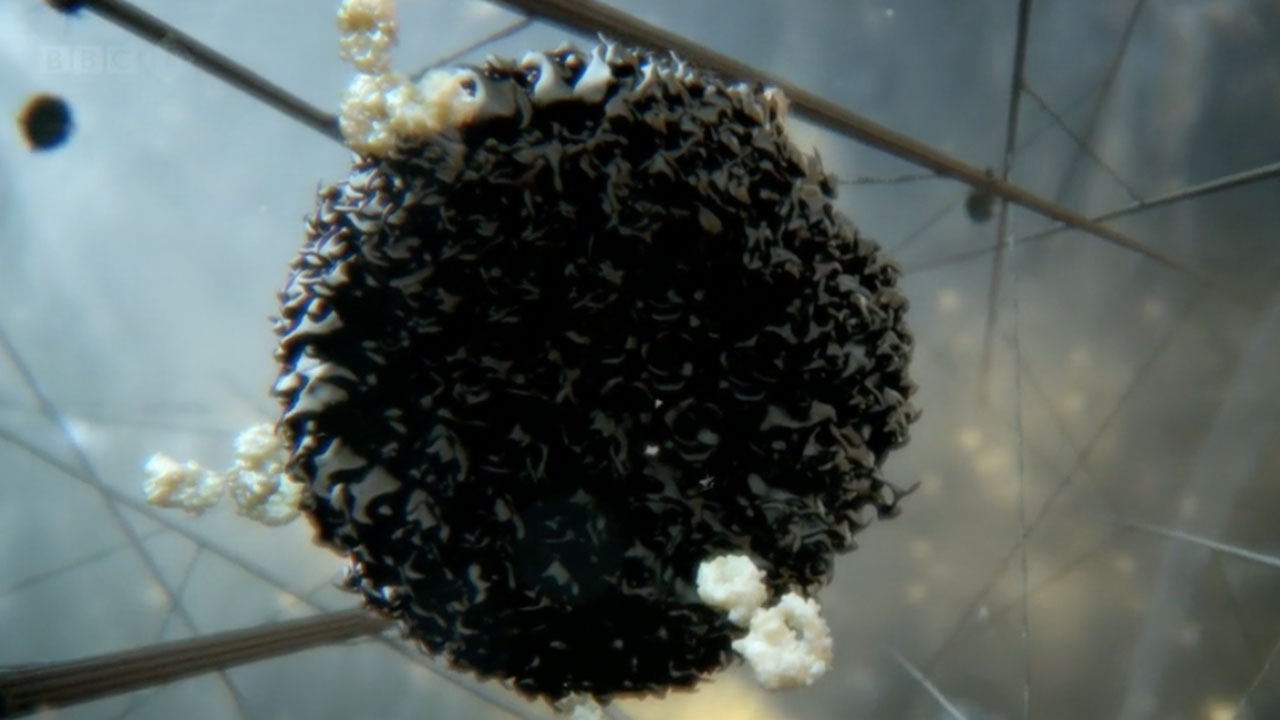 Secret Universe: The Hidden Life of the Cell
Mike Davis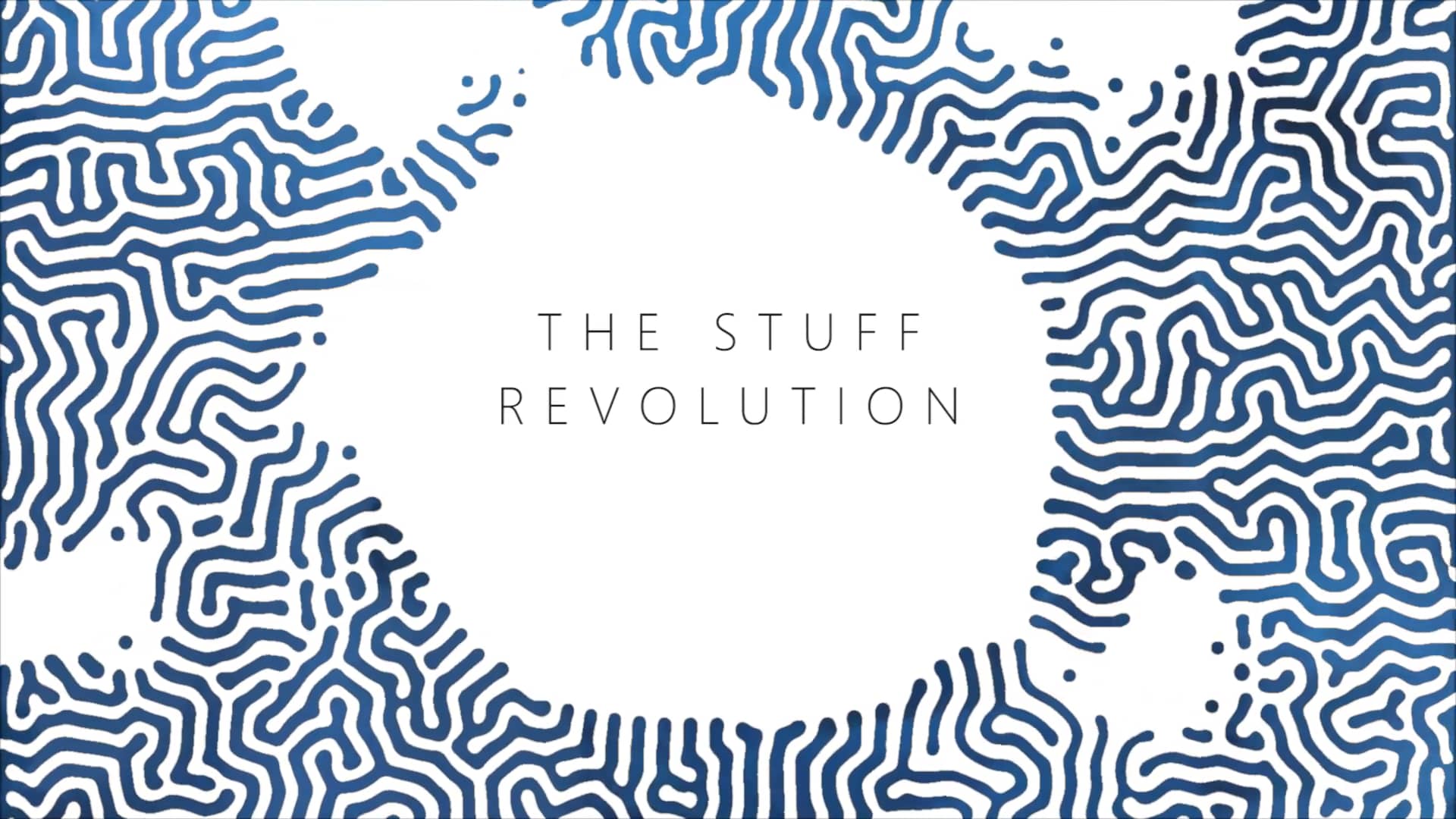 The Stuff Revolution
Simon Alexander-Adams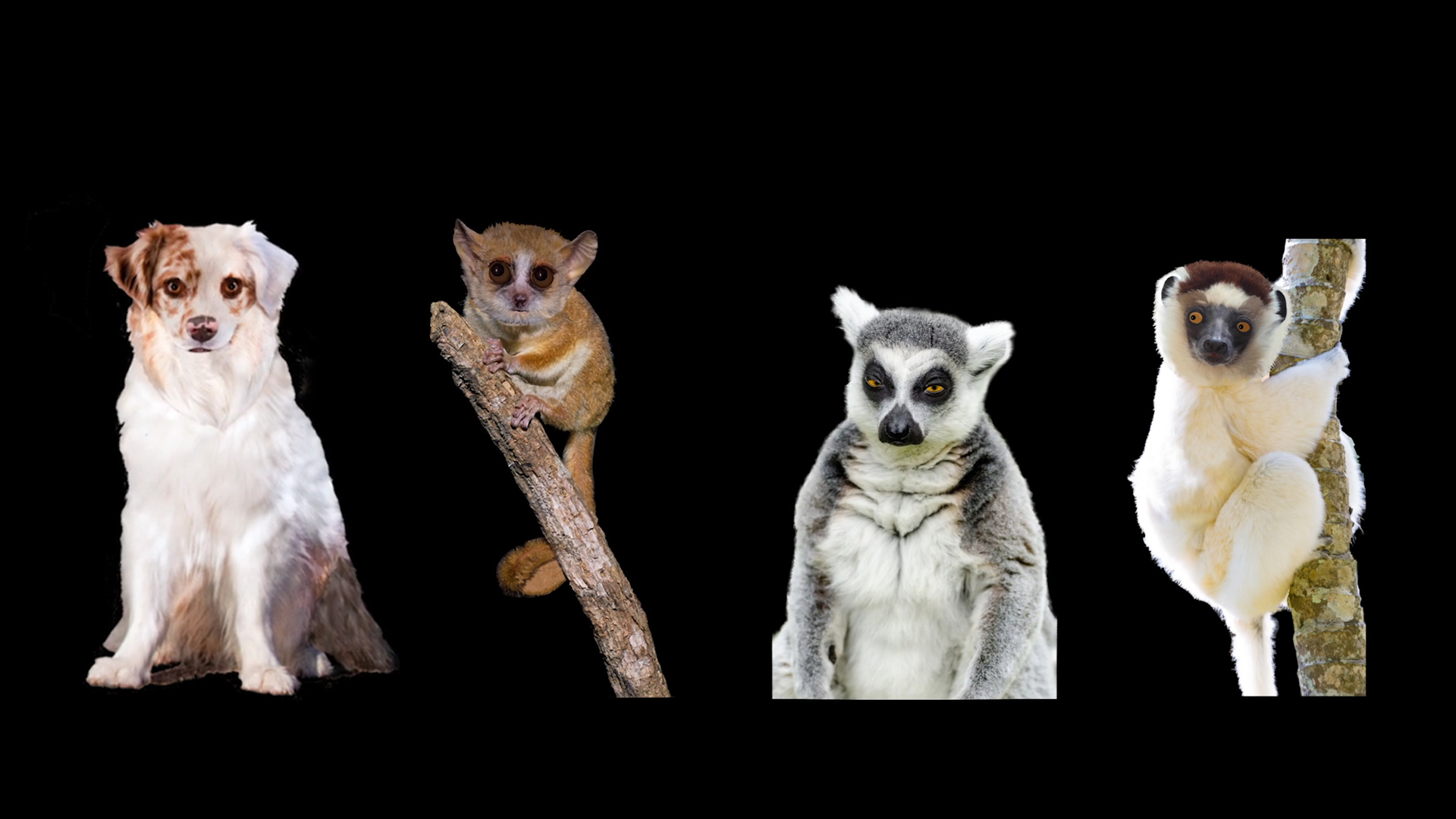 The Jollies: A Biographical Artwork about Primatologist Alison Jolly
Rachel Mayeri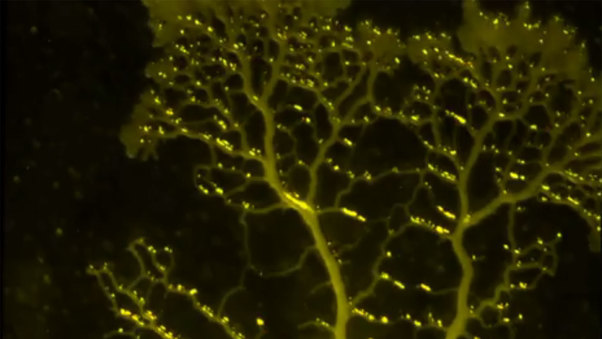 Physarum Polycephalum
Anna Sagatov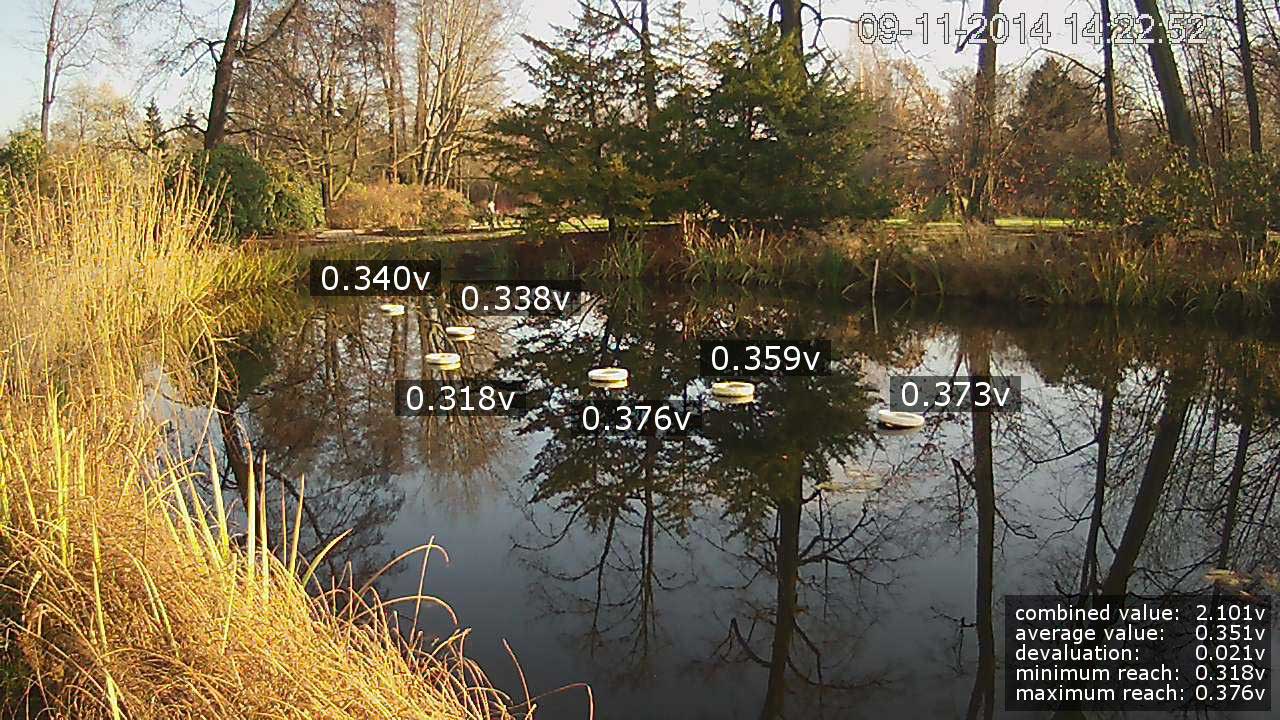 Pond Battery: A Poetics on Green Energy
Rasa Smite, Raitis Smits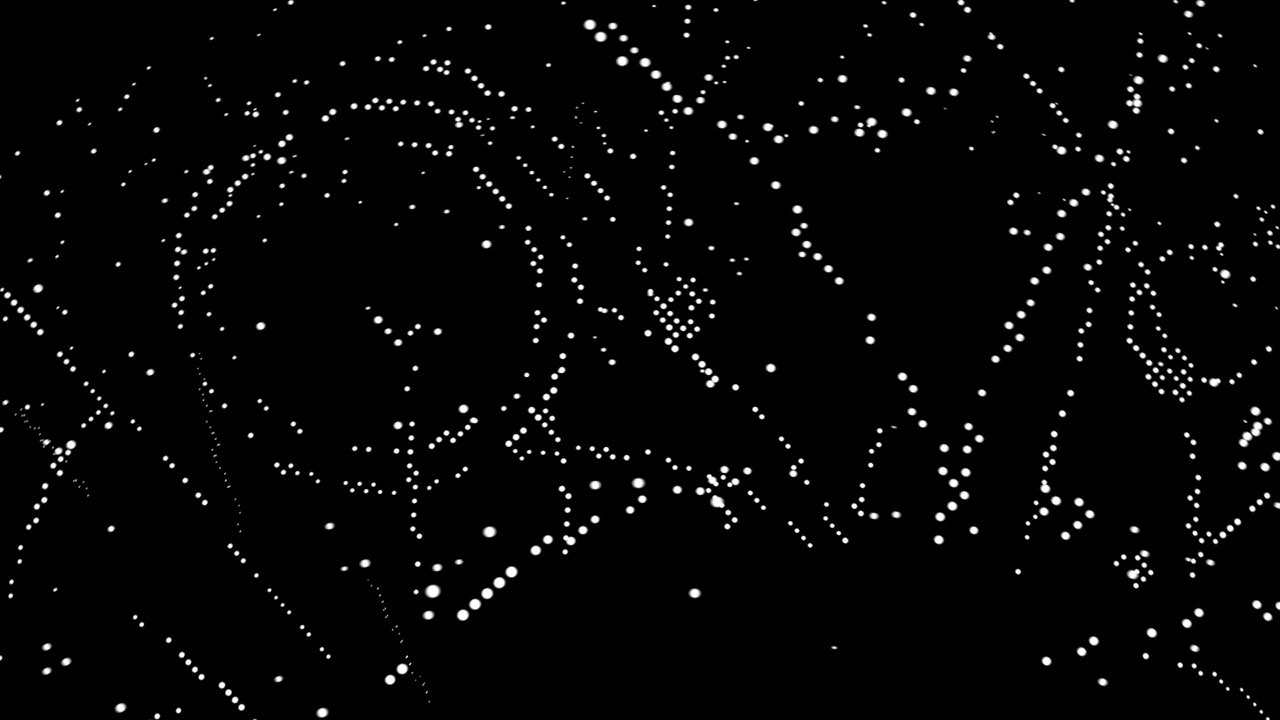 The View from Nowhere
Semiconductor: Ruth Jarman & Joe Gerhardt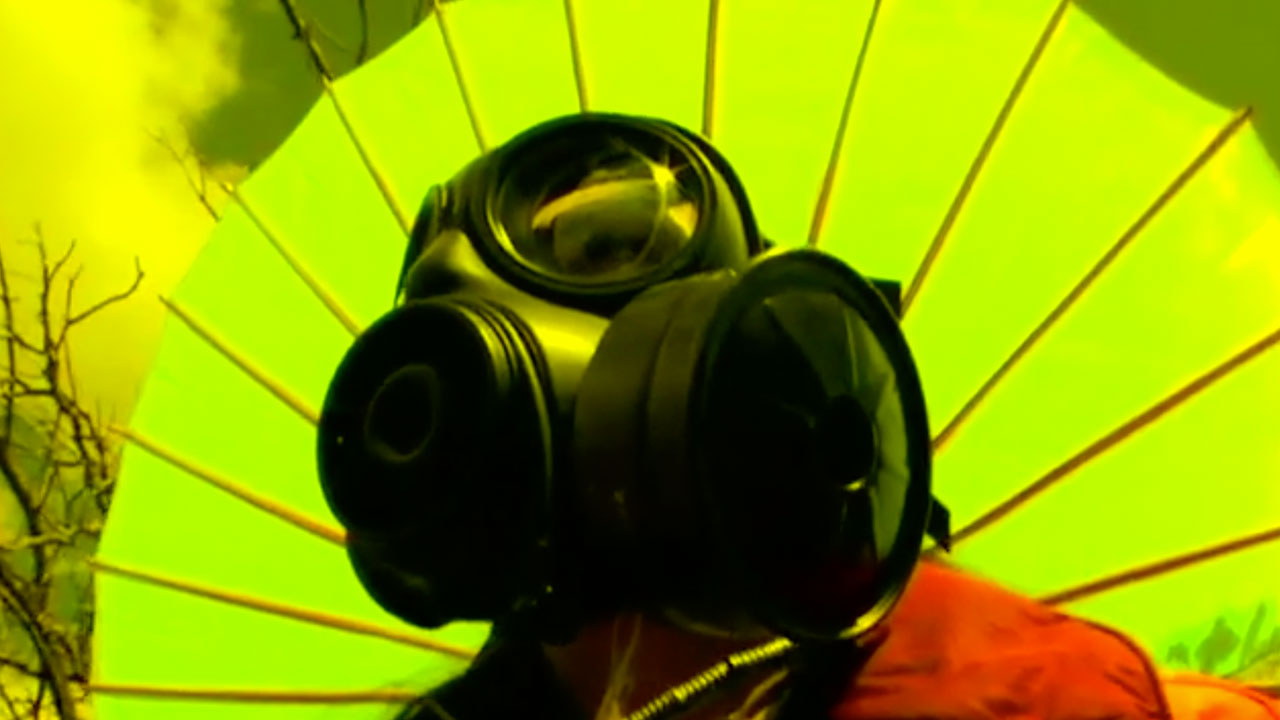 Future Warrior
Jeana Francis,Nigel LongSoldier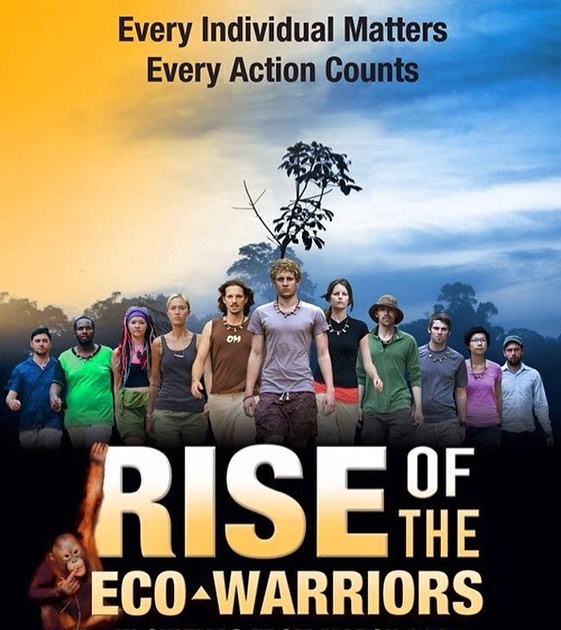 Rise of the Eco-Warriors
Dr Cathy Henkel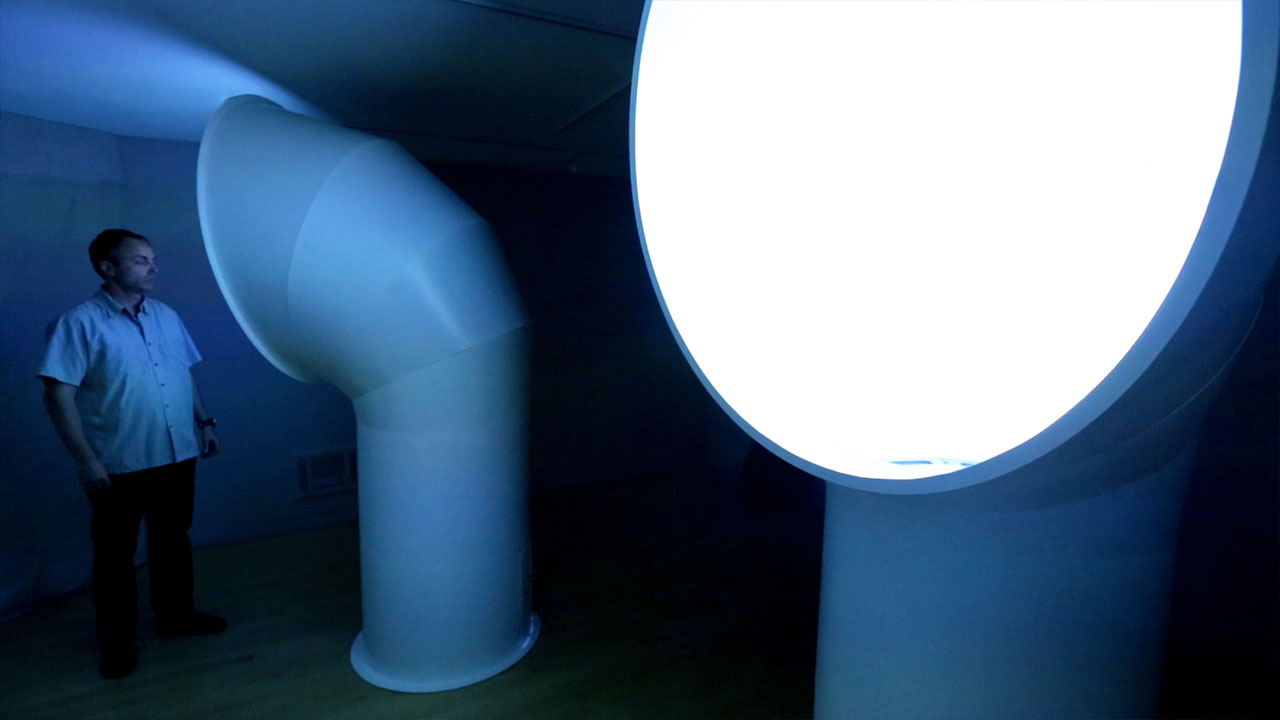 CODE HUMPBACK 'What are the Whales Saying?
Charles Lindsay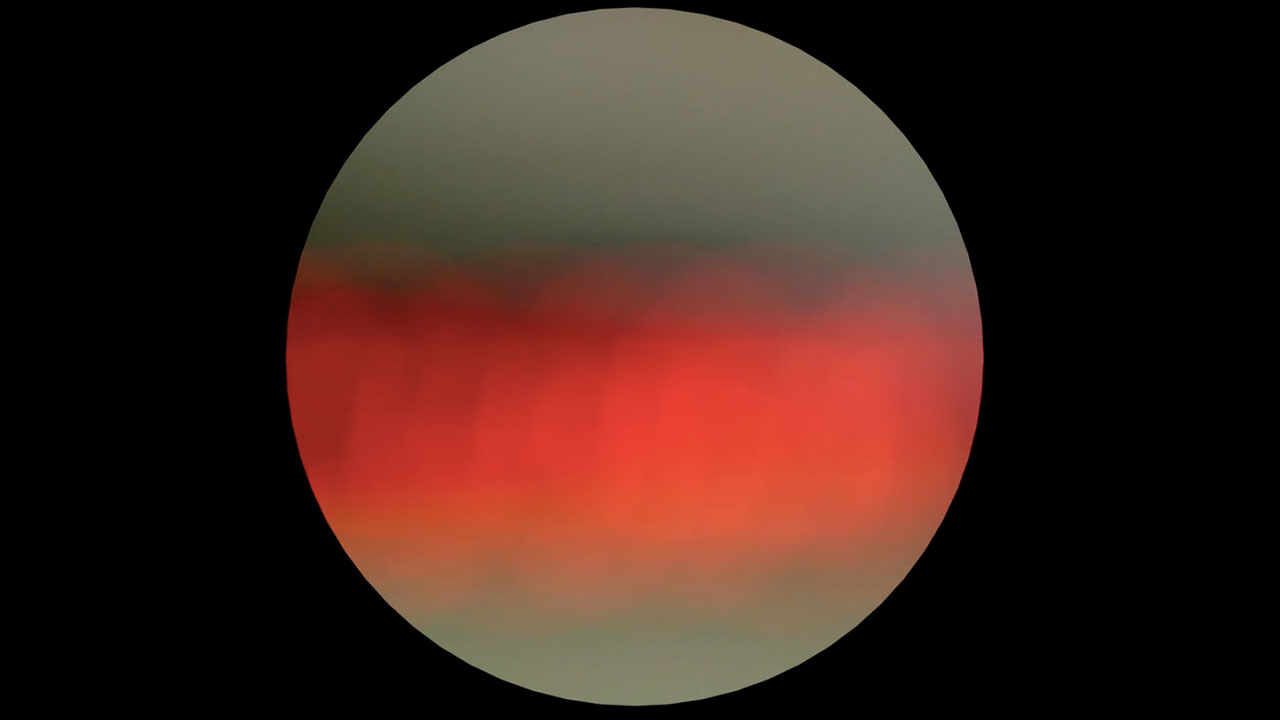 CODE HUMPBACK 'All We Need is Love'
Charles Lindsay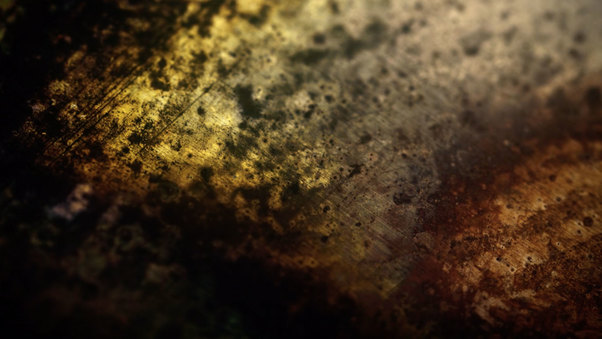 Confluence
Noah Shulman Exchange
Danielle Parsons,Ravi Sheth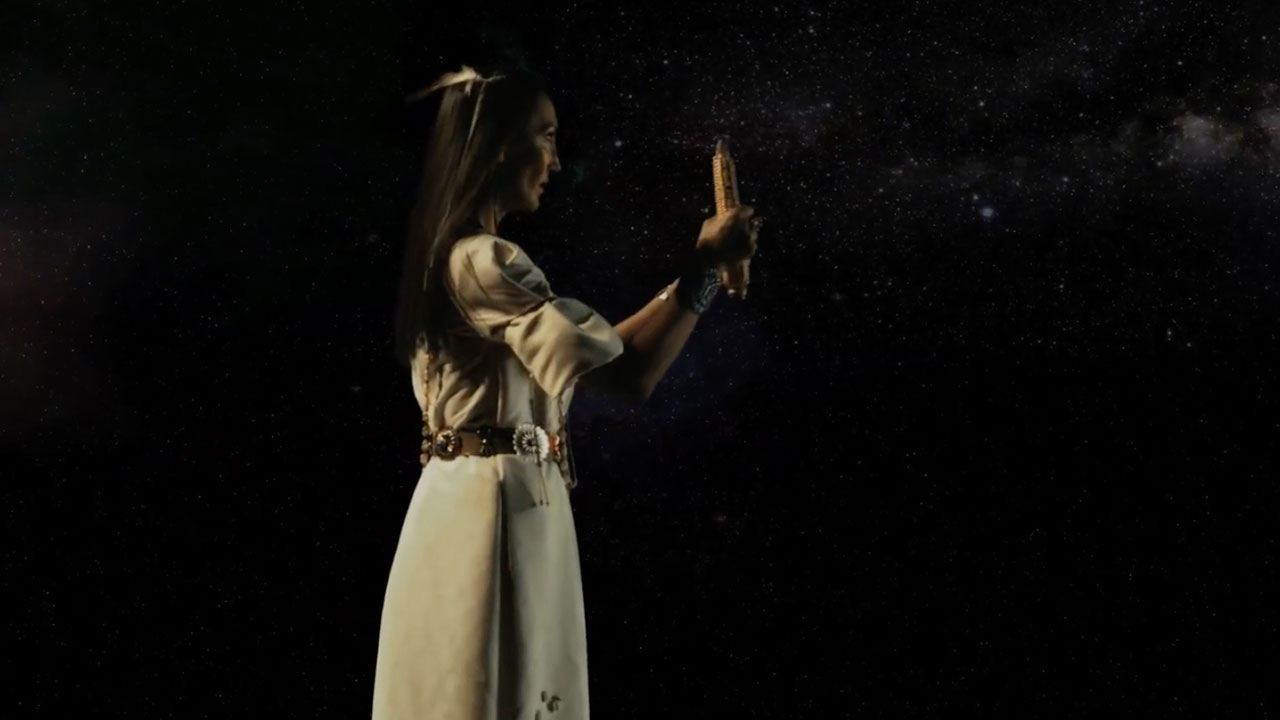 The 6th World
Nanobah Becker
HÁ TERRA! (There Is Land!)
Ana Vaz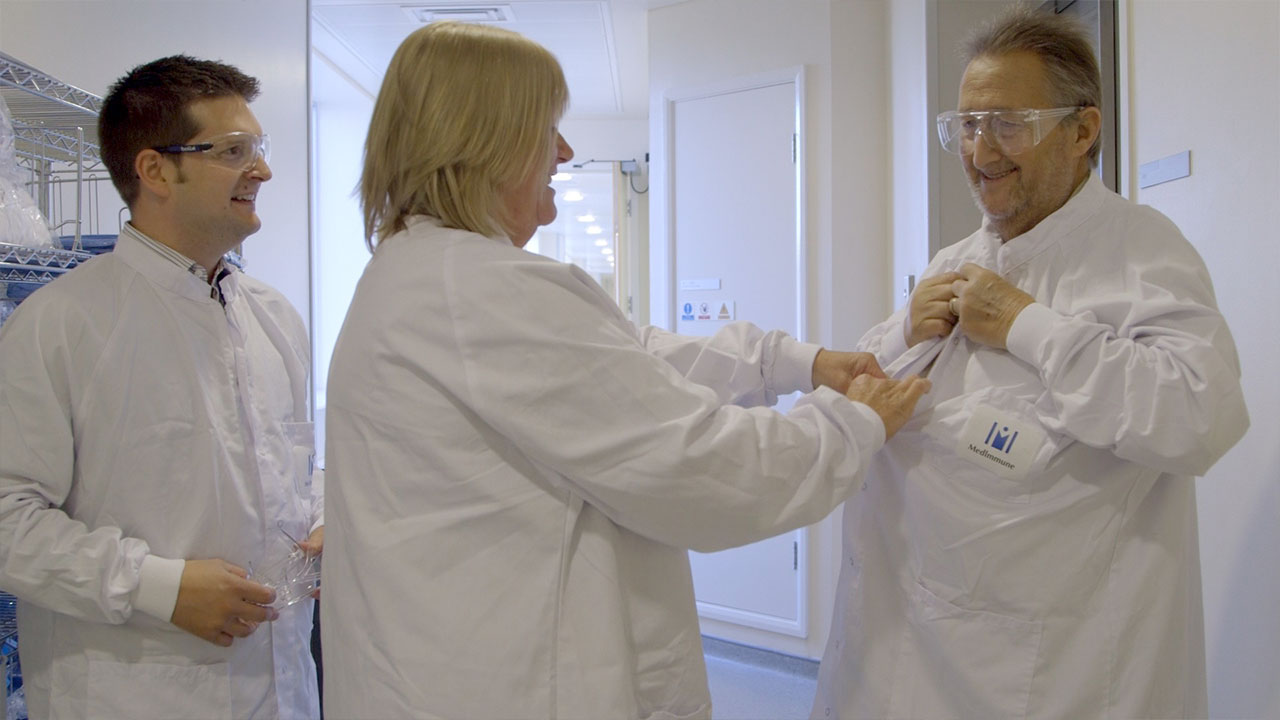 The Pain Detective
Barry J. Gibb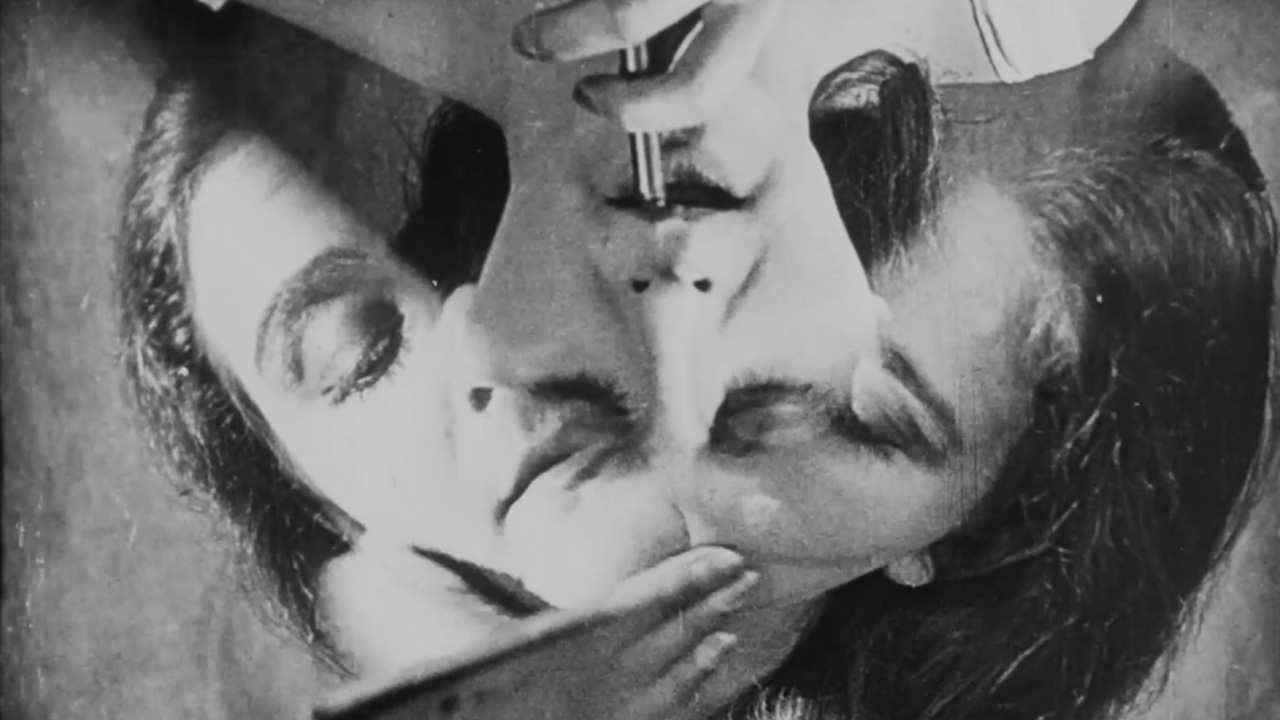 Dreams Rewired
Manu Luksch, Martin Reinhart, Thomas Tode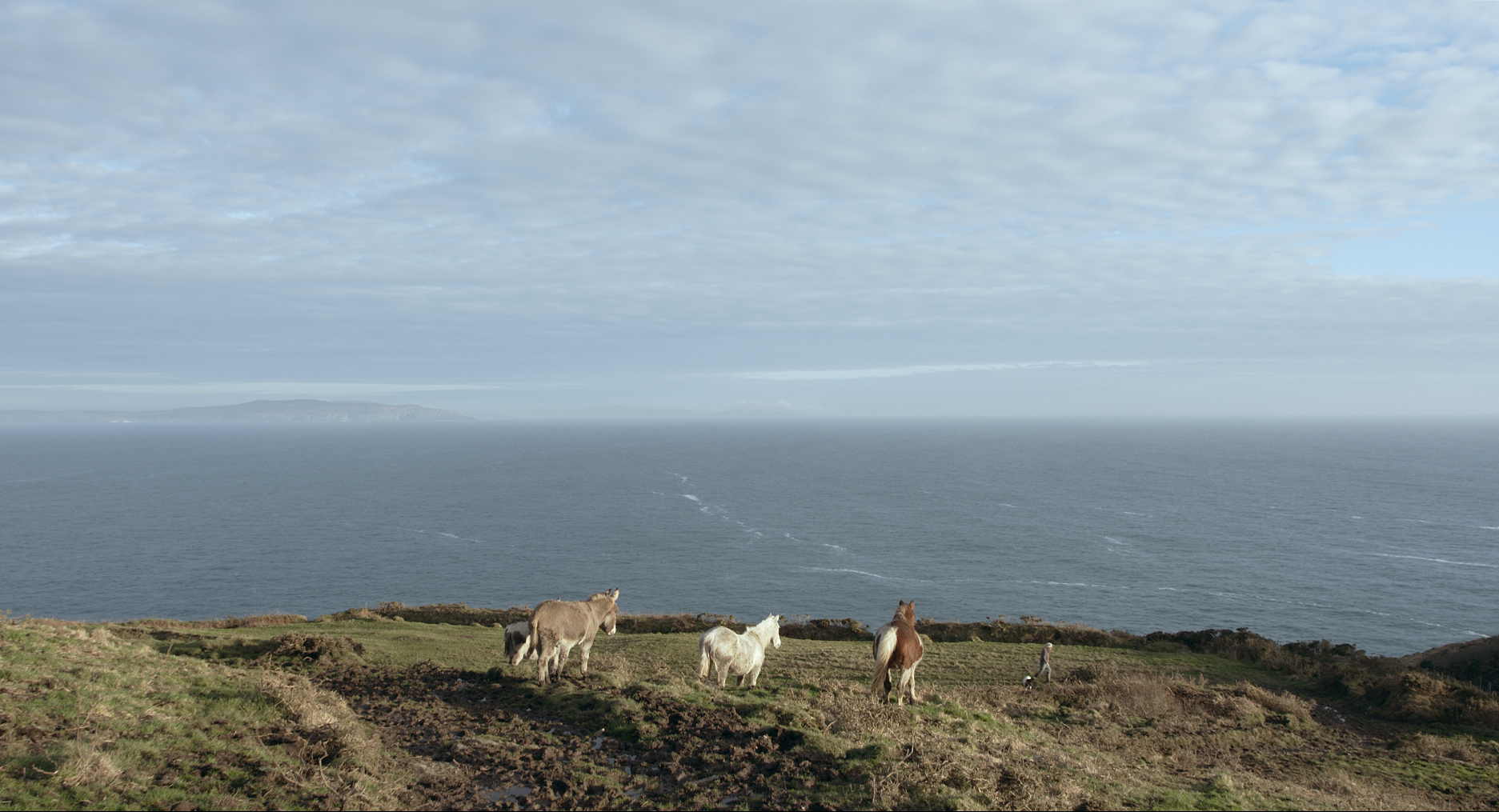 Another Life
Jan Prazak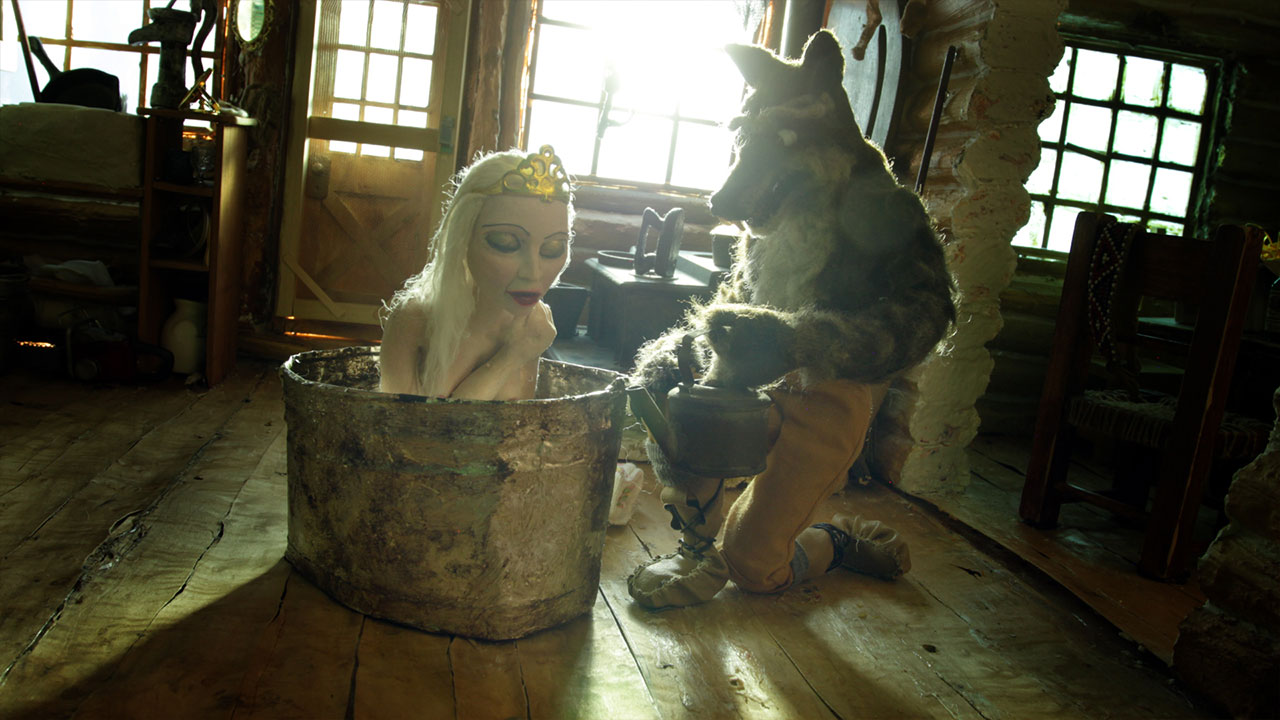 The Lodge
Terril Calder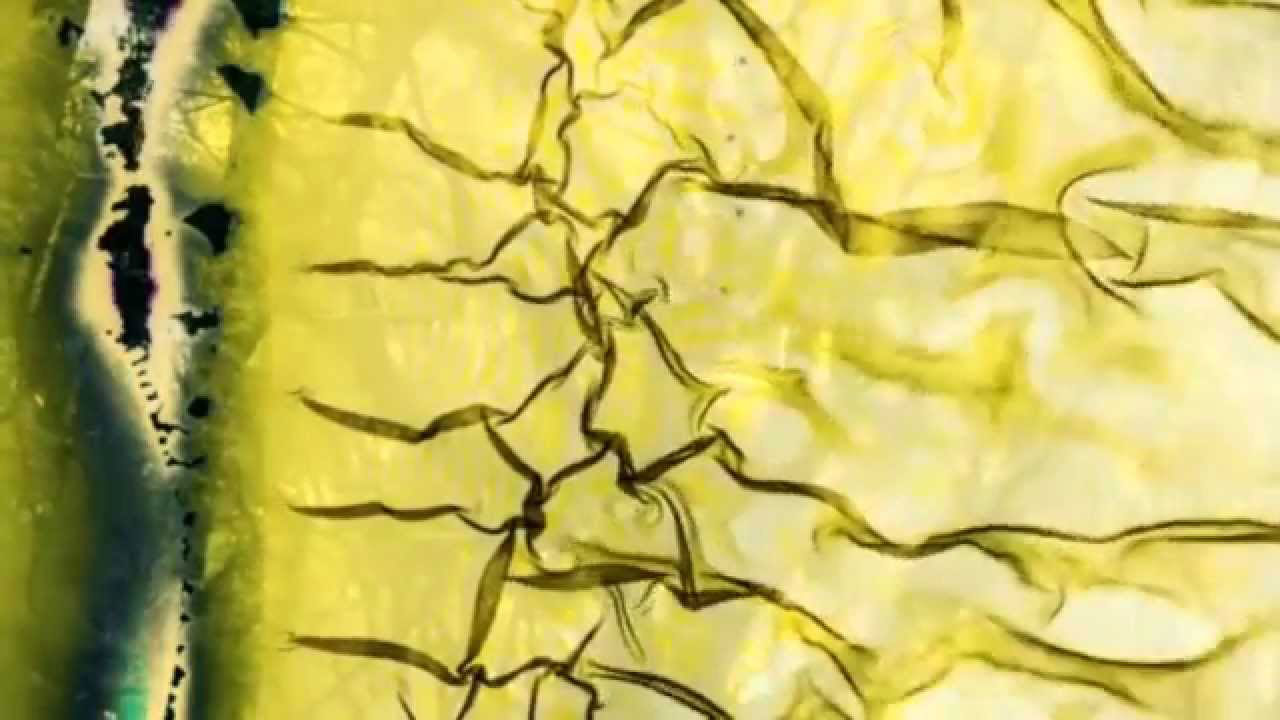 Deforest
Grayson Cooke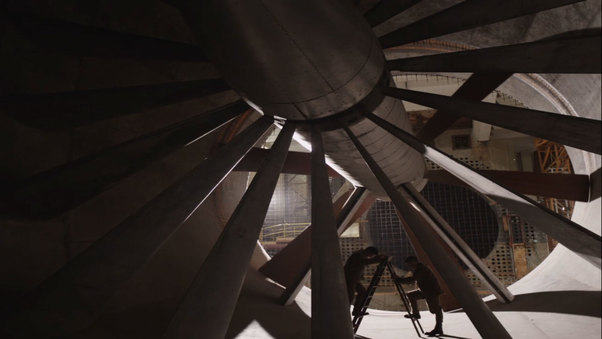 Undead Sun
Jane and Louise Wilson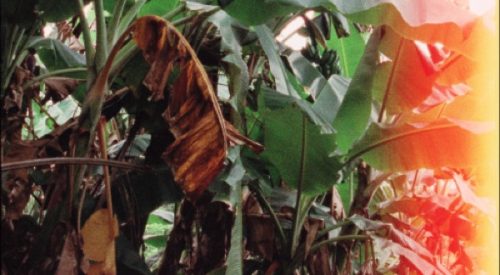 Becoming Extinct (Wild Grass)
Elke Marhöfer, Mikhail Lylov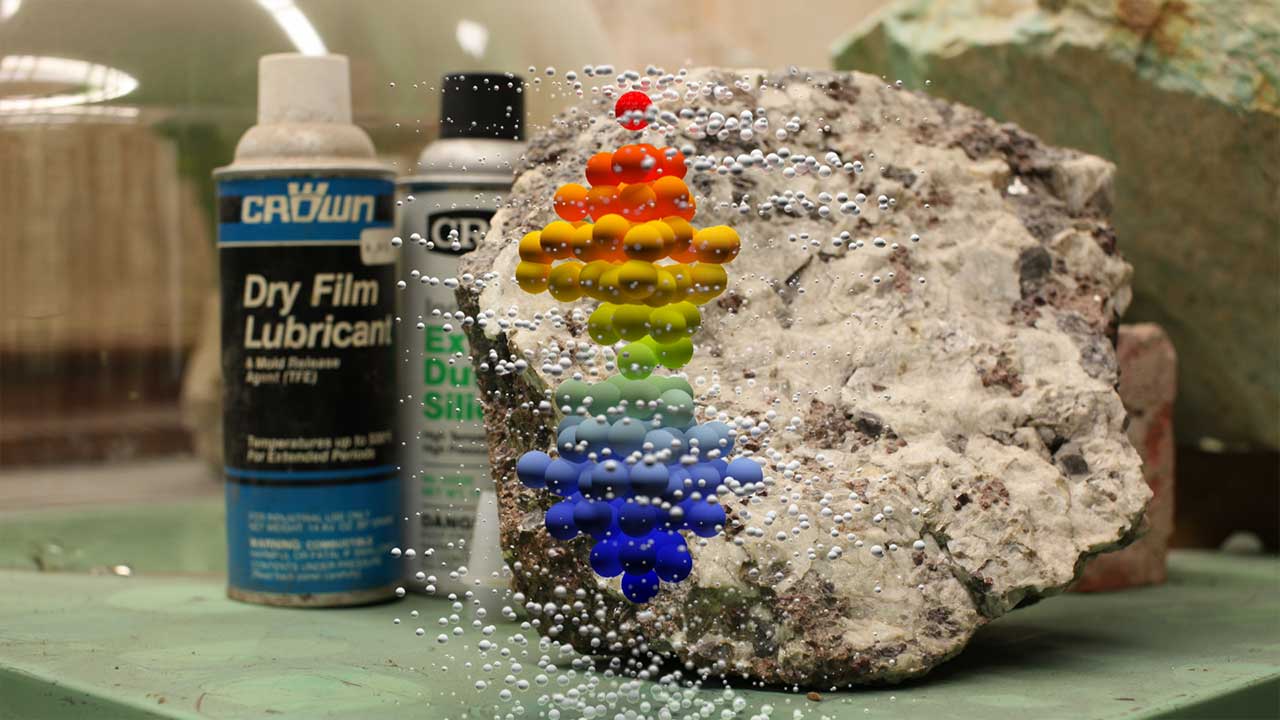 Where Shapes Come From
Semiconductor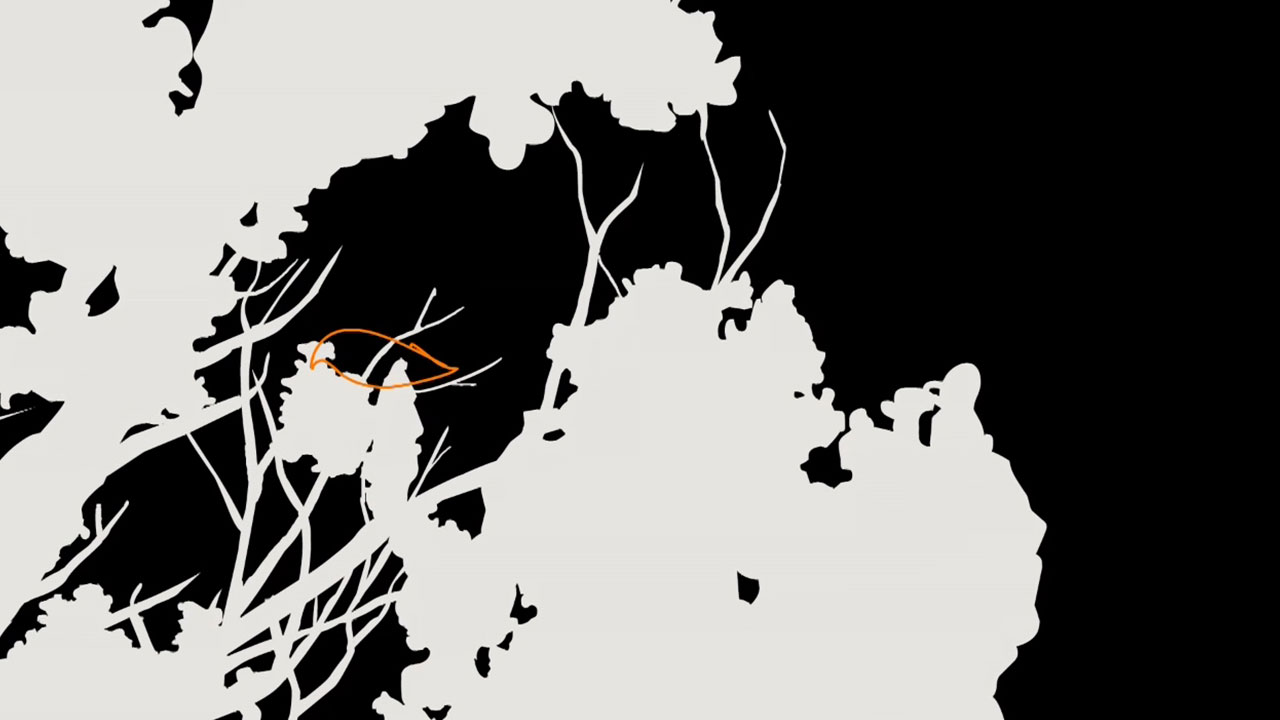 Struggle for Existence
Laurie Sumiye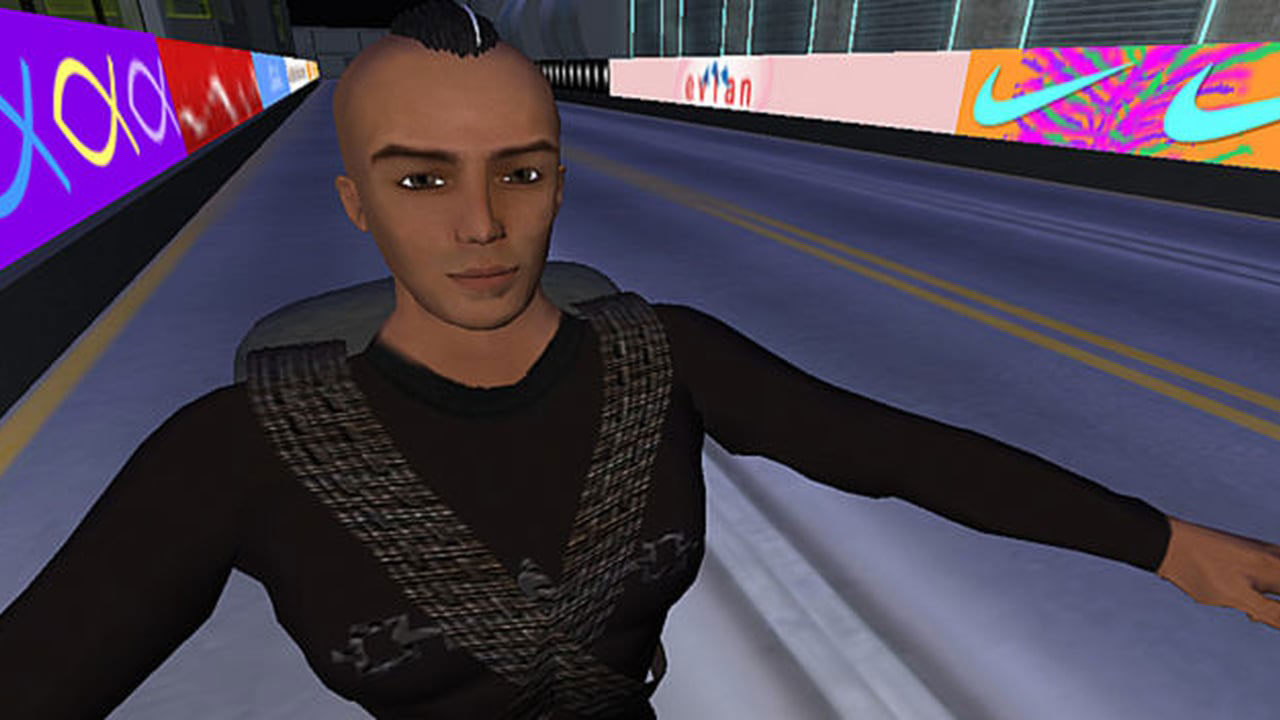 TimeTraveller™ Episode 01
Skawennati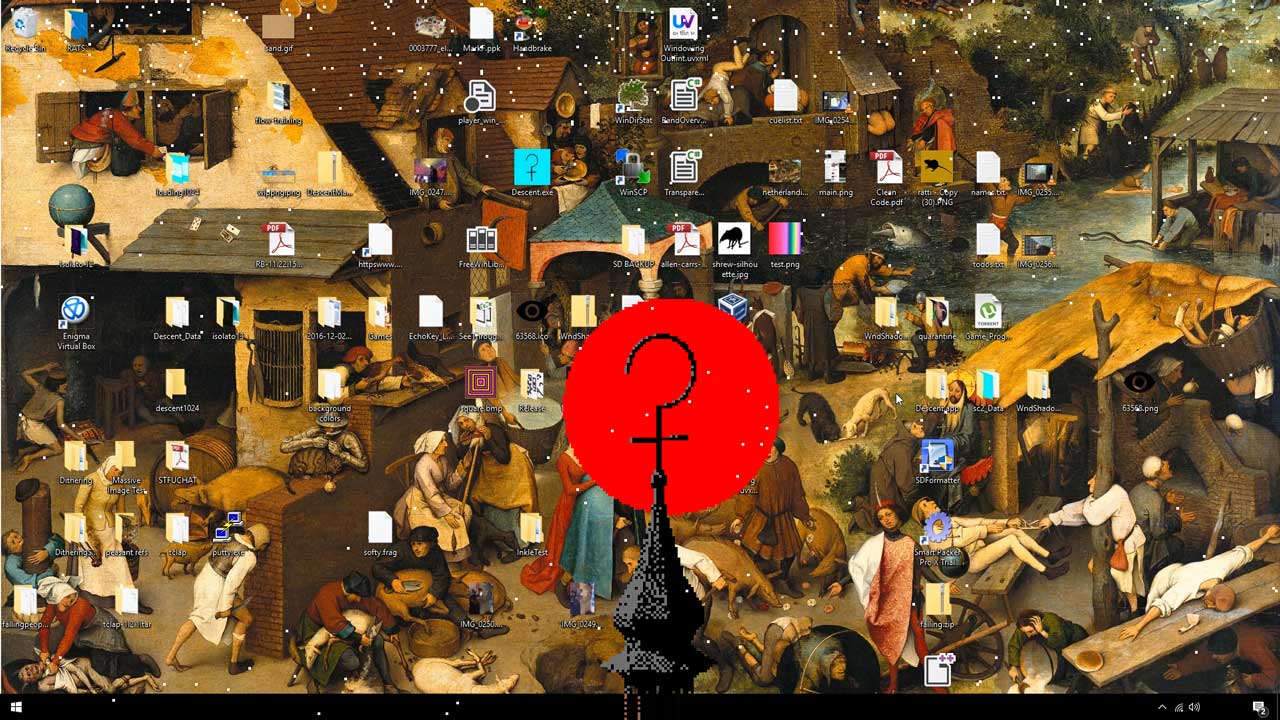 Descent
Peter Burr,Mark Fingerhut,Forma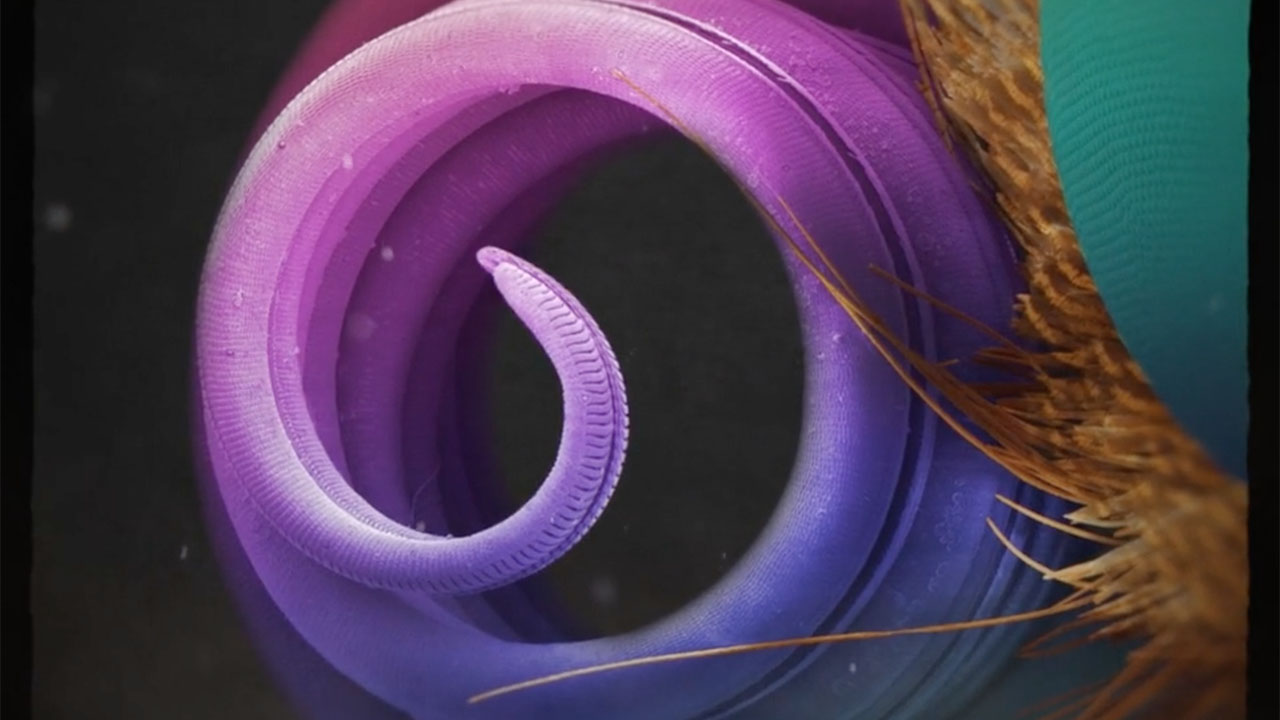 Non Linear
Linnea Rundgren, Hugo Farrant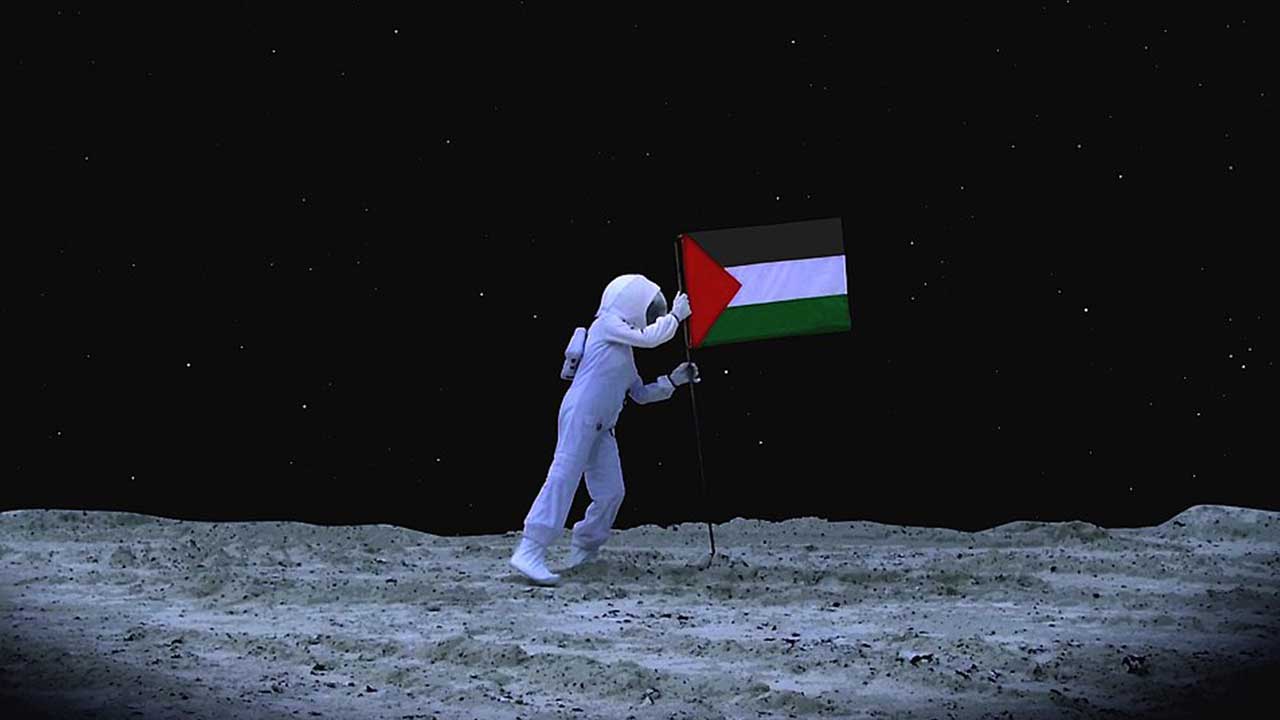 A Space Exodus
Larissa Sansour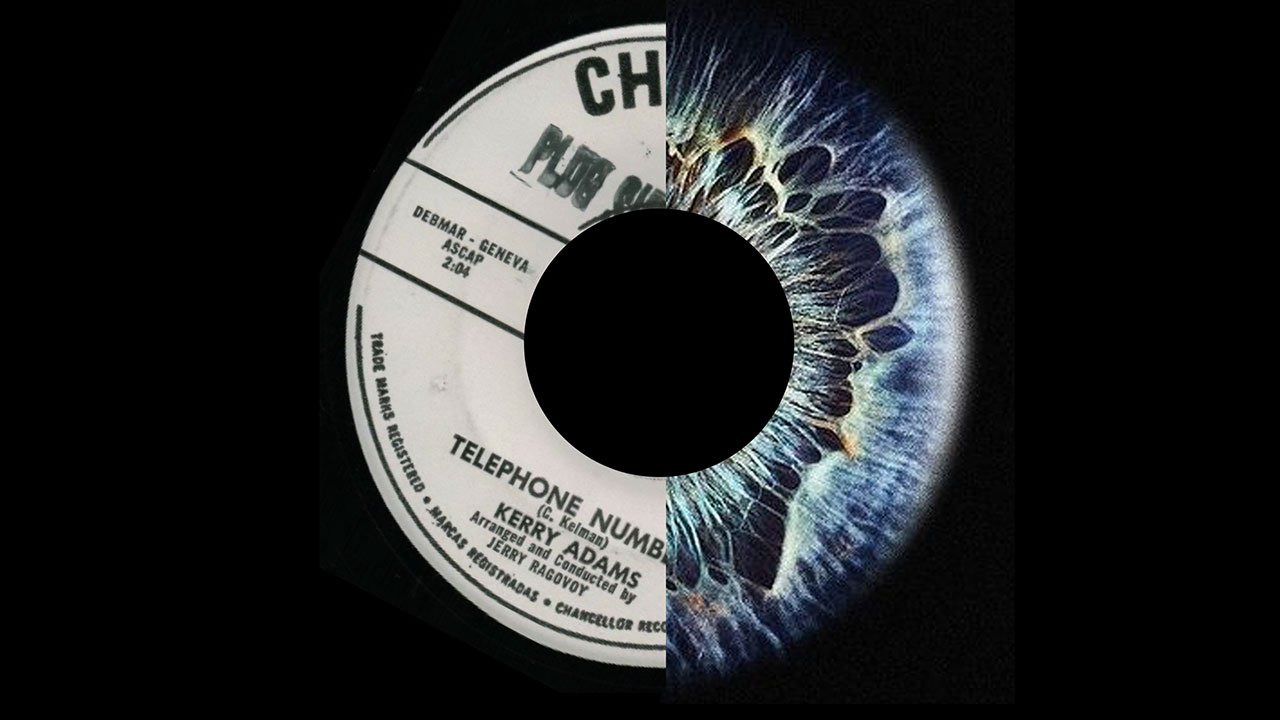 With These Eyes
Evan Ari Kelman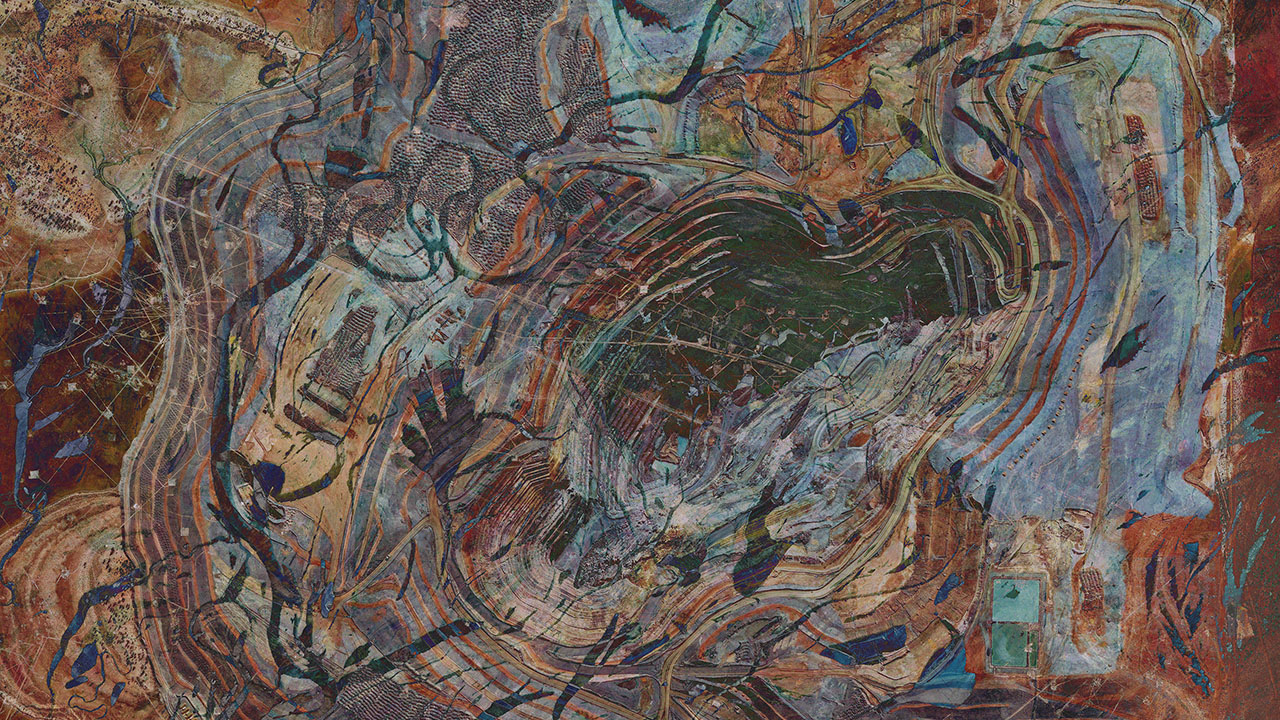 Horror Vaccui
Matteo Zamagni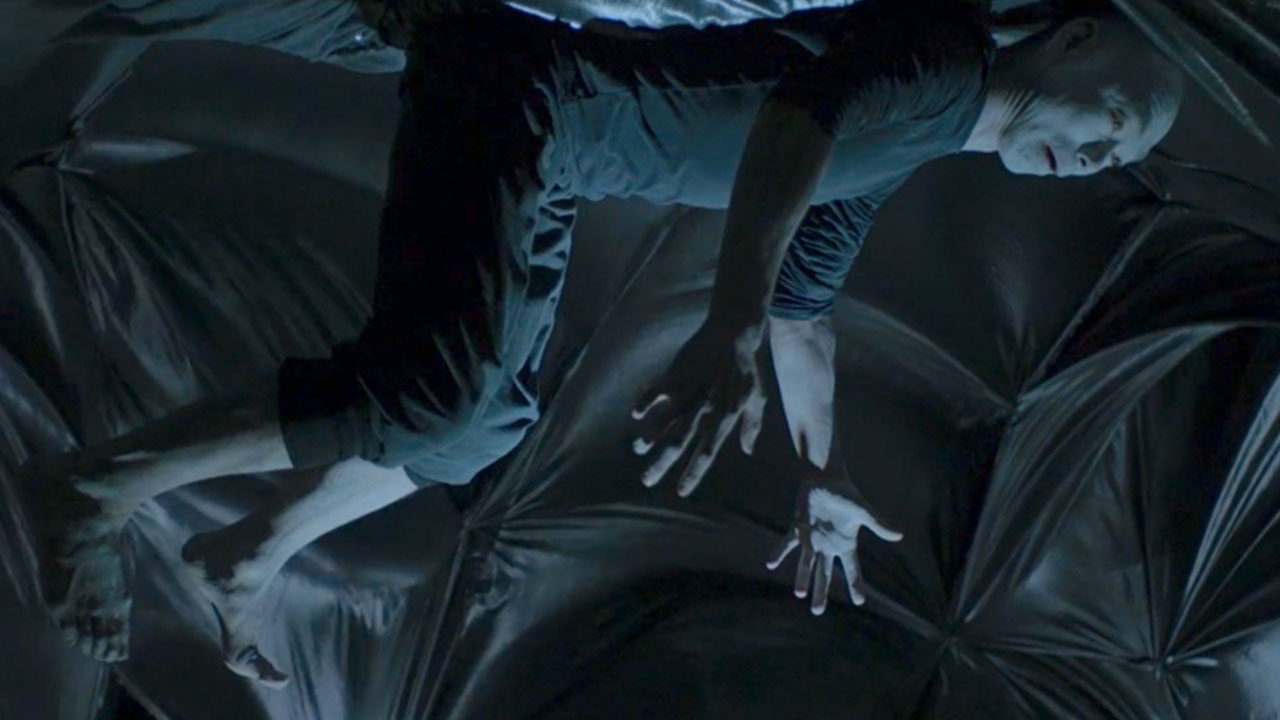 Singularity Song
Rachel Mason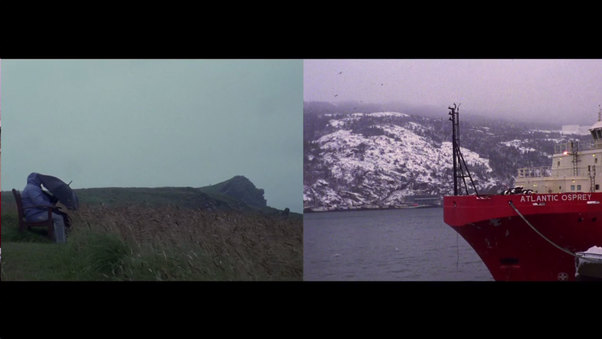 Strange Lines and Distances
Joshua Bonnetta
XX vs XY
Dan Lloyd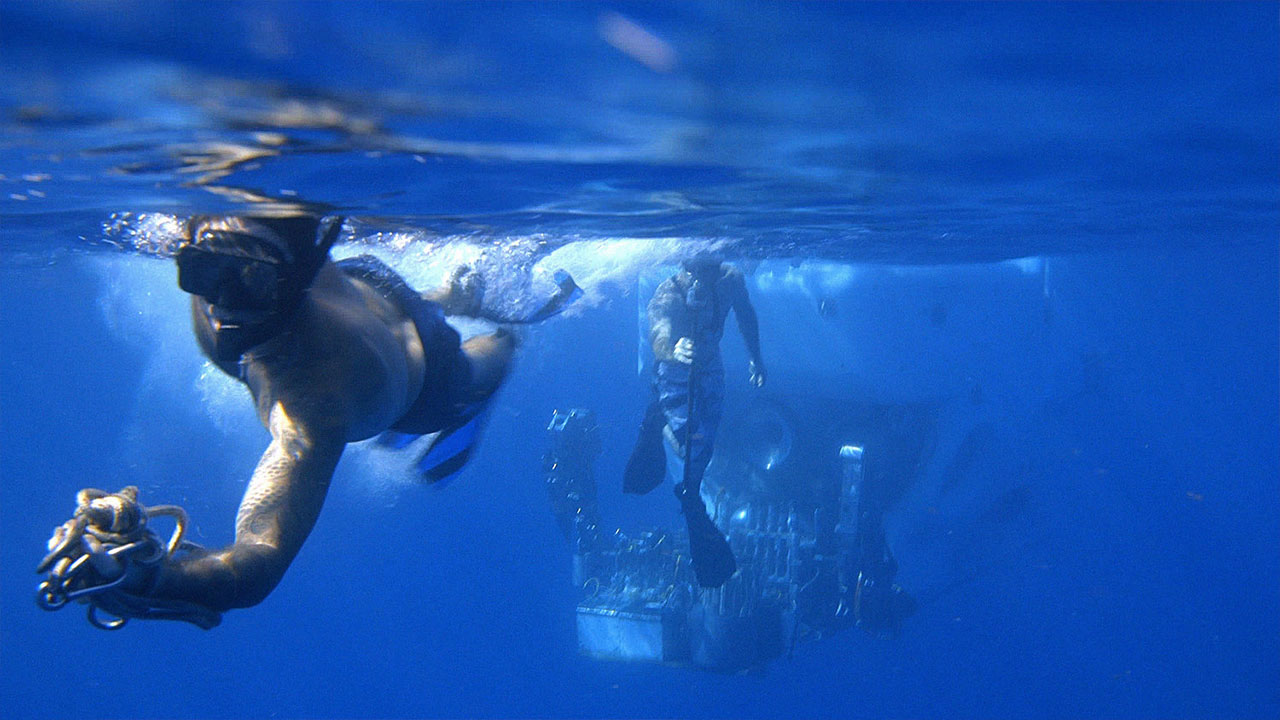 Acid Horizon
Ivan Hurzeler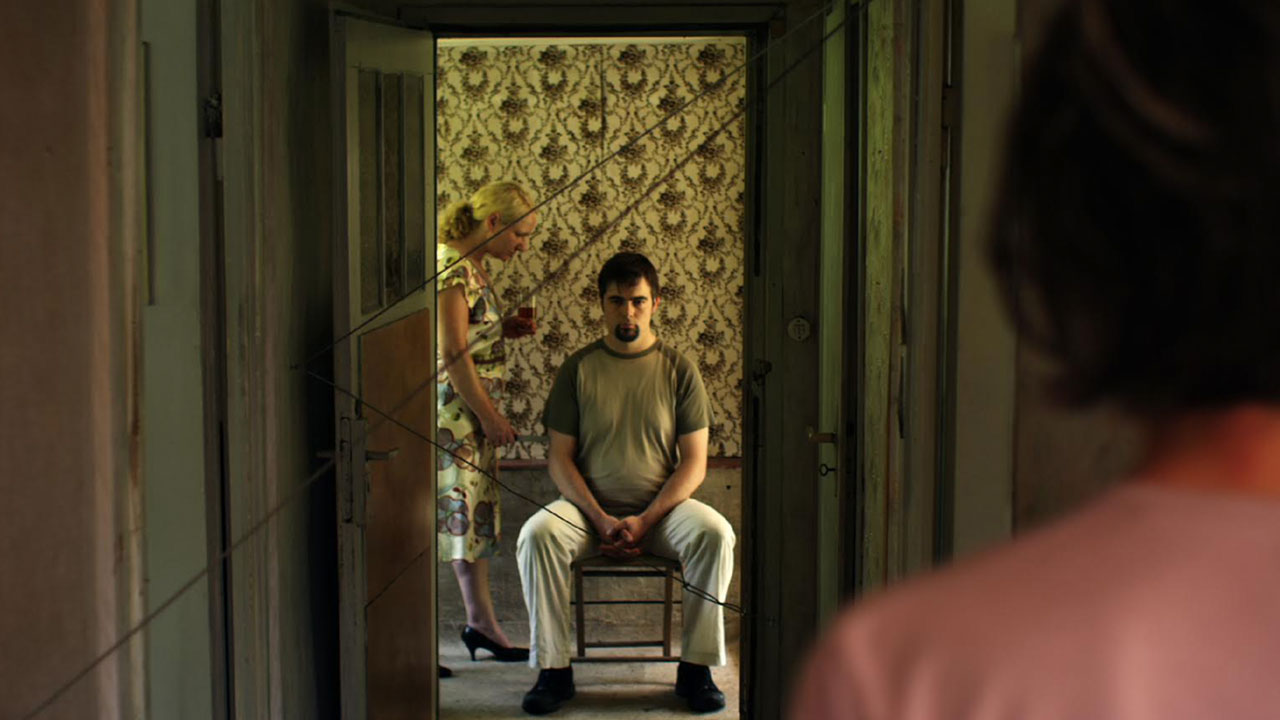 Weather House
Frauke Havemann,Eric Schefter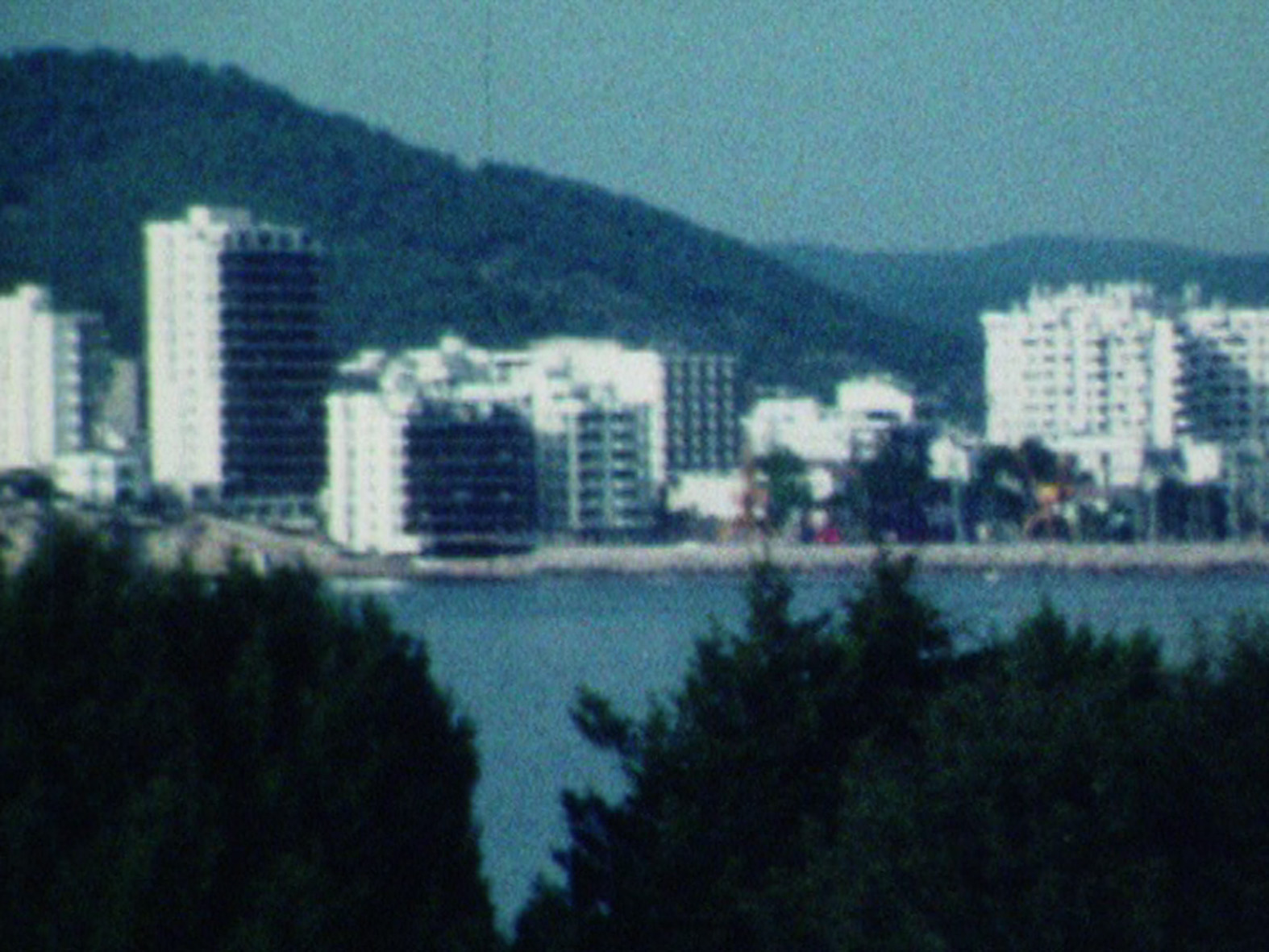 Siesta
David Krems, Furtado Hugo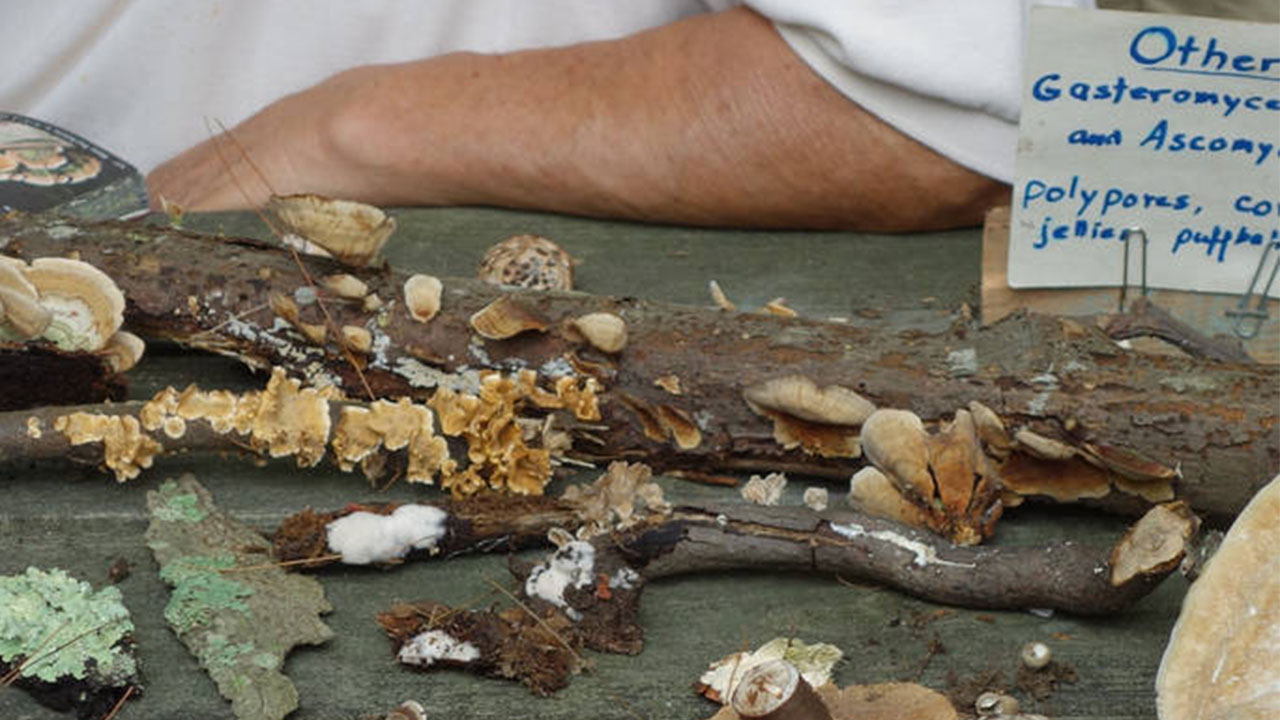 Mycological
Ernst Karel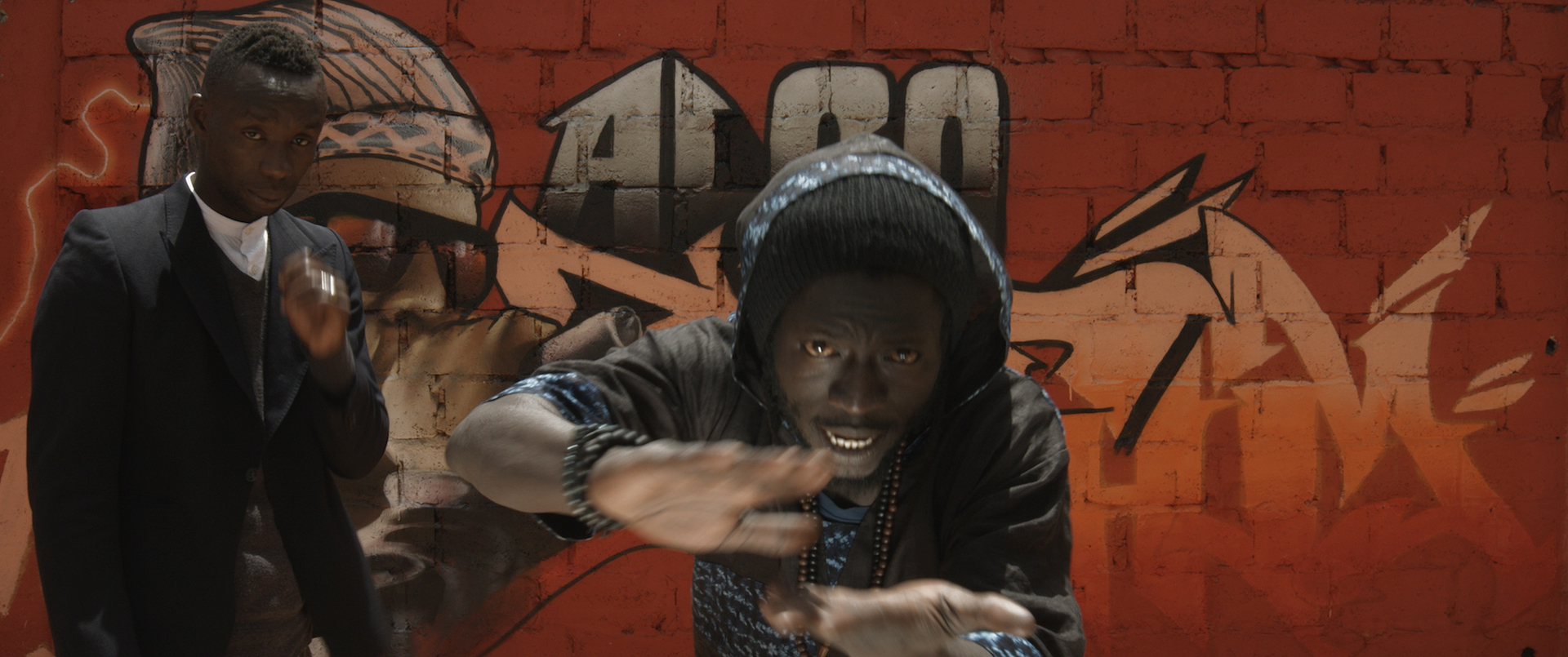 Algo Rhythm
Manu Luksch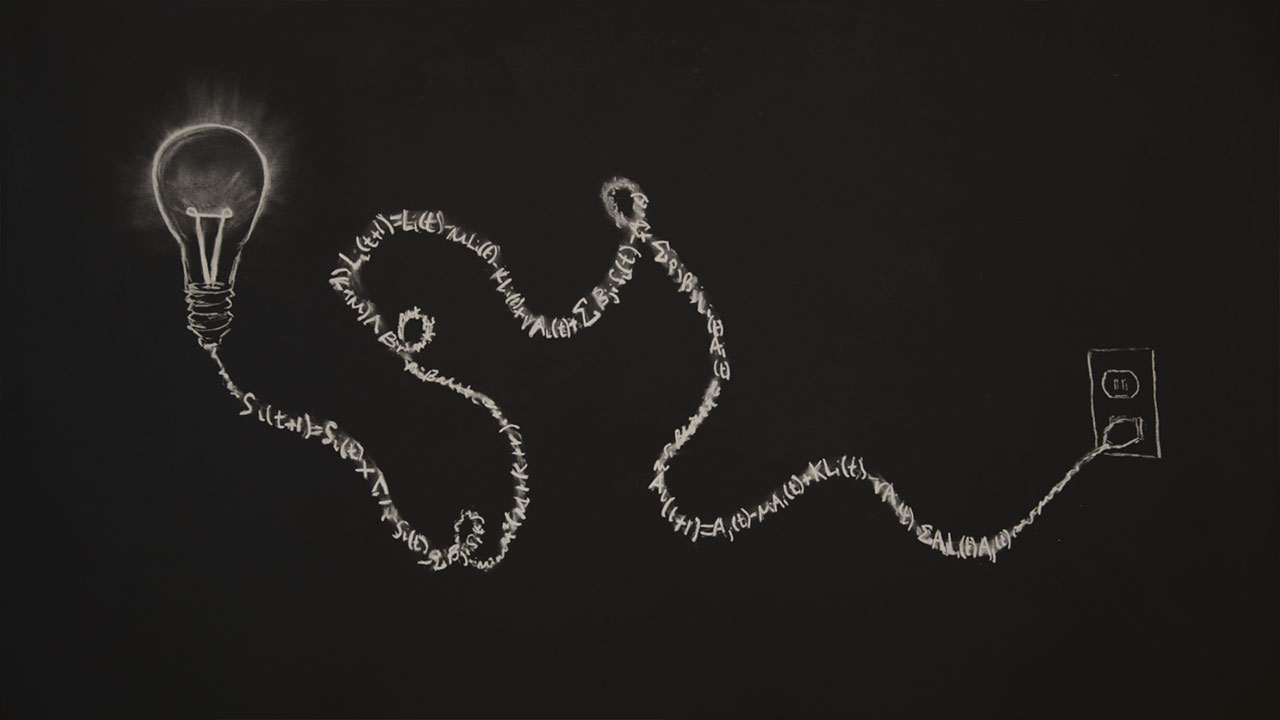 Persistence & Vision
Mahalia Lepage,Jeremiah Yarmie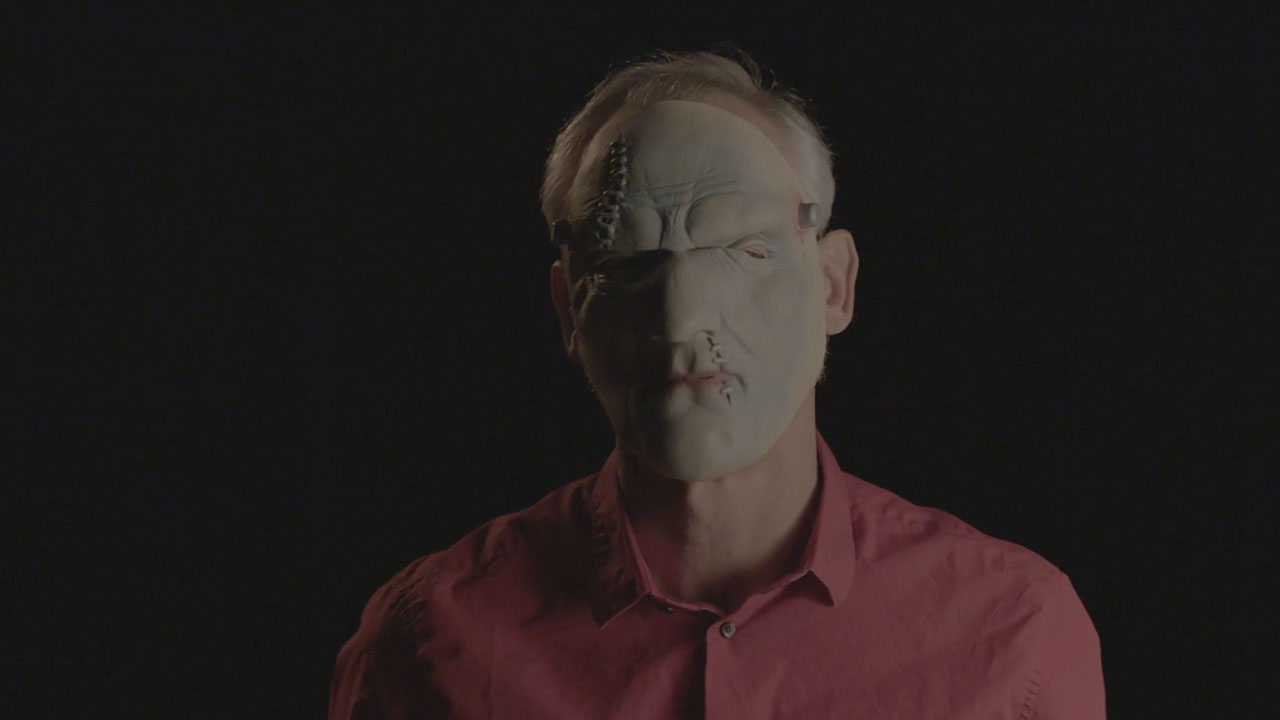 The Mask Task
Josephine Decker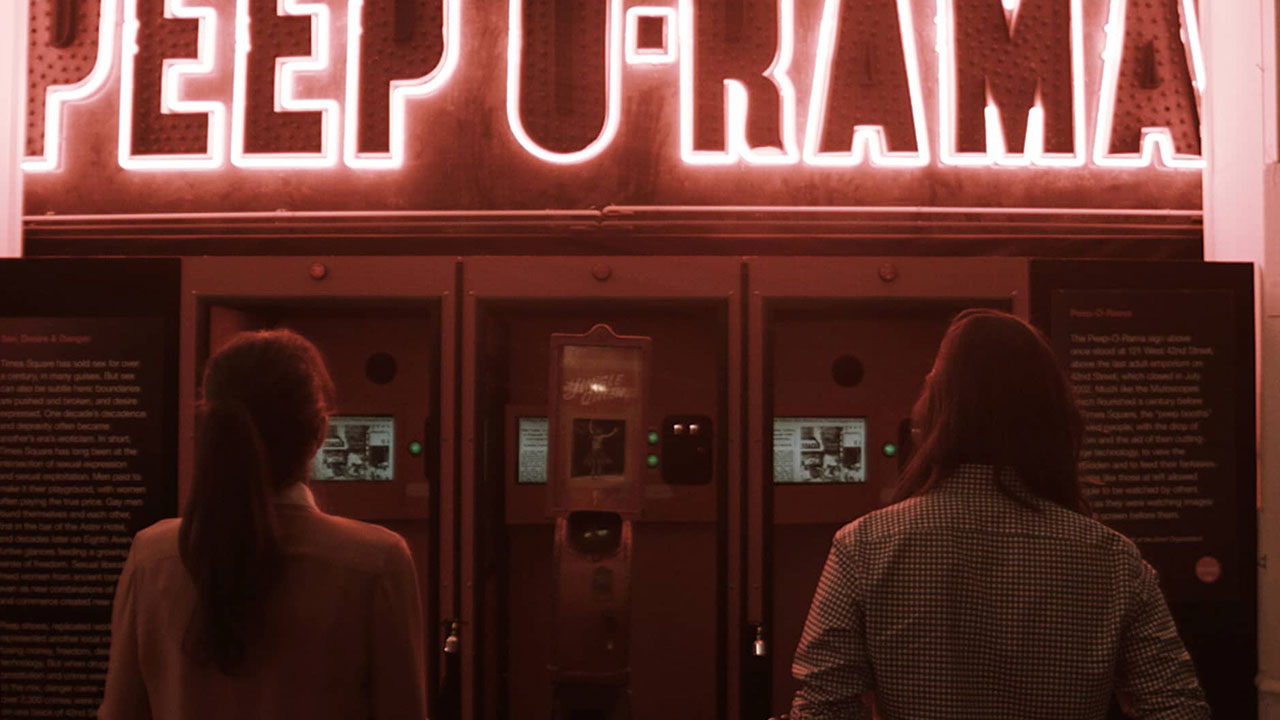 Lena's Complicated Machine
Malik Isasis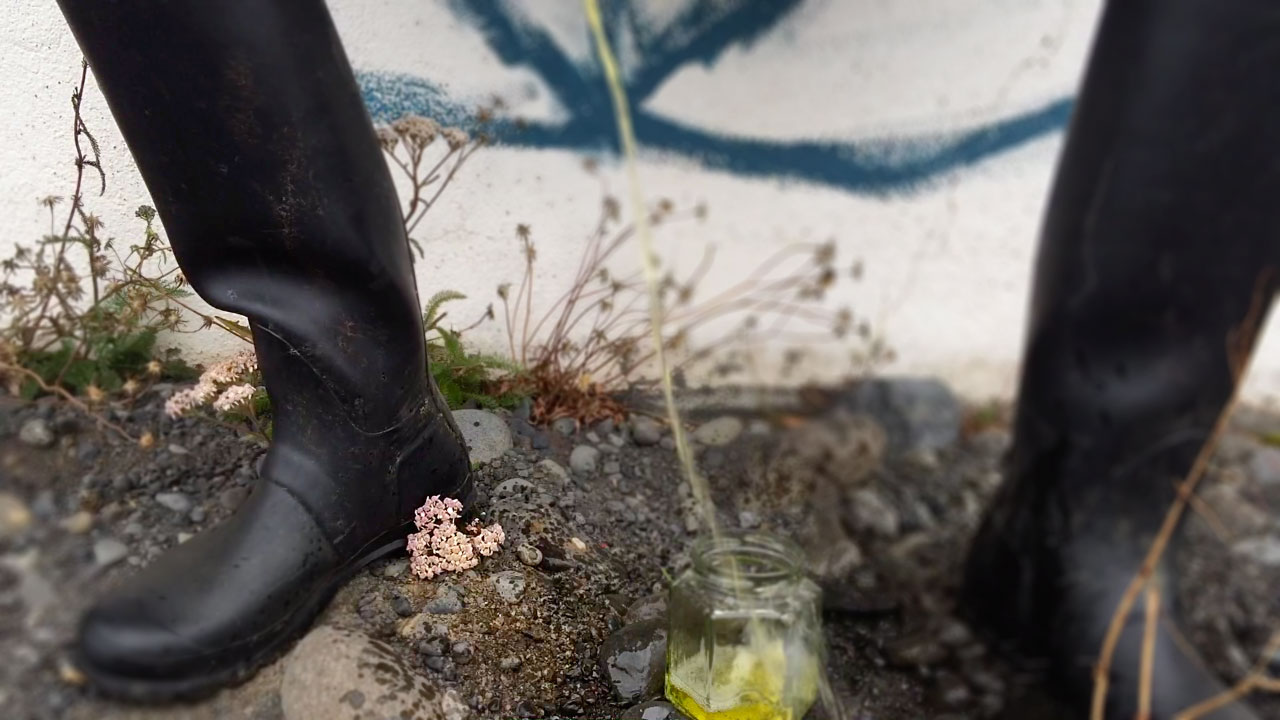 BLÓM + BLÓÐ
WhiteFeather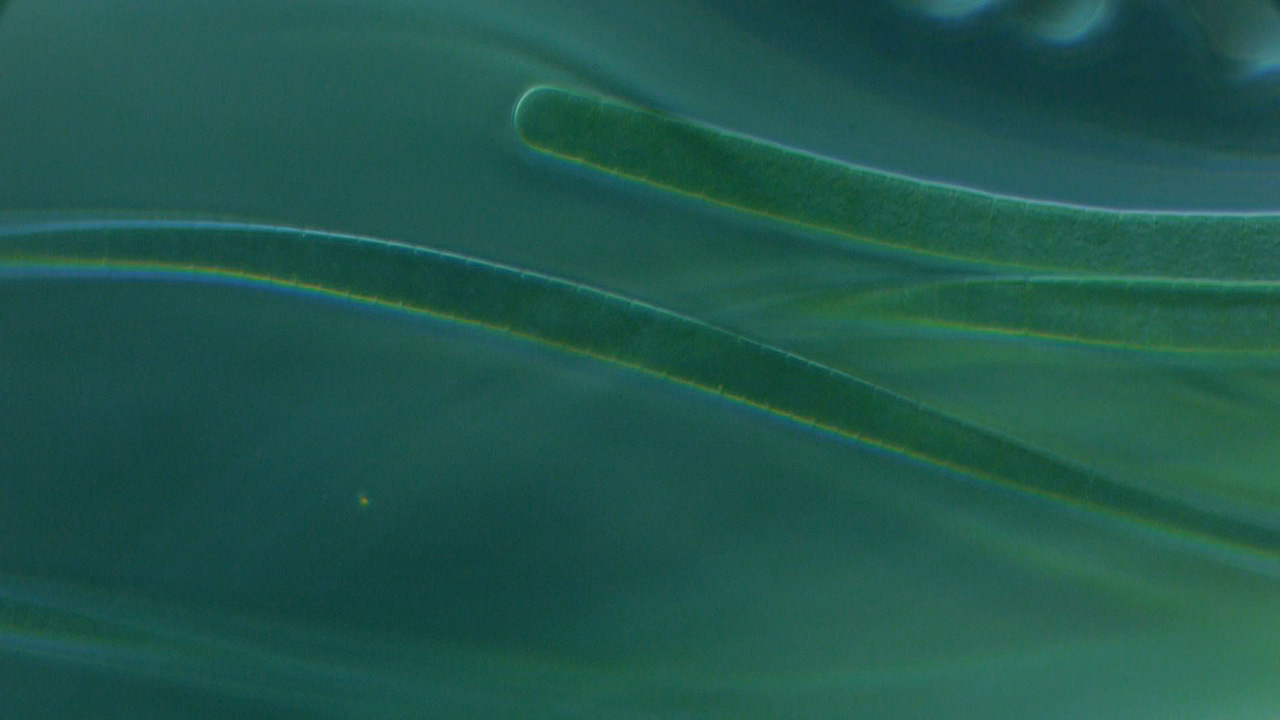 Cyanobacteria
Danielle Parsons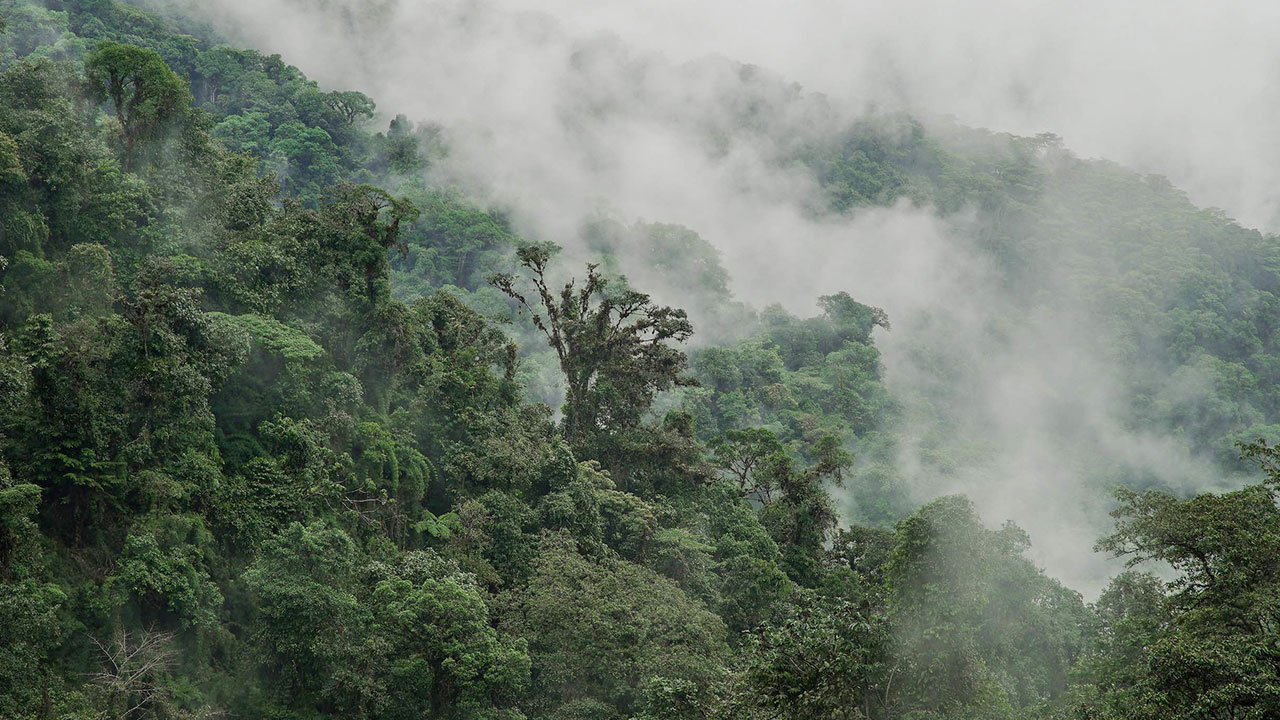 Dusk Chorus (based on Fragments of Extinction)
David Monacchi,Nika Šaravanja,Alessandro D'Emilia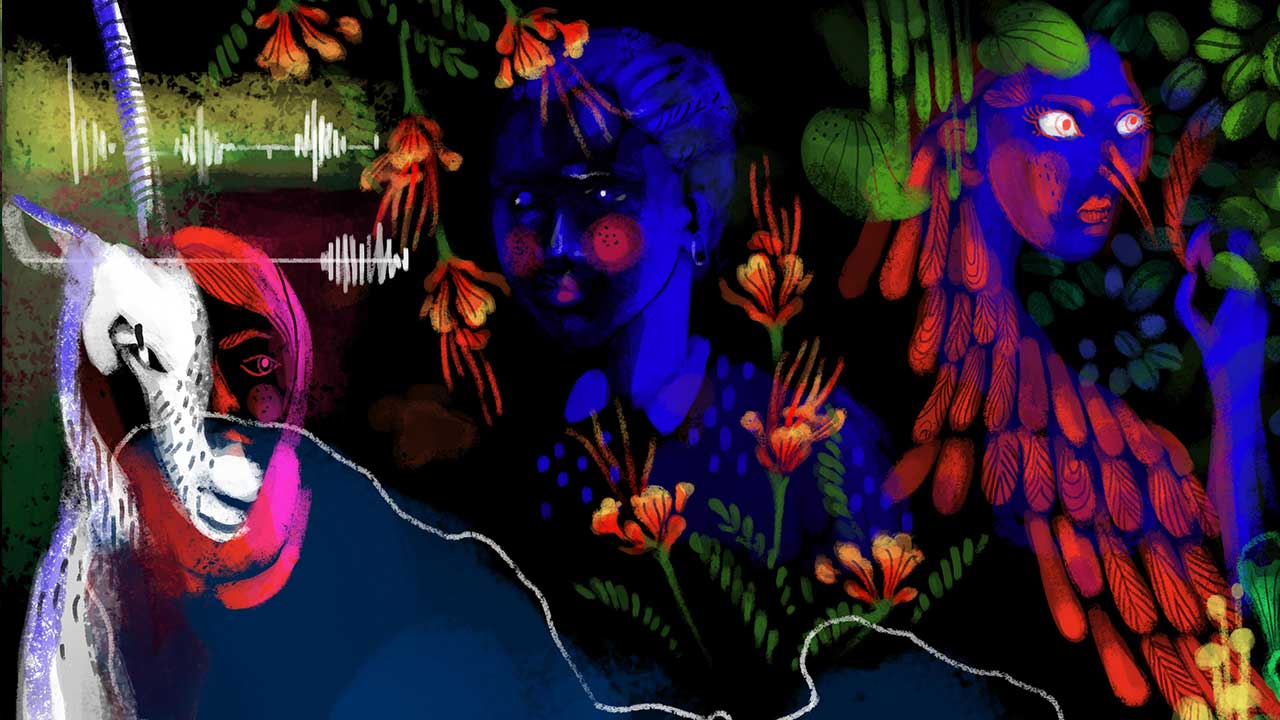 Mosaic
Miryam Charles,Josephine Decker,Alexis Gambis,Barry J Gibb,Ian Harnarine,Noah Hutton,Demelza Kooij,Jeannette Louie,Rachel Mayeri,Sally Warring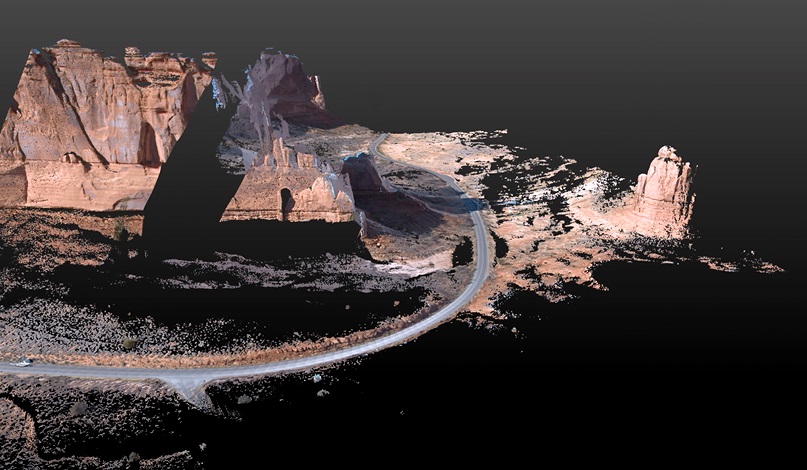 Driving through (laser point) clouds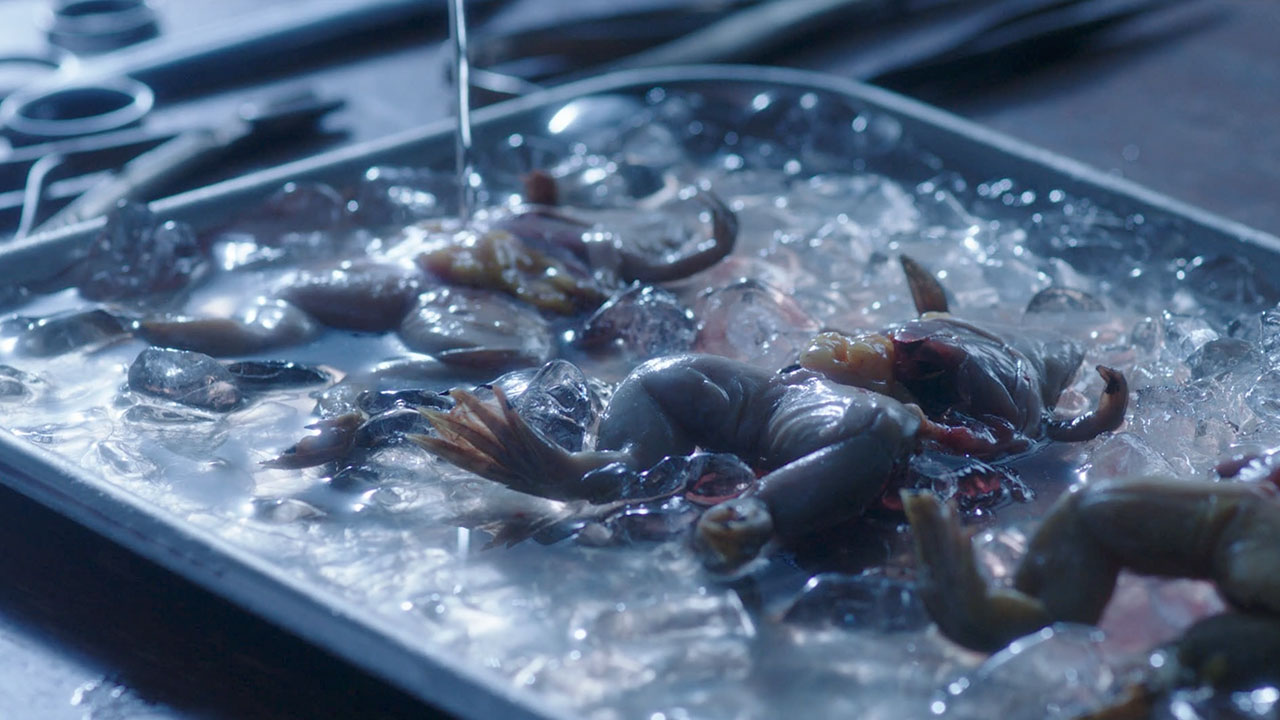 An Extremely Graphic Frog Dissection in the 1920s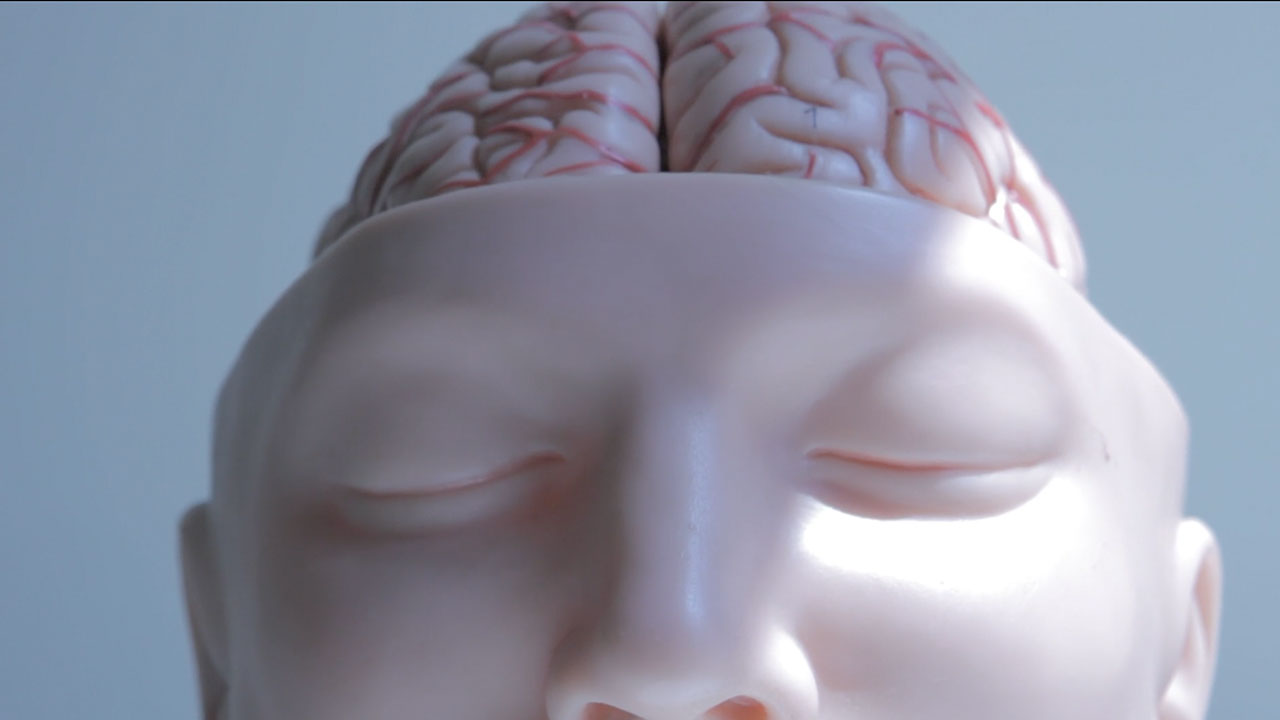 Brain with Arteries on Head Model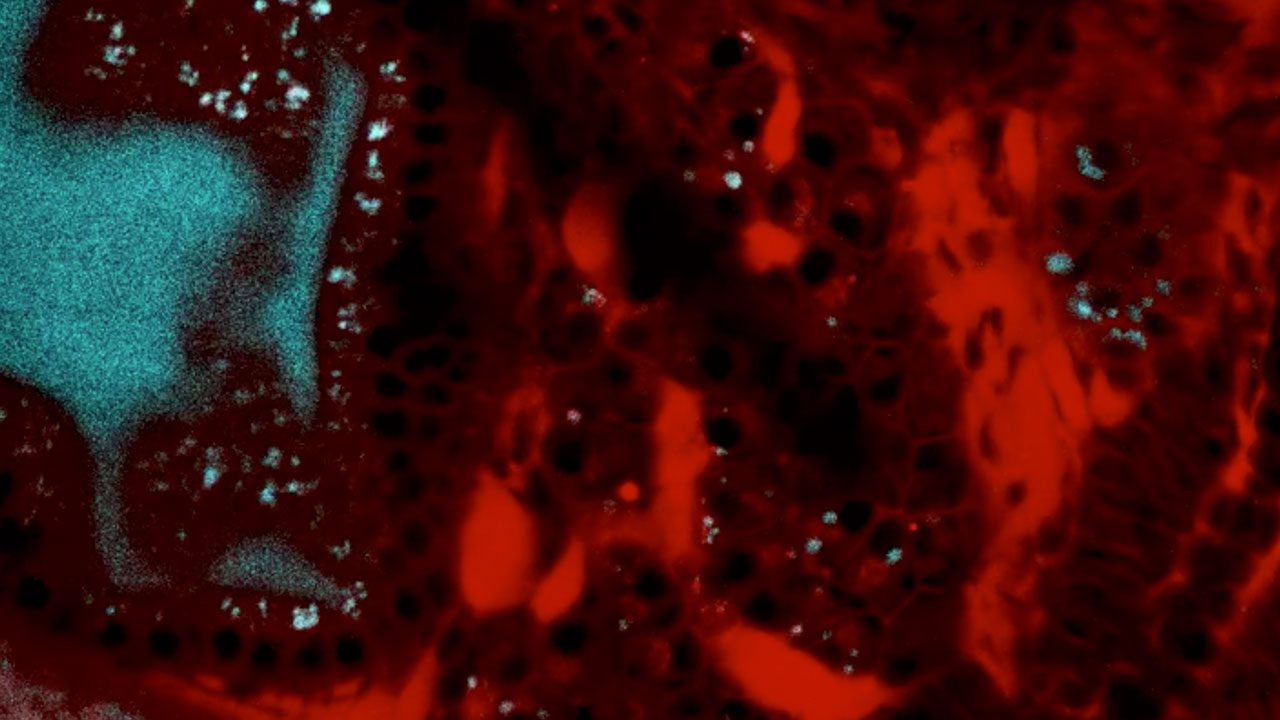 A Fluorescently-Stained Liver in a Developing Zebrafish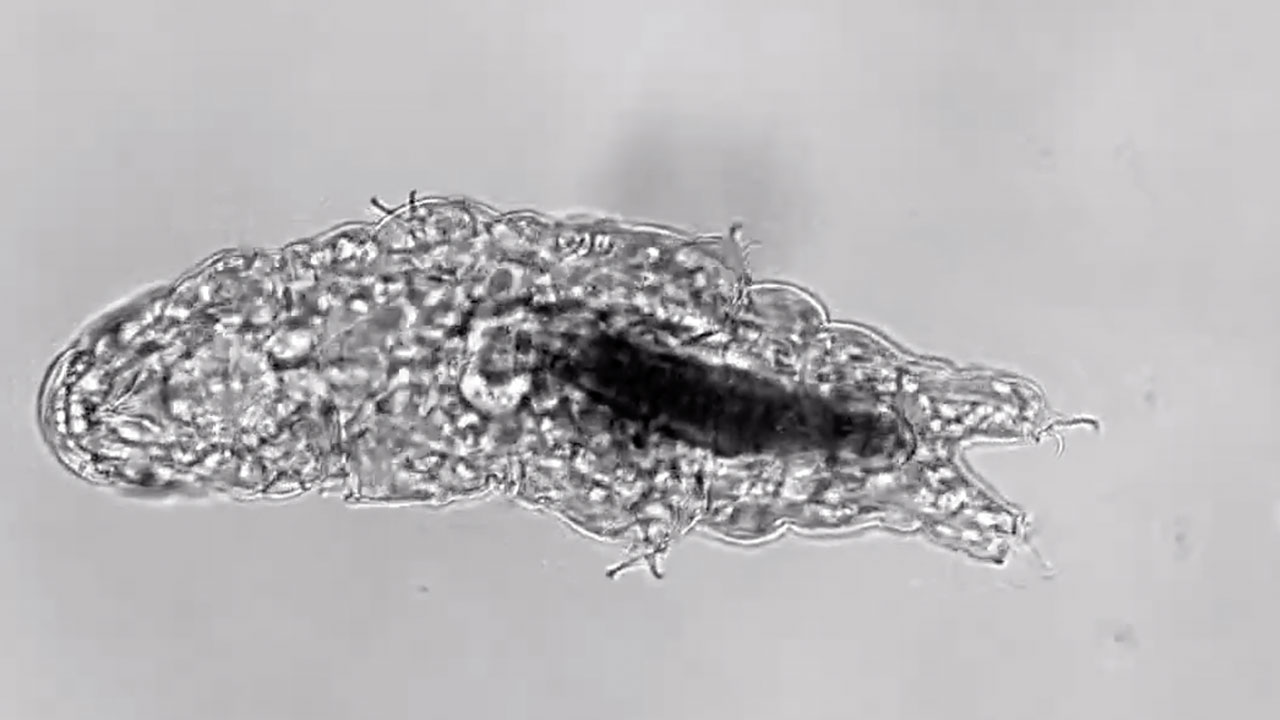 Tardigrade taking a poop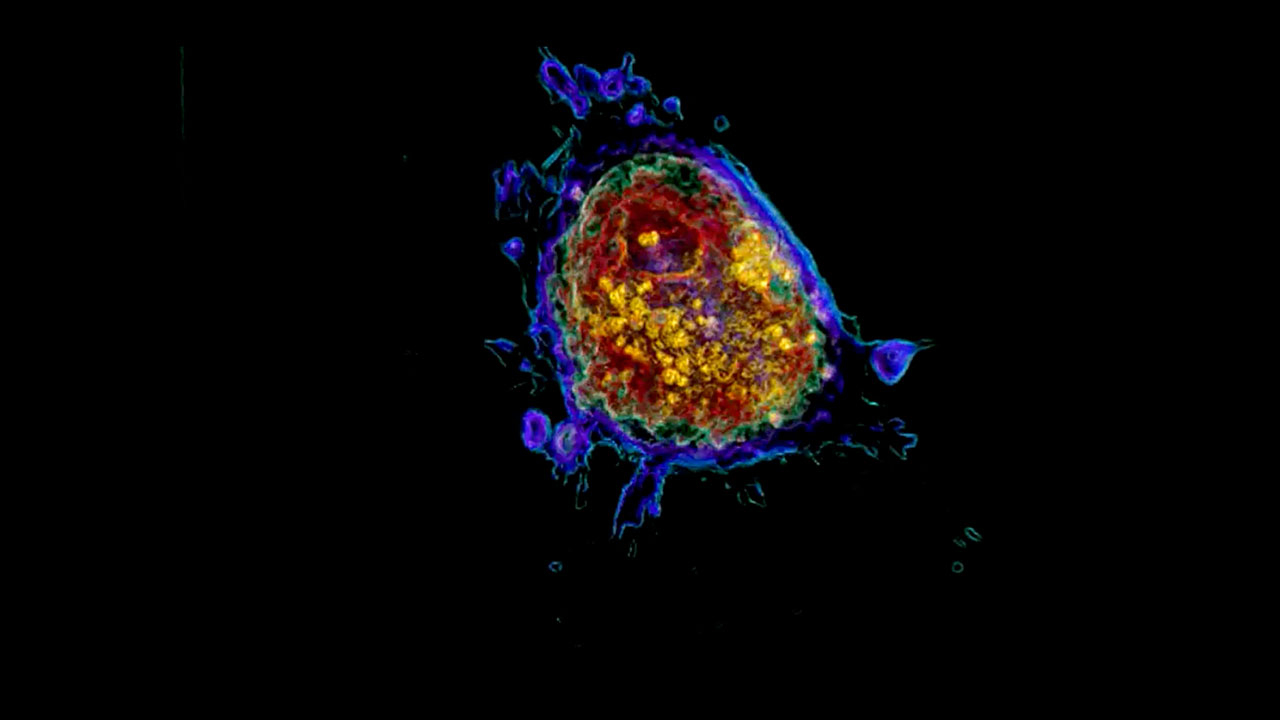 Apoptosis (Programmed Cell Death) - Live and in 3D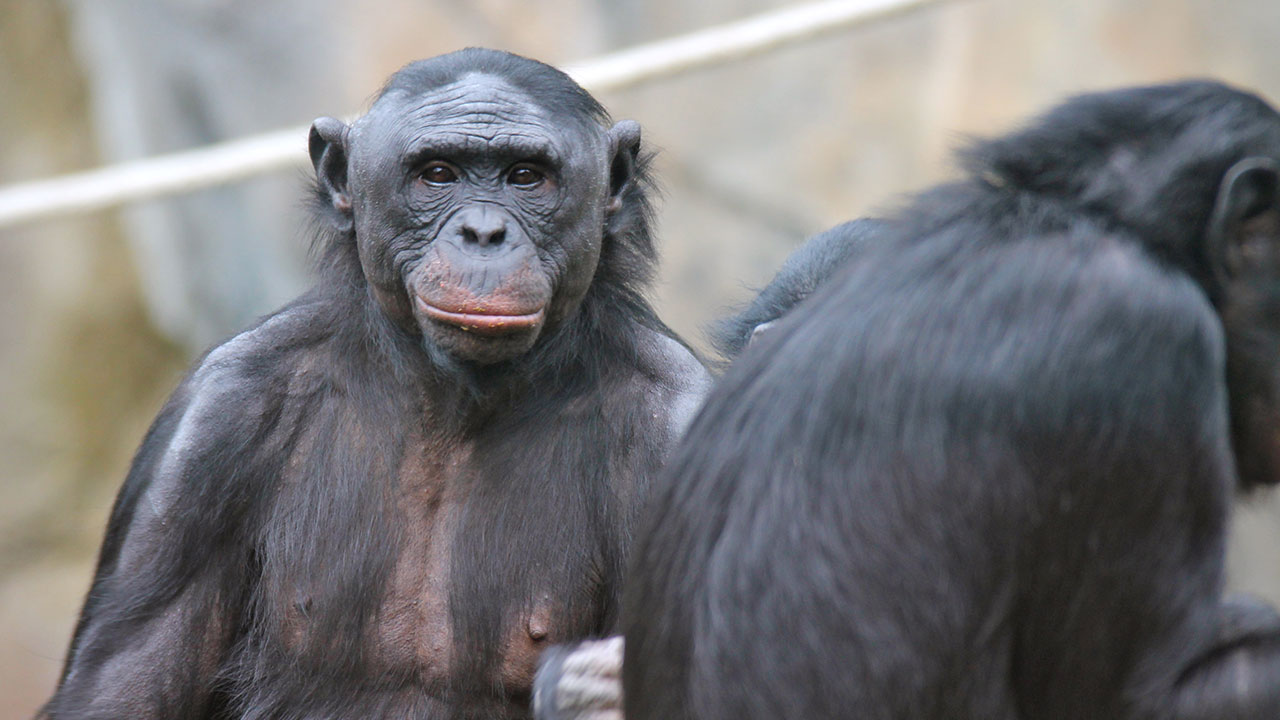 Humans Meet Chimps, Chimps Become Human?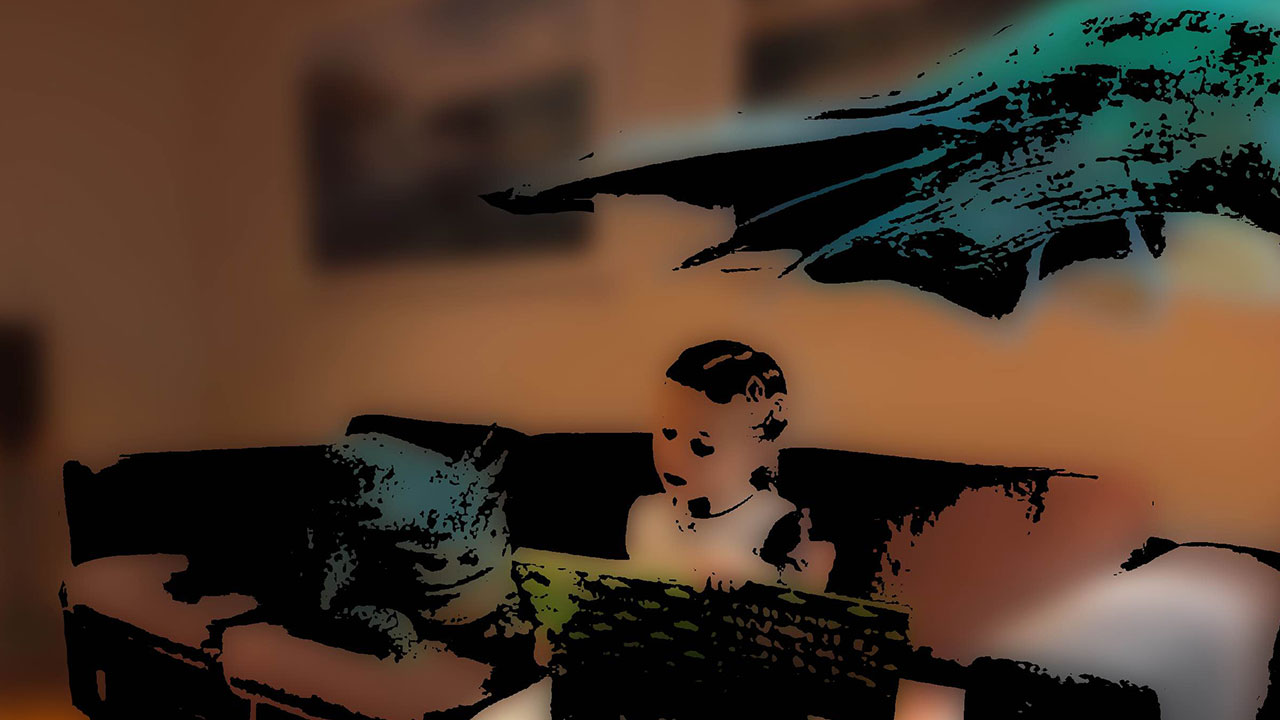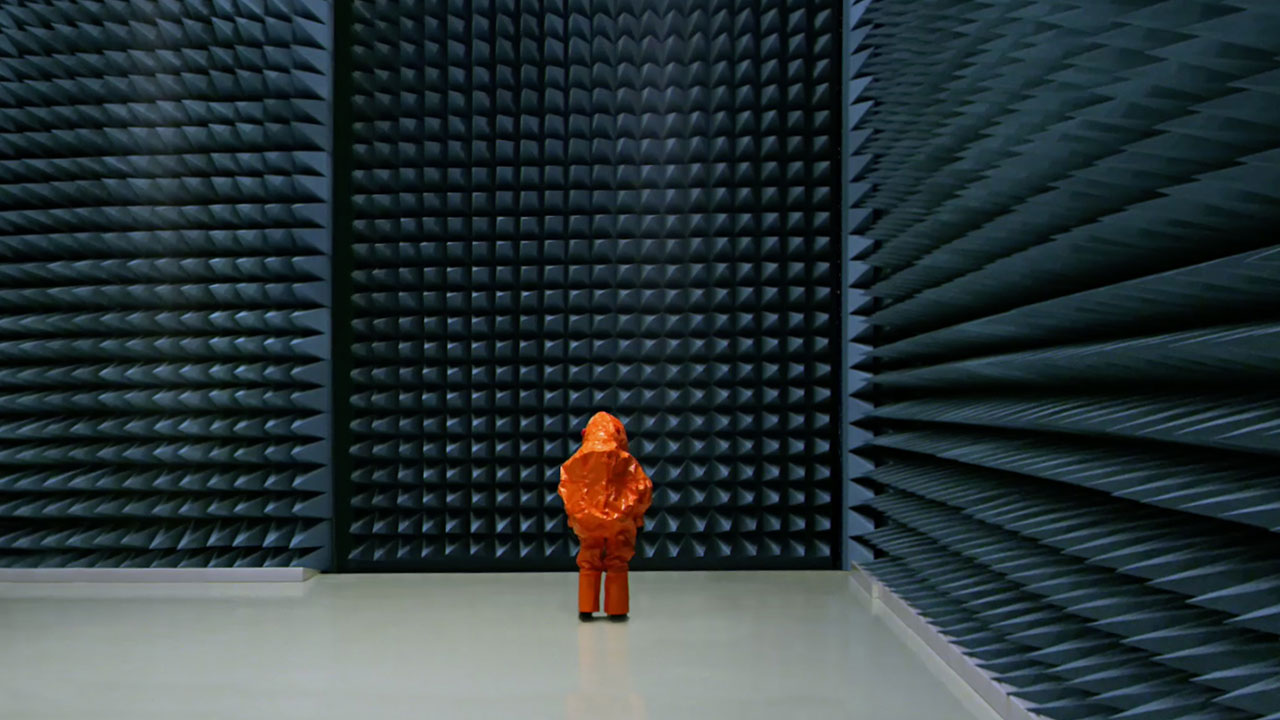 What it means to be human in the 21st century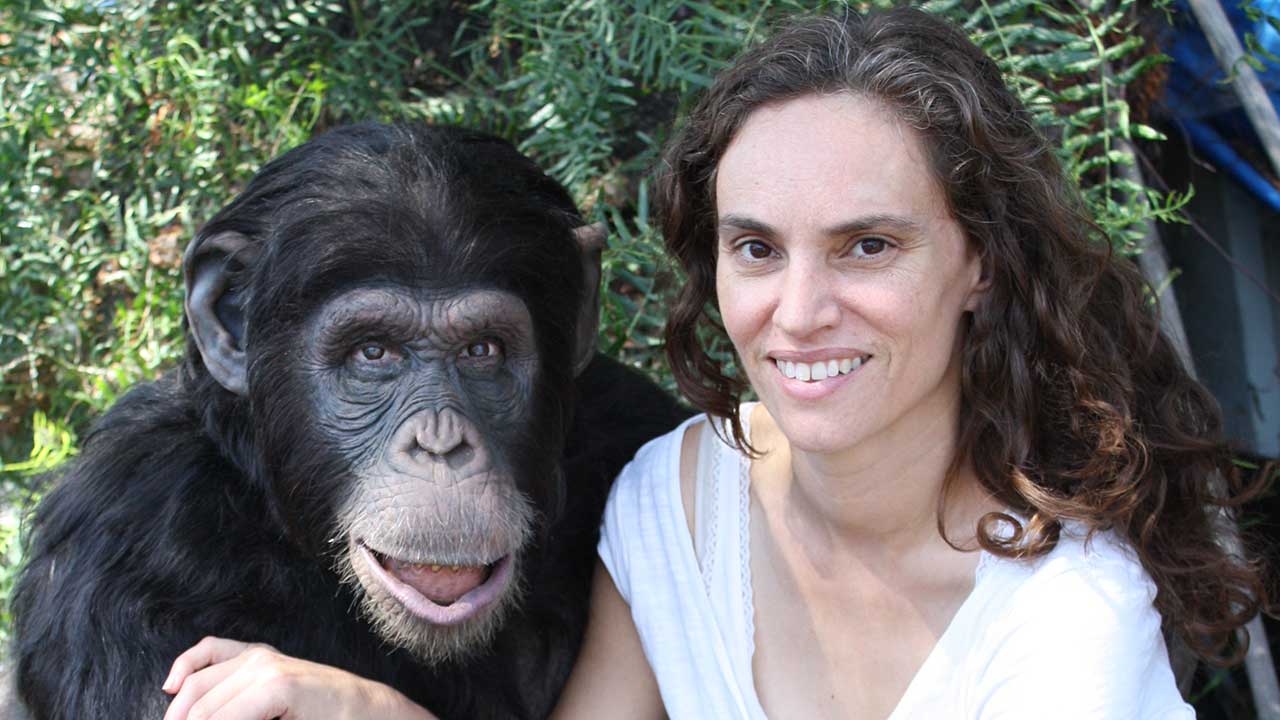 Films for the Non-Human Demographic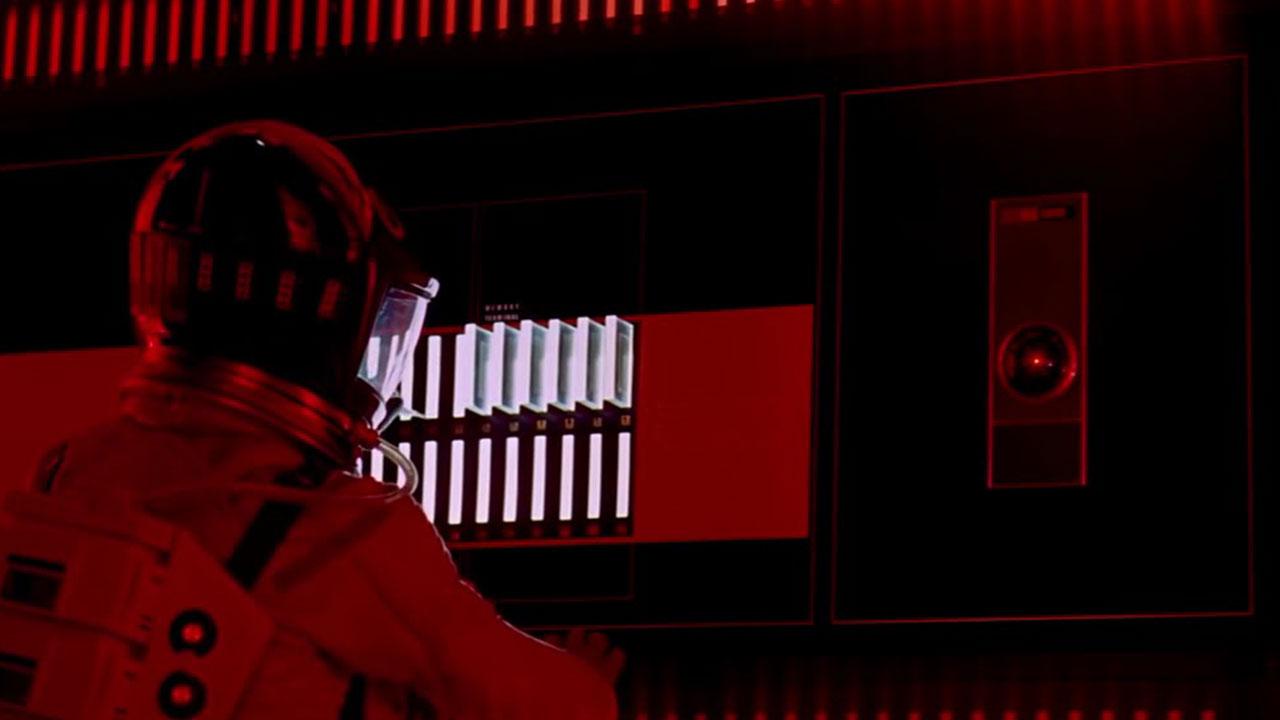 A Guide to Play AI (humans)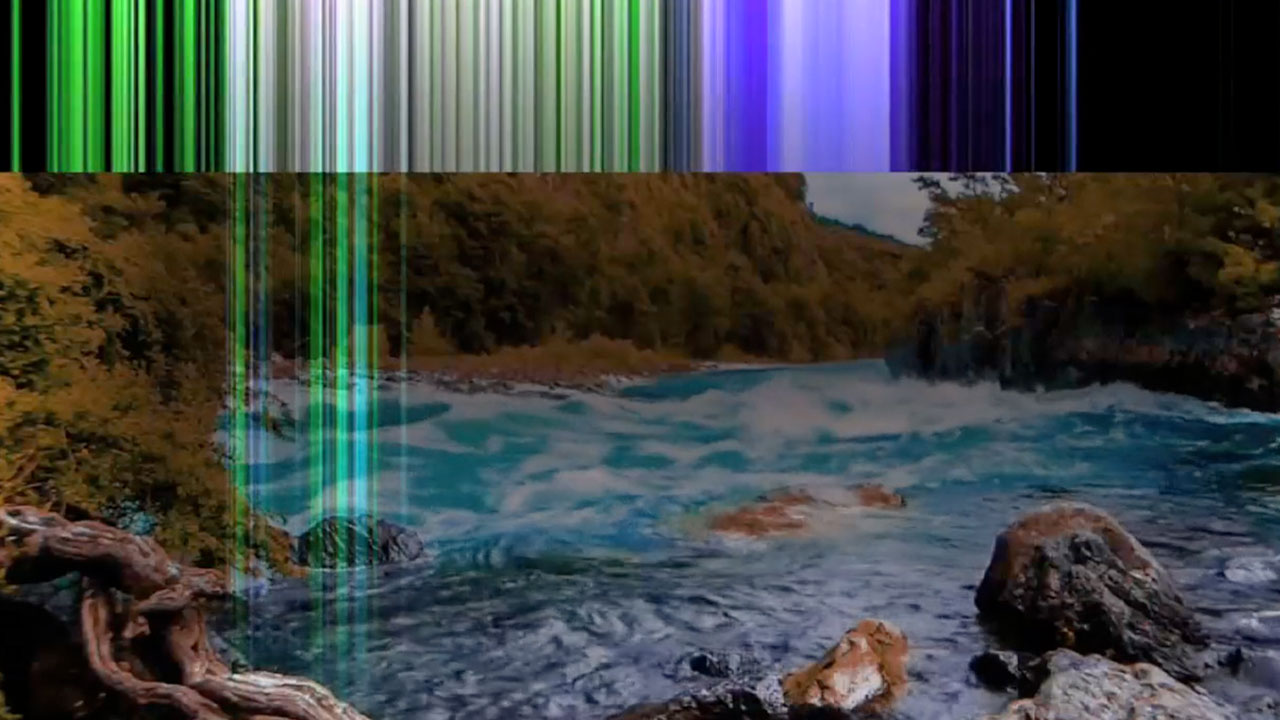 Charlie Tweed: Humans, Nature, and Control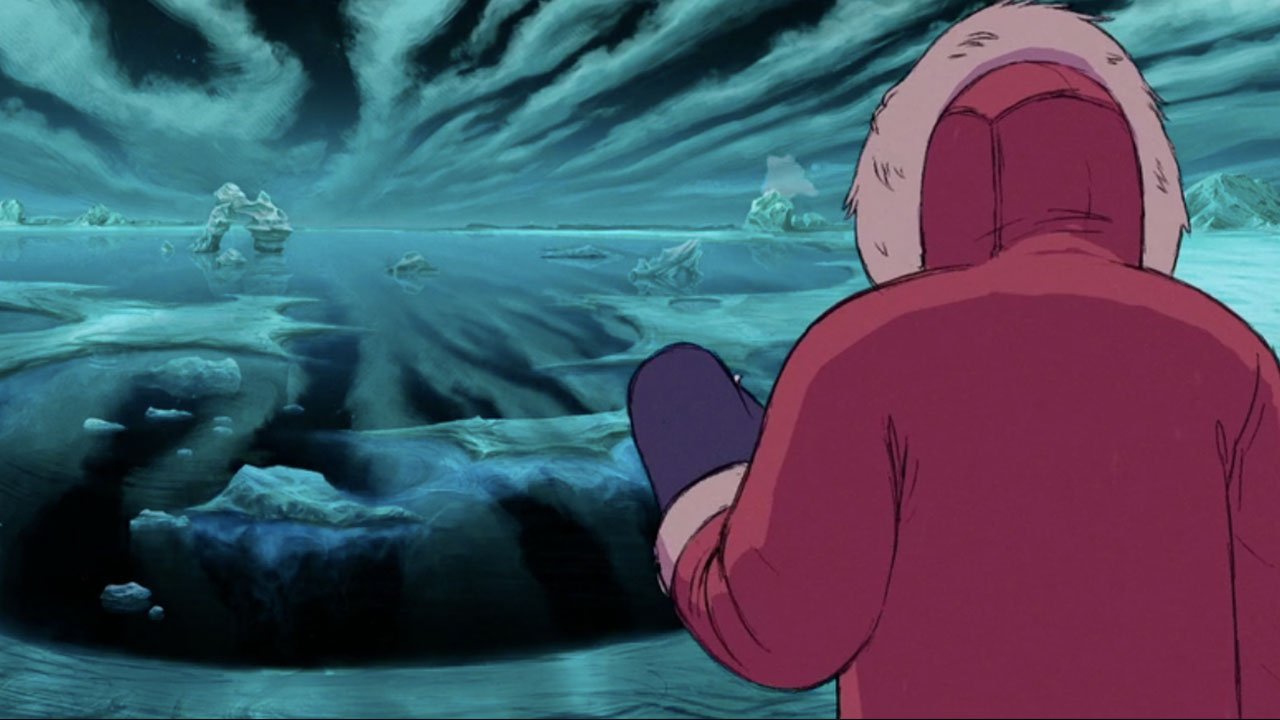 Wild Lands Shape Human Awareness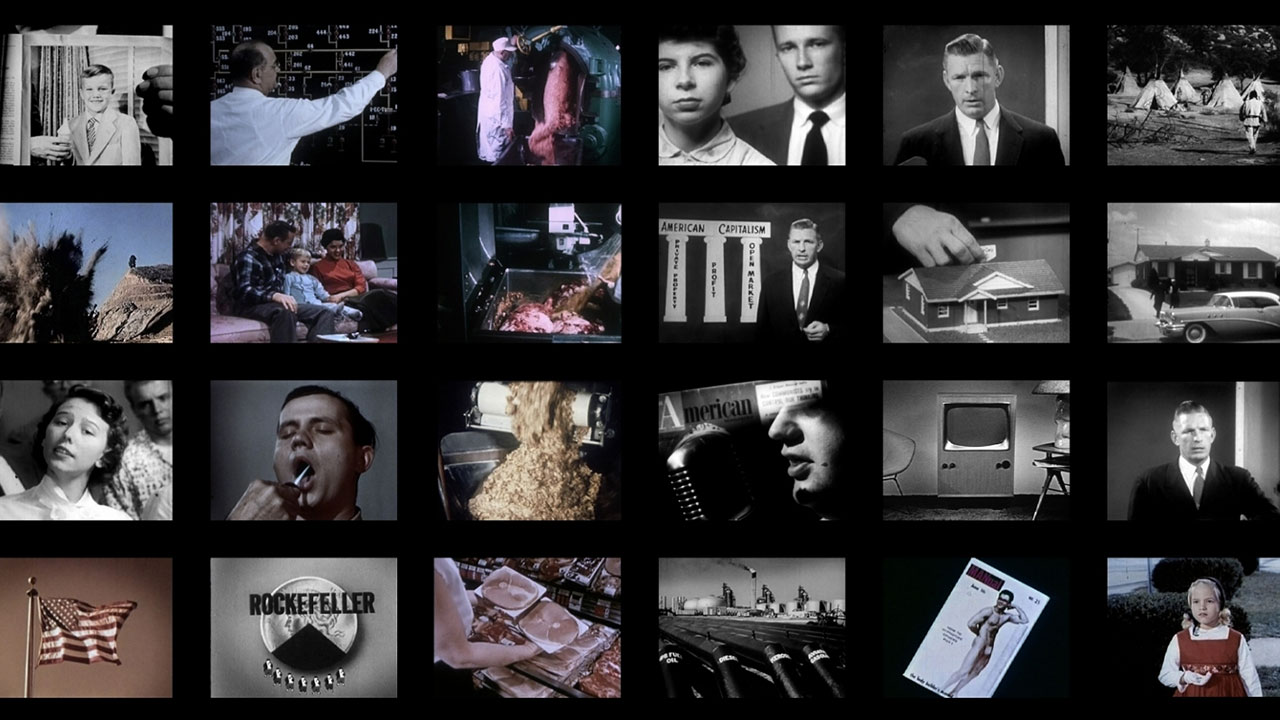 Computation and the Future of the Human Condition
Space Explorers: Human Motives for Transcending Earth And Our Solar System.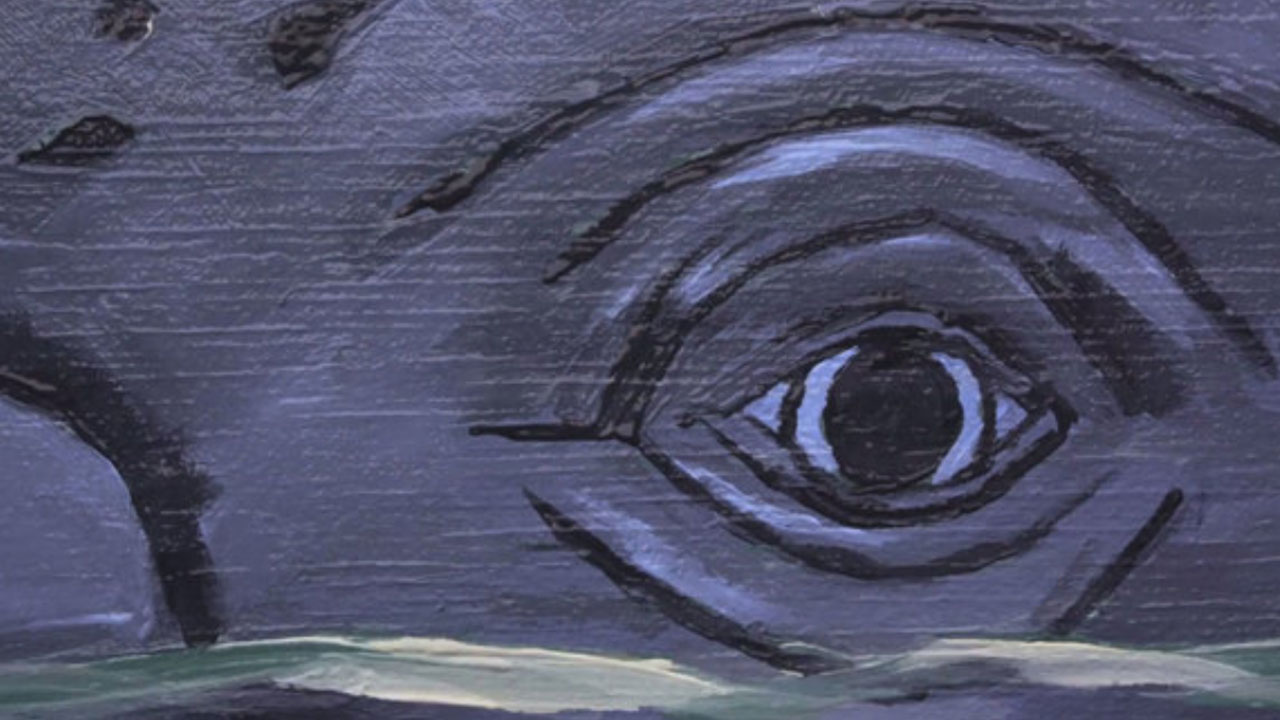 Whales and Humans Intertwined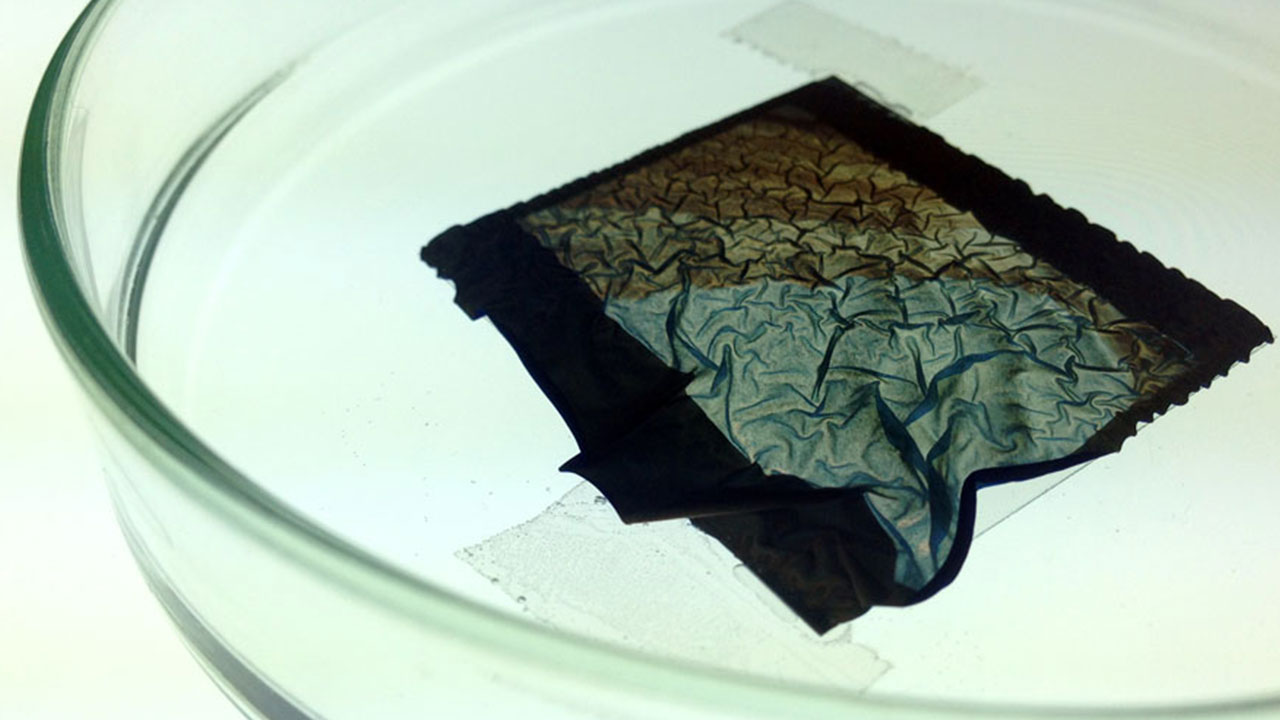 Old Growth: A material metaphor for humanity's effects on the environment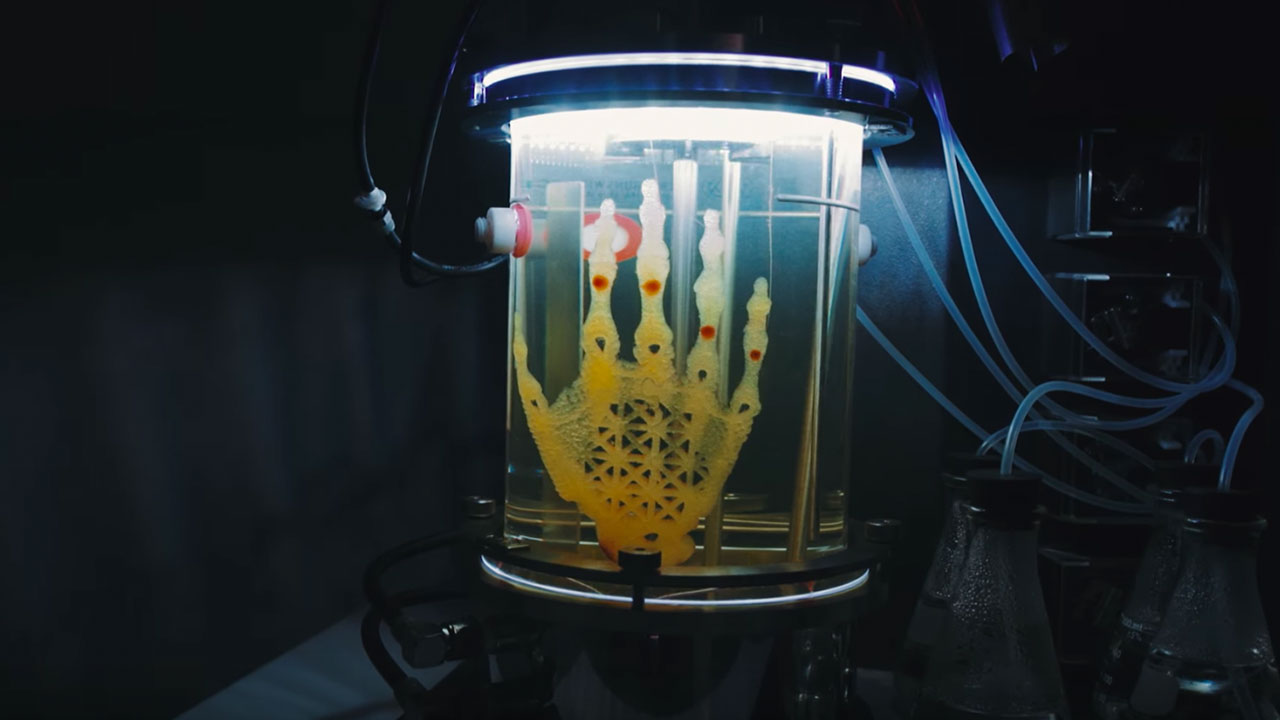 Artificial Life and the Post-Human Filmic Experience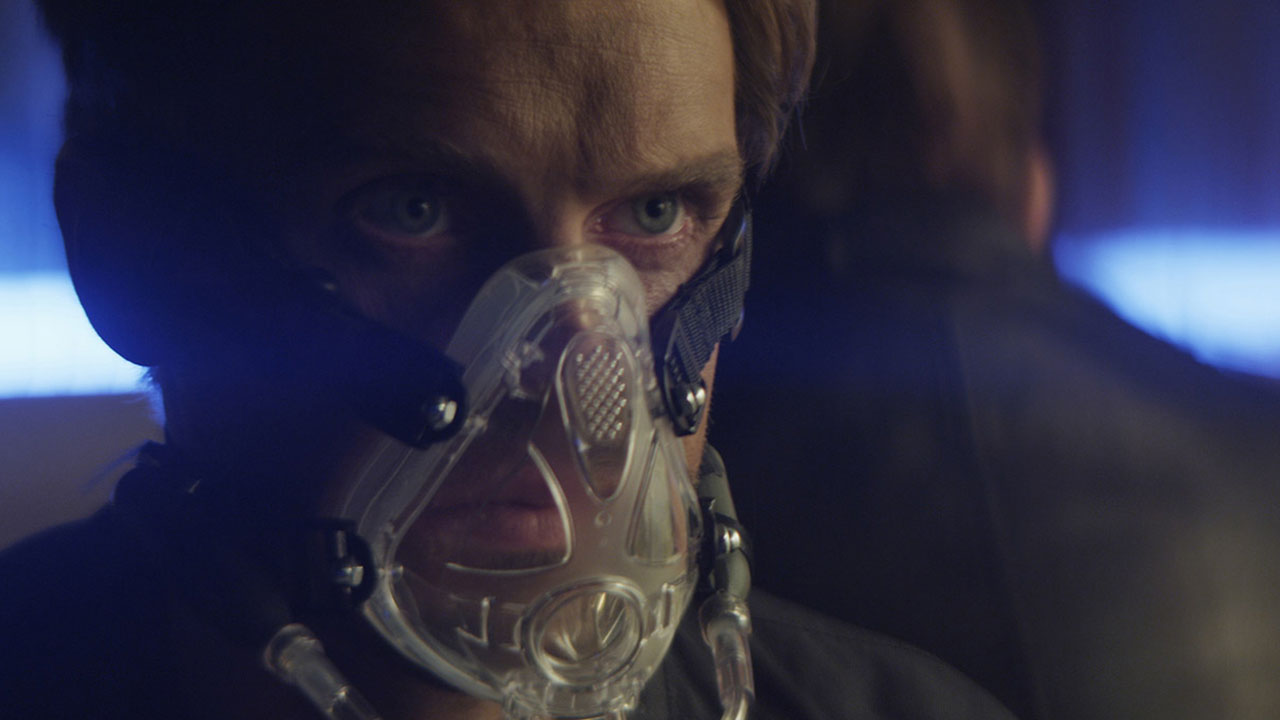 Exploring The Relationship Between Human Beings and Nature
6 Beautiful Short Science Films About Nature and Humanity
Augmenting Human and Machine Intelligence with Data Visualization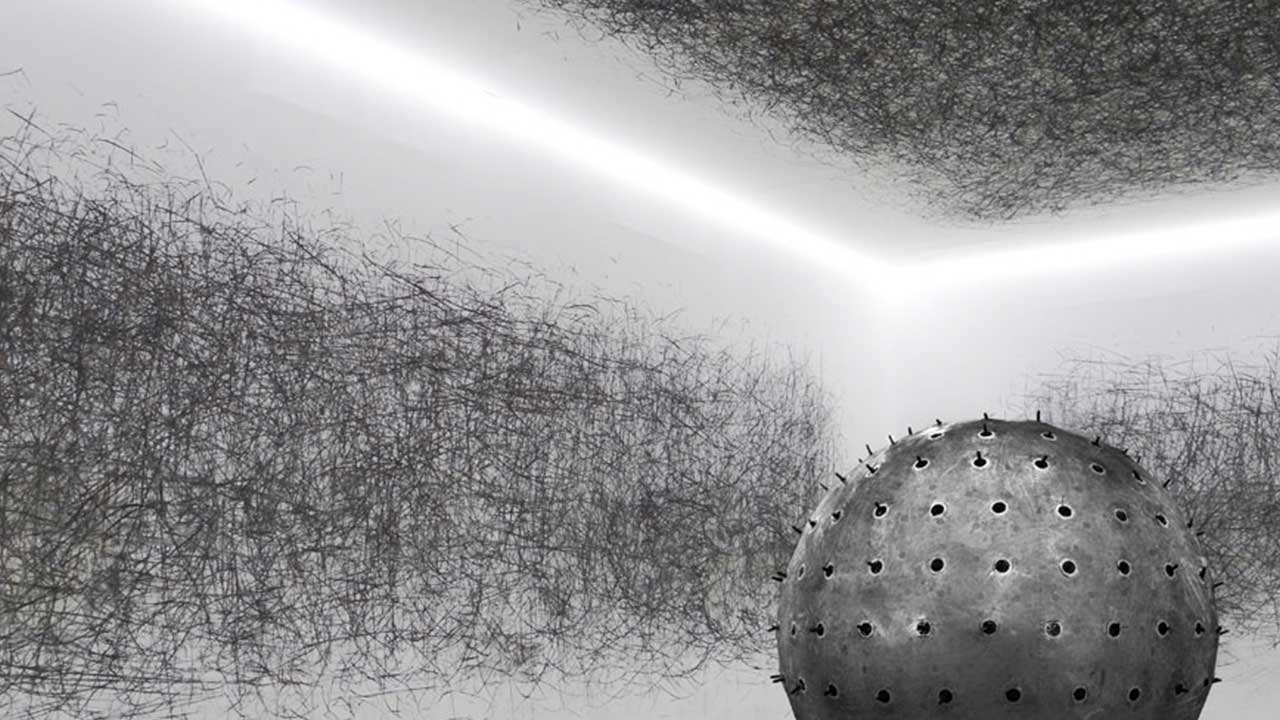 Intimacy and Catastrophe: How film frames climate change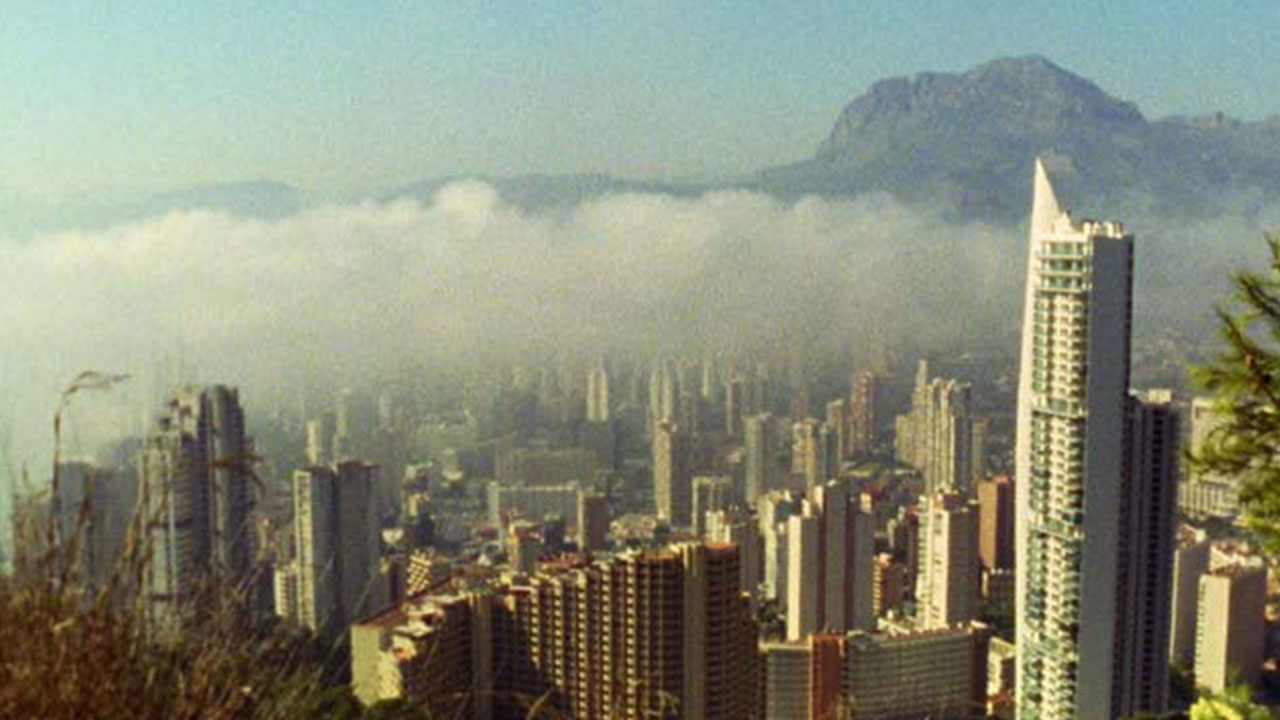 Beyond Good and Evil: Ethics and Artificial intelligence
Becoming Animal: Cinemas of transformation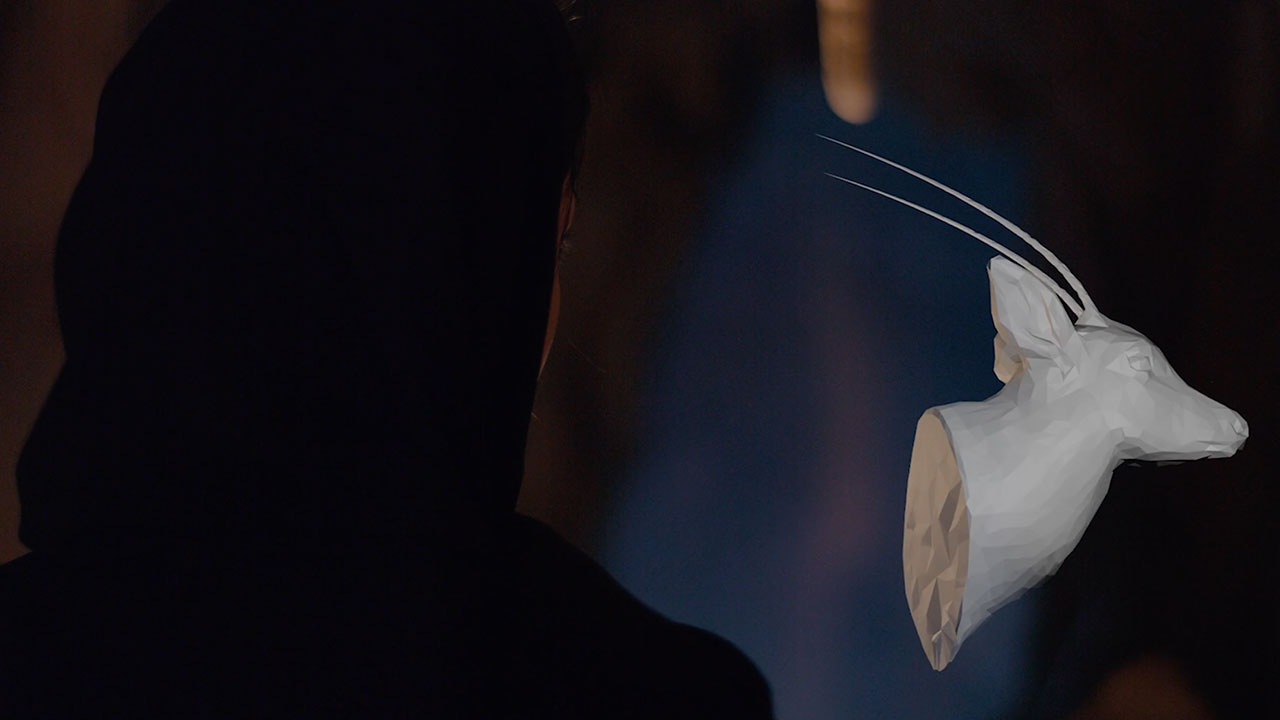 Connection and Communication: What Does it Take?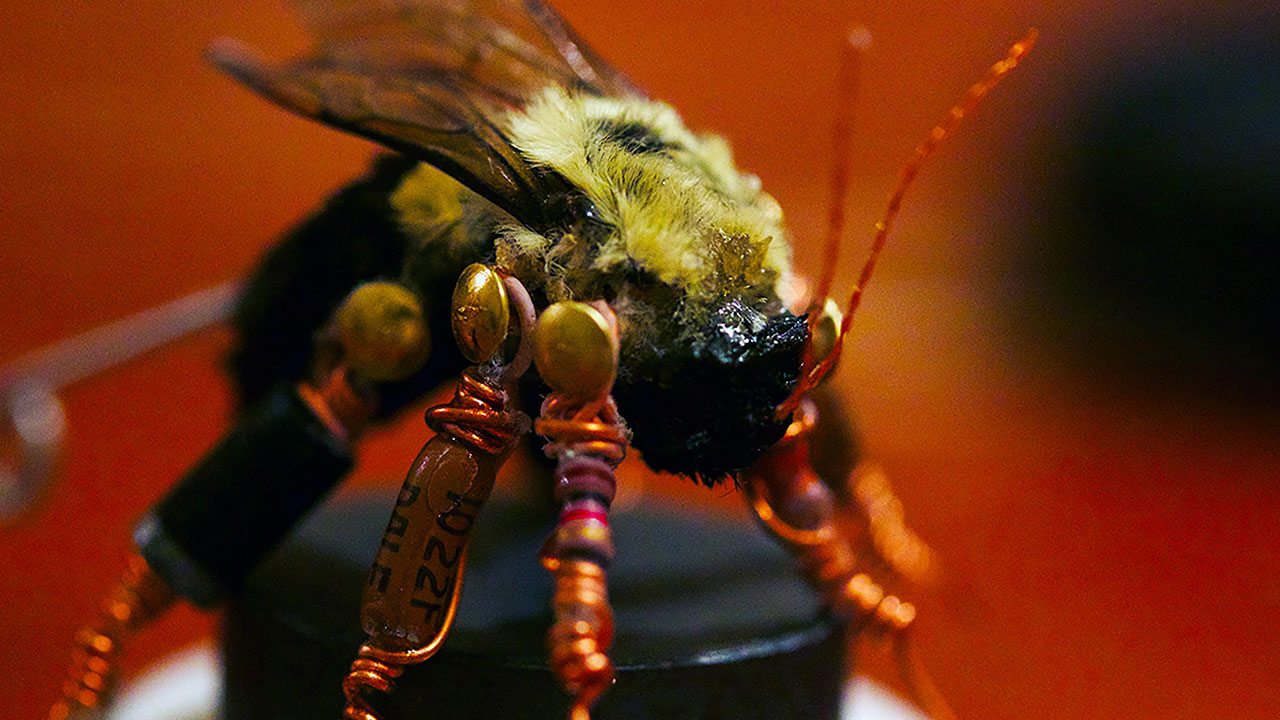 New Life: Survival and Resurrection in short film
A.D.A.M. - ON SCREEN From Labocine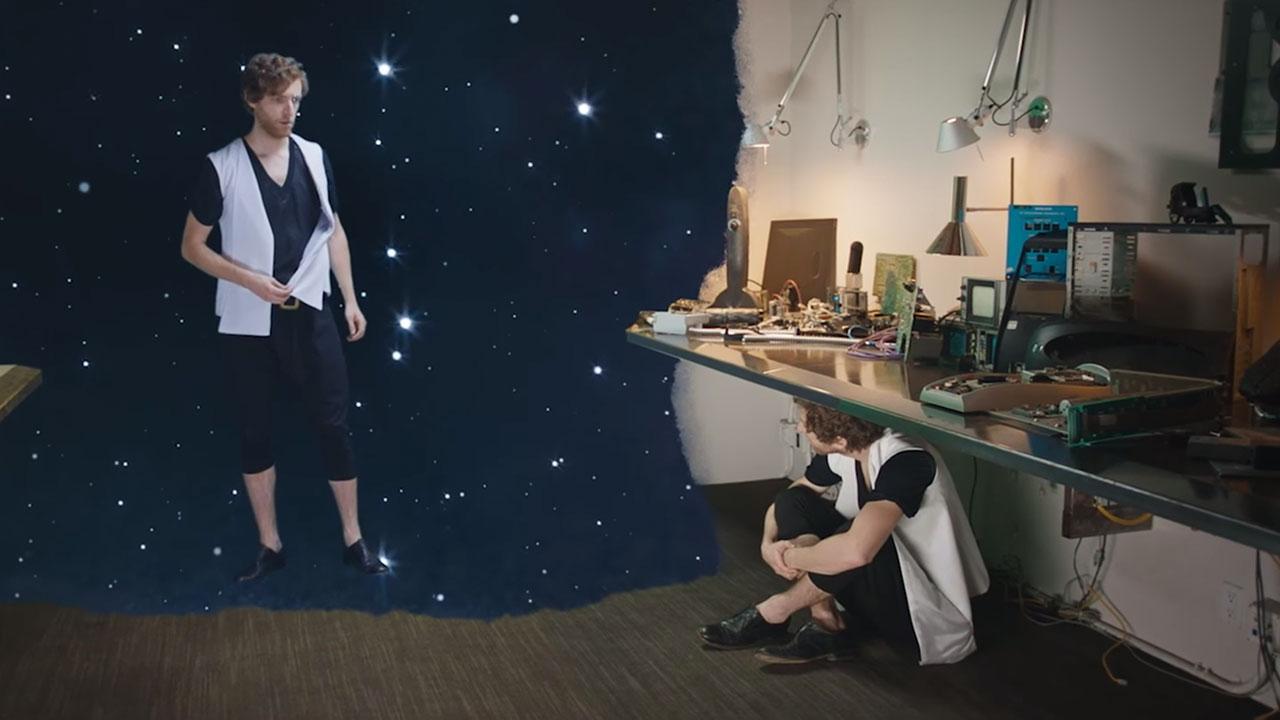 Unseemly: the body's exquisite horror
Dreams in Space: virtual voyages in n-dimensional biology
Can we capture the sublime? On fireflies, shrinking habitats, and the possibilities of film and video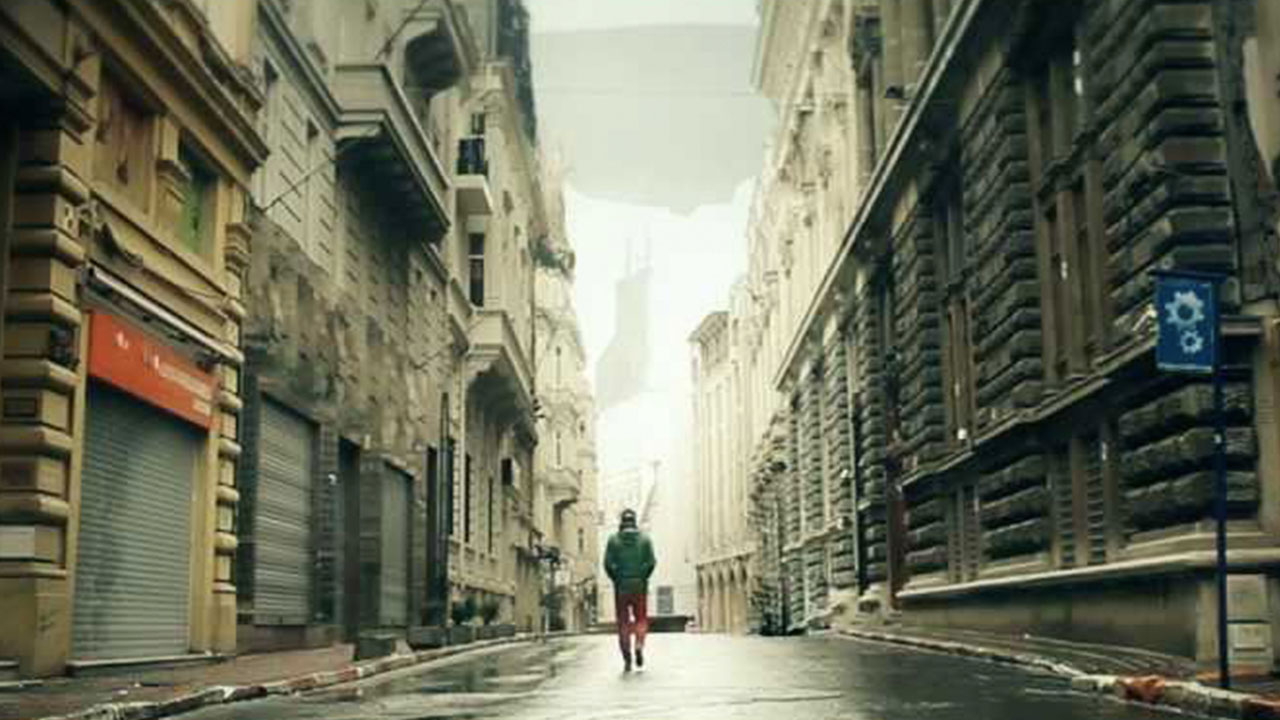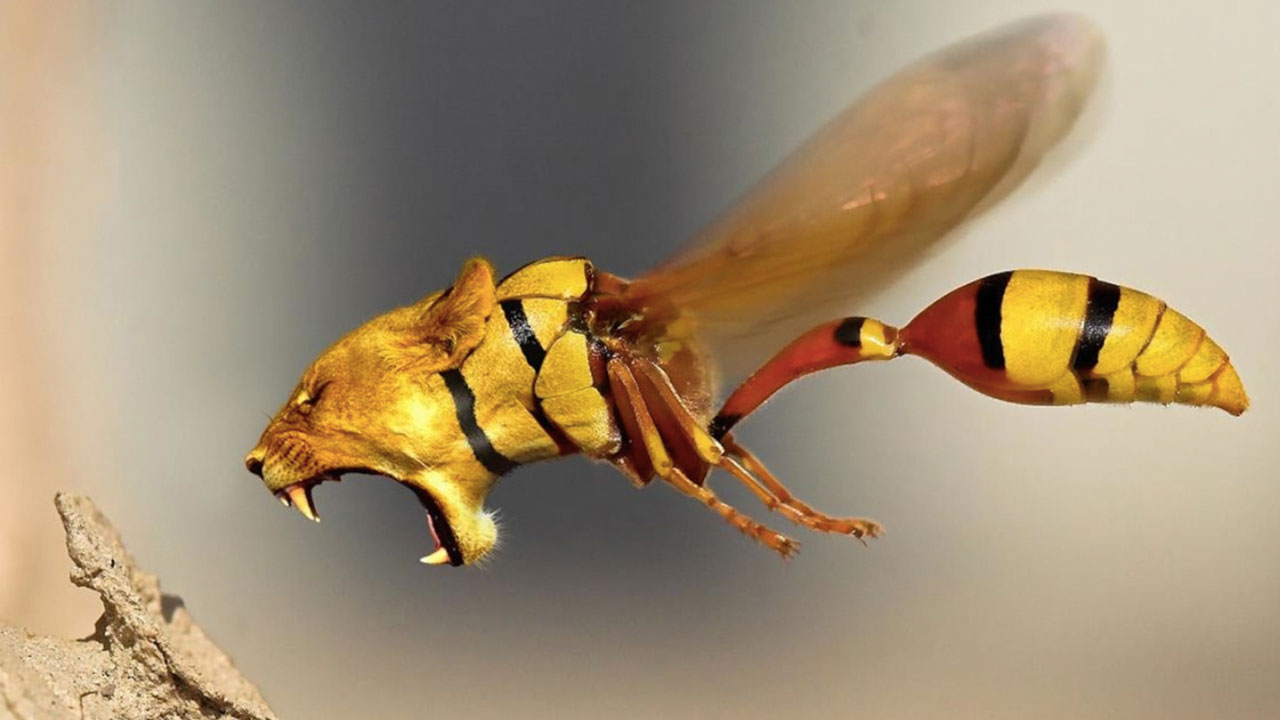 Chimera: Reality or Myth?
Attuning to Changing Planetary Conditions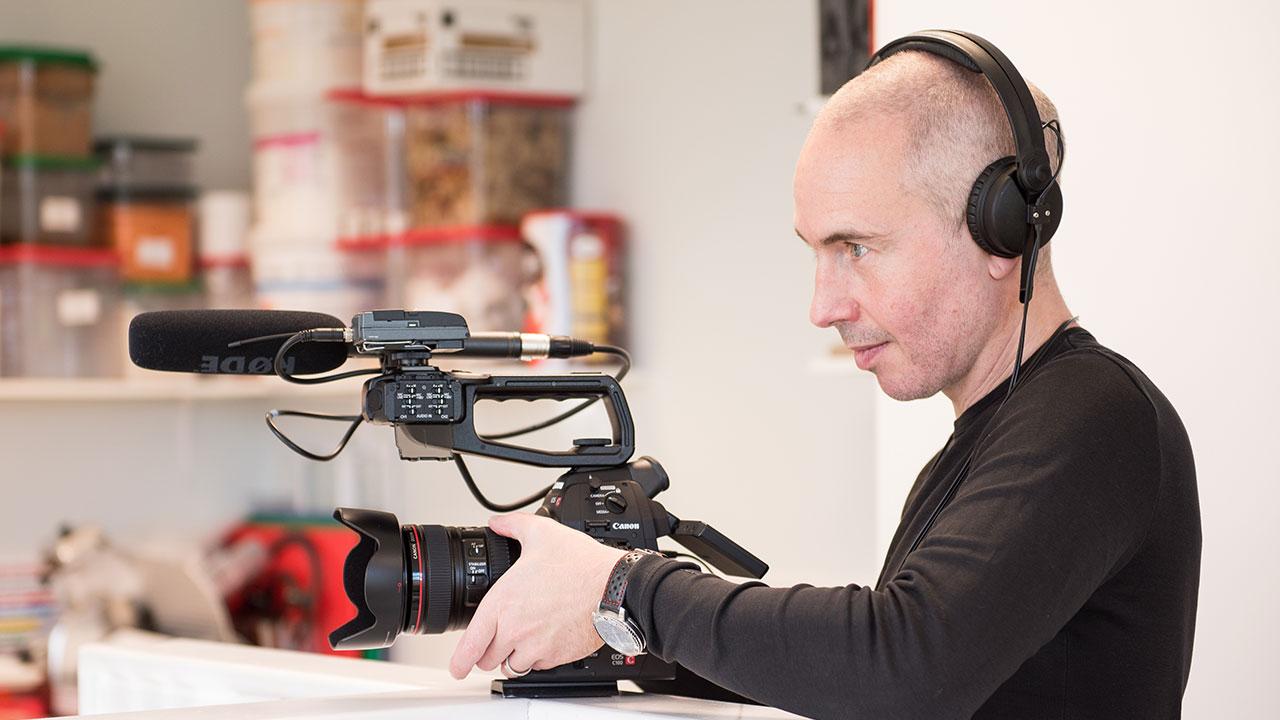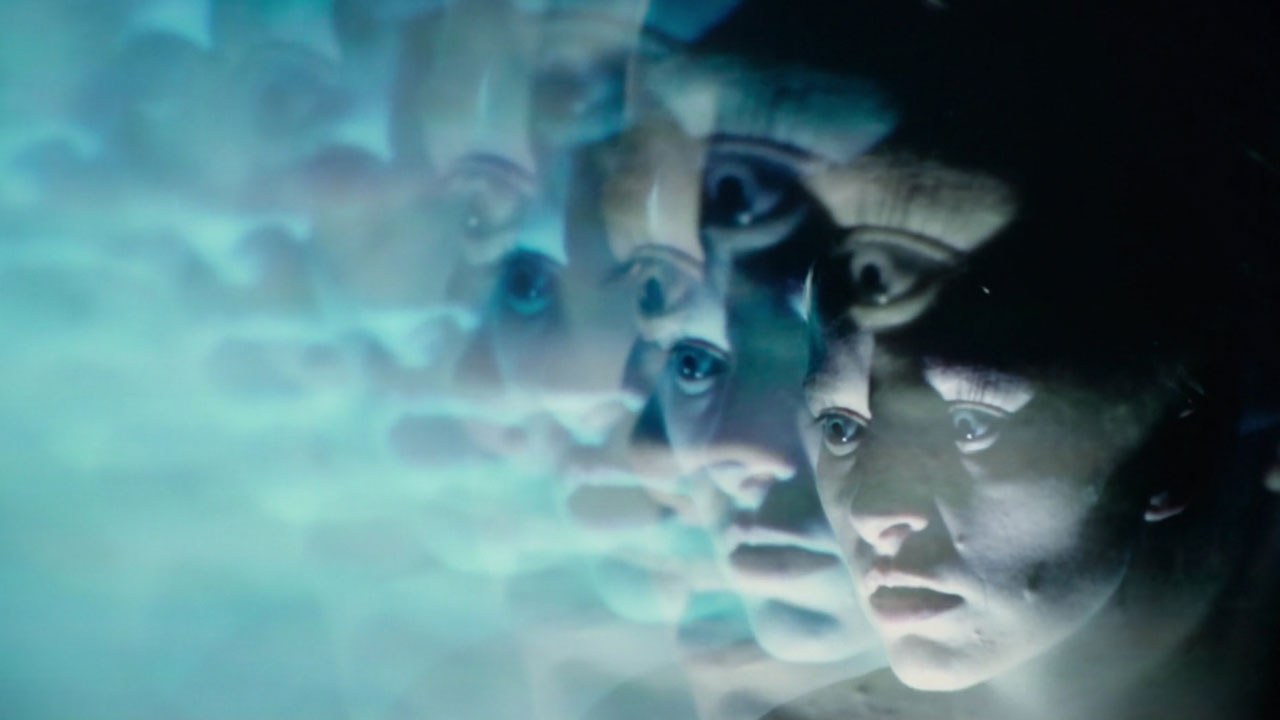 Your Guide to Science at the 2019 Toronto International Film Festival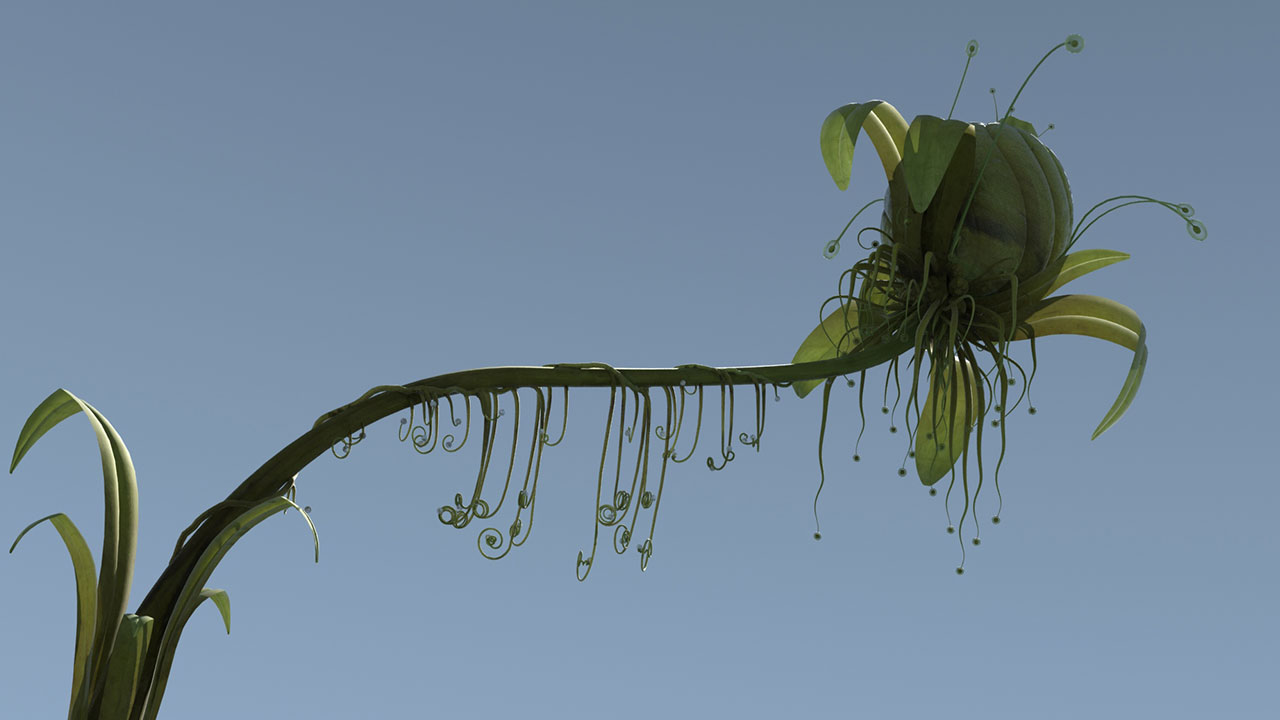 The Persistence of Life: Survival Cinema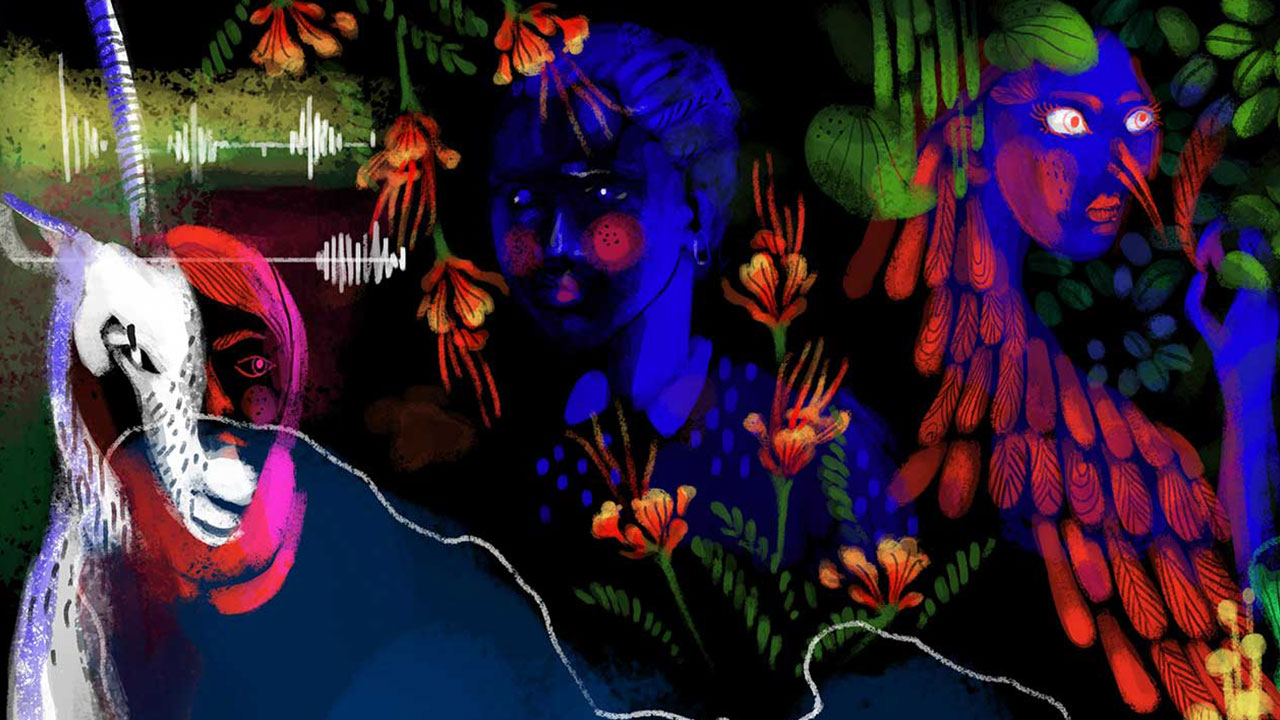 Musical and Mythological Visual Enchantments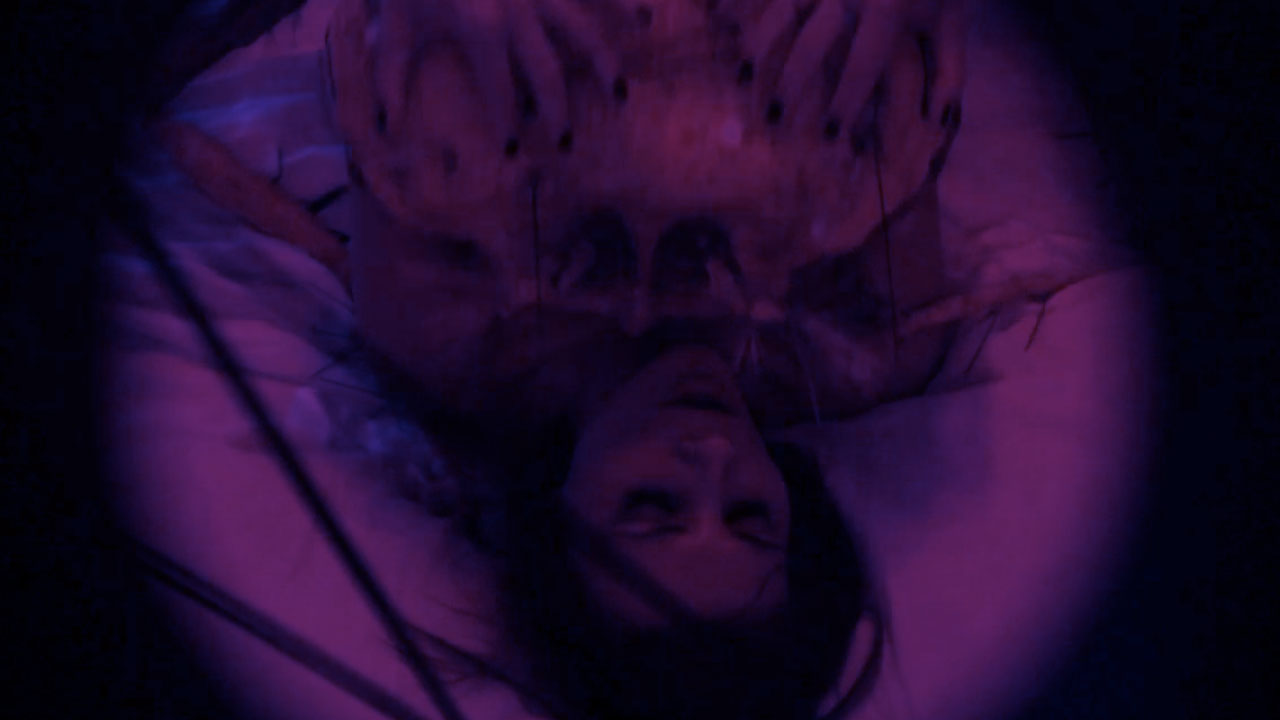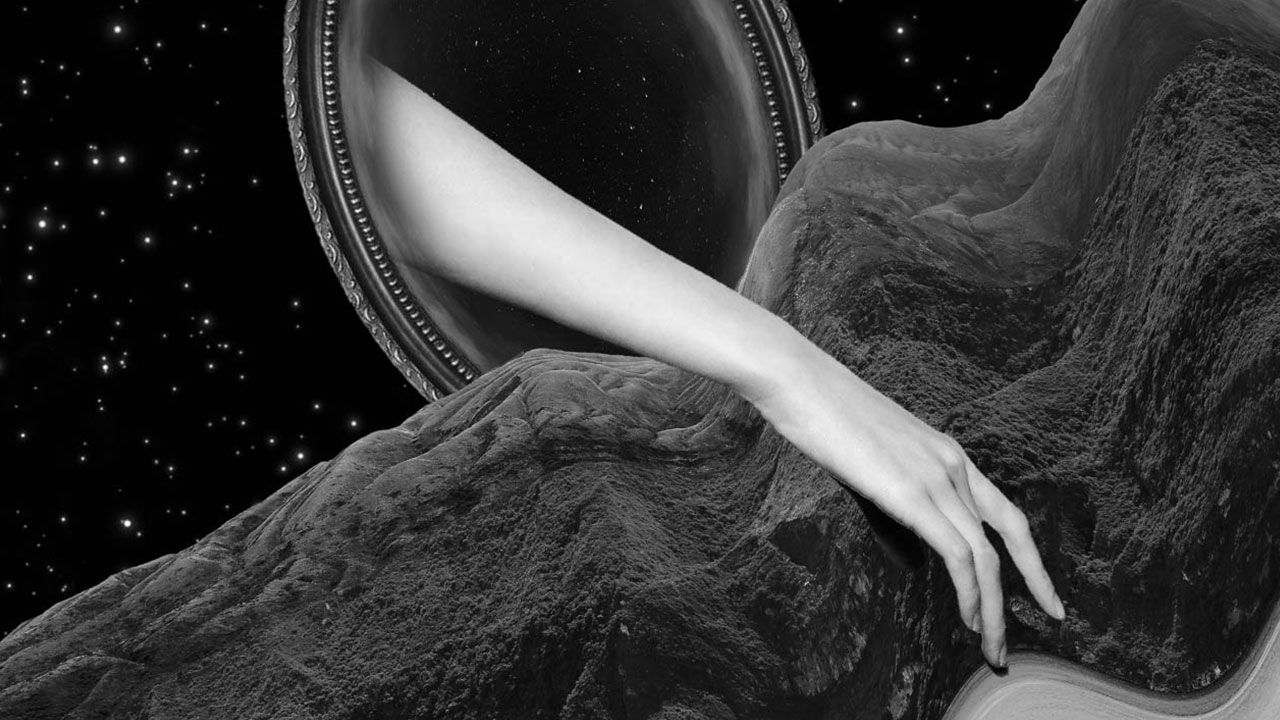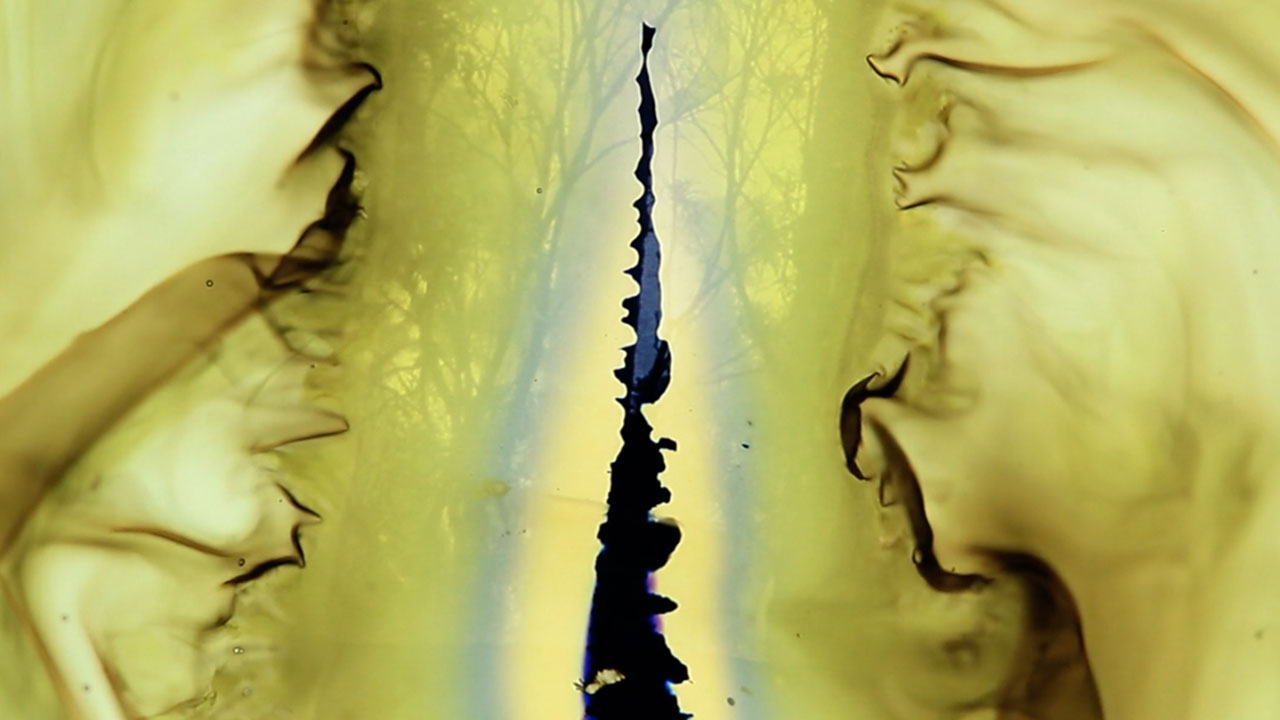 A New Wave of Climate Change Cinematography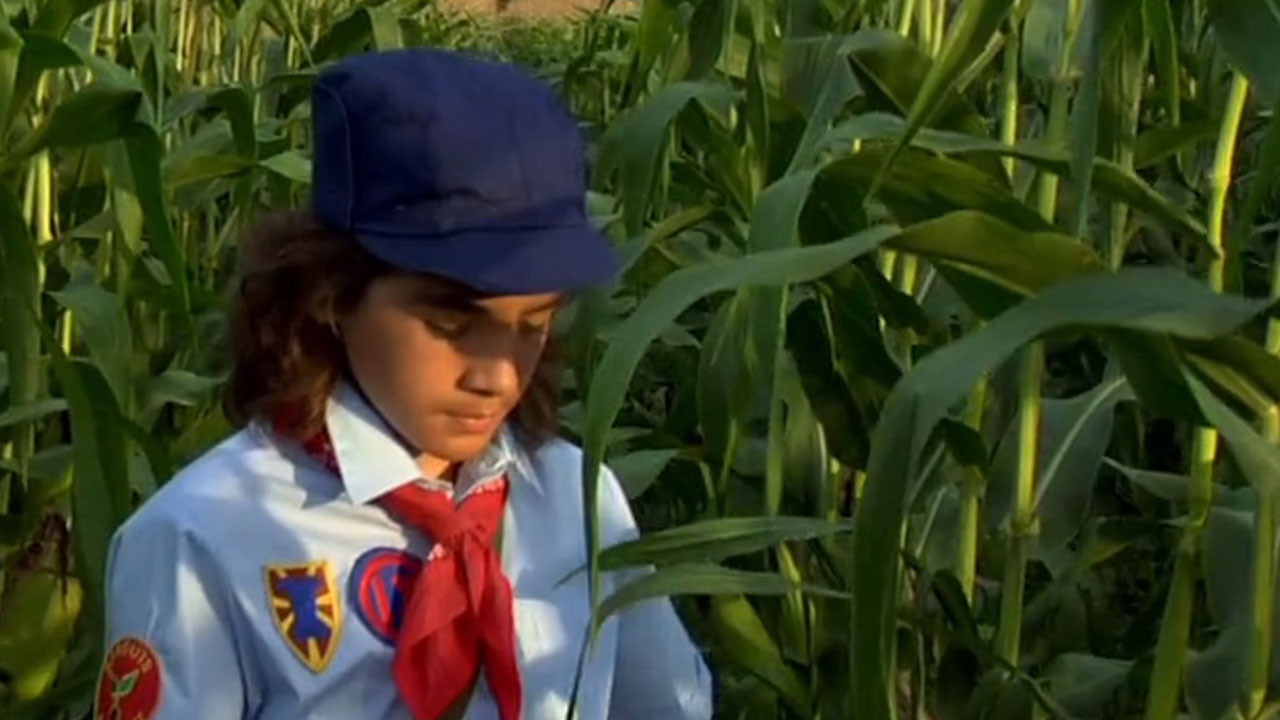 Food, Corruption and Celebration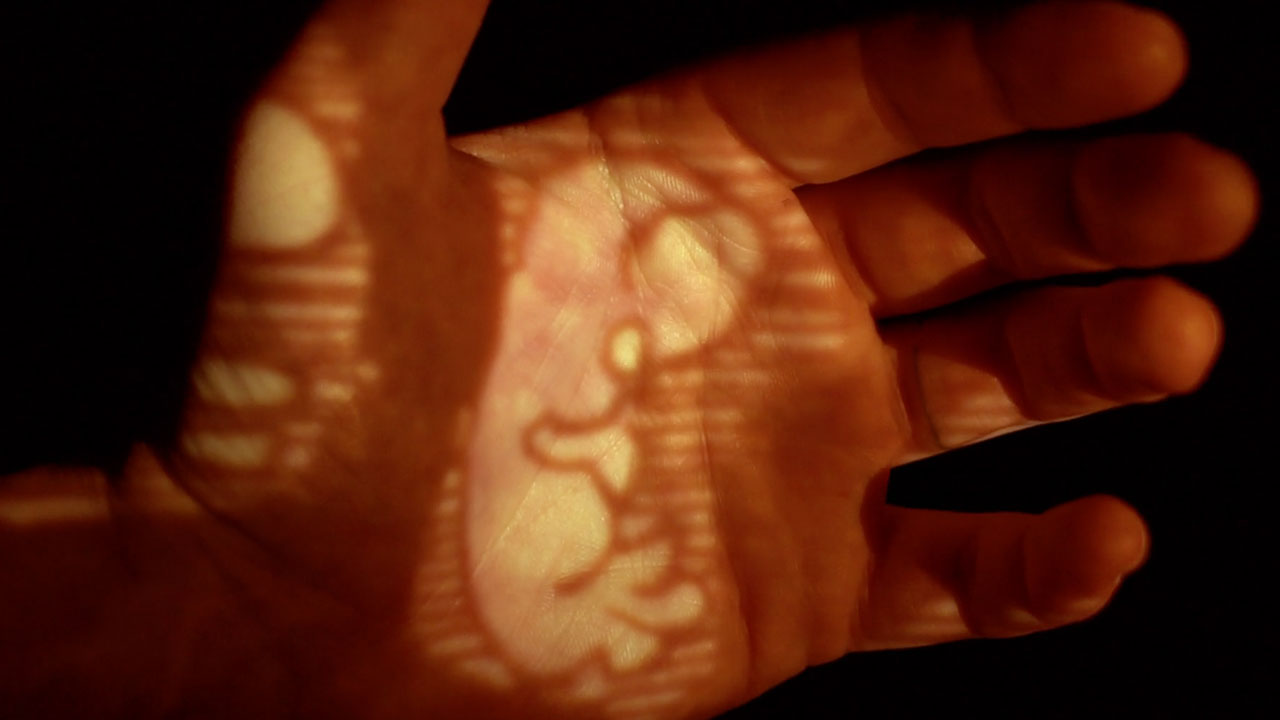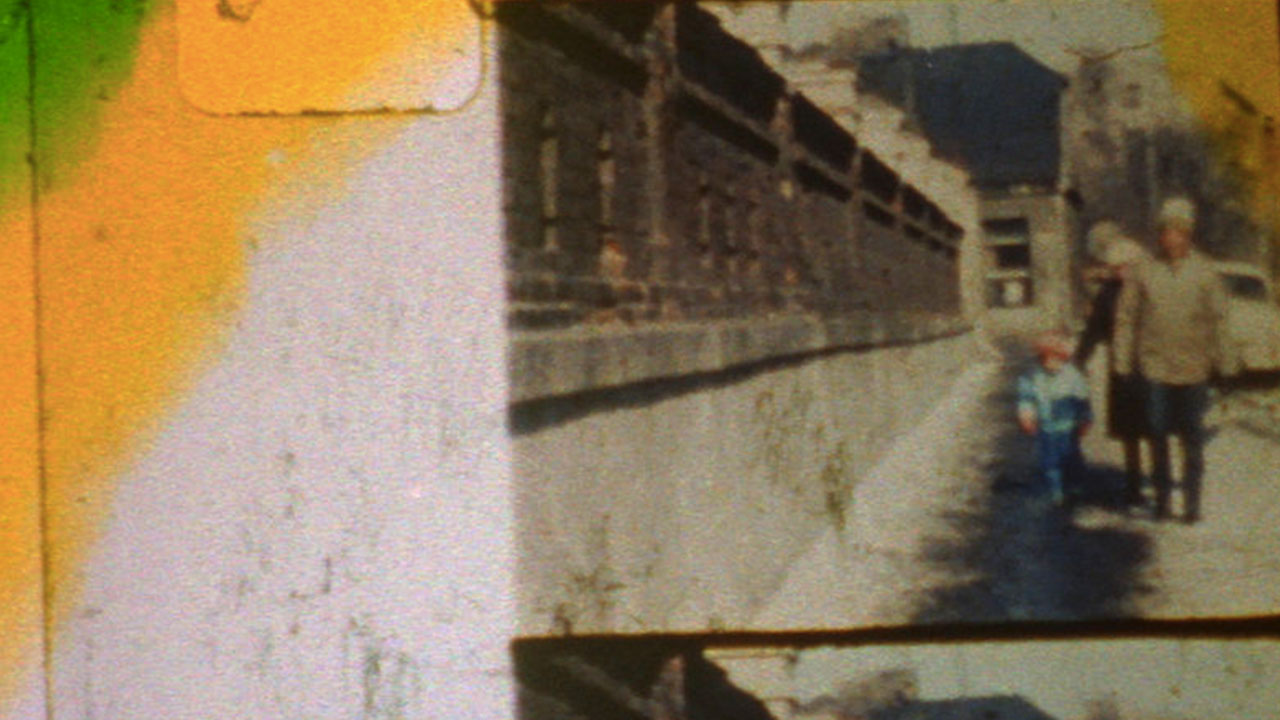 The Artwork of Migration: How movement functions
The Horror of Science in 21st Century Film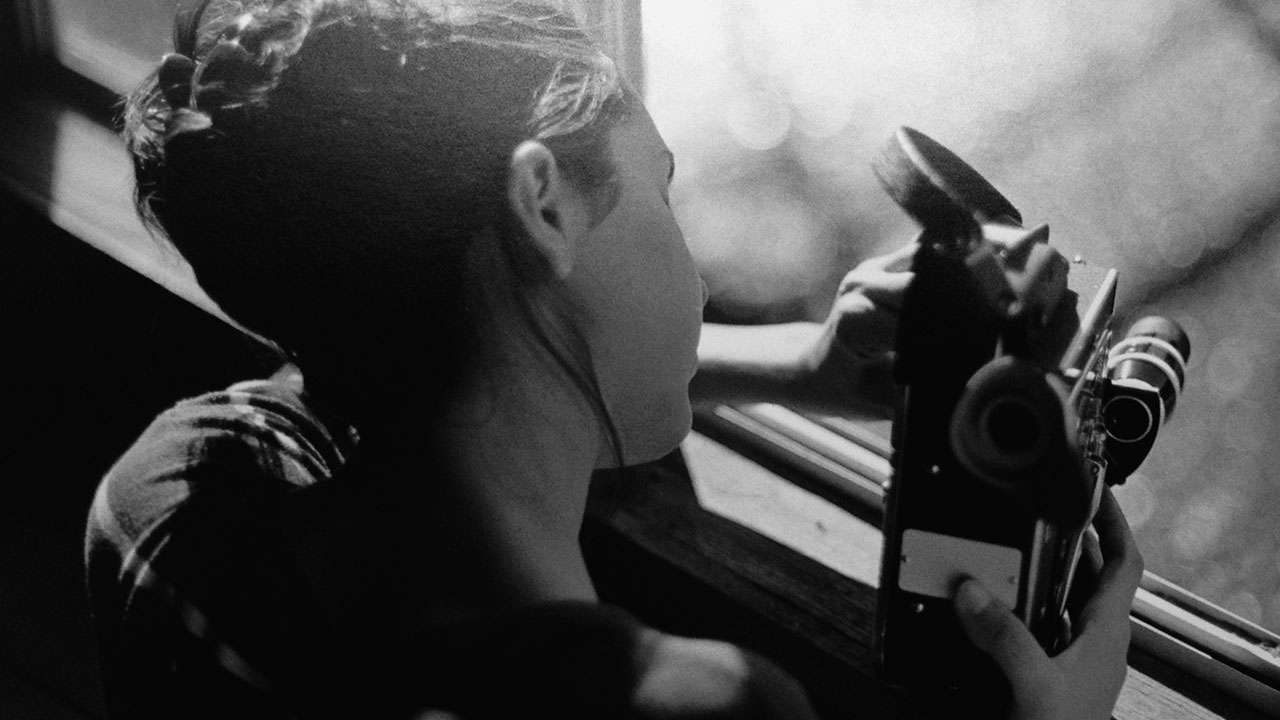 Science and Poetry in the Everyday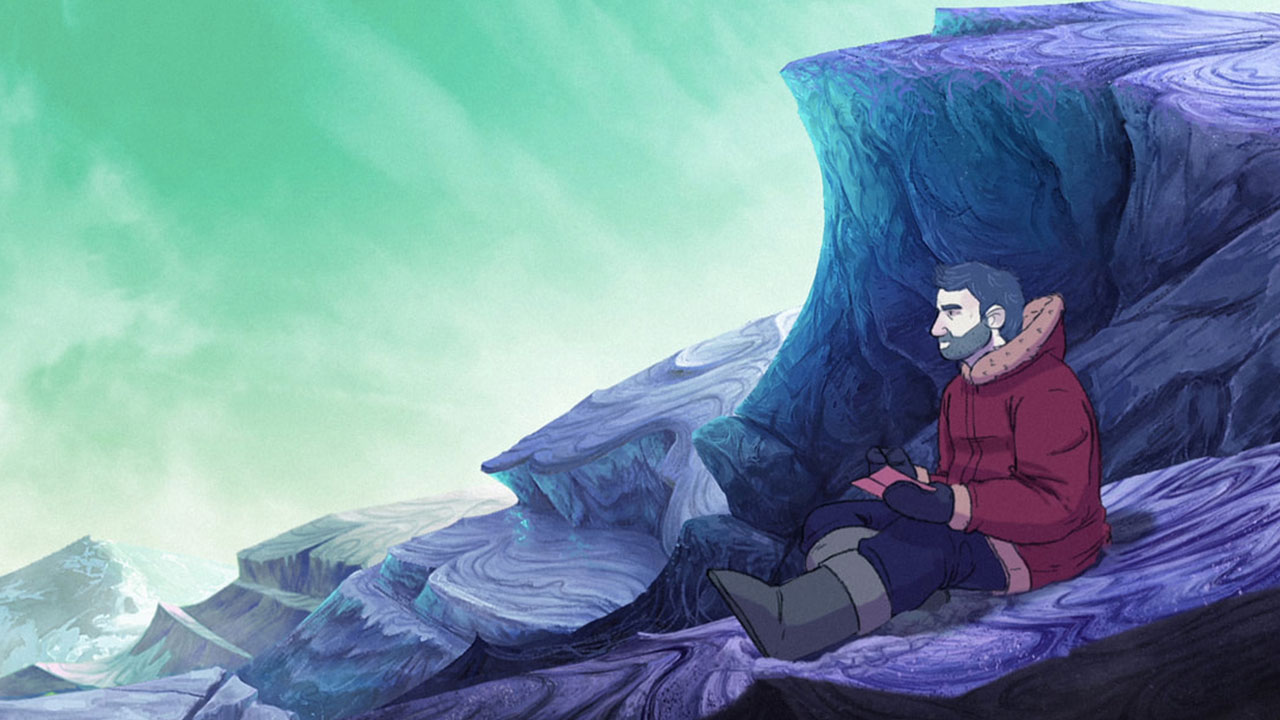 Below 0 Degrees - ON SCREEN from Labocine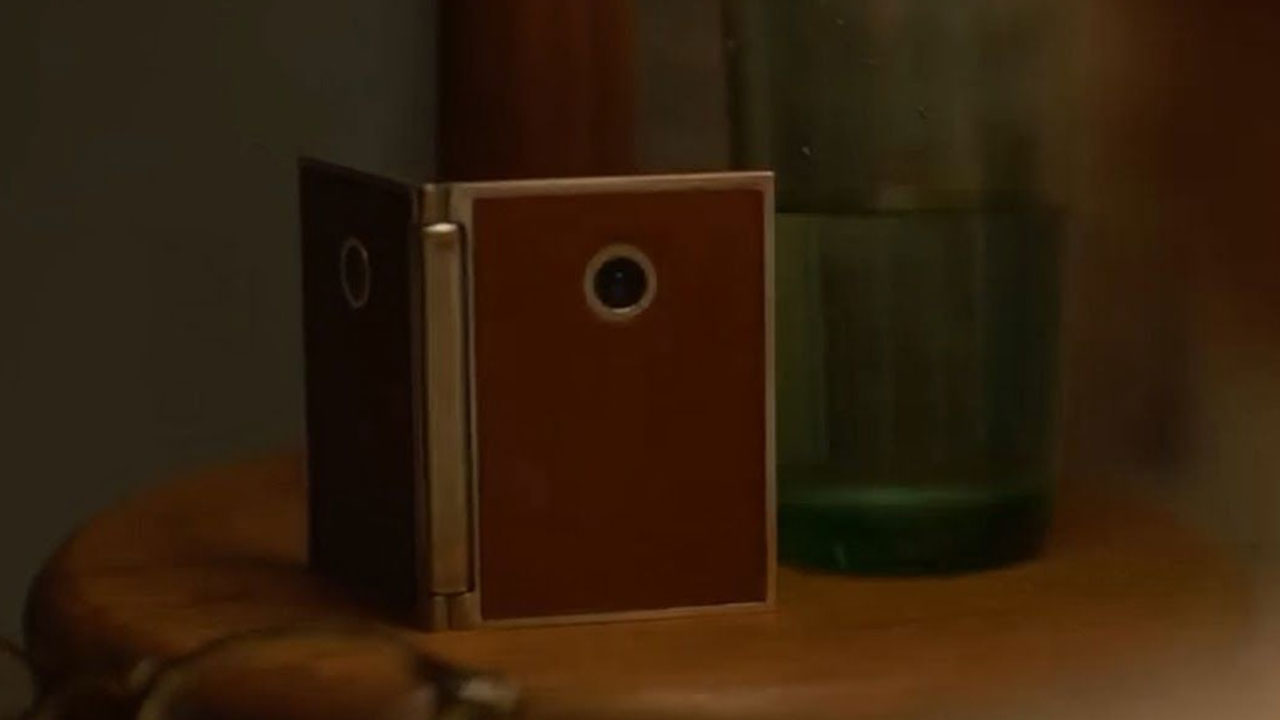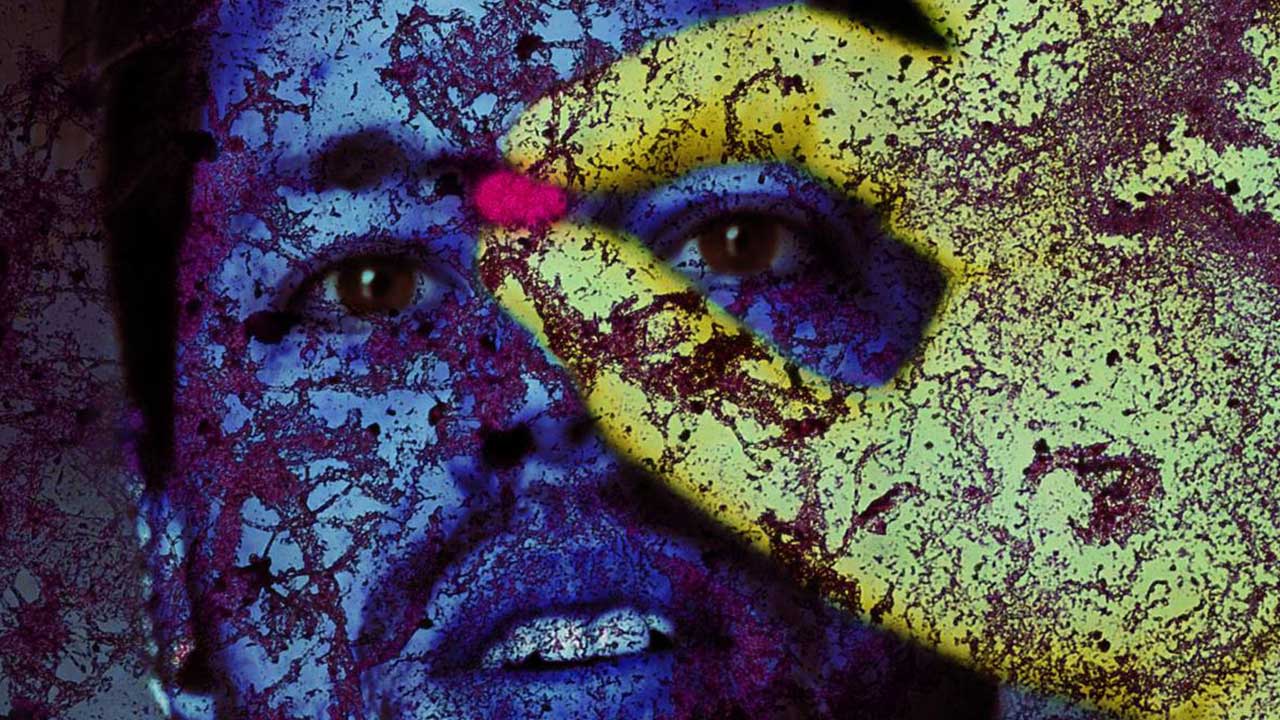 Hacking Your Genes Has Never Been Easier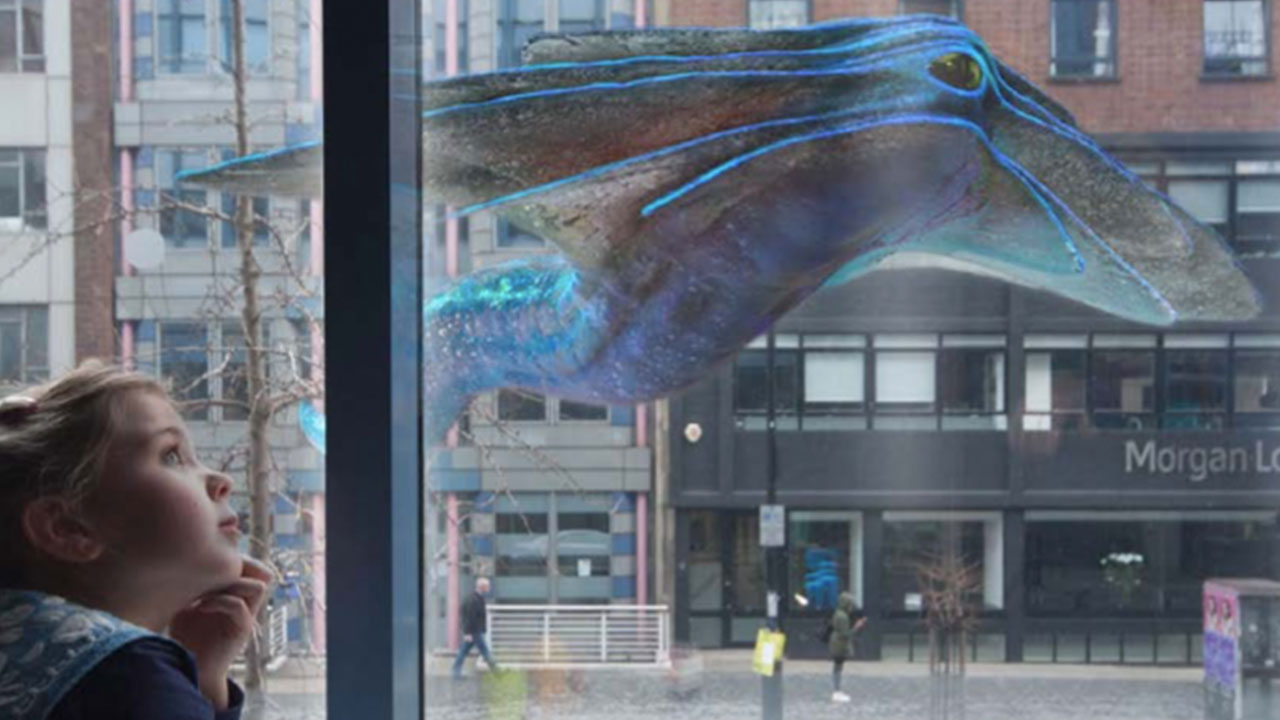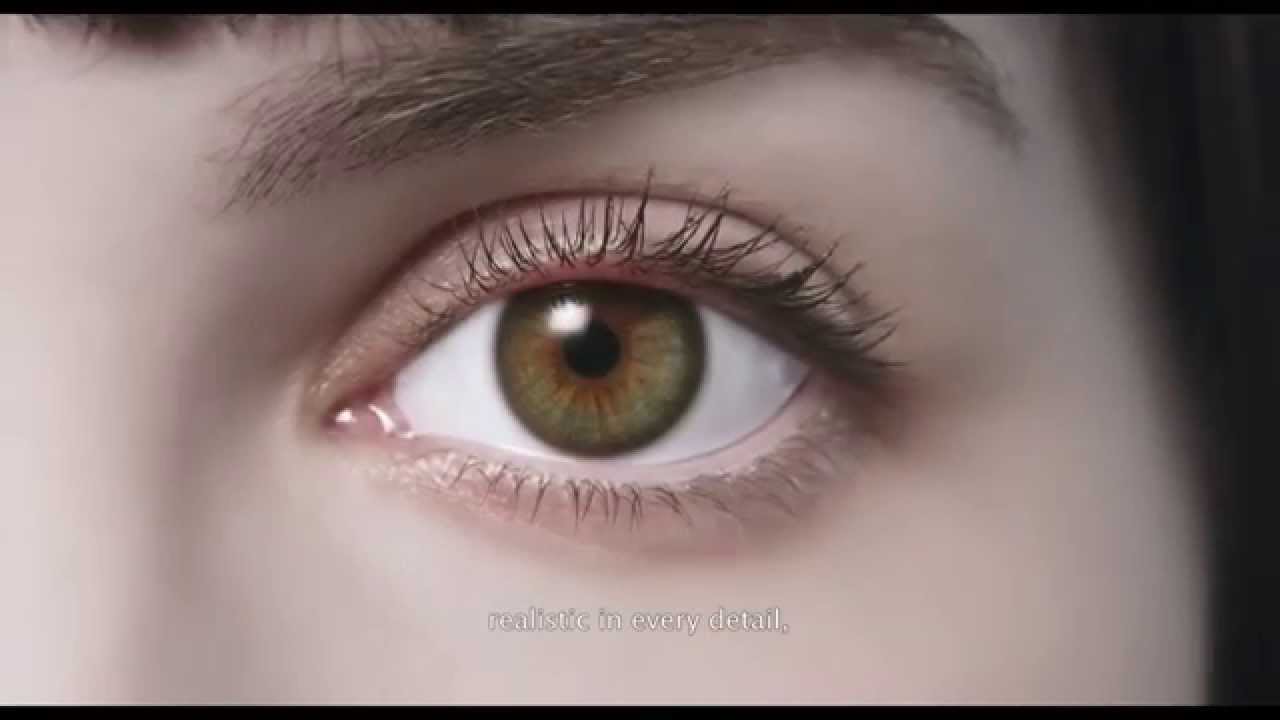 Irreplaceable: Love, Meaning, and Attachment in a robotic world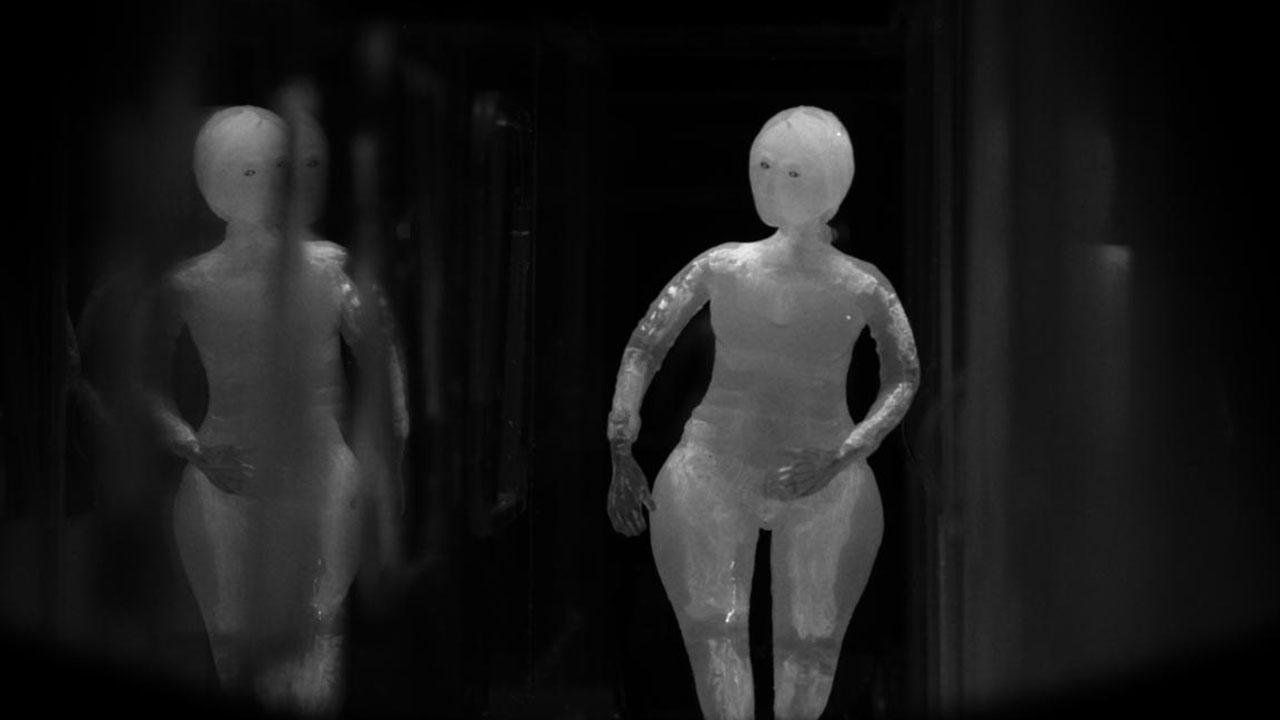 Stranger Than Fiction: Three True Tales From Our Archives
A thousand hoofs – Greed and the Environment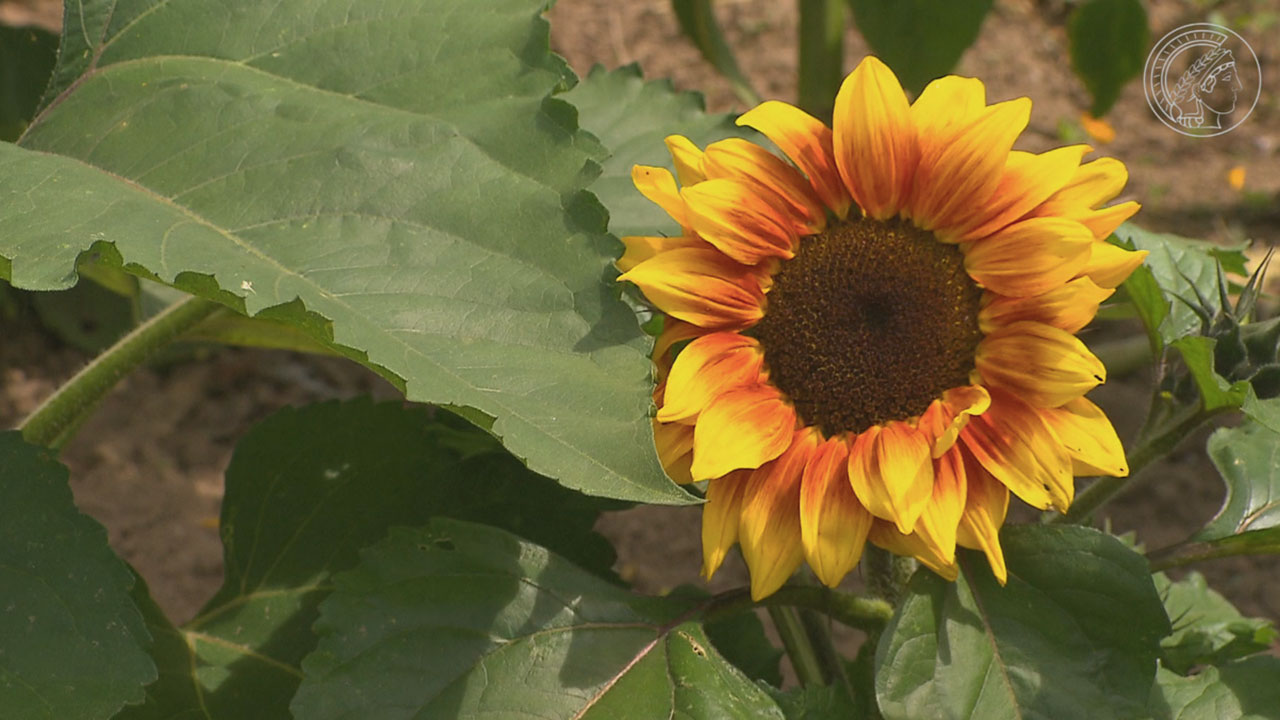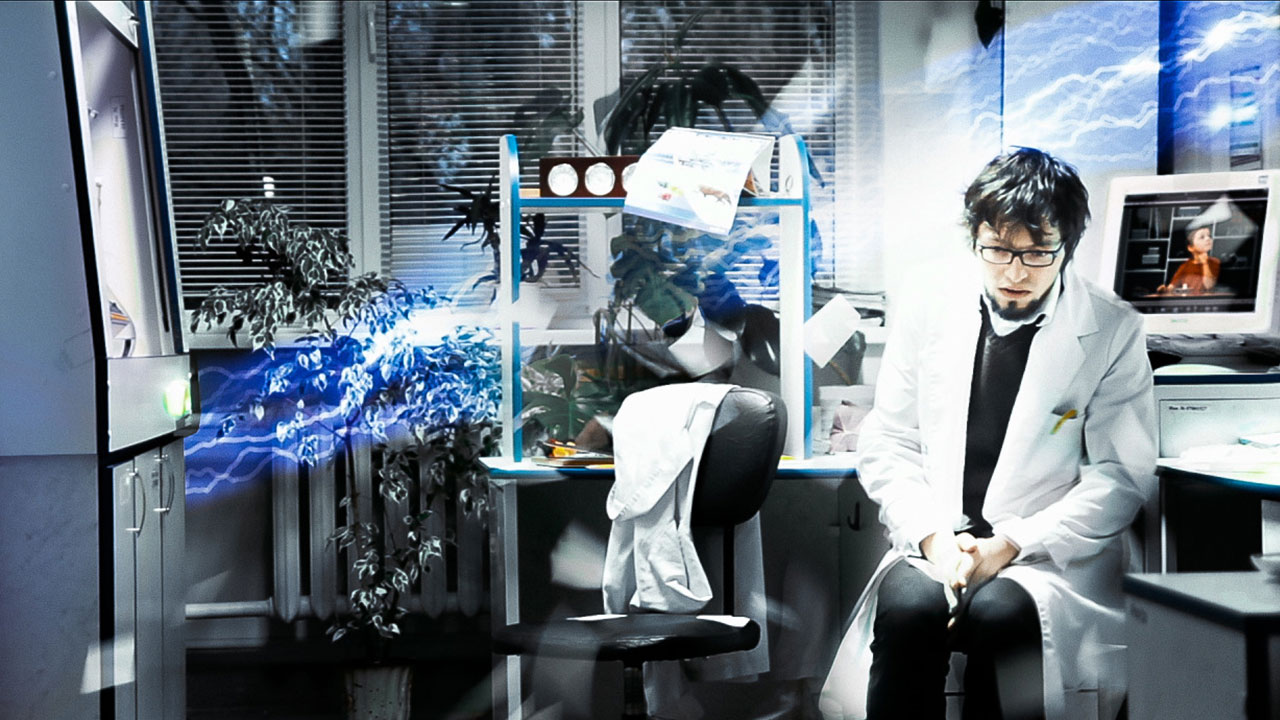 Adding Film to the Science Syllabus (Part 3)
Cinematographic Voyages into Sensory Chaos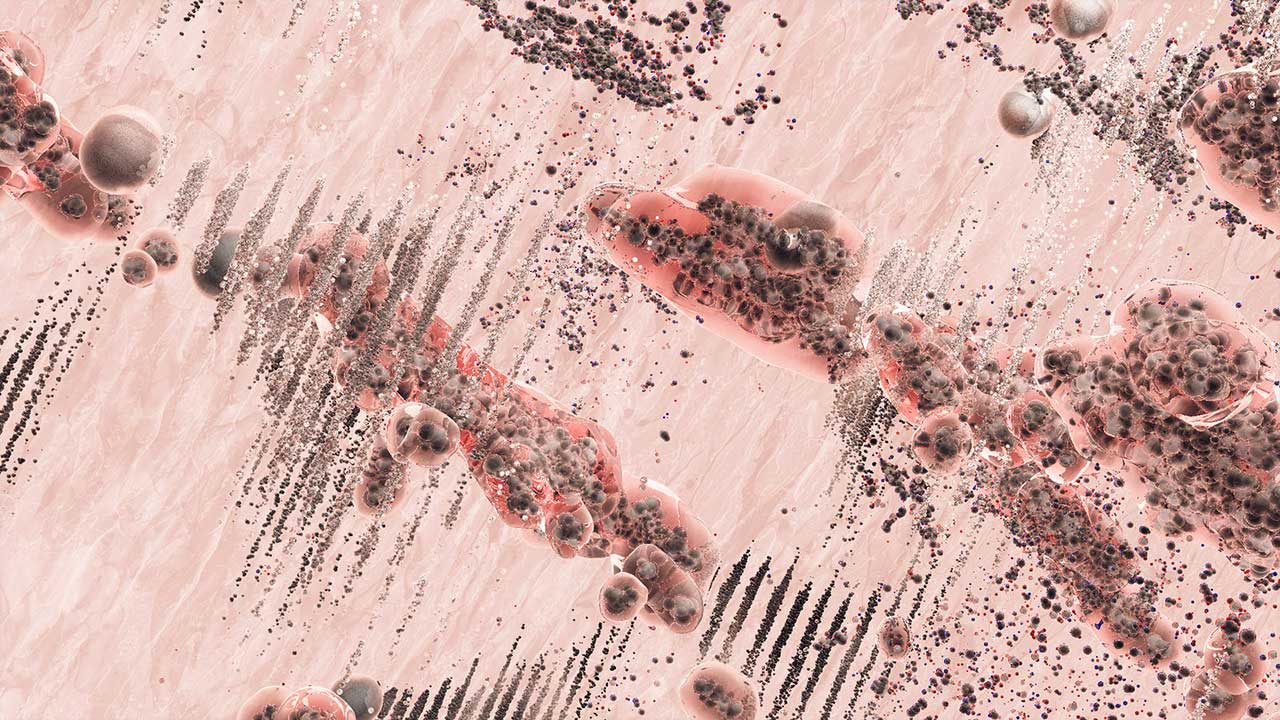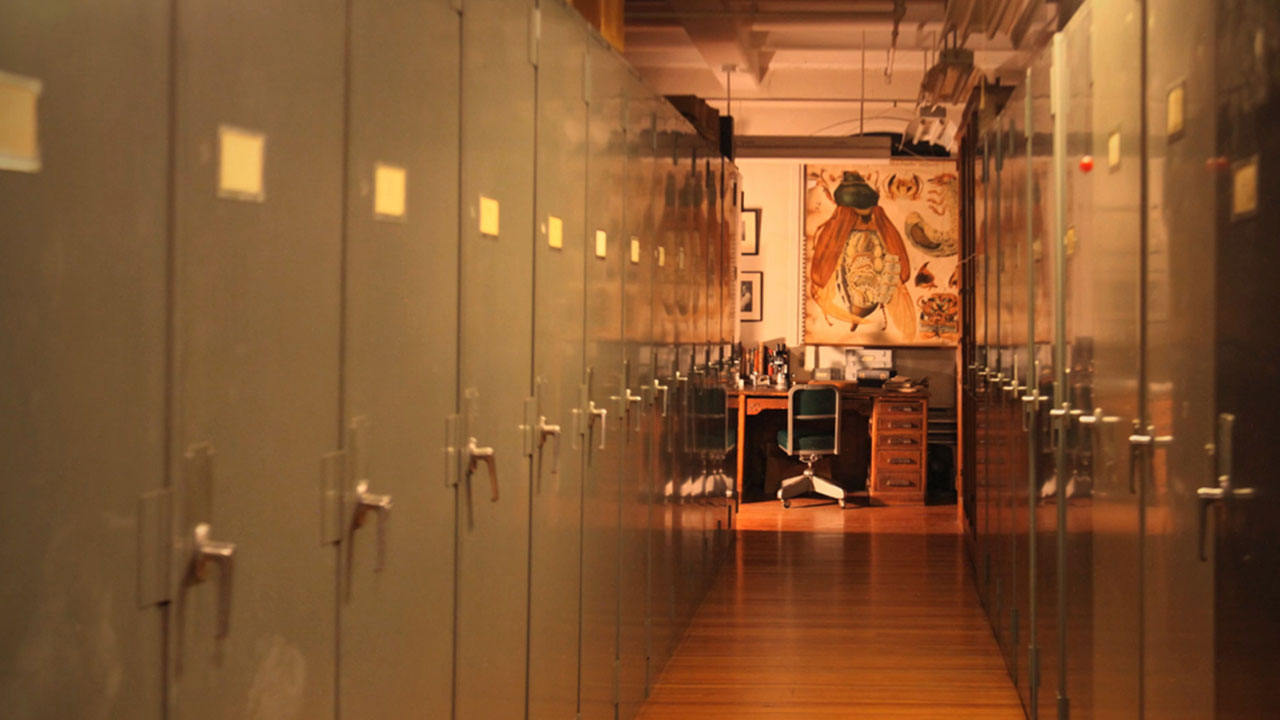 Adding Film to the Science Syllabus (Part 1)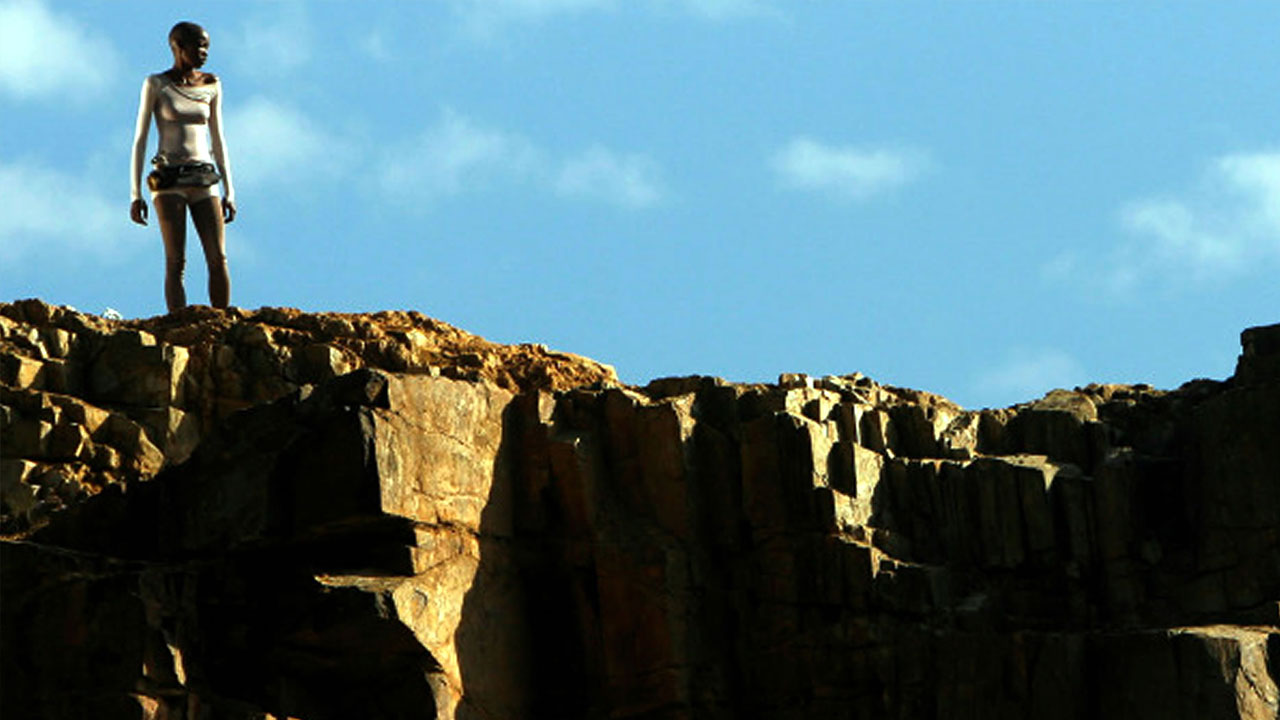 Imagining the Future in the Global South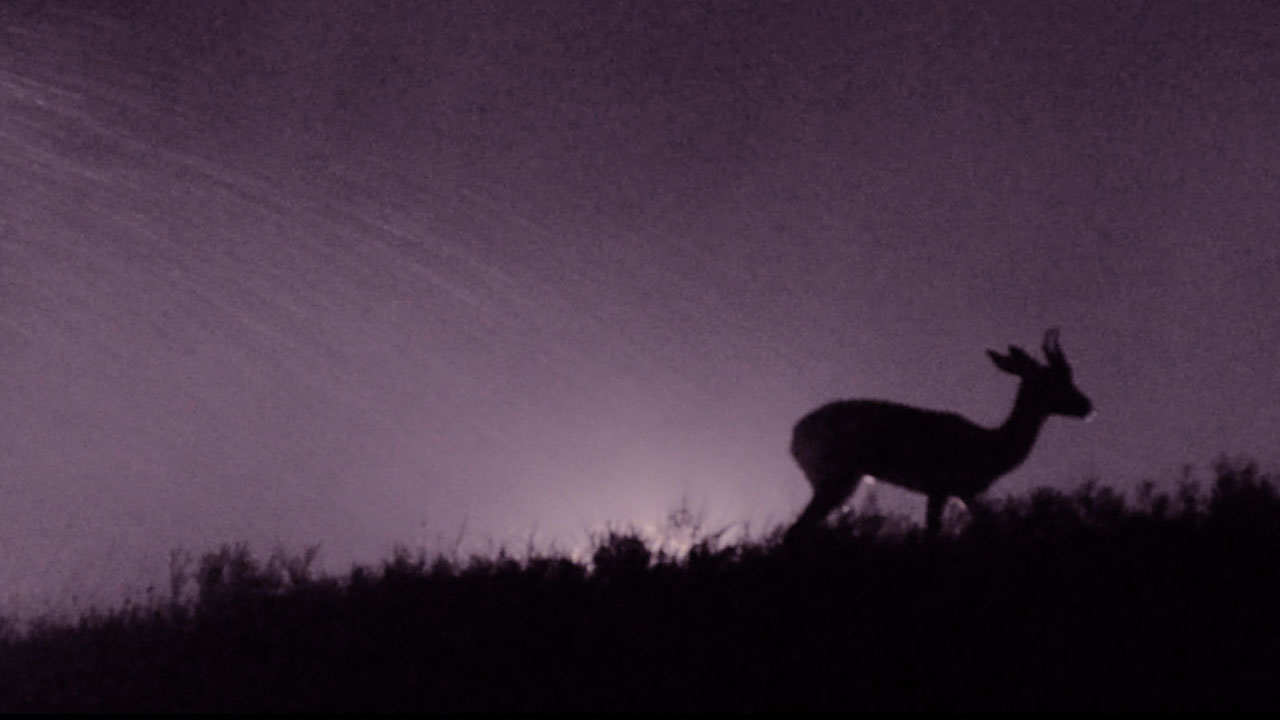 Animal Perspectives in Science and Fiction in the UAE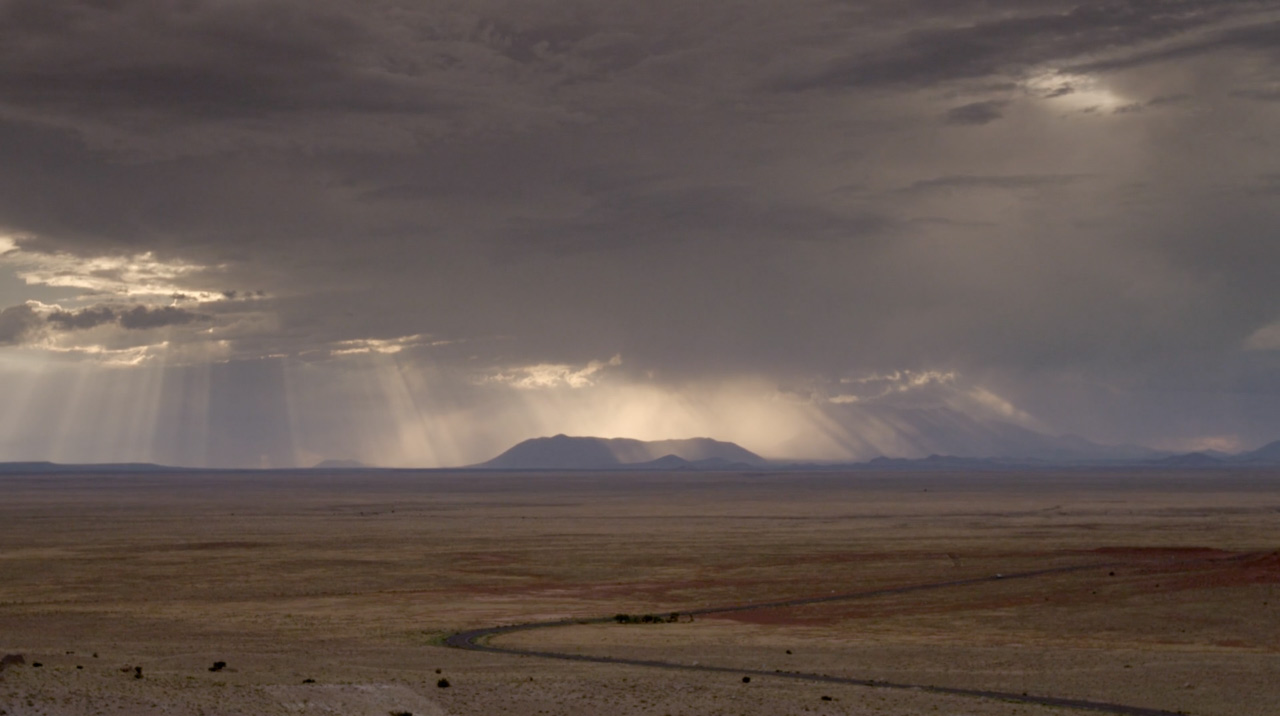 Science v. Religion: Genesis to Genetics
Landscapes & Language of the Anthropocene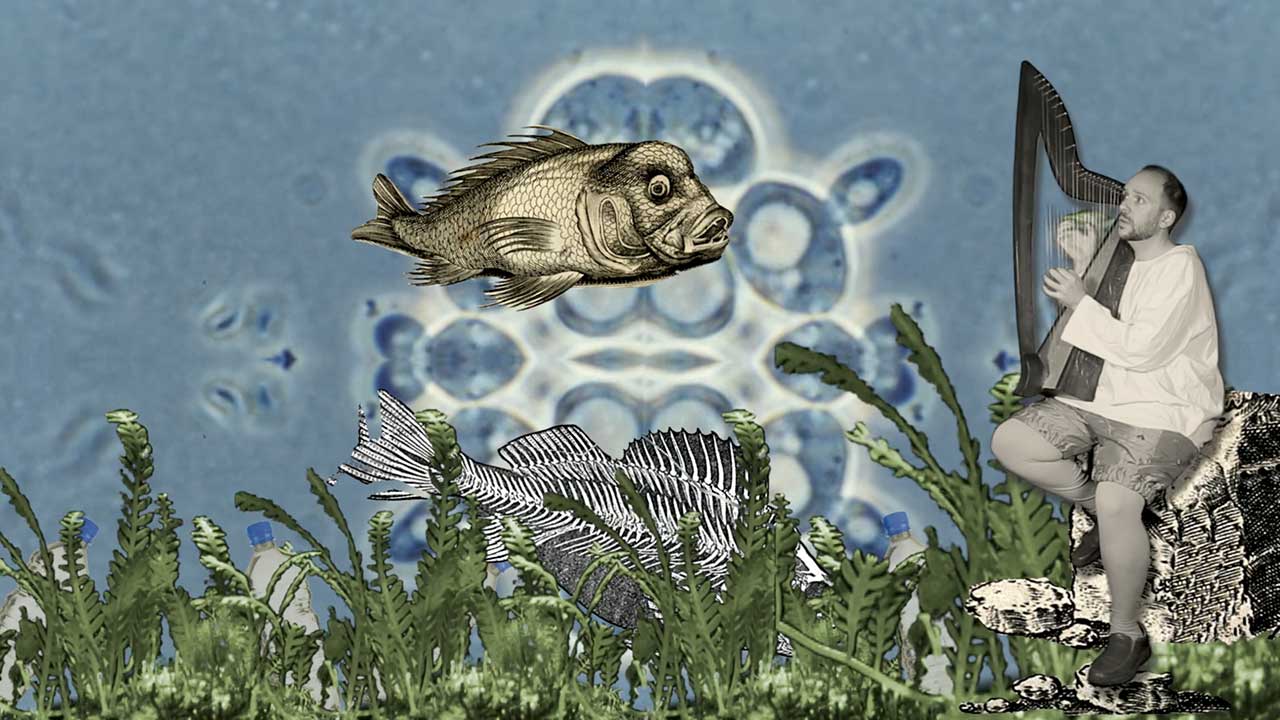 The Rulers of Our Inner World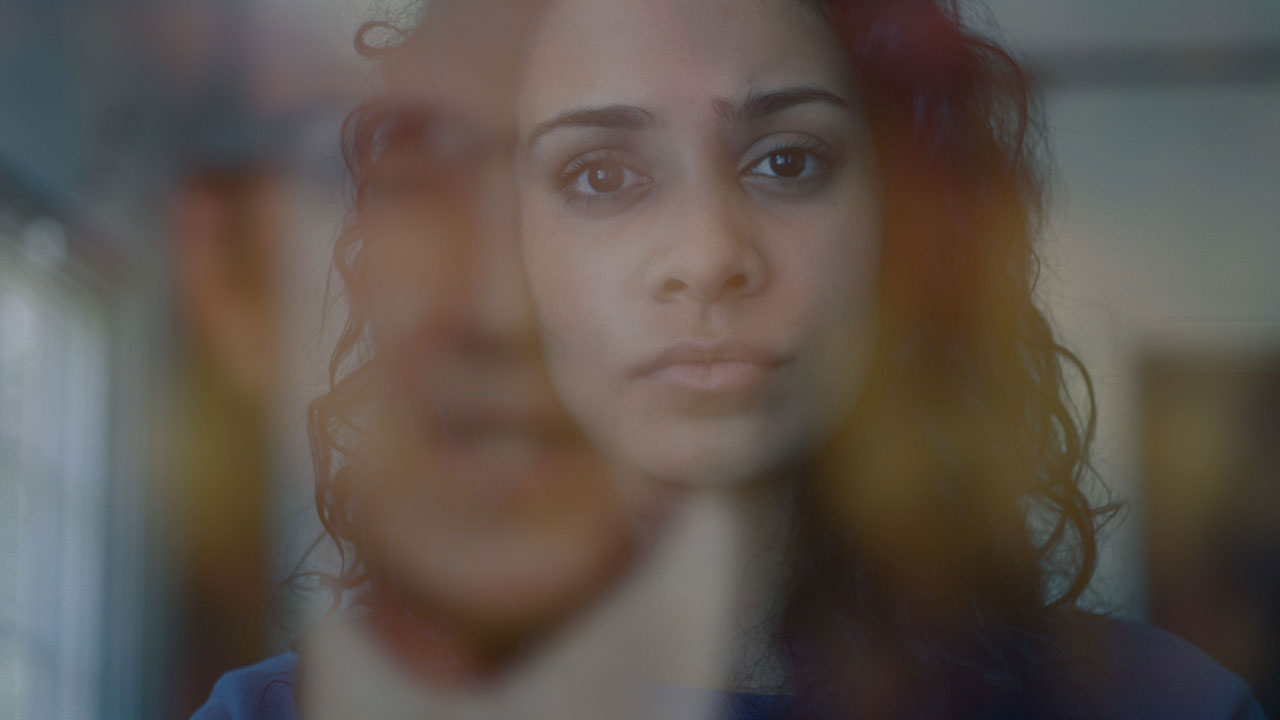 Down the rabbit hole: Four short films through the space-time continuum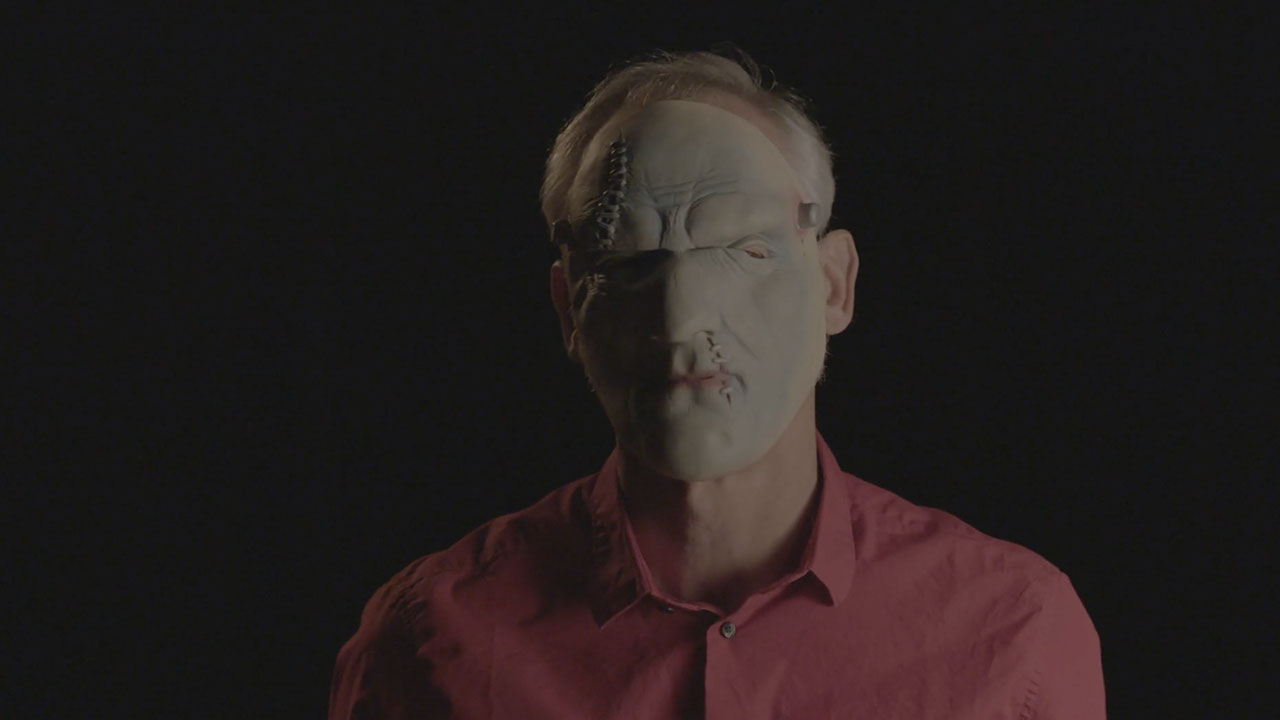 A Choreography of Emotions & Fear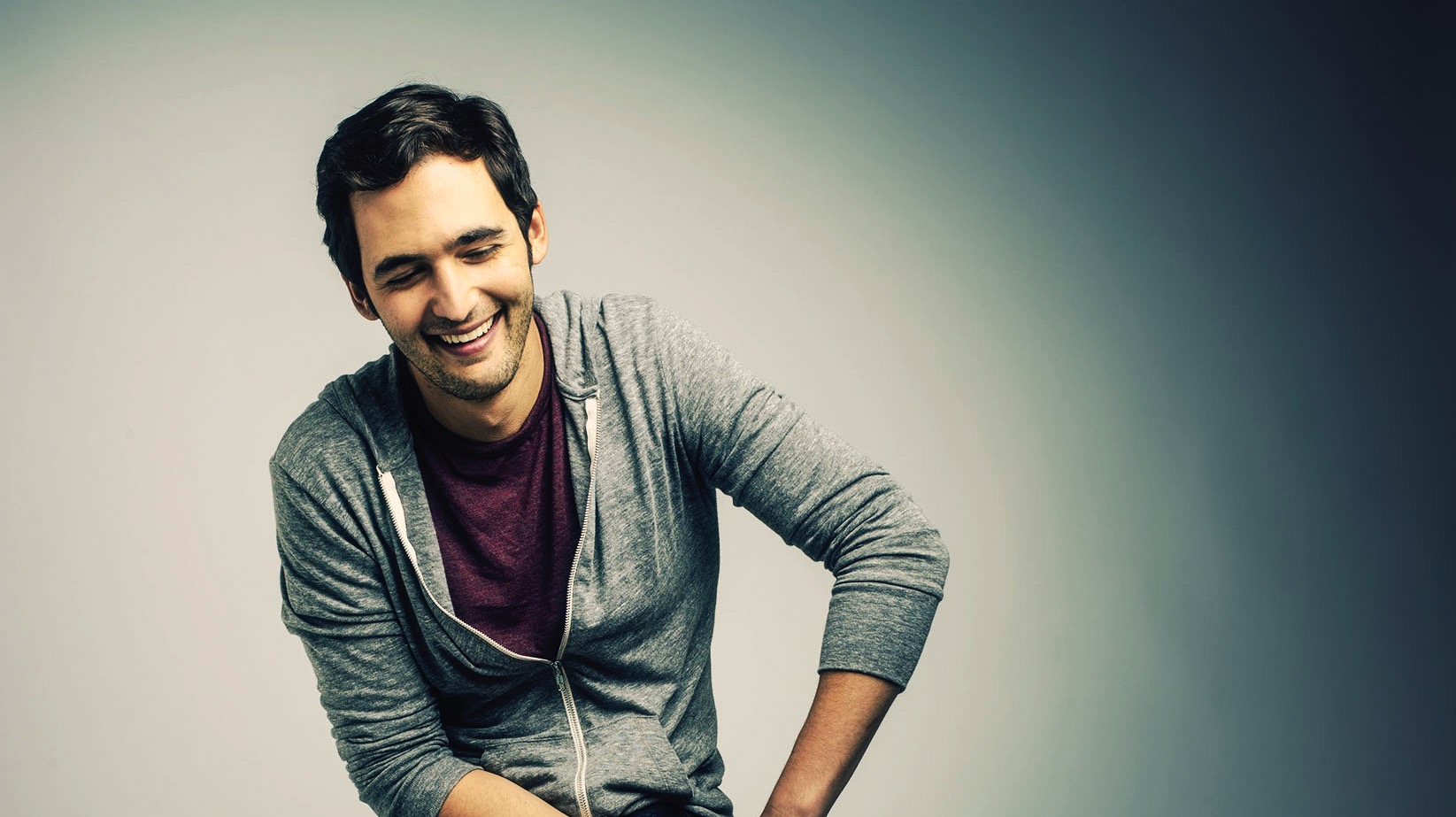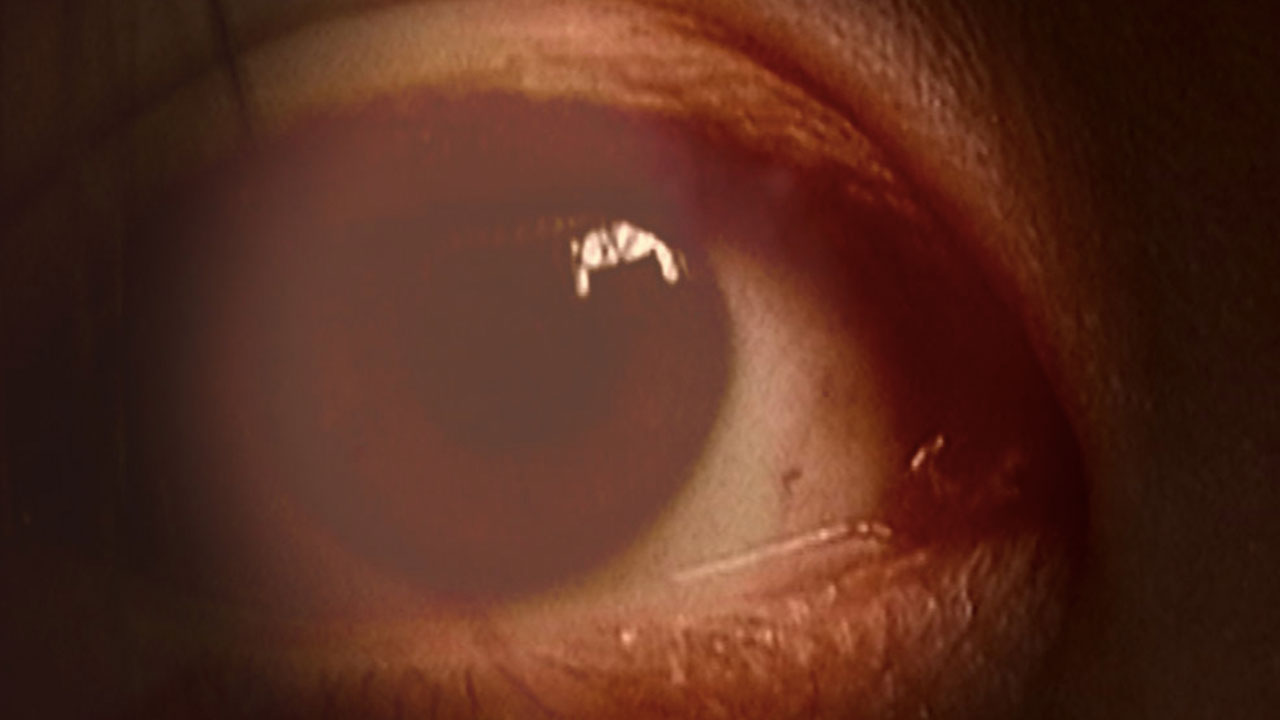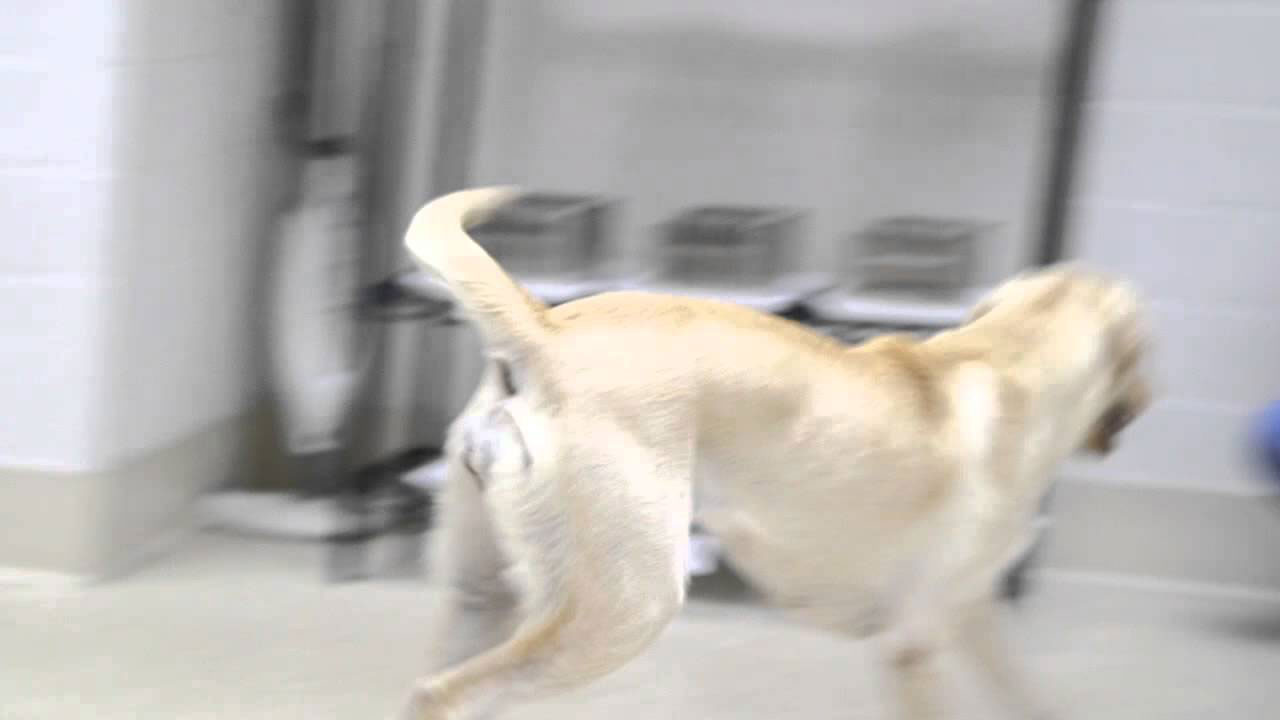 Dogs, Cancer and Medicine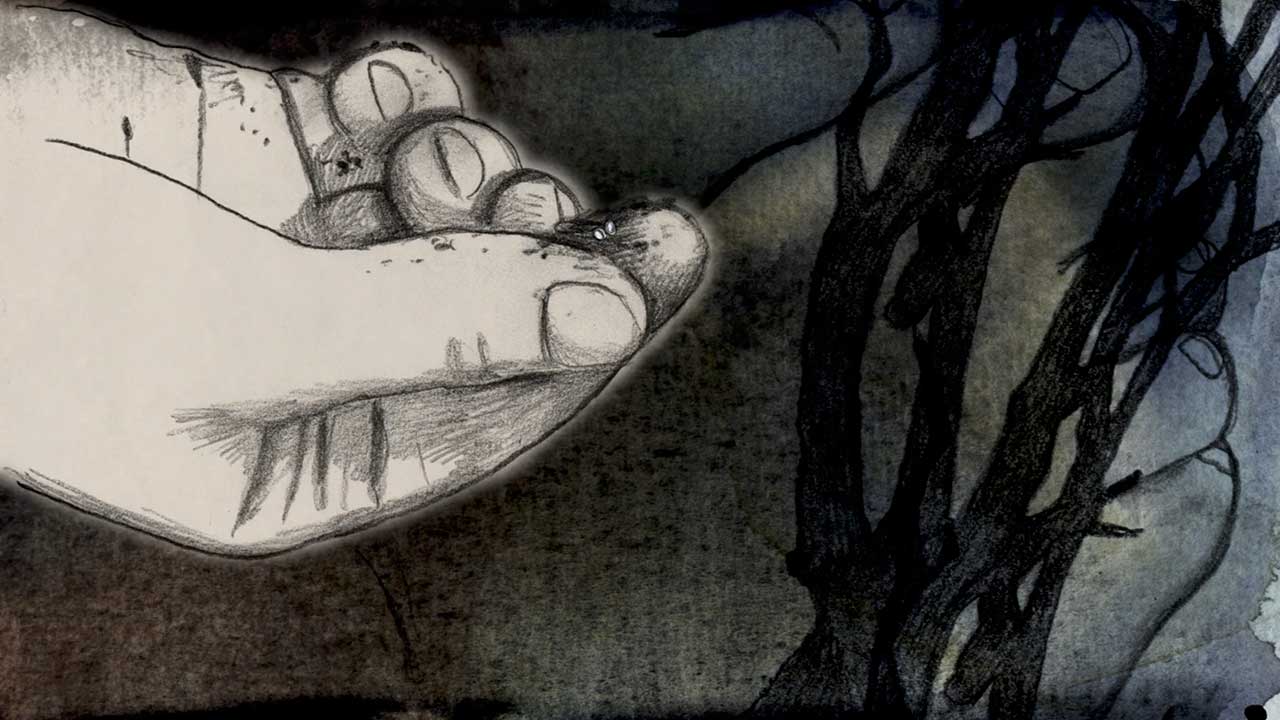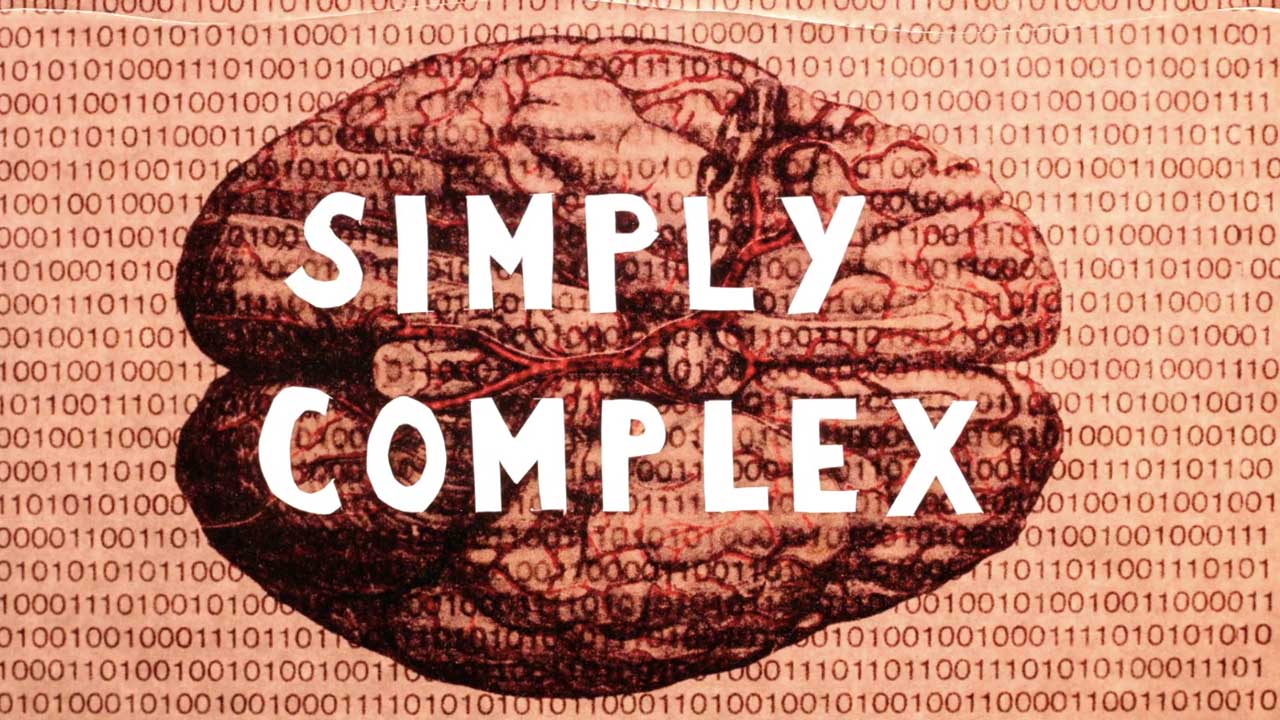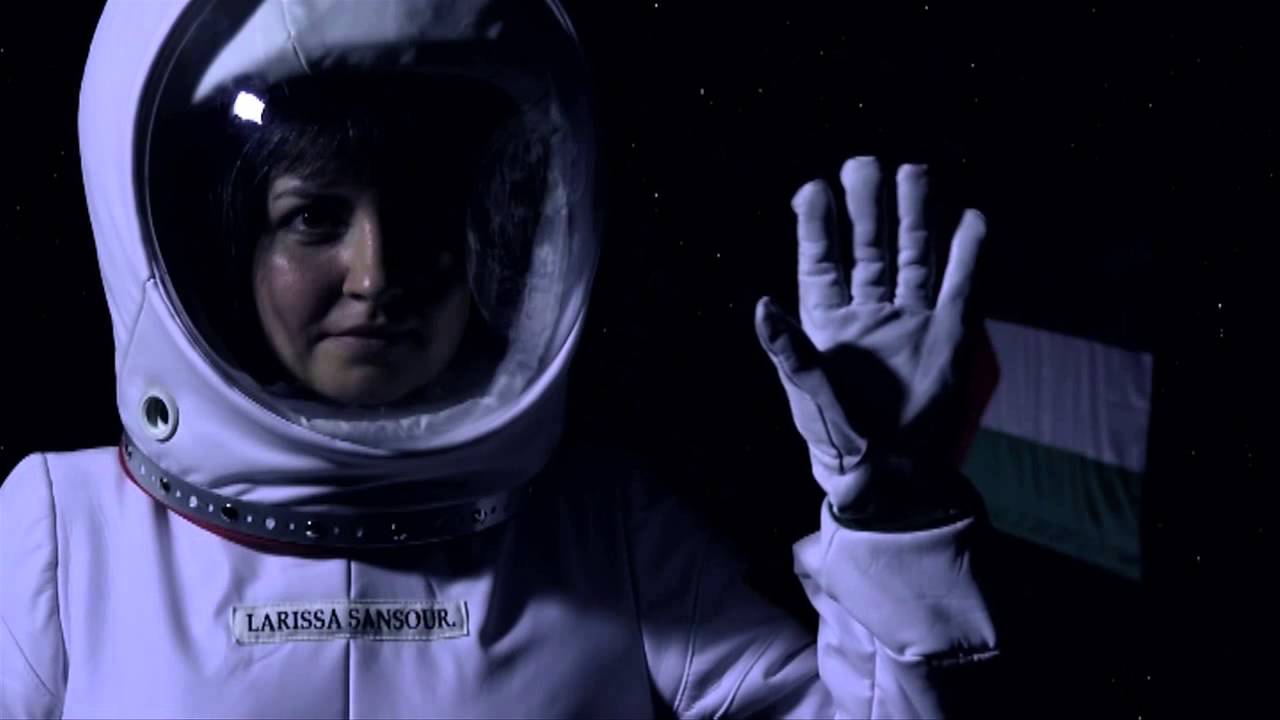 Modern Arab Science Fiction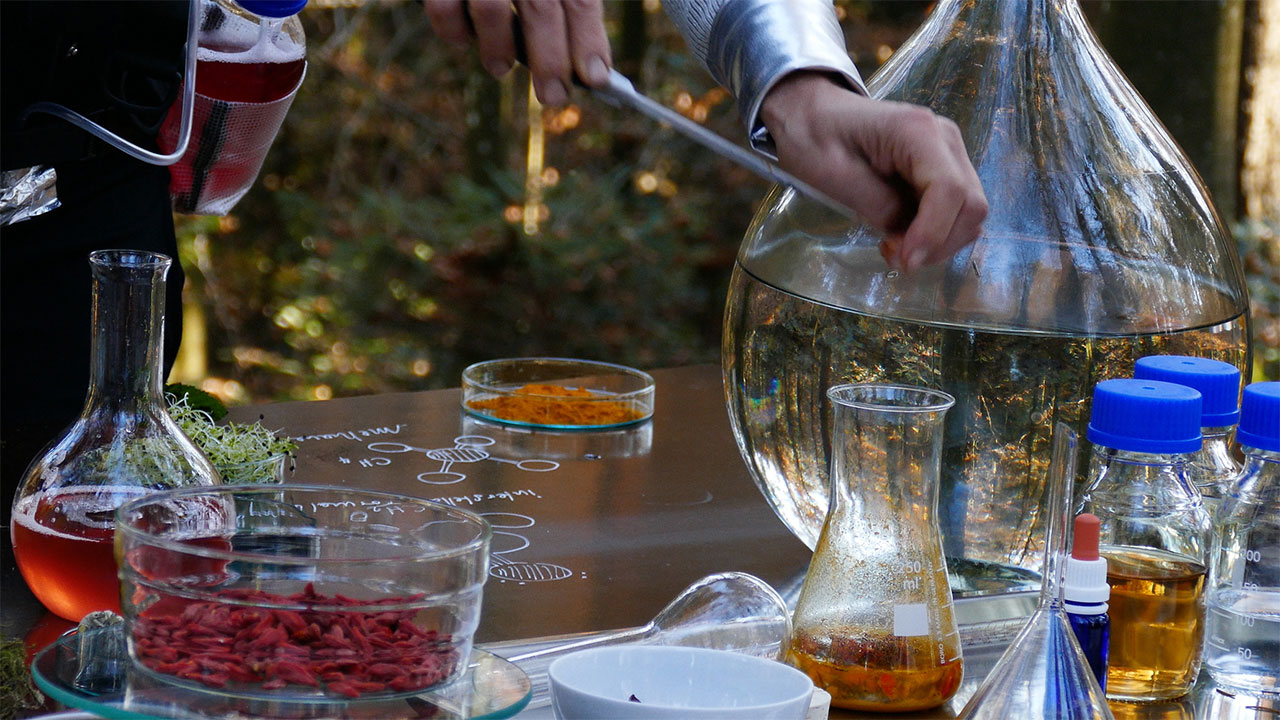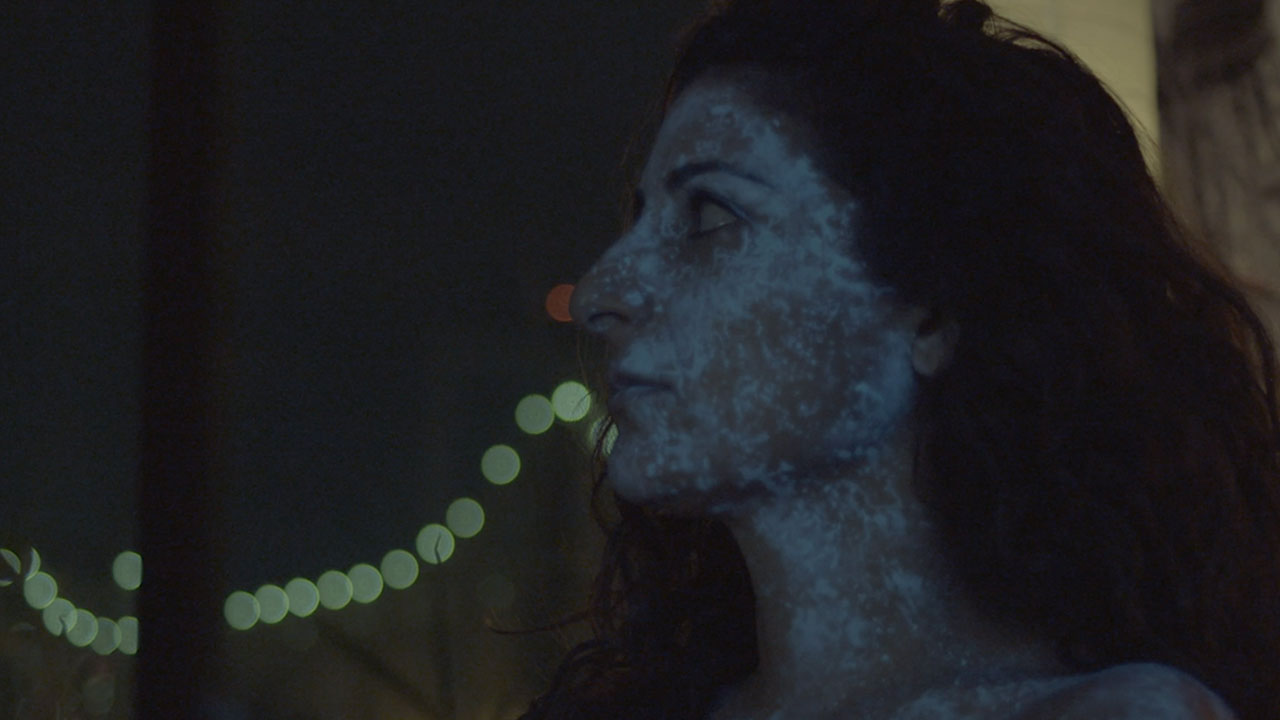 What's Emerged from the Symbiosis Competition at the 12th Annual Imagine Science Film Festival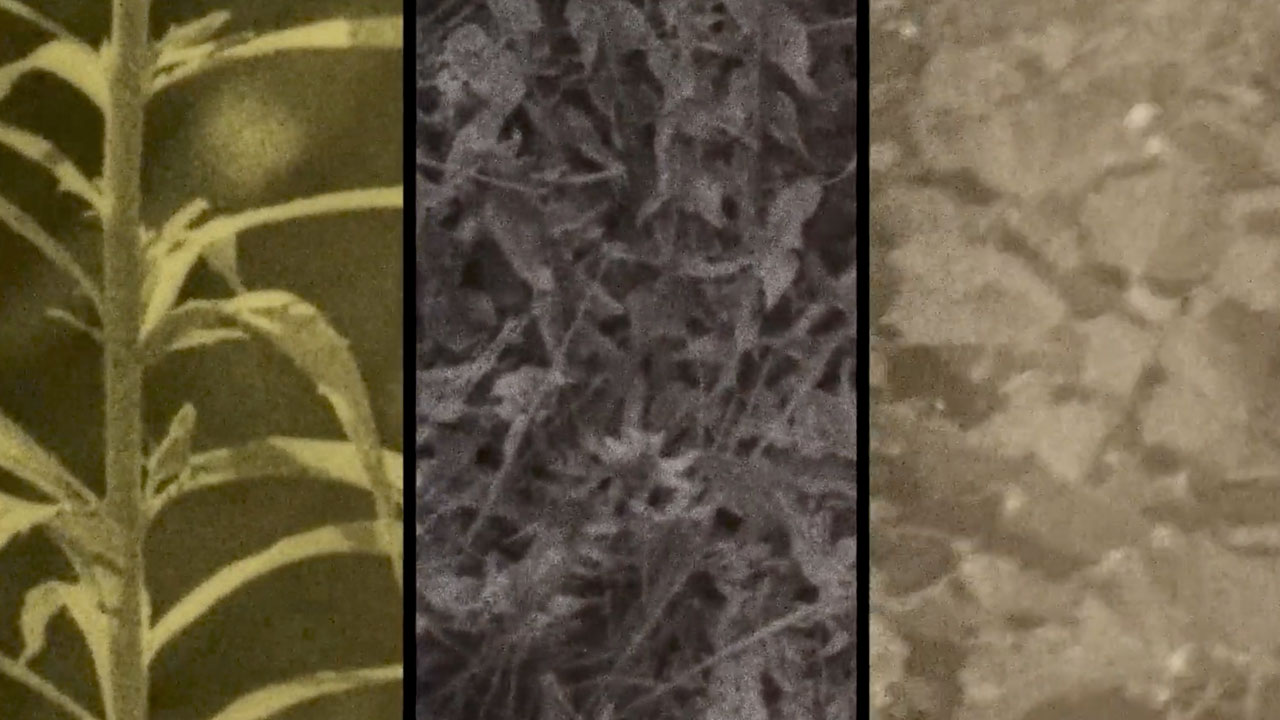 How Film Creates Multitudes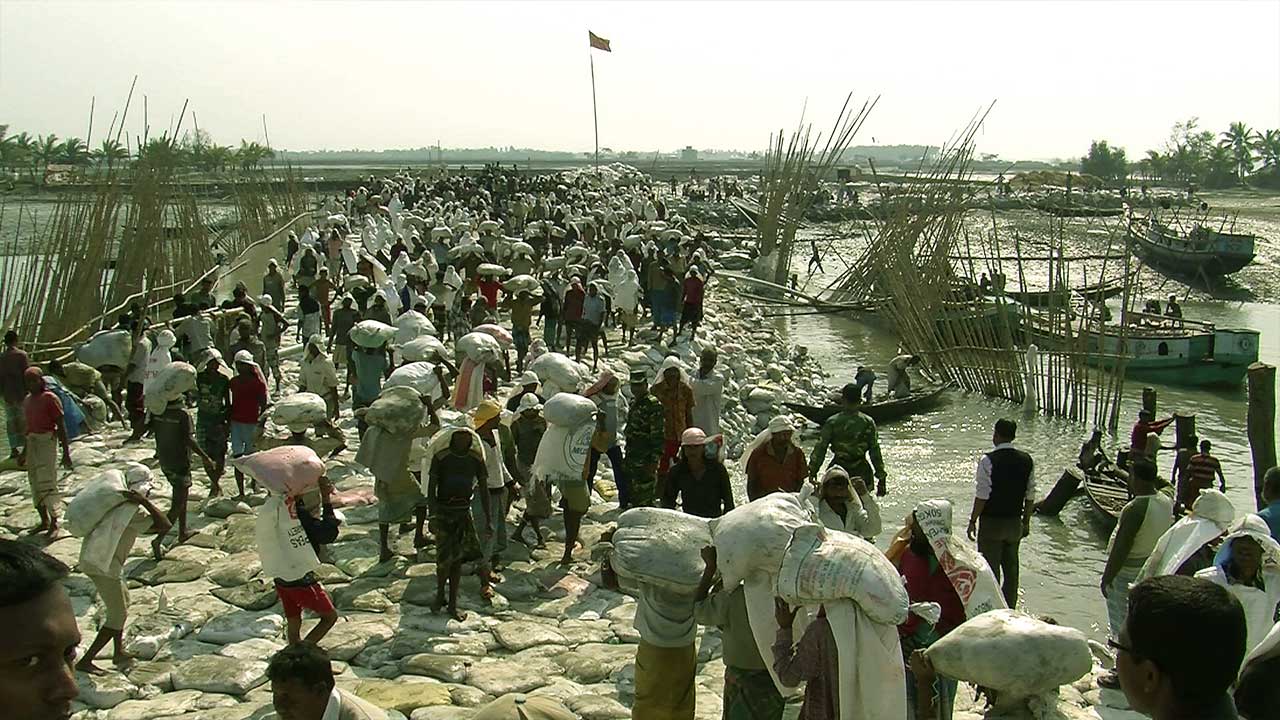 Retreating Earth, Environmental Refugees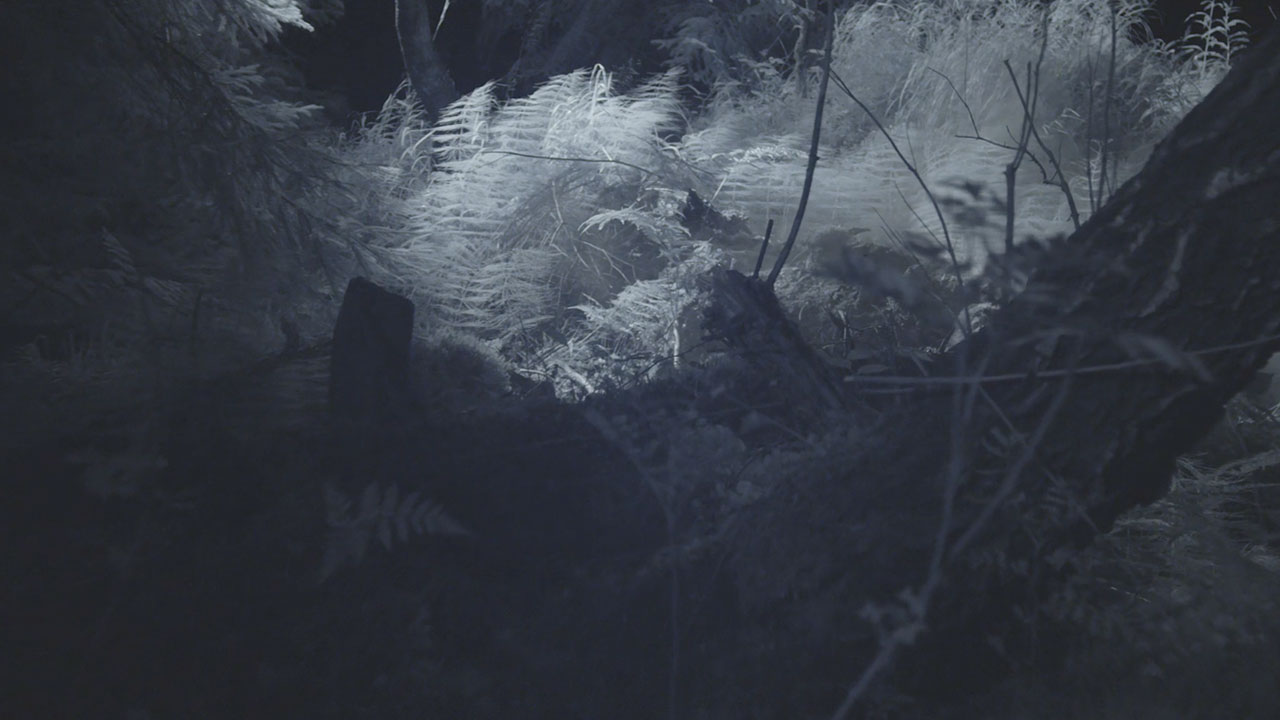 Mineral Motifs: Labor, time, extraction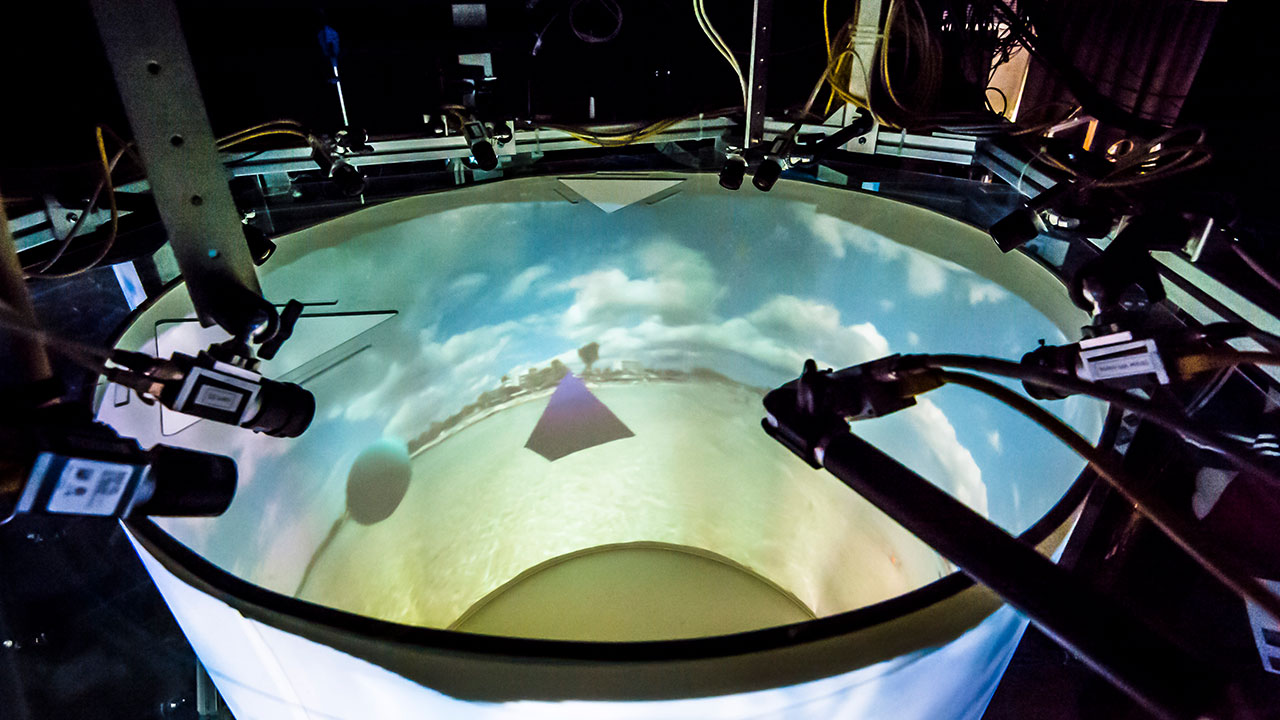 Virtual Reality for Freely Moving Animals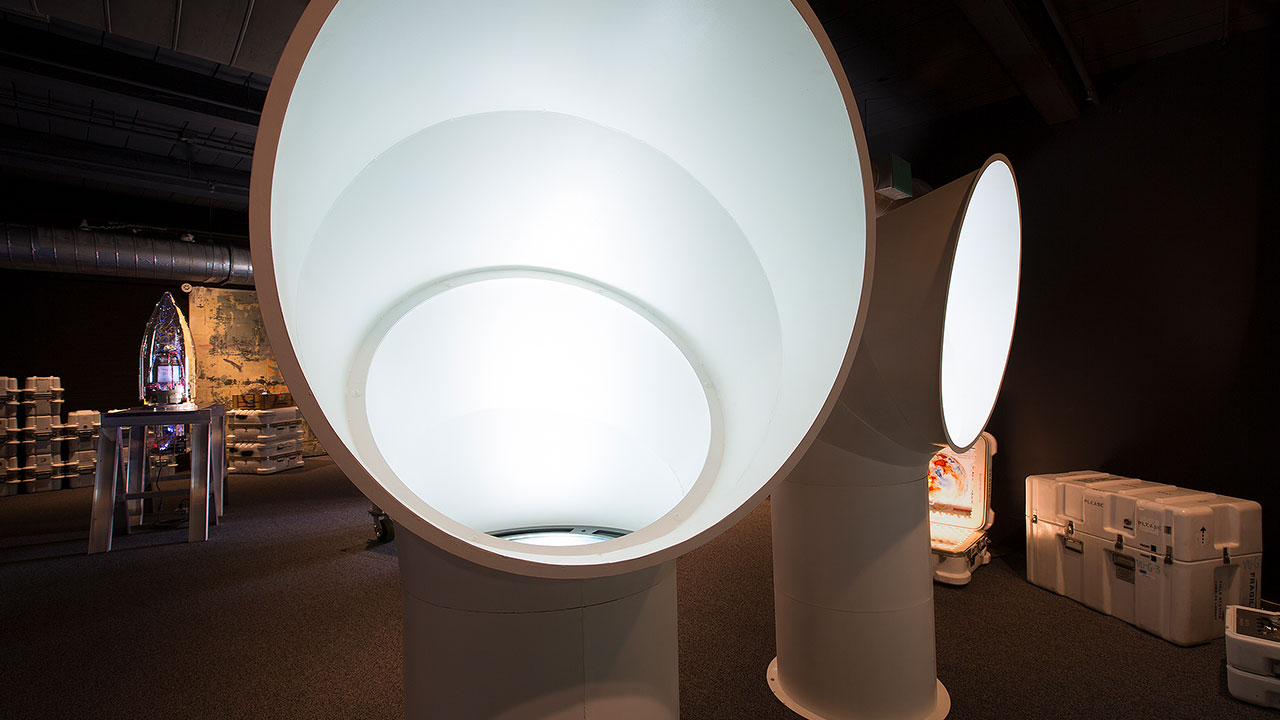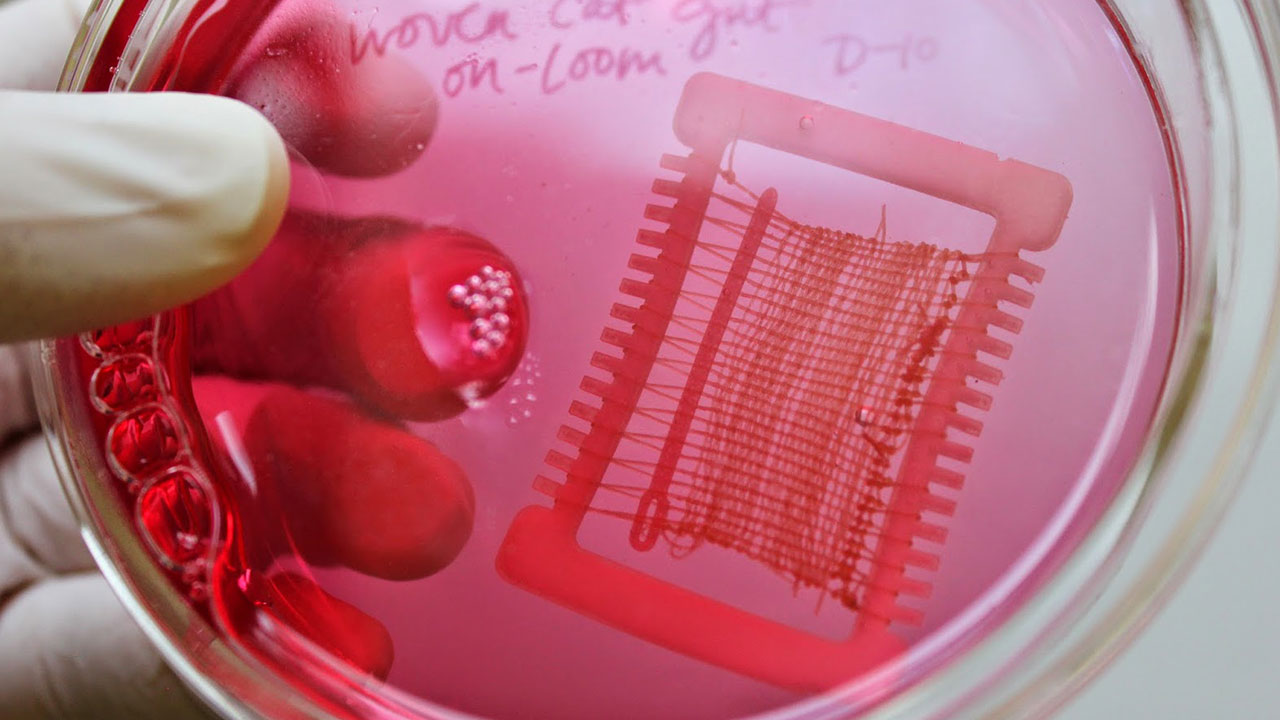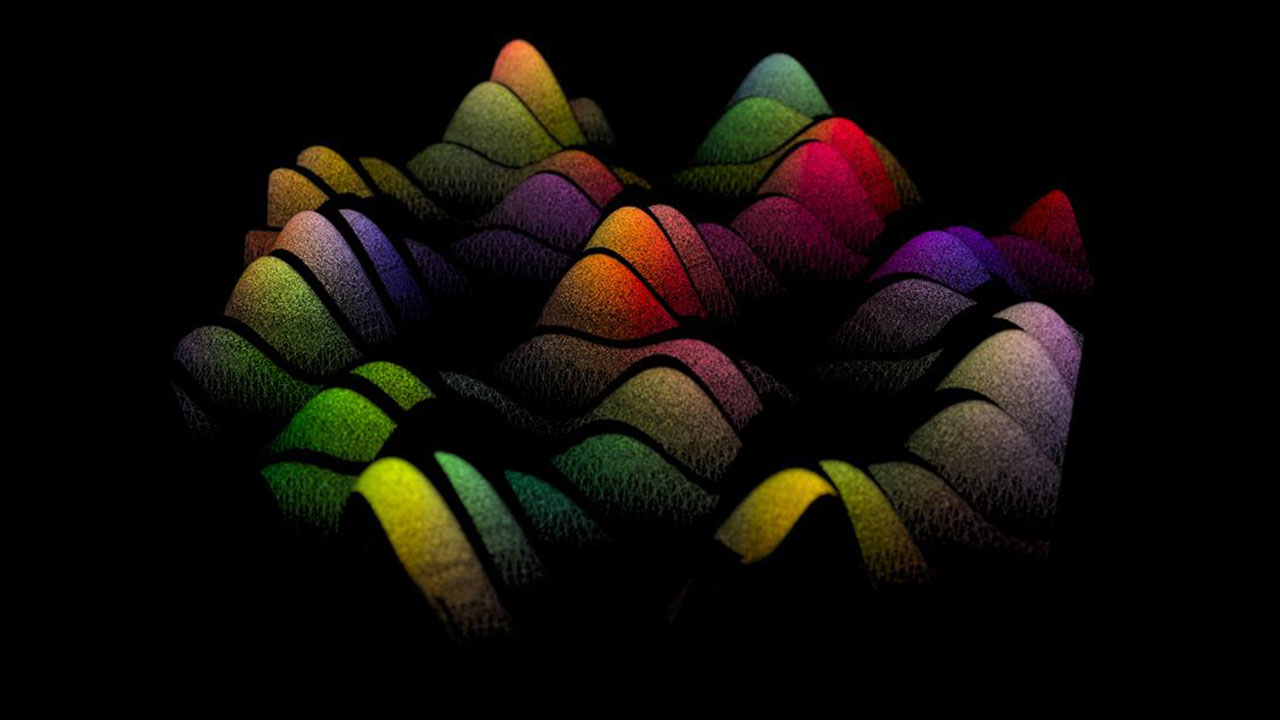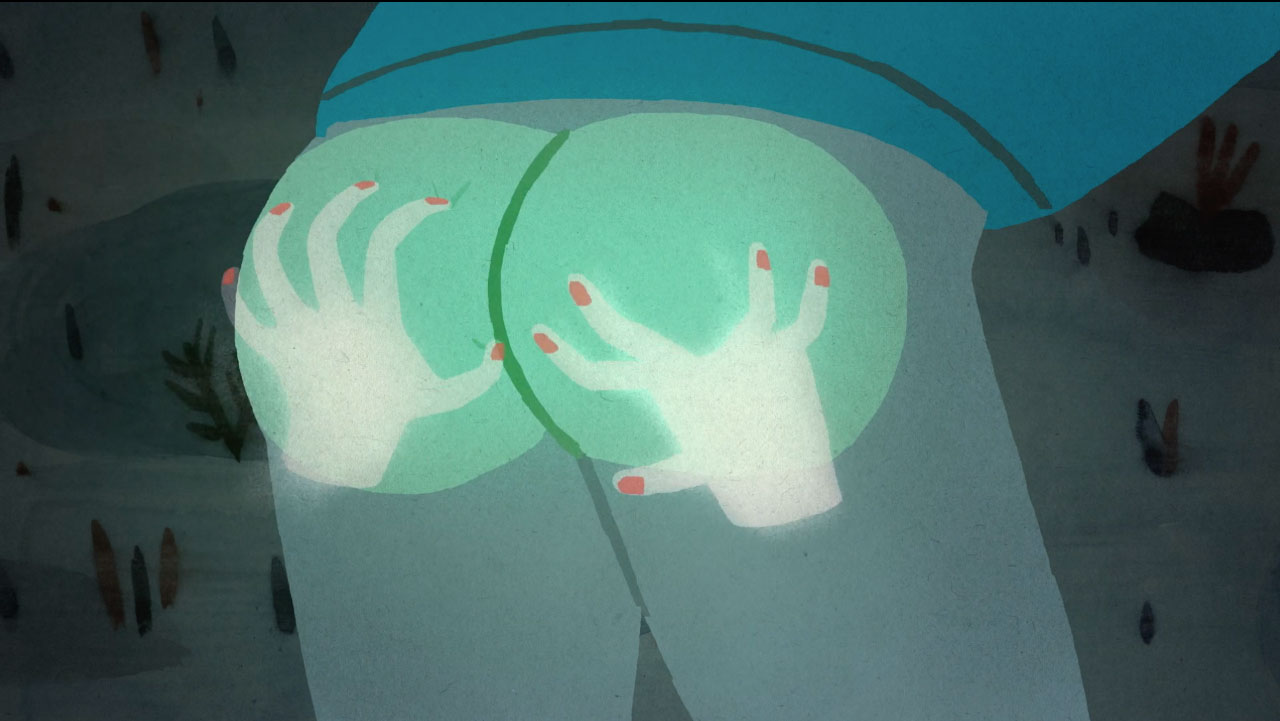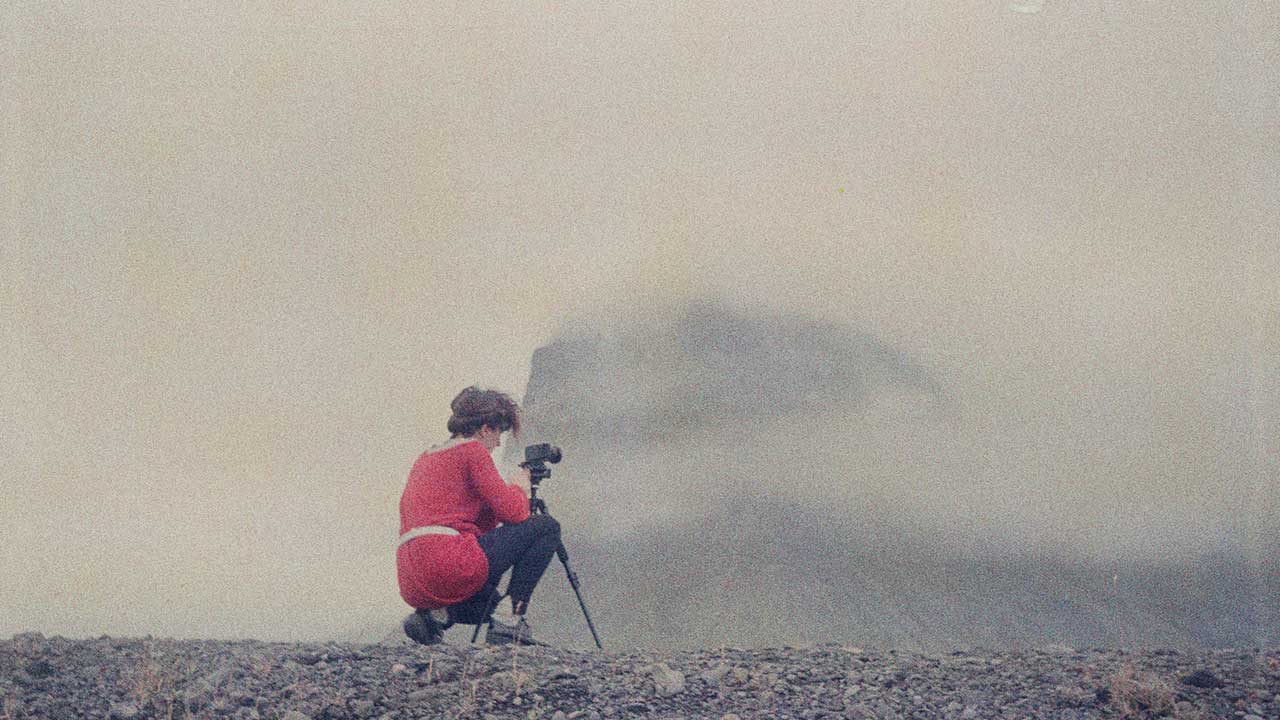 Redefining the Scientific Fiction(s)
The Genetic Modification Question: Pets Edition
Top Ten: Animated Films from the Science New Wave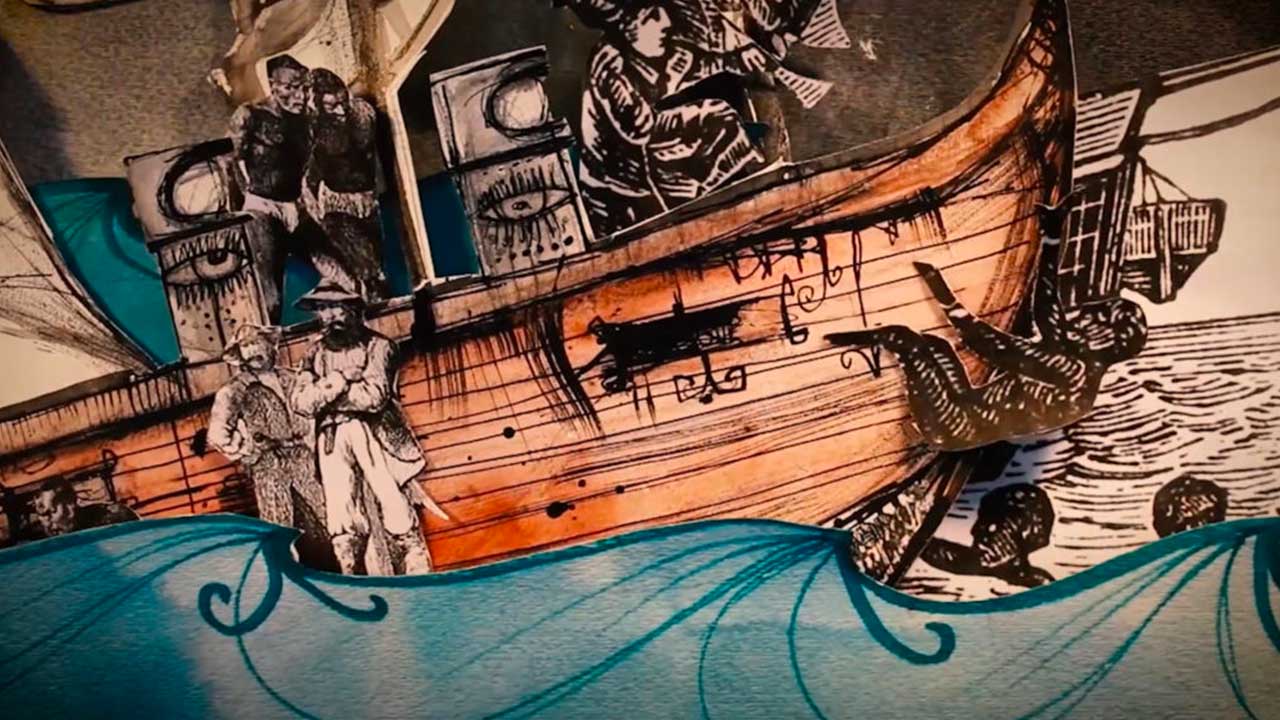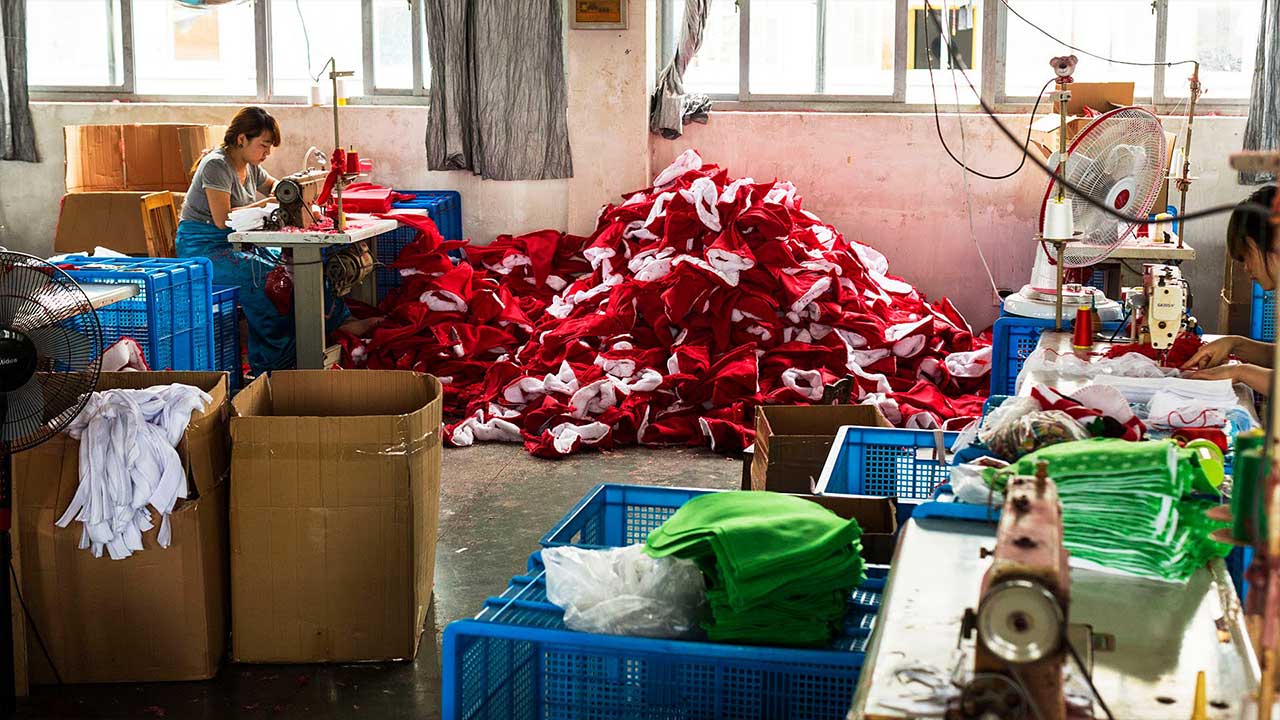 Buy Now or Forever Stall Our Advancements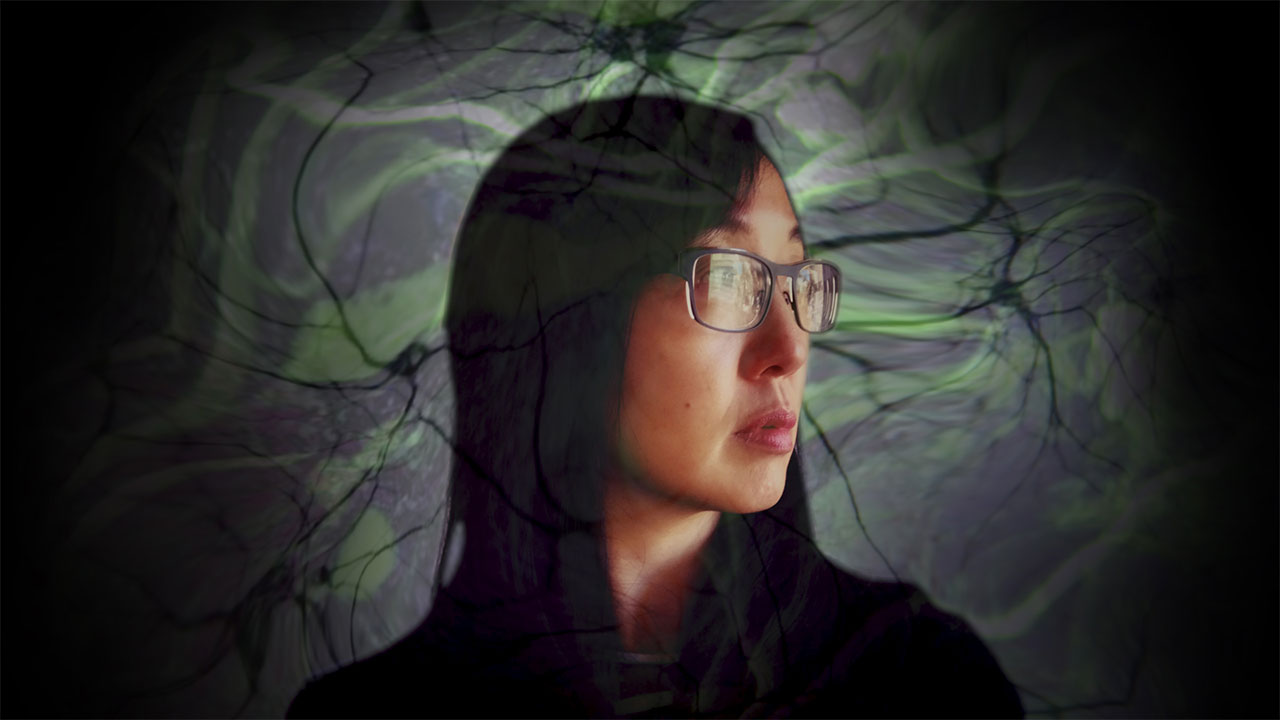 The Netherworld of Consciousness: Films of Jeannette Louie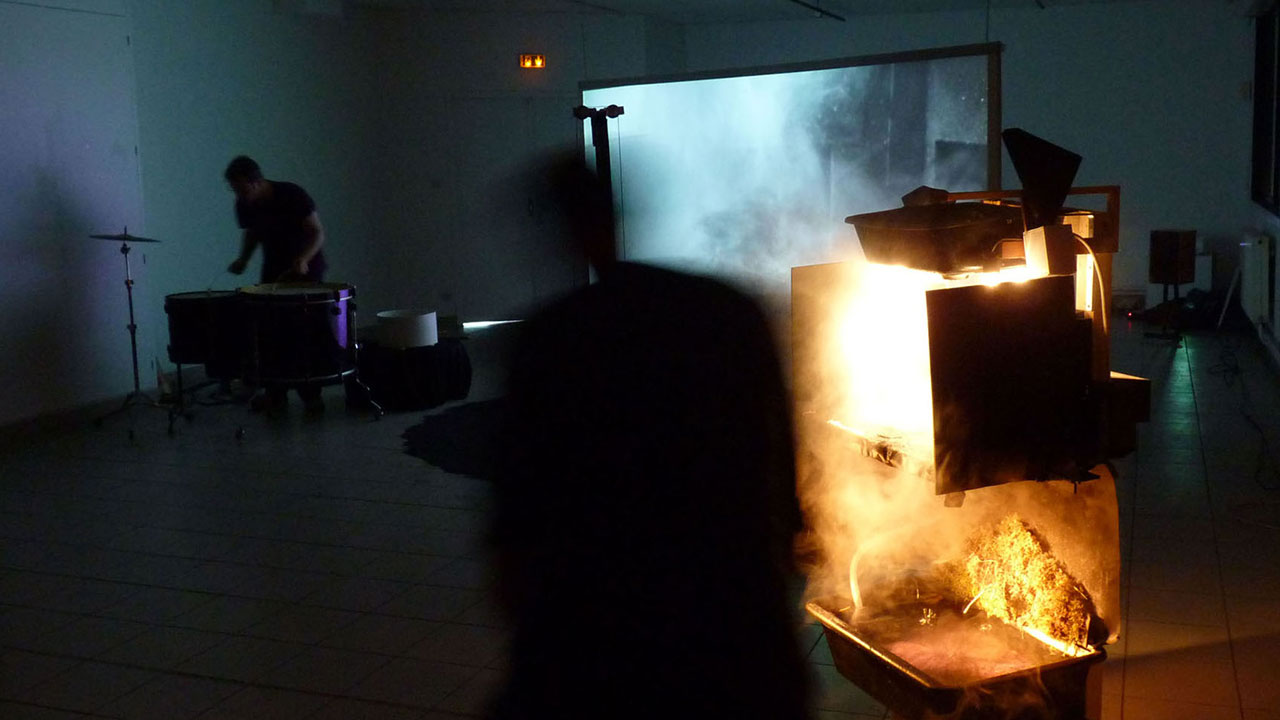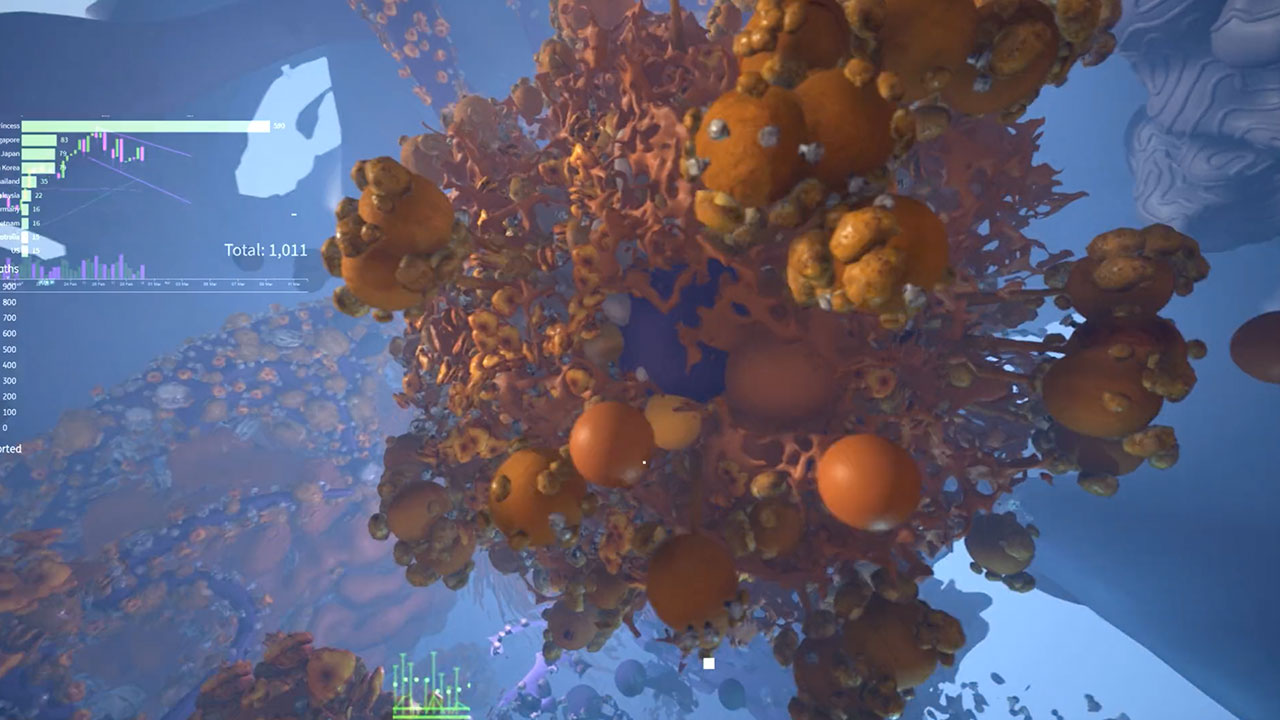 Aesthetics & Threat Perception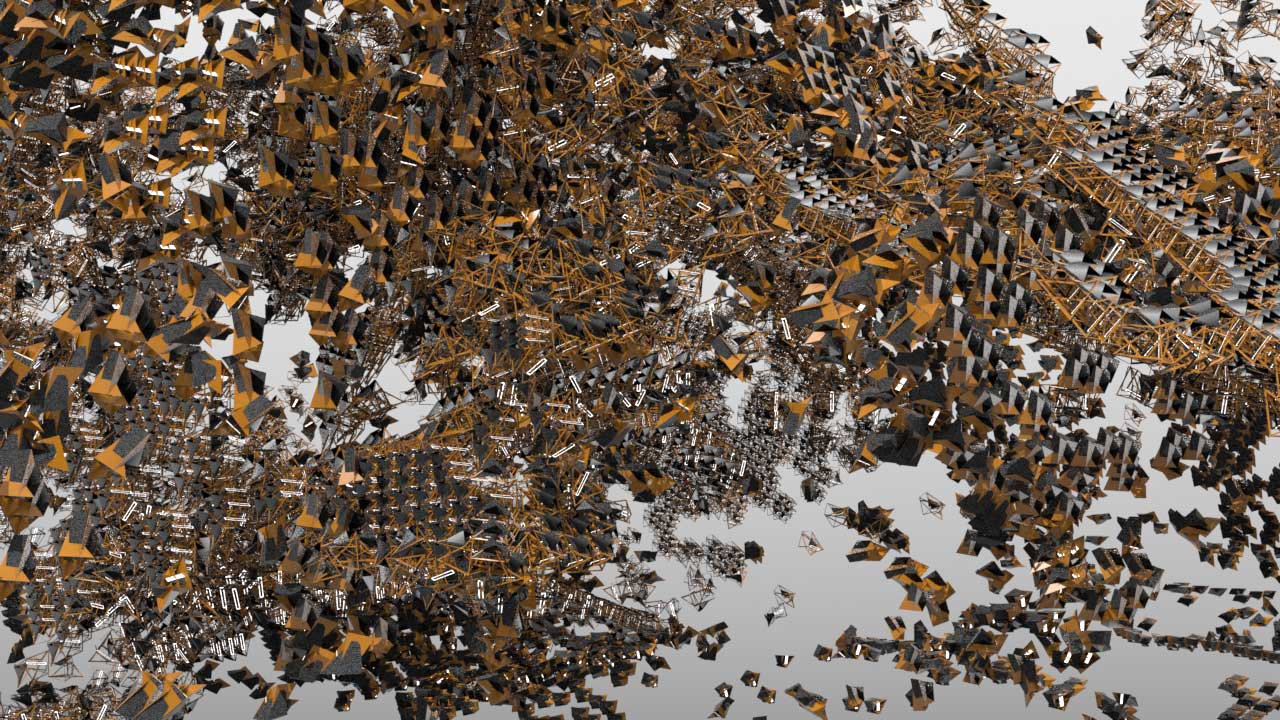 Migration: The 13th Annual Imagine Science Film Festival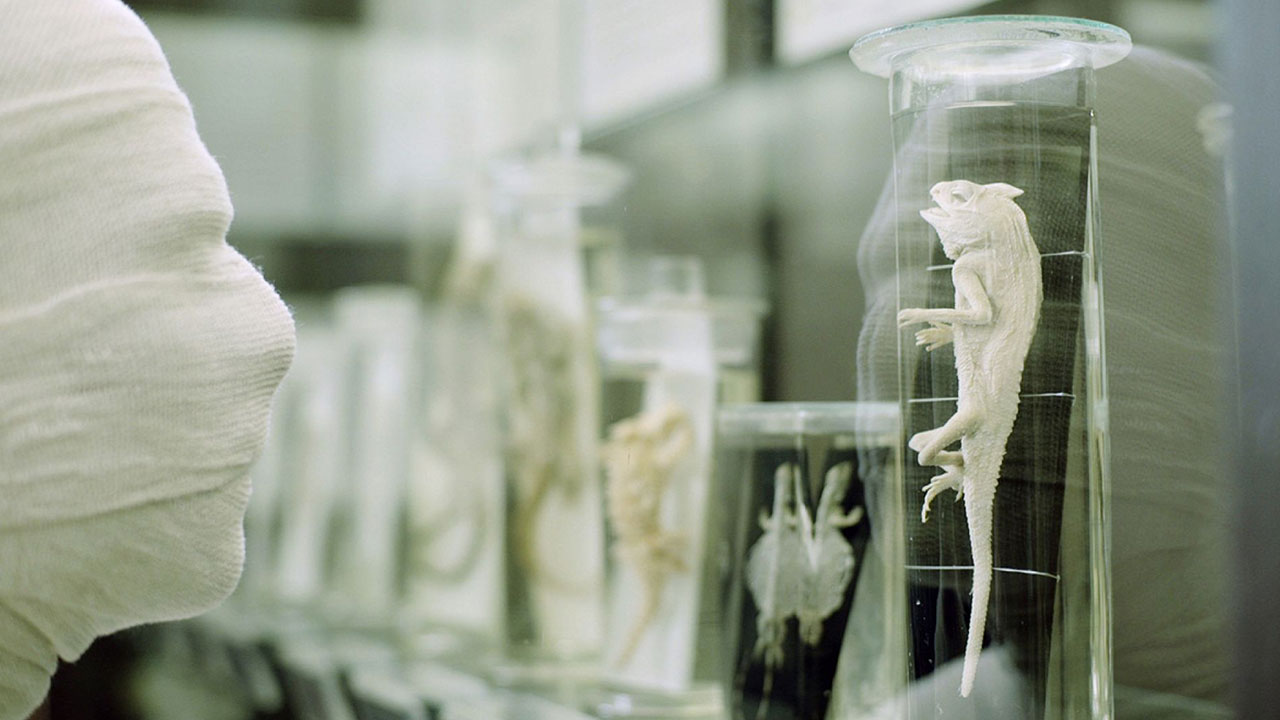 Immortality and Resurrection For All!!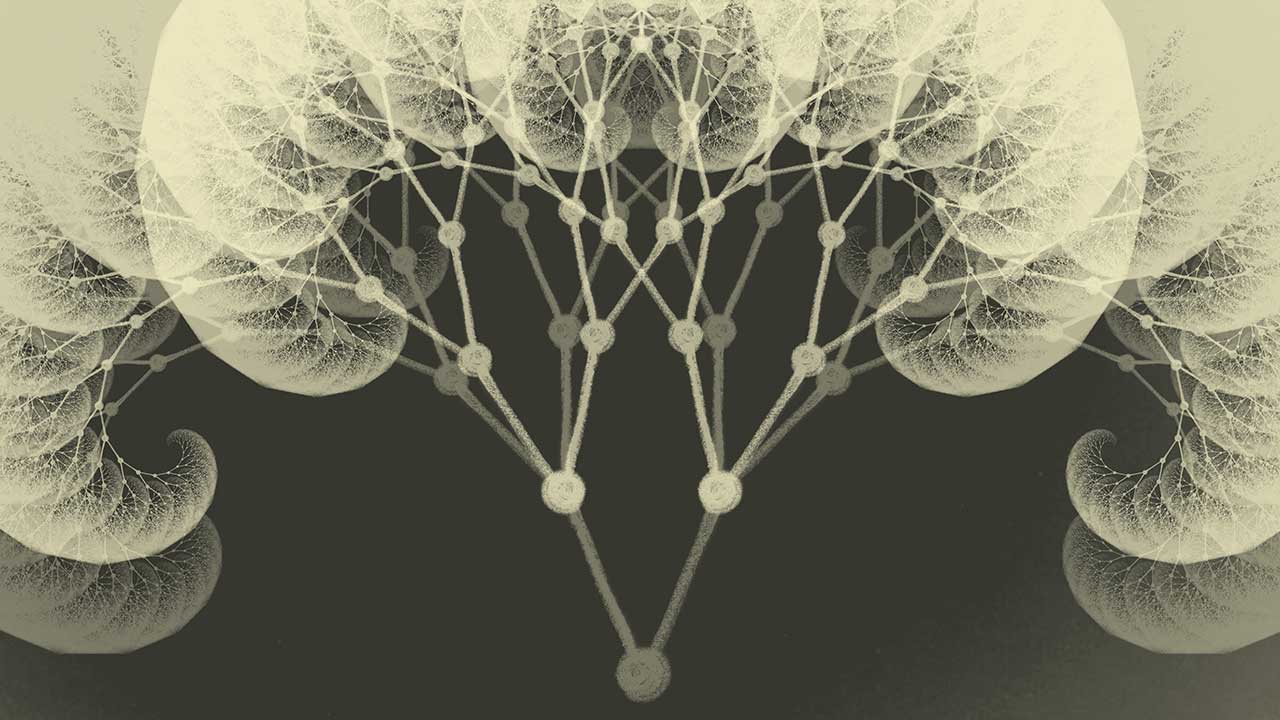 The Chain Reaction of Life
Adding Film to the Science Syllabus (Part 2)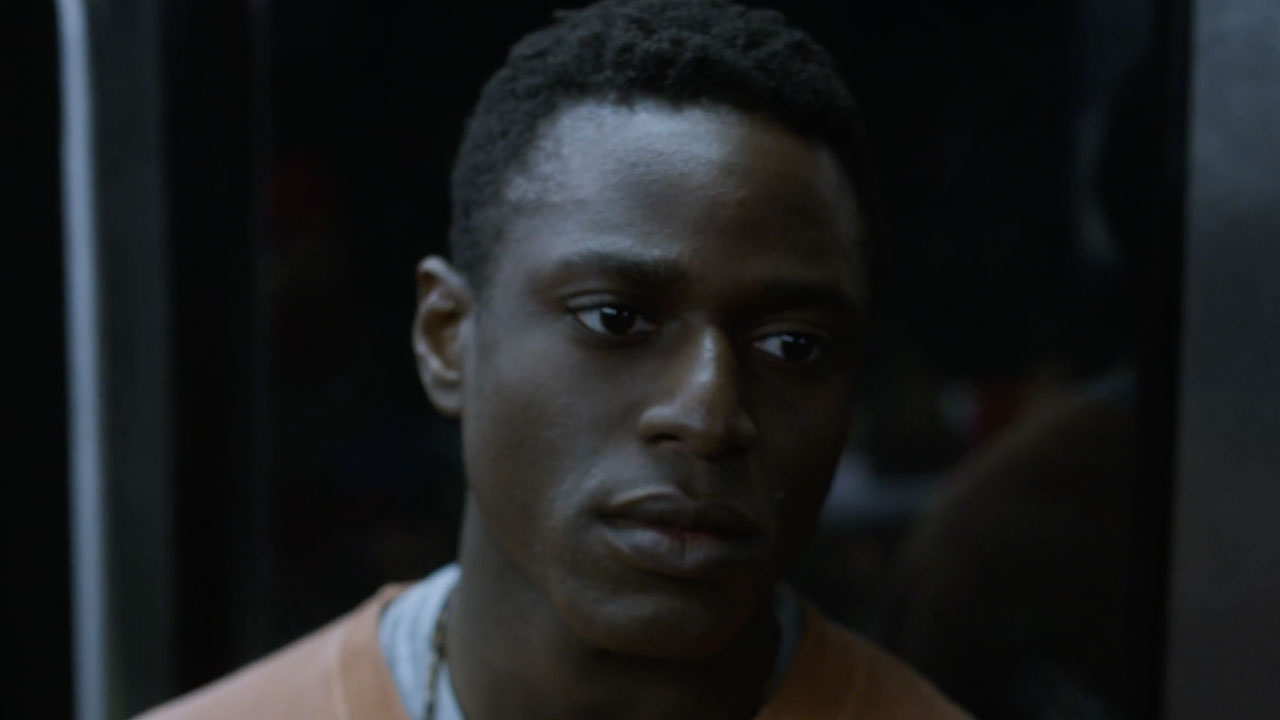 A Moment in The Life of a Migrant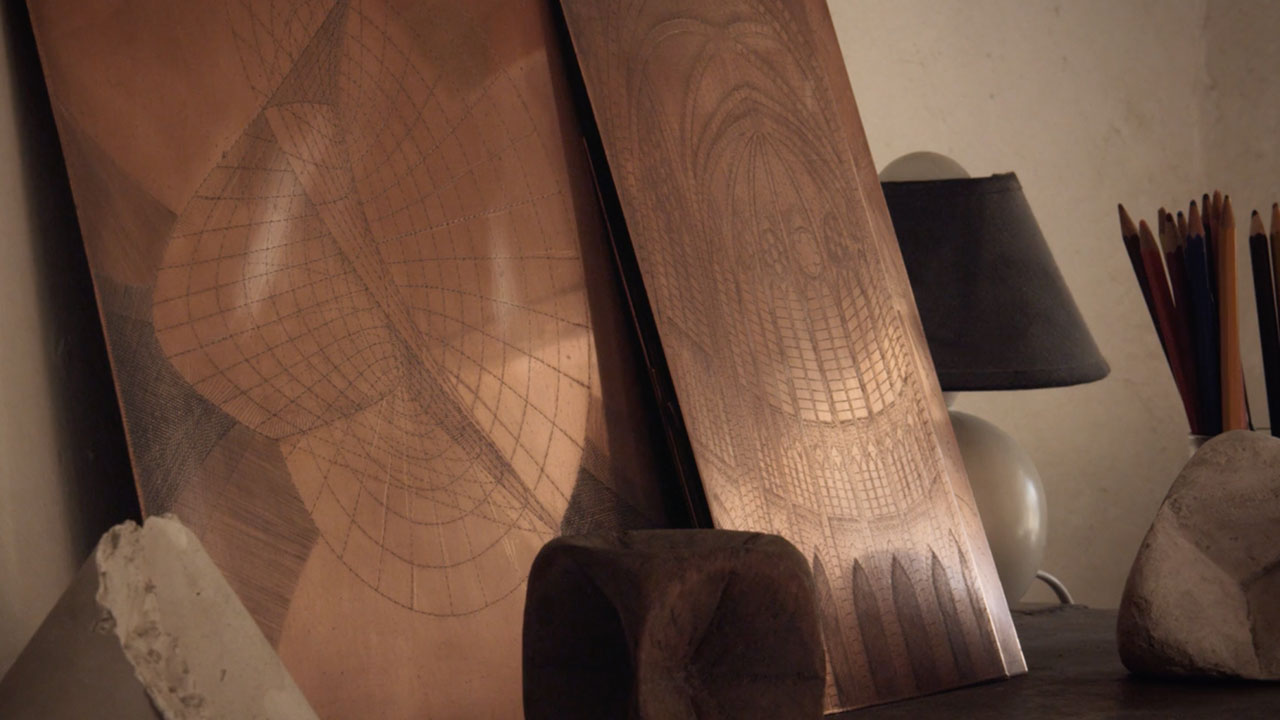 The Poetry and the Prose of Math - Part 1: Poetry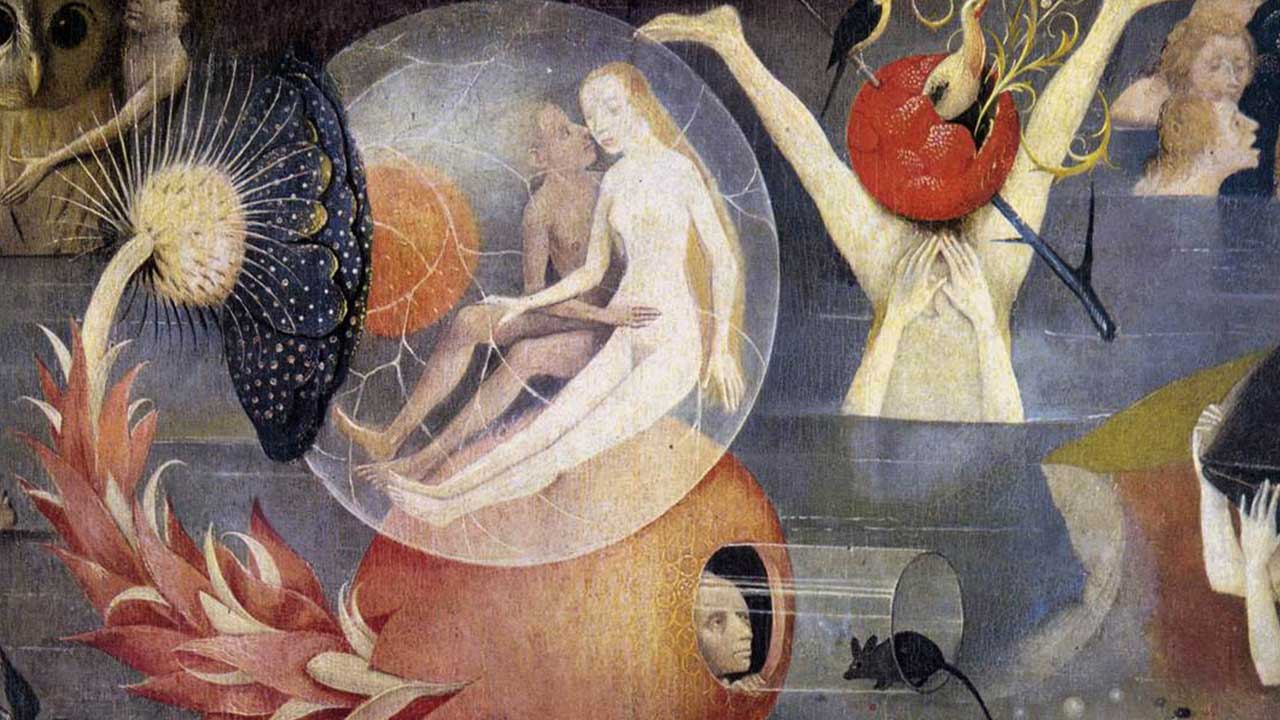 The City: How I Dream It & How I Feel It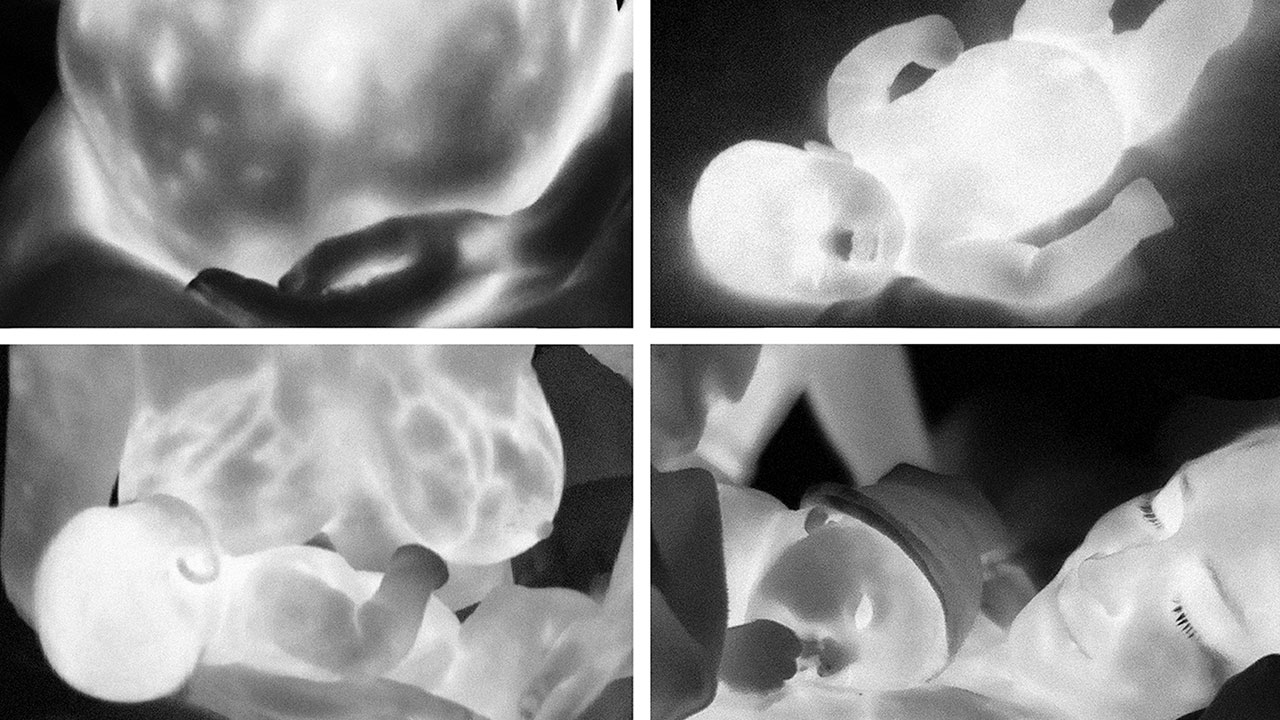 Marne Lucas: A Pioneer in Infrared Experimental Art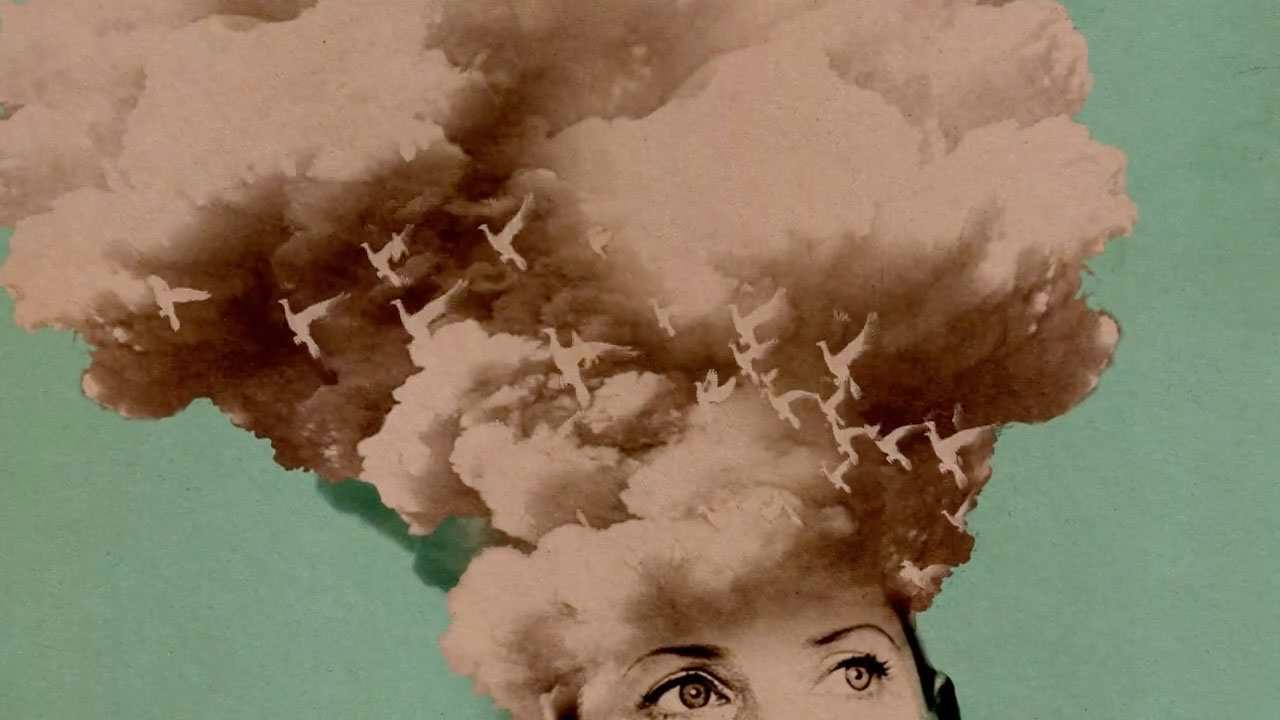 The Work of Tiffany Shlain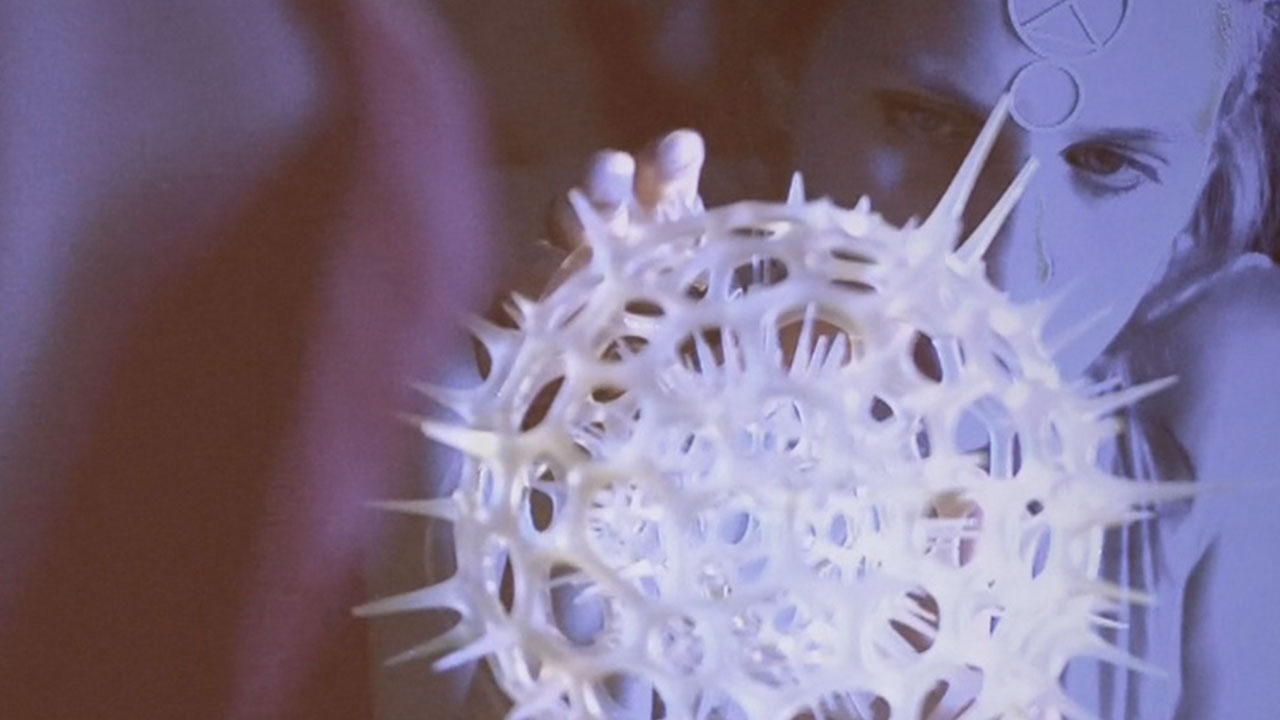 Microscopic Melodramas, A Surrealistic look at Our Oceans in Peril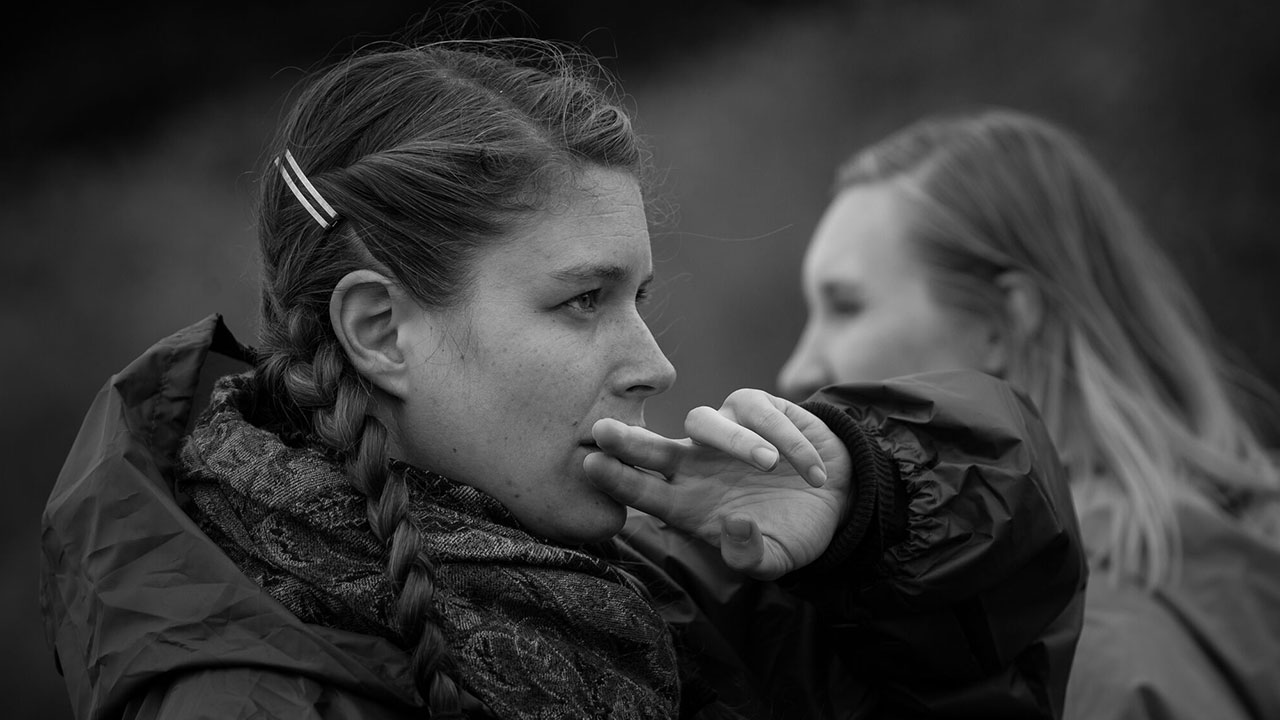 An Ethnobiologist with a Movie Camera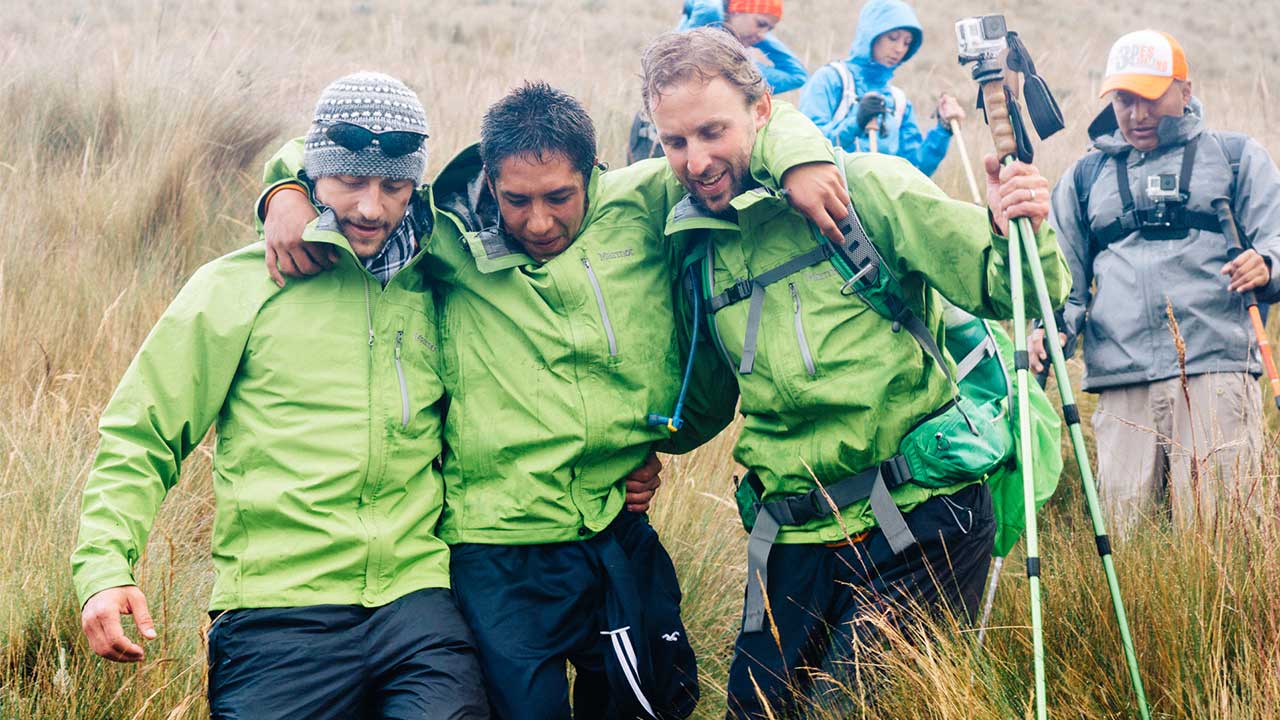 A Chance to Climb Mountains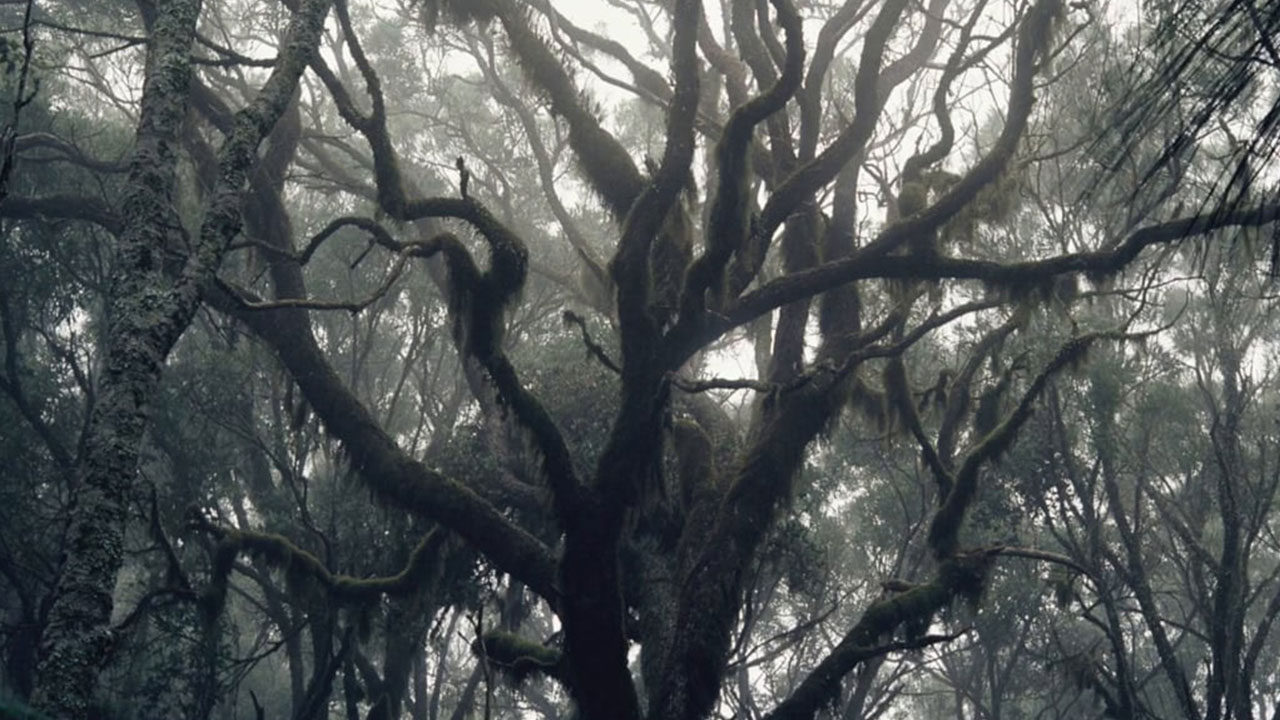 We and the Earth breathe together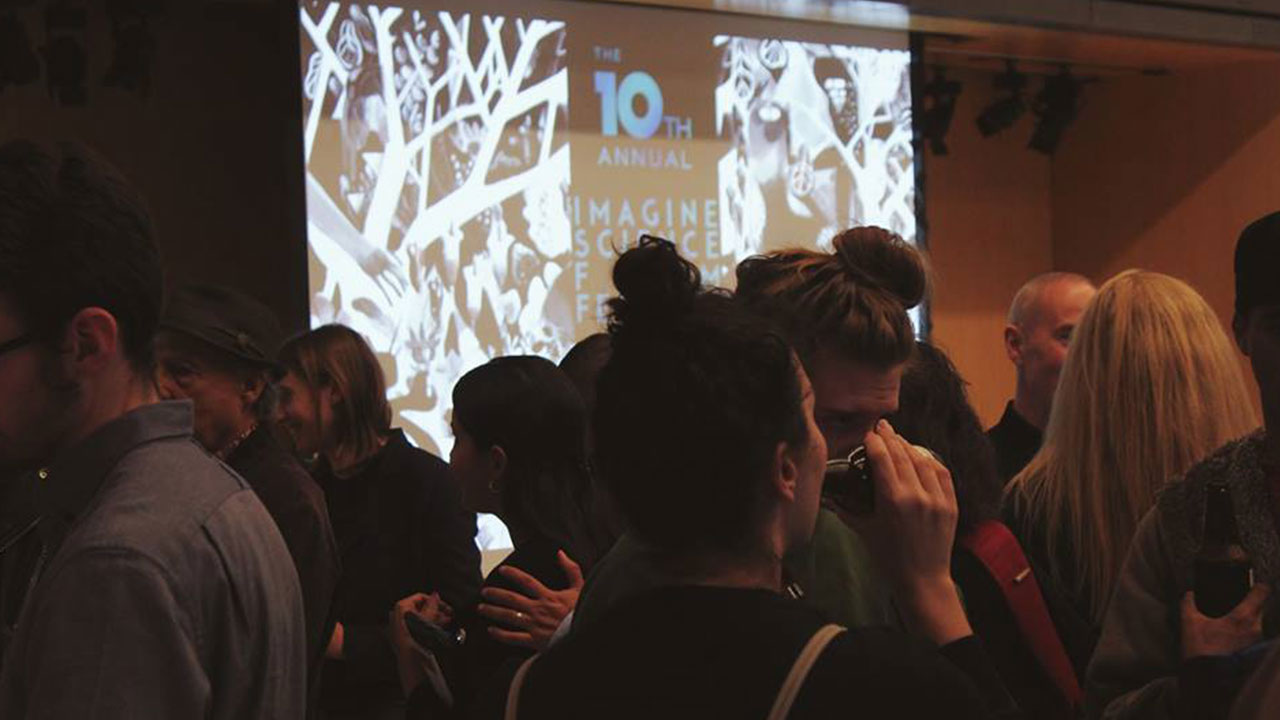 Winners of the 10th Annual Imagine Science Film Festival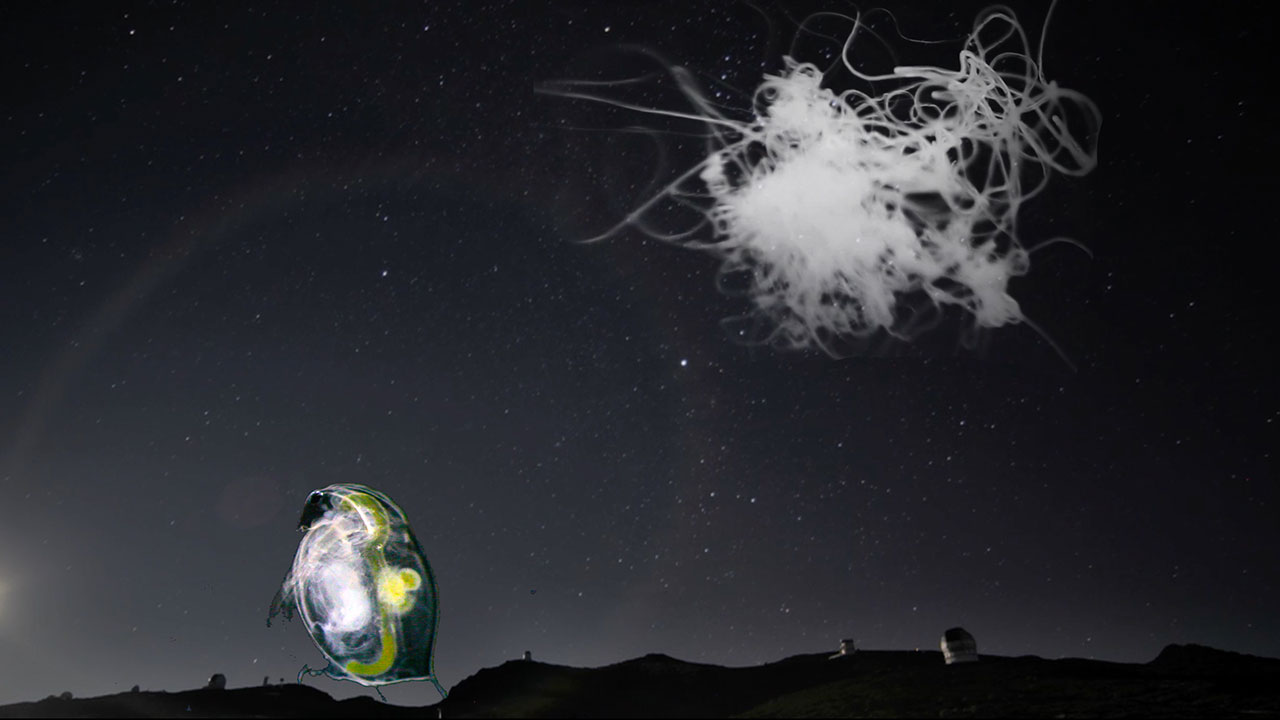 Space, Time And Little Creatures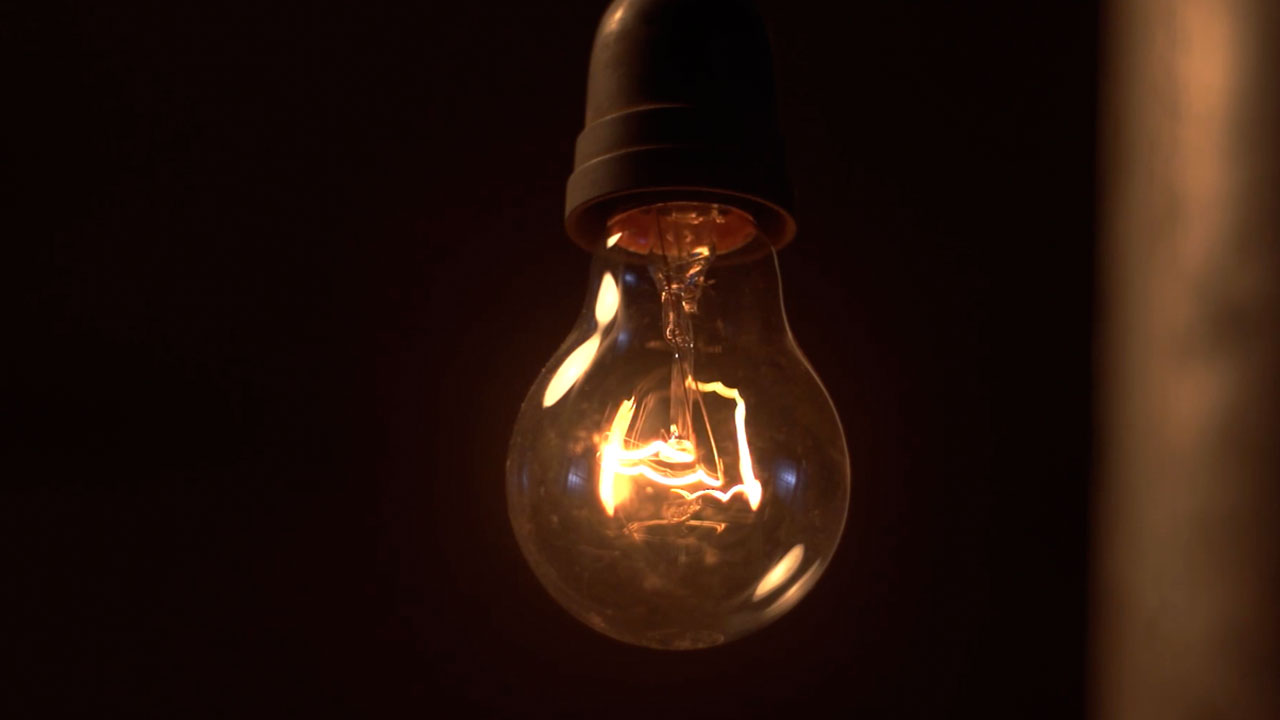 Three Short Takes from Science & Film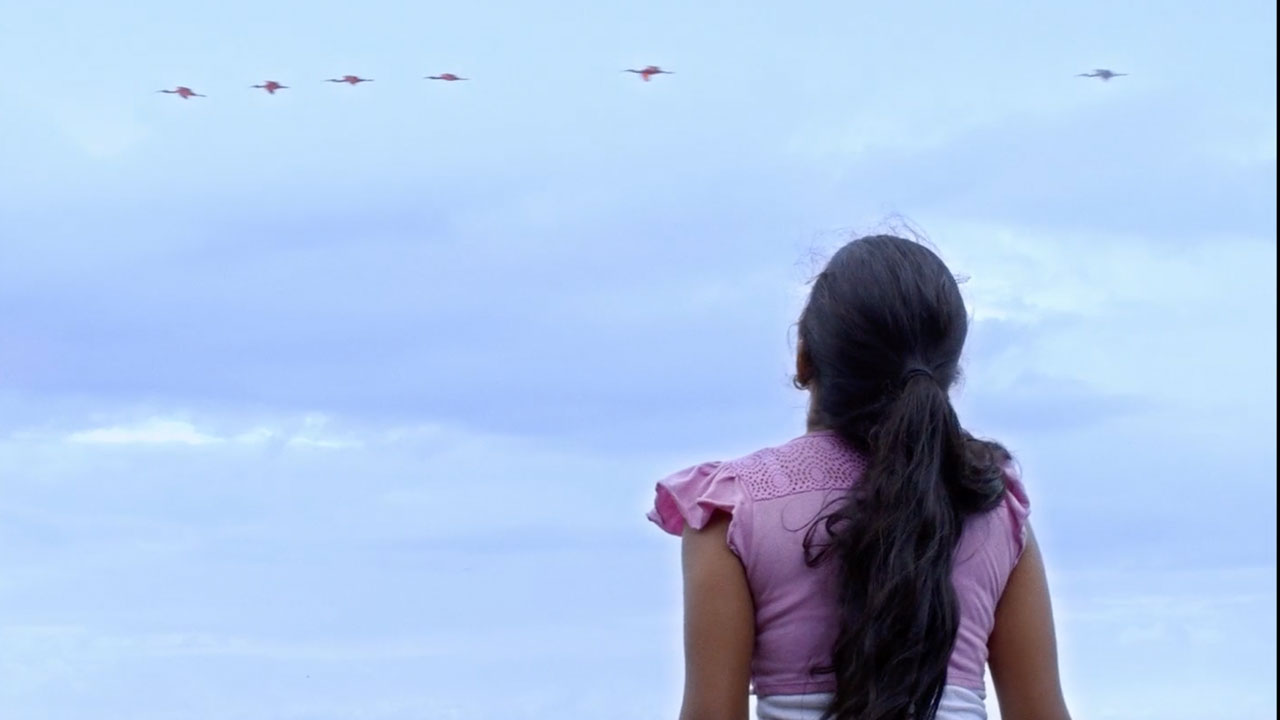 Transformative Desperation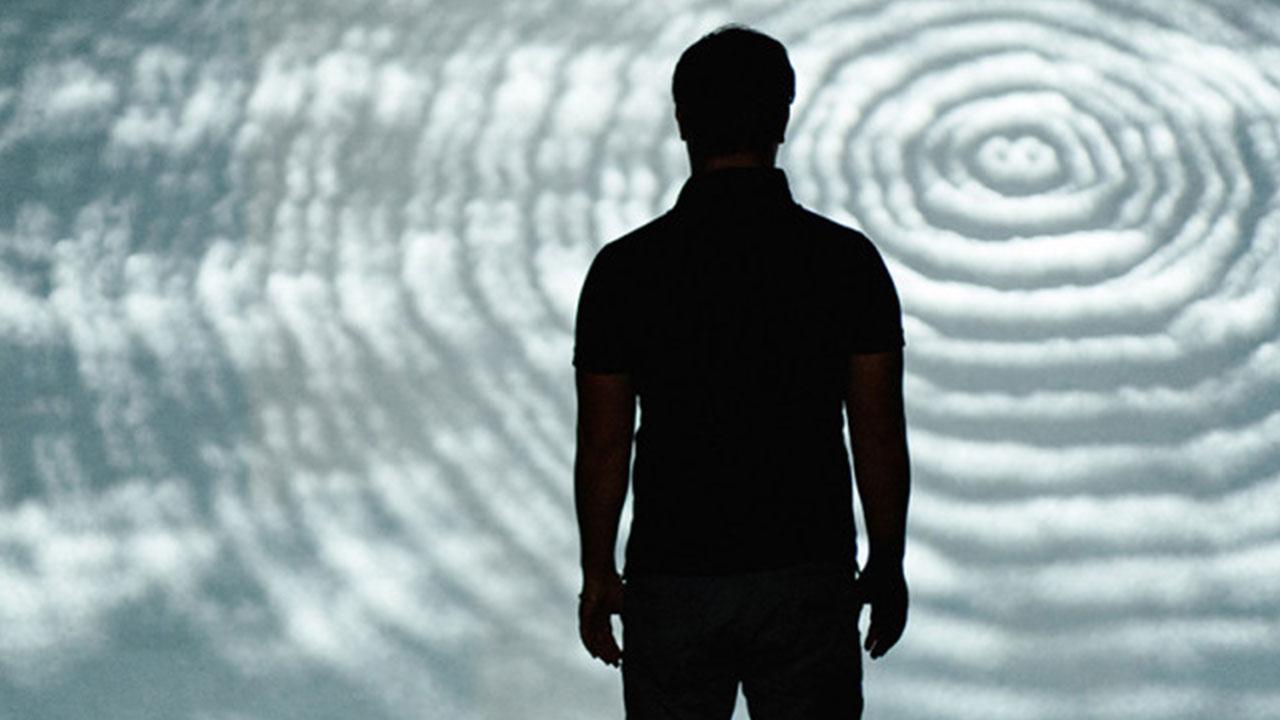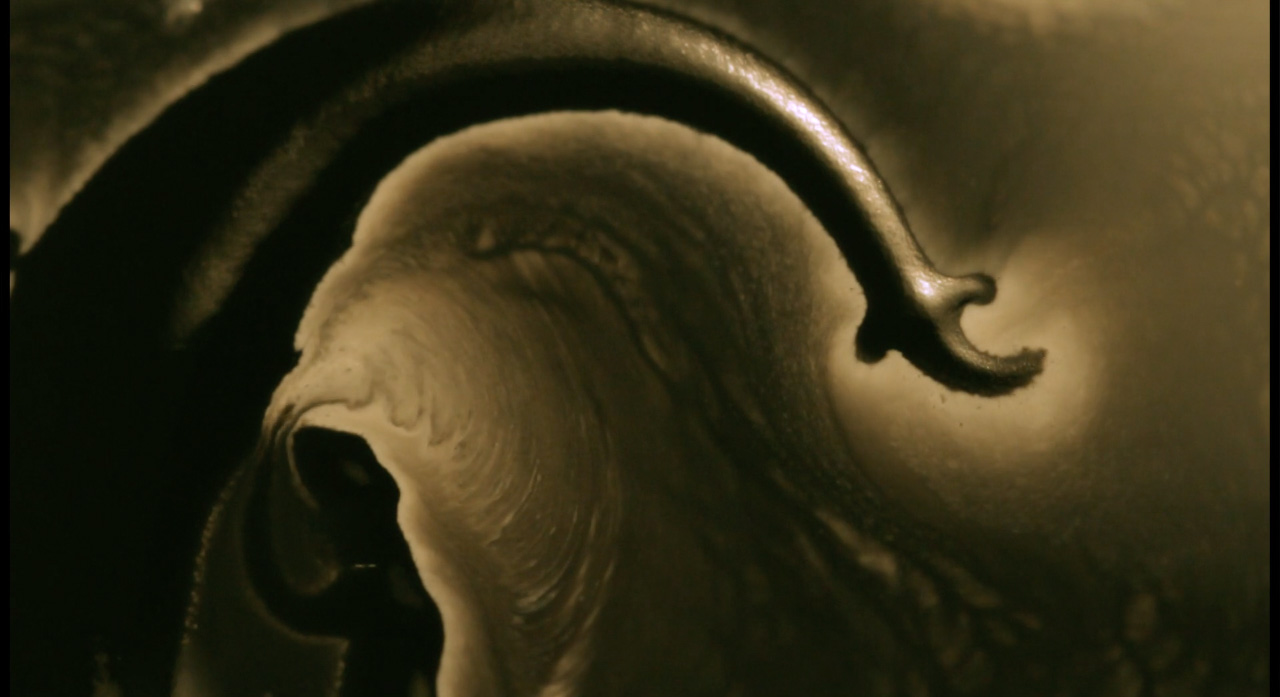 Don't Be Afraid of Science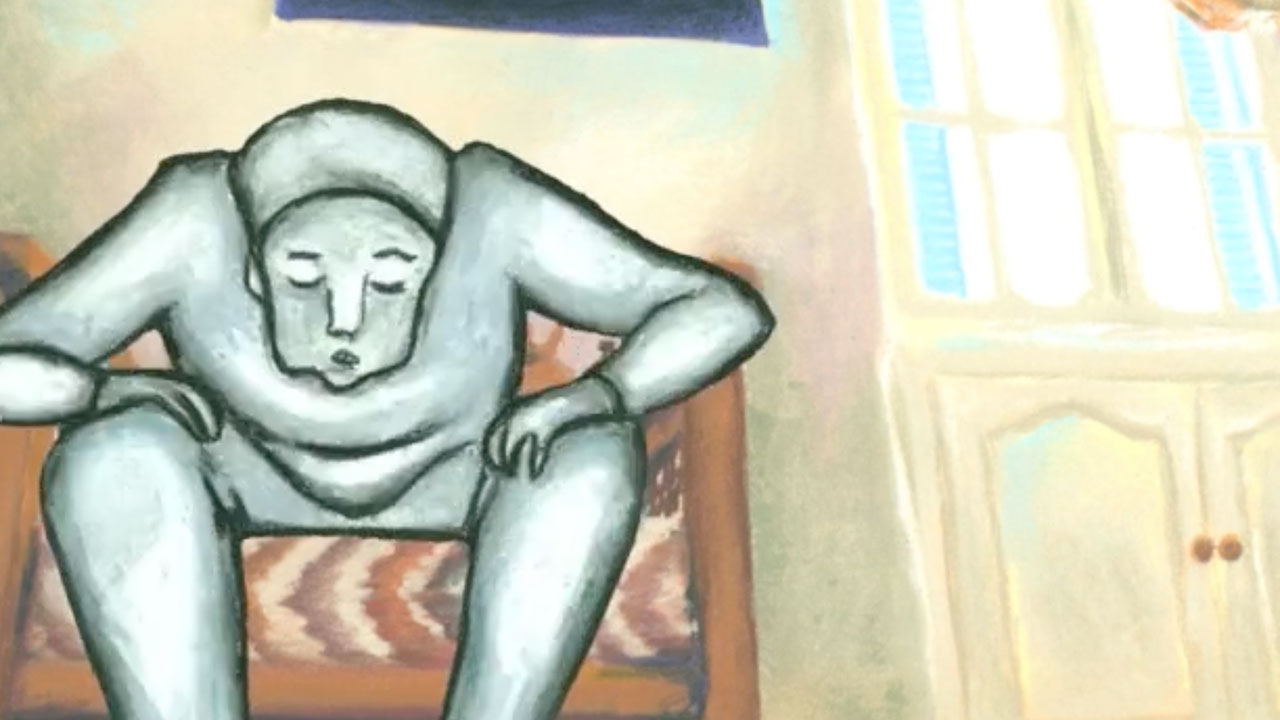 The End: The Labocine guide to surviving an apocalypse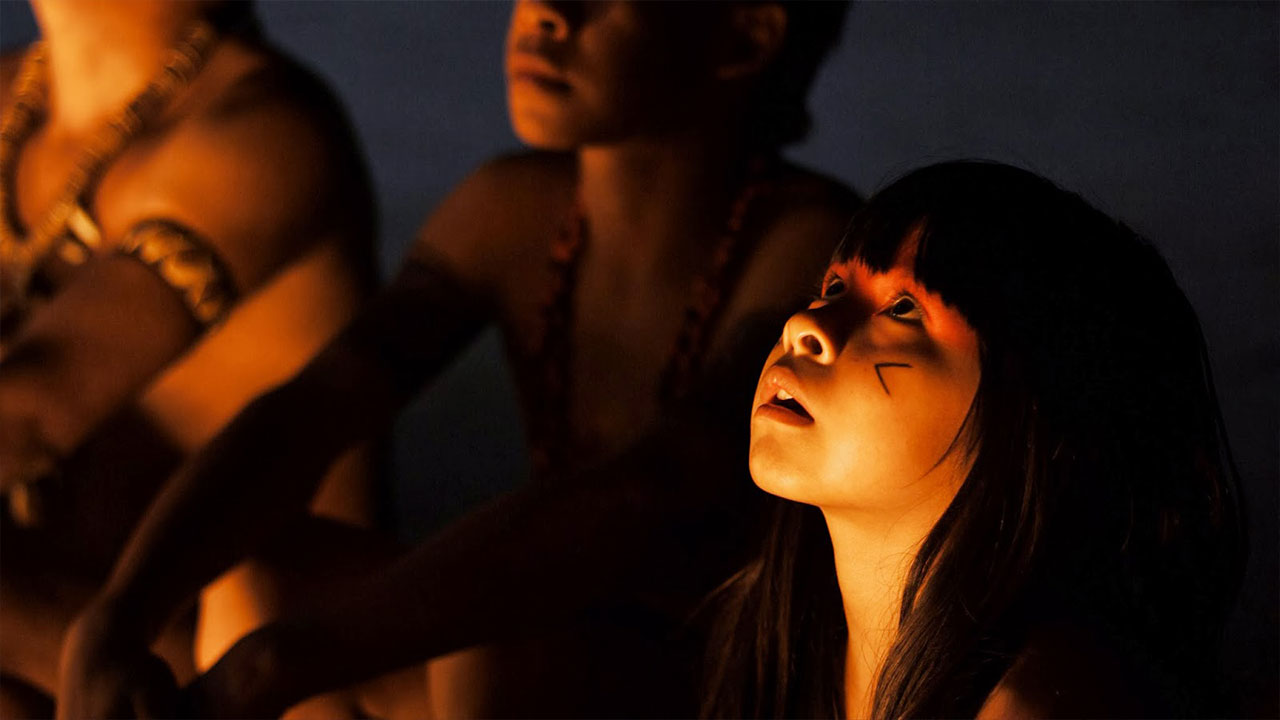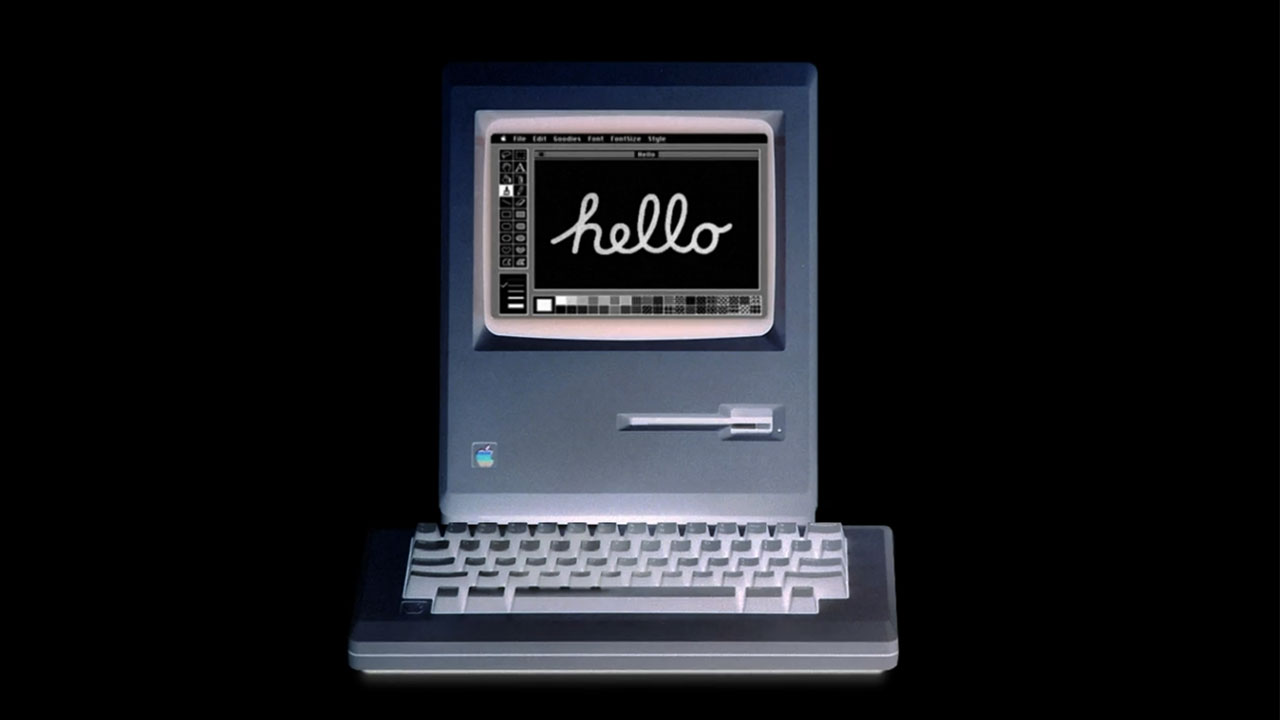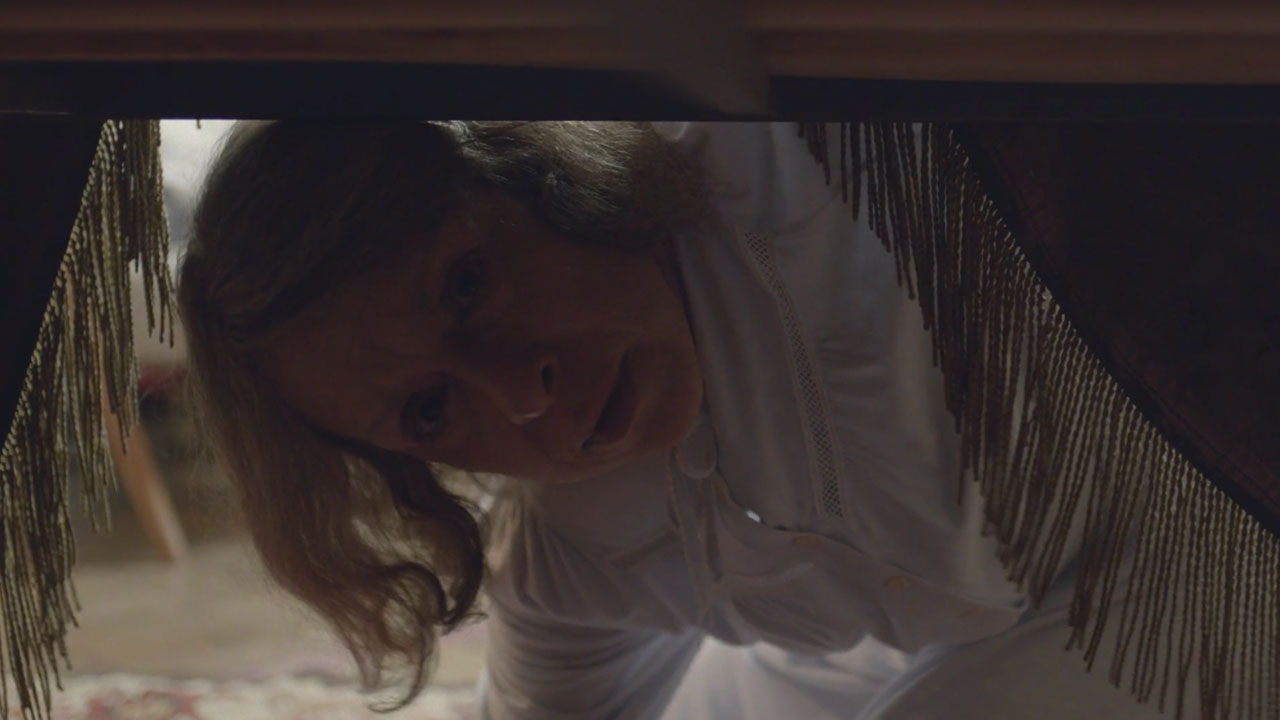 Acquiring One Self from The Many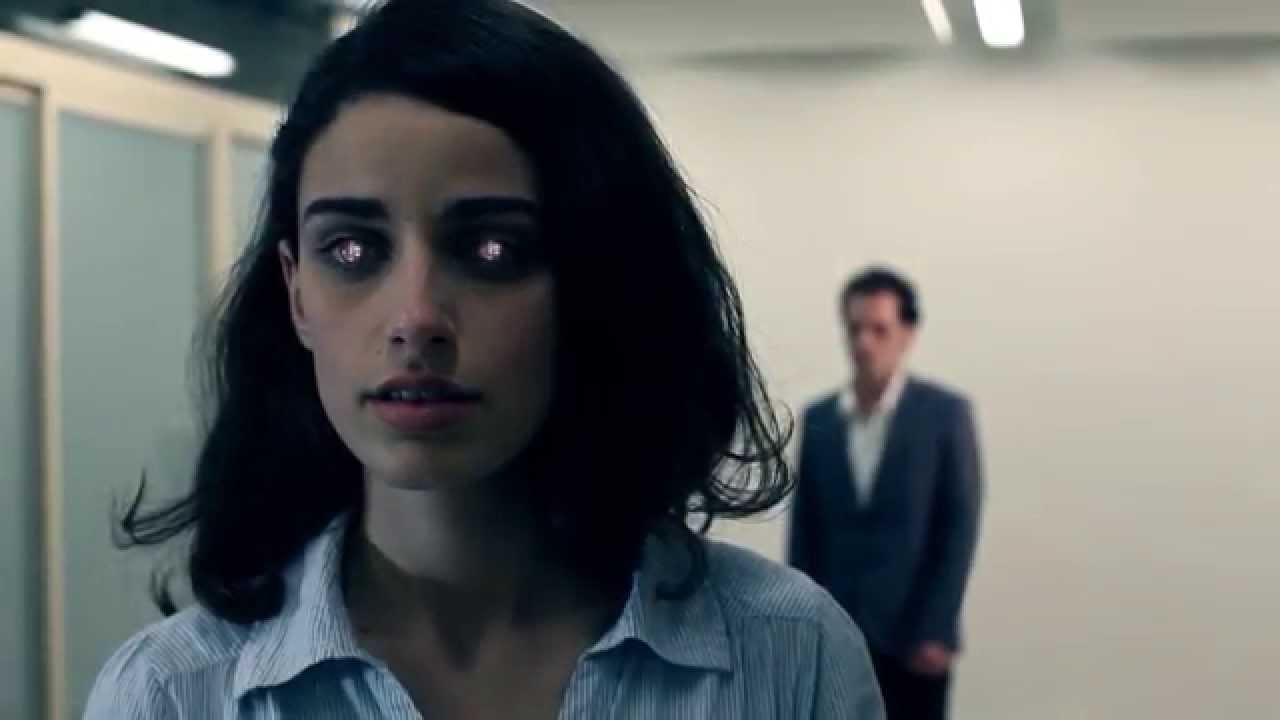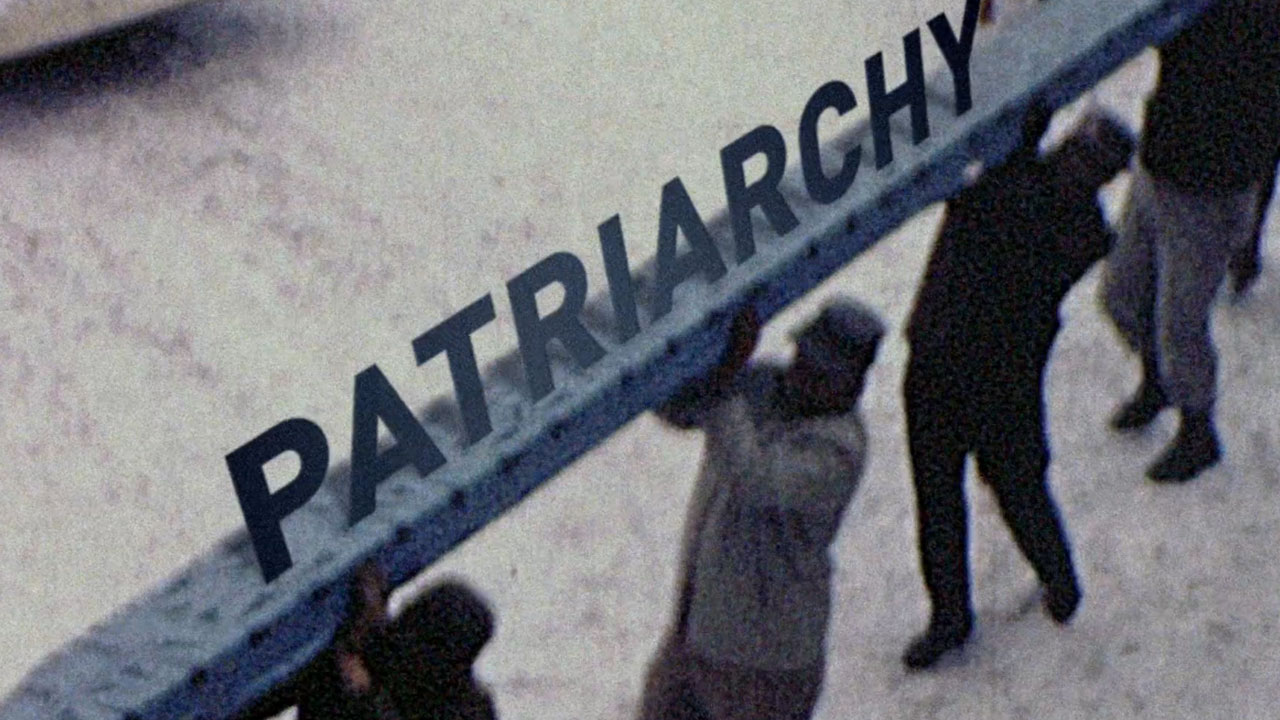 Women Leaders, Myths and Nationhood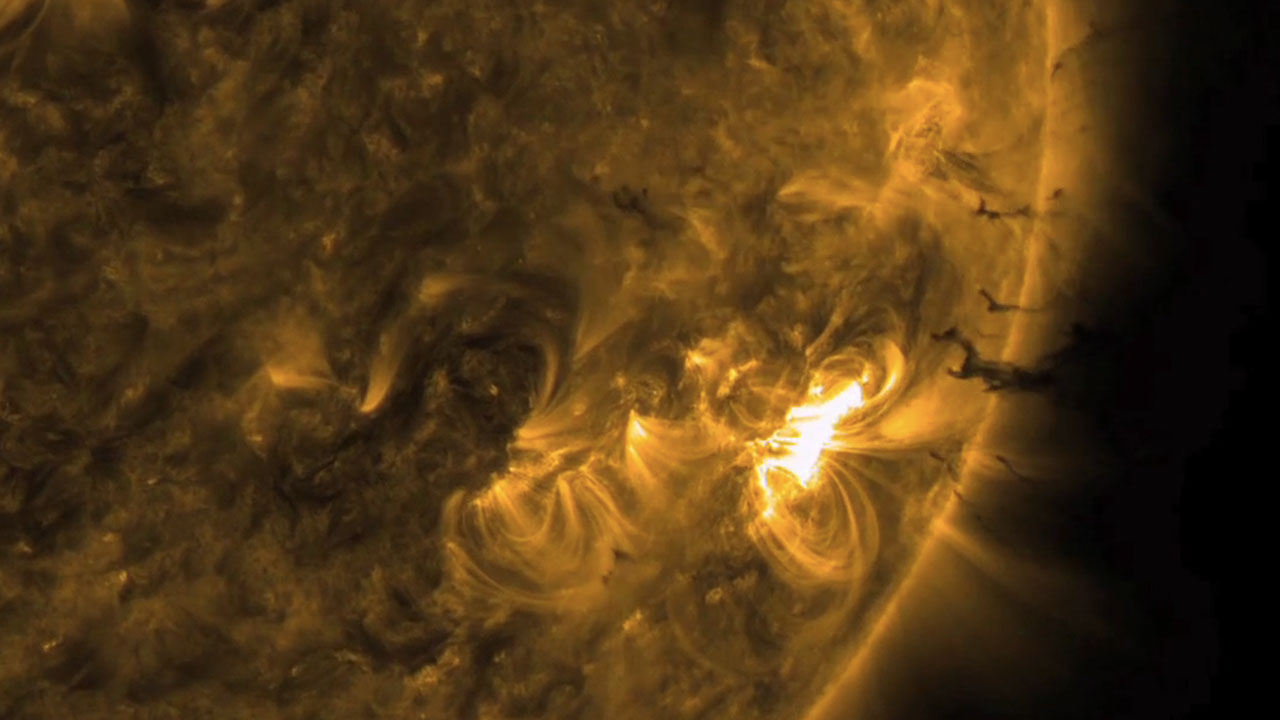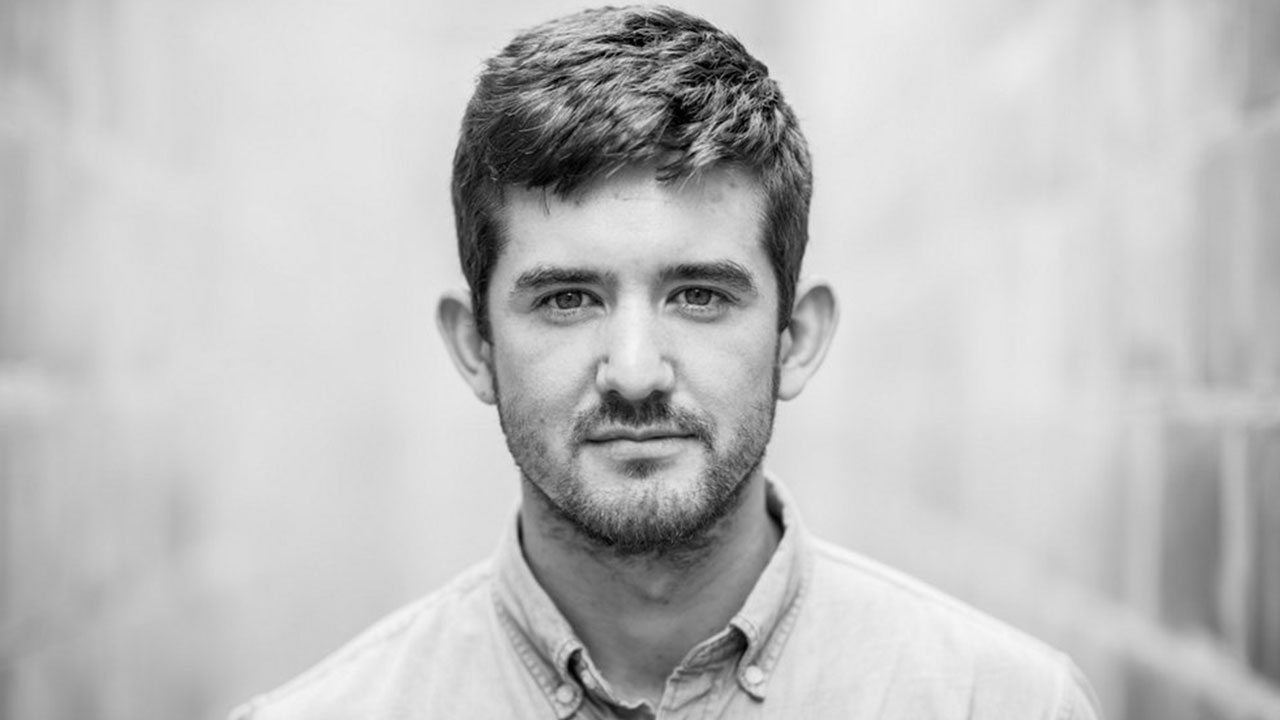 Selections from Bluebrain: A 10-Year Neuroscience Documentary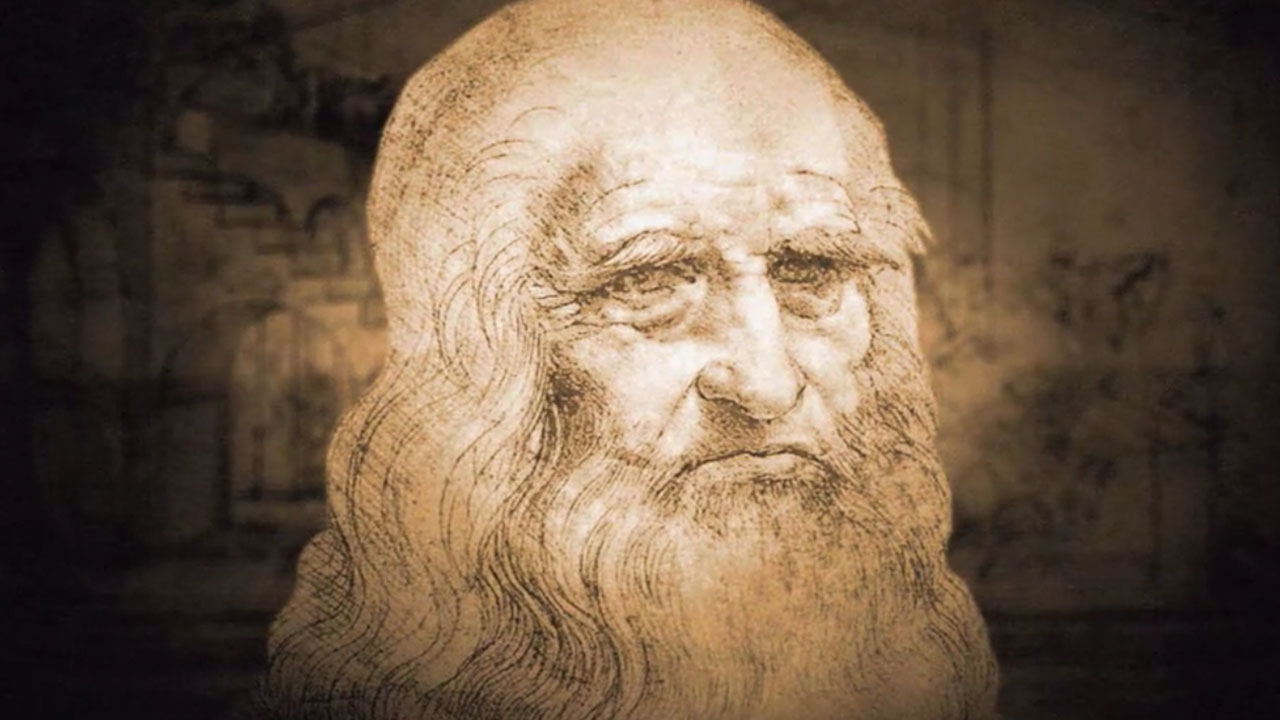 Leonardo and Friends Lead Us Into the Future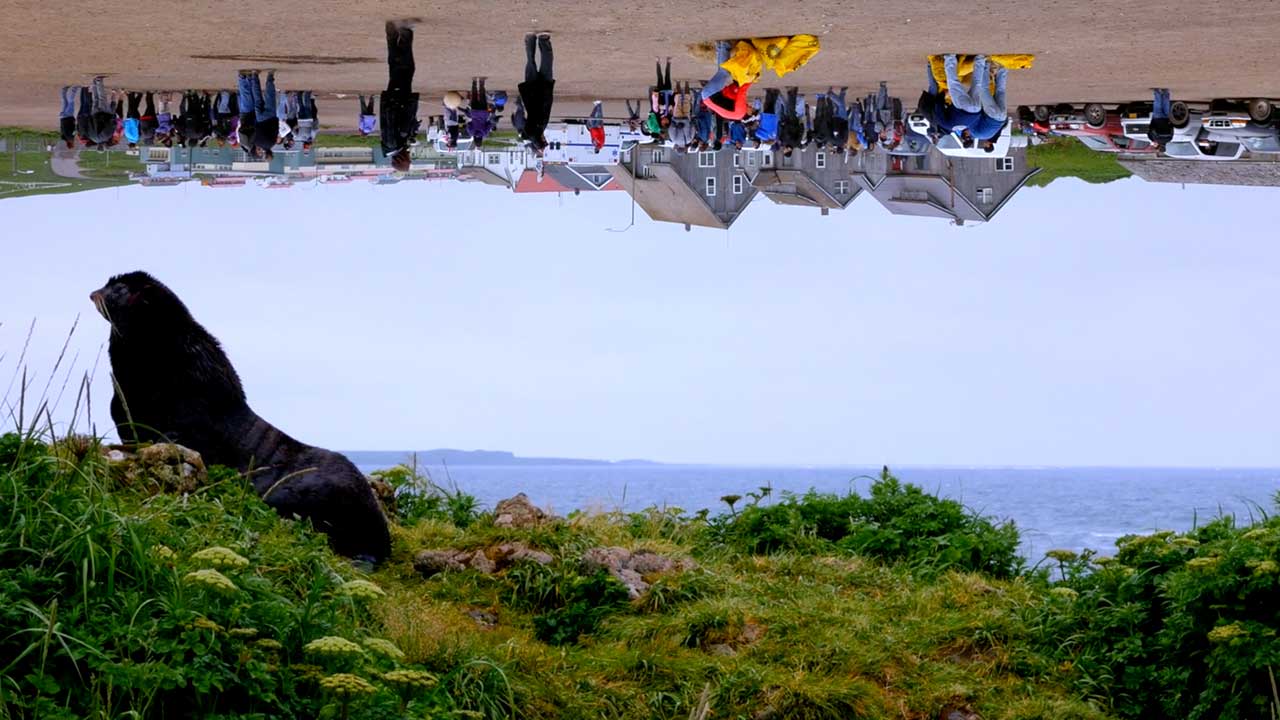 Fauna and Landscapes in Indigenous Stories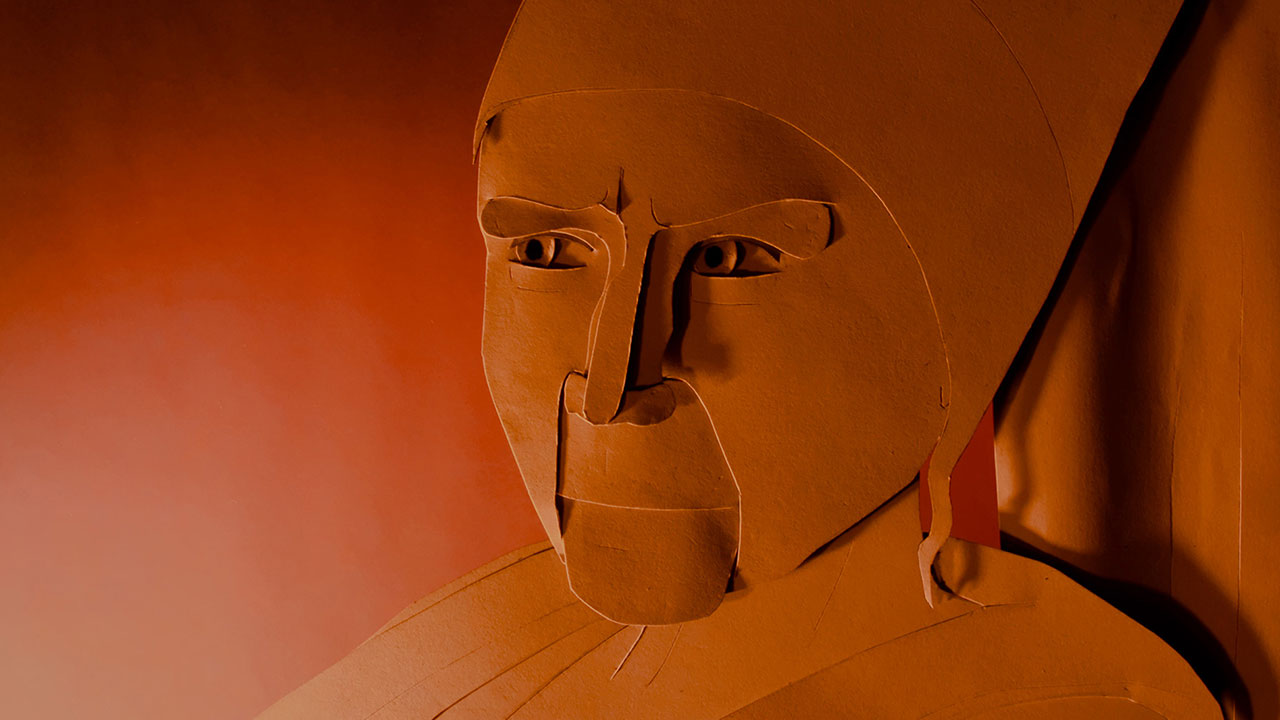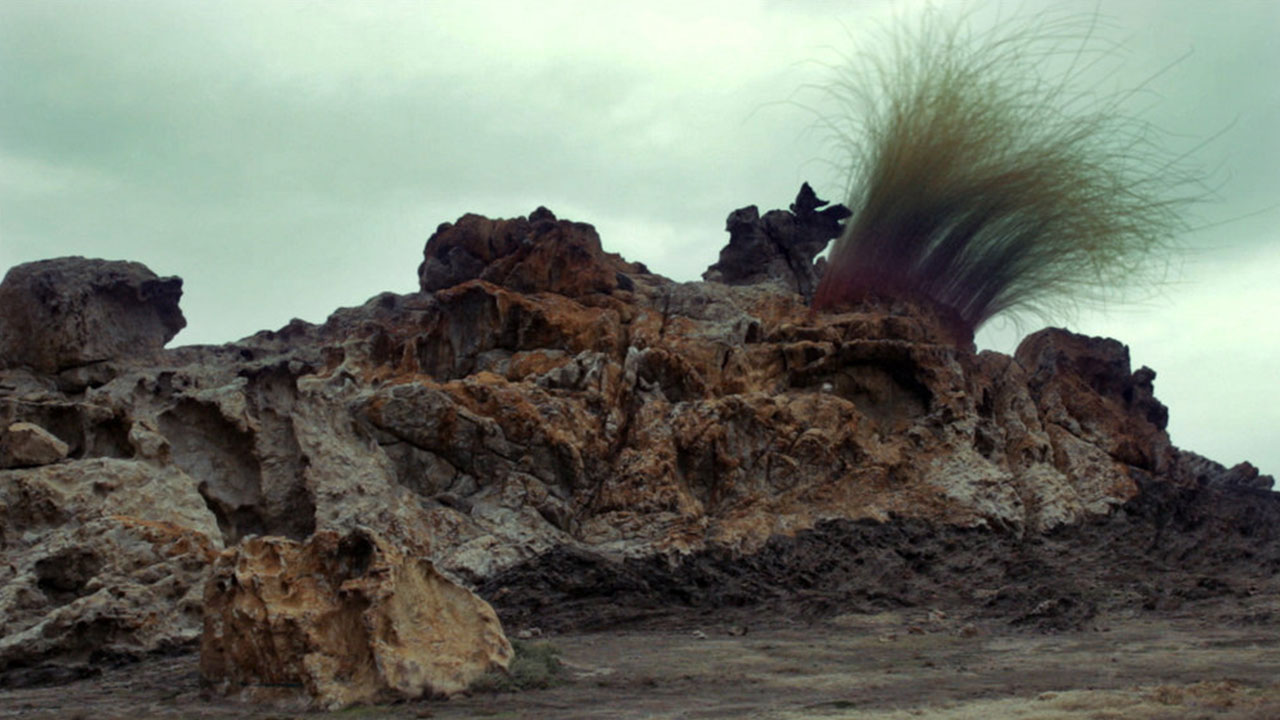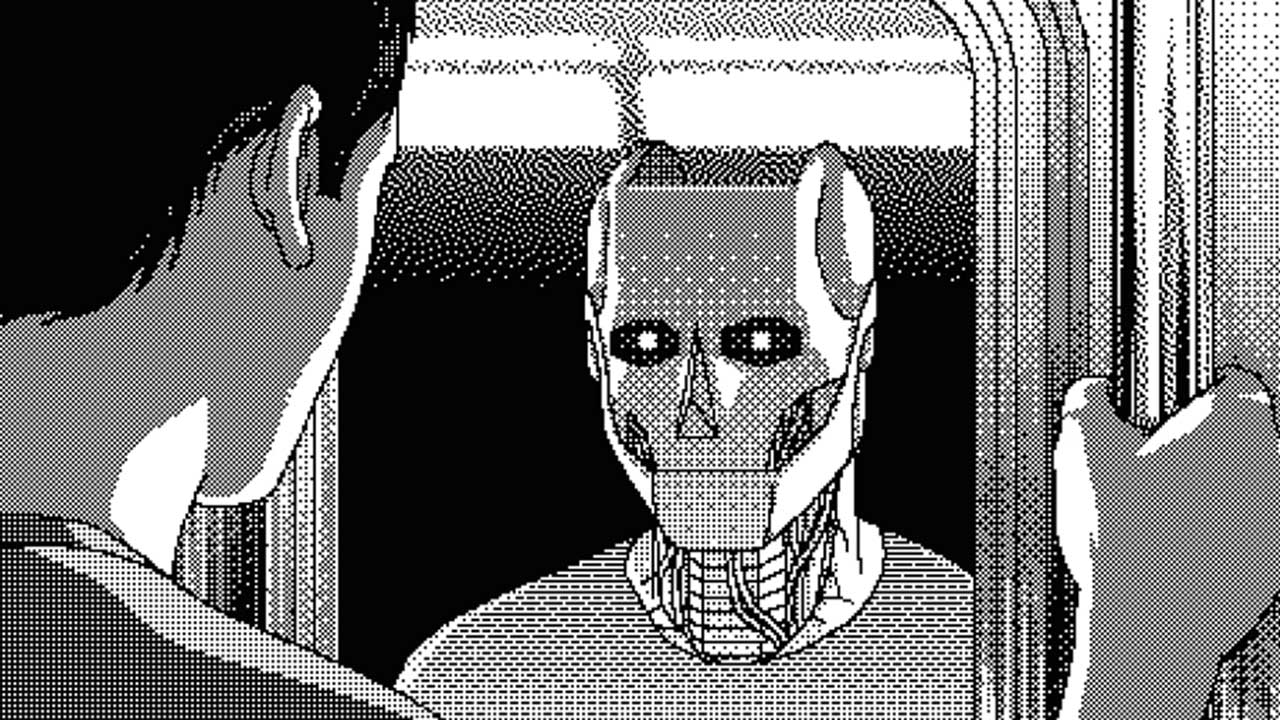 My Narrative Drive is Broken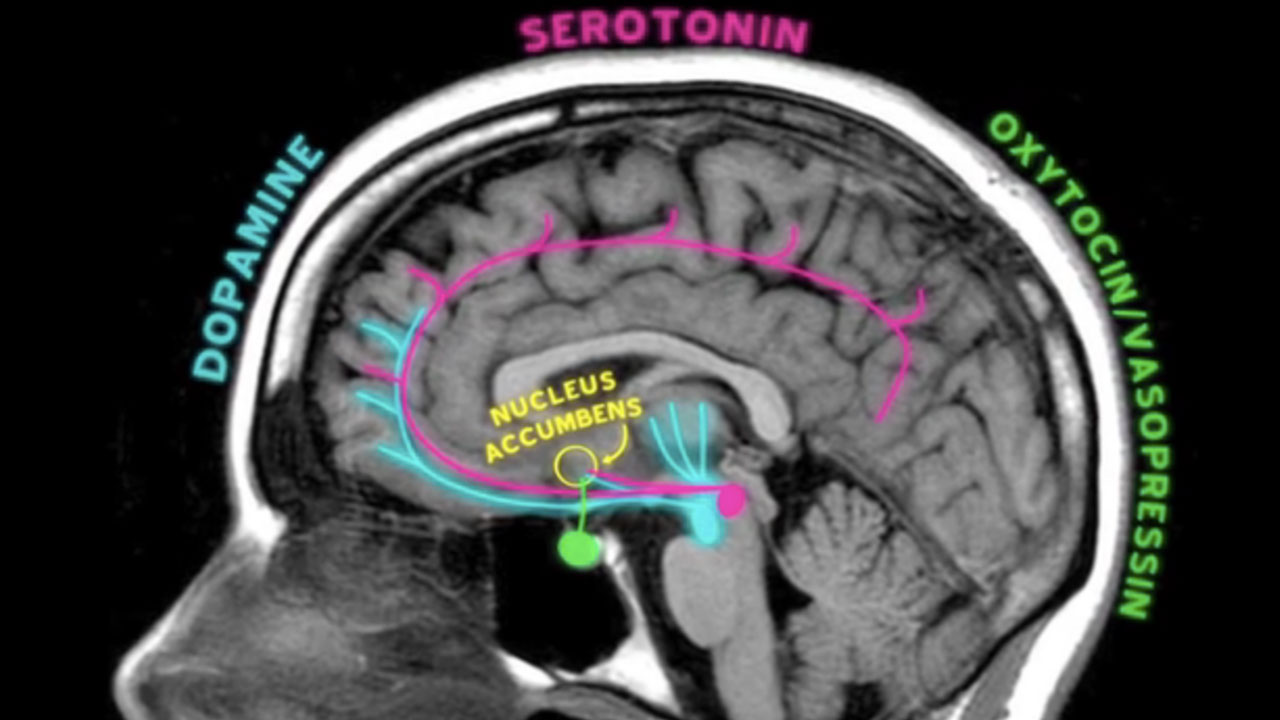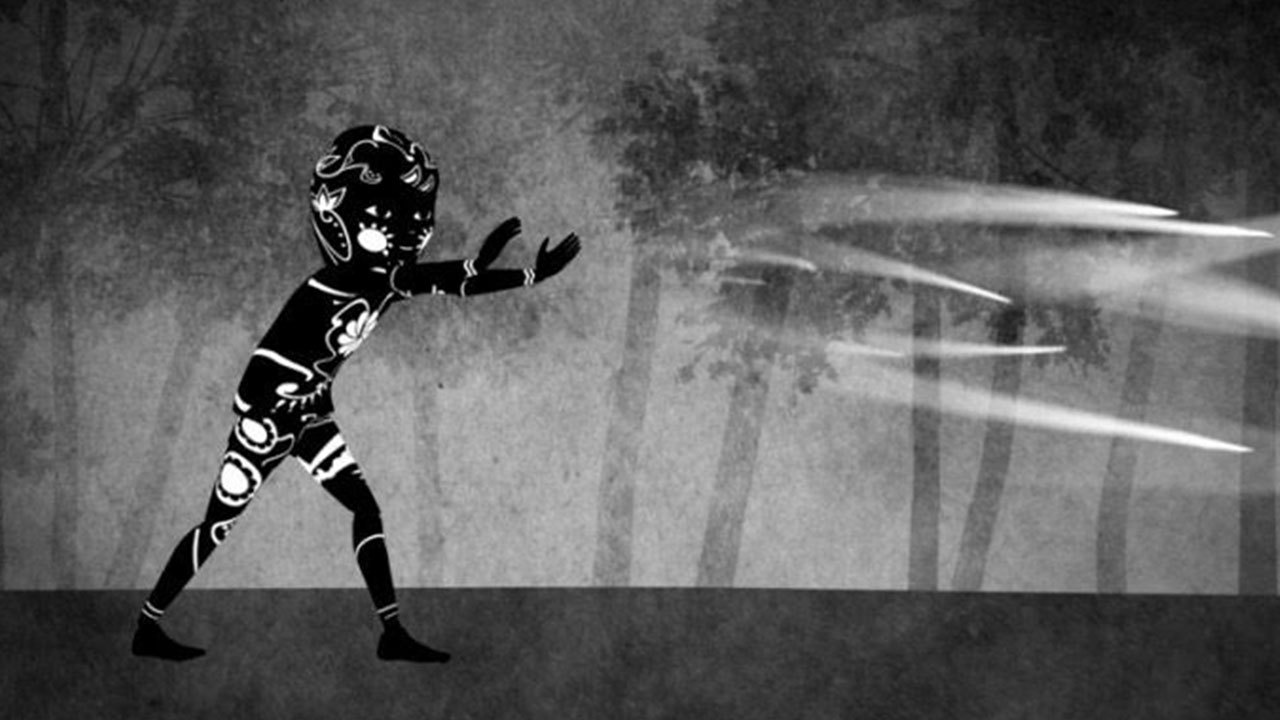 Avatars, myths, shadows, and hieroglyphs: Screens in Southeast Asia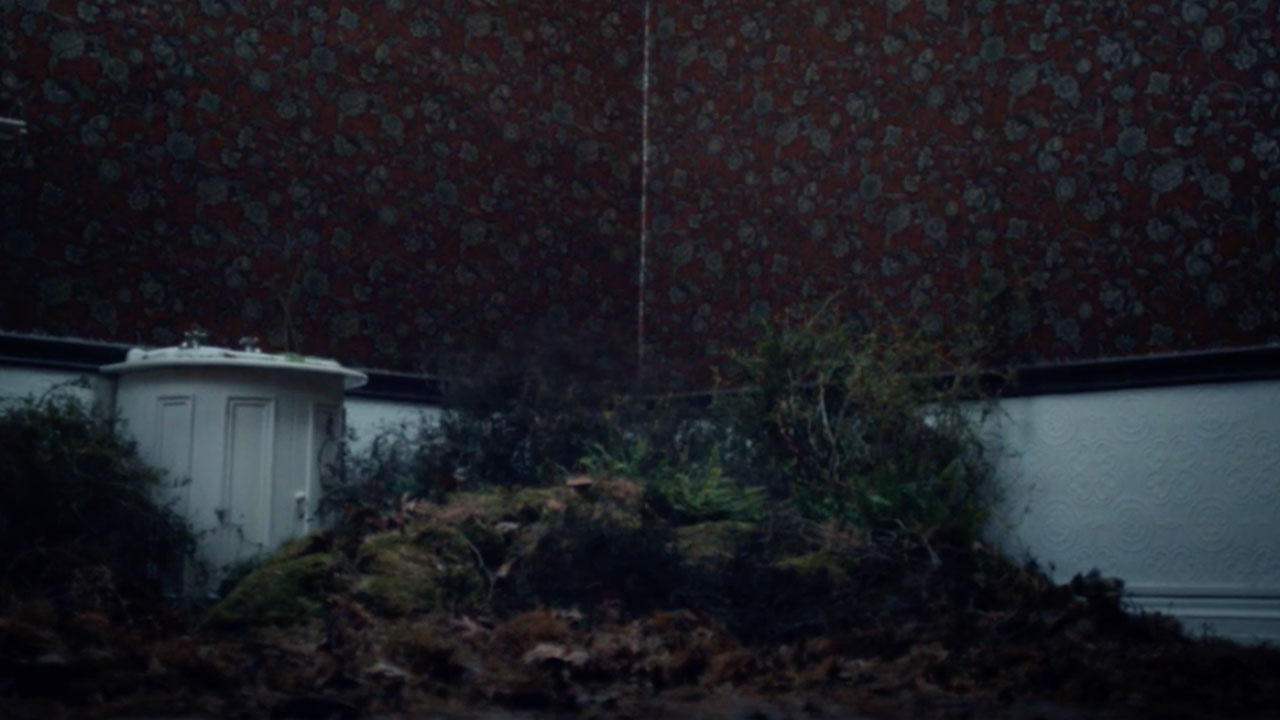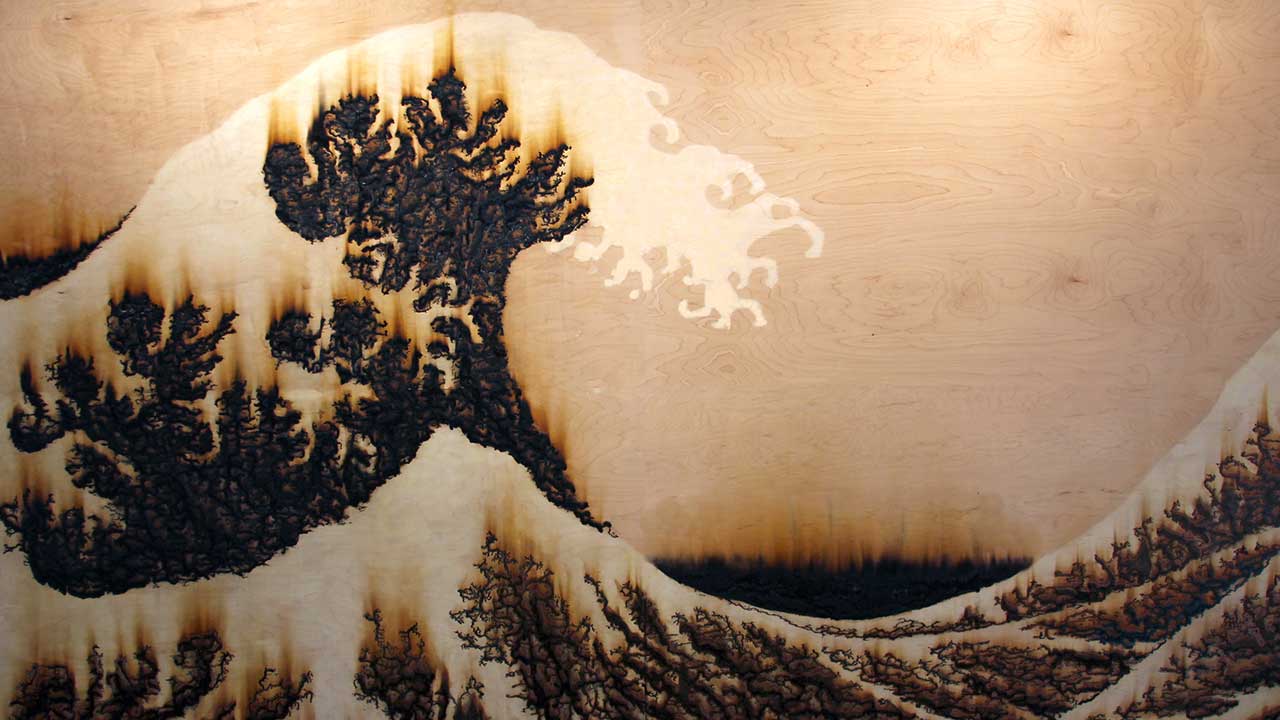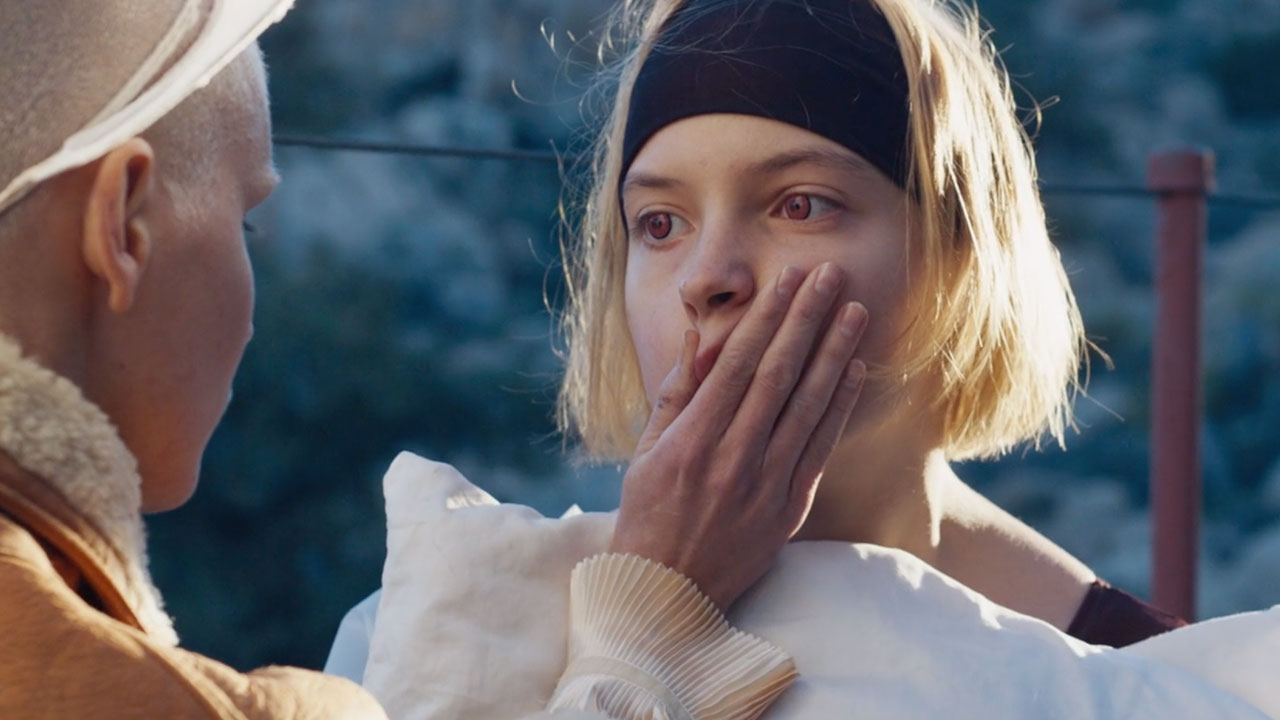 (In)visible Threats: films and outbreak narratives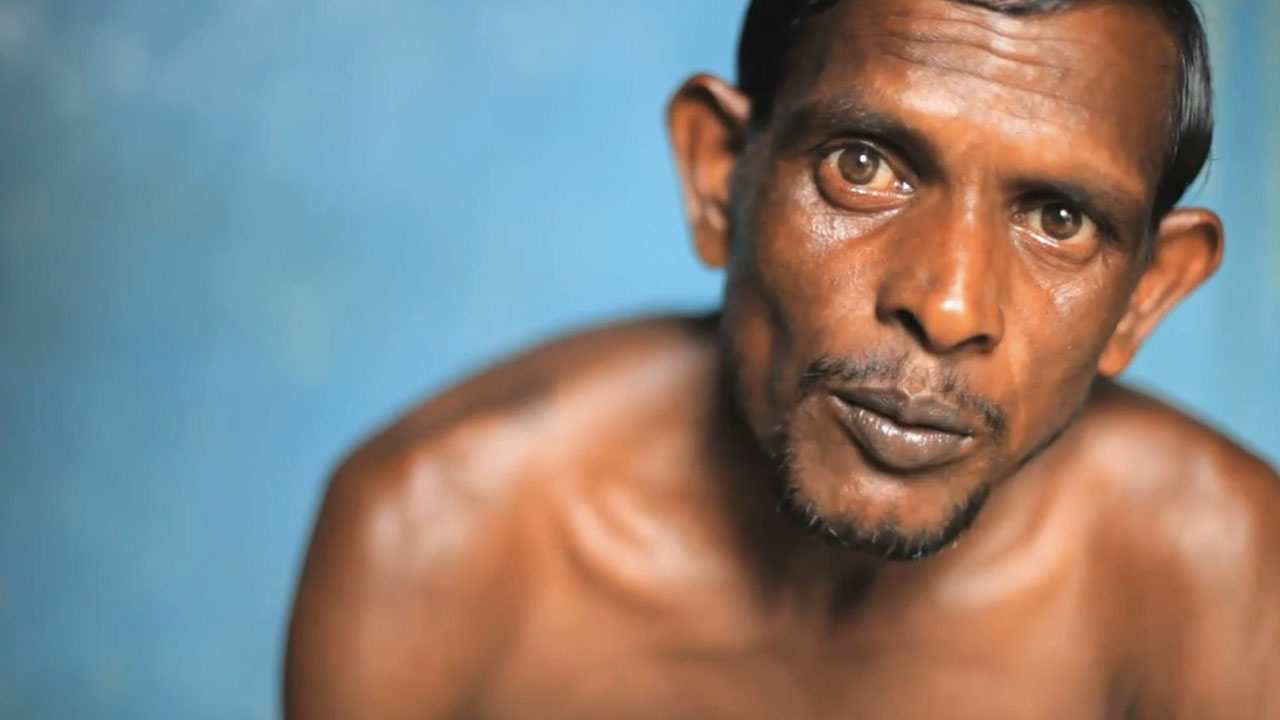 Fracking, Hurricanes, Rising Seas, Leadership, and Climate Change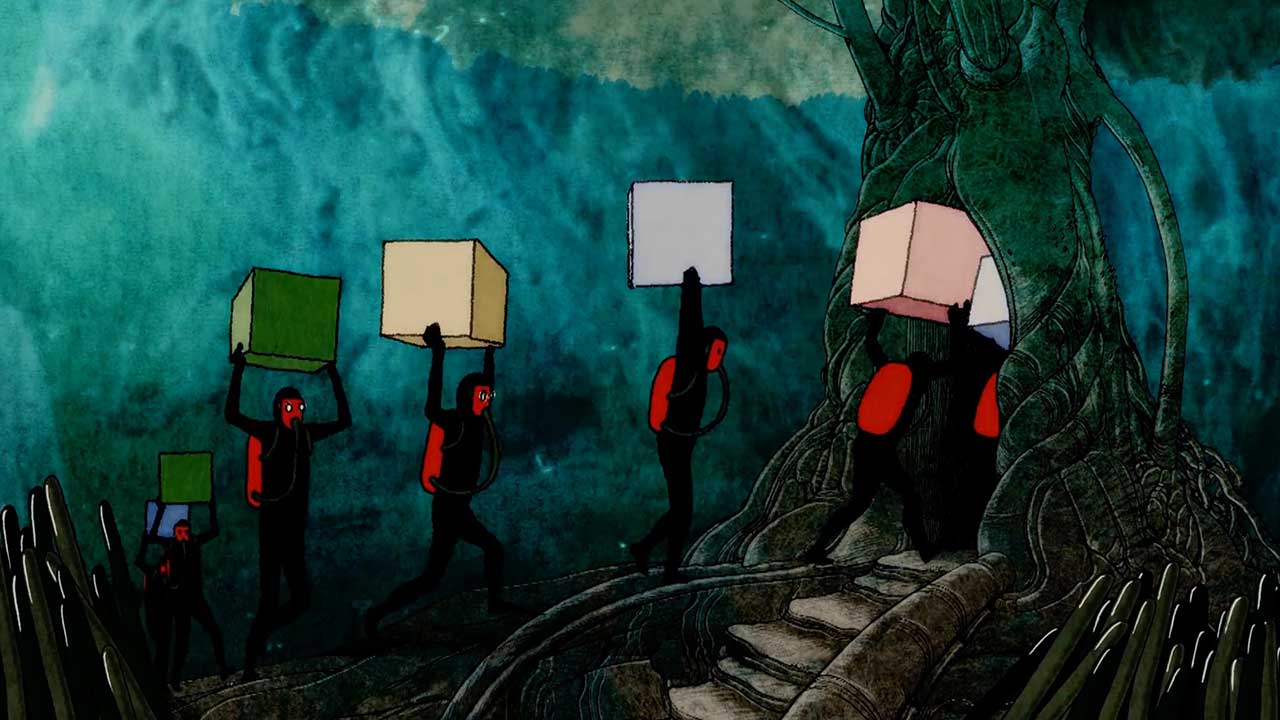 Animated. Science. Fiction
On Land and Sea: Visions of Landscapes in the Global South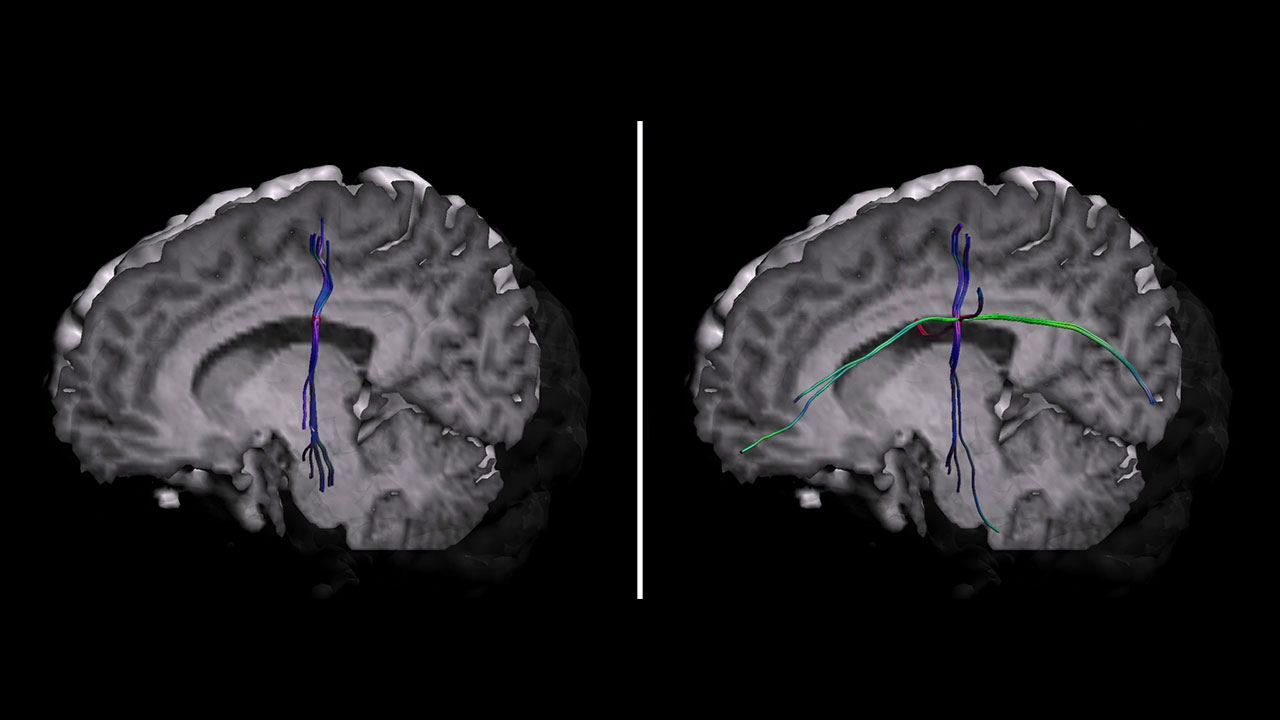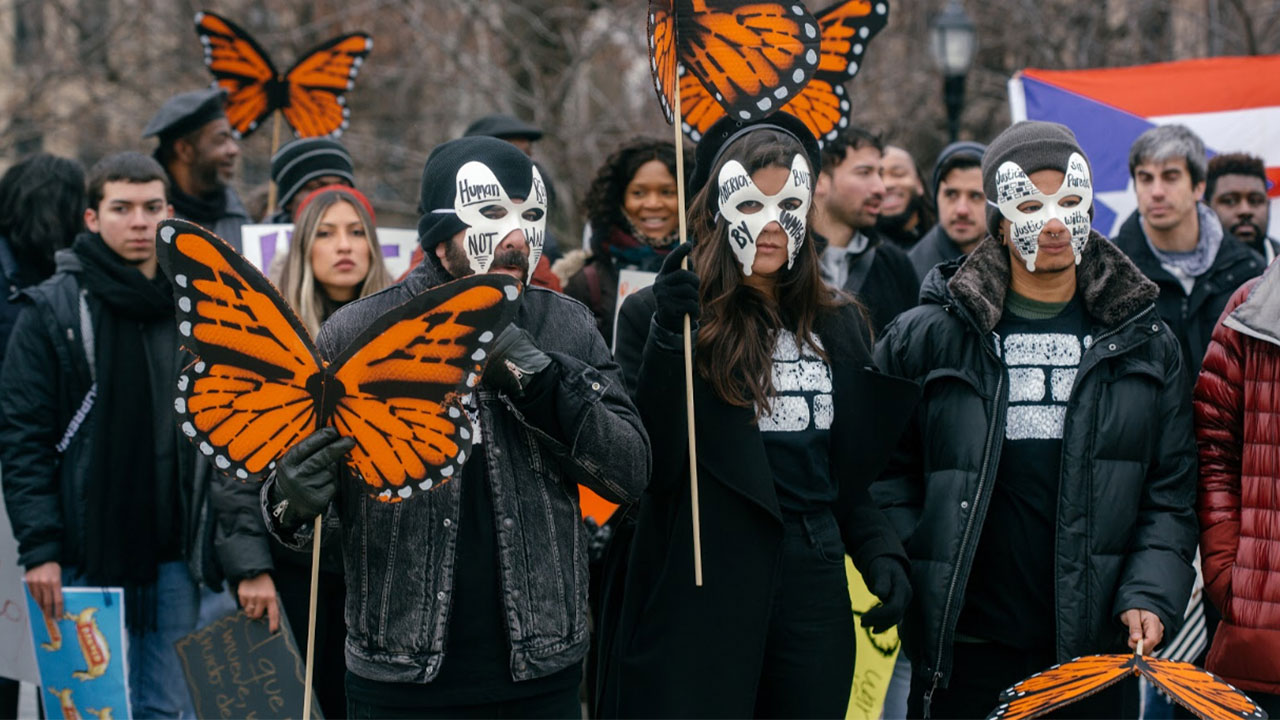 On The Wings of The Monarch: Behind-the-Scenes with Labocine's First Feature
A World of Imagination and Collective Memory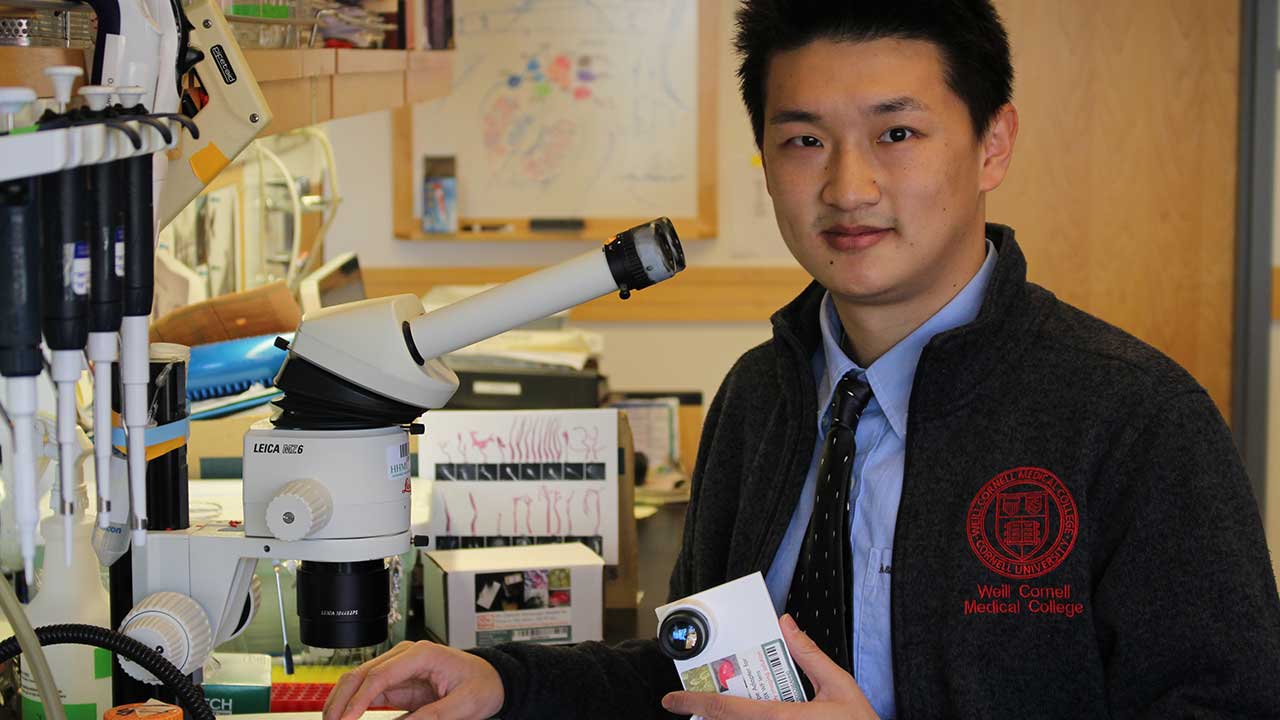 The Moving Microscopic World: 8 Microscopy Films from Scientist Du Cheng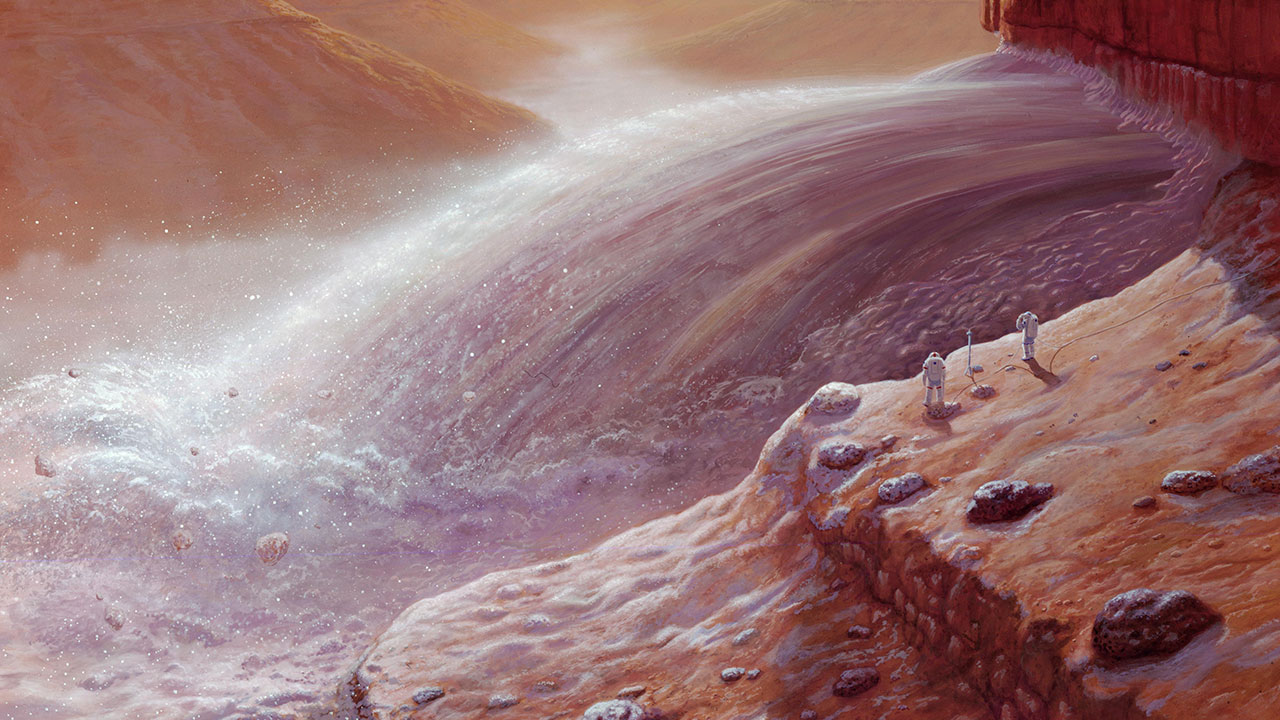 A Technical Utopia: Artist Depiction Series Two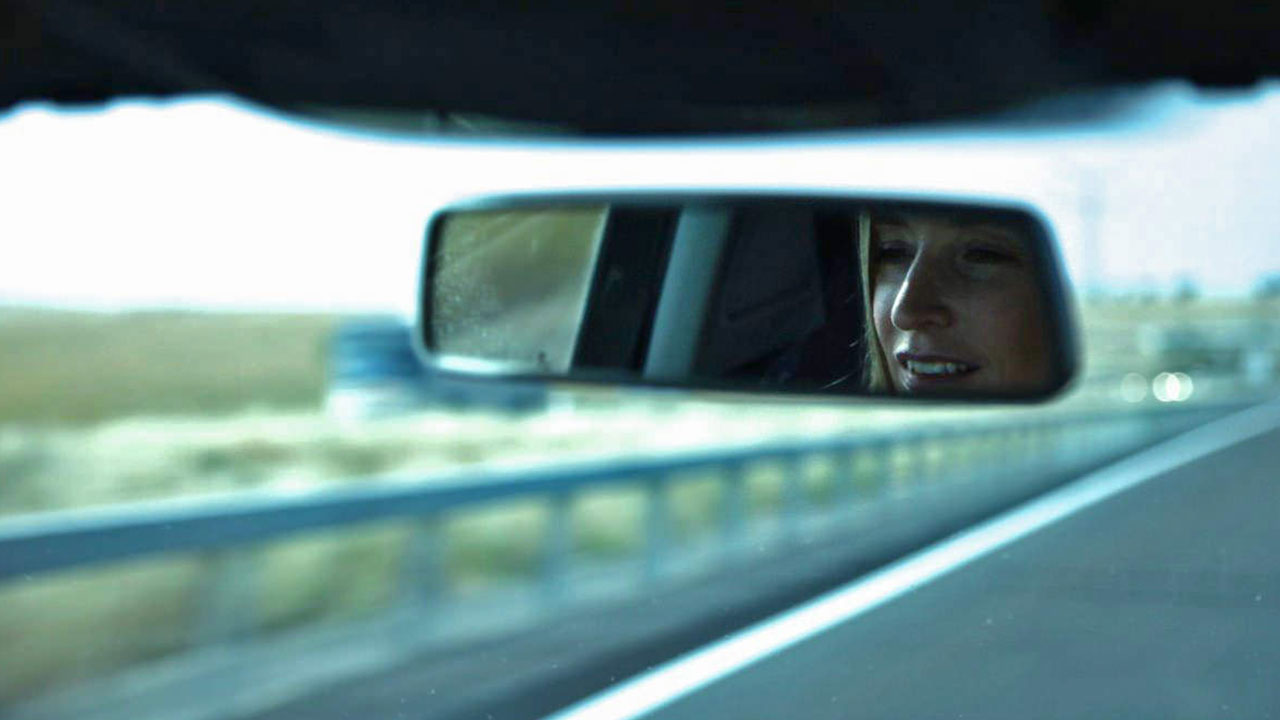 A Haunting Exploration into the Nature of Memory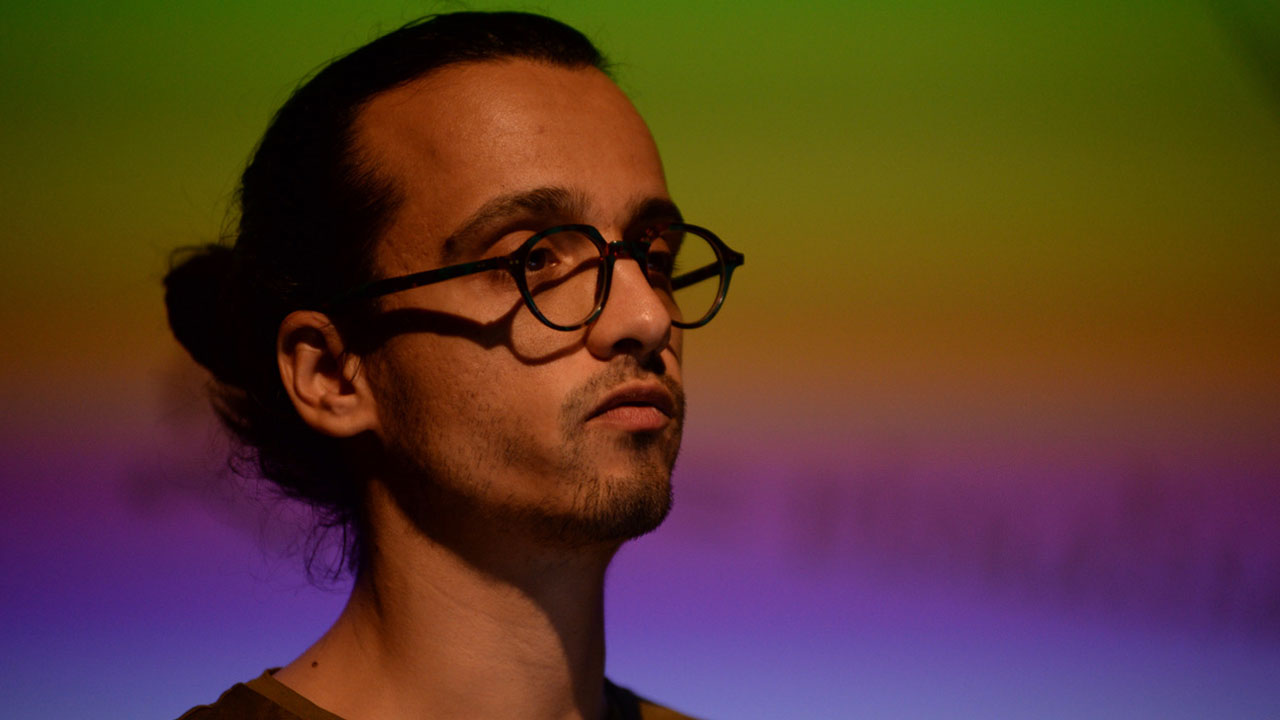 Endless Forms Most Beautiful: The Scientific Art of Markos Kay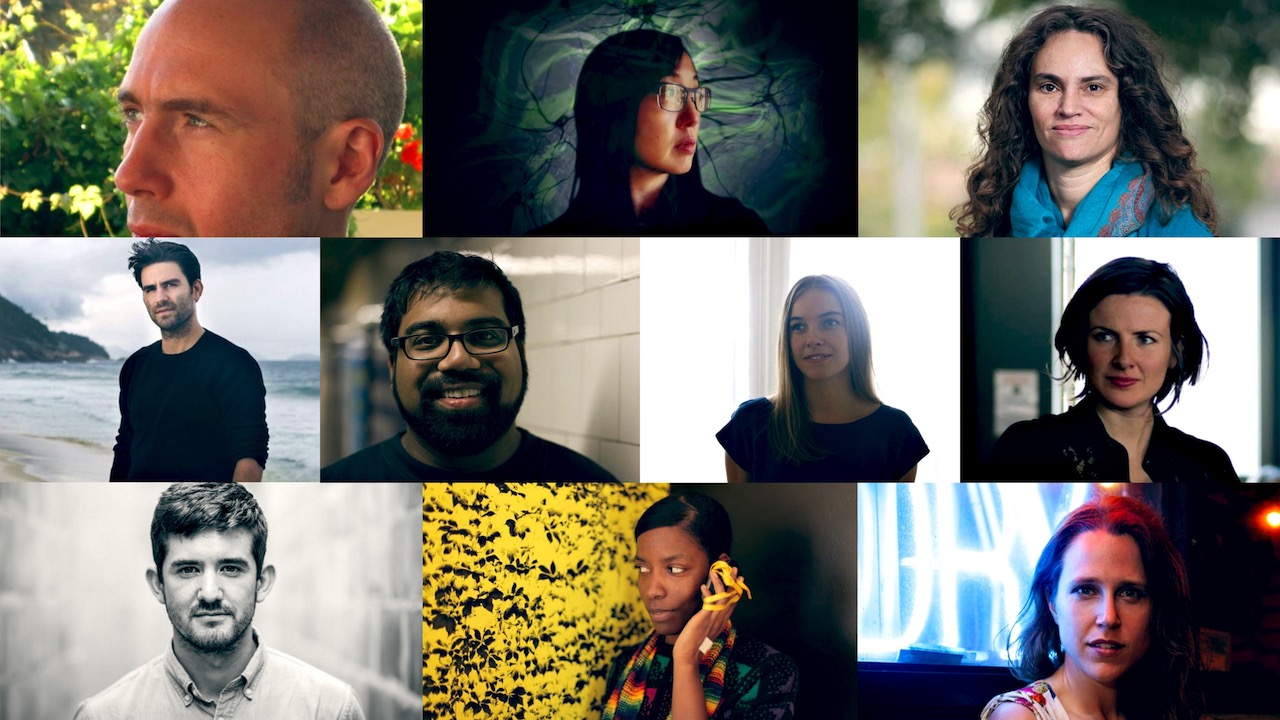 Announcing the Ten Visionary Filmmakers of "Chimera Experiments"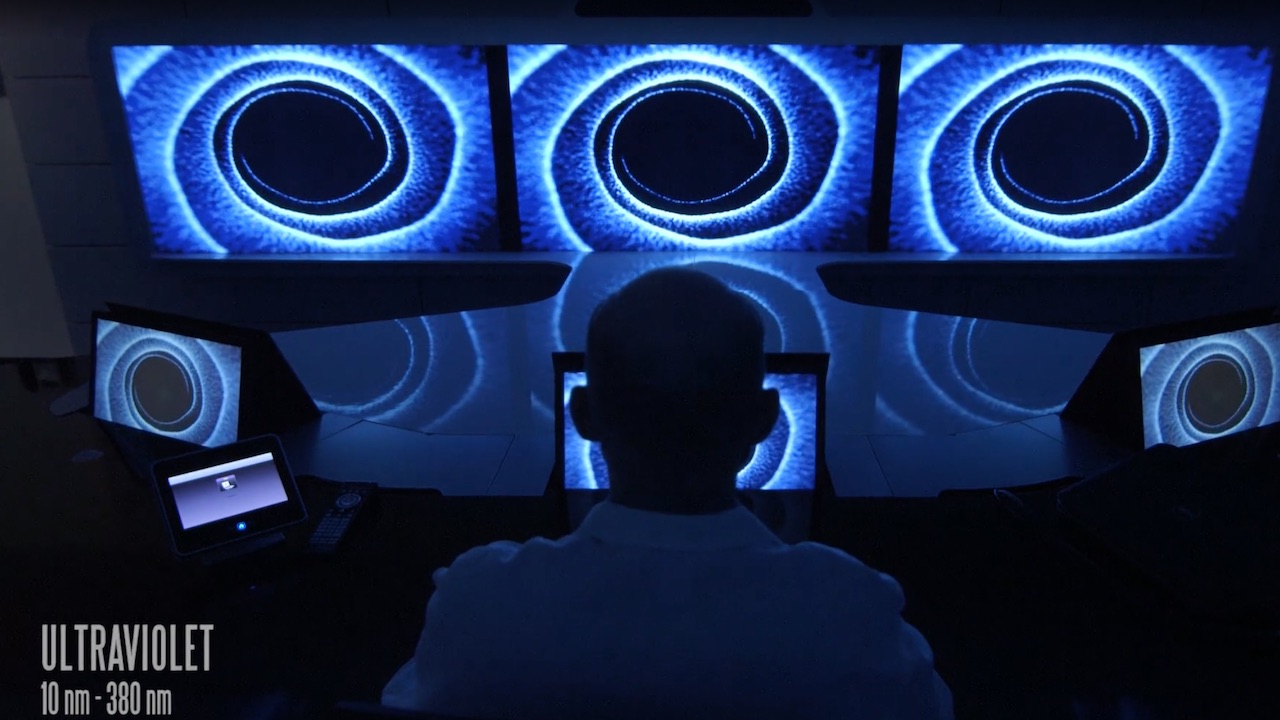 6 Brilliant Science Films From Symbiosis 2016
What Science Reveals About the Importance of Gratitude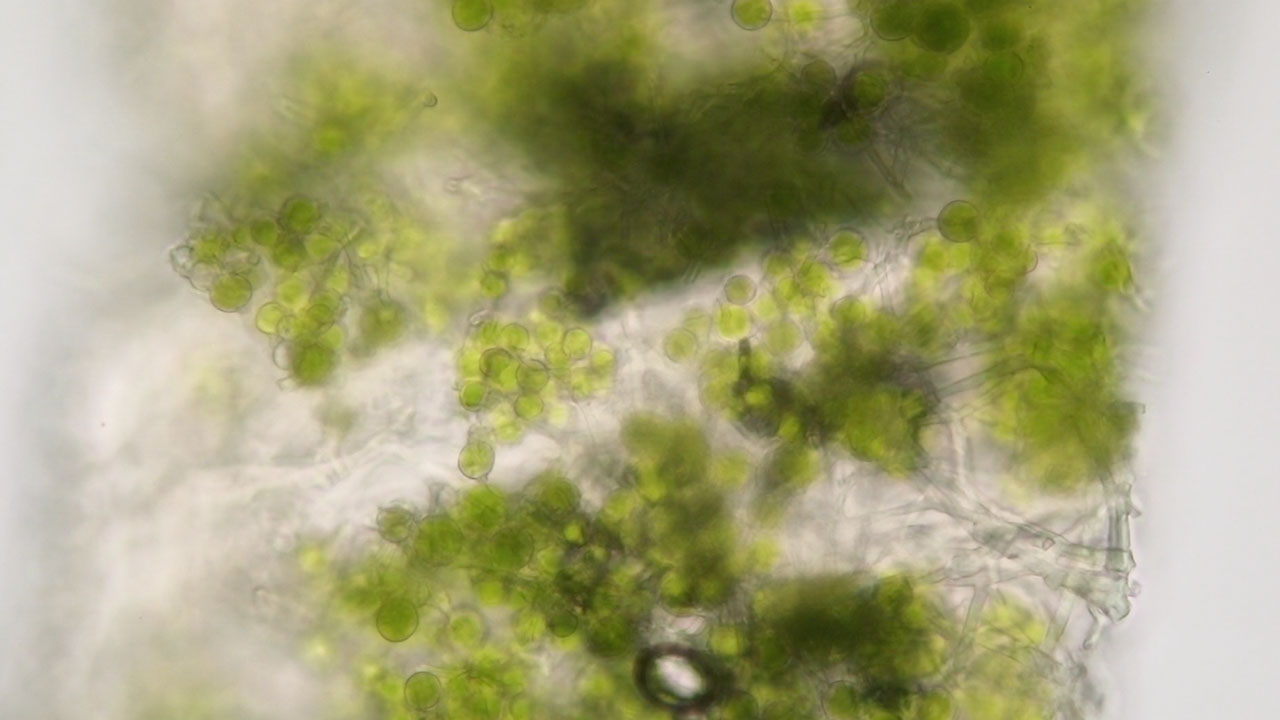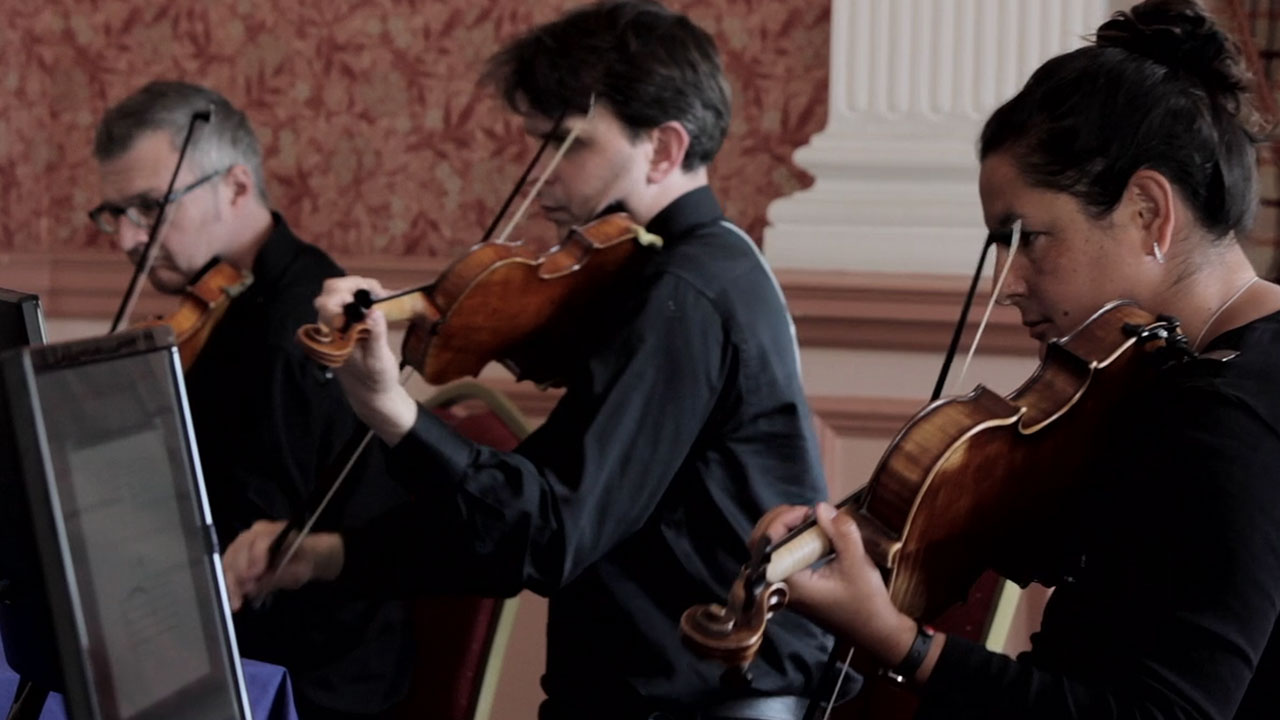 Exploring film in the science classroom
Scavenging Sustenance: Man vs. The Man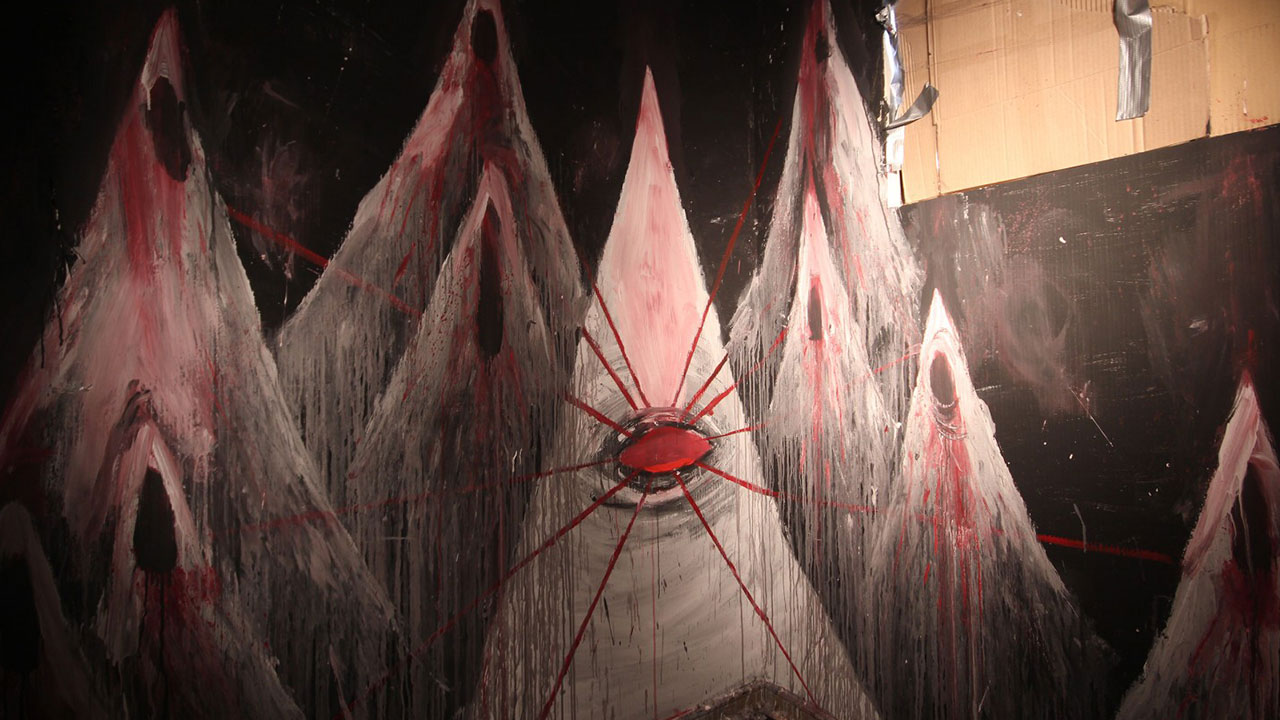 Psychotherapy: Who's Looking At Who?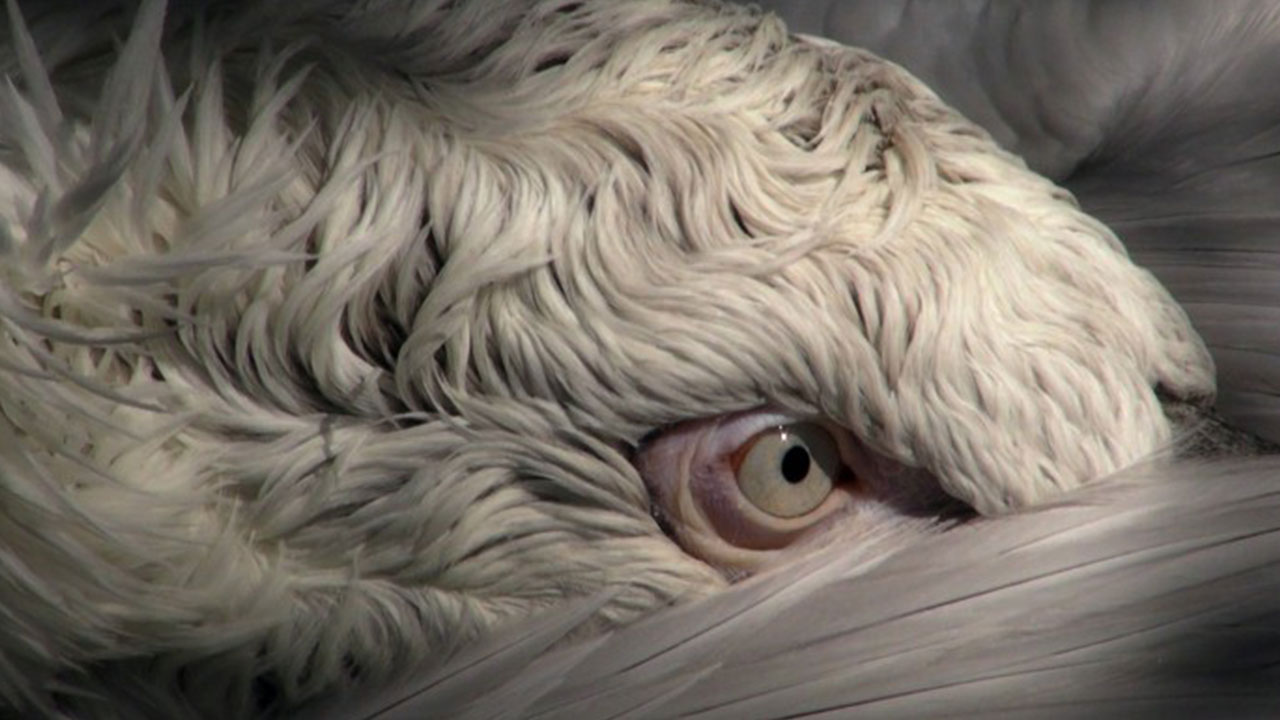 The World According to Birds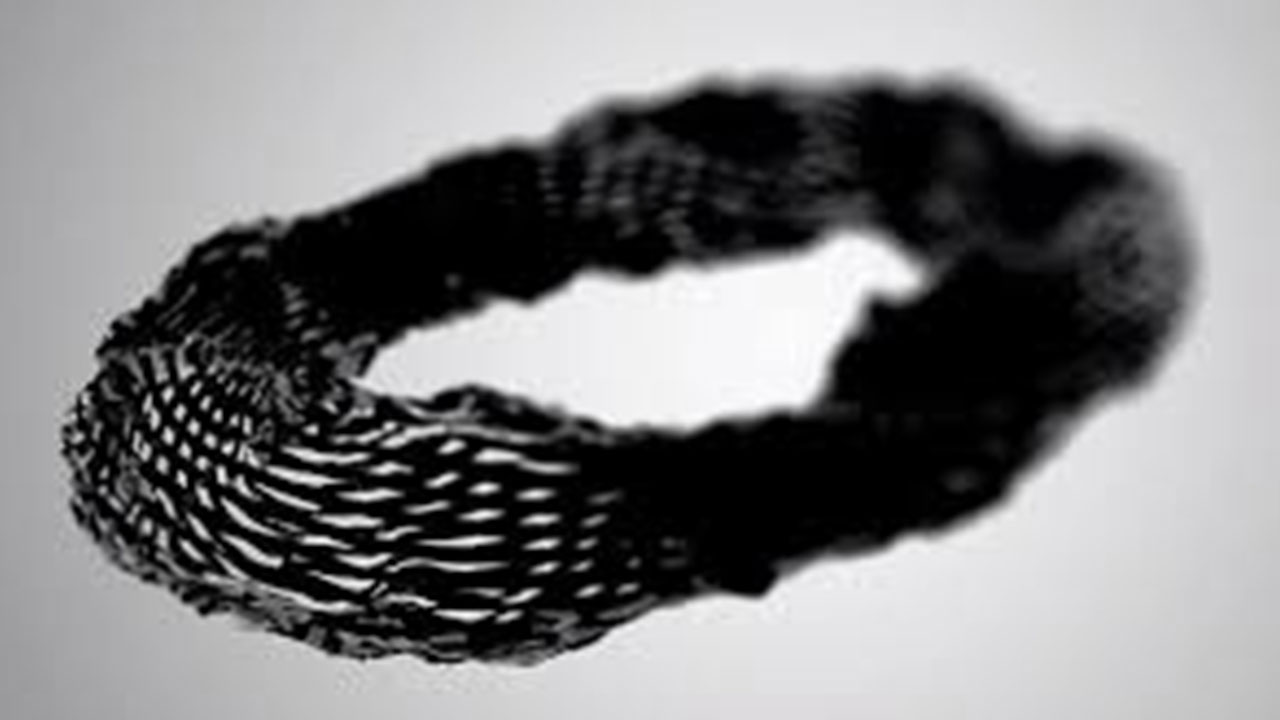 Culture, Health and Art in Africa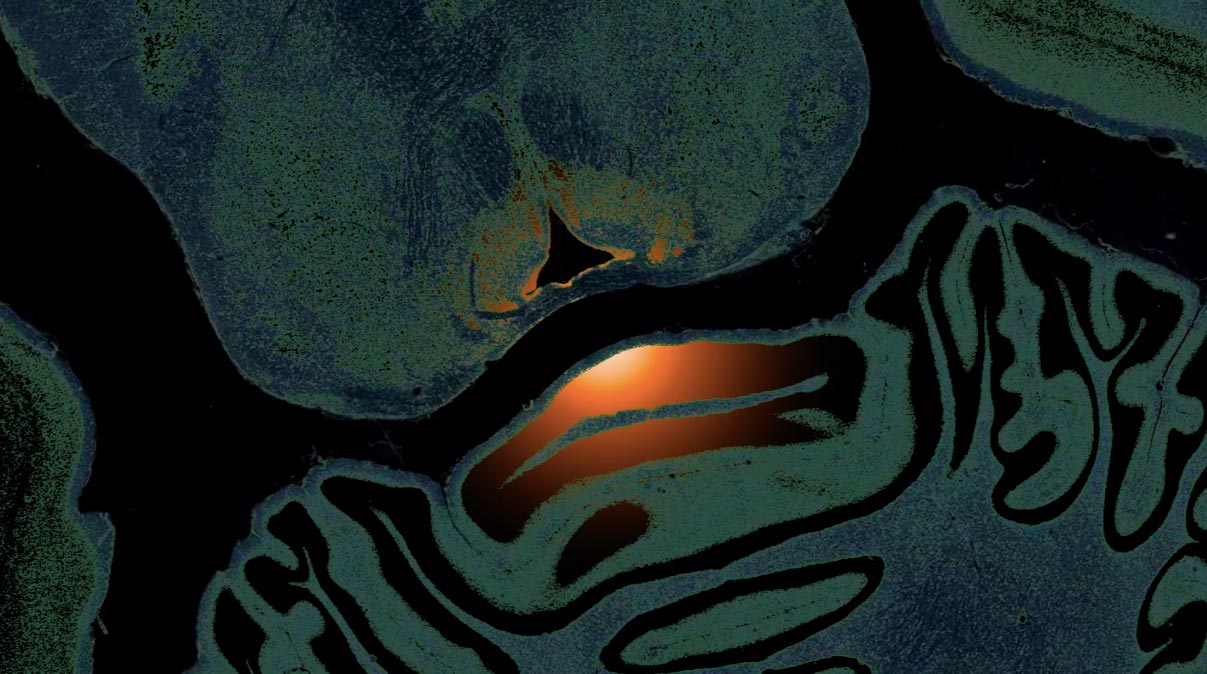 Memory is Everything, Without It We Are Nothing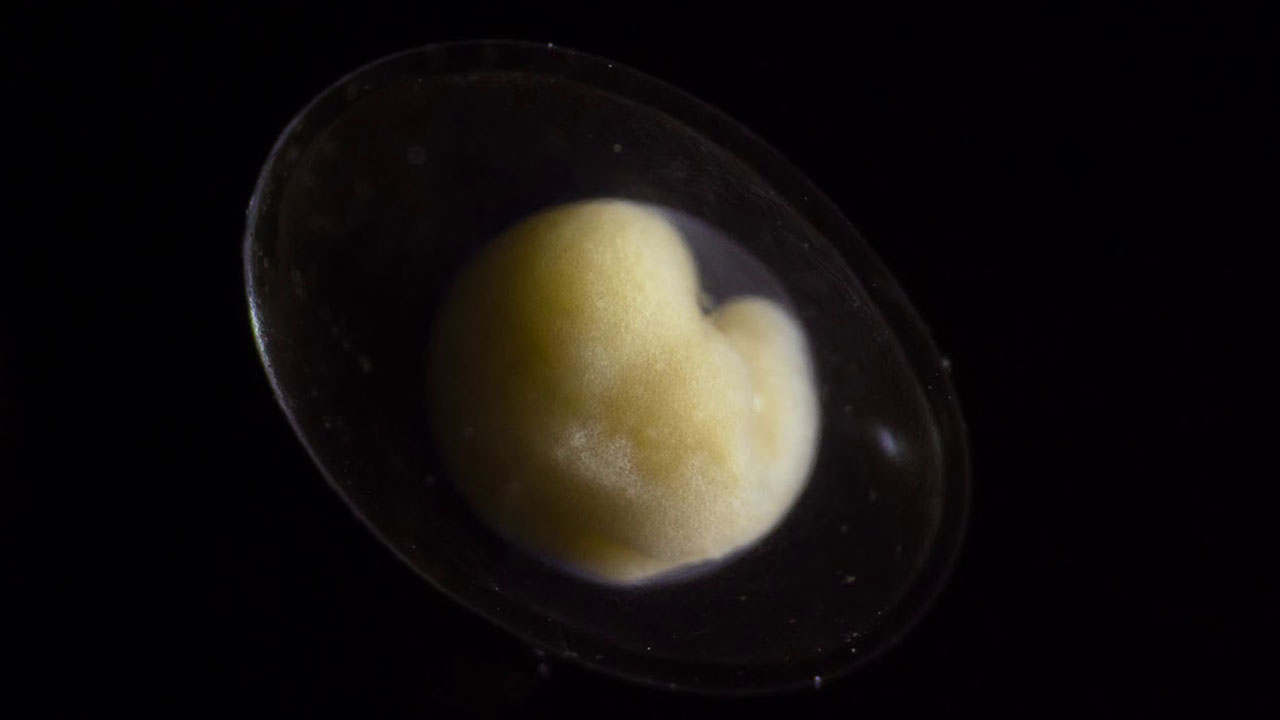 Don't Call it a Come Back – Resurgent Stories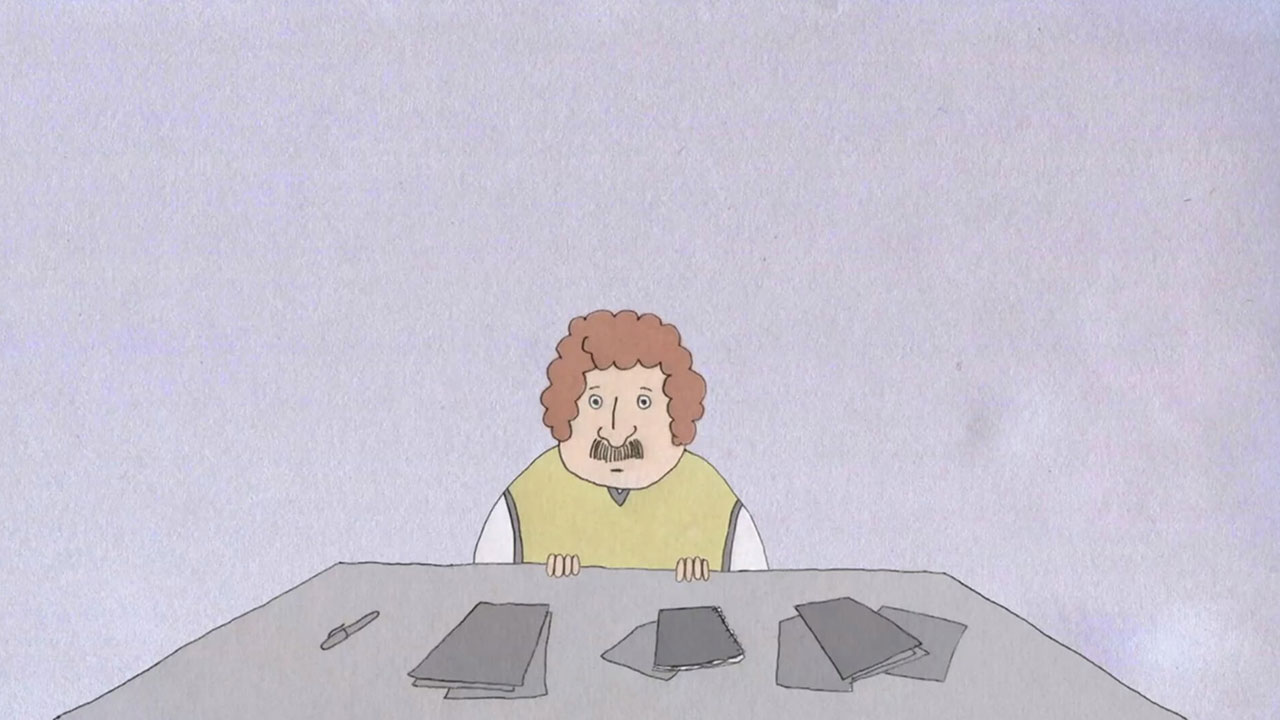 Simple lines, complex tales: the power of animation 
Cultural Heritage and Filmmaking in Kenya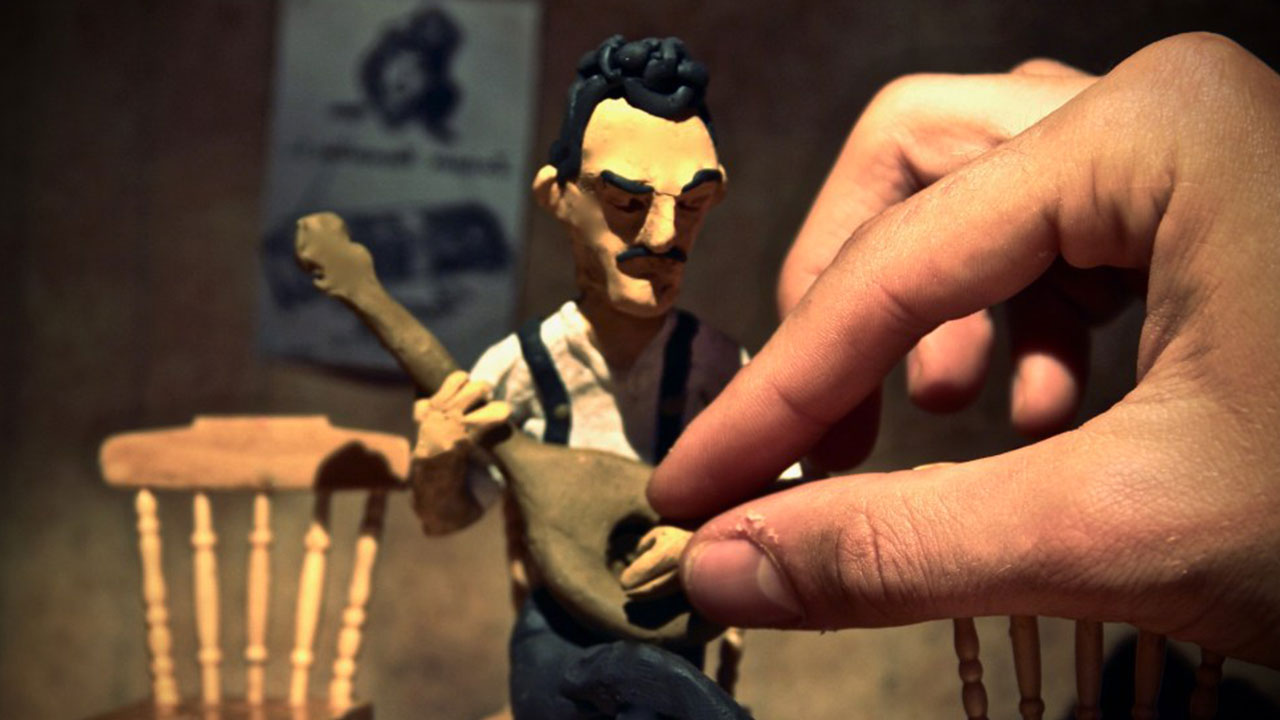 Stop motion will save the (film) world!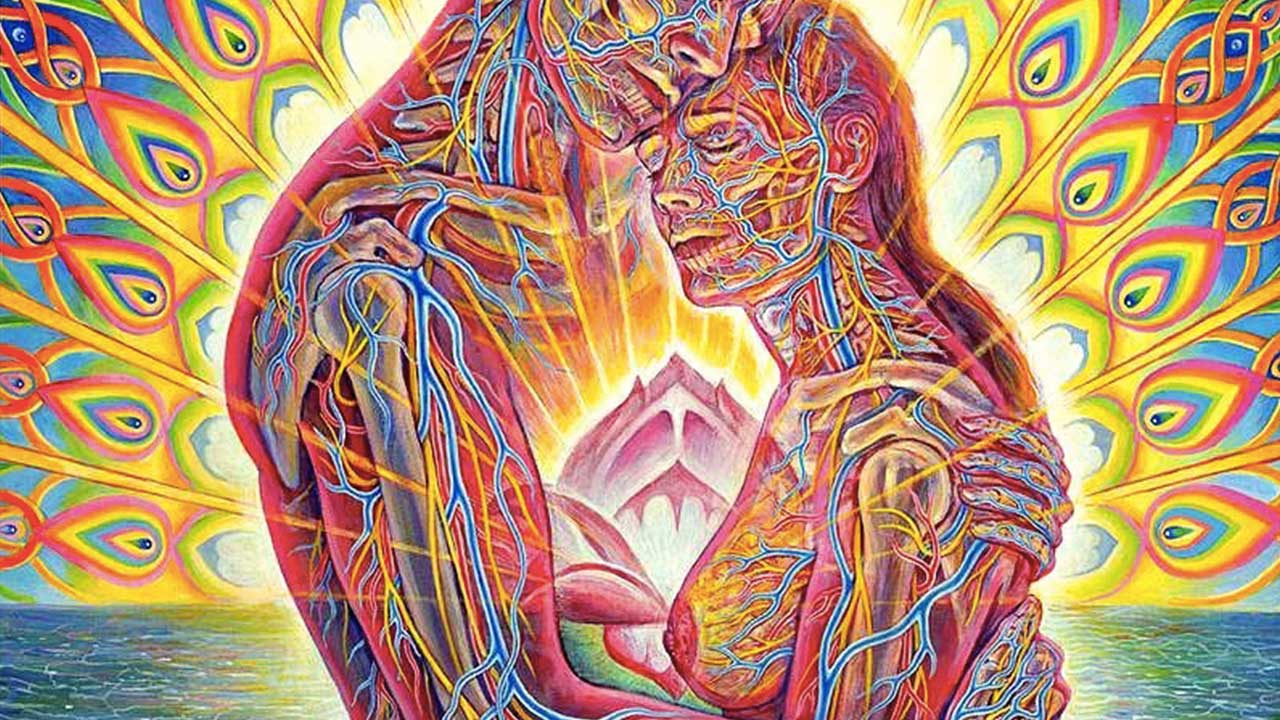 Love, Relationships, Babies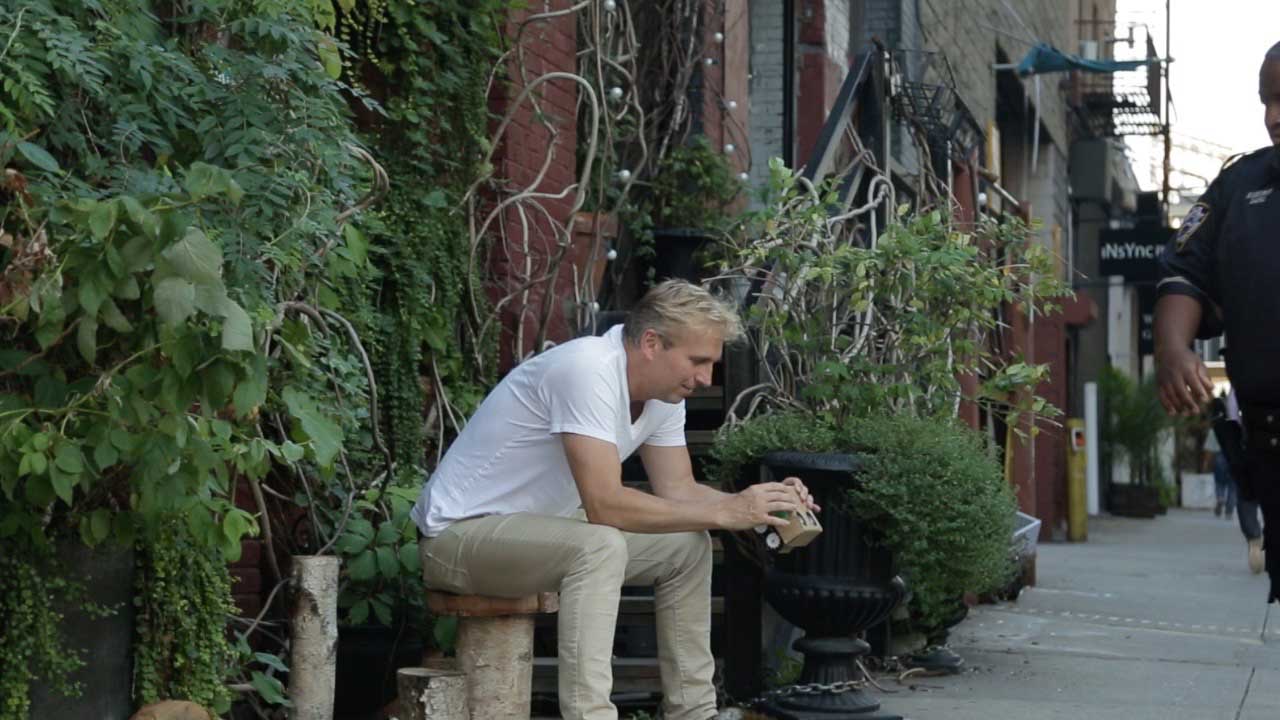 Defiance Against Emotional Repression: The Cogit-Prop Films of Brent Hoff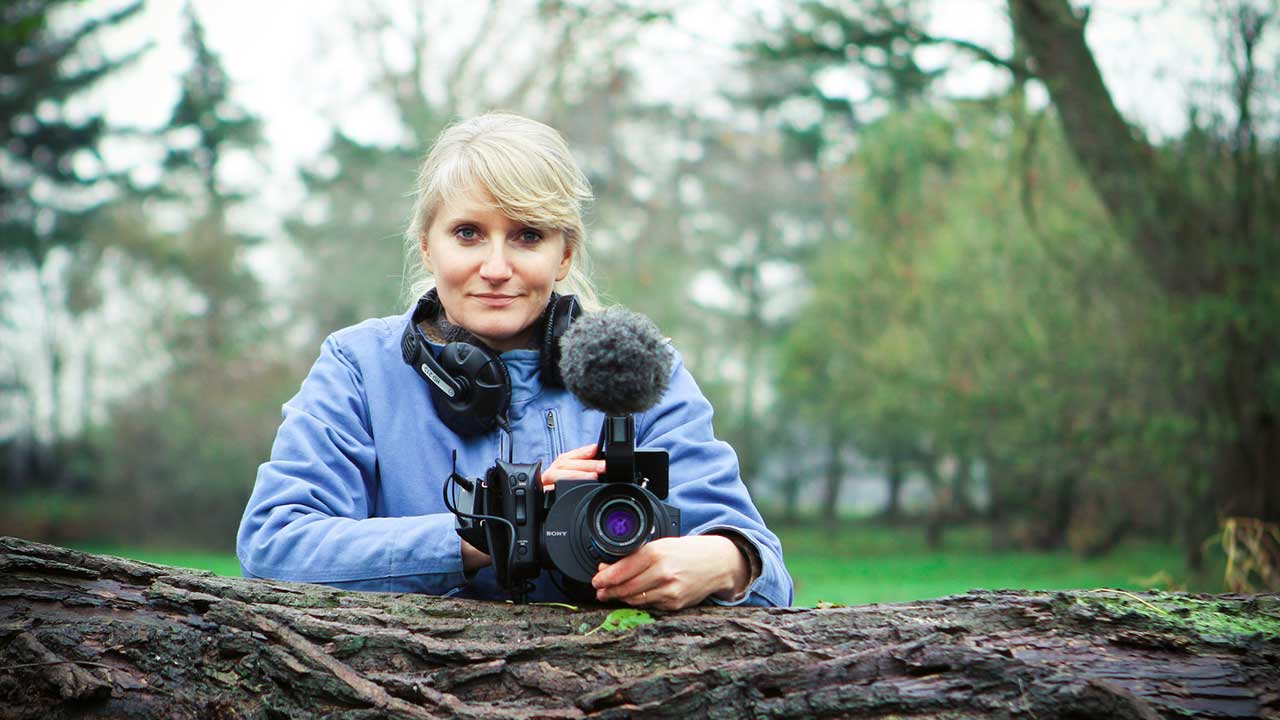 Does Consciousness Exist Outside of Our Body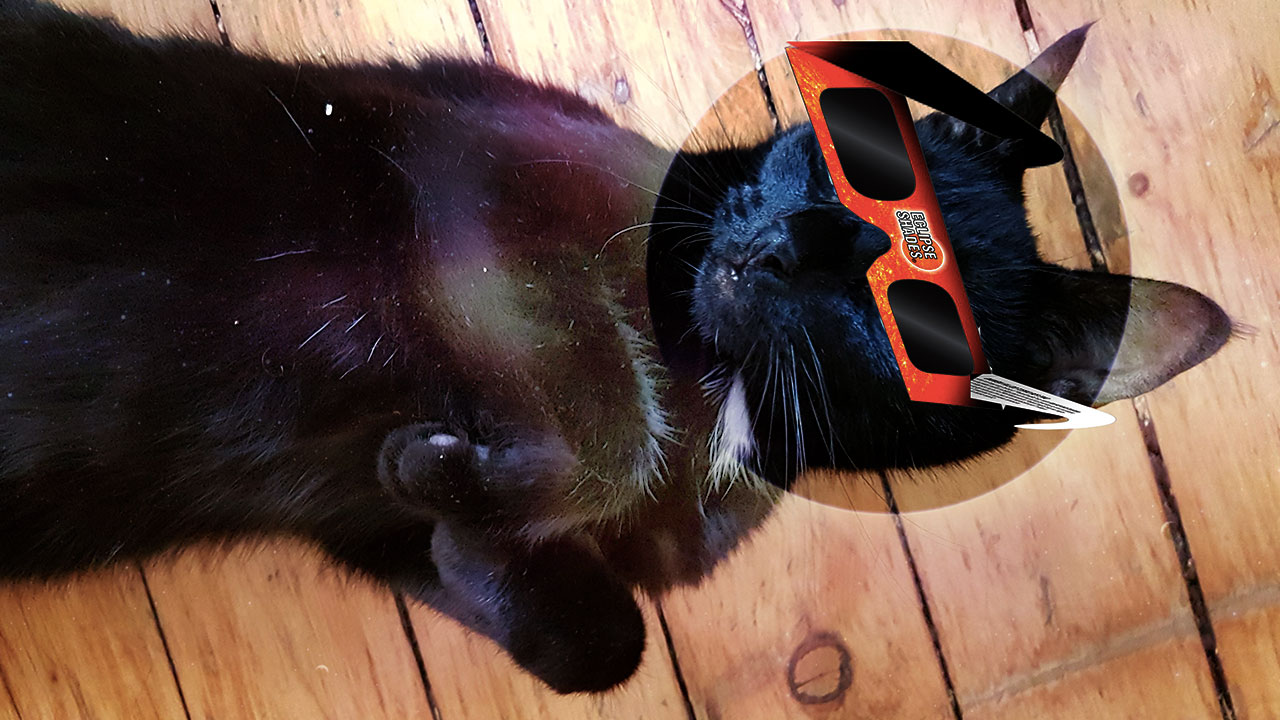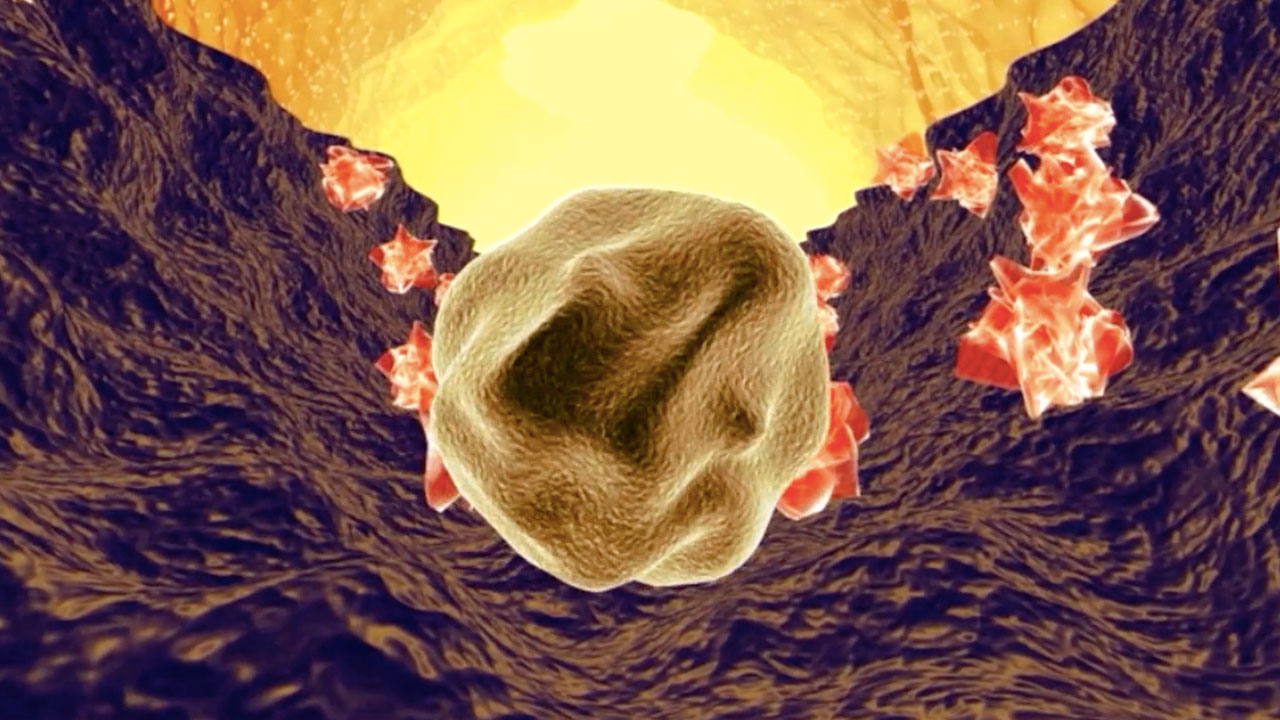 The Stem Cell: A New Protagonist Emerges SciArt On Screen: Quimtai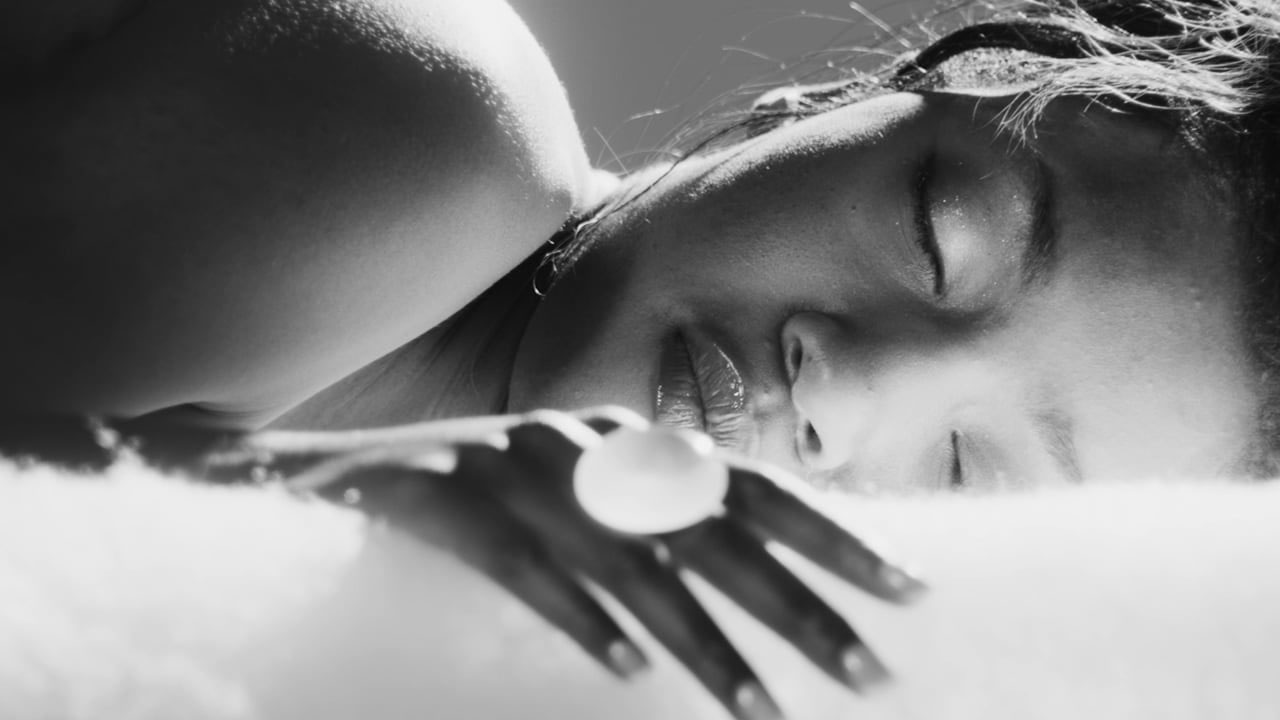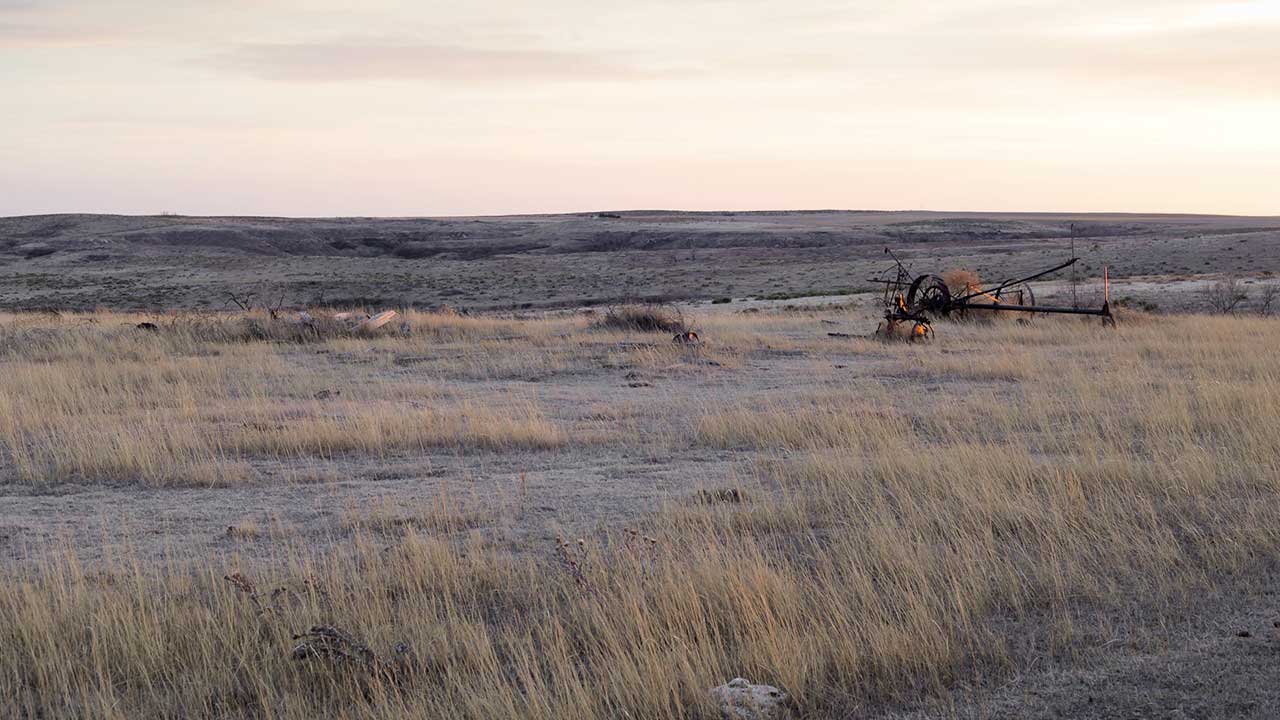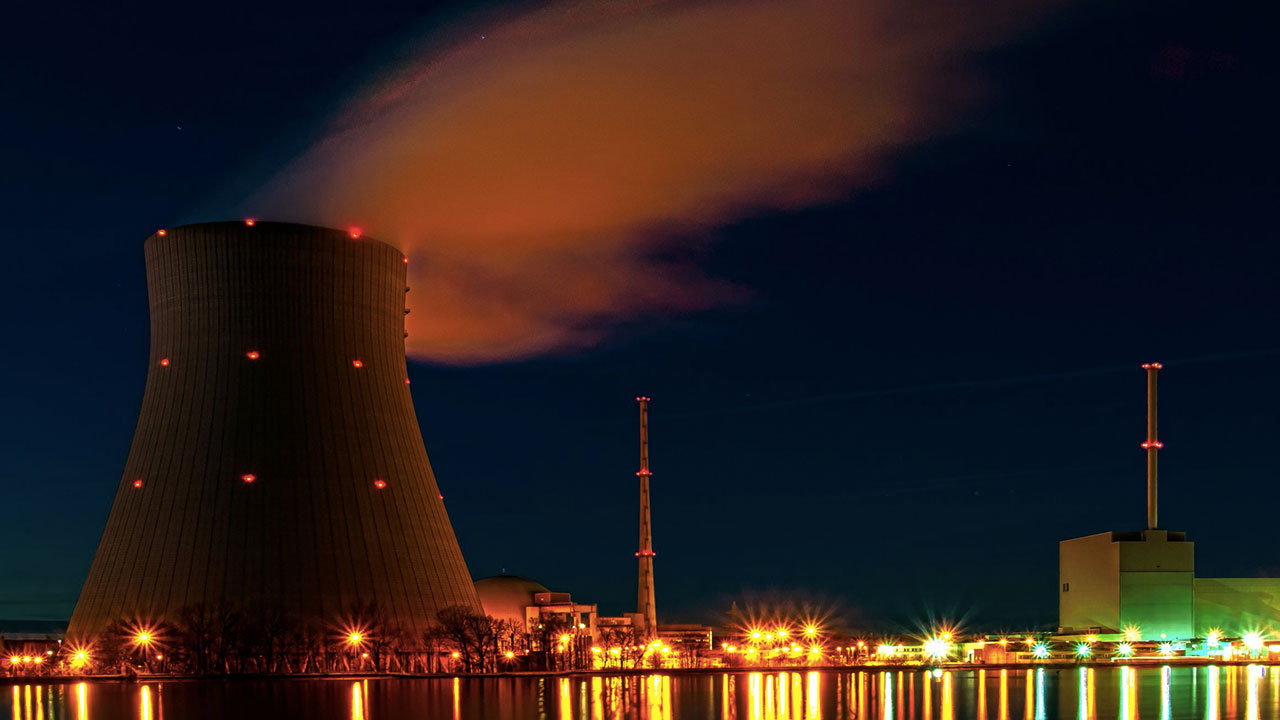 The Fukushima Disaster: Nuclear Trauma Lingers On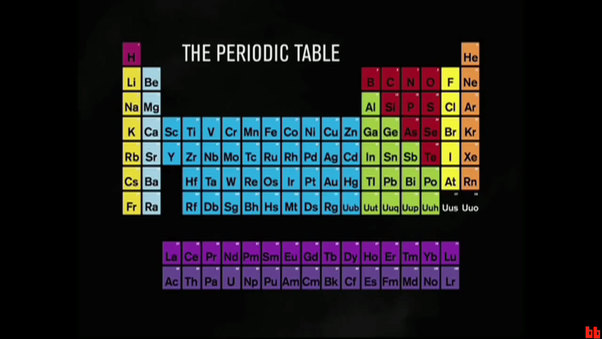 Adding film to the chemistry syllabus (Week 1)
My heart, the cold has already killed me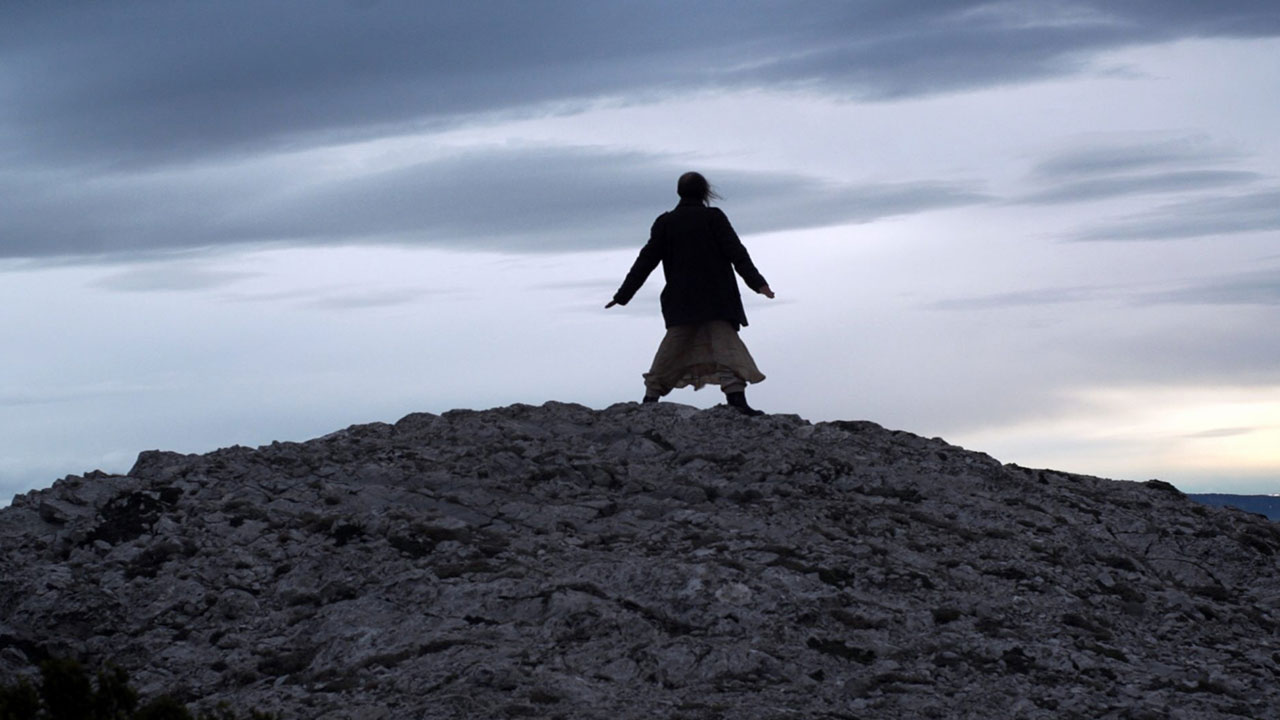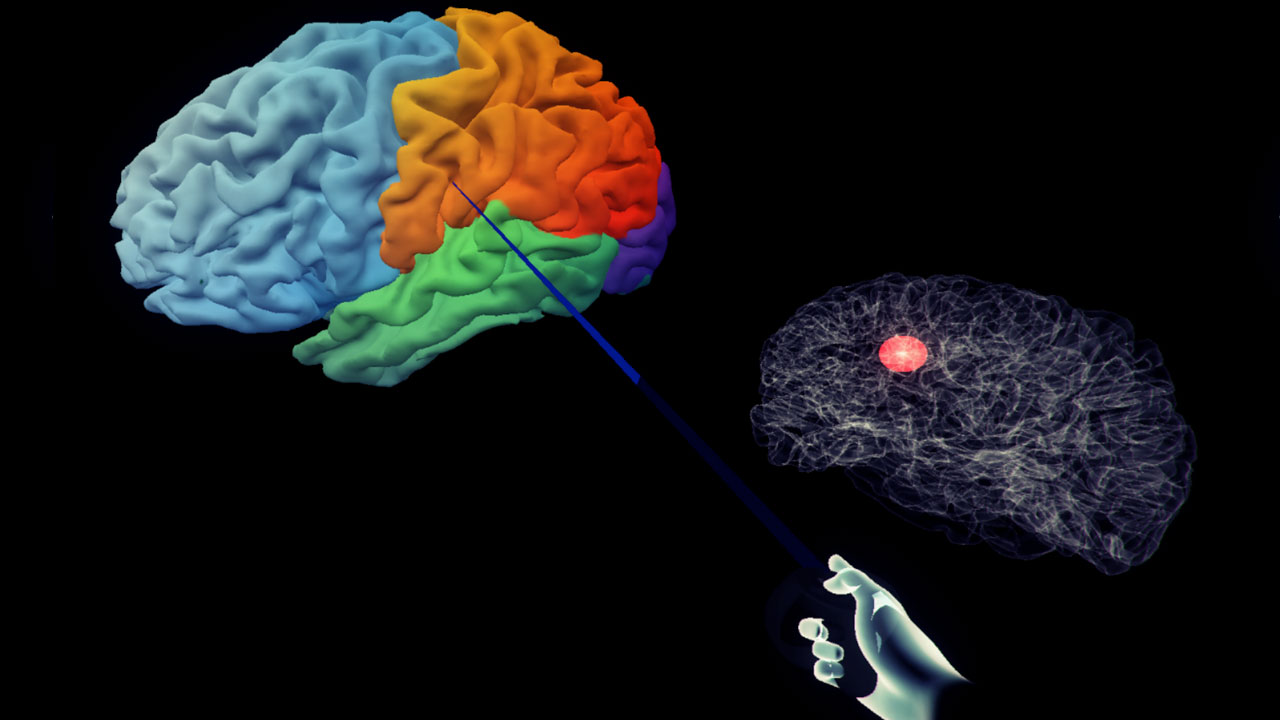 The Virtual Brain Project: Using Immersive Virtual Reality To Enhance Neuroscience Research And Instruction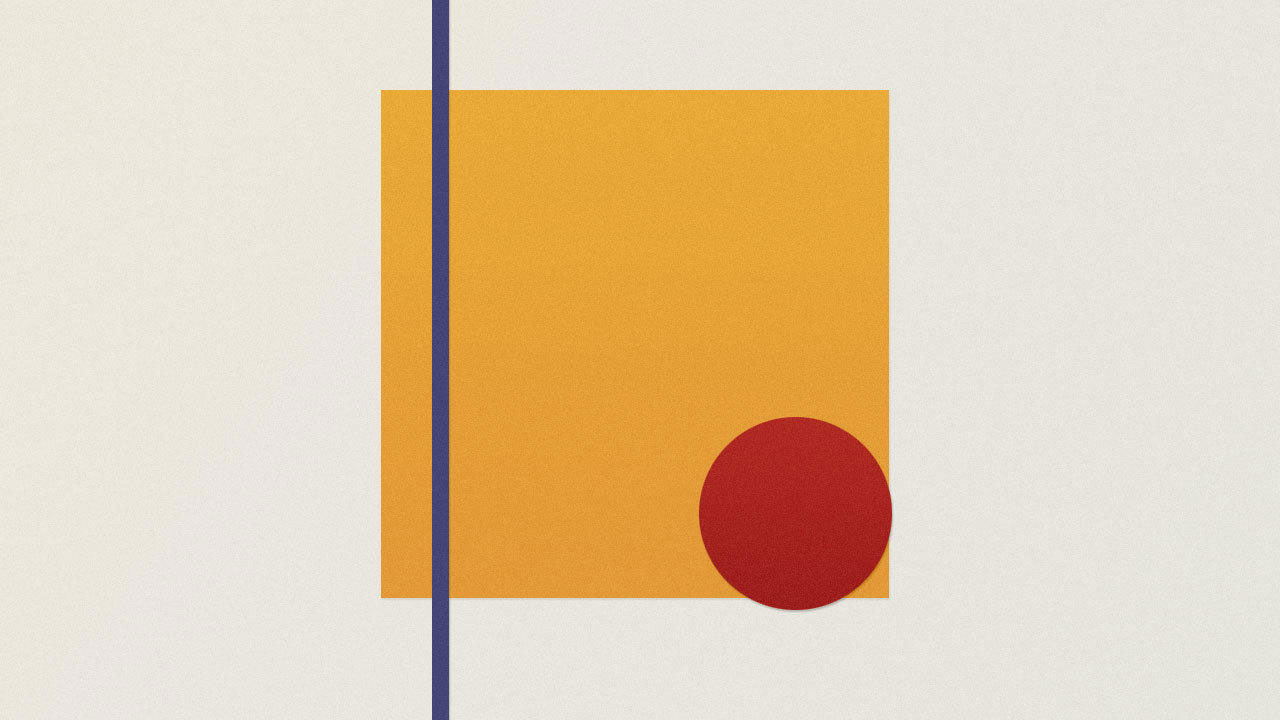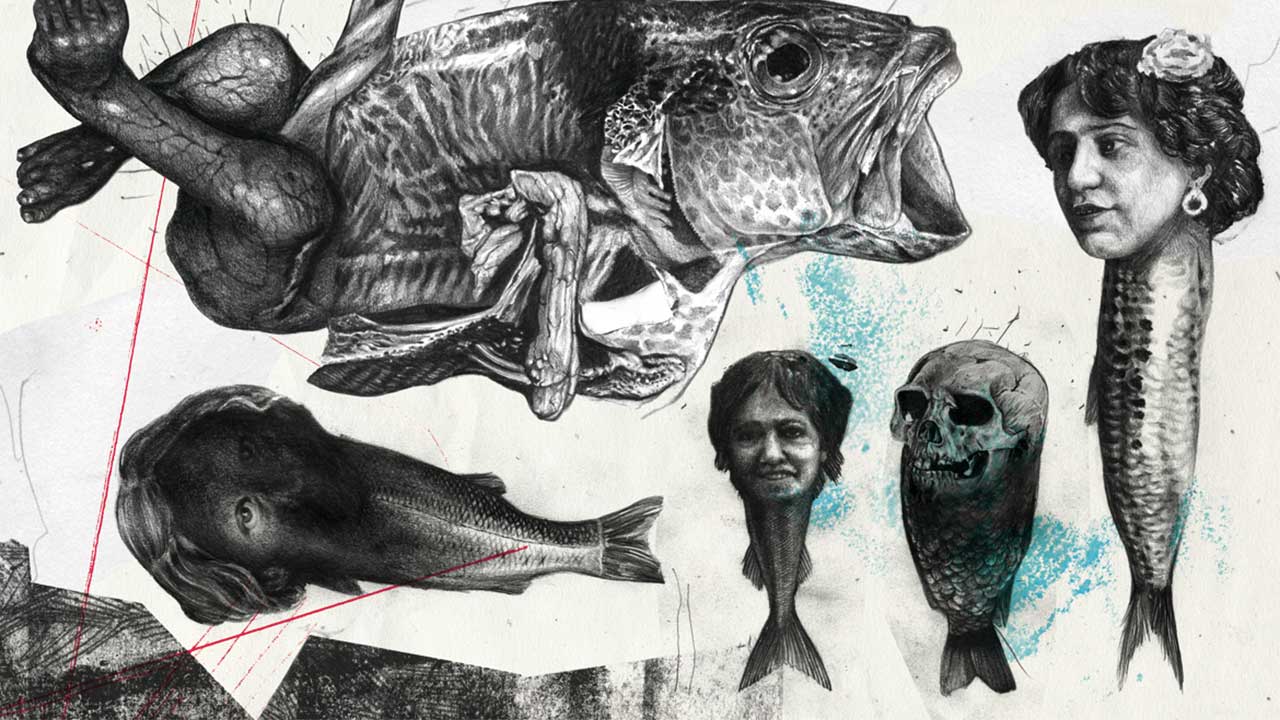 Beautifully Unsettling Art Evoking Monsters and Myth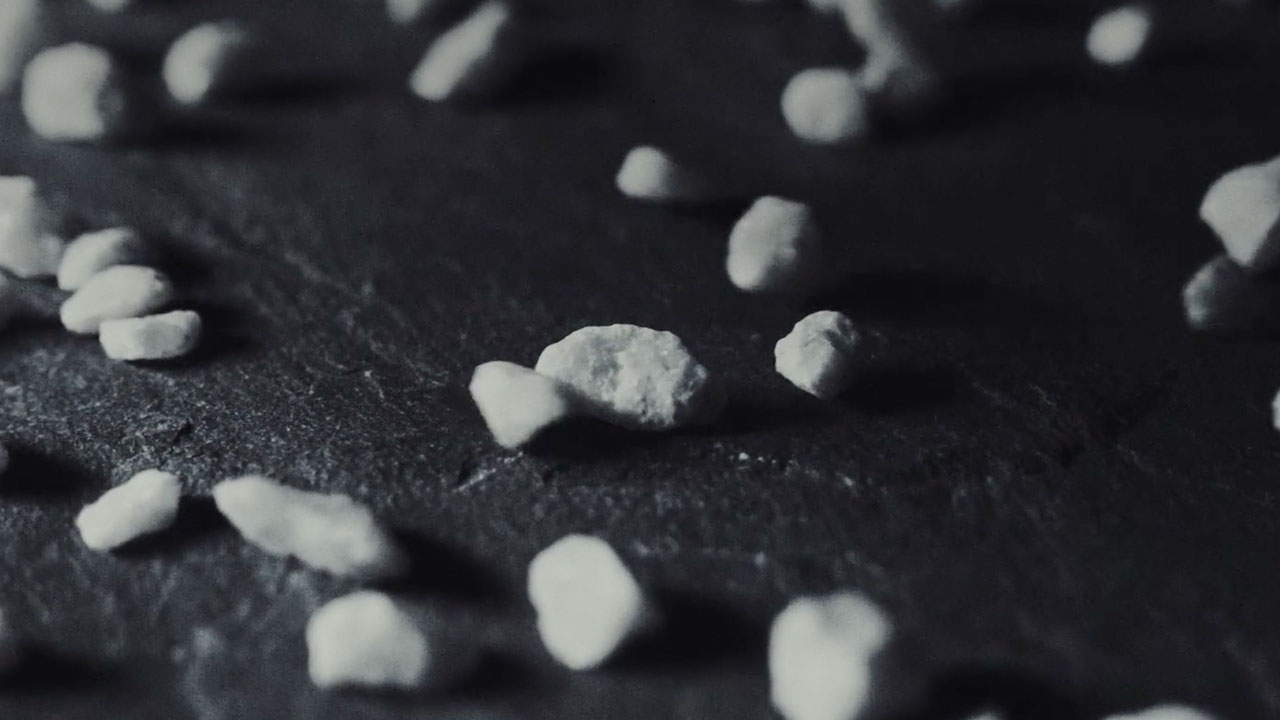 Messages Behind the Science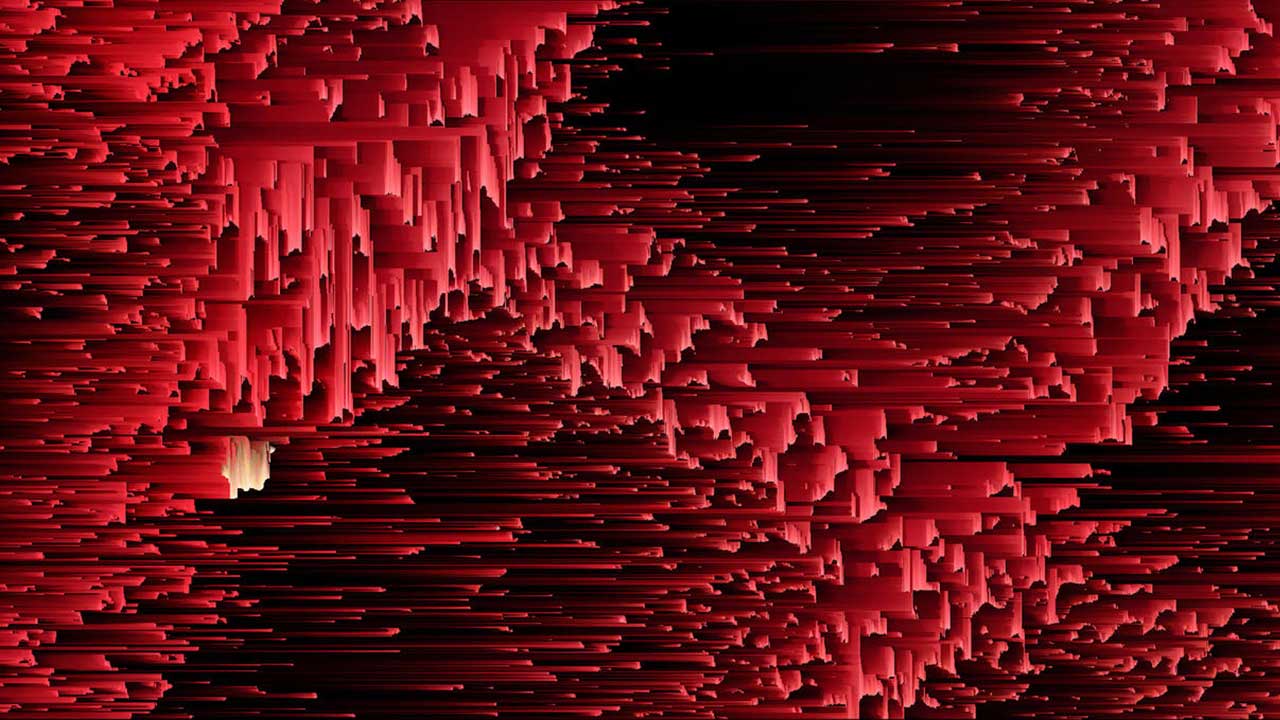 There Will Never Be a Final Film Format (Part 2): Celluloid-Digital Collisions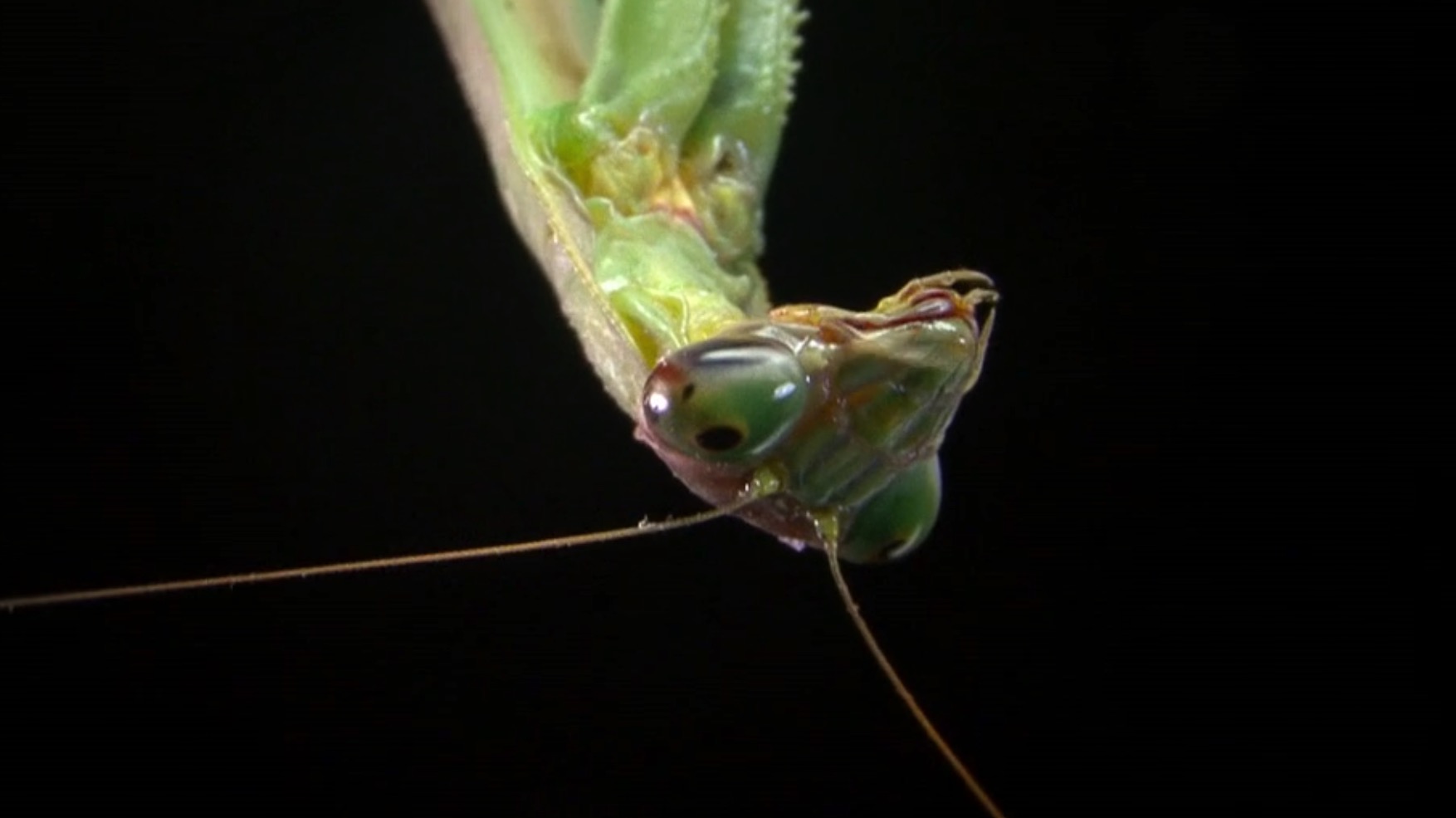 10 Short Science Films Celebrating Tiny Details Usually Unseen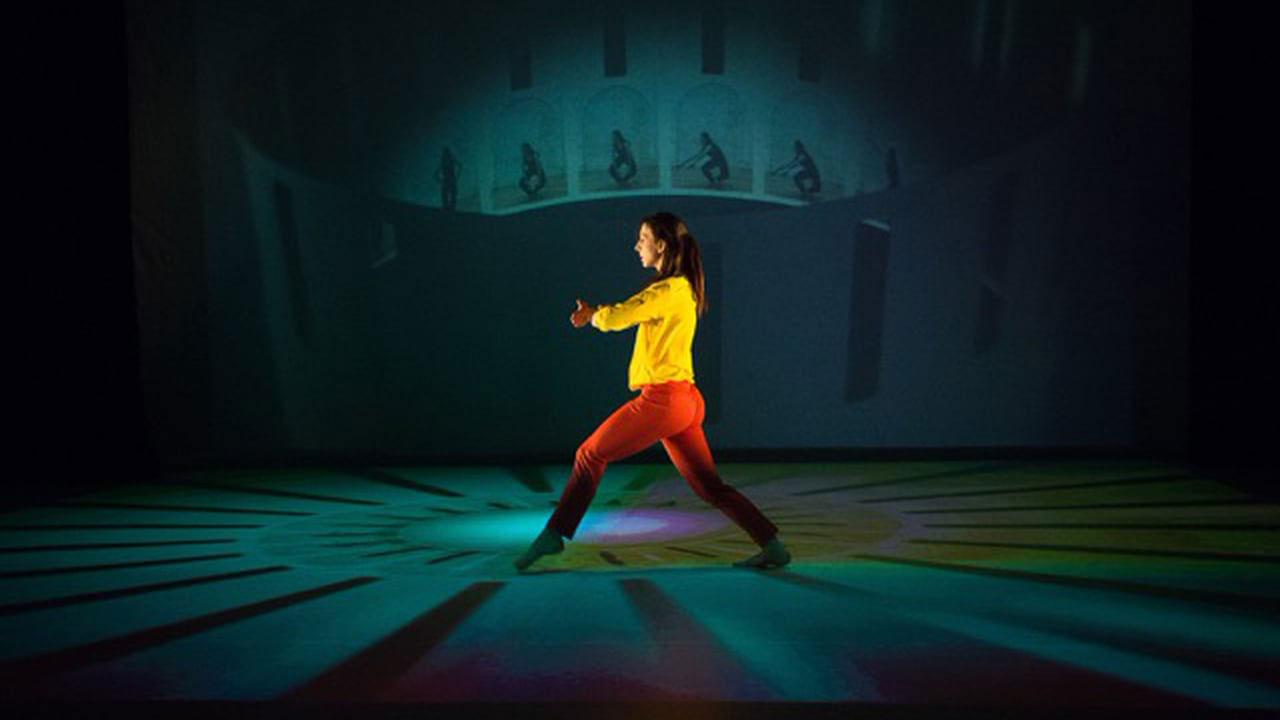 The Dance That Takes Place in Our Heads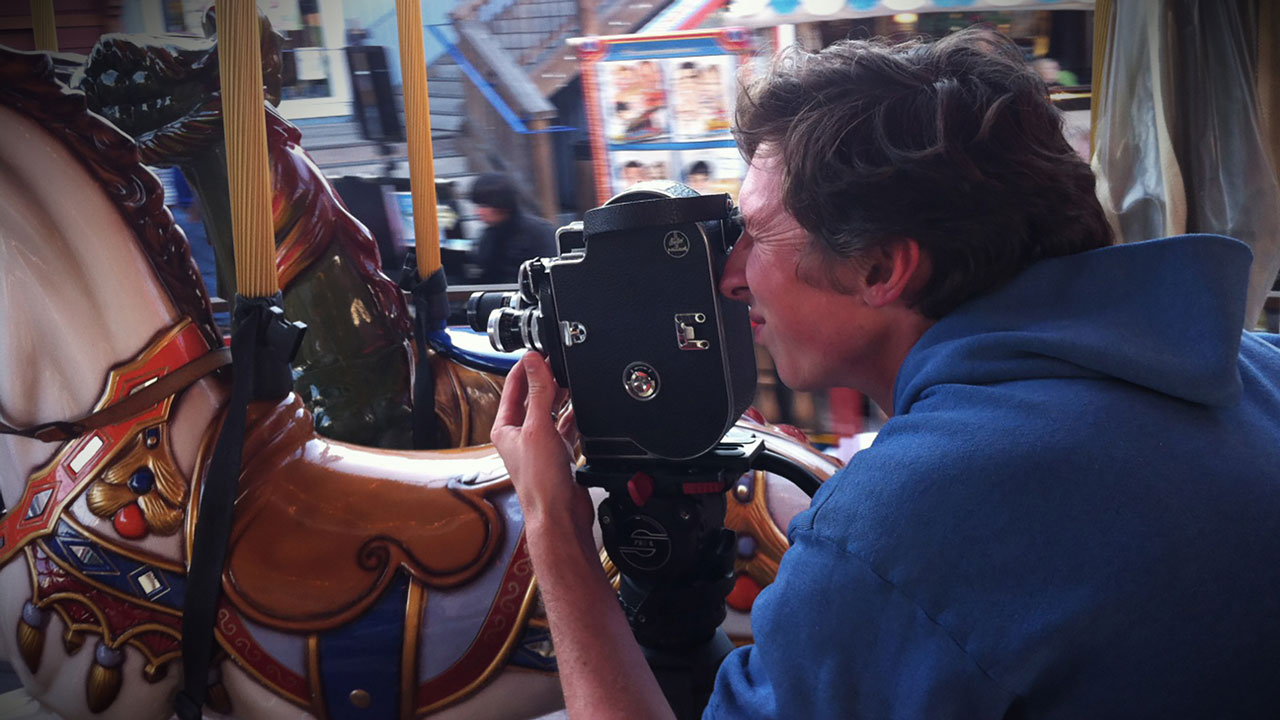 Close Examinations: Decibels, Droughts & Death
Territories at the Microscopic Level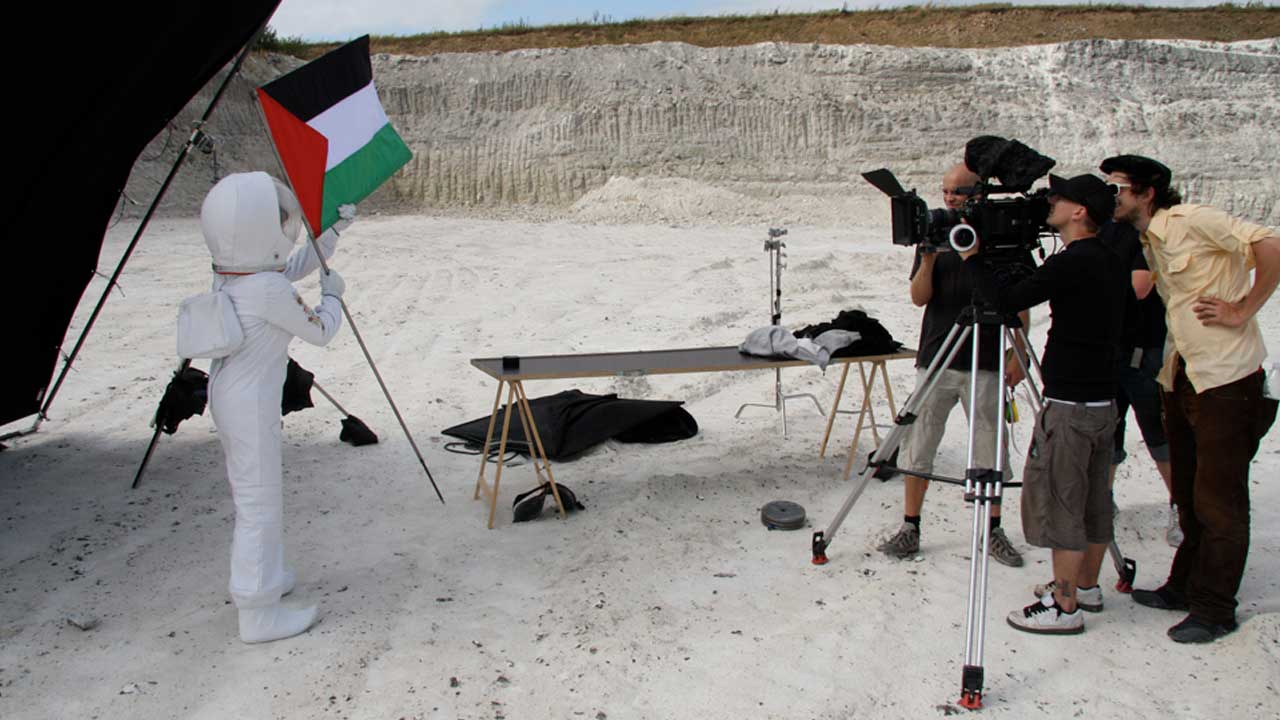 Envisioning Future States With Science Fiction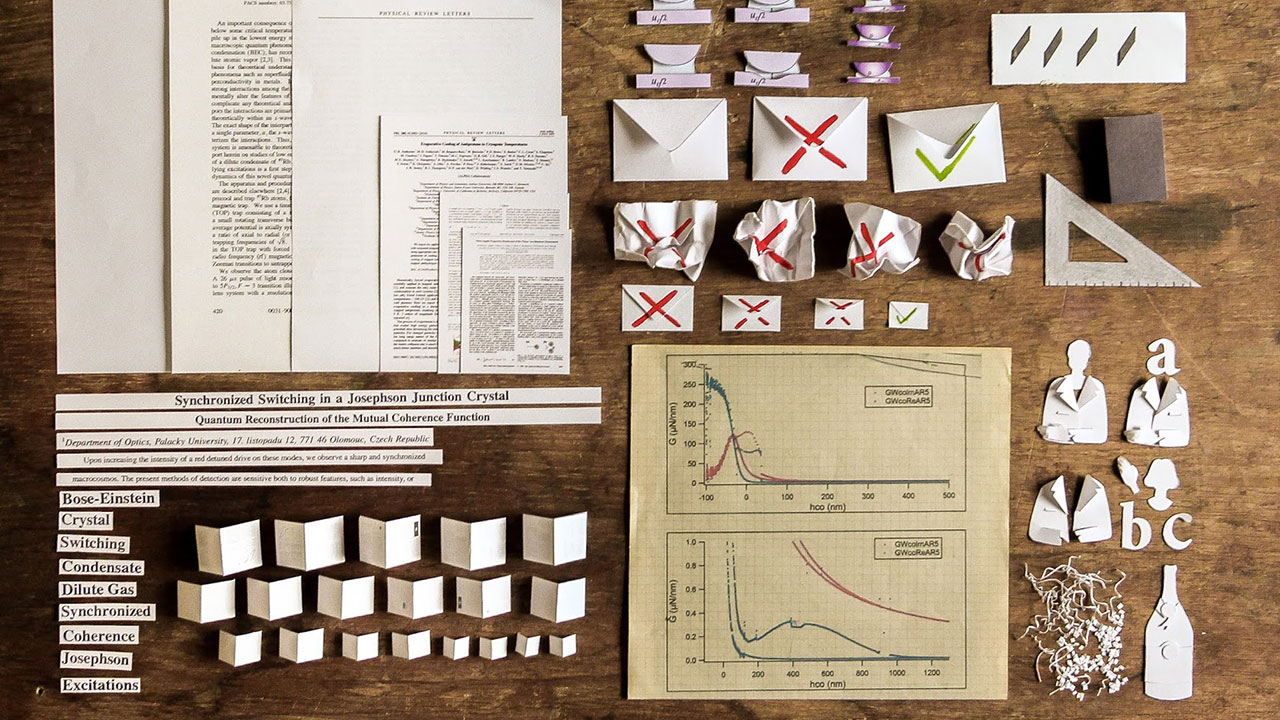 Nostalgia and the Natural World: a Lilian Mehrel Multiverse
In Search of the Persian Leopard and Beyond: Rare Wildlife Films of Iran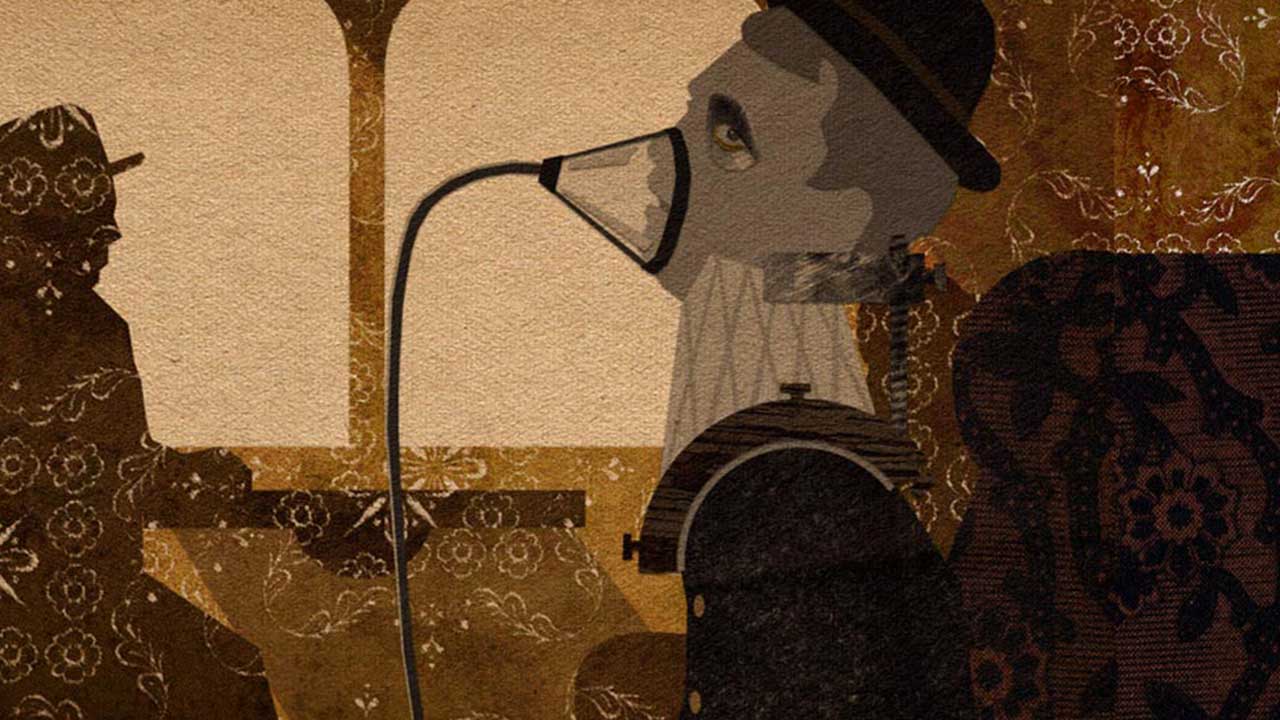 Cinema's Codes and Puzzles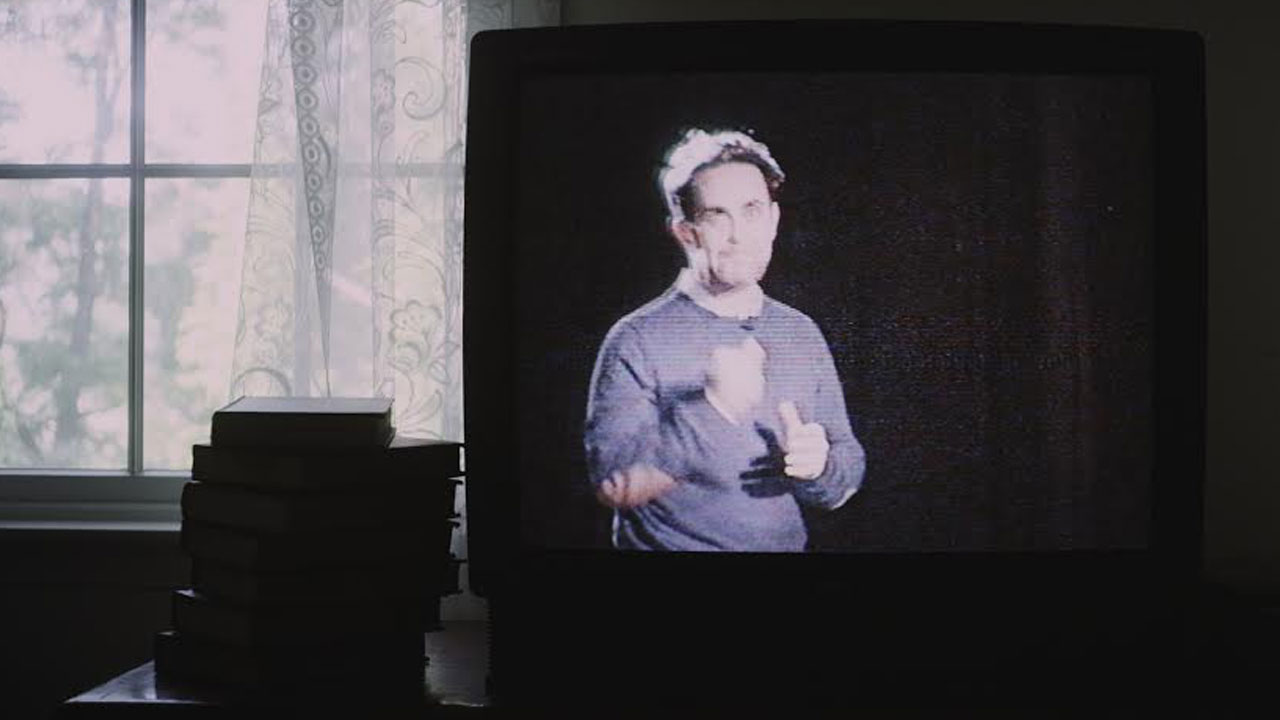 What did the future look like?
Science and Film as Instruments for Scrutinizing Our World
Visualizing an Intimate Journey Through the Brain
Visions of the Future: The Artist Depiction Series
Abstract theory has real consequences, in the past and today
The Secret Garden: Evolutions of Virtual Plants & Corals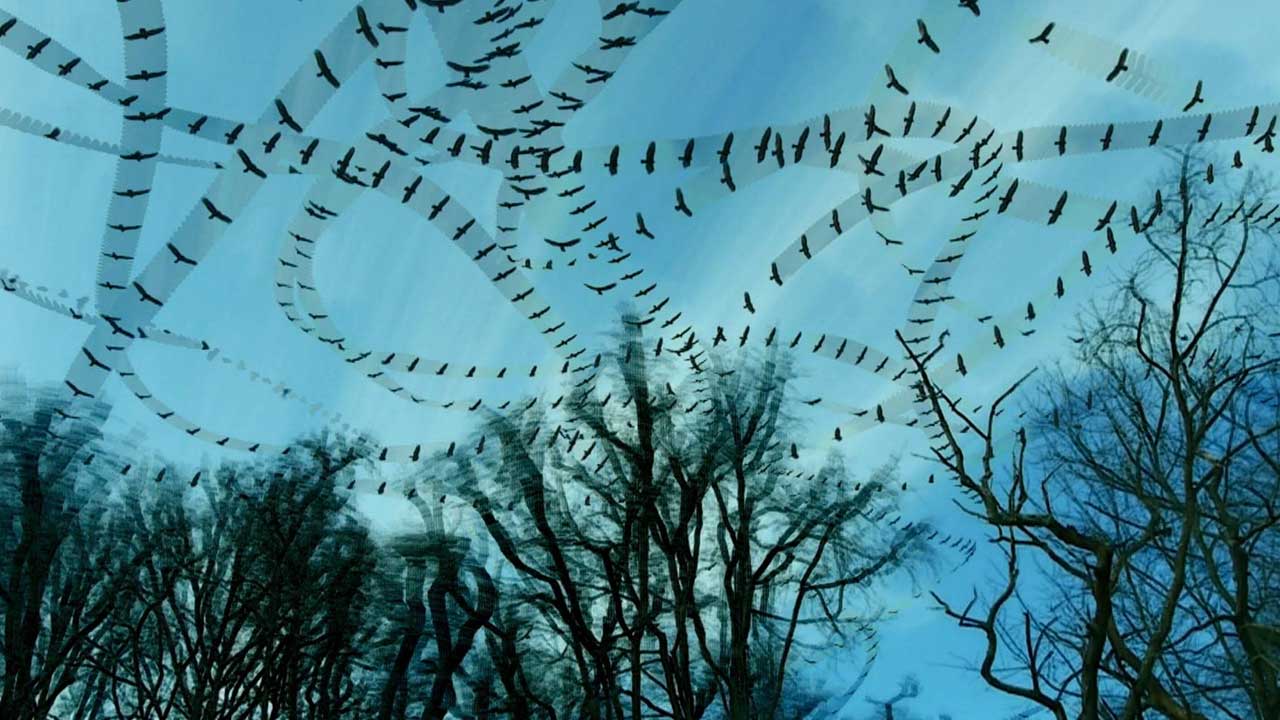 Tracing Animal Movement Patterns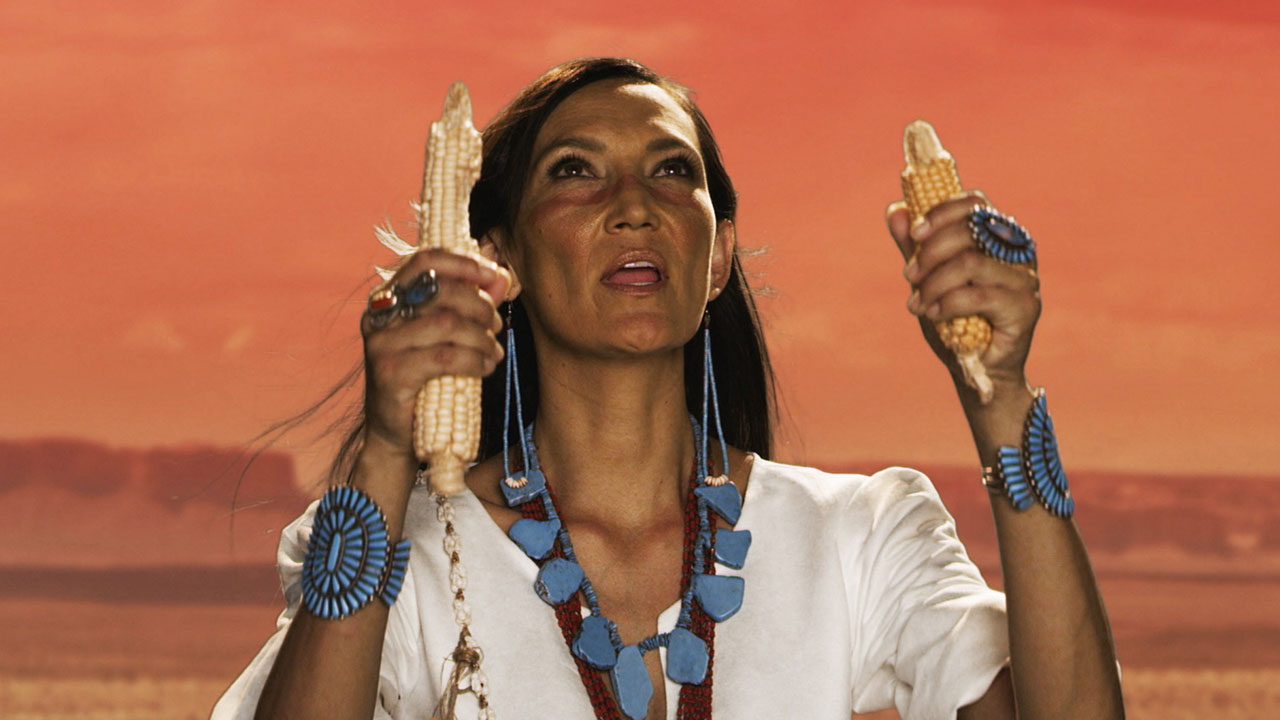 Indigenous Filmmakers Reimagine Science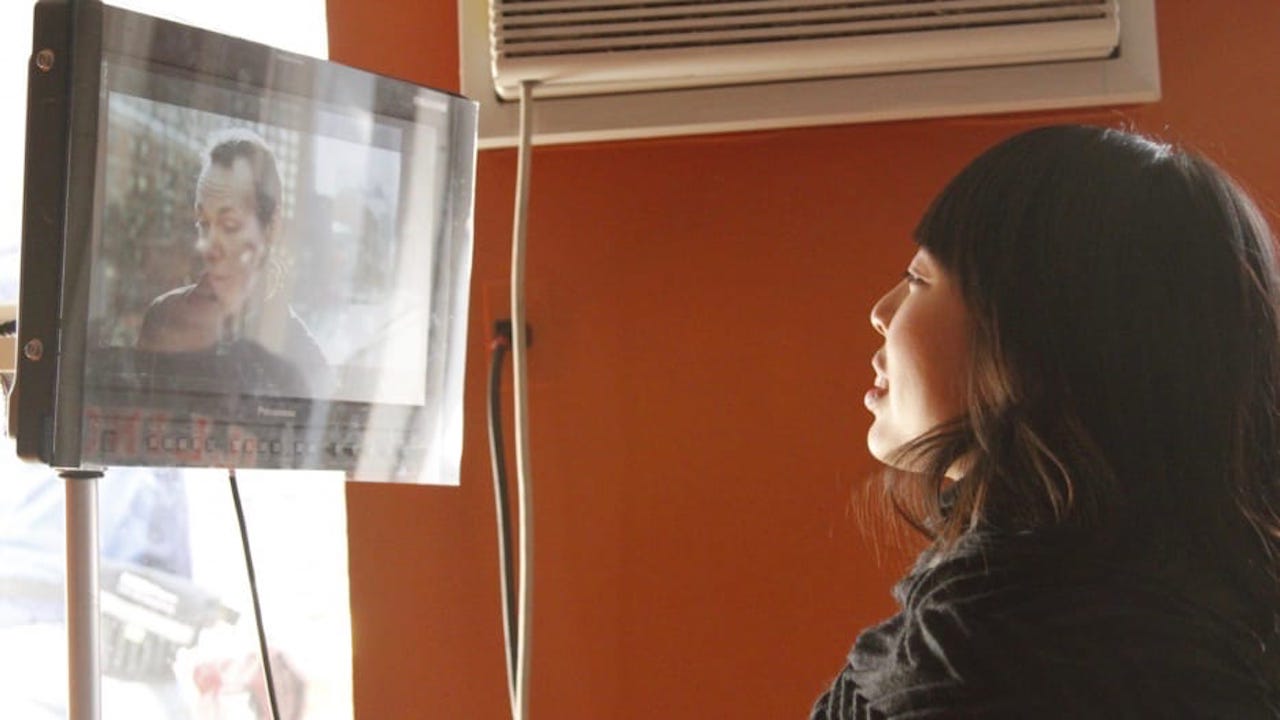 Telling Sci-Fi Stories with Women at the Forefront — a Conversation With Director Cidney Hue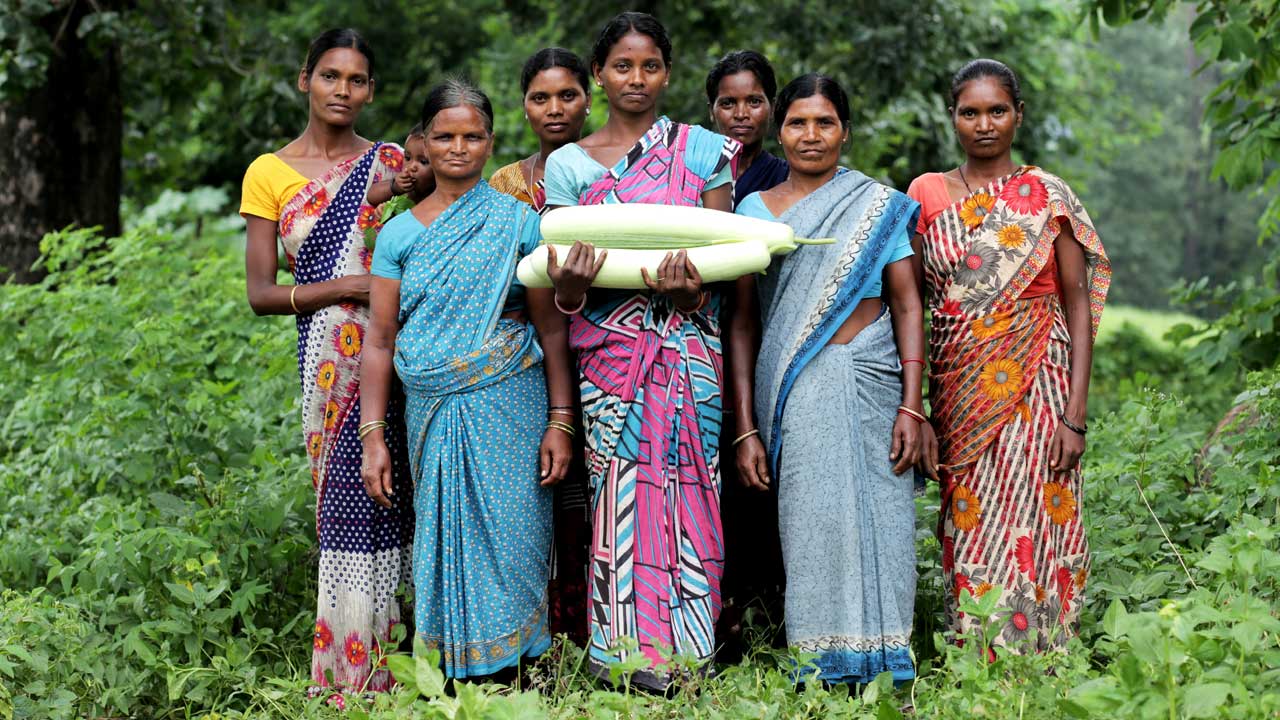 The Source Project: 8 shorts about empowerment and sustainability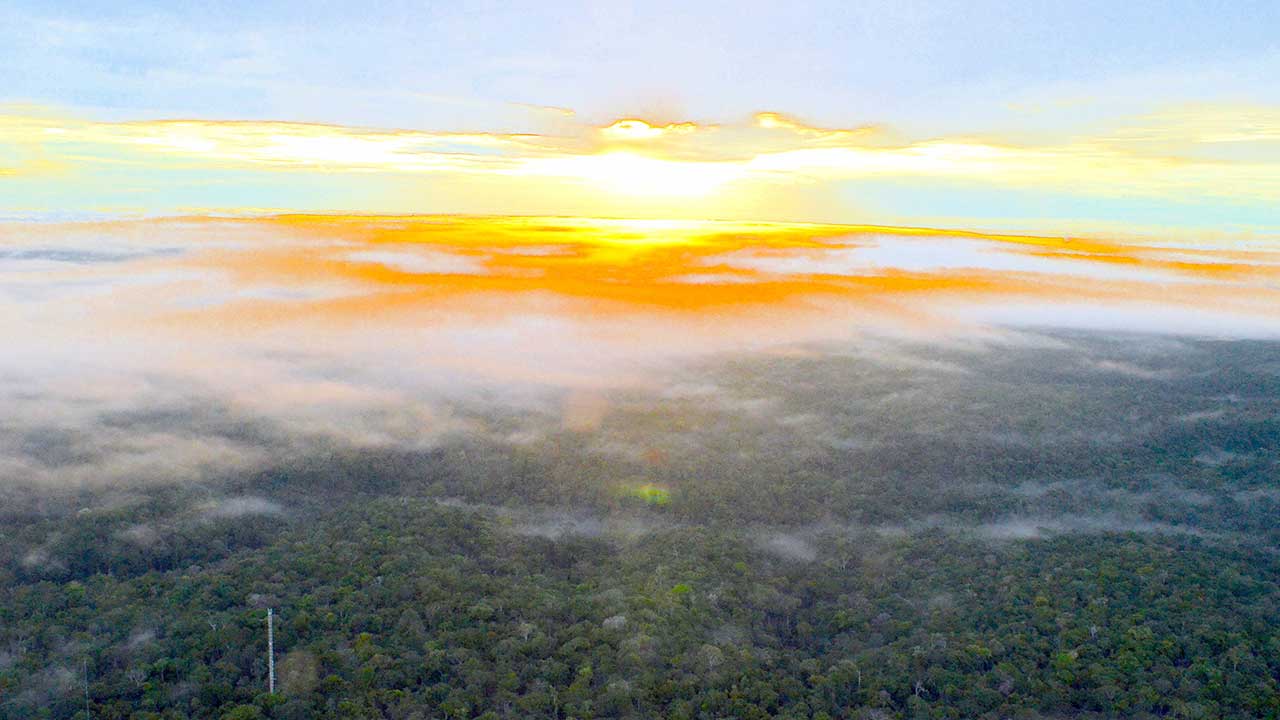 Global Warning: Reports Around the World on Climate Science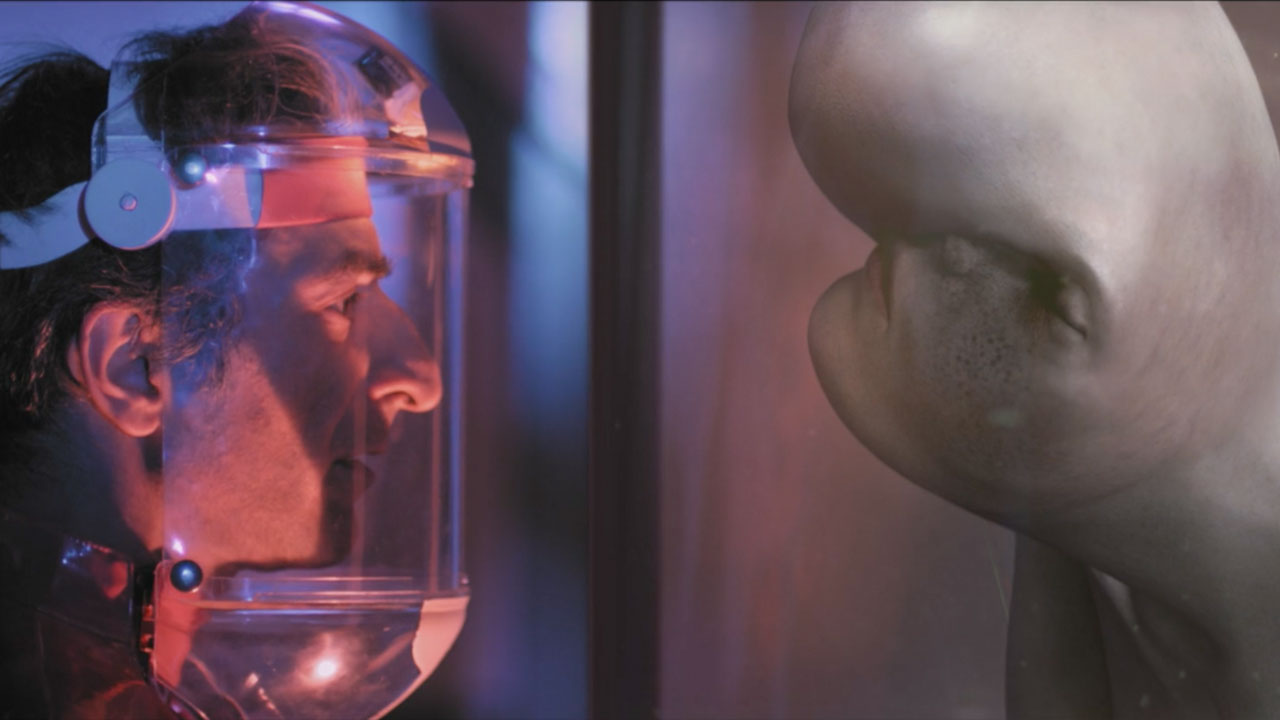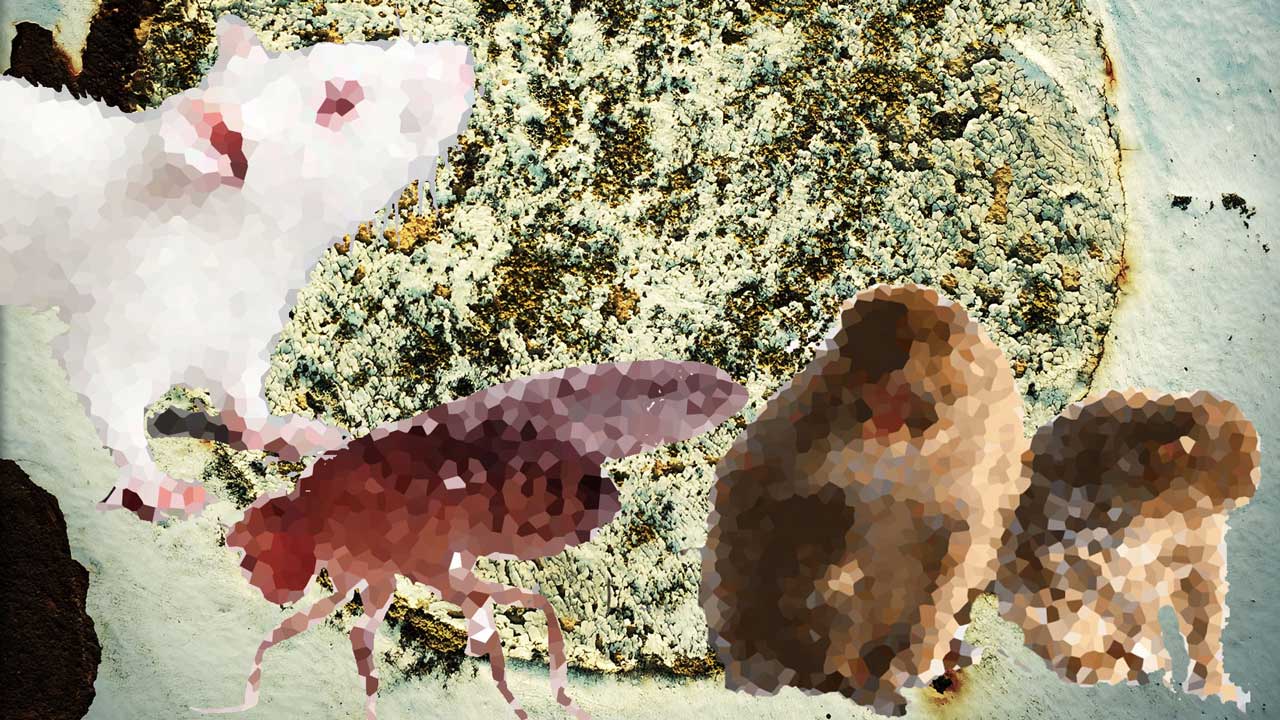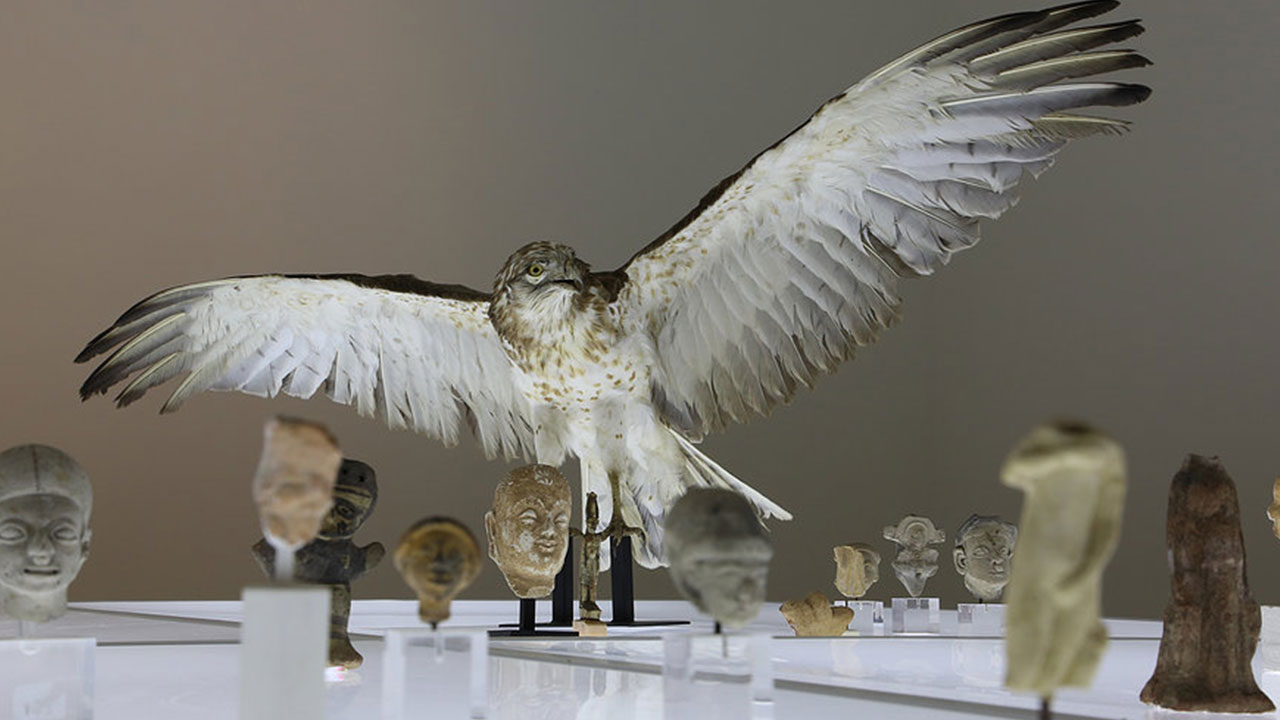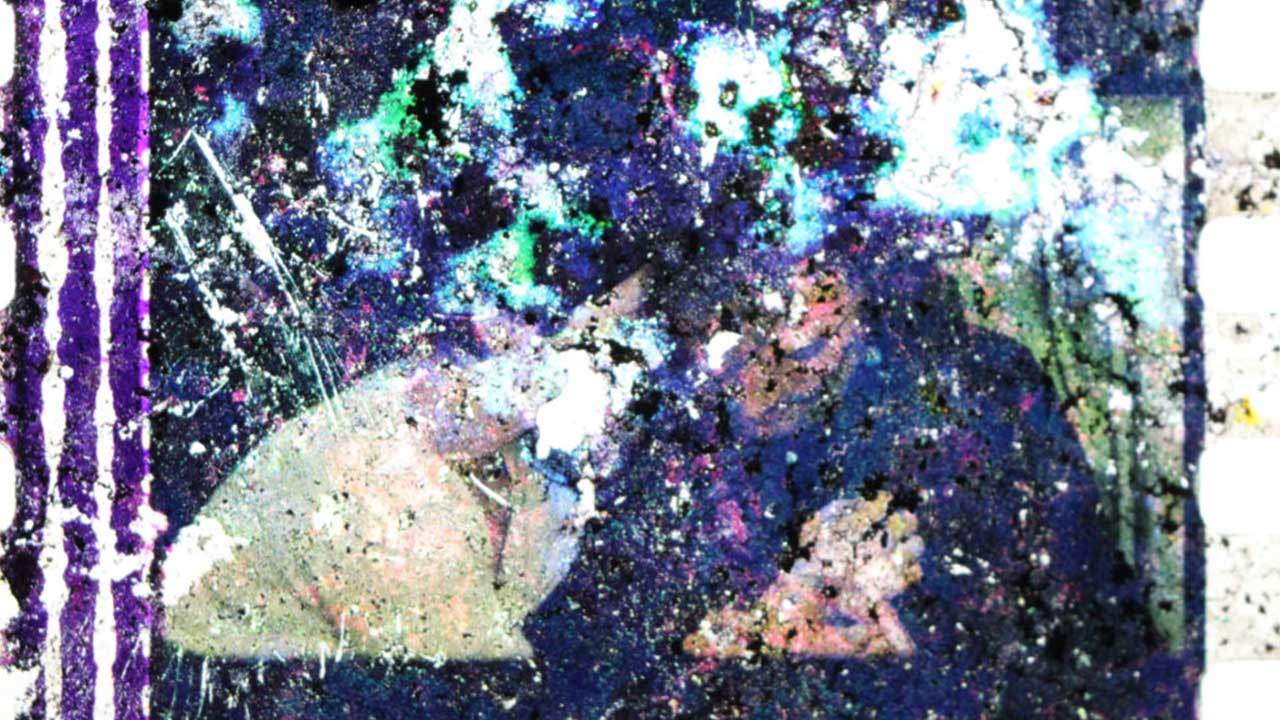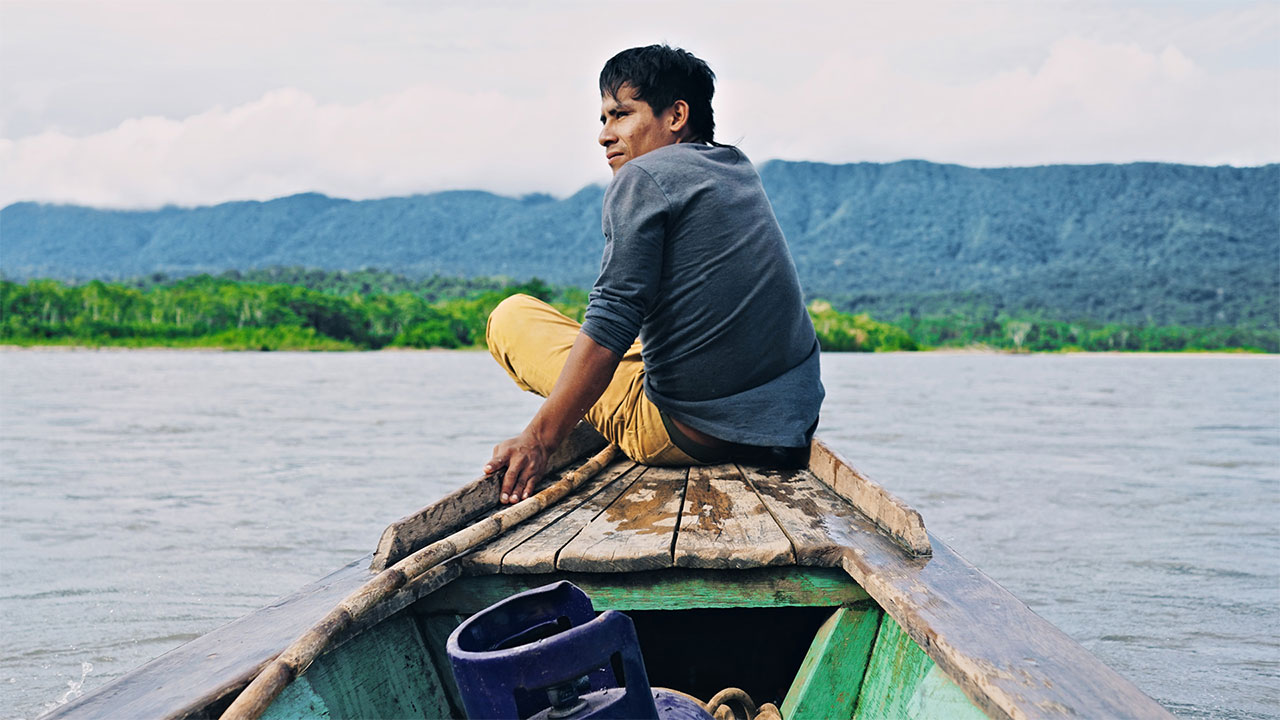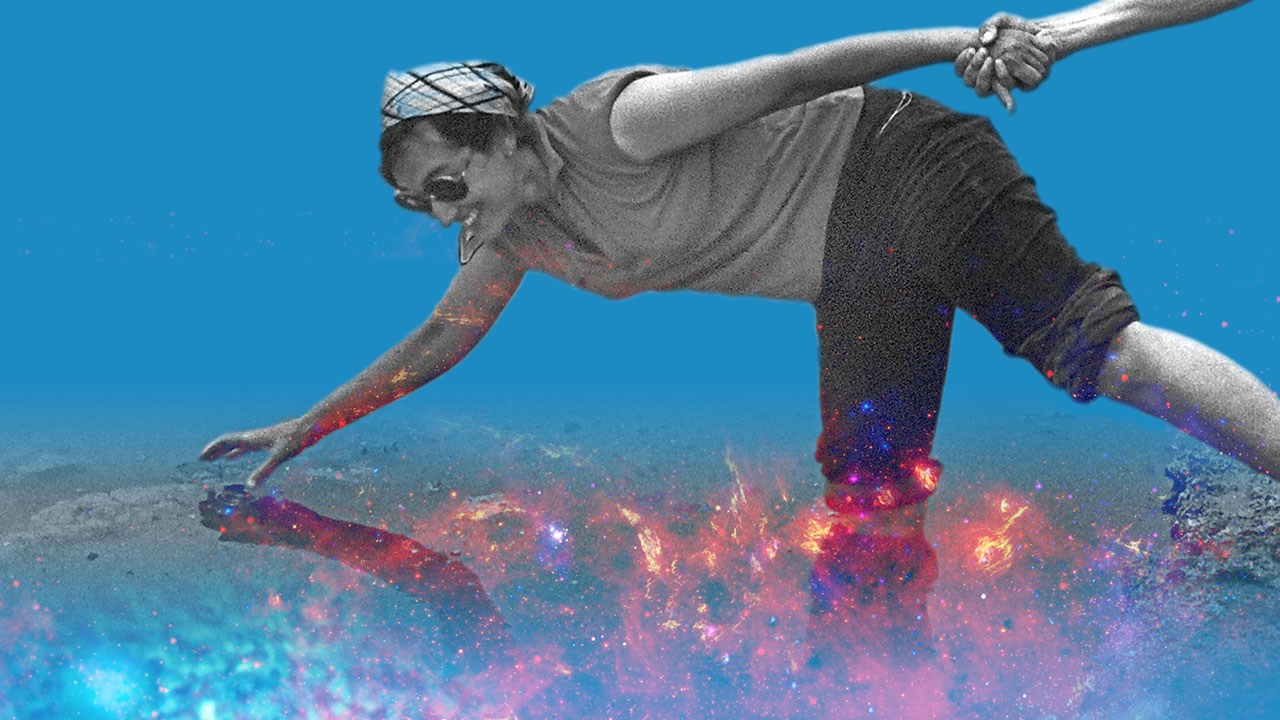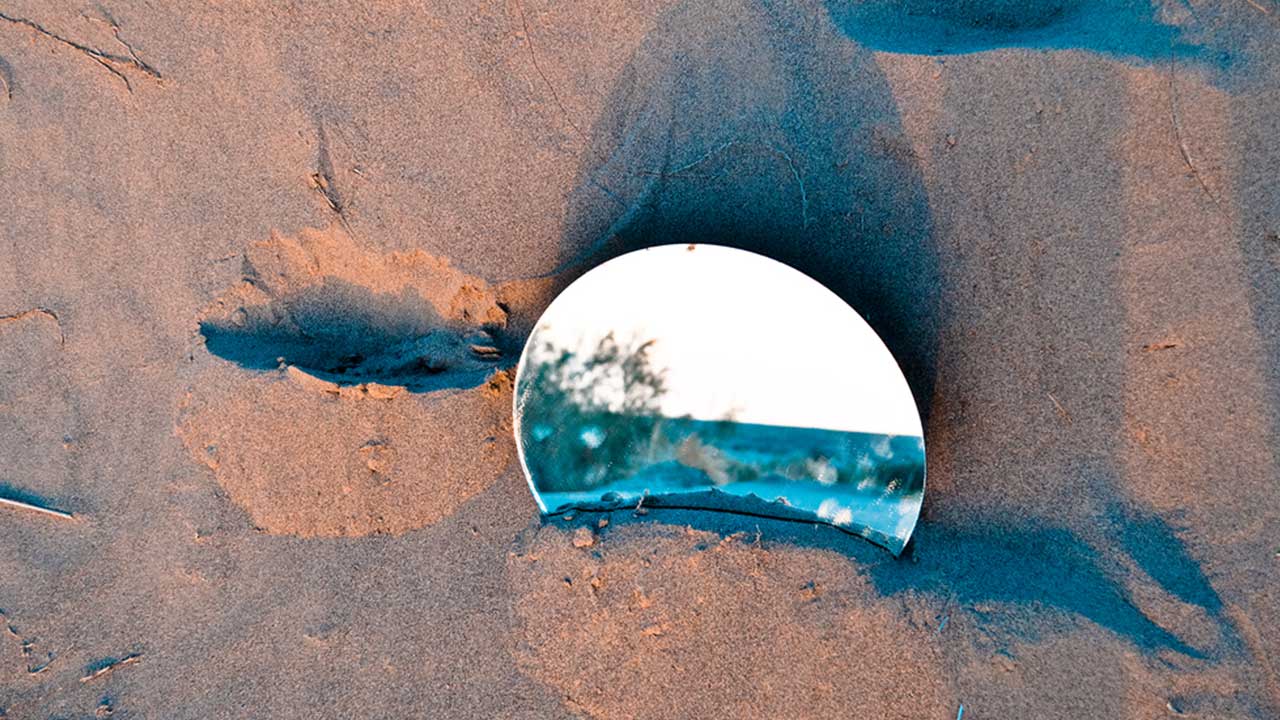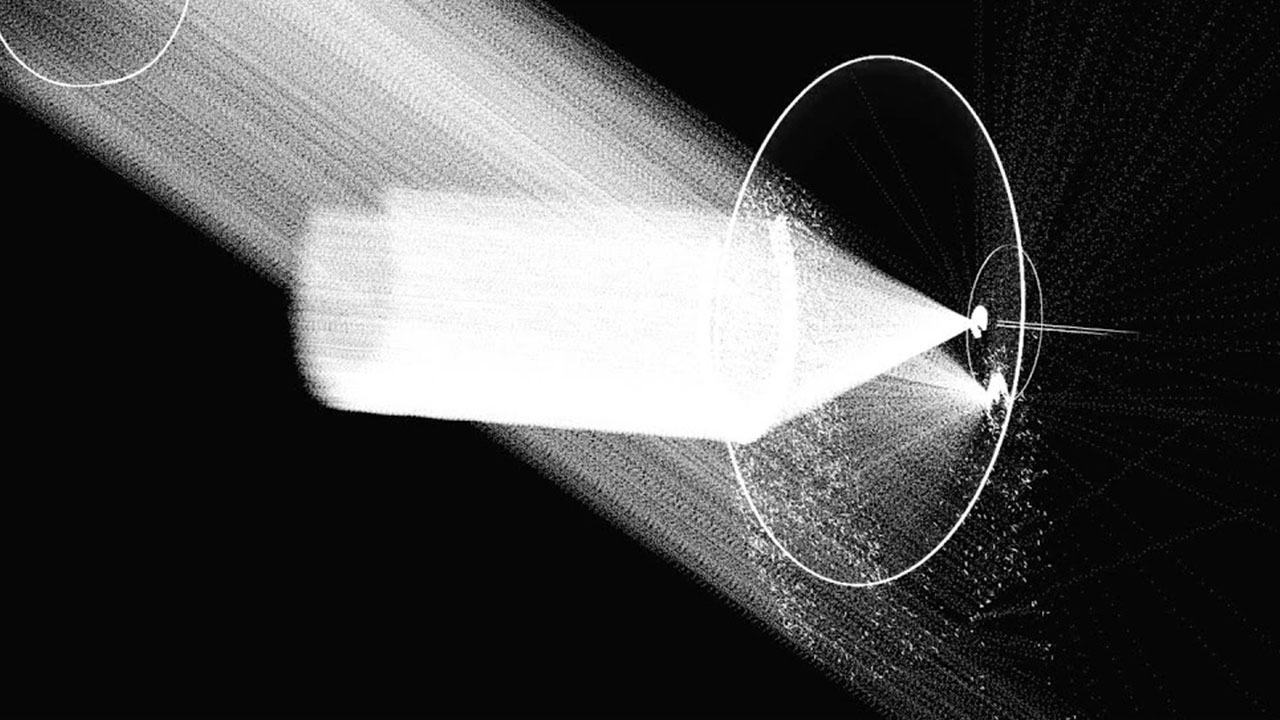 The Universe Is a Simulation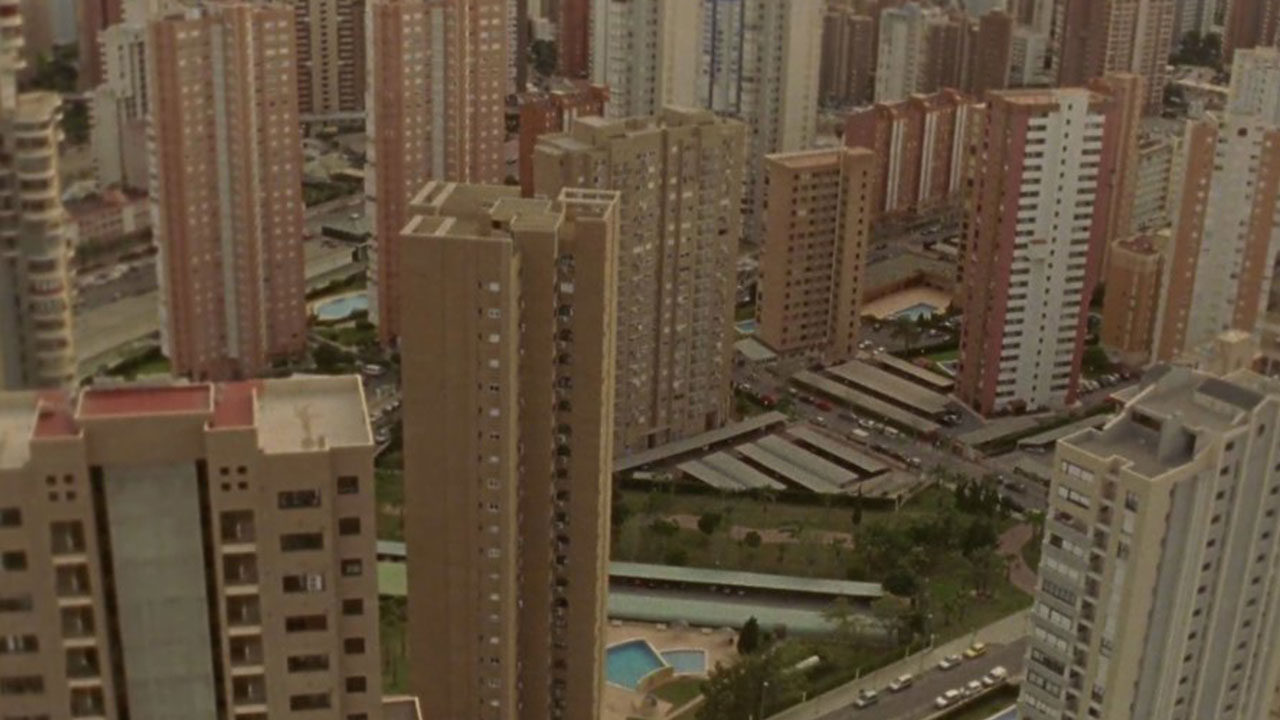 Machine Minds & Digital Neurons