Natural History Redux
Coral Morphologic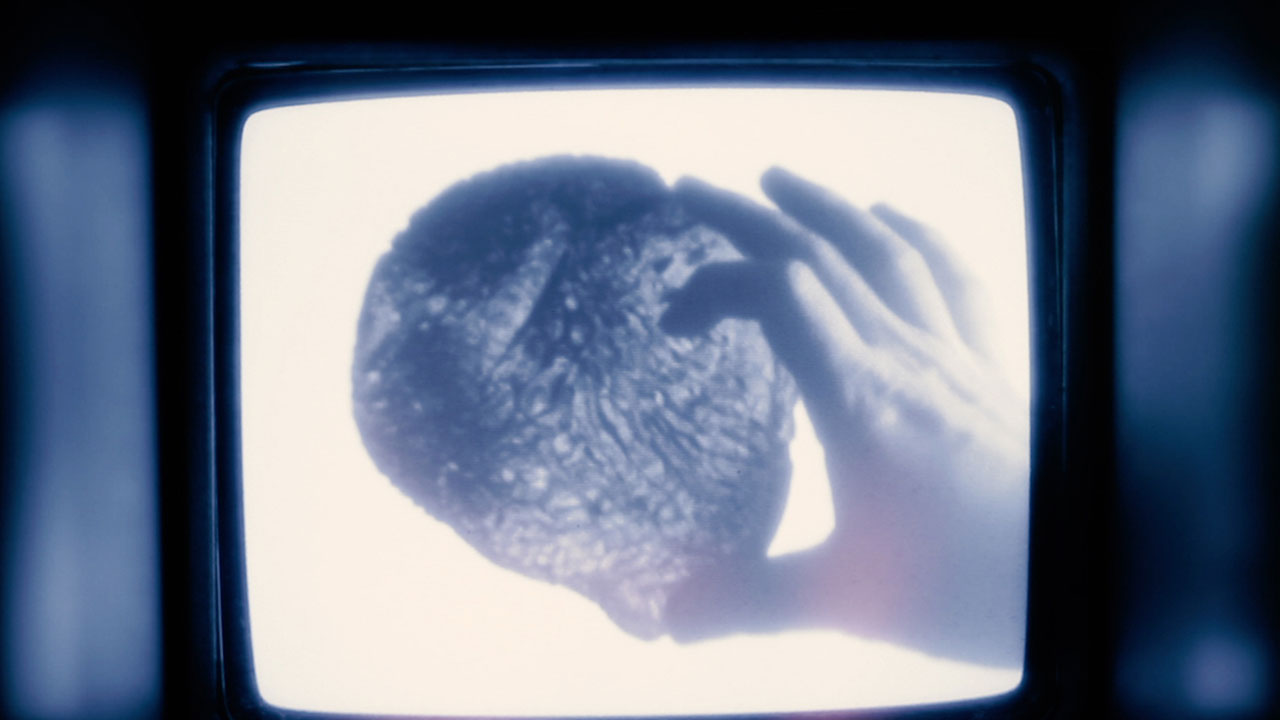 Light of its History
Alex Ingersoll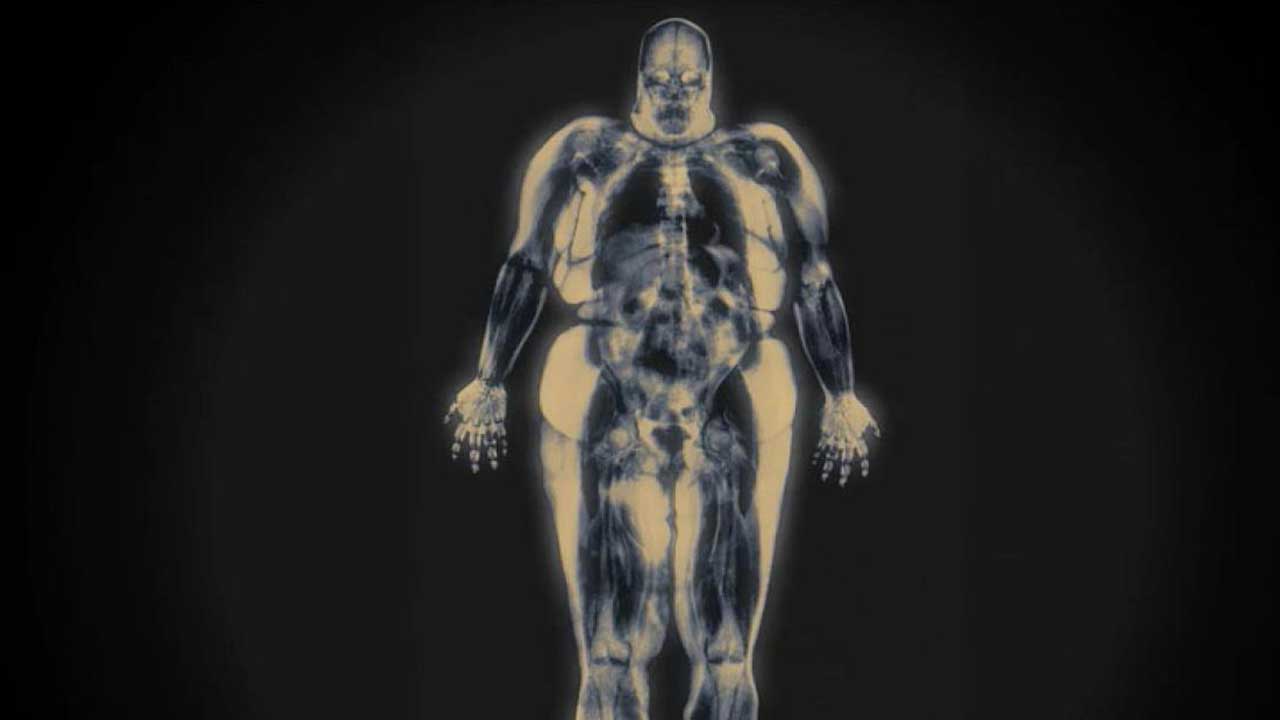 A Brief History of Fat, And Why We Hate It
Adam Bolt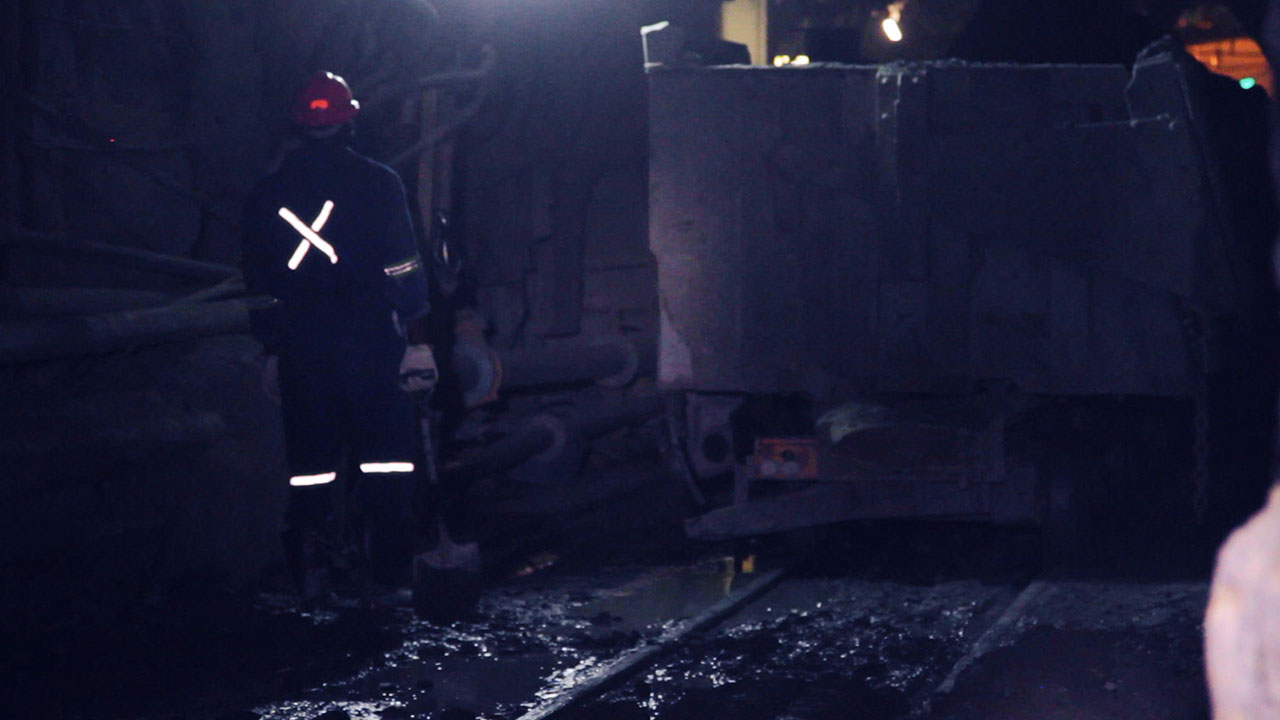 the I mine
Emilio Moreno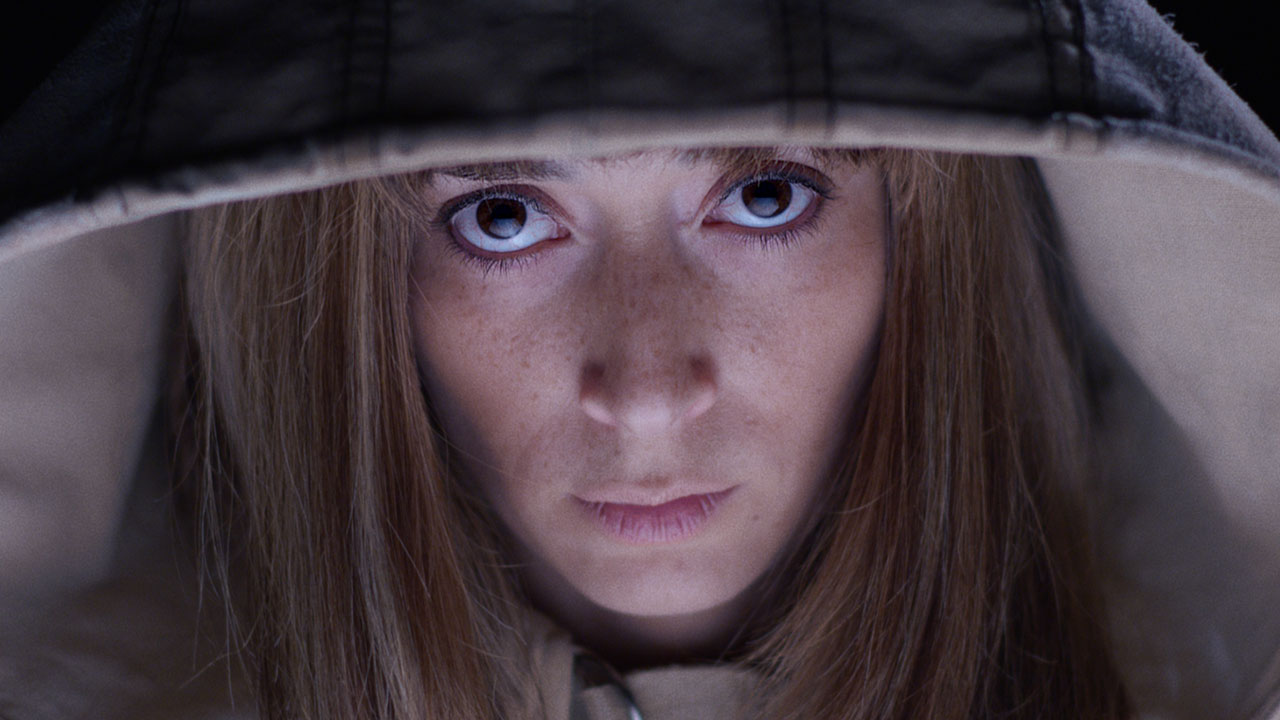 In the Future, They Ate from the Finest Porcelain
Larissa Sansour,Søren Lind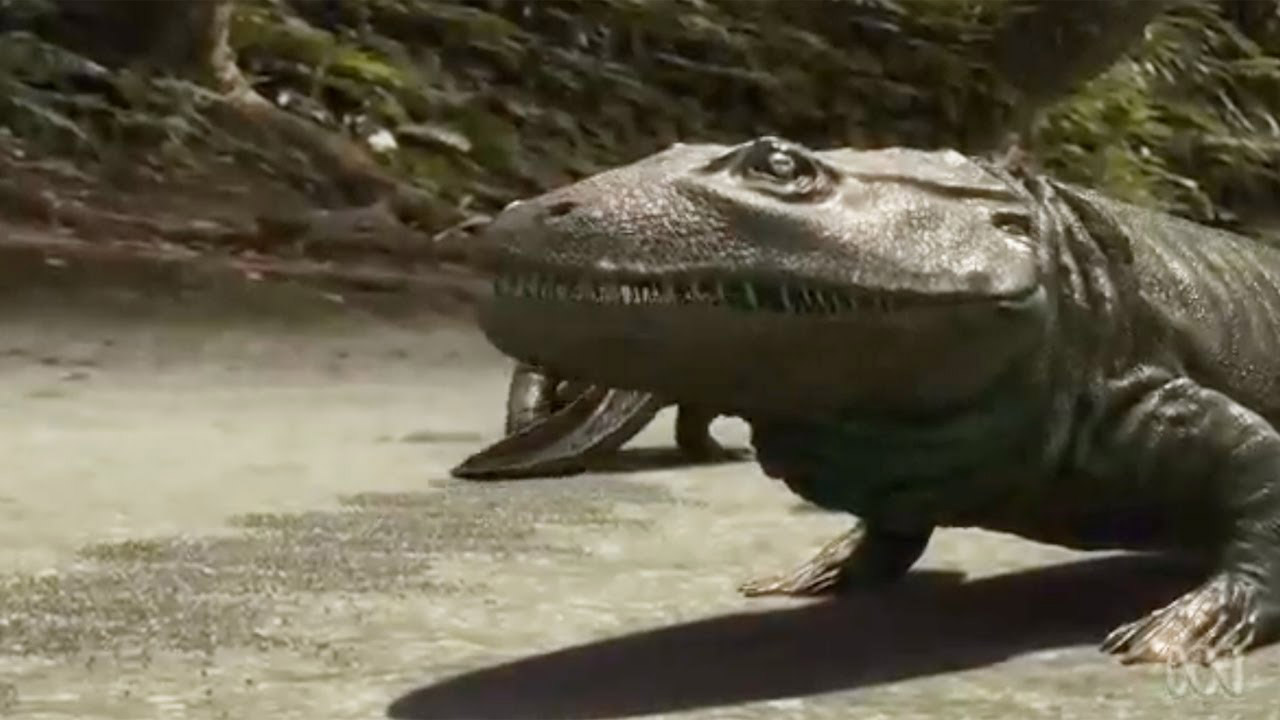 Australia The Time Travellers Guide
Richard Smith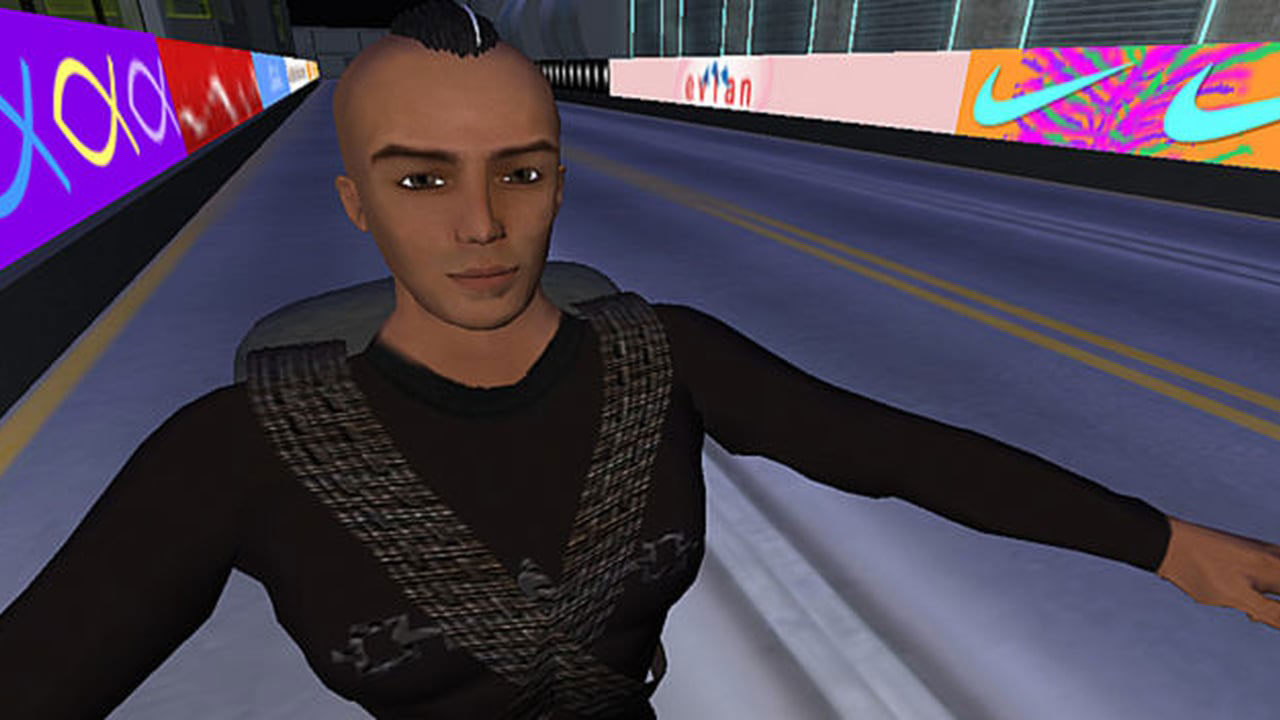 TimeTraveller™ Episode 01
Skawennati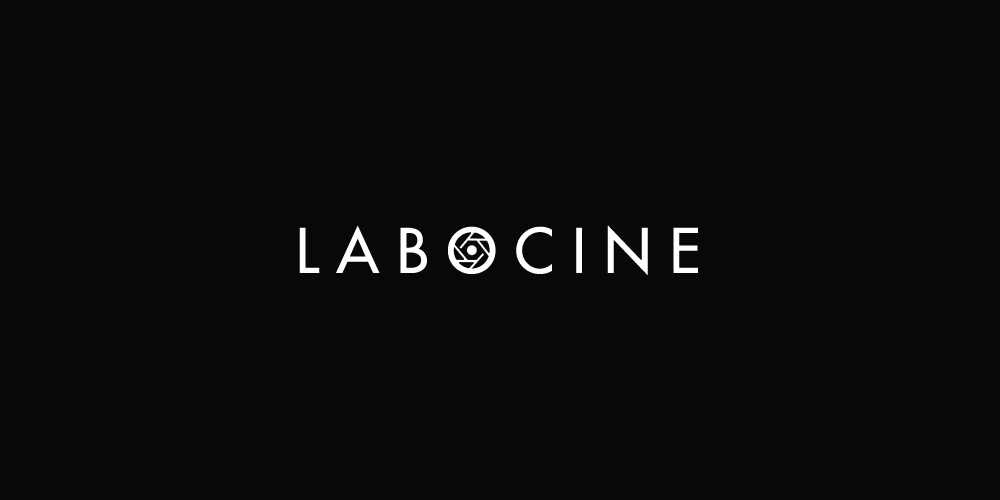 From Source to Poem
Rosa Barba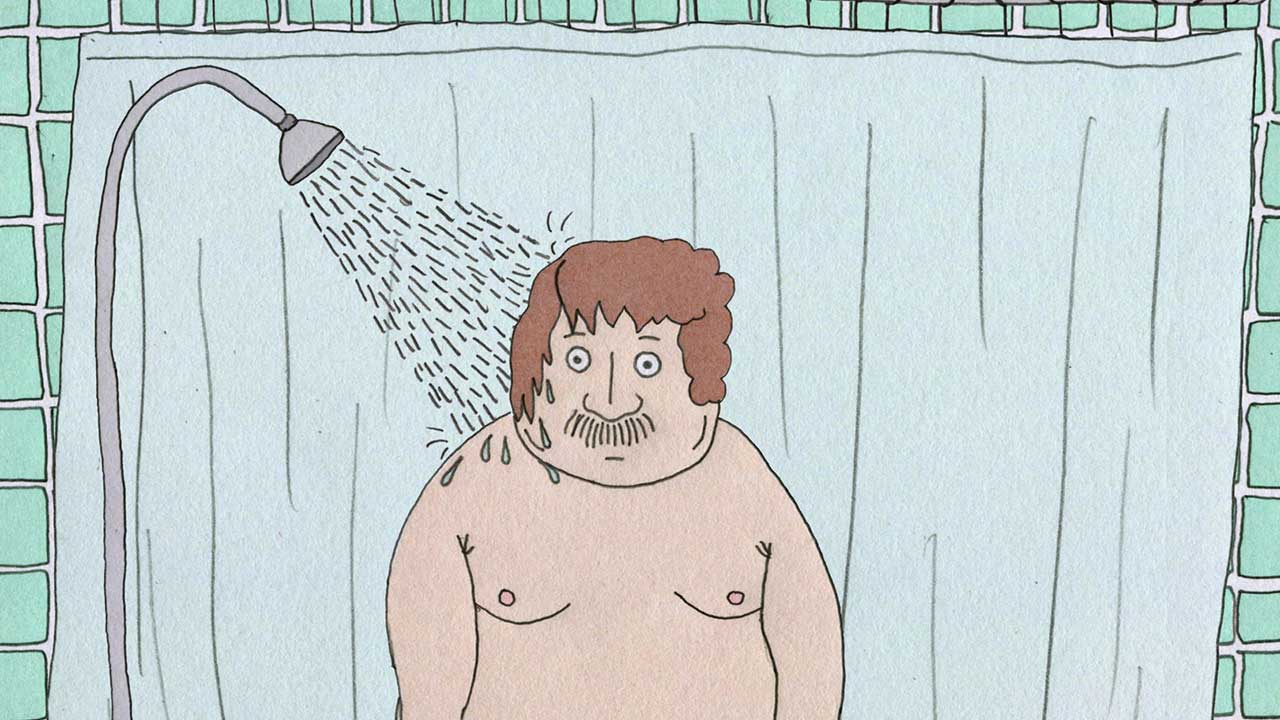 Yearbook
Bernardo Britto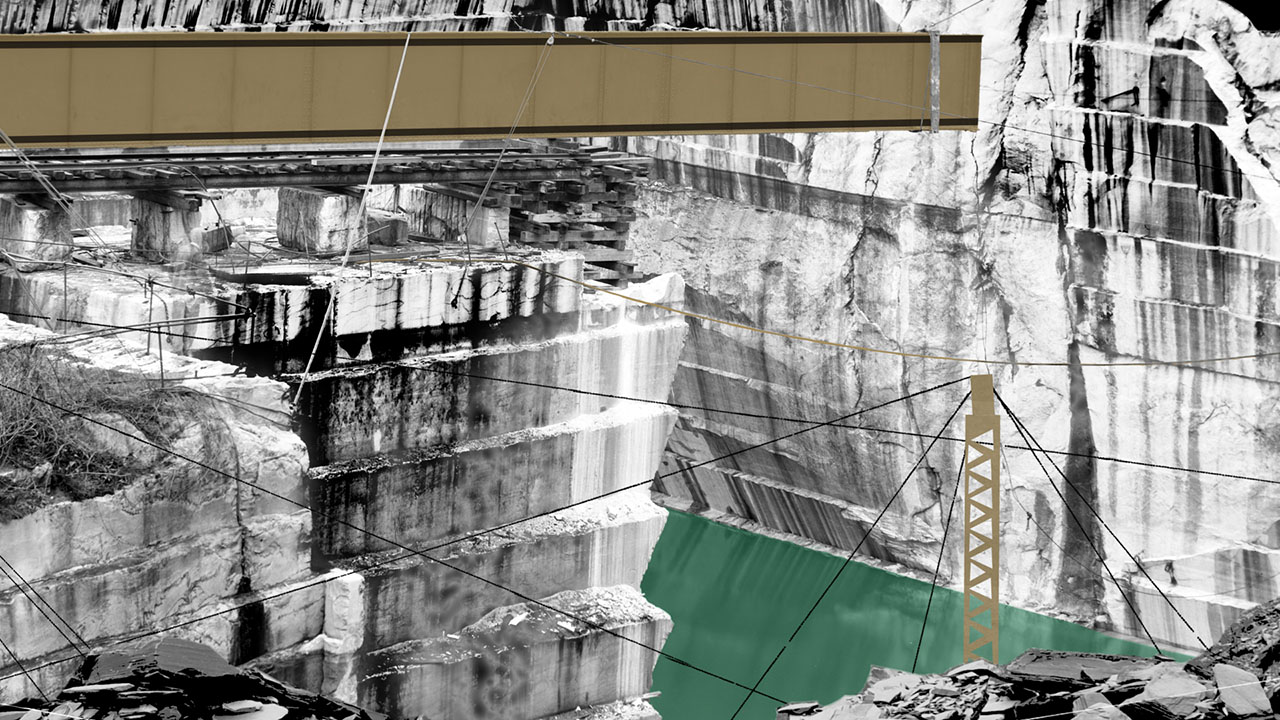 Unsettled
Tara Knight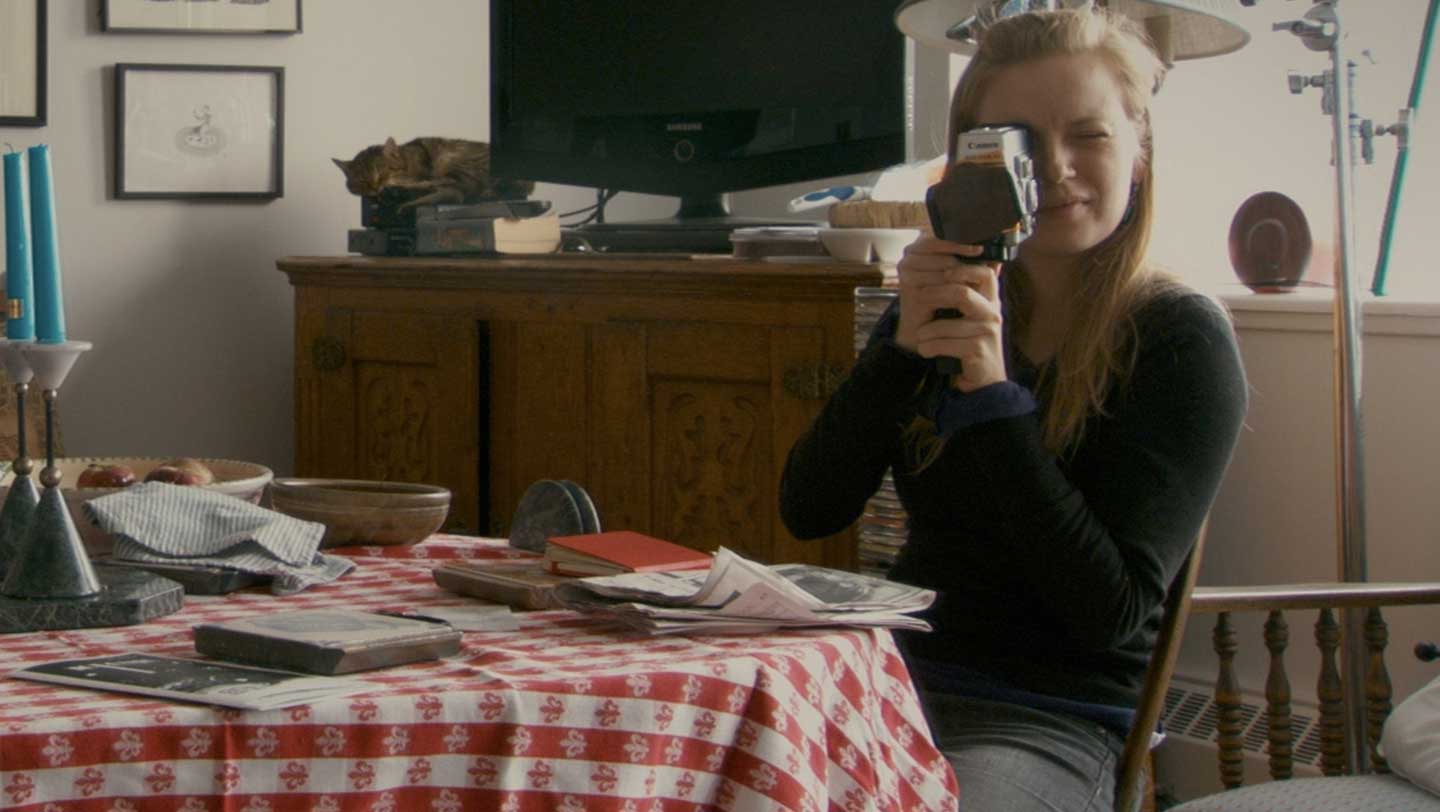 Stories We Tell
Sarah Polley
Transistors: Teeny Tech that Changed the World
Abby Kent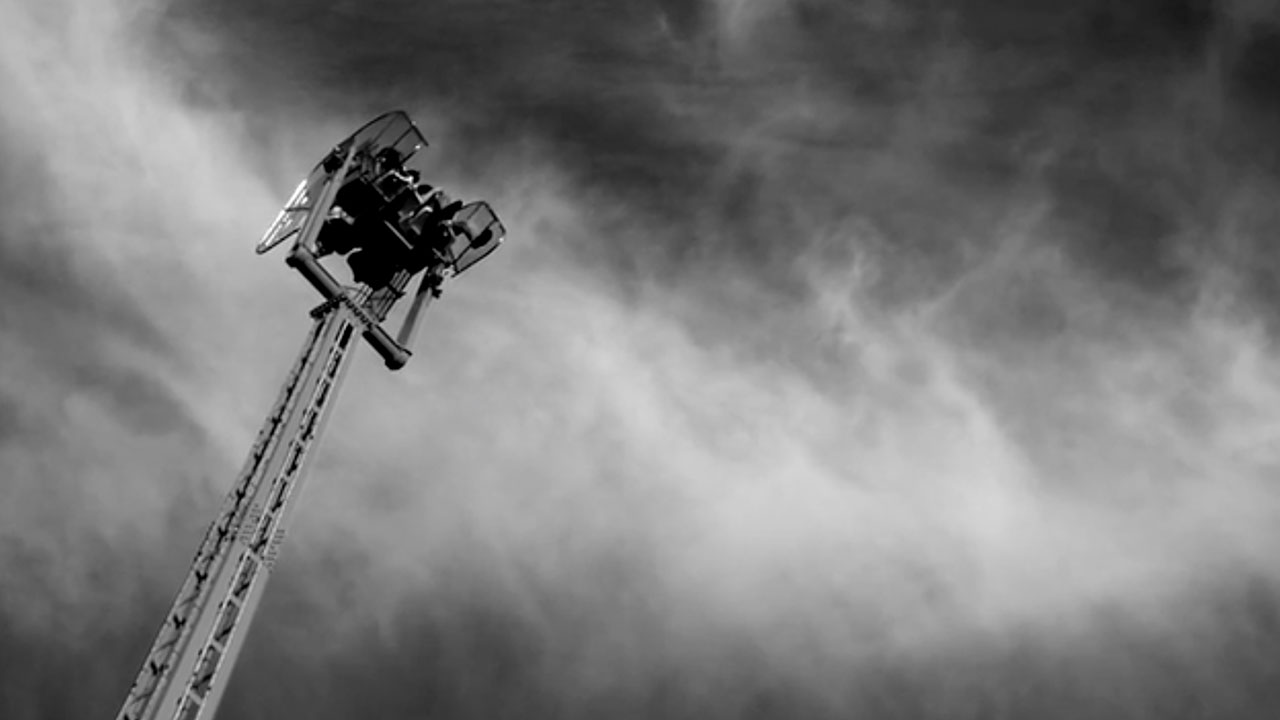 Light will never be that fast again
Alfredo Hubard
The Disquiet
Ali Cherri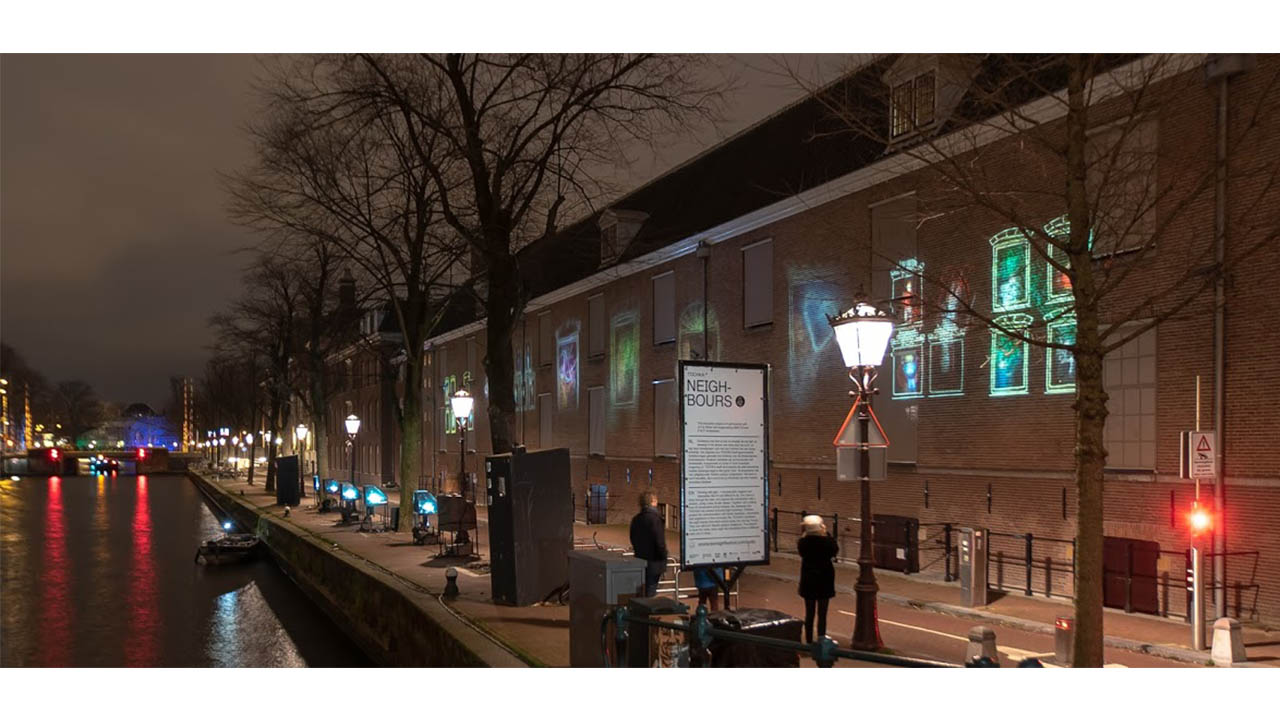 Tochka (Track)
Takeshi Nagata, Kazue Monno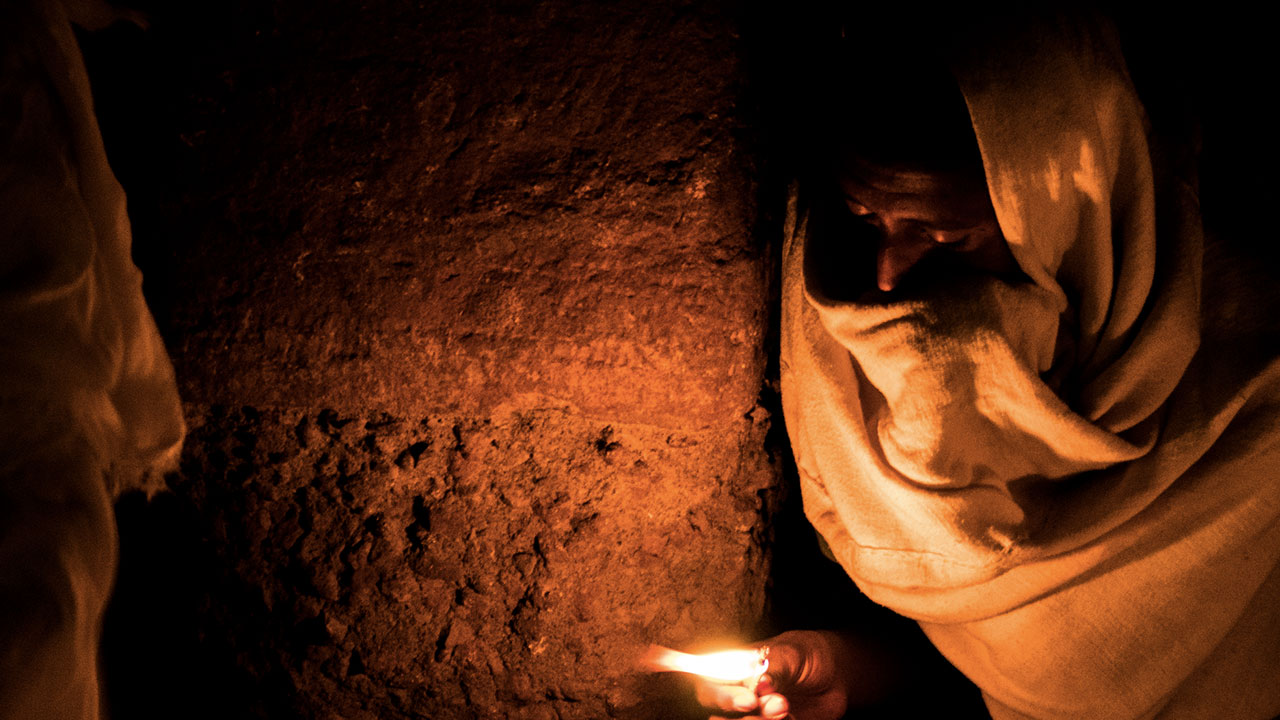 Divine Machines
Ali Hossaini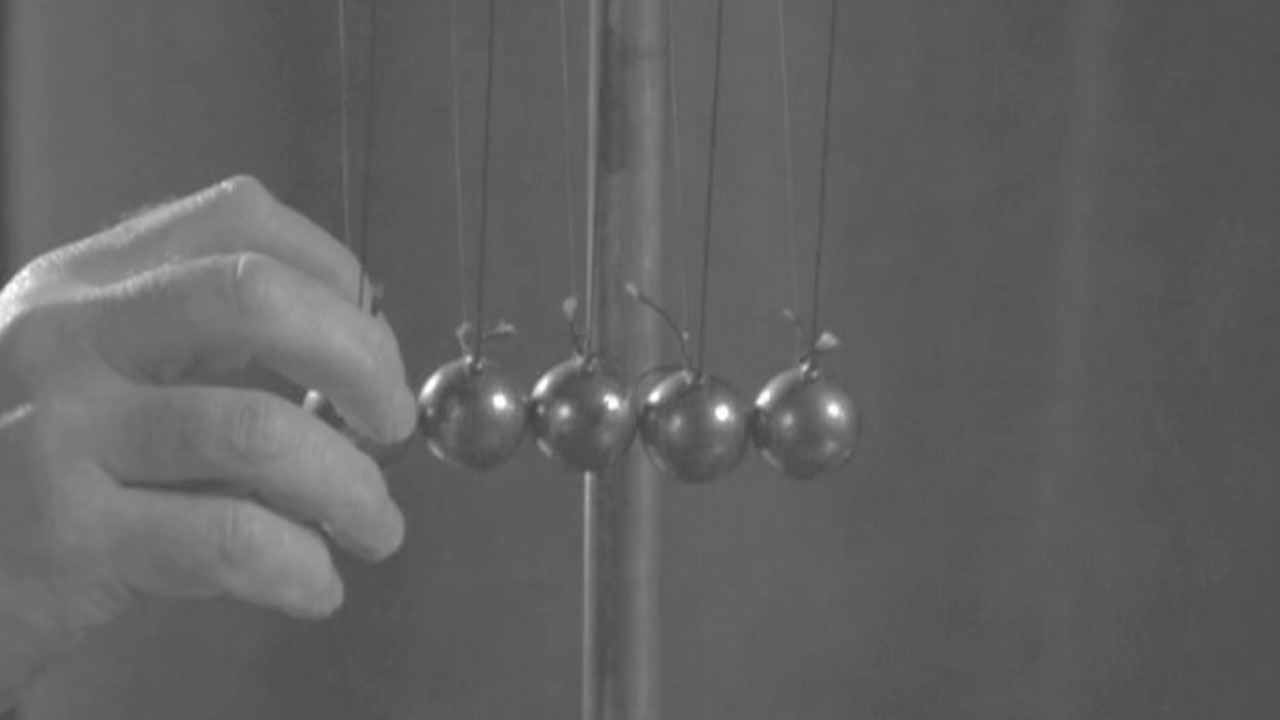 Conservation
Ian Harnarine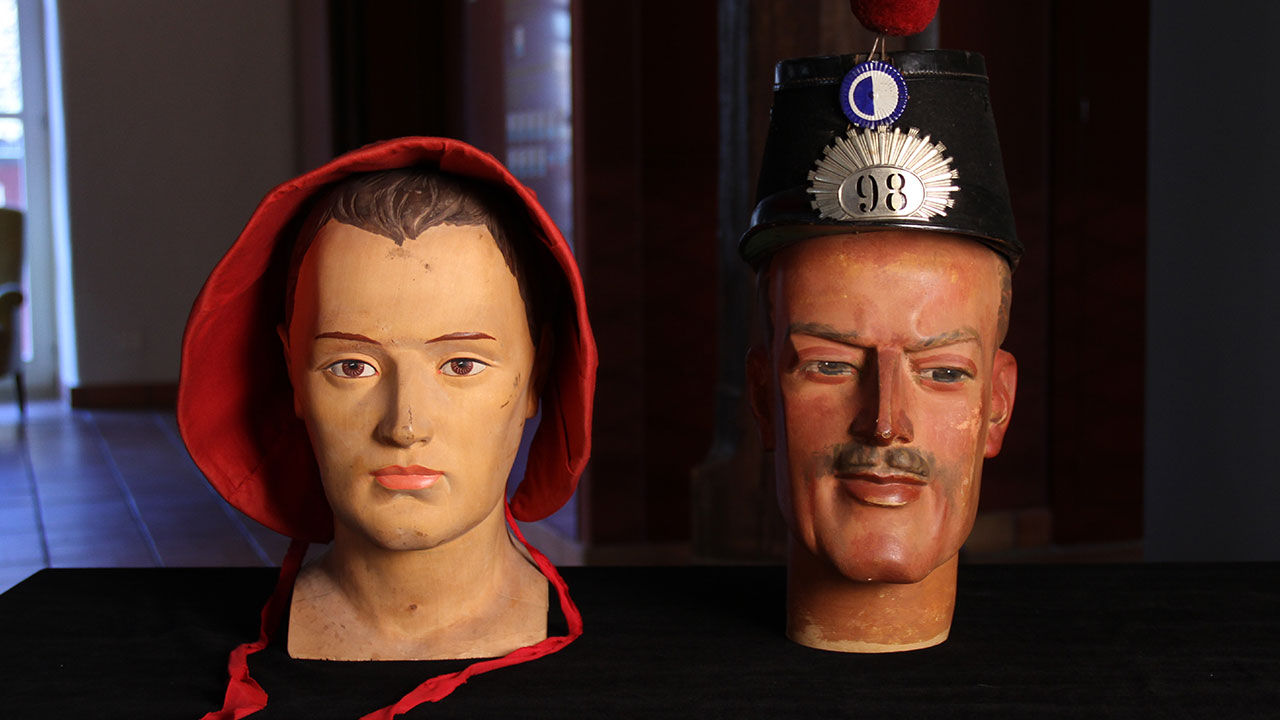 The Five Minute Museum
Paul Bush
The Sea Seeks Its Own Level
Erin Espelie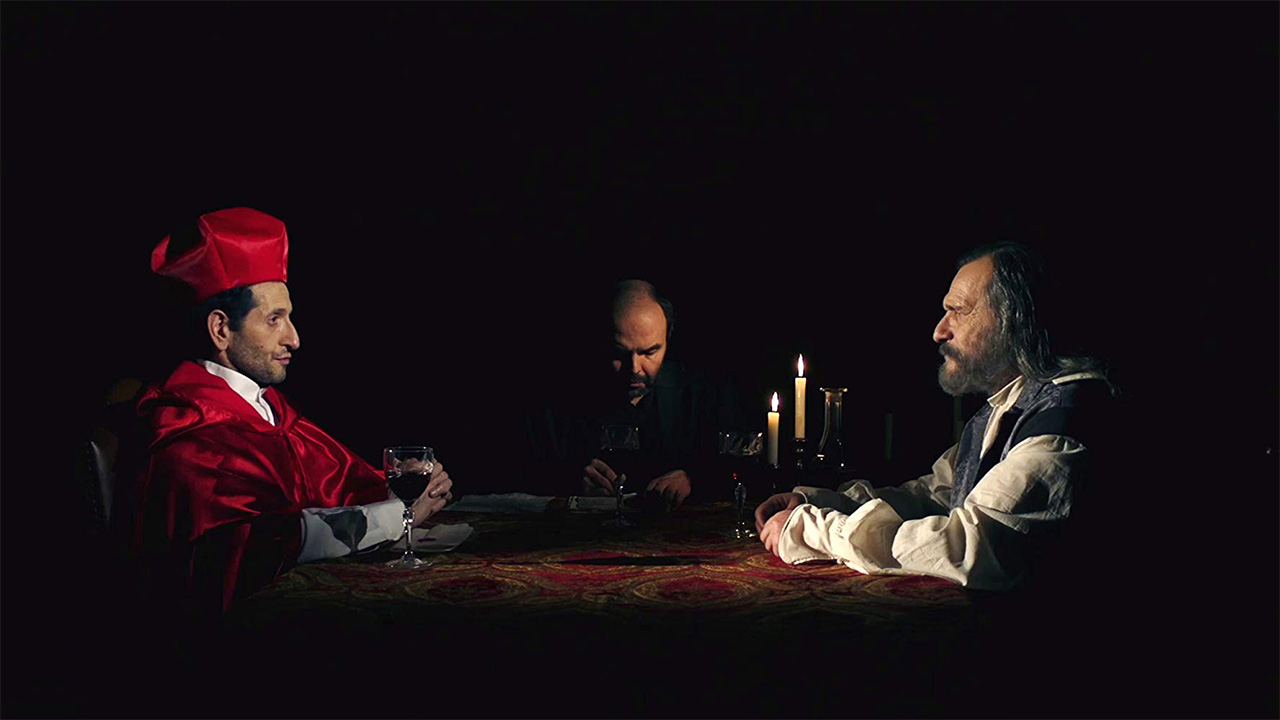 Galileo: Fighting in the Dawn of Modern Science
Panos Anestis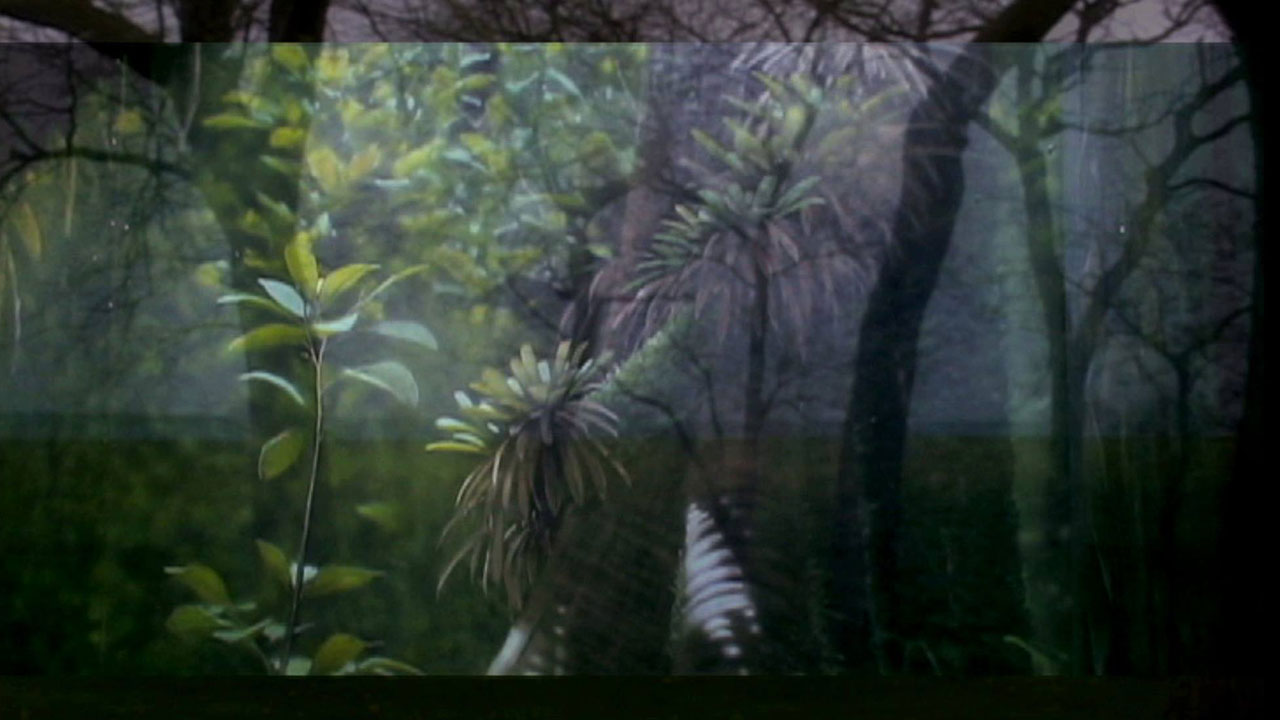 We Began by Measuring Distance
Basma Alsharif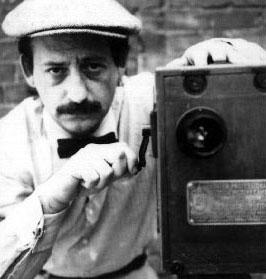 The Age of Invention
Albert Kish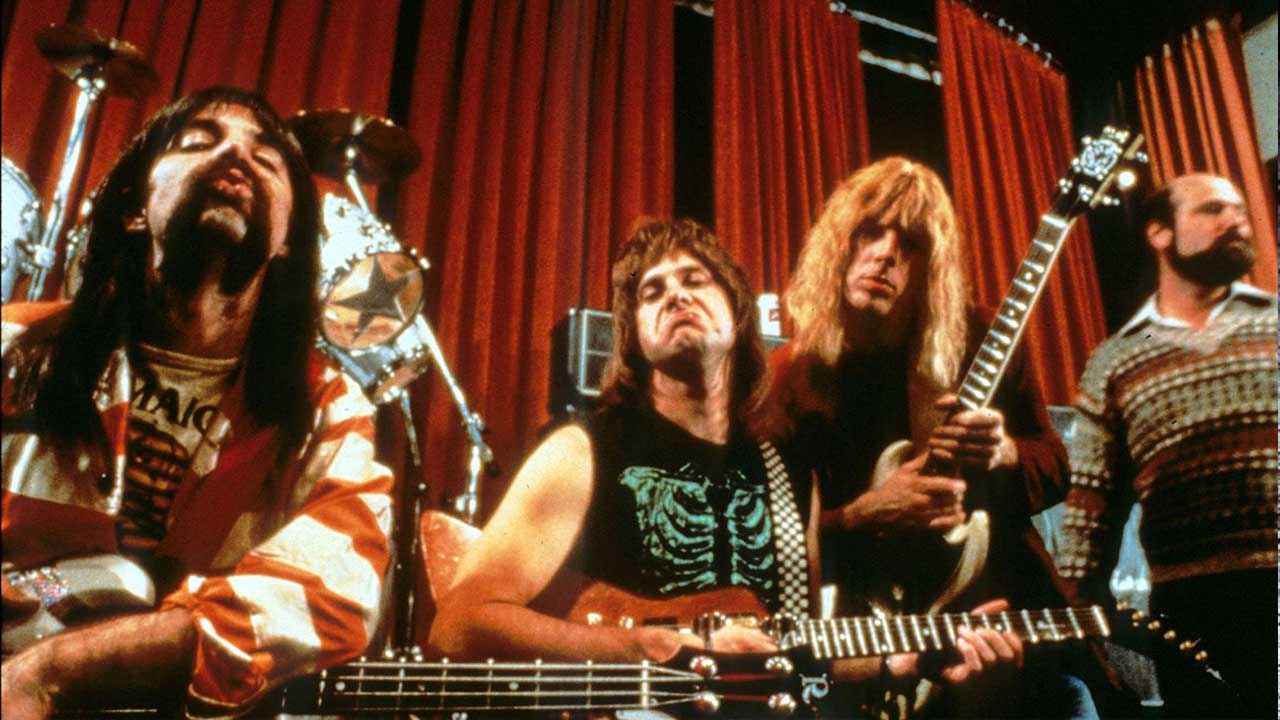 This is Spinal Tap
Rob Reiner
Transes
Ahmed El-Maanouni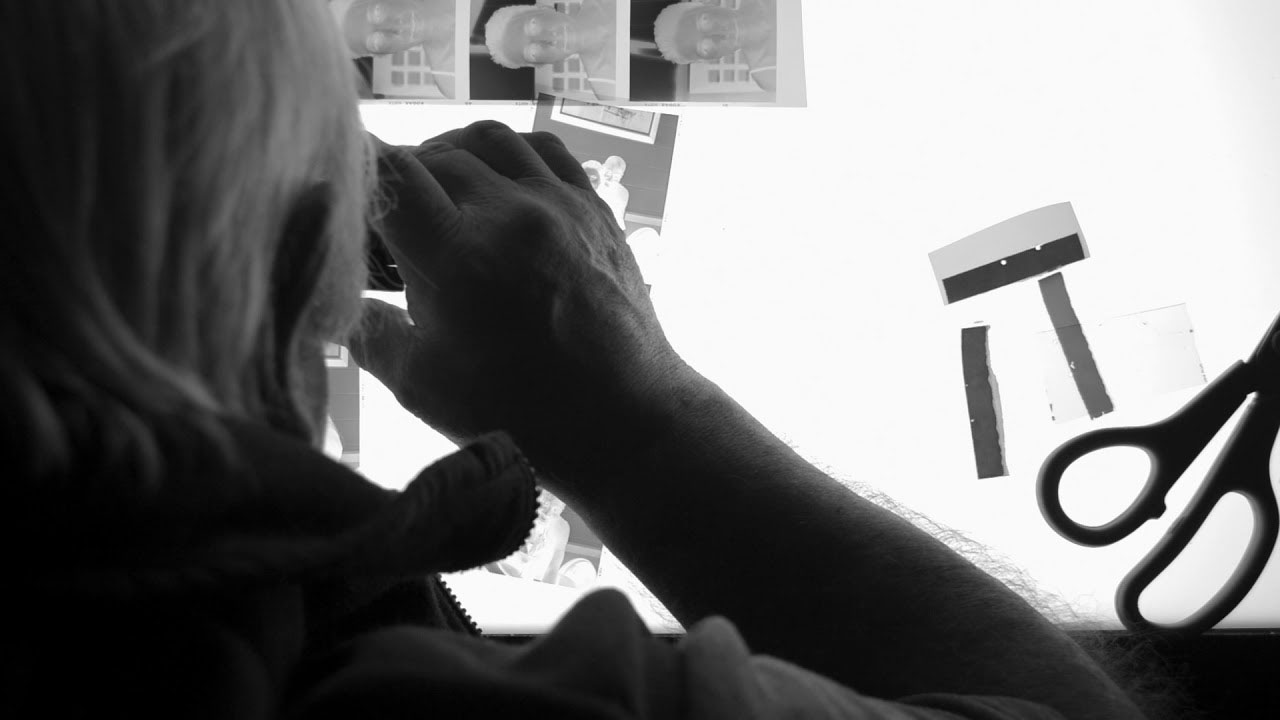 MASTERMONO
Ken Kamara, Arianna Marin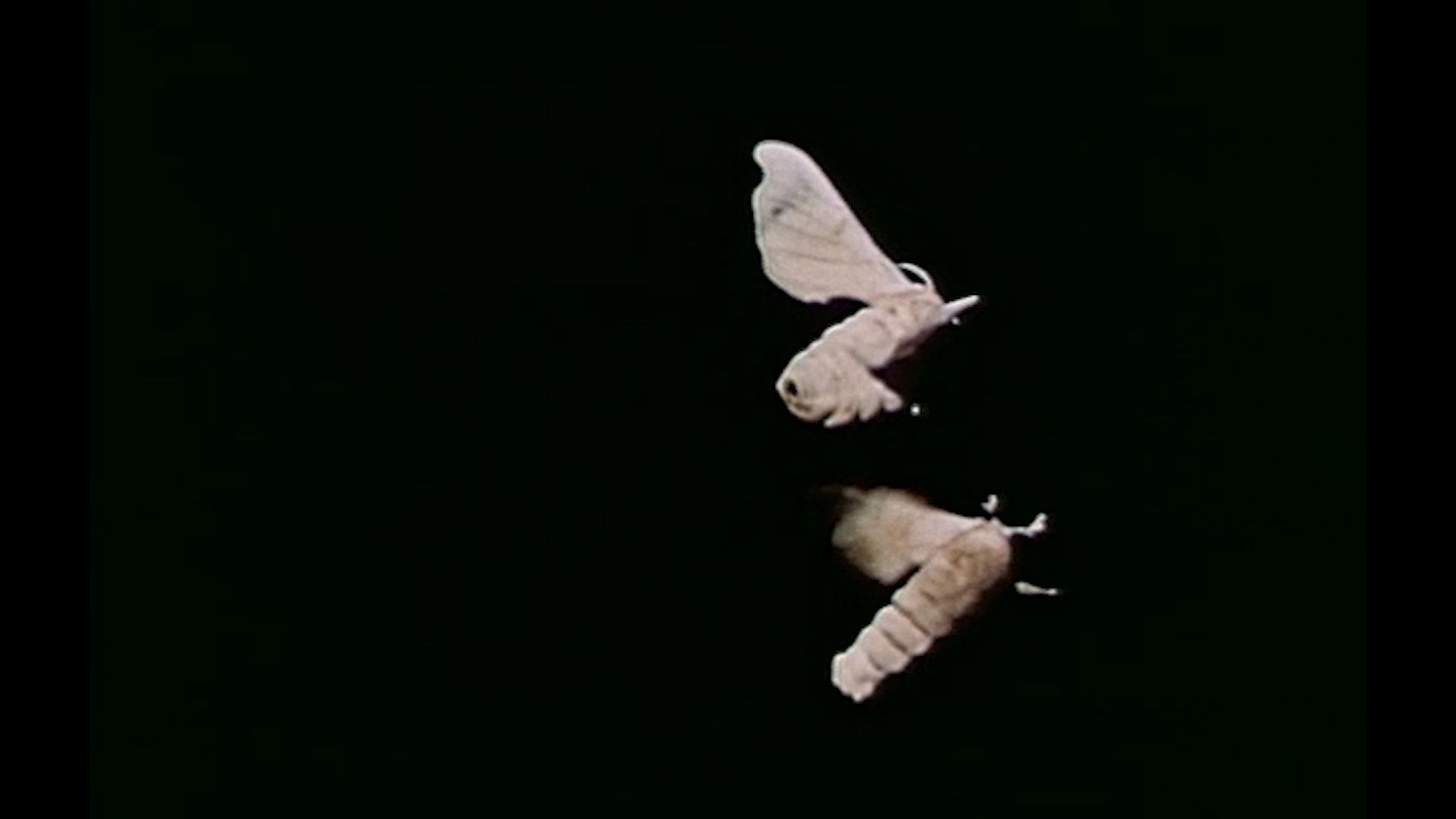 A Nice Place to Leave
Maya Connors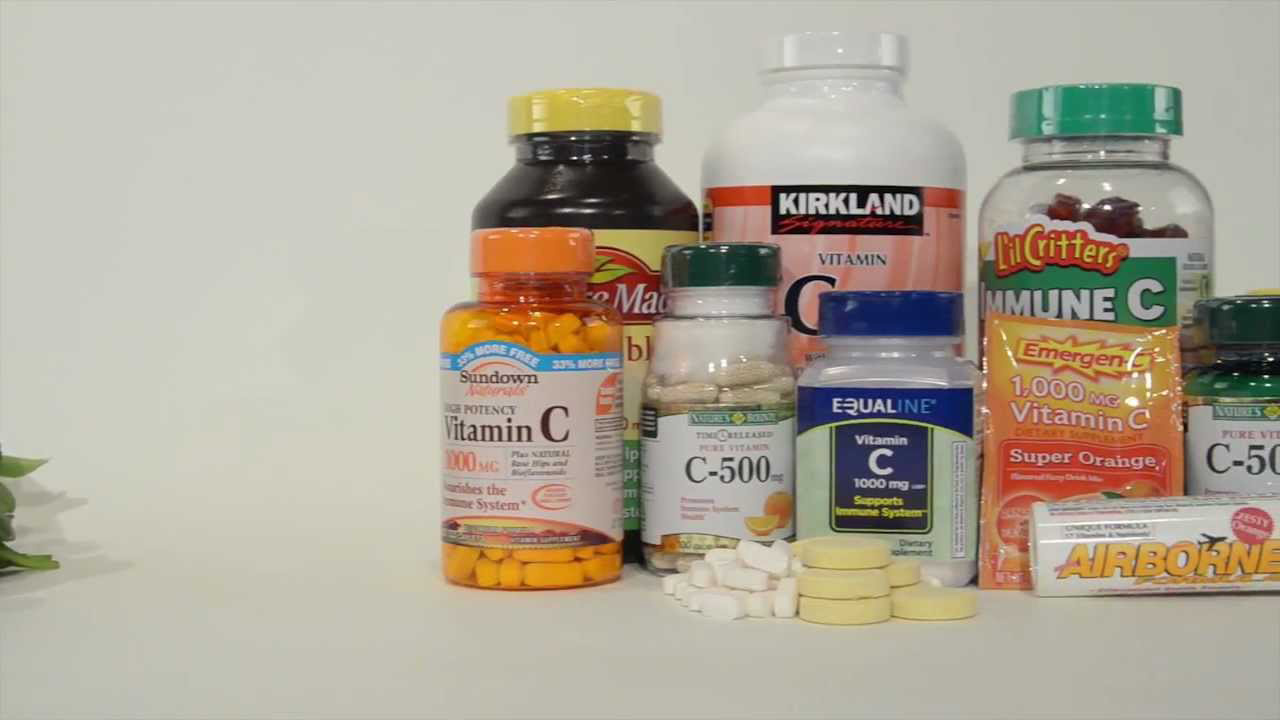 Vitamin Conspira-C
Christina Choate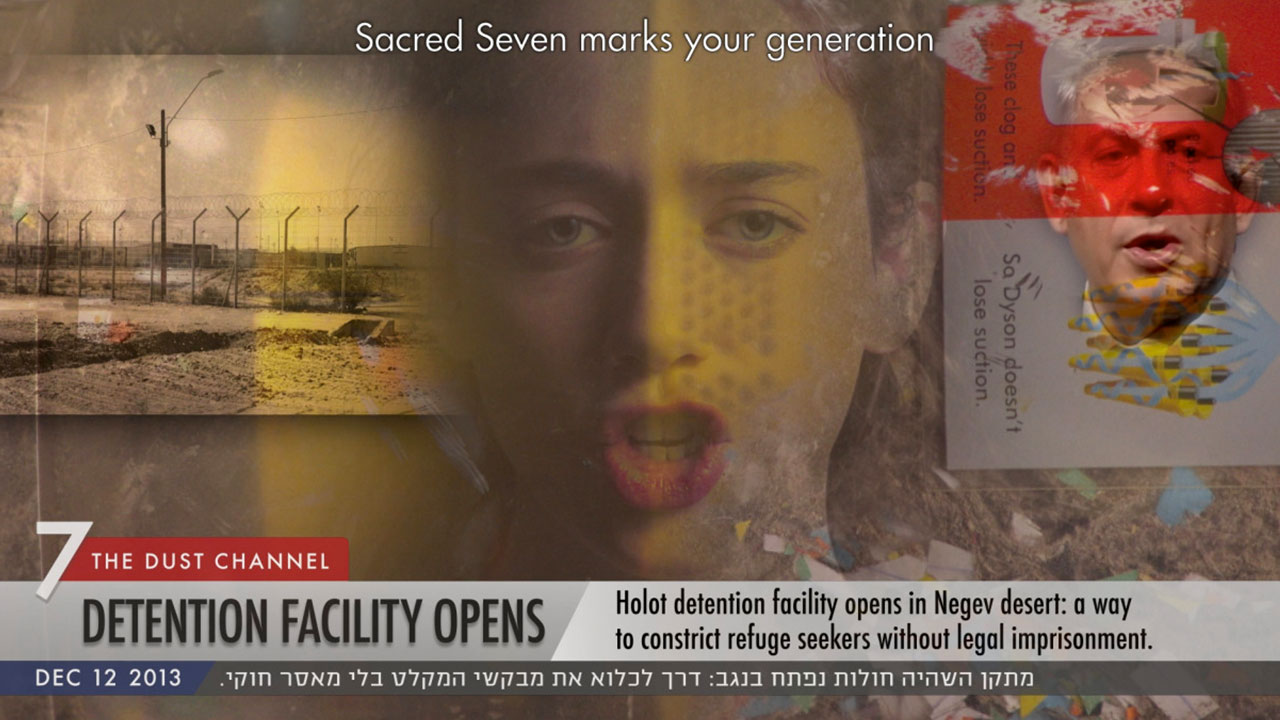 The Dust Channel
Roee Rosen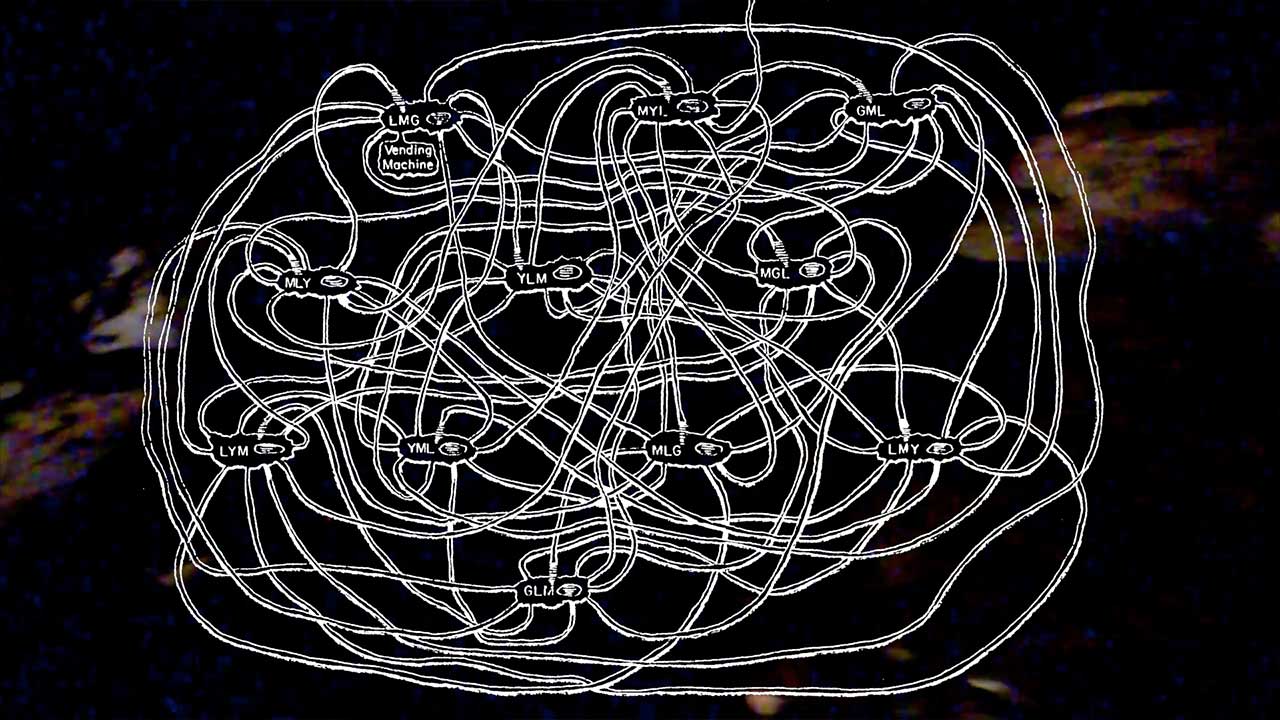 Colossal Cave
Graeme Arnfield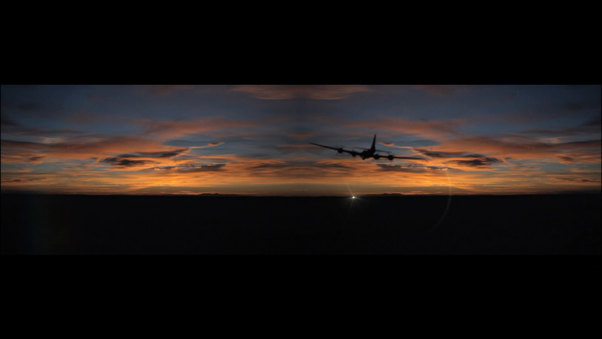 As Soon As Weather Will Permit
Su Rynard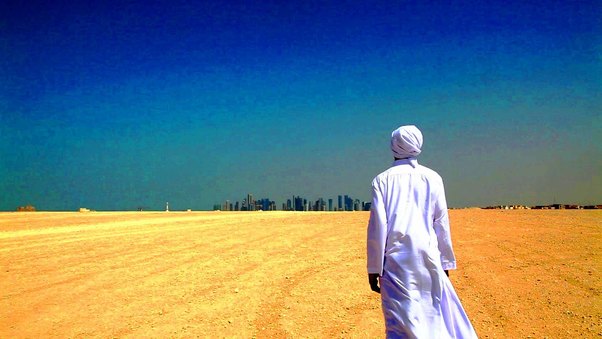 Hind's Dream
Suzannah Mirghani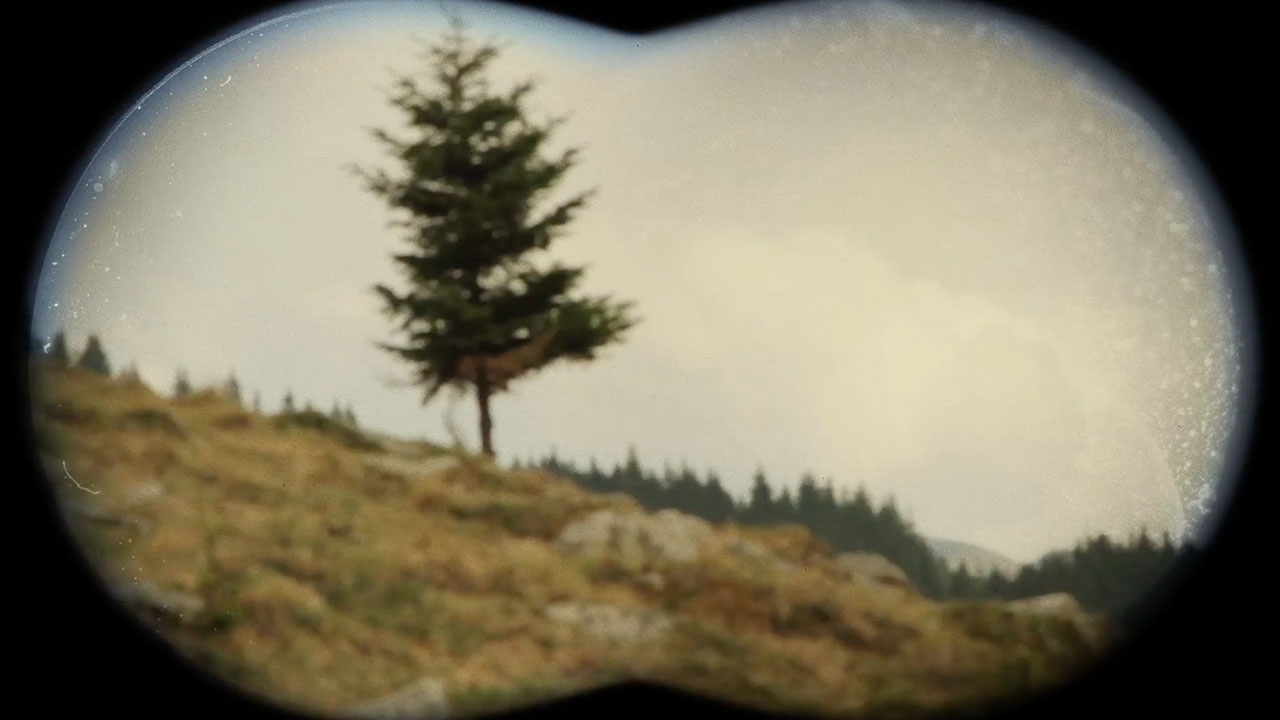 30,000 Days: Living Life with Meaning & Purpose
Tiffany Shlain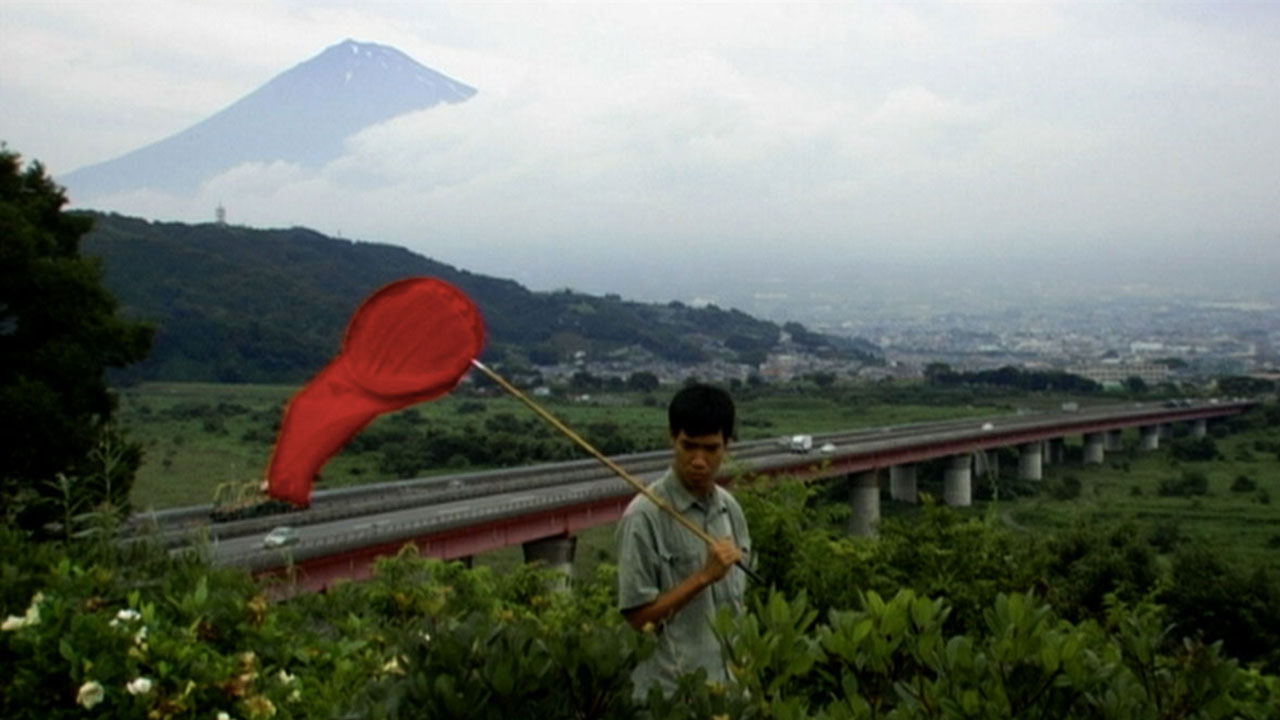 Beetle Queen Conquers Tokyo
Jessica Oreck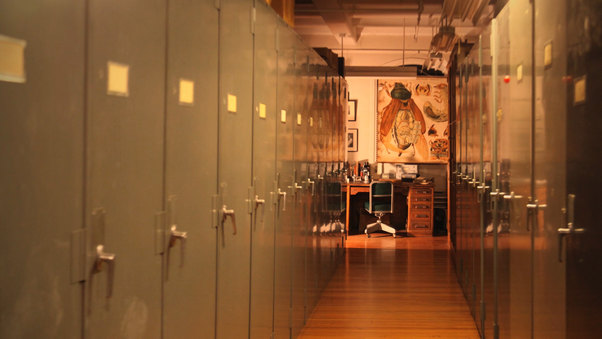 Beetle Bluffs
Anna Lindemann
La Capture
Geoffroy Lachassagne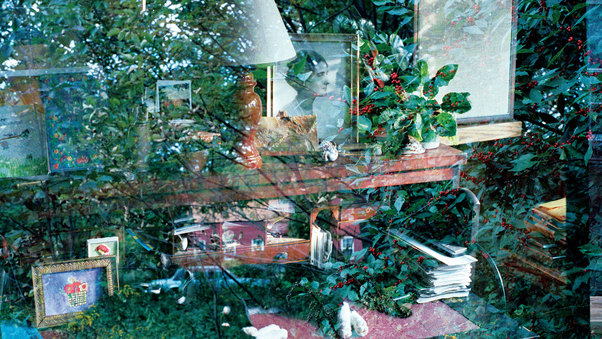 Quiet Title
Alina Taalman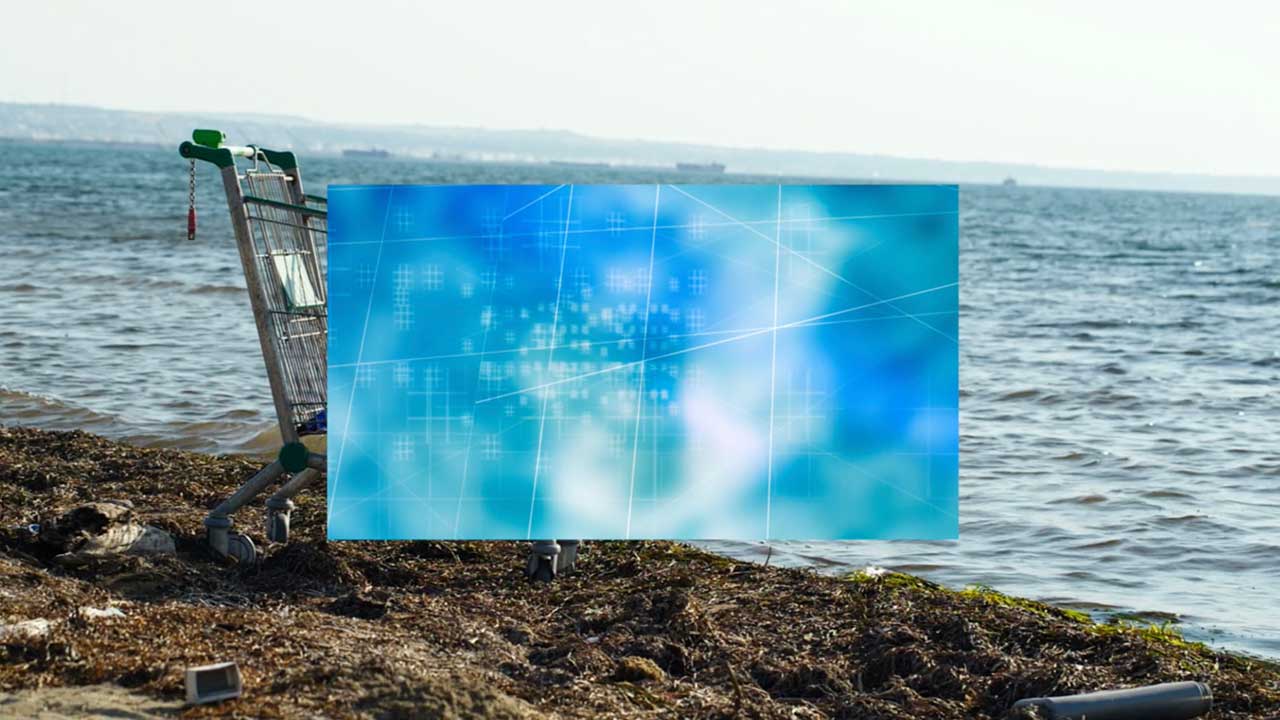 Pure Difference
Byron Peters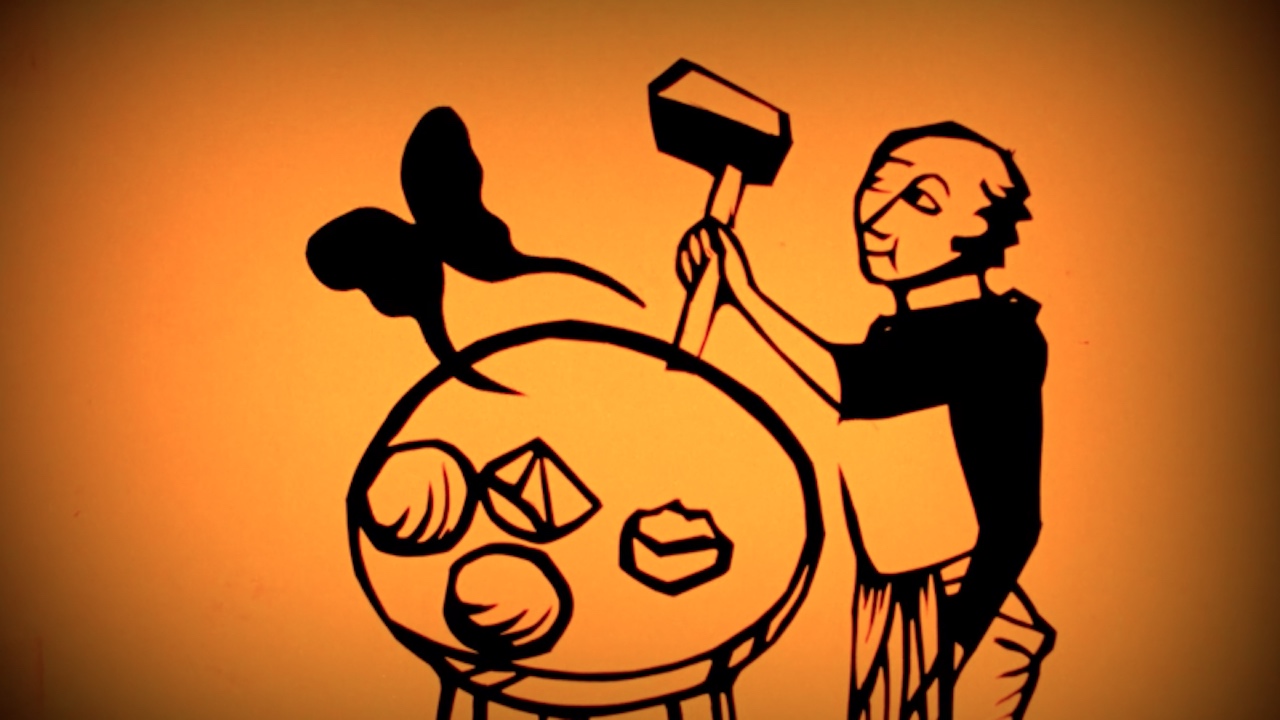 Somnium Lapidum
Emily Pelstring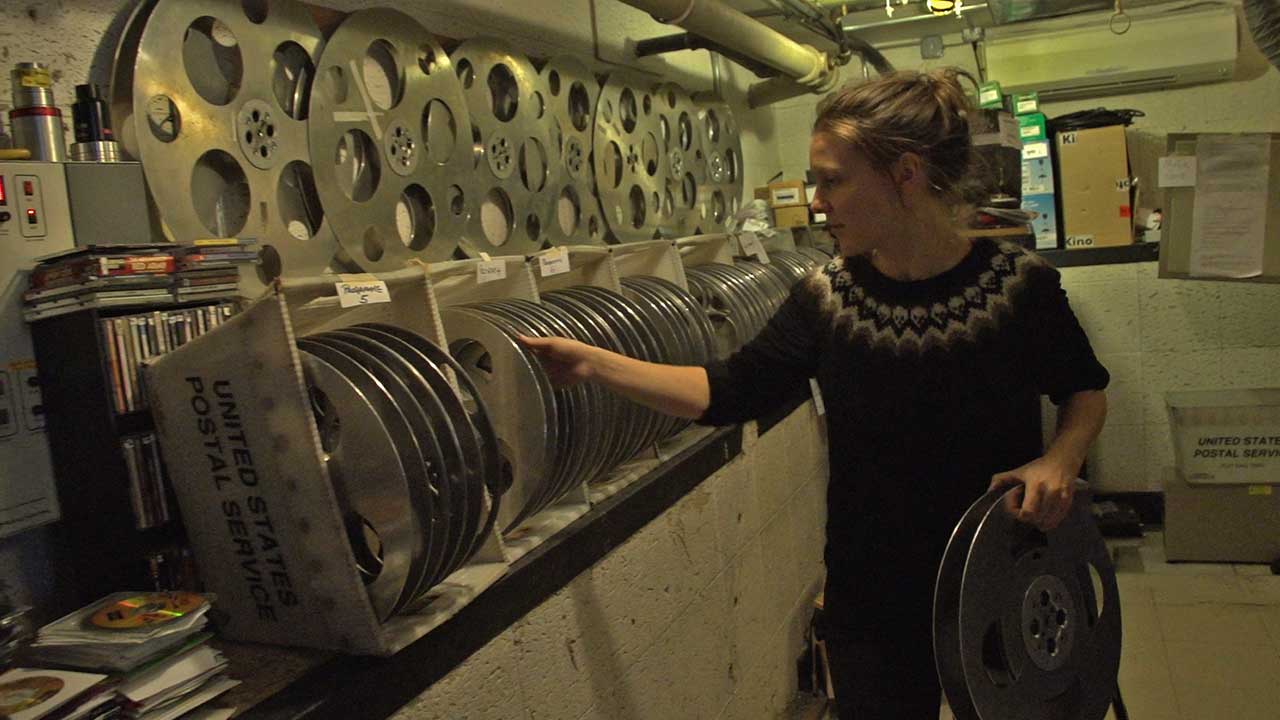 A Film Is A Film Is A Film
Eva Von Schweinitz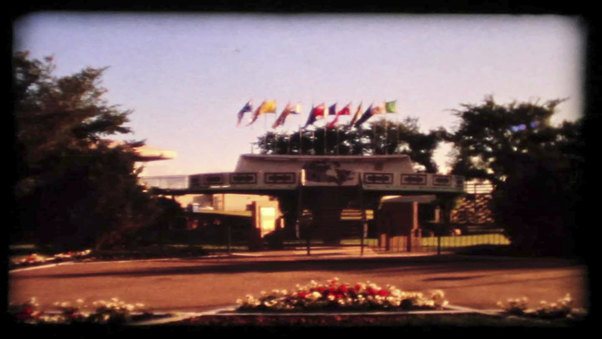 1967: A People Kind of Place
Jacqueline Hoang Nguyen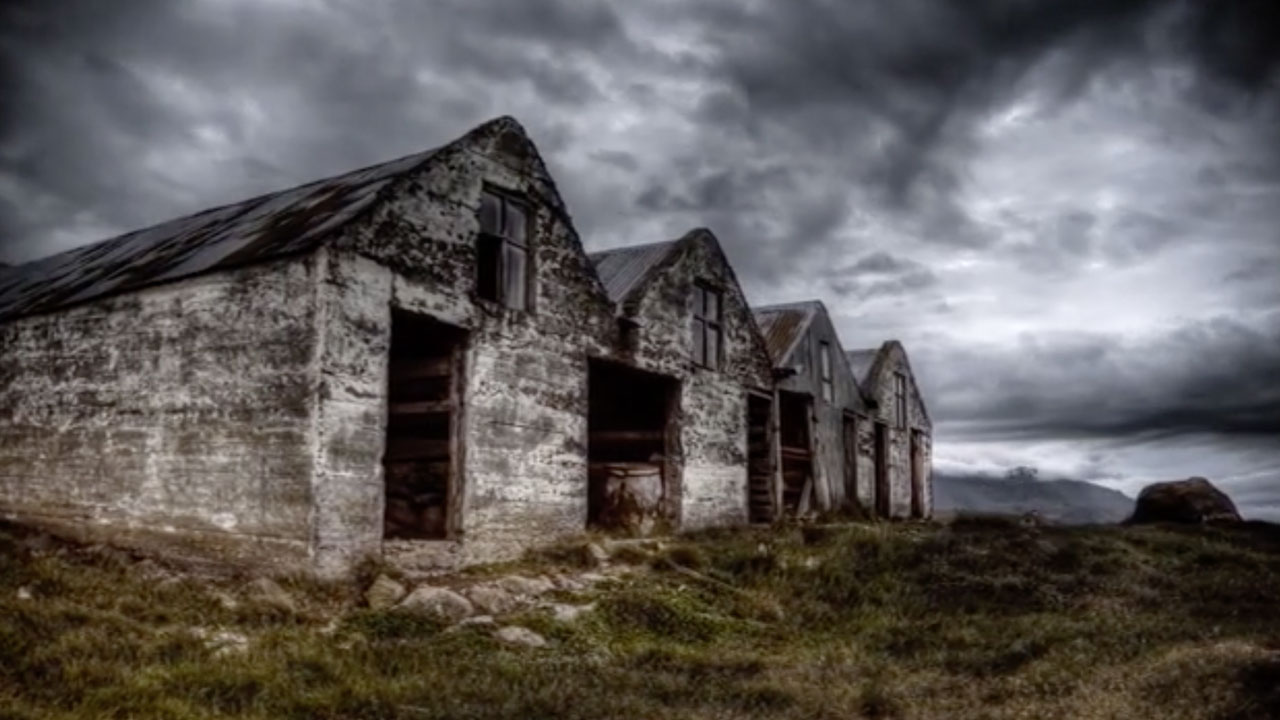 I was born screaming in America
Sandro Bocci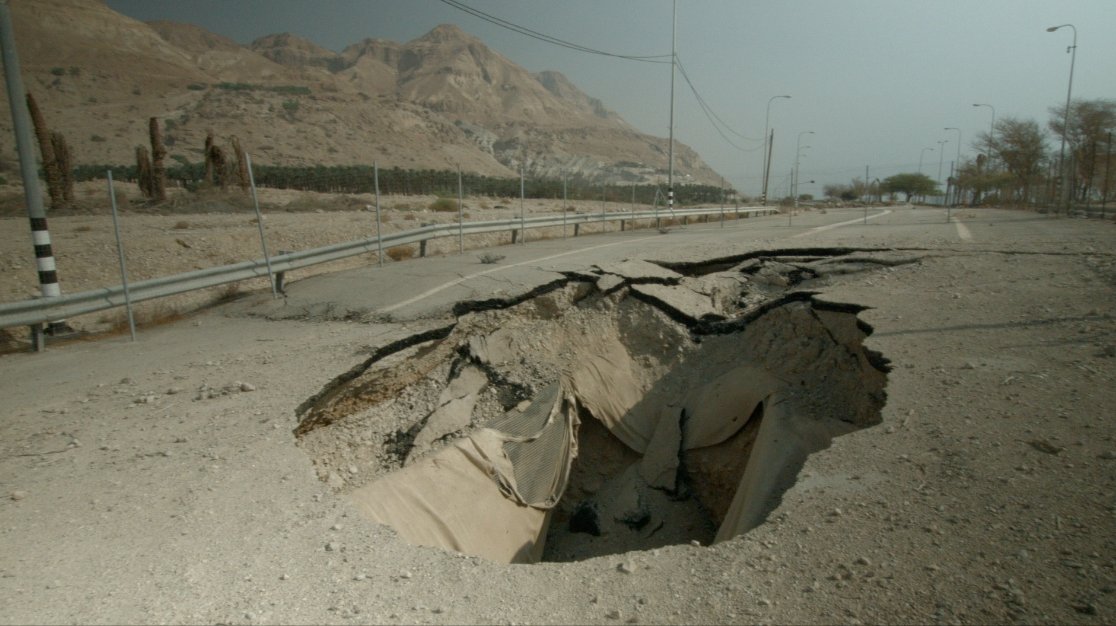 Salarium
Sasha Litvintseva, Daniel Mann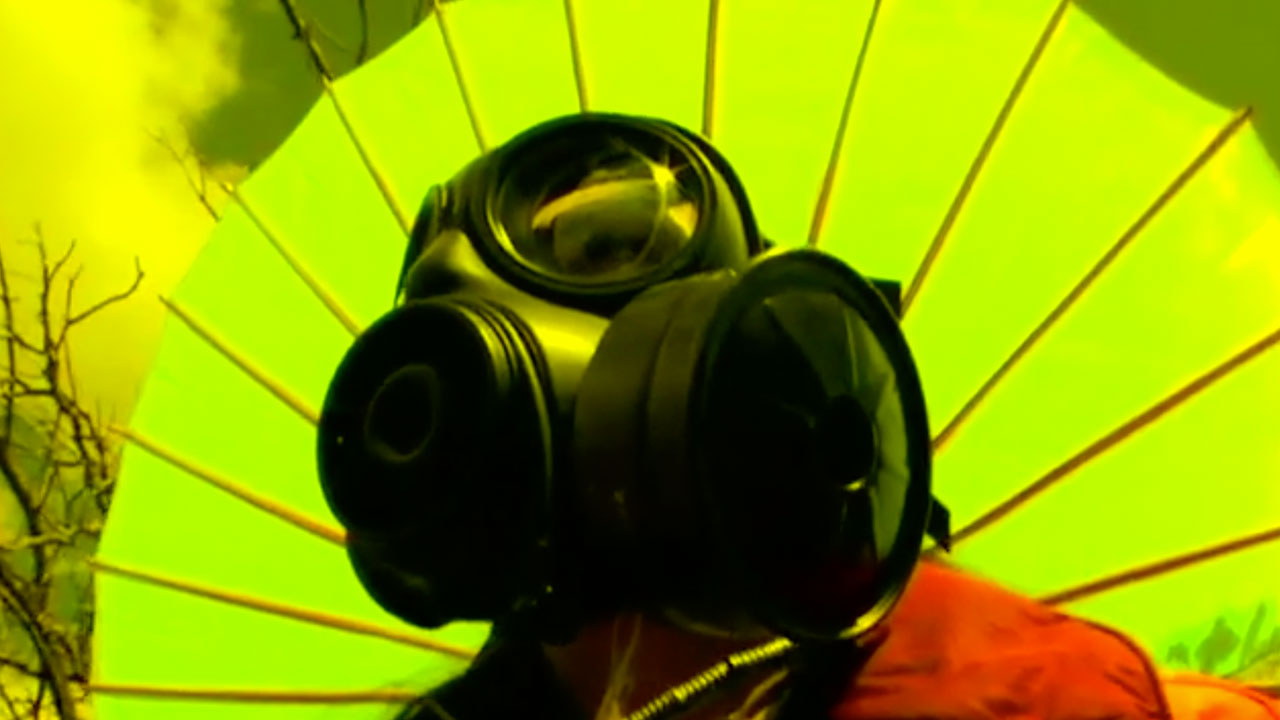 Future Warrior
Jeana Francis,Nigel LongSoldier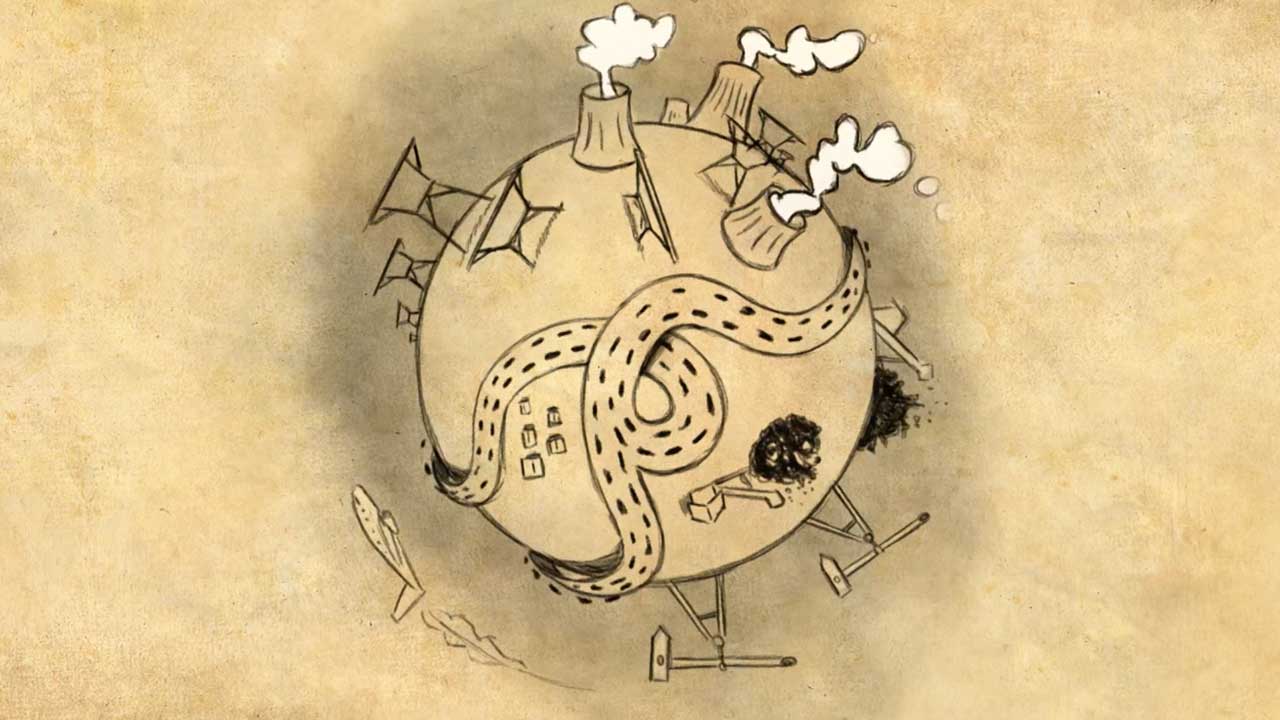 Welcome to the Anthropocene
Loïc Fontimpe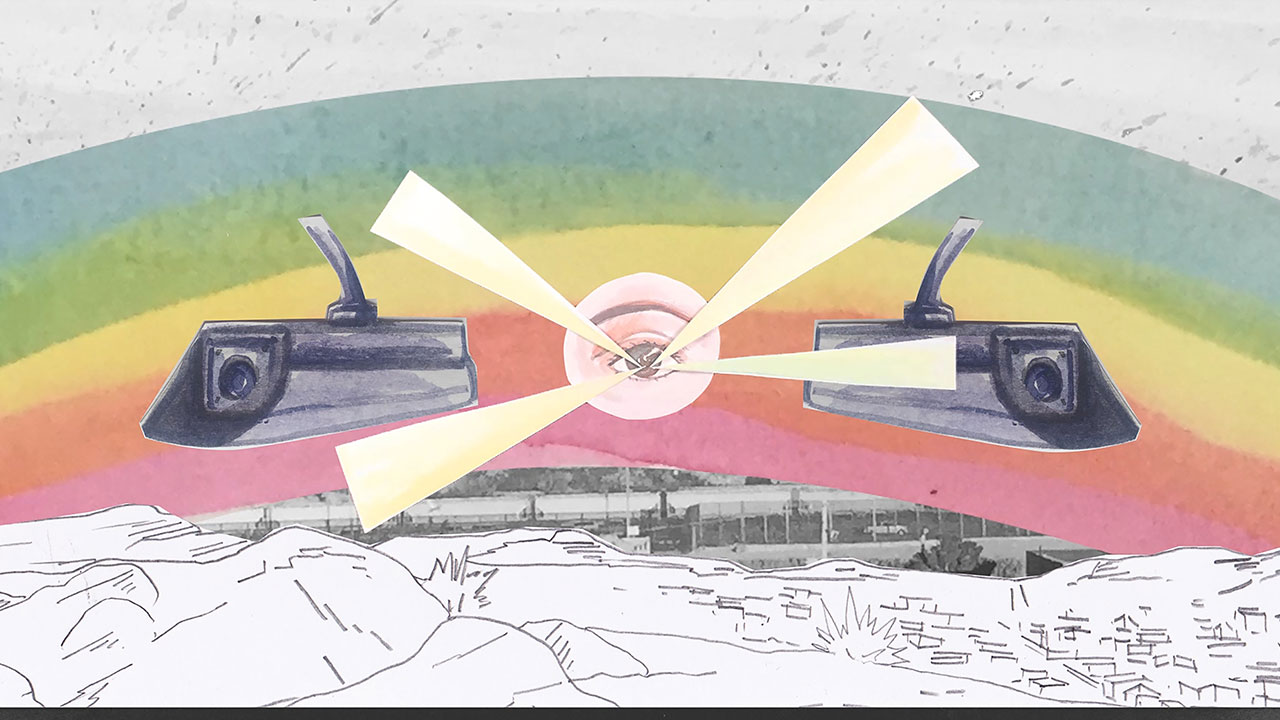 Selections from Fred's Rainbow Bar and Other Stages on the International Border
Nicole Antebi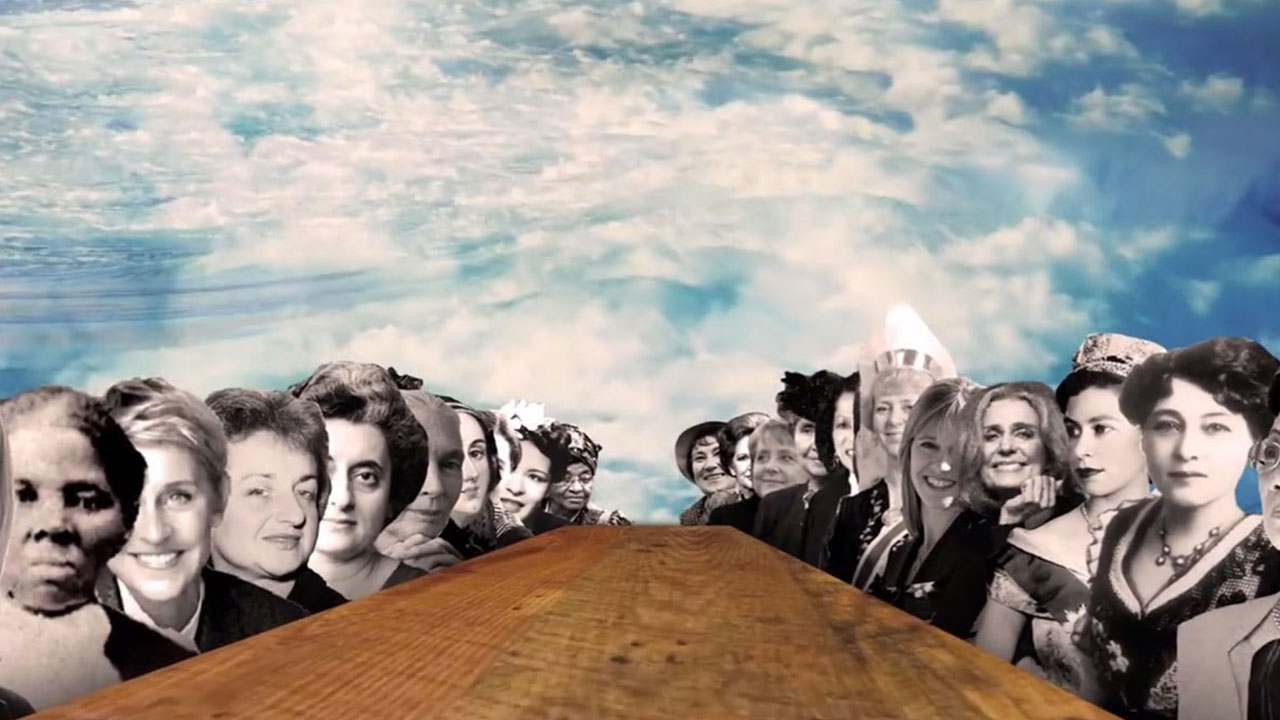 50/50: Rethinking the Past, Present & Future of Women + Power
Tiffany Shlain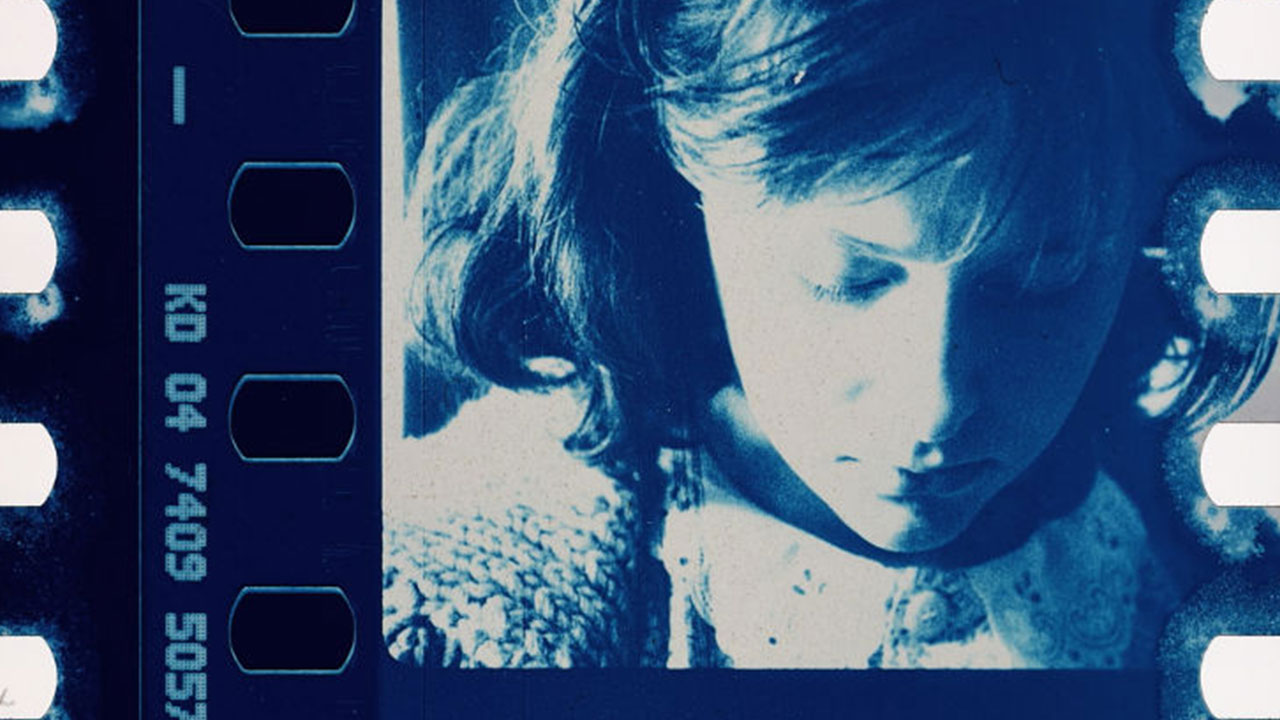 Athyrium filix-femina
Kelly Egan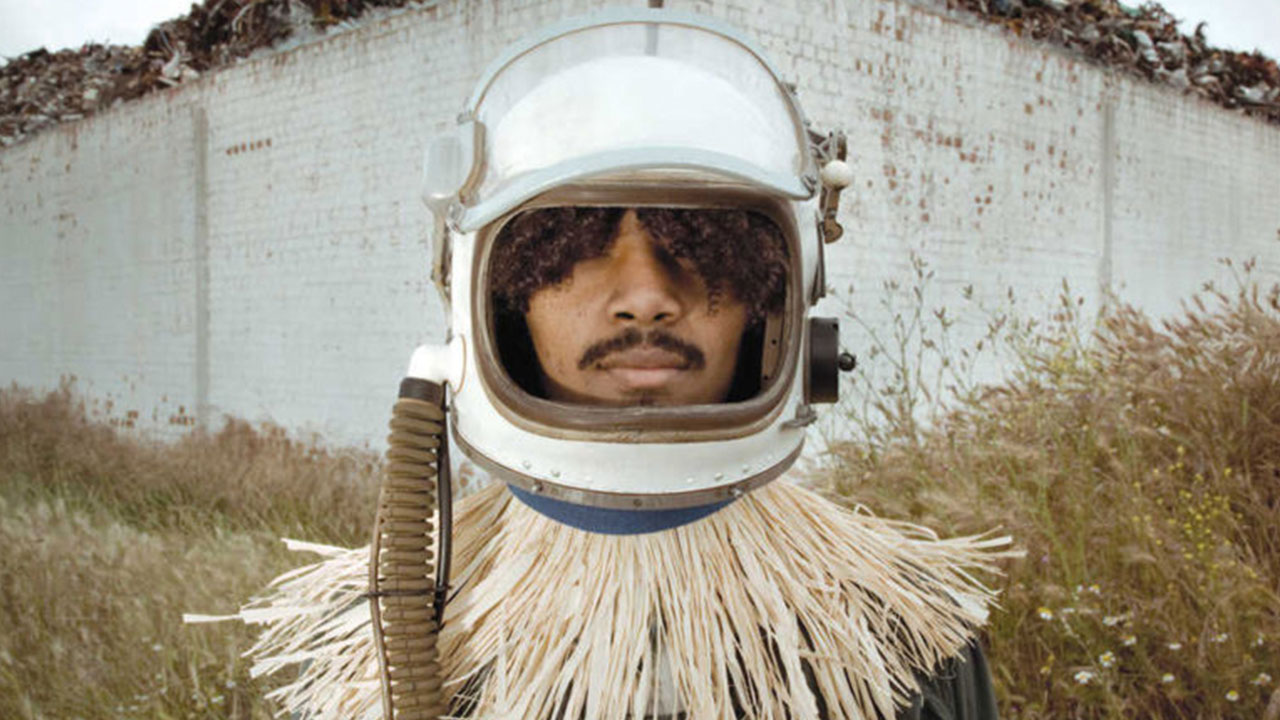 The Afronauts
Cristina De Middel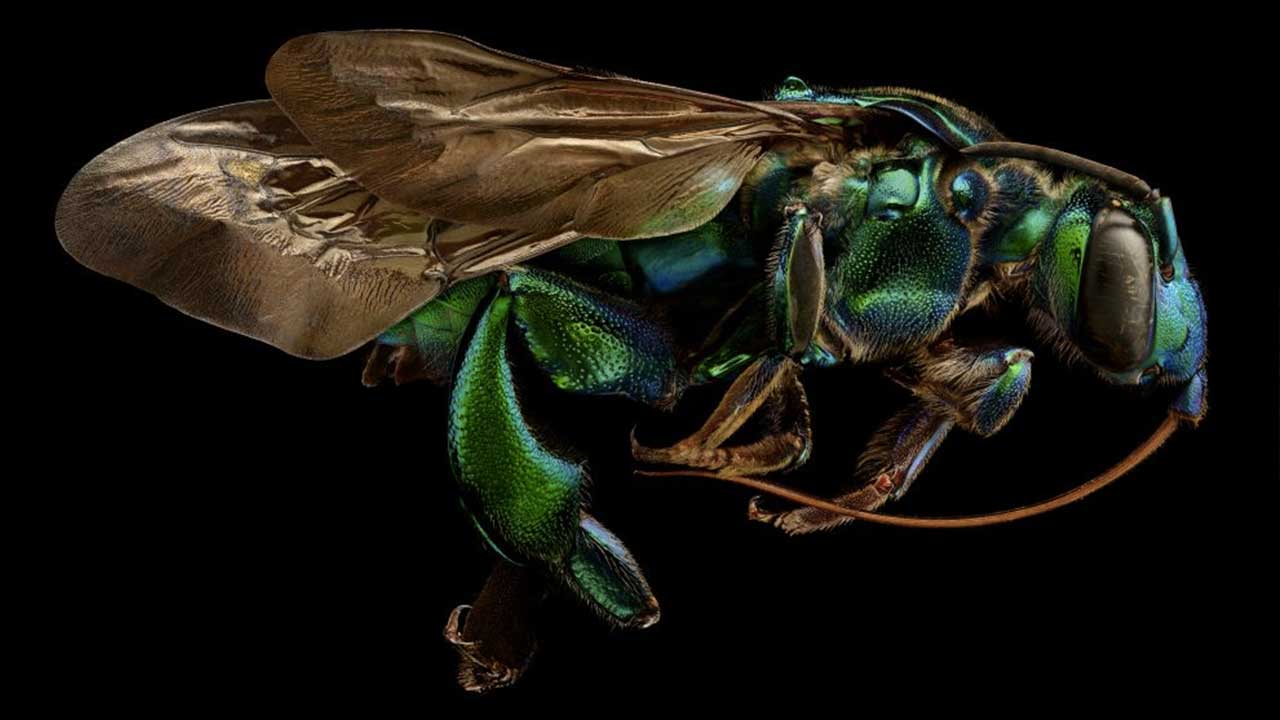 Microsculpture
Tanya Cochrane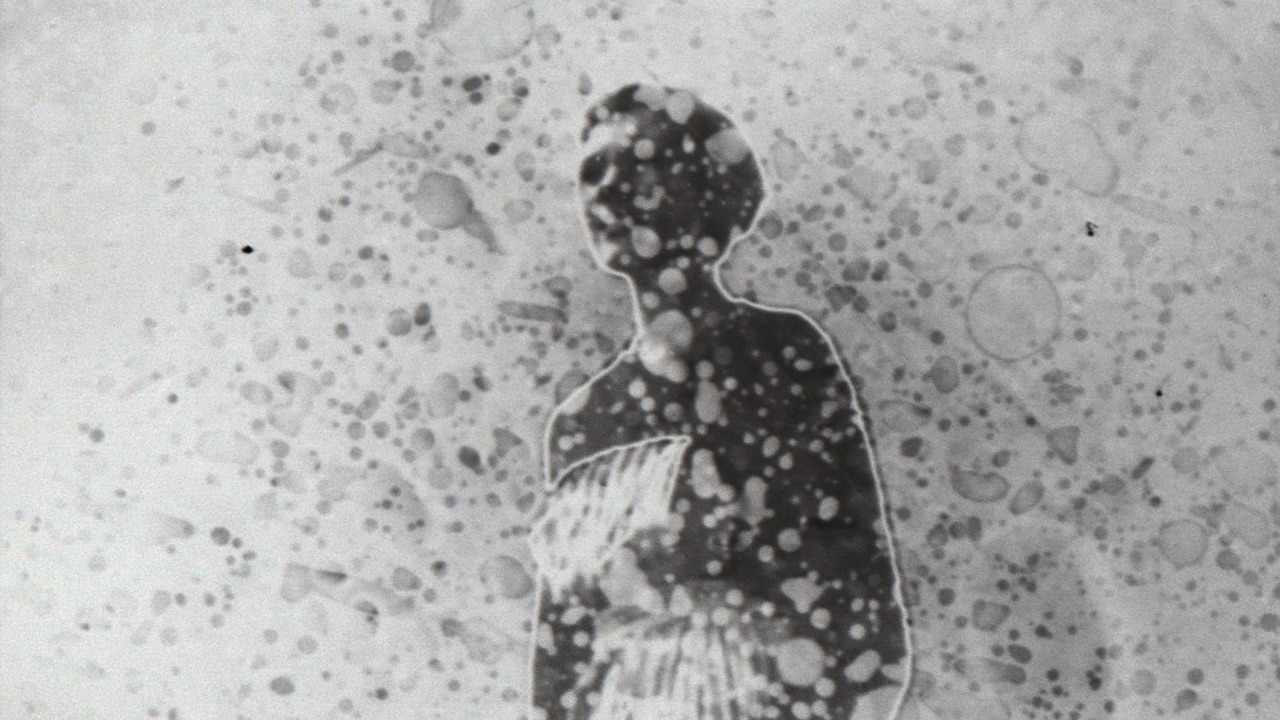 Lion
Daniel McIntyre
A Brief History of Hallucinations and the Supernatural with Oliver Sacks
Alex Pasternack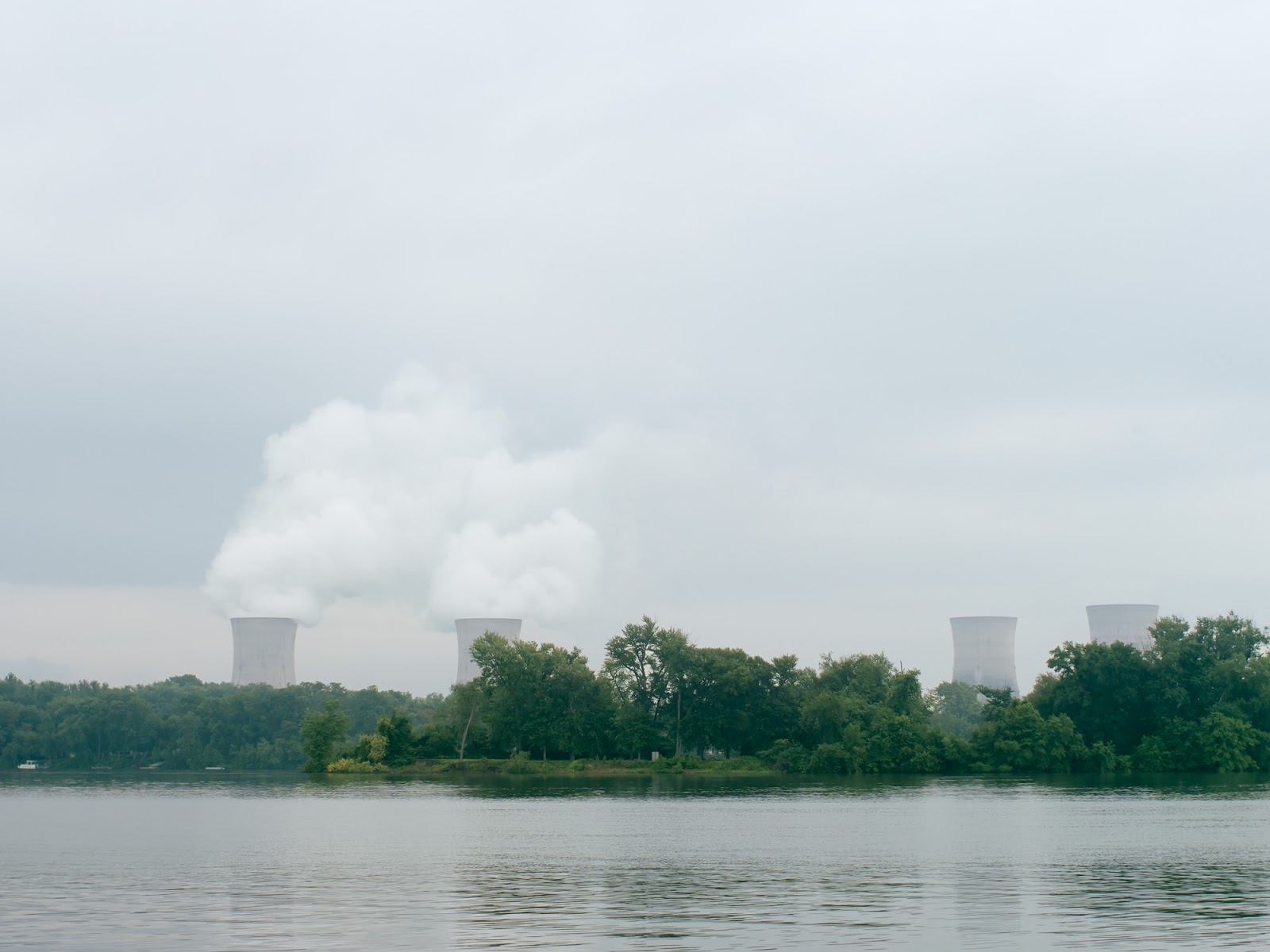 SAFSTOR
Adam Diller
A More Human World
Gavin Hipkins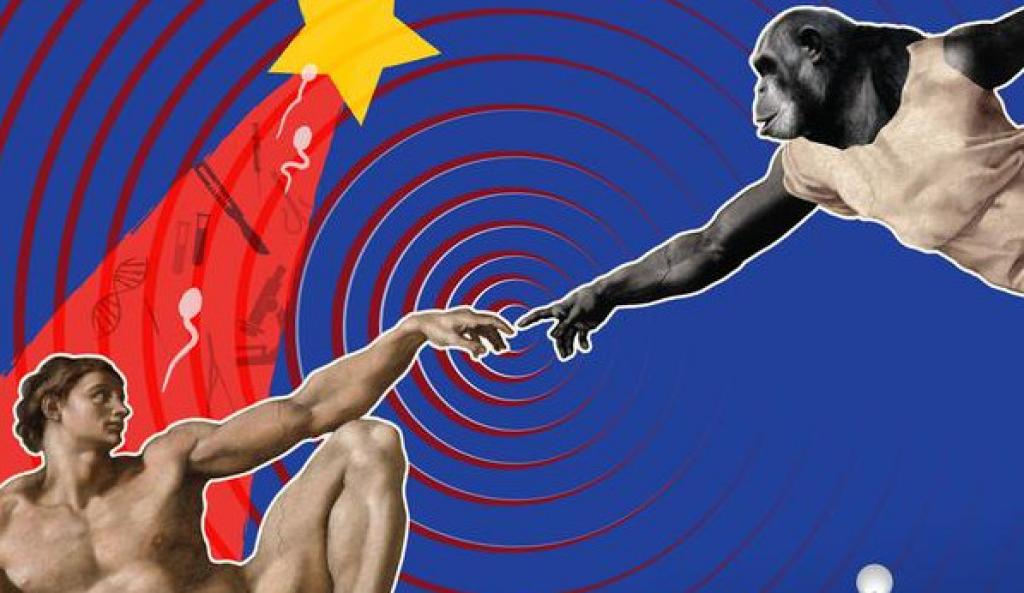 Tarzan's Testicles
Alexandru Solomon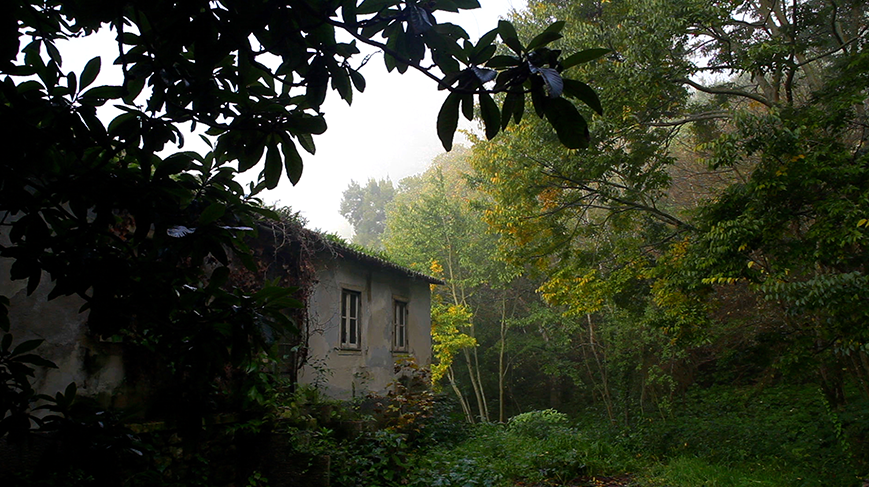 Far From Amazonia
Francisco Carvalho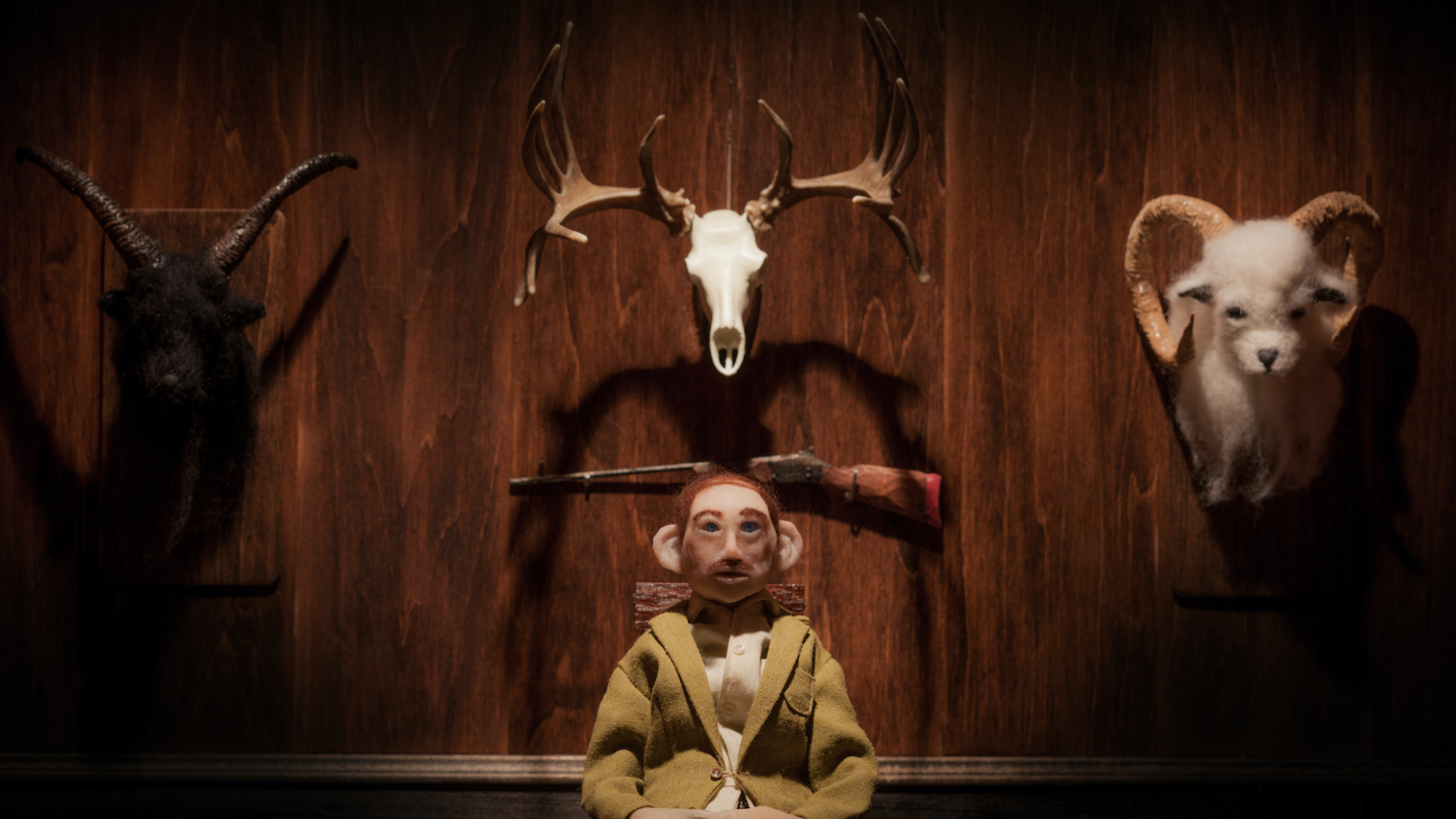 Black Dog
Josh Tuthill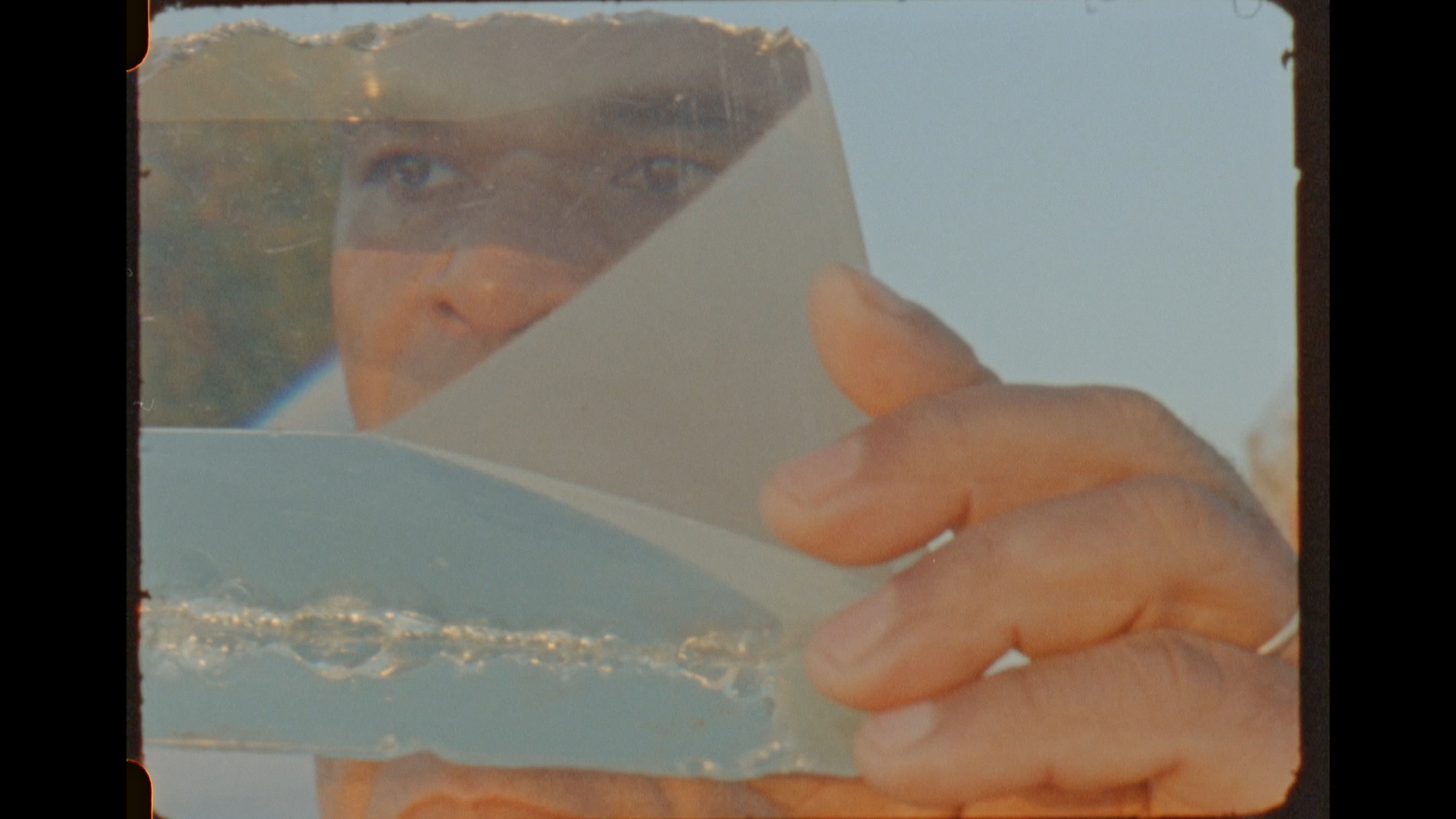 Sunstone
Filipa César, Louis Henderson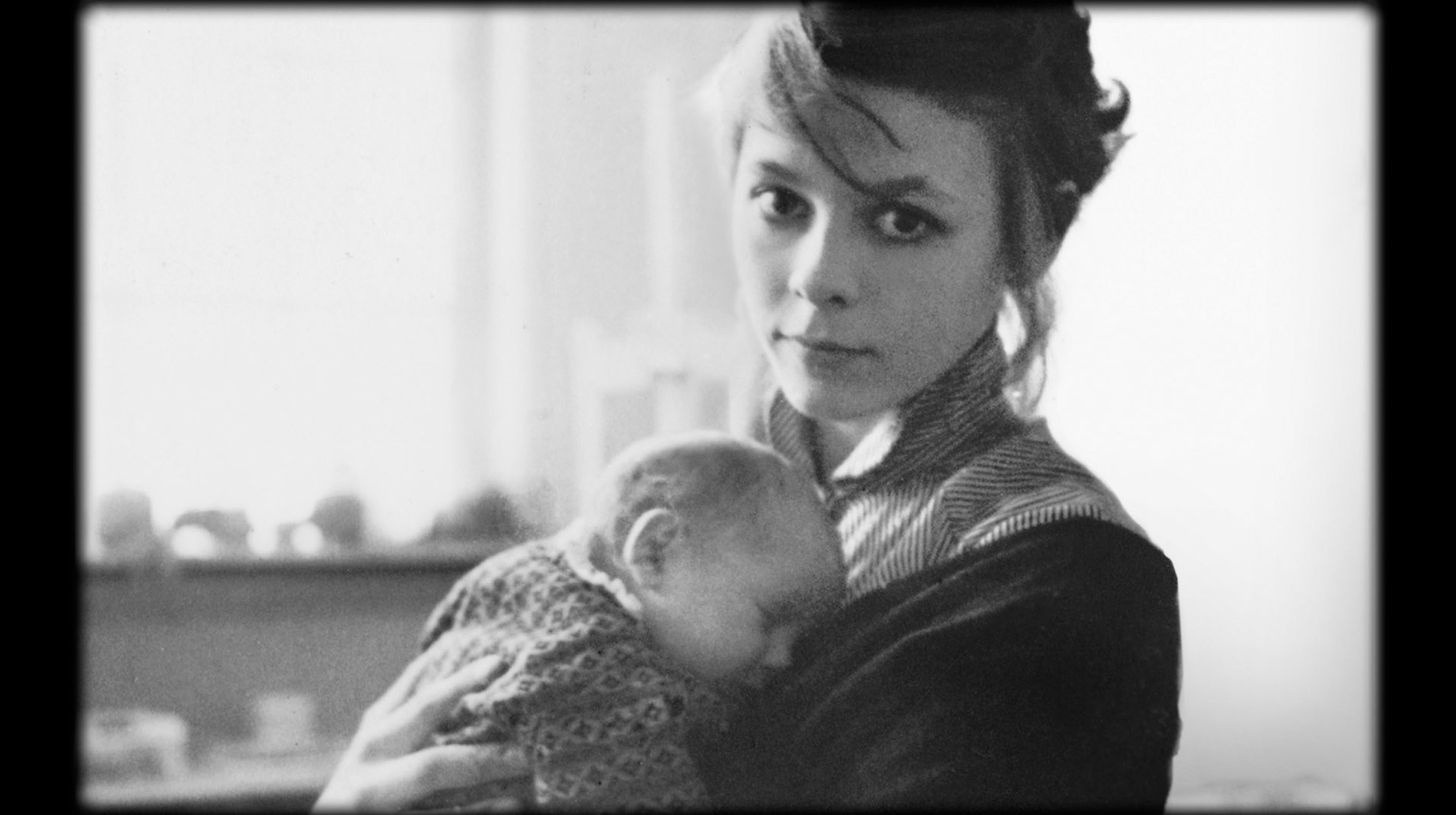 Time and Place, a talk with my mom
Martijn Veldhoen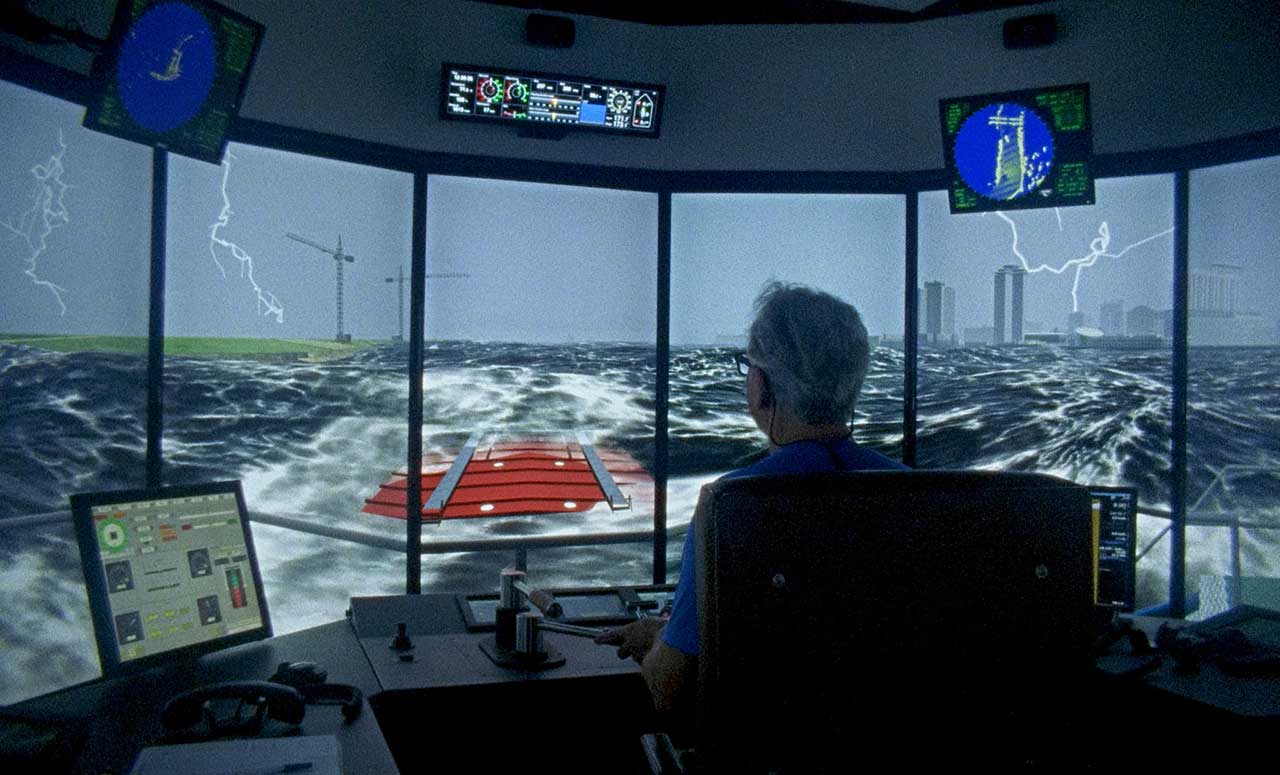 Life On The Mississippi
Bill Brown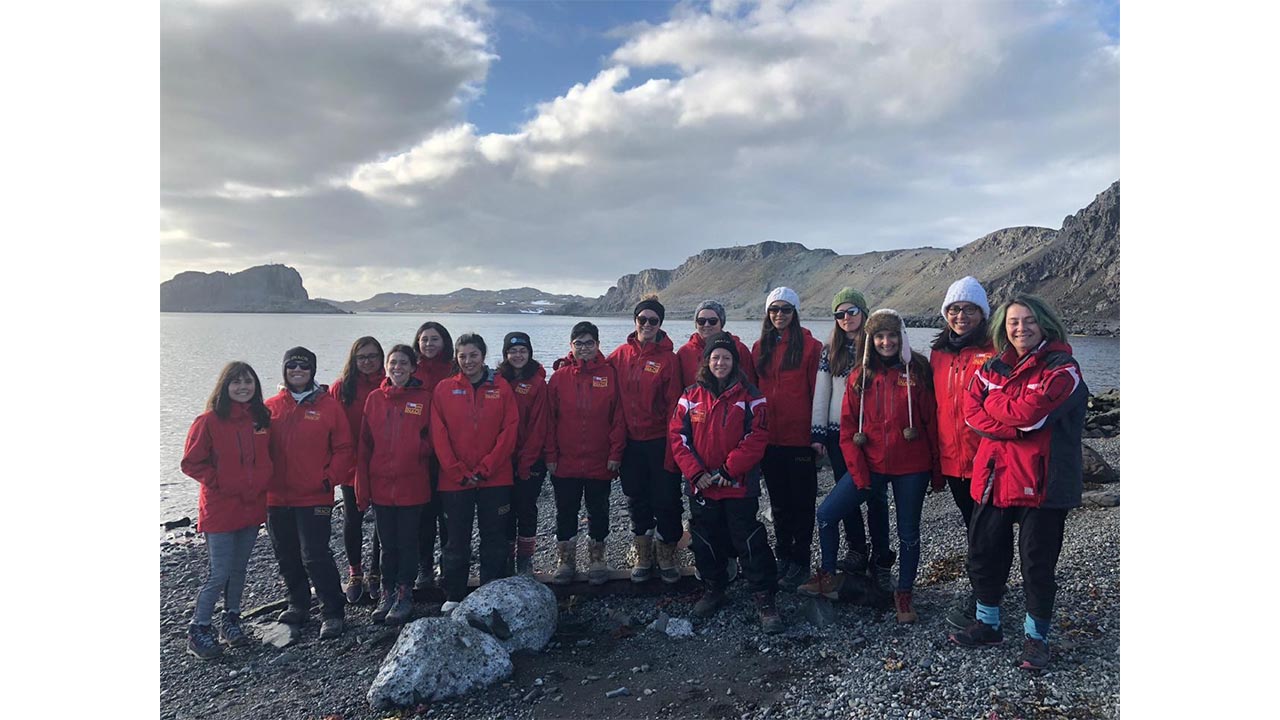 Science Below Zero
Rosario Jiménez-Gili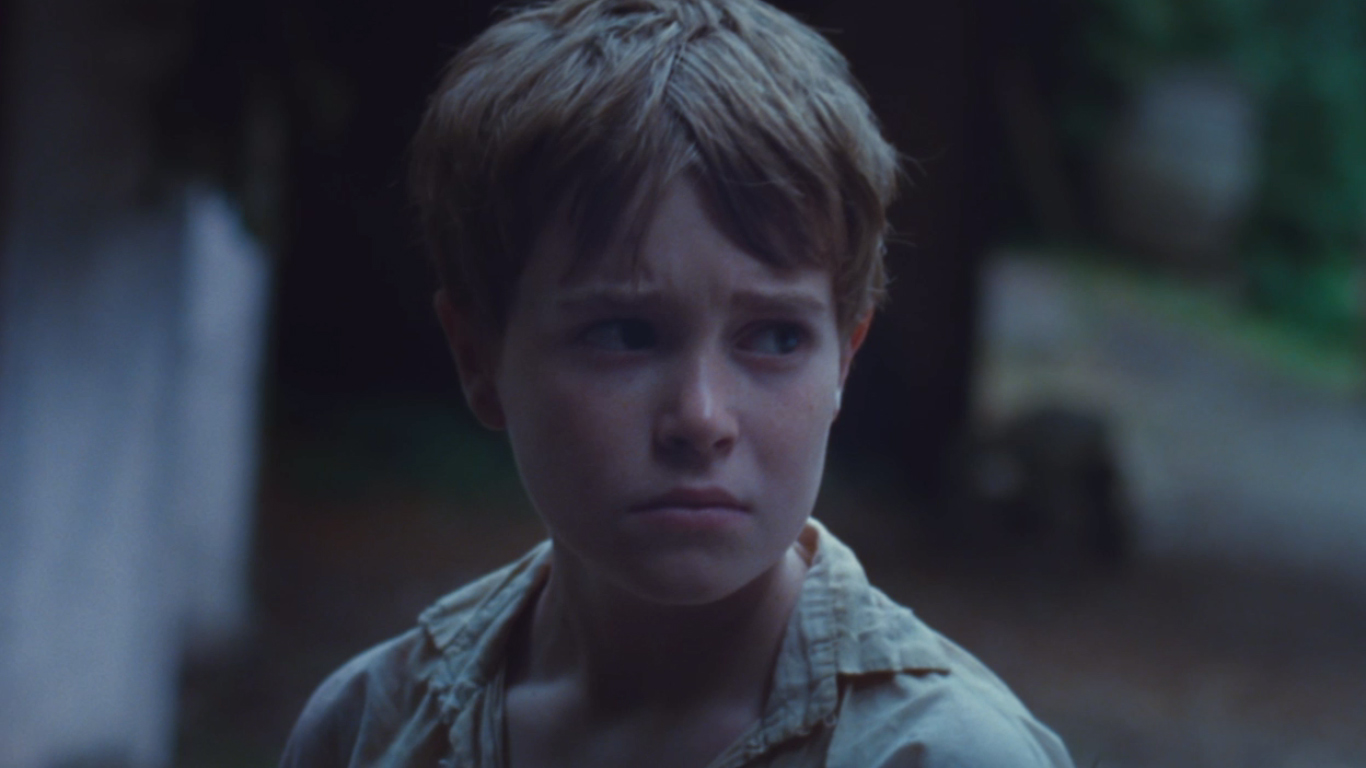 James
Claire Oakley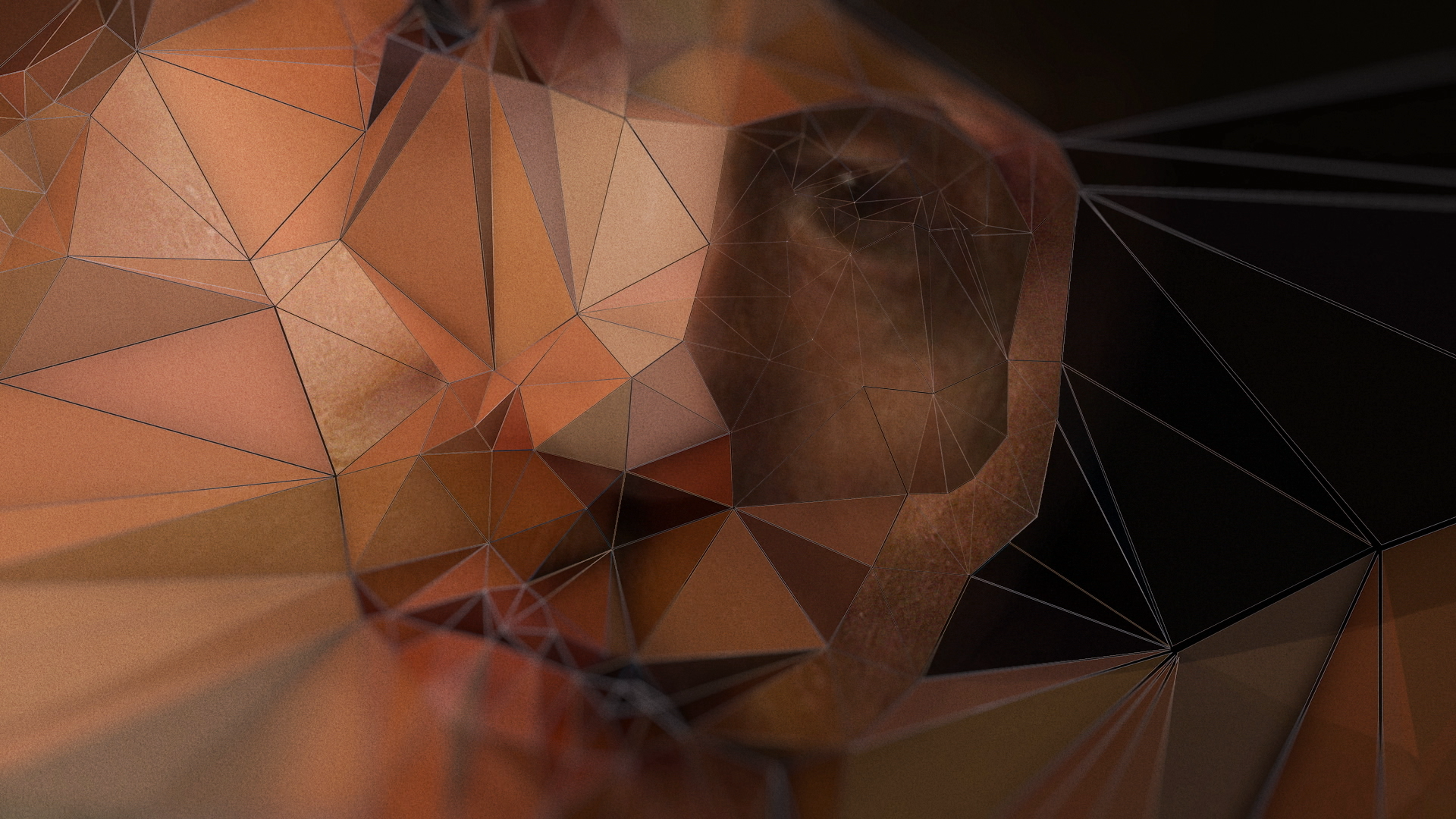 The Next Rembrandt
Juliette Stevens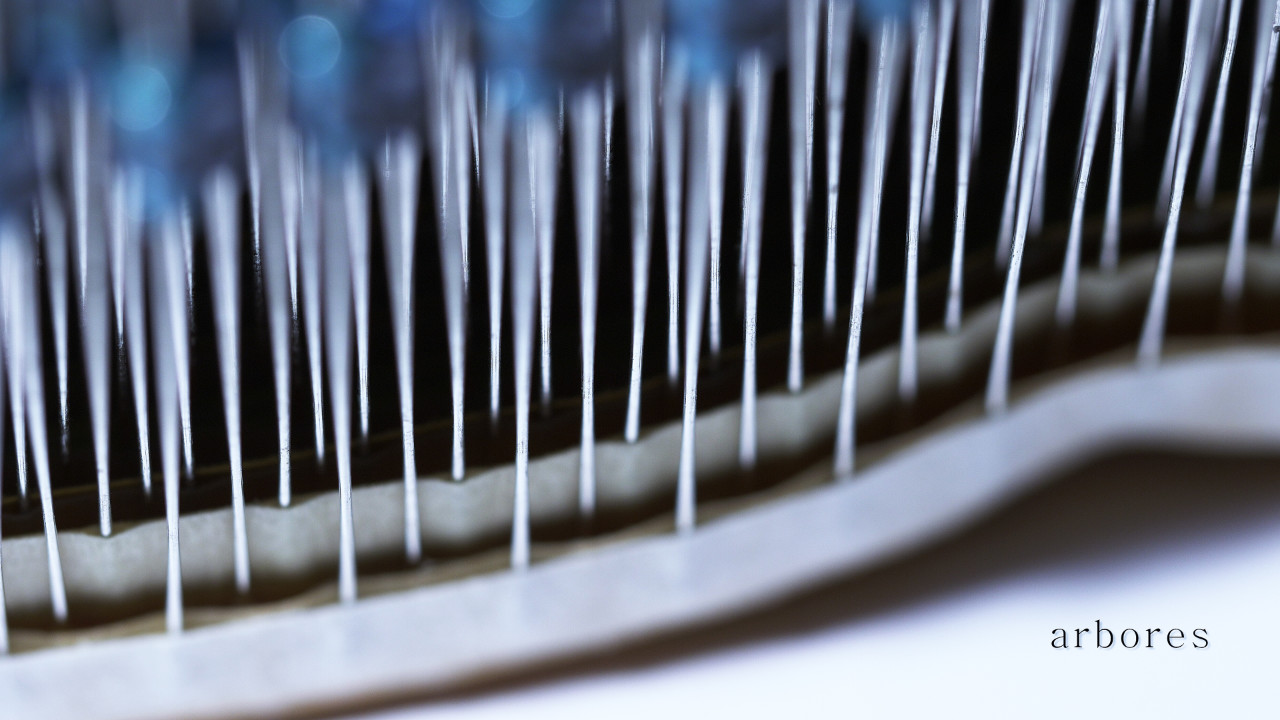 Structures of Nature
Martin Gerigk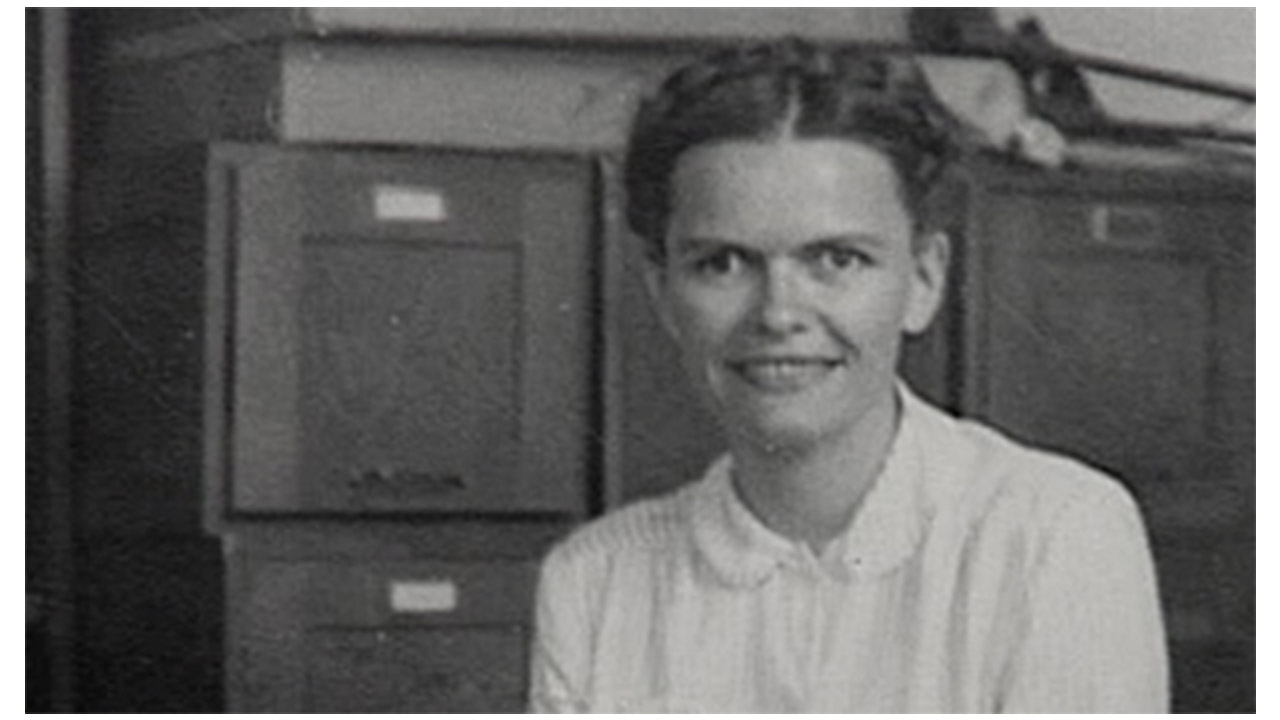 Julia Robinson And Hilbert's Tenth Problem
George Paul Csicsery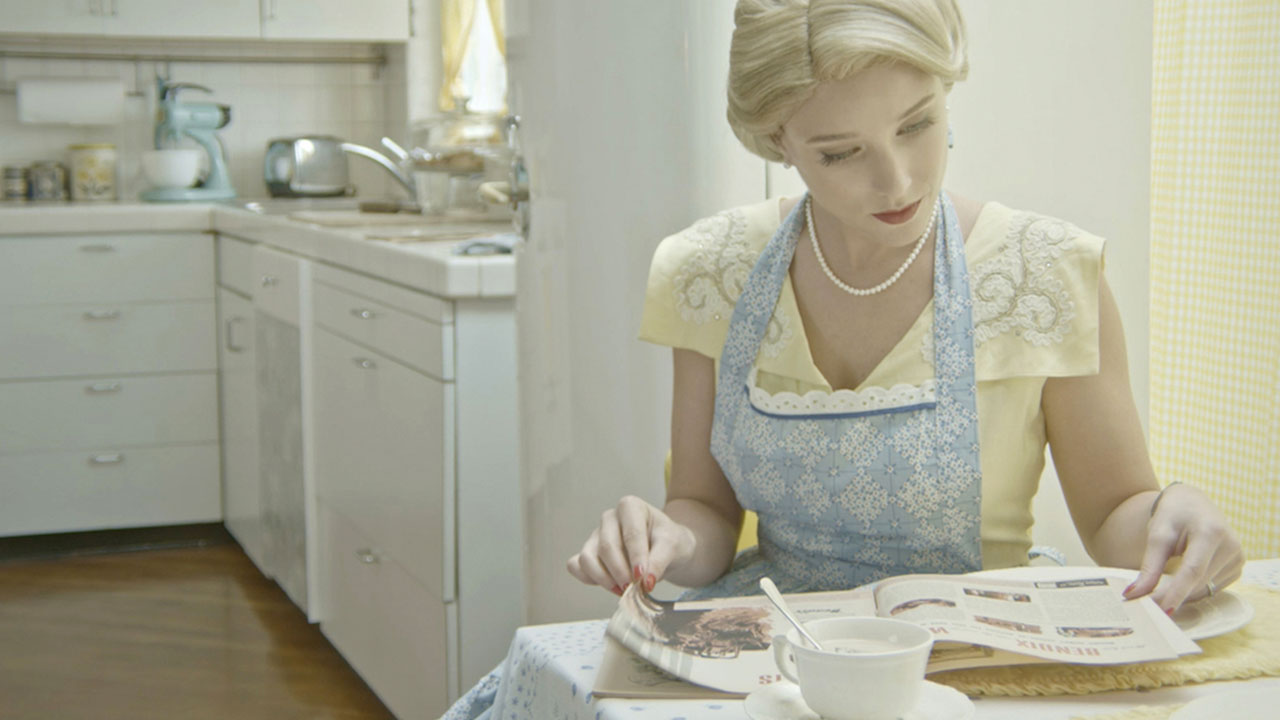 Invisible Blanket
Pasha Reshikov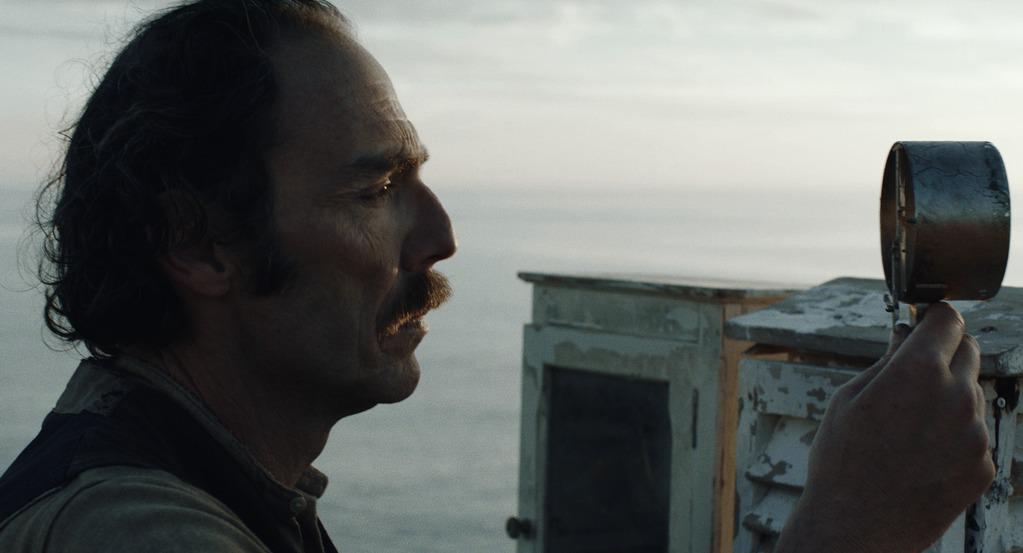 Icare
Nicolas Boucart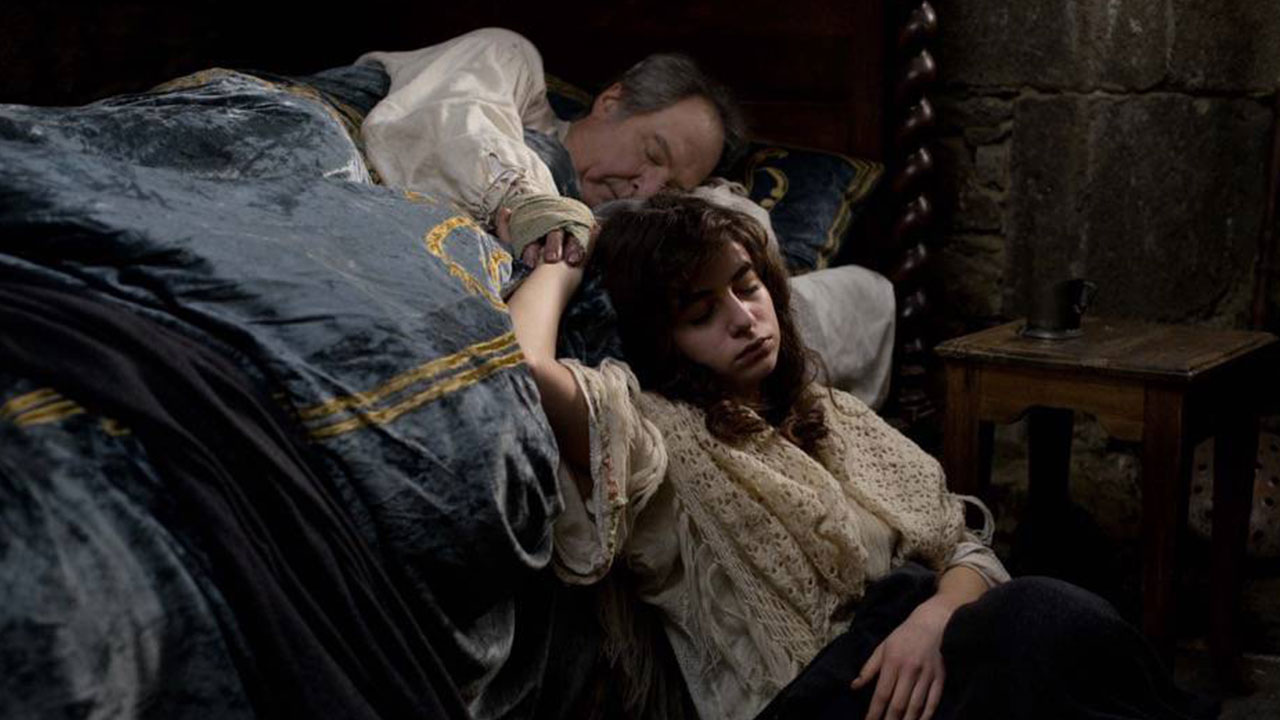 Azurite
Maud Garnier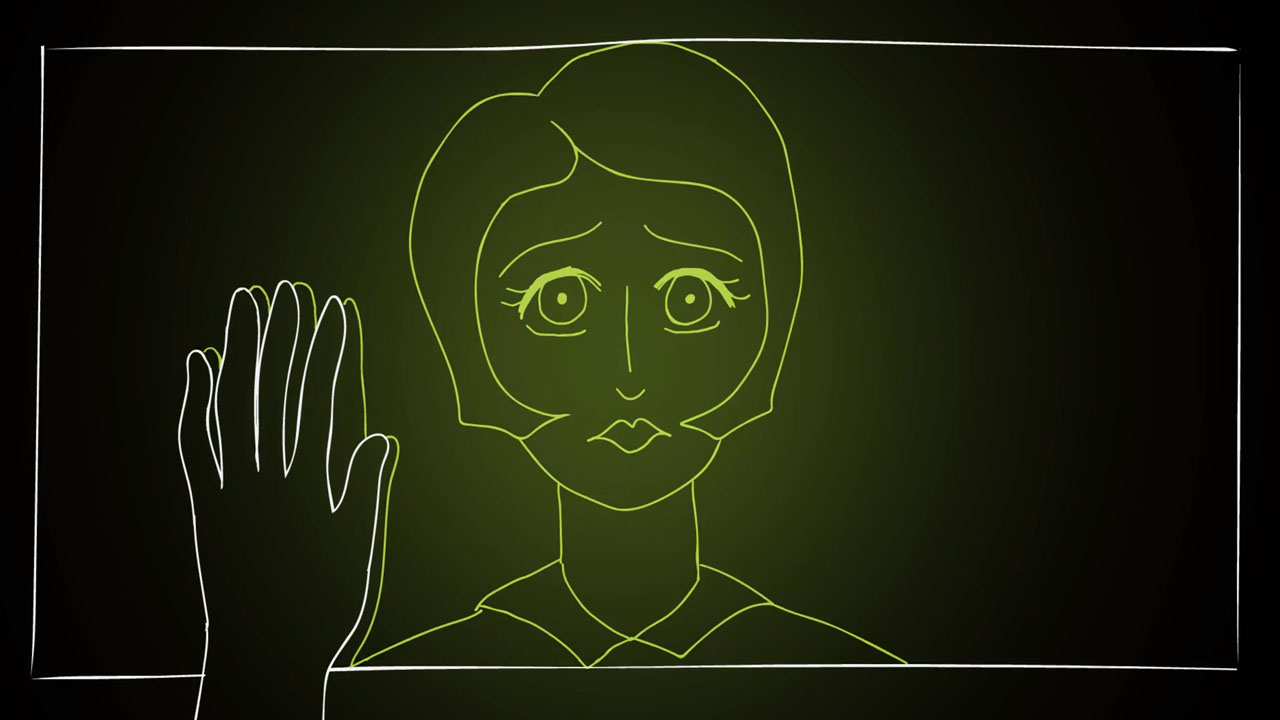 The Radium Girls
Jessica Schultz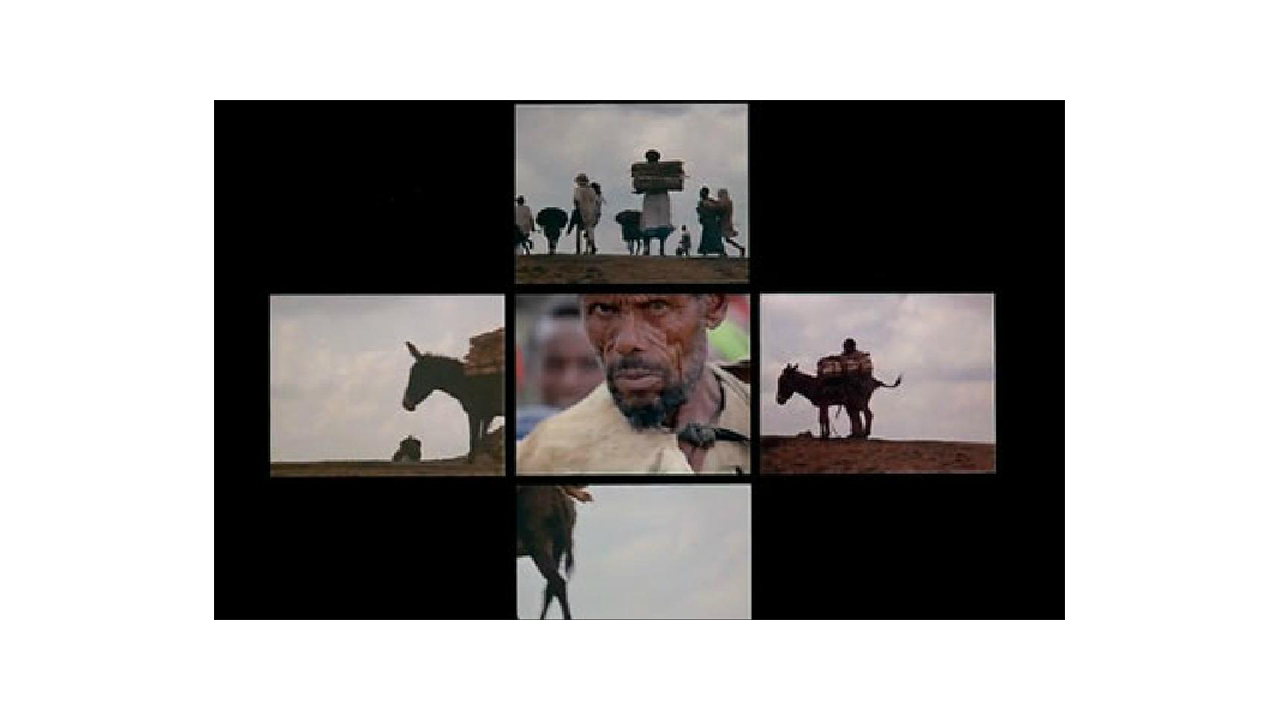 In the Labyrinth
Roman Kroitor, Colin Low, Hugh O'Connor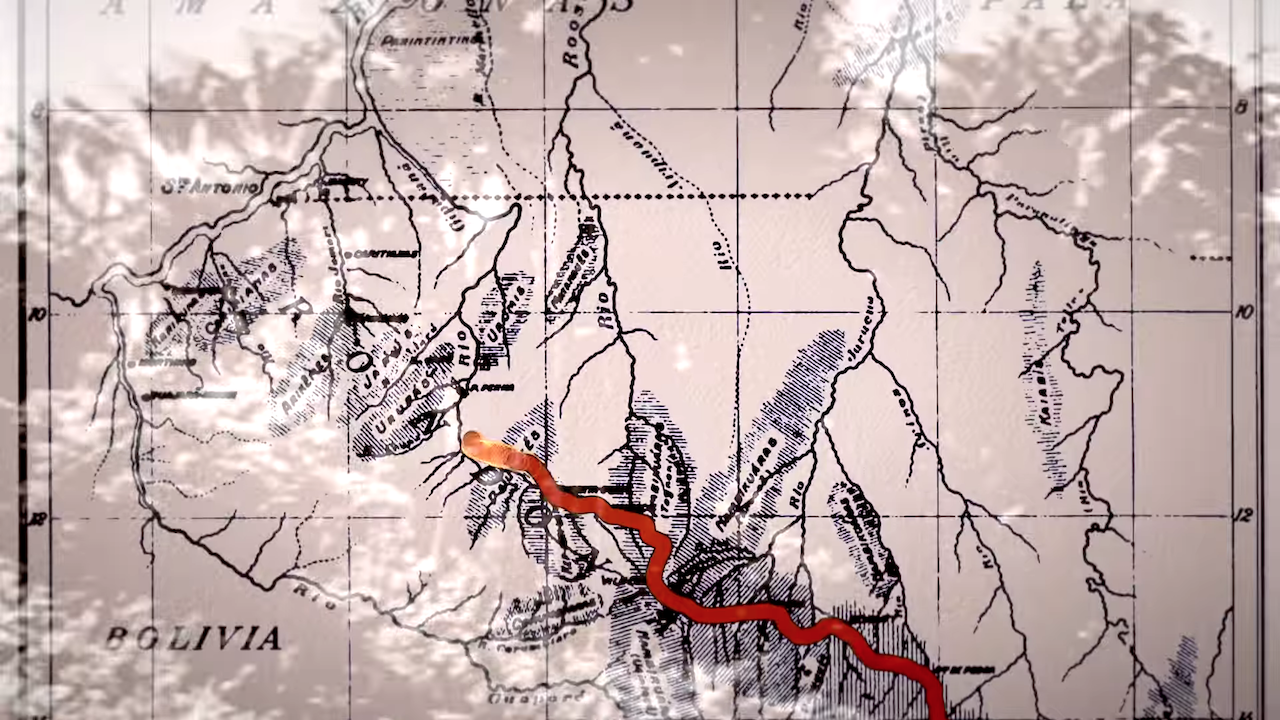 Ciência para criar uma nação (Science to Build a Nation)
Diana Zatz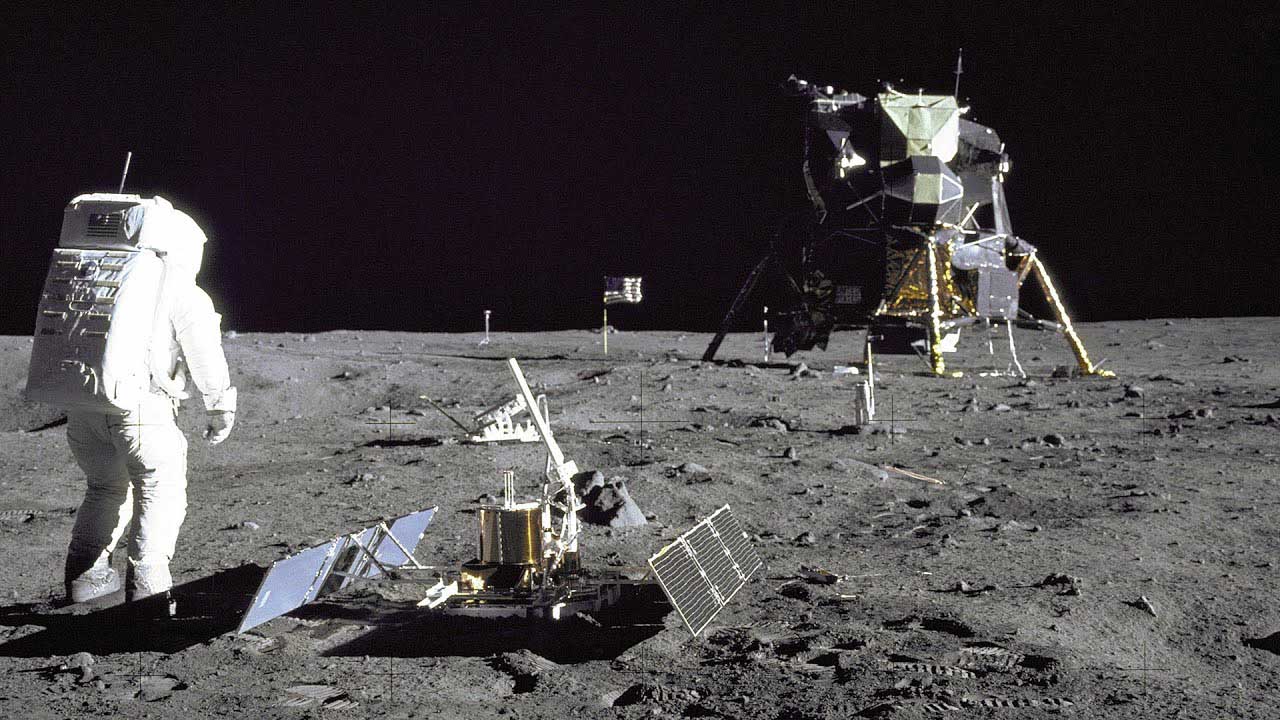 Moon Beat
Kevin Stirling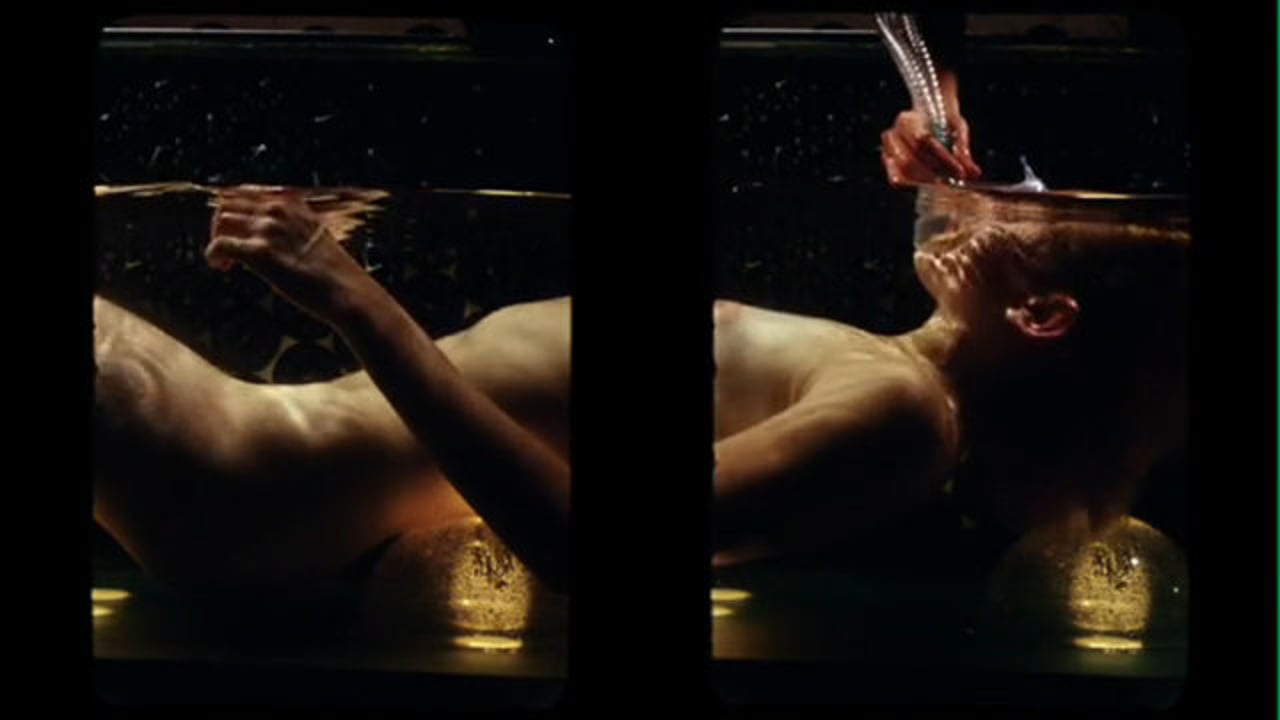 Secret Machine
Reynold Reynolds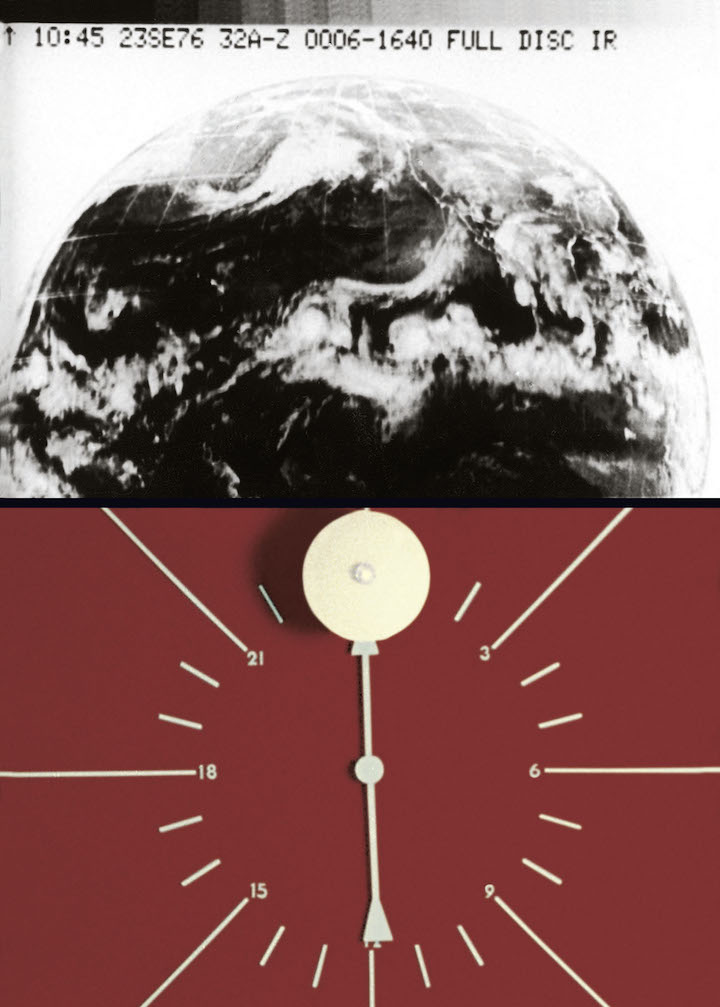 Film ist. (1-12)
Gustav Deutsch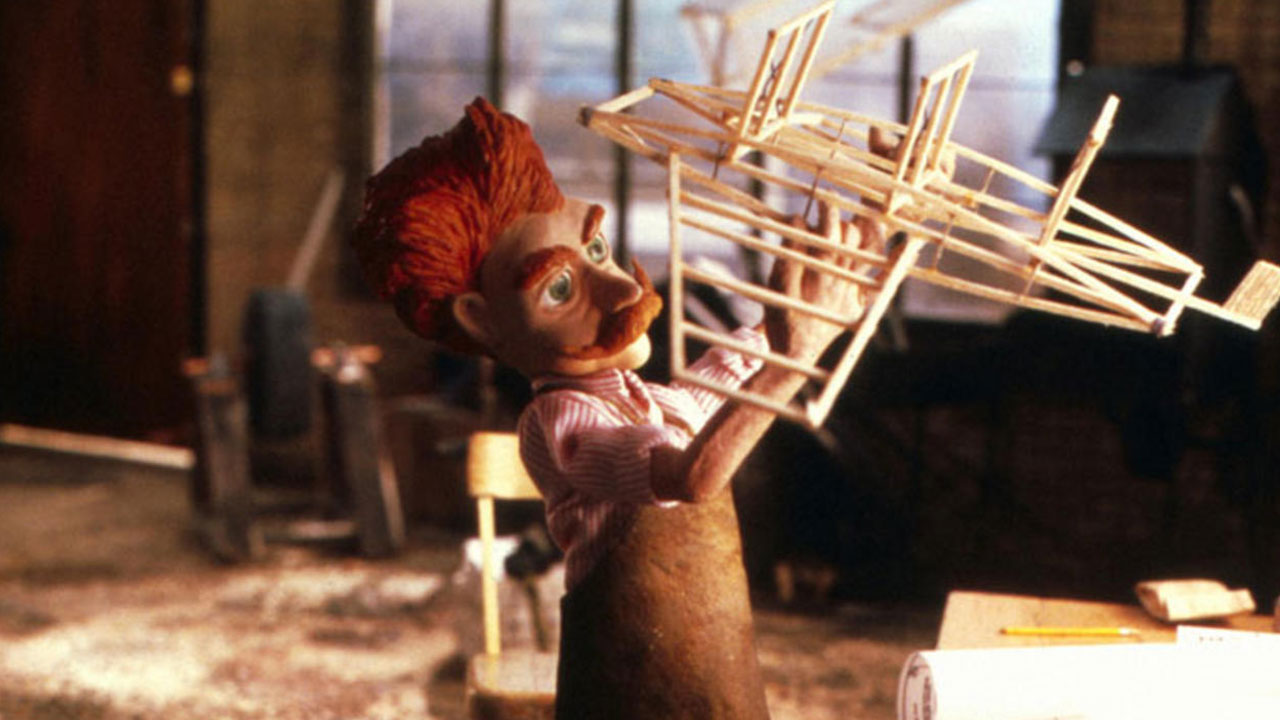 The Balgonie Birdman
Brian Duchscherer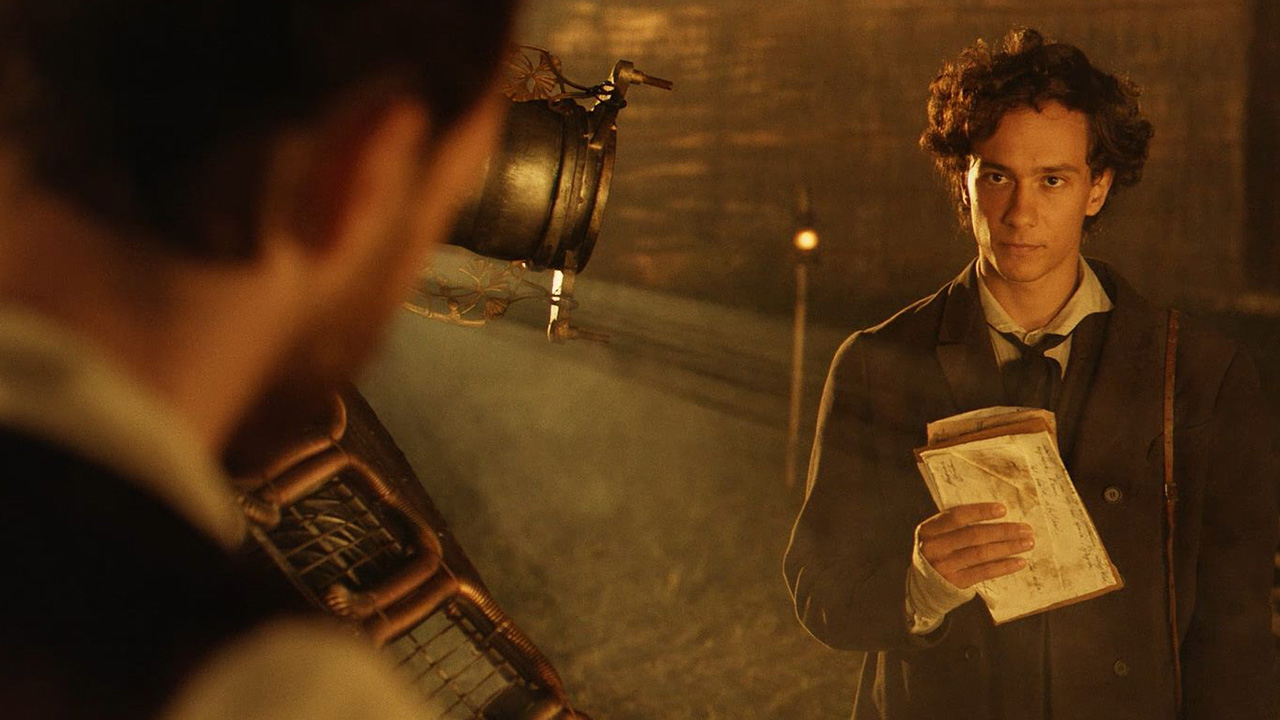 Irinyi
Nikol Cibulya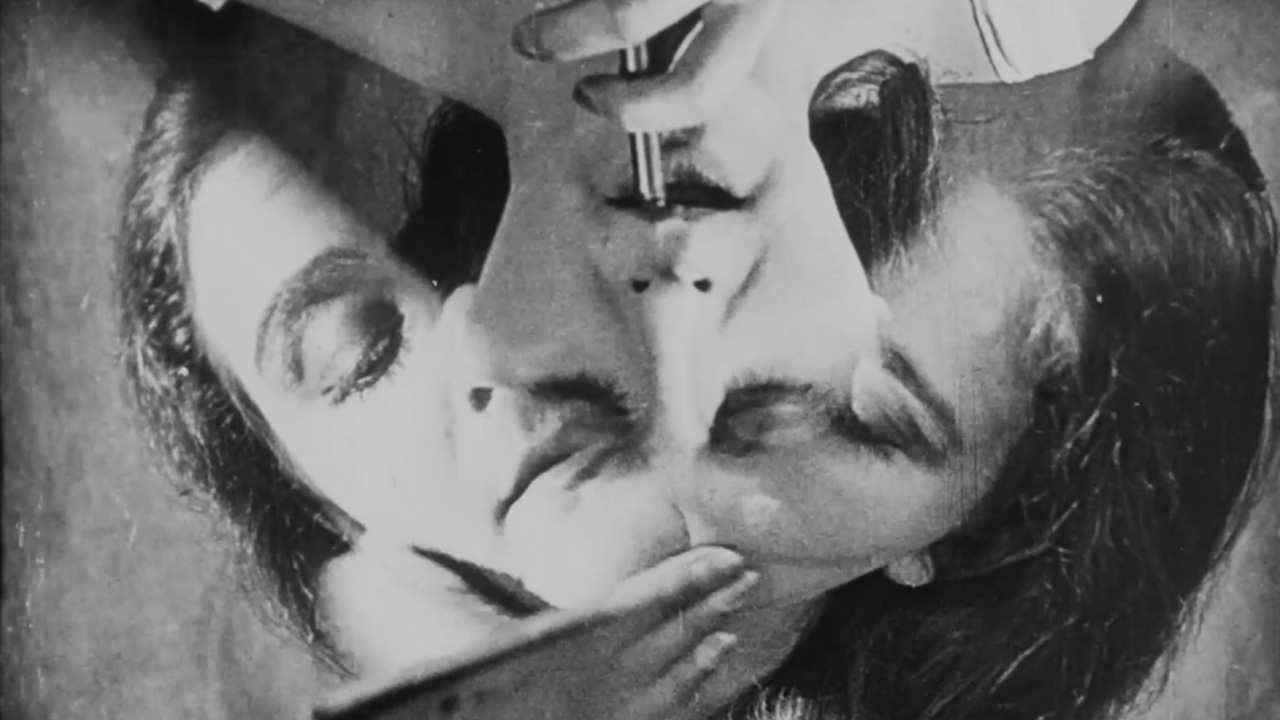 Dreams Rewired
Manu Luksch, Martin Reinhart, Thomas Tode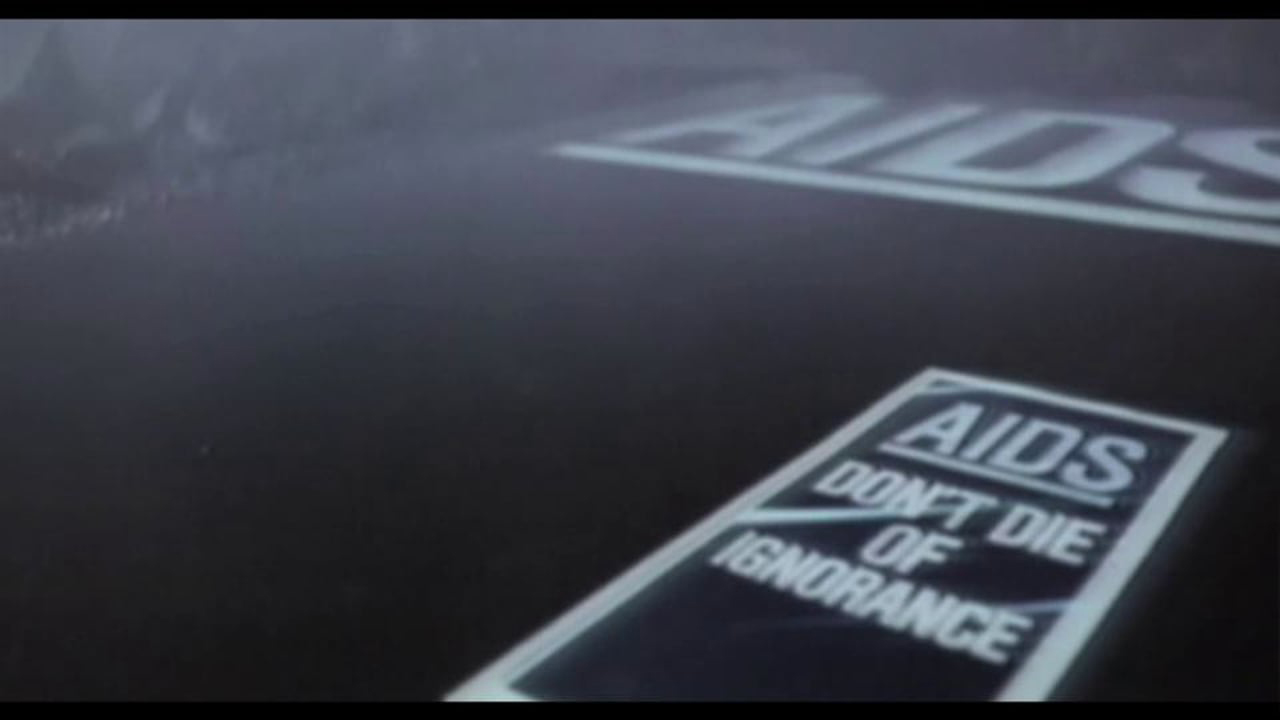 Positively False: Birth of a Heresy
Andi Reiss
Eastern Memories
Niklas Kullström, Martti Kaartinen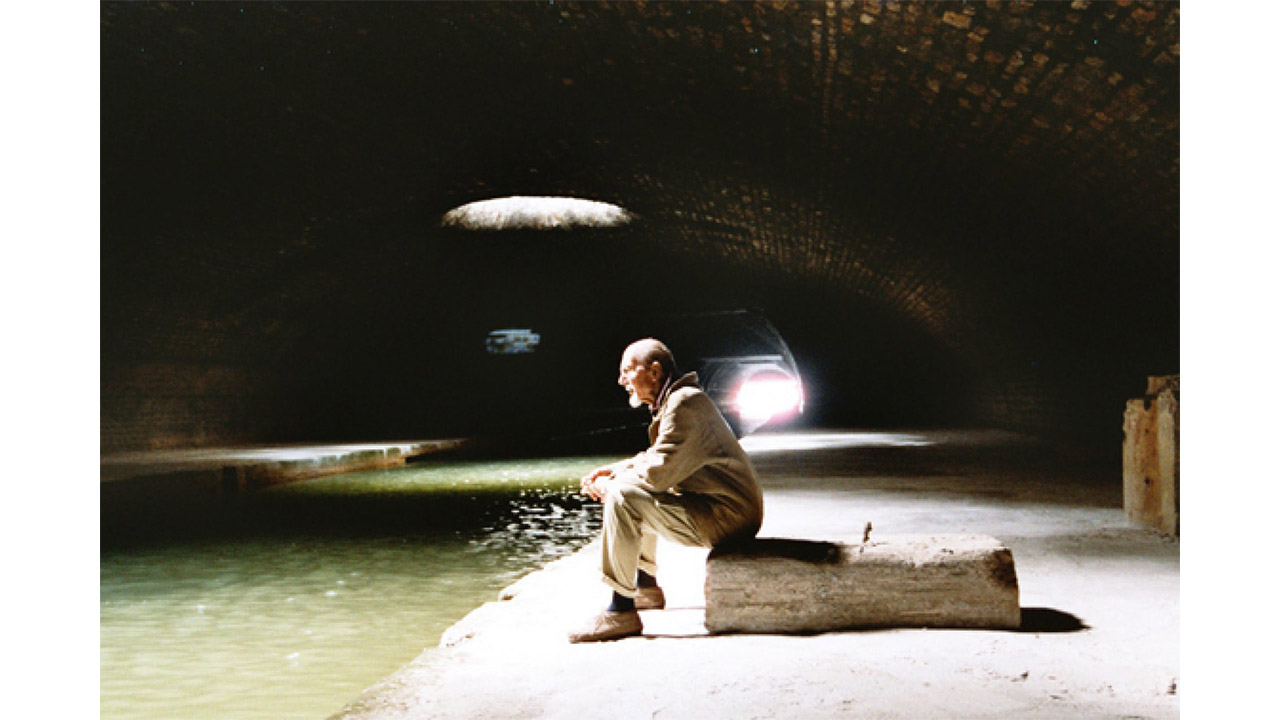 Sergej In The Urn
Boris Hars-Tschachotin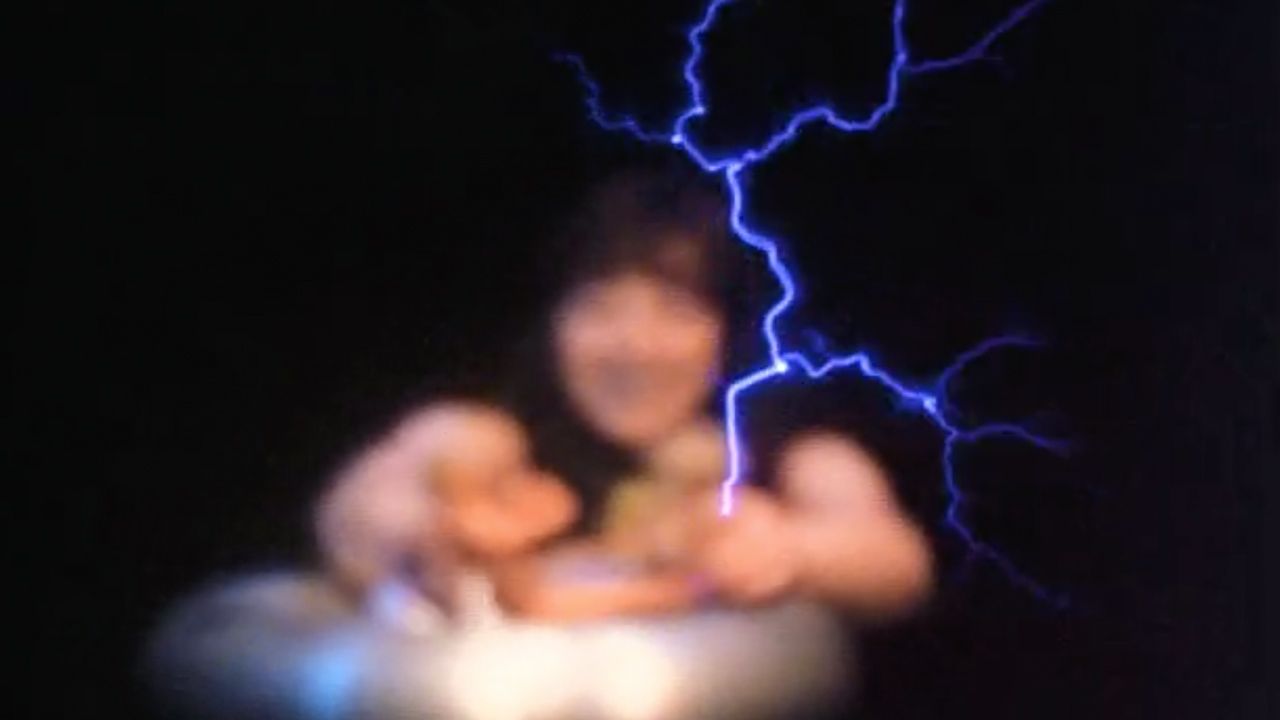 Teslamania
Joel Schlemowitz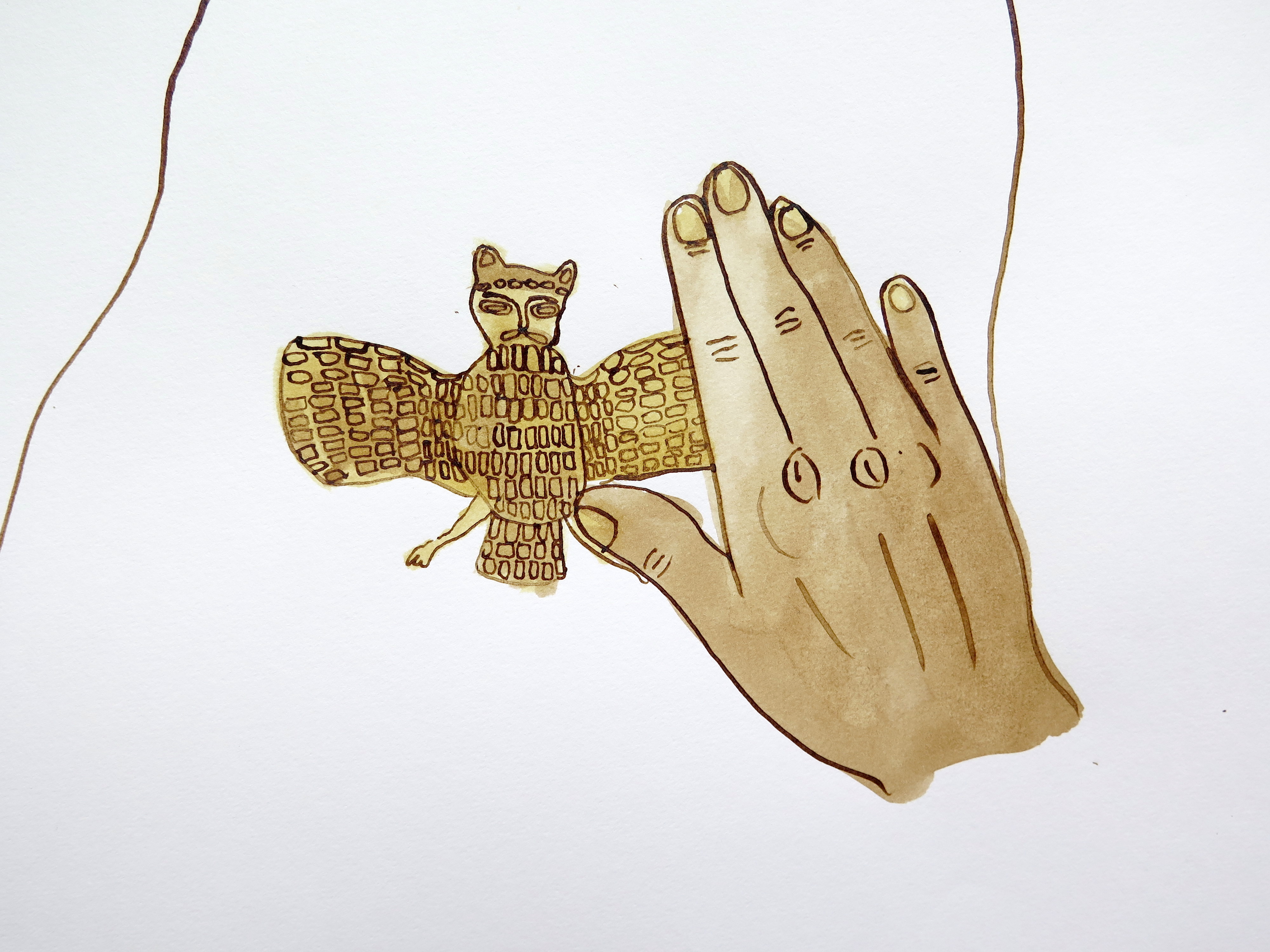 Thunderbird
Christine Rebet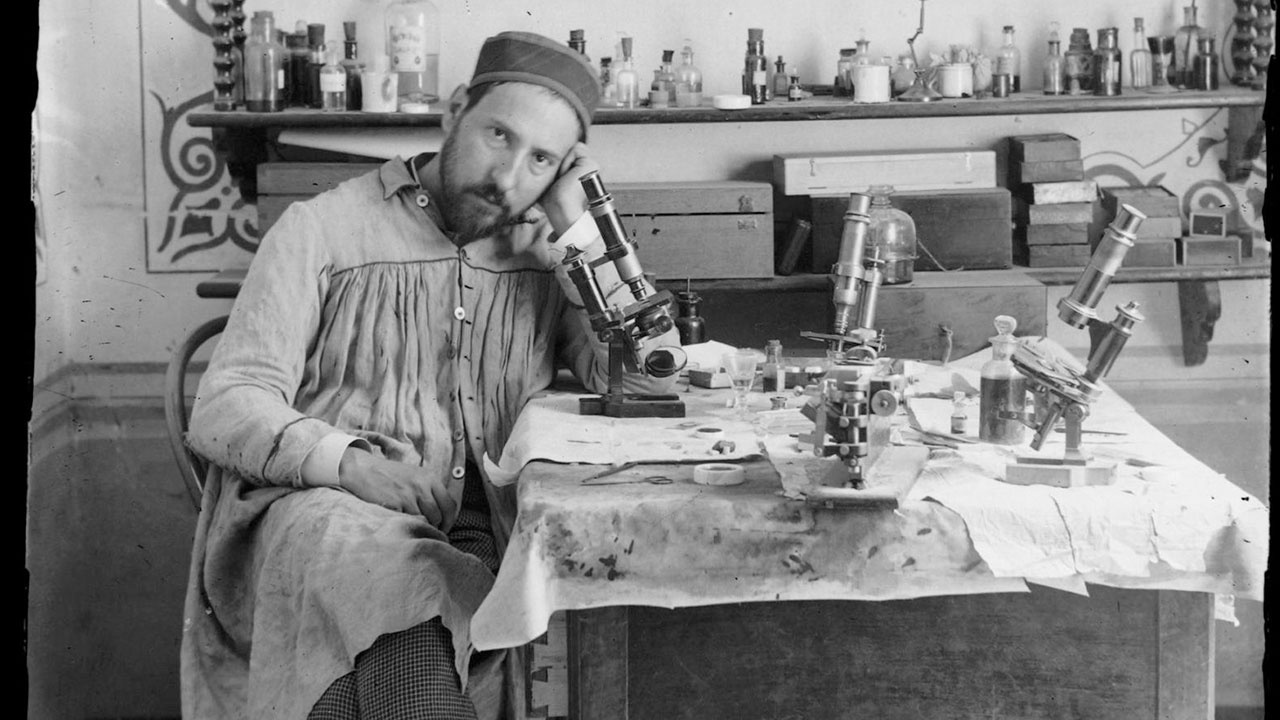 El Beso
Alexis Gambis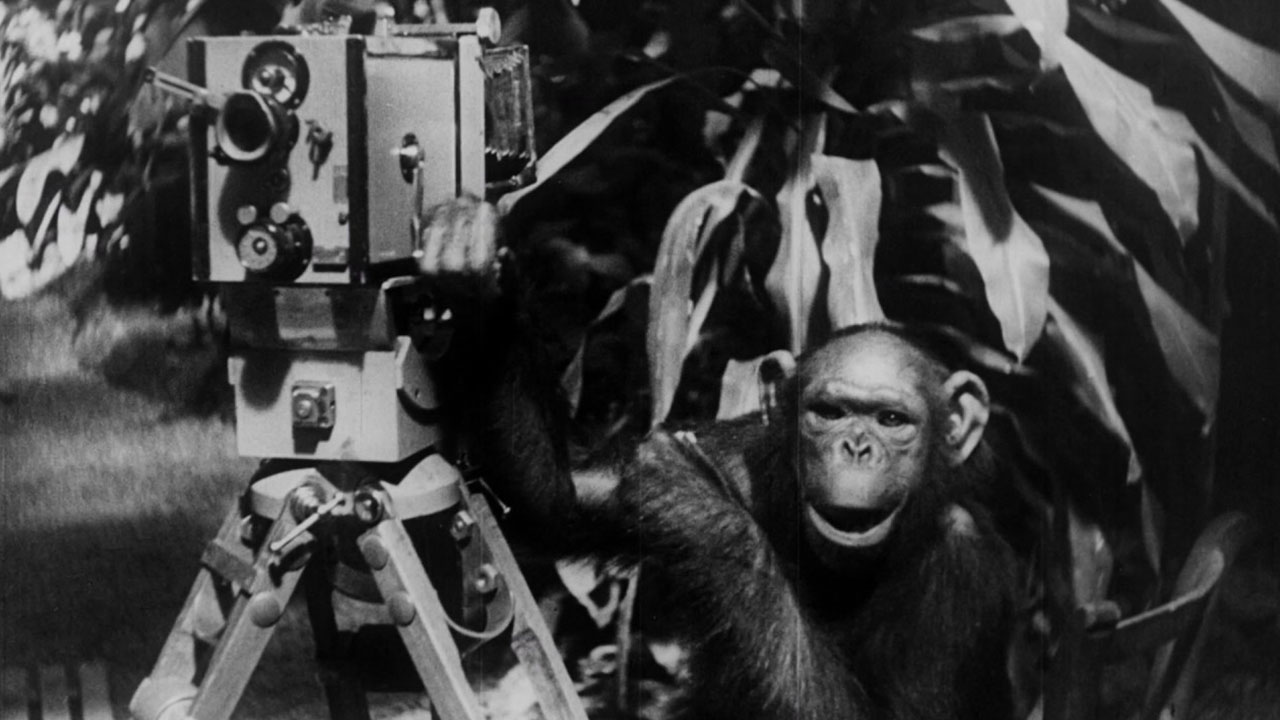 Cinema Futures
Michael Palm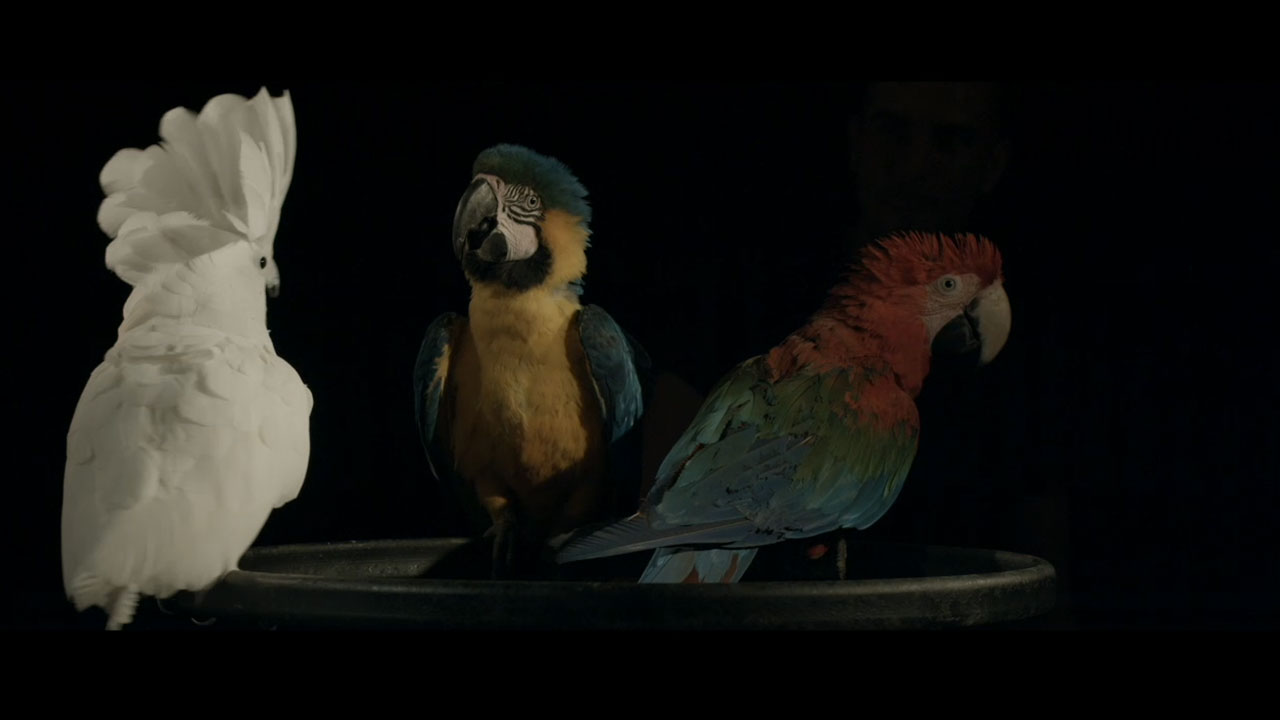 Panoramis Paramount Paranormal
Emilien Awada,Constanze Ruhm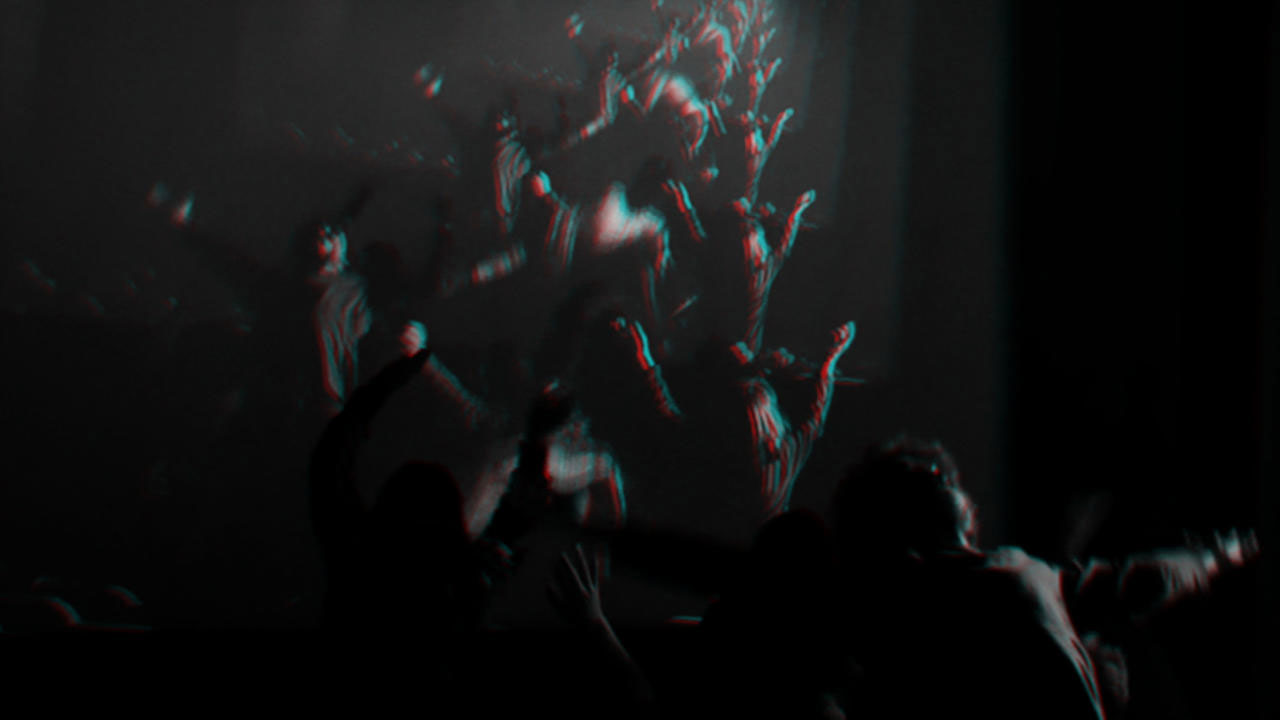 Espectador Espantado (The Amazed Spectator)
Edgar Pera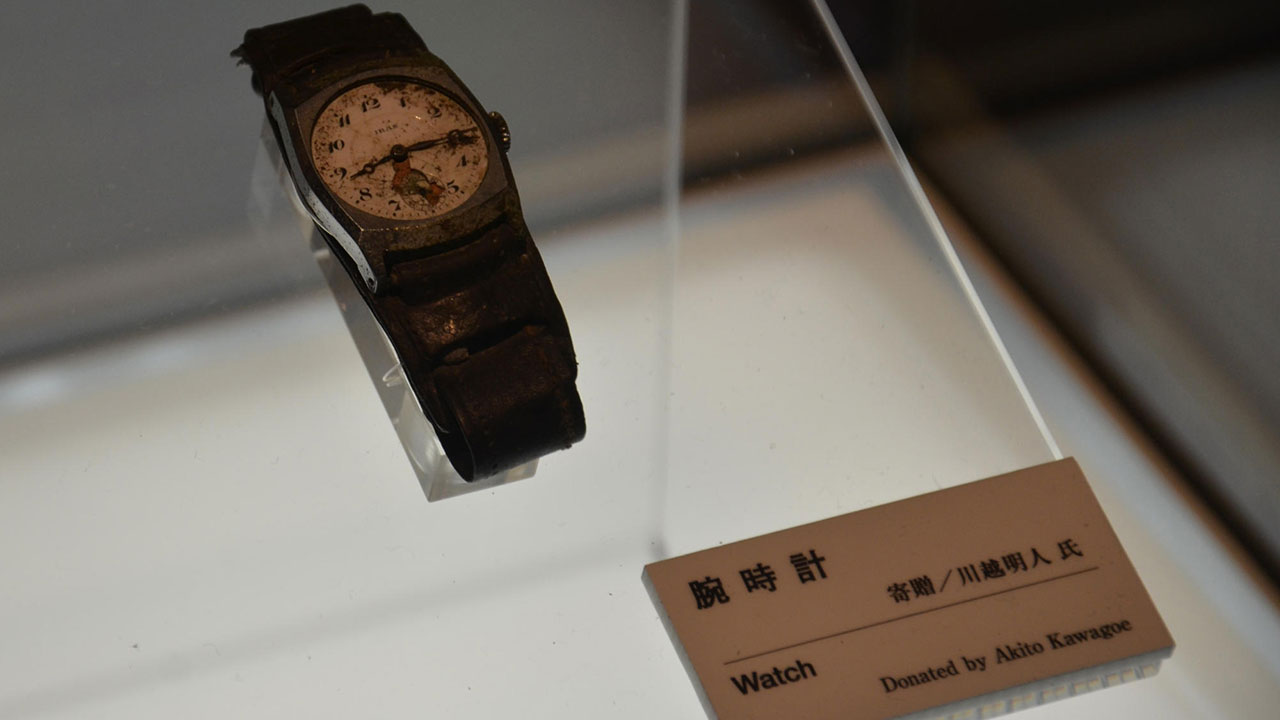 The Miniaturist
Paribartana Mohanty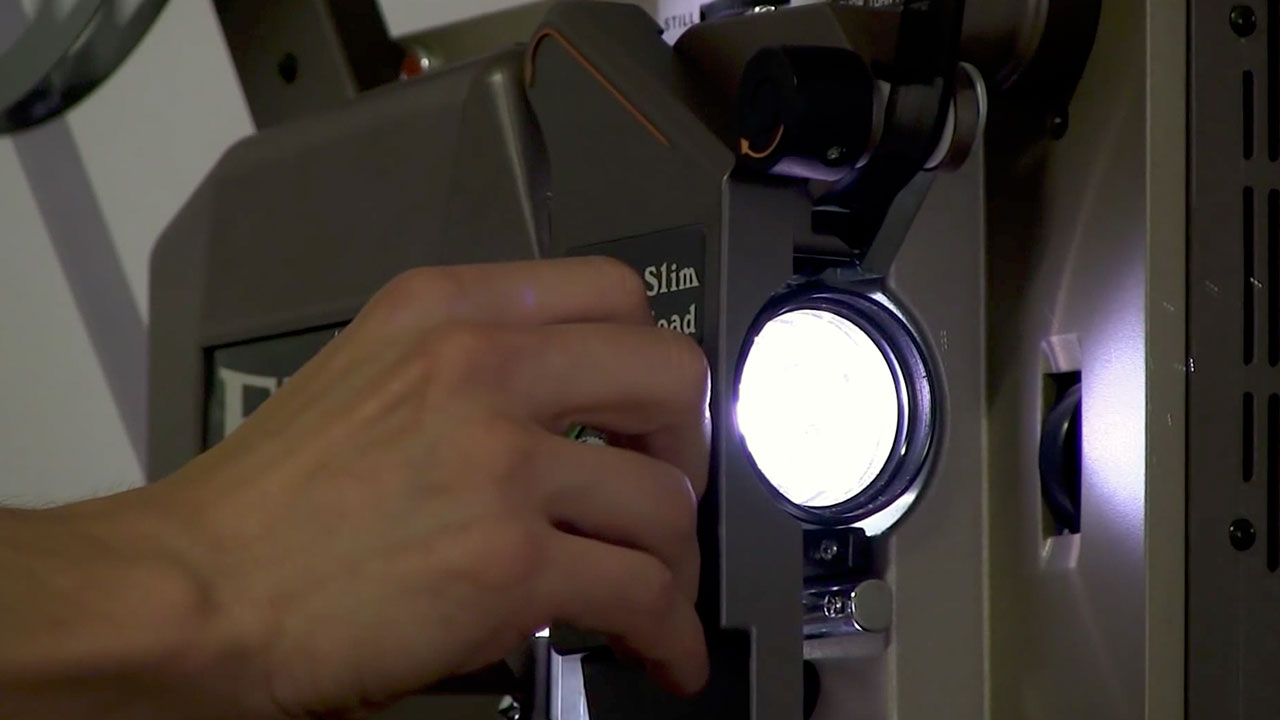 The Science of Cinema
Colin Stringer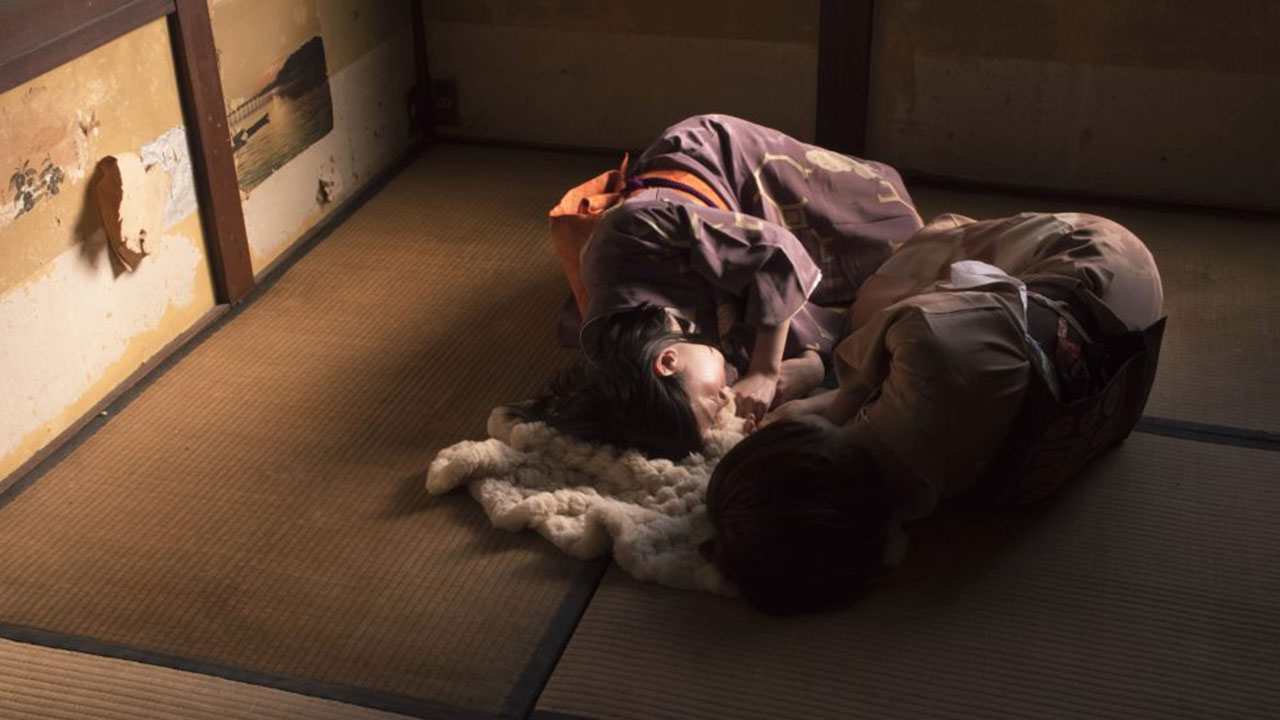 Breathing House
Nao Yoshigai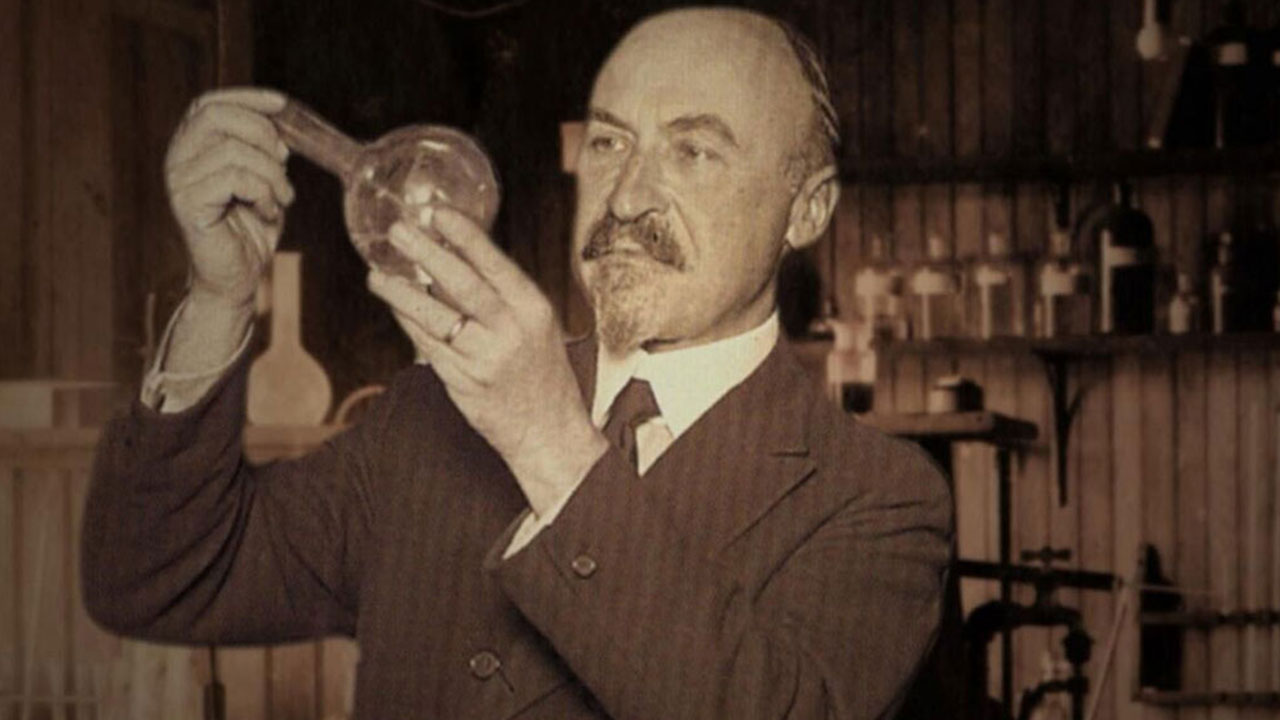 All Things Bakelite: The Age of Plastic
John Maher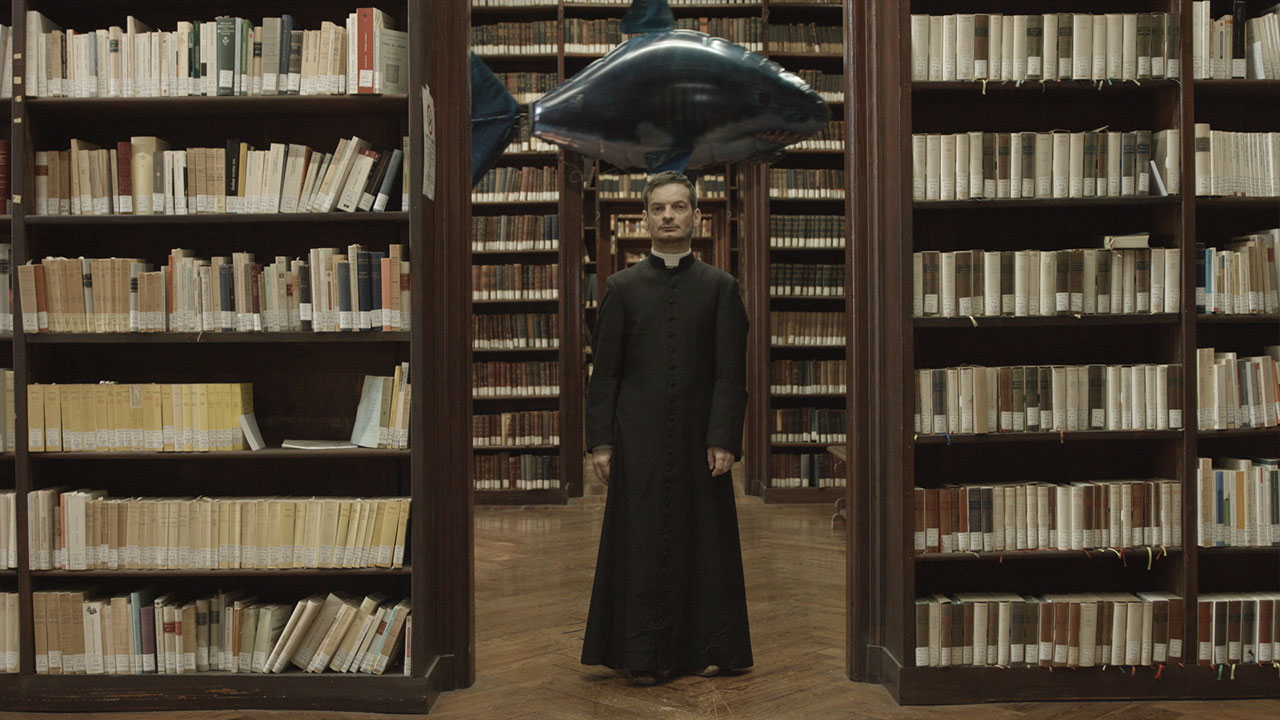 Wisdom Teeth
Esteban Rivera Ariza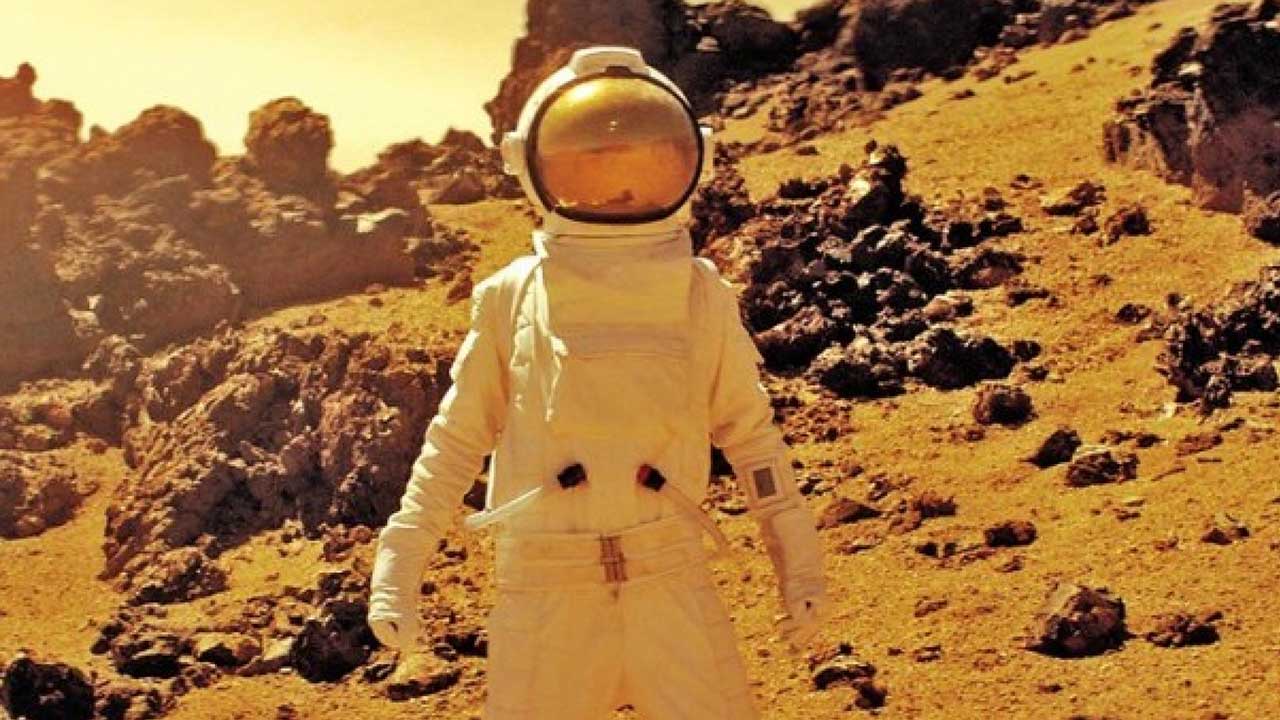 Voice Over
Martín Rosete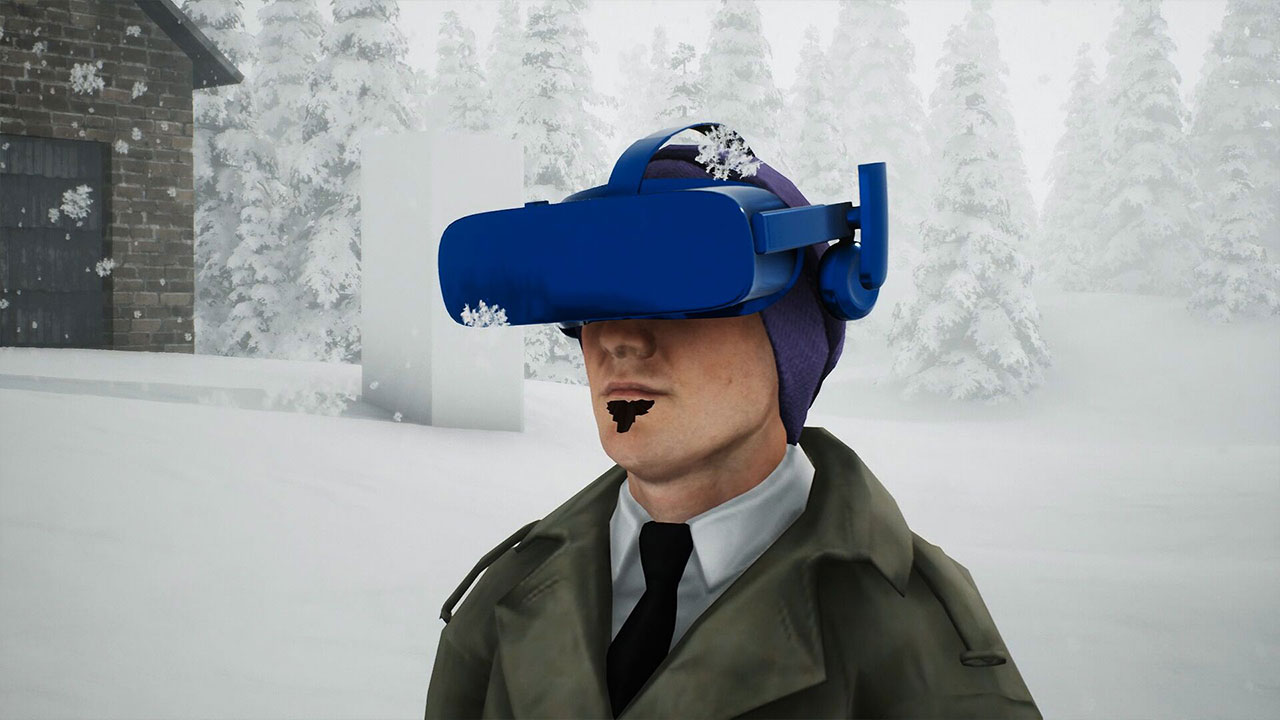 Another Planet
Amir Yatziv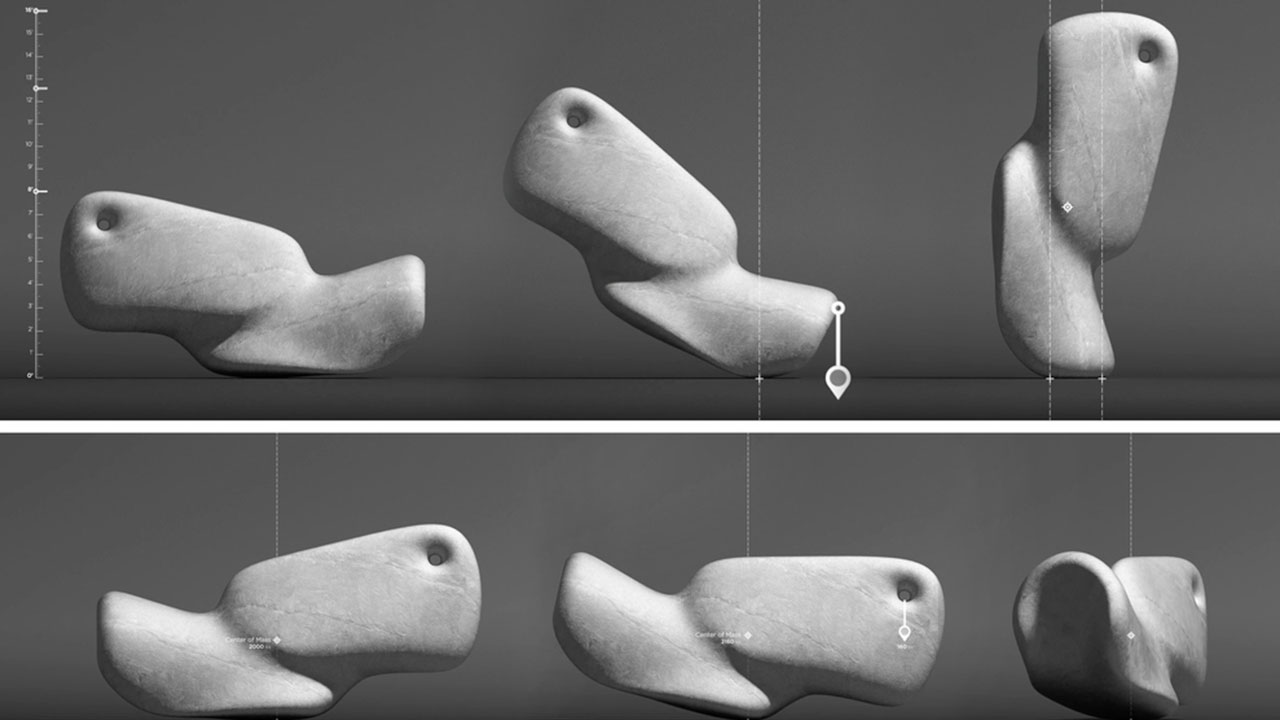 The Math Behind the McKnelly Megalith
Matter Studios
Inhibitum
William Henne,Delphine Renard
Cloud Kumo
Yvonne Ng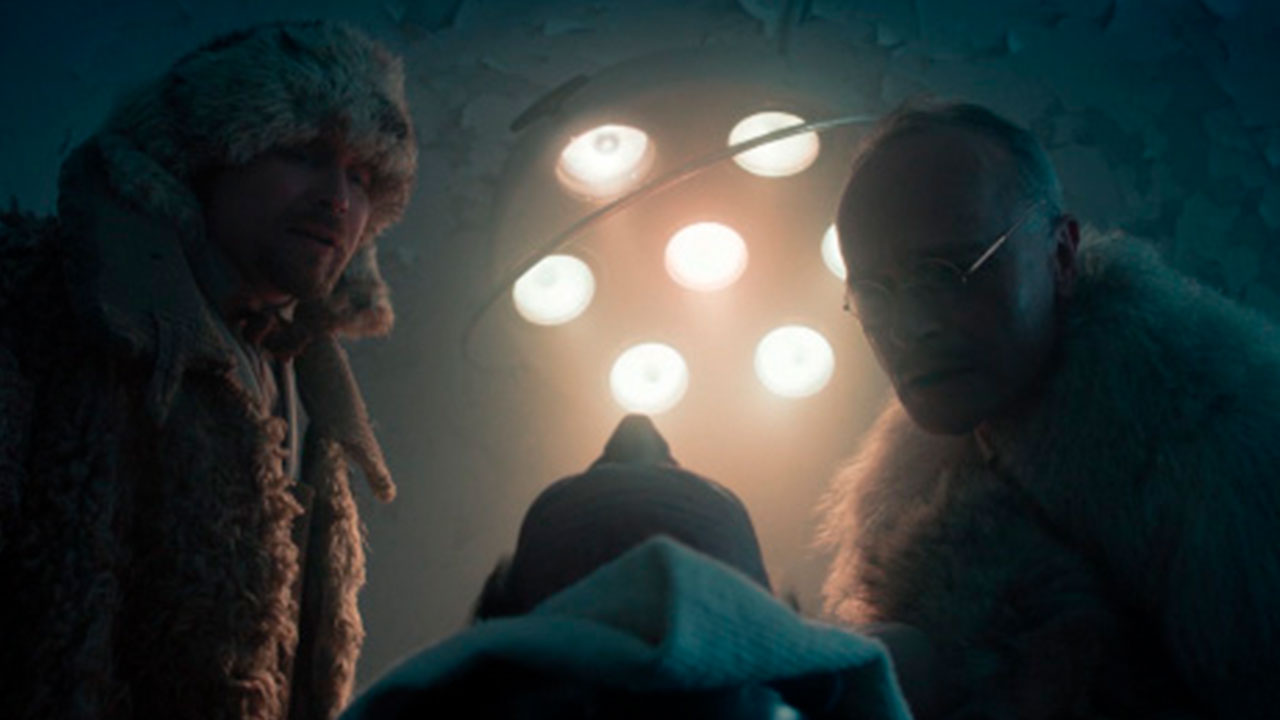 Mausoleum
Lauri Randla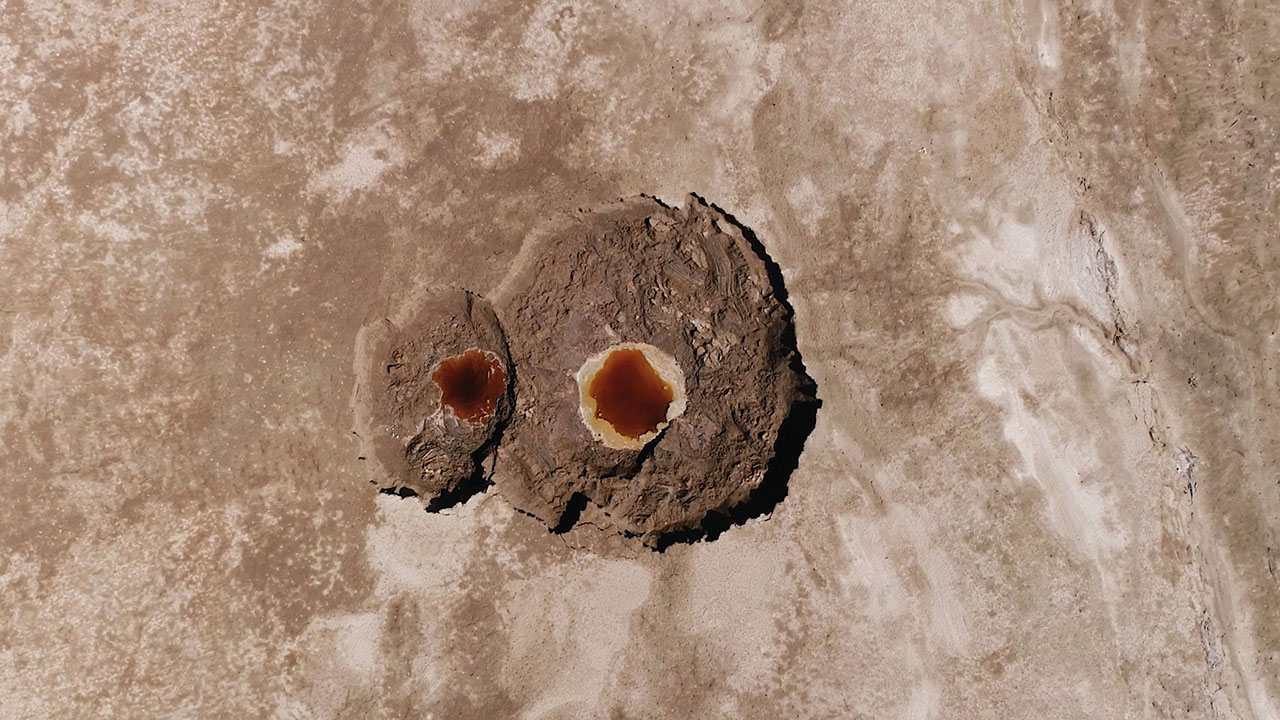 The Sweet Stench of Sulfur
Michelle Gevint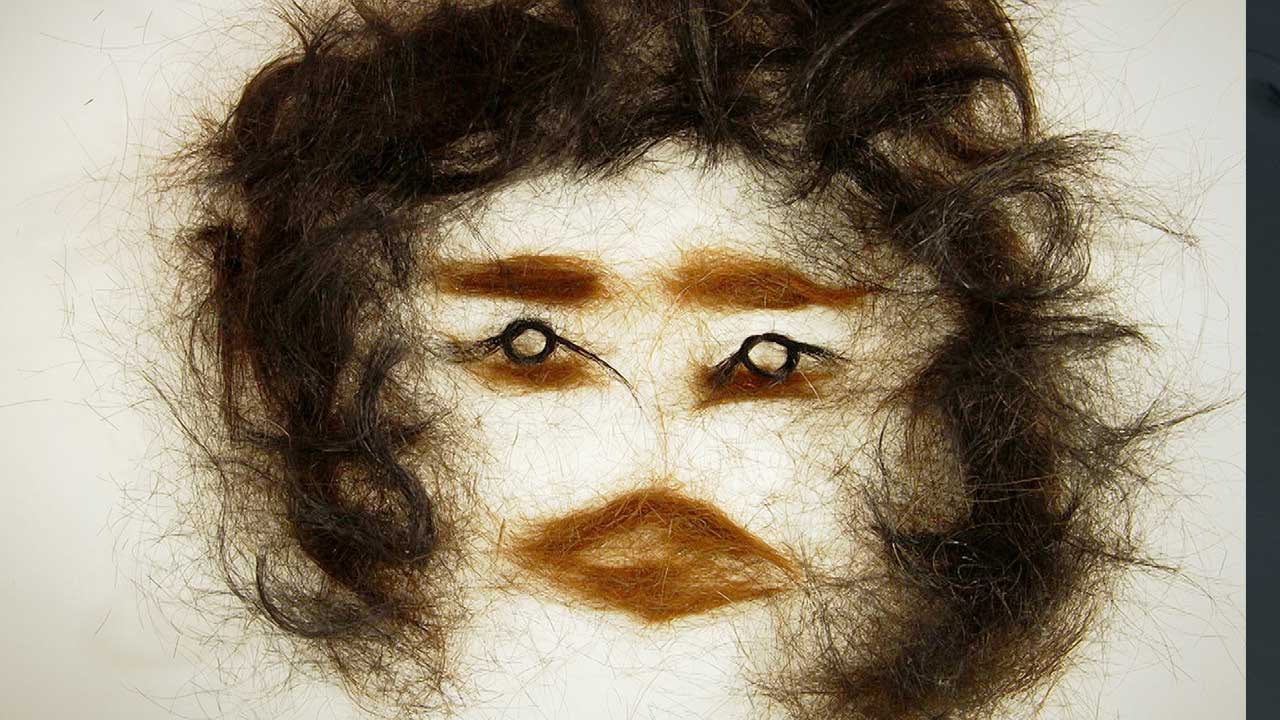 Hairy
Anka Schmid
Yellow Rain
L. Warren Thompson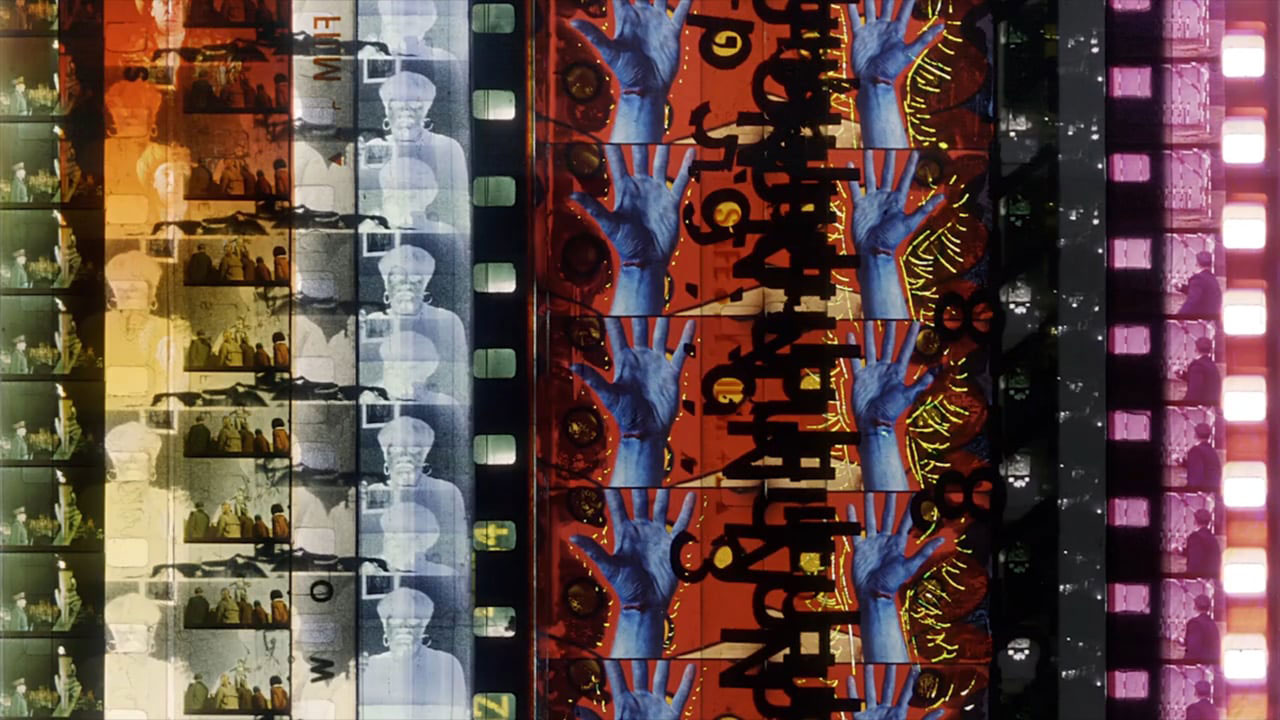 Films to Break Projectors
Tim Grabham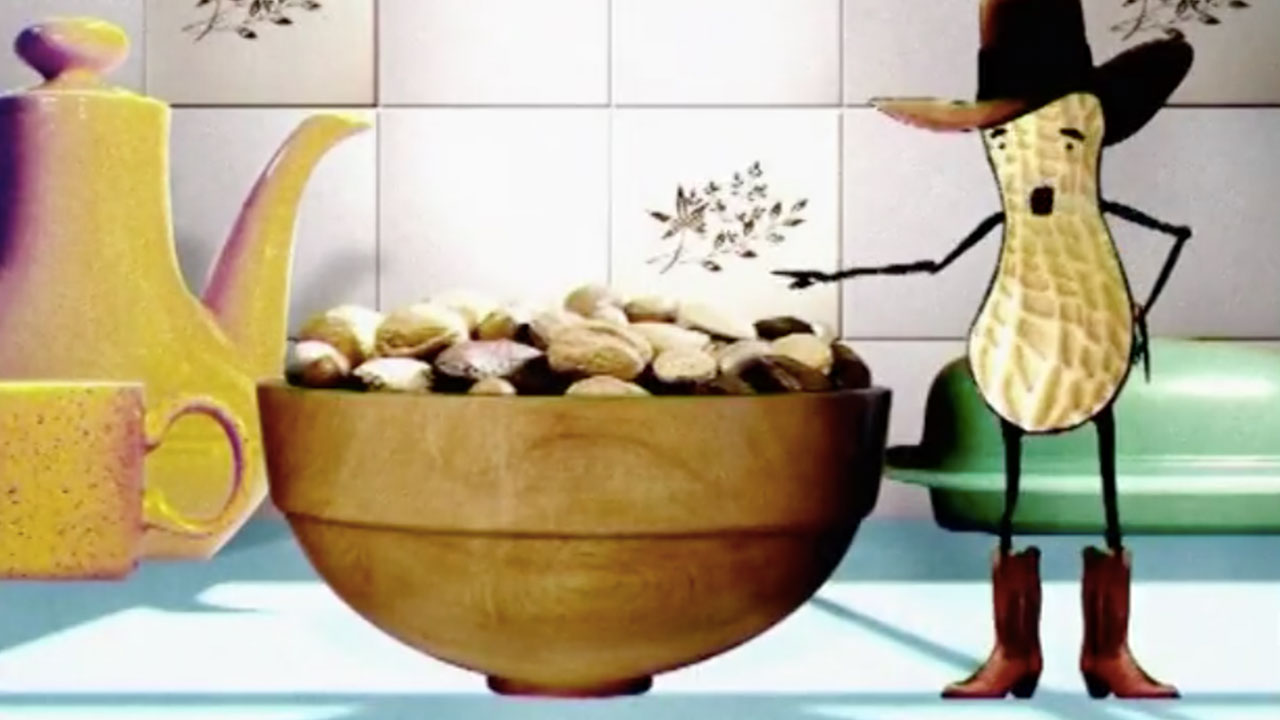 The Luckiest Nut in the World
Emily James
10 - 3 = 13
Byron Peters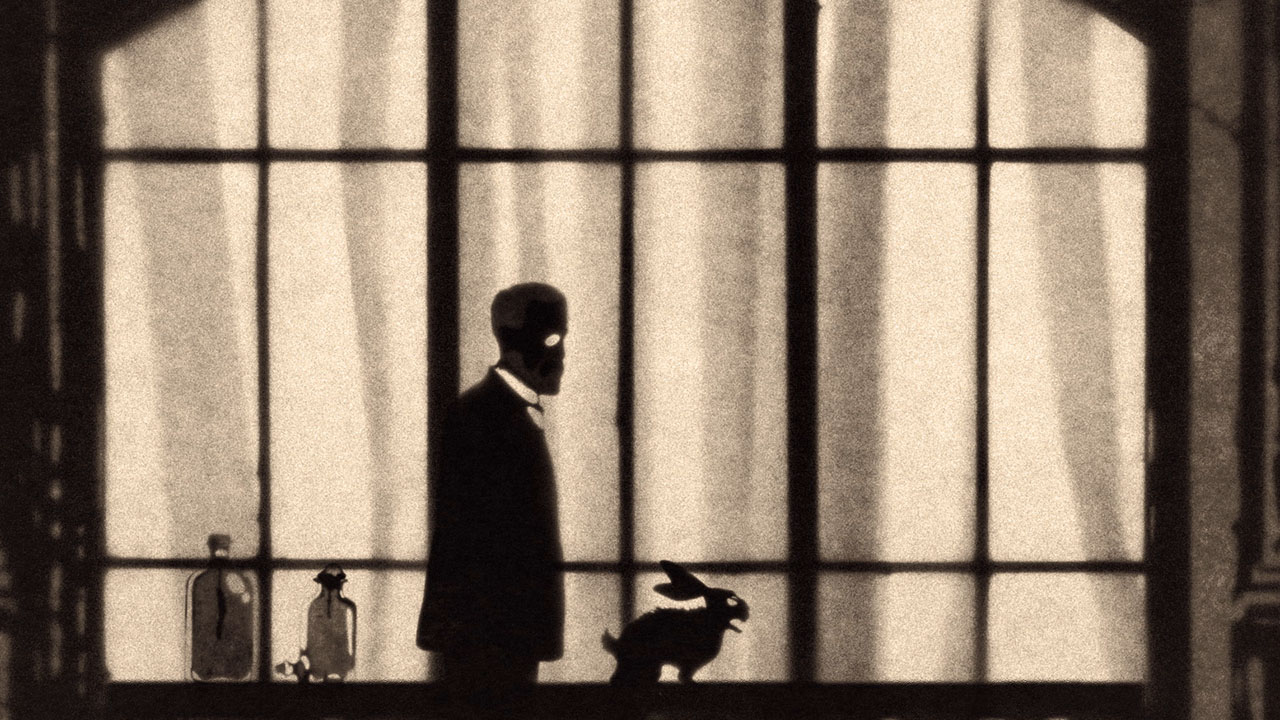 Bonne nuit Albertine
Charlotte Arene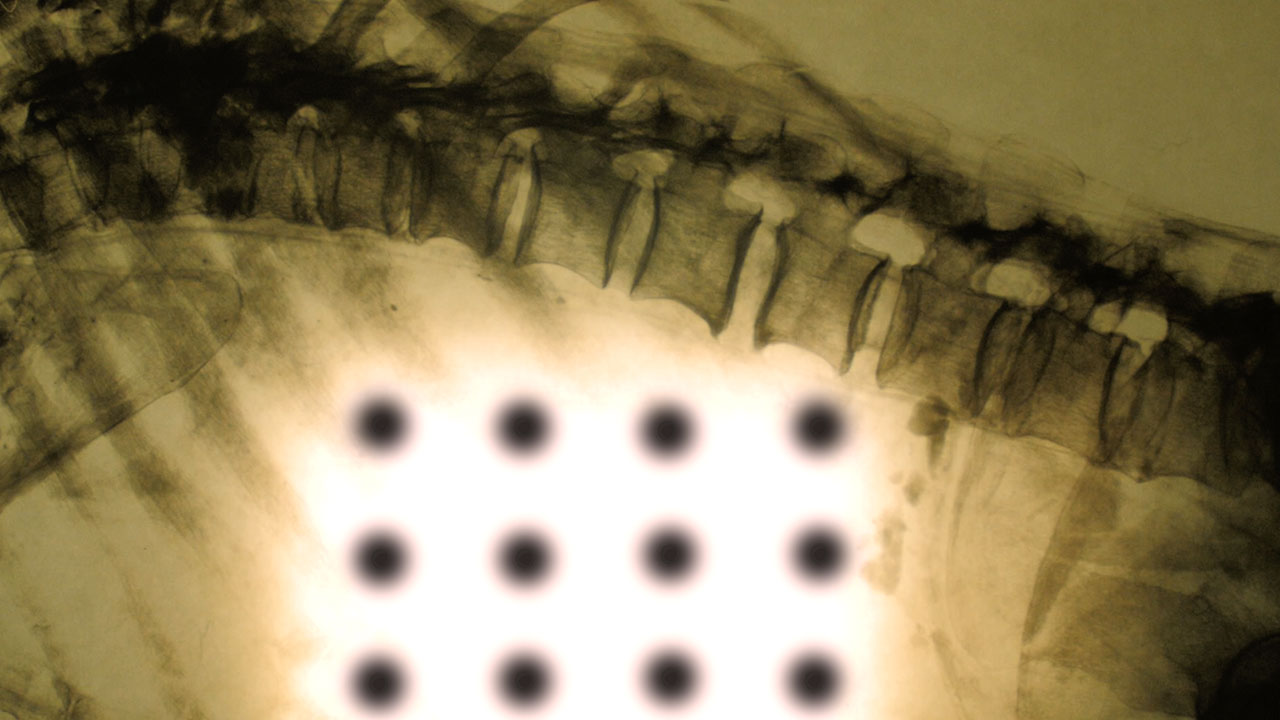 A New Kind of Ray
Emma Rozanski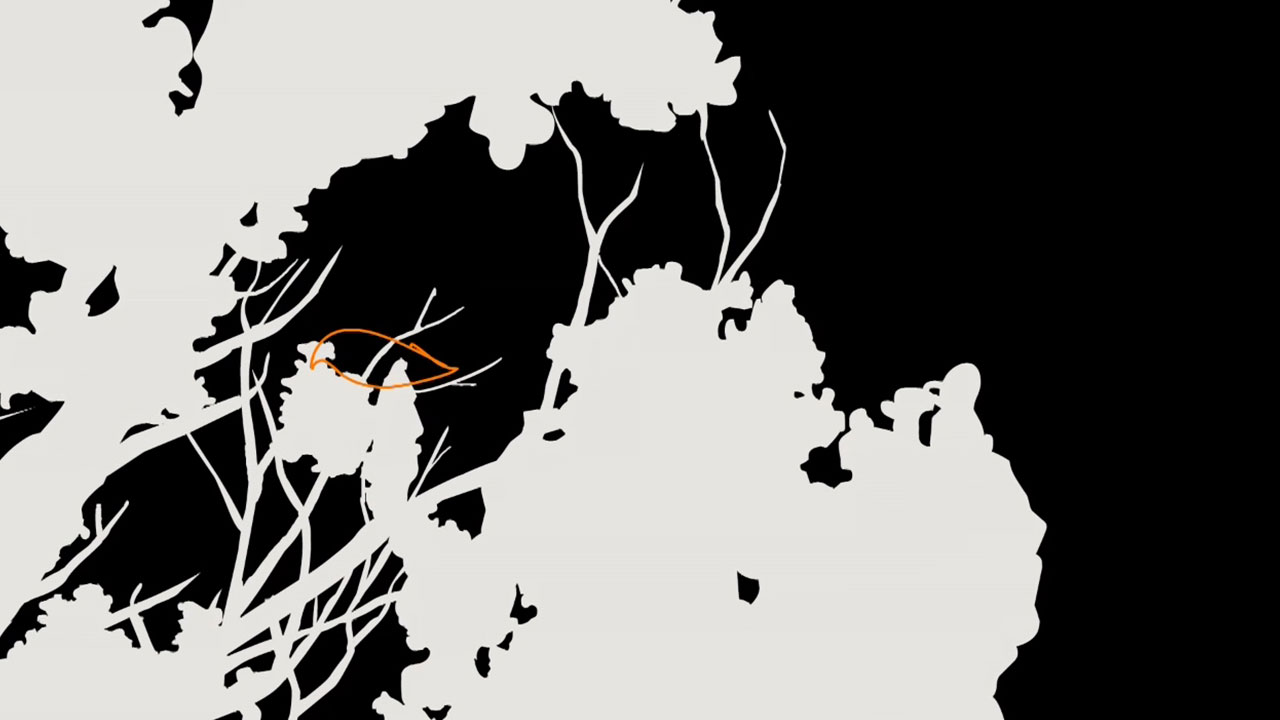 Struggle for Existence
Laurie Sumiye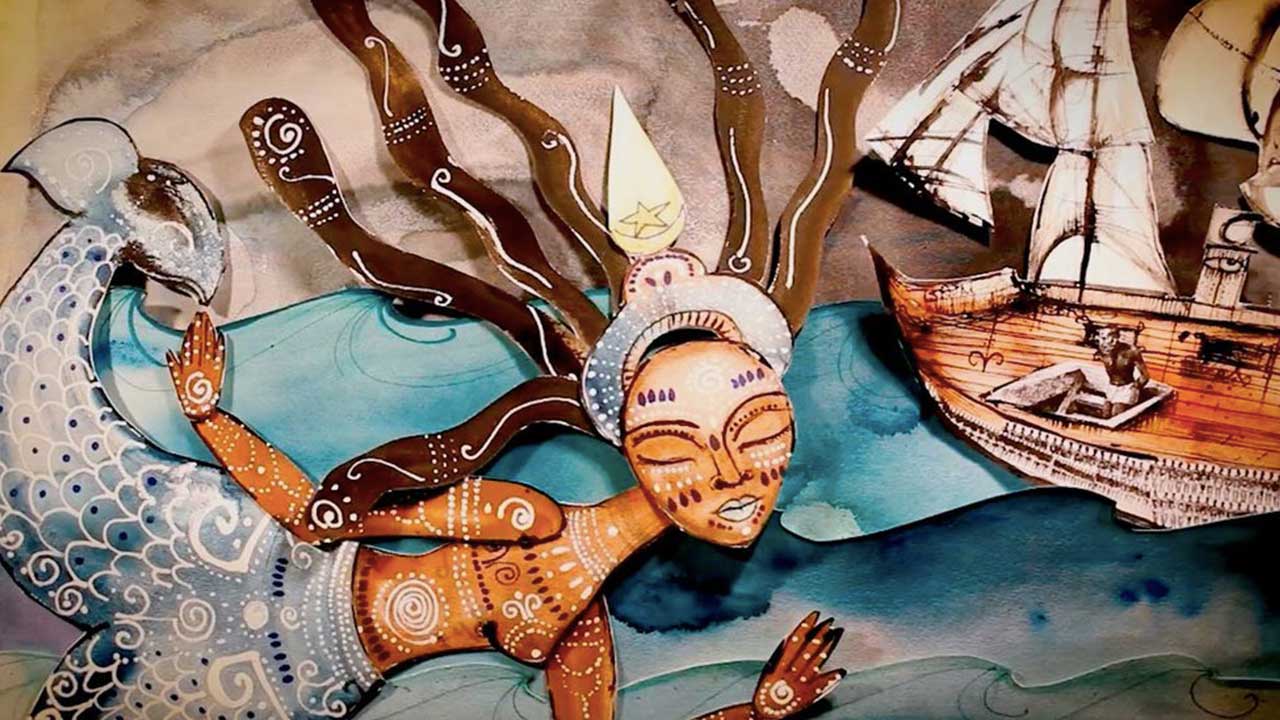 The Water Will Carry Us
Gabrielle Tesfaye
Sami Blood
Amanda Kernell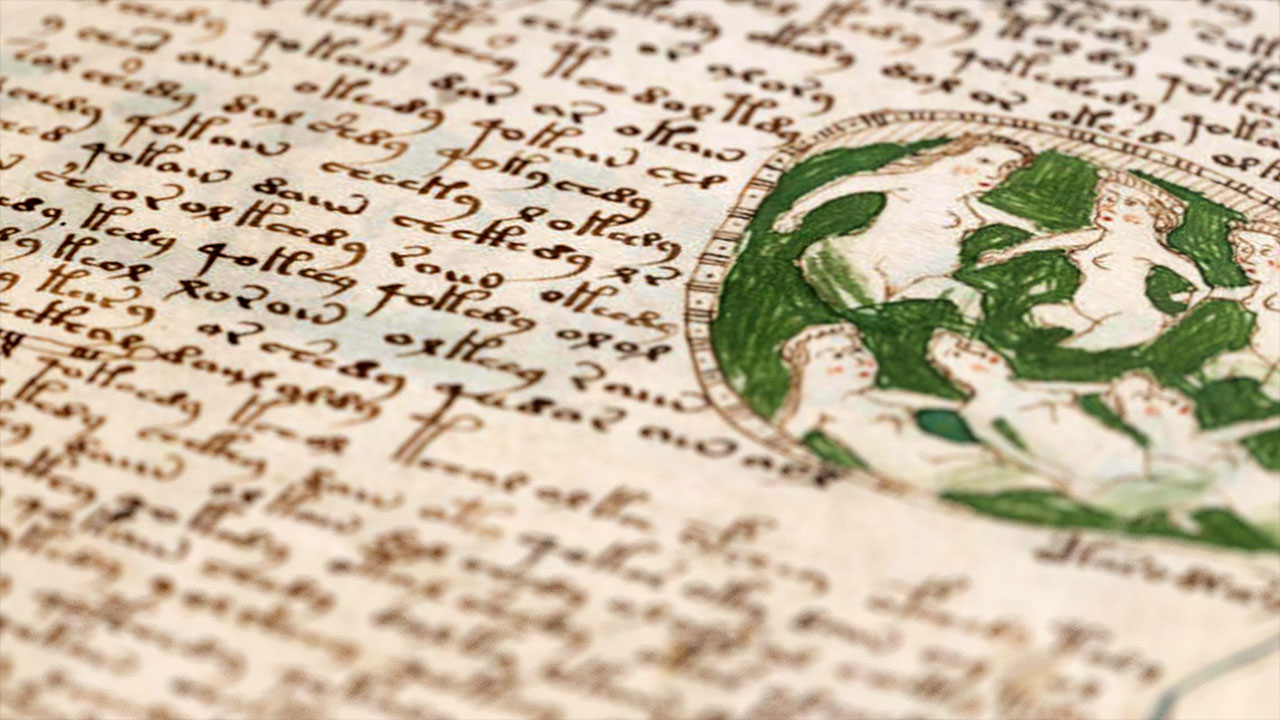 The Voynich code
Tiago Marconi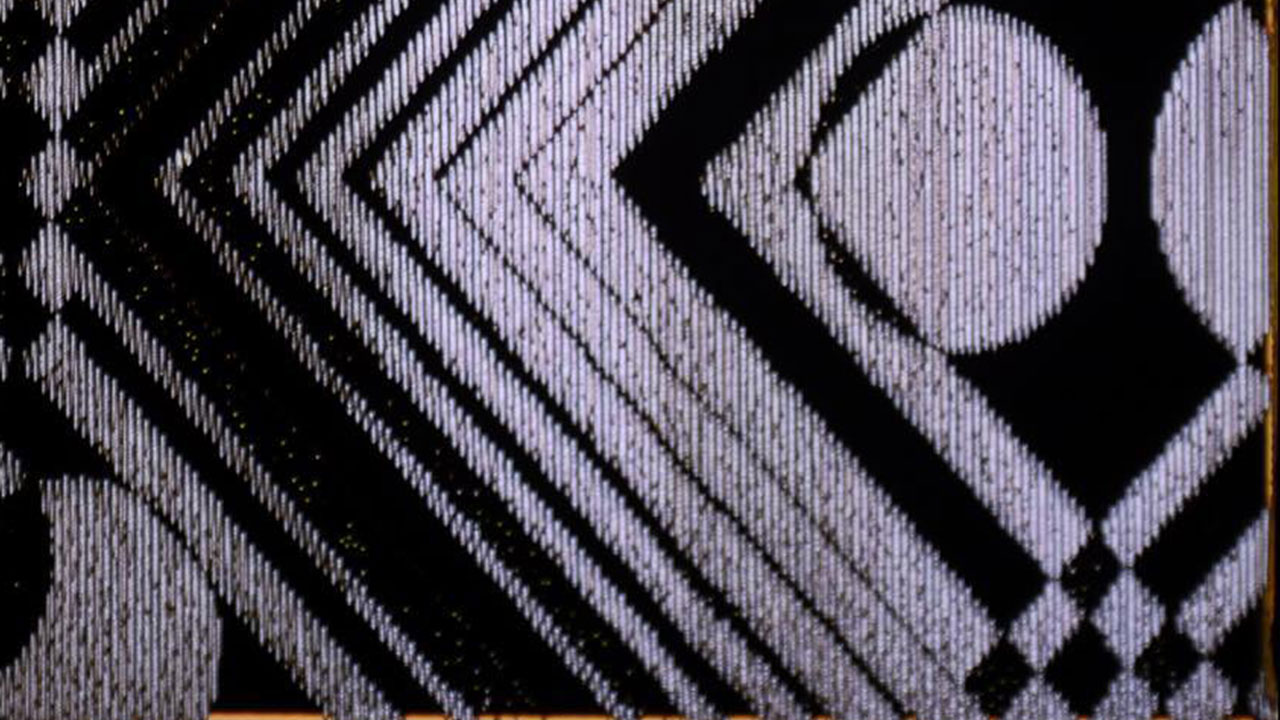 Quimtai
Camilo Colmenares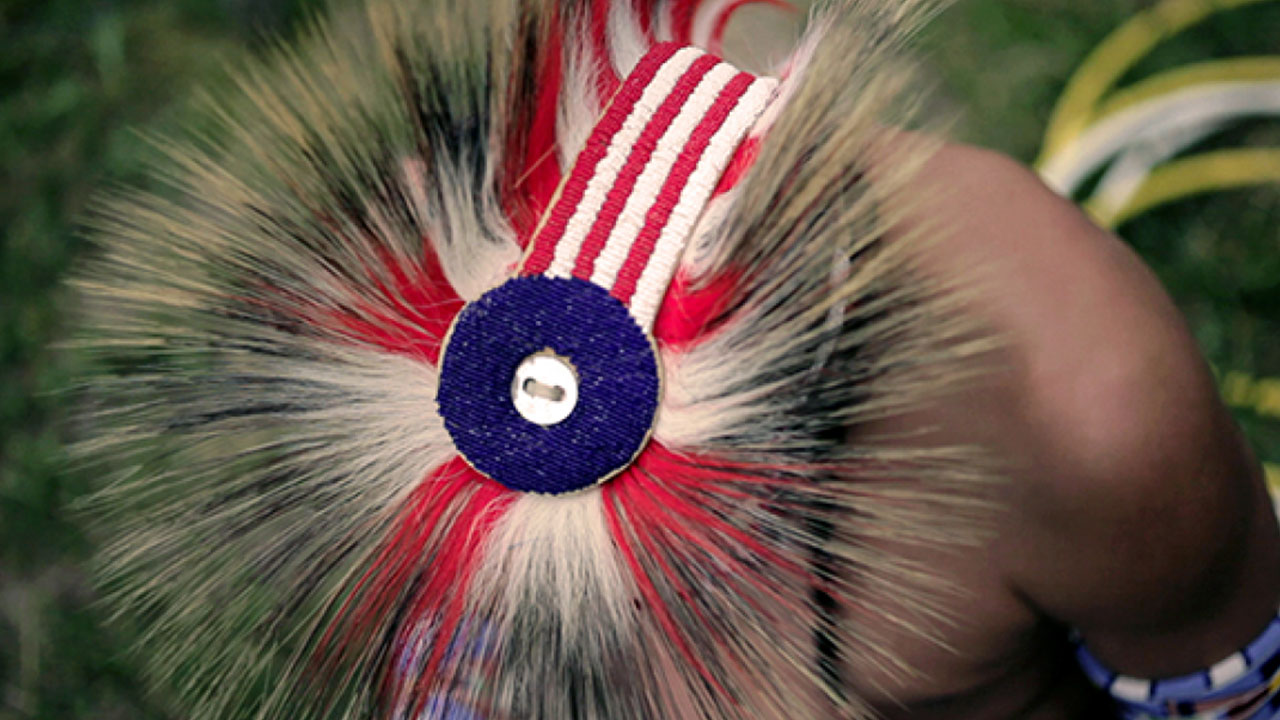 Native American
Giulia Grossmann
Mr. Sand
Soetkin Verstegen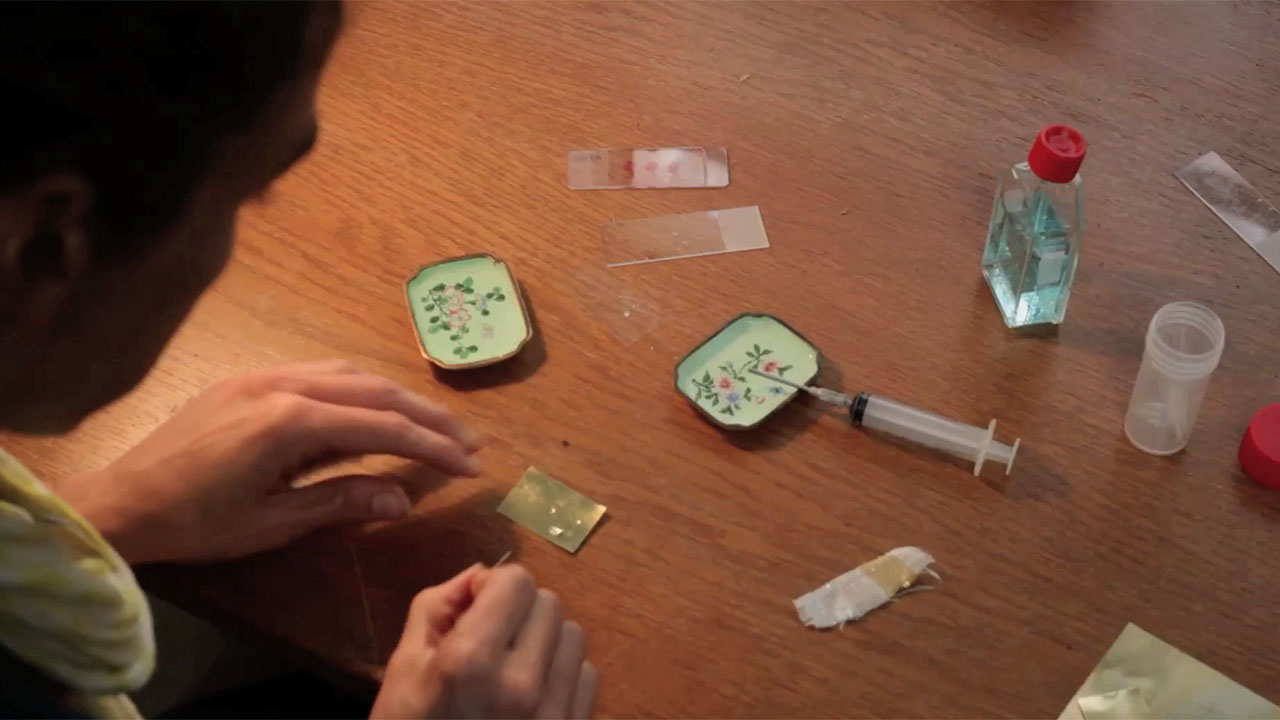 Alle de tranen (Every Tear)
Sarah Vanagt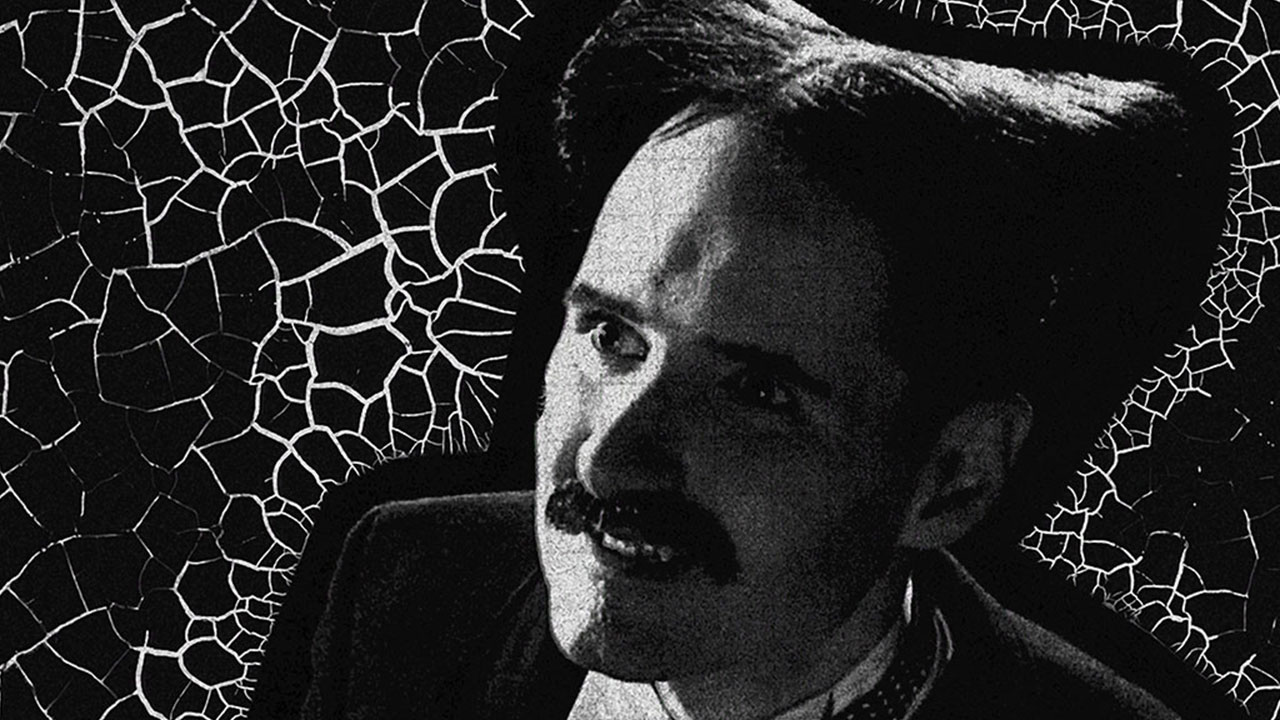 The Tesla World Light
Matthew Rankin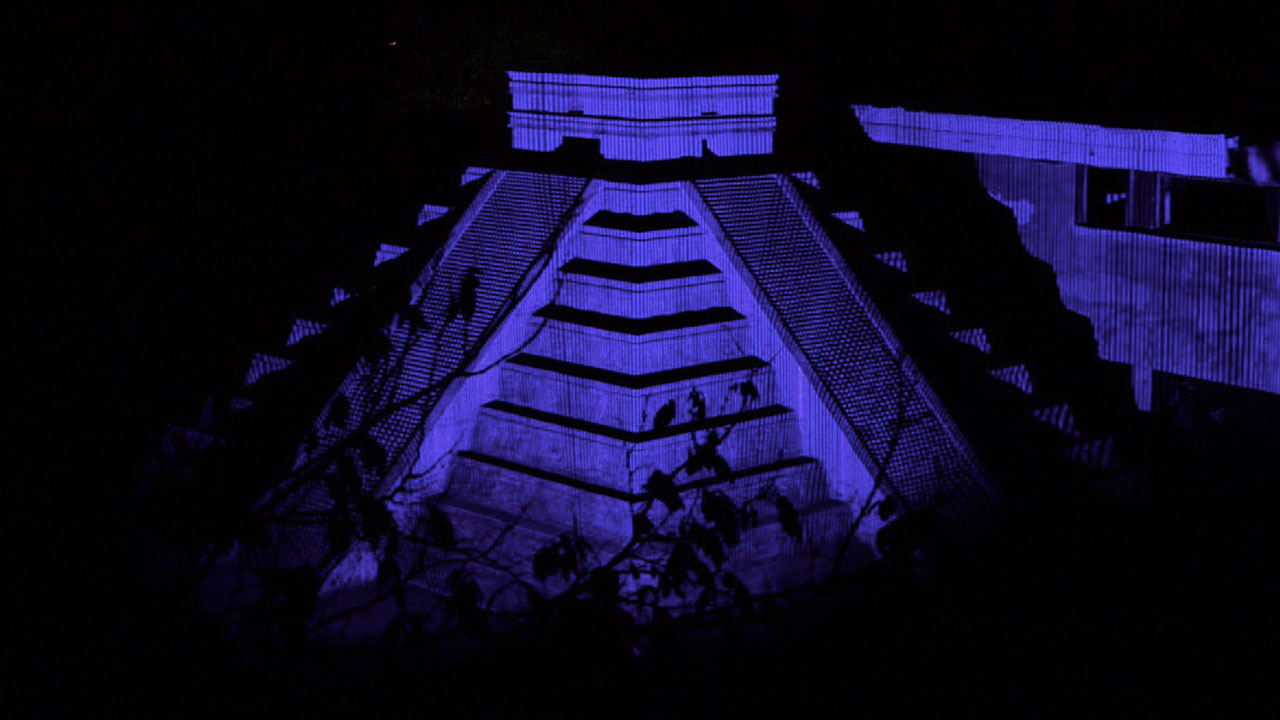 Ciudad Maya
Andrés Padilla Domene
The Immortal Life of Henrietta Lacks
George C. Wolfe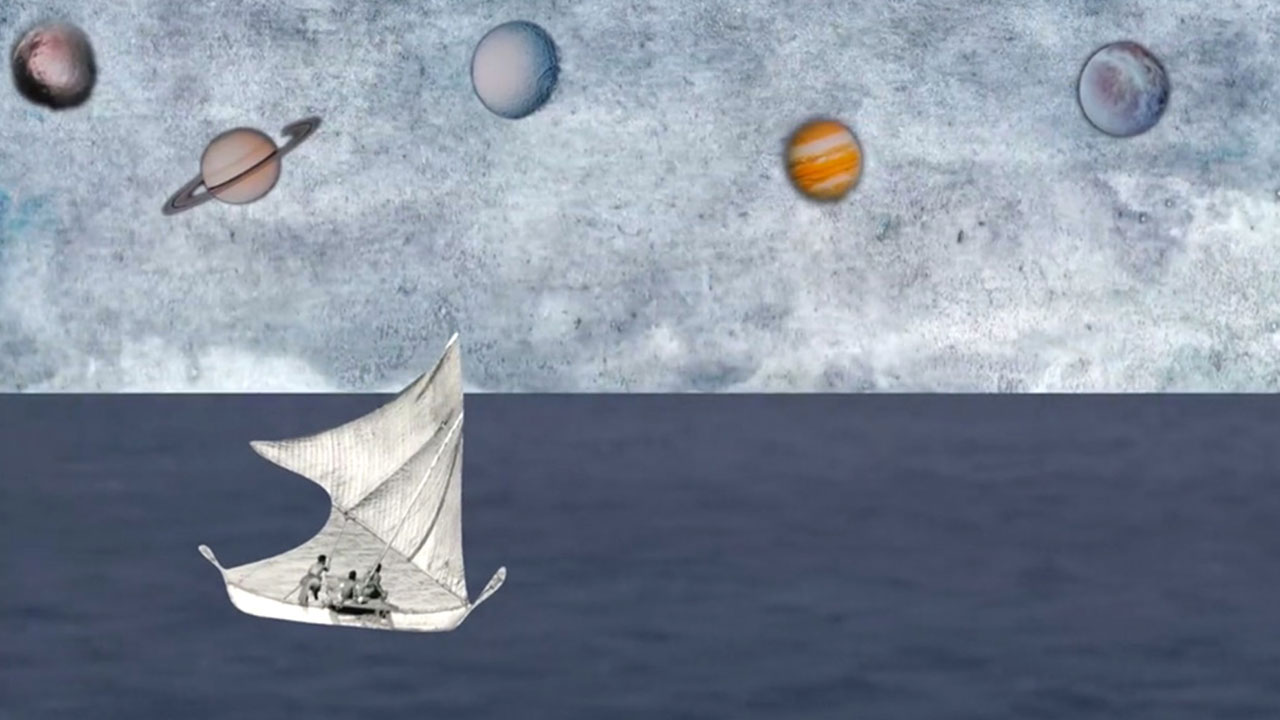 Slingshots of the Oceanic
Flora Lichtman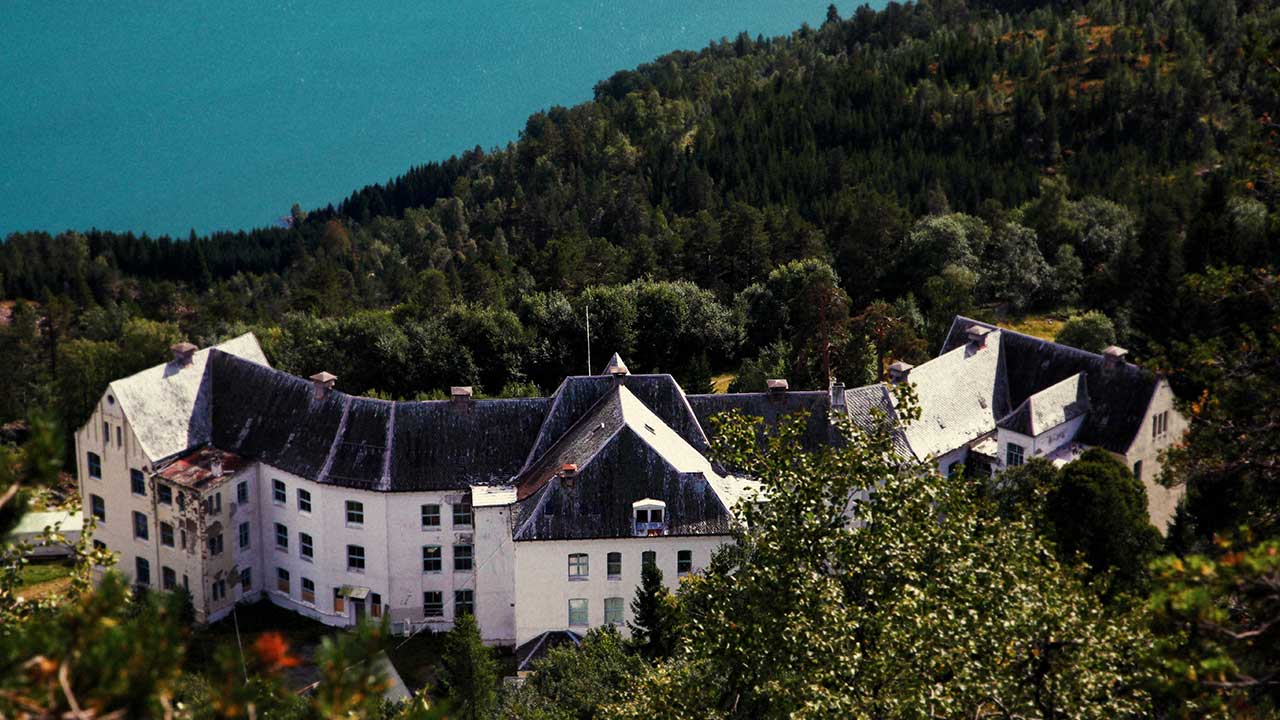 Stories of the Sanatorium (Sanatoriet)
Therese Jacobson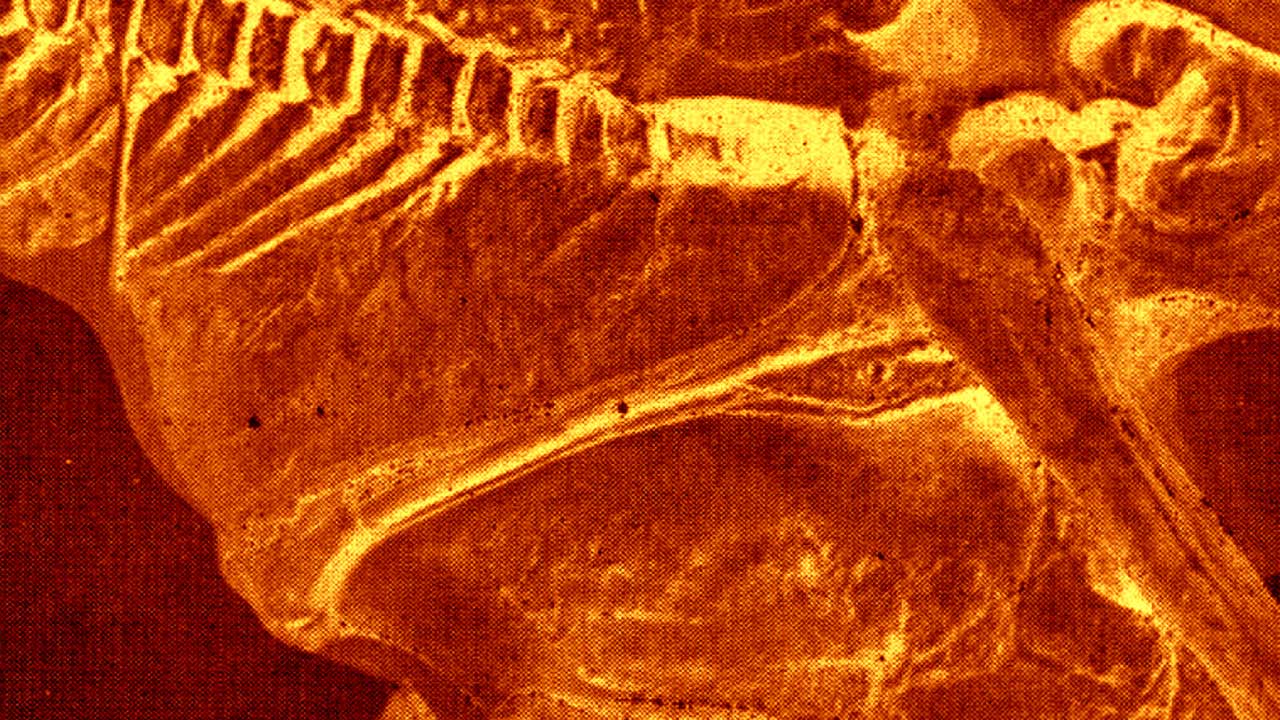 Gondwana
Riccardo Giacconi
Owsia (Darkened Water)
Alireza Dehghan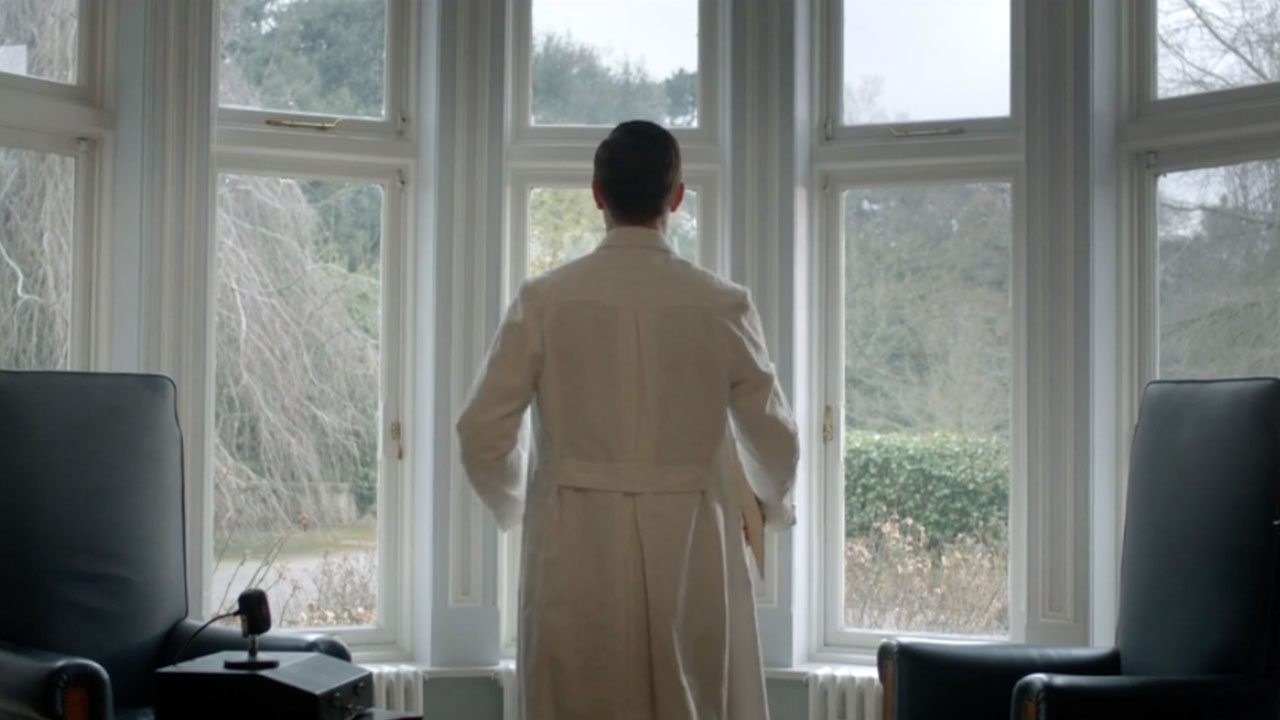 Patient 39
Dan Clifton
Jesper Baker
Sean Pecknold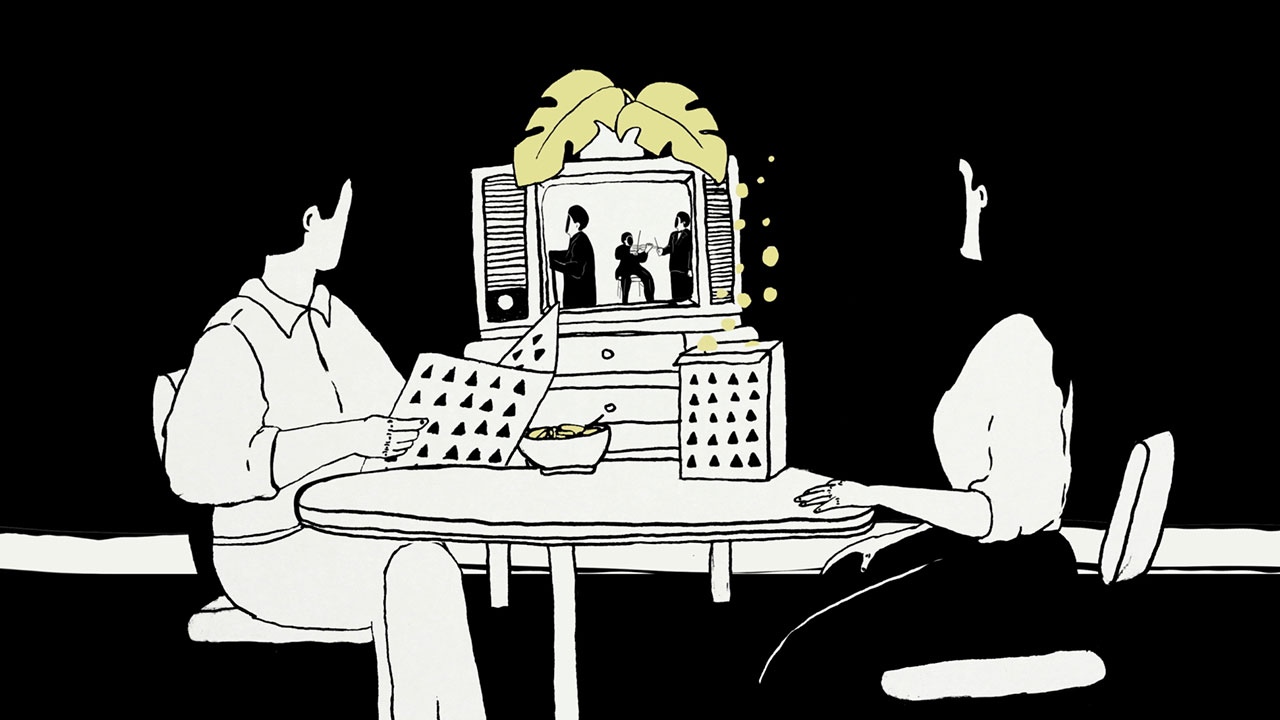 Amarillo (Yellow)
Ana Pérez López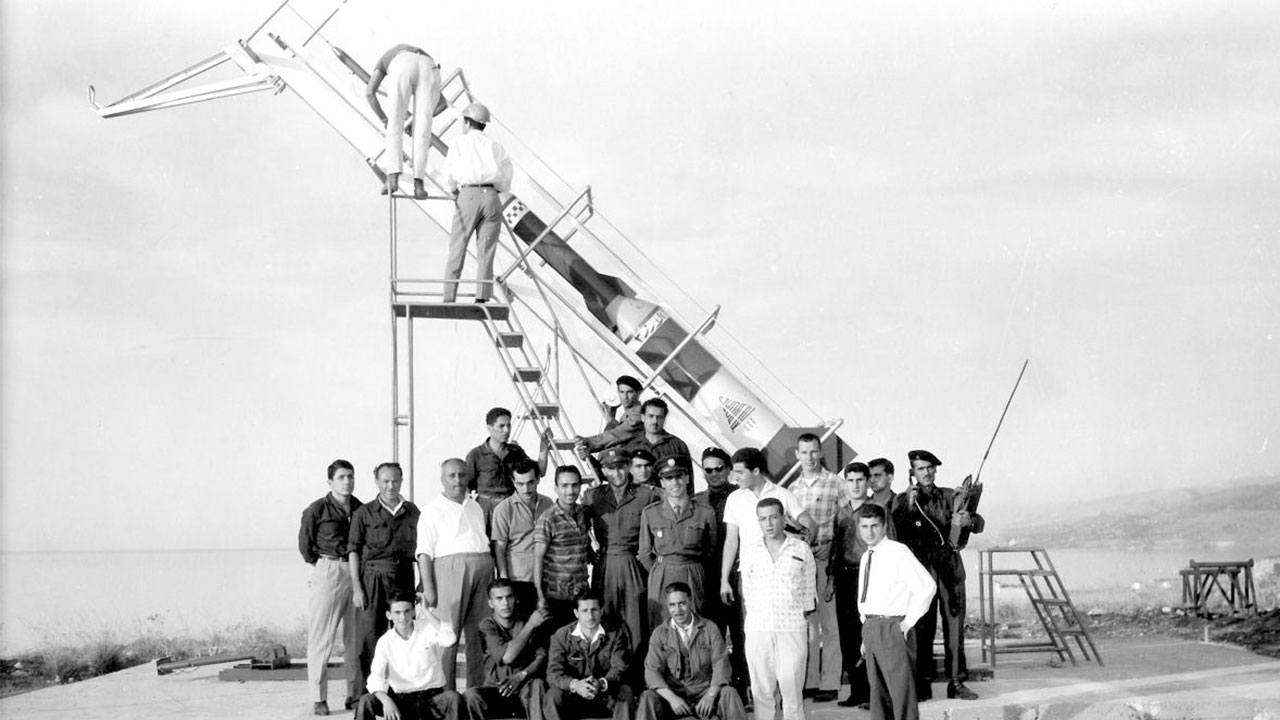 Lebanese Rocket Society
Joana Hadjithomas,Khalil Joreige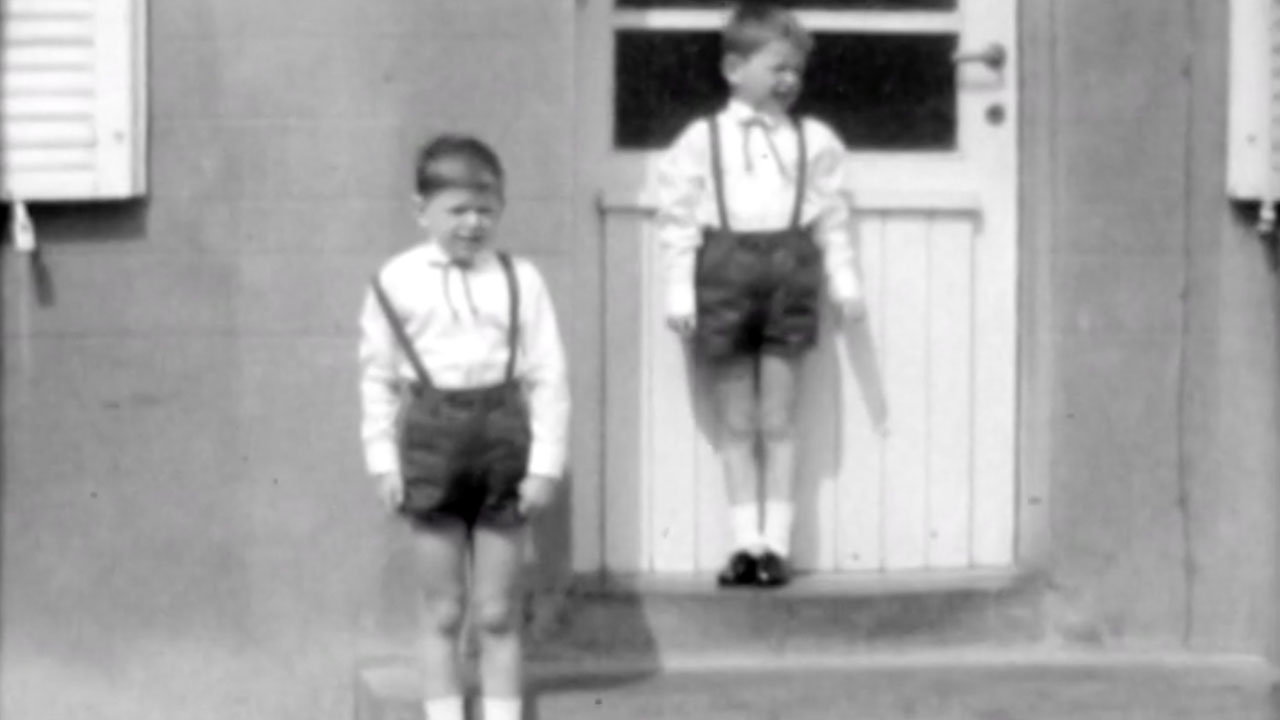 Gil (The First Thing Is Your Name)
Eva Giolo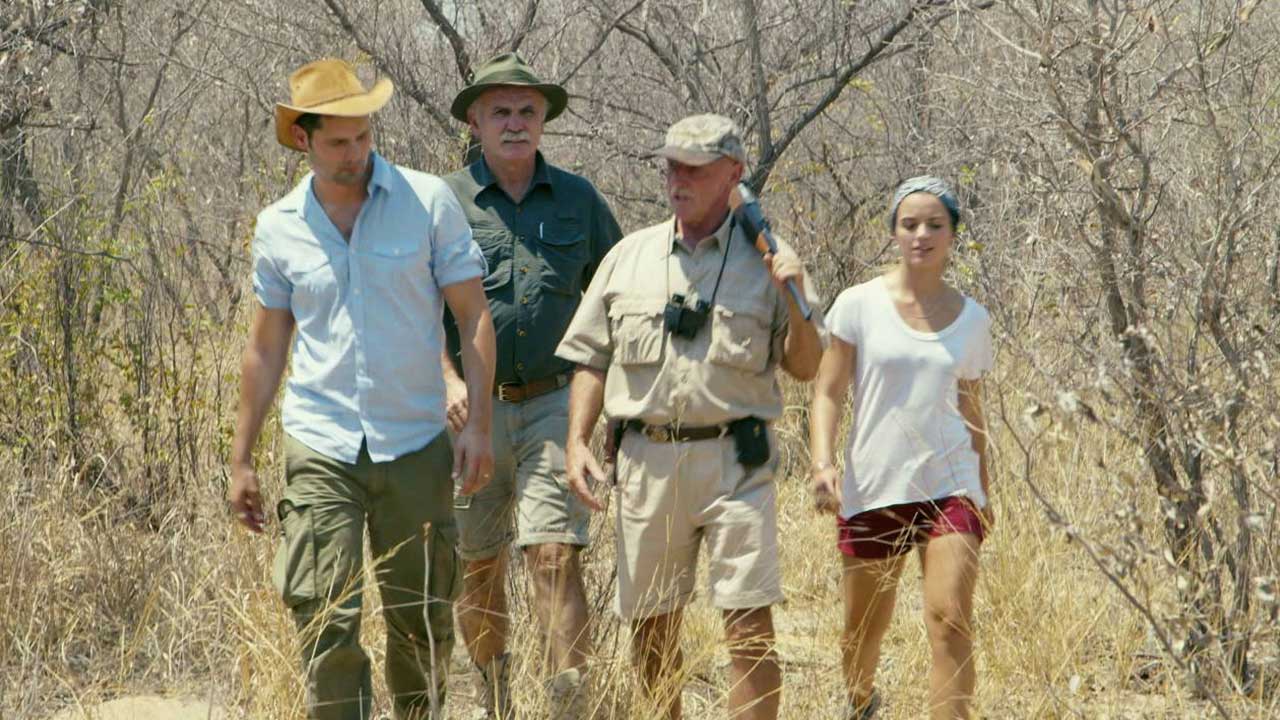 In Search of Lost Future
Luis Quevedo,Alfonso Par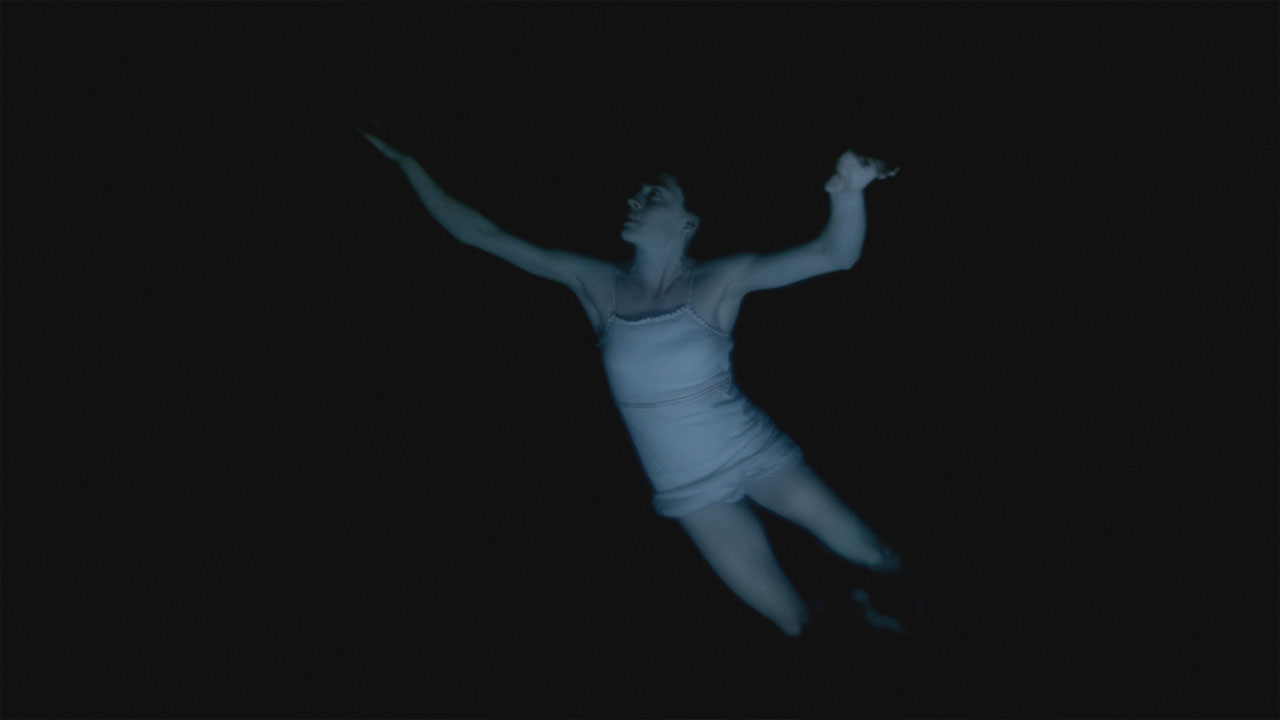 The Purple Plain
Kim Albright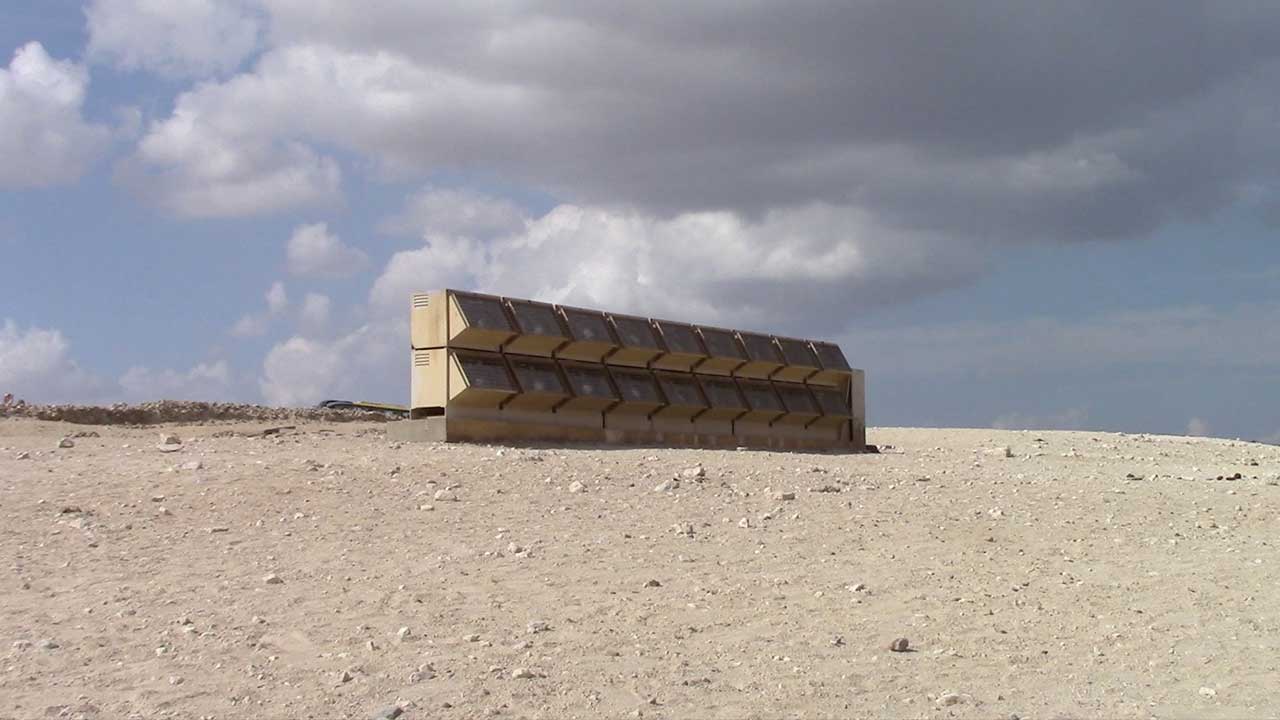 pepsi, cola, water?
Tom Bogaert
Grandma's Beauty
Kaltham Abdul Rahim Al Ali,Dana Ibrahim Al Serkal
Nobody's Business
Alan Berliner
Still Holding Still
Sarah Vanagt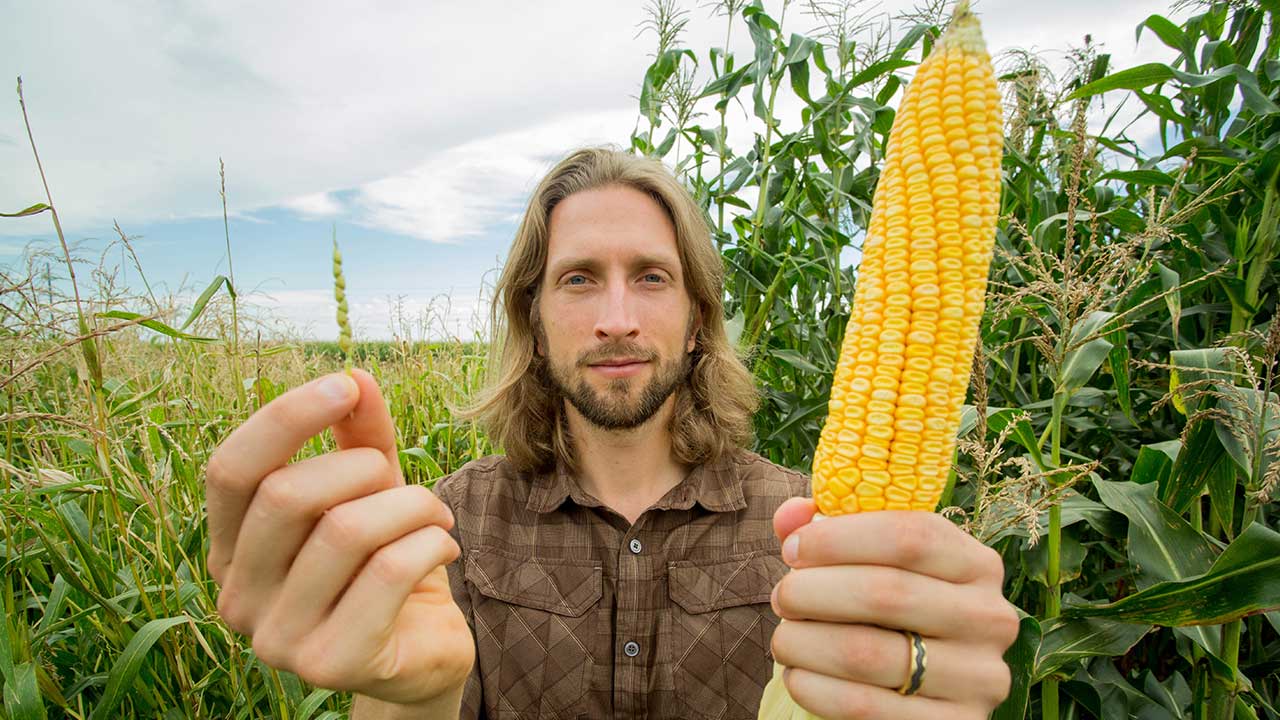 Popped Secret: The Mysterious Origin of Corn
Nathan Dappen,Neil Losin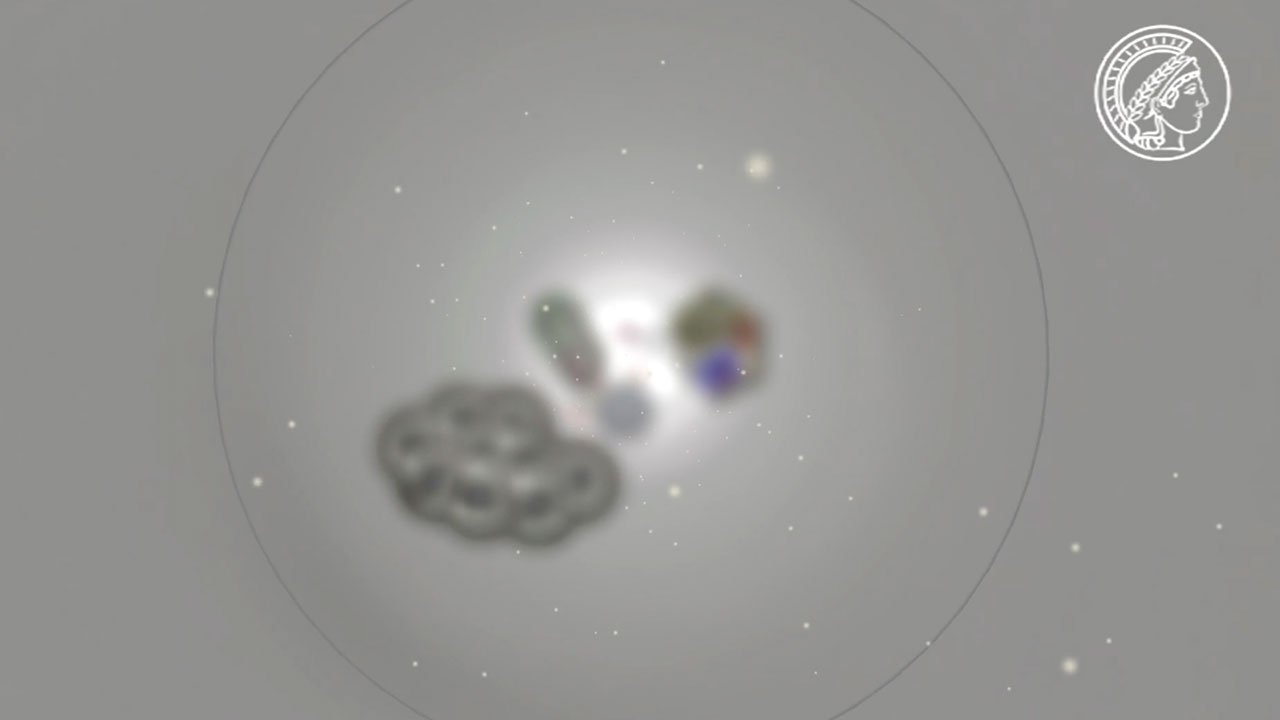 STED - Mikroskopie jenseits optischer Grenzen
Beate Häutemann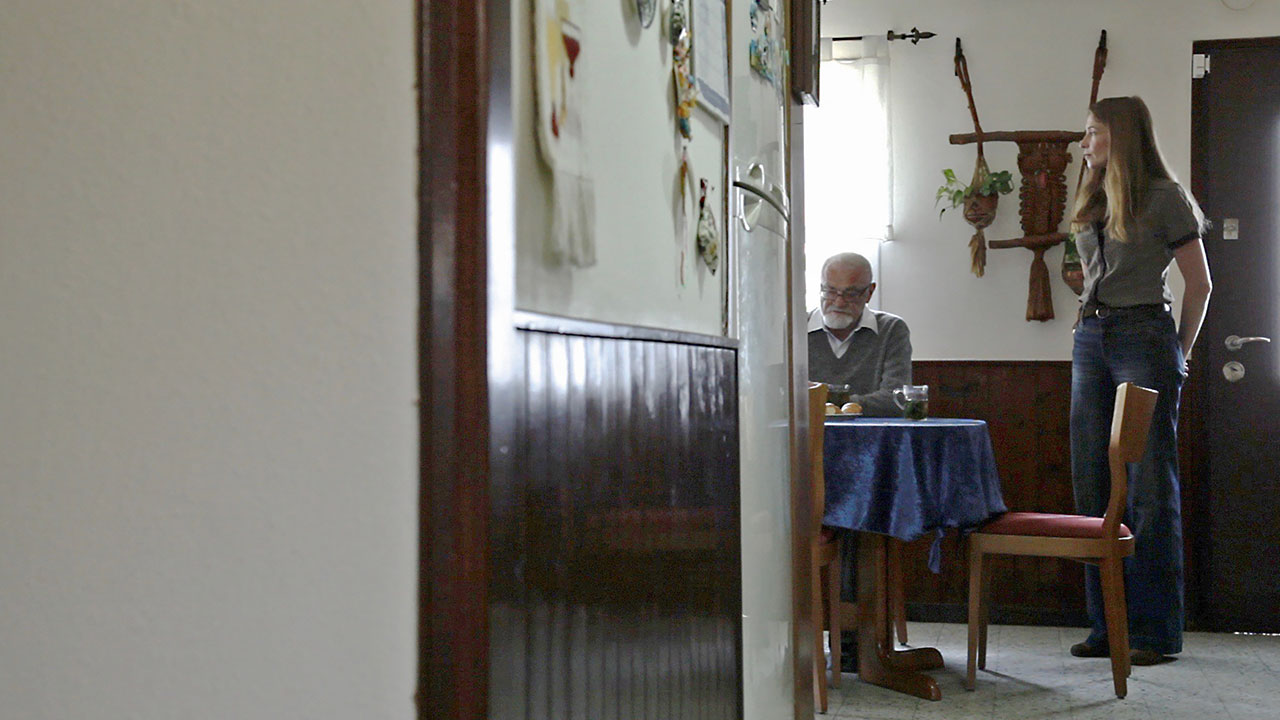 Reconsolidation
Liron Unreich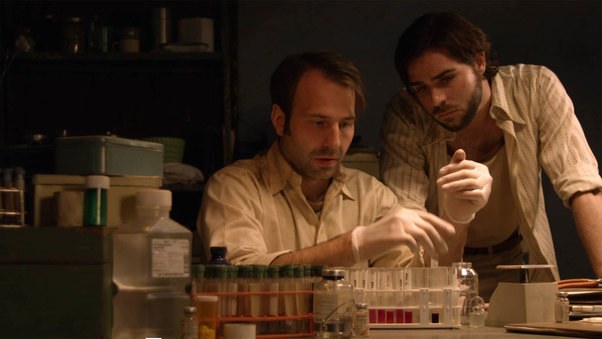 Nzara '76
Jon Noble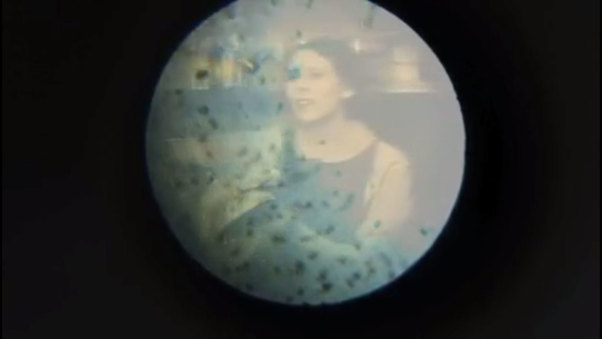 MicroScope
Minette Mangahas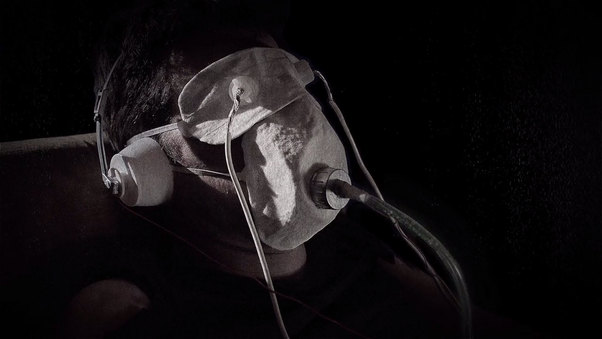 Amnesiac on the Beach
Dalibor Baric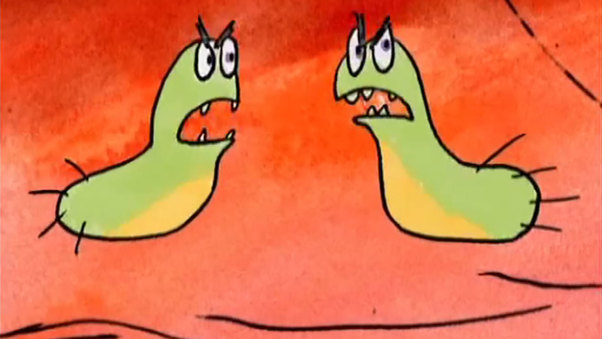 Mutations – Selections: The Bacteria Resist
Yannick Mahé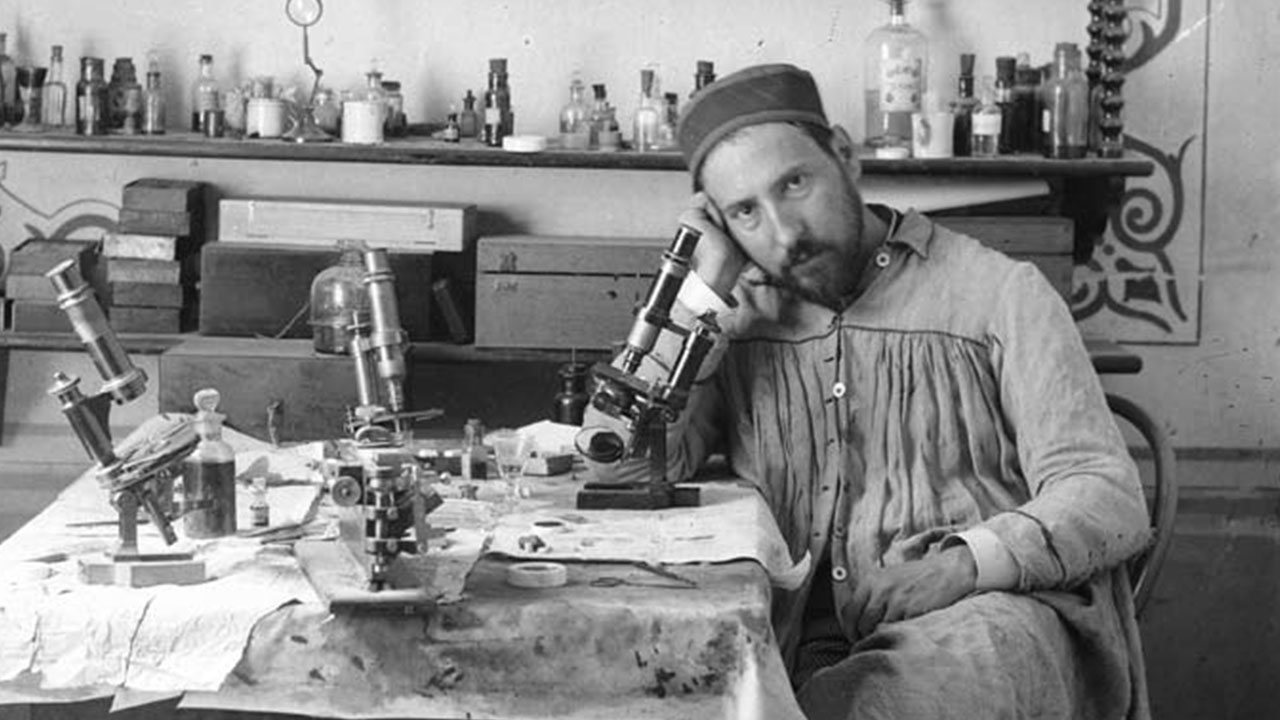 Las Mariposas del Alma (Butterflies of the Soul)
Ana Martínez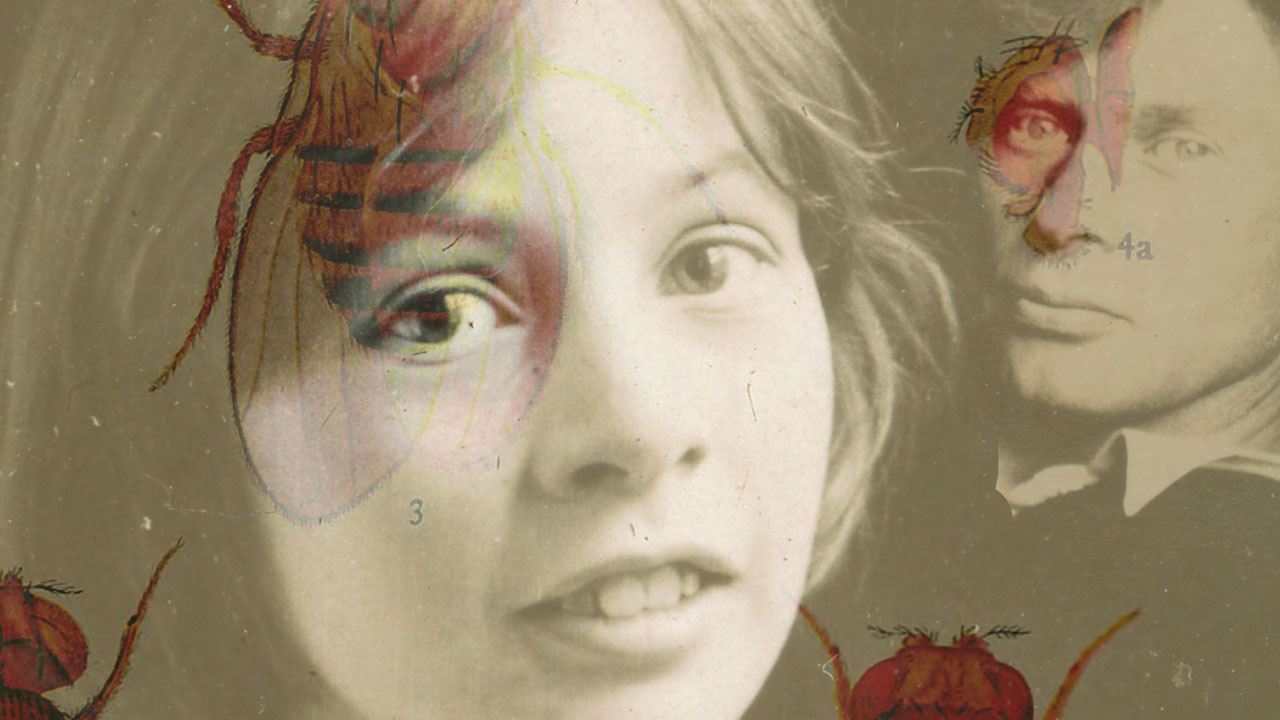 Daughter of Genetics
Alexis Gambis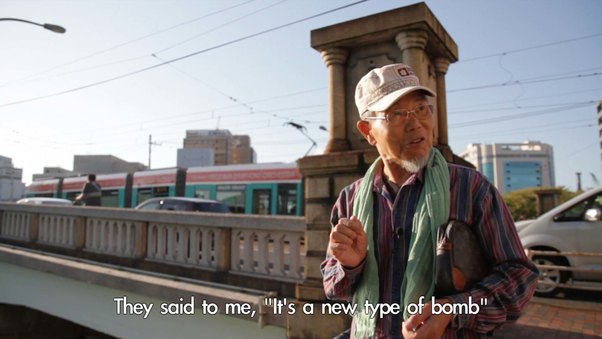 An All-Encompassing Light
Chloe White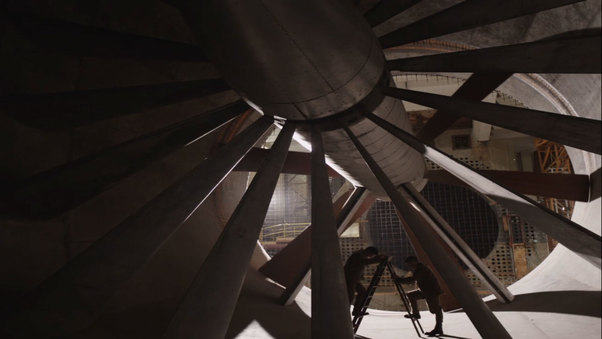 Undead Sun
Jane and Louise Wilson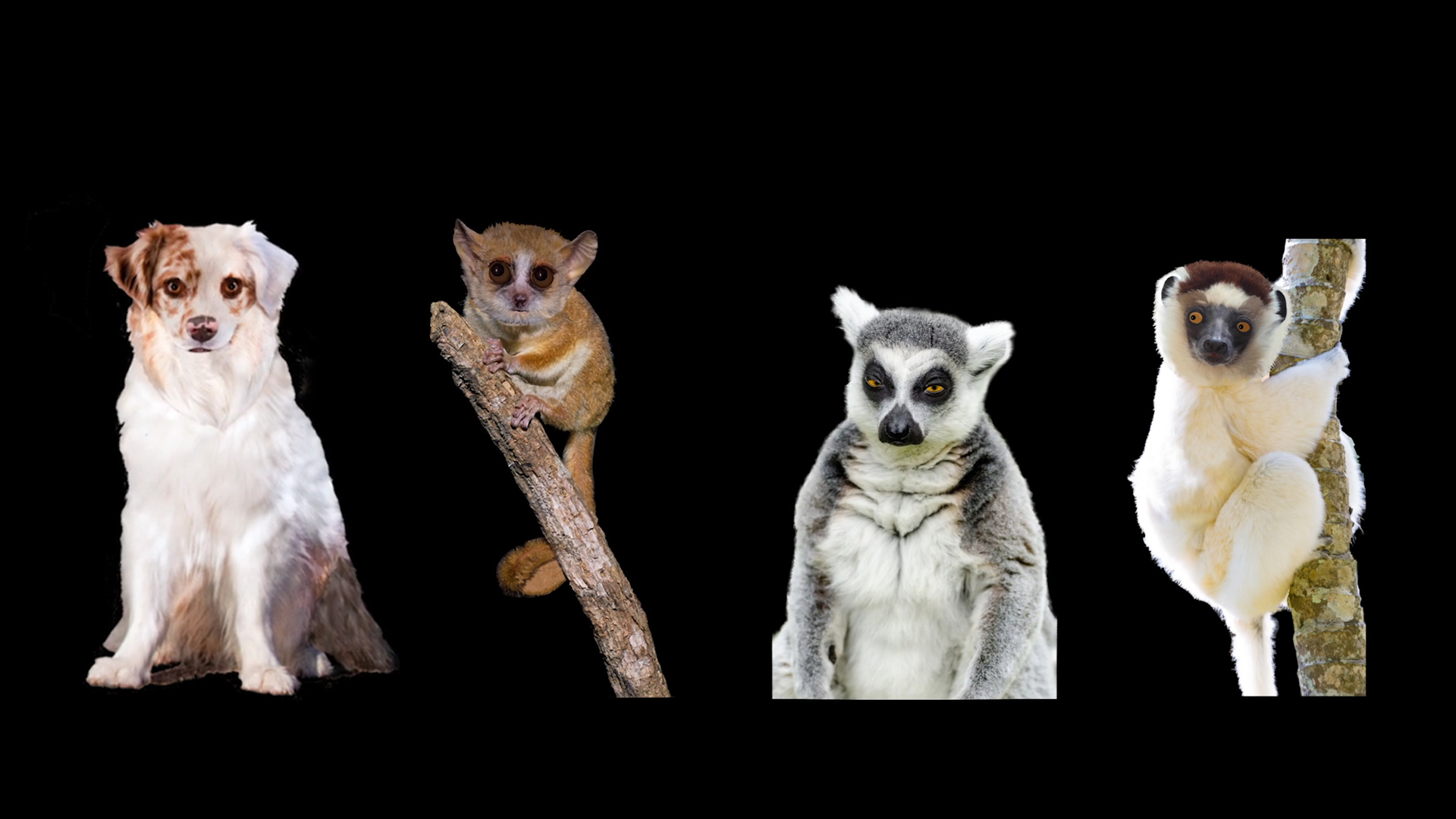 The Jollies: A Biographical Artwork about Primatologist Alison Jolly
Rachel Mayeri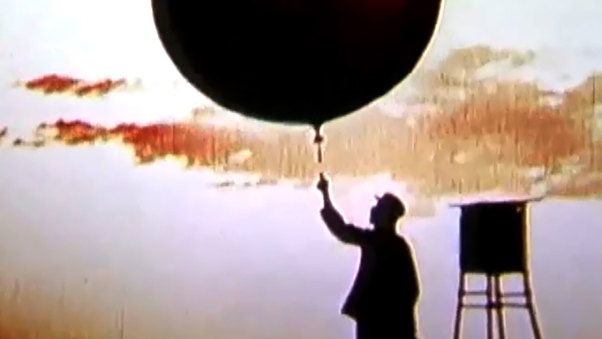 The Atom Bomb
Vanessa Gould
Lulu: Story of a Pearl
Shaikha Al Ameri,Mariam Khanji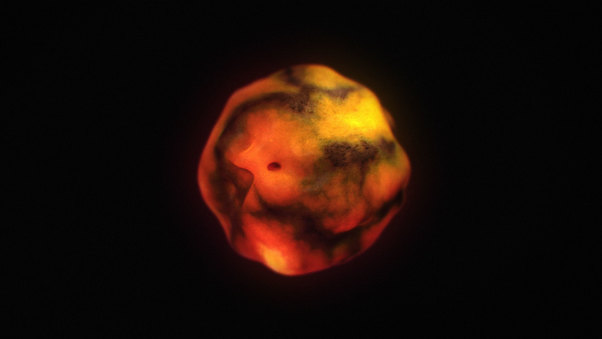 Icarus
César Pesquera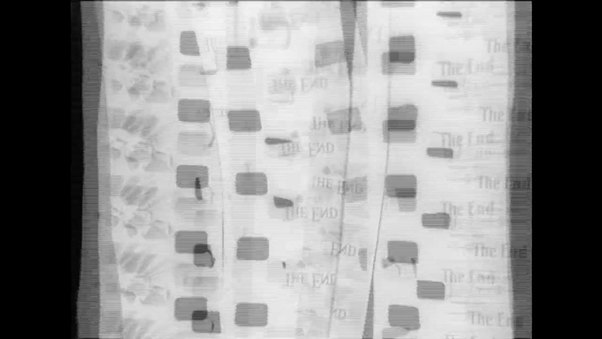 Look Inside the Ghost Machine
Péter Lichter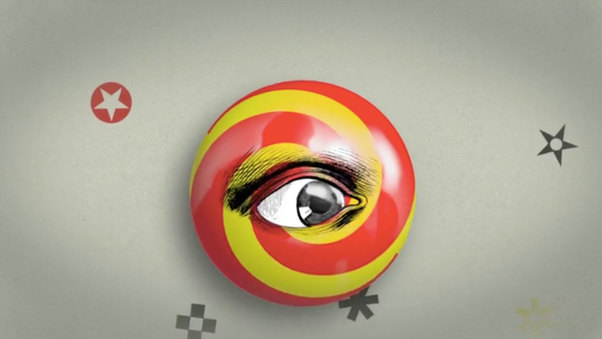 James
Denis Van Waerebeke
Afronauts
Frances Bodomo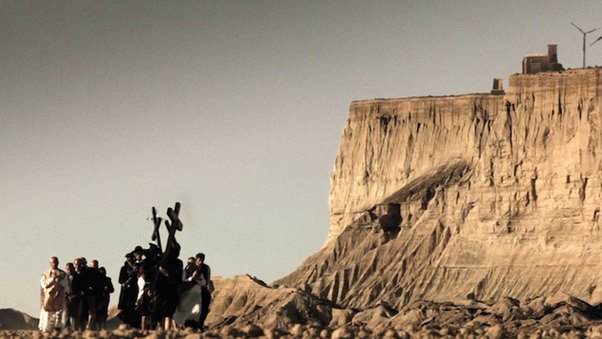 Soroa
Asier Altuna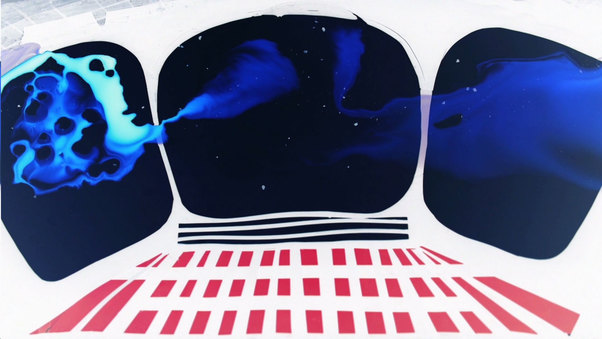 Vostok Zero
Perttu Inkilä,Velda Parkkinen,Liis Mehine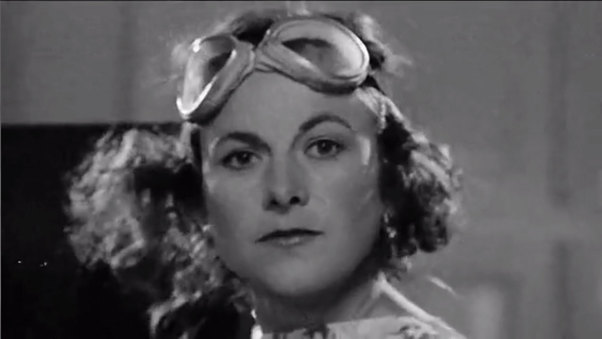 The Chronoscope
Andrew Legge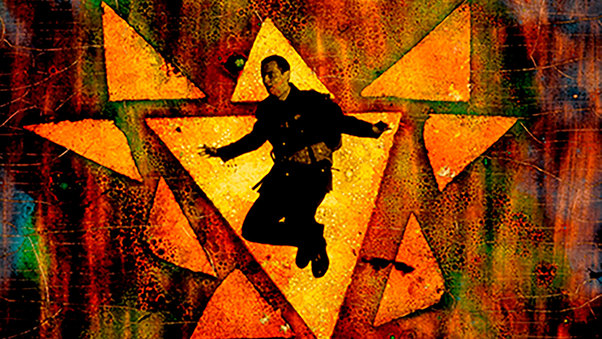 Mynarski Death Plummet
Matthew Rankin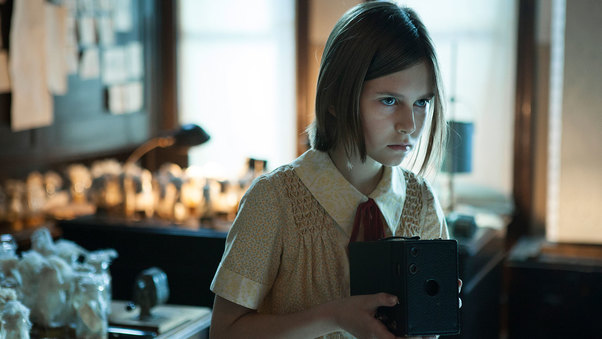 The Fly Room
Alexis Gambis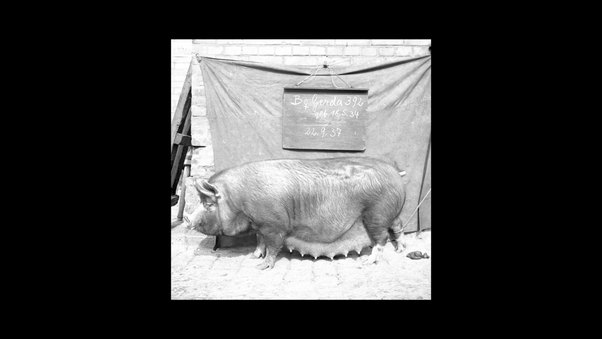 Alles was Irgendwie NütztAll (All What is Somehow Useful )
Pim Zwier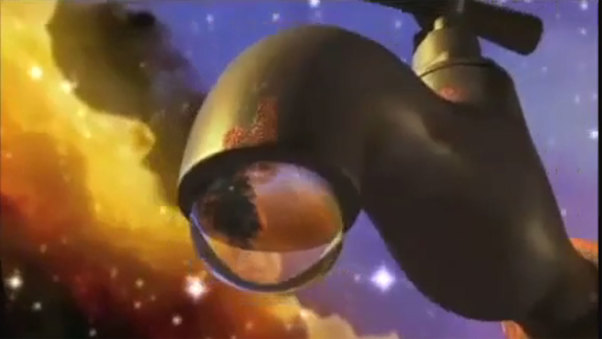 L2i
Jean-Jacques Beineix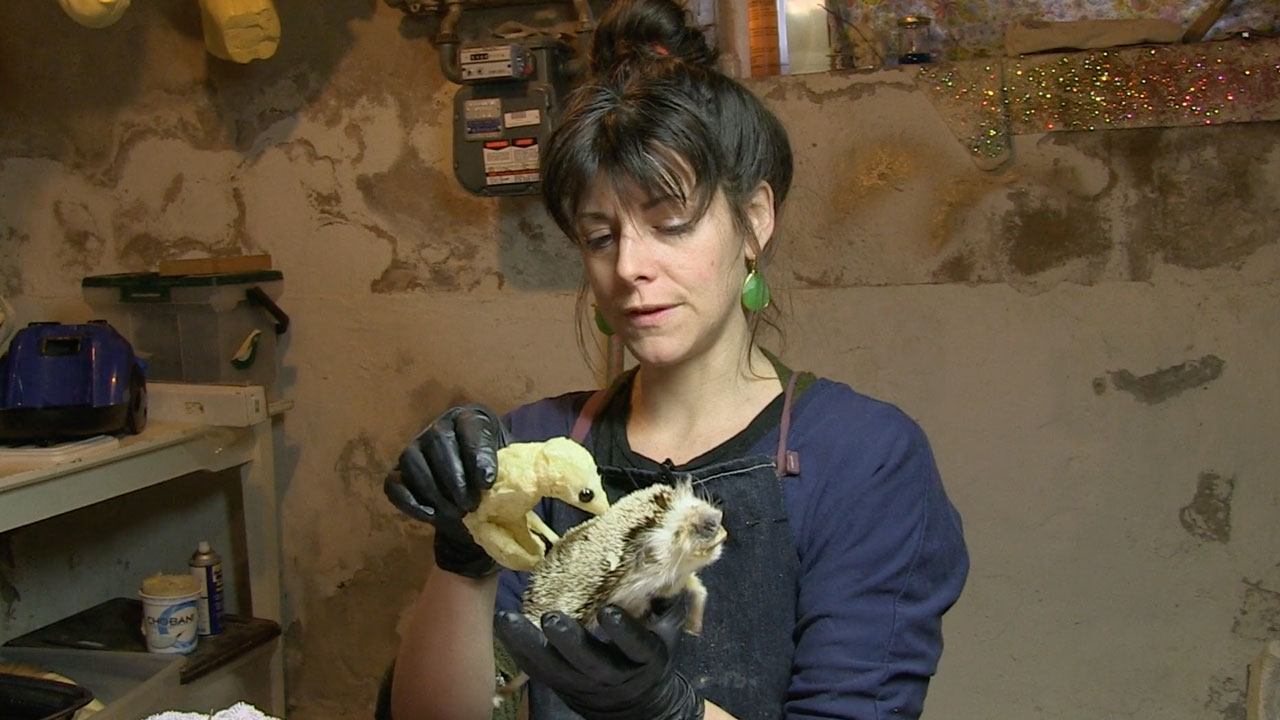 Death & Taxidermy
Mariel Carr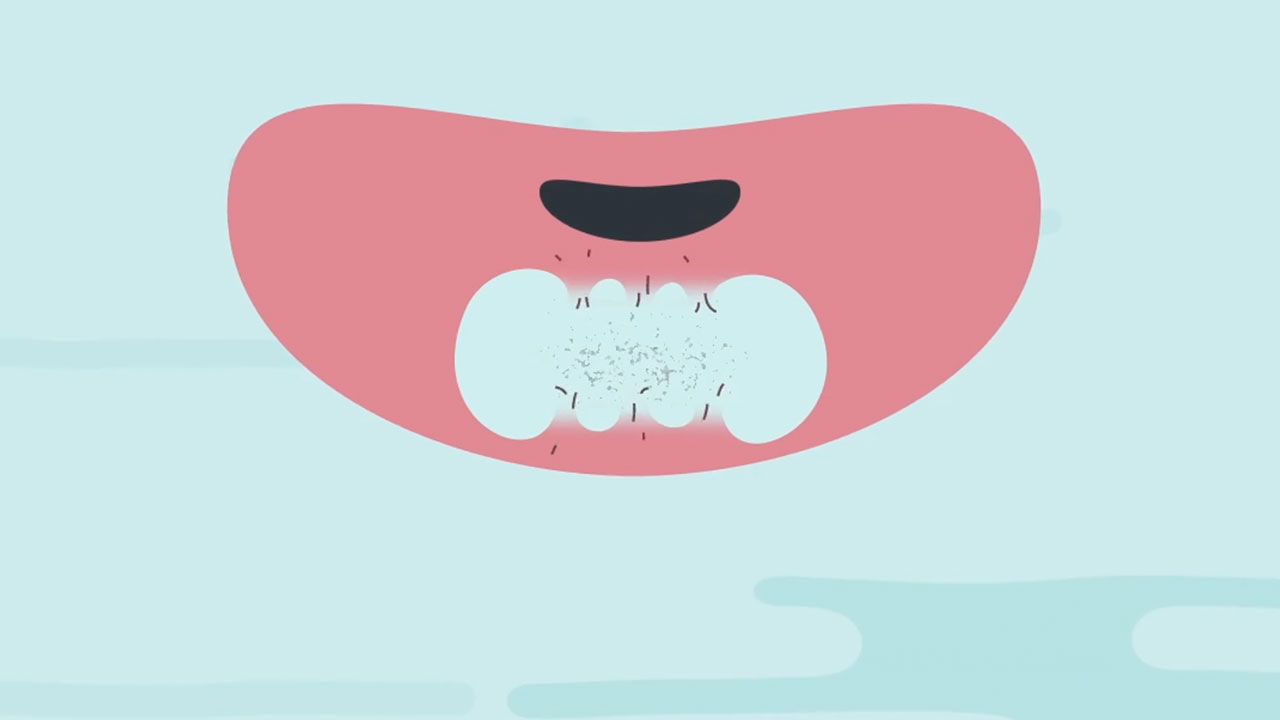 Symbiogenesis
Ramin Rahni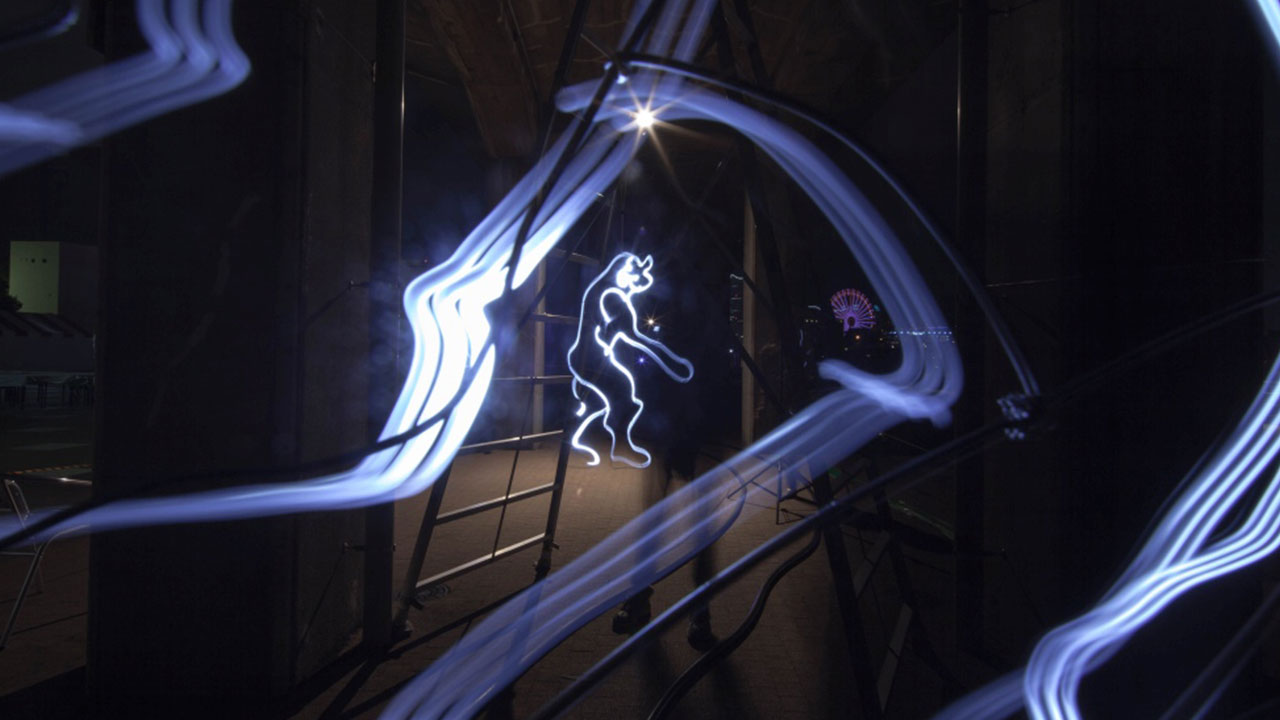 Track
TOCHKA (Takeshi Nagata & Kazue Monno)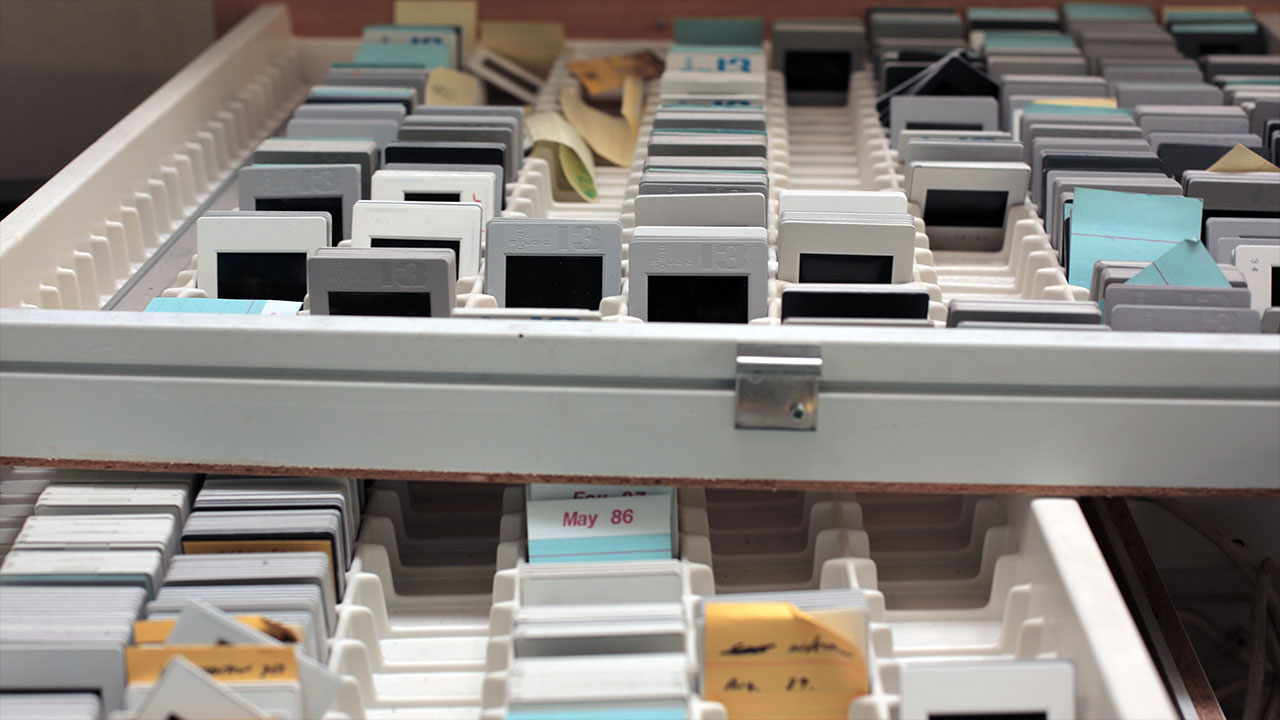 La couleur de l'intervalle (the color in between)
Giulia Grossmann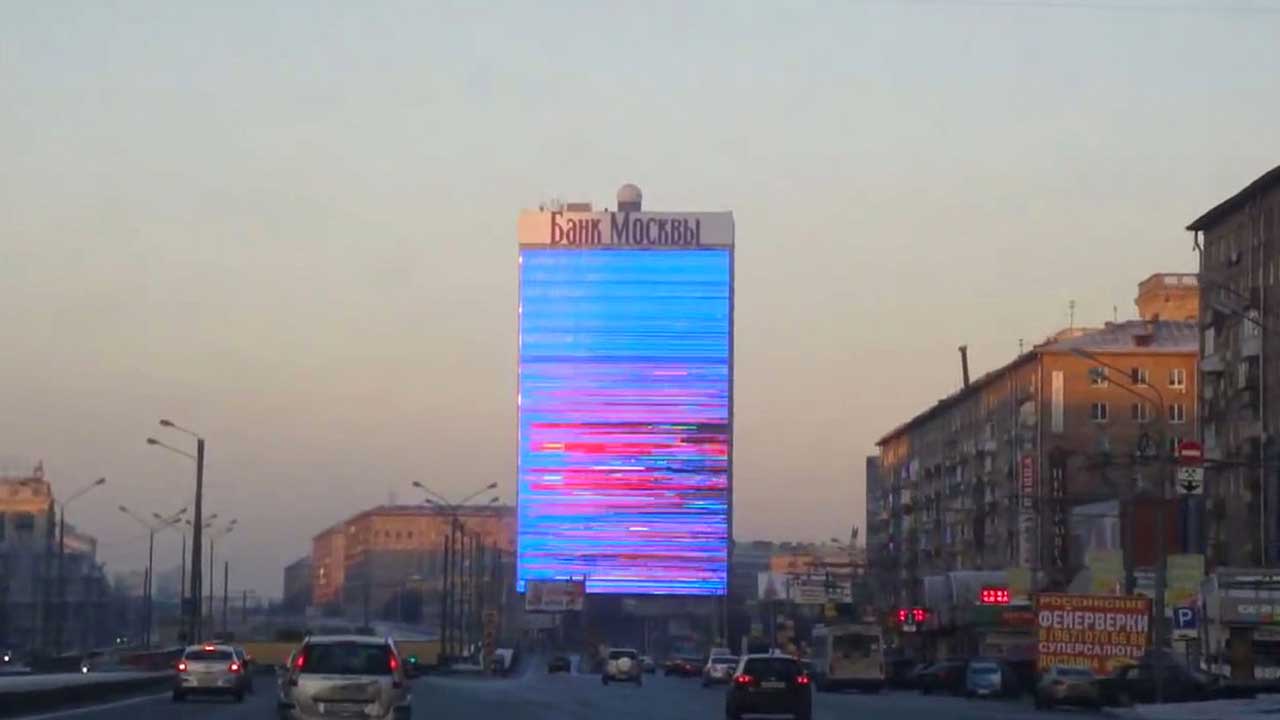 Immortality, home and elsewhere
Sasha Litvintseva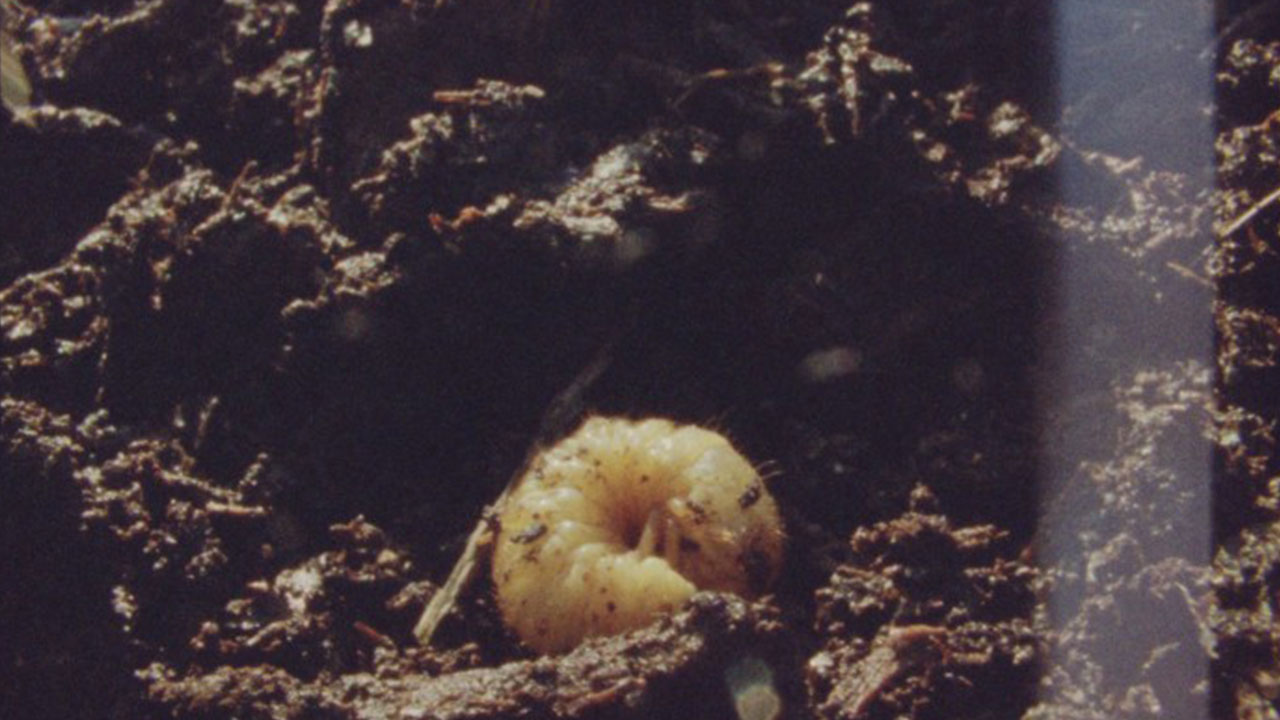 Shape Shifting
Elke Marhöfer,Mikhail Lylov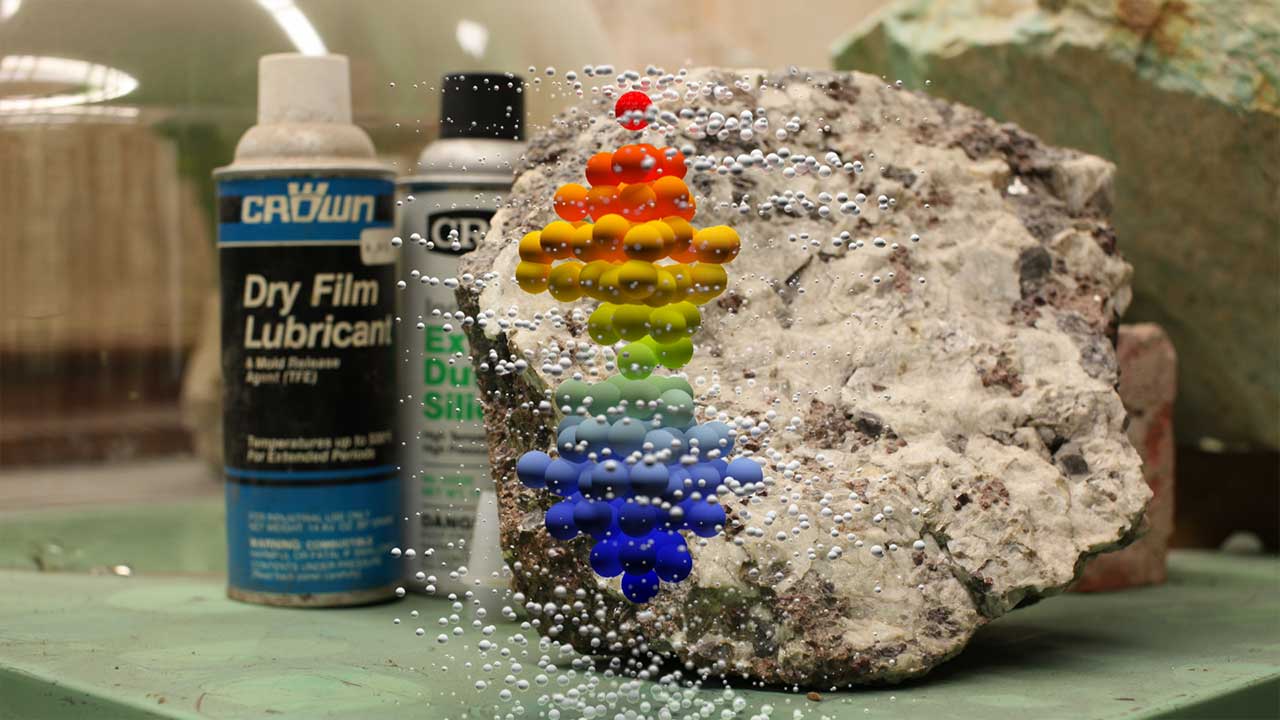 Where Shapes Come From
Semiconductor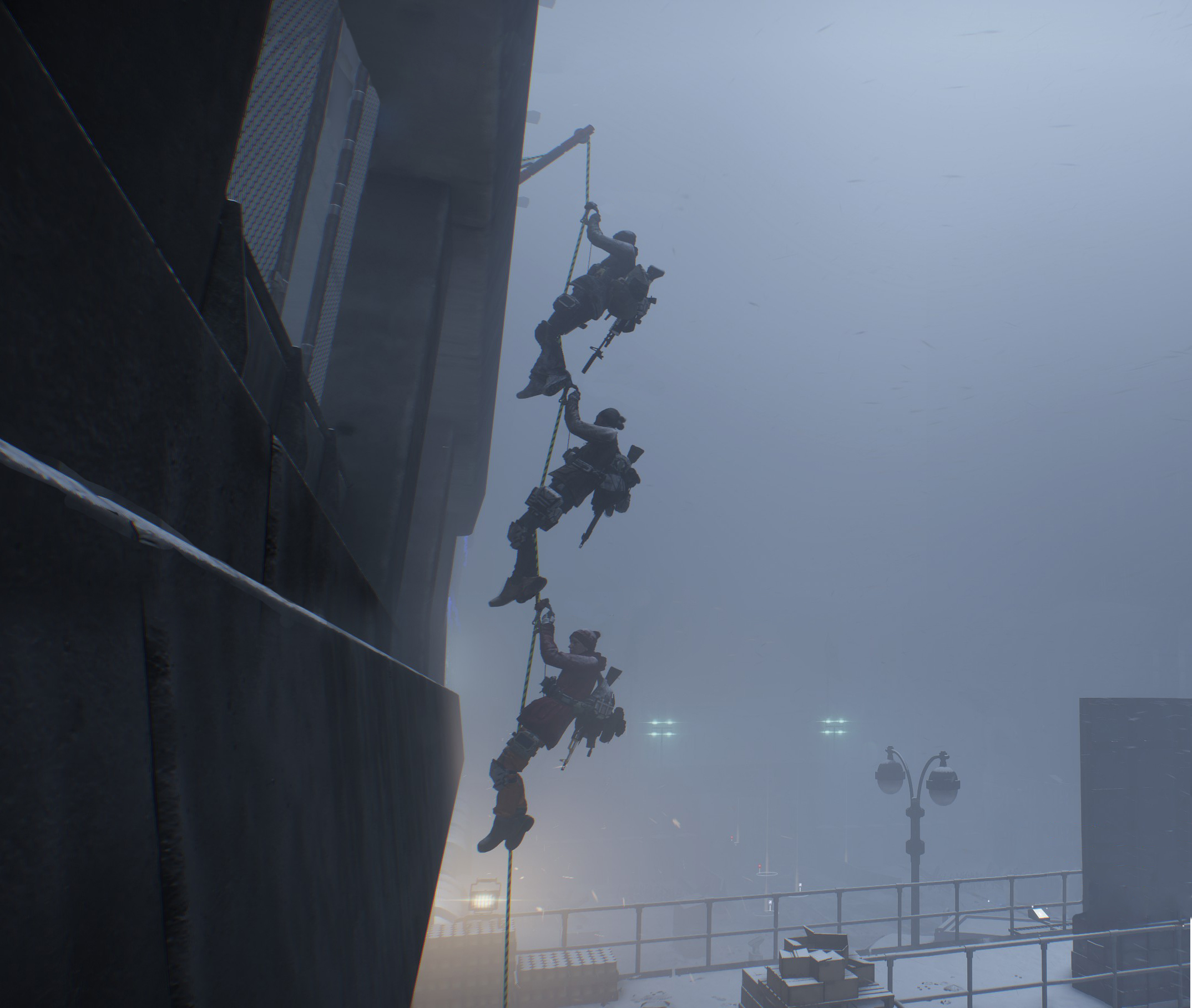 Operation Jane Walk
Robin Klengel / Leonhard Müllner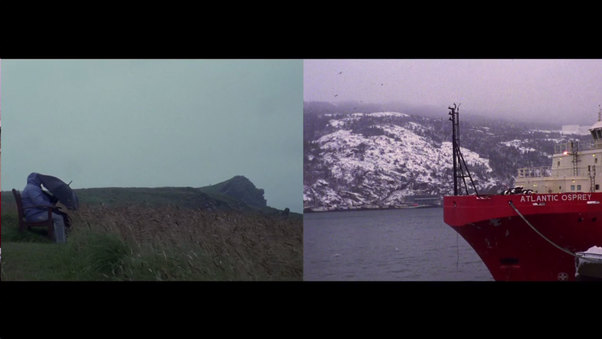 Strange Lines and Distances
Joshua Bonnetta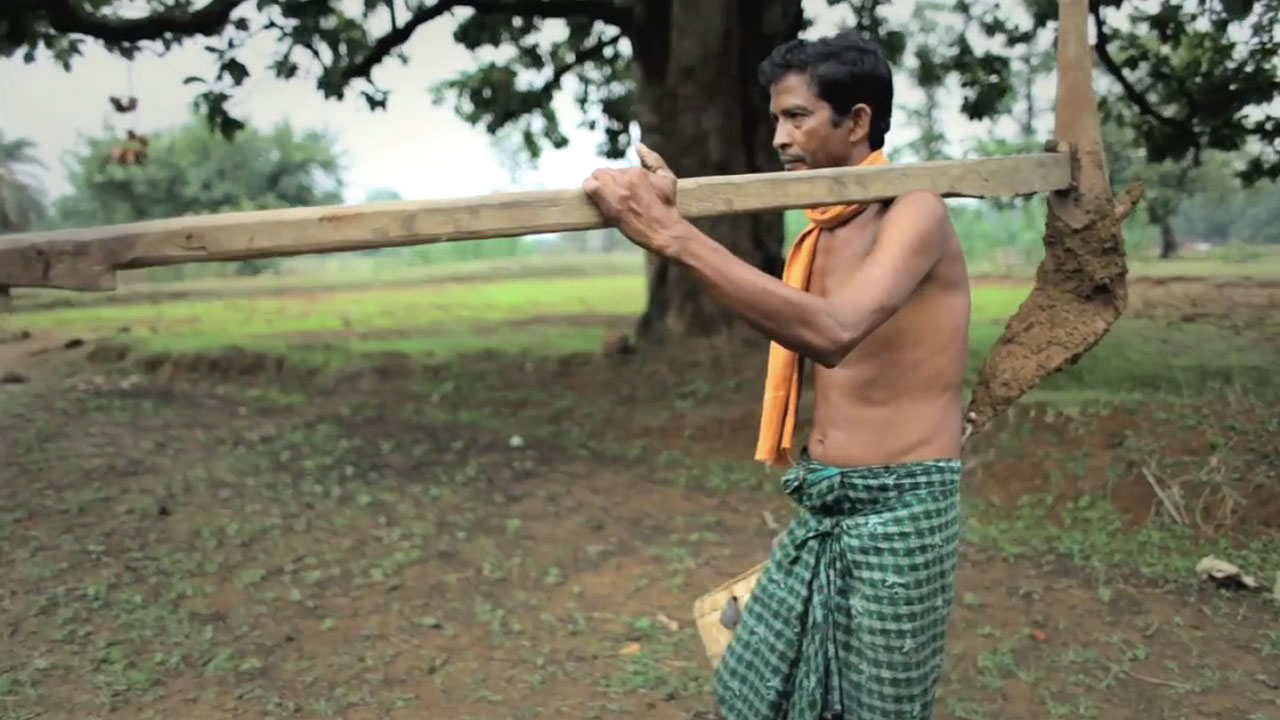 Upendra has Worms
Chintan Gohil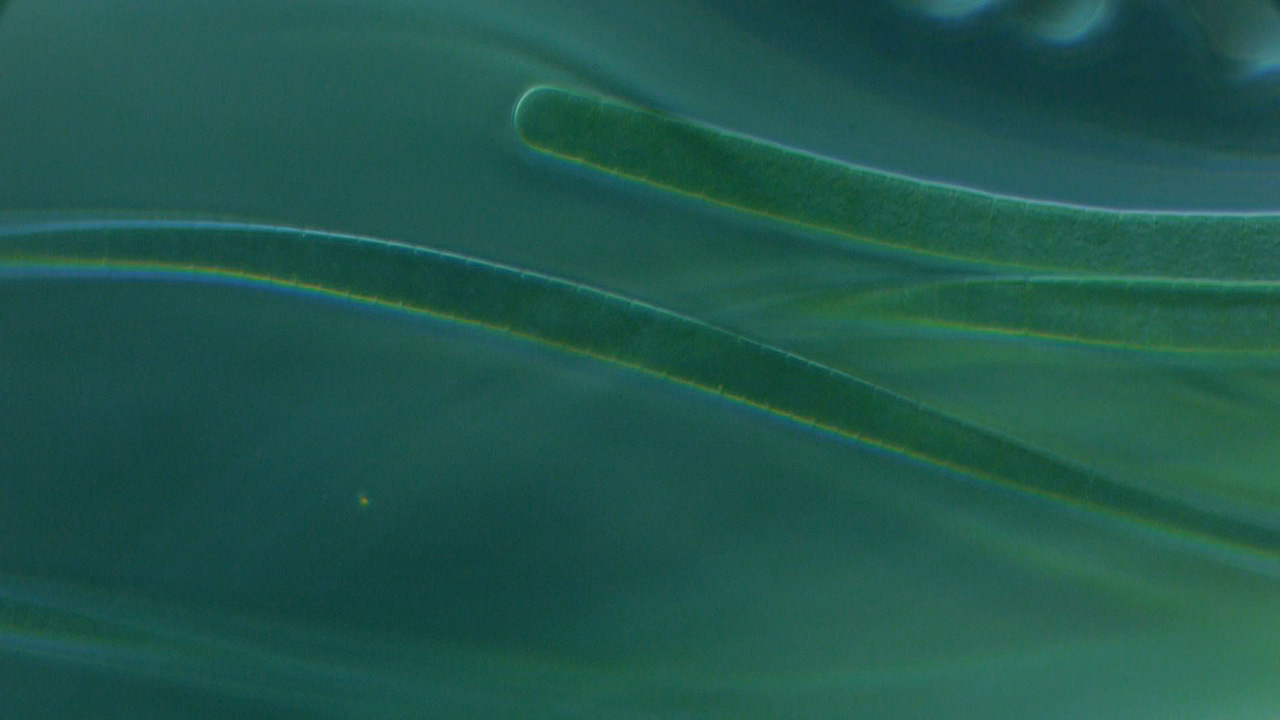 Cyanobacteria
Danielle Parsons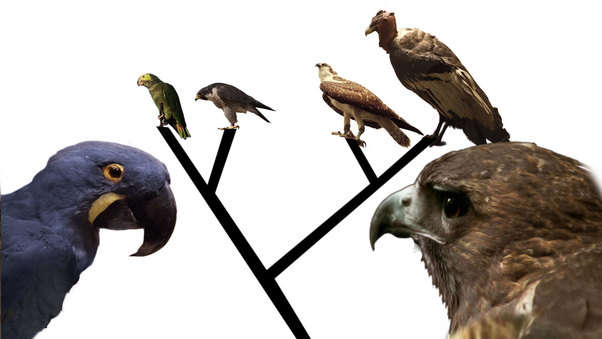 The Birds and the Trees
Kate Webbink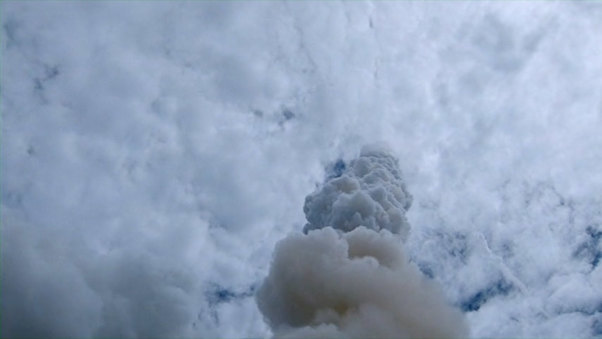 Atlantis
Matt Ornstein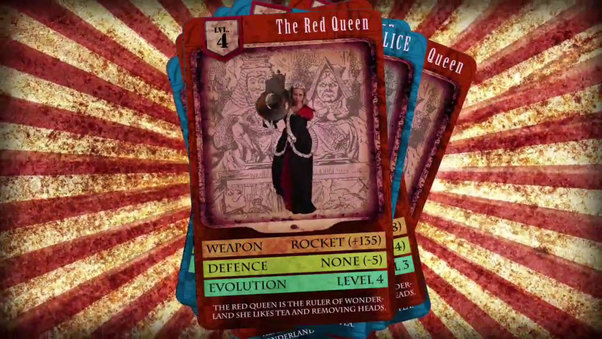 Malice in Wonderland
Ed Watkins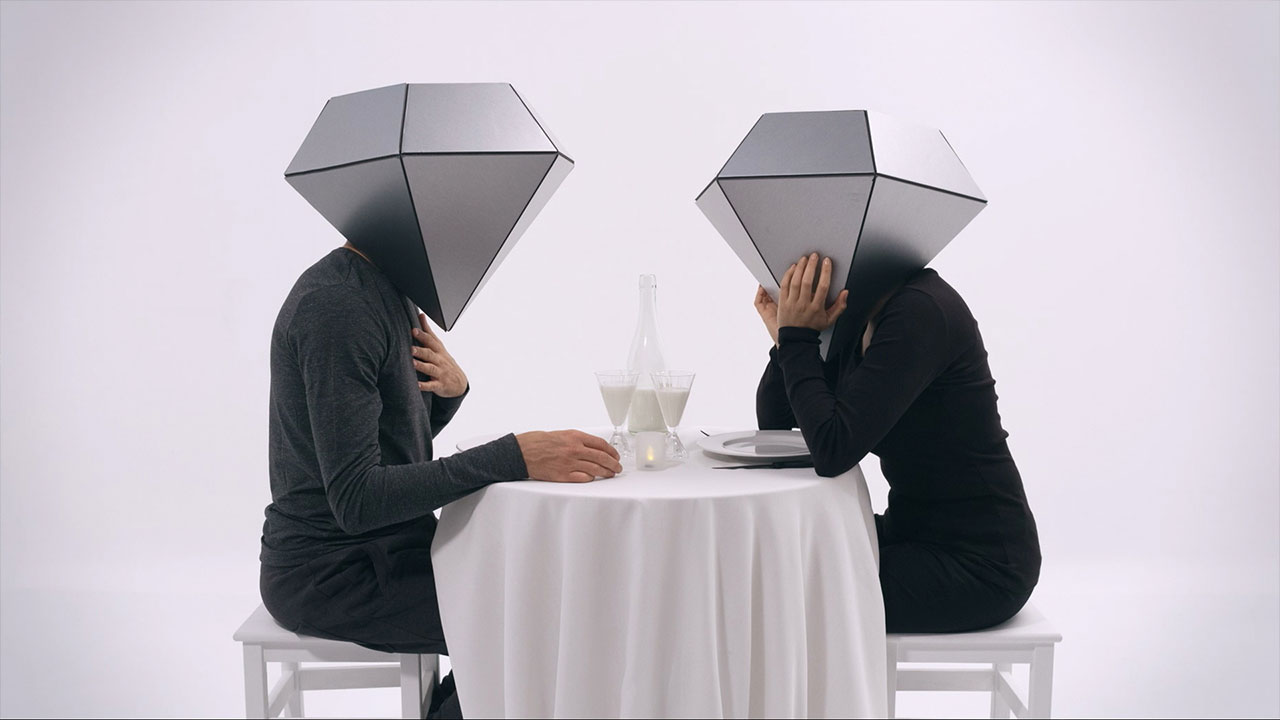 Diamanteurs
Chloe Mazlo
Cave of Forgotten Dreams
Werner Herzog
2076 (Elegy)
Karly Stark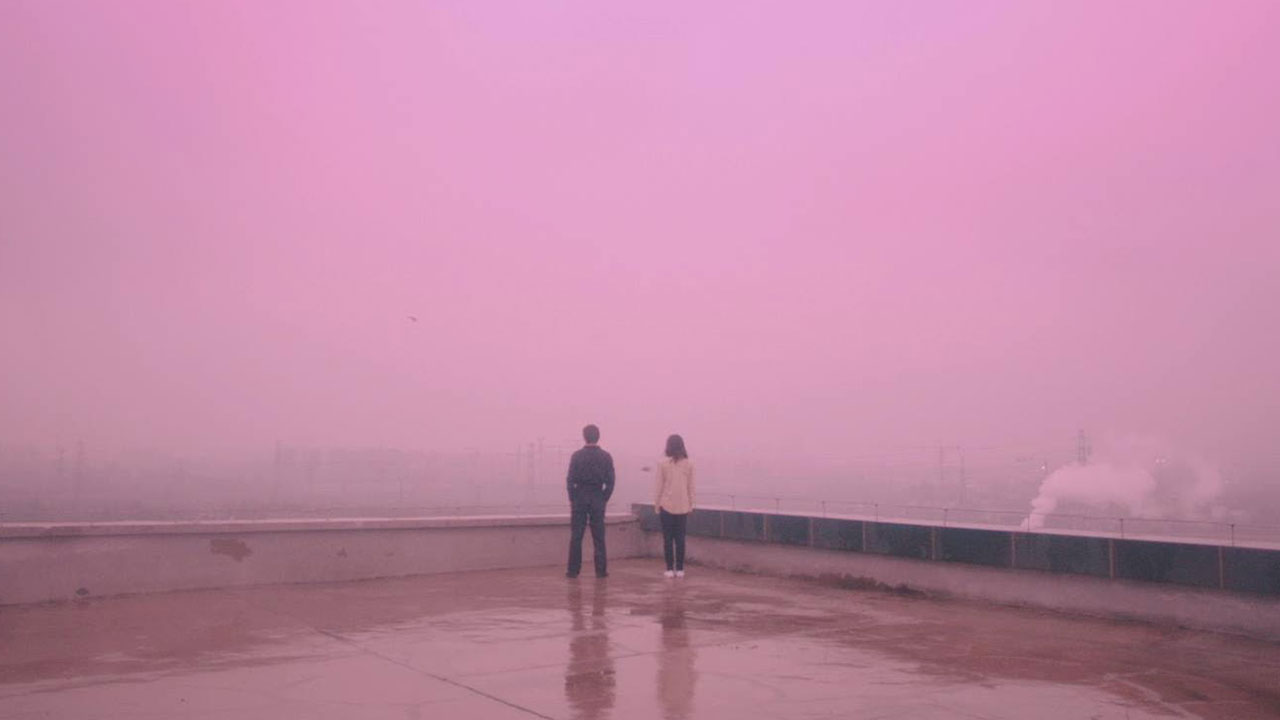 Paleonaut
Eric McEver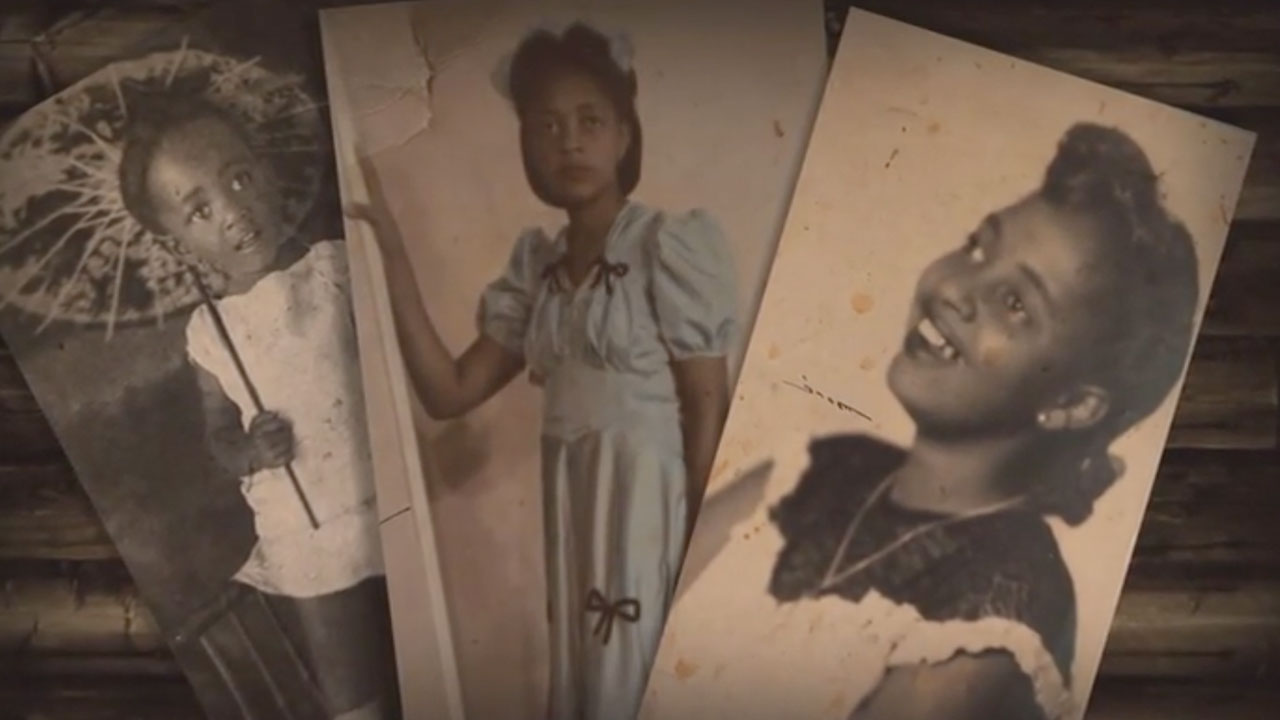 Dialogo con mi abuela (Dialog with My Grandmother)
Gloria Rolando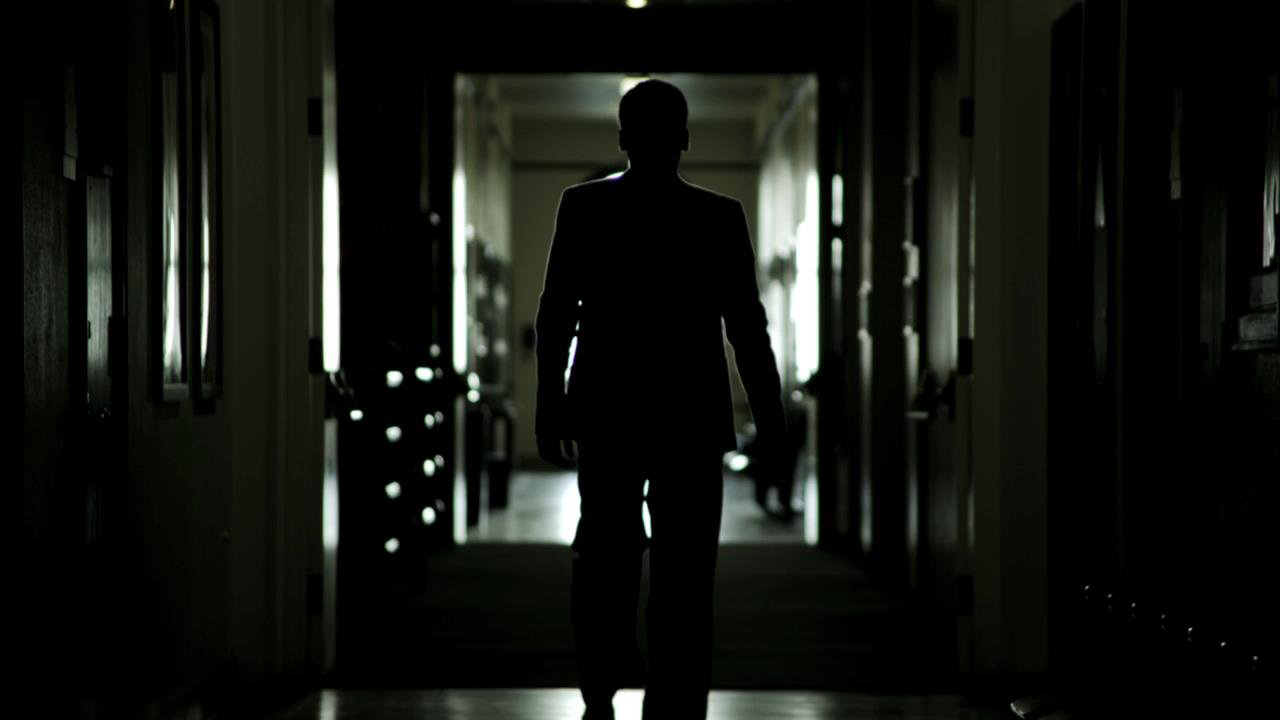 Travelling Salesman
Timothy Lanzone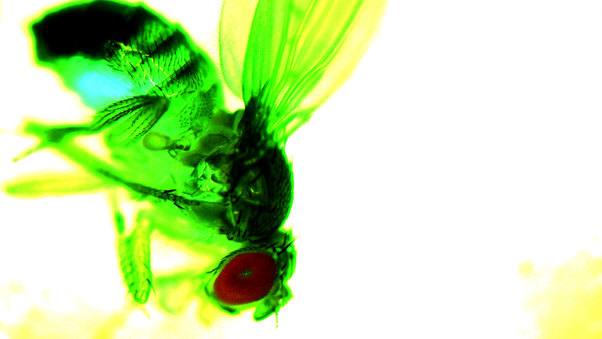 A Fruitfly in New York
Alexis Gambis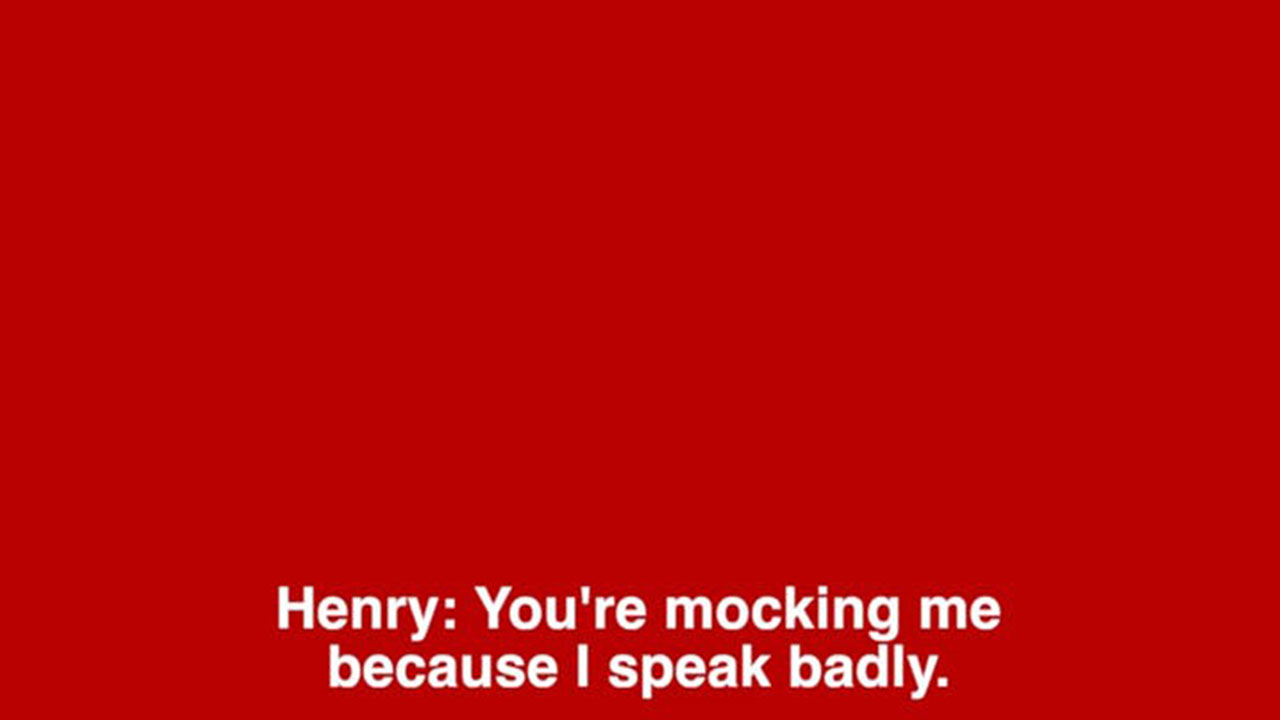 Wawa
Sky Hopinka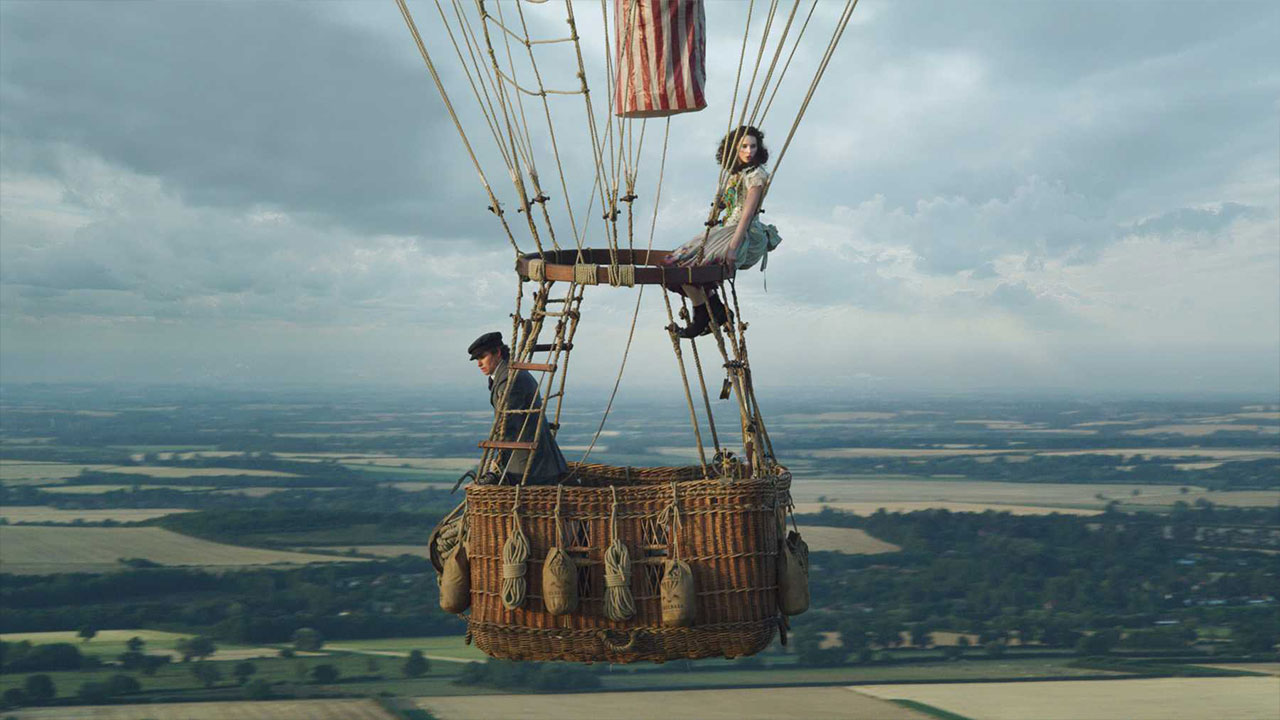 The Aeronauts
Tom Harper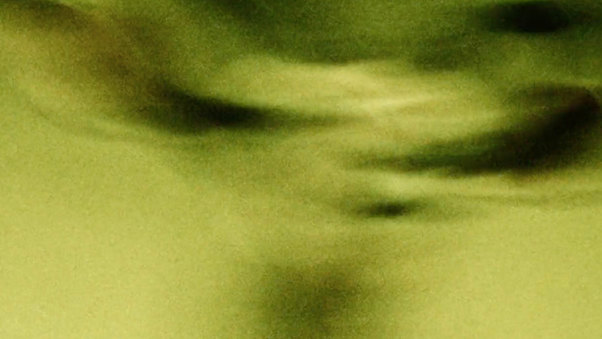 Living on the Edge
Aaron Zeghers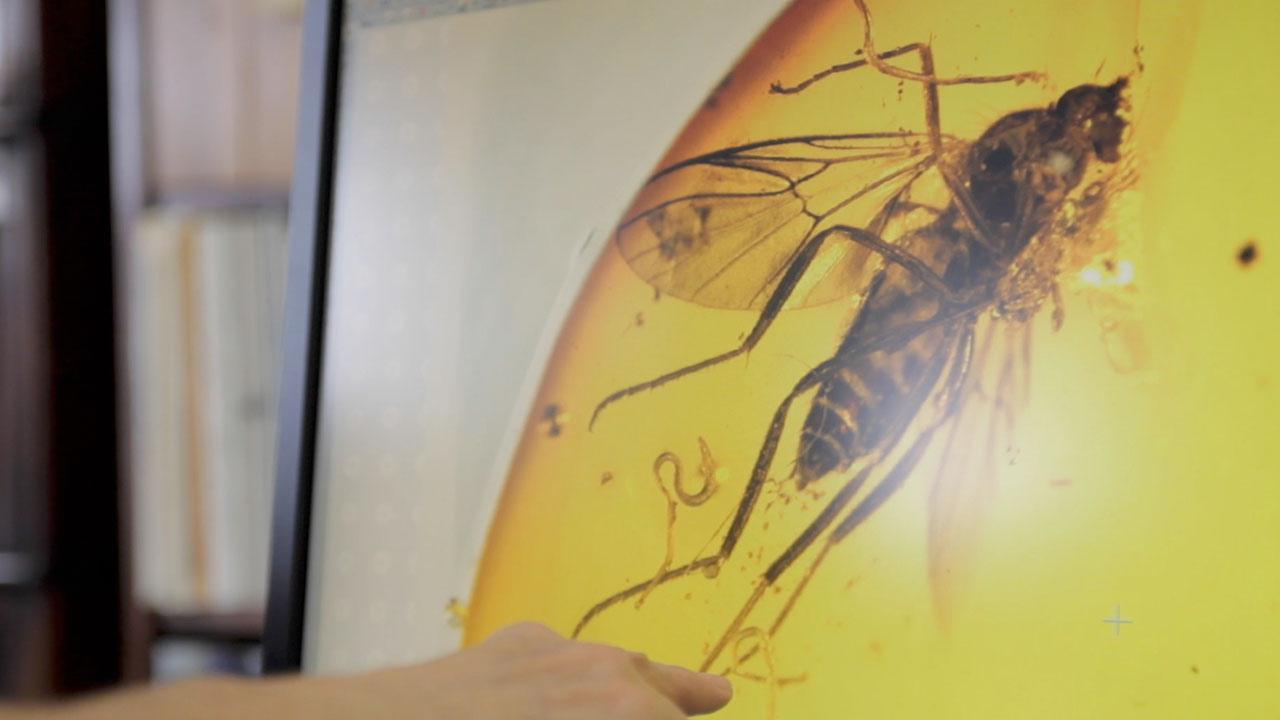 Amber
Samuel Ridgeway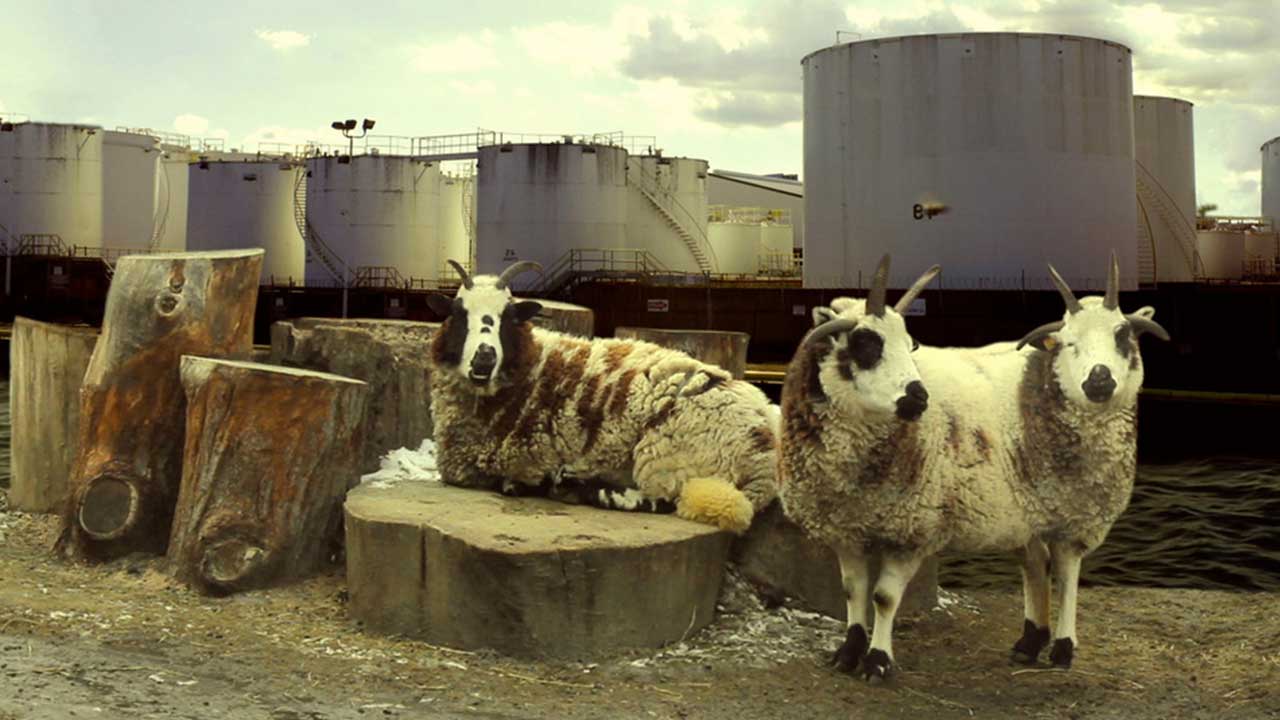 Season of Wonder
Lisa Crafts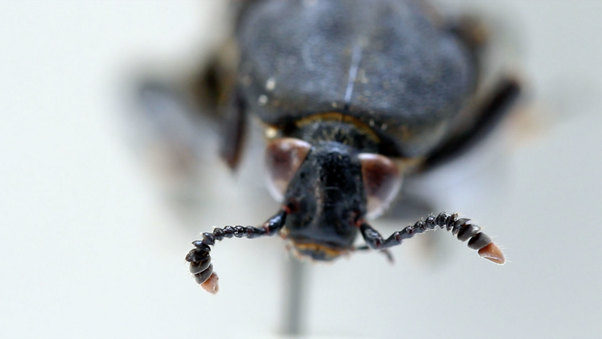 Fossil Carrion Feeders
Federico Pardo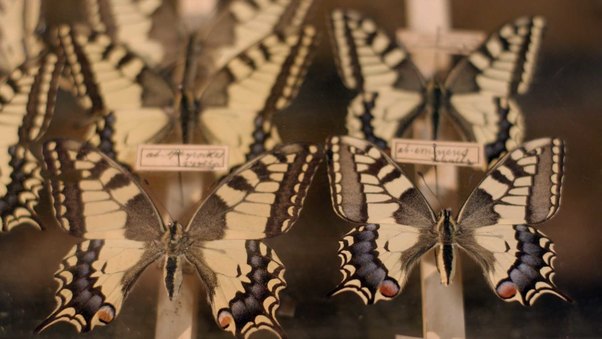 Breathtaking
Pim Zwier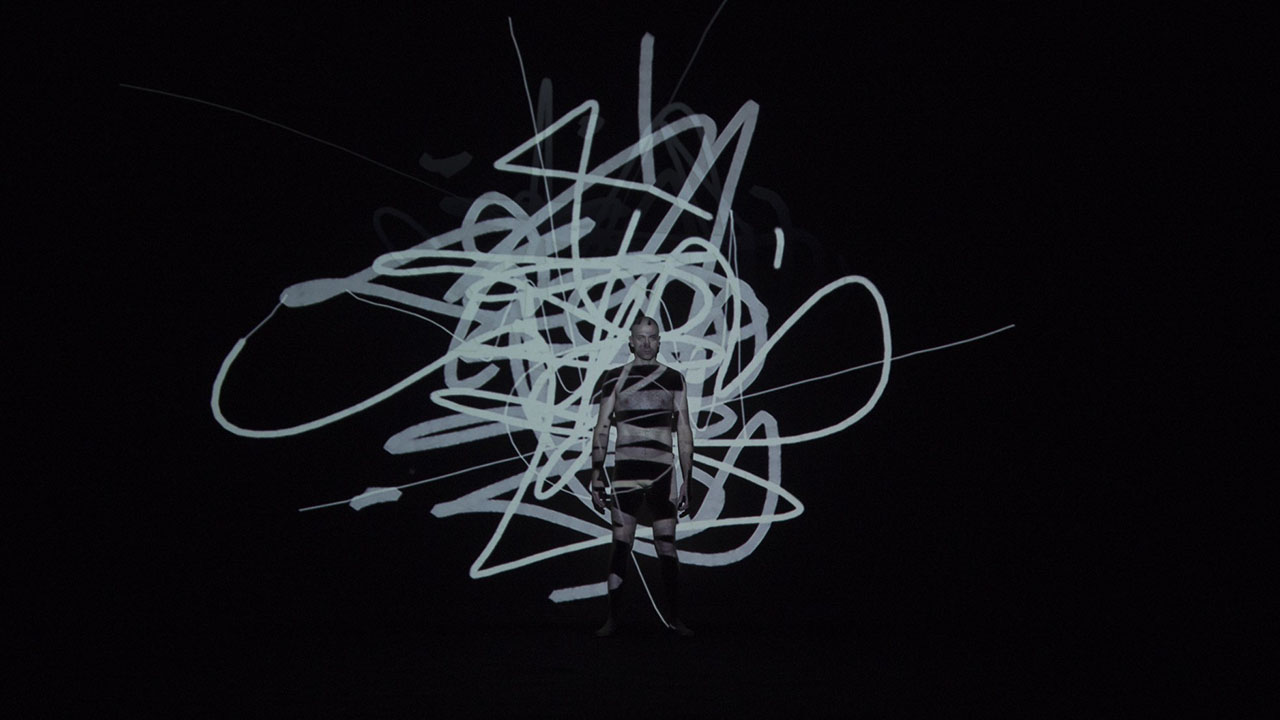 Nyctophobie
Jean-François Boisvenue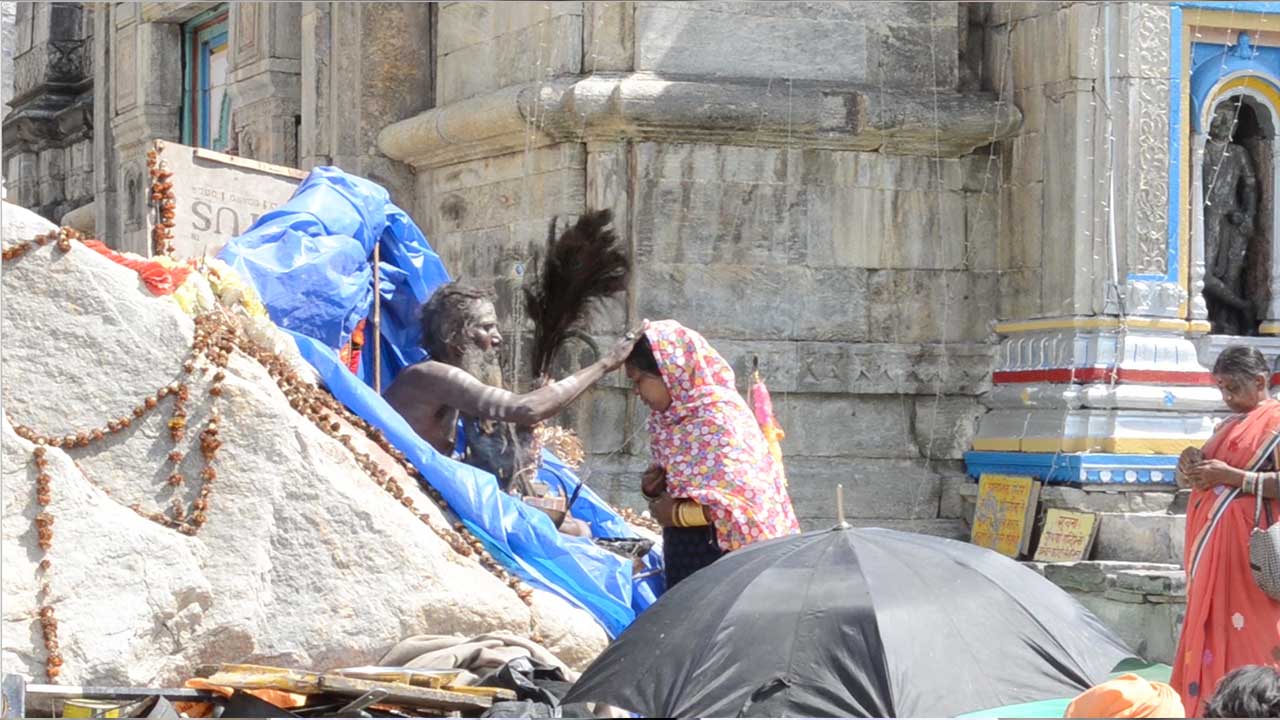 Unnatural Disaster
Daniel Grossman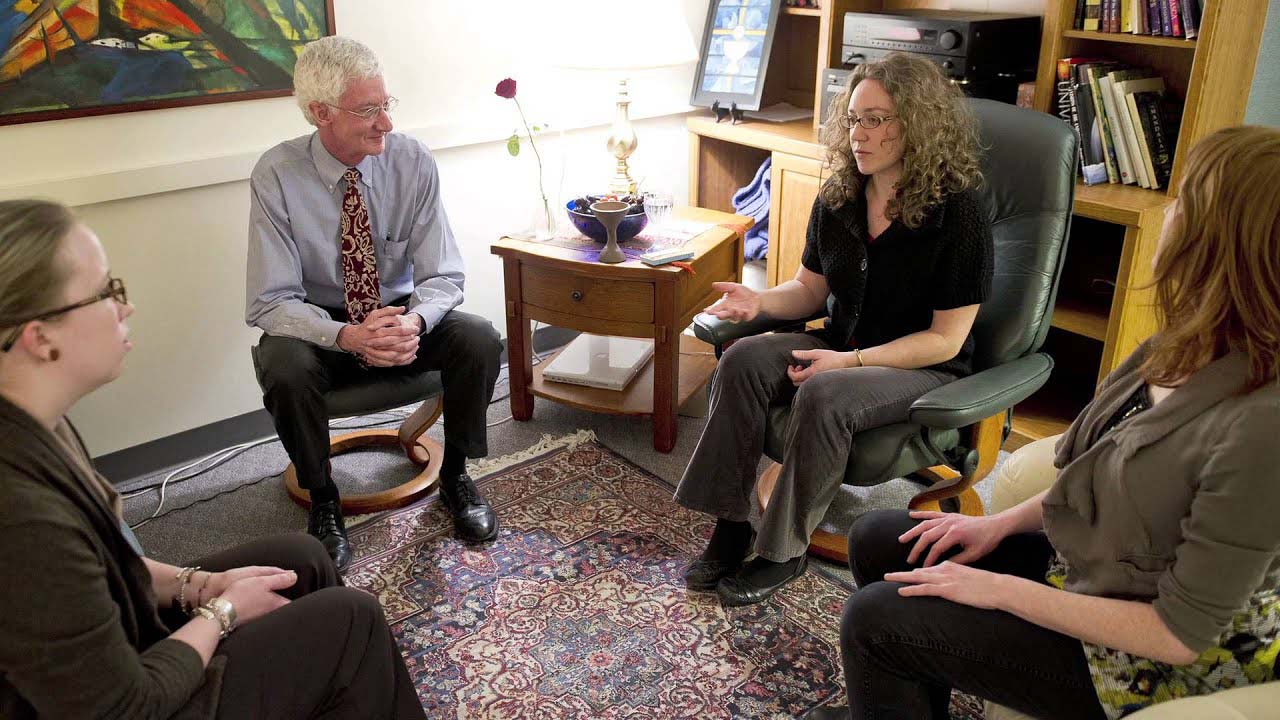 Science and Sacraments
Coleen LeDrew Elgin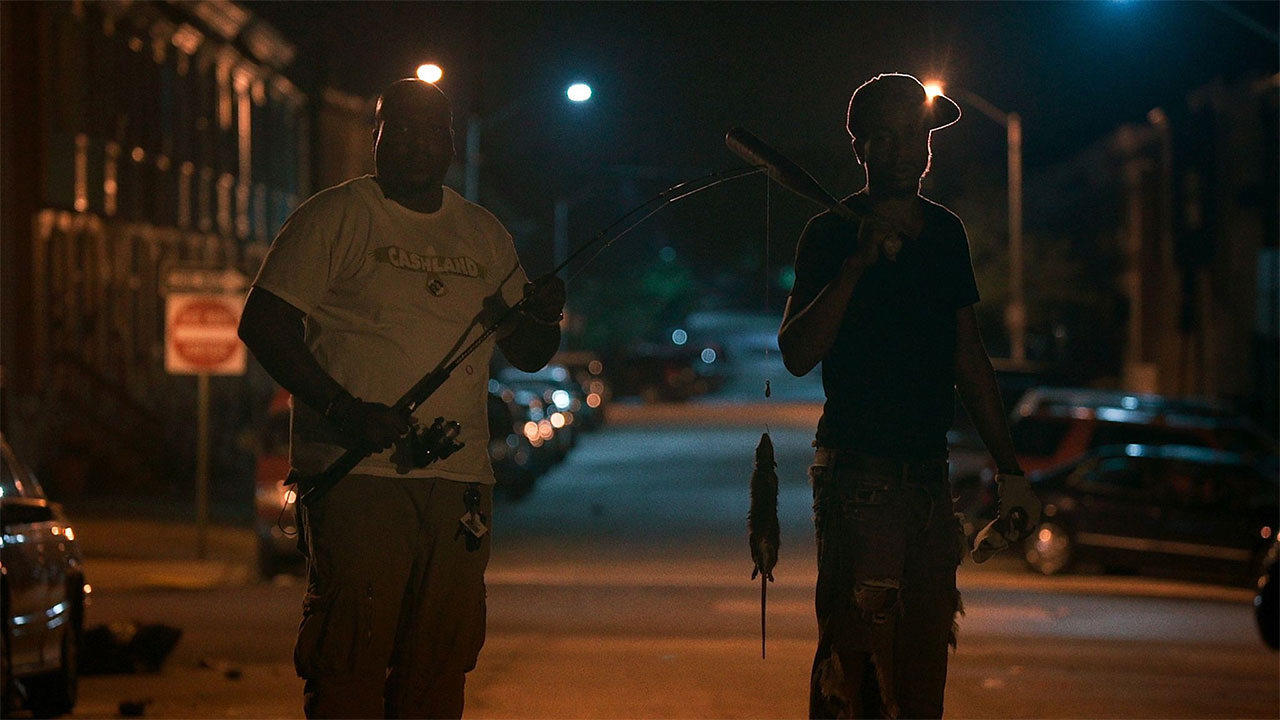 Rat Film
Theo Anthony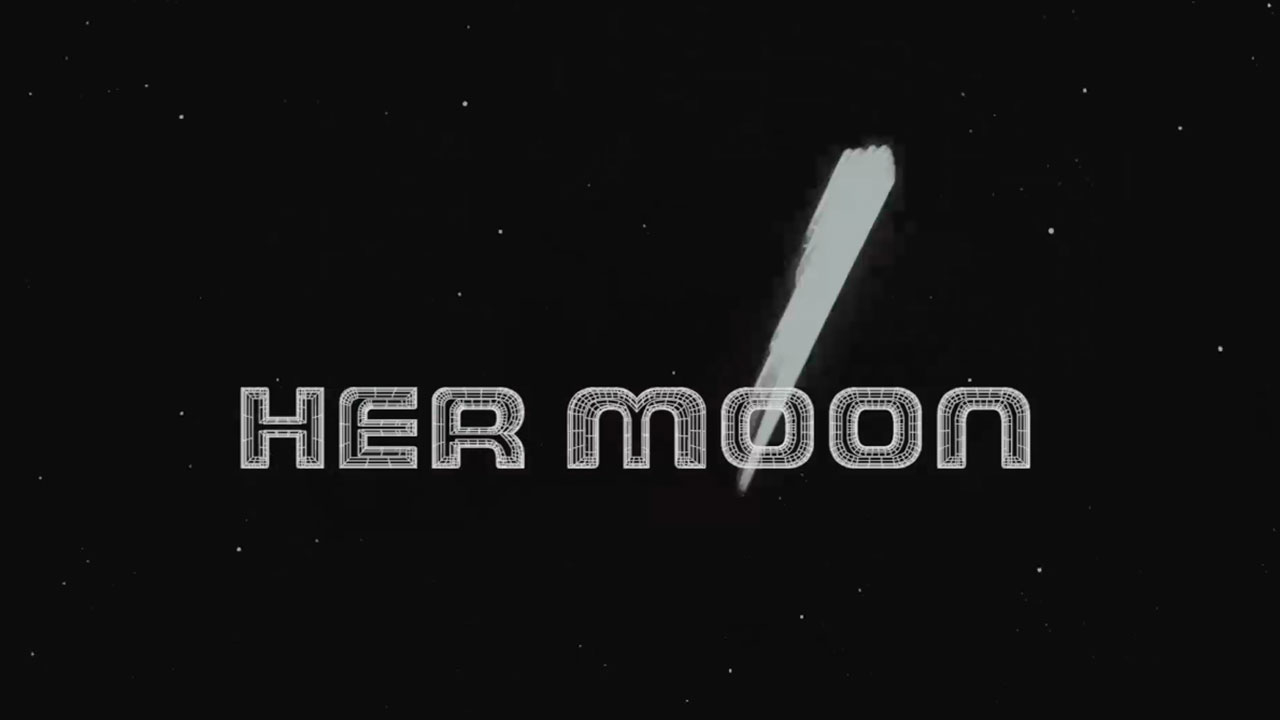 Her Moon
Lilian Mehrel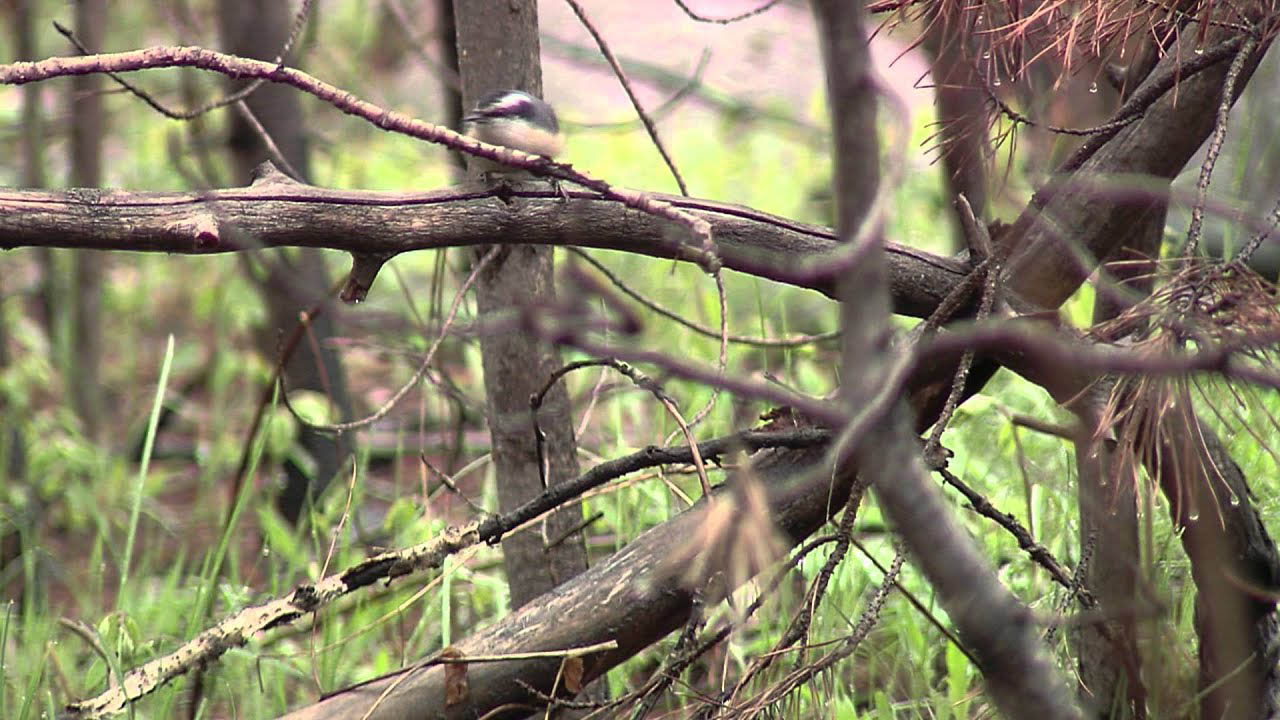 Disturbance
Jeremy Roberts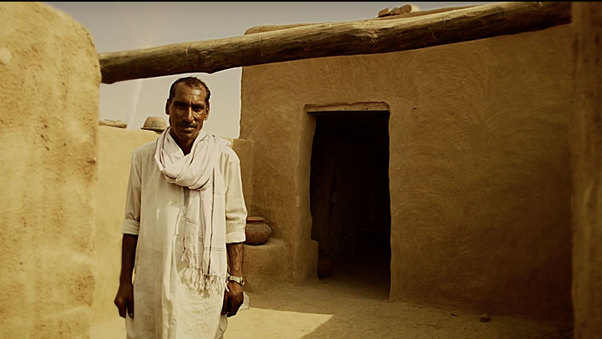 Spacefaring
Felipe Aguilar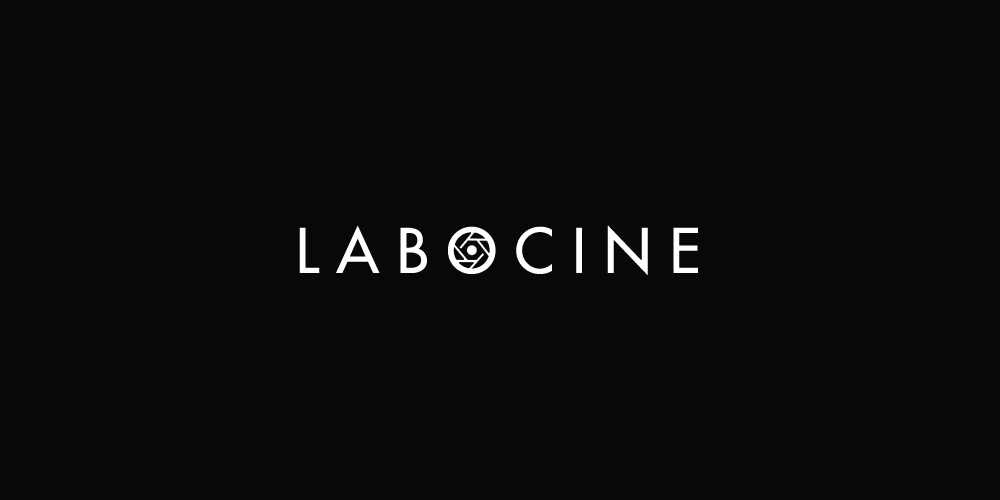 Space
Felipe Aguilar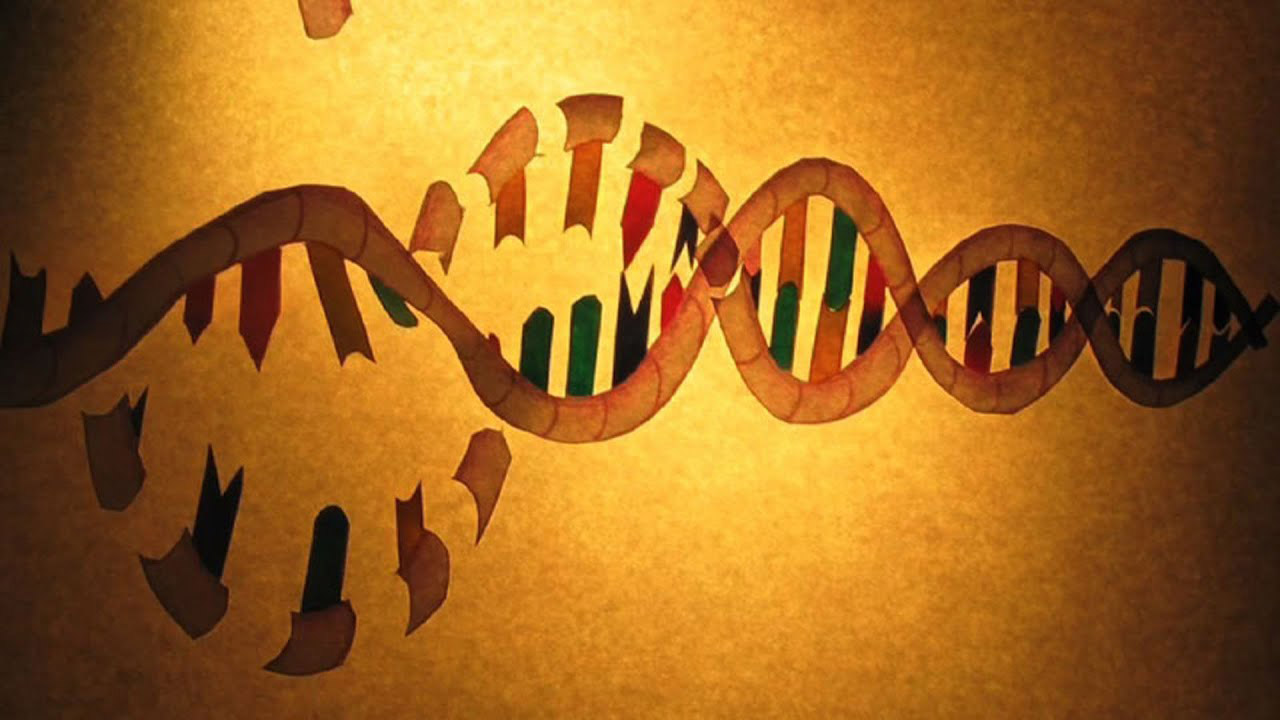 STEM CELL REVOLUTIONS
Amy Hardie, Clare Blackburn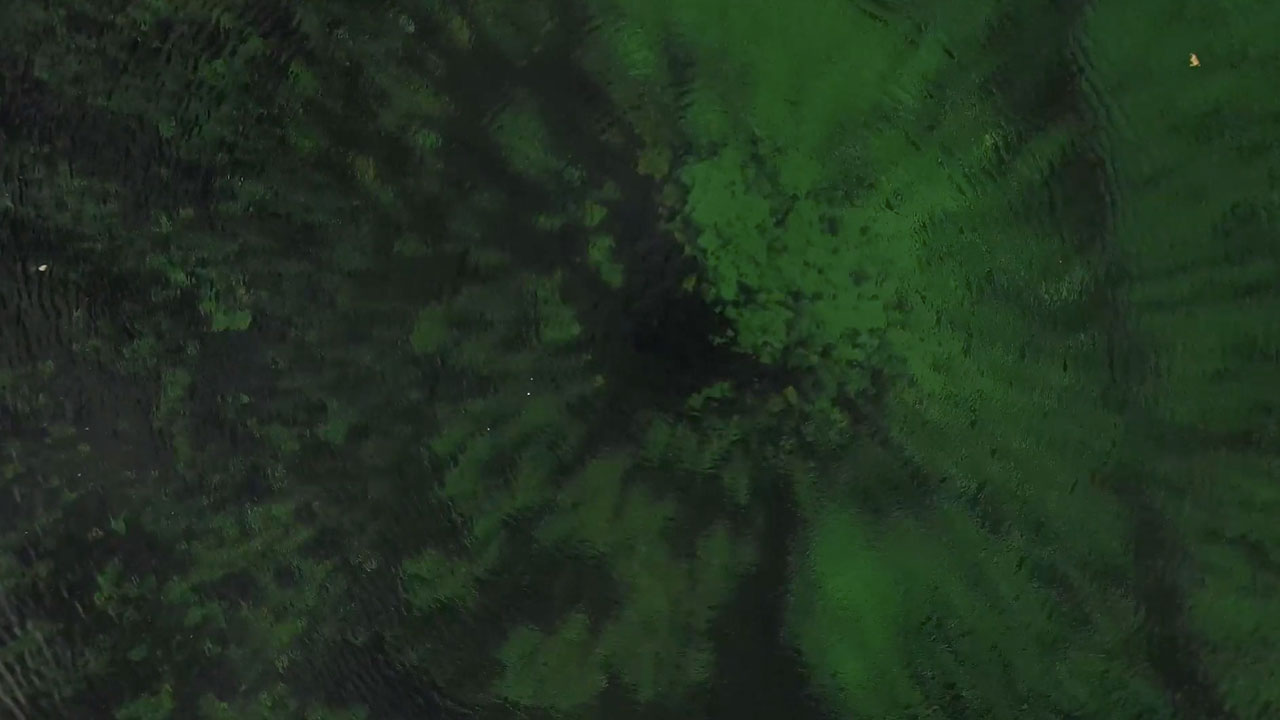 Butte's Berkeley Pit: New Life Emerges from its Toxic Waters
Anna Sagatov
Tarnation
Jonathan Caouette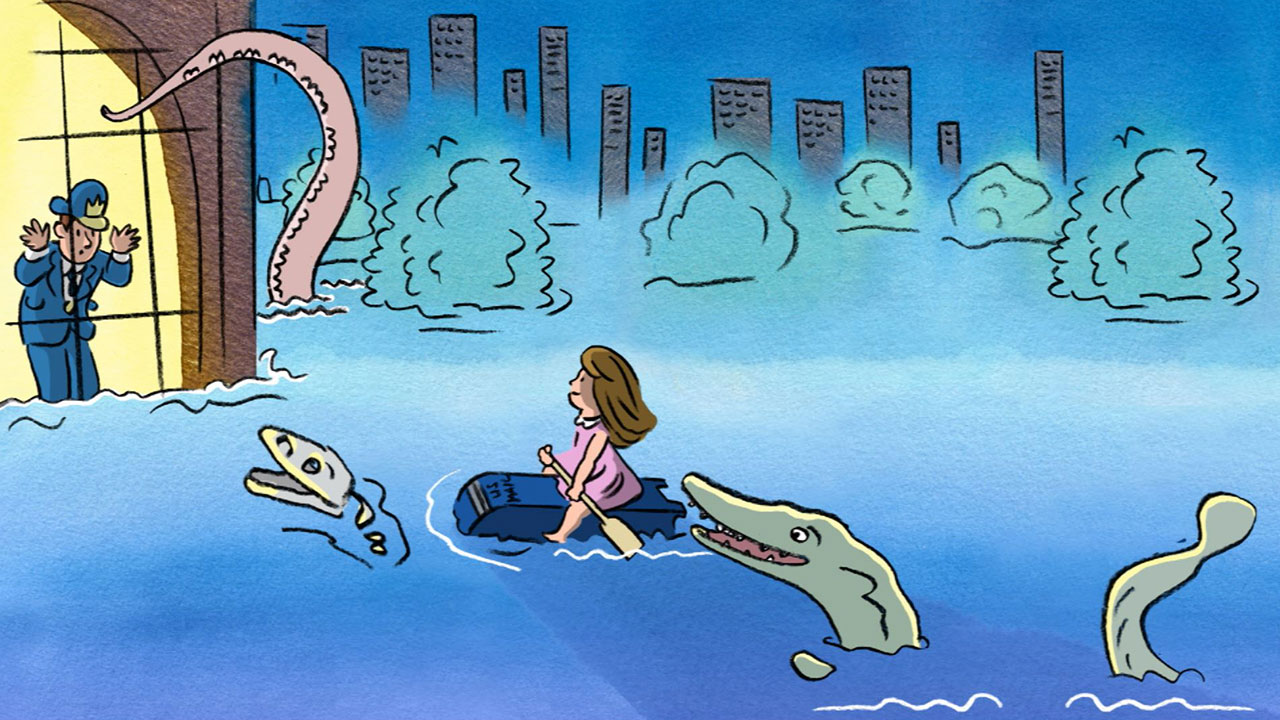 A Very Wet Night at the Museum
Milan Trenc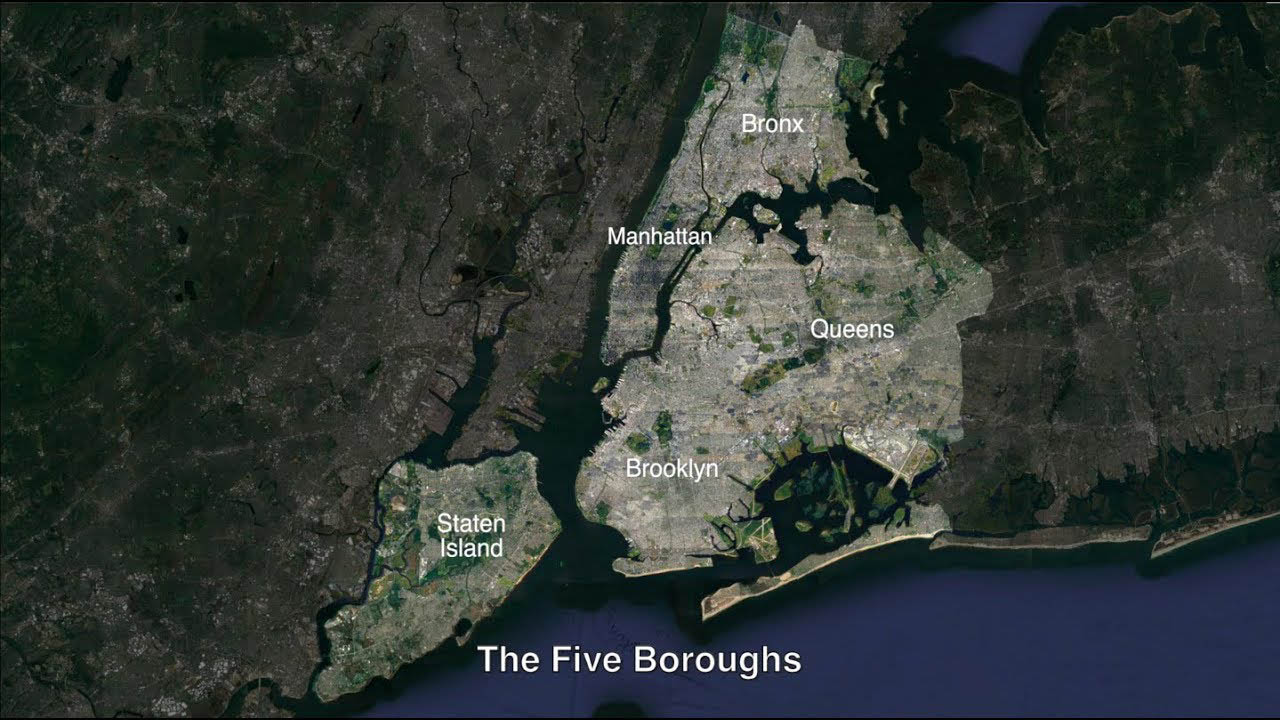 The New York City Evolution Animation
Myles Zhang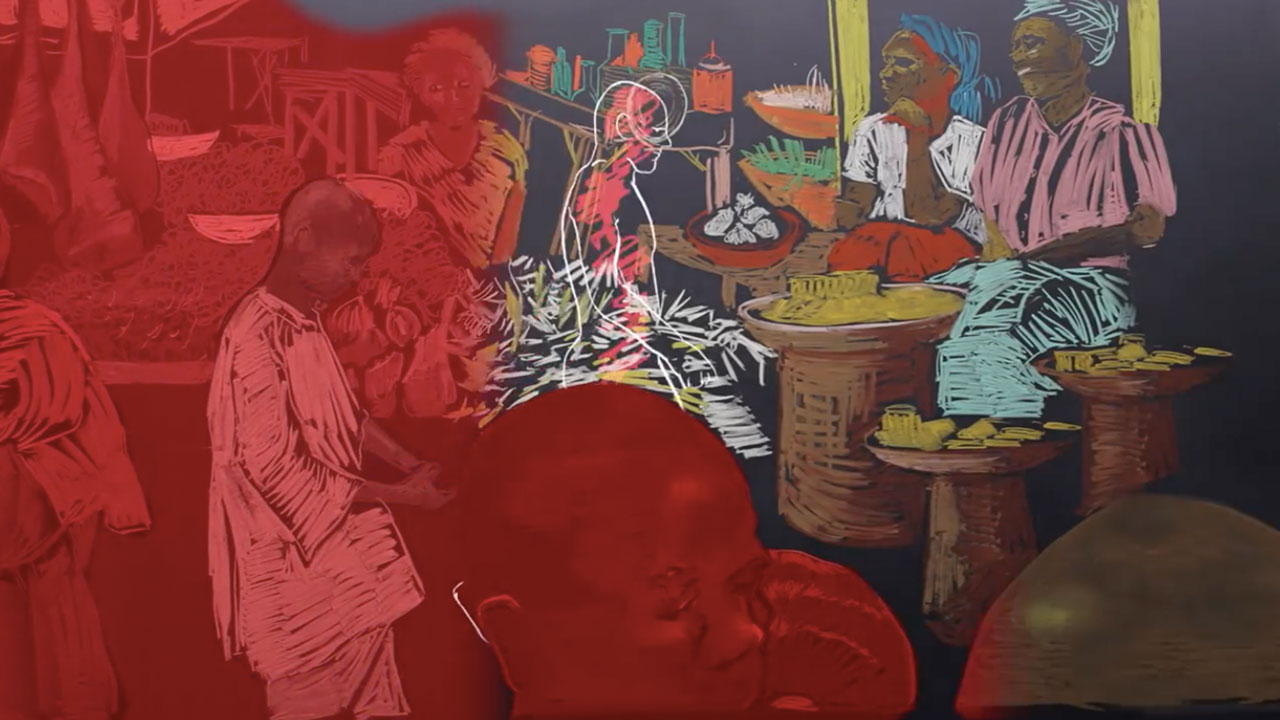 Think Like a Scientist -- Natural Selection in an Outbreak
Nate Dappen,Neil Loisin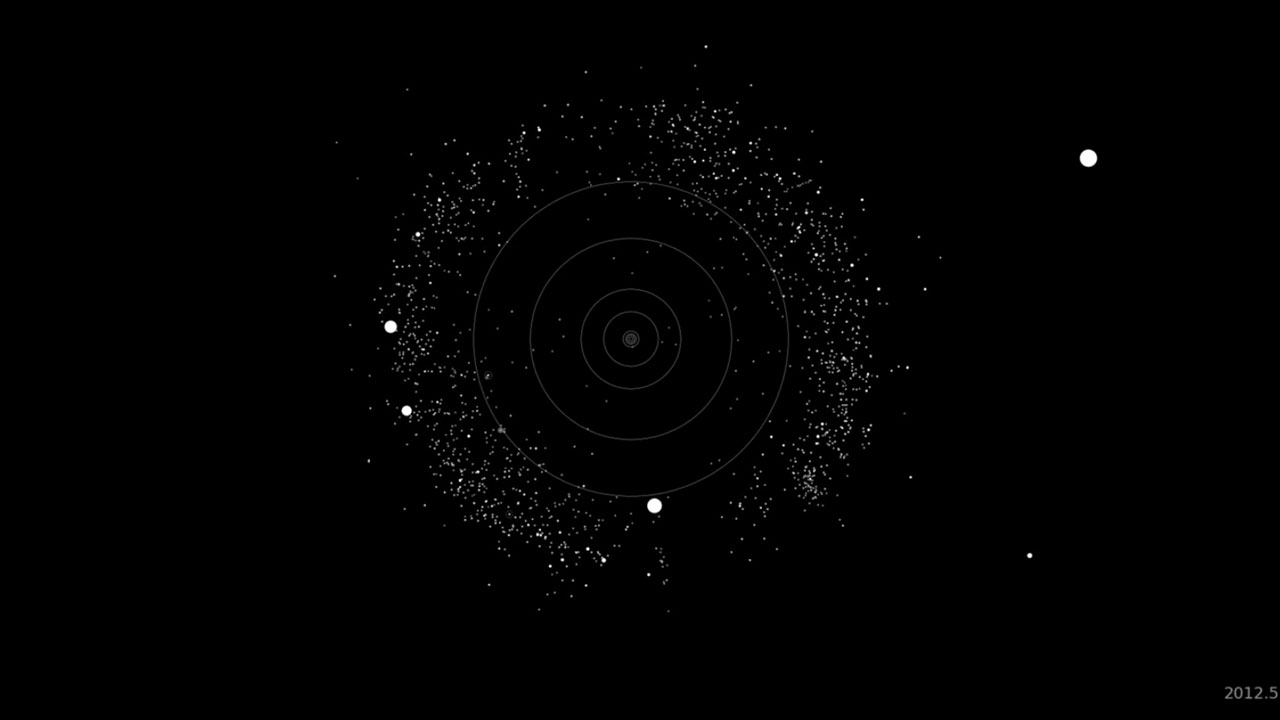 Beyond Neptune
Alex Parker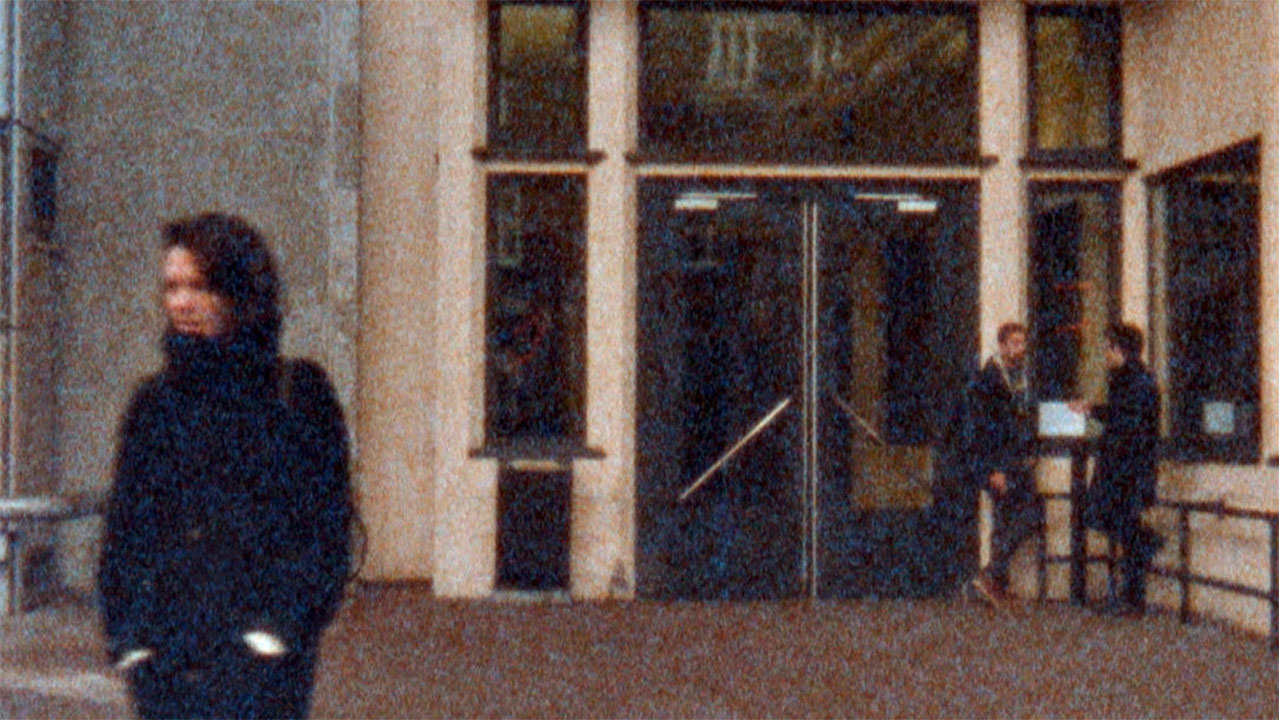 In, Over and Out
Sebastian Brameshuber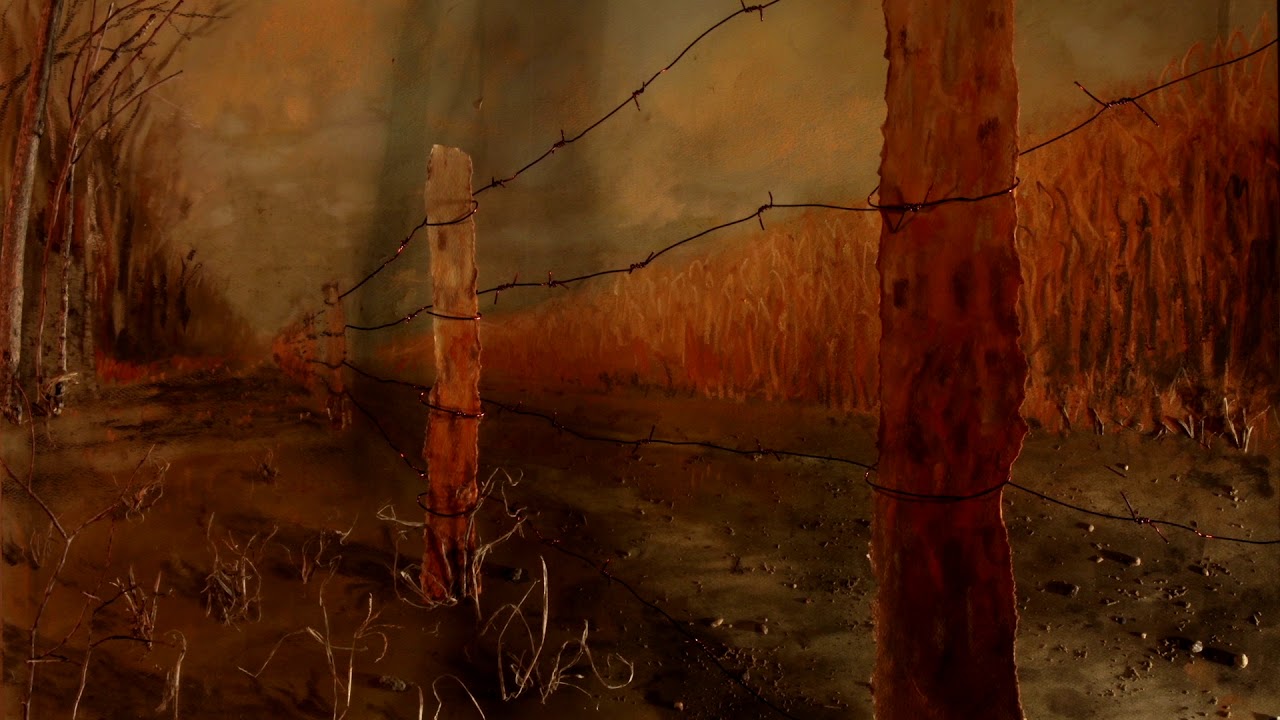 Phototaxis
Melissa Ferrari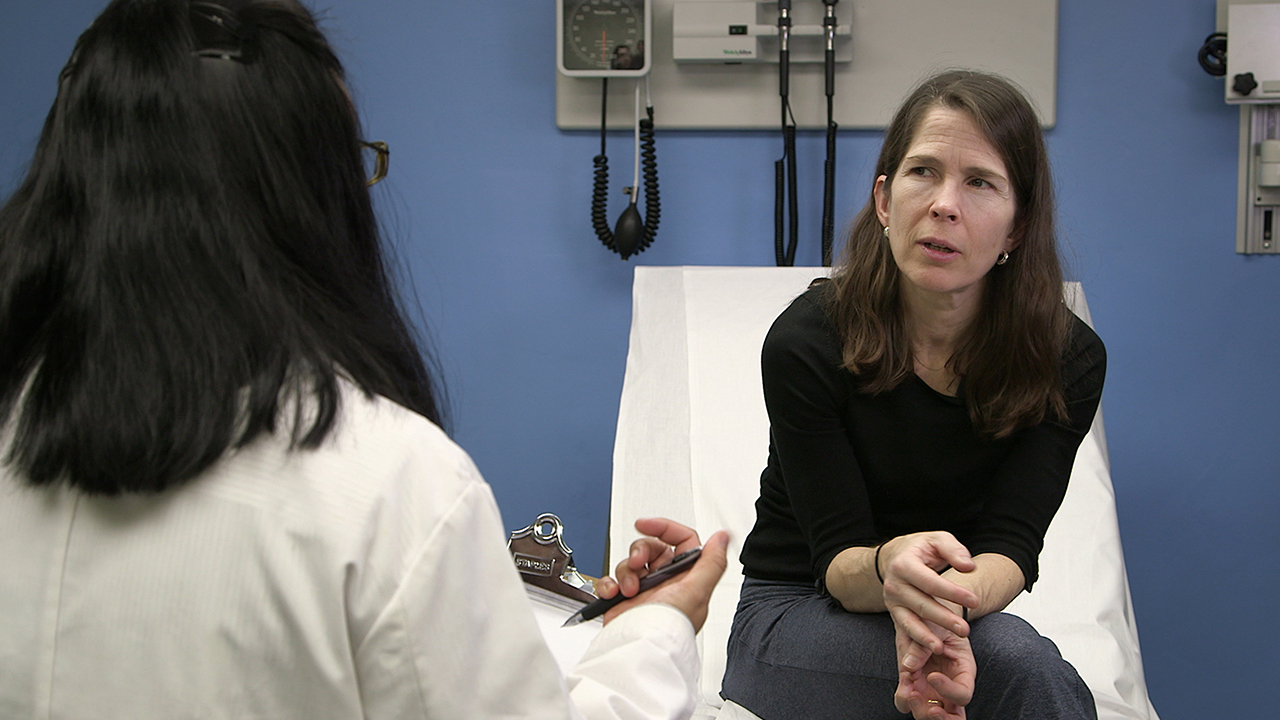 Bedside Manner
Corinne Botz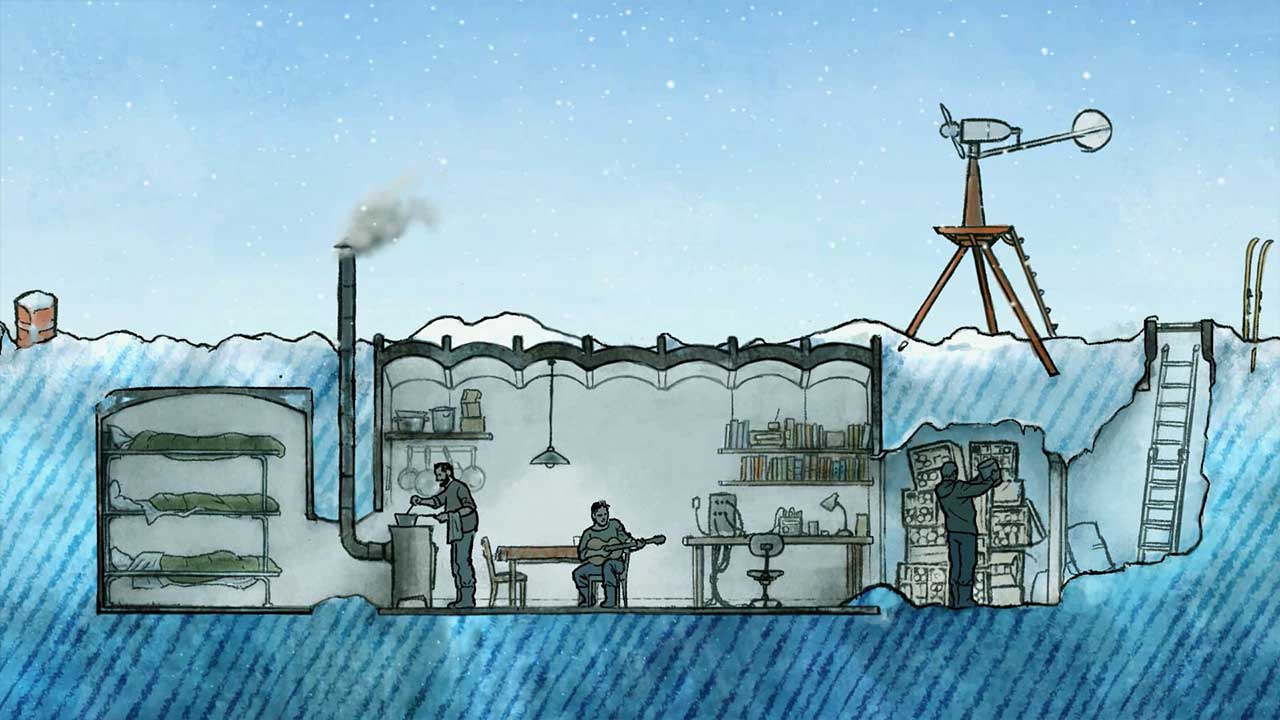 The Secrets Held in Ice
Loïc Fontimpe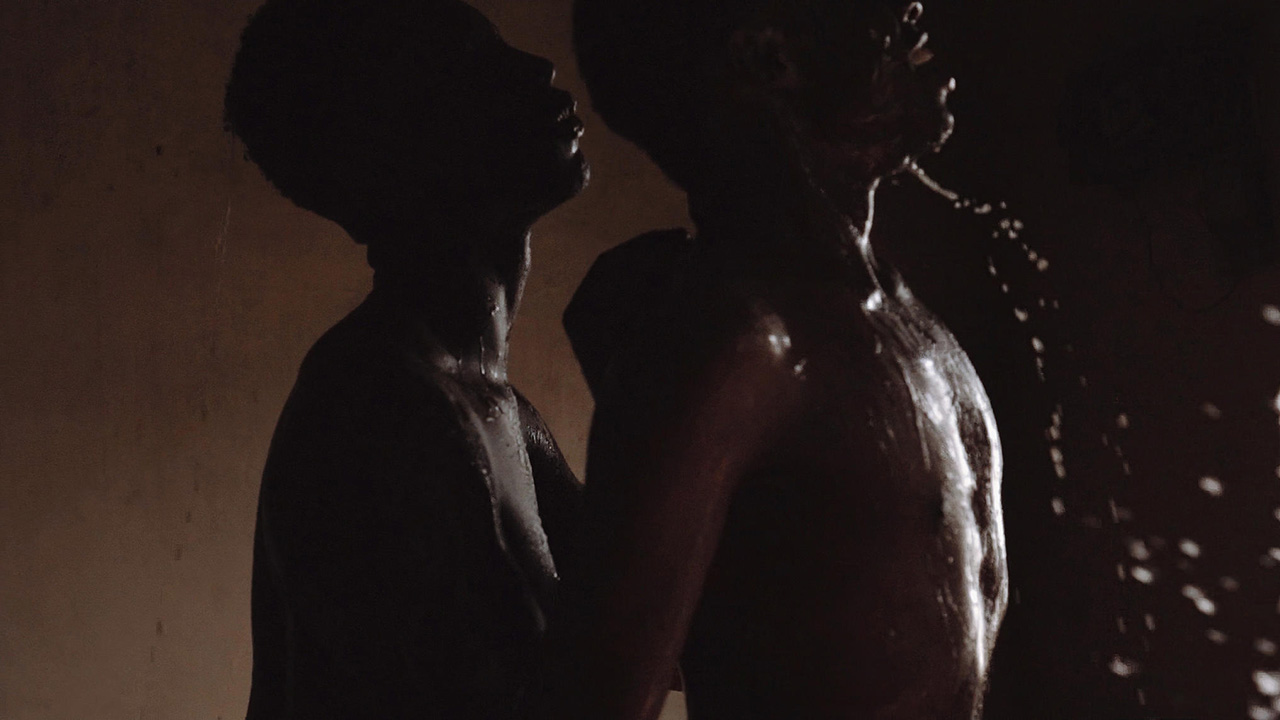 Tapi!
Jim Chuchu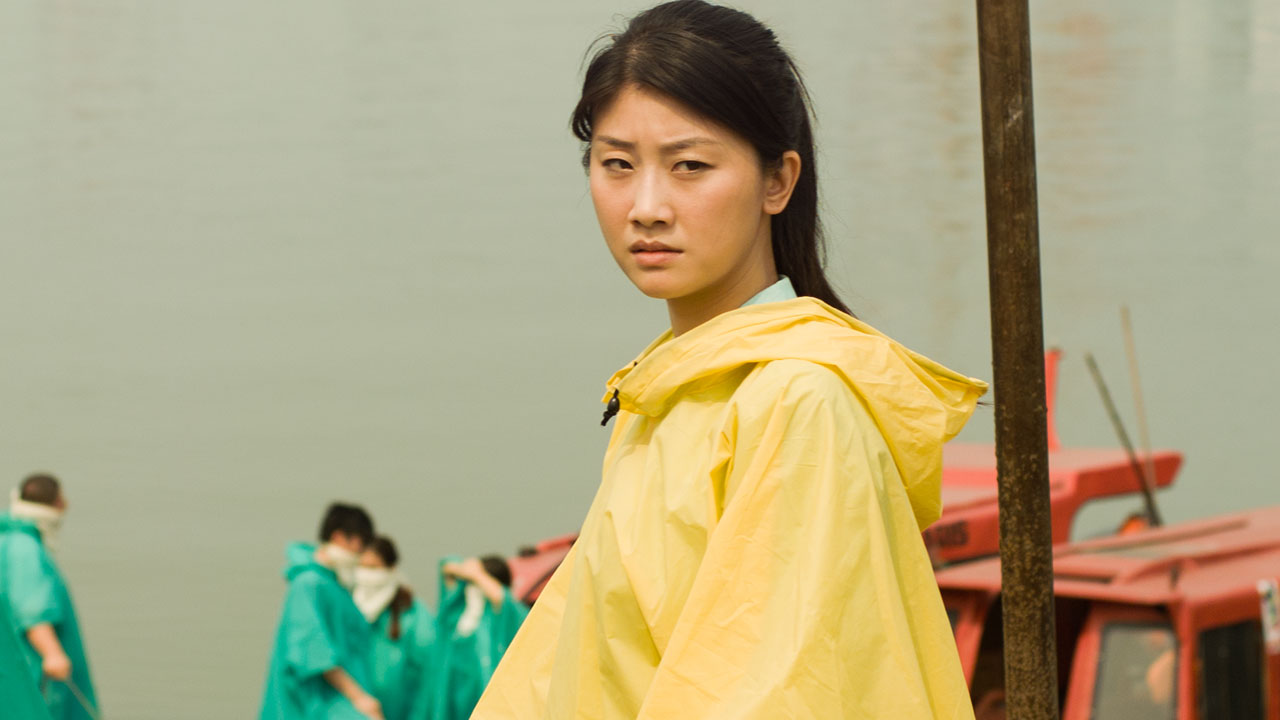 River of Exploding Durians
Edmund Yeo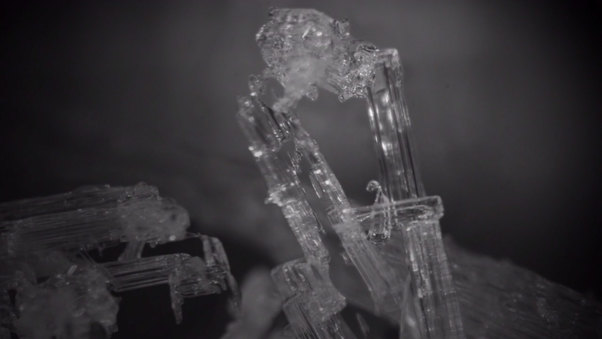 Avalanche Engineers
Abigail Kent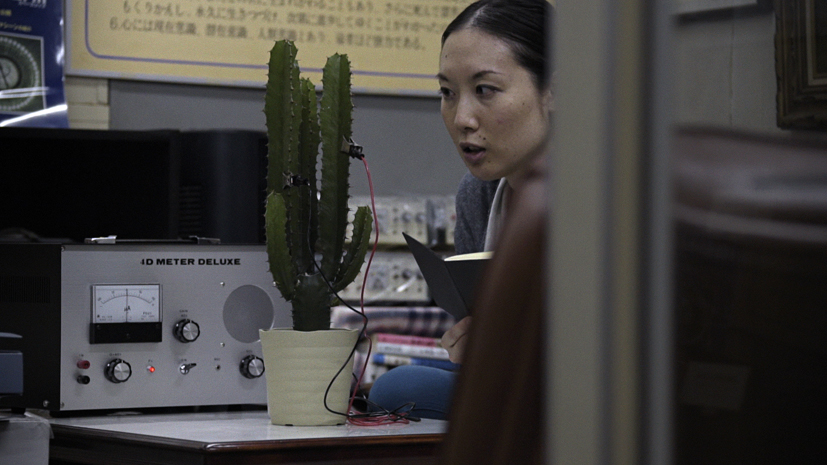 Conversation with a Cactus
Elise Florenty & Marcel Türkowsky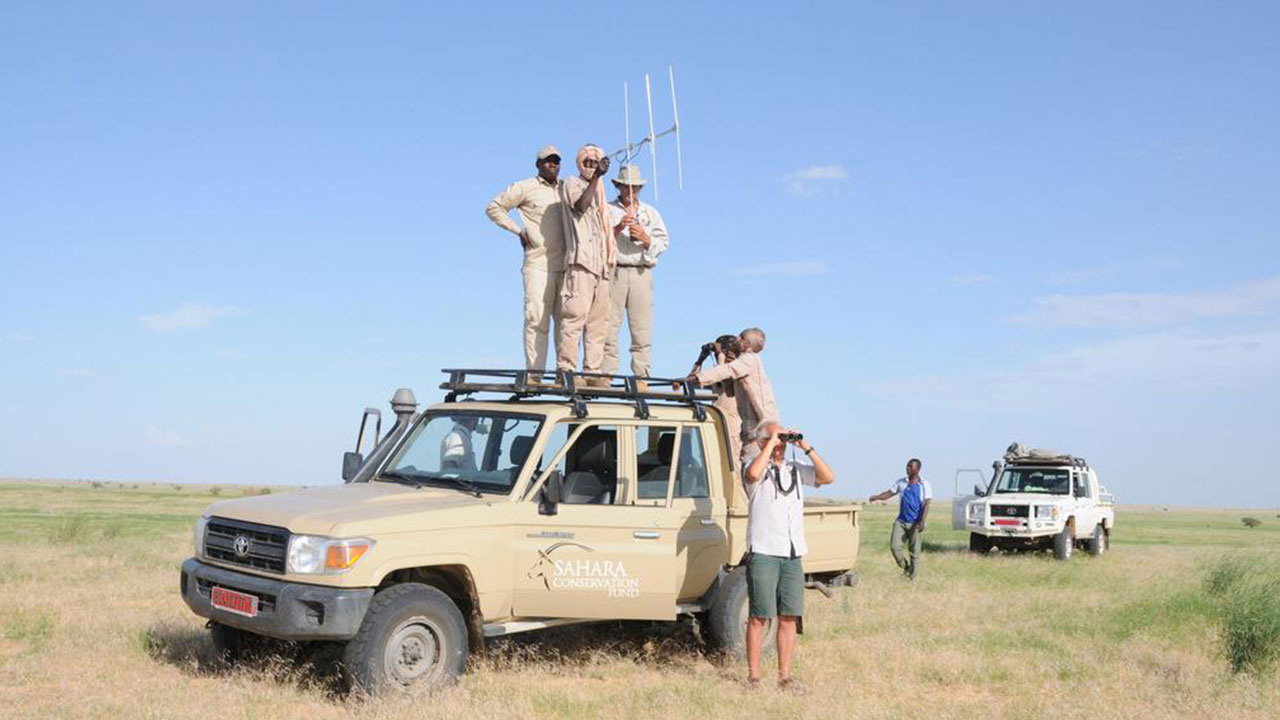 Back to the Wild
Veronica Iacono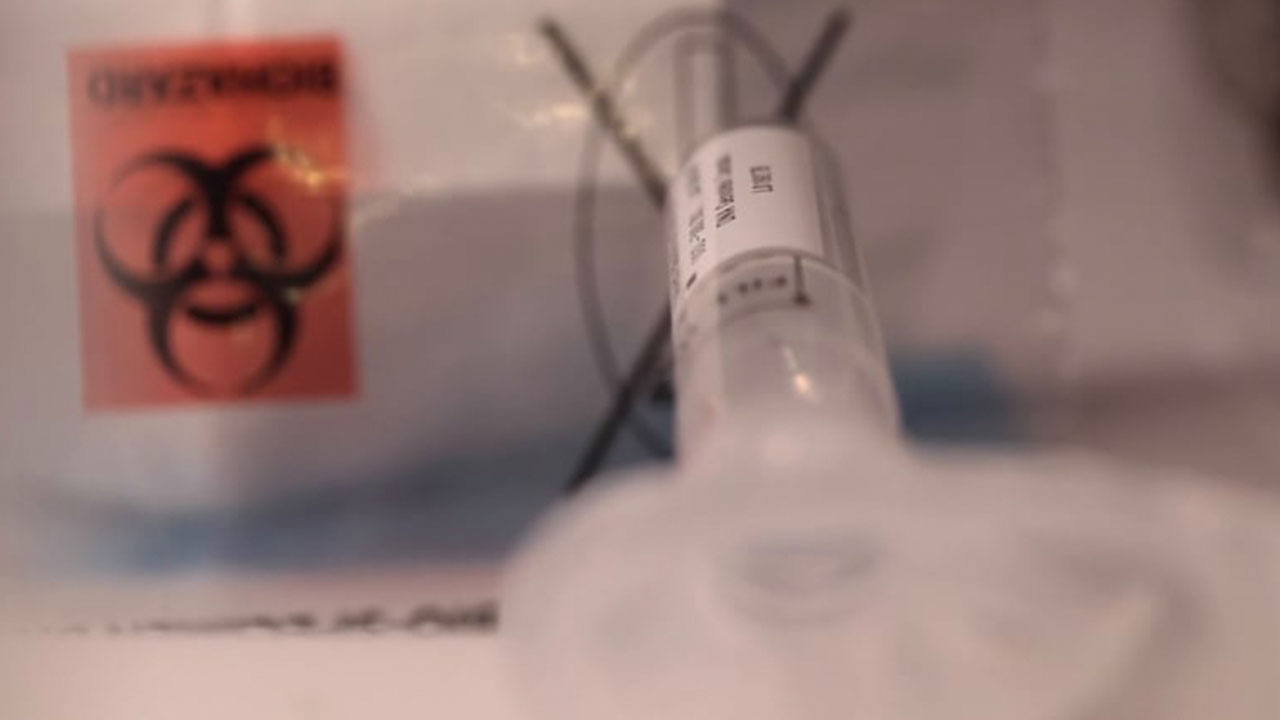 Genome
Rachel Anson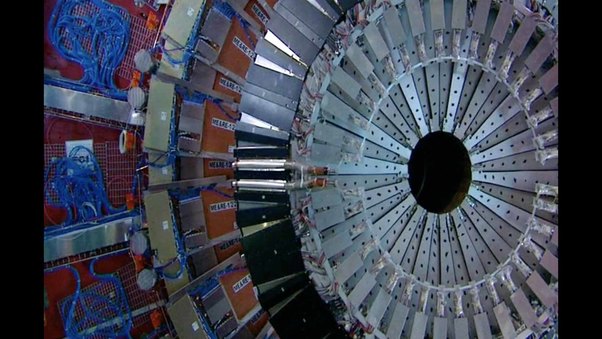 Higgs - Into the Heart of Imagination
Hannie van den Bergh,Jan van den Berg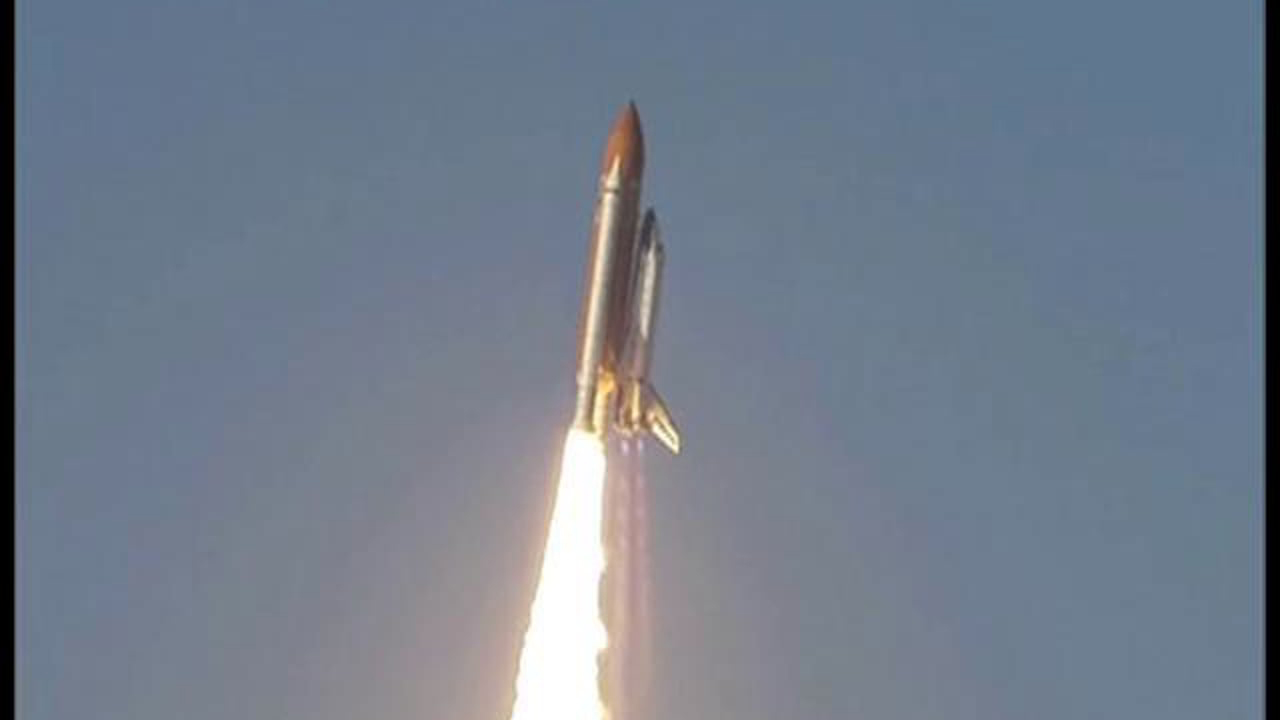 Wally's mission on Mars
Lisa Mills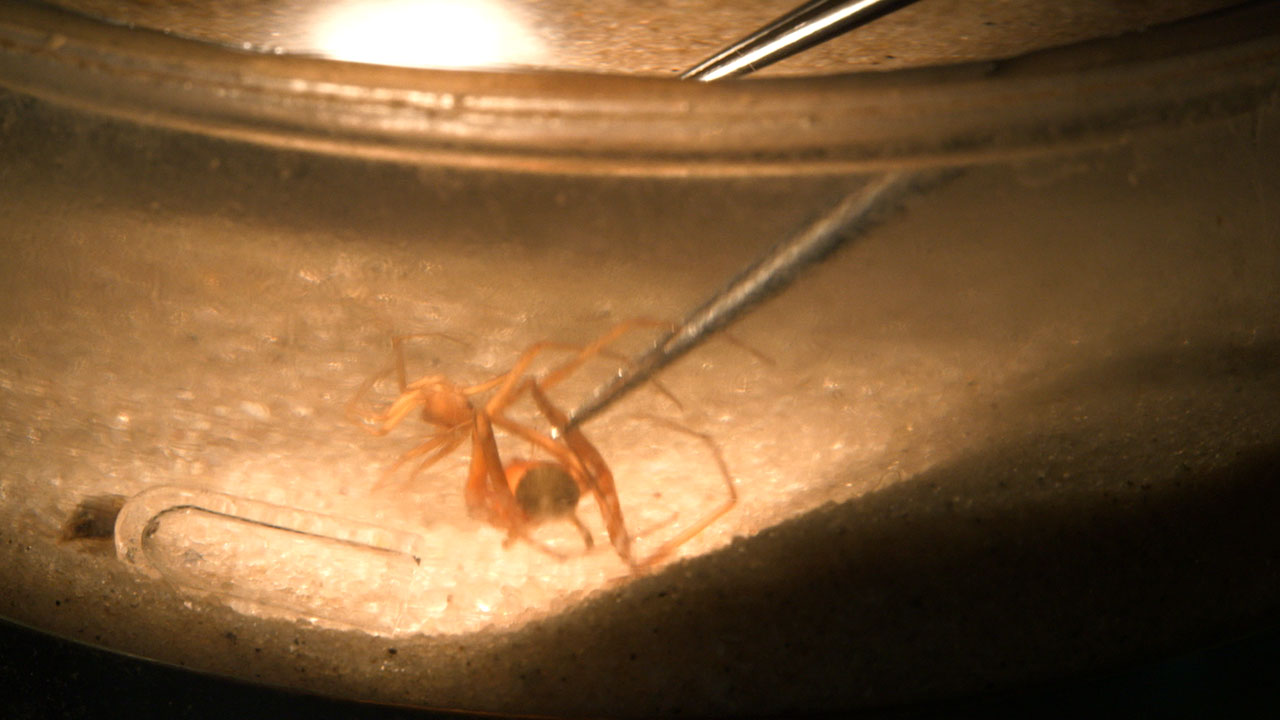 What No One's Ever Seen
Sandya Viswanathan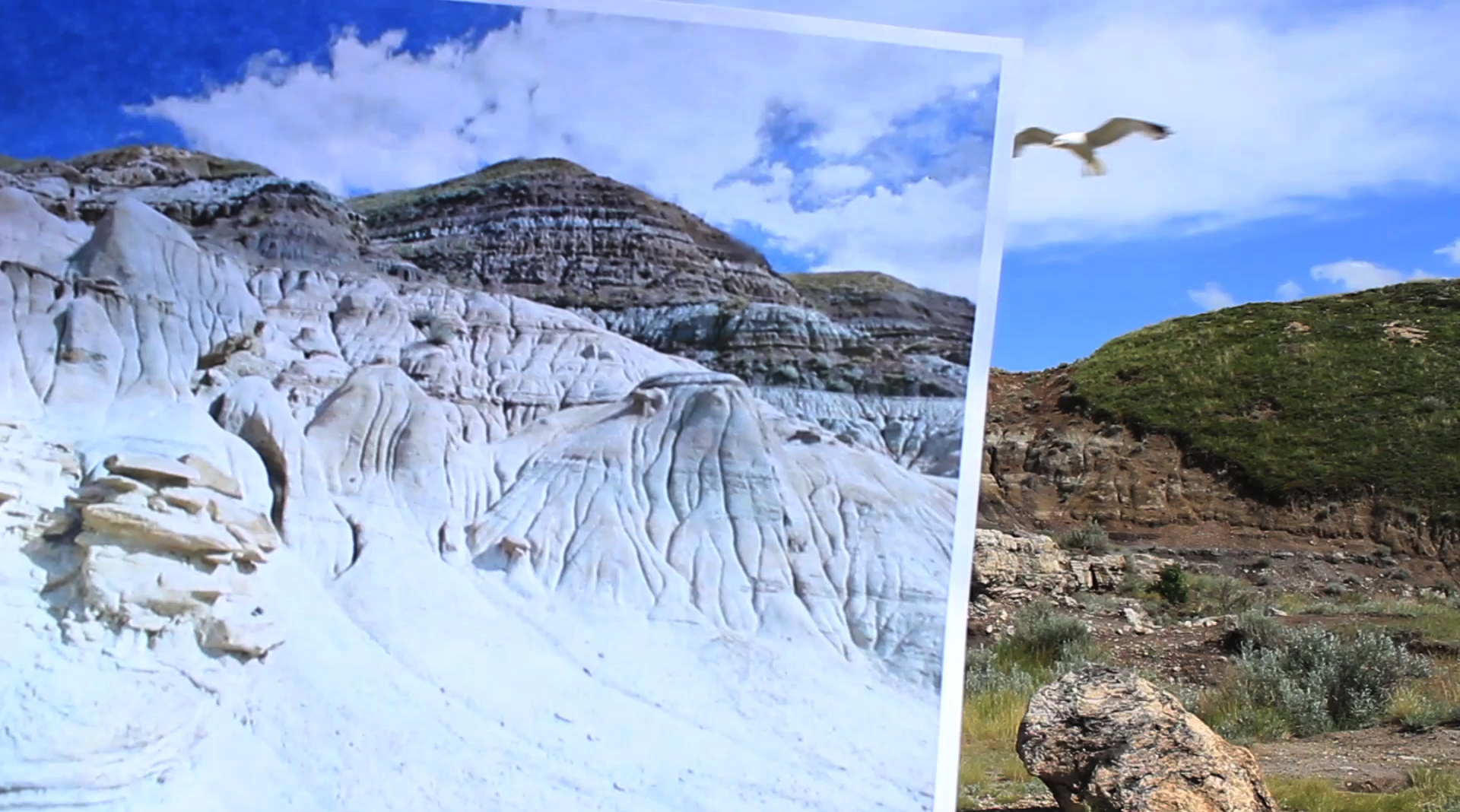 Water Once Ruled
Christina Battle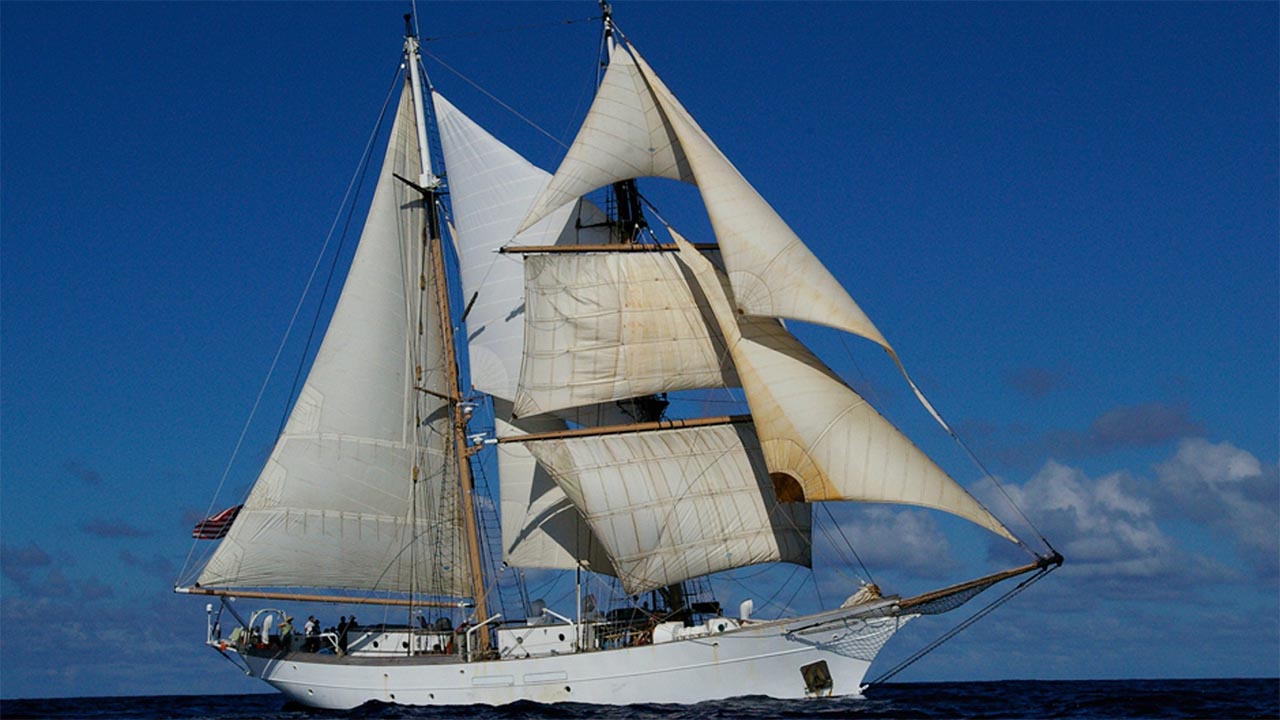 Into The Gyre
Scott Elliott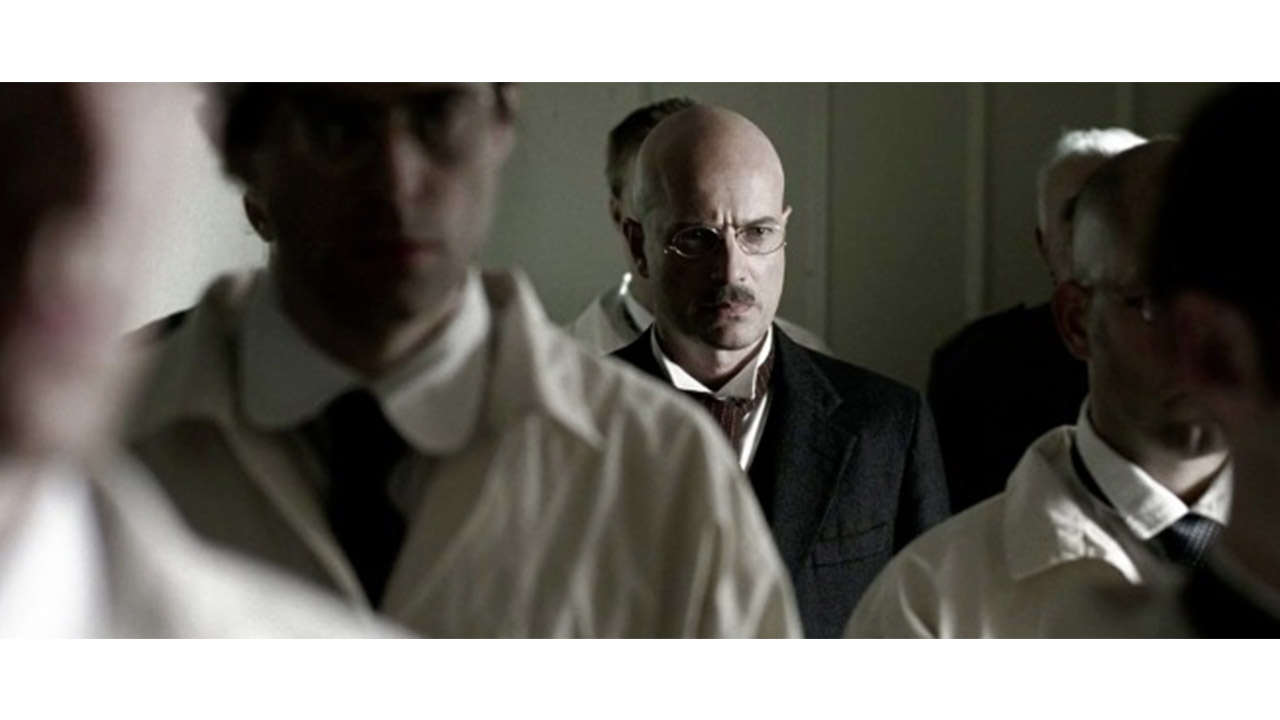 Haber
Daniel Ragussis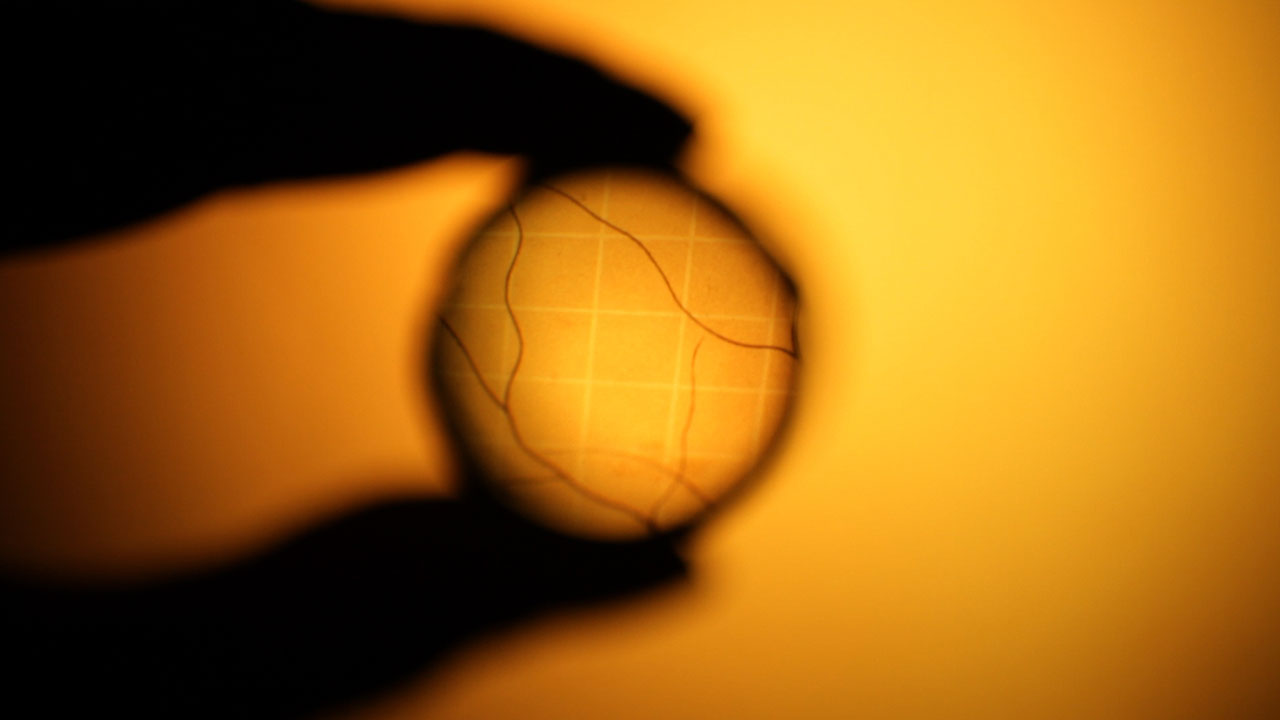 Atlas
Sara Hibbert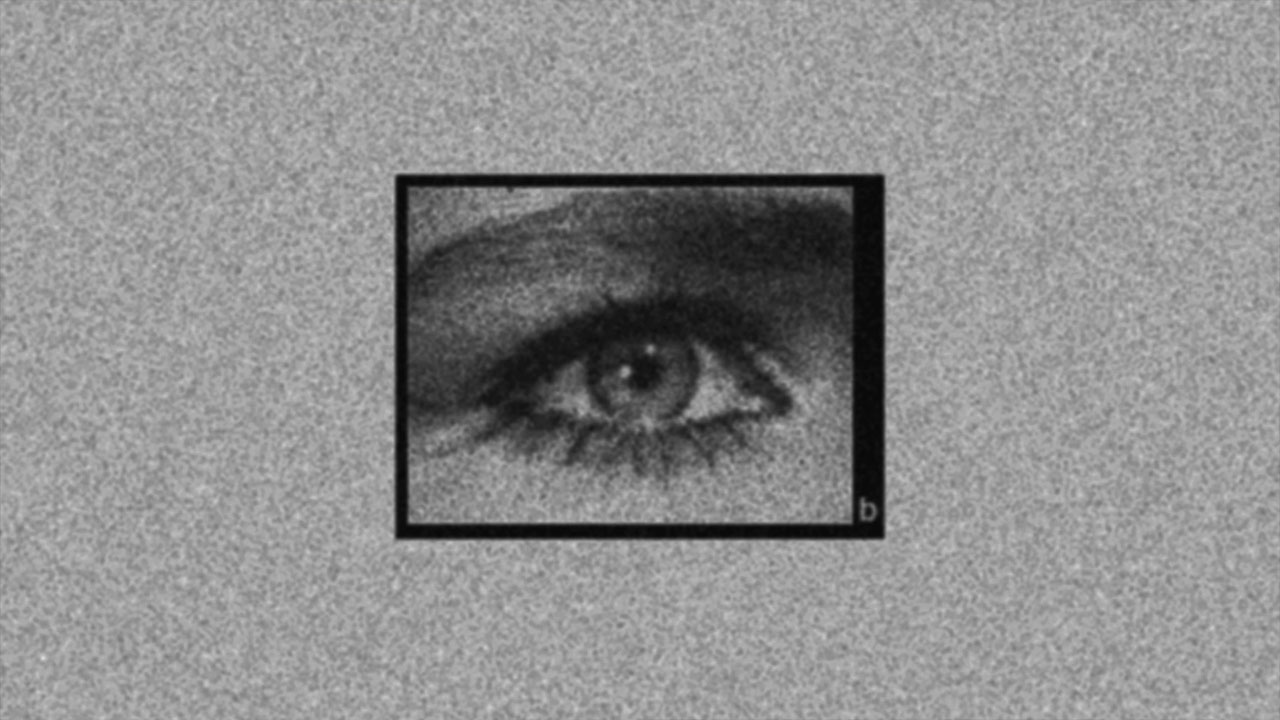 Evolutionary Jerks & Gradualist Creeps
Duncan Marquiss
The Thorium Dream
Alex Pasternack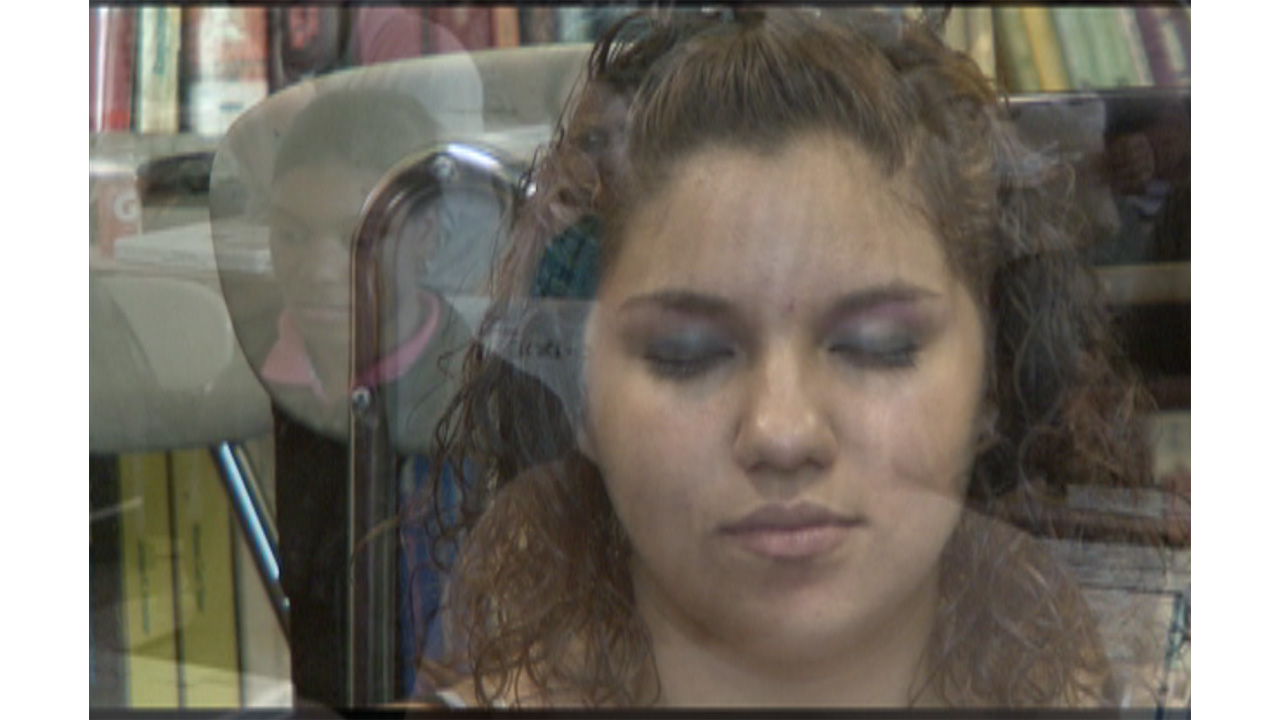 Changing minds at Concord High School
Susan Weiser-Finley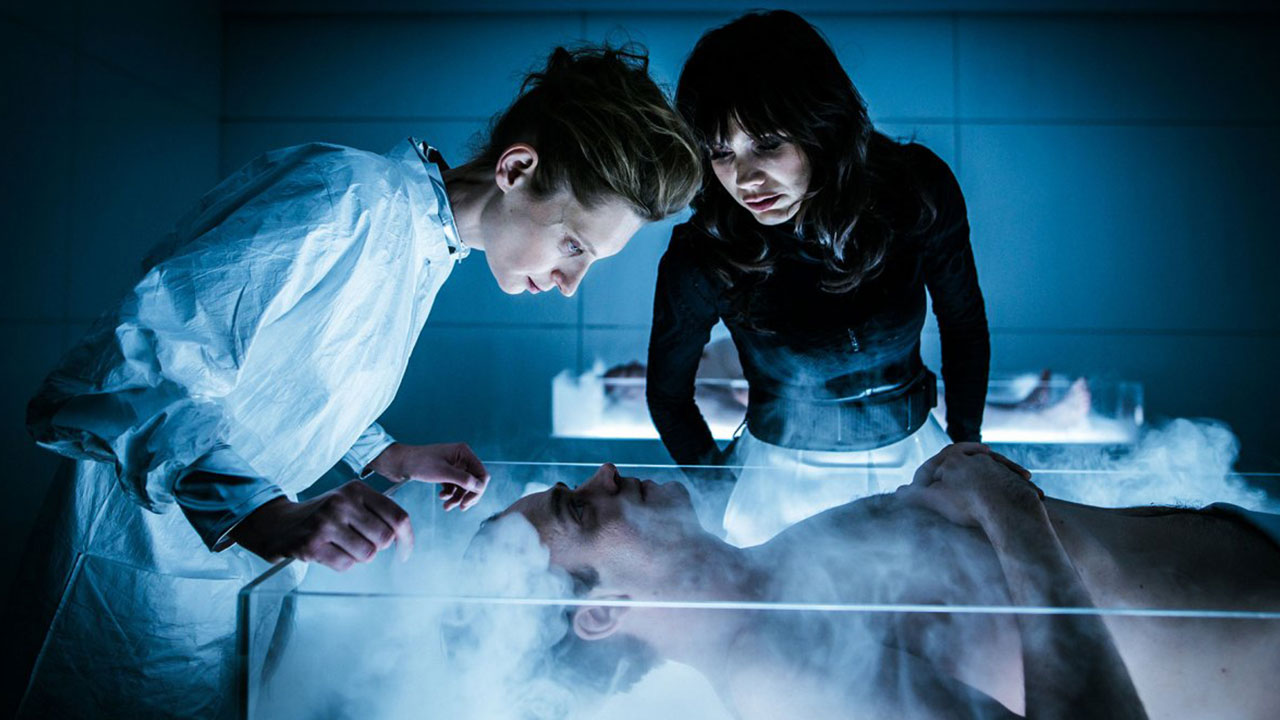 The Man with the Magic Box
Bodo Kox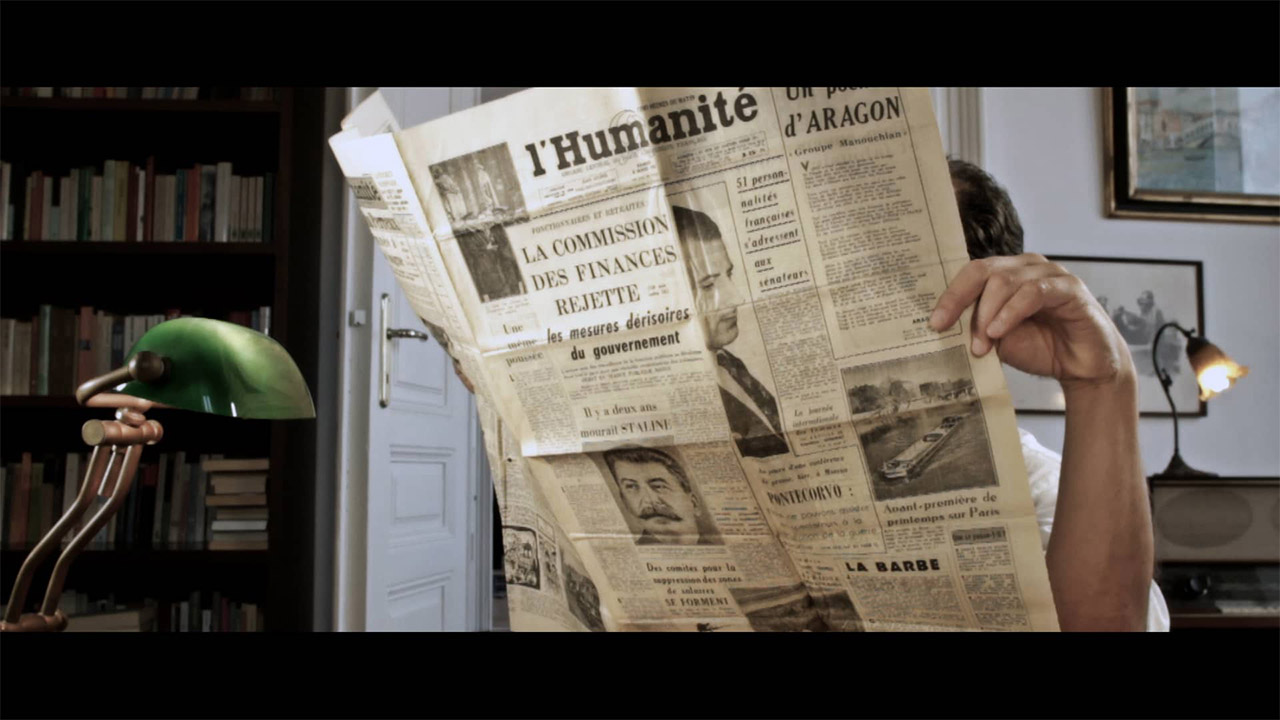 The Story of Bruno Pontecorvo
Diego Cenetiempo
Chains of Custody
Anisha Chadha
Asbestos
Sasha Litvintseva,Graeme Arnfield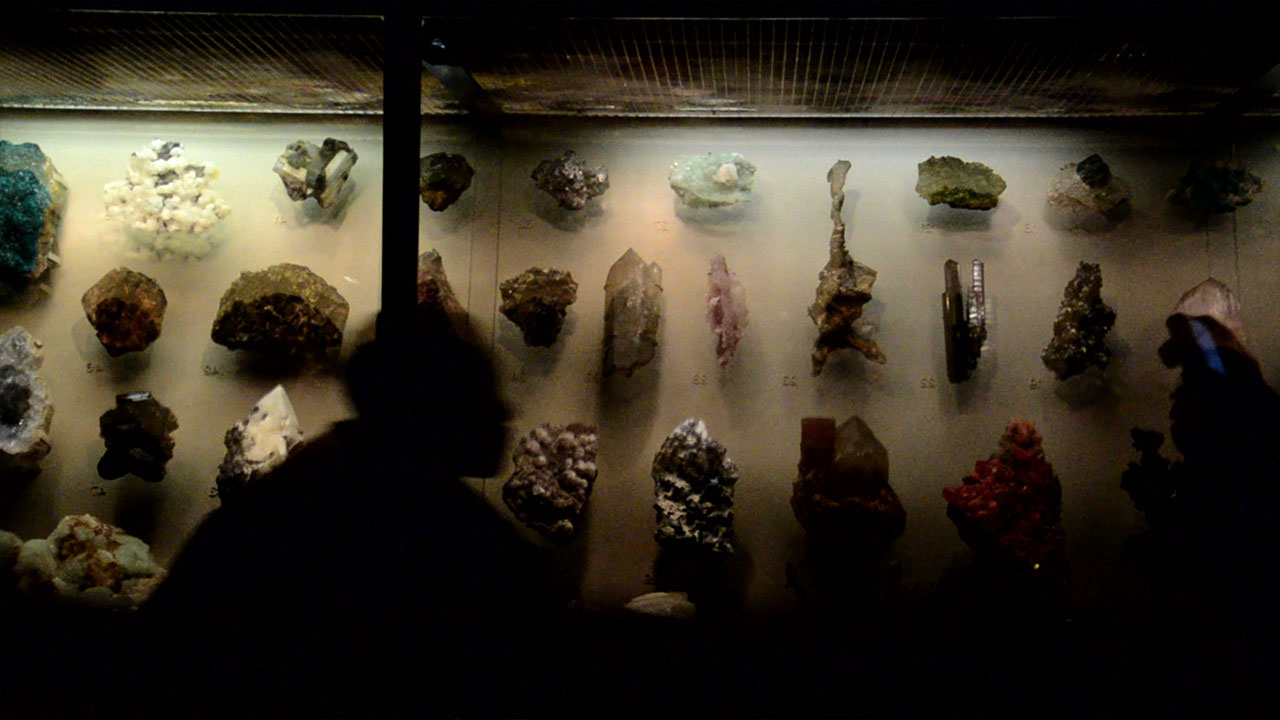 The Lanthanide Series
Erin Espelie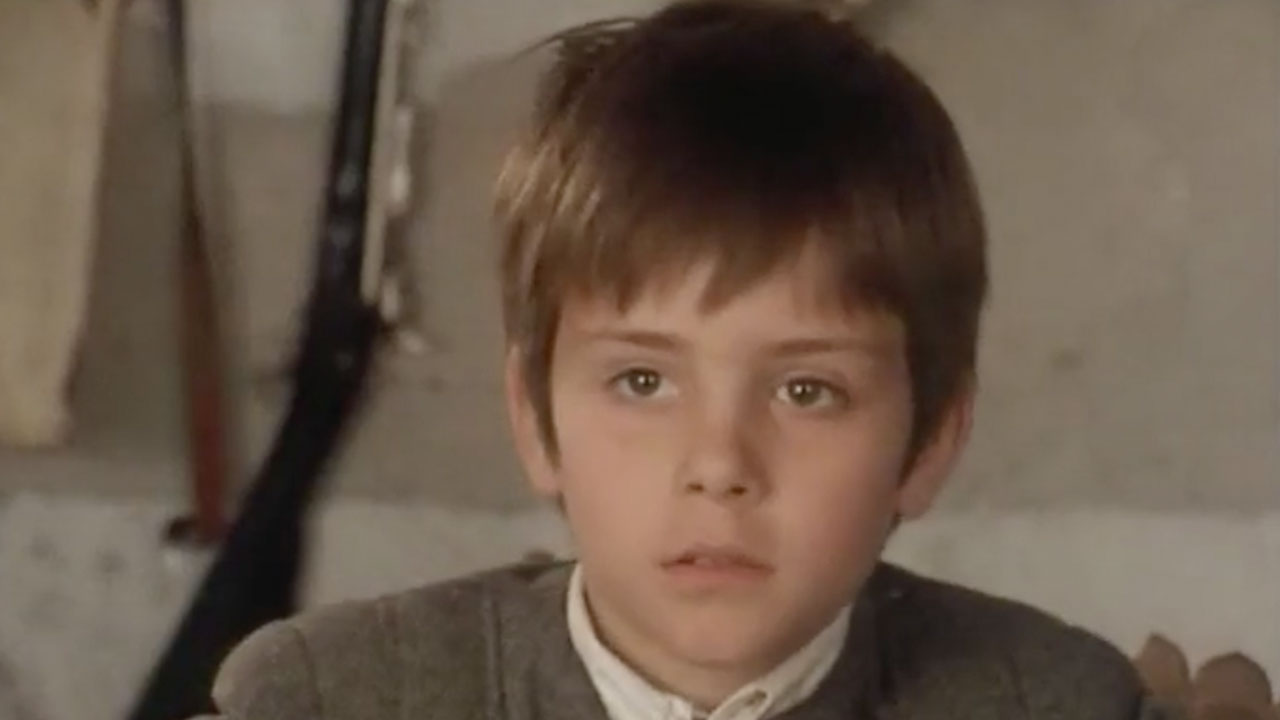 Ramón y Cajal: A Story About Will Power - Episode 1 (of 9)
José María Forqué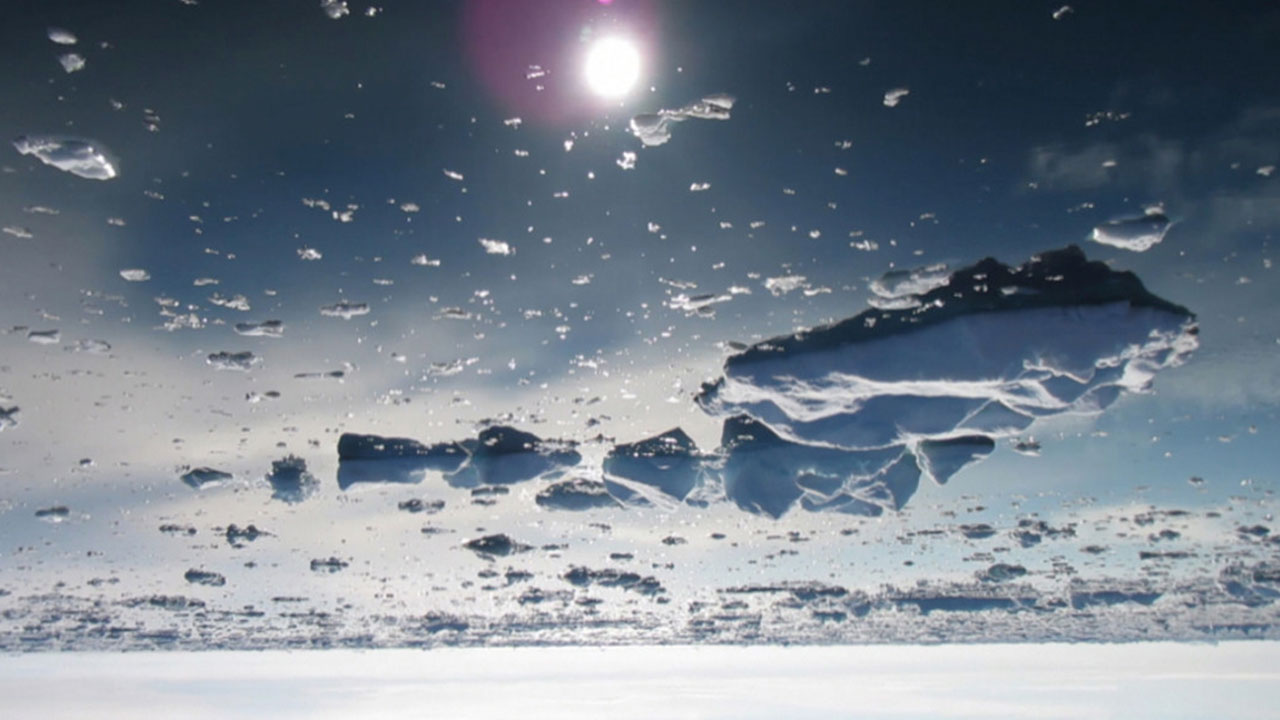 Subatlantic
Ursula Biemann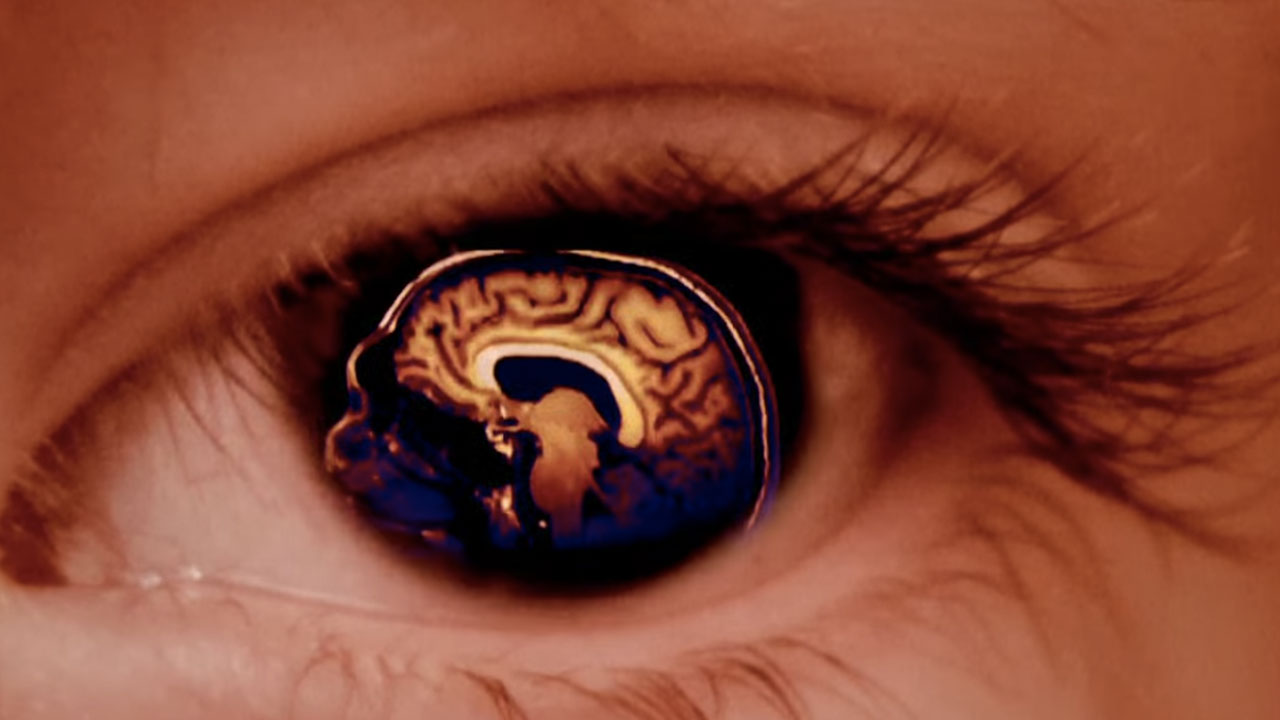 Love, Hate and Everything in Between
Alex Gabbay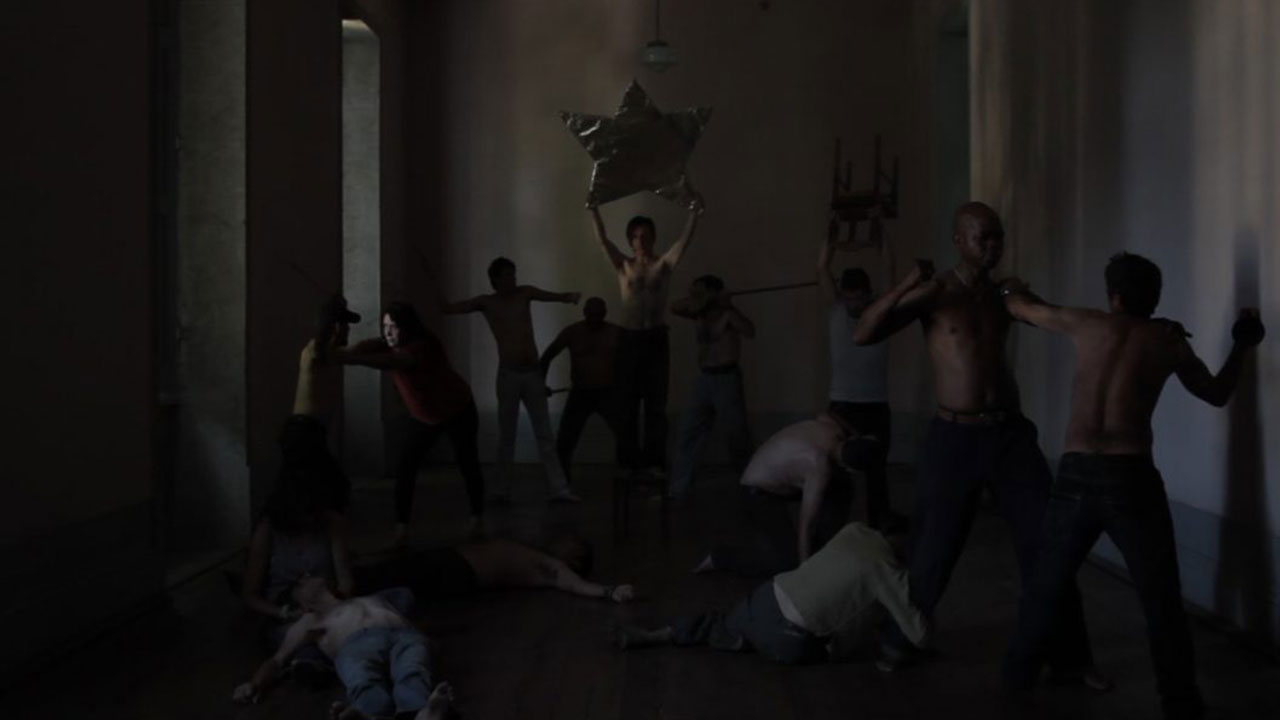 SILÊNCIO
Christophe Bisson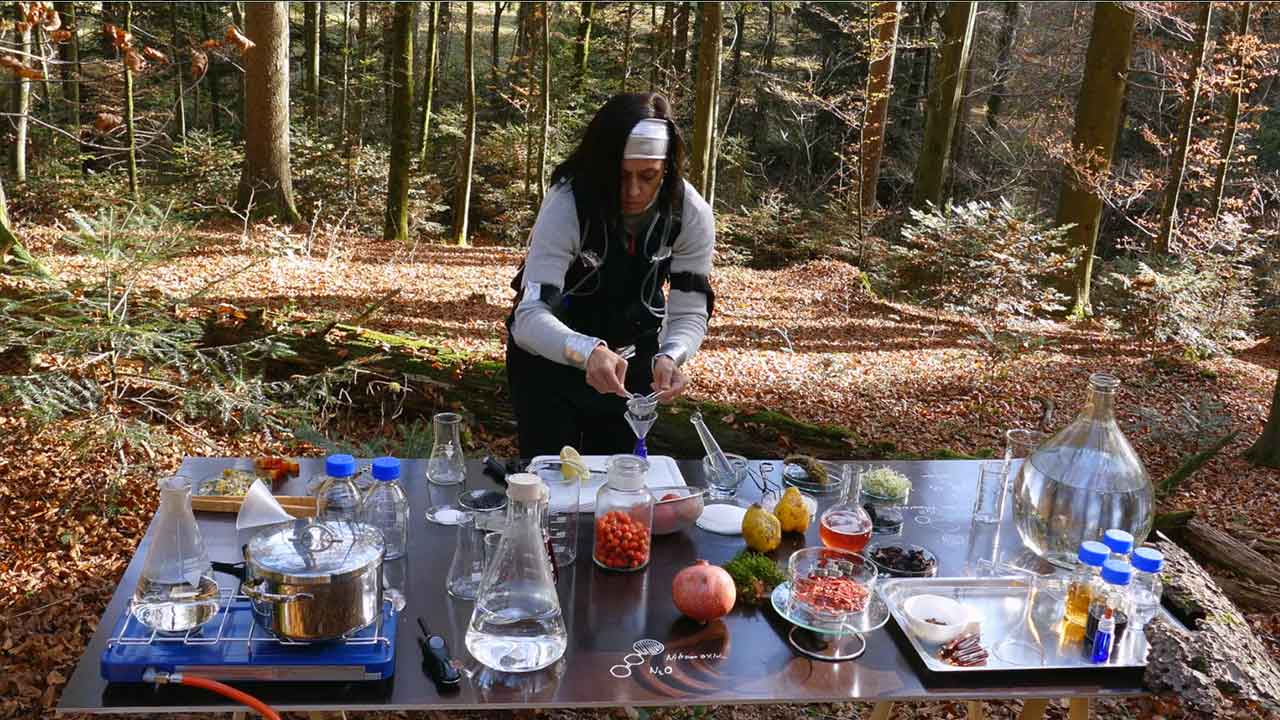 Twenty-One Percent
Ursula Biemann,Mo Diener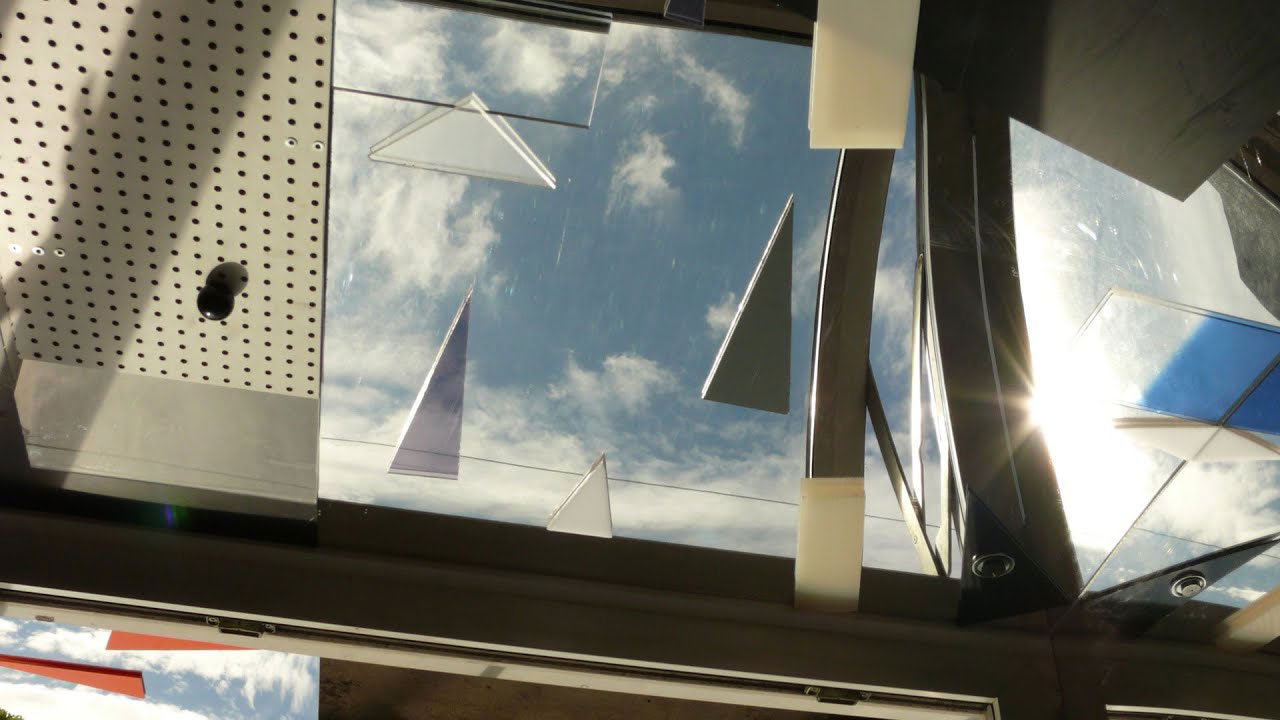 AANAATT
Max Hattler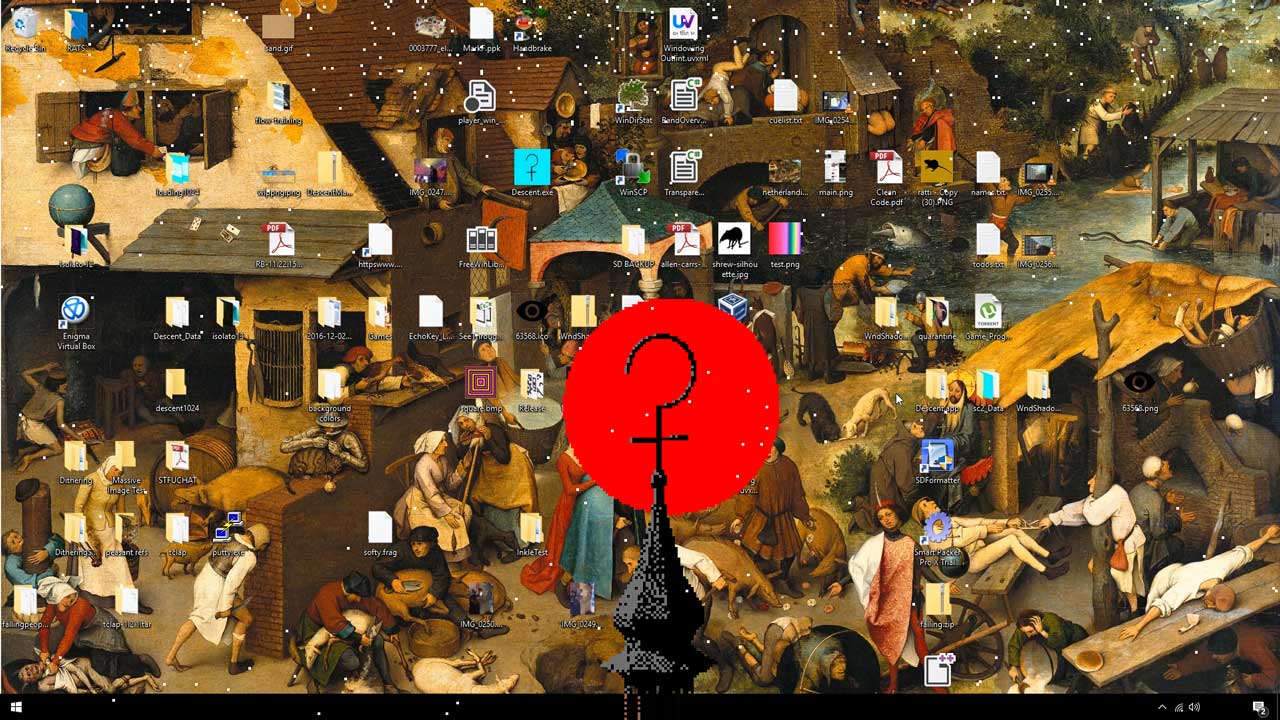 Descent
Peter Burr,Mark Fingerhut,Forma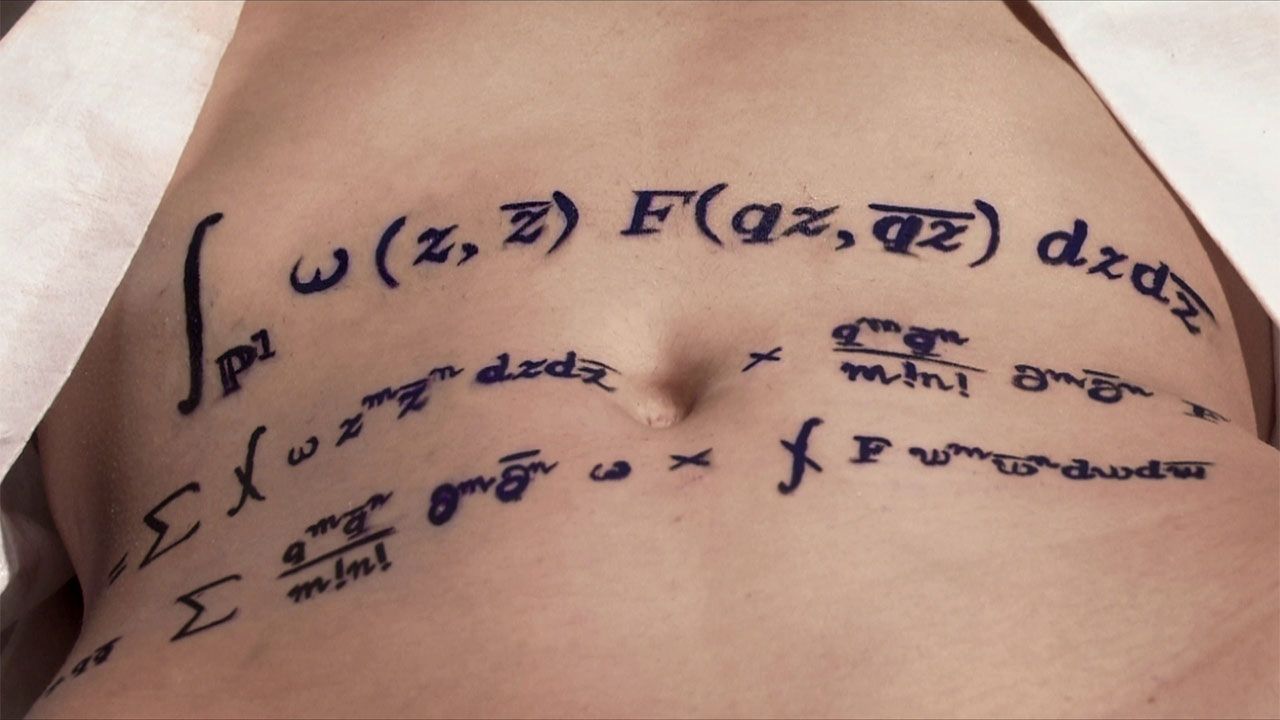 Rites of Love and Math
Reine Graves,Edward Frenkel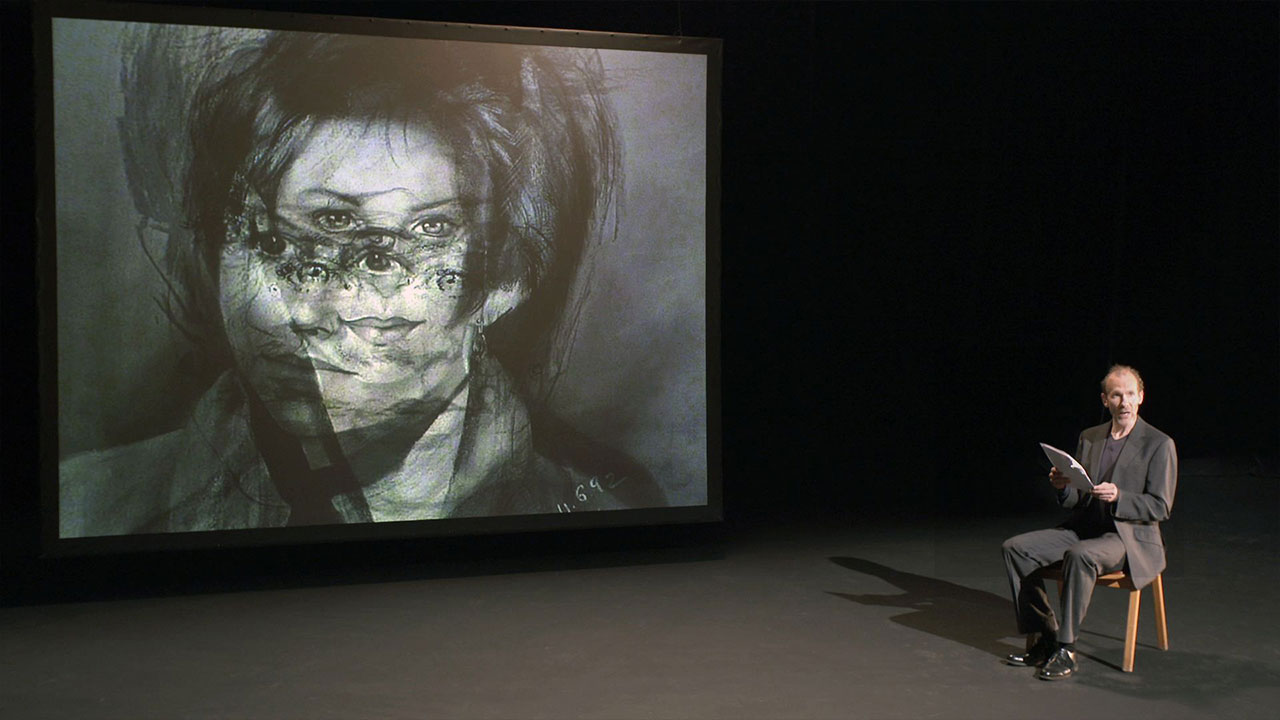 Manual/2: The Patient Artist
Barbara Visser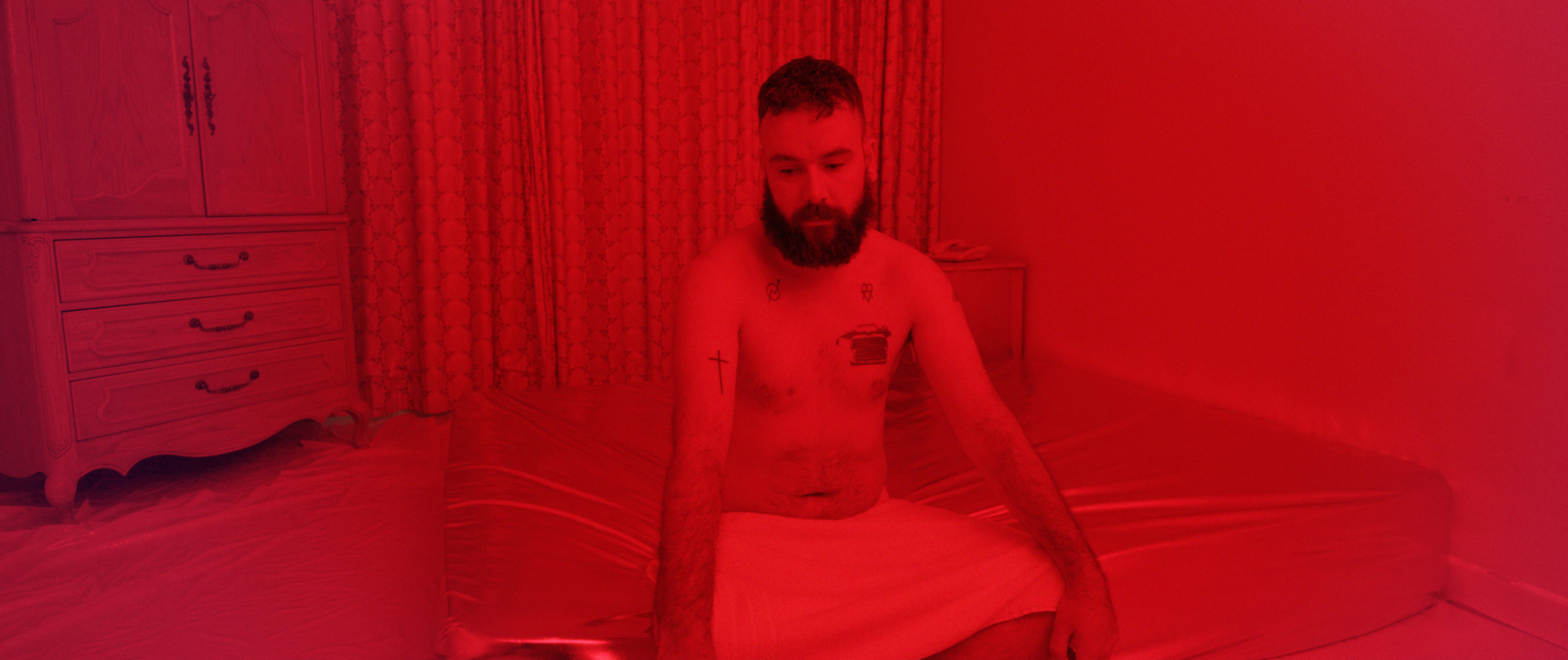 Far from the reach of the sun
Kevin Gaffney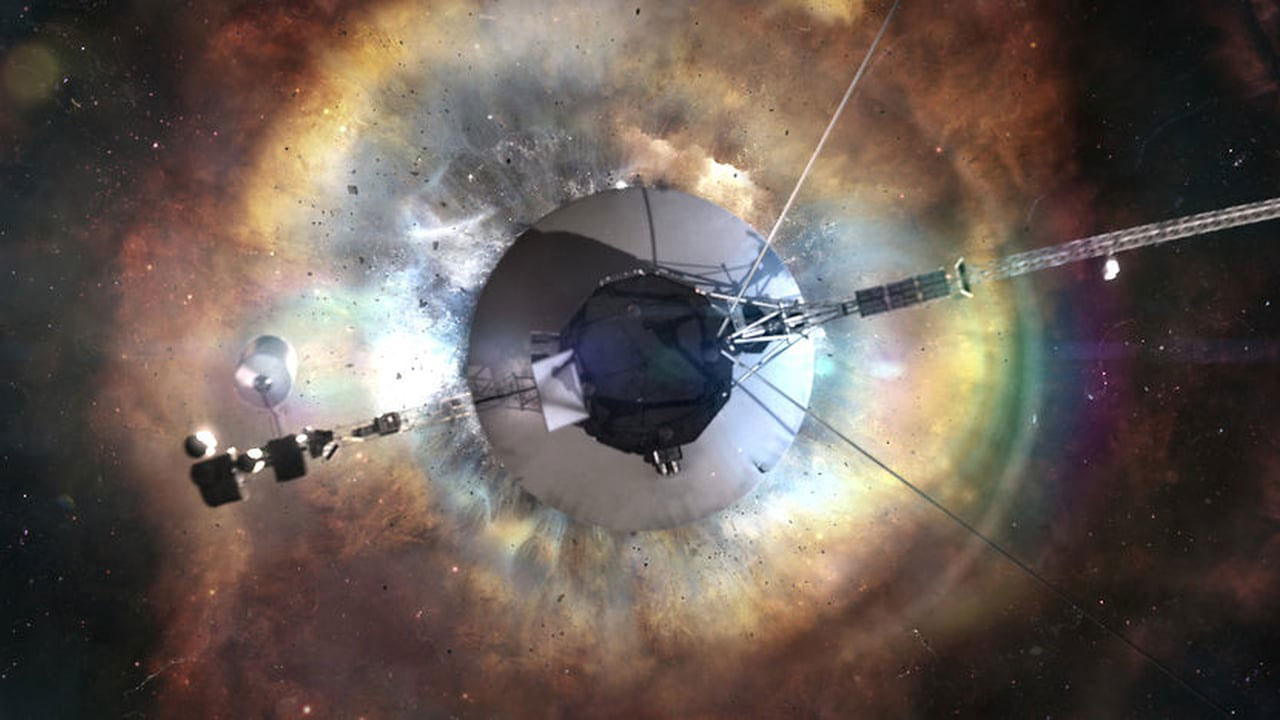 Stardust
Mischa Rozema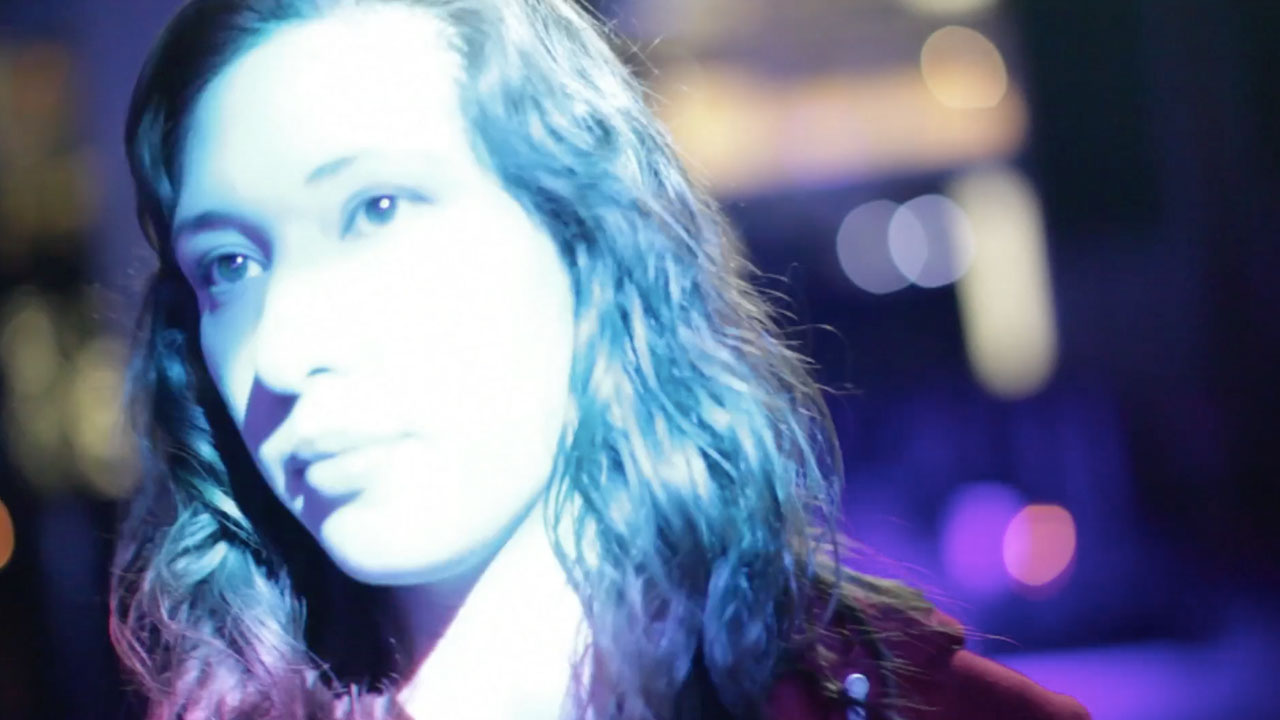 Chlorophyl
Barry Jenkins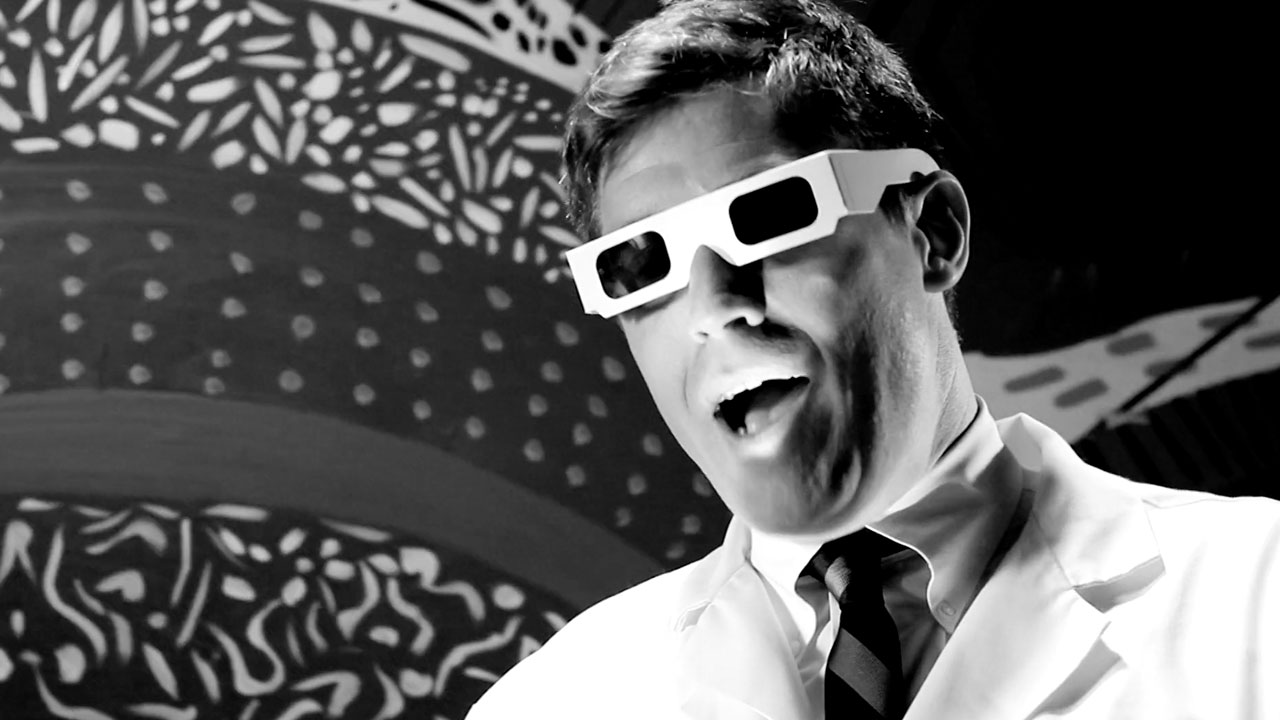 Life and Freaky Times of Uncle Luke
Jillian Mayer,Lucas Leyva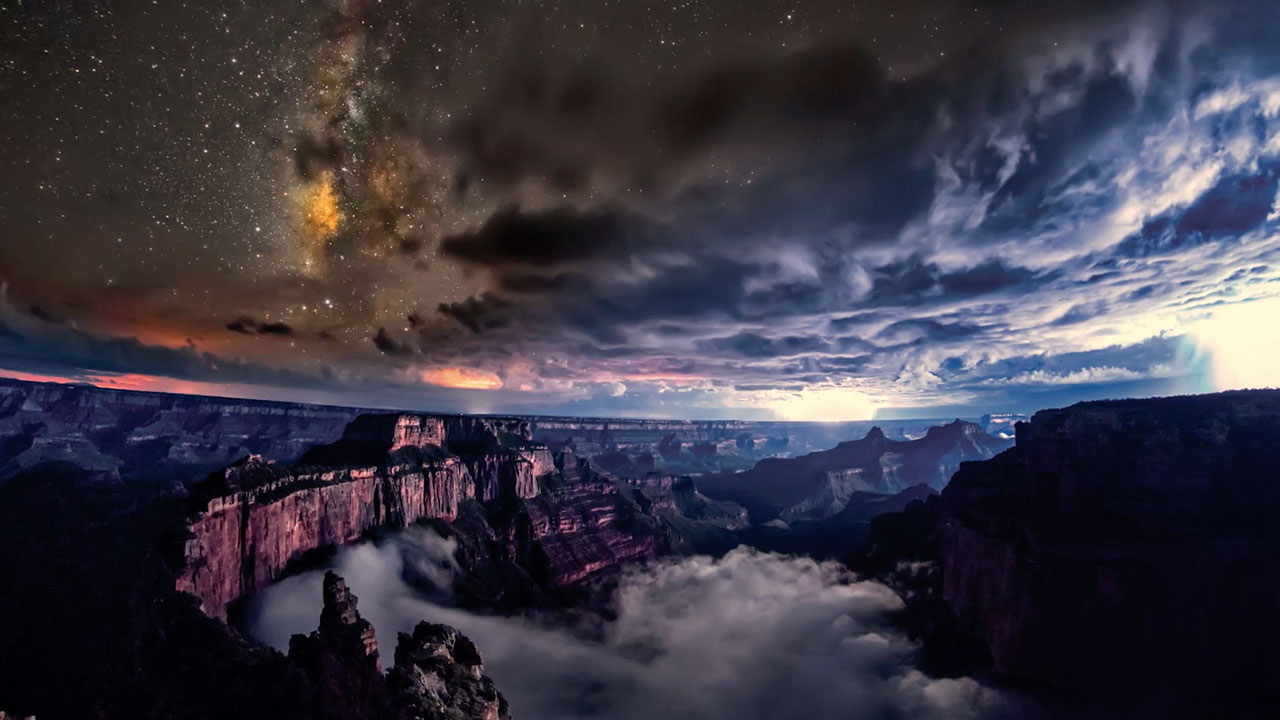 Kaibab Elegy
Harun Mehmedinovic
Augmenting Human and Machine Intelligence with Data Visualization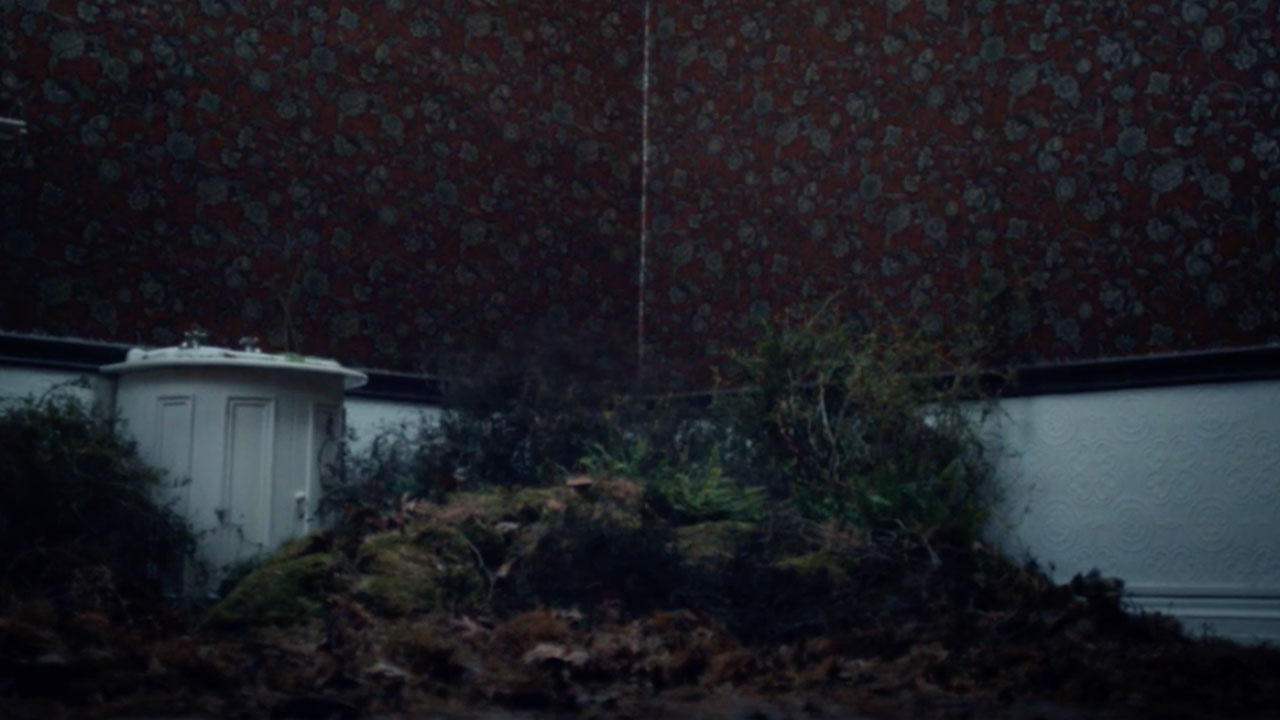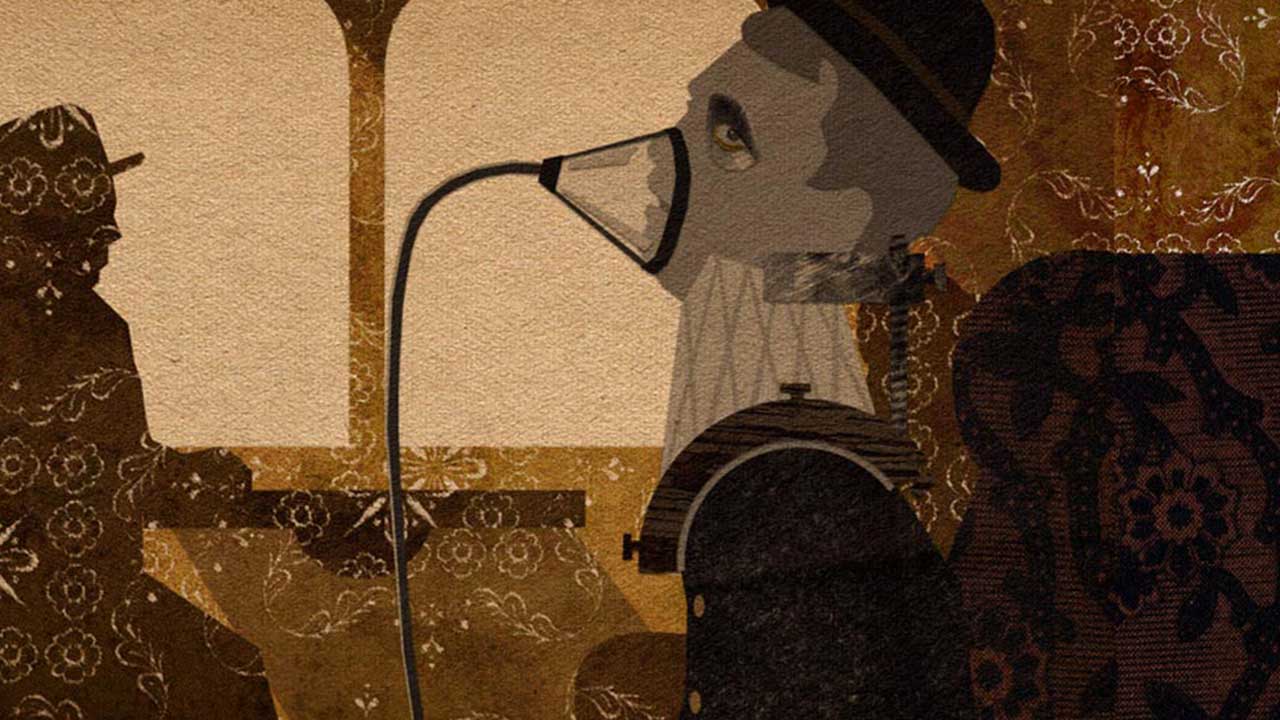 Cinema's Codes and Puzzles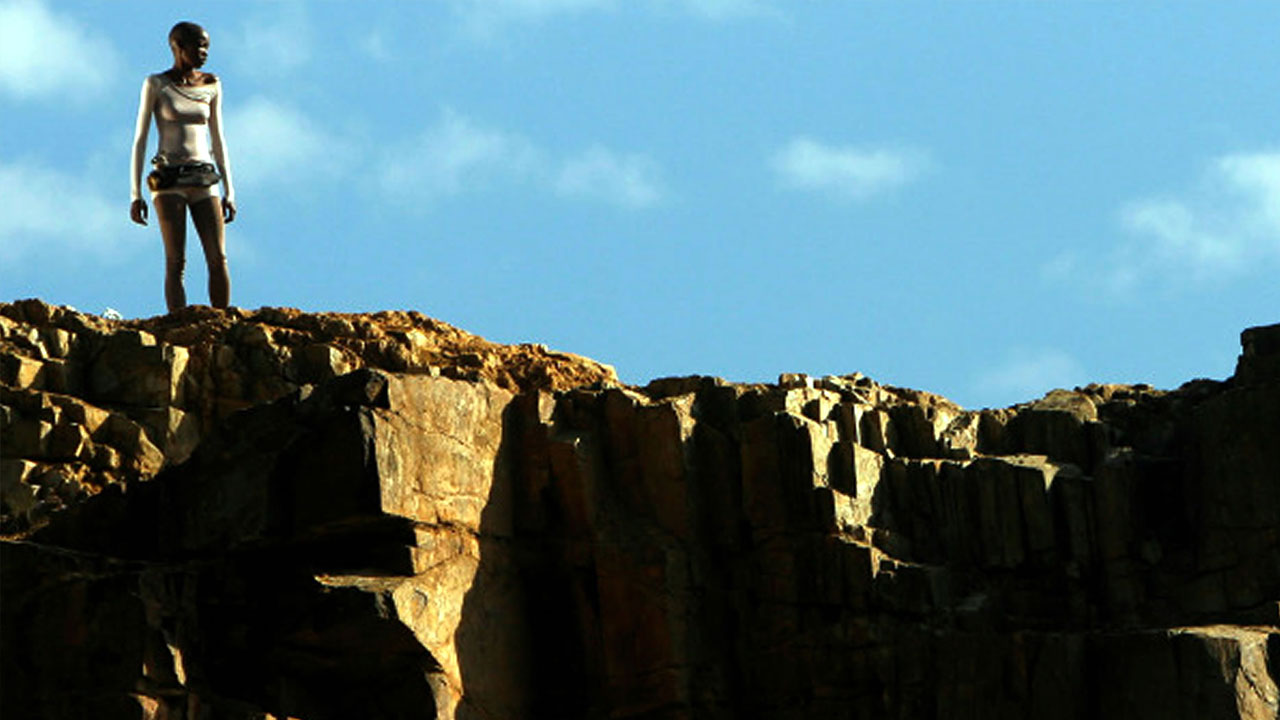 Imagining the Future in the Global South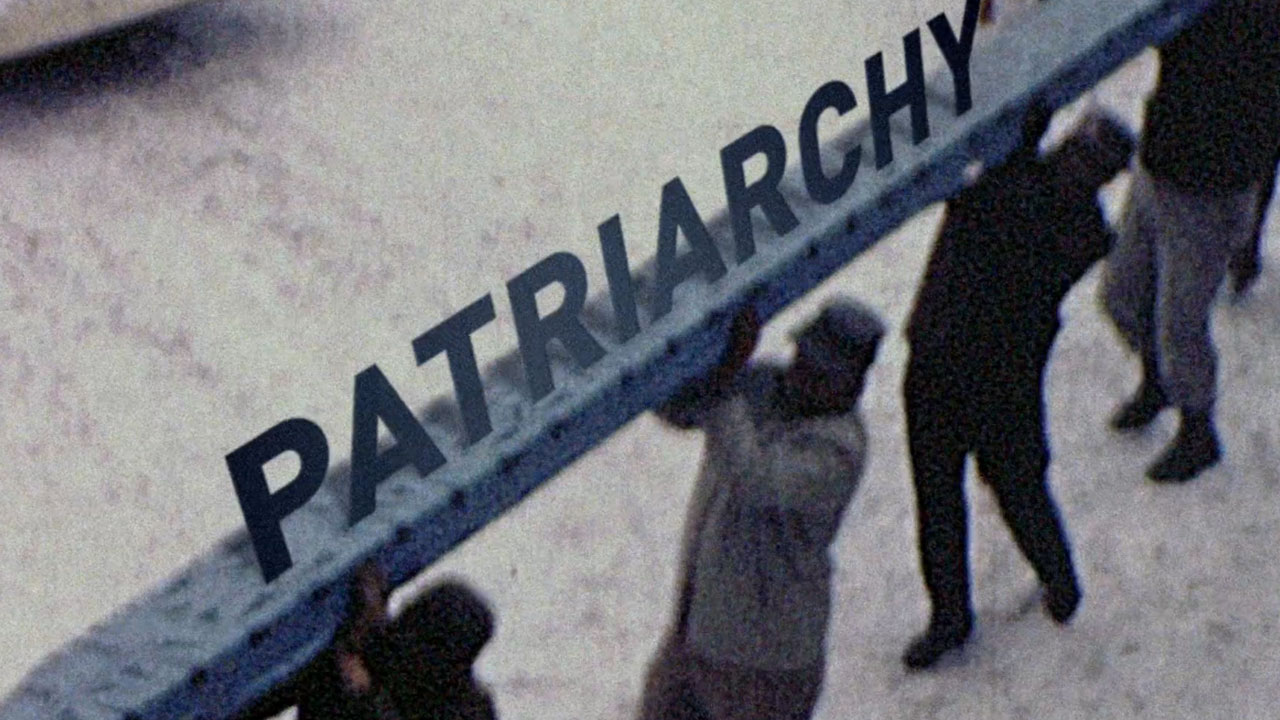 Women Leaders, Myths and Nationhood
Border landscapes: The River is a Seam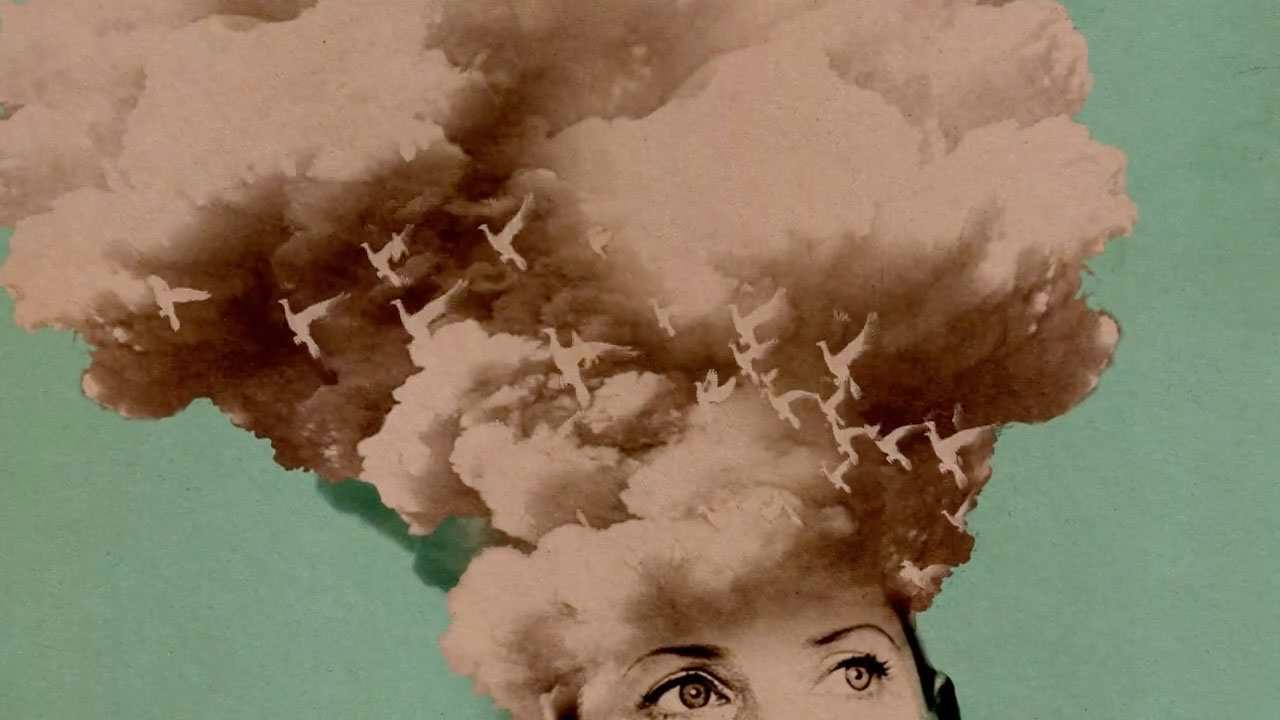 The Work of Tiffany Shlain
Landscapes & Language of the Anthropocene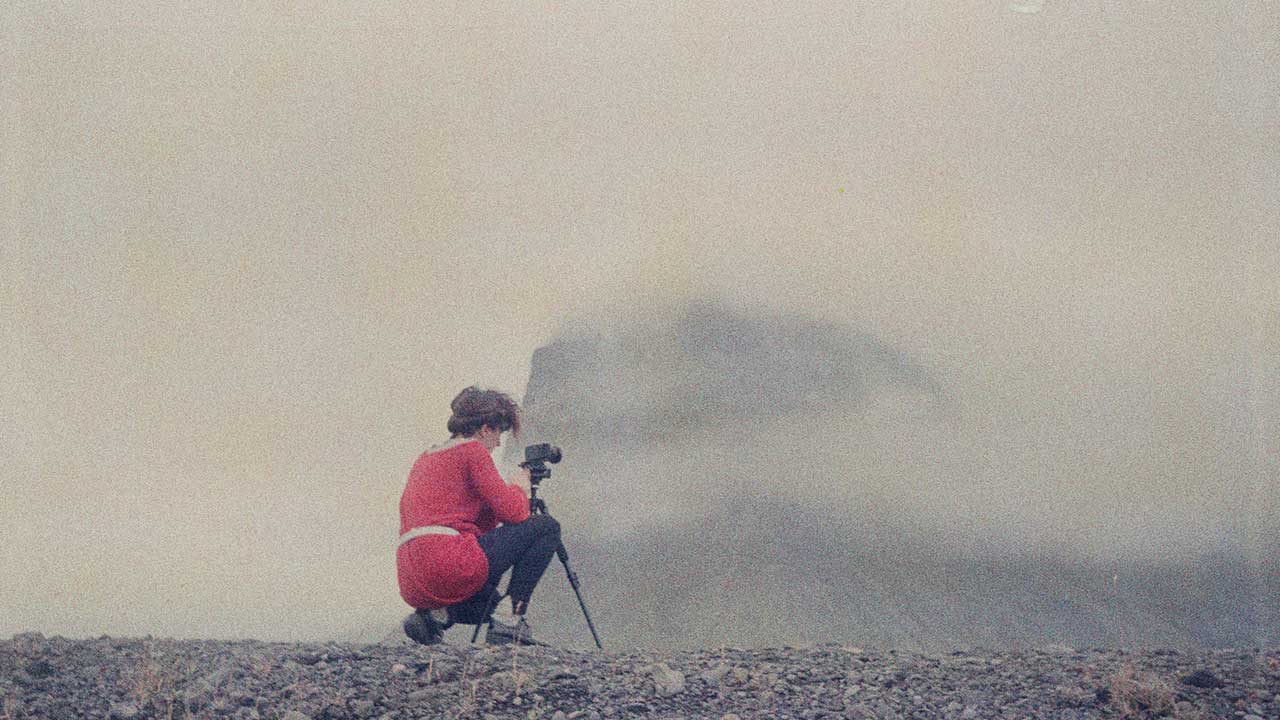 Redefining the Scientific Fiction(s)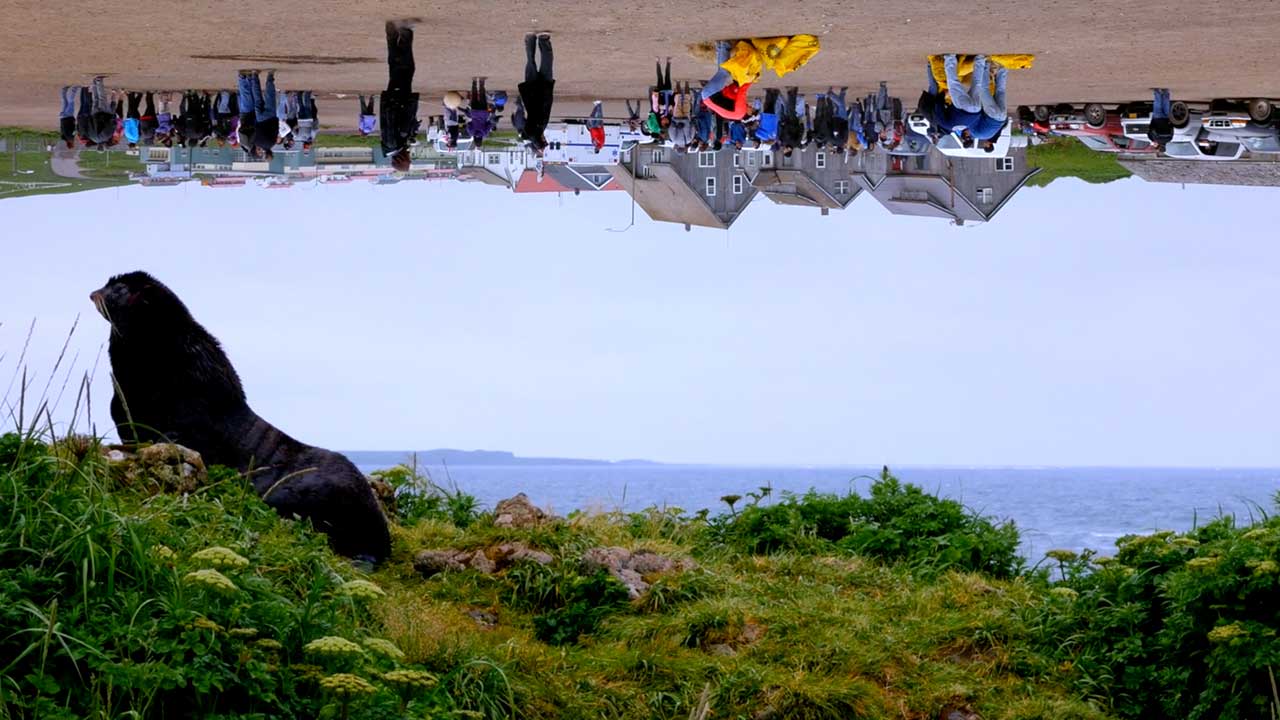 Fauna and Landscapes in Indigenous Stories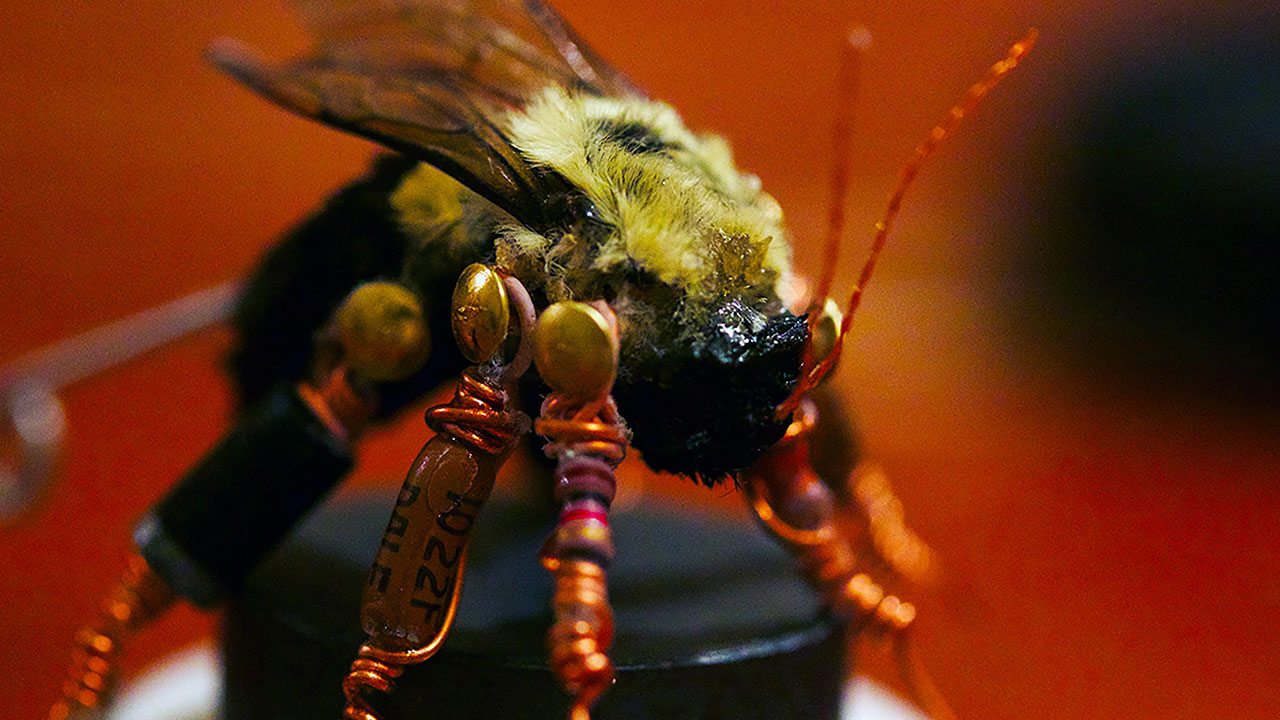 New Life: Survival and Resurrection in short film
Nostalgia and the Natural World: a Lilian Mehrel Multiverse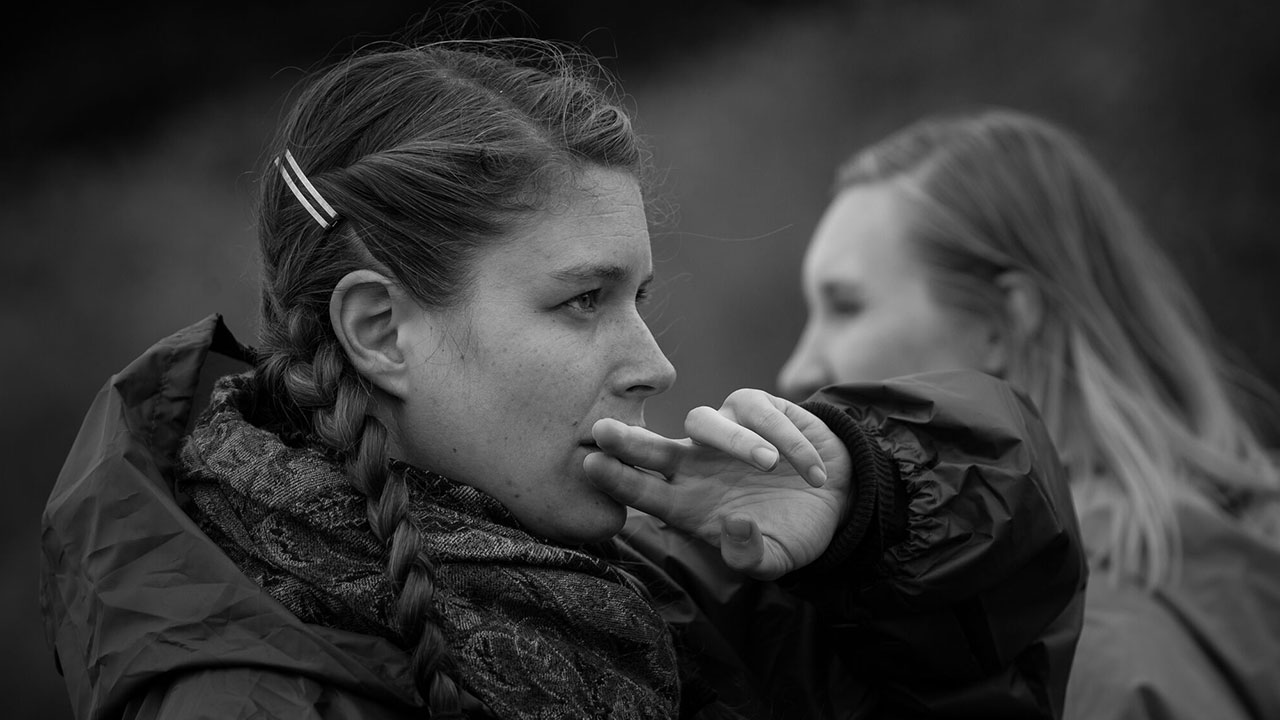 An Ethnobiologist with a Movie Camera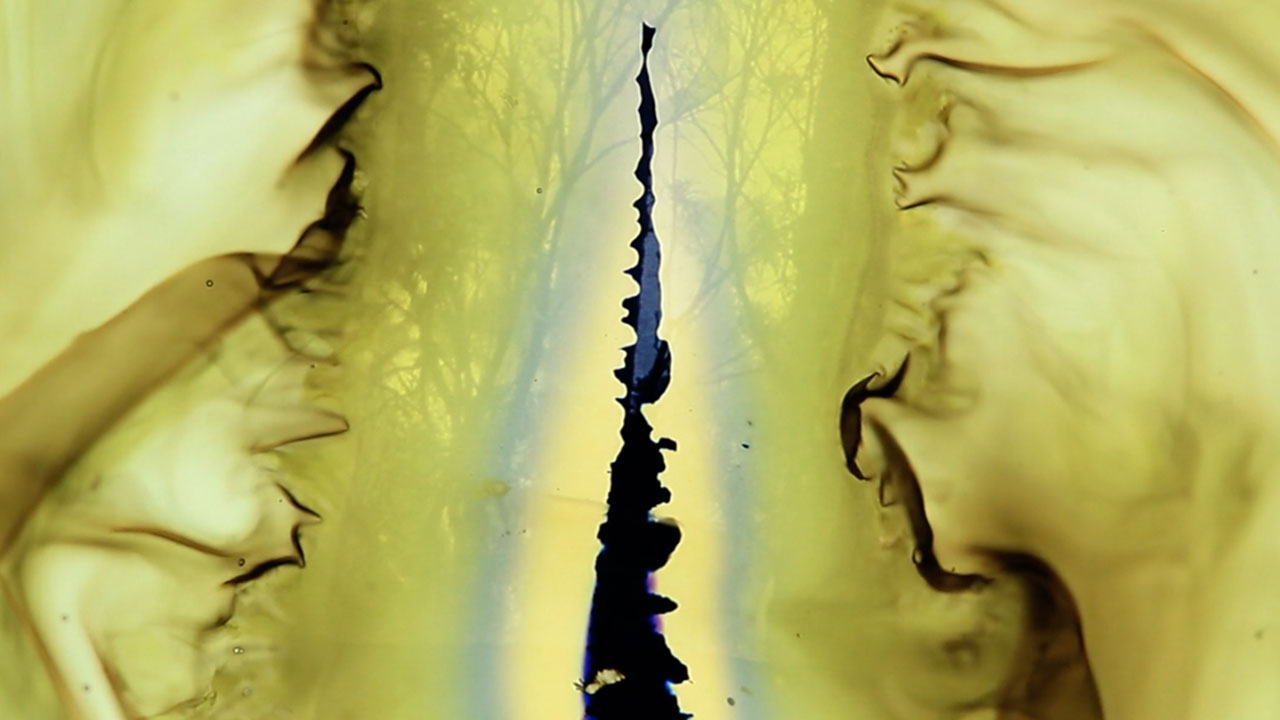 A New Wave of Climate Change Cinematography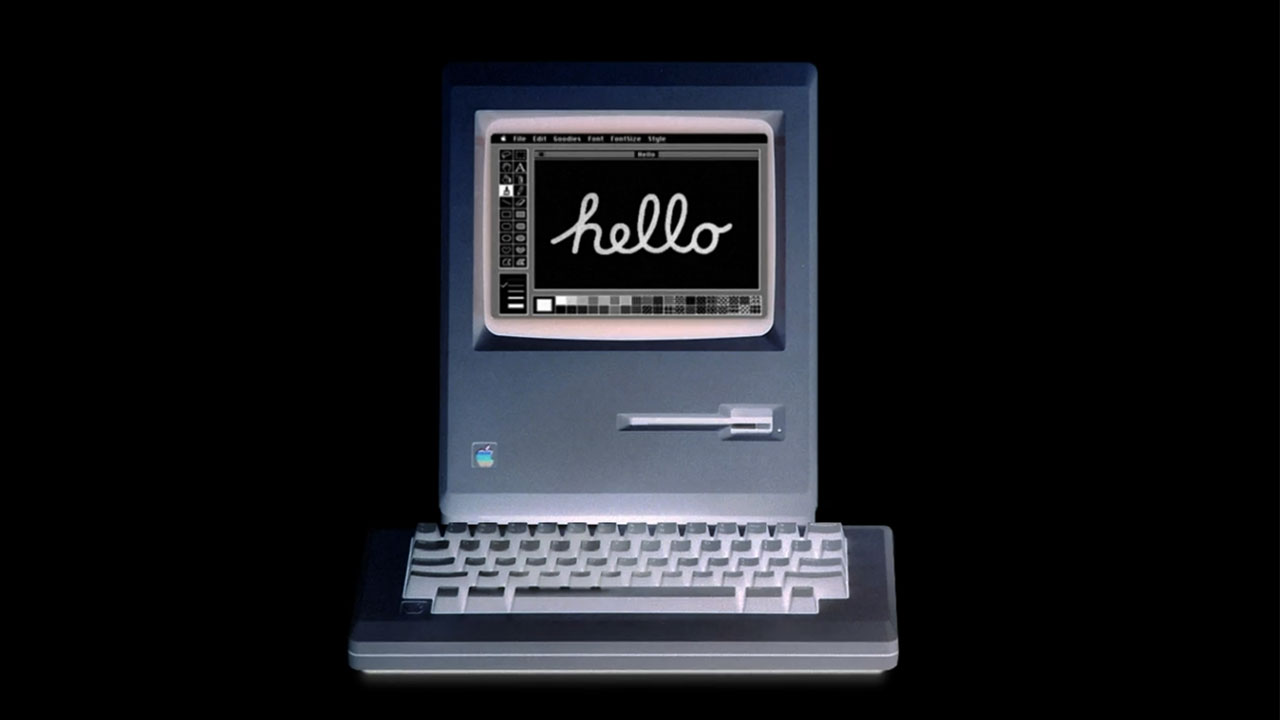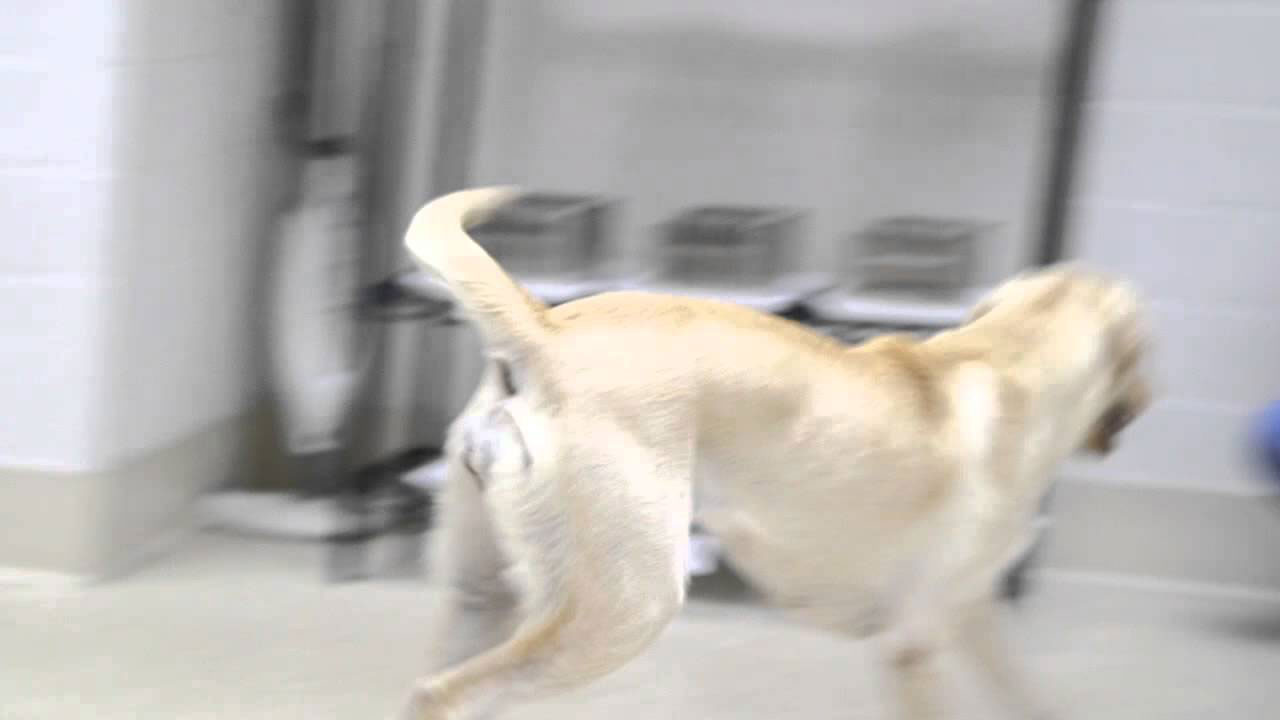 Dogs, Cancer and Medicine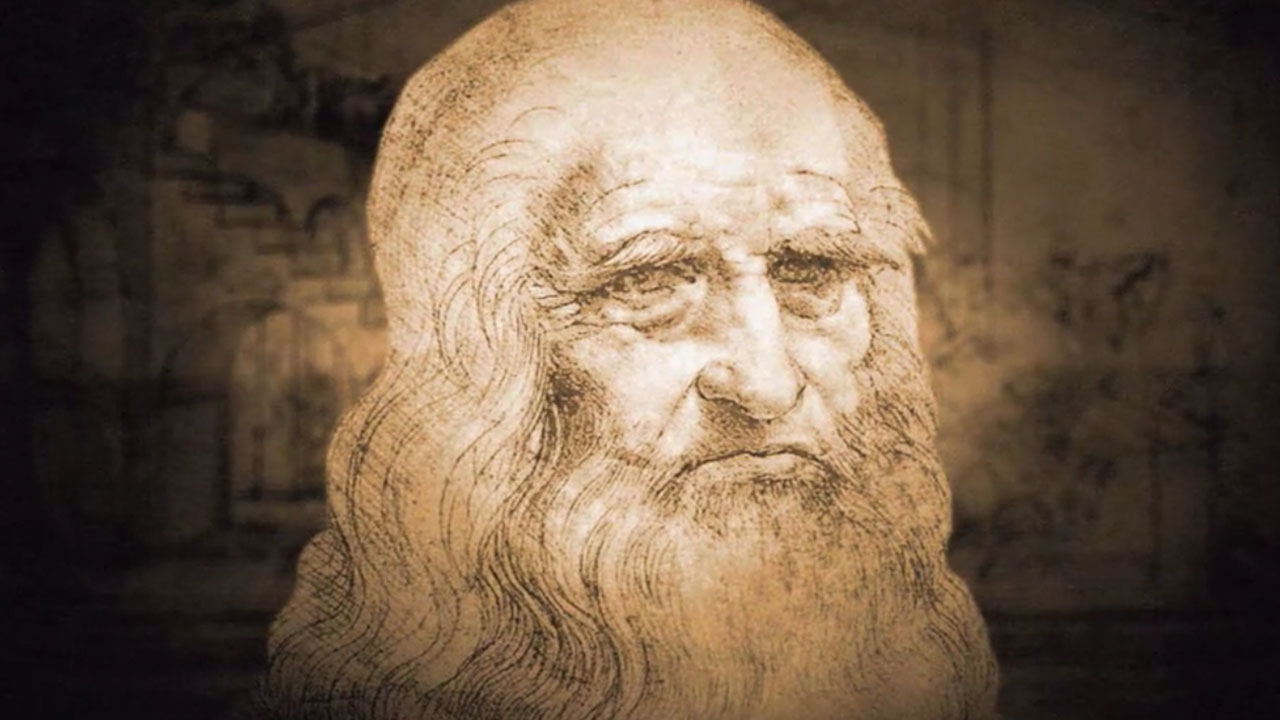 Leonardo and Friends Lead Us Into the Future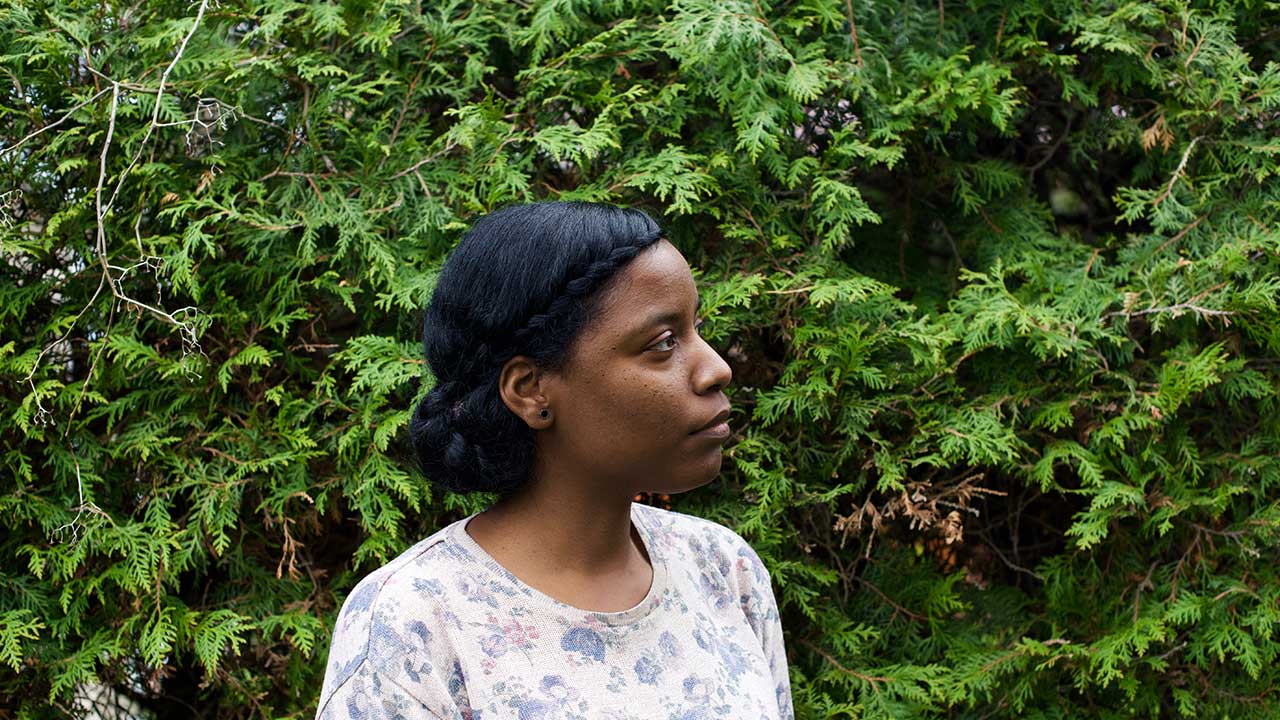 Poetic States, Celluloid Lands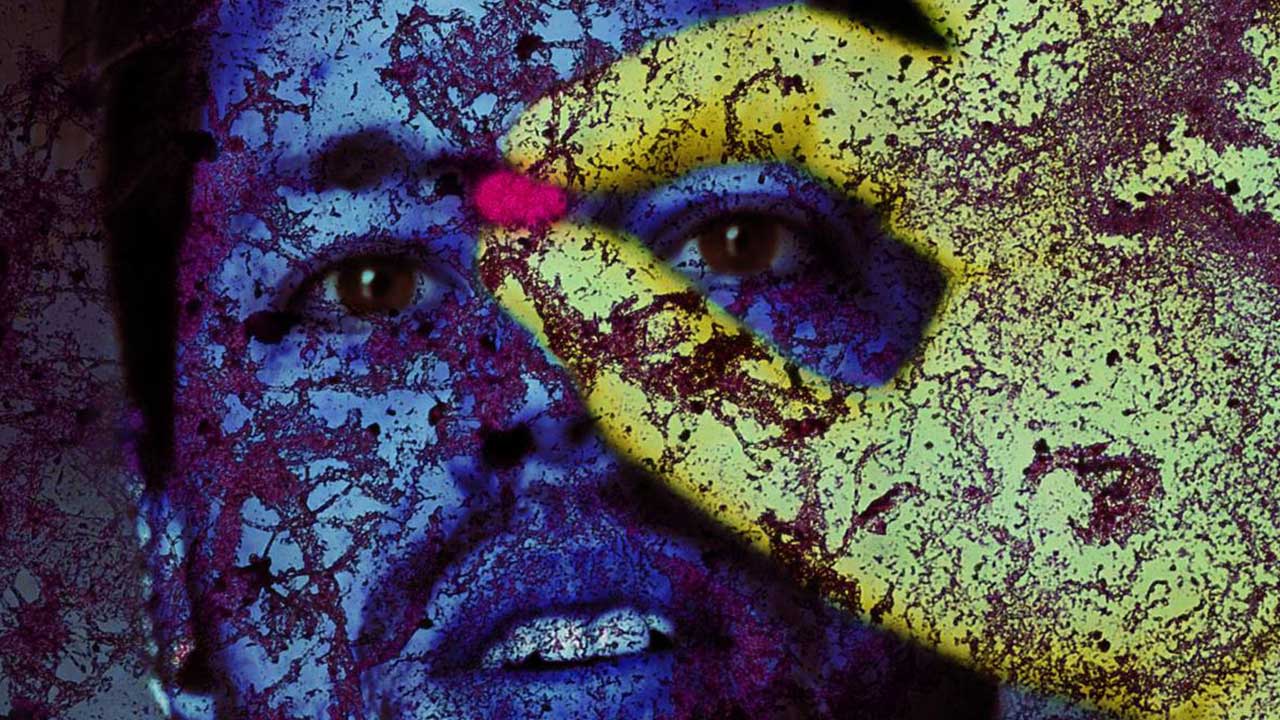 Hacking Your Genes Has Never Been Easier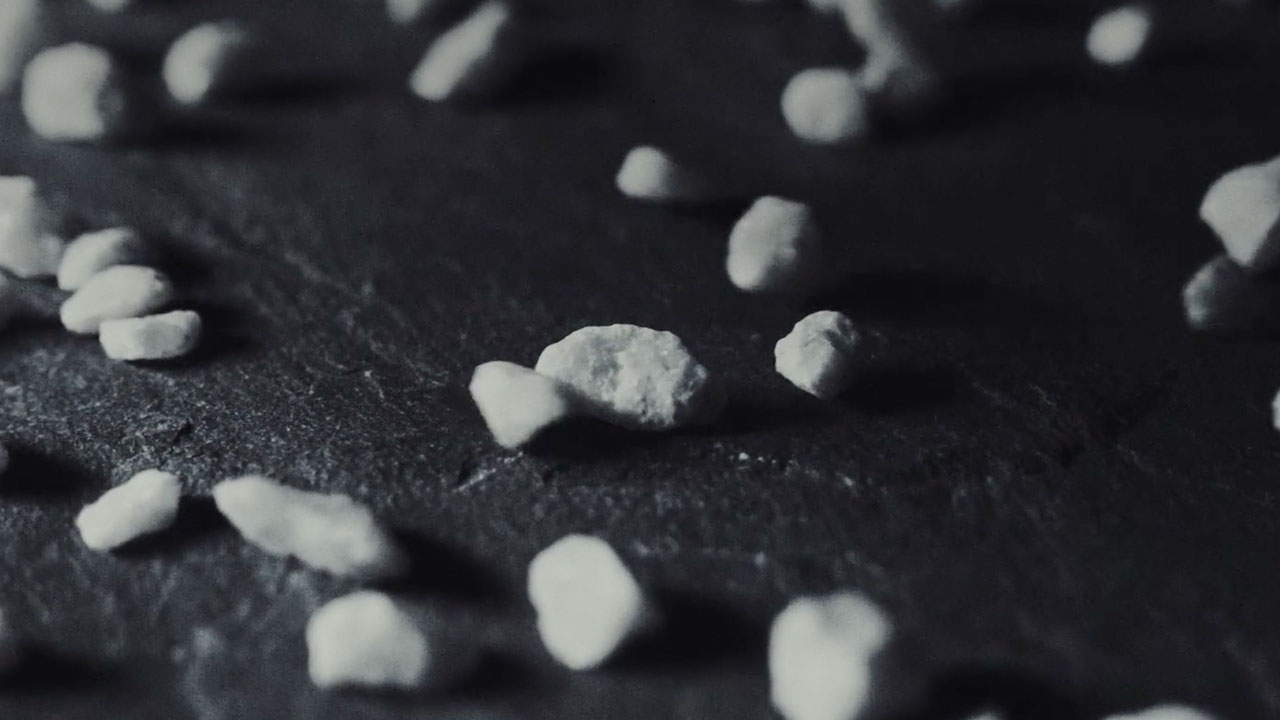 Messages Behind the Science
Attuning to Changing Planetary Conditions
Space Explorers: Human Motives for Transcending Earth And Our Solar System.
Science and Film as Instruments for Scrutinizing Our World
Visions of the Future: The Artist Depiction Series
Abstract theory has real consequences, in the past and today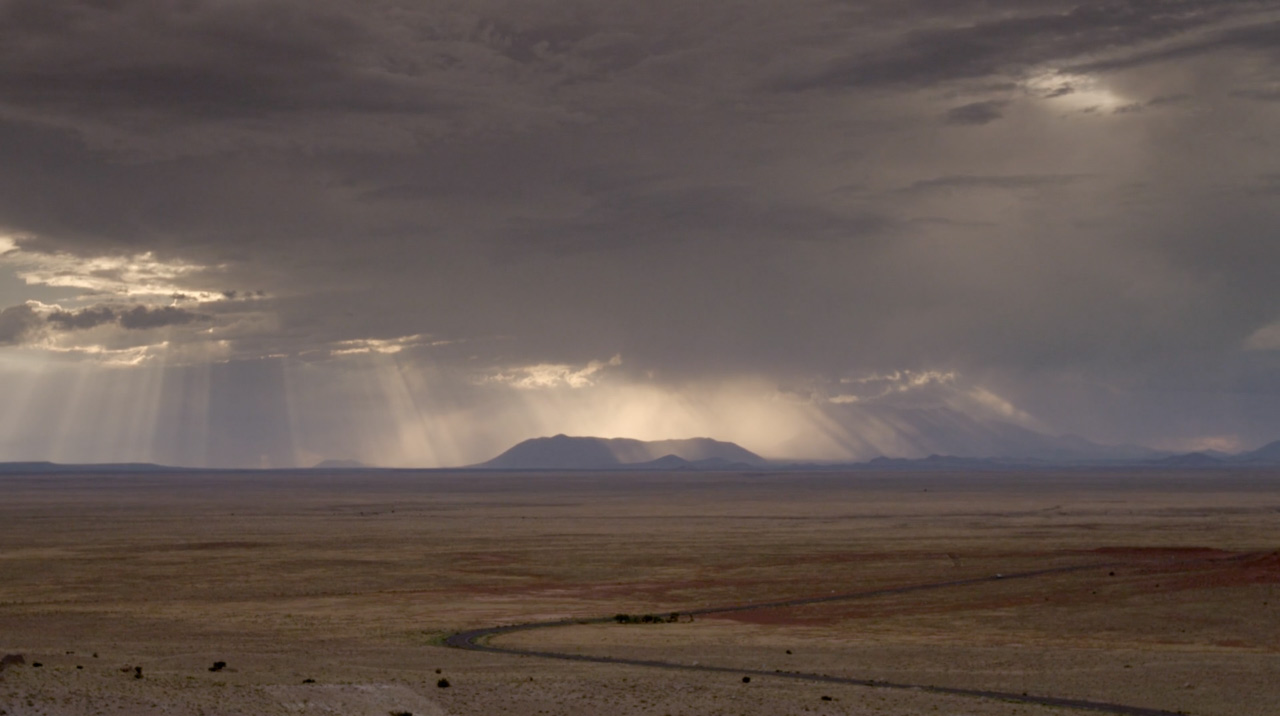 Science v. Religion: Genesis to Genetics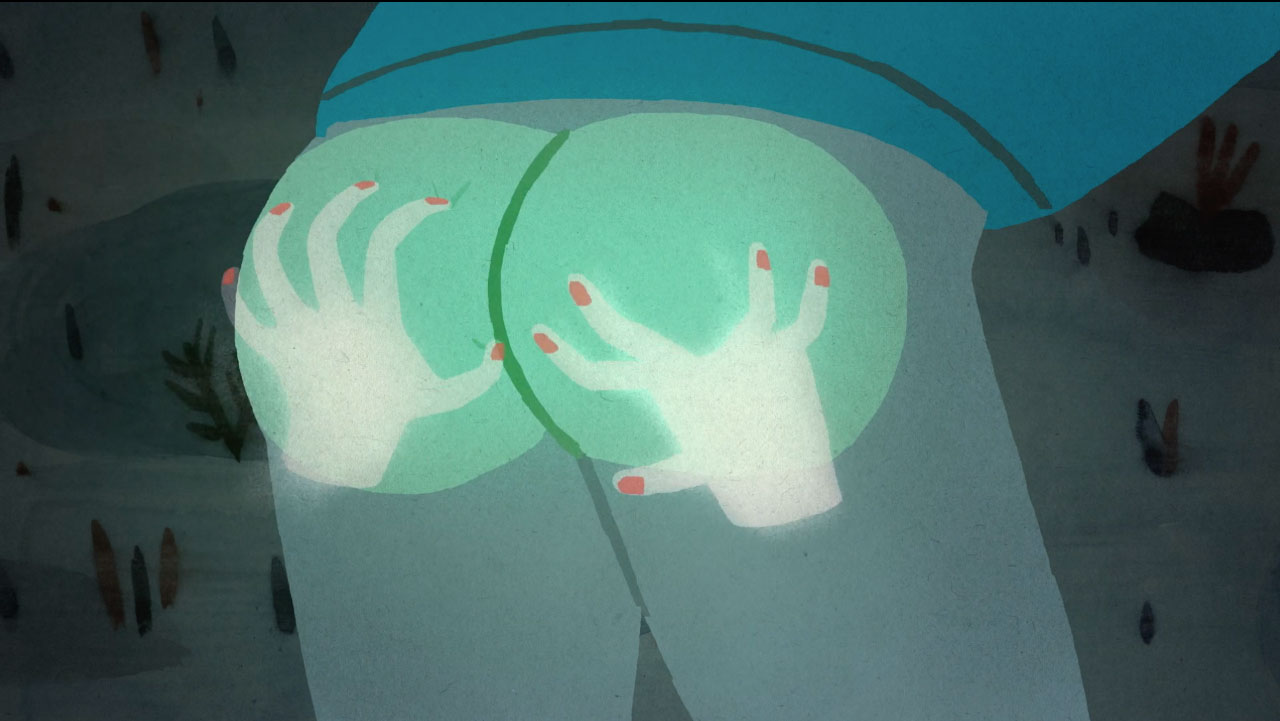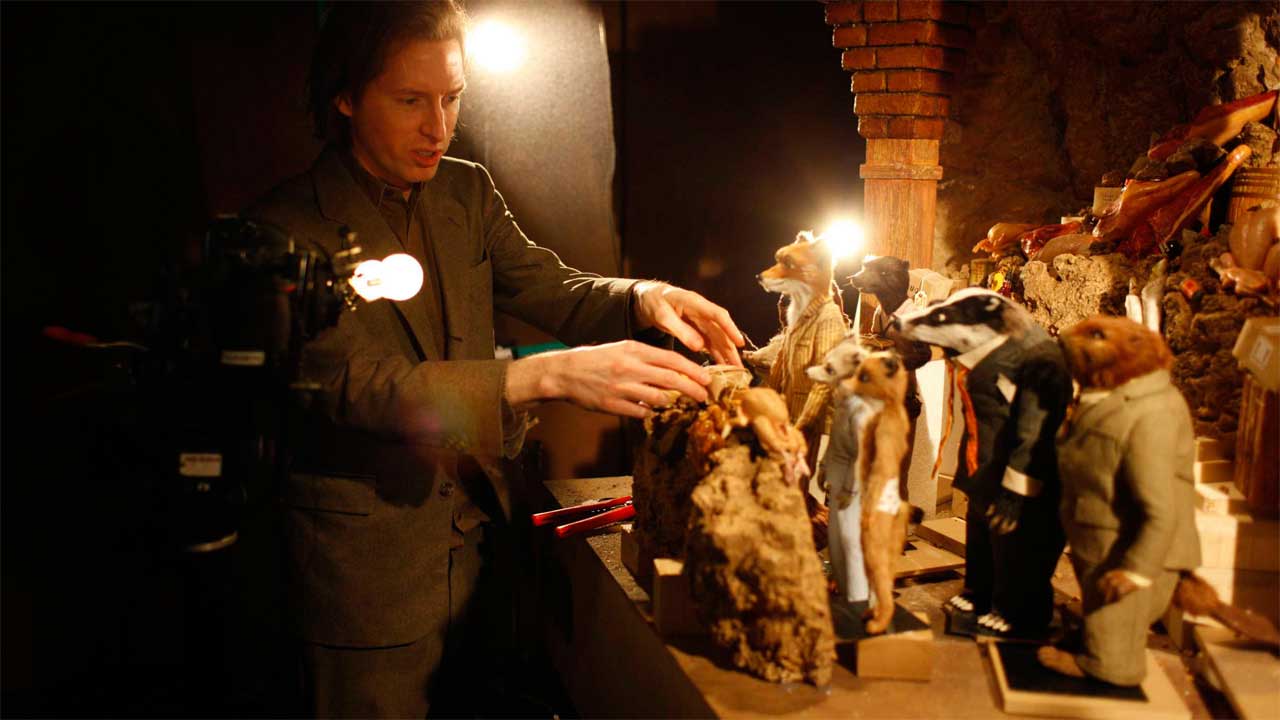 Stop Motion Narratives About Science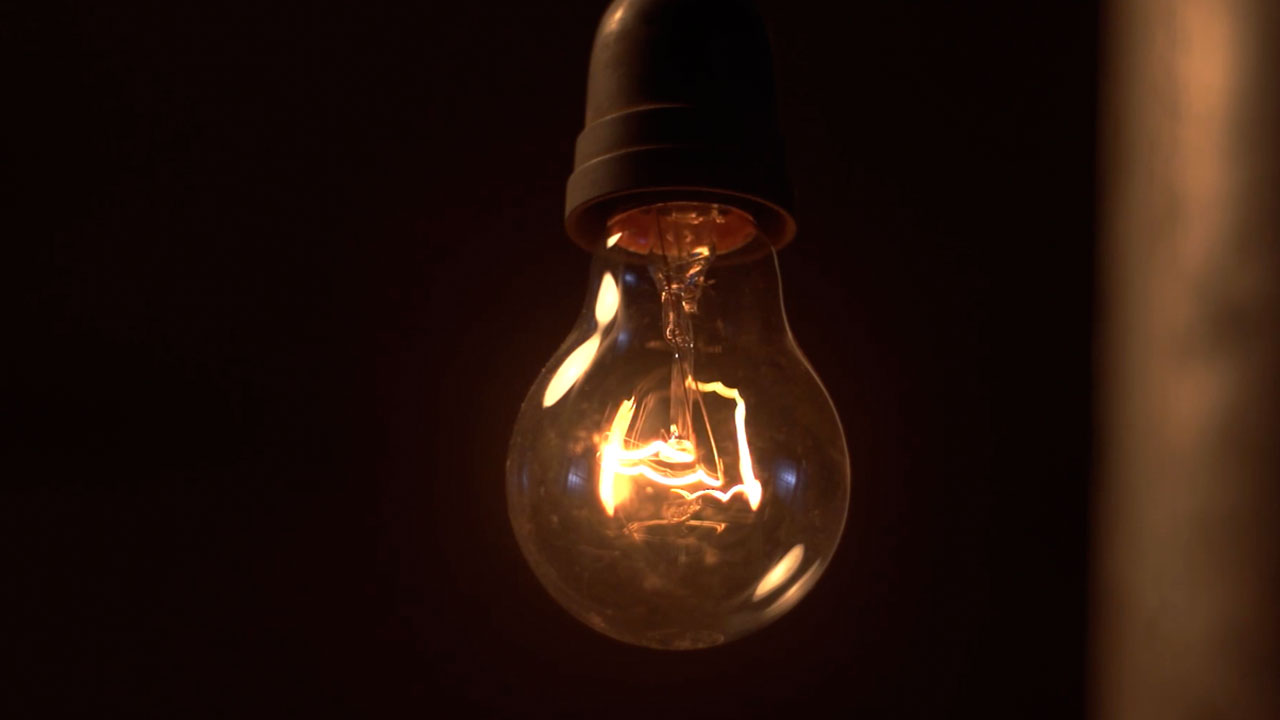 Three Short Takes from Science & Film
Down the rabbit hole: Four short films through the space-time continuum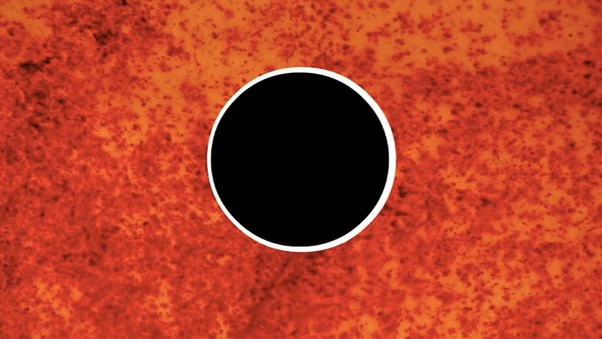 5 Visionary Films to Celebrate the 2017 Solar Eclipse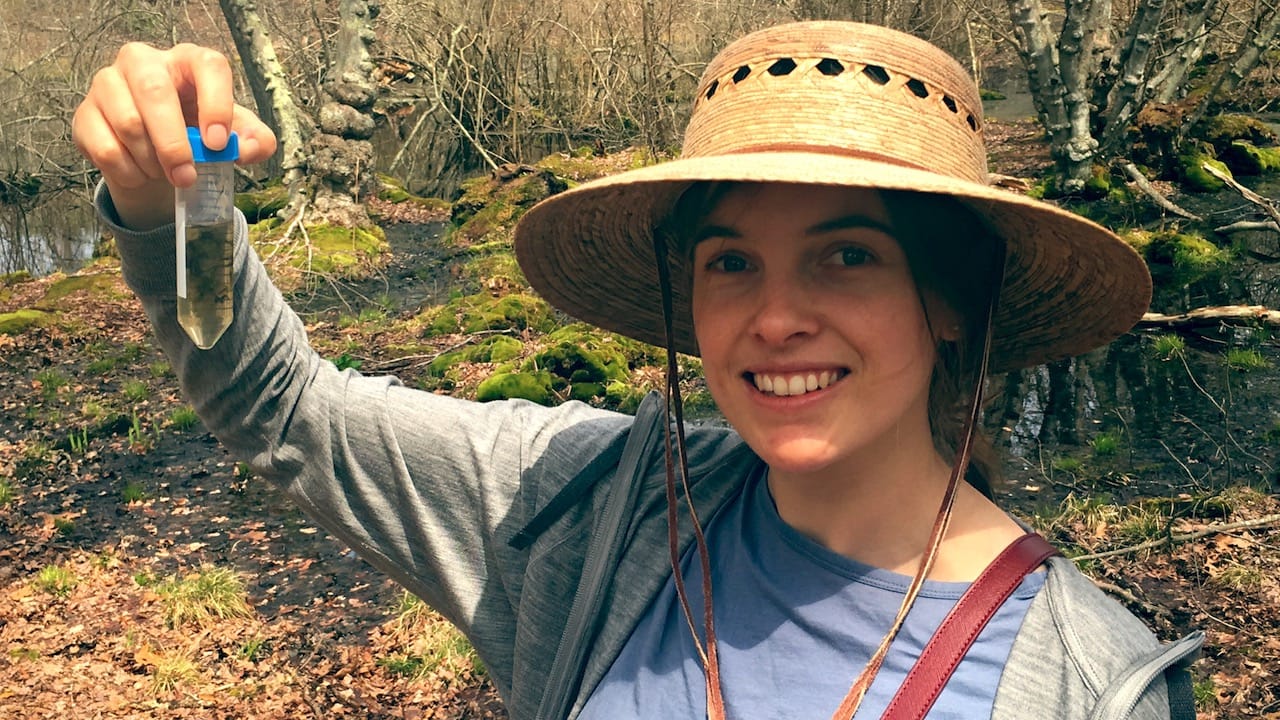 Selections From Pondlife: The Hidden World of New York City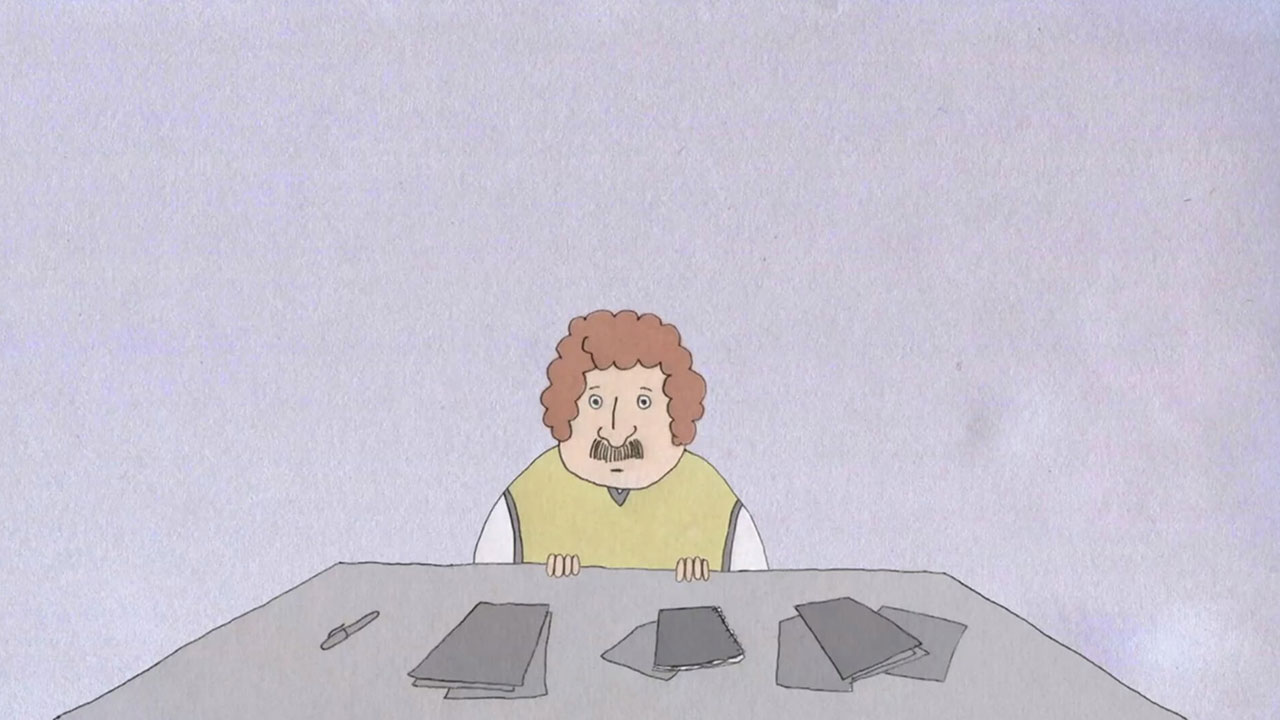 Simple lines, complex tales: the power of animation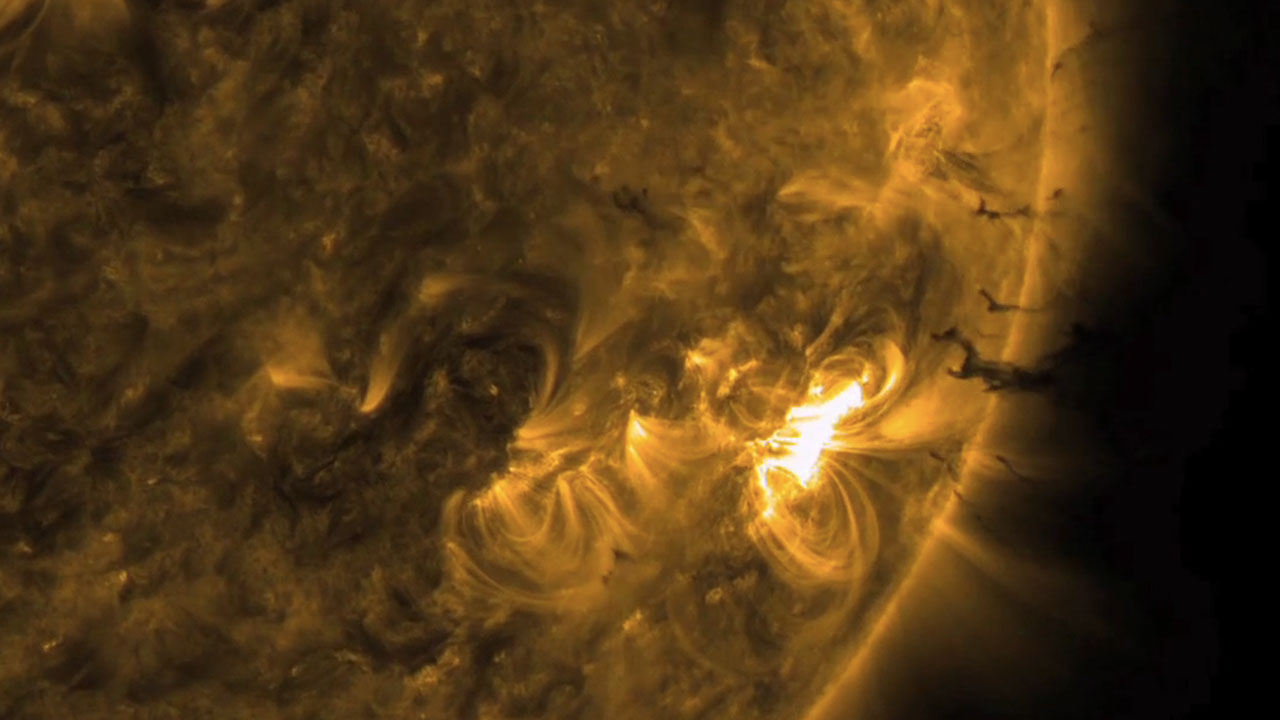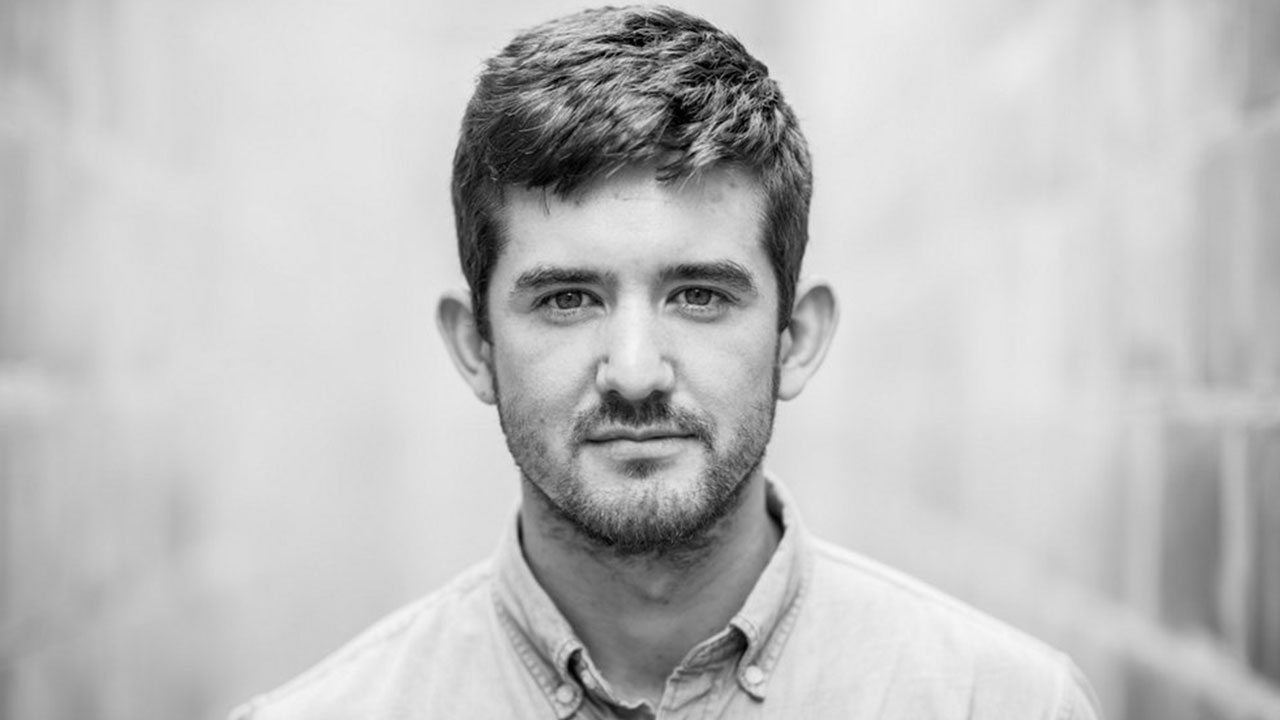 Selections from Bluebrain: A 10-Year Neuroscience Documentary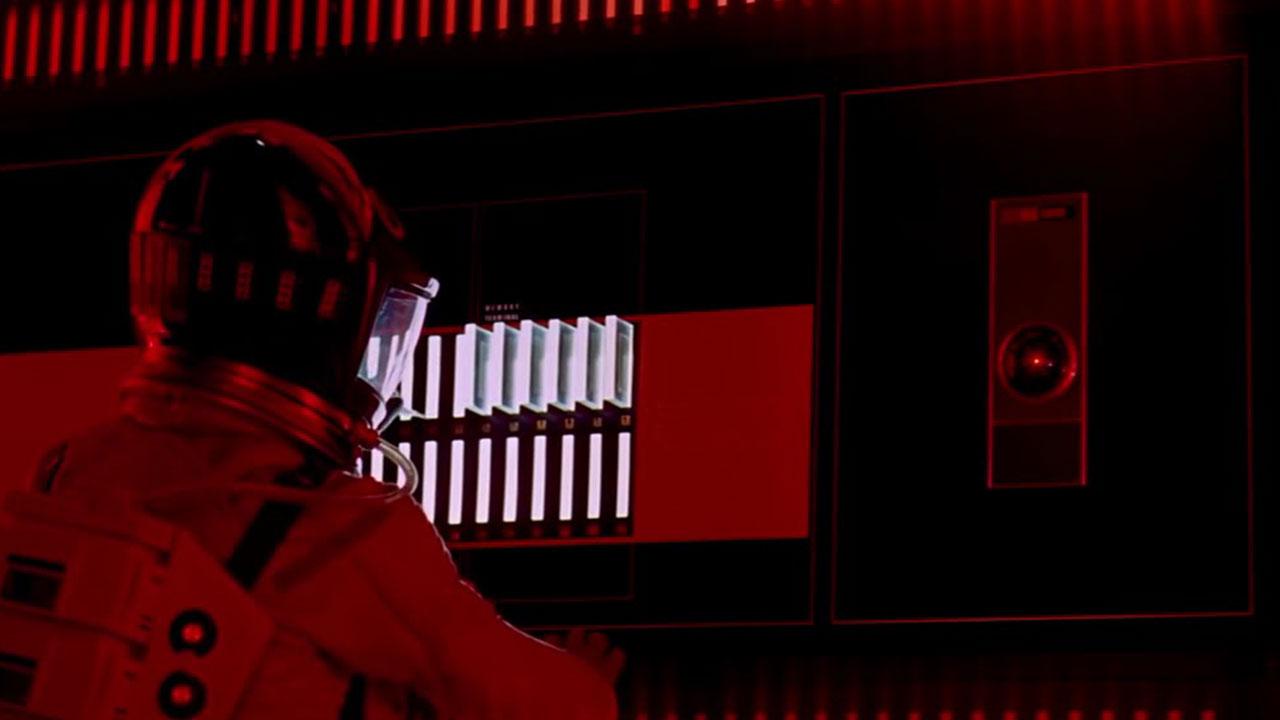 A Guide to Play AI (humans)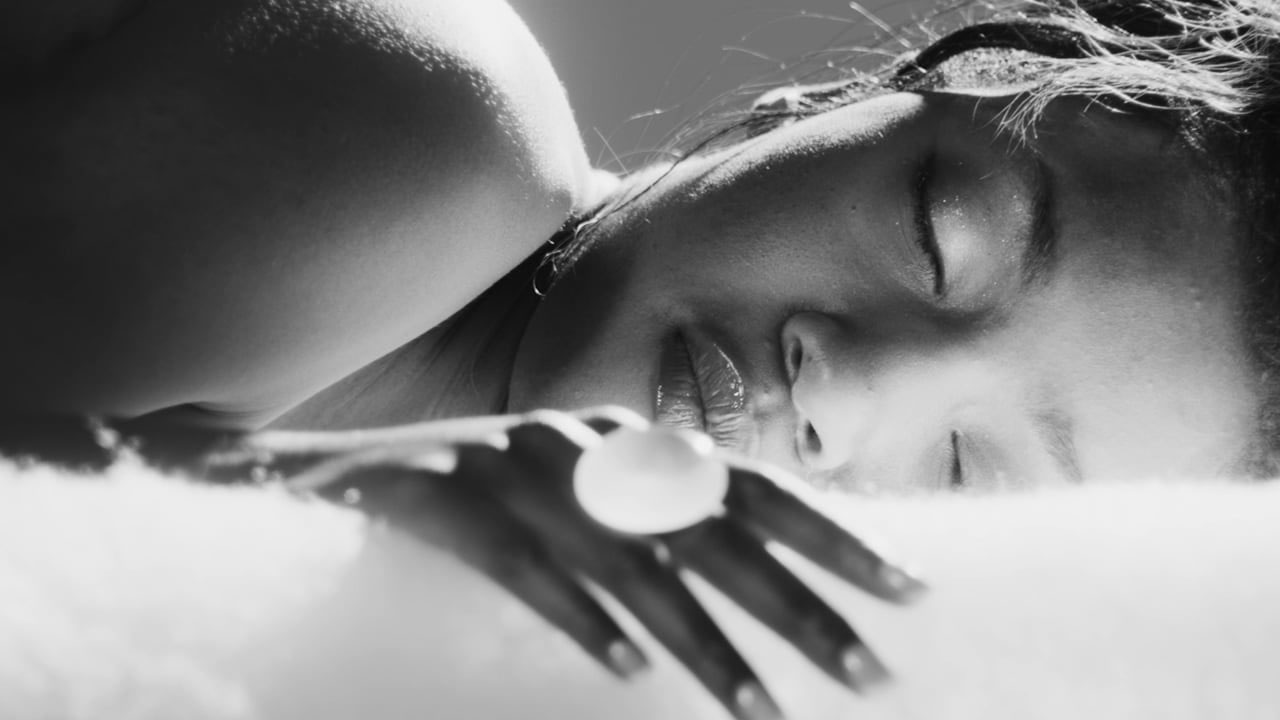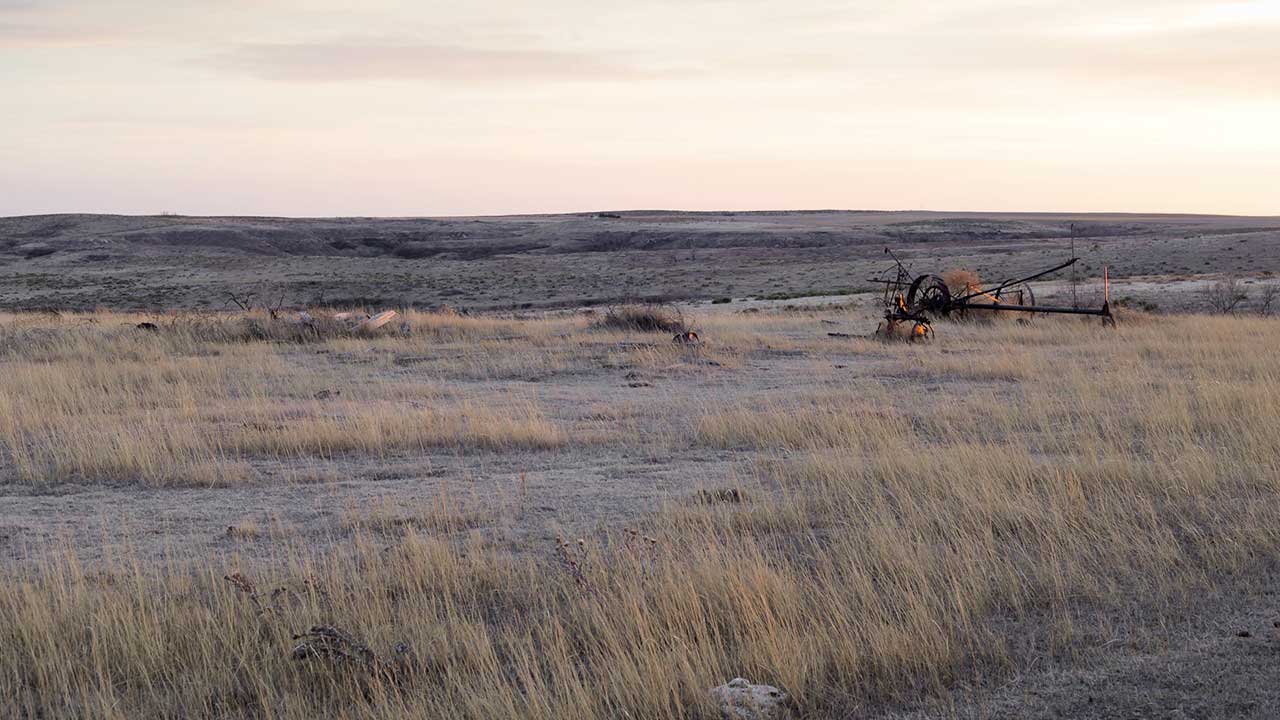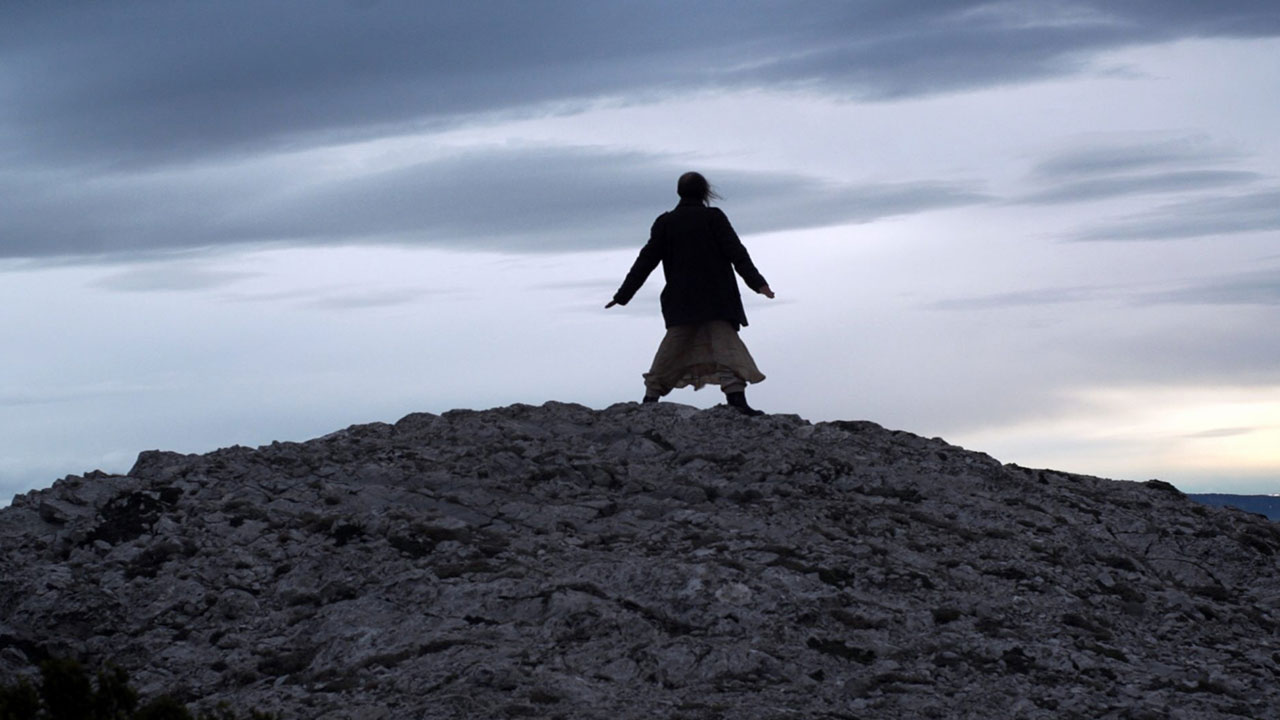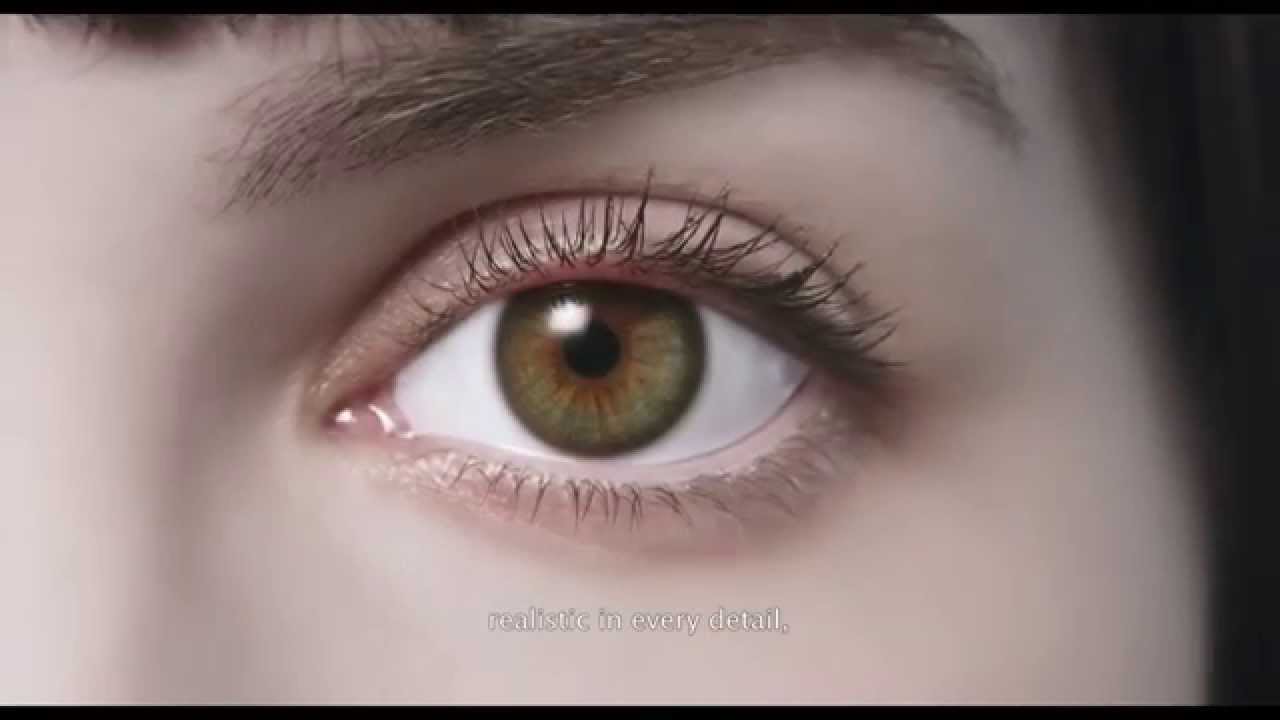 Irreplaceable: Love, Meaning, and Attachment in a robotic world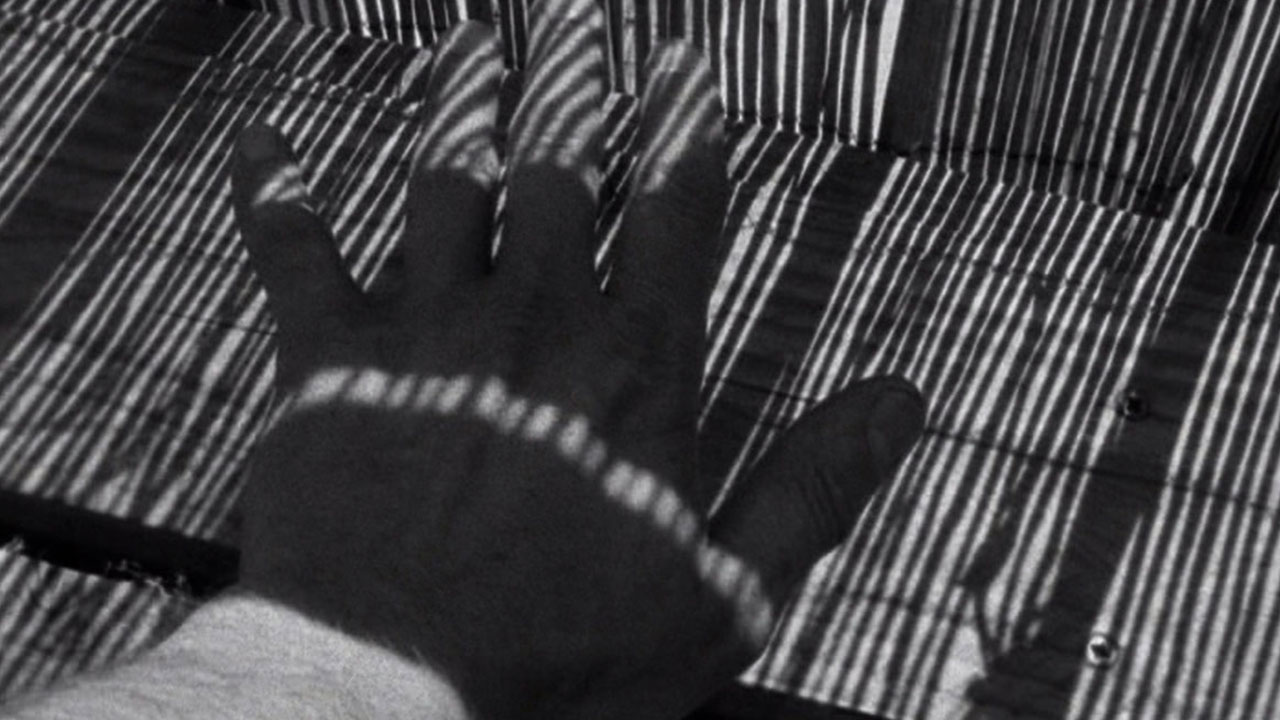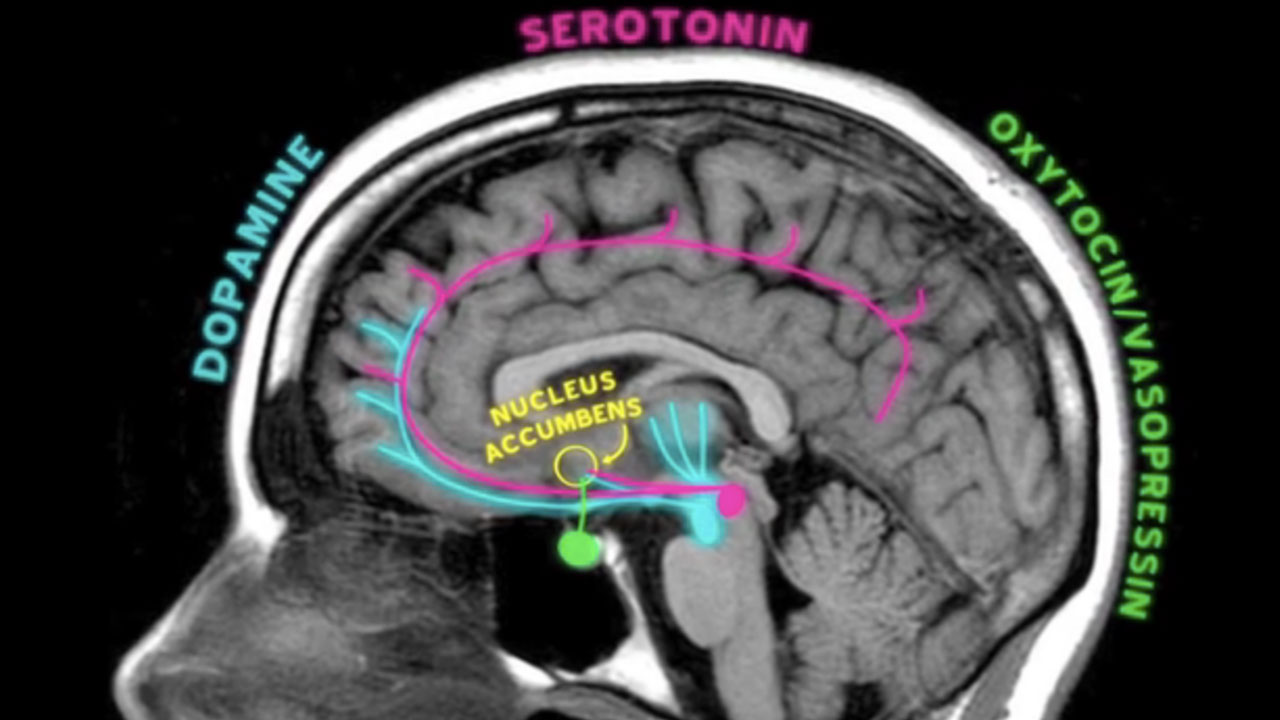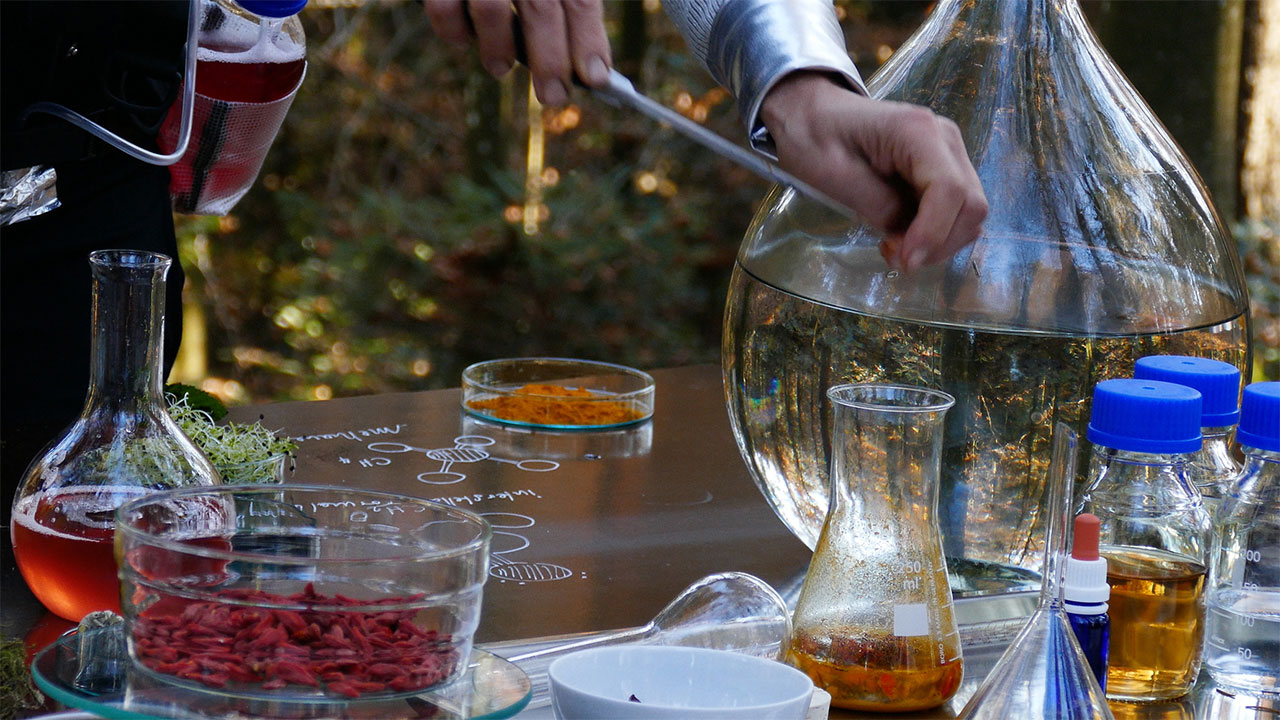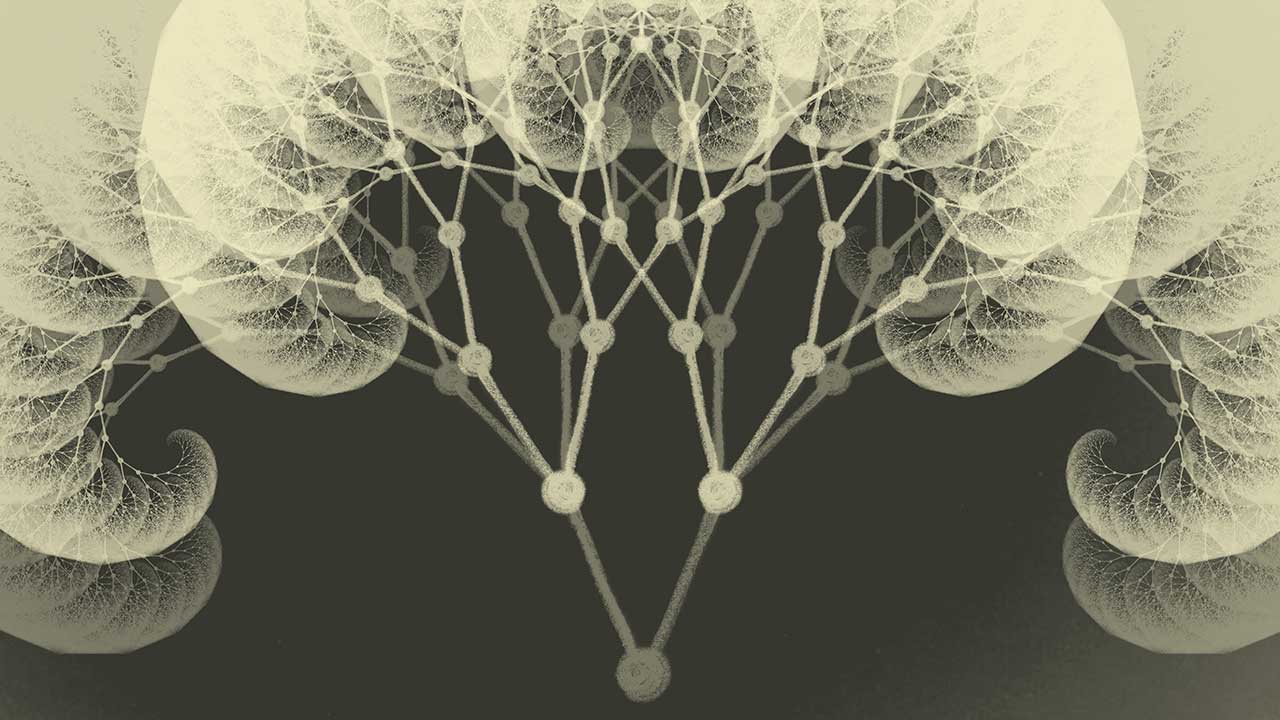 The Chain Reaction of Life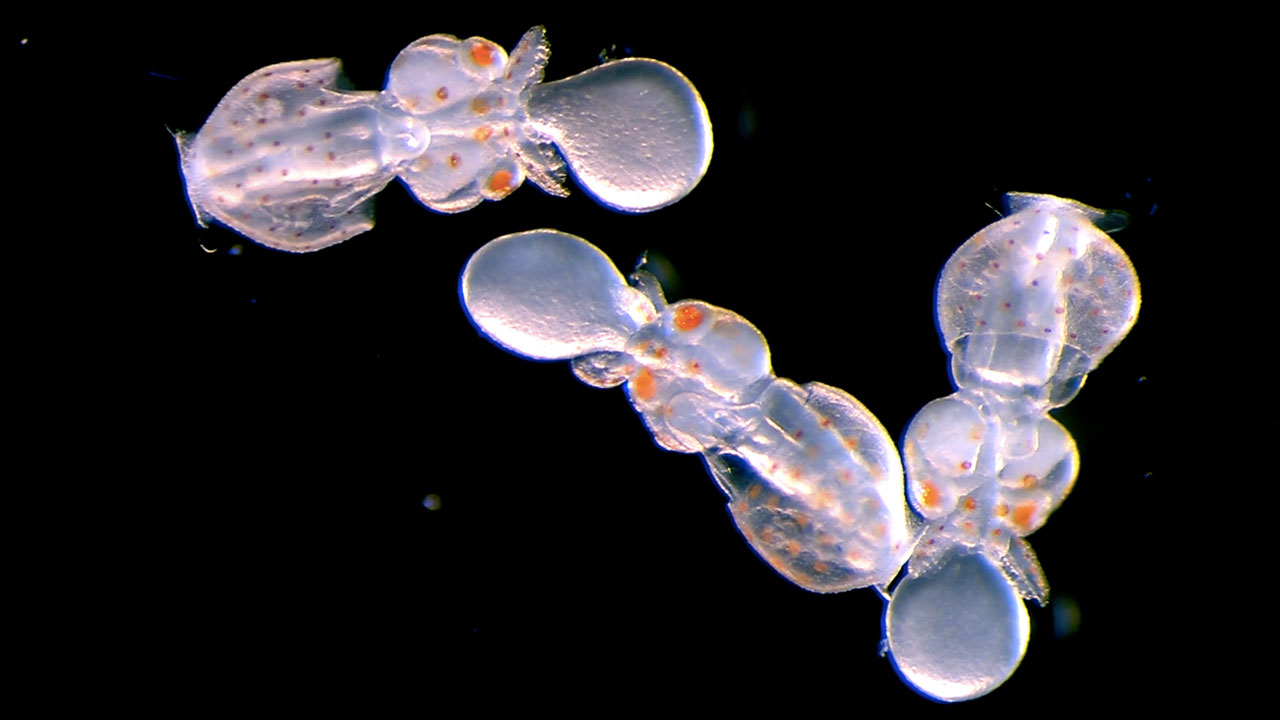 Science as Cinema: A Metamorphosis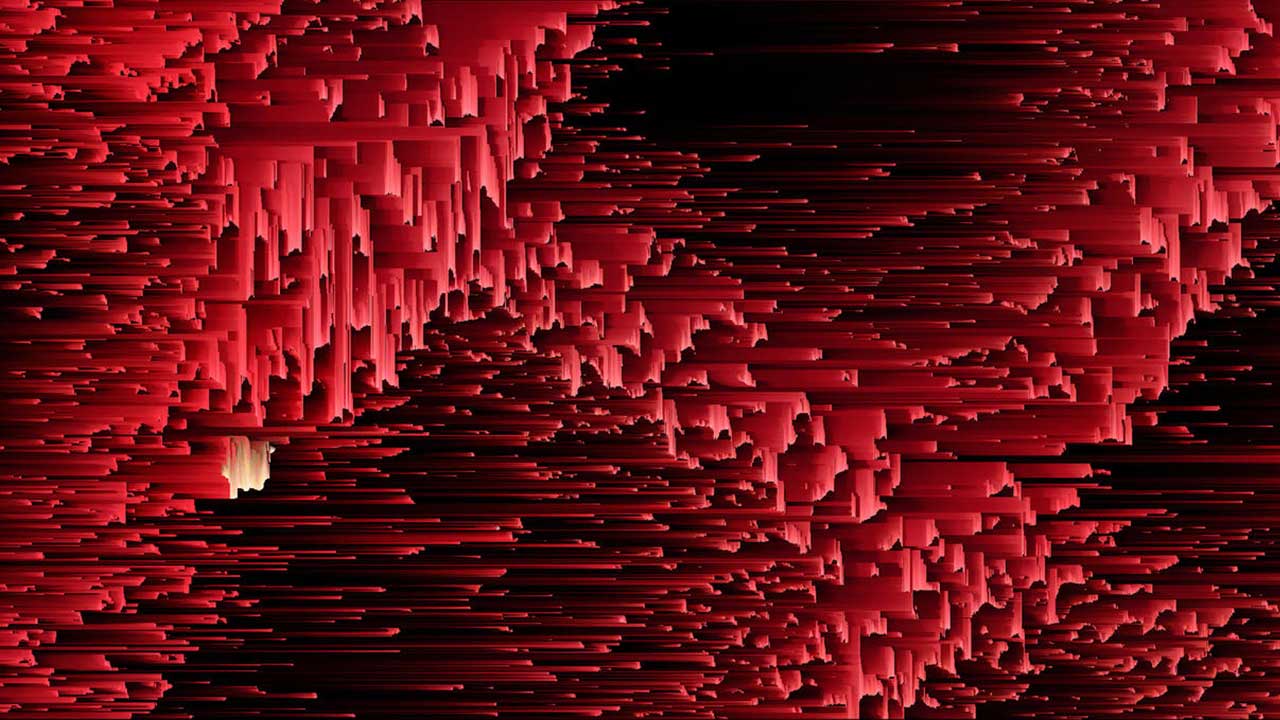 There Will Never Be a Final Film Format (Part 2): Celluloid-Digital Collisions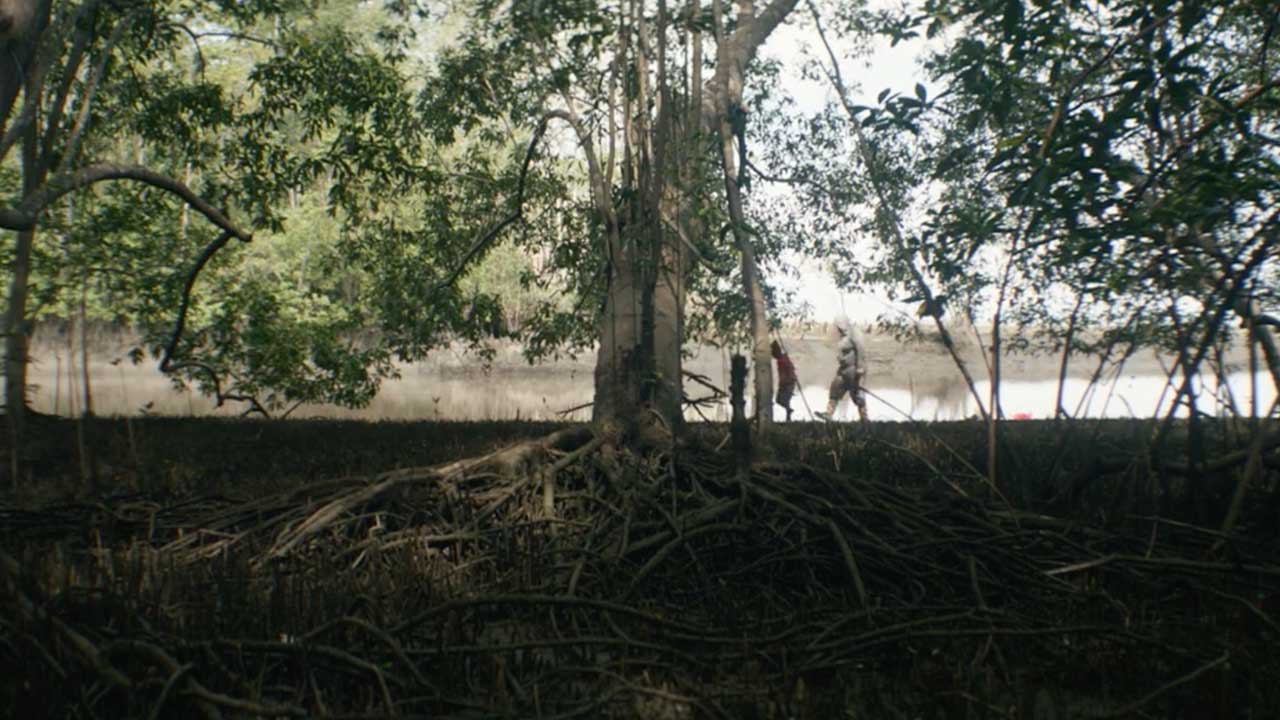 There will never be a final film format (Part 1): The future of celluloid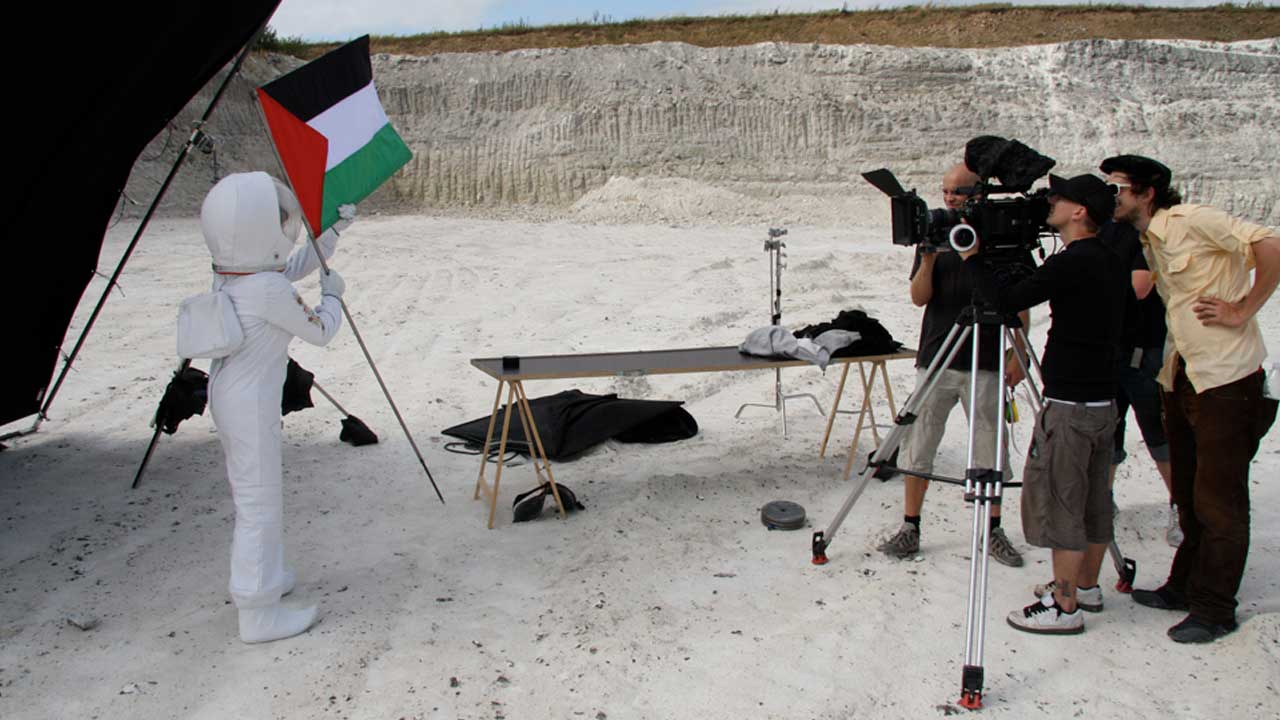 Envisioning Future States With Science Fiction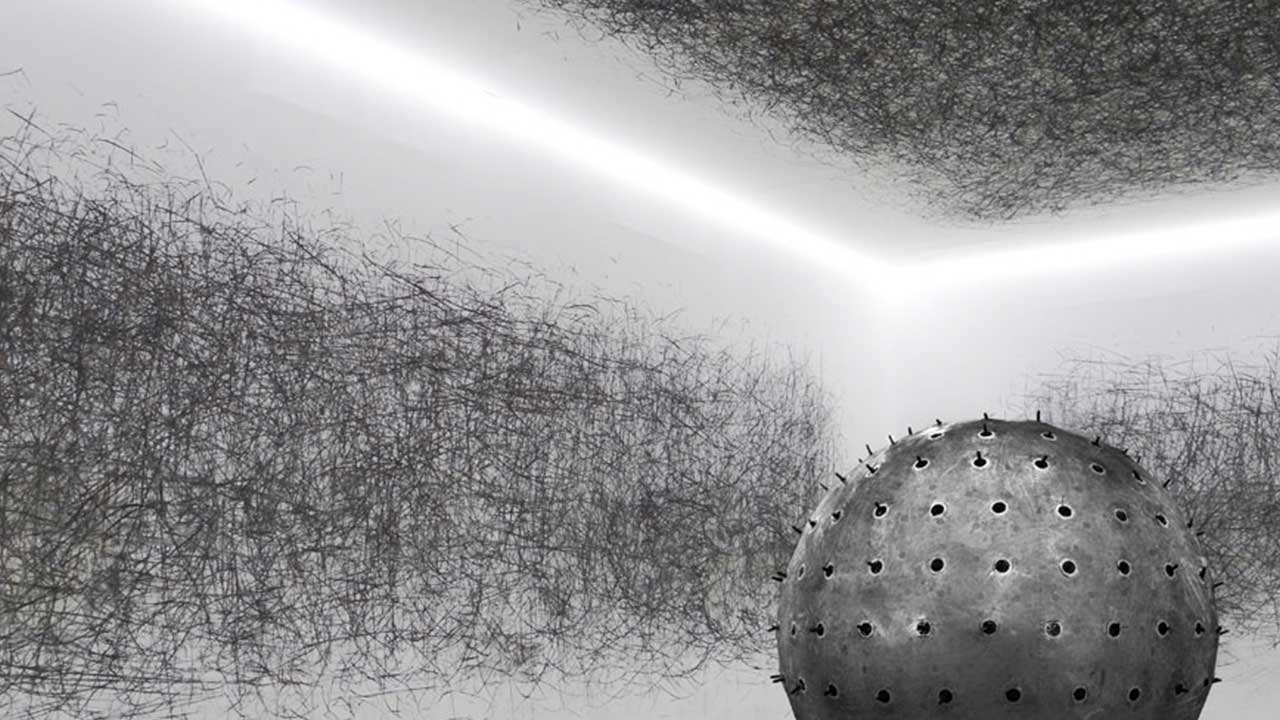 Intimacy and Catastrophe: How film frames climate change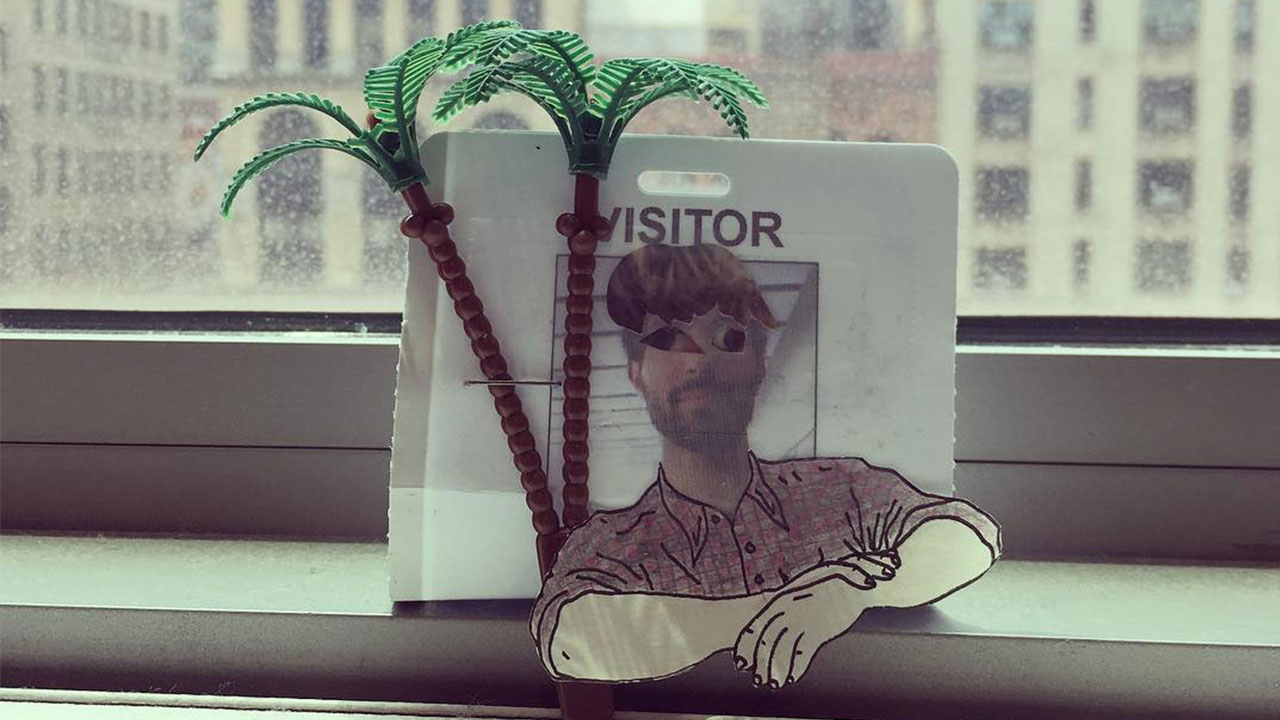 Spelling Out the Spellbinding
The City: How I Dream It & How I Feel It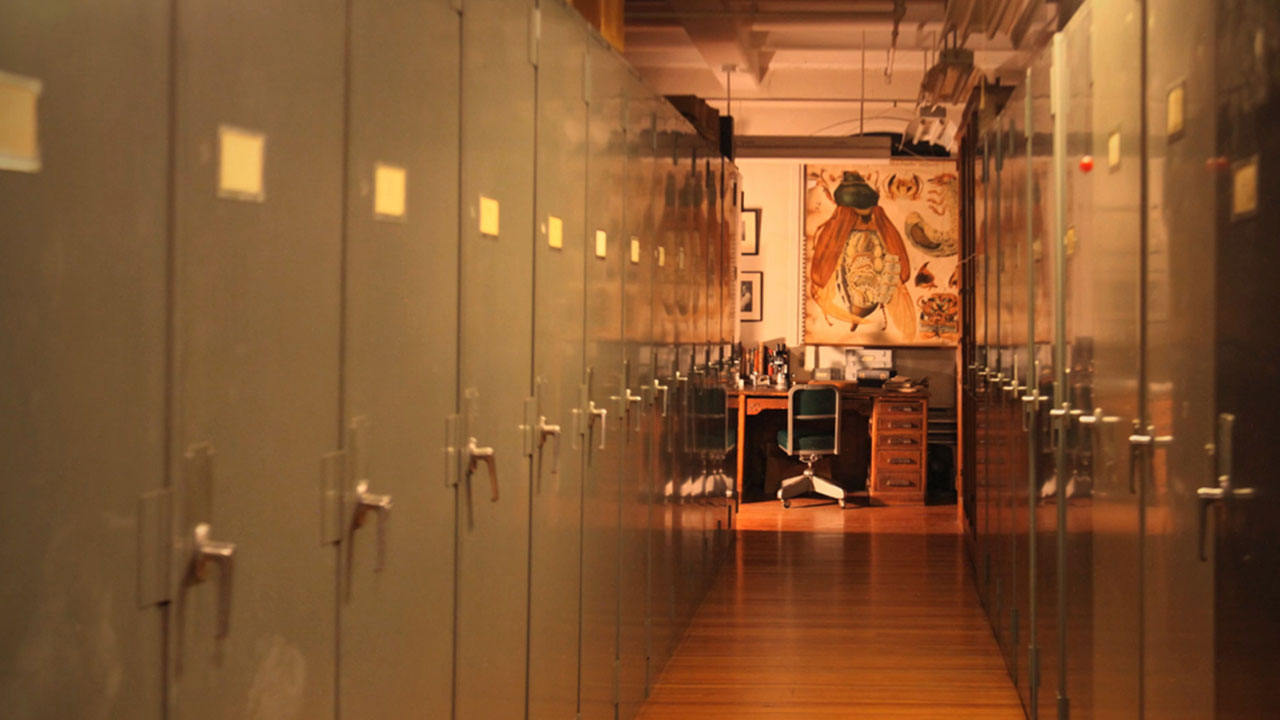 Adding Film to the Science Syllabus (Part 1)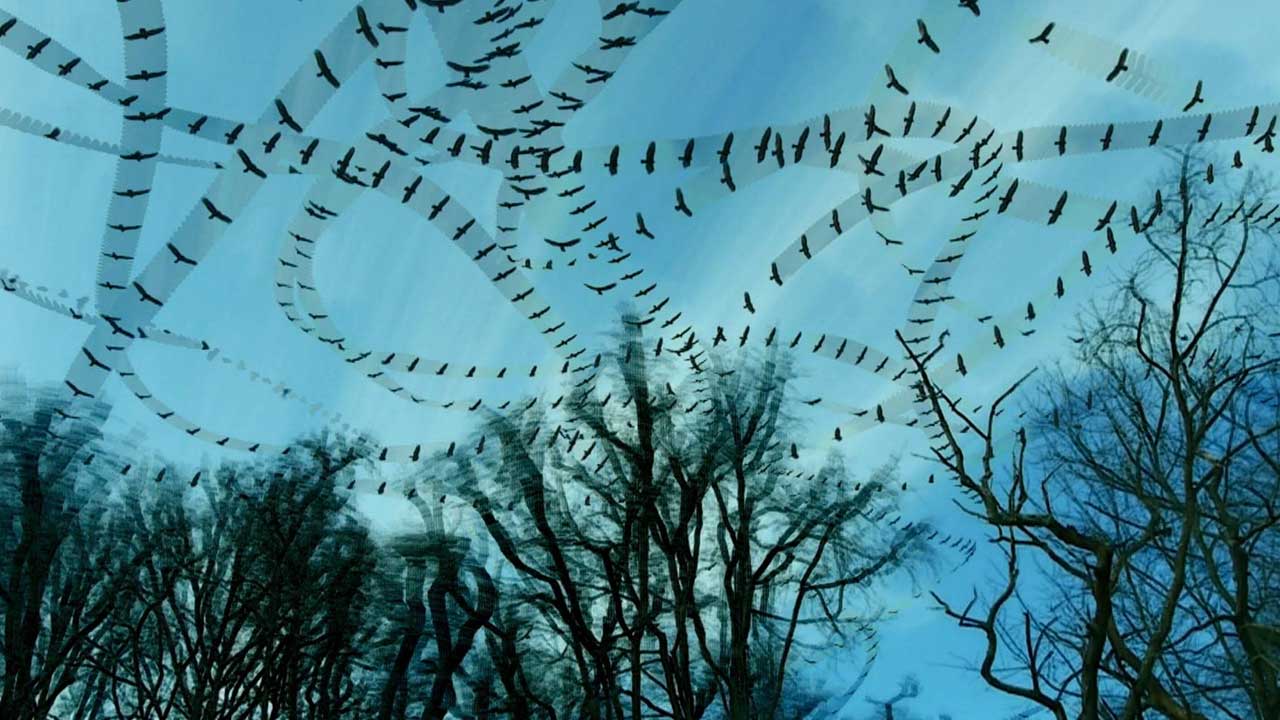 Tracing Animal Movement Patterns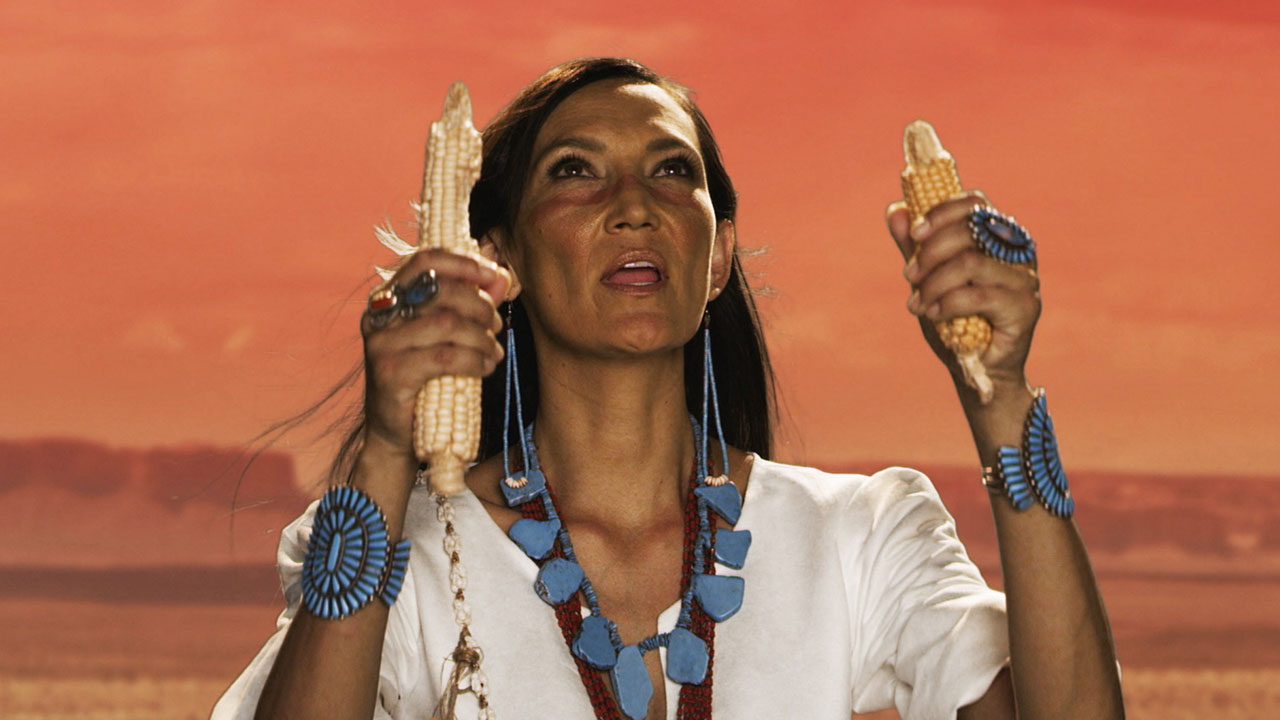 Indigenous Filmmakers Reimagine Science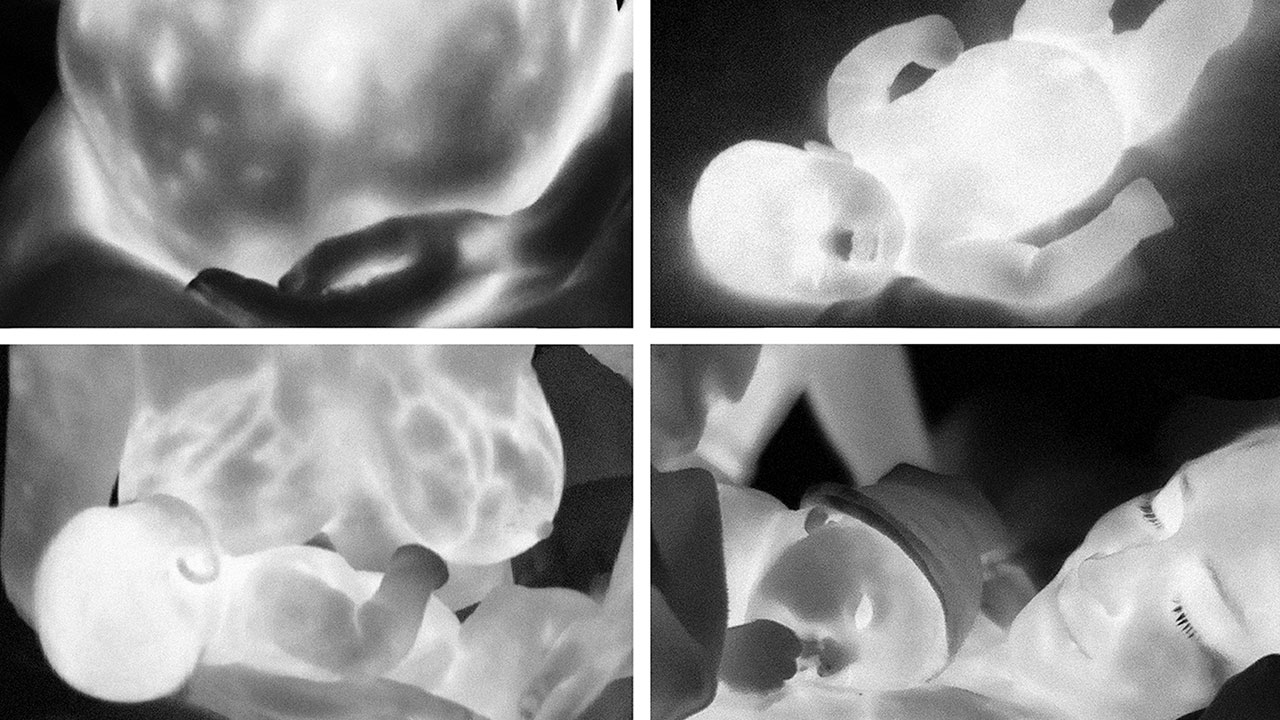 Marne Lucas: A Pioneer in Infrared Experimental Art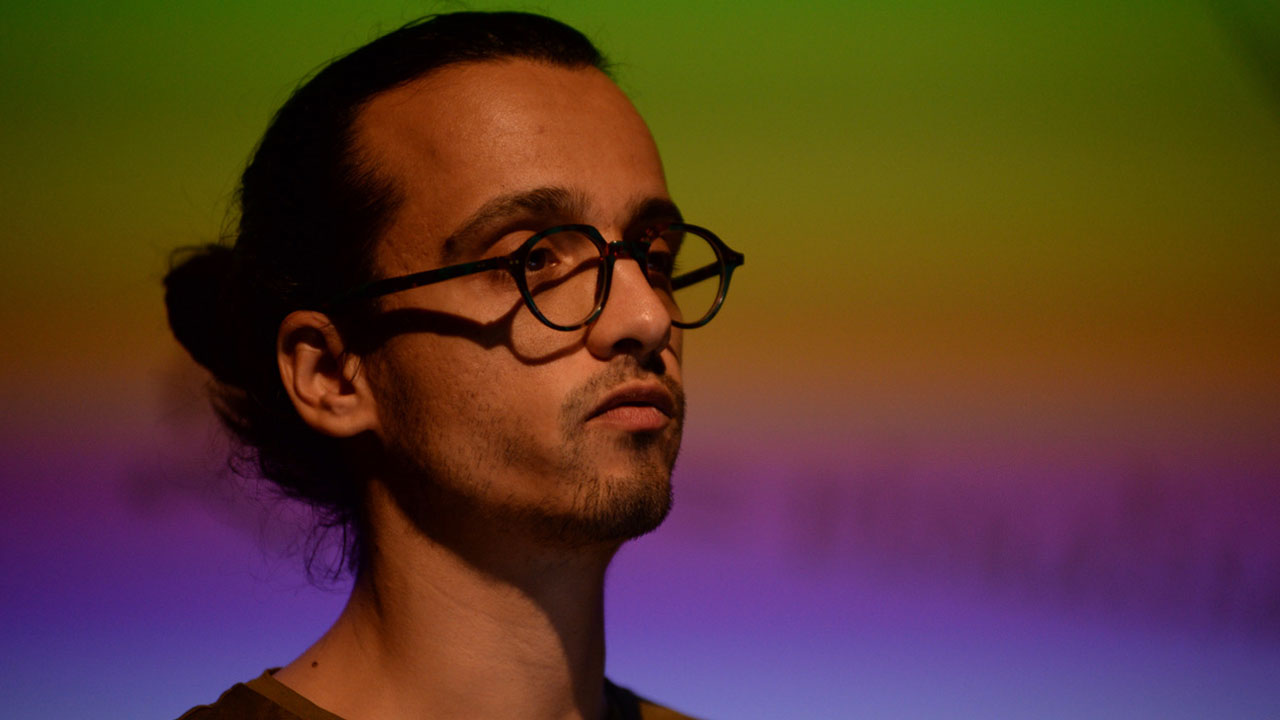 Endless Forms Most Beautiful: The Scientific Art of Markos Kay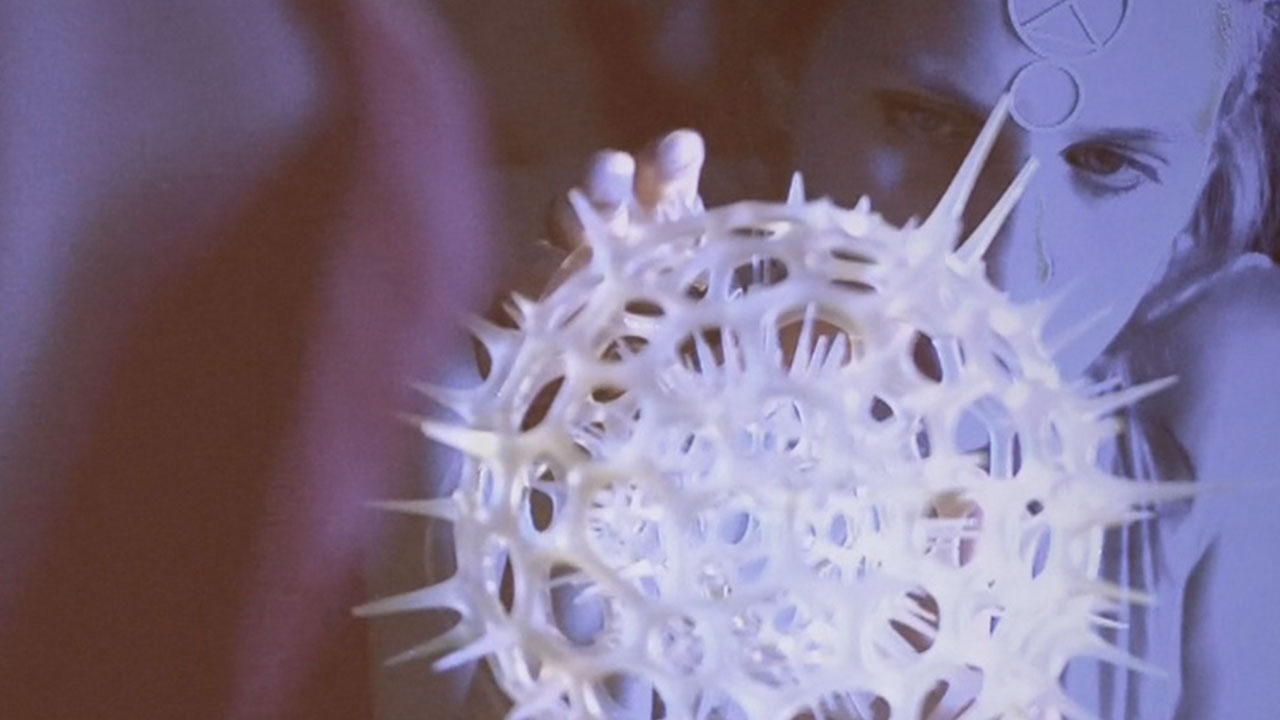 Microscopic Melodramas, A Surrealistic look at Our Oceans in Peril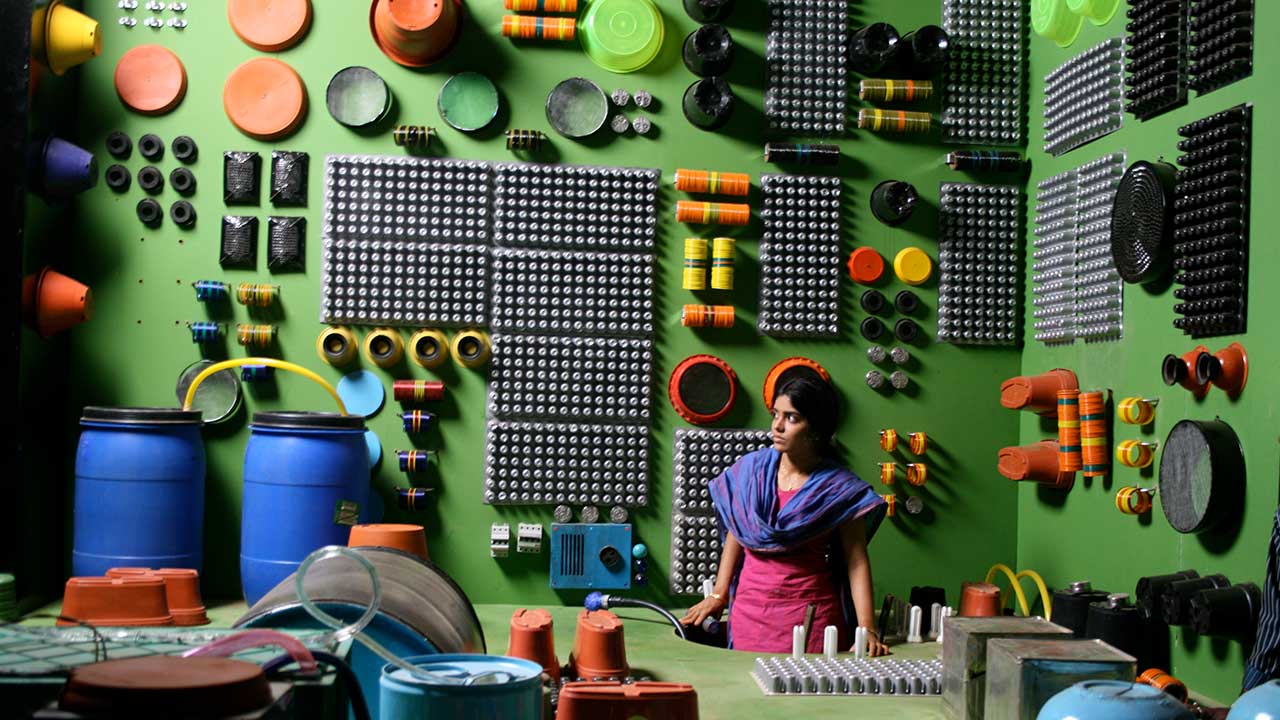 6 Scientific Journeys Through Present and Future India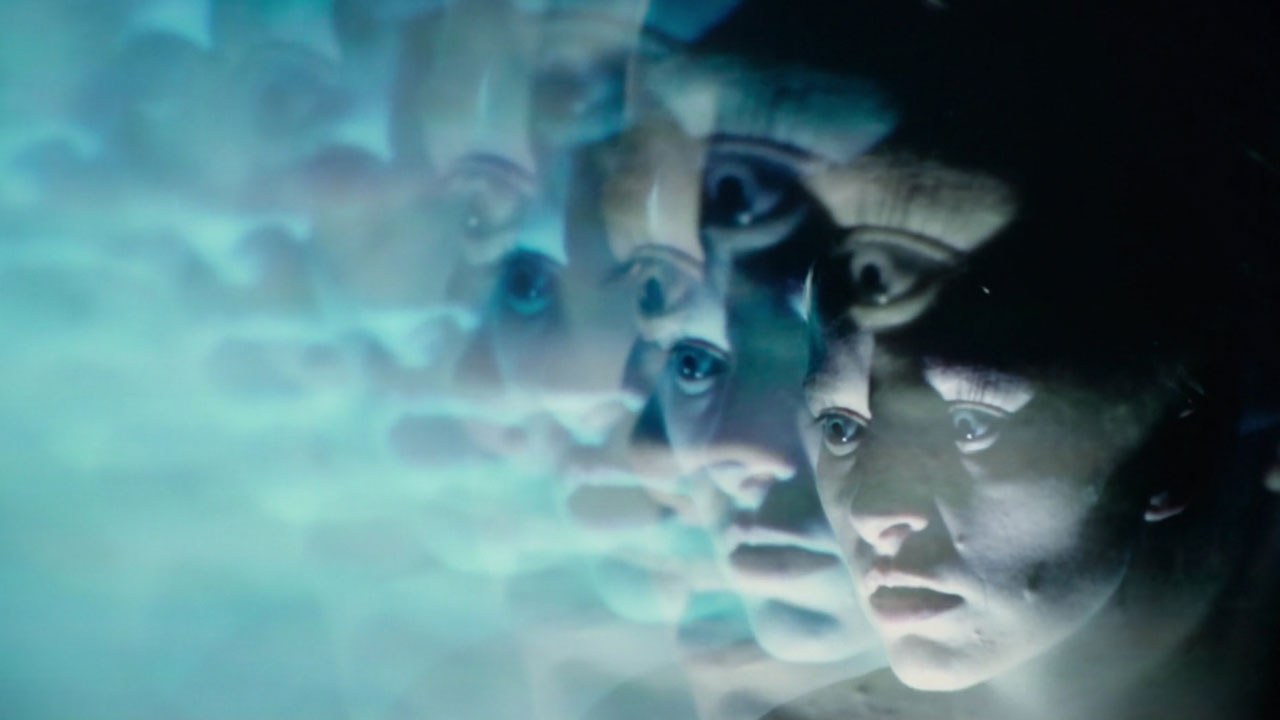 Your Guide to Science at the 2019 Toronto International Film Festival