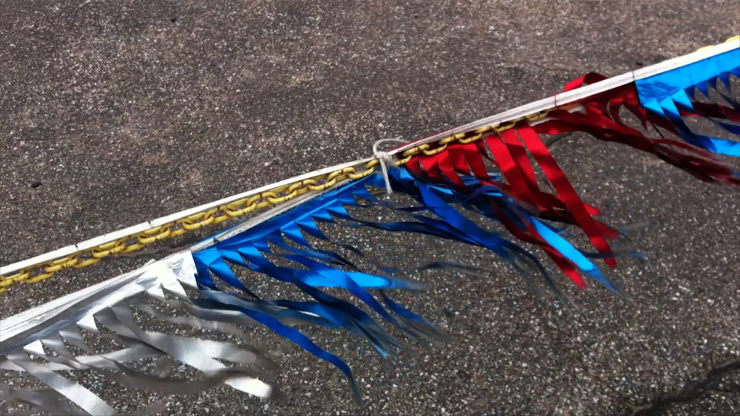 Explorations of an unexplained time traveler
Christina Battle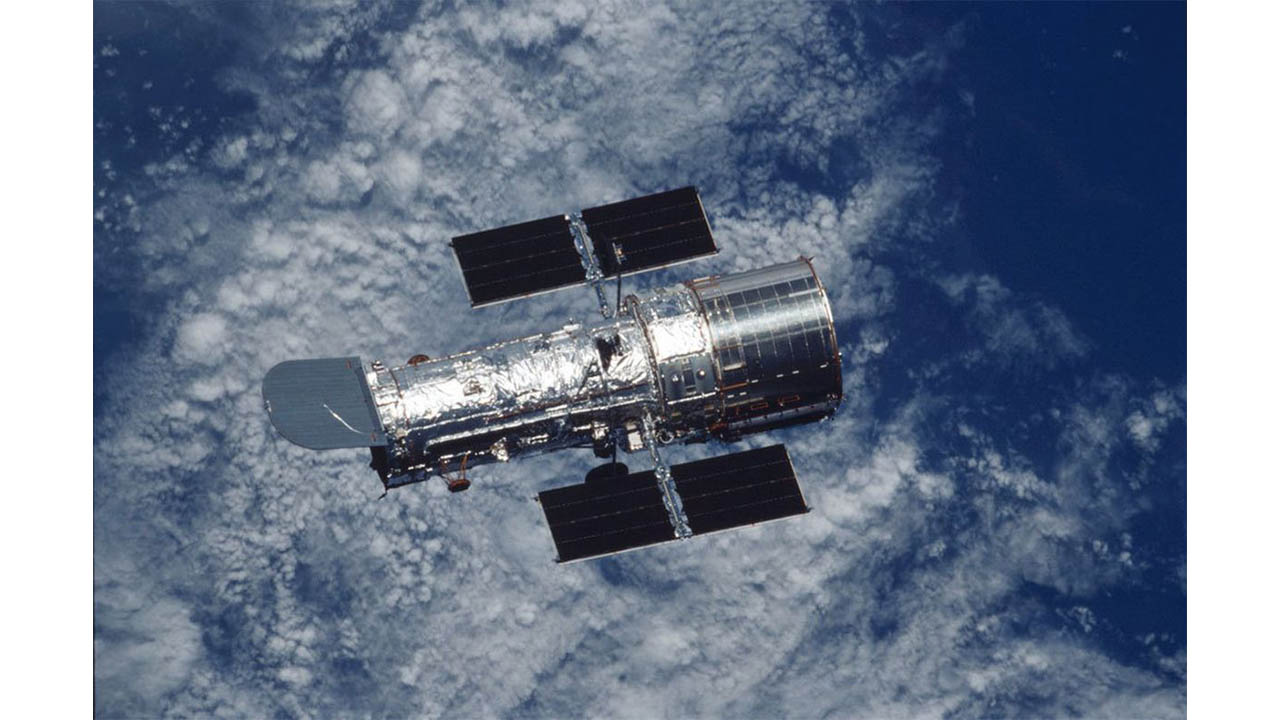 Saving Hubble
David Gaynes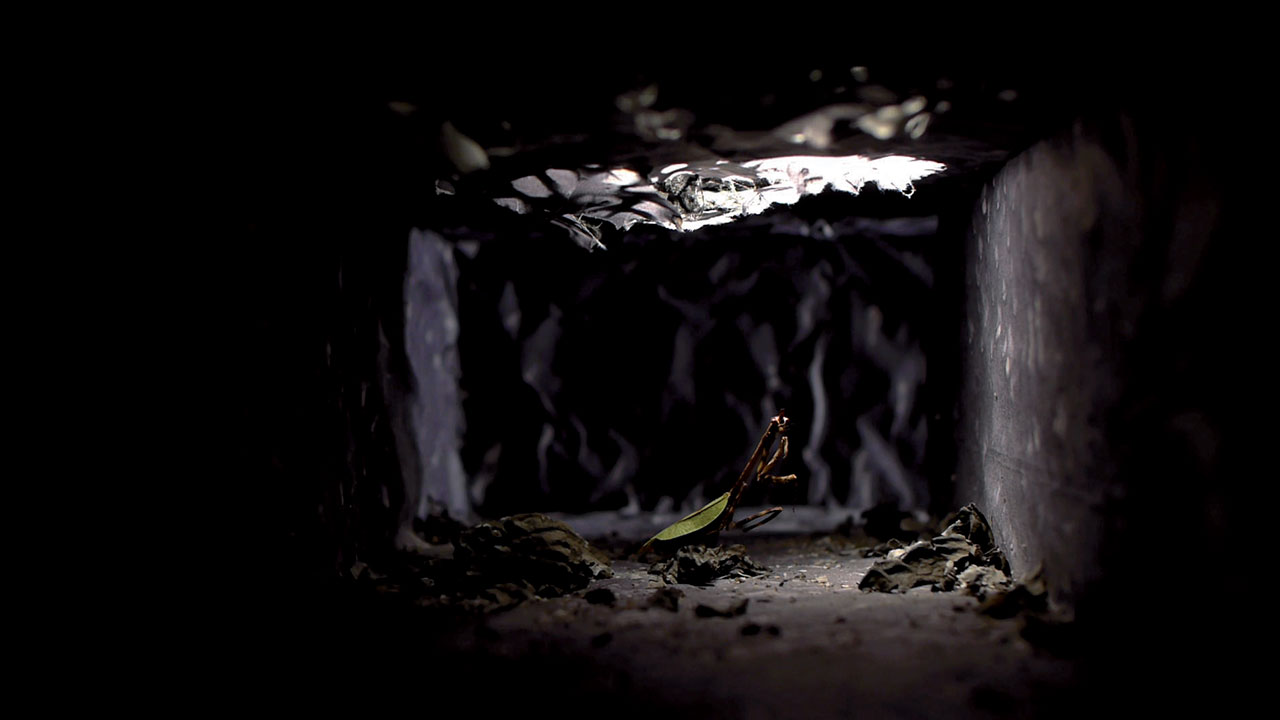 InLight Empire
Franck Lesbros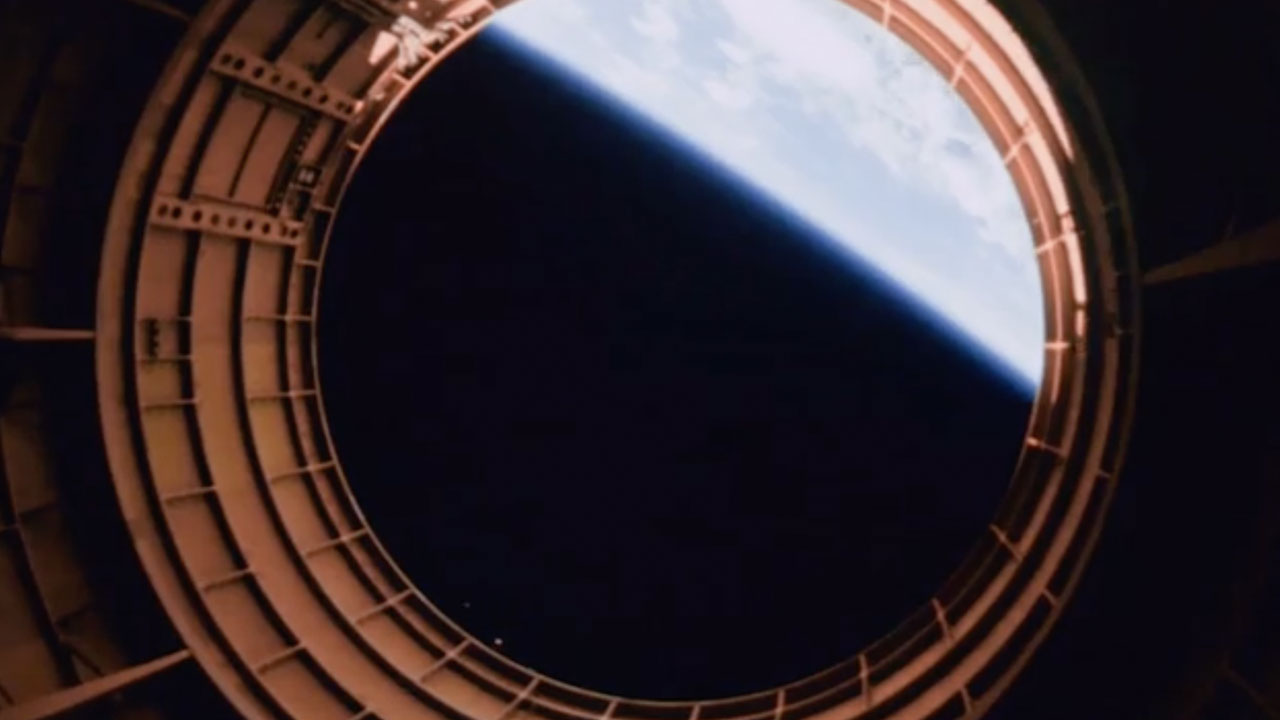 Spaceship Earth
Kevin McMahon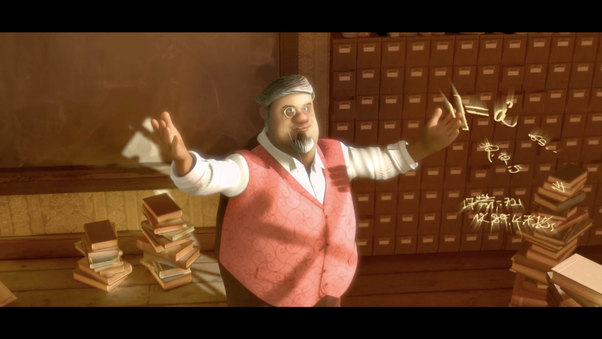 23 Degrees, 5 Minutes
Darragh O'Connell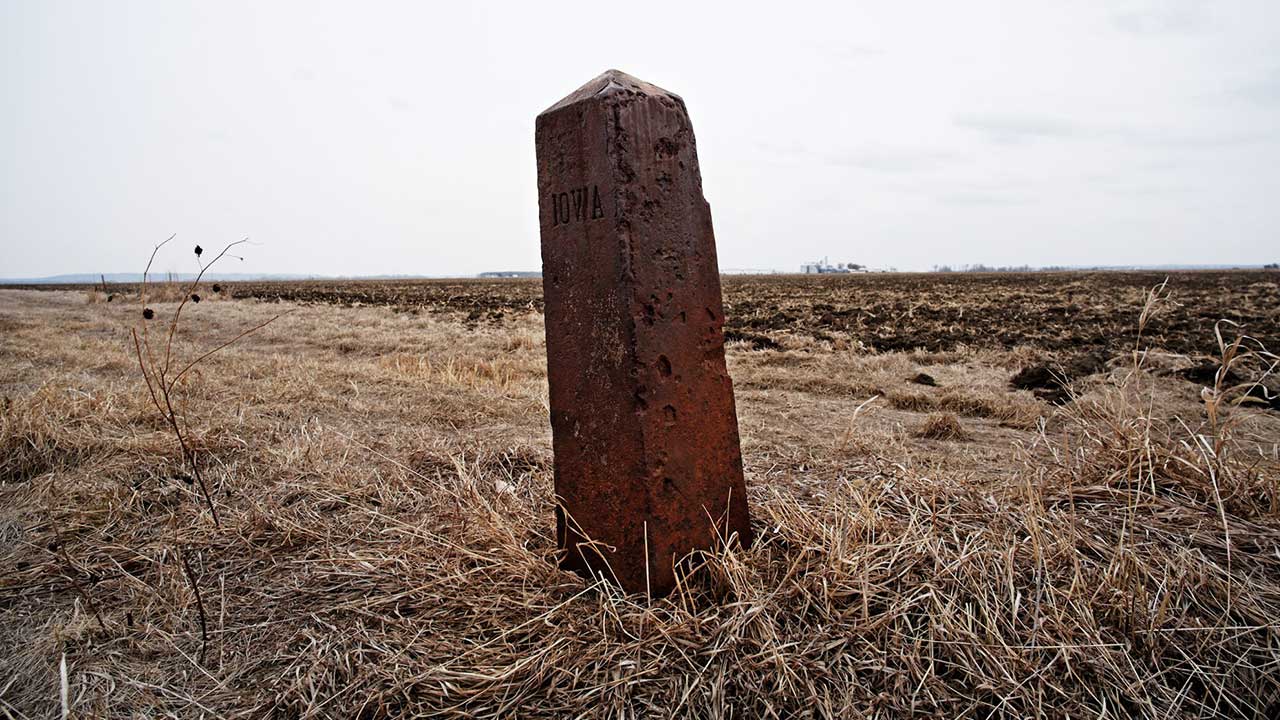 Vulgar Fractions
Peter Bo Rappmund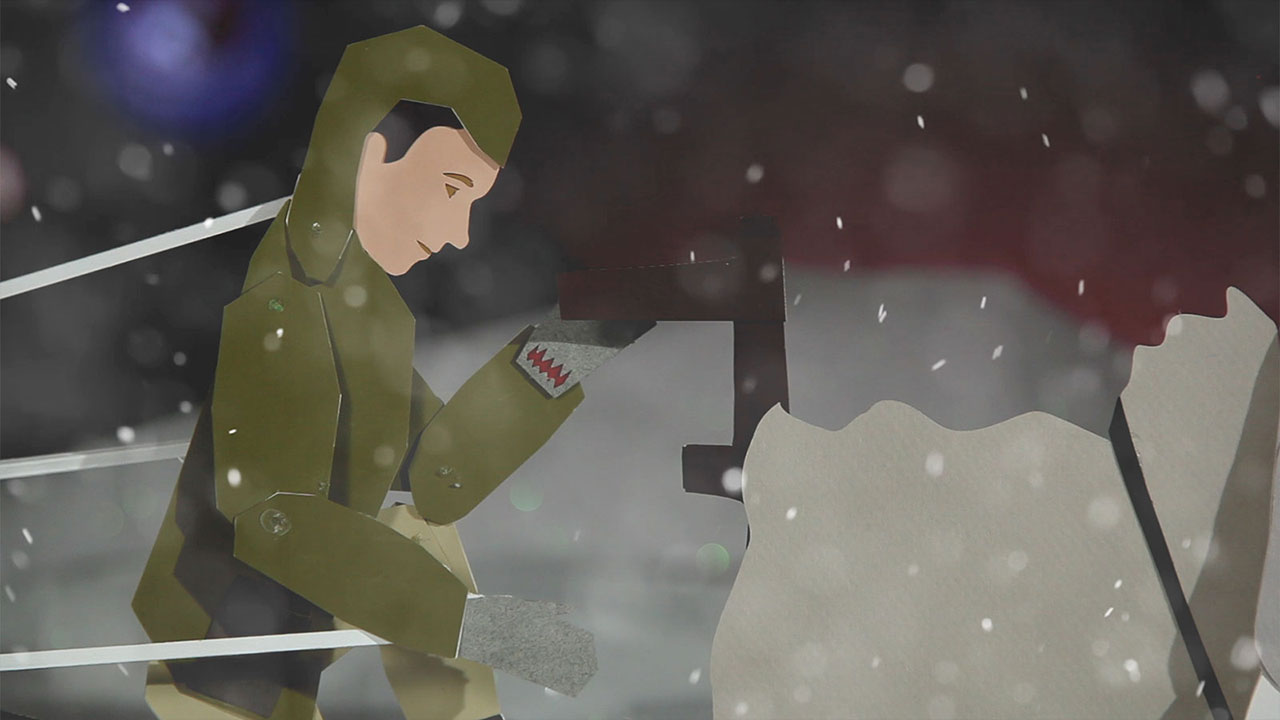 Animated Life: Pangea
Sharon Shattuck,Flora Lichtman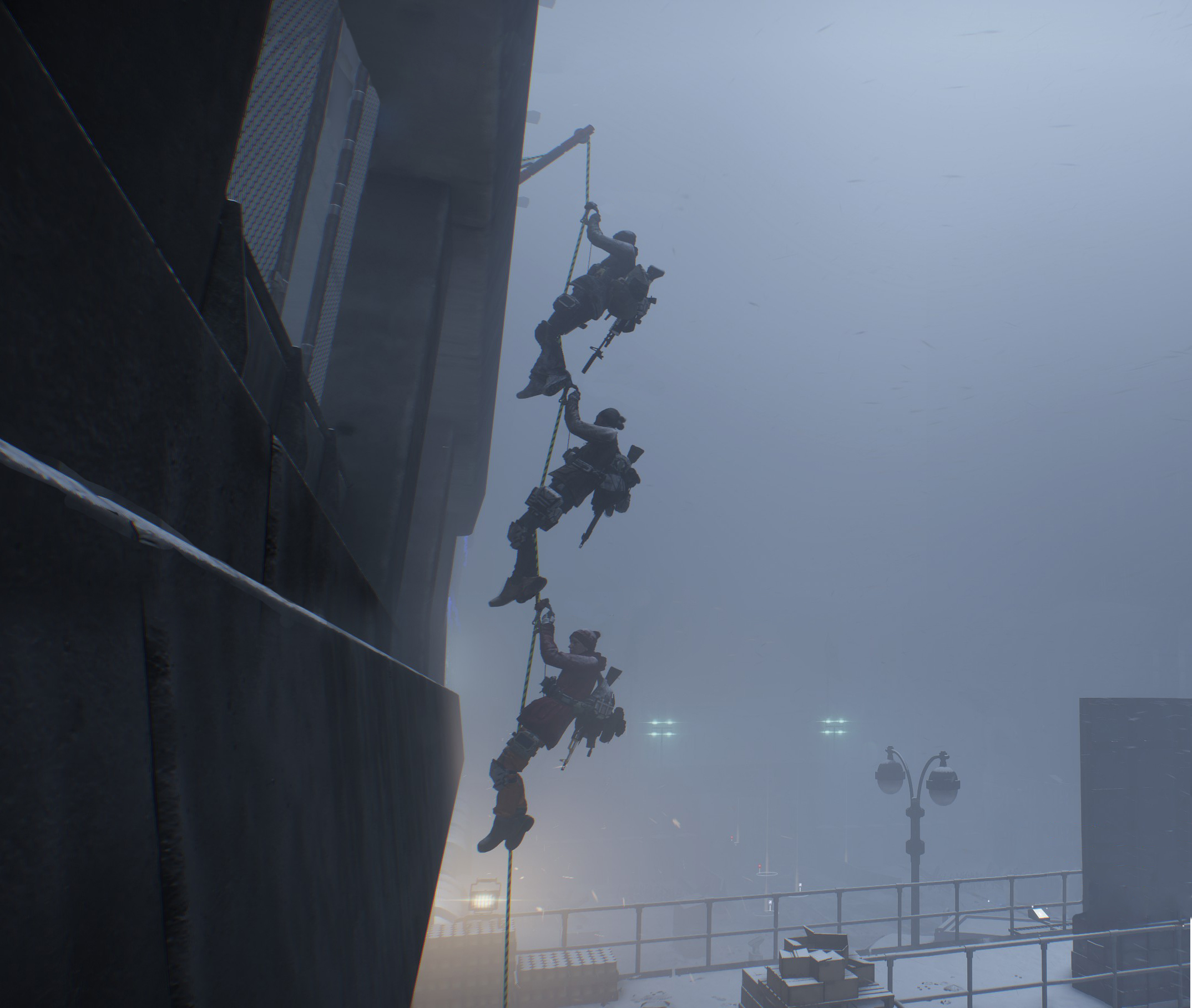 Operation Jane Walk
Robin Klengel / Leonhard Müllner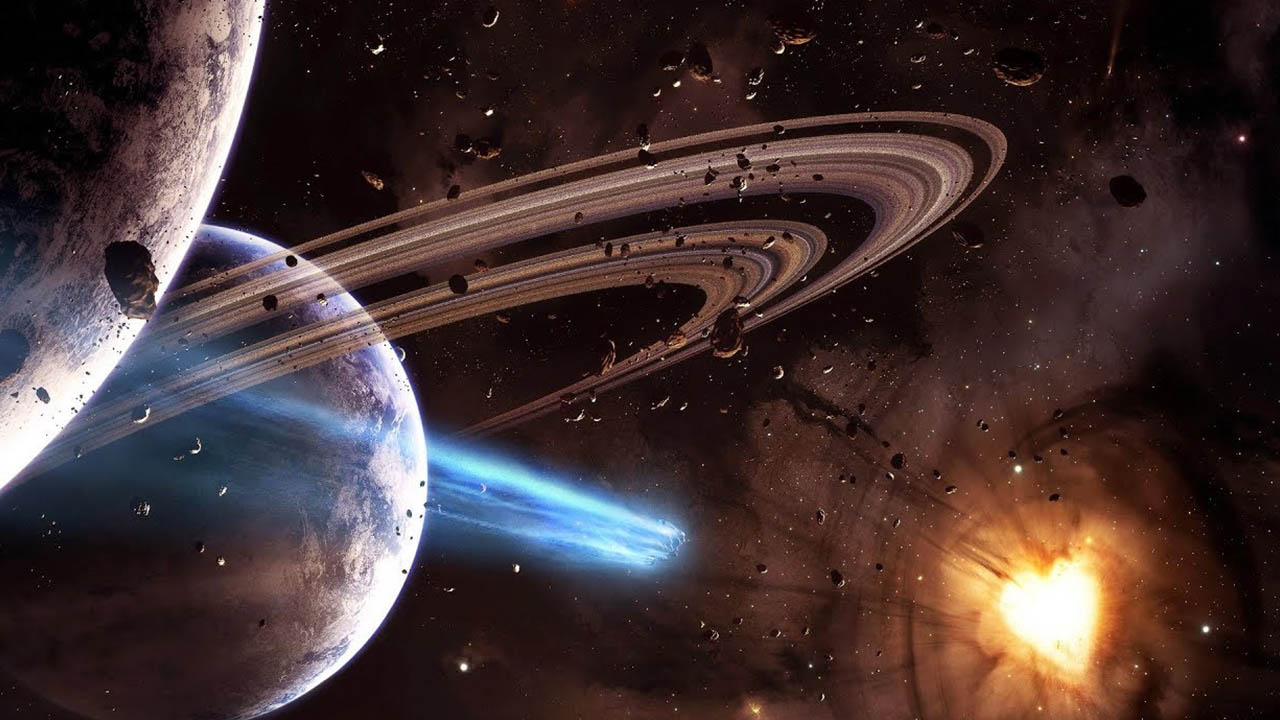 Living Universe
Vincent Amouroux, Alex Barry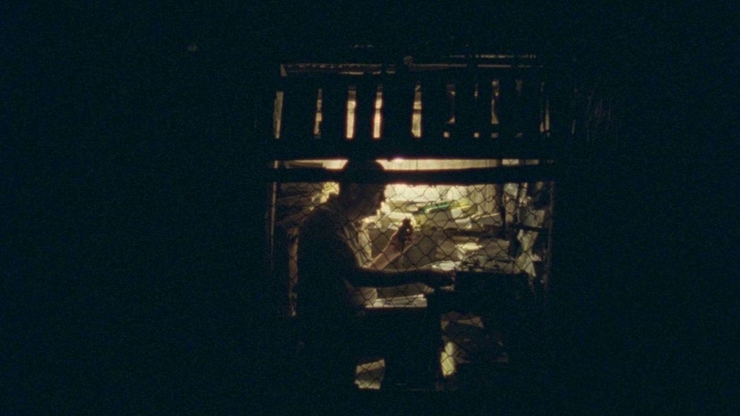 Amundsen's Dogs
Rafael Ramírez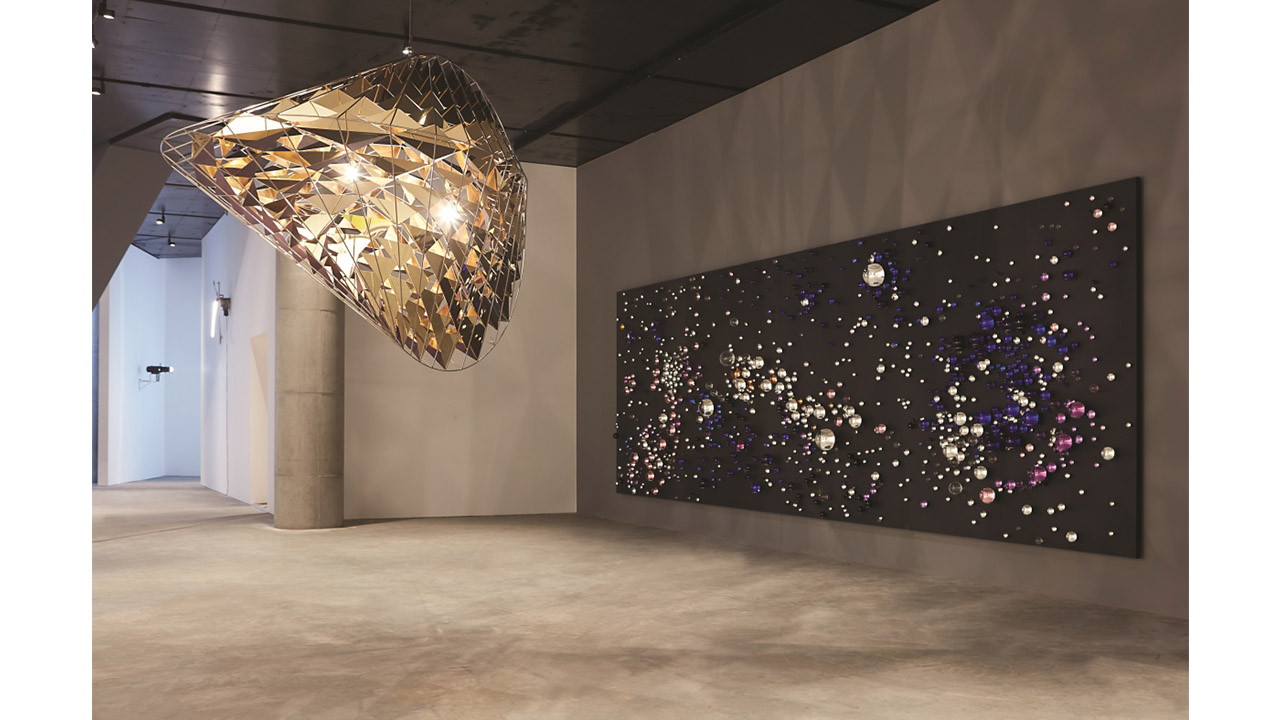 Space is Process ( Olafur Eliasson)
Jacob Jørgensen, Henrik Lundø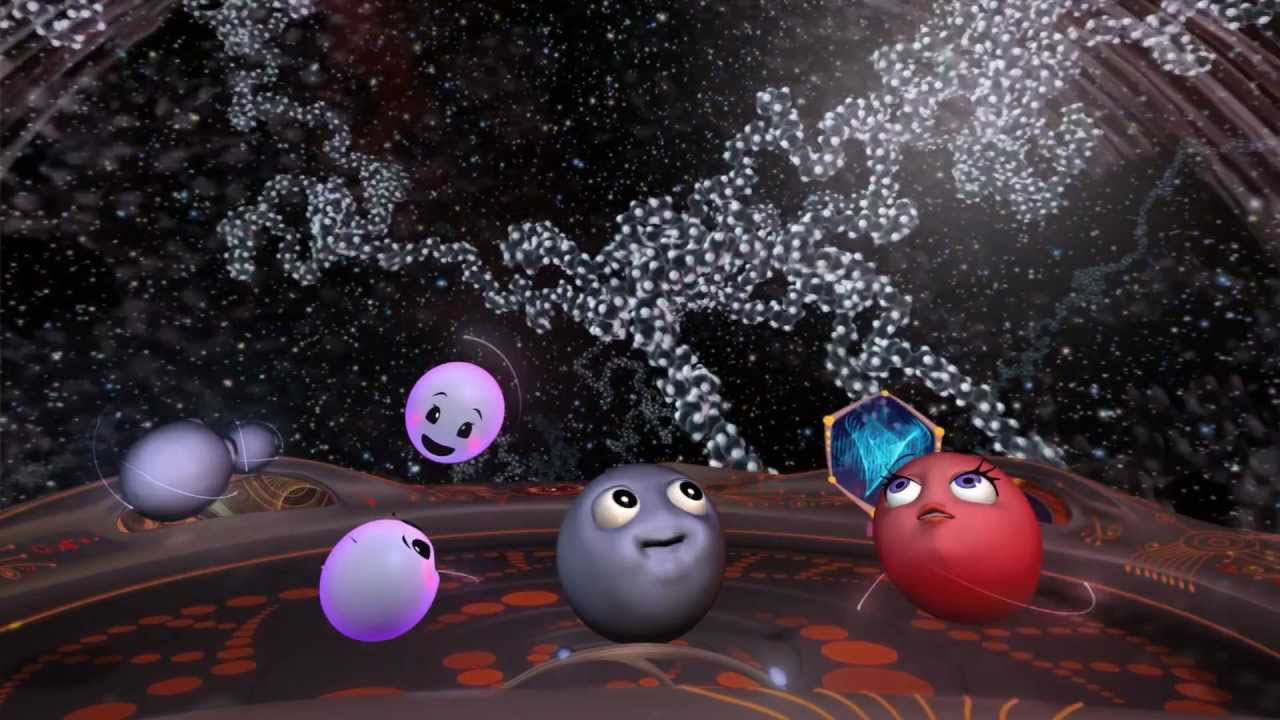 Molecules to the Max!
V. Owen Bush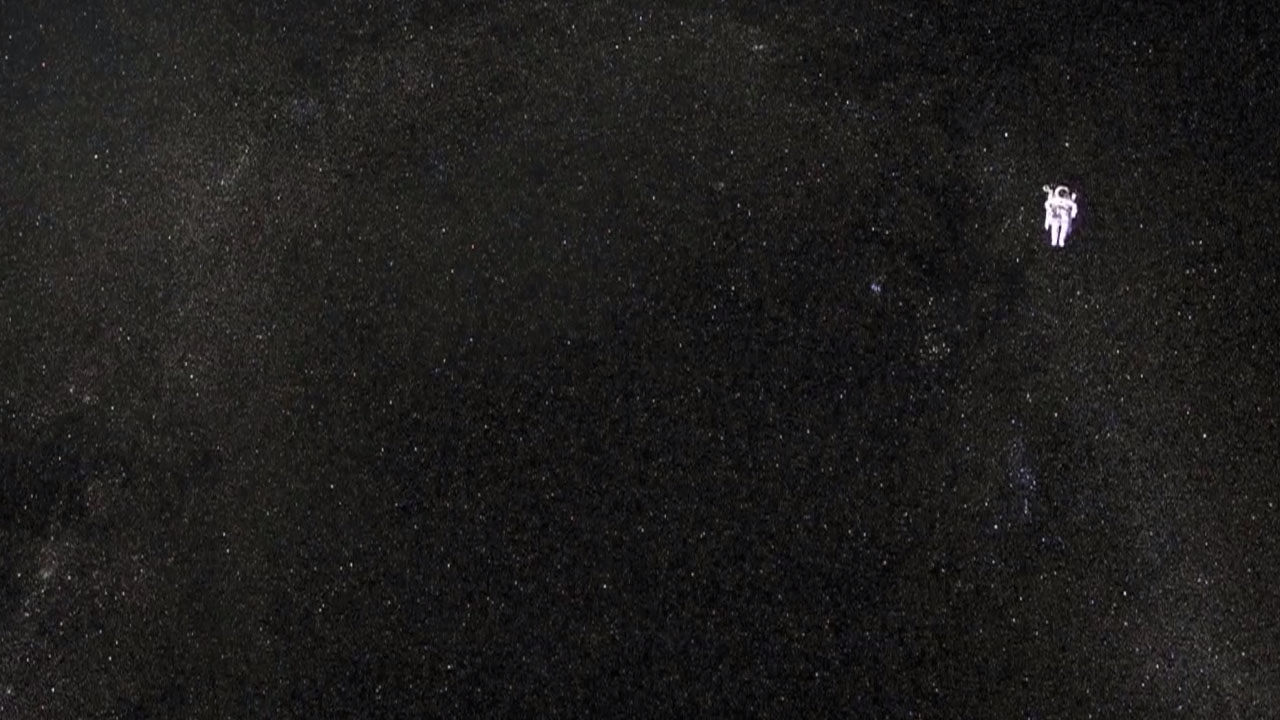 Journey
Radheya Jegatheva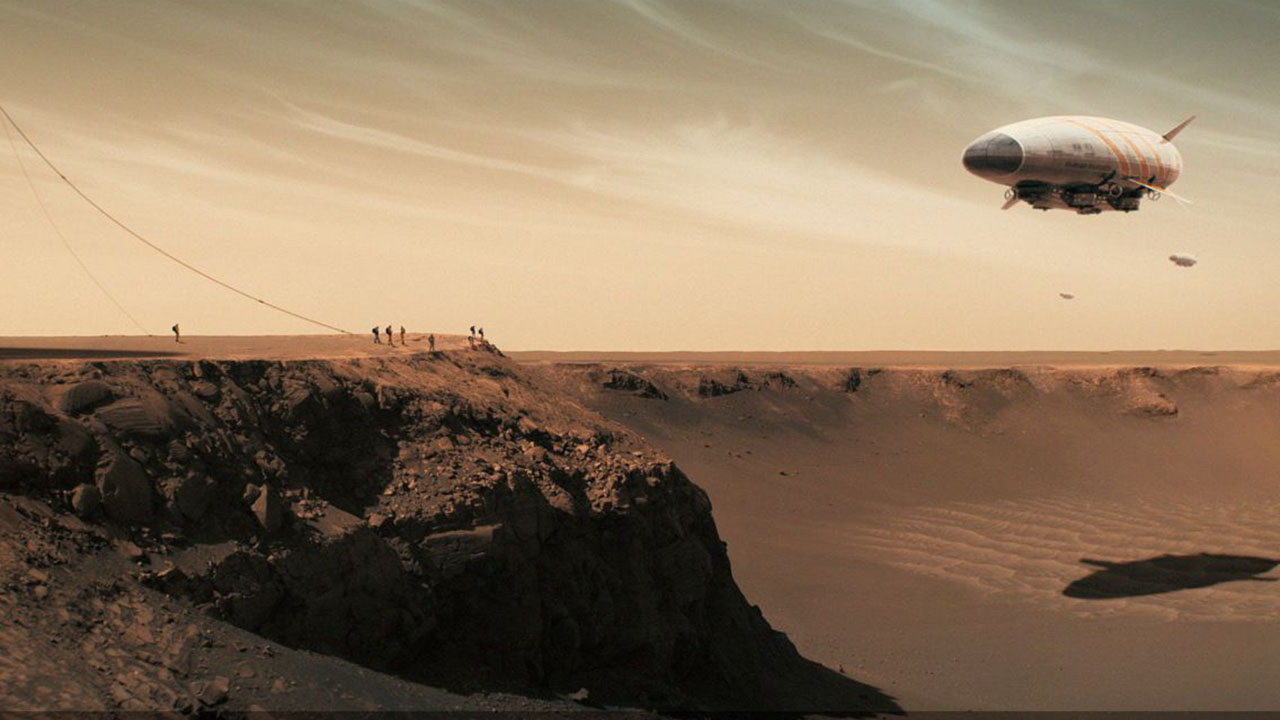 Wanderers
Erik Wernquist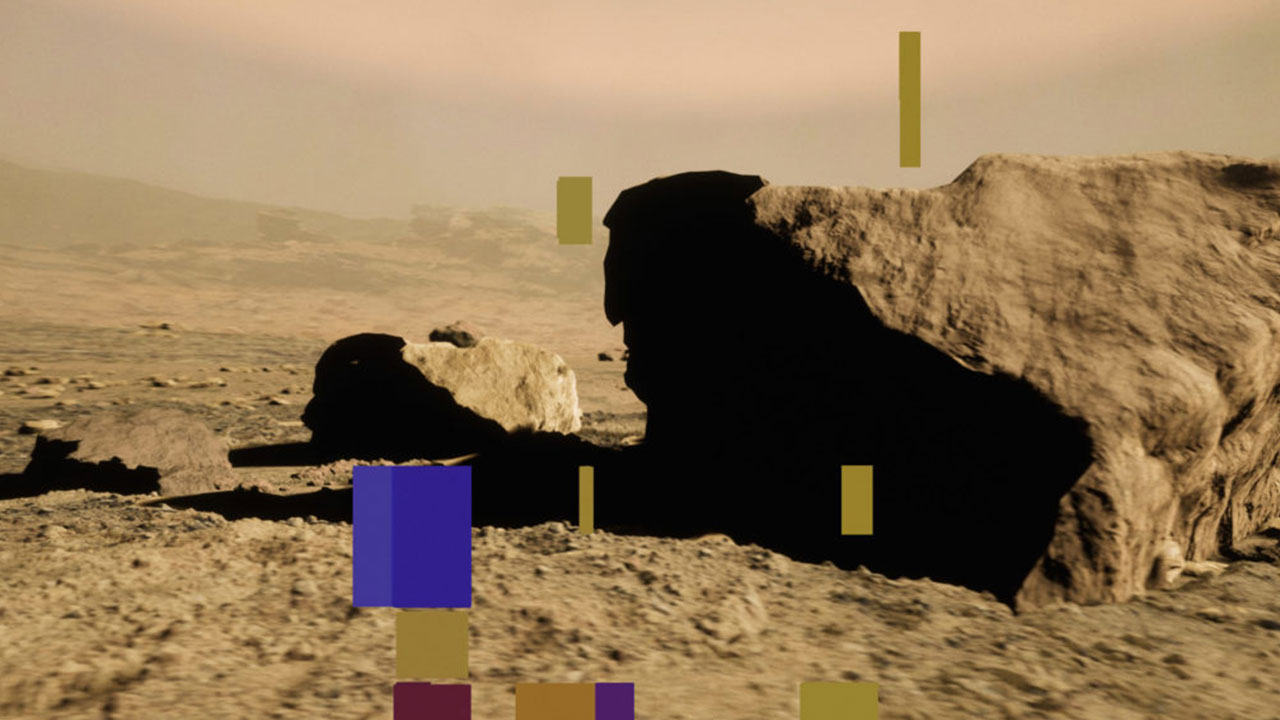 Mars kuvien takaa (The Other Side of the Mars)
Minna Långström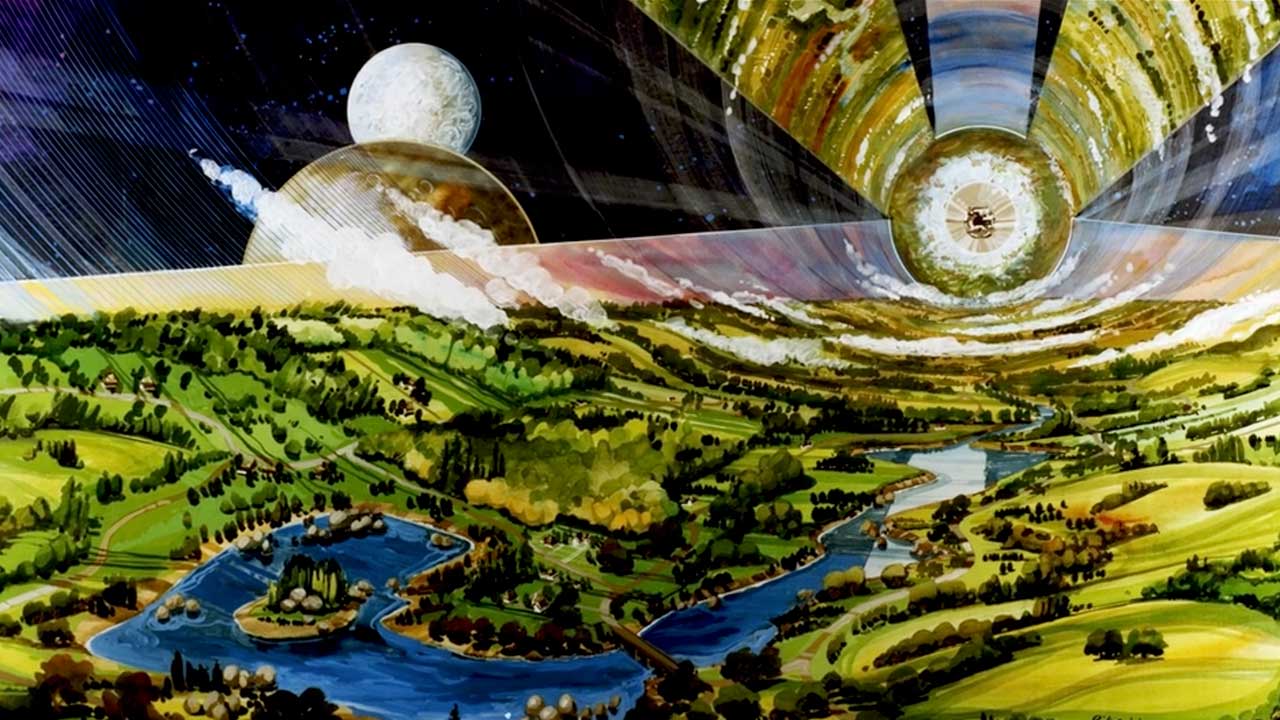 Artist Depiction by Rick Guidice
Brett Ryan Bonowicz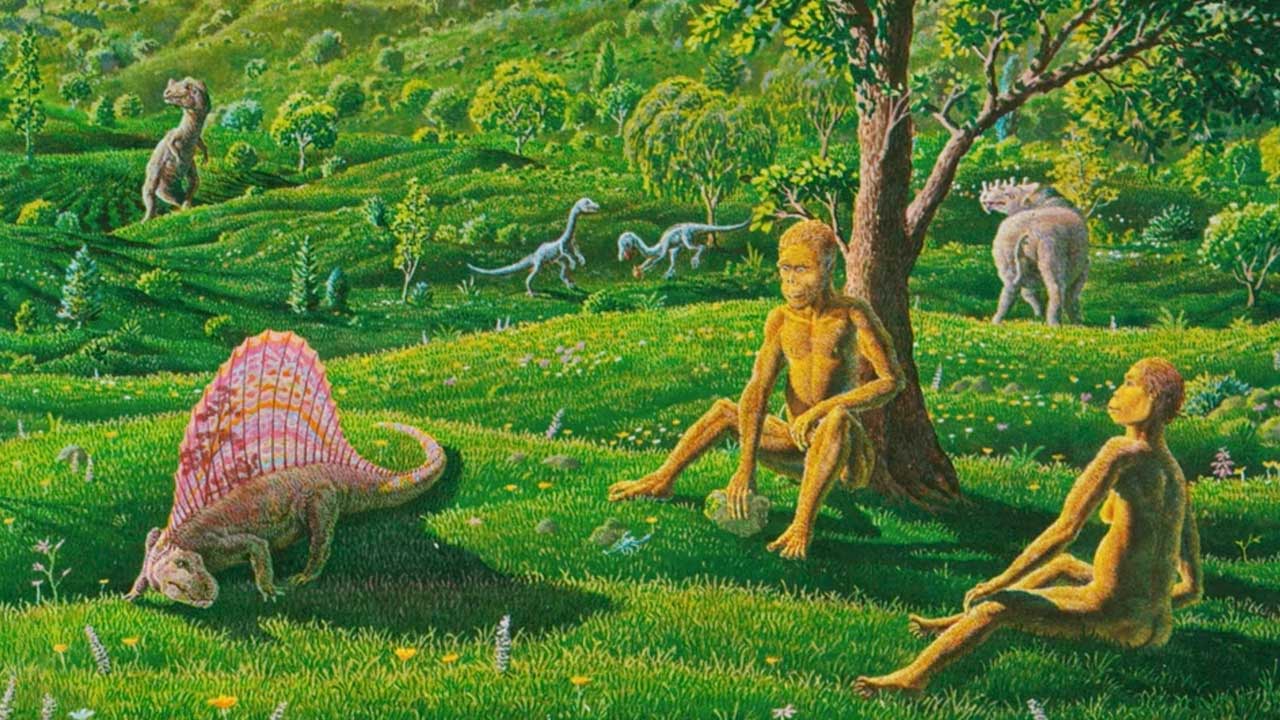 Artist Depiction by Don Davis
Brett Ryan Bonowicz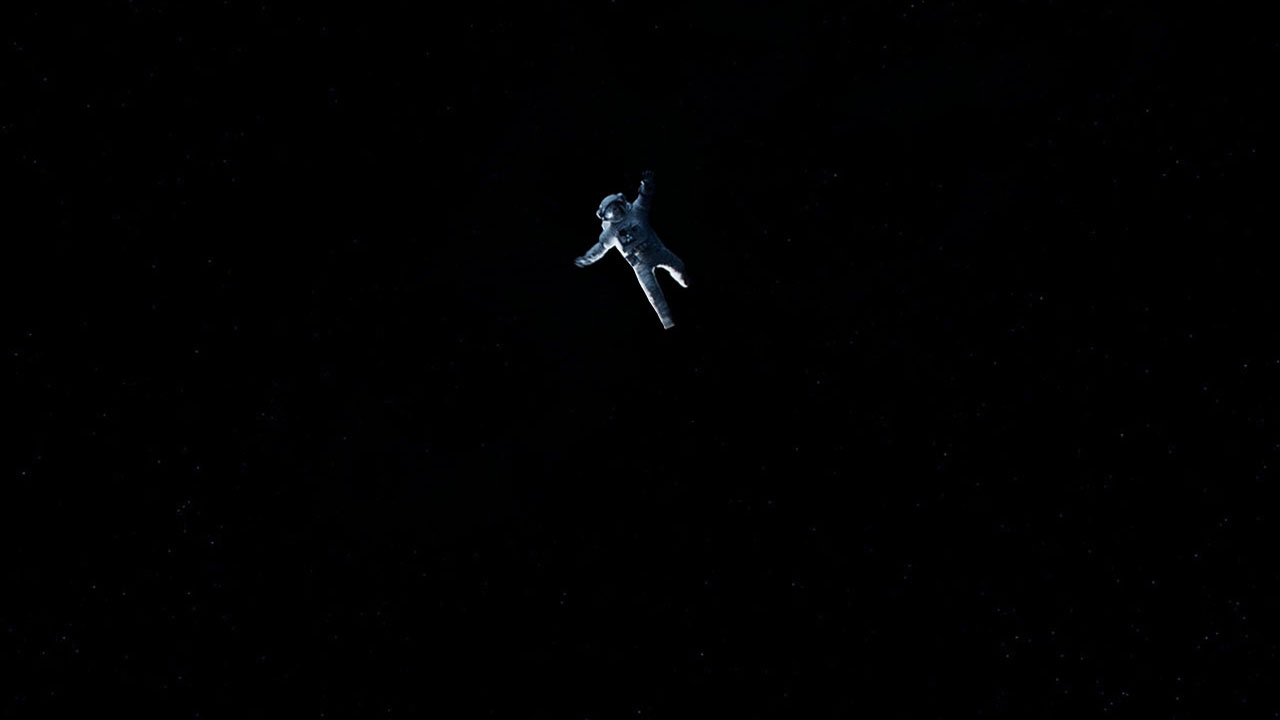 Gravity
Alfonso Cuarón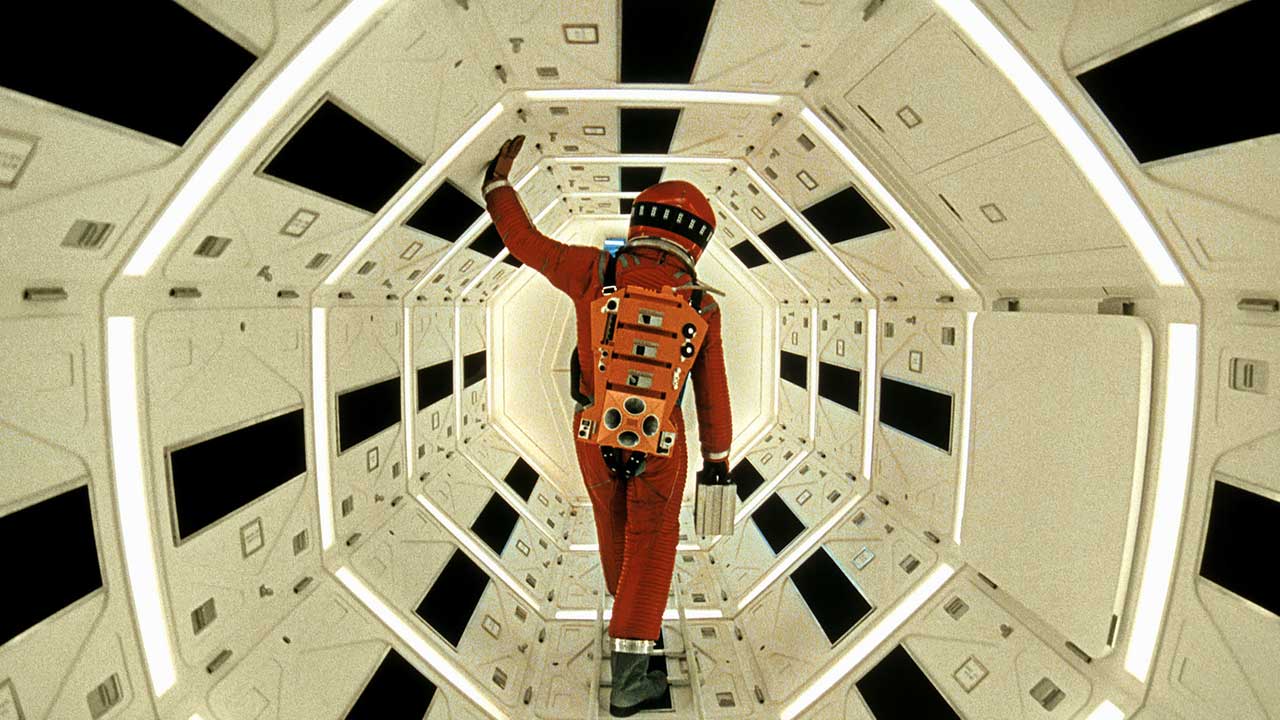 2001: A Space Odyssey
Stanley Kubrick
Glove
Alexa Lim Haas,Bernardo Britto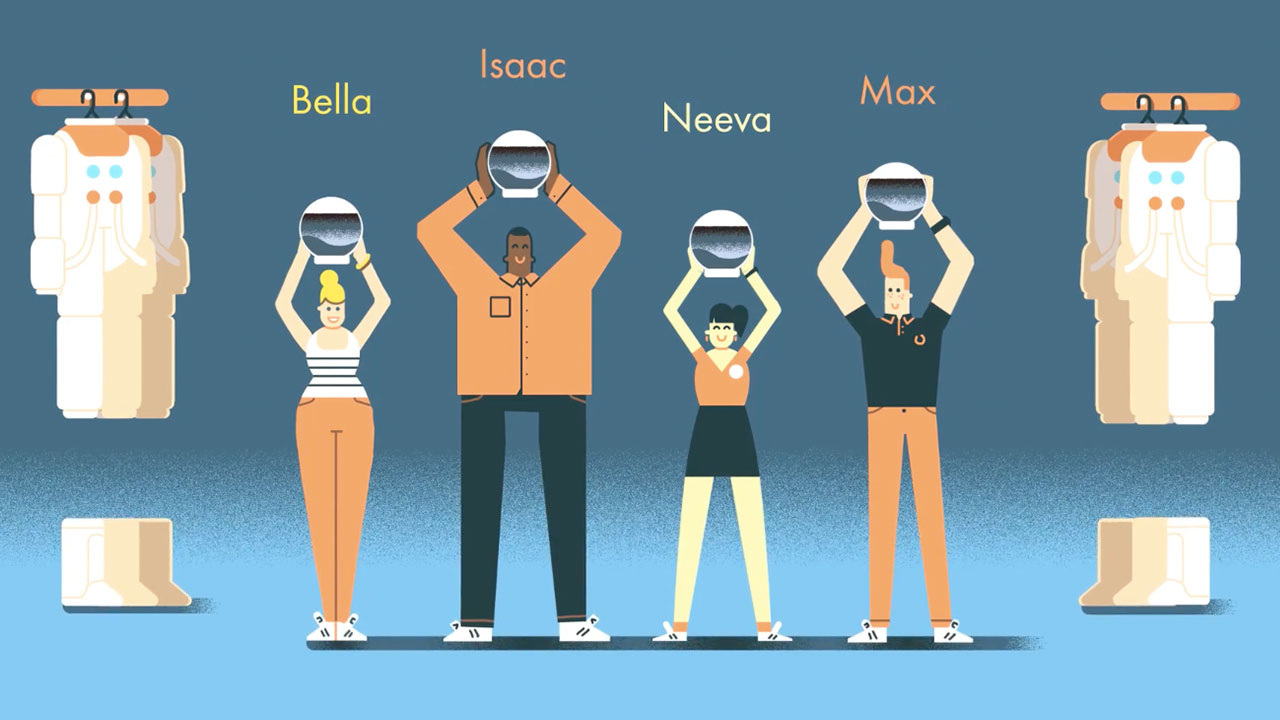 Newton in Space
Amaël Isnard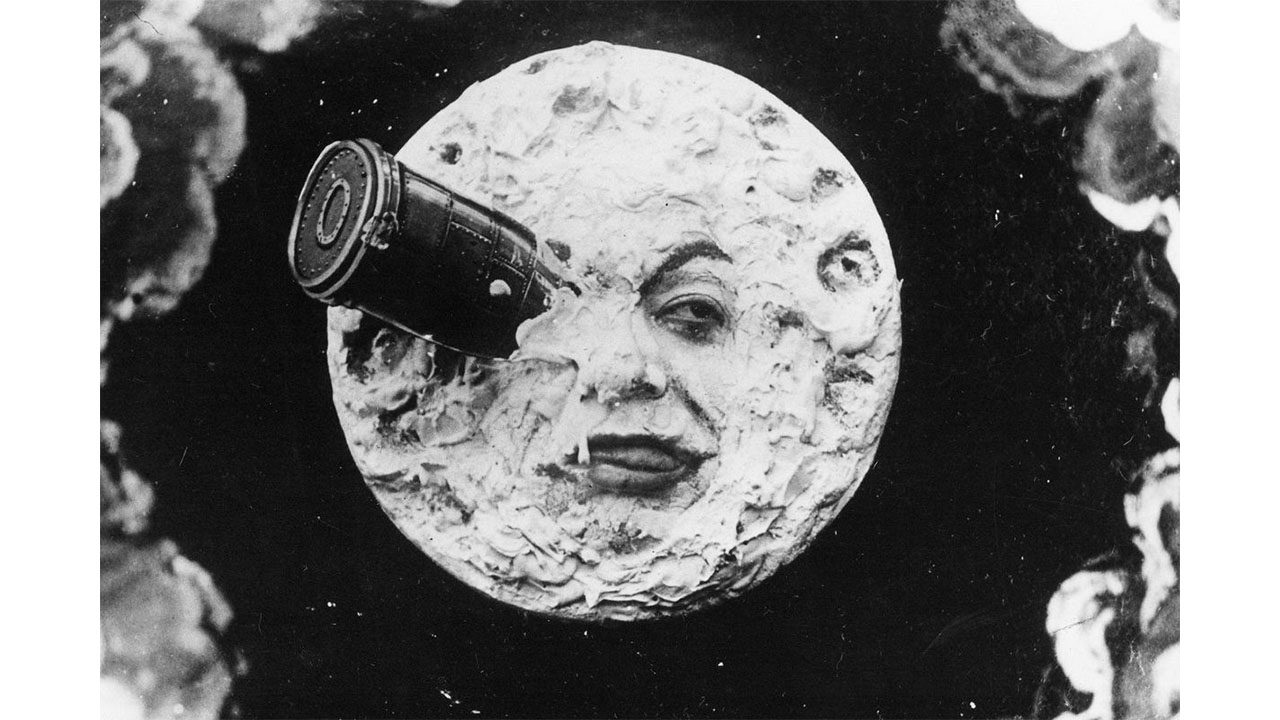 A Trip to the Moon
Georges Méliès
Everything Connects
Dylan D'Haeze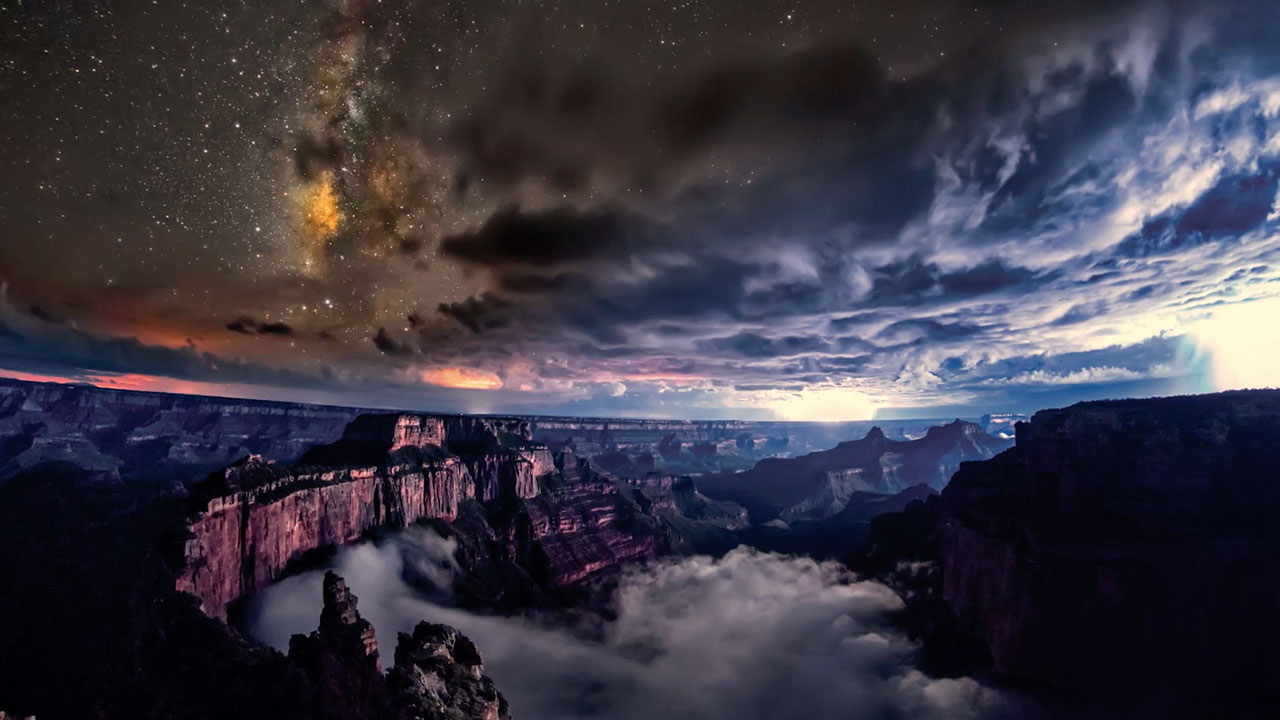 Kaibab Elegy
Harun Mehmedinovic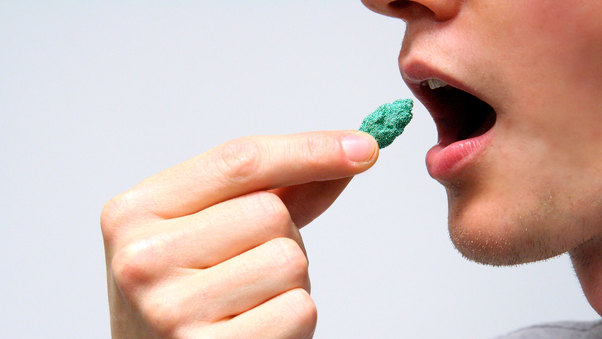 Quanticare
Amy Congdon,Ann-Kristin Abel,Jenny Lee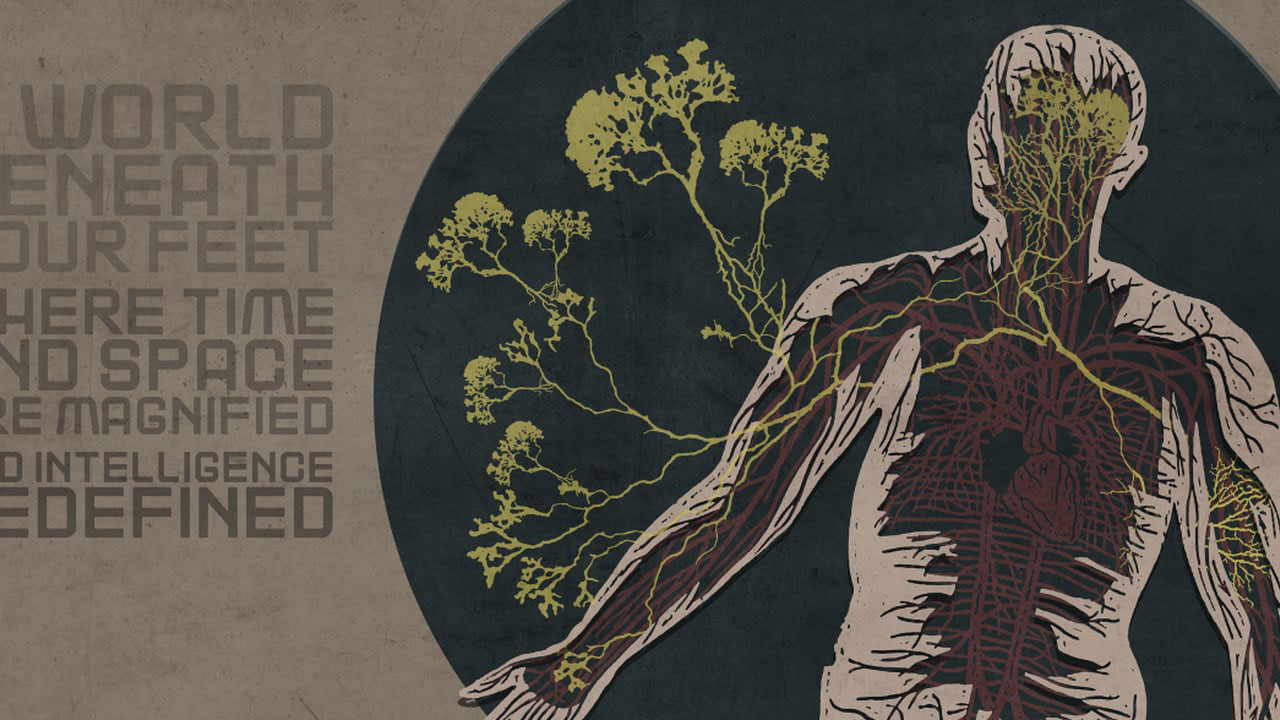 The Creeping Garden
Tim Grabham,Jasper Sharp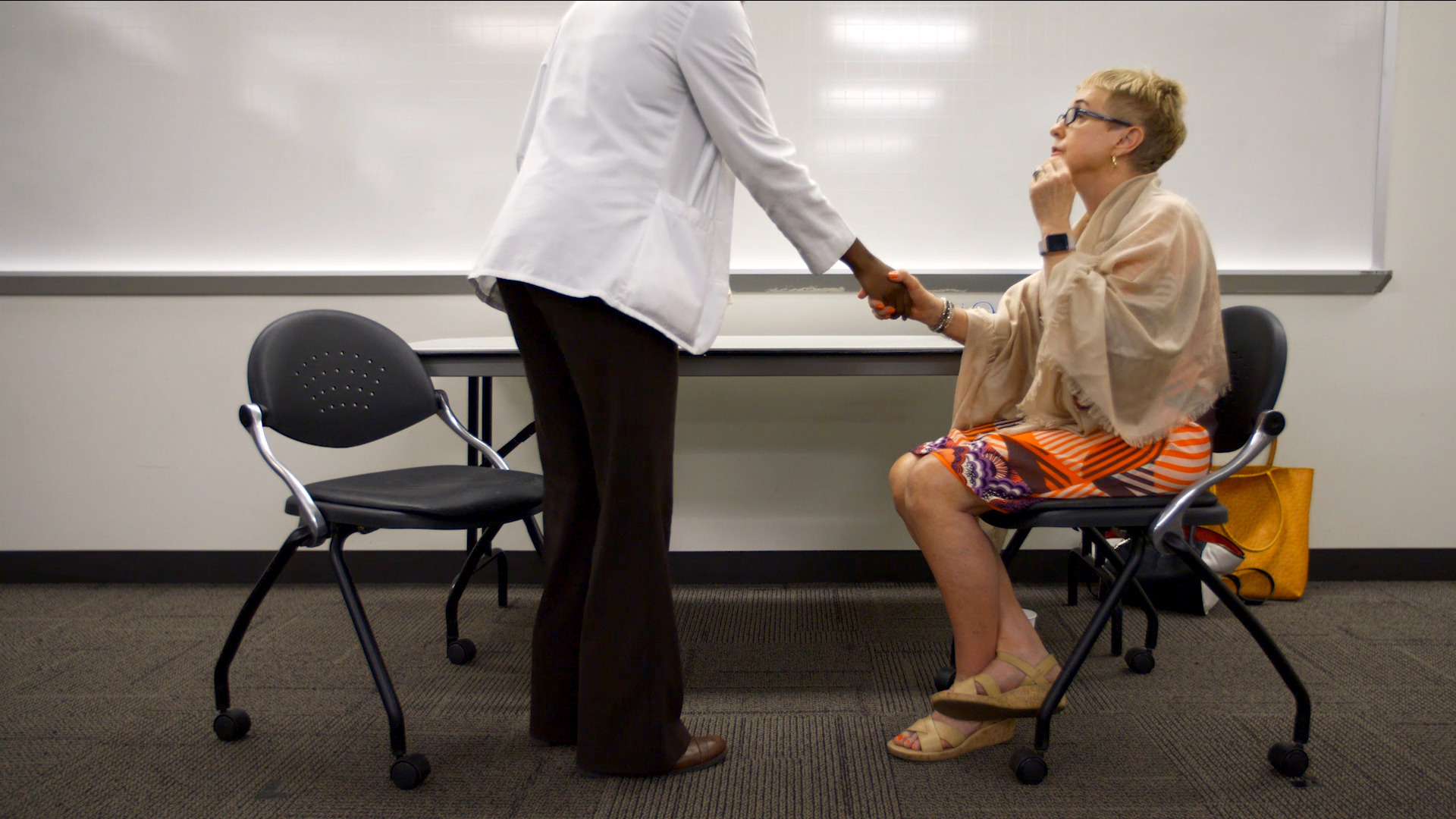 Scenes of Disclosure
Kaisu Koski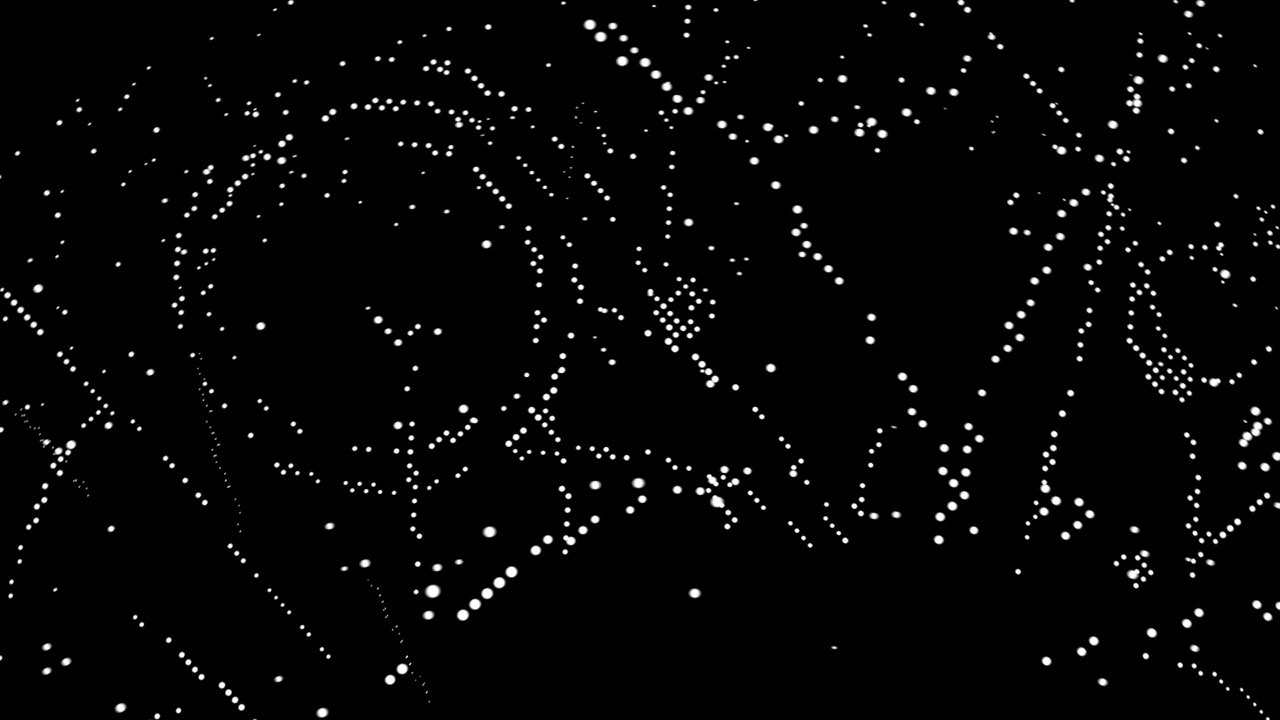 The View from Nowhere
Semiconductor: Ruth Jarman & Joe Gerhardt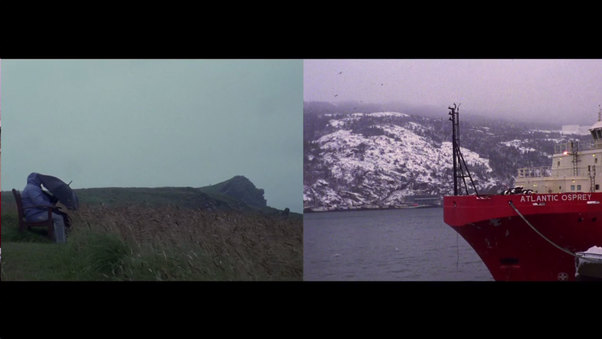 Strange Lines and Distances
Joshua Bonnetta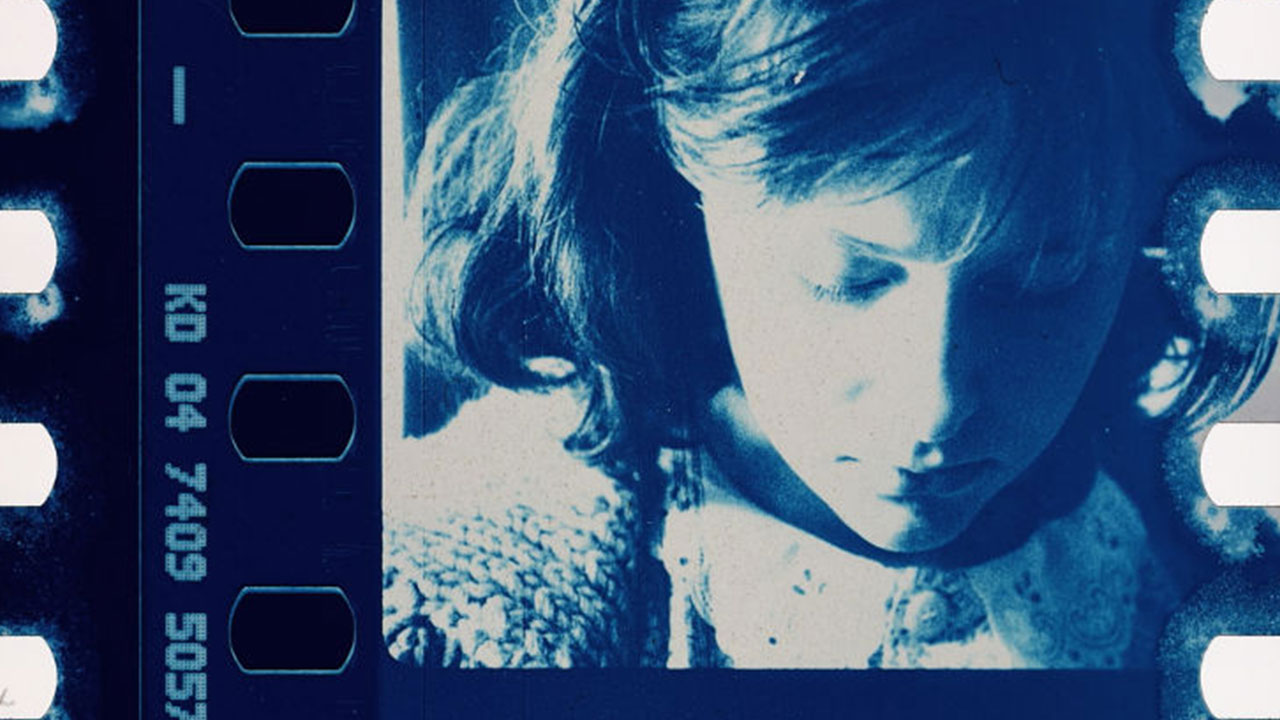 Athyrium filix-femina
Kelly Egan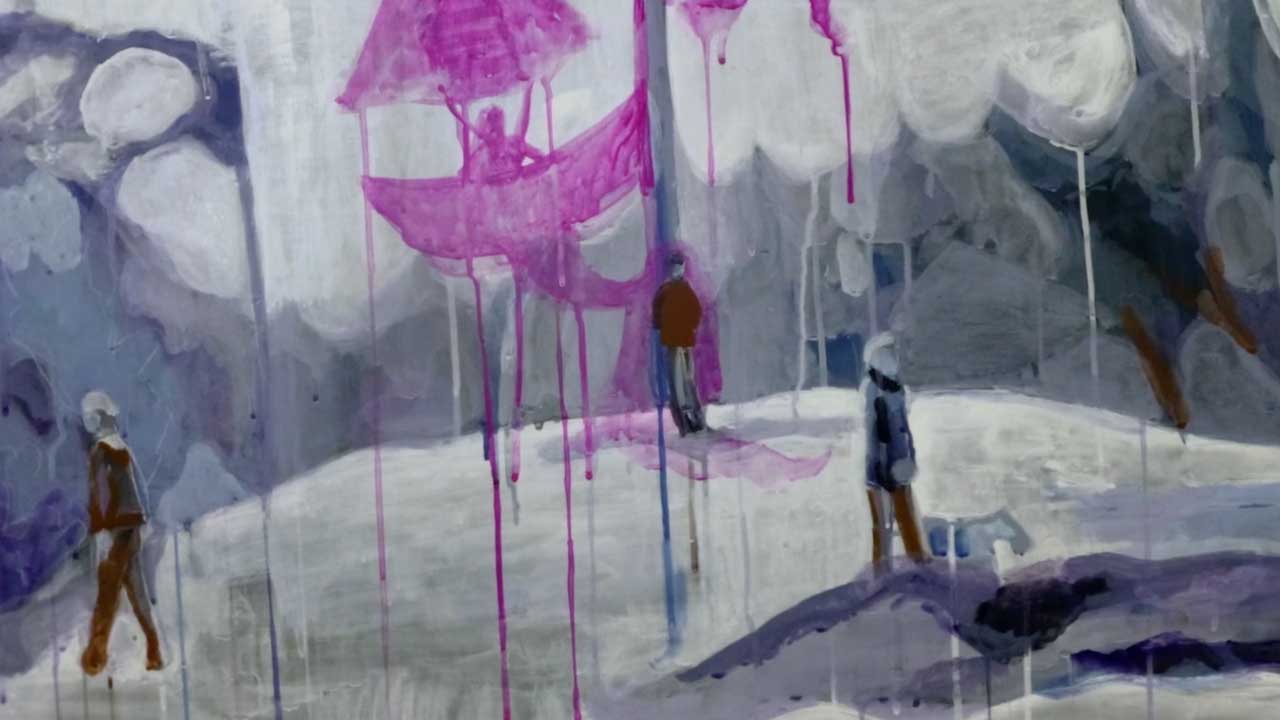 See Memory
Viviane Silvera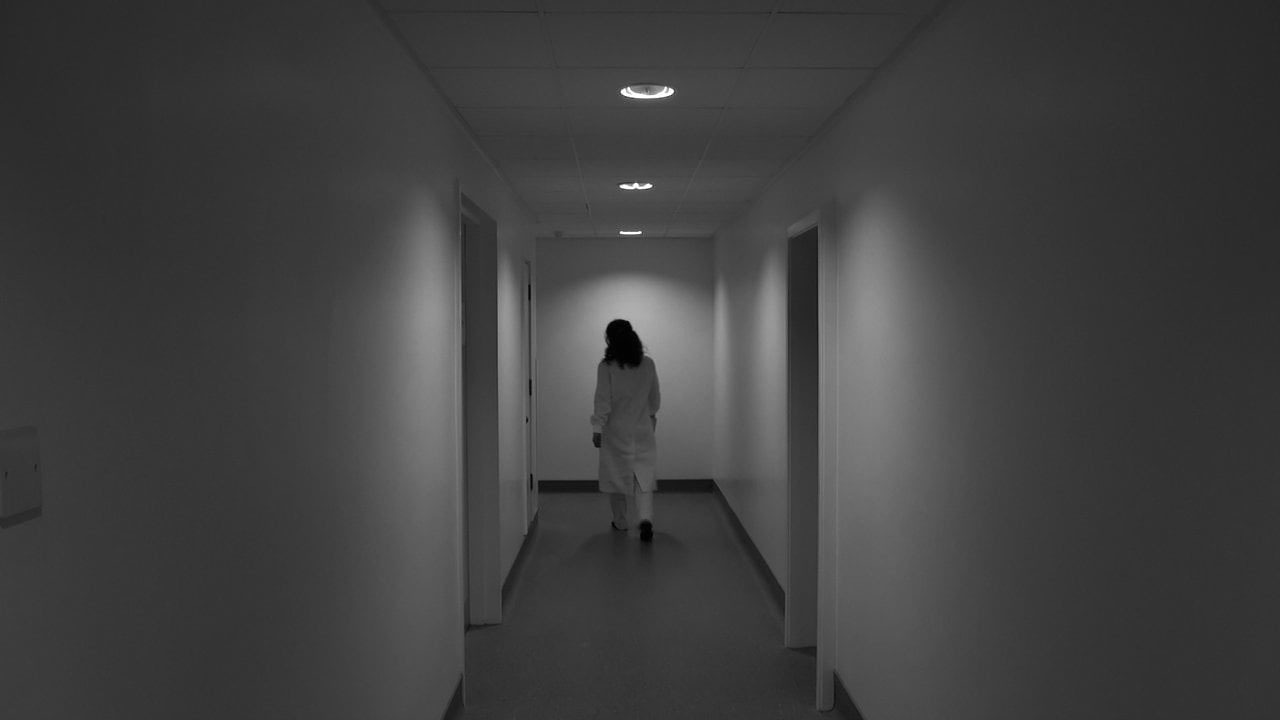 Laboratory Film
Andy Birtwistle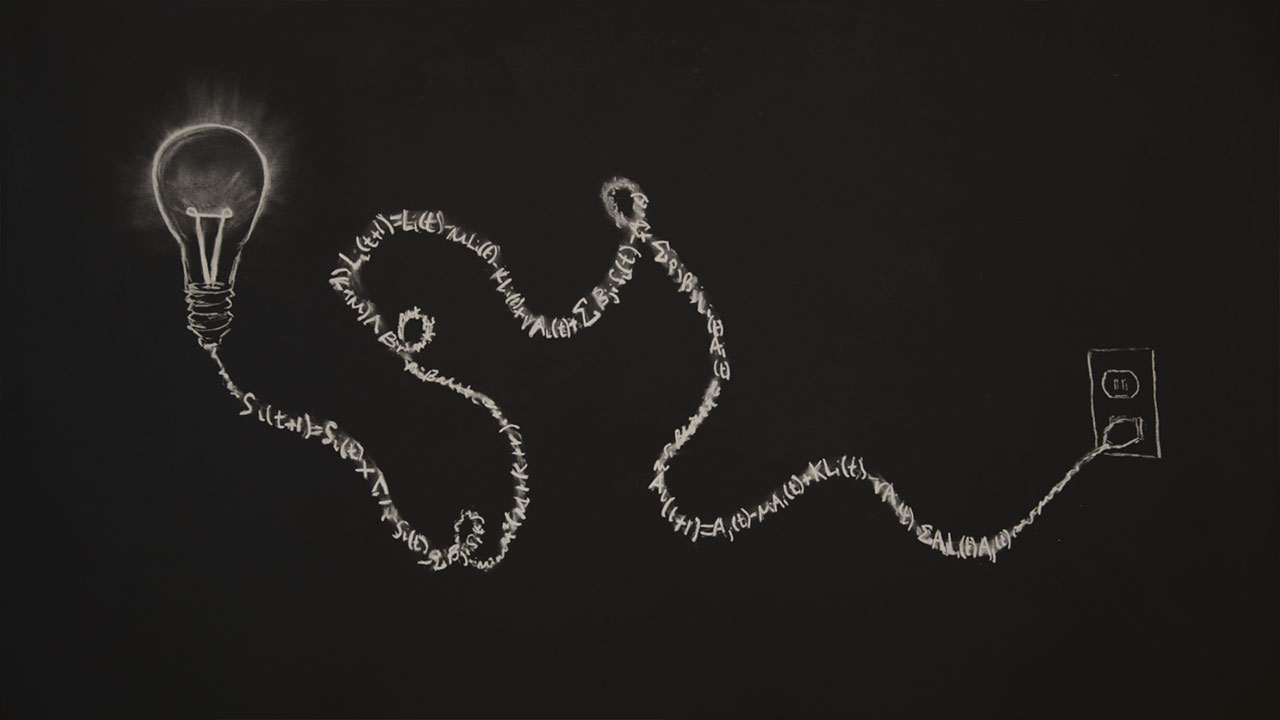 Persistence & Vision
Mahalia Lepage,Jeremiah Yarmie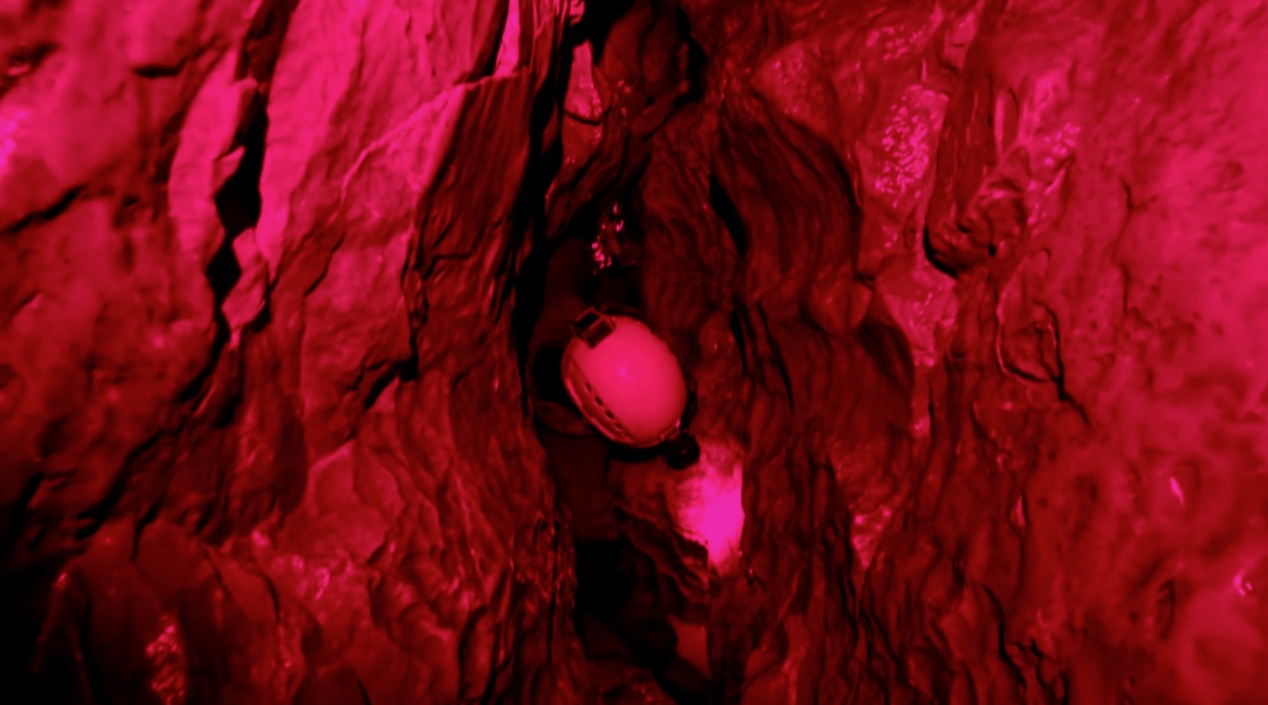 Notes From the Subsurface
Charlie Tweed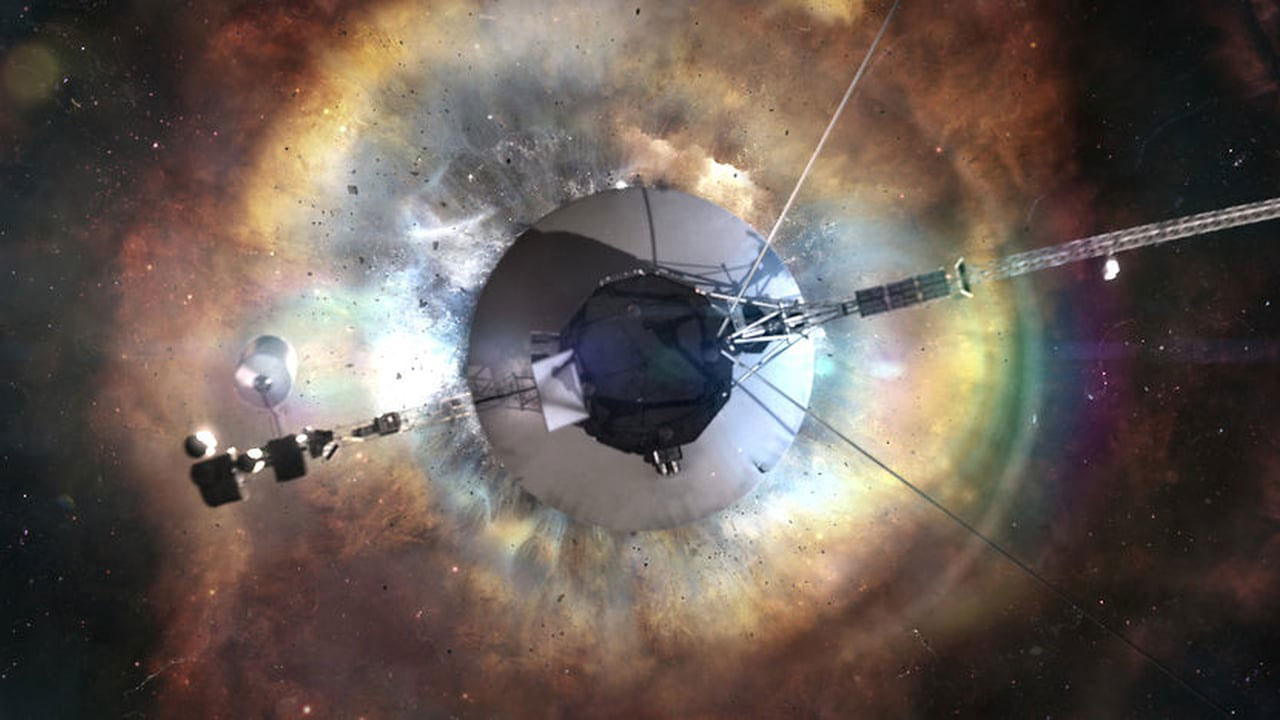 Stardust
Mischa Rozema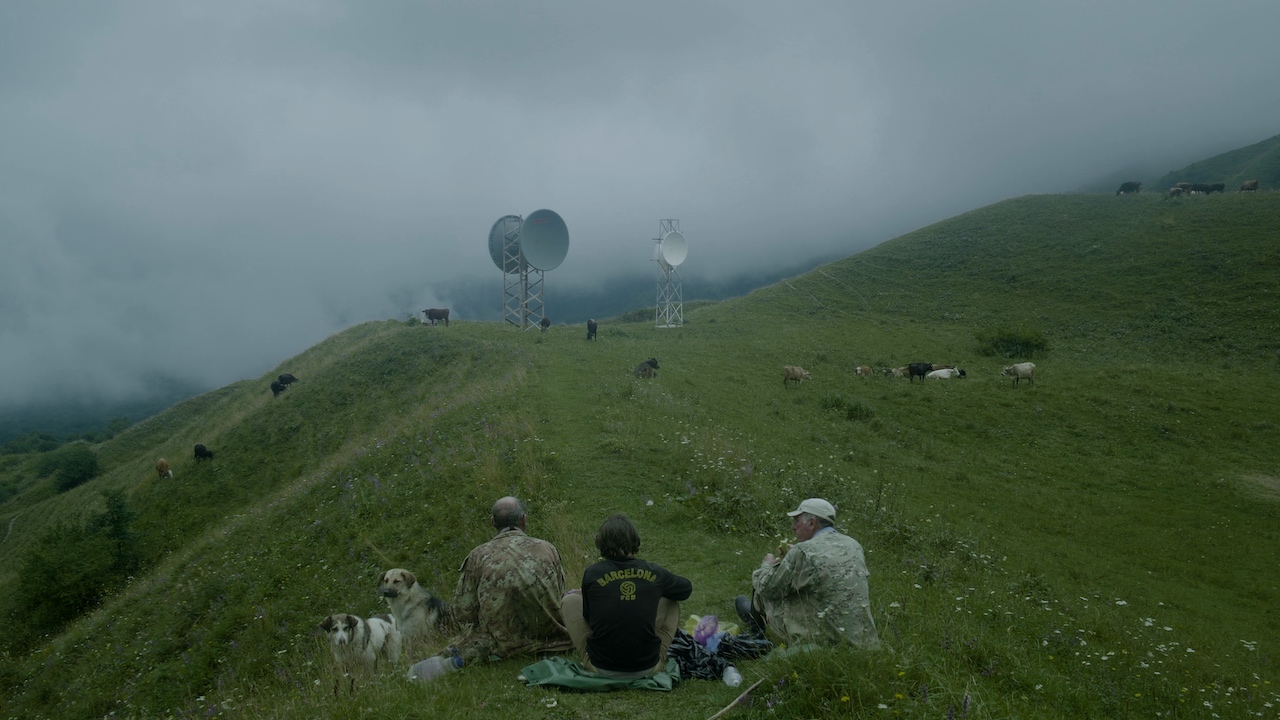 Mosavali (The Harvest)
Misho Antadze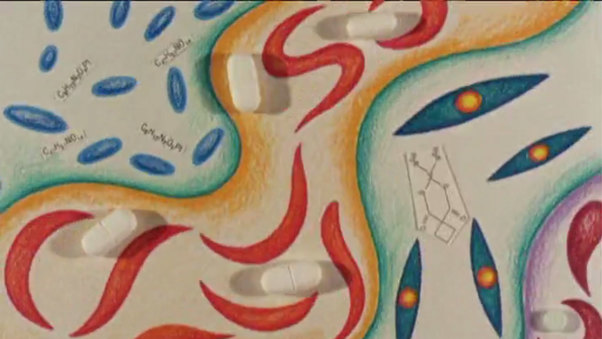 Twist of Fate
Karen Aqua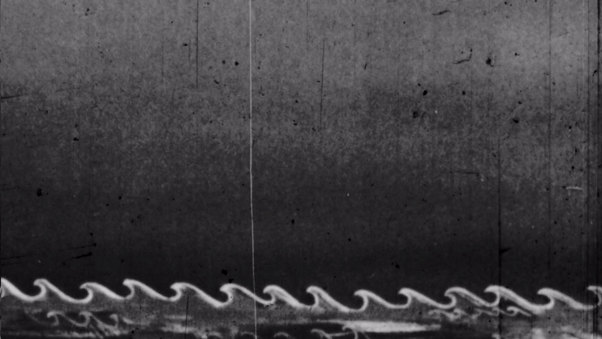 Soundprint
Monteith McCollum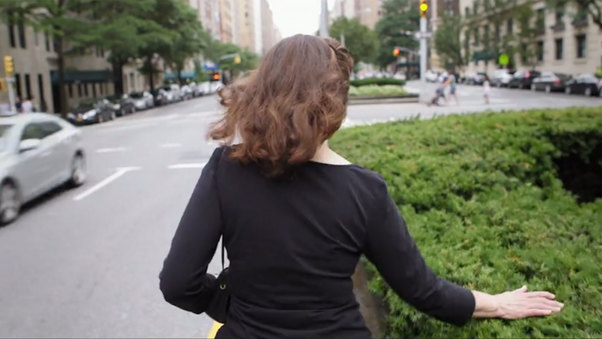 Lithium
David Alvarado,Jason Sussberg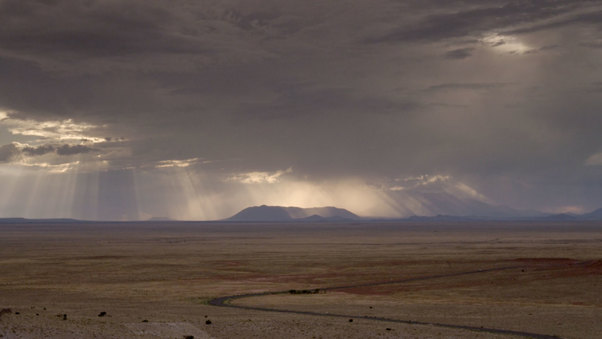 Focus on Infinity
Joerg Burger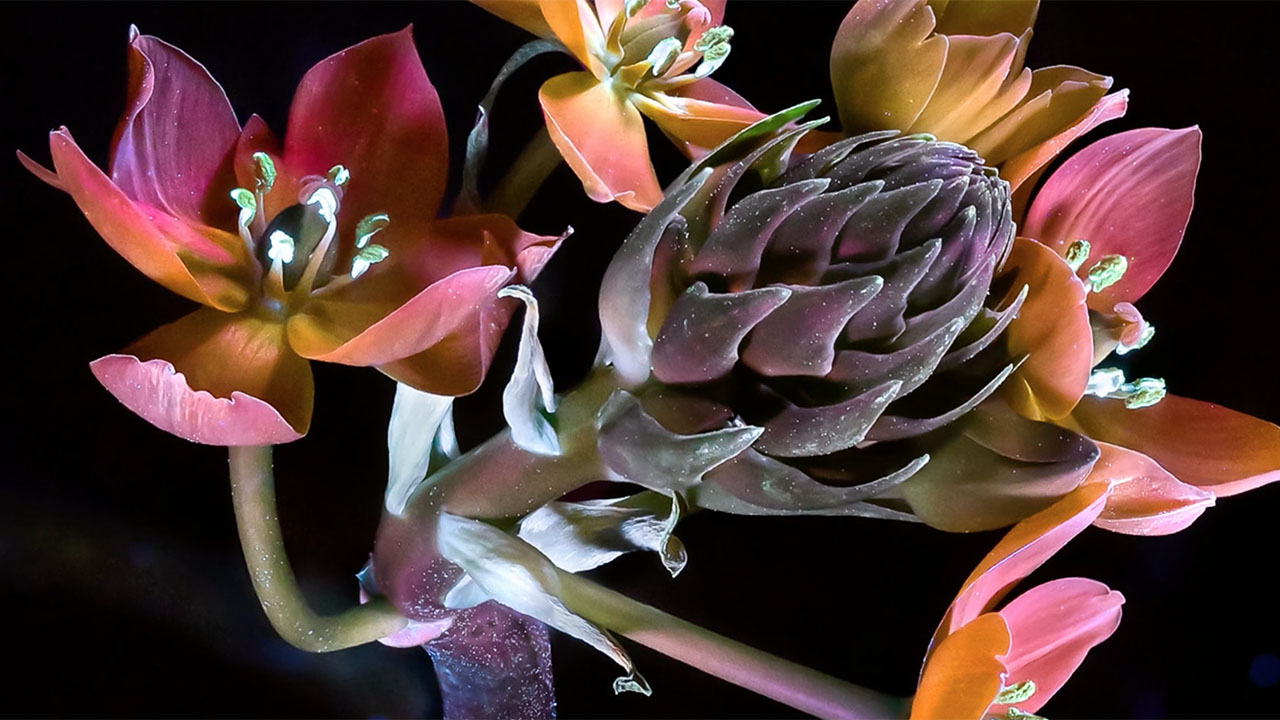 Out of Sight
Su Rynard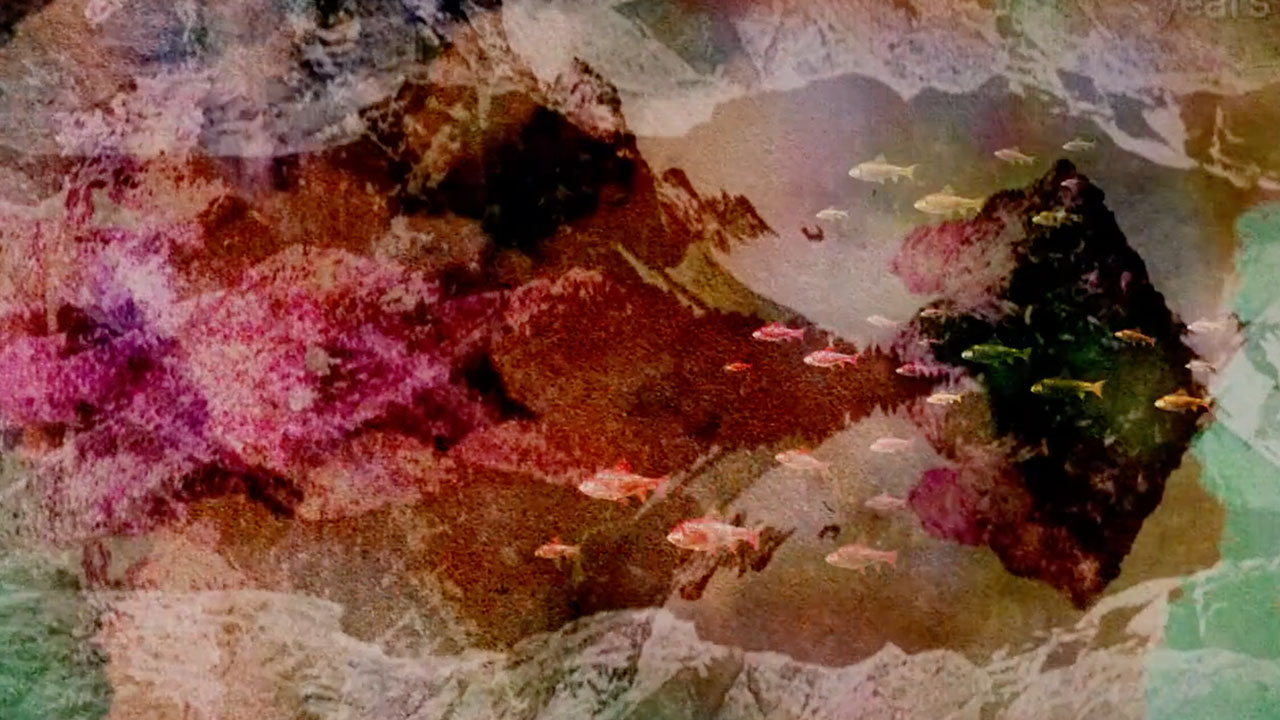 A Case For Dreaming
Tiffany Shlain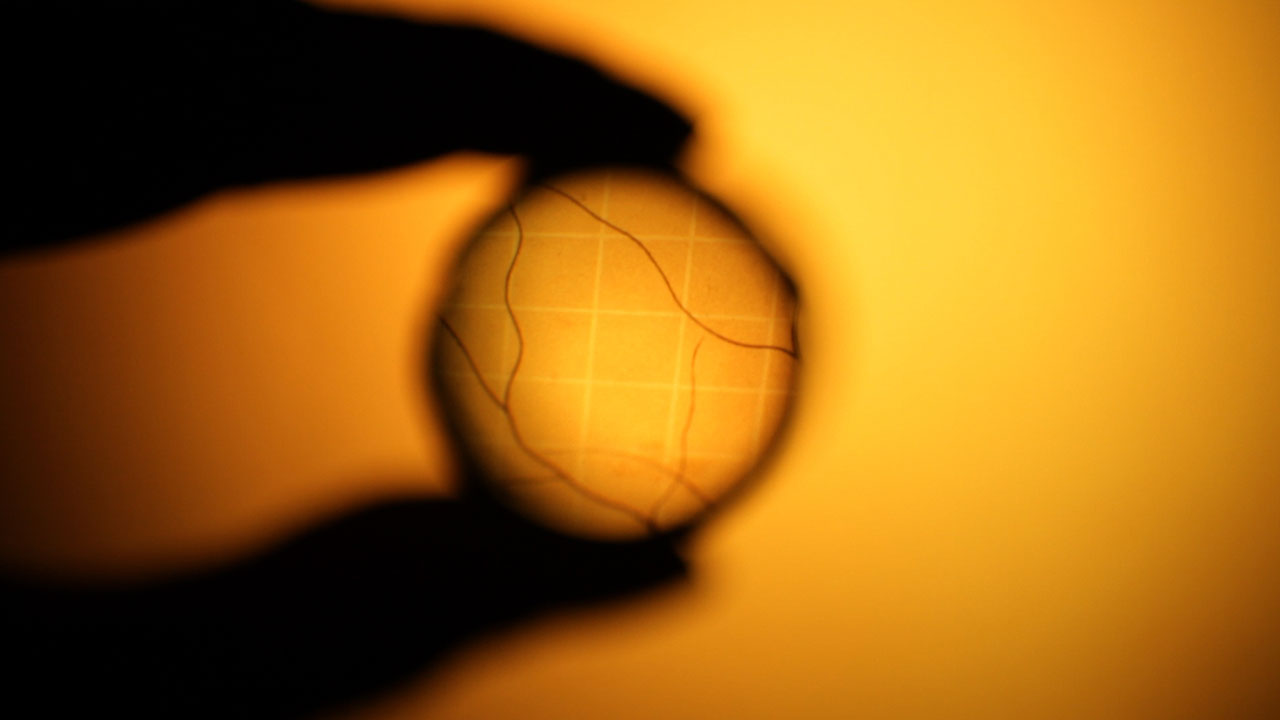 Atlas
Sara Hibbert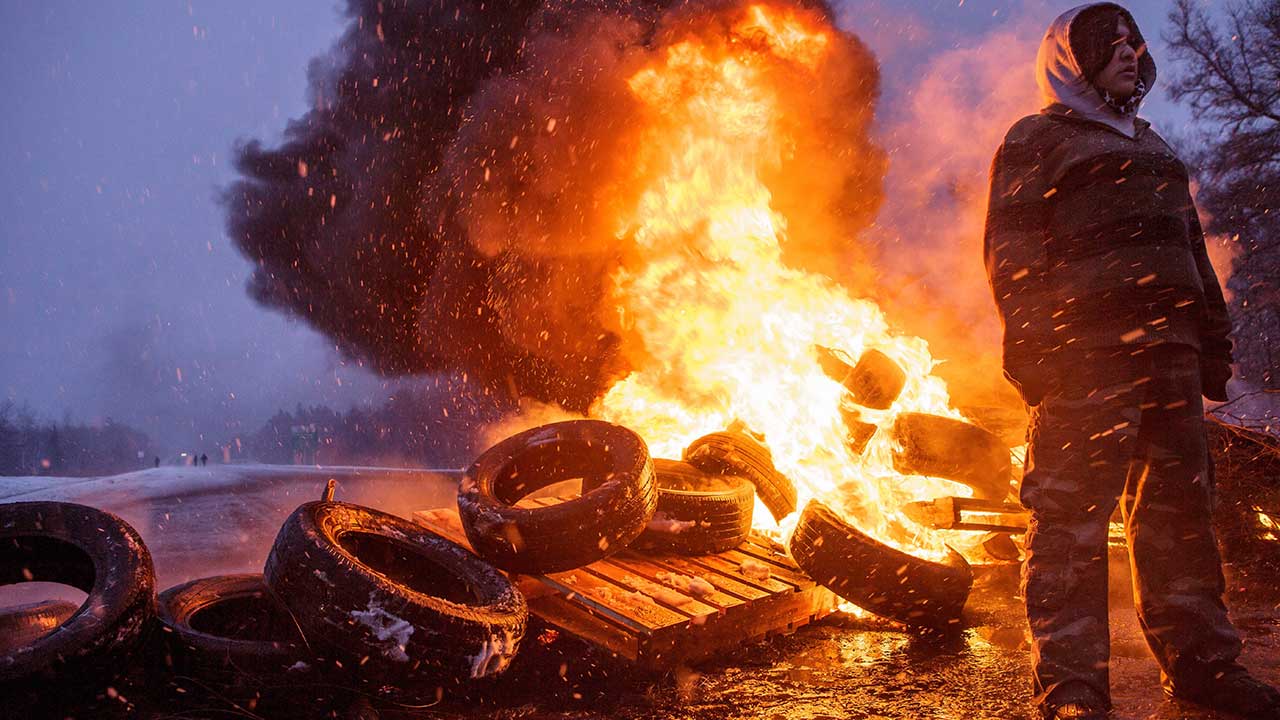 Water Warriors
Michael Premo
Three Wavelengths
Mikko Keskiivari
Open Field Delirium Error
Nate Dorr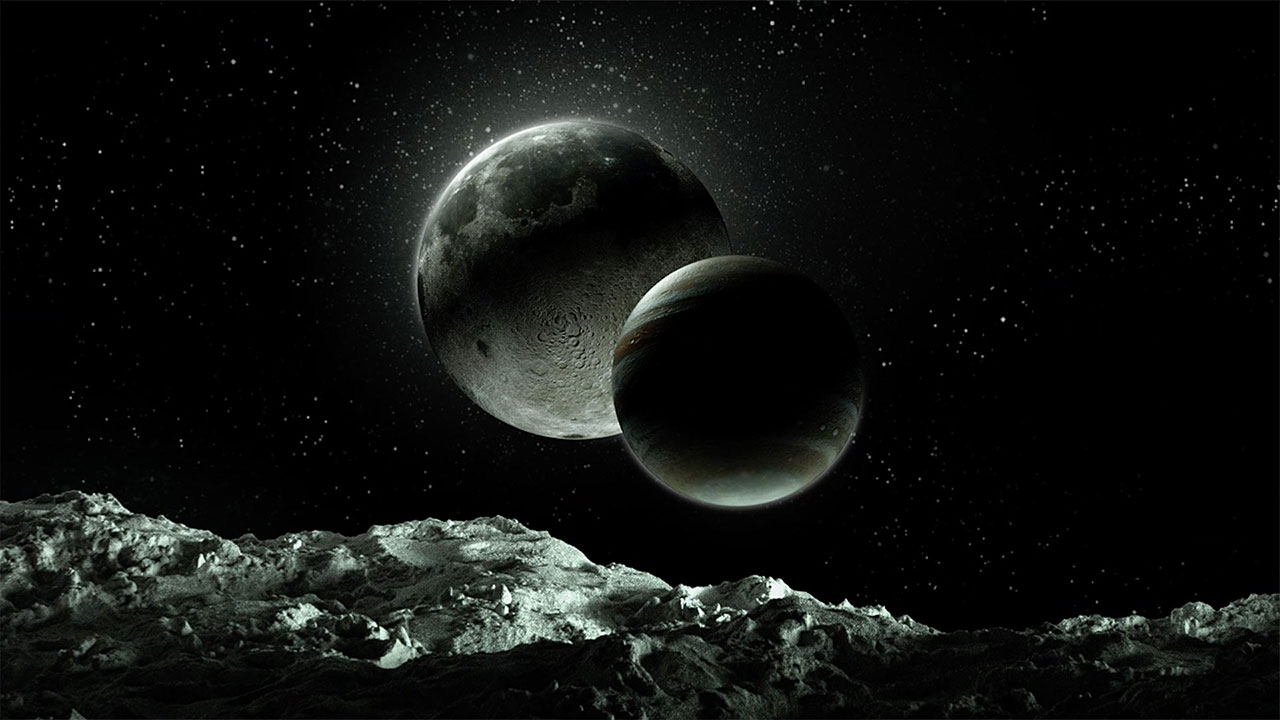 Genesis
Onur Senturk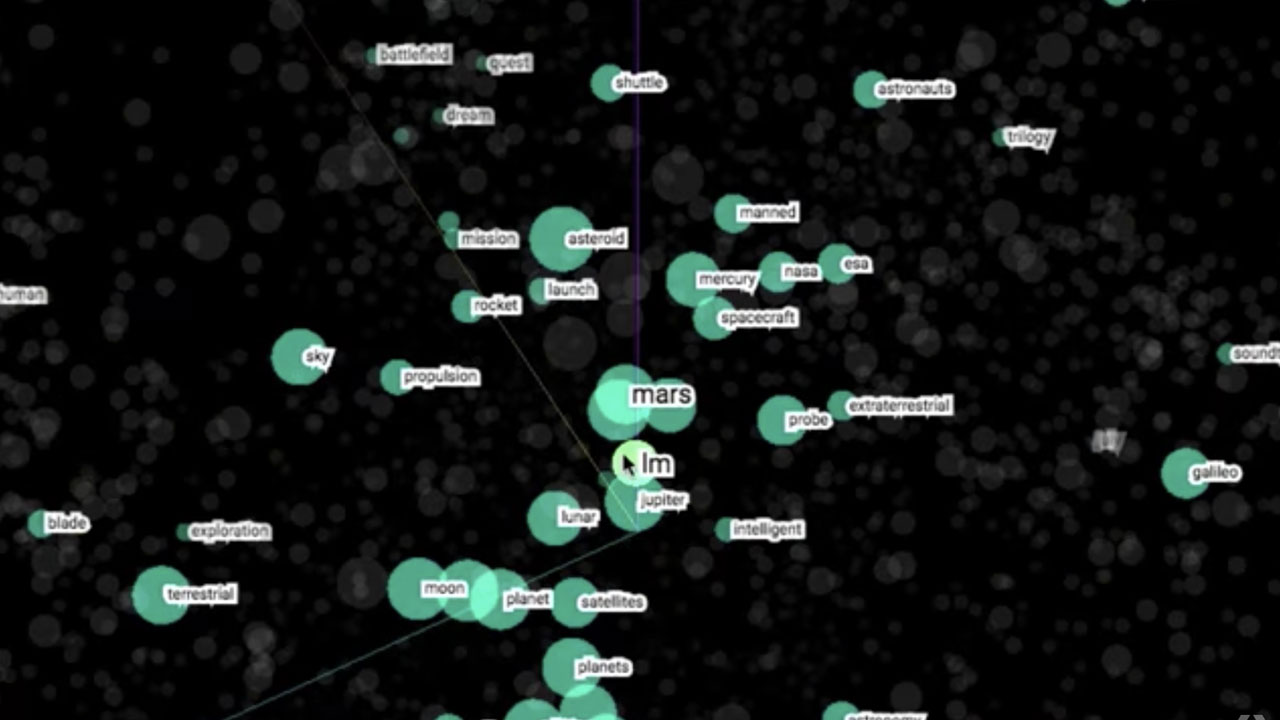 A.I. Experiments - Visualizing High-Dimensional Space
Fernanda Viégas,Martin Wattenberg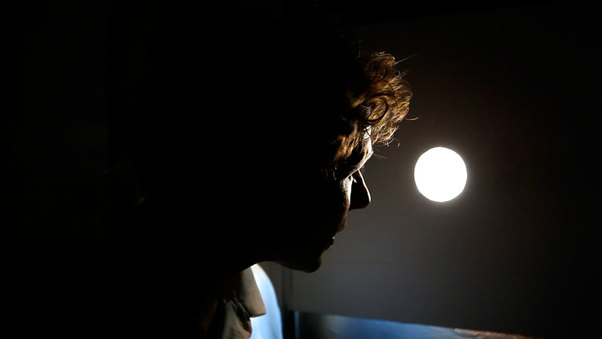 Invisible
Lia Giraud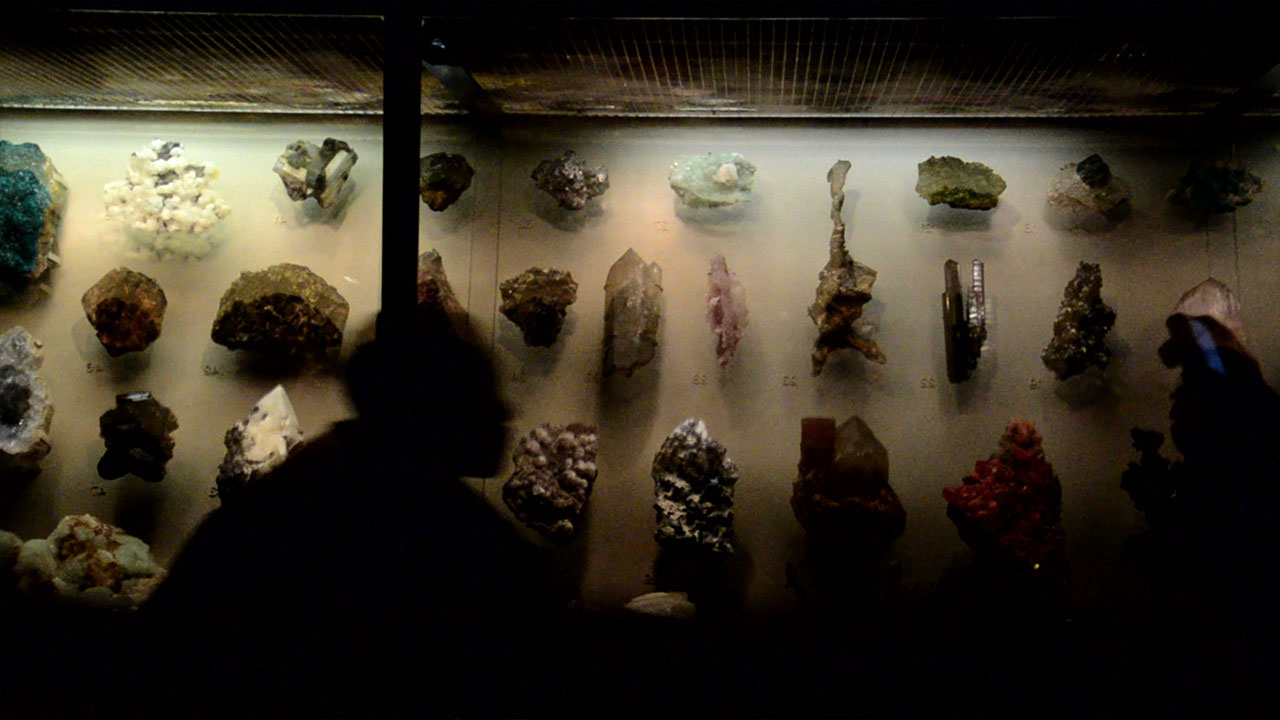 The Lanthanide Series
Erin Espelie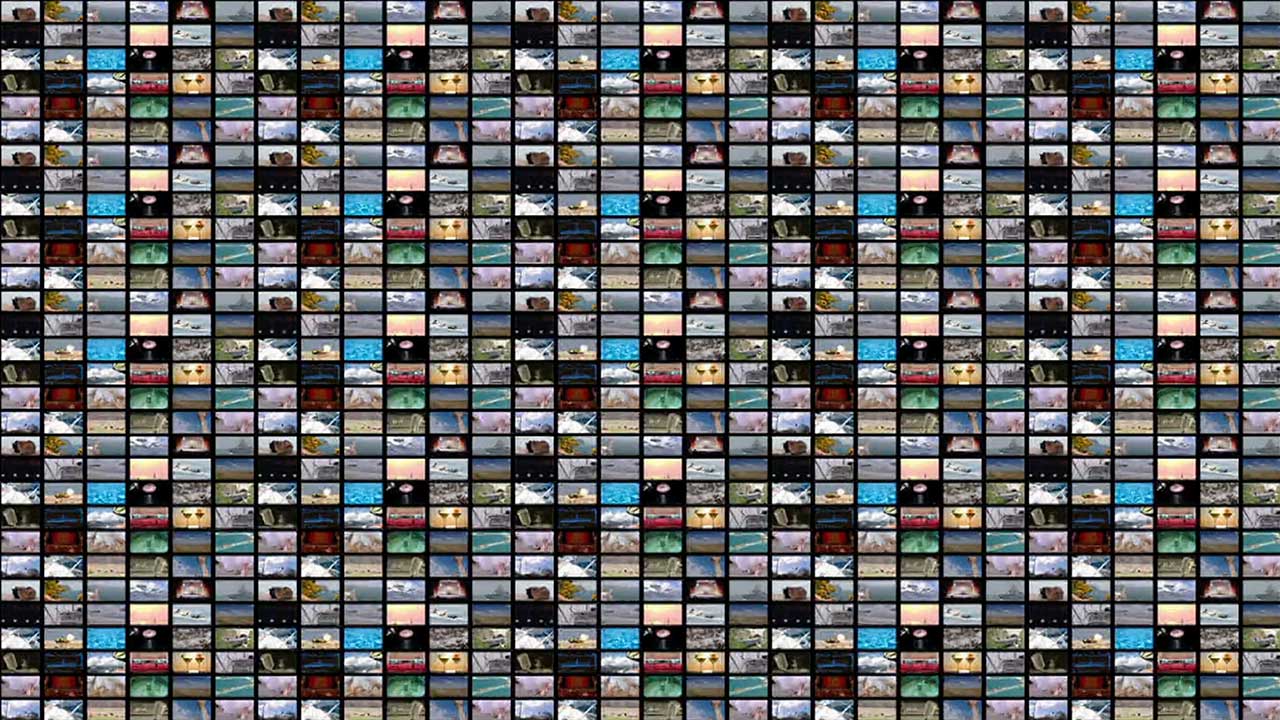 Technology Shabbats
Tiffany Shlain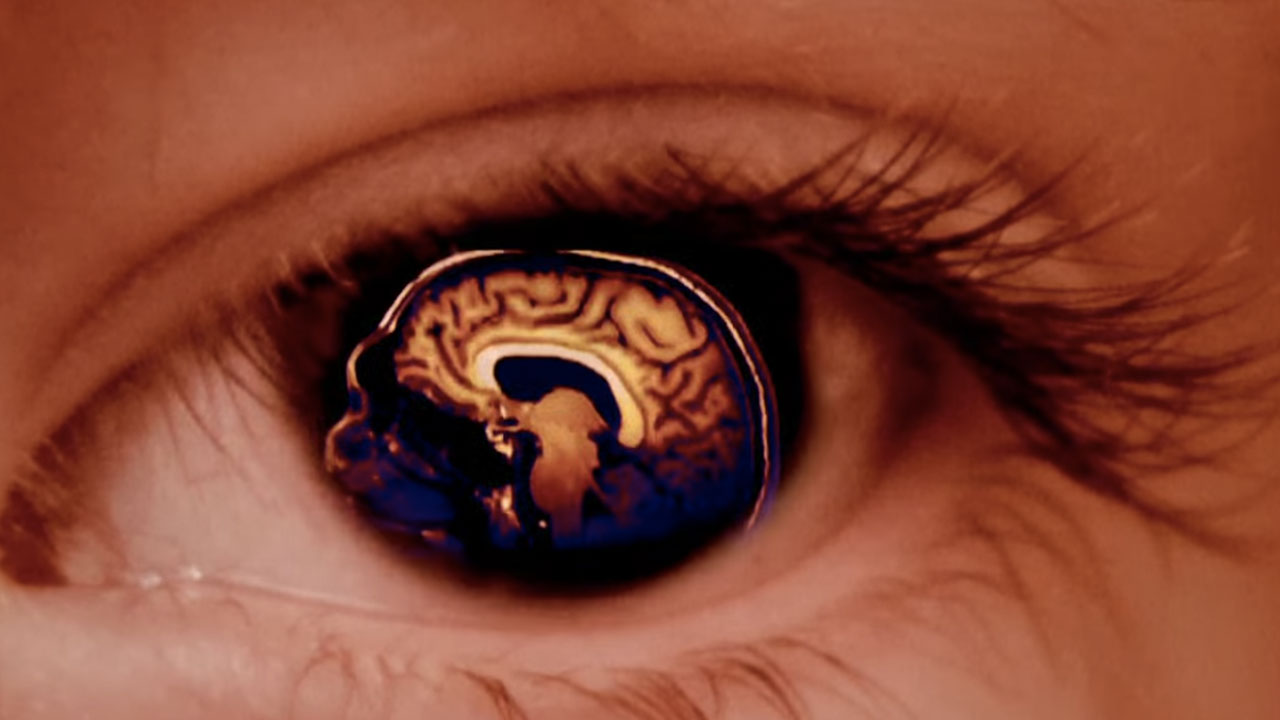 Love, Hate and Everything in Between
Alex Gabbay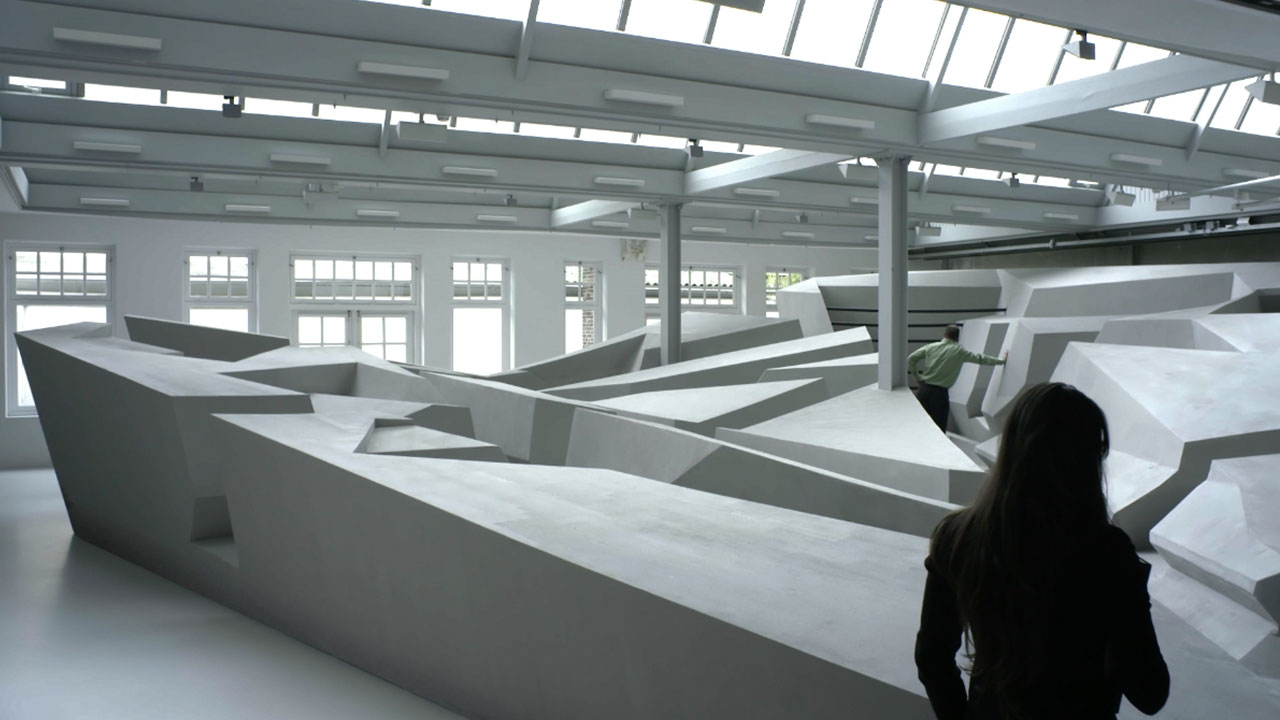 The End of Sitting
Barbara Visser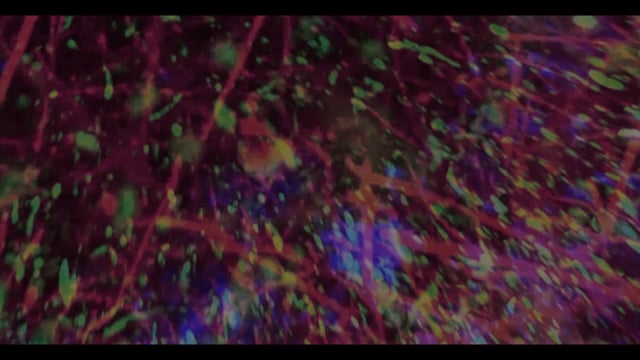 Misplaced in Space
Emily Fisher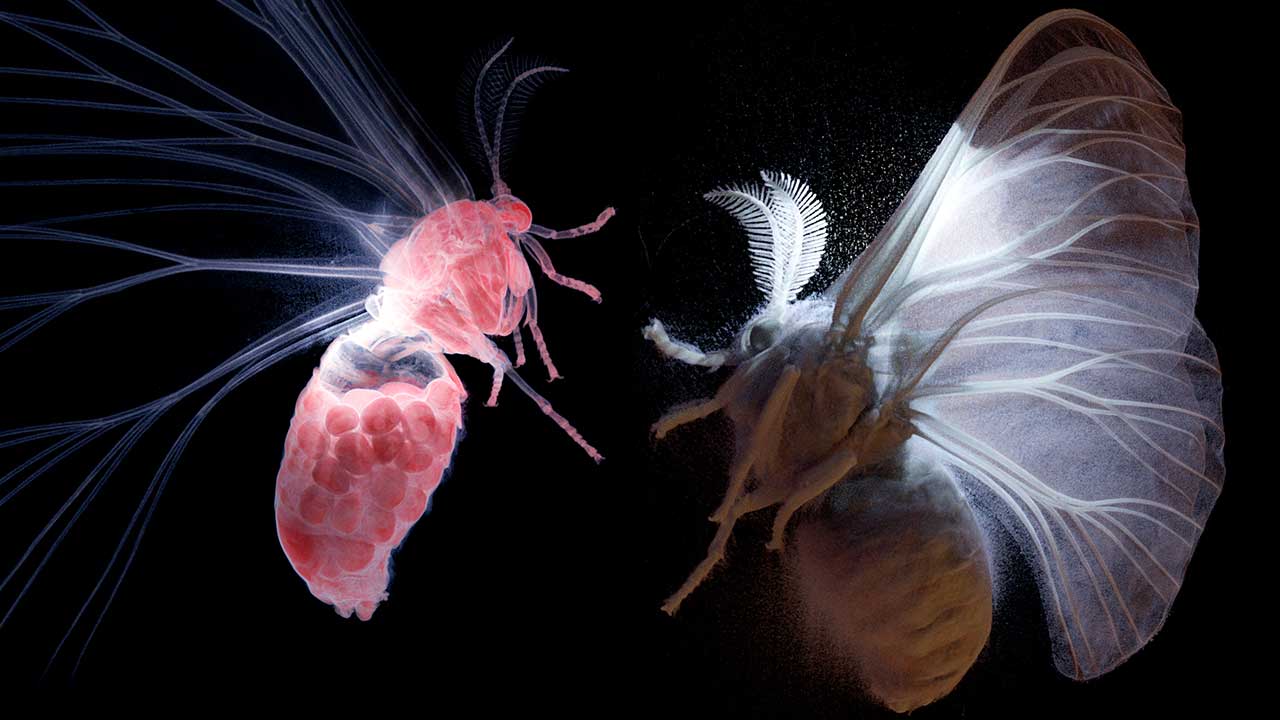 The Secret World of Moths
Hannes Vartiainen,Pekka Veikkolainen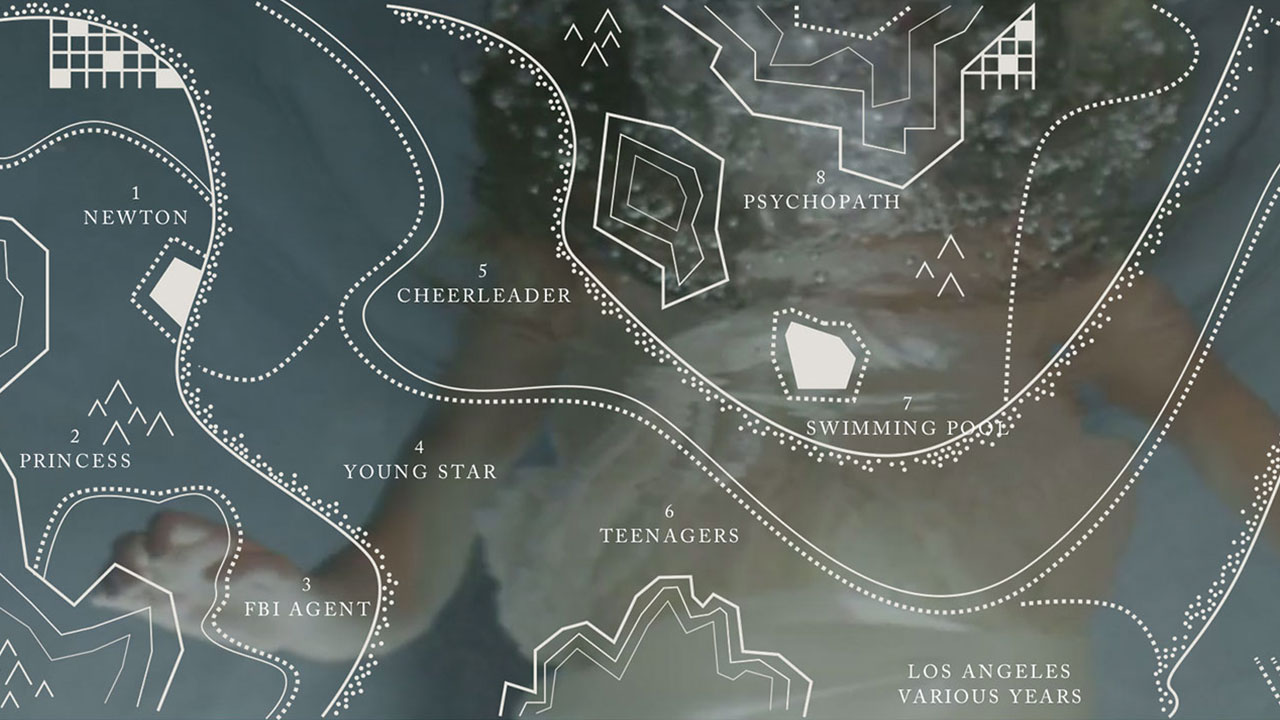 A Study in Time Travel
Sean Pecknold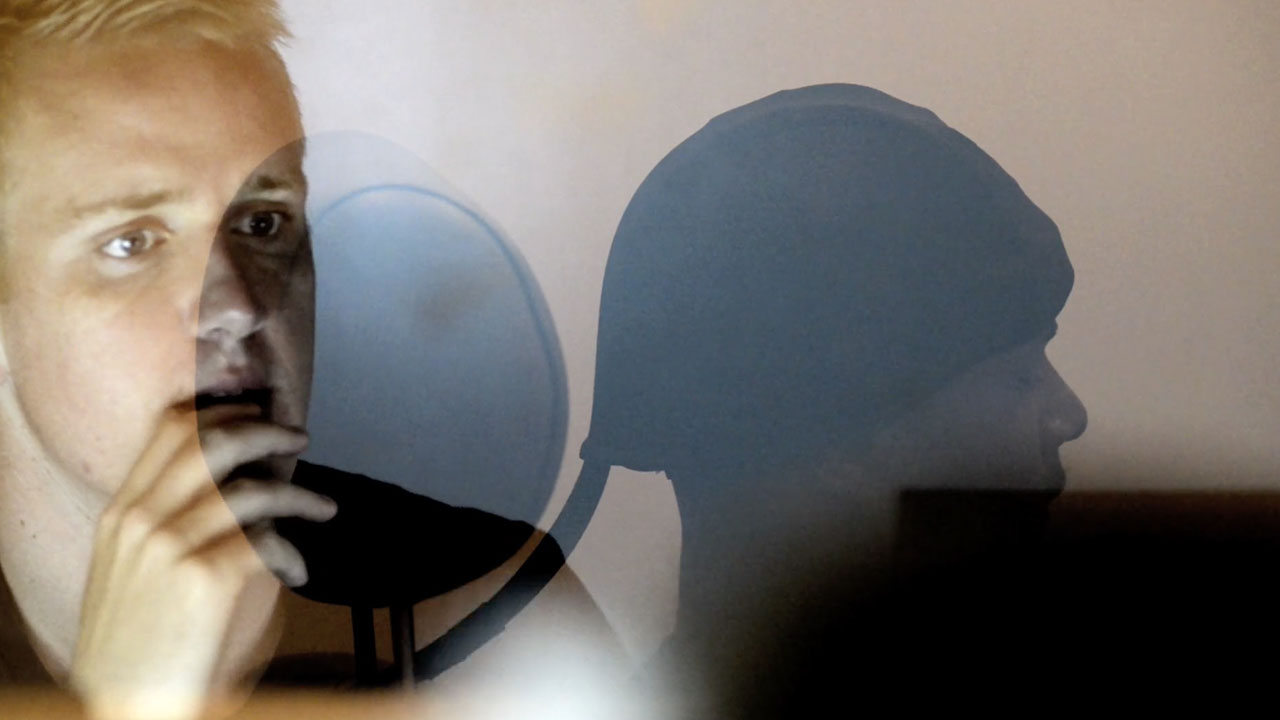 Apparatus Synapse
William Noland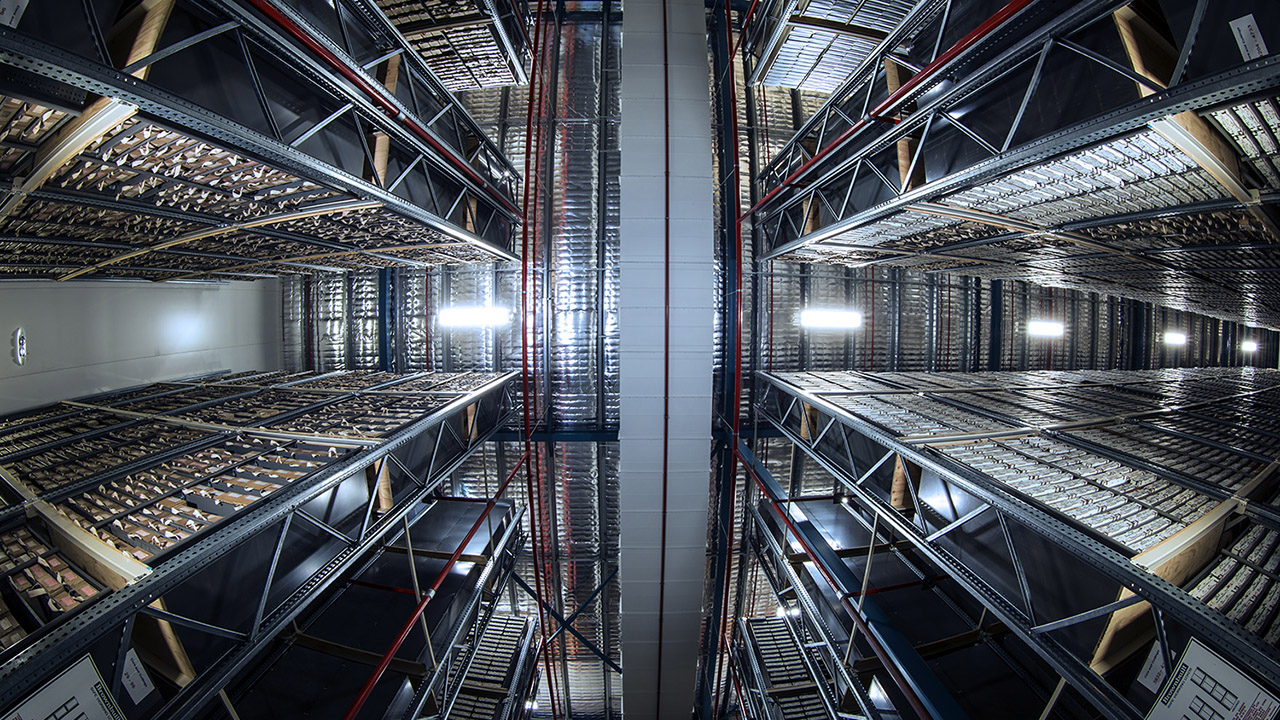 Two Songs for a Changeling Earth
Grayson Cooke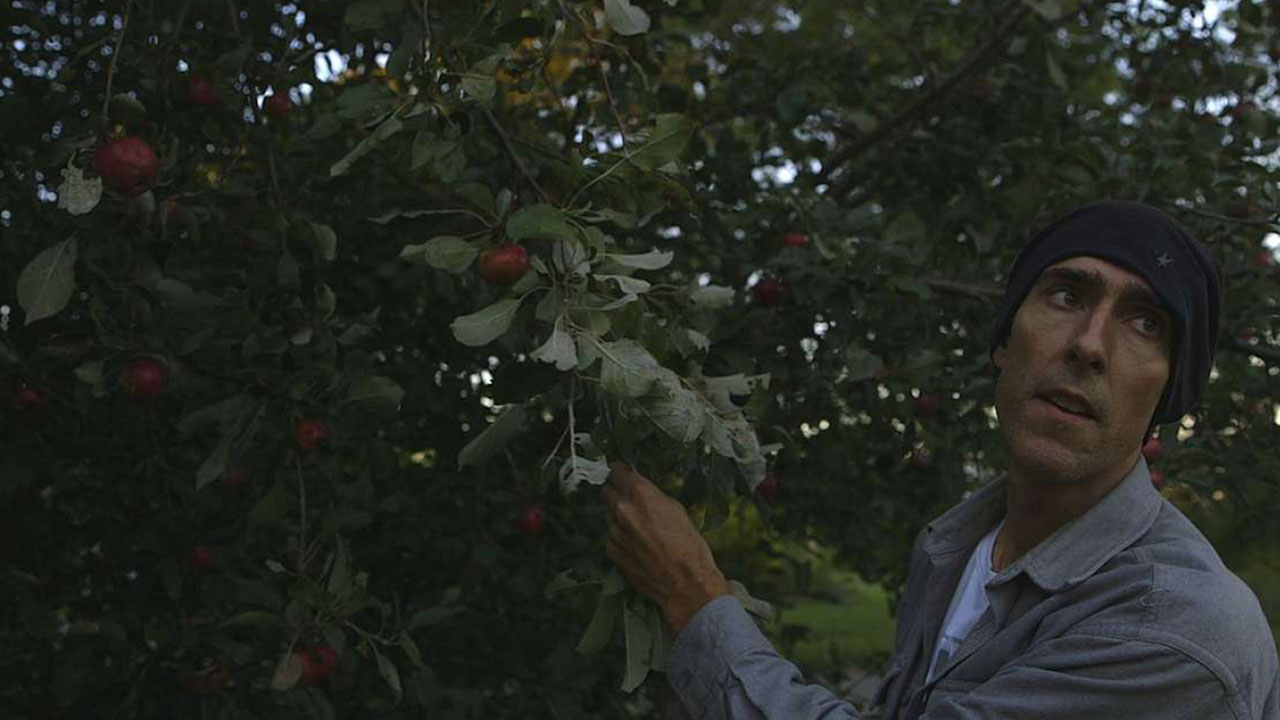 Wild Plants
Nicolas Humbert
Special Bulletin
Yousra Benziane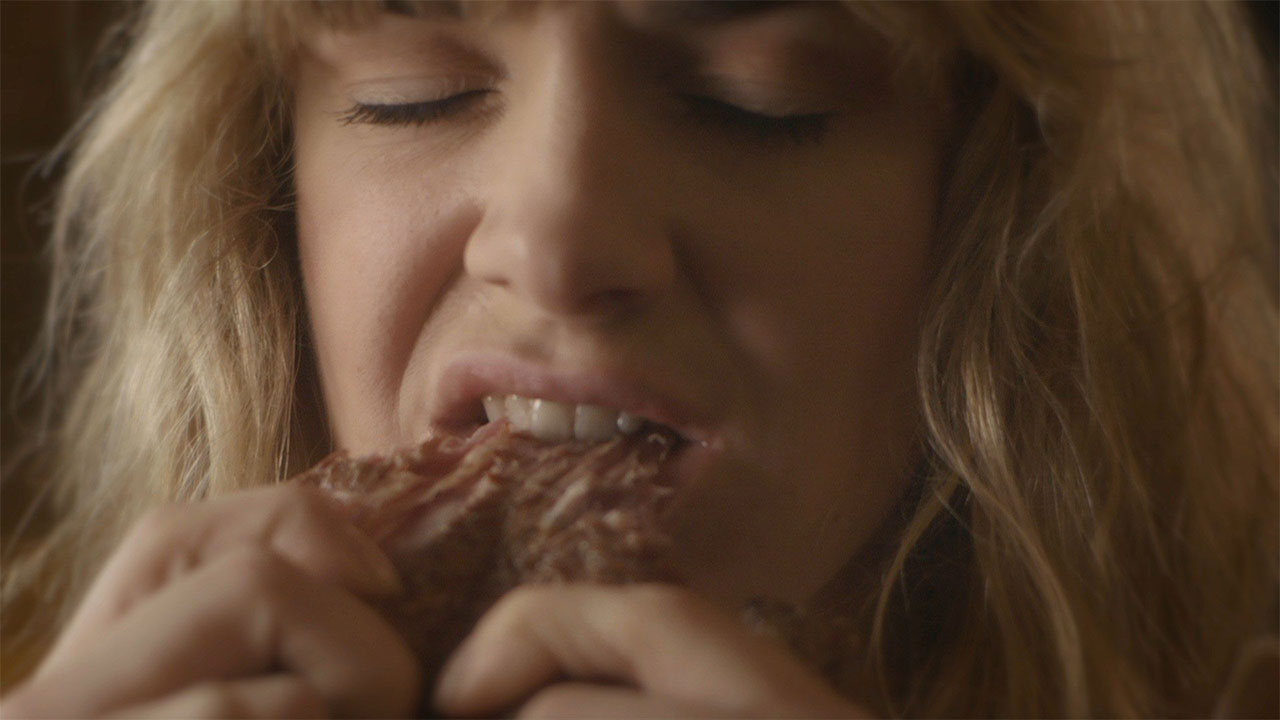 Need for Meat
Marijn Frank,Suzanne Raes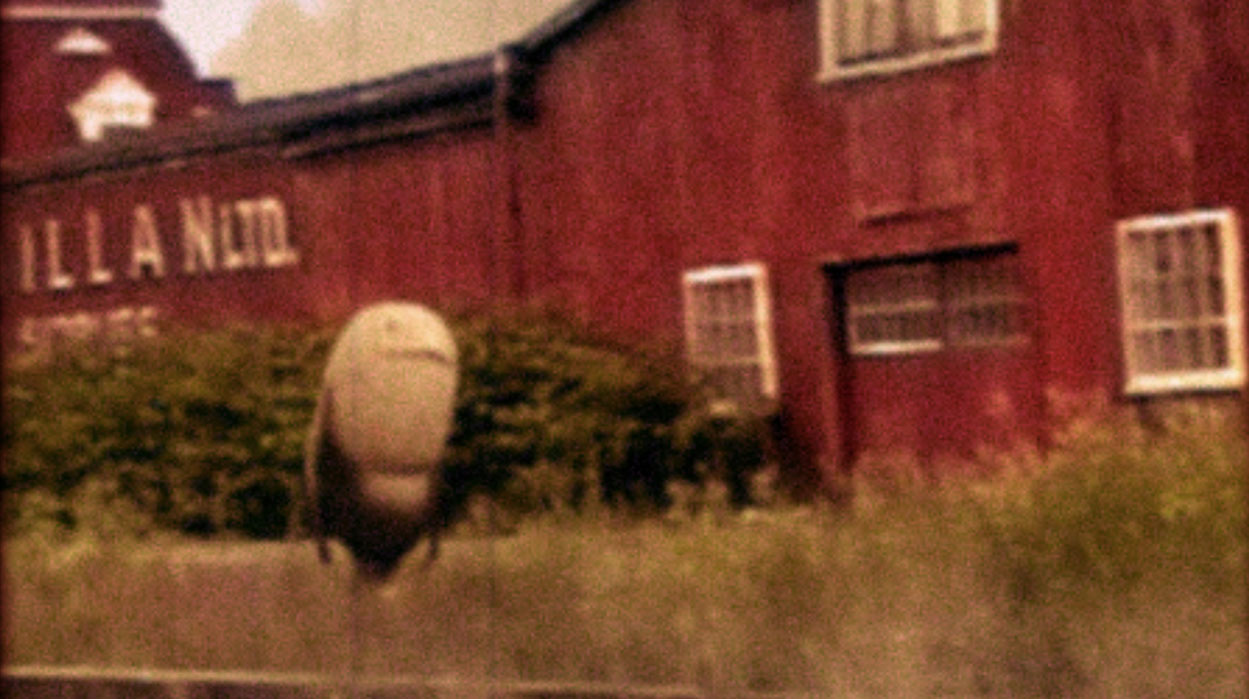 Migration
Fluorescent Hill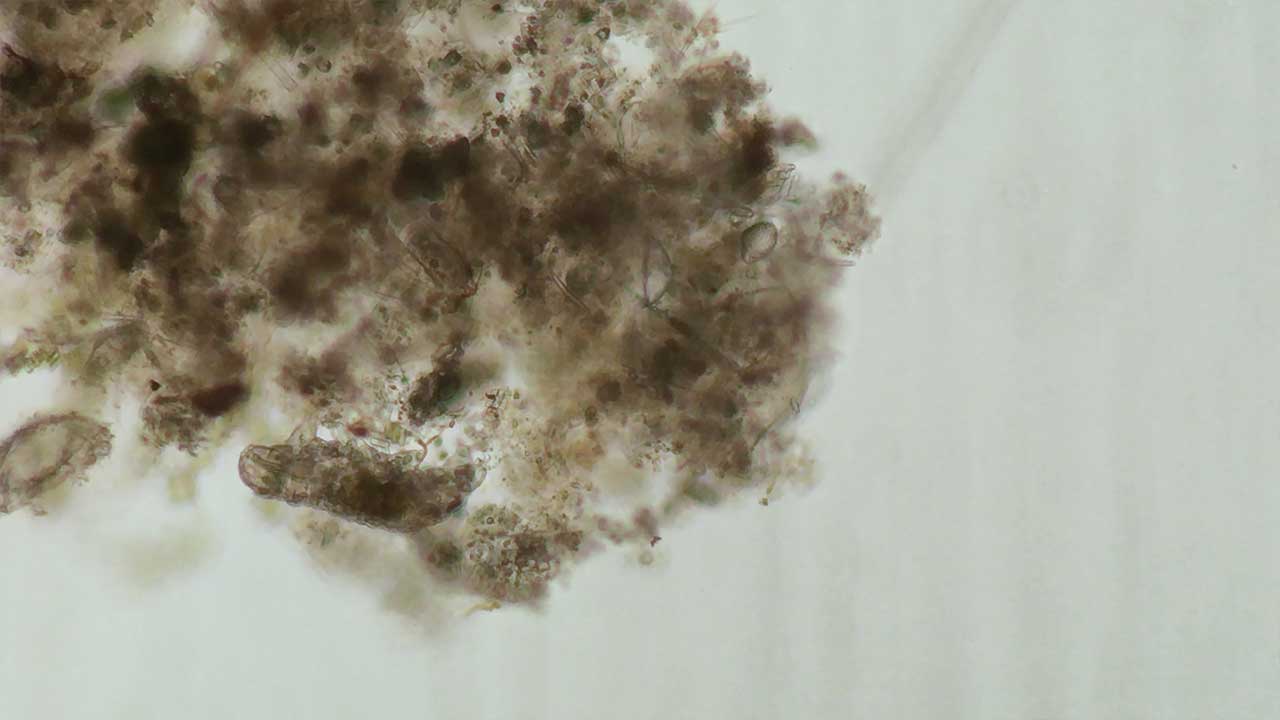 Tardigrade
Sally Warring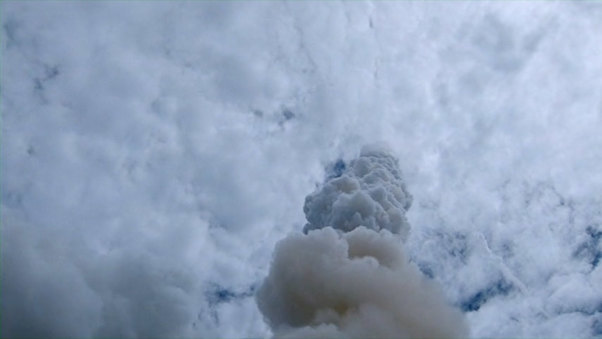 Atlantis
Matt Ornstein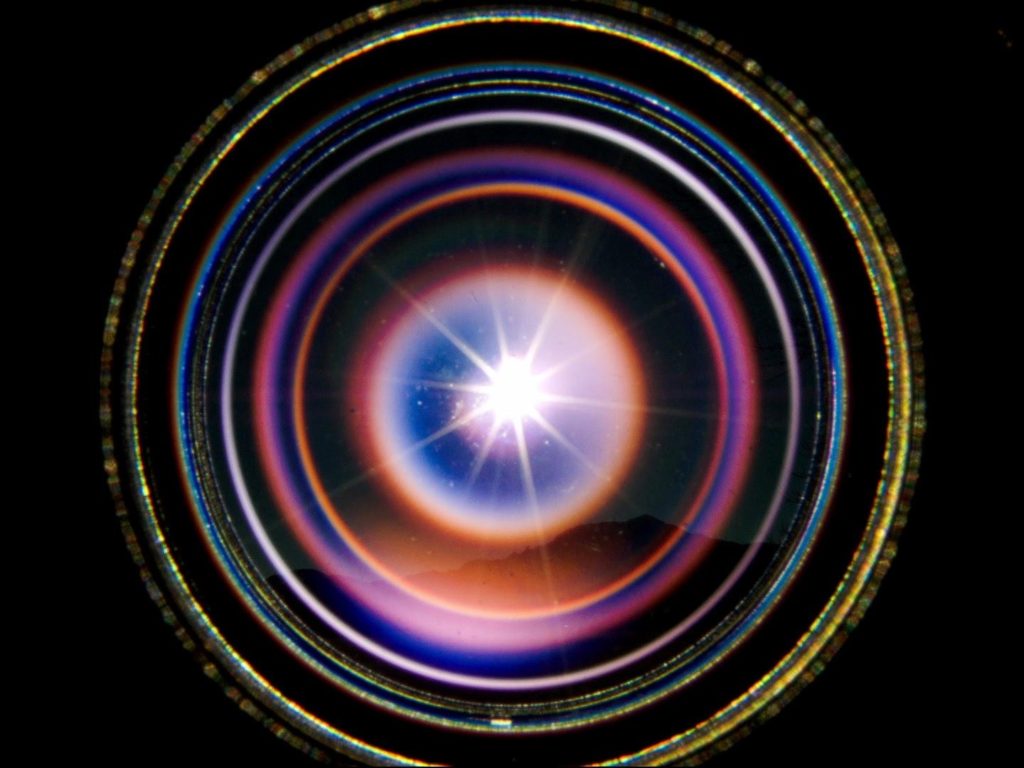 26 Pulse Wrought - (Film for Rewinds) Vol. I - Windows for Recursive Triangulation
Andrew Busti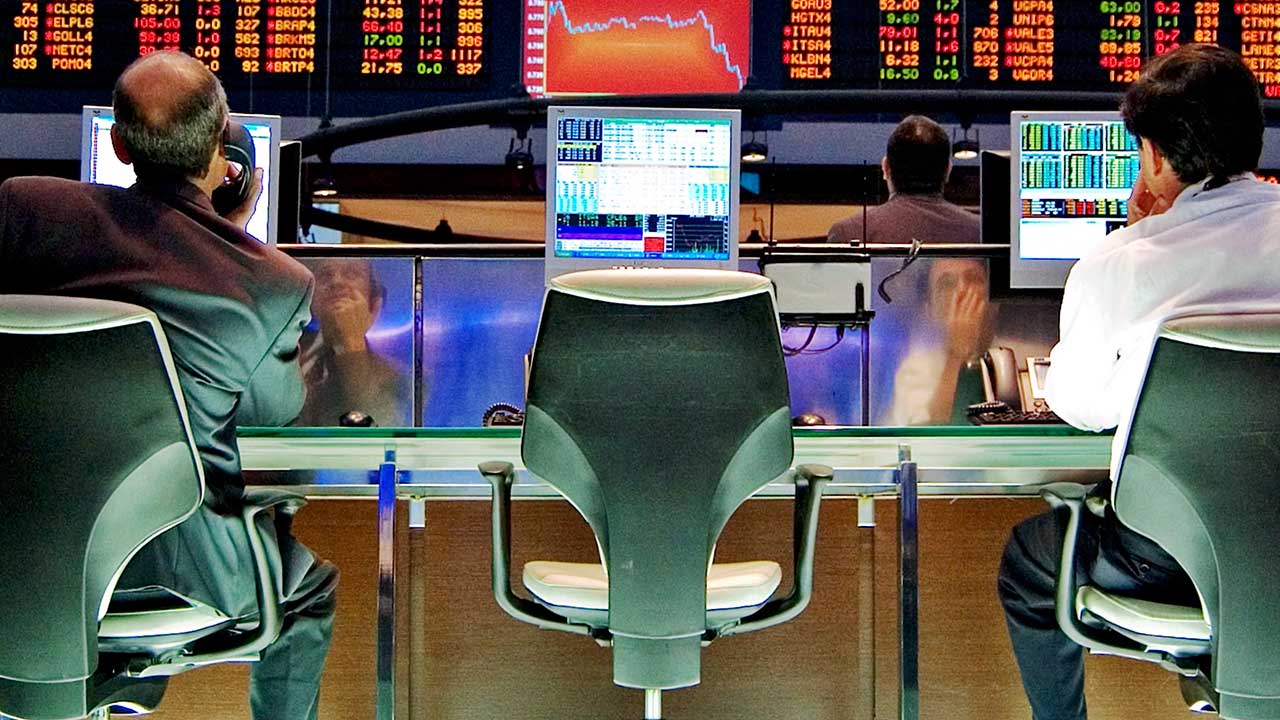 Changing the World: Bit by Bit
Ahmed Geaissa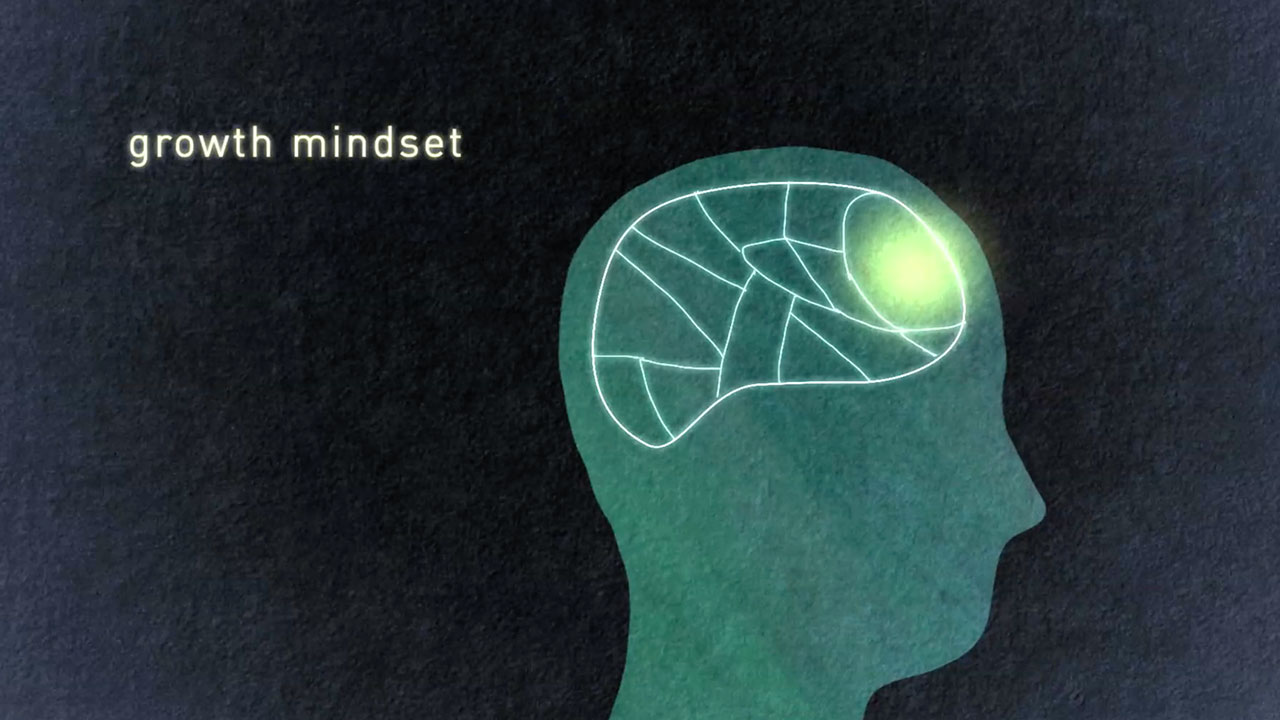 The Science of Character
Tiffany Shlain
A Dance with Quantum Physics
Hendrik Faller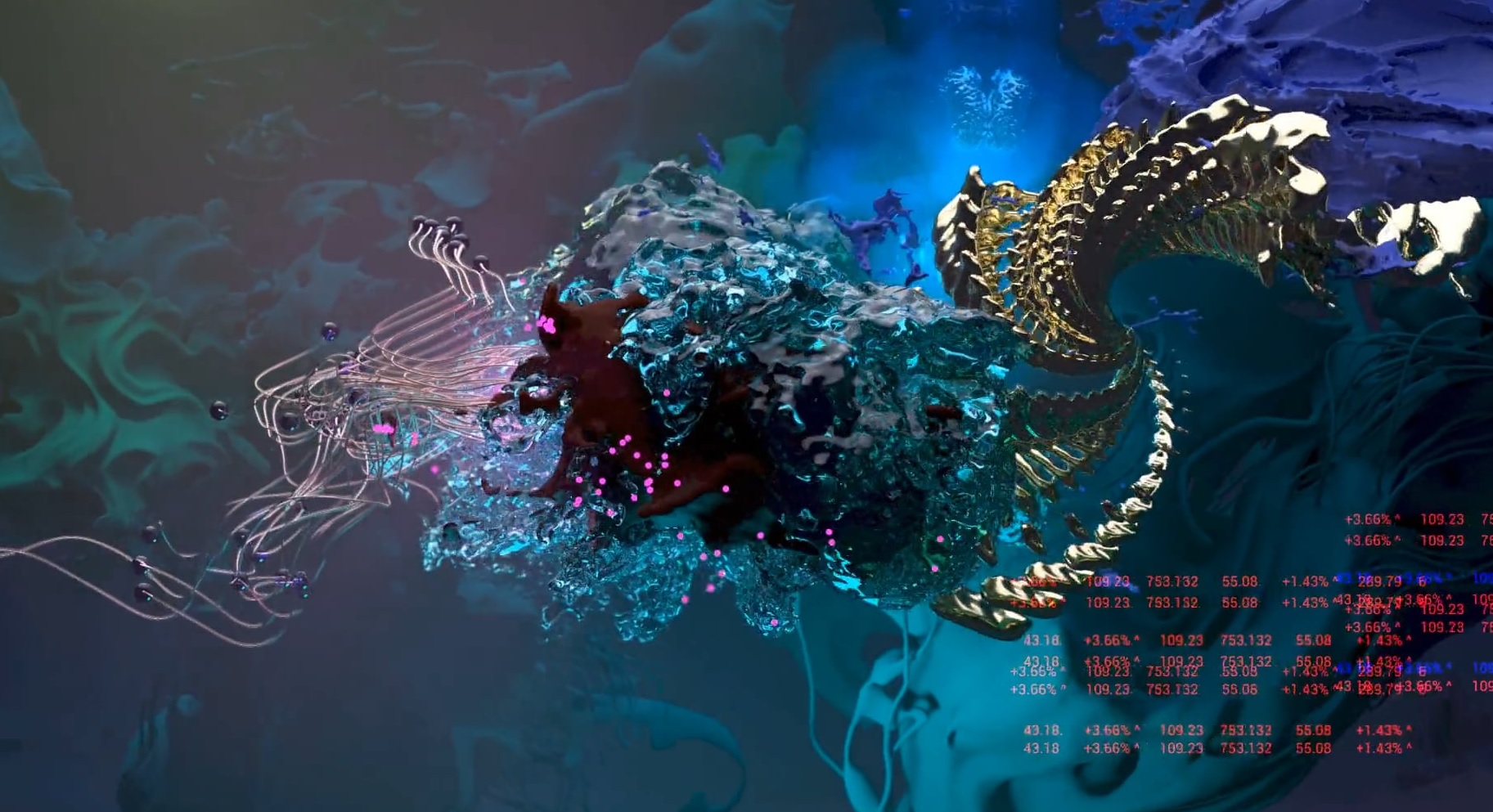 COVID-19
Andy Thomas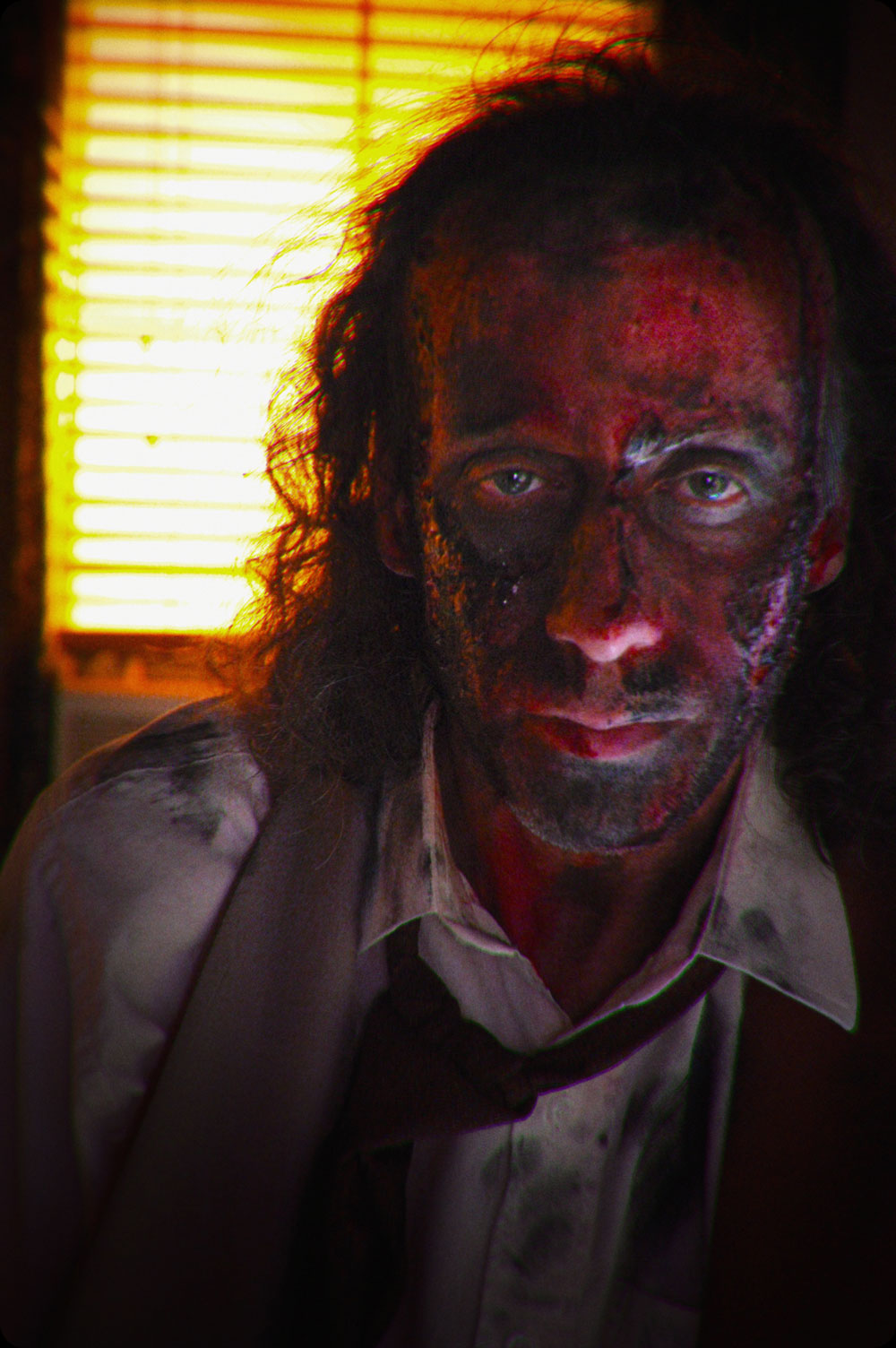 Ohm
Santiago Menghini
The Flight of an Ostrich (Schools Interior)
Jessica Sarah Rinland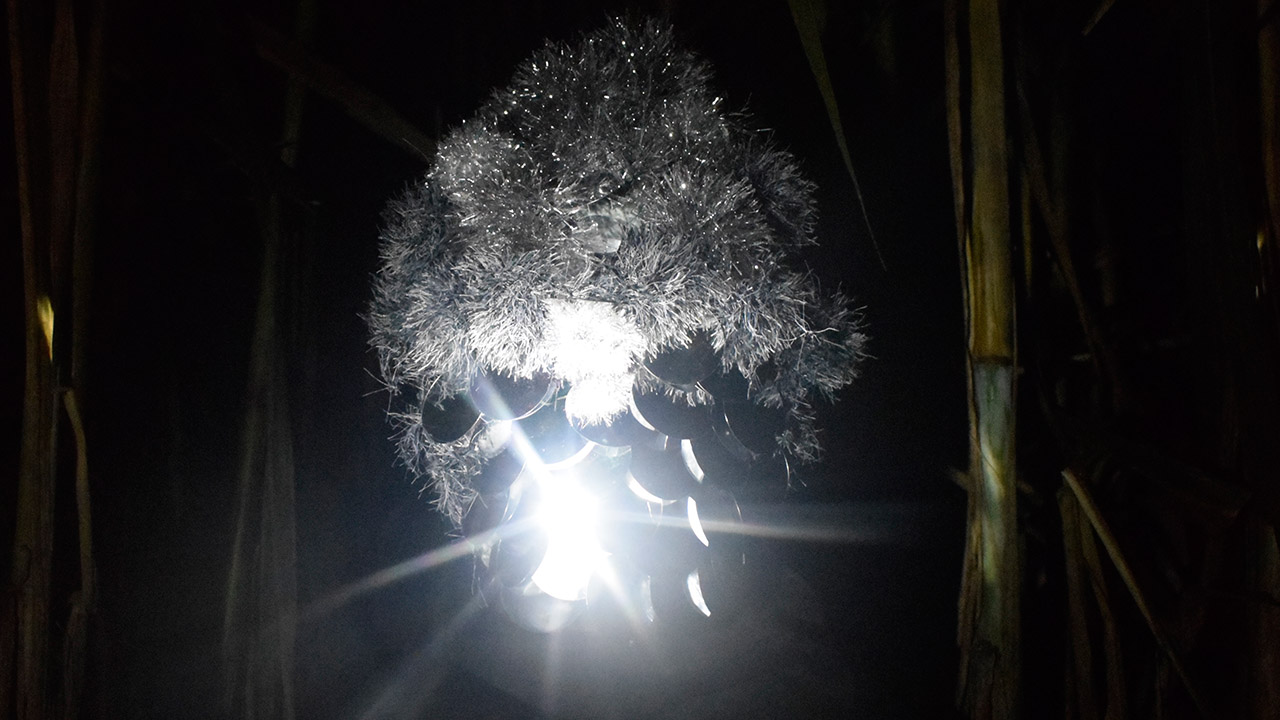 Araika's Dream
Daniel Muchina
Samsara
Ron Fricke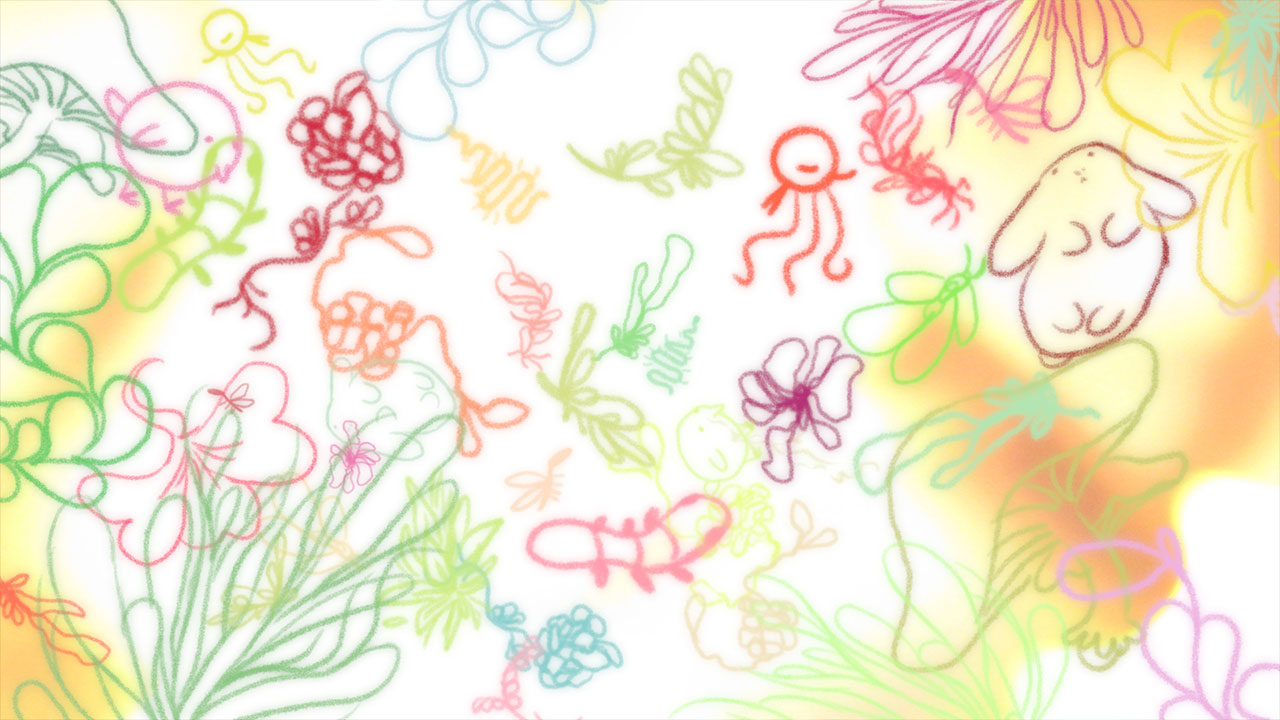 Phosphenes
Catherine Slilaty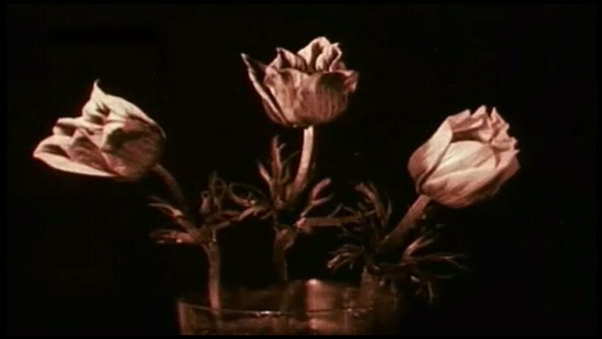 Birth of a Flower
Percy Smith
Dead. Tissue. Love
Natasha Austin-Green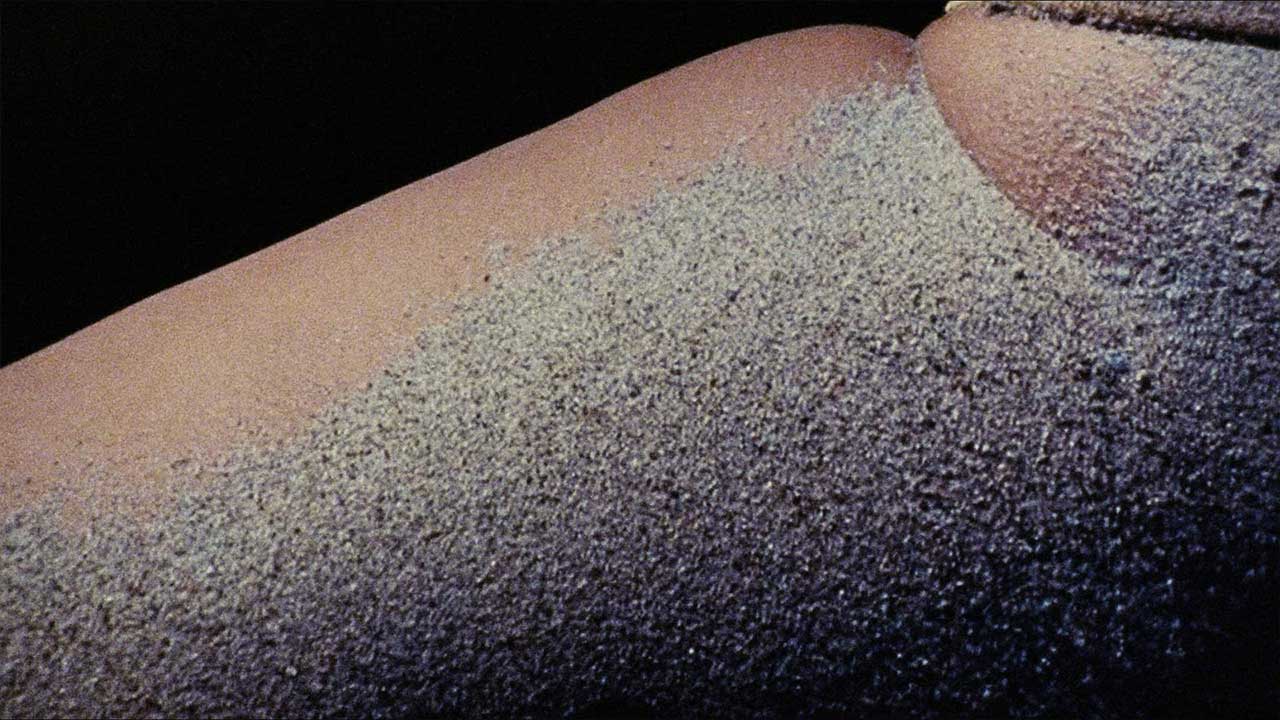 Venus
Jessica Oreck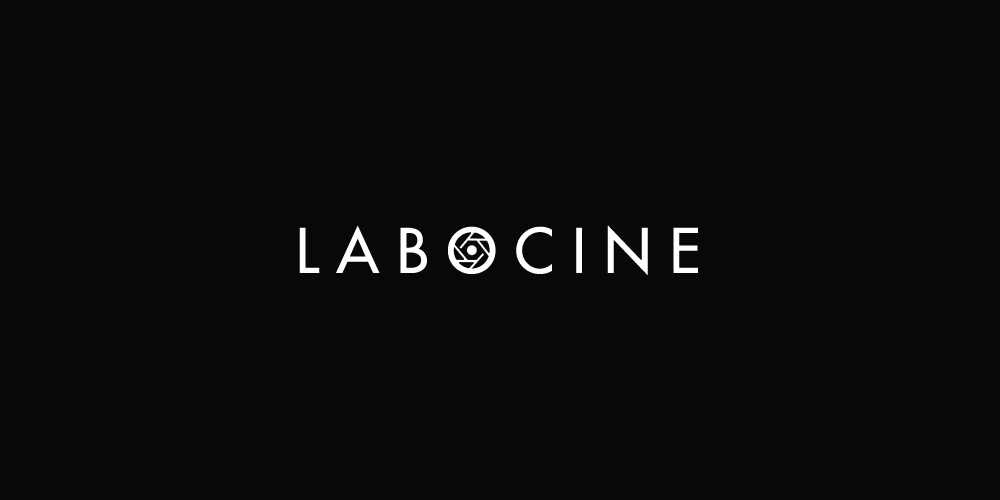 Sanctuary
Álvaro Longoria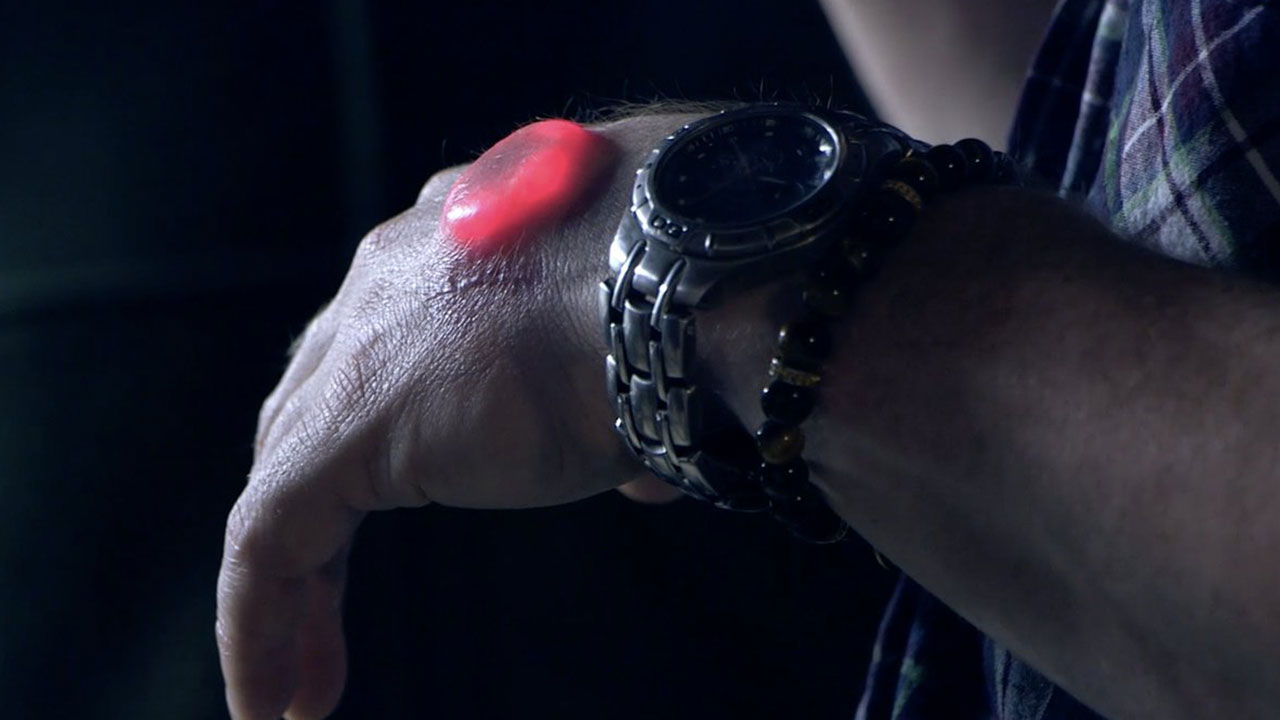 Becoming Cyborg
Cécile Borkhataria,Christine Low,Katya Berger
This Has Been to Space
Clayton Brown,Monica Long Ross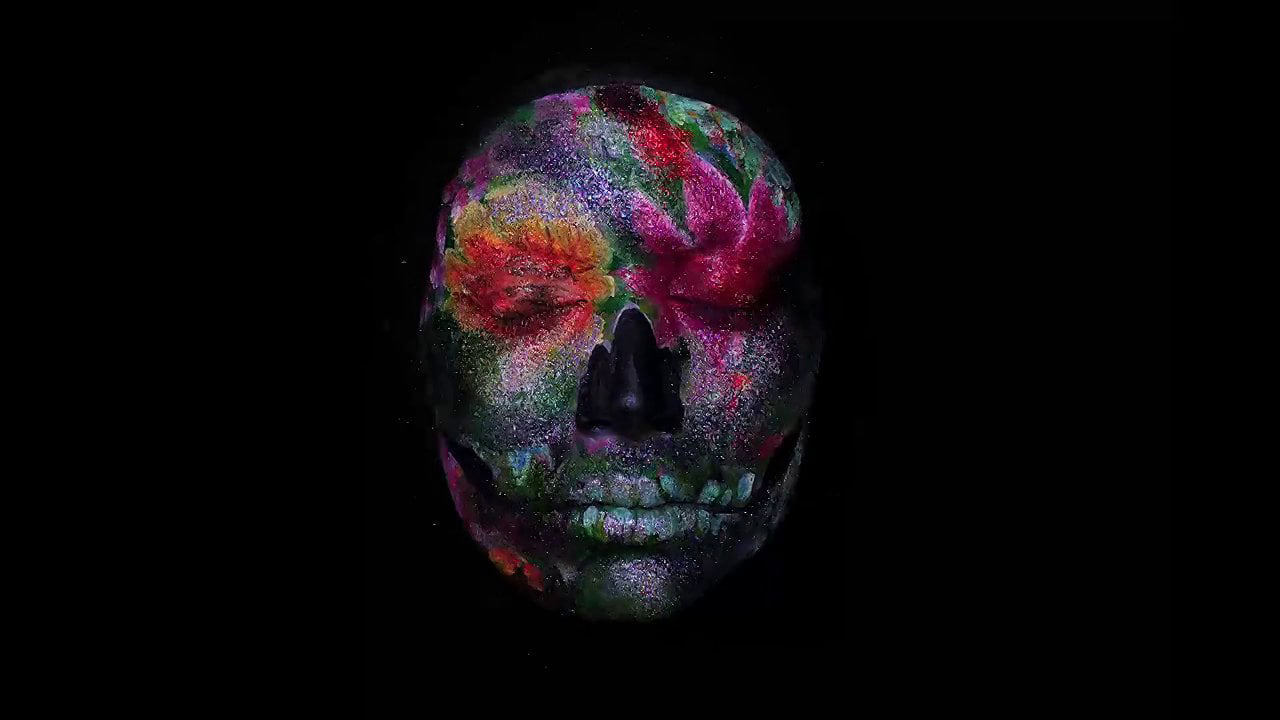 Santiago
Emma Allen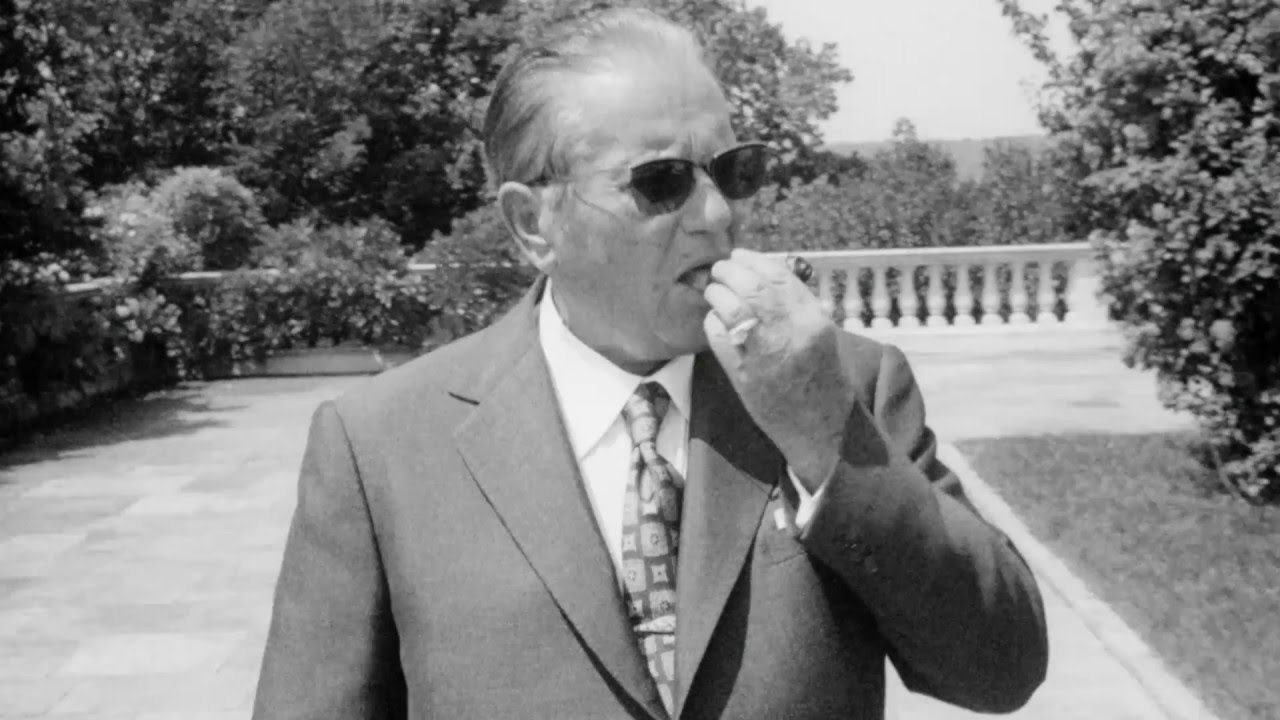 Houston, We Have a Problem
Žiga Virc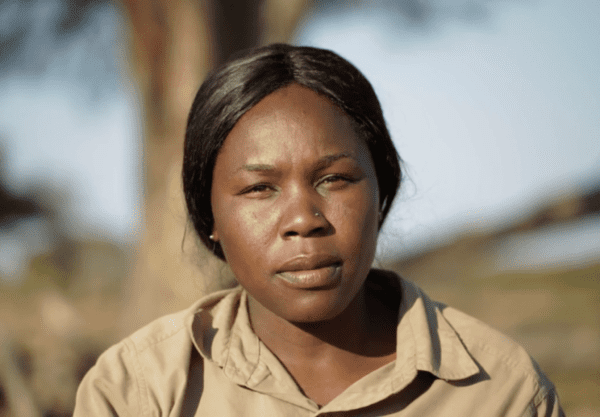 Outnumbered in Africa
Clare Fieseler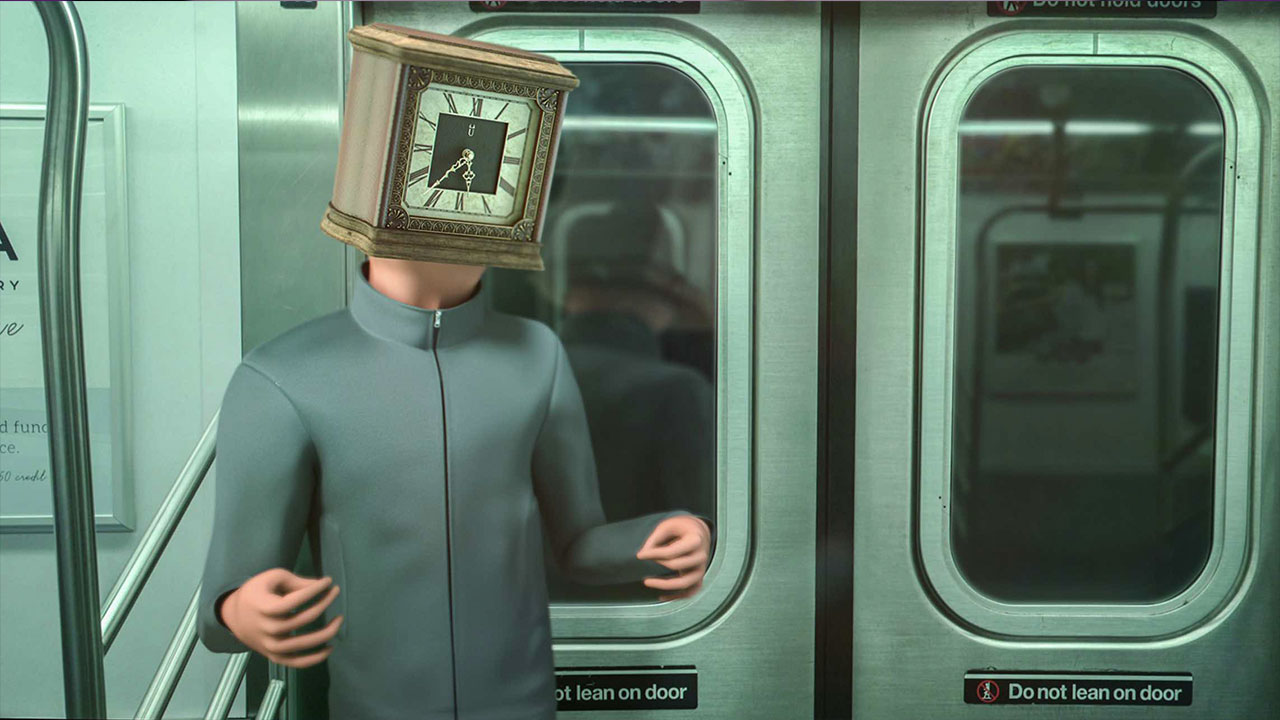 KCLOC
Ninaad Kulkarni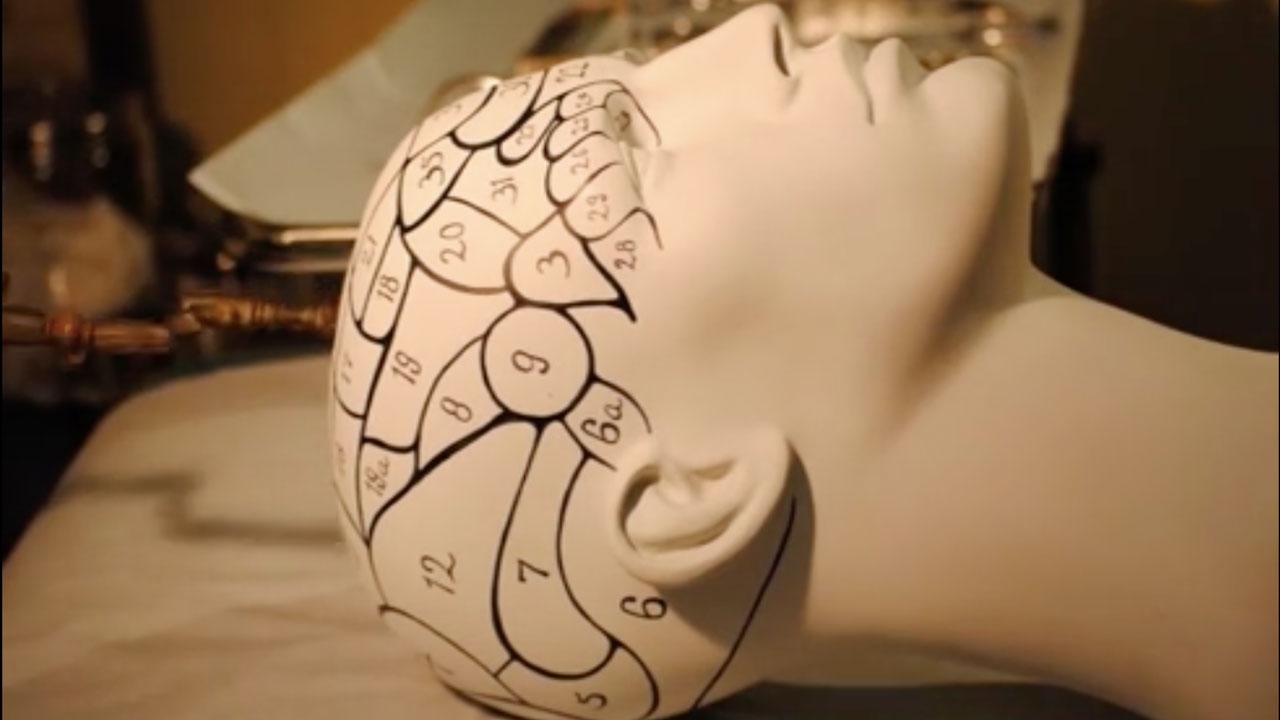 Amygdala
Jen DePlour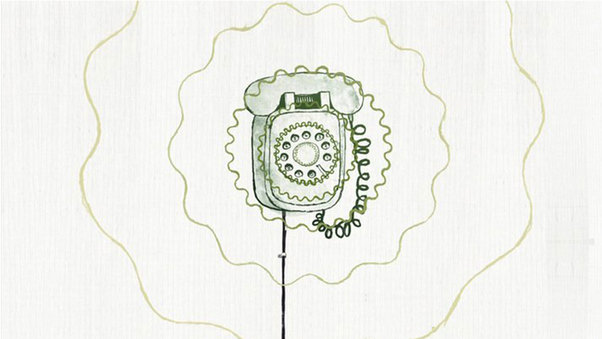 5
Graeme Hawkins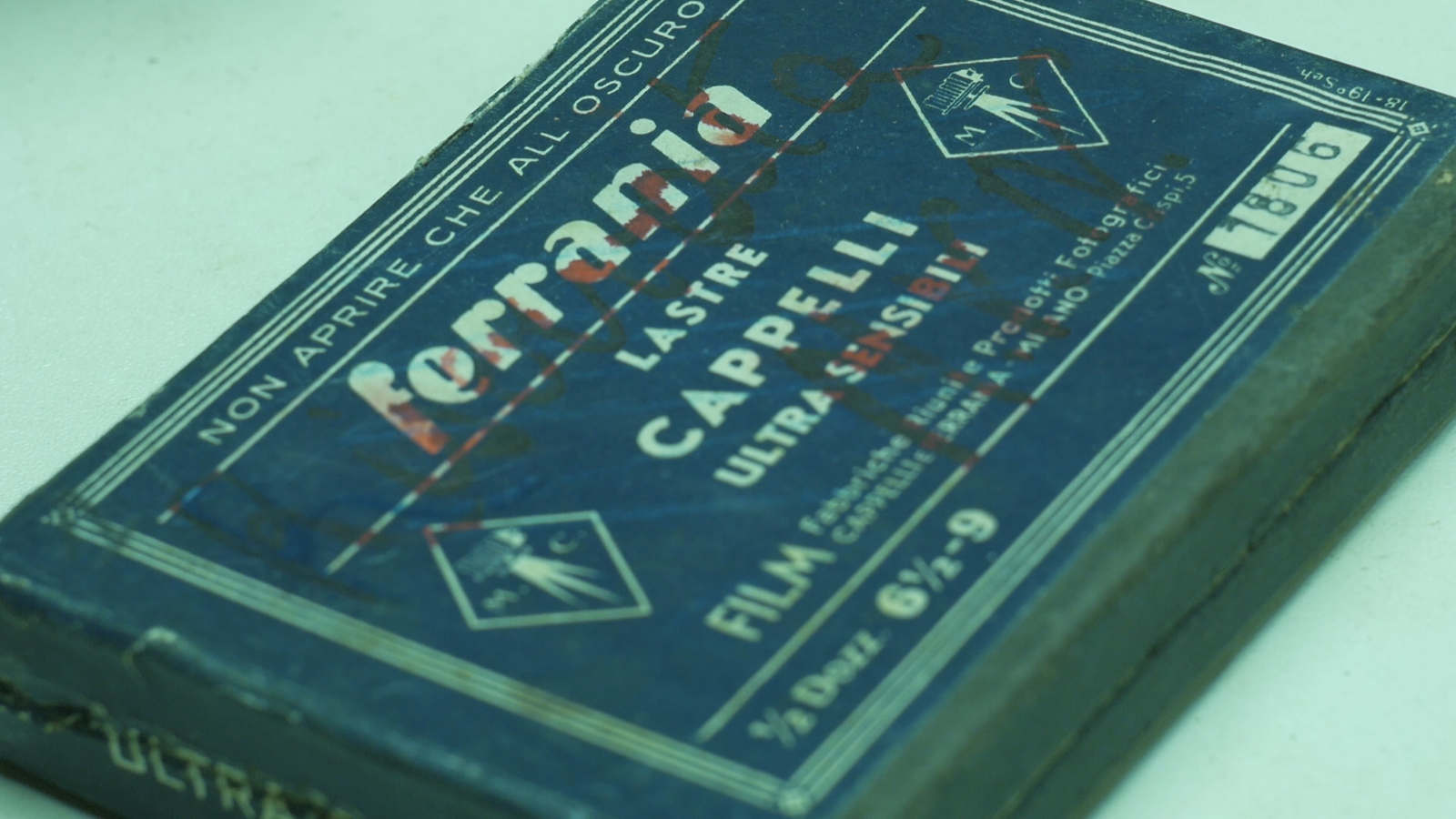 How to Catch a Star
Pamela Breda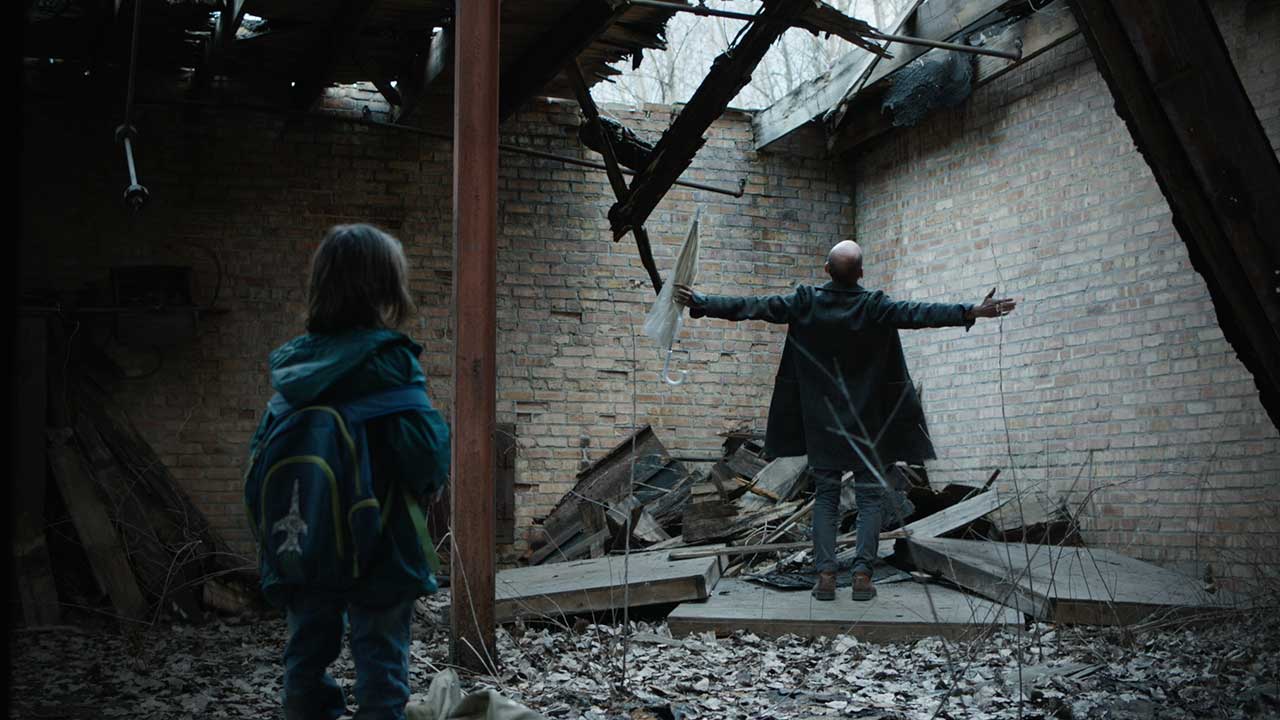 Embers
Claire Carré
The Disquiet
Ali Cherri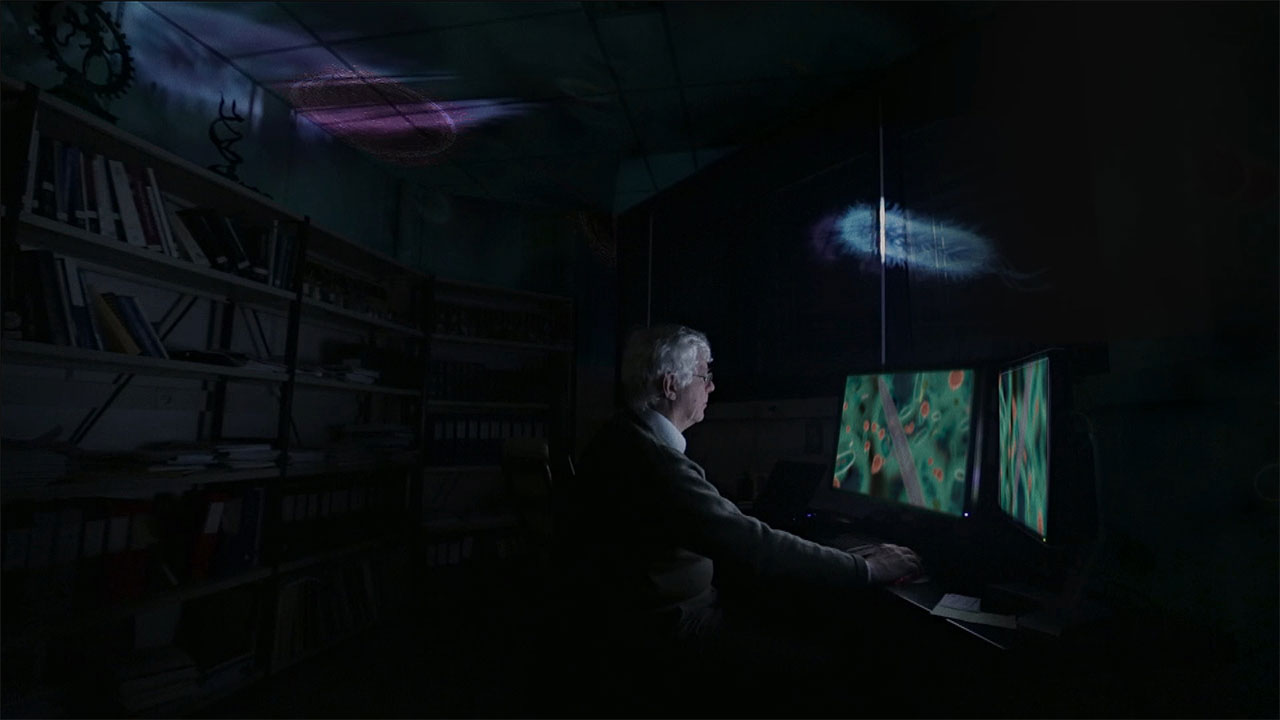 The Gut: Our Second Brain
Cécile Denjean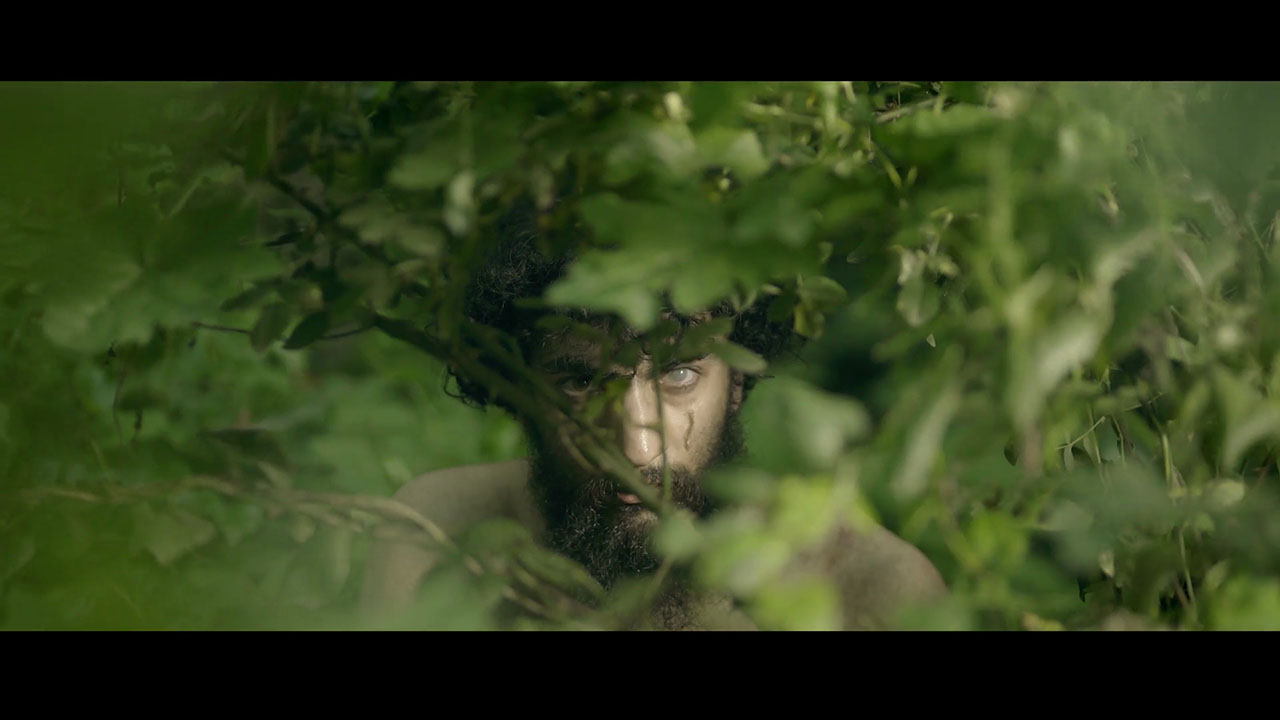 RGB
Jab Sleiman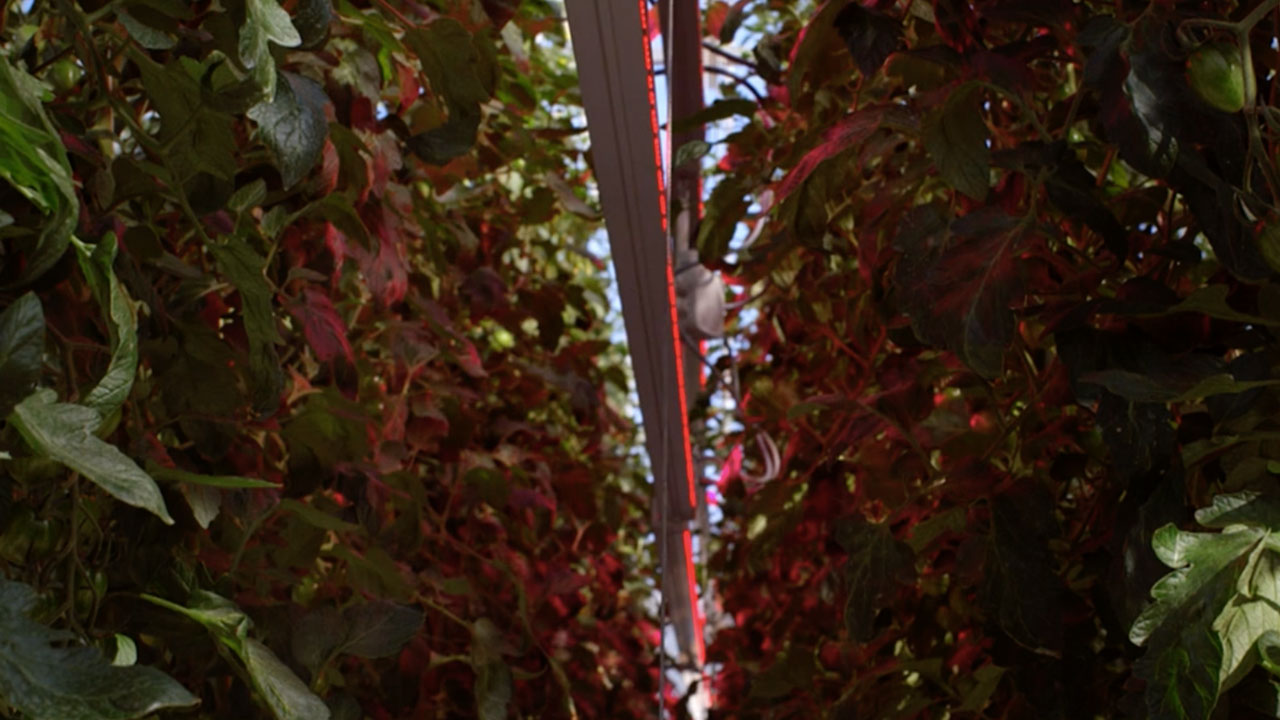 Nature's Switch
Caroline Ward,Erinma Ochu
Isabella
Ross Hogg,Duncan Cowles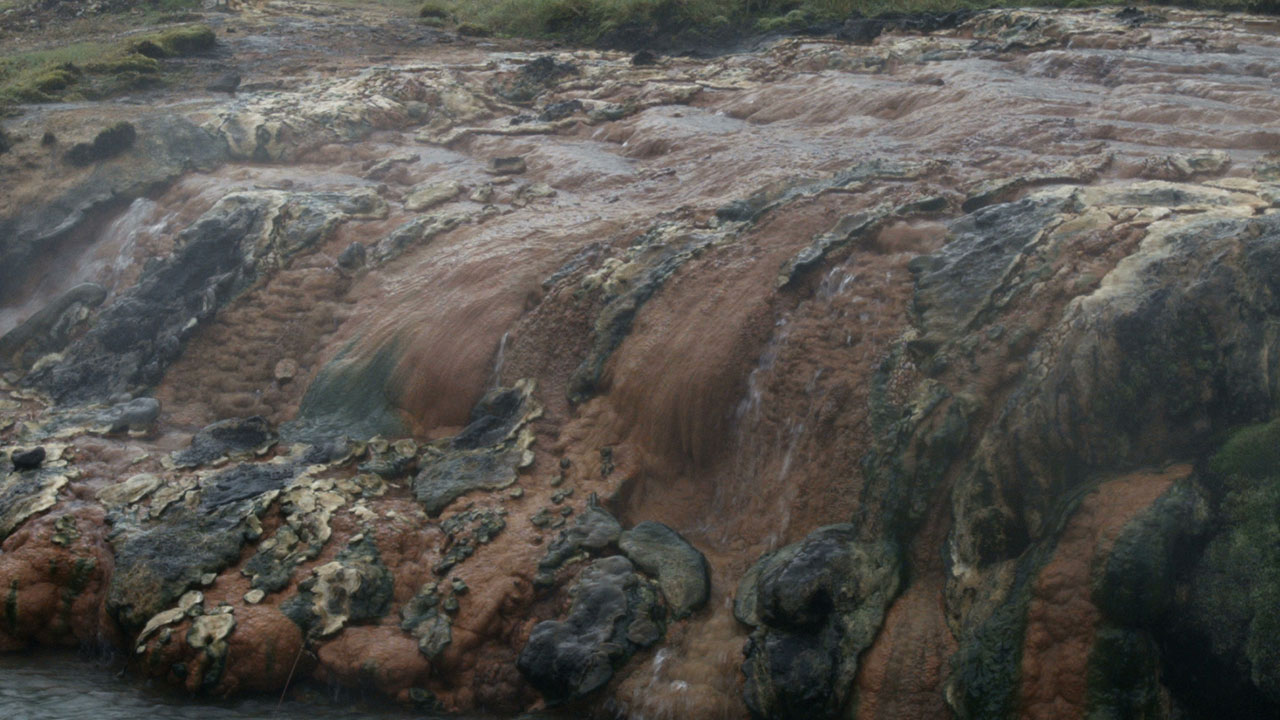 Proxima B
Giulia Grossmann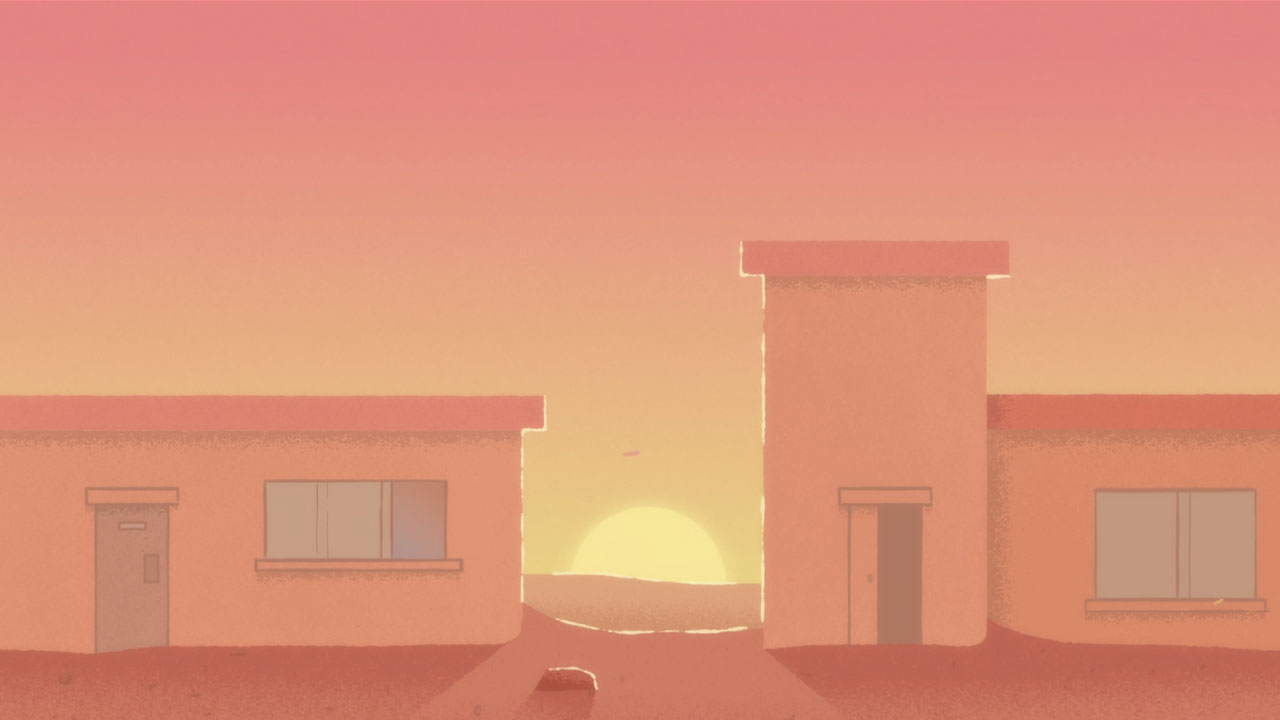 While You Were Sleeping
Charlie Stewart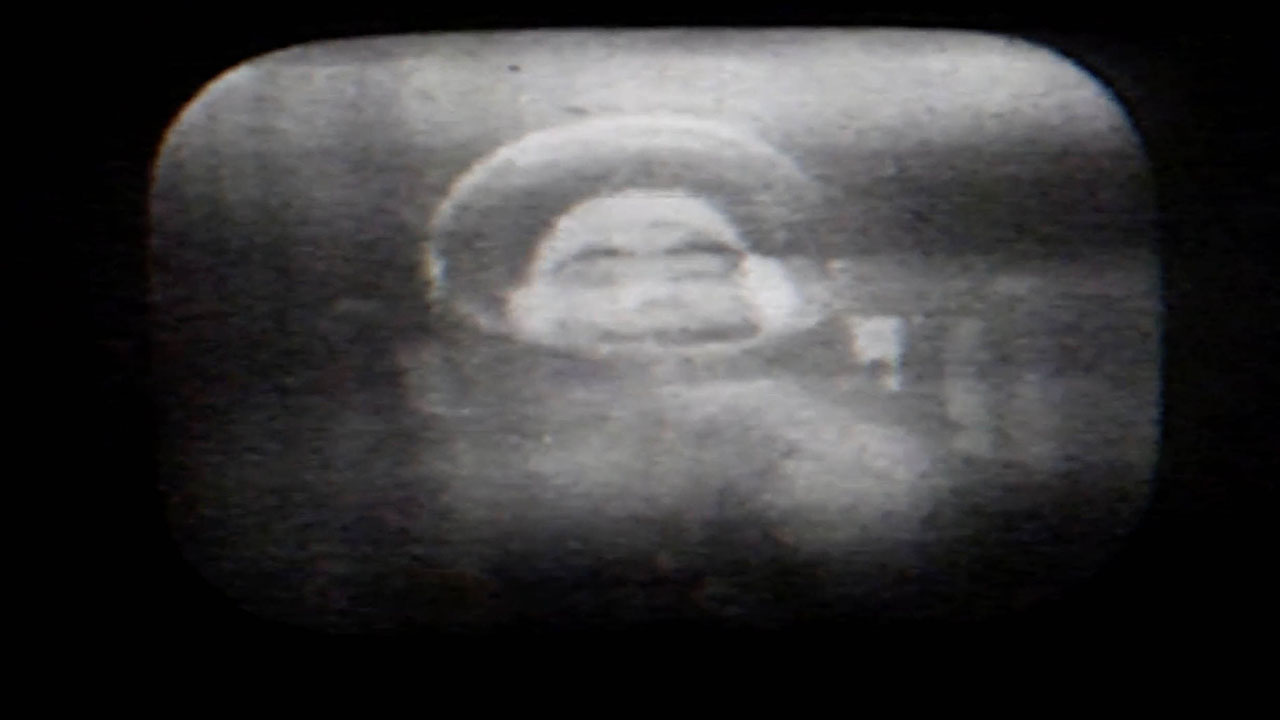 Raymond Tallis - On Tickling
Johan Grimonprez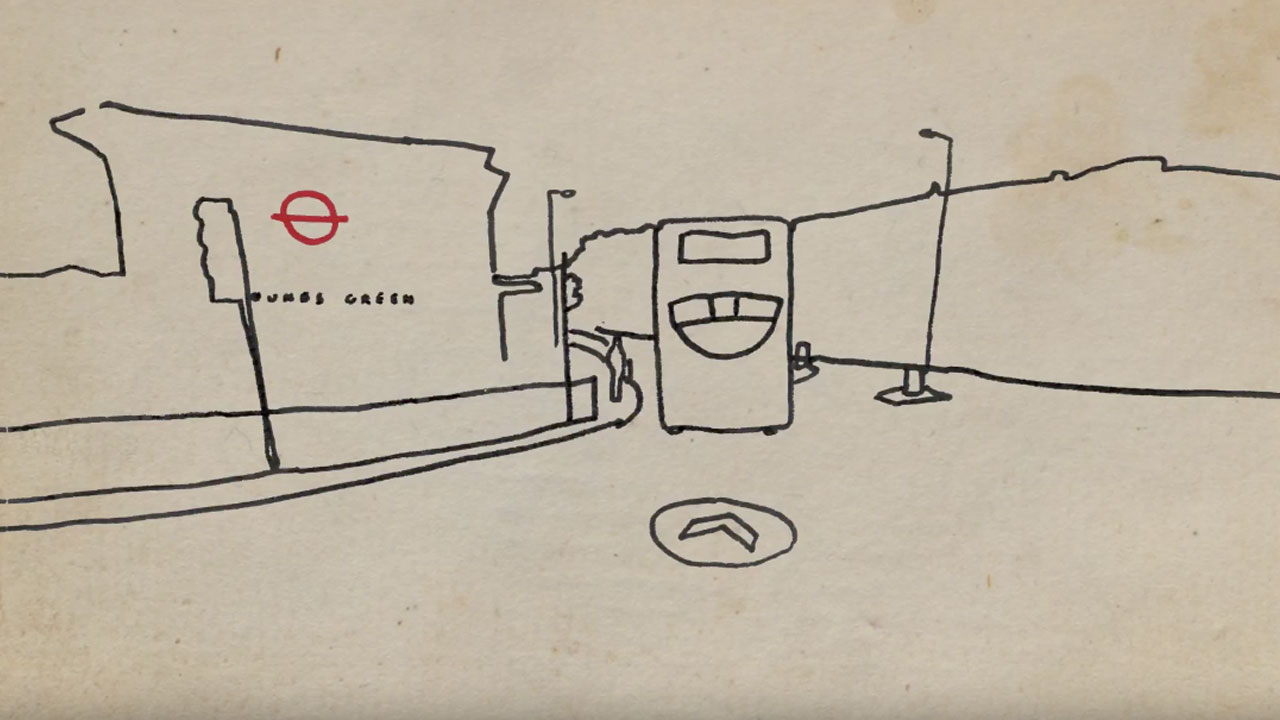 A Date with an Enfield
Adam Butcher
Remnants of the Hive
Madison Moore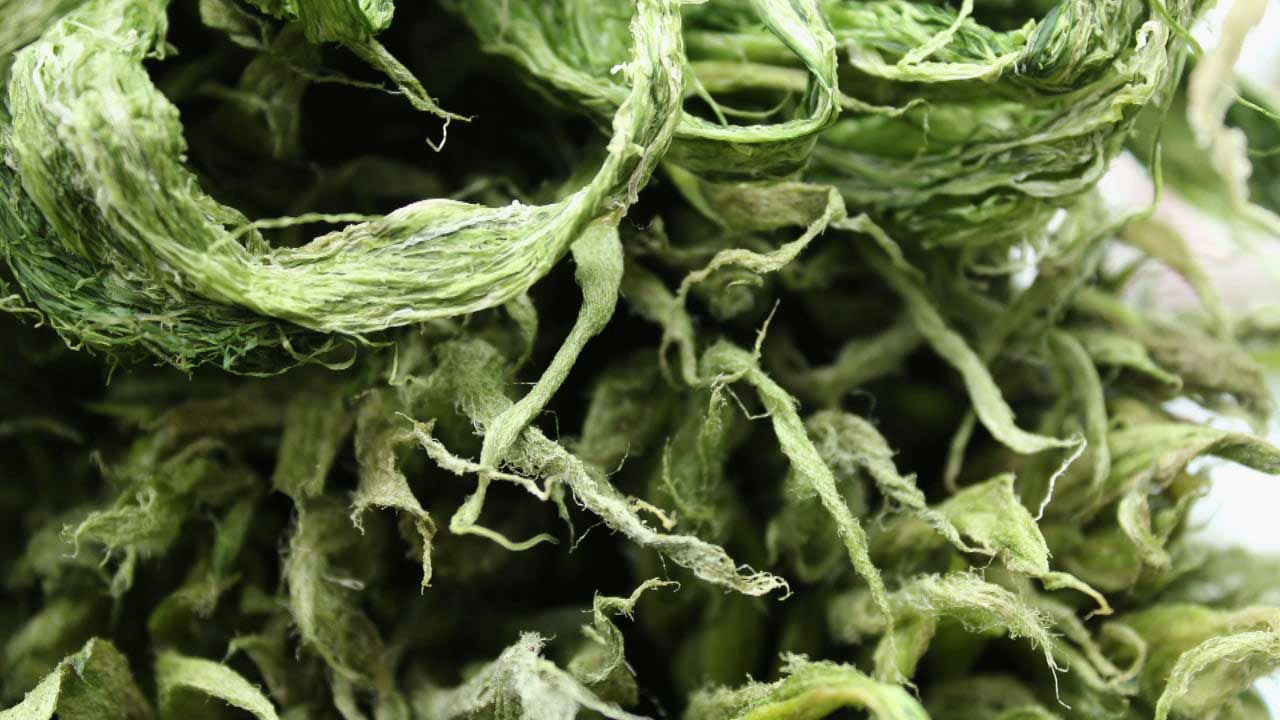 Green Matters
Mia Makela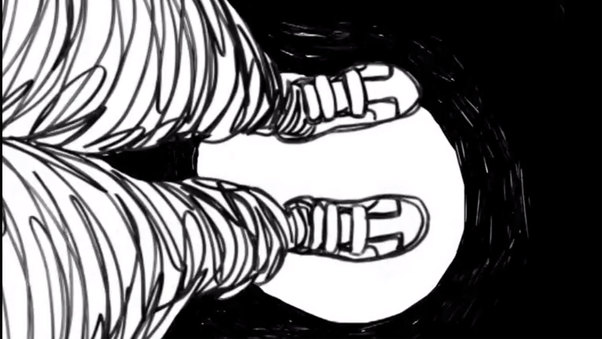 BREU
Jerónimo Rocha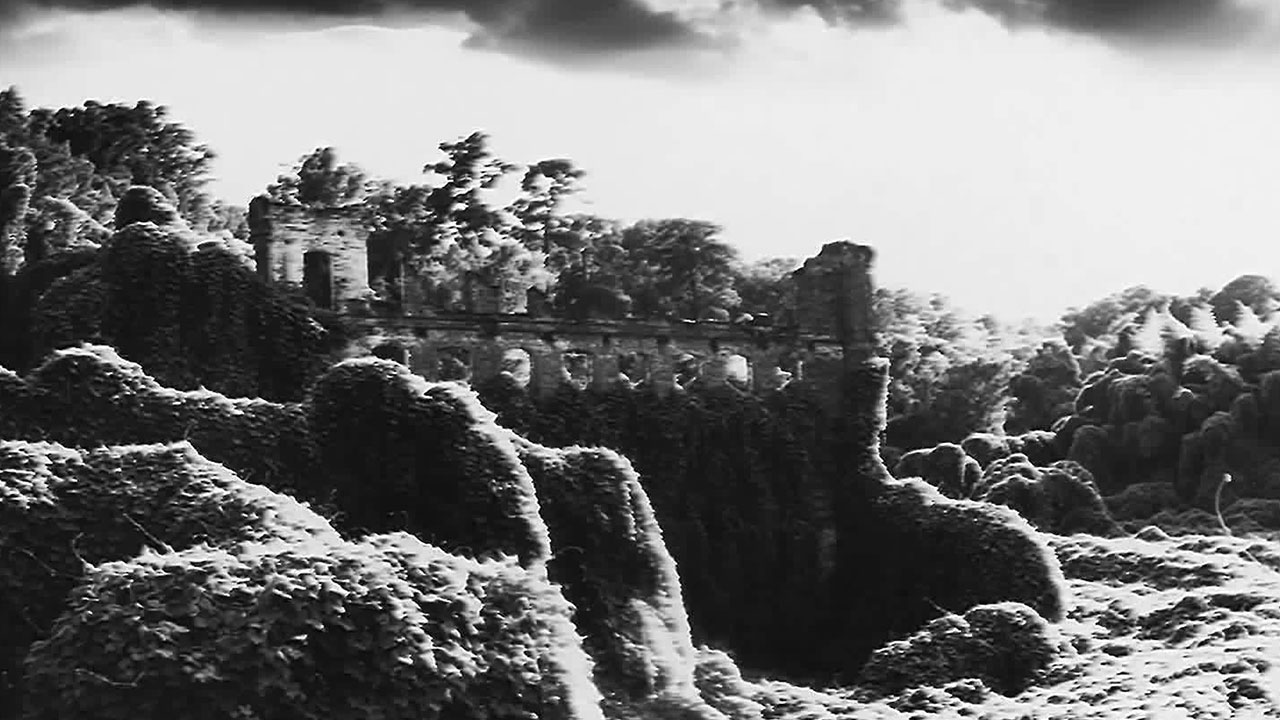 Light Plate
Josh Gibson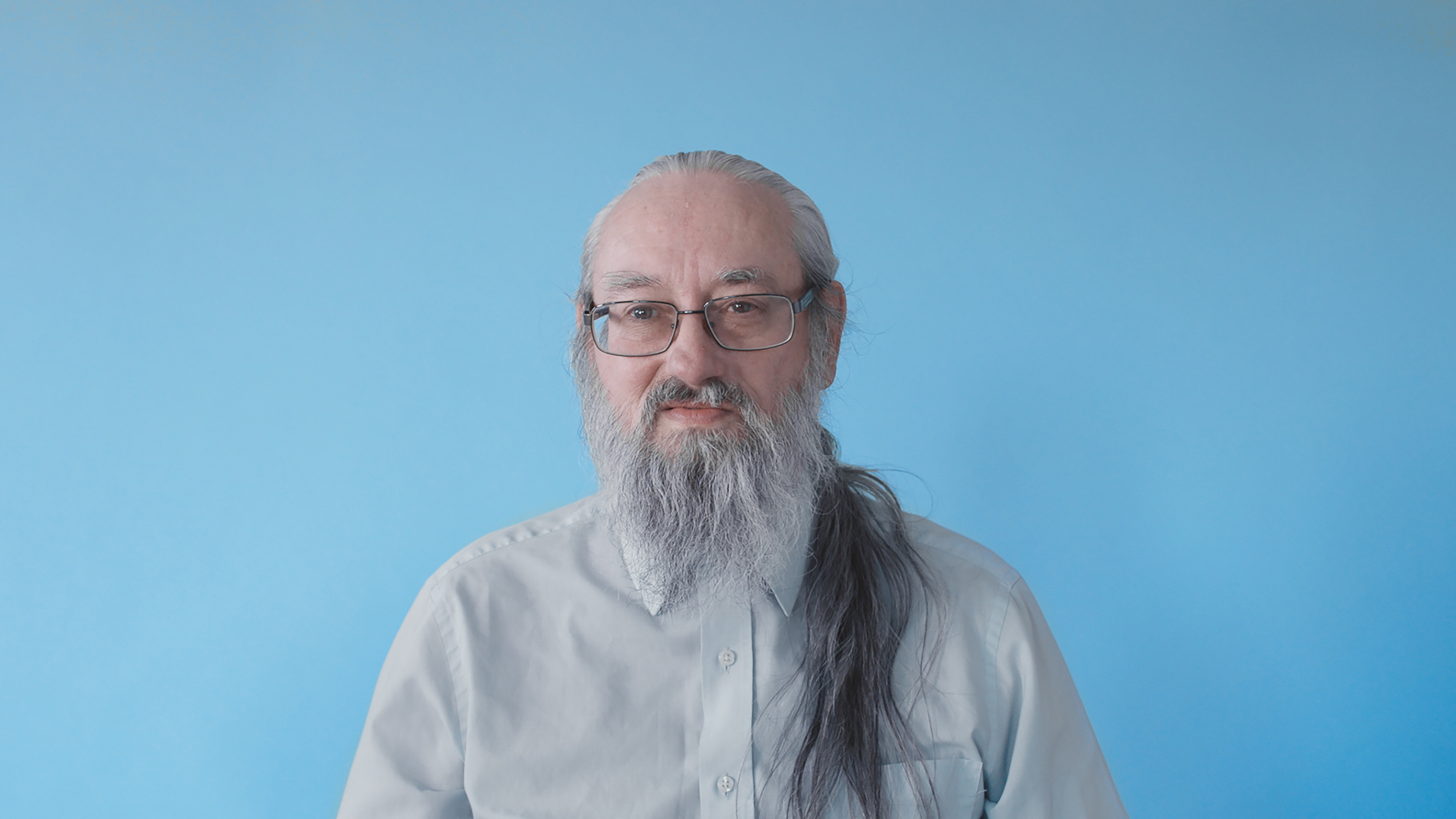 Wargames
Jessica Bishopp
Cinemicro
Labocine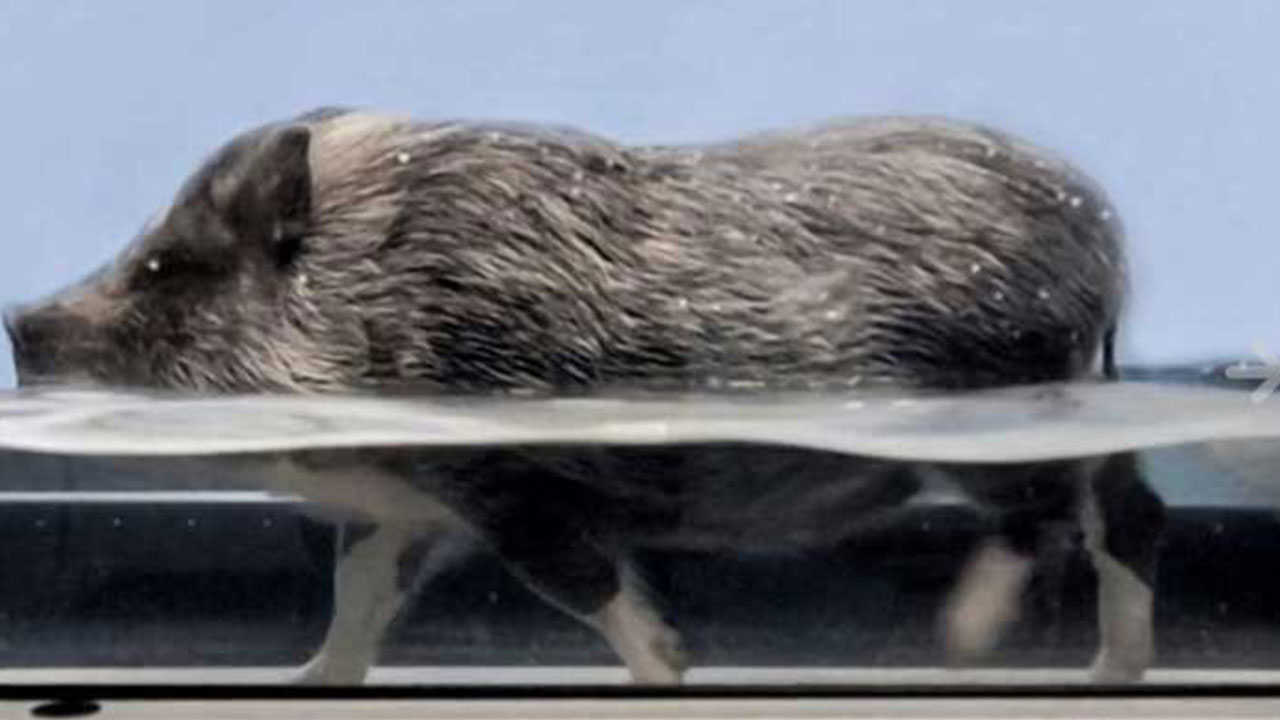 Animals Under Anaesthesia: Speculations on the Dreamlife of Beasts
Brian M. Cassidy,Melanie Shatzky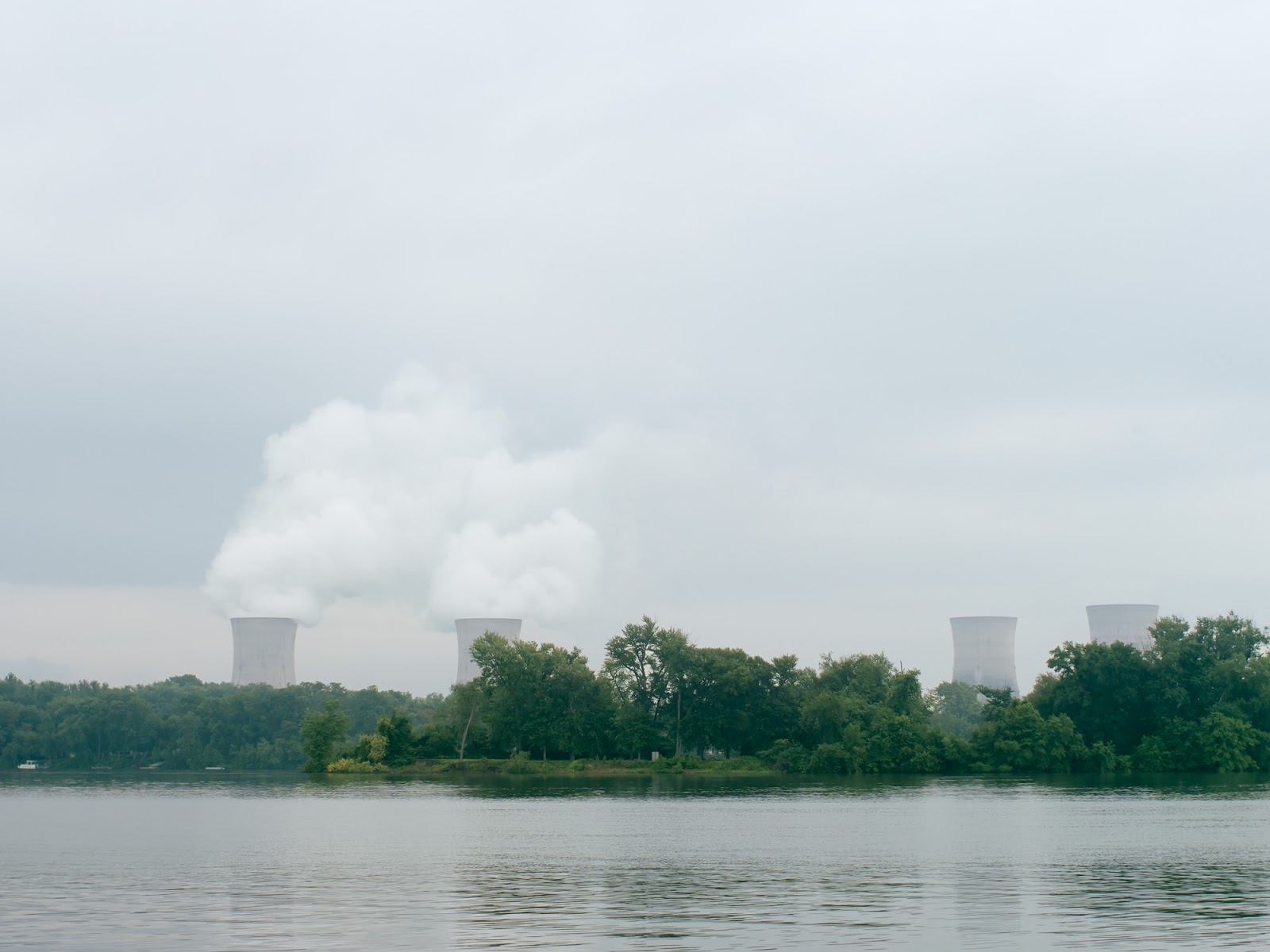 SAFSTOR
Adam Diller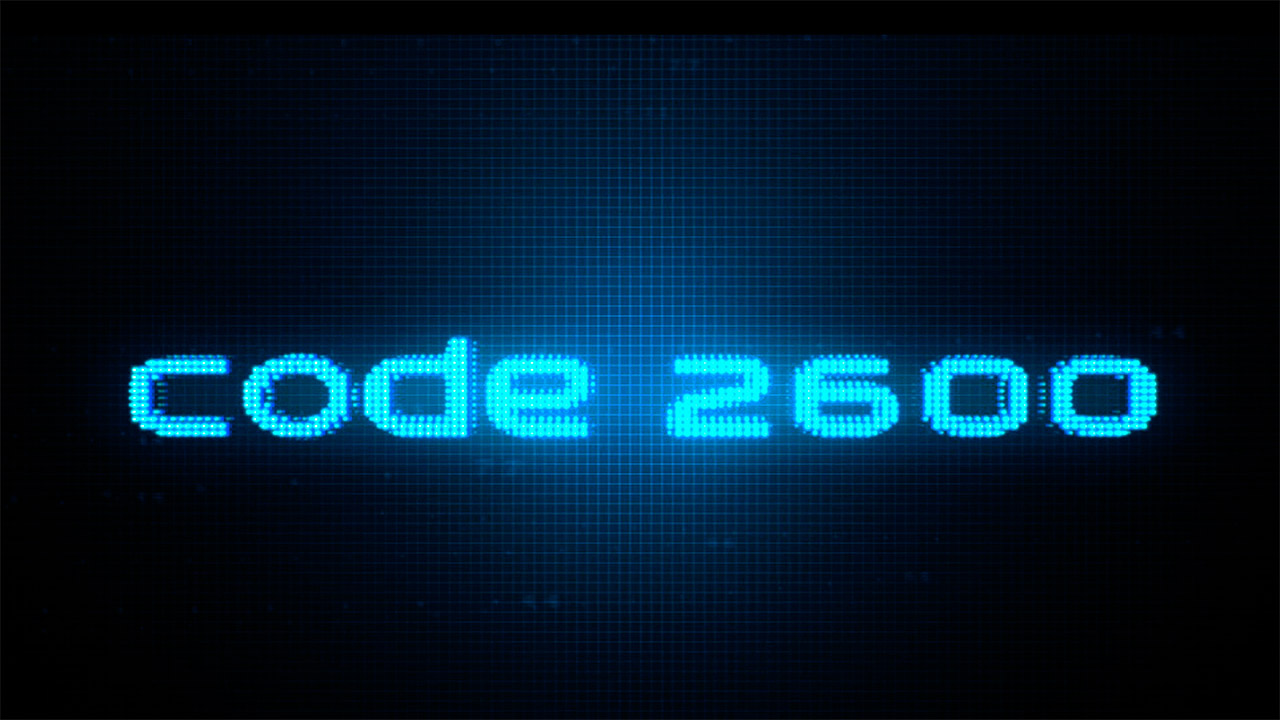 DSKNECTD
Dominic H. White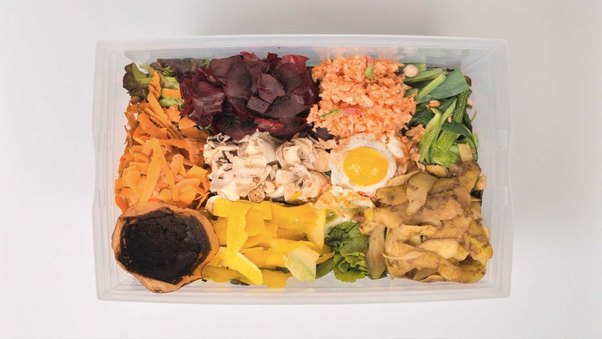 Illustration Compostage
Élise Auffray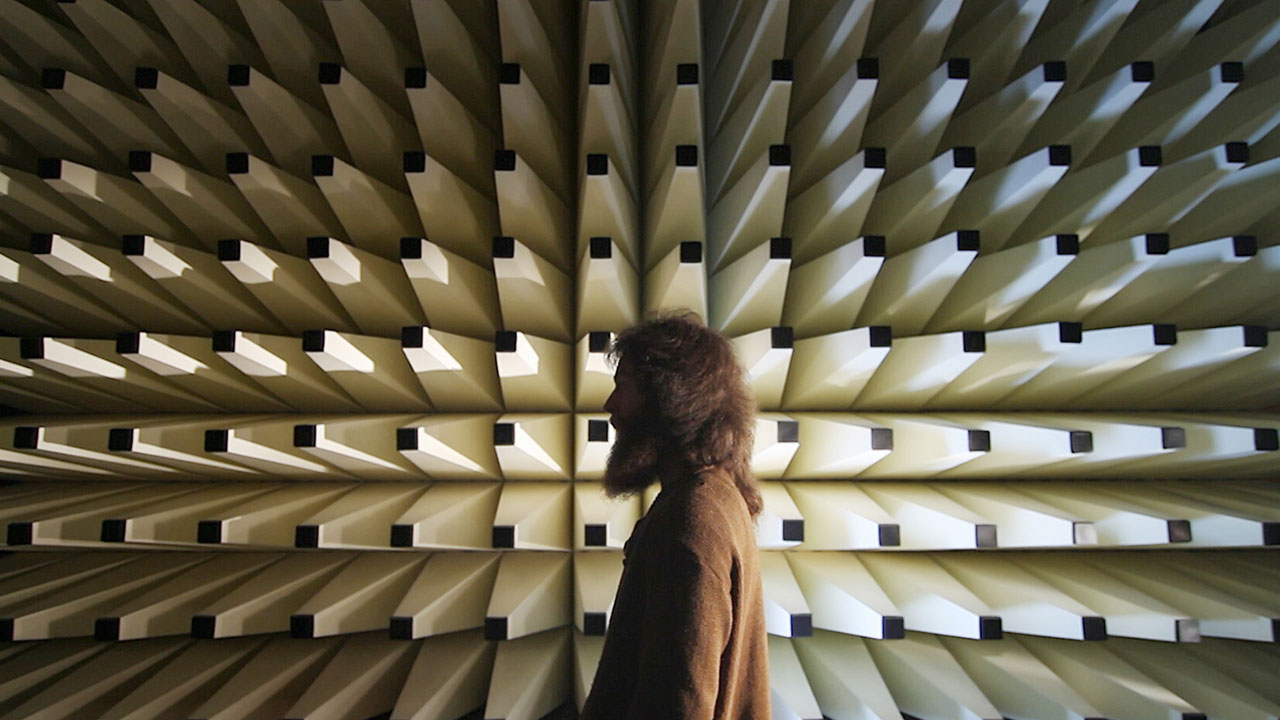 Shoulder The Lion
Erinnisse Heuer,Patryk Rebisz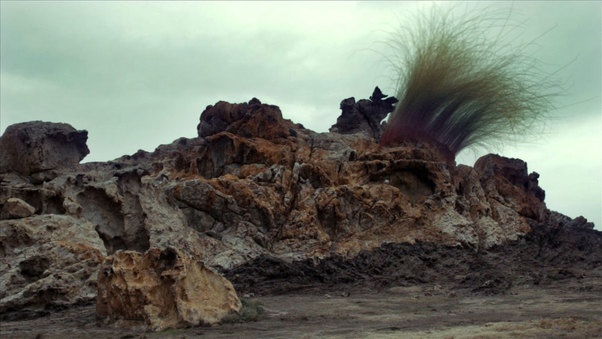 Tramuntana
César Pesquera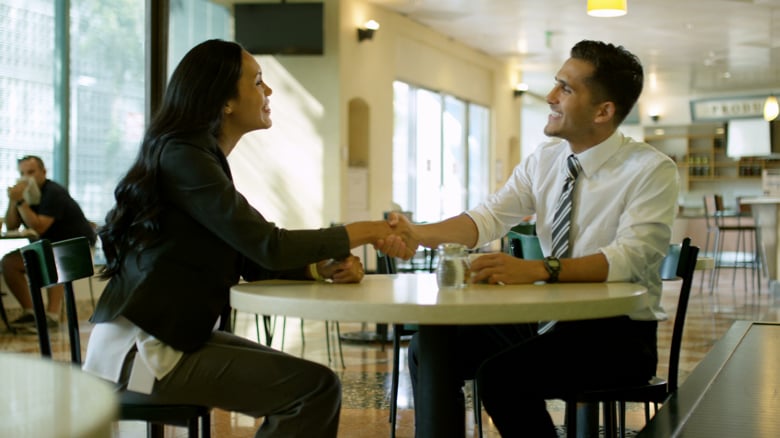 Forgetting
Kevin Duncan Wong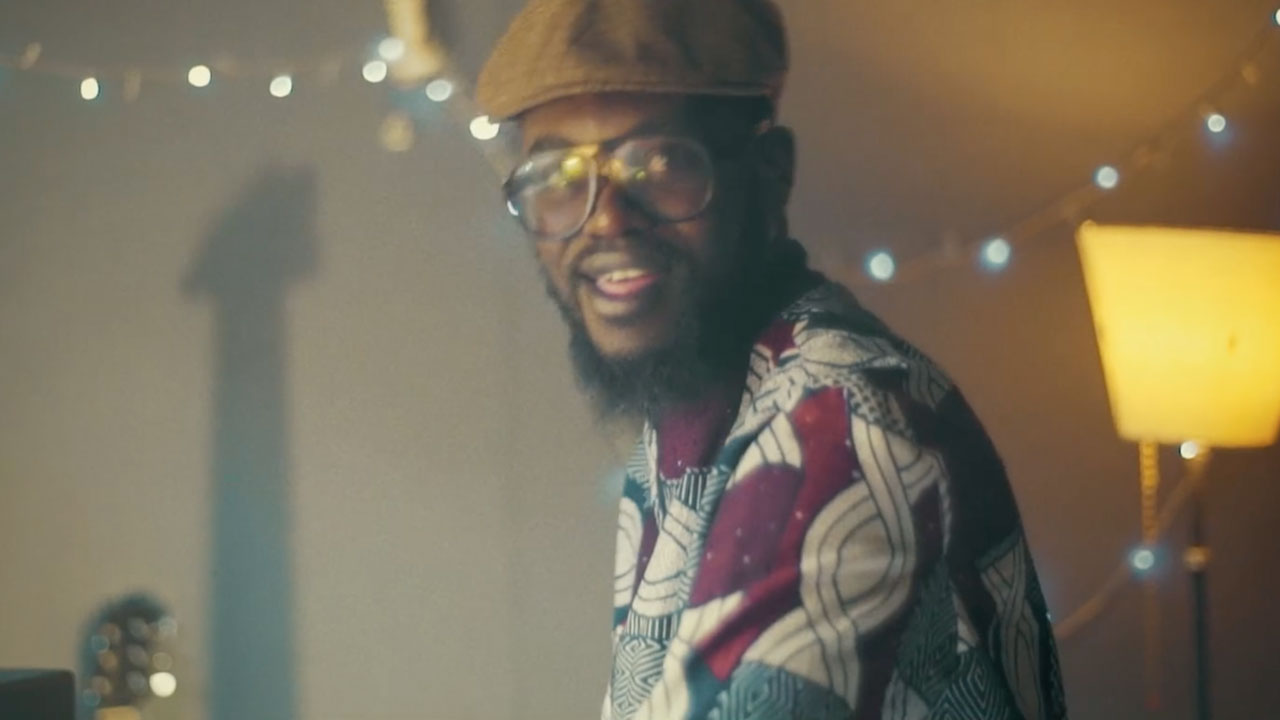 Blinky Bill
Mũchiri Njenga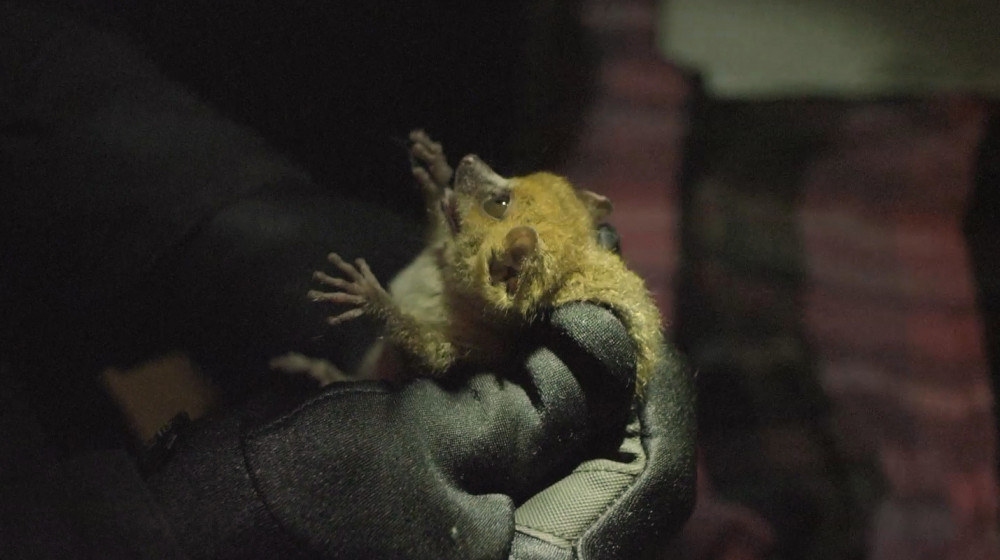 To the Unknown
Liinu Grönlund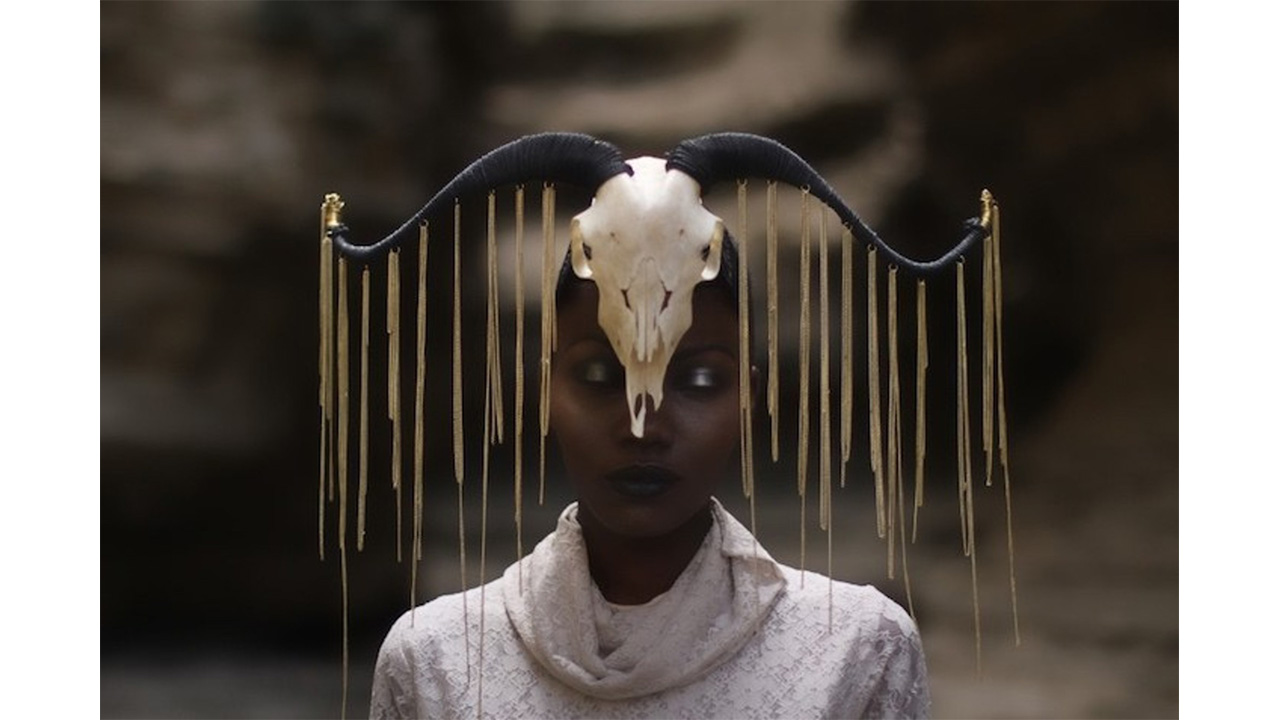 To Catch A Dream
Jim Chuchu
Figure
Lanre Malaolu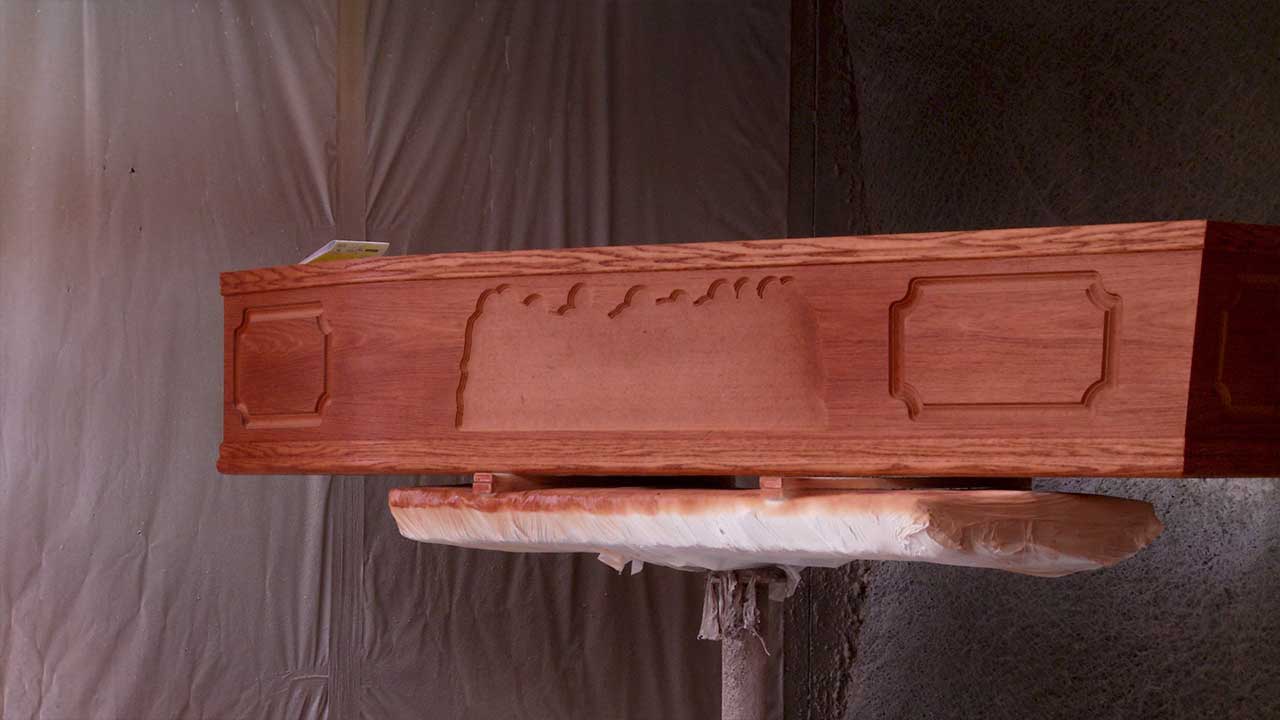 Until
Barry J. Gibb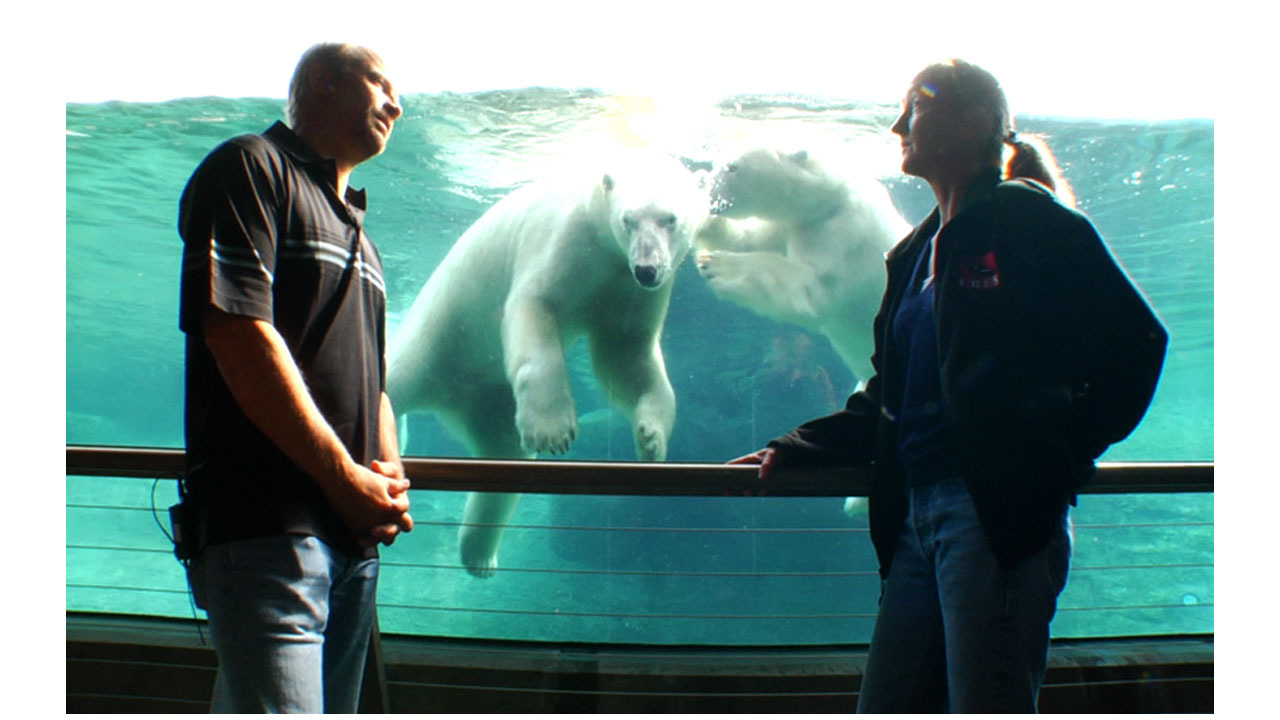 Sizzle
Randy Olson
Repercussions
Andrés Padilla Domene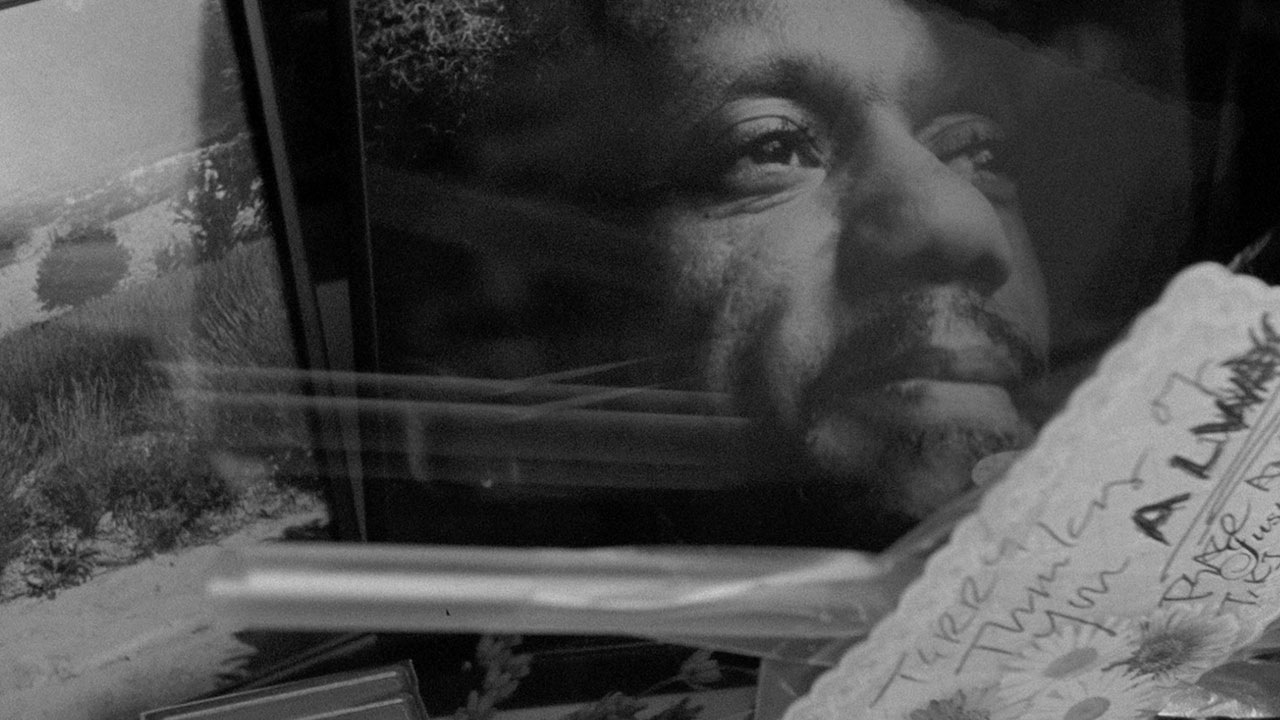 The Columbarium
Tyler Trumbo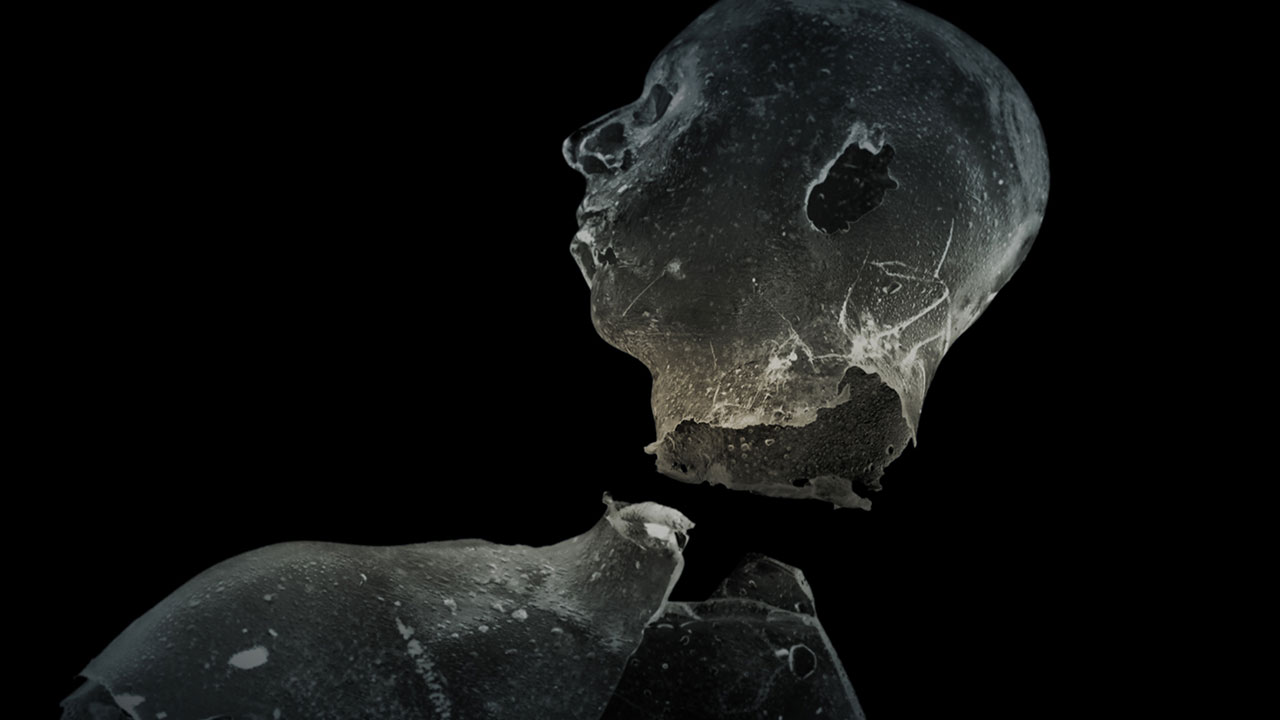 Squame
Nicolas Brault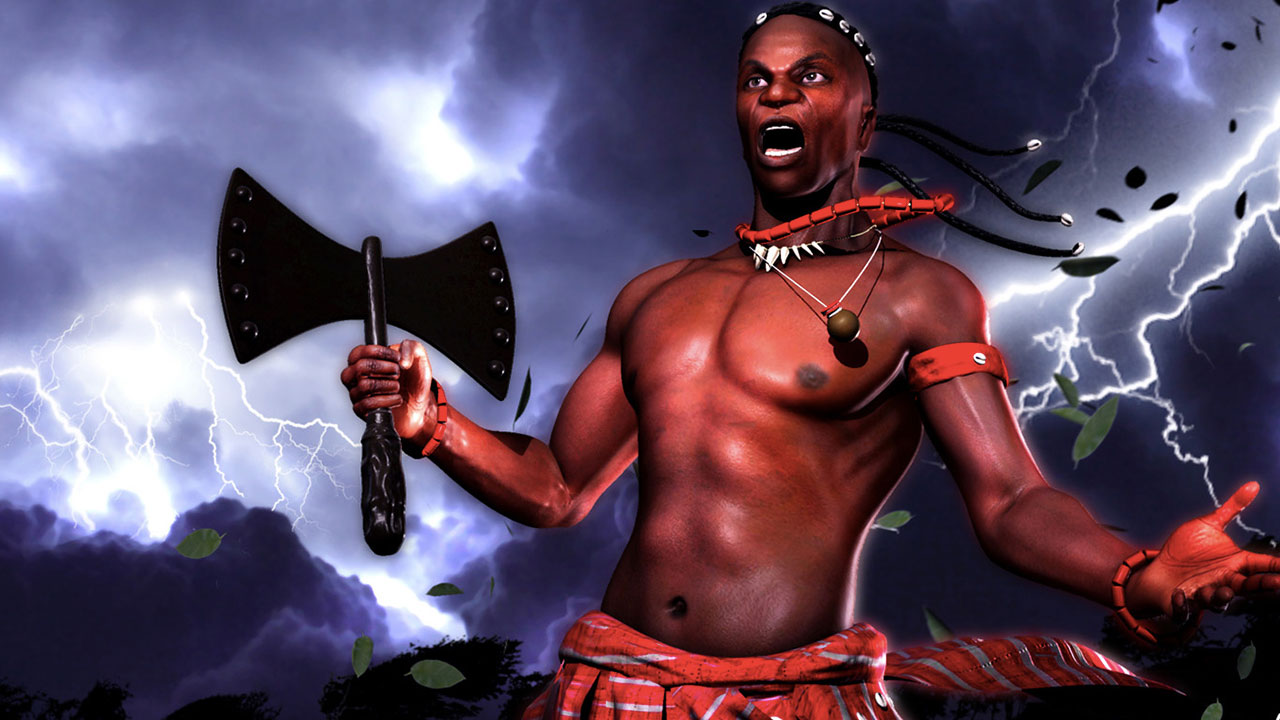 Dawn of Thunder
Kolawole Olarewaju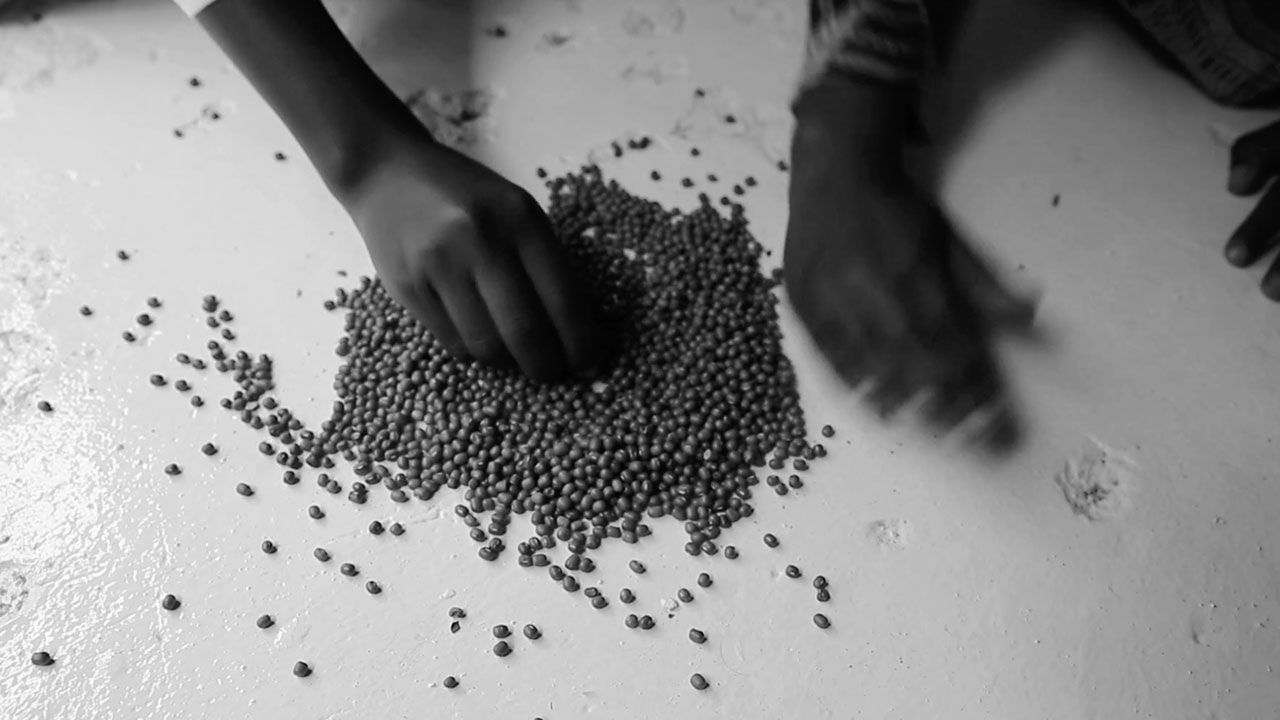 Seeds
Philippa Ndisi-Herrmann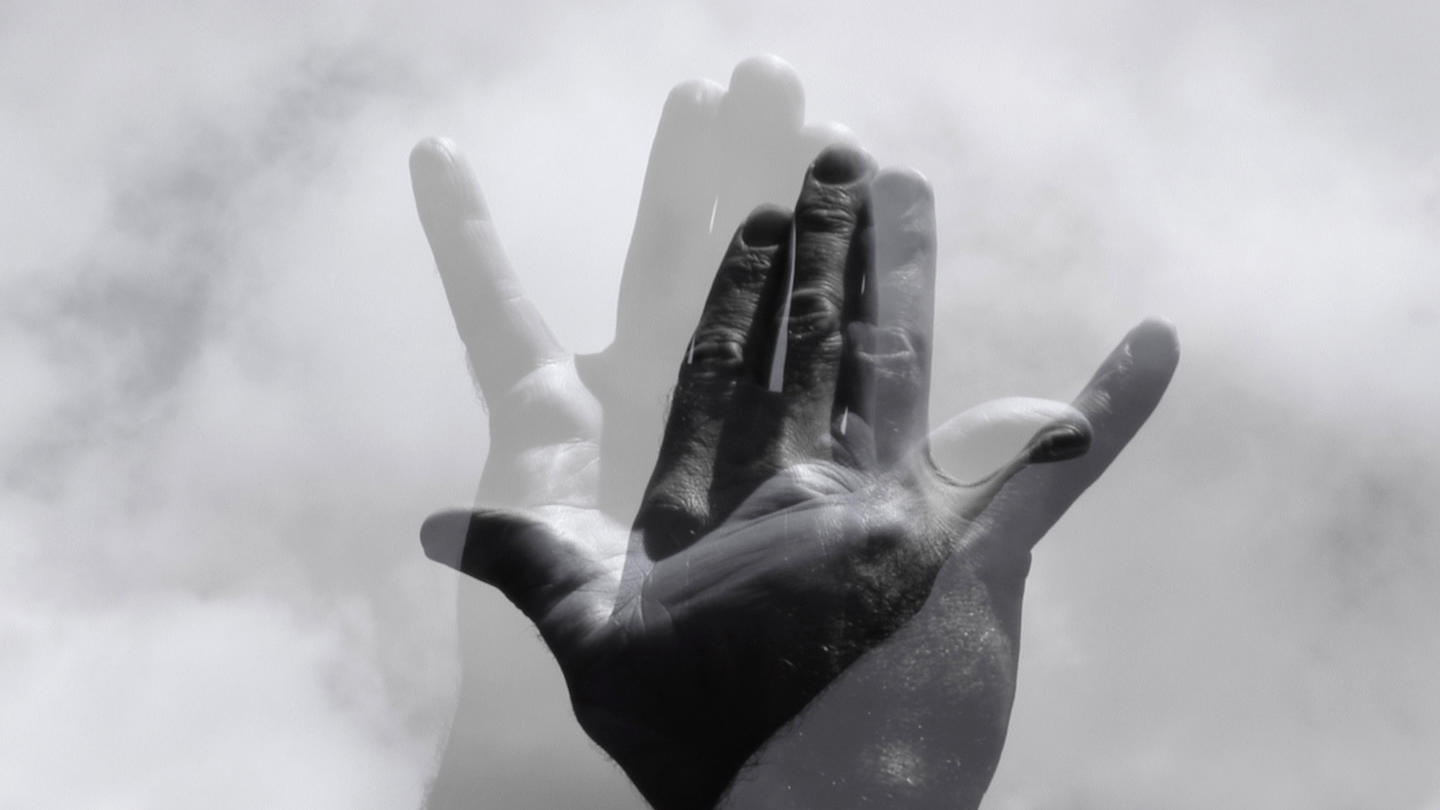 City of Tomorrow
Gavin Hipkins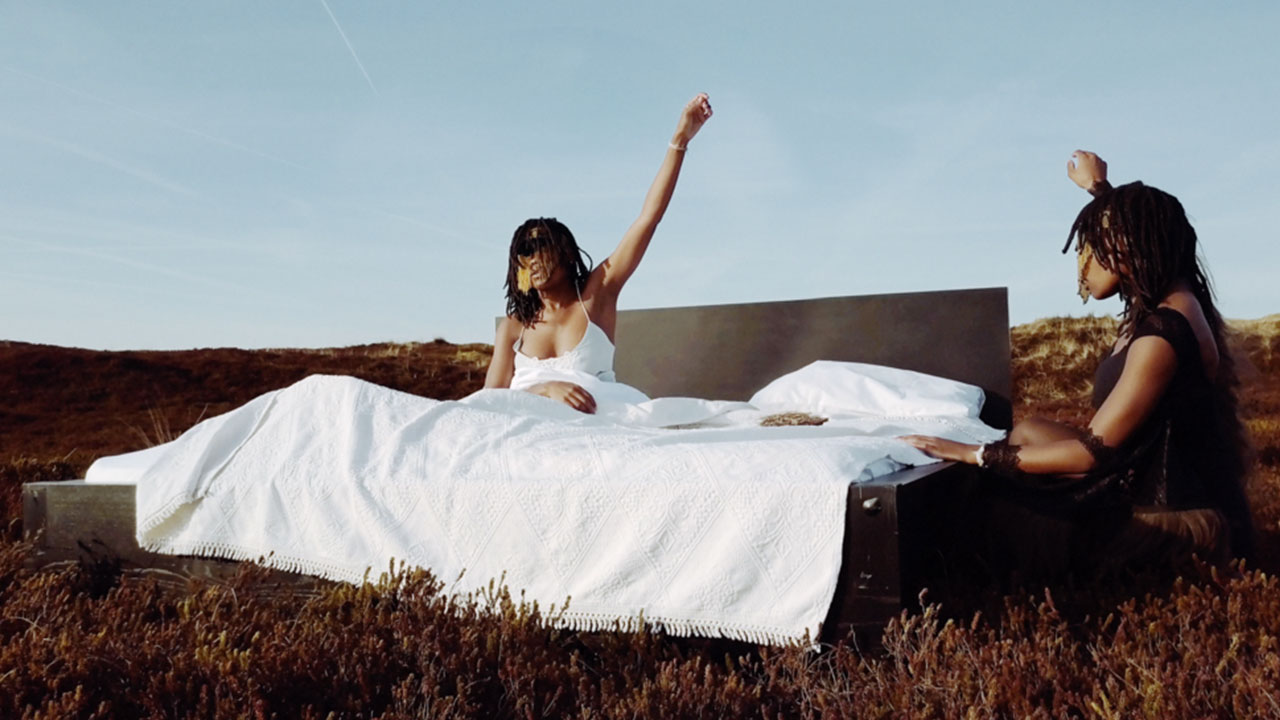 Falling
Sethembile Msezane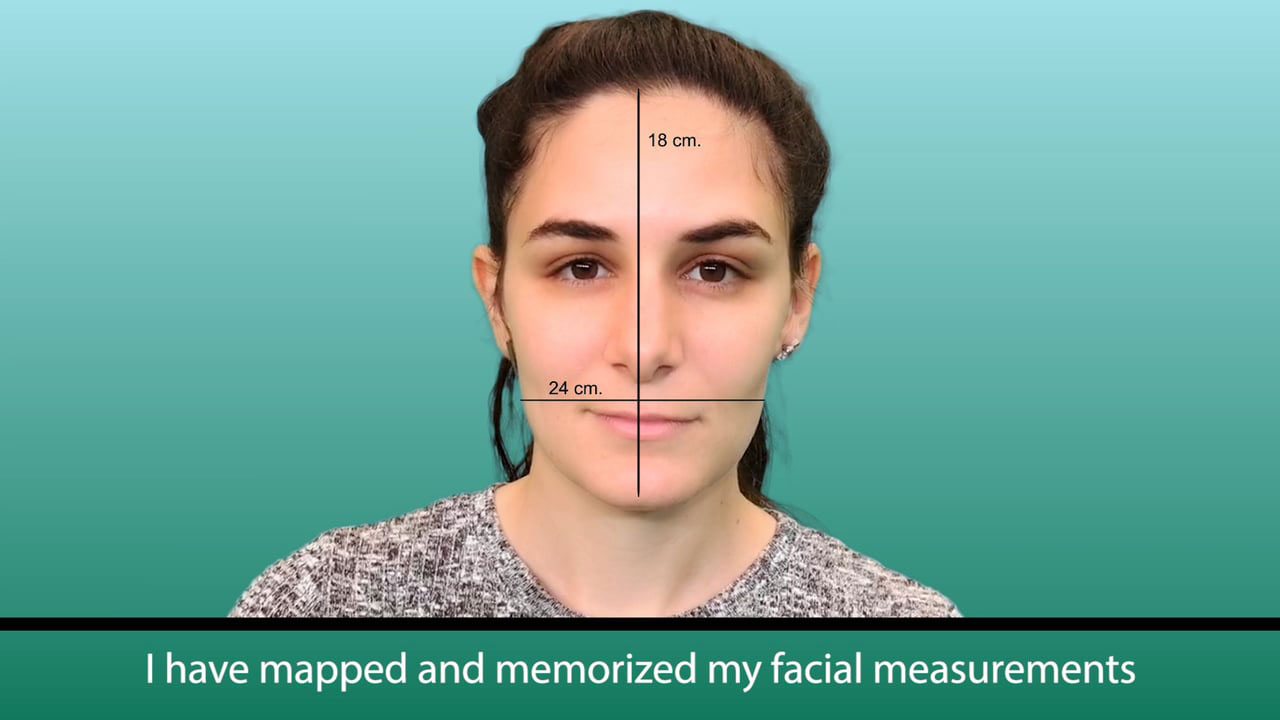 Impressions (Measurements)
Jillian Mayer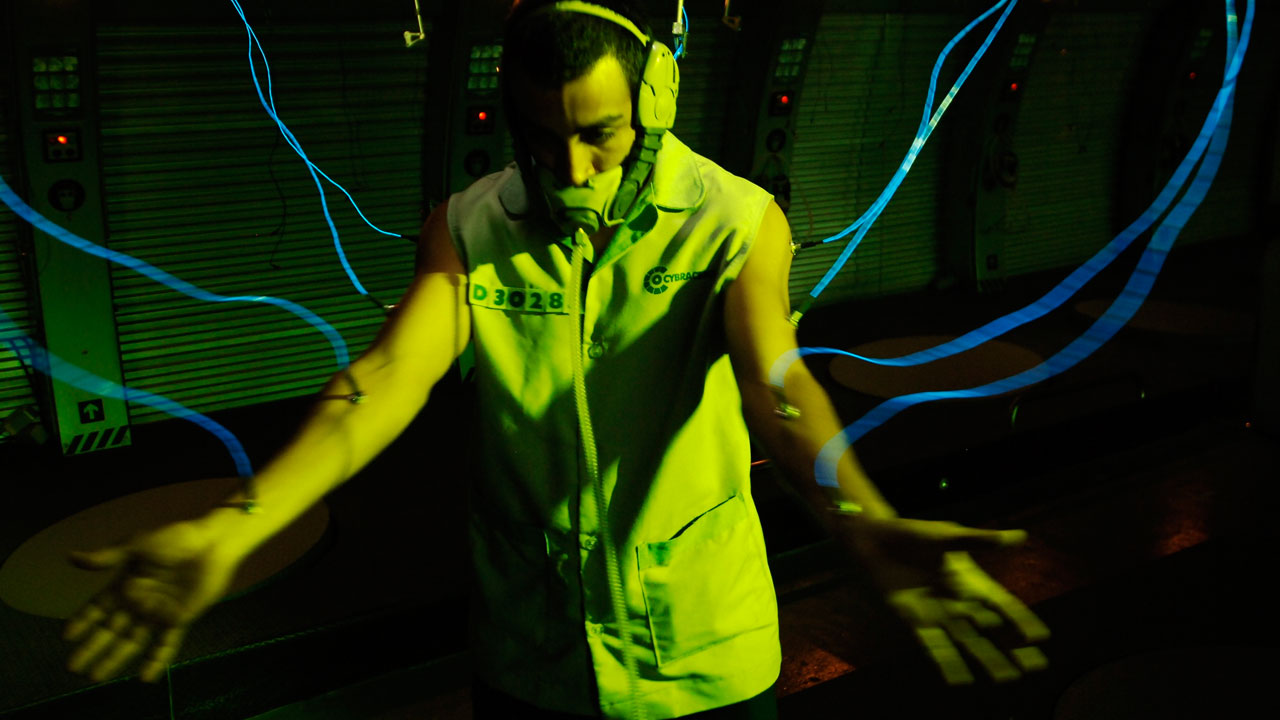 Sleep Dealer
Alex Rivera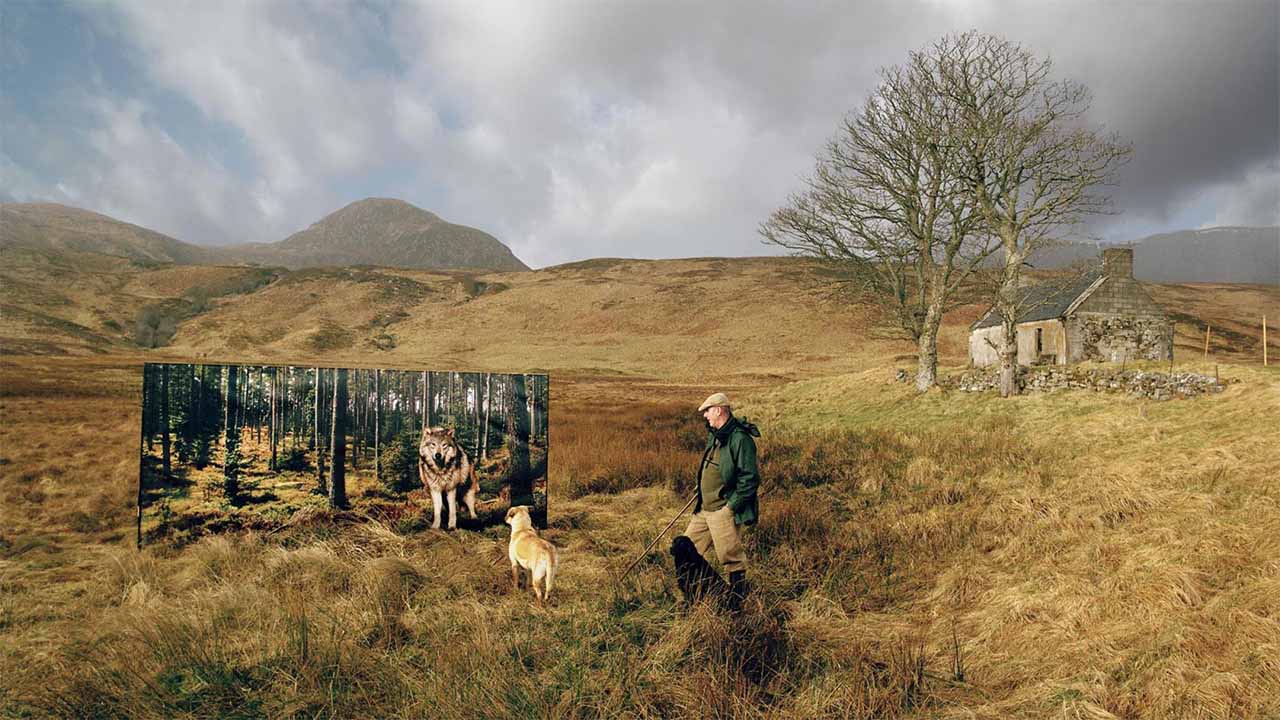 The Serengeti Rules
Nicolas Brown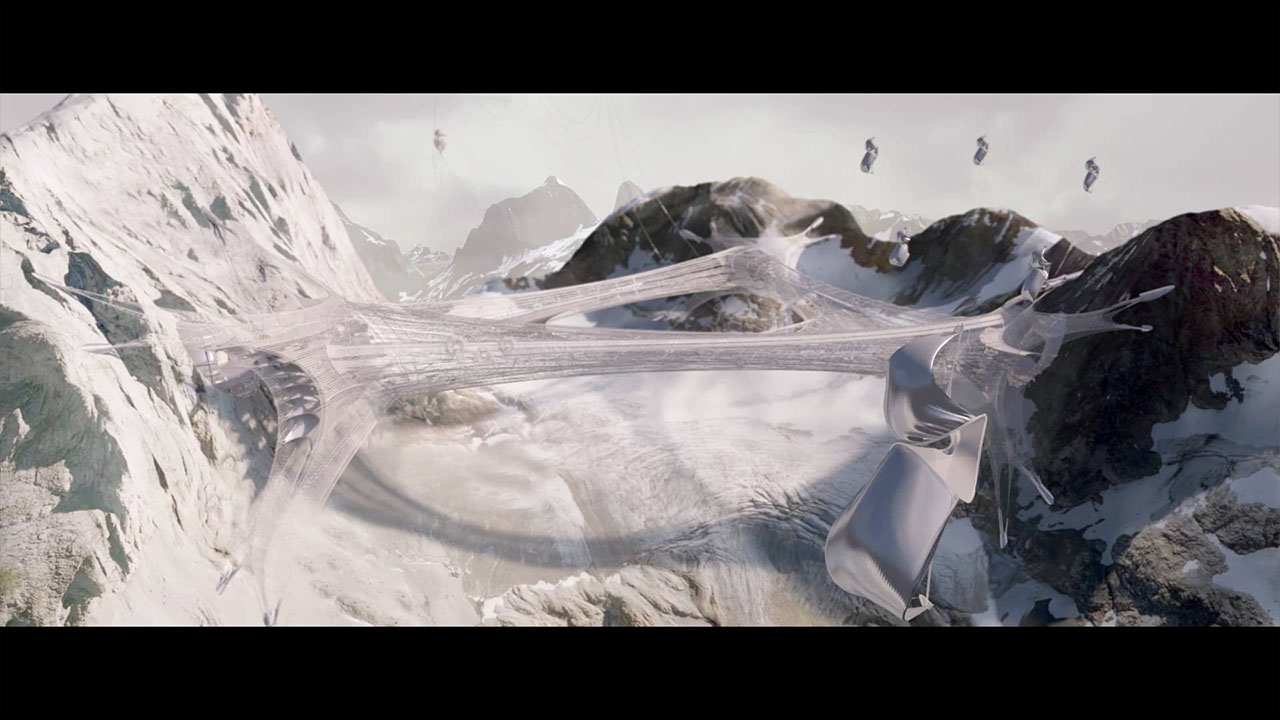 Engines of Creation
Flavian Berar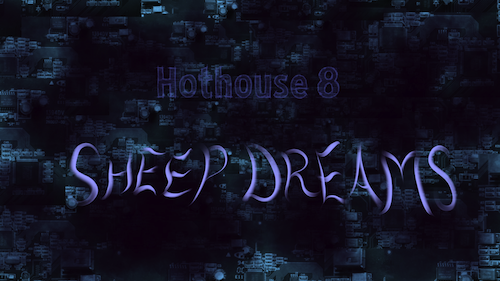 Reverie.exe
Wen Zhang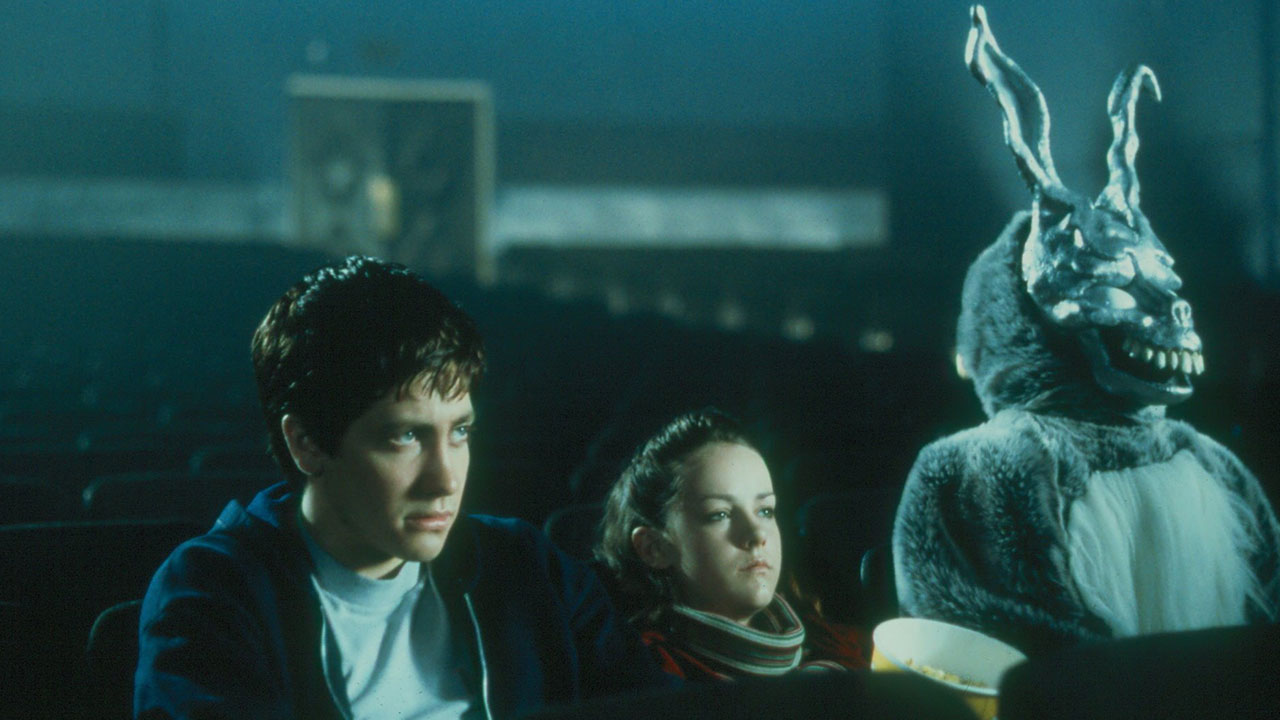 Donnie Darko
Richard Kelly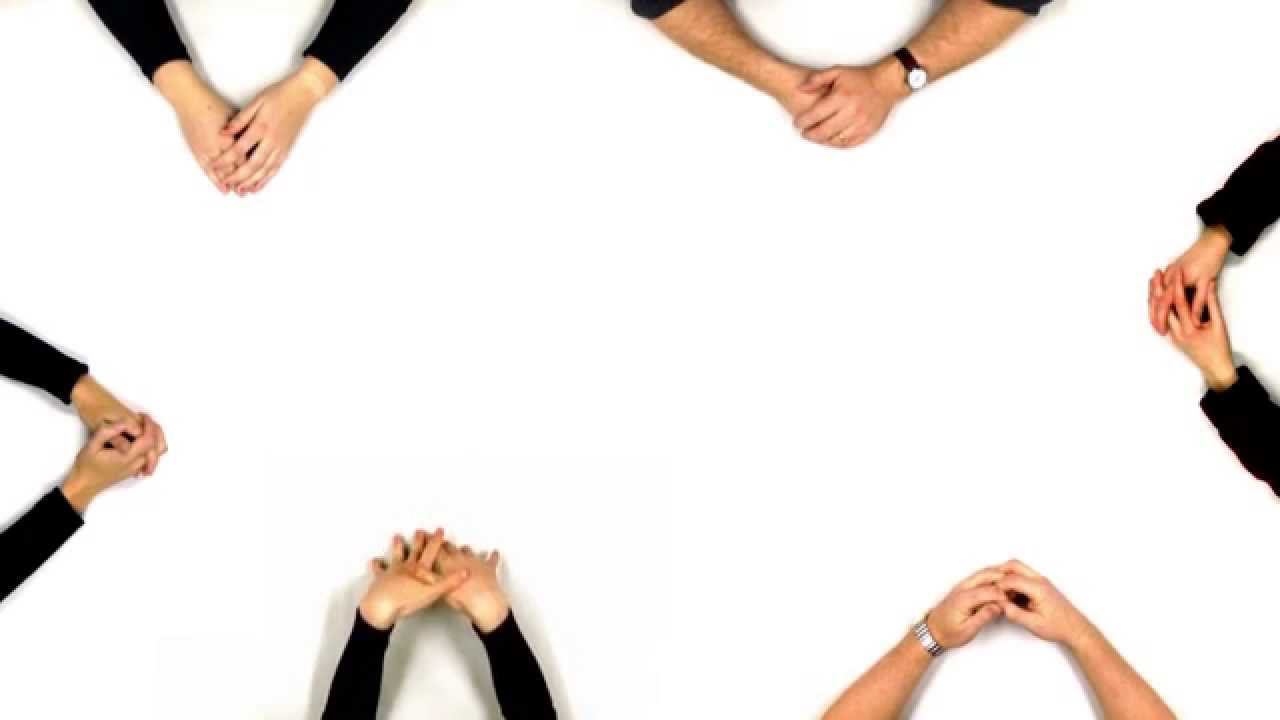 Preclinical Body
Kaisu Koski
Silica
Pia Borg
Soulmaker
Phil Hastings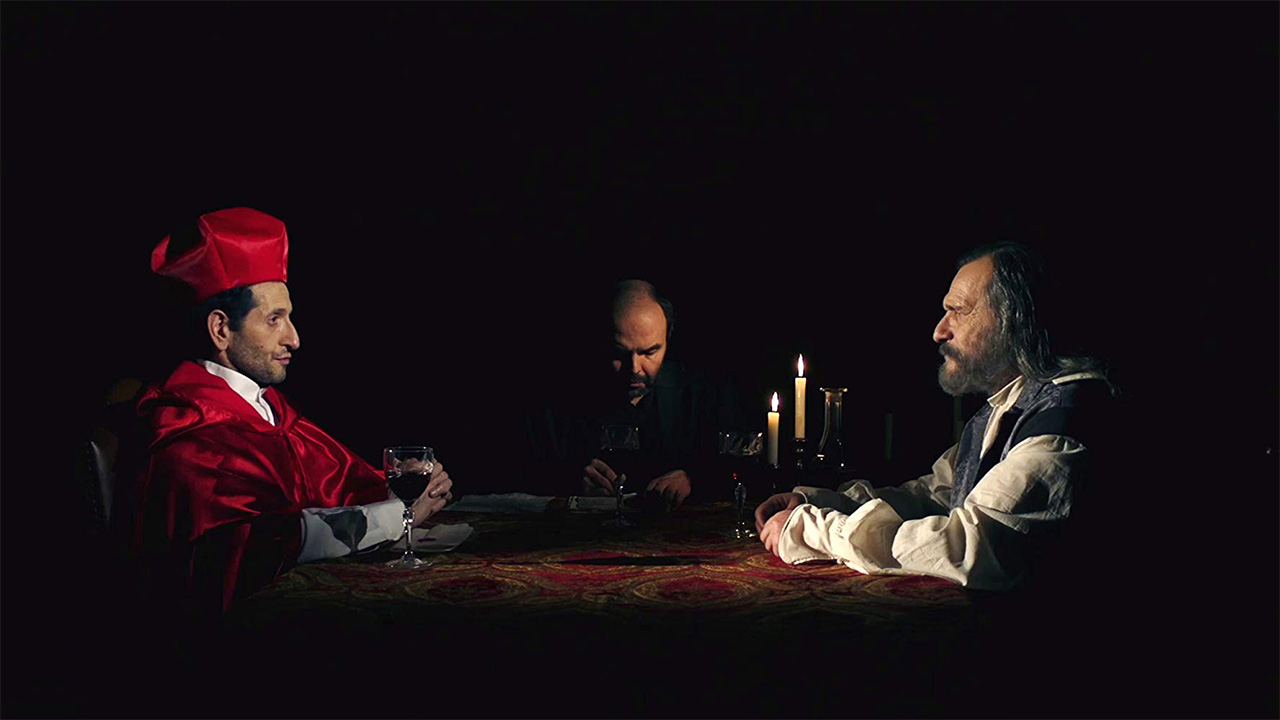 Galileo: Fighting in the Dawn of Modern Science
Panos Anestis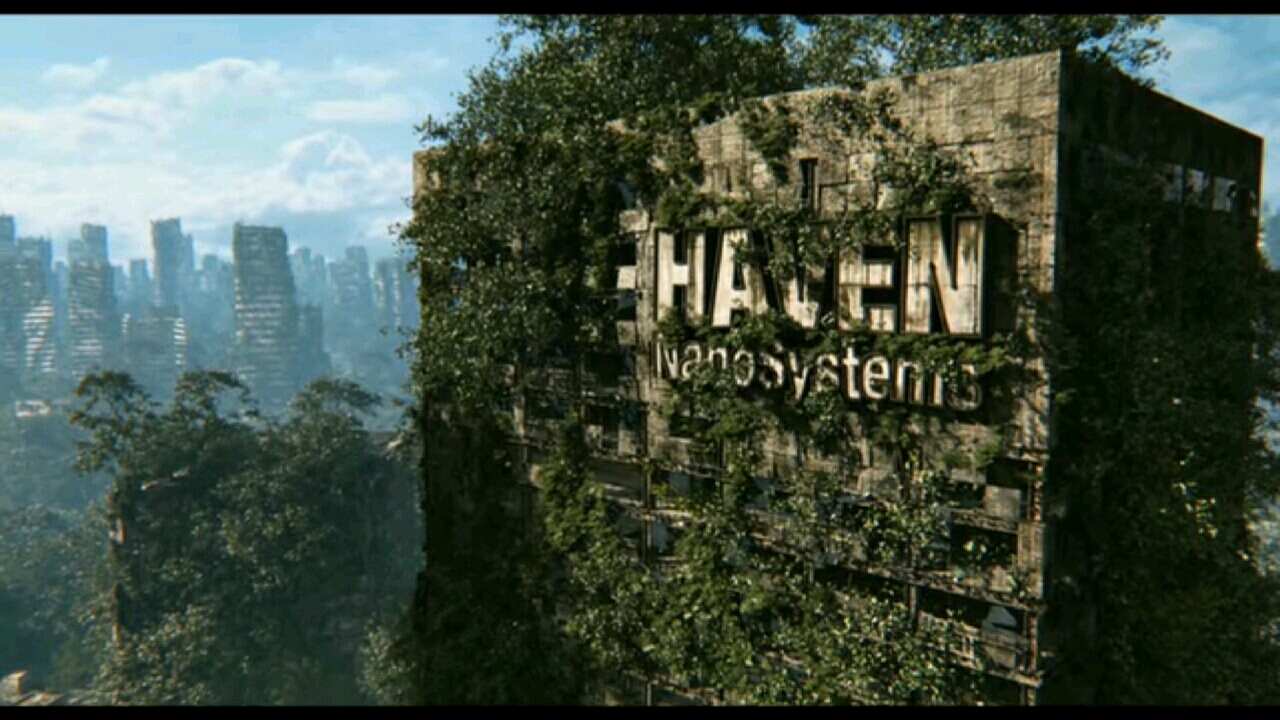 Ruin
Wes Ball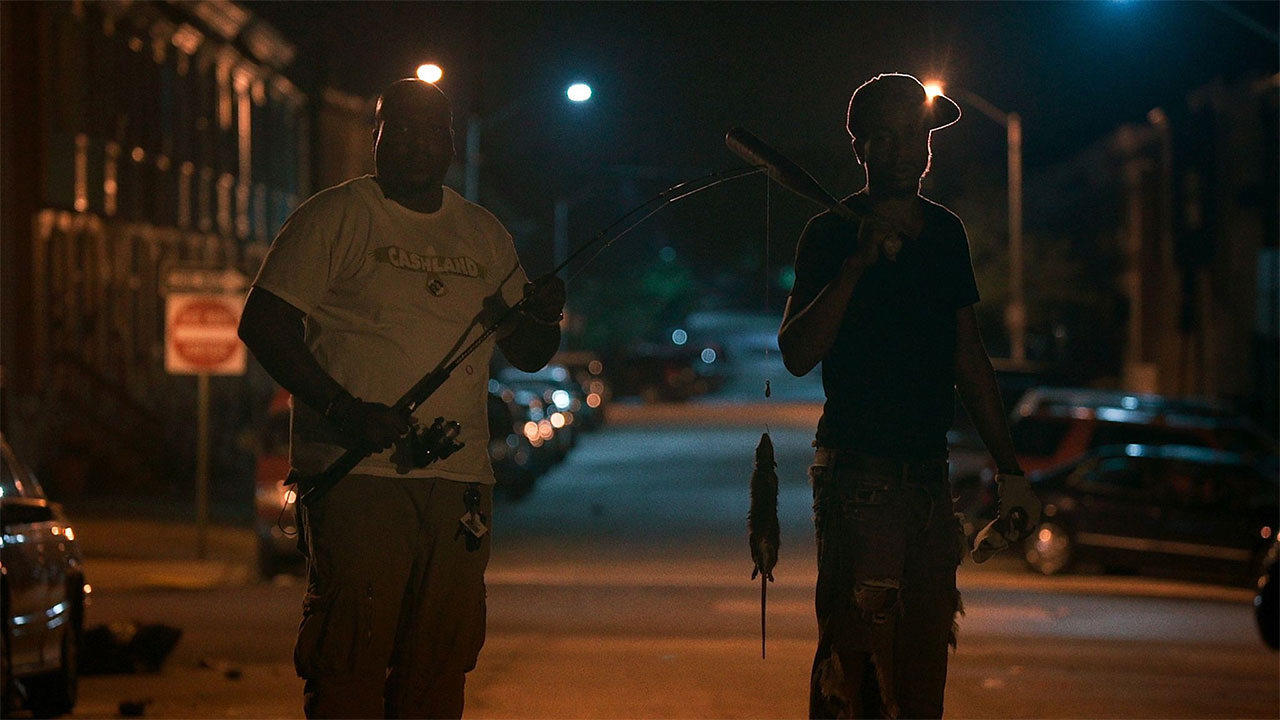 Rat Film
Theo Anthony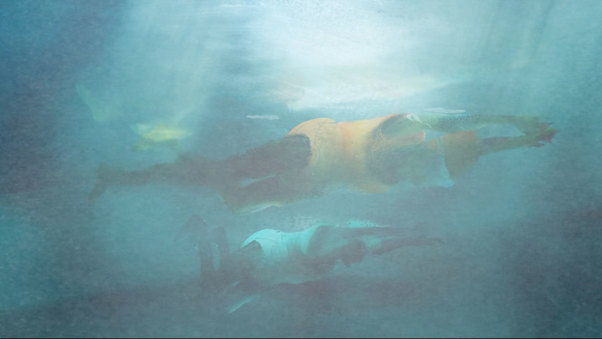 Laznia (Baths)
Tomek Ducki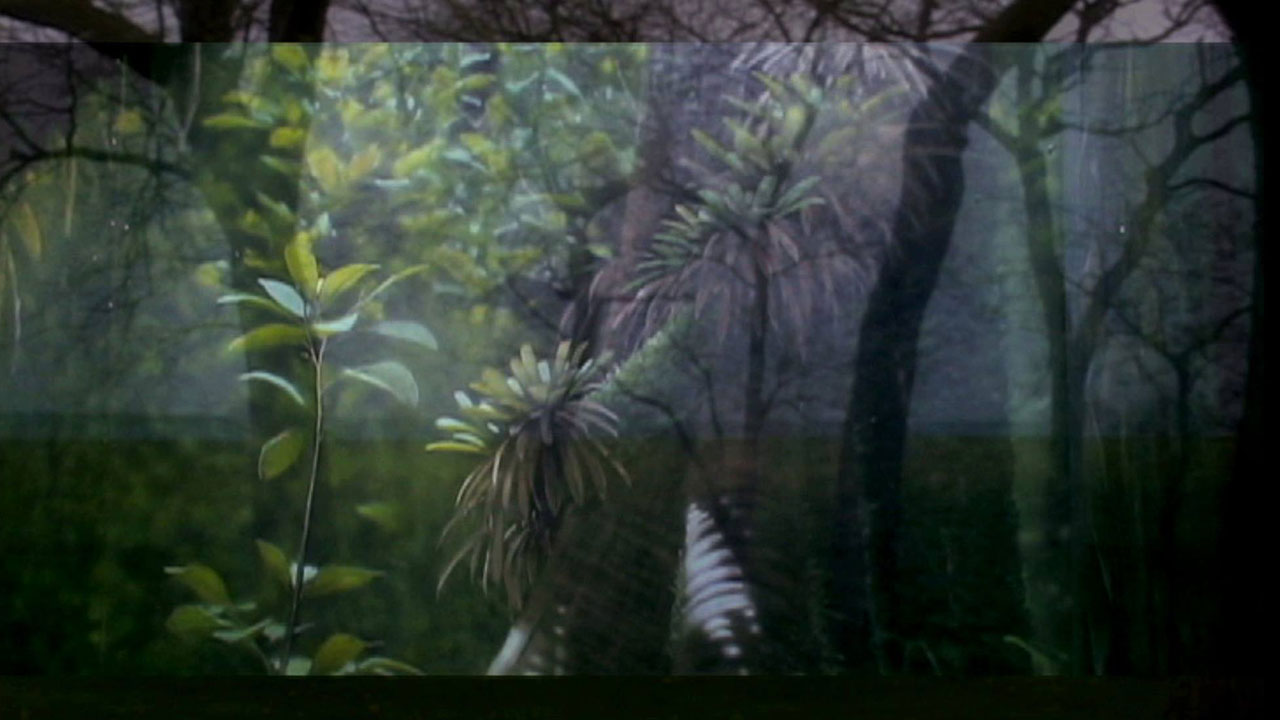 We Began by Measuring Distance
Basma Alsharif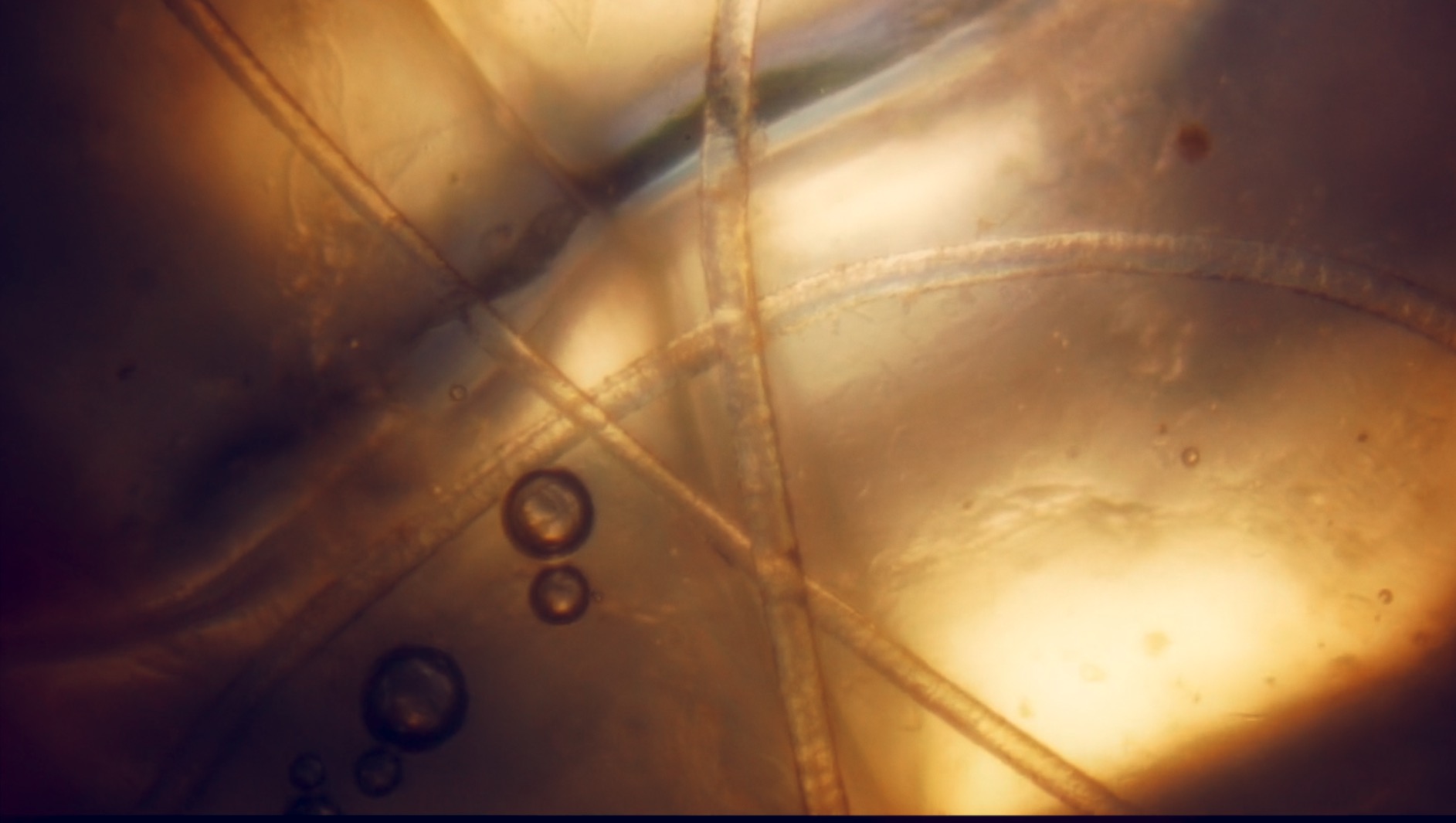 SIGINT
Phil Hastings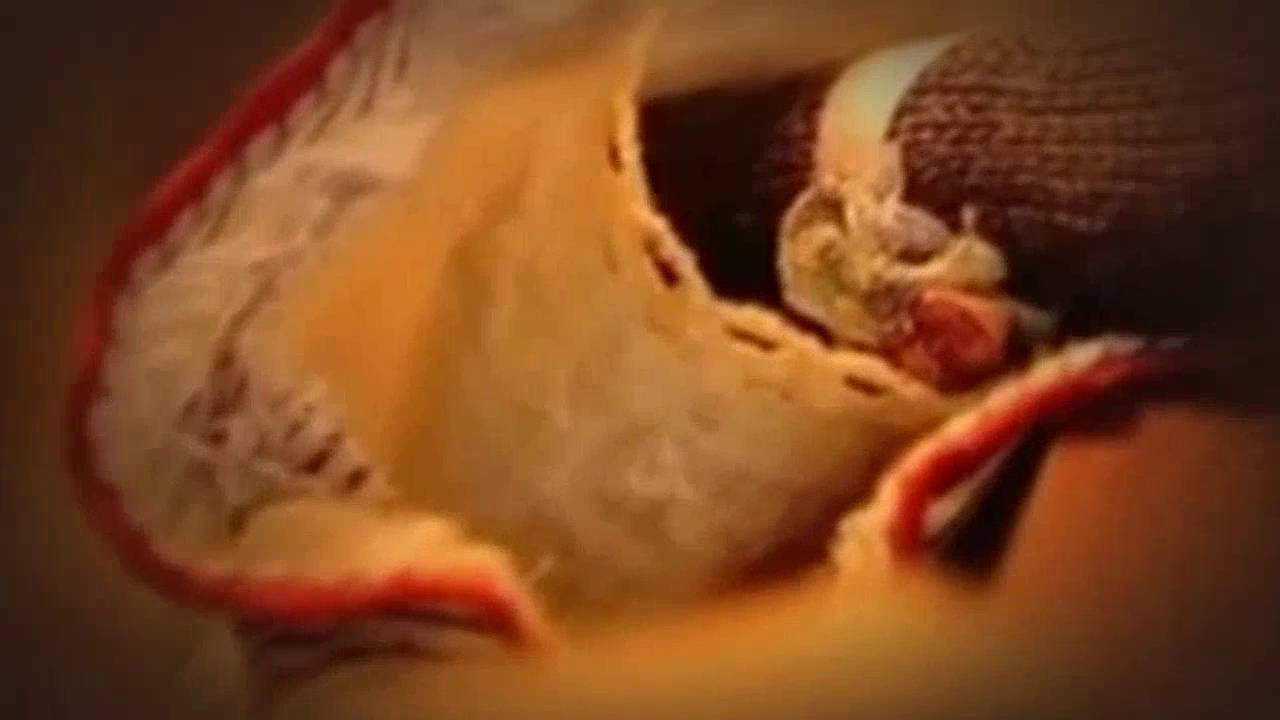 Of Dolls & Murder
Susan Marks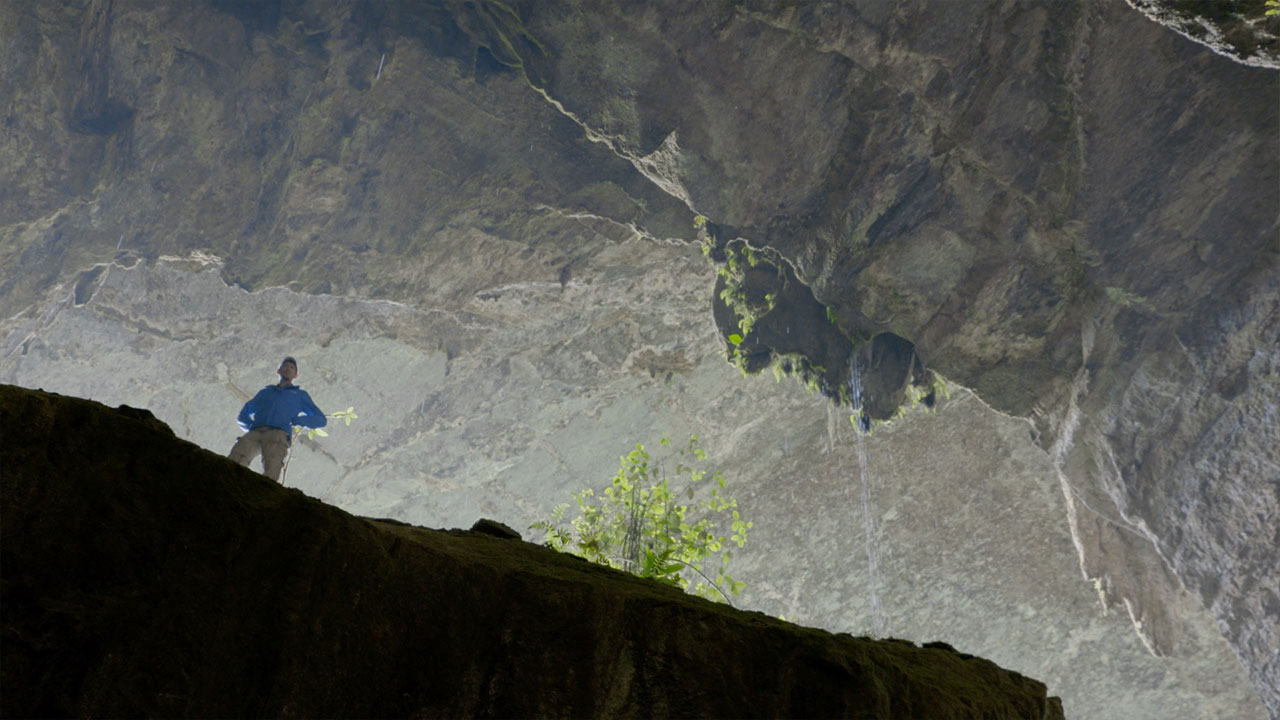 Santander
Oscar Ruiz Navia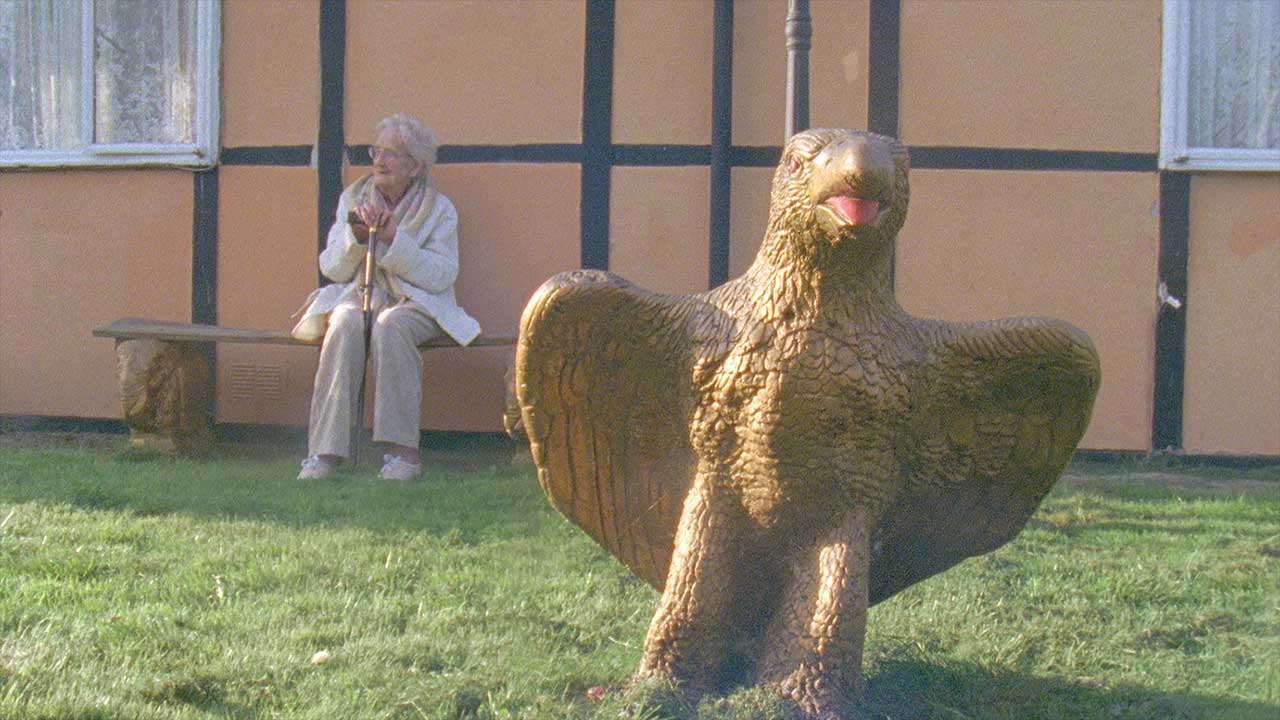 Lifespan
Jessica Bishopp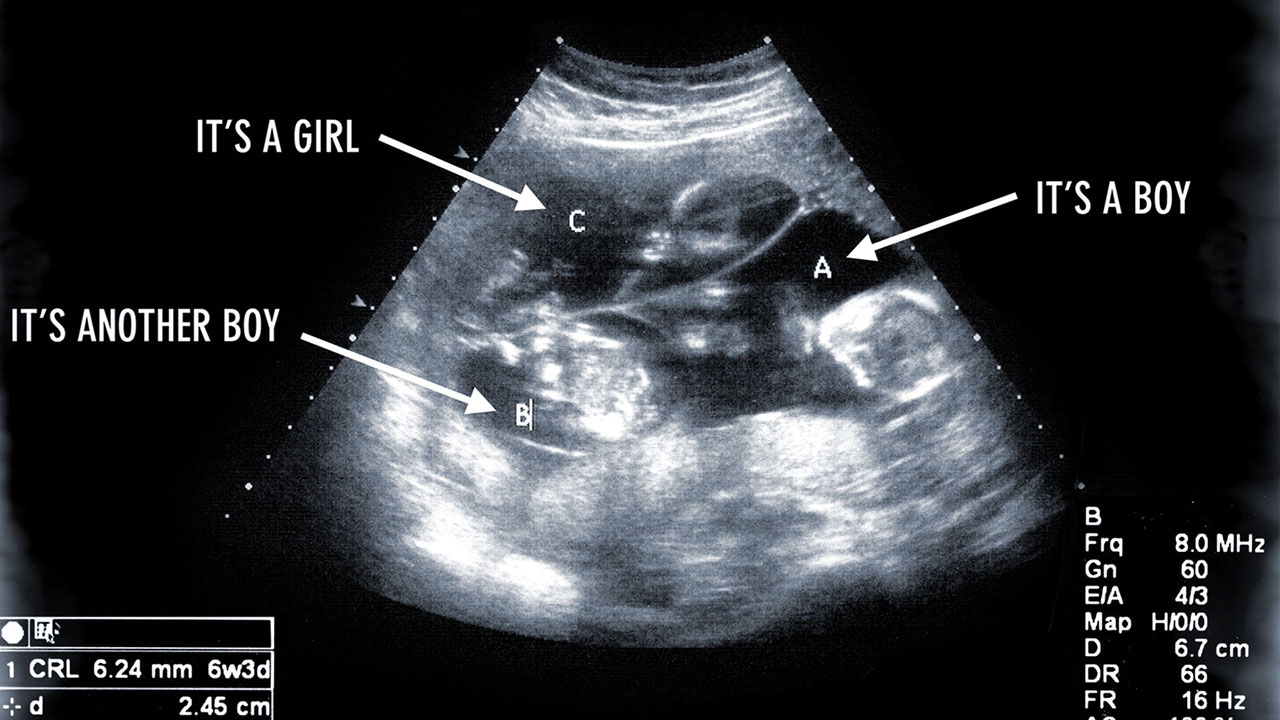 Welcome to the Machine
Avi Zev Weider
Archives of Extinction
Alyse Takayesu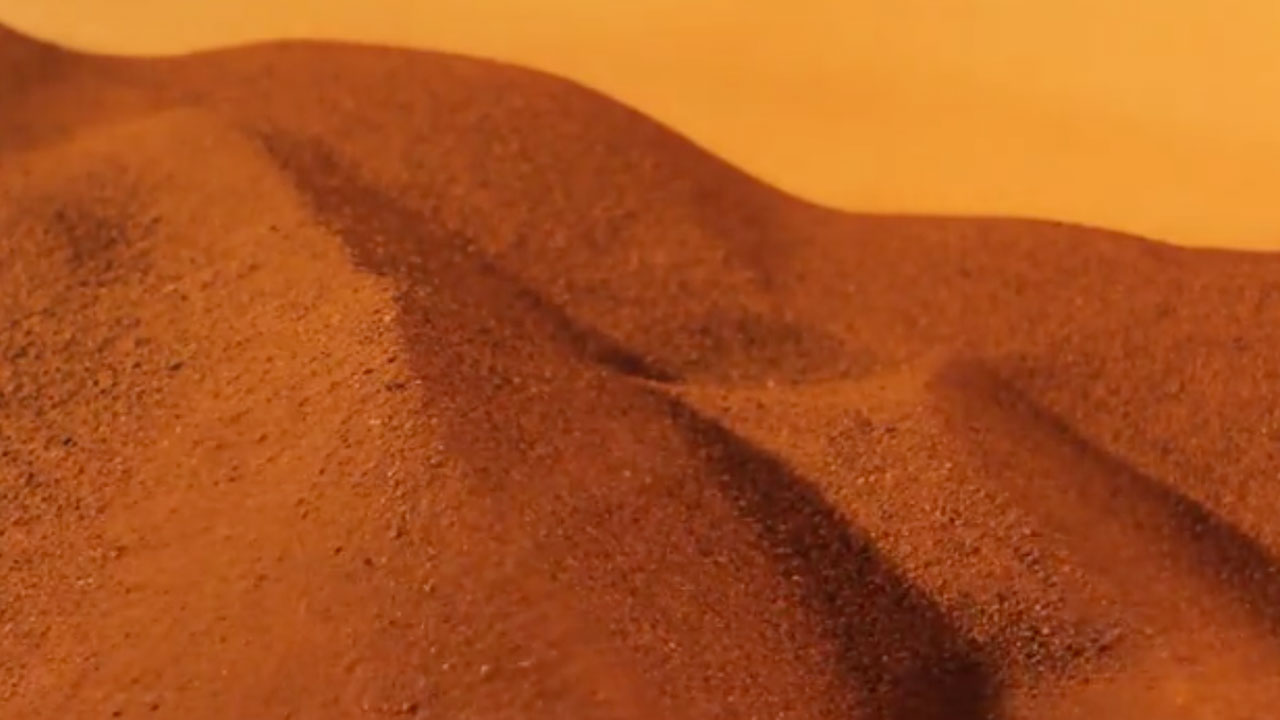 Micromegas
Jessica Perrin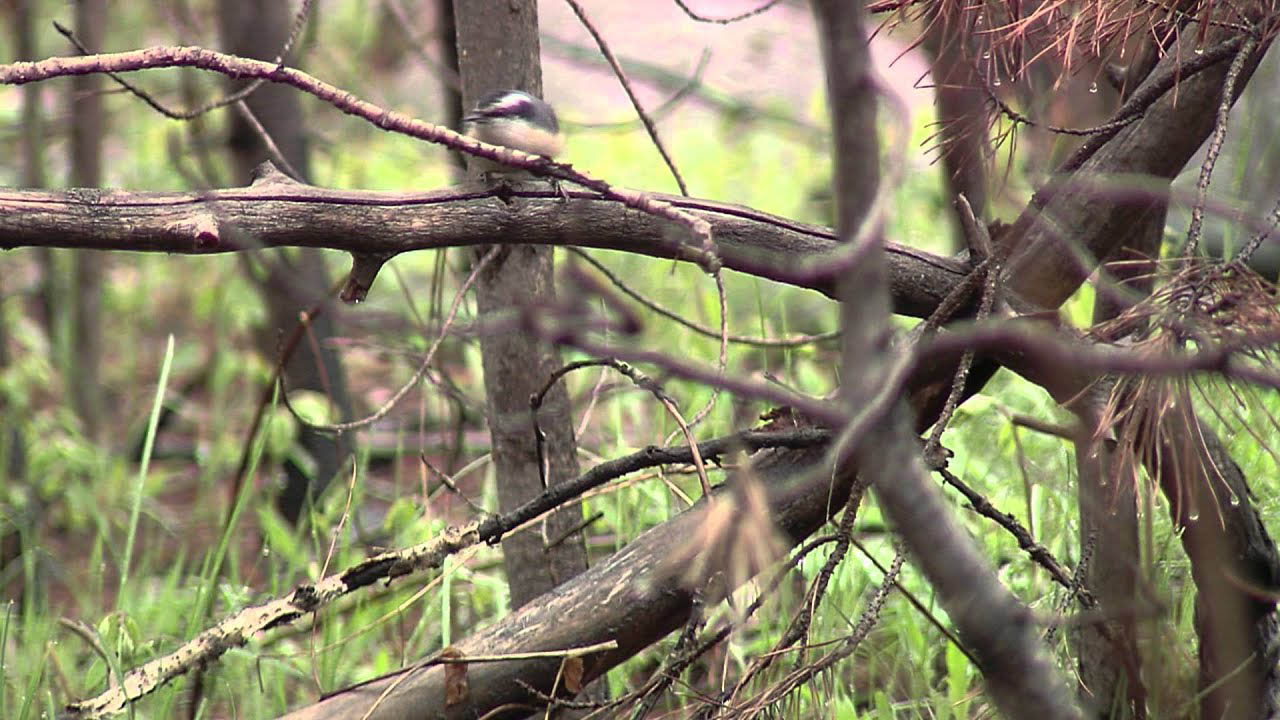 Disturbance
Jeremy Roberts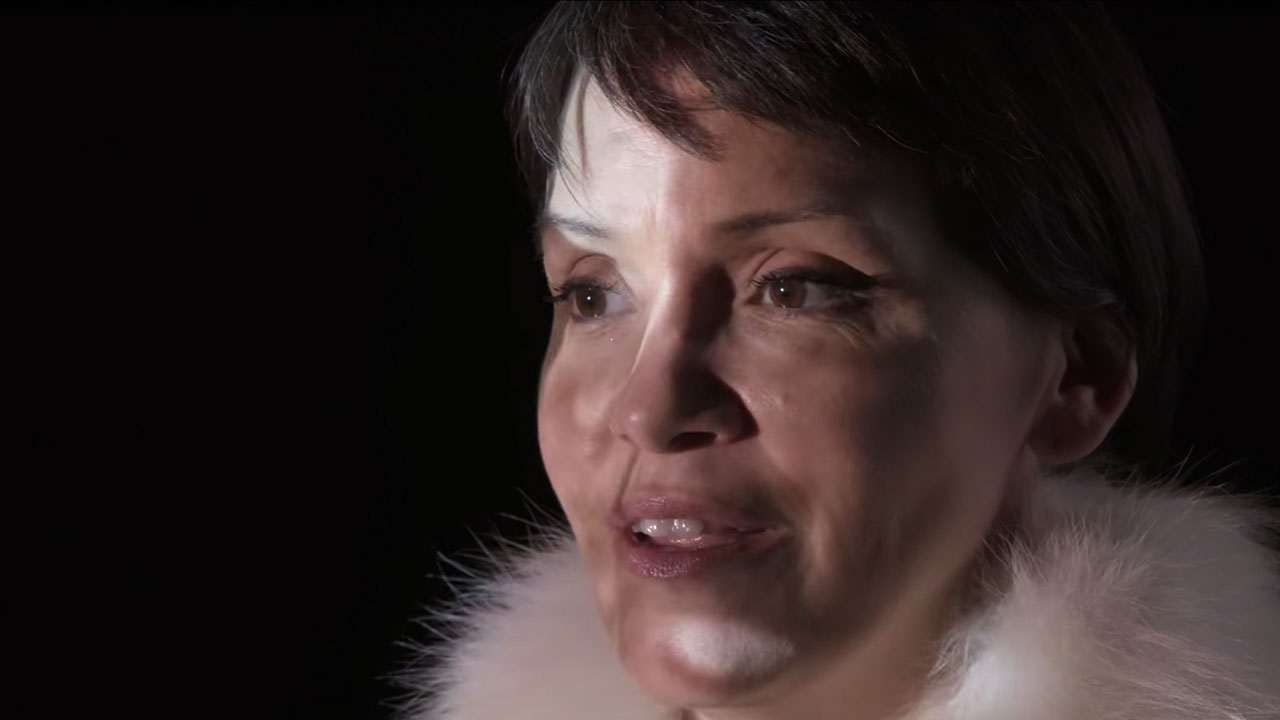 Breaths
Nyla Innuksuk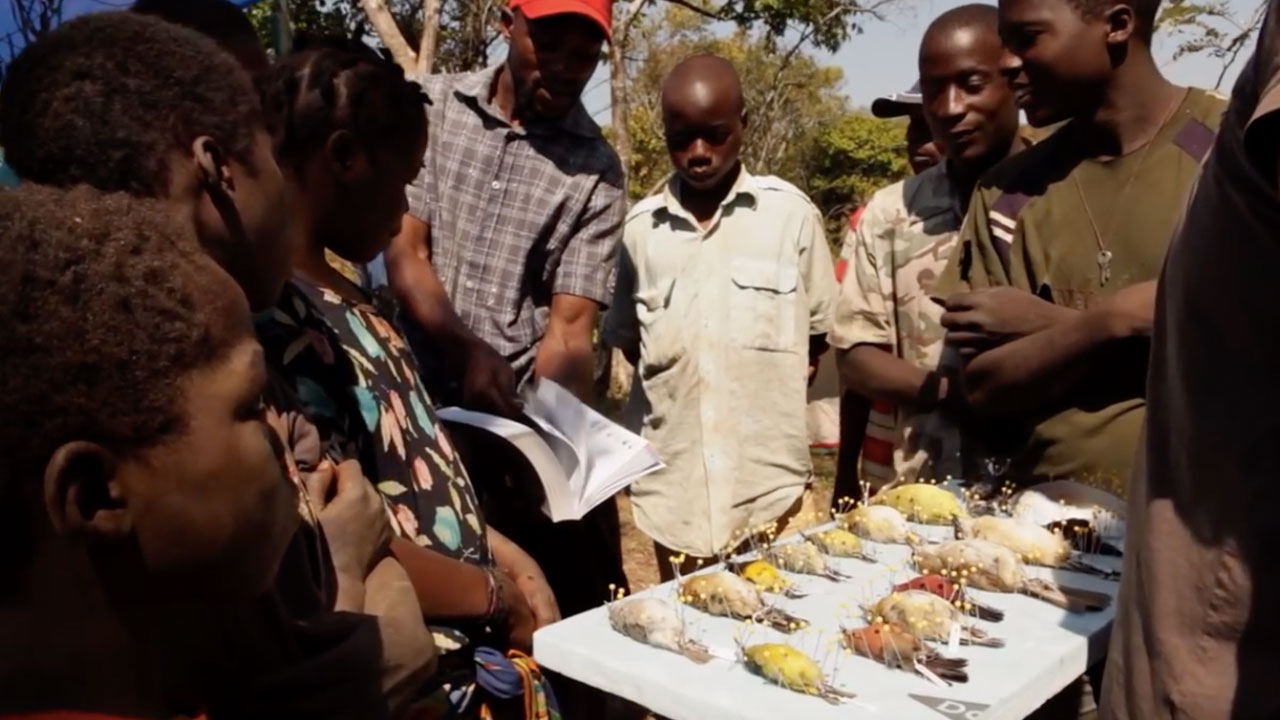 Discovering Mount Gorongosa
Federico Pardo
Synchronicity
Robin Meier,Andre Gwerder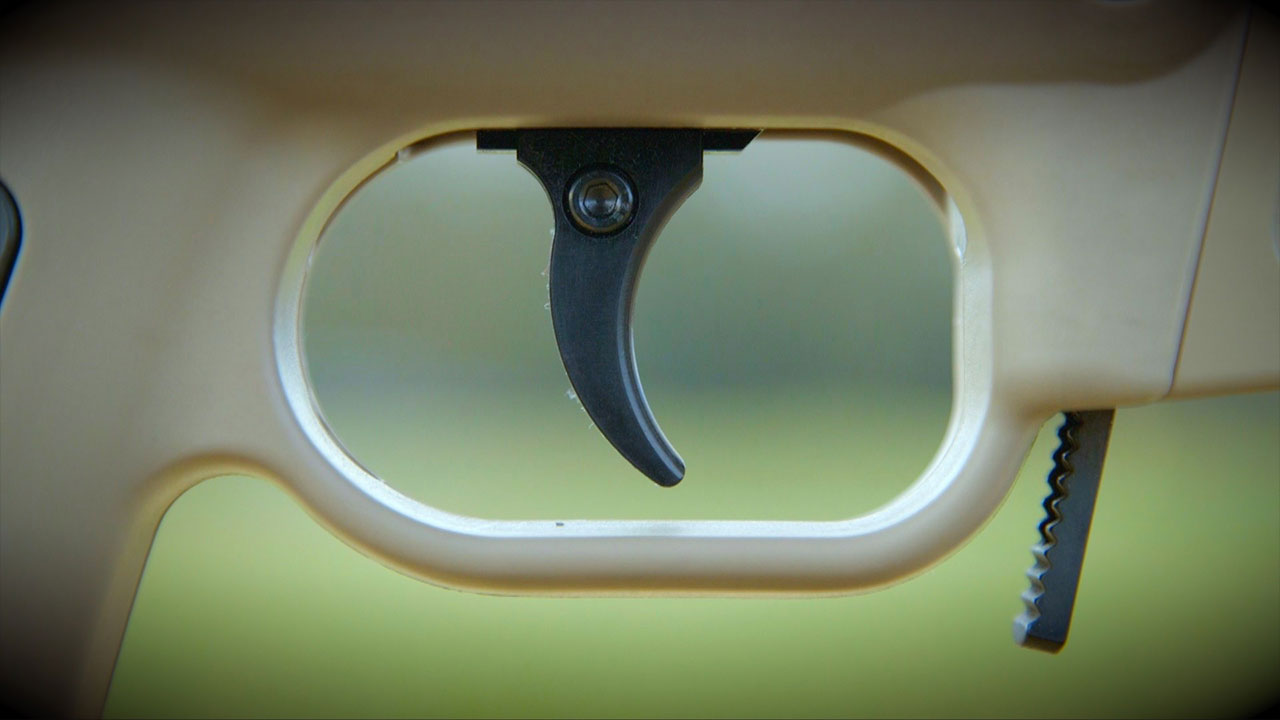 Remembrance Day in a weapons factory
Barry J. Gibb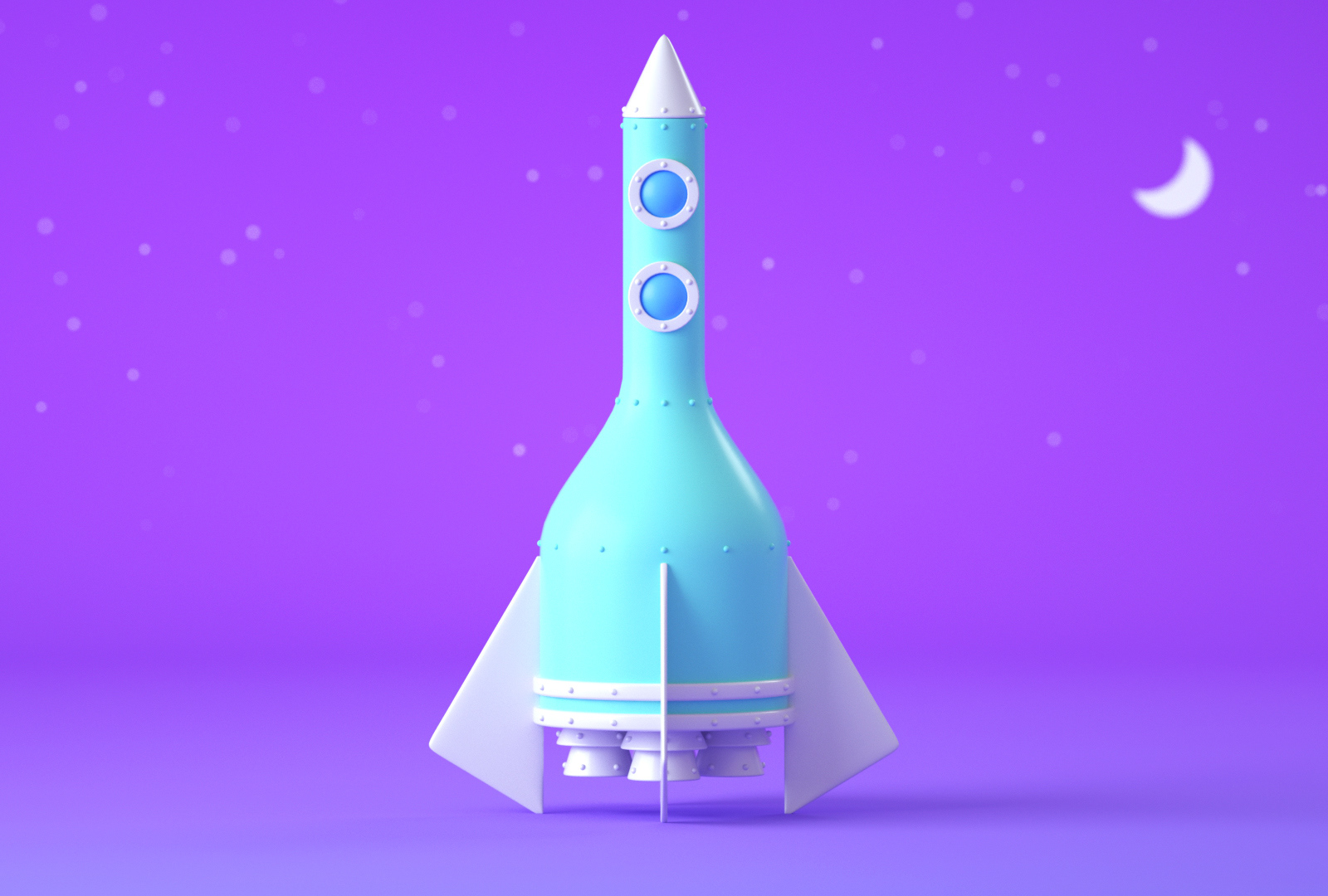 Pilots in Training
Chris Guyot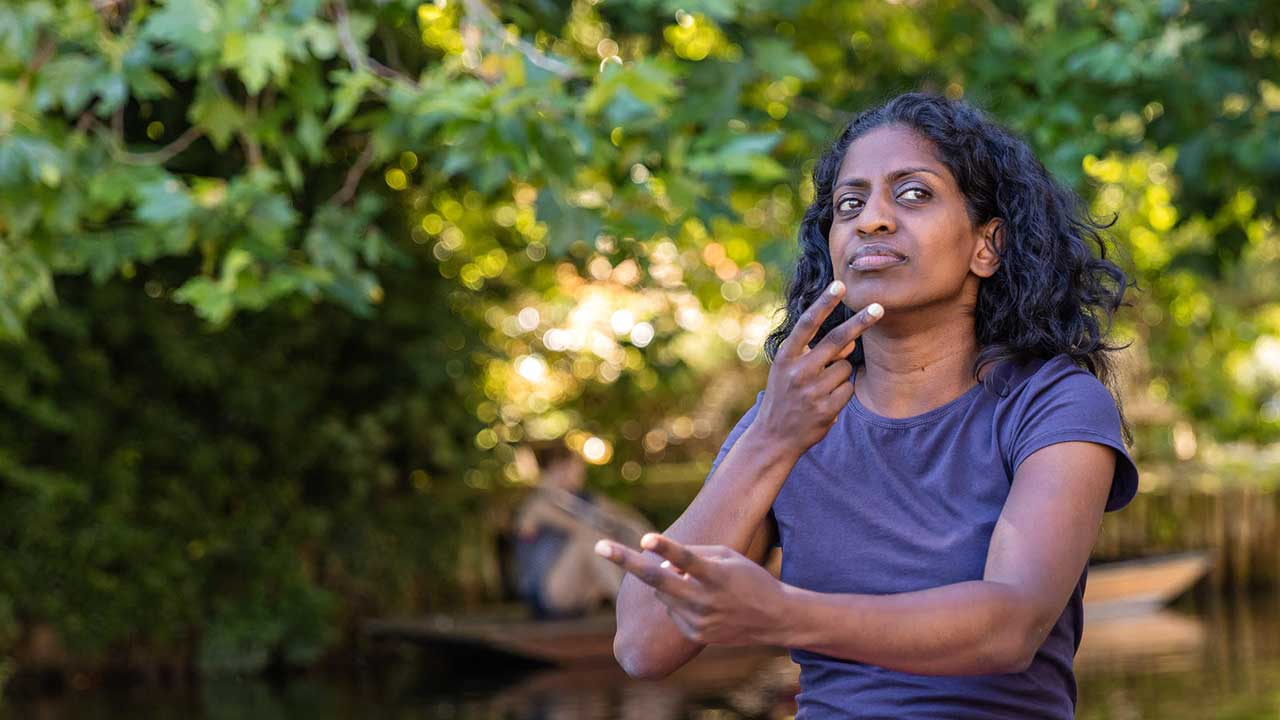 Talk With Your Hands
Toby Smith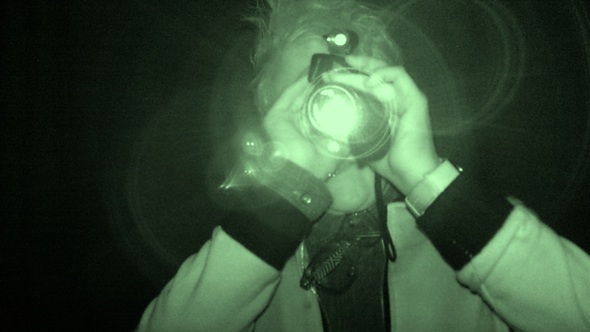 Entangled Nightvisions
Aura Satz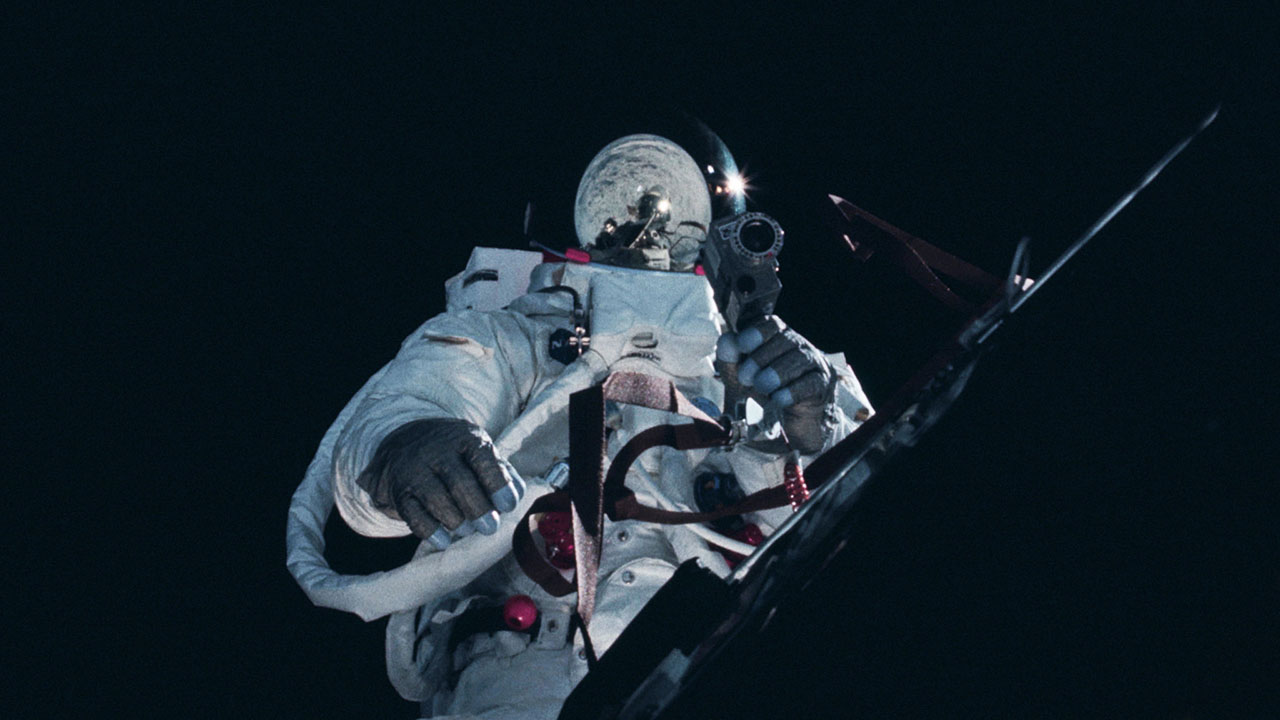 The Sasha
María Molina Peiró
Grey Gardens
Albert Maysles,Muffie Meyer,Ellen Hovde,David Maysles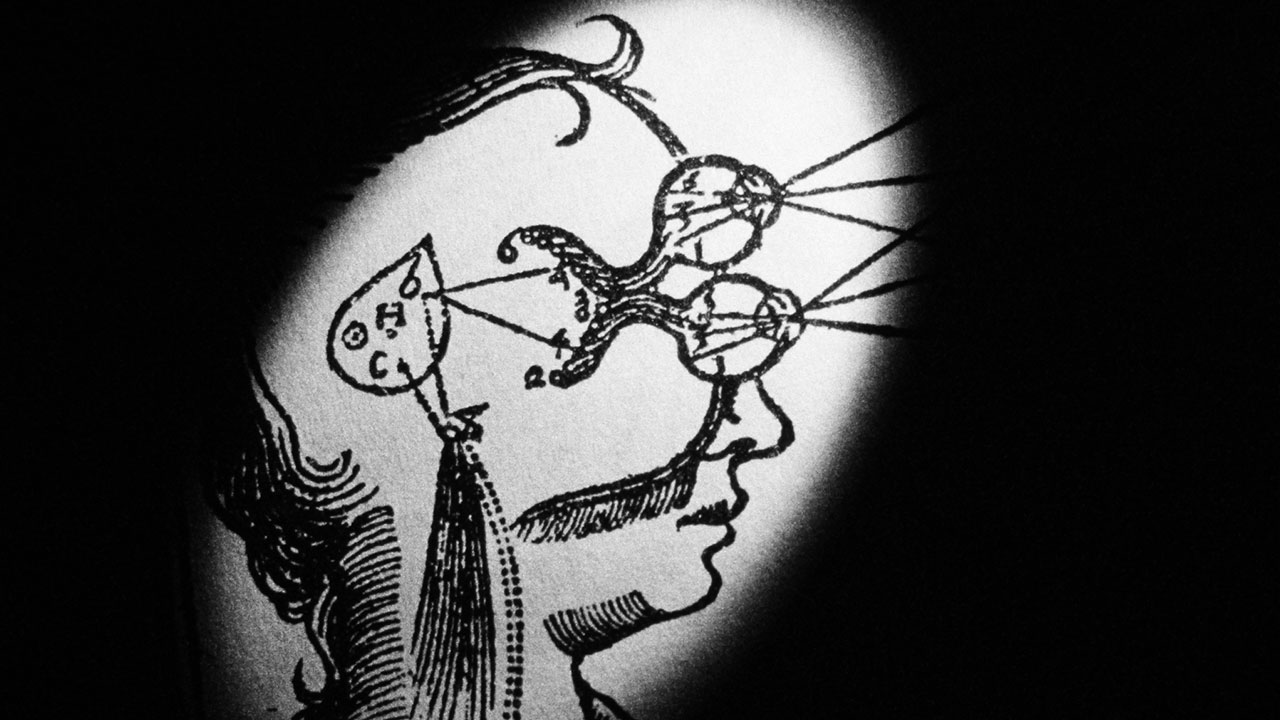 Notes from the Interior
Ben Balcom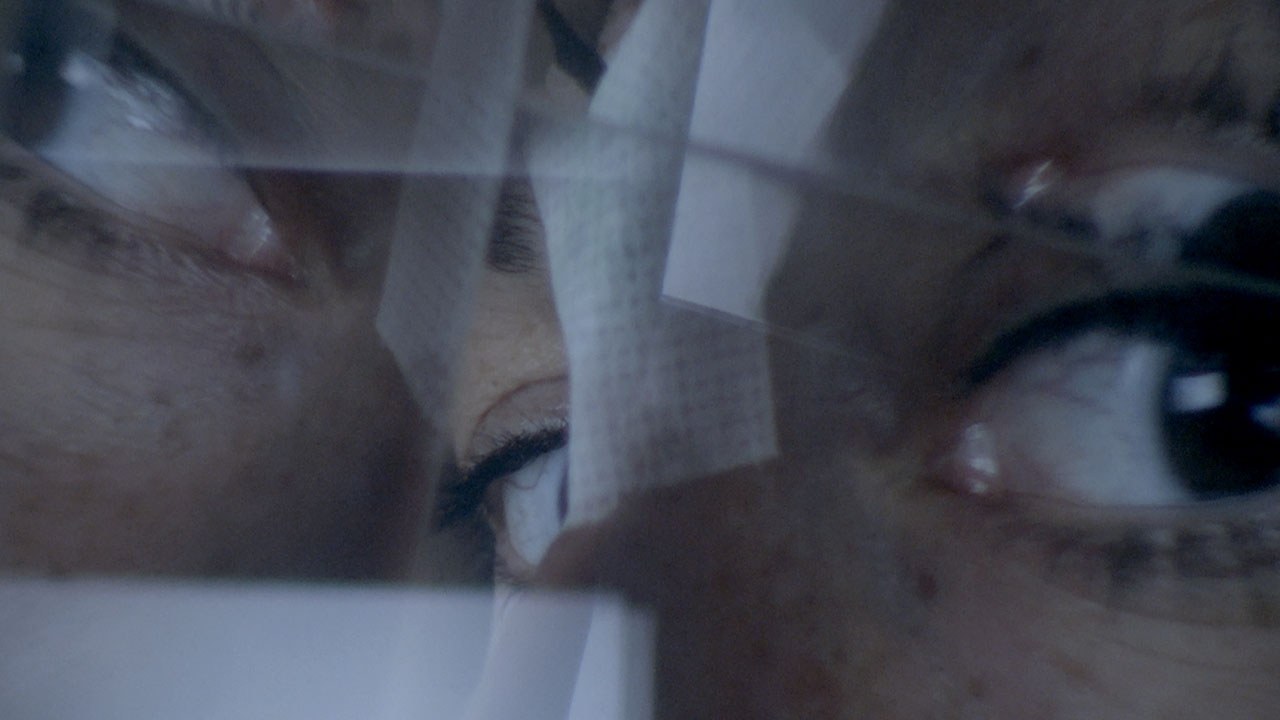 The Prediction Machine
Marleine Van Der Werf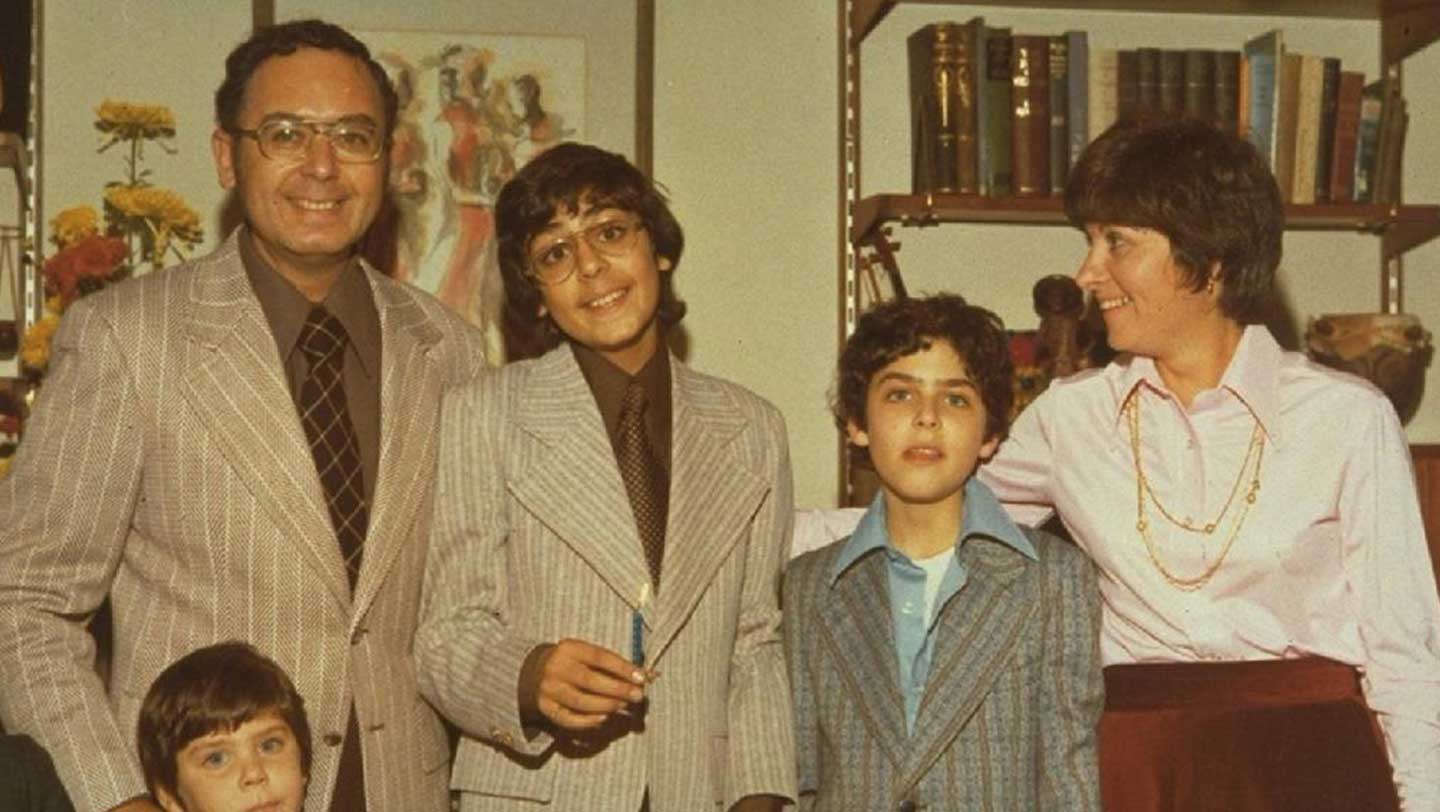 Capturing the Friedmans
Andrew Jarecki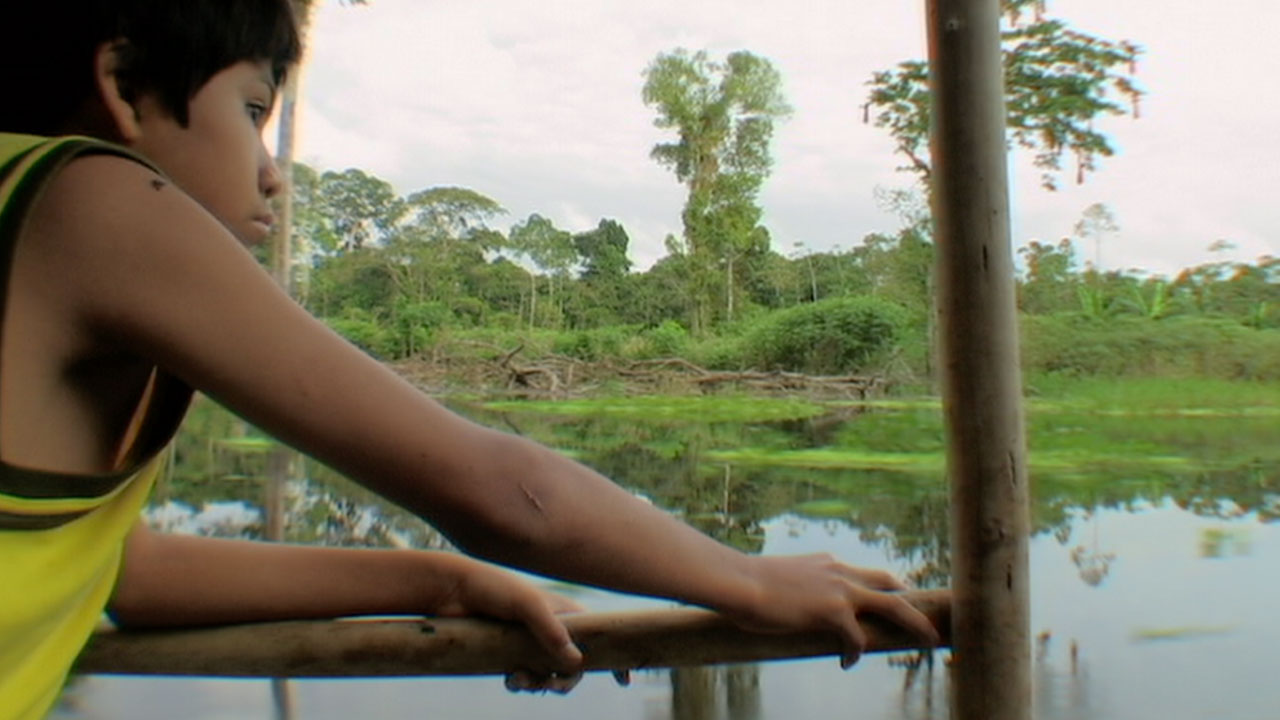 The Shaman and the Scientist
Sarah Hutt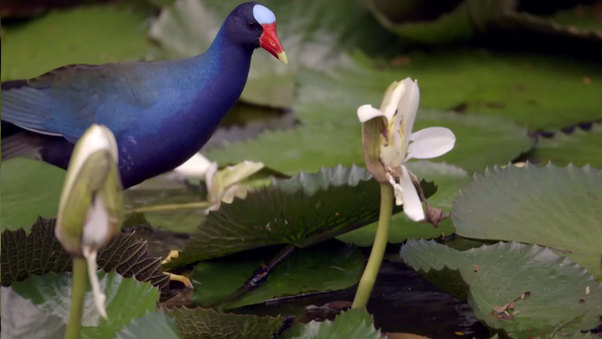 The Messenger
Su Rynard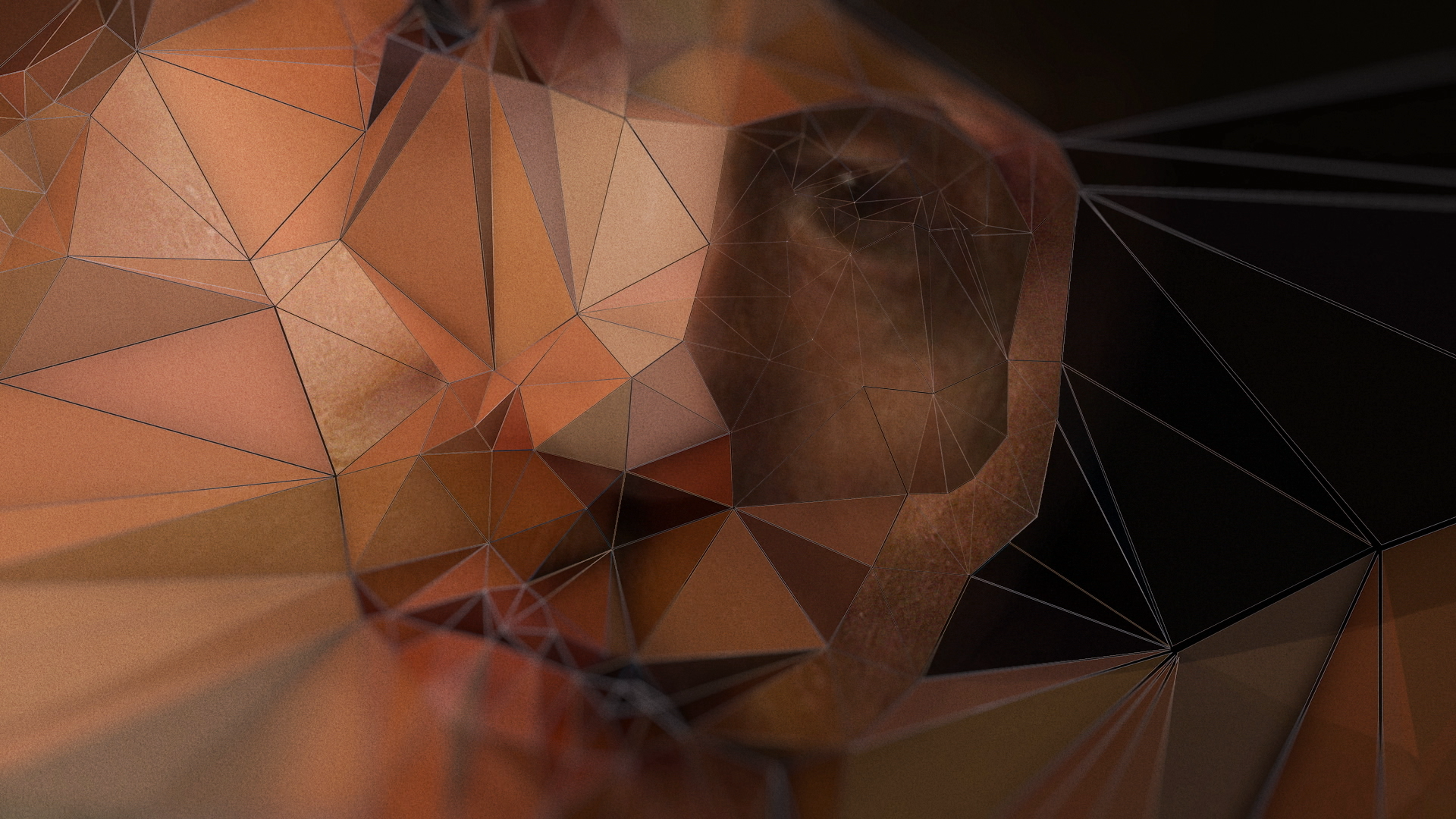 The Next Rembrandt
Juliette Stevens
Brilliant Darkness: Hotaru in the Night
Emily Driscoll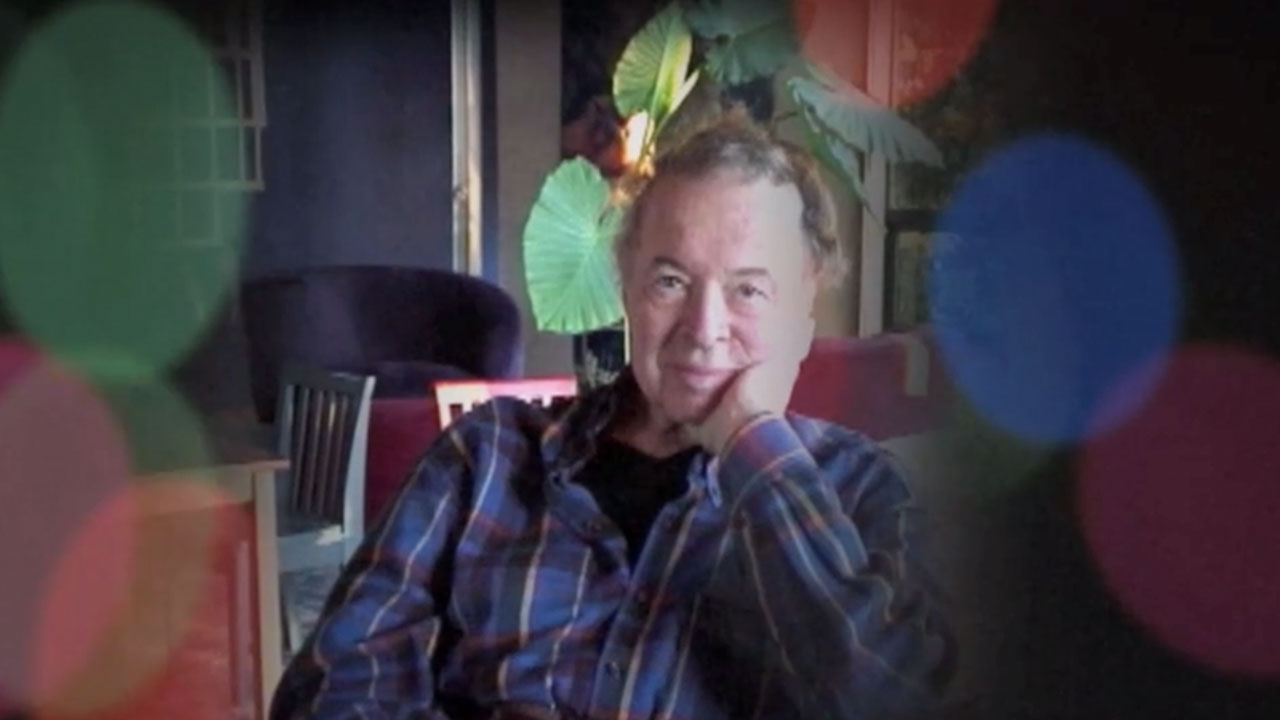 The Future of Our Species
Tiffany Shlain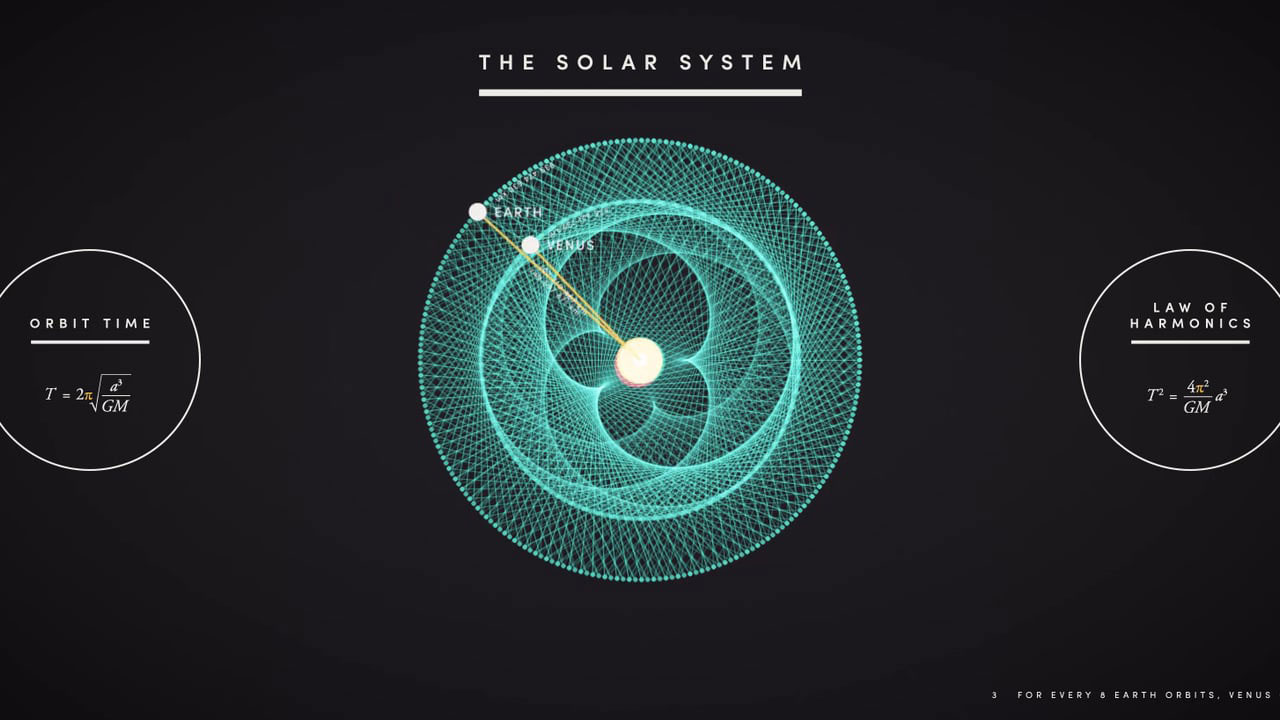 Beauty in Numbers
Rebecka Taule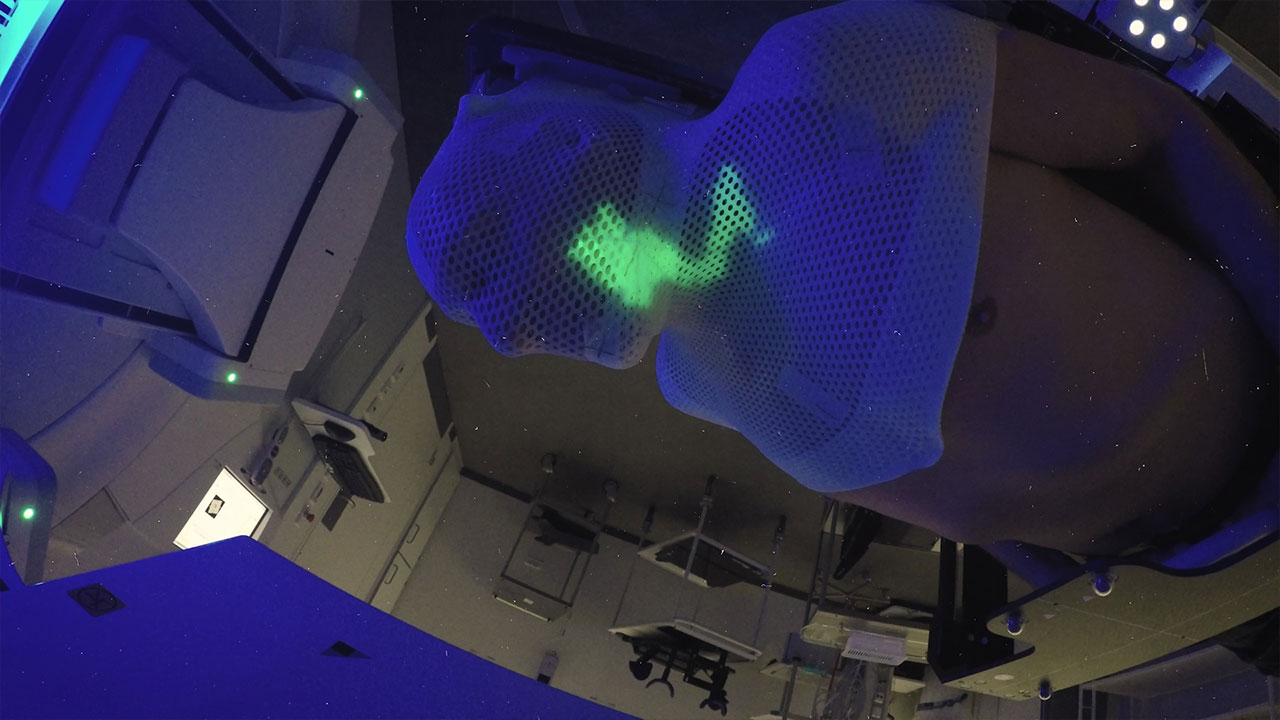 Cross Section
René Georg Johansen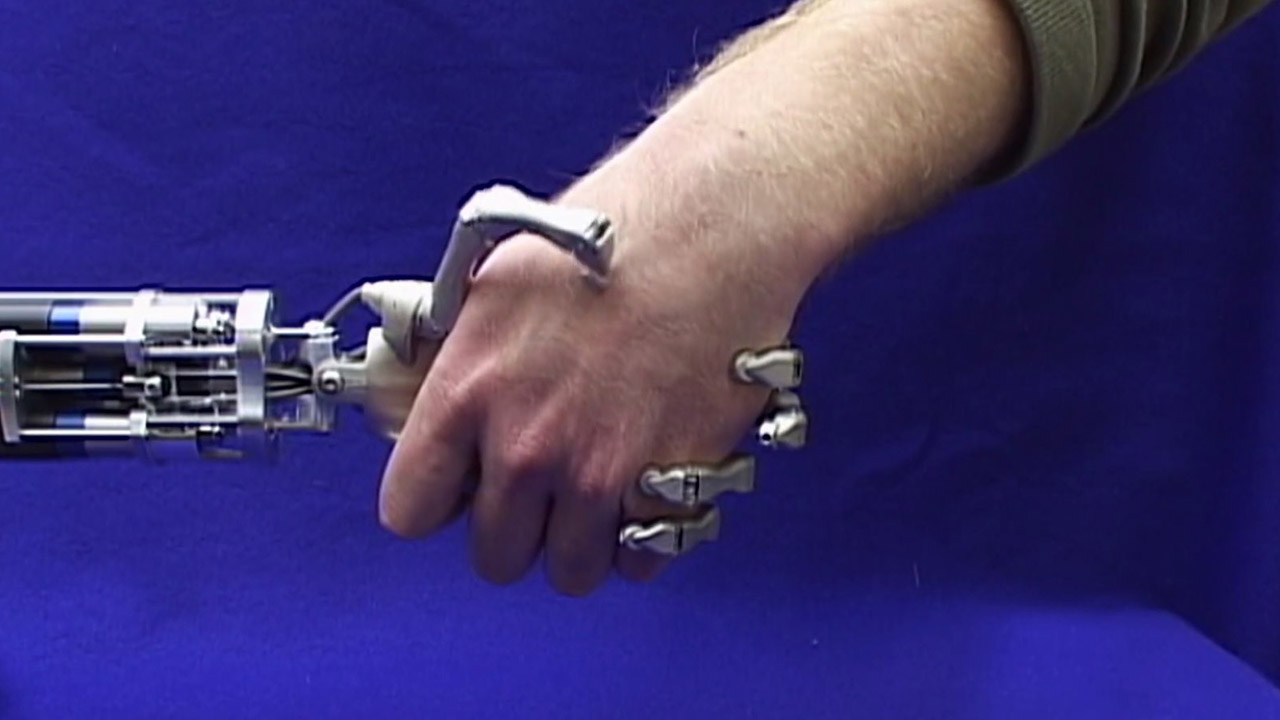 Out on a Limb
Daria Price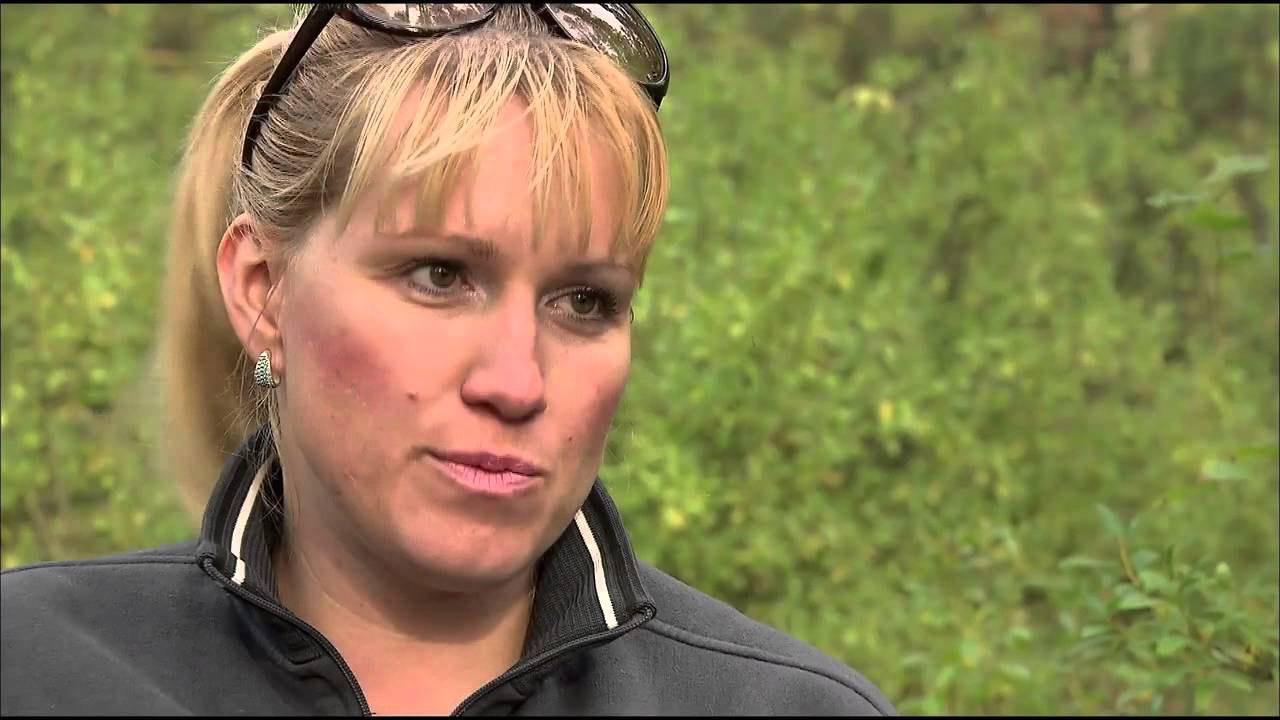 Science of Fasting
Sylvie Gilman, Thierry de Lestrade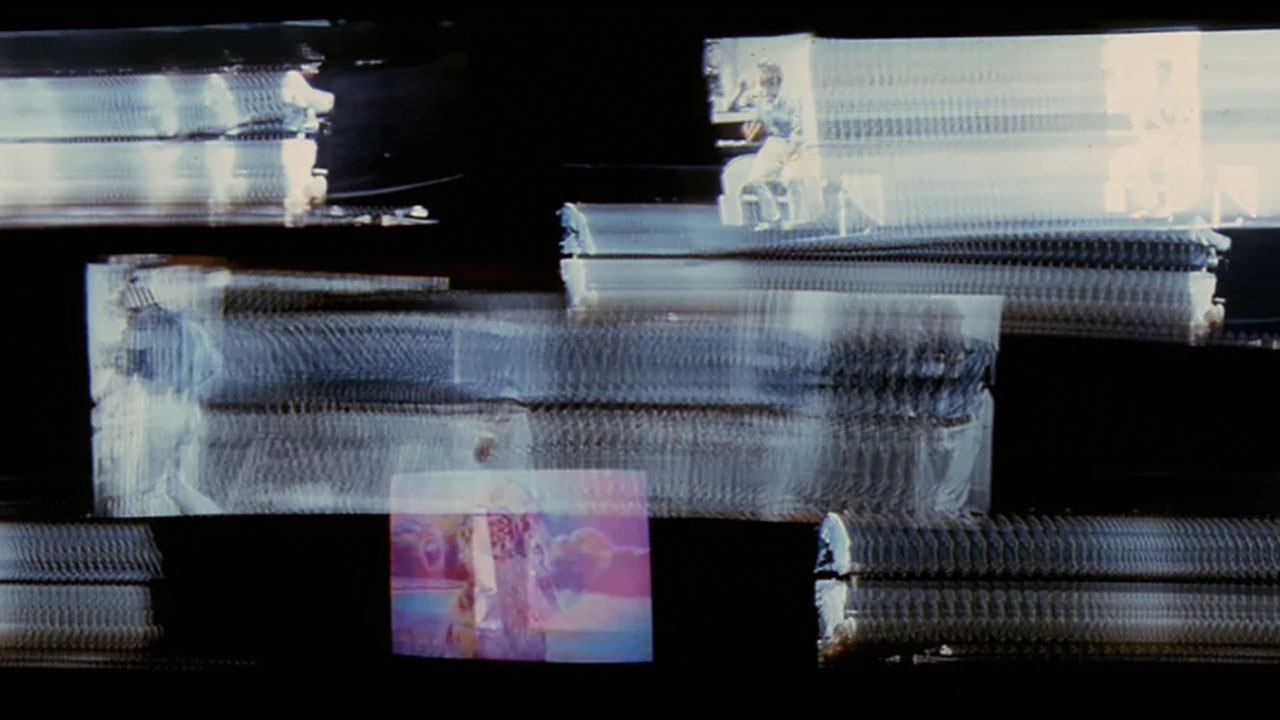 Chronogram of Inexistent Time
Malena Szlam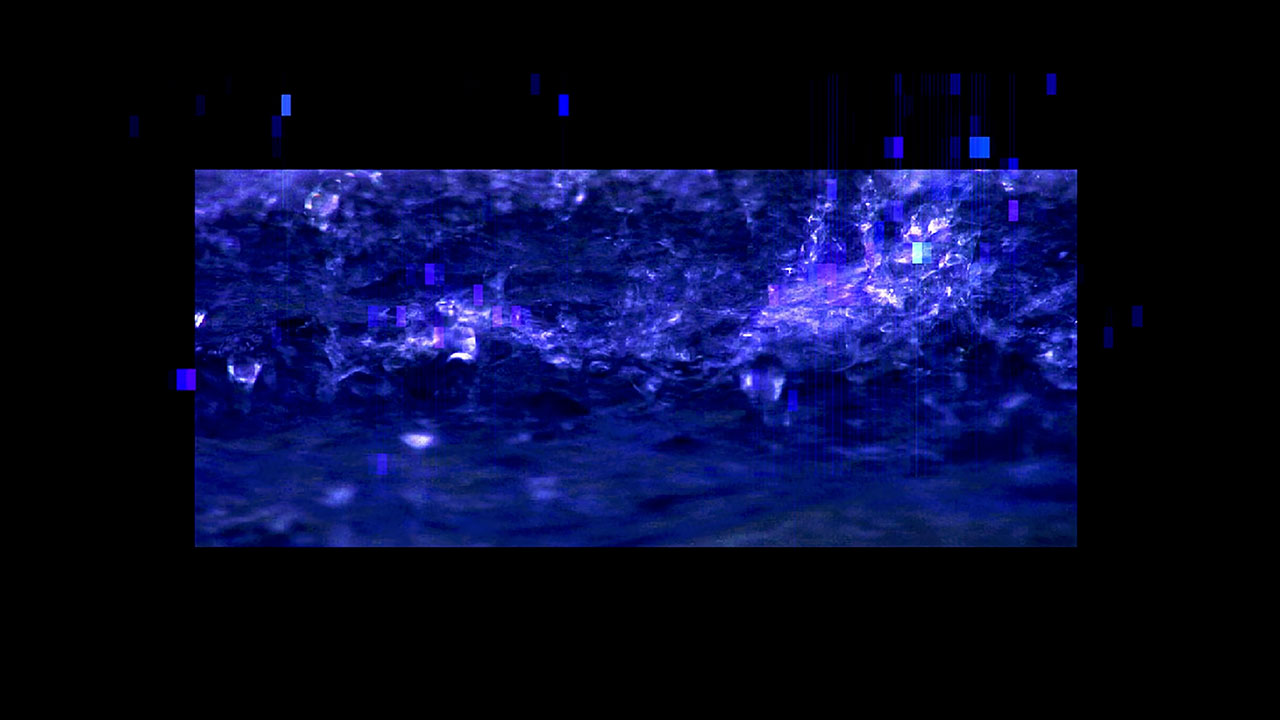 Quantum Theater of the Aquatic
Carolyn Turner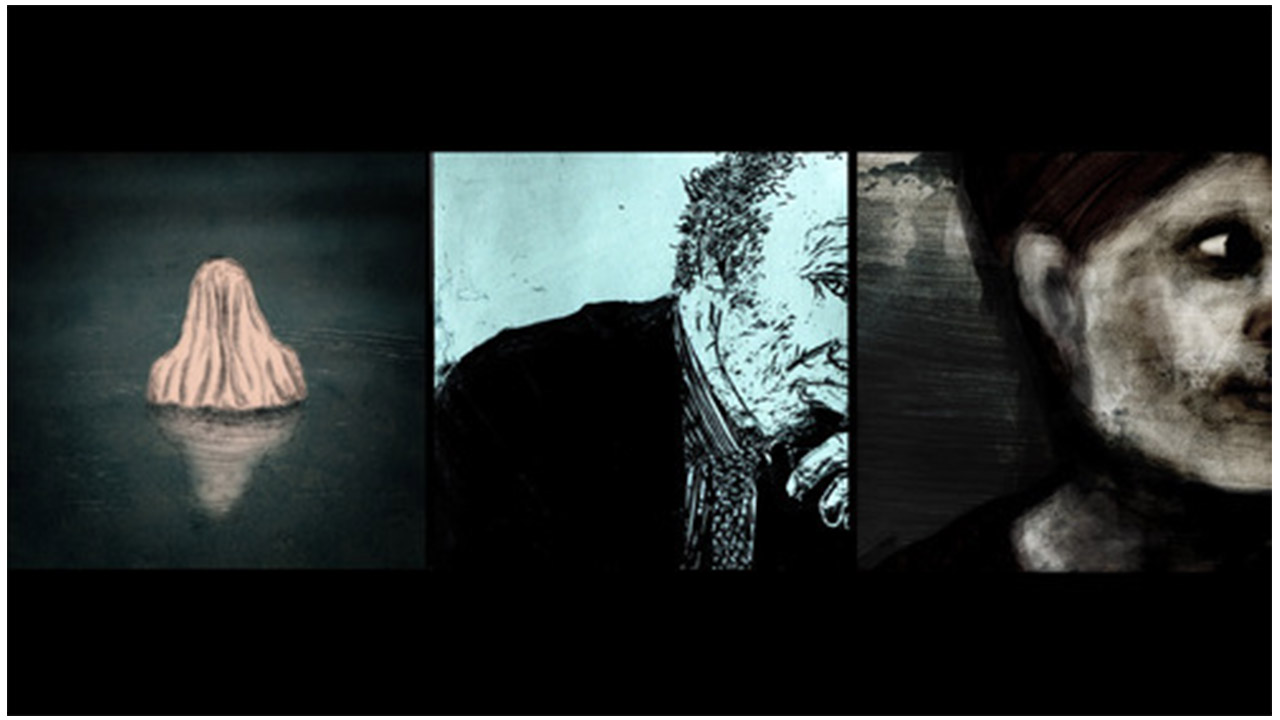 Through the Hawthorn
Anna Benner, Pia Borg, Gemma Burditt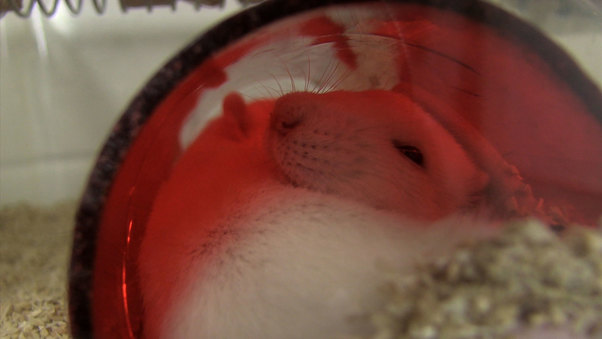 Number 32
Linnea Langkammer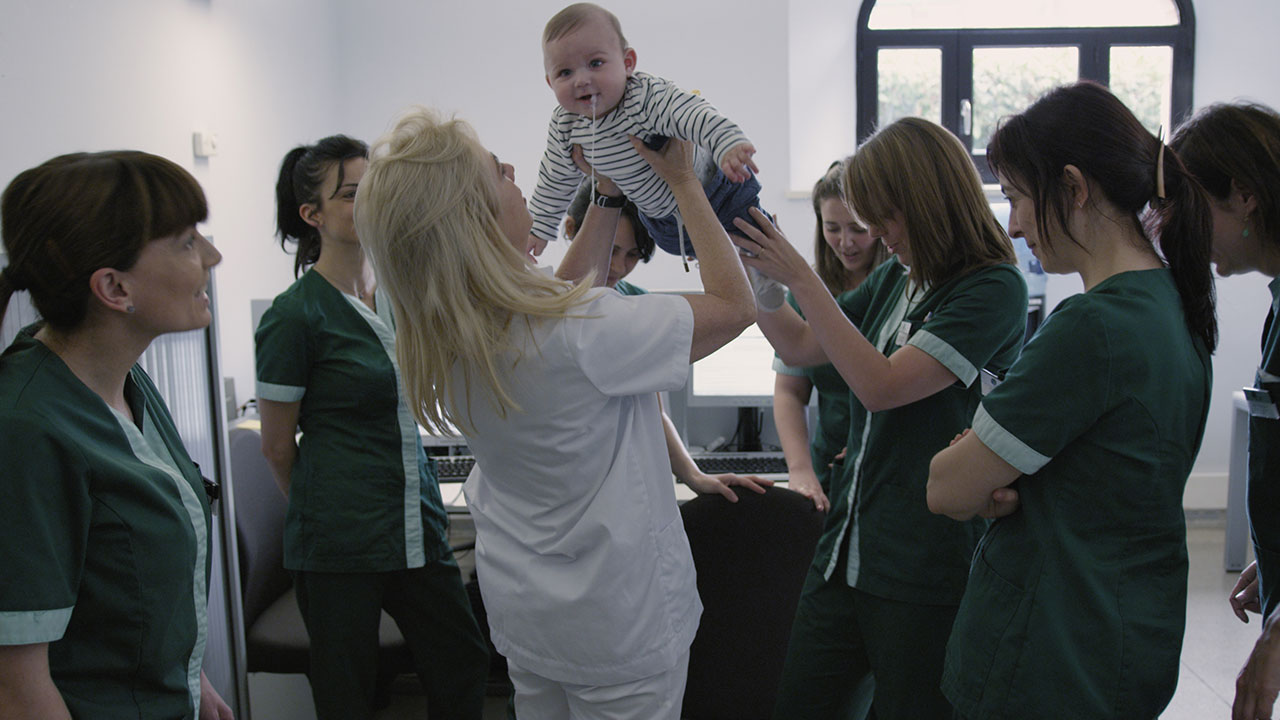 Future Baby
Maria Arlamovsky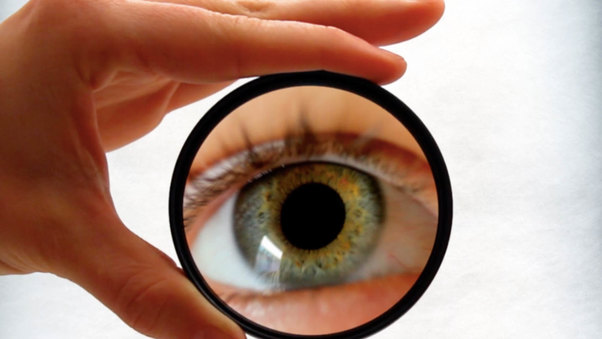 Restoring Sight in Bangladesh
Tatiana McCabe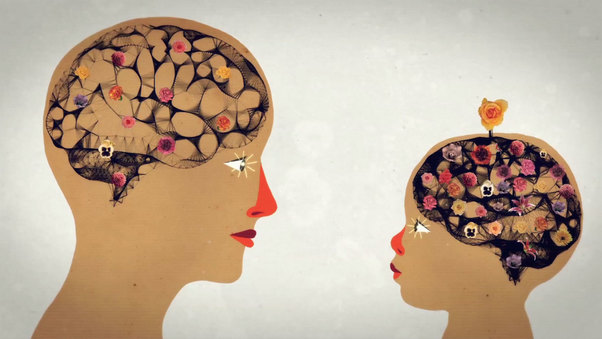 Brain Power: From Neurons to Networks
Tiffany Shlain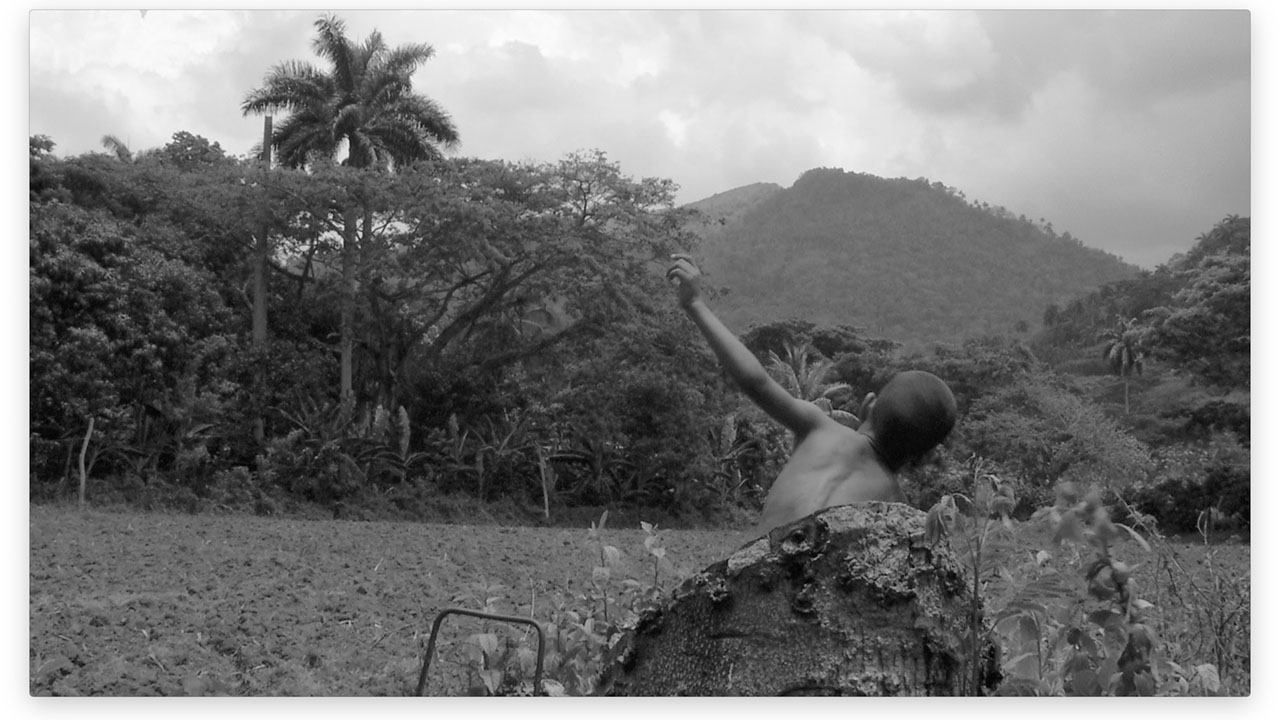 Exilio
Maria Espinoza Stransky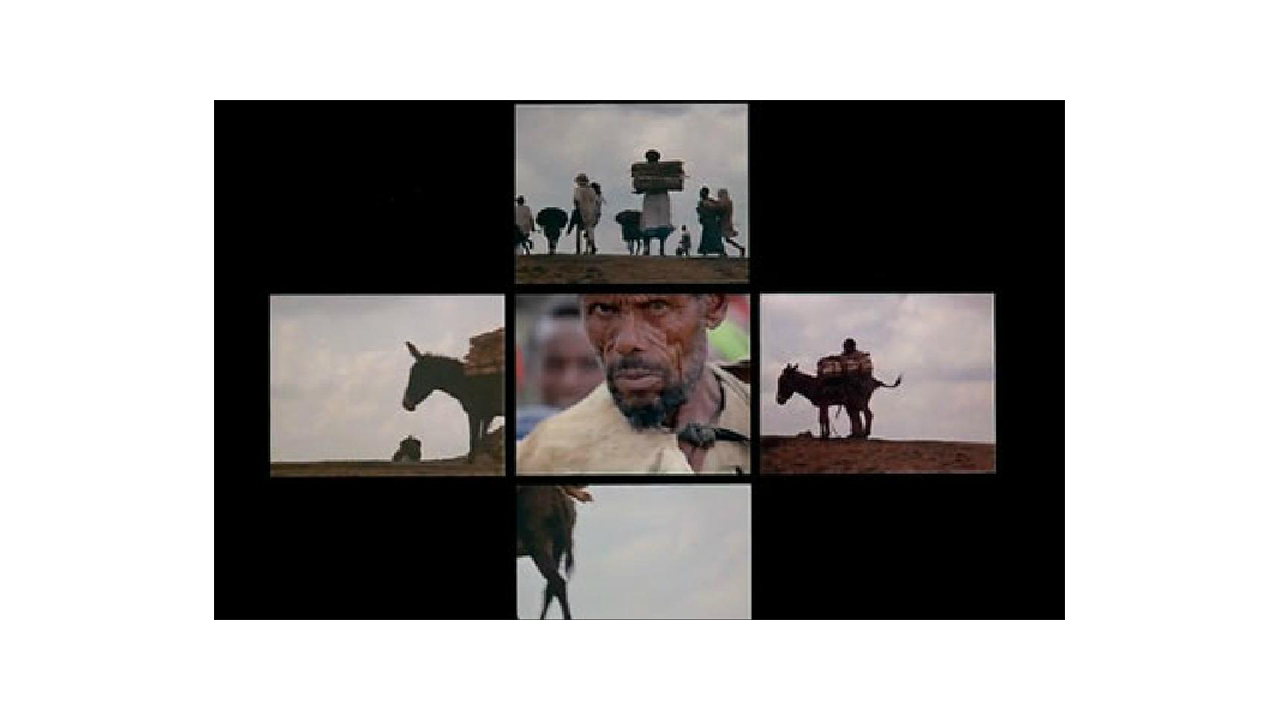 In the Labyrinth
Roman Kroitor, Colin Low, Hugh O'Connor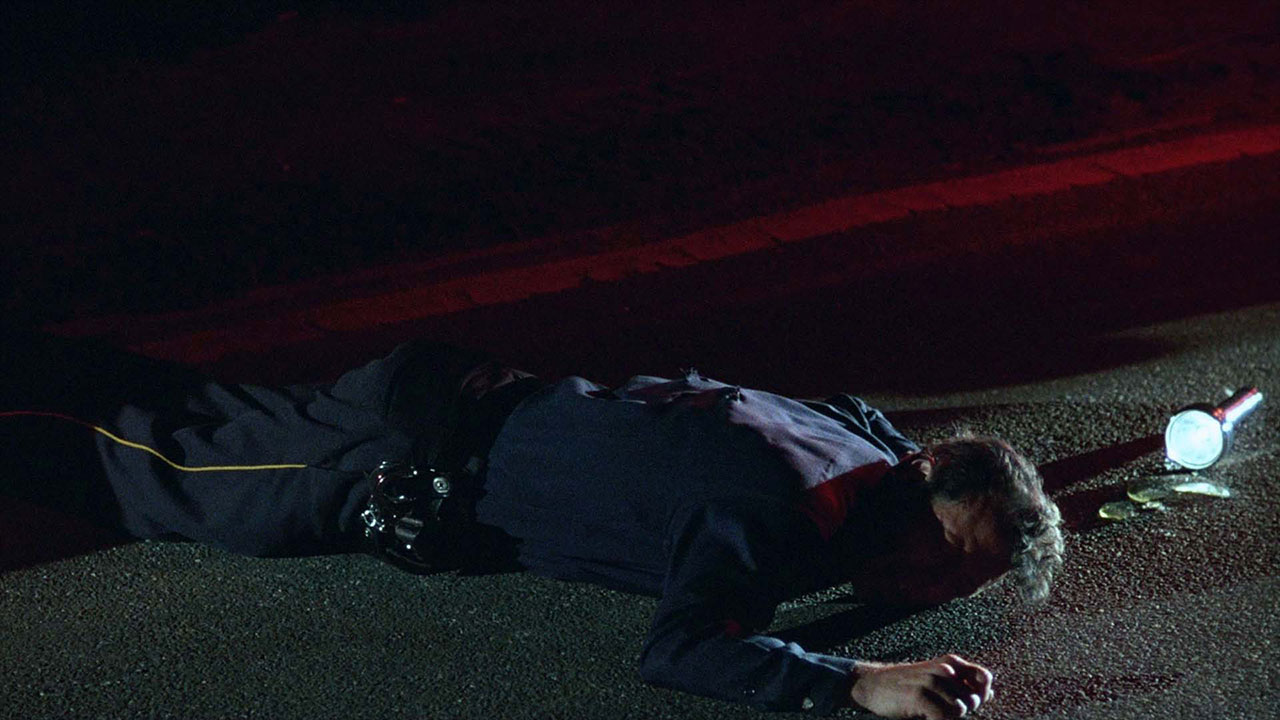 The Thin Blue Line
Errol Morris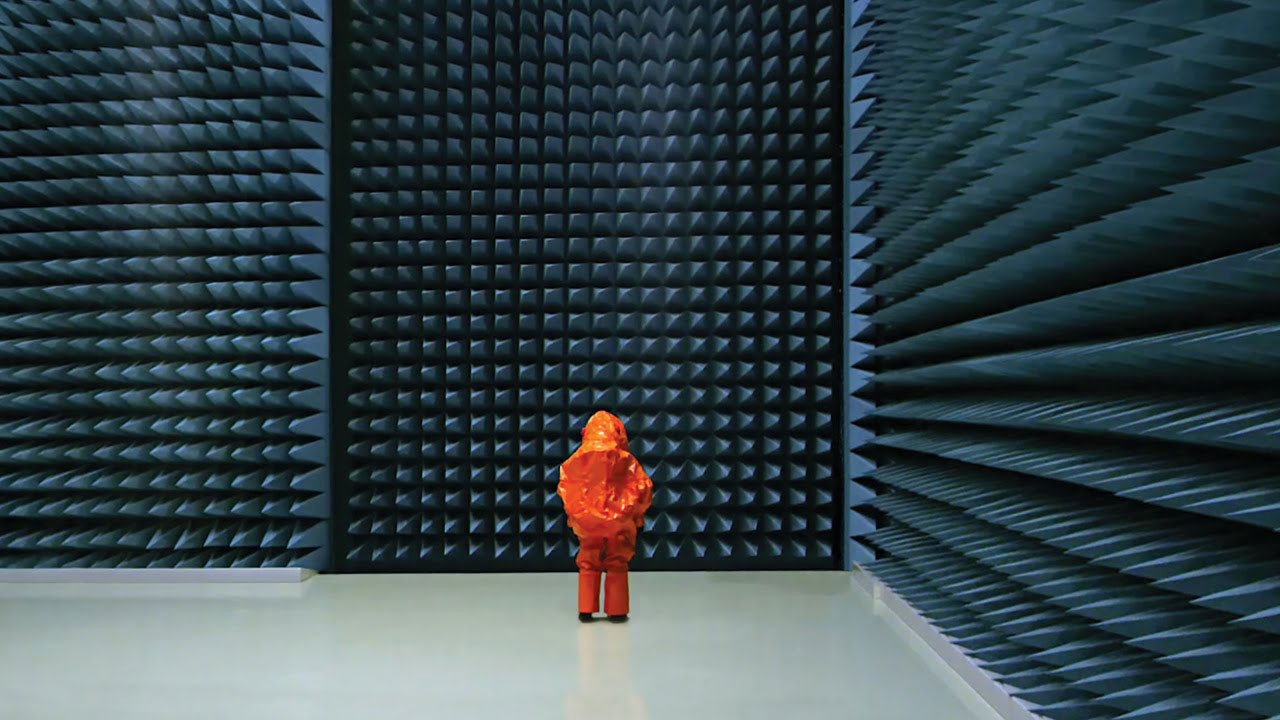 The Visit
Michael Madsen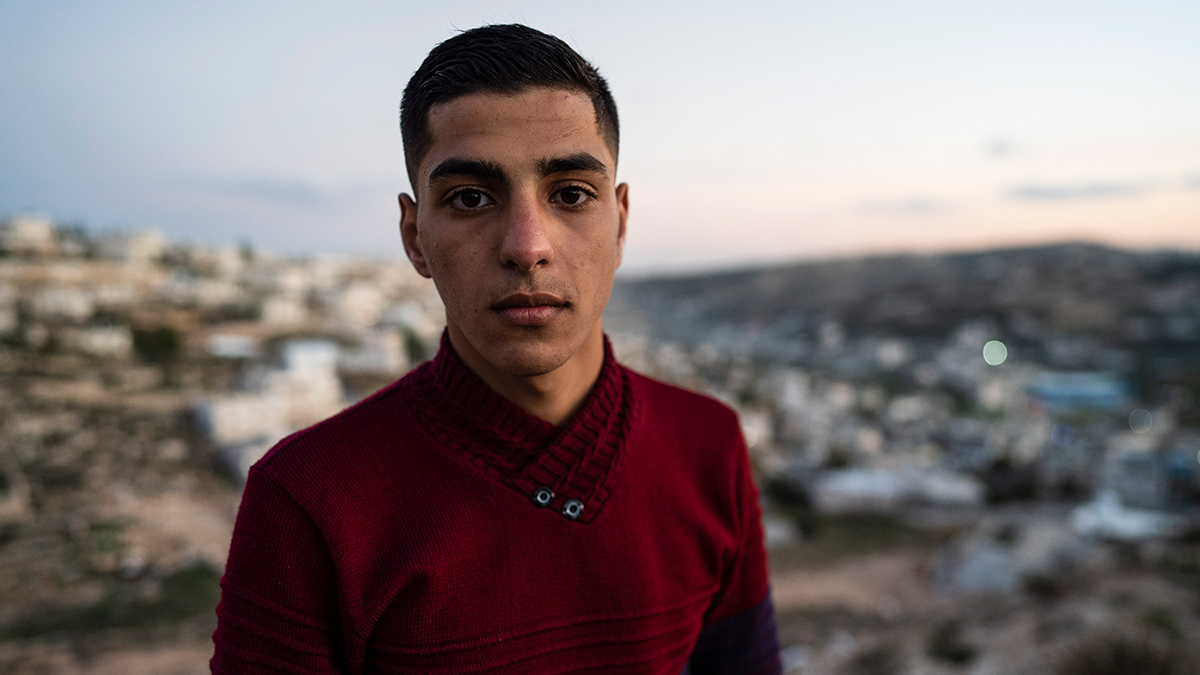 Obaida
Matthew Cassel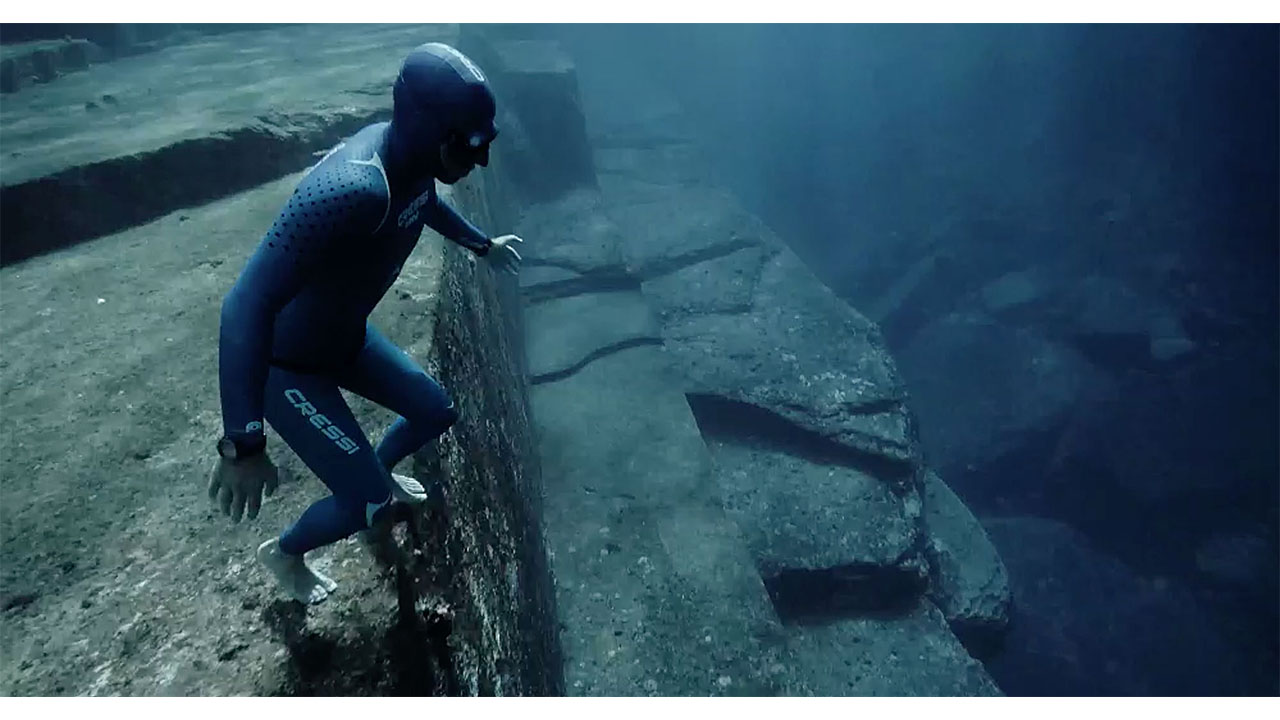 One Breath Around The World
Guillaume Néry, Julie Gautier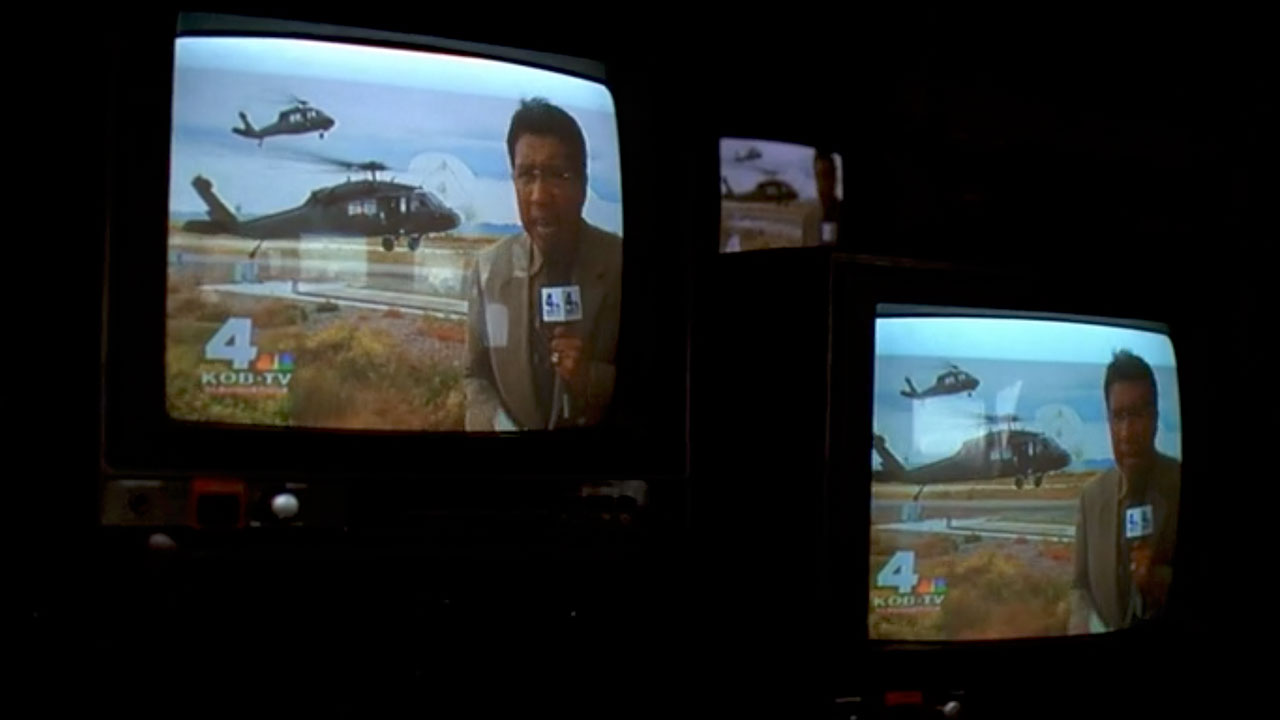 Manufactured Science
Tal Danino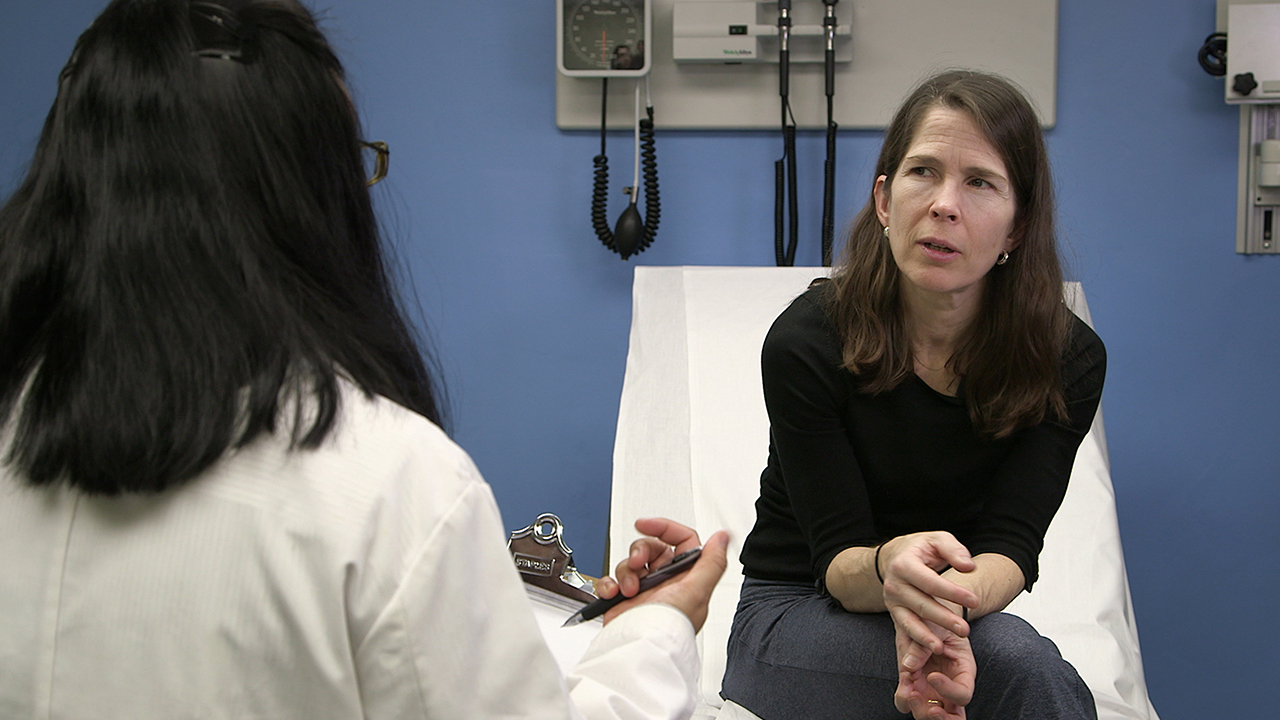 Bedside Manner
Corinne Botz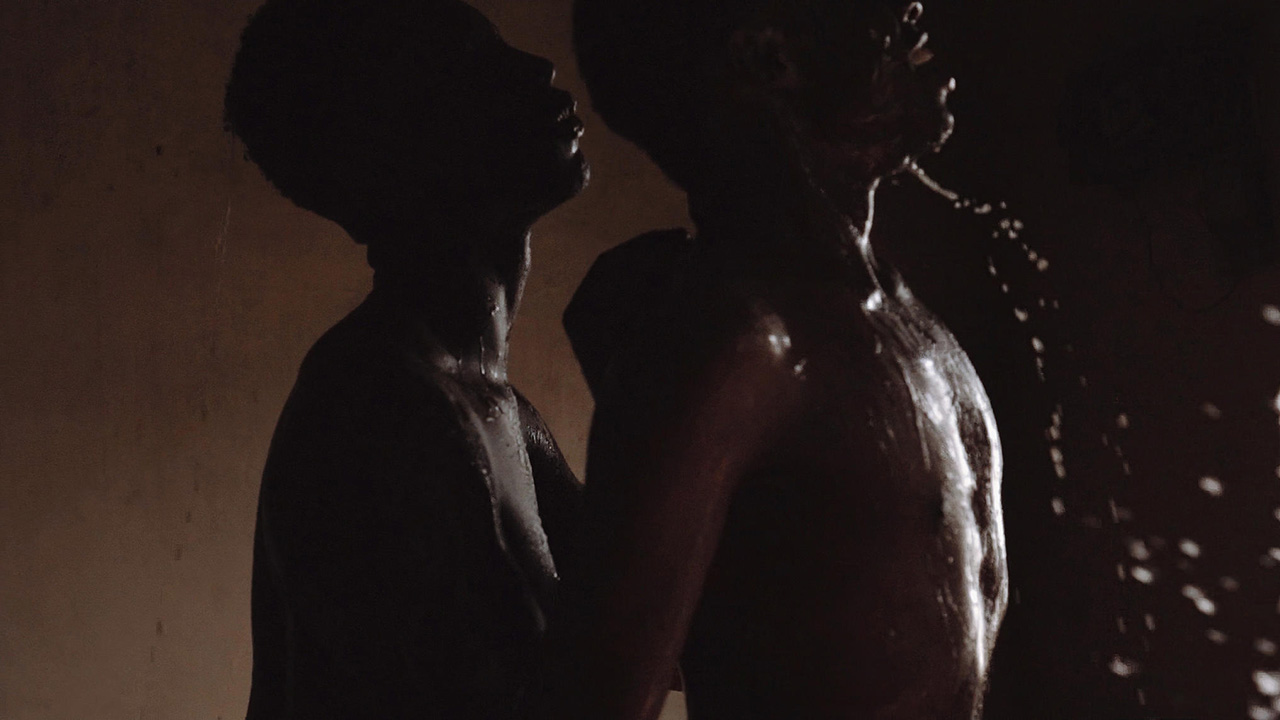 Tapi!
Jim Chuchu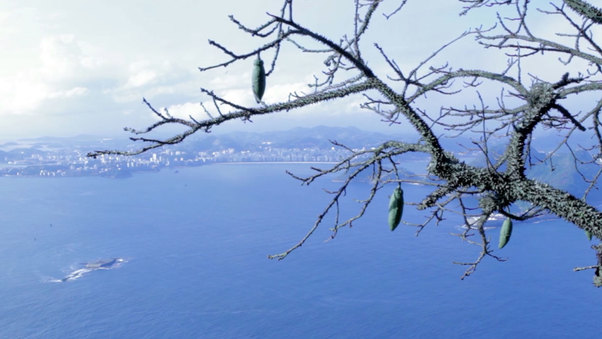 Campo Experimental
Alexis Gambis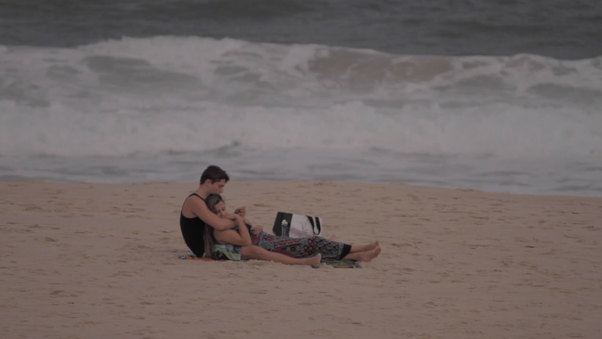 Field Work Brazil: Amor
Alexis Gambis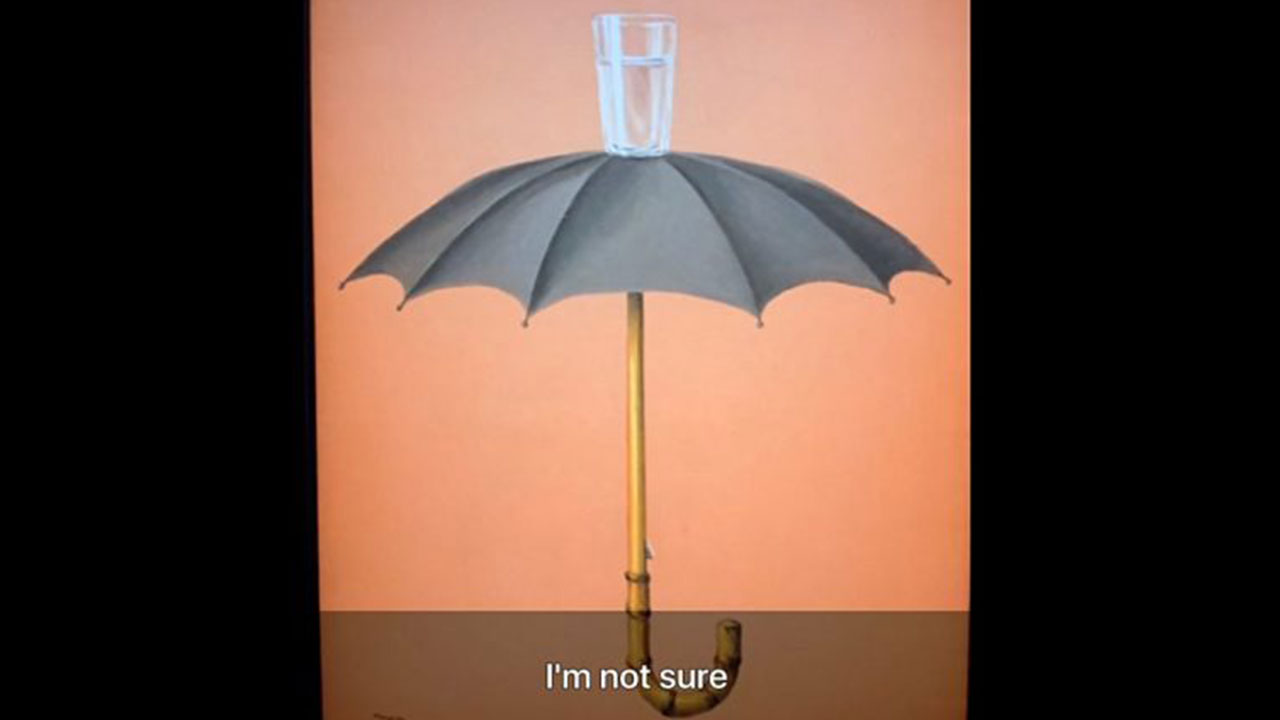 I'm Not Sure
Gabriel Hensche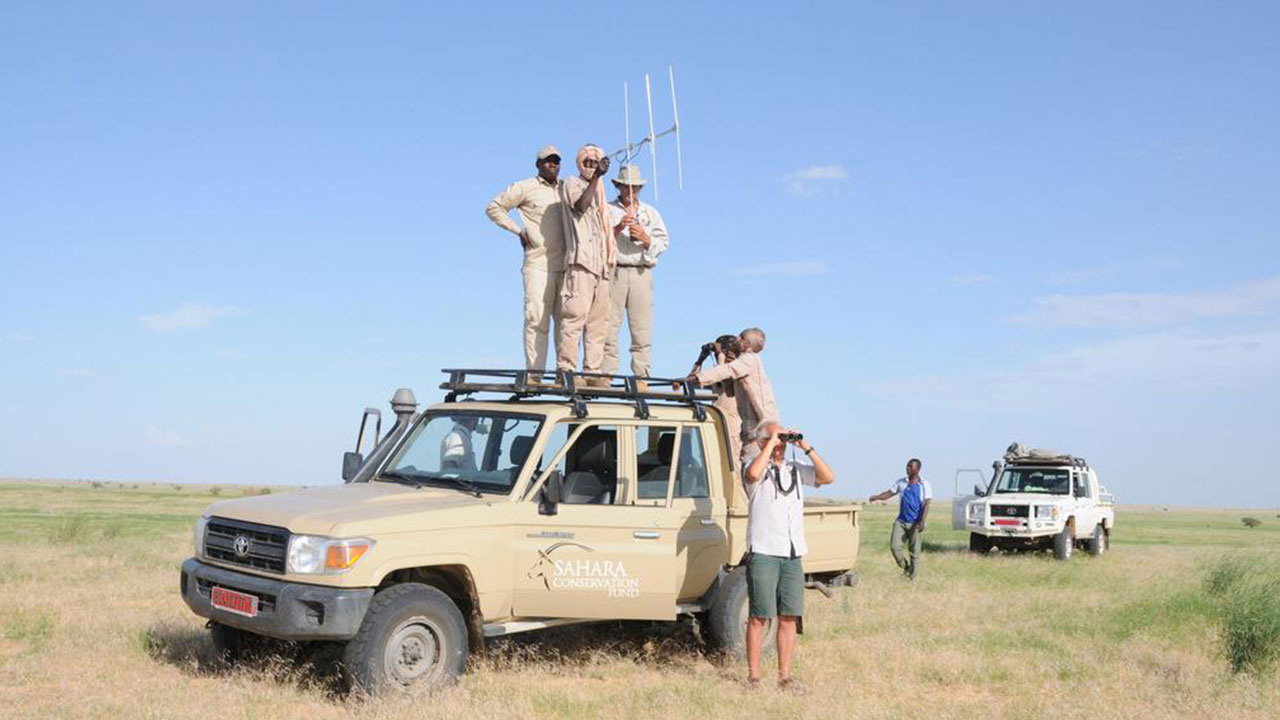 Back to the Wild
Veronica Iacono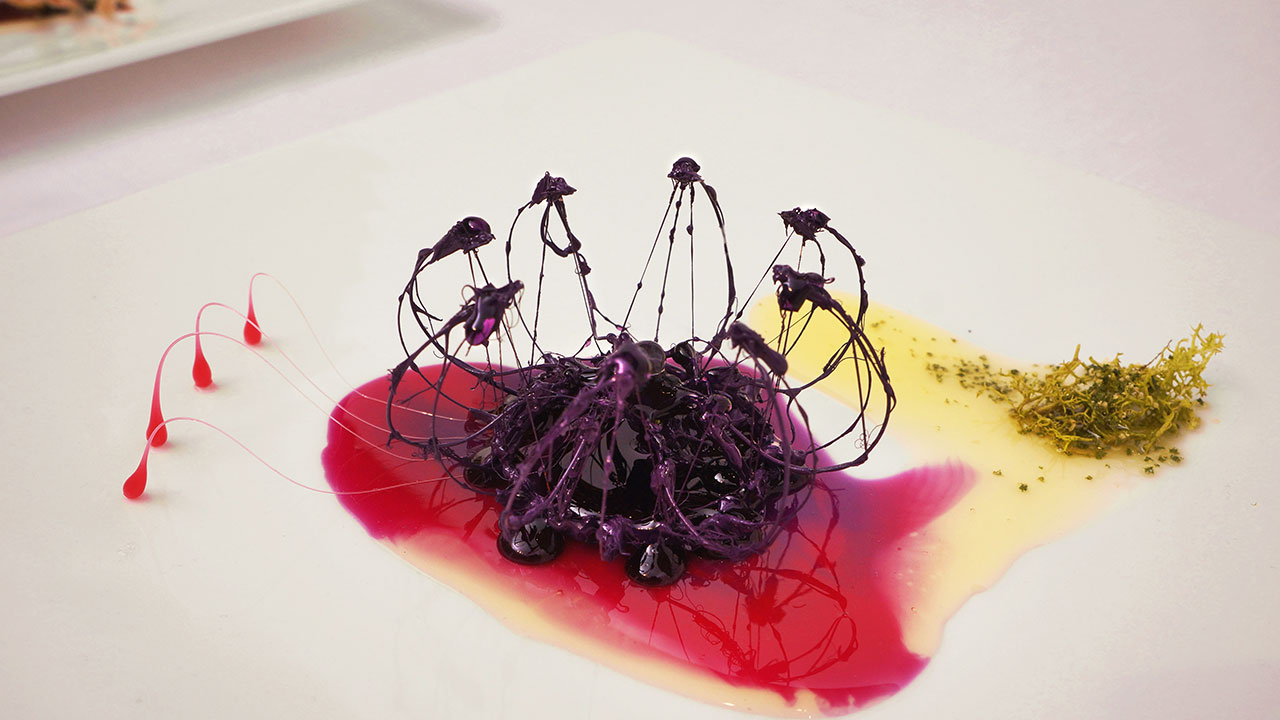 Living Food
Minsu Kim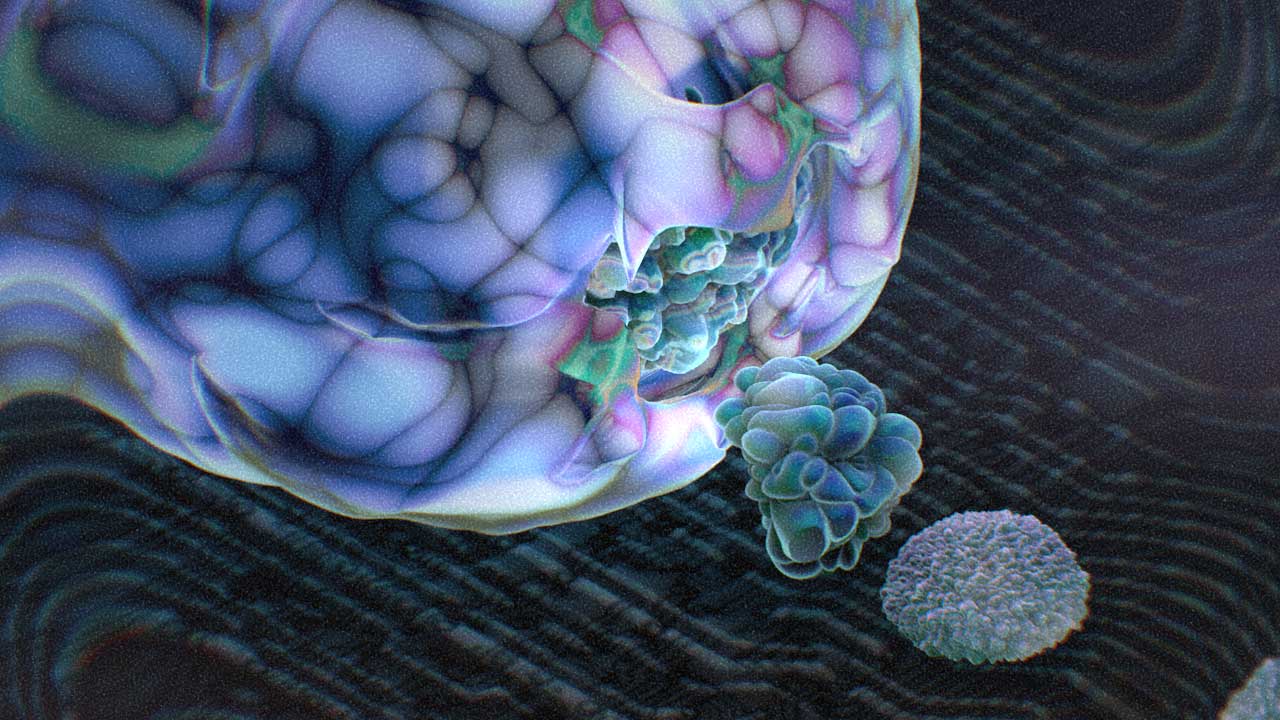 Immunecraft
Eric Schockmel,Megan MacLeod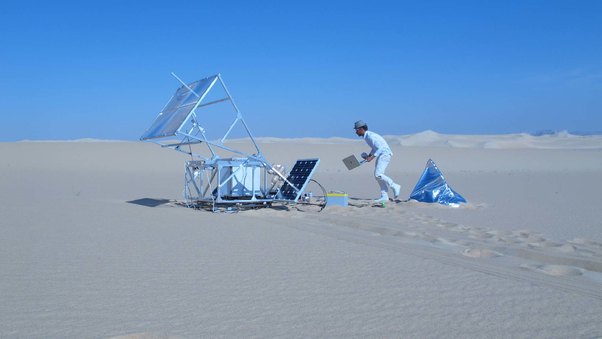 Solar Sinter Project
Markus Kayser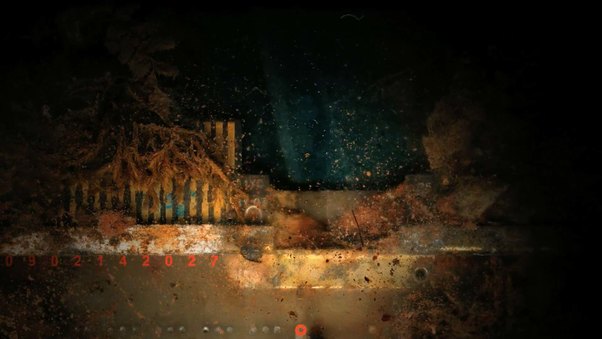 Ants in My Scanner
François Vautier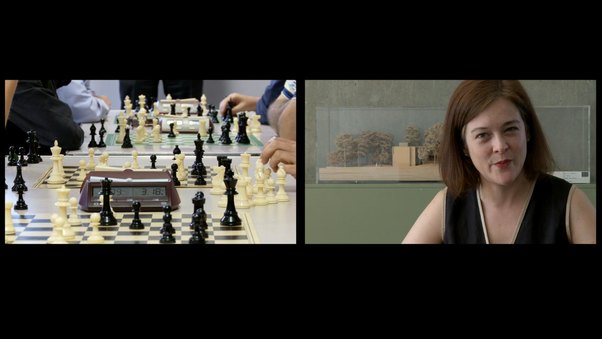 abNormal
Barry J. Gibb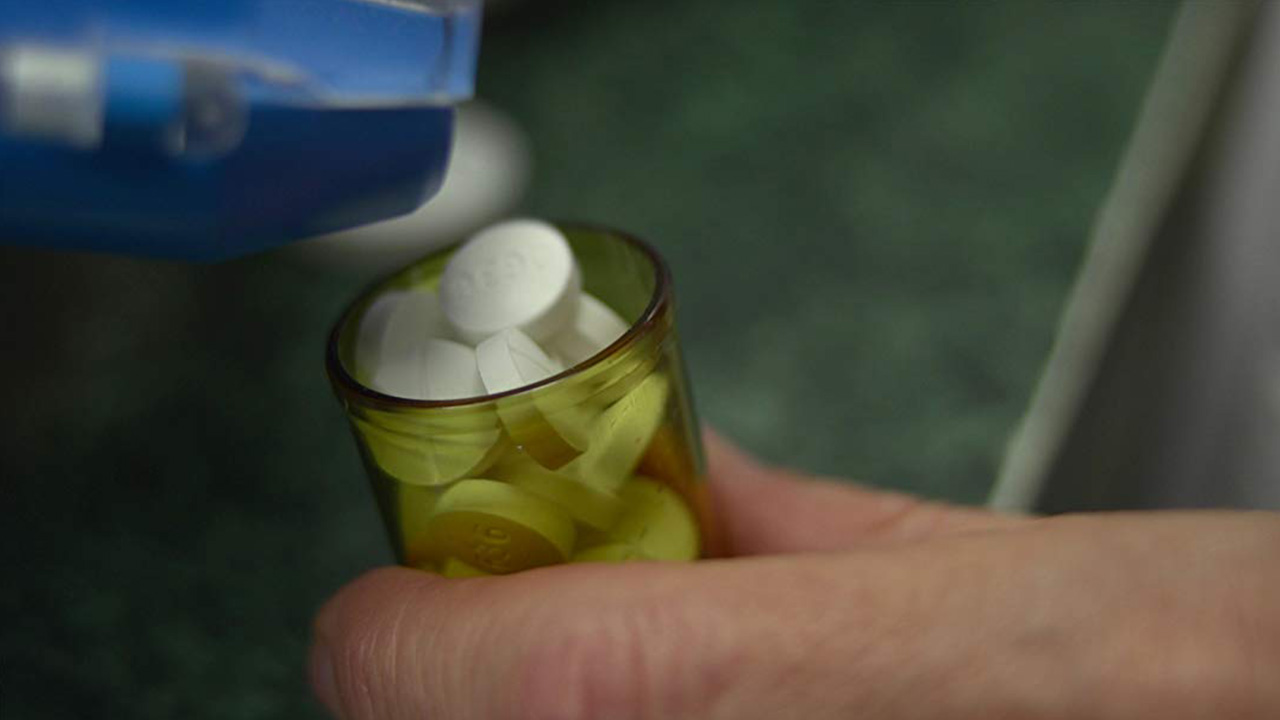 The Age of Anxiety
Scott Harper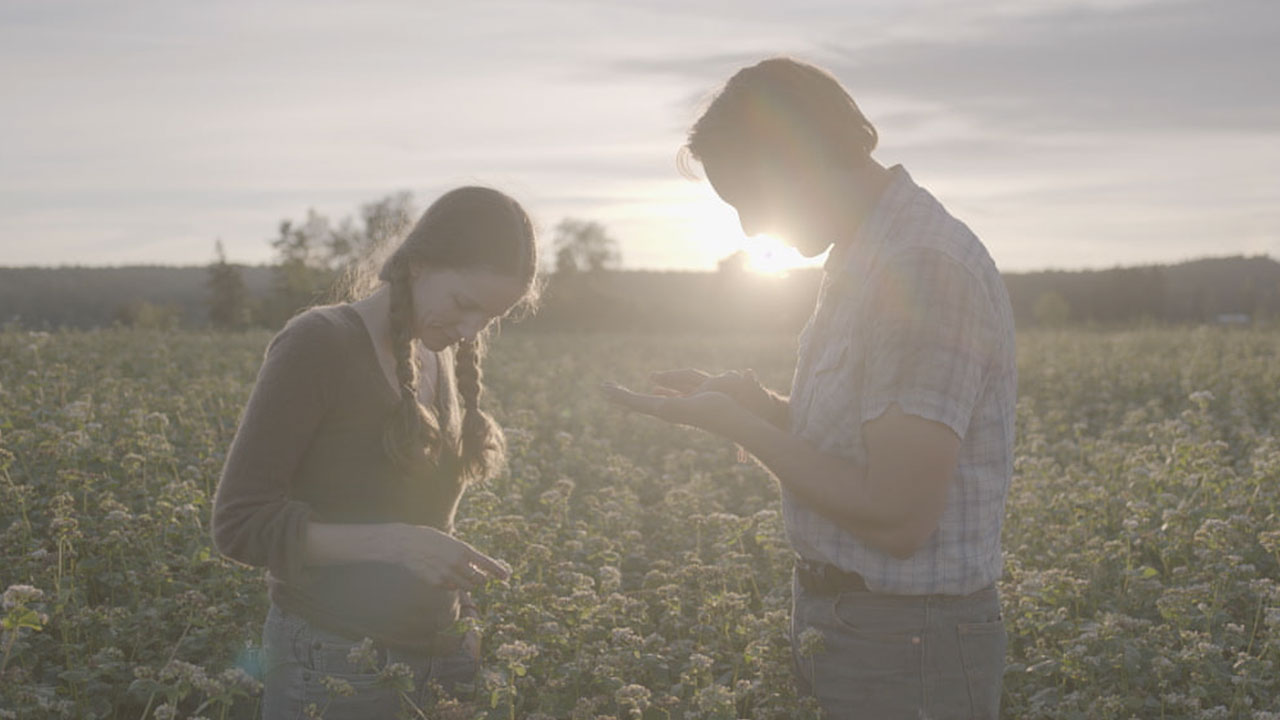 Unbroken Ground
Chris Malloy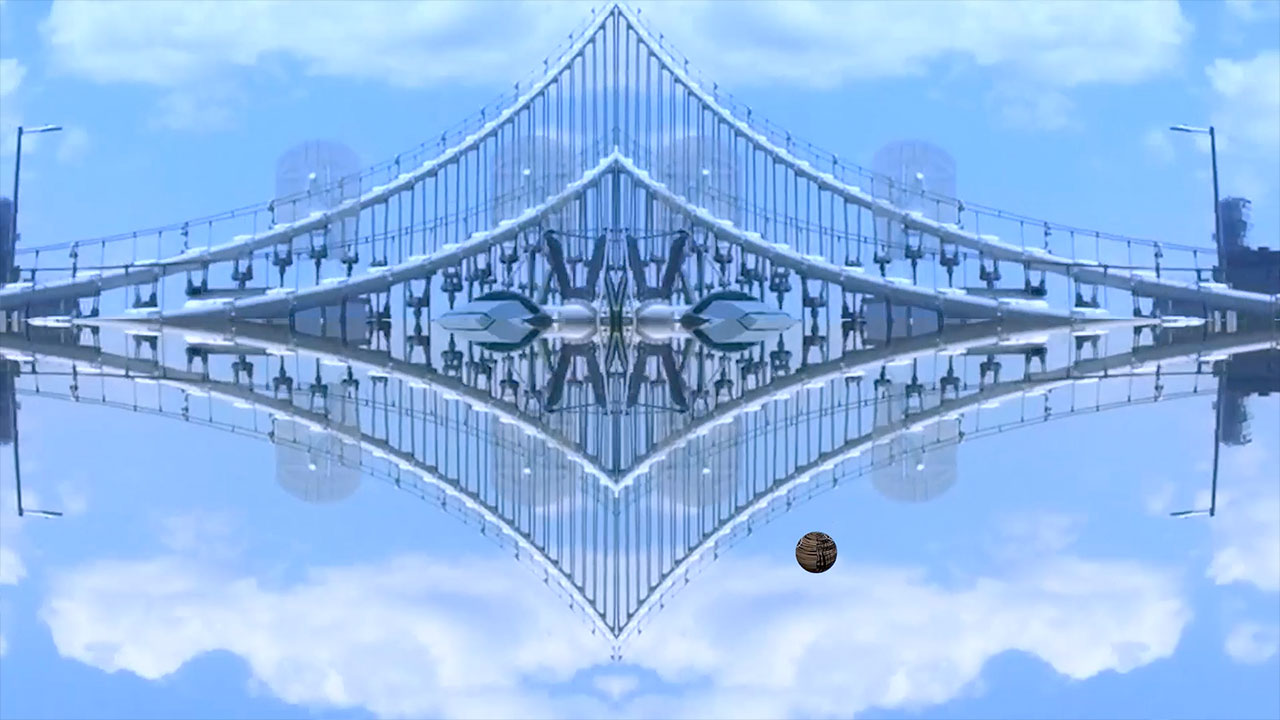 Portal 2
Graciela Cassel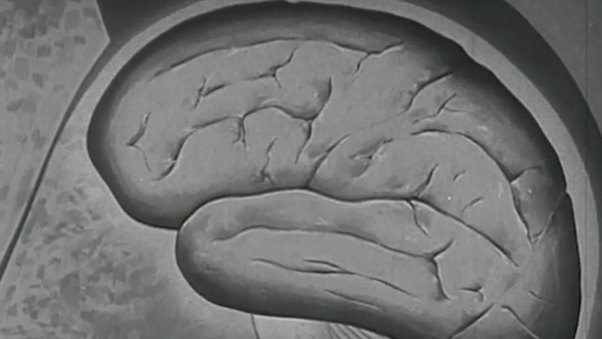 Field Work - World Cup: Kinetic
Alexis Gambis
Orfeo Nel Canale Alimentare
Rachel Mayeri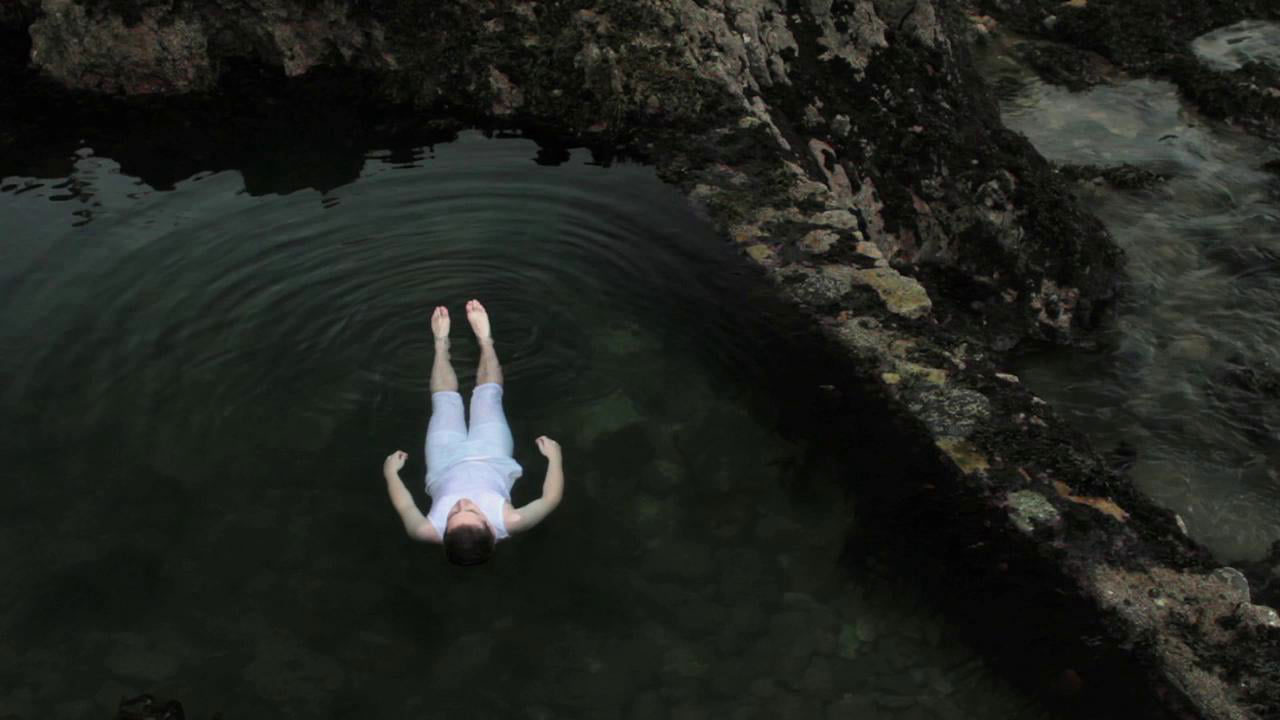 The Moonless Ocean
Kevin Gaffen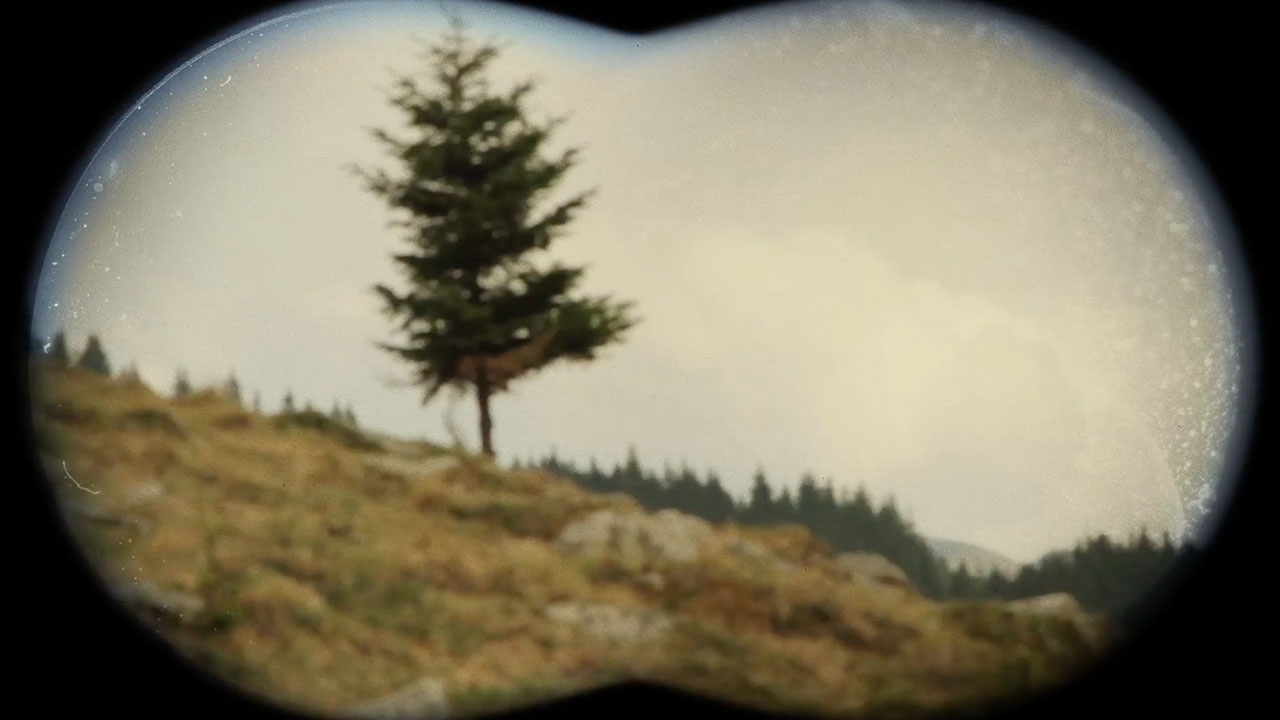 30,000 Days: Living Life with Meaning & Purpose
Tiffany Shlain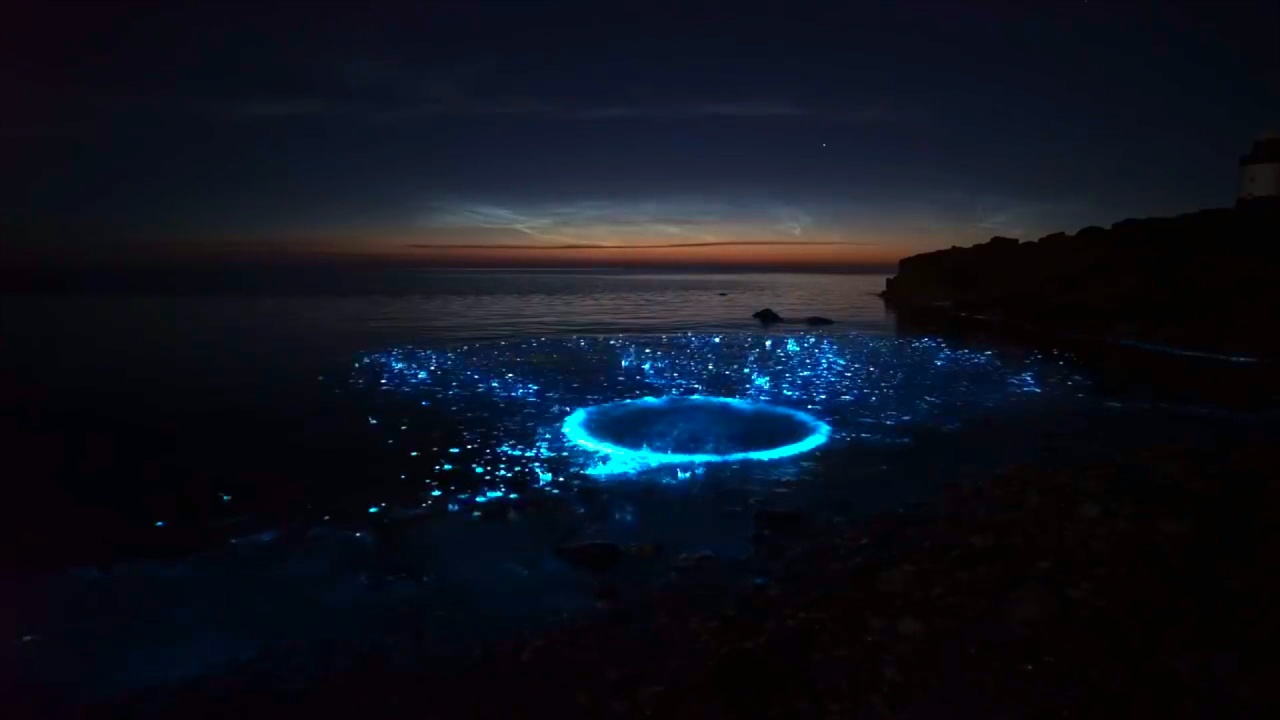 Living Light
Iwan Evans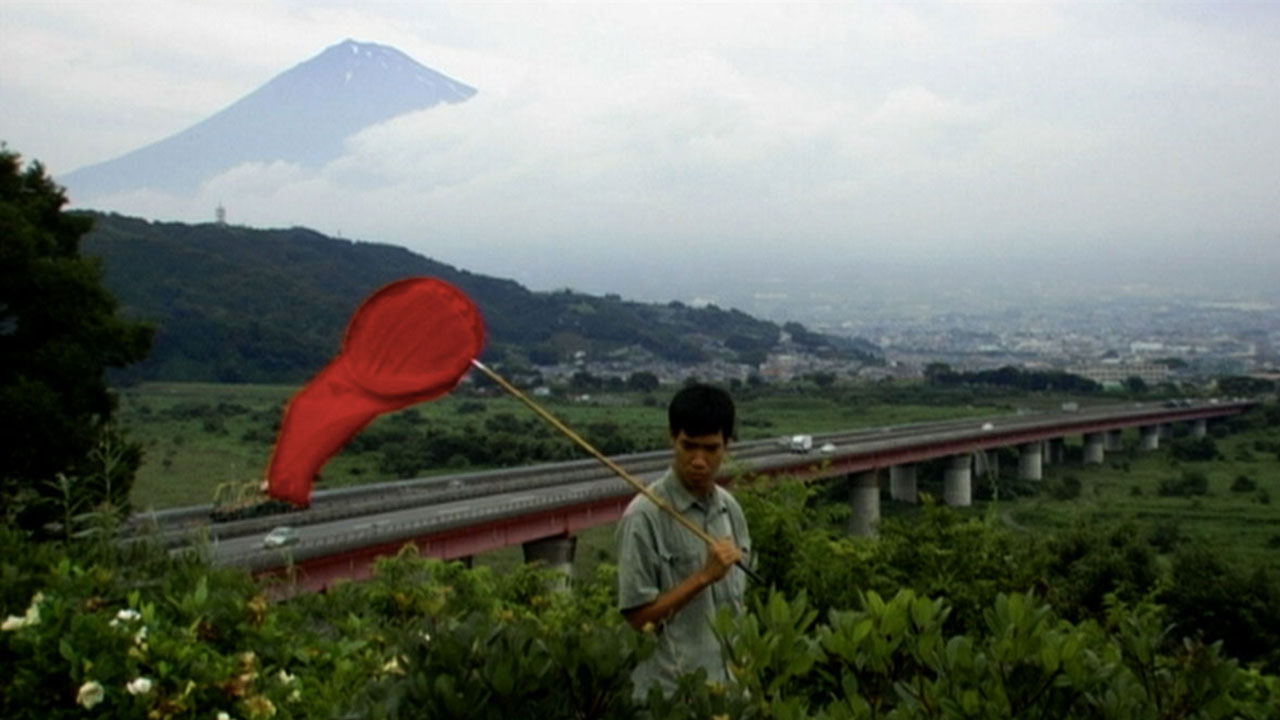 Beetle Queen Conquers Tokyo
Jessica Oreck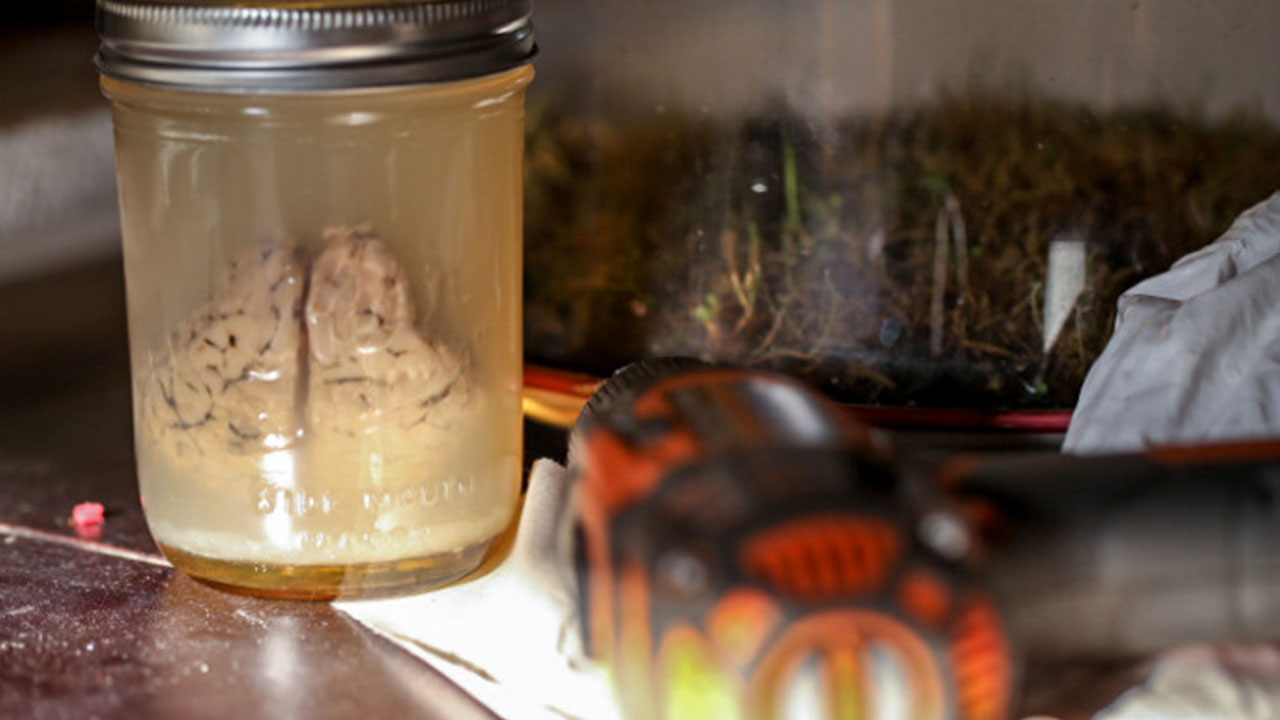 Science for the Masses
C.S. Ward & Lauren Knapp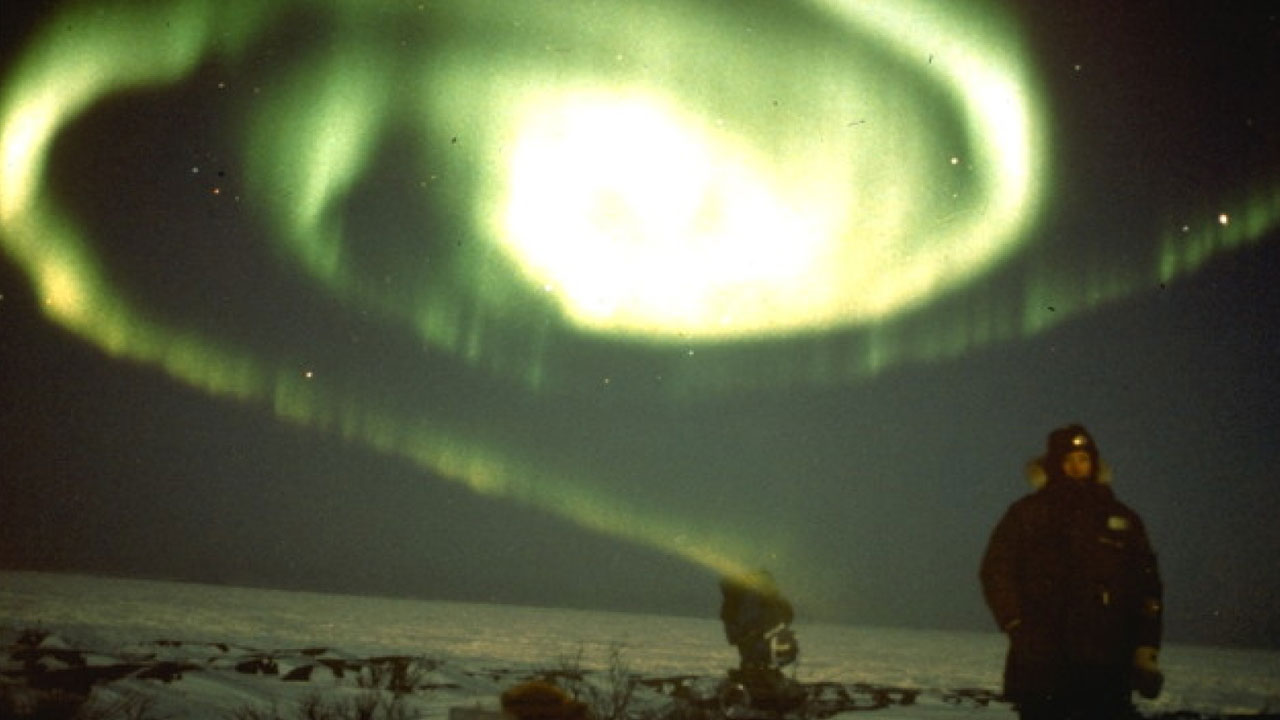 Picture of Light
Peter Mettler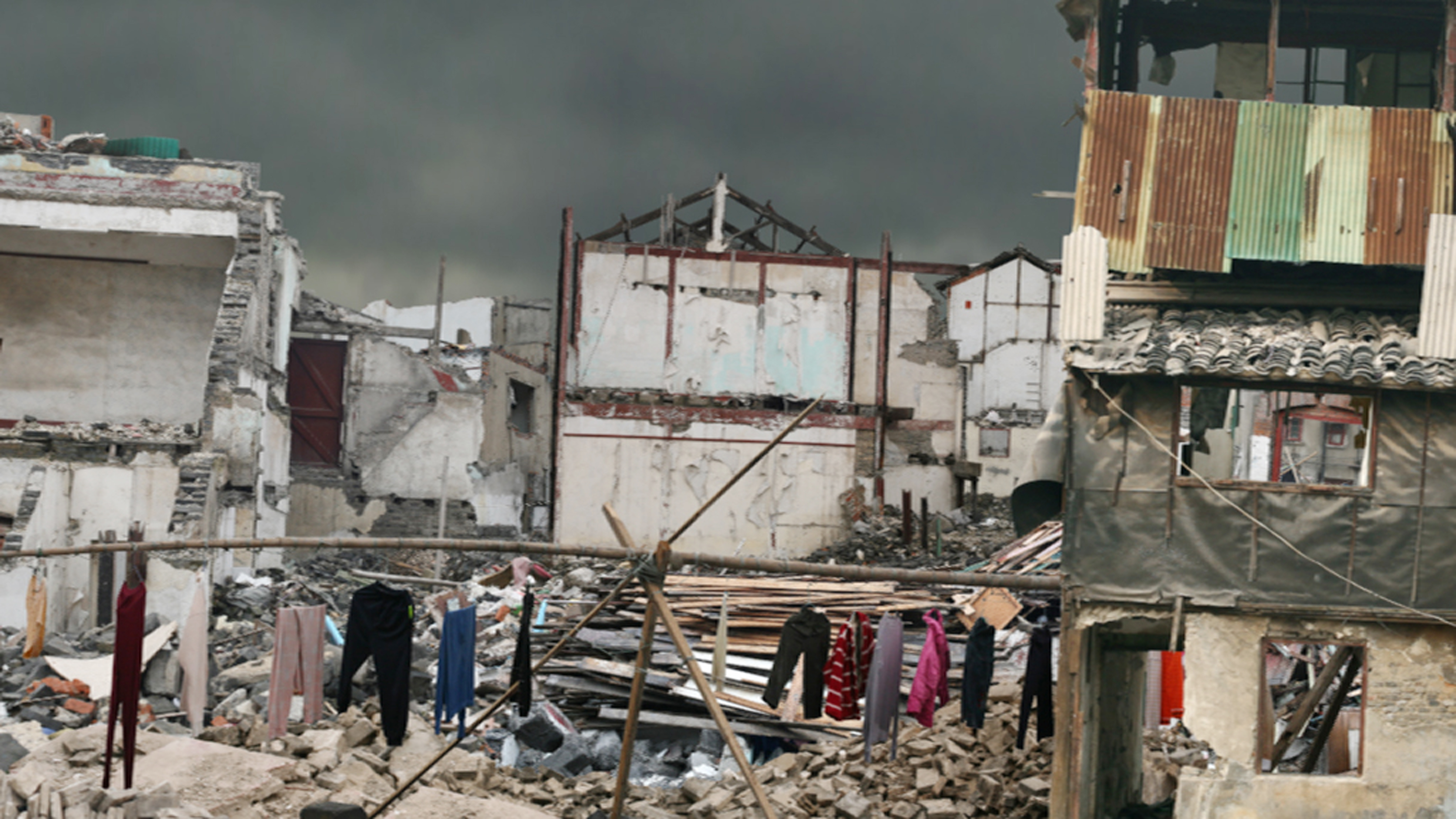 Under Construction
Zhenchen Liu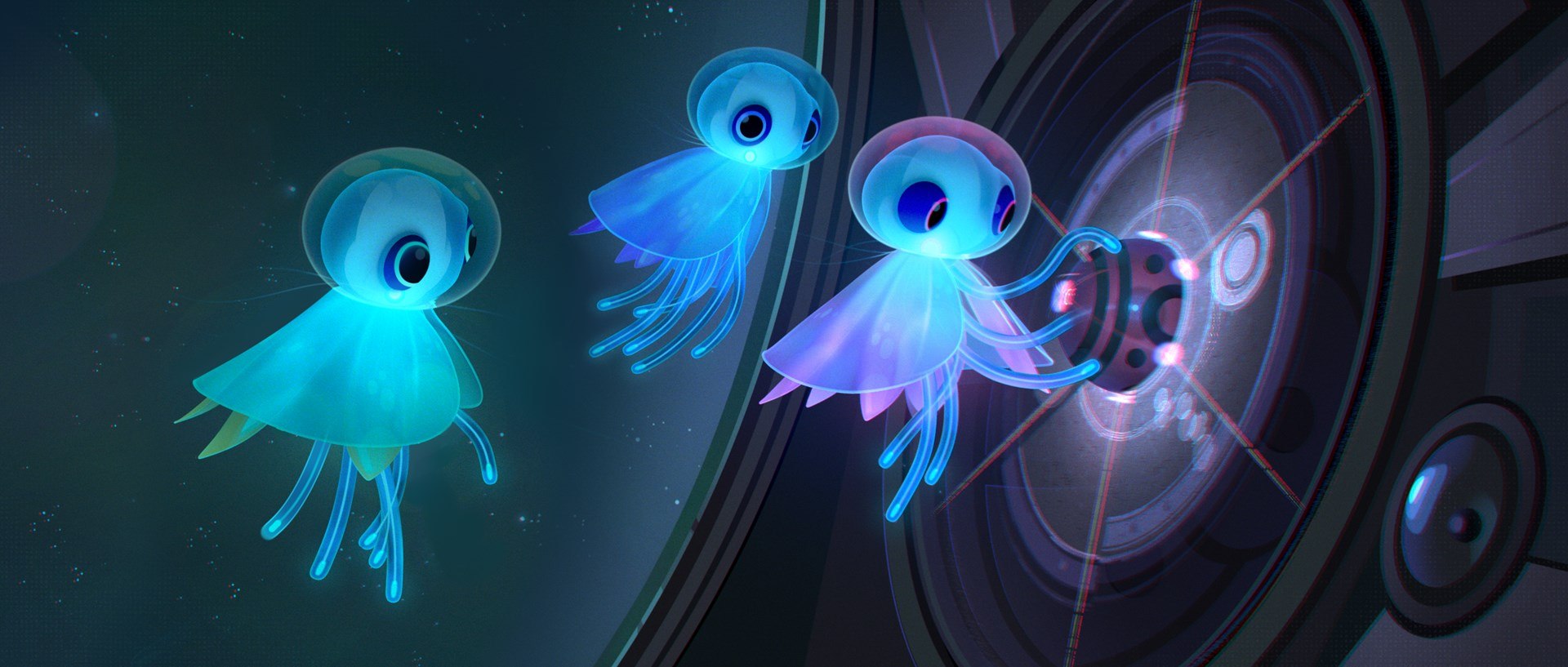 Space Between Stars
Samuel Bradley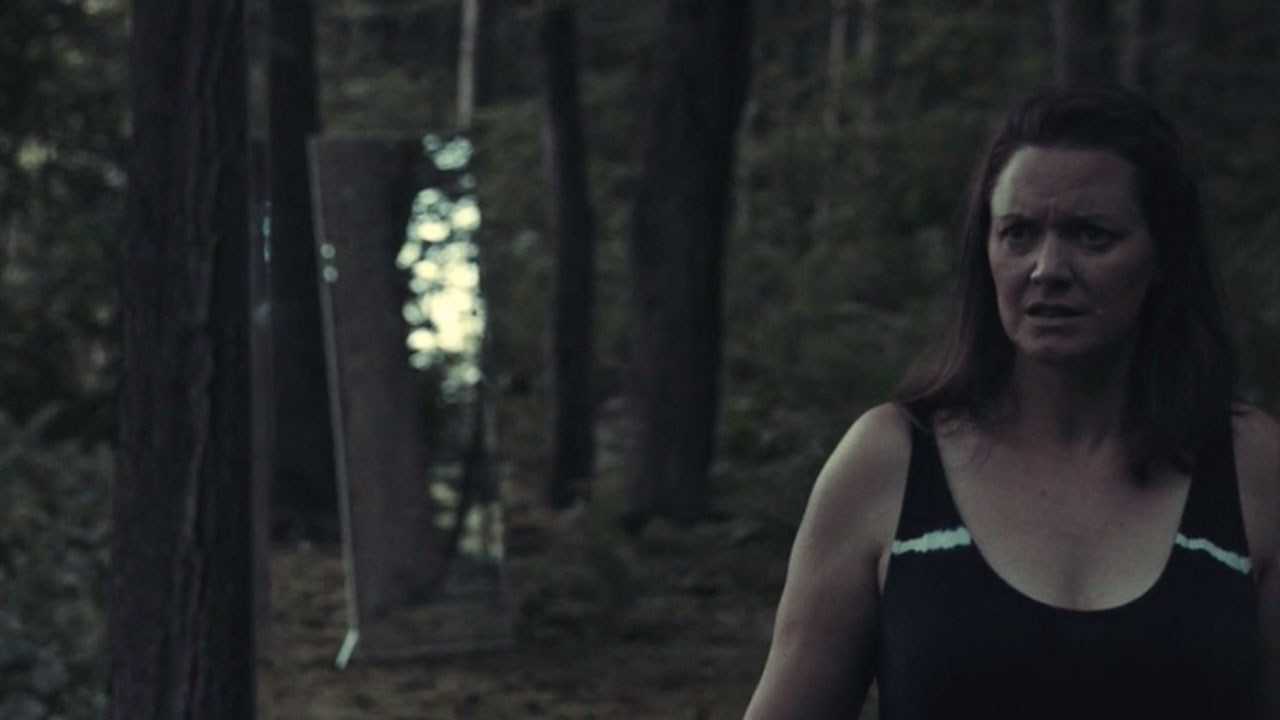 Carbon
Amanda Alvarez Diaz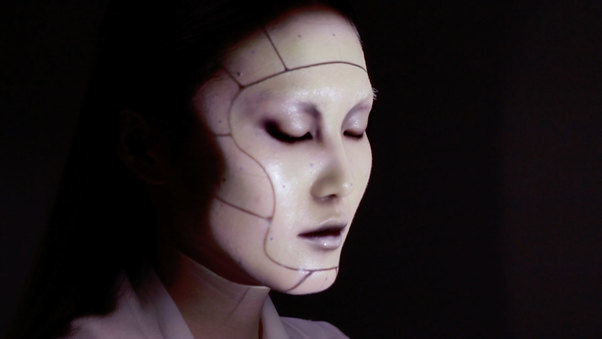 OMOTE / Real-Time Face Tracking & Projection Mapping
Nobumichi Asai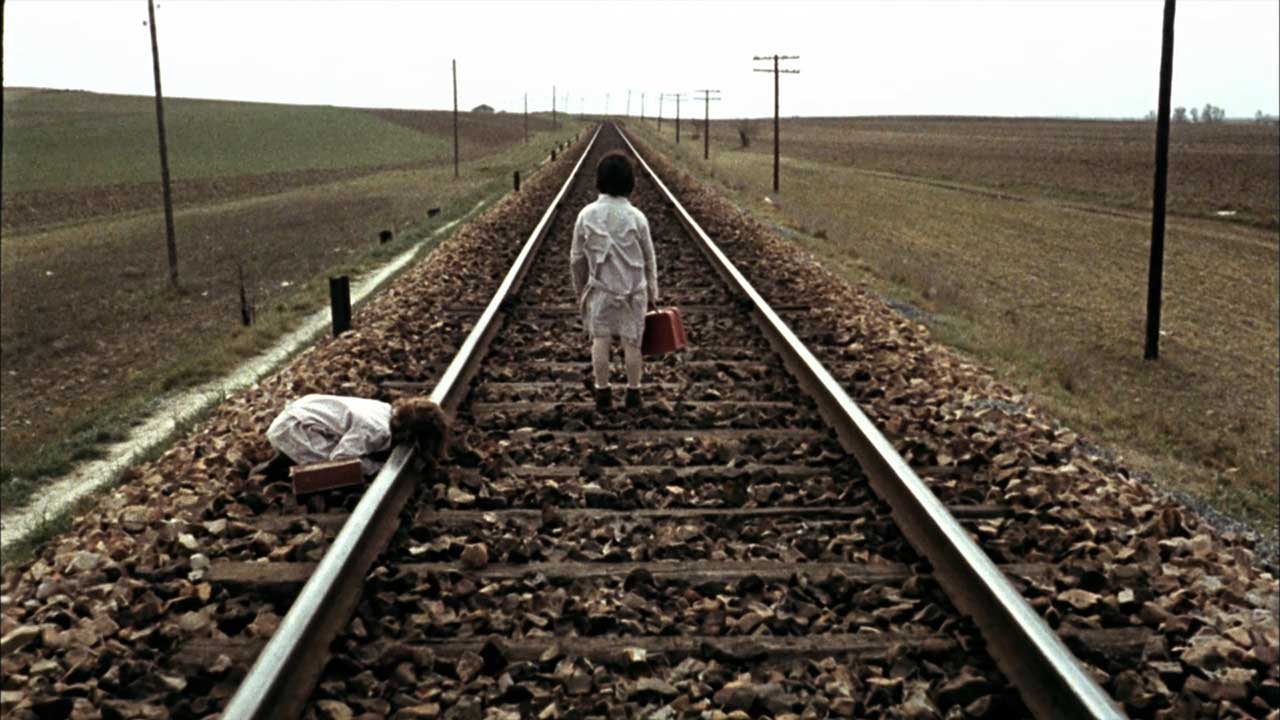 The Spirit of the Beehive
Víctor Erice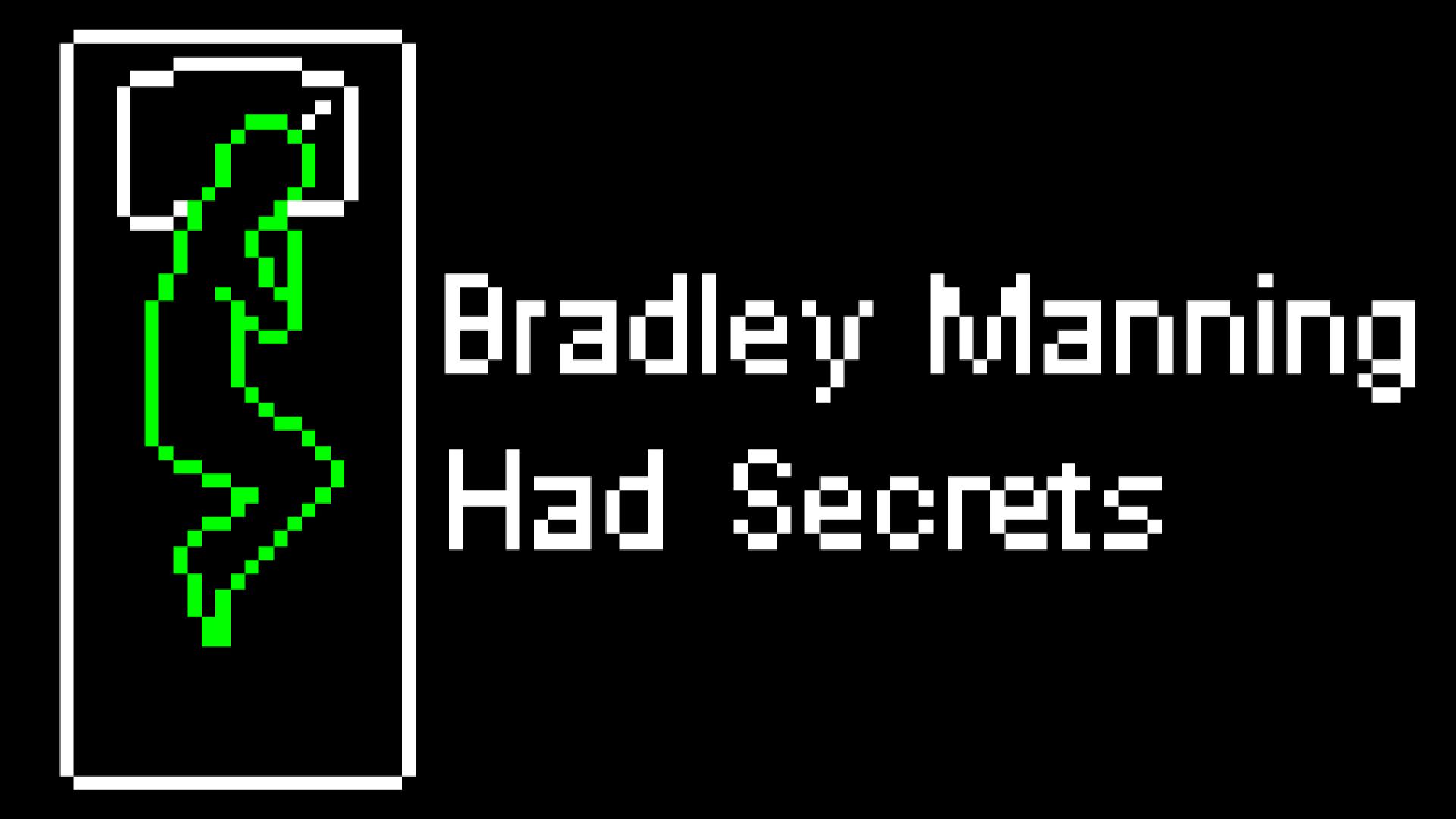 Bradley Manning Had Secrets
Adam Butcher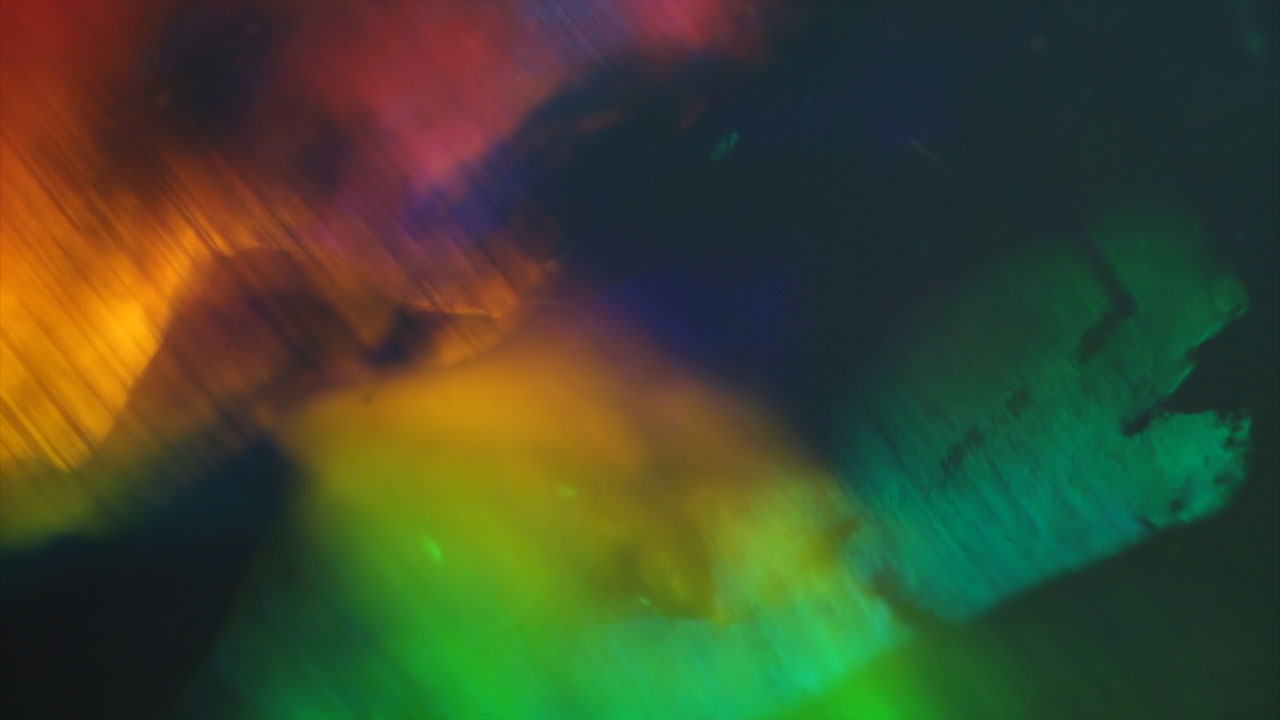 Play of Color
Danielle Parsons
La Capture
Geoffroy Lachassagne
Here and the Great Elsewhere
Michèle Lemieux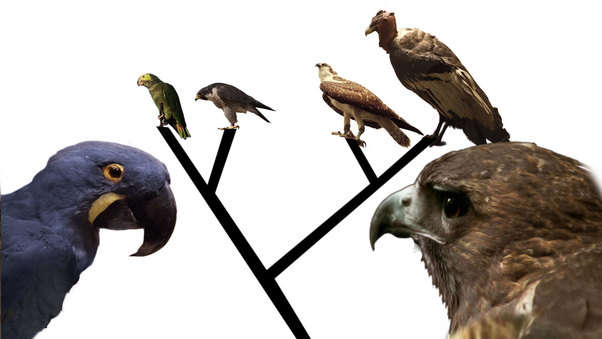 The Birds and the Trees
Kate Webbink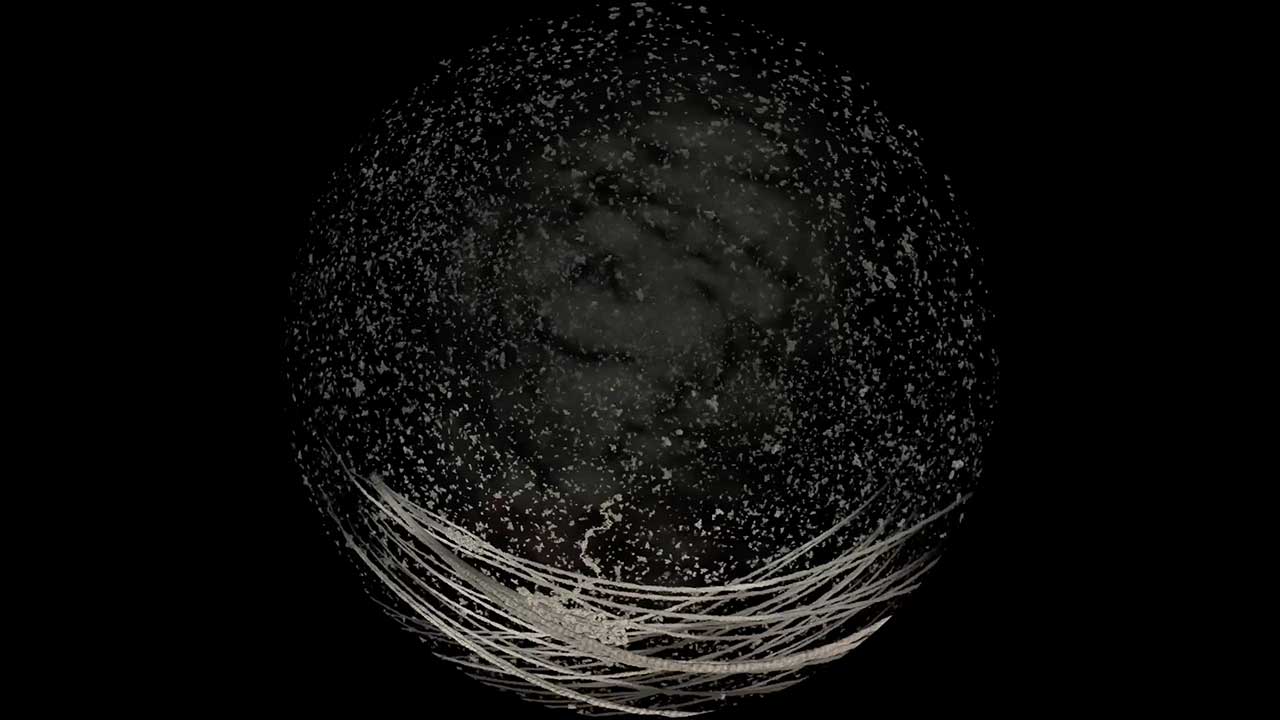 Nanoplanet
Monica Zoppè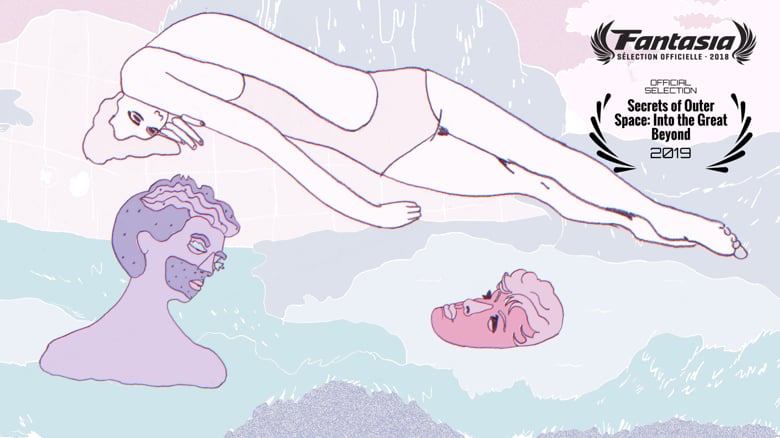 La Singularité (The Singularity)
Alexandra Levasseur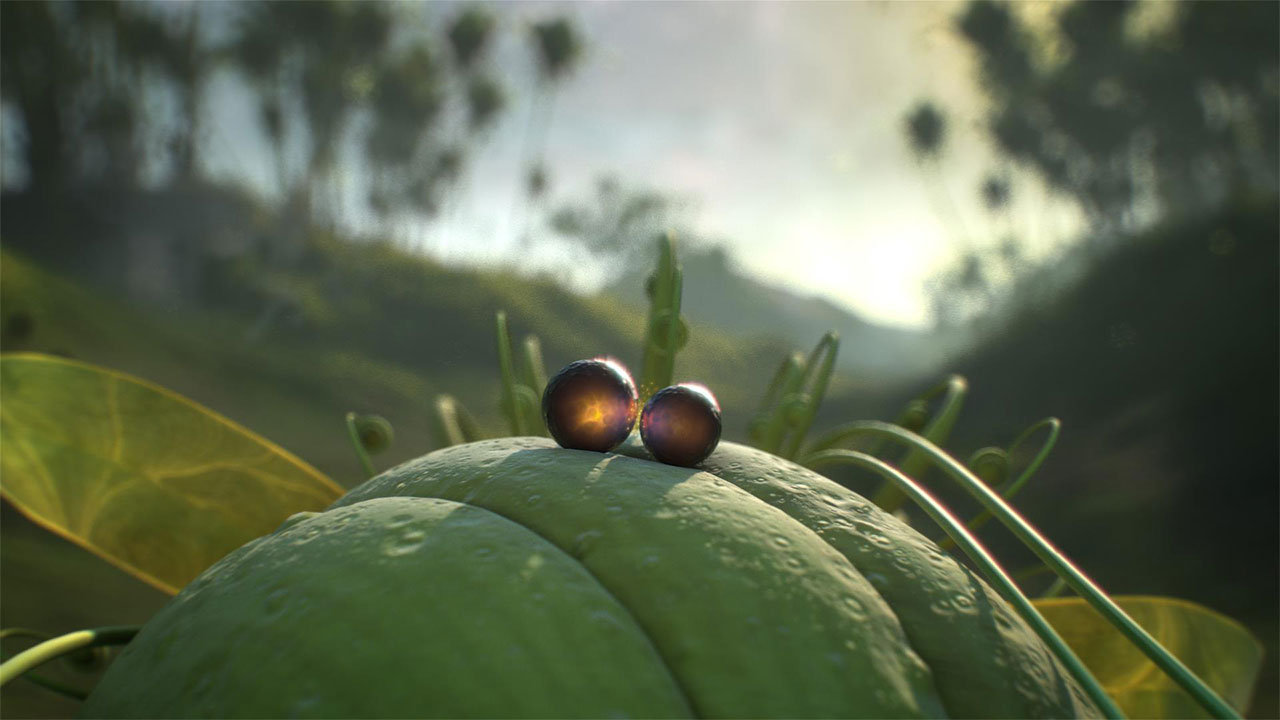 The Rise and Fall of Globosome
Sascha Geddert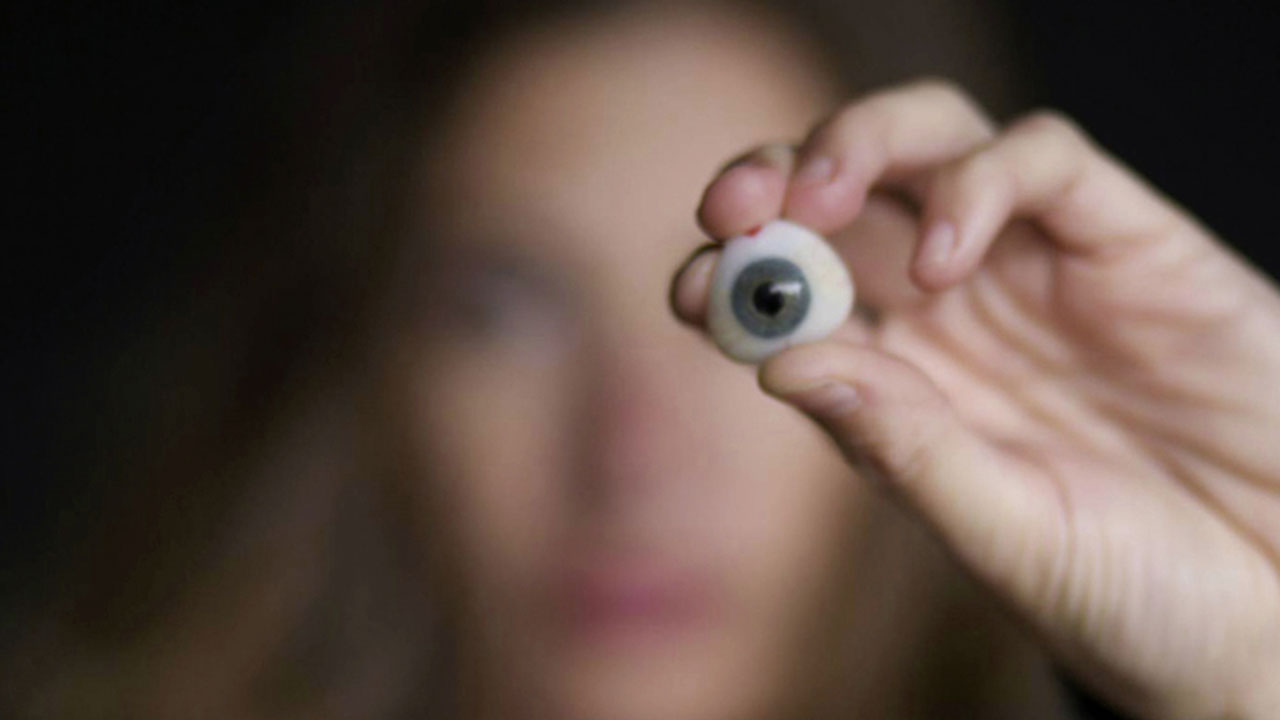 Eye, Camera
Brittney Shepherd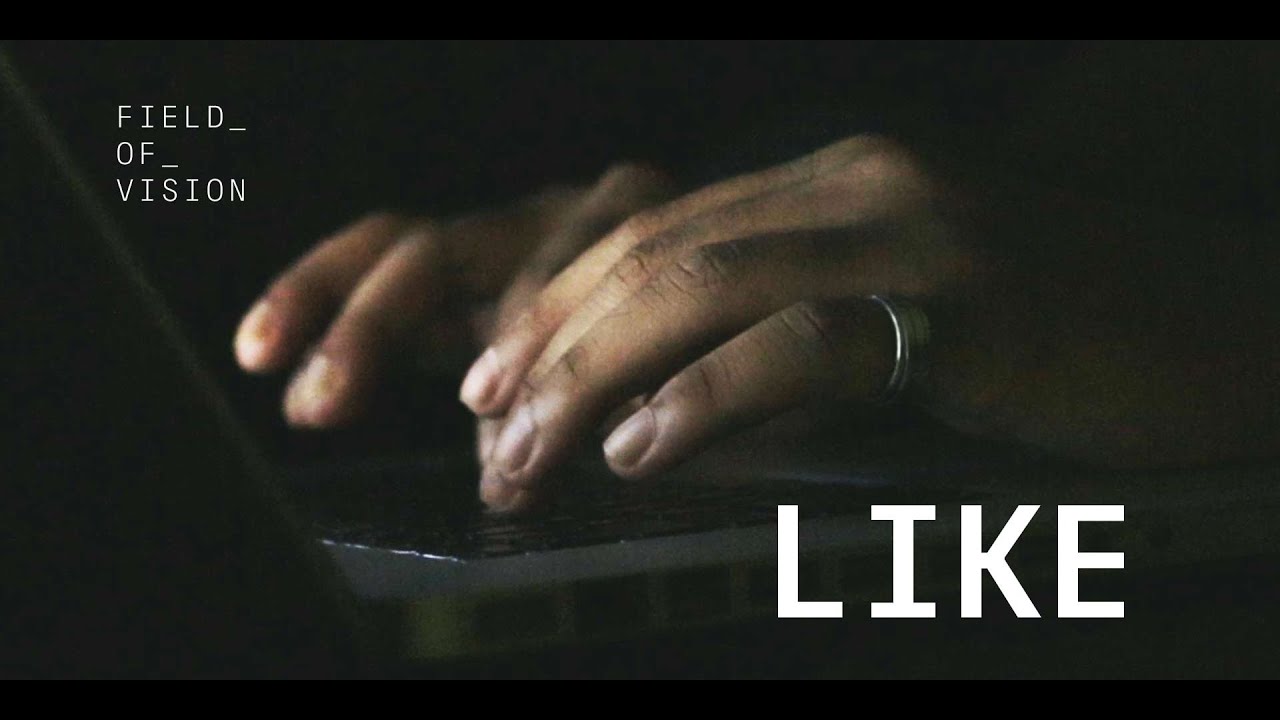 LIKE
Garrett Bradley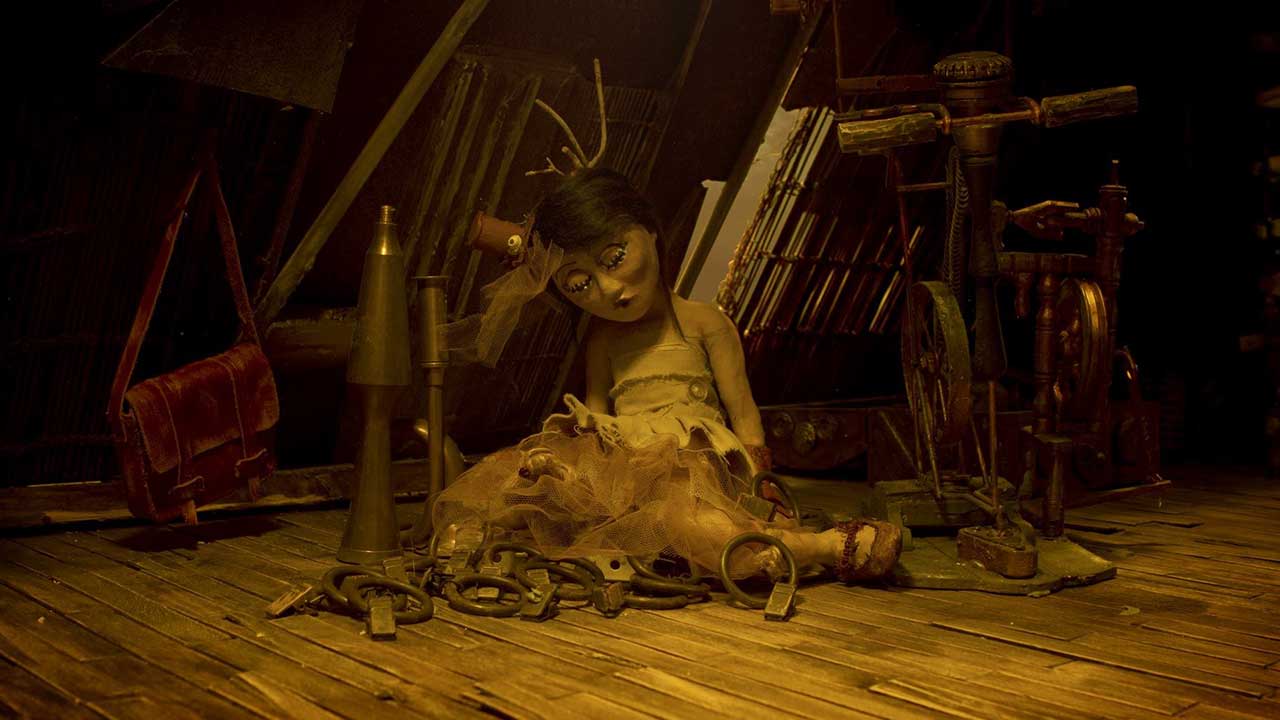 Indigo
Amanda Strong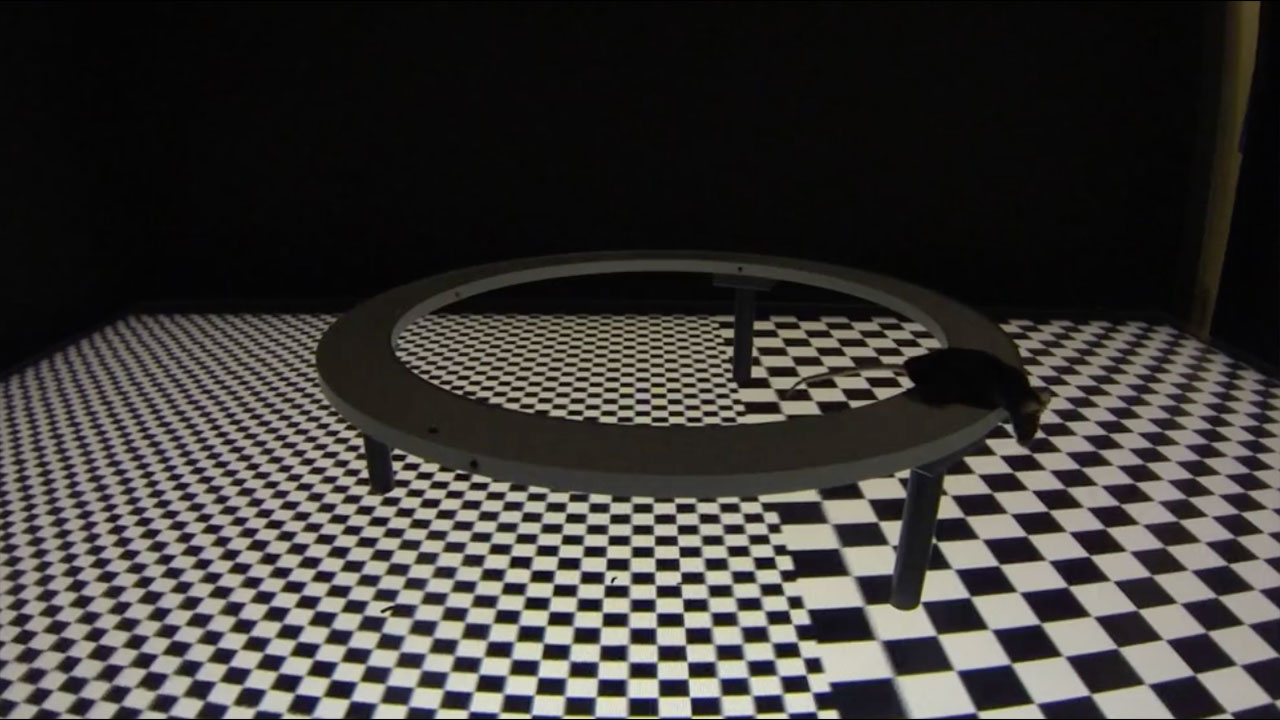 A virtual elevated maze paradigm for freely moving mice
Andrew Straw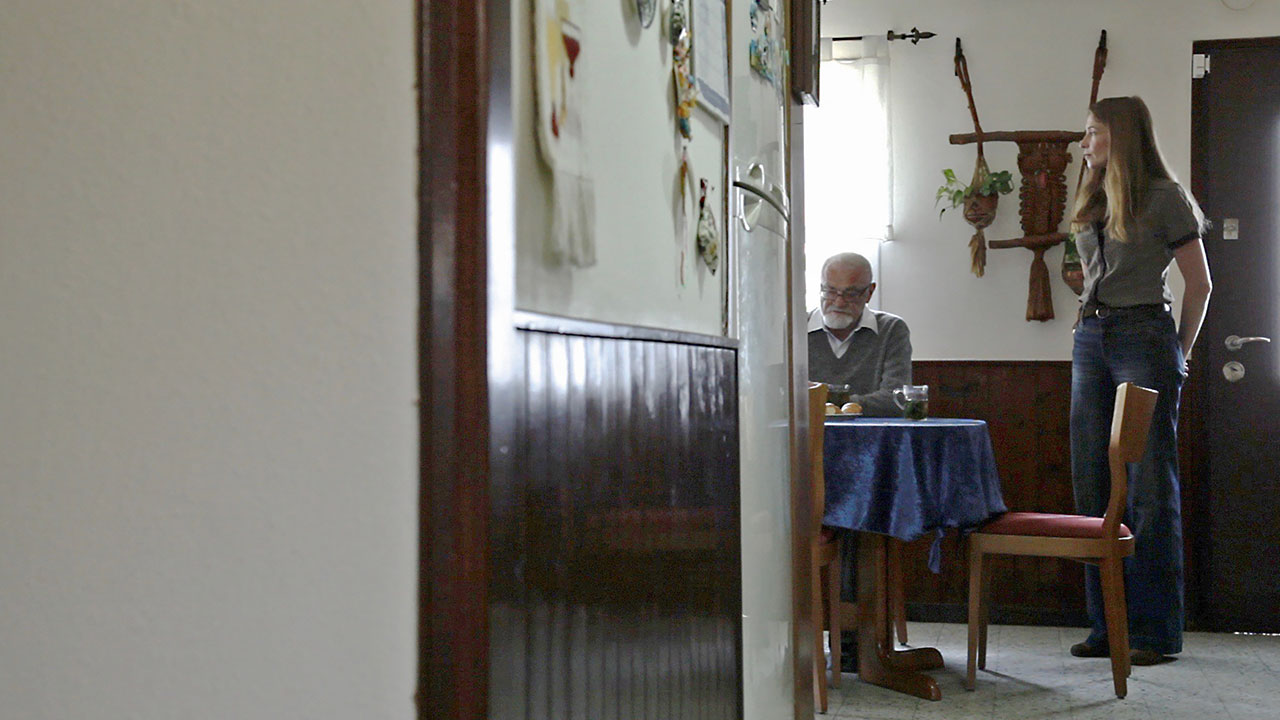 Reconsolidation
Liron Unreich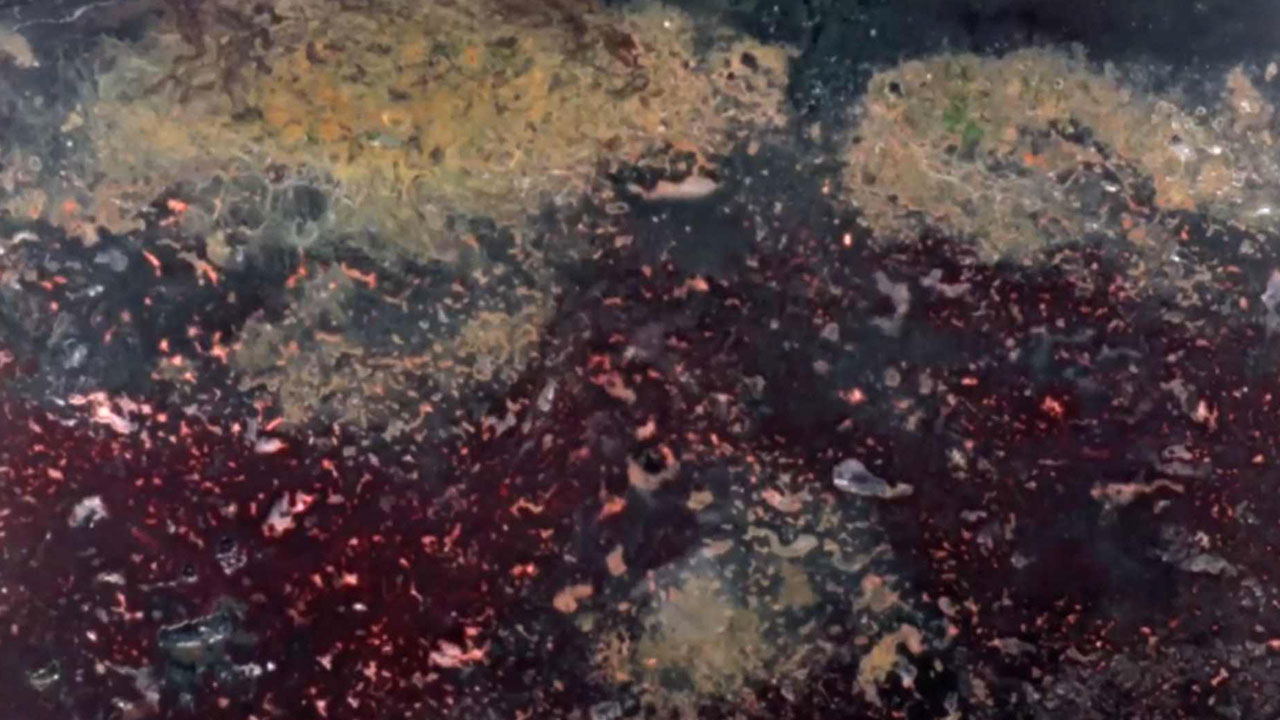 As Above, So Below
Sarah J. Christman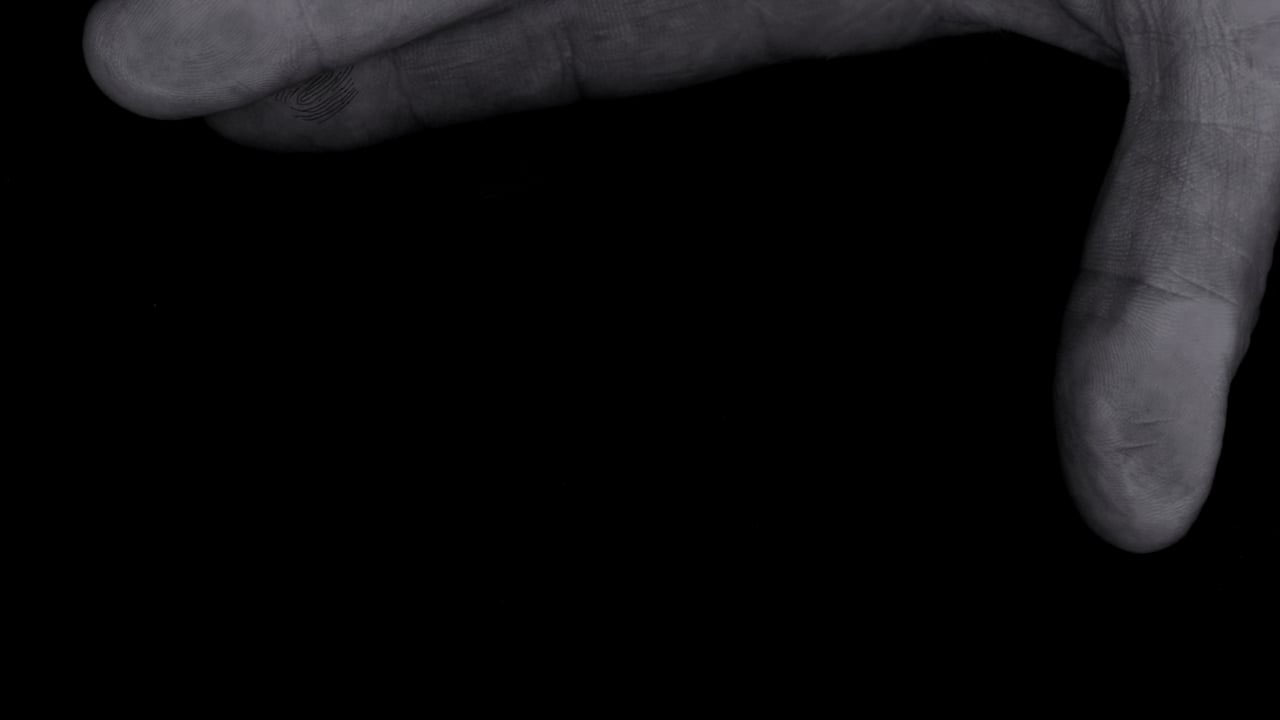 In Glass Houses
Ariana Gerstein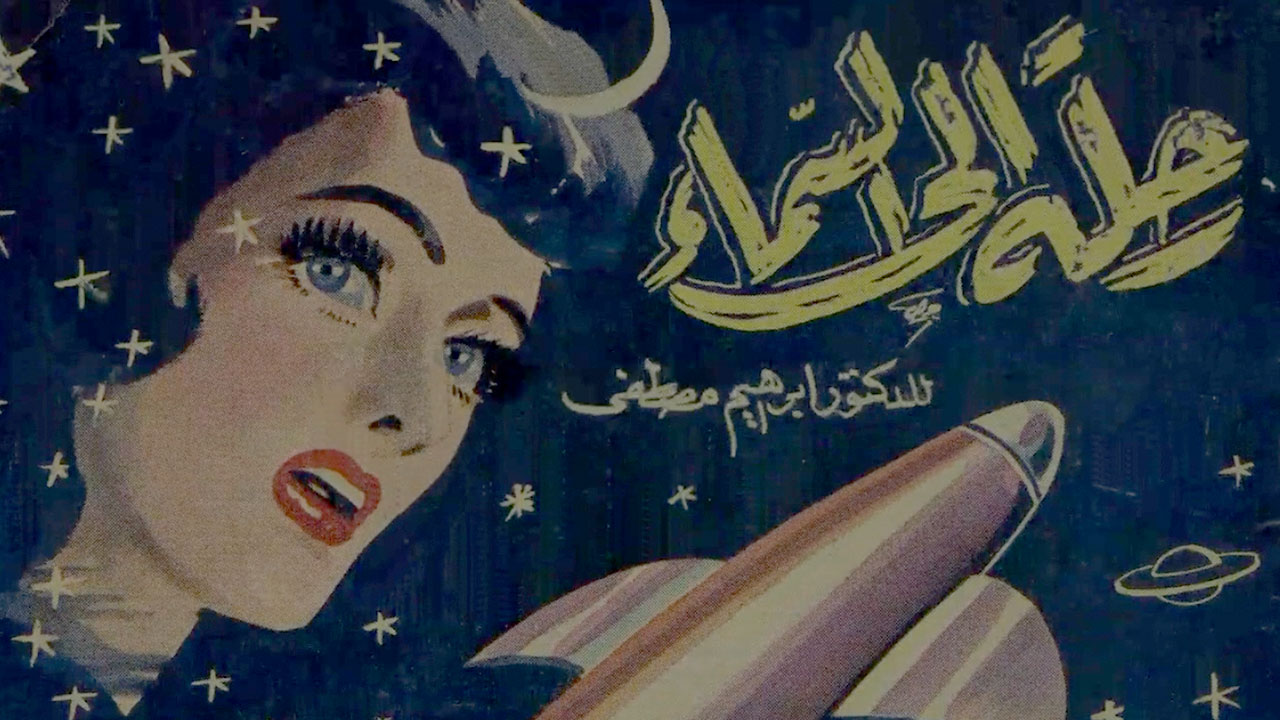 Sindbad Sci-Fi: Reimaging Arab Science Fiction
Sindbad Sci-Fi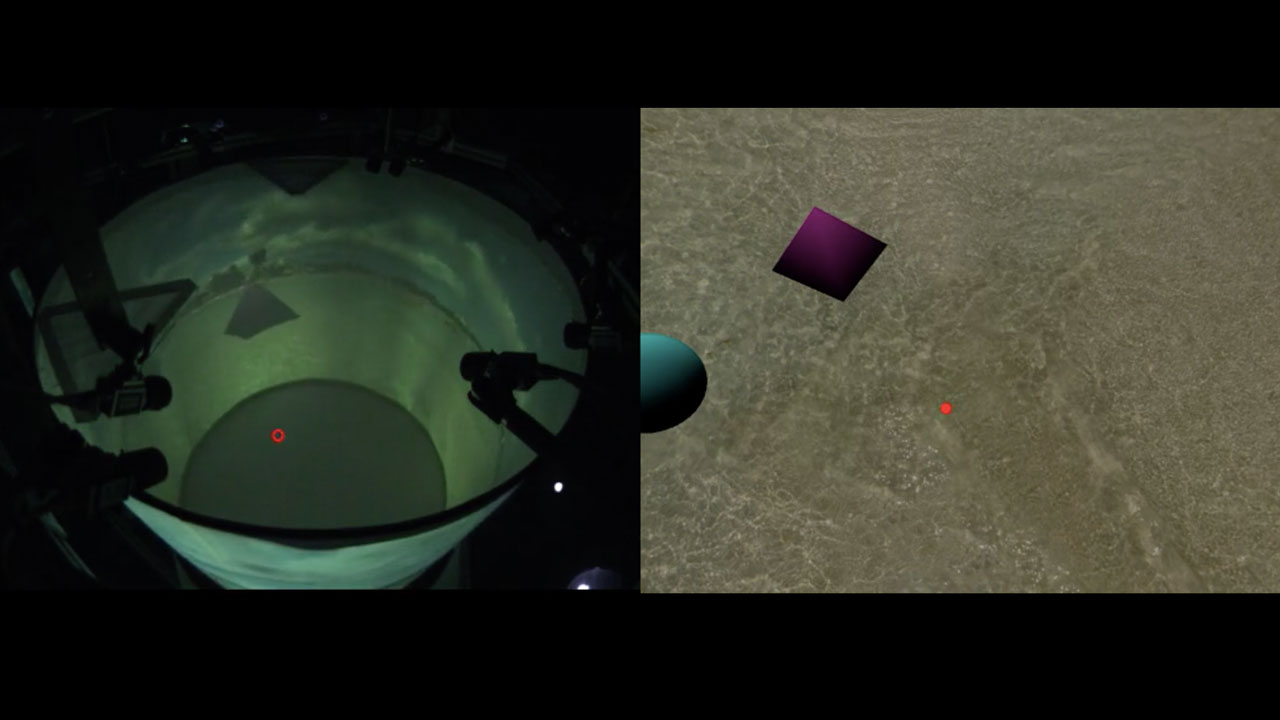 Photo realistic and naturalistic VR for freely flying Drosophila
Andrew Straw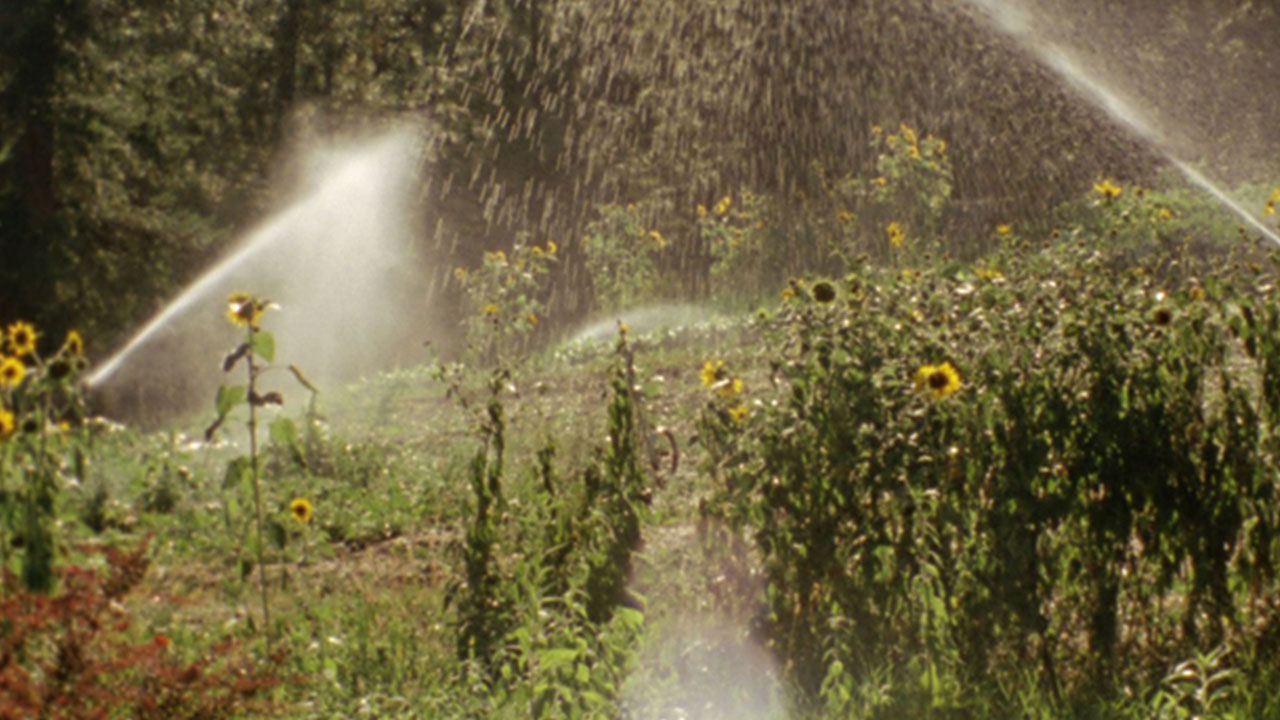 To Taste the Ground
Shannon Harris
The Thorium Dream
Alex Pasternack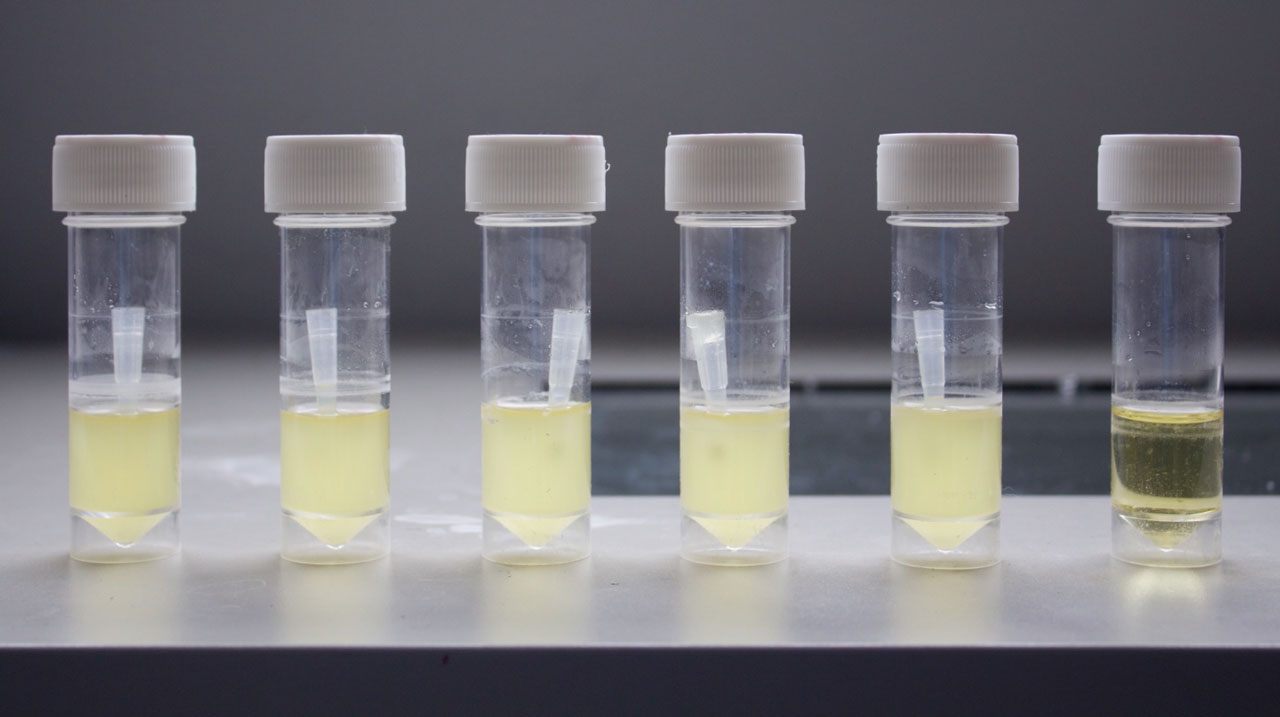 Lively Material
Louise Mackenzie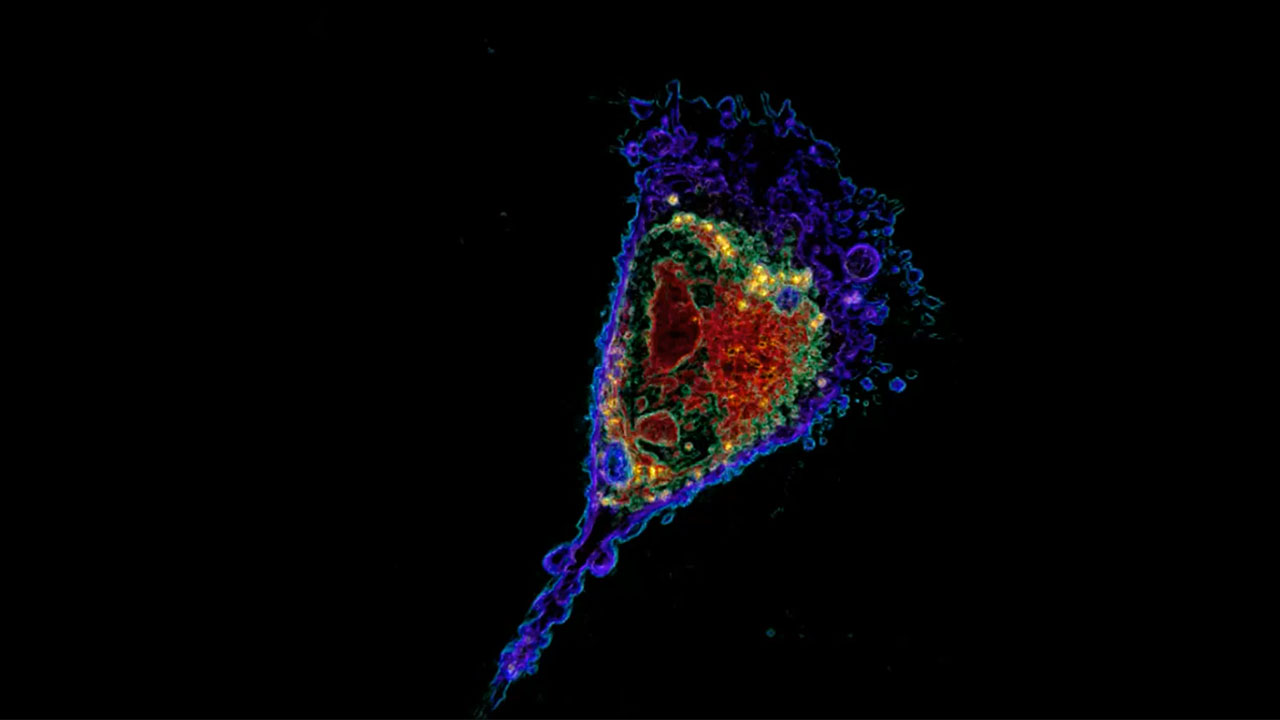 Apoptosis (Programmed Cell Death) - Live and in 3D
Lisa Pollaro,Nanolive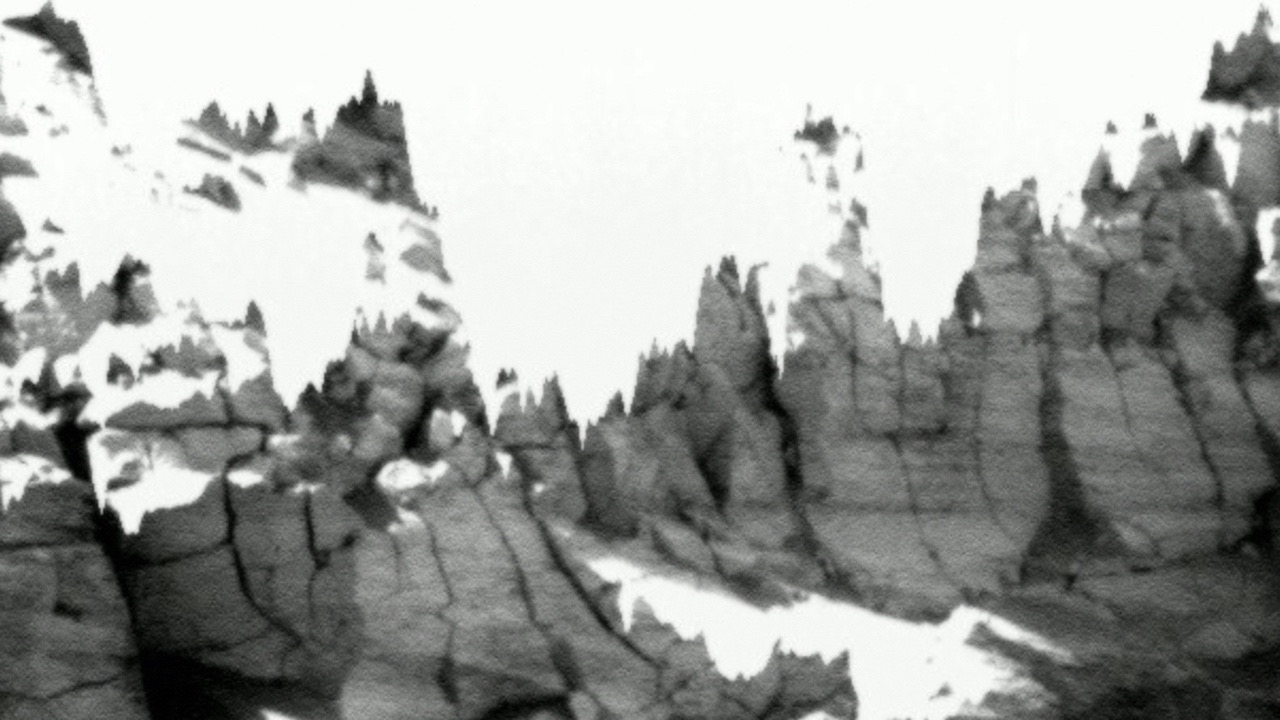 Meridian Plain
Laura Kraning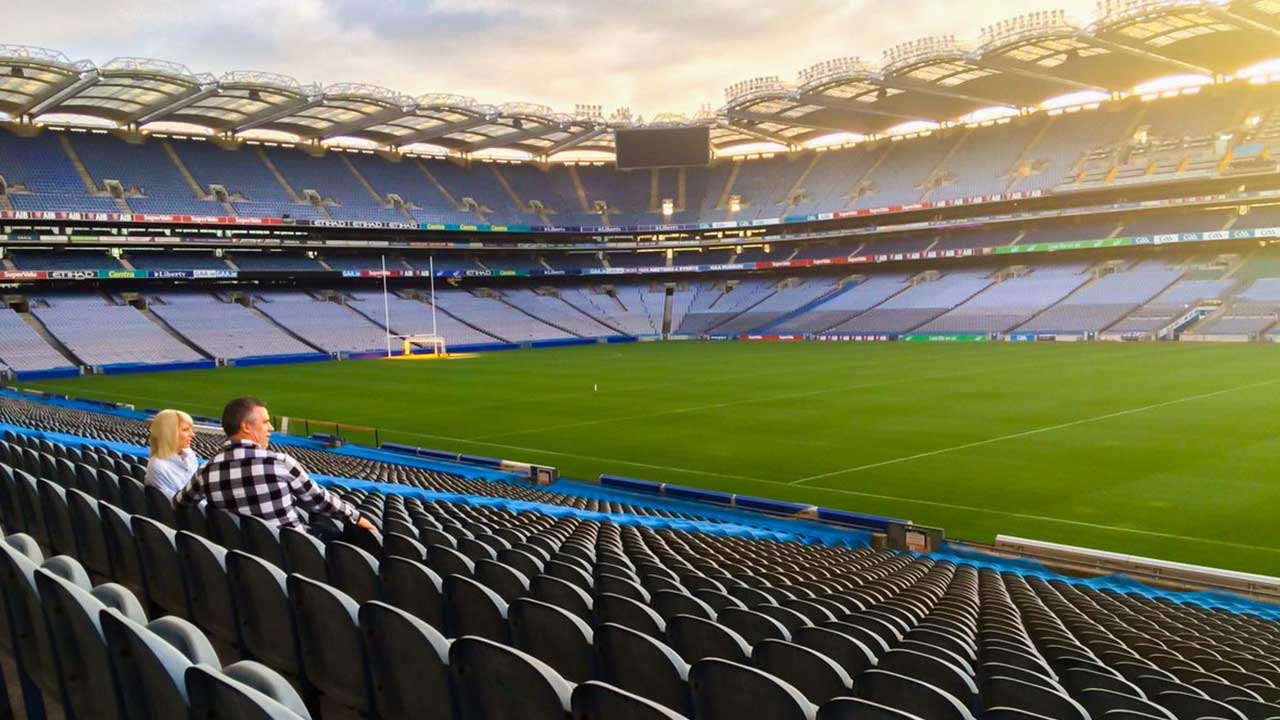 Mending Legends
Paul Webster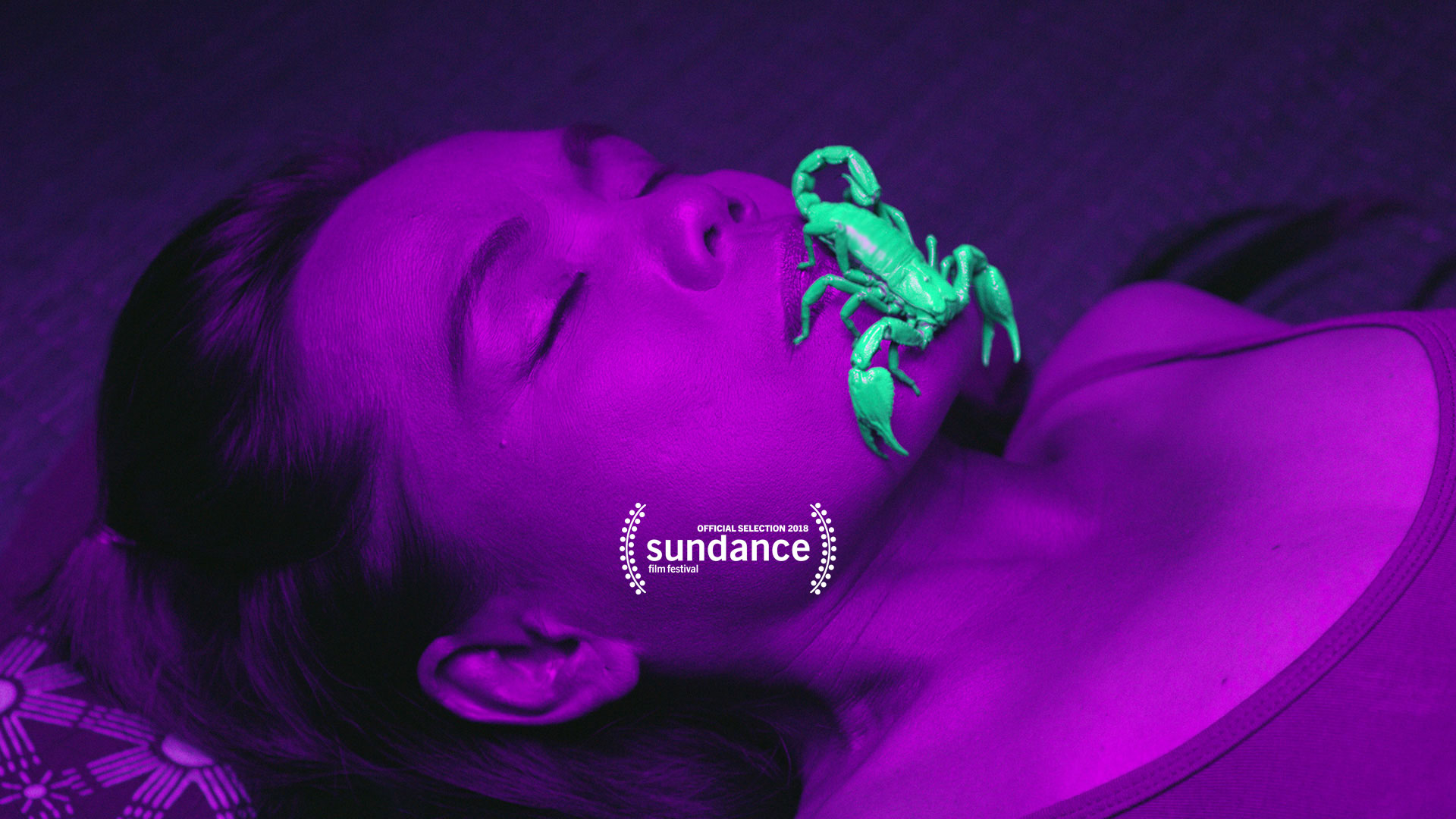 Ultraviolet
Marc Johnson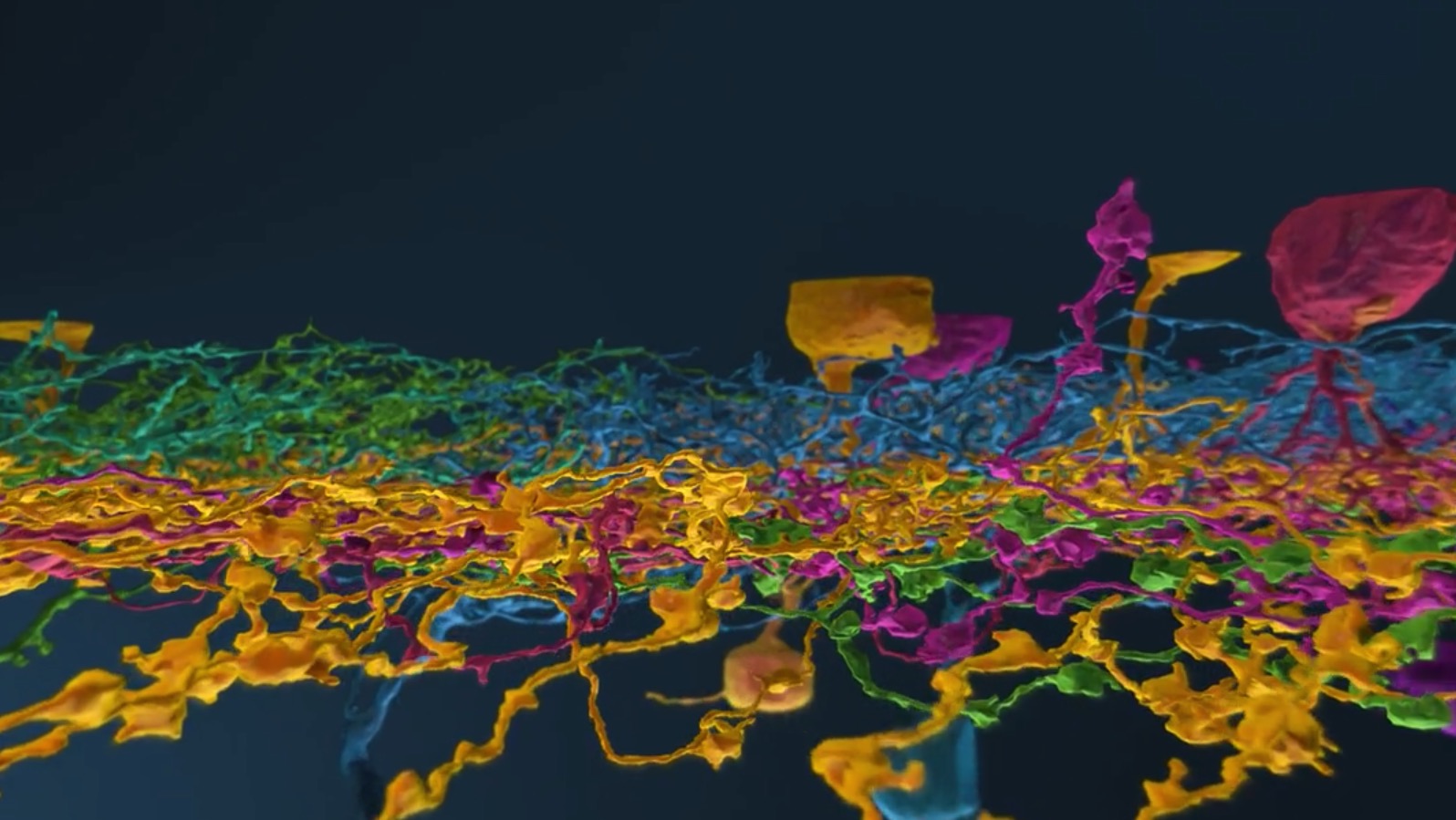 Eyewire Promotional Video
Alex Norton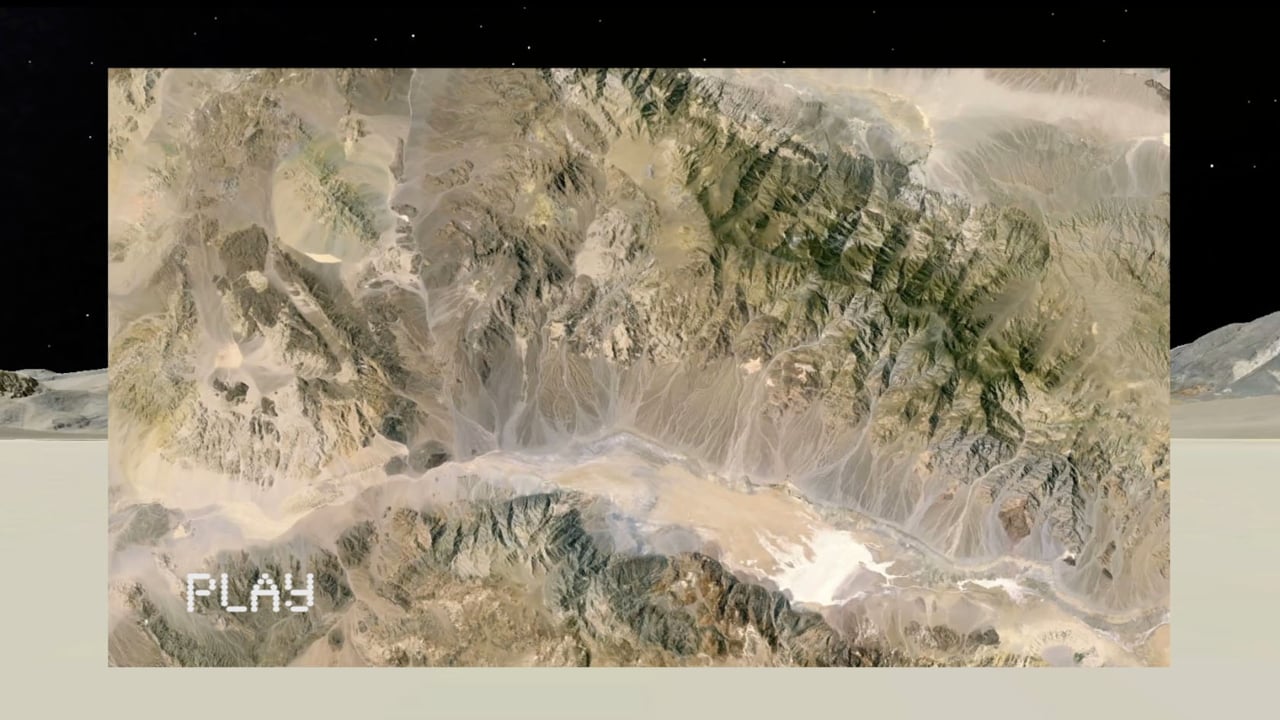 Canaries in the Mine
Lana Z. Caplan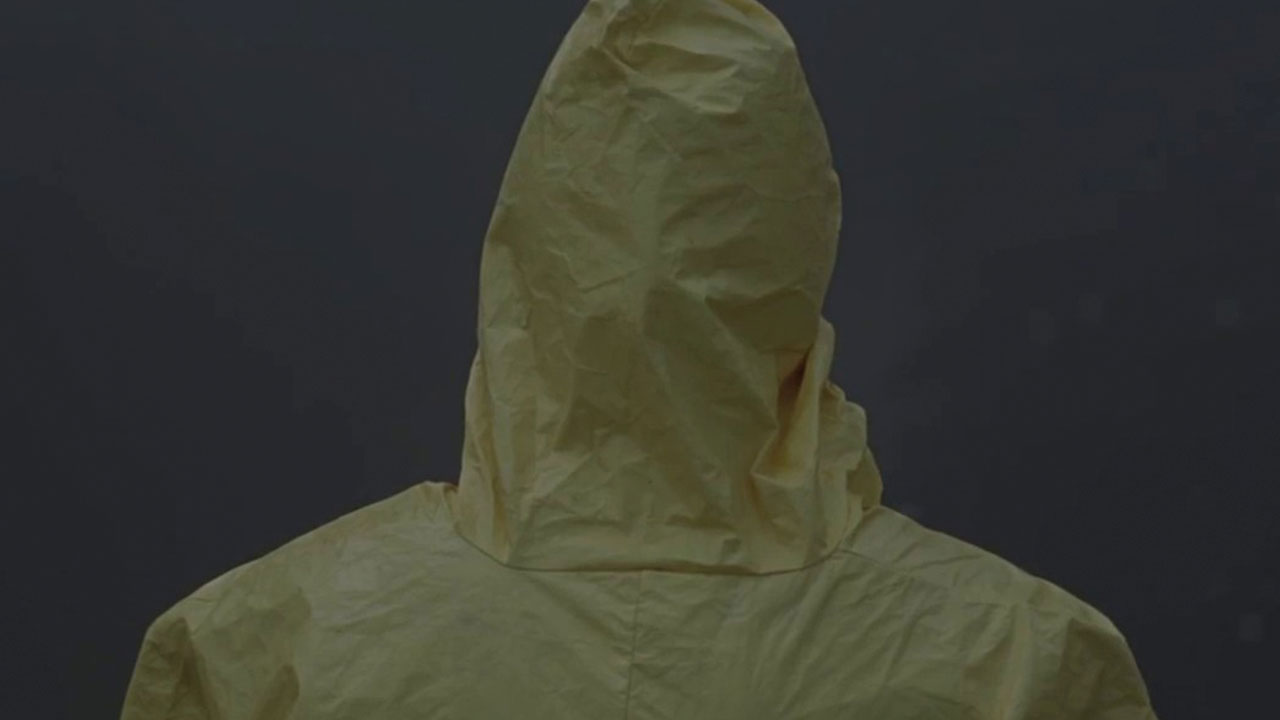 El Proyecto (The Project)
Alejandro Alonso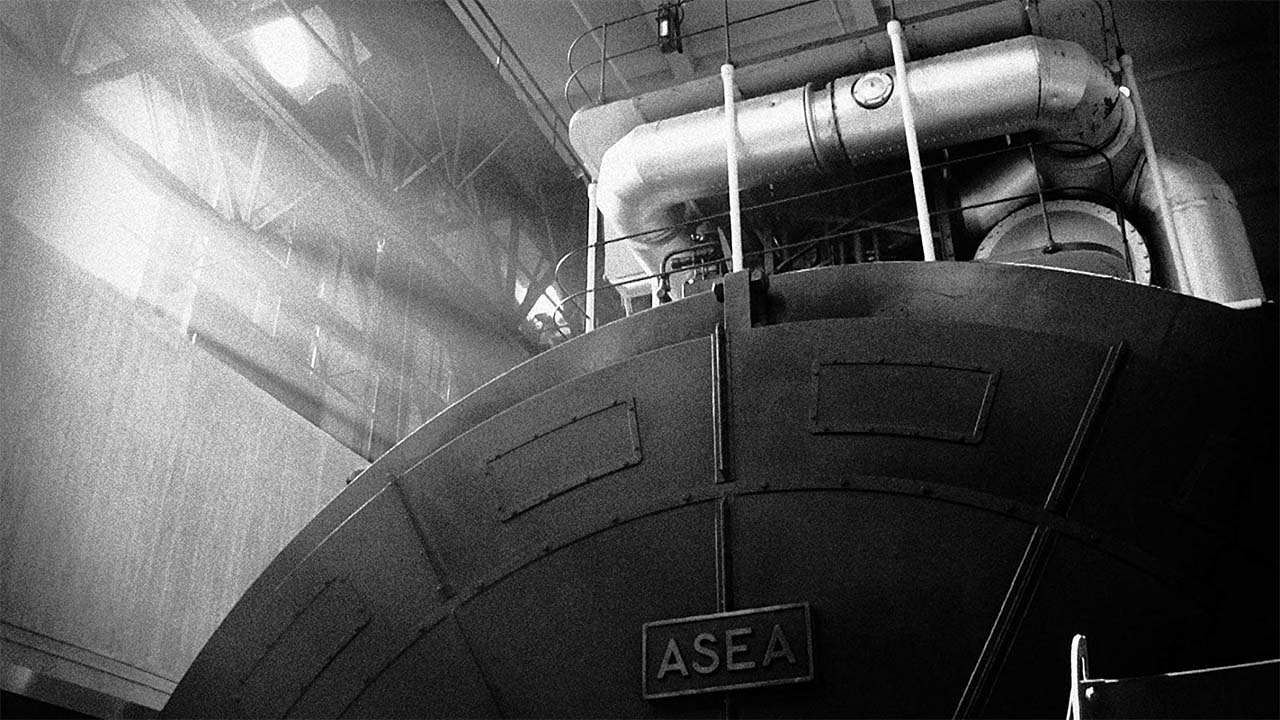 Simple Machines
H. Paul Moon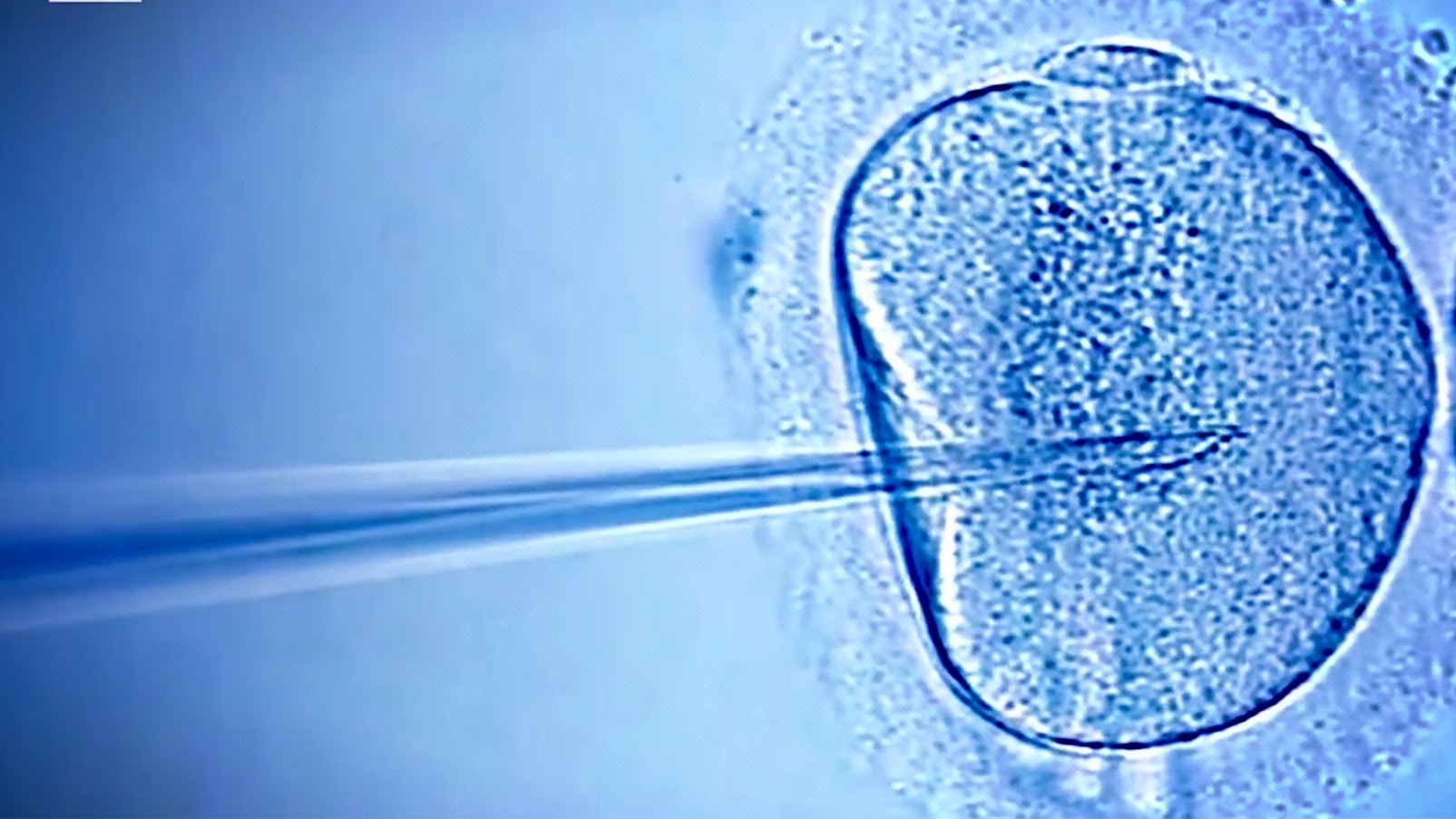 The Genetics Revolution
Jason Silva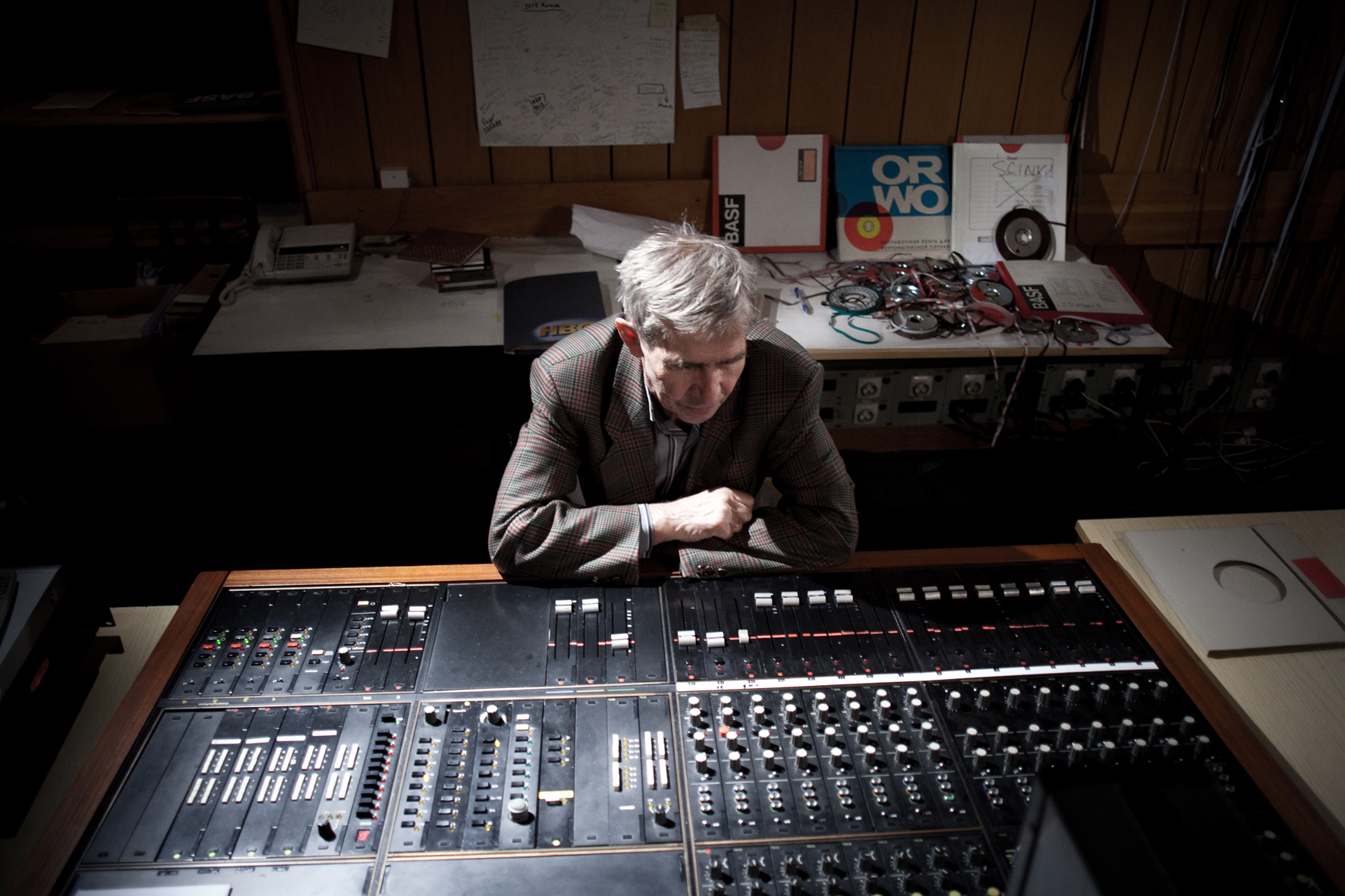 15 Corners of the World
Zuzanna Solakiewicz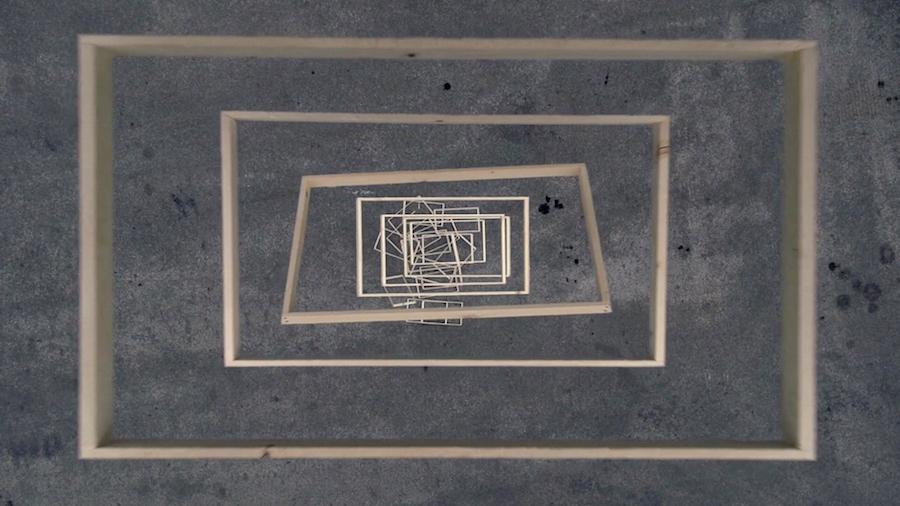 Falling Frames
Johannes Langkamp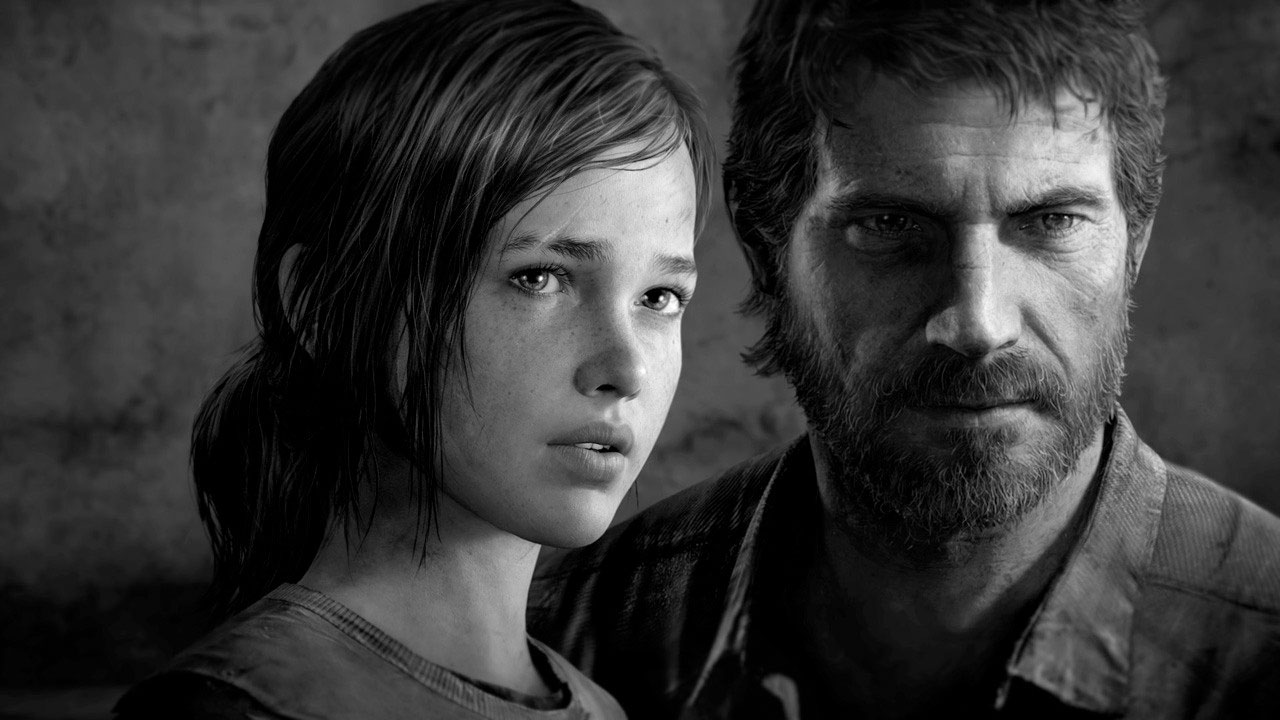 The Science of The Last of Us
Barry J. Gibb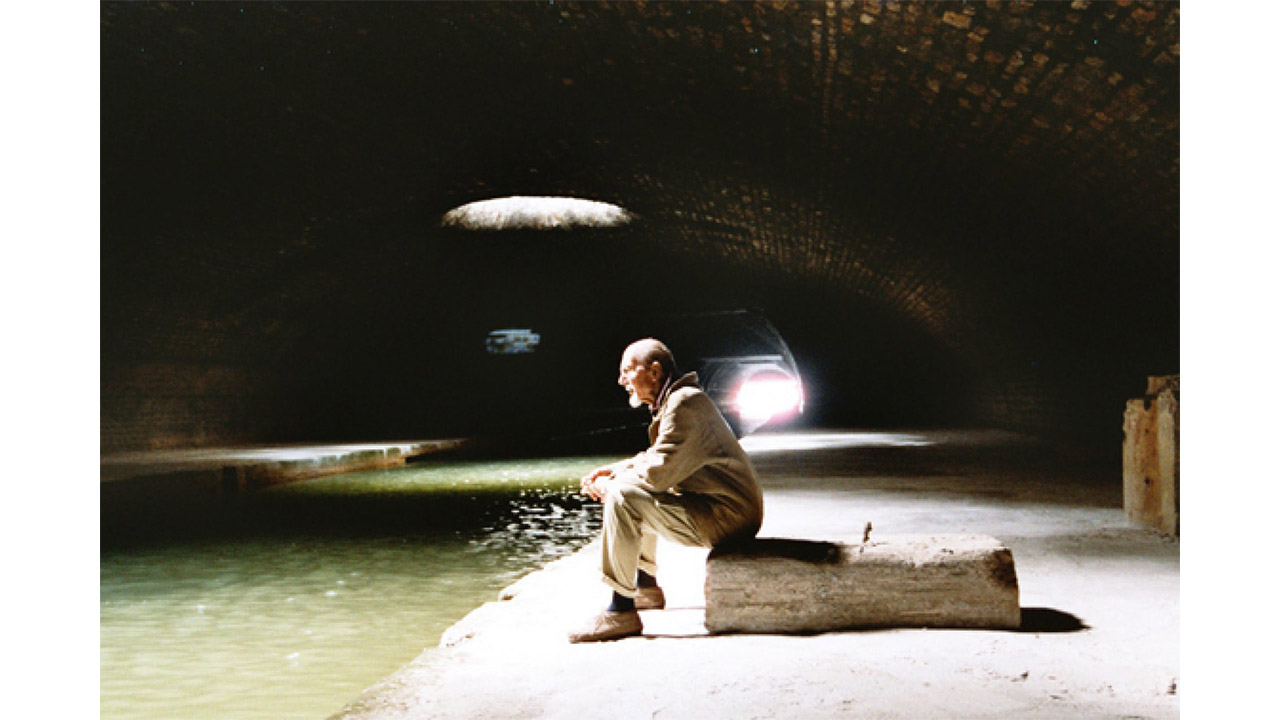 Sergej In The Urn
Boris Hars-Tschachotin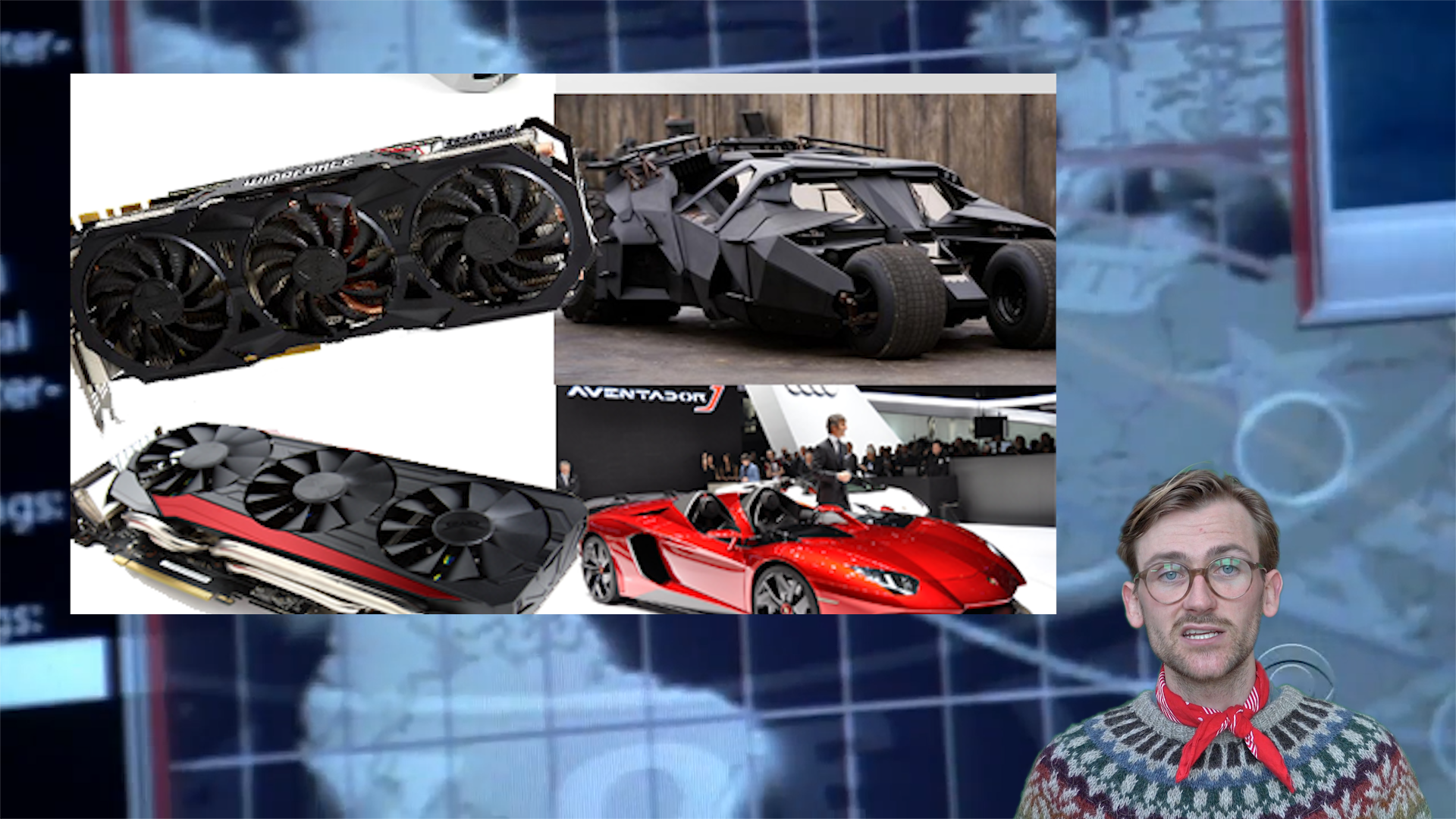 Fog World
Ruaidhri Ryan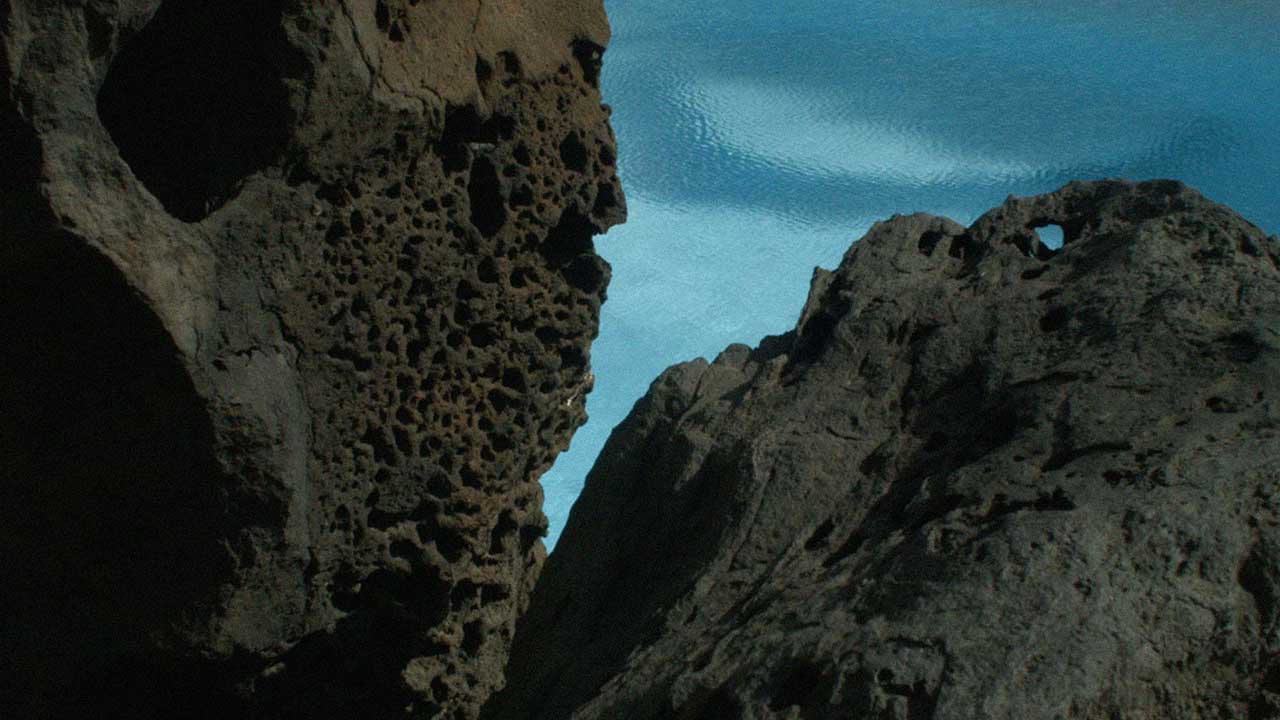 The Stability of the System
Sasha Litvintseva,Isabel Mallet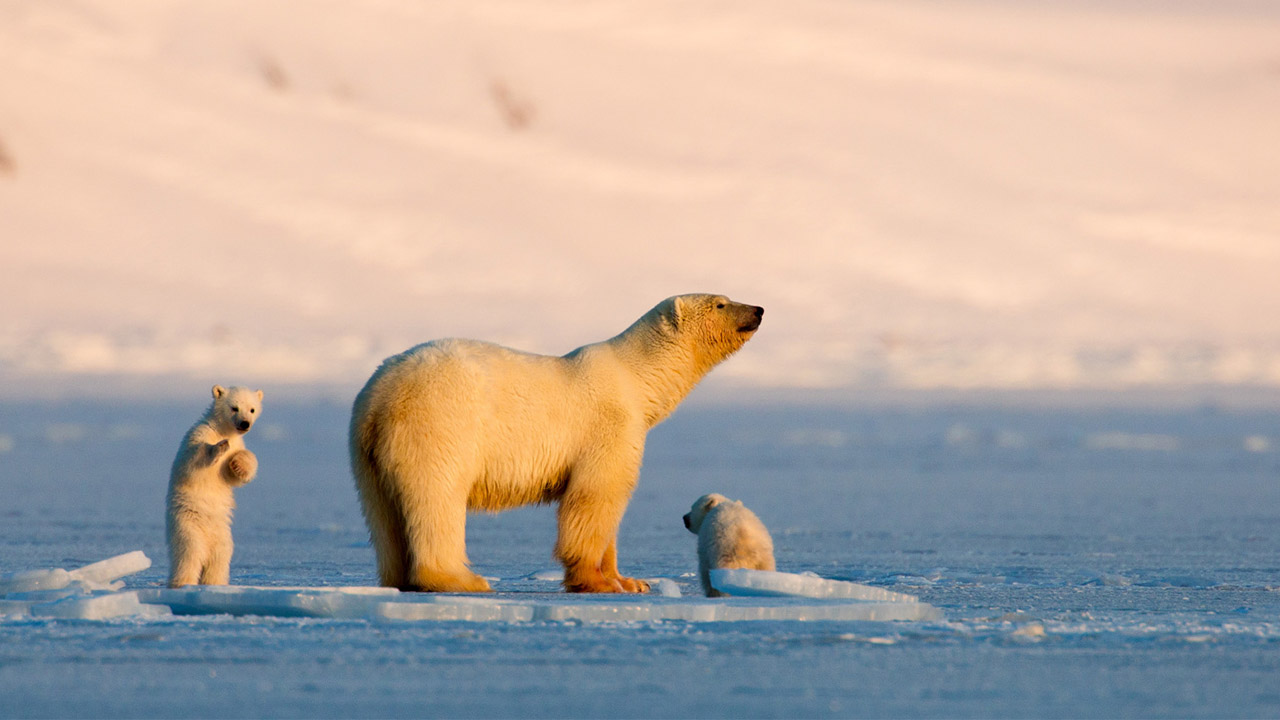 Queen without Land
Asgeir Helgestad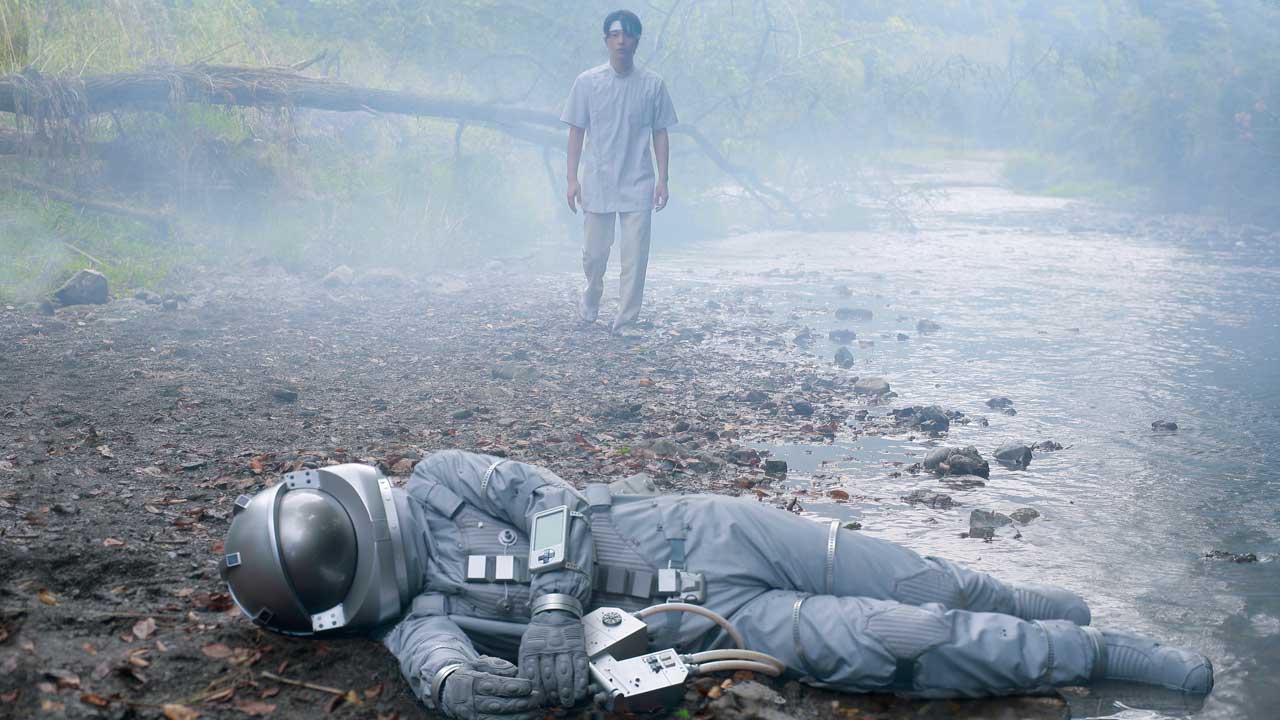 The Clone Returns Home
Kanji Nakajima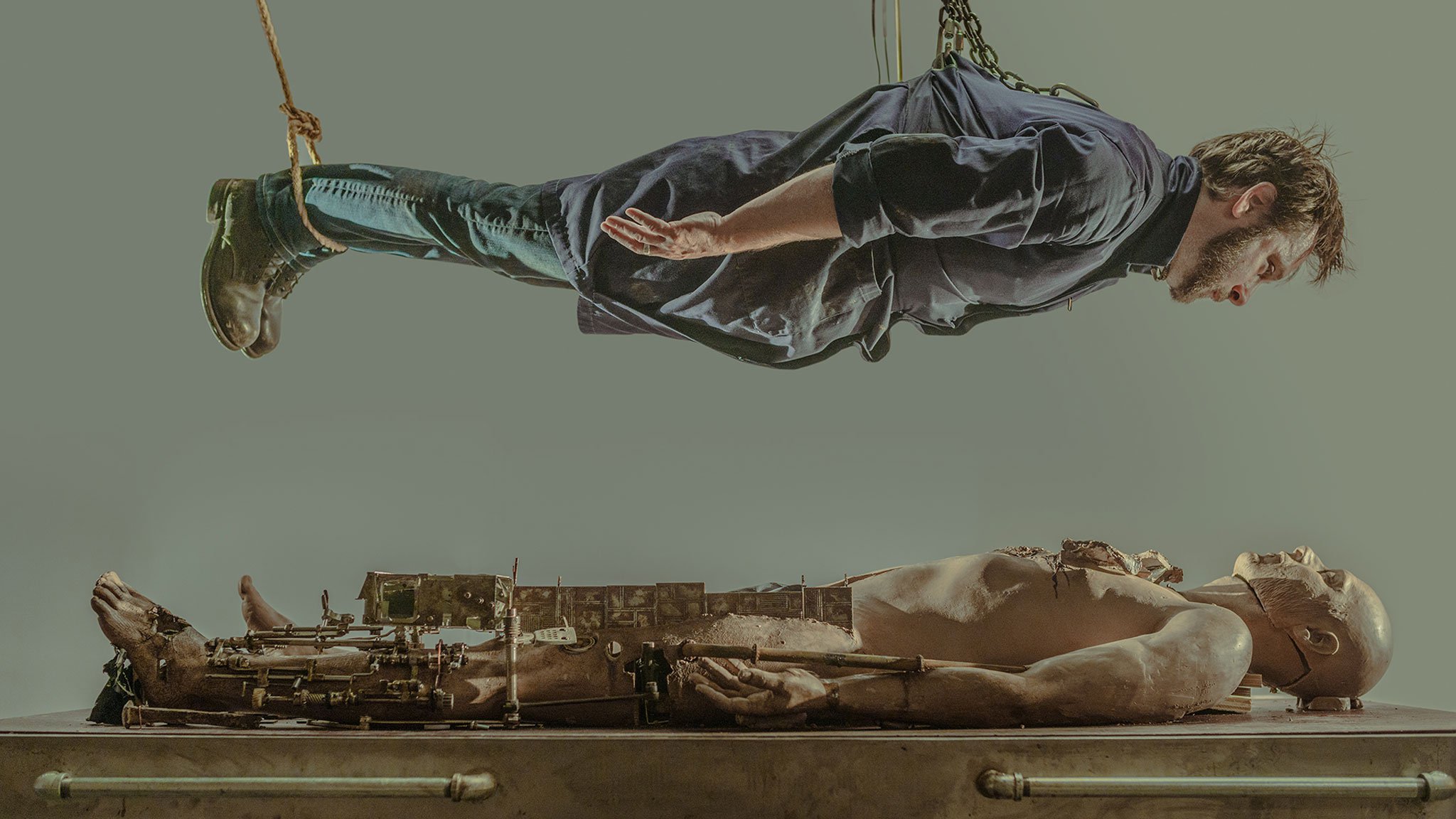 The Subject
Patrick Bouchard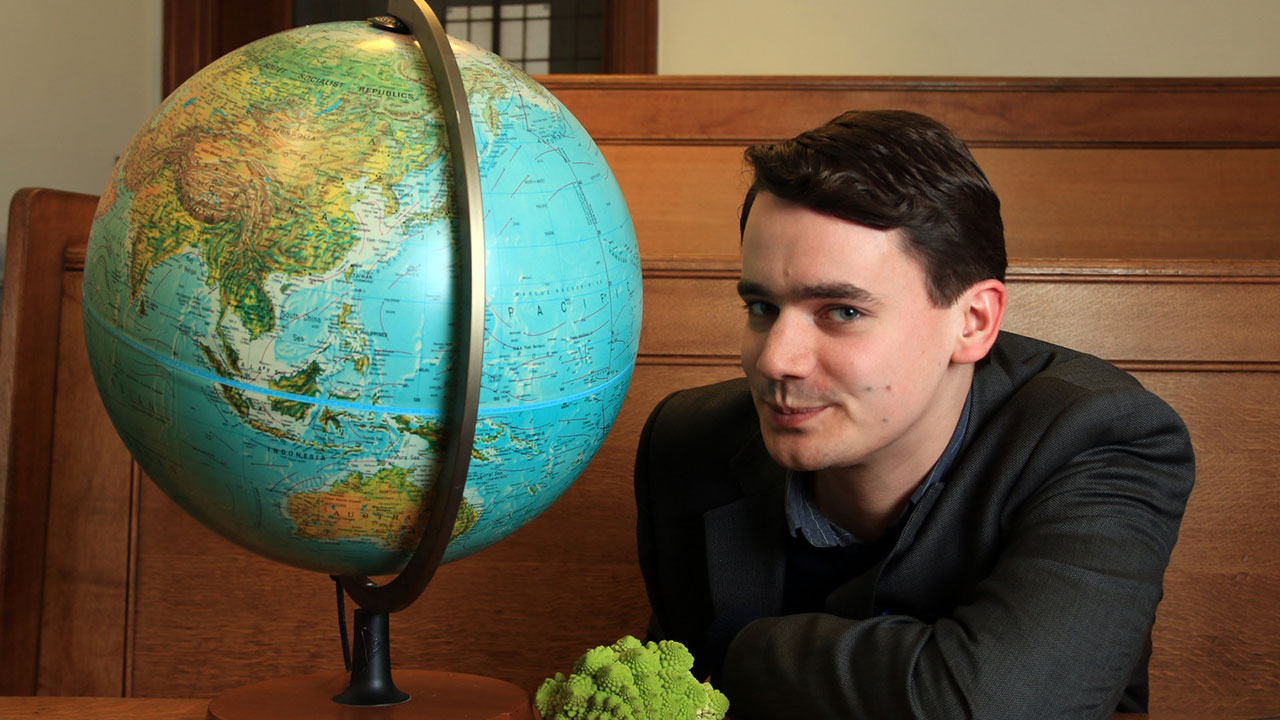 Matter Patterns
Olga Yakimenko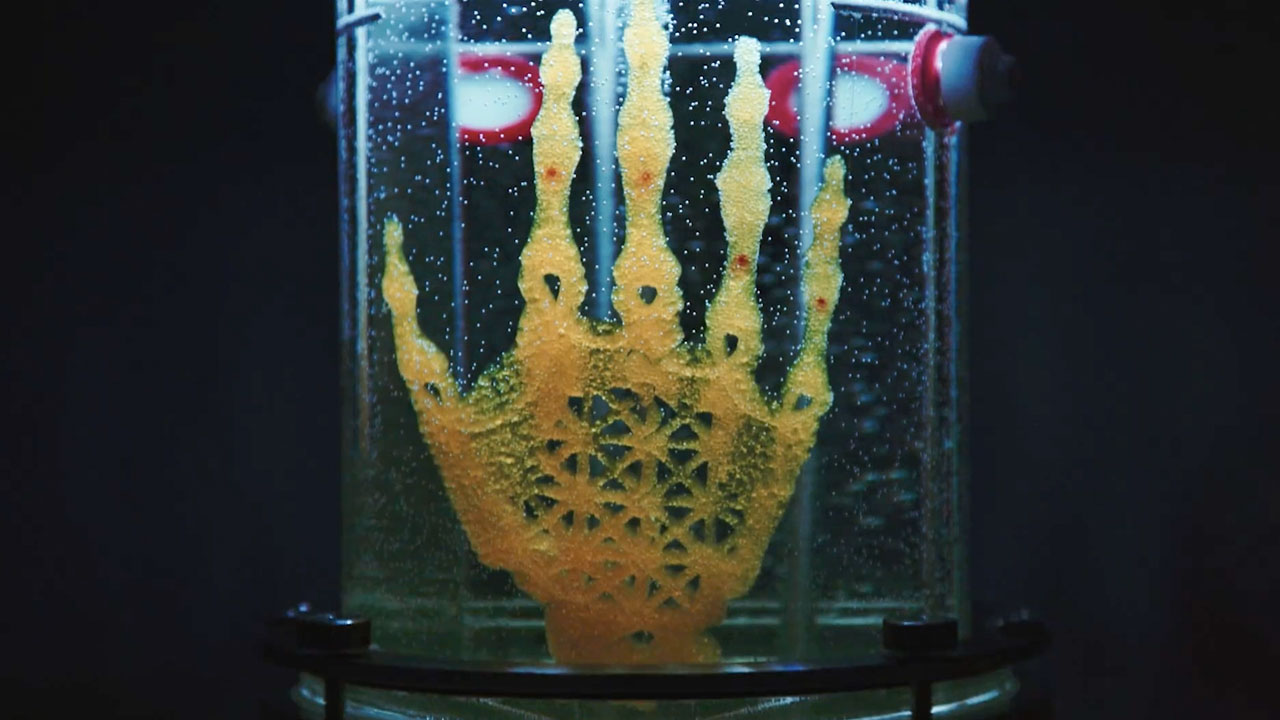 Amy Karle: Bringing Bones to Life
Amy Karle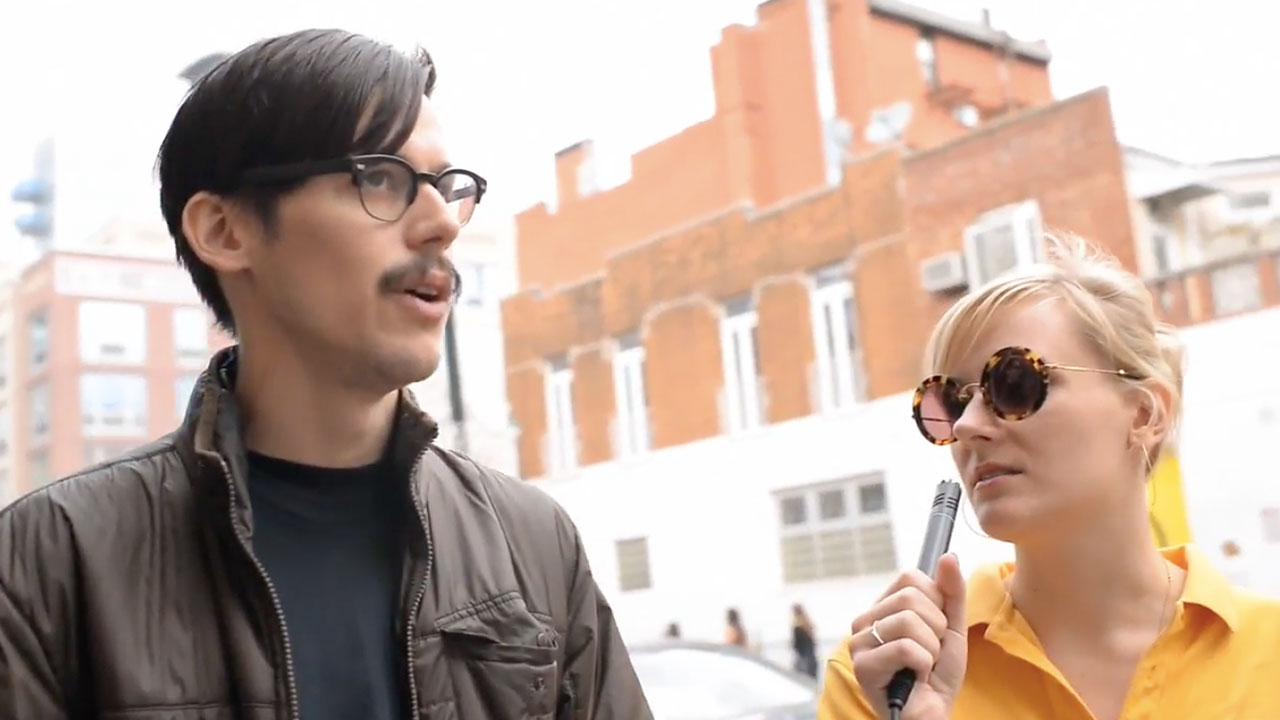 SUB: Are hipsters becoming a subspecies of humans?
Charlotte Rabate,Sergio Botero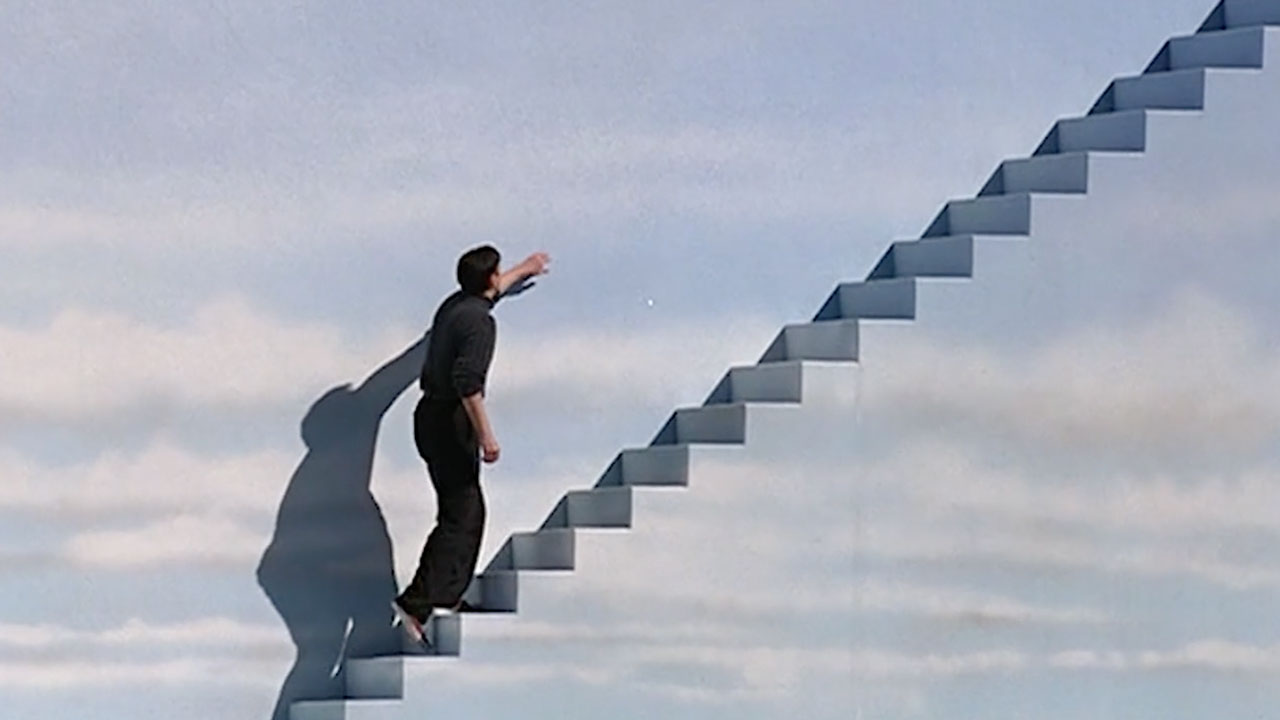 Can Neuroscience Make Super Movies?
Tom Malkowicz
Chains of Custody
Anisha Chadha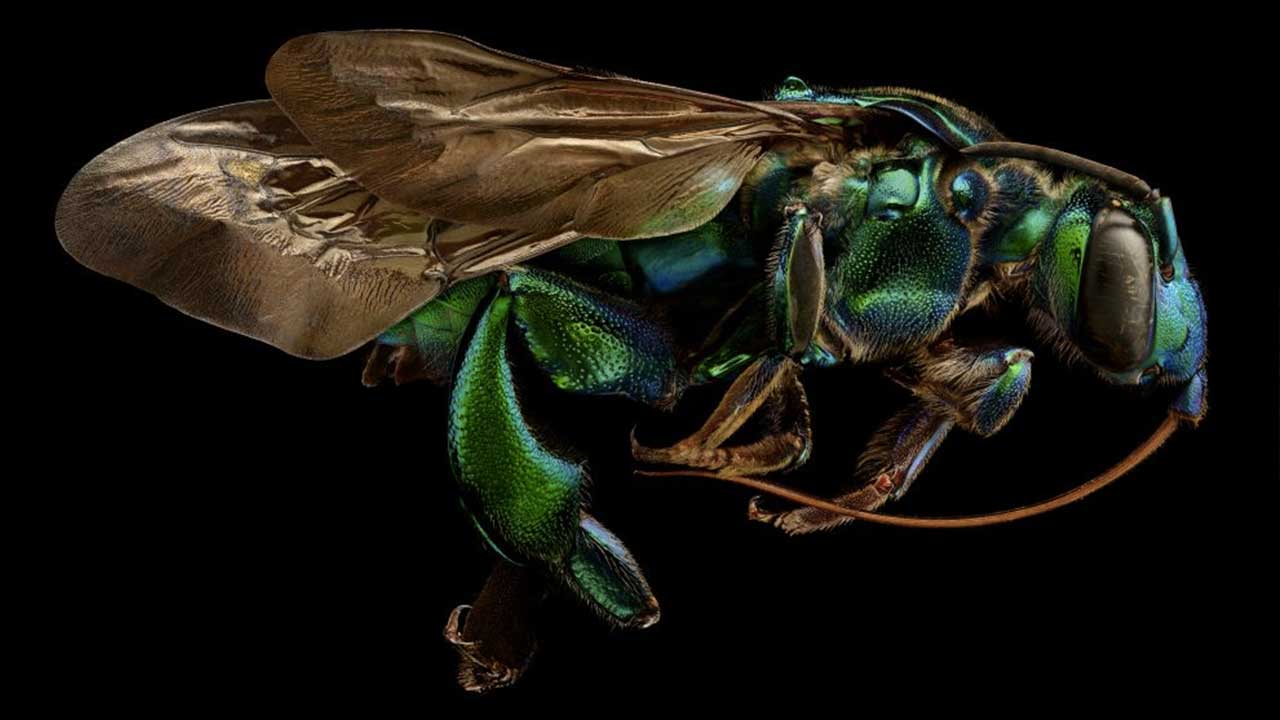 Microsculpture
Tanya Cochrane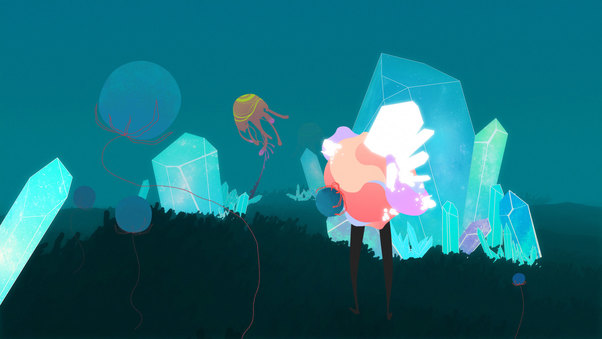 Mirage
Yaya Xu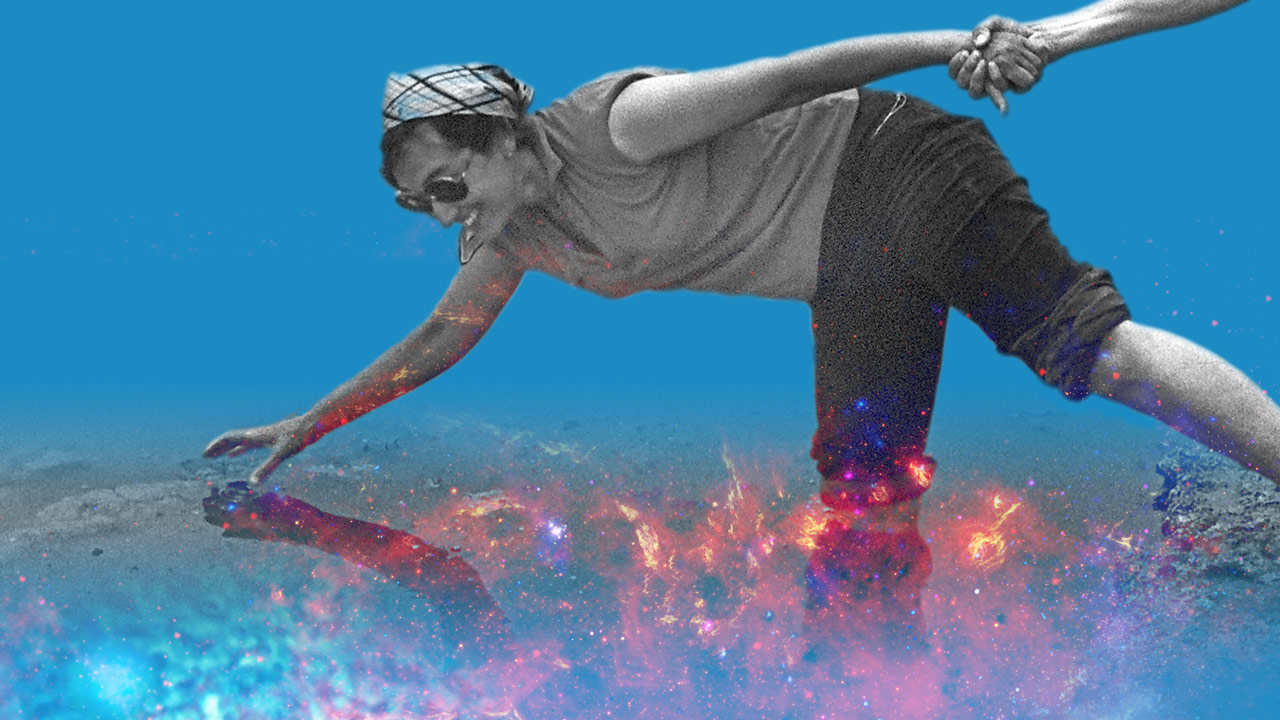 Symbiotic Earth: How Lynn Margulis Rocked the Boat and Started a Scientific Revolution
John Feldman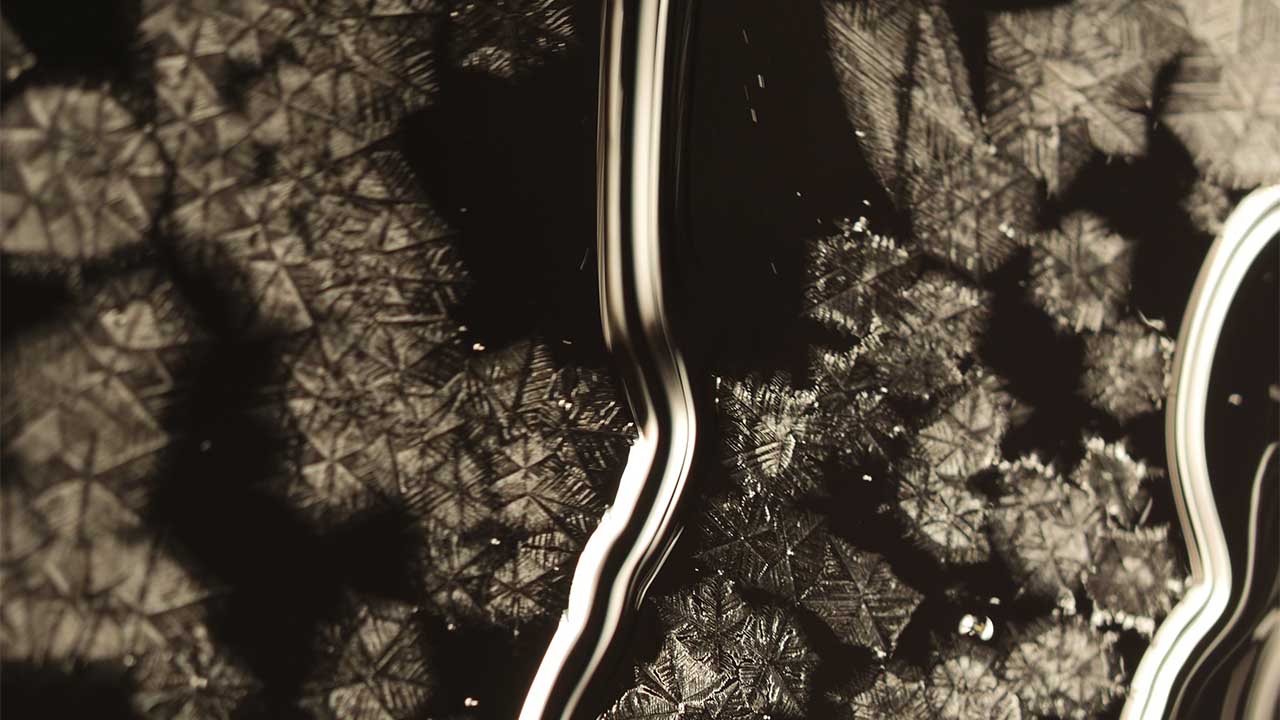 Liquid Solid
Nicky Assmann, Joris Strijbos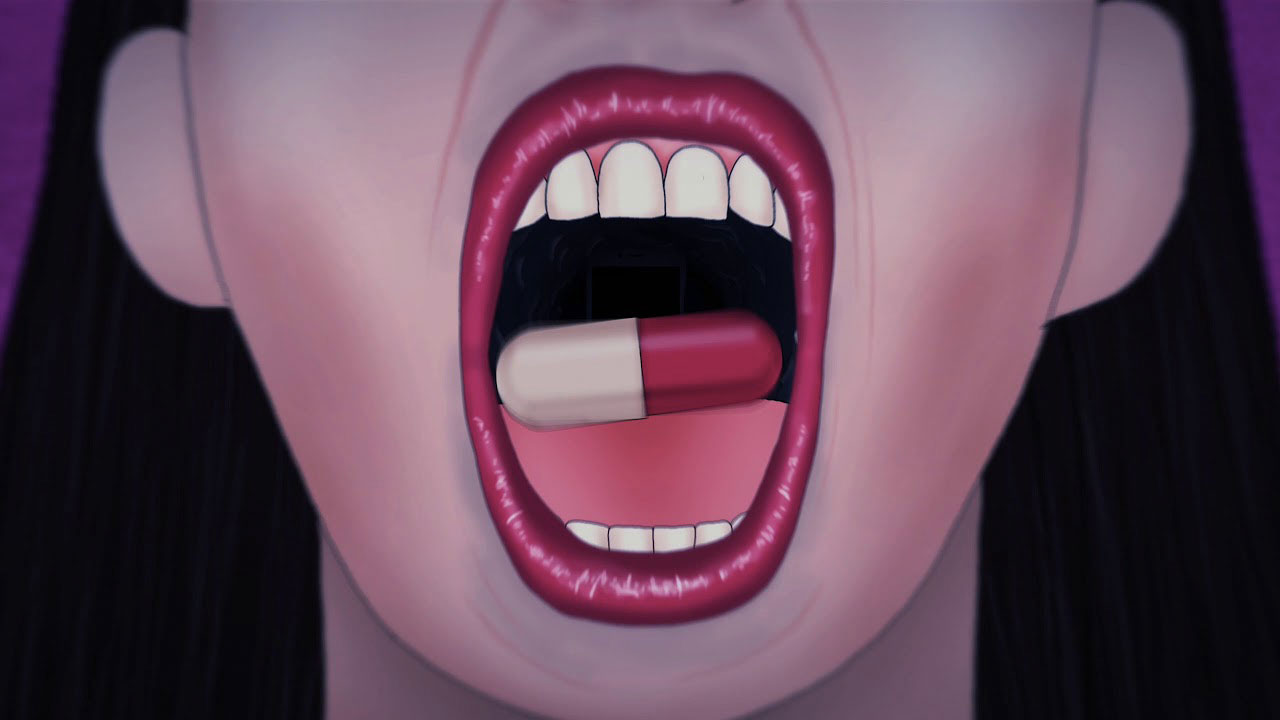 iRony
Radheya Jegatheva.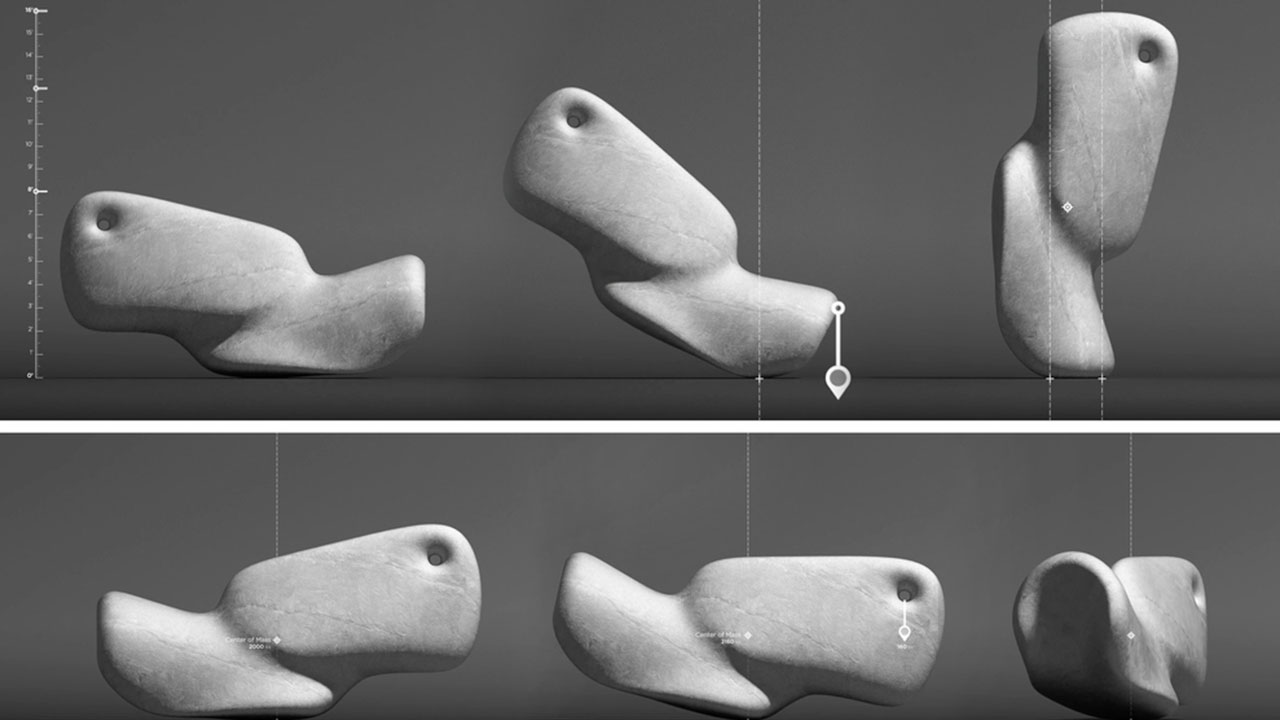 The Math Behind the McKnelly Megalith
Matter Studios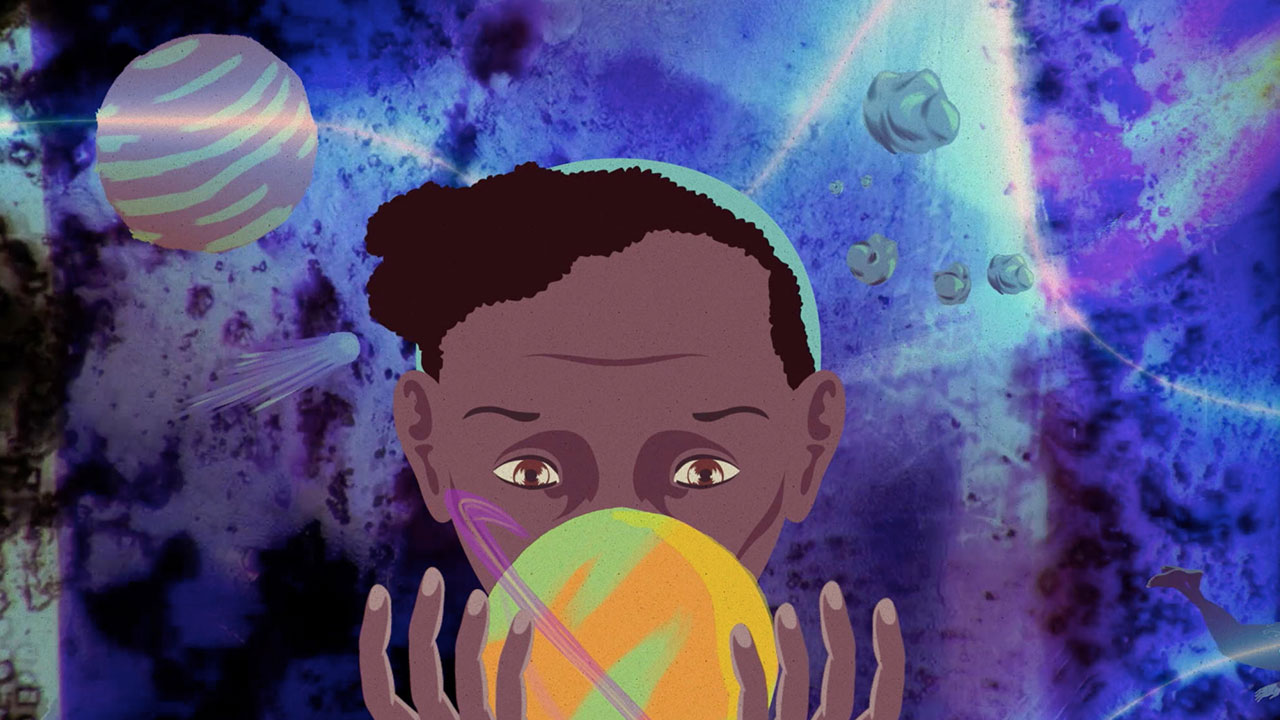 The Golden Chain
Ezra Clayton Daniels,Adebukola Bodunrin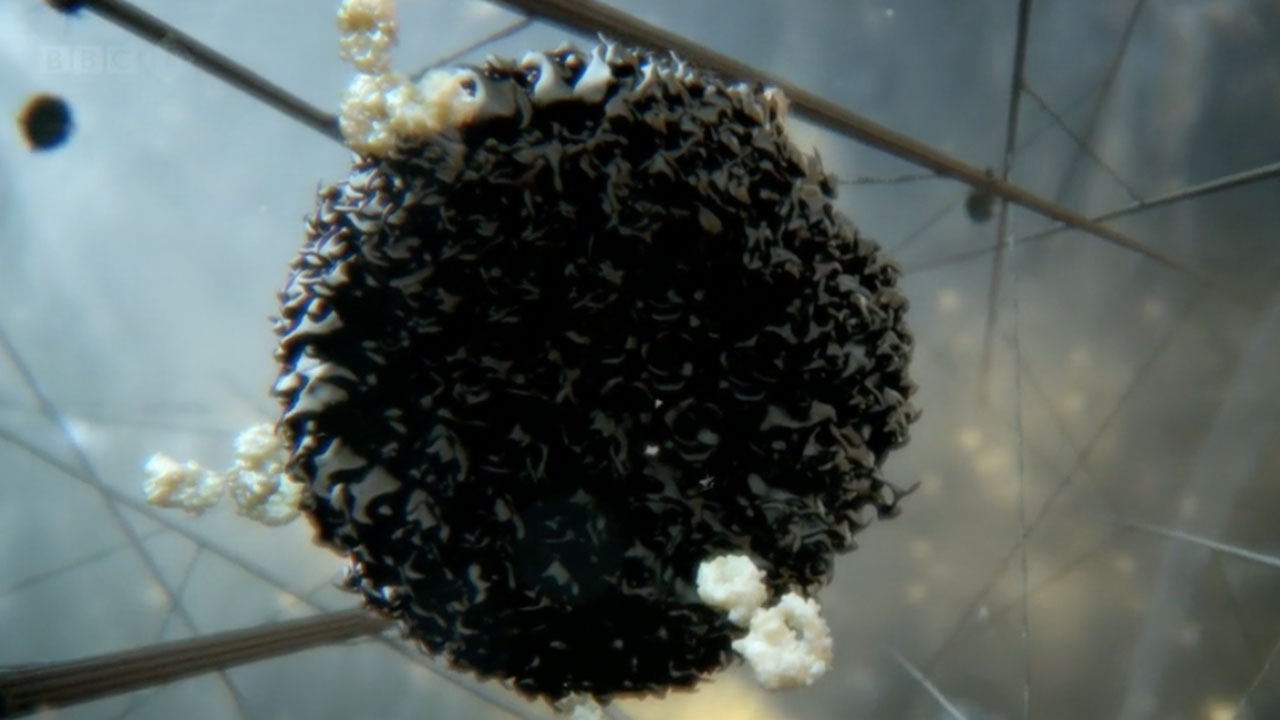 Secret Universe: The Hidden Life of the Cell
Mike Davis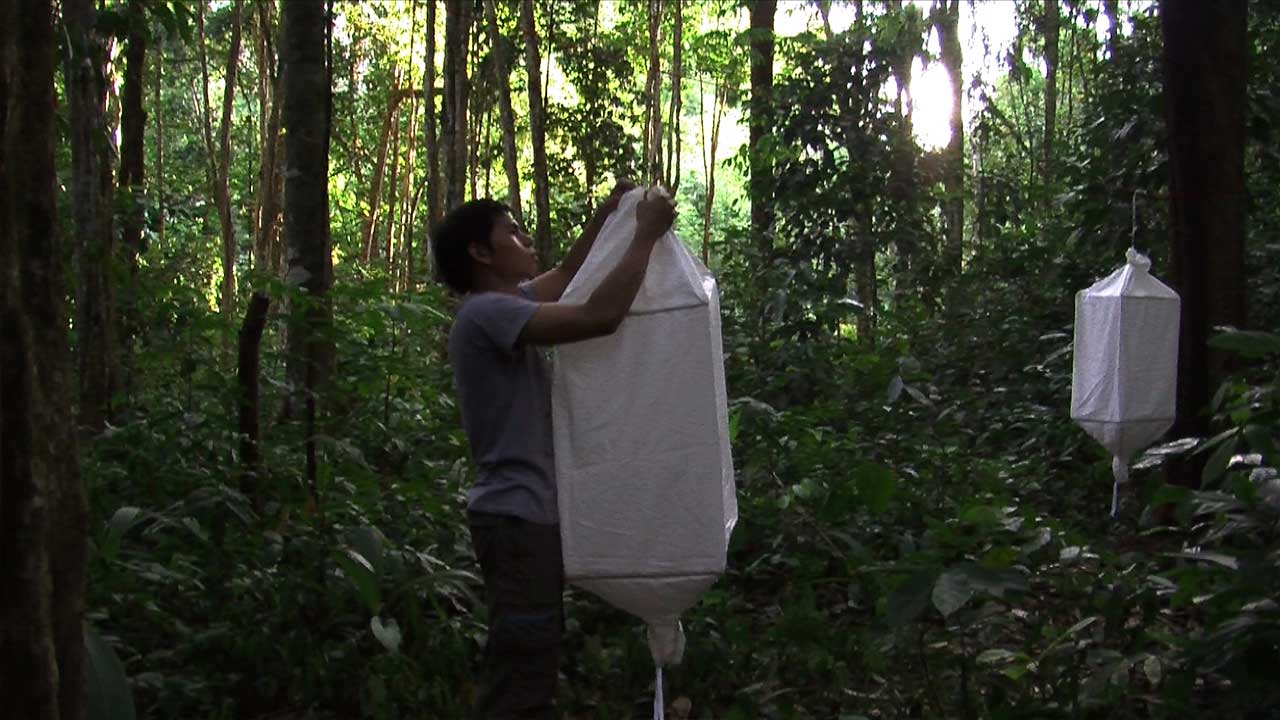 Biosemiotic Borneo
Ursula Biemann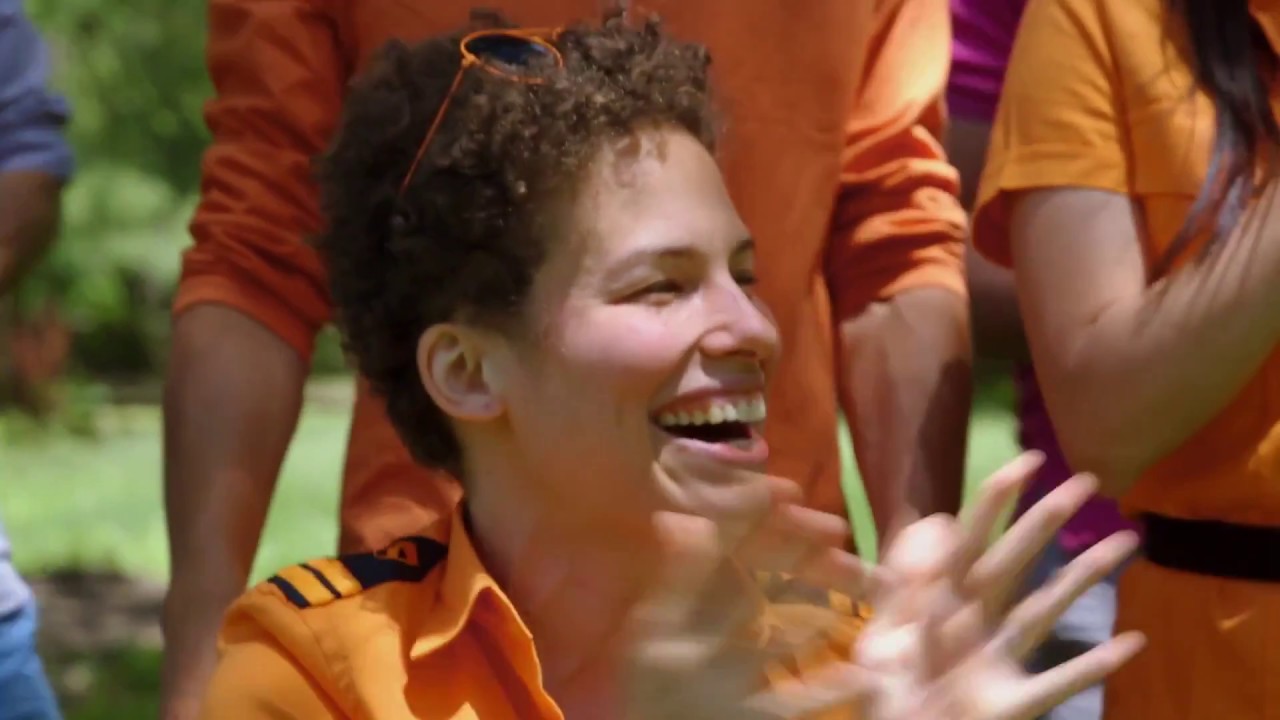 Unrest
Jennifer Brea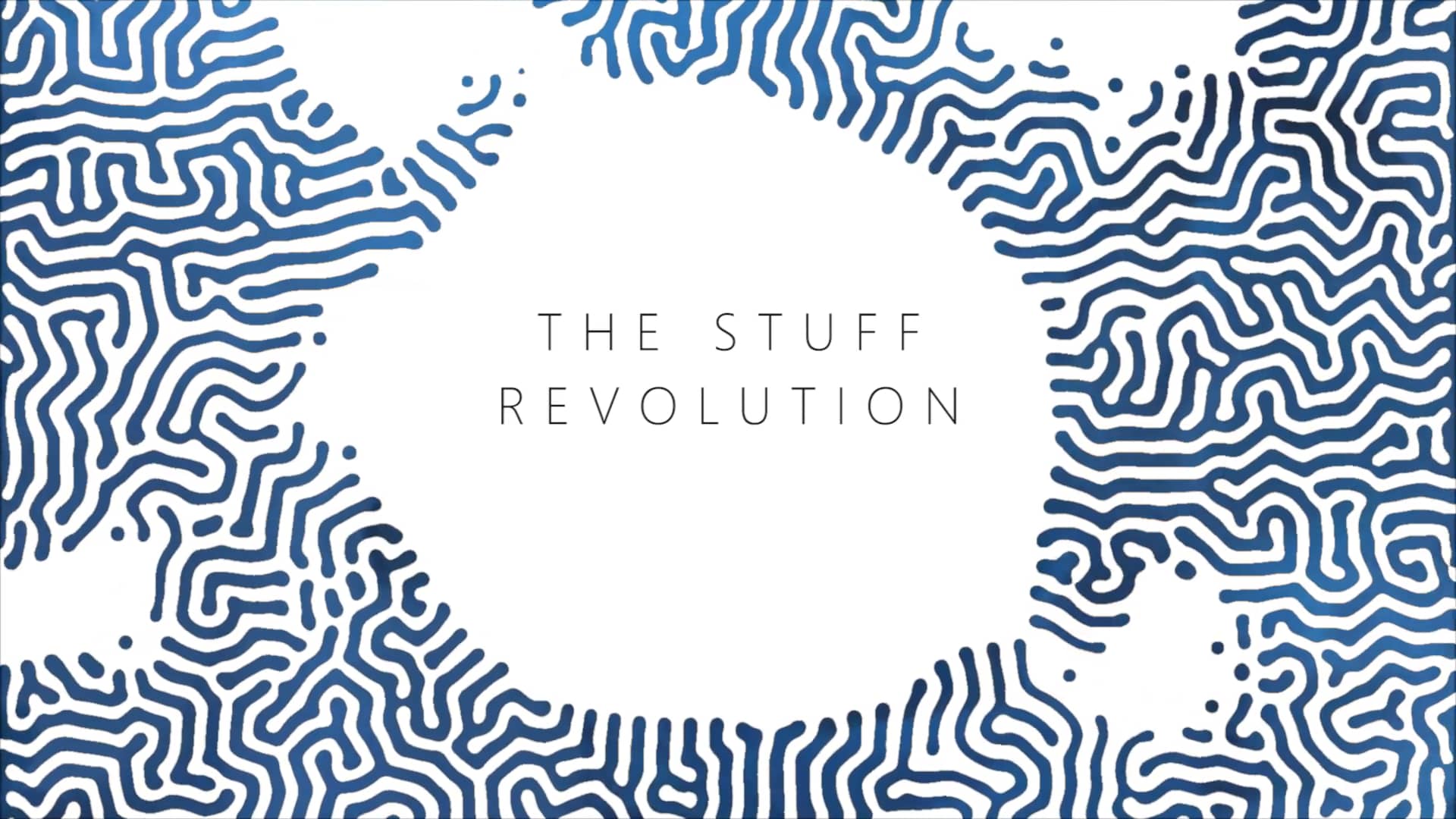 The Stuff Revolution
Simon Alexander-Adams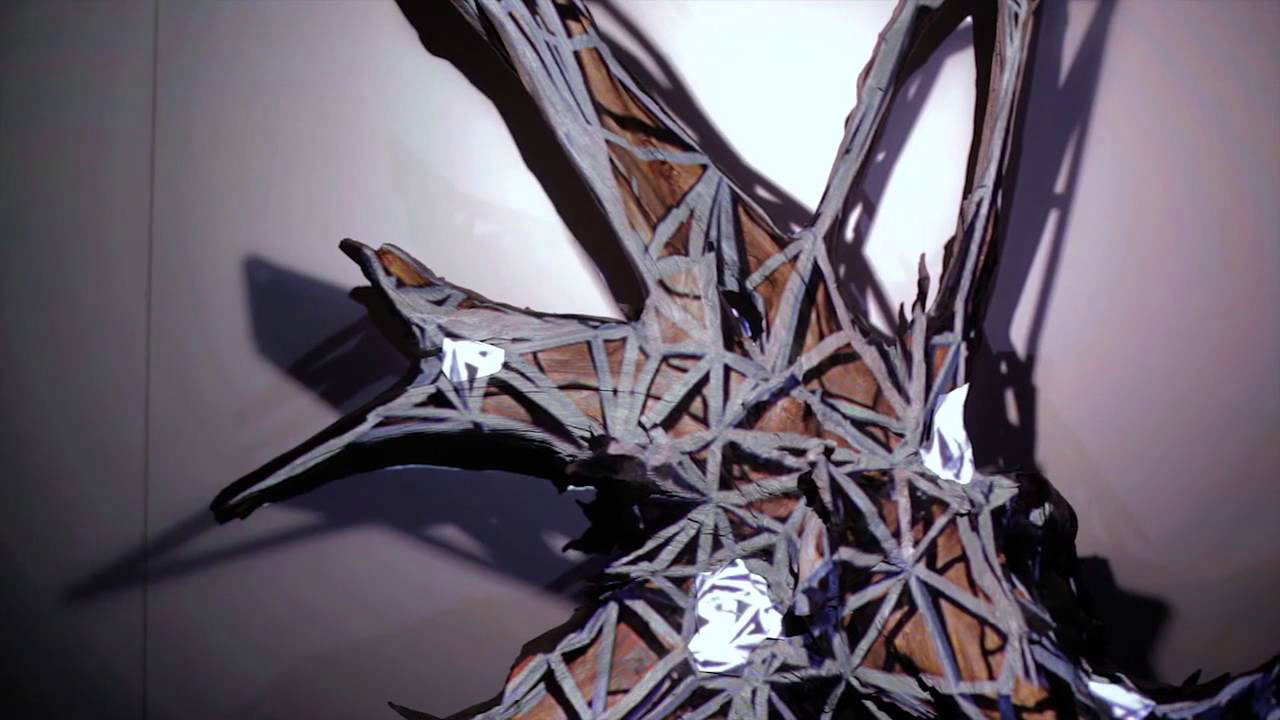 Radix
Xenorama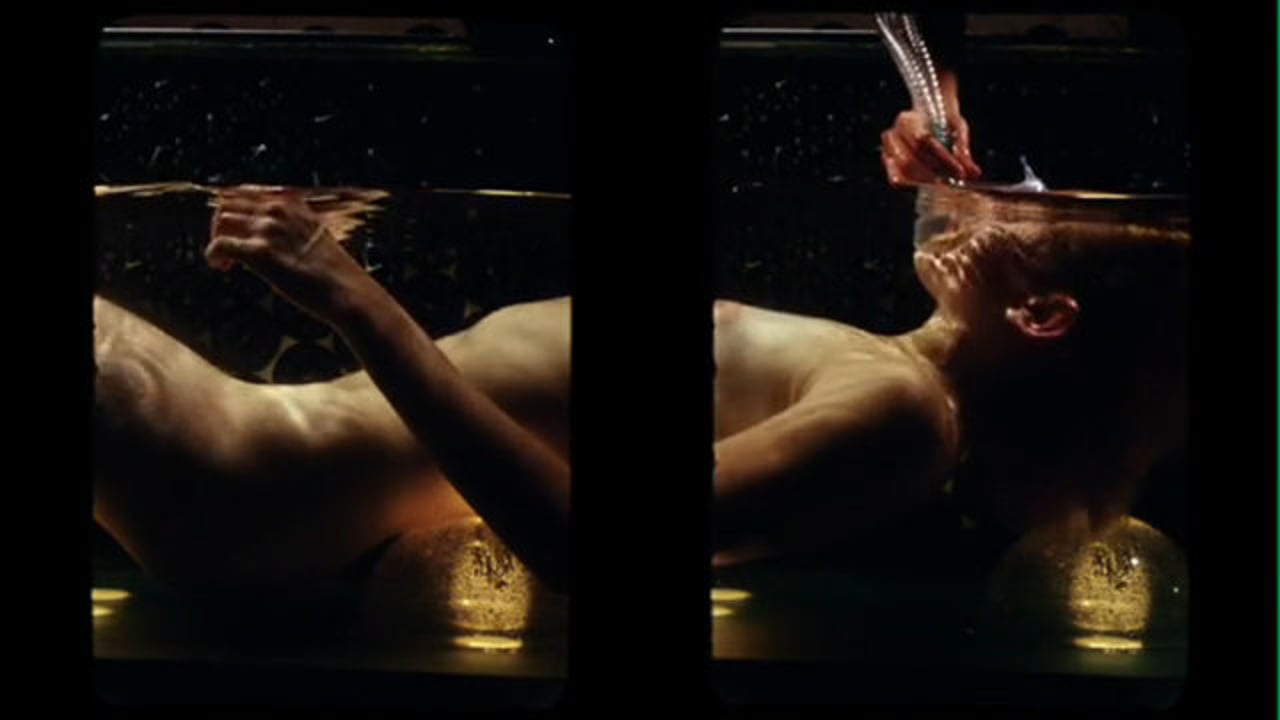 Secret Machine
Reynold Reynolds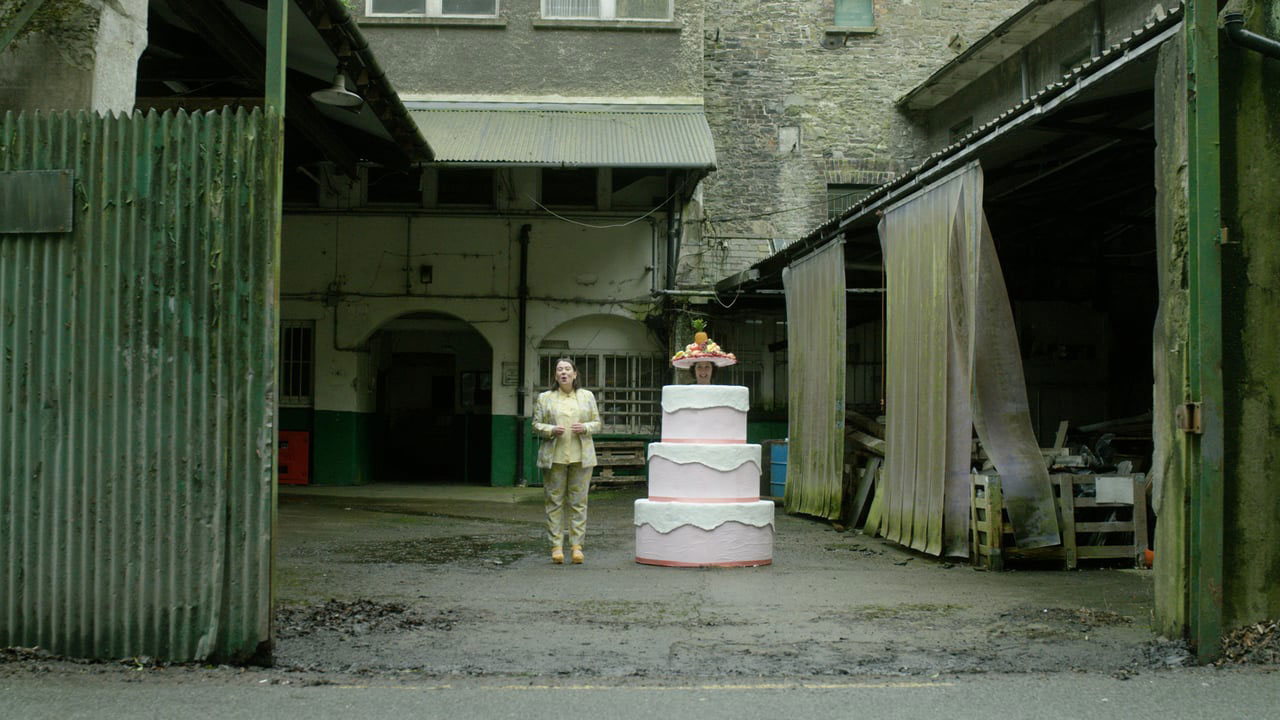 A Numbness in the Mouth
Kevin Gaffney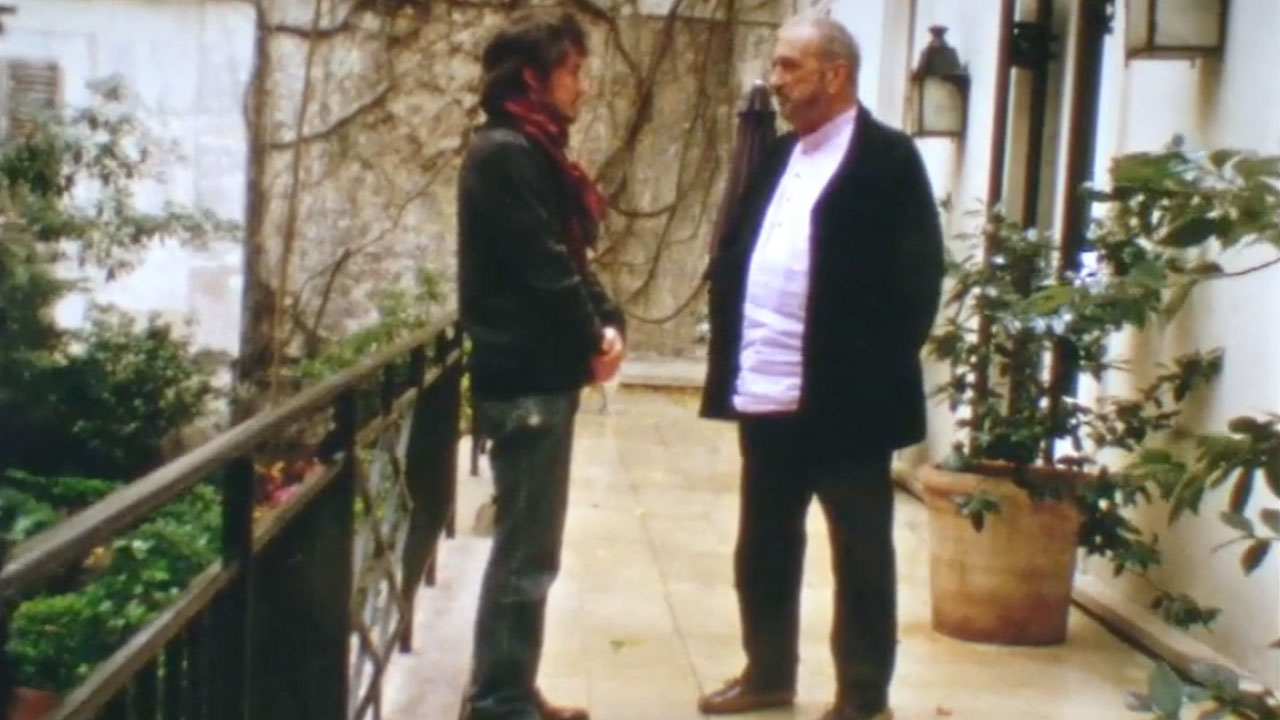 Les Cinq Sages (The Five Wisemen)
Aurélien Peilloux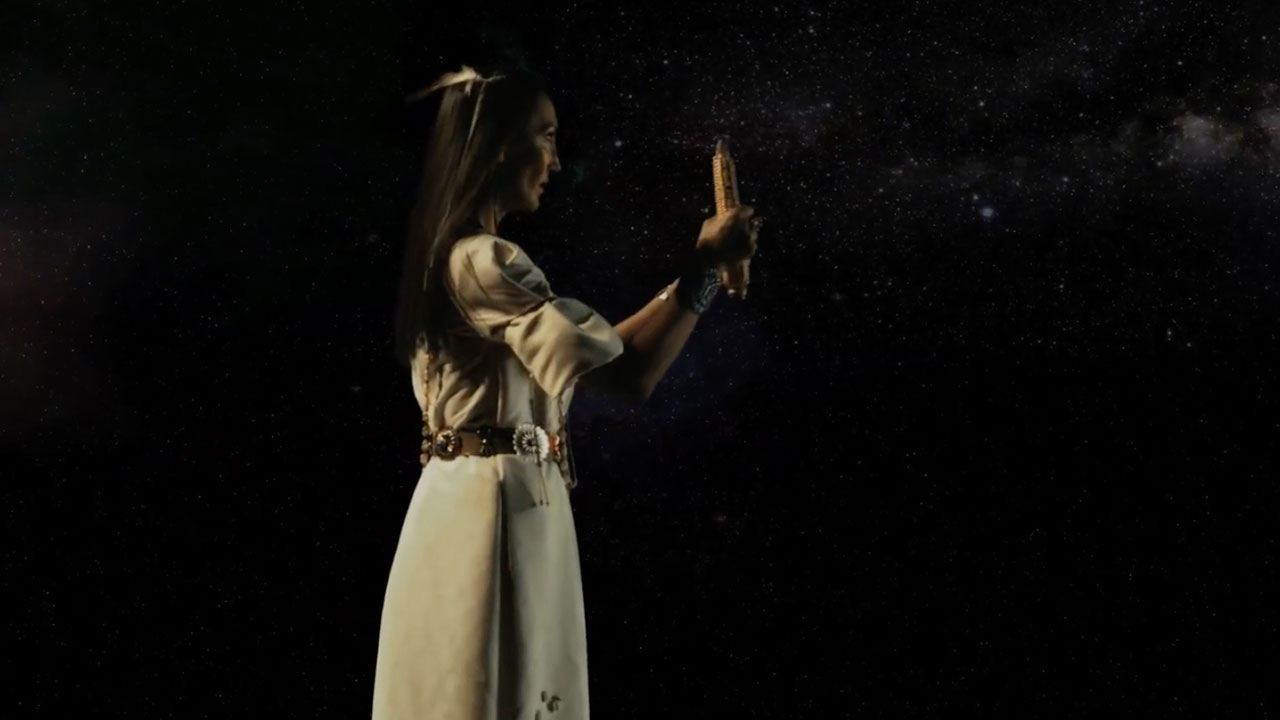 The 6th World
Nanobah Becker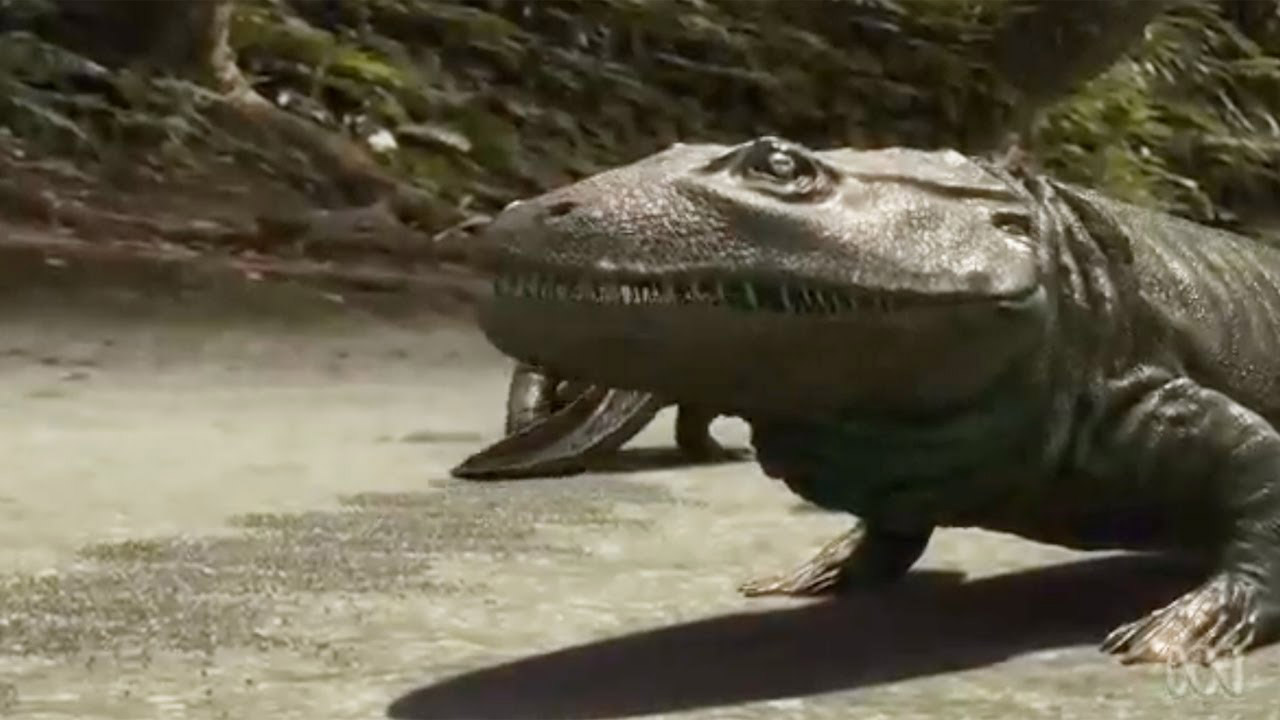 Australia The Time Travellers Guide
Richard Smith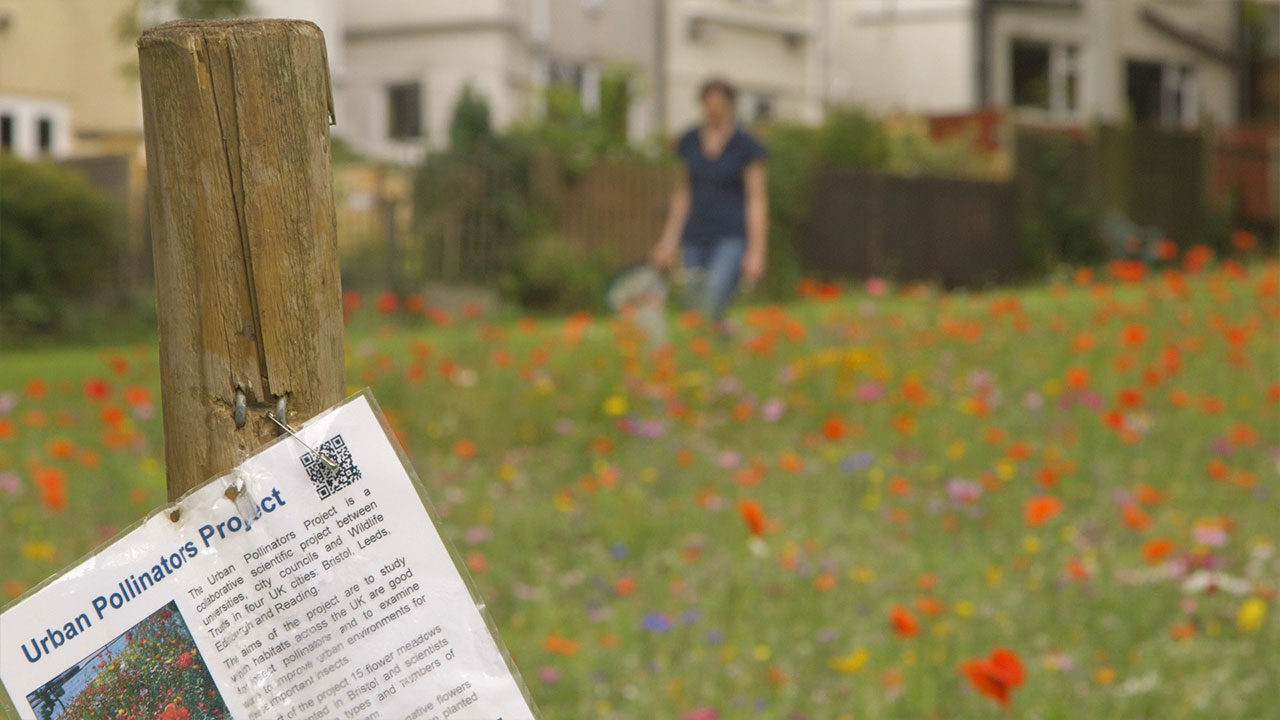 Insects in the City: can cities save our bees?
Barry J. Gibb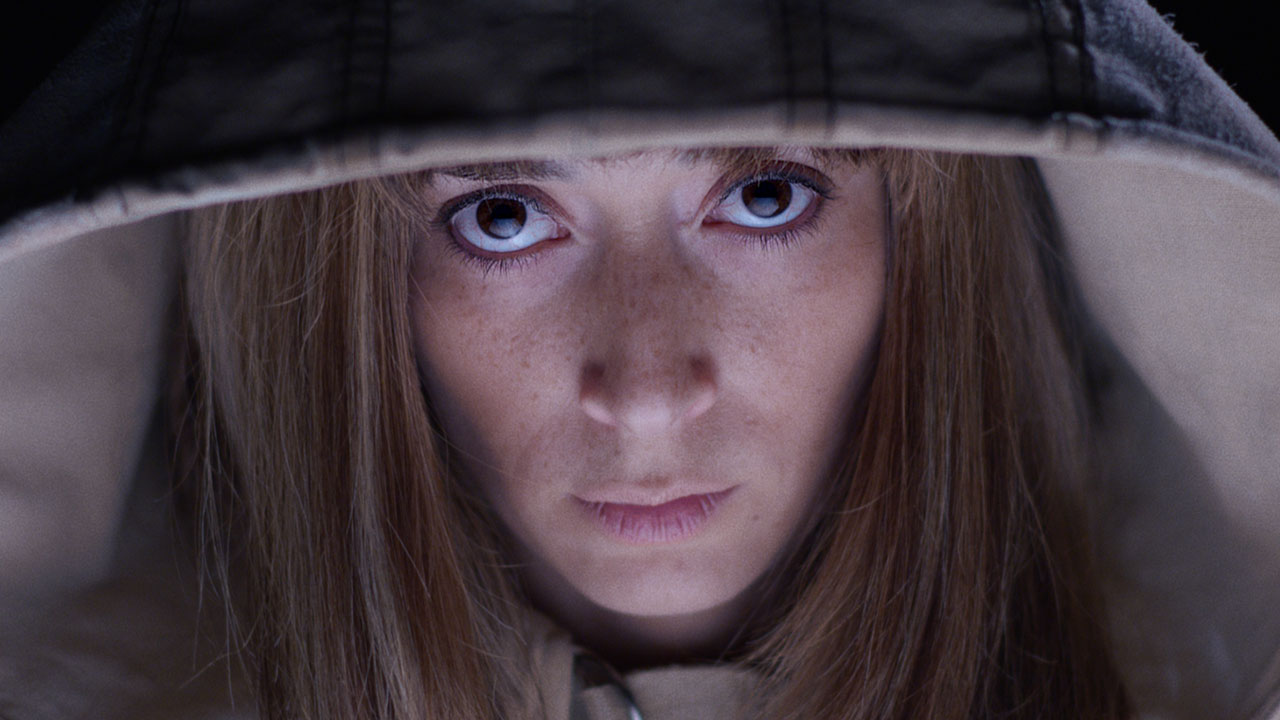 In the Future, They Ate from the Finest Porcelain
Larissa Sansour,Søren Lind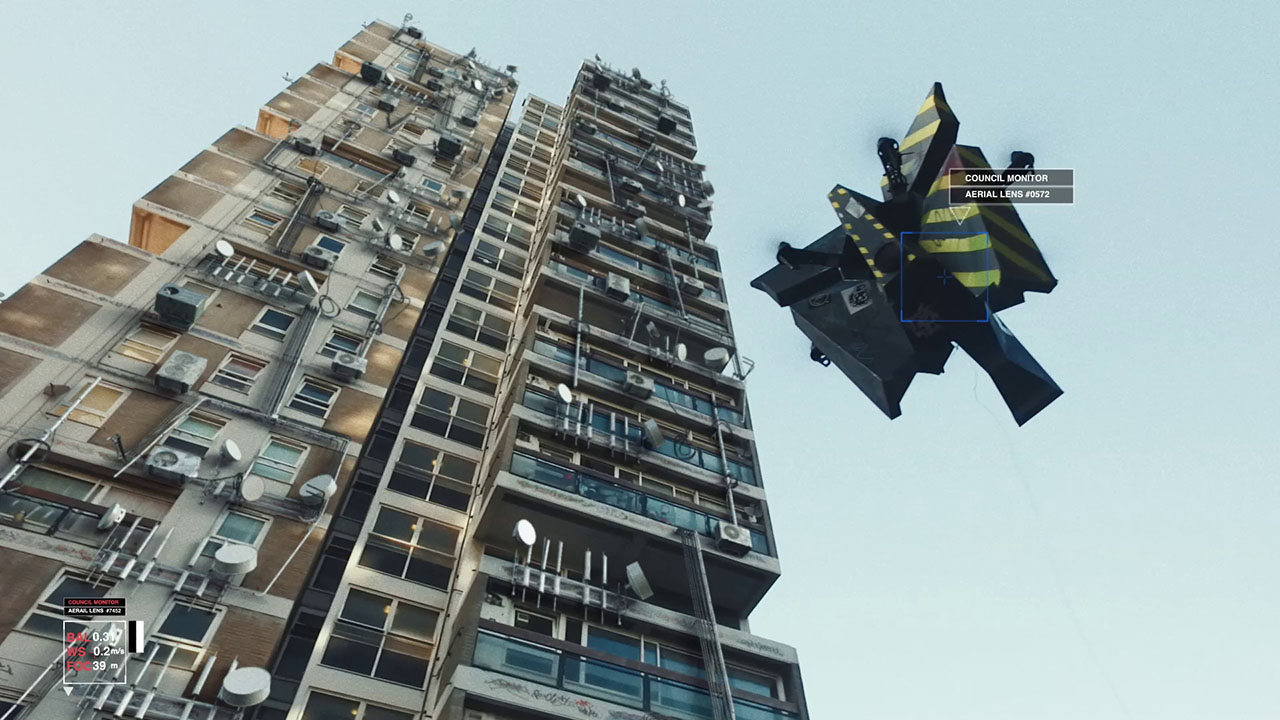 In the Robot Skies
Liam Young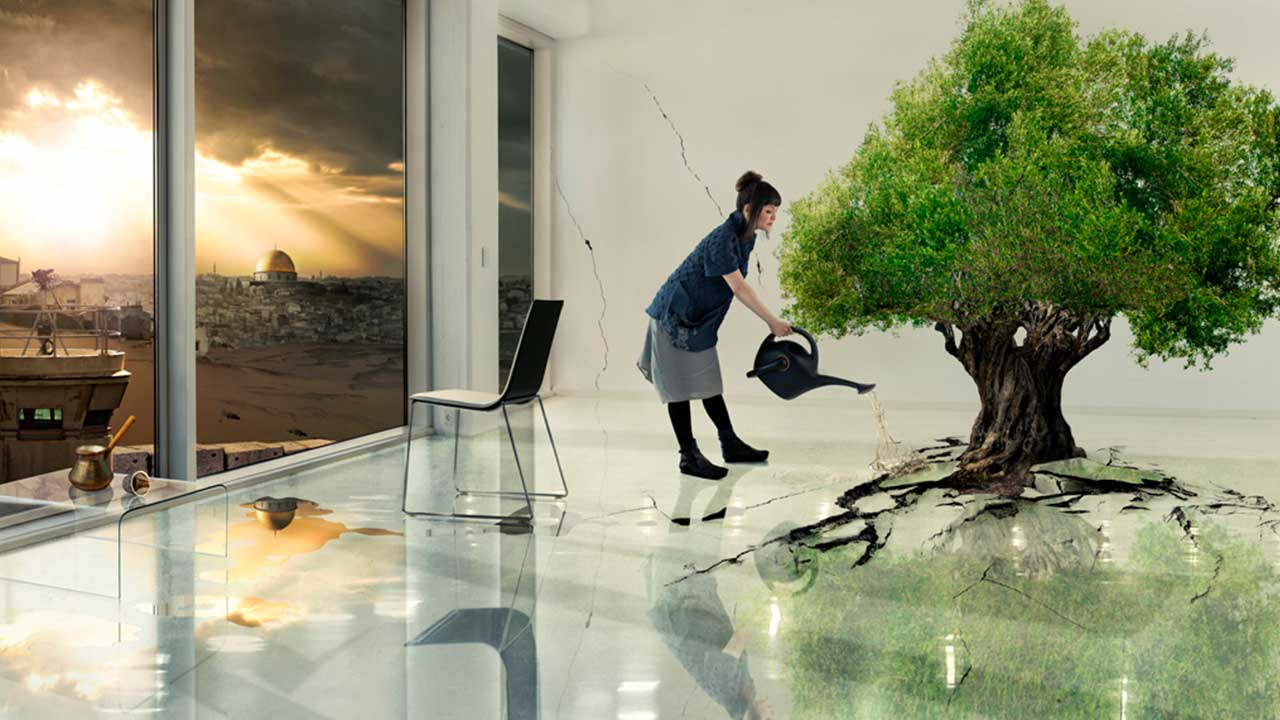 Nation Estate
Larissa Sansour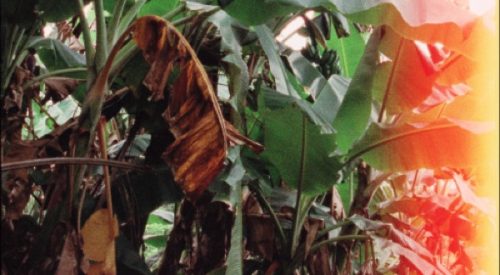 Becoming Extinct (Wild Grass)
Elke Marhöfer, Mikhail Lylov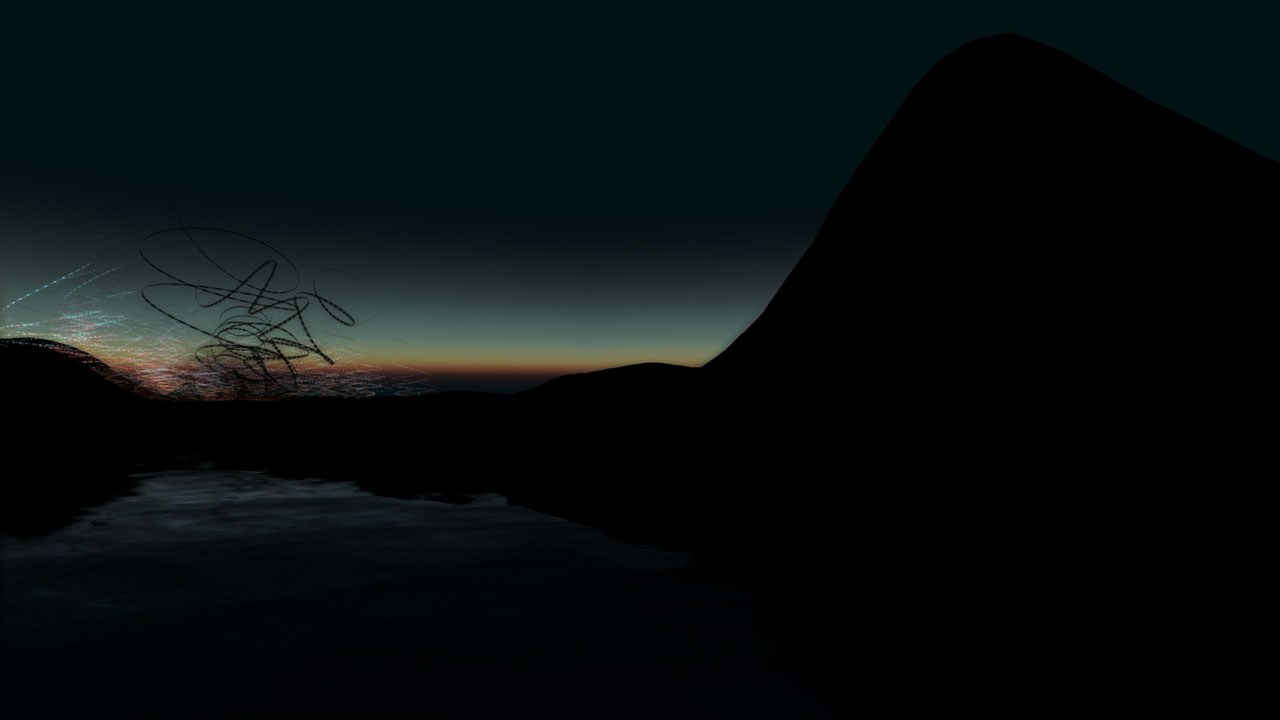 AfterGlow
Boredomresearch,Paddy Brock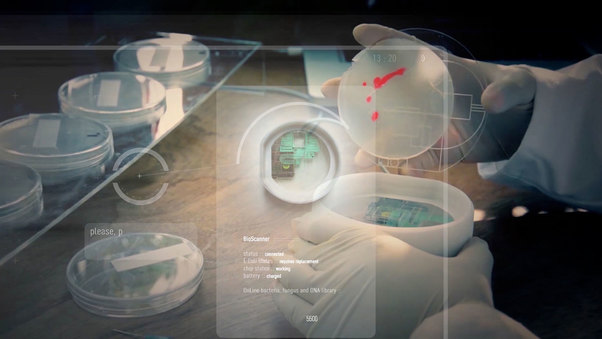 BioFlanneur
Aleks Cicha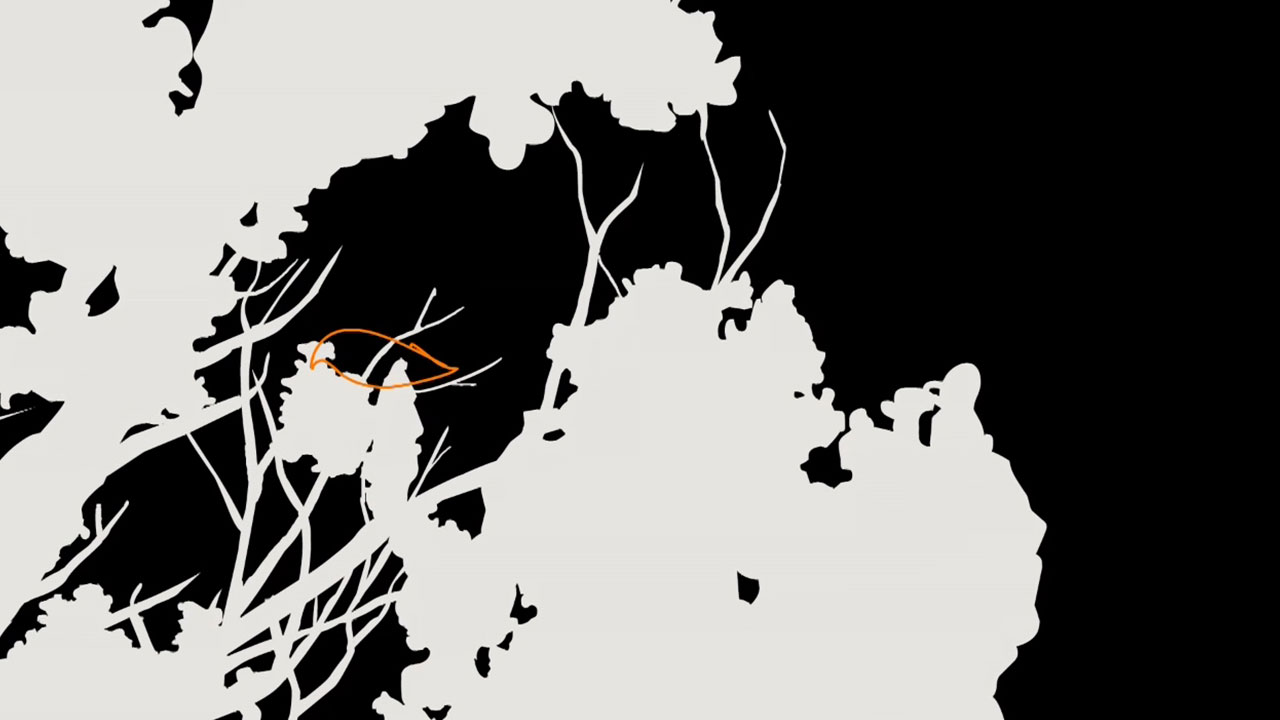 Struggle for Existence
Laurie Sumiye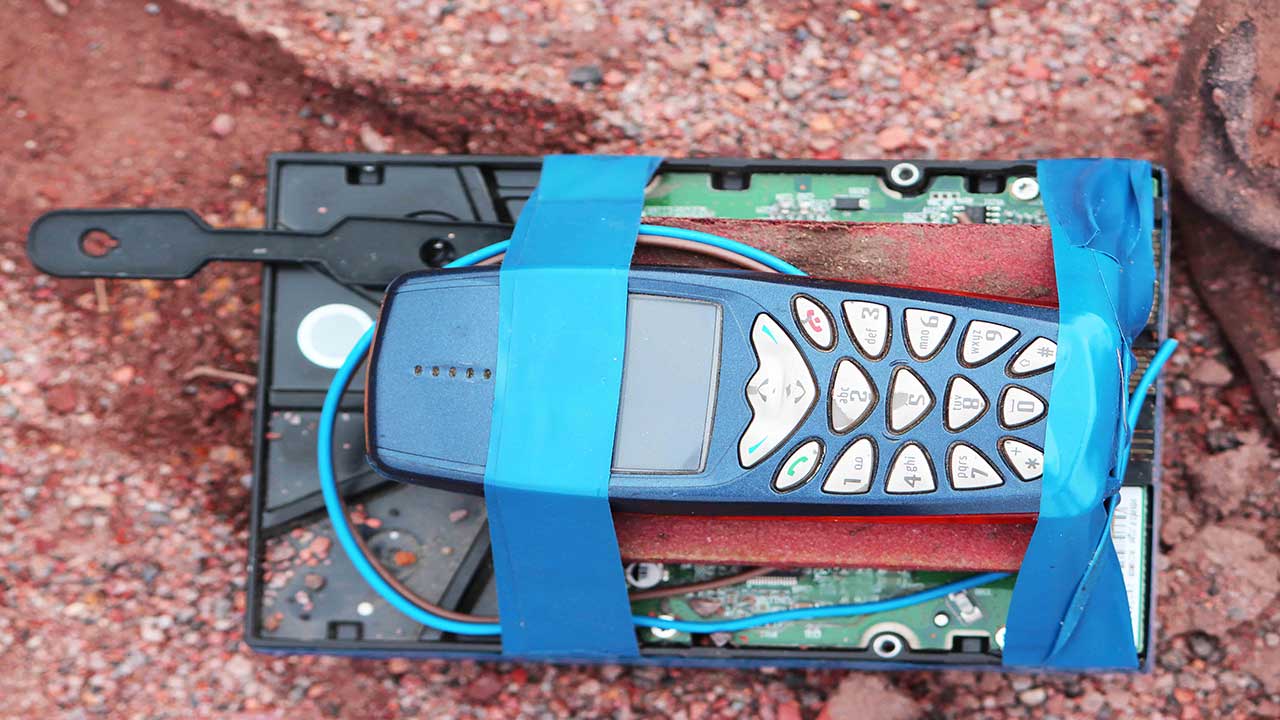 Dude Down
George Barber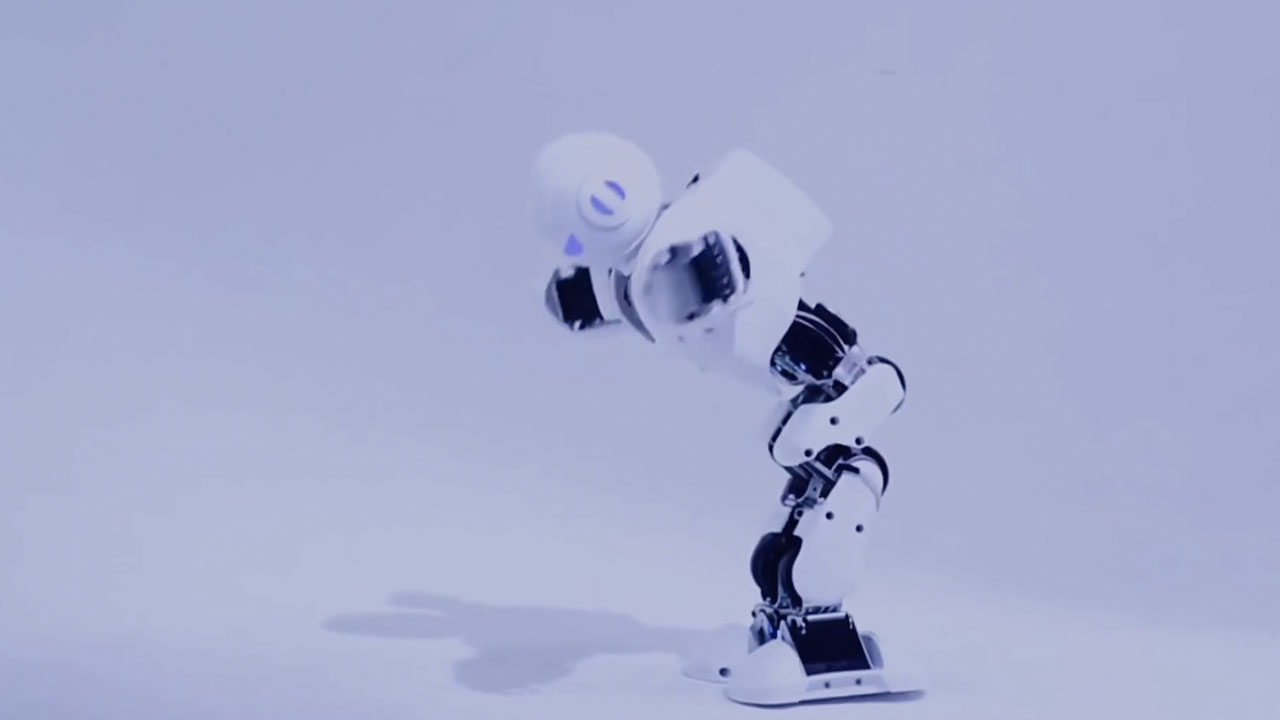 The Human Robot
Rob Van Hattum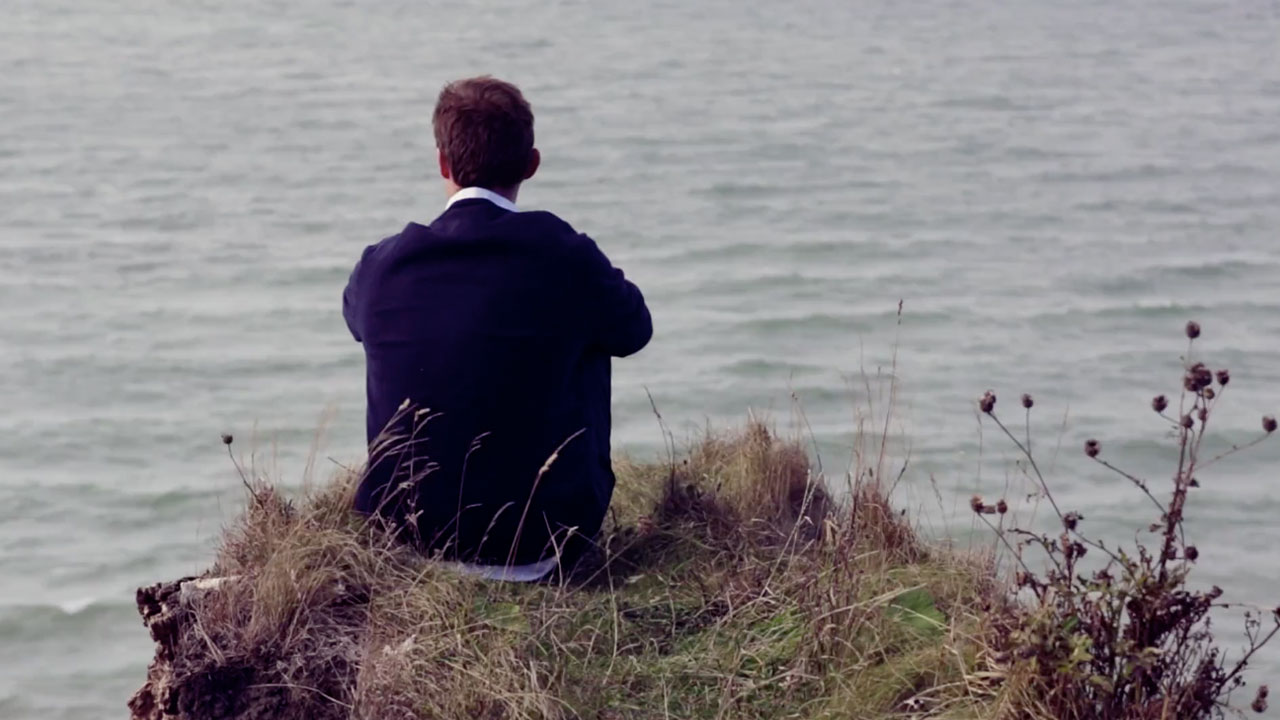 Collaboration: On the Edge of a New Paradigm?
Alfred Birkegaard,Katja Gry Birkegaard Carlsen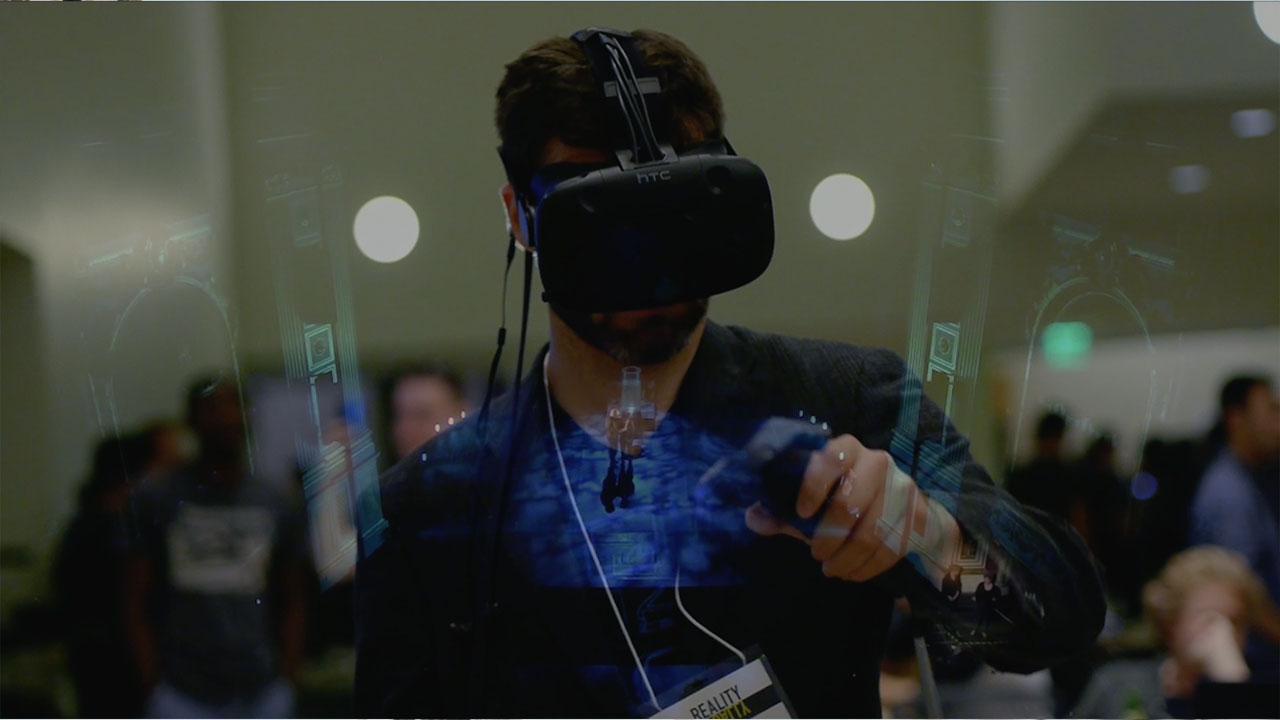 Harvard + MIT Knowledge Journey - Open Media Science
Daniel Oxenhandler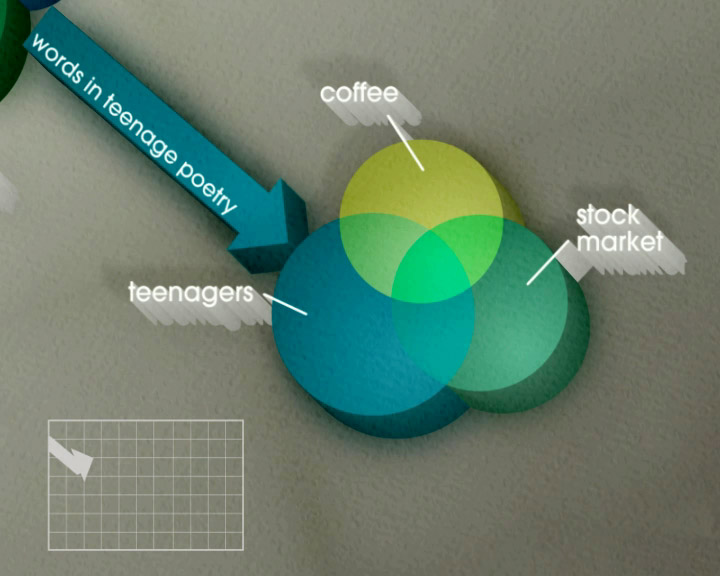 Le Grand Content
Clemens Kogler, Karo Szmit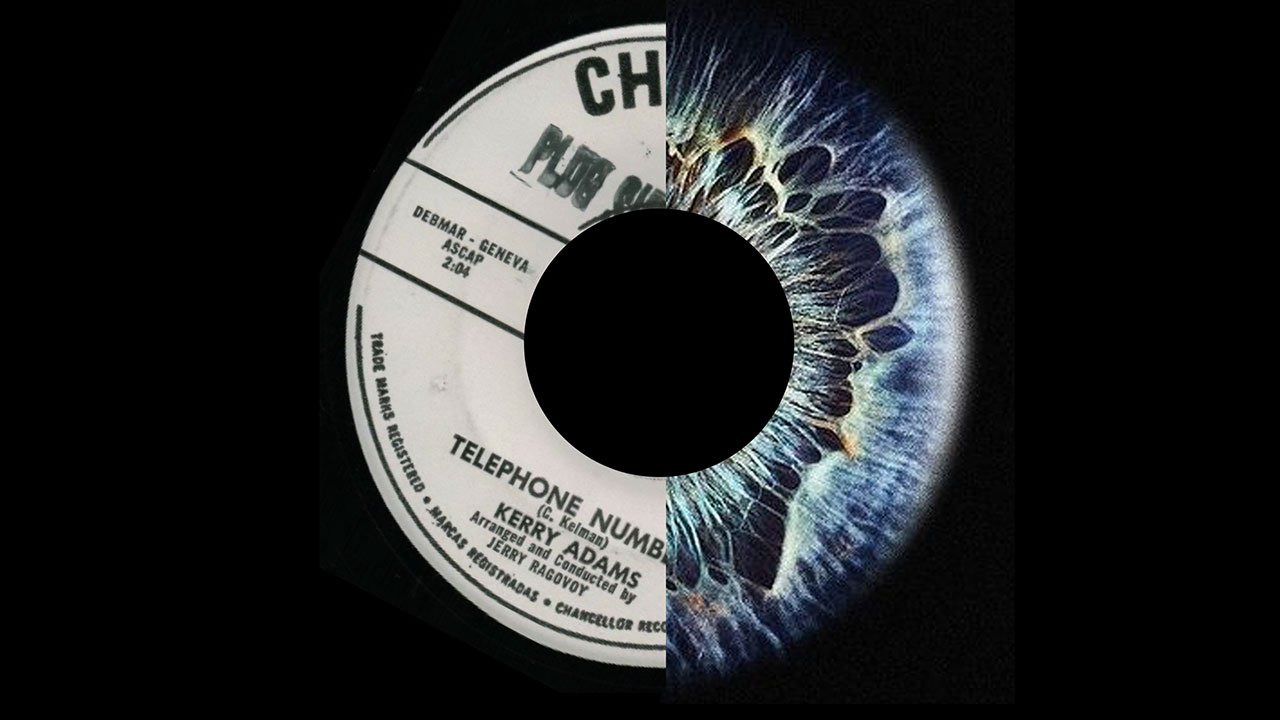 With These Eyes
Evan Ari Kelman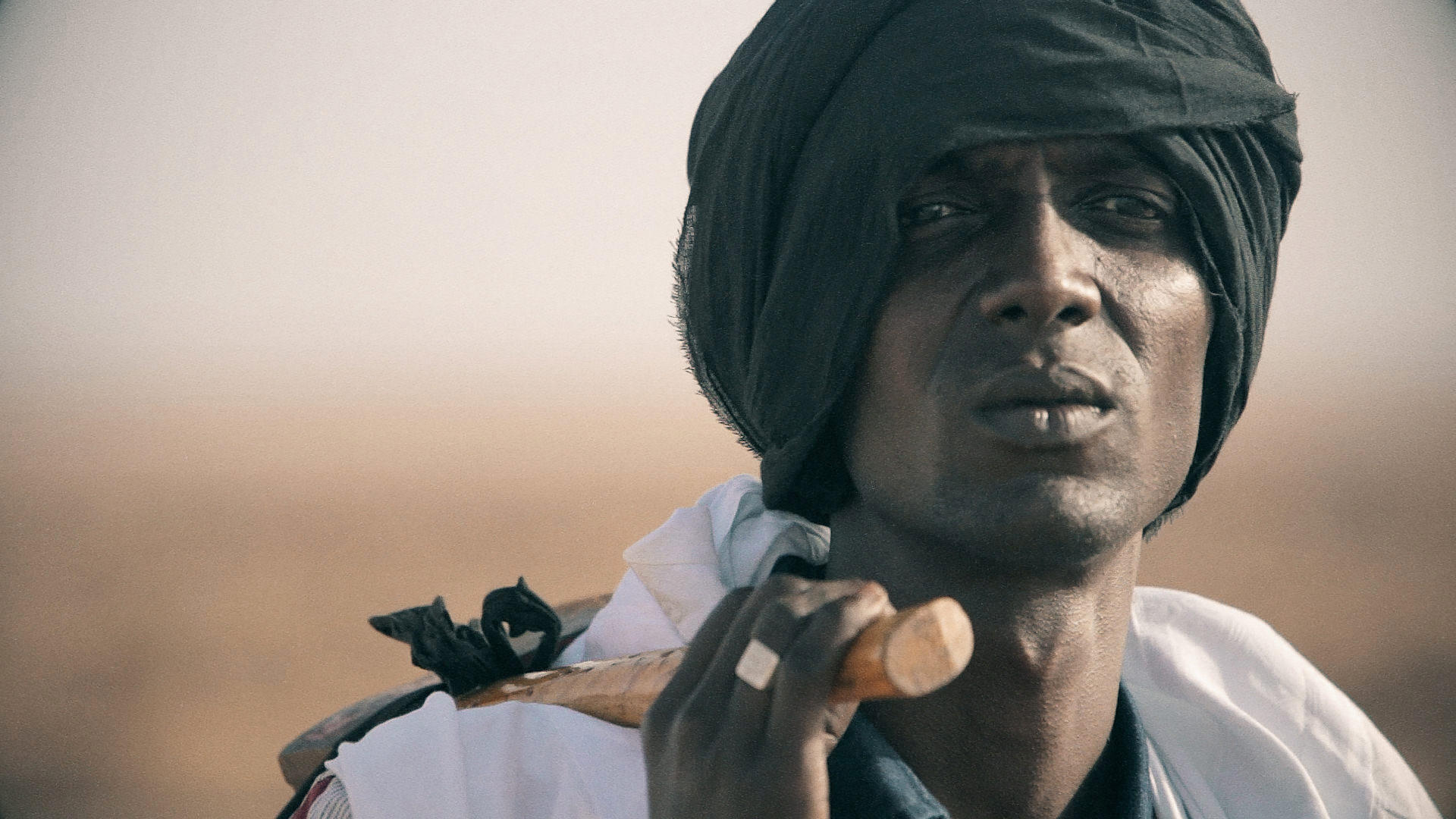 The Tree
Cheikh Mohammed Horma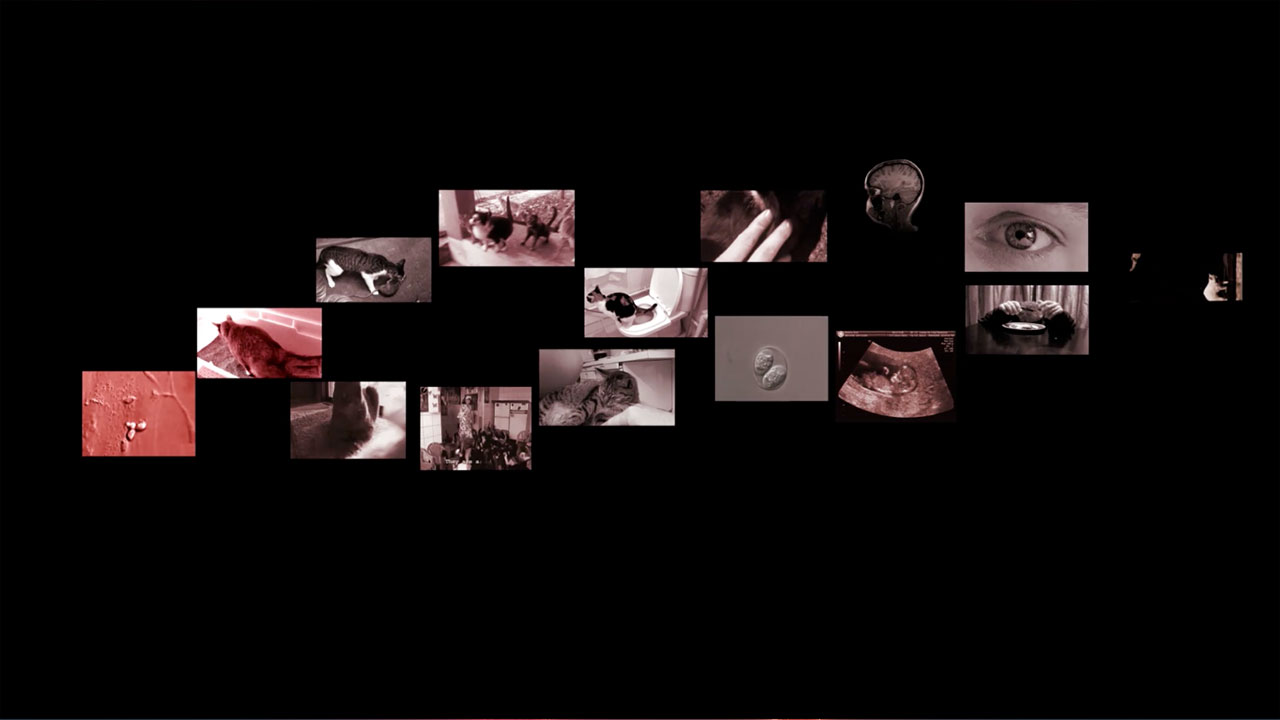 Life Cycle of Toxoplasma Gondii
Rachel Mayeri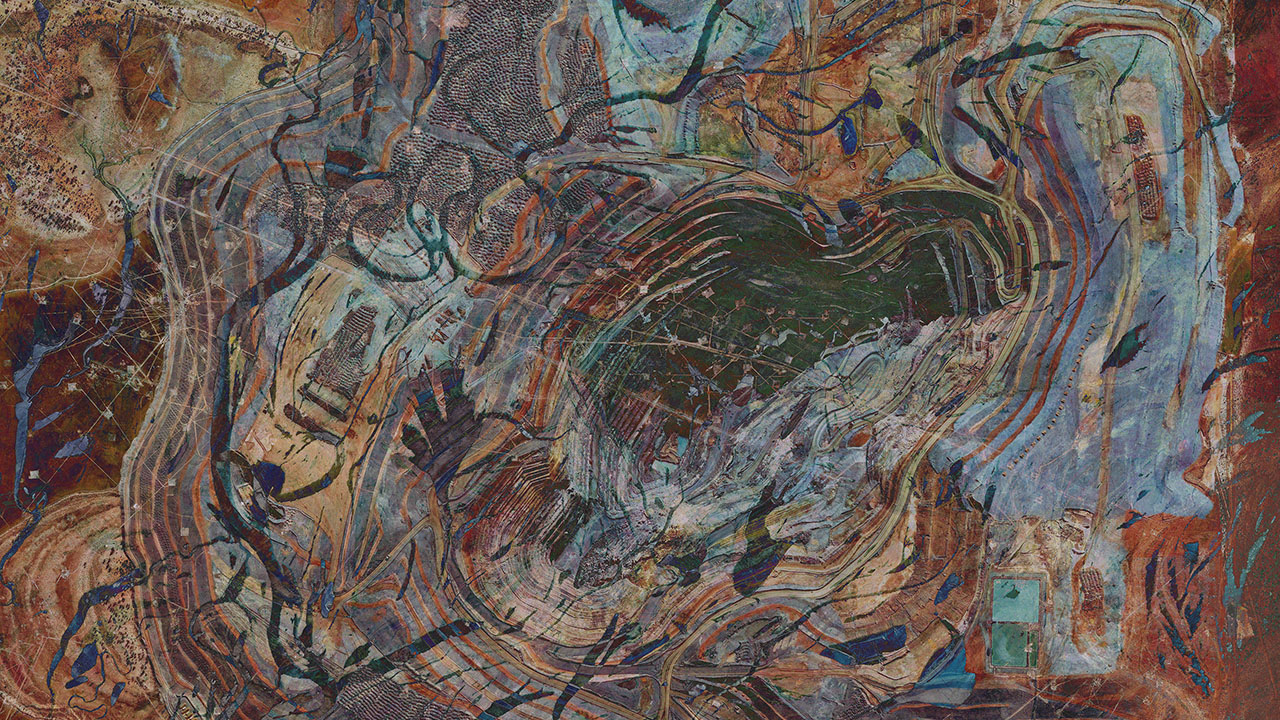 Horror Vaccui
Matteo Zamagni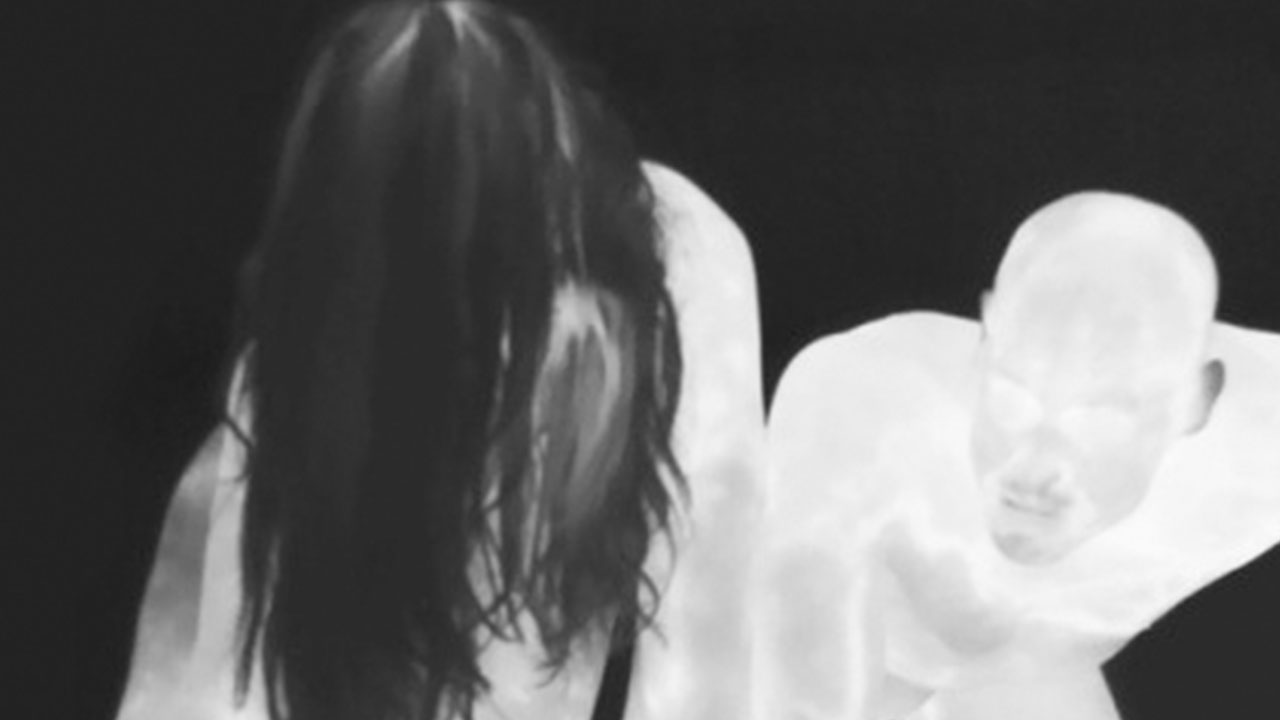 Incident Energy
Marne Lucas,Jacob Pander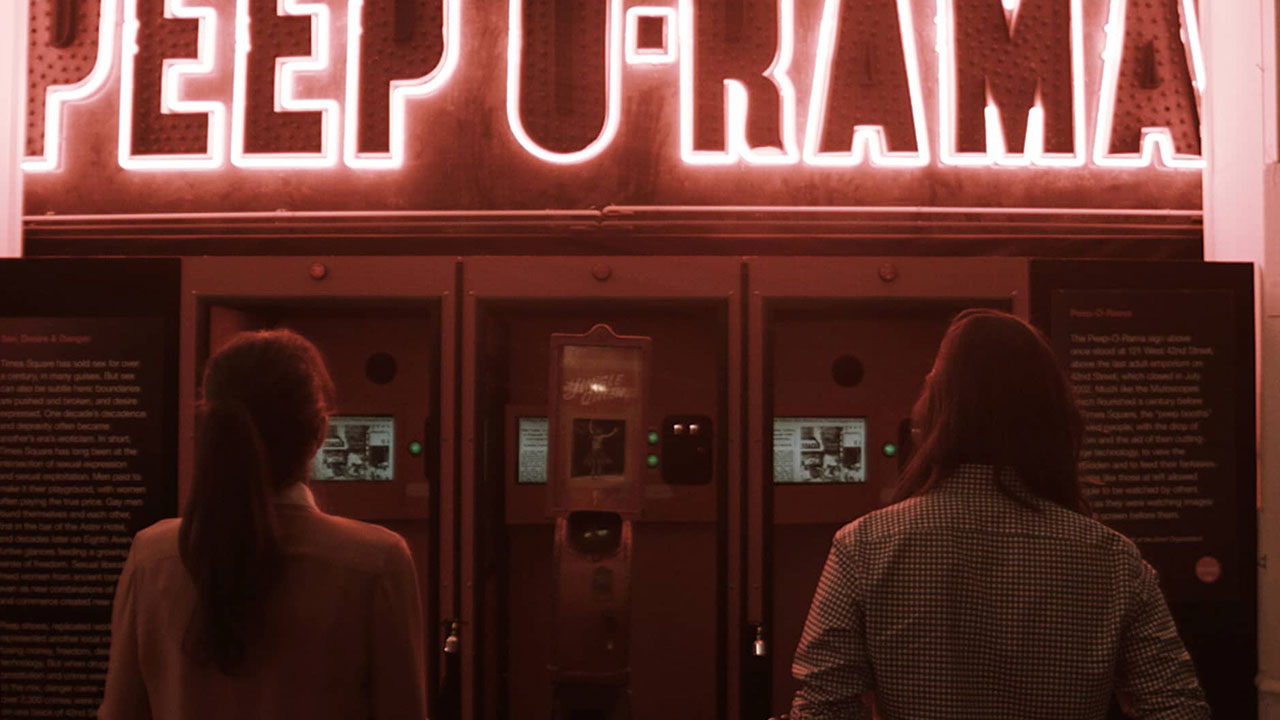 Lena's Complicated Machine
Malik Isasis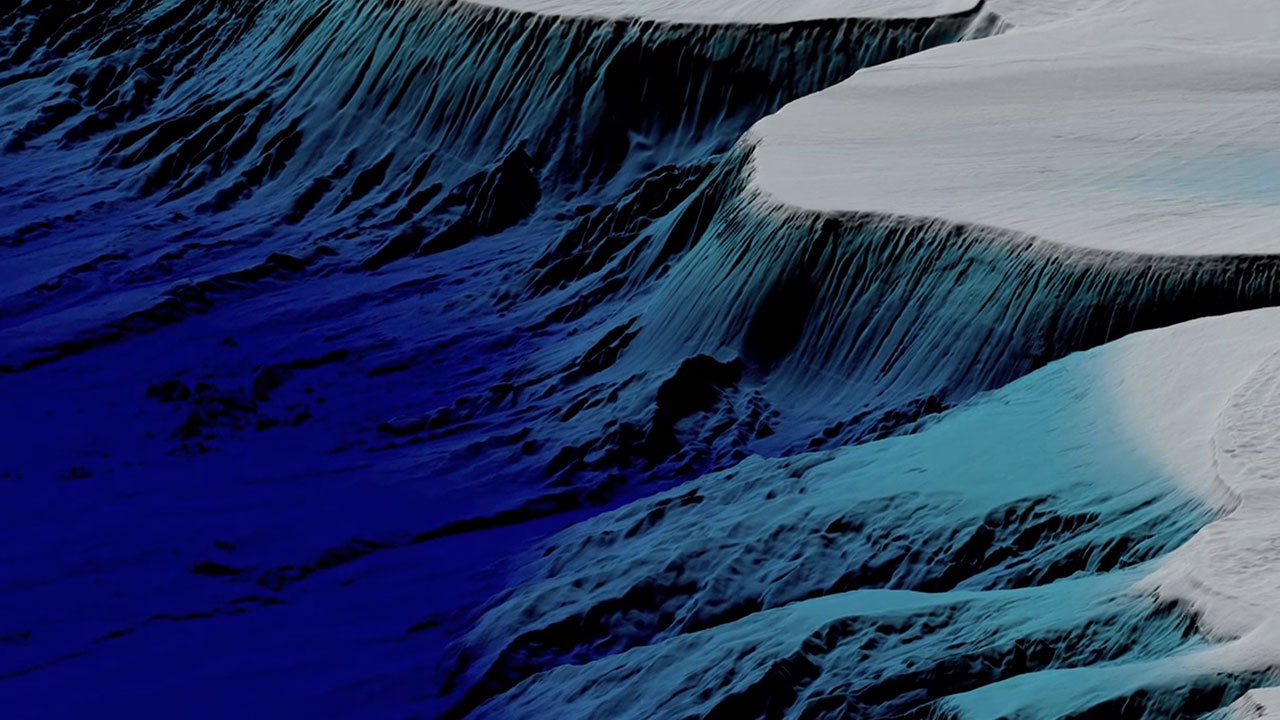 Acoustic Ocean
Ursula Biemann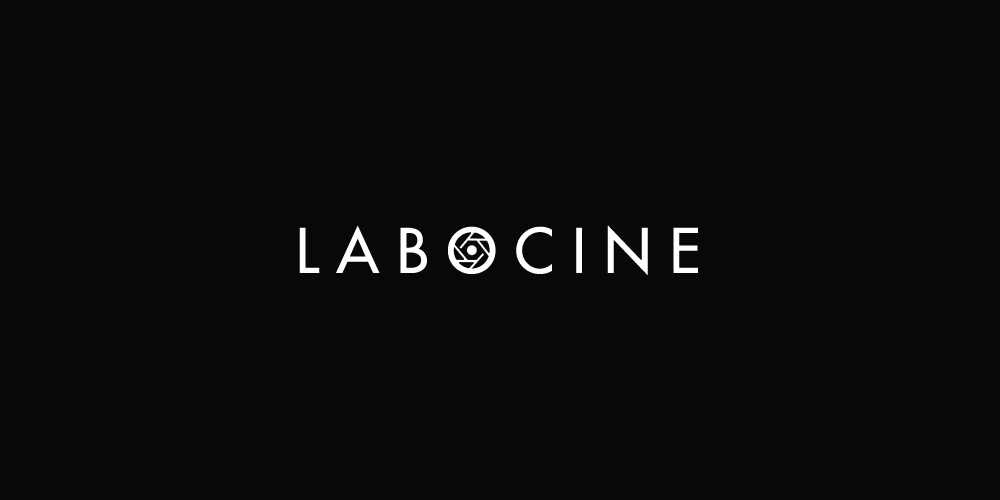 From Source to Poem
Rosa Barba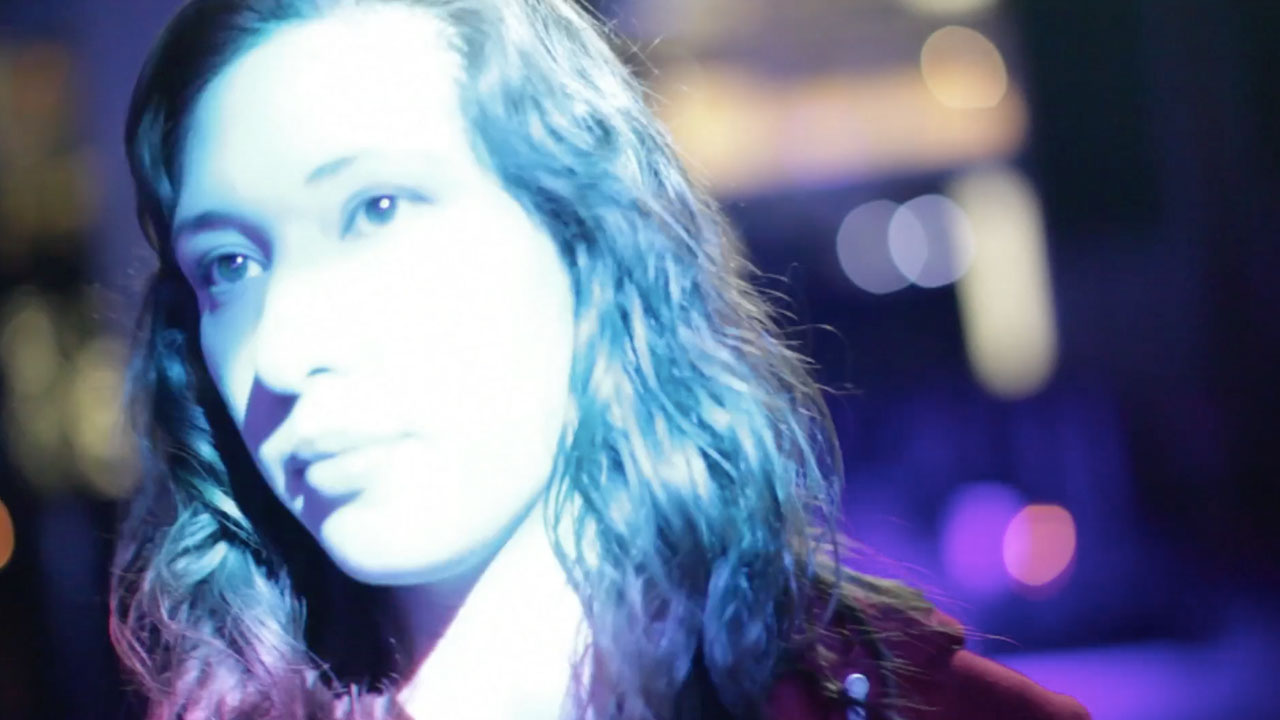 Chlorophyl
Barry Jenkins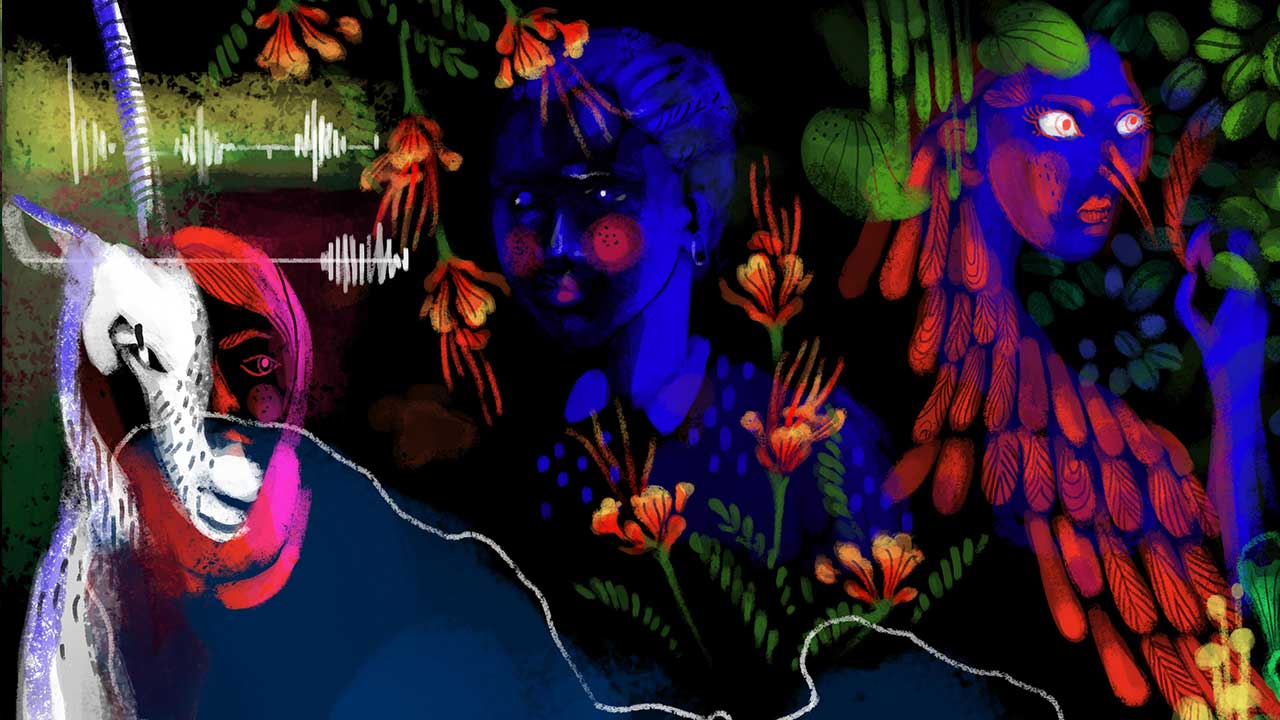 Mosaic
Miryam Charles,Josephine Decker,Alexis Gambis,Barry J Gibb,Ian Harnarine,Noah Hutton,Demelza Kooij,Jeannette Louie,Rachel Mayeri,Sally Warring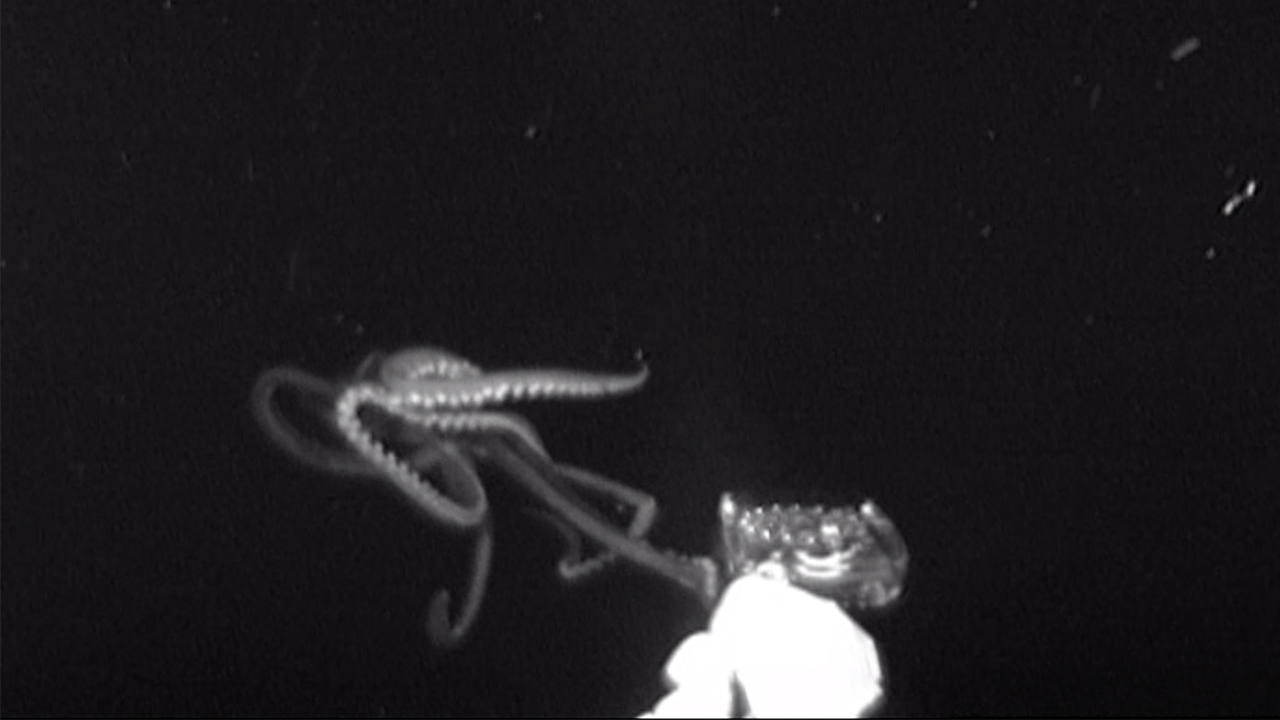 First-Ever Live Giant Squid Footage in US Waters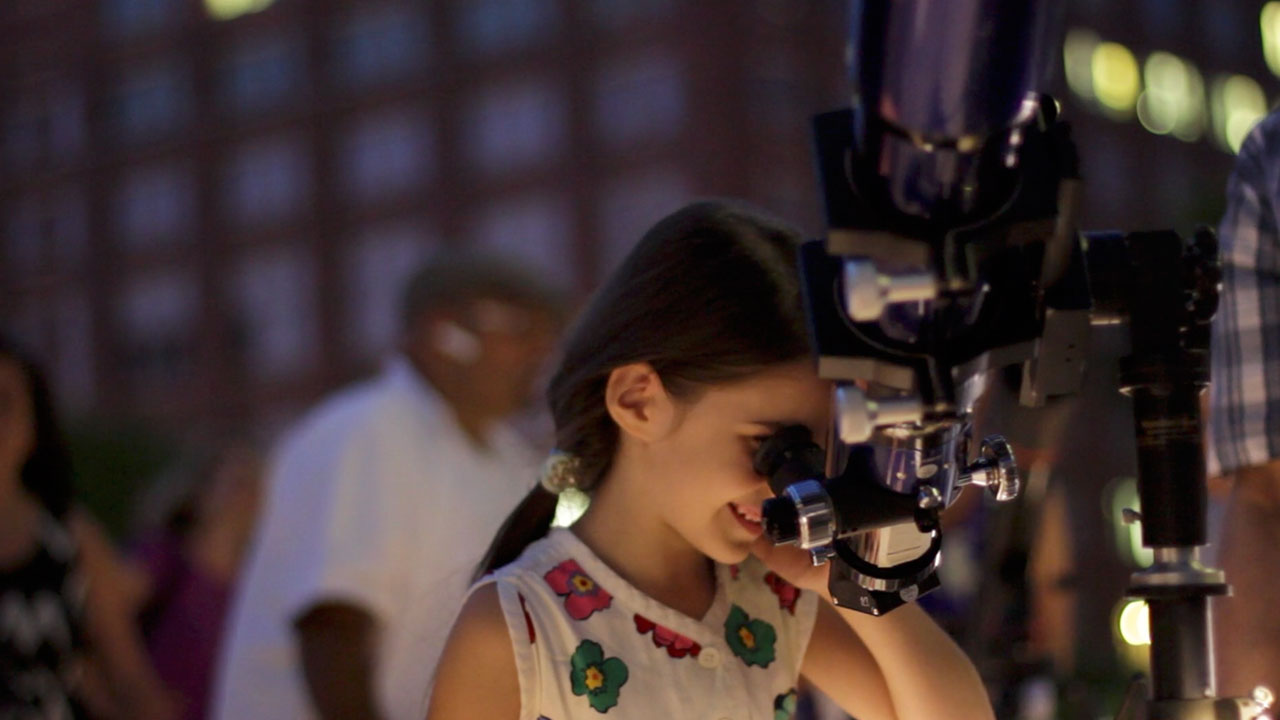 Young Girl Looks through a Telescope
A virtual elevated maze paradigm for freely moving mice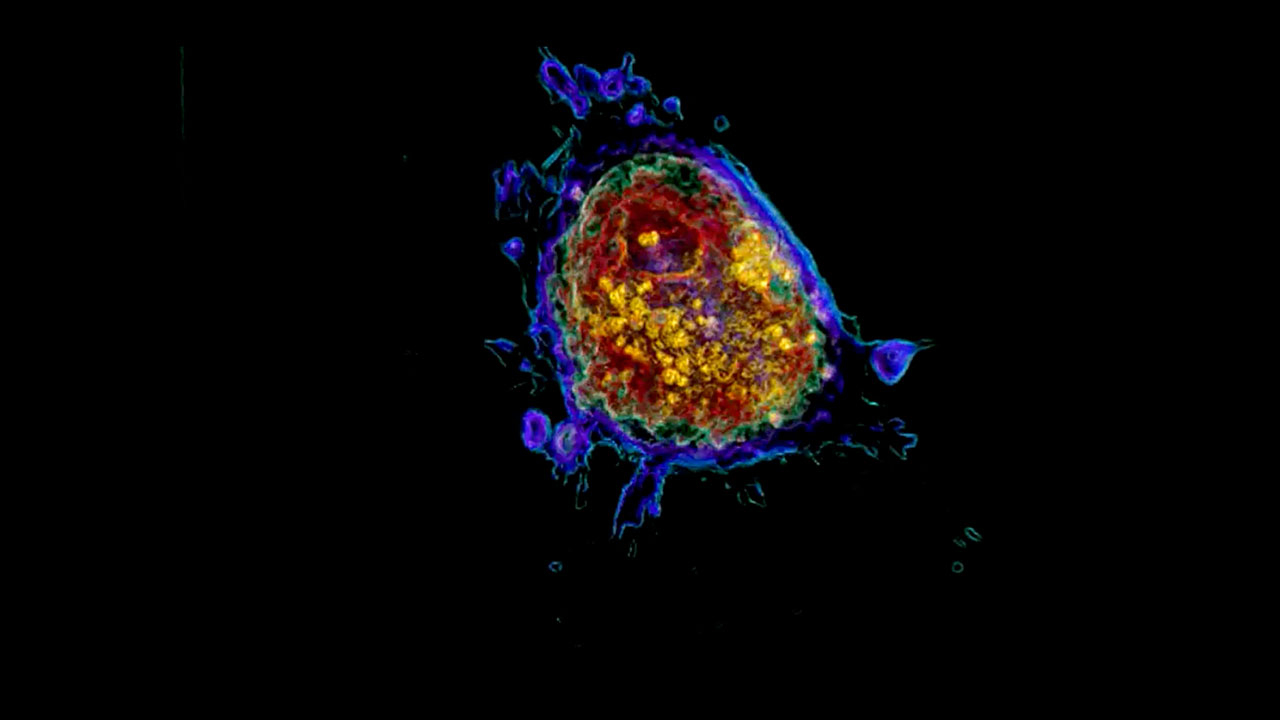 Apoptosis (Programmed Cell Death) - Live and in 3D
Space Explorers: Human Motives for Transcending Earth And Our Solar System.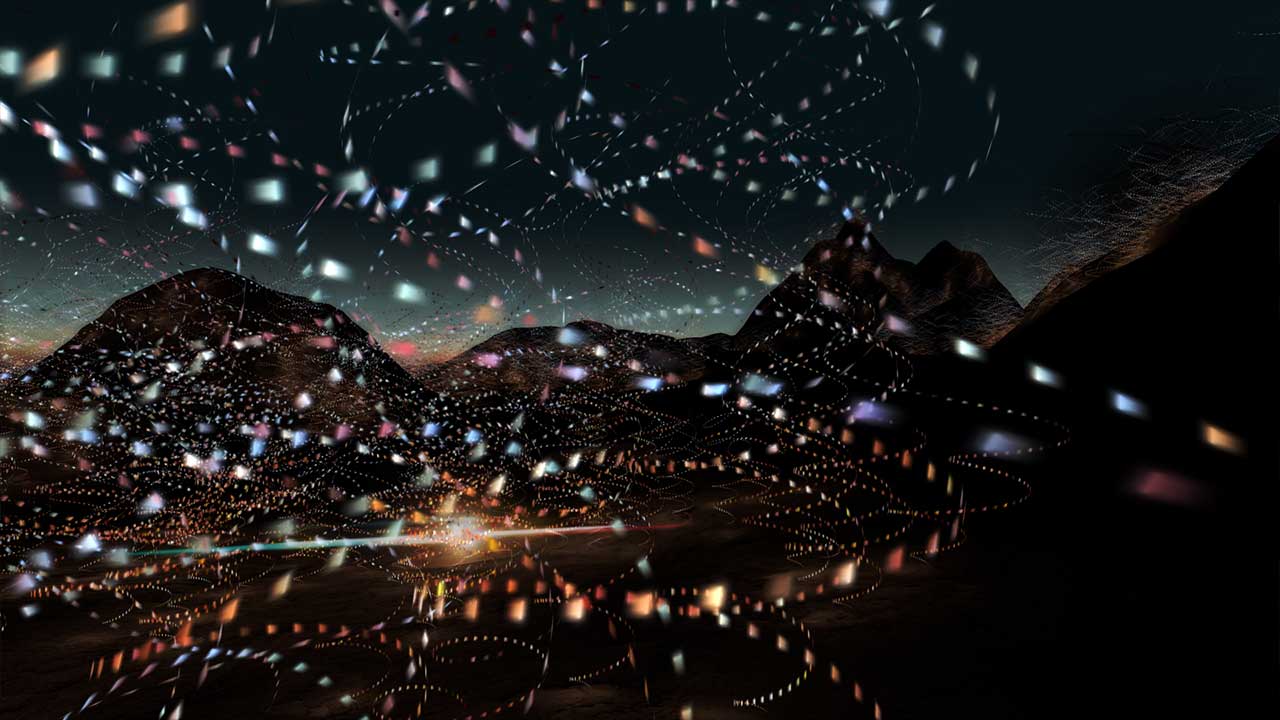 Silent Signal: Exploring Visionary Science through Experimental Animation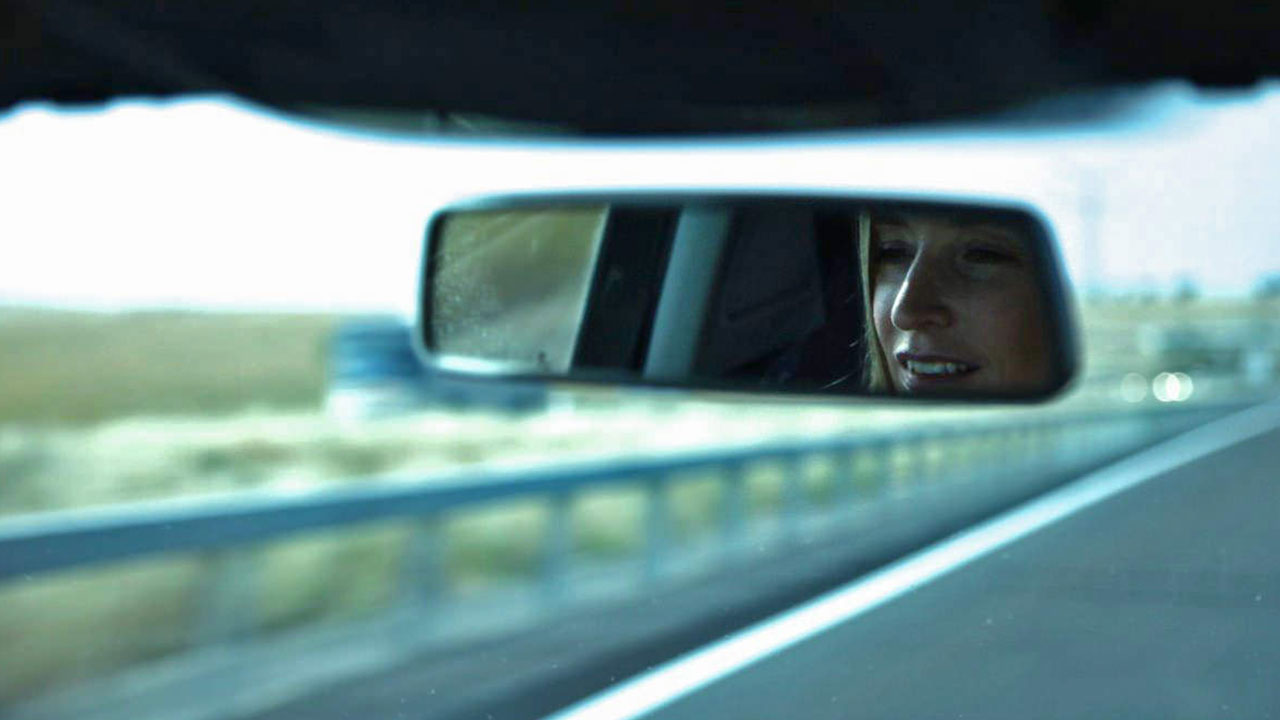 A Haunting Exploration into the Nature of Memory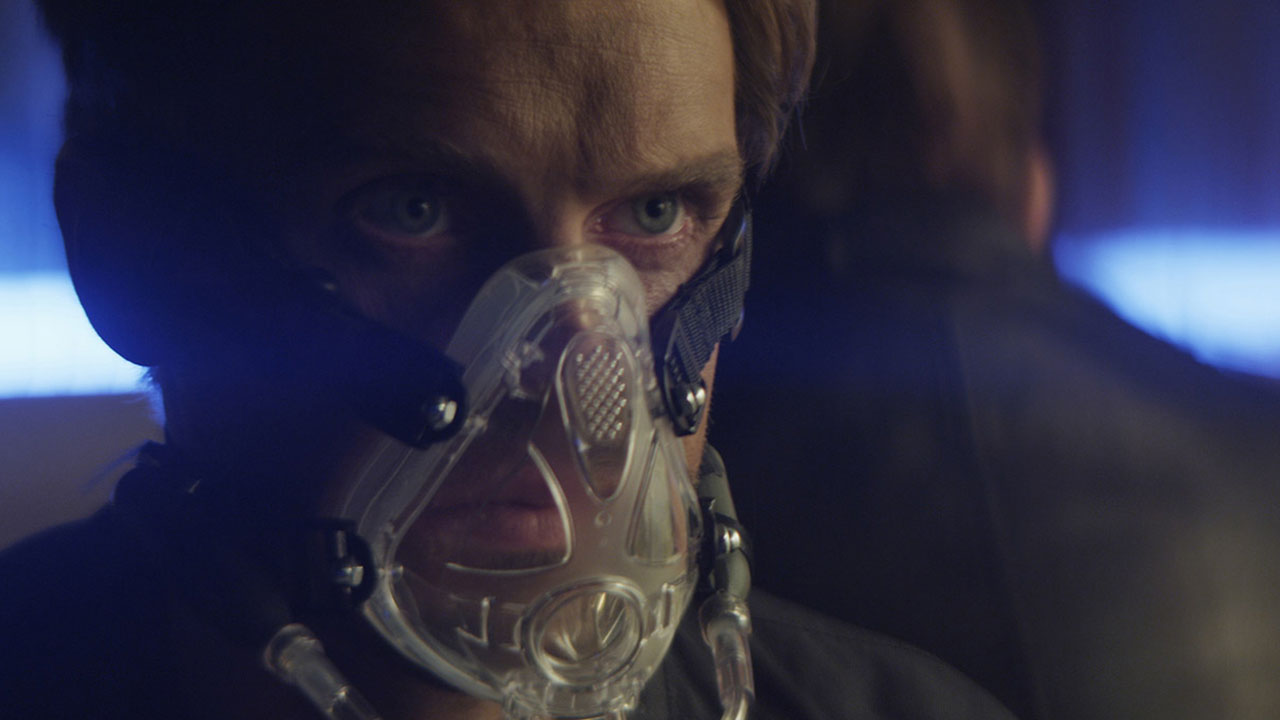 Exploring The Relationship Between Human Beings and Nature
Exploring film in the science classroom
Film, Knowledge, Networks: the Collaboratorium + Open Media Science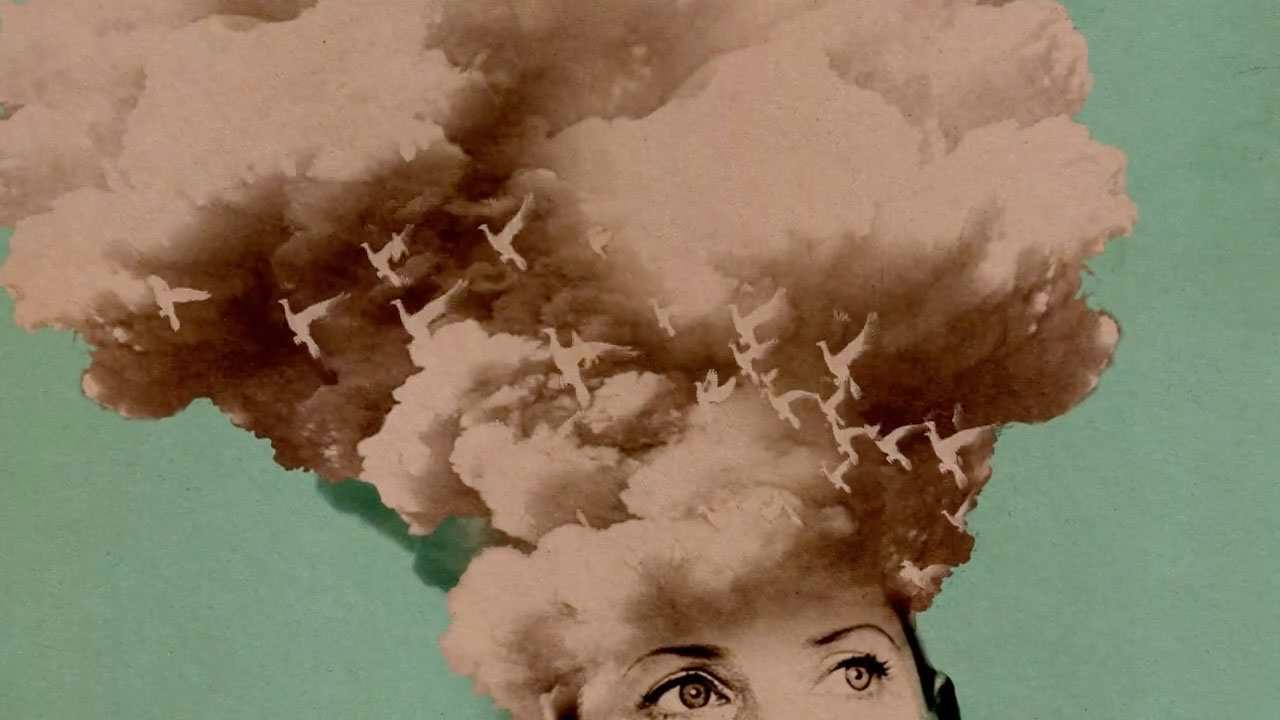 The Work of Tiffany Shlain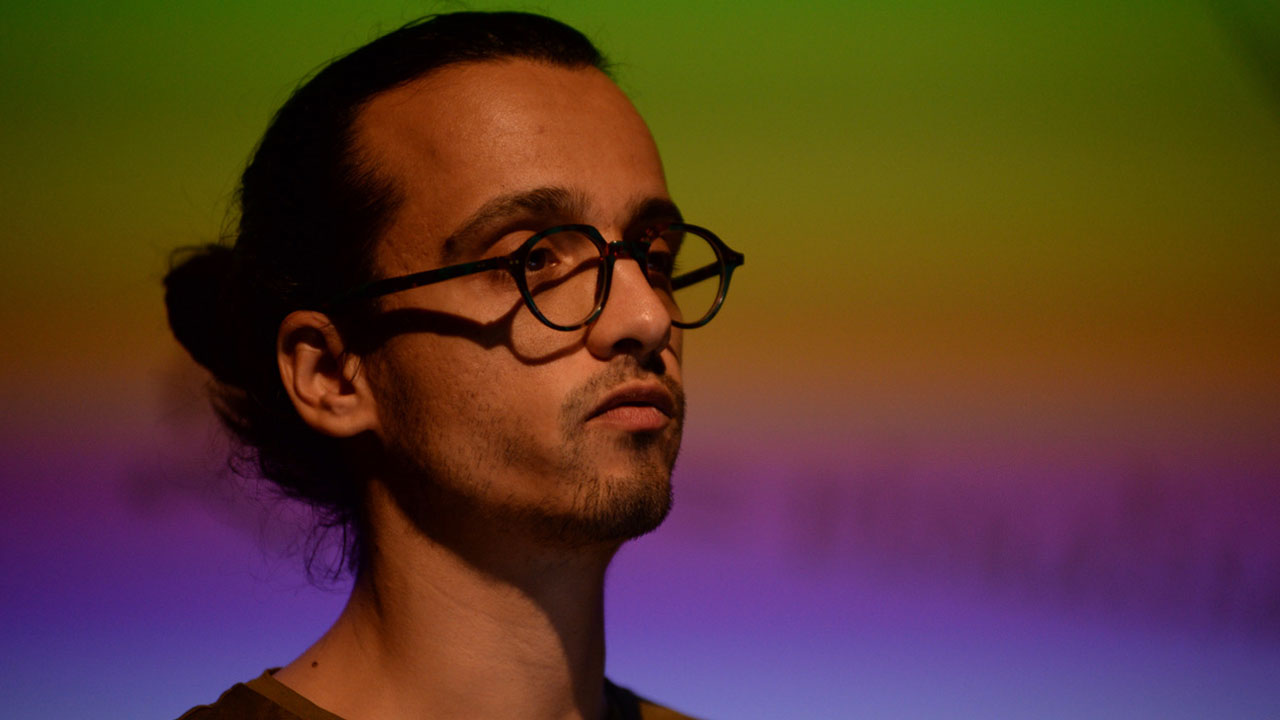 Endless Forms Most Beautiful: The Scientific Art of Markos Kay
Citizen Science Levels up with Eyewire, a Game to Map the Brain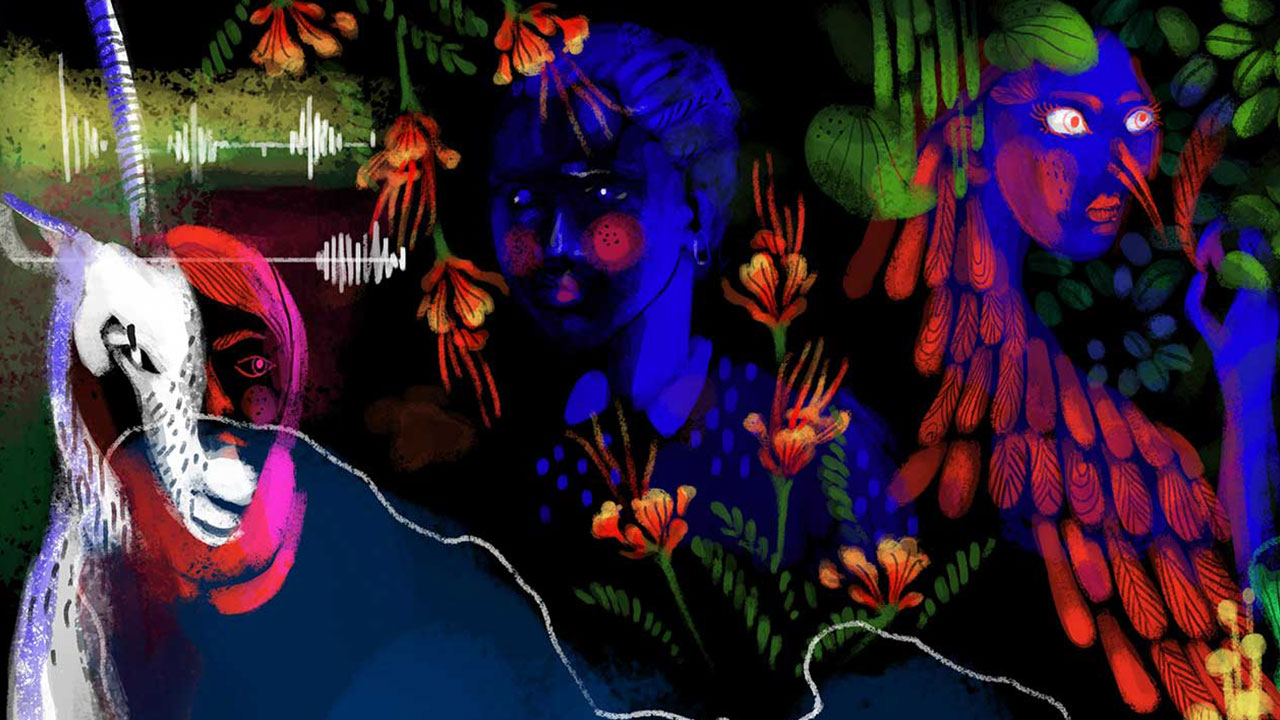 Animating Life With Experimental Documentary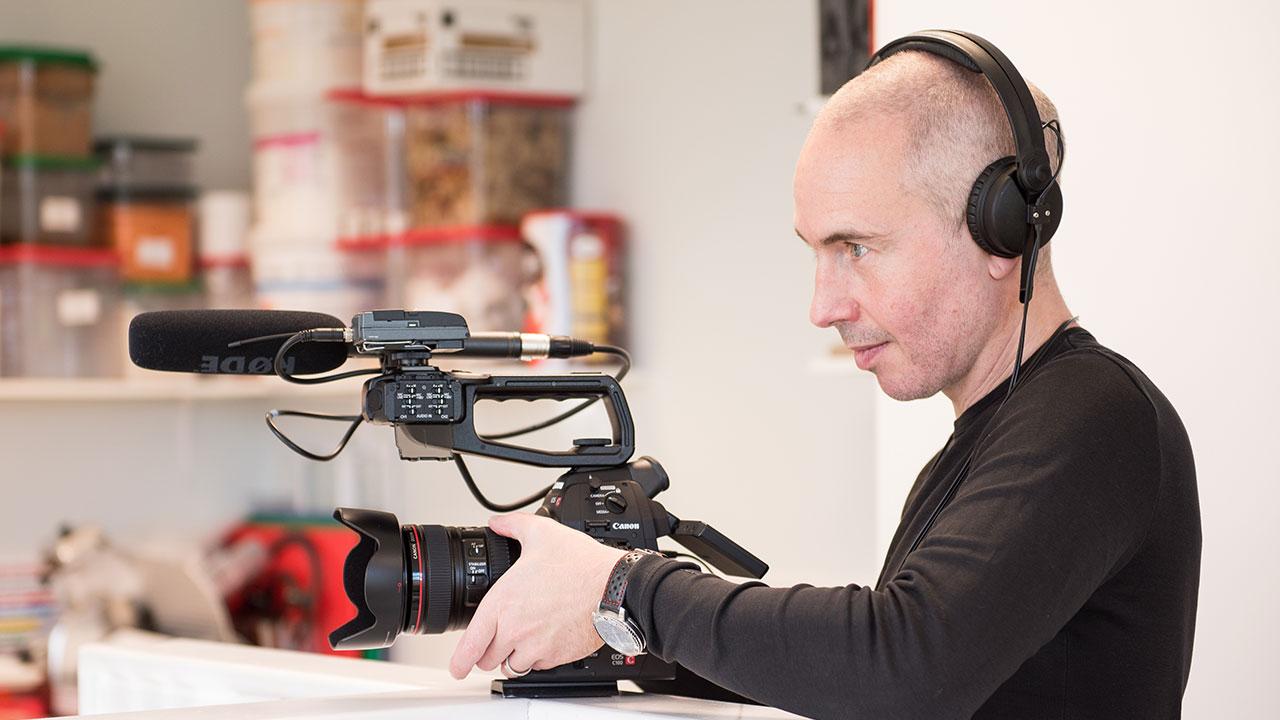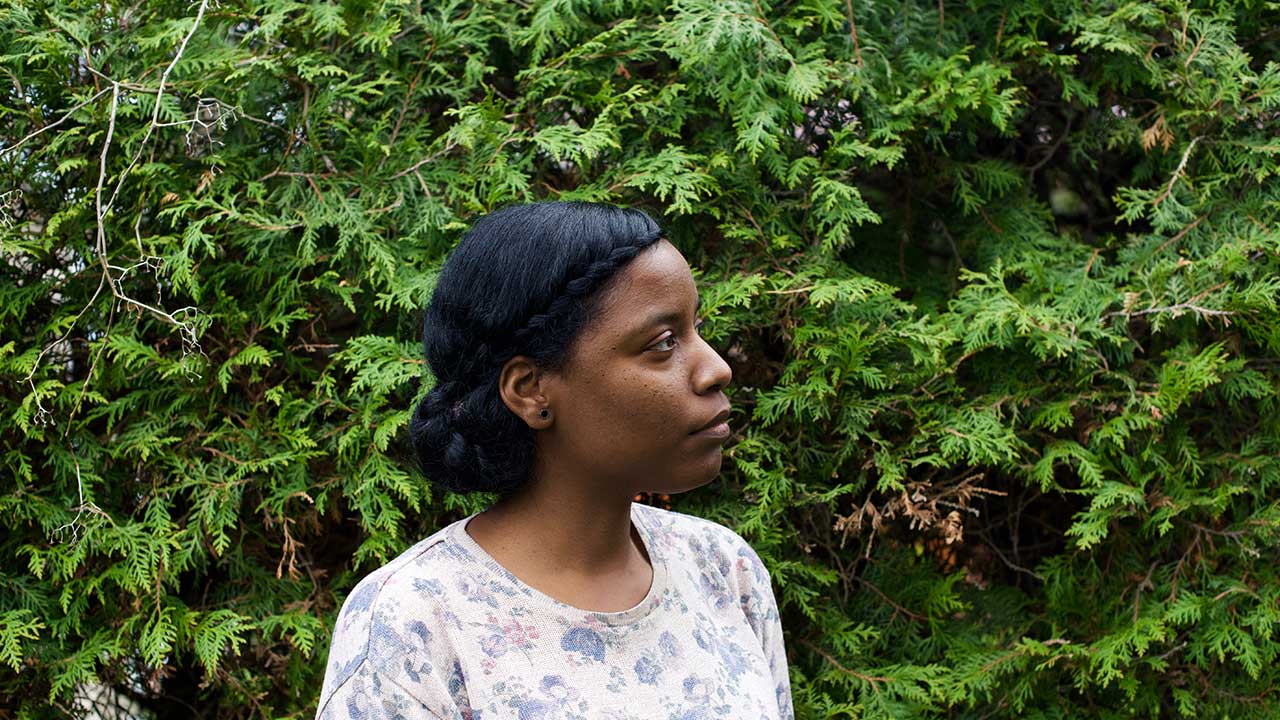 Poetic States, Celluloid Lands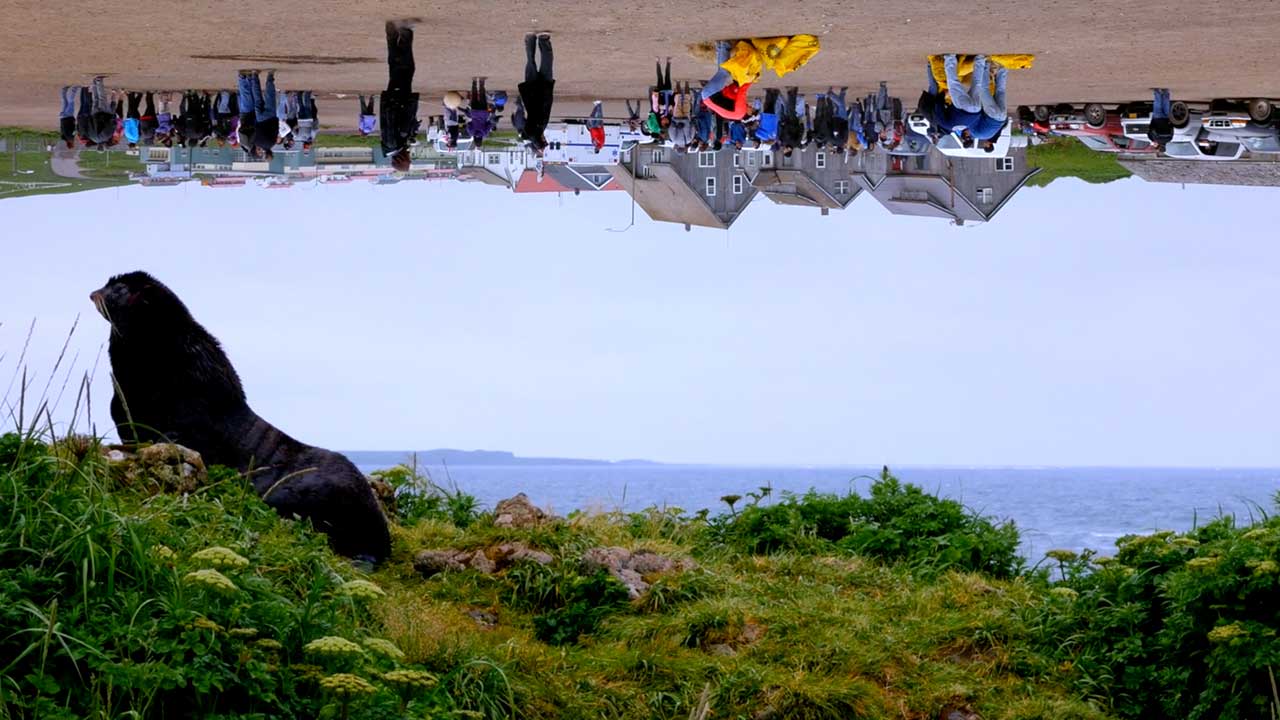 Fauna and Landscapes in Indigenous Stories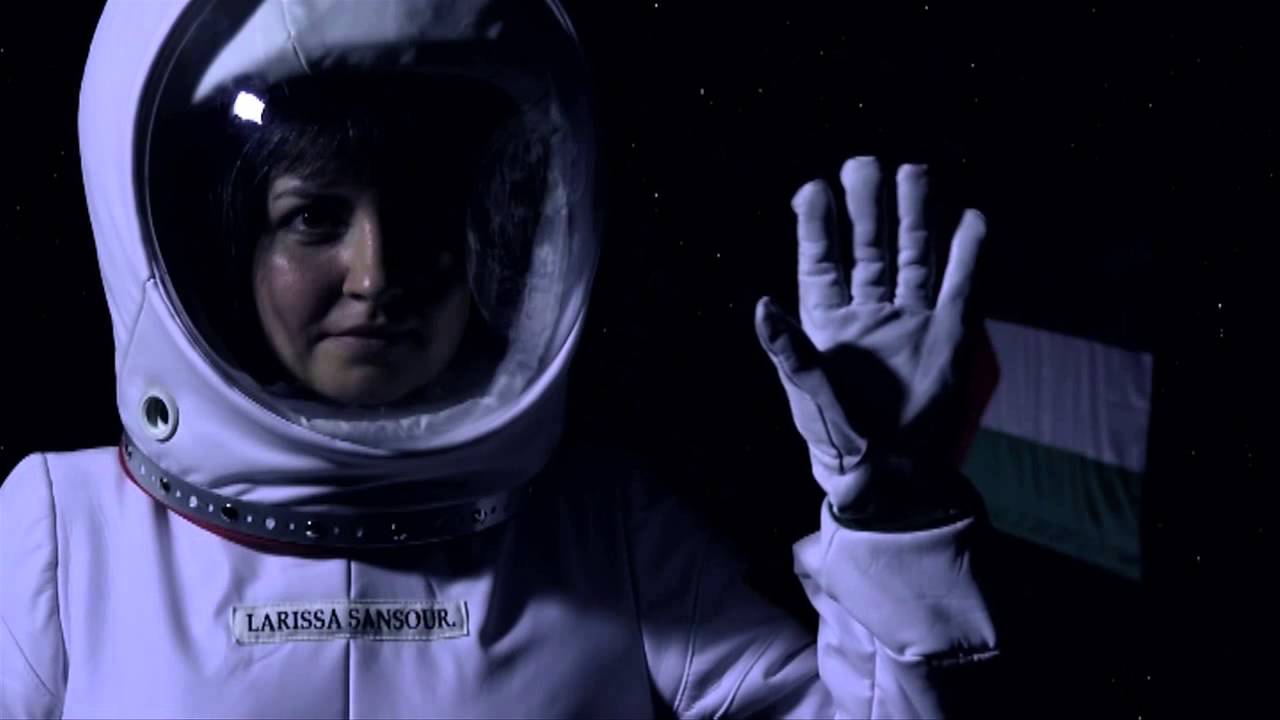 Modern Arab Science Fiction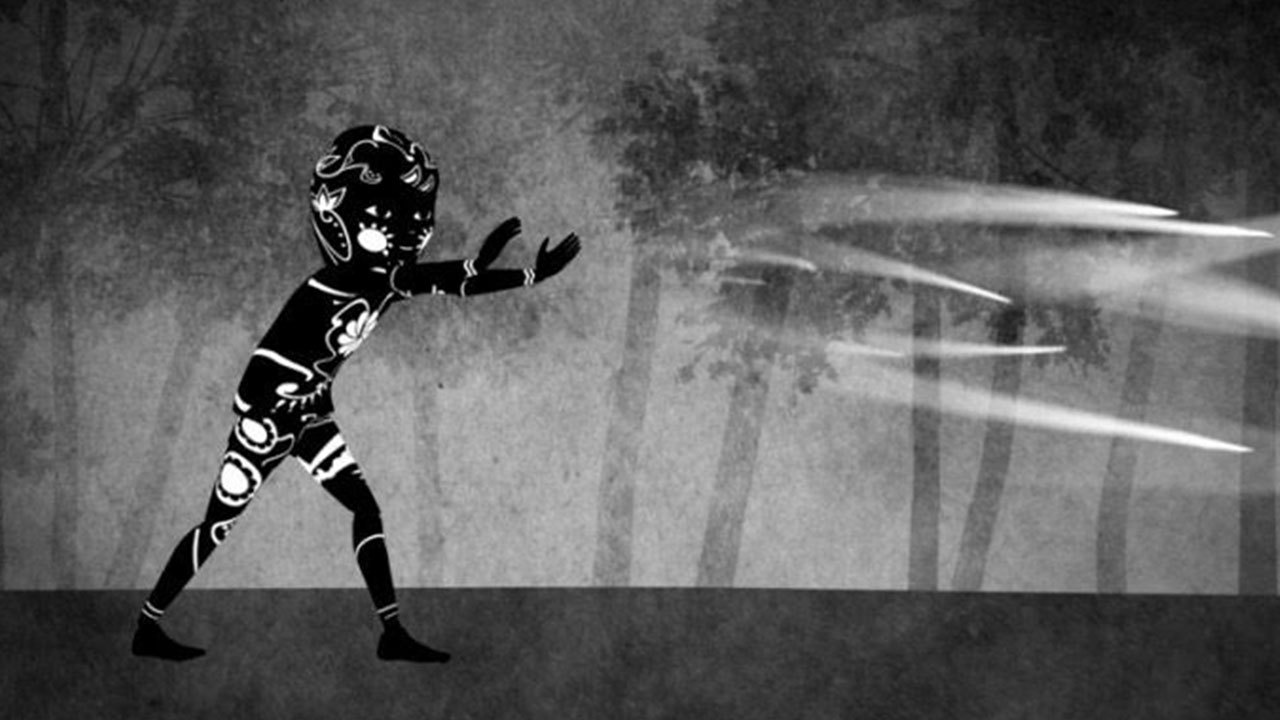 Avatars, myths, shadows, and hieroglyphs: Screens in Southeast Asia
The Horror of Science in 21st Century Film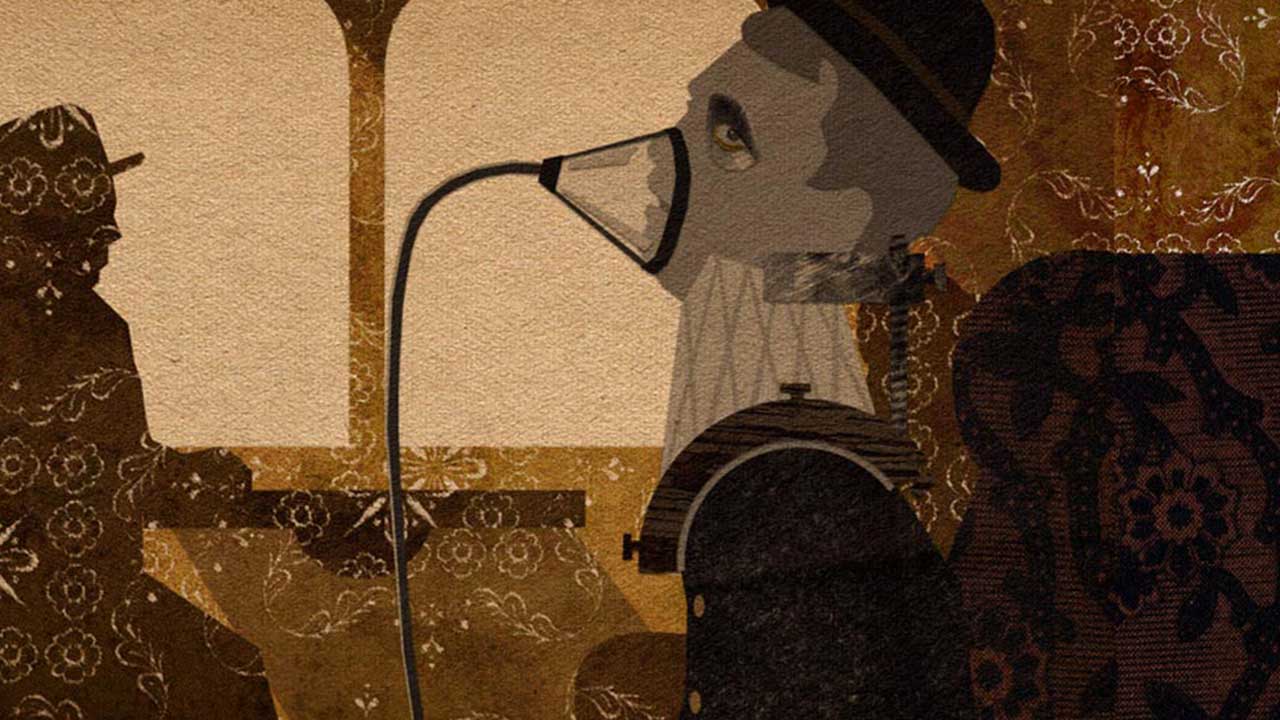 Cinema's Codes and Puzzles
Augmenting Human and Machine Intelligence with Data Visualization
Landscapes & Language of the Anthropocene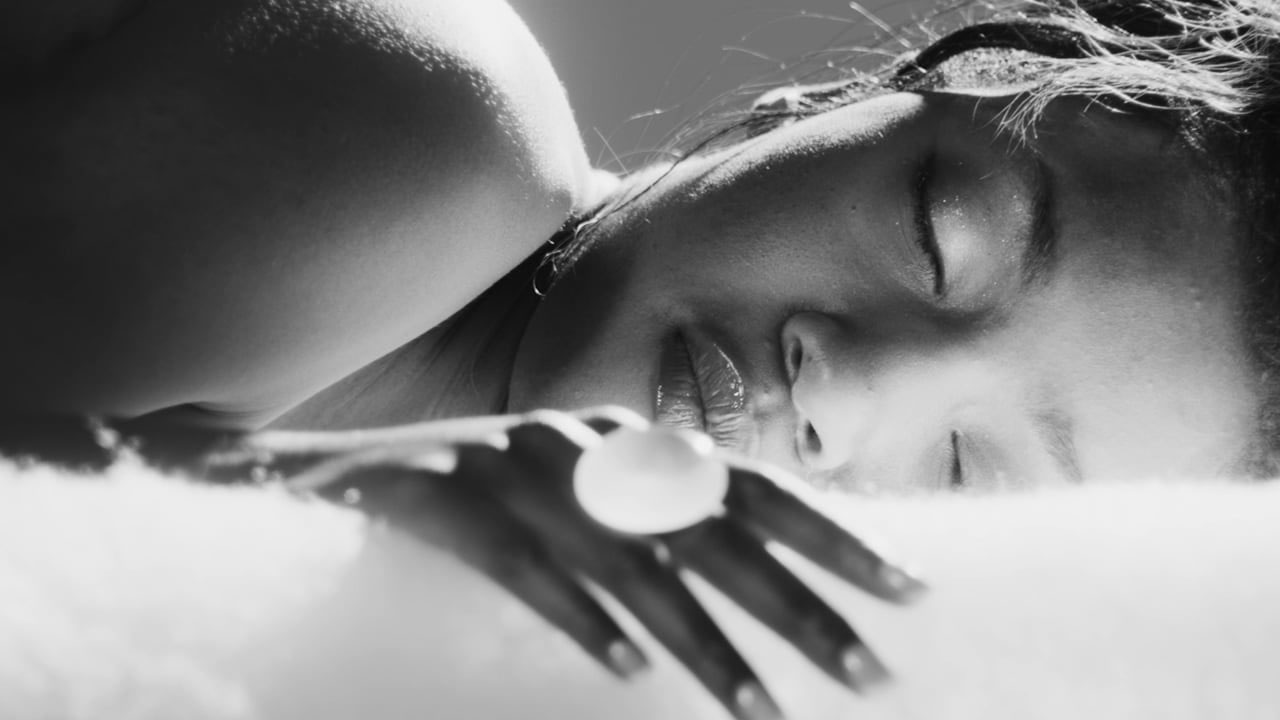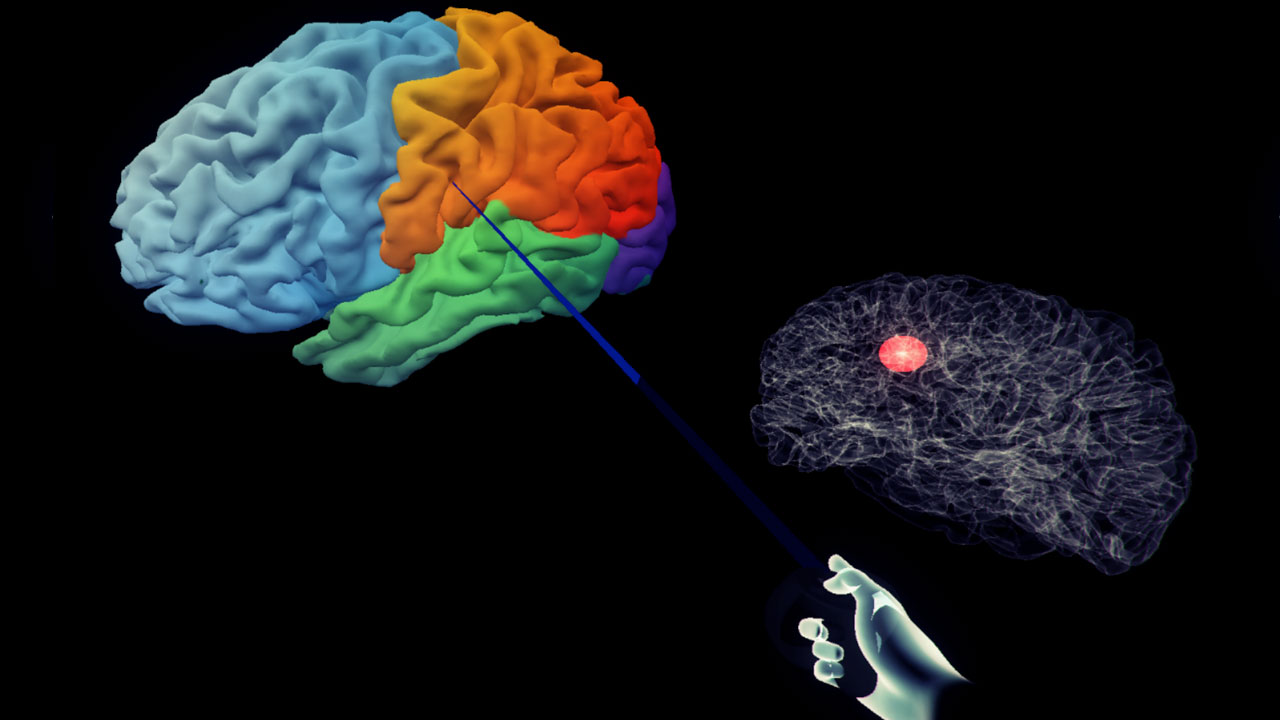 The Virtual Brain Project: Using Immersive Virtual Reality To Enhance Neuroscience Research And Instruction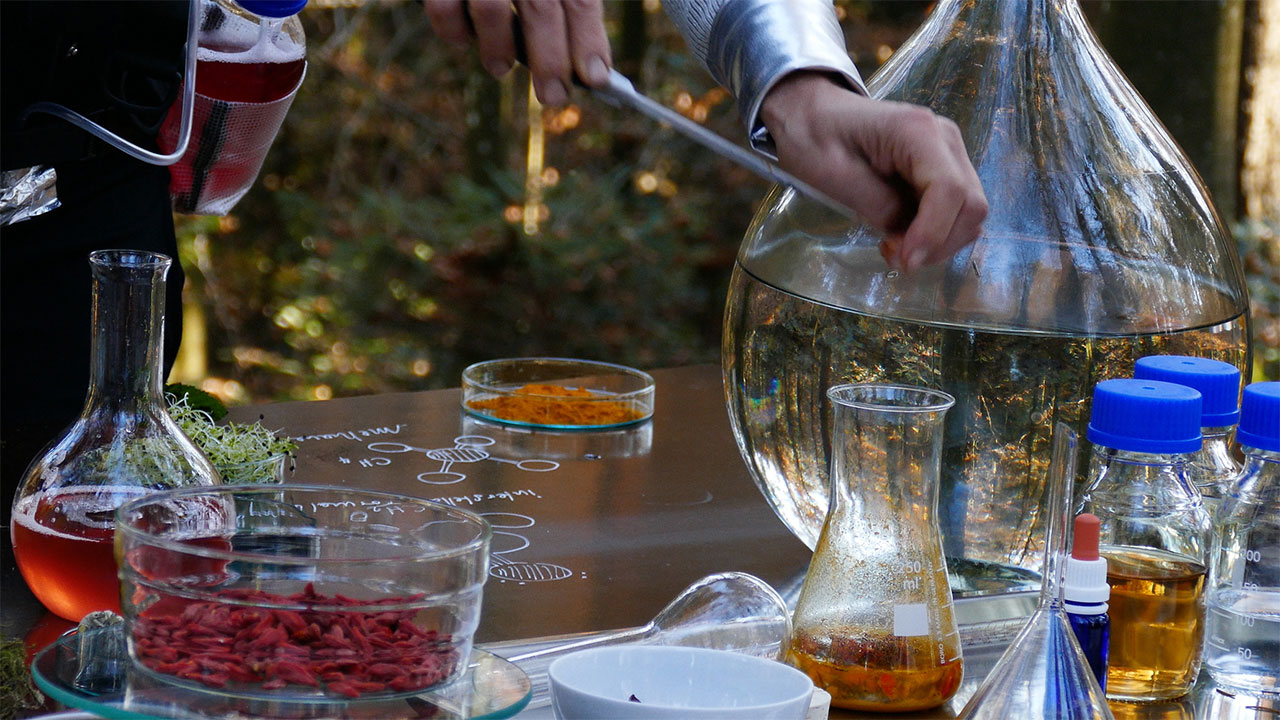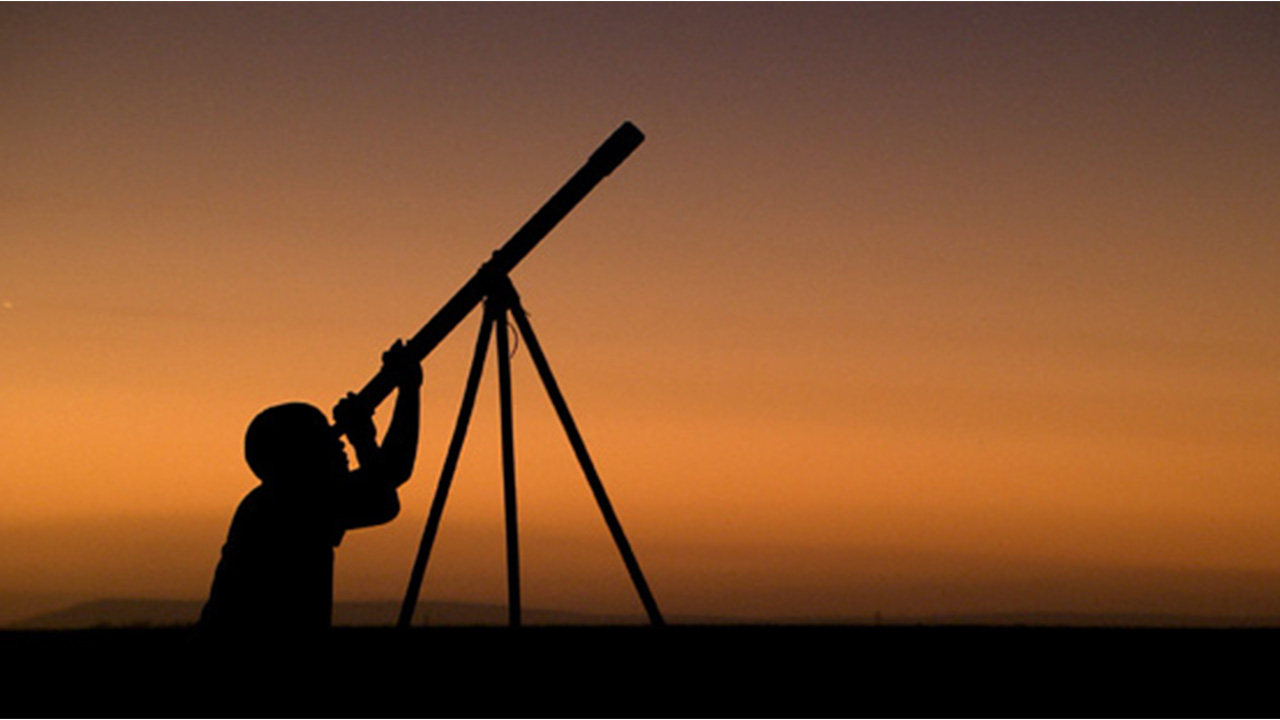 The Function of Astronomy in Pre-Historic Africa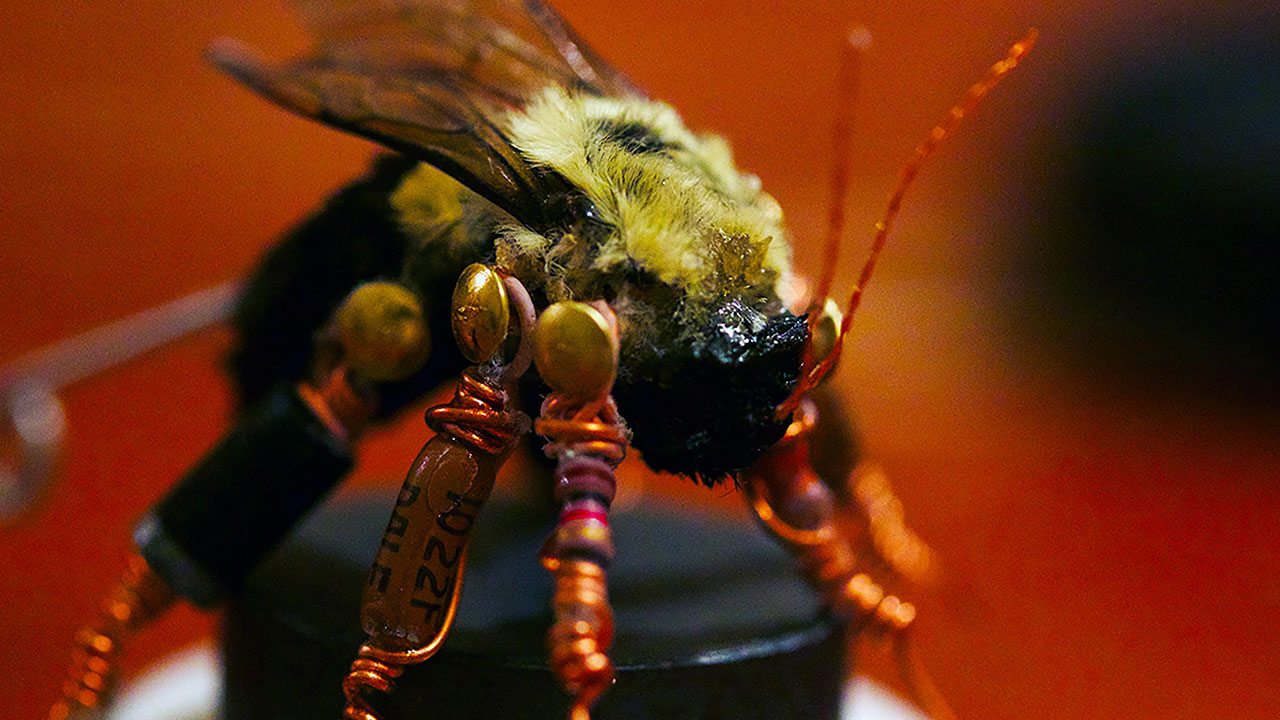 New Life: Survival and Resurrection in short film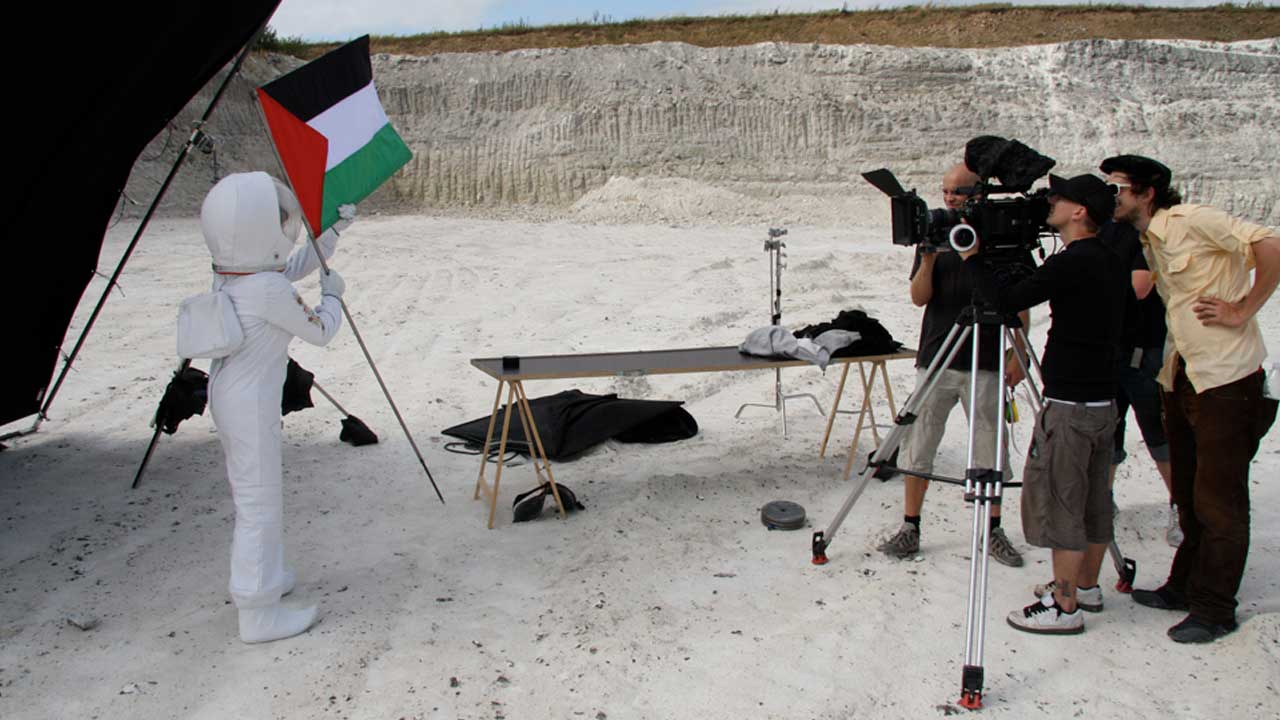 Envisioning Future States With Science Fiction
Becoming Animal: Cinemas of transformation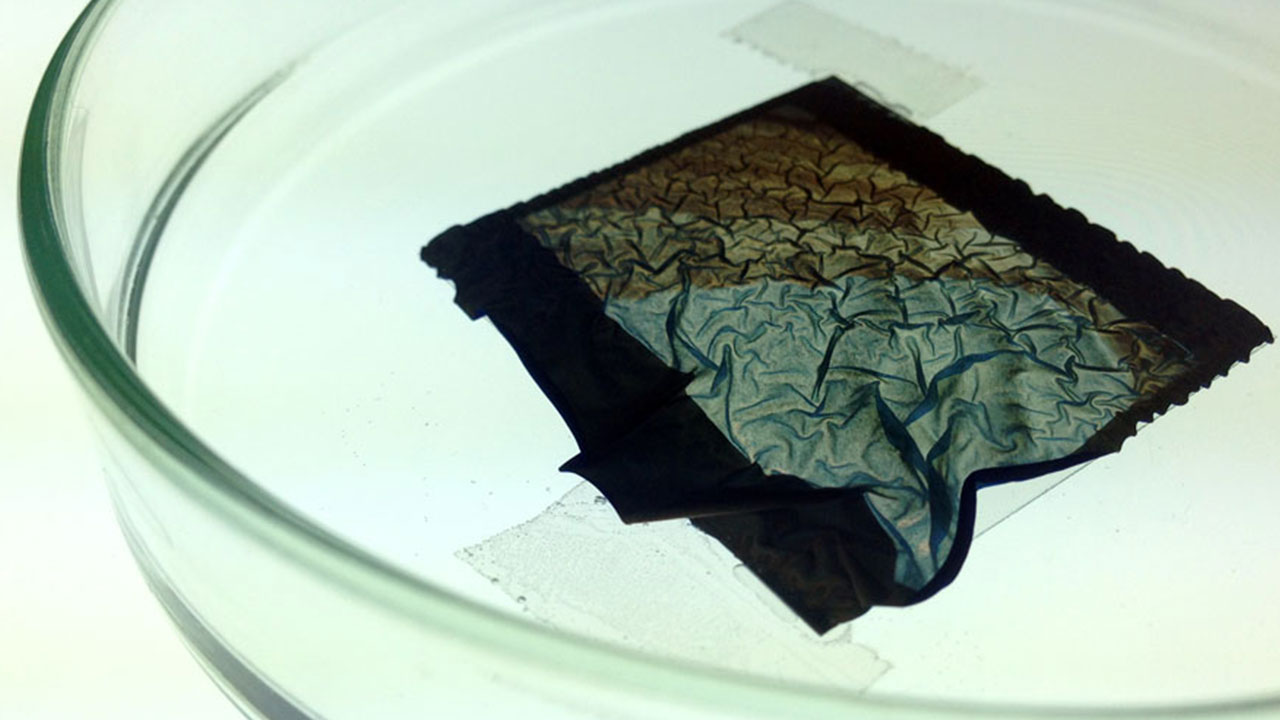 Old Growth: A material metaphor for humanity's effects on the environment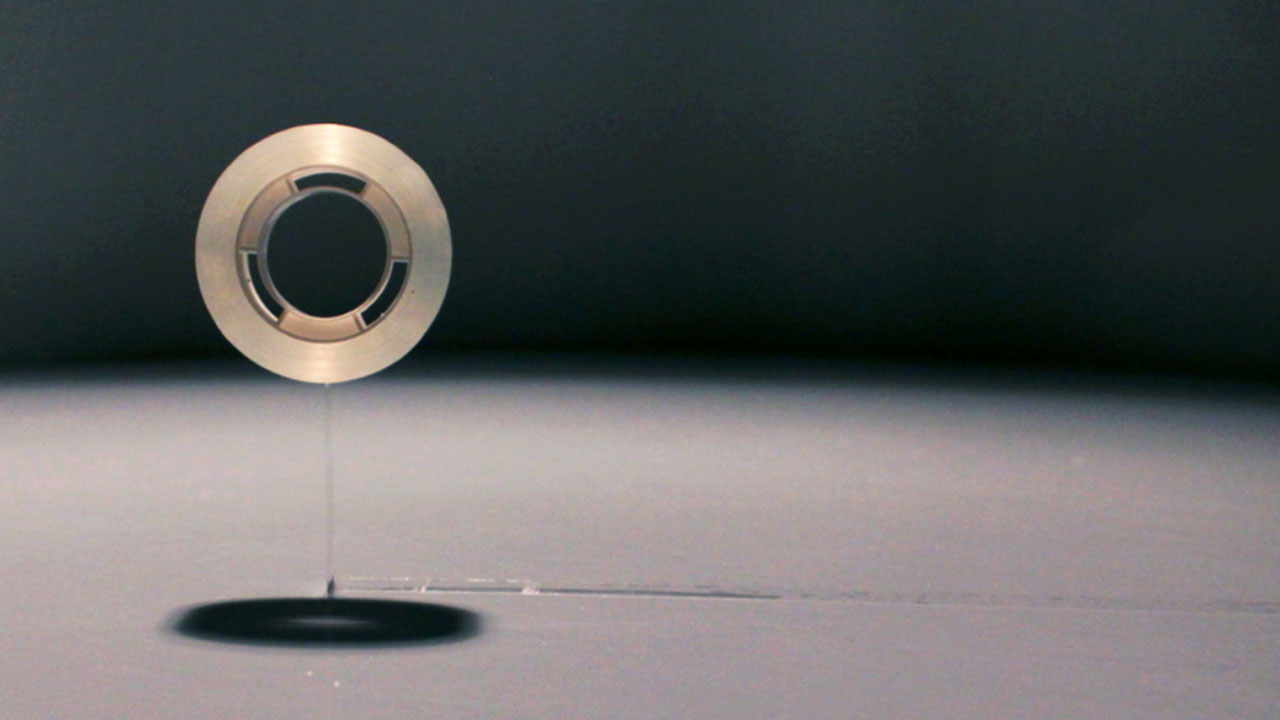 We cannot understand what we cannot imagine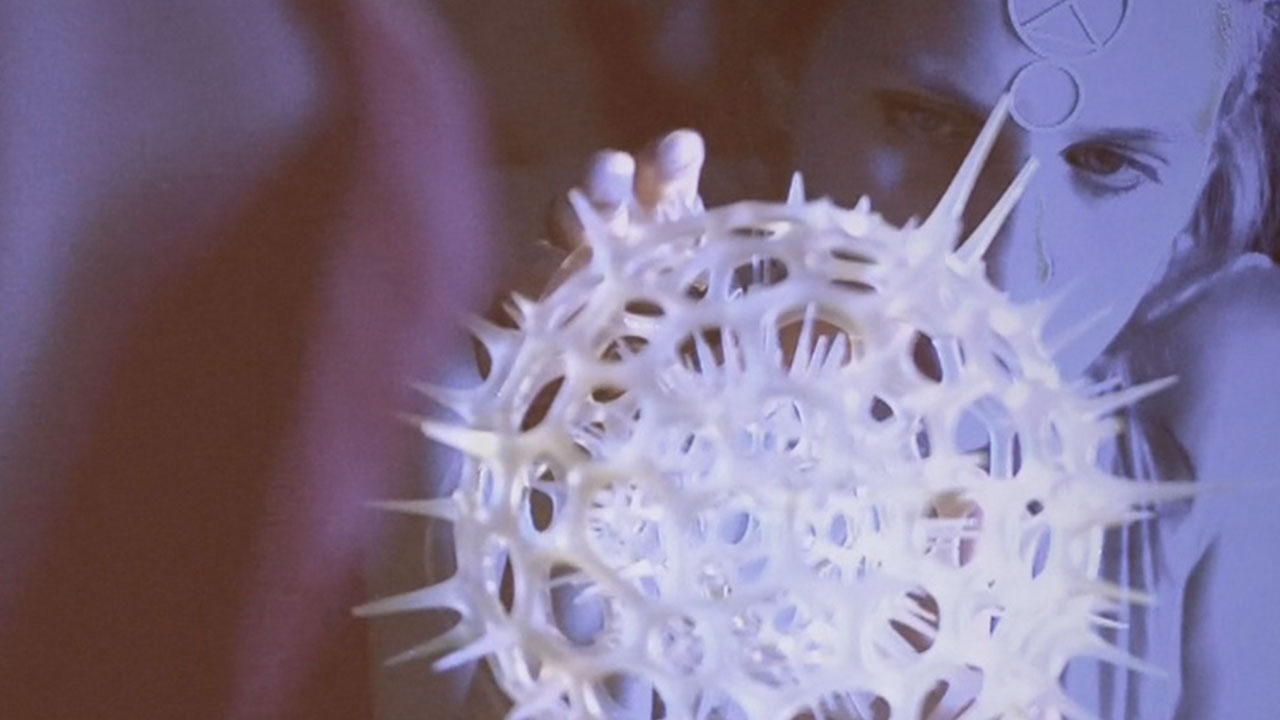 Microscopic Melodramas, A Surrealistic look at Our Oceans in Peril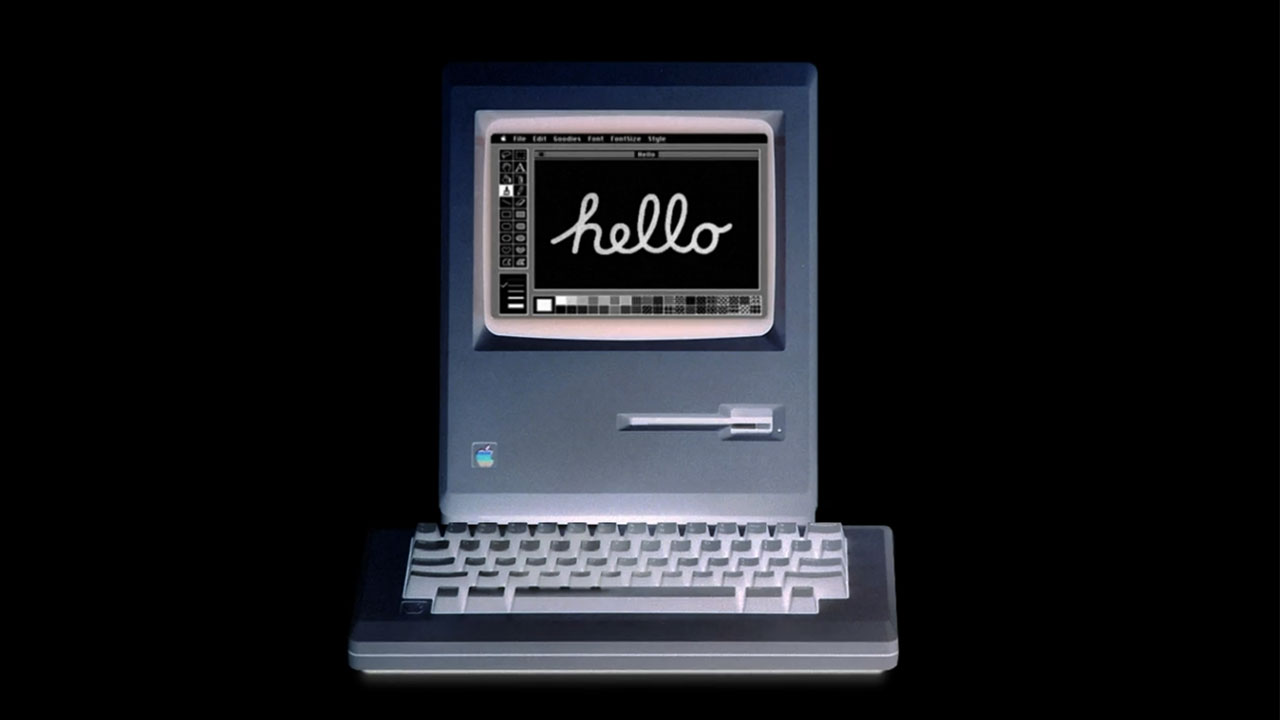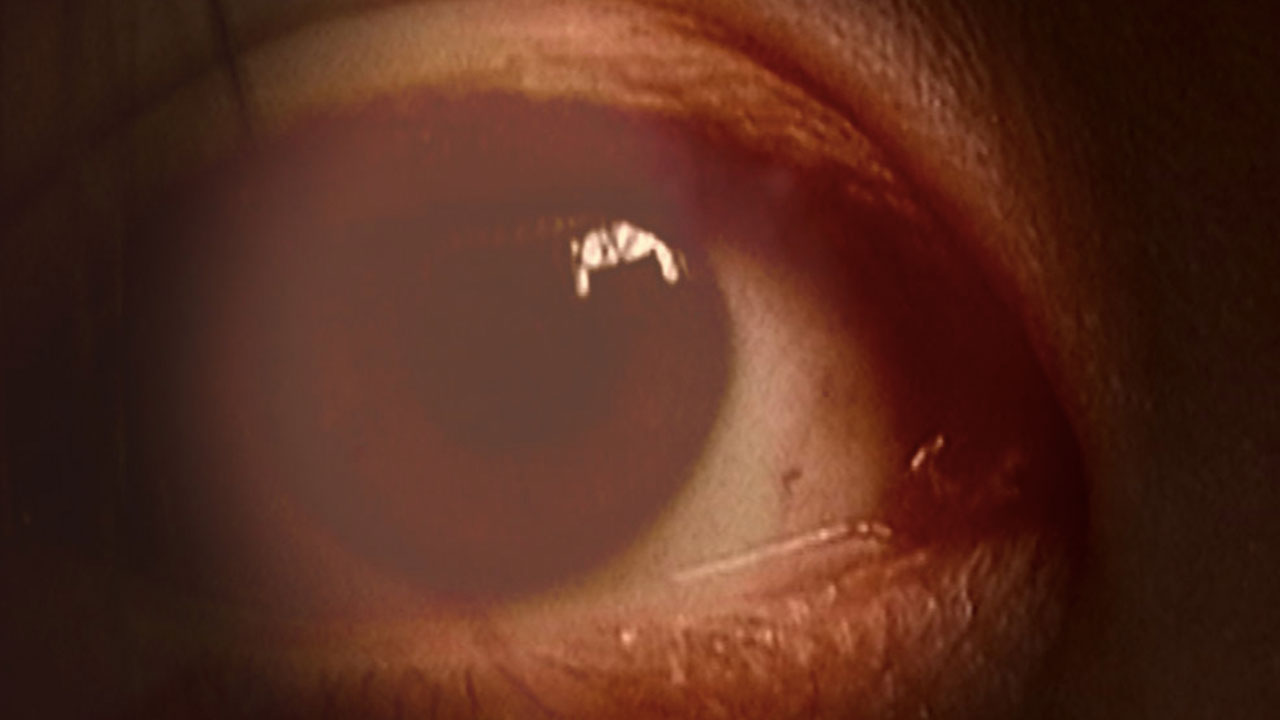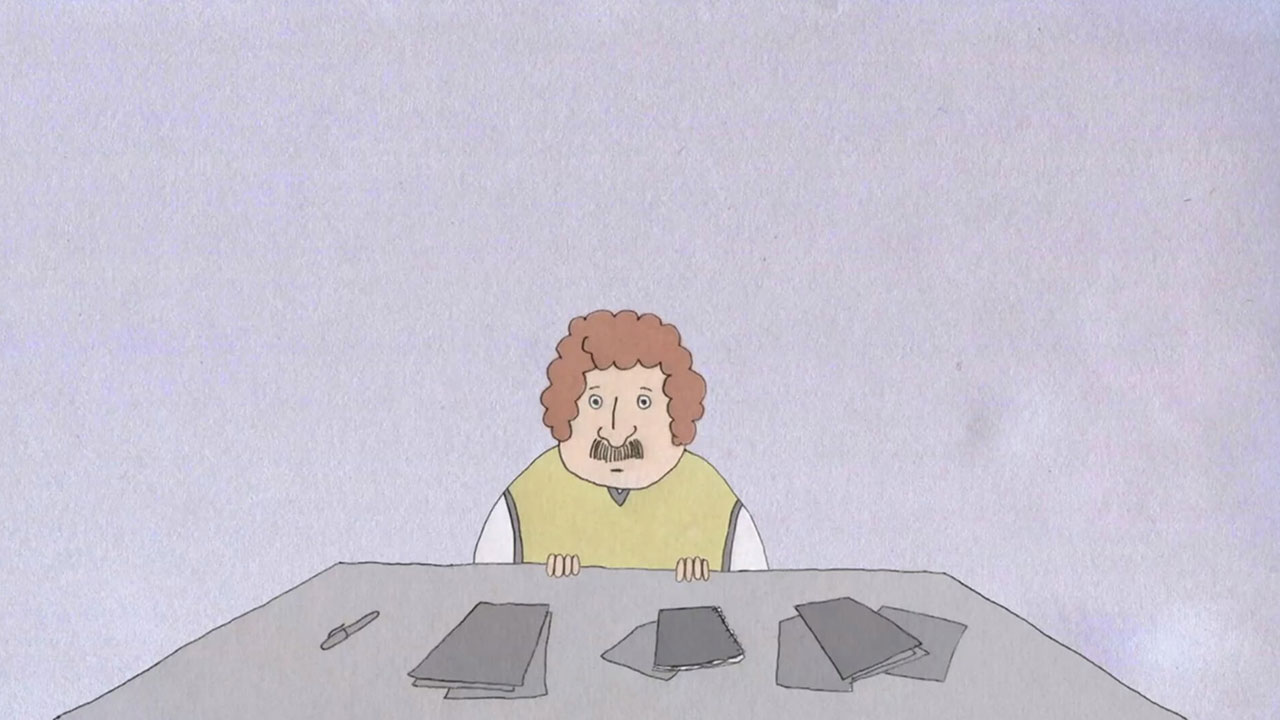 Simple lines, complex tales: the power of animation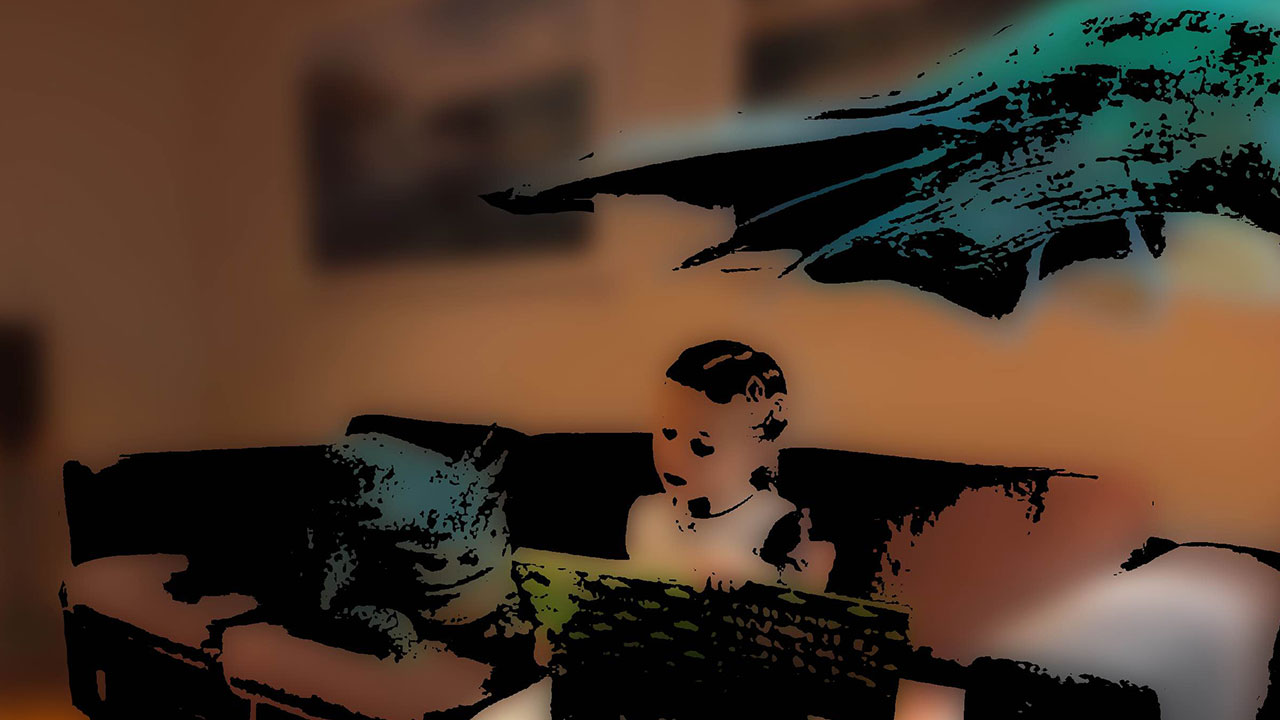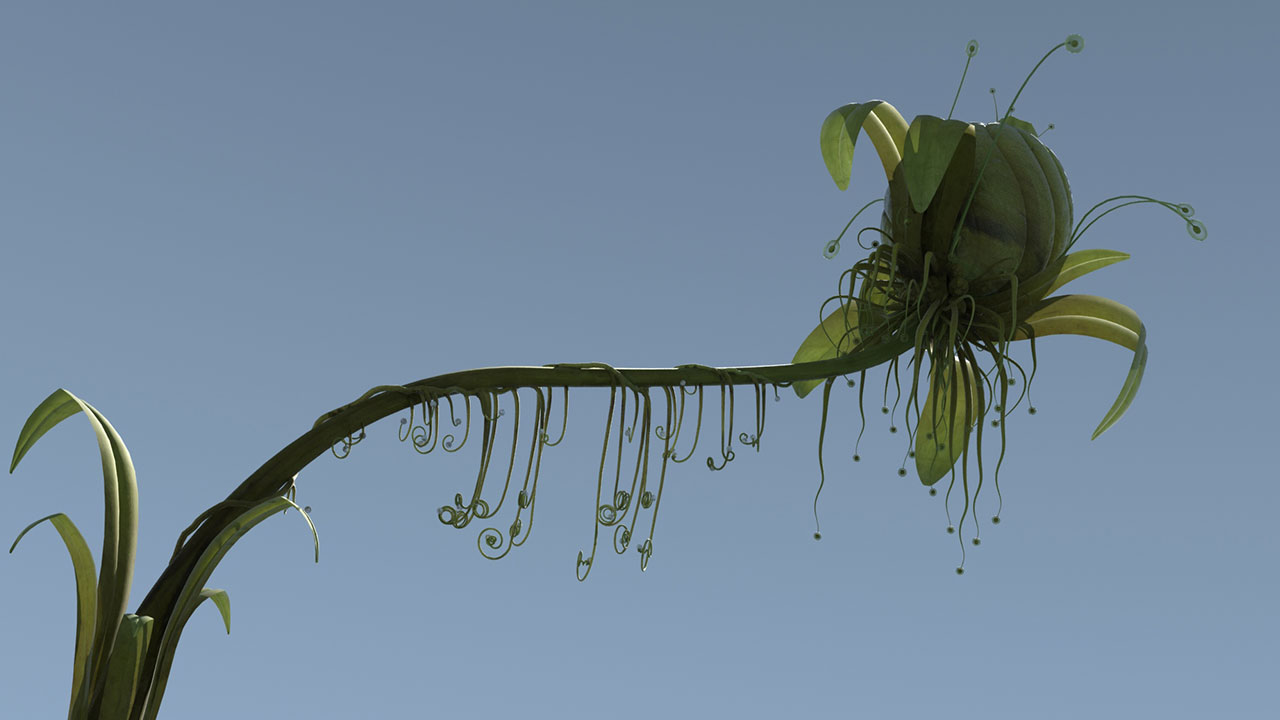 The Persistence of Life: Survival Cinema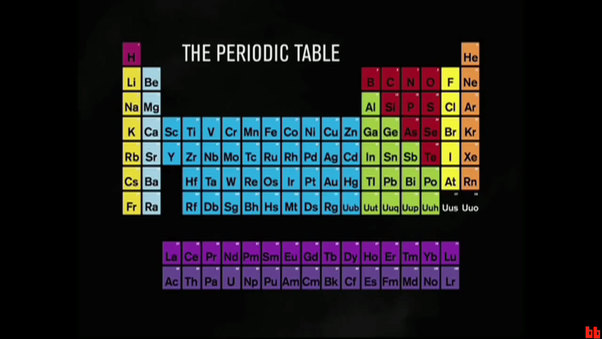 Adding film to the chemistry syllabus (Week 1)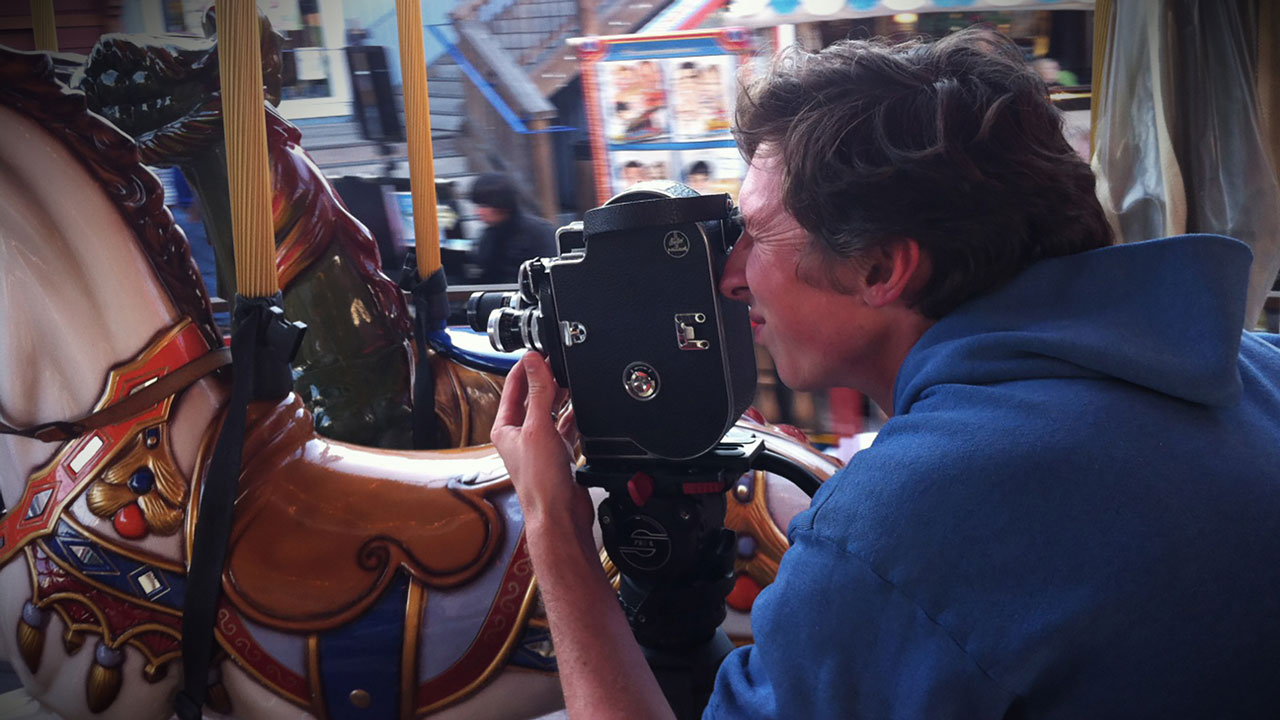 Close Examinations: Decibels, Droughts & Death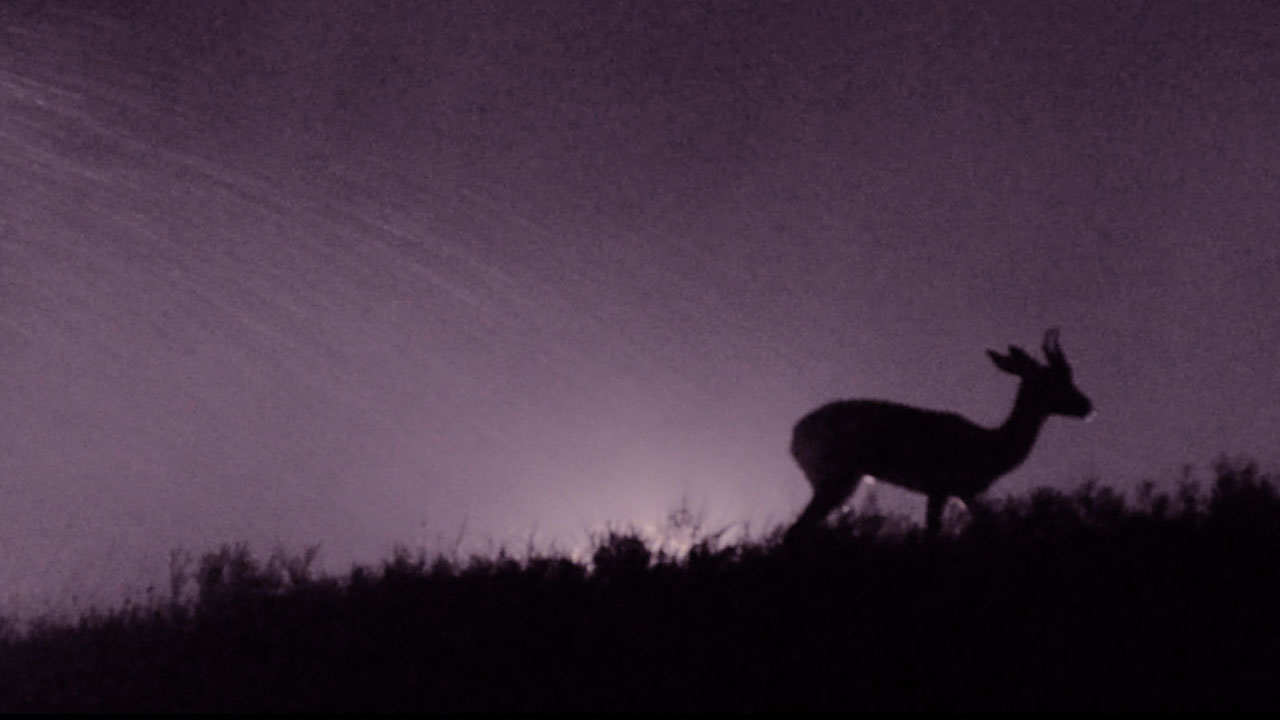 Animal Perspectives in Science and Fiction in the UAE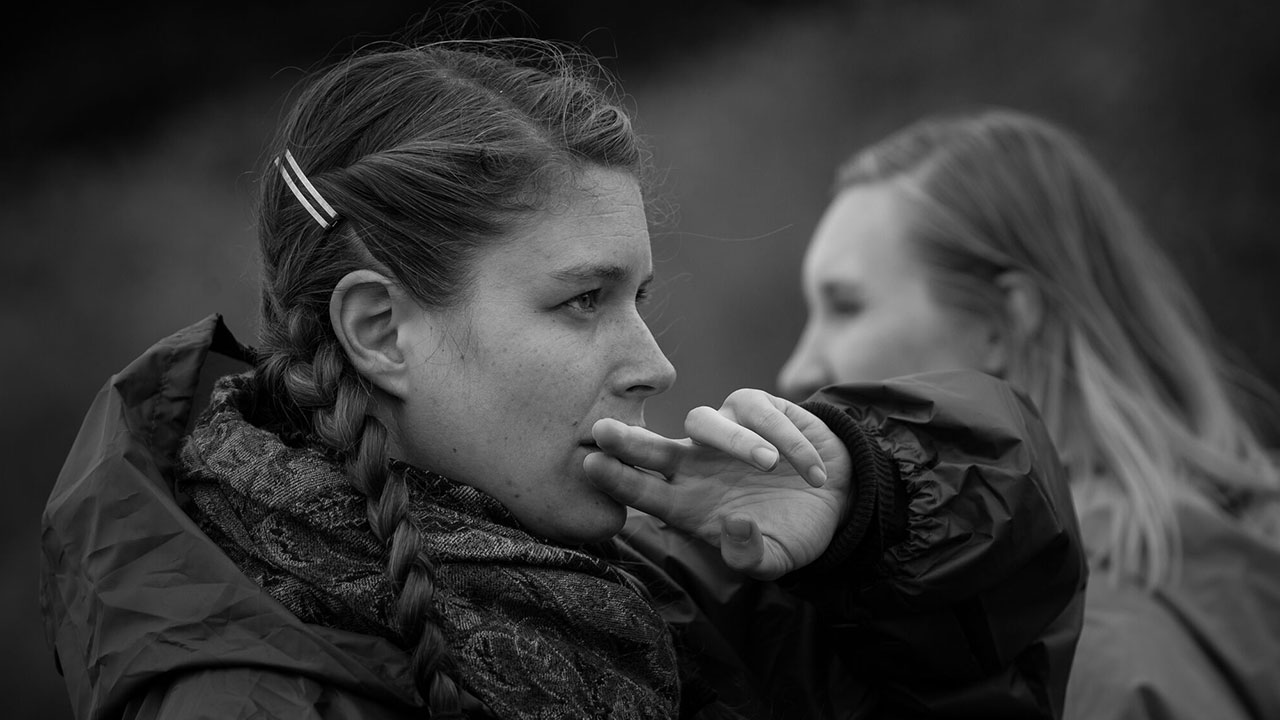 An Ethnobiologist with a Movie Camera
6 Beautiful Short Science Films About Nature and Humanity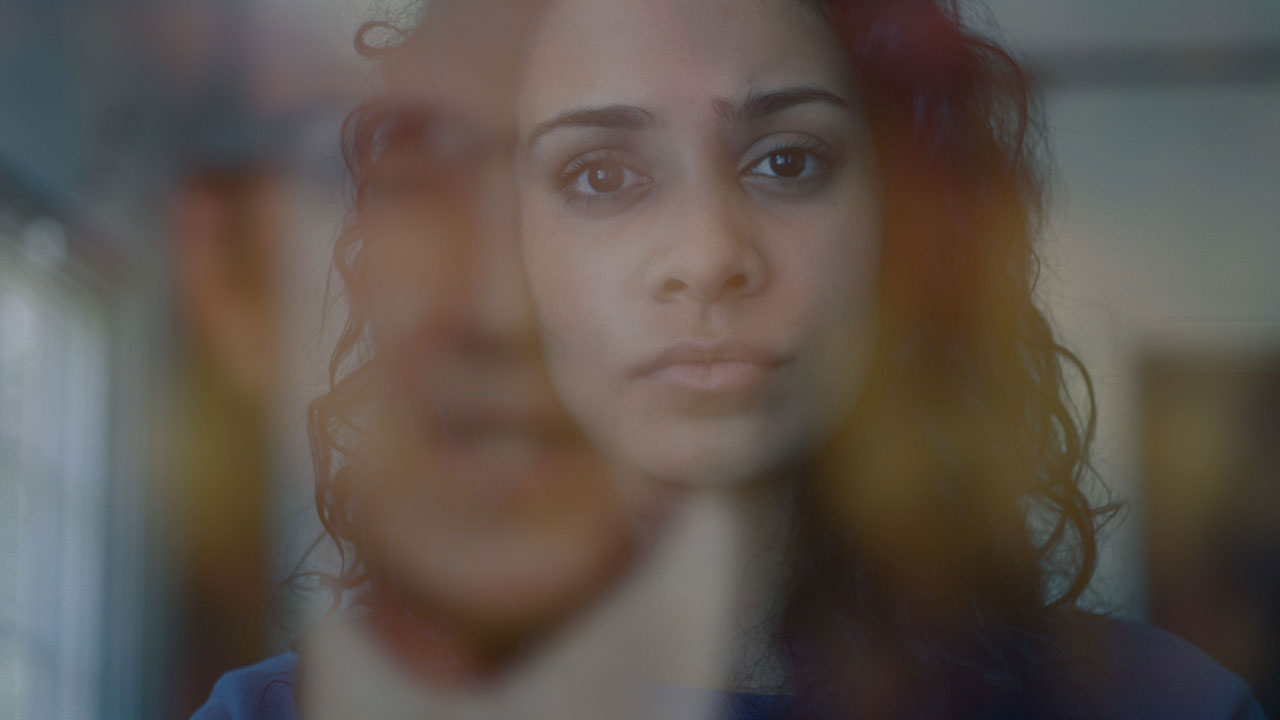 Down the rabbit hole: Four short films through the space-time continuum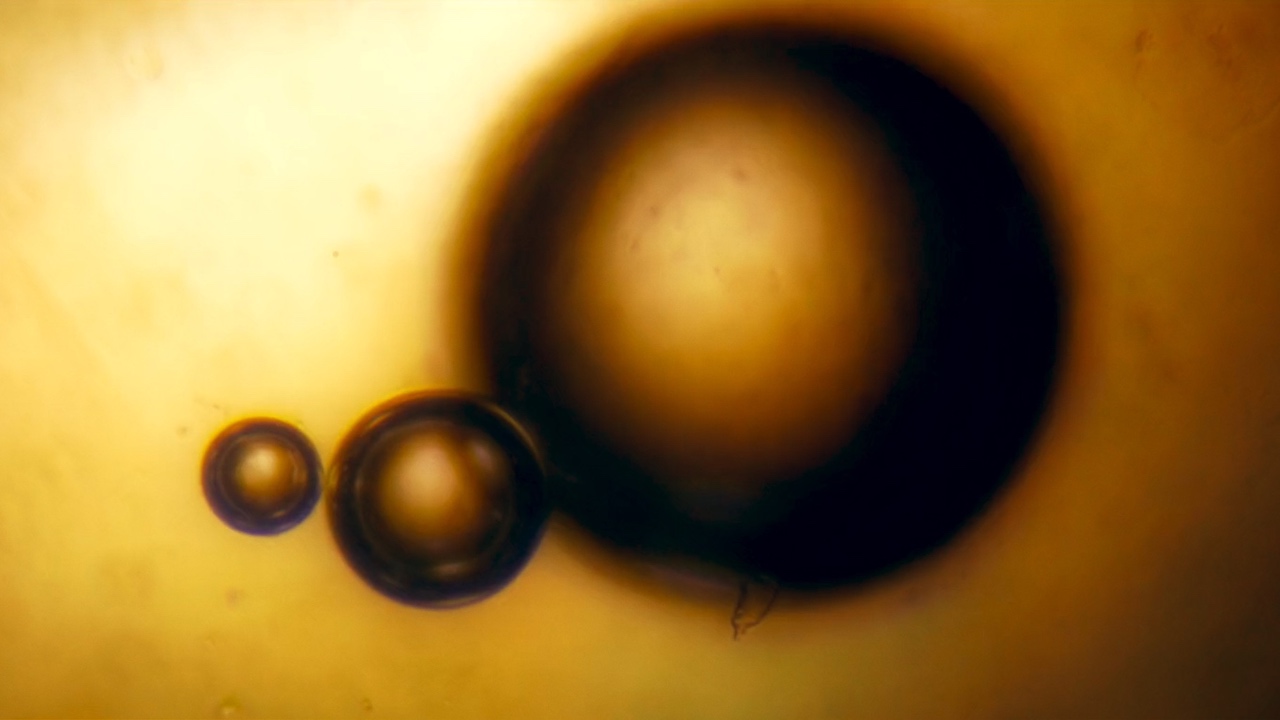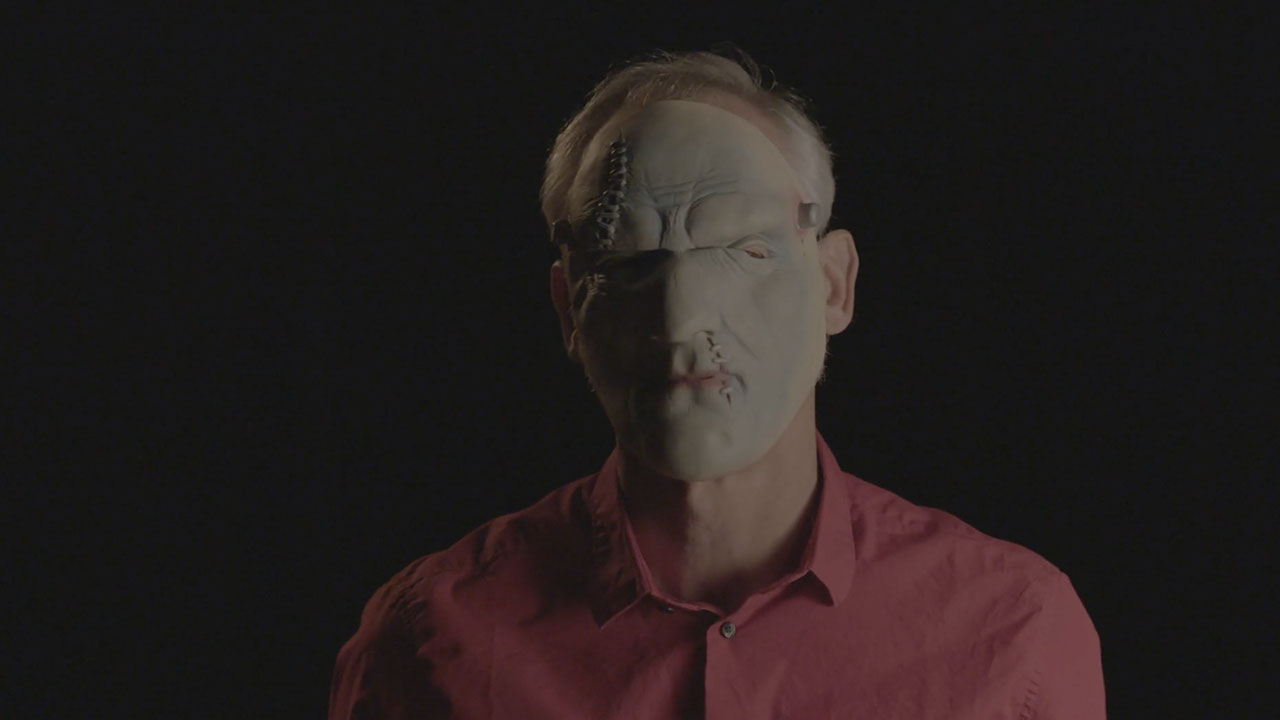 A Choreography of Emotions & Fear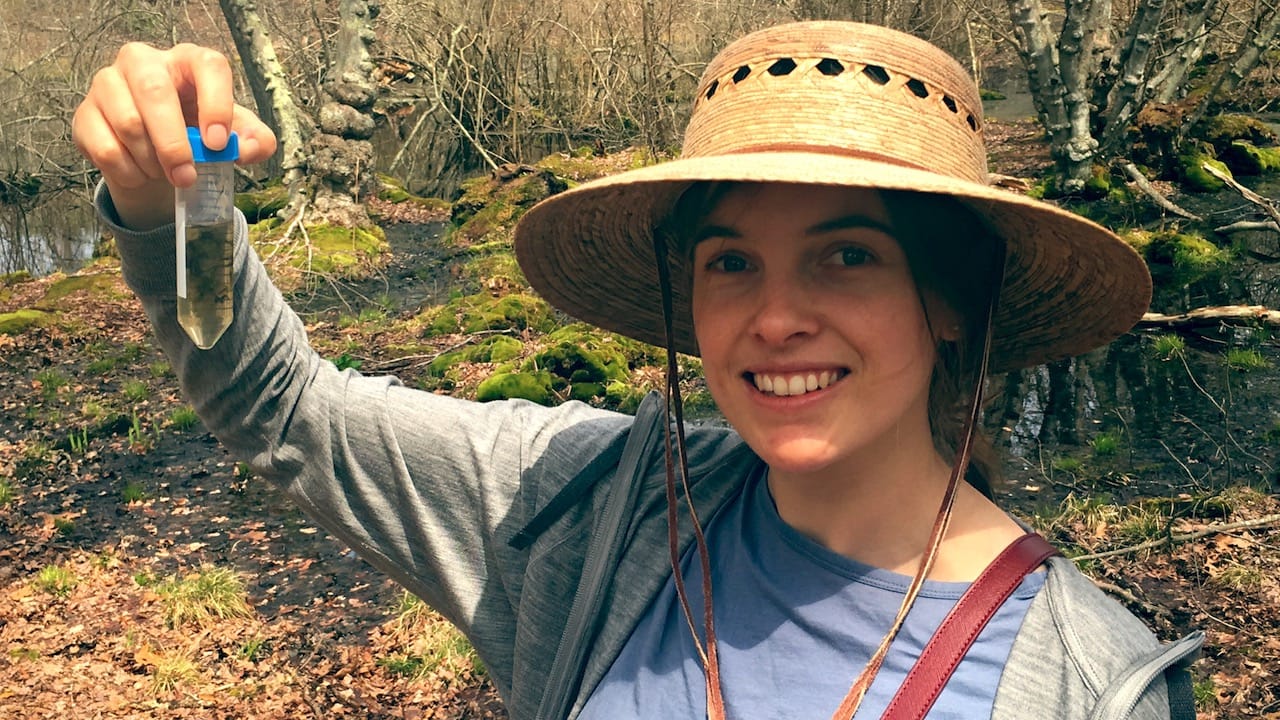 Selections From Pondlife: The Hidden World of New York City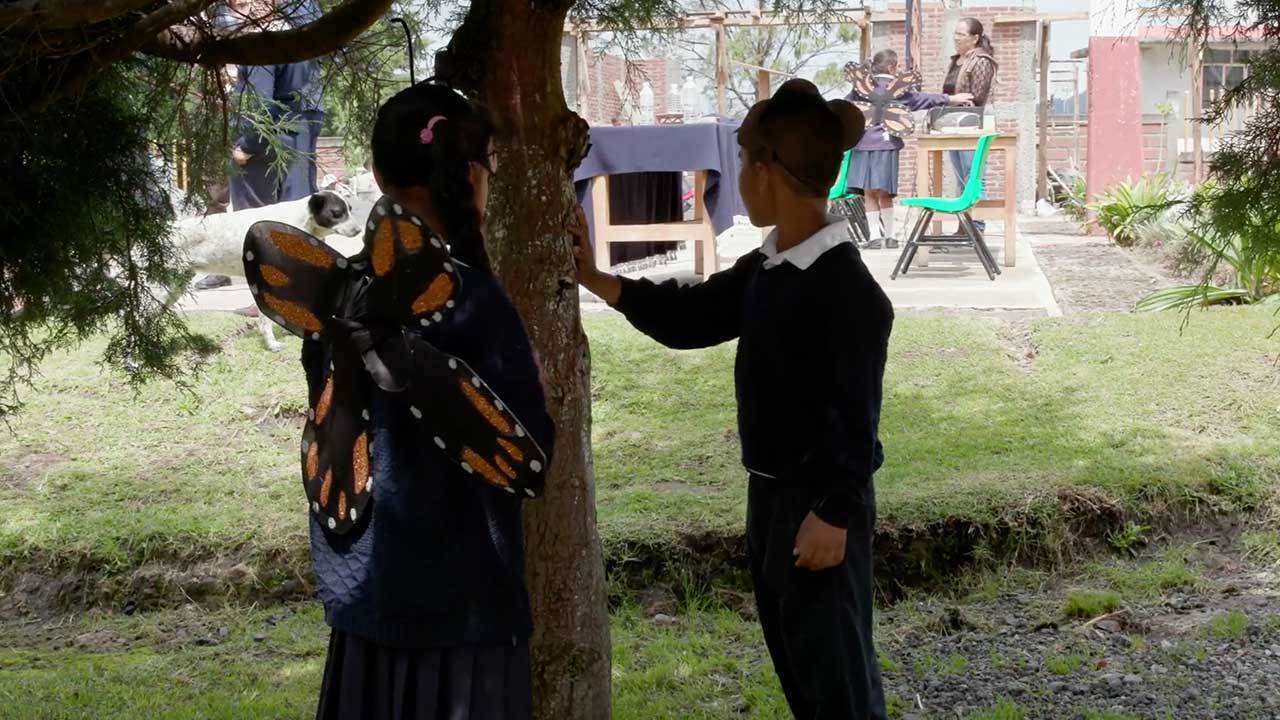 Metamorphosis: Examining Rites of Passage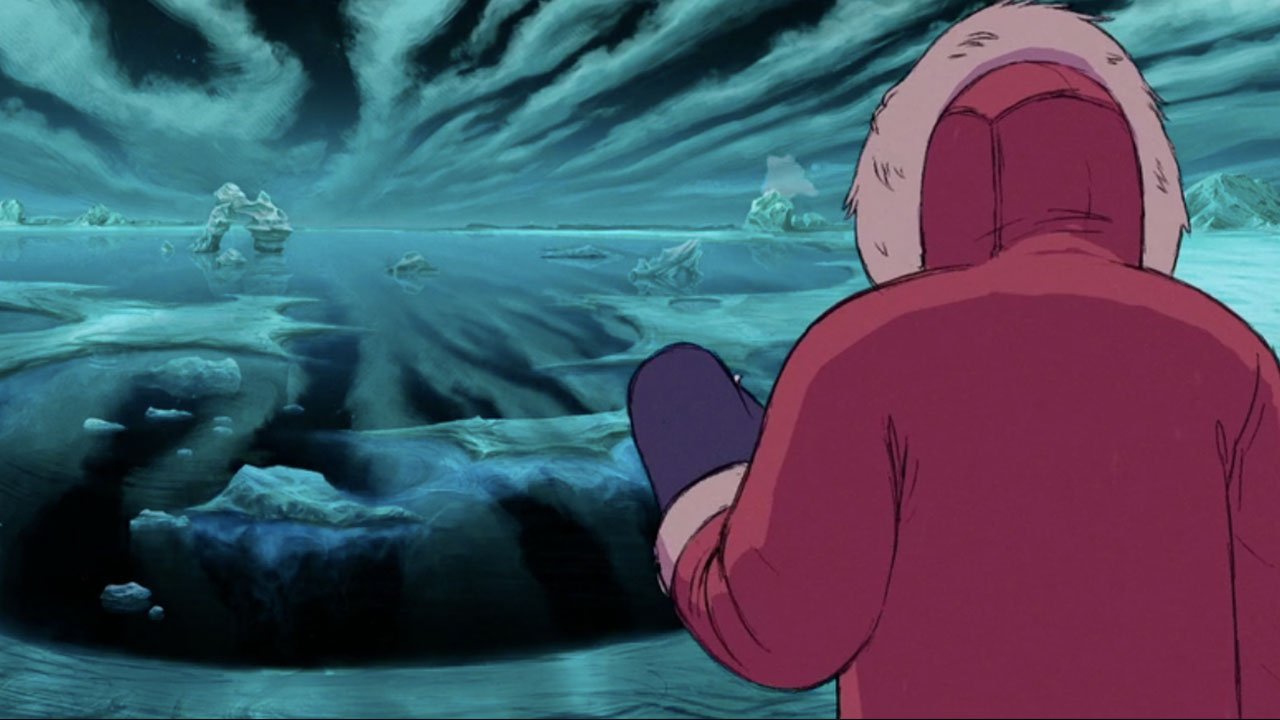 Wild Lands Shape Human Awareness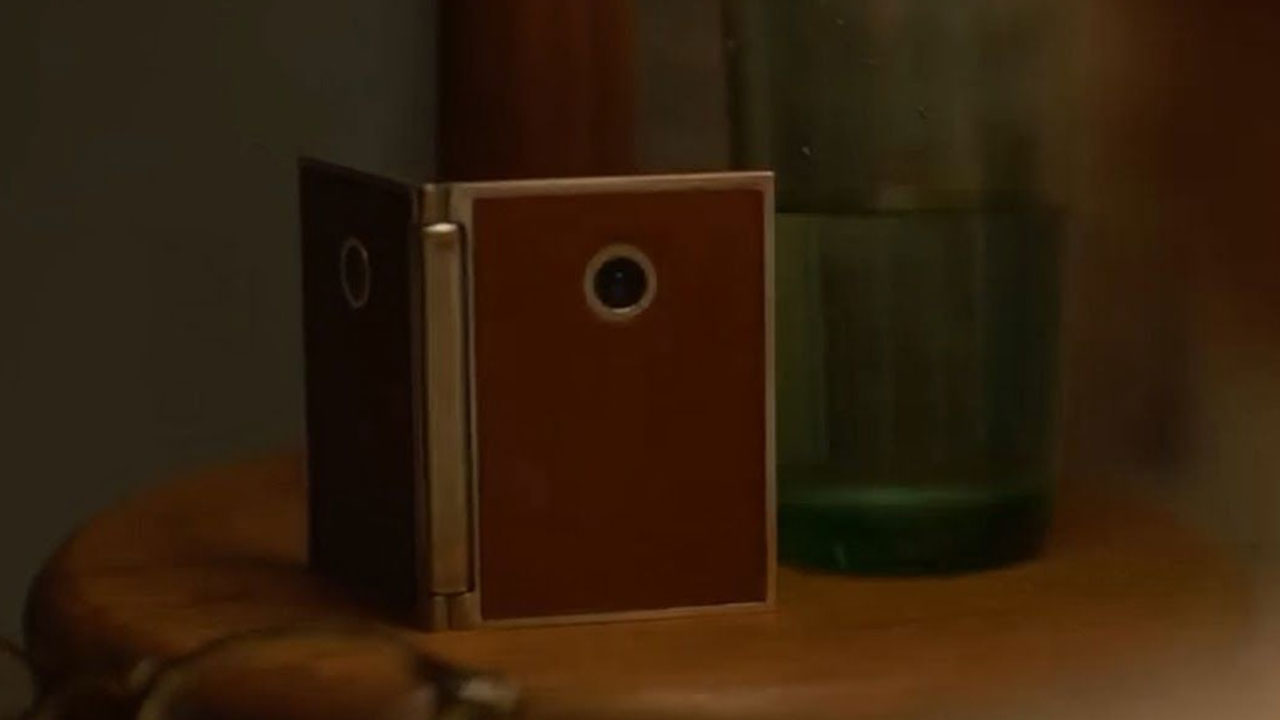 Cultural Heritage and Filmmaking in Kenya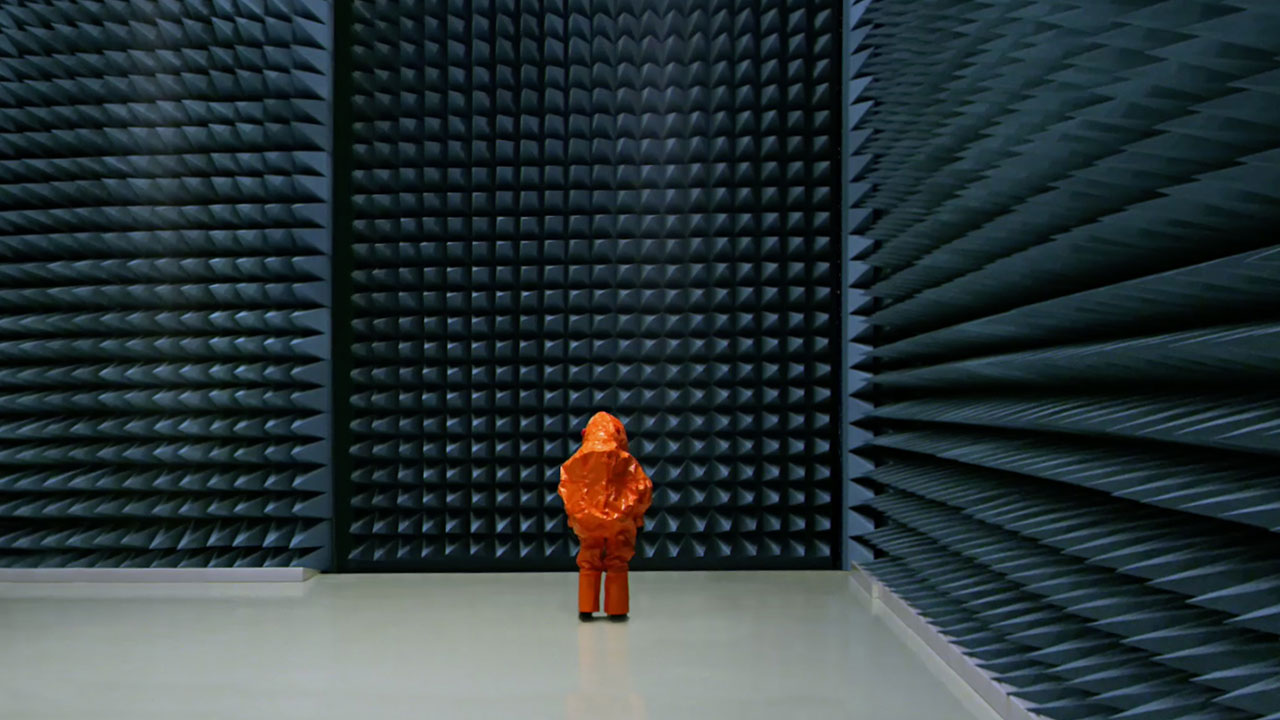 What it means to be human in the 21st century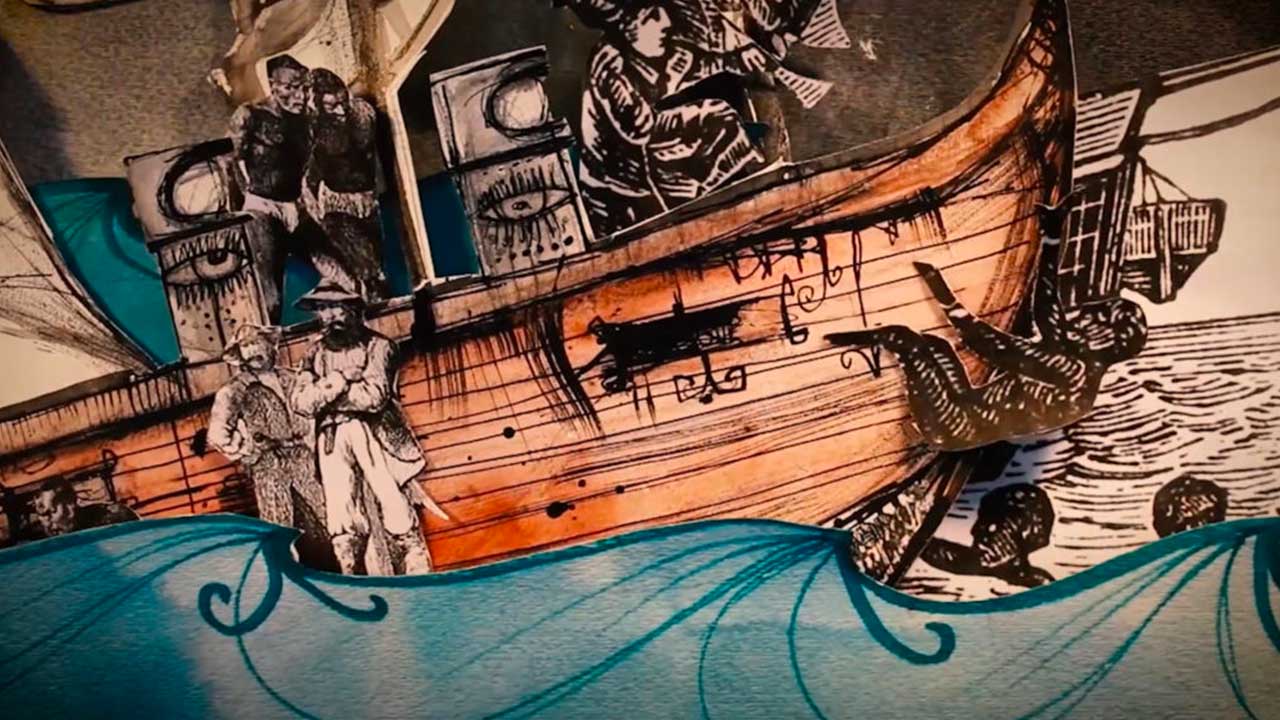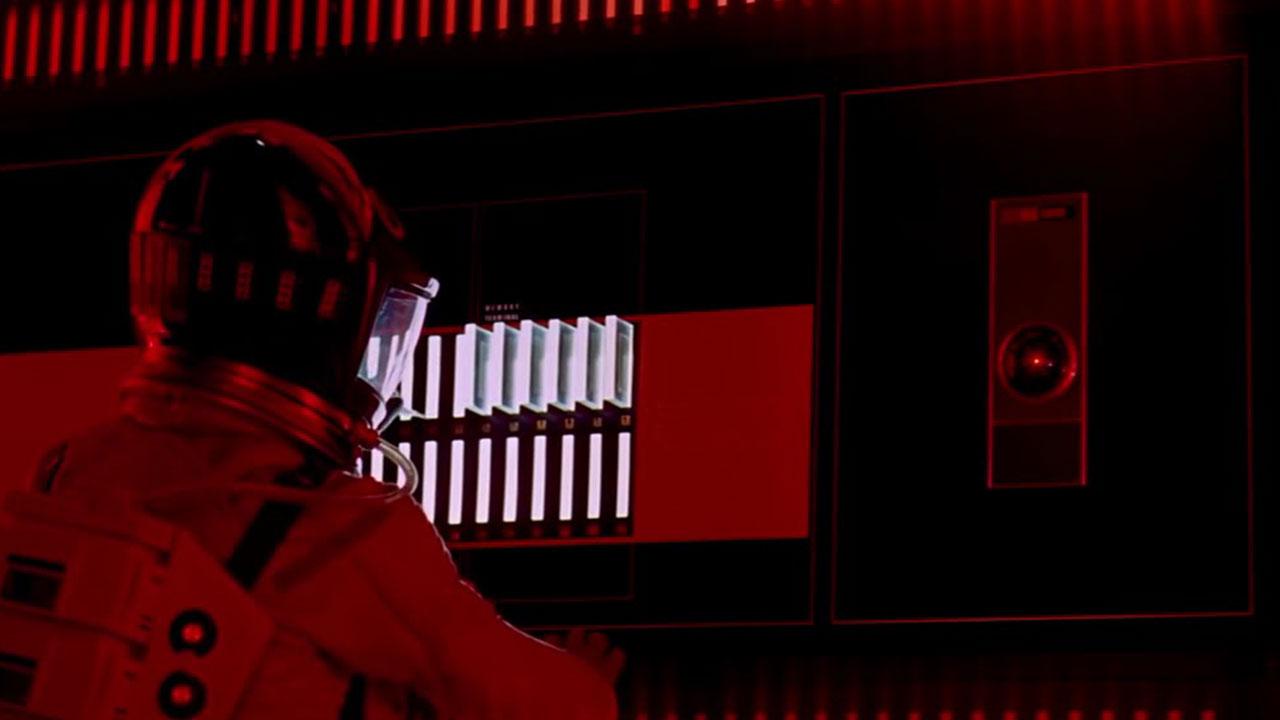 A Guide to Play AI (humans)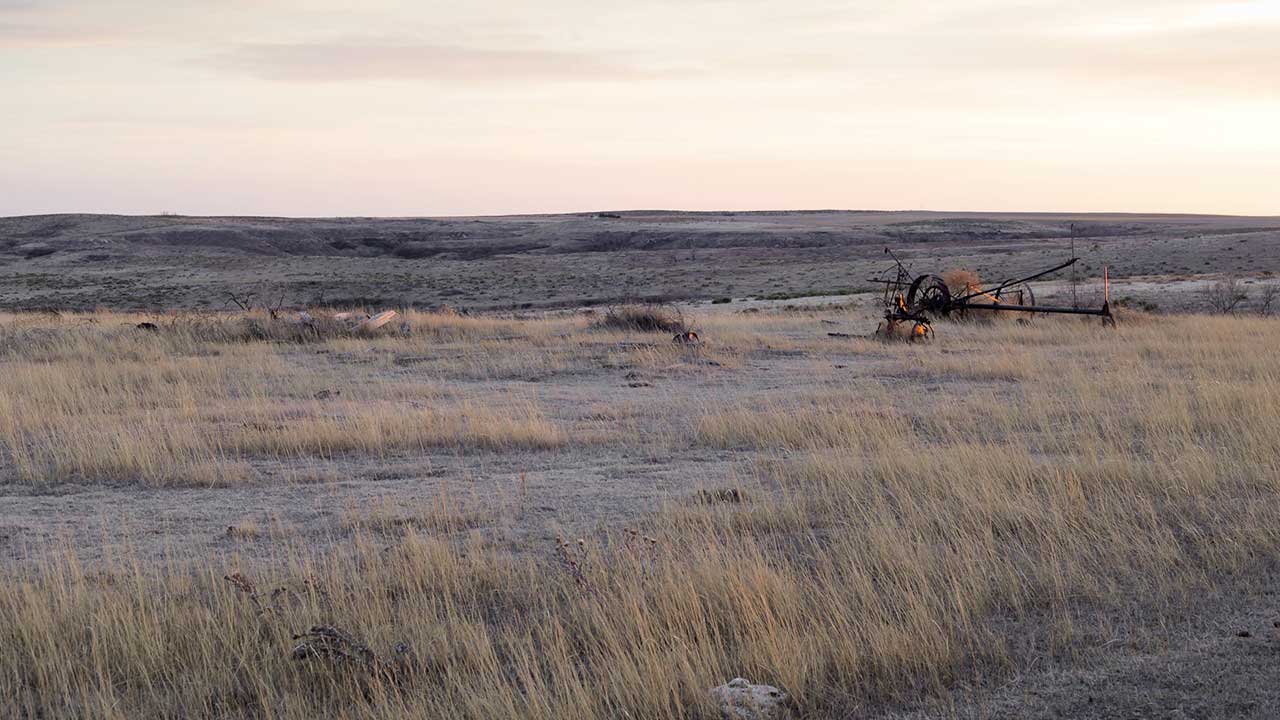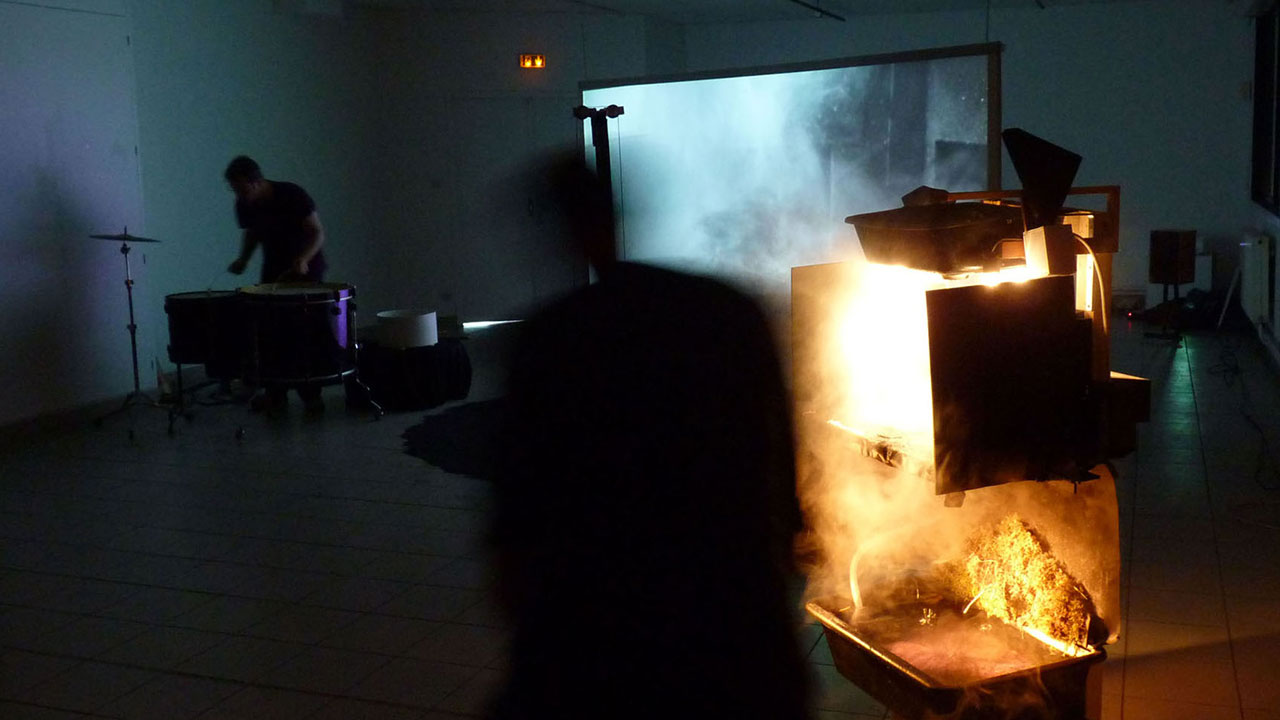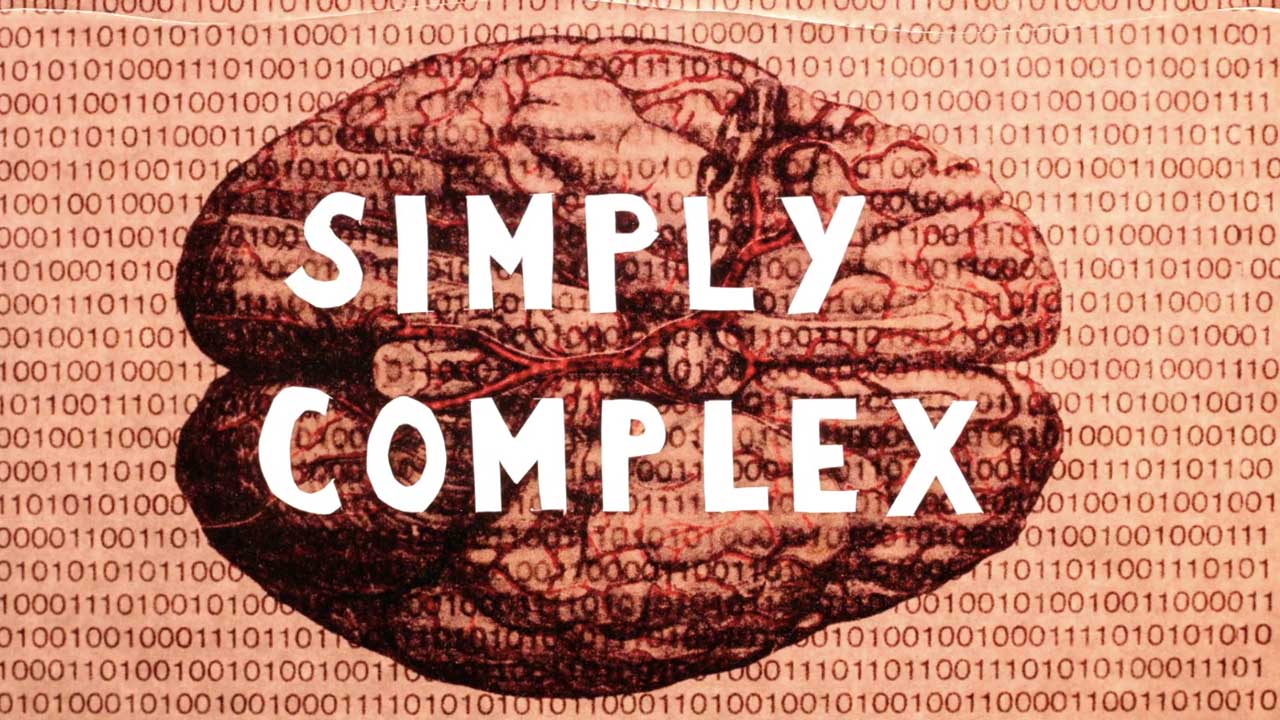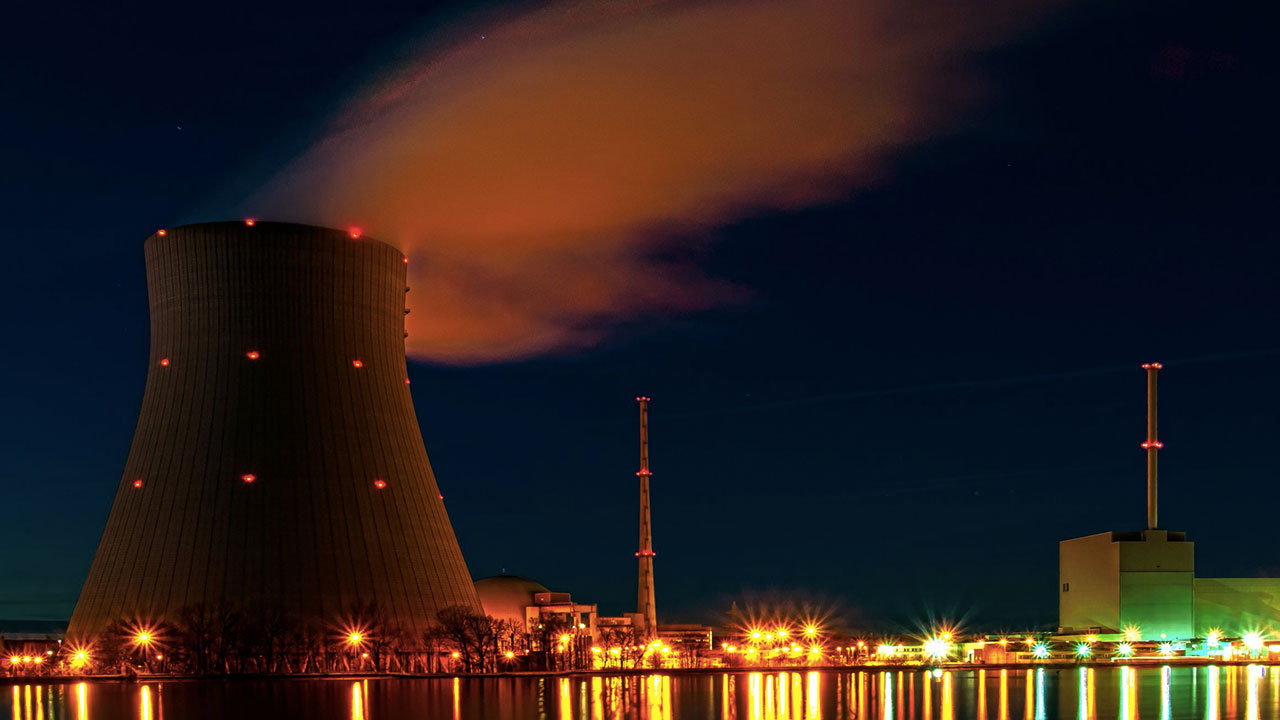 The Fukushima Disaster: Nuclear Trauma Lingers On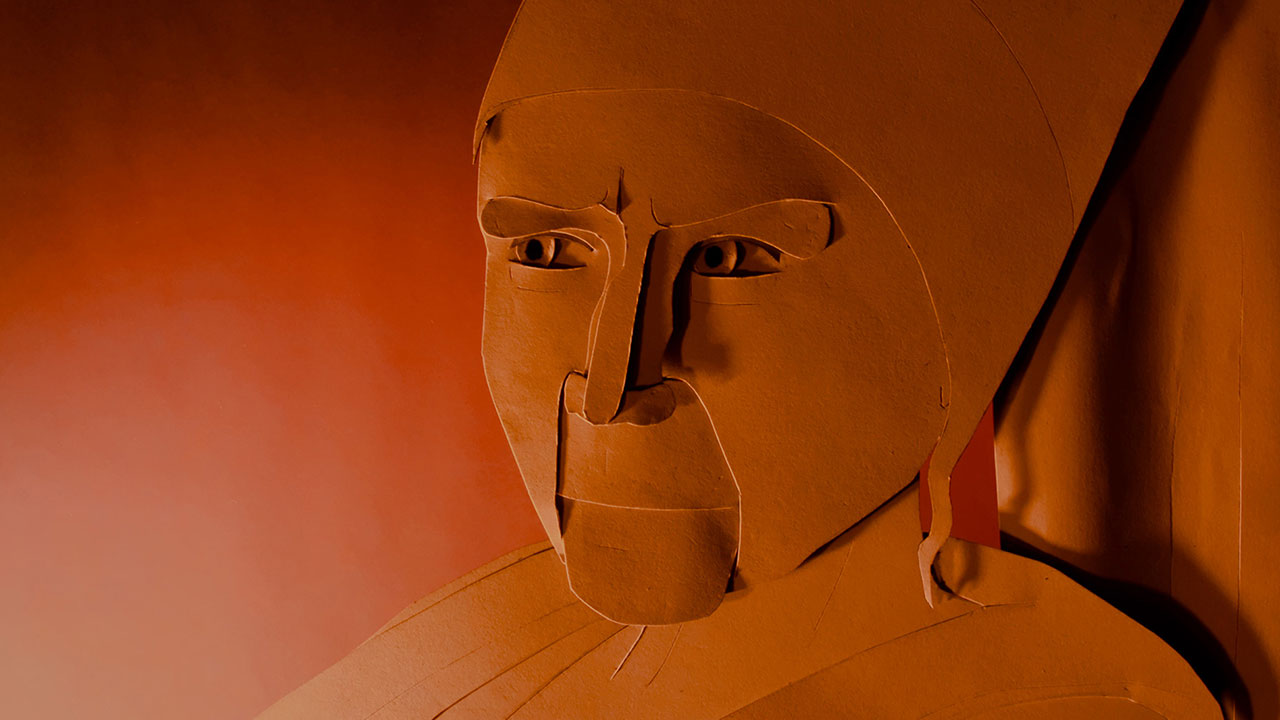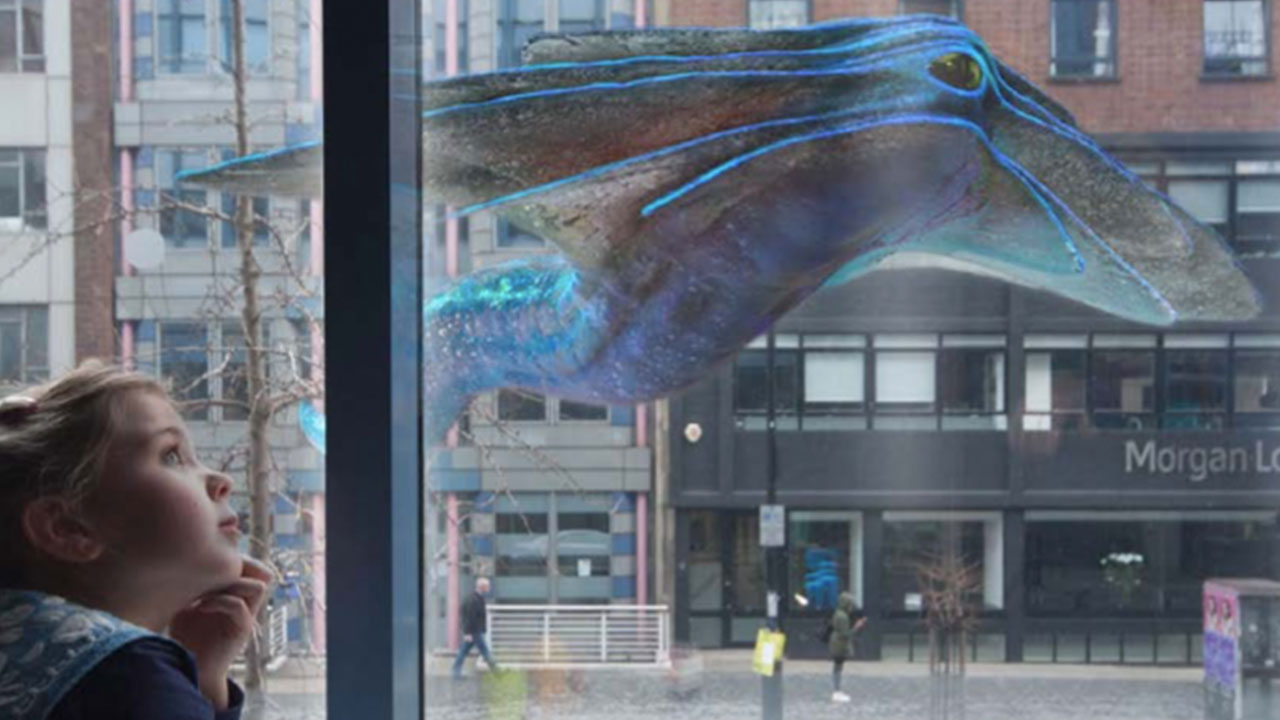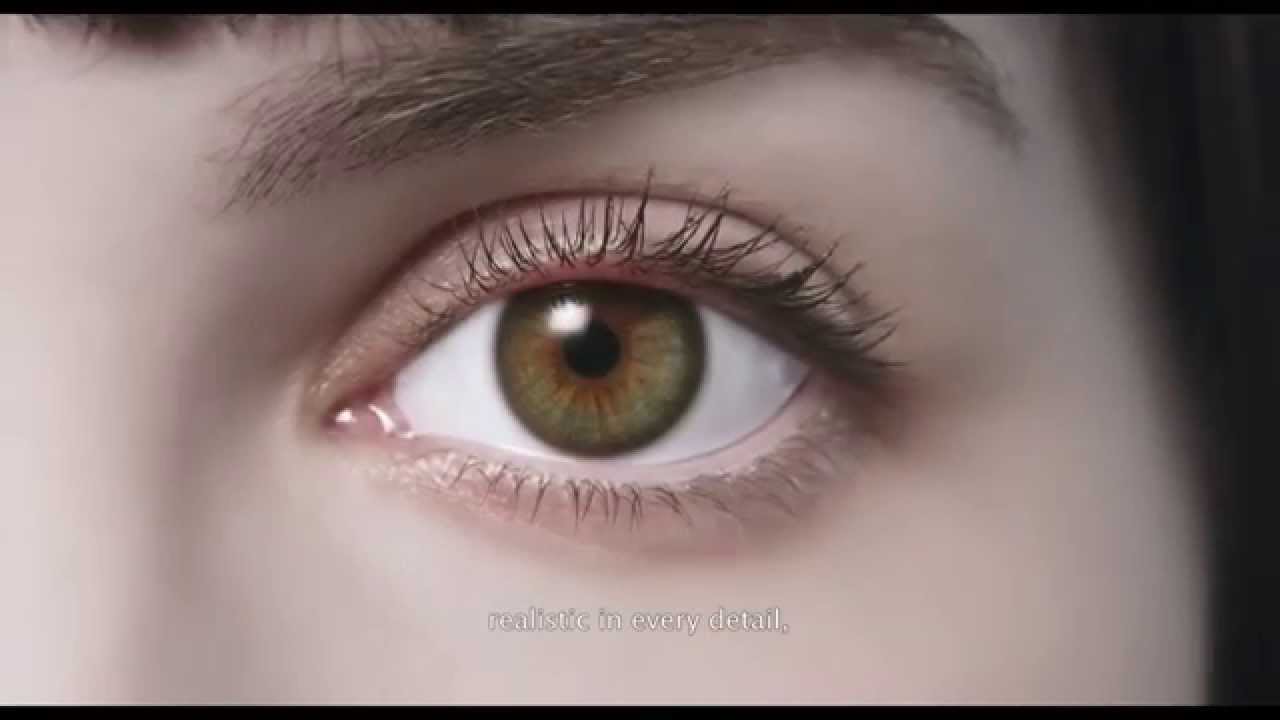 Irreplaceable: Love, Meaning, and Attachment in a robotic world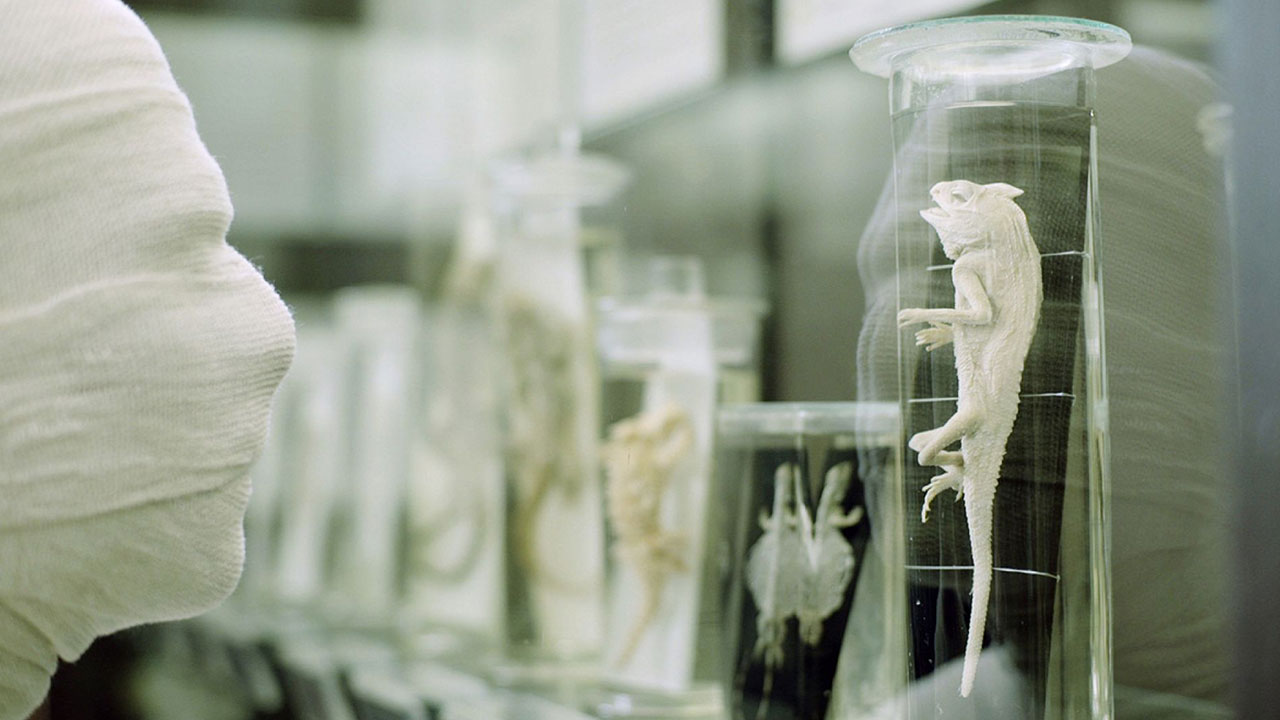 Immortality and Resurrection For All!!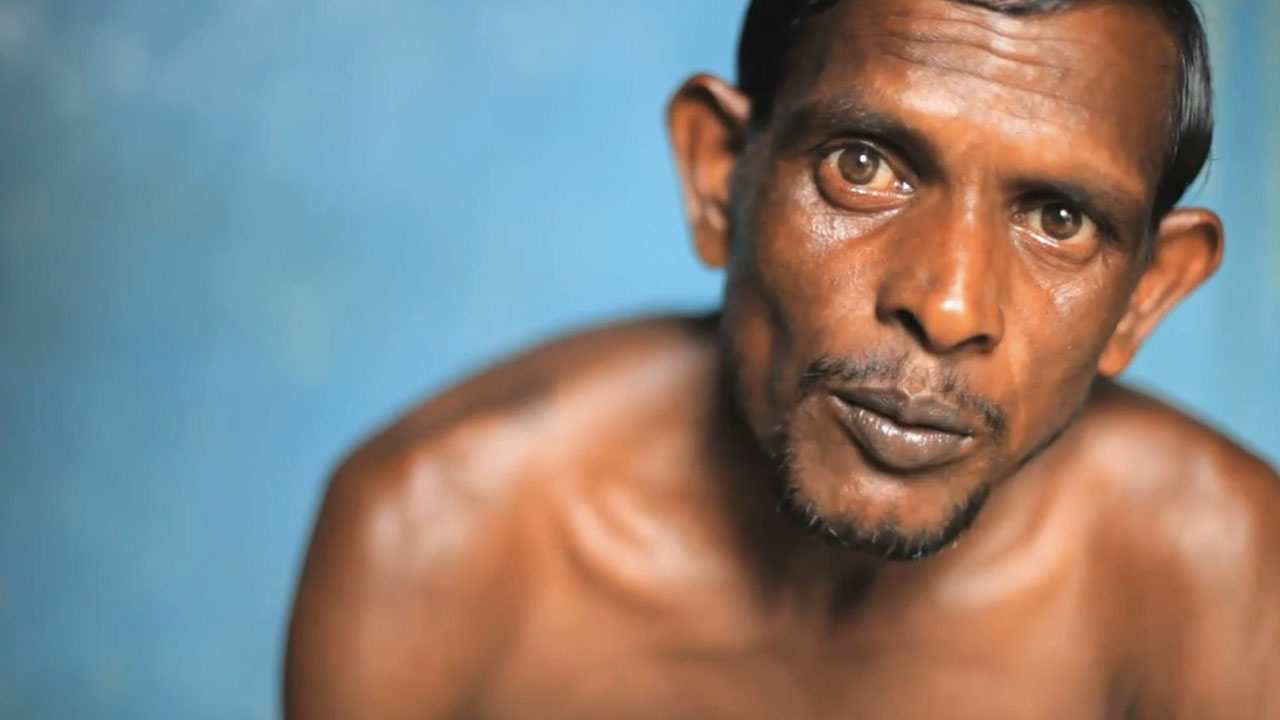 Fracking, Hurricanes, Rising Seas, Leadership, and Climate Change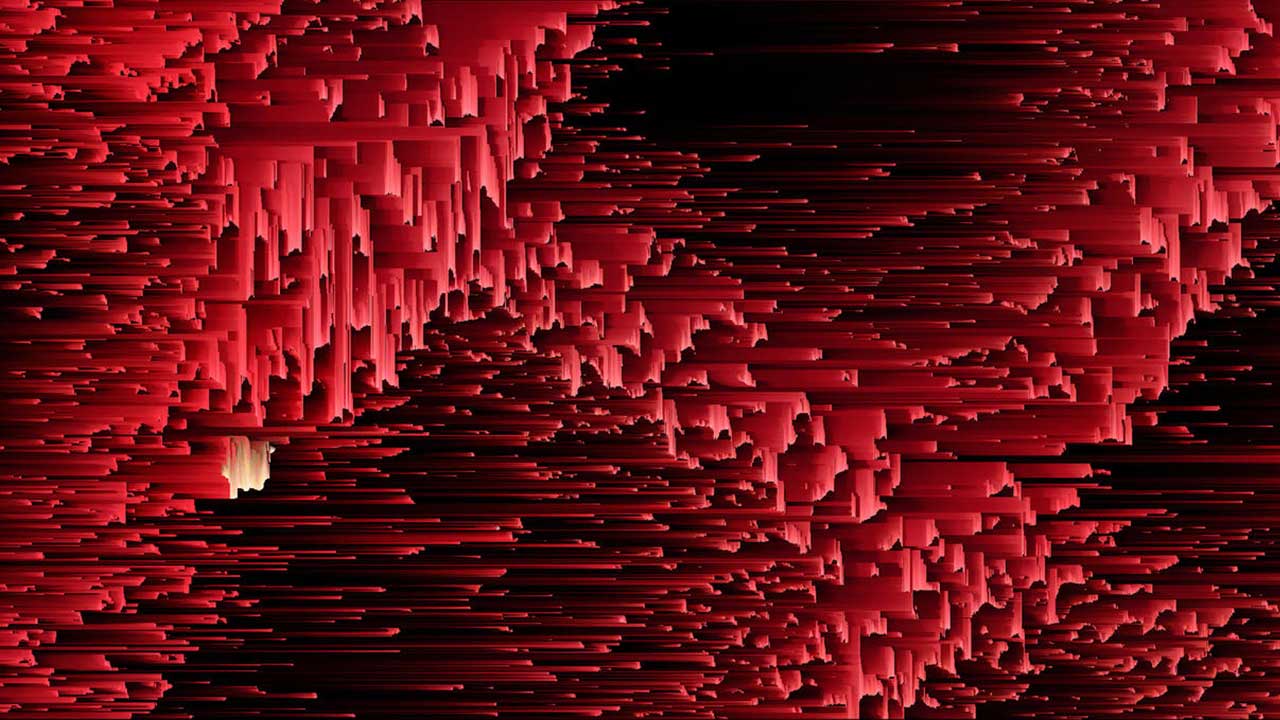 There Will Never Be a Final Film Format (Part 2): Celluloid-Digital Collisions
Adding Film to the Science Syllabus (Part 3)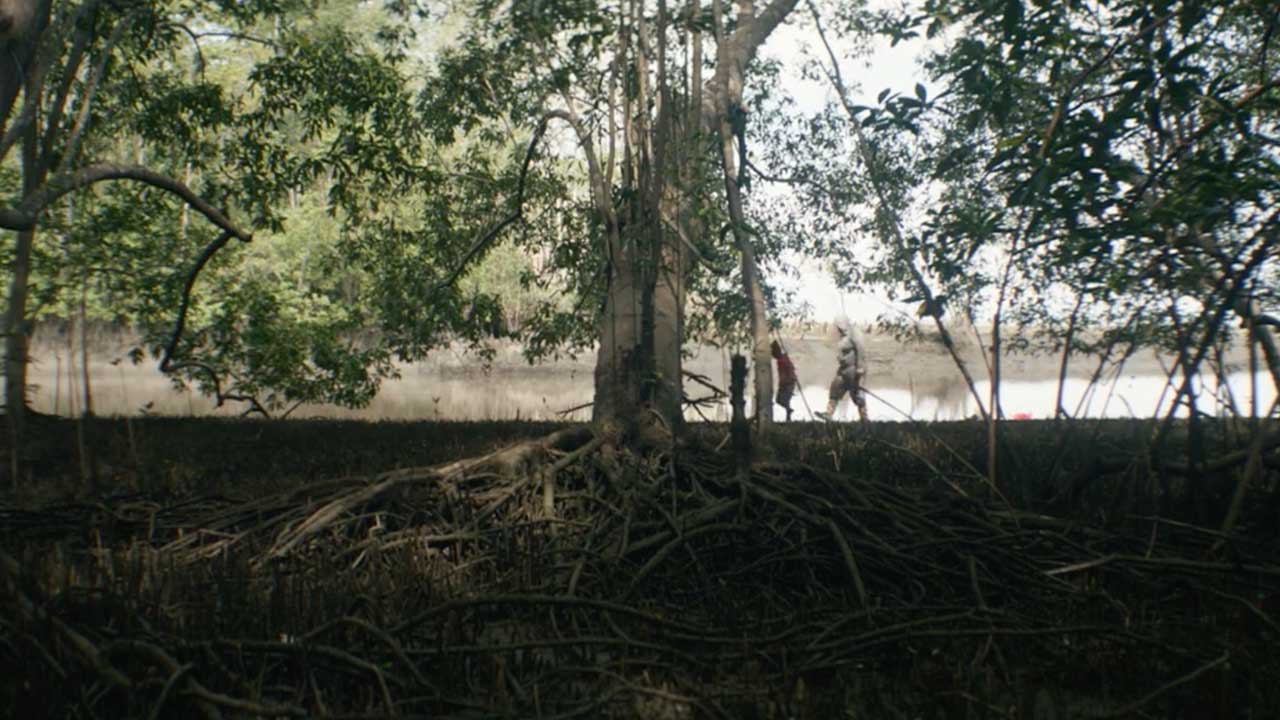 There will never be a final film format (Part 1): The future of celluloid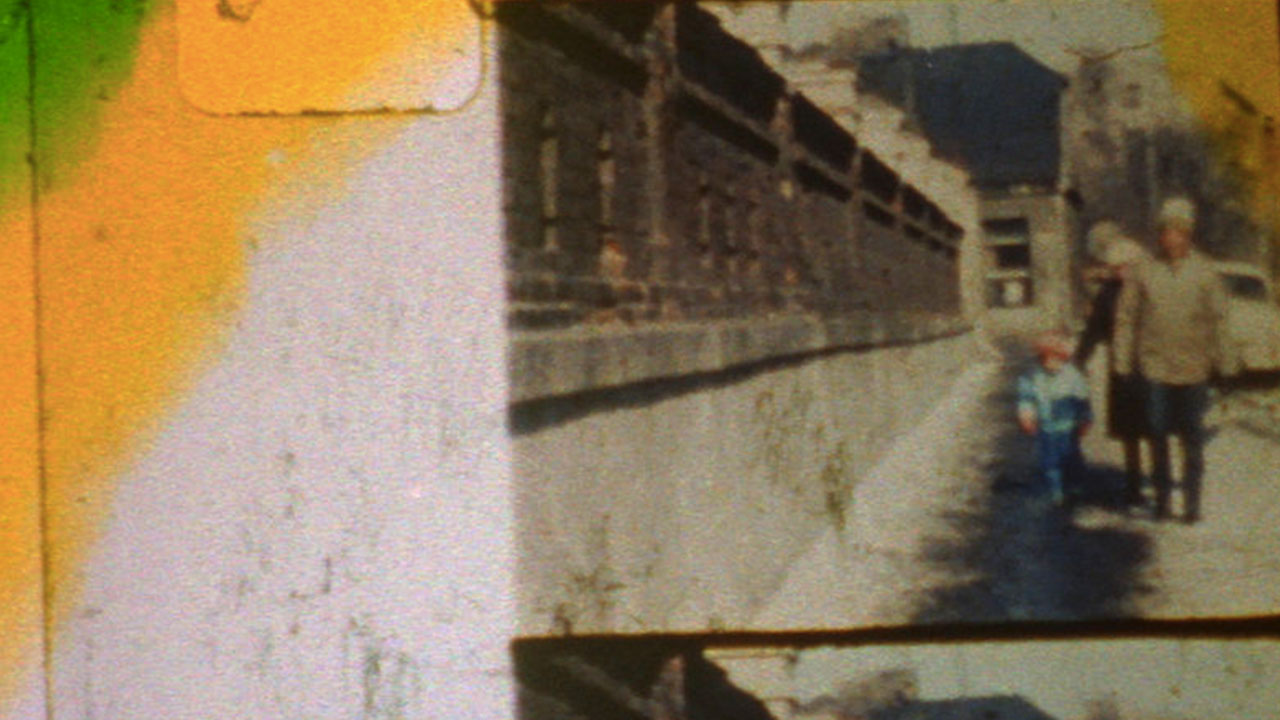 The Artwork of Migration: How movement functions
Unsettling Equilibrium and Envisioning a Better Future
Attuning to Changing Planetary Conditions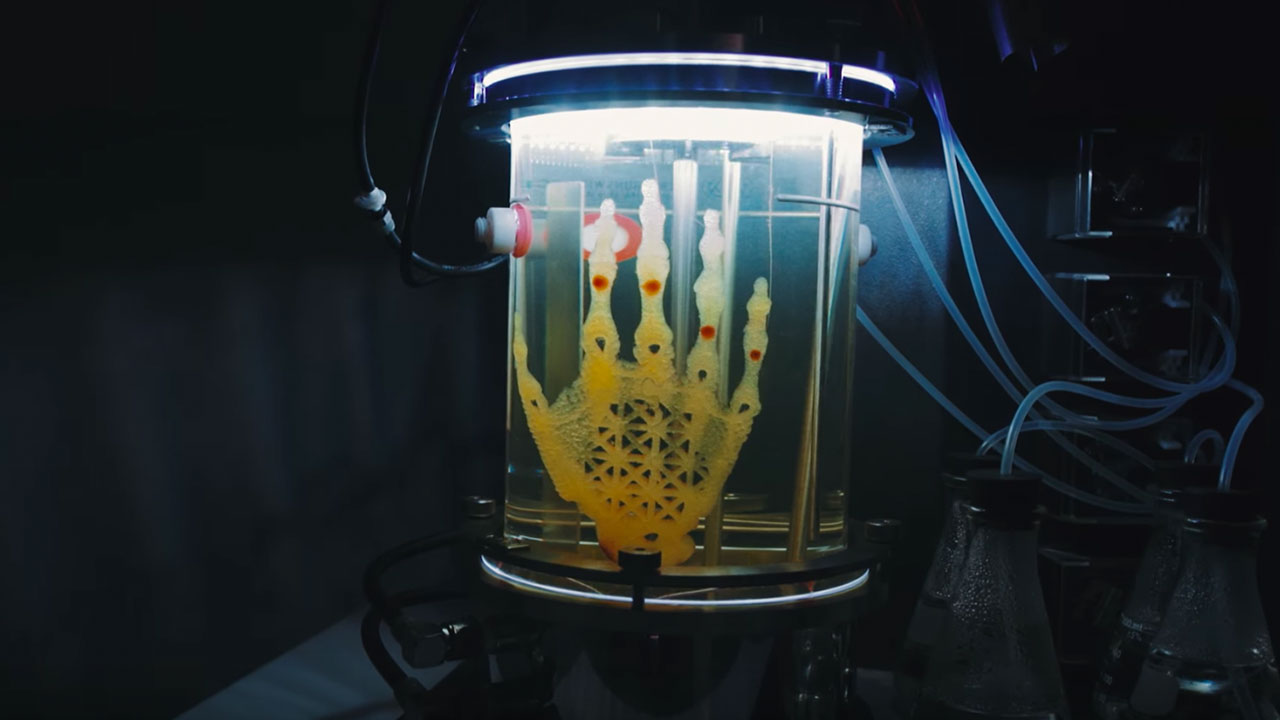 Artificial Life and the Post-Human Filmic Experience
Territories at the Microscopic Level
How Ordinary Things Transform Into a Magical World Under The Microscope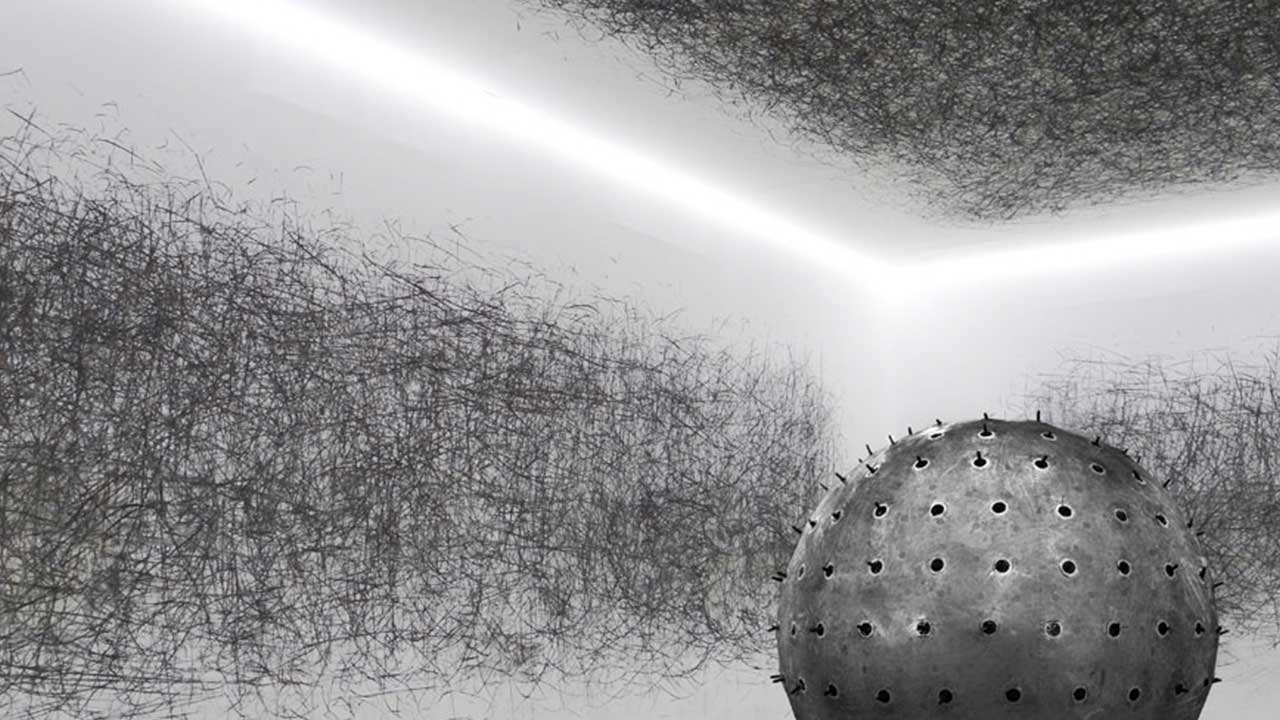 Intimacy and Catastrophe: How film frames climate change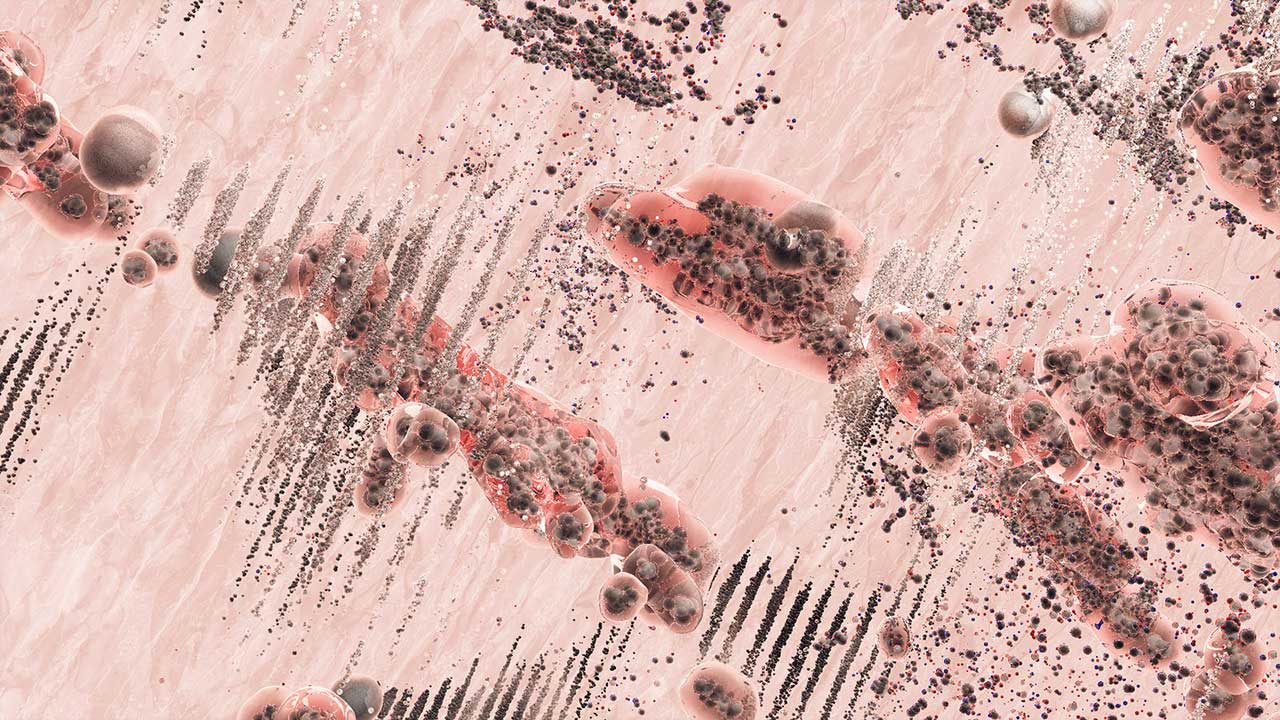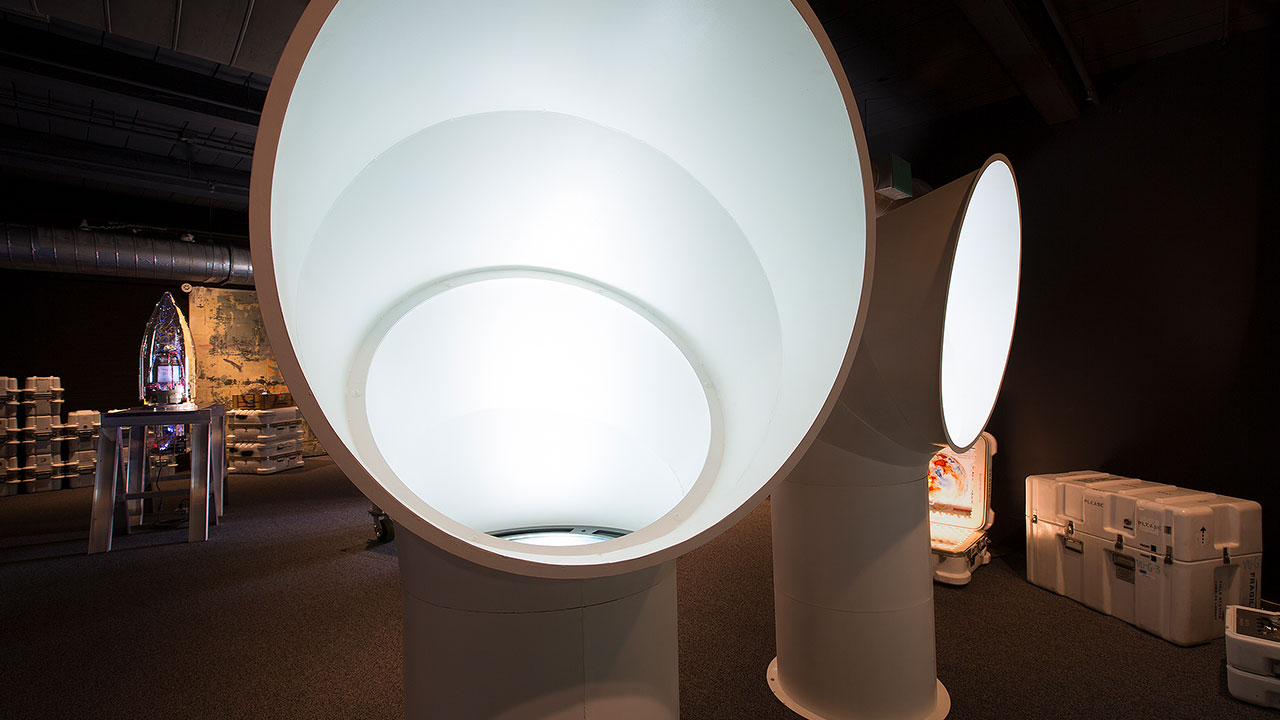 The City: How I Dream It & How I Feel It
Visions of the Future: The Artist Depiction Series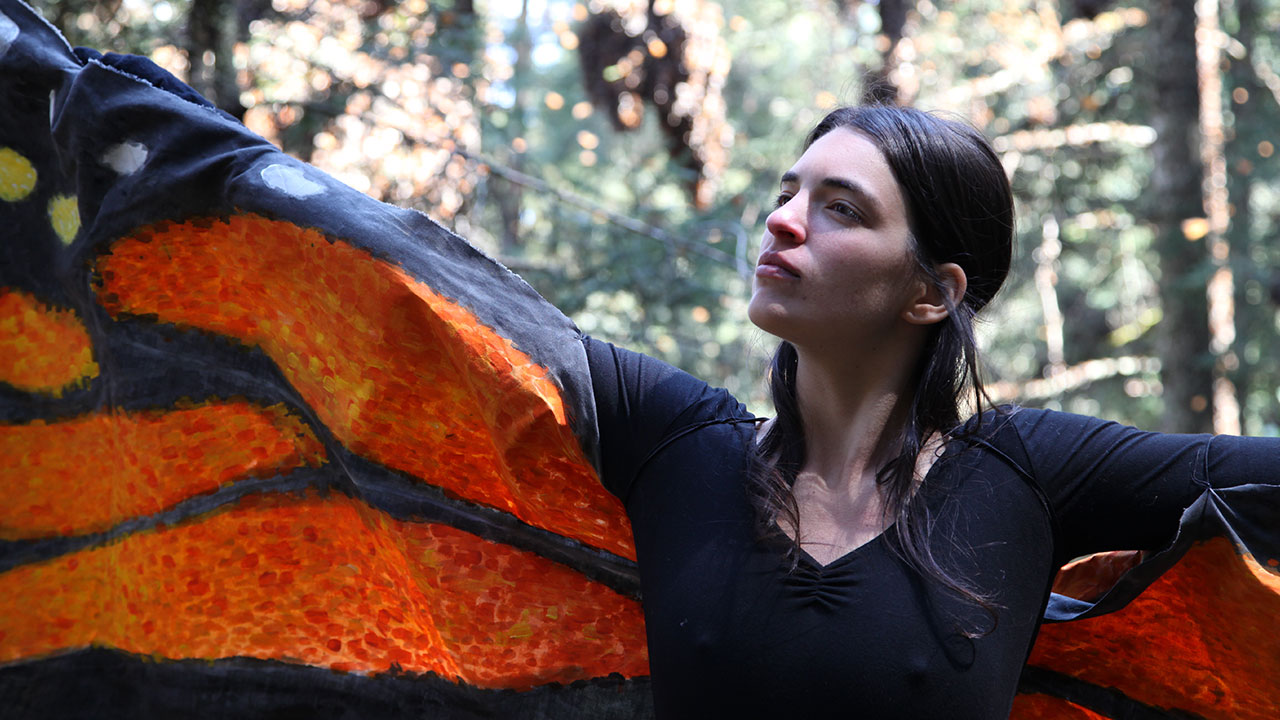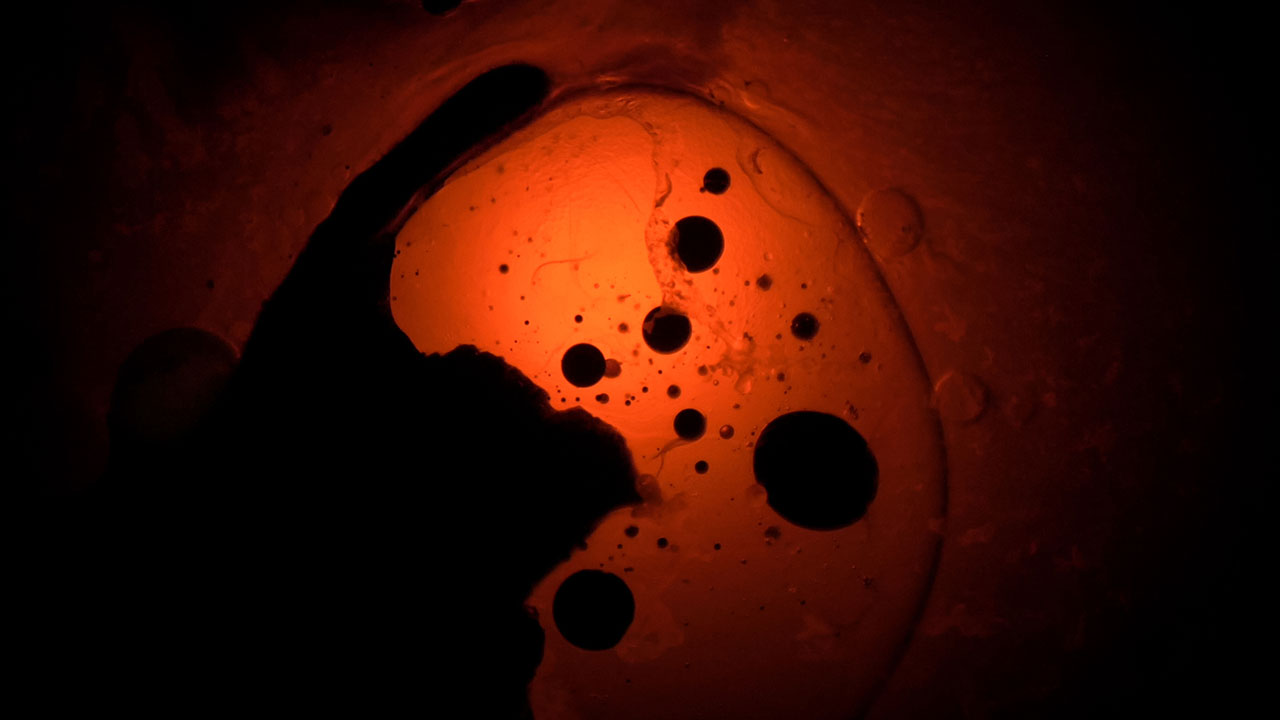 Visual Speculations and The Cyclic Path
Musical and Mythological Visual Enchantments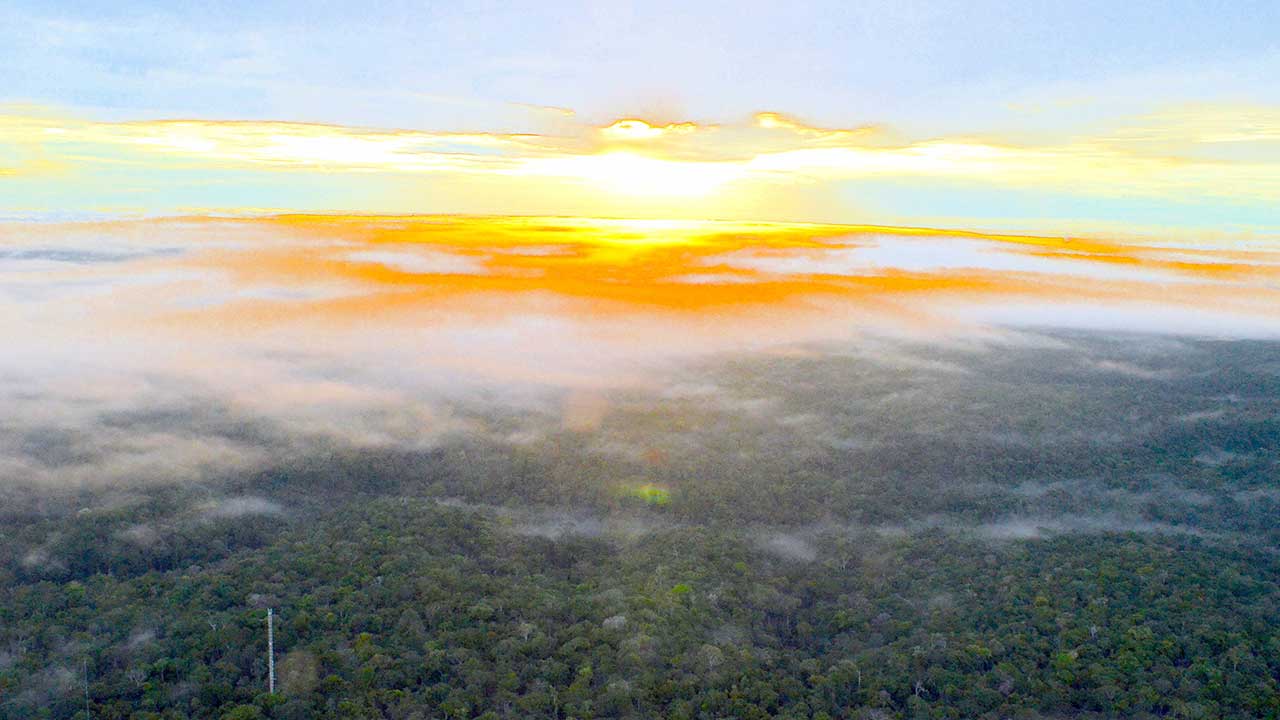 Global Warning: Reports Around the World on Climate Science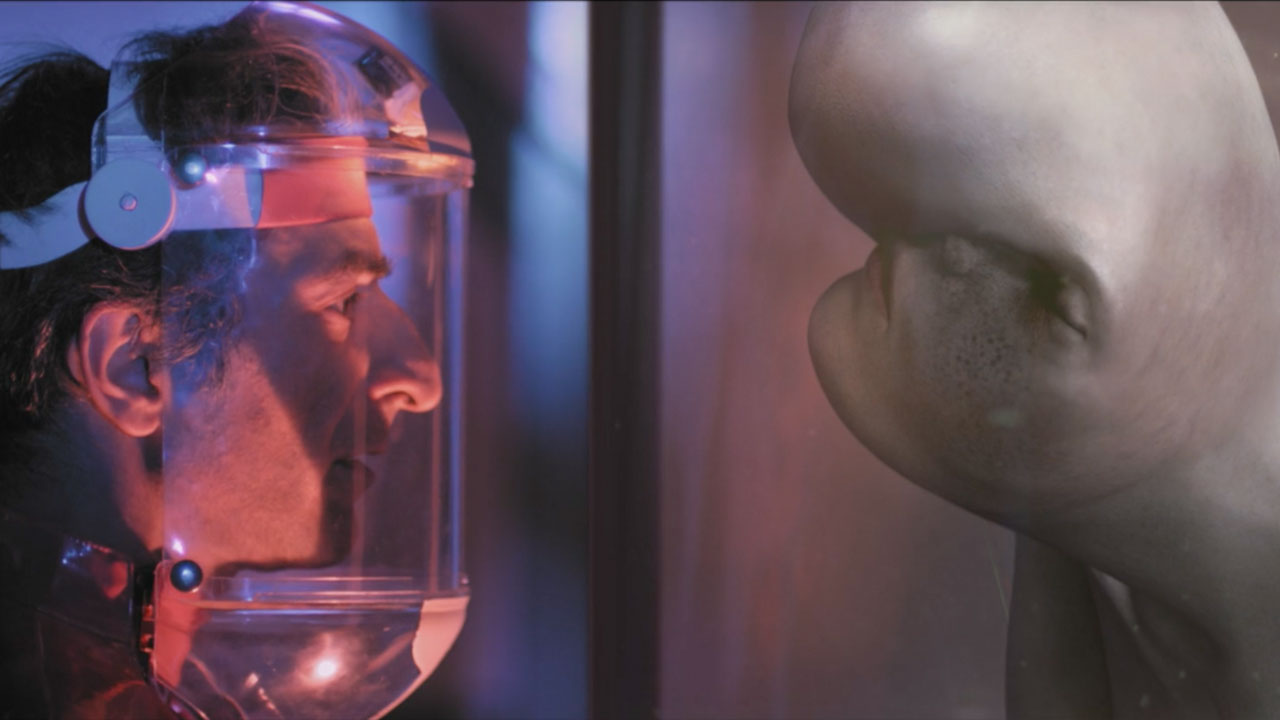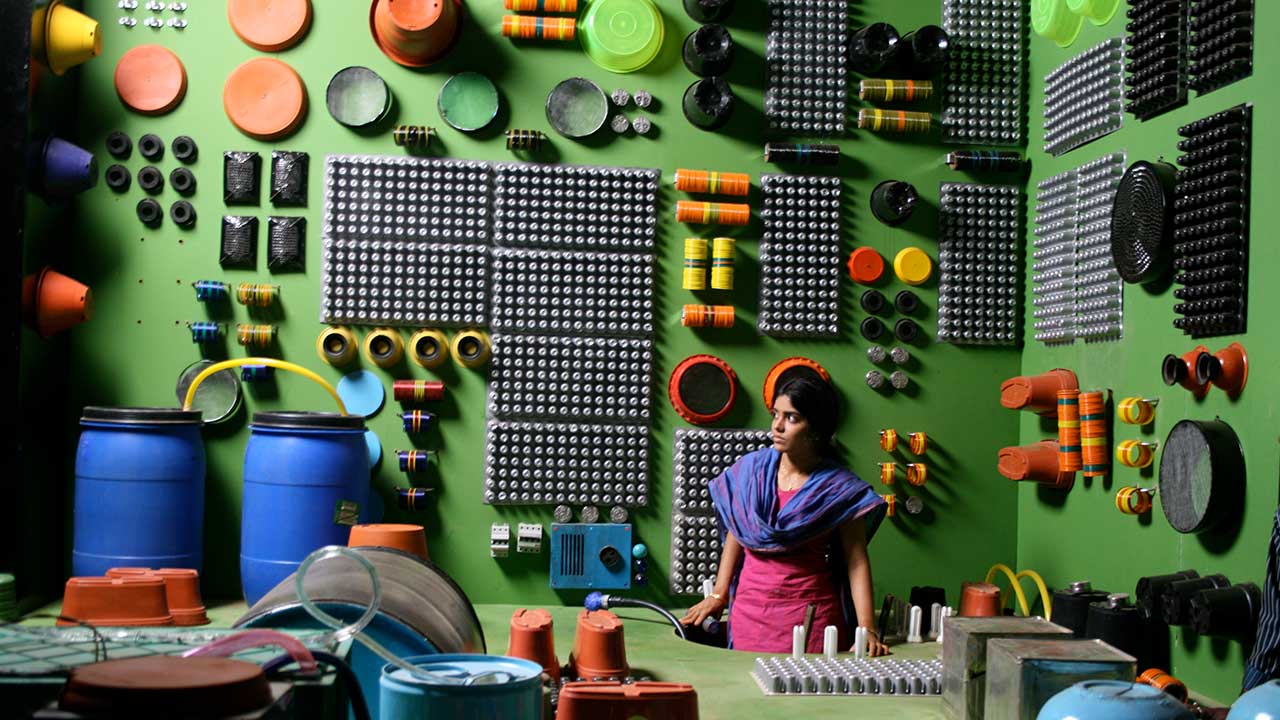 6 Scientific Journeys Through Present and Future India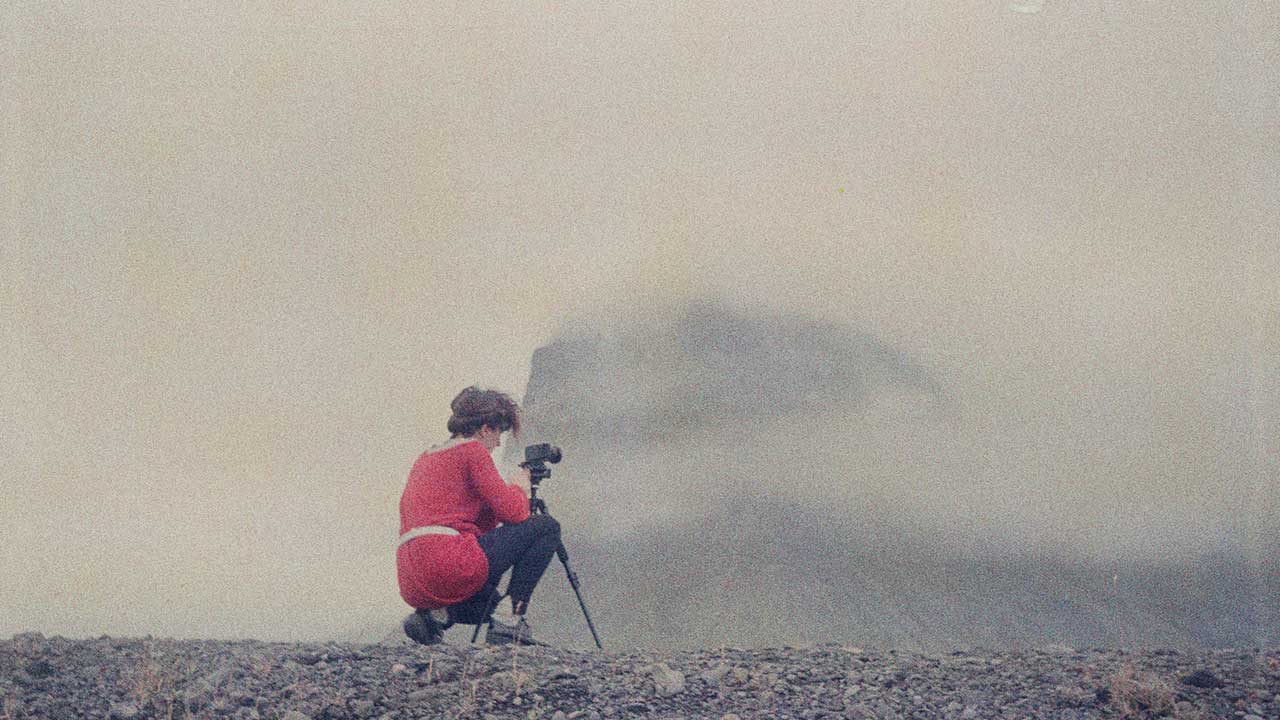 Redefining the Scientific Fiction(s)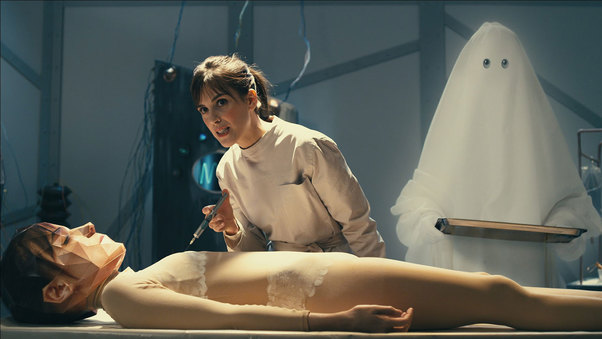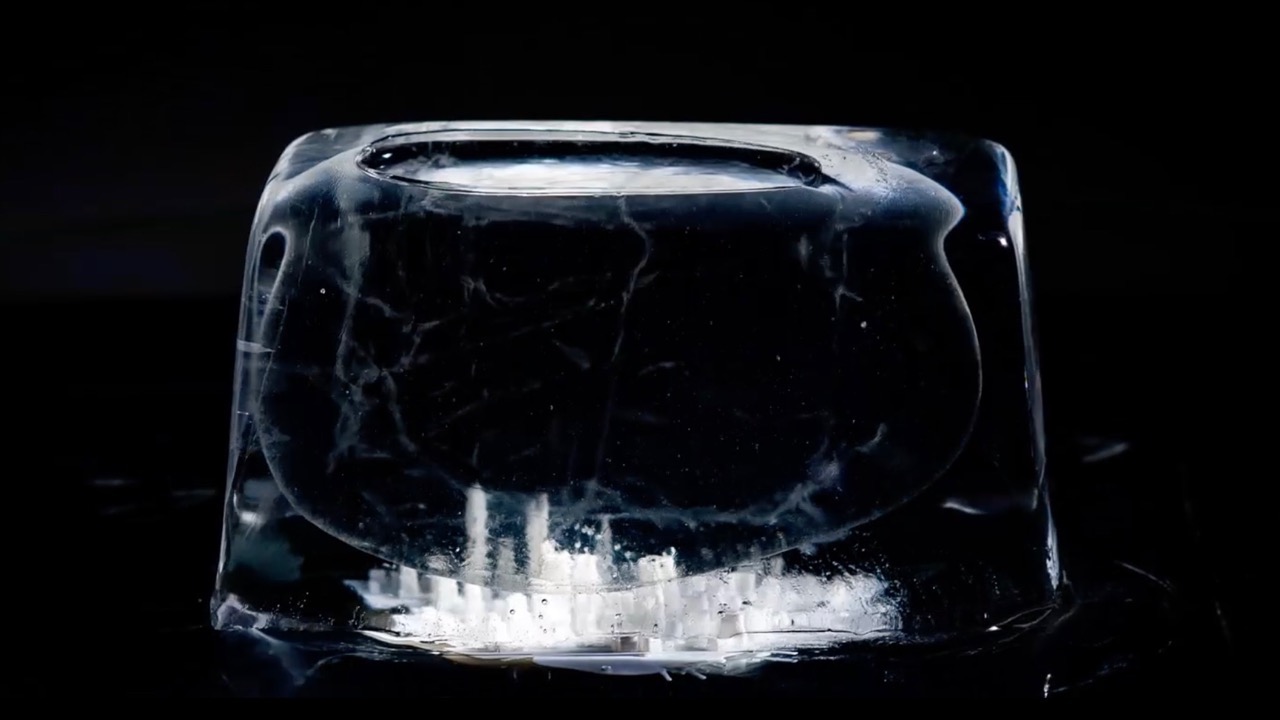 An Entertaining Journey Through Brain and Mind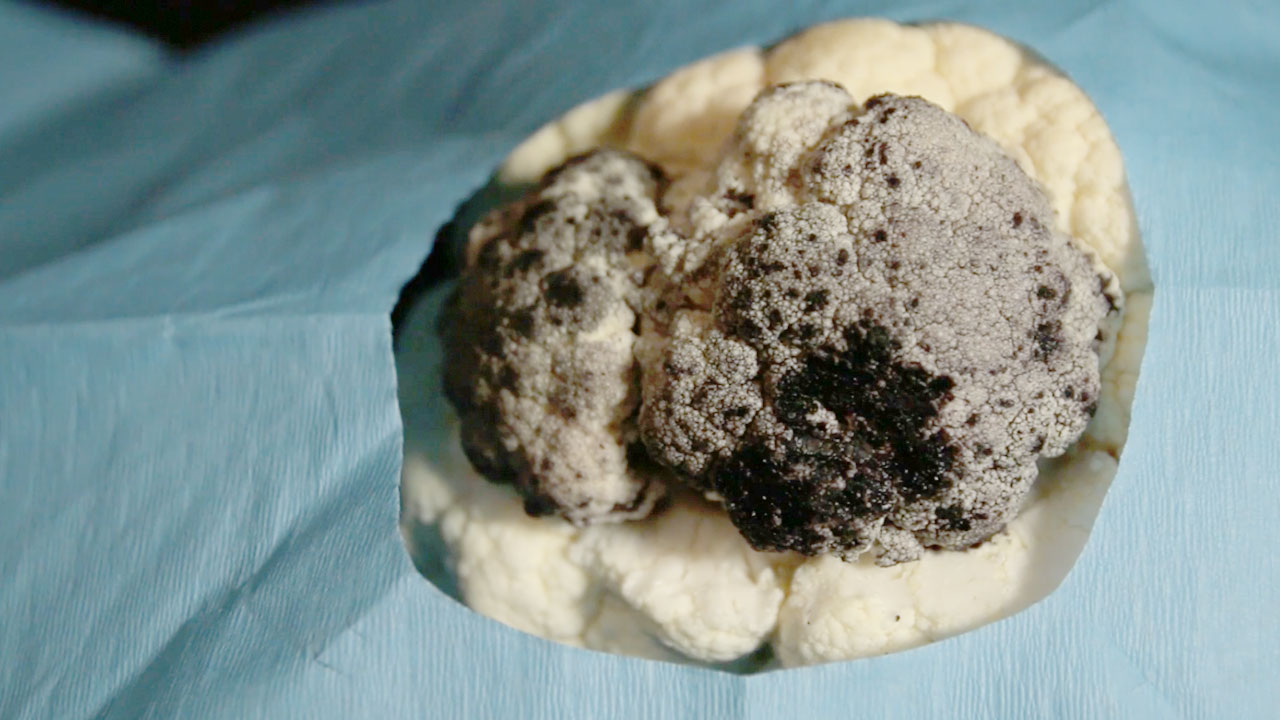 Scientists & Filmmakers in Paris Interpret Light at Pariscience Film Festival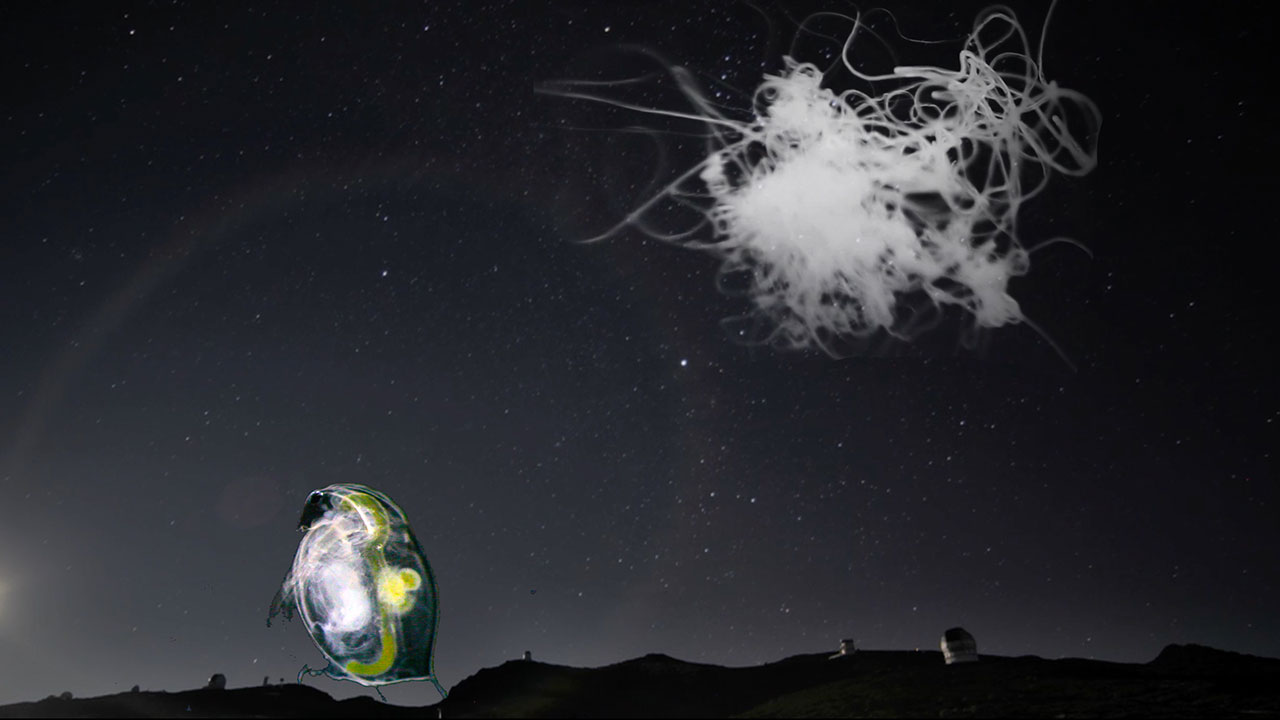 Space, Time And Little Creatures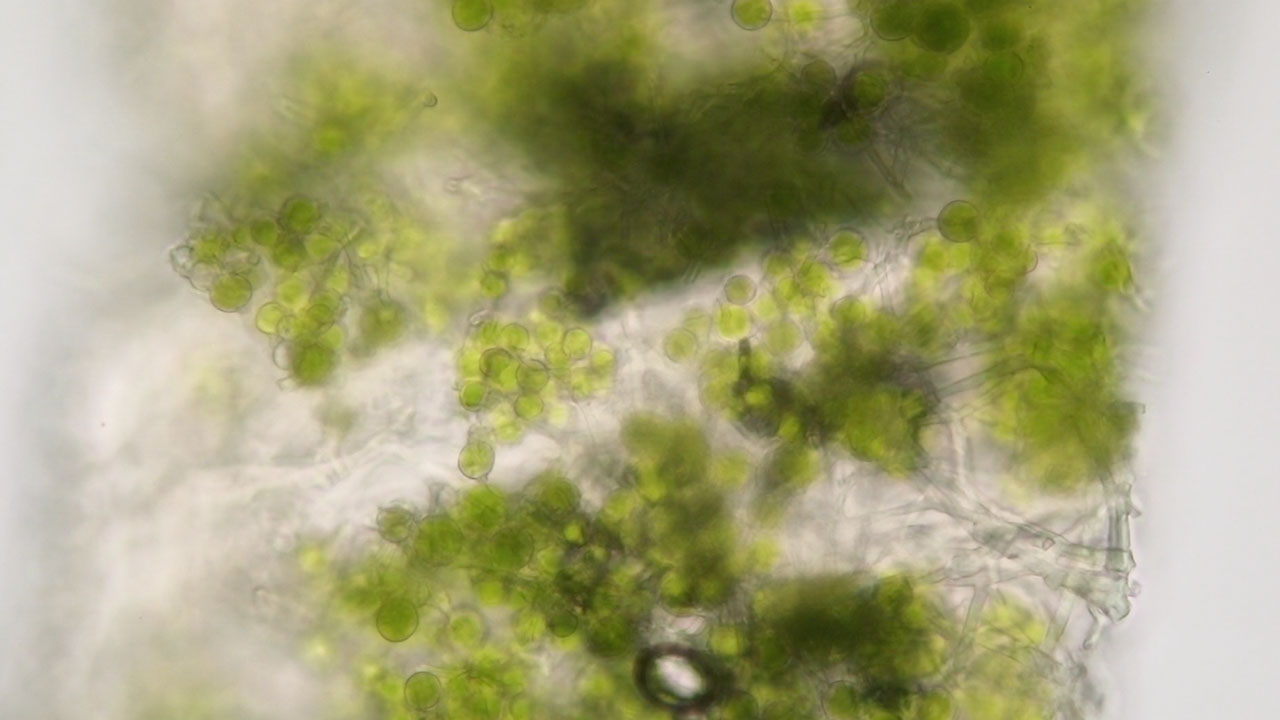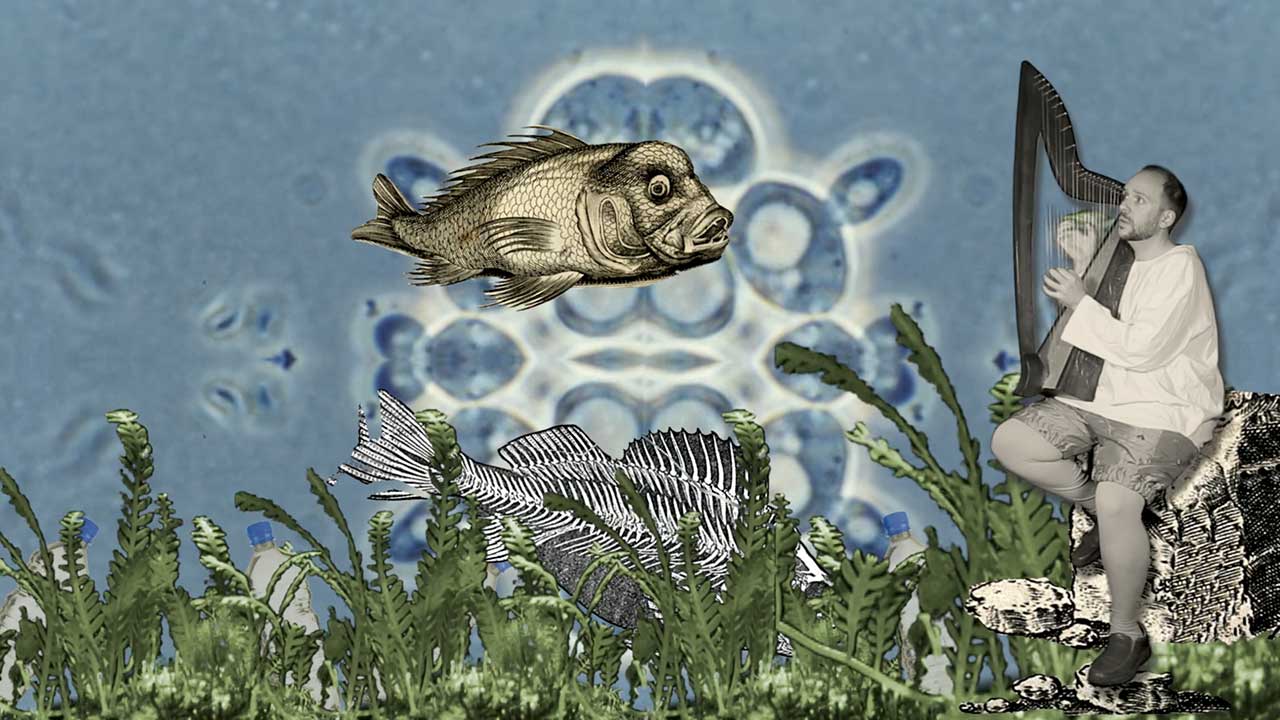 The Rulers of Our Inner World
A Tale of Motherhood and Science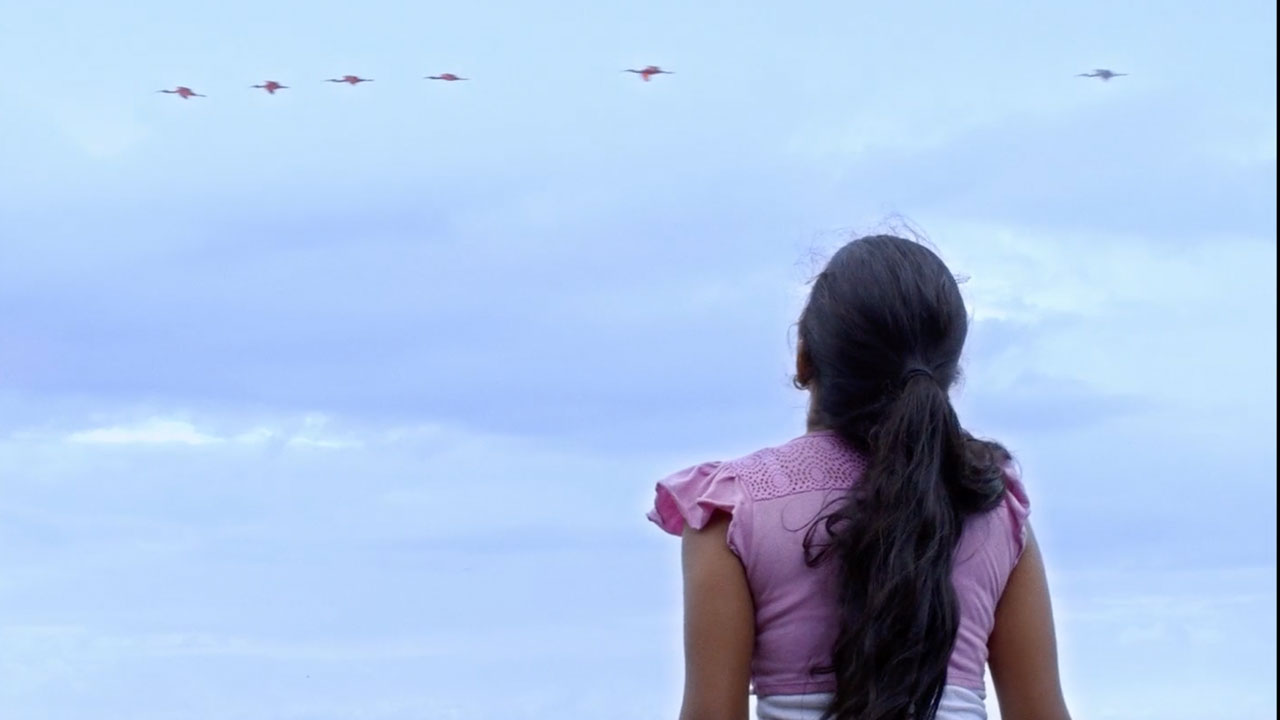 Transformative Desperation
The Pursuit of Hope and Knowledge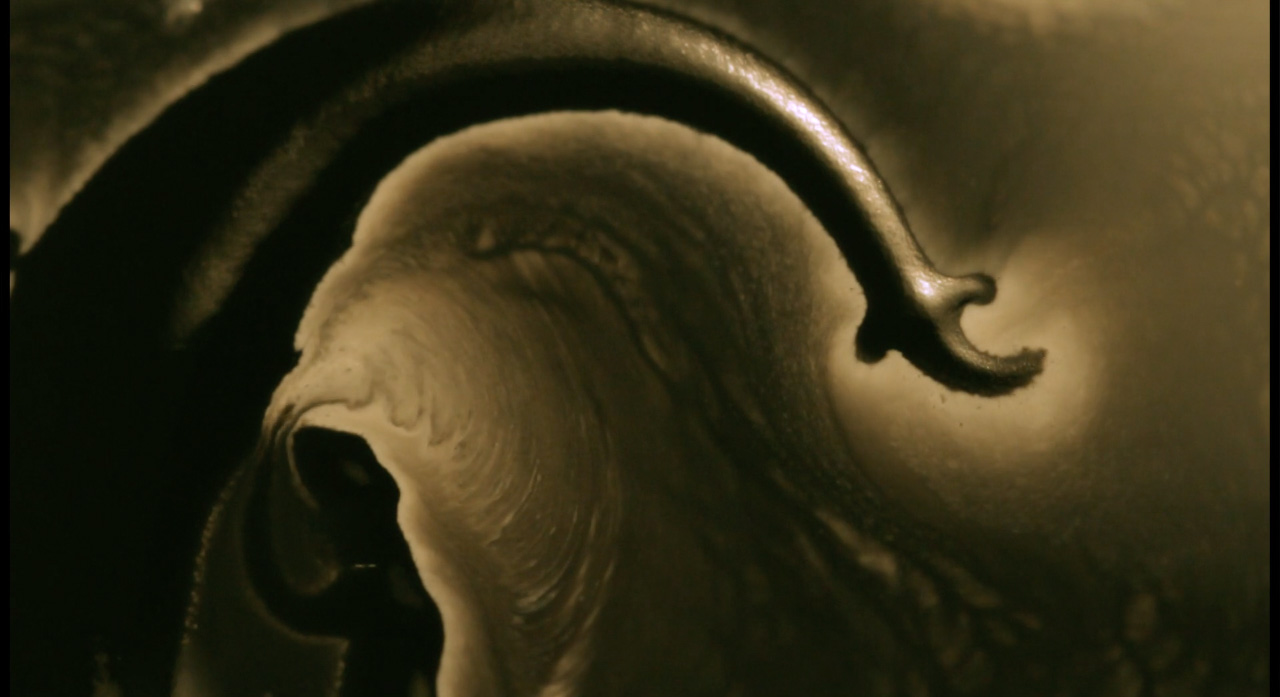 Don't Be Afraid of Science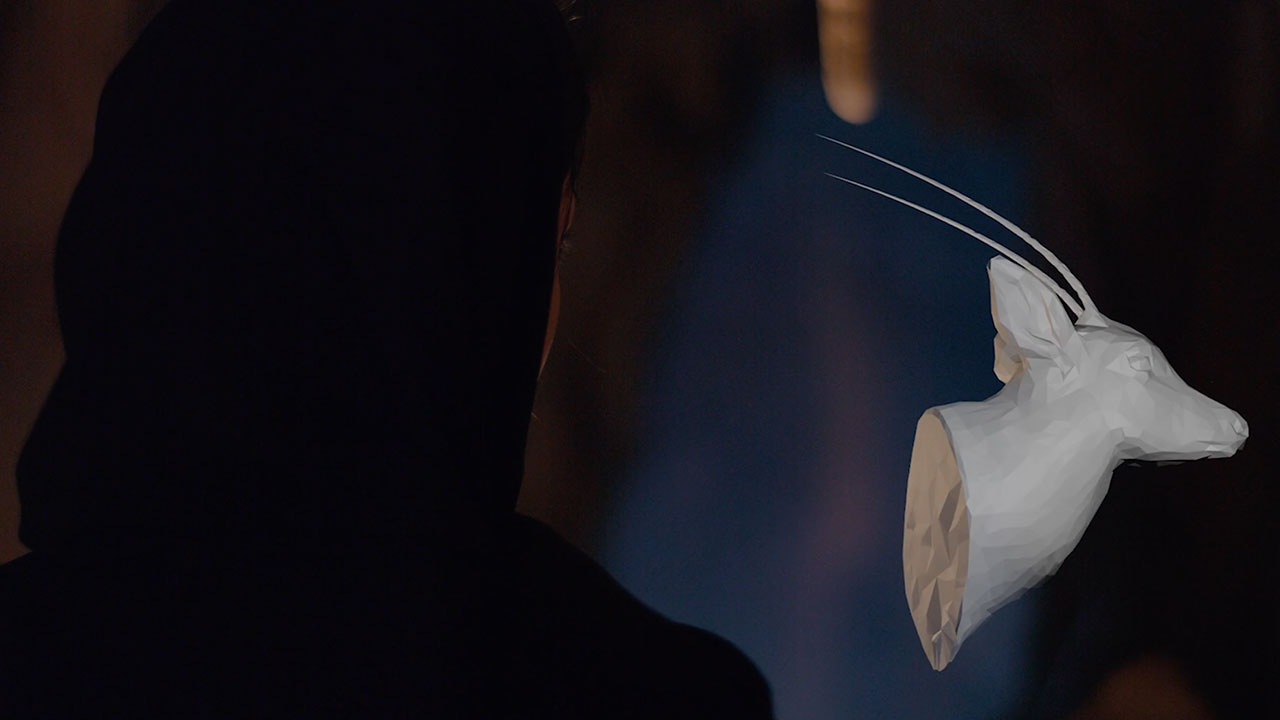 Connection and Communication: What Does it Take?
The Genetic Modification Question: Pets Edition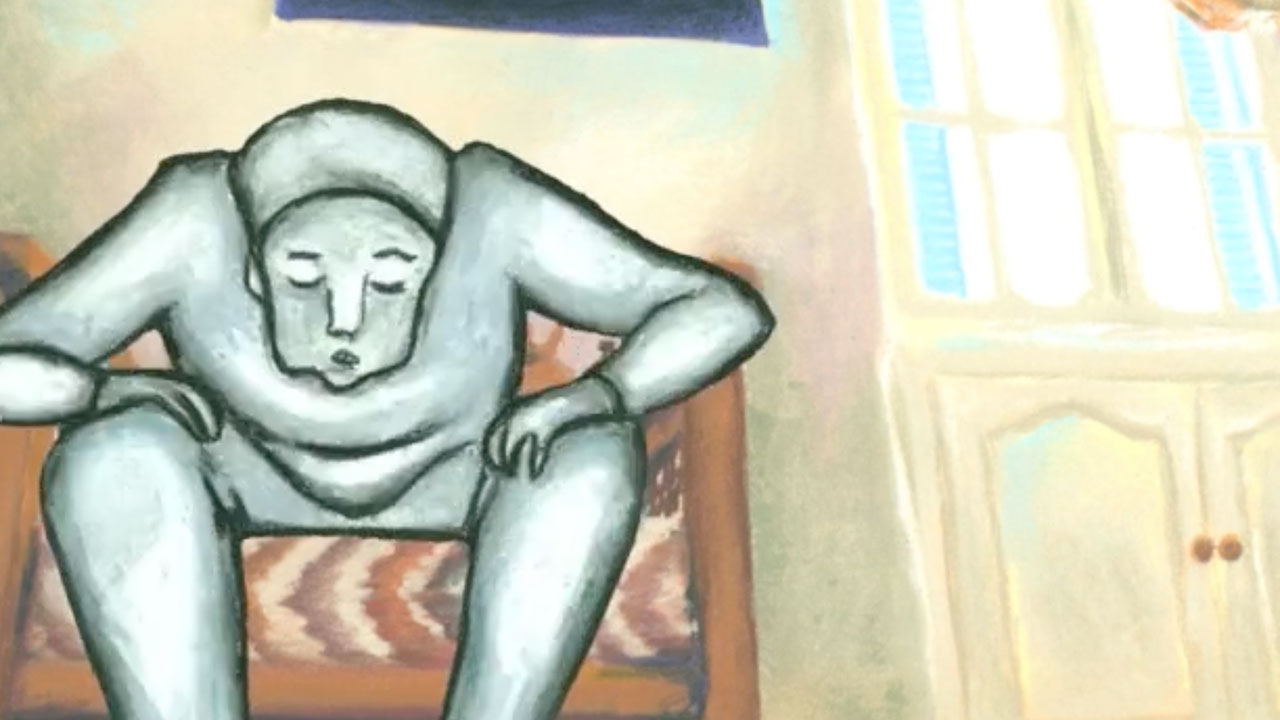 The End: The Labocine guide to surviving an apocalypse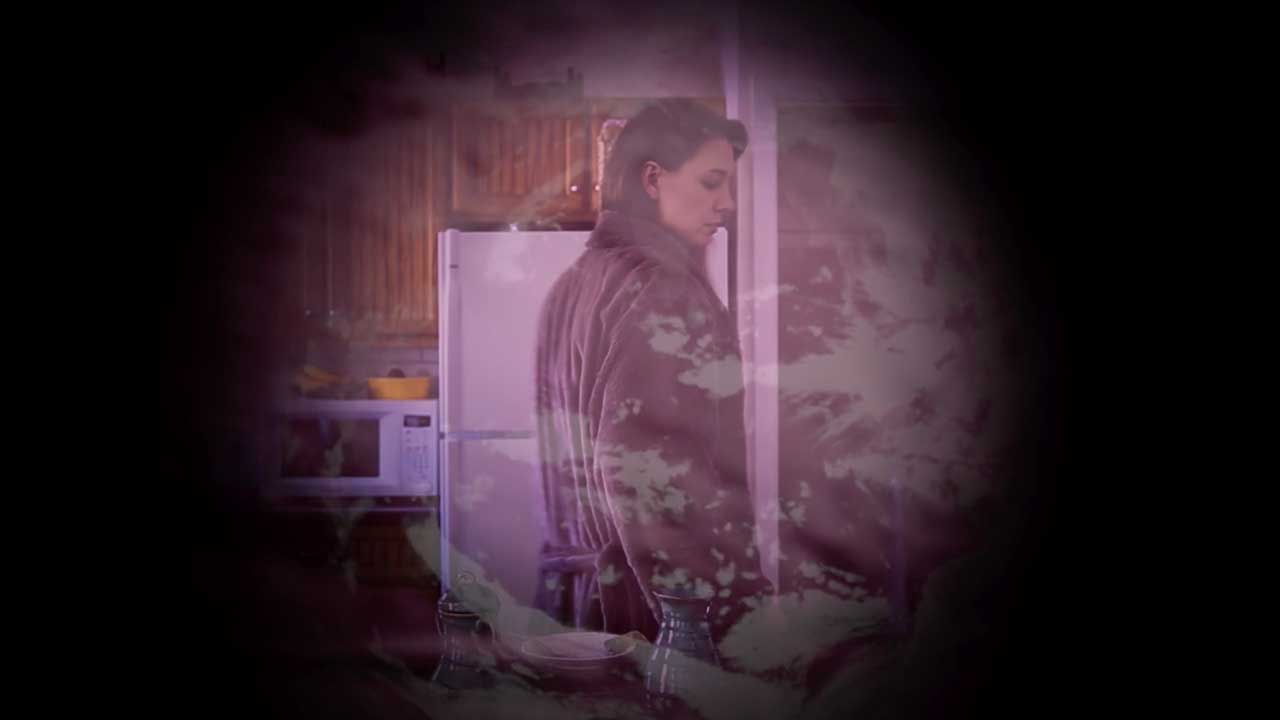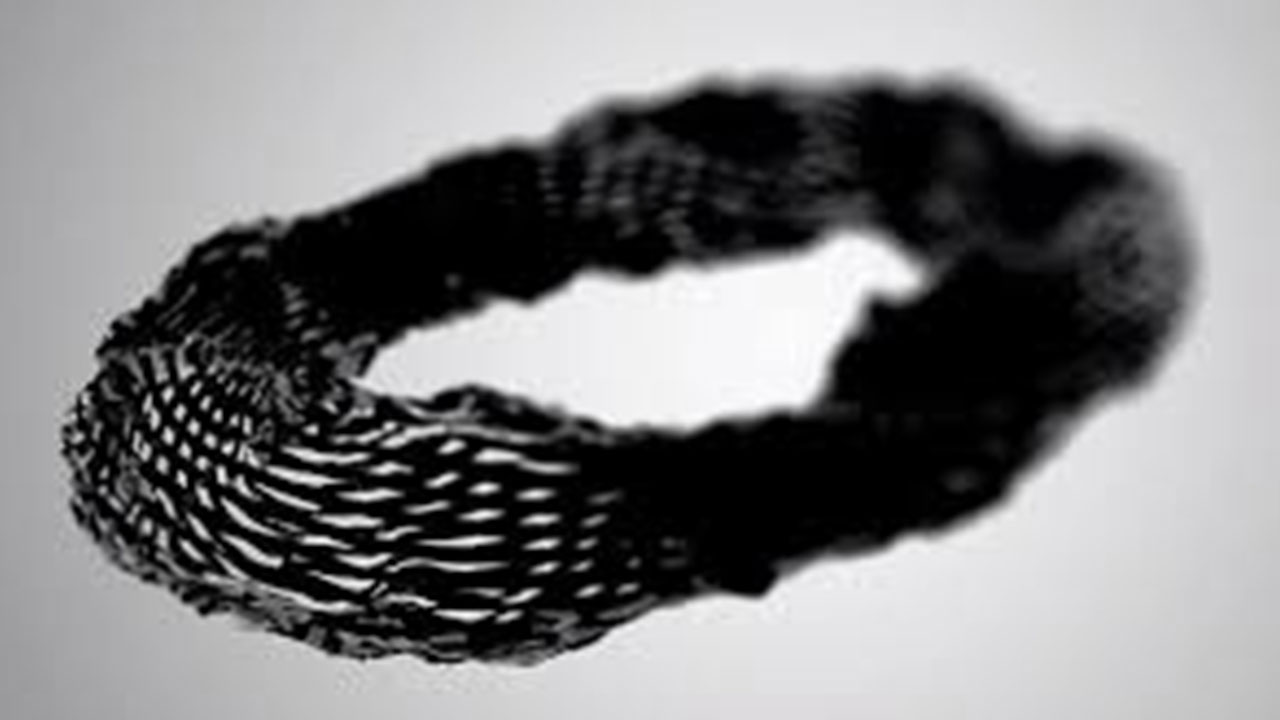 Culture, Health and Art in Africa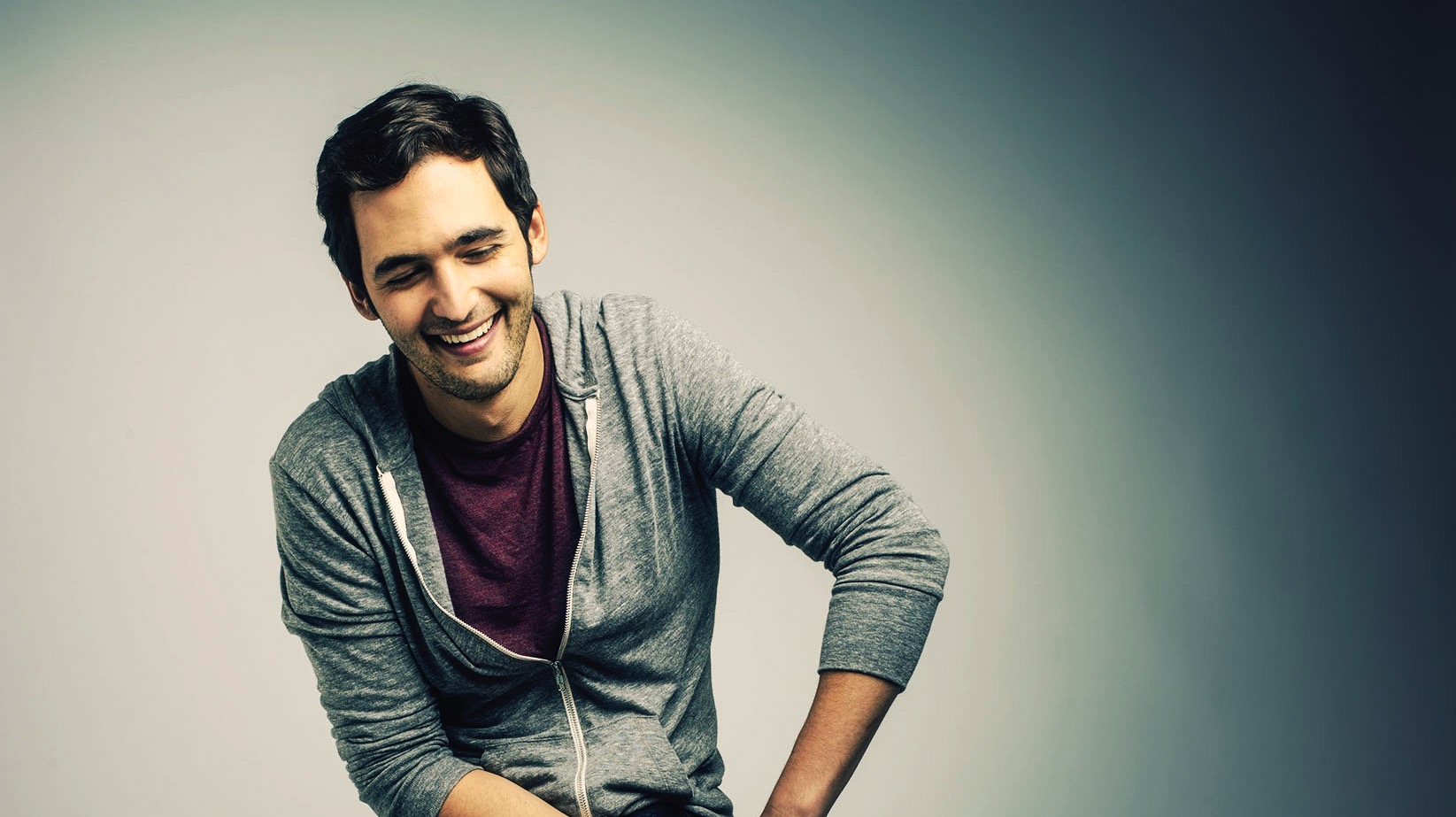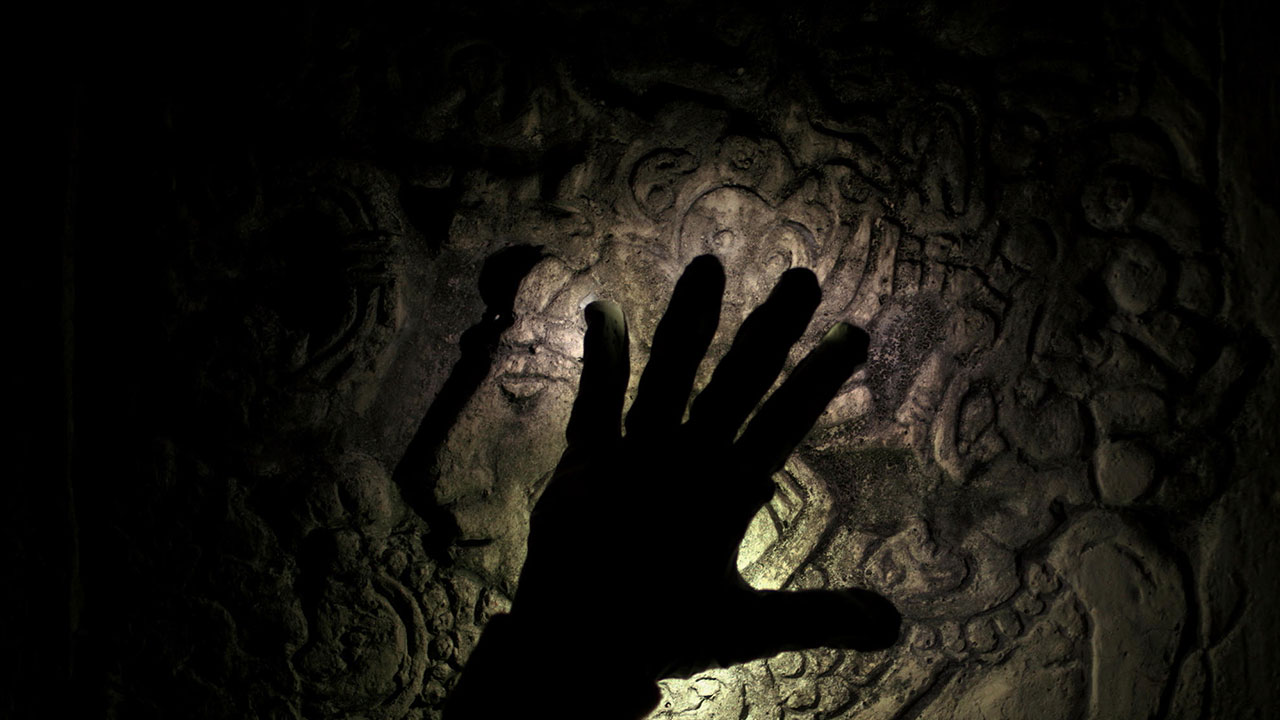 Trance-like Rituals in Mexico Predict the Future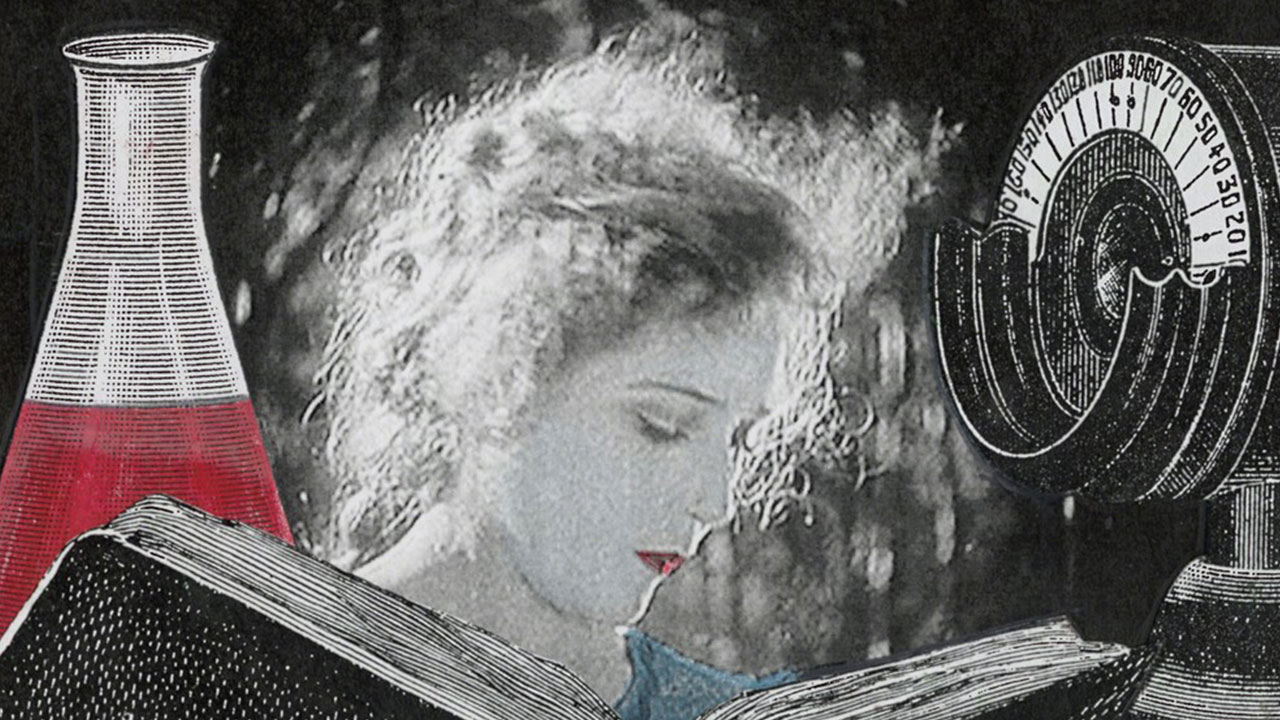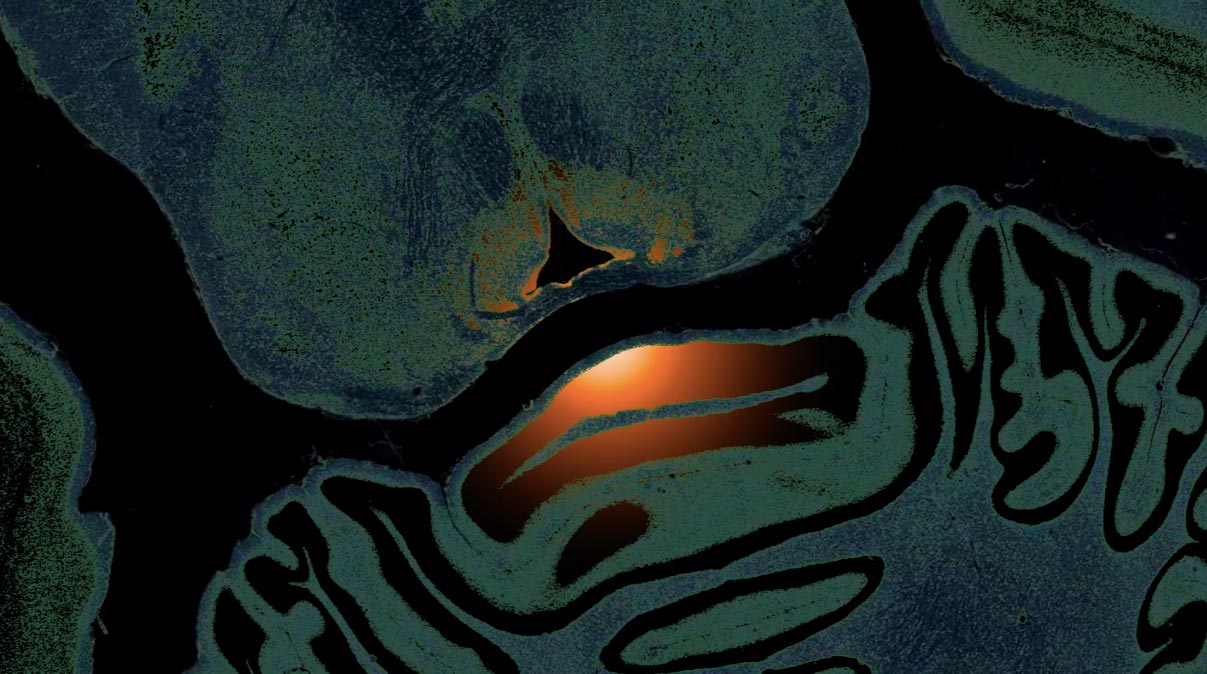 Memory is Everything, Without It We Are Nothing
The Birth of Science New Wave Cinema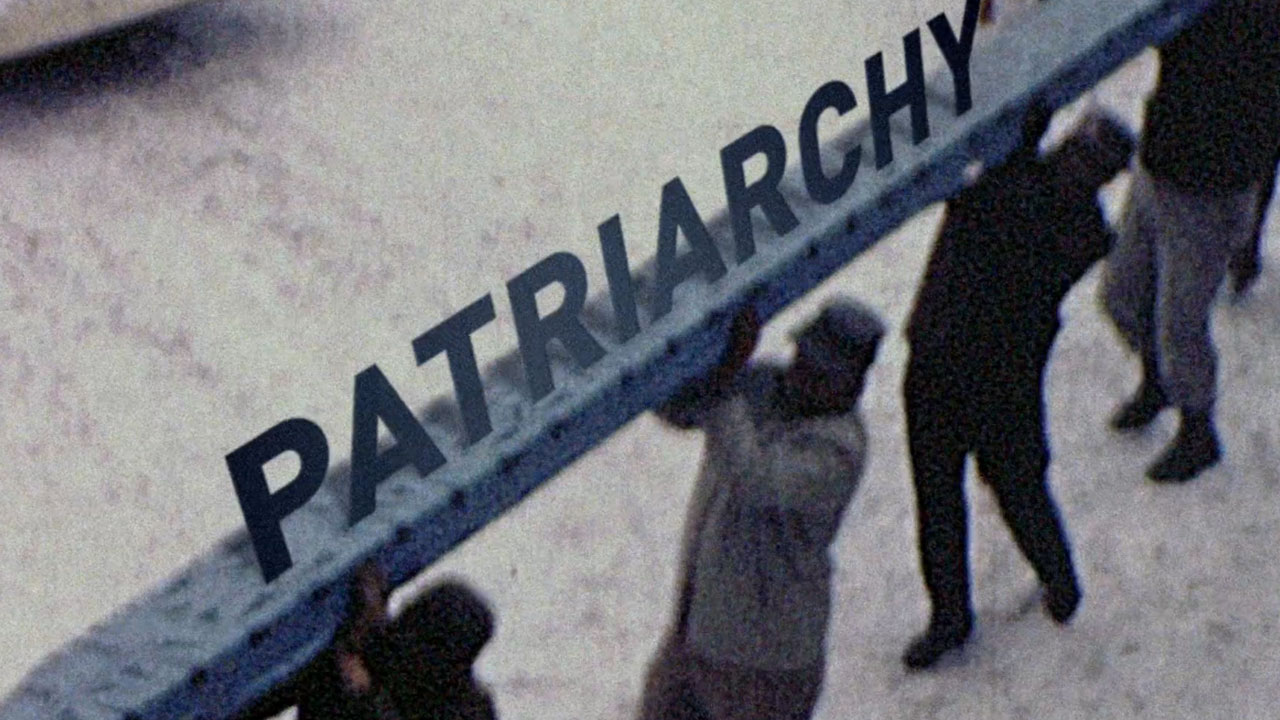 Women Leaders, Myths and Nationhood
Top Ten: Animated Films from the Science New Wave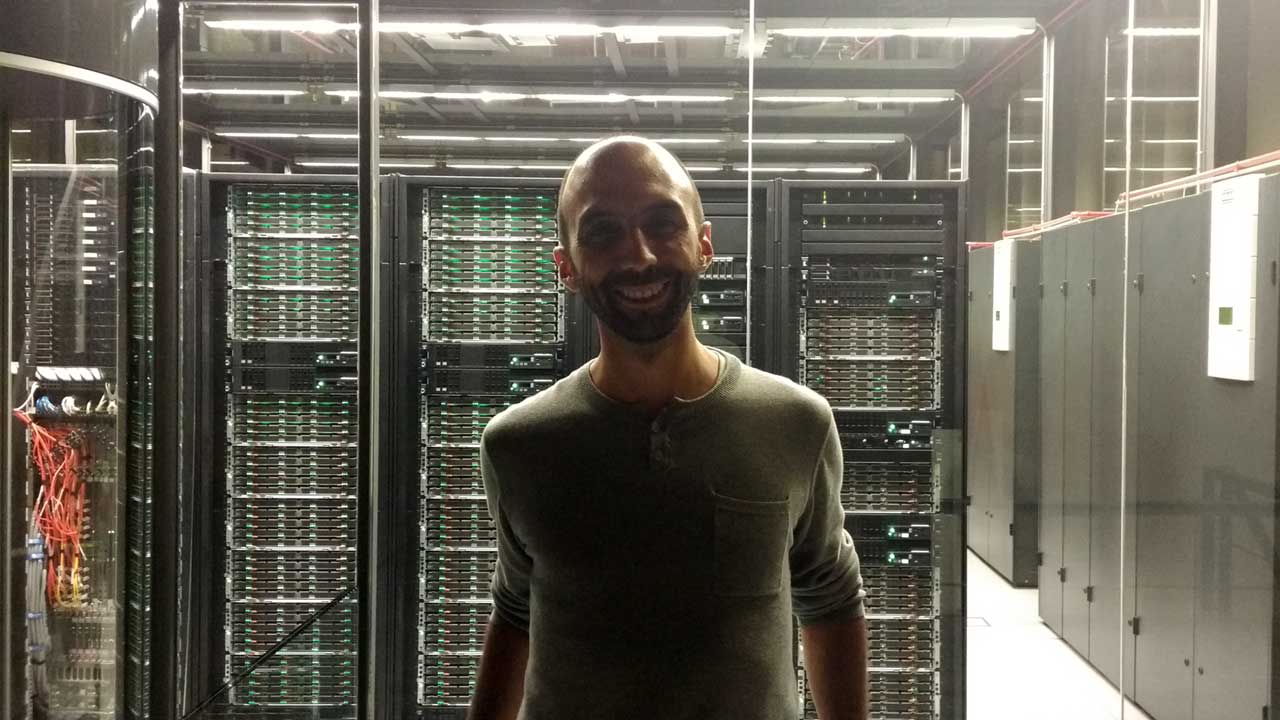 Telling Stories with Data Visualization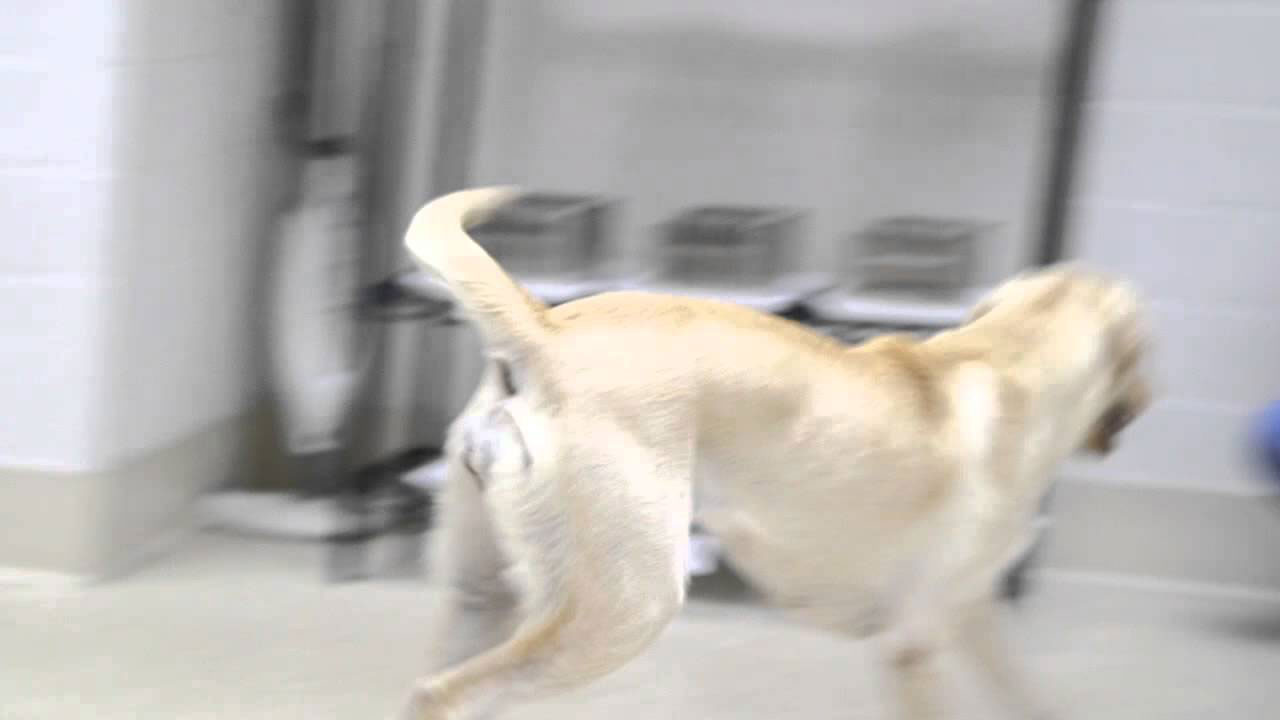 Dogs, Cancer and Medicine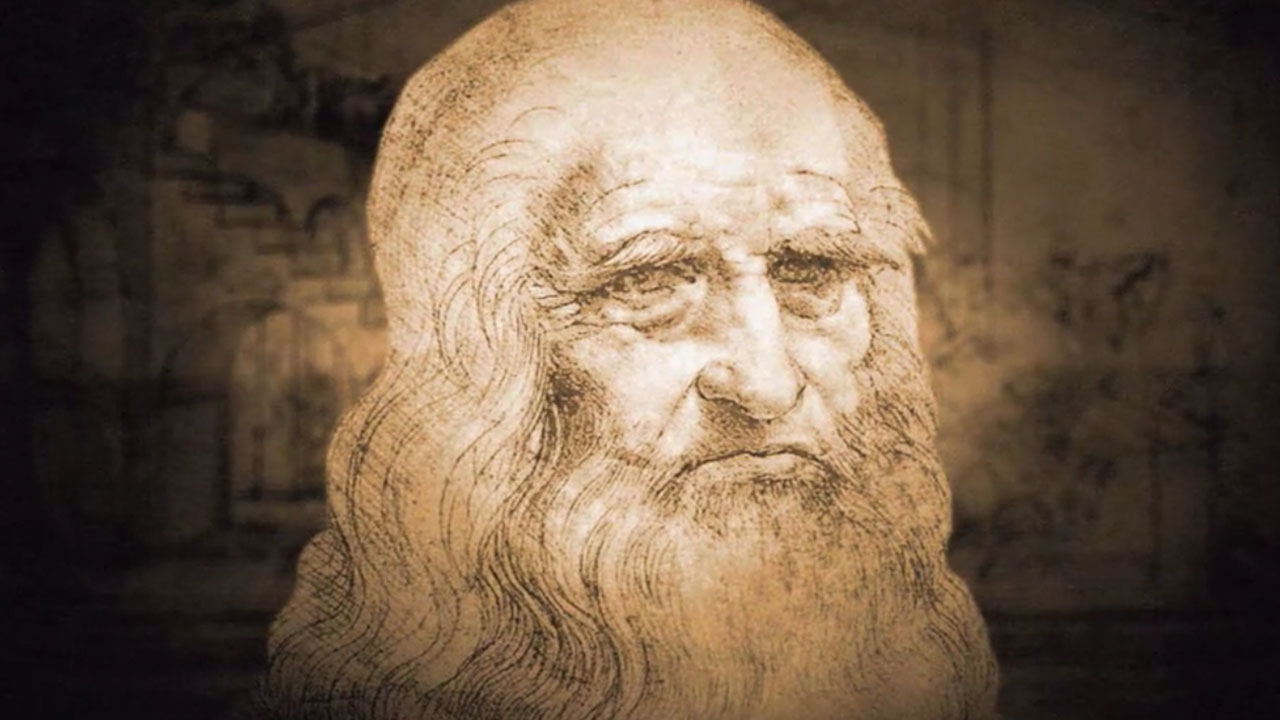 Leonardo and Friends Lead Us Into the Future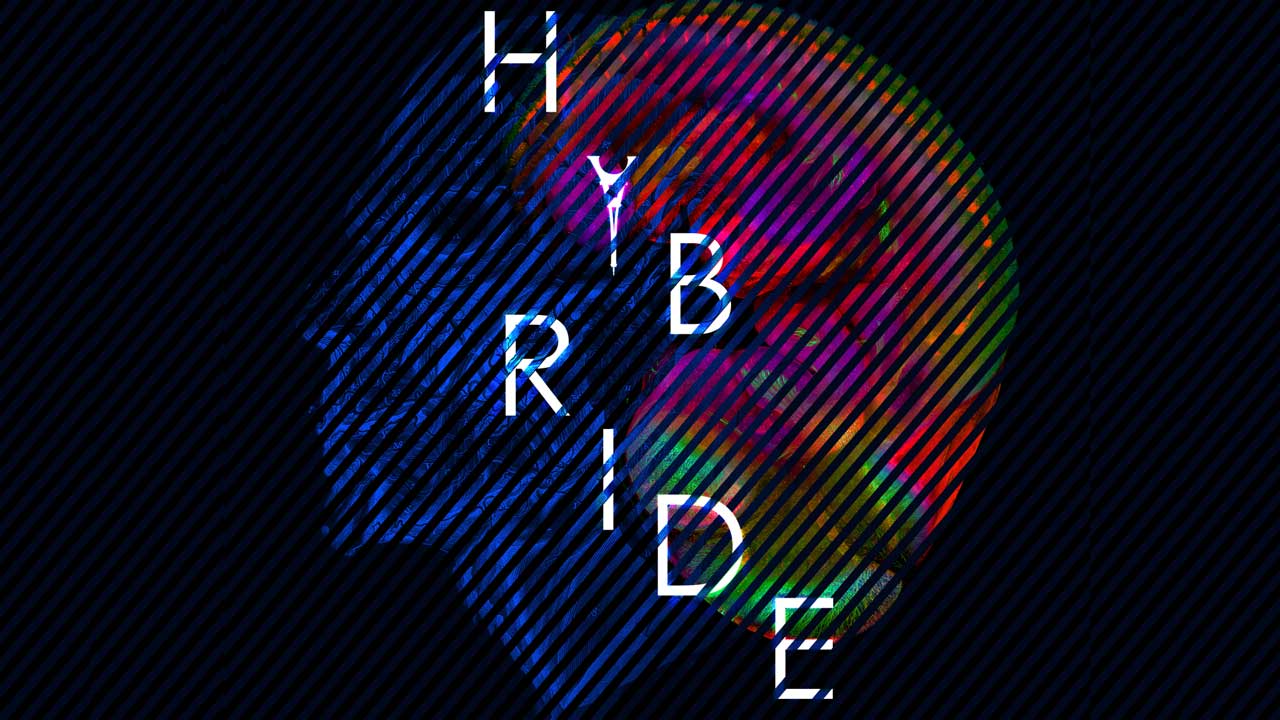 The Winning Films at Imagine Science Paris: A Celebration of Scientific Expressions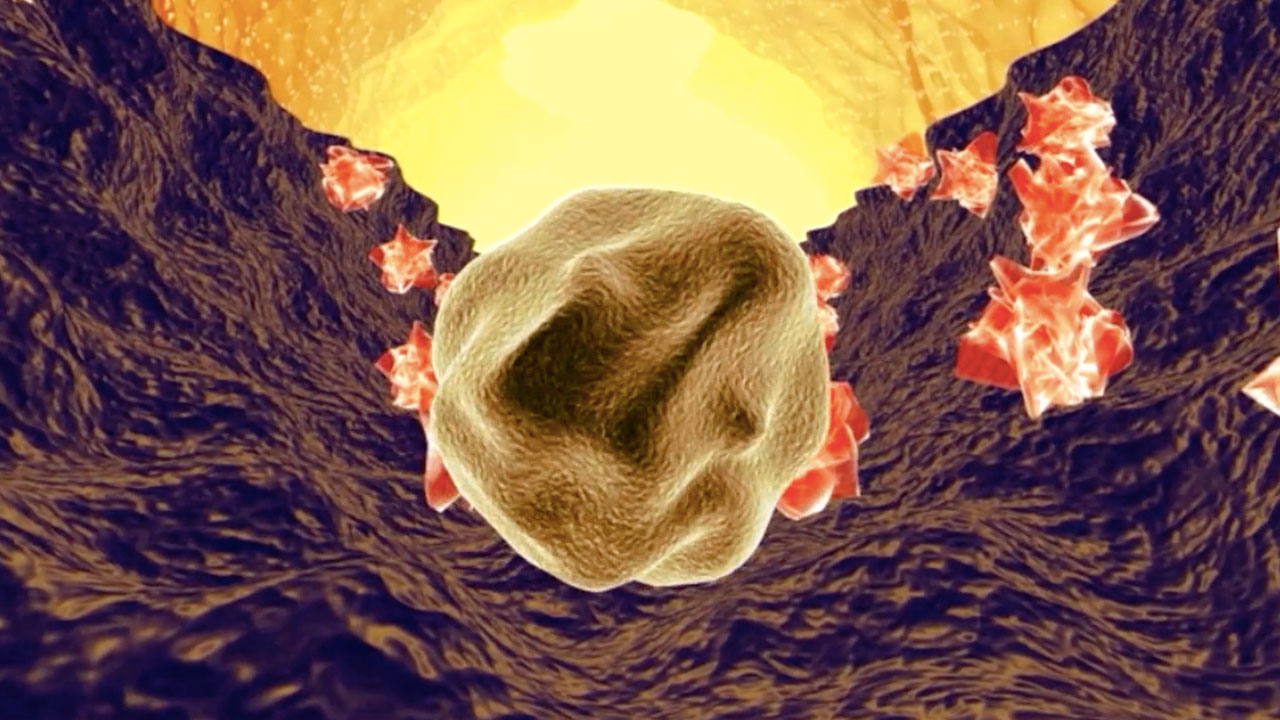 The Stem Cell: A New Protagonist Emerges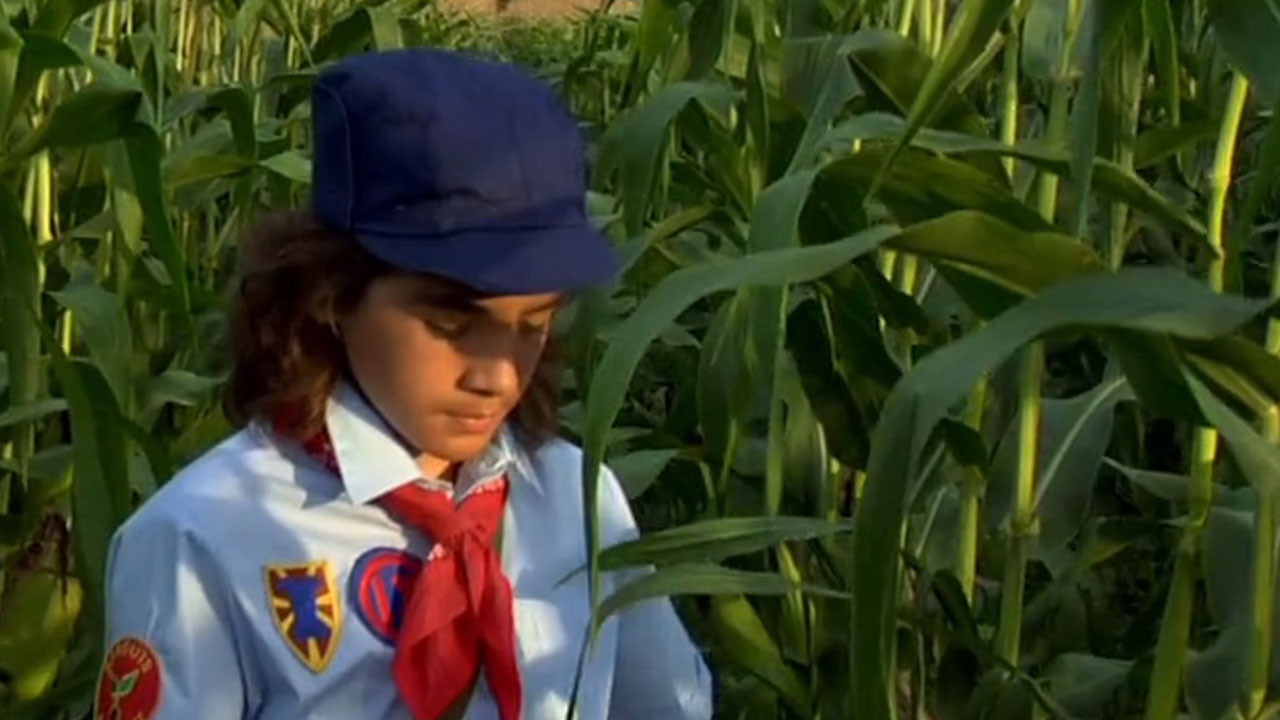 Food, Corruption and Celebration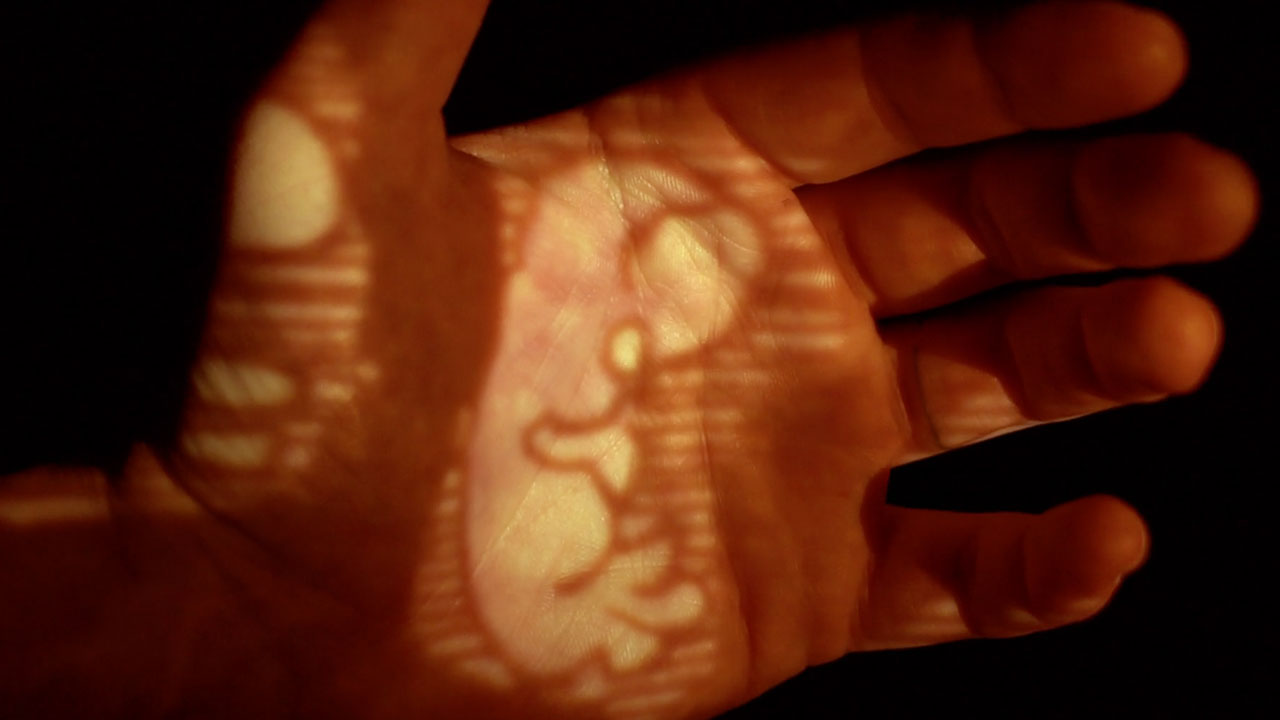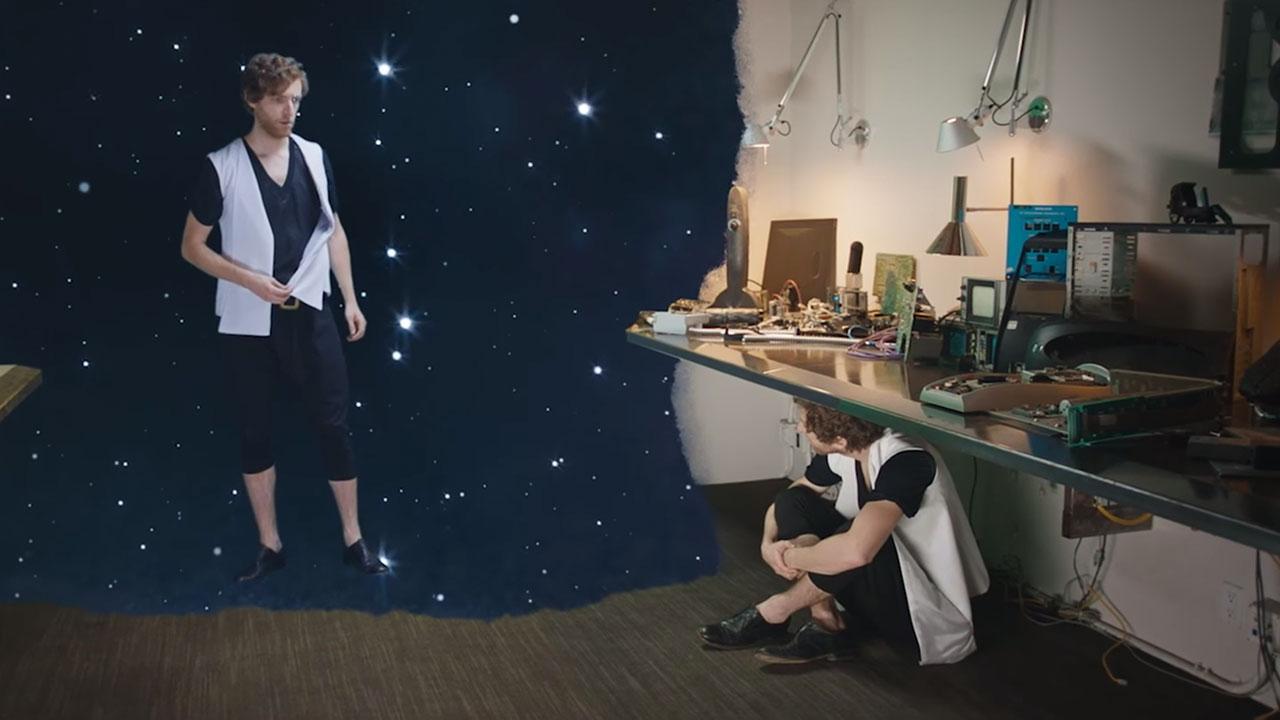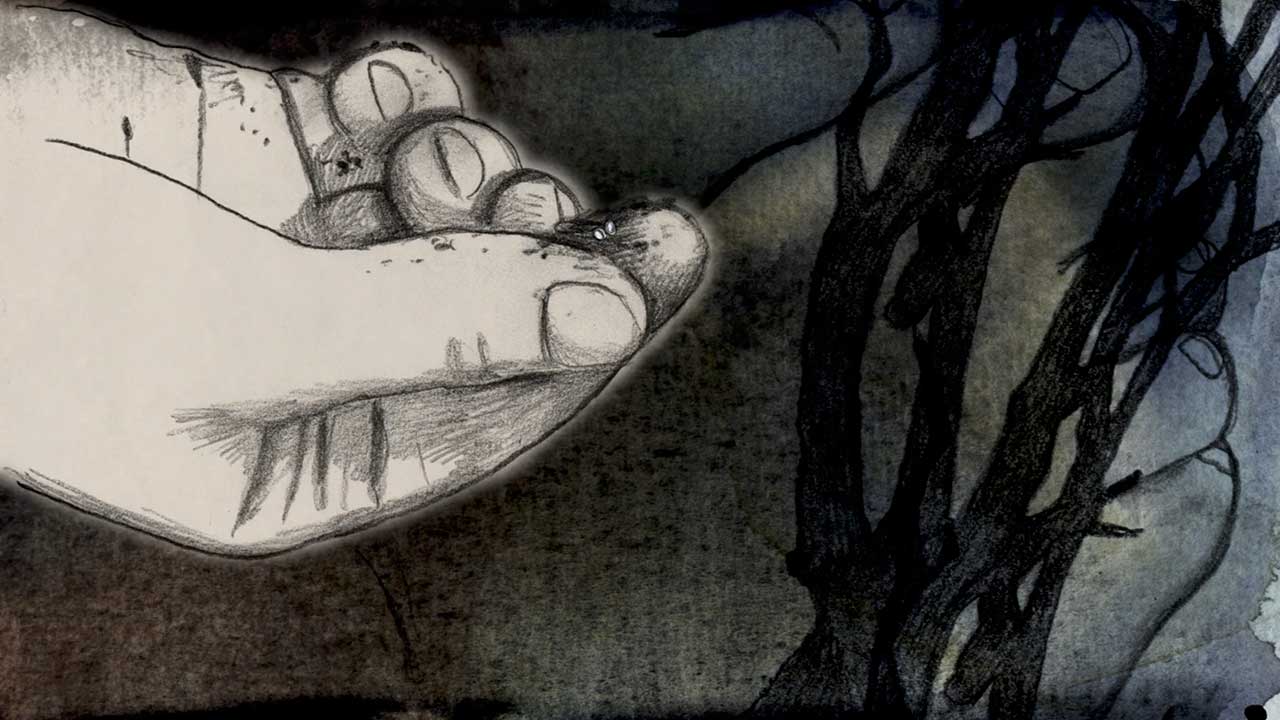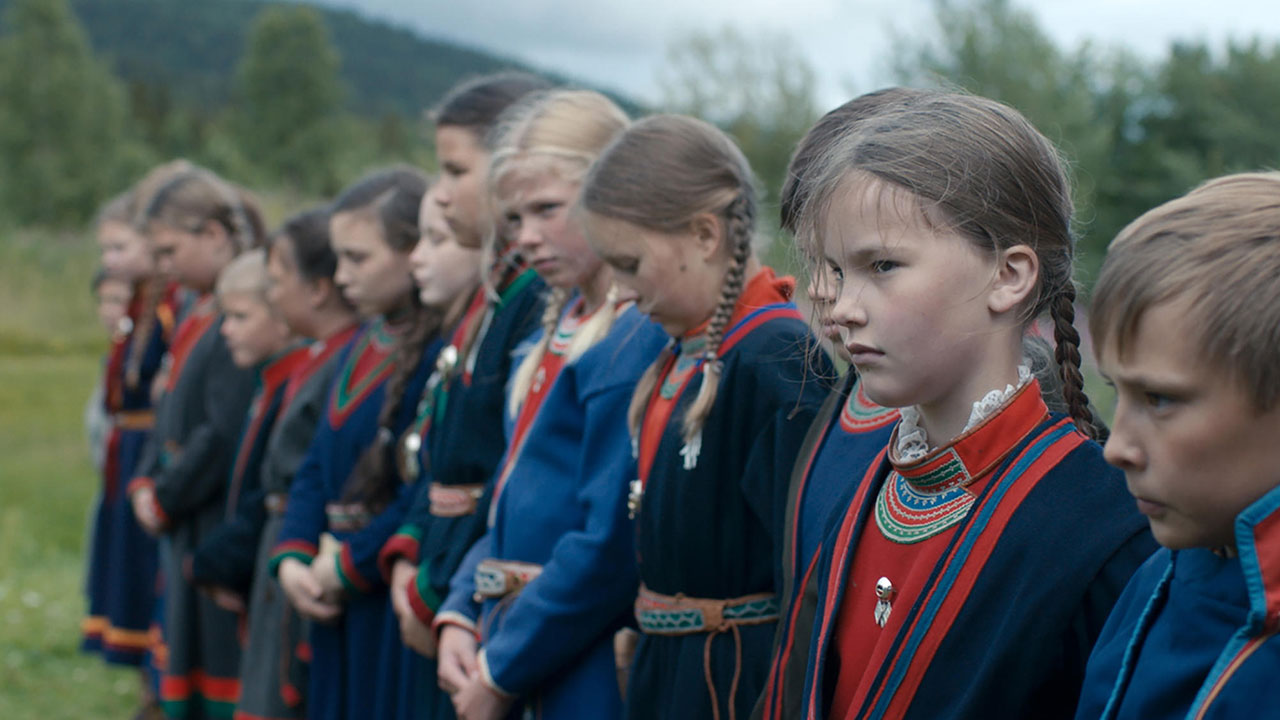 Science Makes for Great art, But What About the Reverse?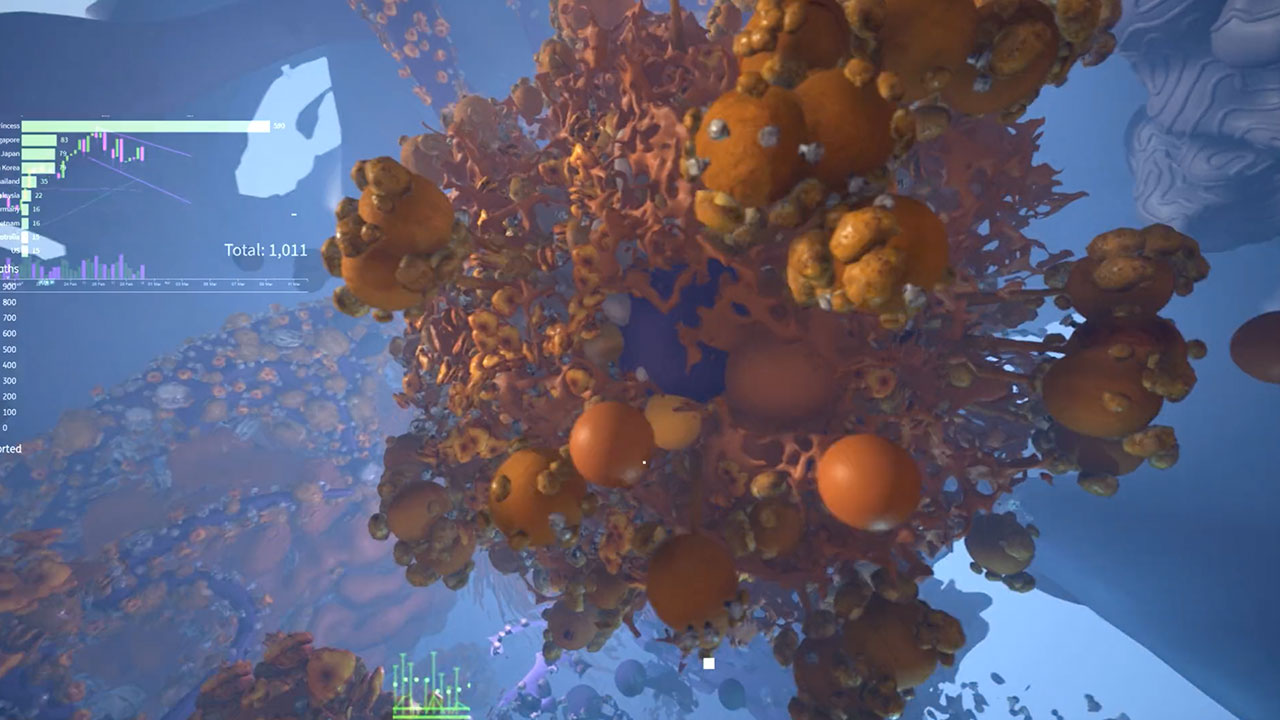 Aesthetics & Threat Perception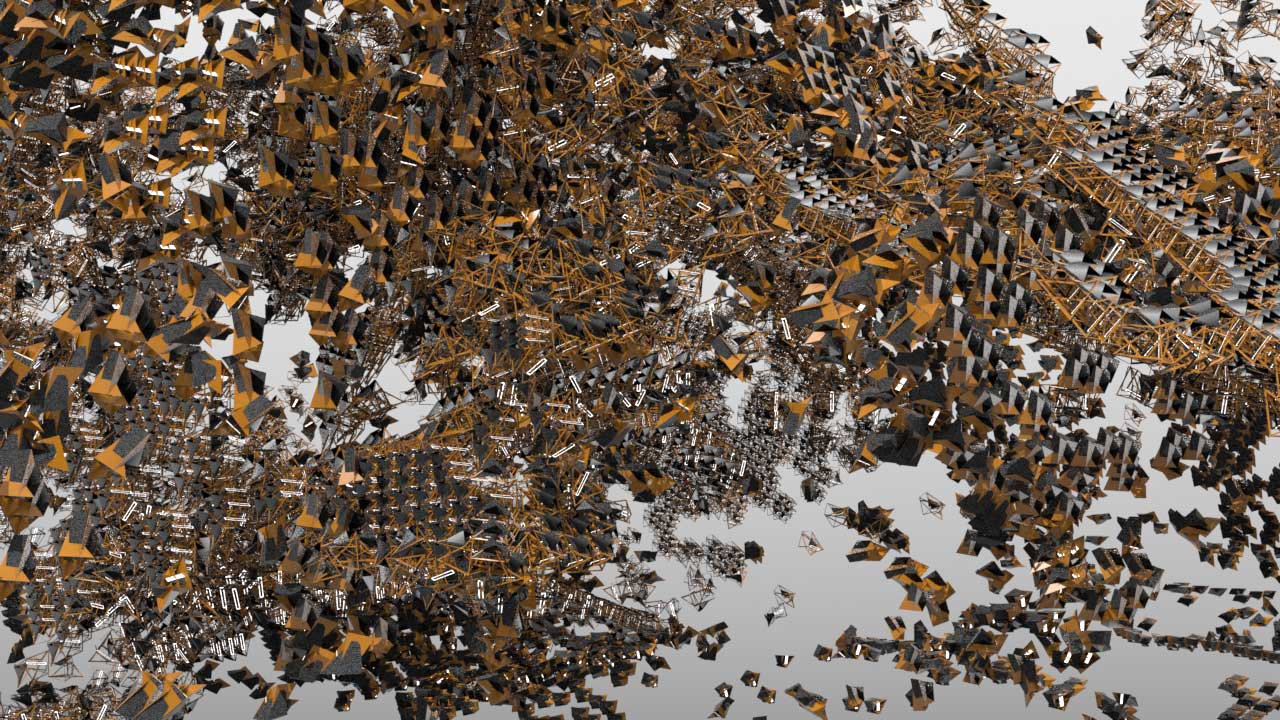 Migration: The 13th Annual Imagine Science Film Festival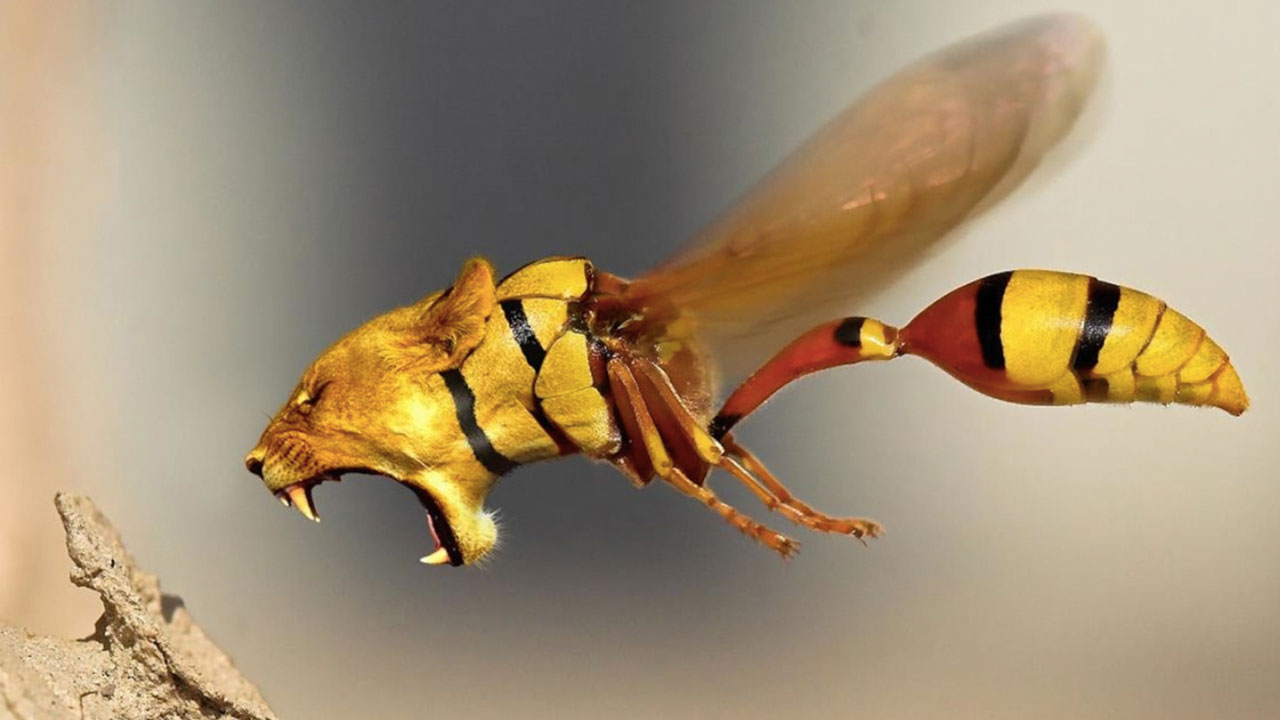 Chimera: Reality or Myth?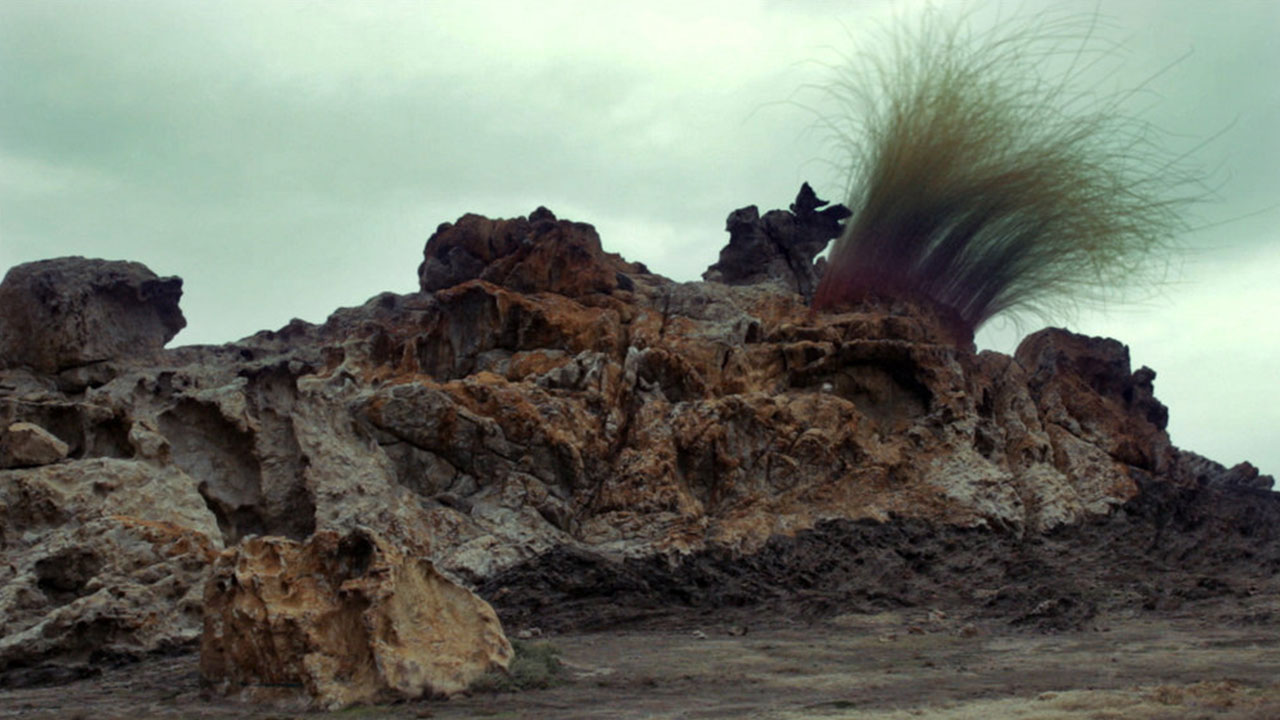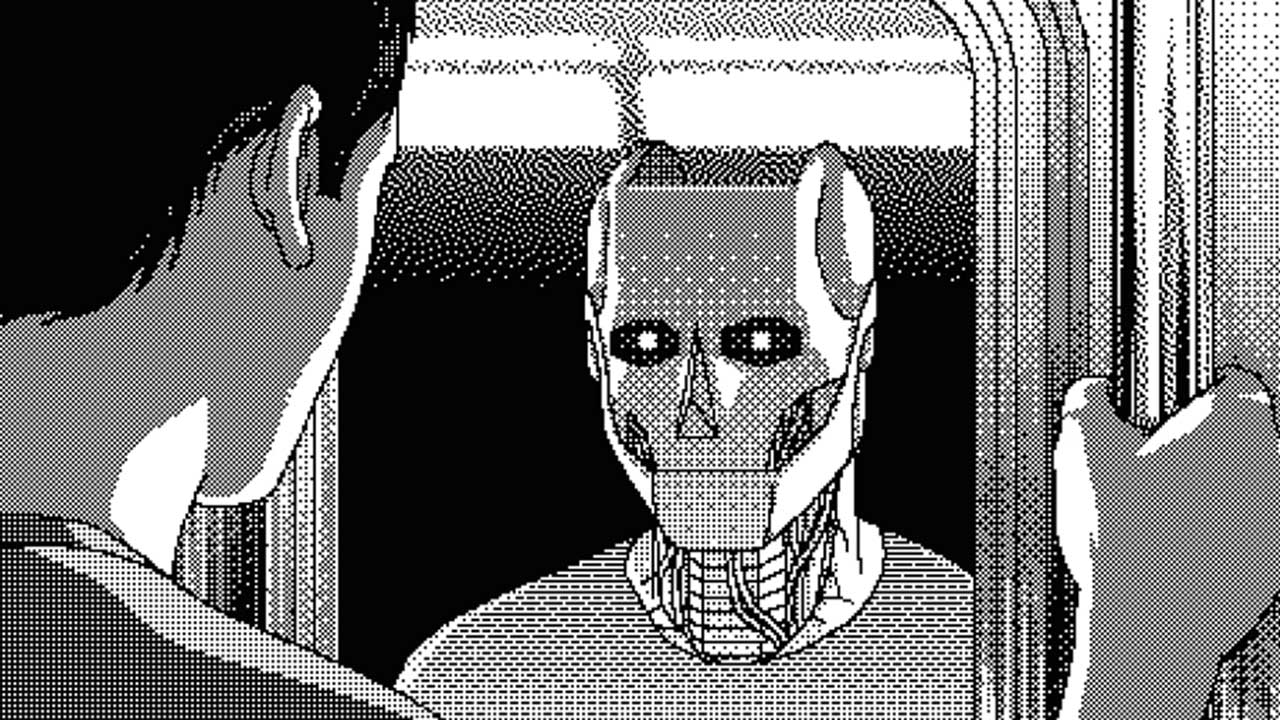 My Narrative Drive is Broken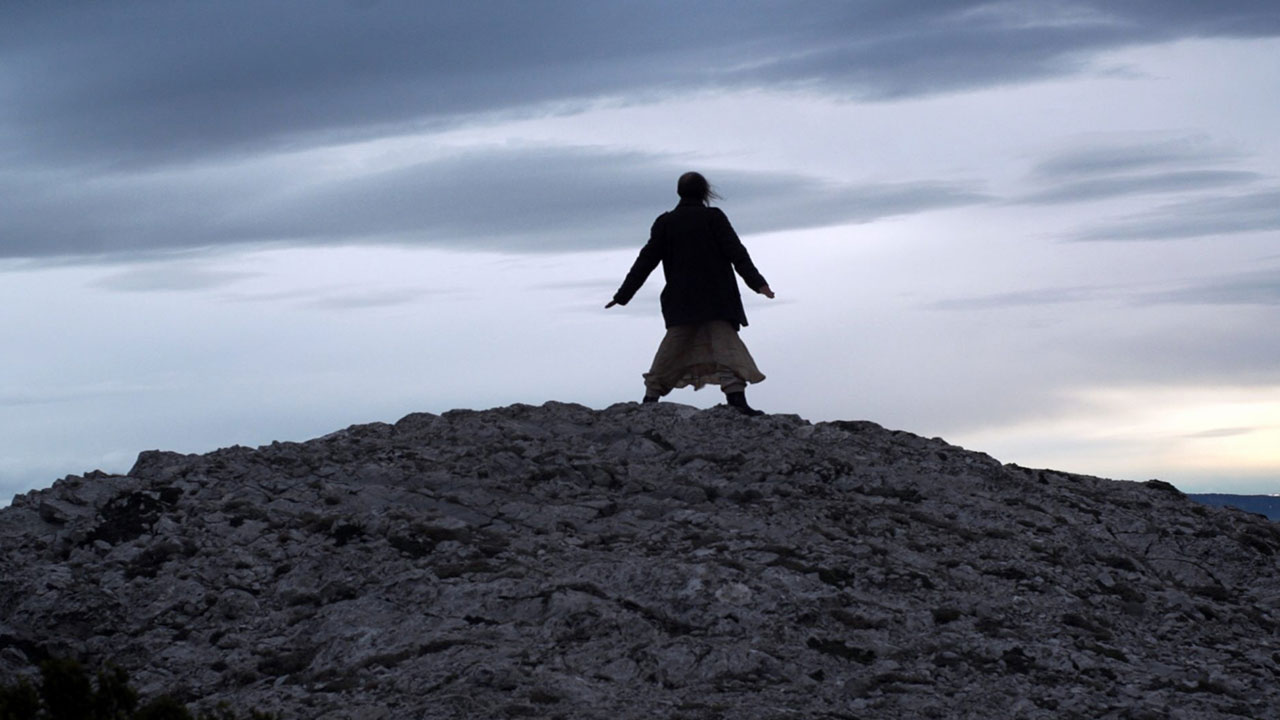 Can we capture the sublime? On fireflies, shrinking habitats, and the possibilities of film and video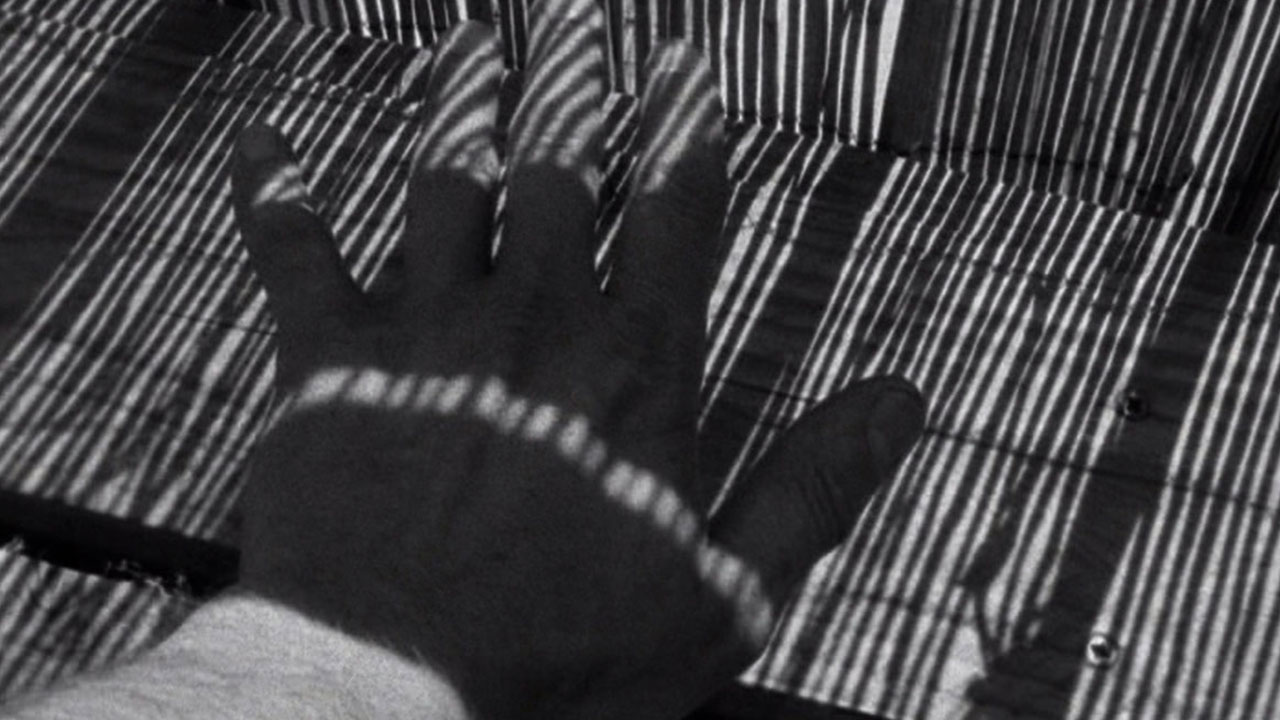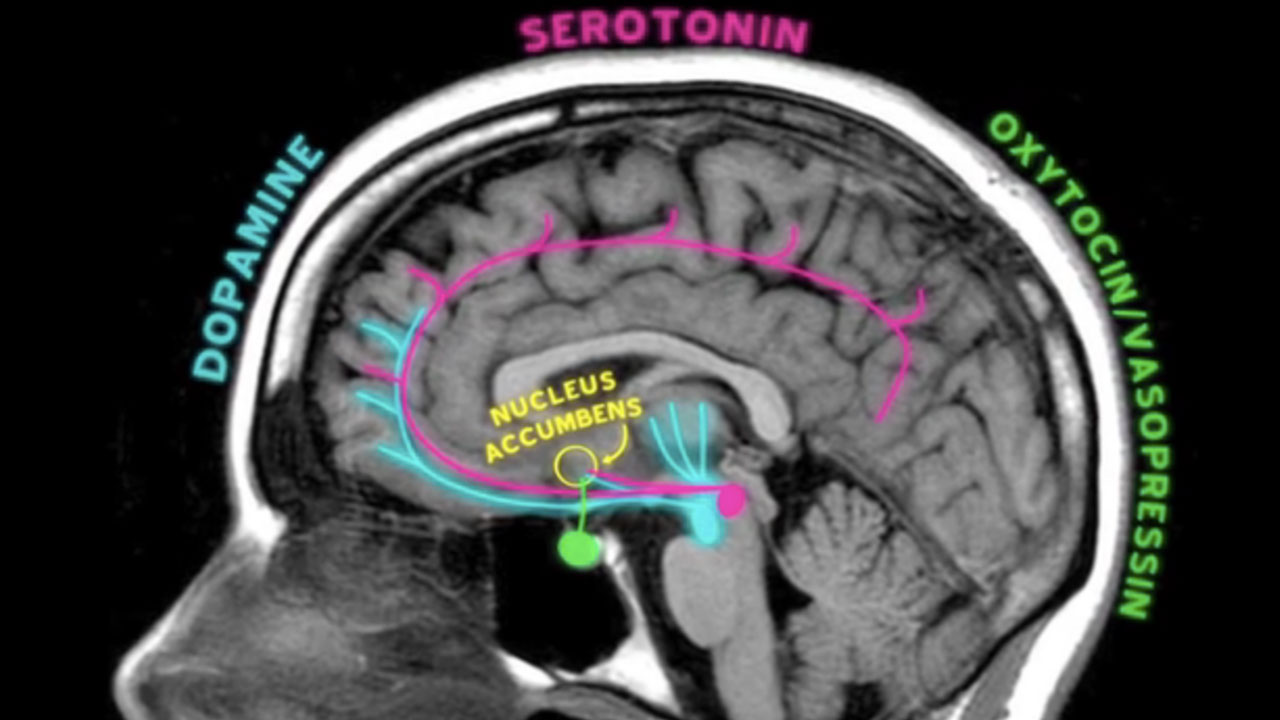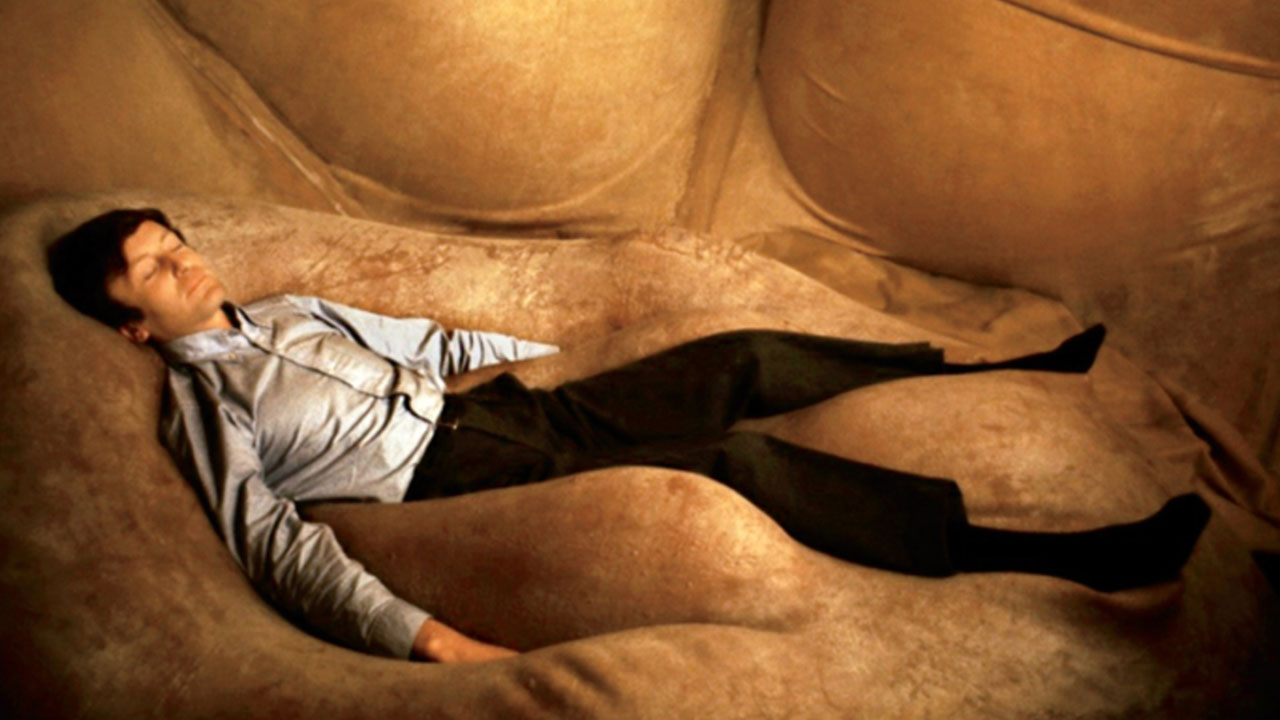 Why Haven't We Seen Visitors from the Future Yet?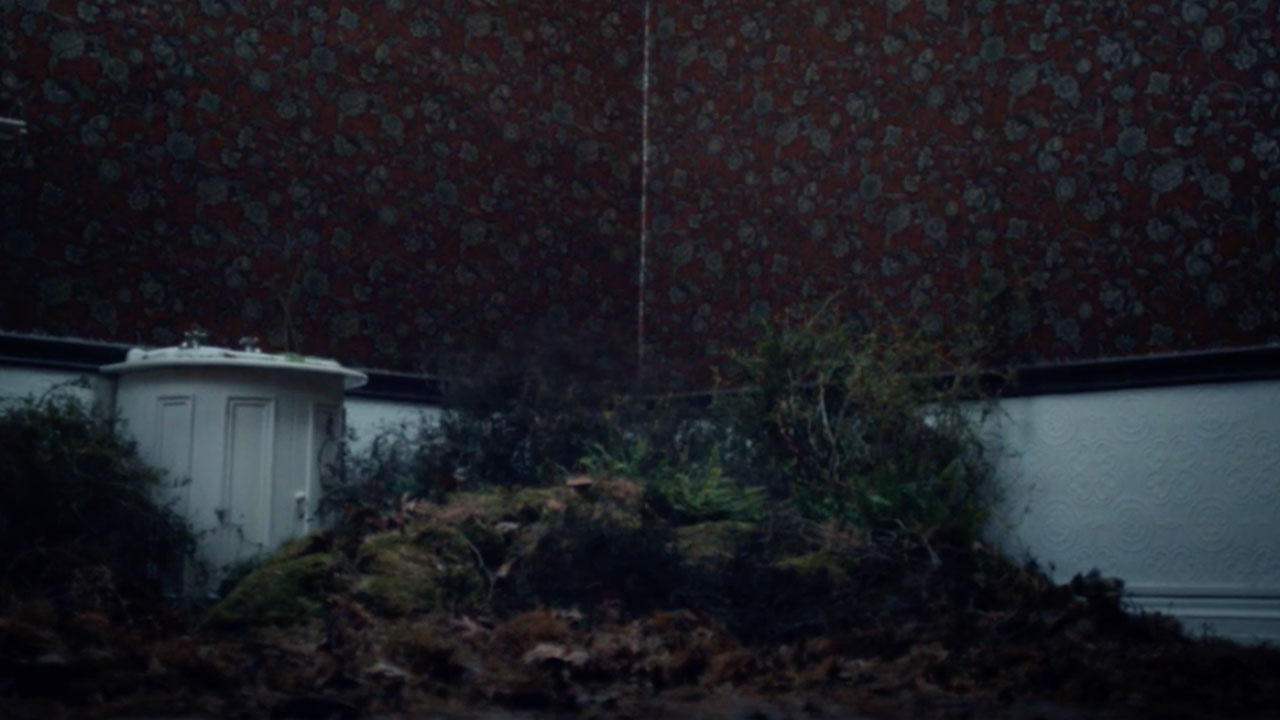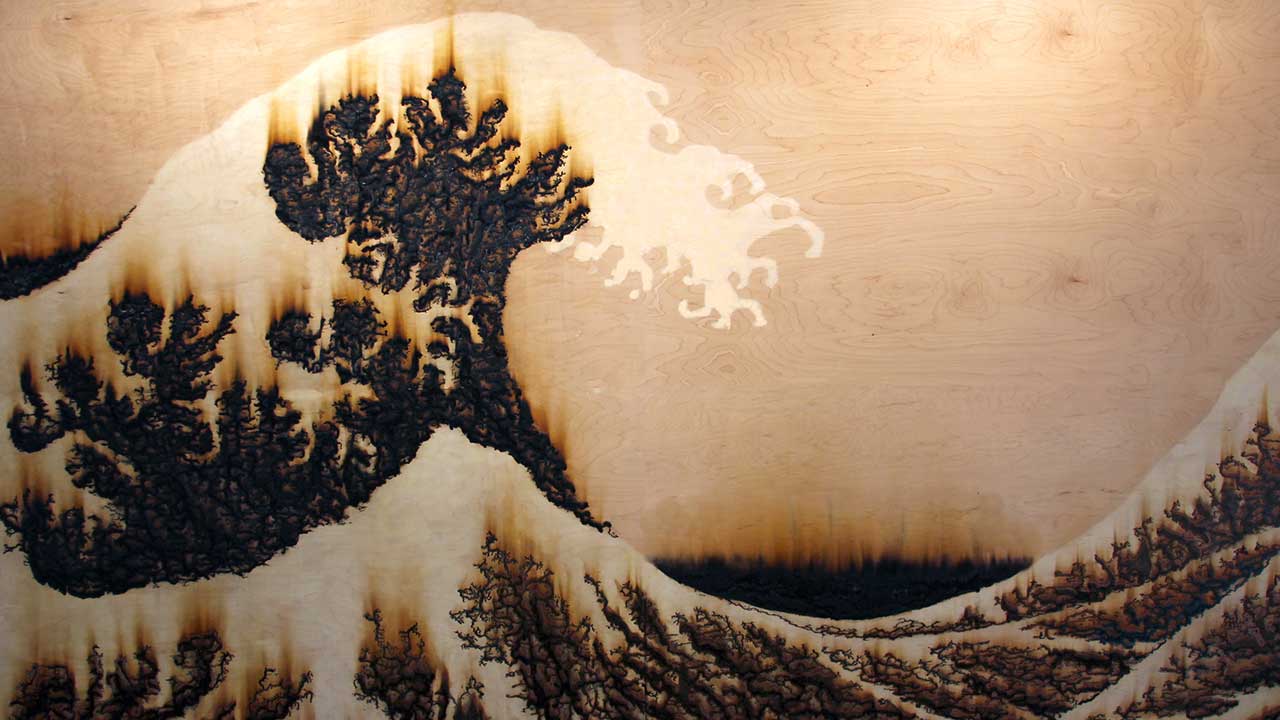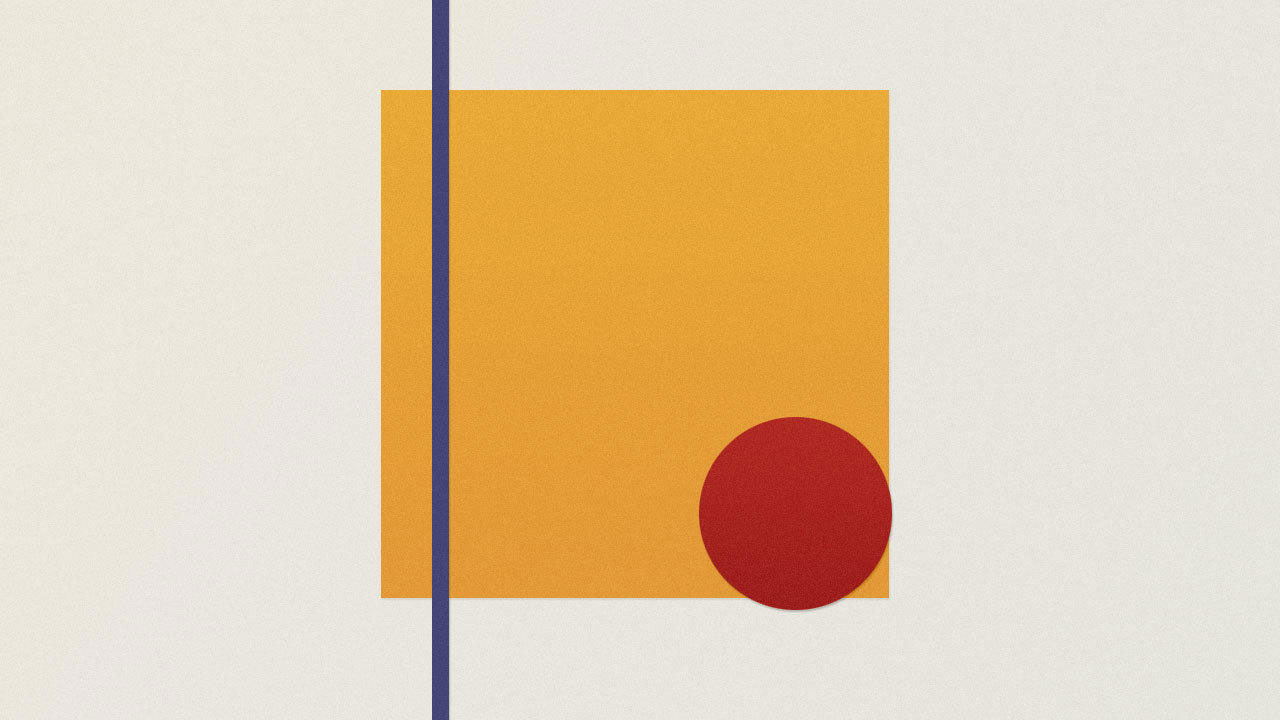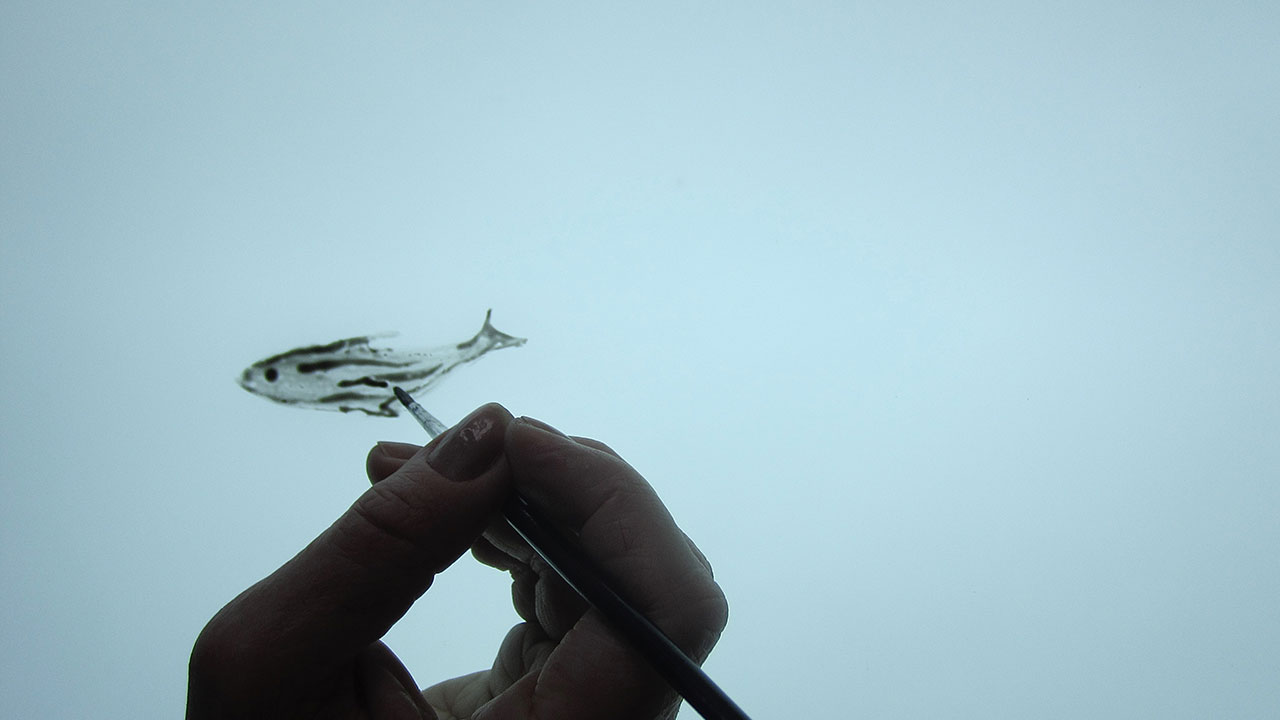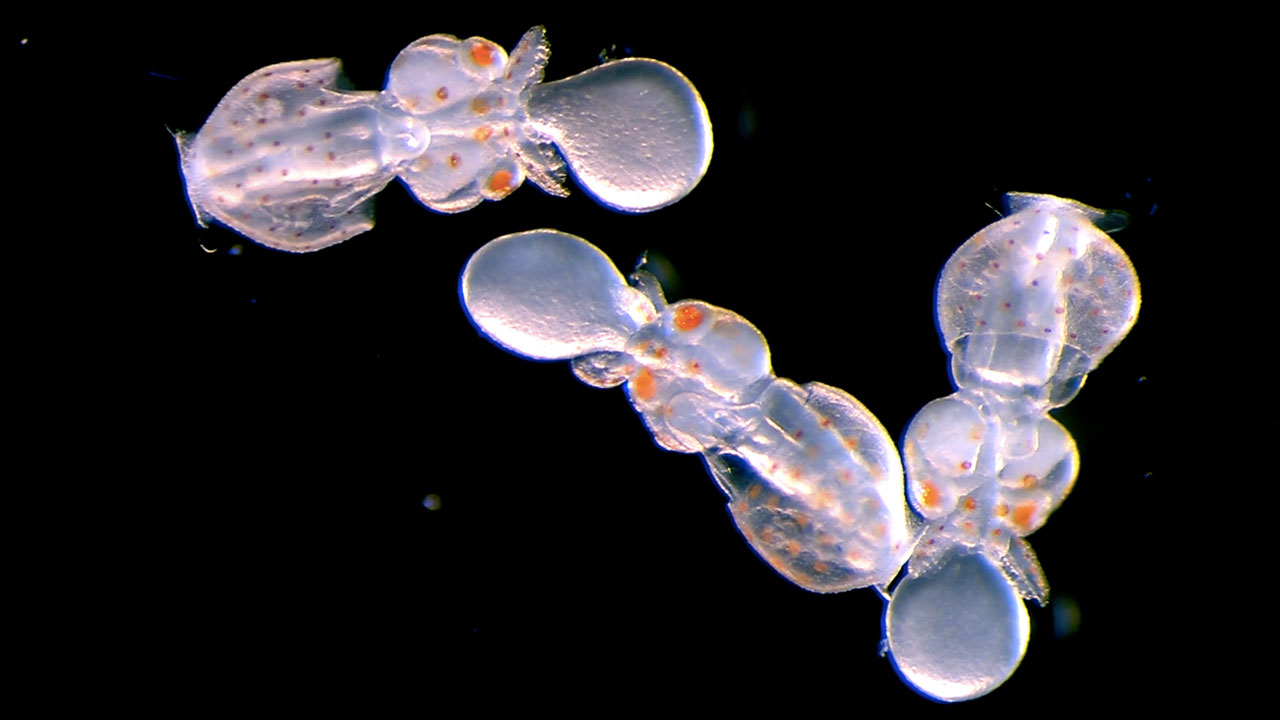 Science as Cinema: A Metamorphosis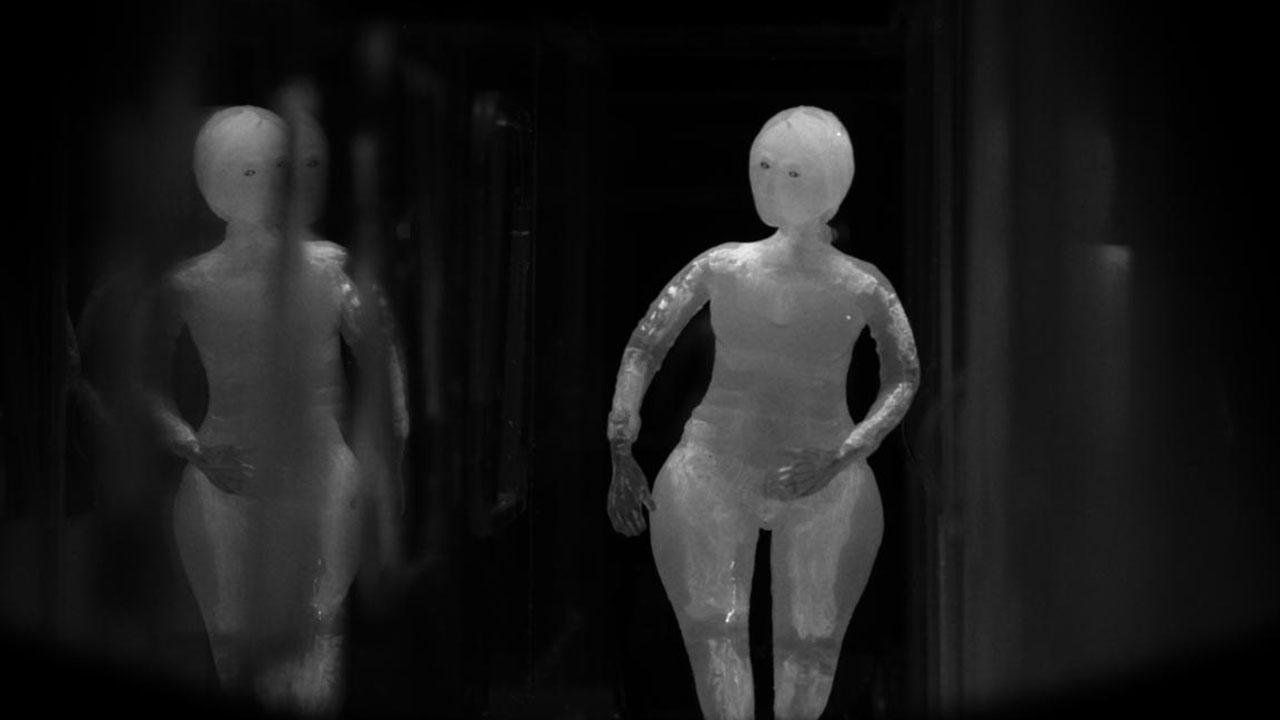 Stranger Than Fiction: Three True Tales From Our Archives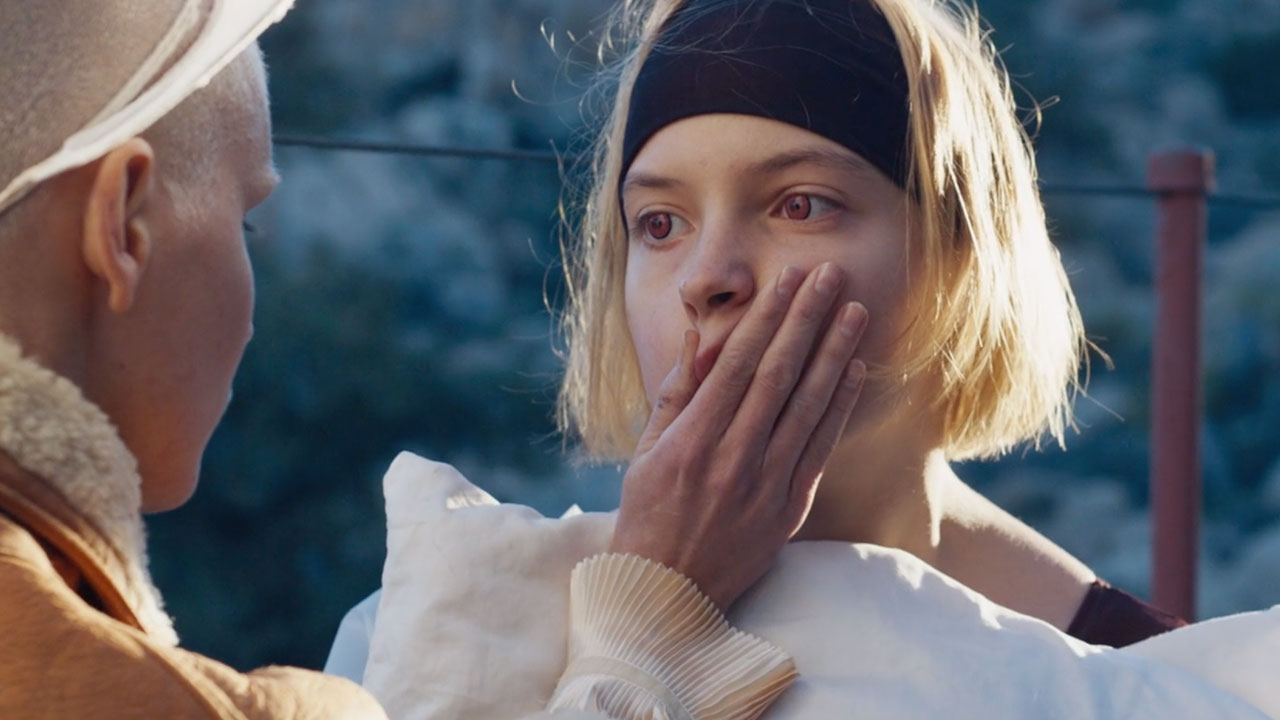 (In)visible Threats: films and outbreak narratives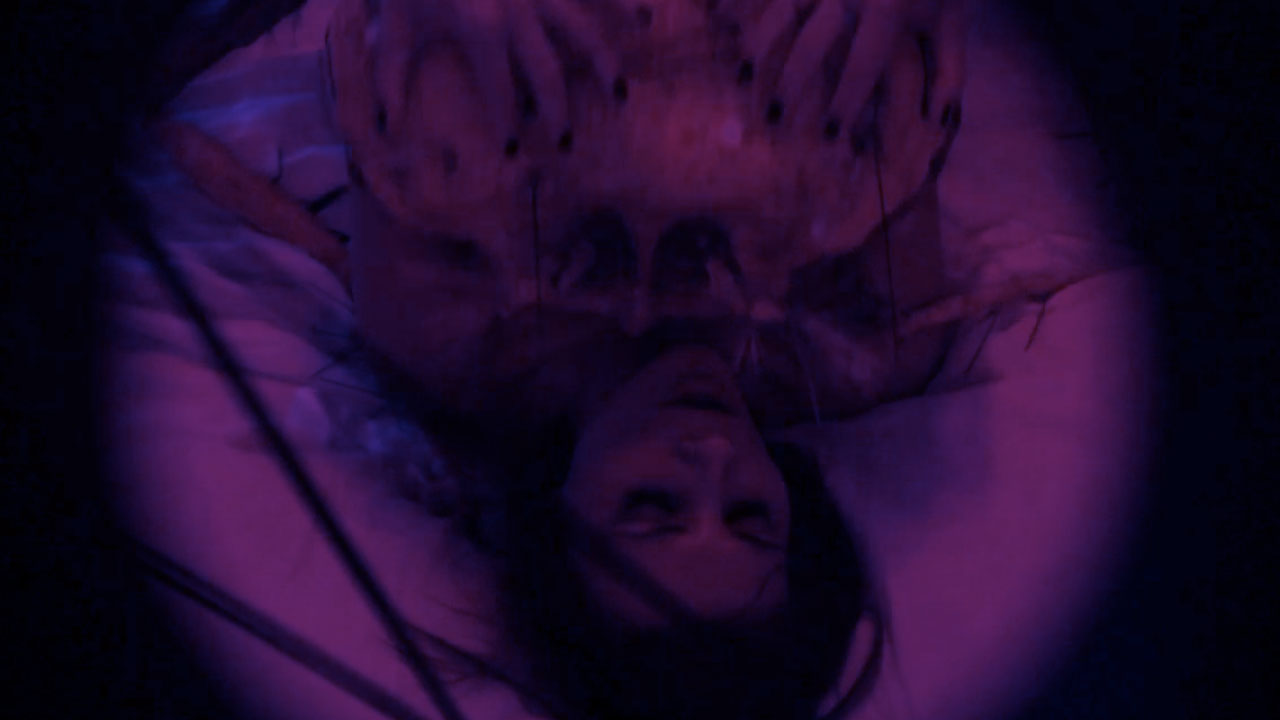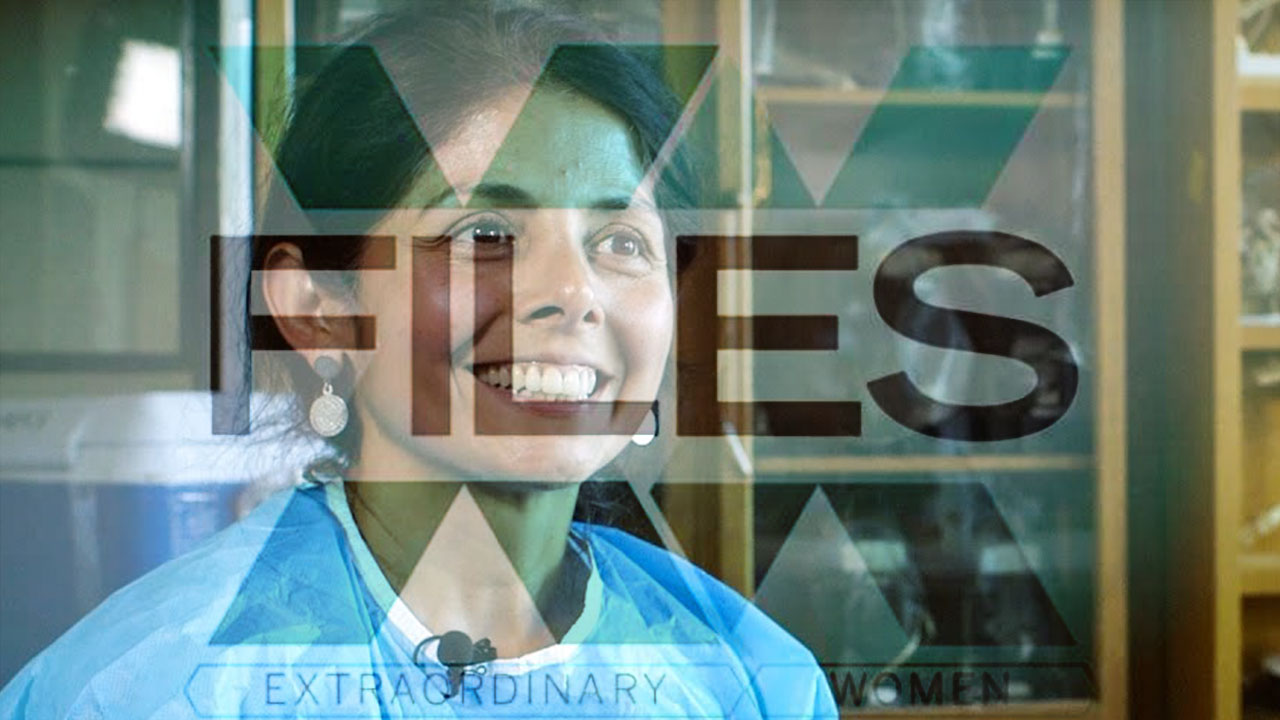 The X X Files Series Pays Tribute to Women in Science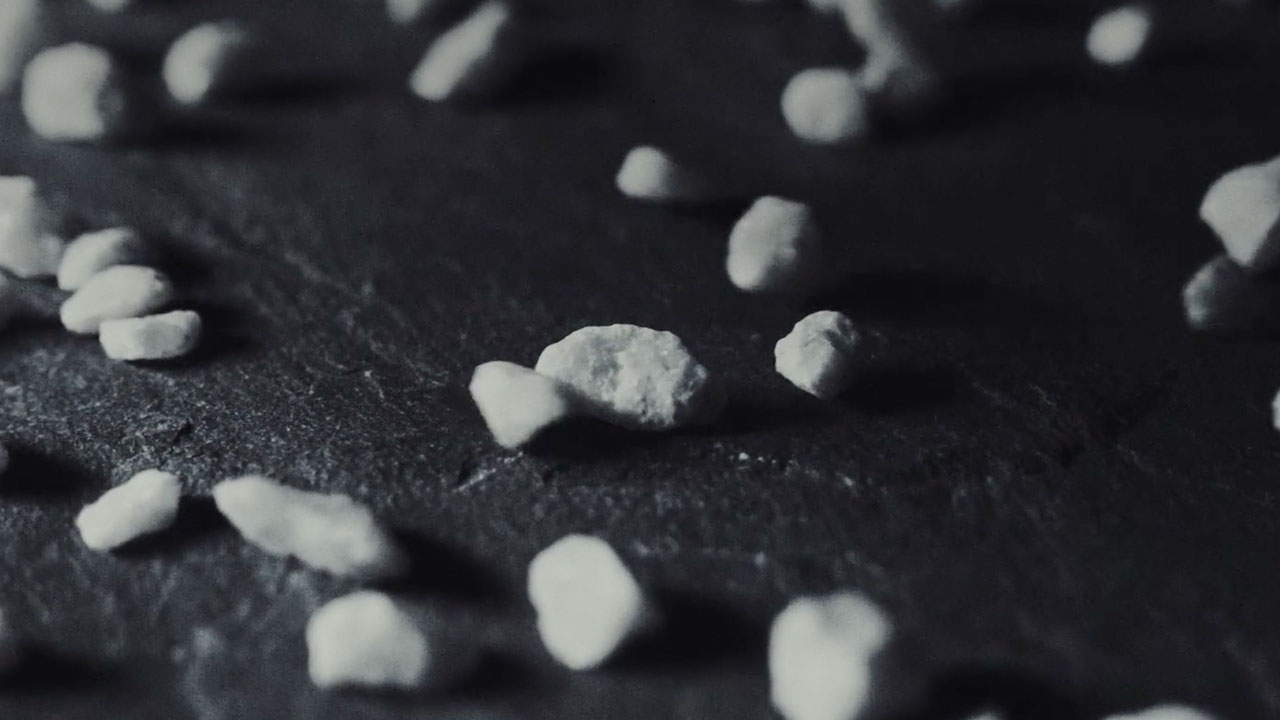 Messages Behind the Science
Adding Film to the Science Syllabus (Part 2)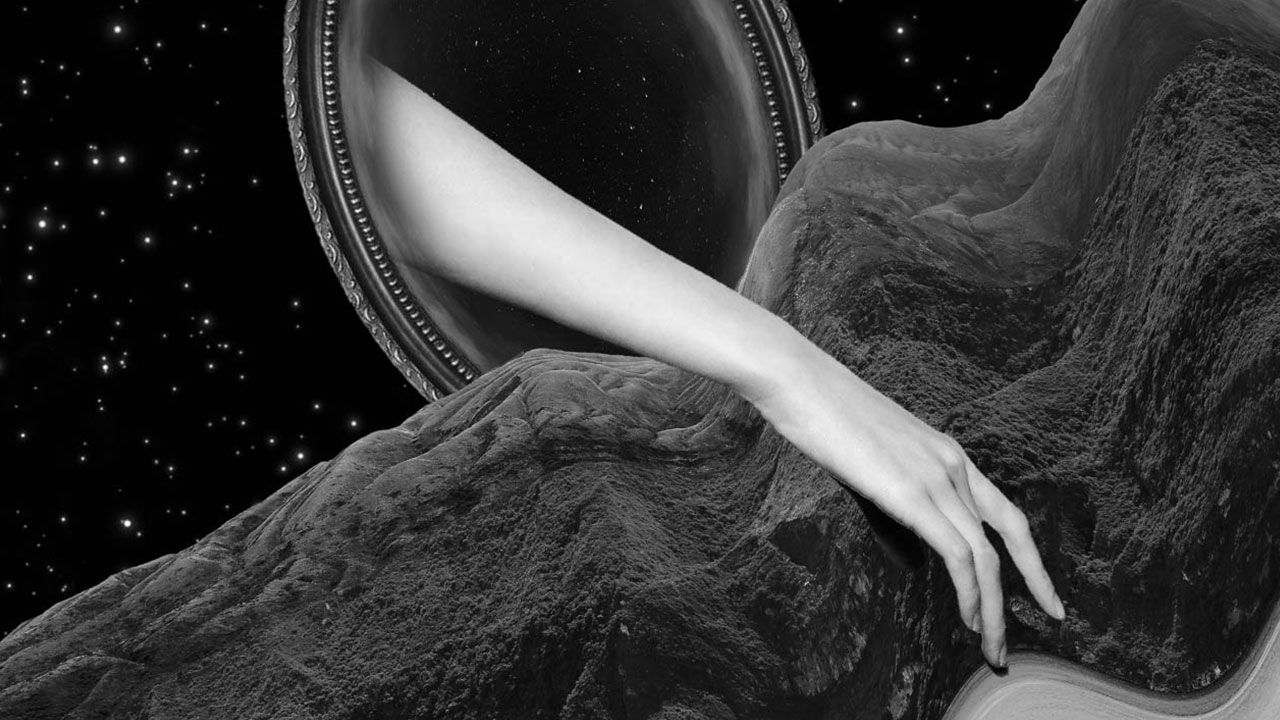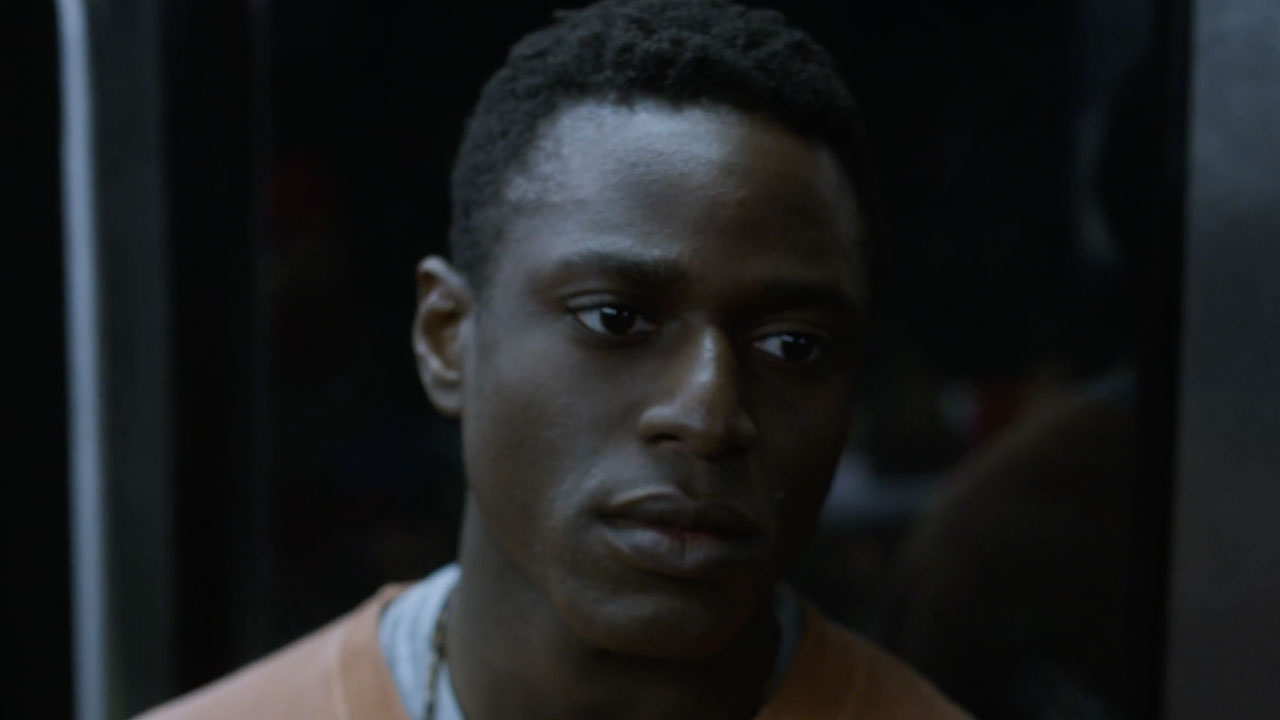 A Moment in The Life of a Migrant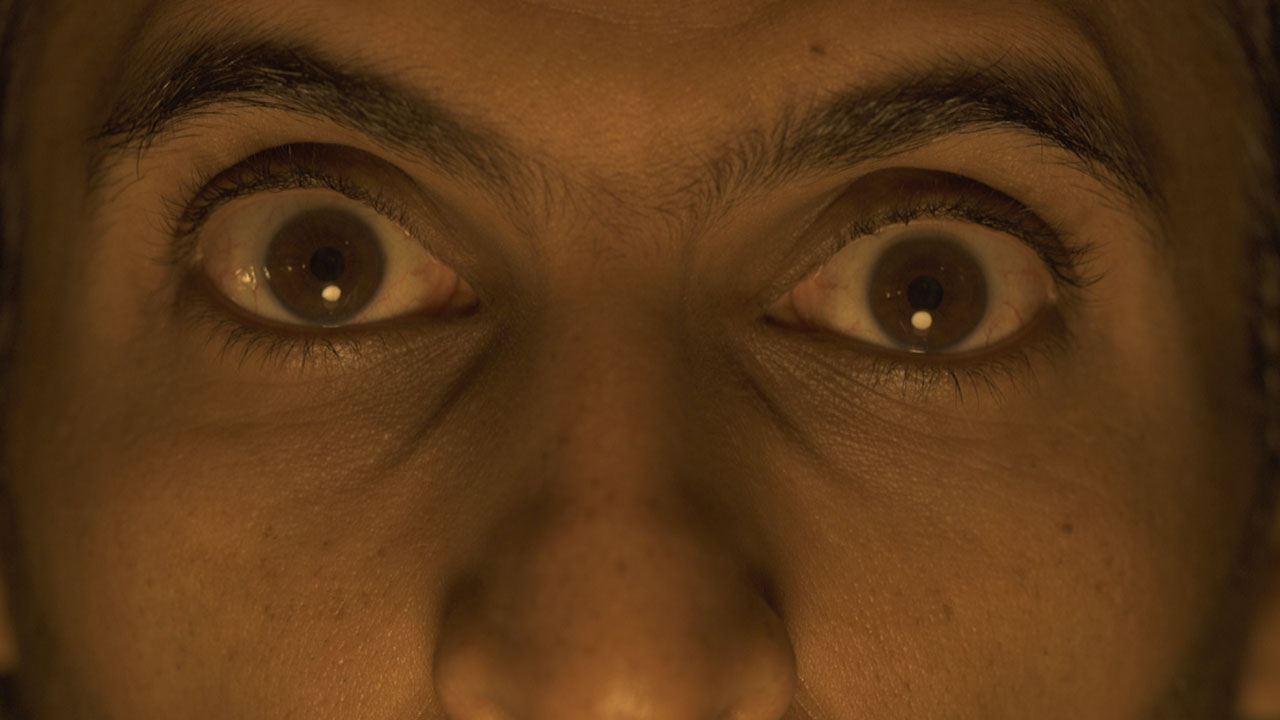 The Marginalized Protagonist in Kuwaiti Short Films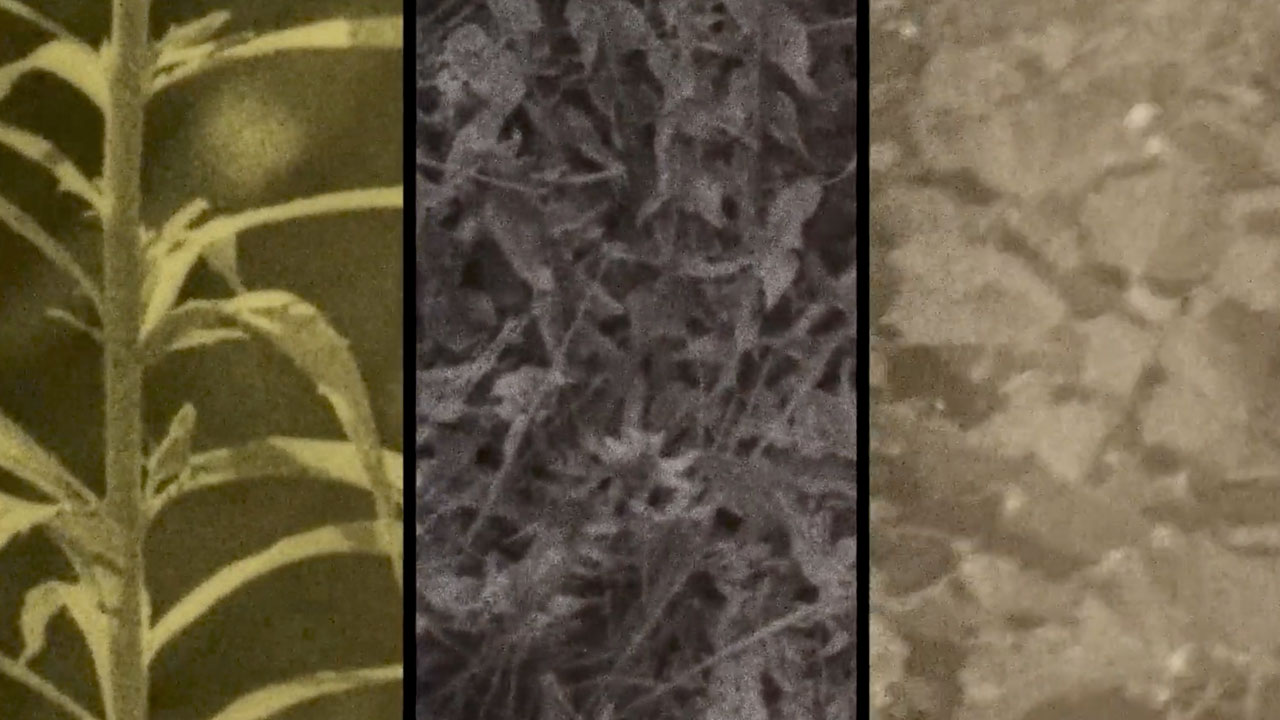 How Film Creates Multitudes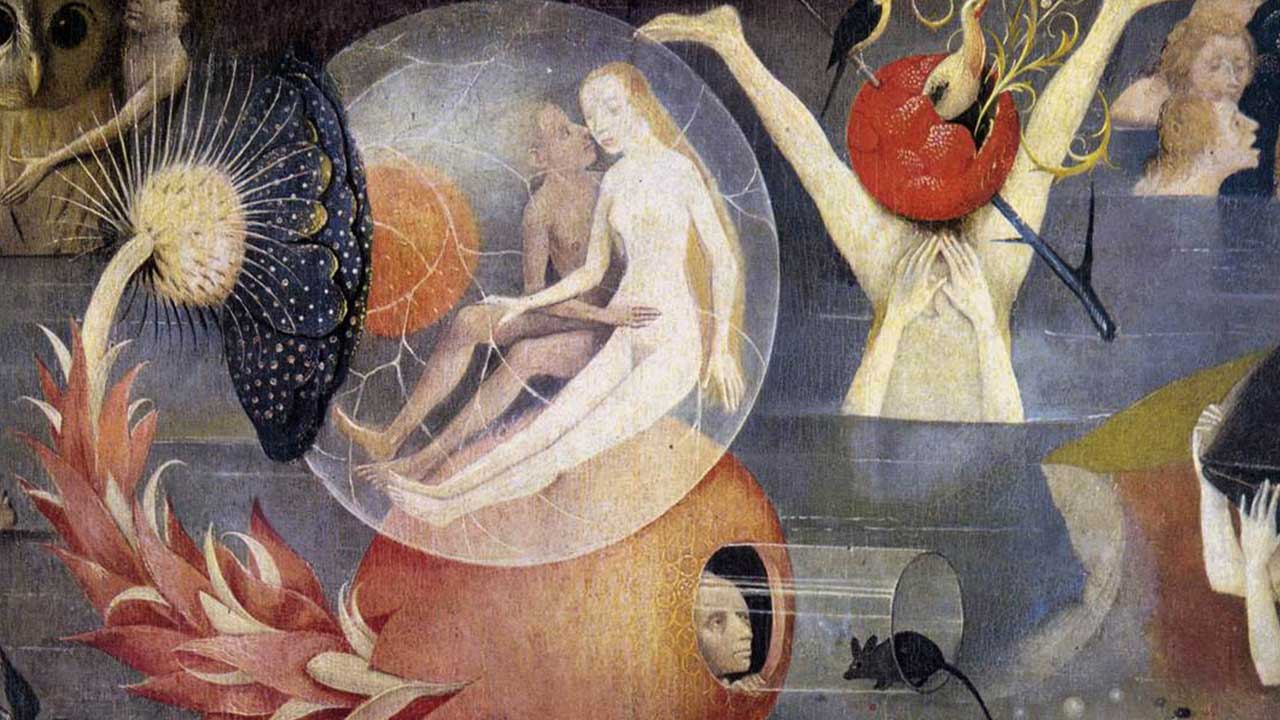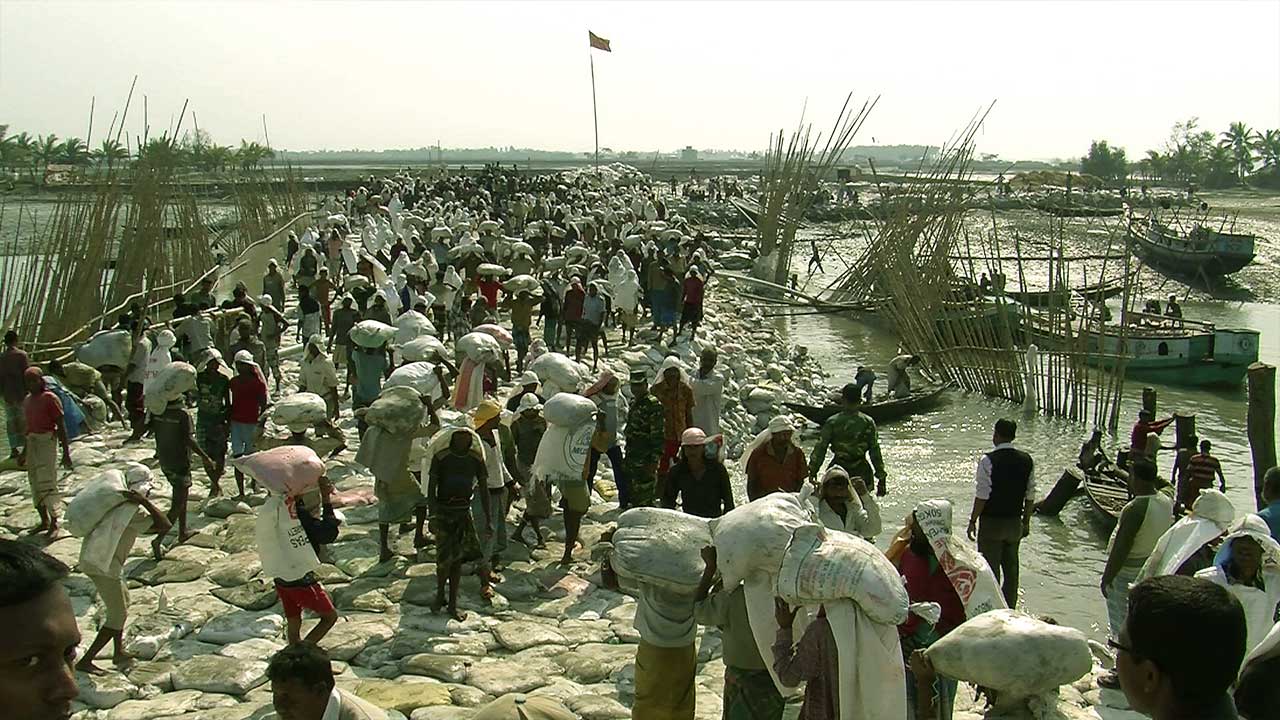 Retreating Earth, Environmental Refugees
On Land and Sea: Visions of Landscapes in the Global South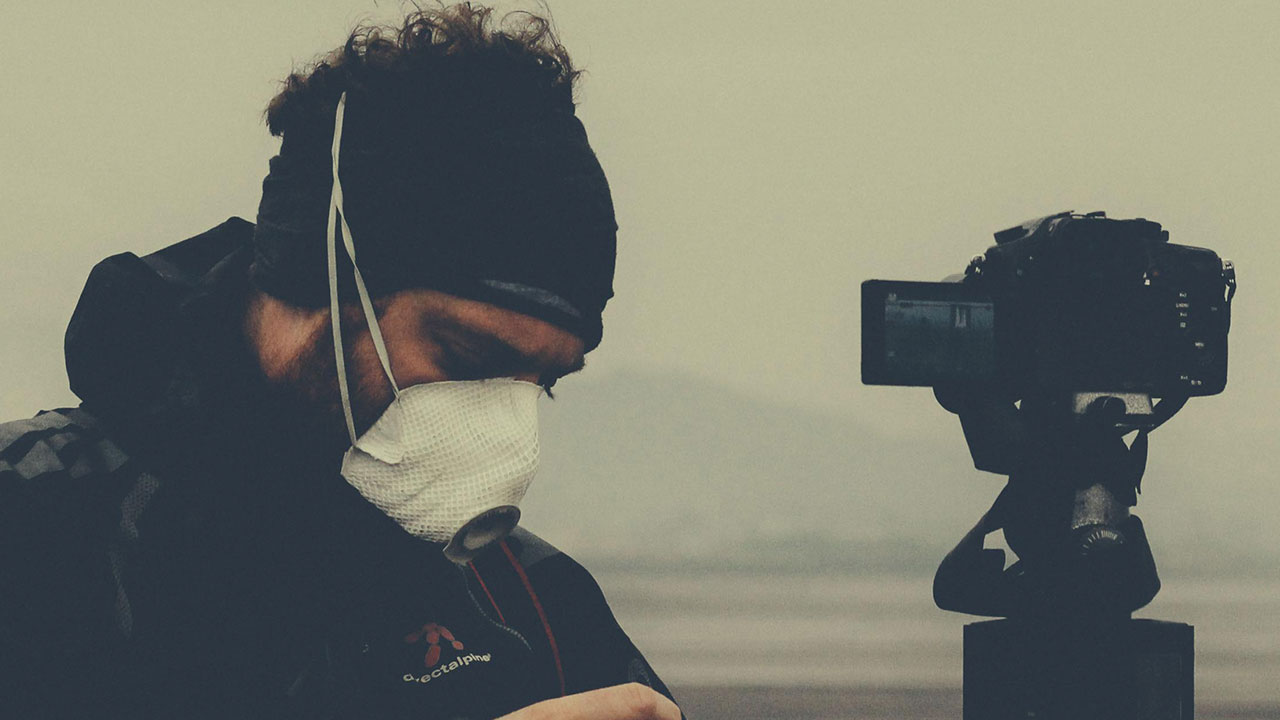 Stories from the the Edge of the Map
Cinematographic Voyages into Sensory Chaos
In Search of the Persian Leopard and Beyond: Rare Wildlife Films of Iran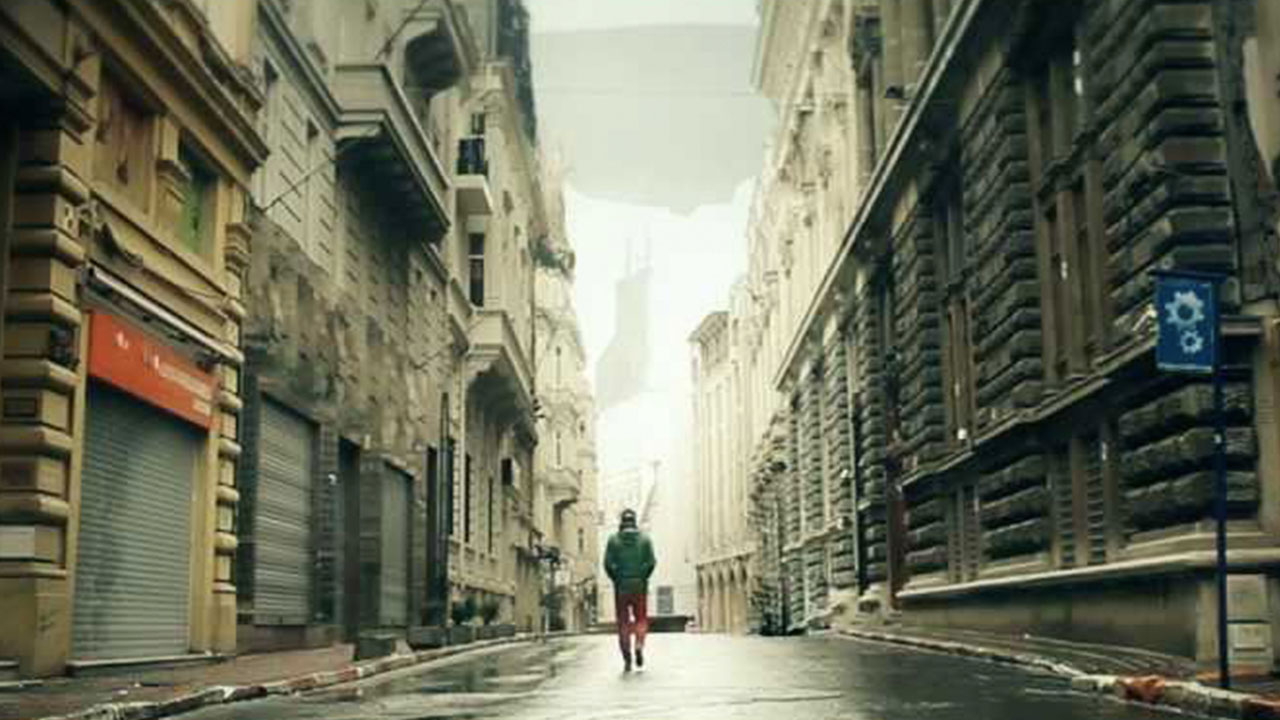 Unseemly: the body's exquisite horror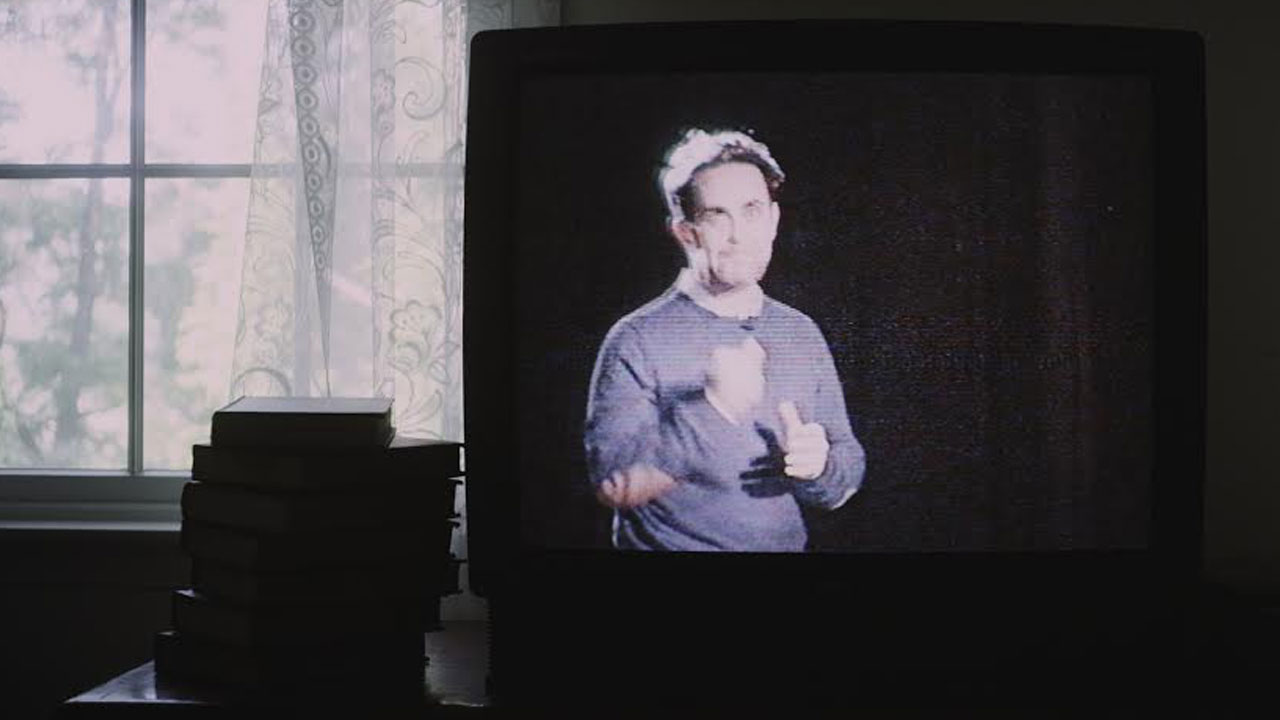 What did the future look like?
Science and Film as Instruments for Scrutinizing Our World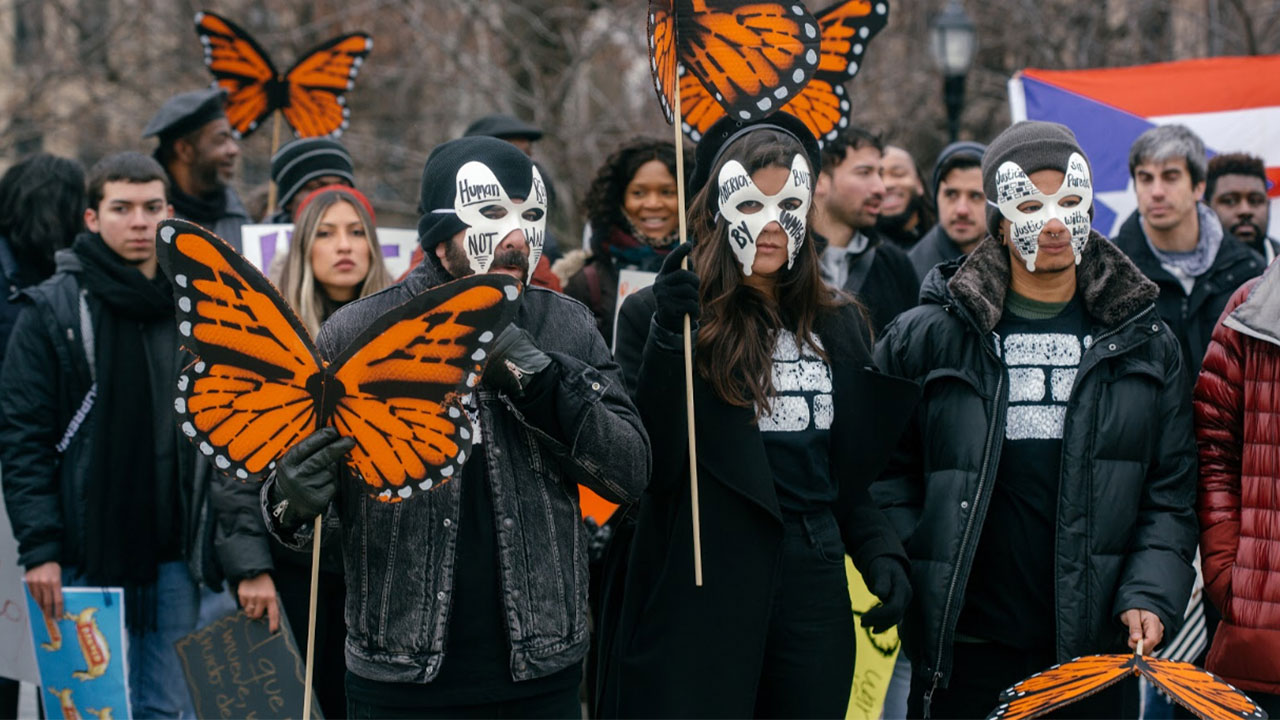 On The Wings of The Monarch: Behind-the-Scenes with Labocine's First Feature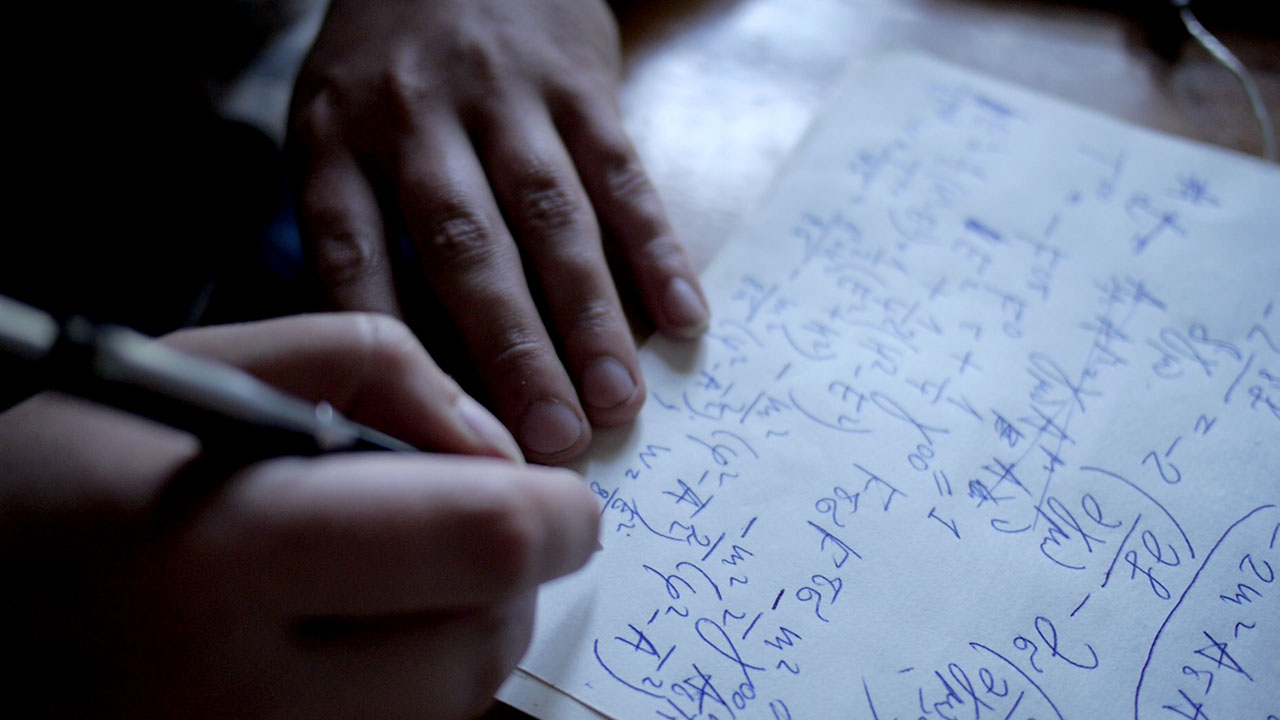 The Poetry and the Prose of Math - Part 2: Prose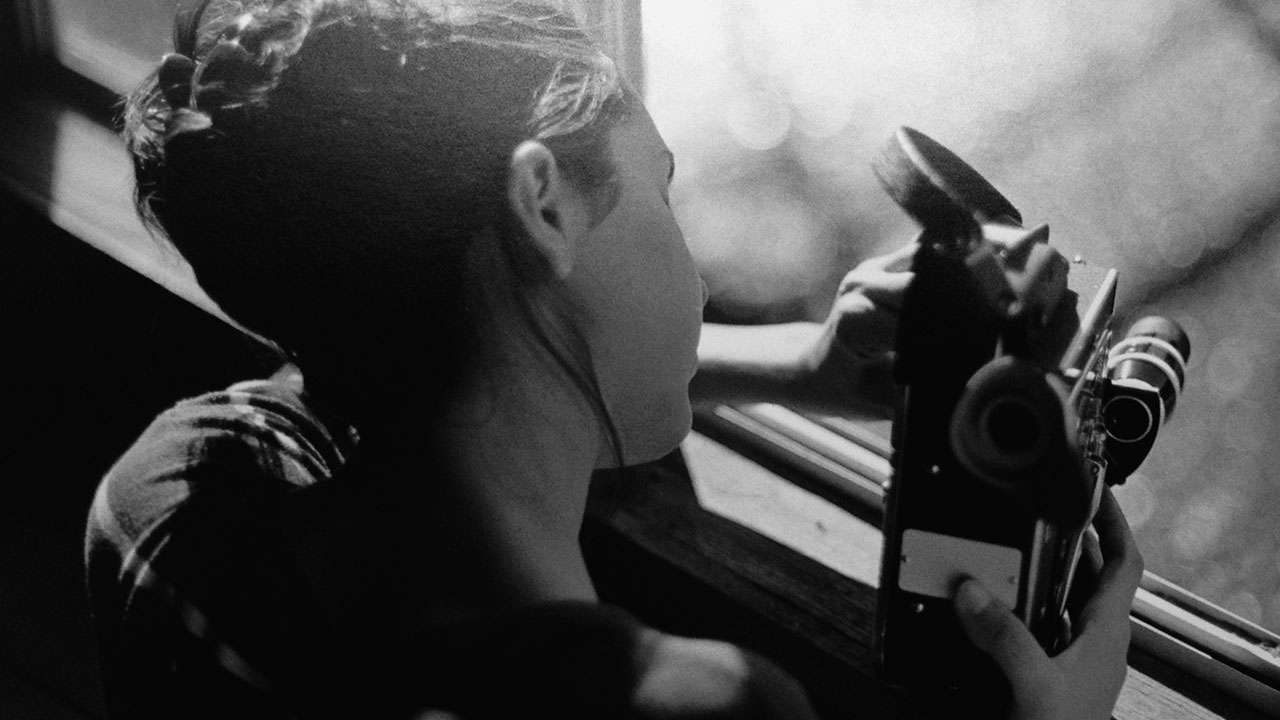 Science and Poetry in the Everyday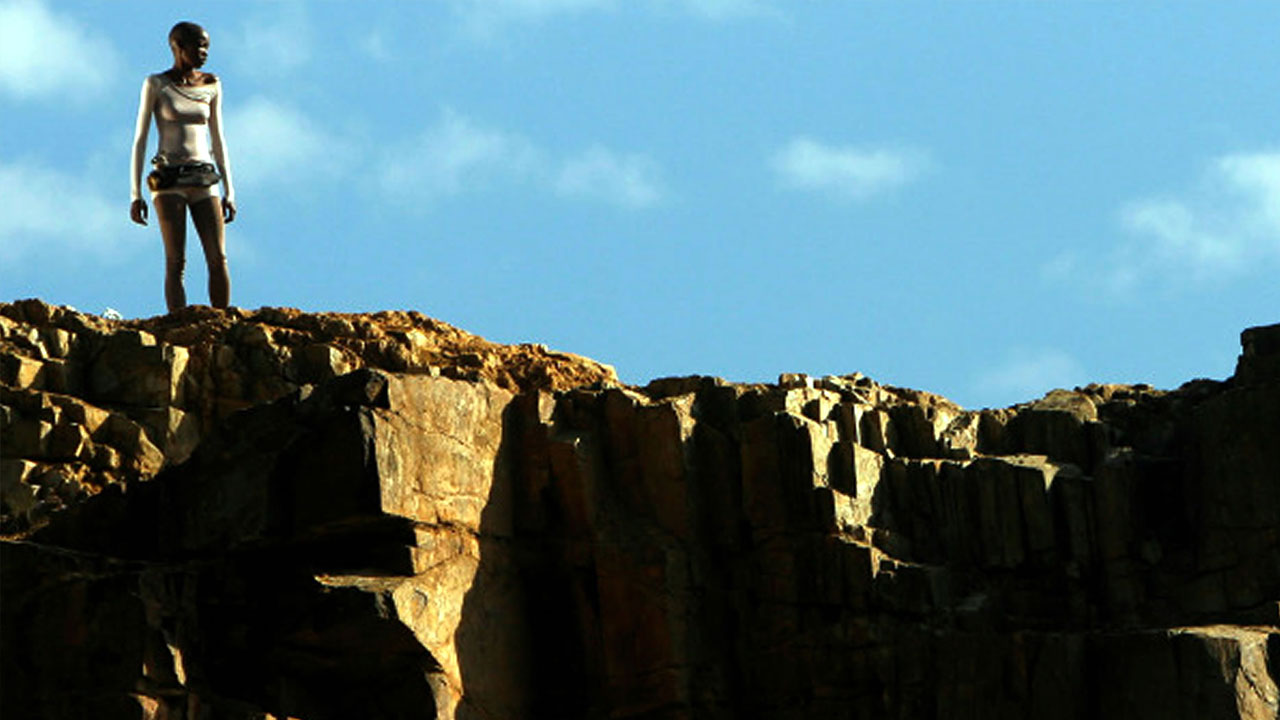 Imagining the Future in the Global South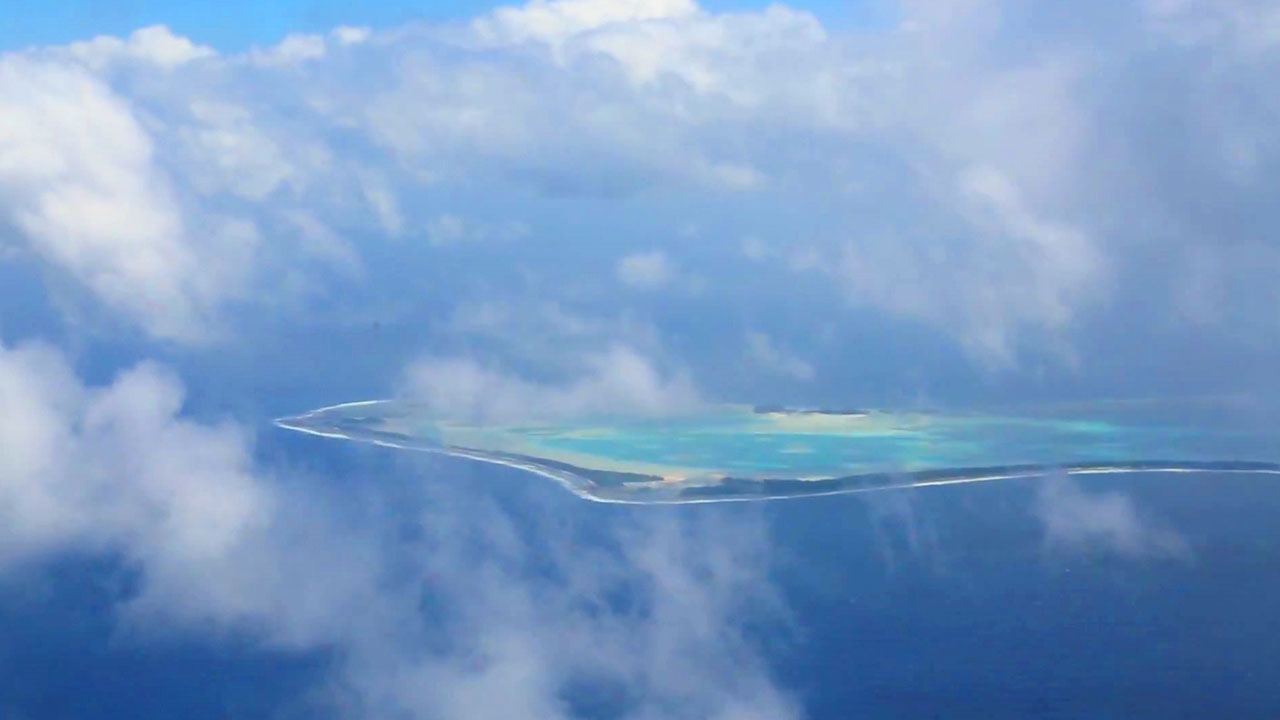 Cyber Nations: An Interview with the director of .TV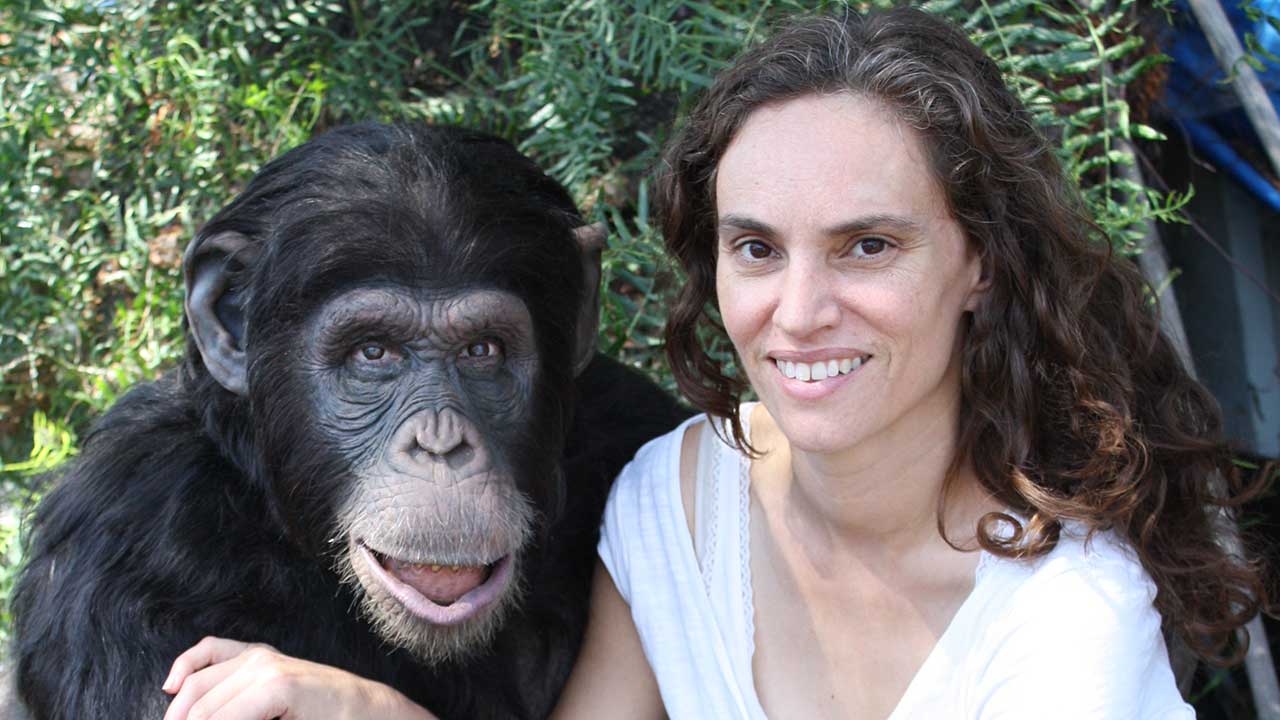 Films for the Non-Human Demographic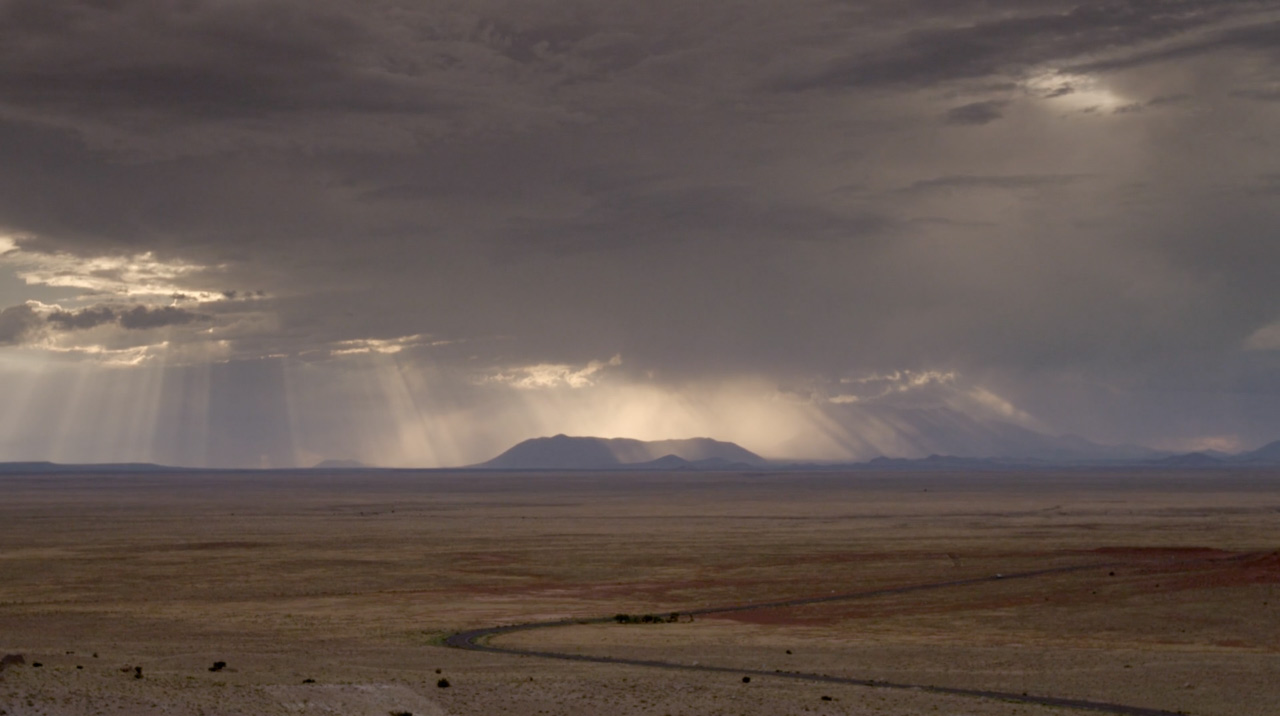 Science v. Religion: Genesis to Genetics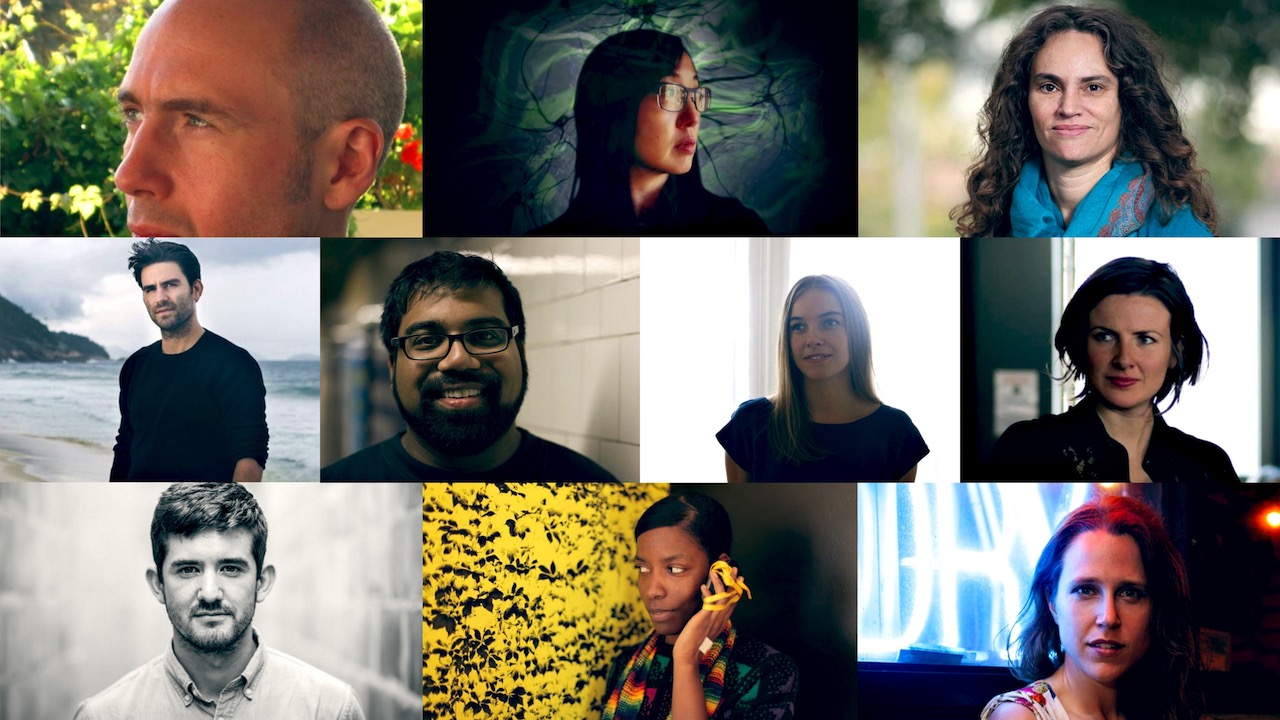 Announcing the Ten Visionary Filmmakers of "Chimera Experiments"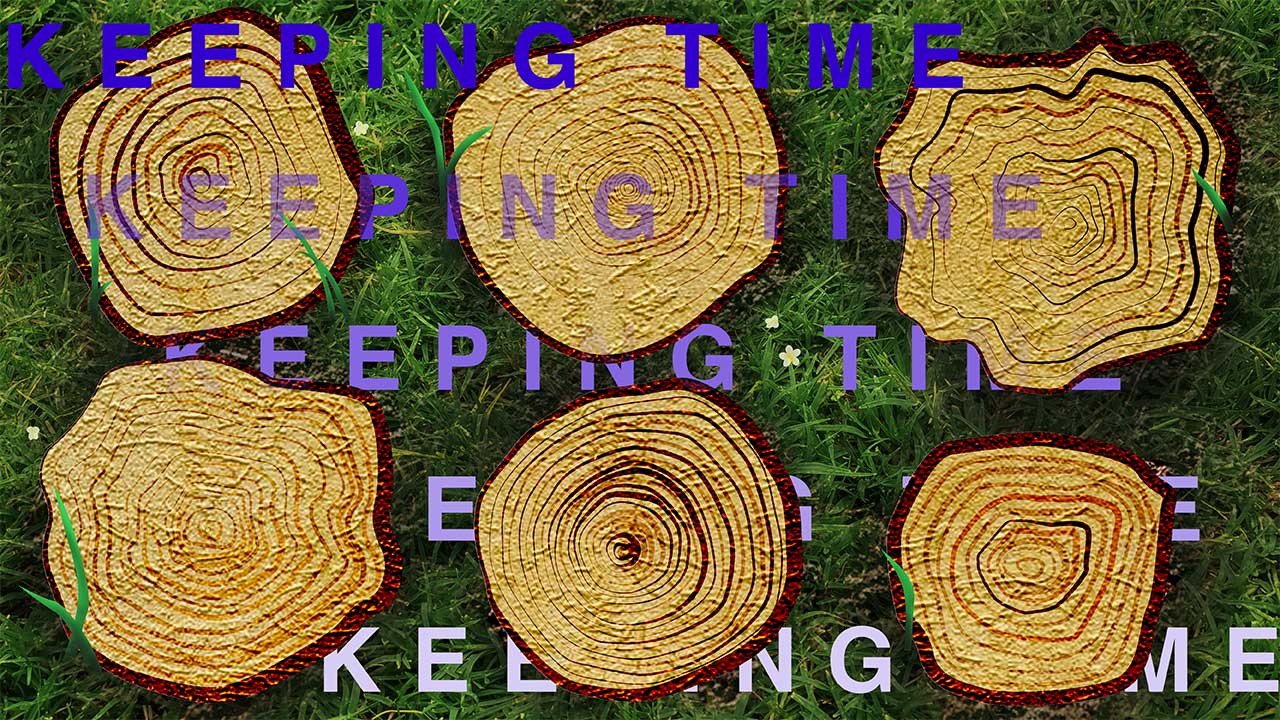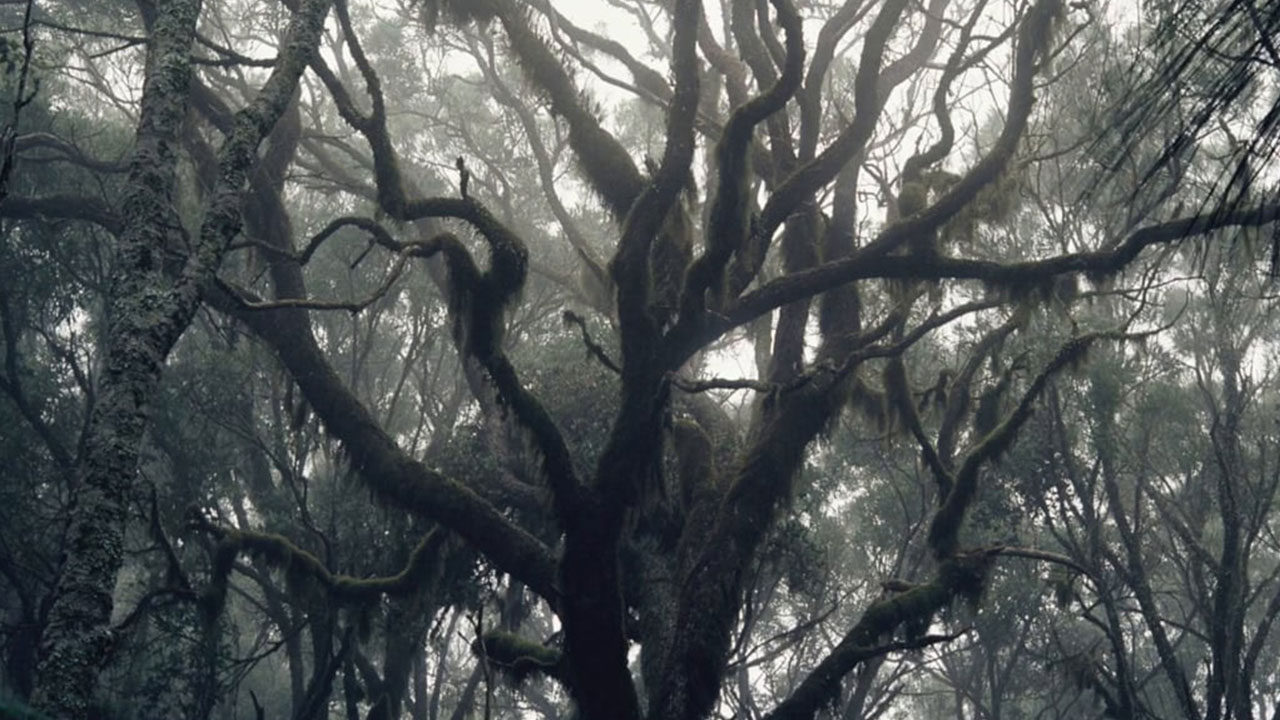 We and the Earth breathe together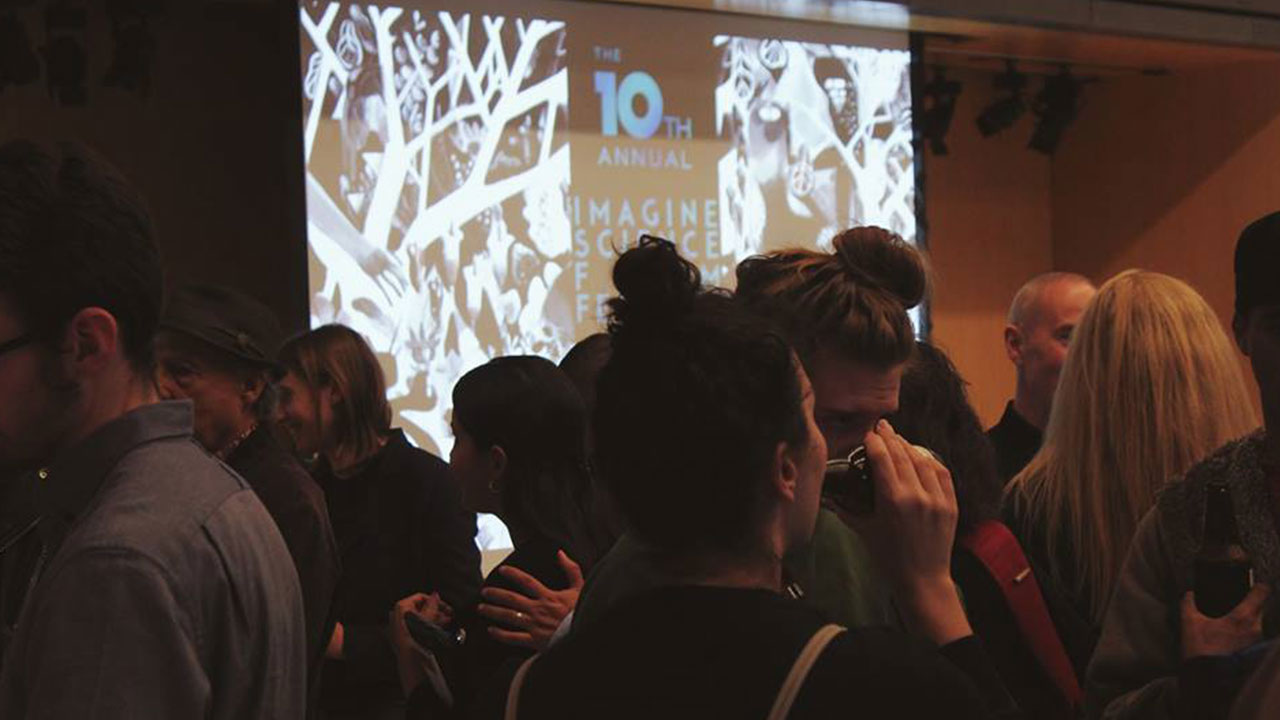 Winners of the 10th Annual Imagine Science Film Festival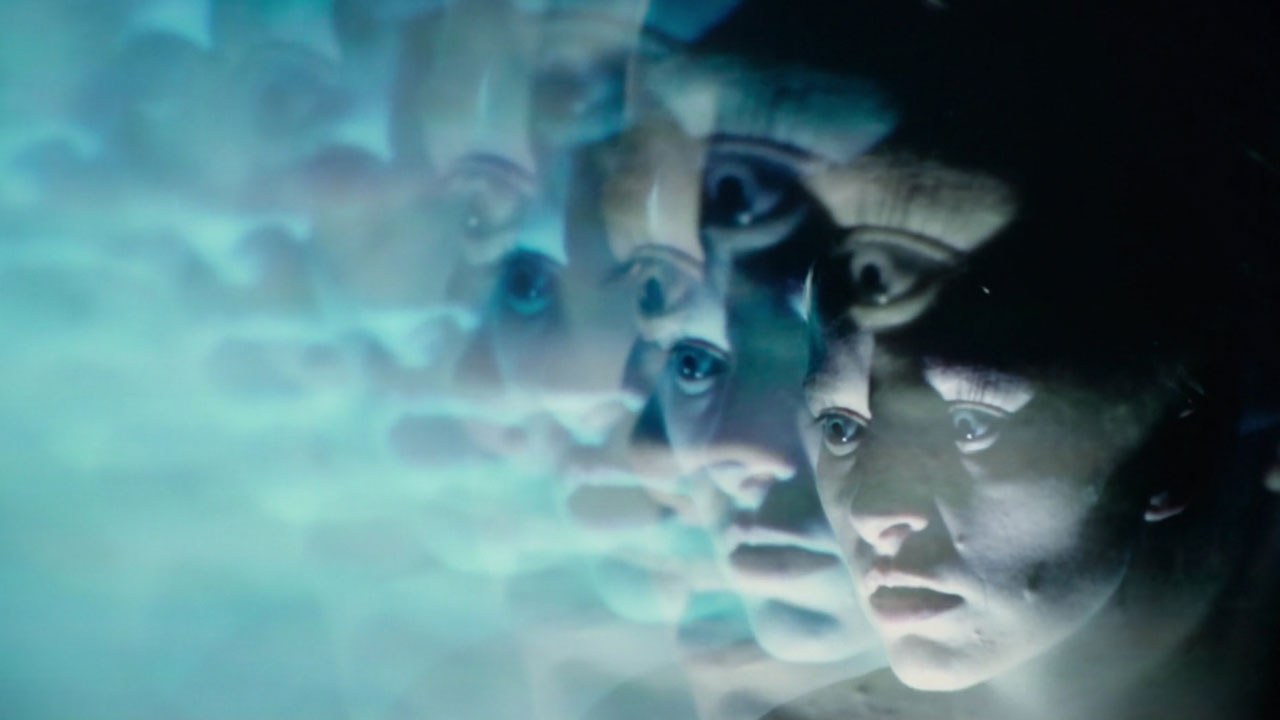 Your Guide to Science at the 2019 Toronto International Film Festival