How We Get Our Skin Color
Laura Bonetta,Fabian De Kok-Mercado
Virtual Brain: Virtual Brain: Ecological Colors
Karen Schloss,Bas Rokers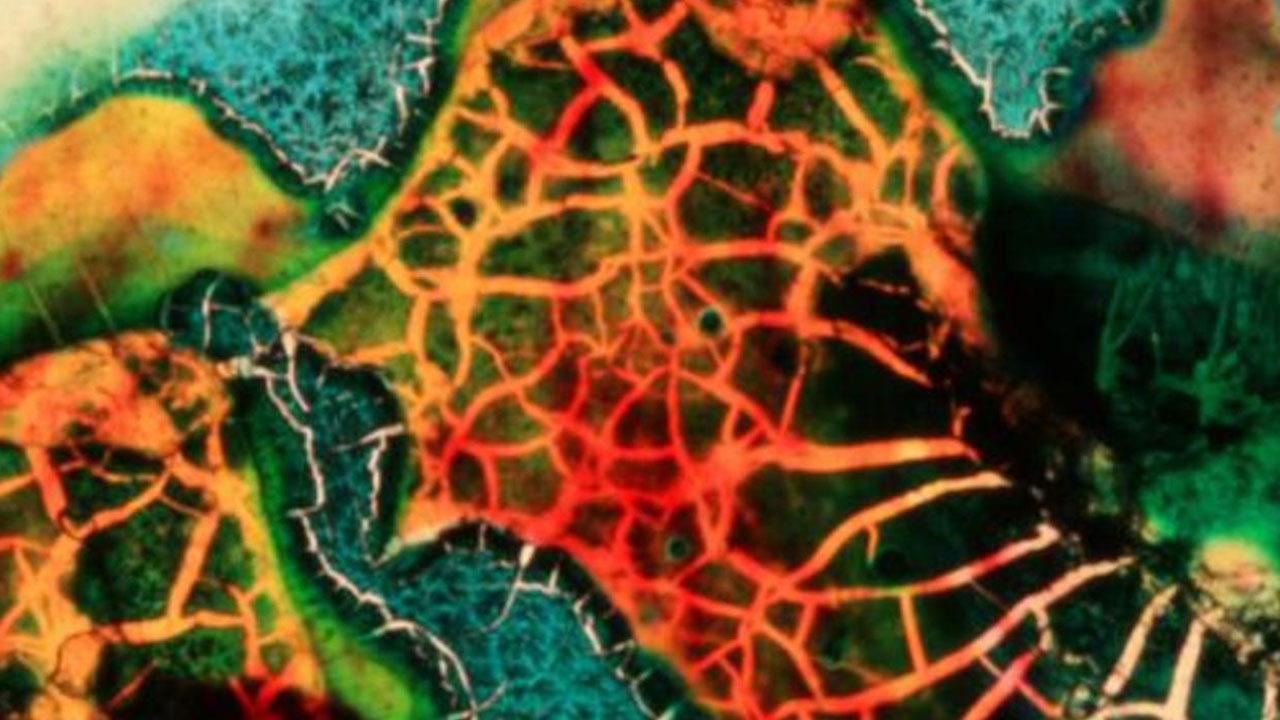 Color Neutral
Jennifer Reeves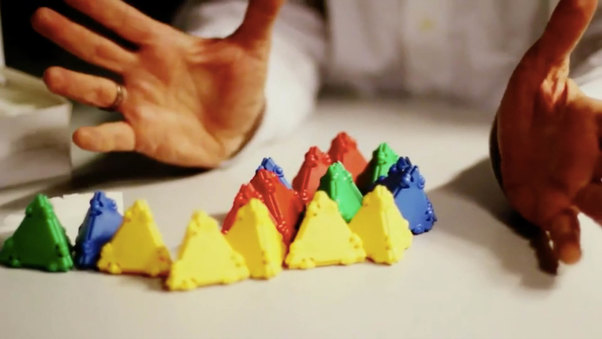 Colors of Math
Ekaterina Eremenko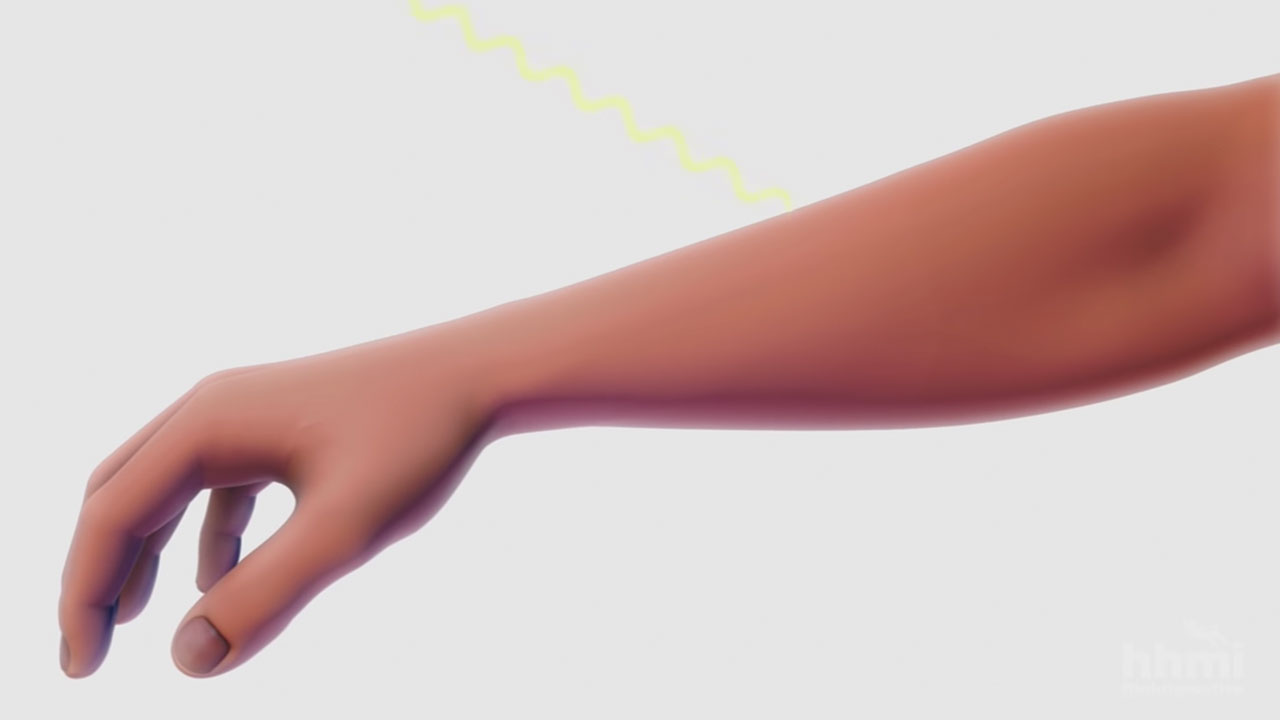 The Biology of Skin Color
Rob Whittlesey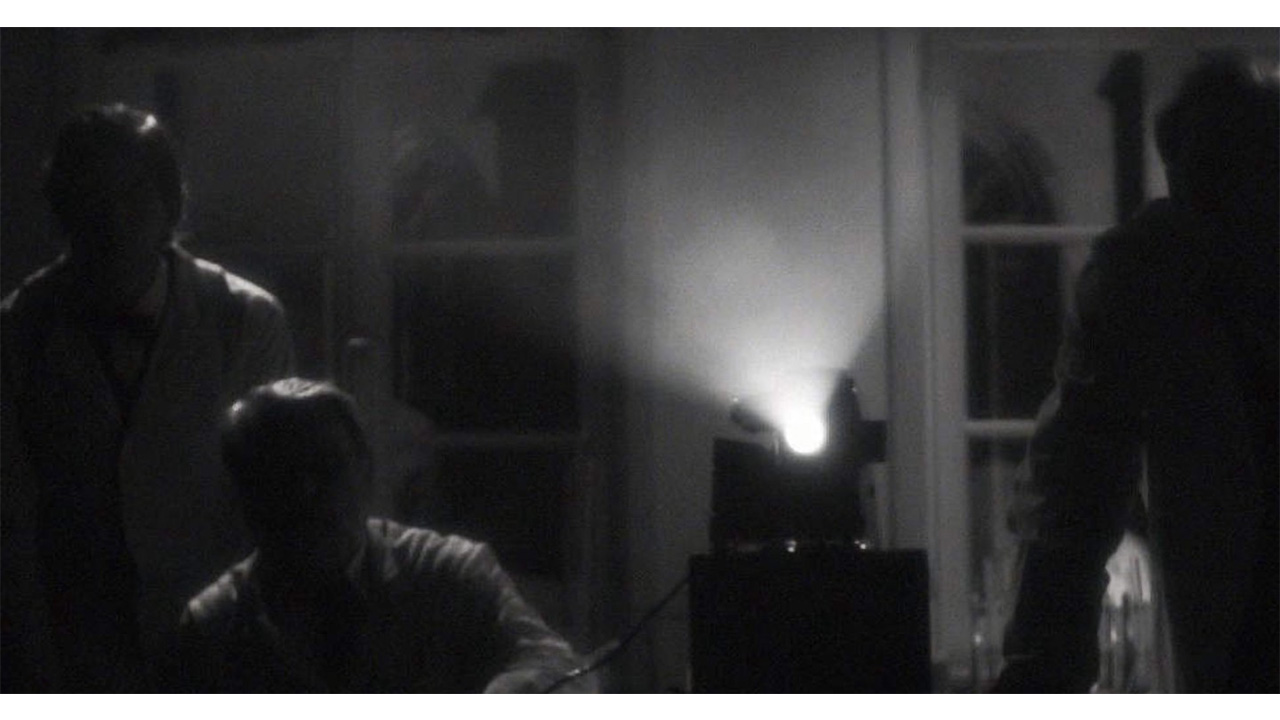 The Color Out of Space
Huan Vu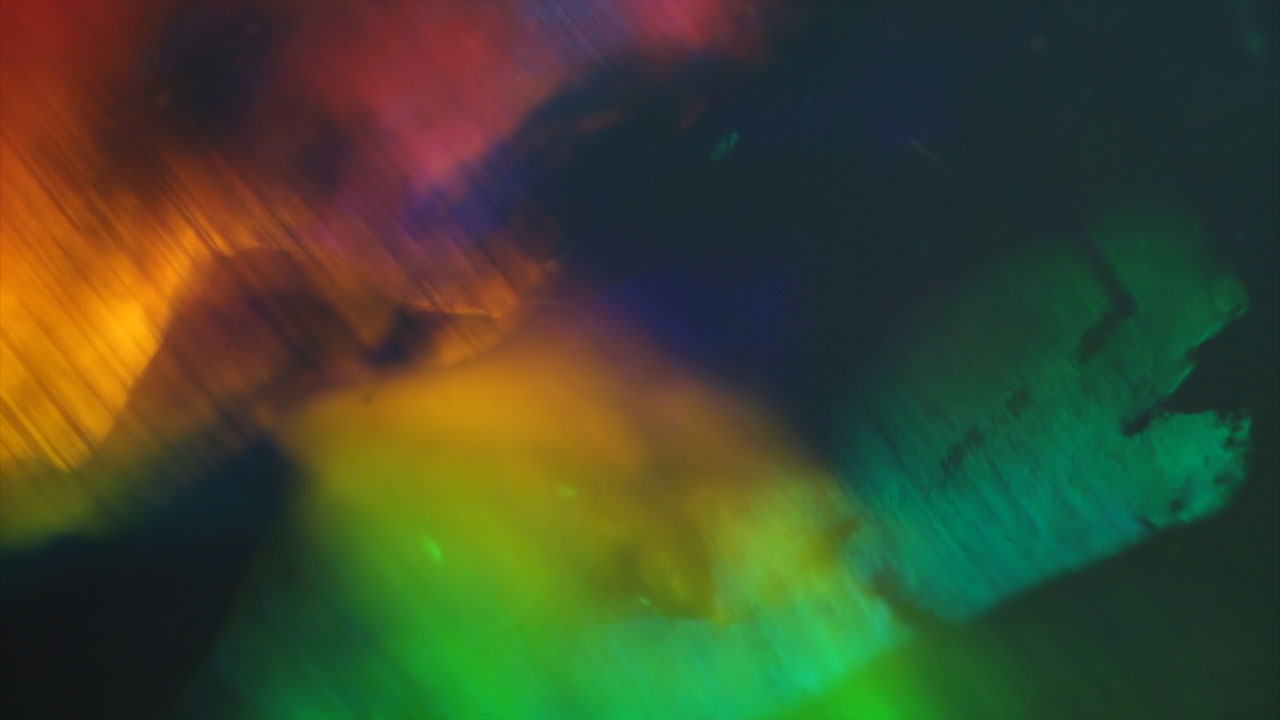 Play of Color
Danielle Parsons
Primary Expansion
Johan Rijpma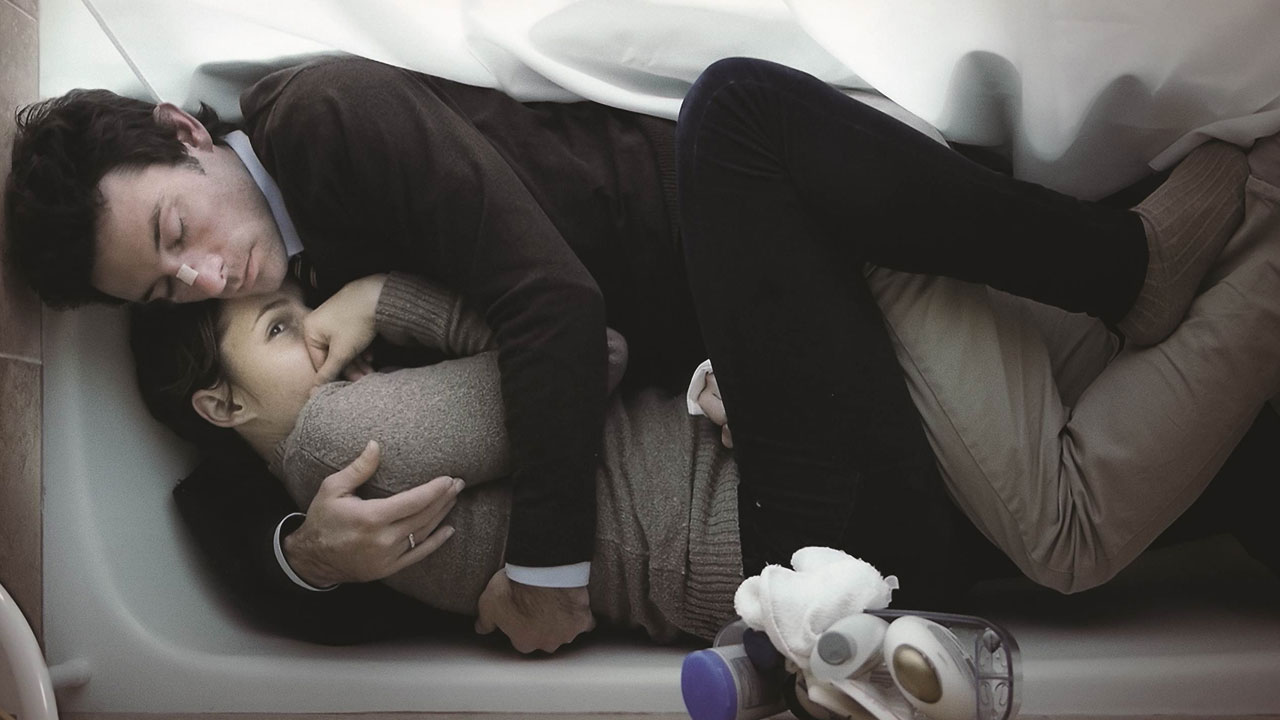 Upstream Color
Shane Carruth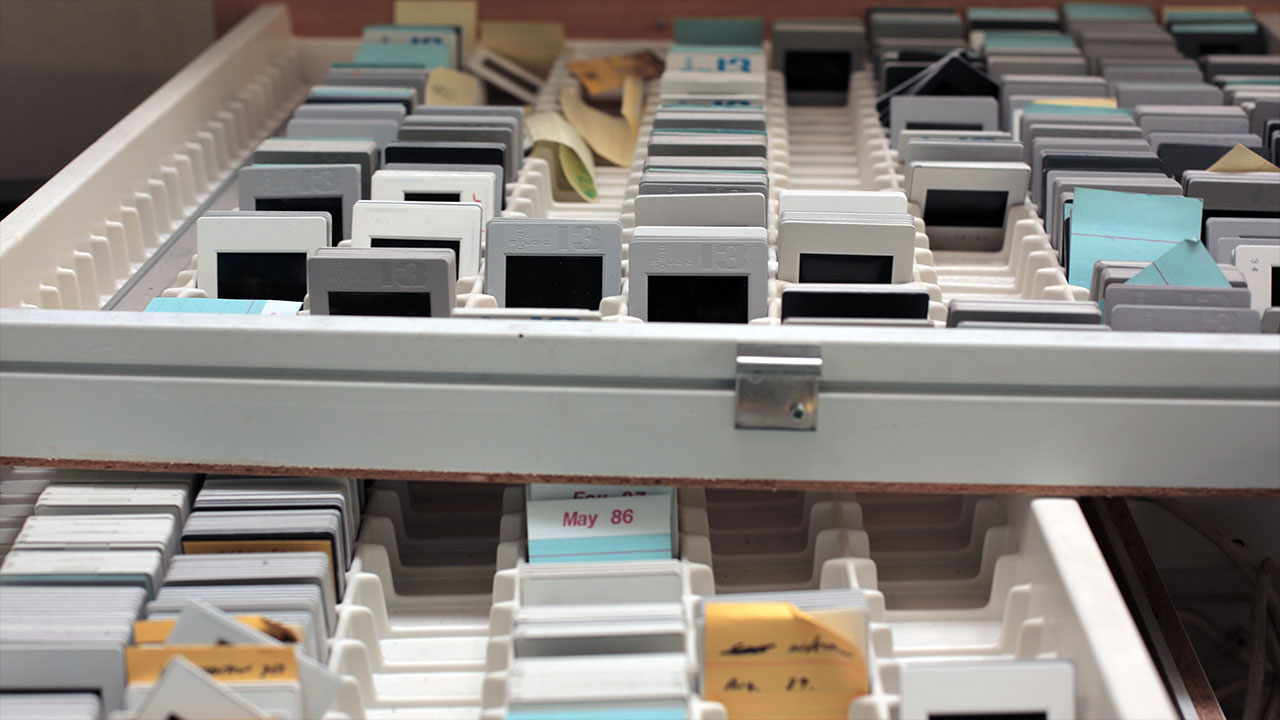 La couleur de l'intervalle (the color in between)
Giulia Grossmann
Butterfly Wing Development in Culture (Painted Lady)
Nipam Patel,Ryan Null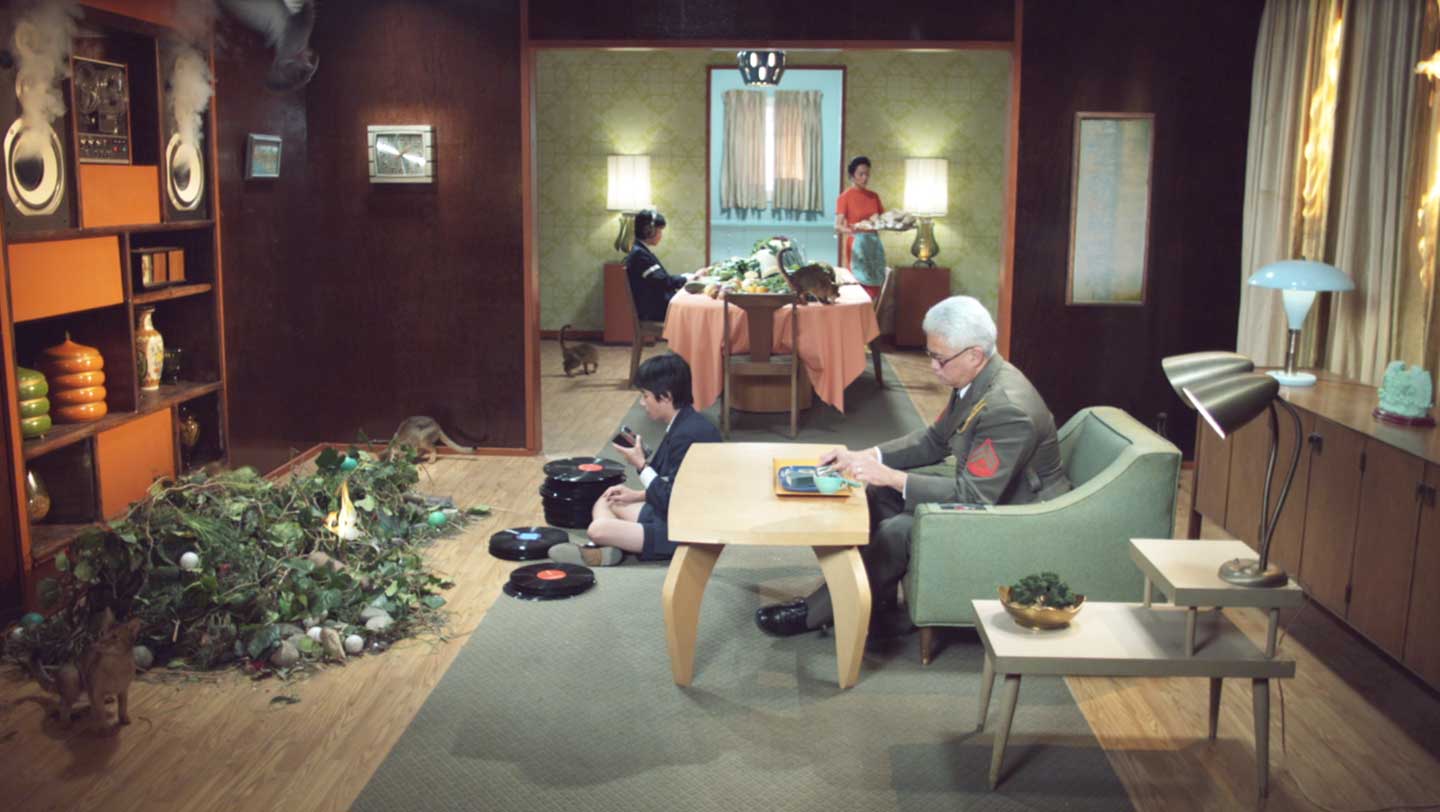 Synesthesia
Corey Creasey,Ian Kibbey,Terri Timely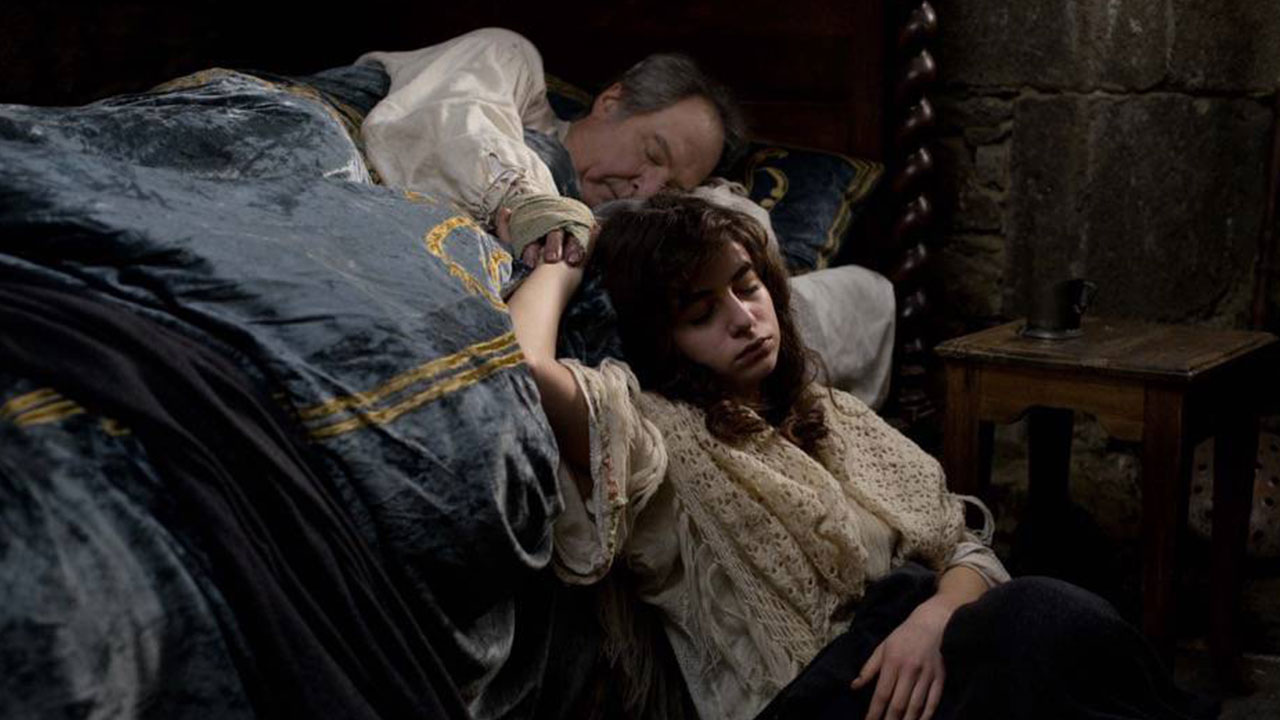 Azurite
Maud Garnier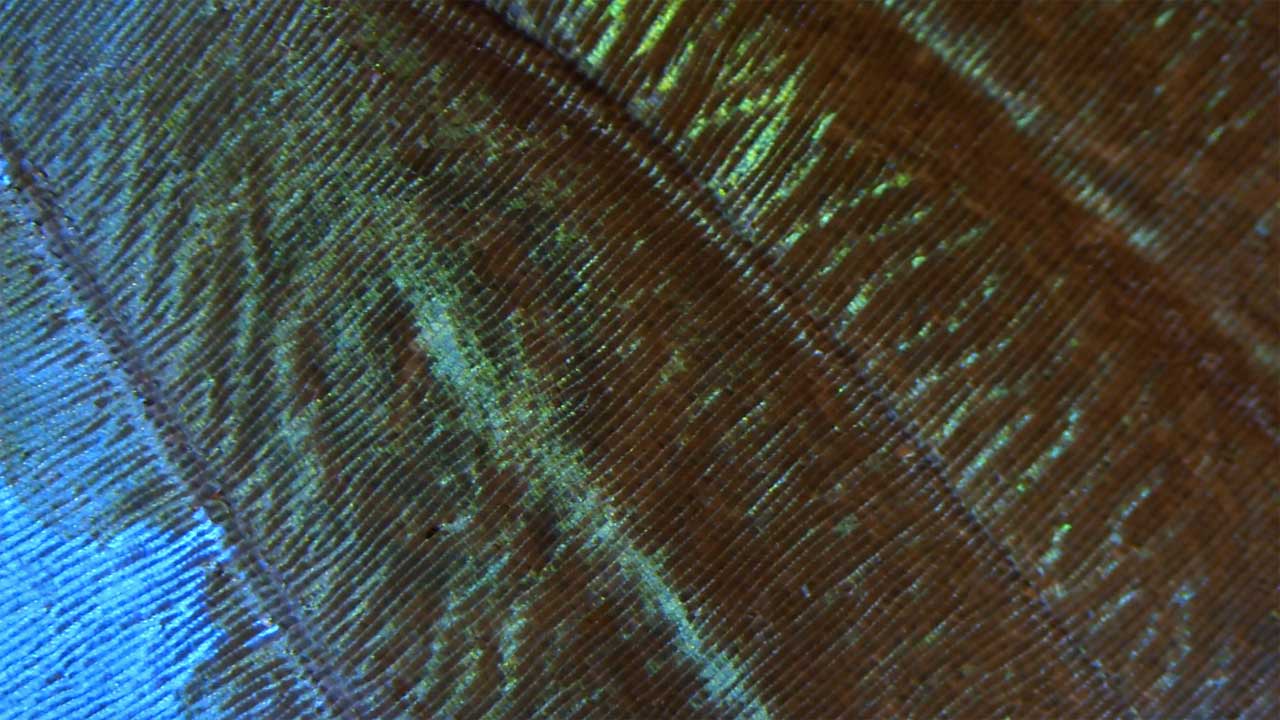 Morphos Butterfly Wing Color Shift (acetone)
Aaron Pomerantz,Damien Gailly,Rachel Thayer,Nipam Patel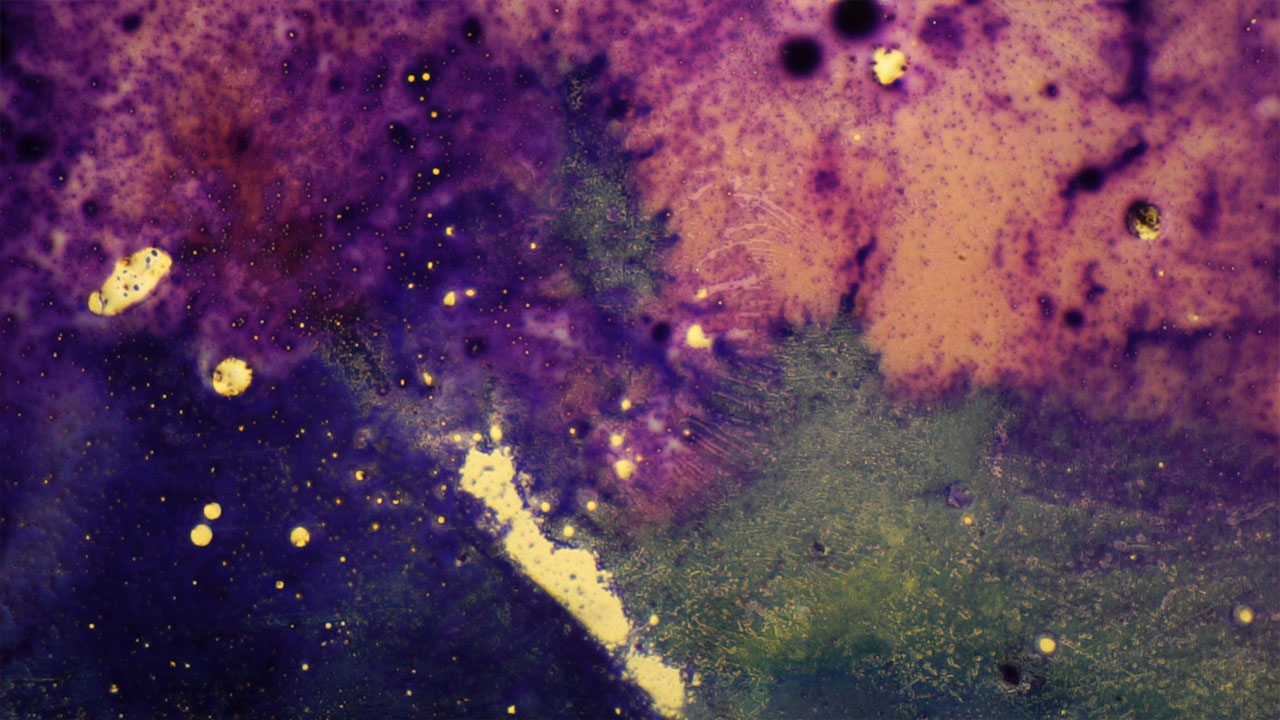 A supravital stain dries and reveals a colorful landscape under a microscope at 40x
Nick Viana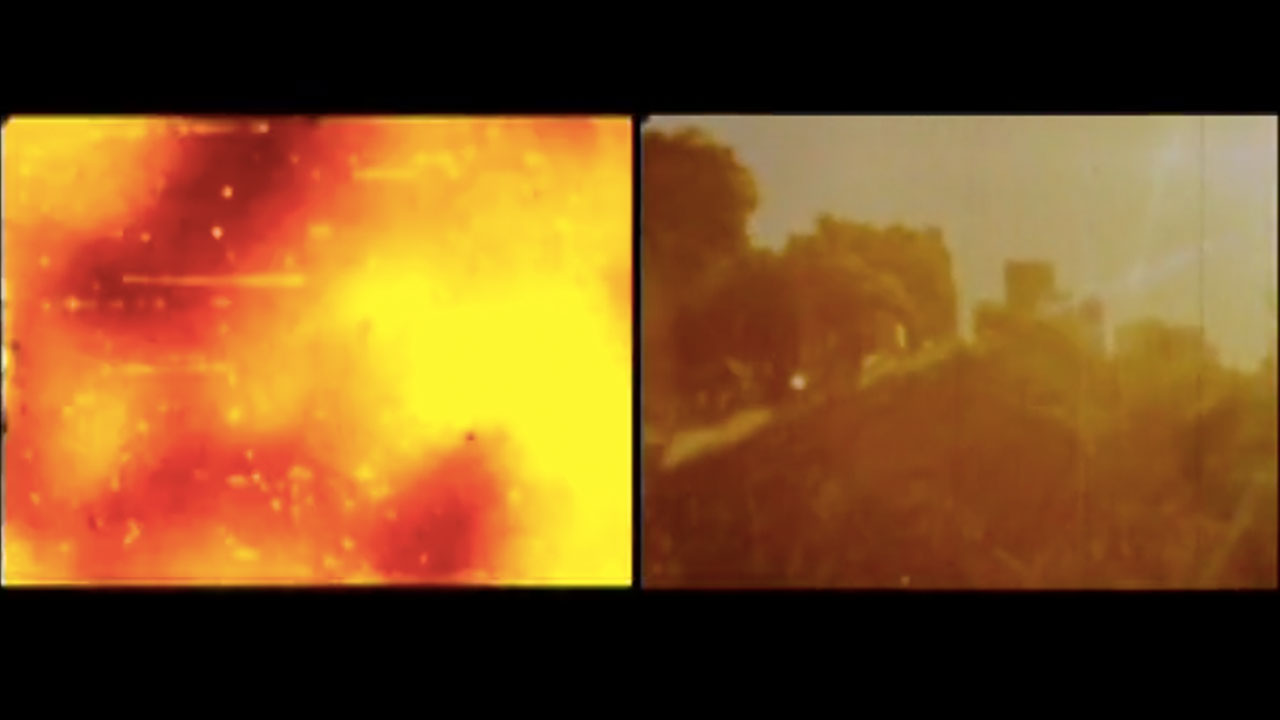 Fly Trap
Chloe Reyes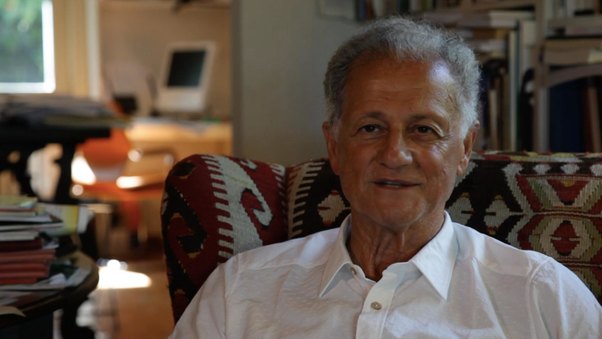 The Ray Cat Solution (La Solution Radiochat, subtitled in French)
Benjamin Huguet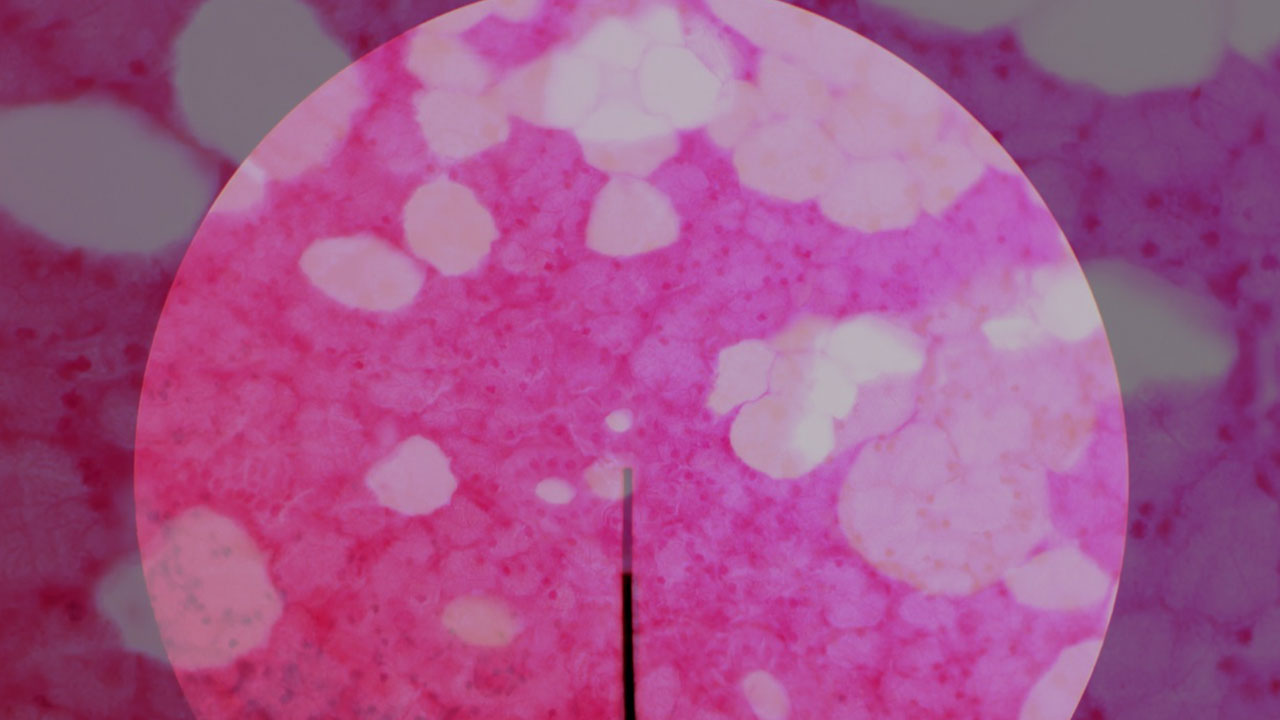 Through the Mirror
Graciela Cassel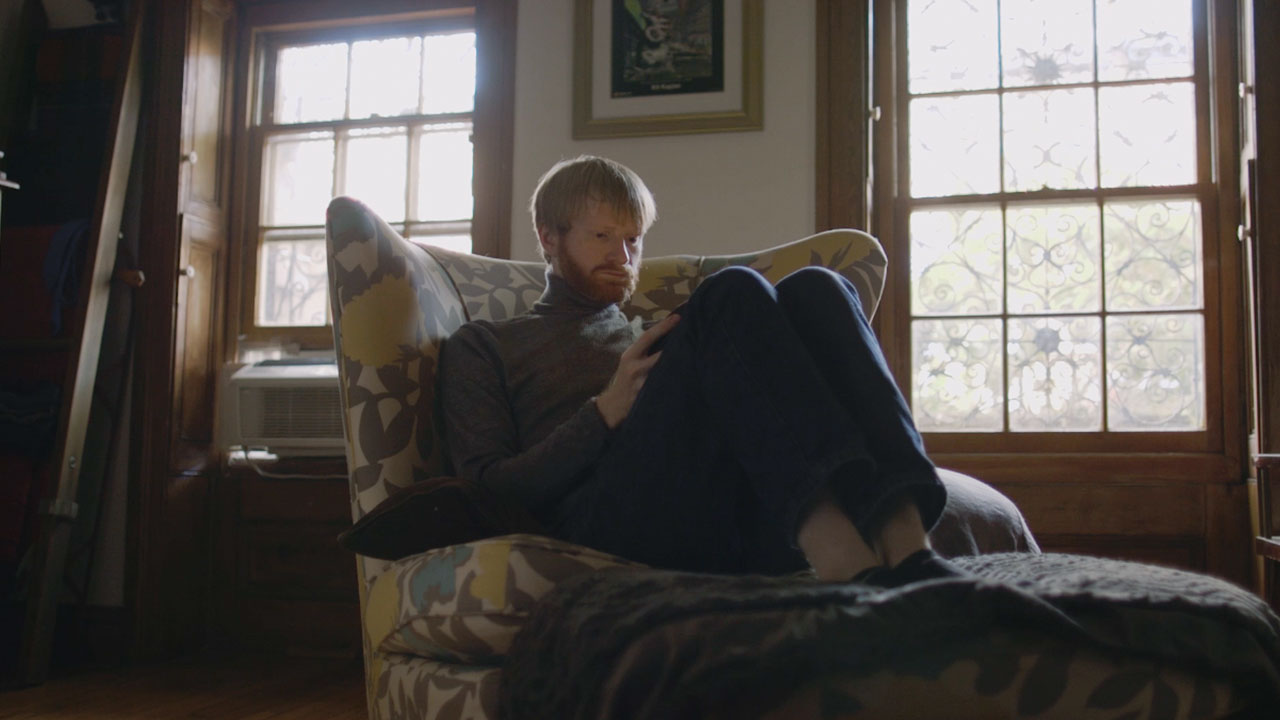 COLORCONDITION
Jason Chew,Rodrigo Valles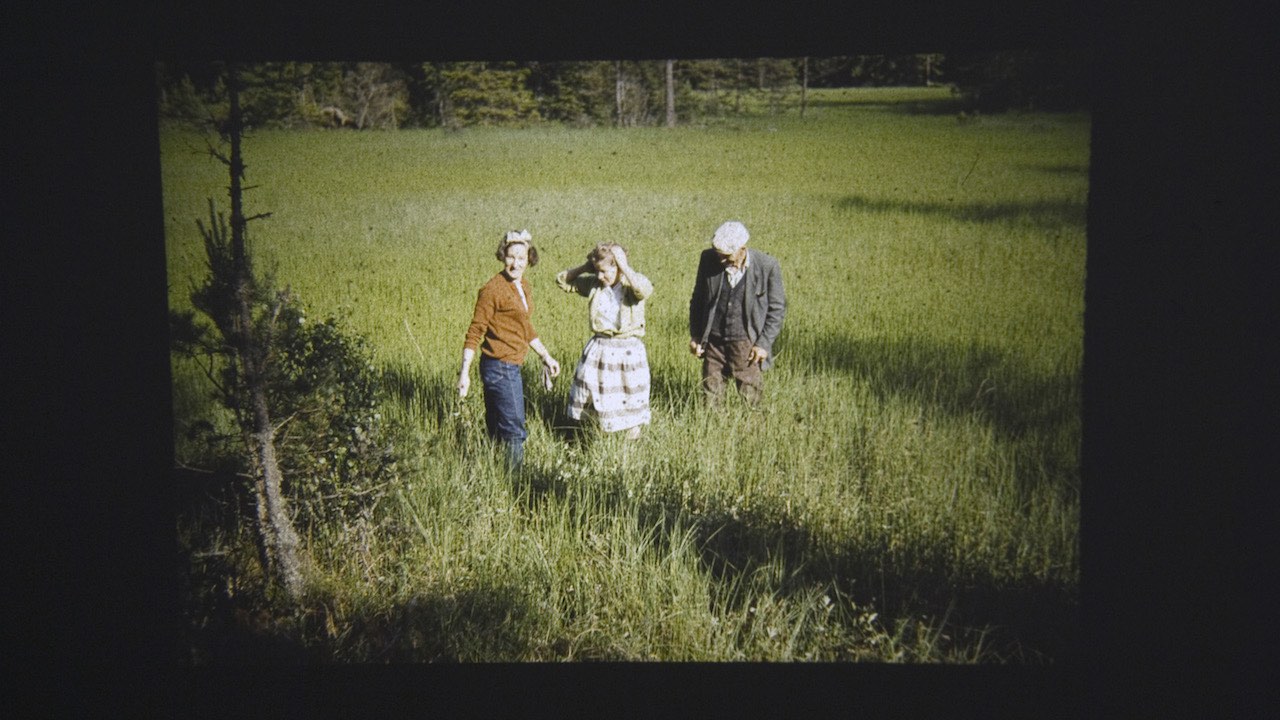 I remember my dreams by the colour they are...
Maria Magnusson
Color of Space
Richard Stanley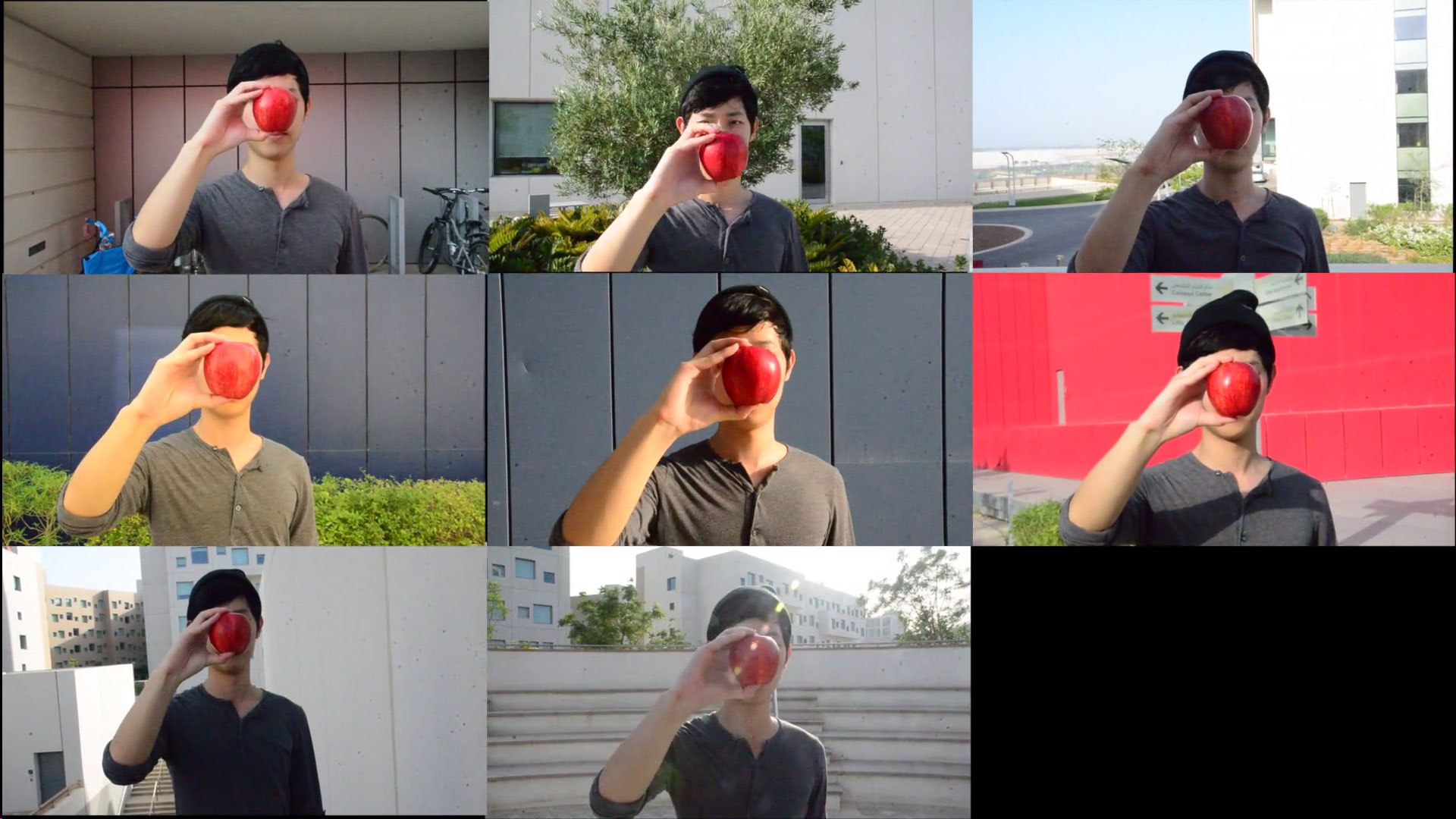 Color in Flatlands
#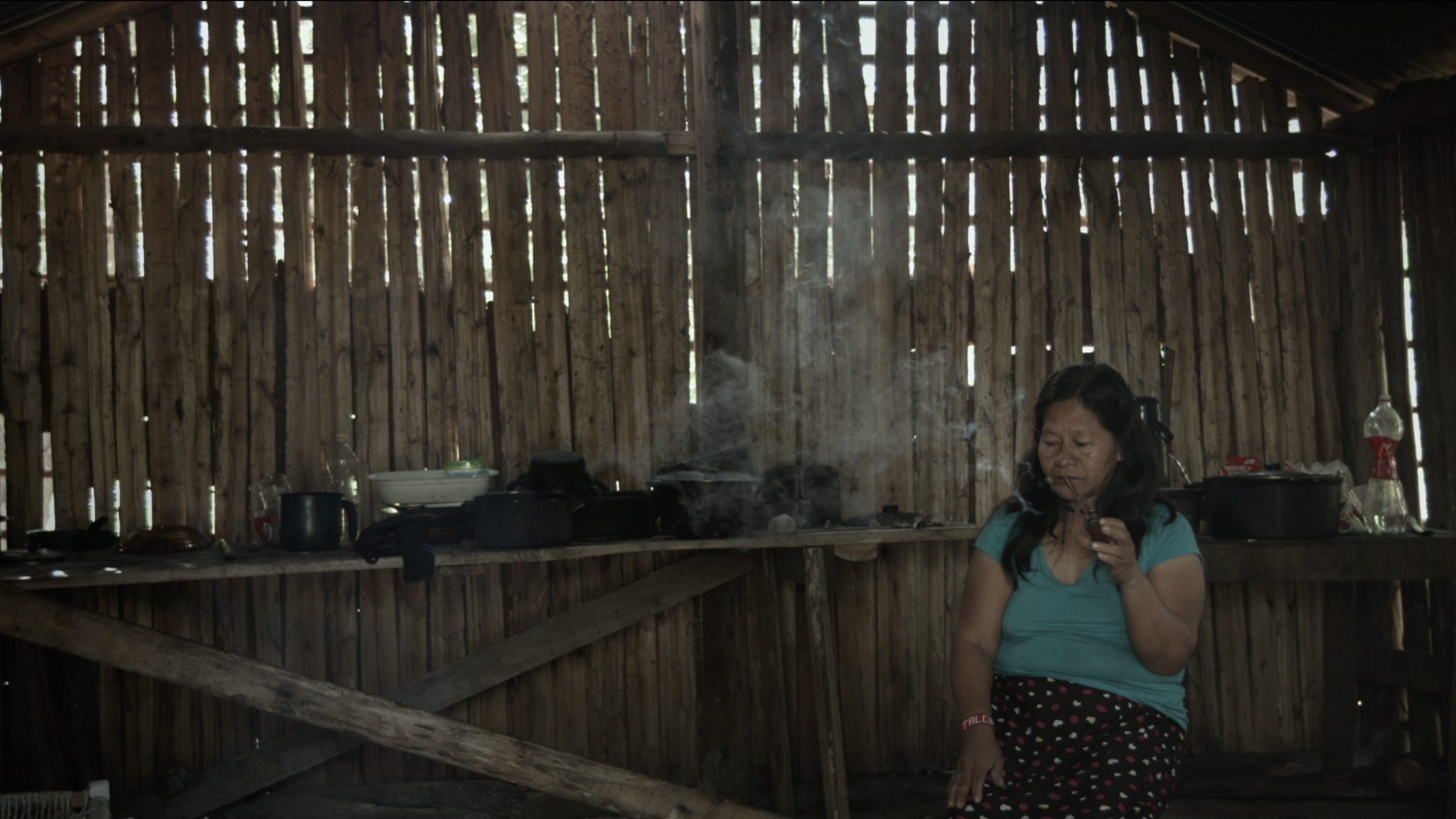 Antes do Lembrar (Stone Engravings and the Three-colored Chickenpox Tale)
Luciana Mazeto, Vinícius Lopes
Fear of Dying in Transit
Ian Purnell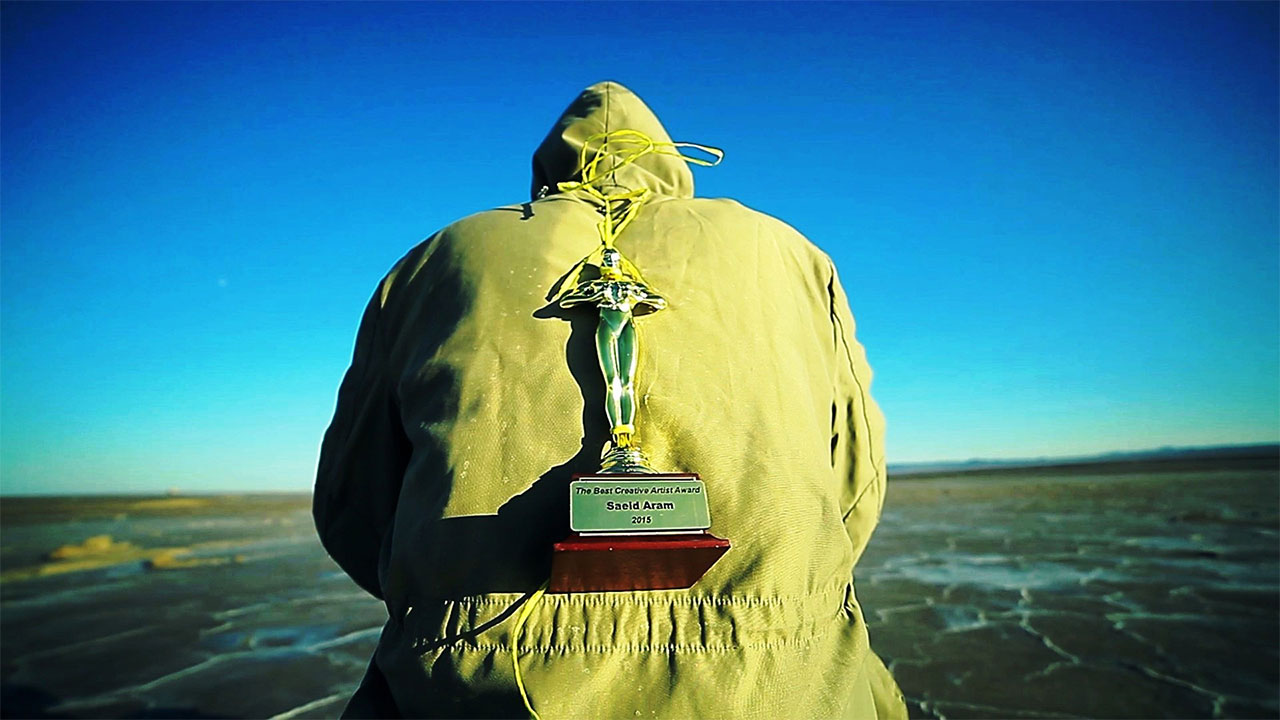 The Salt Man
Seyed Sajad Moosavi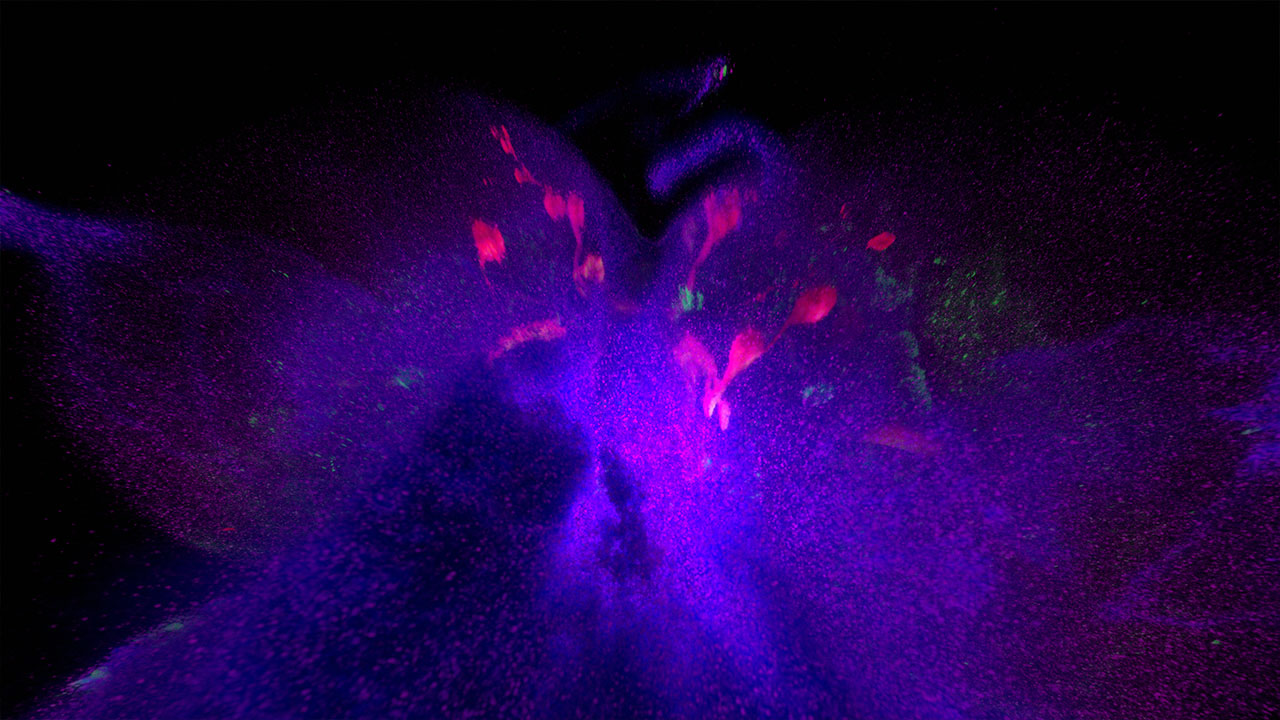 Optic Identity
Hannes Vartiainen,Pekka Veikkolainen,Janne Pulkkinen,Huayi Wei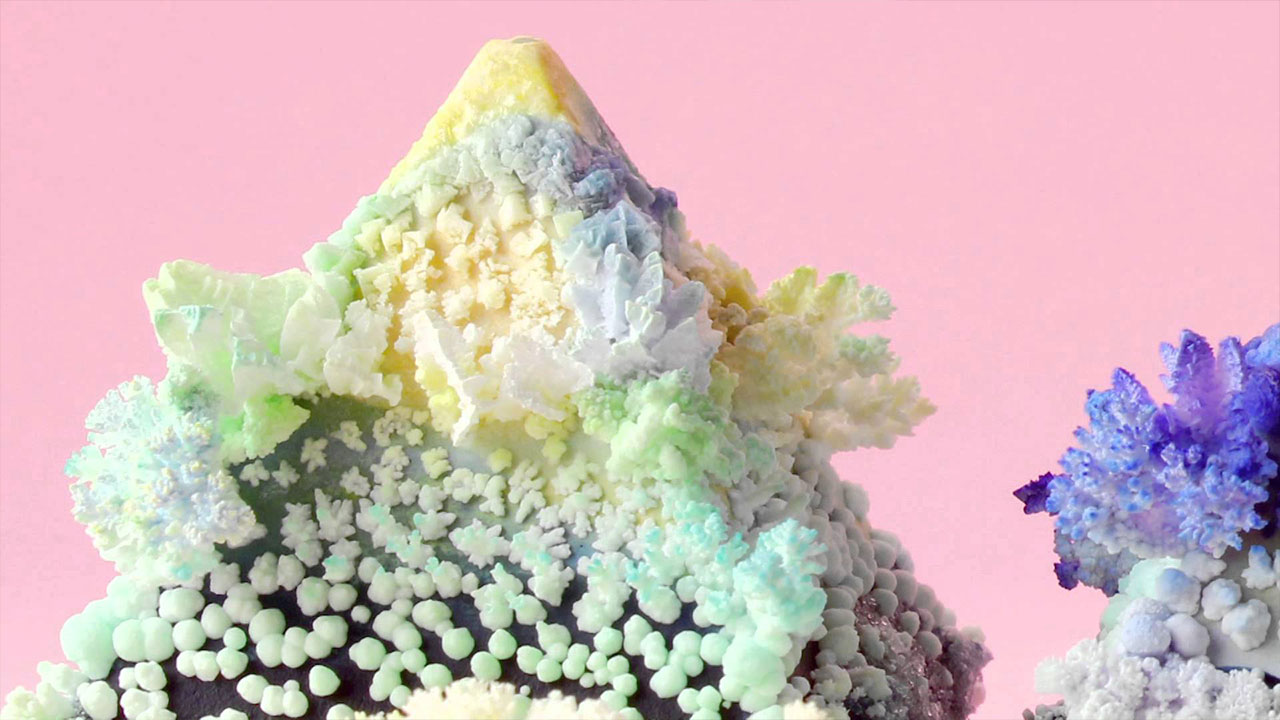 You Can Sunbathe in the Storm
Alice Dunseath
Butterfly Buckeye Development & Wing Close-up (music)
Aaron Pomerantz,Damien Gailly,Rachel Thayer,Nipam Patel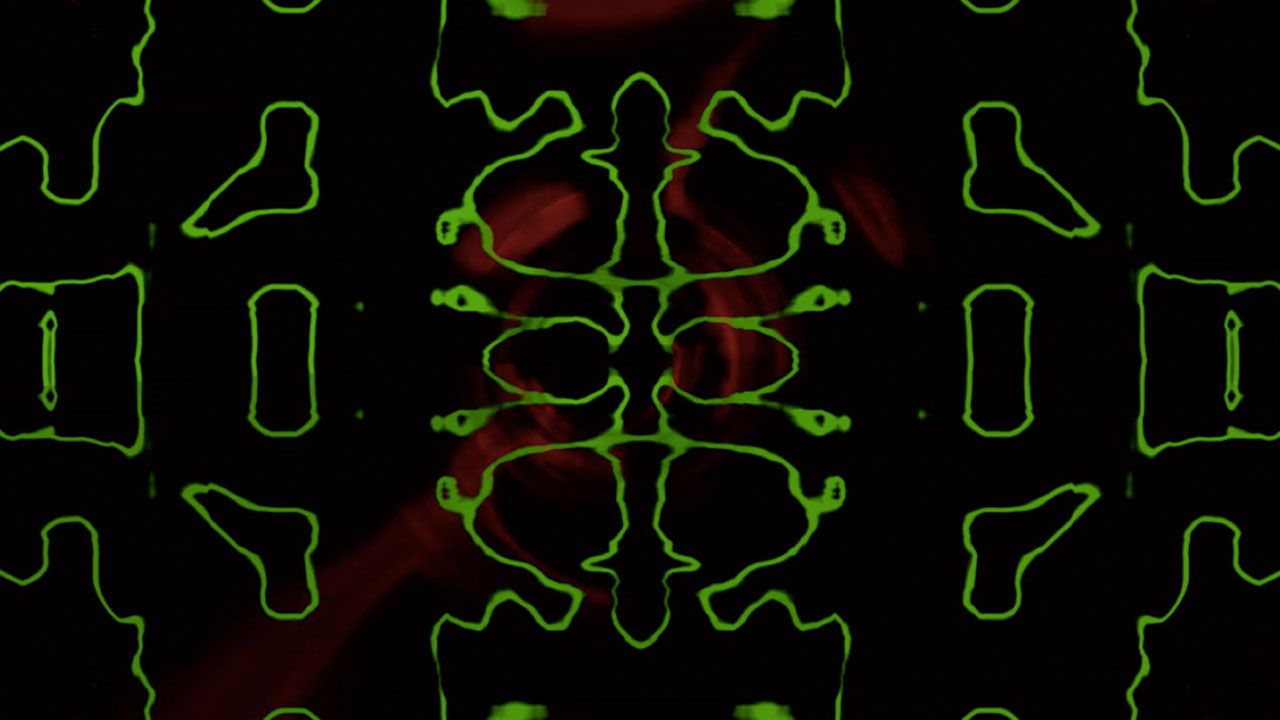 SYN
Harshini Karunaratne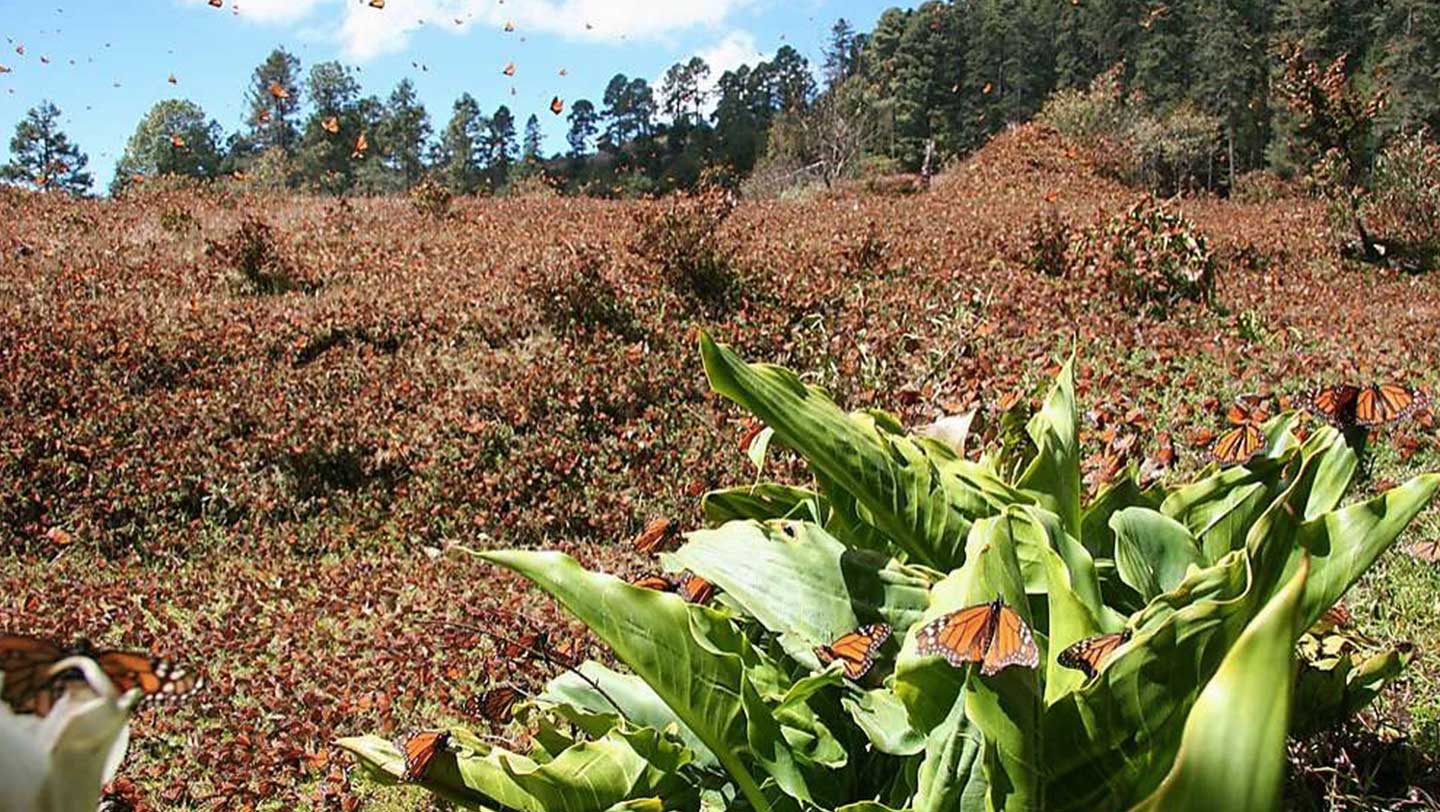 Flight of the Butterflies
Mike Slee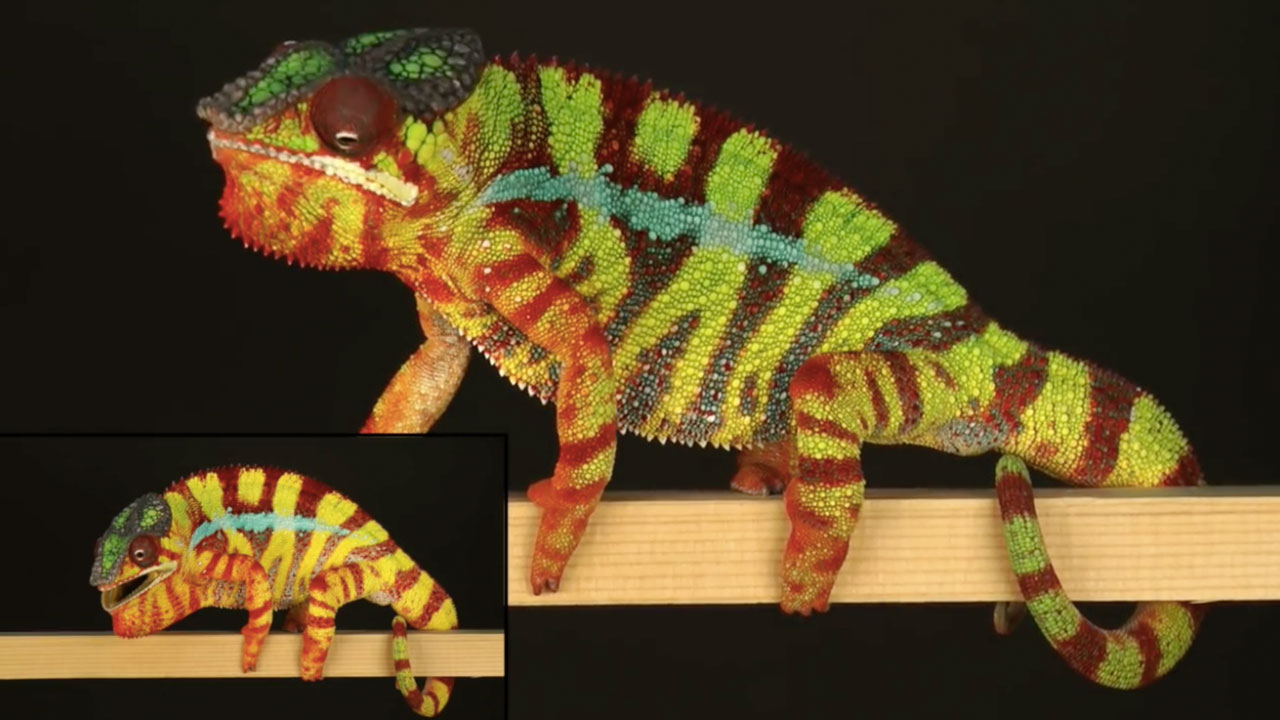 Chameleon colour change (Suppl Movie S2)
Michel Milinkovitch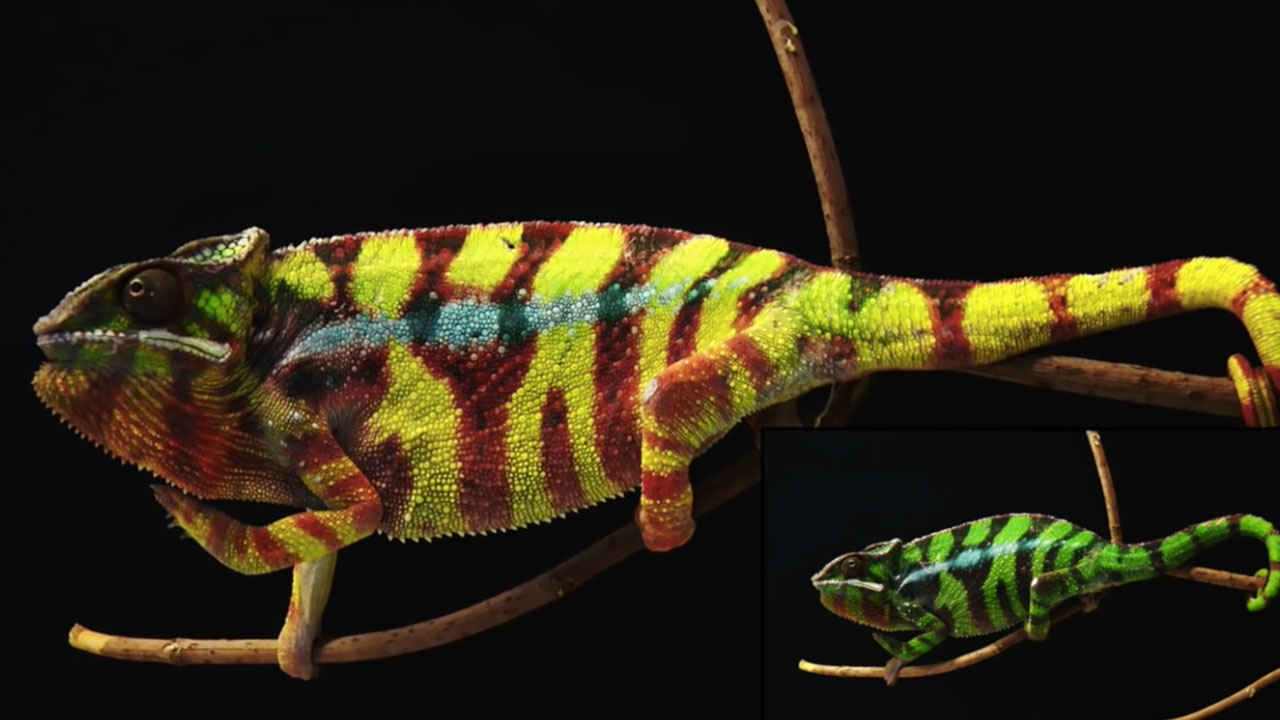 Chameleon colour change (Suppl Movie S1)
Michel Milinkovitch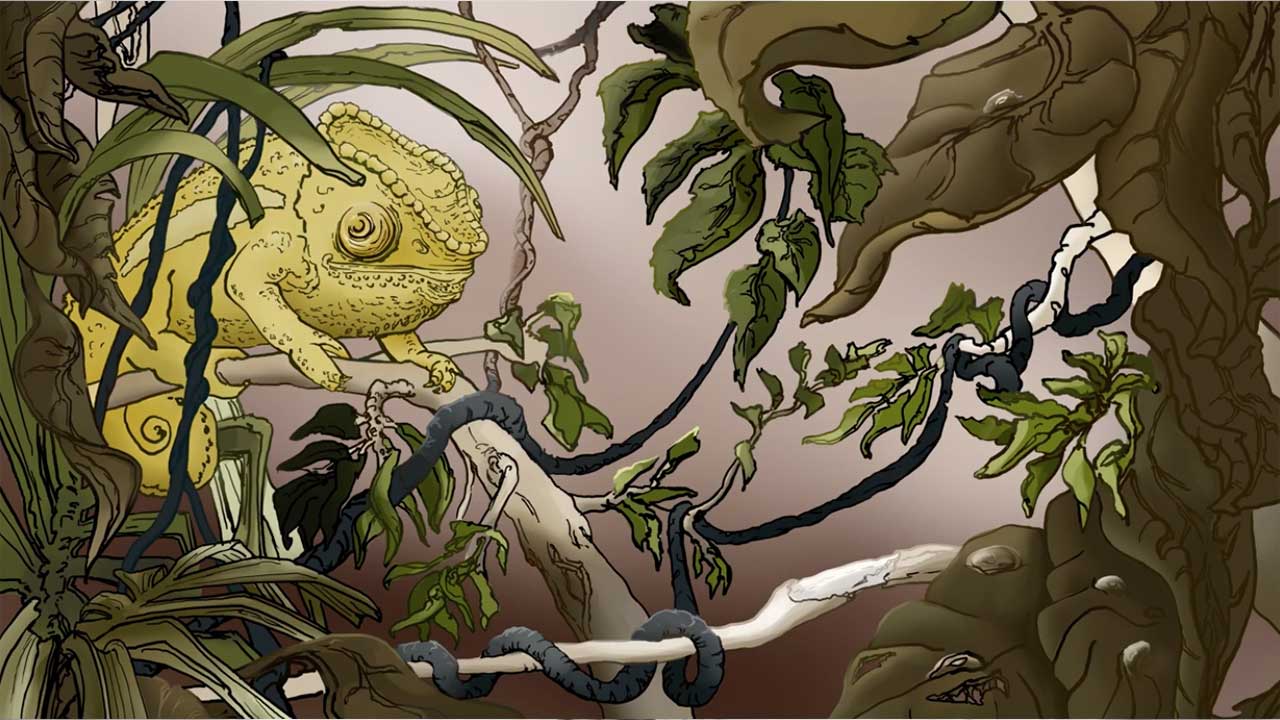 Bob and the Soap Bubble
Maya Hartmeier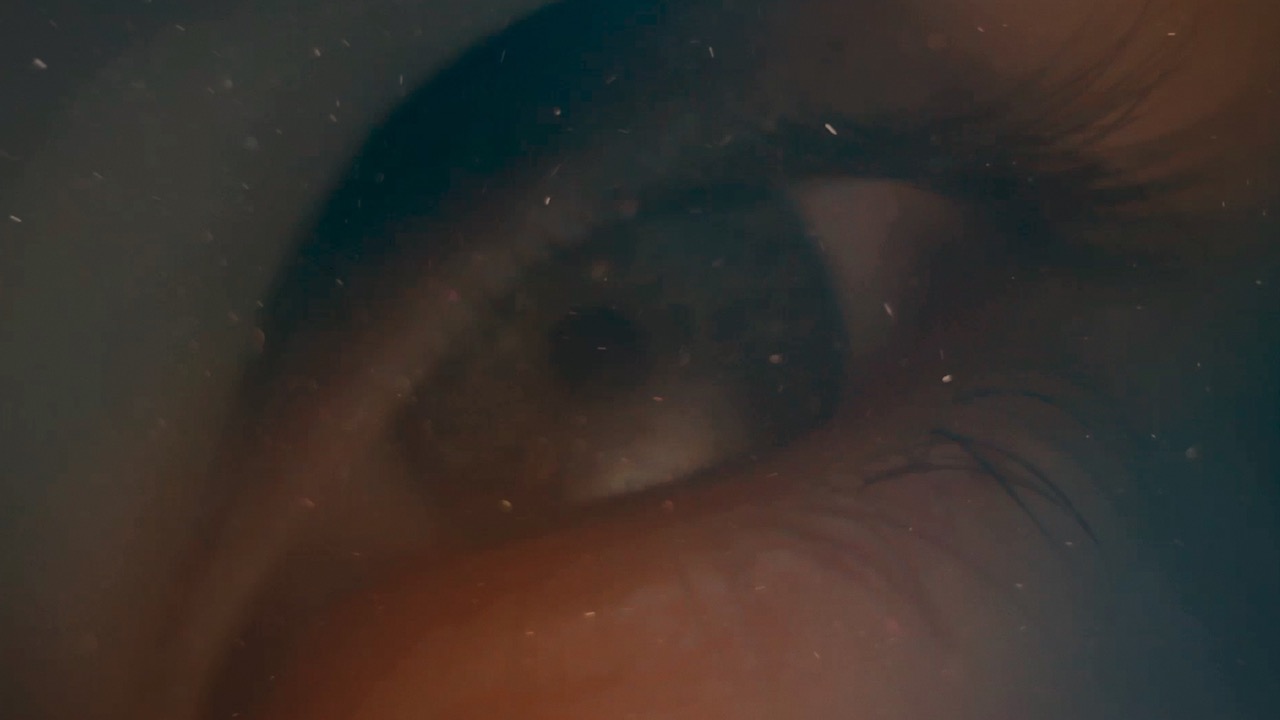 Dreams of Alice
Cidney Hue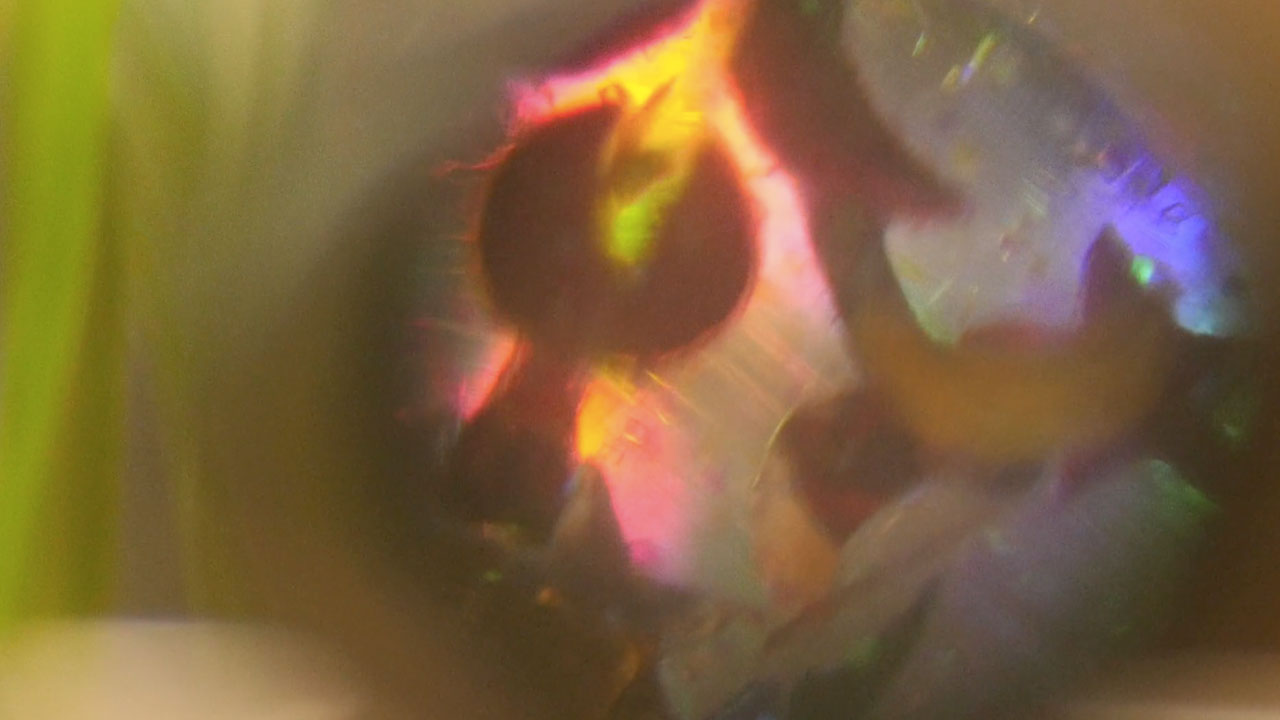 Peur (Fear)
Marine Koenig,Laetitia Grabot,Helene Louis,Loic Carrera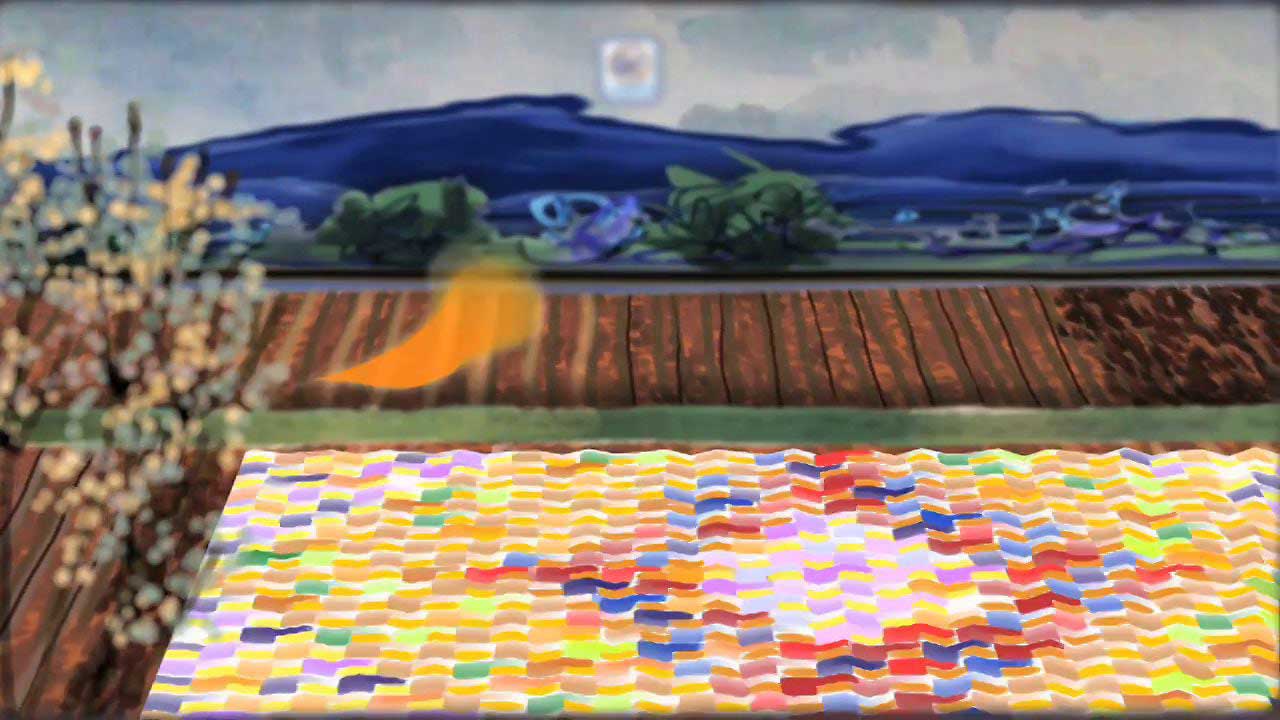 An Eyeful of Sound
Samantha Moore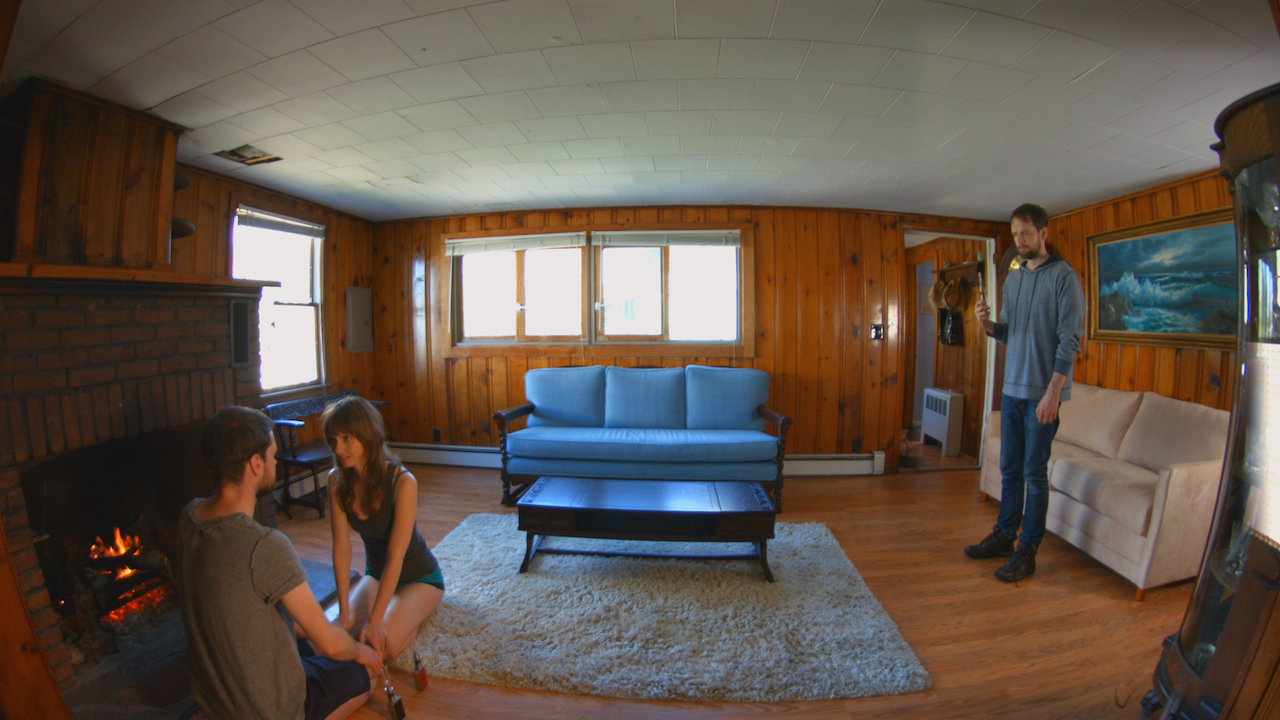 Olfactory
Christopher Piazza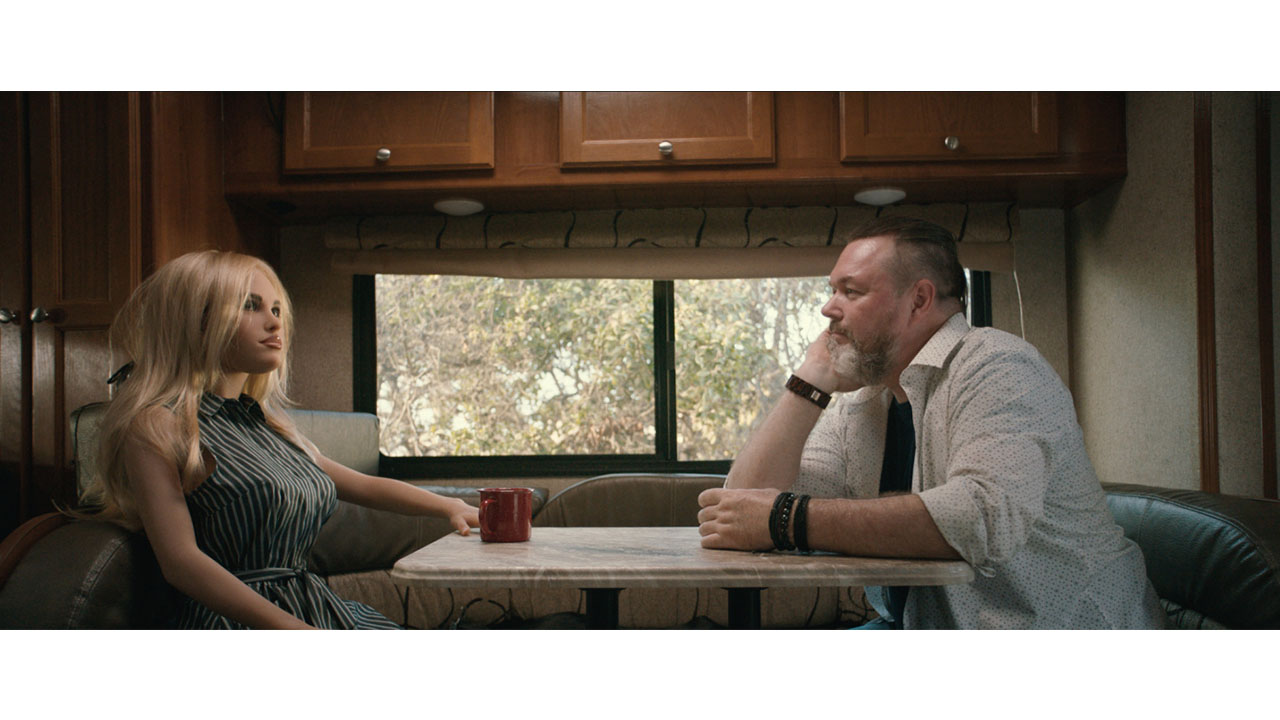 Hi, AI – Love Stories from the Future
Isa Willinger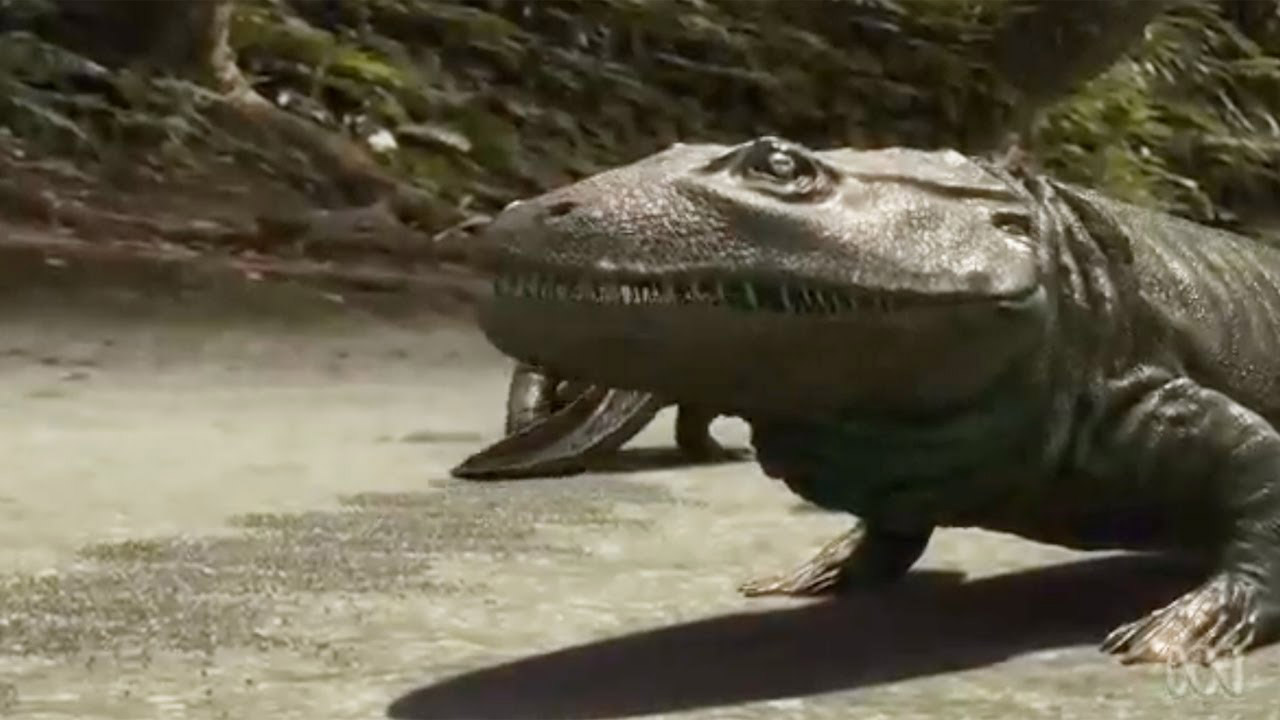 Australia The Time Travellers Guide
Richard Smith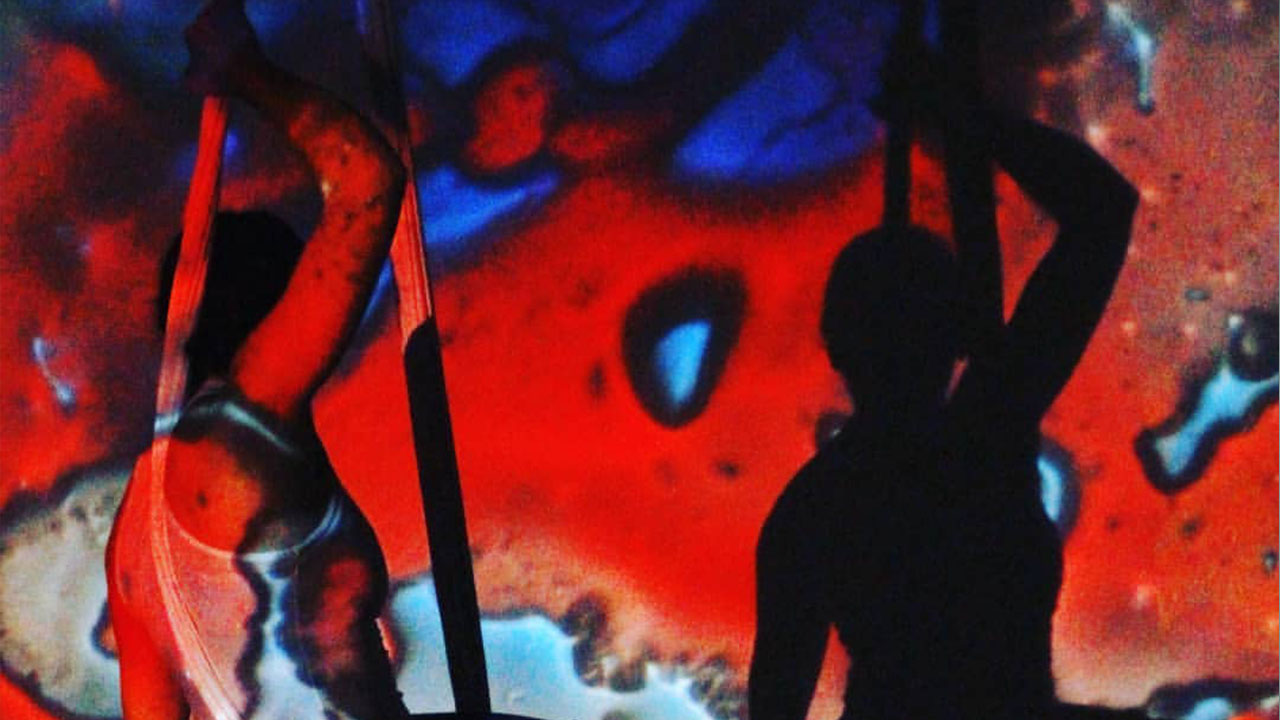 POLYETHYLENE DREAMLAND
Sophie Kenny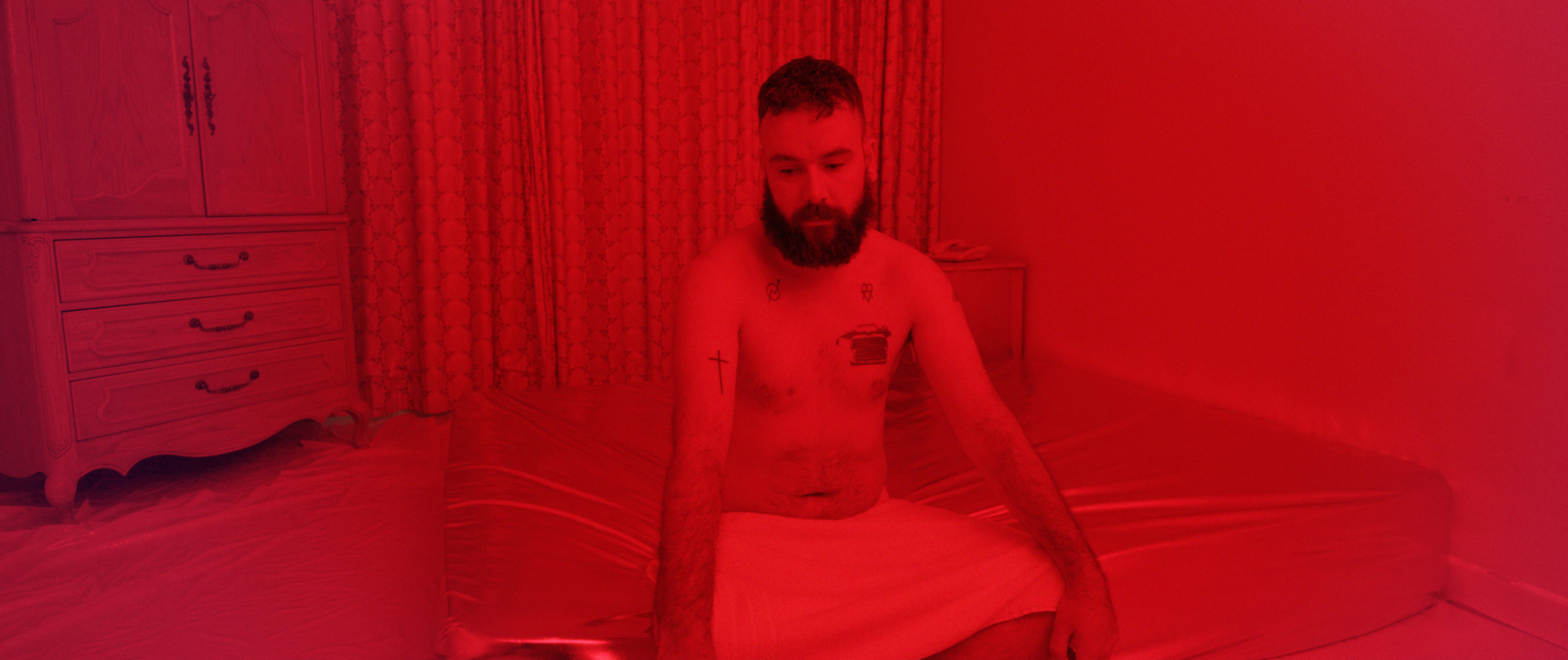 Far from the reach of the sun
Kevin Gaffney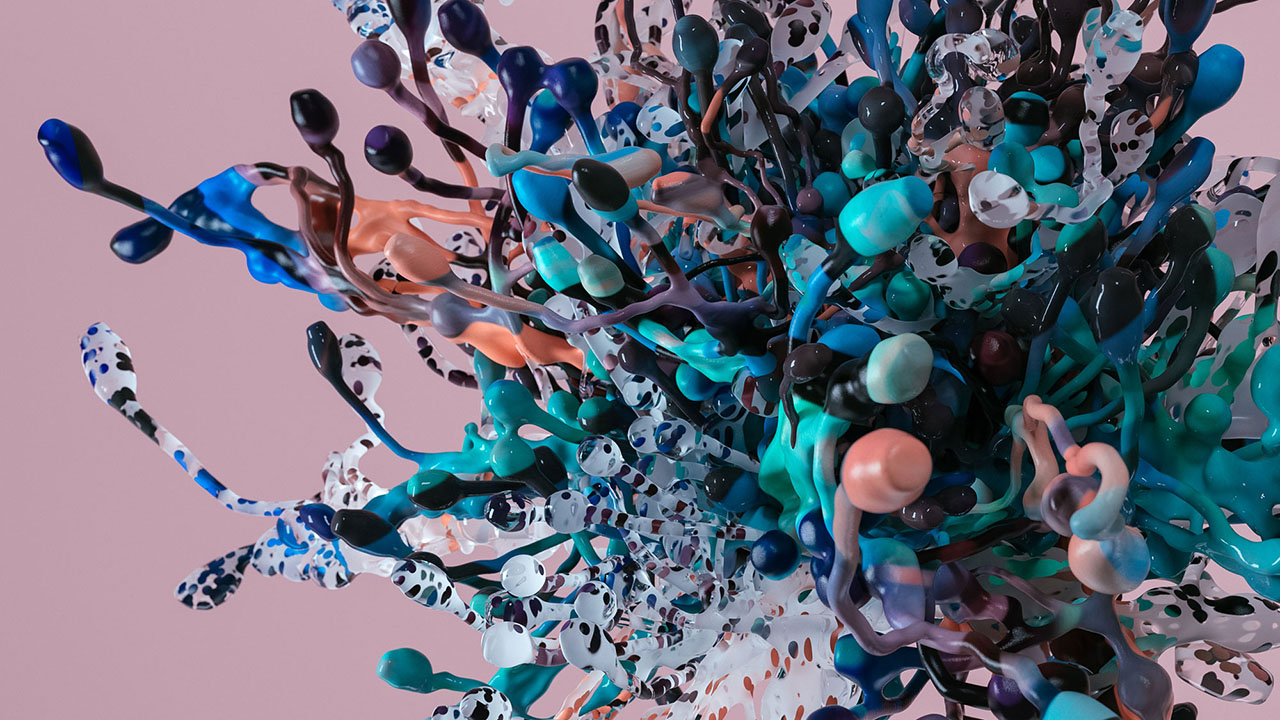 Shroooms
CatK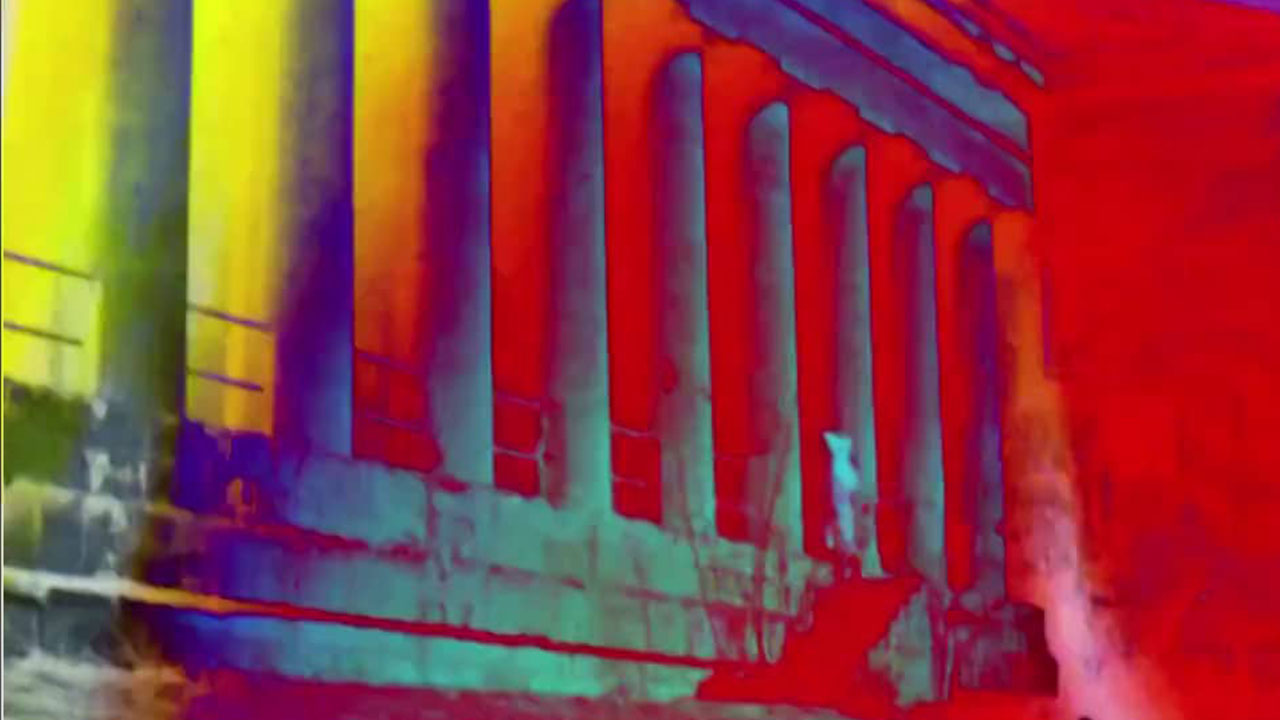 Deep Sleep
Basma Alsharif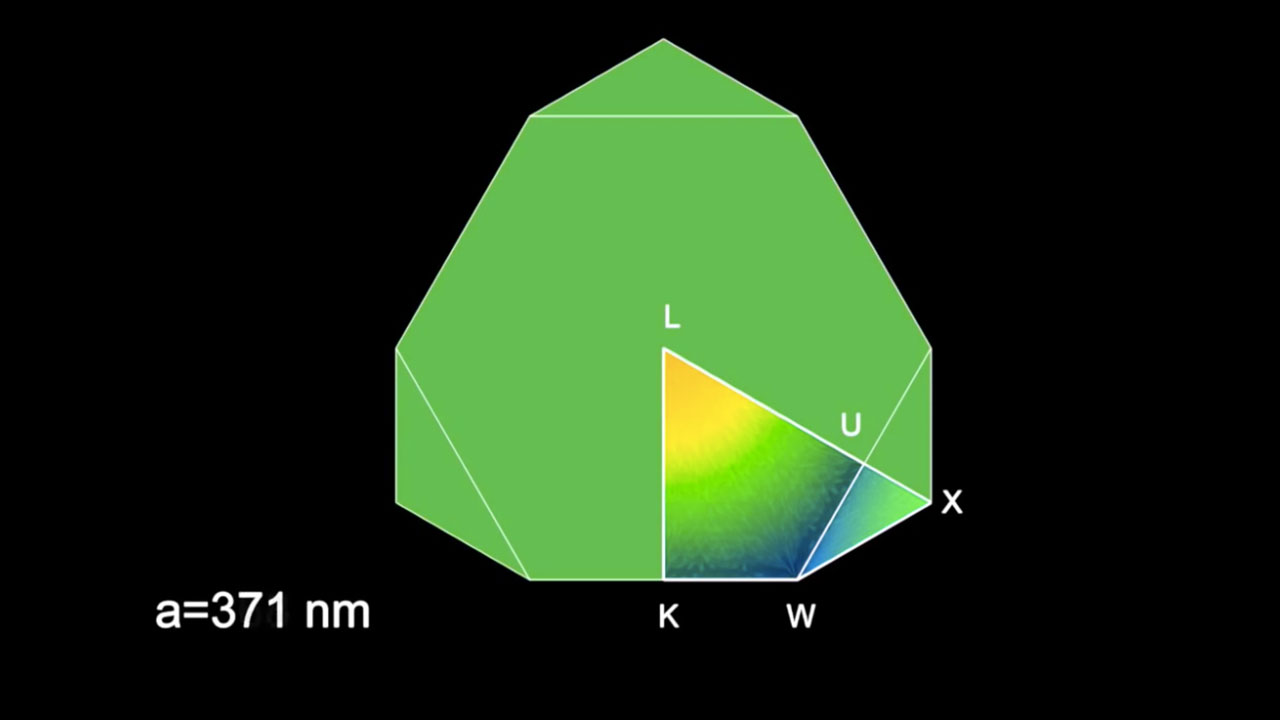 Chameleon colour change (Suppl Movie S5)
Michel Milinkovitch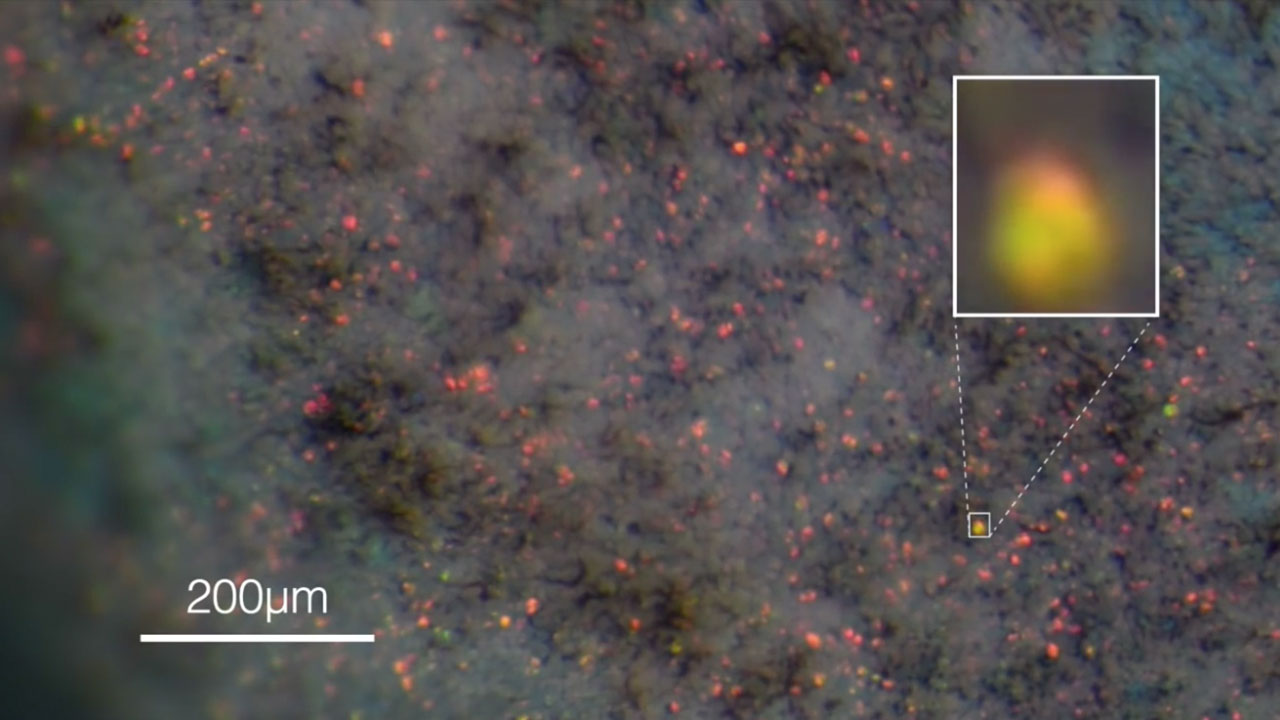 Chameleon colour change (Suppl Movie S4)
Michel Milinkovitch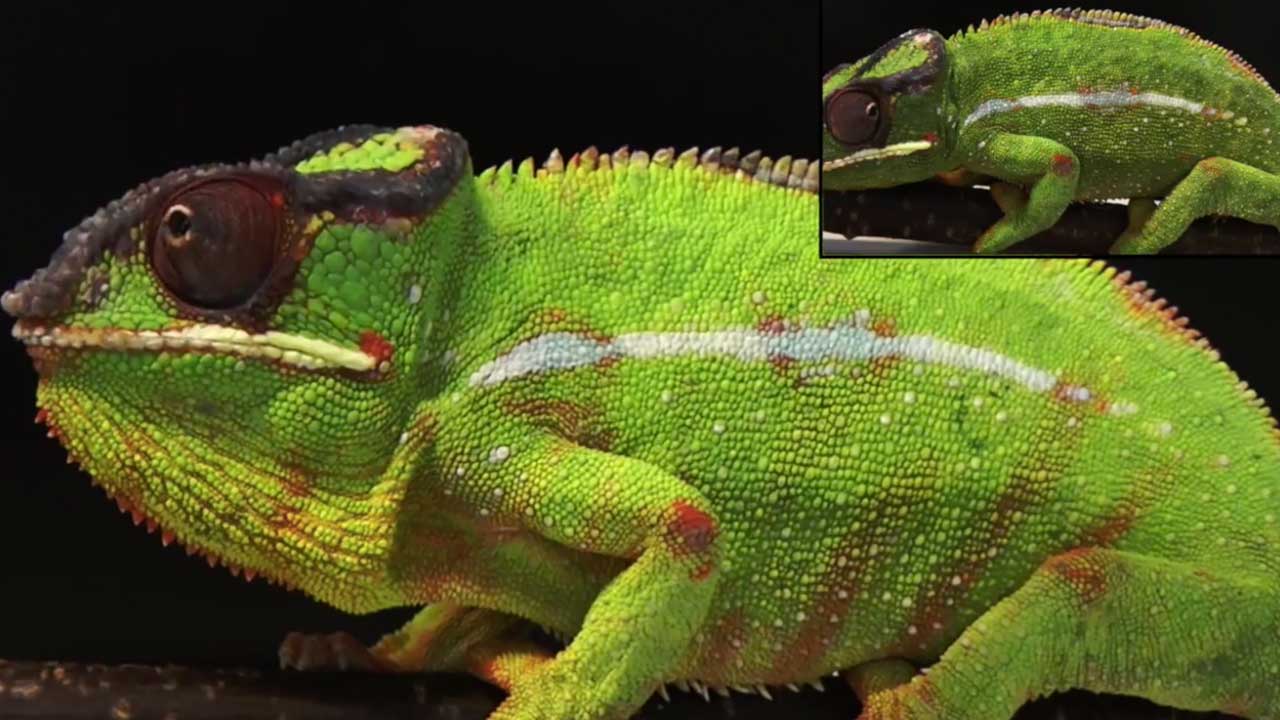 Chameleon colour change (Suppl Movie S3)
Michel Milinkovitch
Painted Stone
Alex H. Parker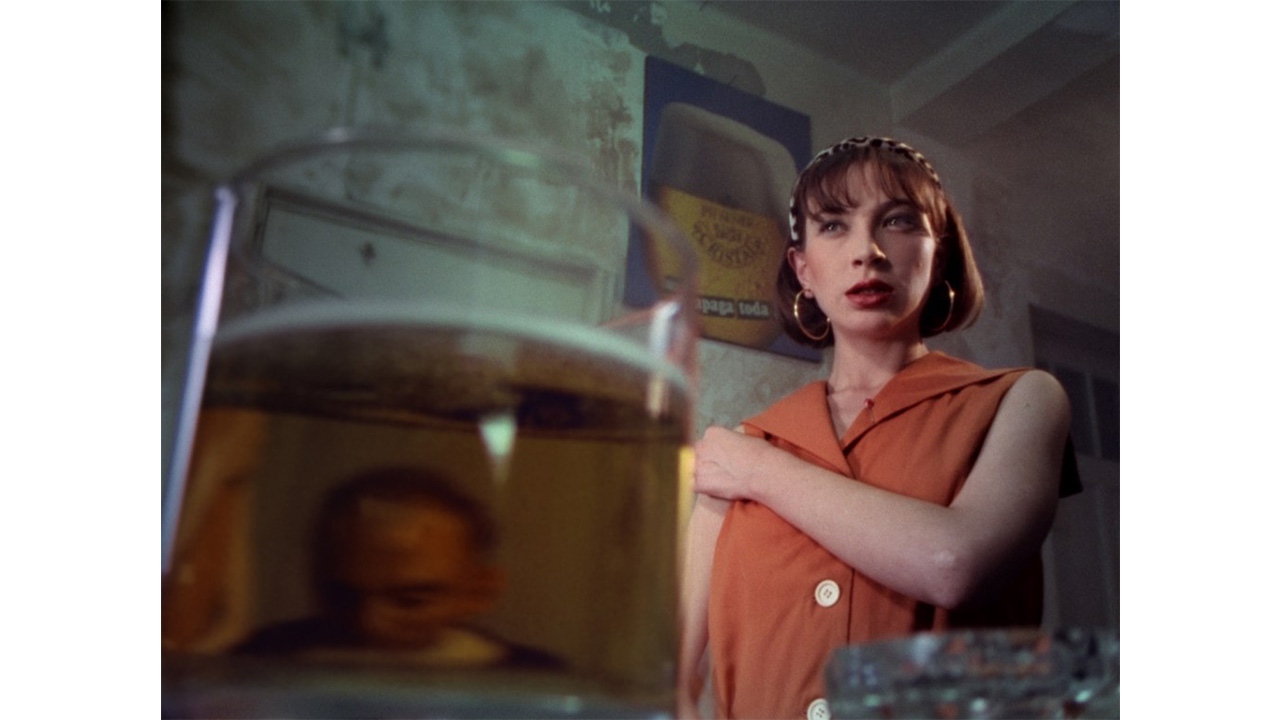 Exquisite Corpse
Scott David Russell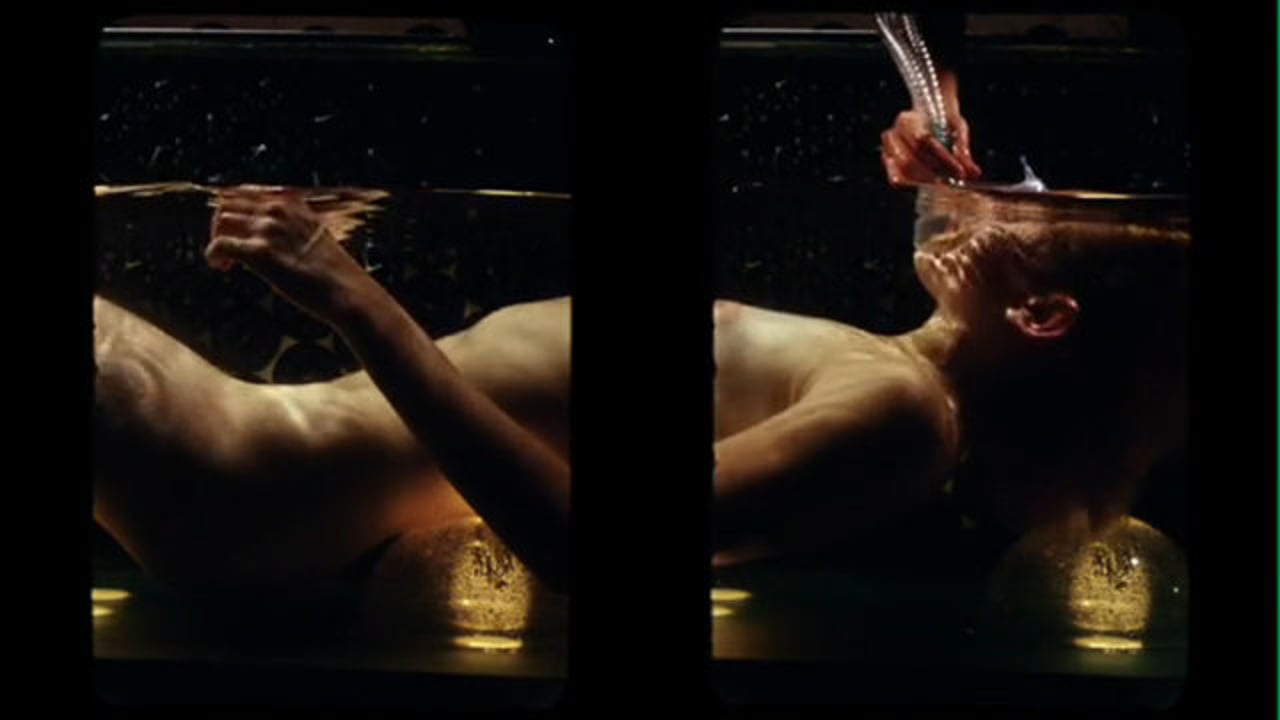 Secret Machine
Reynold Reynolds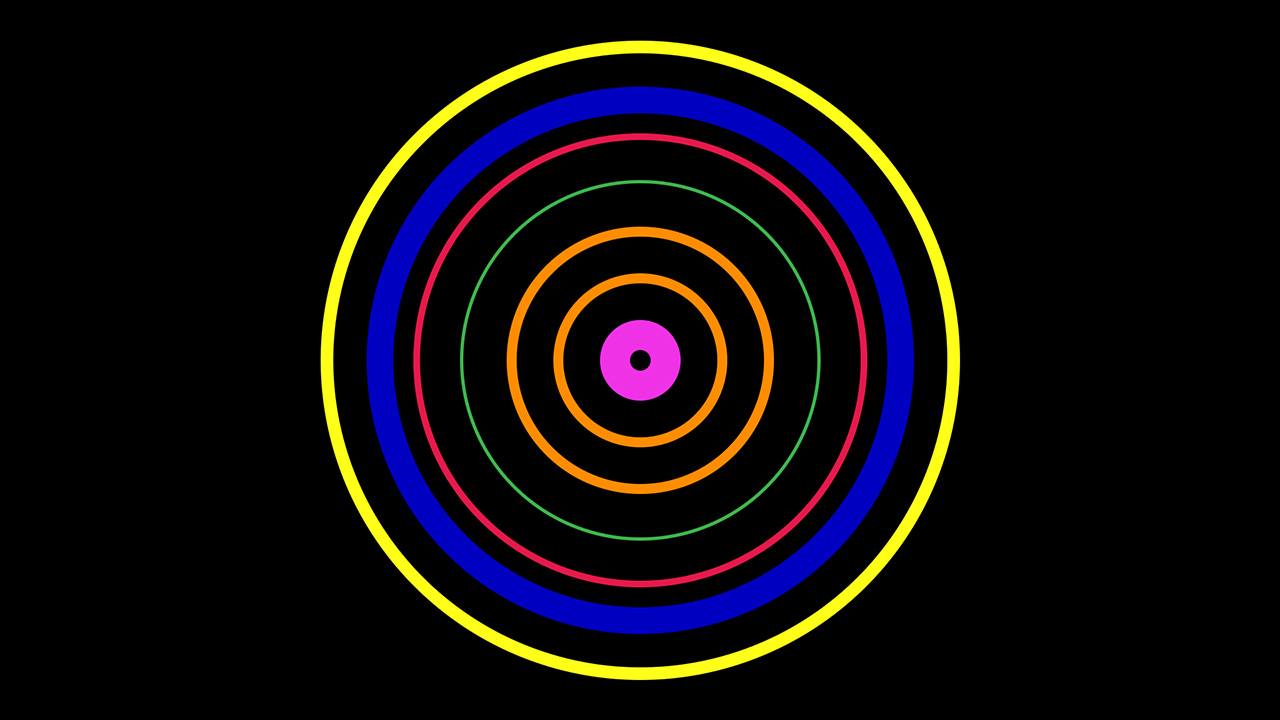 Digits of Pi
Tom Bessoir, Joshua Pines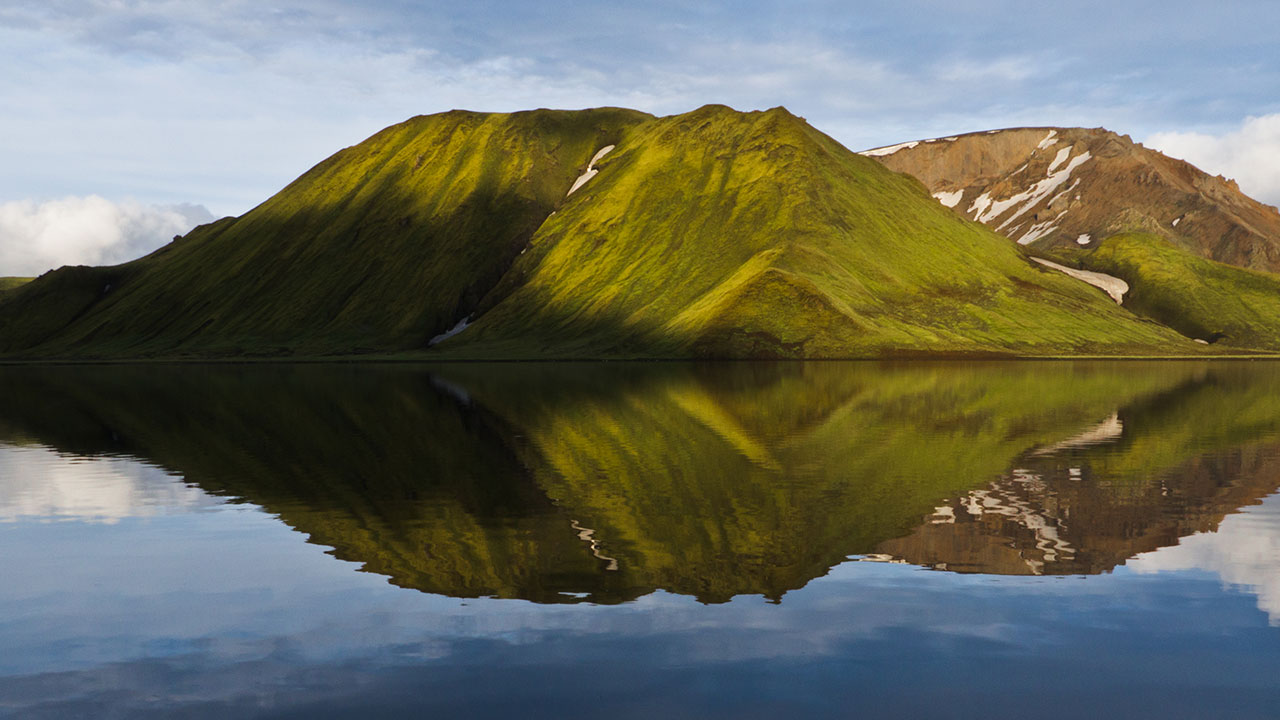 Meta (3.1 / km²)
Sandro Bocci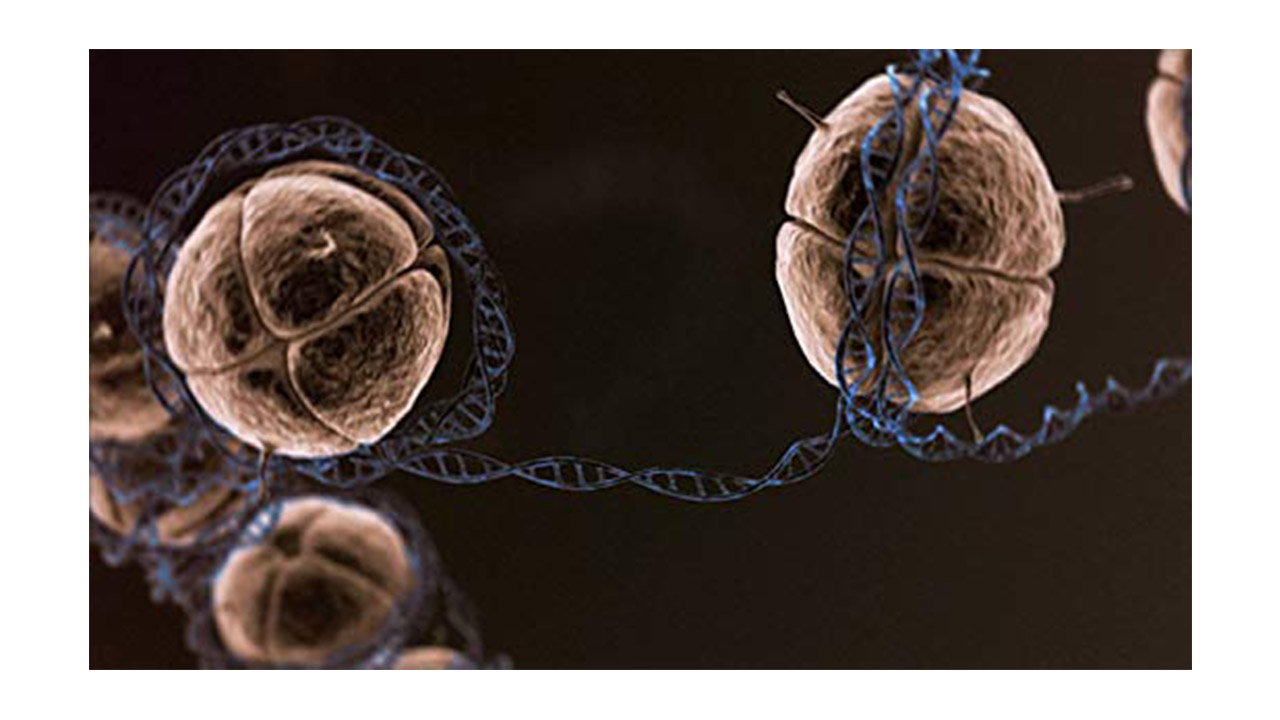 The Hidden Life of Our Genes
Hervé Nisic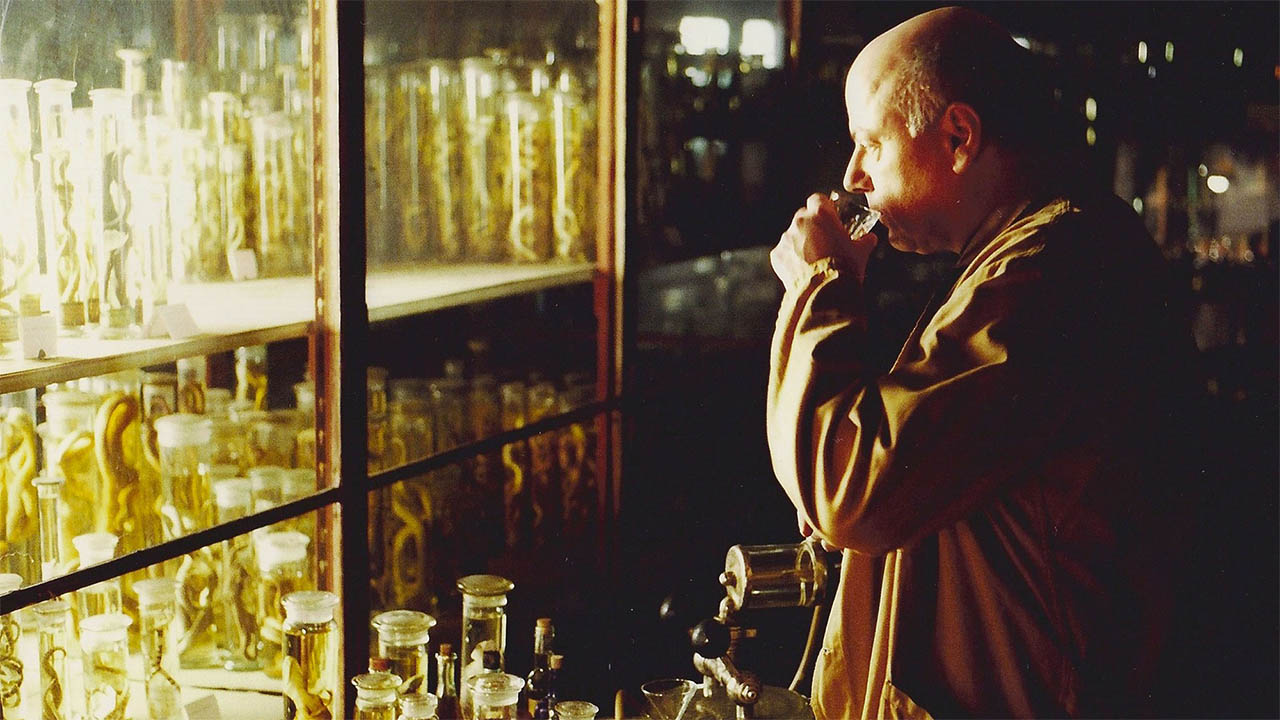 Lurch
Boris Hars-Tschachotin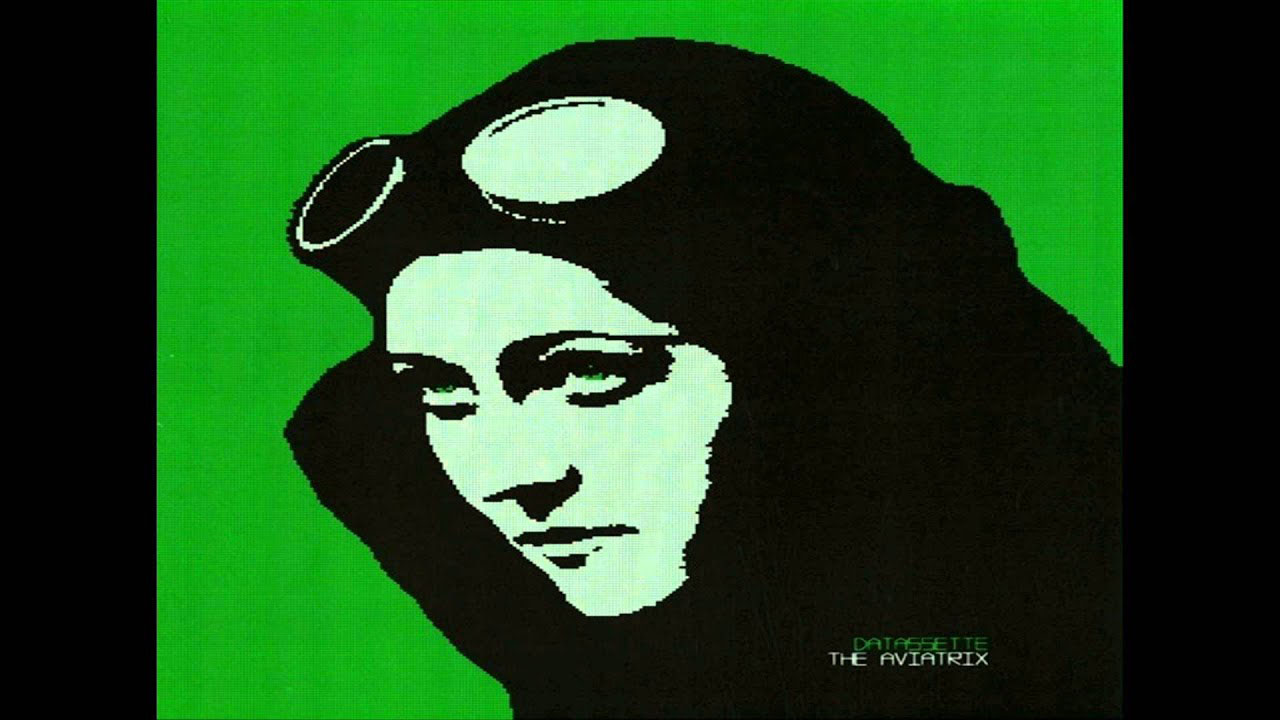 The Aviatrix
Toddy Burton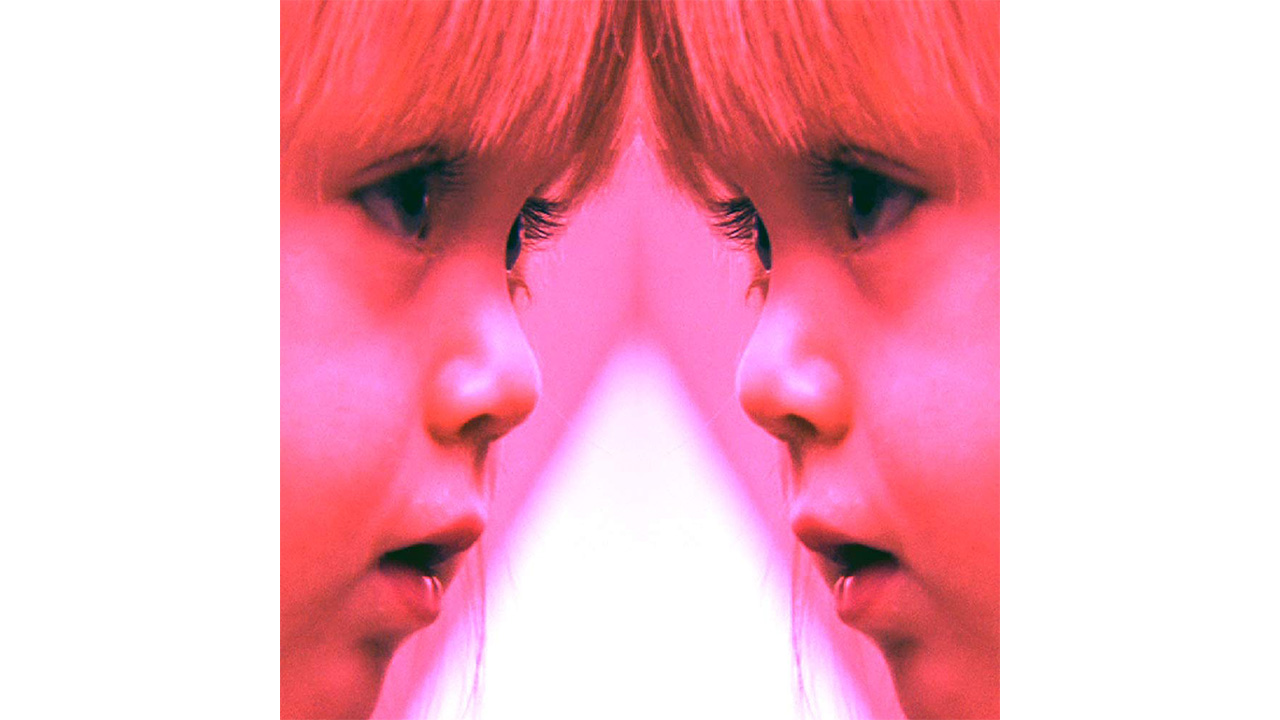 Just Trial & Error
Alex Gabbay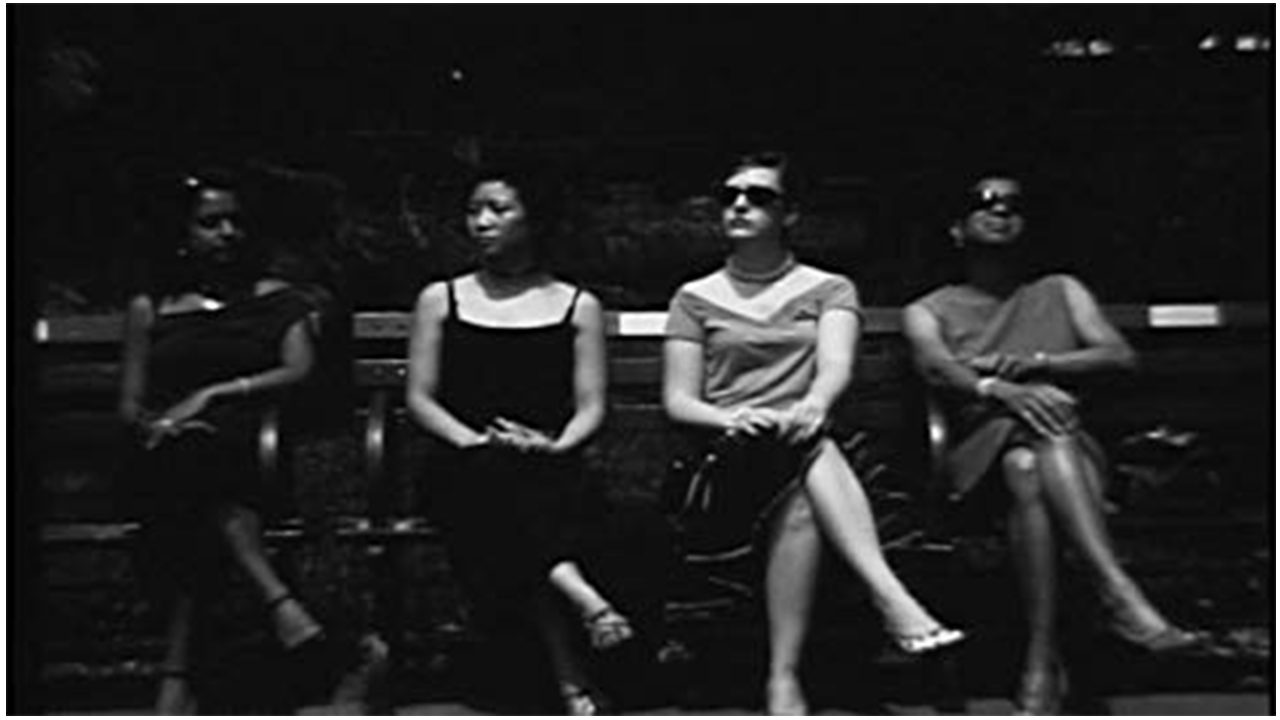 Waiting For
Sylvie Deborde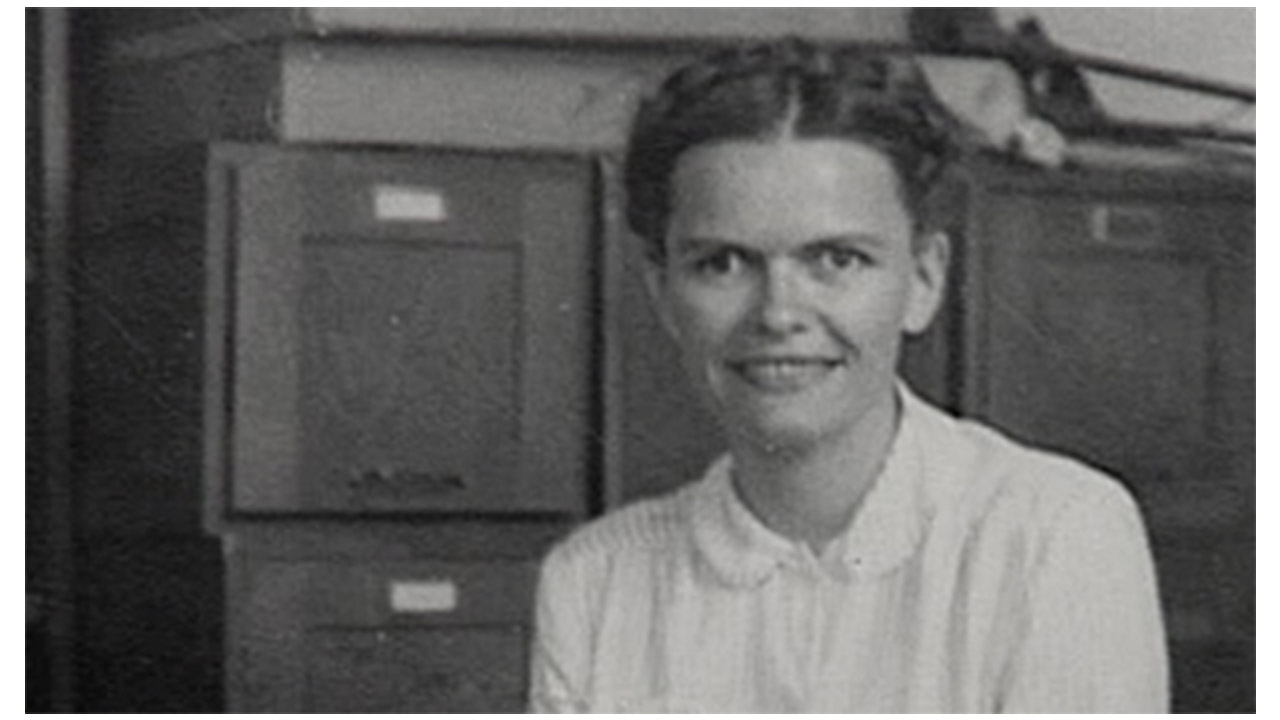 Julia Robinson And Hilbert's Tenth Problem
George Paul Csicsery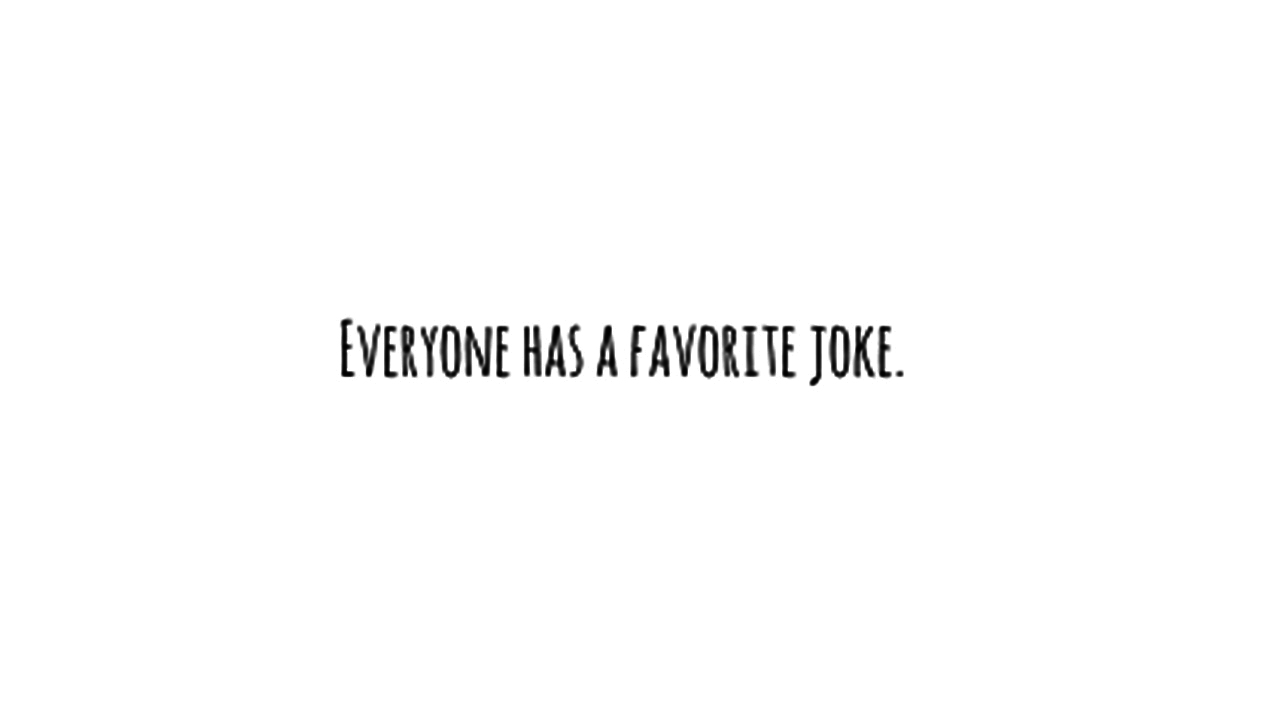 Croaked: The Science of Humor
Katie Jepson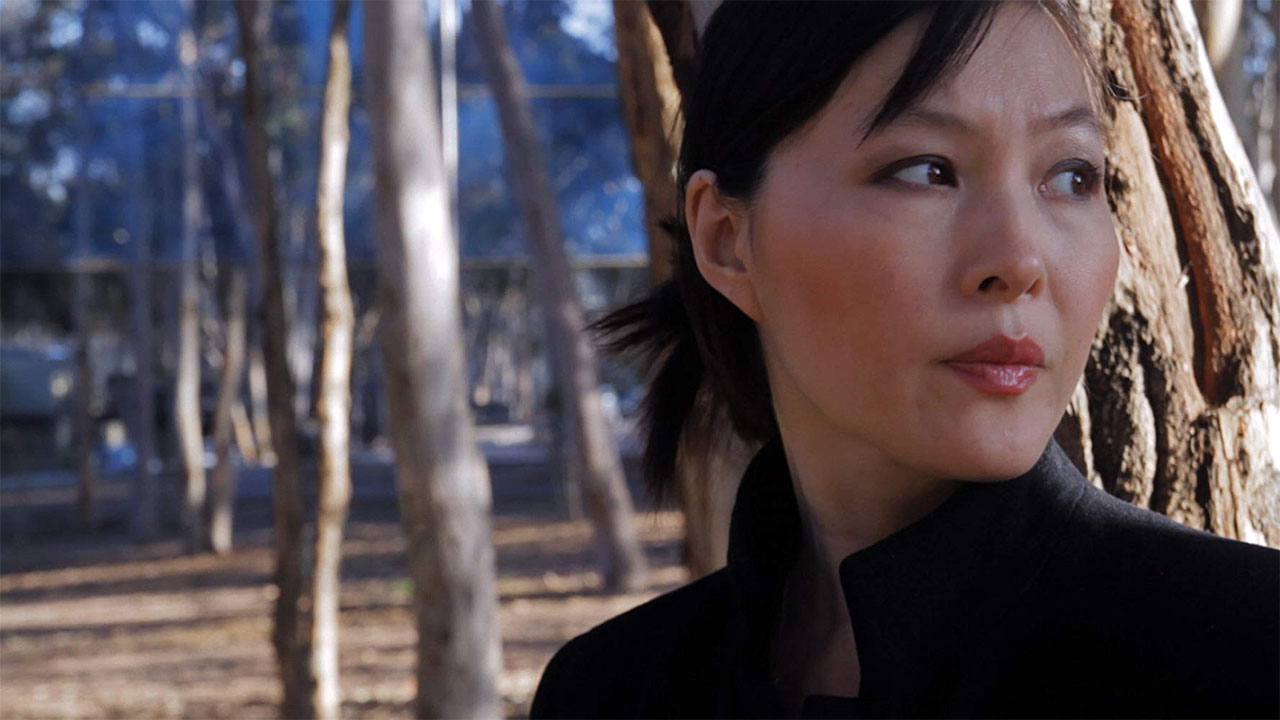 Red Deception
Judith Coppinger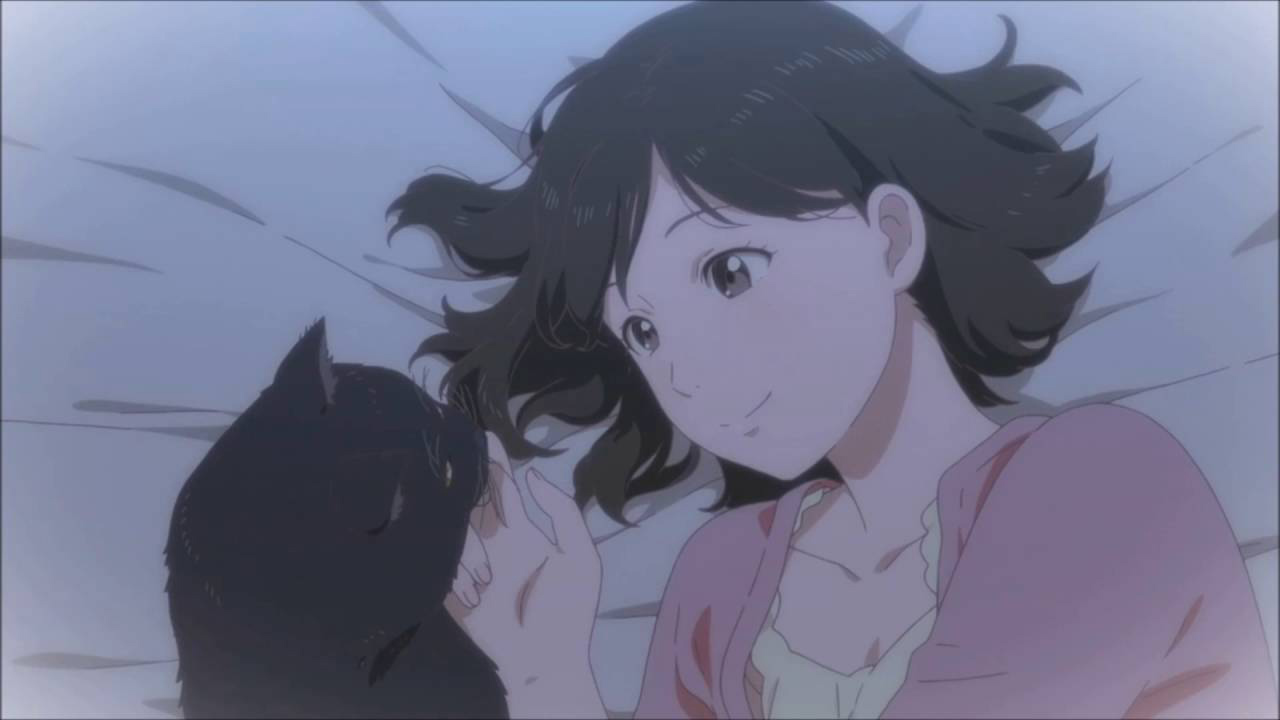 Kanojo to kanojo no neko (She and Her Cat: Their Standing Points)
Makoto Shinkai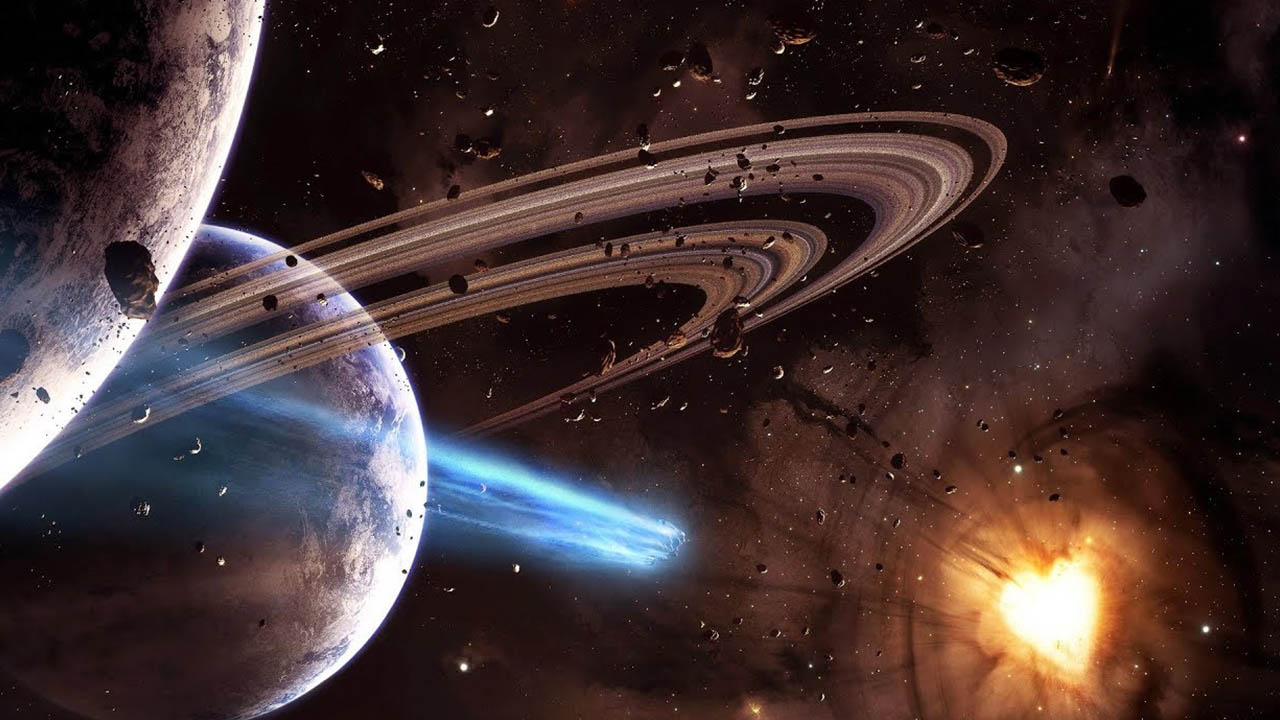 Living Universe
Vincent Amouroux, Alex Barry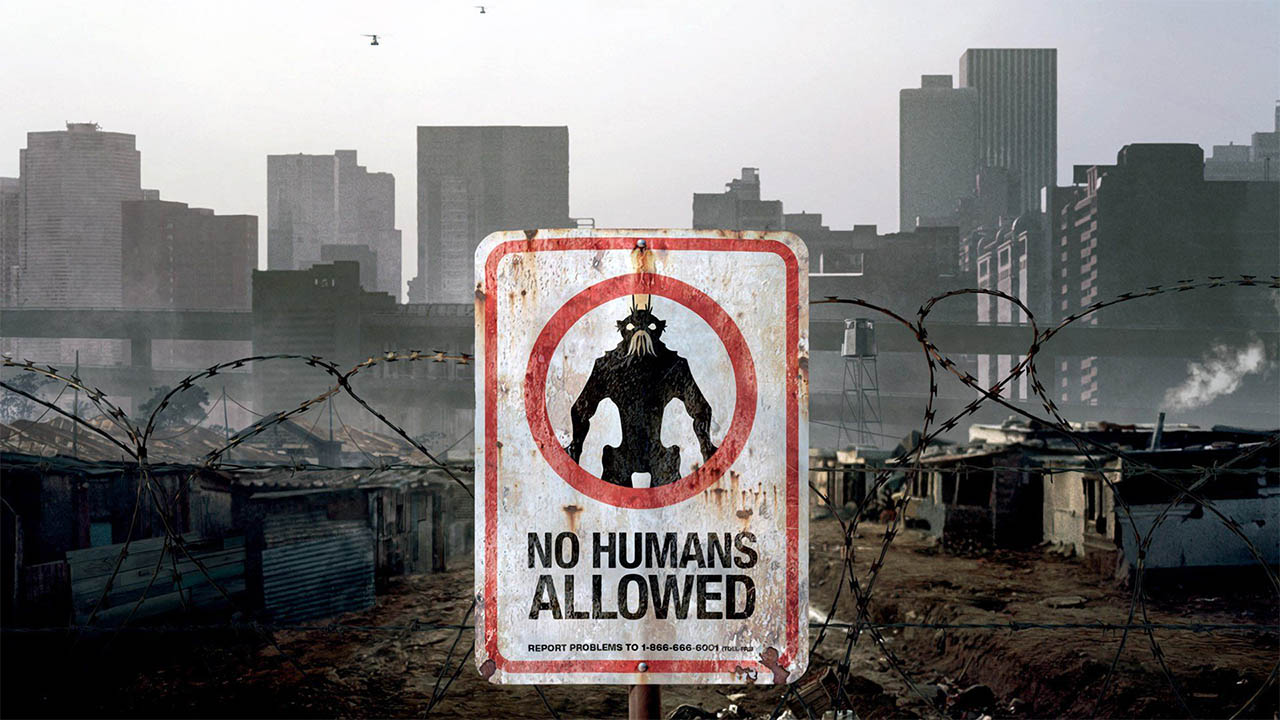 Alive in Joburg
Neill Blomkamp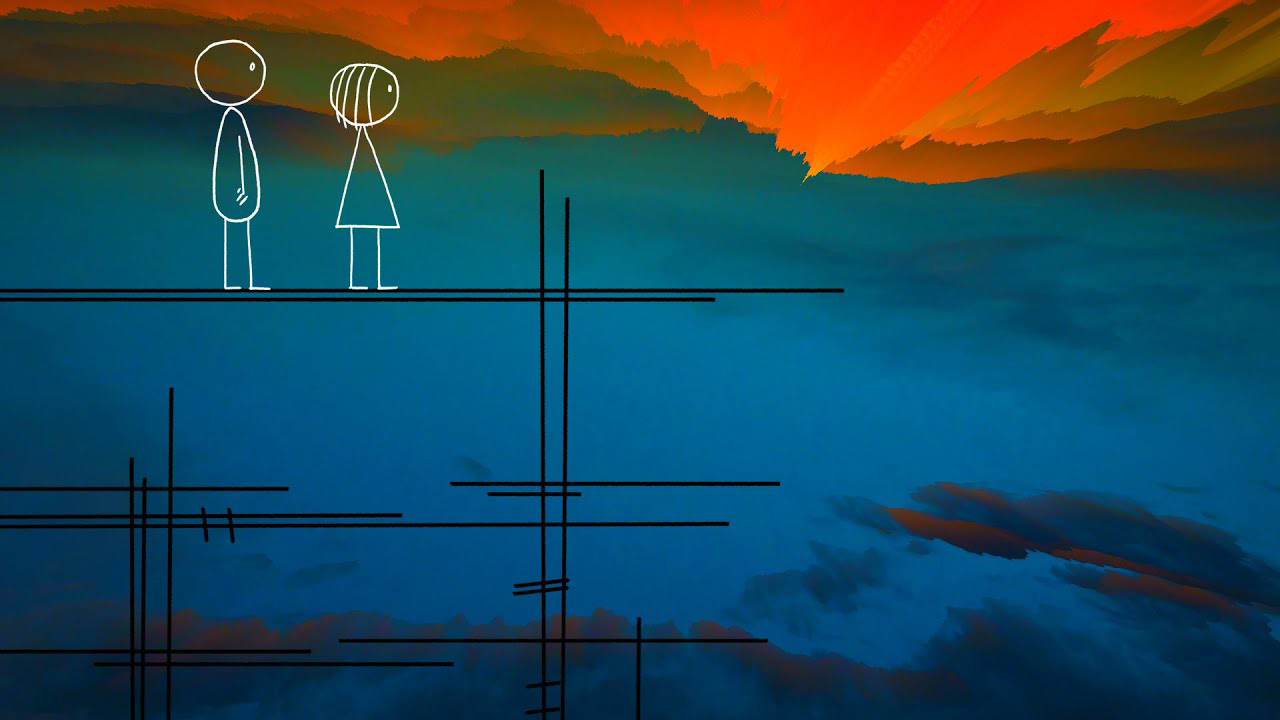 World of Tomorrow
Don Hertzfeldt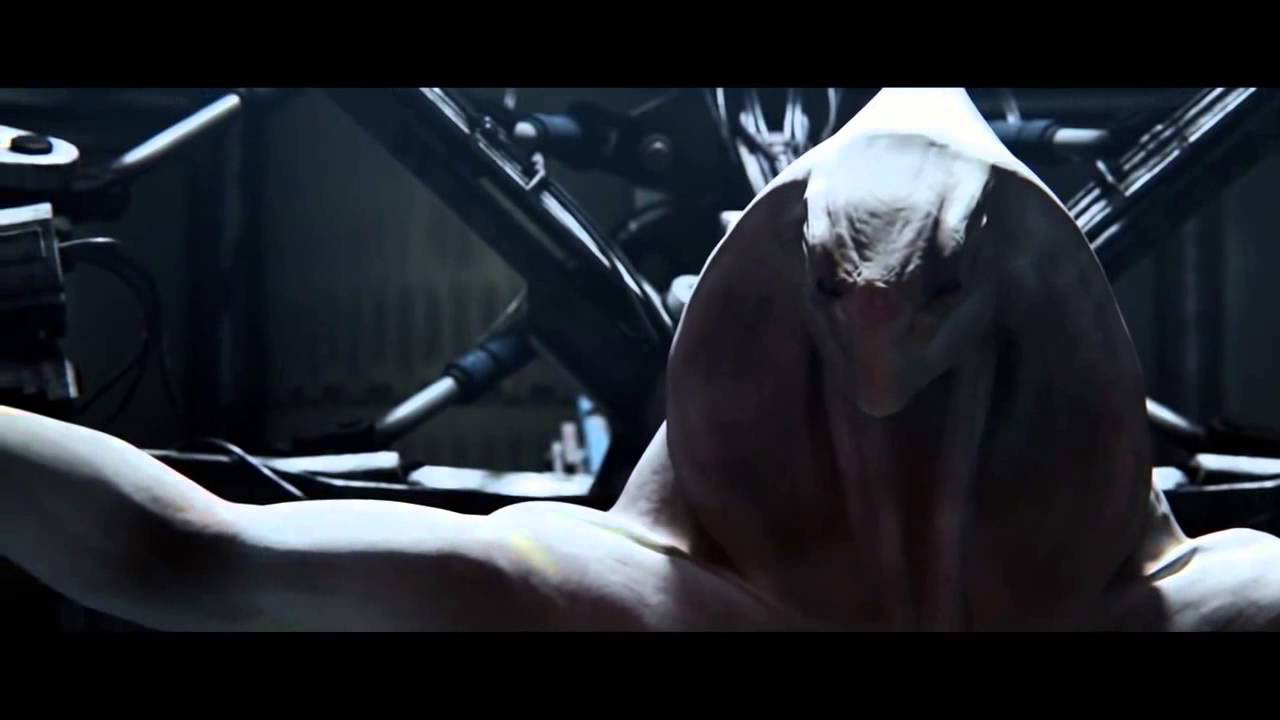 R'ha
Kaleb Lechowski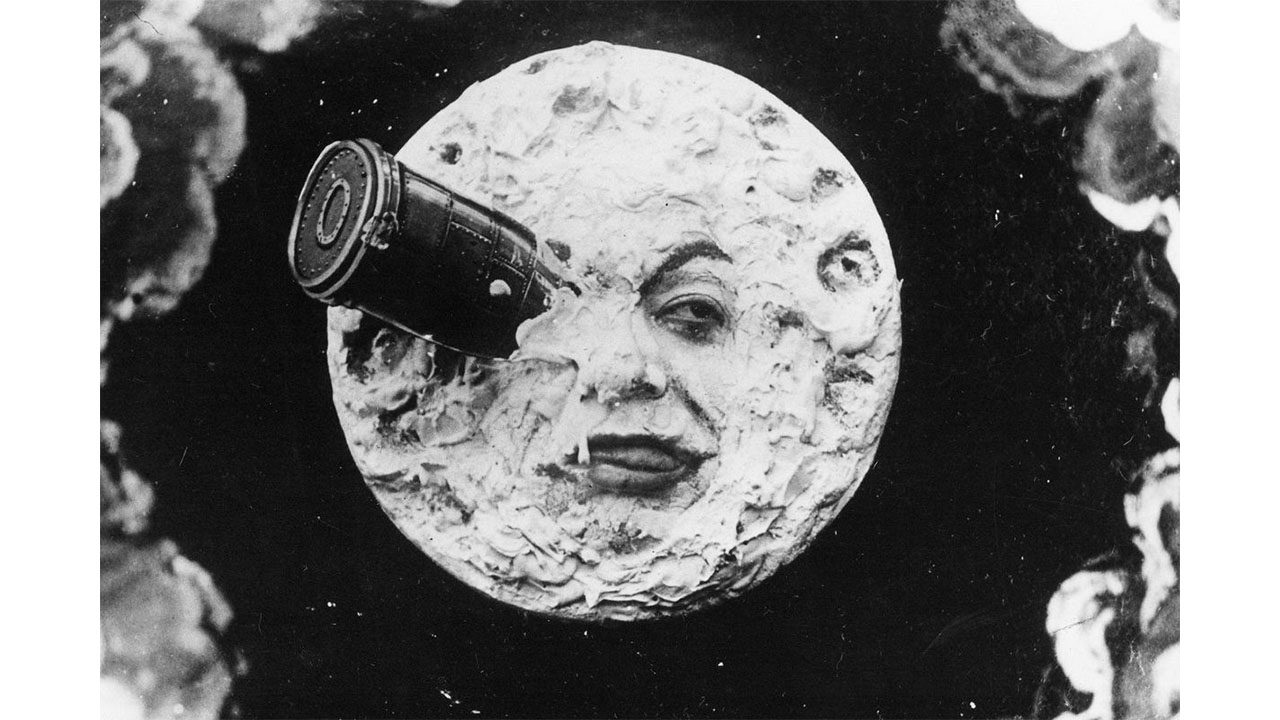 A Trip to the Moon
Georges Méliès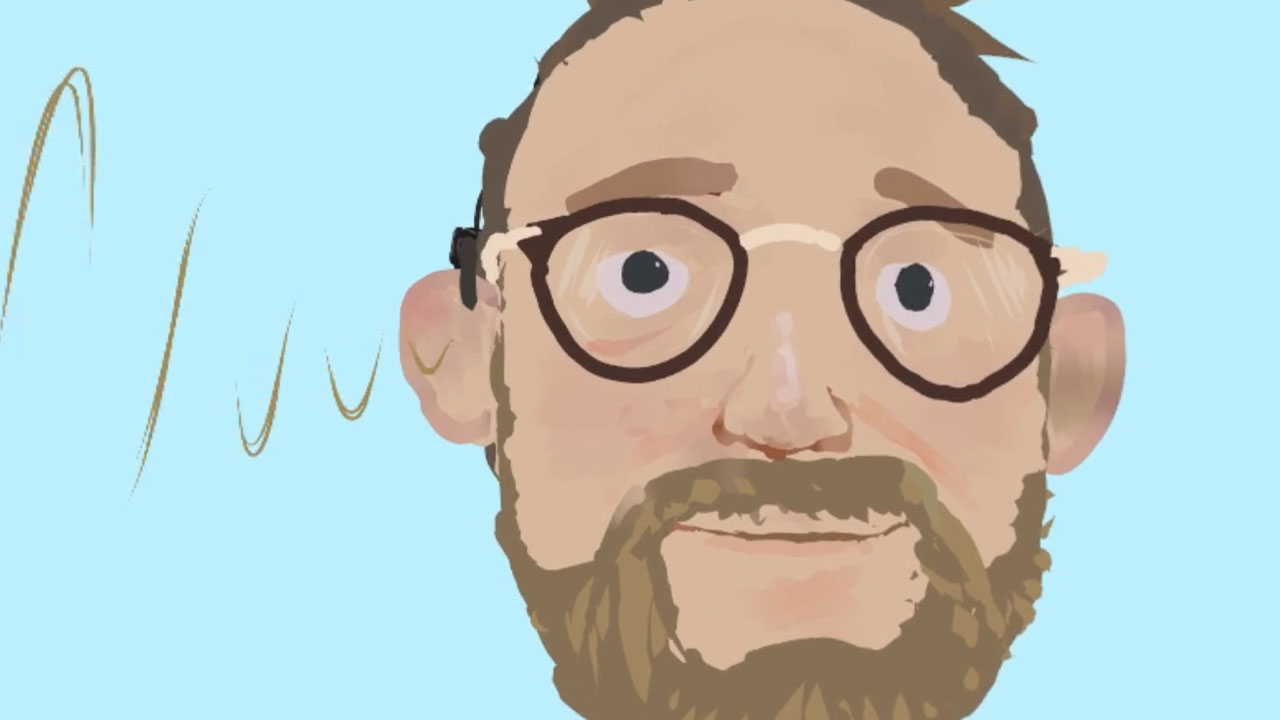 A Cochlear Implant
Eric Giessmann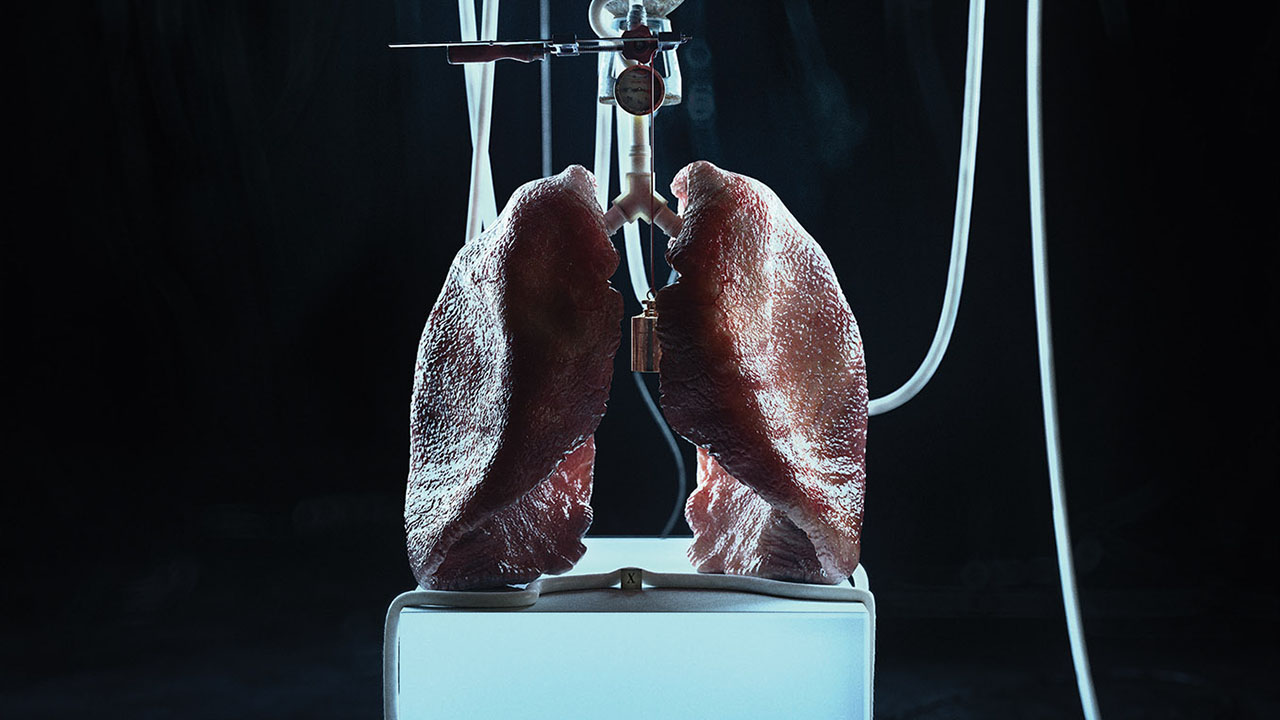 Corpus
Marc Hericher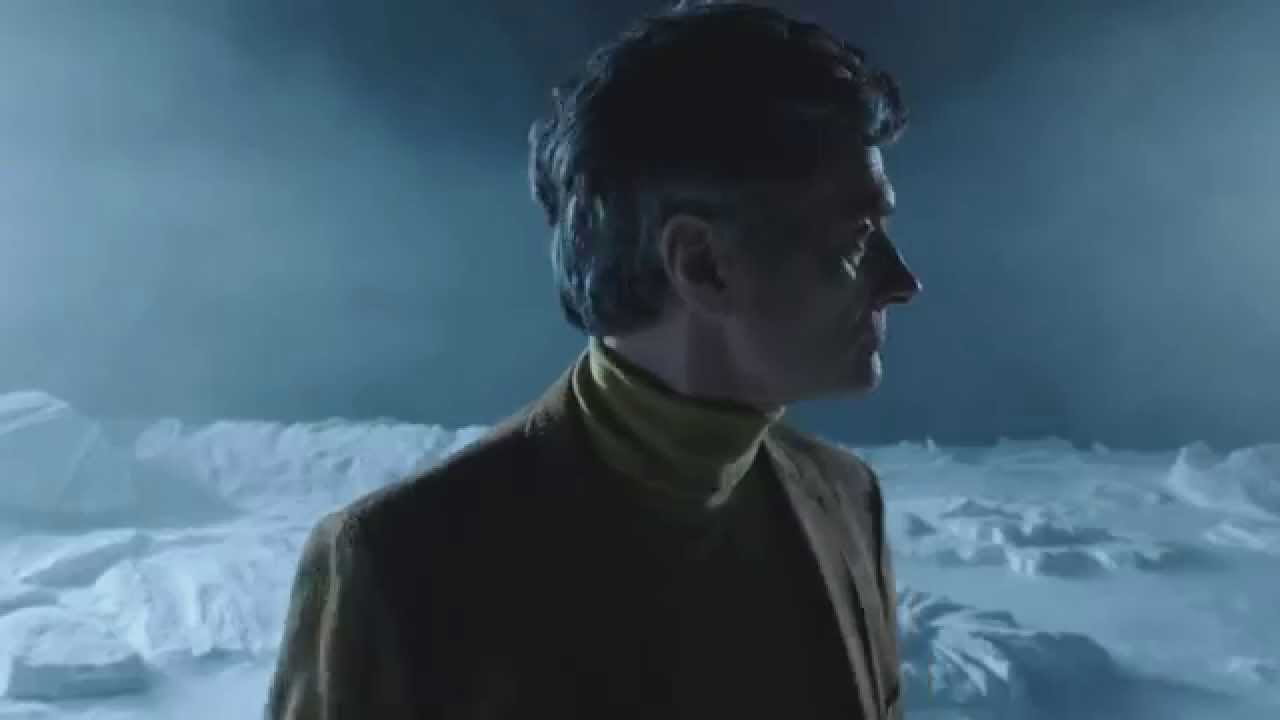 Cosmodrama
Philippe Fernandez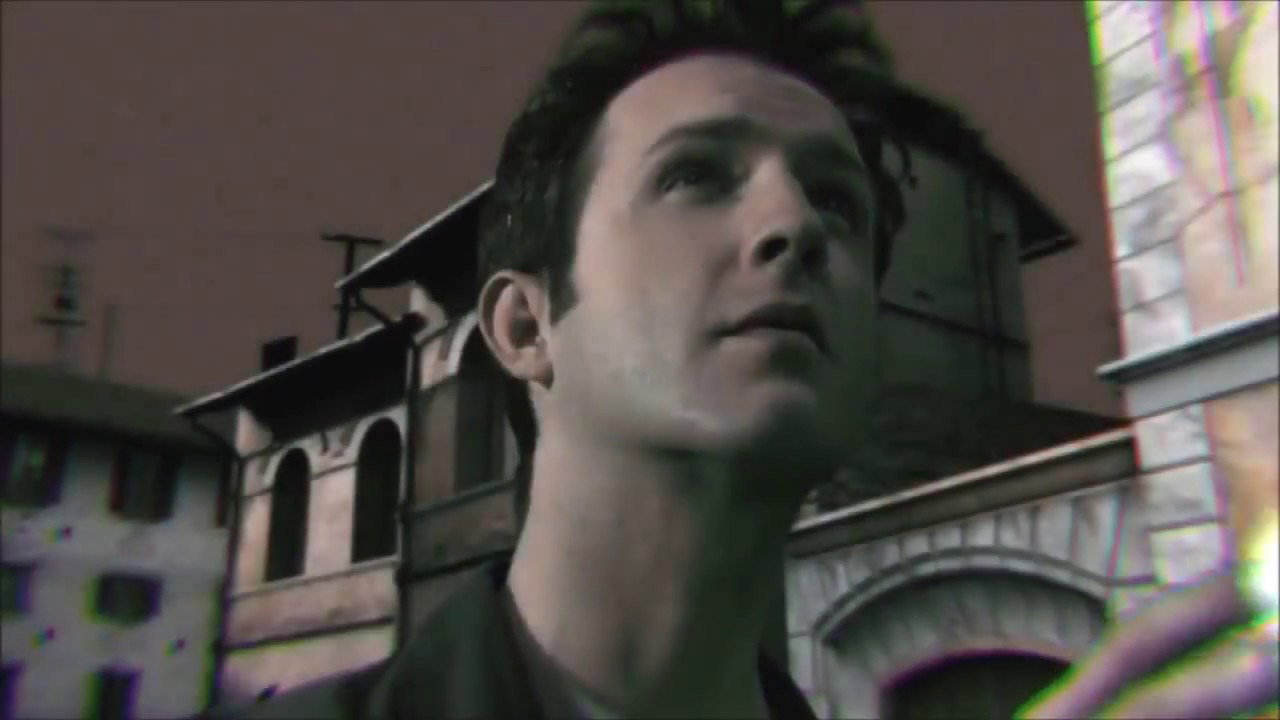 World Builder
Bruce Branit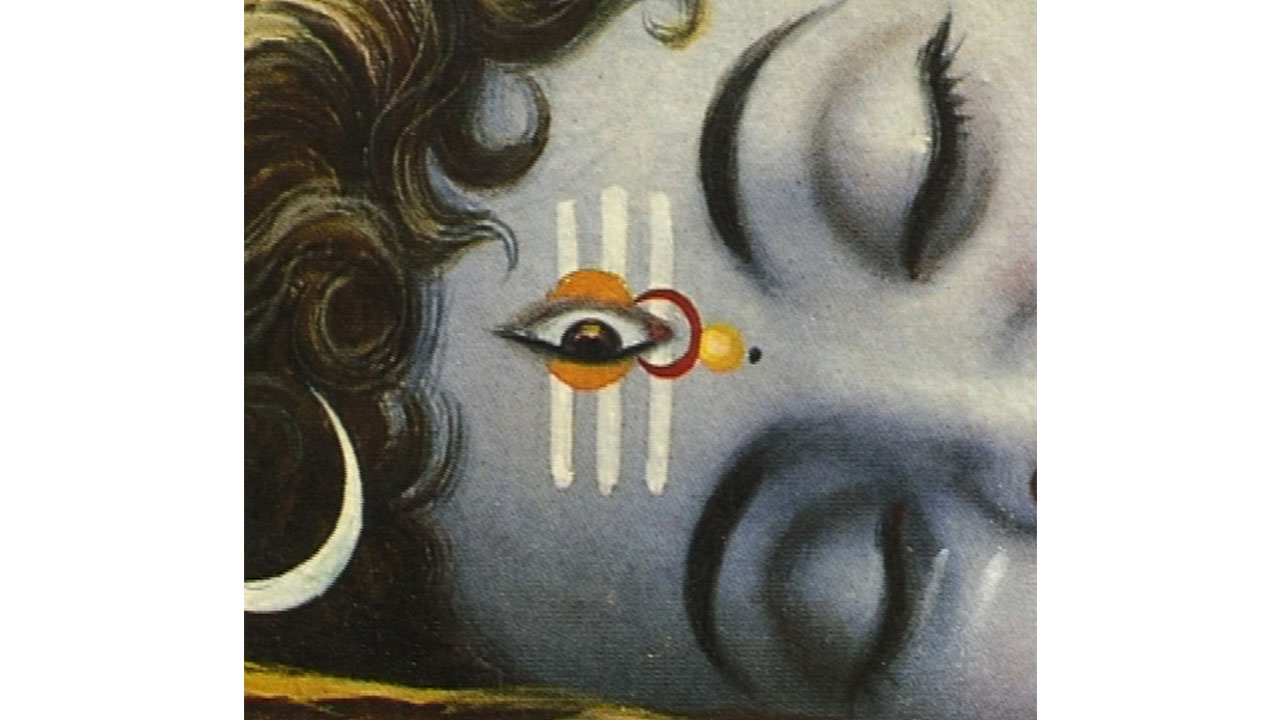 Something unknown
Renee Scheltema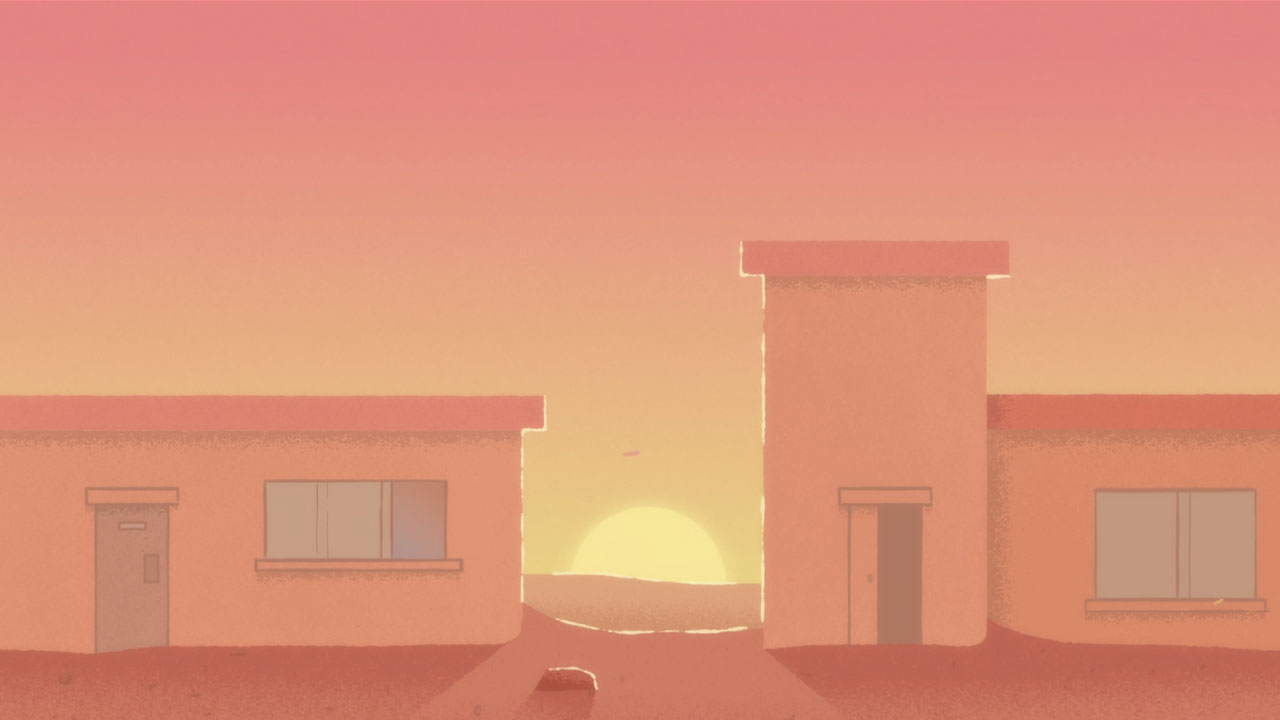 While You Were Sleeping
Charlie Stewart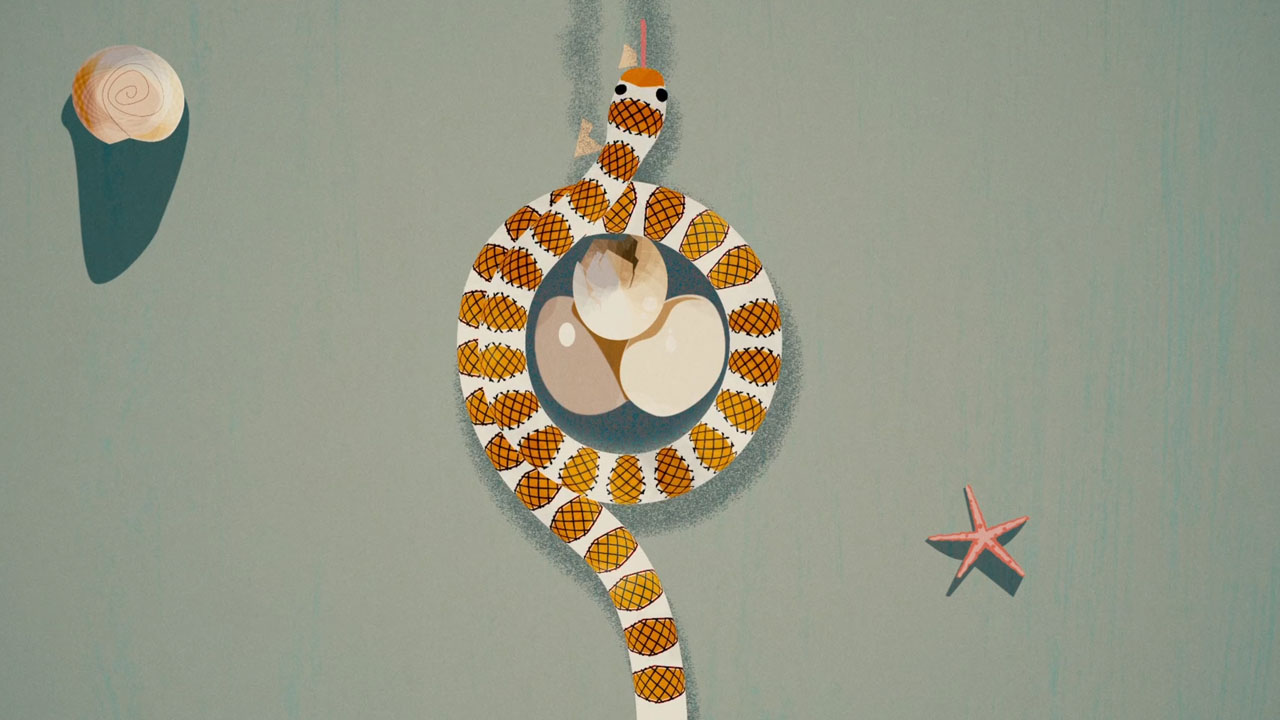 See Animals
Scott Wenner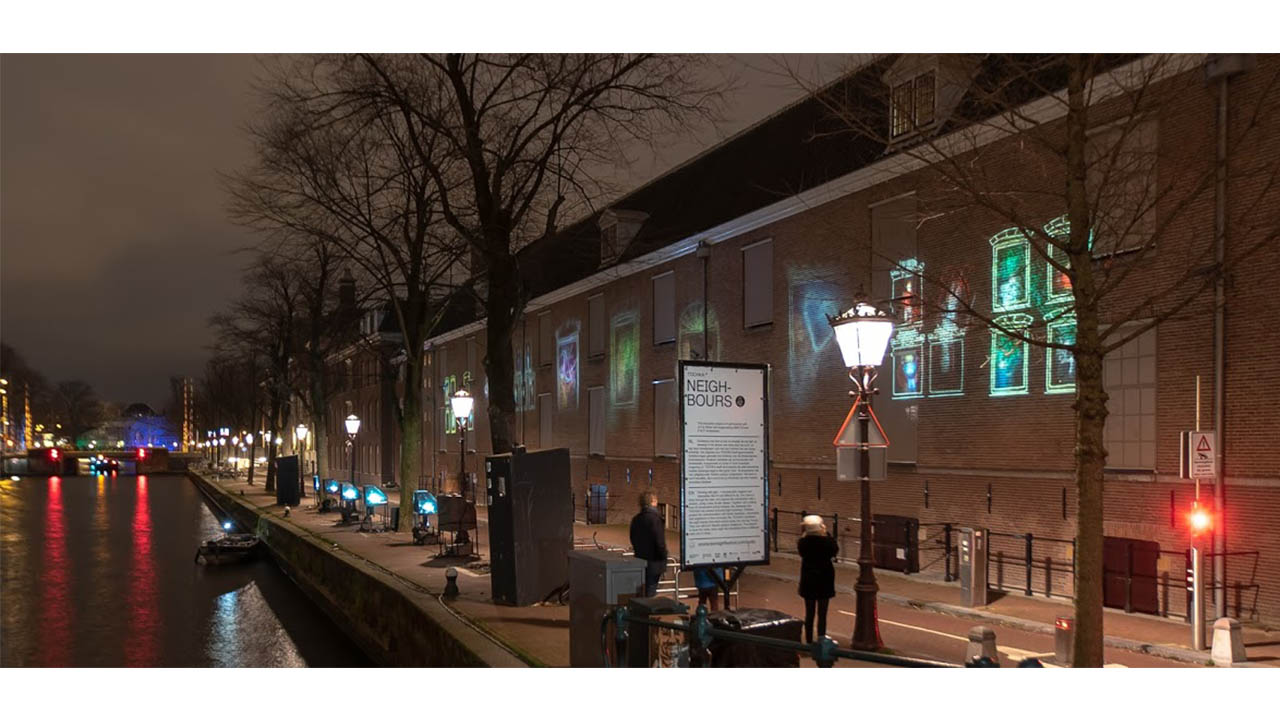 Tochka (Track)
Takeshi Nagata, Kazue Monno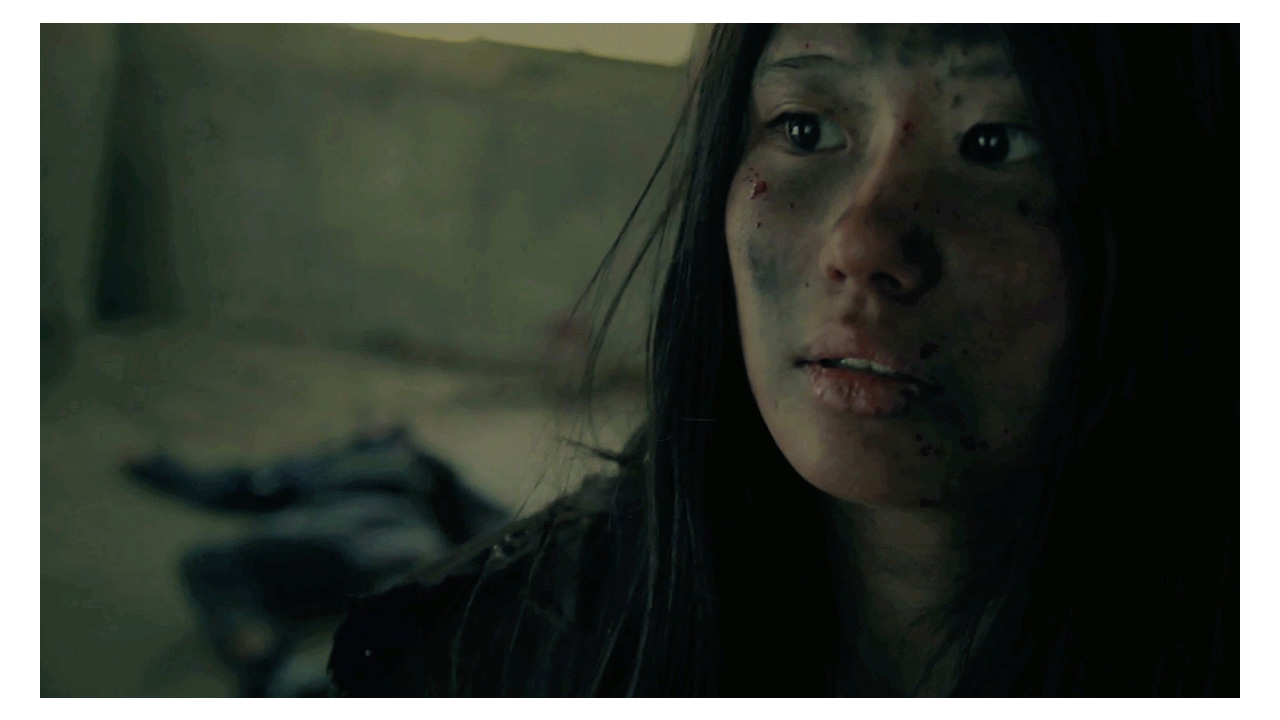 Shuen
Philippe McKie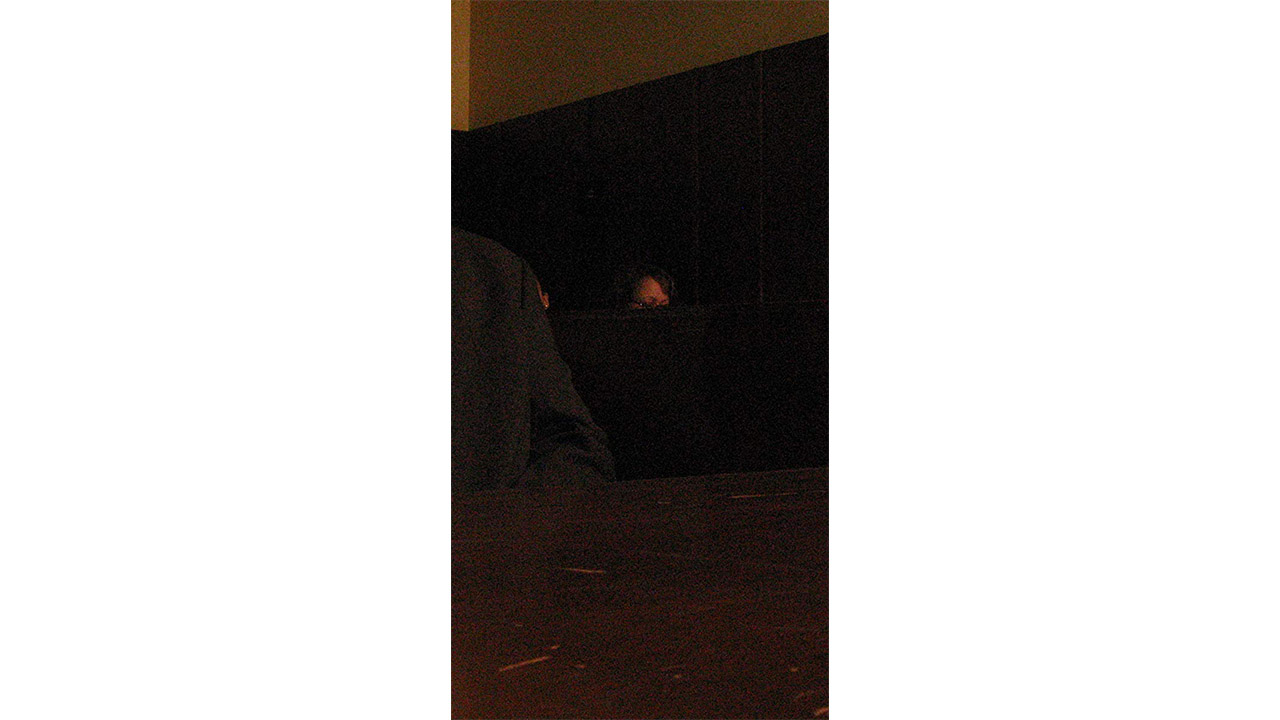 The Witness
Ioana Uricaru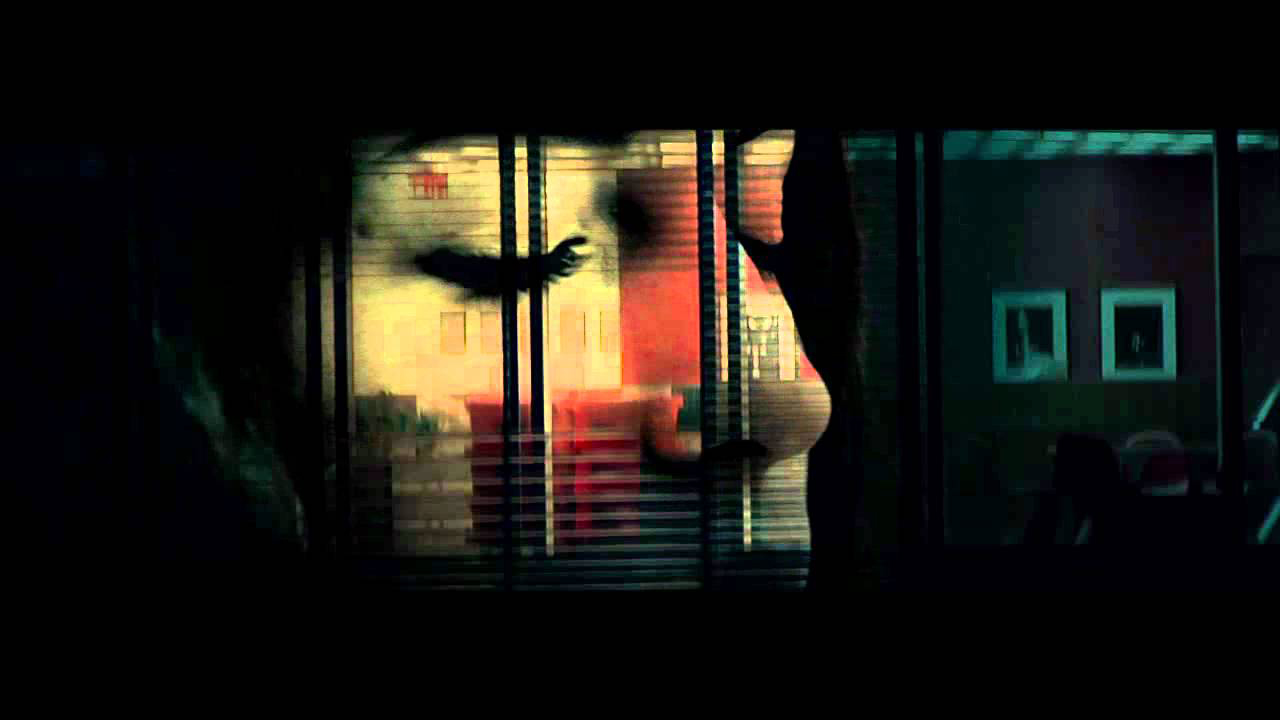 Condition
Andrei Severny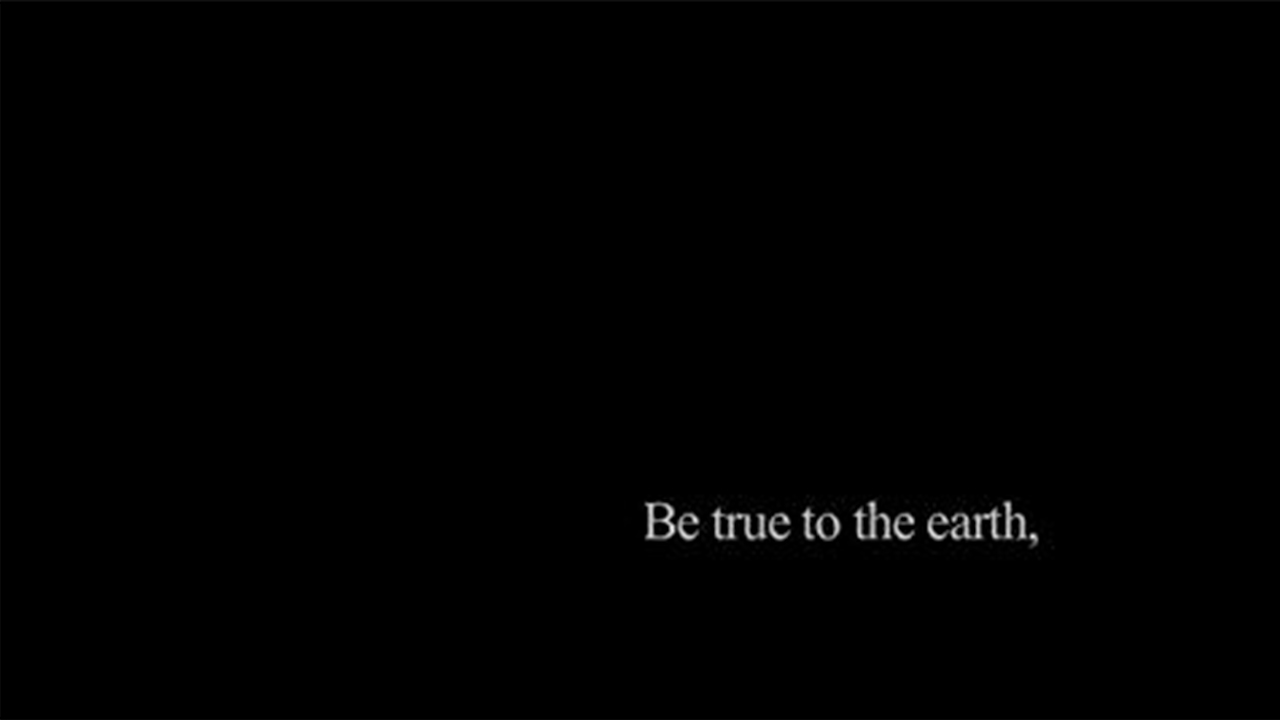 Scavenger Hunt: An Unlikely Union
Eddie Chung, Matthew Podolsky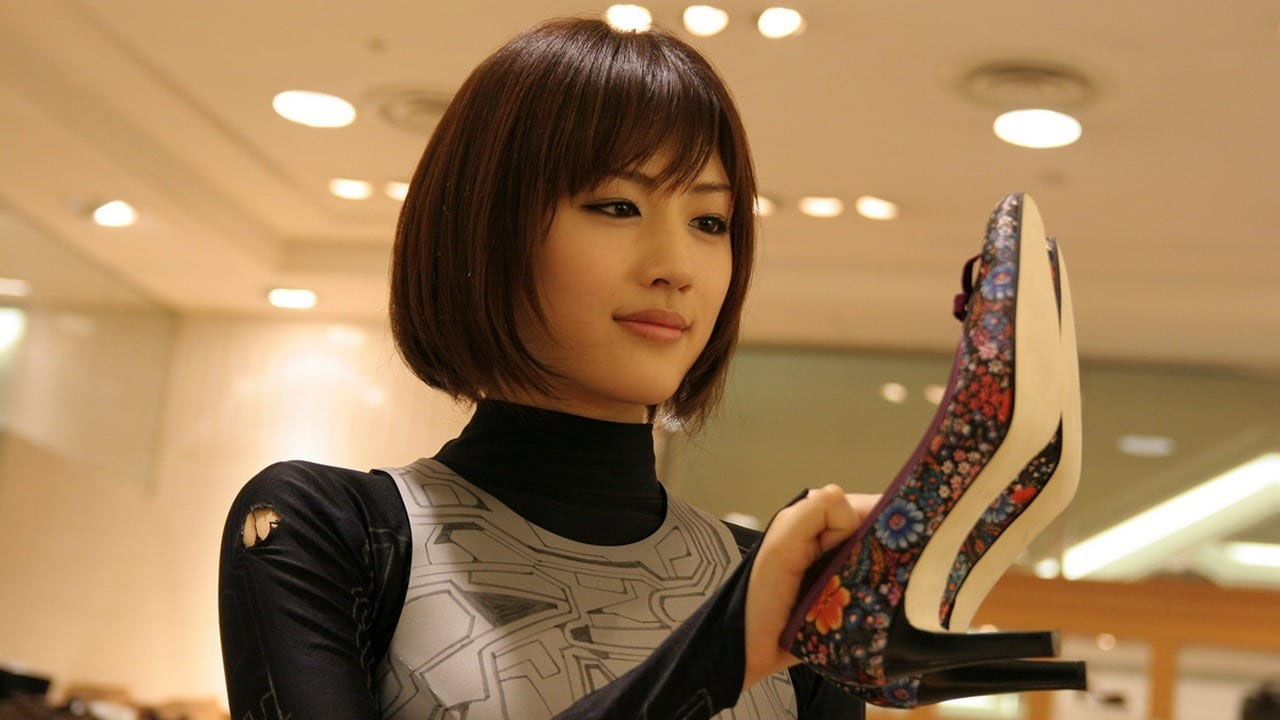 Cyborg Girl
Kwak Jae Young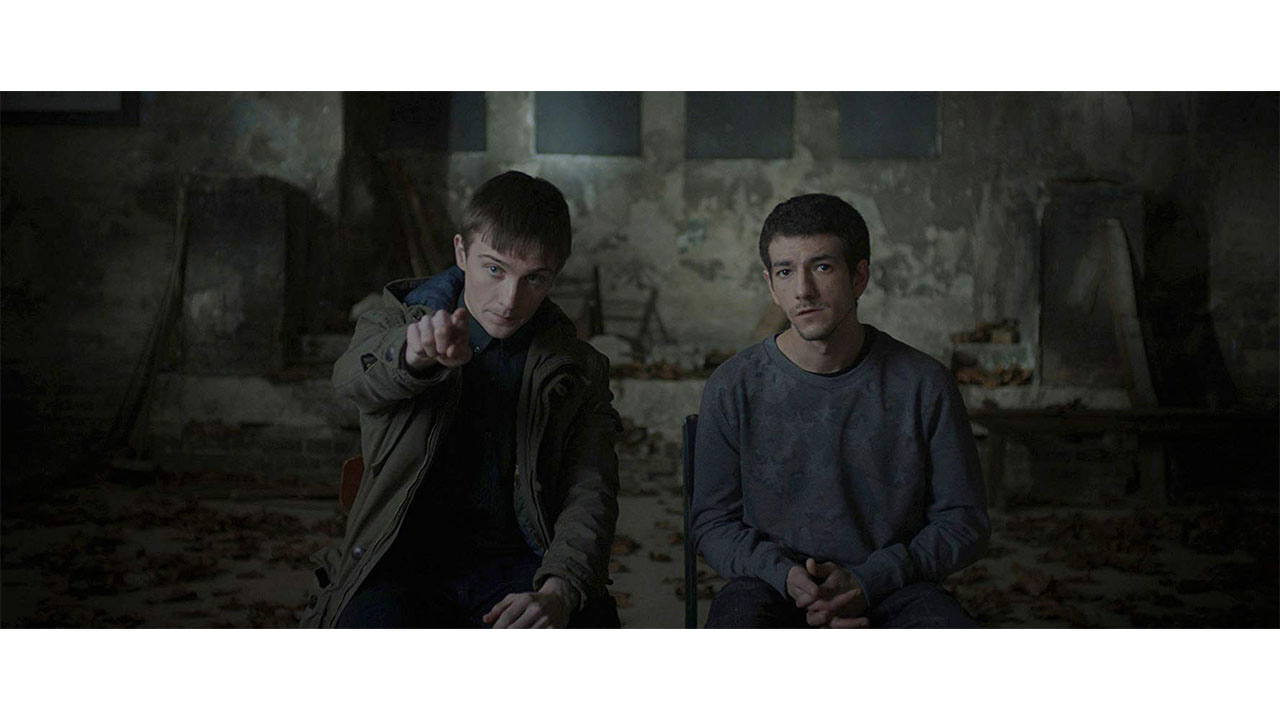 Breathe
Toby Meakins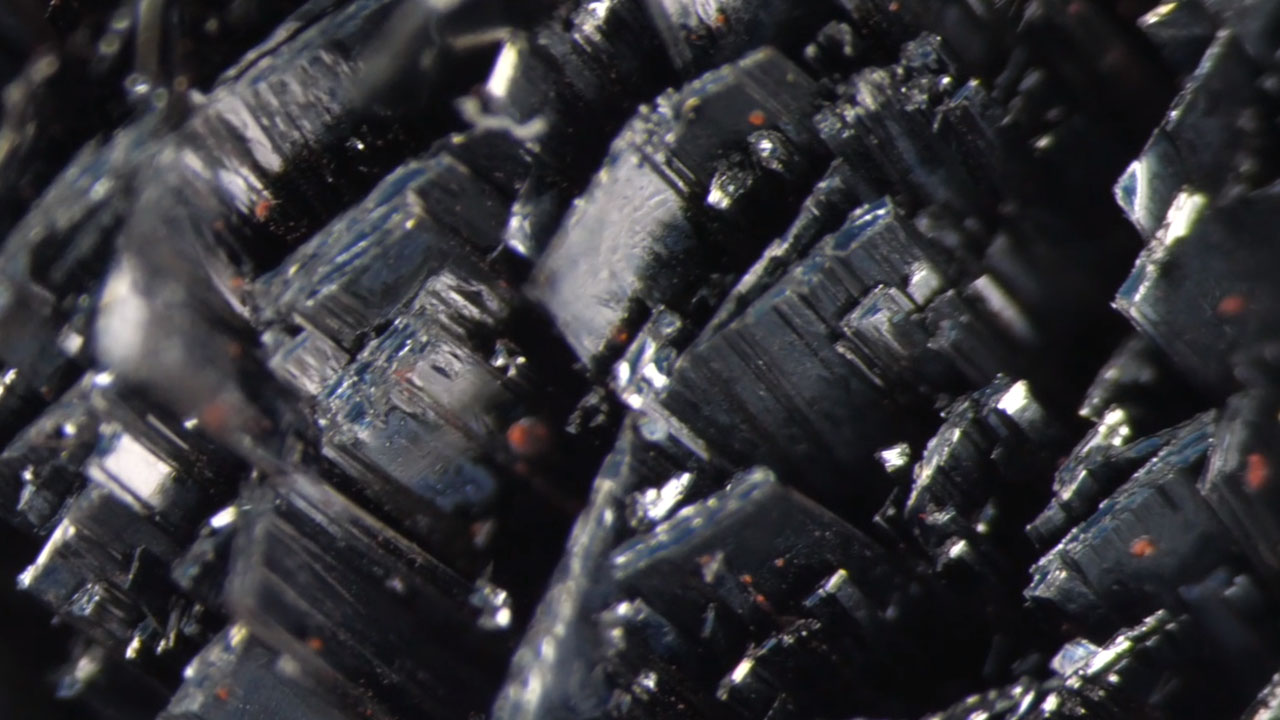 The ELEMENTS of Life
Yan Liang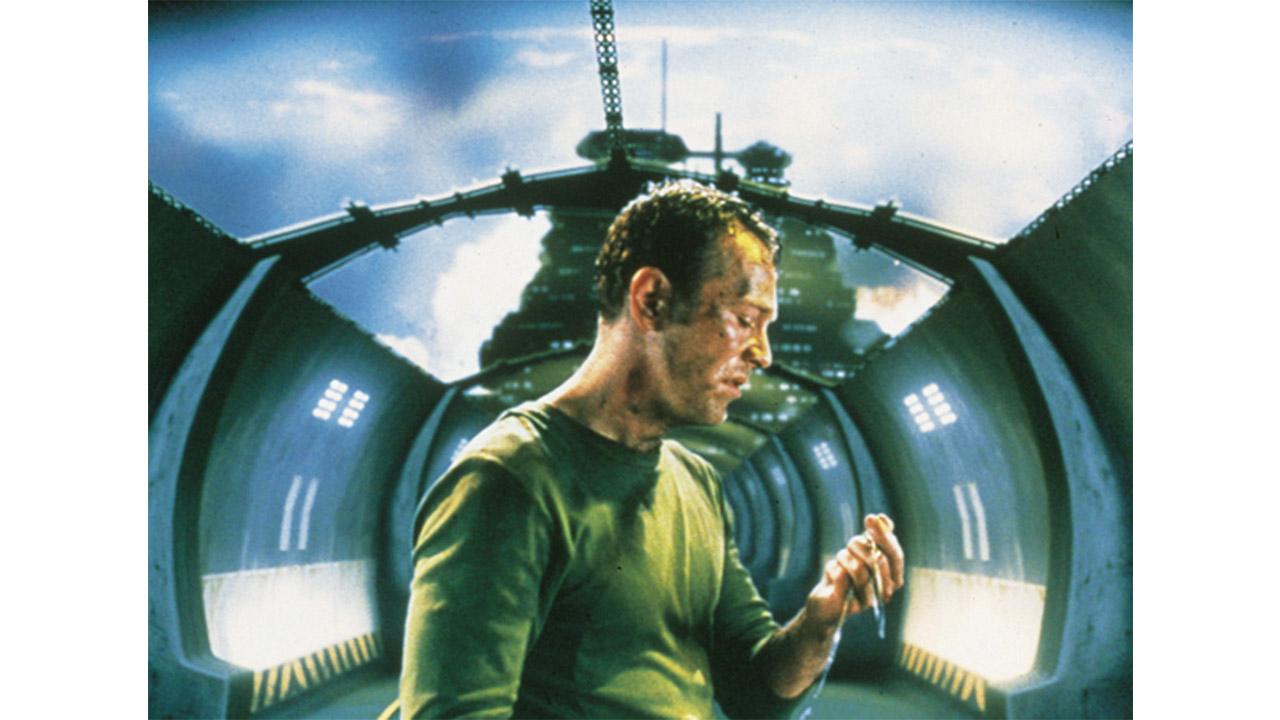 Escape Velocity
Lloyd Simandl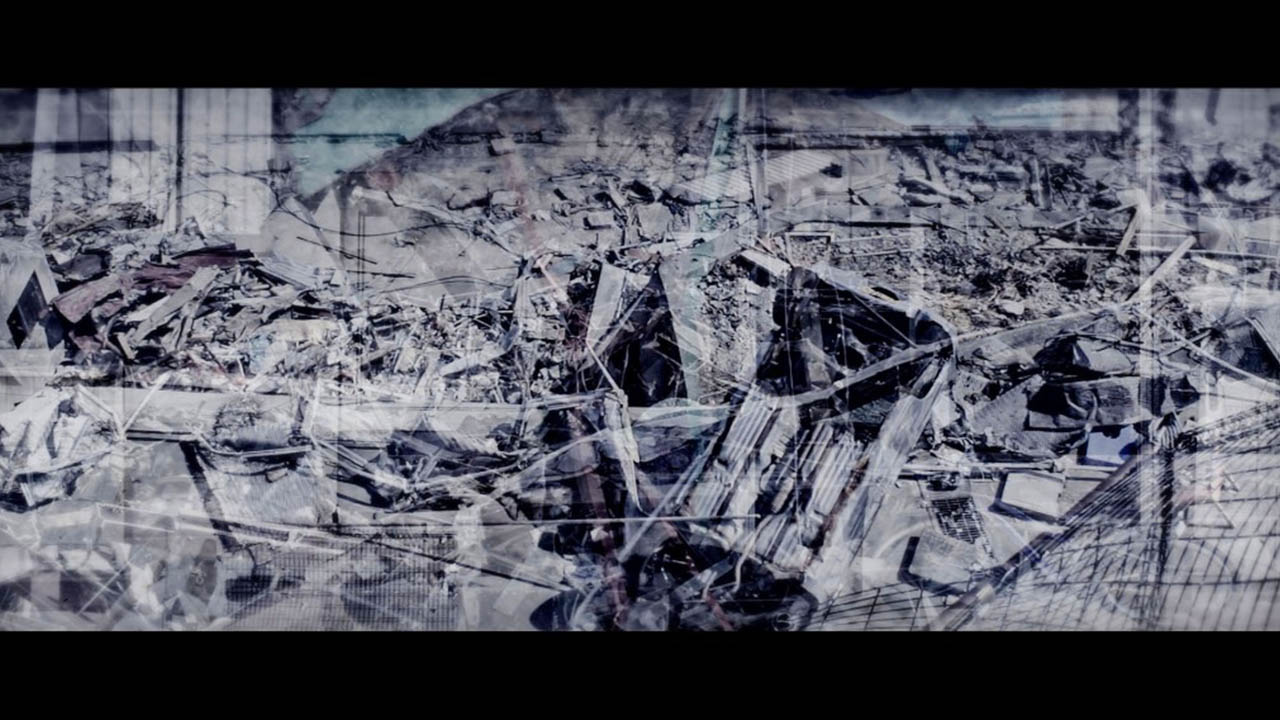 Substanz (Substance)
Sebastian Mez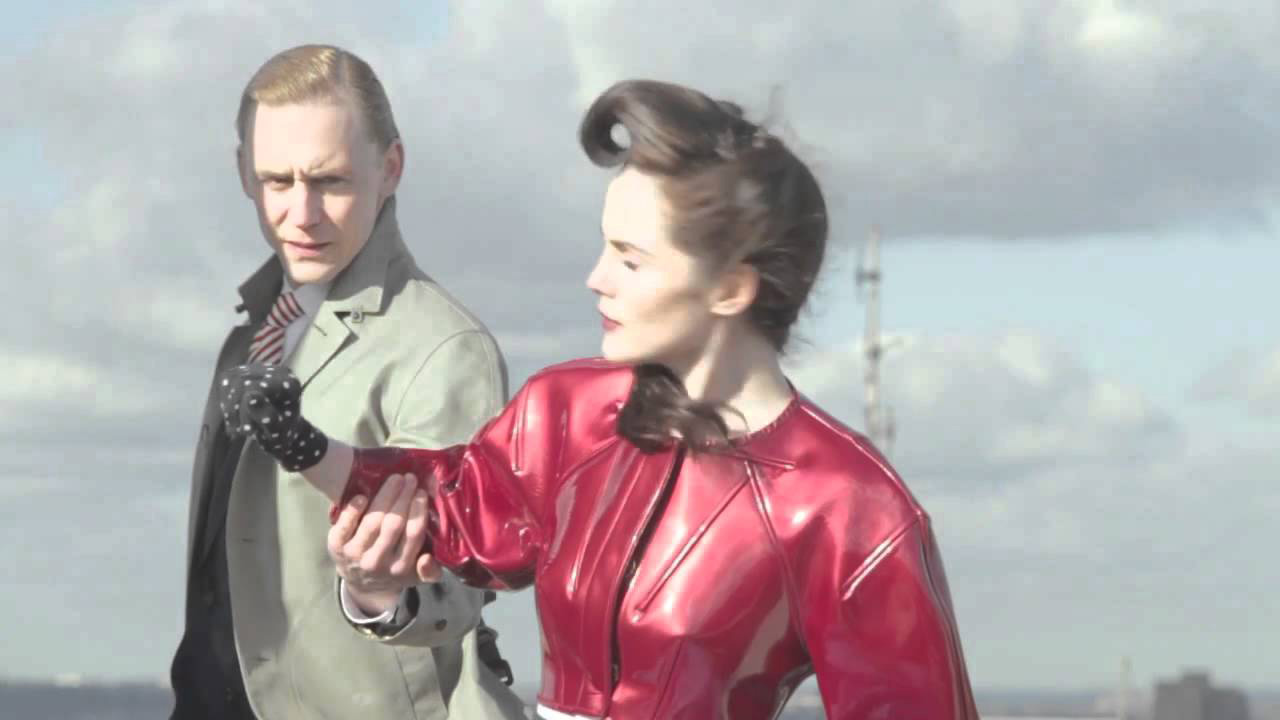 Out of Time
Josh Appignanesi, Jonathan De Villiers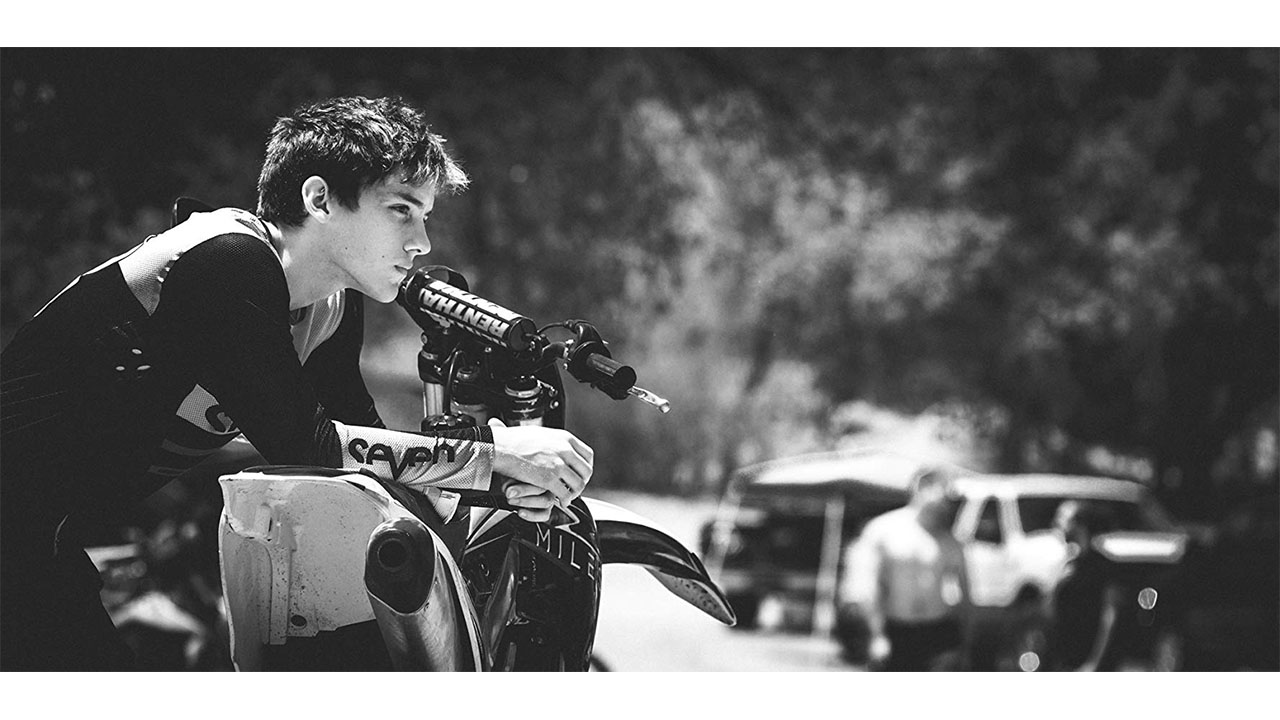 Miles
Oliver Daly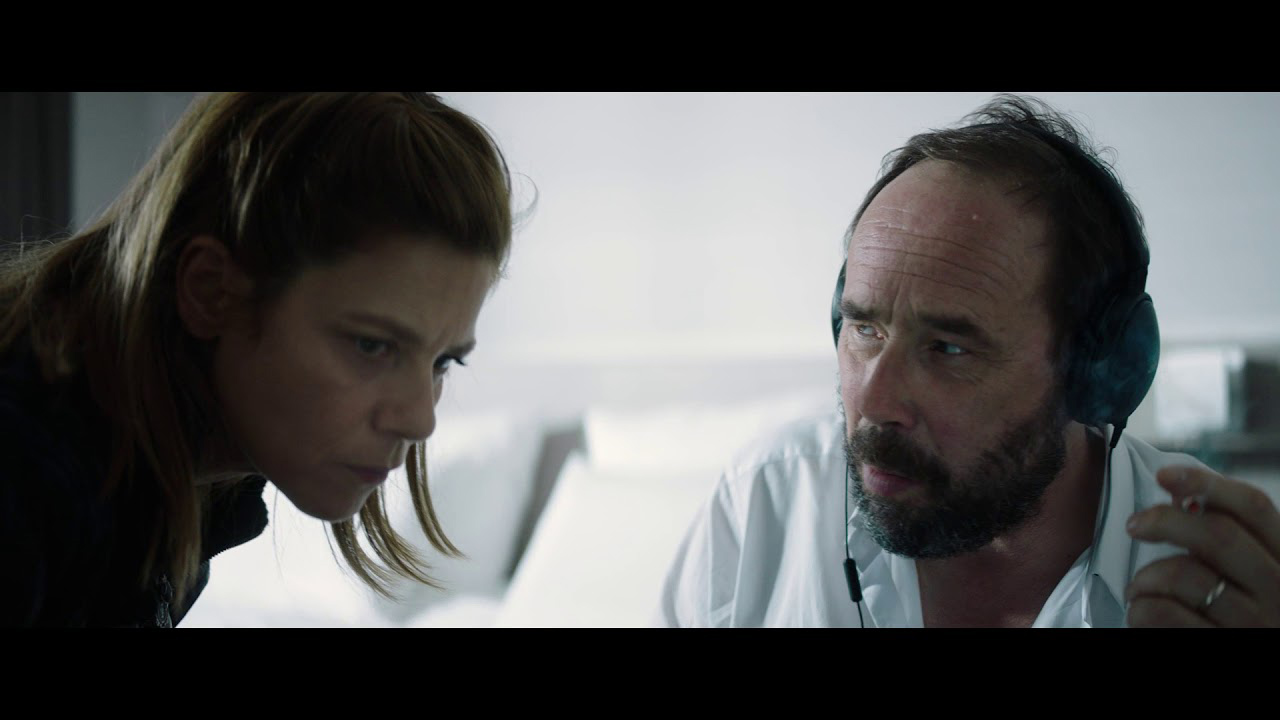 Conviction
Neill Blomkamp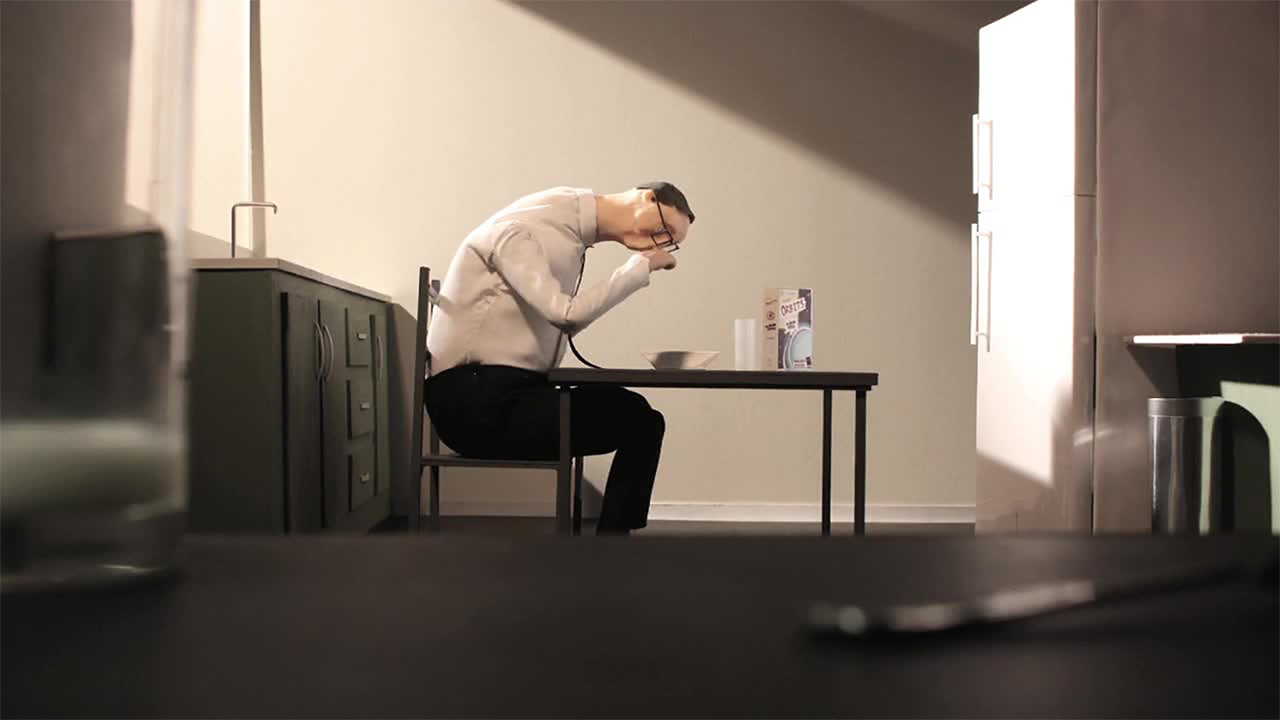 Slow Derek
Dan Ojari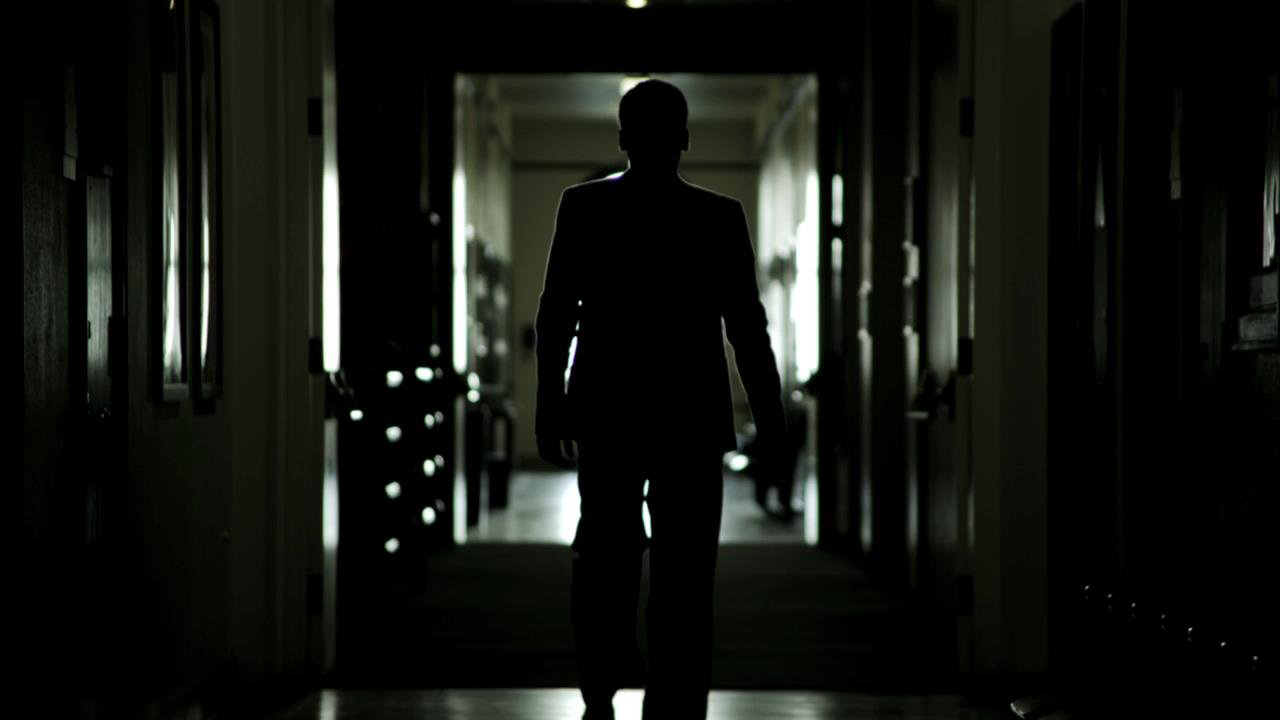 Travelling Salesman
Timothy Lanzone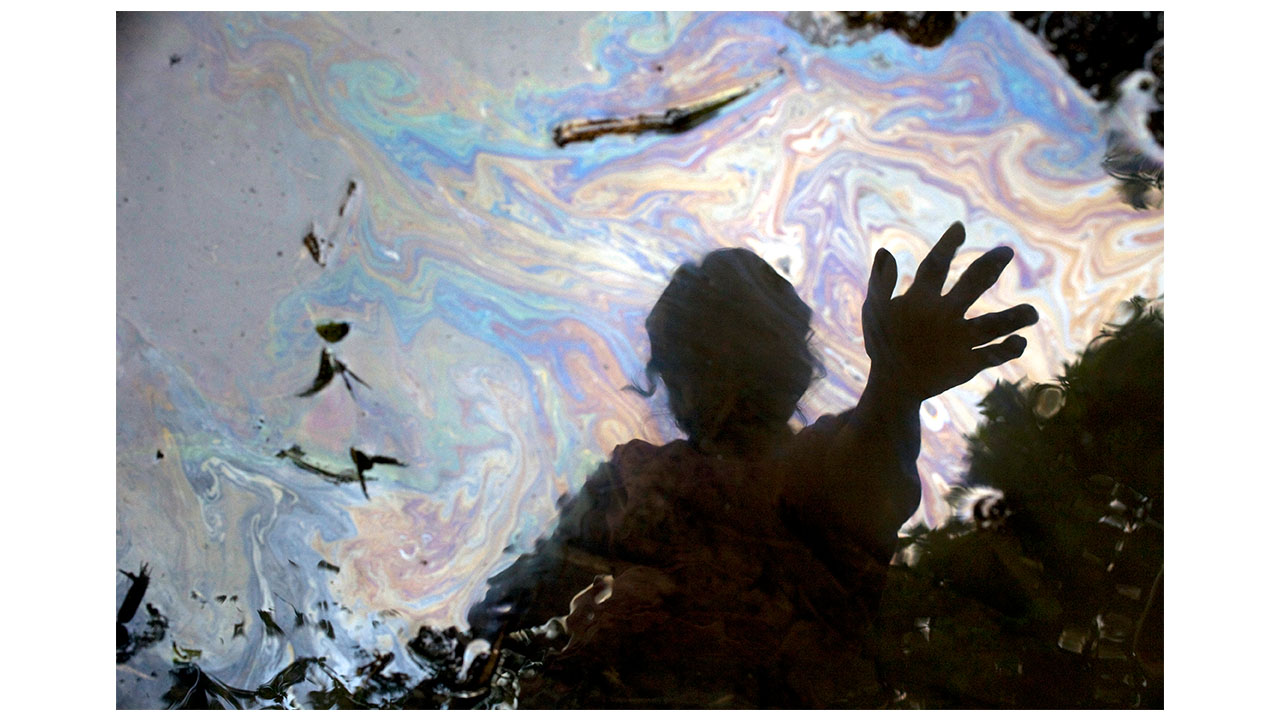 Crude
Joe Berlinger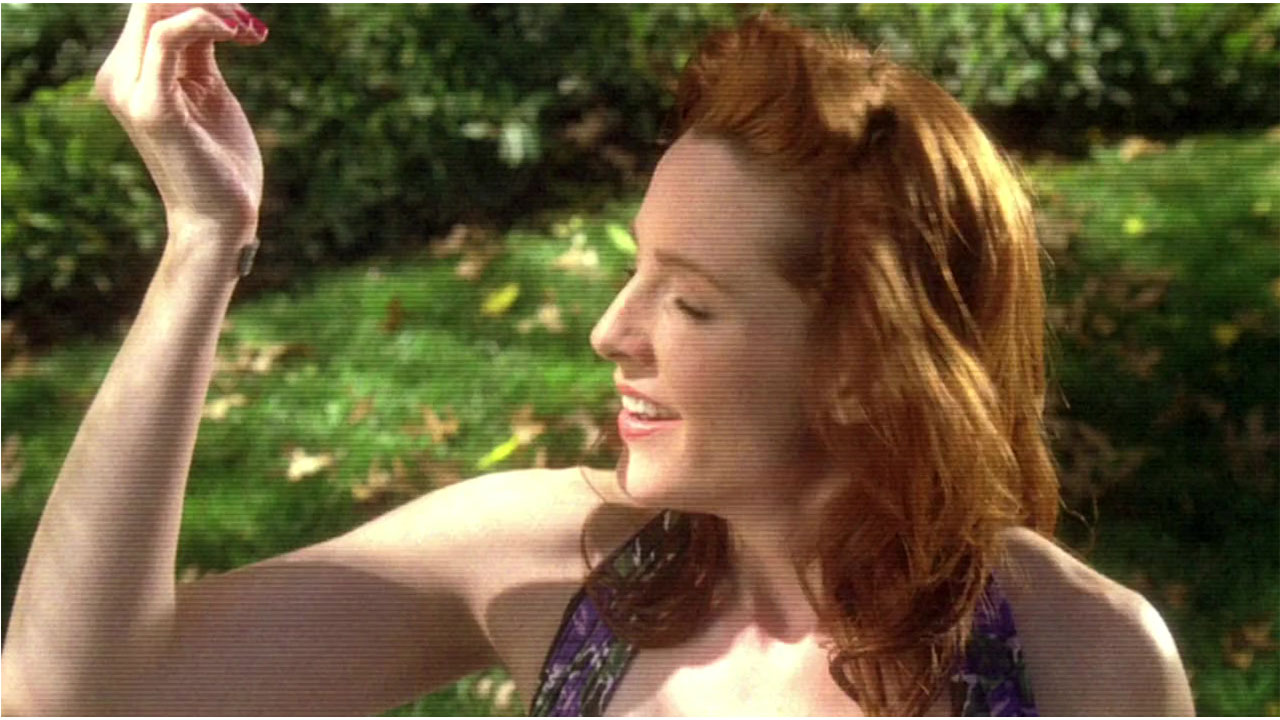 Timer
Jac Schaeffer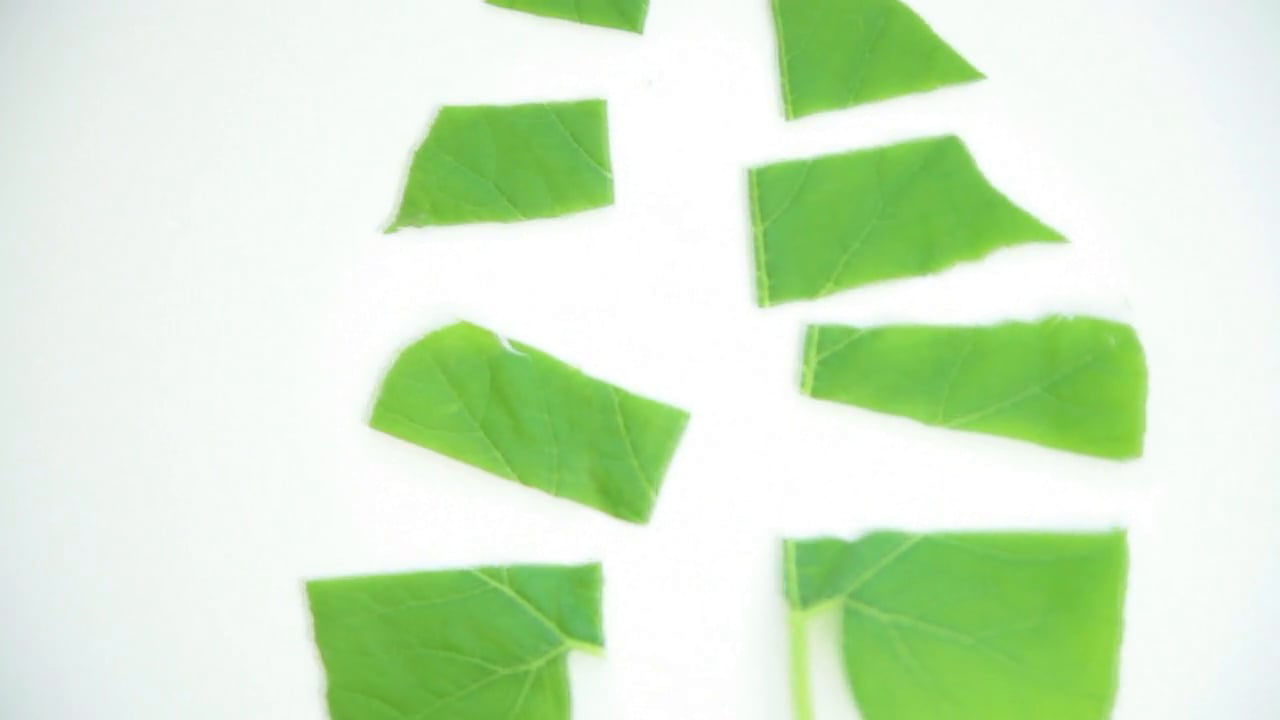 cambium killers
Ula Zajączkowska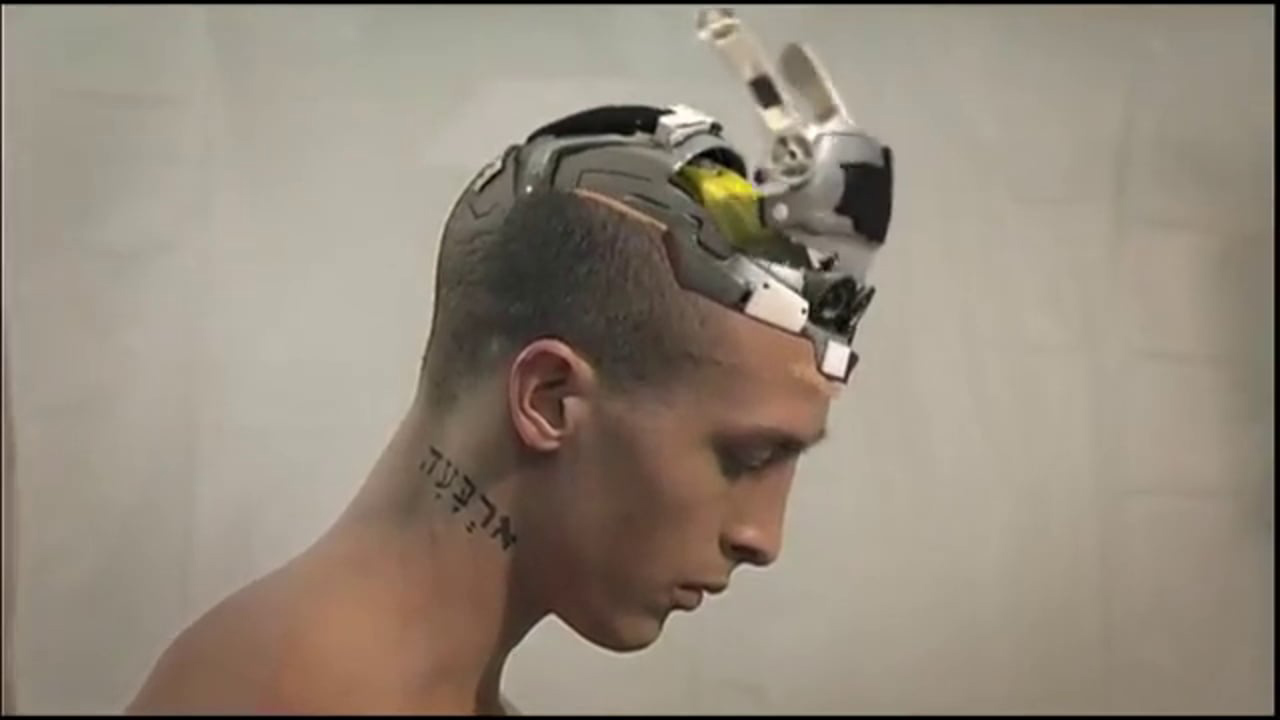 Yellow
Neill Blomkamp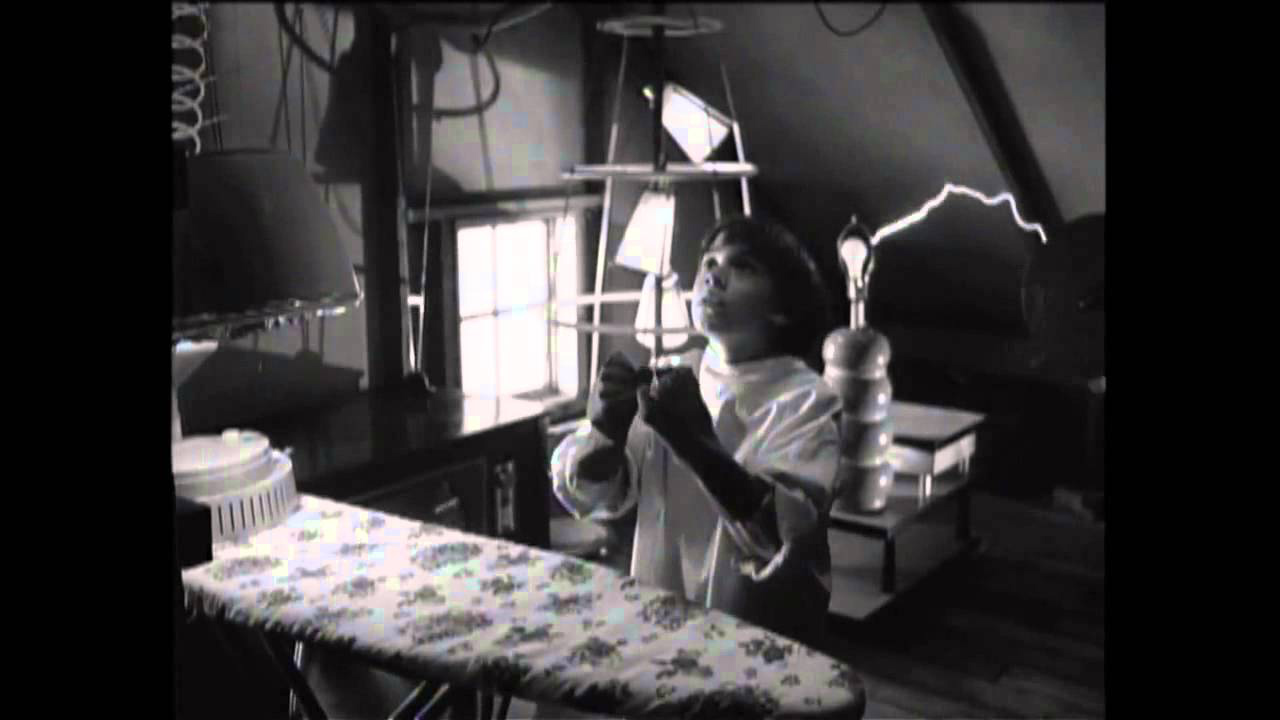 Frankenweenie
Tim Burton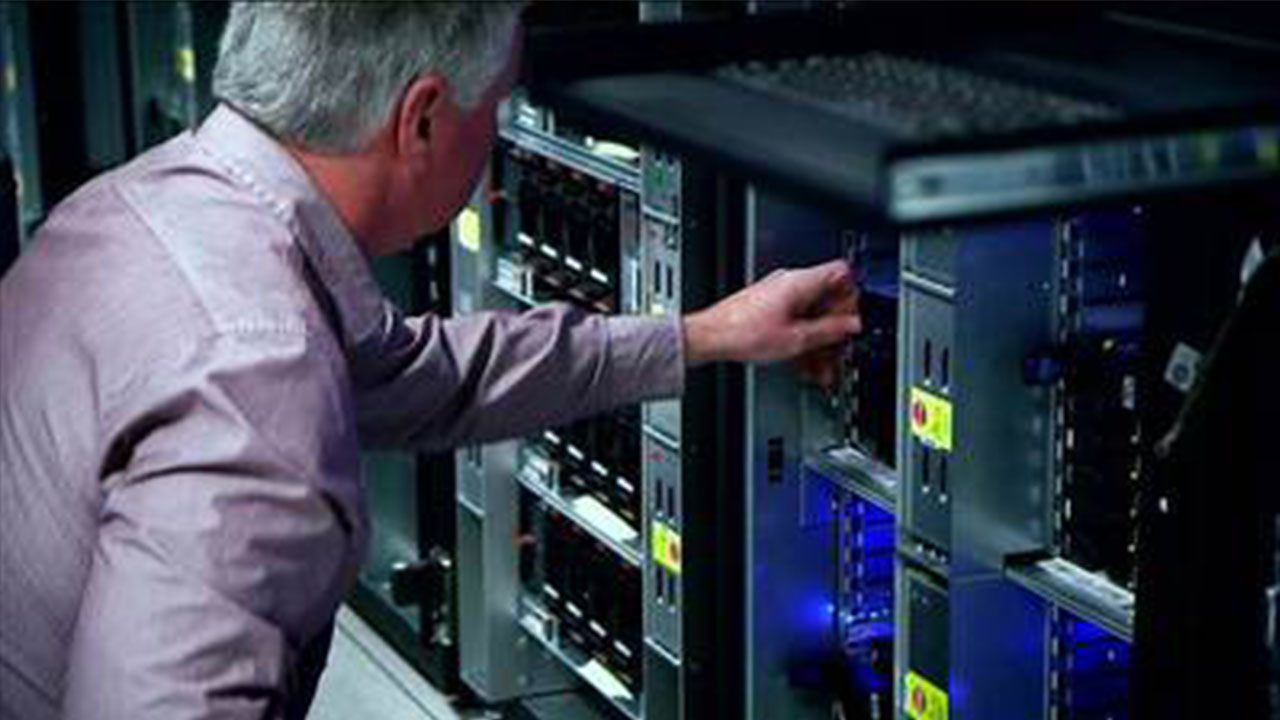 Digital Memory Gatekeepers
Quentin Domart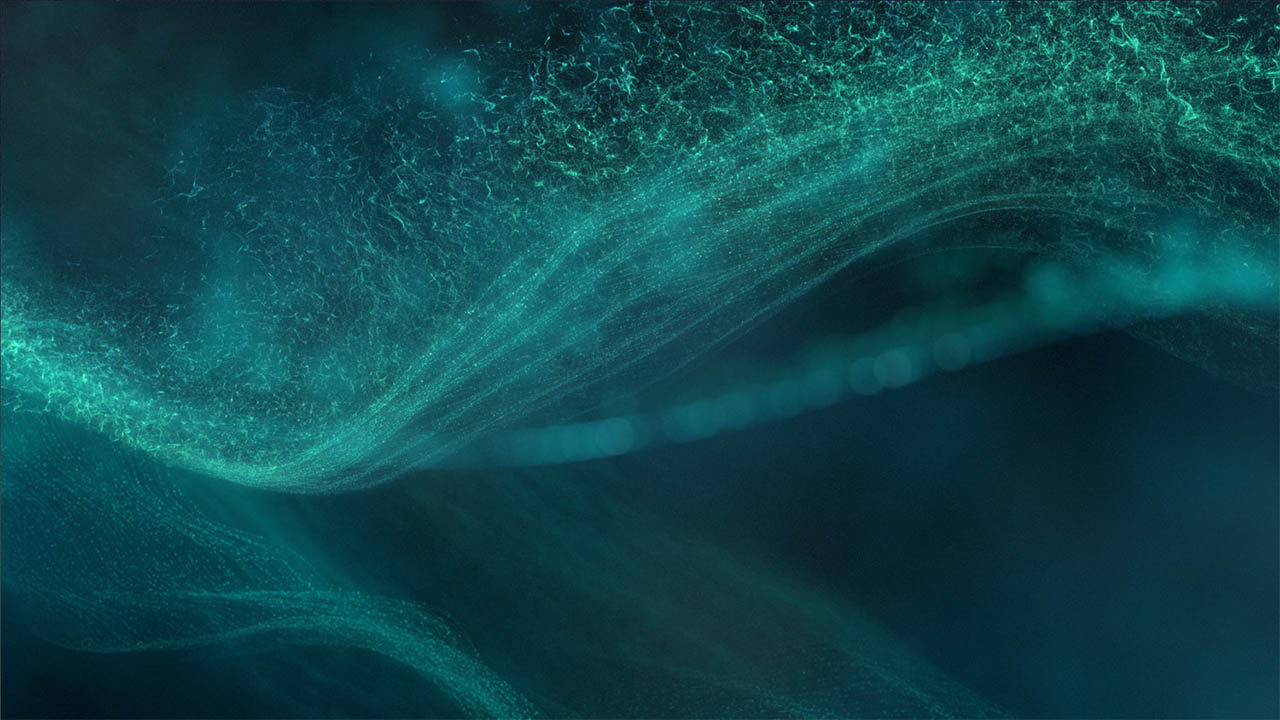 Oscillate
Daniel Sierra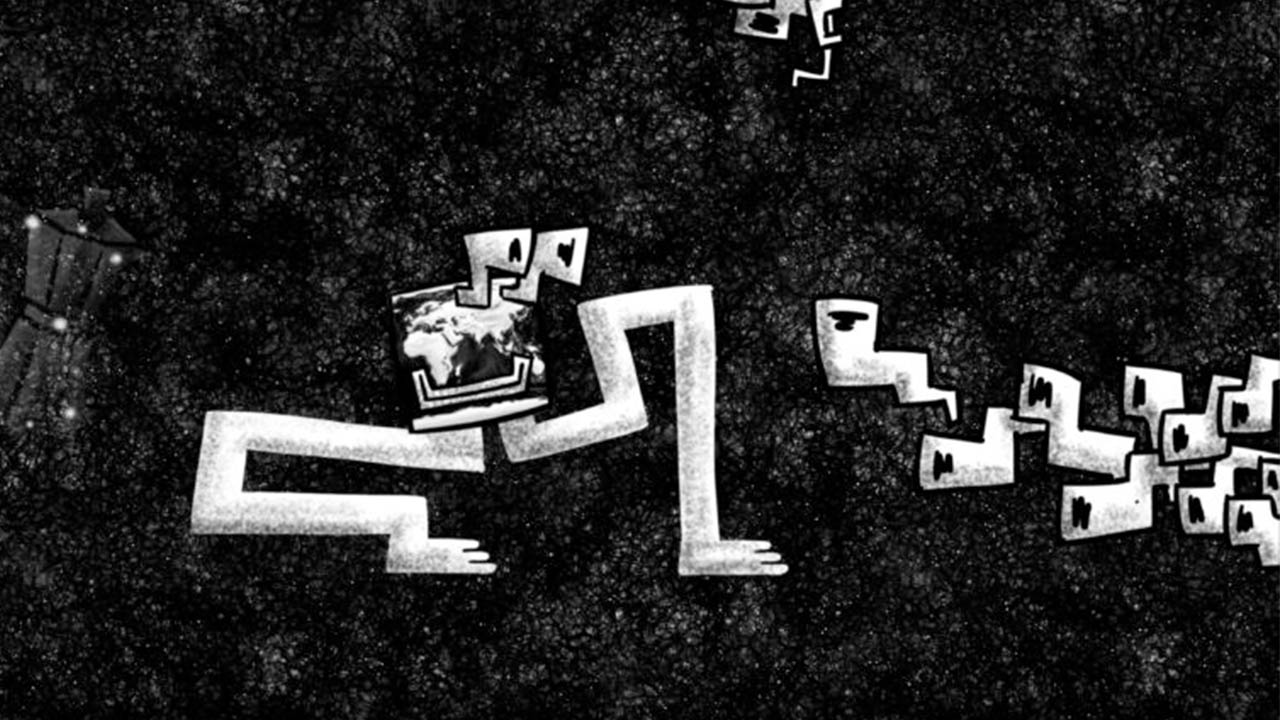 La Terre (The Earth)
Nicolas Bougère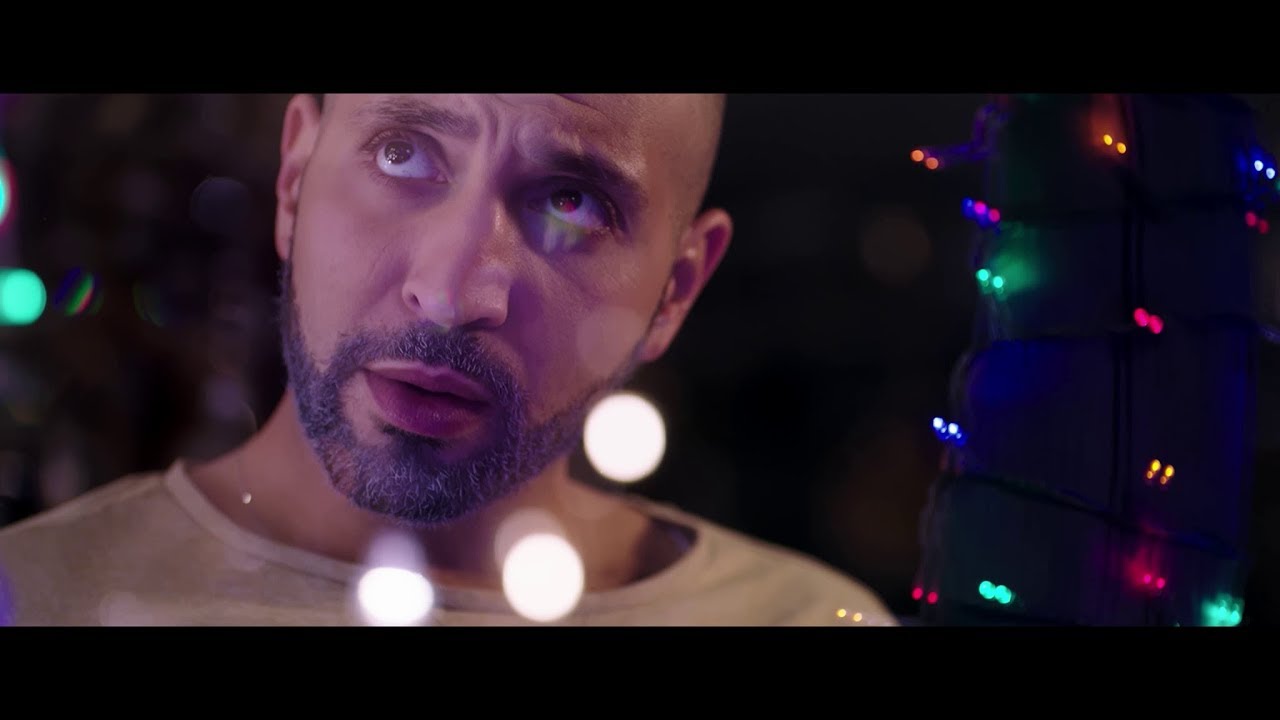 Regarde moi (Look At Me)
Nejib Belkadh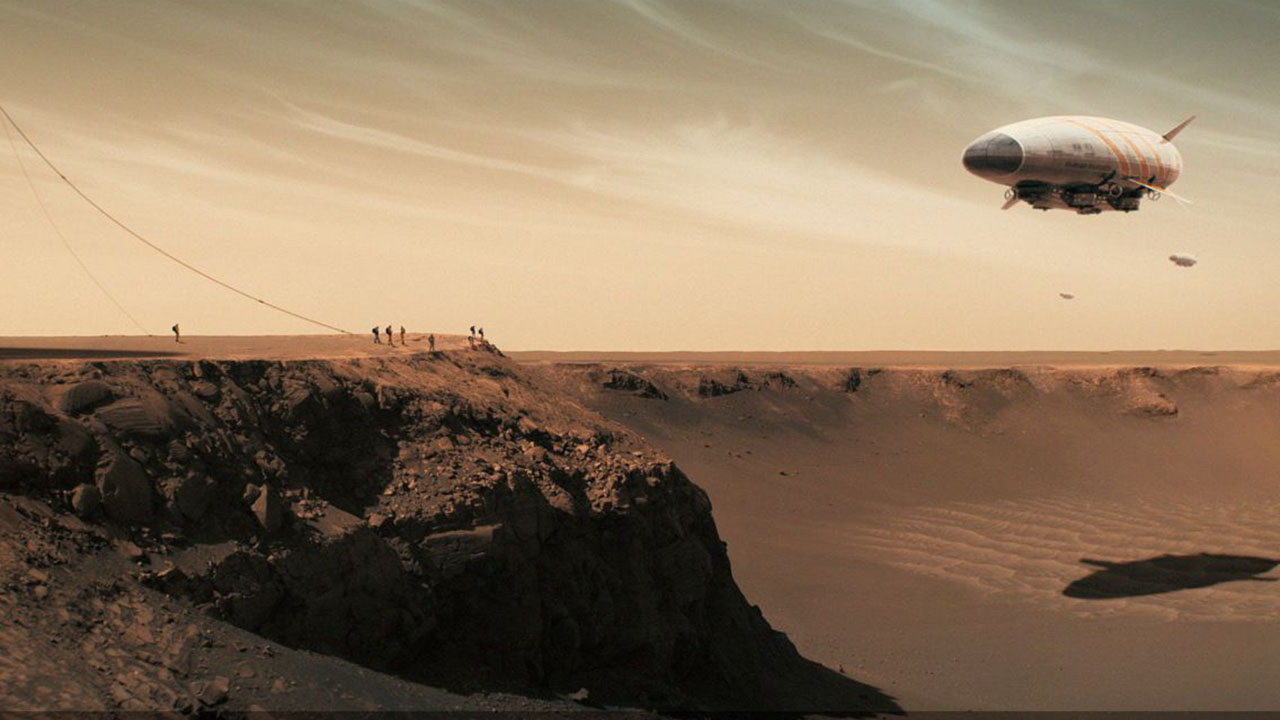 Wanderers
Erik Wernquist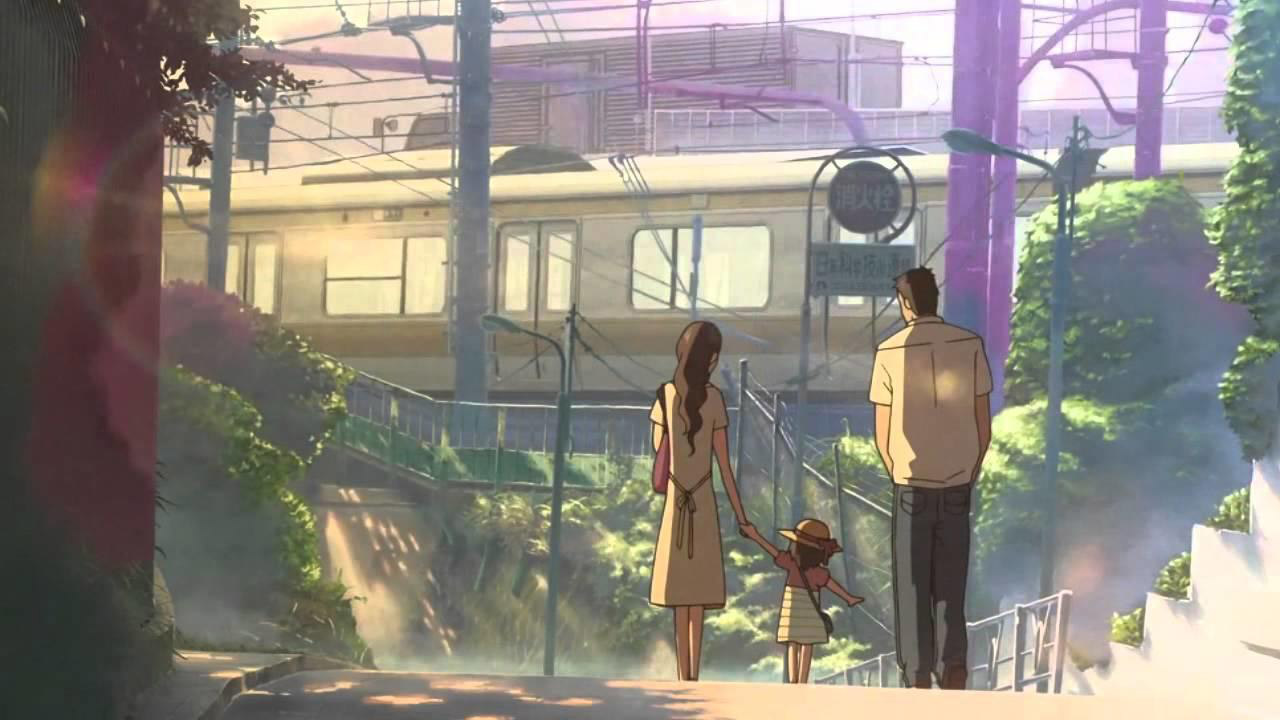 Dareka no Manazashi (Someone's Gaze)
Makoto Shinkai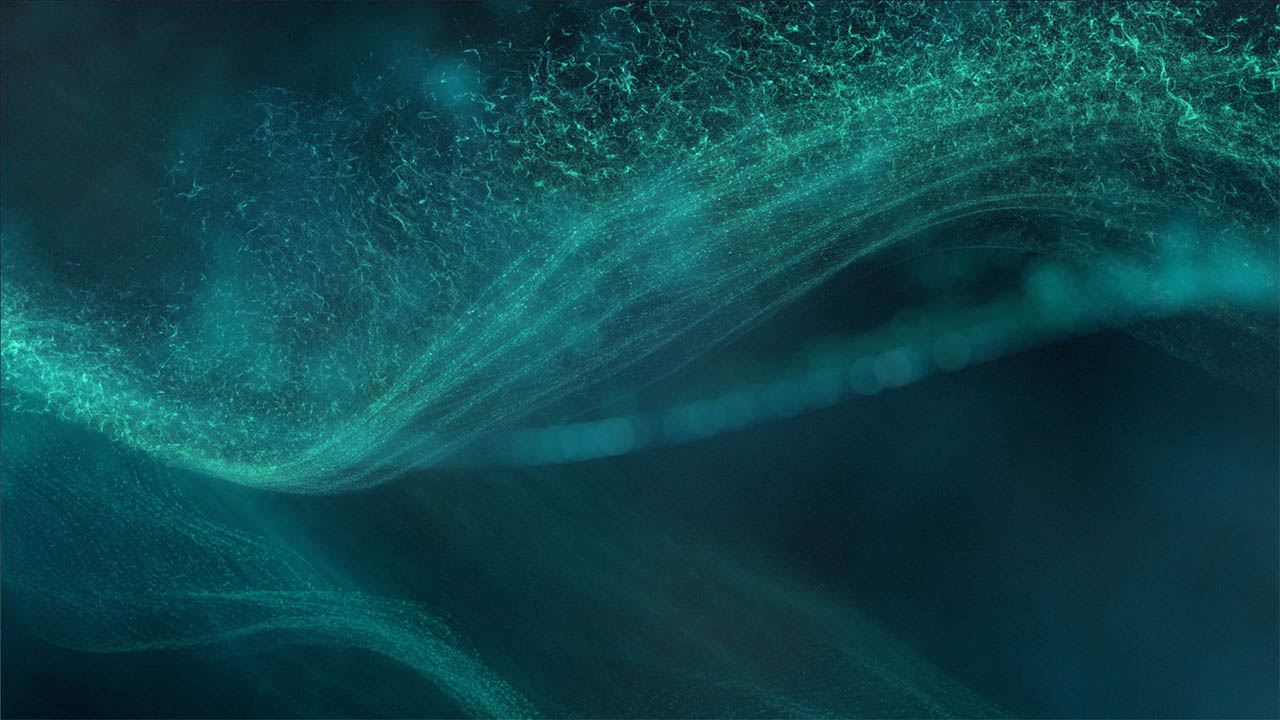 Oscillate
Daniel Sierra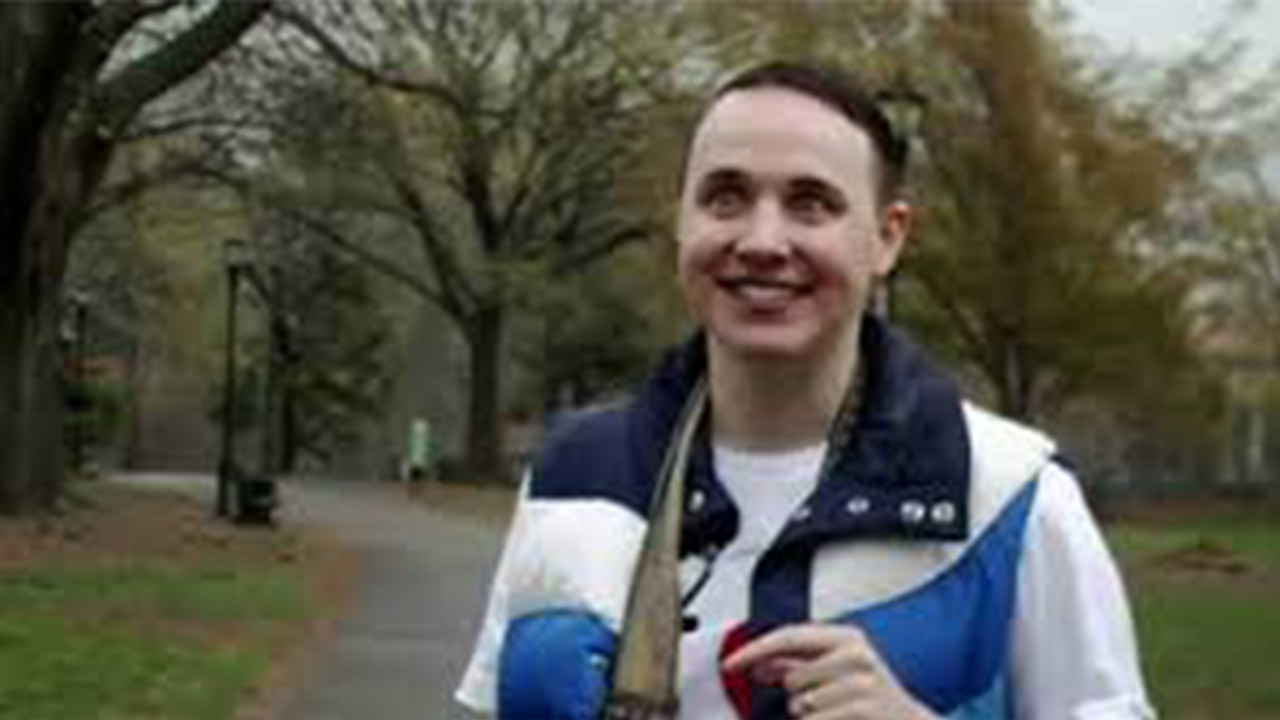 A Treatise on The Nature of Friendship
David Fishel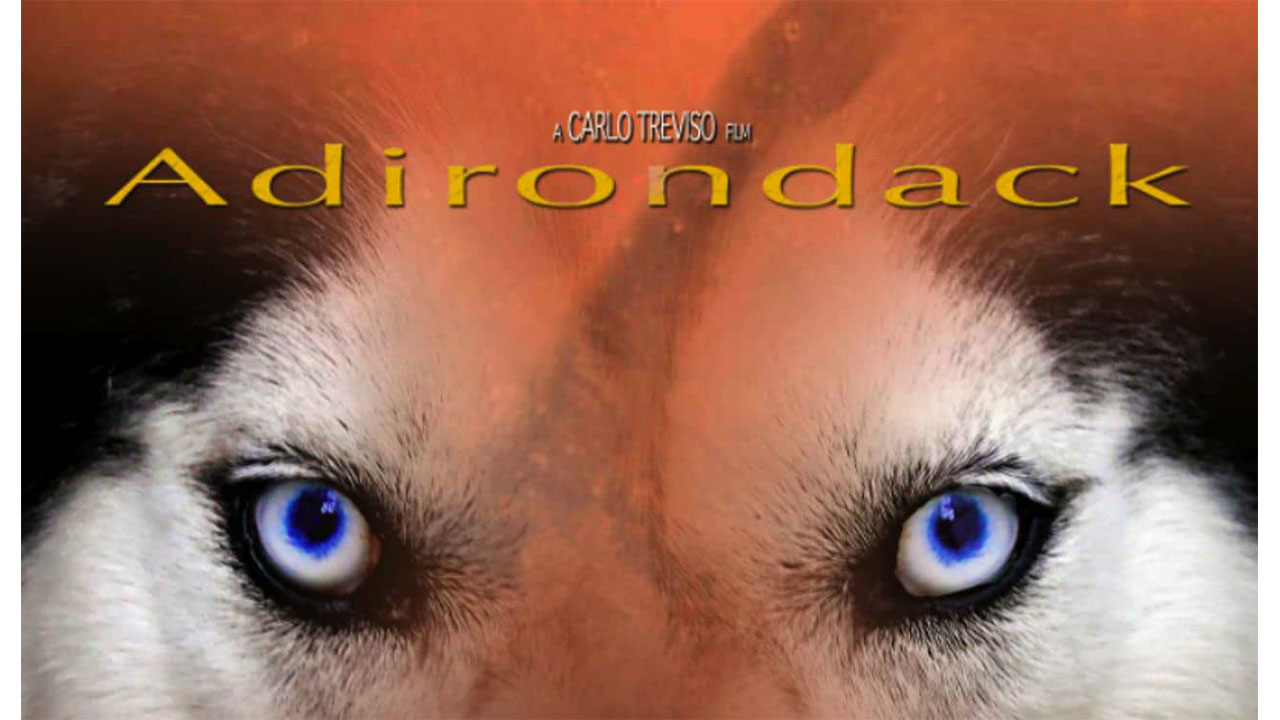 Adirondack
Carlo Treviso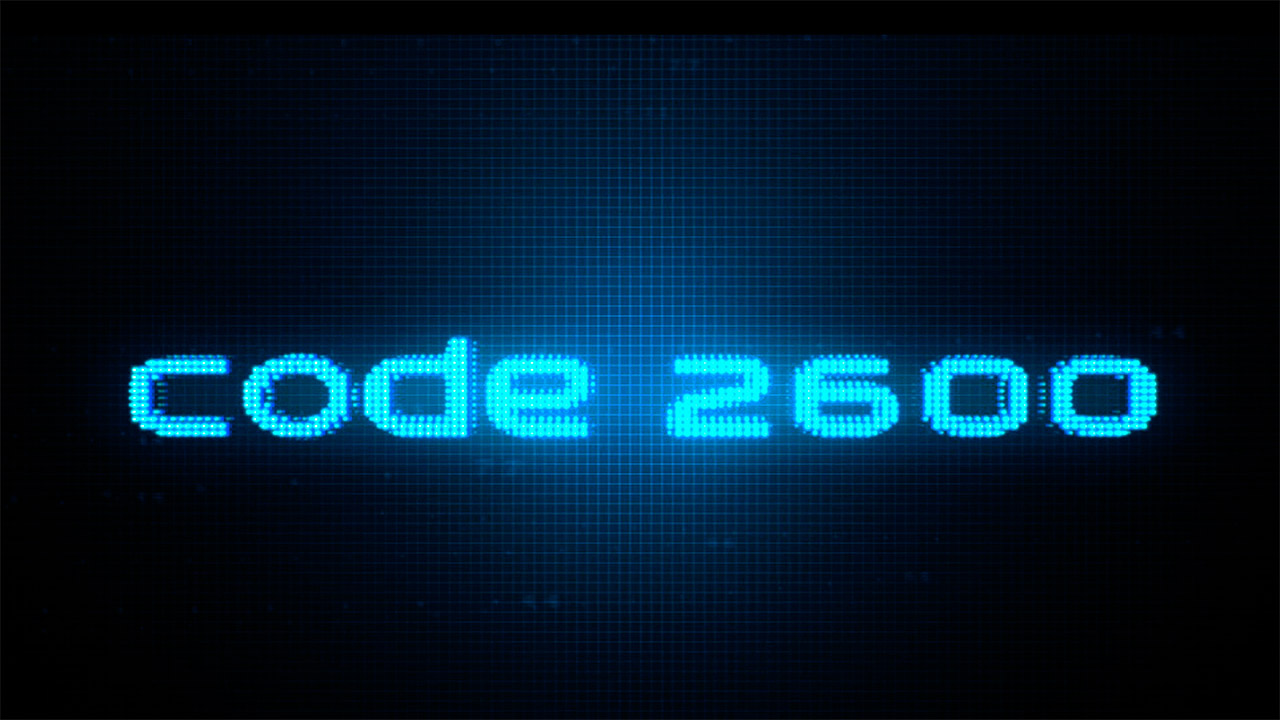 DSKNECTD
Dominic H. White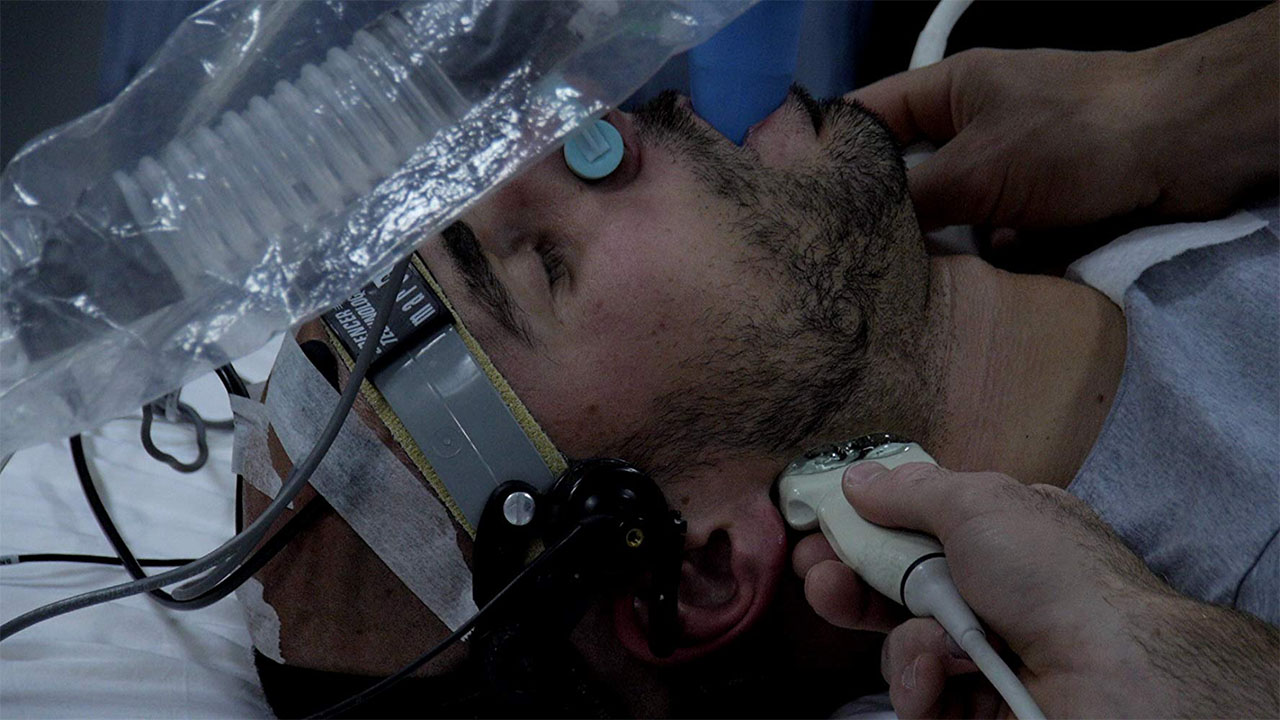 My Life without Air
Bojana Burnac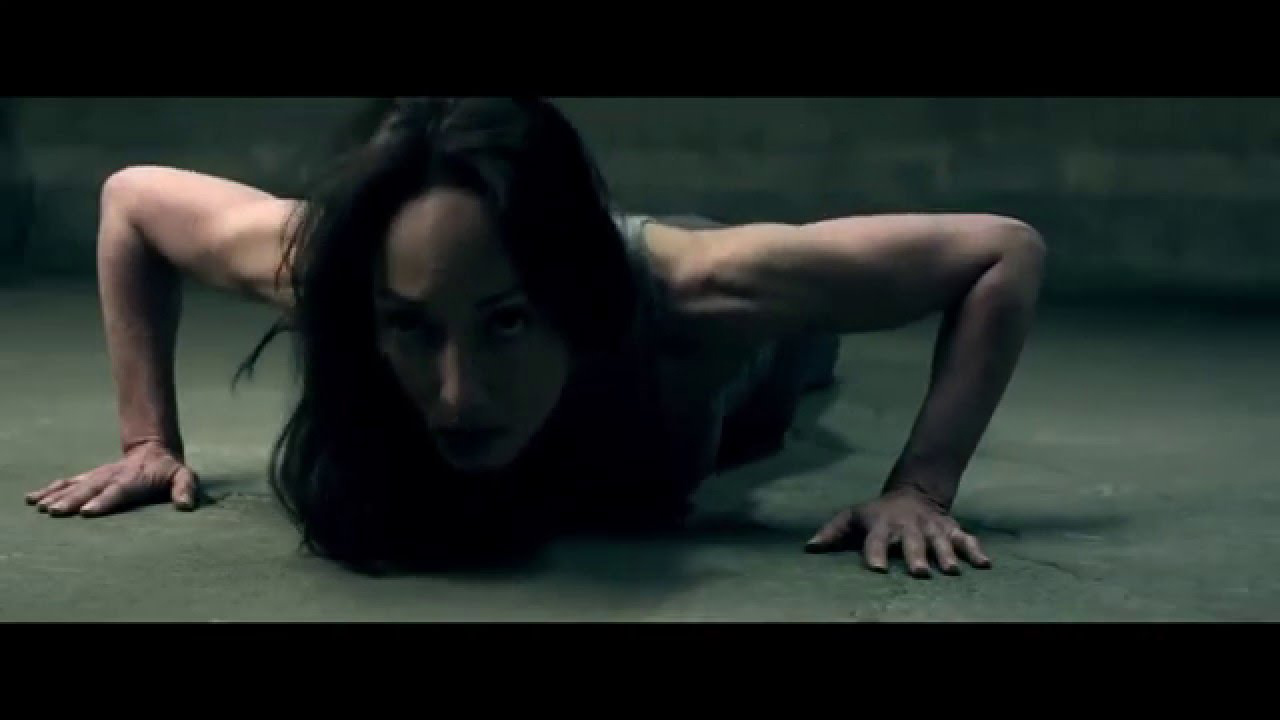 Portal: No Escape
Dan Trachtenberg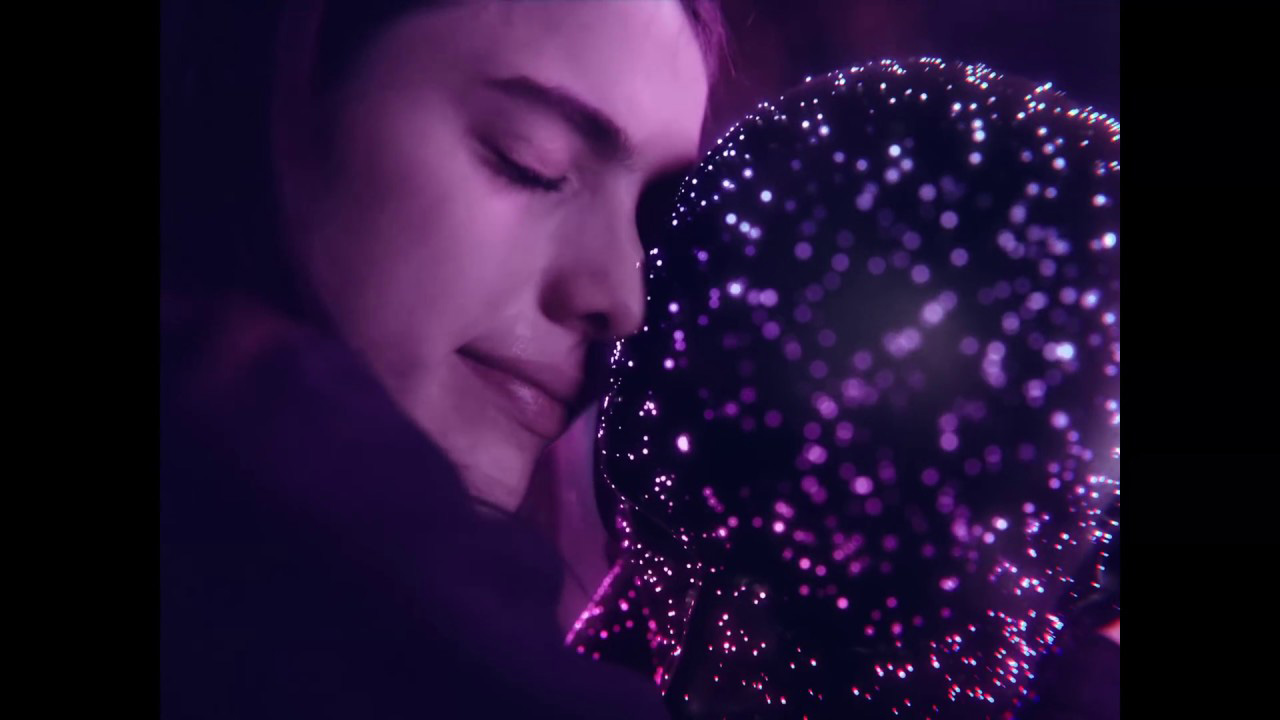 Dream Girl
Lauren Caris Cohan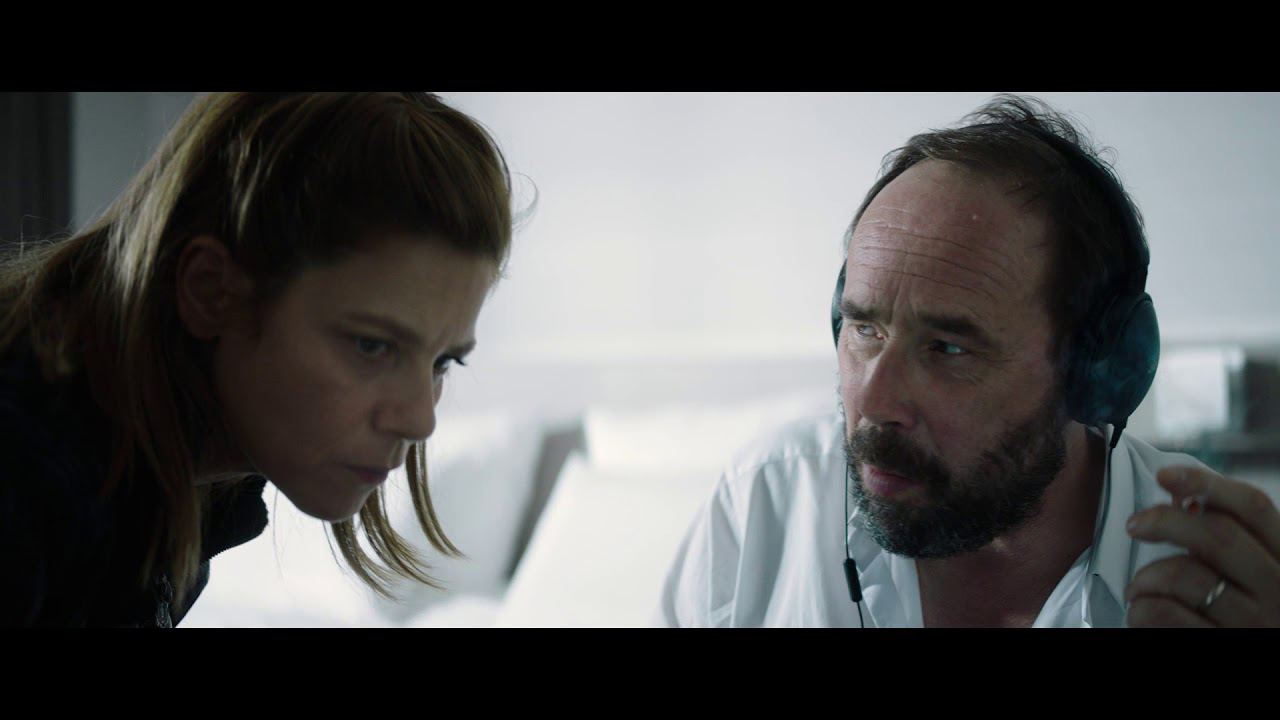 Conviction
Neill Blomkamp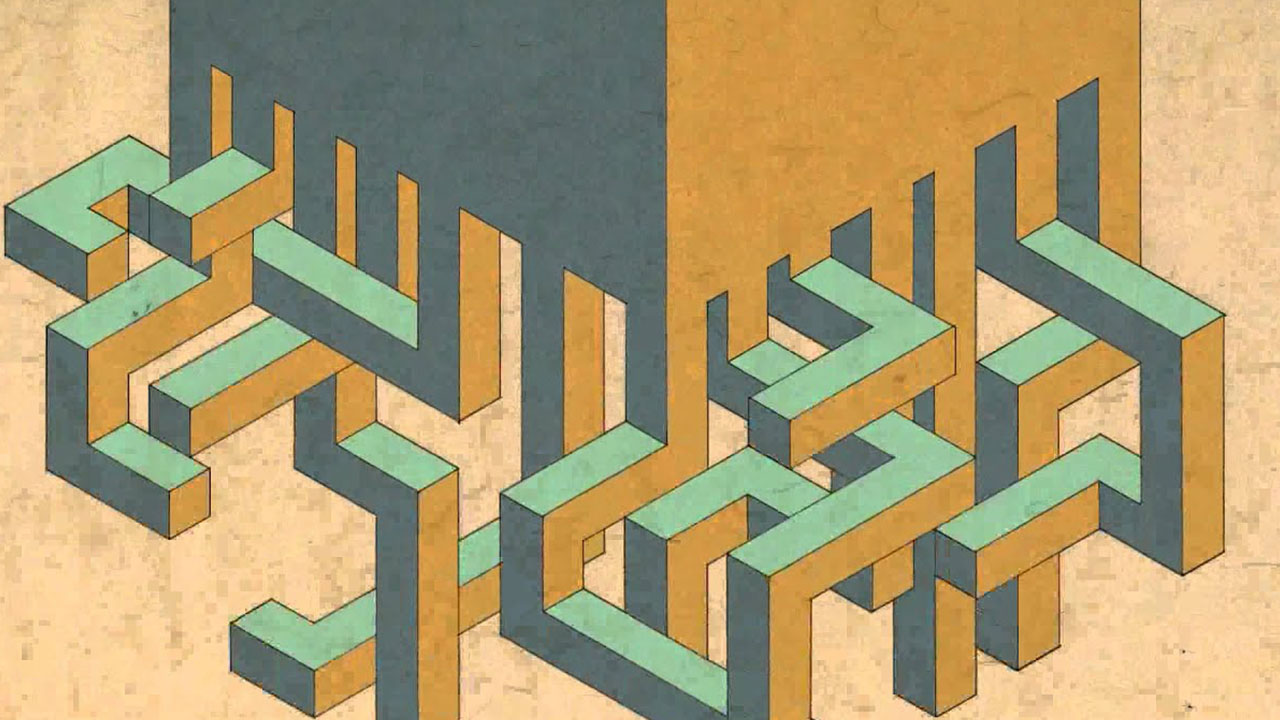 Modern No.2
Mirai Mizue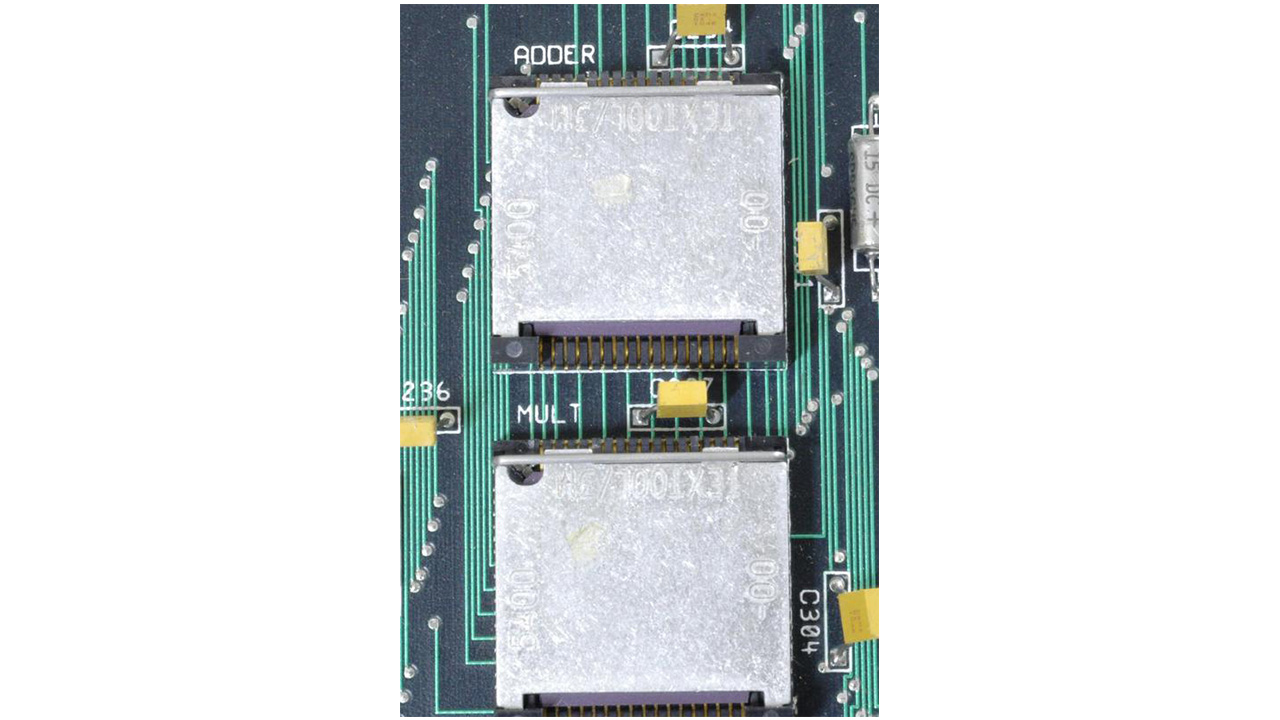 Periphery
Dave Fischer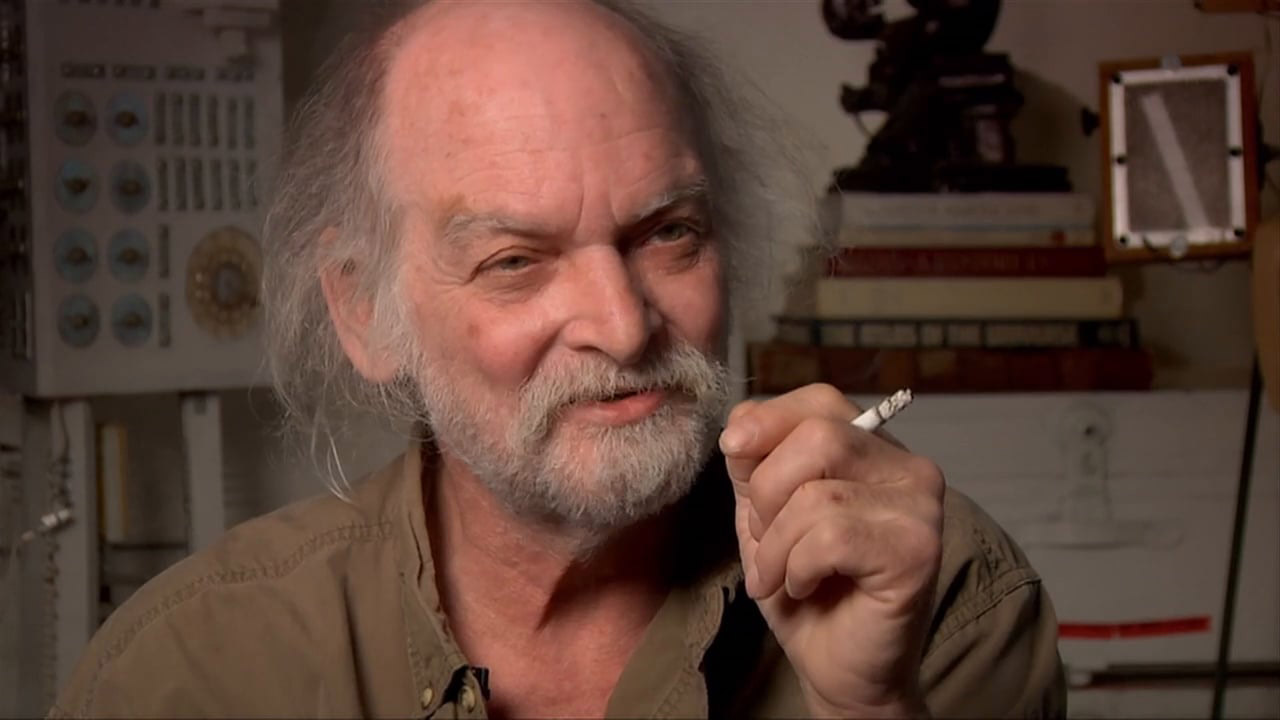 Heaven and Earth and Joe Davis
Peter Sasowsky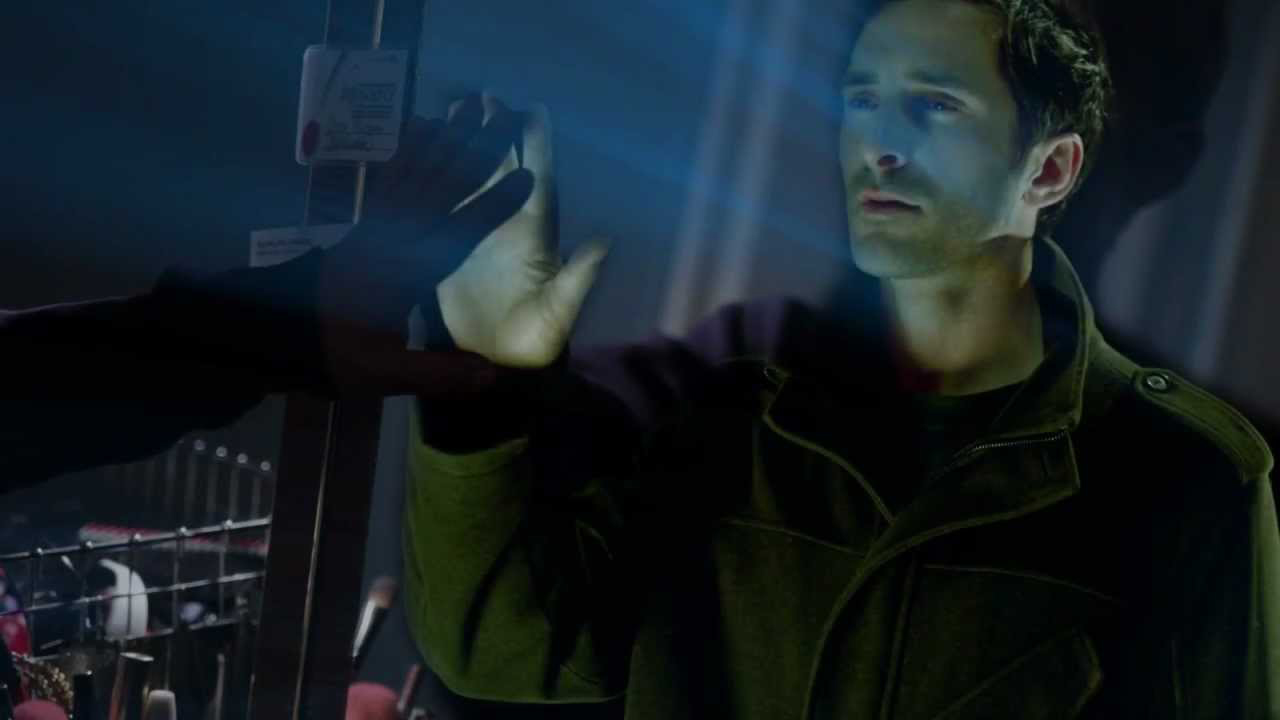 Singularity Principle
David Robert Deranian, Austin Hines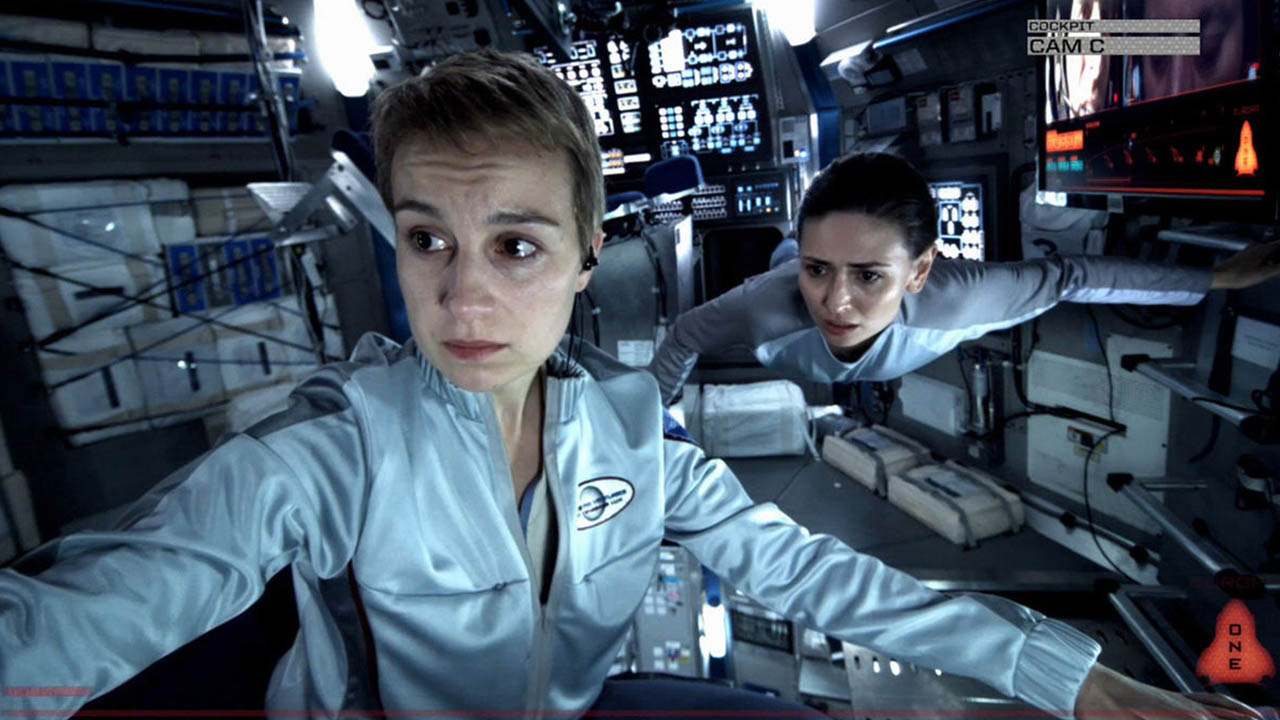 Europa Report
Sebastián Cordero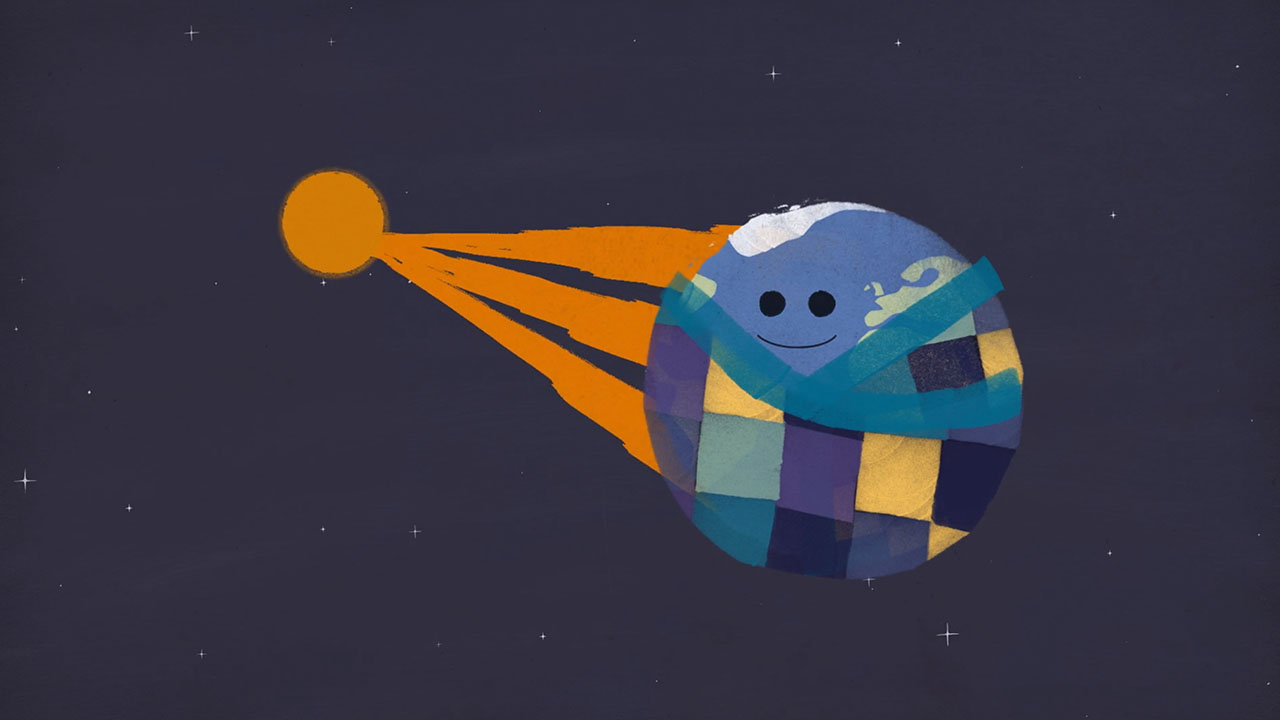 What is global warming
Steve West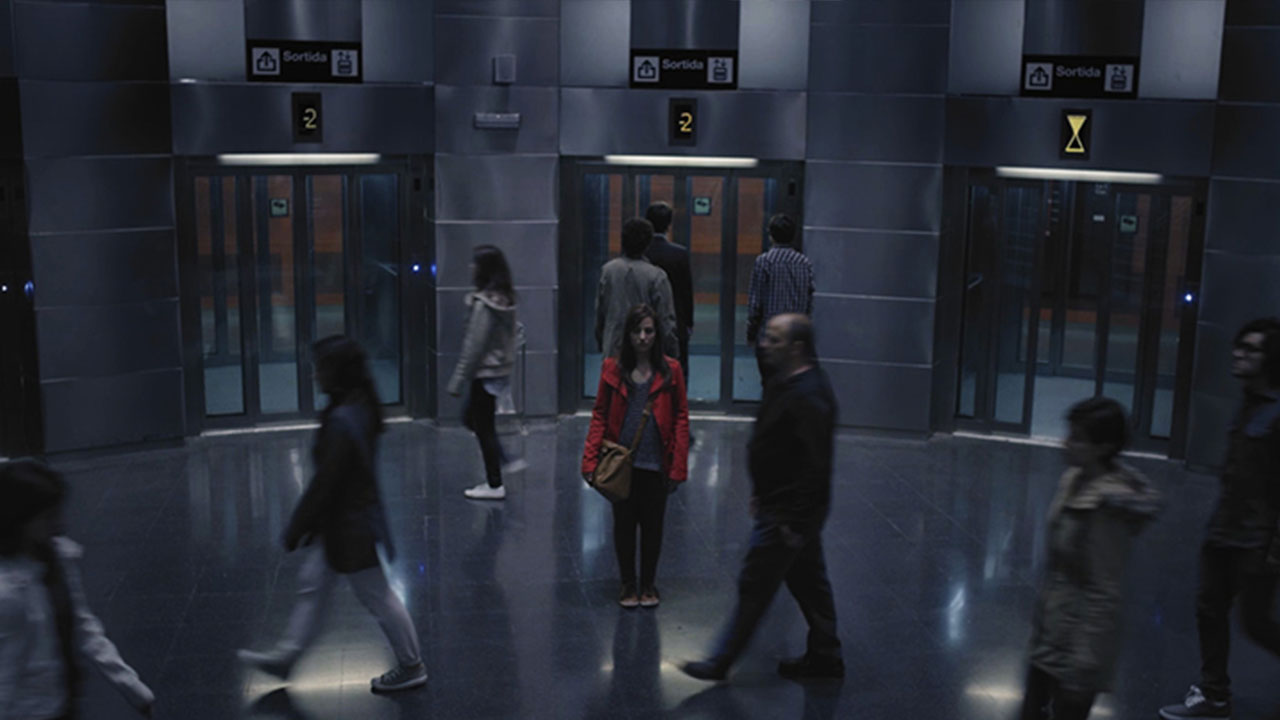 Timelapse
Aleix Castro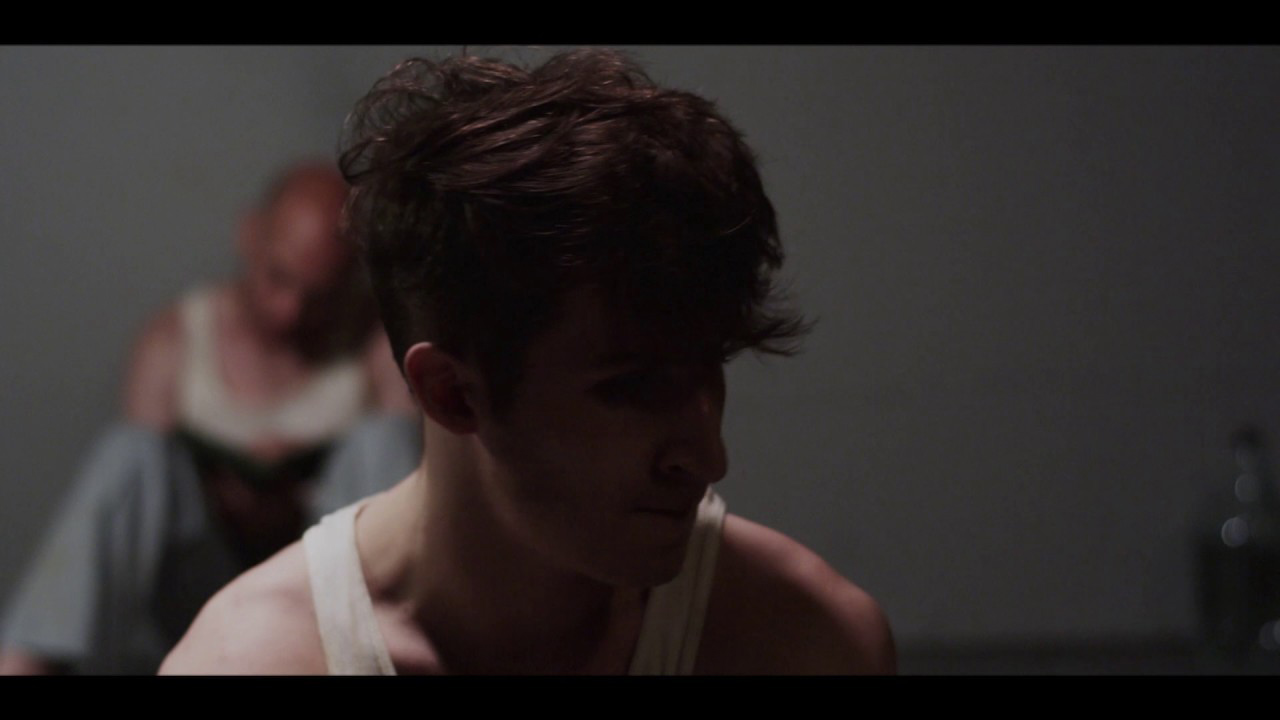 The Russian Sleep Experiment
Timothy James Smith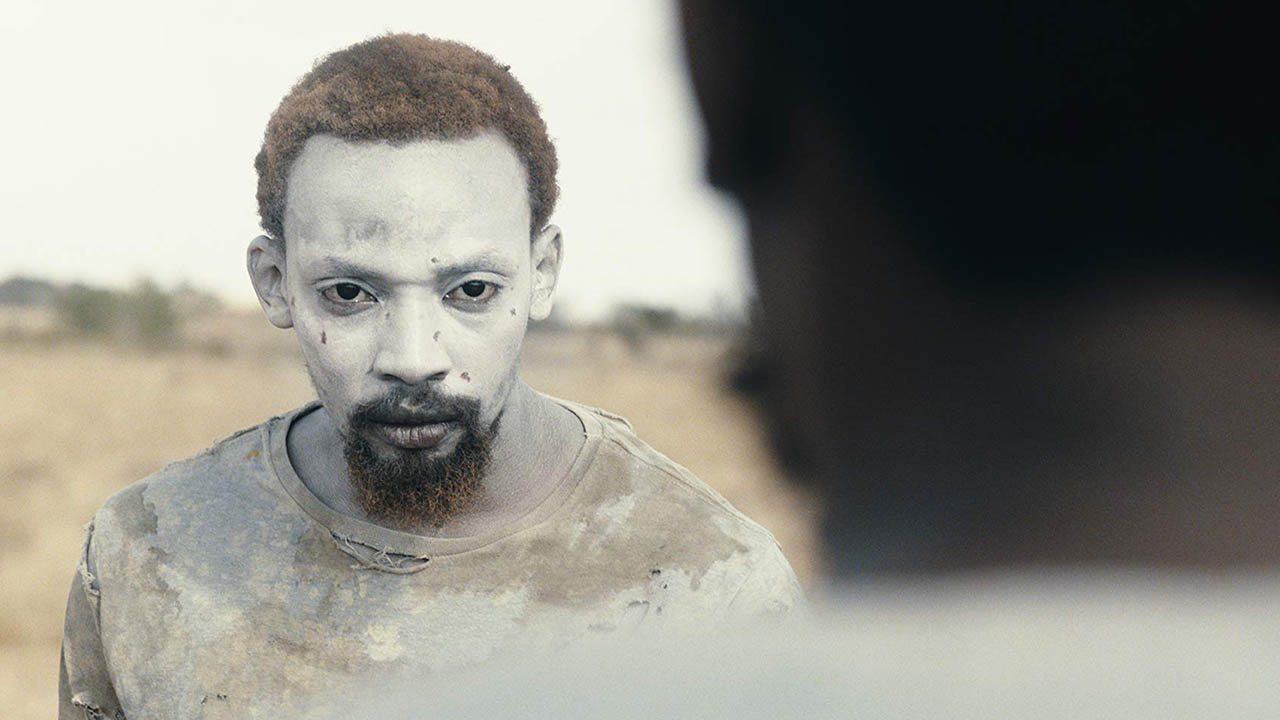 Kati Kati
Mbithi Masya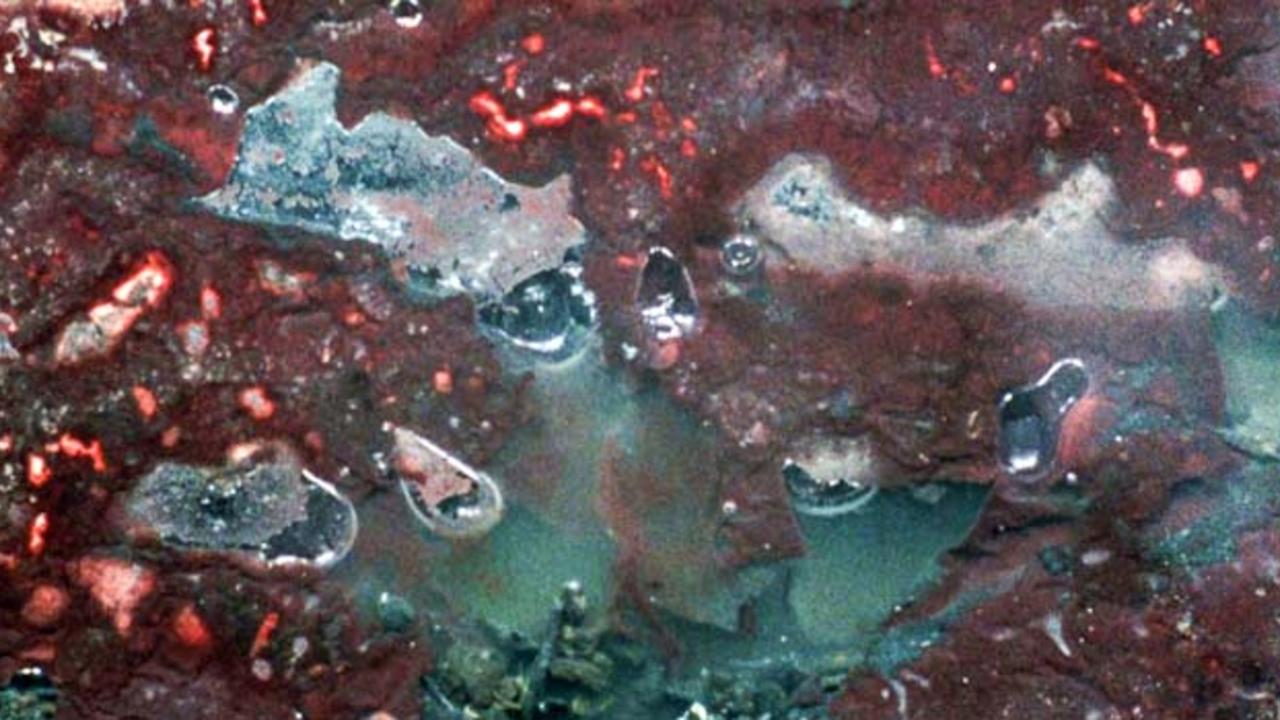 Gowanus Canal
Sarah J. Christman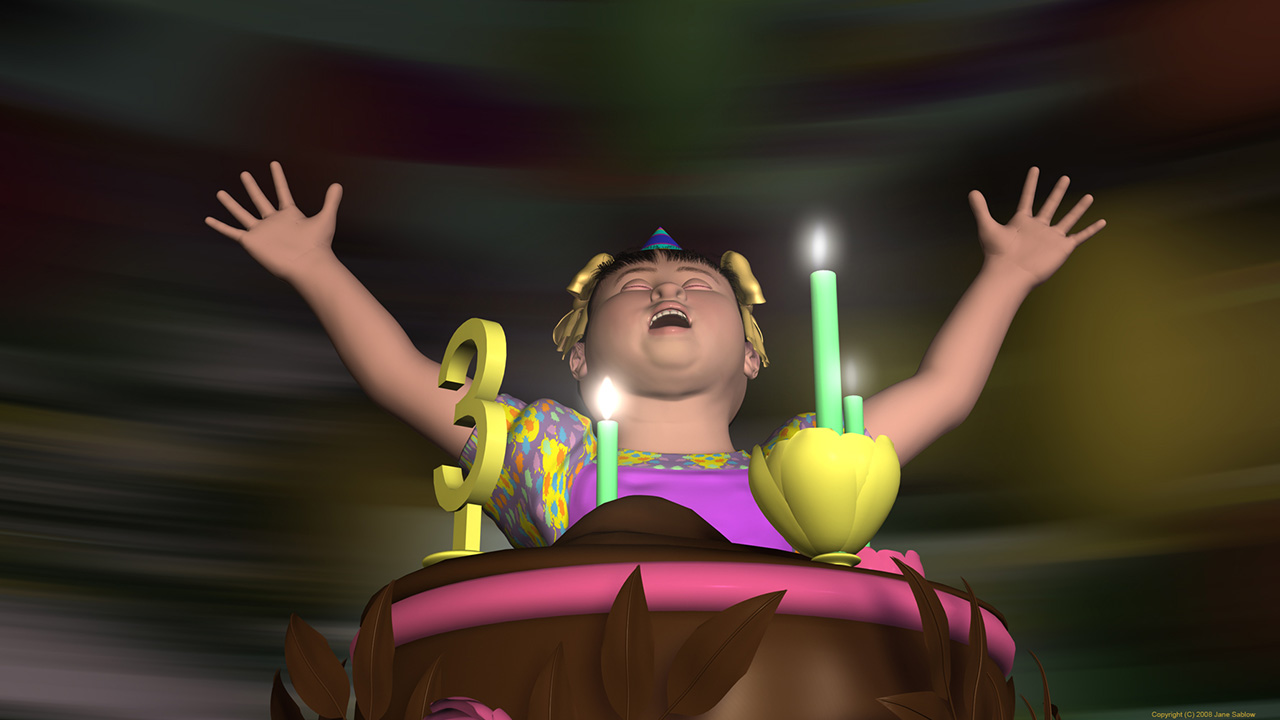 Wishful Thinking
Jane Sablow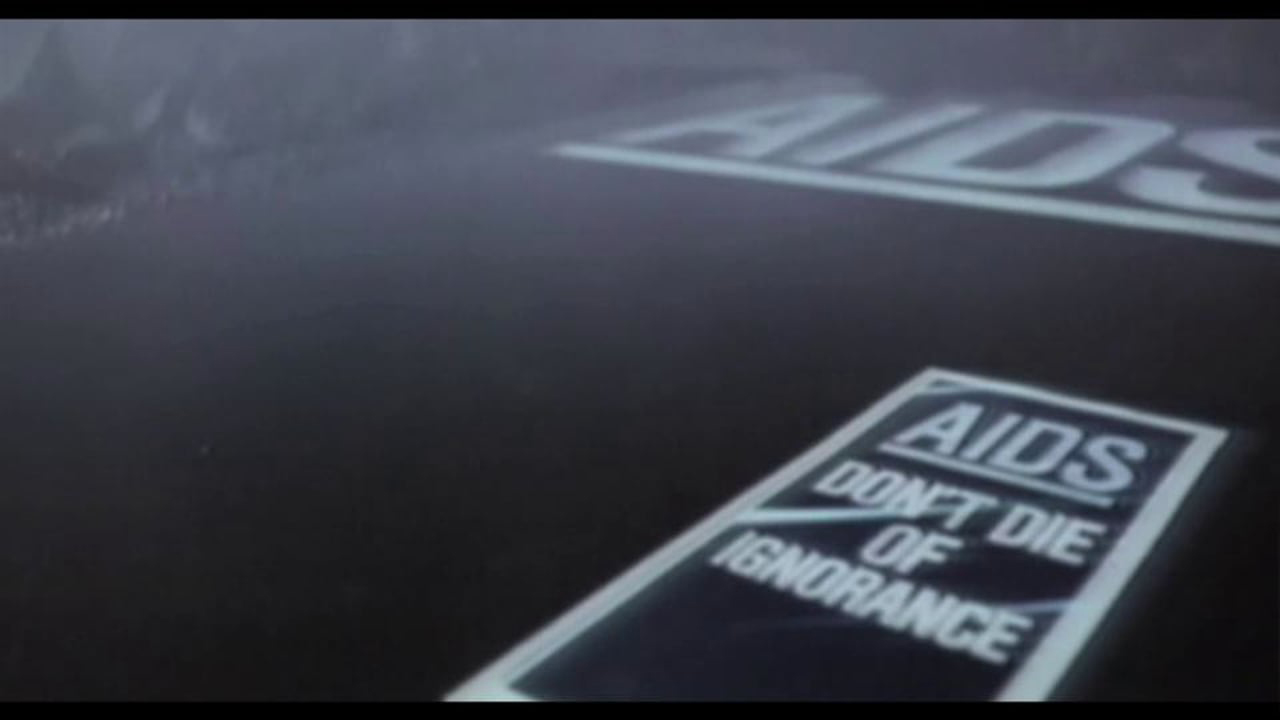 Positively False: Birth of a Heresy
Andi Reiss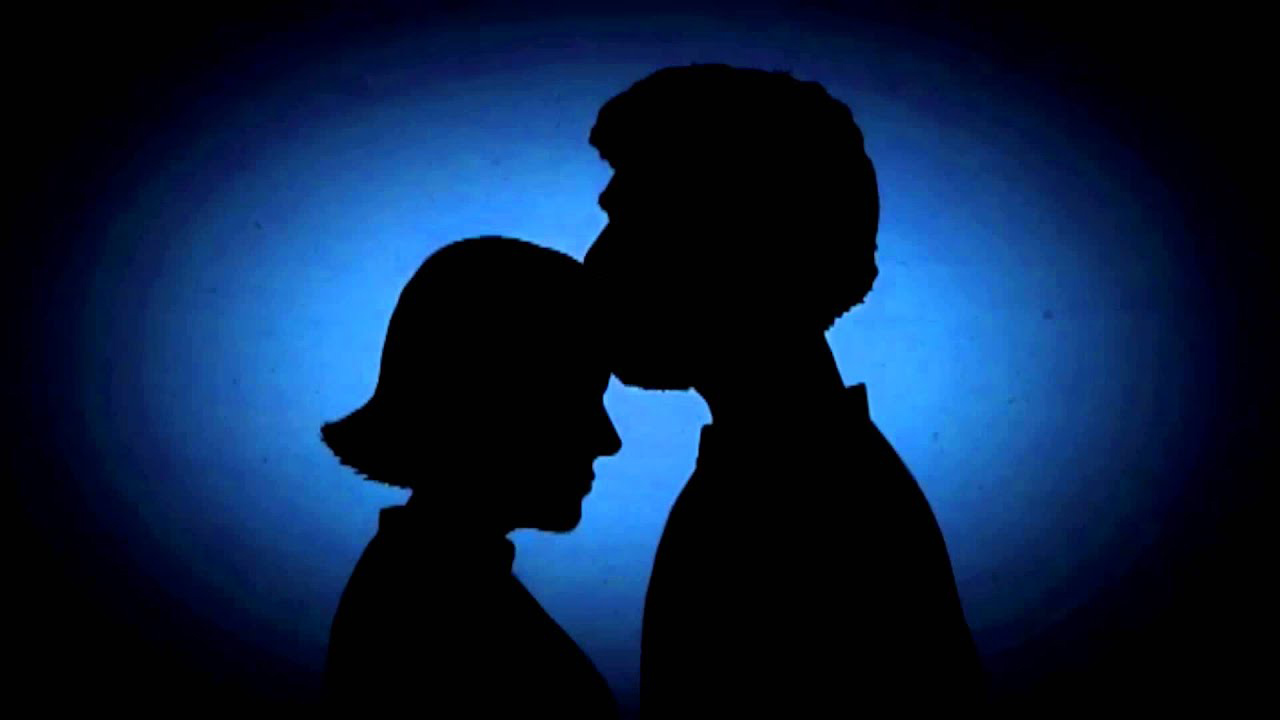 Tracked Down by Our Genes
Maren Grainger-Monsen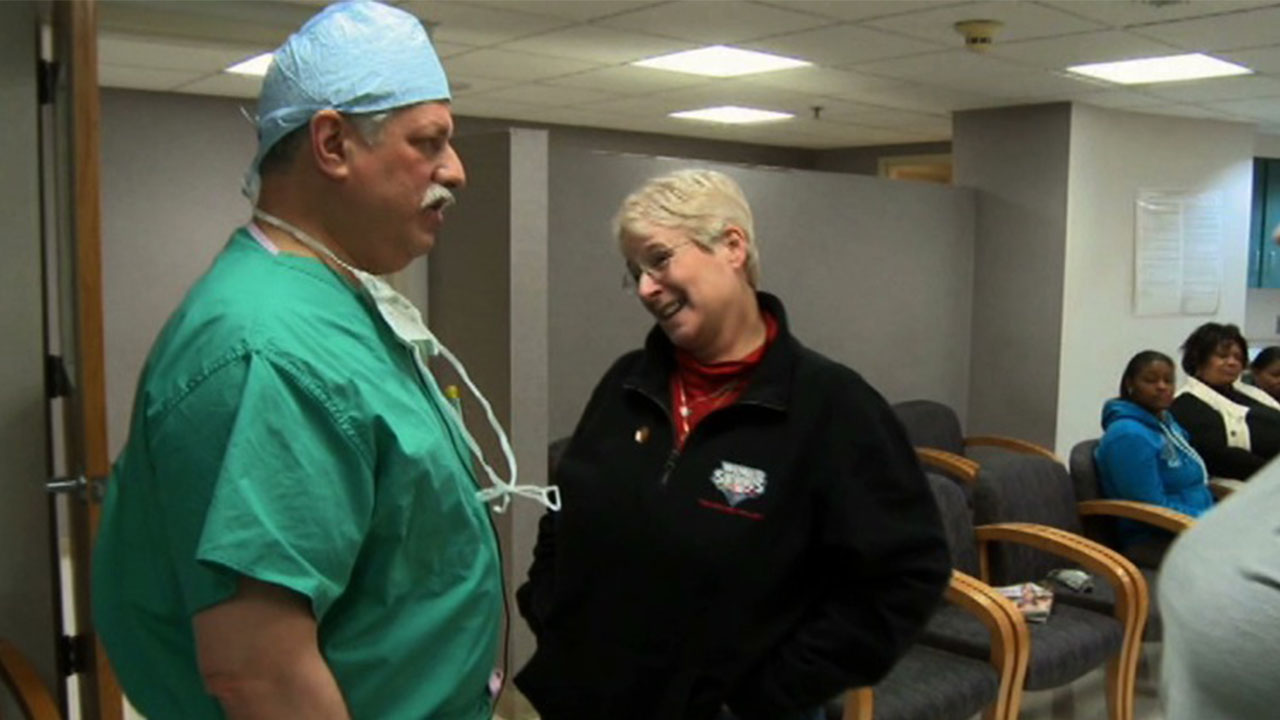 Voice Journey
zhenya kiperman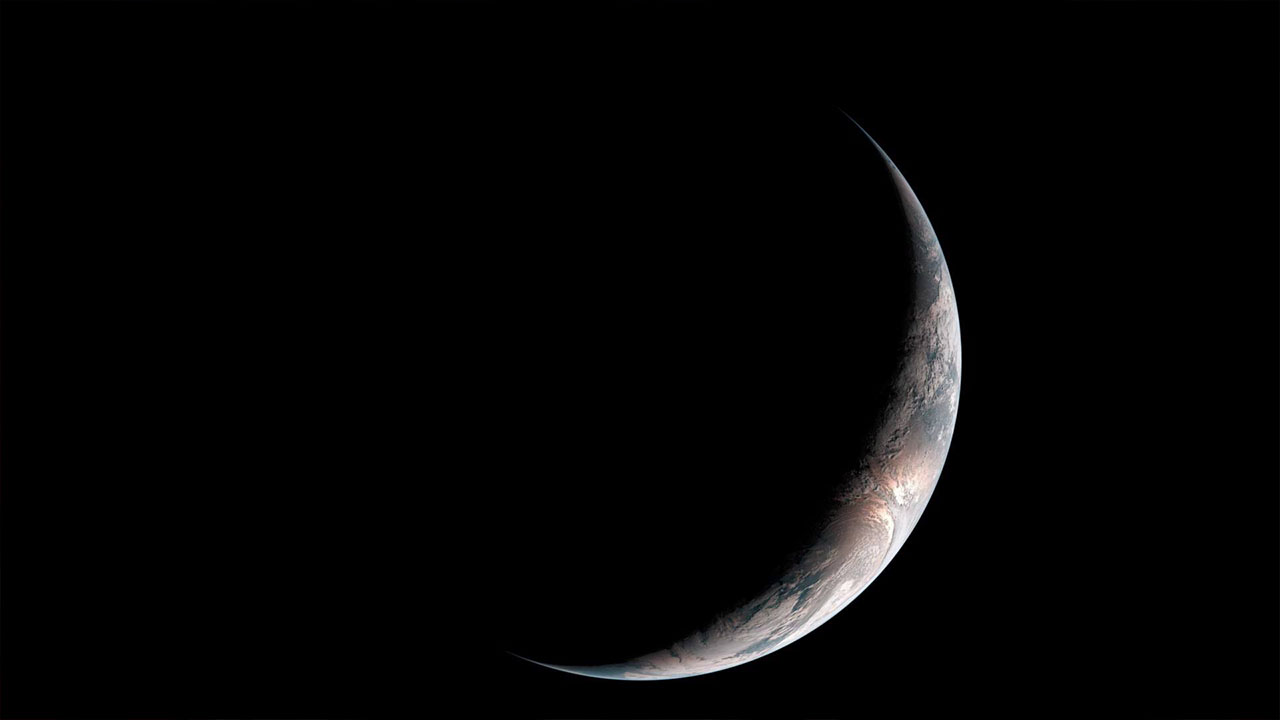 A Year Along The Geostationary Orbit
Felix Dierich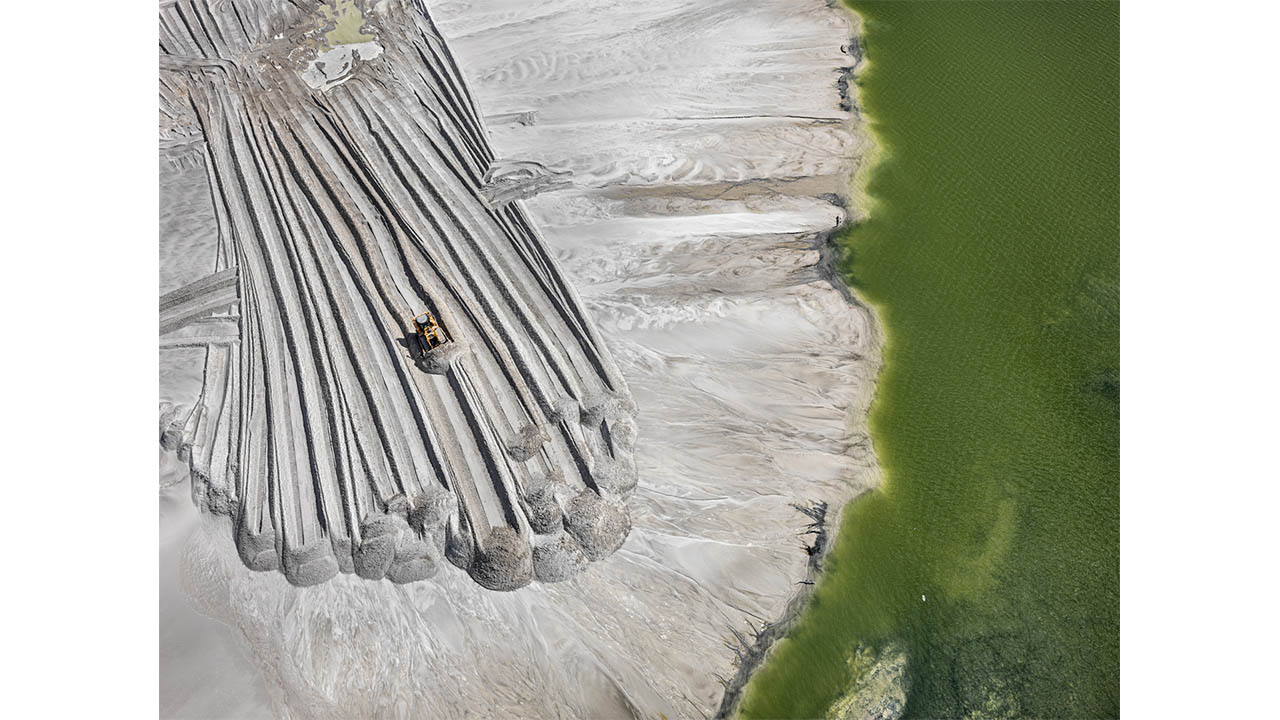 The Watermark
Edward Burtynsky, Jennifer Baichwal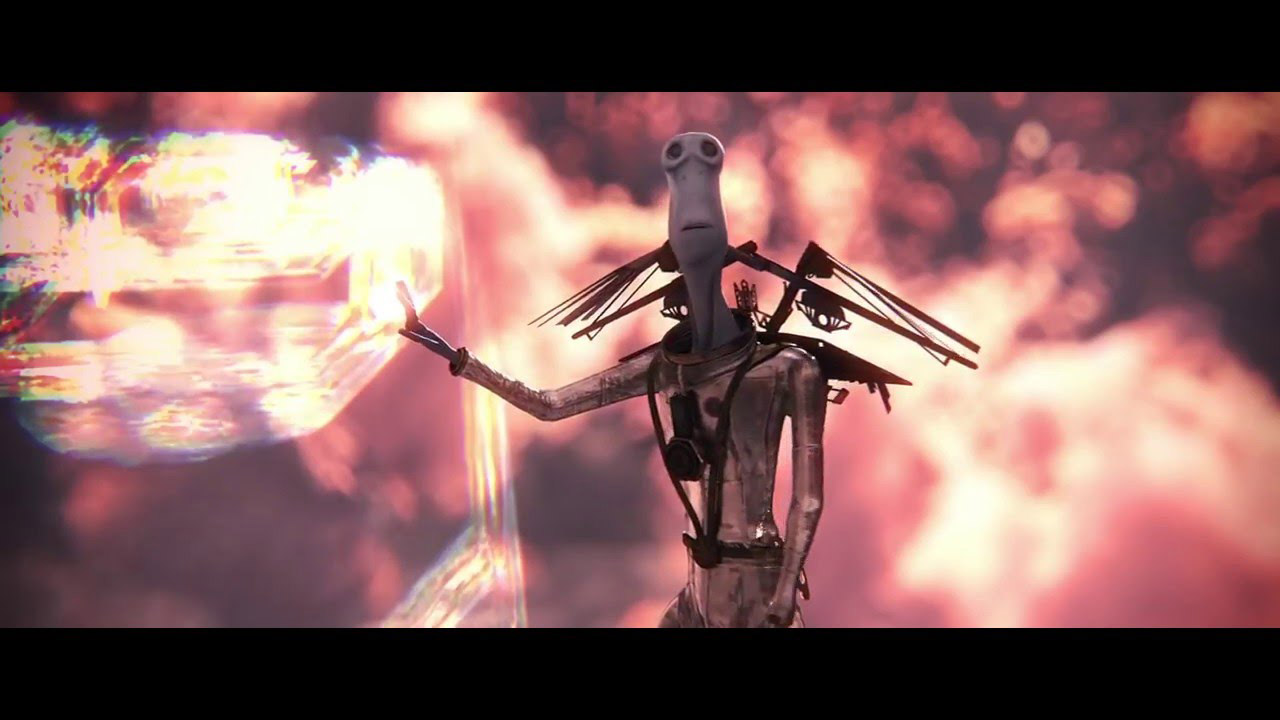 The Looking Planet
Eric Law Anderson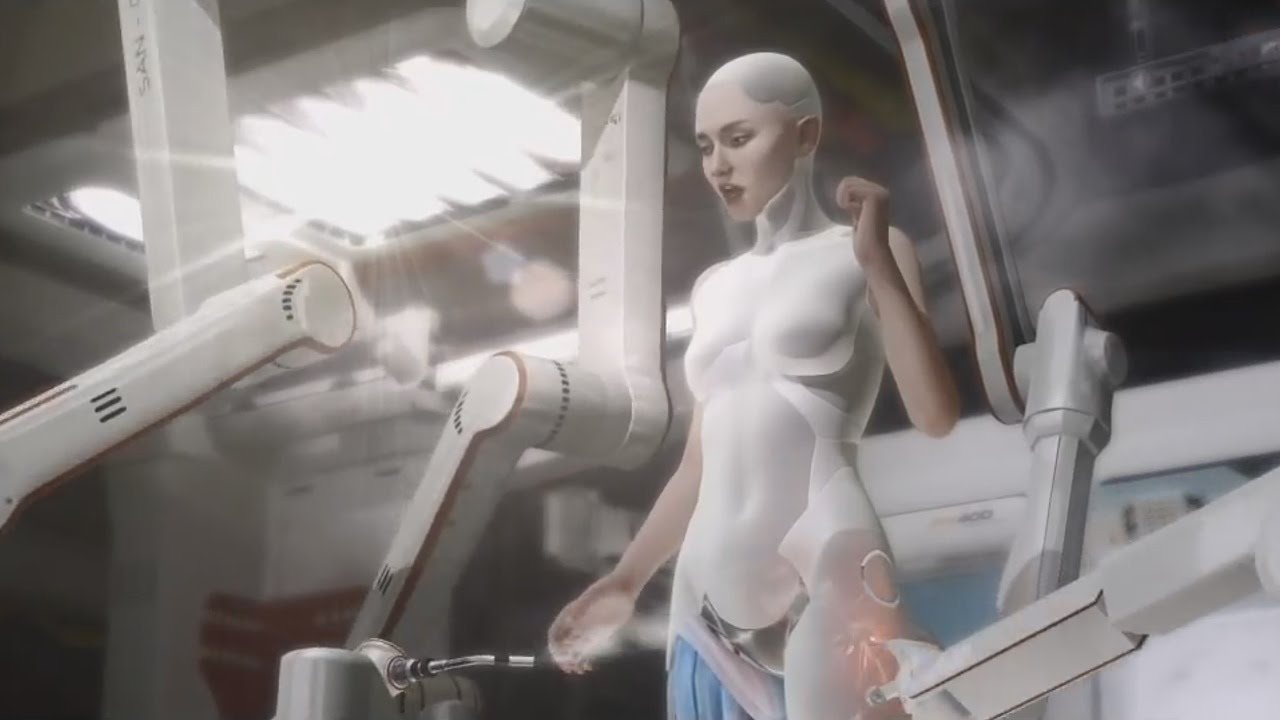 Kara
David Cage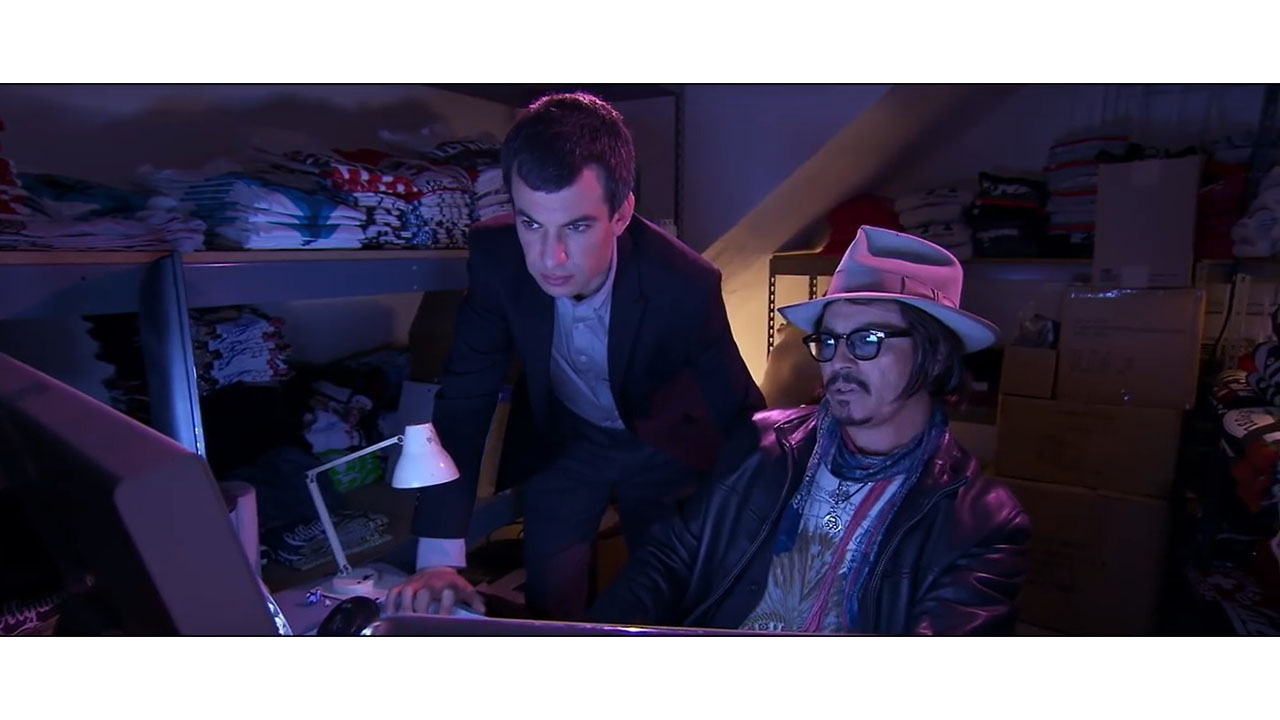 The Web
Nathan Fielder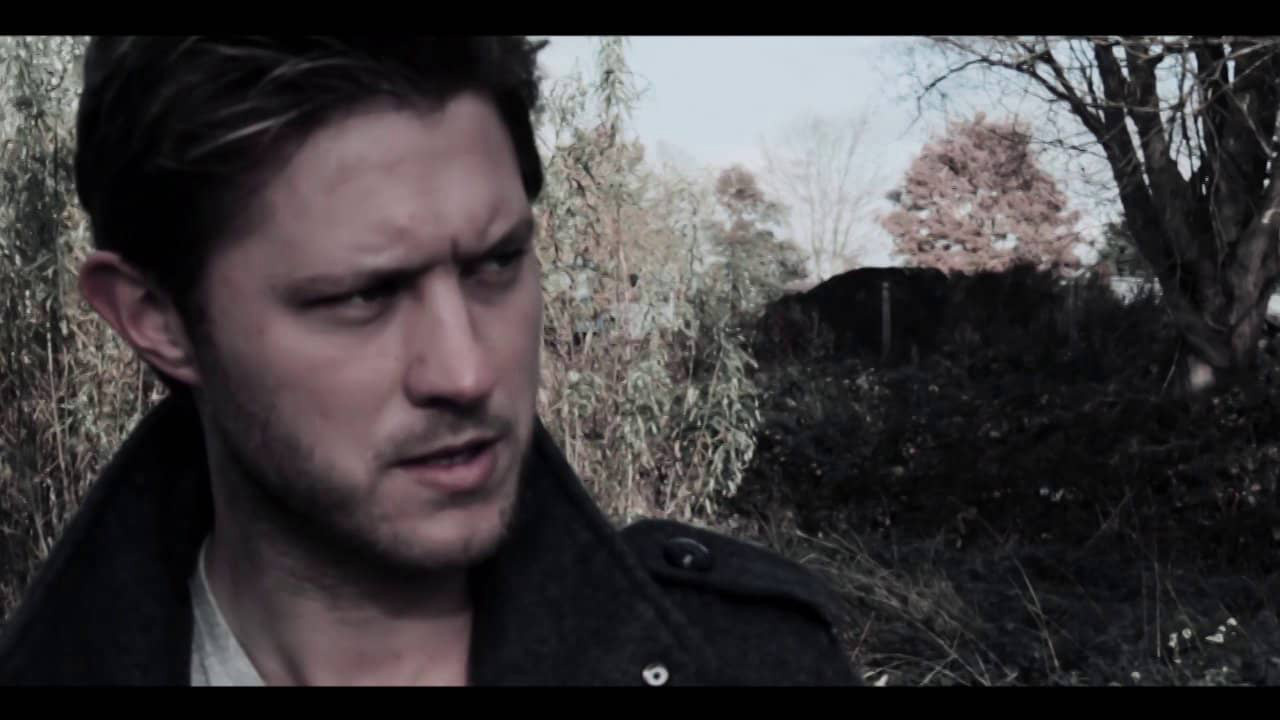 Cell
Paul Holbrook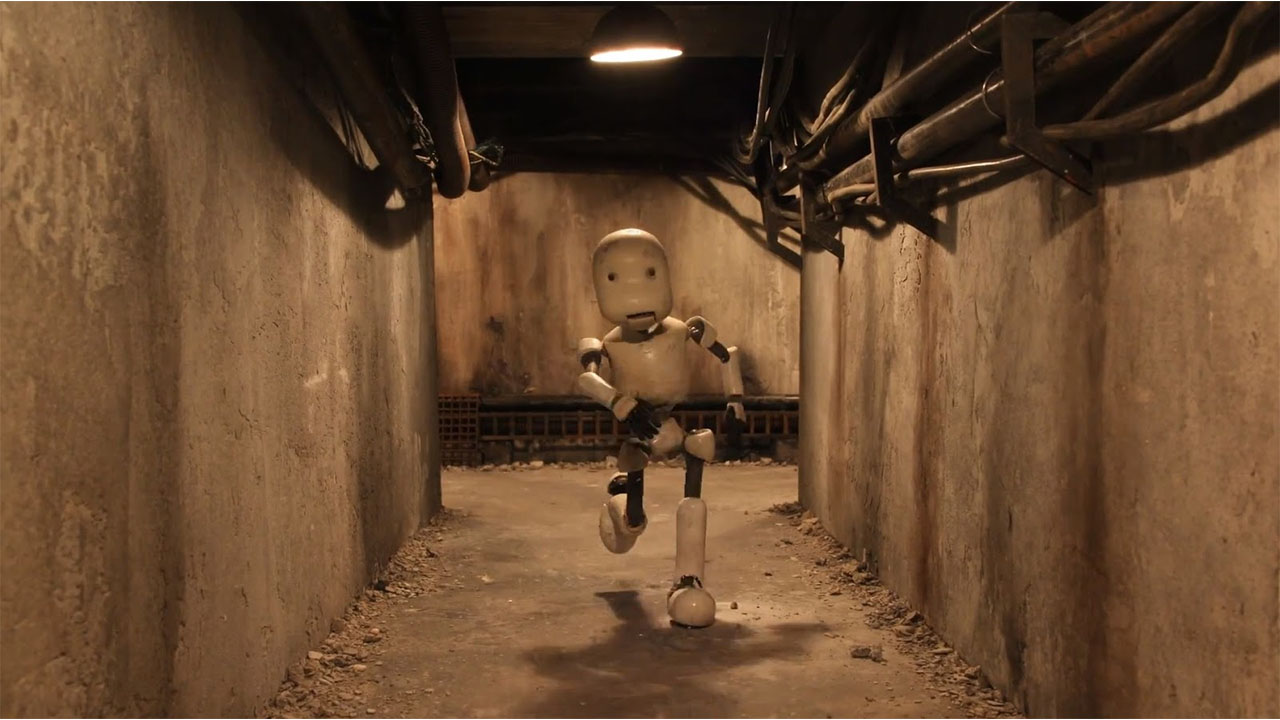 Junk Head 1
Takahide Hori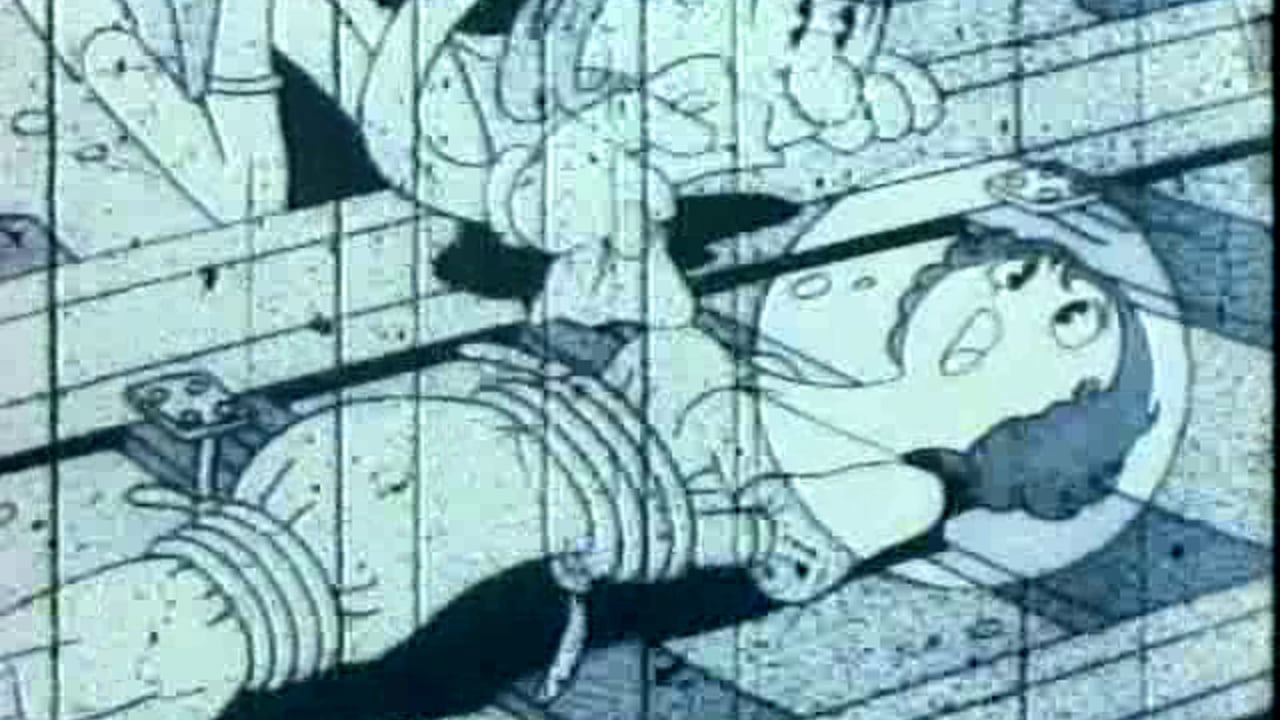 Broken Down Film
Osamu Tezuka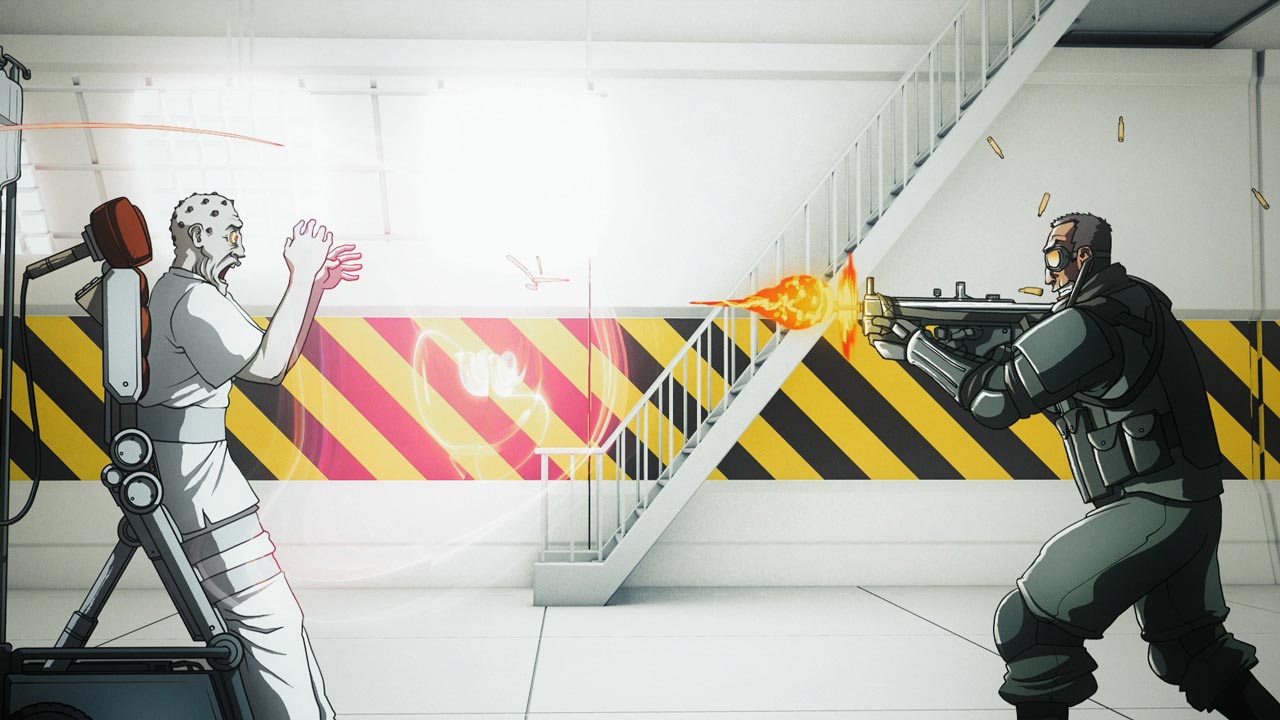 PostHuman
Cole Drumb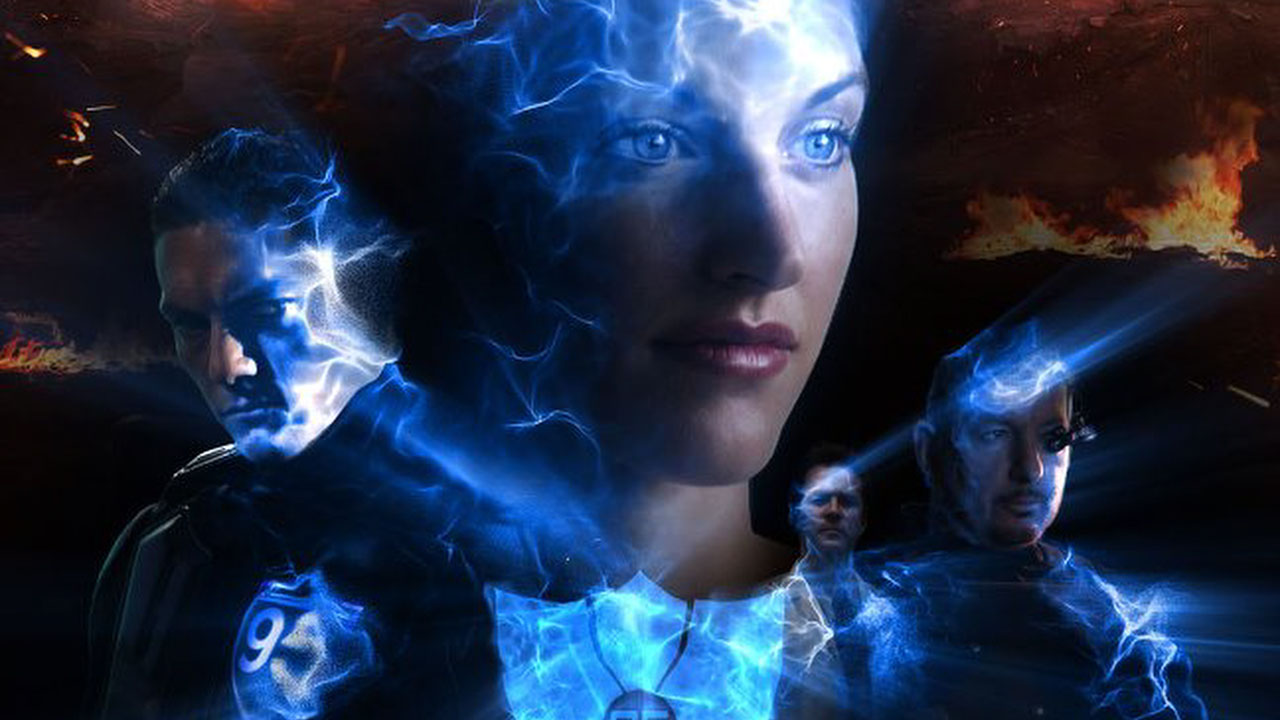 95ers: Echoes
Thomas Gomez Durham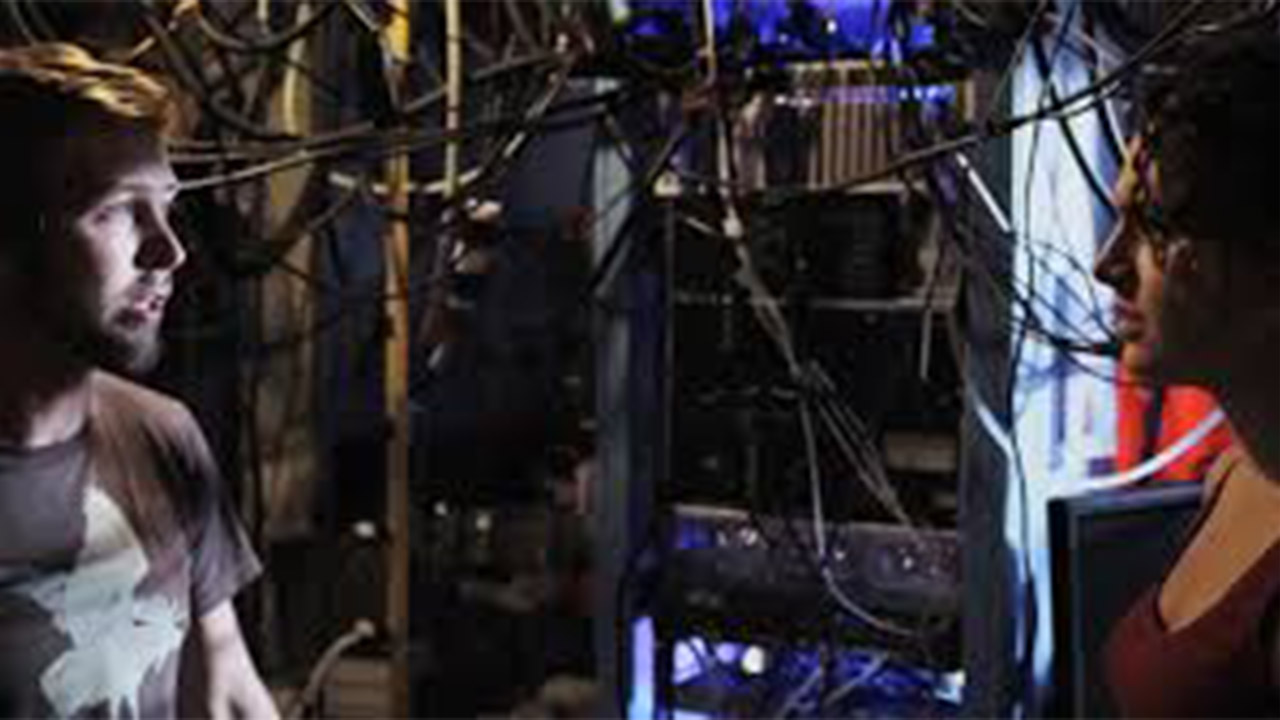 Play To Win
Sam Mandegaran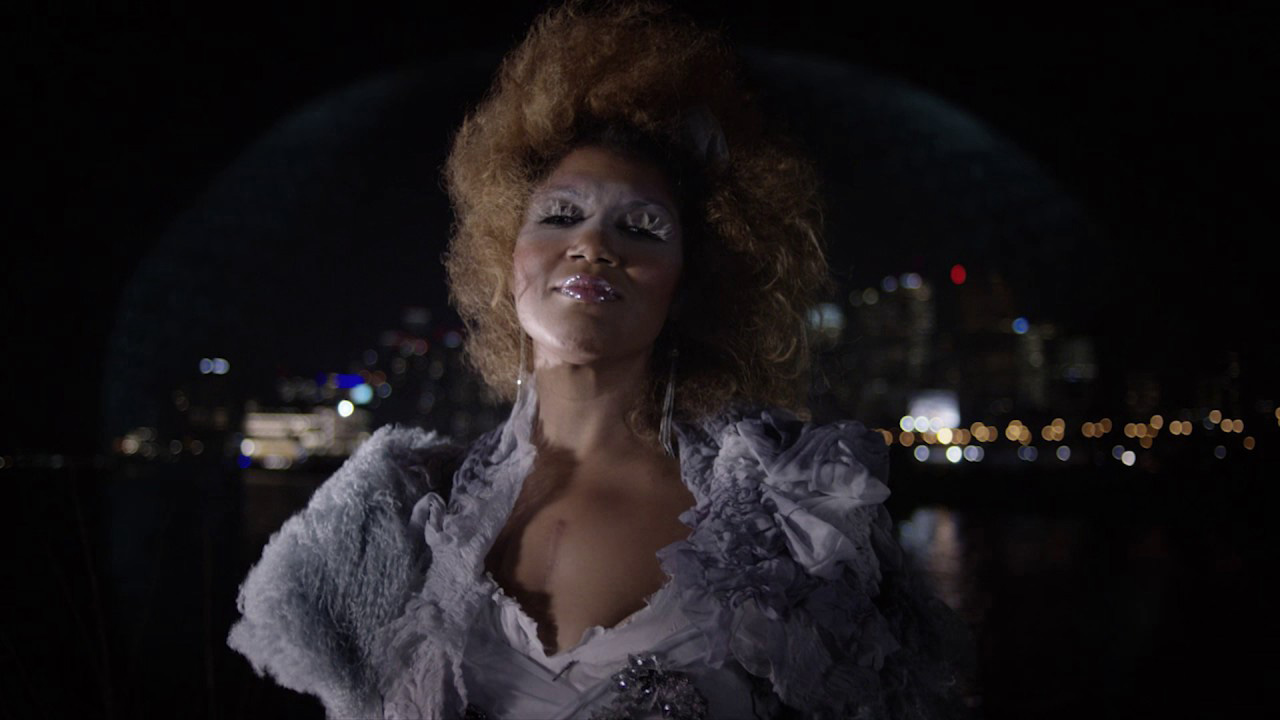 Brown Girl Begins
Sharon Lewis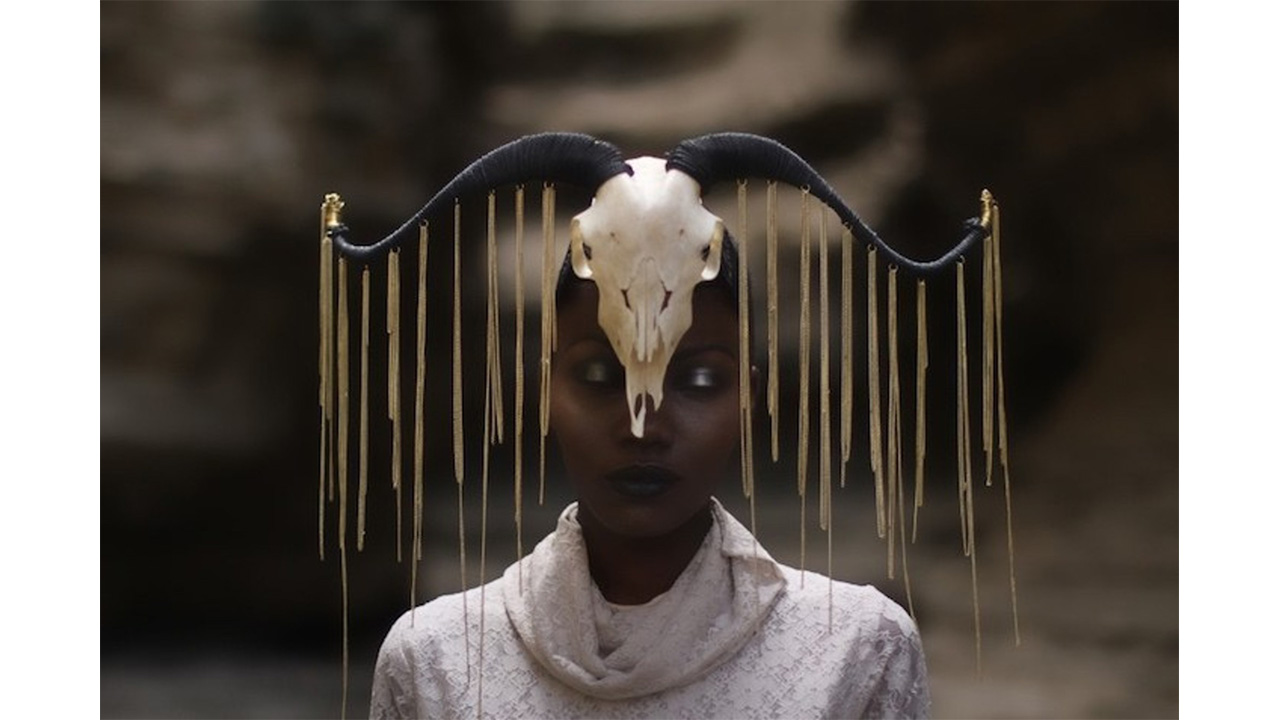 To Catch A Dream
Jim Chuchu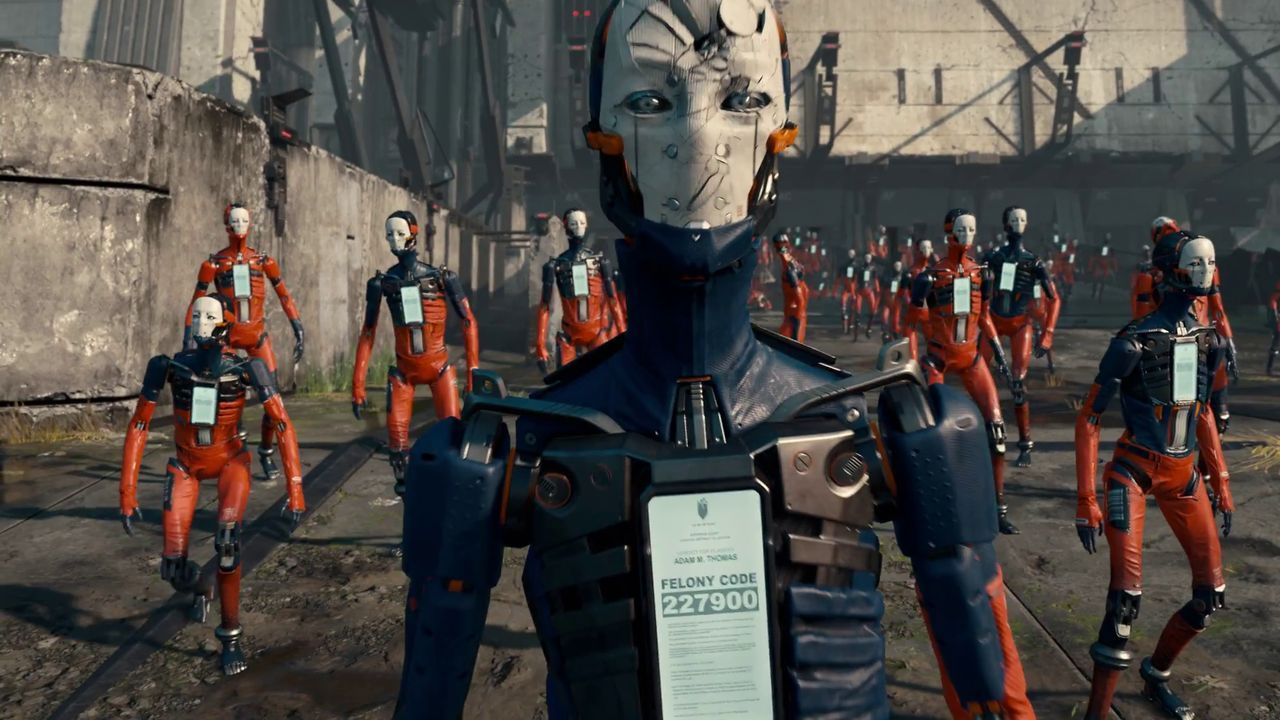 Adam
Veselin Efremov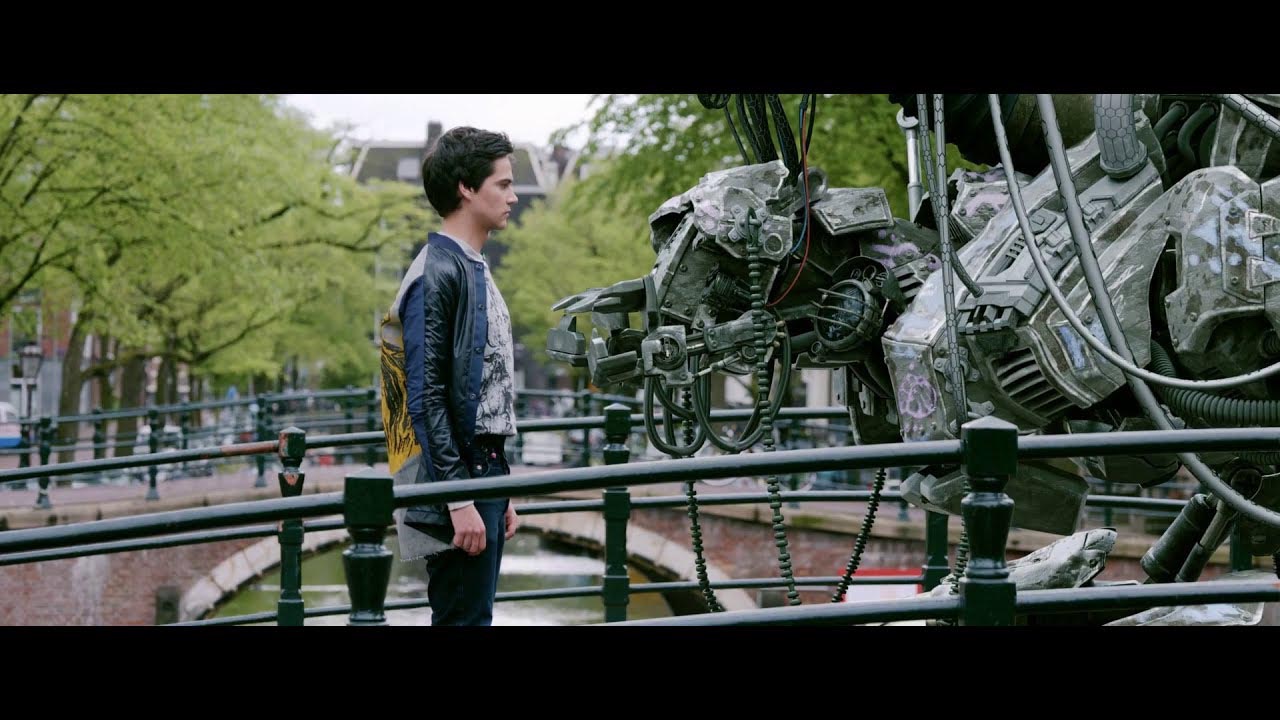 Tears of Steel
Ian Hubert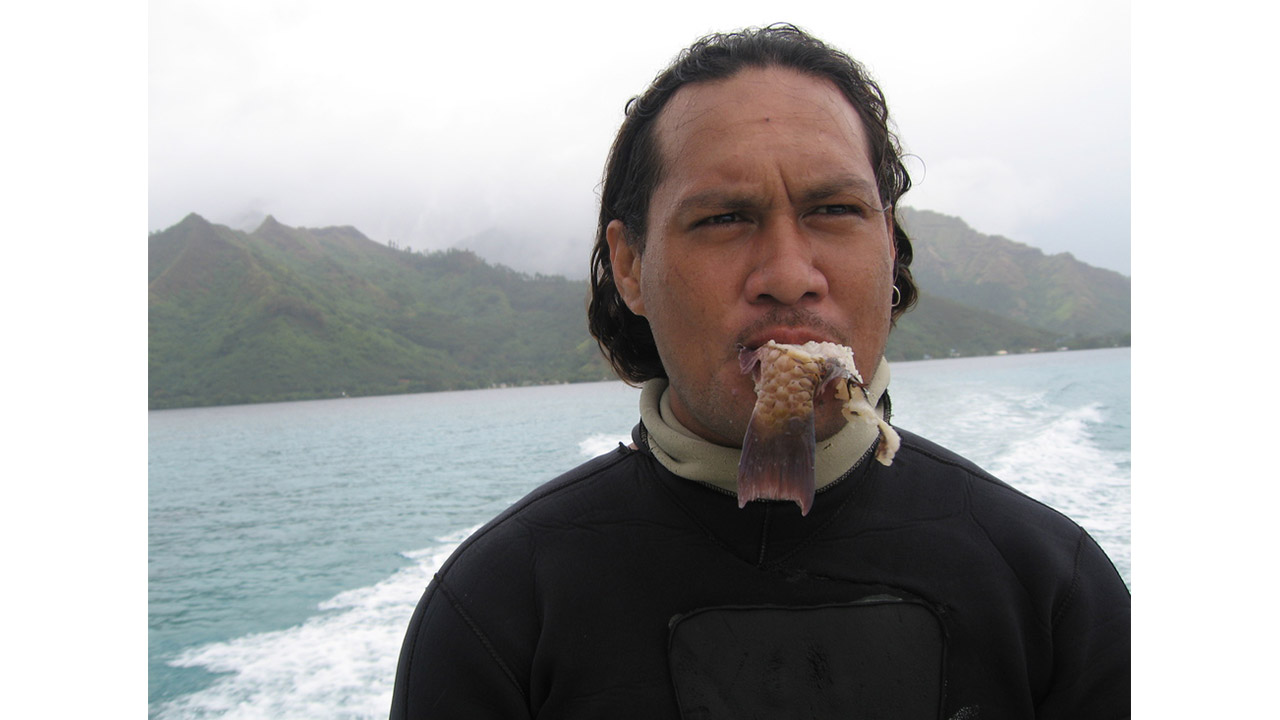 Eating The Ocean
Jennifer Galvin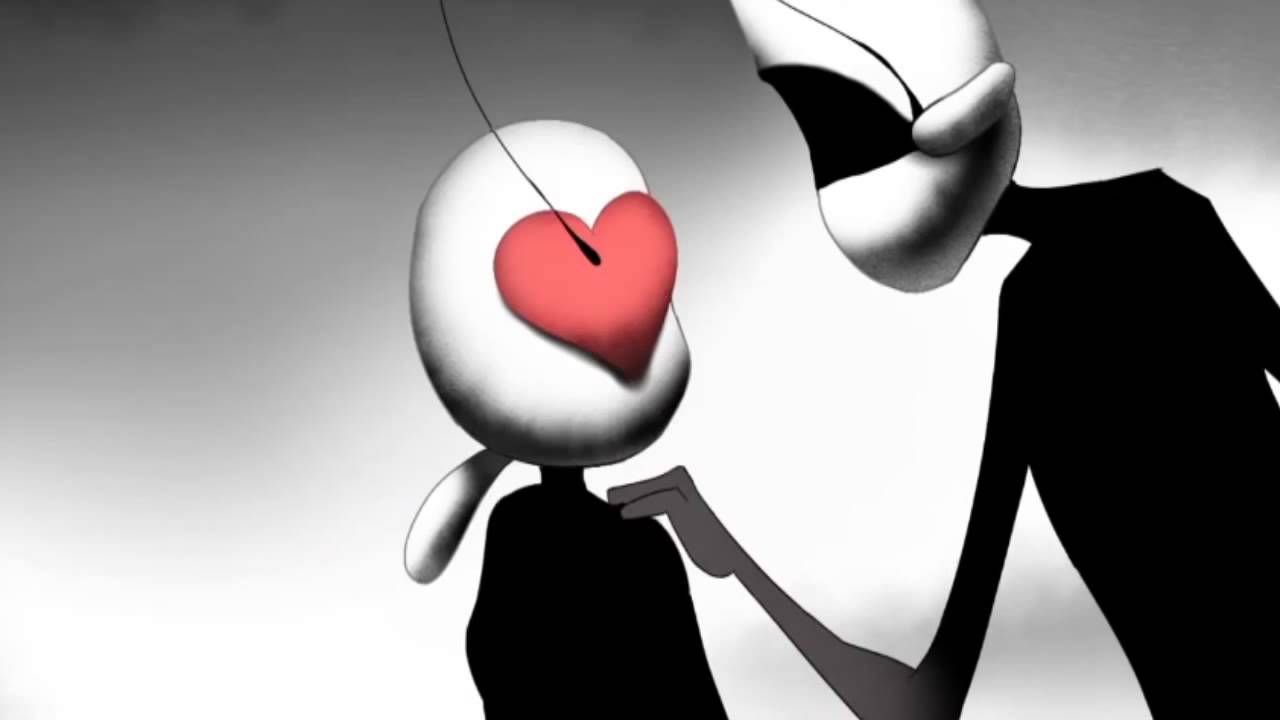 Heart
Erick Oh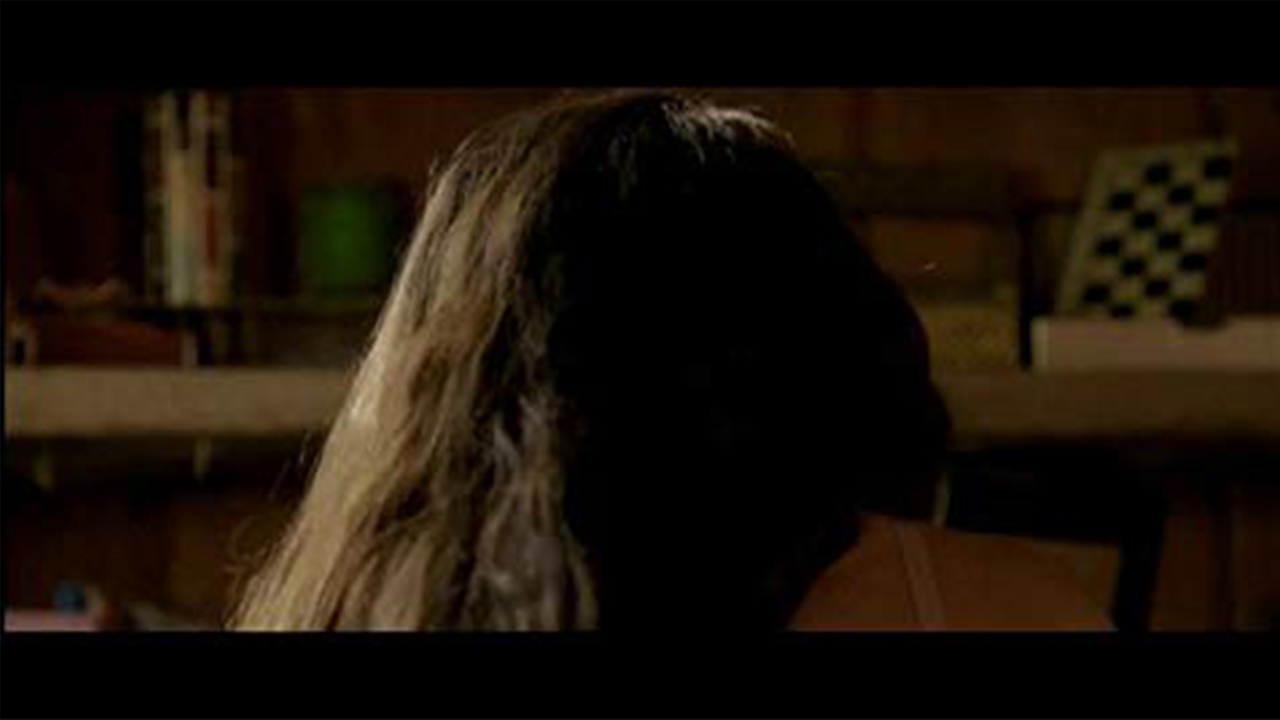 Terrebonne
Jeremy Craig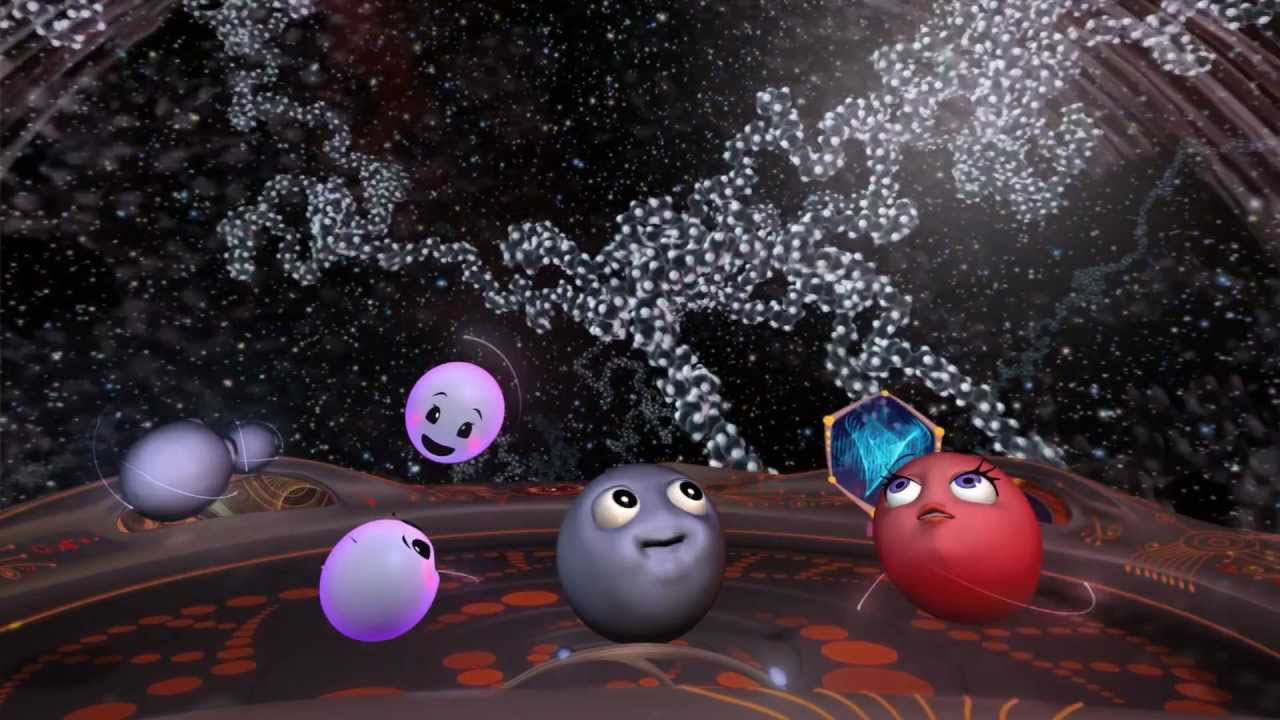 Molecules to the Max!
V. Owen Bush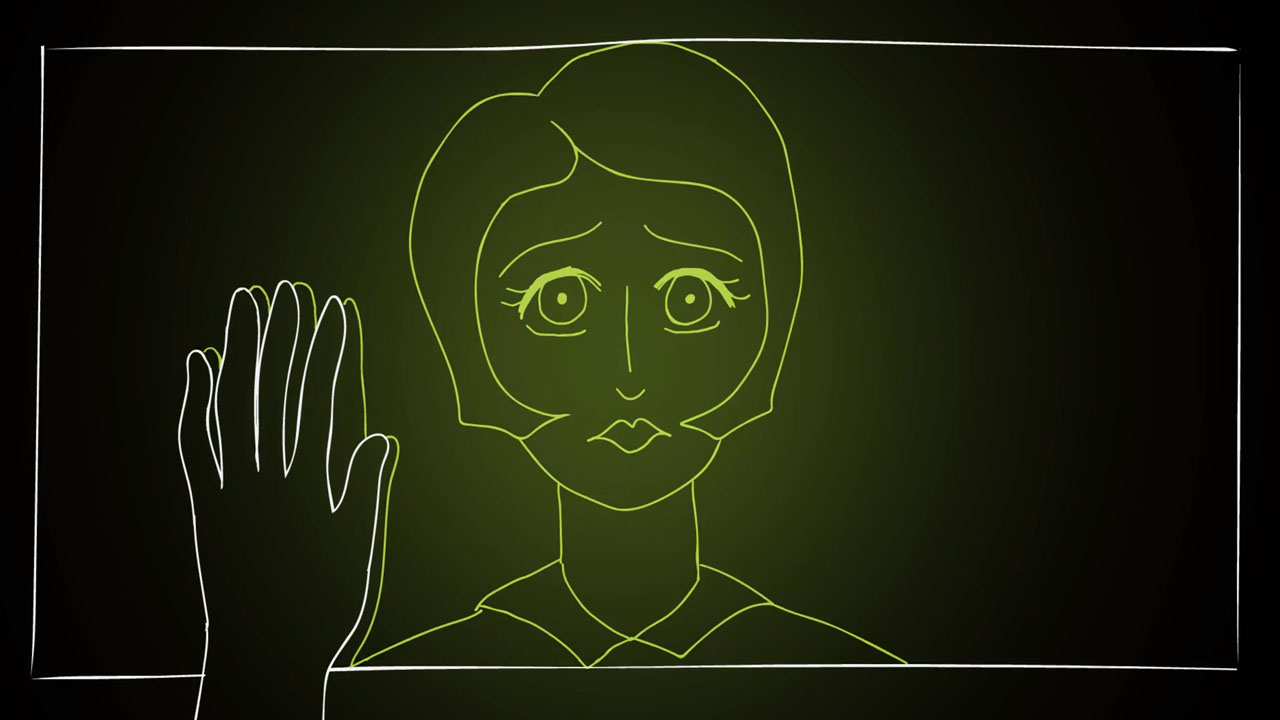 The Radium Girls
Jessica Schultz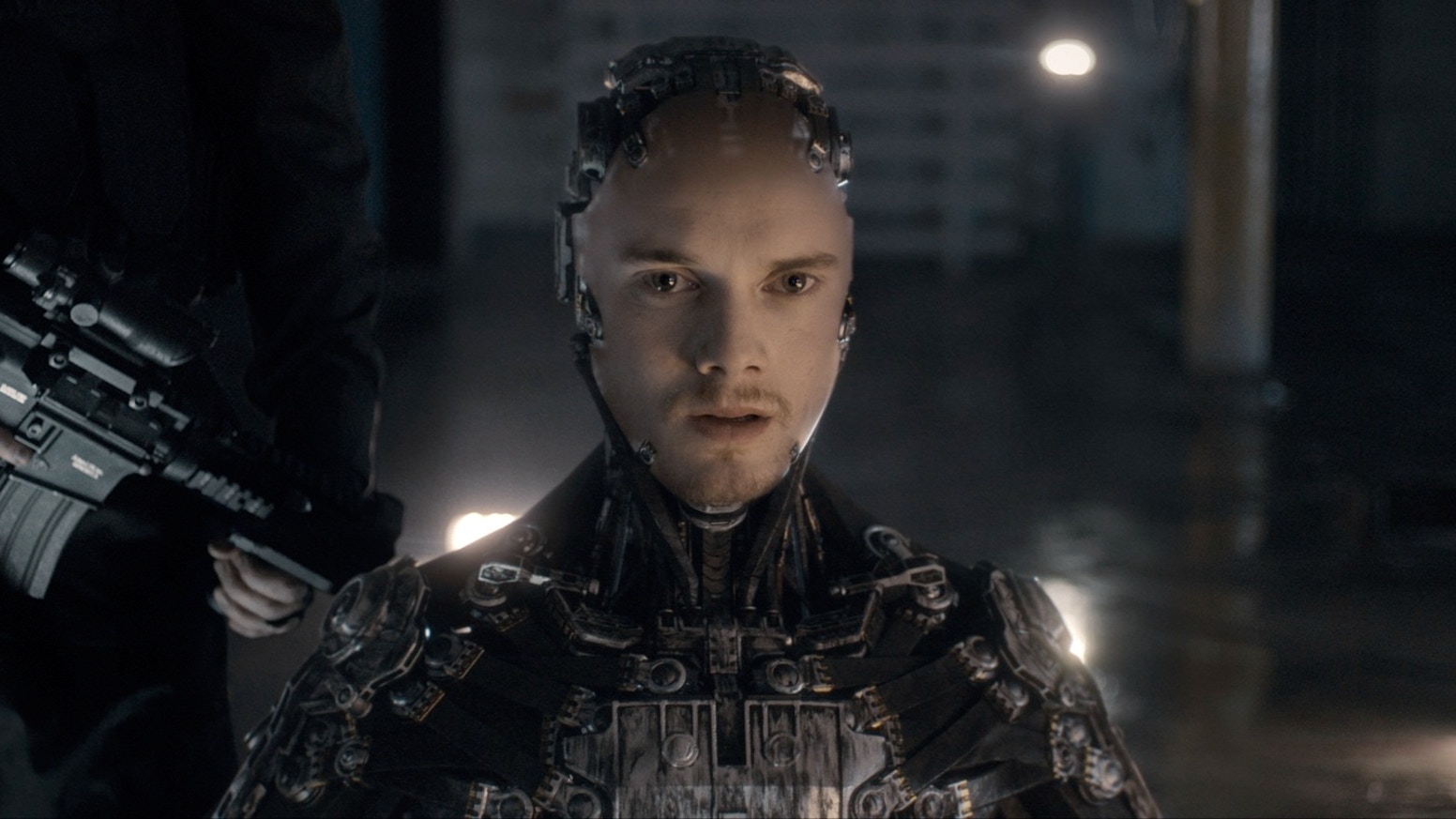 Rise
David Karlak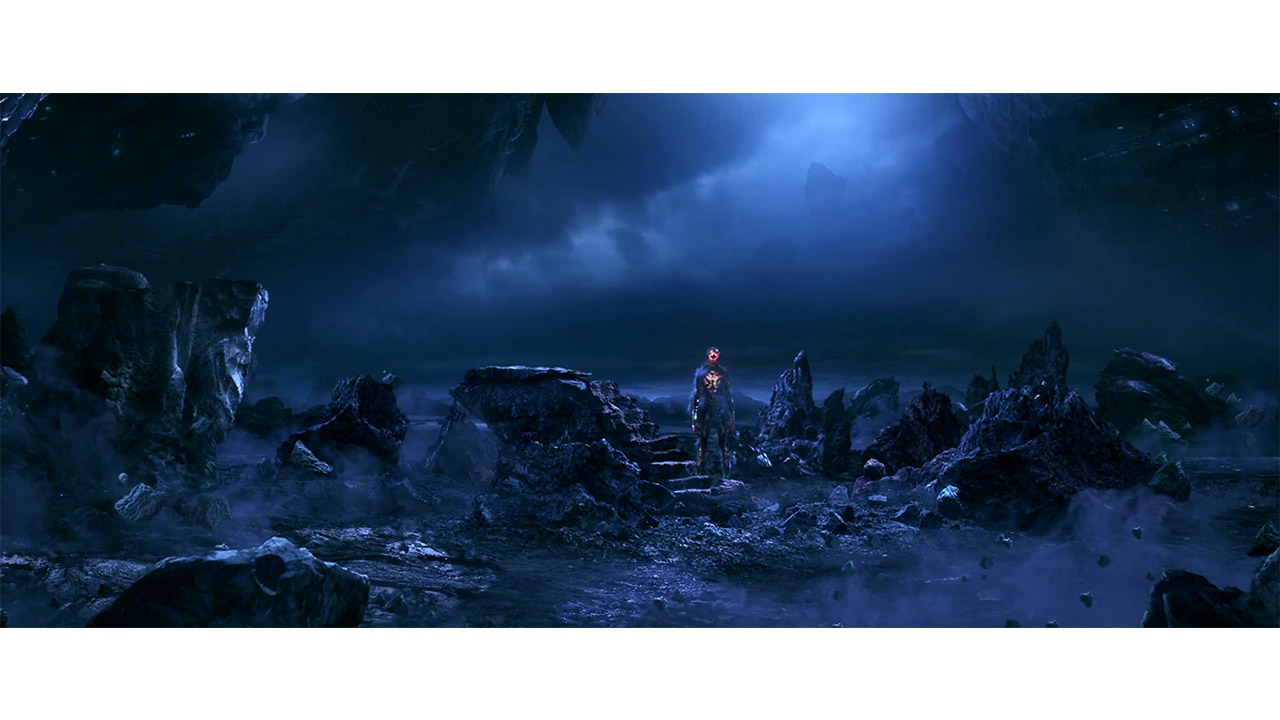 Uncanny Valley
Federico Heller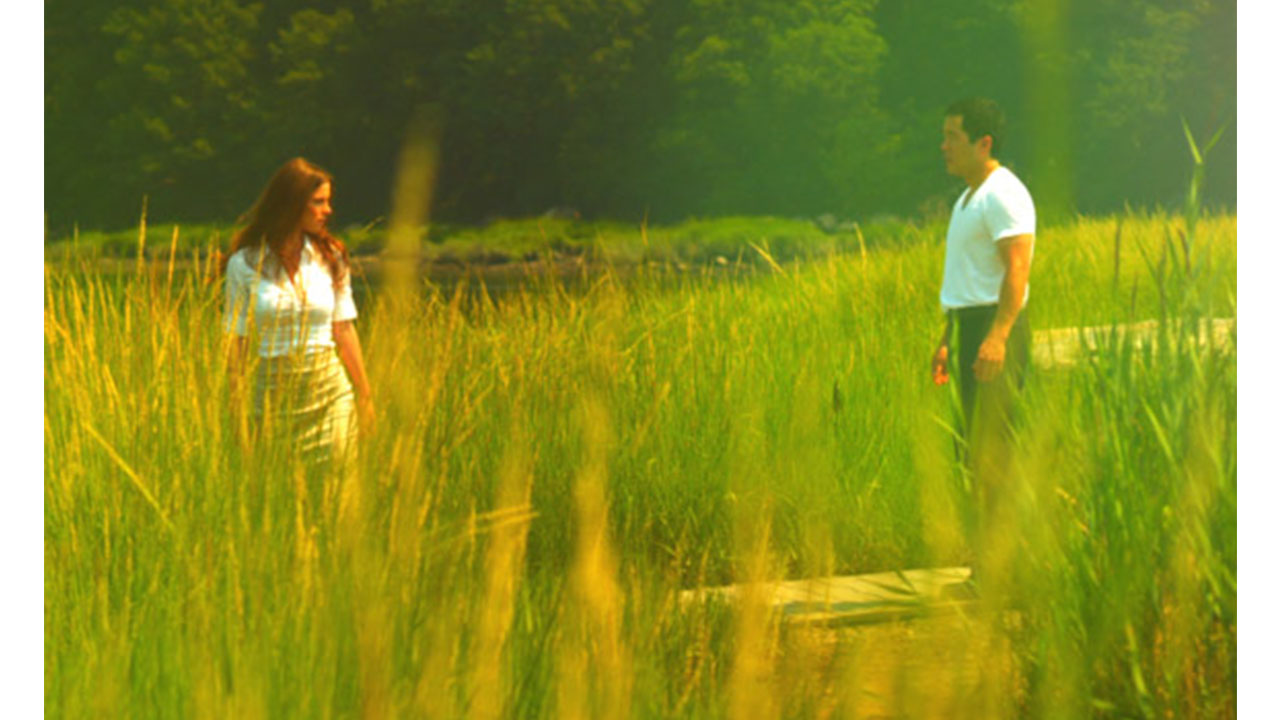 Mister Green
Greg Pak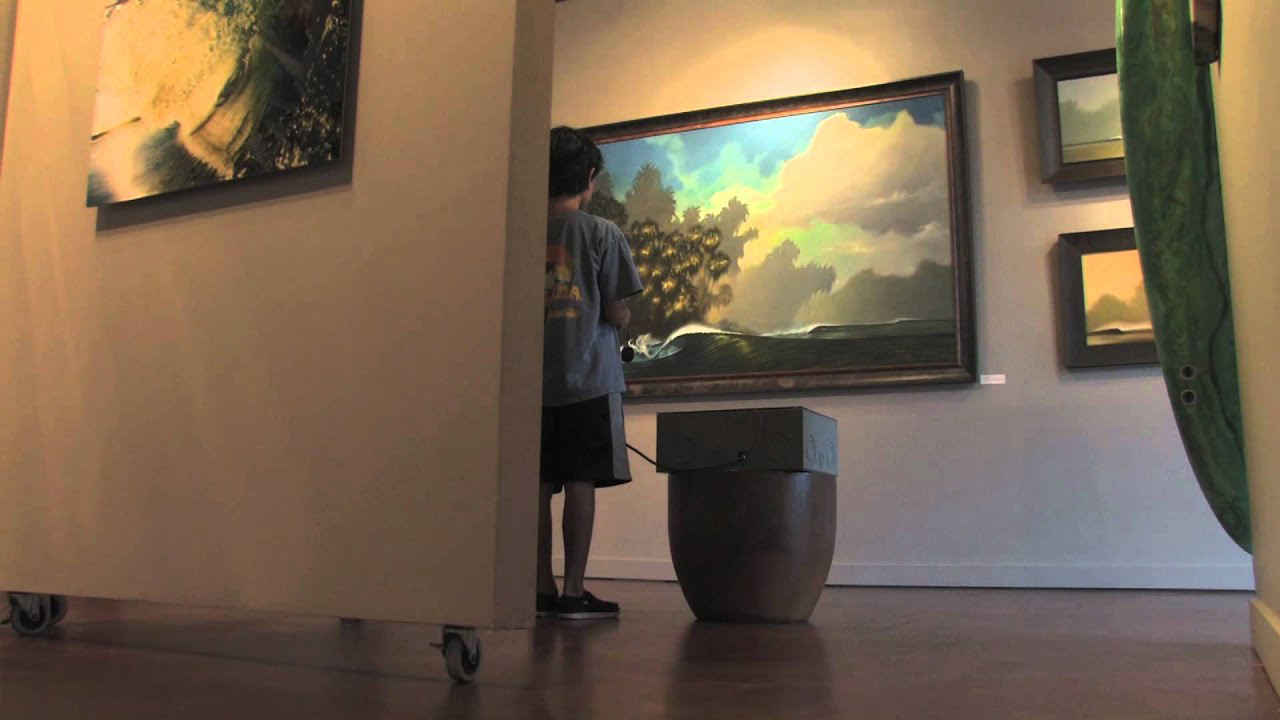 Binary
Hunter Peterson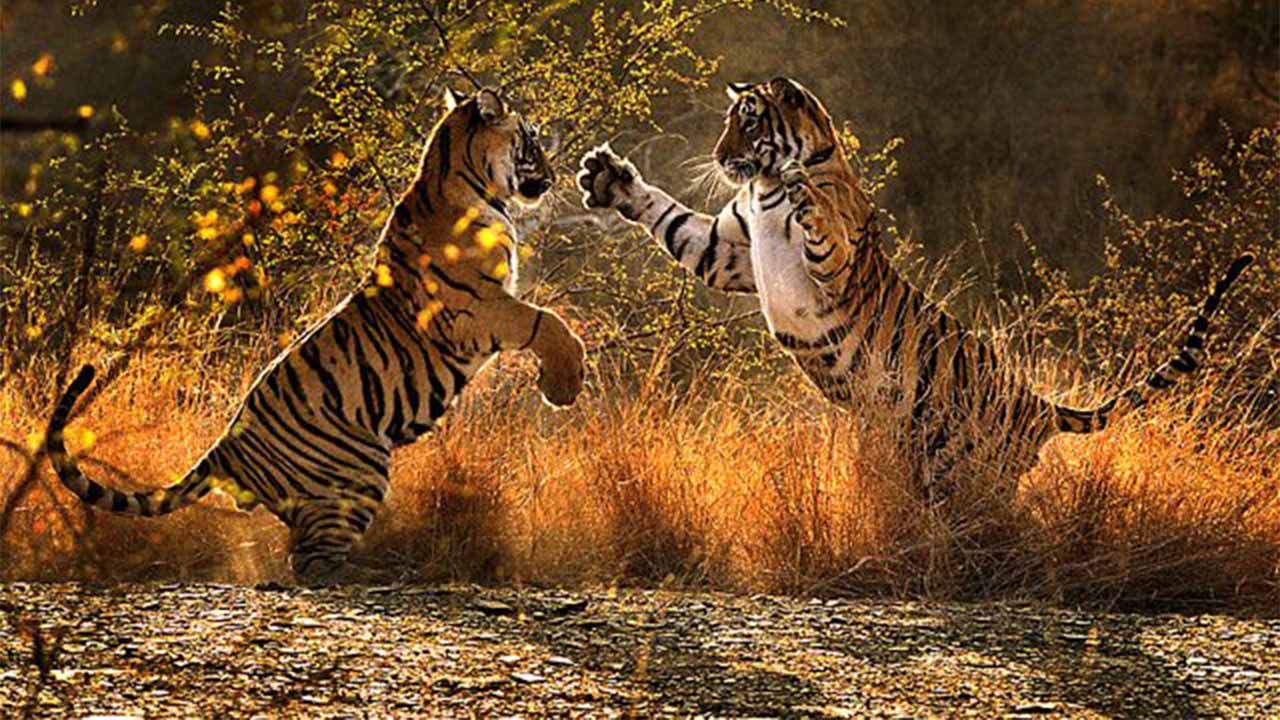 Broken Tail
Colin Stafford-Johnson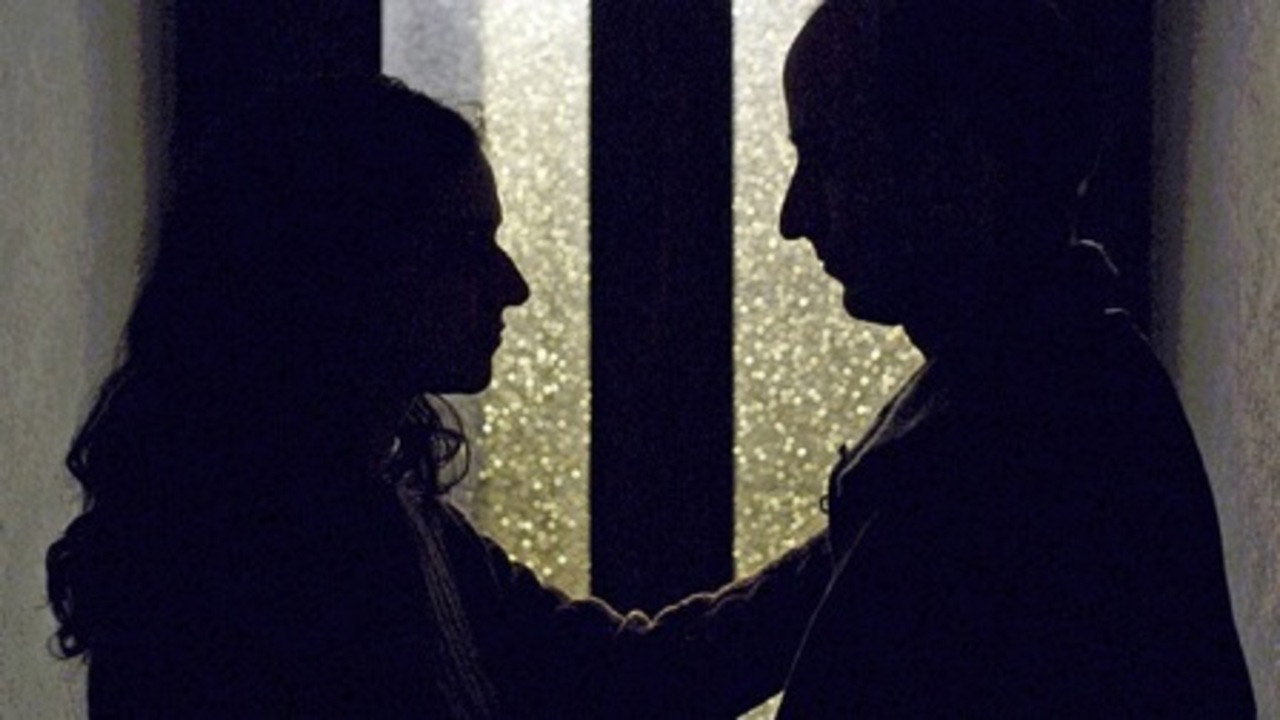 Roman's Circuit
Sebastián Brahm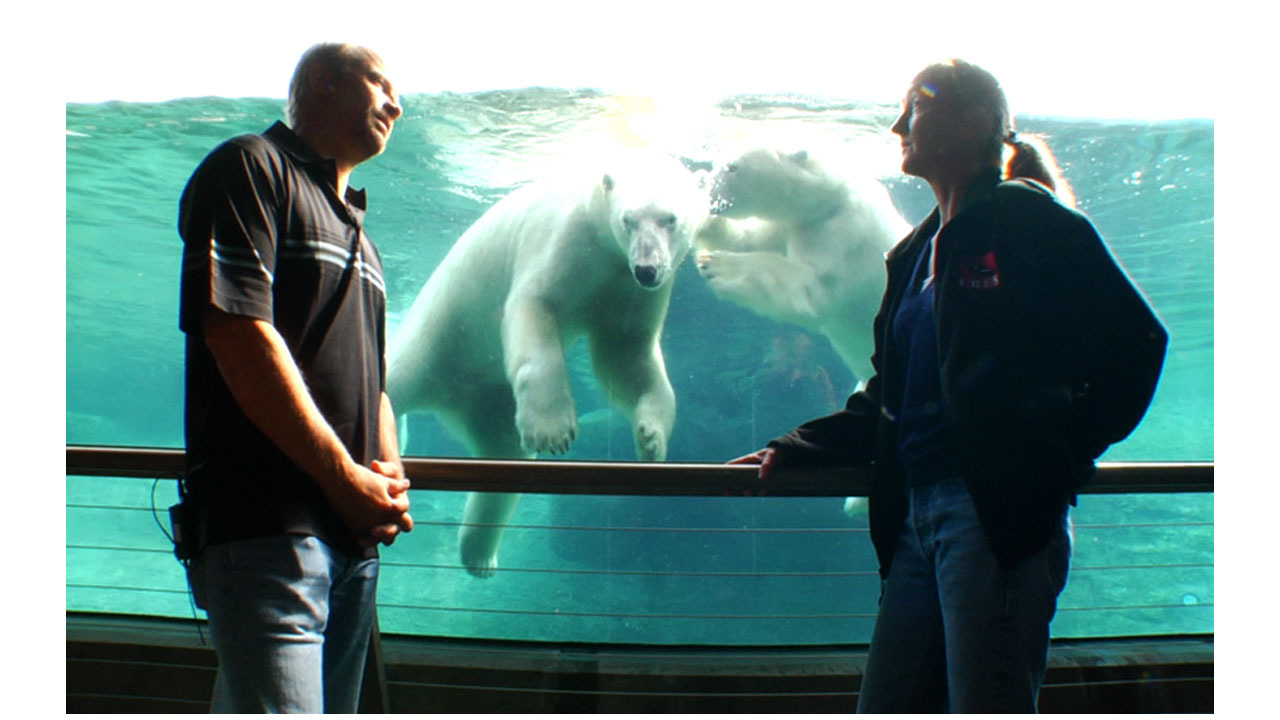 Sizzle
Randy Olson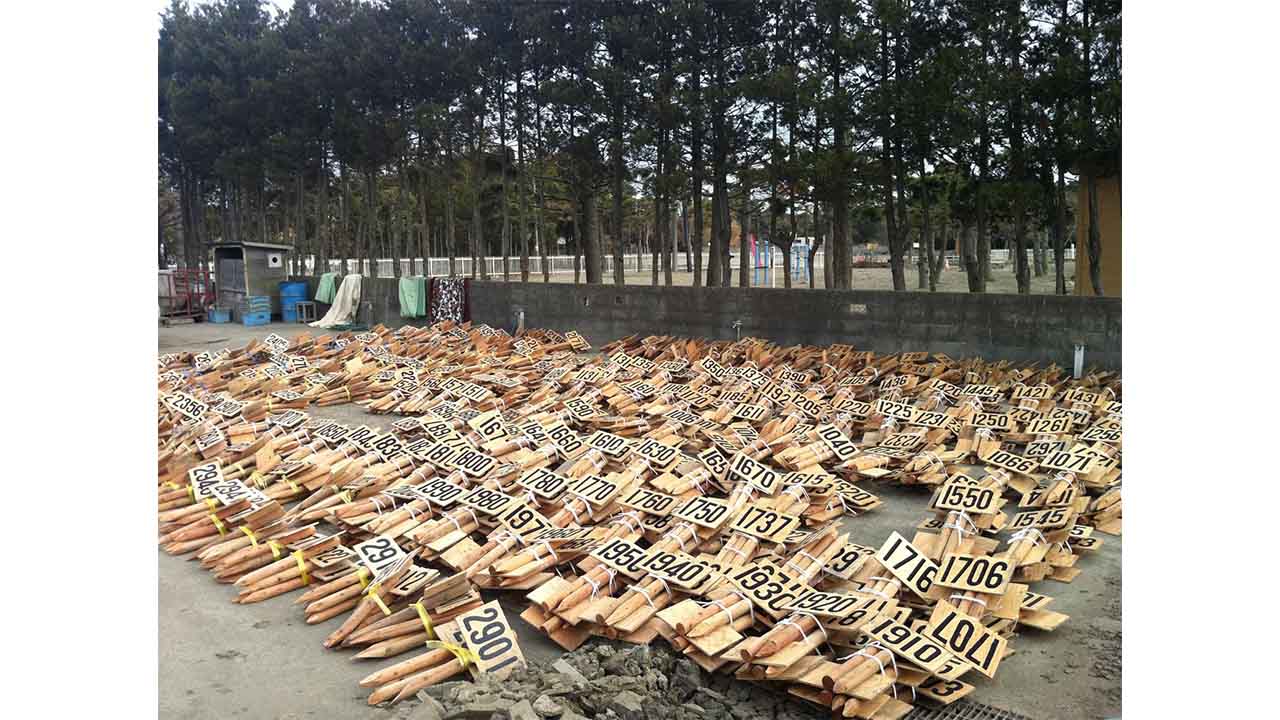 The Tsunami and the Cherry Blossom
Lucy Walker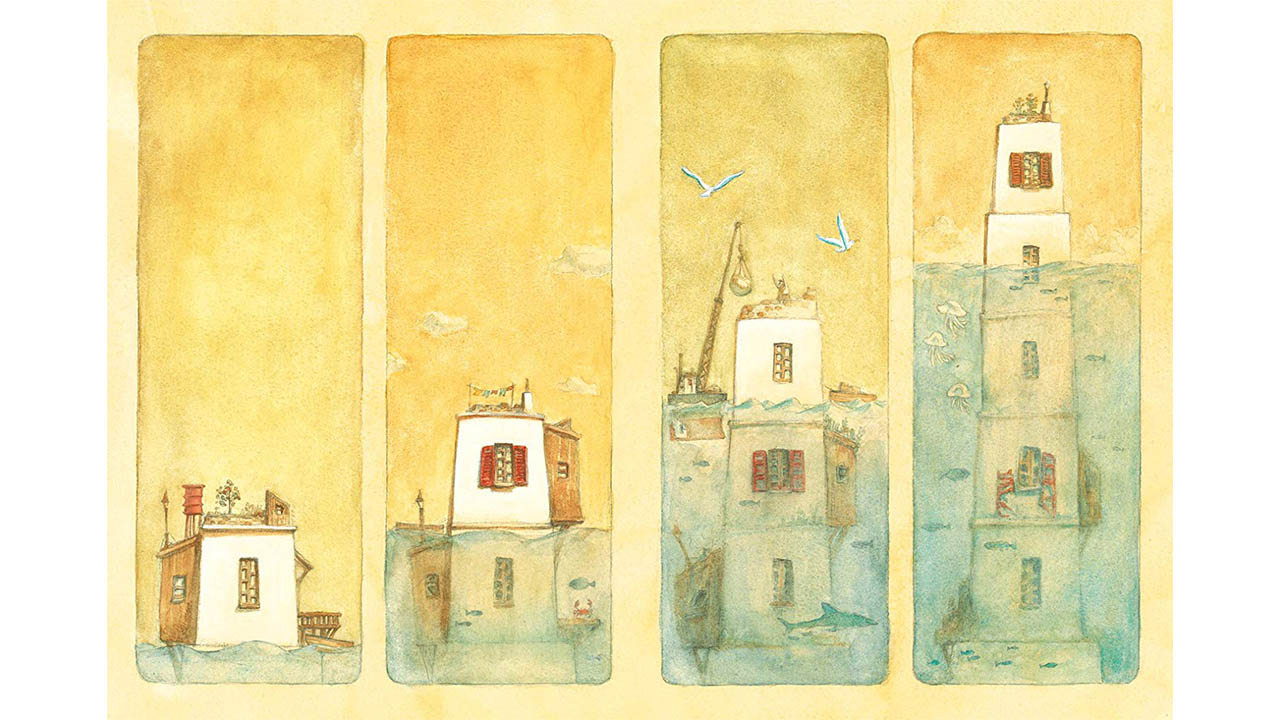 The House of Small Cubes
Kunio Kato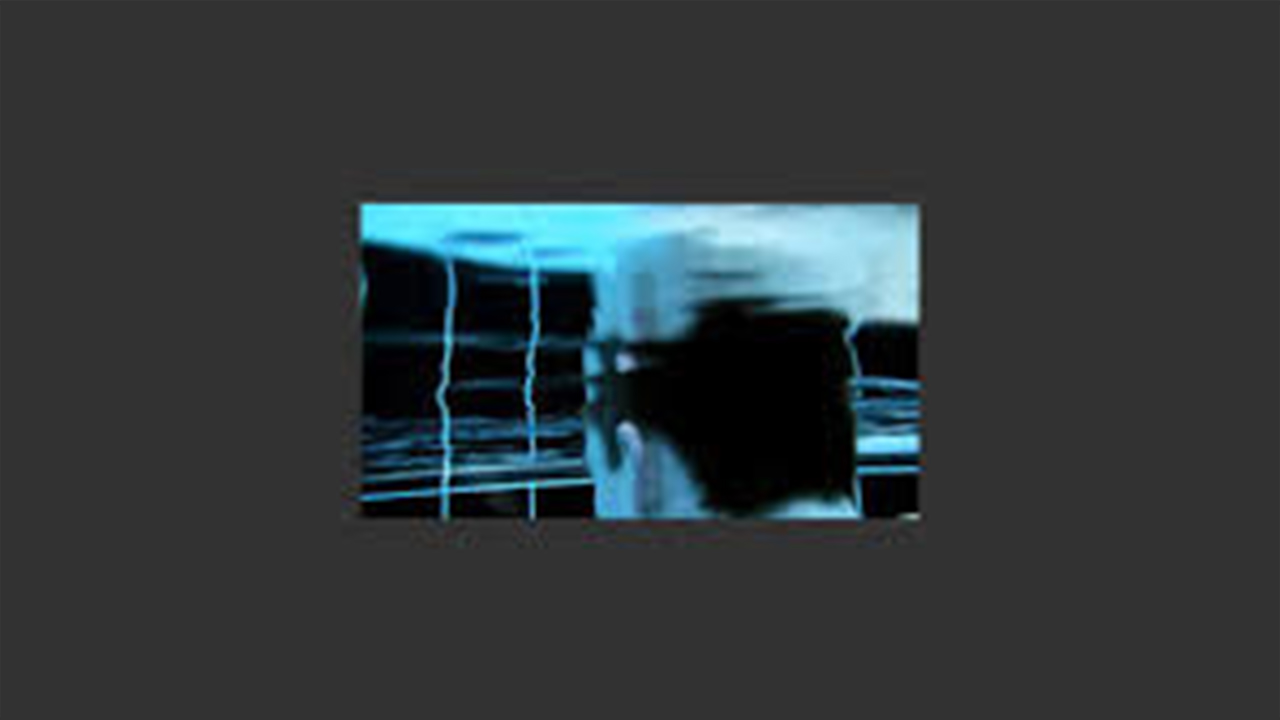 Sound Waves
Sasha Andrew, Jeanne Guiraud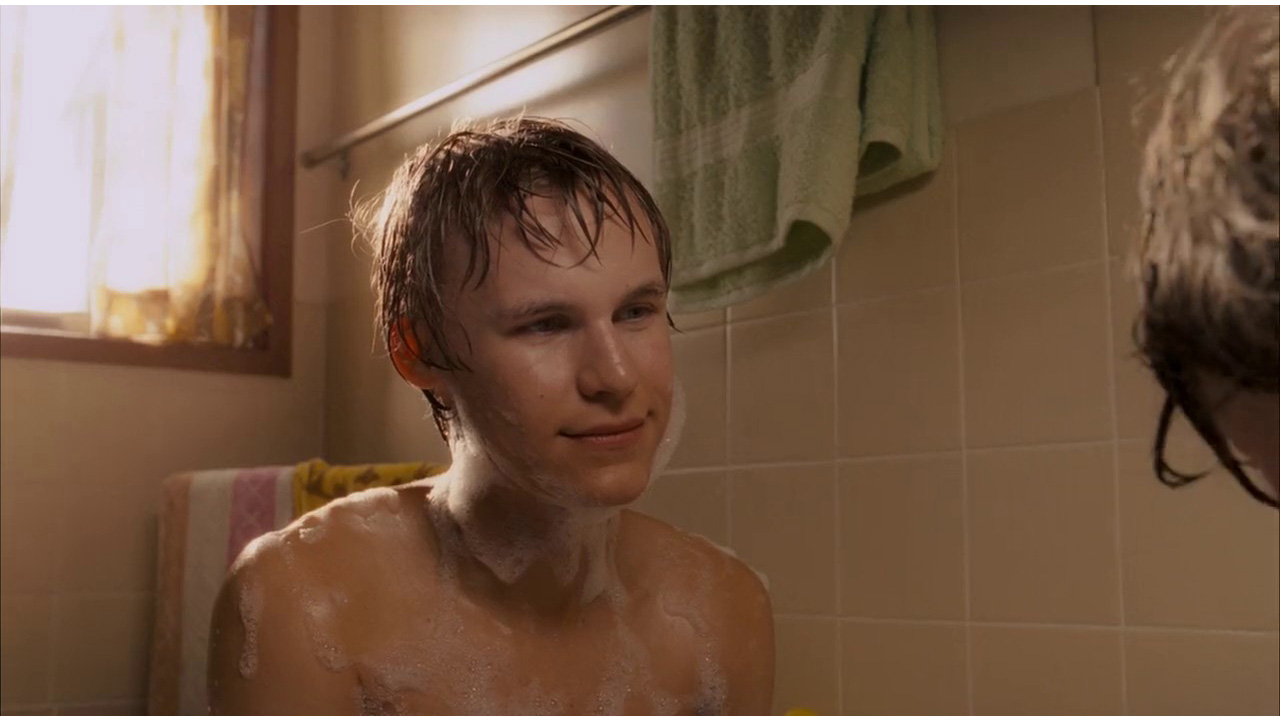 The Black Ballon
Elissa Downs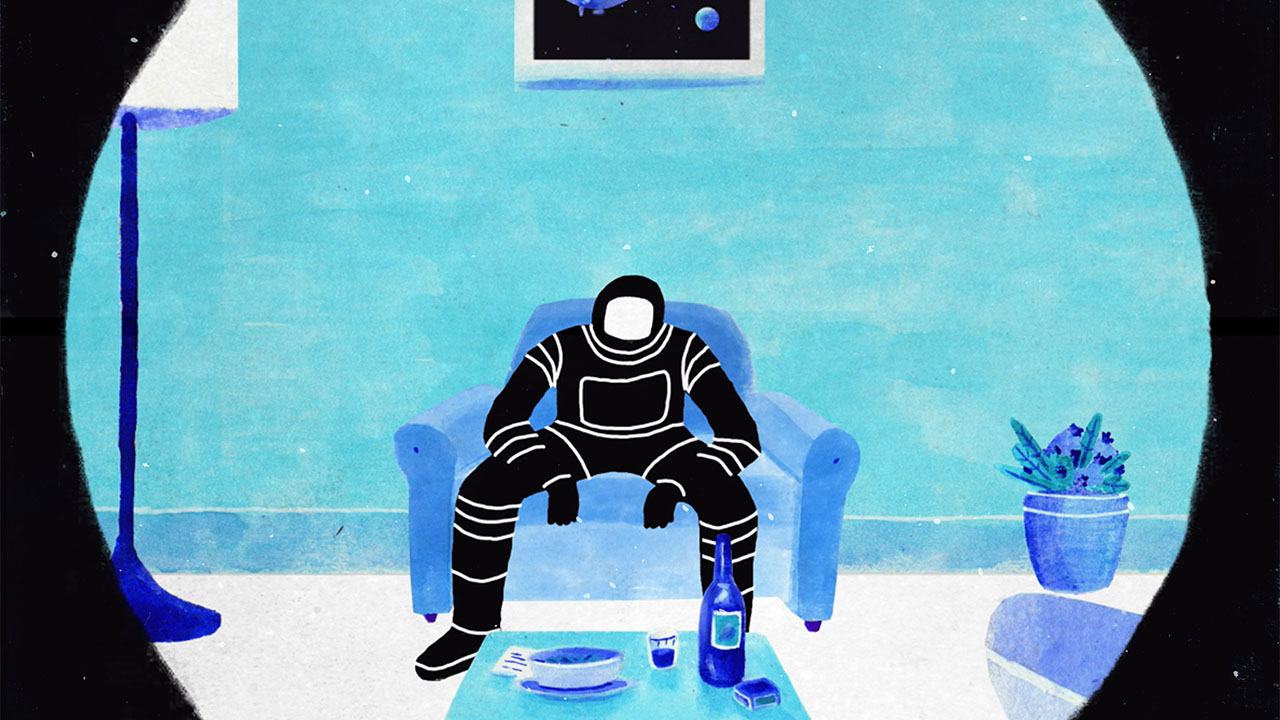 WE NEED TO TALK ABOUT COSMOS
Raphaël Bluzet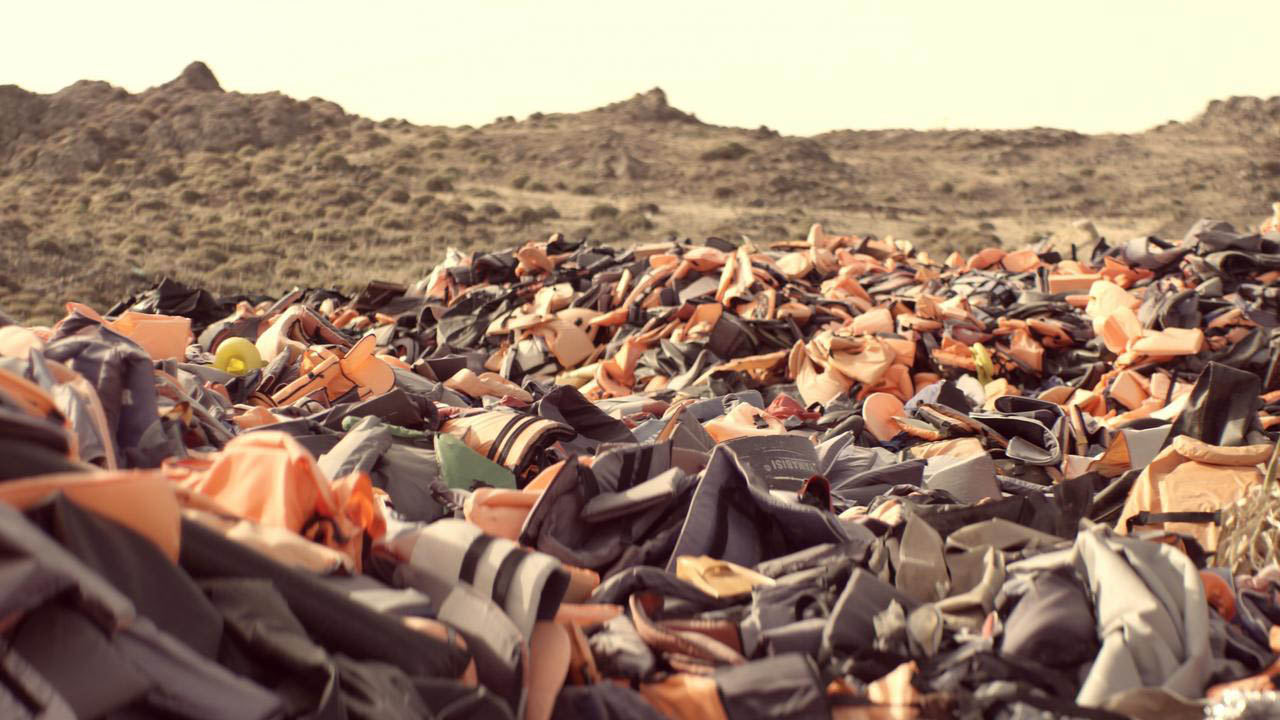 8th Continent
Yorgos Zois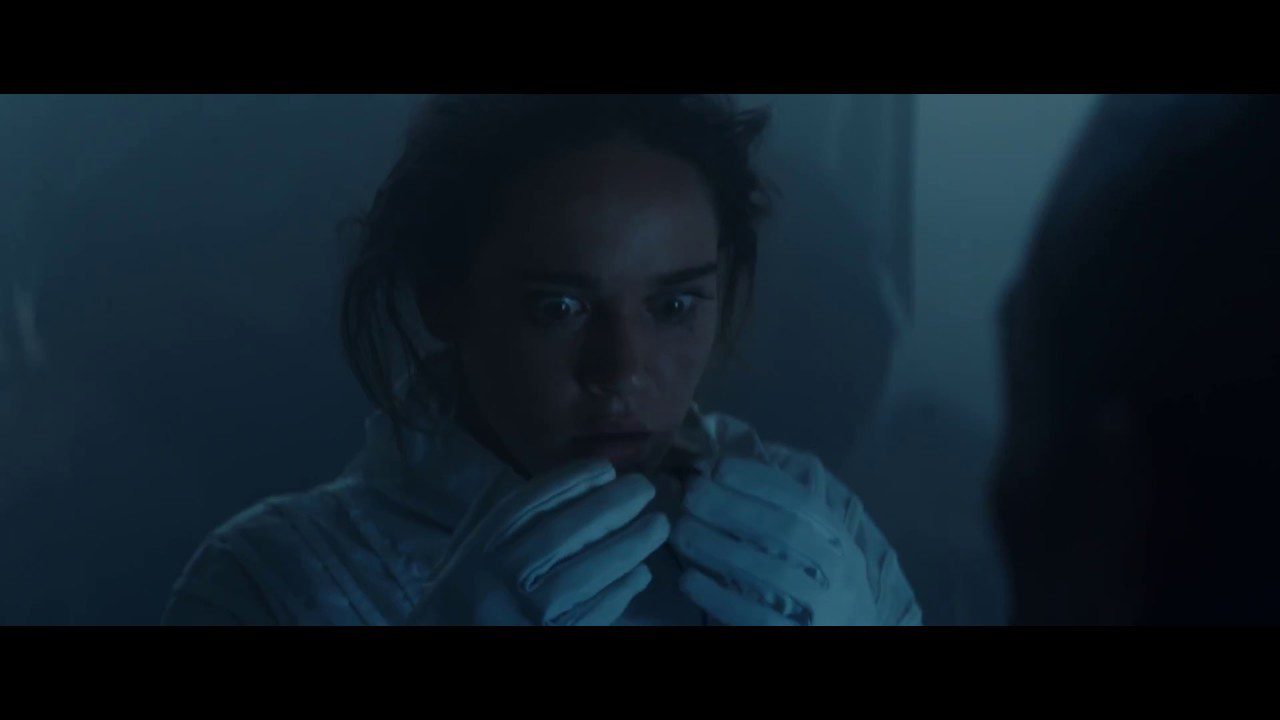 Megan
Greg Strasz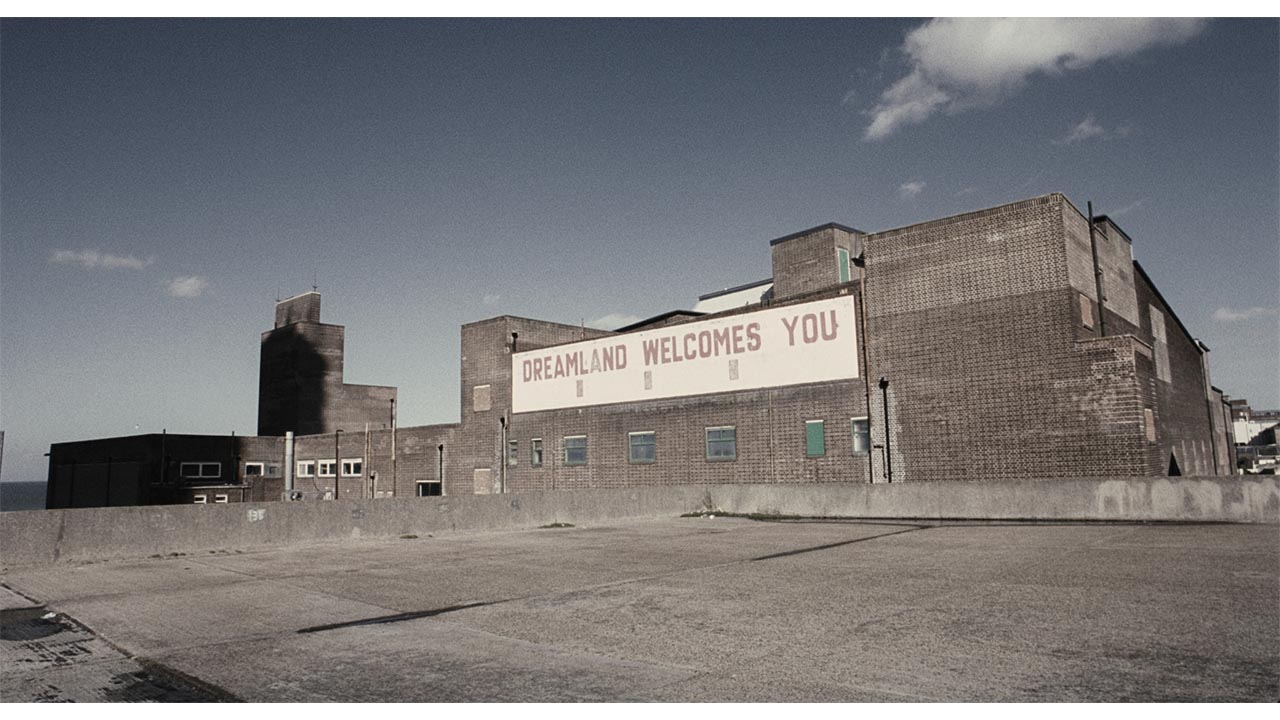 Subconscious Society
Rosa Barba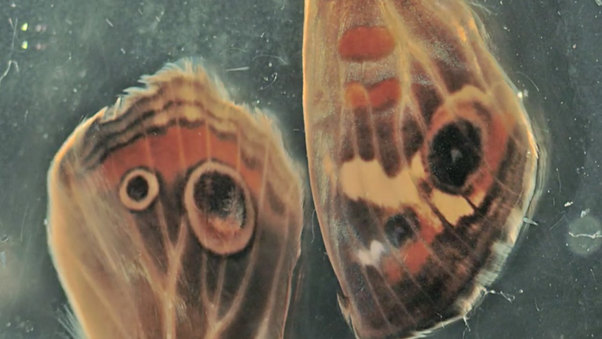 Butterfly Wing Development in Culture (Buckeye)
Nipam Patel,Ryan Null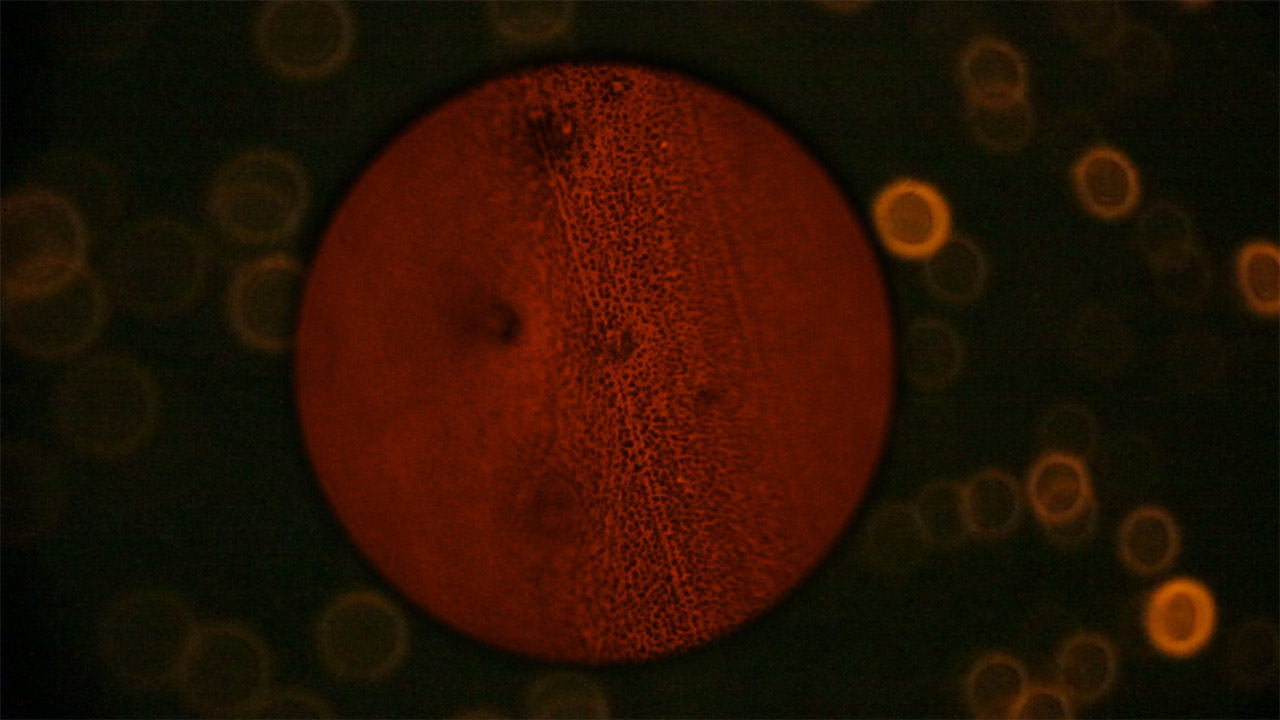 Atomes en quête d'immatérialité (Atoms in Search of Immateriality)
Anne-Marie Bouchard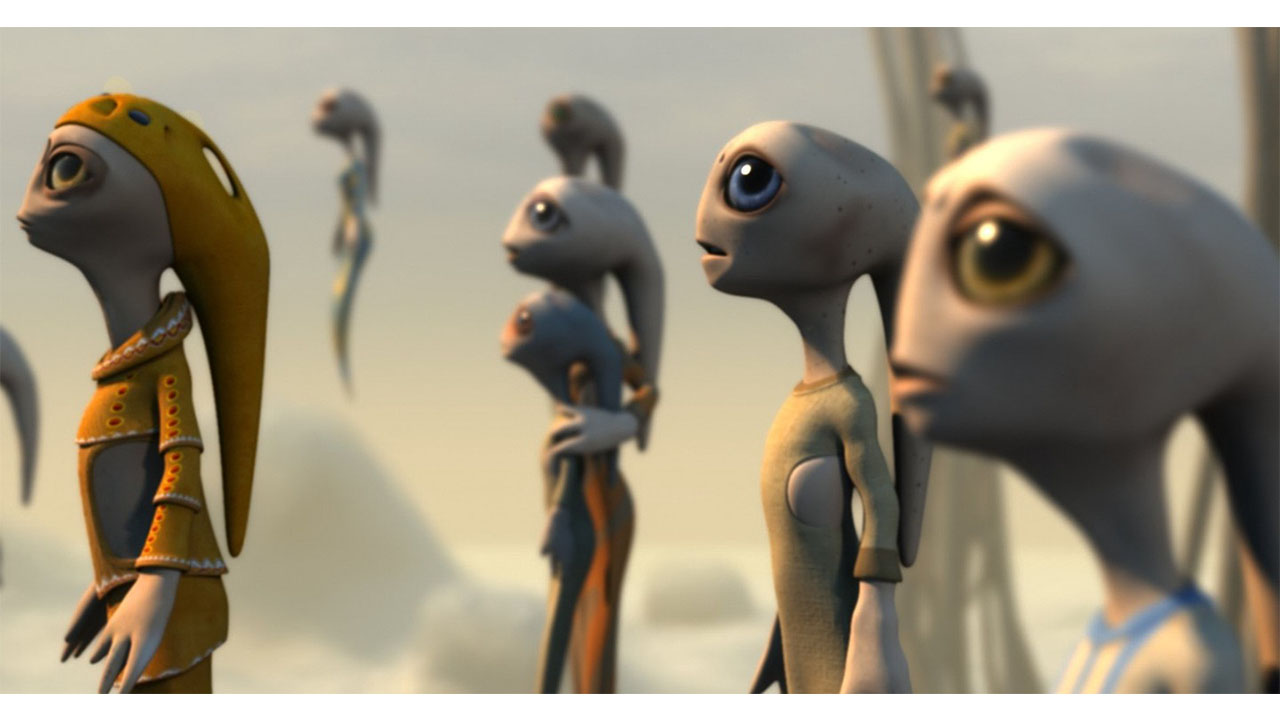 Battle for Terra
Aristomenis Tsirbas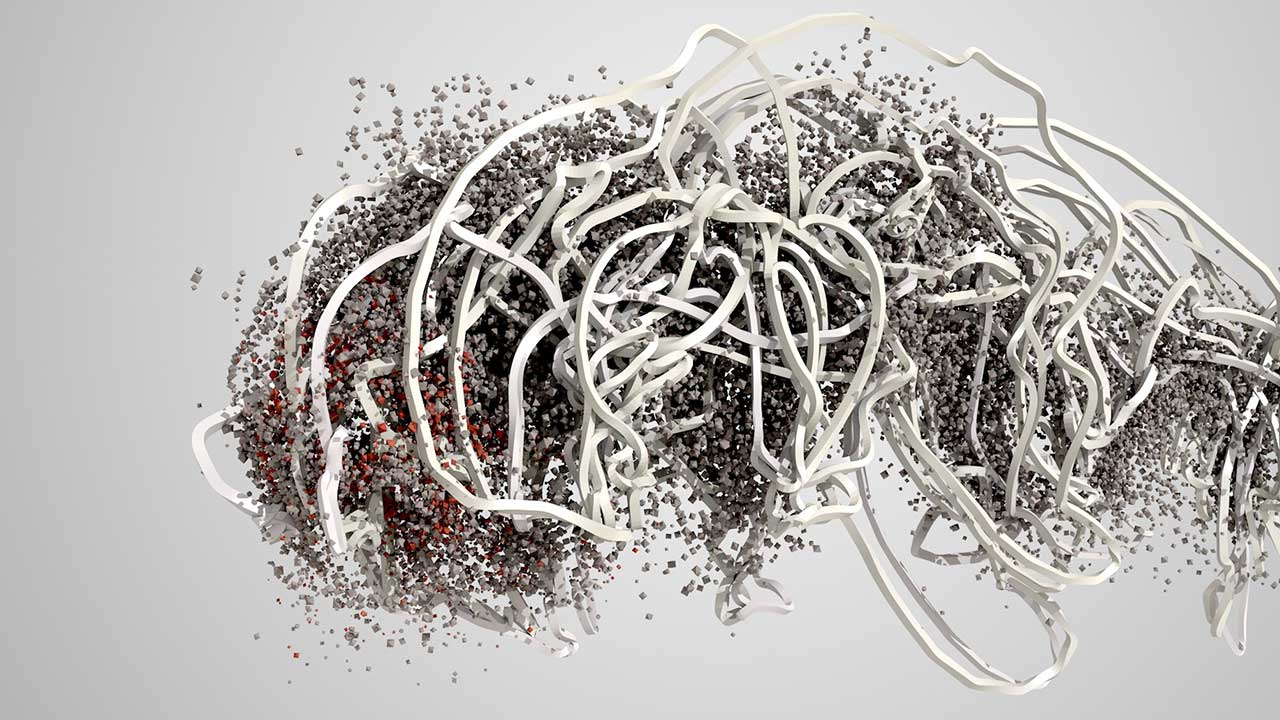 Forms
Memo Akten, Quayo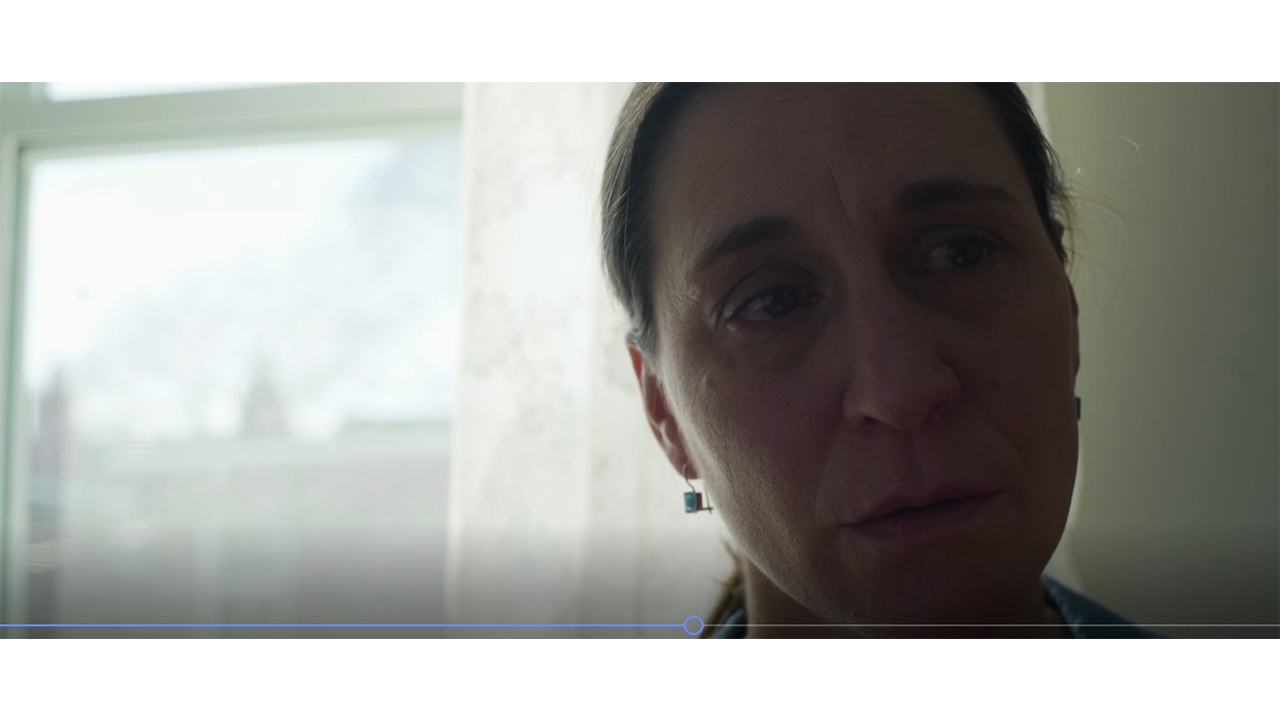 So Far and Soar
Jocelyne Chaput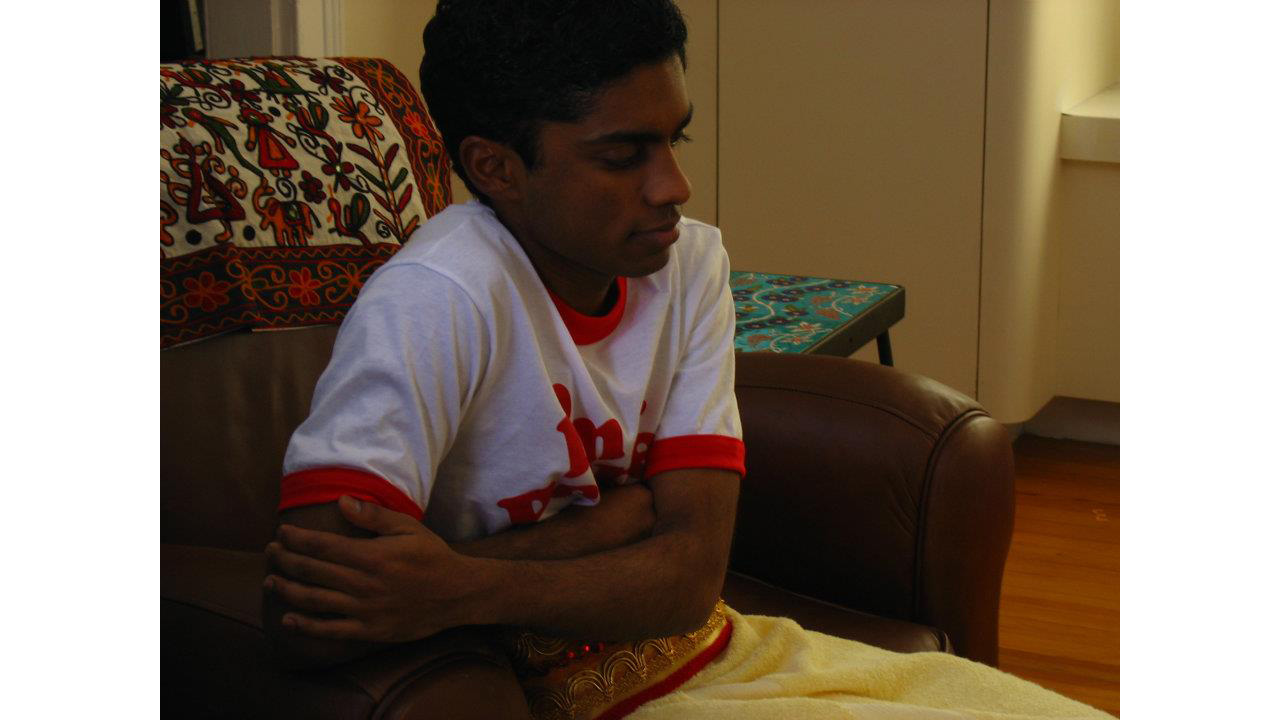 6 ft. in 7 min
Rafael Del Toro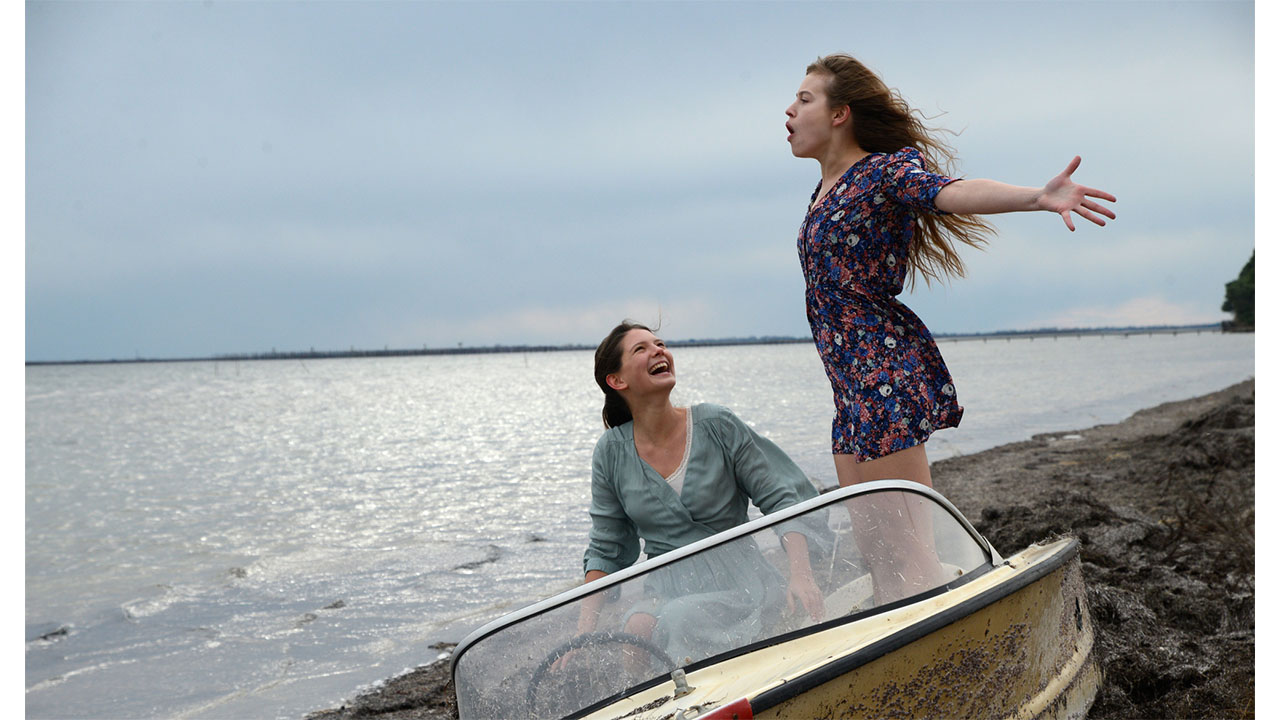 Respire
Mélanie Laurent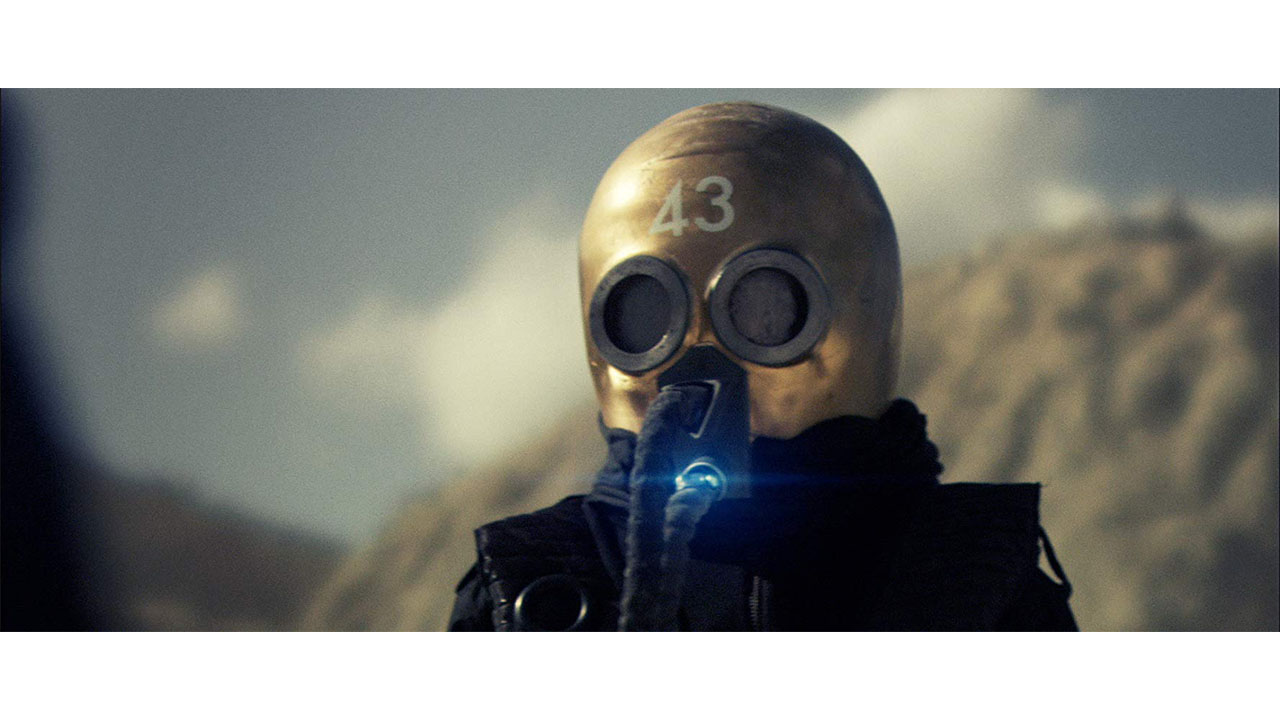 Connected
Jens Raunkjær Christensen, Jonas Drotner Mouritsen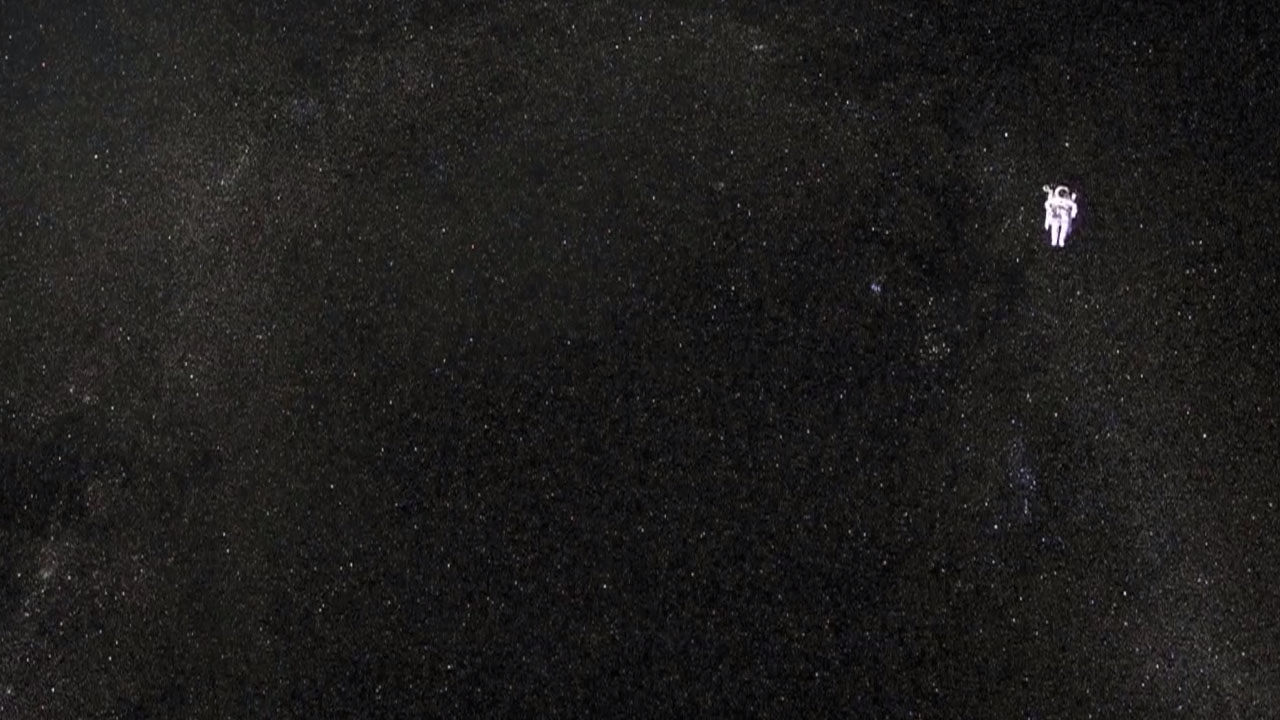 Journey
Radheya Jegatheva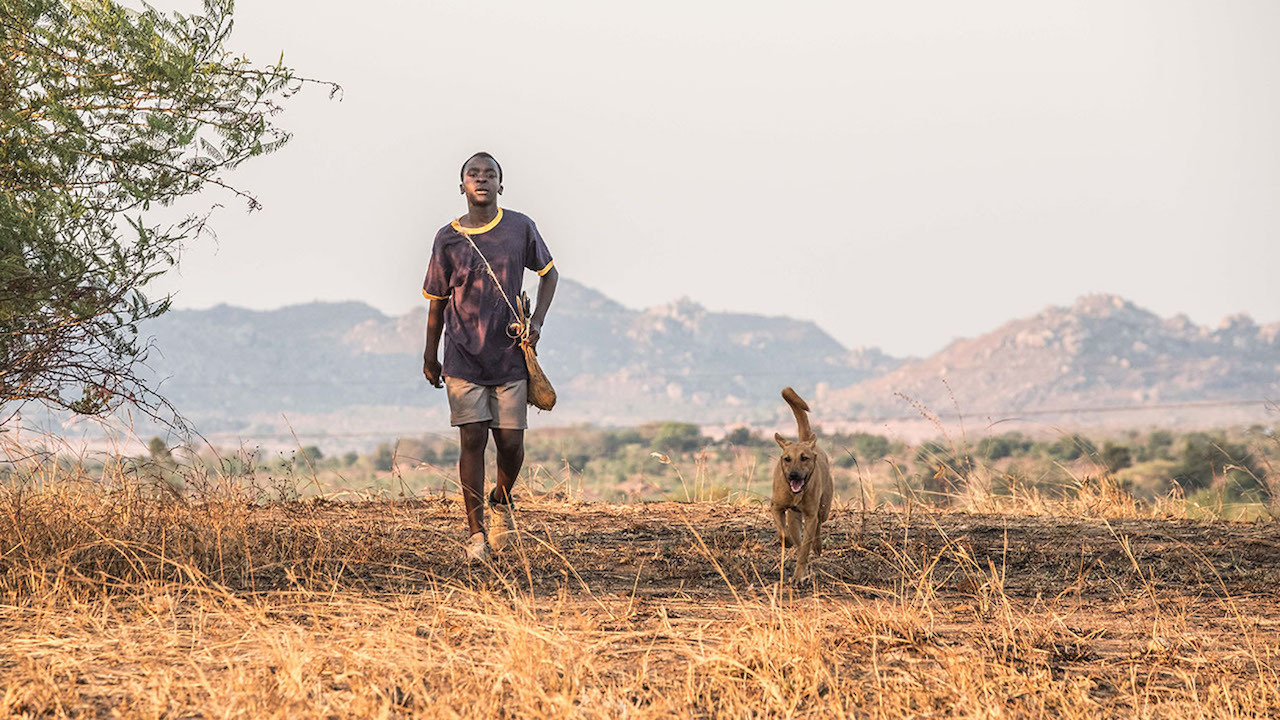 The Boy Who Harnessed the Wind
Chiwetel Ejiofor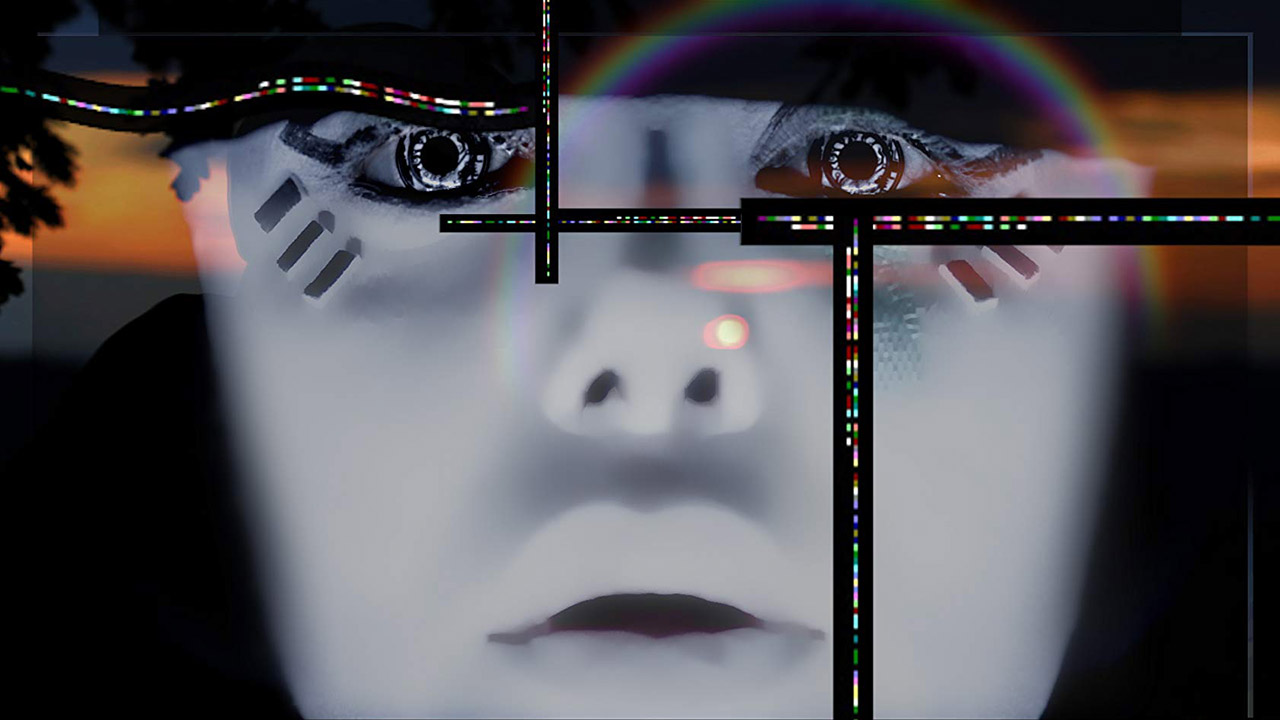 Here We Go Again, Rubinot!
Giuliano Tomassacci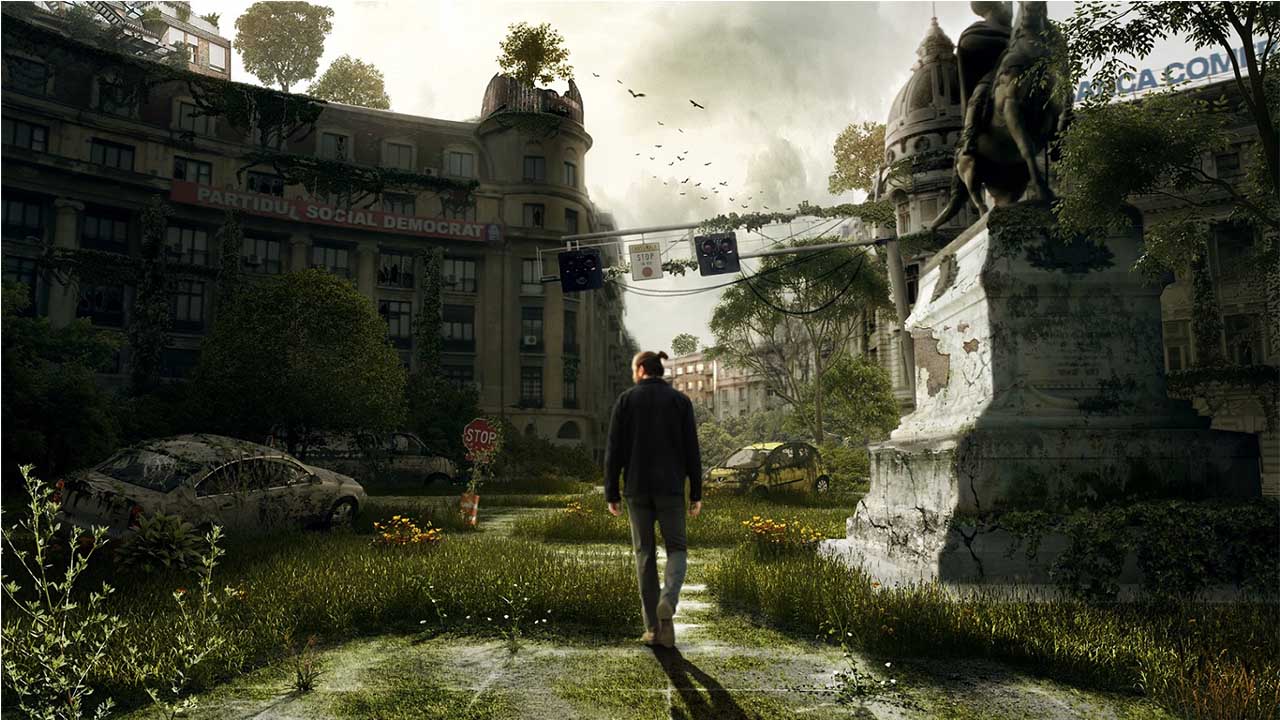 Dreams on Sale
Vlad Buzaianu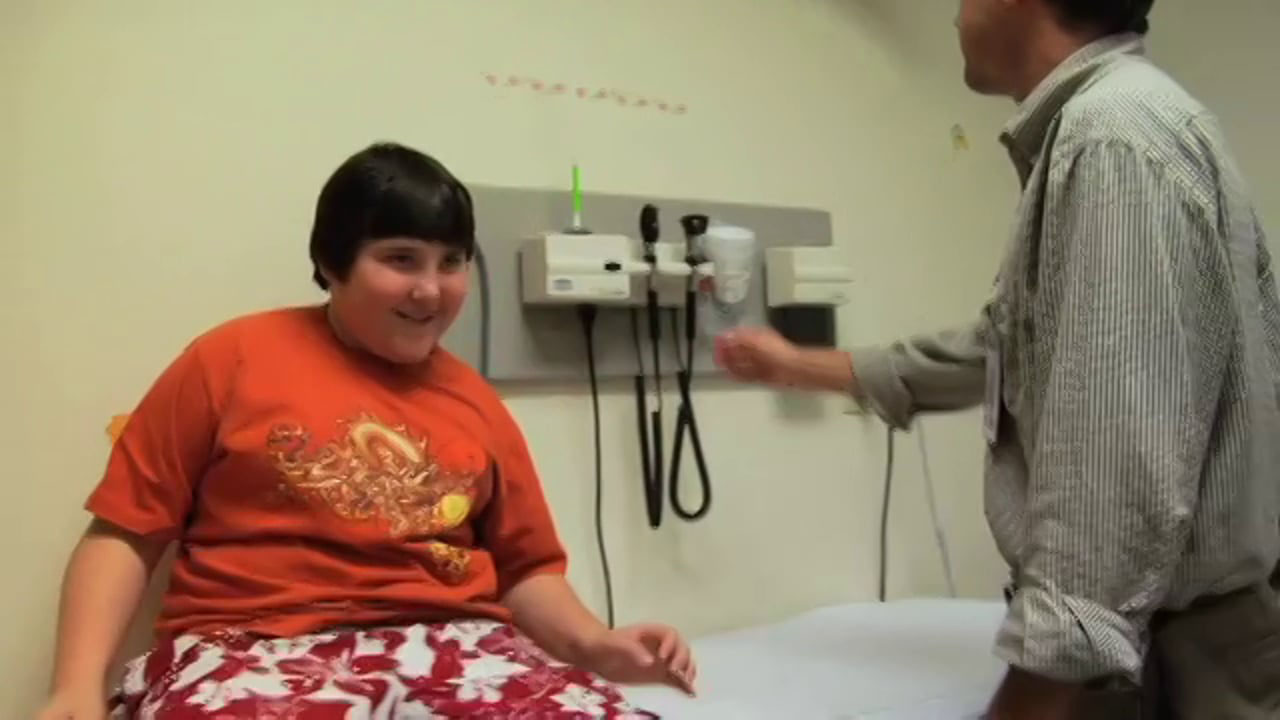 I'm Just Anneke
Jonathan Skurnik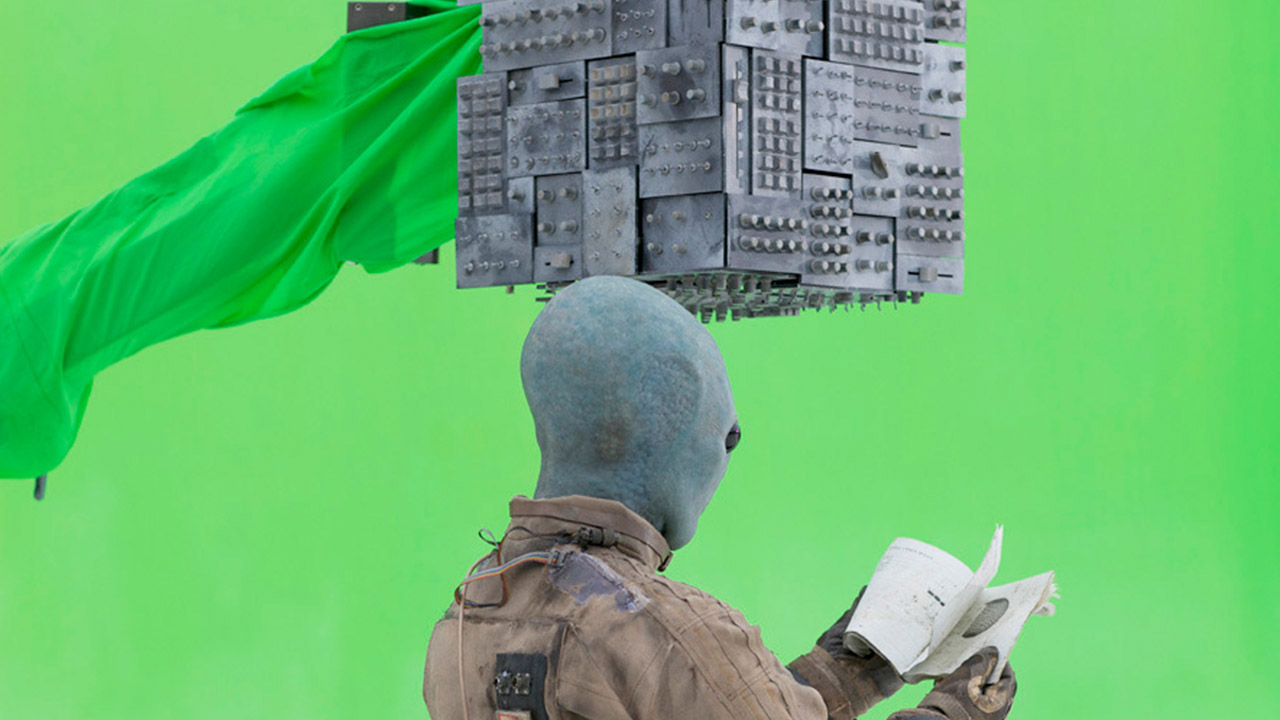 Alien Repair Guy
Alexander Somma, Oystein Moe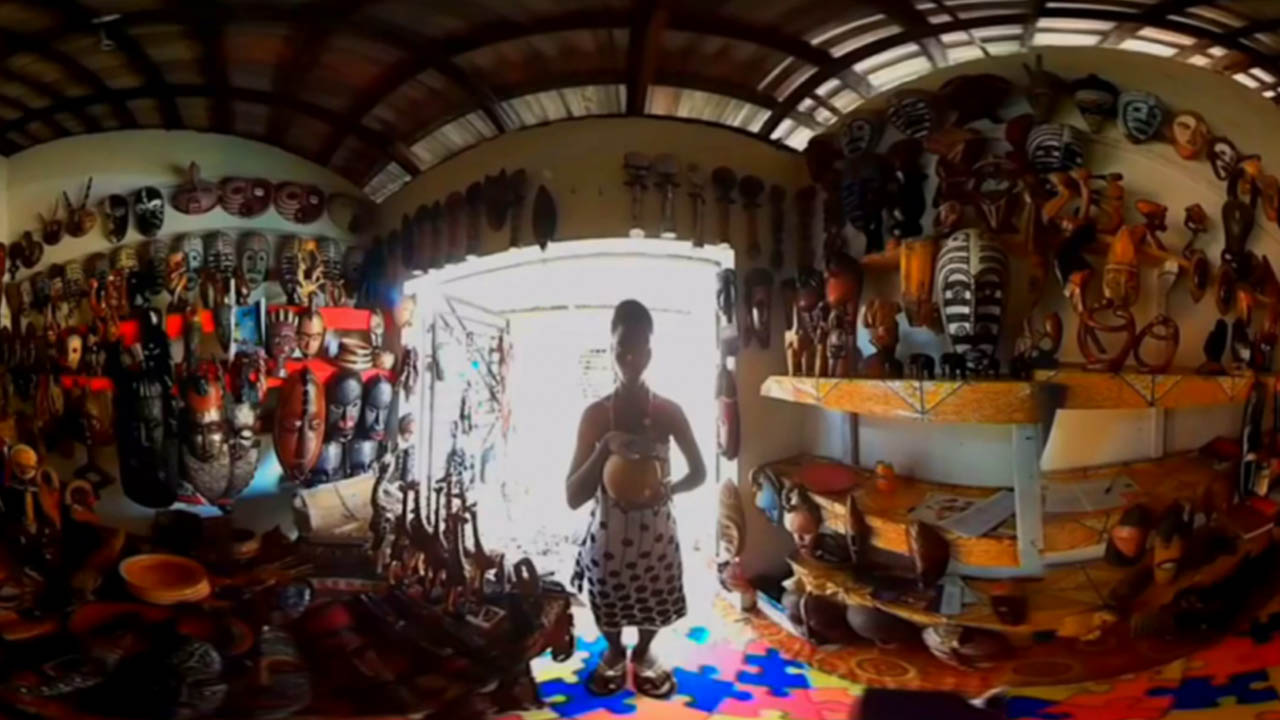 Pandora
Jonathan Dotse, Karibu Seidu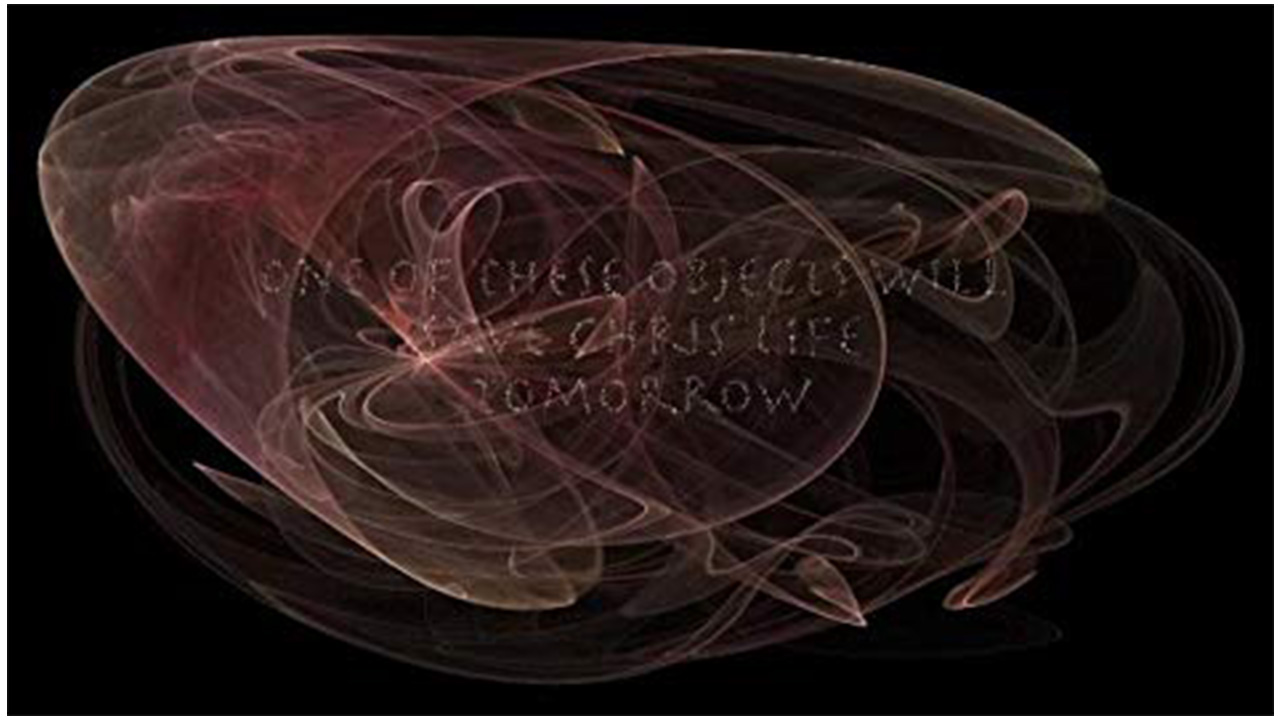 Found In time
Arthur Vincie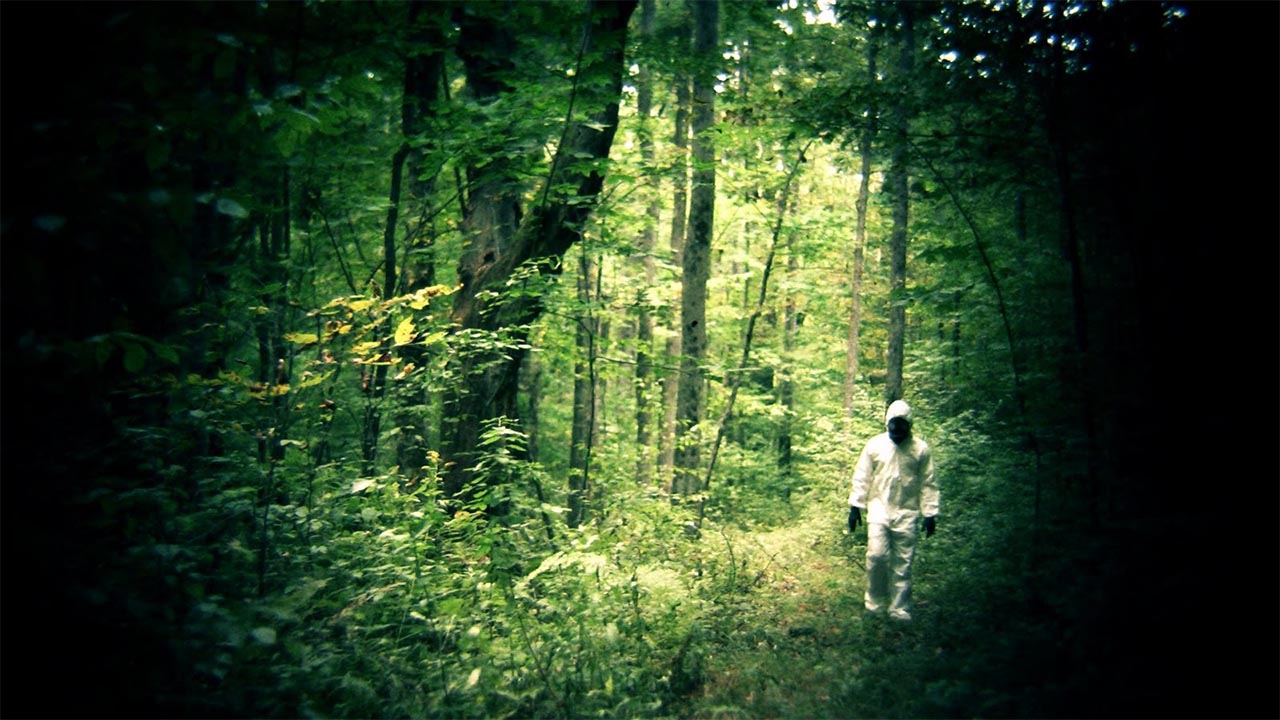 Polypore
Jesse Baradk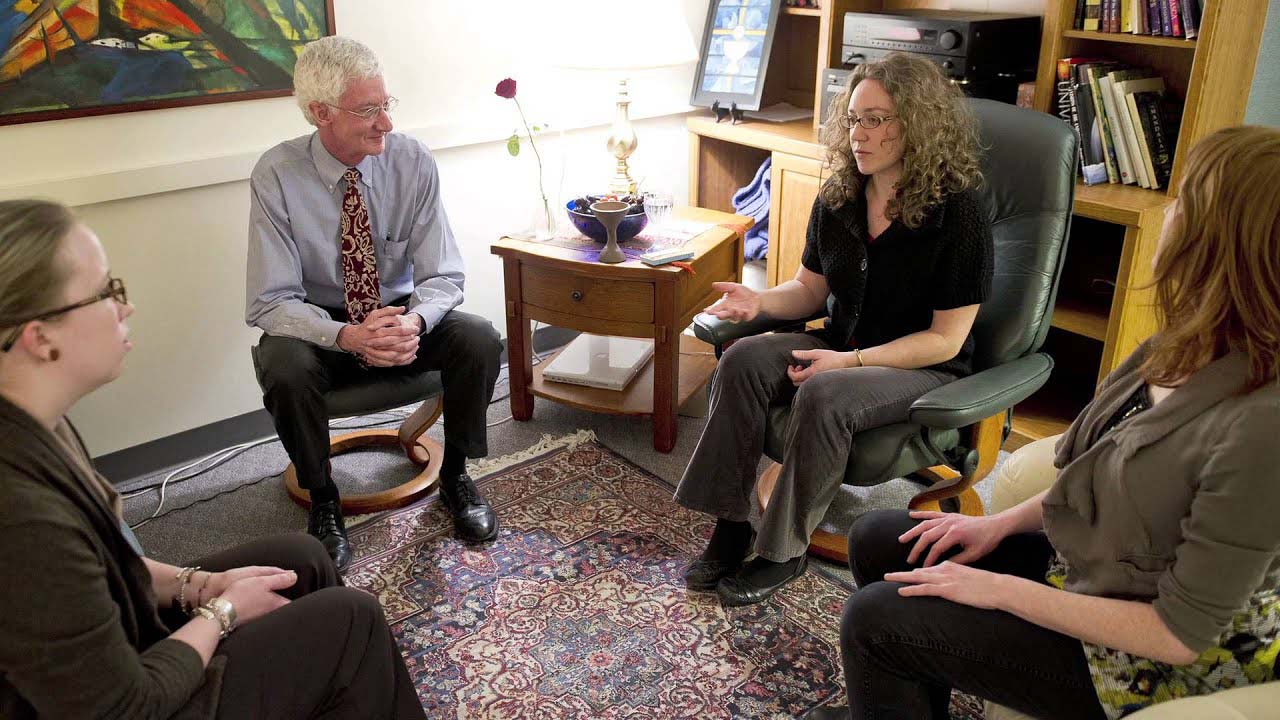 Science and Sacraments
Coleen LeDrew Elgin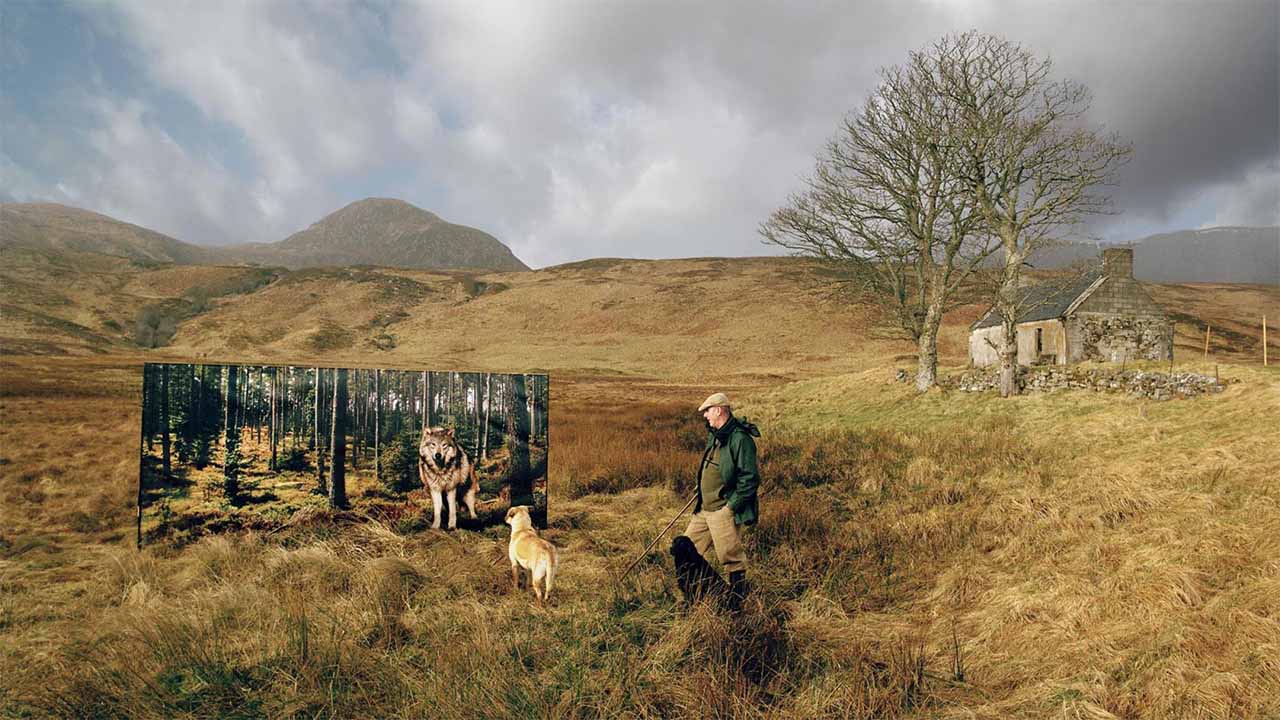 The Serengeti Rules
Nicolas Brown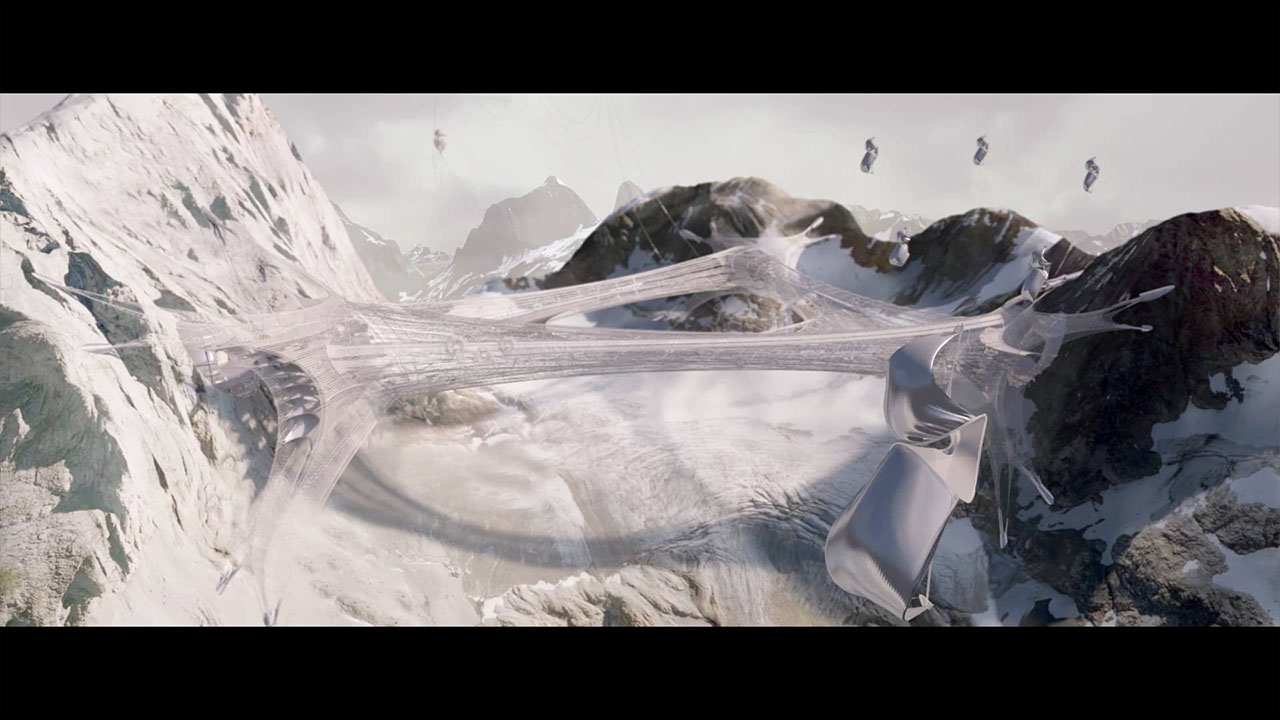 Engines of Creation
Flavian Berar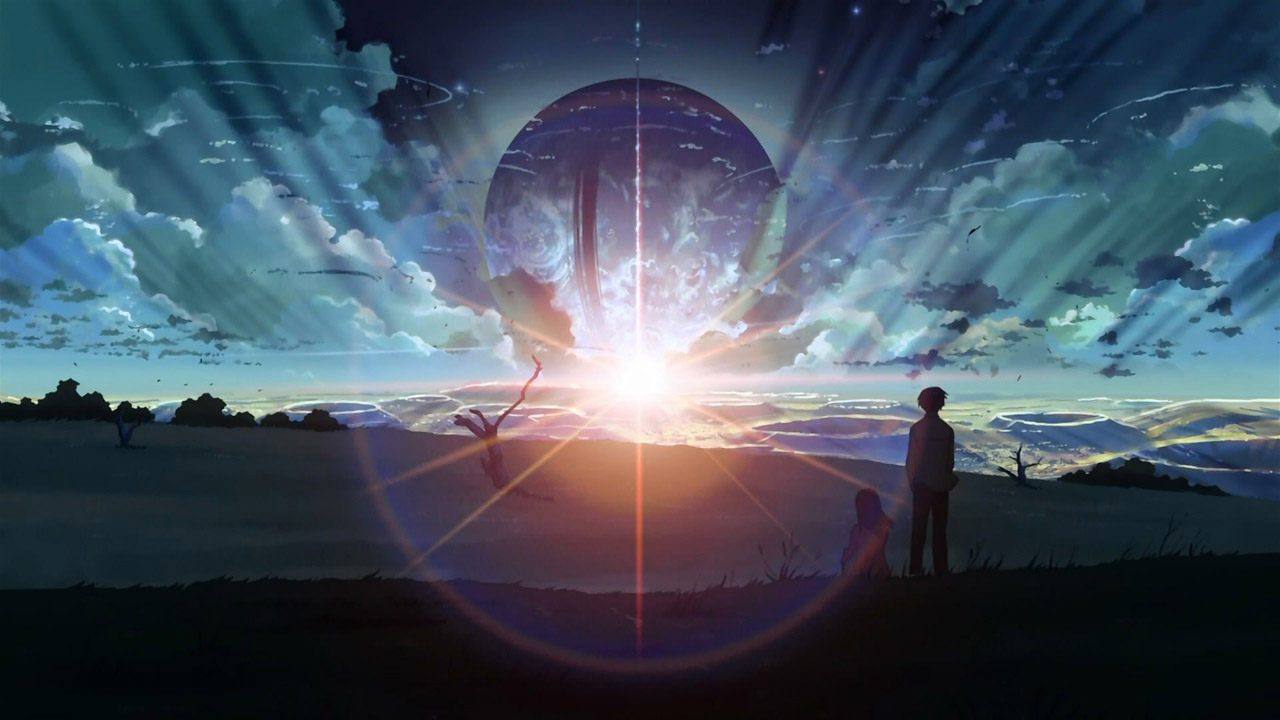 Voices of a Distant Star
Makoto Shinkai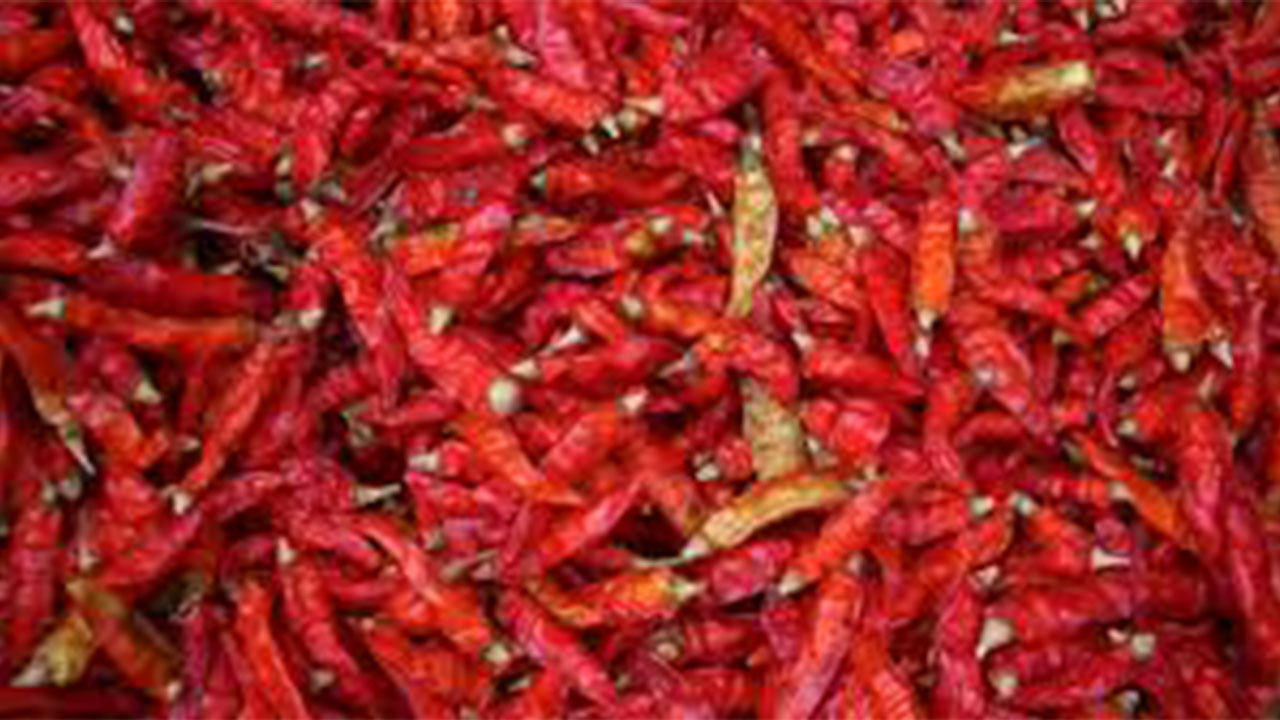 diverseeds
Dr. Markus Schmidt (IDC)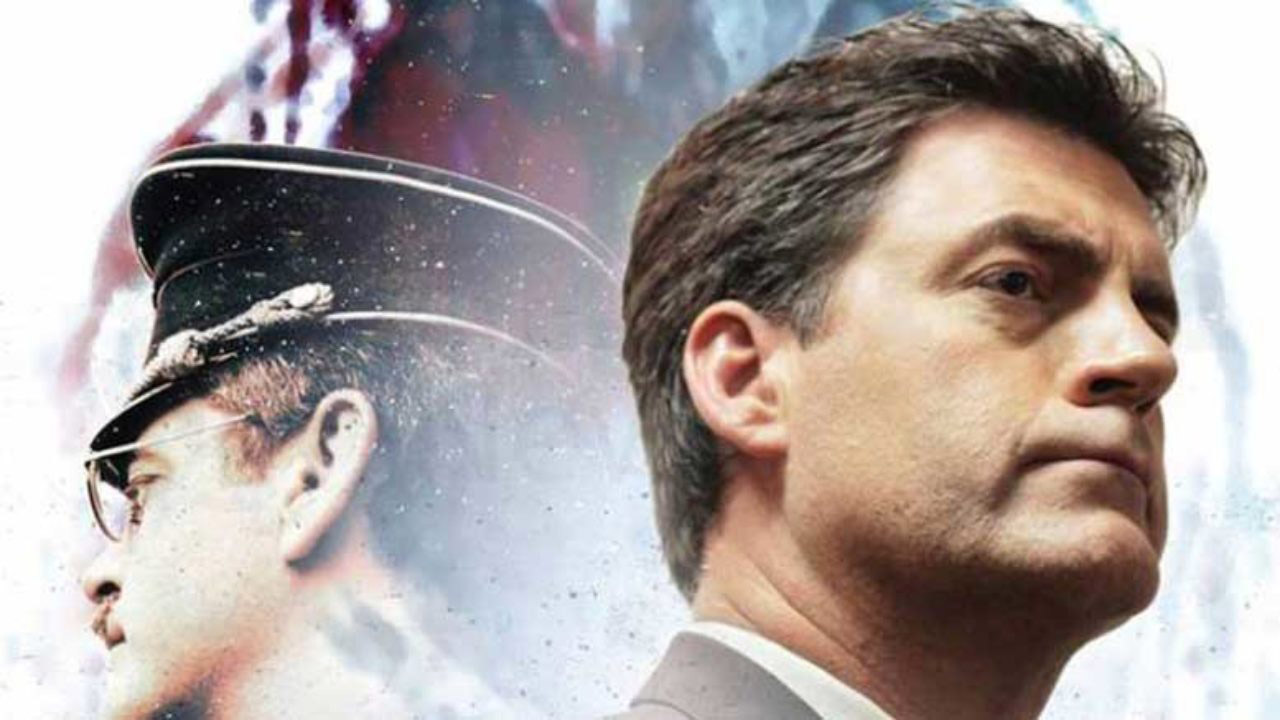 Justice Is Mind
Mark Lund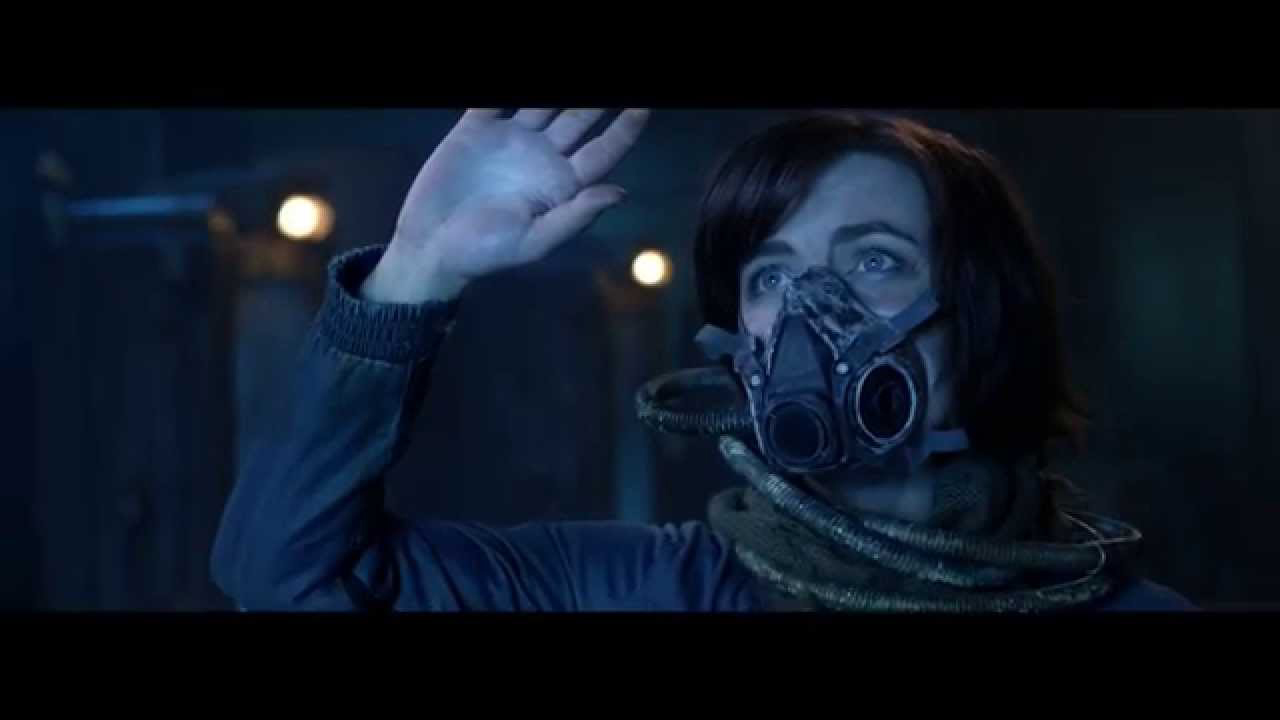 The Space Between Us
Marc S. Nollkaemper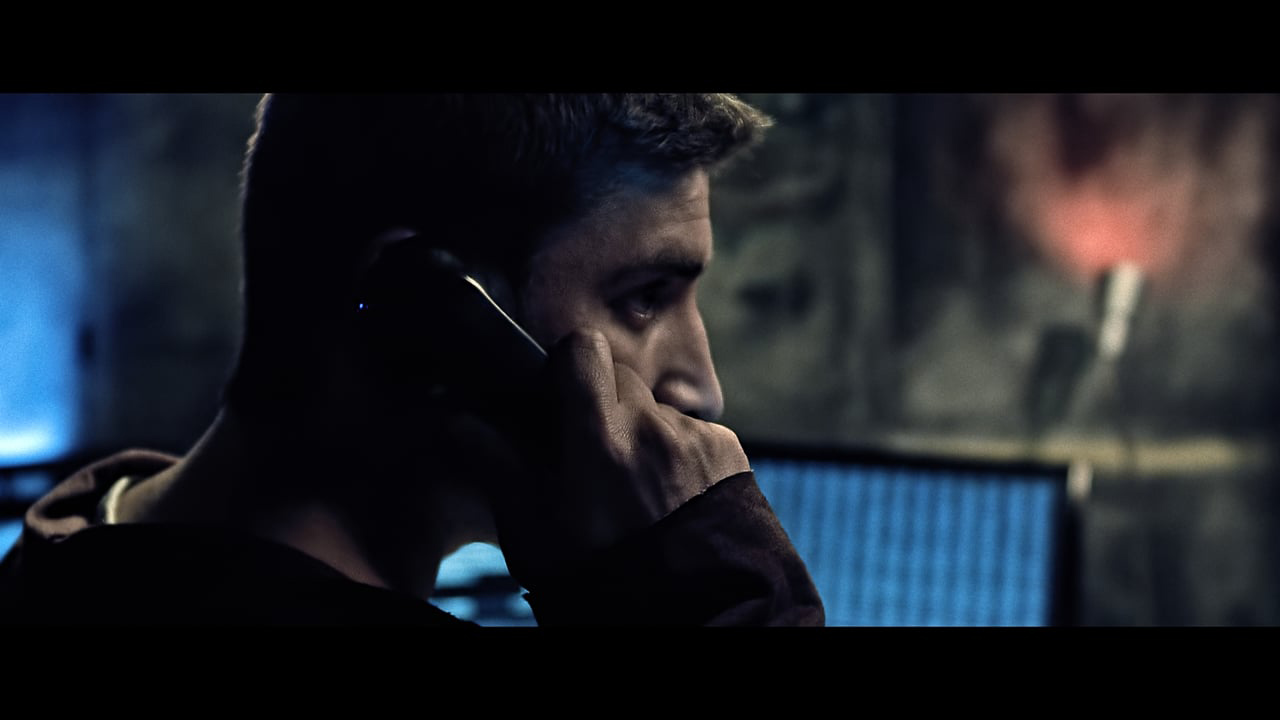 The Wheel of Time
Kagan Kerimoglu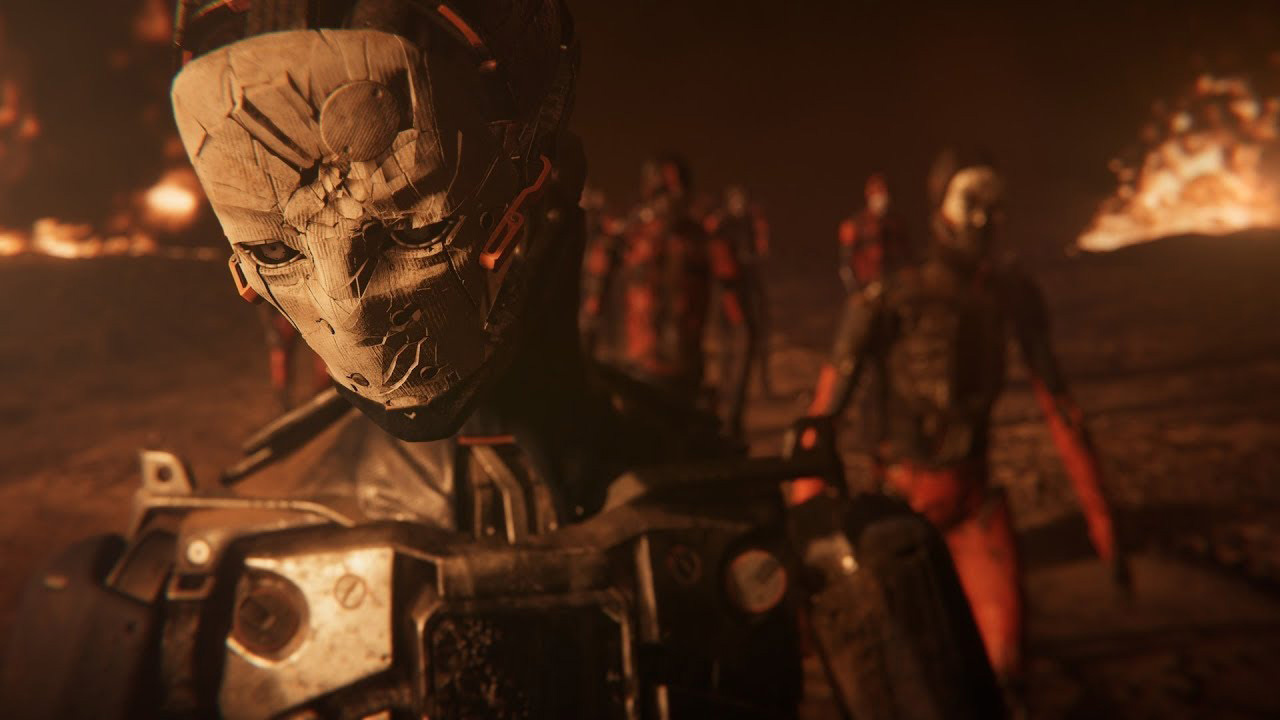 Adam: The Mirror
Neill Blomkamp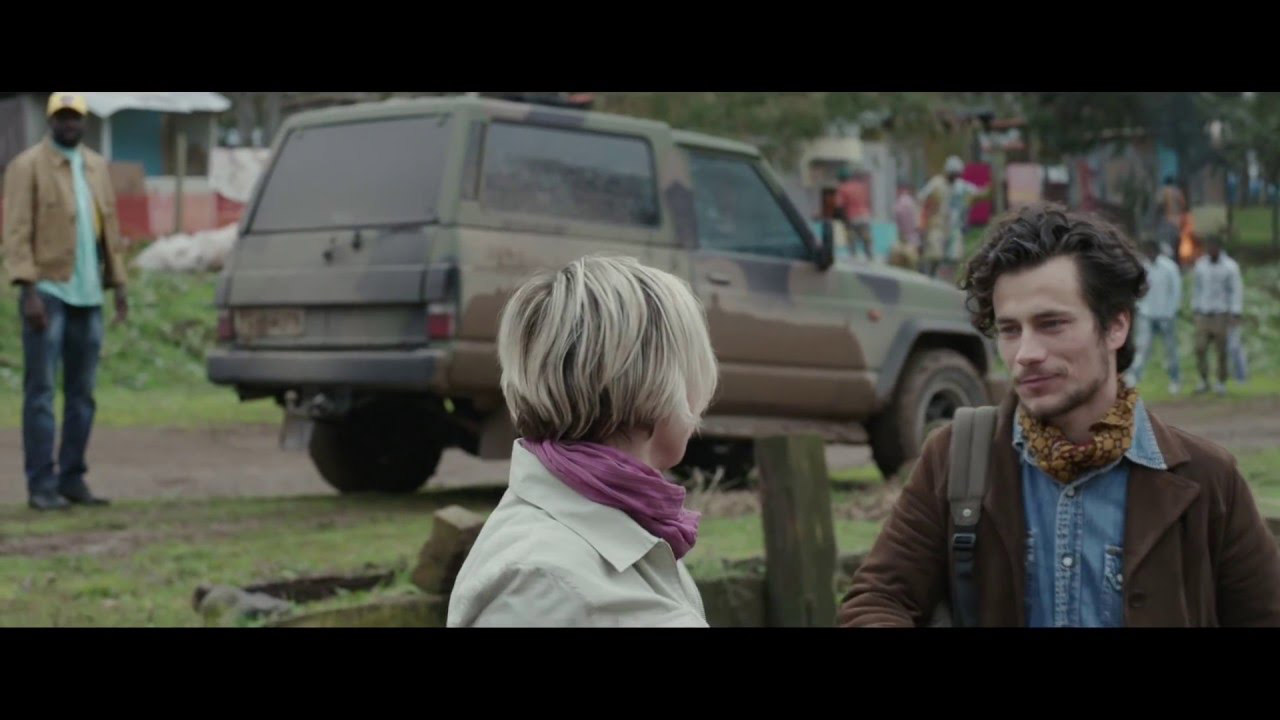 Ebola
Cristian Marazziti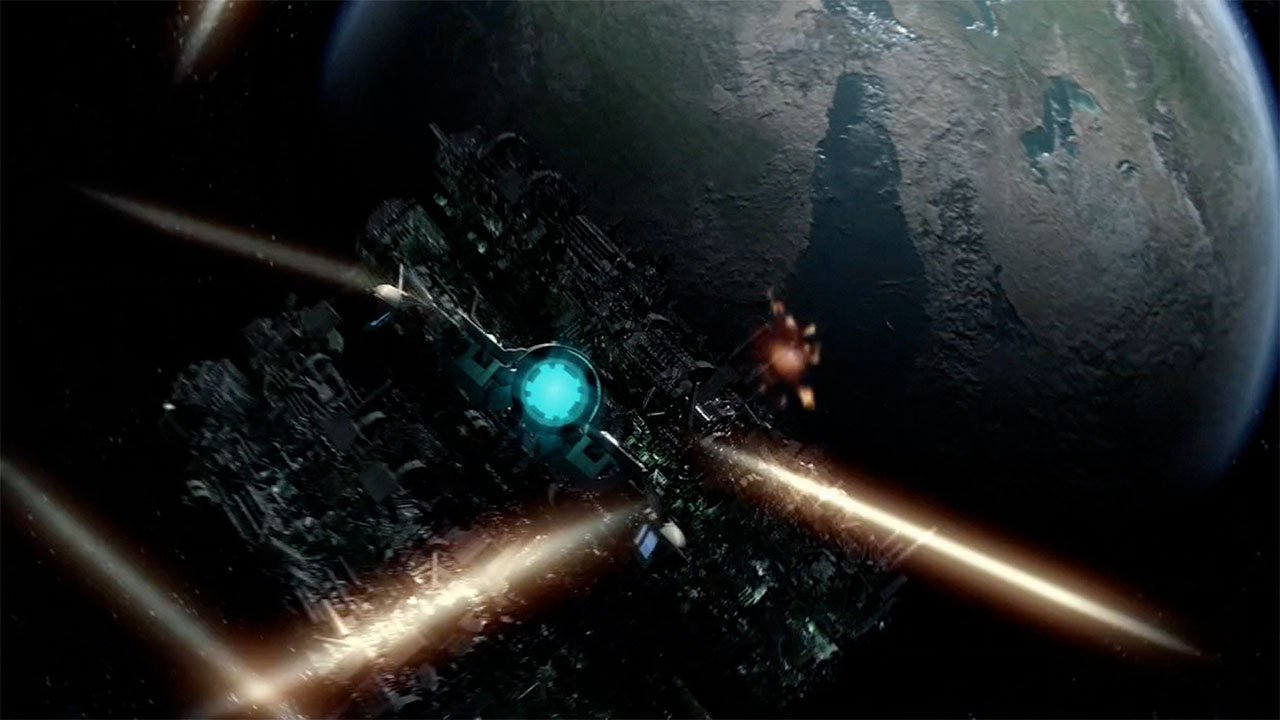 Freeborn
Carlo Treviso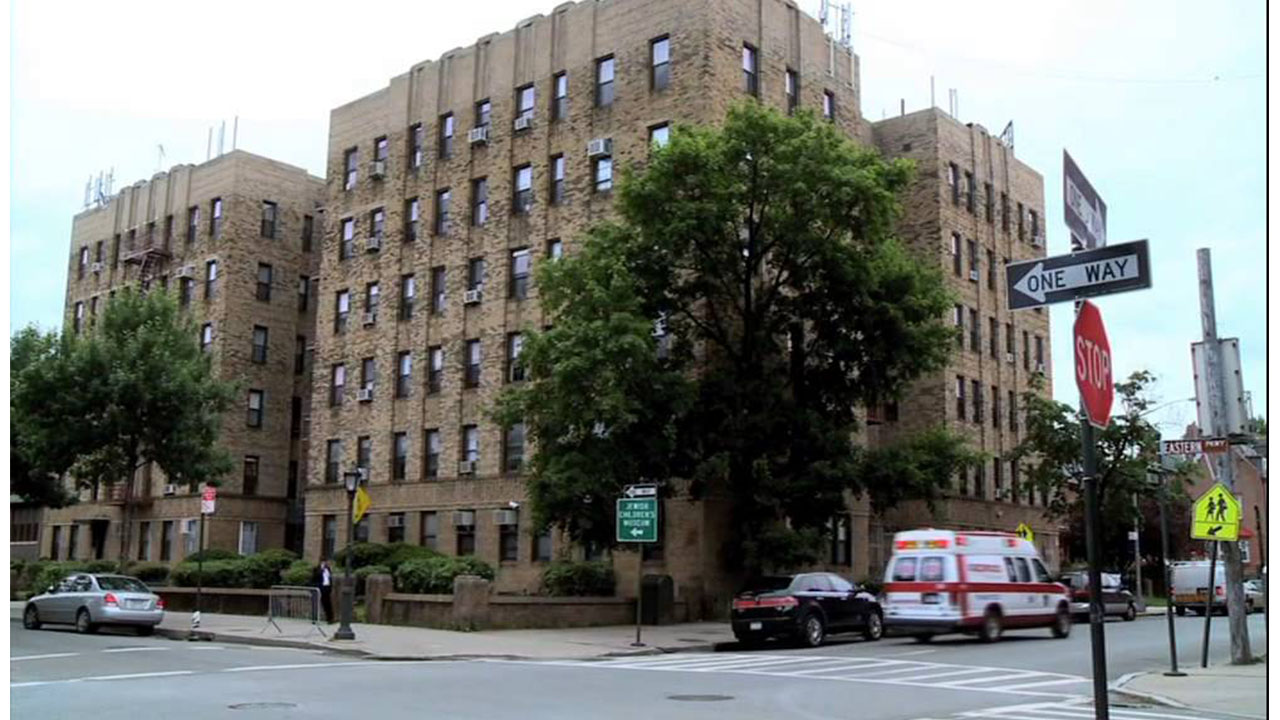 Full Signal
Talal Jabari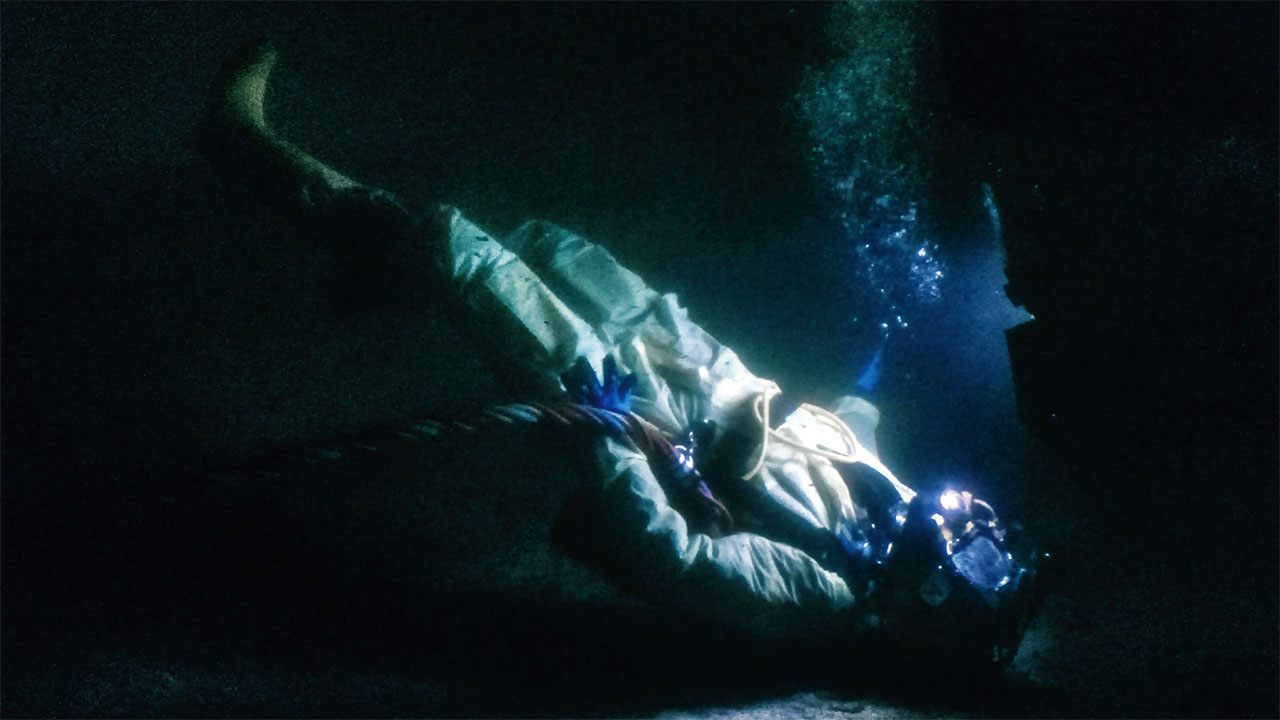 Last Breath
Richard da Costa, Alex Parkinson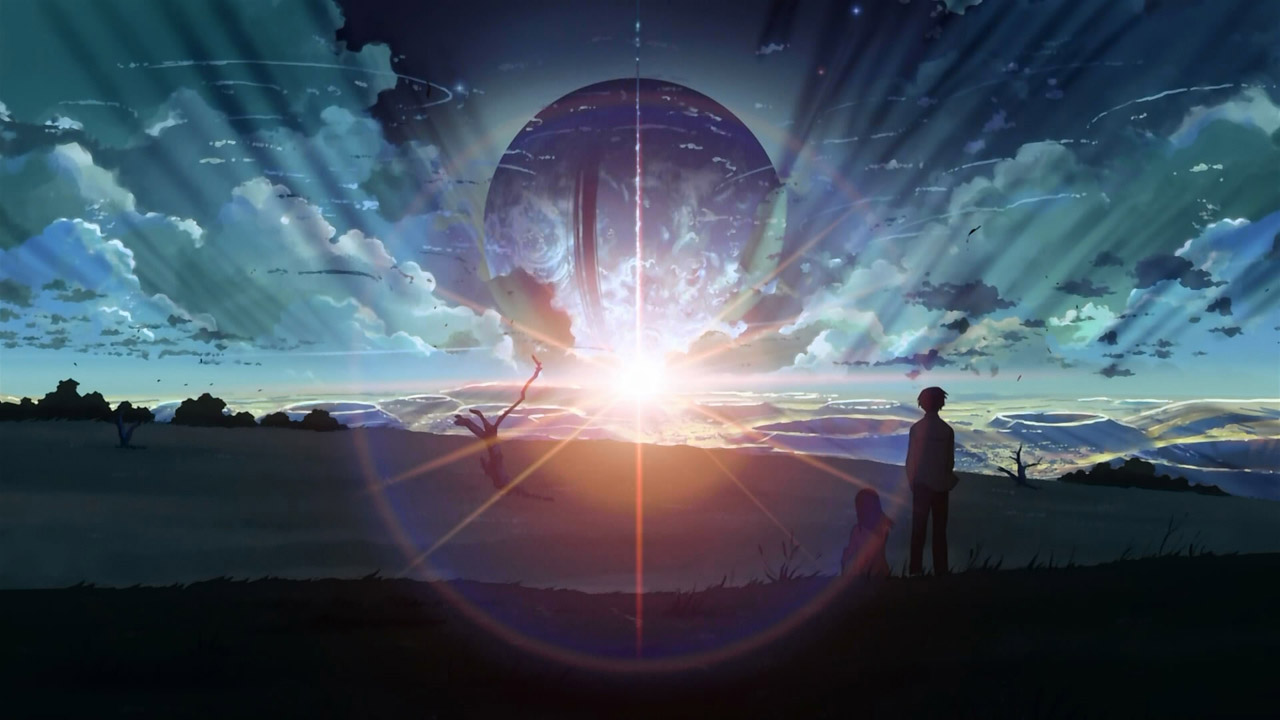 Voices of a Distant Star
Makoto Shinkai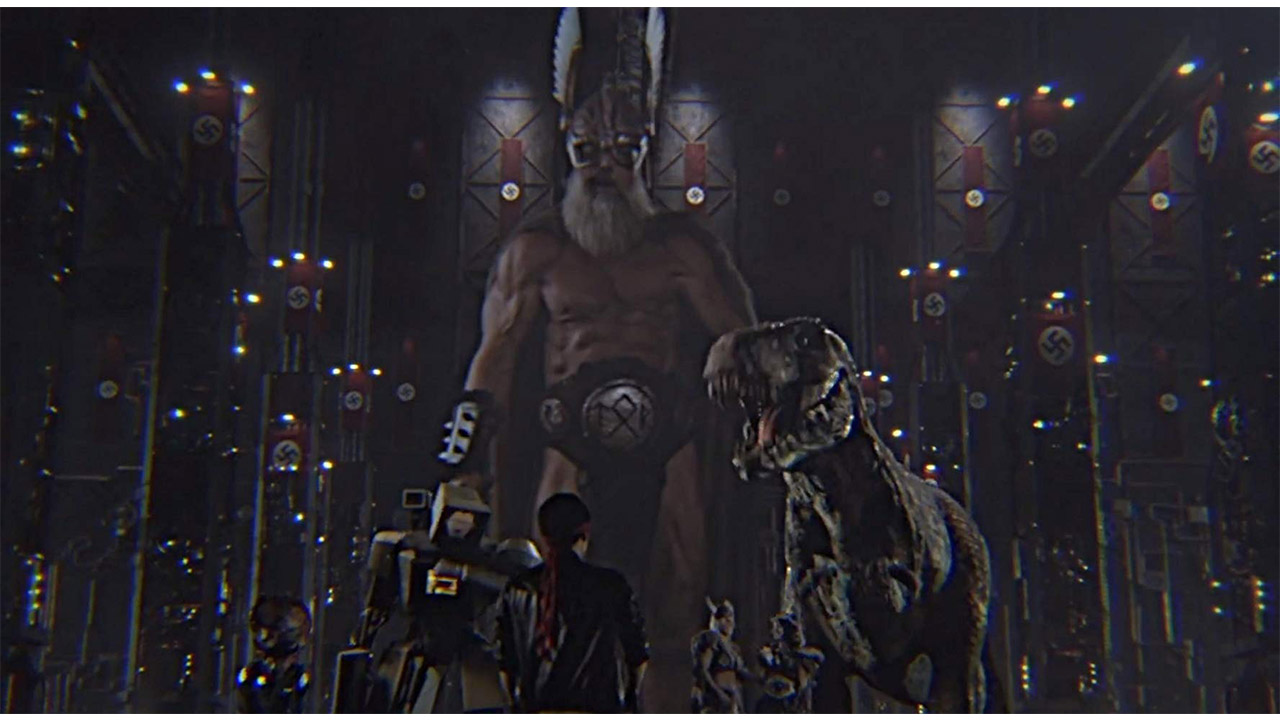 Kung Fury
David Sandberg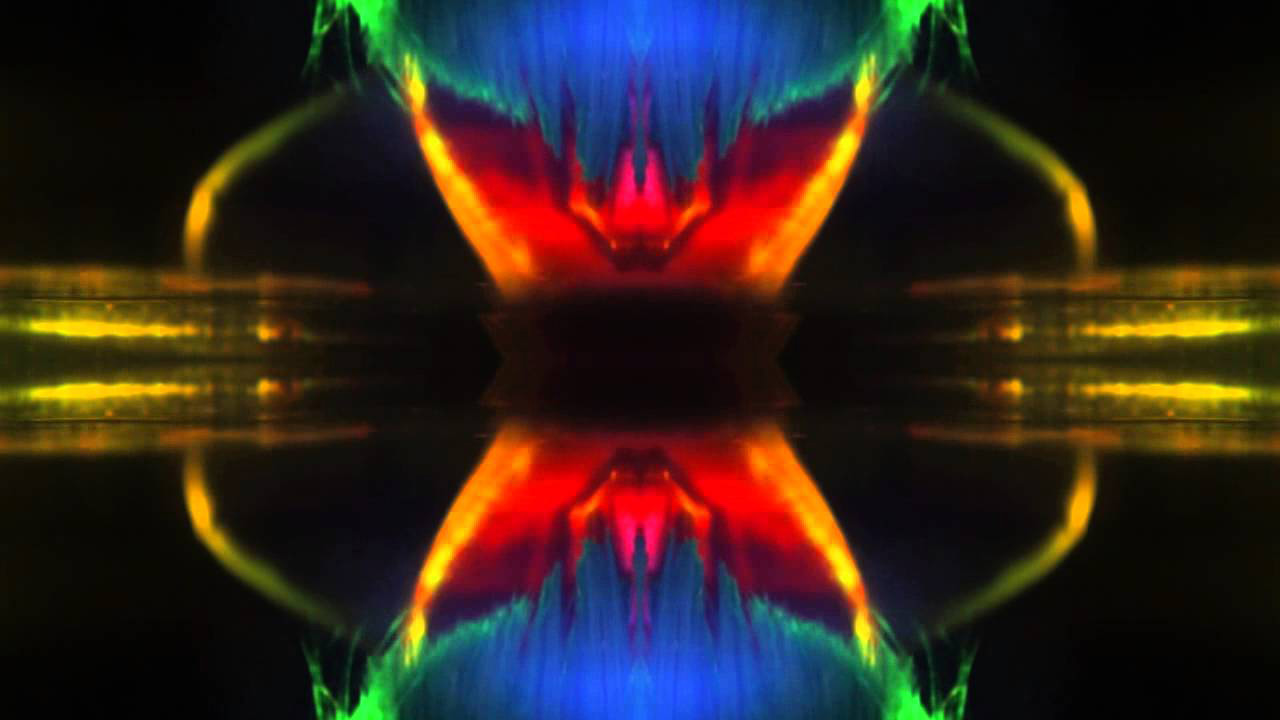 Repeat till Overdose
Zlatimir Arakliev, Ivan Popov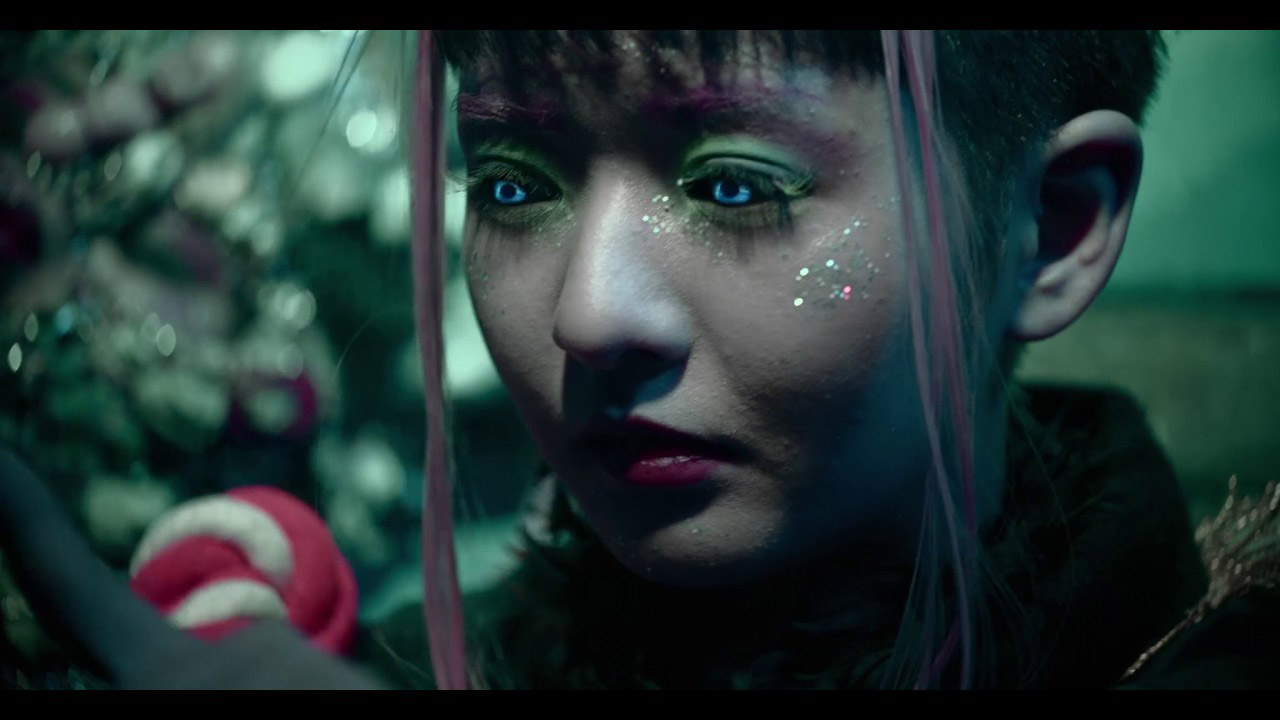 Breaker
Philippe McKie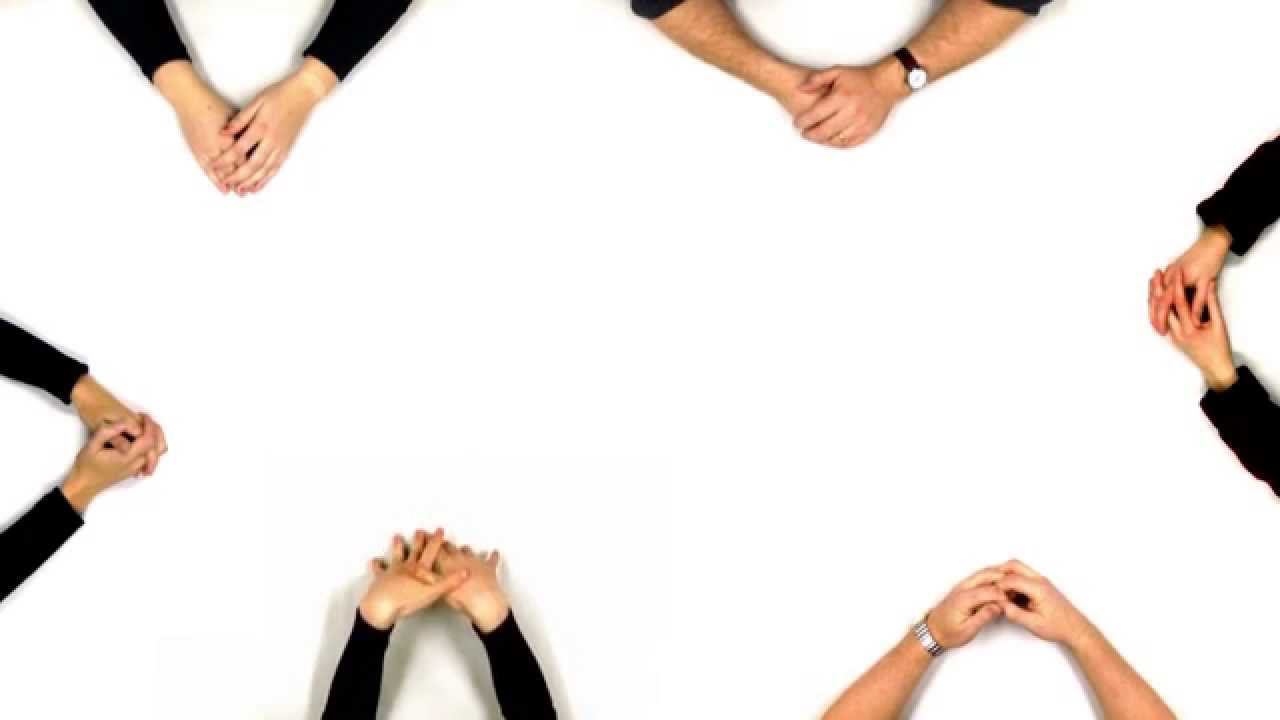 Preclinical Body
Kaisu Koski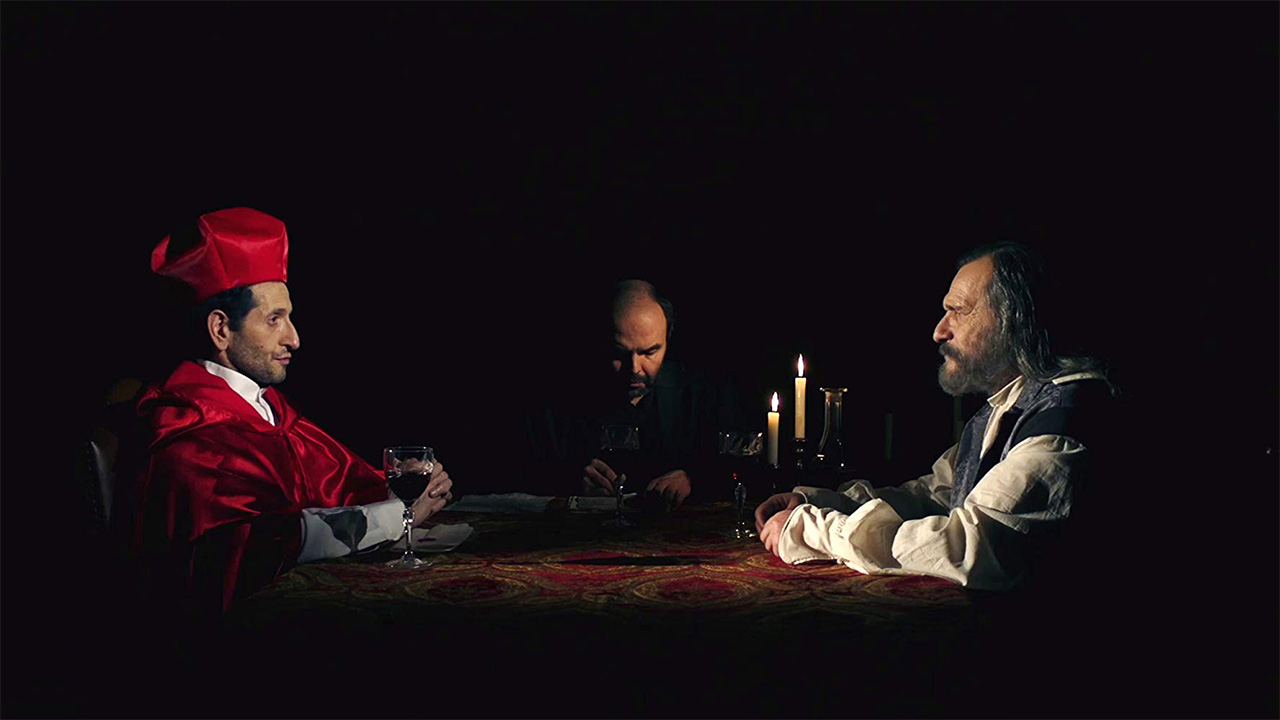 Galileo: Fighting in the Dawn of Modern Science
Panos Anestis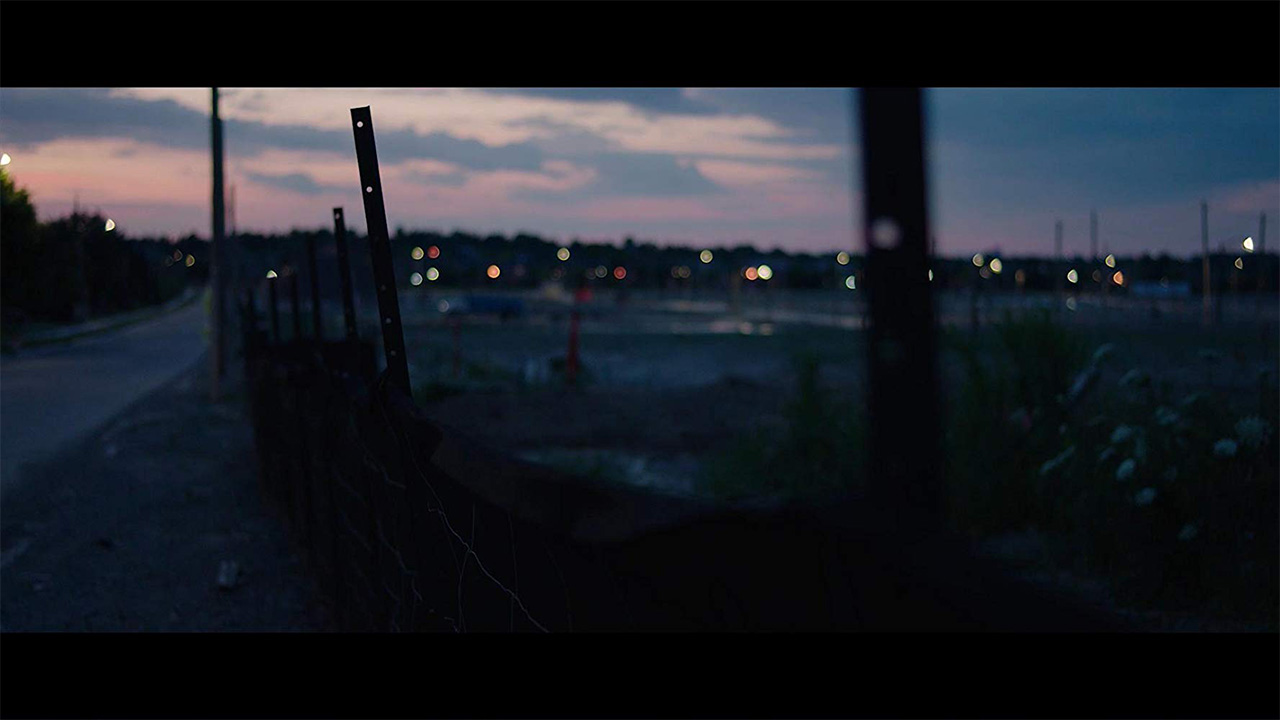 Departure
Douglas Gibbens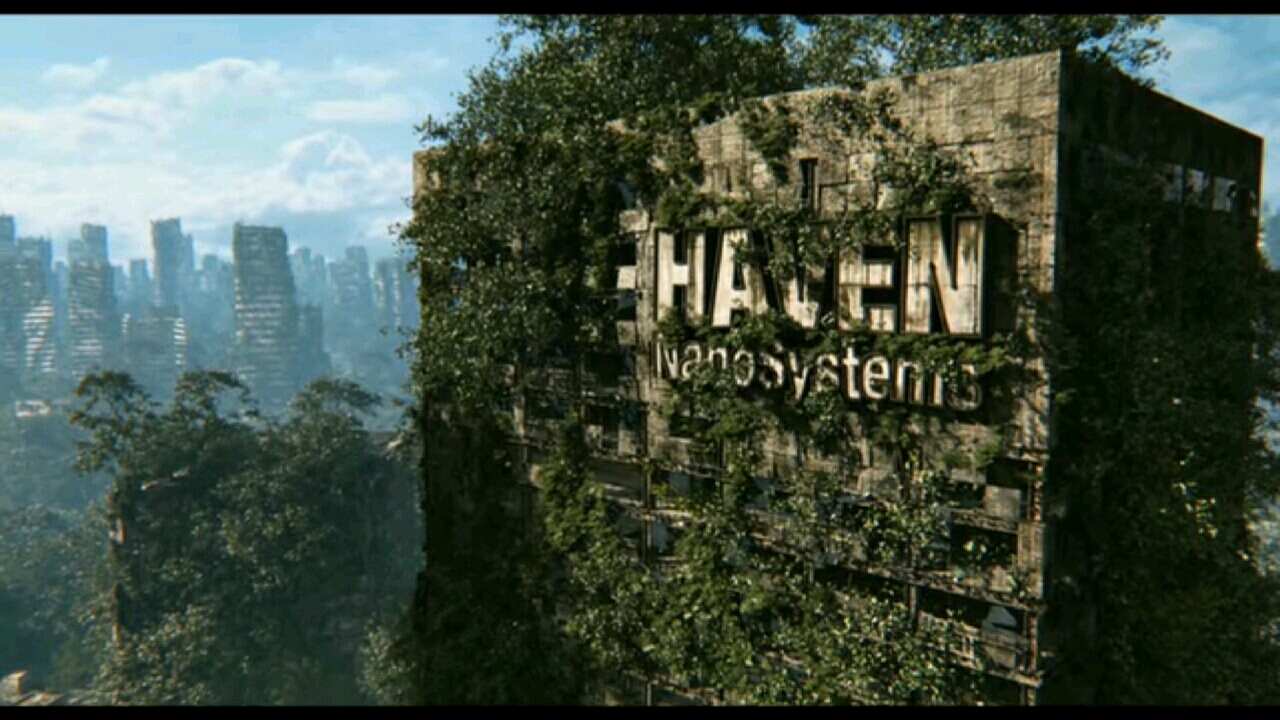 Ruin
Wes Ball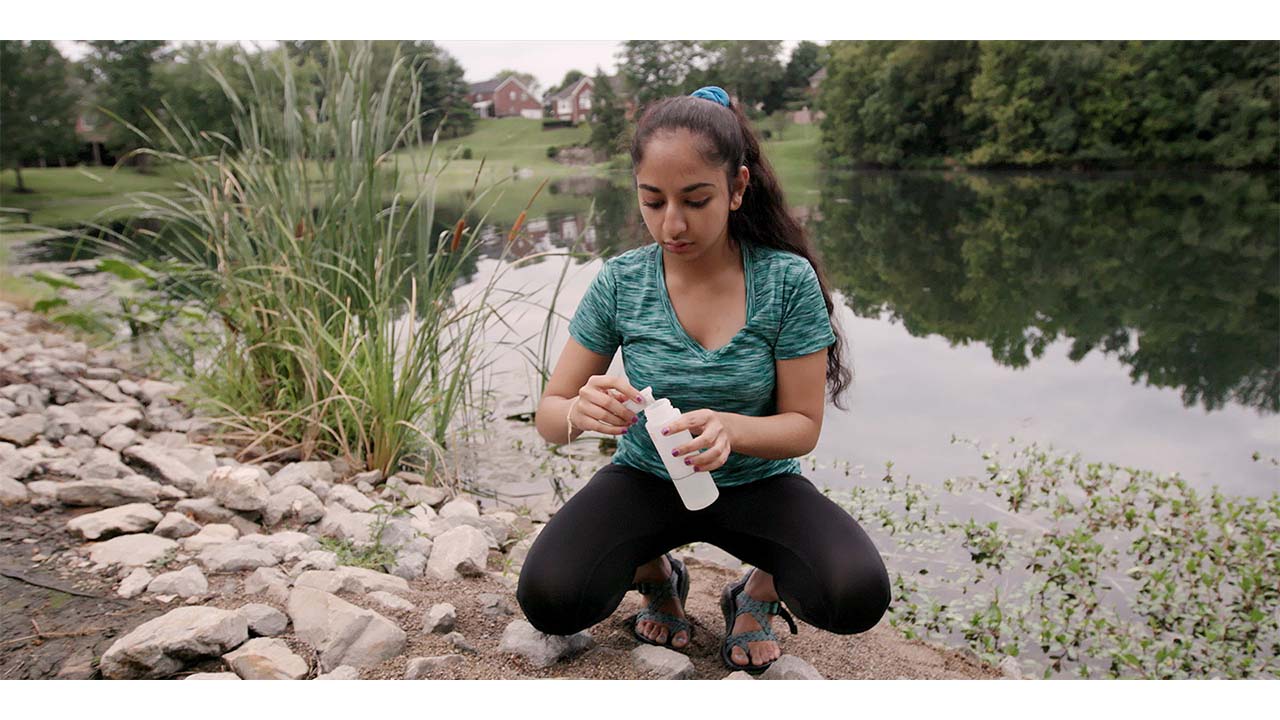 Science Fair
Cristina Costantini, Darren Foster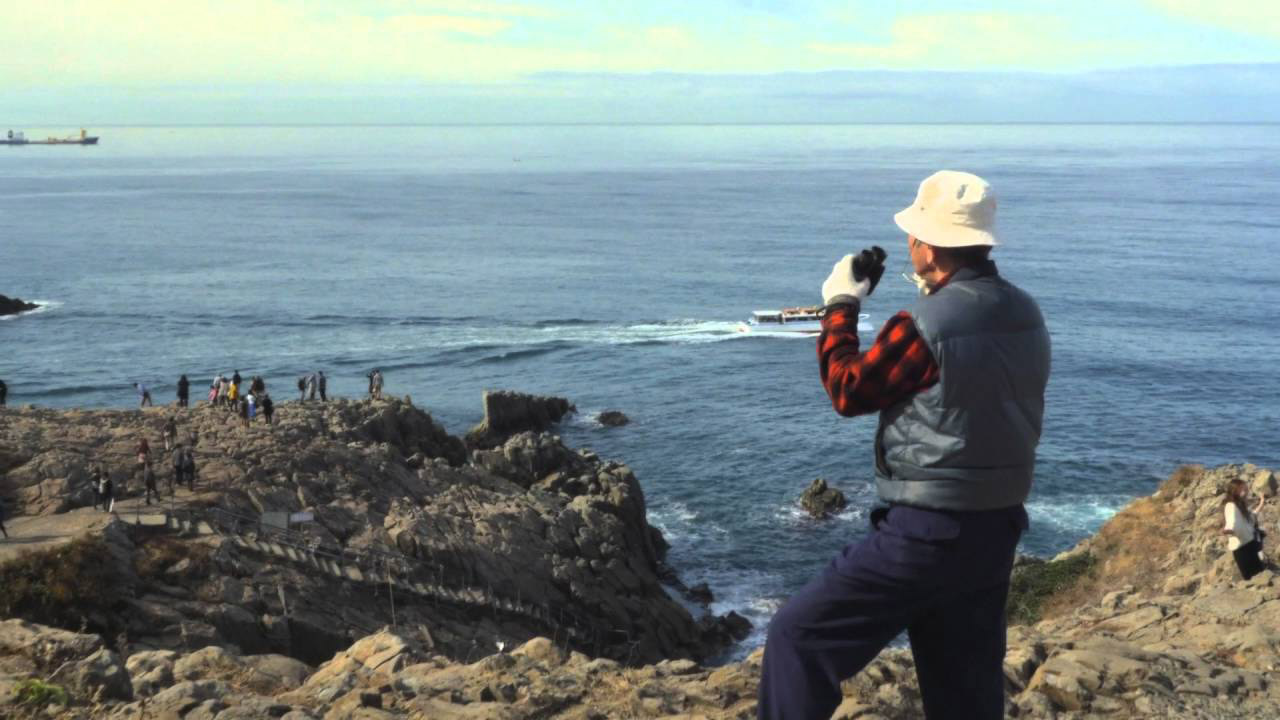 Gatekeeper
Yung Chang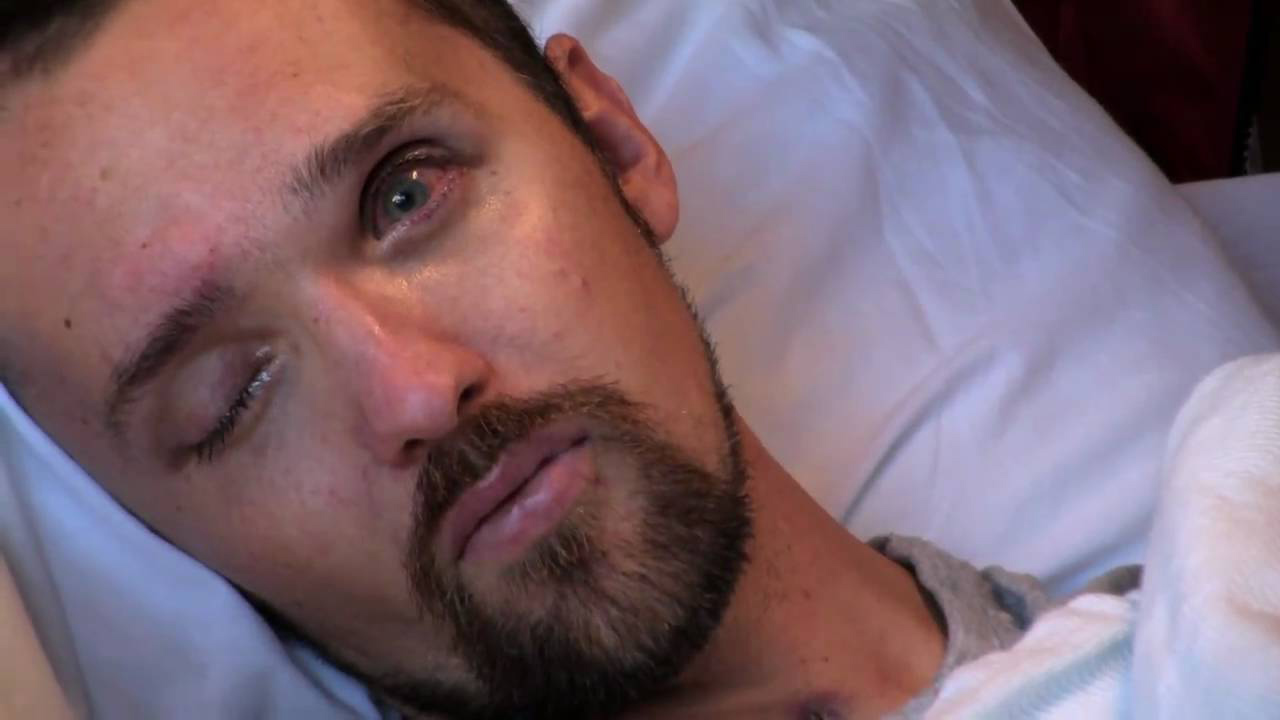 Indelible Mark
David Alvarado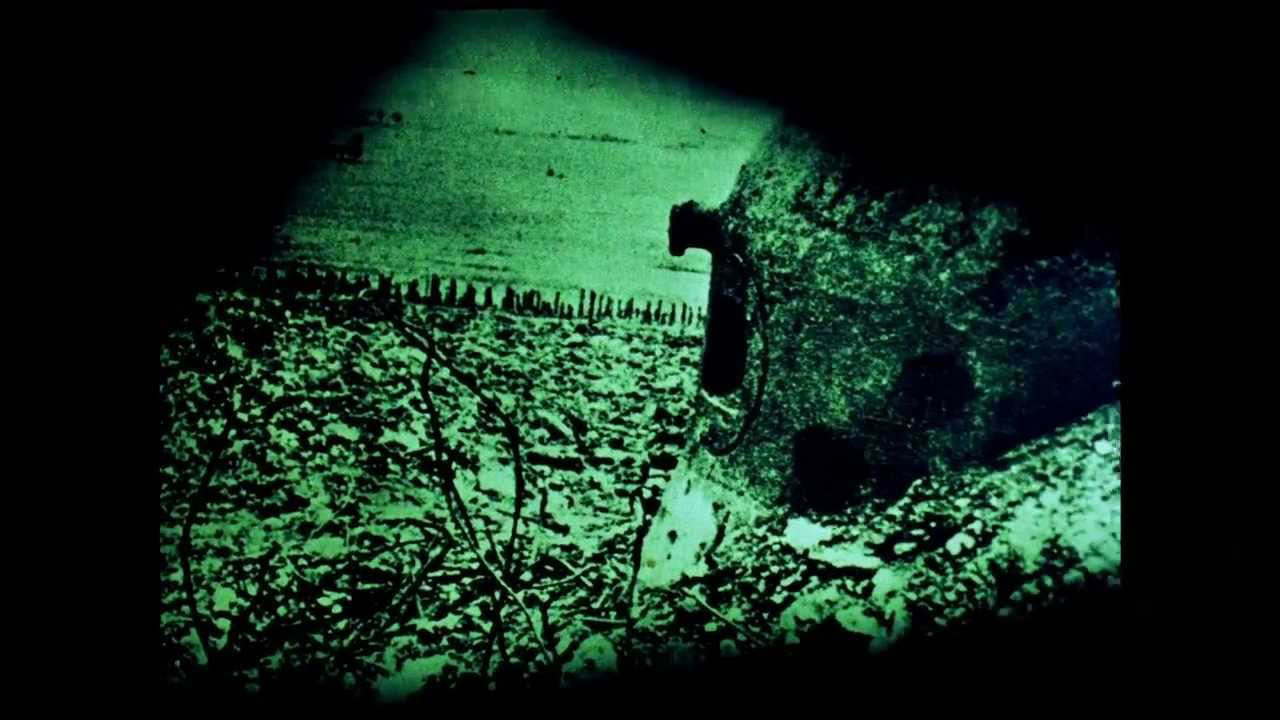 Ghost Algebra
Janie Geiser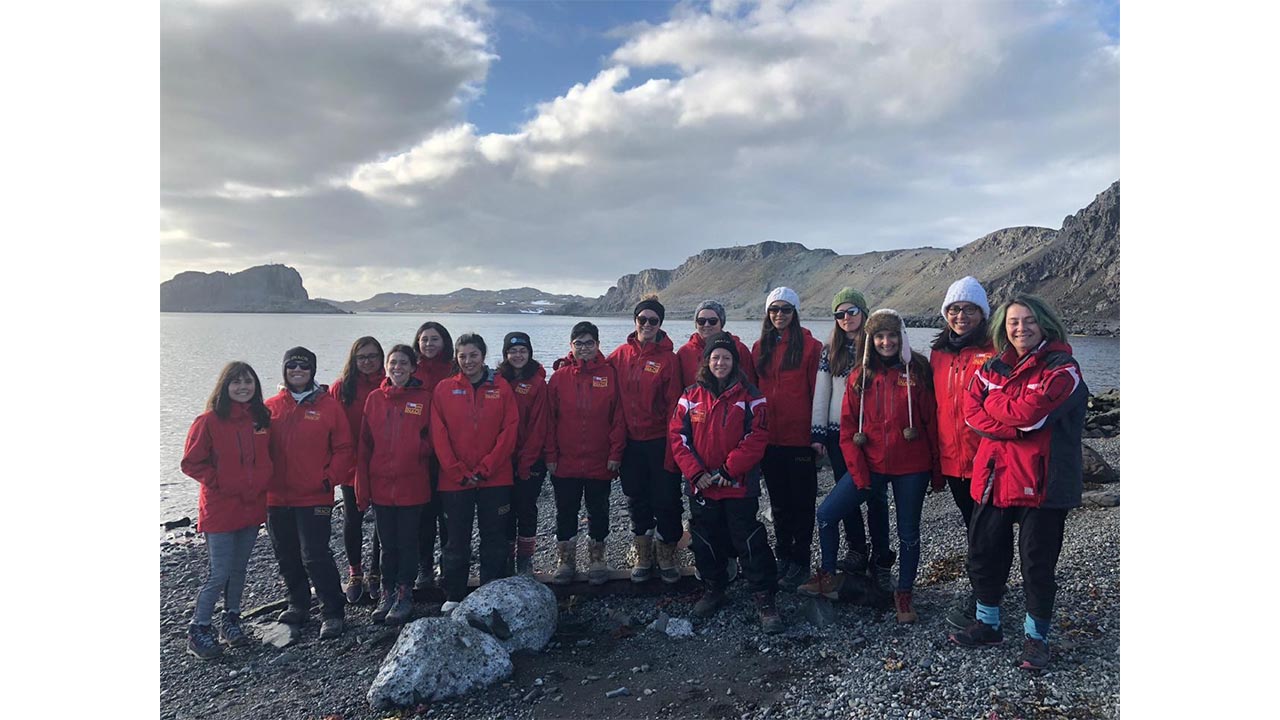 Science Below Zero
Rosario Jiménez-Gili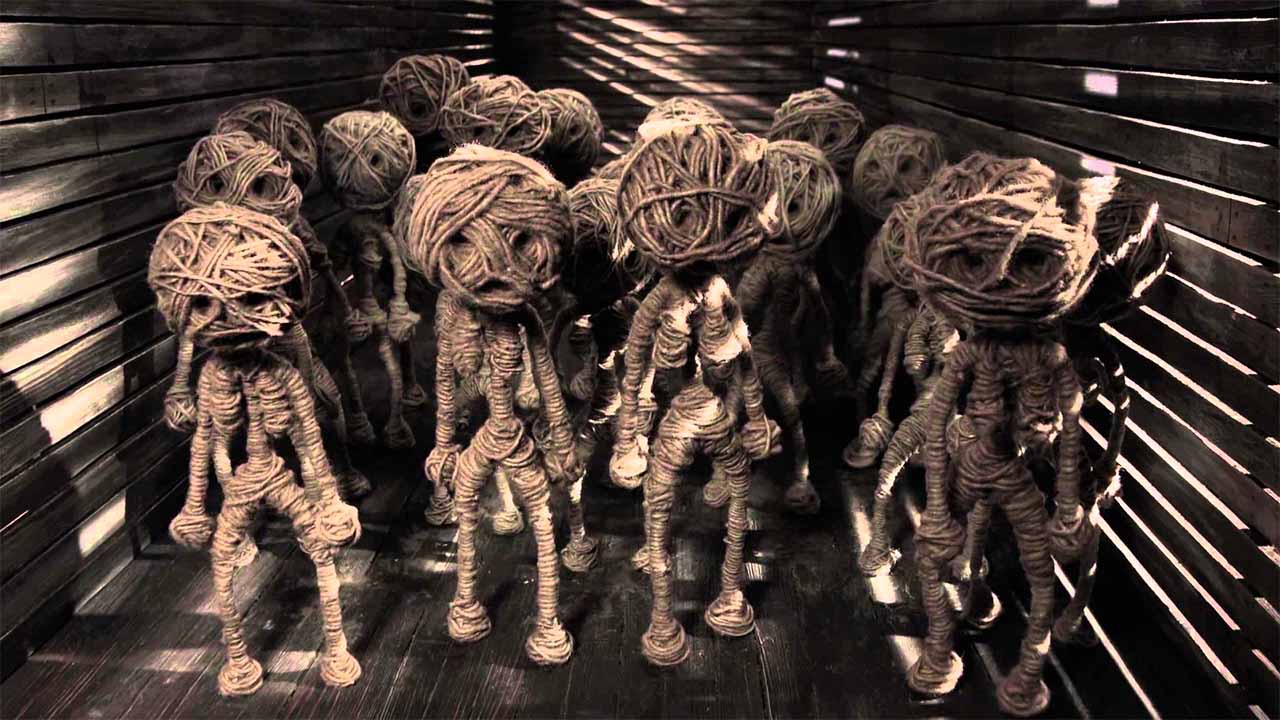 Body Memory (Kehamälu)
Ulo Pikkov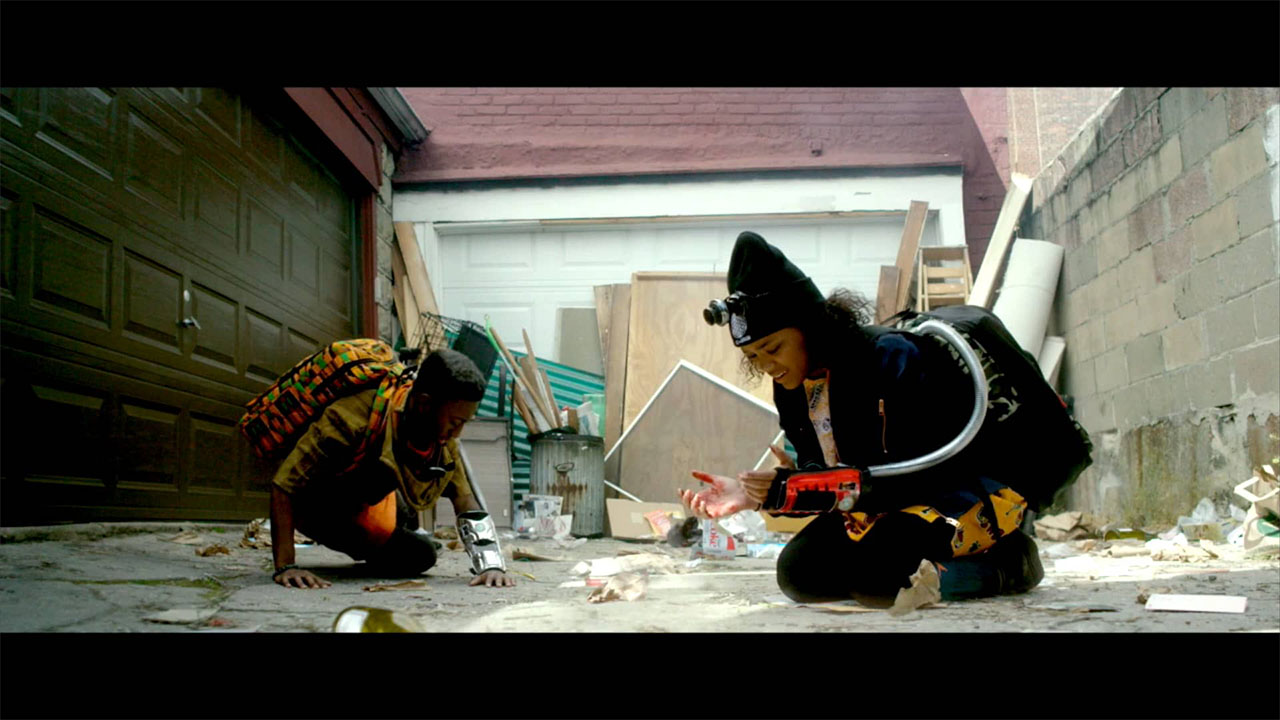 See You Yesterday
Stefon Bristol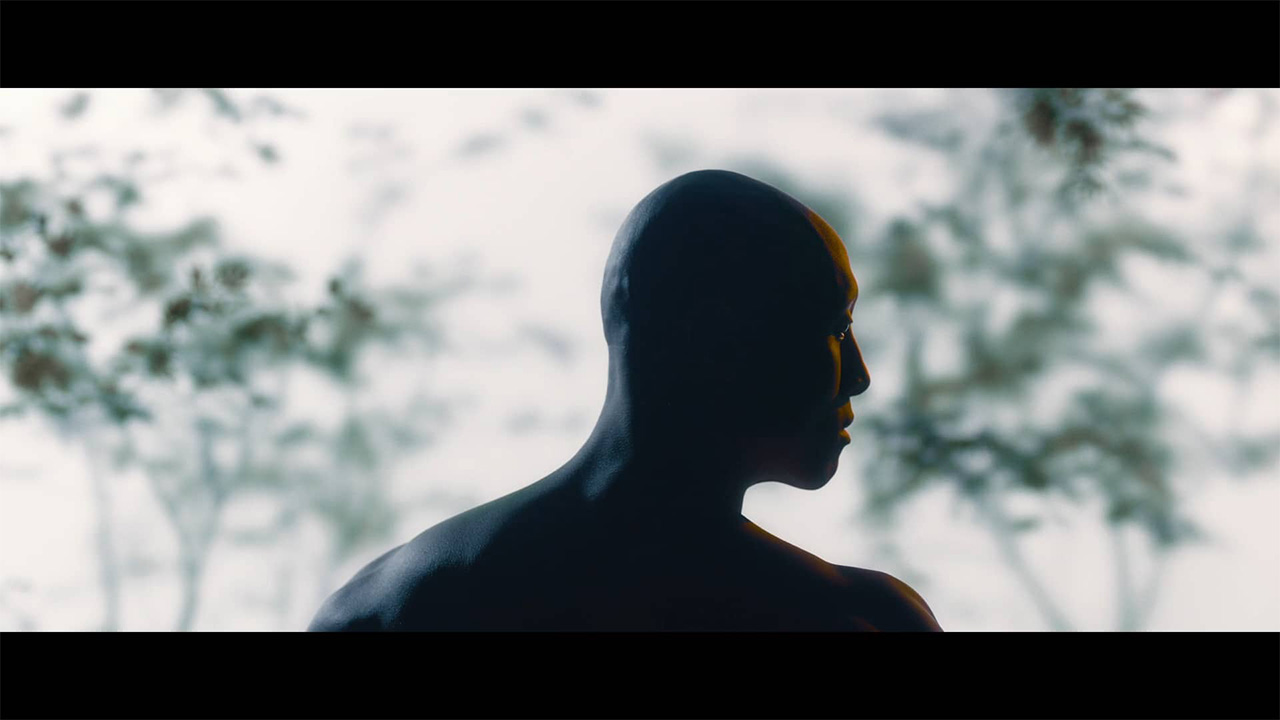 Karma / Cognition
Boris Thompson-Roylance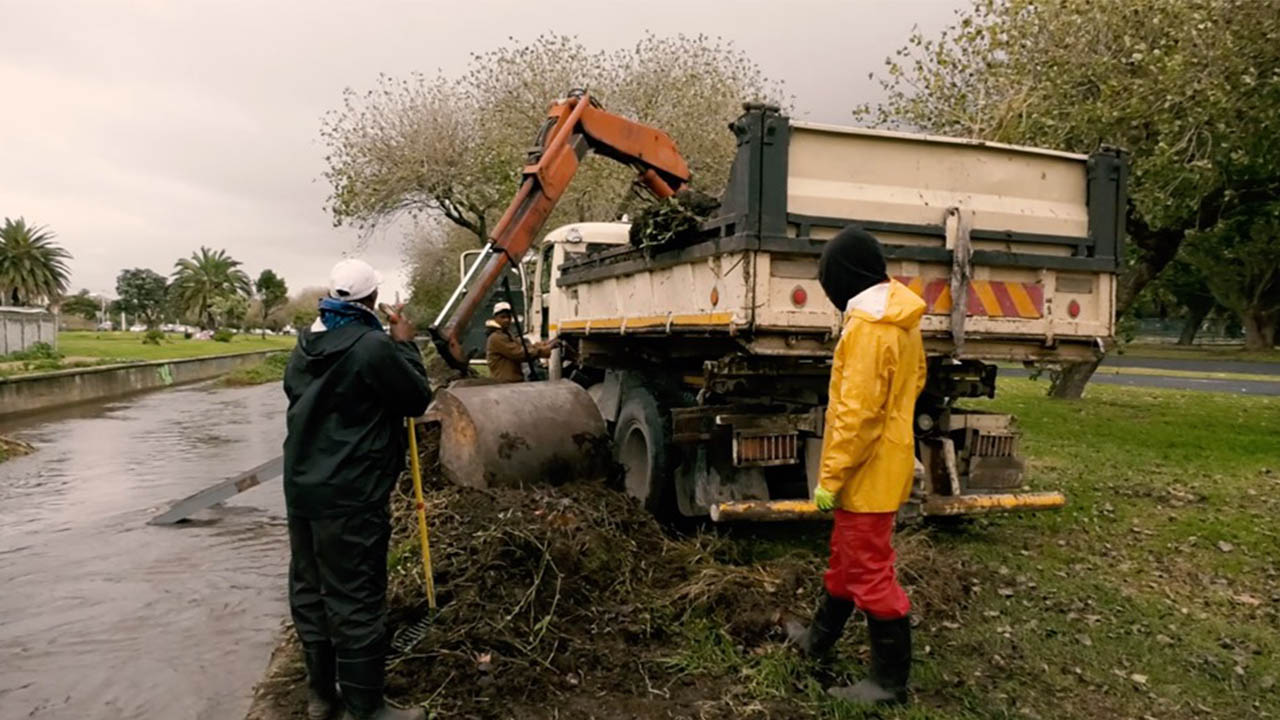 Friends of the Liesbeek
Andrya Blagusz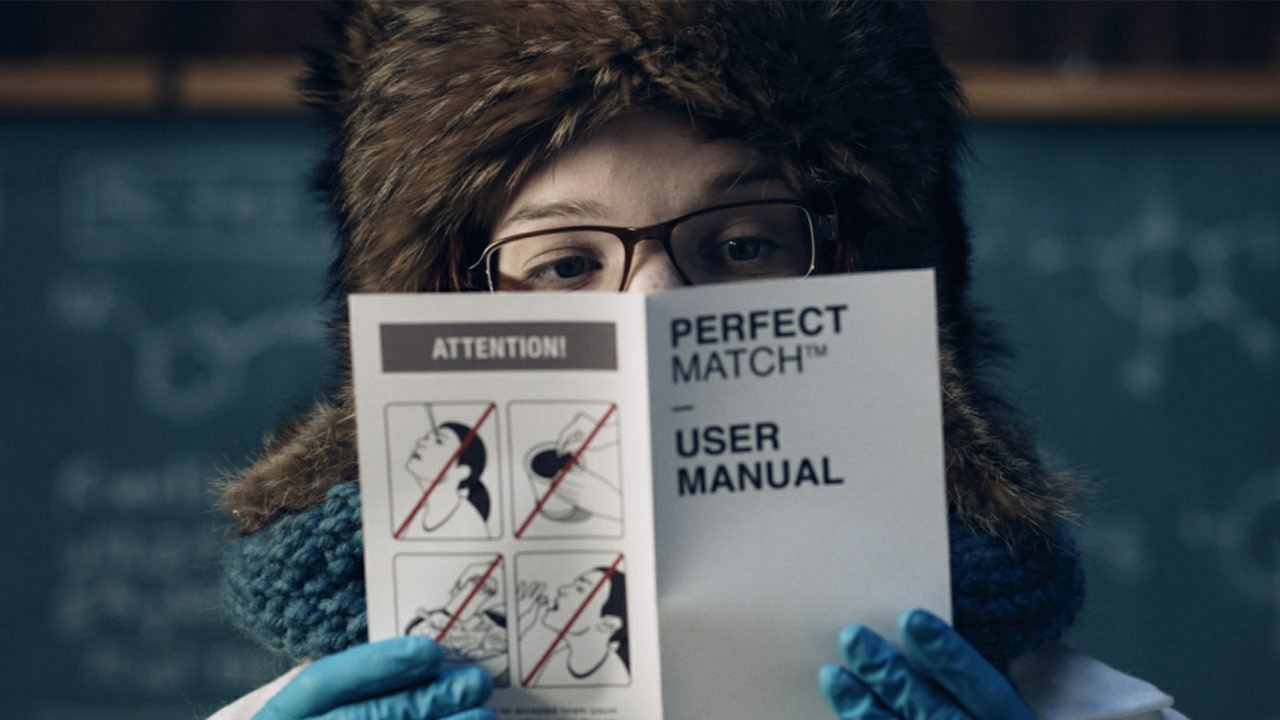 Return to Sender
Denise Hauser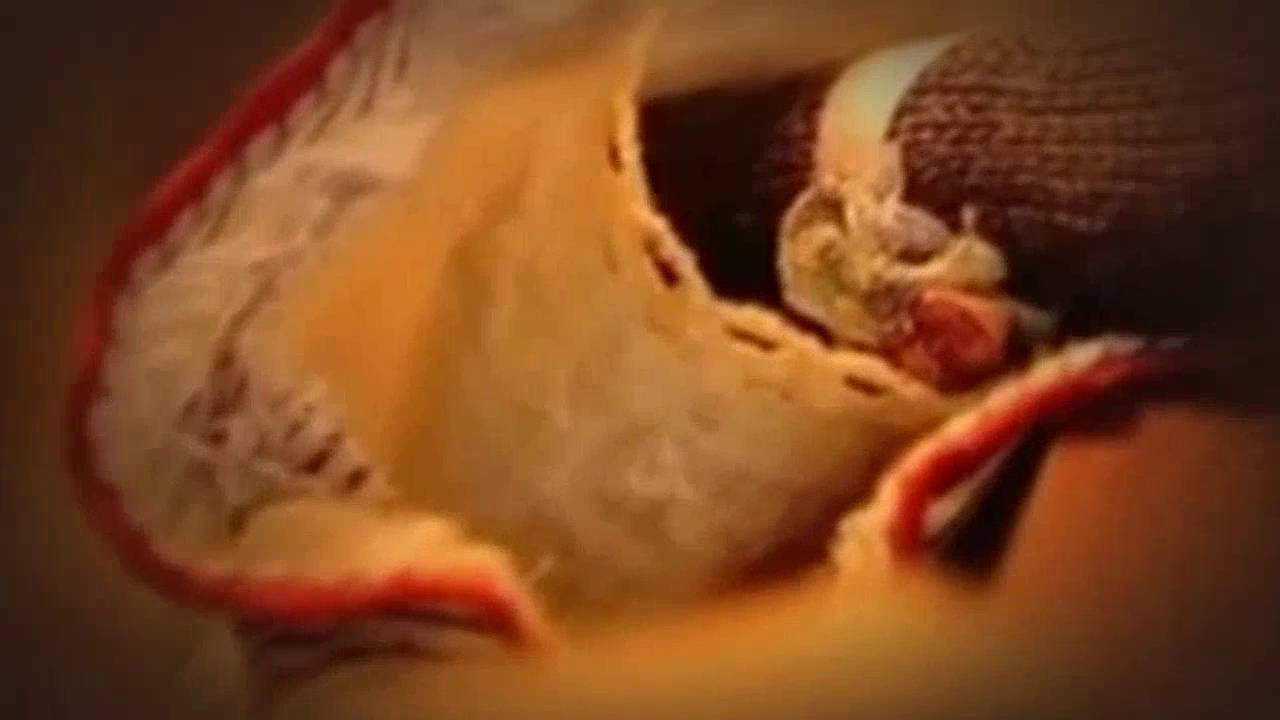 Of Dolls & Murder
Susan Marks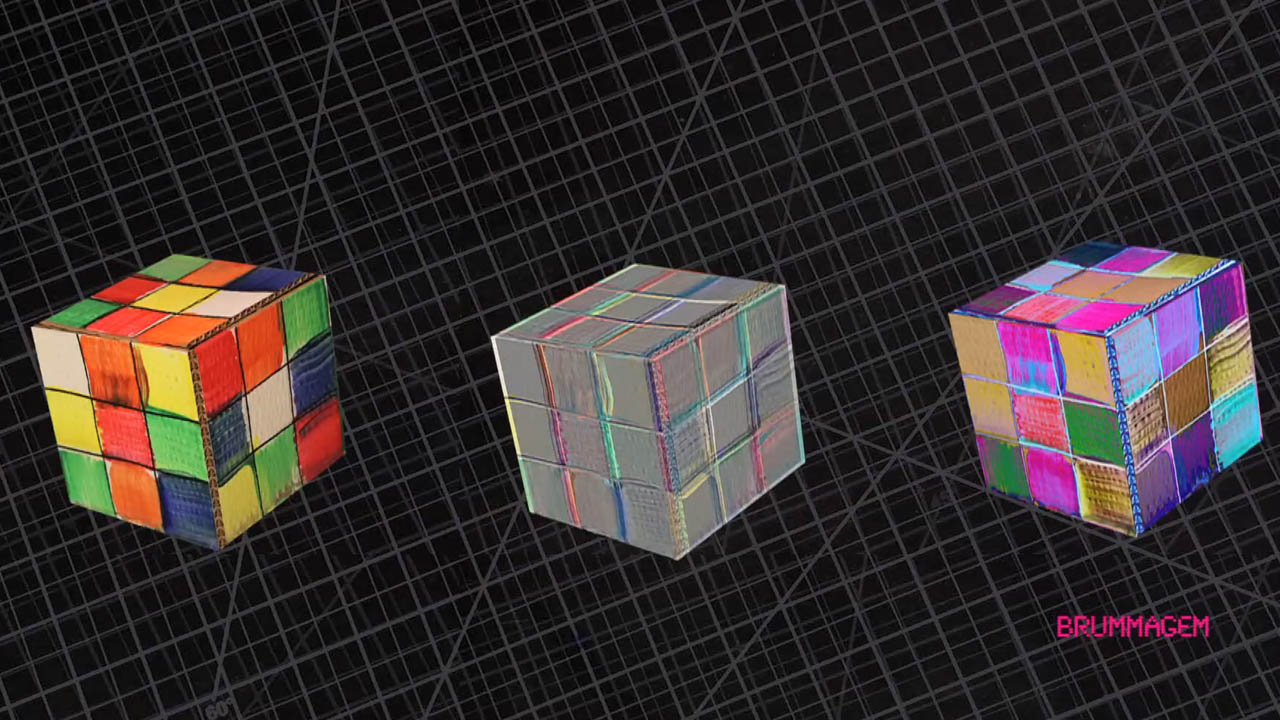 The New Women's Space Program
Tusiada Dabrowska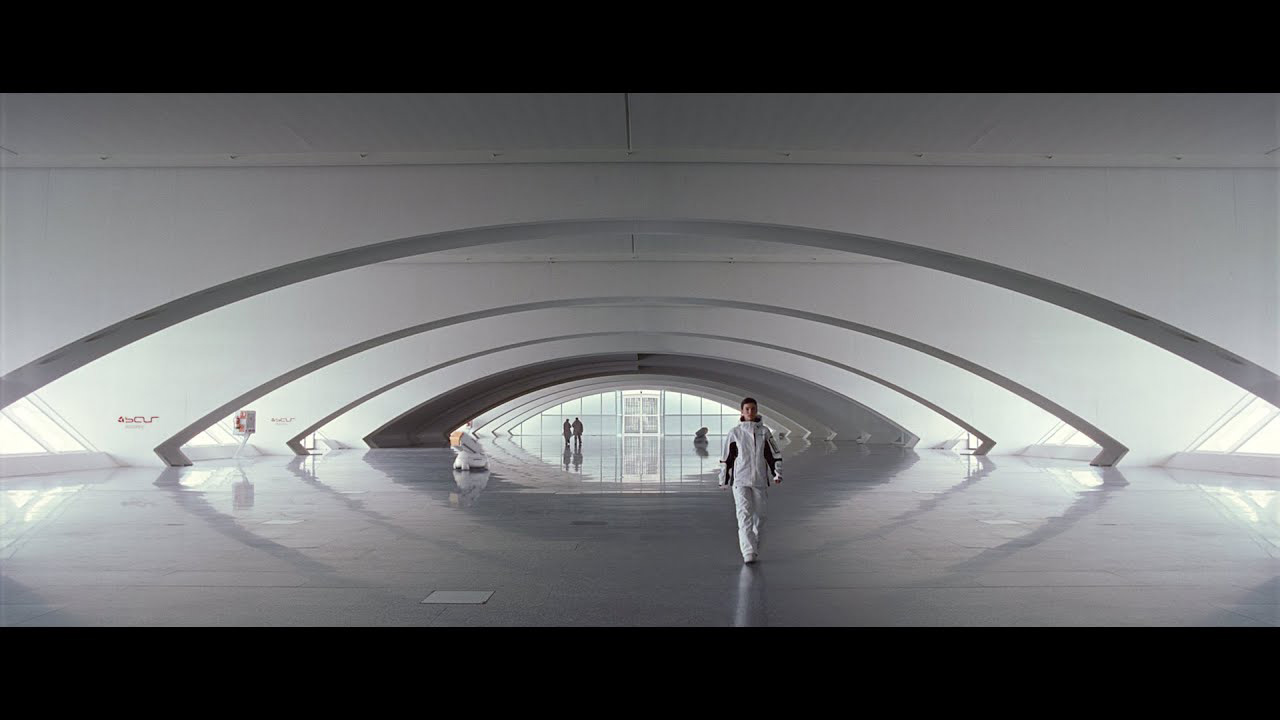 Similo
Miguel de Olaso, Bruno Zacarías MacGregor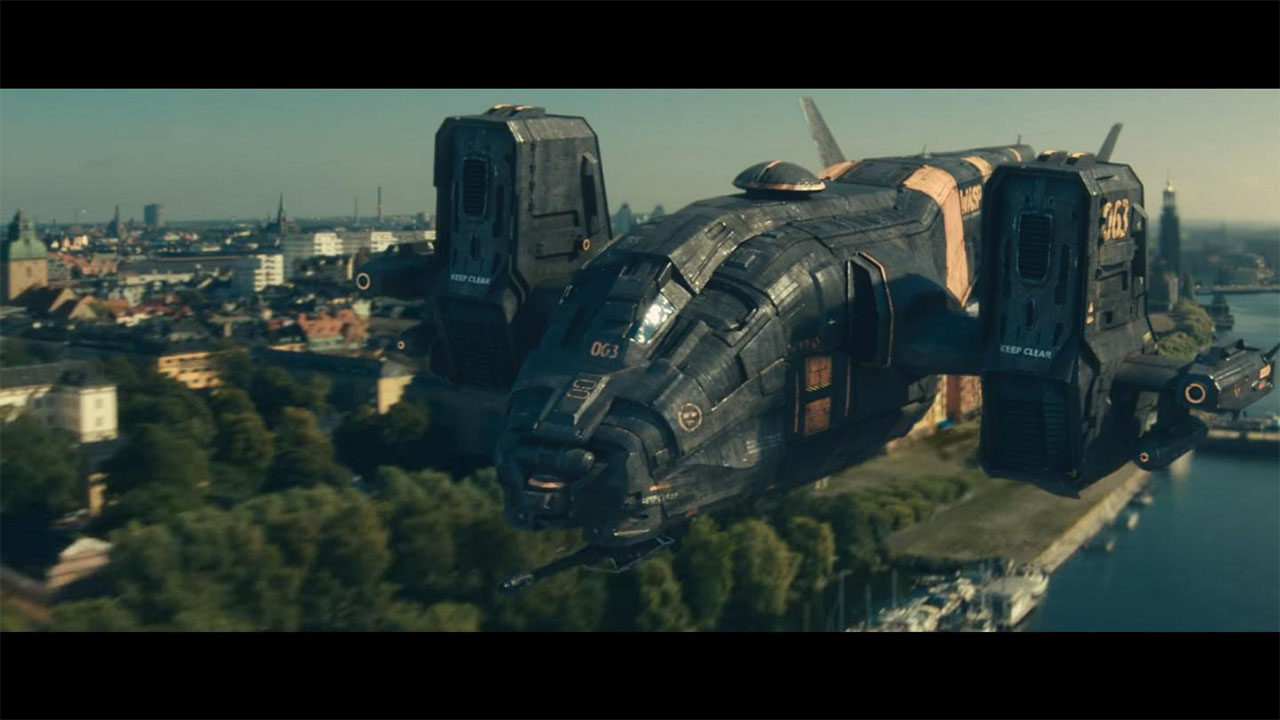 State Zero
Andree Wallin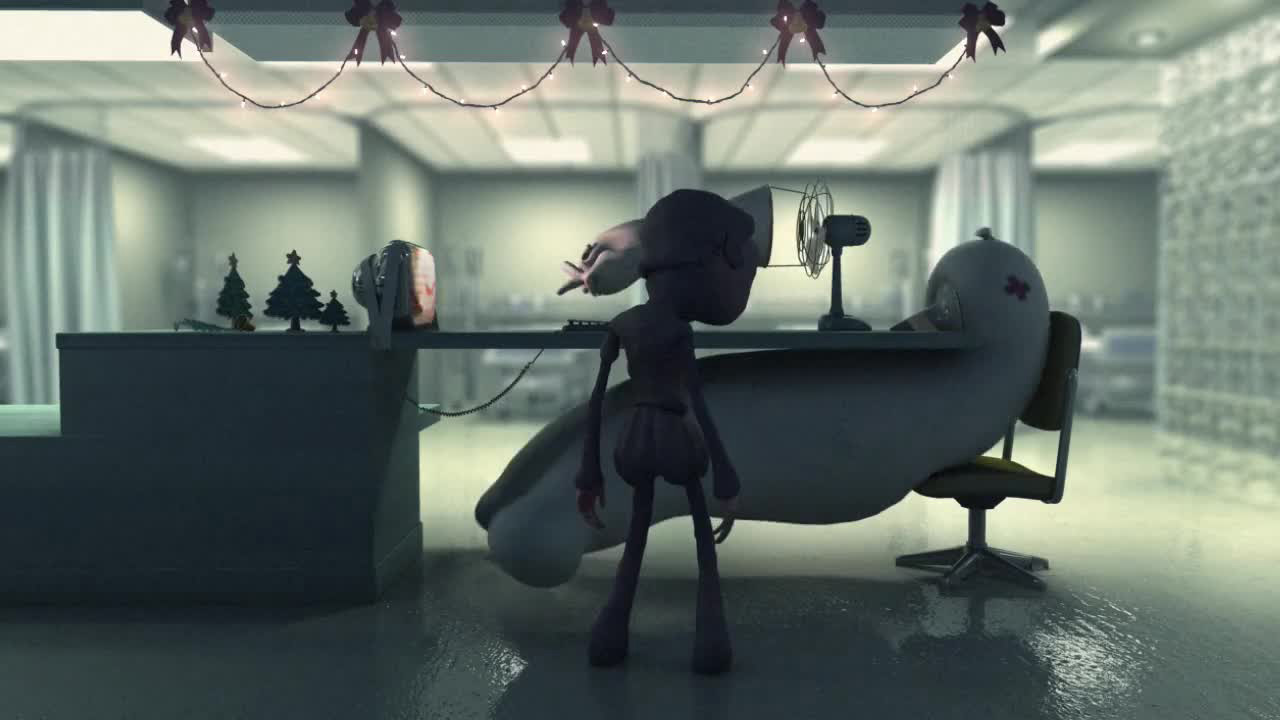 The Wonder H-spital
Beomsik Shim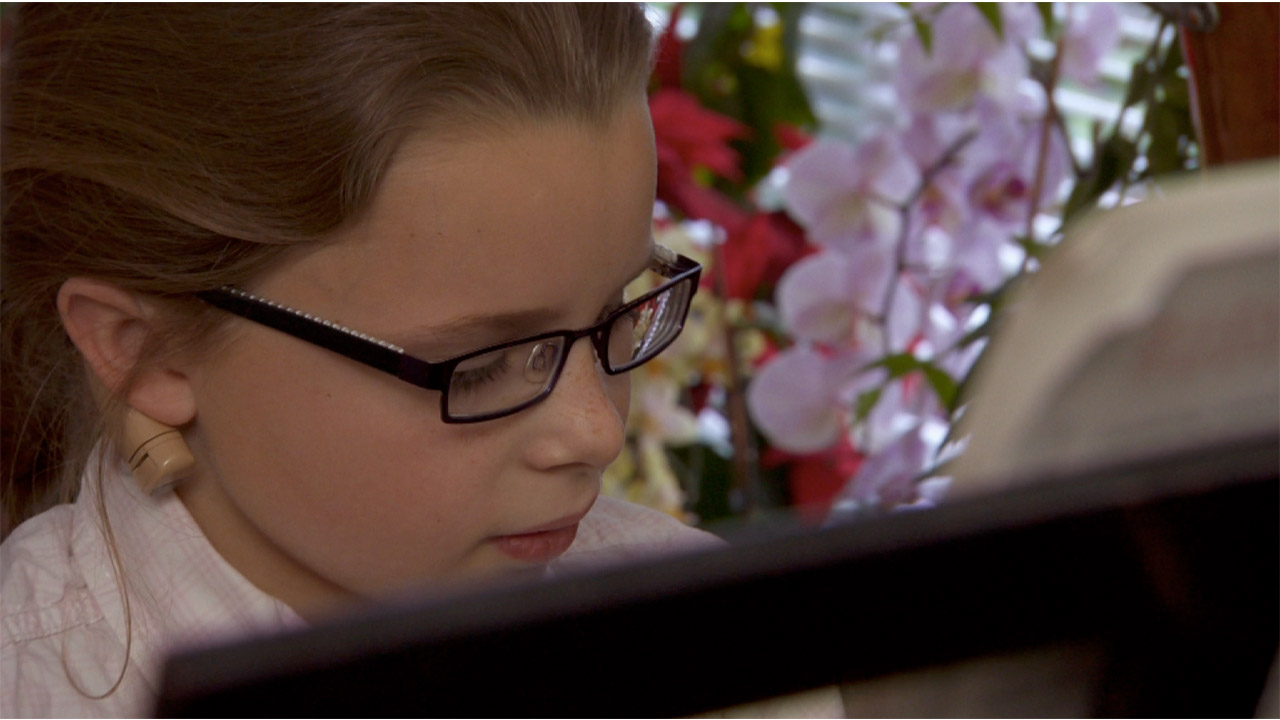 Lost and Sound
Lindsey Dryden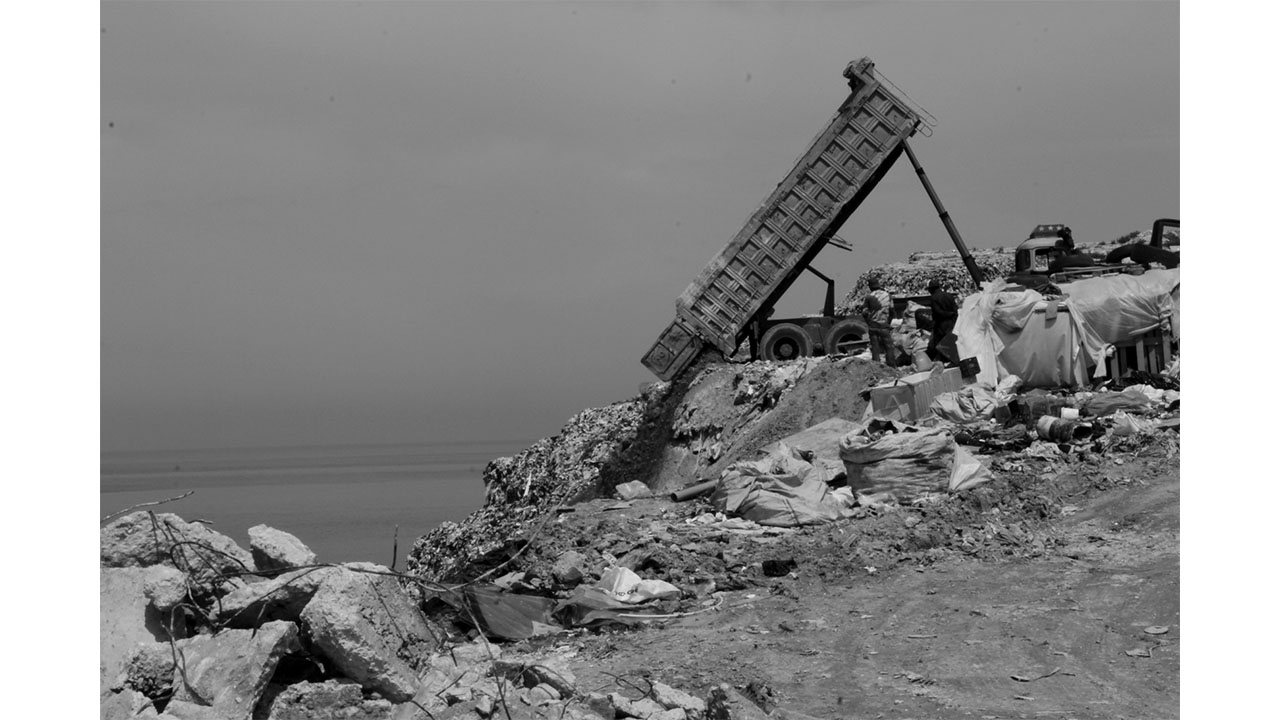 Trashed
Candida Brady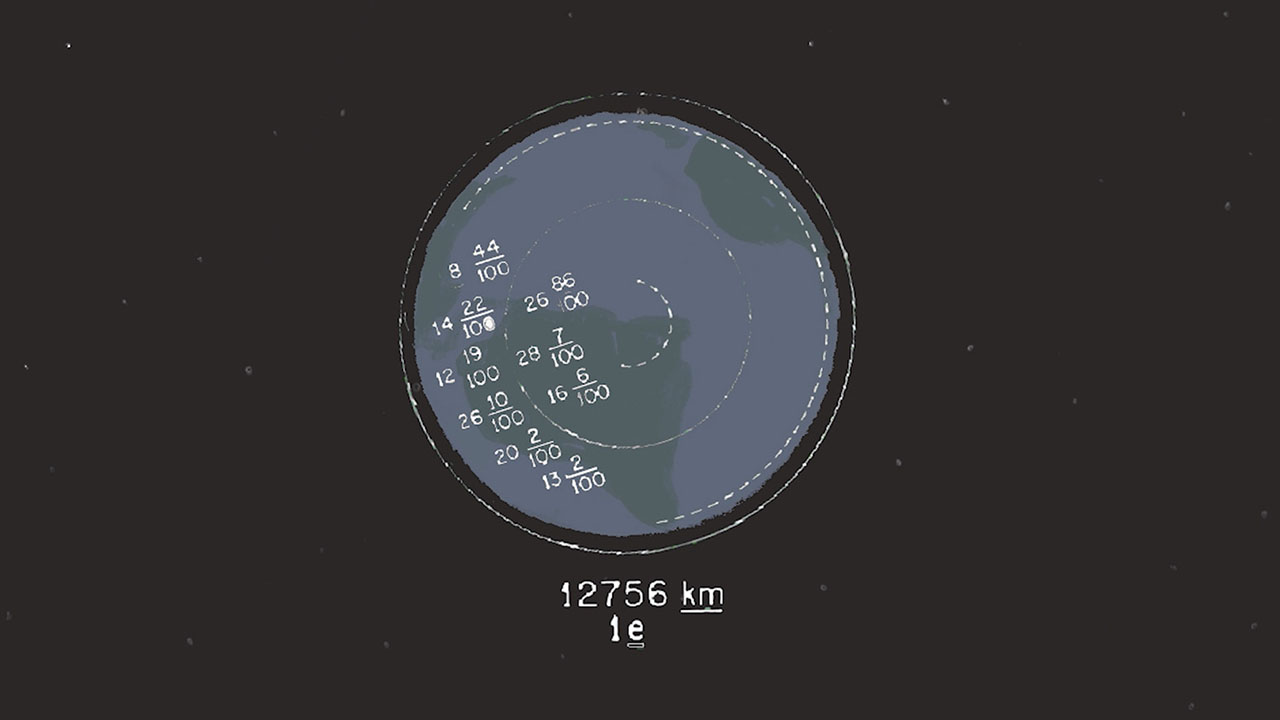 Spinning Record
Emily Downe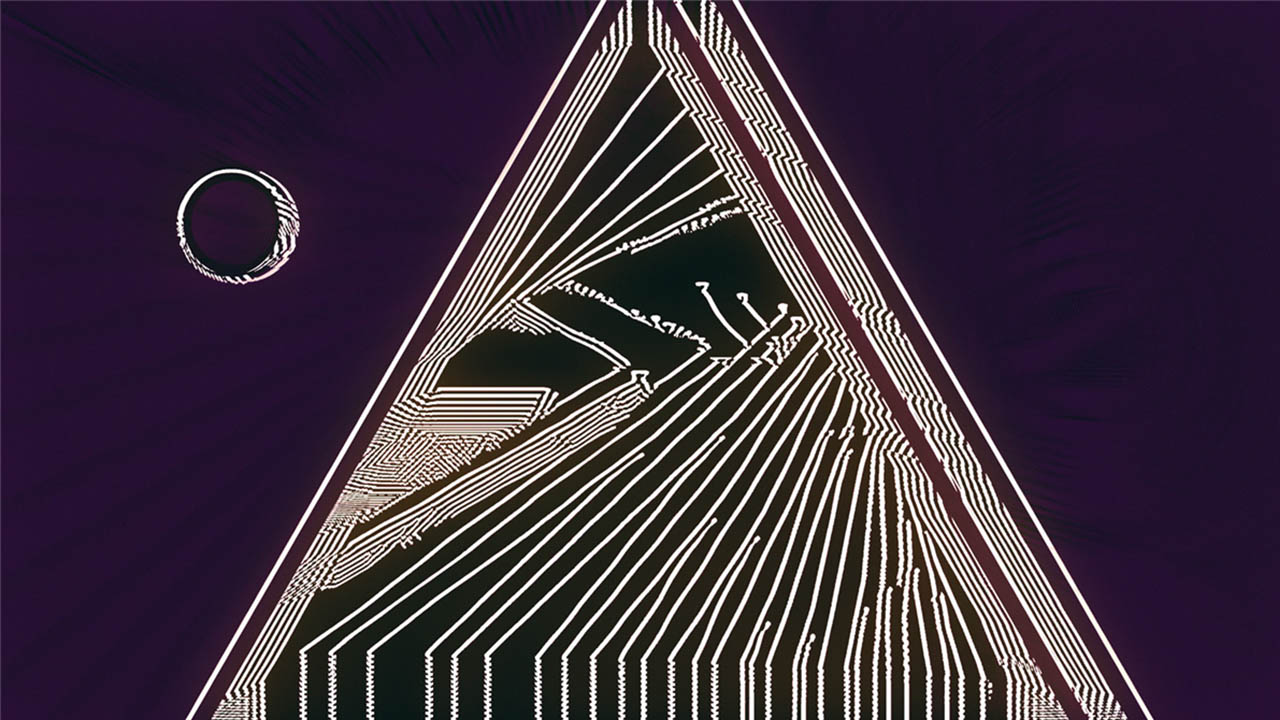 Divisional Articulations
Max Hattler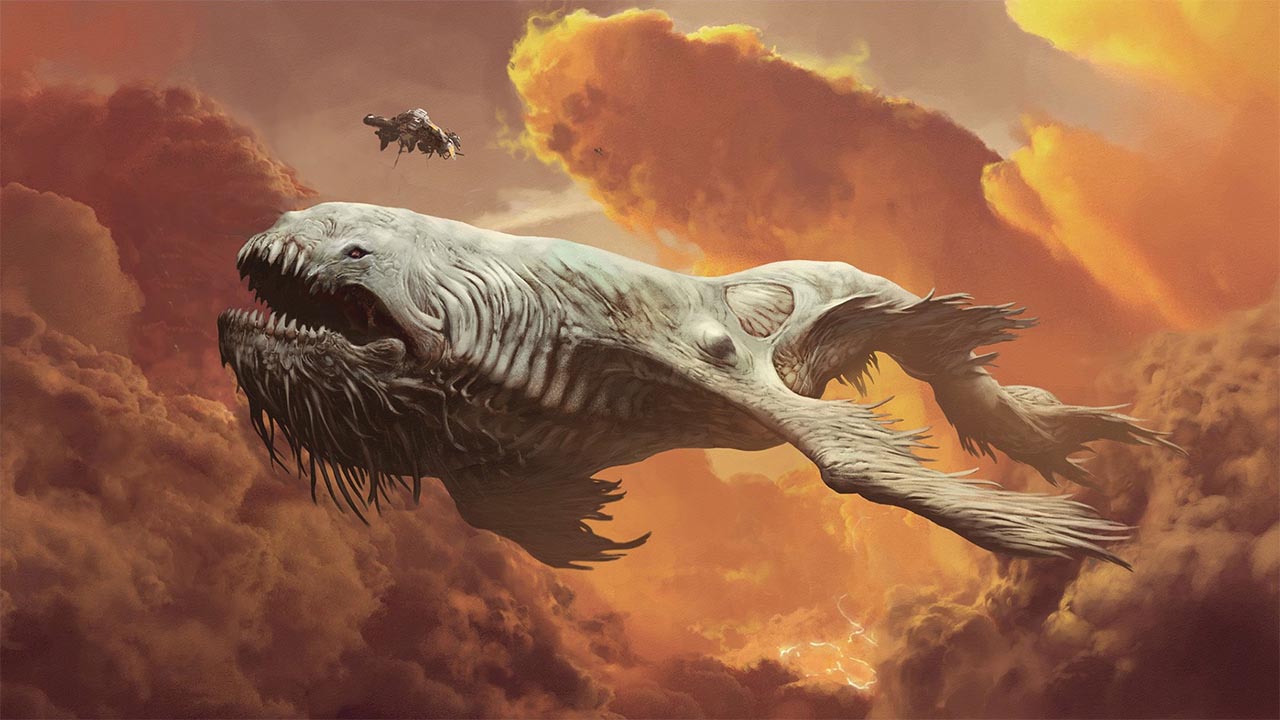 The Leviathan
Ruairi Robinson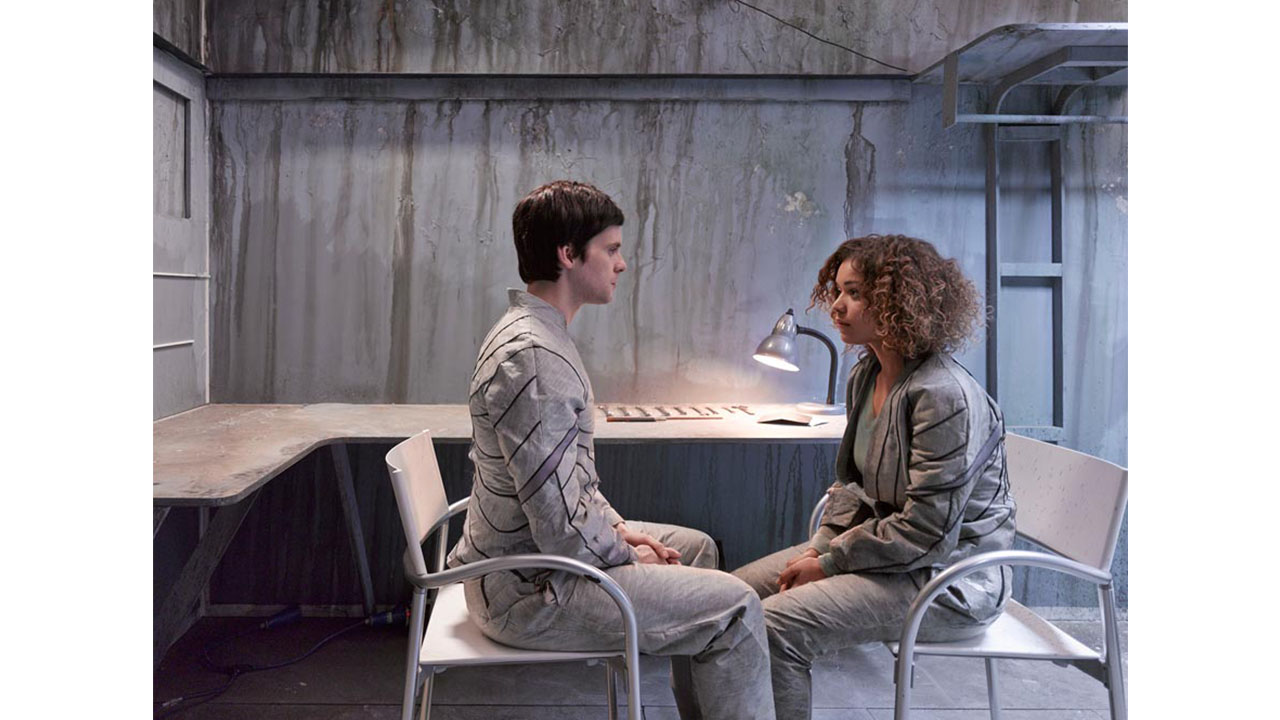 Air
Emma E Mclennan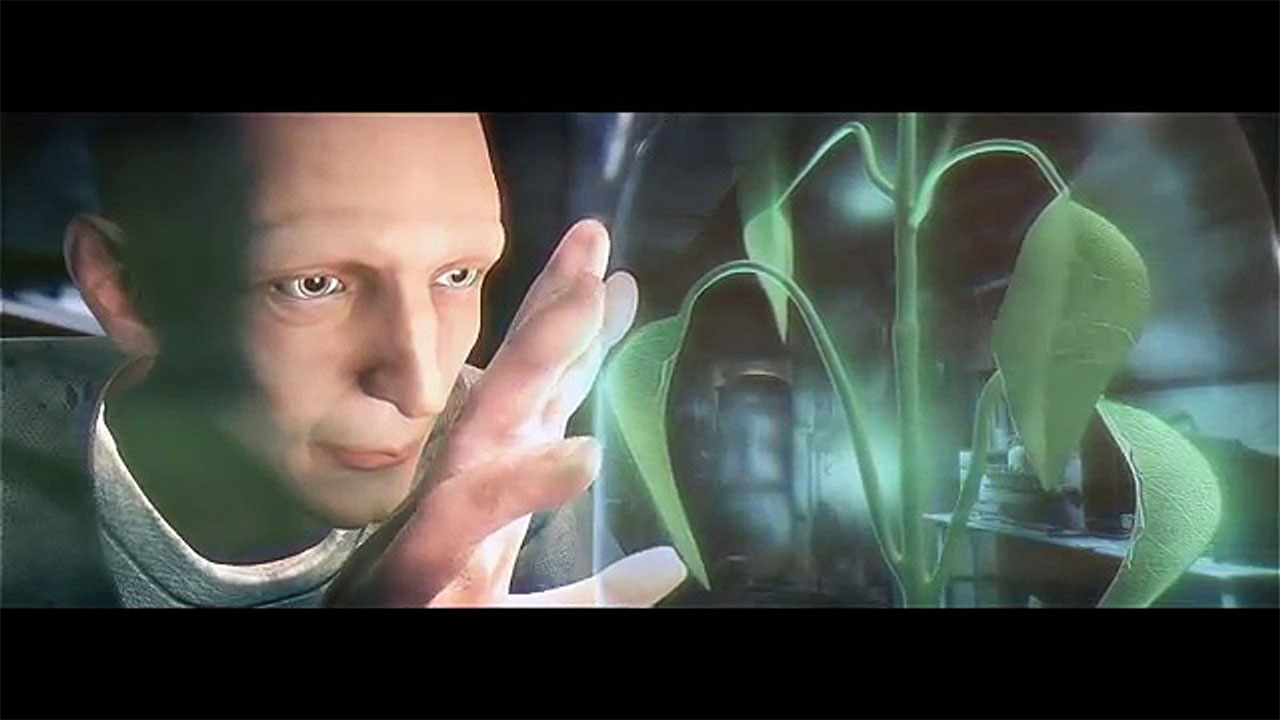 Oxygen
Murat Kılıç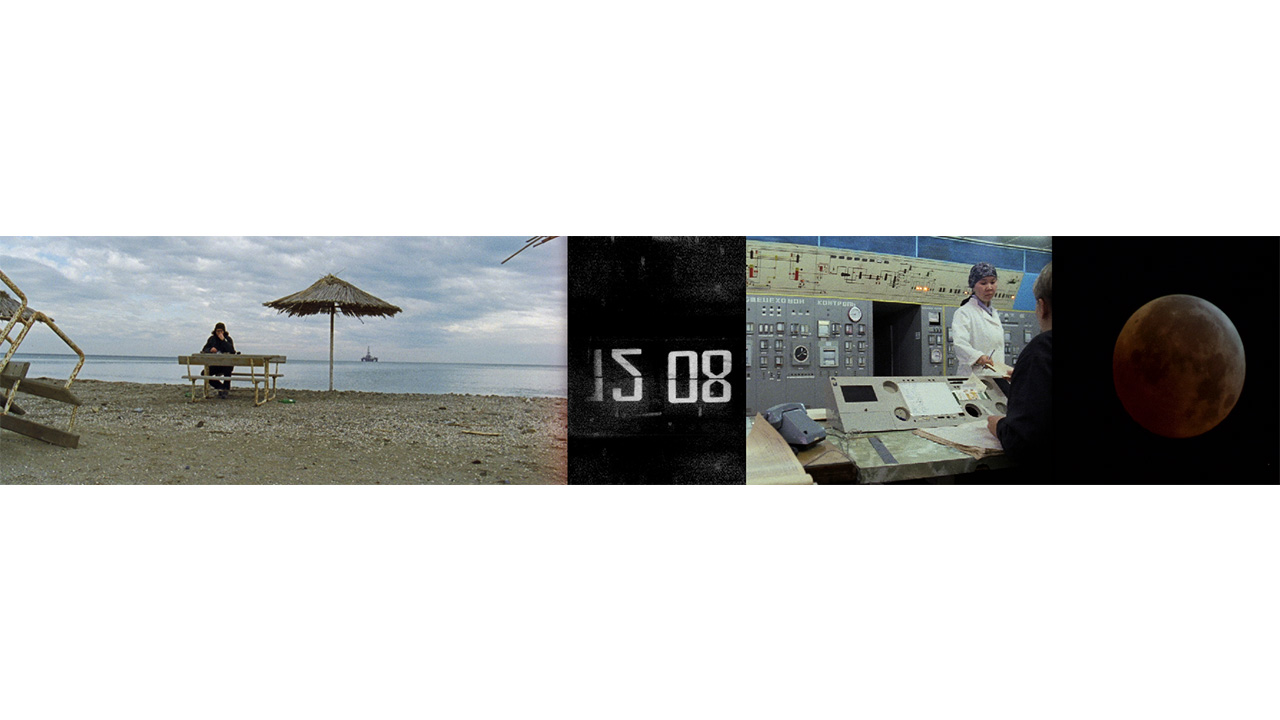 whiteonwhite:algorithmicnoir
Eve Sussman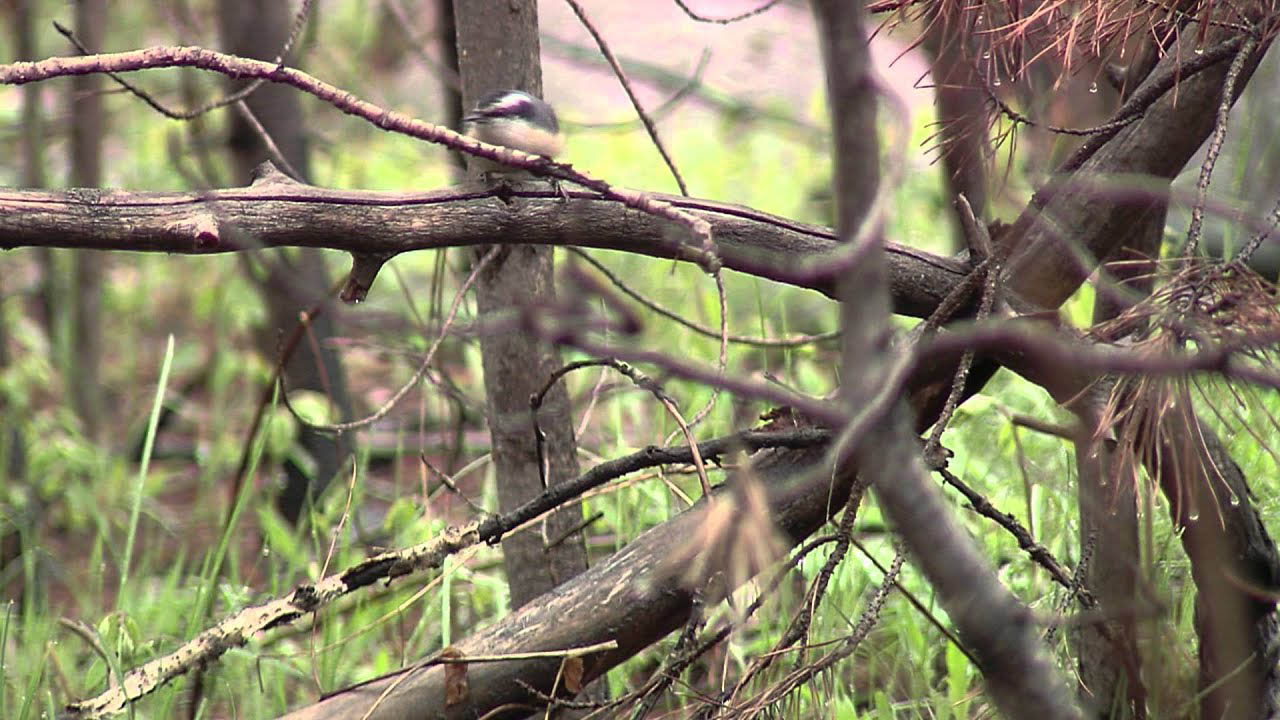 Disturbance
Jeremy Roberts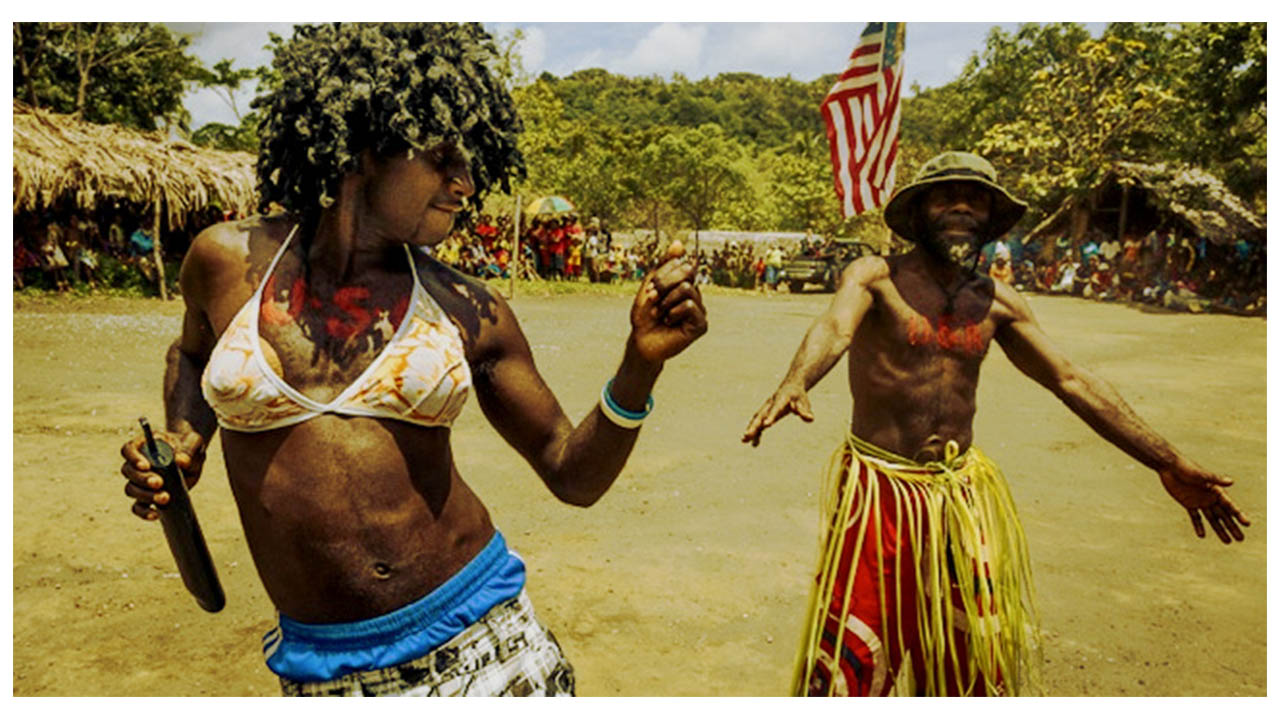 John Frum He Will Come
David E. Guinan, Cevin Soling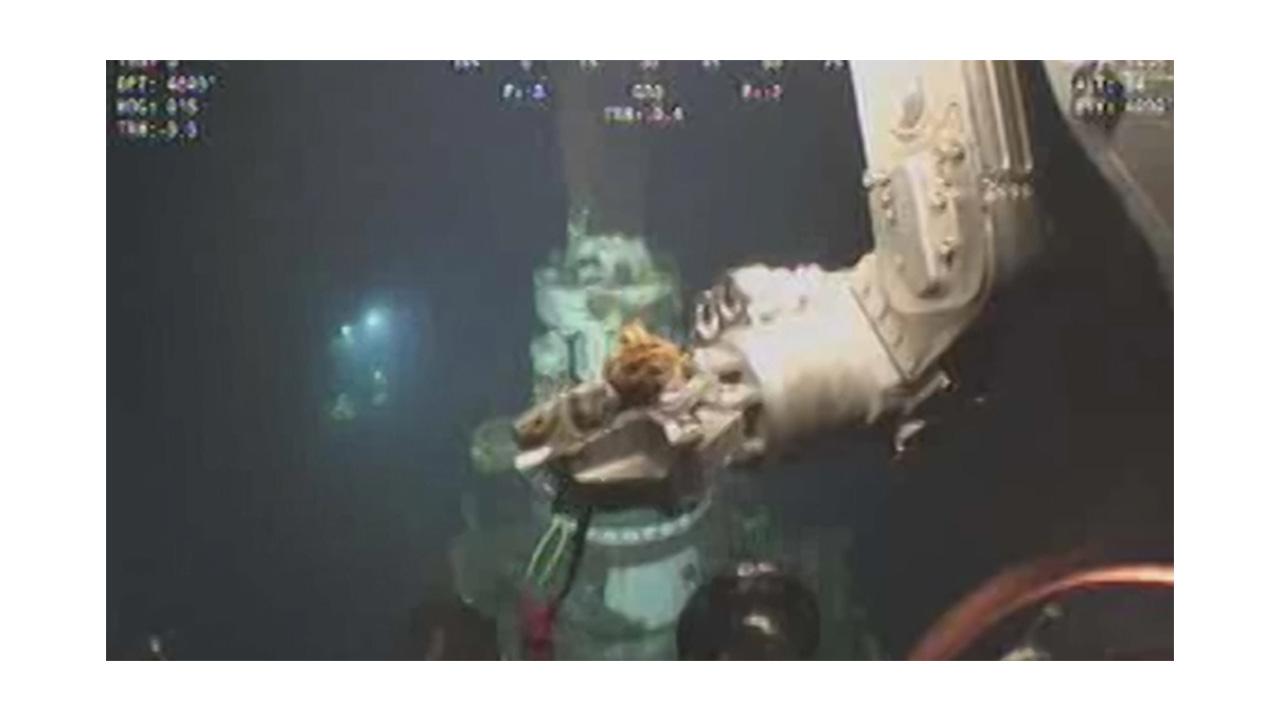 Some Part Of Us Will Have Become
Ruth Jarman, Joe Gerhardt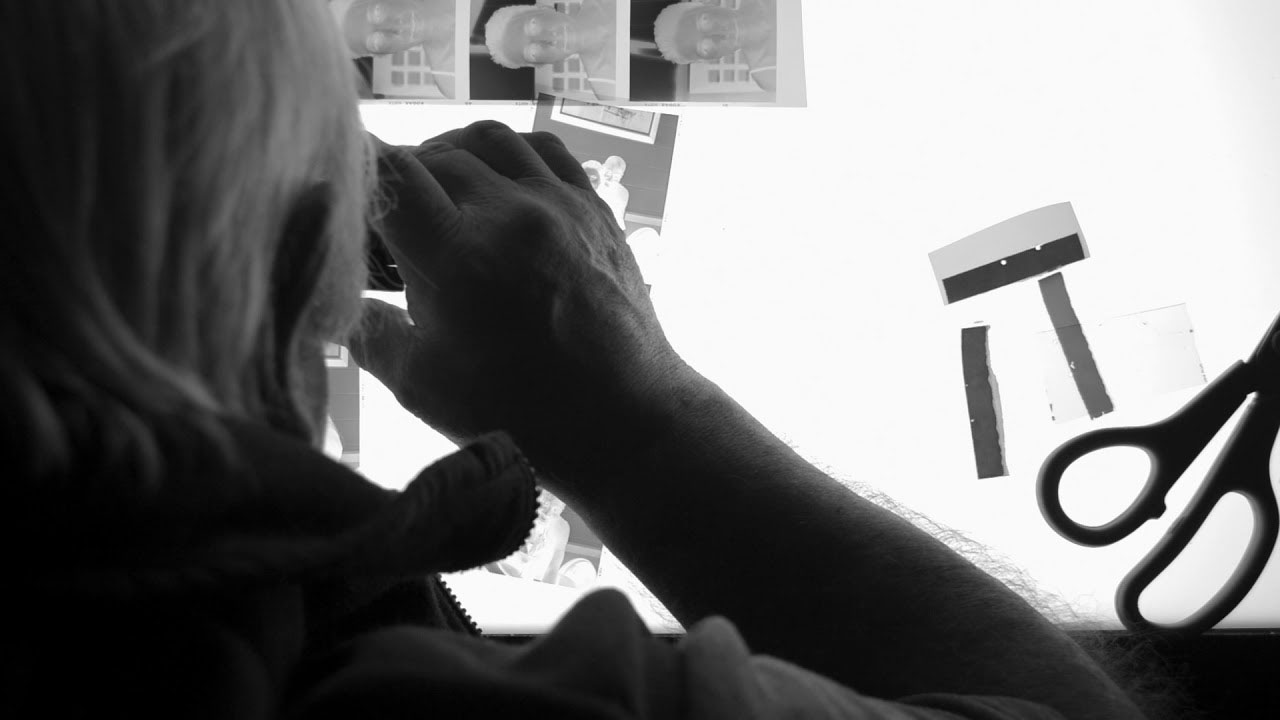 MASTERMONO
Ken Kamara, Arianna Marin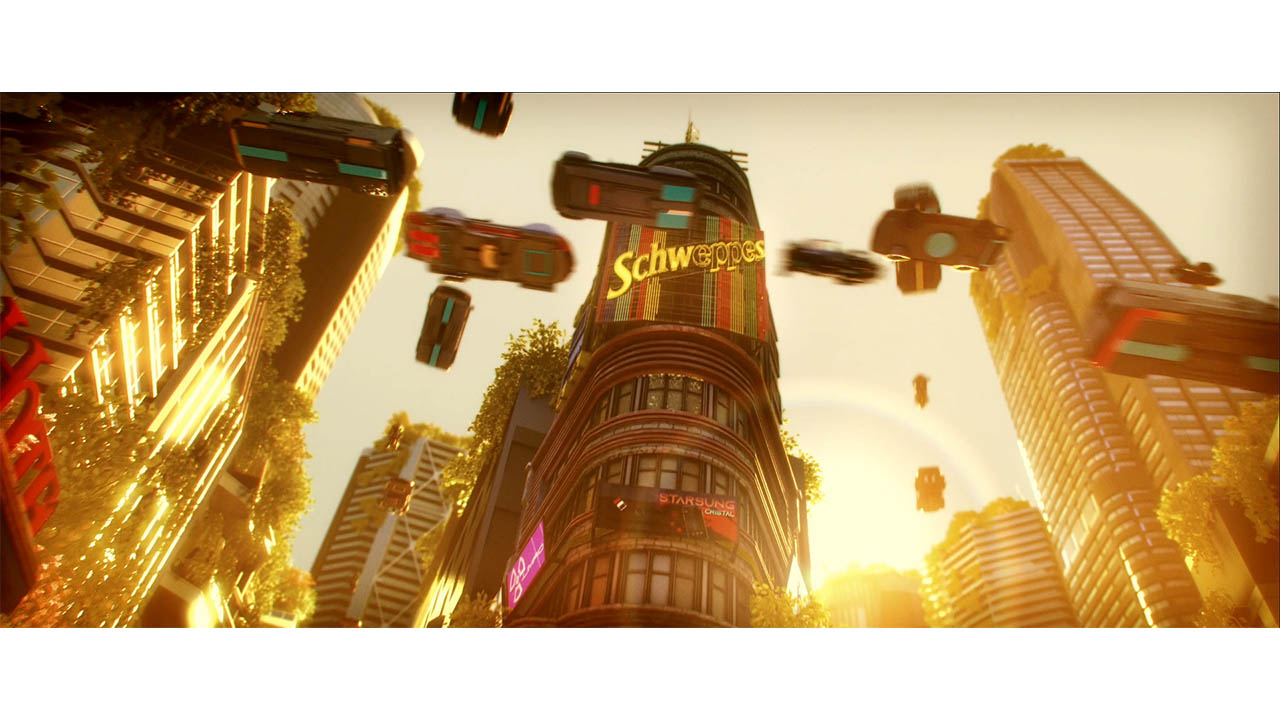 Madrid 2120
José Luis Quirós, Paco Sáez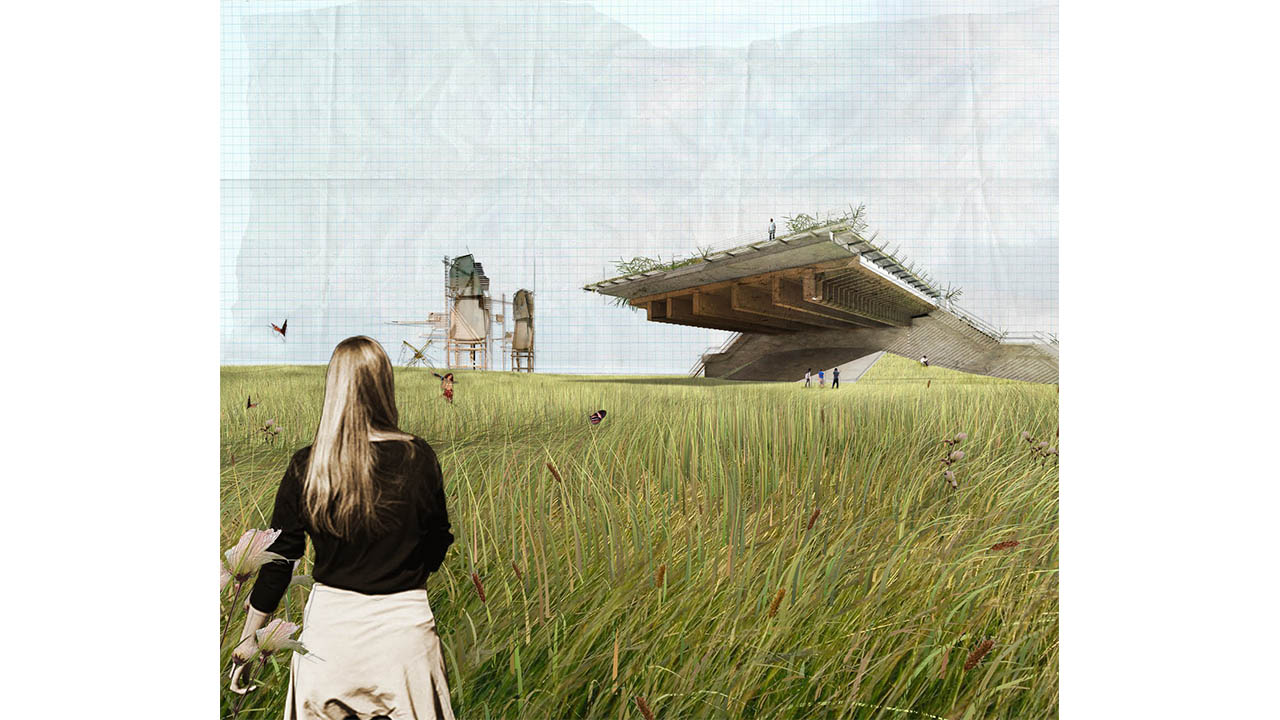 The Cosmic Rain
Daniel Vega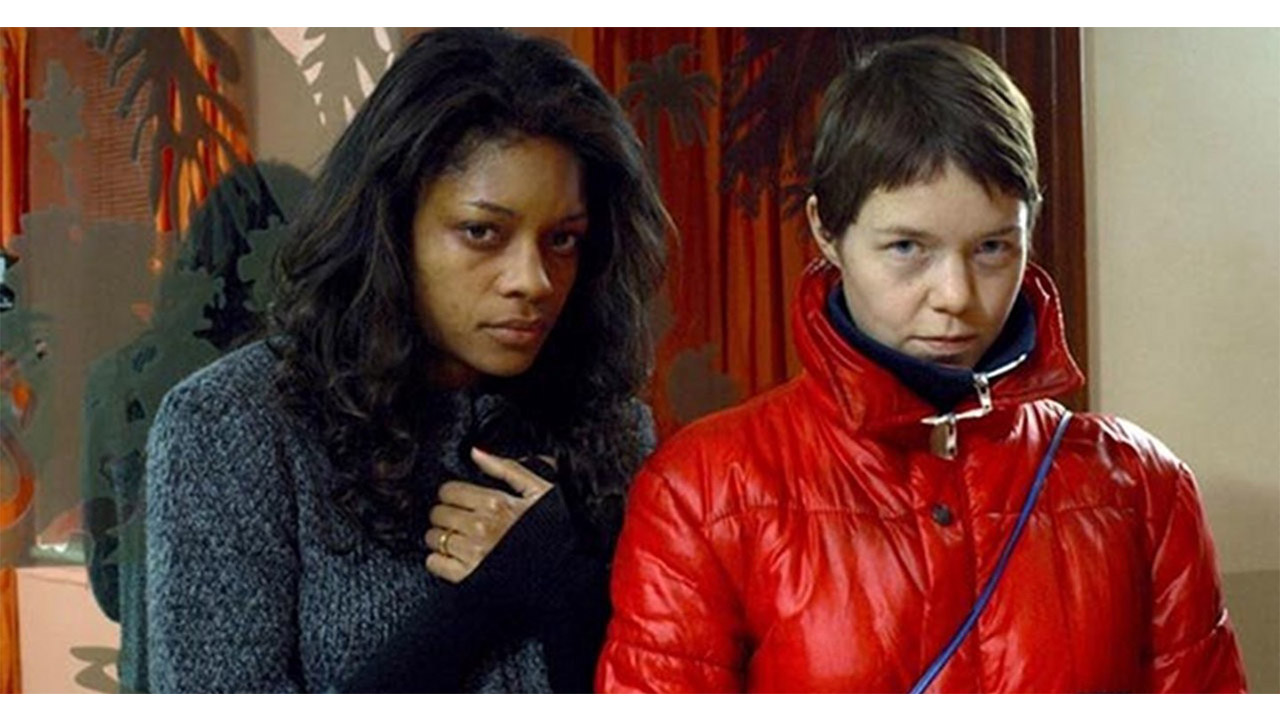 Poppy Shakespeare
Benjamin Ross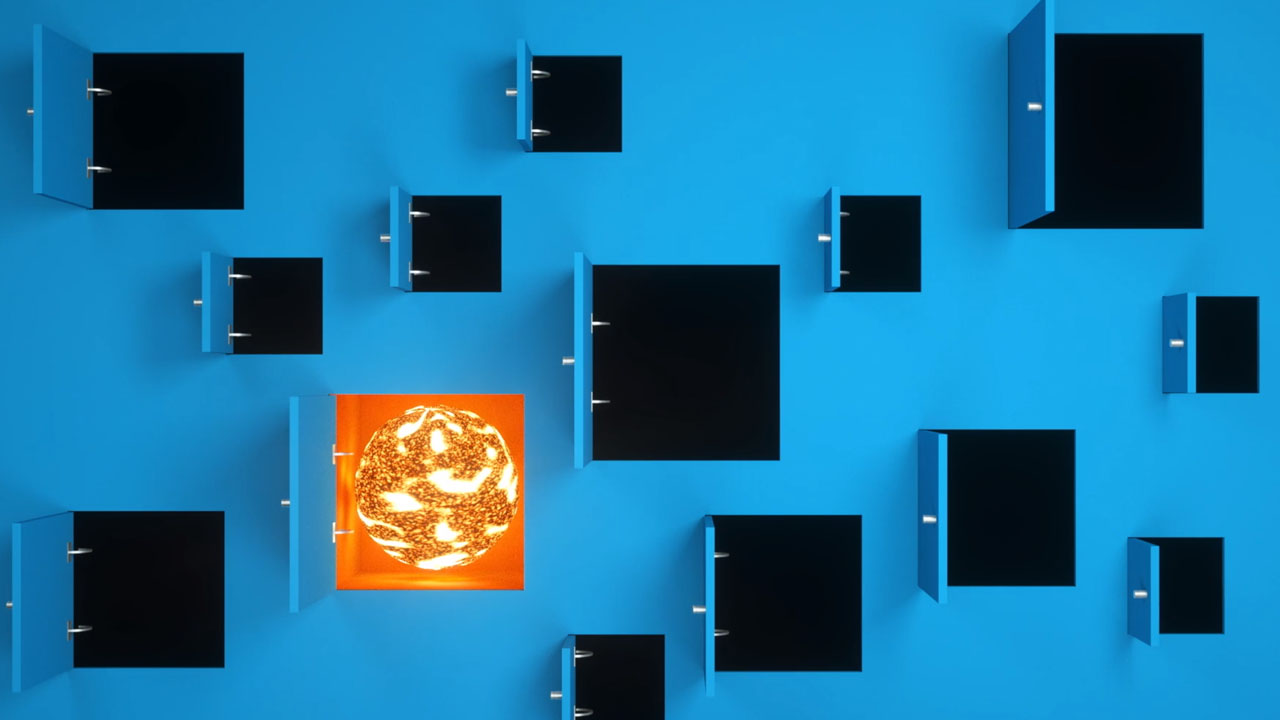 Could We Create Dark Matter?
Steve West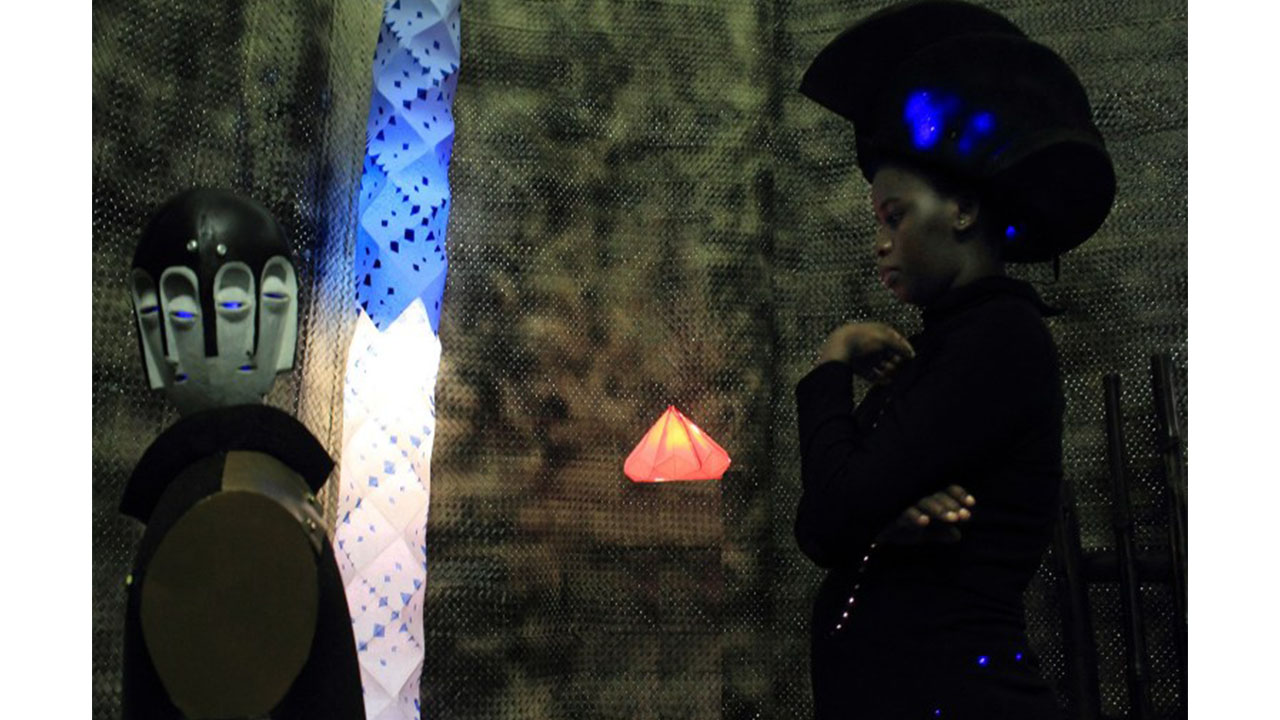 Her Broken Shadow
Dilman Dila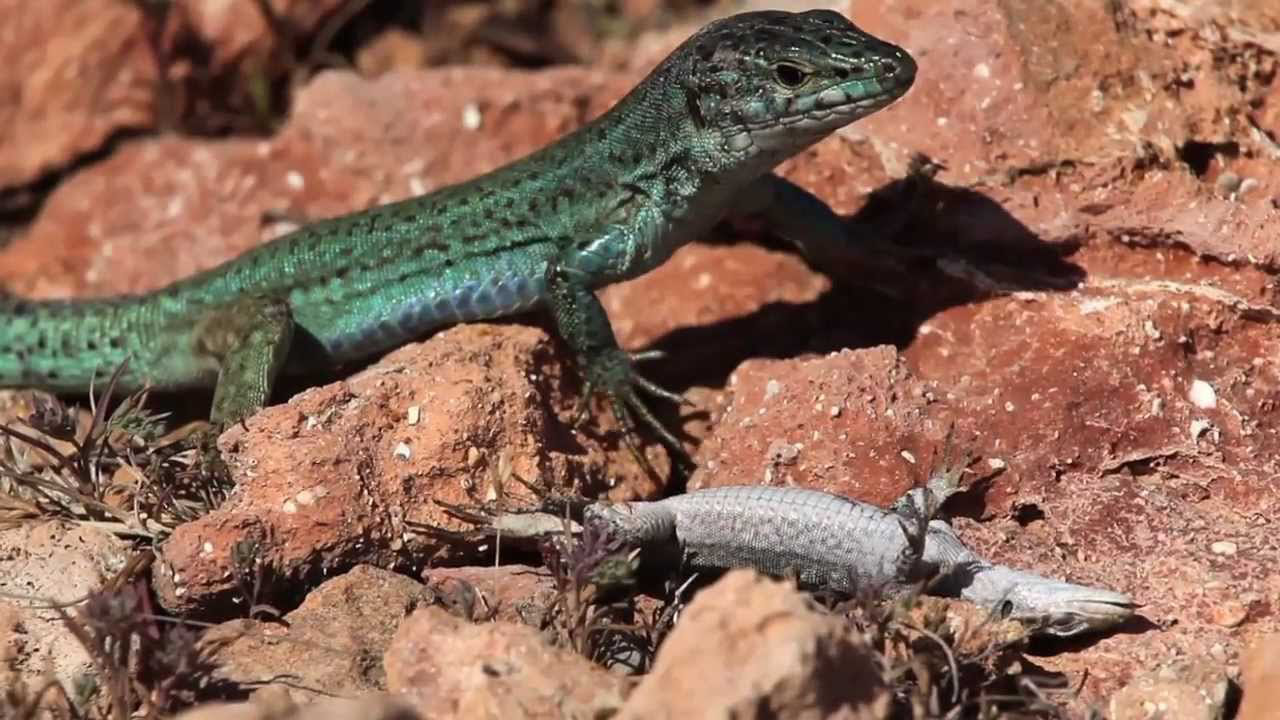 Cold-Blooded Cannibals
Nate Dappen,Joris Van Alphen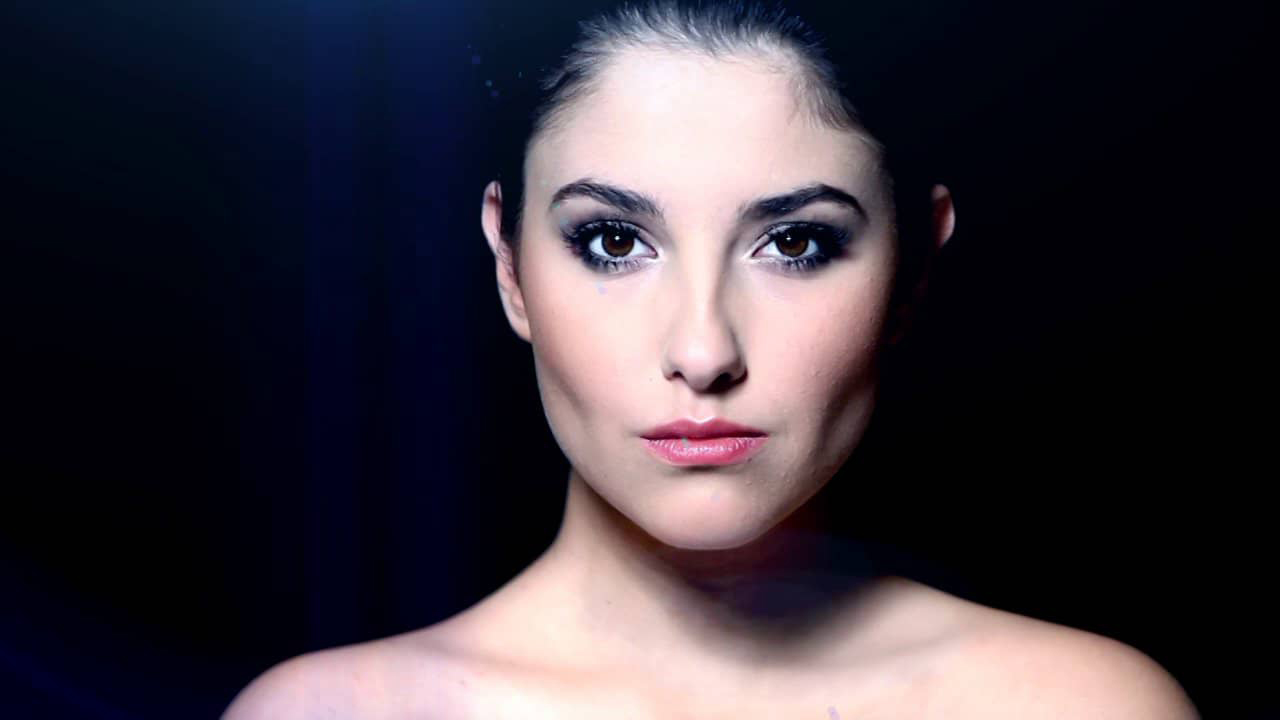 Vessel
Carlo Treviso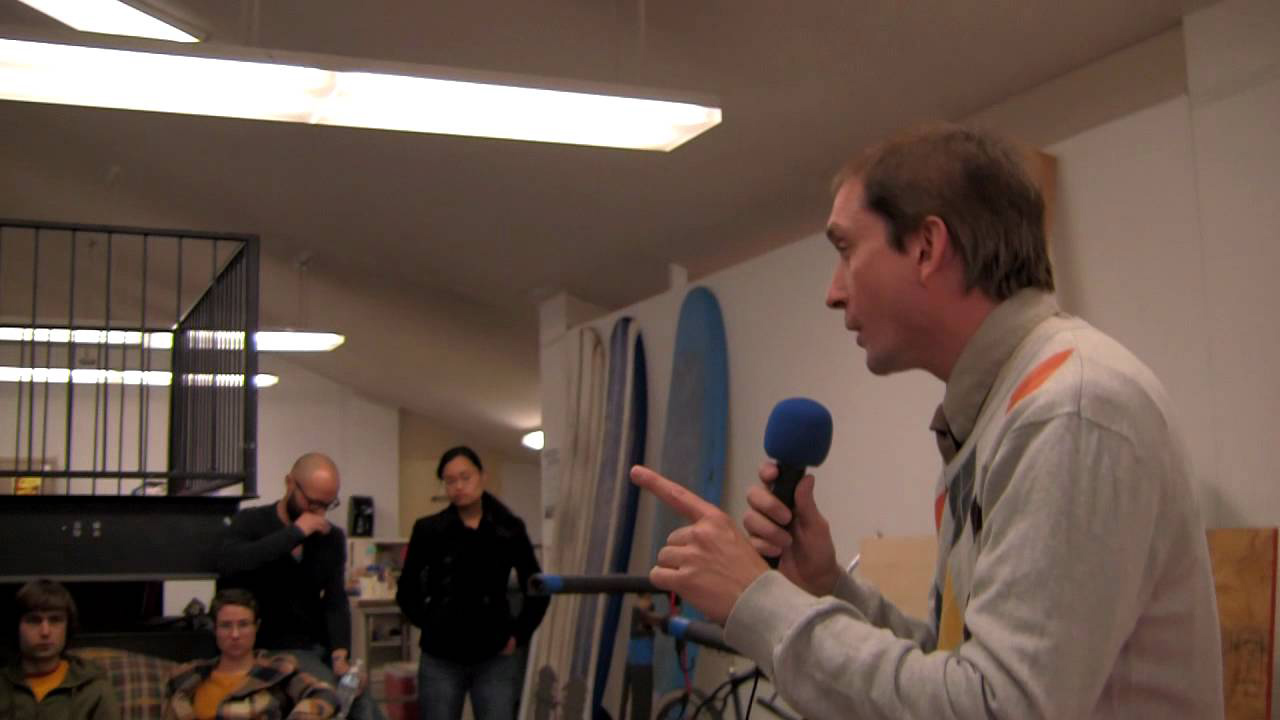 There Was Once a Bitter Bastard
Tristan Newcomb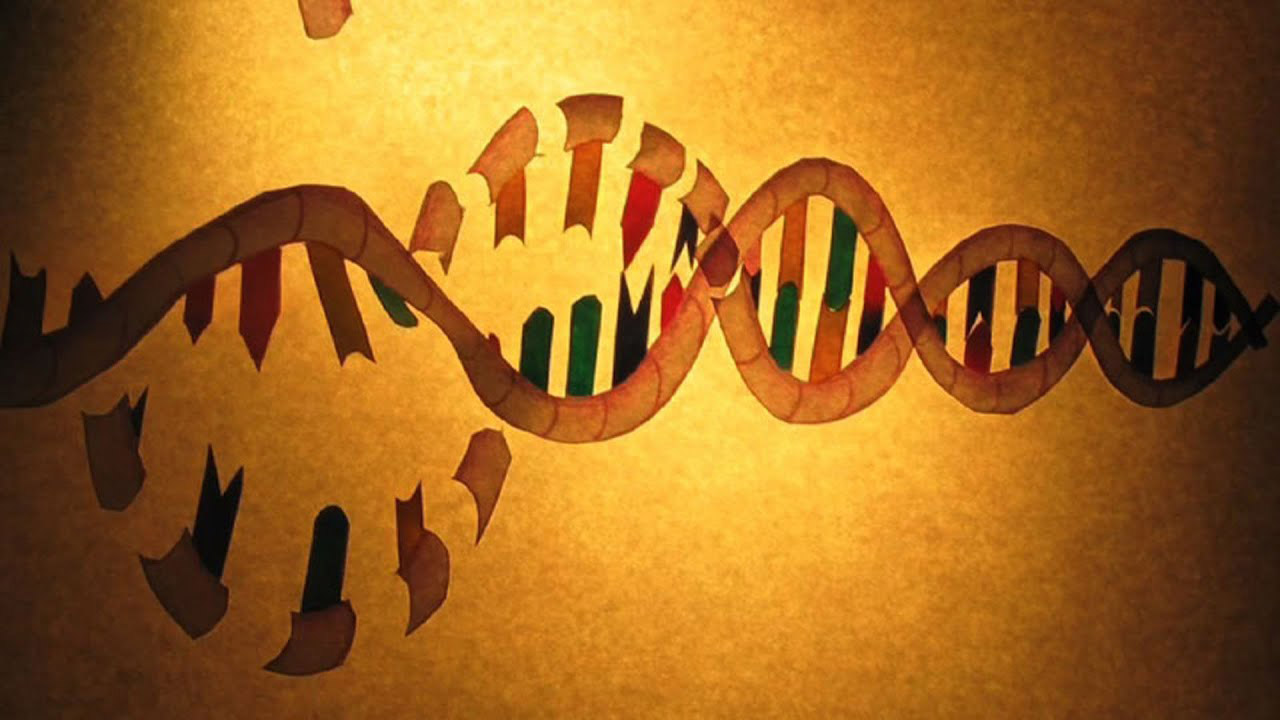 STEM CELL REVOLUTIONS
Amy Hardie, Clare Blackburn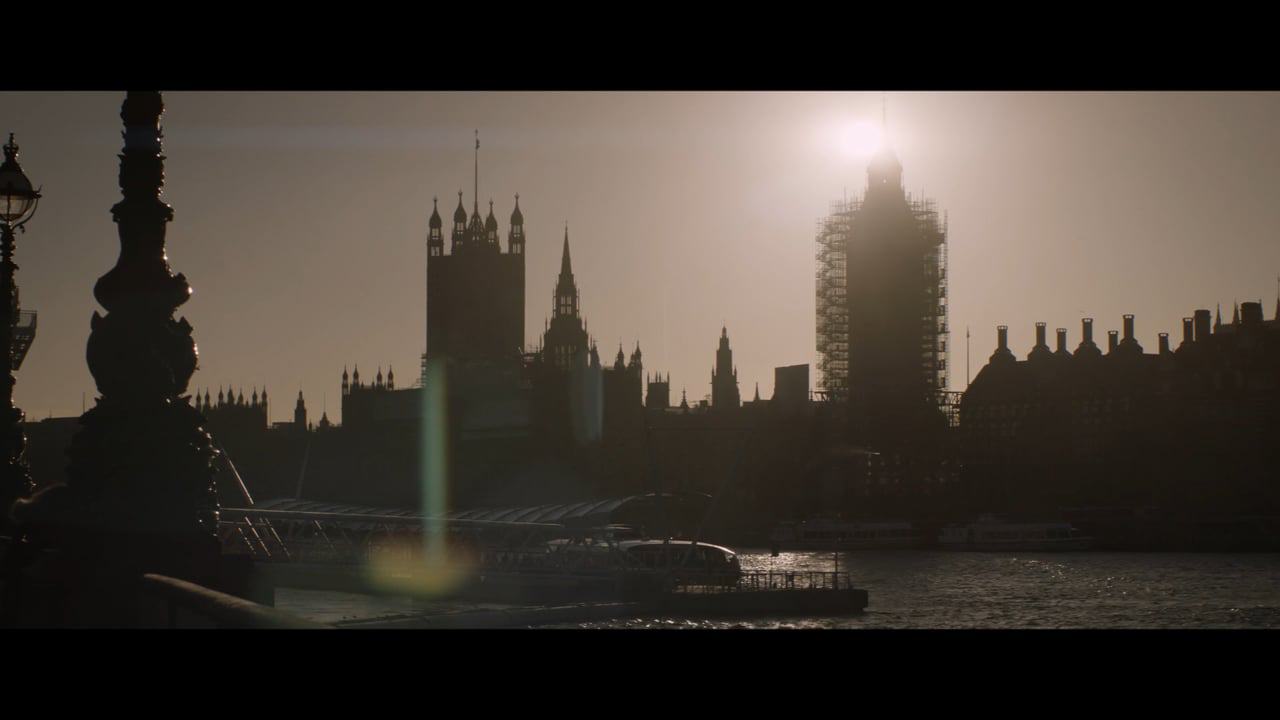 Run
Alex Lanipekun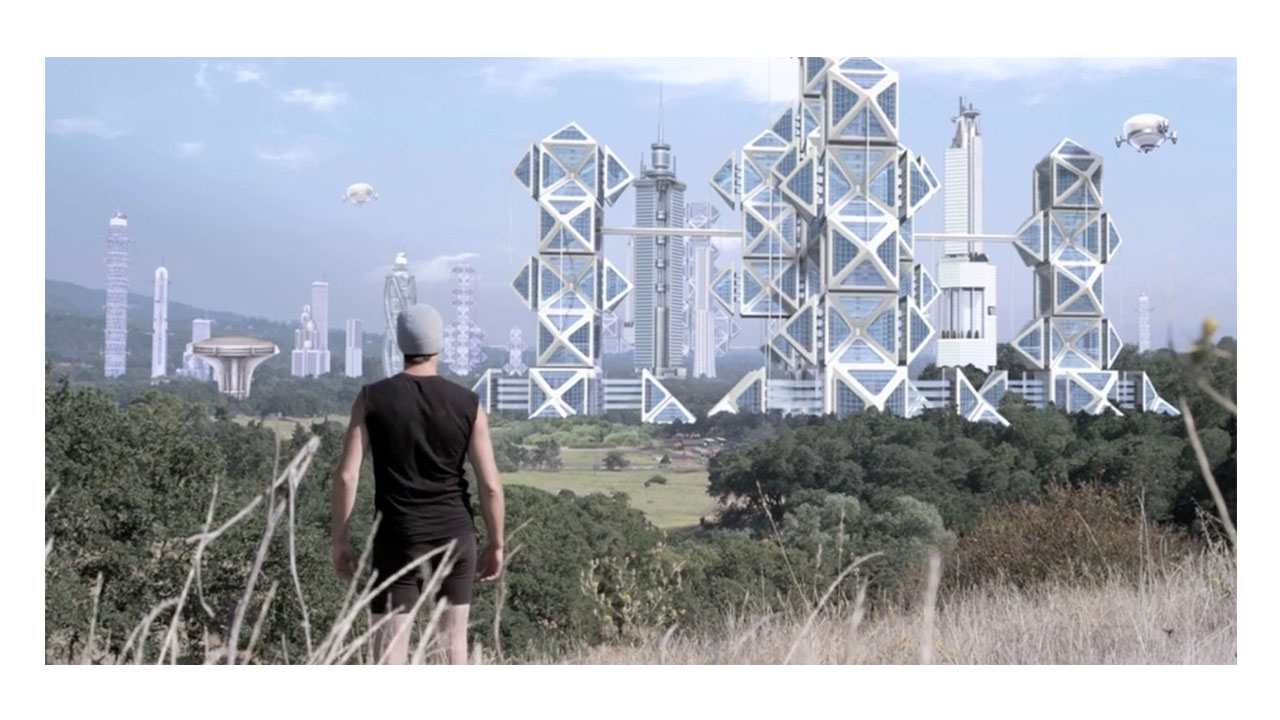 NEW
John Harden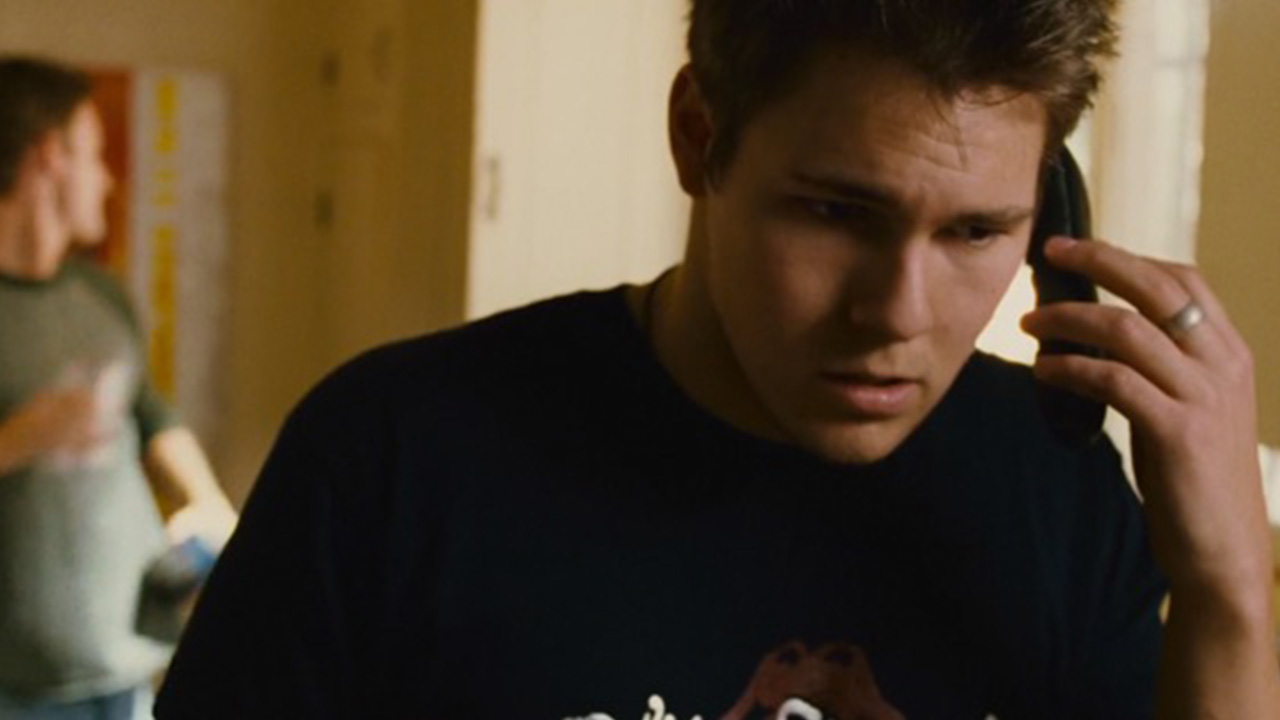 The Death Strip
Nicole Haeusser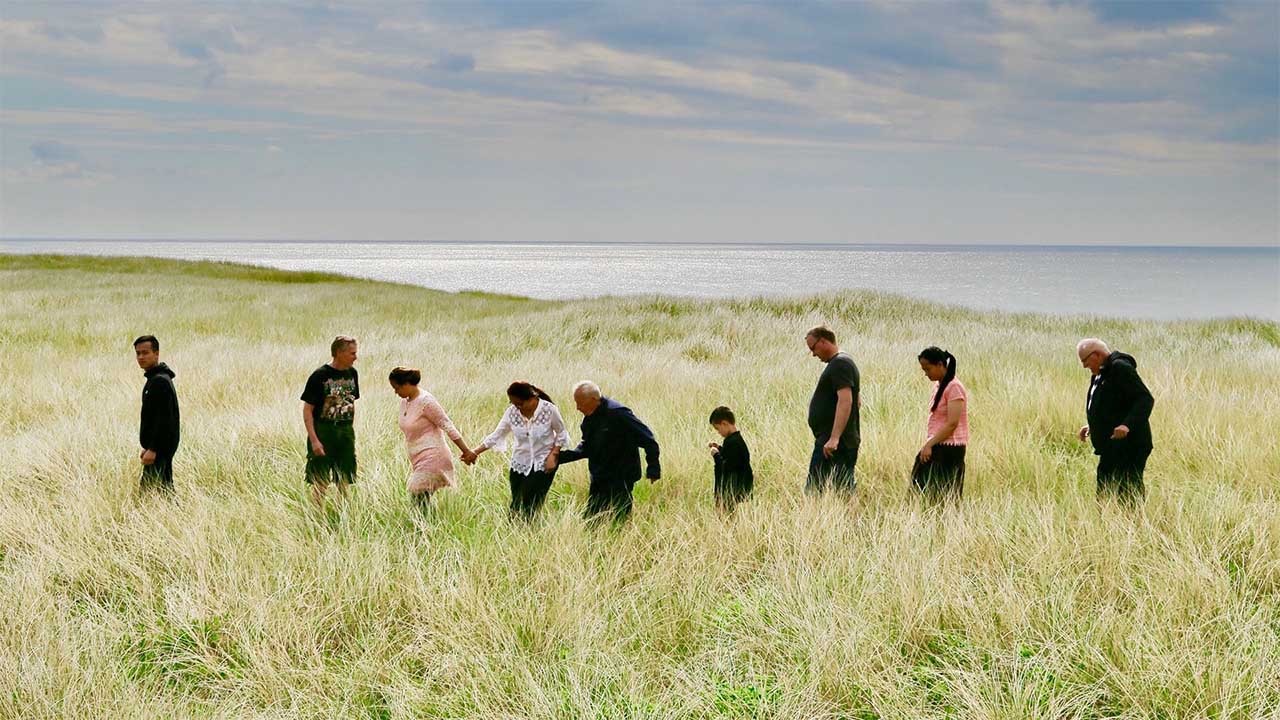 Heartbound: A Different Kind of Love Story
Janus Metz, Sine Plambech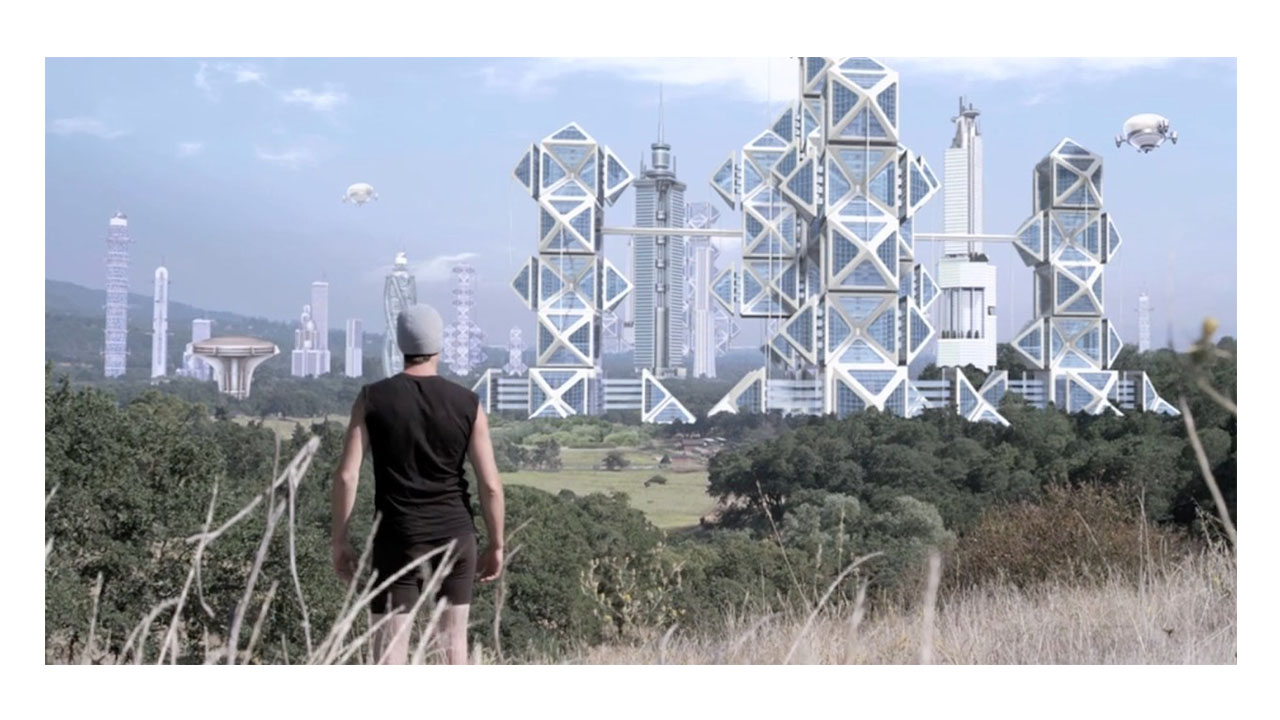 NEW
John Harden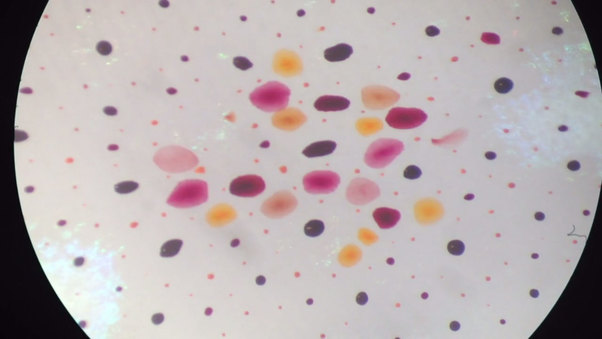 Insane in the Chromatophores
Gregory Gage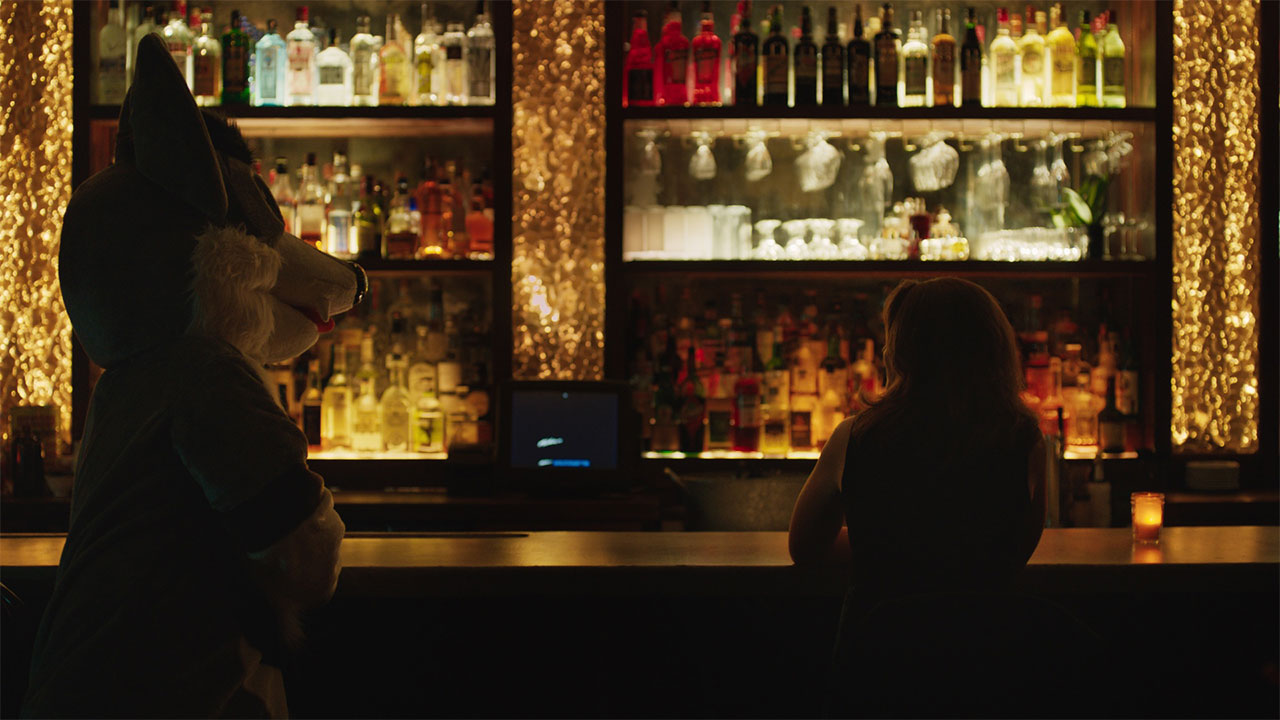 Stella for Star
Nick Singer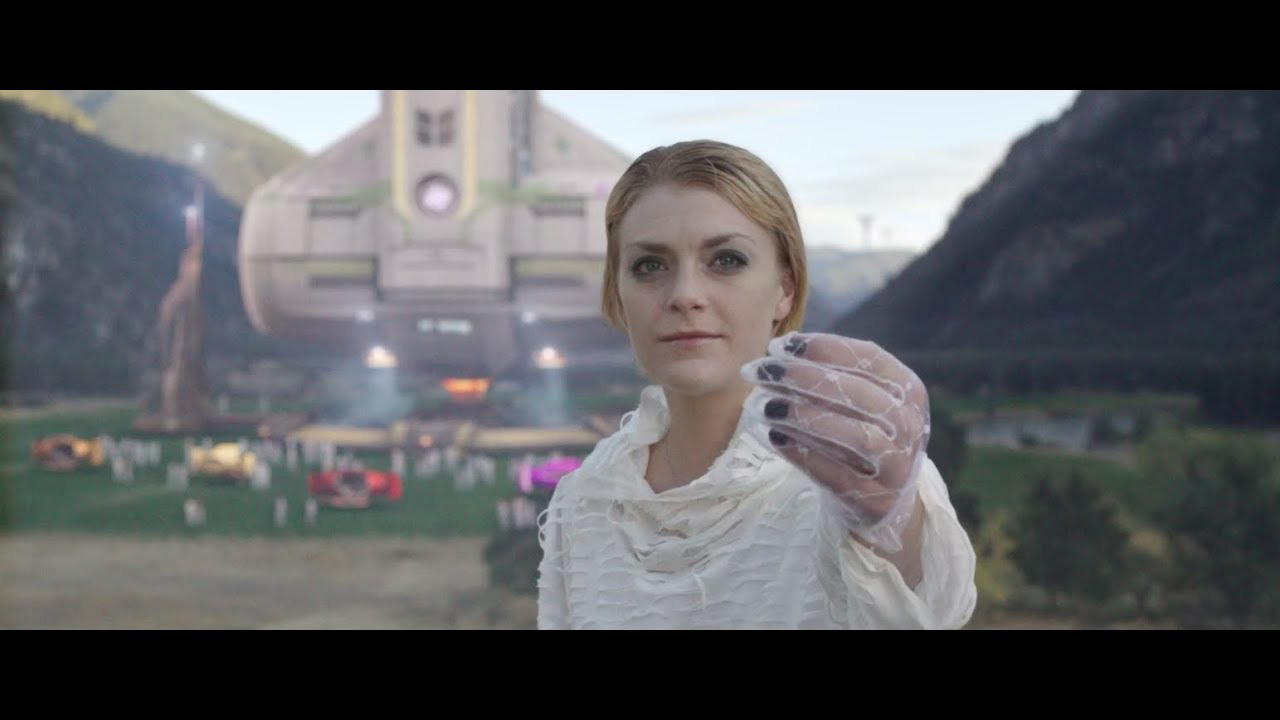 Metta Via
Warren Flanagan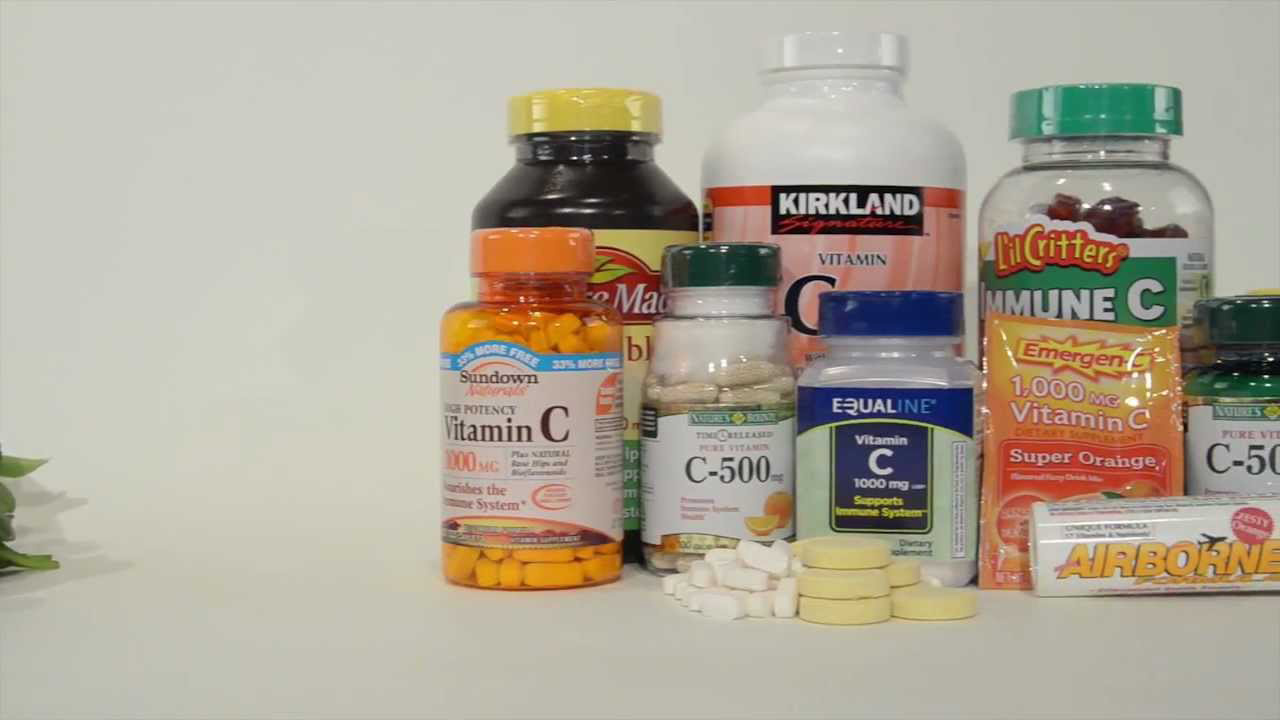 Vitamin Conspira-C
Christina Choate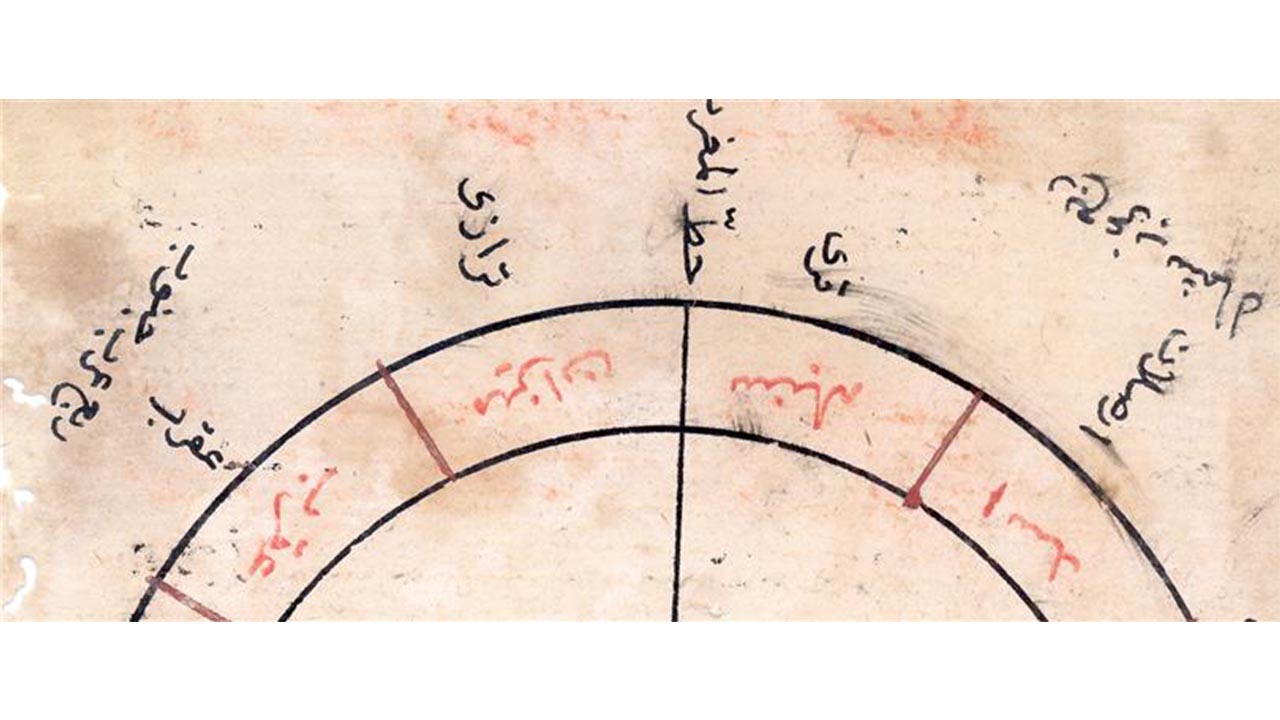 The Ancient Astronomers of Timbuktu
Sharron Hawkes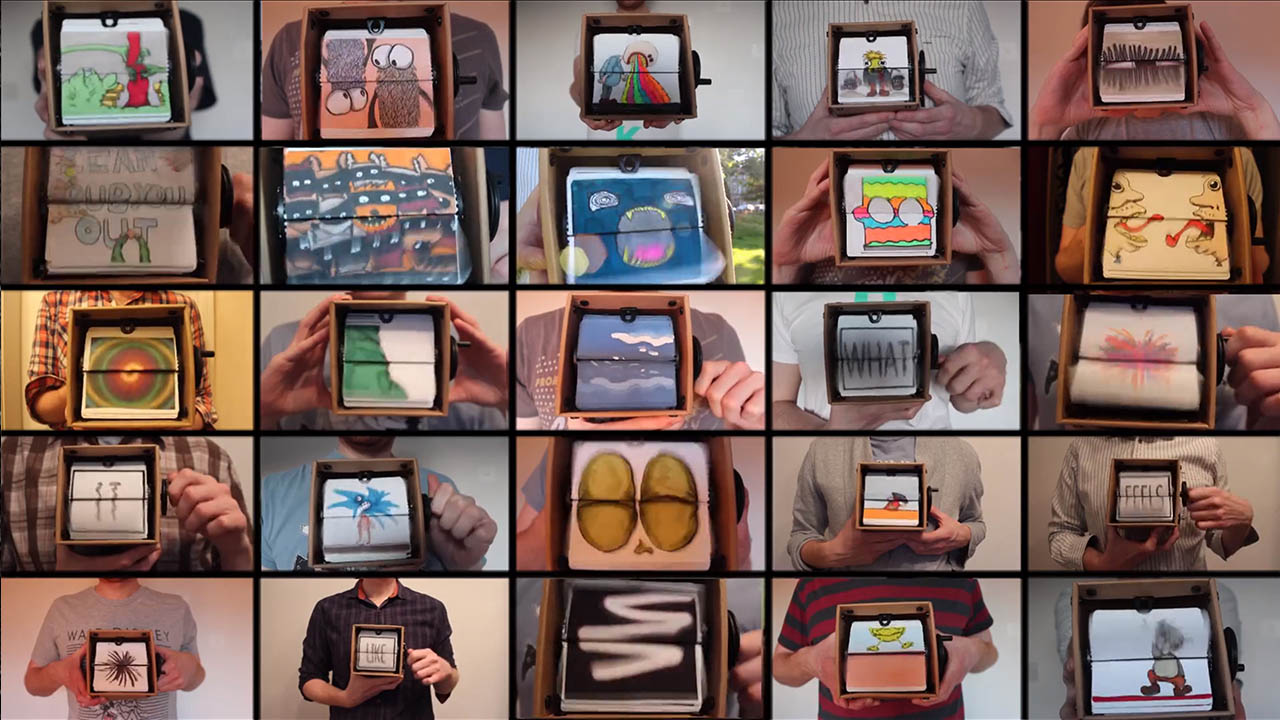 What It Feels Like
Steven Fraser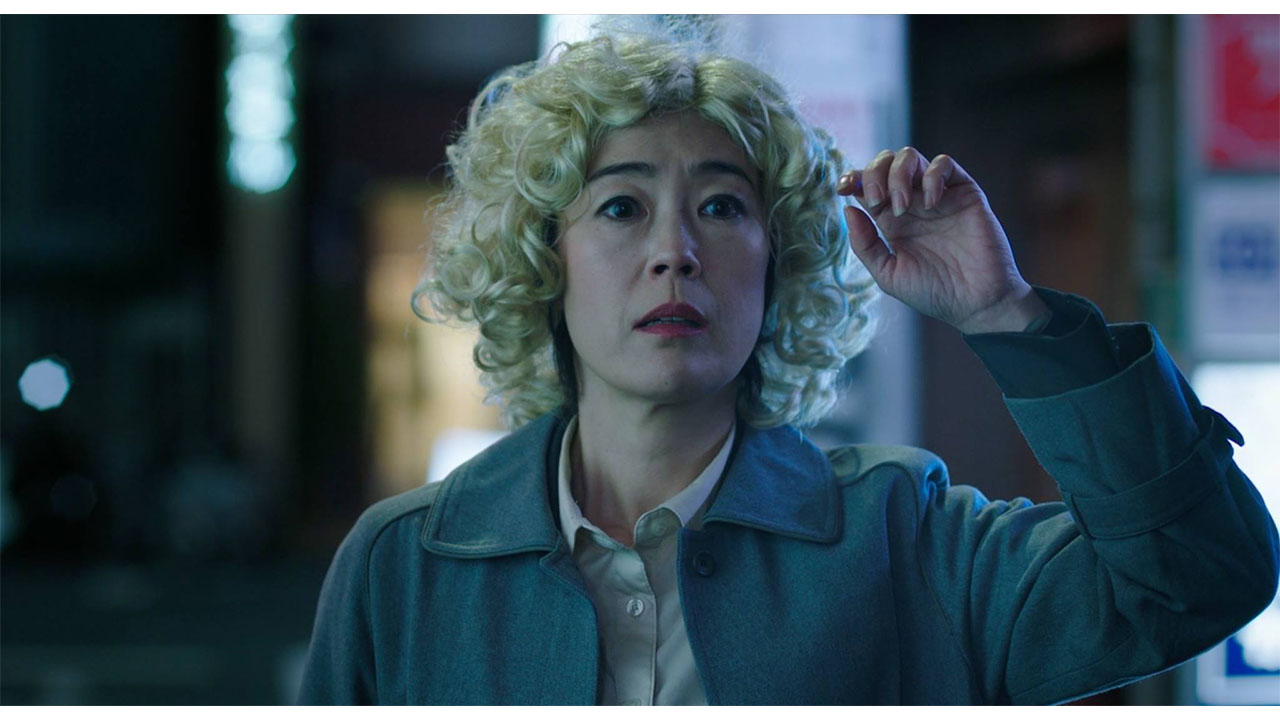 Oh Lucy!
Atsuko Hirayanagi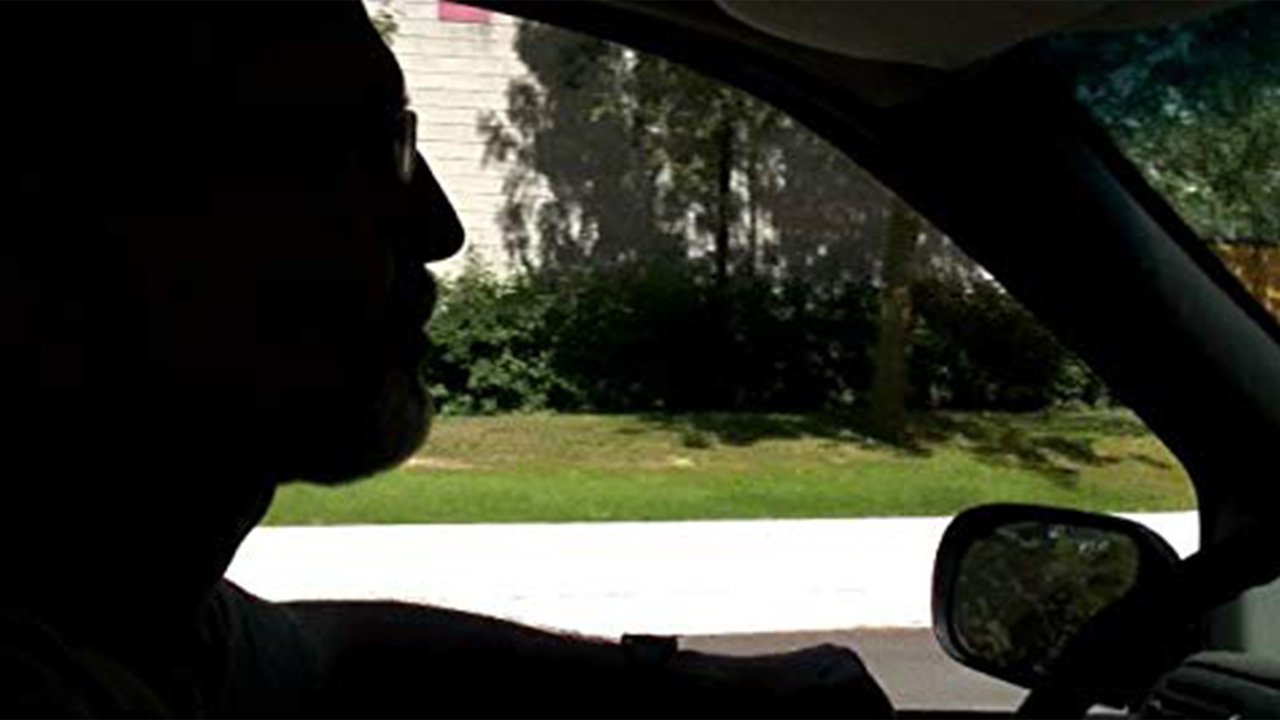 Rock to Rock
Melanie Wills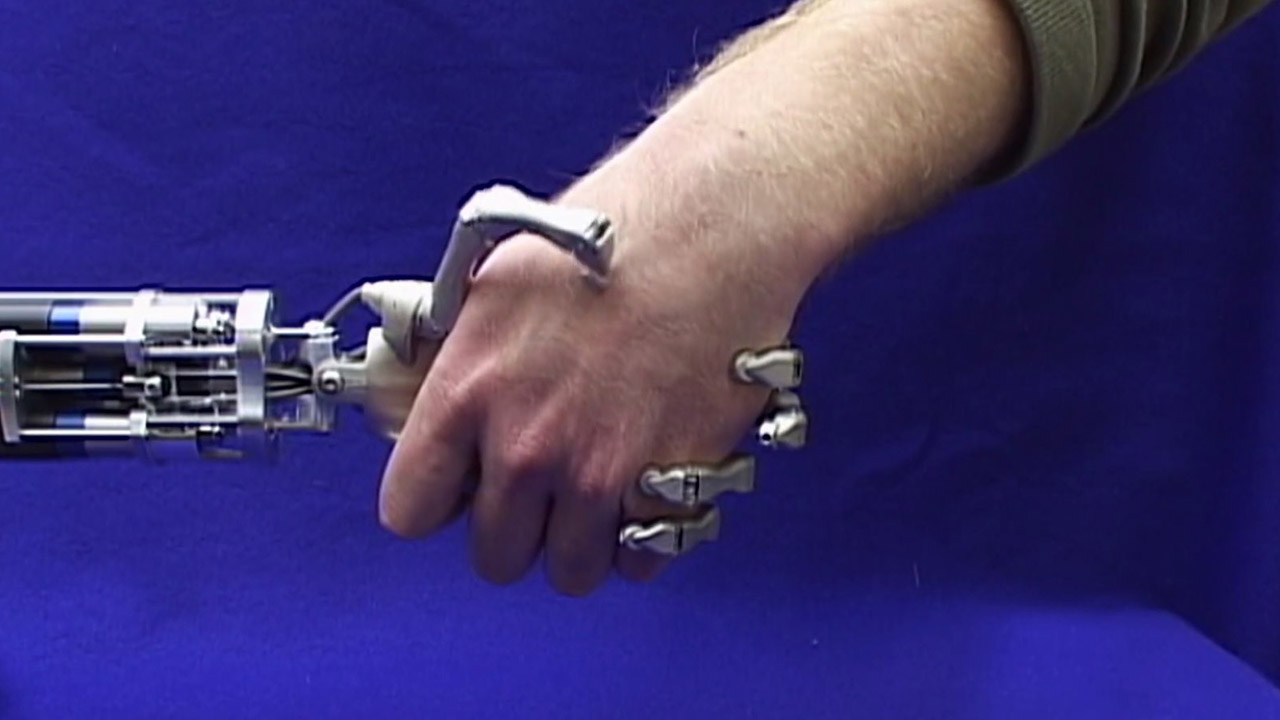 Out on a Limb
Daria Price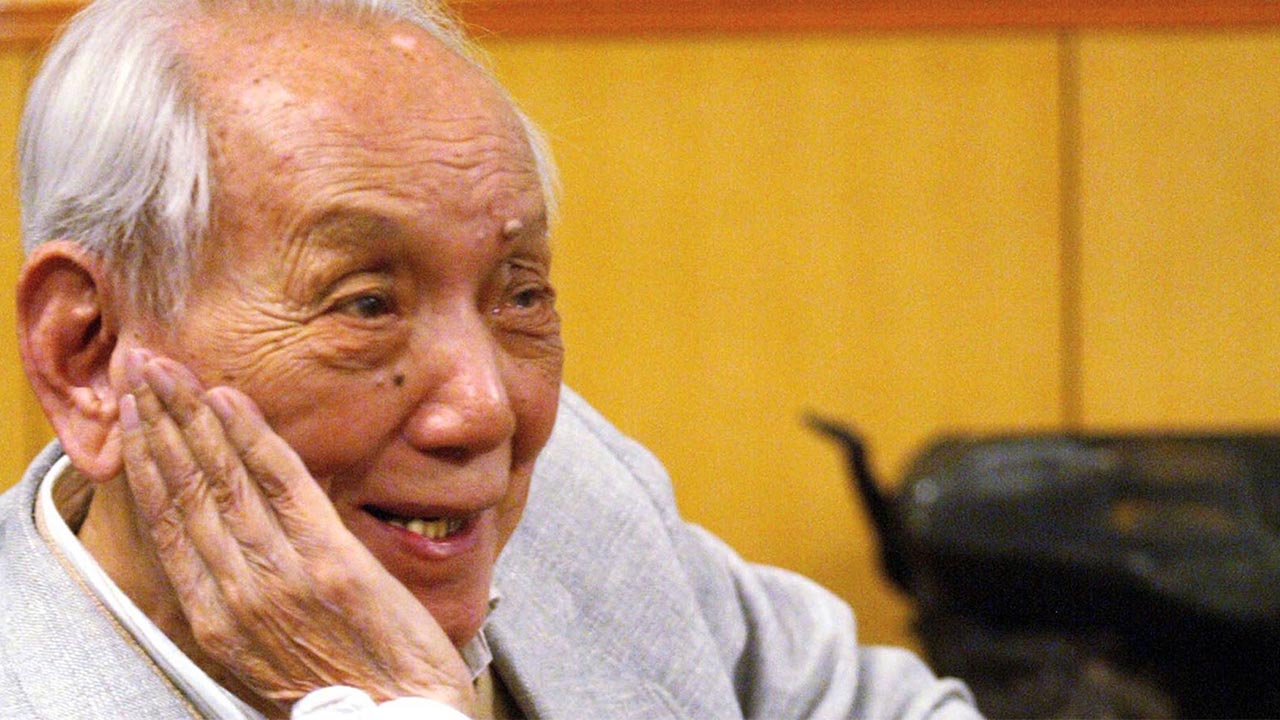 Taking the Long View: The Life of Shiing-shen Chern
George Csicsery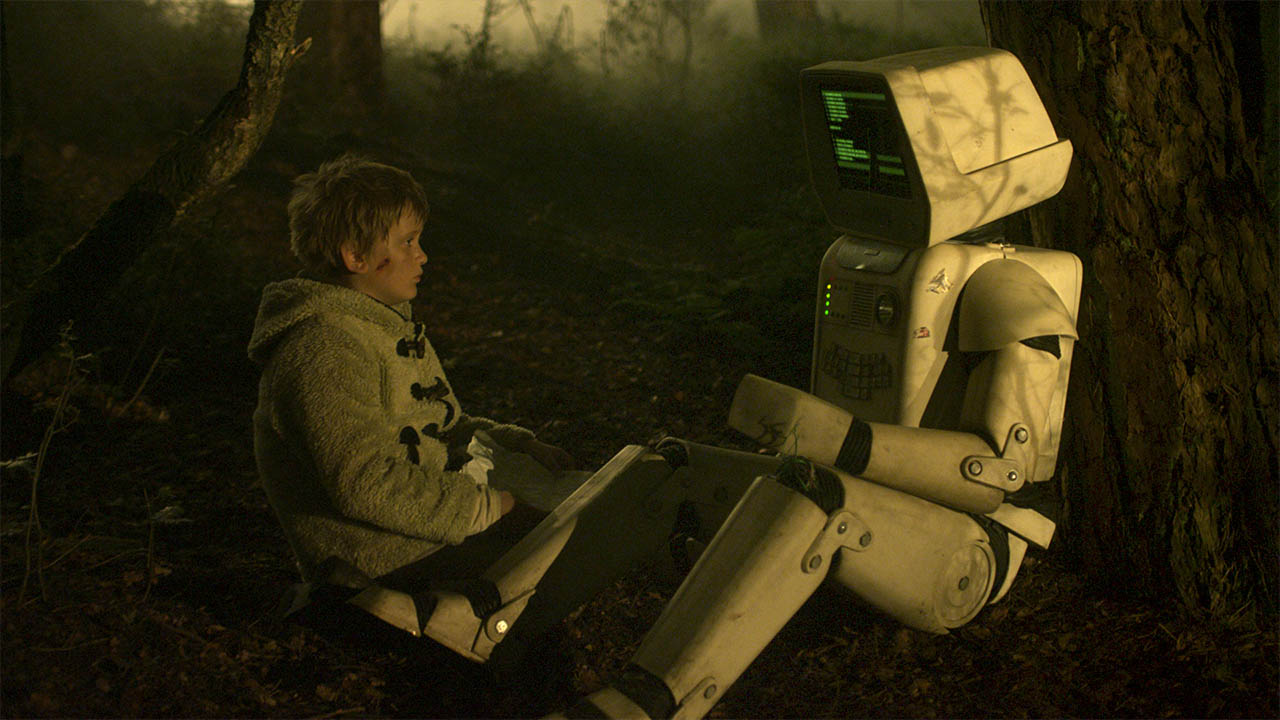 The Incredible Machine
Paul Cohen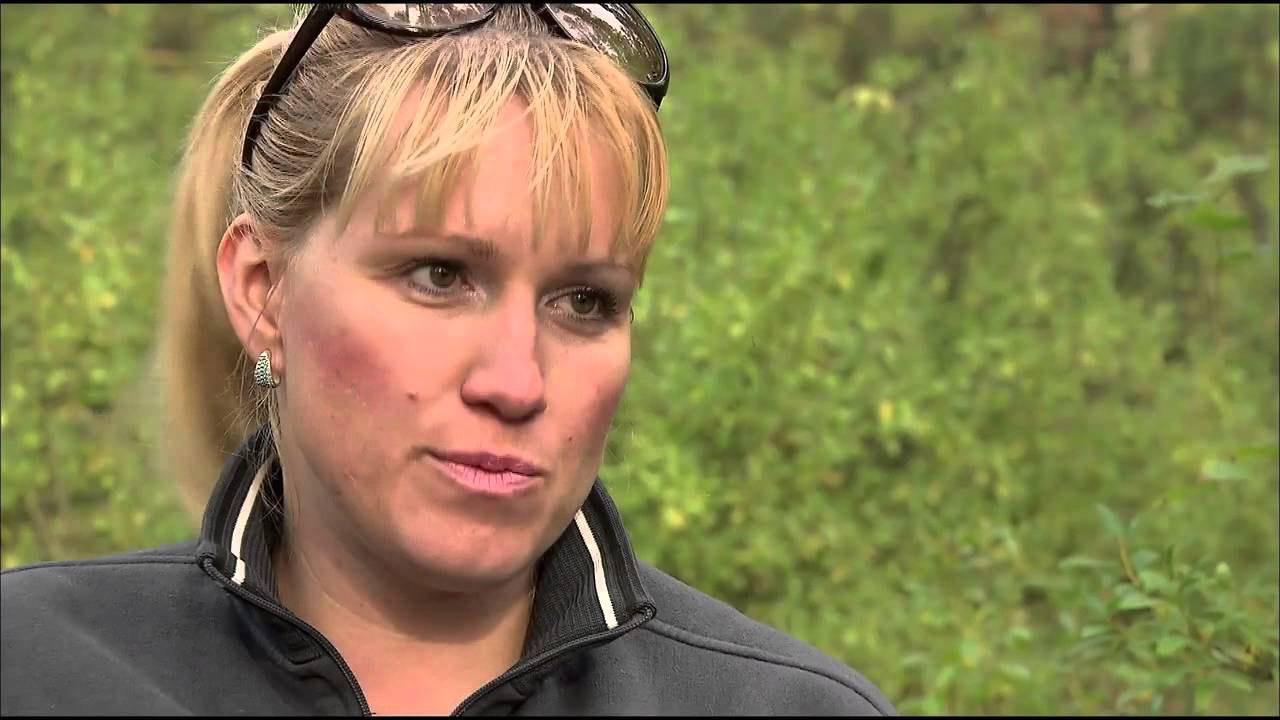 Science of Fasting
Sylvie Gilman, Thierry de Lestrade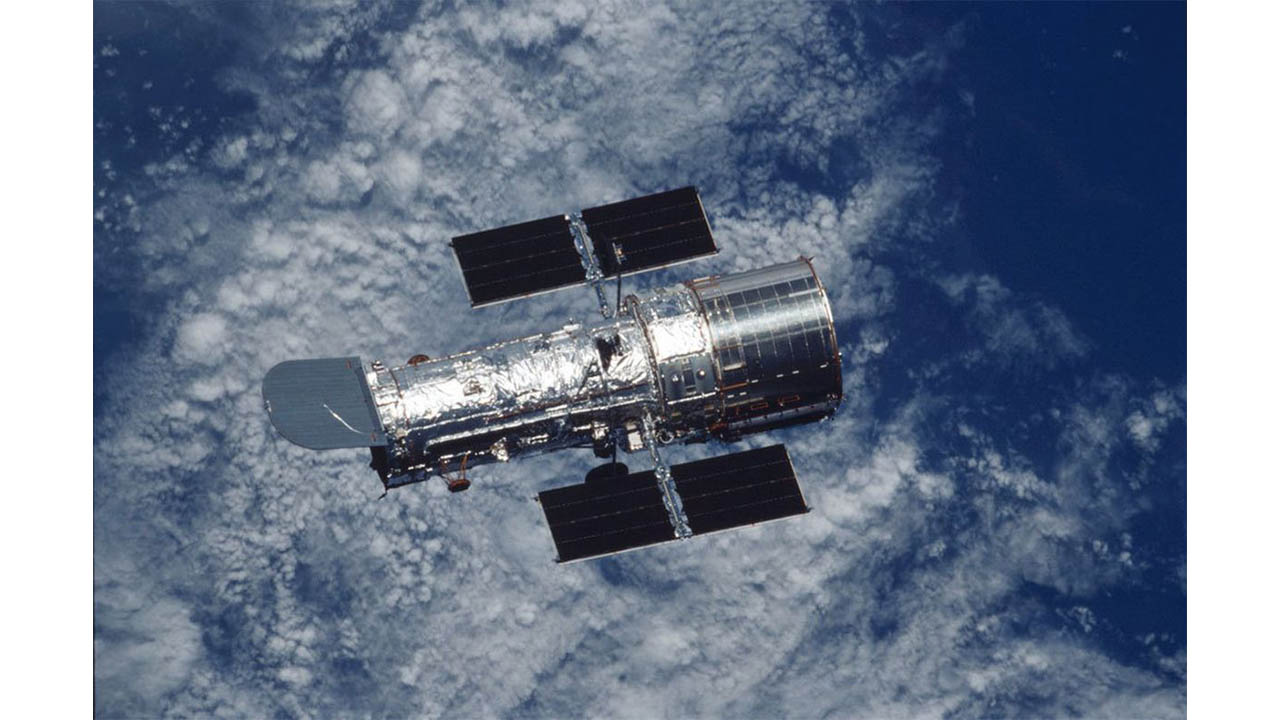 Saving Hubble
David Gaynes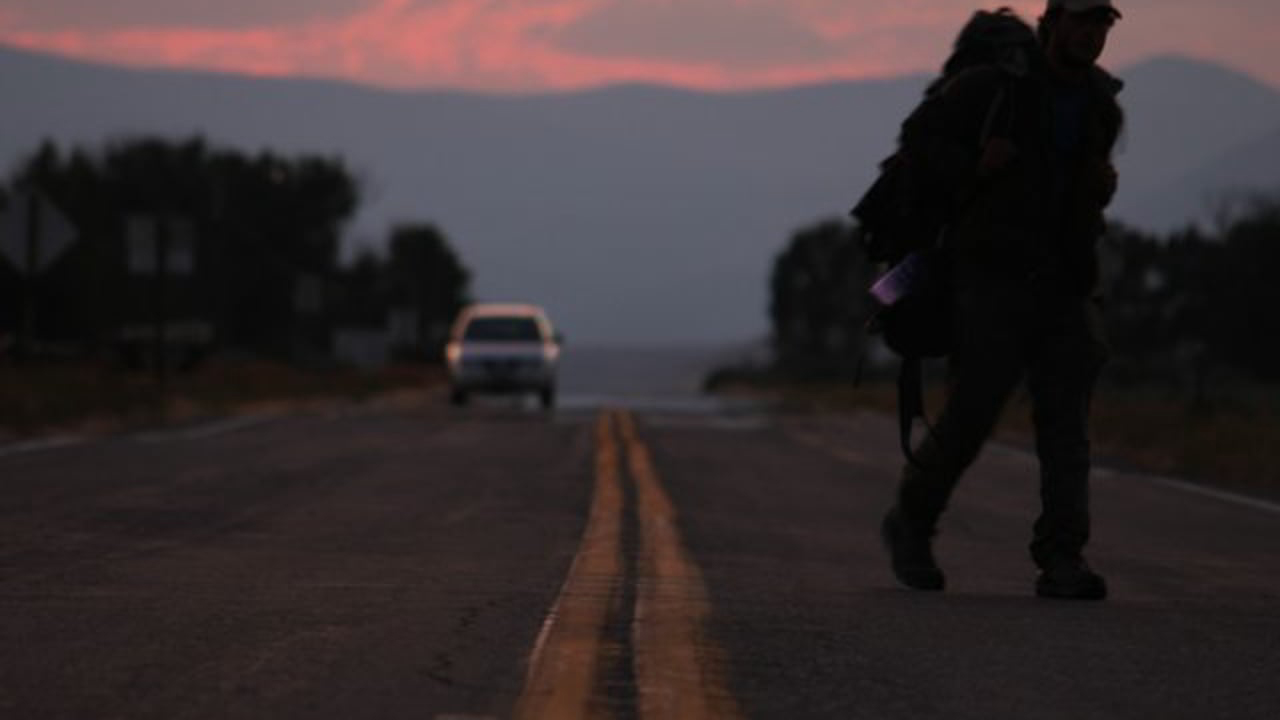 Connecting the Gems
Deia Schlosberg, Gregg Treinish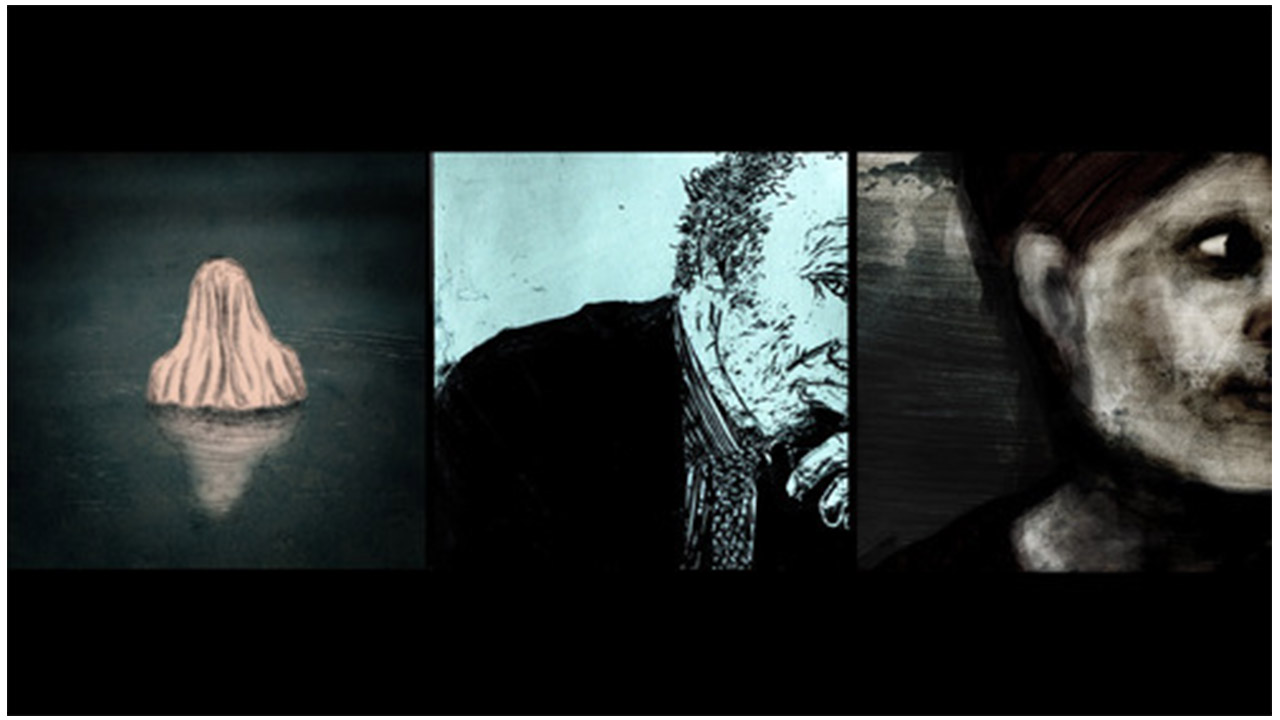 Through the Hawthorn
Anna Benner, Pia Borg, Gemma Burditt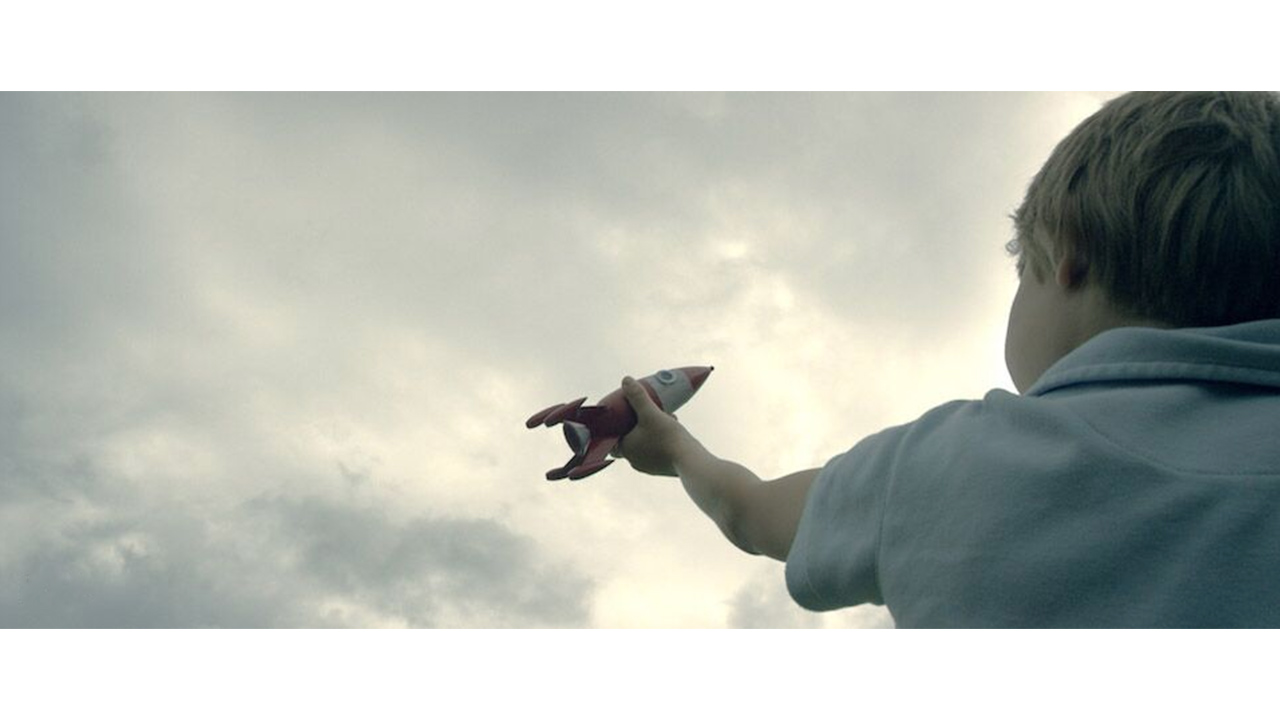 Faster Than Light
Adam Stern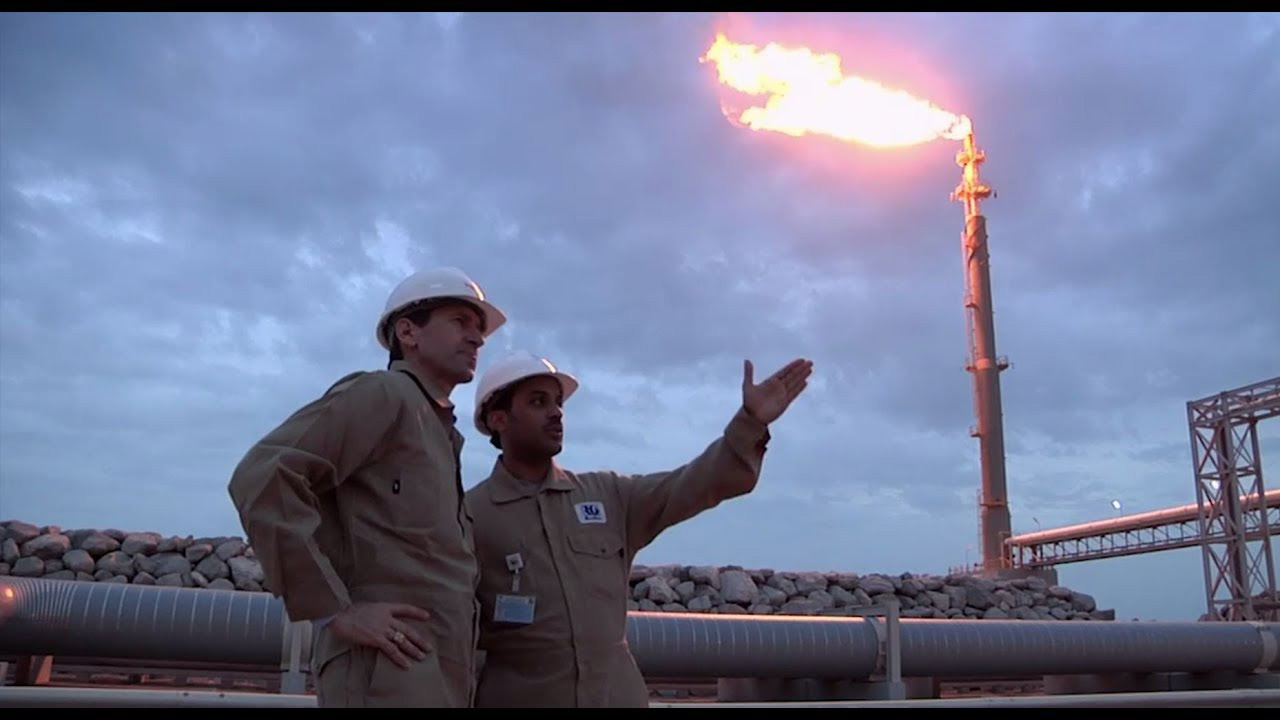 Switch
Harry Lynch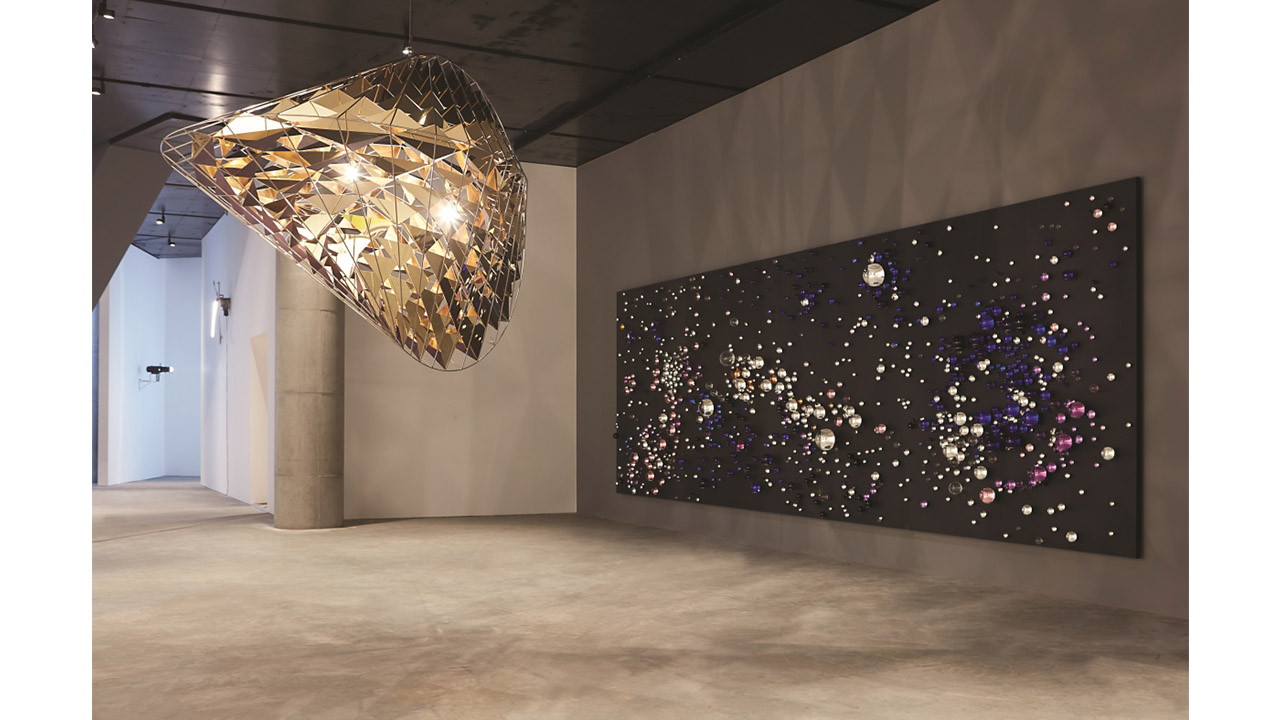 Space is Process ( Olafur Eliasson)
Jacob Jørgensen, Henrik Lundø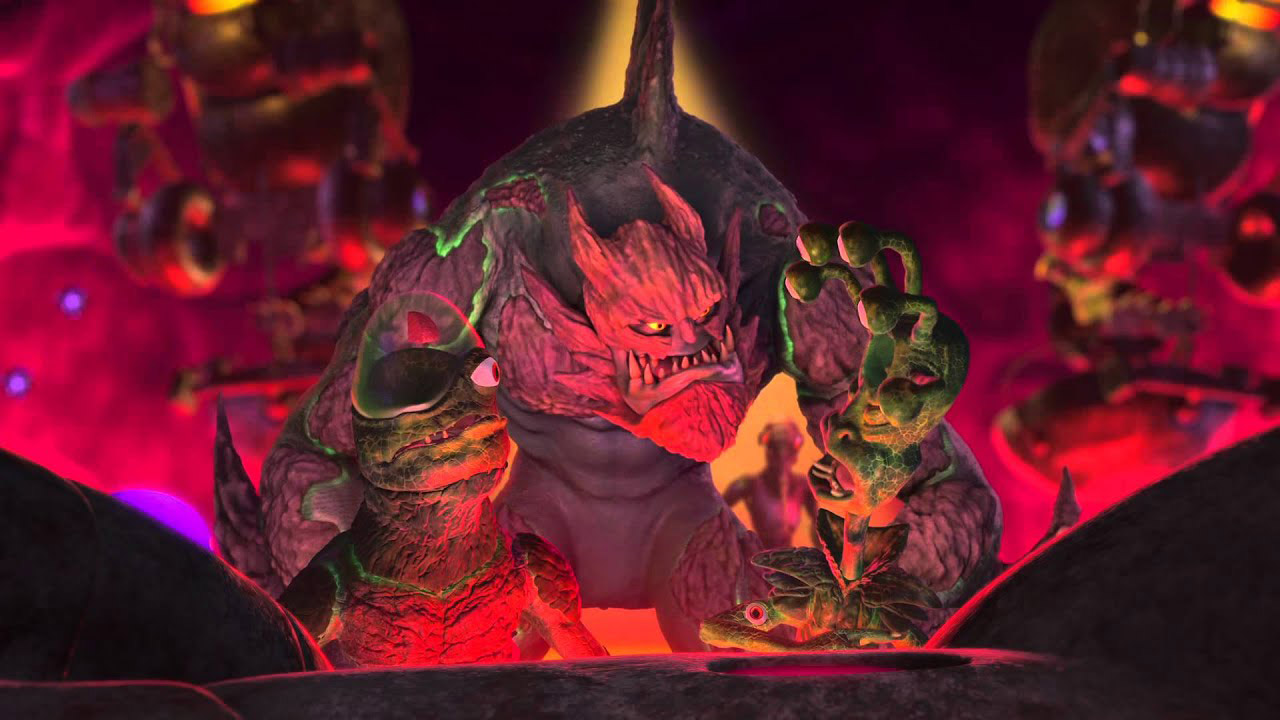 Quantum Quest
Harry 'Doc' Kloor, Daniel St. Pierre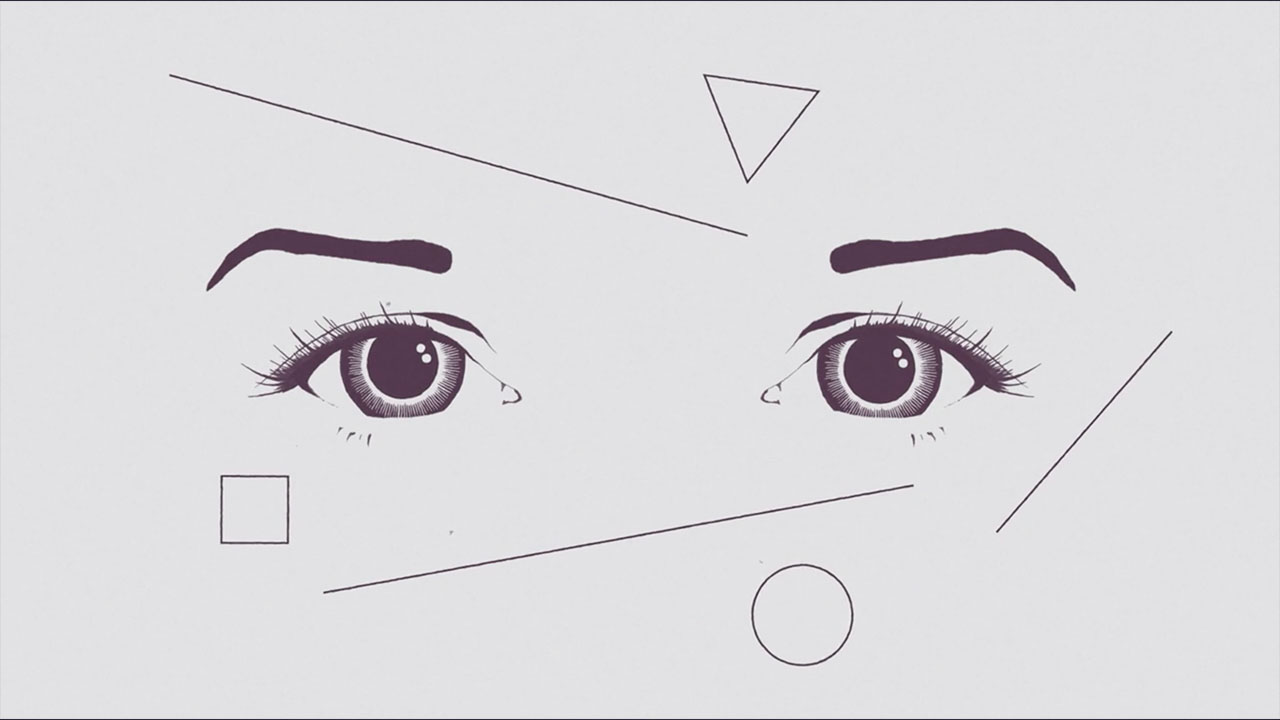 Beau Lotto – Understanding Perception: How We Experience the Meaning We Create
Steve West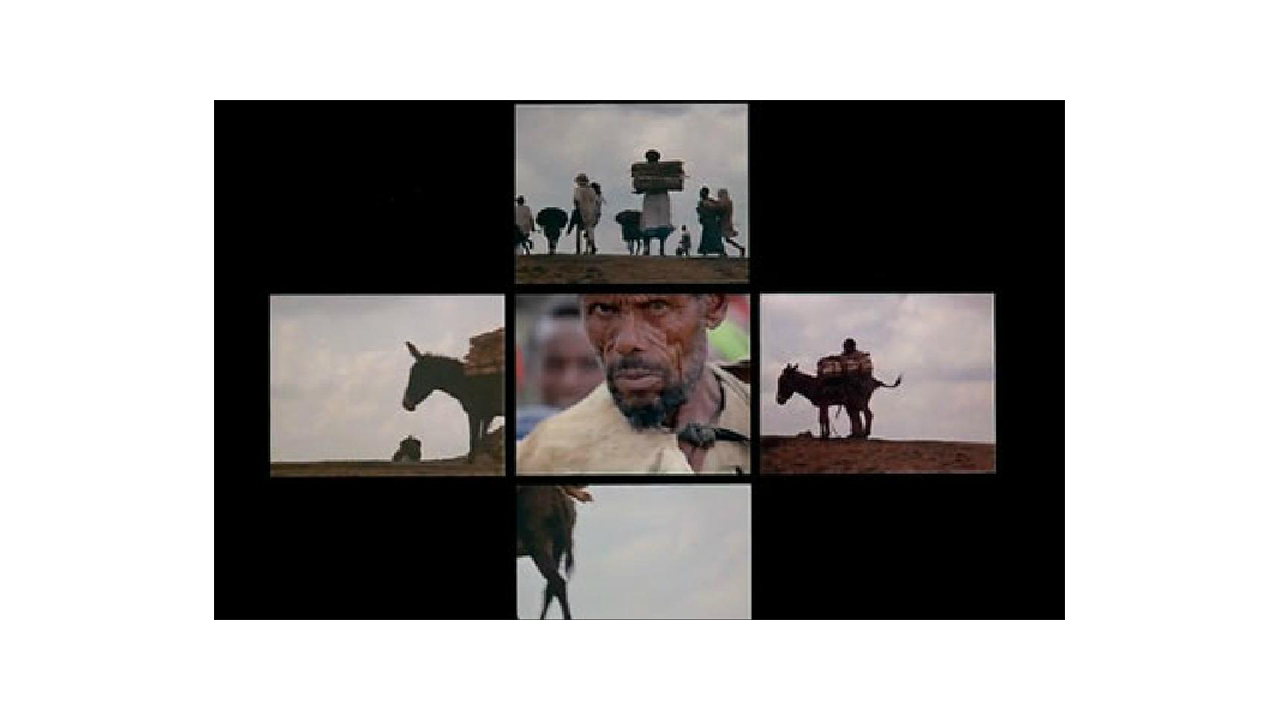 In the Labyrinth
Roman Kroitor, Colin Low, Hugh O'Connor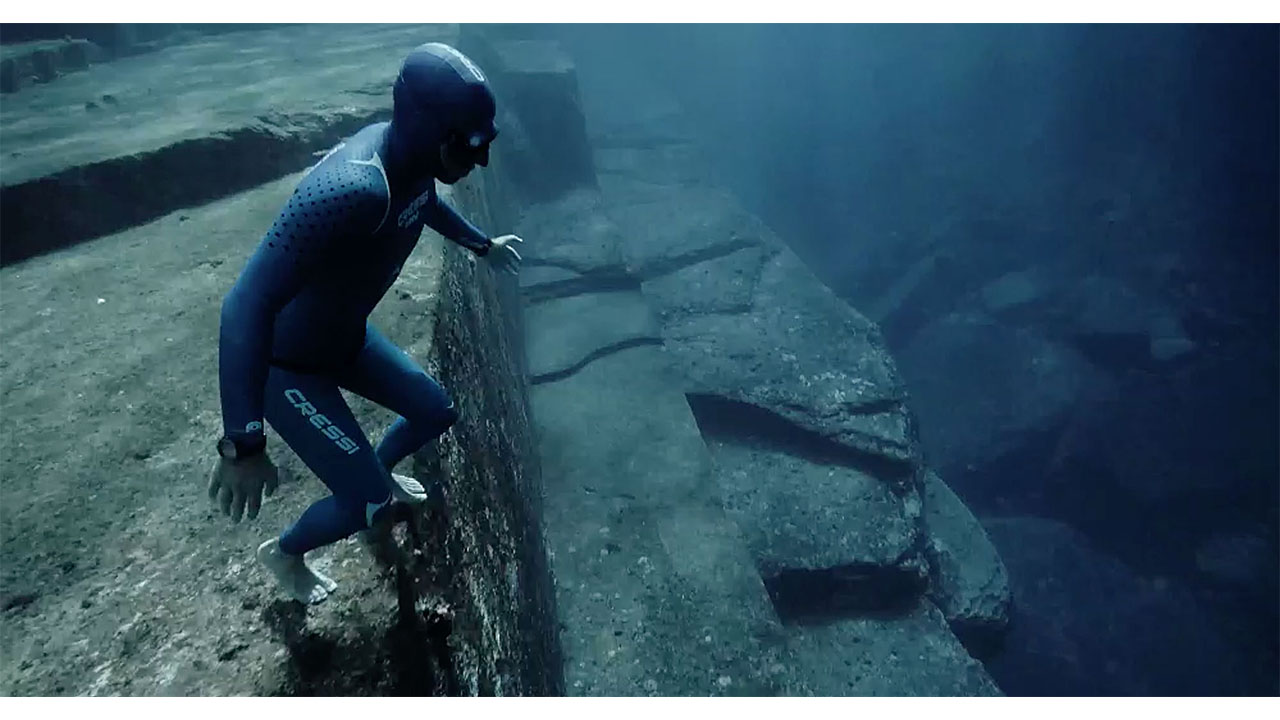 One Breath Around The World
Guillaume Néry, Julie Gautier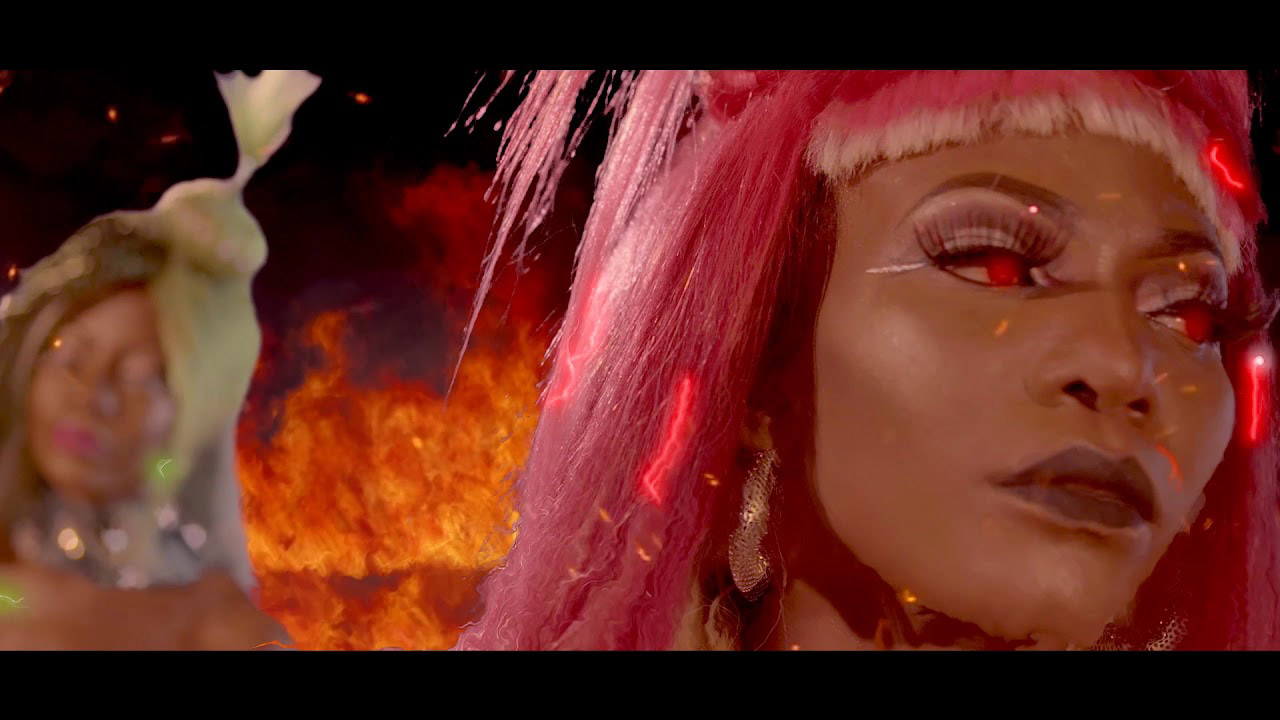 Hello, Rain
C.J. 'Fiery' Obasi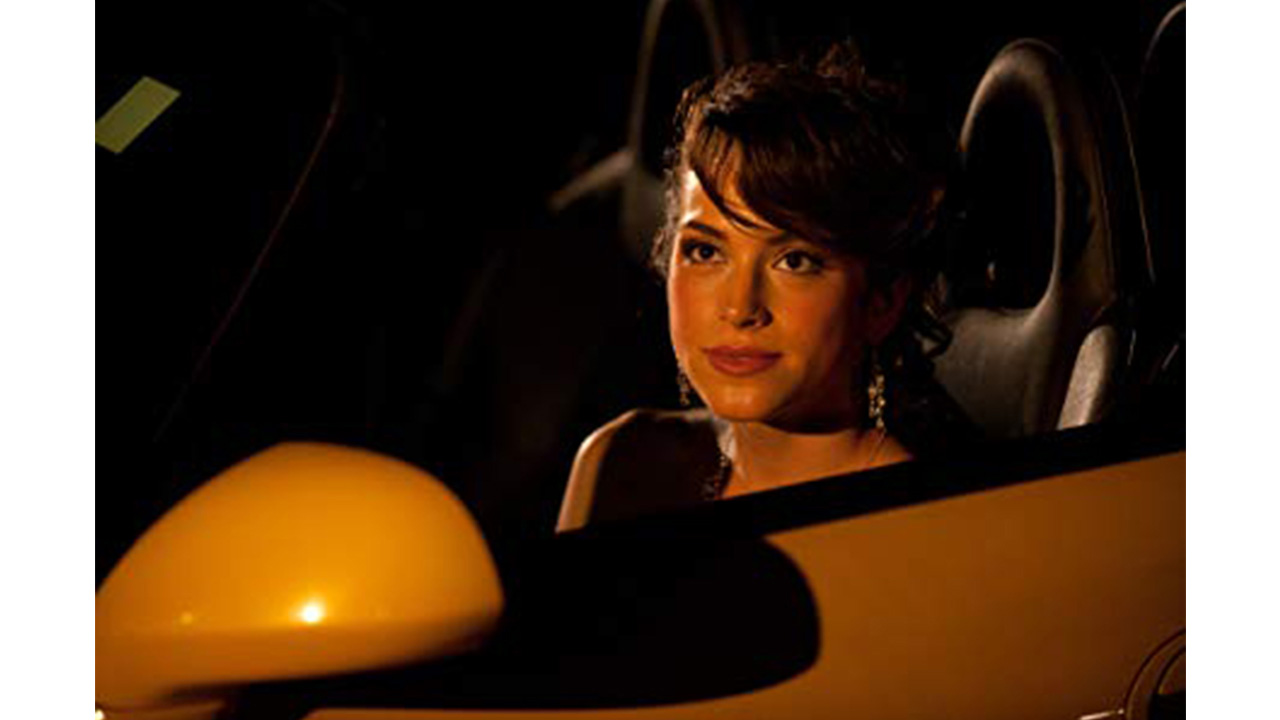 Counter - Clockwise
Denny wilkins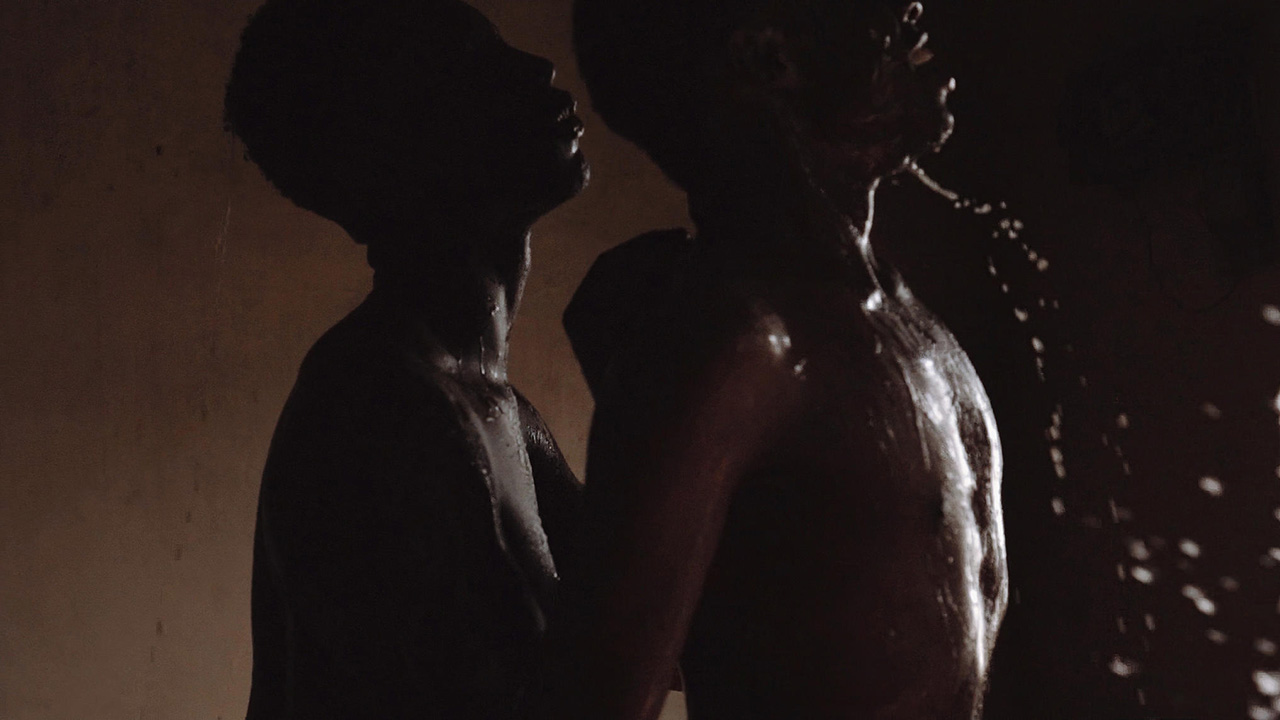 Tapi!
Jim Chuchu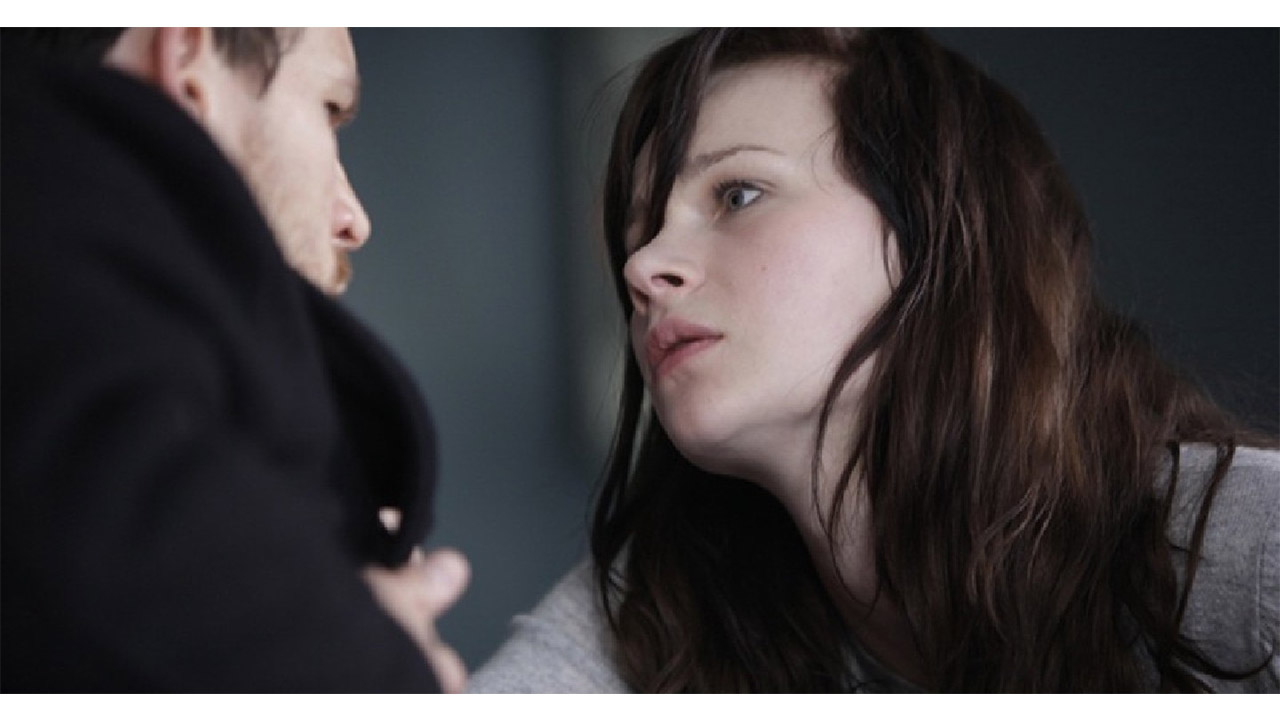 The Sentiment of The Flesh
Roberto Garzelli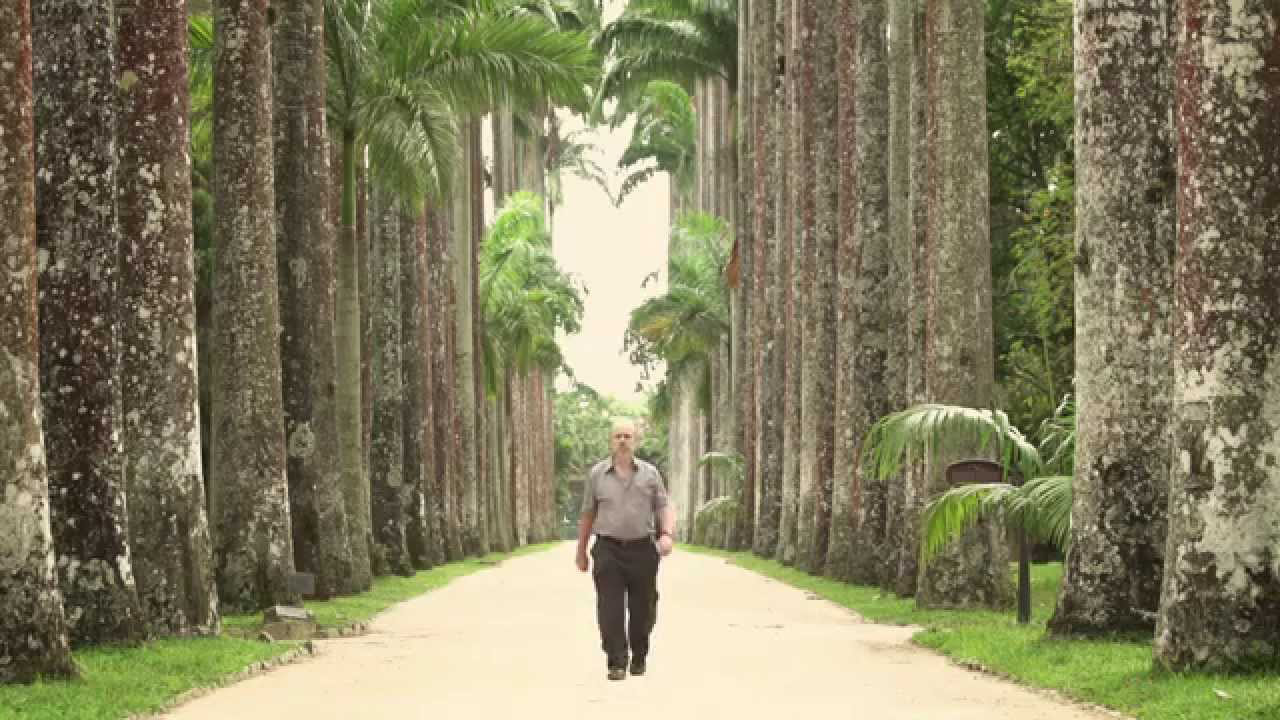 A Flash in the Tropics (Fragmentos de Paixao)
Iara Cardoso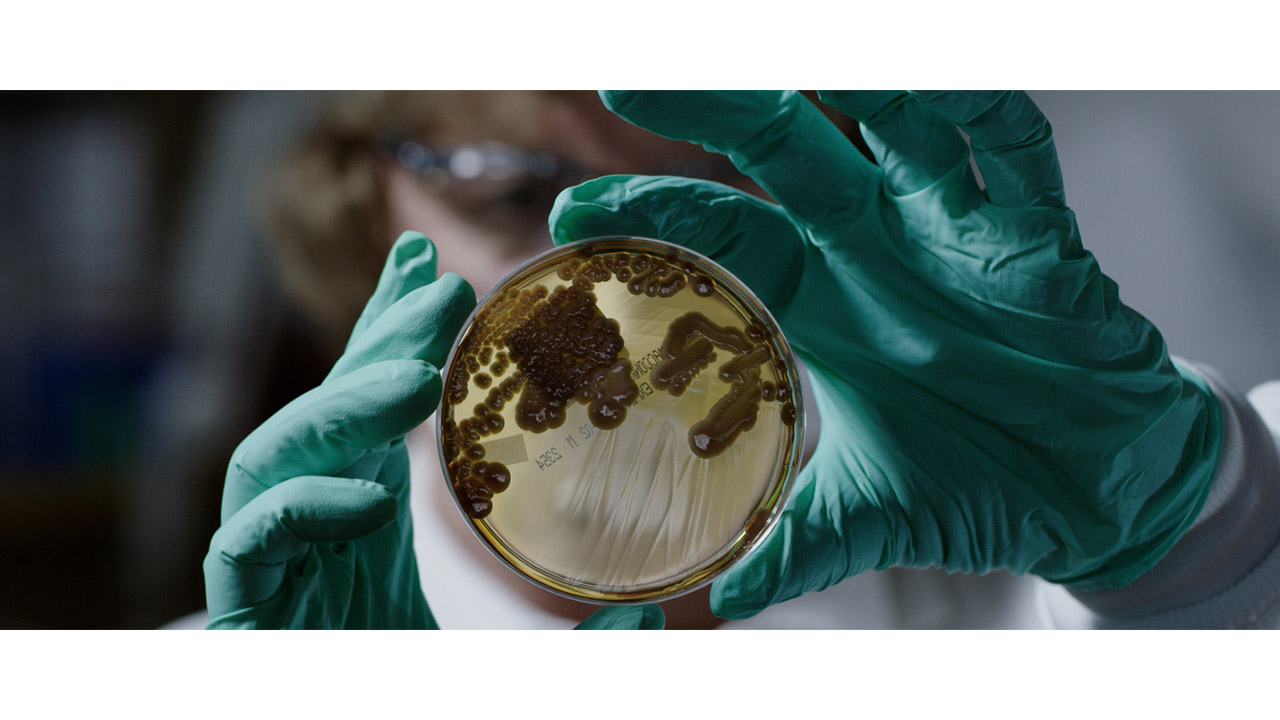 Resistance Fighters
Michael Wech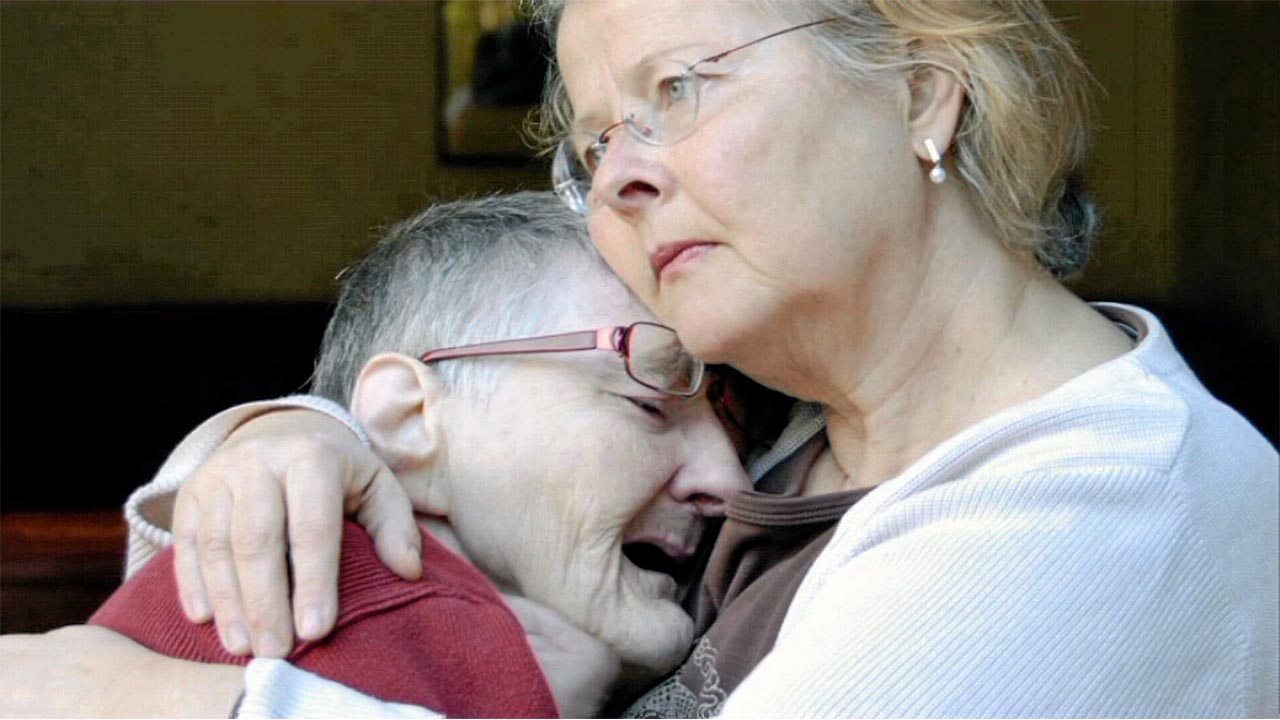 Silver Tsunami
Cynthia Harrison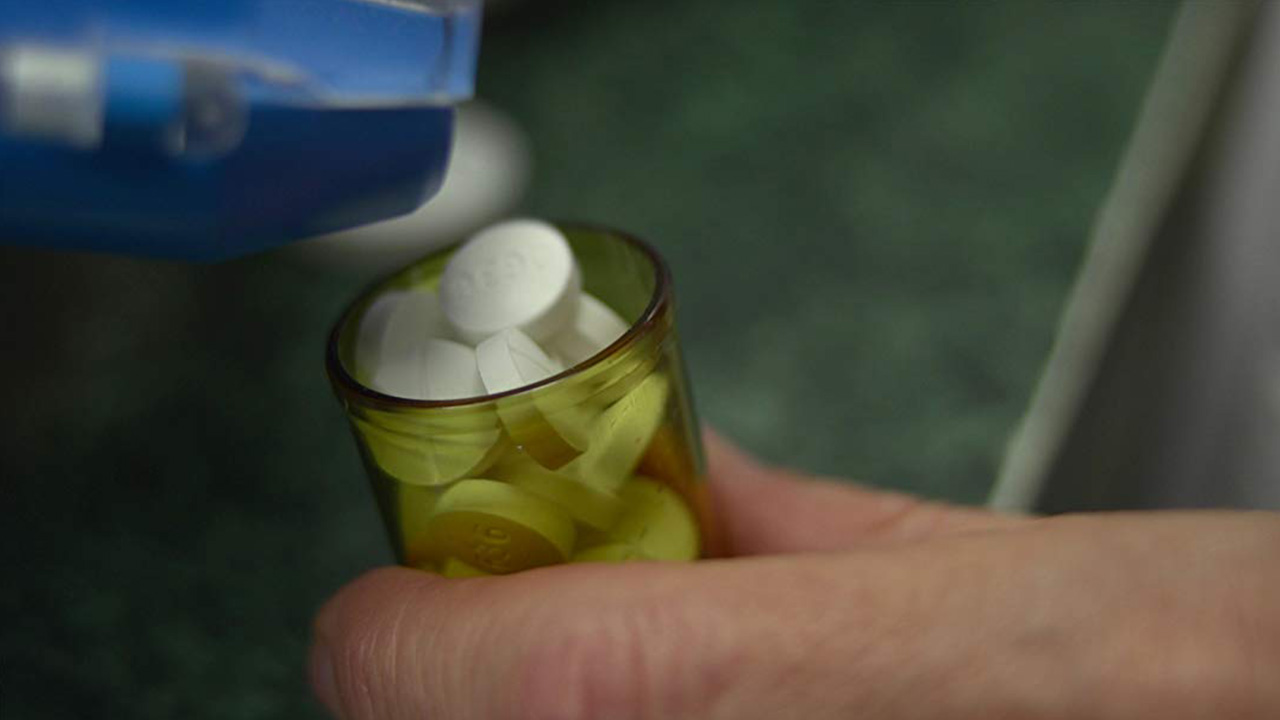 The Age of Anxiety
Scott Harper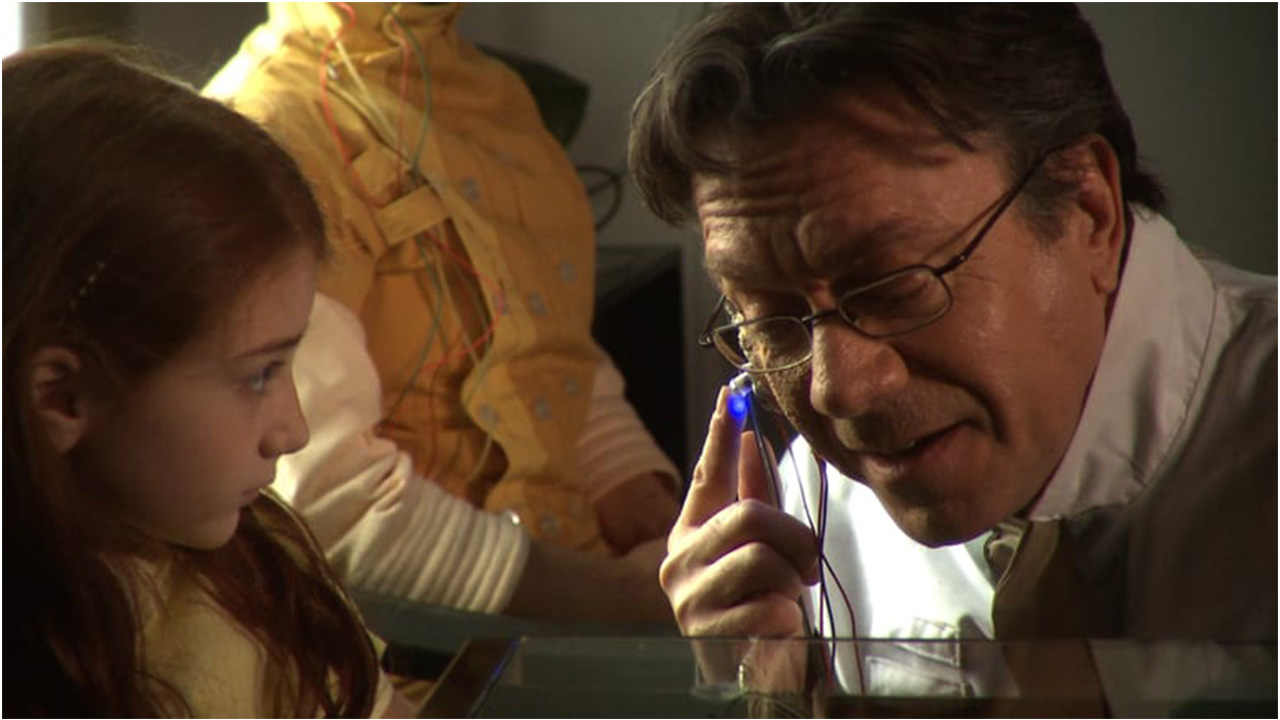 The Feed
Benjamin Berger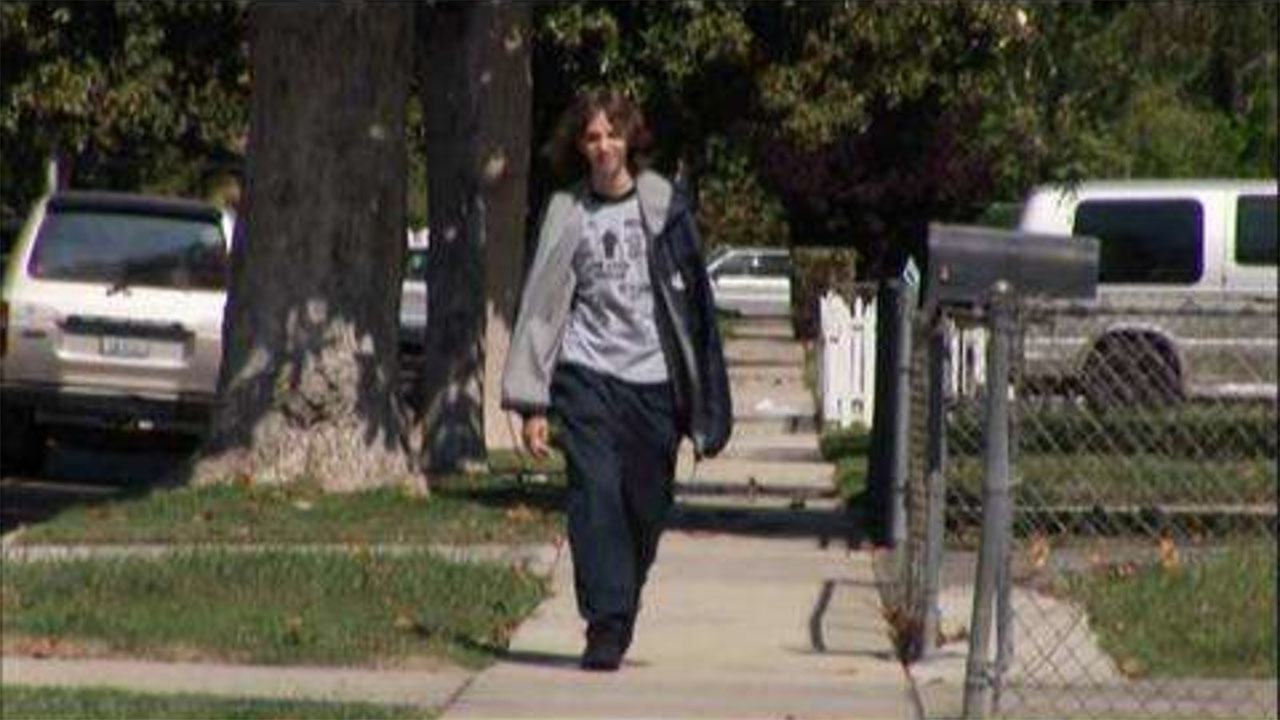 Hard Problems
George Paul Csicsery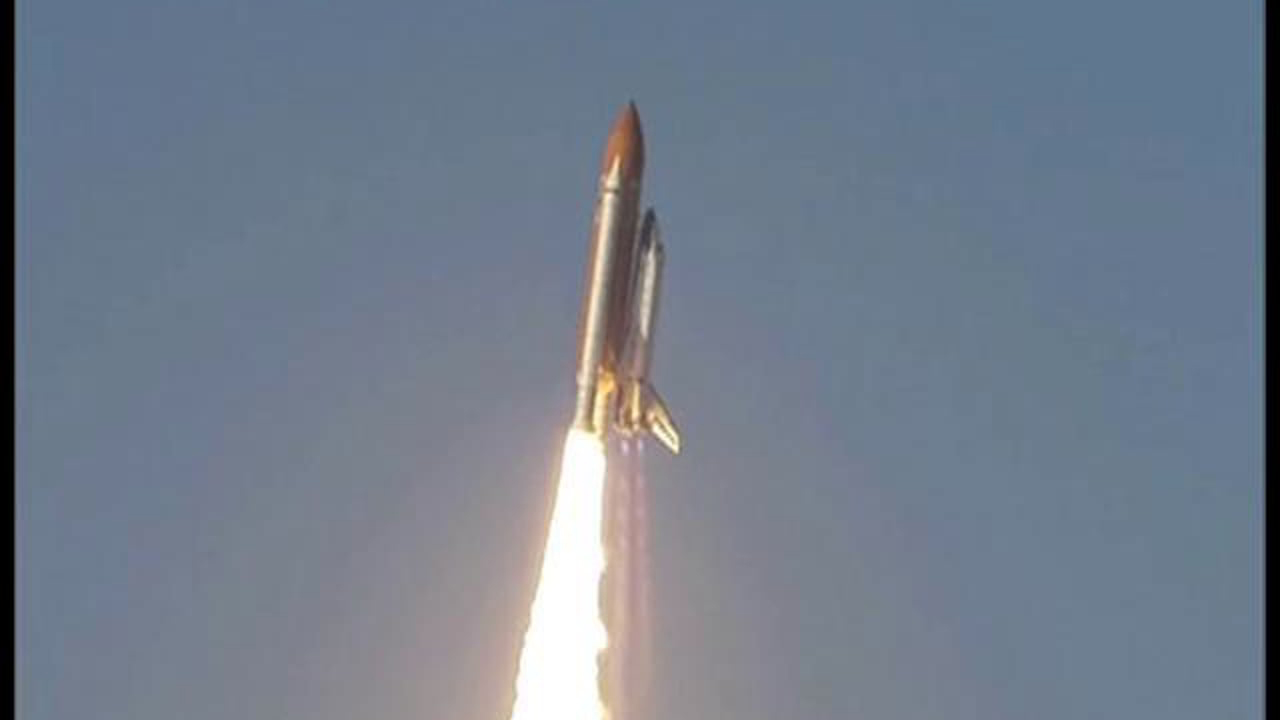 Wally's mission on Mars
Lisa Mills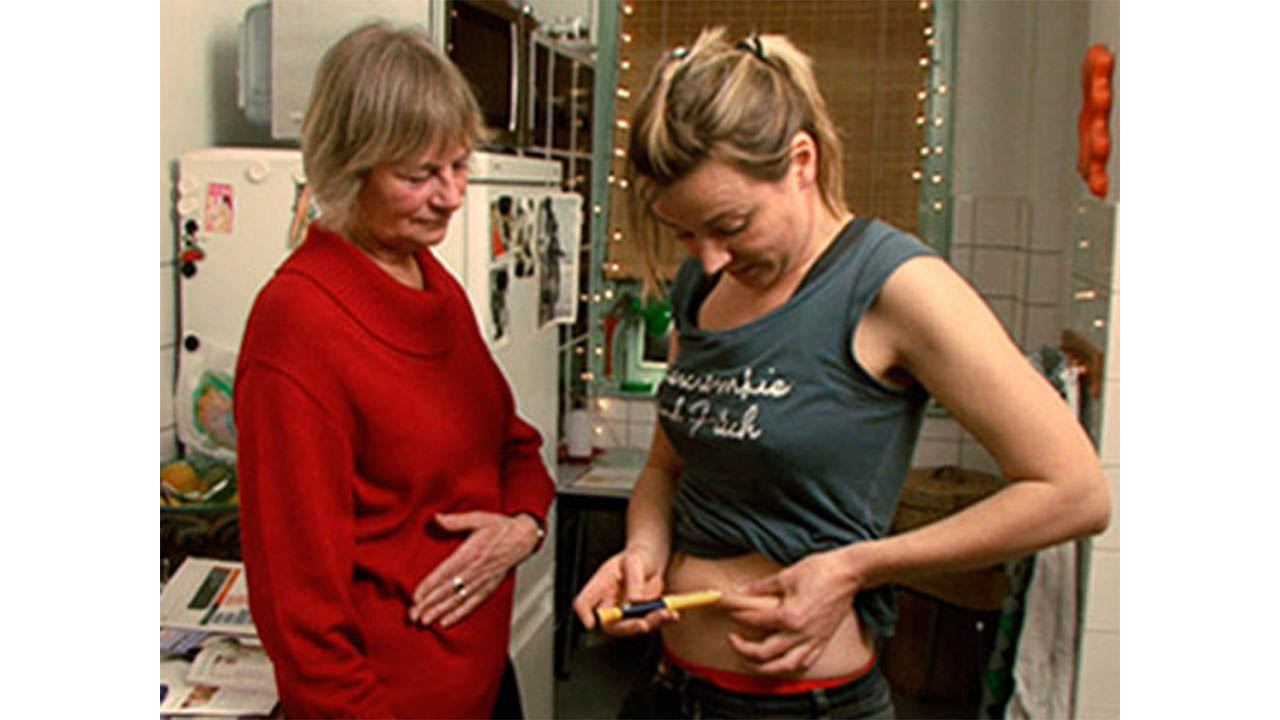 Ei Voor Later (Eggs For Later)
Marieke Schellart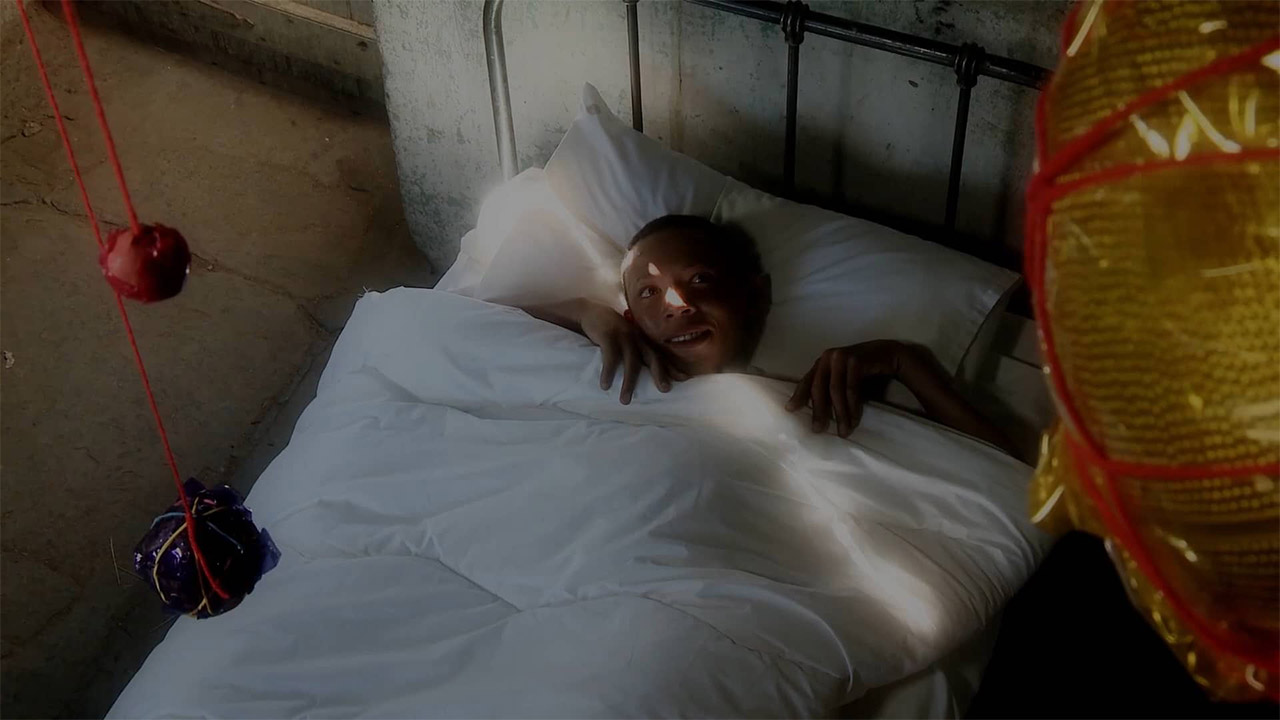 My Room At the Centre of The Universe
Guy Spiller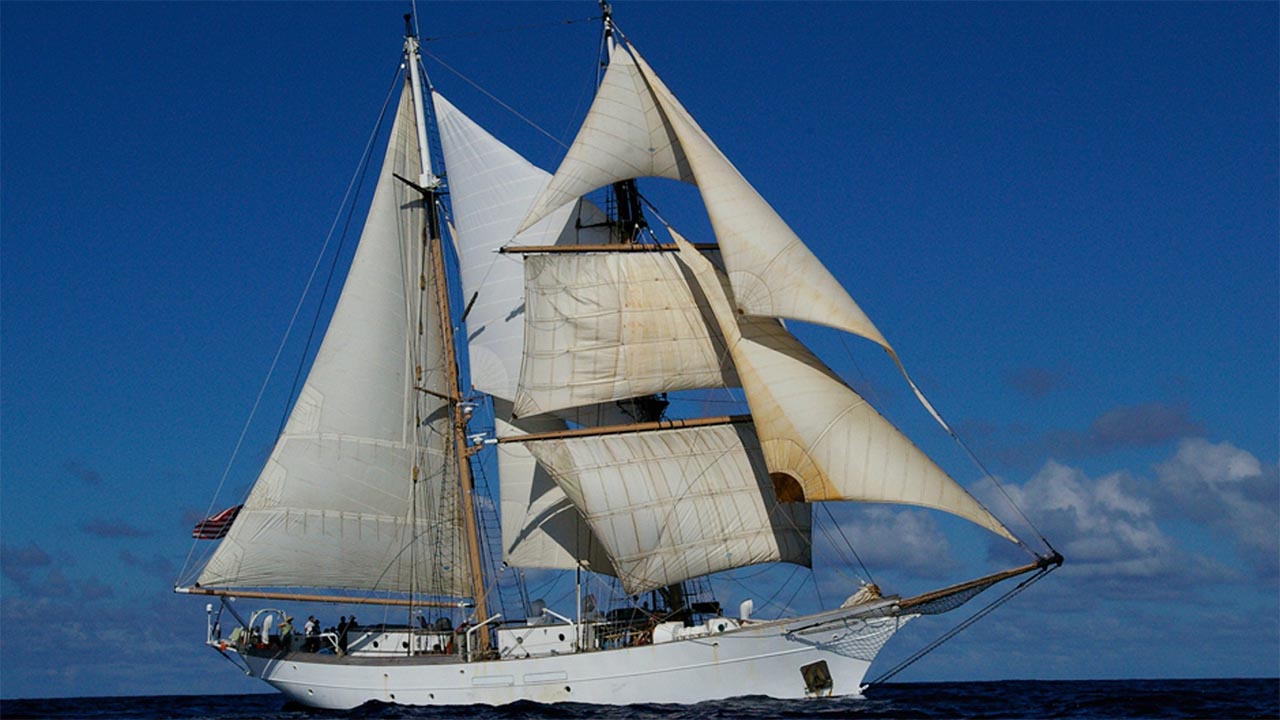 Into The Gyre
Scott Elliott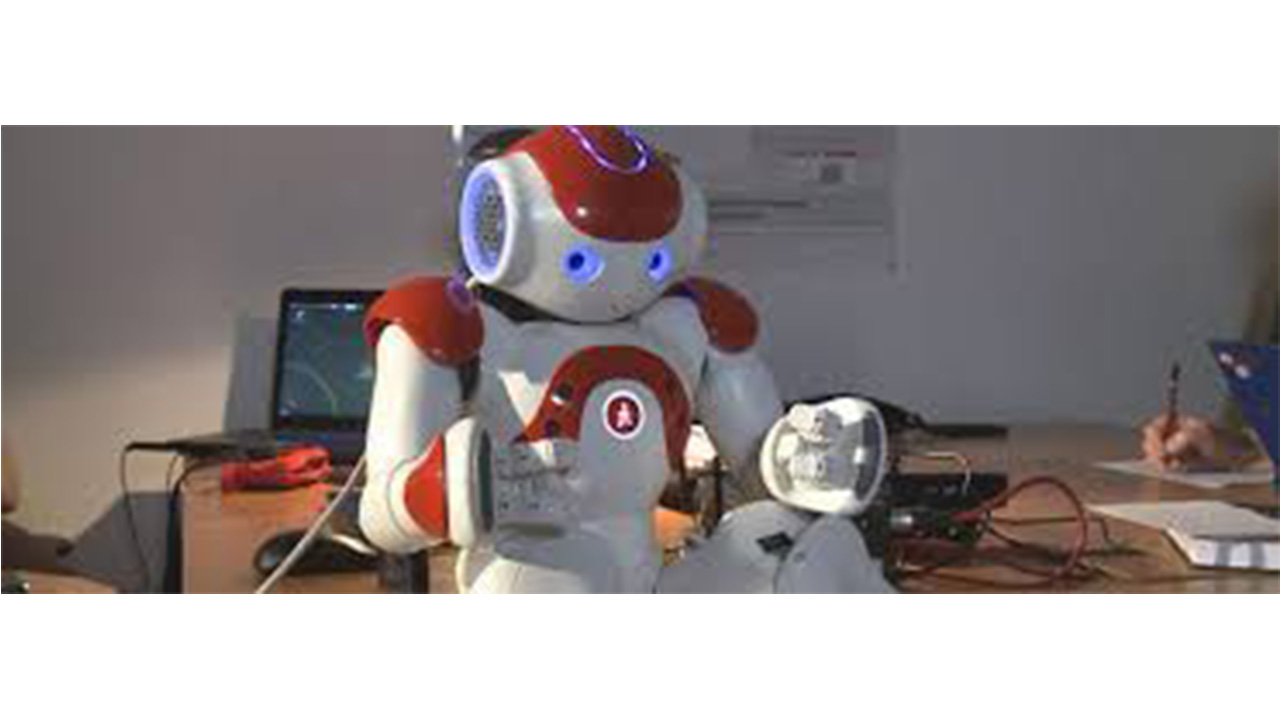 Living With Robots ( Vivre avec les Robots)
Elodie Fertil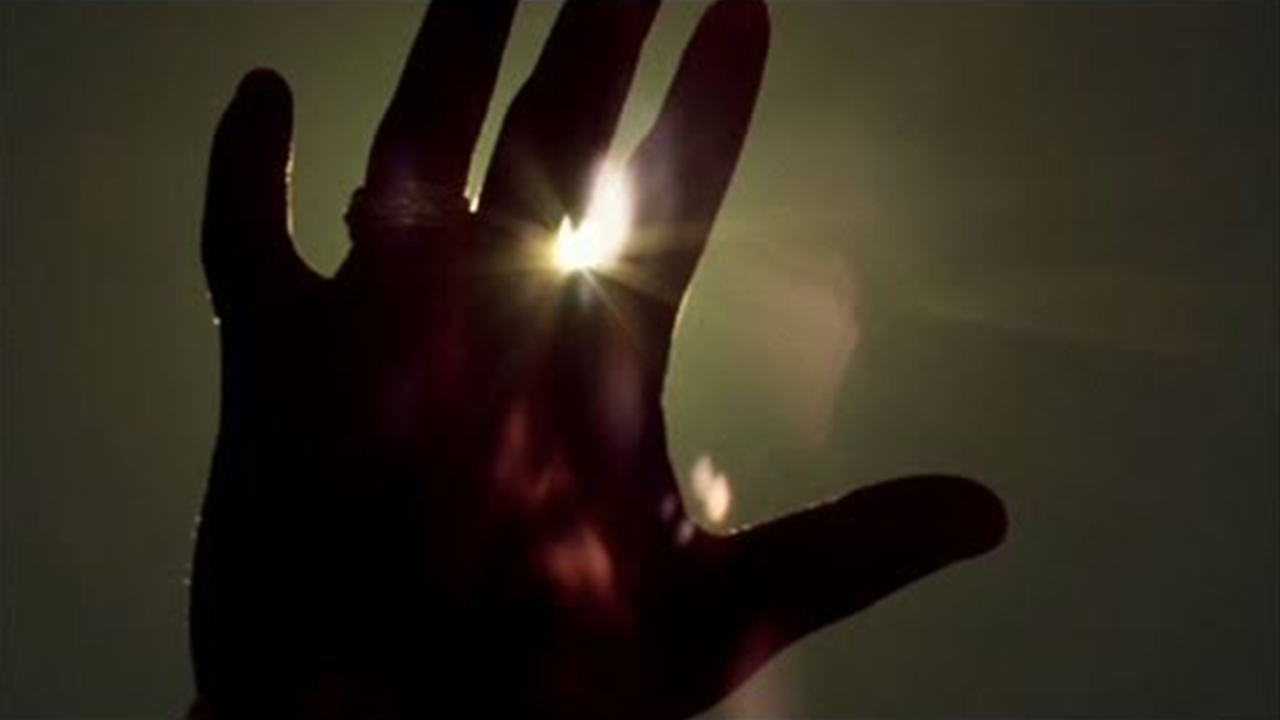 White
A. Sayeeda Moreno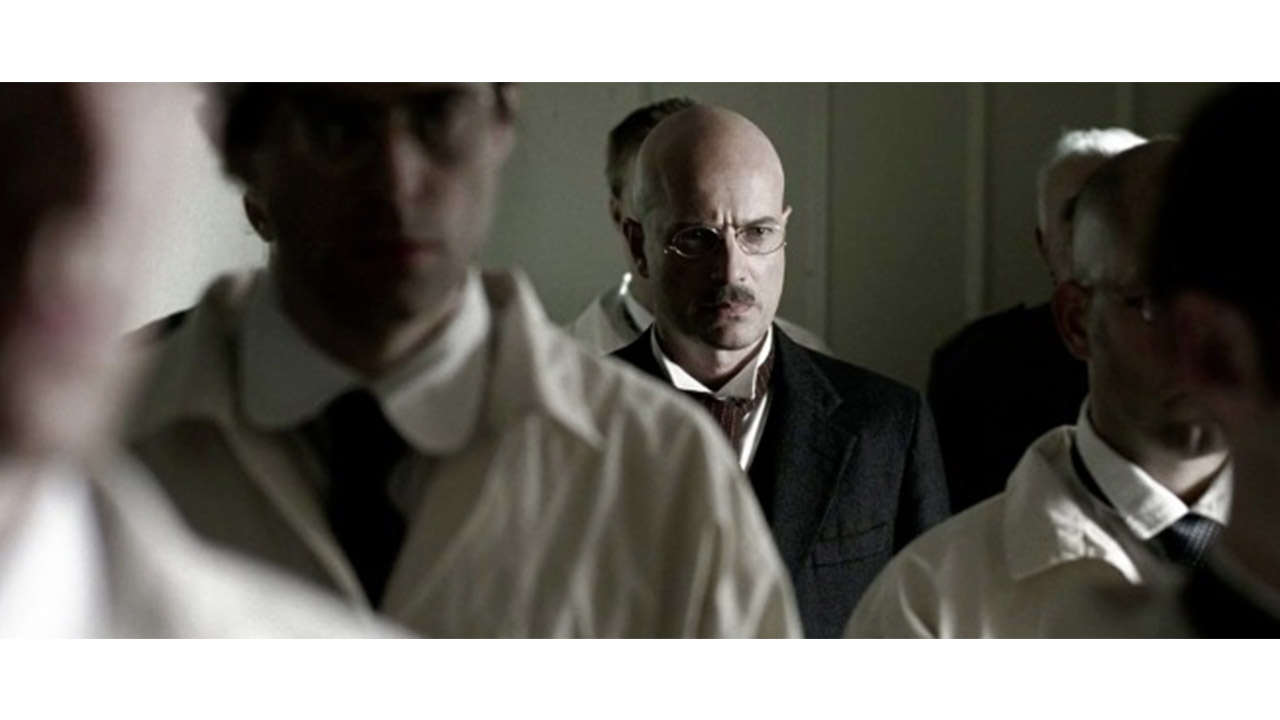 Haber
Daniel Ragussis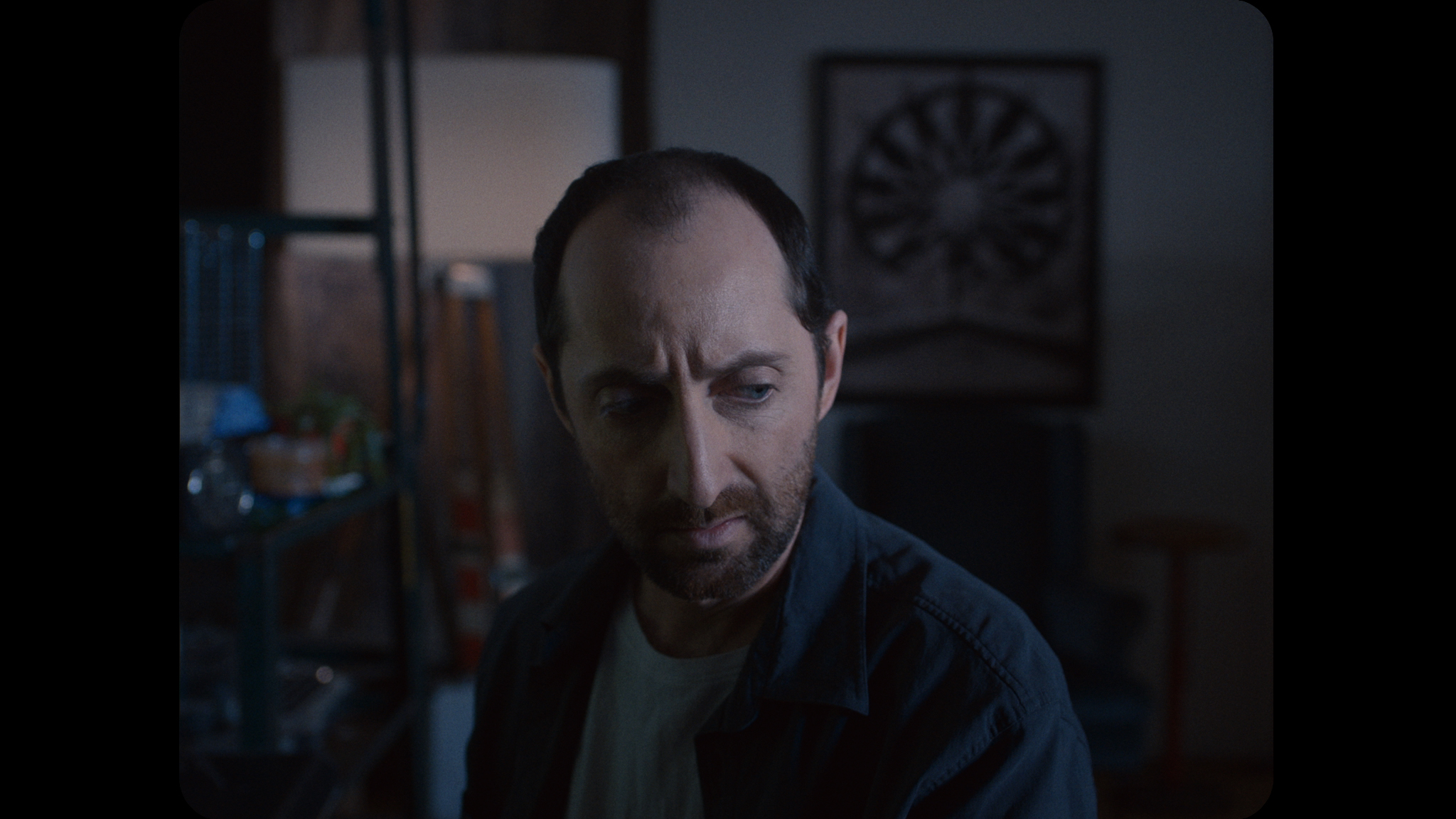 I.R.I.S.
Franie-Éléonore Bernier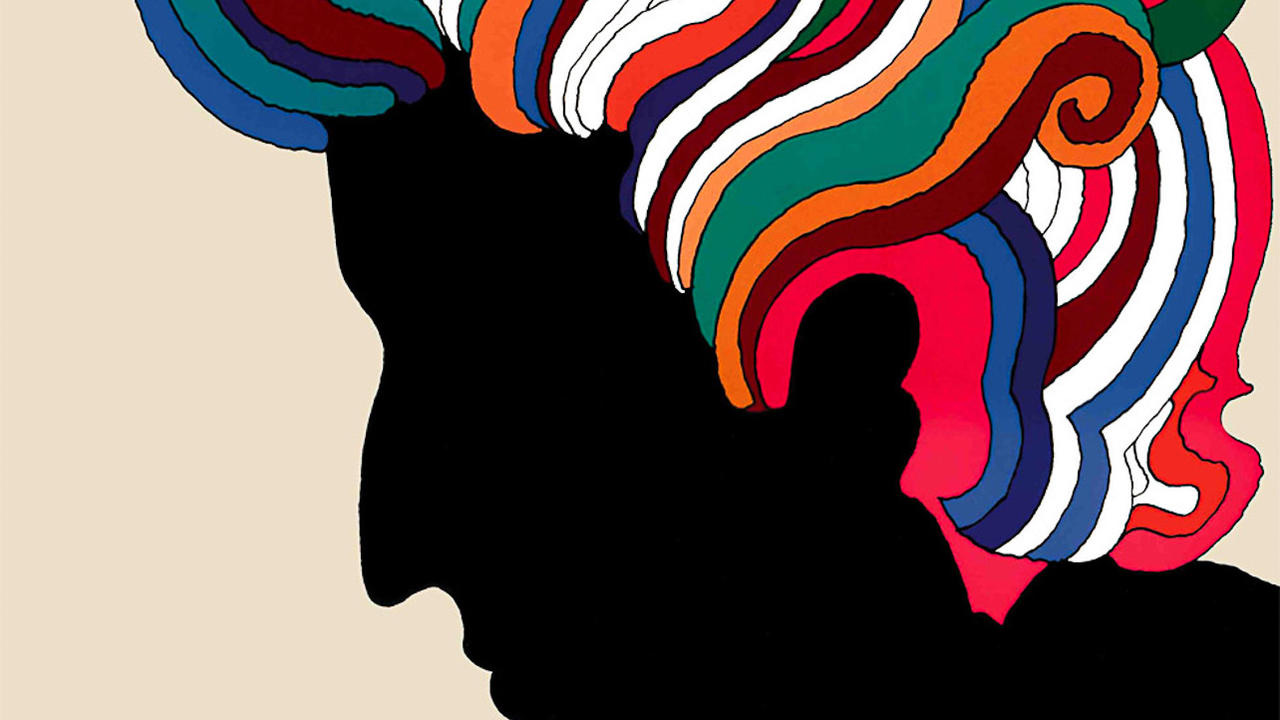 Milton Glaser: To Inform and Delight
Wendy Keys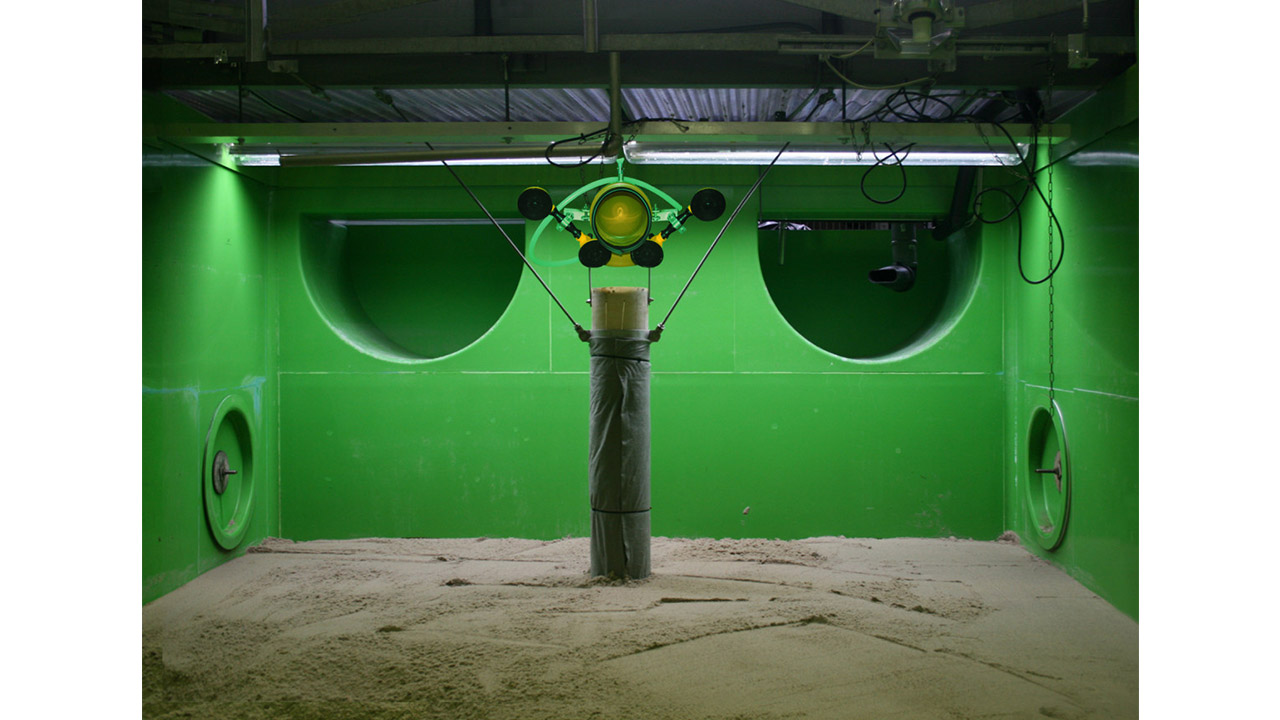 Keep Your Boots Muddy
Anne Rinn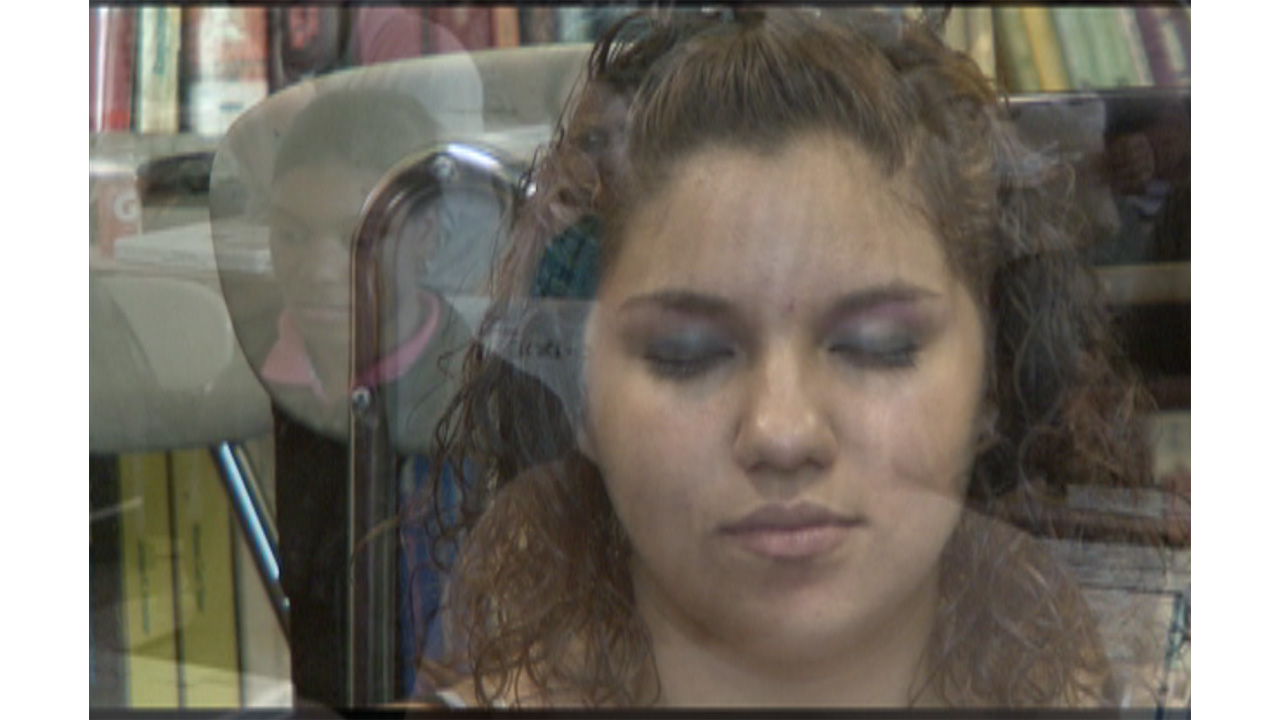 Changing minds at Concord High School
Susan Weiser-Finley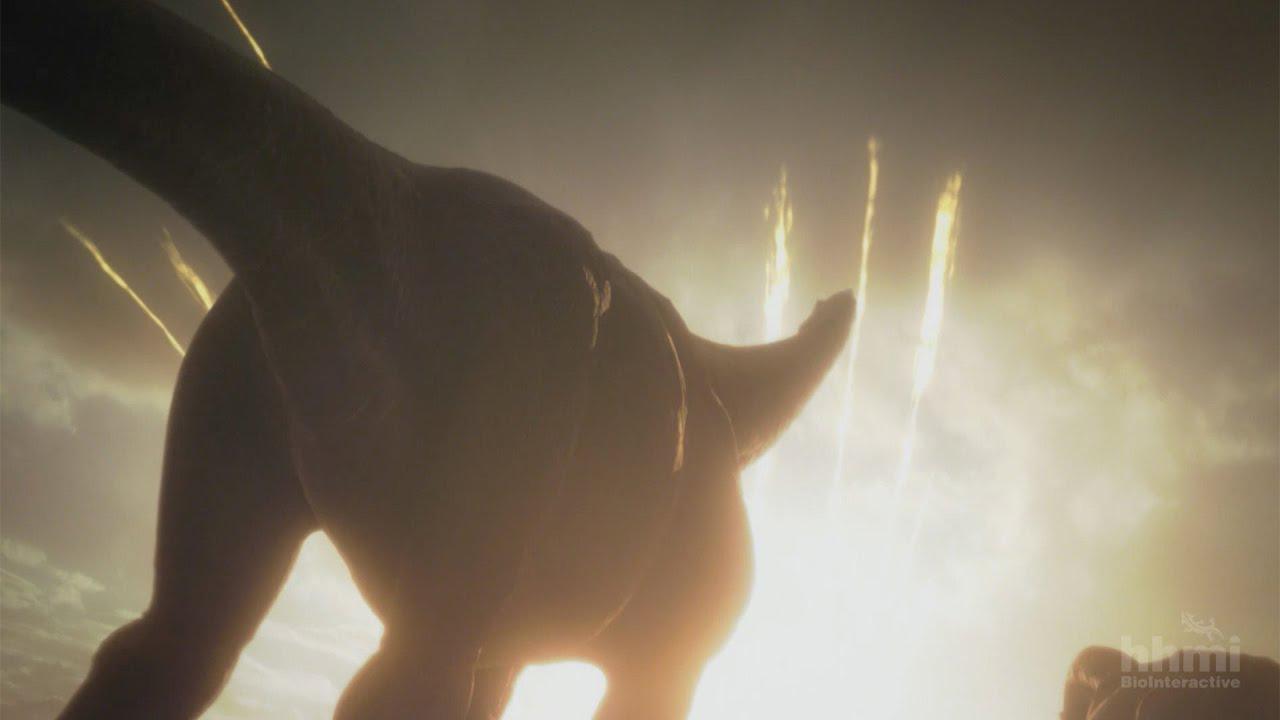 The Day Mesozoic Died
Sarah Holt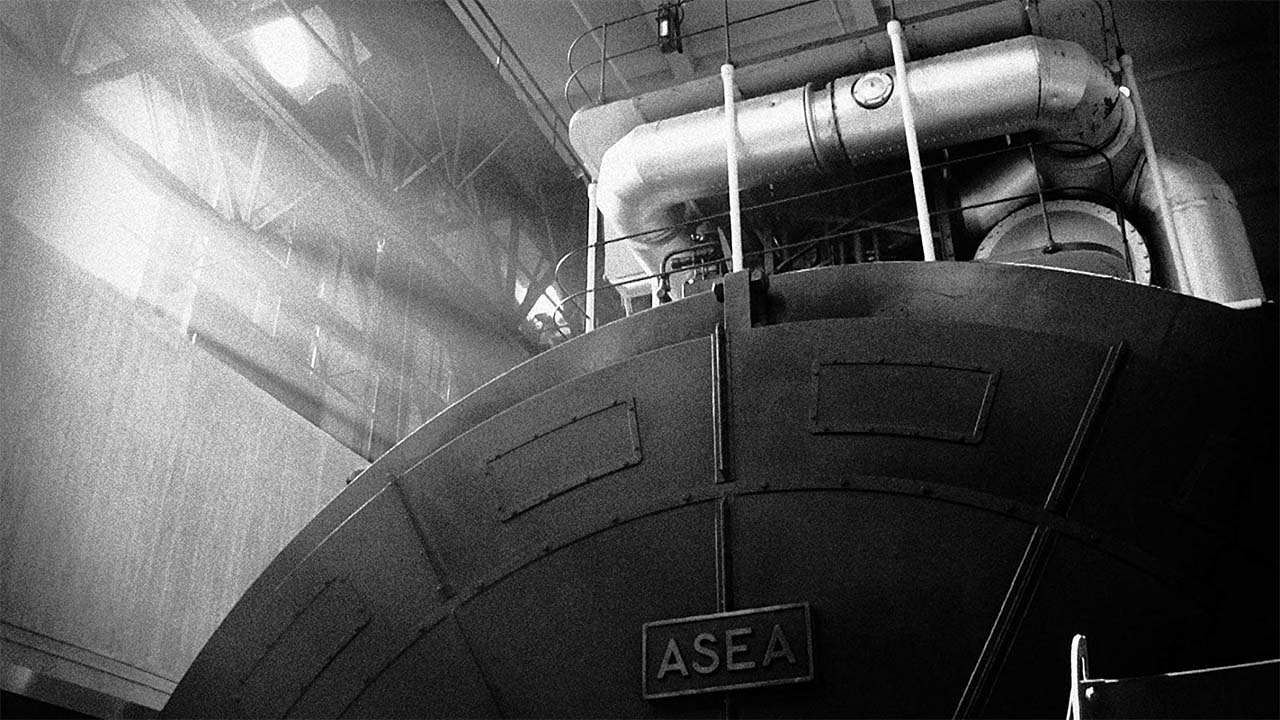 Simple Machines
H. Paul Moon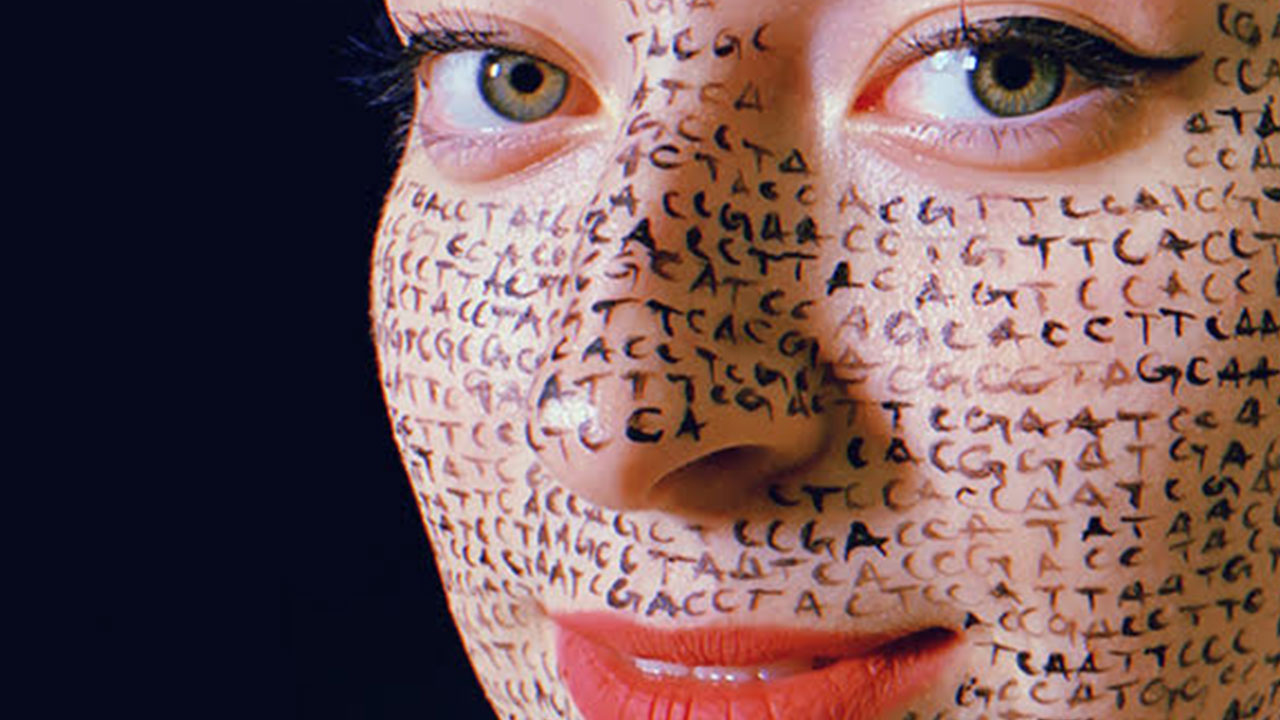 NZT
Bana Alamad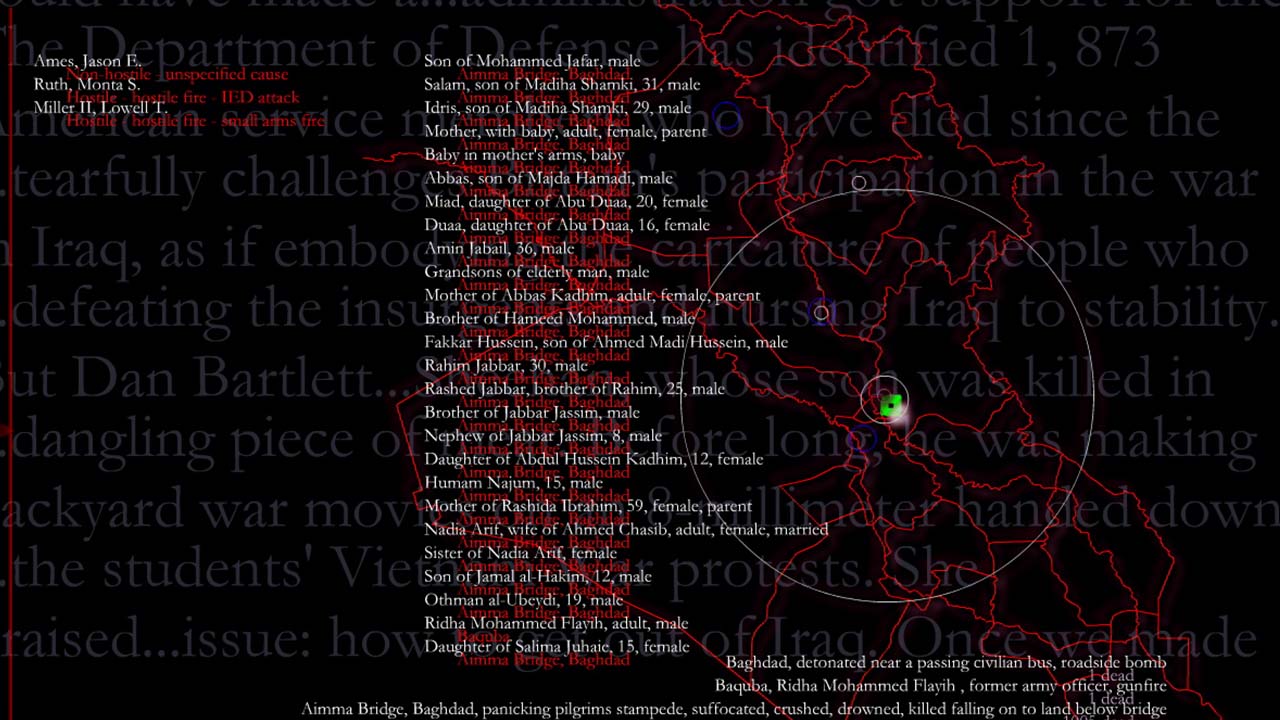 Hard Data
R. Luke DuBois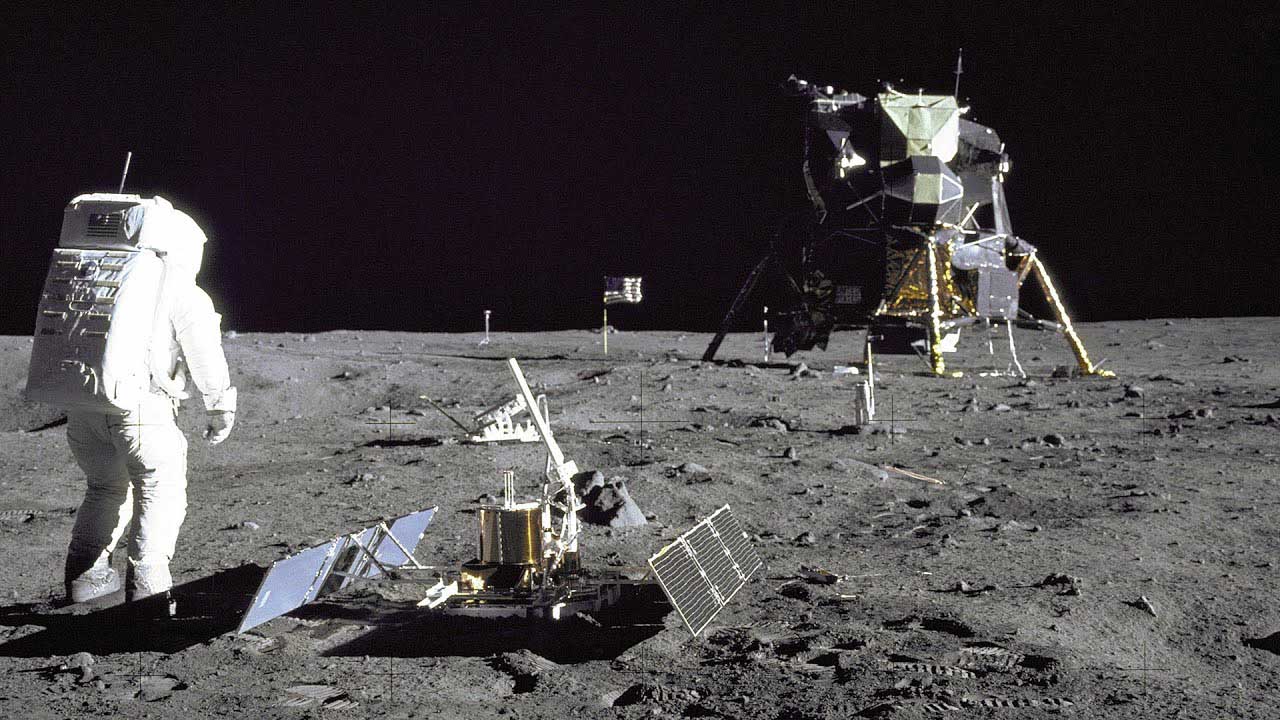 Moon Beat
Kevin Stirling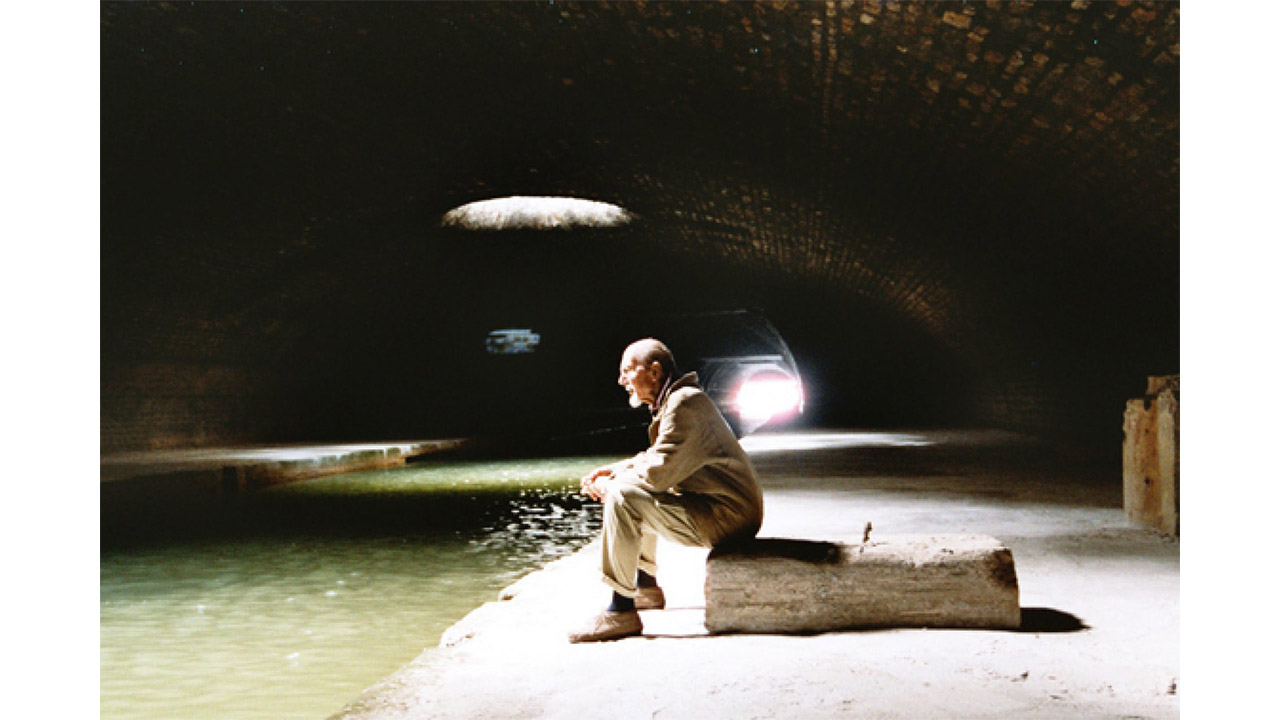 Sergej In The Urn
Boris Hars-Tschachotin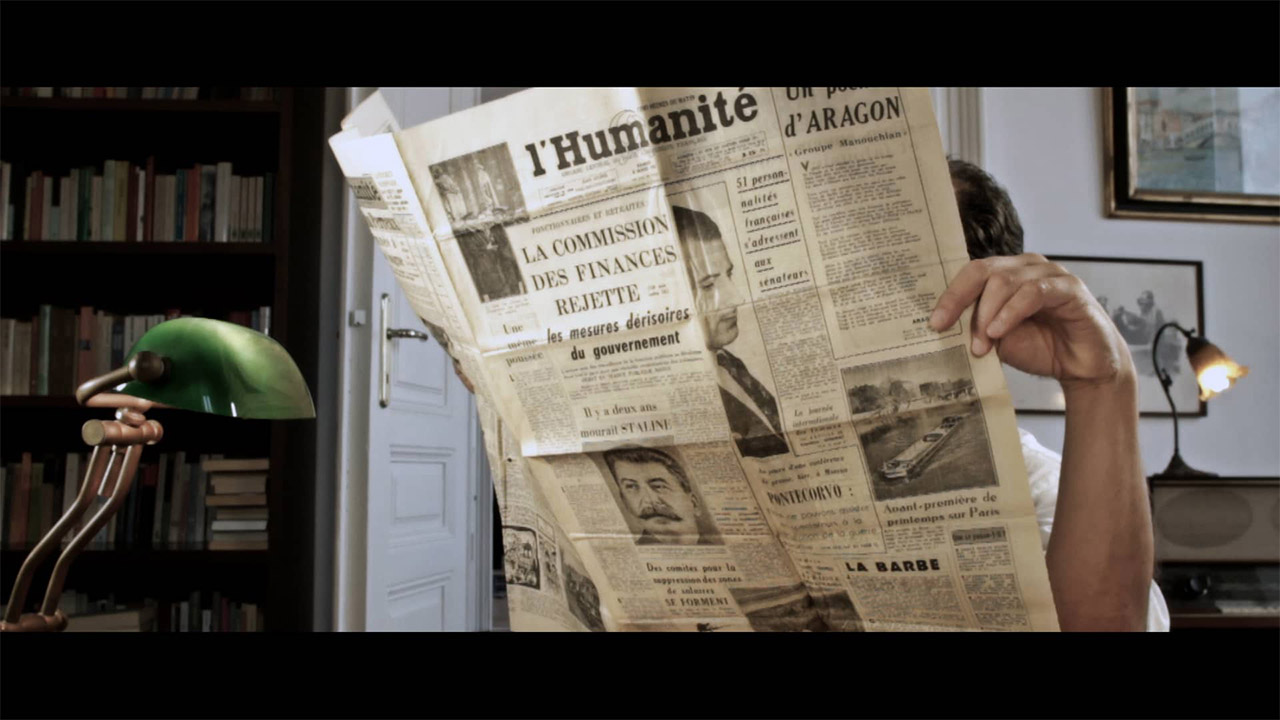 The Story of Bruno Pontecorvo
Diego Cenetiempo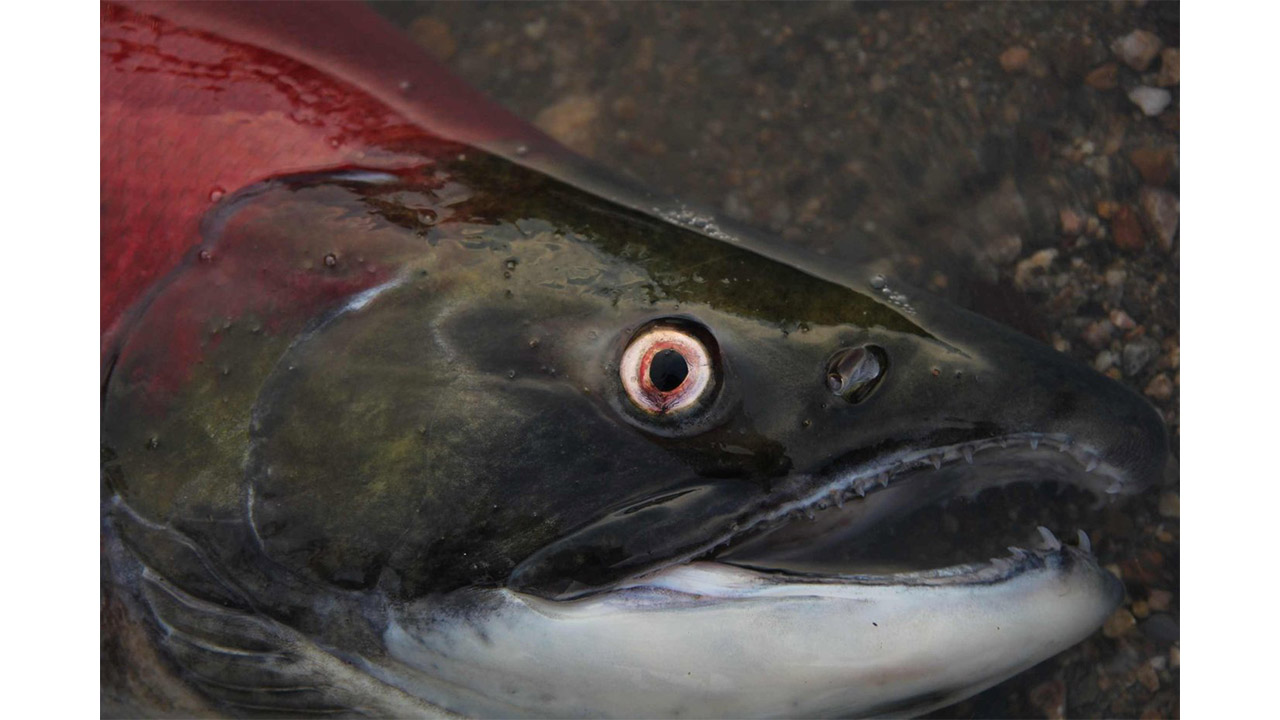 Salmon Confidential
Twyla Roscovich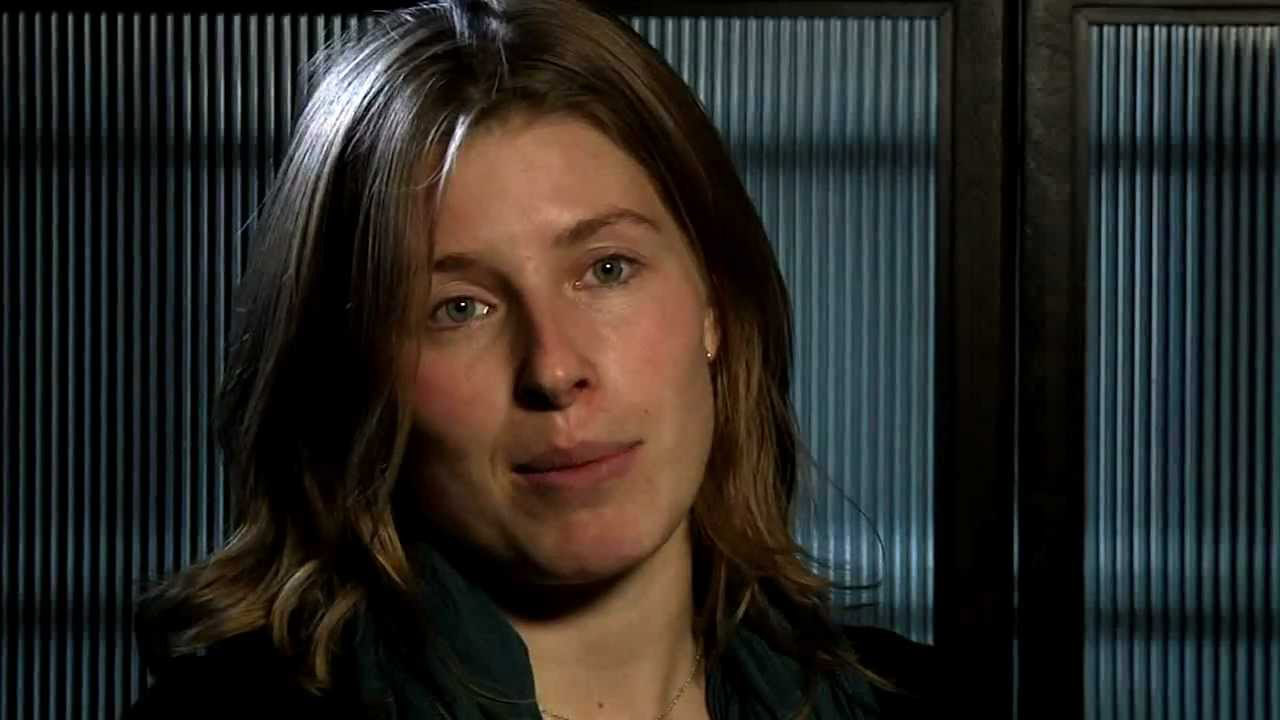 Ascent: Women,Science And Change
Ilo Orleans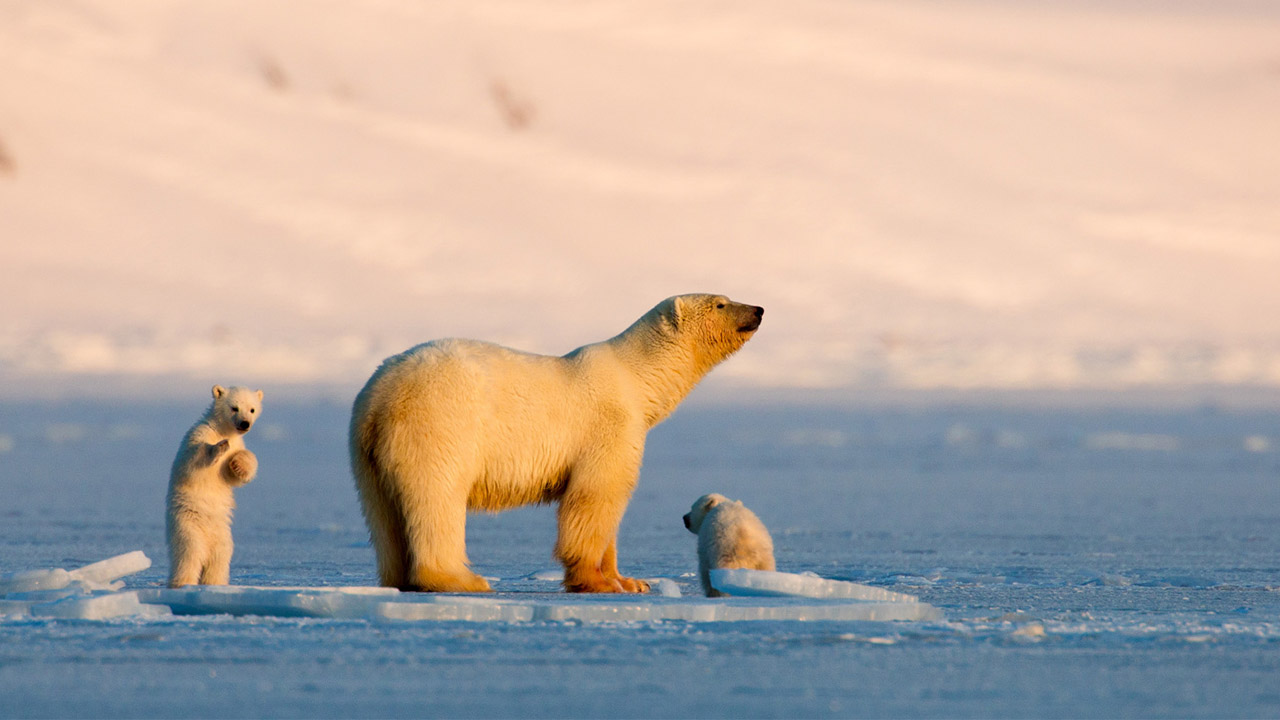 Queen without Land
Asgeir Helgestad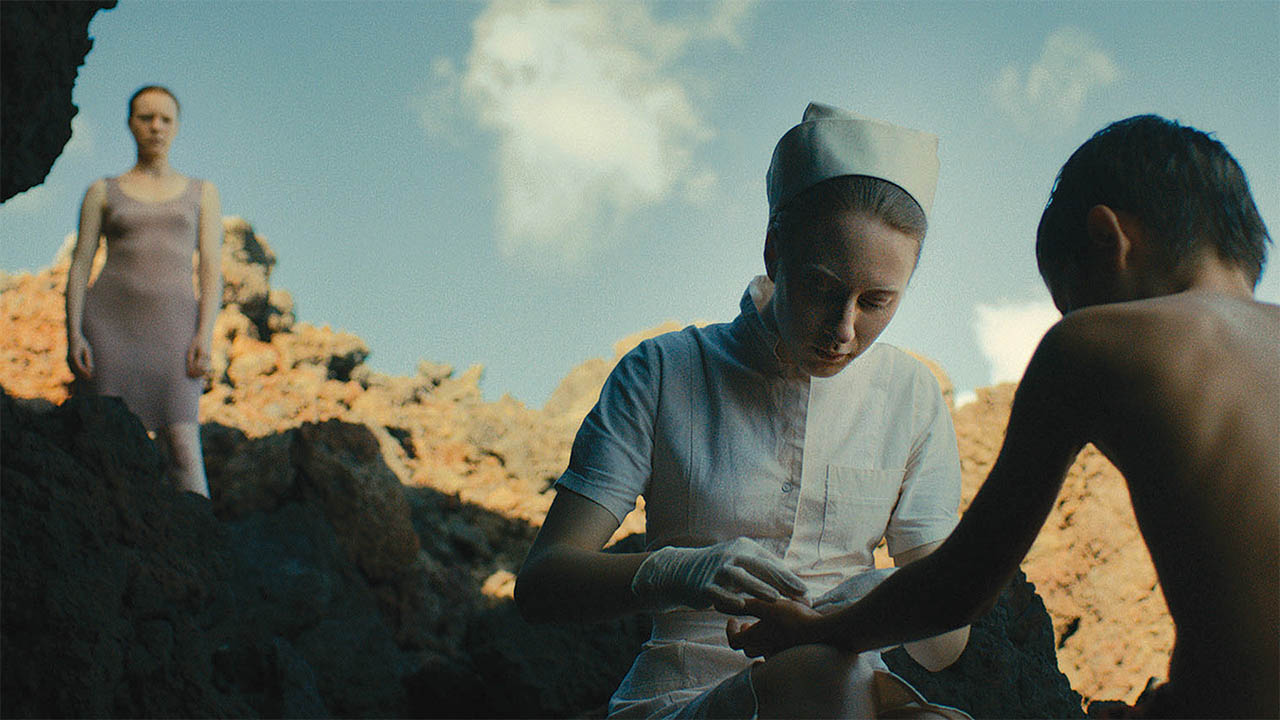 Evolution
Lucile Hadžihalilović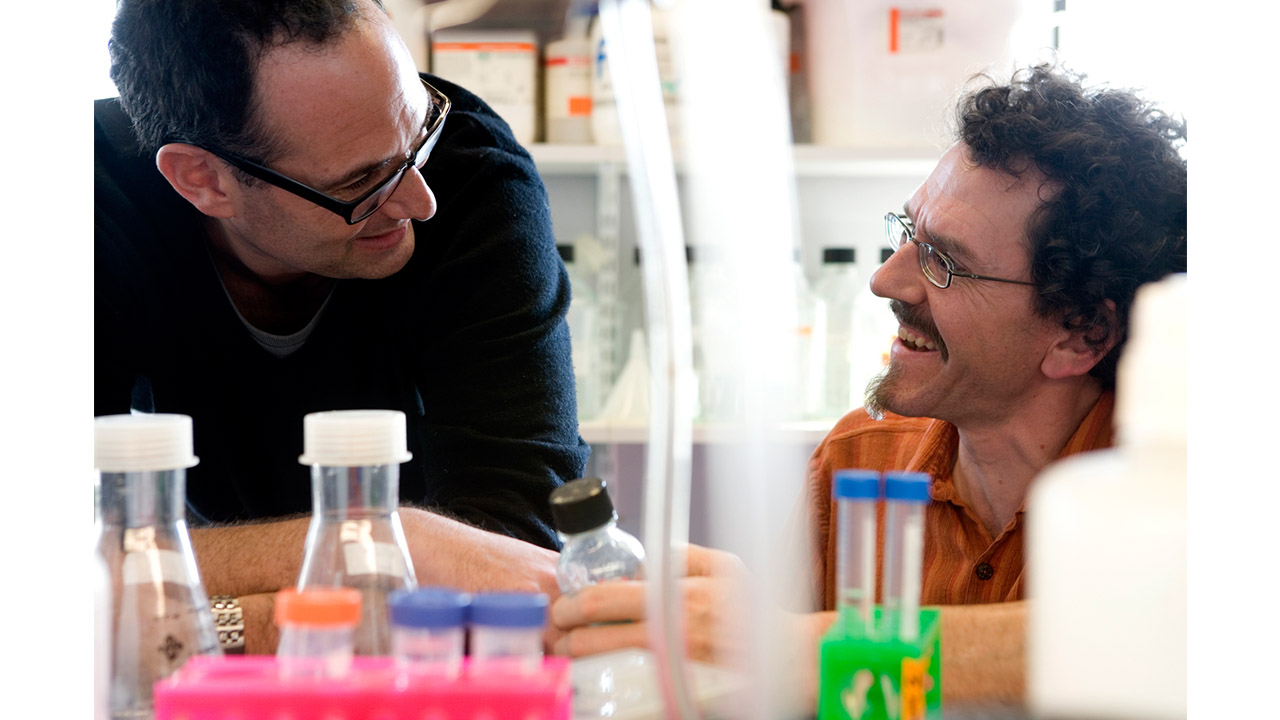 Naturally Obsessed
Carole Rifkind, Richard Rifkind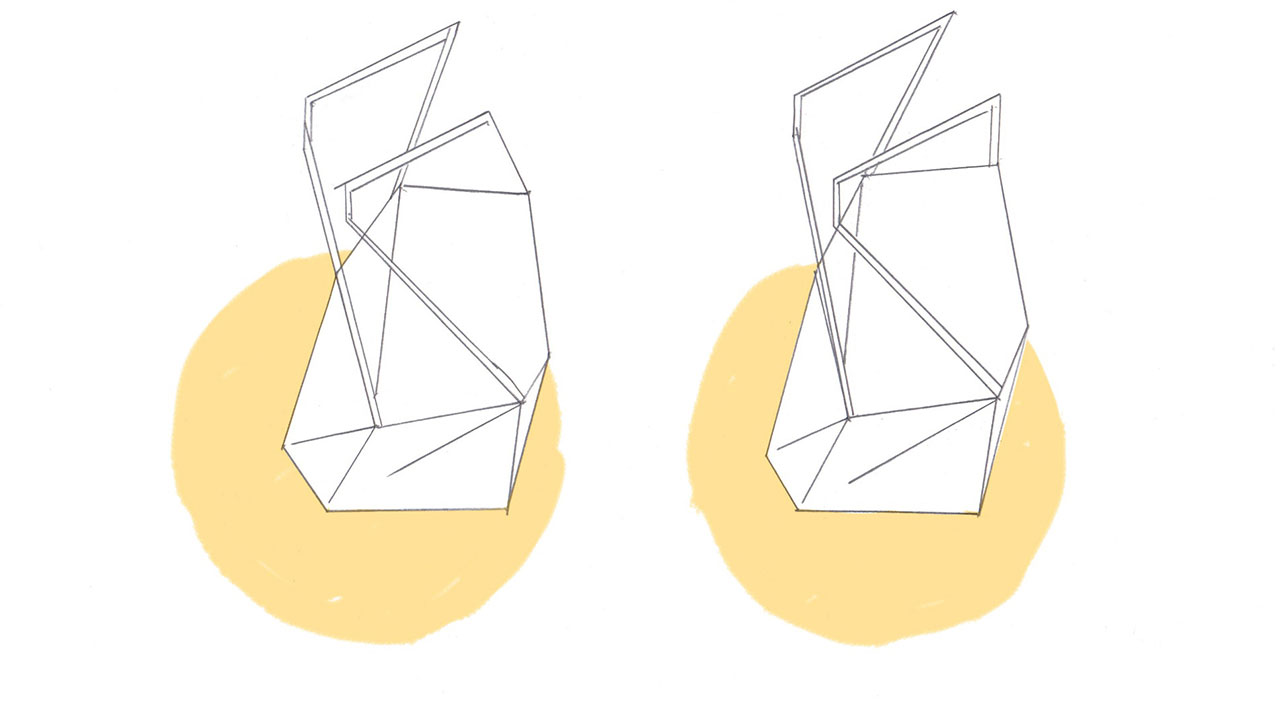 Here There
Alexander Stewart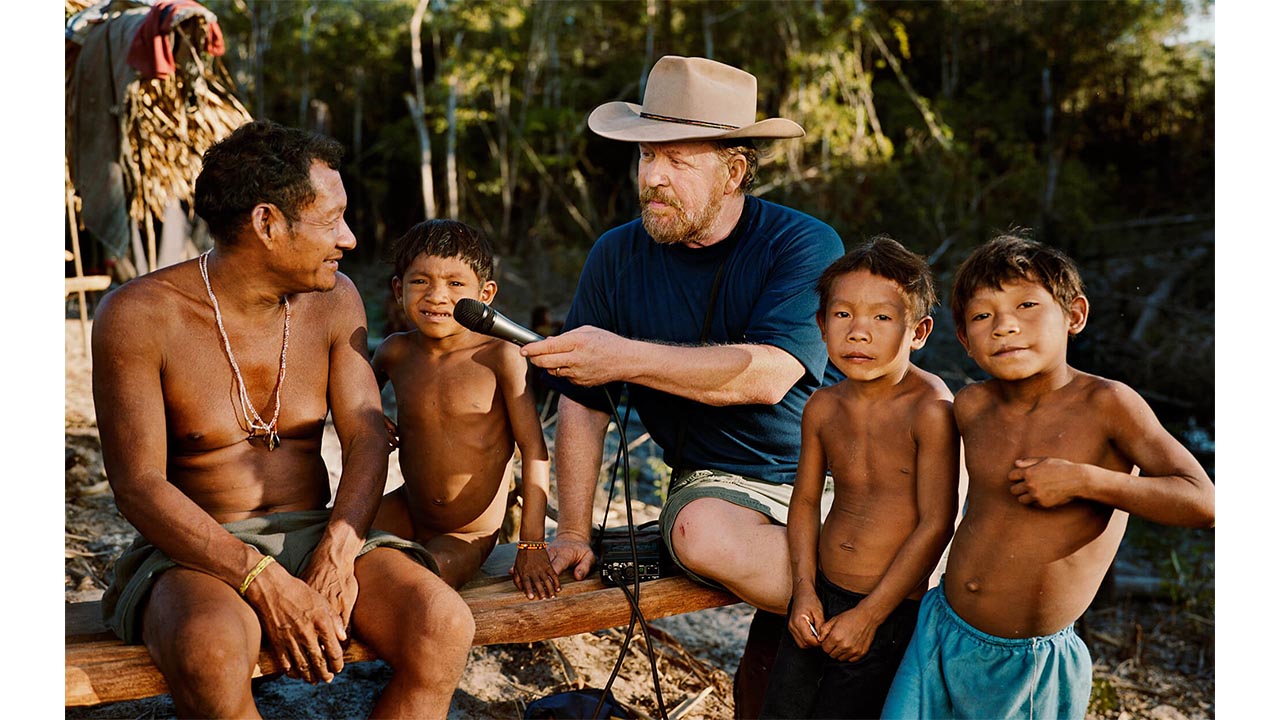 The Grammar Of Happiness
Michael O'Neill, Randall Wood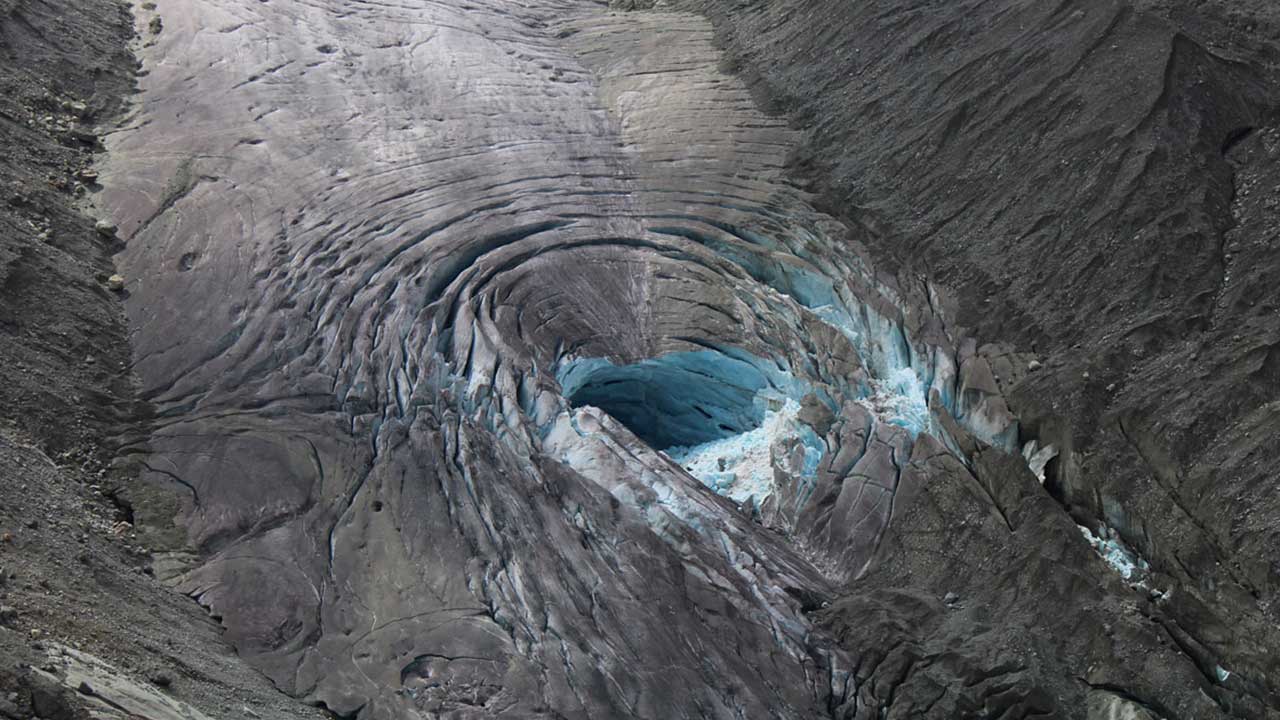 Blast
Francesco Mattuzzi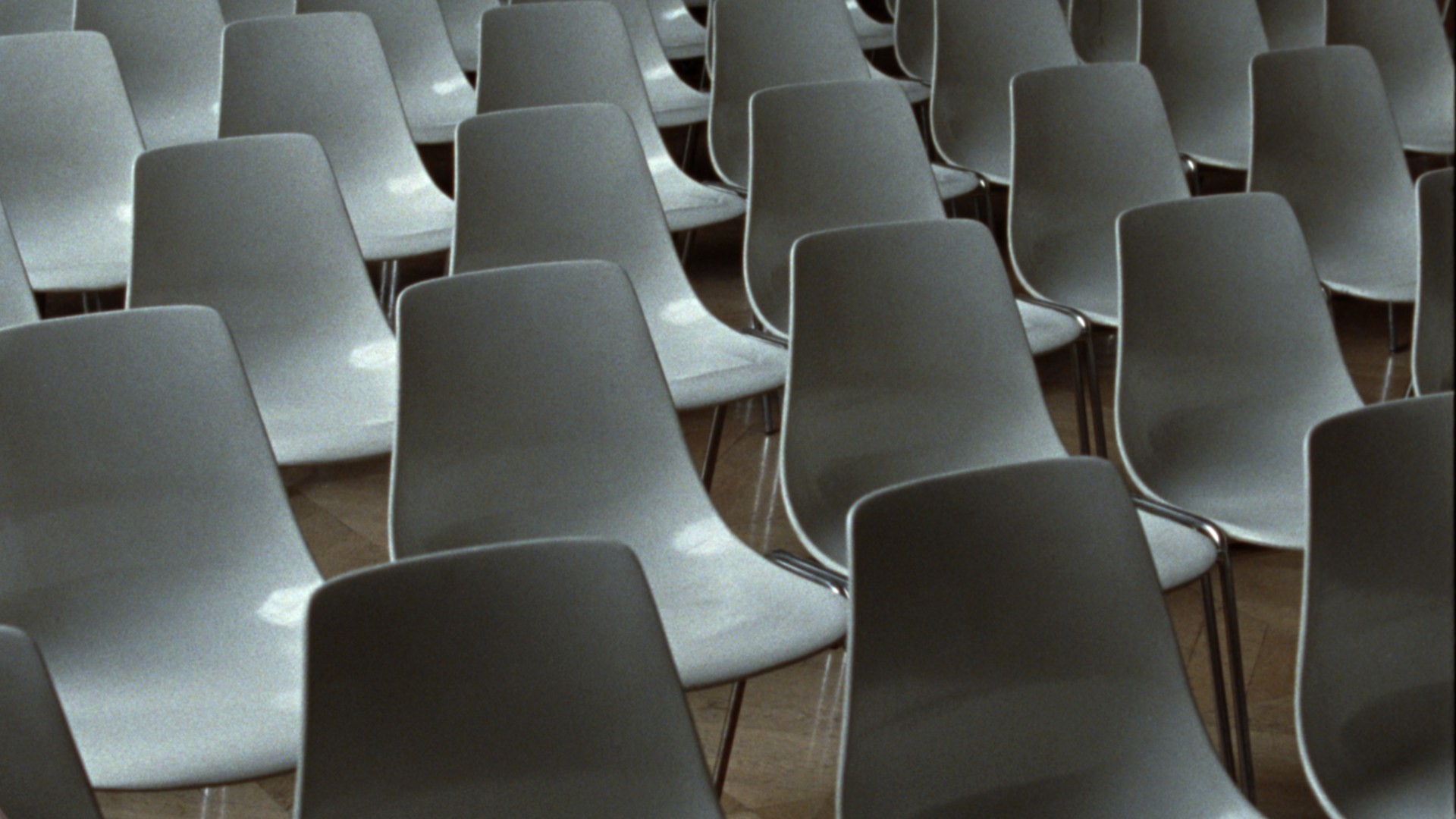 A Virus in the City
Cedric Venail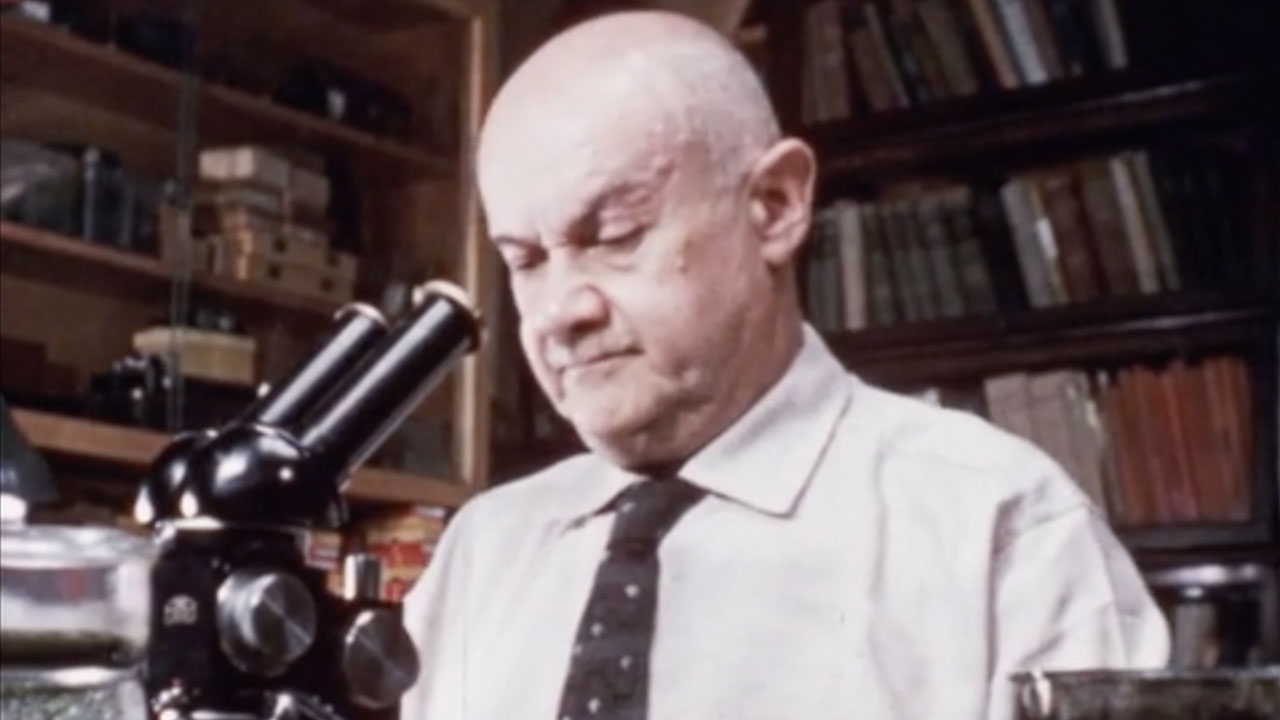 The Worlds of Dr. Vishniac
Donald F. Hornig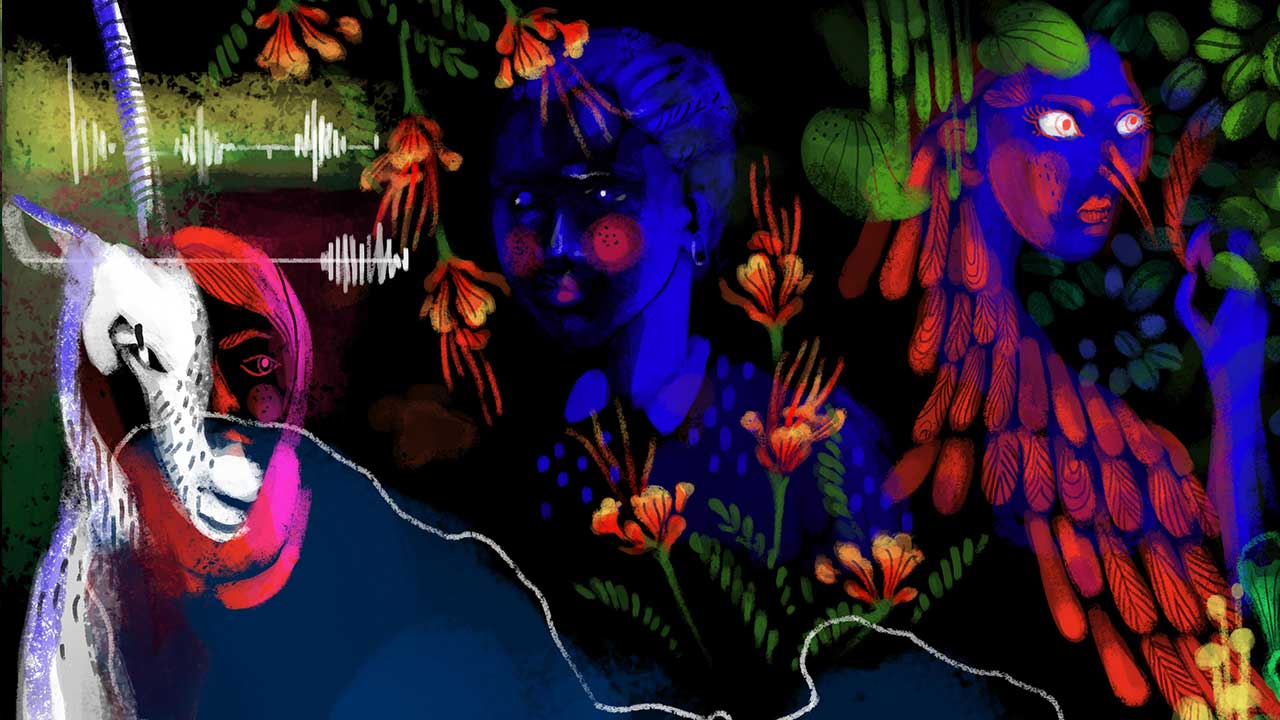 Mosaic
Miryam Charles,Josephine Decker,Alexis Gambis,Barry J Gibb,Ian Harnarine,Noah Hutton,Demelza Kooij,Jeannette Louie,Rachel Mayeri,Sally Warring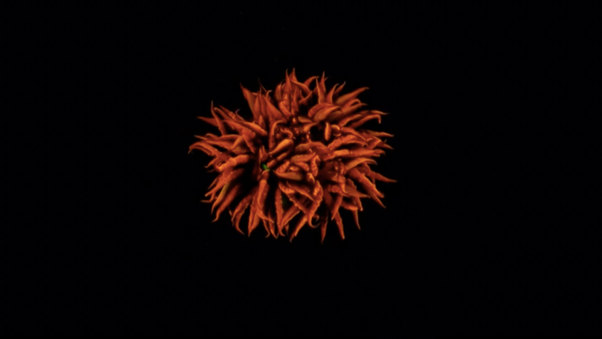 Into the Cosmic Flower Garden
Coral Morphologic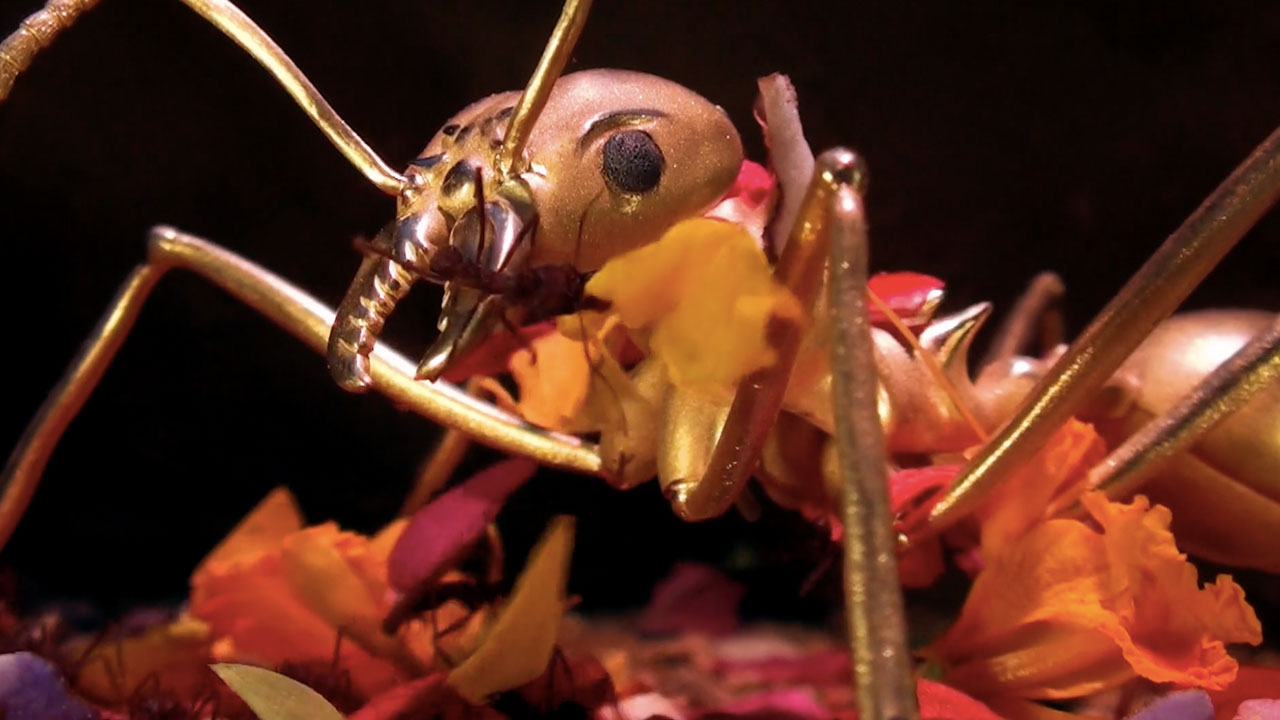 The Chosen
Catherine Chalmers
The Return
Shaima Al Ameri,Fatma Al Ghanem
The Last Flight of Hubert Le Blon
Koldo Almandoz
Hypertrain
Kompis Etienne,Bellotto Fela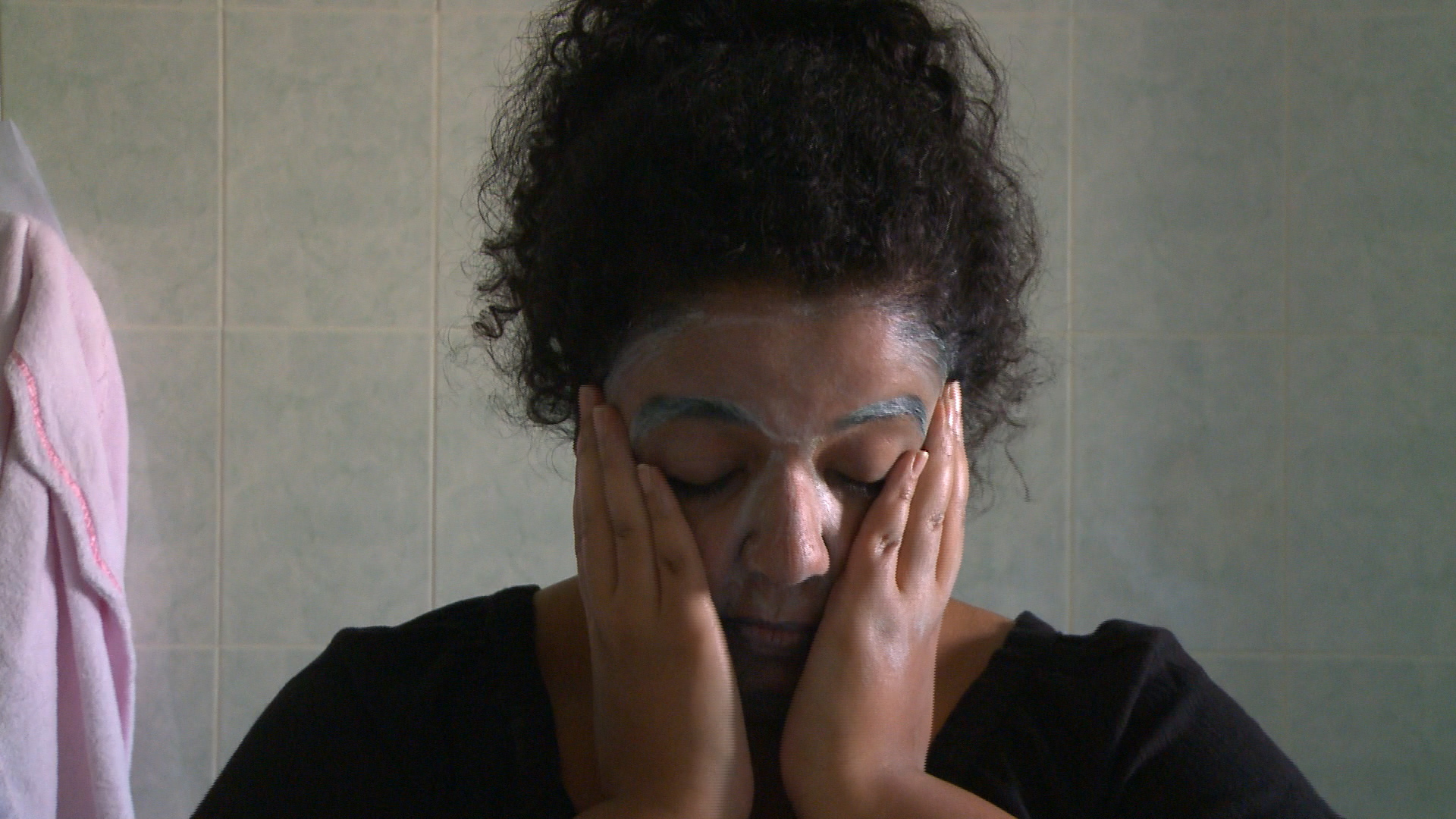 The Bleaching Syndrome
Eiman Mirghani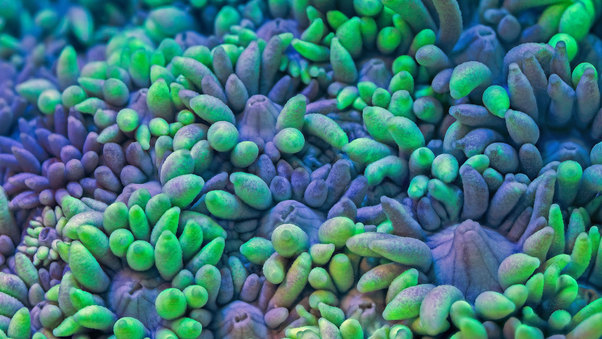 Slow Life
Daniel Stoupin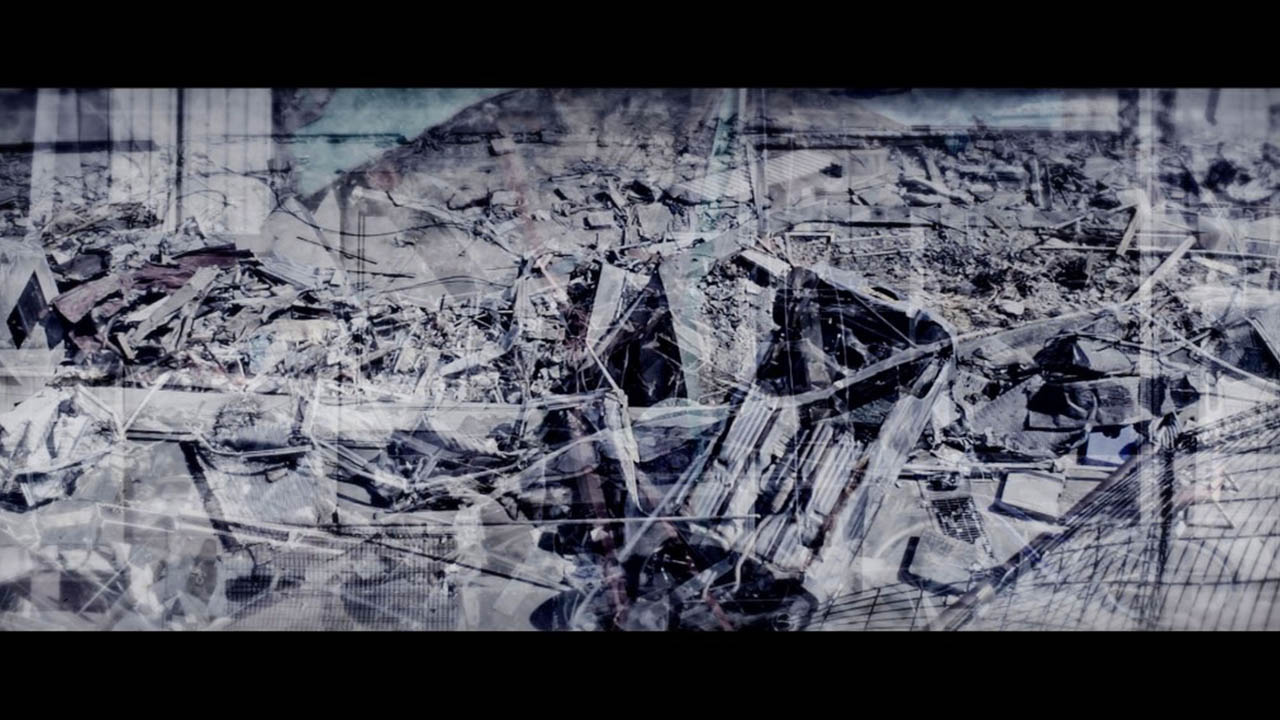 Substance
Sebastian Mez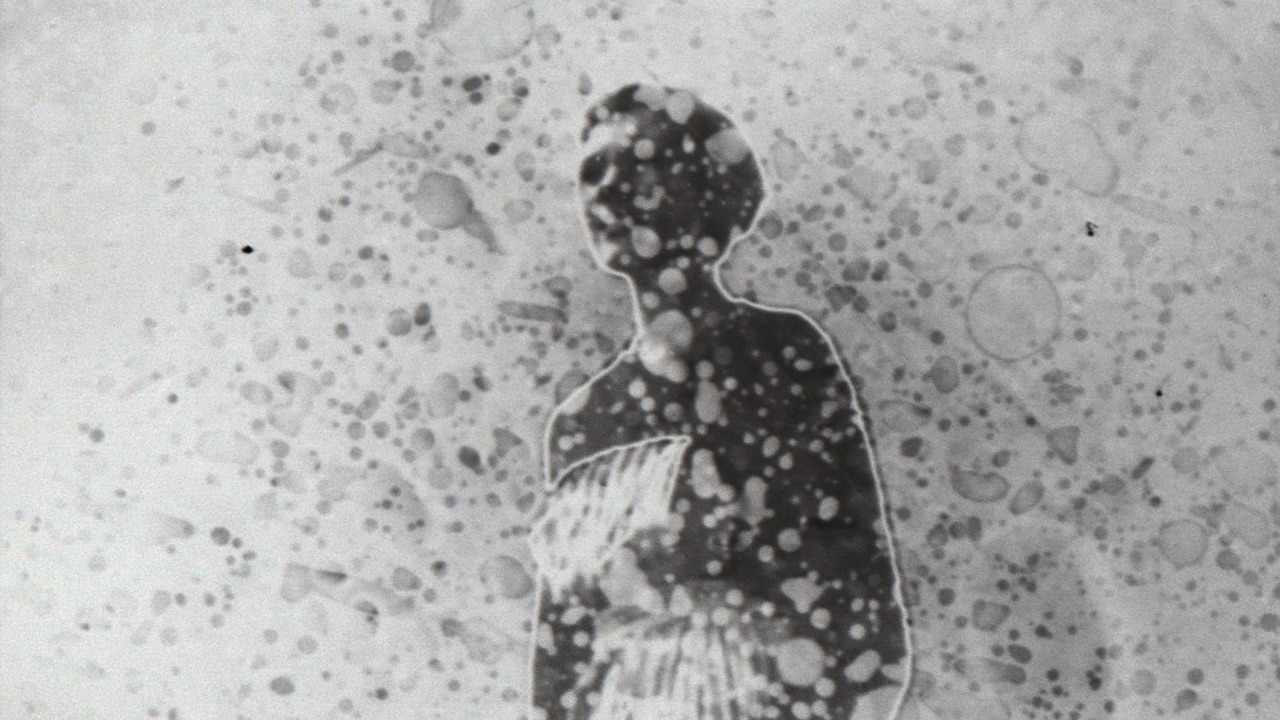 Lion
Daniel McIntyre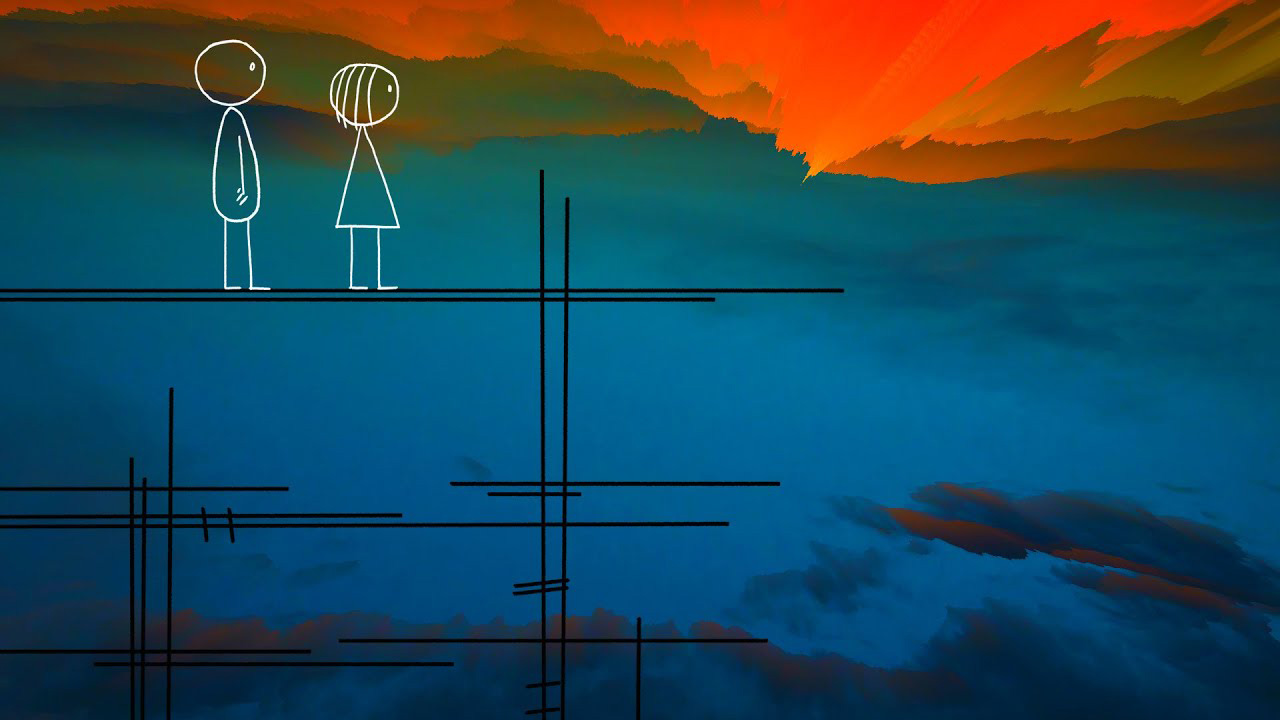 World of Tomorrow
Don Hertzfeldt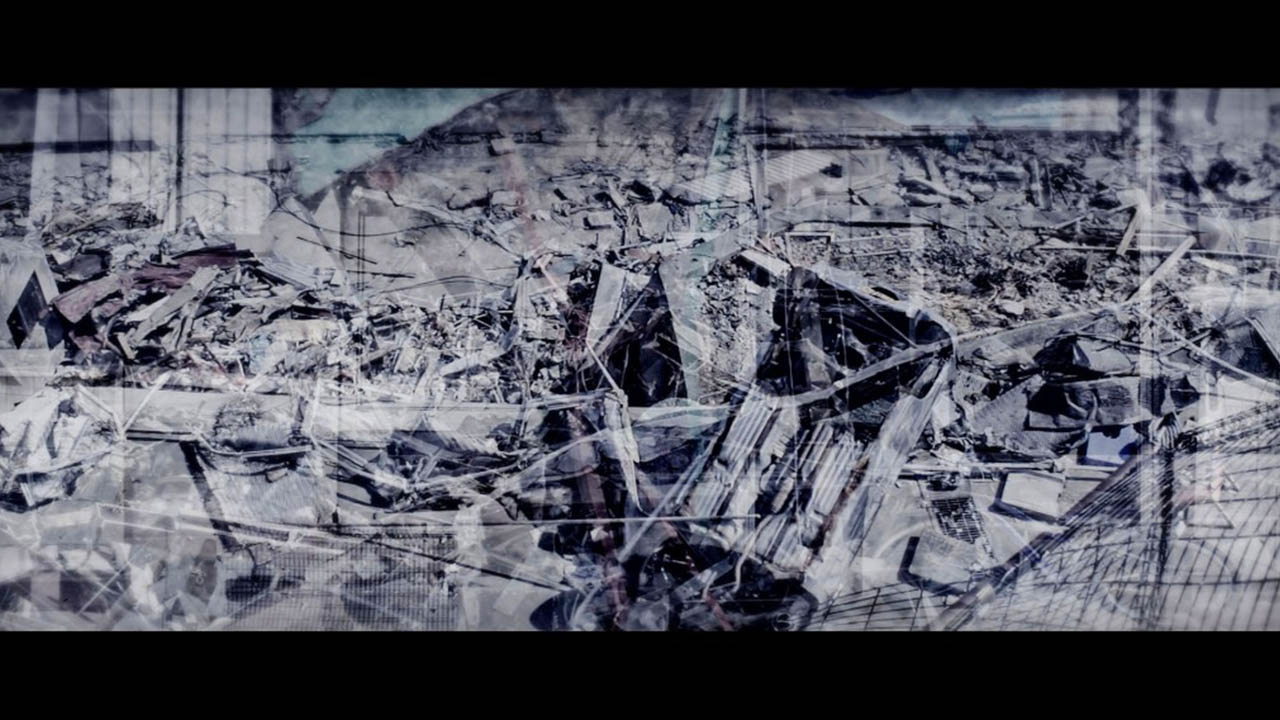 Subtance
Sebastian Mez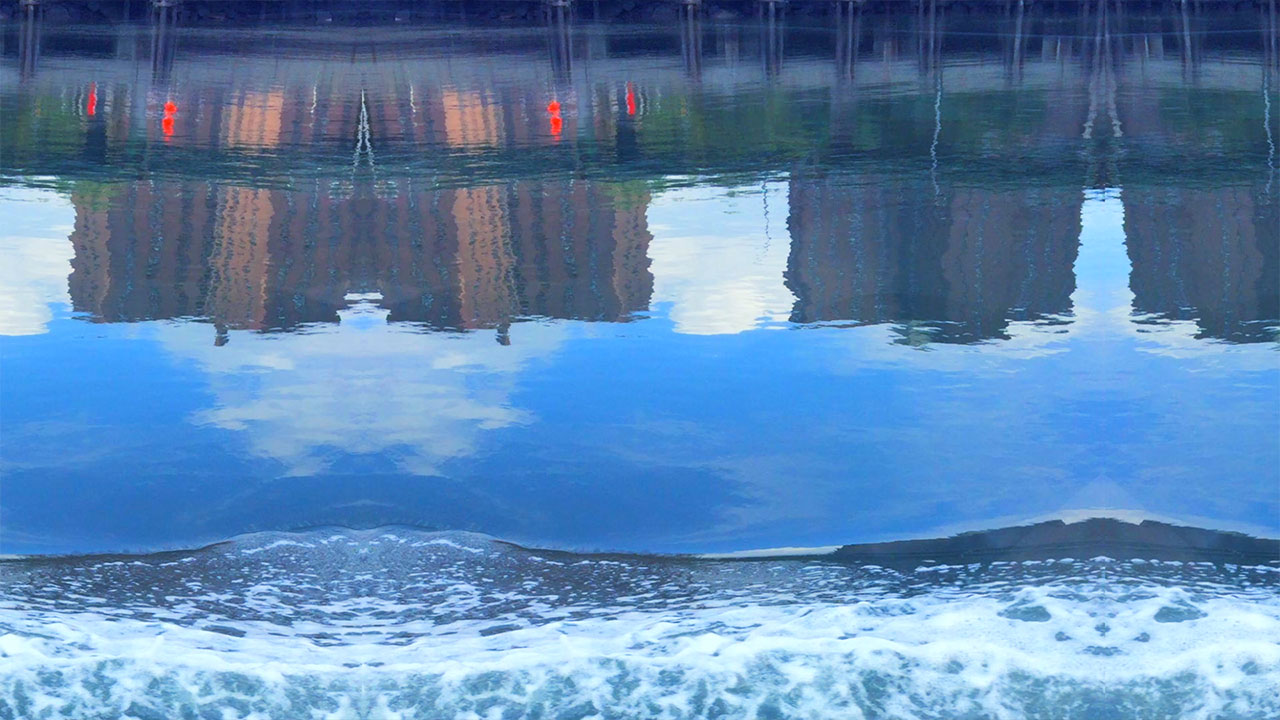 River A
Graciela Cassel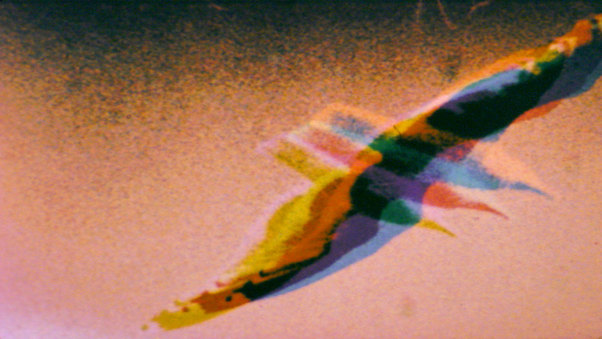 Tracing Birds in Isolation
Chris Bate,Sarah Bouttell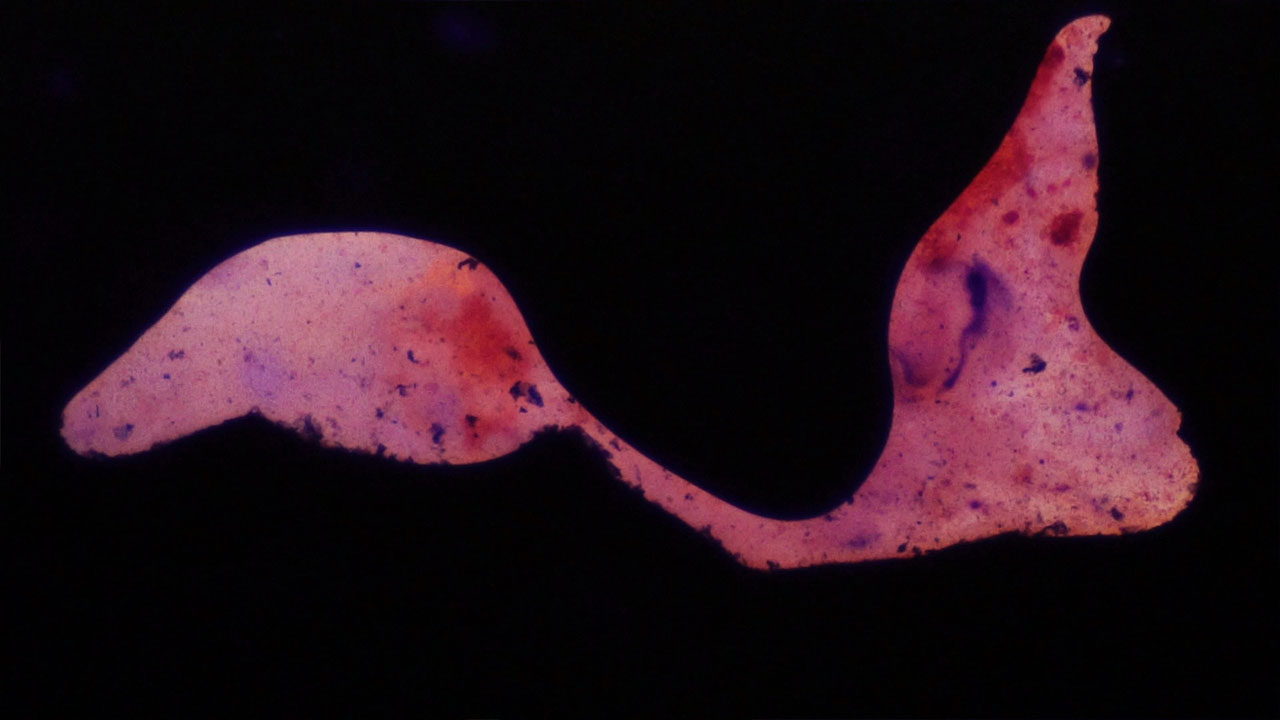 Form by surface tension under a microscope at 100x
Nick Viana
A mixture of supravital stains shaped by surface tension under a microscope at 40x
Nick Viana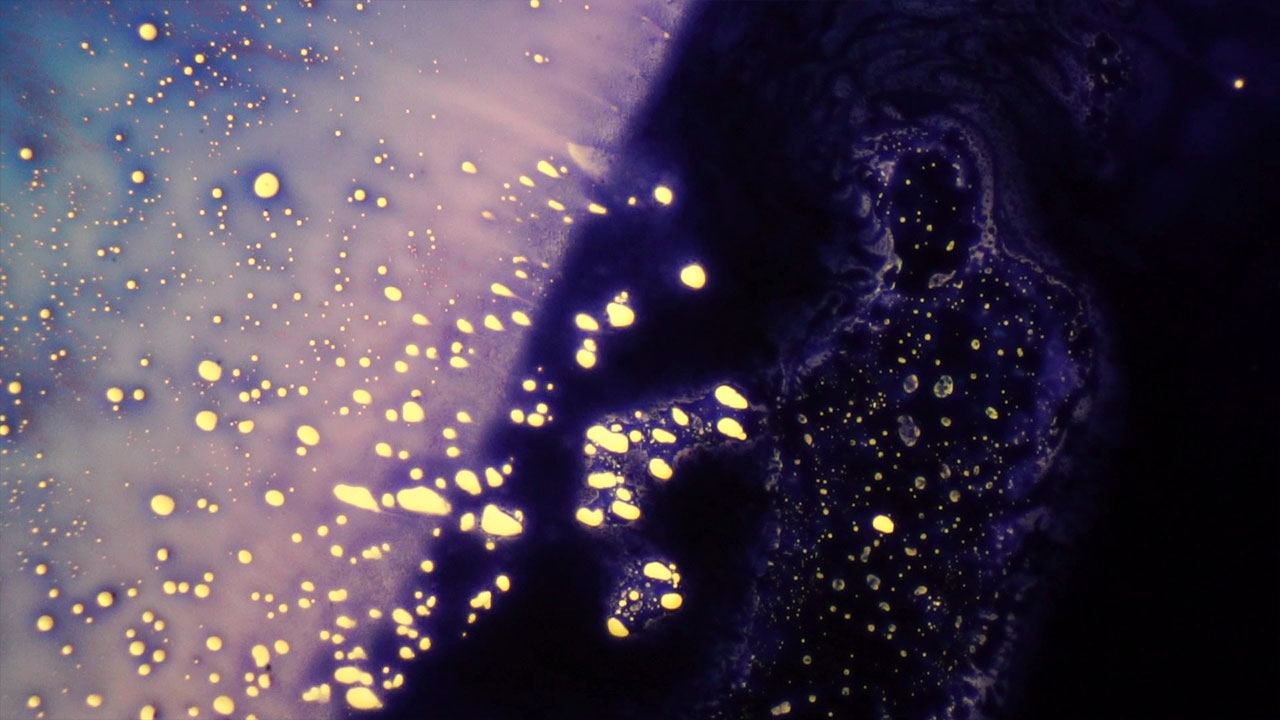 Two supravital stains mixing under a microscope at 40x
Nick Viana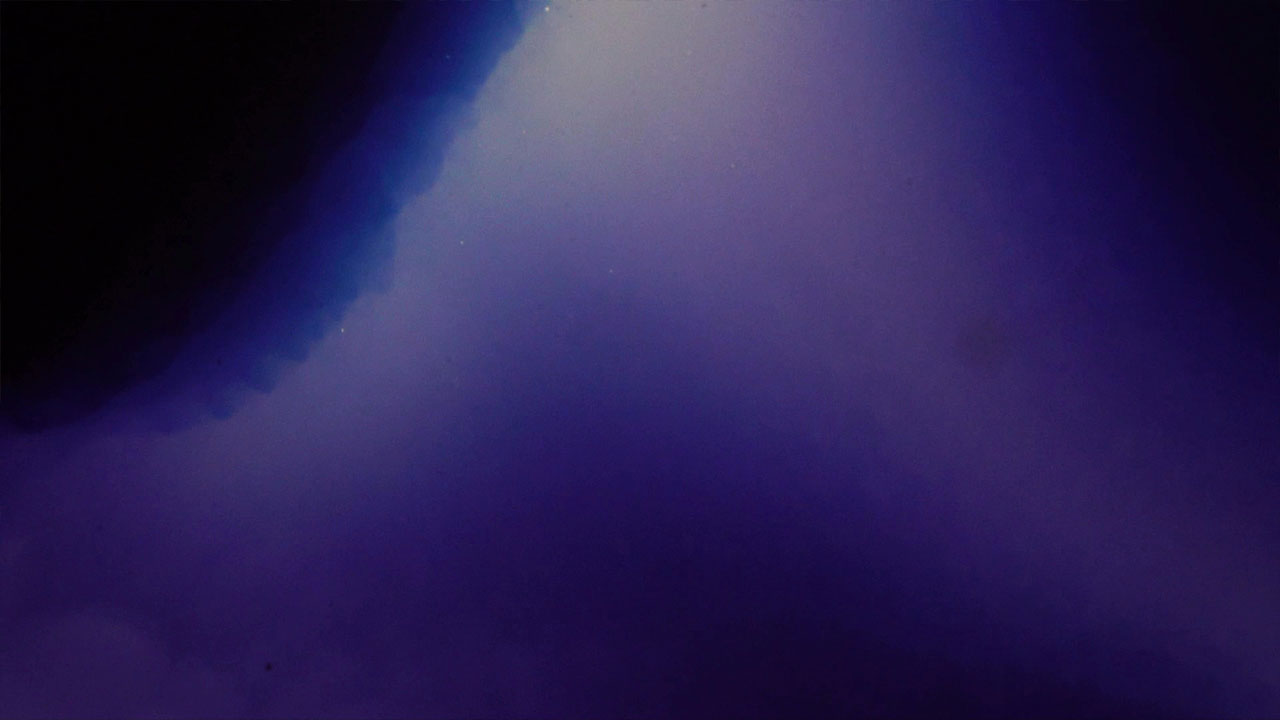 Finding a large space under a microscope at 100x
Nick Viana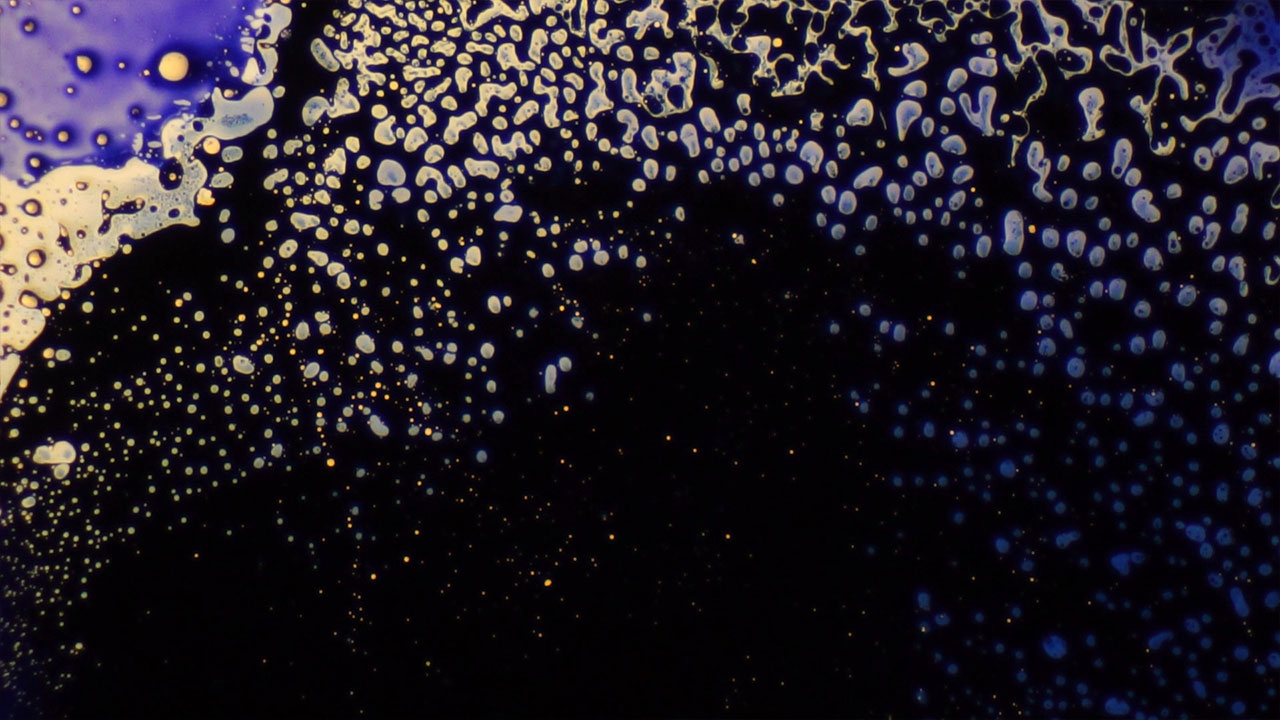 Revealing the final moments of a bubble under a microscope at 40x
Nick Viana
Alcohol interacting with immersion oil & supravital stains under a microscope at 40x
Nick Viana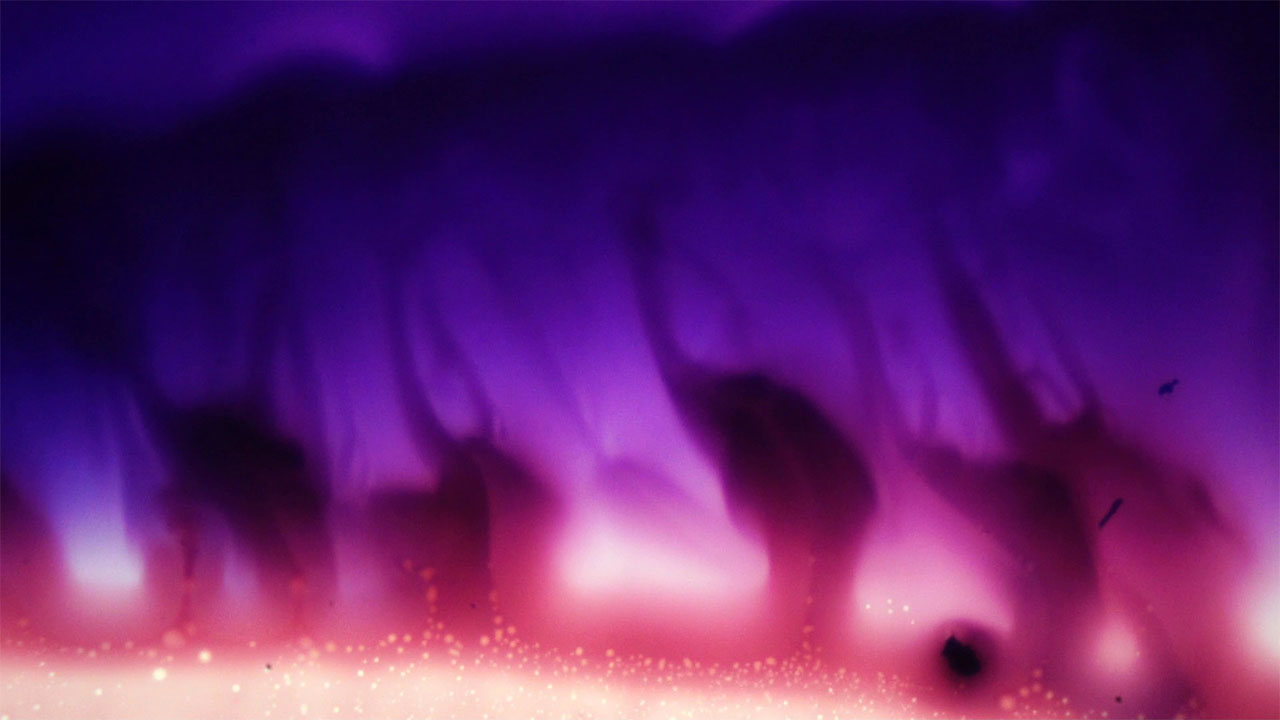 Supravital stains reacting under a microscope at 40x
Nick Viana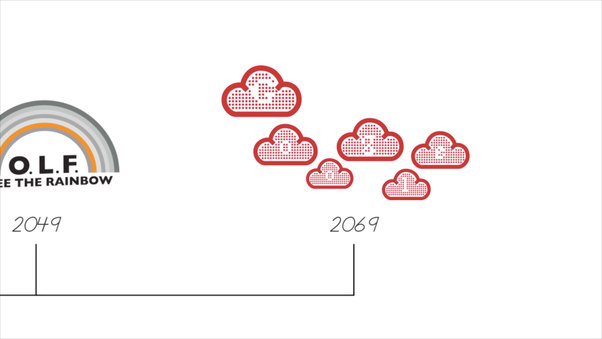 E. Chromi
Alexandra Daisy Ginsberg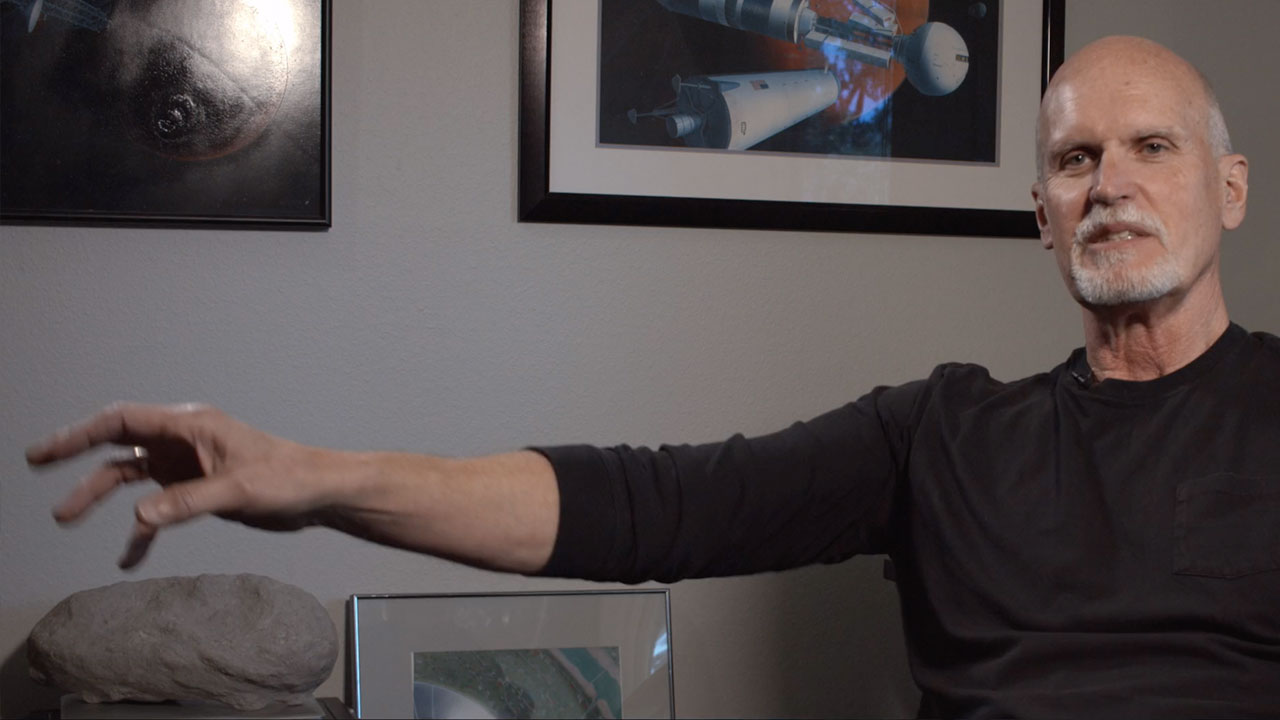 Artist Depiction by Pat Rawlings
Brett Ryan Bonowicz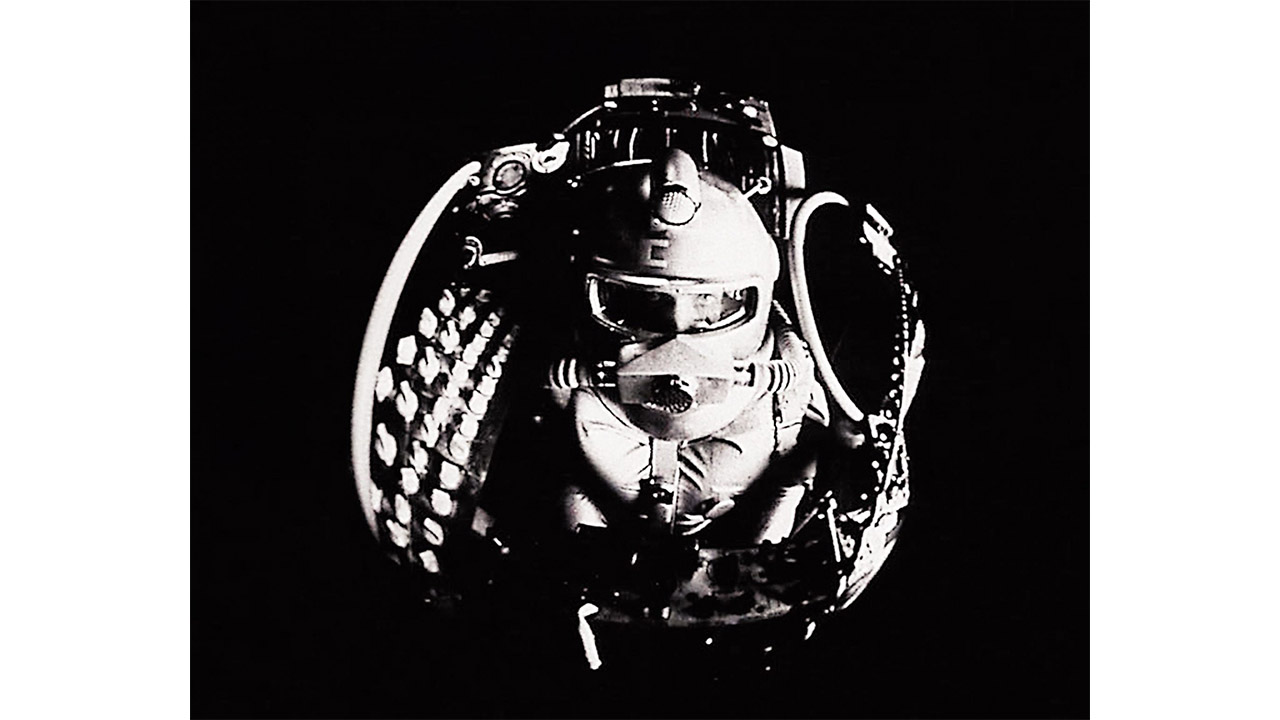 First on the Moon
Aleksei Fedorchenko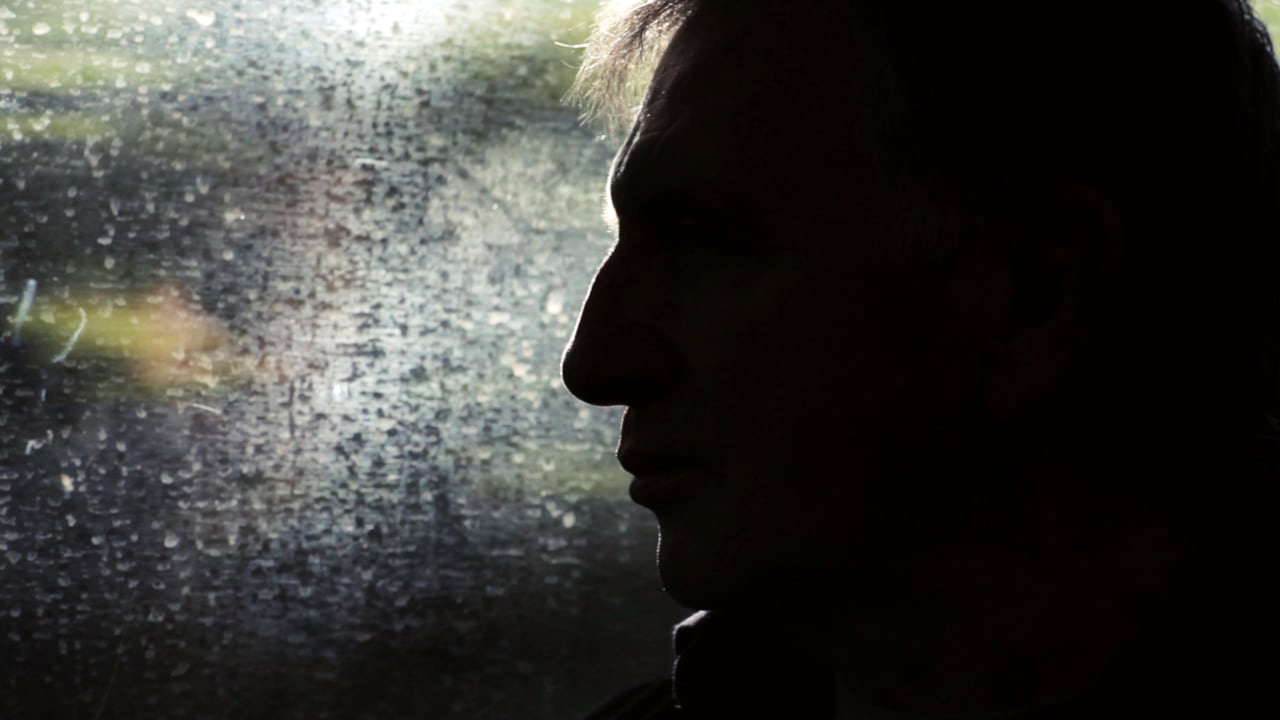 Another Green World
Christina Hardinge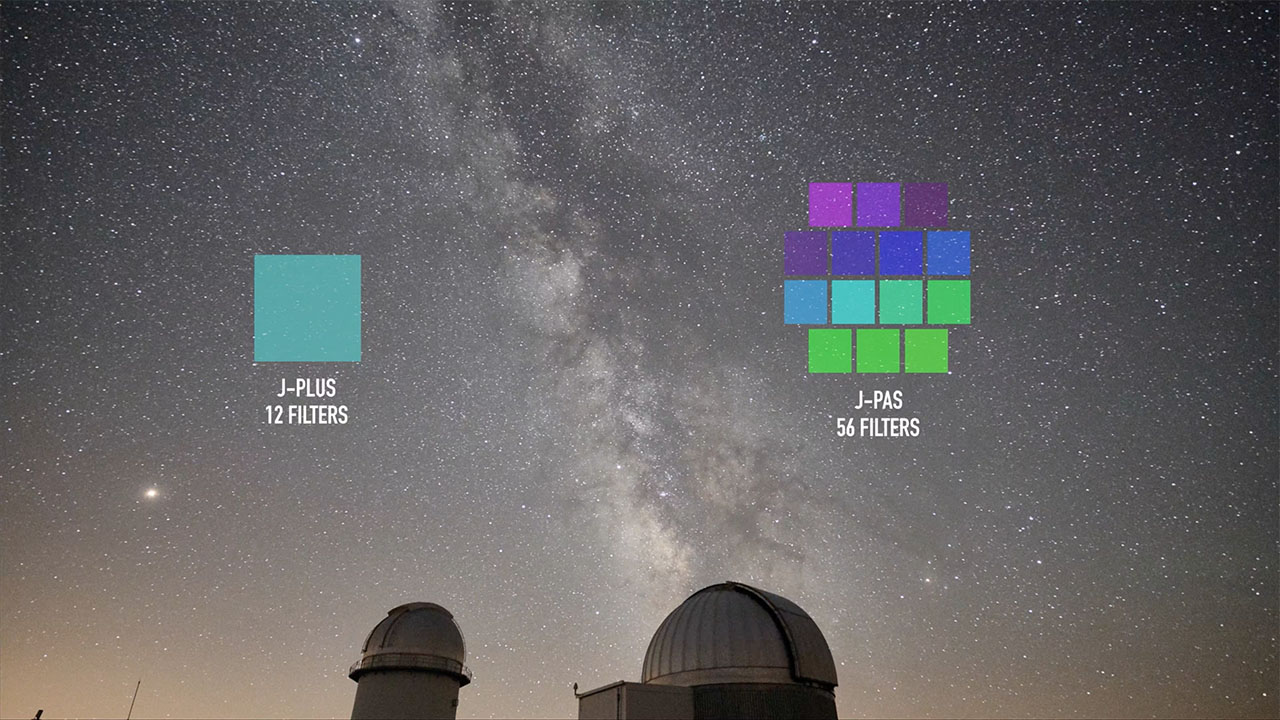 J-PLUS, 12 Windows to the Universe
Javier Diez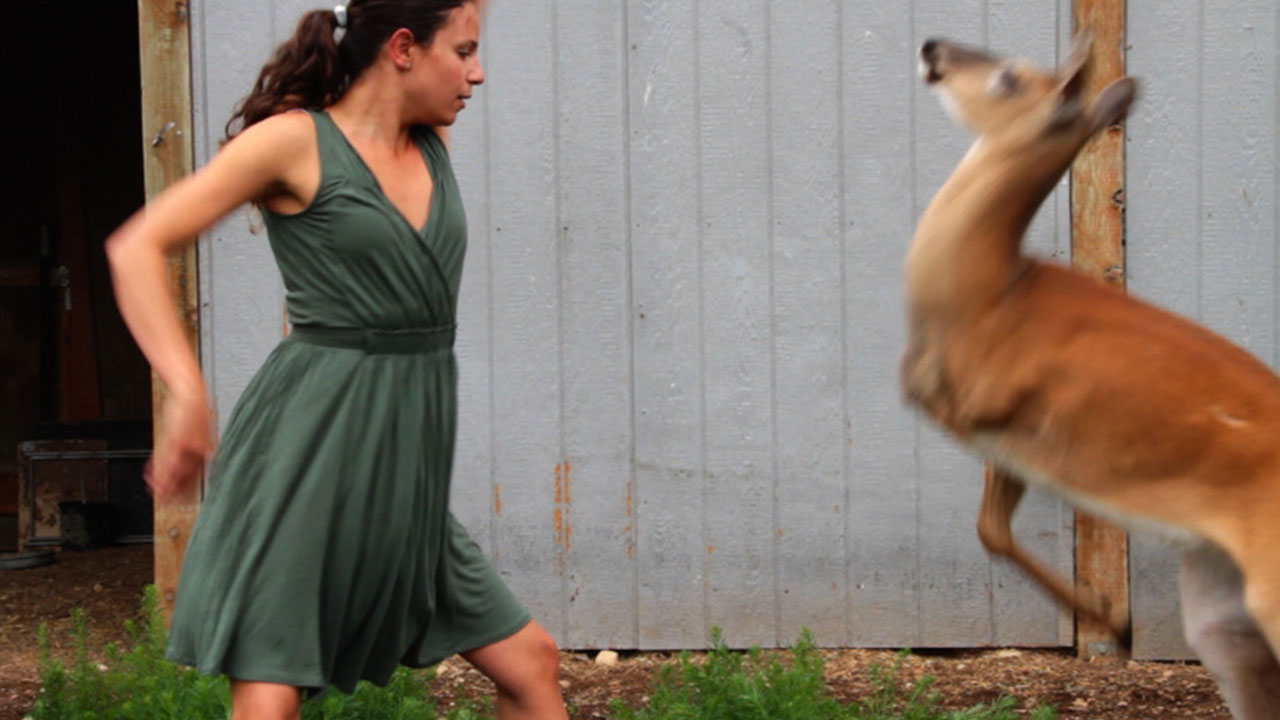 Blua
Carolina Charry Quintero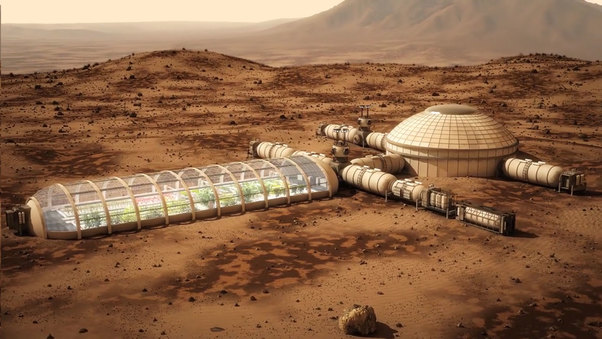 Someday Somewhere Beyond
Jonathan Minard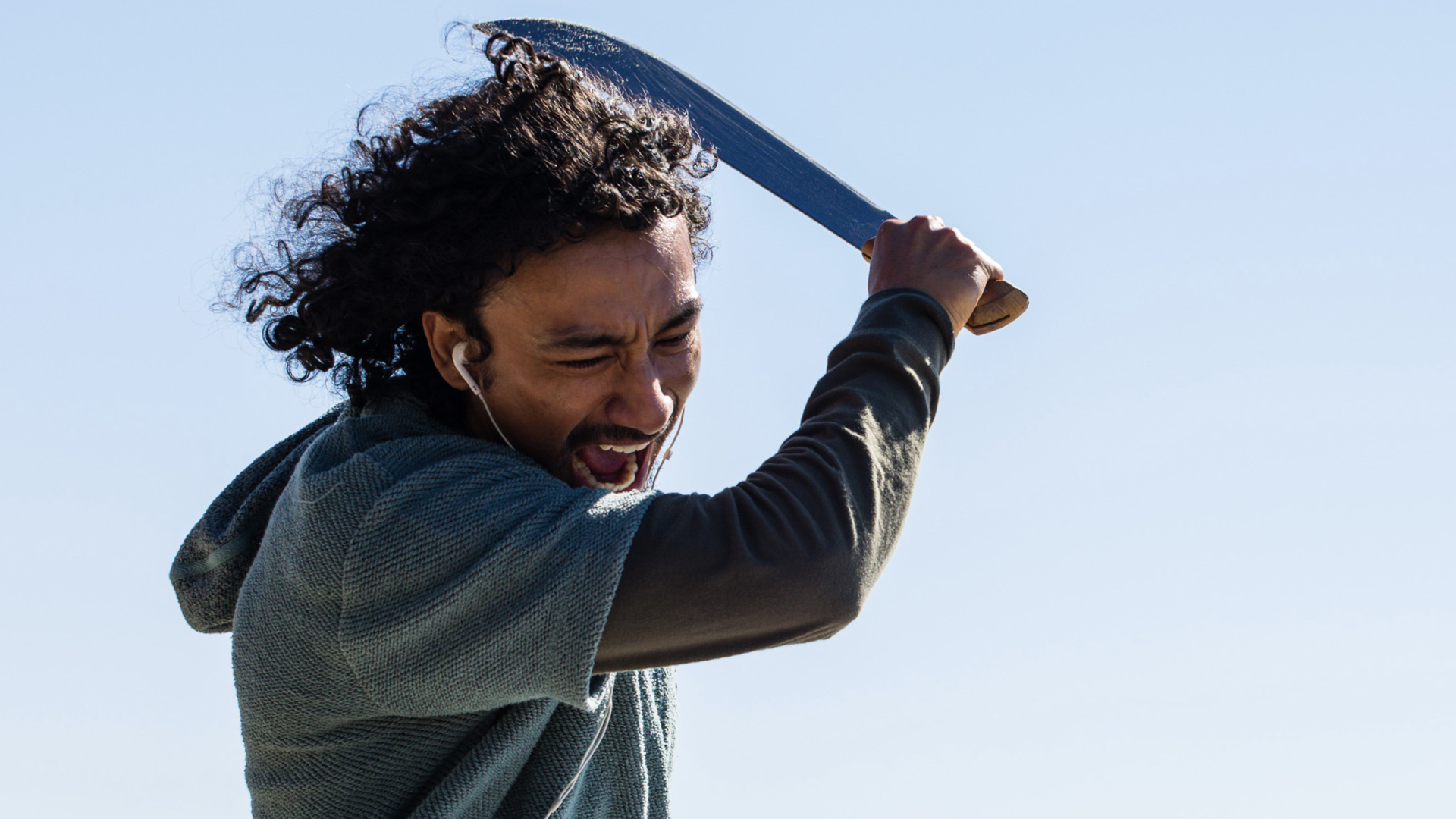 Cured
Gabriel Villanueva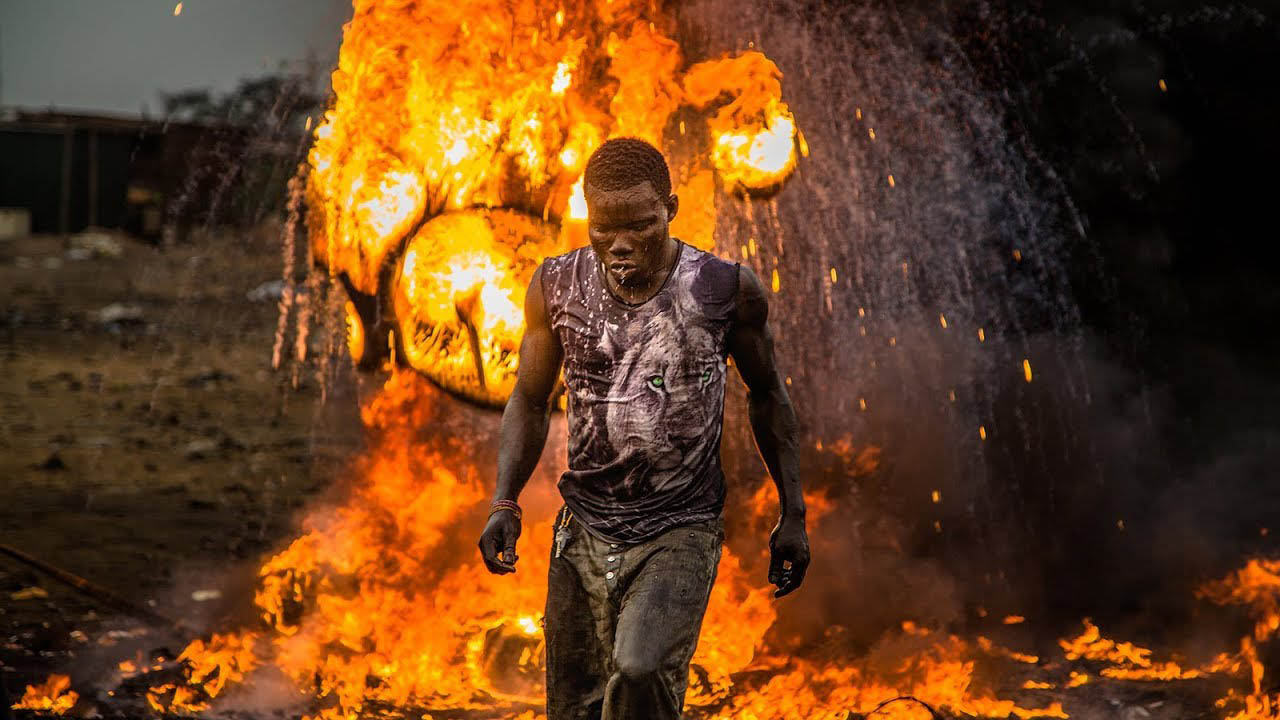 Welcome to Sodom
Christian Krönes, Florian Weigensame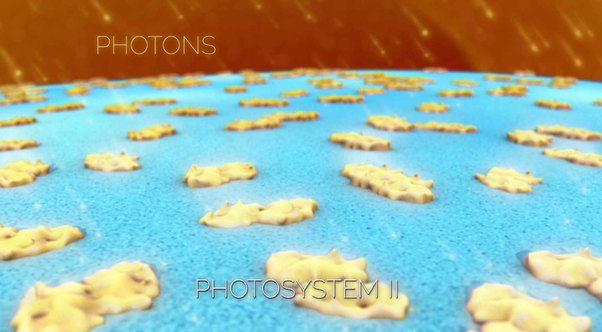 Coral Bleaching
Fabian de Kok-Mercado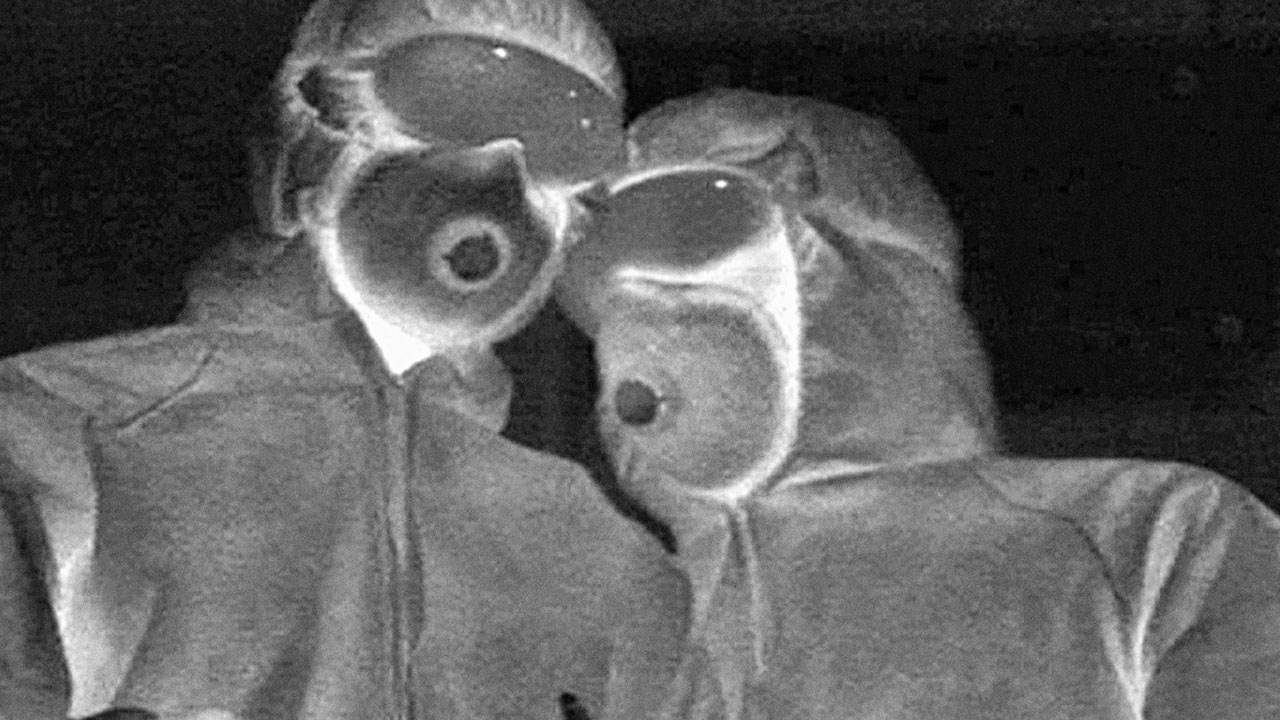 The Operation
Jacob Pander,Marne Lucas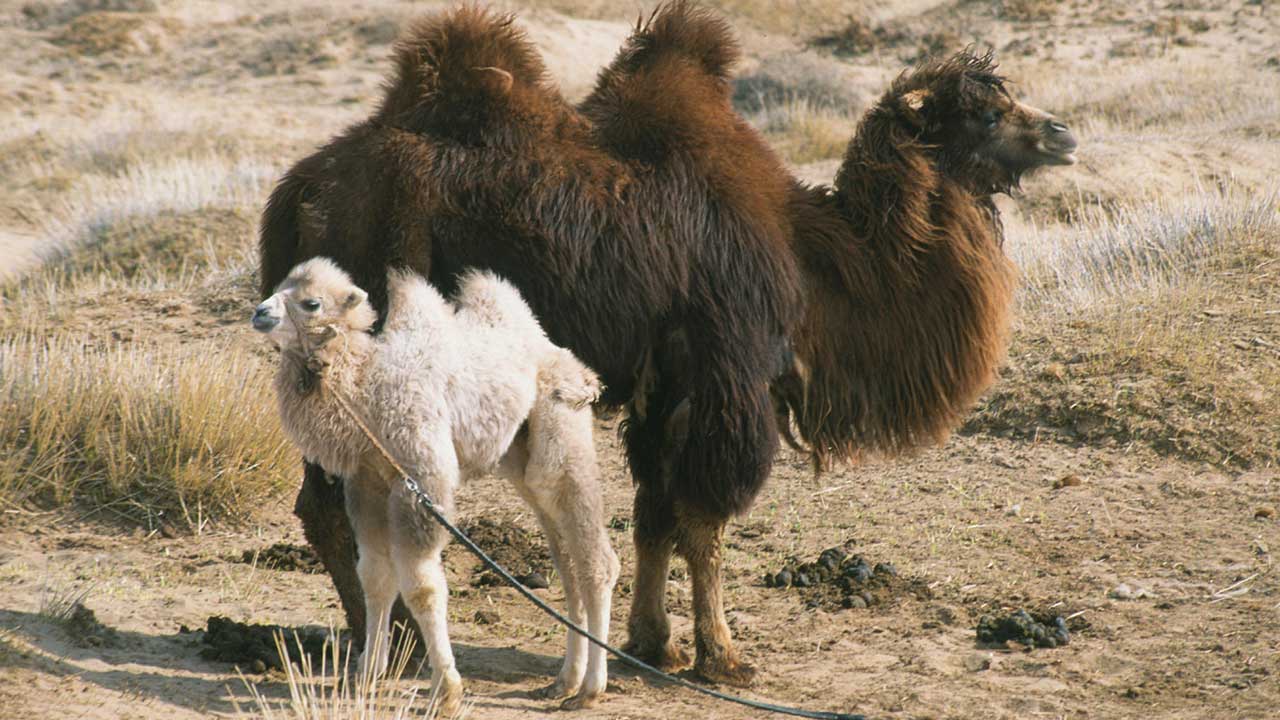 The Story of the Weeping Camel
Byambasuren Davaa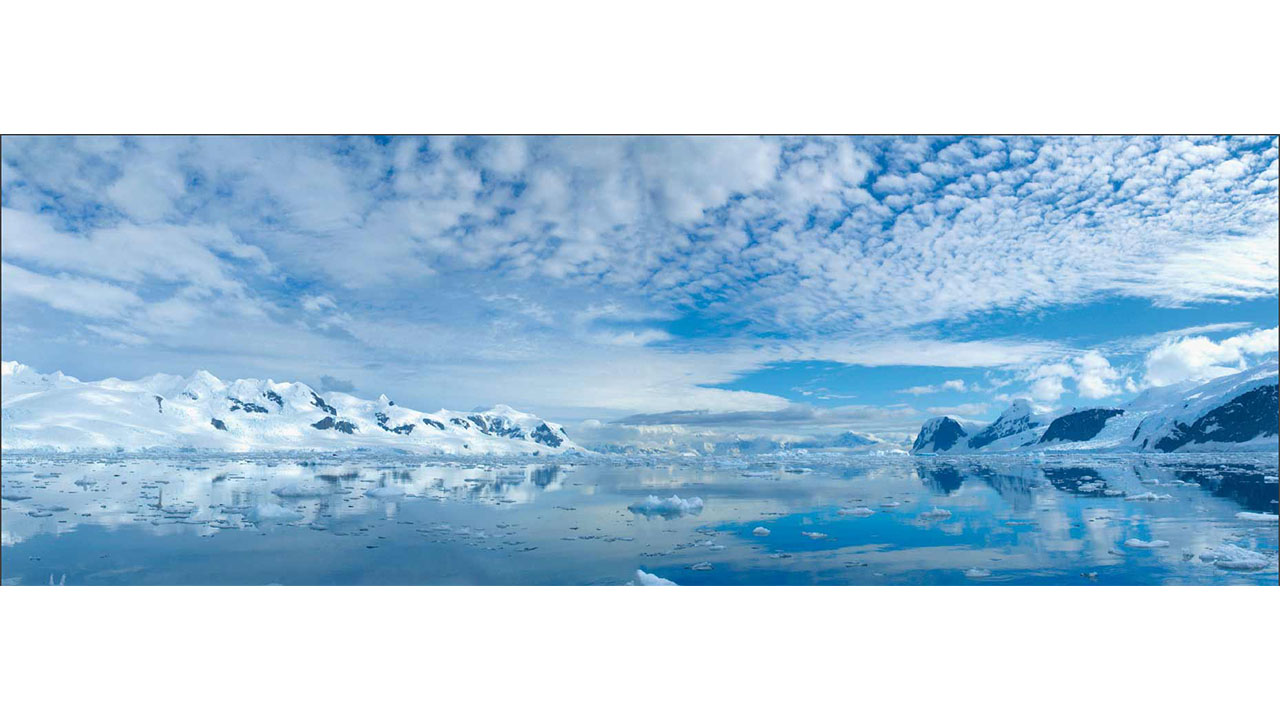 Ice and The Sky
Luc Jacquet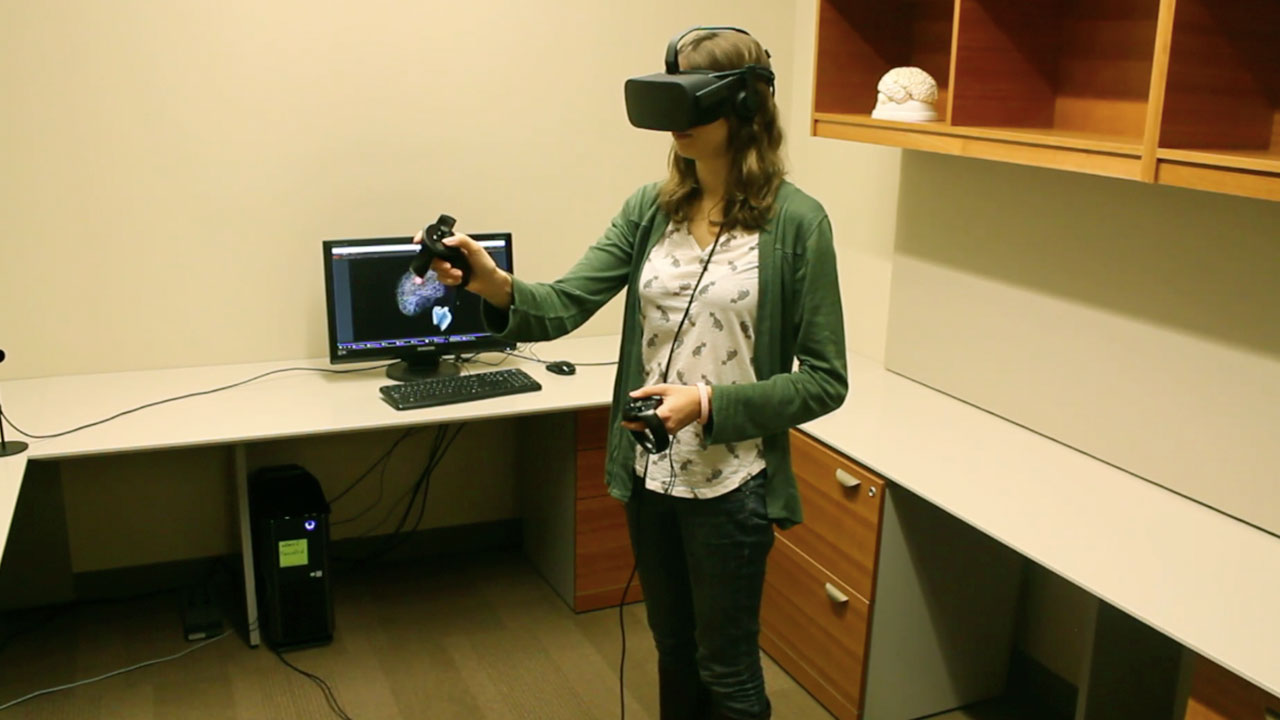 BrainWalk: Behind the Scenes Navigation Demonstration
Karen Schloss,Bas Rokers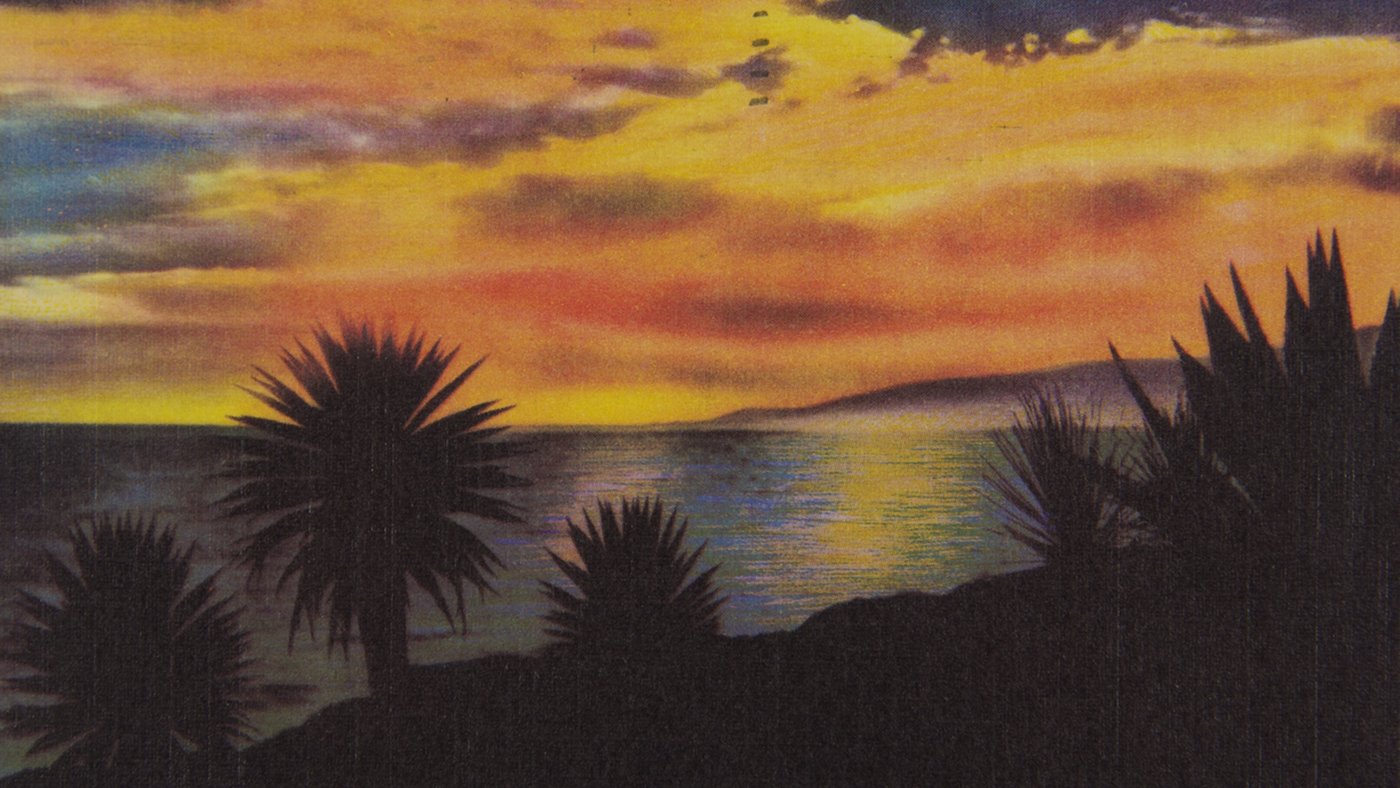 Wherever You Go, There We Are
Jesse McLean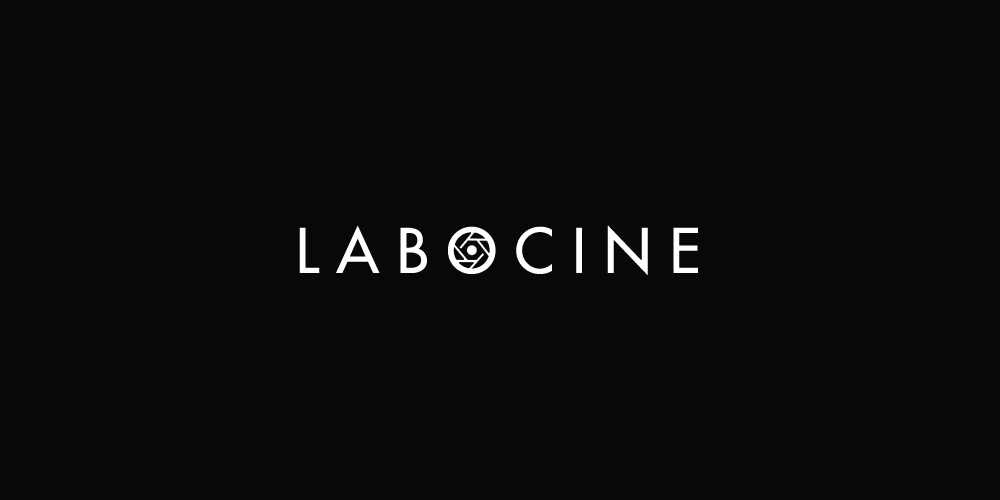 The Sulfur Butterflies
Robert Silberglied & Orley R. Taylor Jr.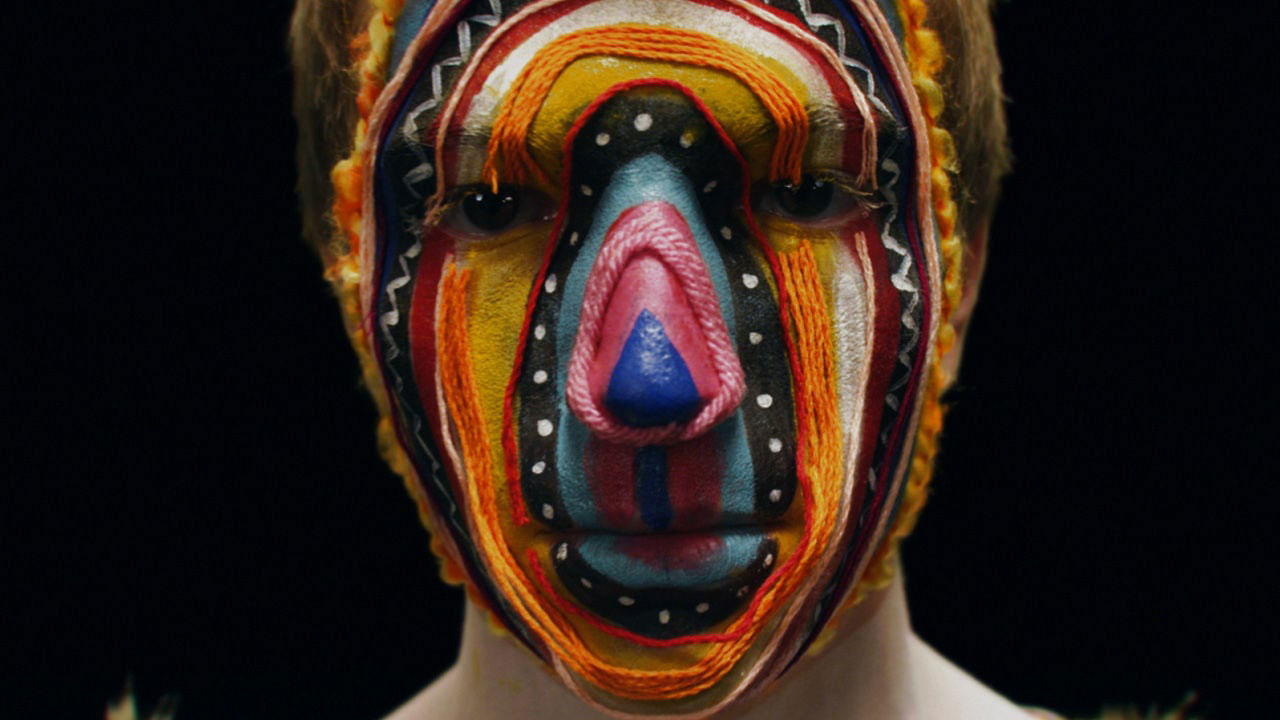 Solipsist
Andrew Huang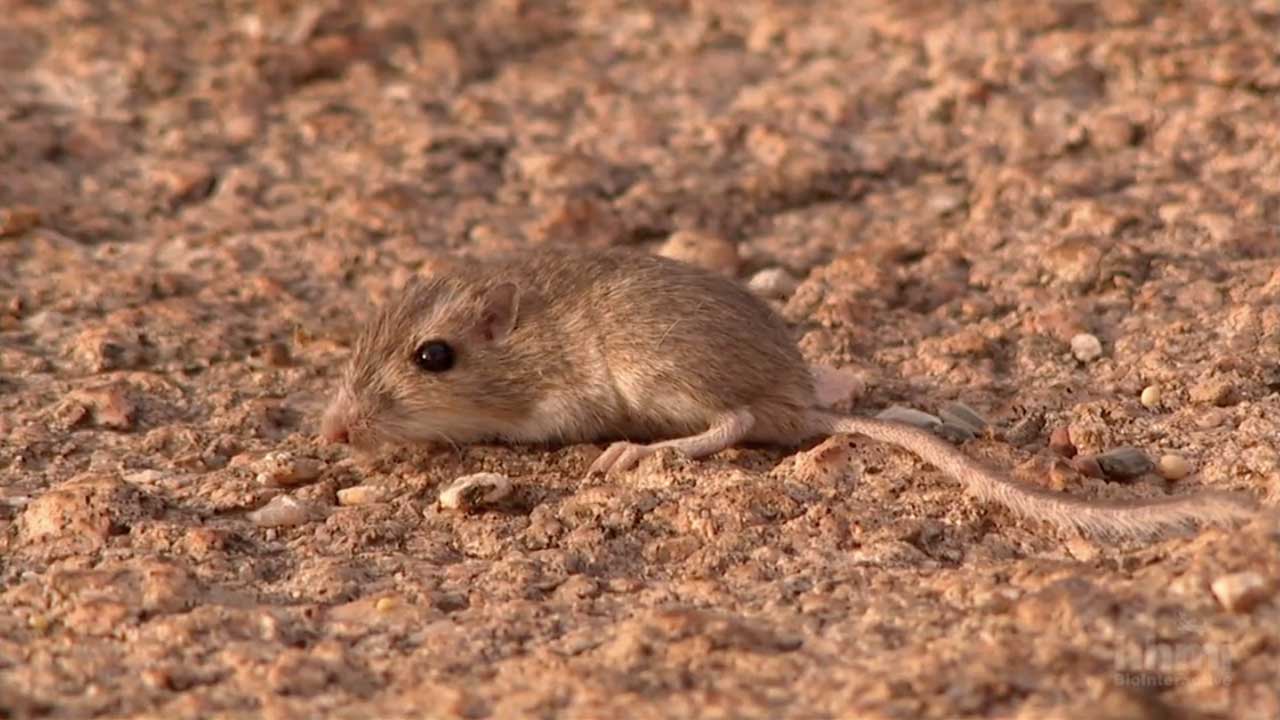 The Making of the Fittest: Natural Selection and Adaptation
Sarah Holt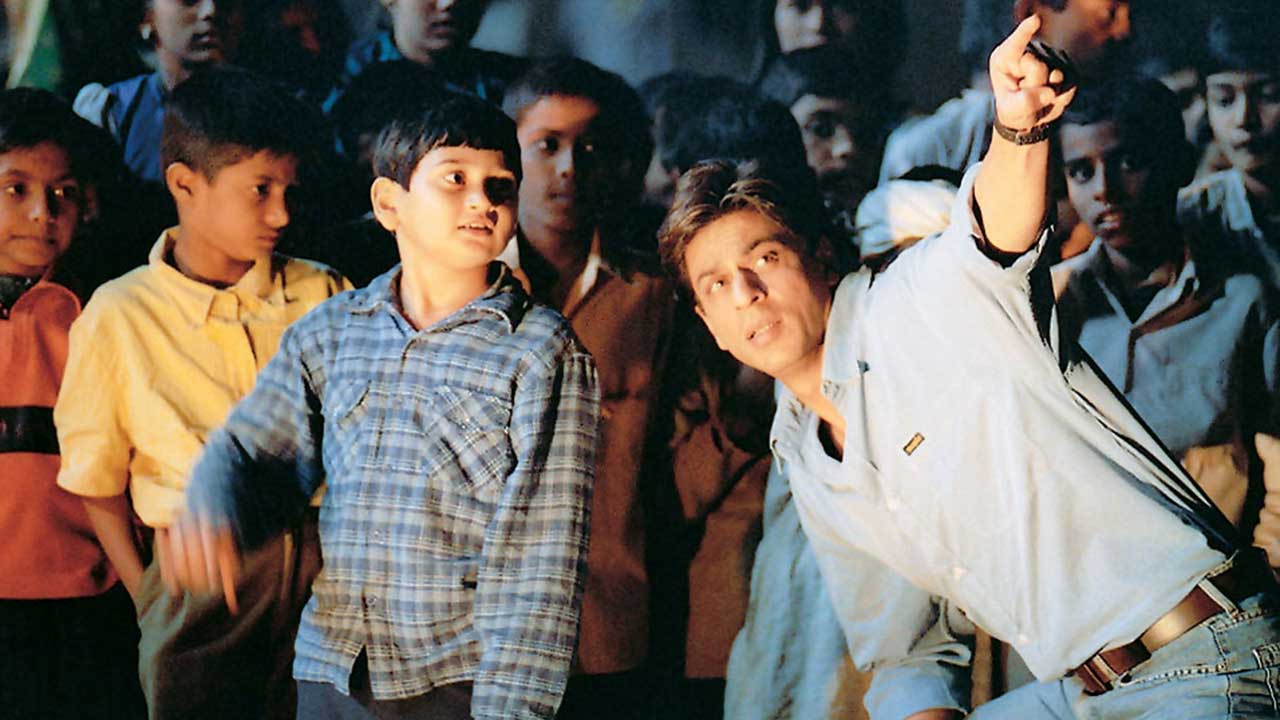 Swades
Ashutosh Gowariker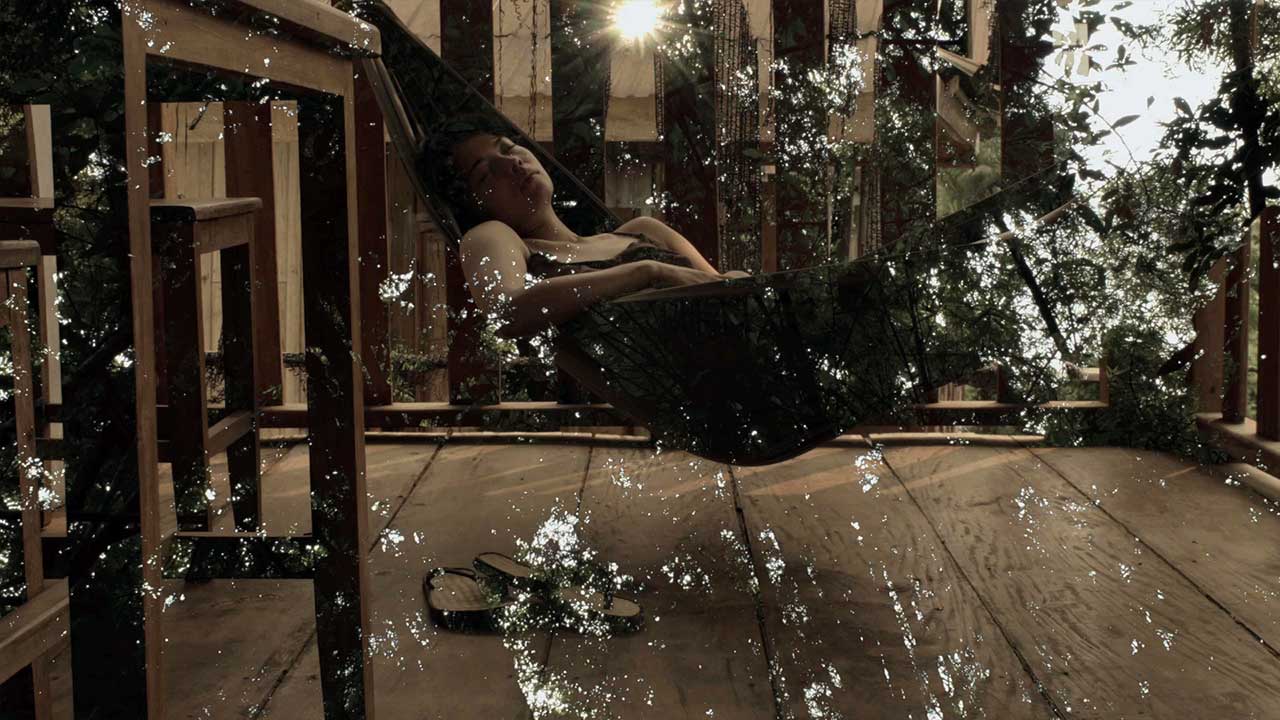 Le seuil de la forêt (The Forest's Threshold)
Giulia Grossmann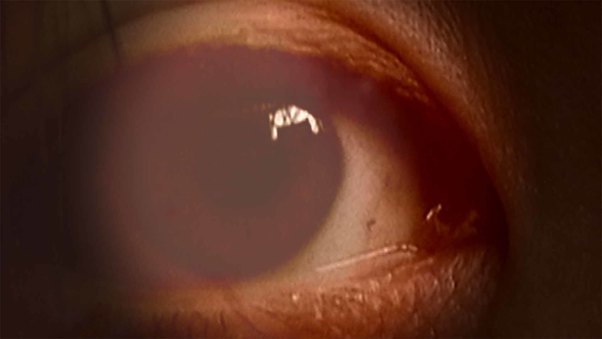 Amygdala
Jeannette Louie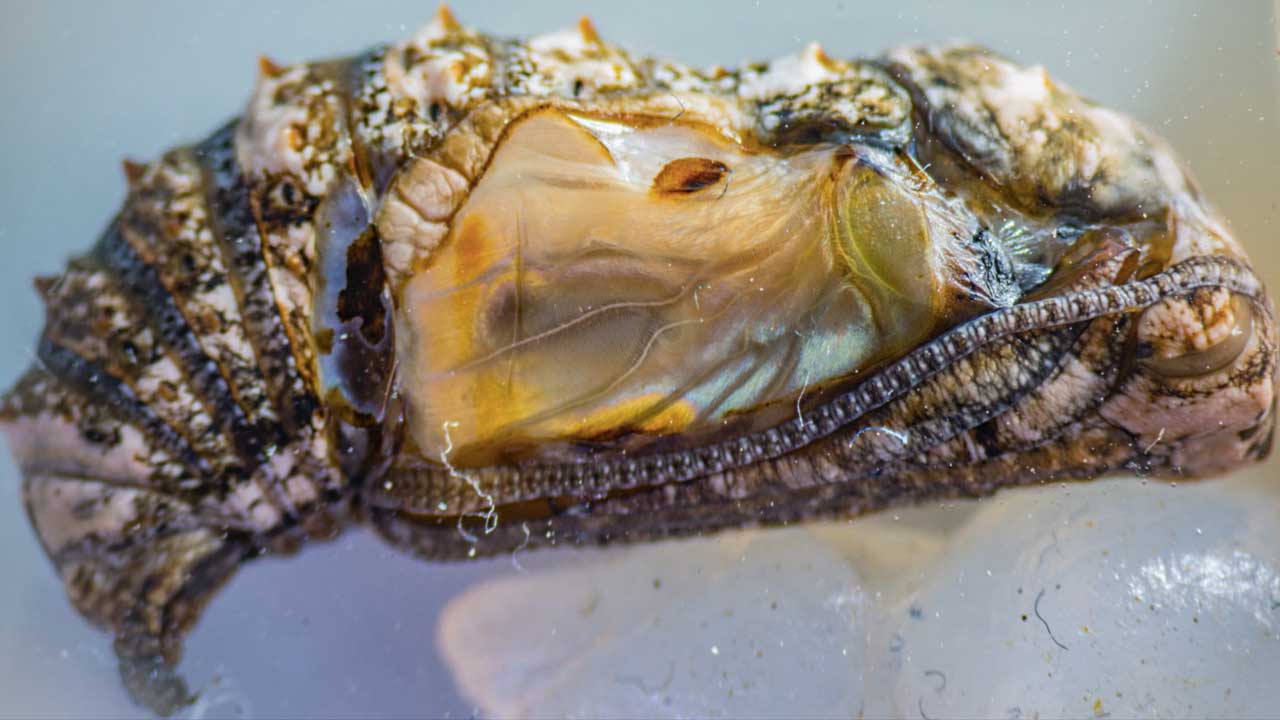 Butterfly metamorphosis - Buckeye wing development (slow)
Aaron Pomerantz,Damien Gailly,Rachel Thayer,Nipam Patel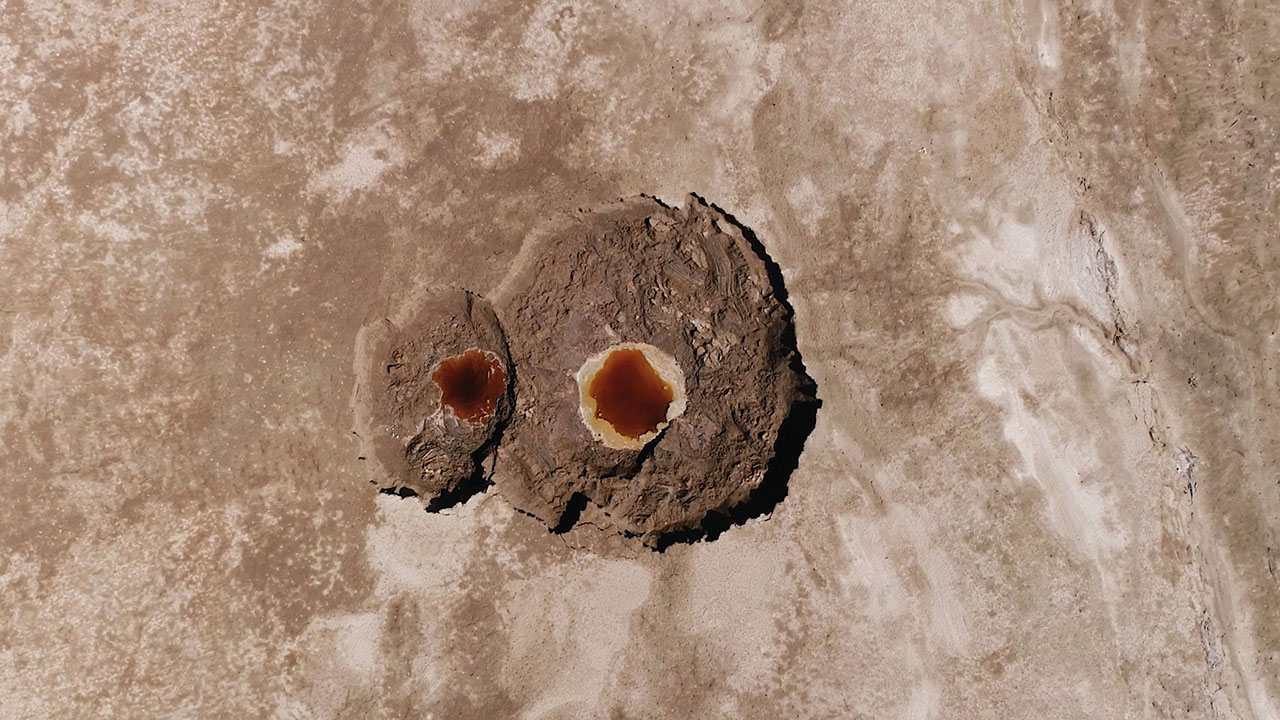 The Sweet Stench of Sulfur
Michelle Gevint
Butterfly Metamorphosis - Wing development (Fast)
Aaron Pomerantz,Damien Gailly,Rachel Thaye,Nipam Patel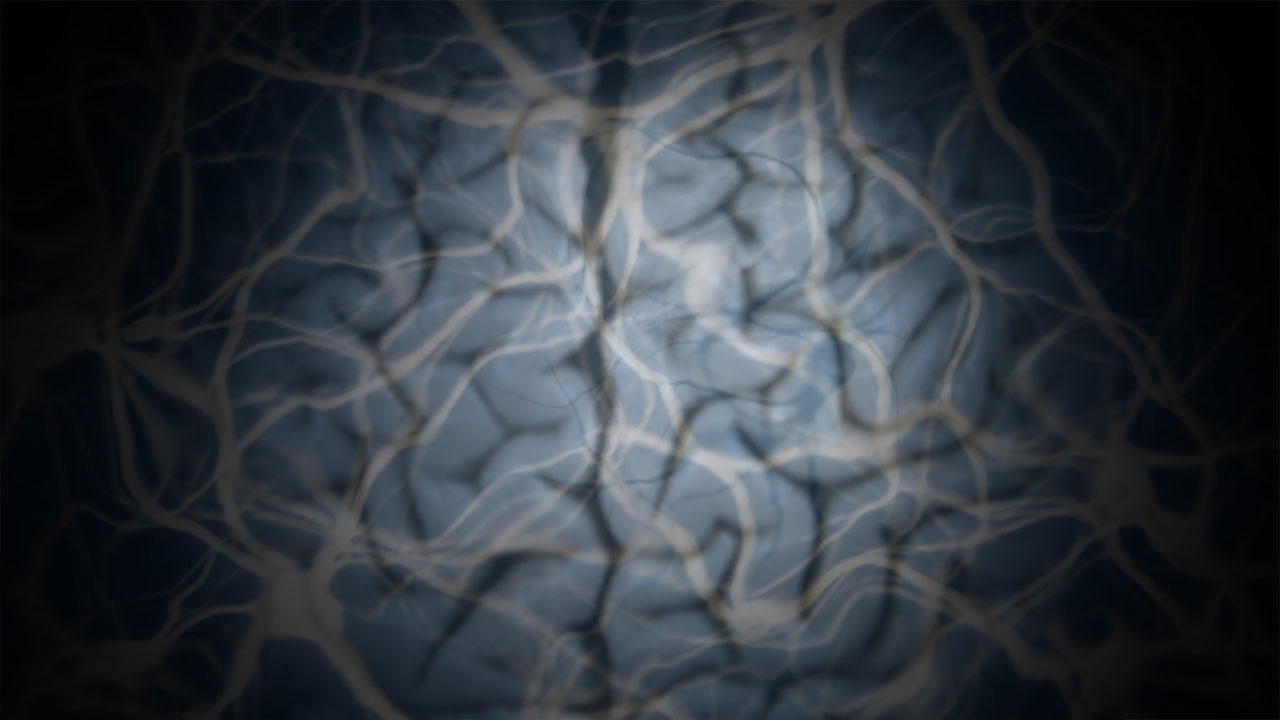 The Land Within
Jeannette Louie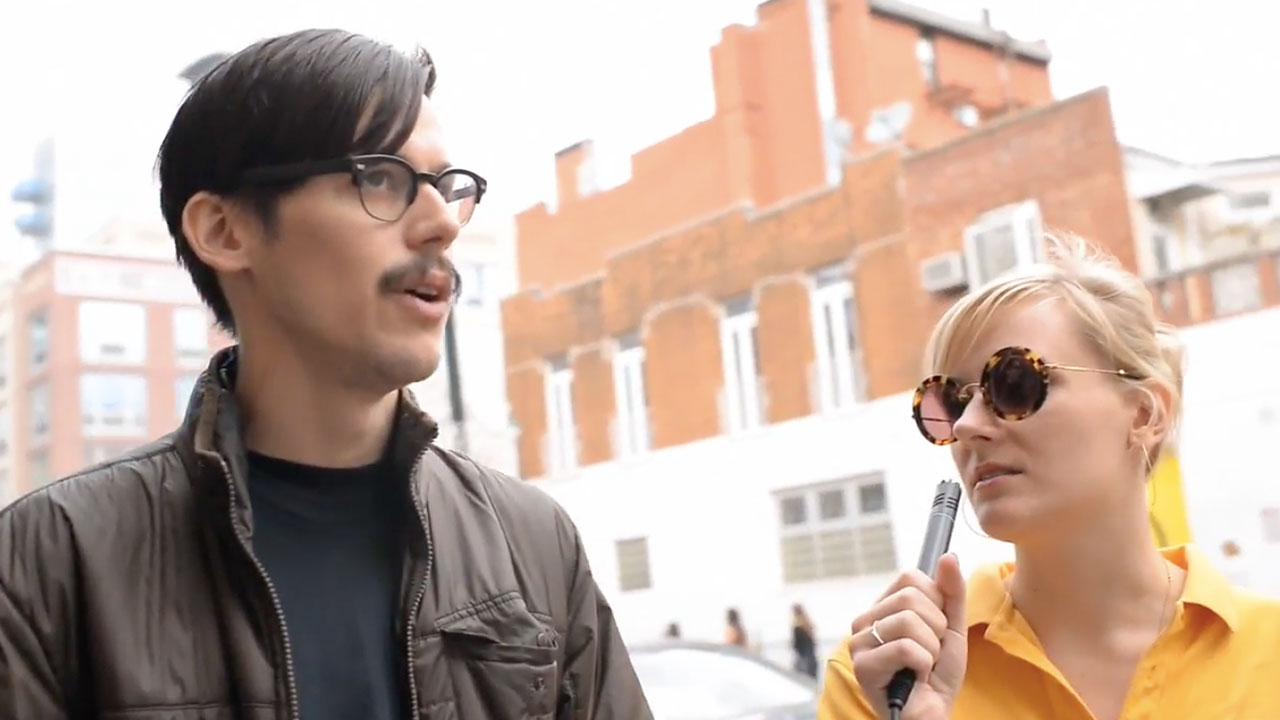 SUB: Are hipsters becoming a subspecies of humans?
Charlotte Rabate,Sergio Botero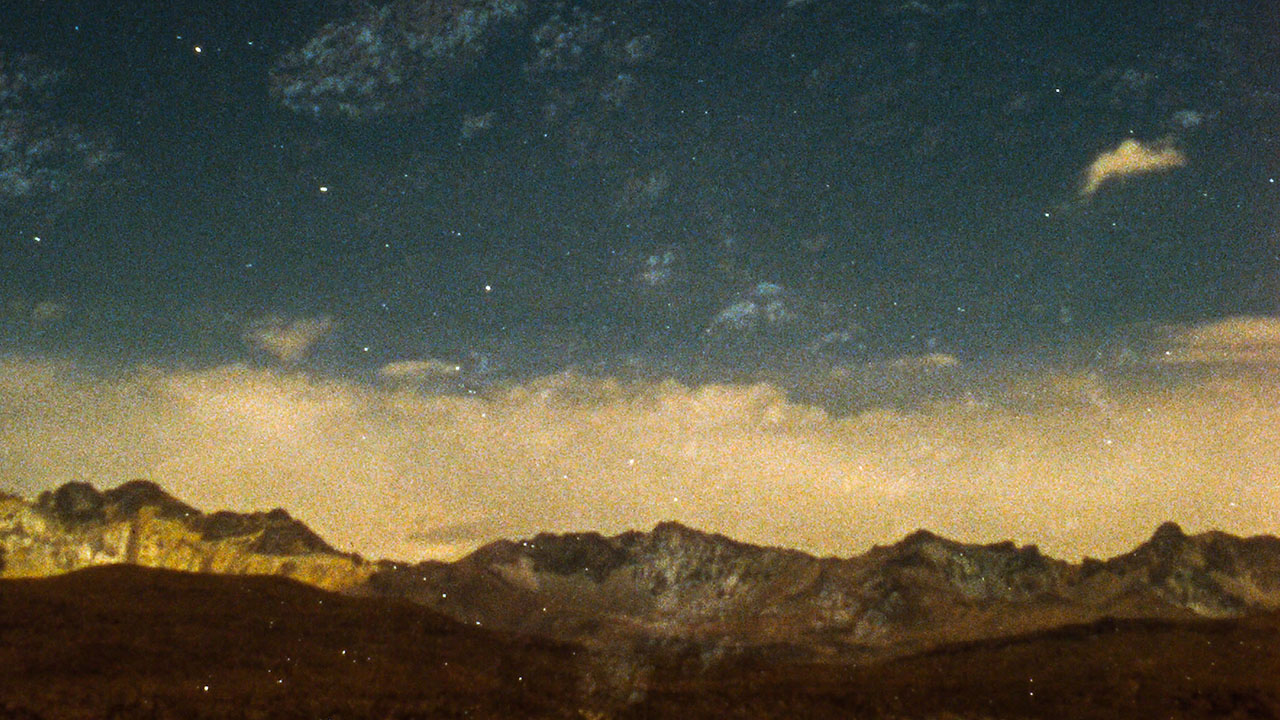 Altiplano
Malena Szlam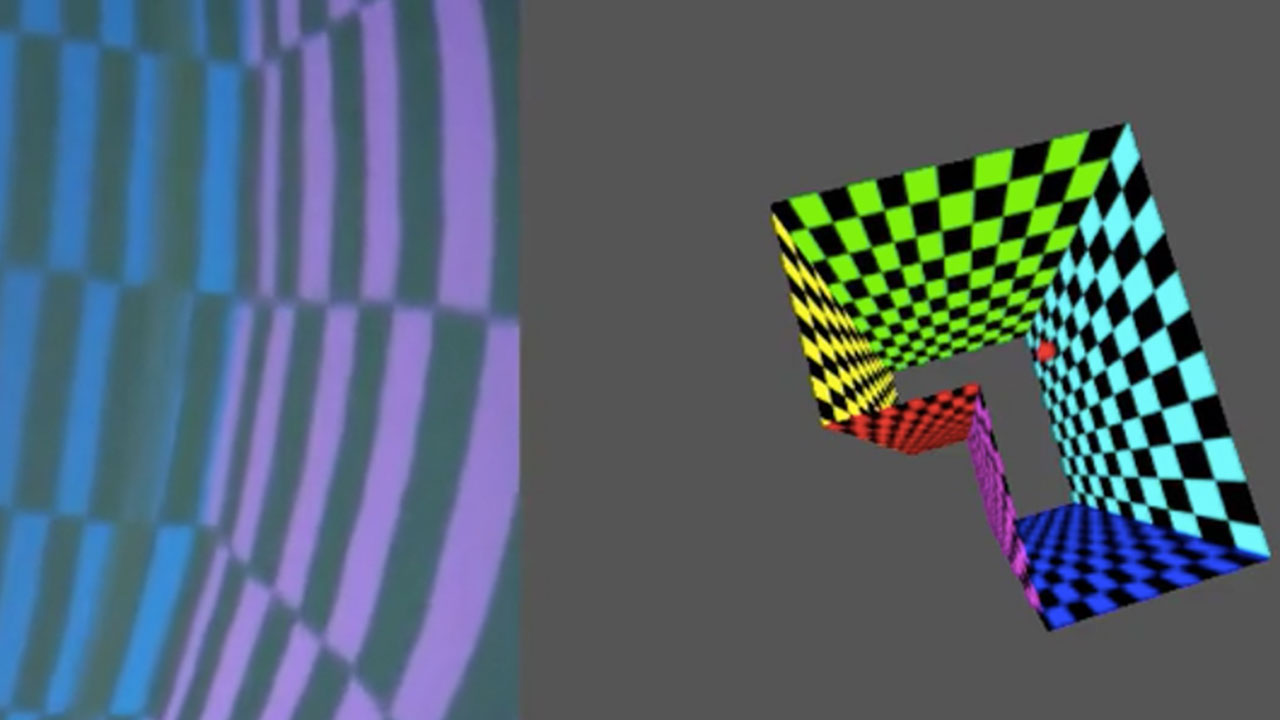 Demonstration of VR from the perspective of a freely moving observer
Andrew Strayer
Voltage
Filippe Lyra,William Paiva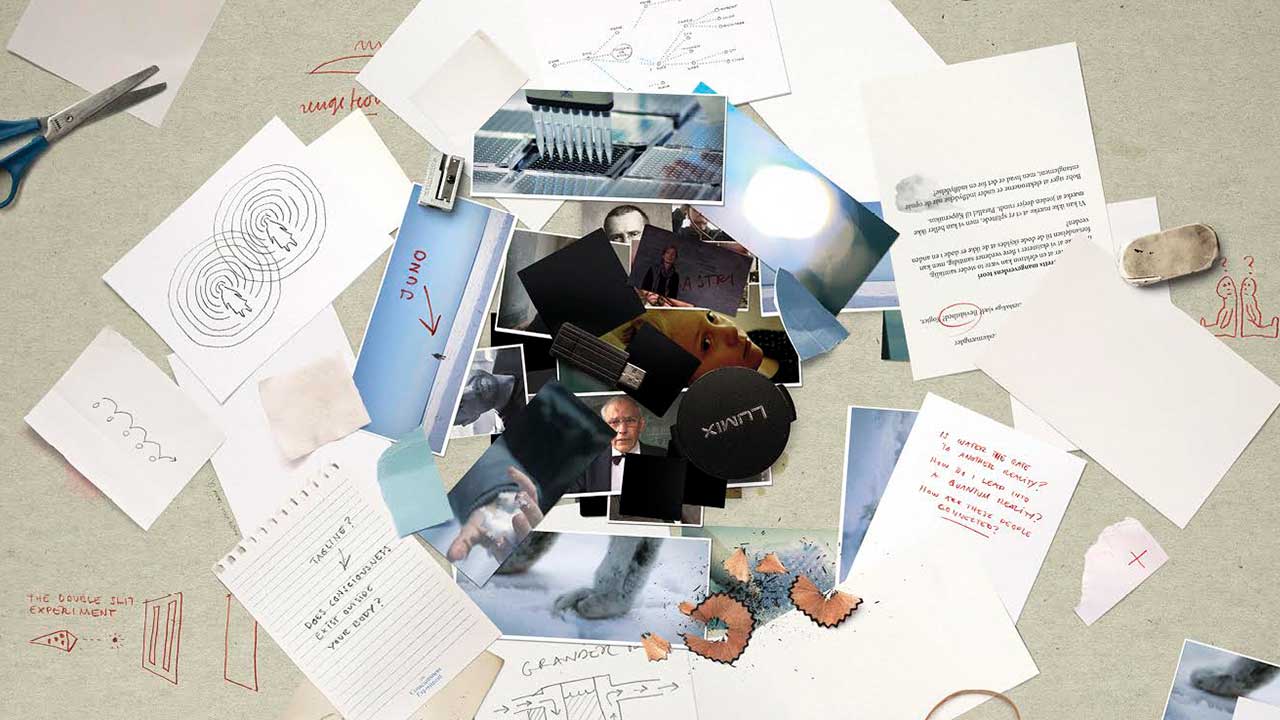 ...when you look away (trailer)
Phie Ambo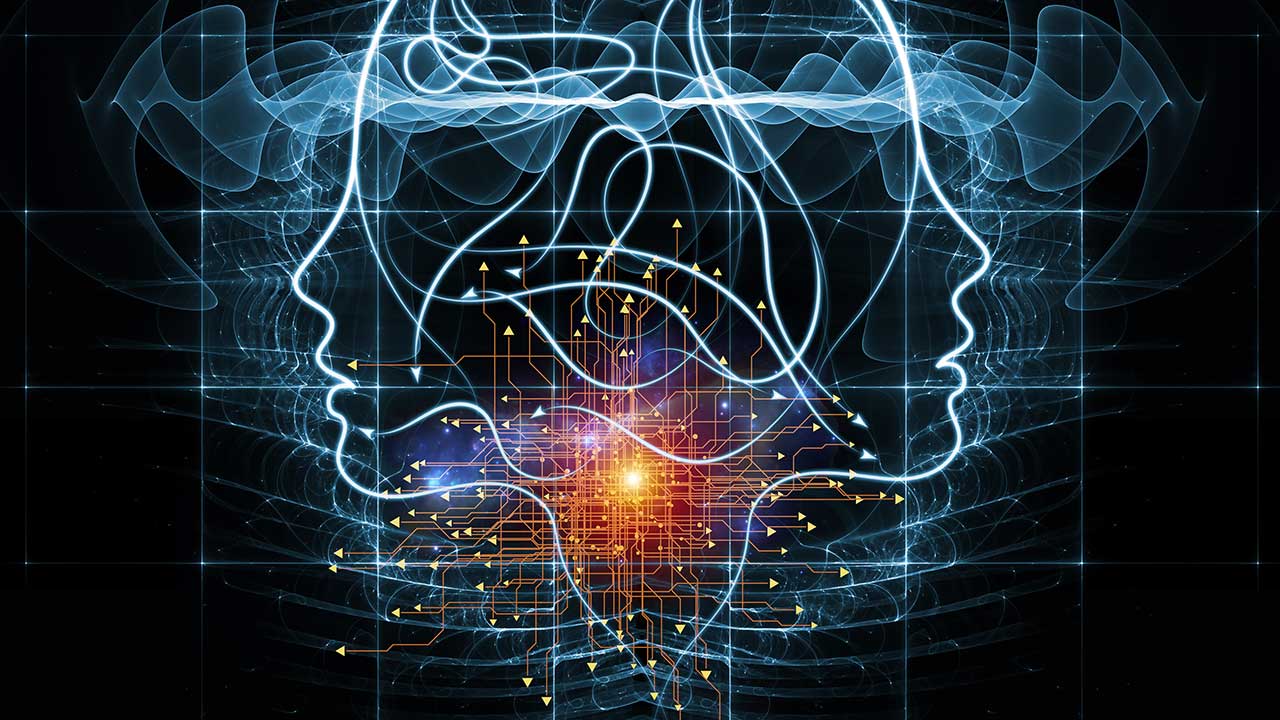 Don't Forget to Breathe
Yvette P. Joseph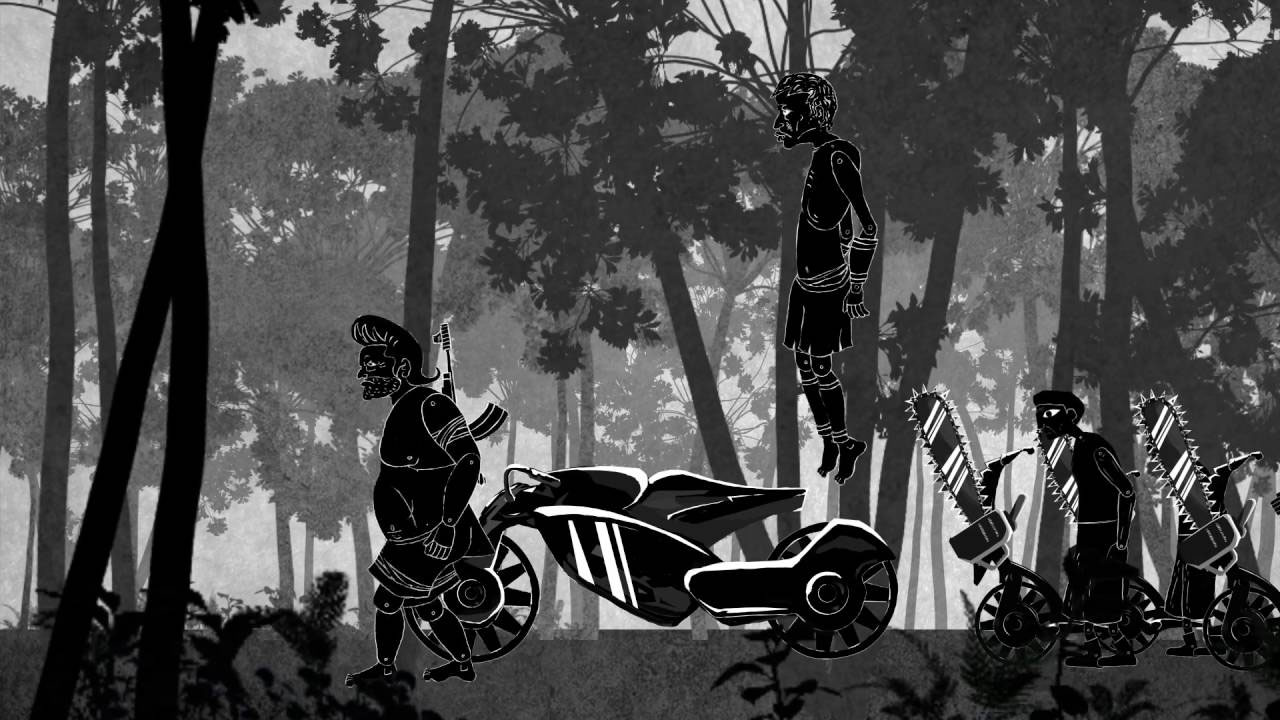 Shadows: Saving the Rain Forest
Isaac Kerlow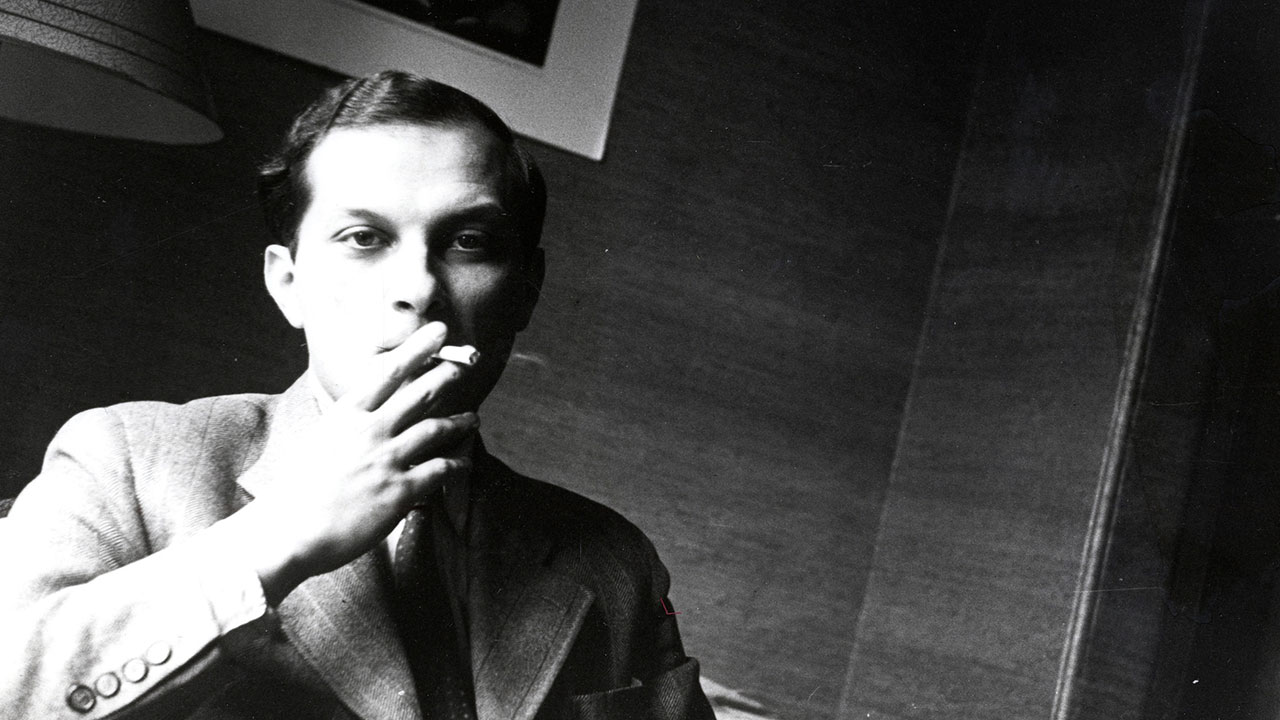 Adventures of a Mathematician
Thor Klein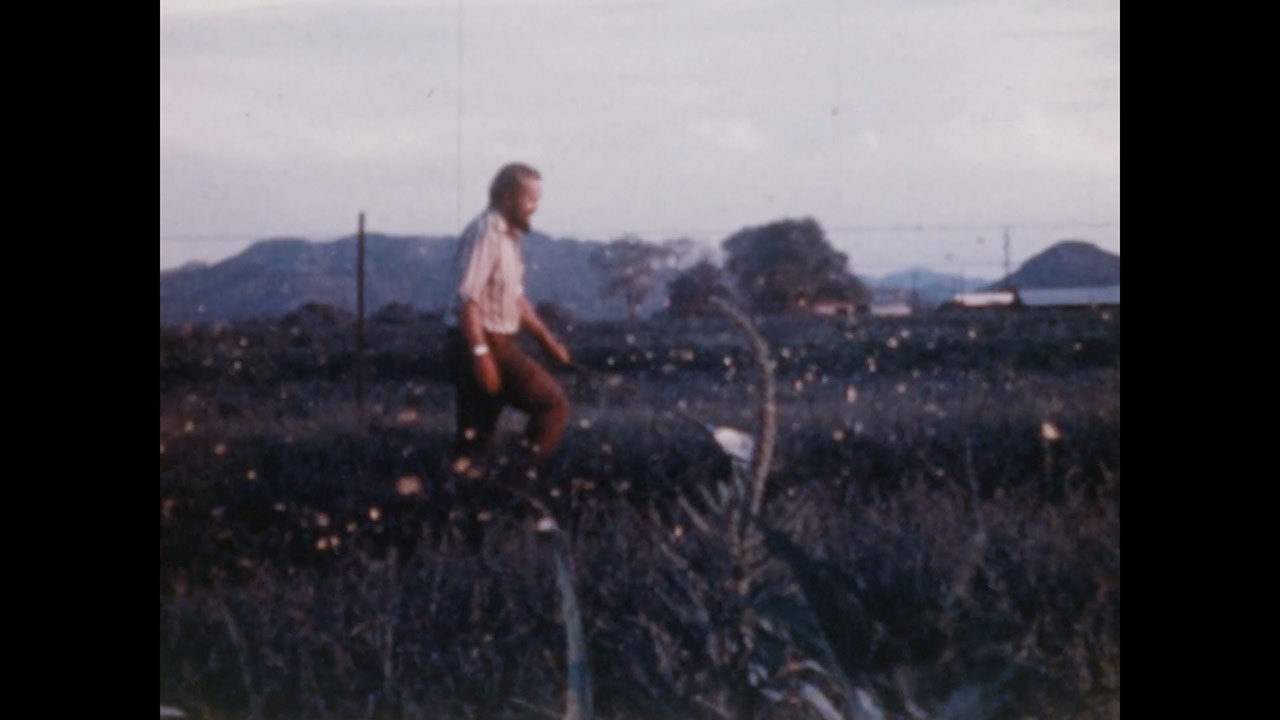 Colias, "The Sulfur Butterflies"
Smithsonian Institution Archives,Arnaud Martin,Kristina Dutton,Lisa Schonberg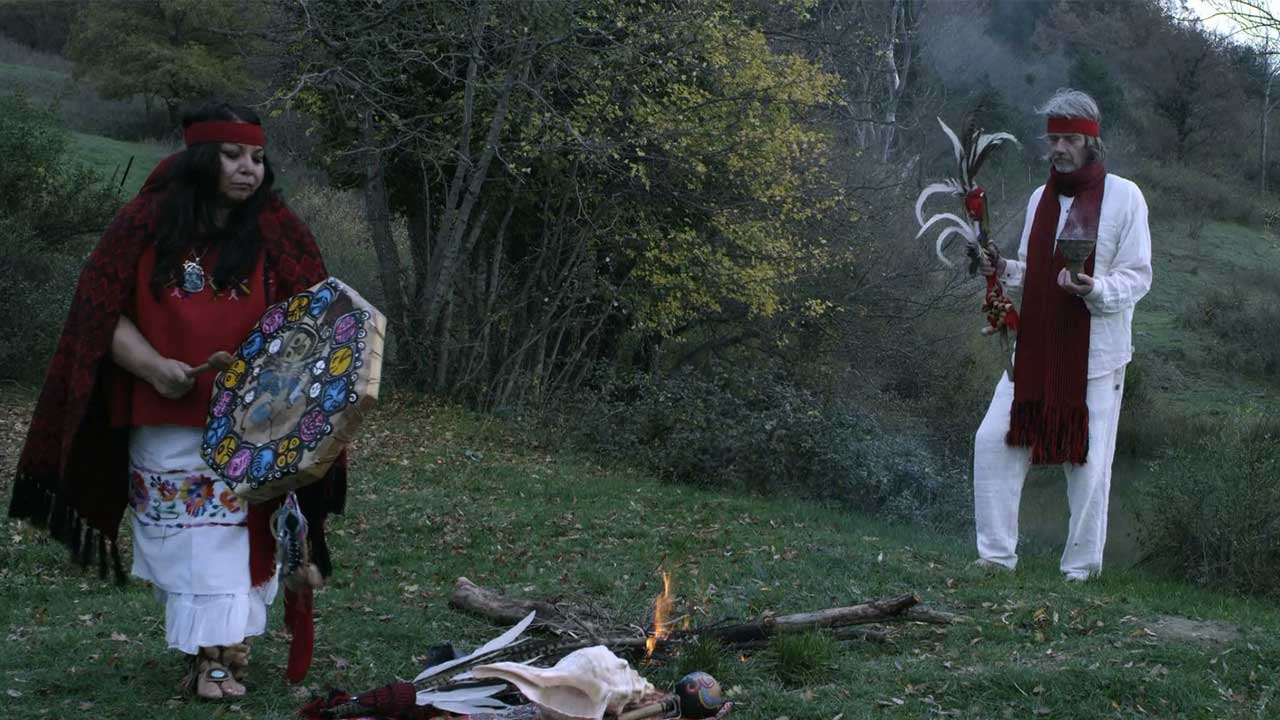 Peaks experience
Giulia Grossmann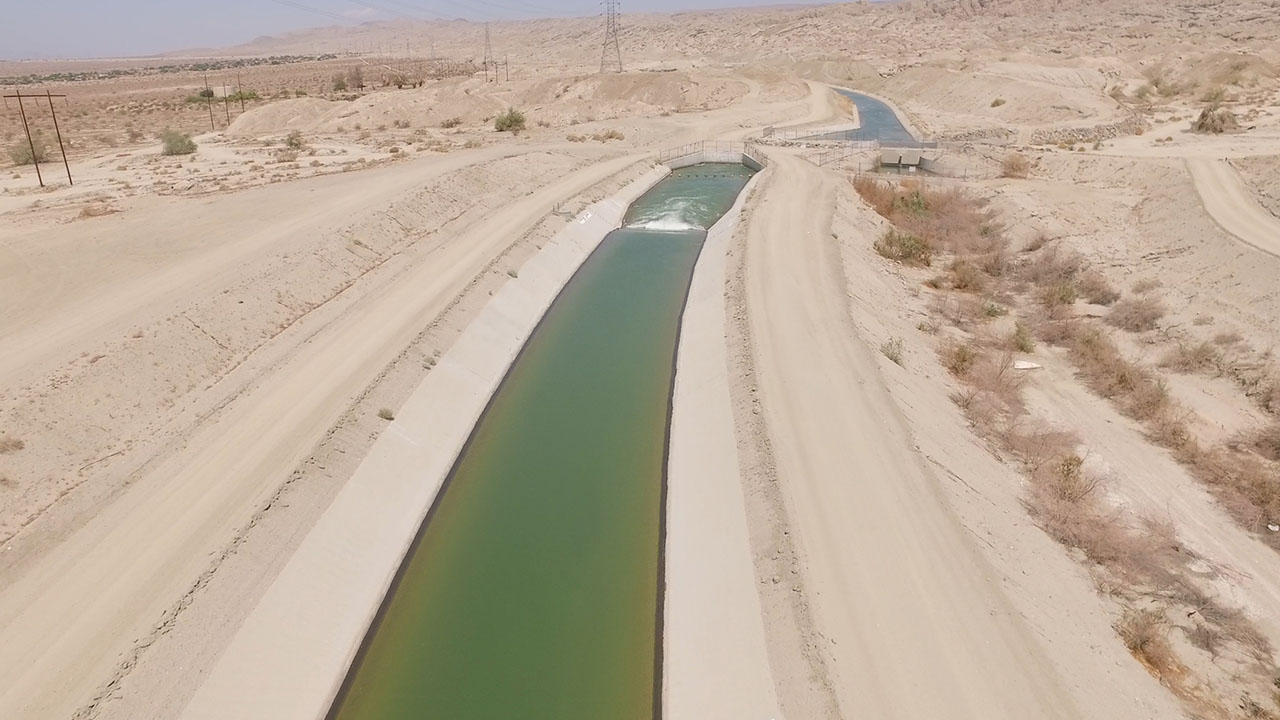 Imperial Valley (Cultivated Run-Off)
Lukas Marxt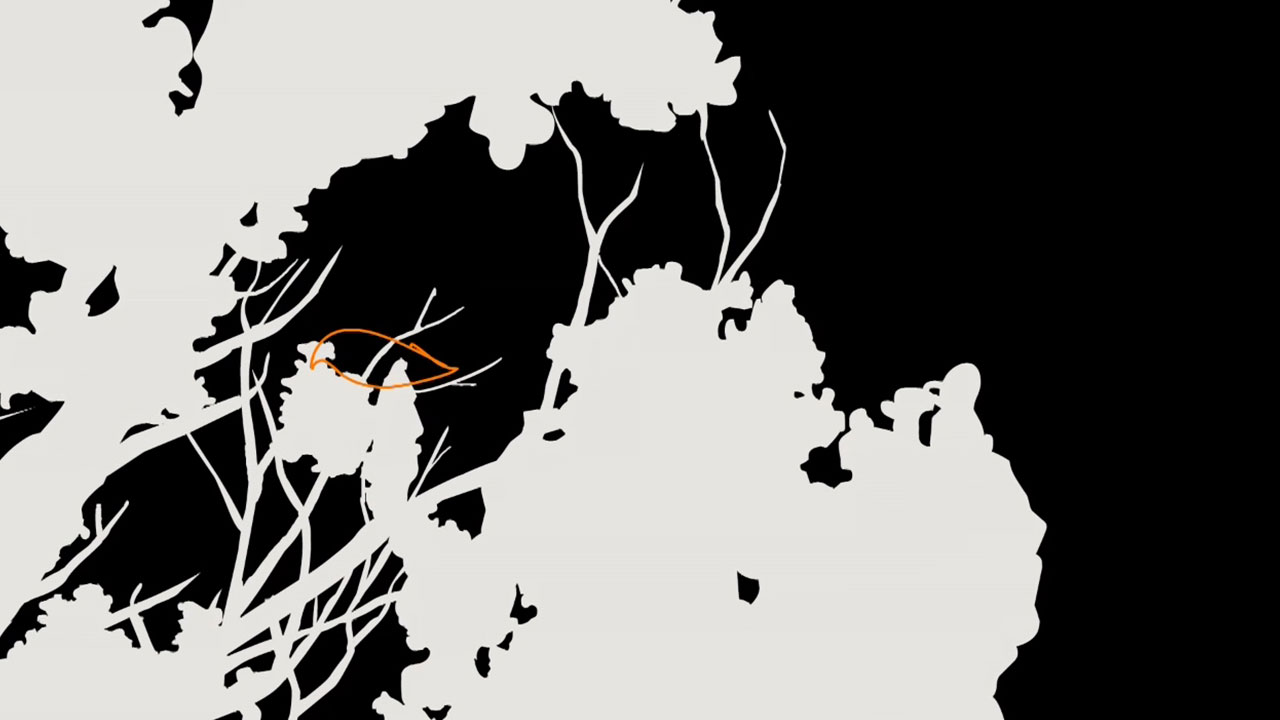 Struggle for Existence
Laurie Sumiye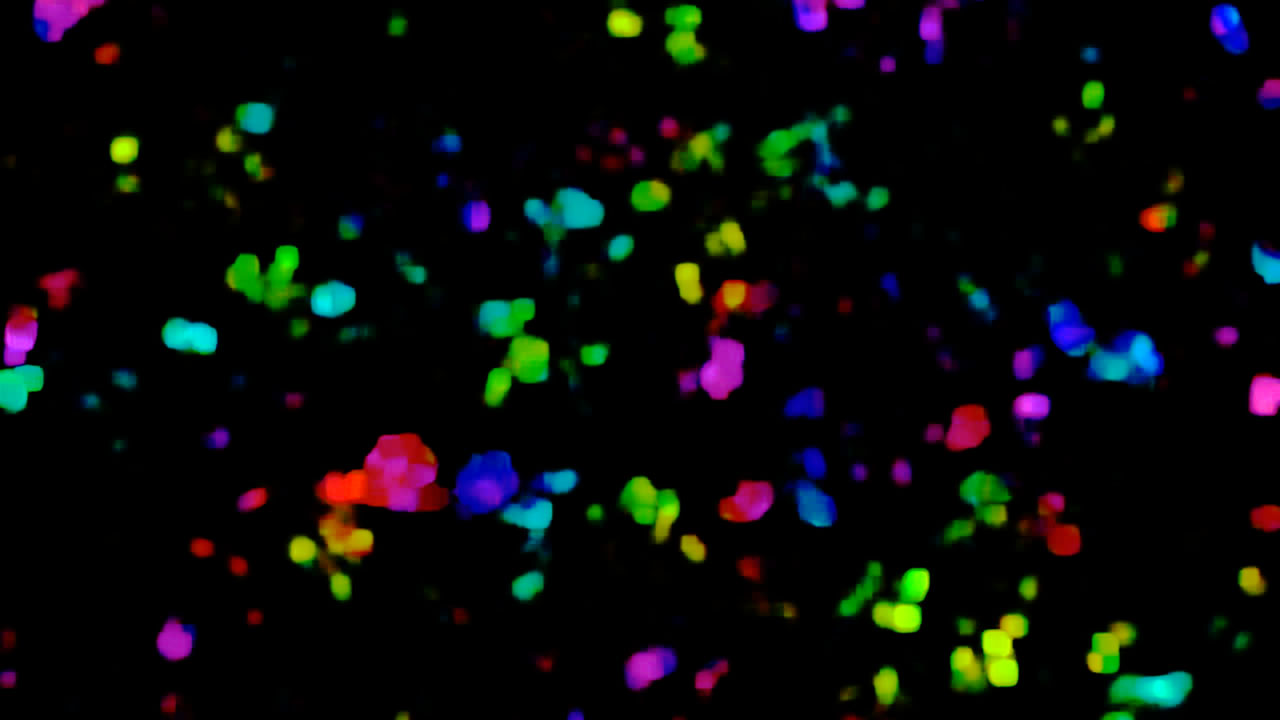 It has to be lived once and dreamed twice
Rainer Kohlberger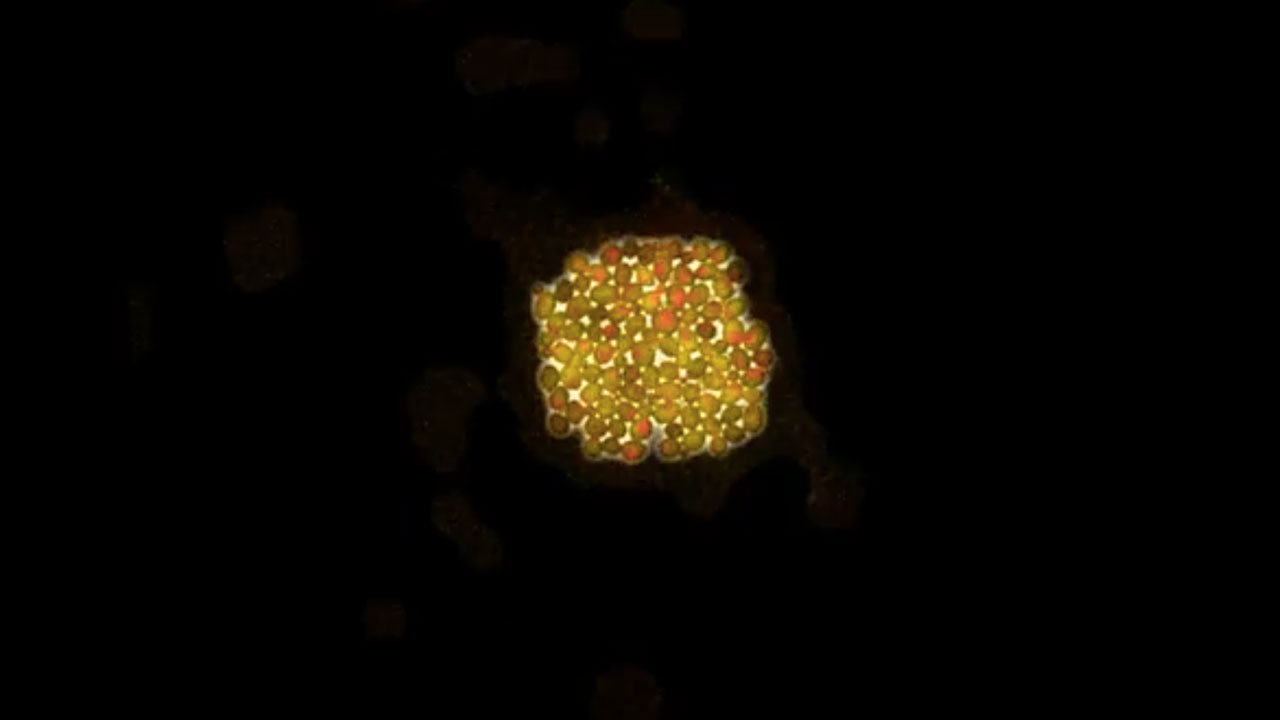 Yeast Cell Growth Meets The Beatles
Andrej Ondracka,Bernie Langs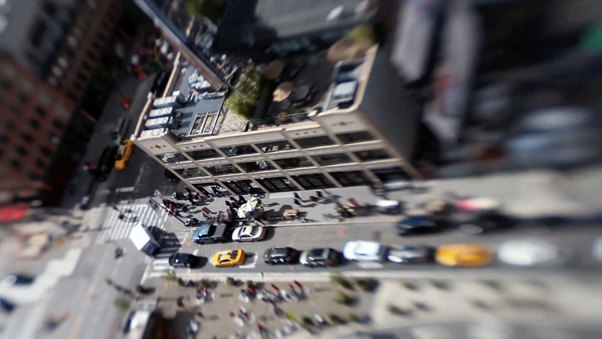 Cloud
Anne Milne,James Zhao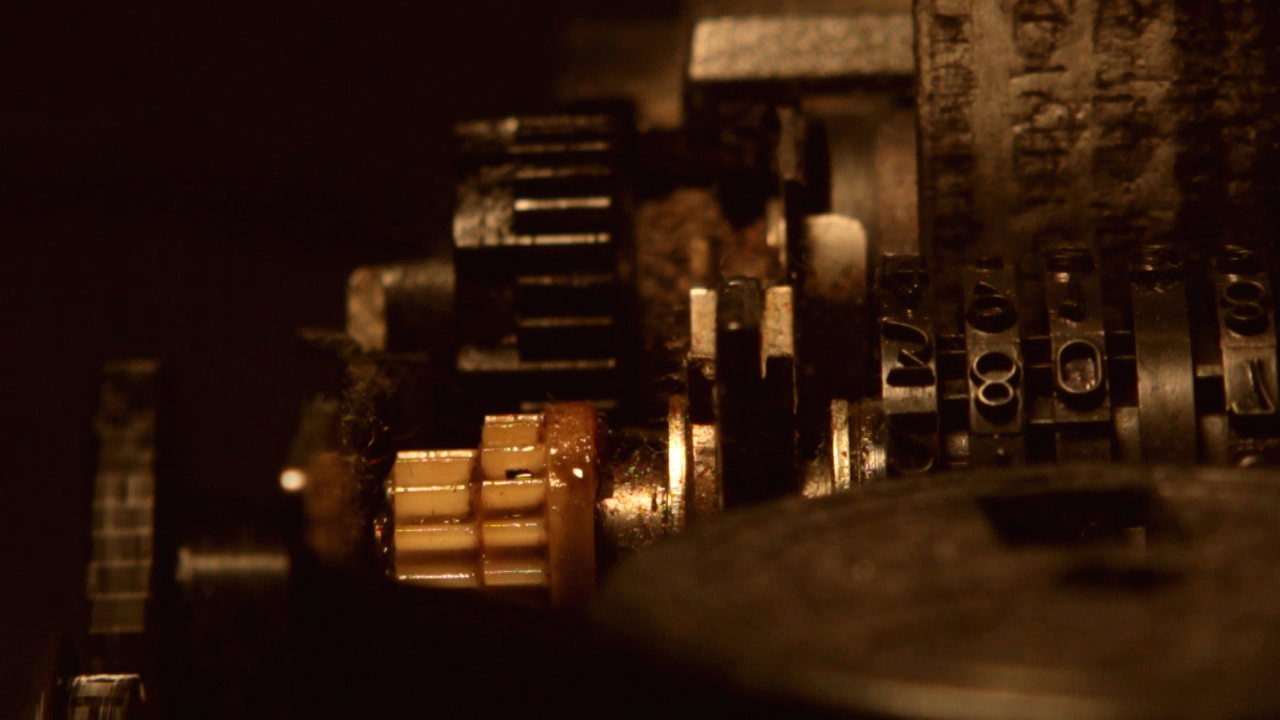 Machines
Jeremias Altmann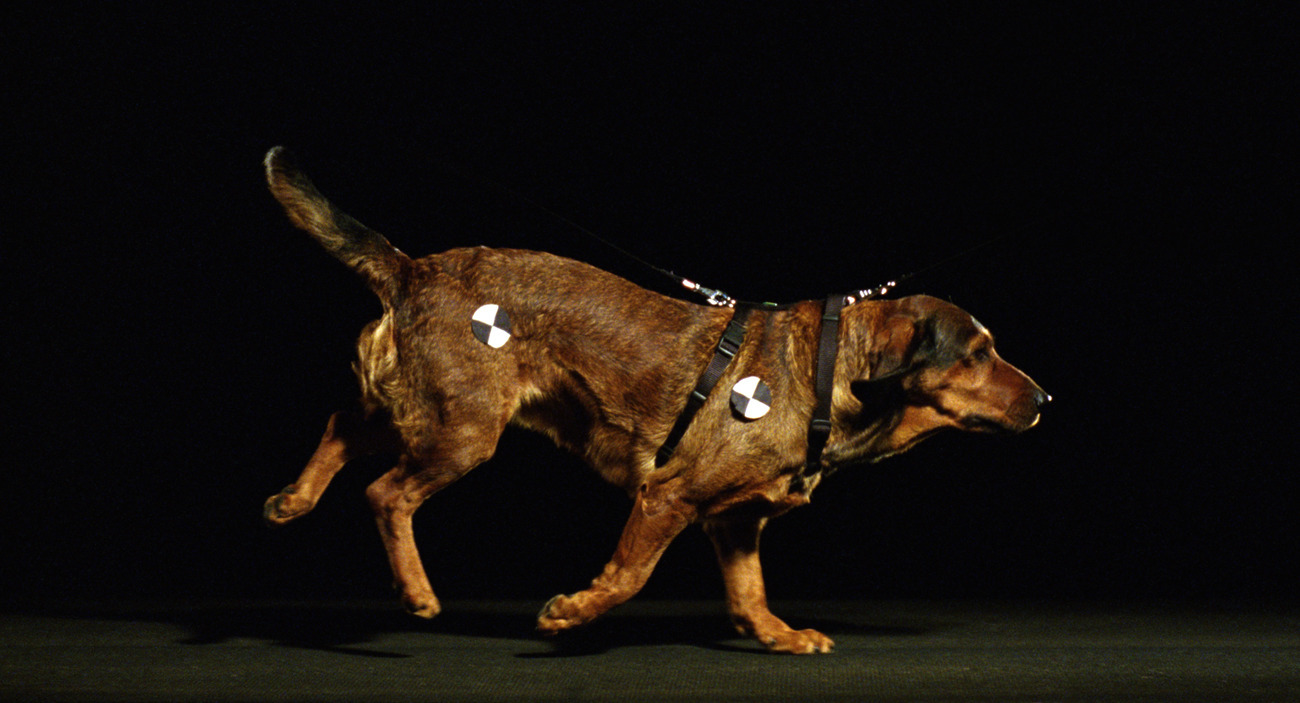 RaumZeitHund (SpaceTimeDog)
Nikolaus Eckhard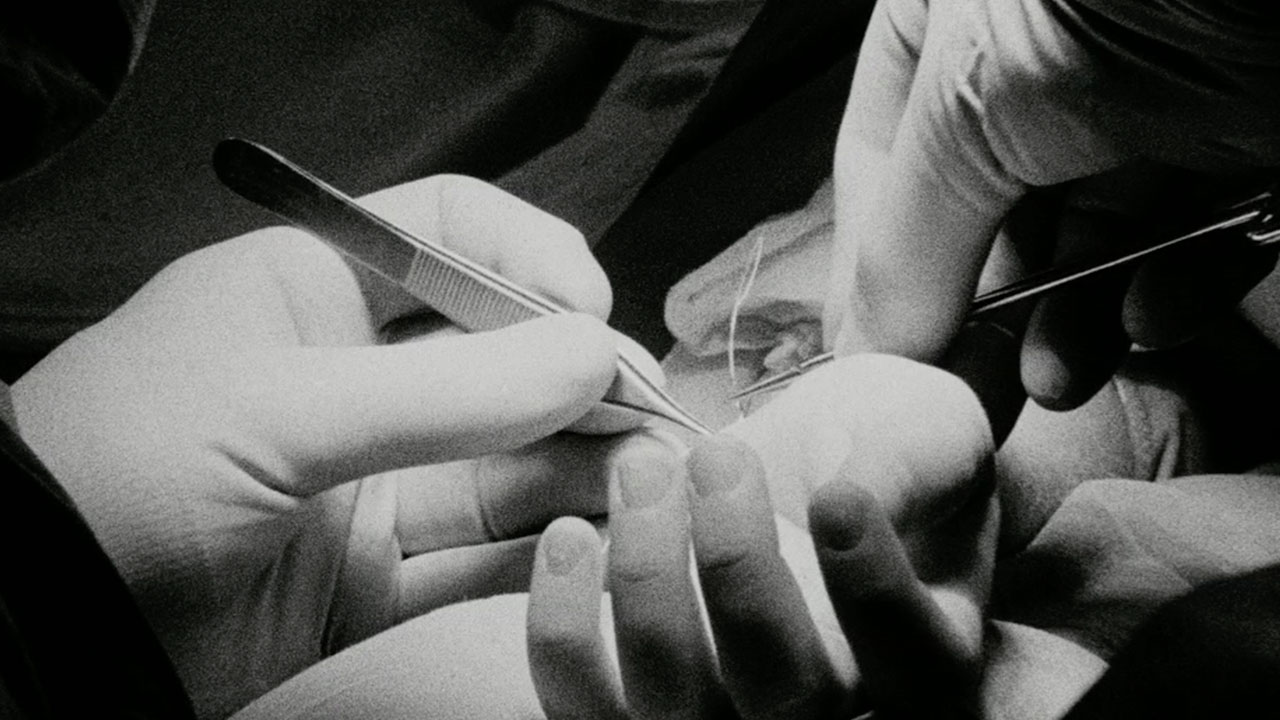 Matters of the Heart
Christina Lammer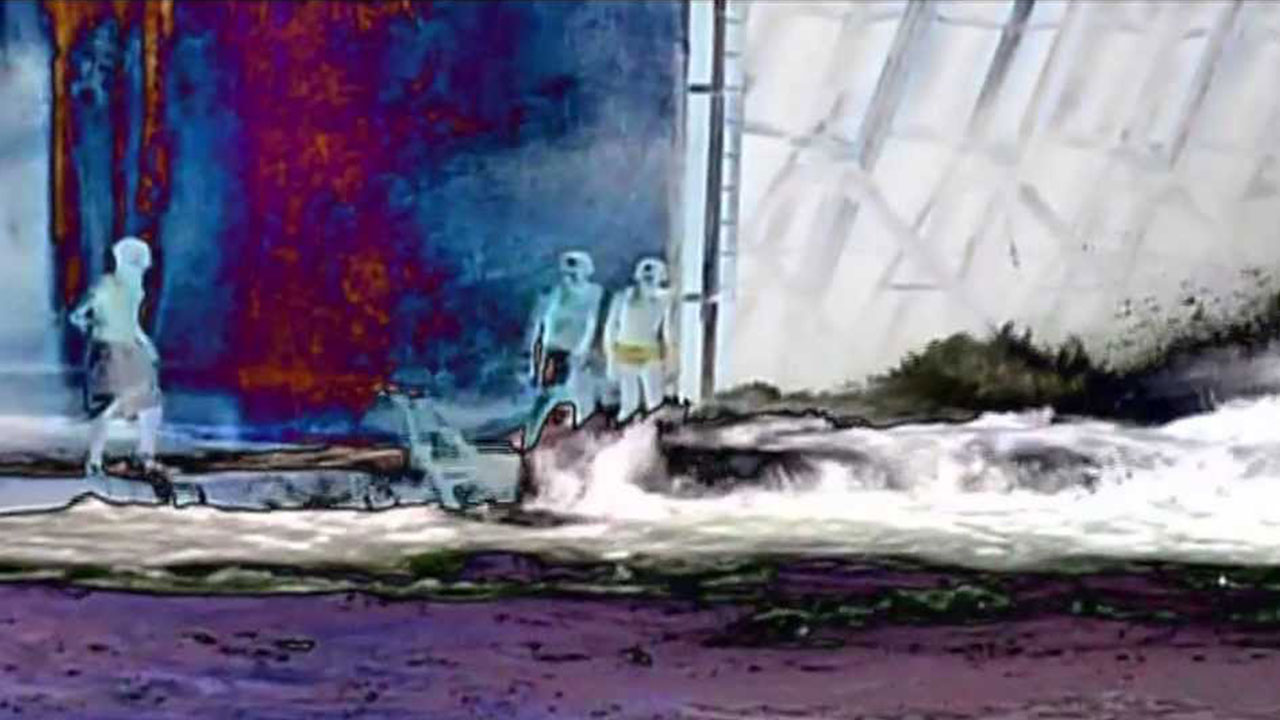 Les naufragés de la Méditerranée
Tiécoura N'daou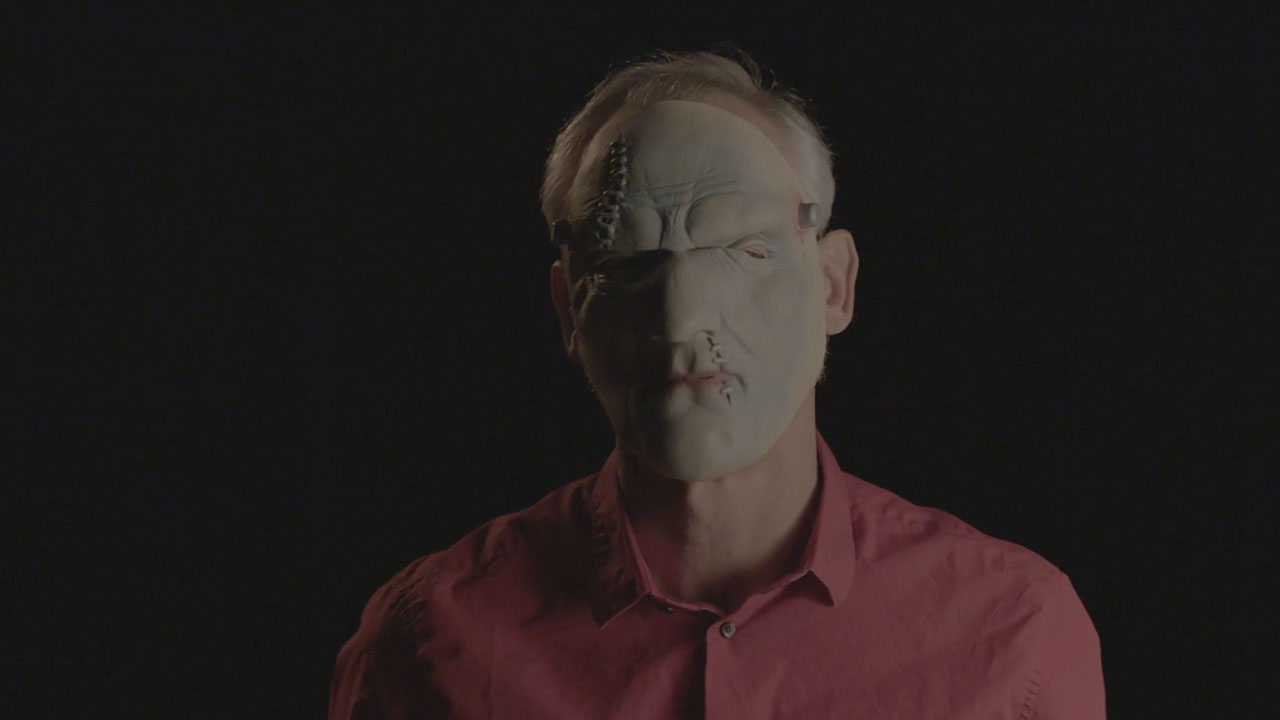 The Mask Task
Josephine Decker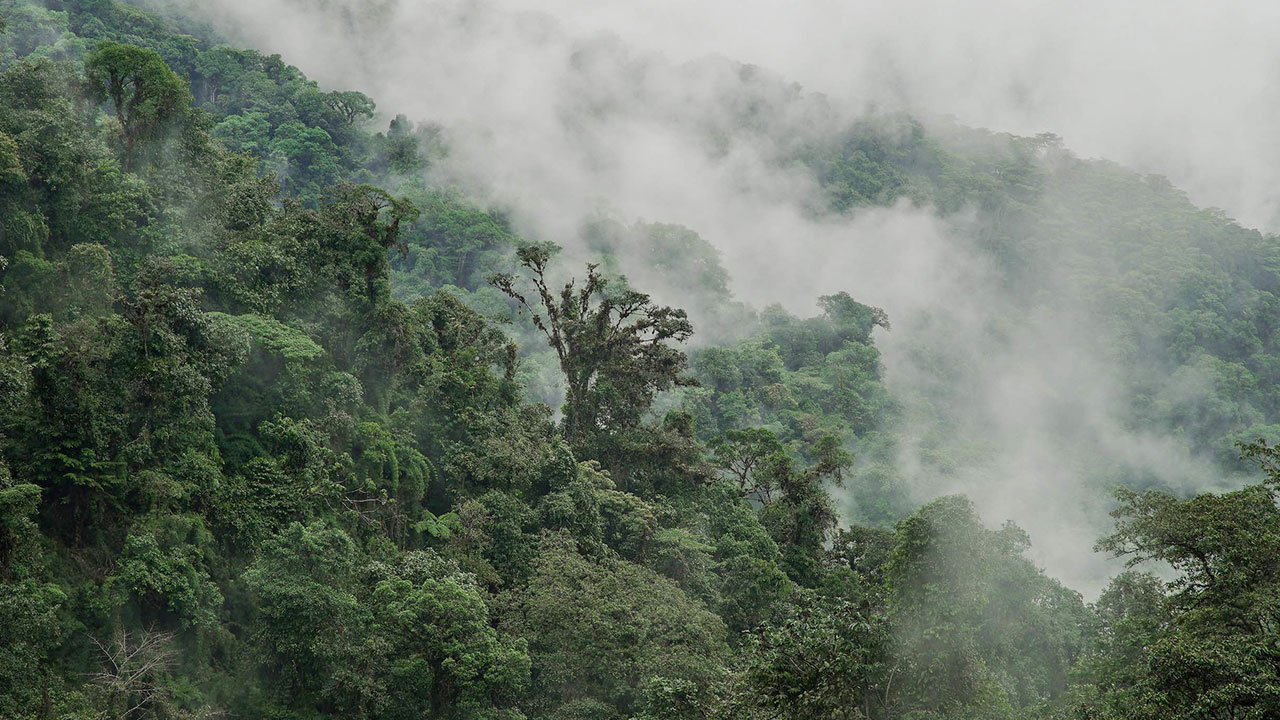 Dusk Chorus (based on Fragments of Extinction)
David Monacchi,Nika Šaravanja,Alessandro D'Emilia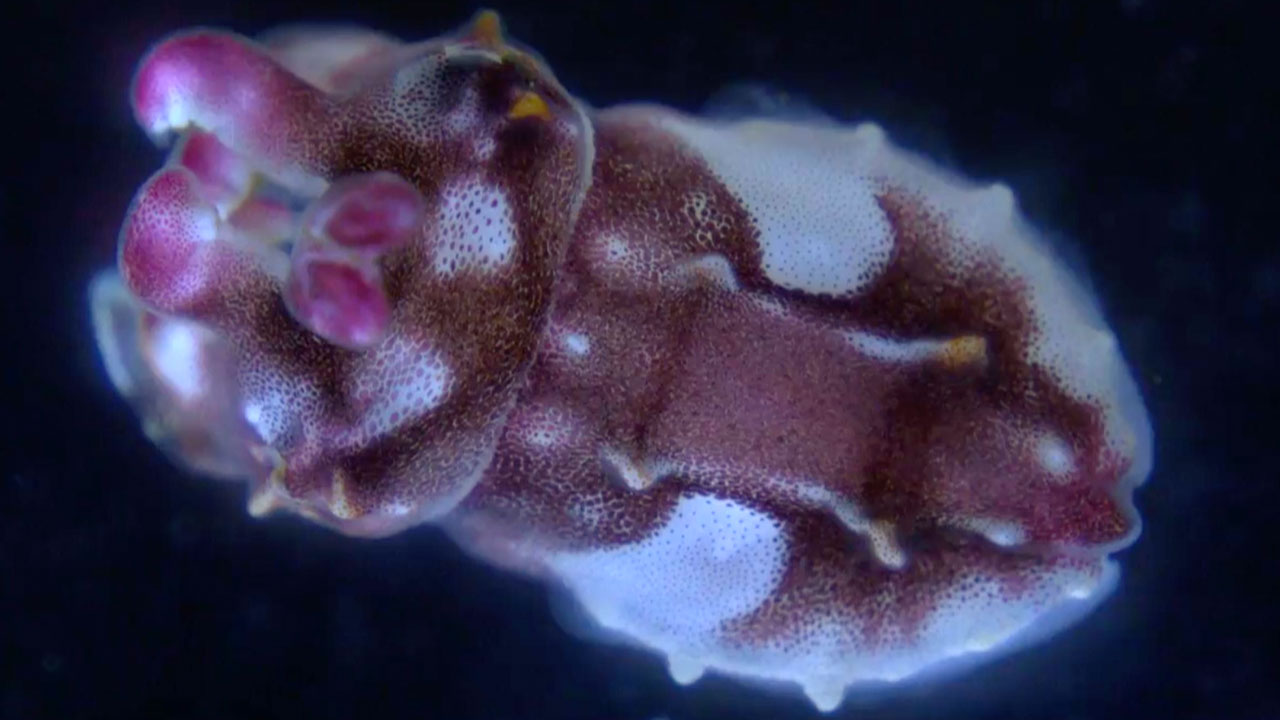 Baby flamboyant cuttlefish color change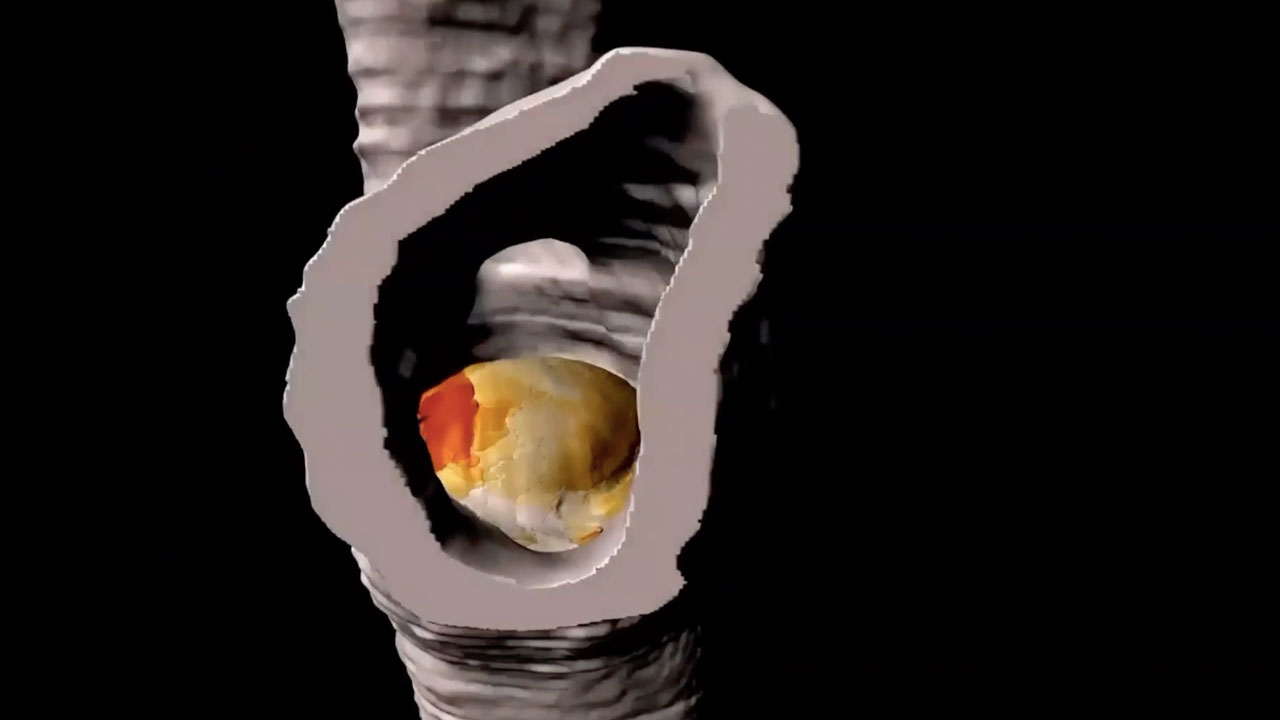 3D imaging of blood vessels and atherosclerotic plaques in mice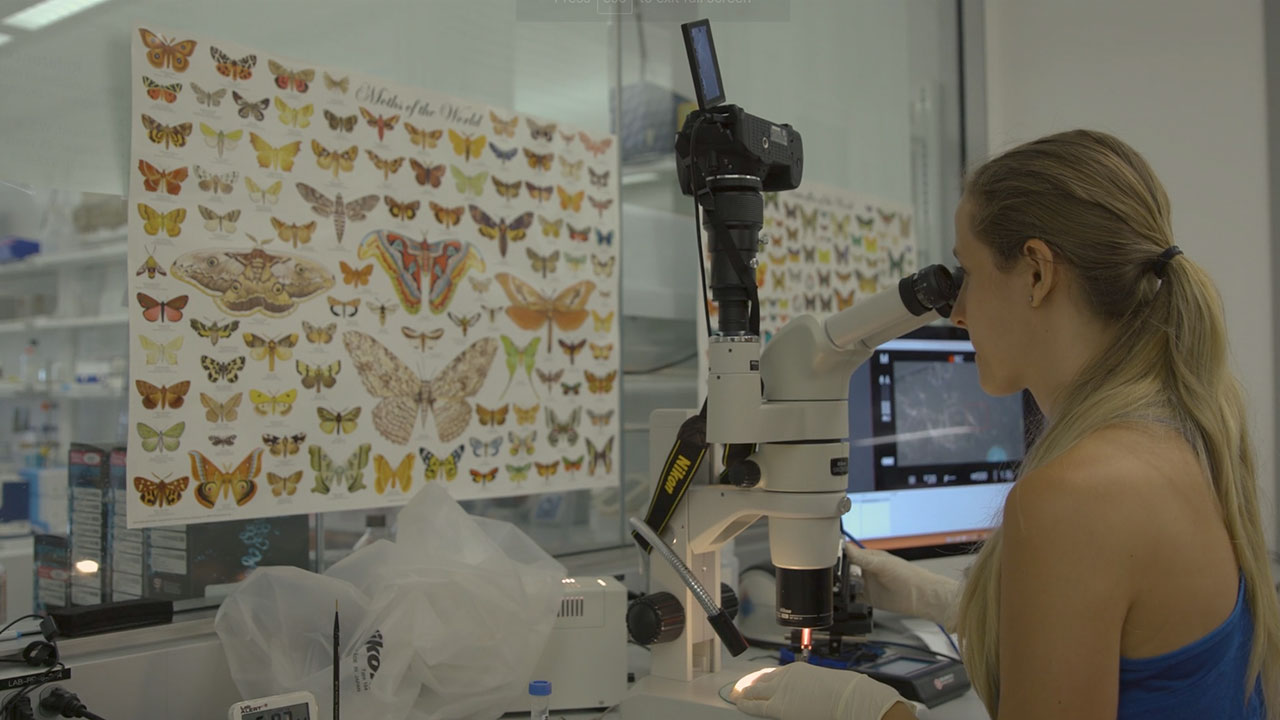 CRISPR Injection: First Steps to Modify Butterfly Wing Color and Shape
A Drop of Acetone on a Blue Morpho Butterfly Wing
The first cell division of the ctenophore (comb jelly)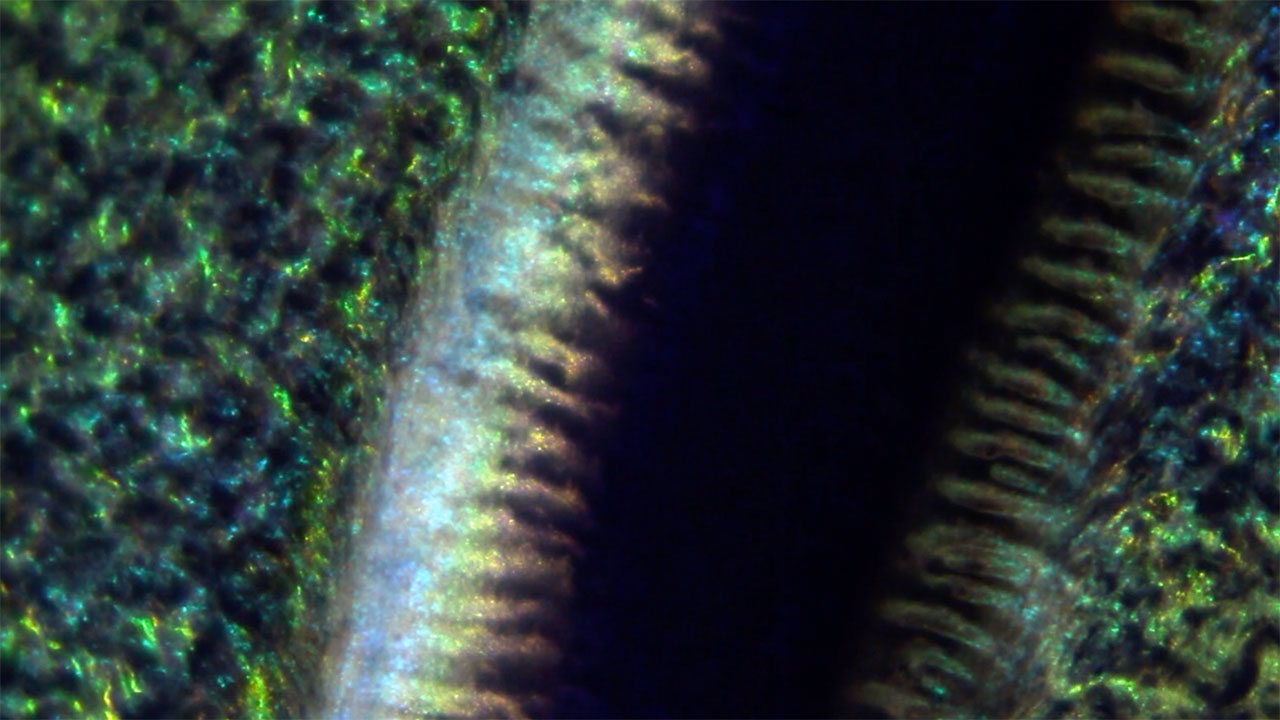 Peacock in a Petri Dish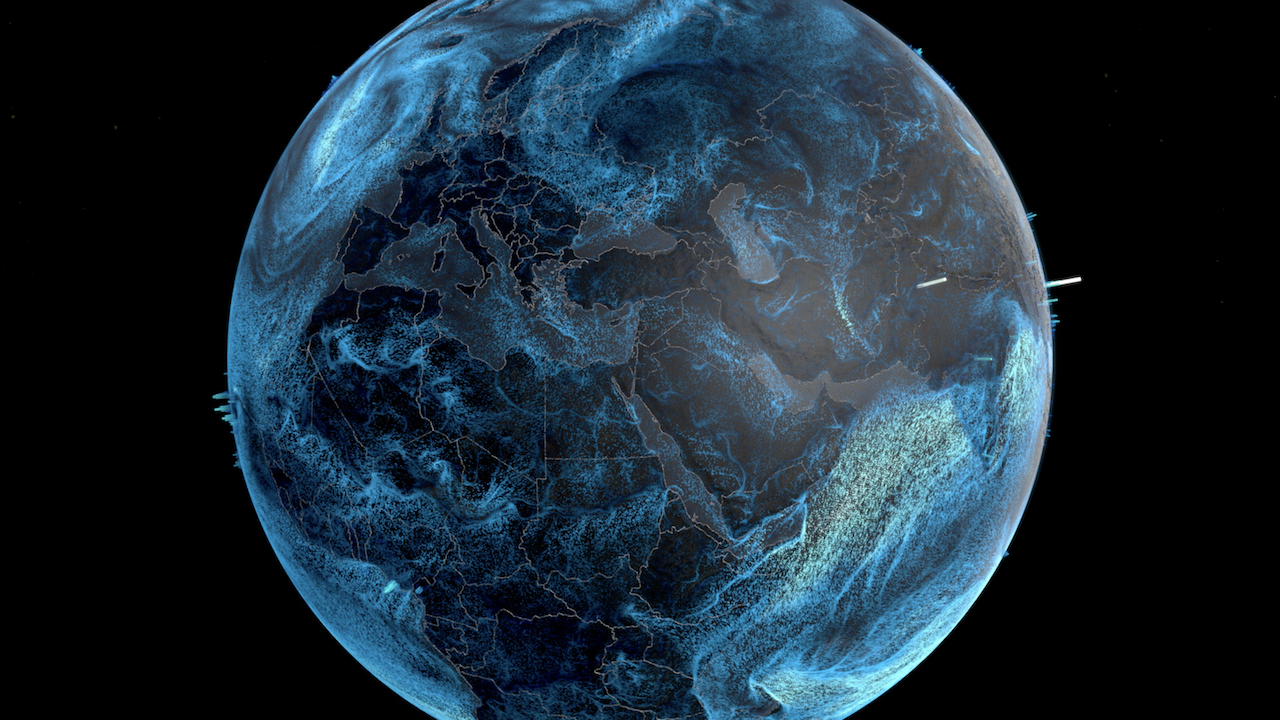 Visualization of global precipitation and wind speed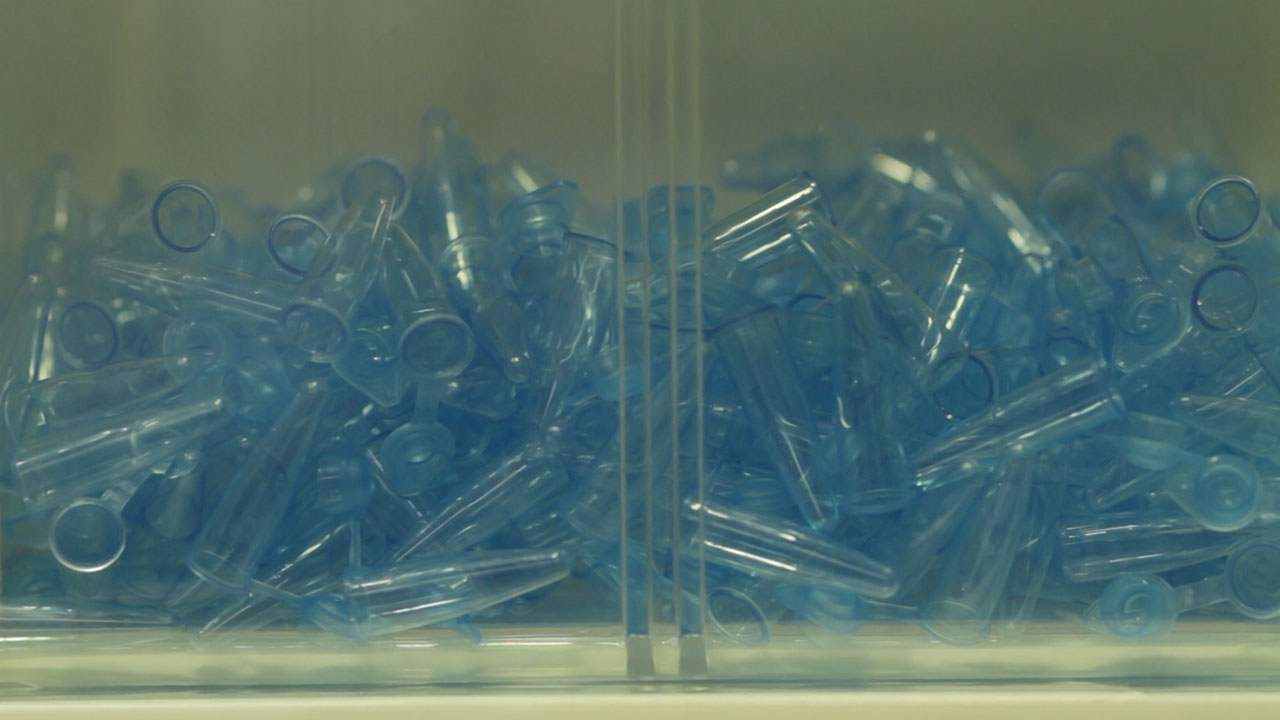 A Haphazard Pile of Micro-Centrifuge Tube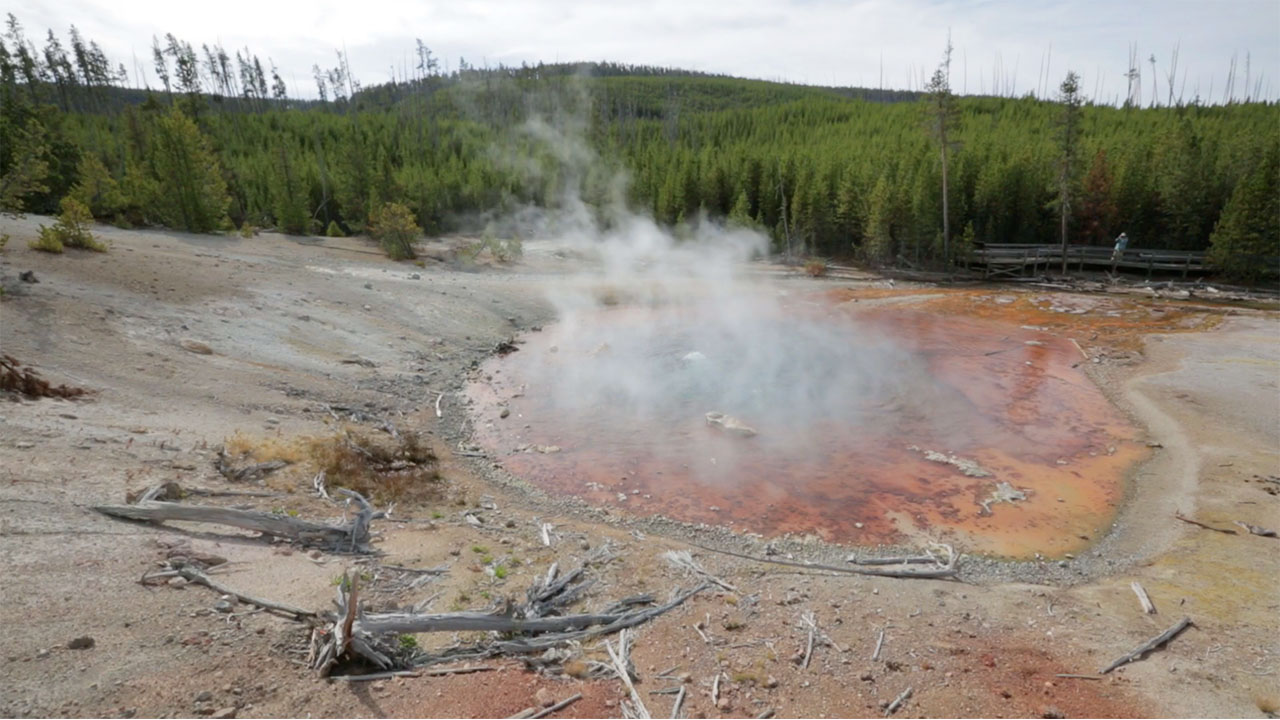 Fountain Paint Pot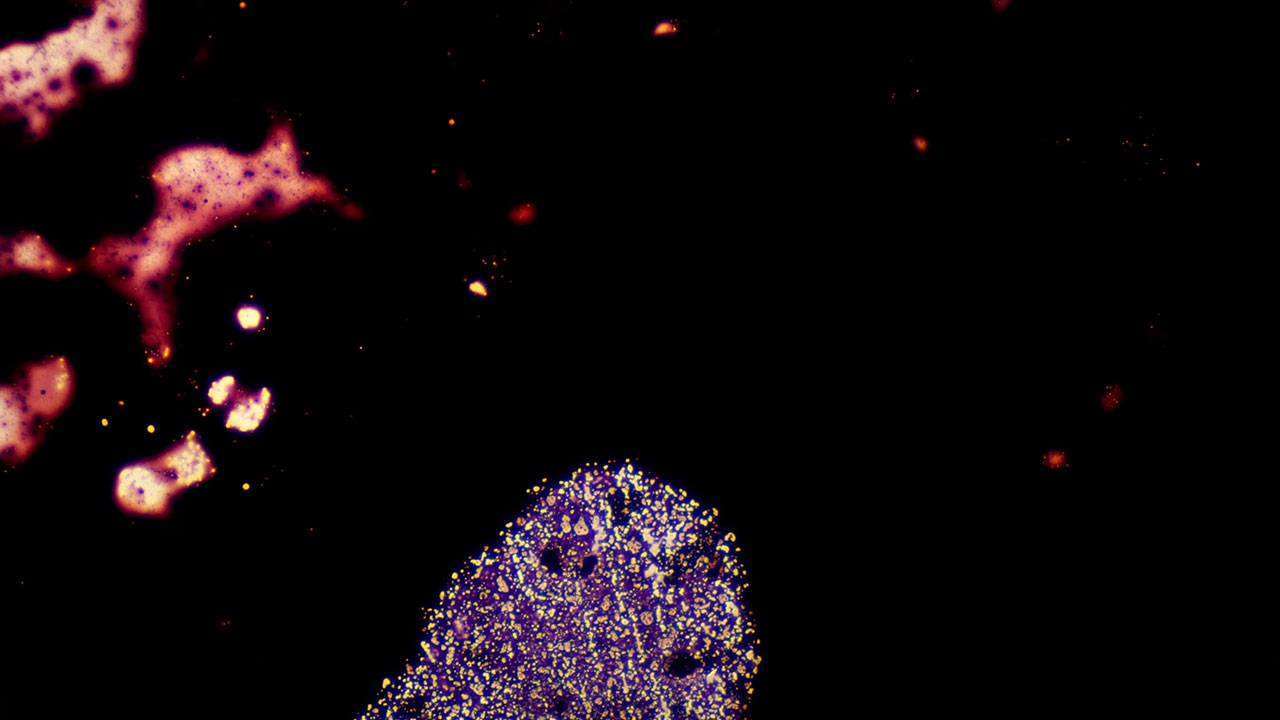 Supravital stains reacting under a microscope at 40x
The Early Days of a Butterfly Wing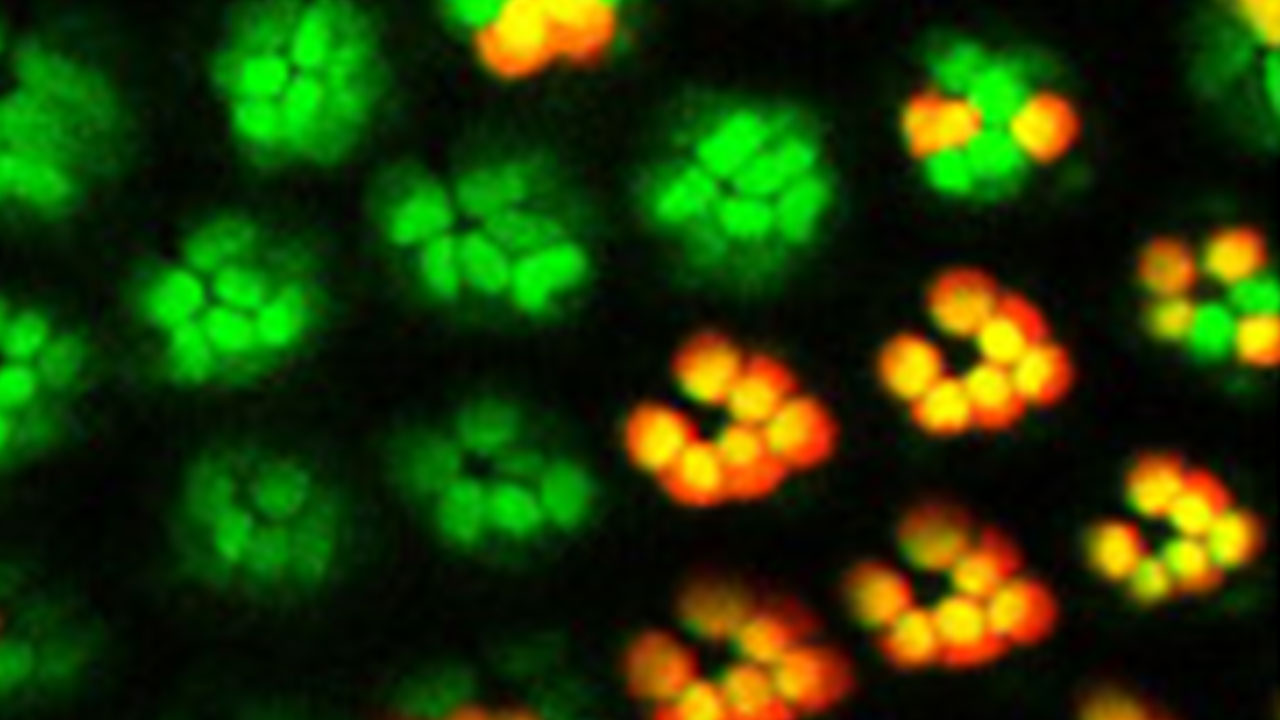 Living Imaging of Two Cell Populations in the Drosophila Eye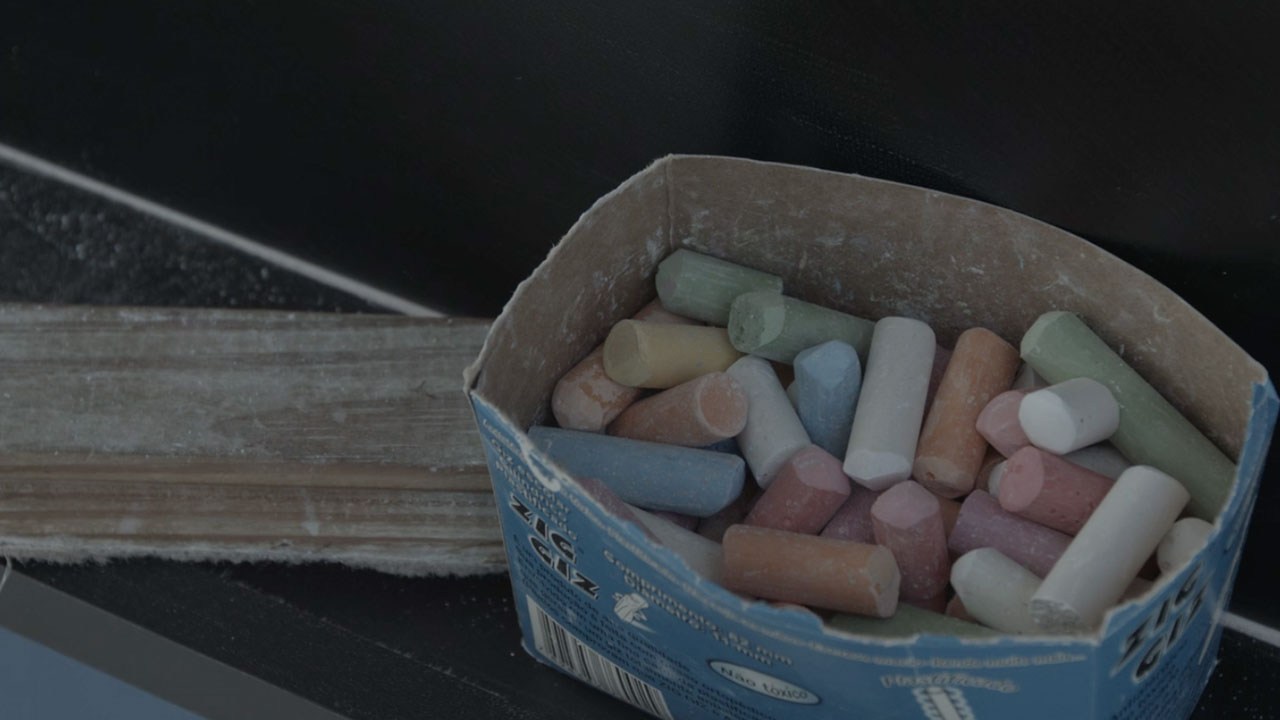 Nostalgia for Chalk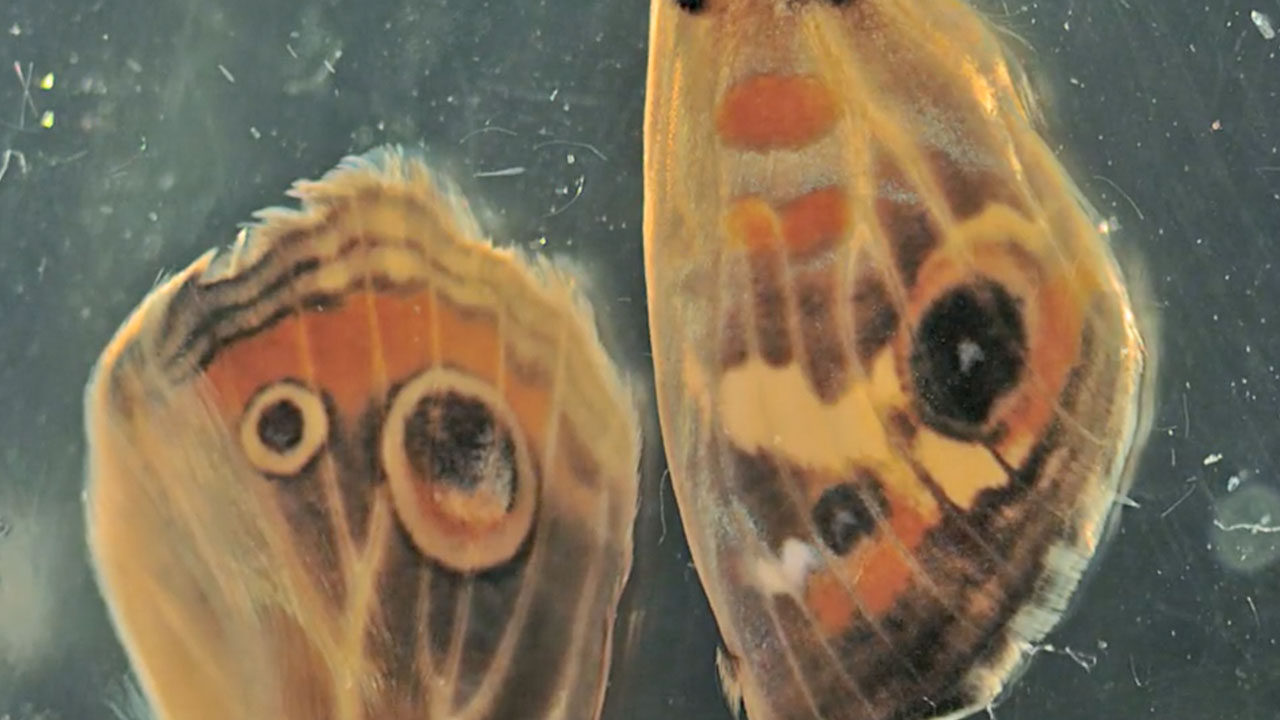 Buckeye Butterfly Wing Developing in Solution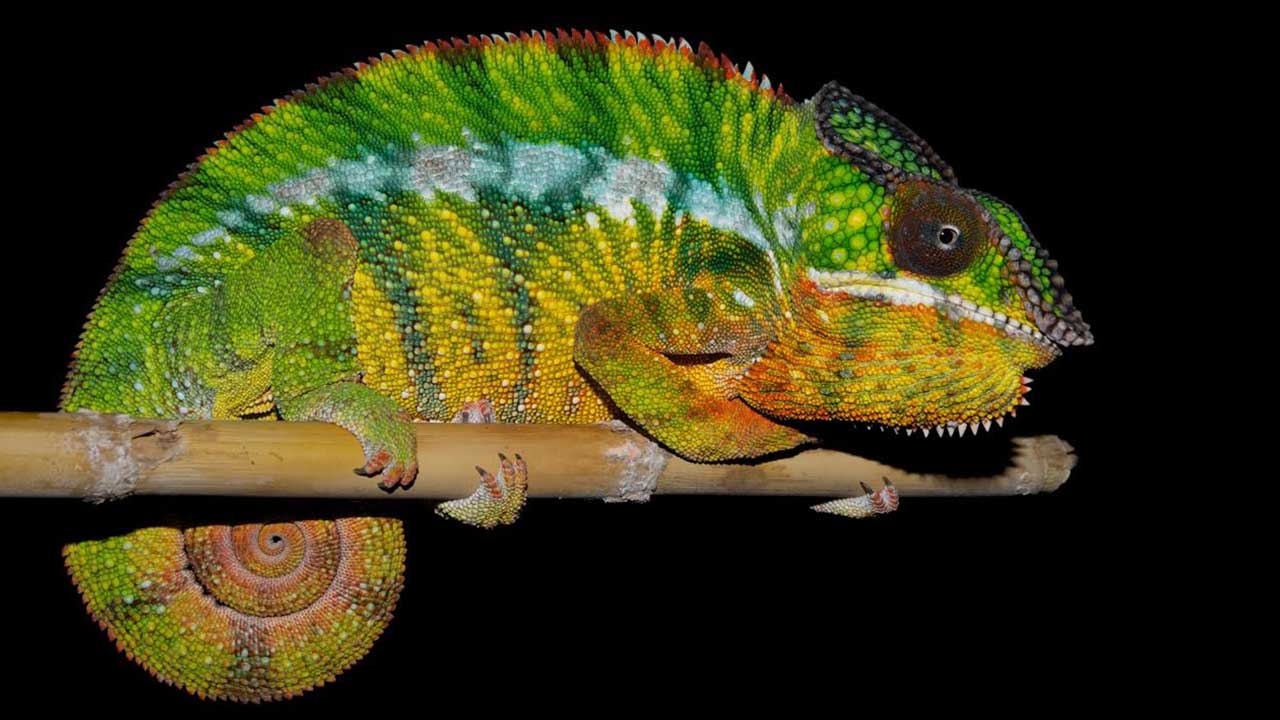 Recording a Chameleon Changing its Color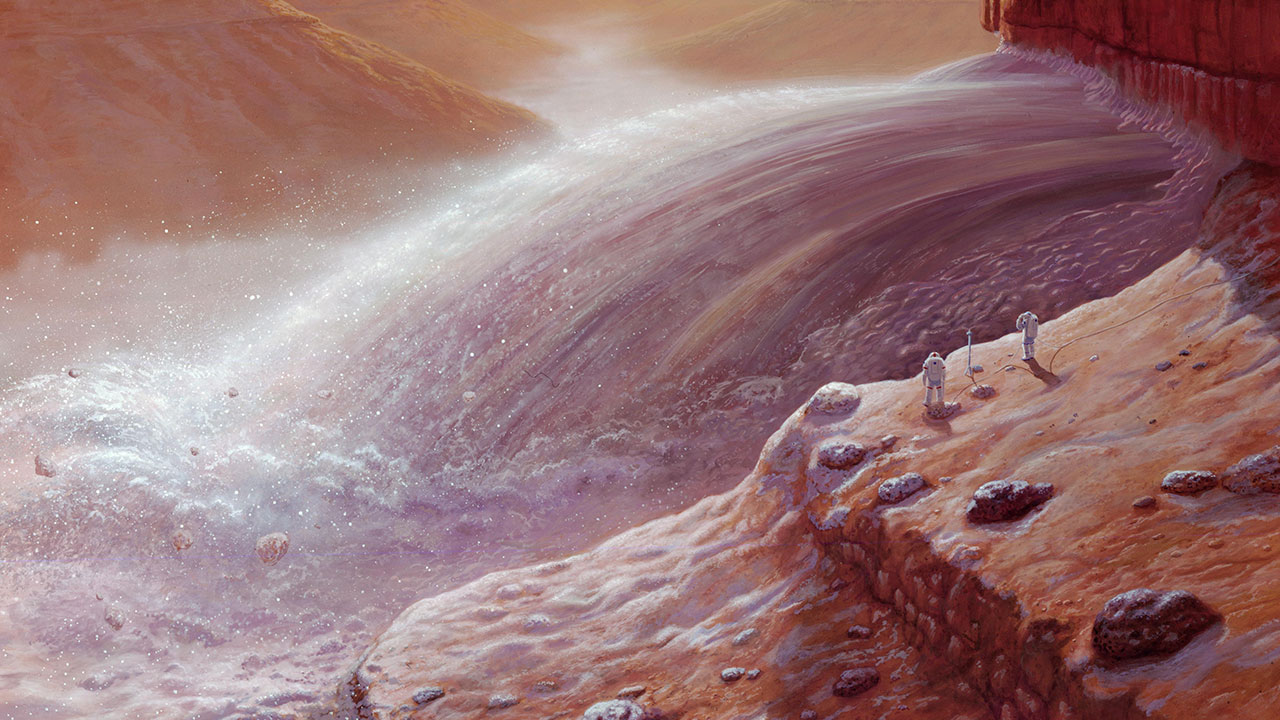 A Technical Utopia: Artist Depiction Series Two
Landscapes & Language of the Anthropocene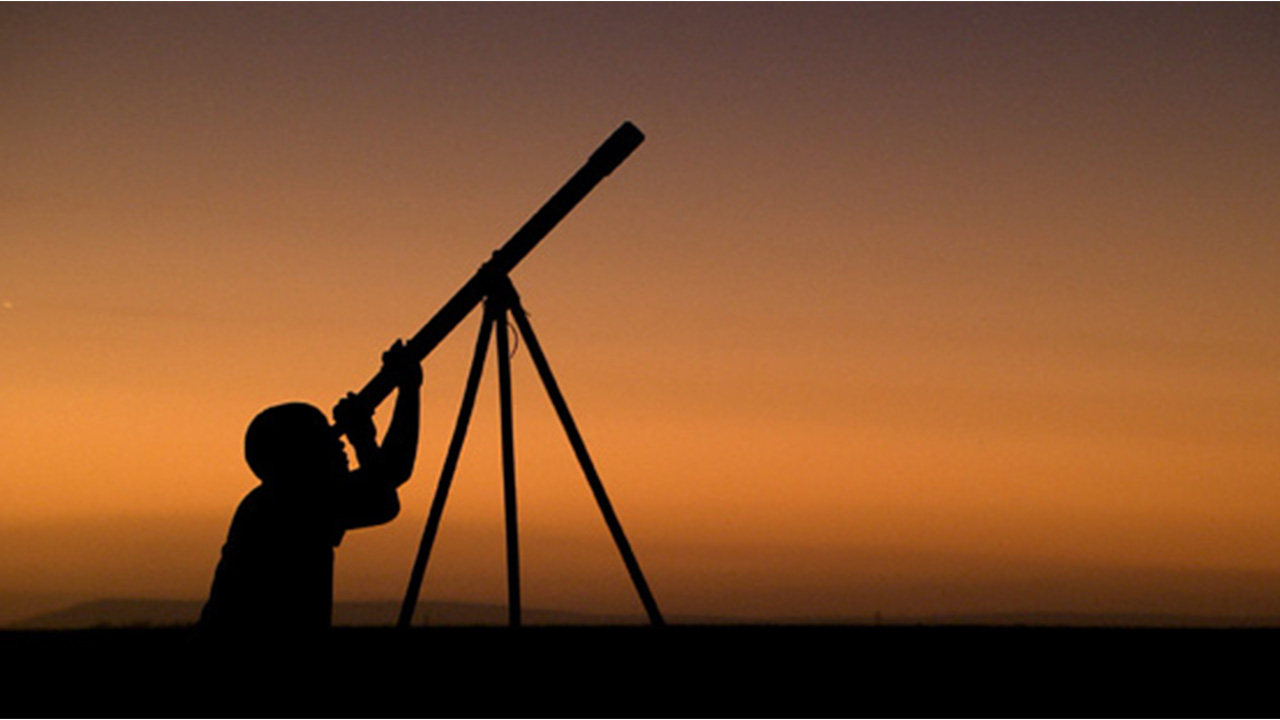 The Function of Astronomy in Pre-Historic Africa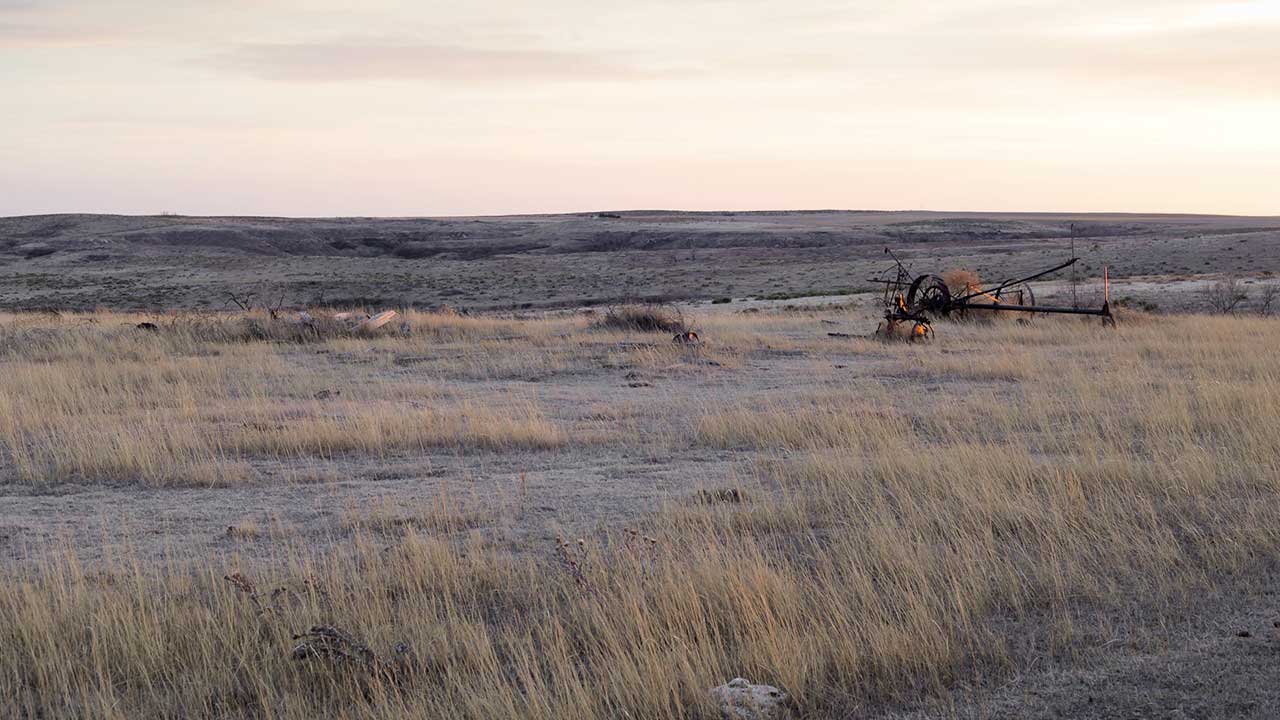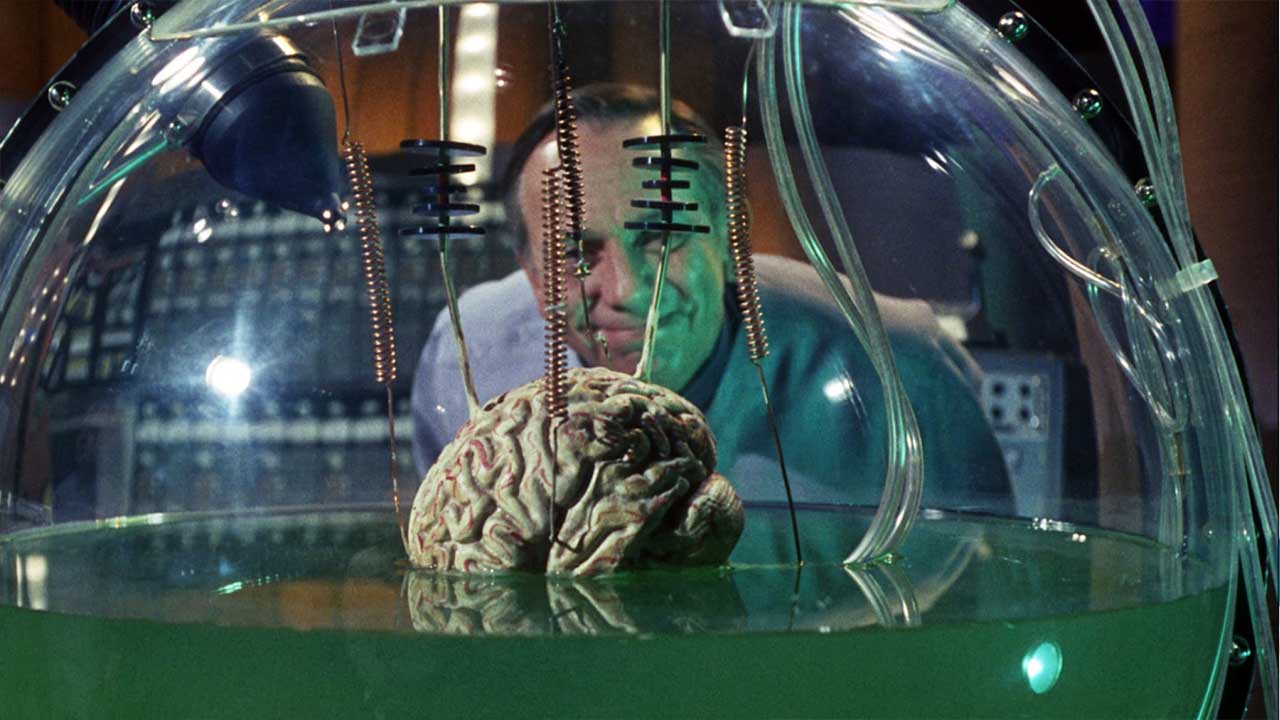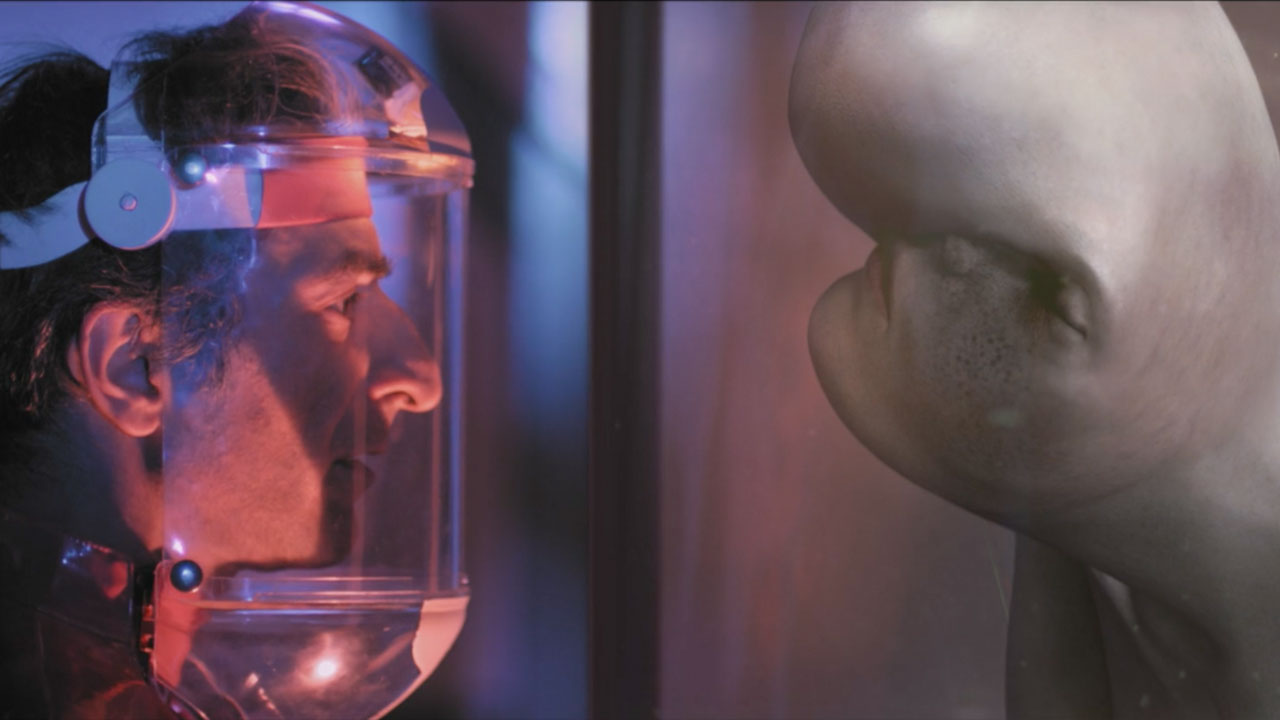 How Ordinary Things Transform Into a Magical World Under The Microscope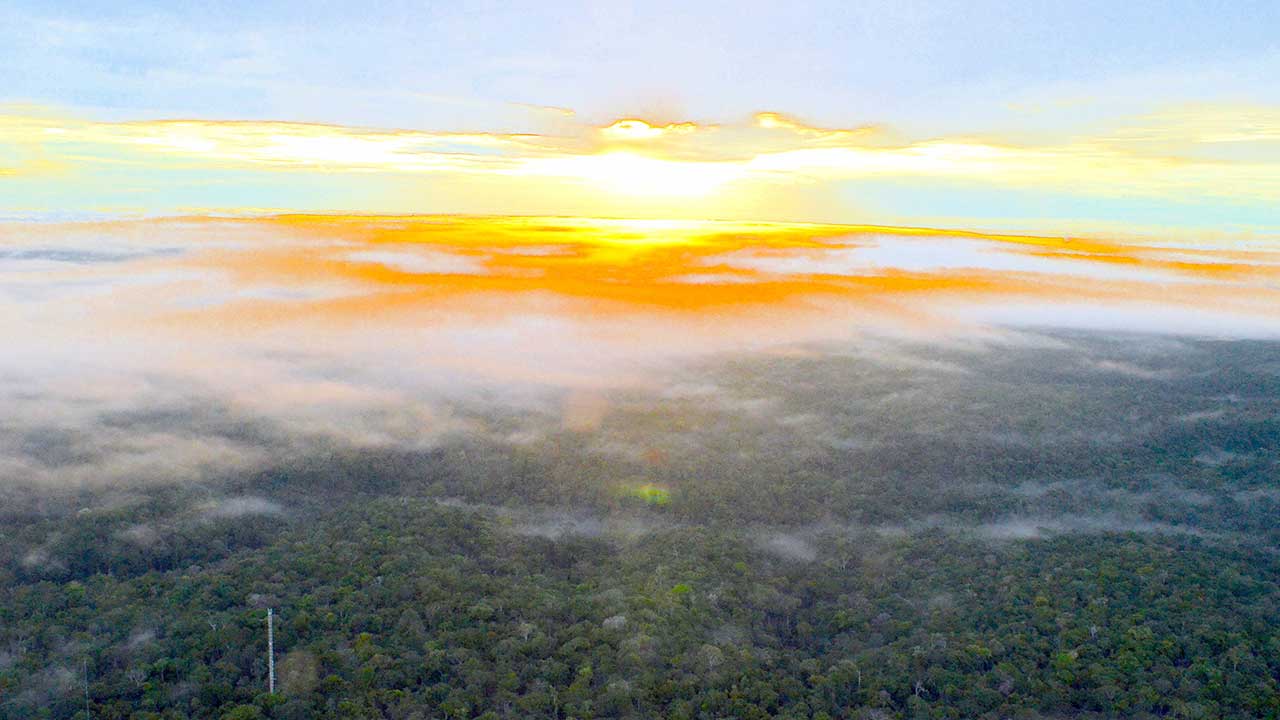 Global Warning: Reports Around the World on Climate Science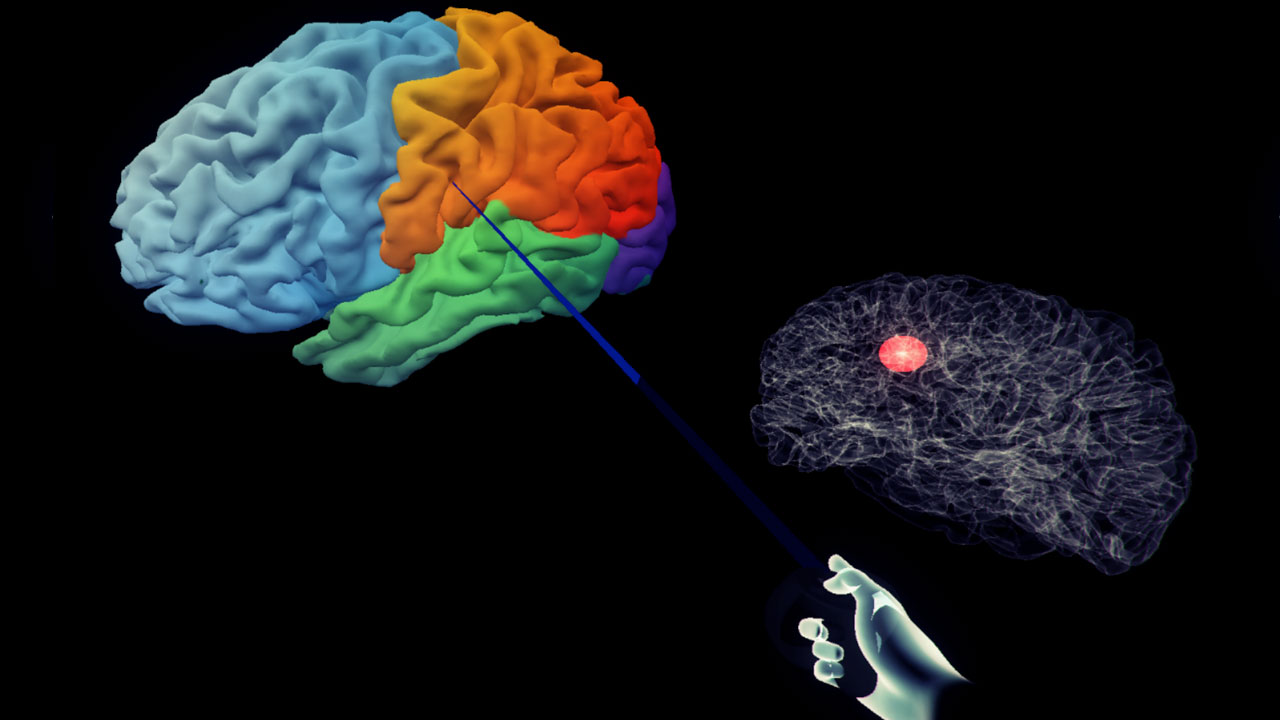 The Virtual Brain Project: Using Immersive Virtual Reality To Enhance Neuroscience Research And Instruction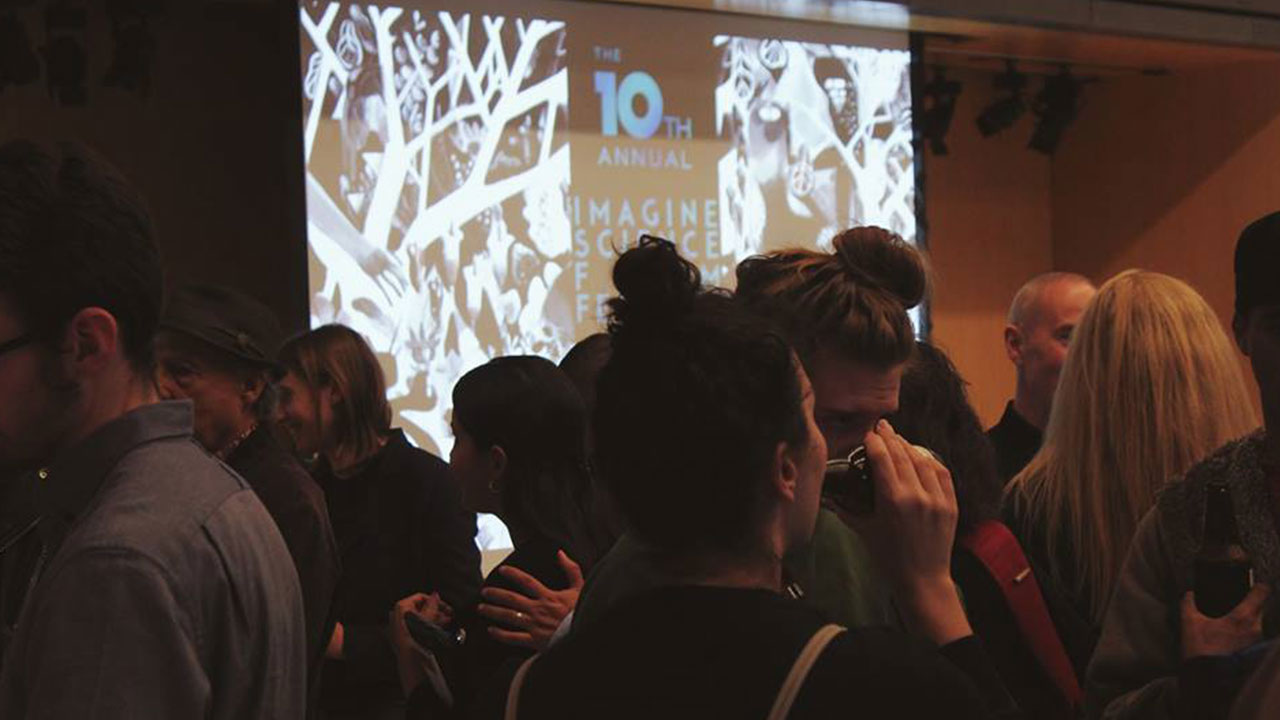 Winners of the 10th Annual Imagine Science Film Festival
Animating Life With Experimental Documentary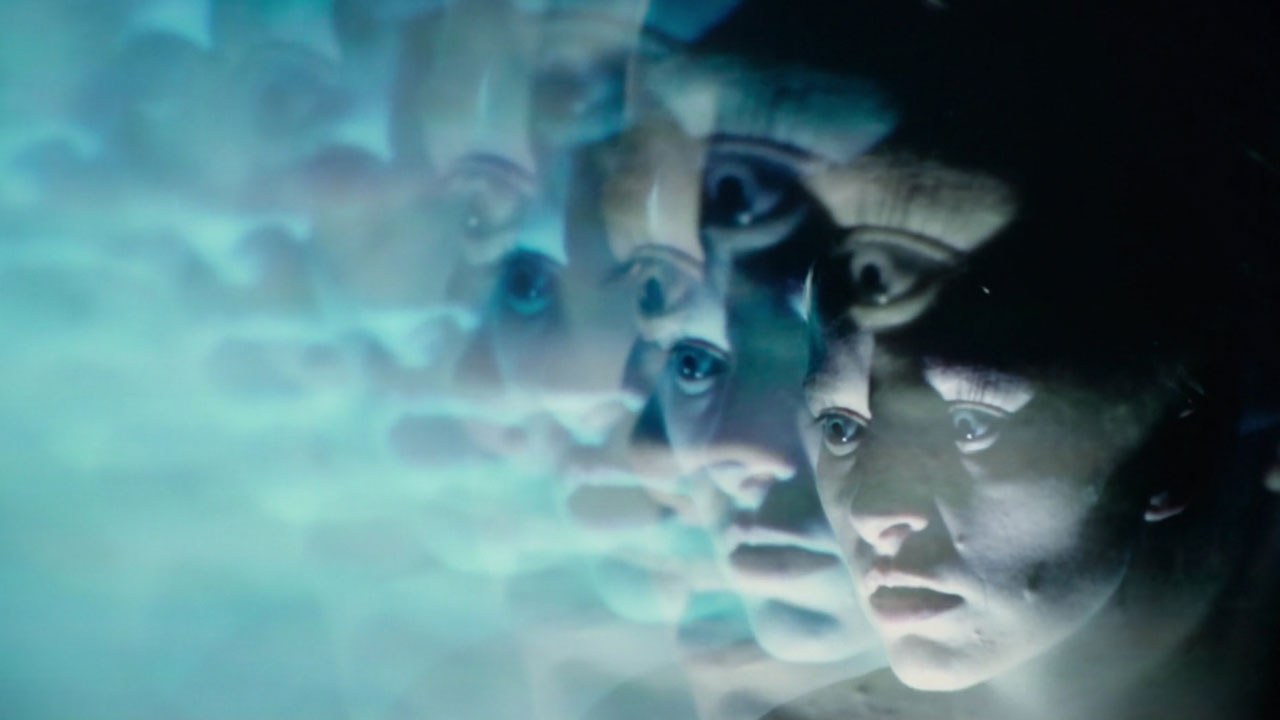 Your Guide to Science at the 2019 Toronto International Film Festival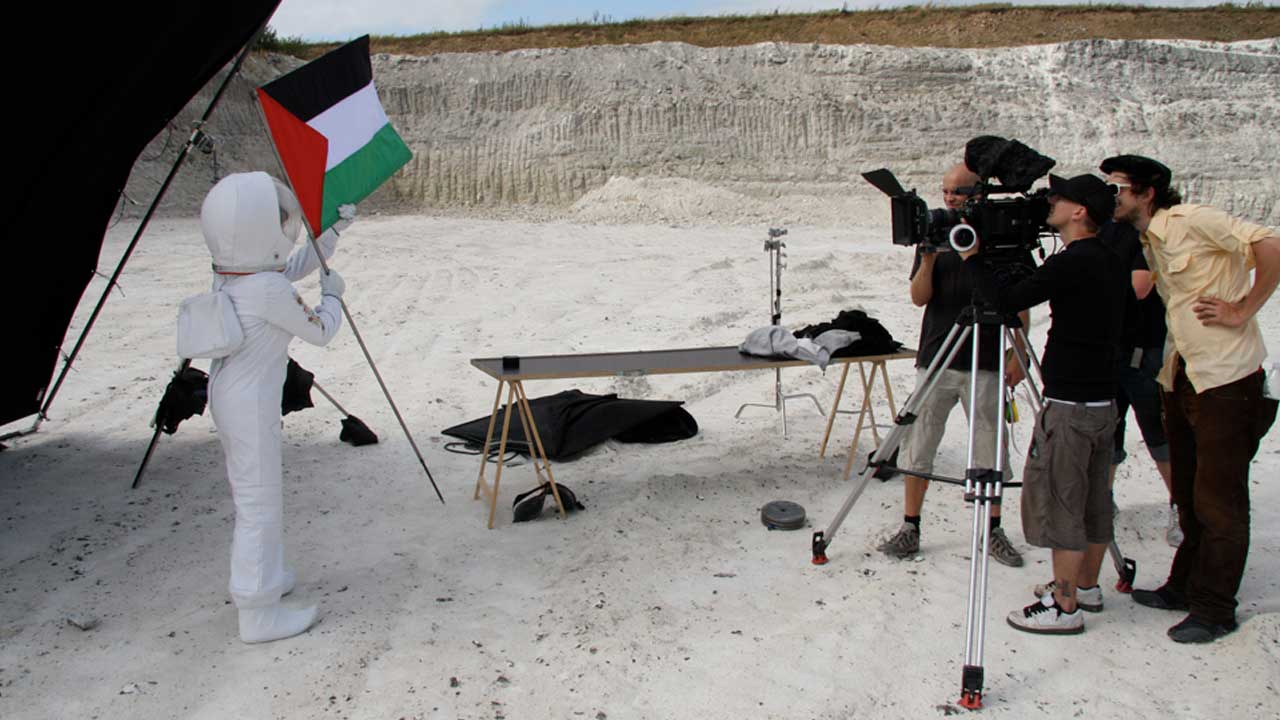 Envisioning Future States With Science Fiction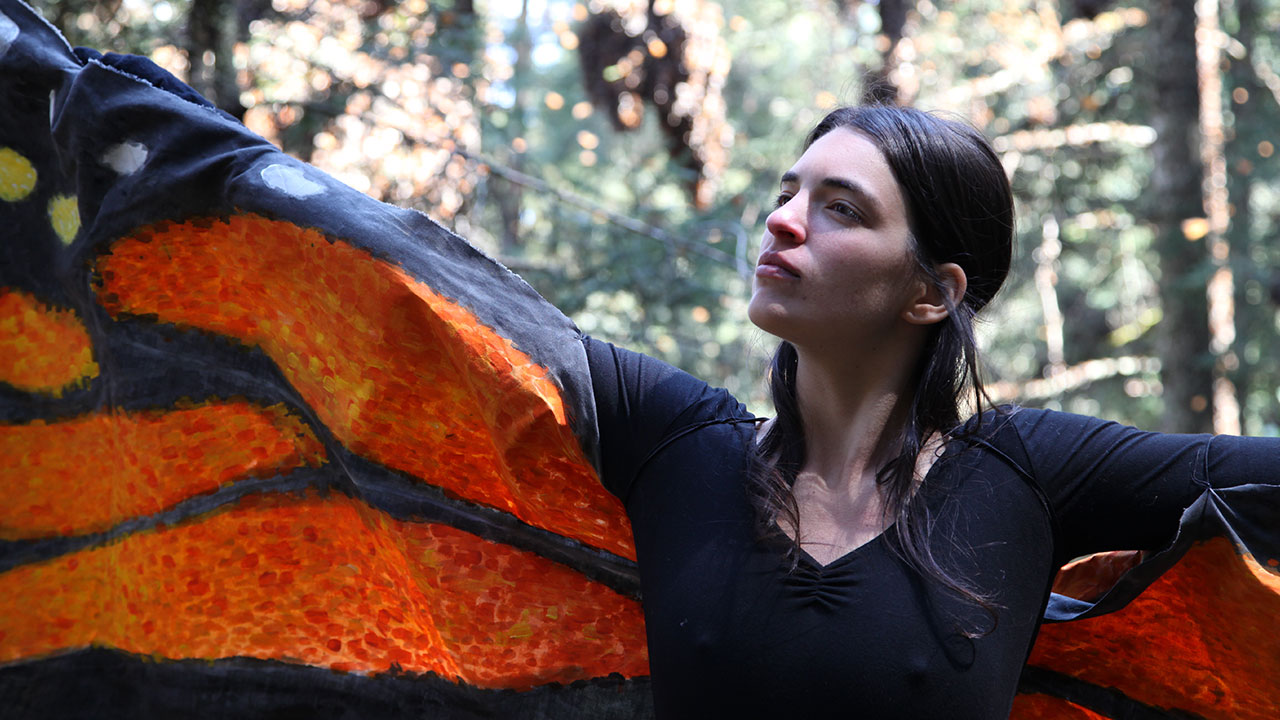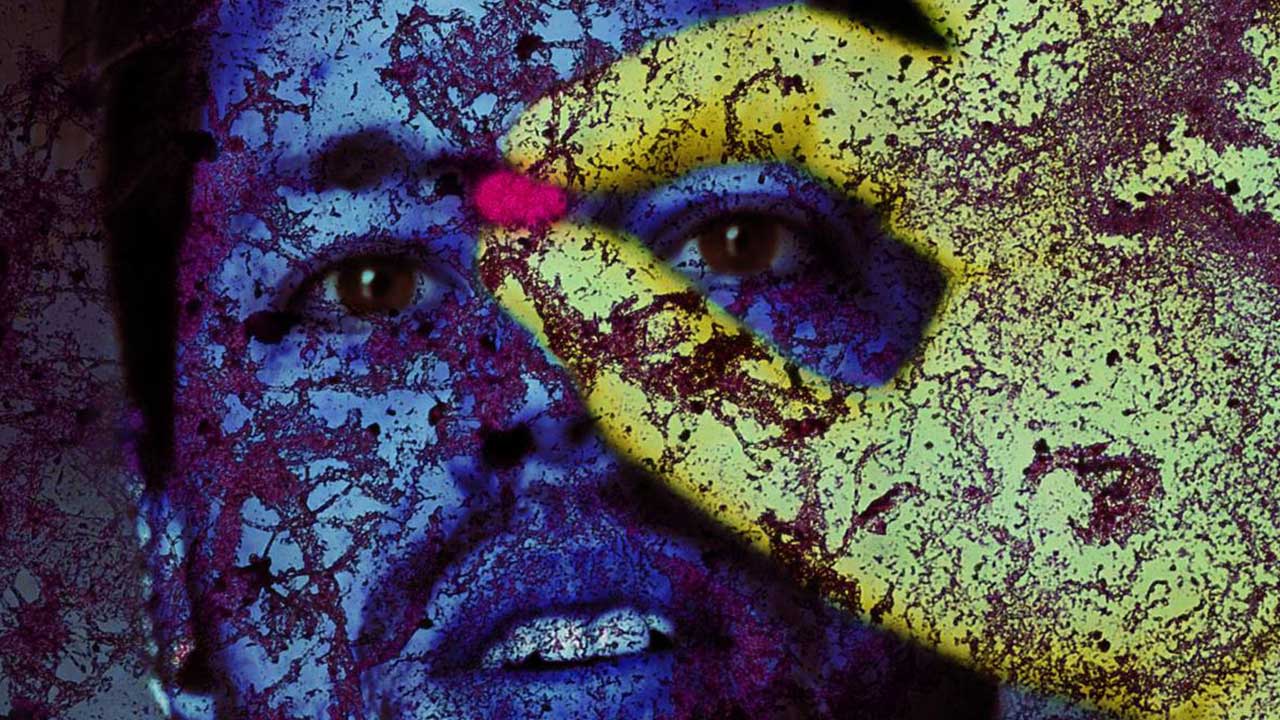 Hacking Your Genes Has Never Been Easier
Augmenting Human and Machine Intelligence with Data Visualization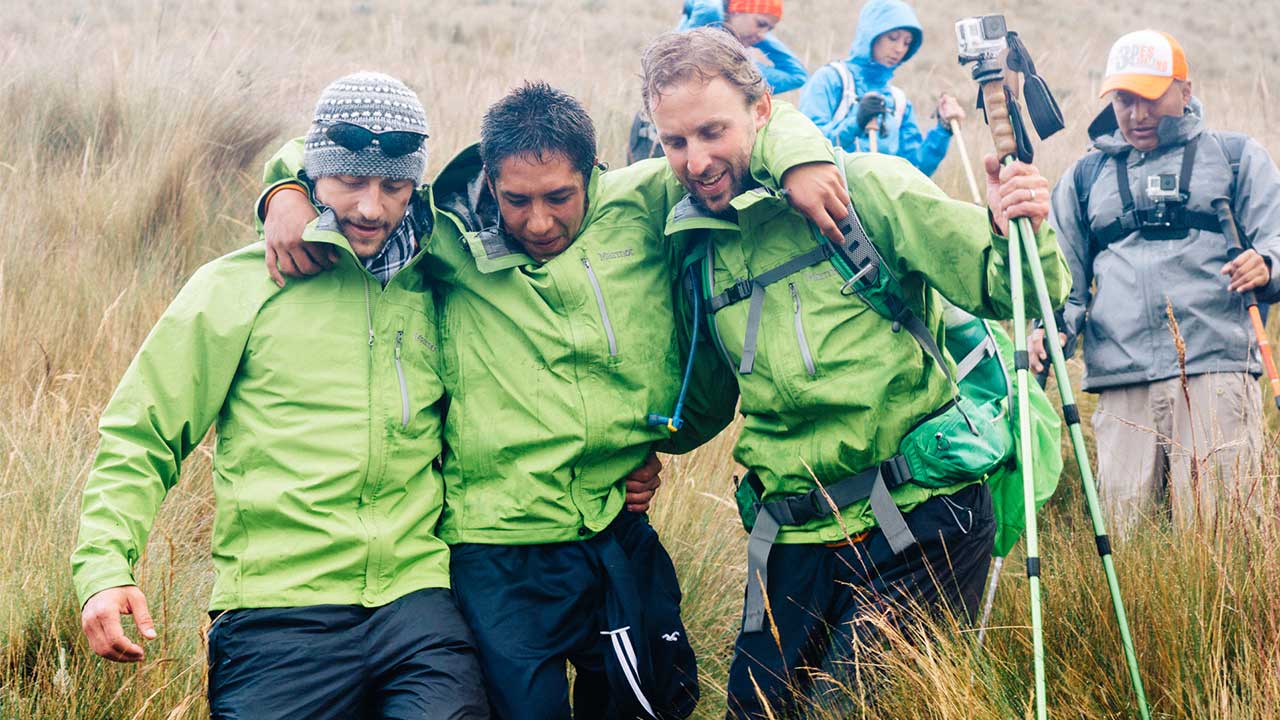 A Chance to Climb Mountains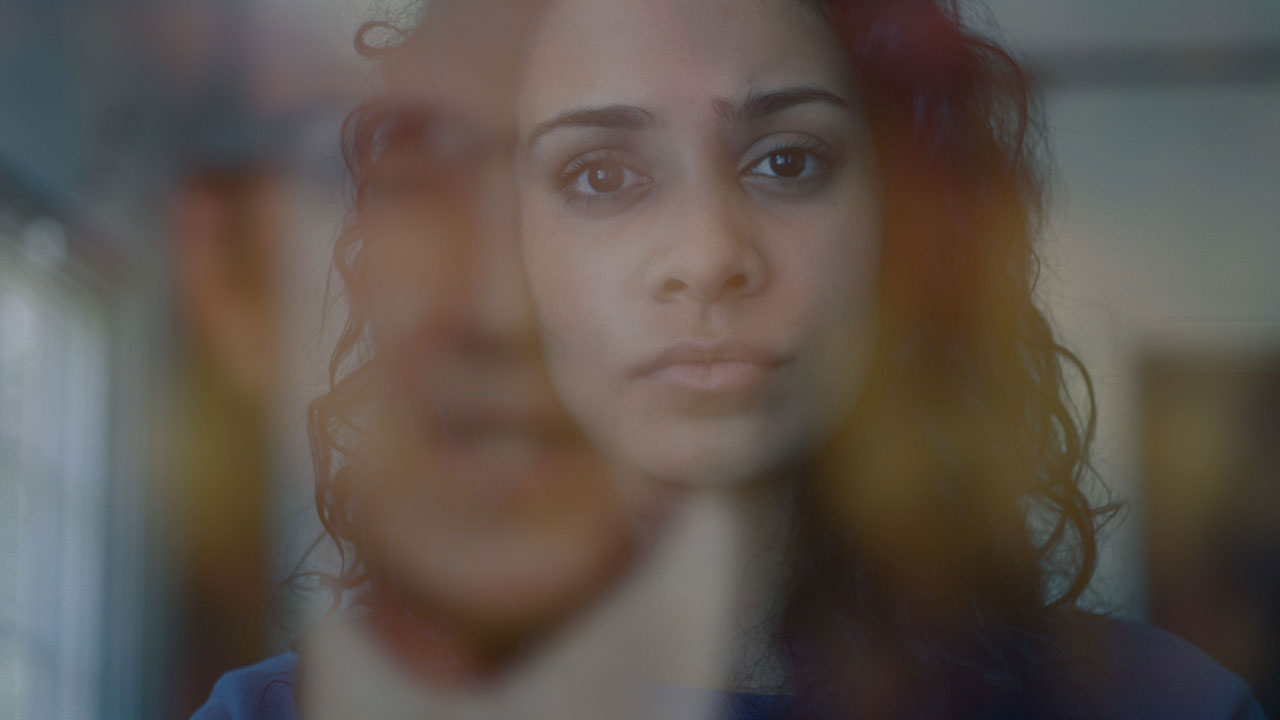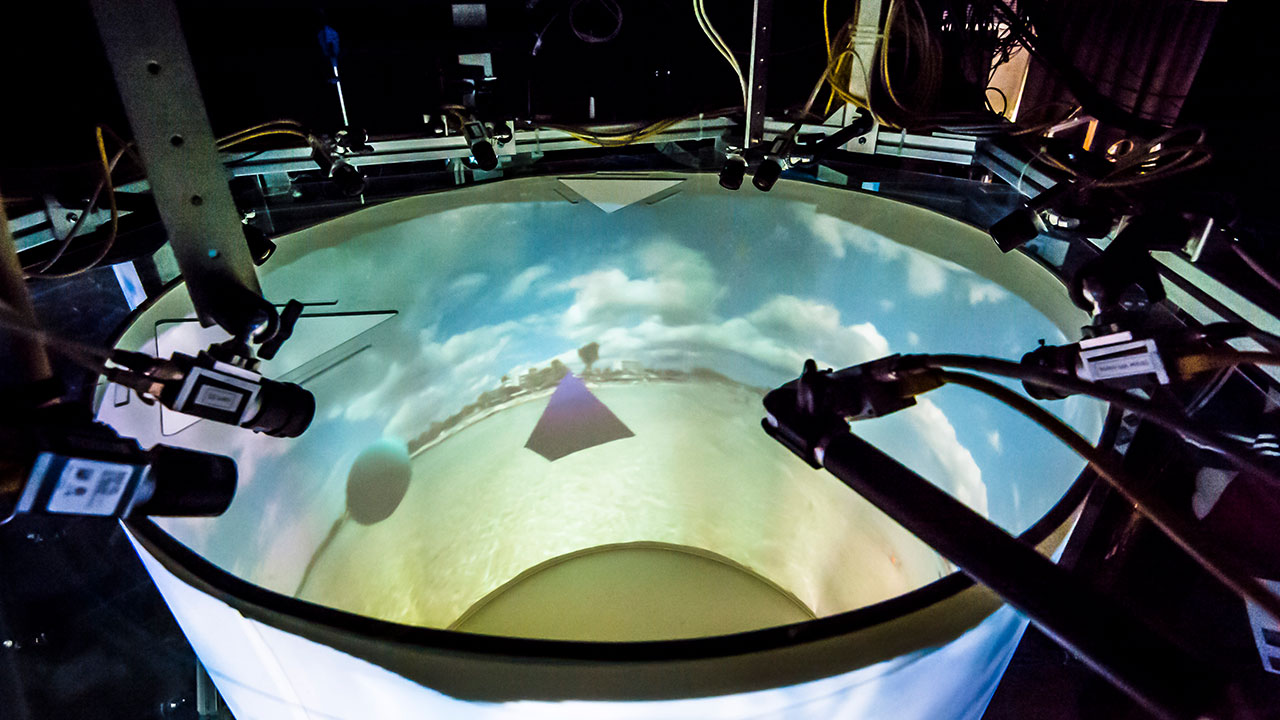 Virtual Reality for Freely Moving Animals
Dreams in Space: virtual voyages in n-dimensional biology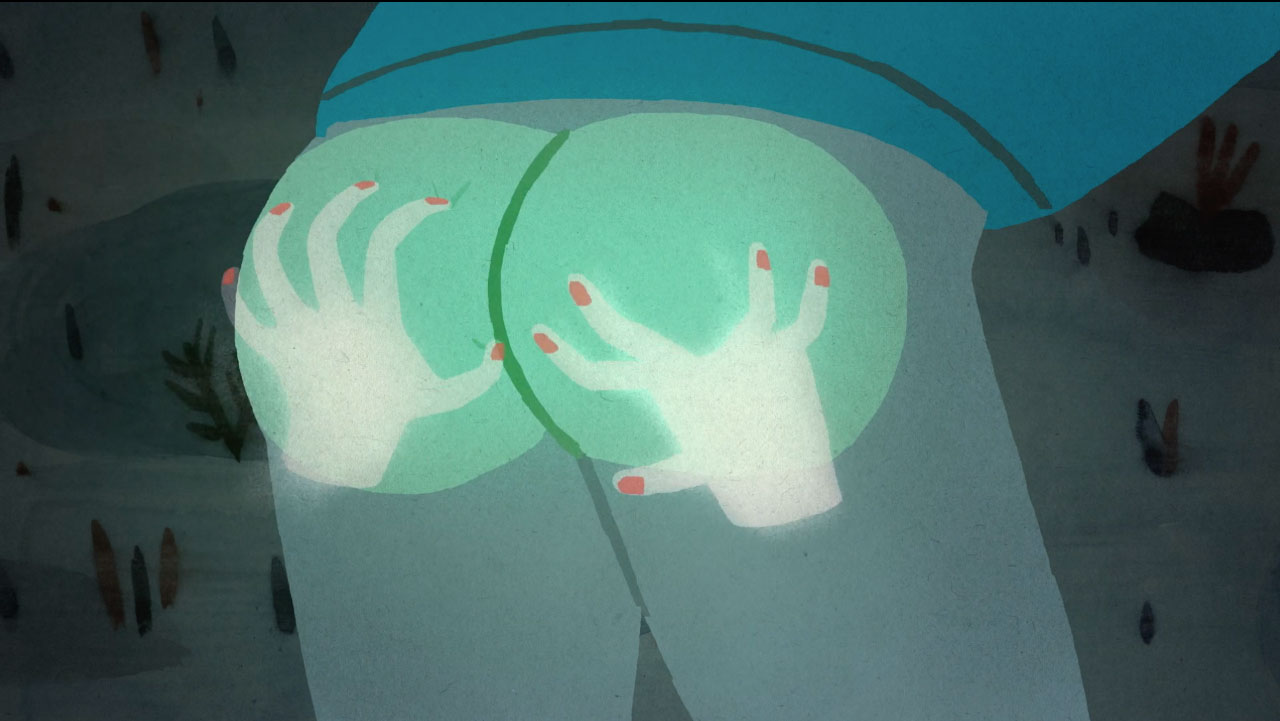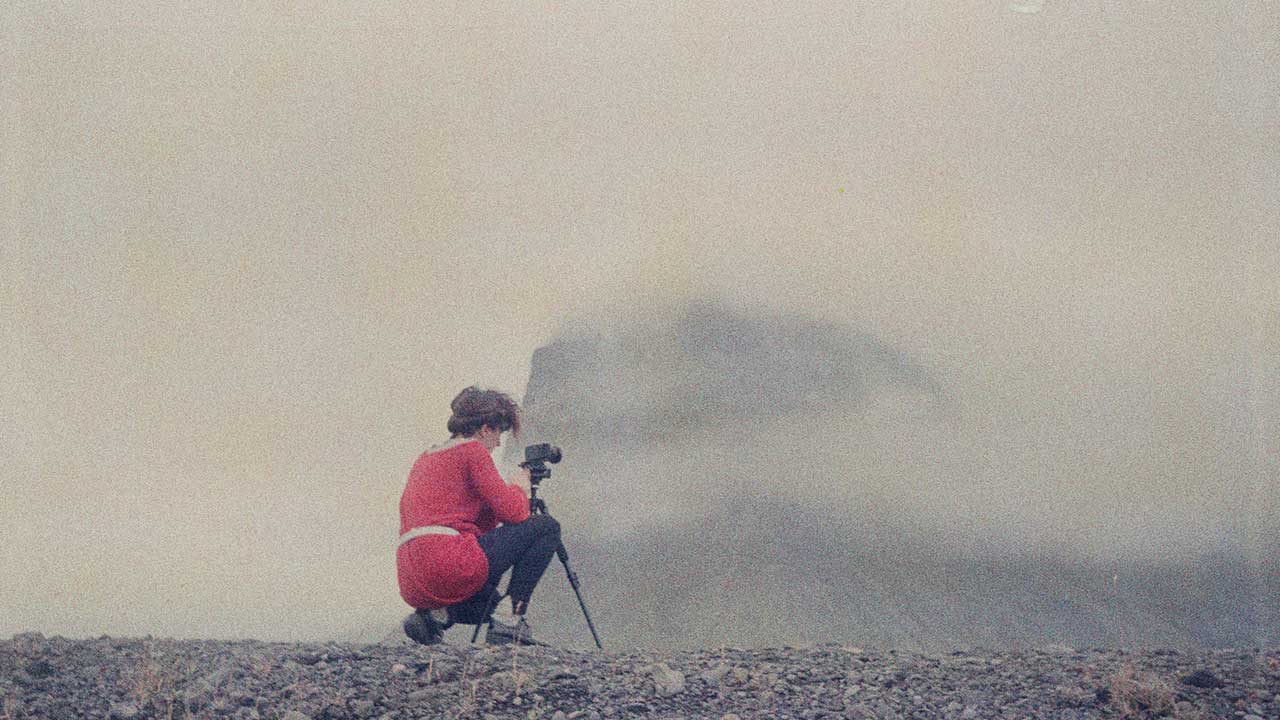 Redefining the Scientific Fiction(s)
The Pursuit of Hope and Knowledge
The Genetic Modification Question: Pets Edition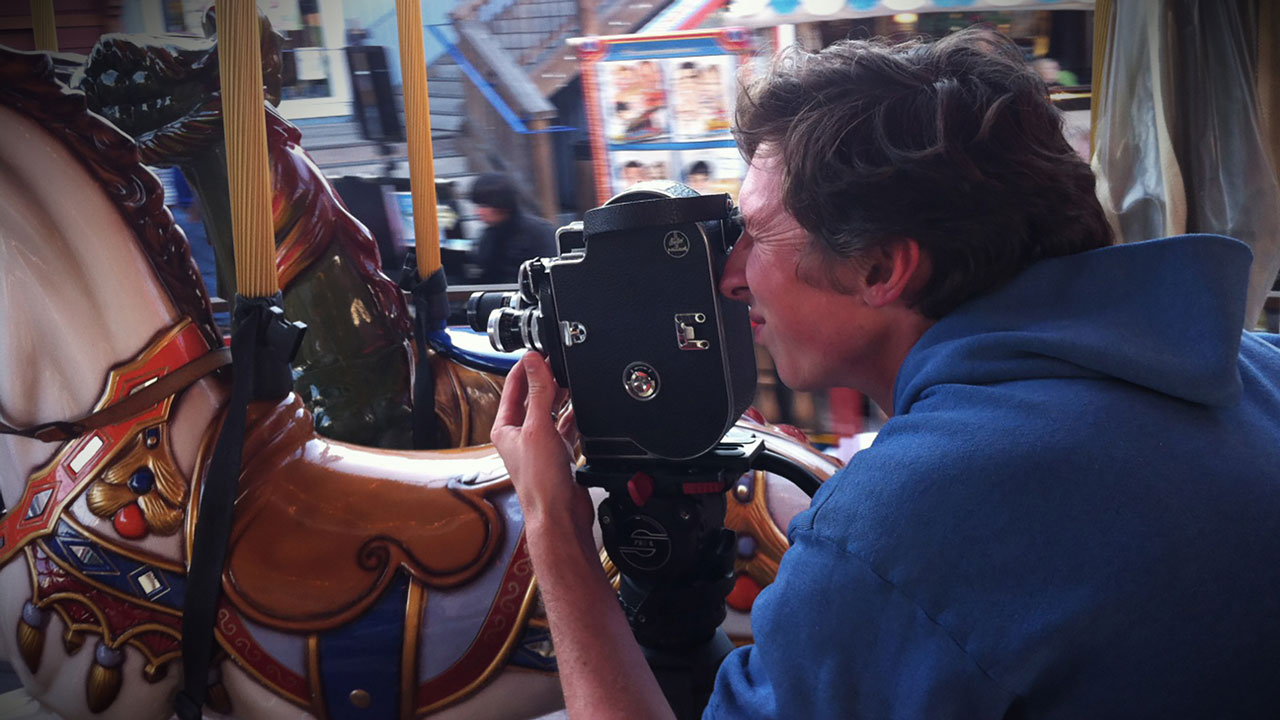 Close Examinations: Decibels, Droughts & Death
Cinematographic Voyages into Sensory Chaos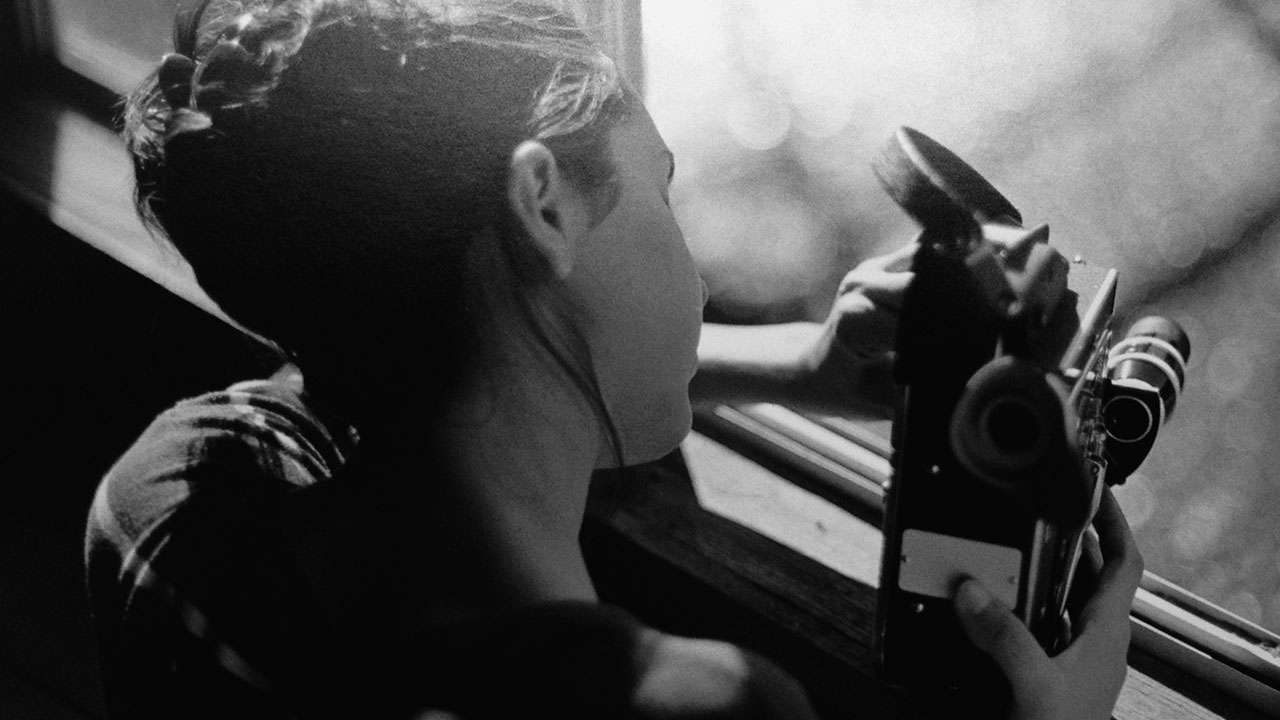 Science and Poetry in the Everyday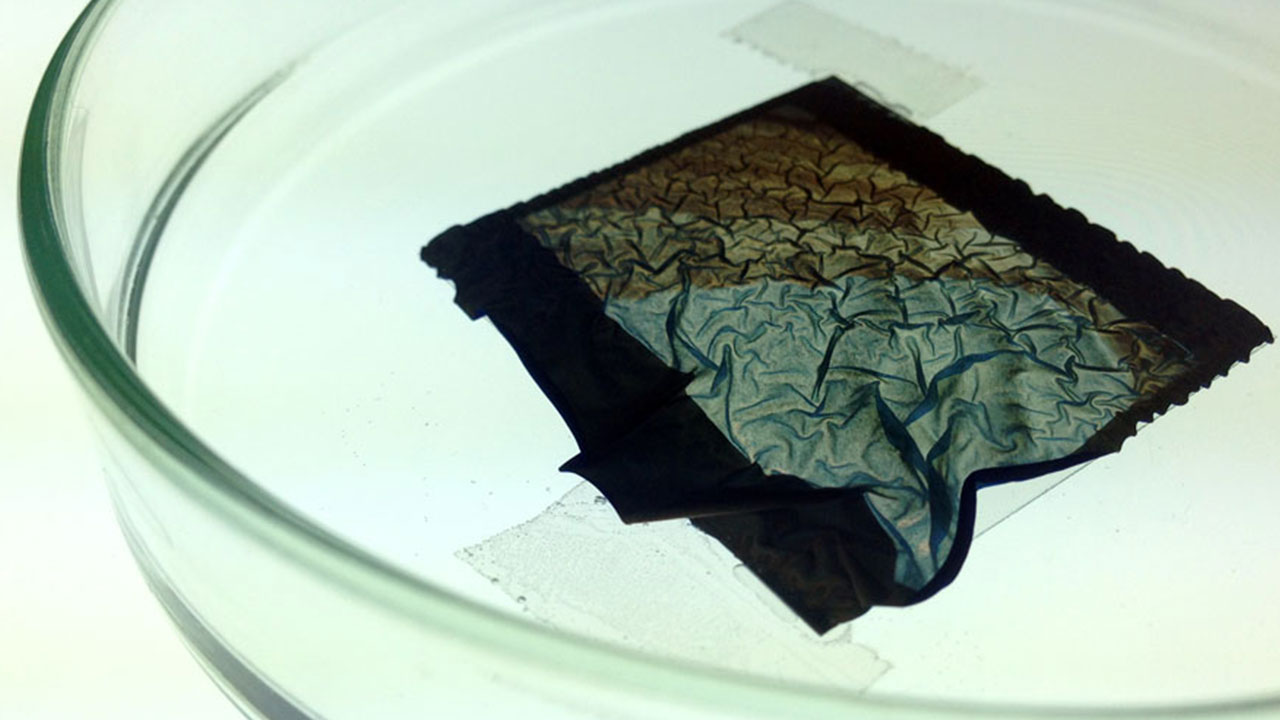 Old Growth: A material metaphor for humanity's effects on the environment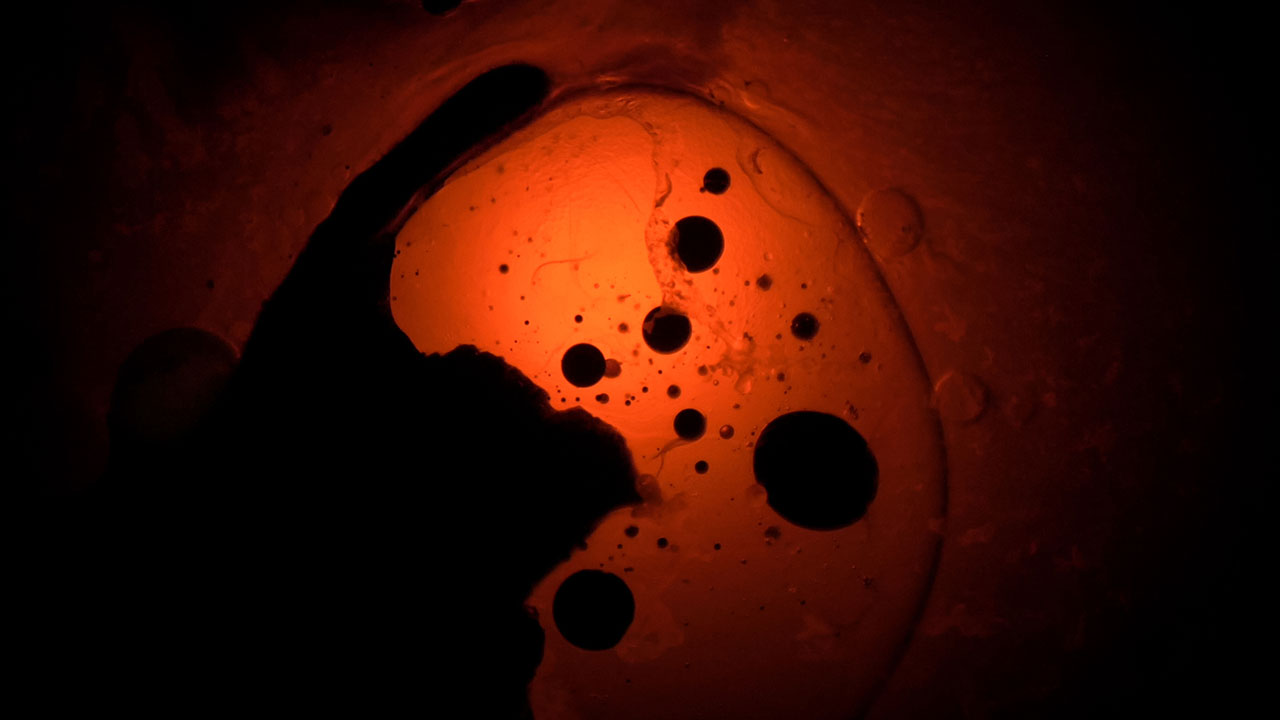 Visual Speculations and The Cyclic Path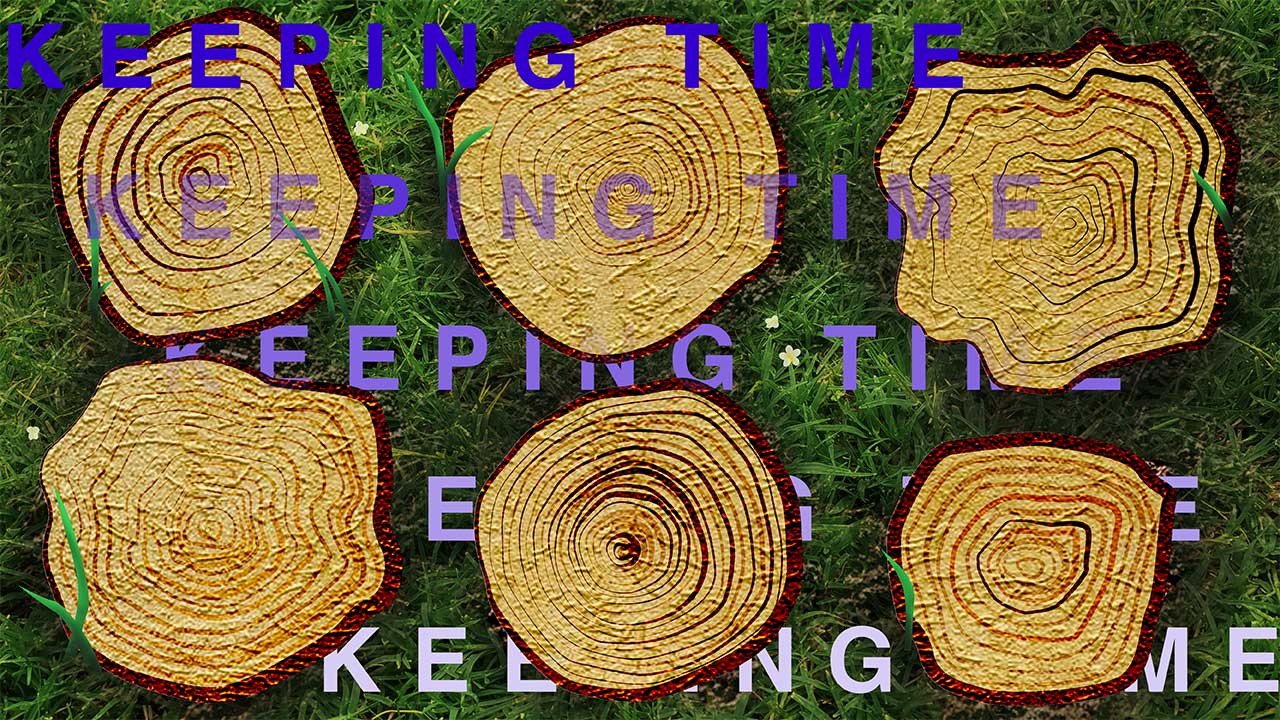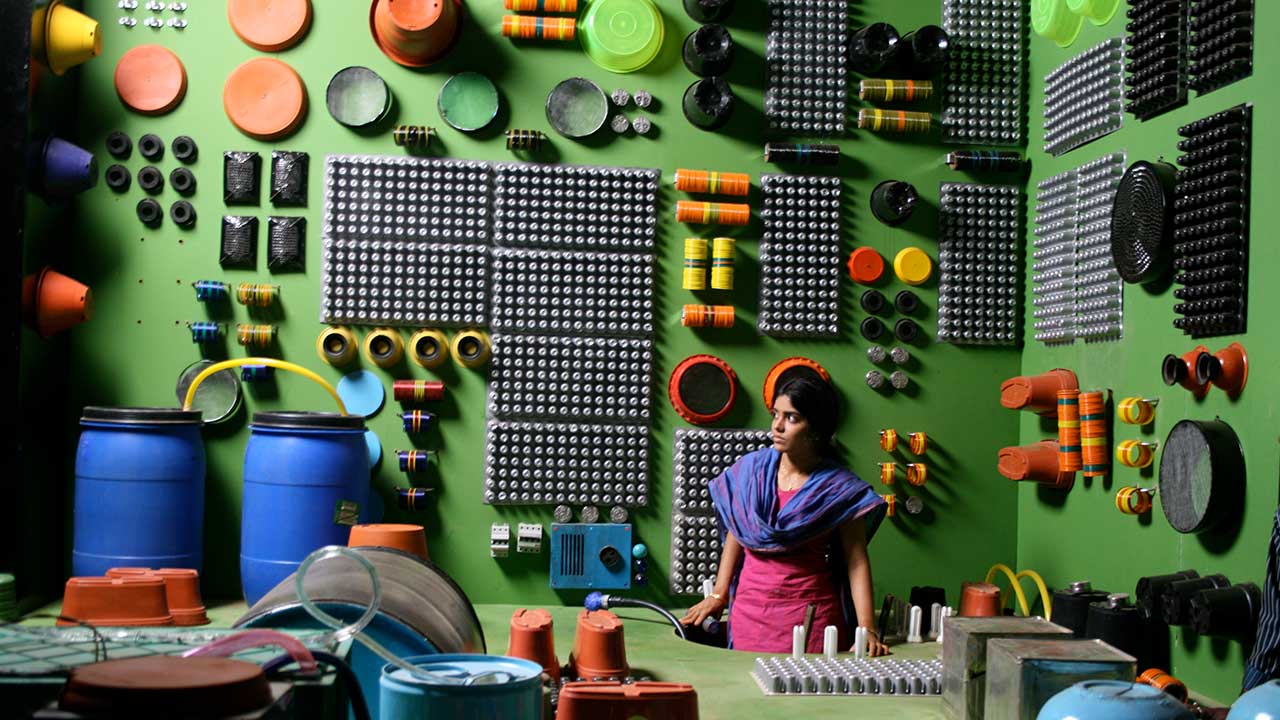 6 Scientific Journeys Through Present and Future India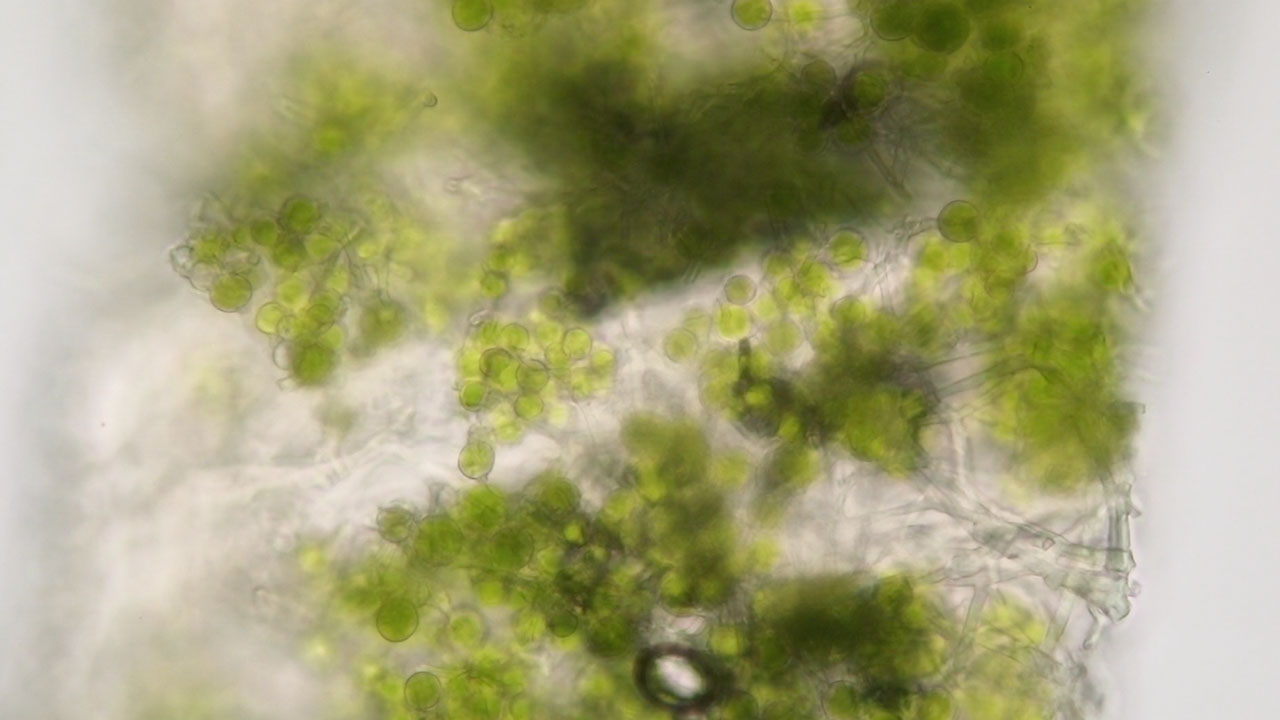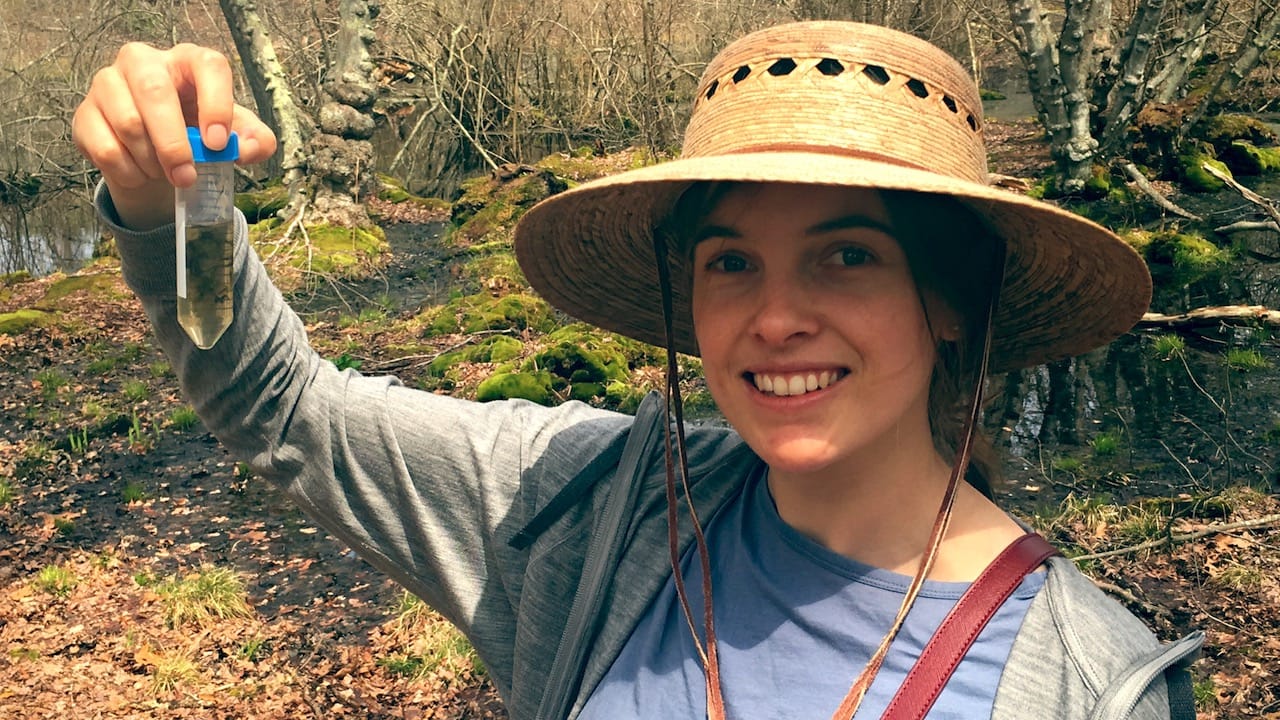 Selections From Pondlife: The Hidden World of New York City
Top Ten: Animated Films from the Science New Wave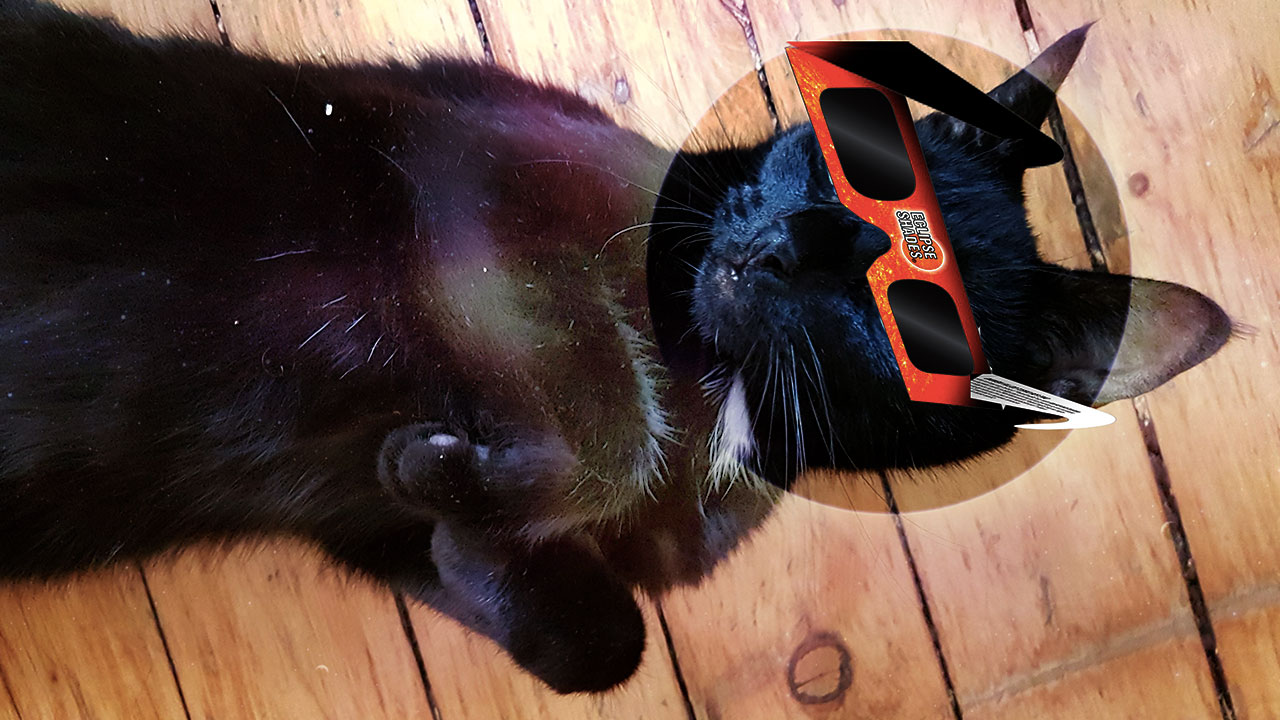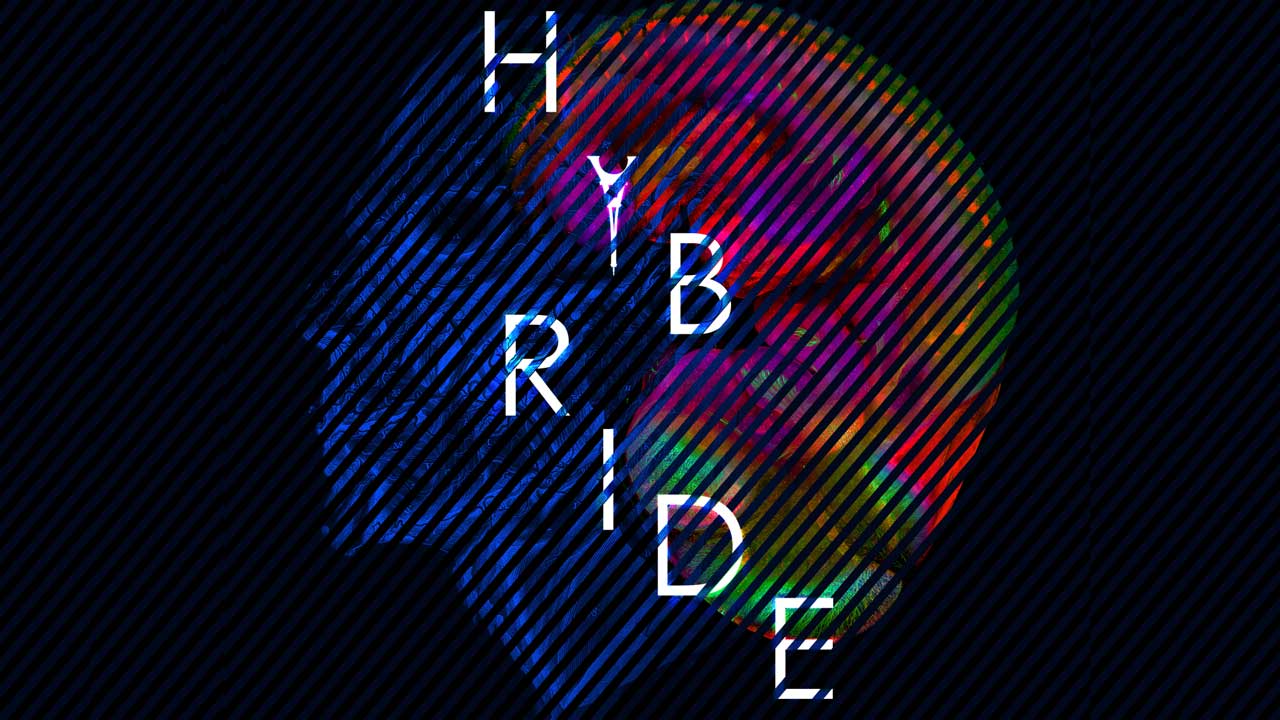 The Winning Films at Imagine Science Paris: A Celebration of Scientific Expressions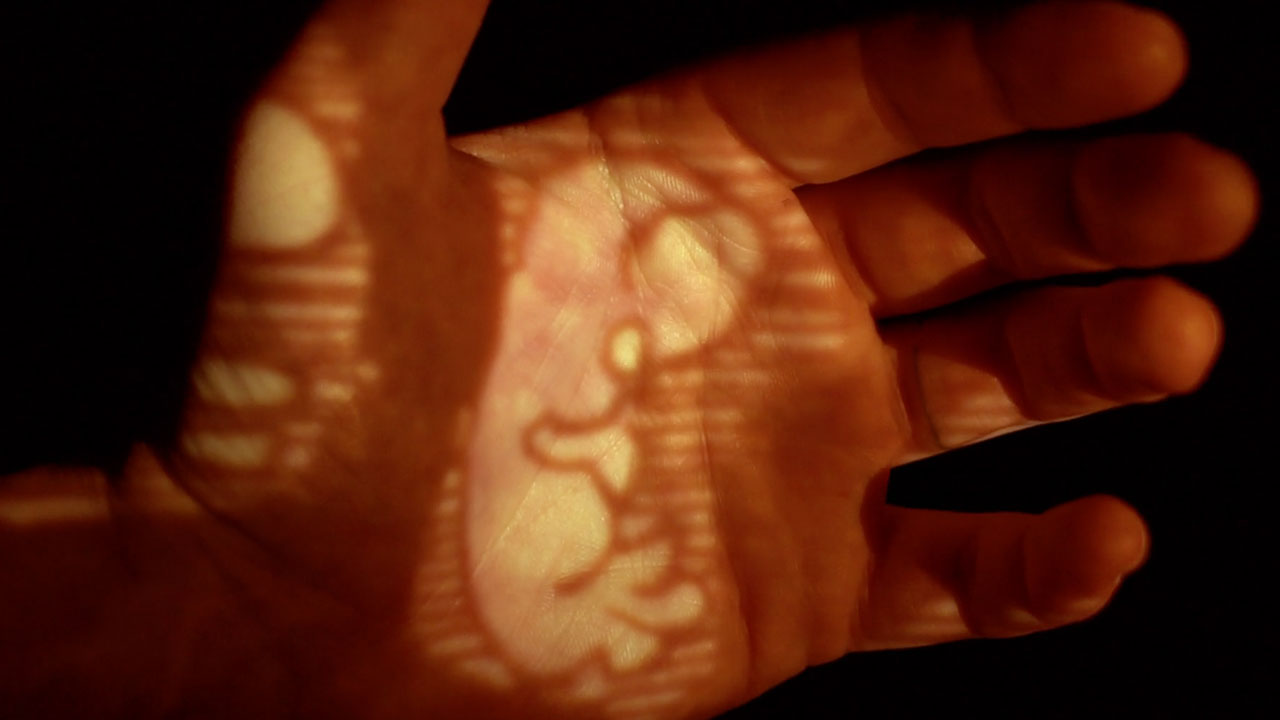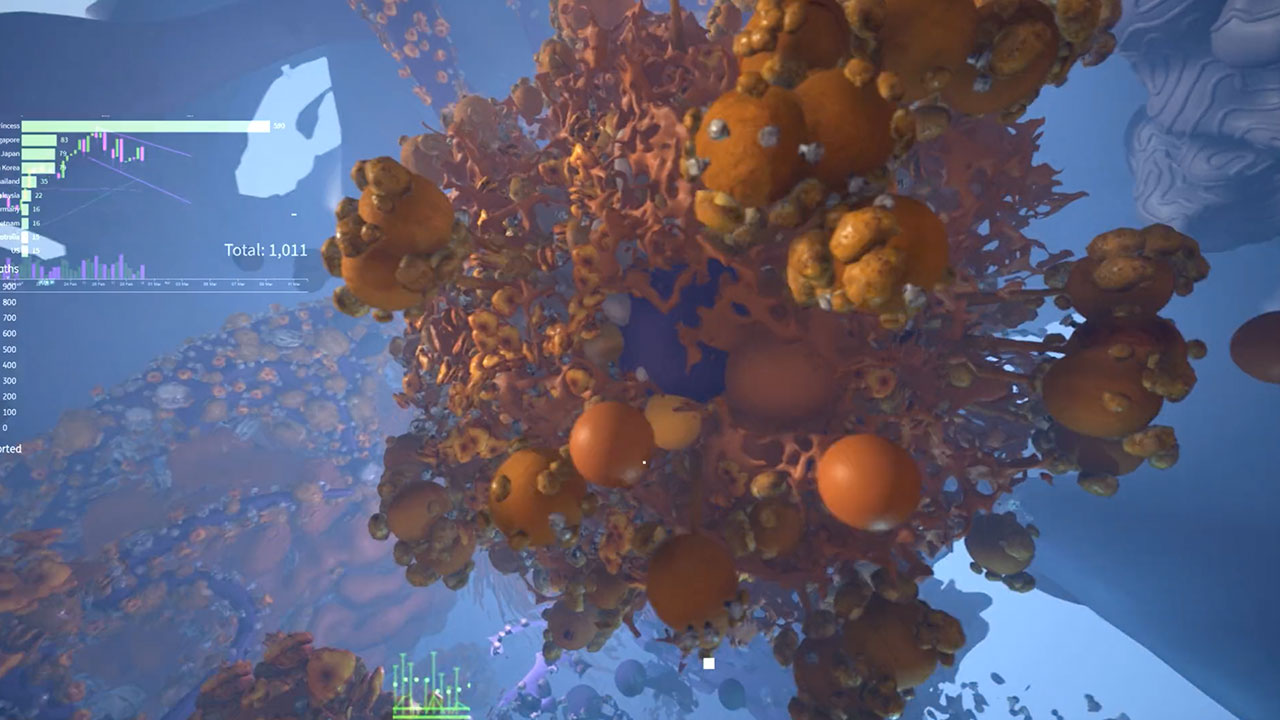 Aesthetics & Threat Perception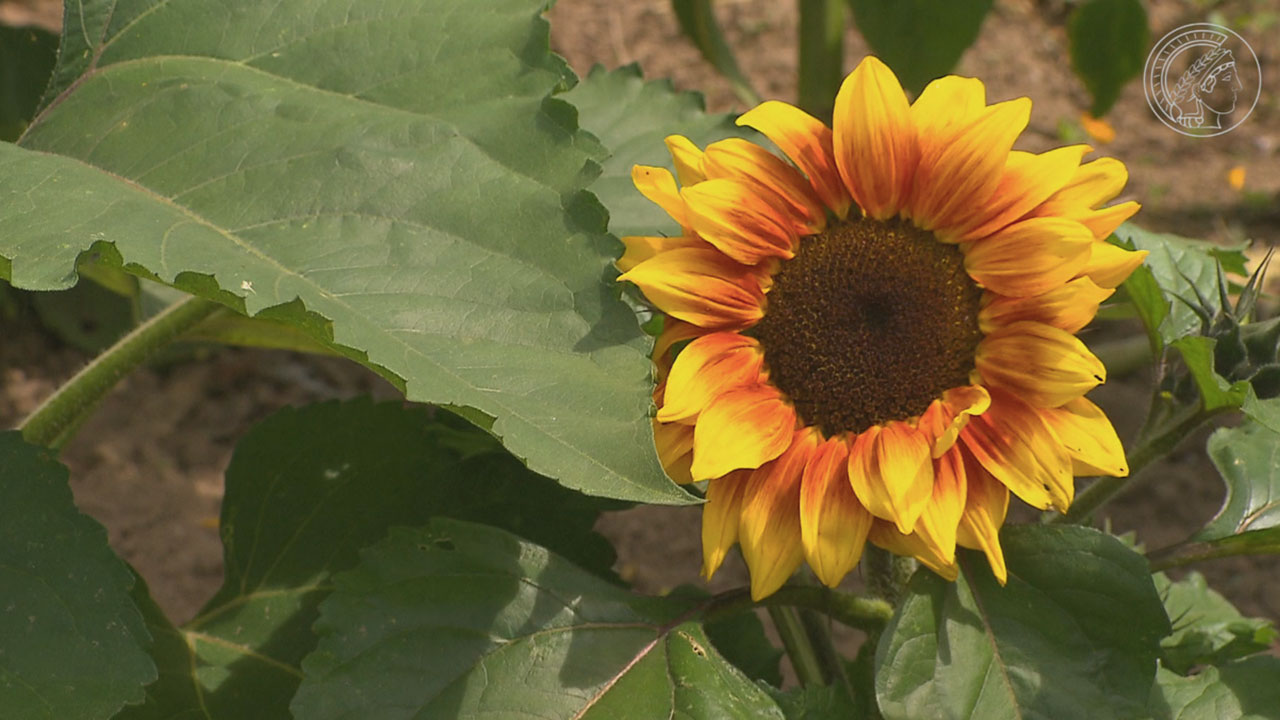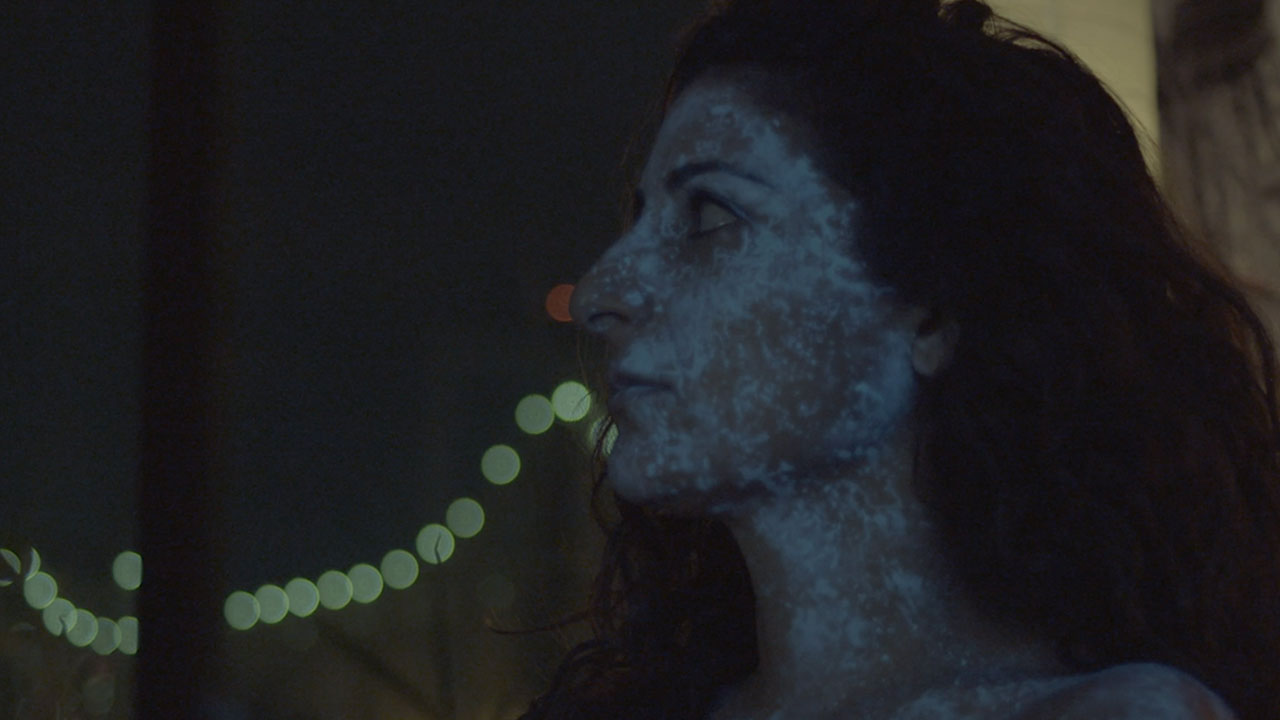 What's Emerged from the Symbiosis Competition at the 12th Annual Imagine Science Film Festival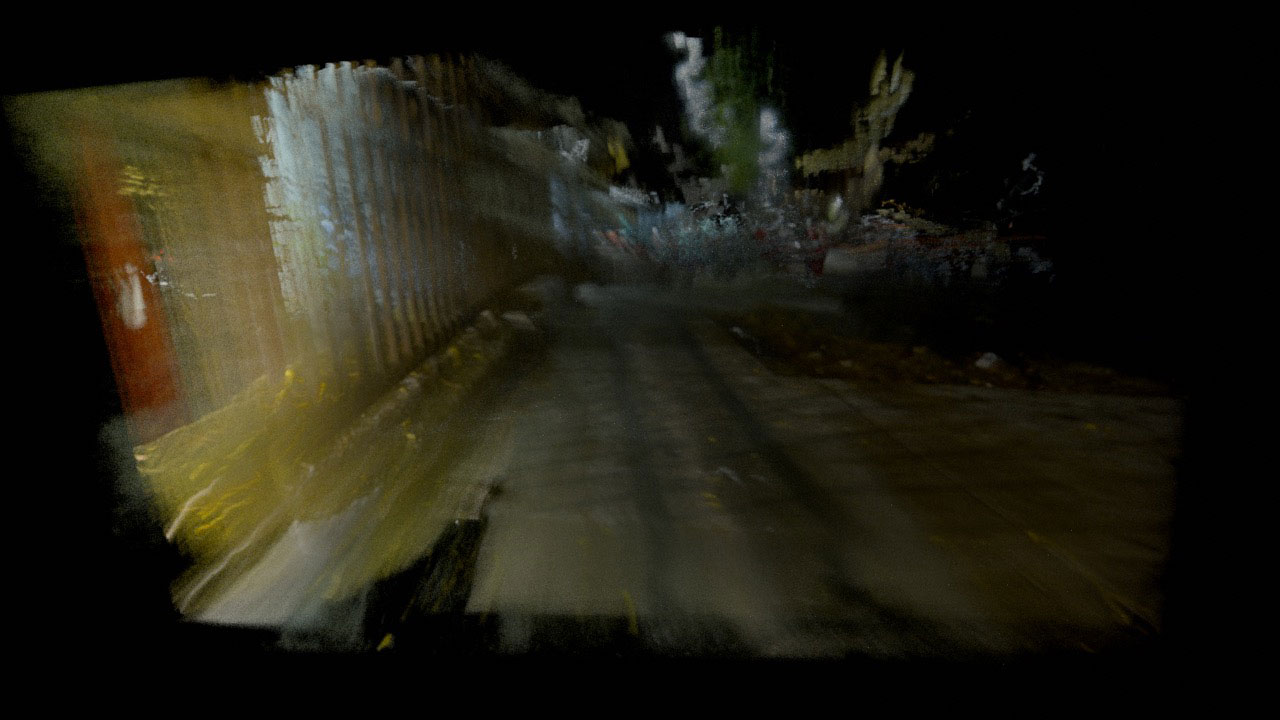 Hybrid Identities at the 10th Annual Imagine Science Film Festival
The City: How I Dream It & How I Feel It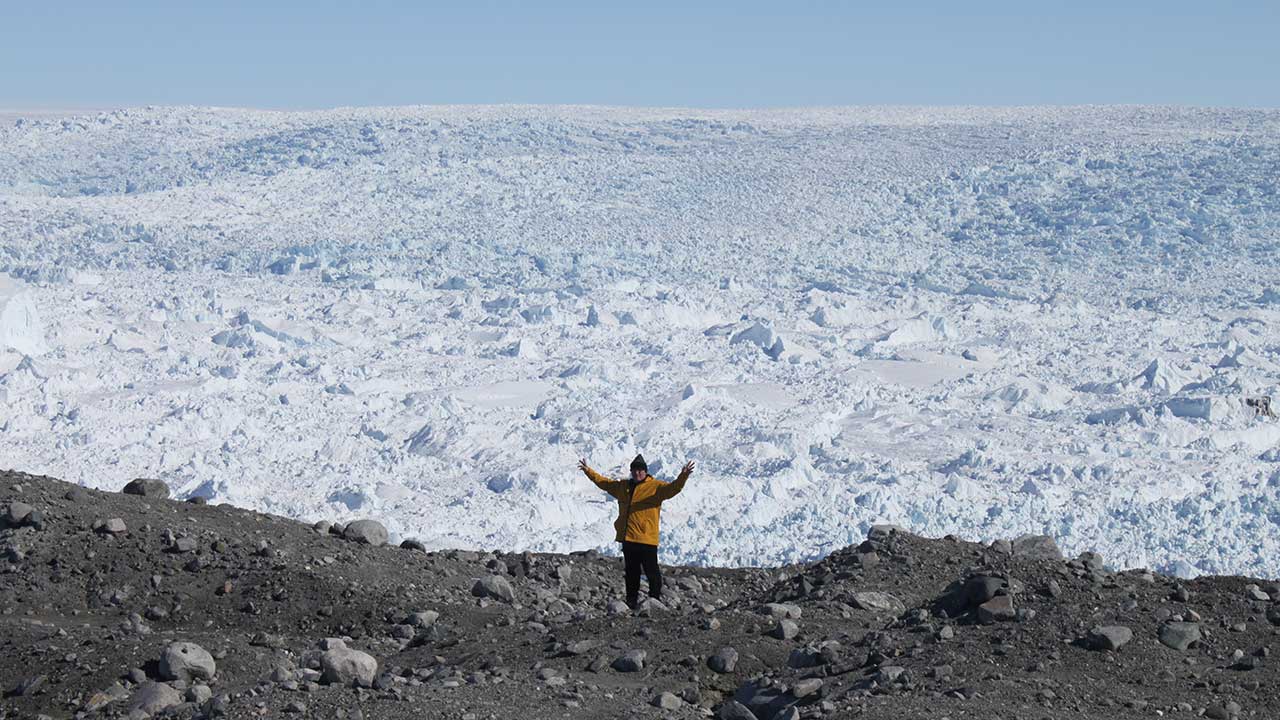 Visualizing the Real-World Effects of Climate Change on Glacier Streams
The Secret Garden: Evolutions of Virtual Plants & Corals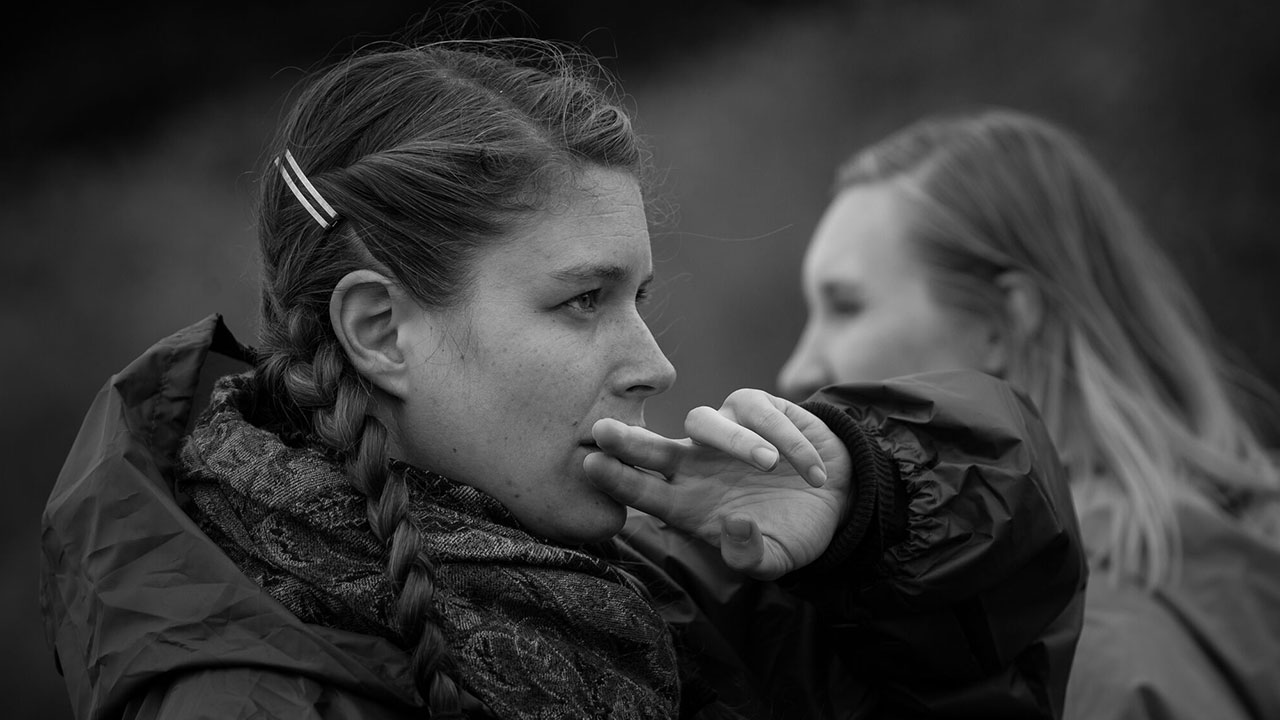 An Ethnobiologist with a Movie Camera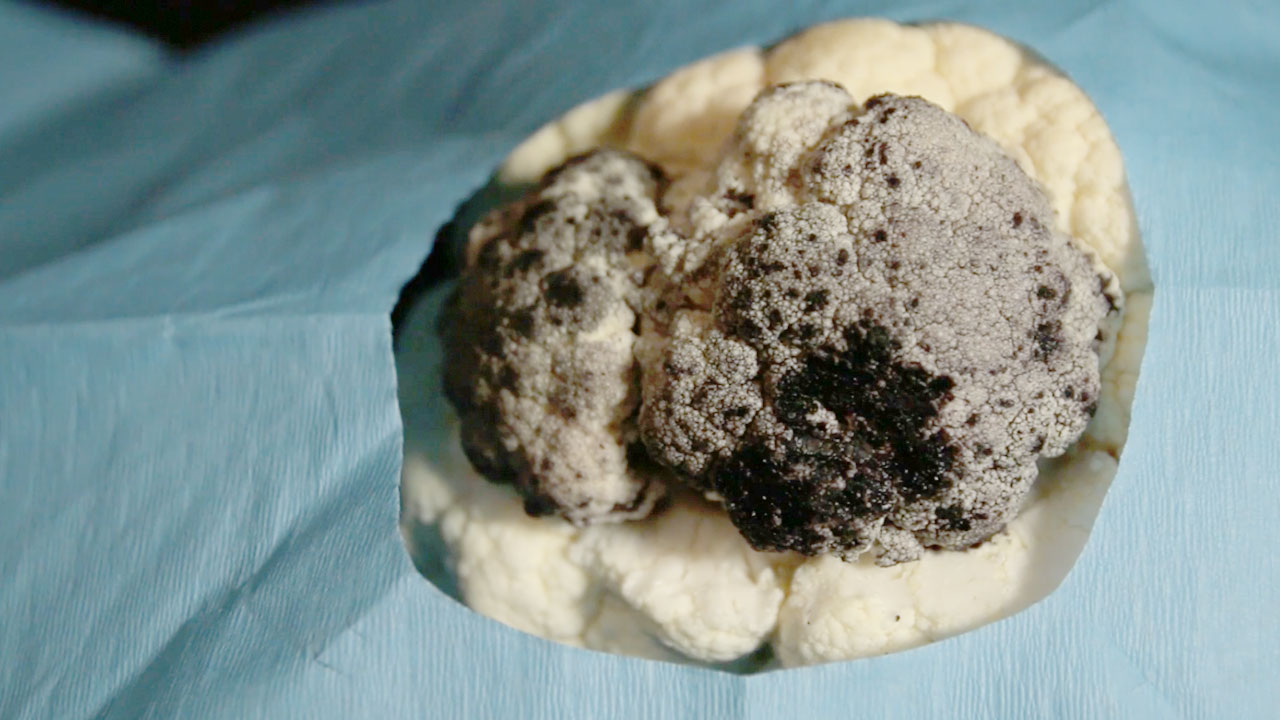 Scientists & Filmmakers in Paris Interpret Light at Pariscience Film Festival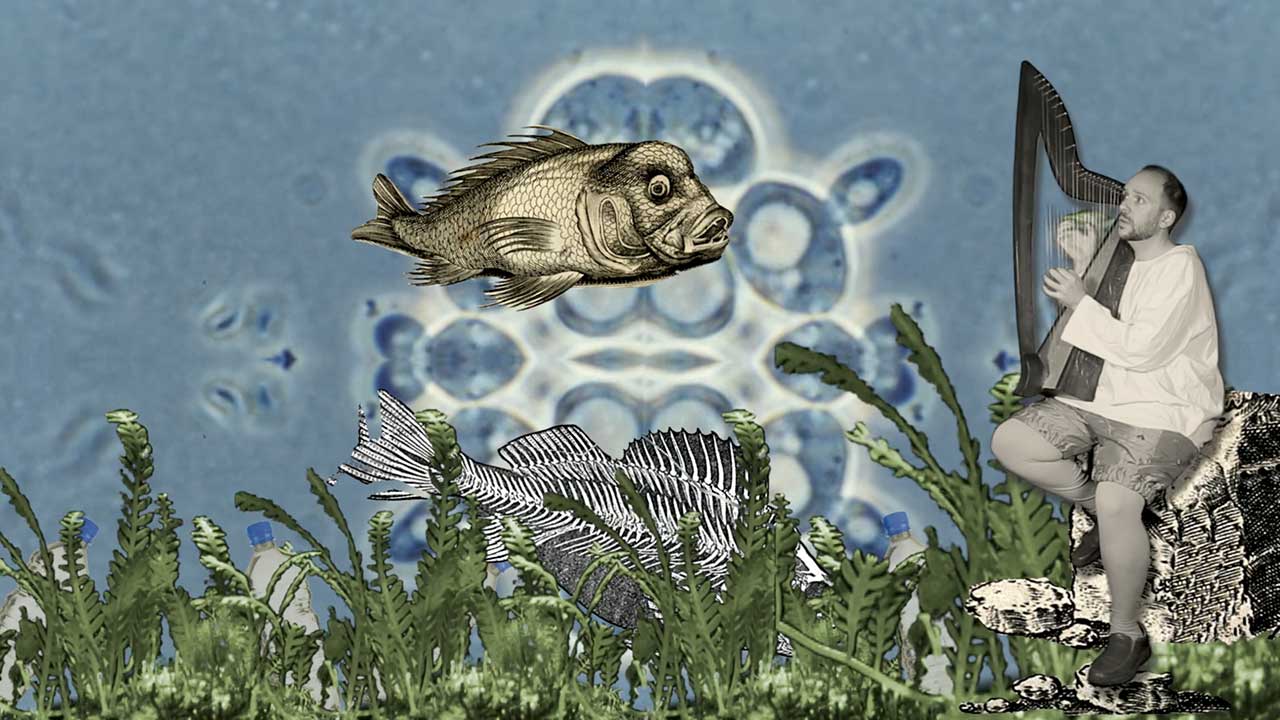 The Rulers of Our Inner World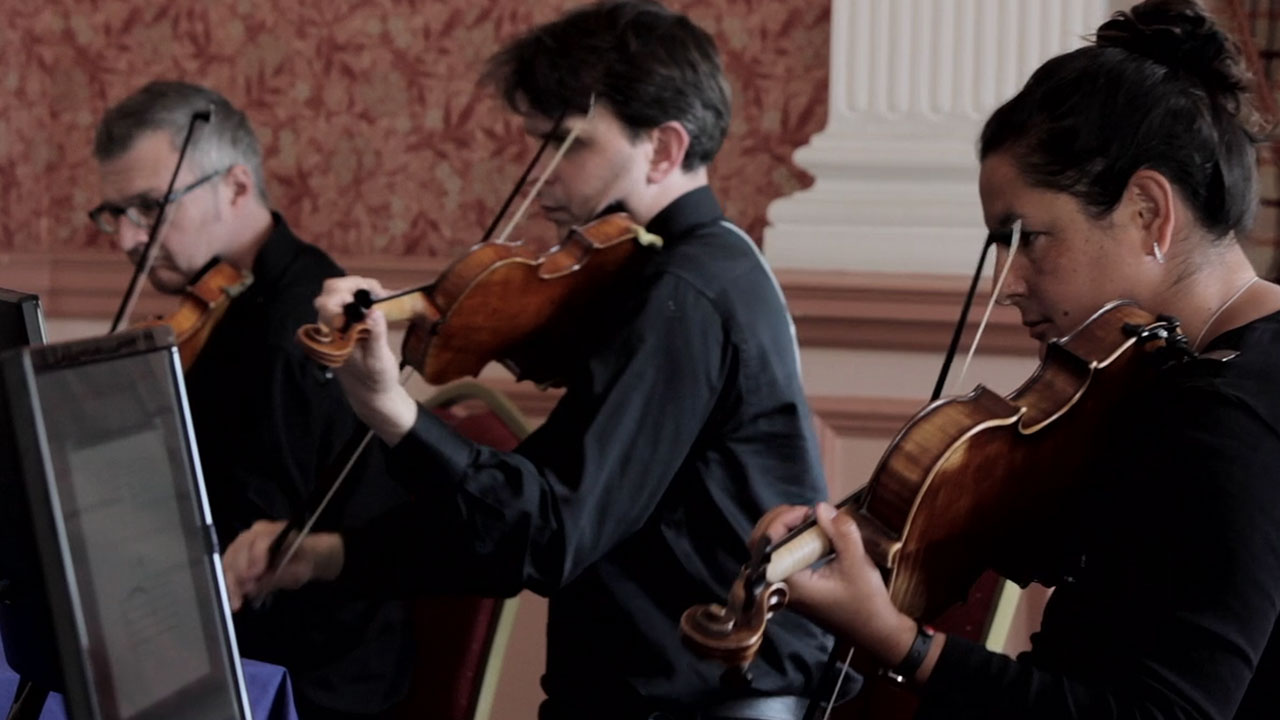 Exploring film in the science classroom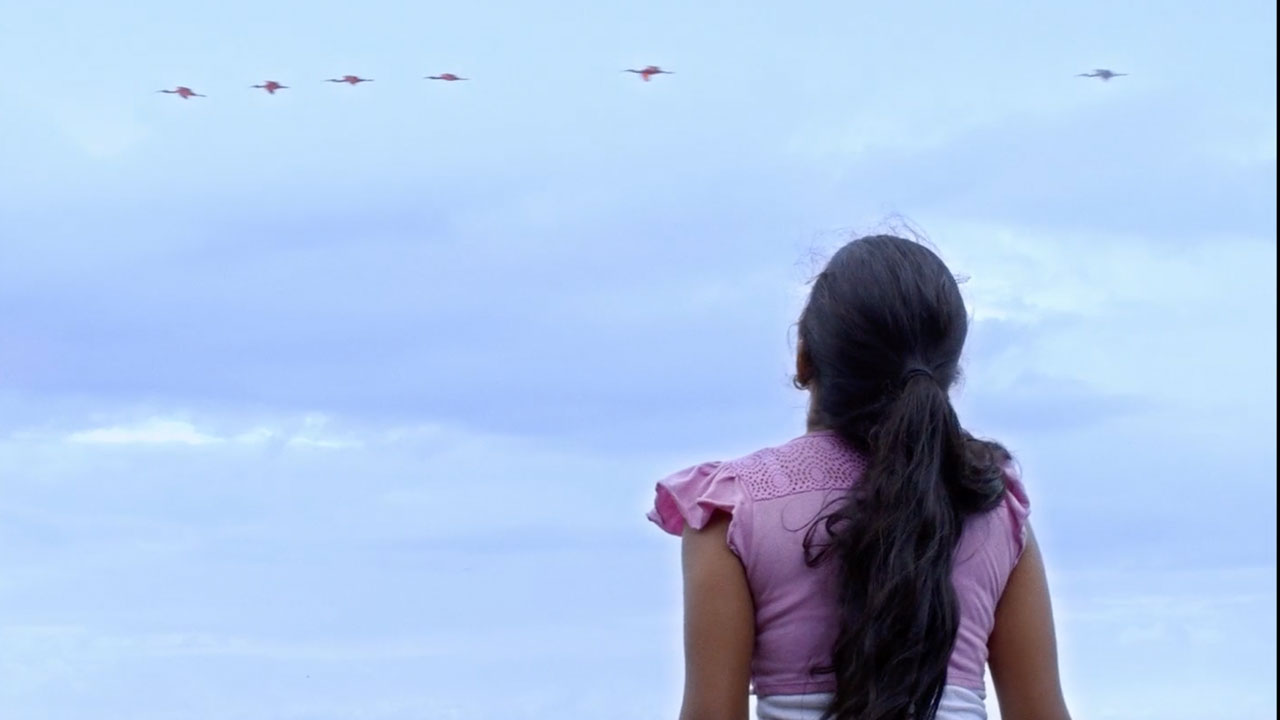 Transformative Desperation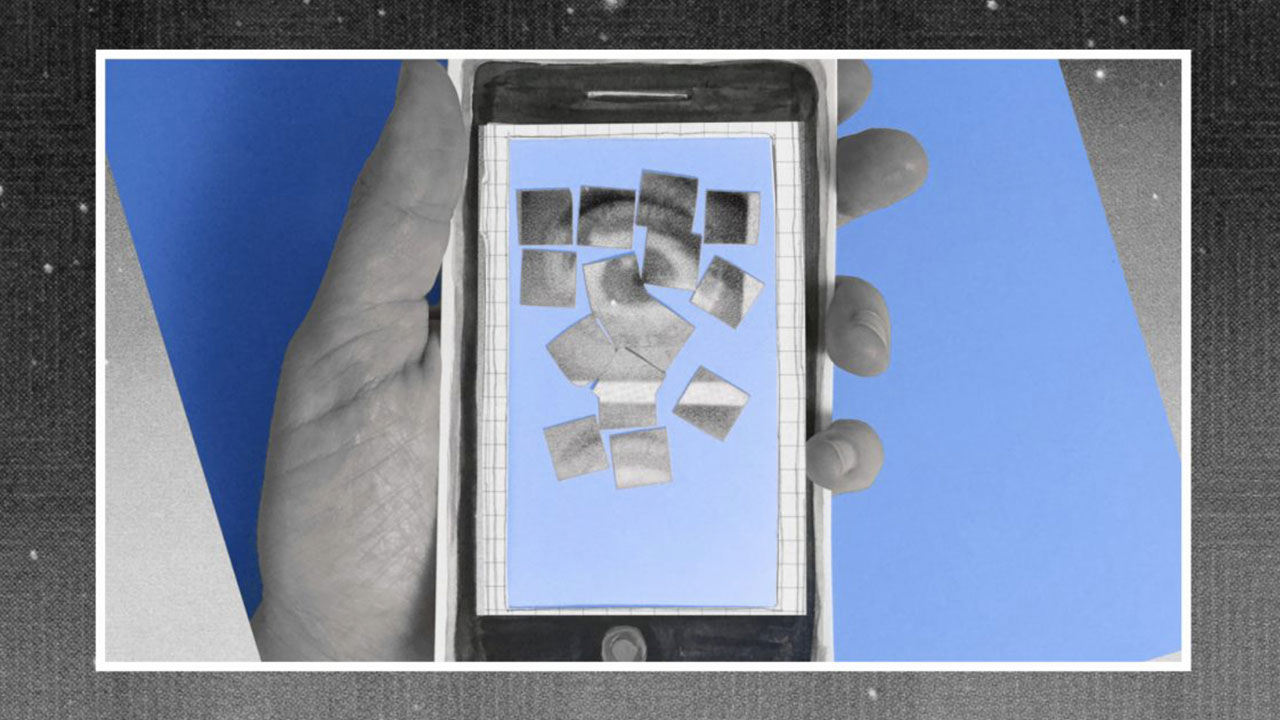 What Does It Mean to be An Internet User?
The Birth of Science New Wave Cinema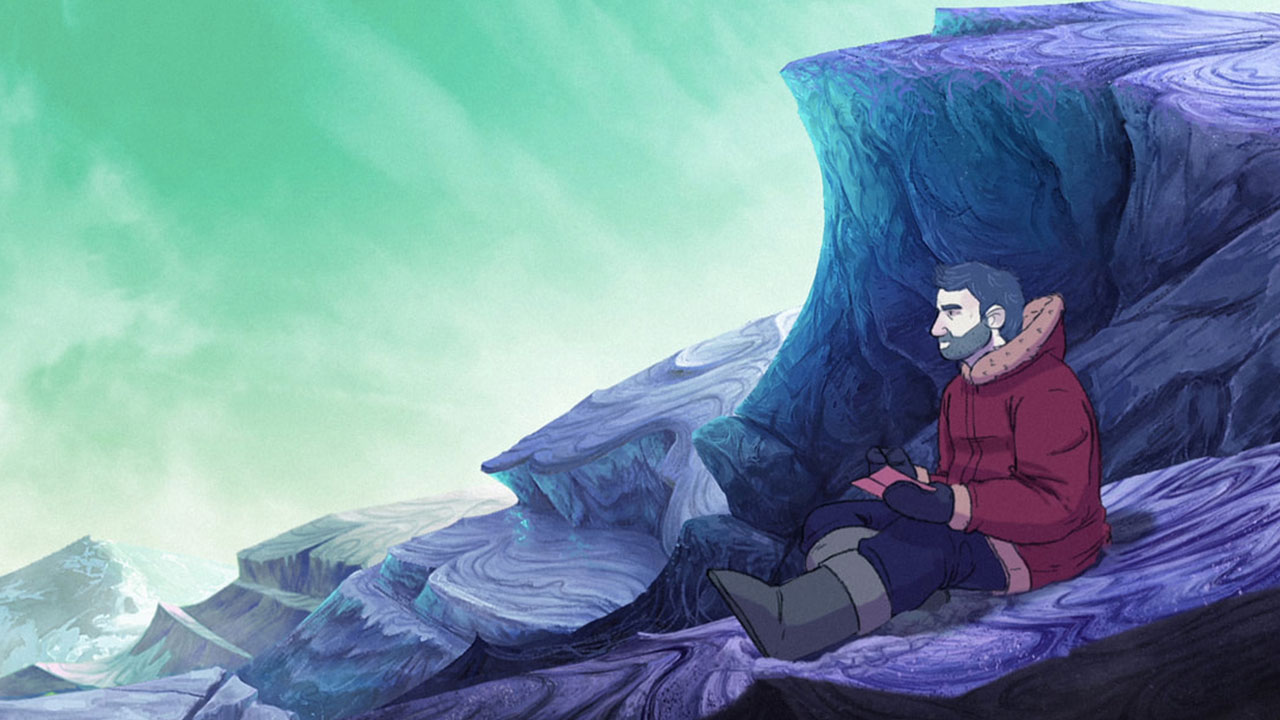 Below 0 Degrees - ON SCREEN from Labocine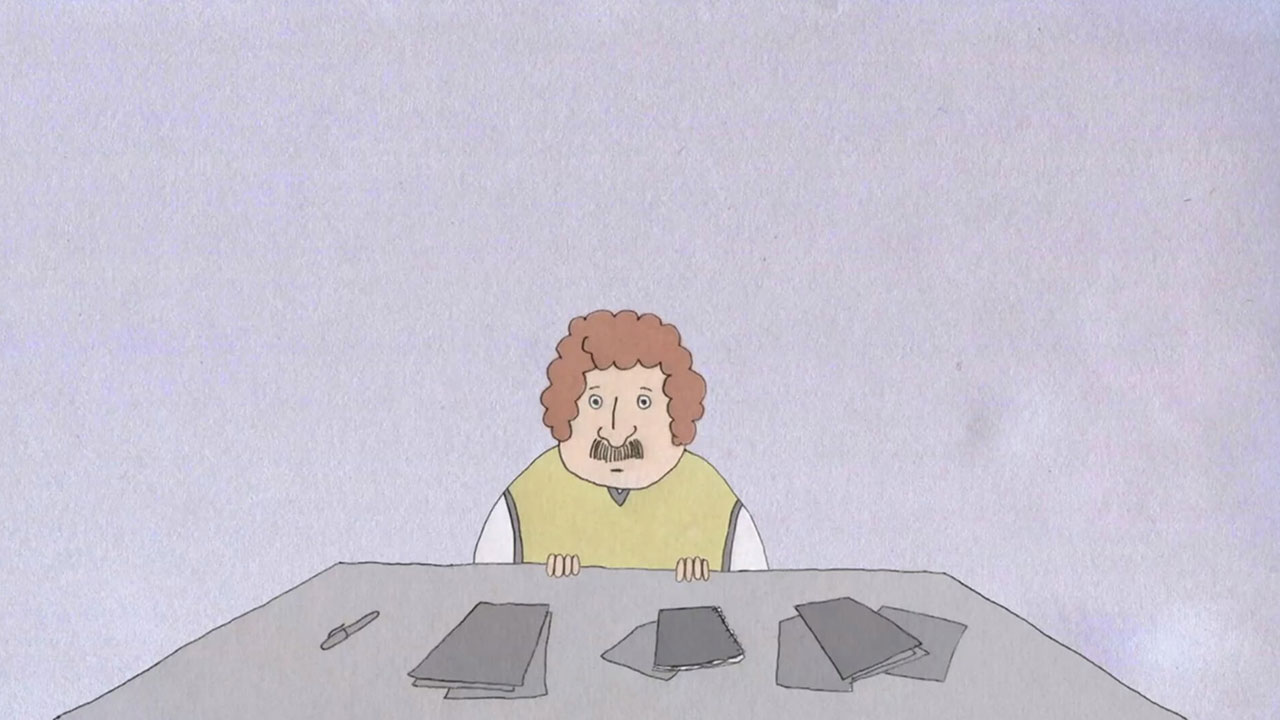 Simple lines, complex tales: the power of animation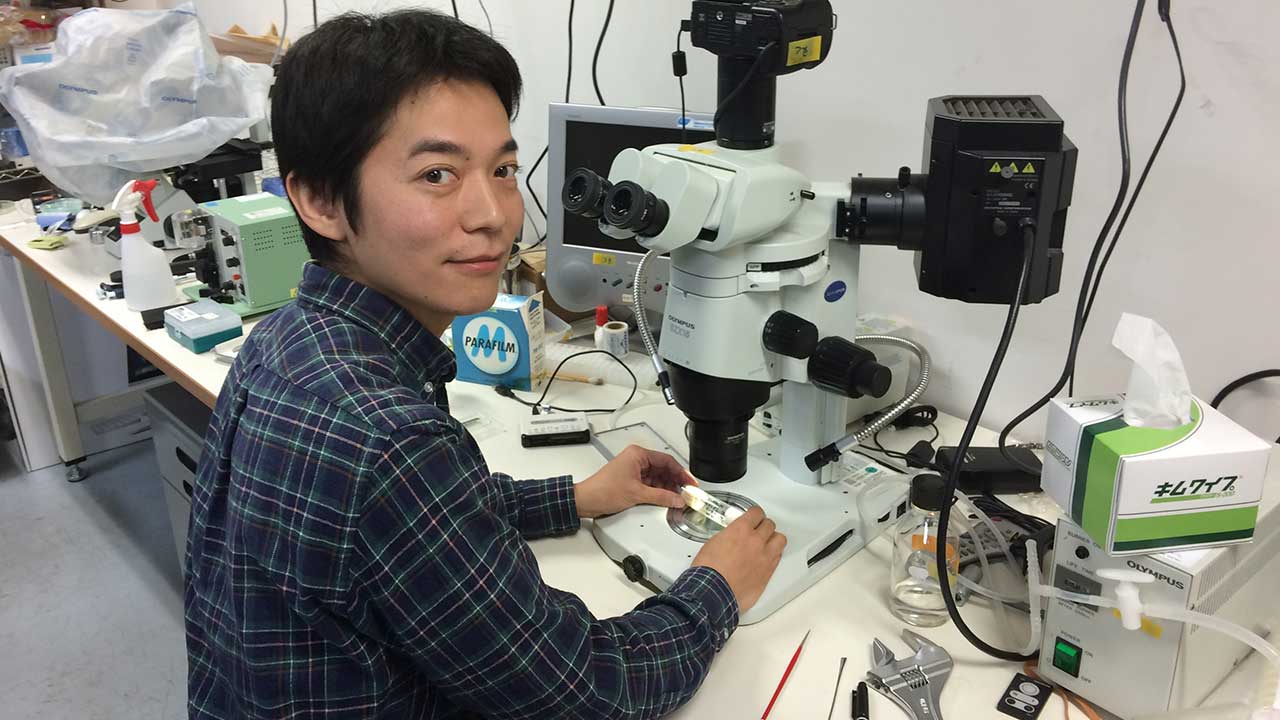 From the Kyoto Botanical Gardens to the Microscope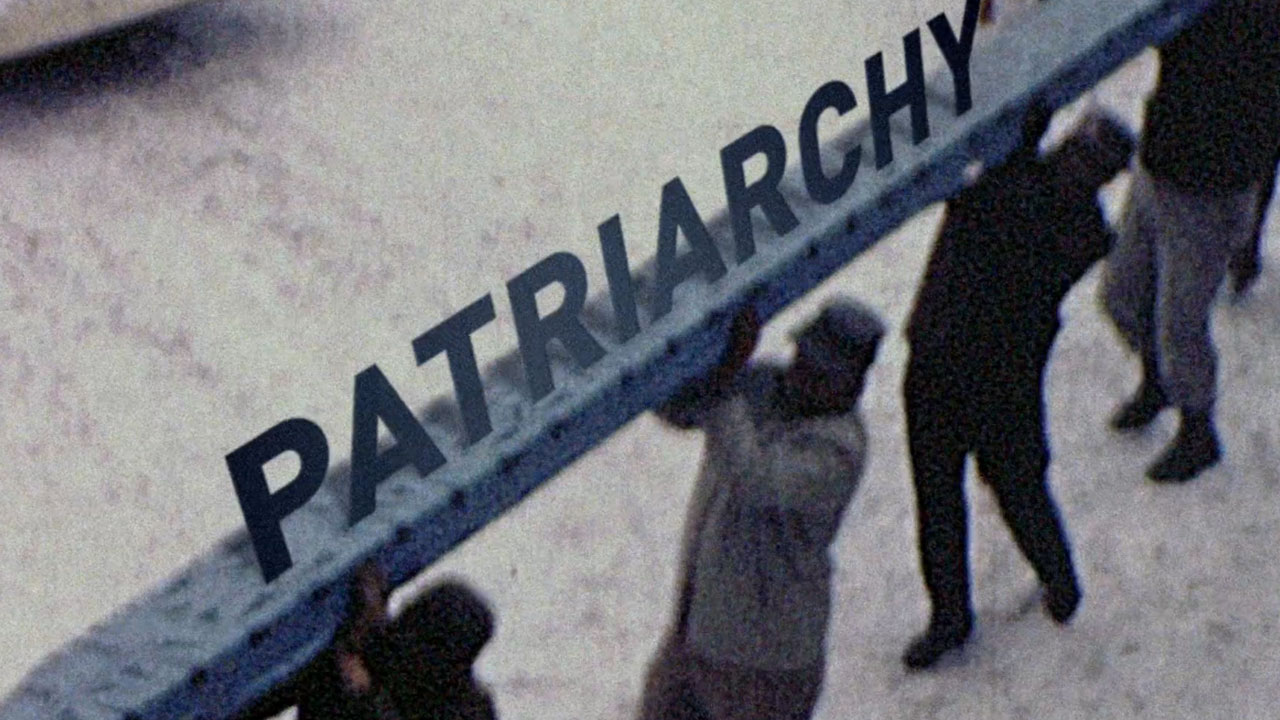 Women Leaders, Myths and Nationhood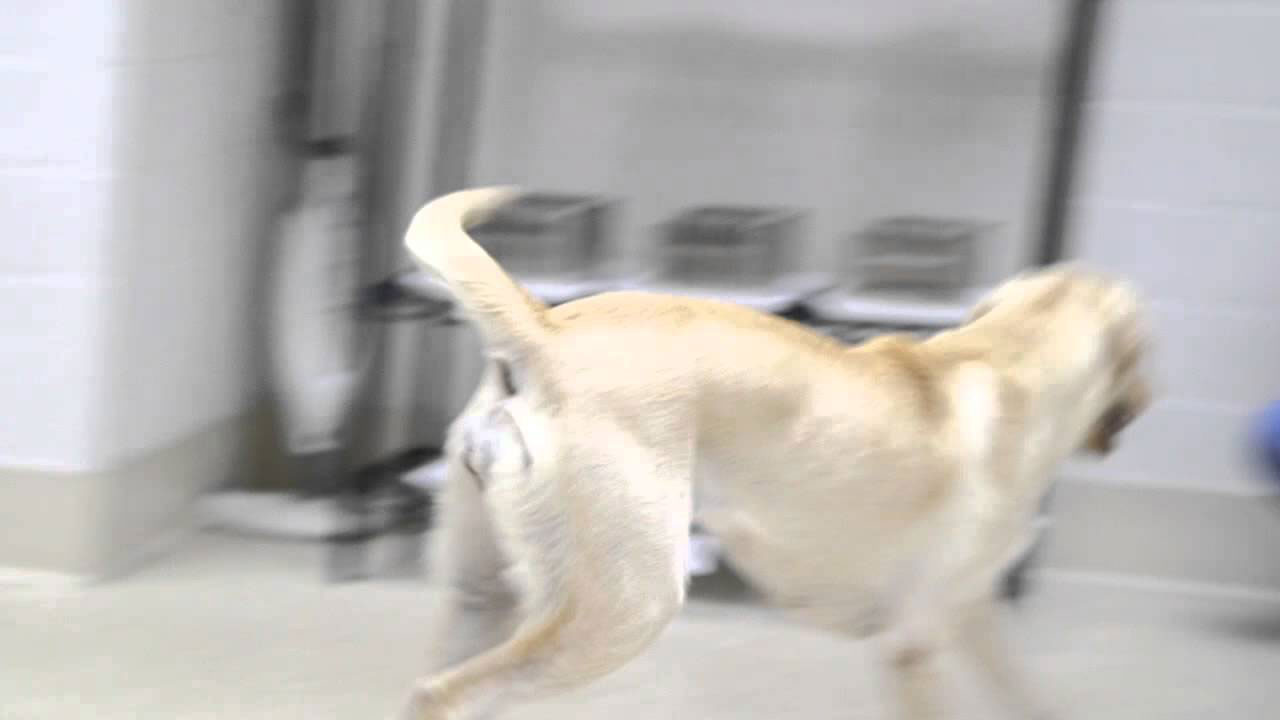 Dogs, Cancer and Medicine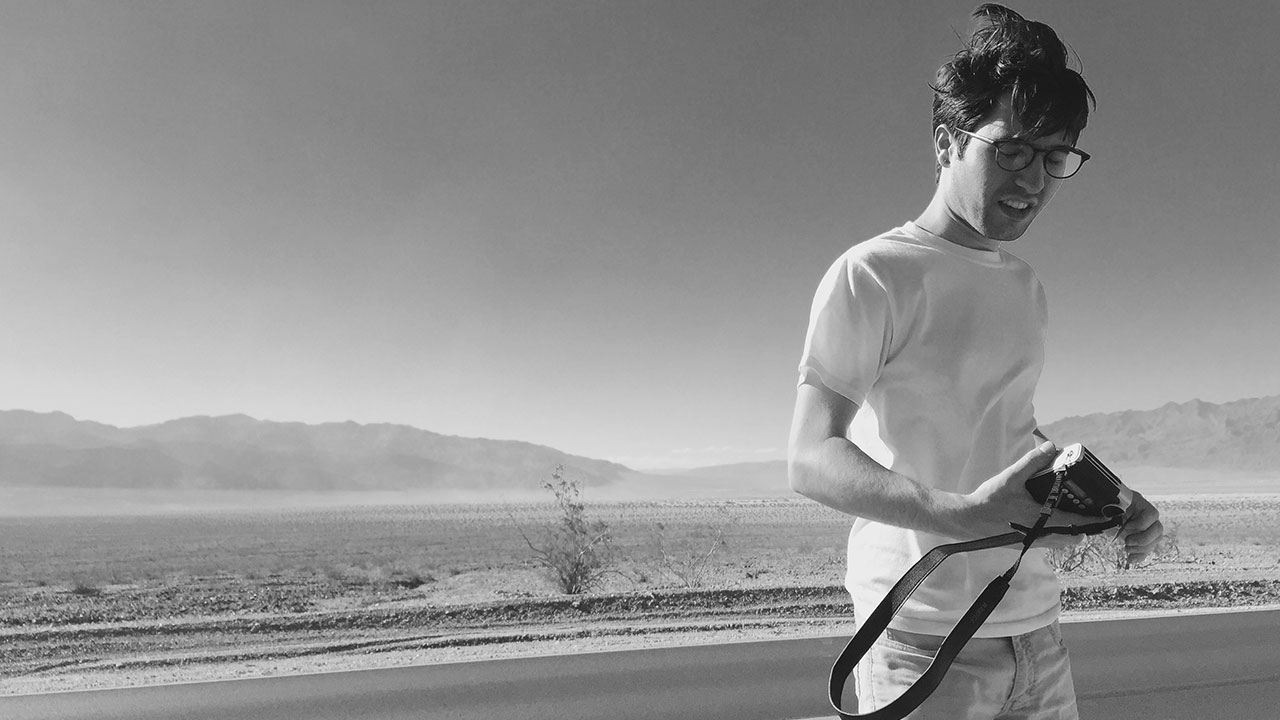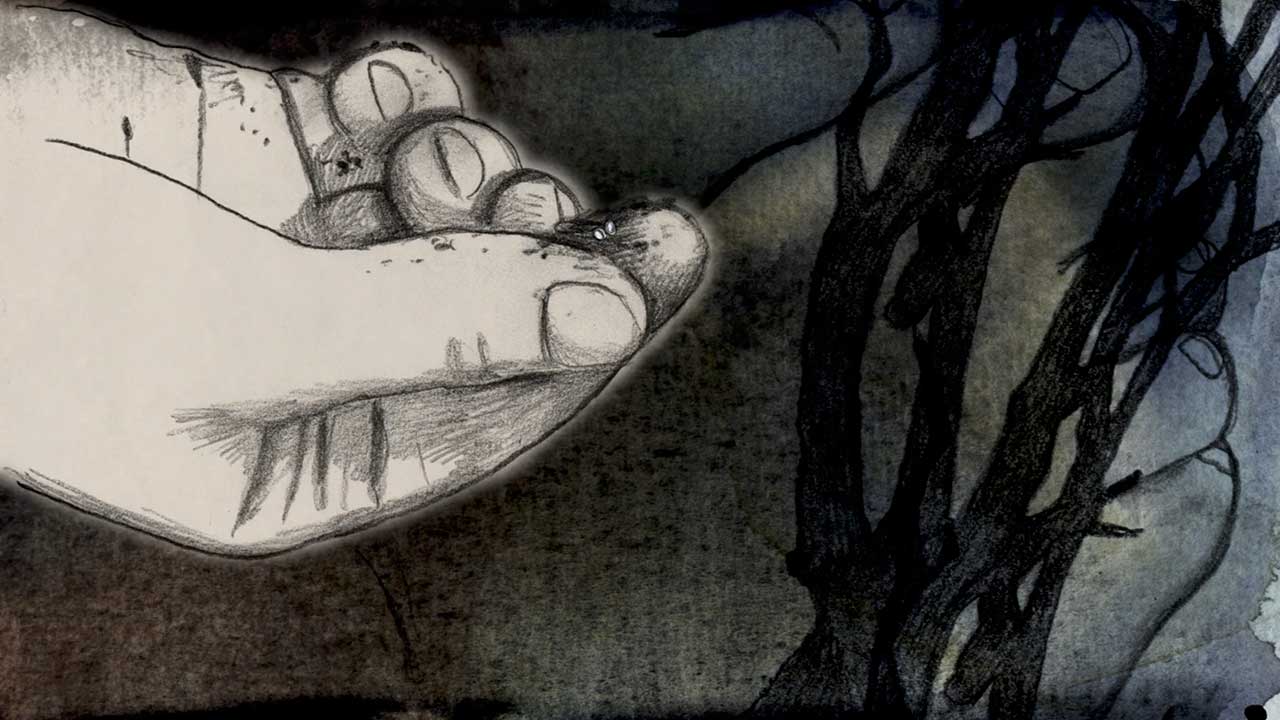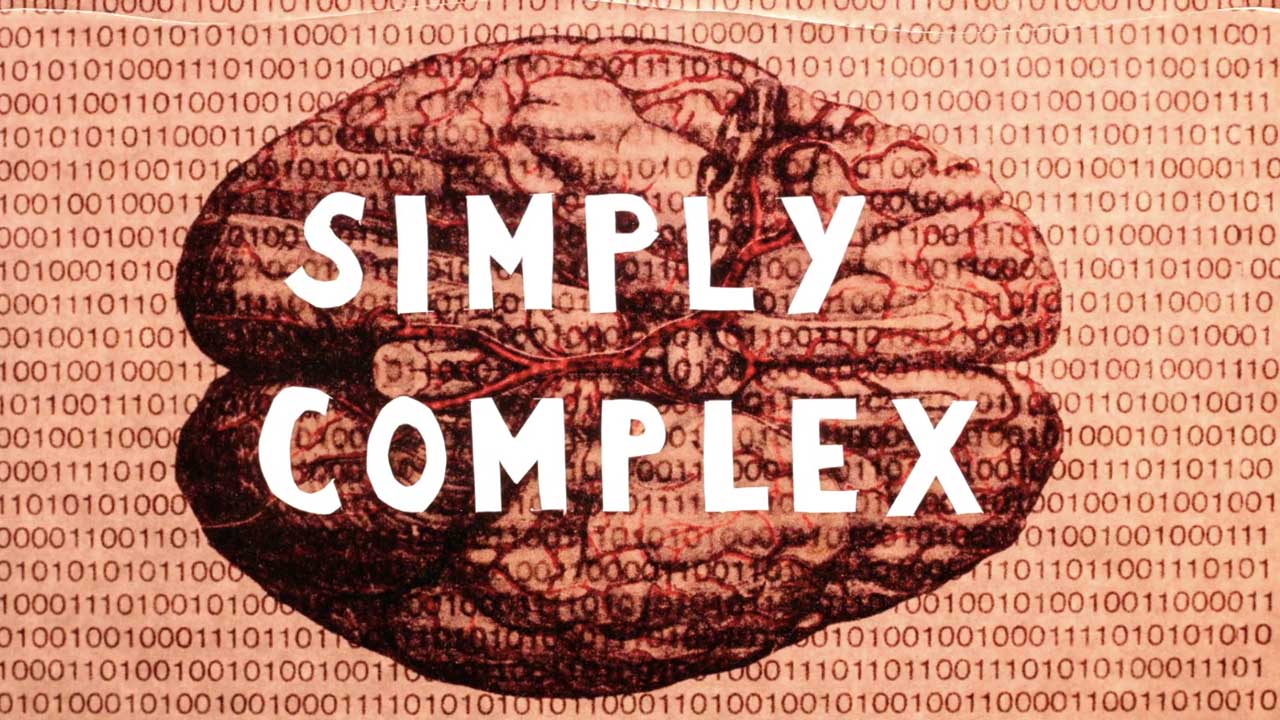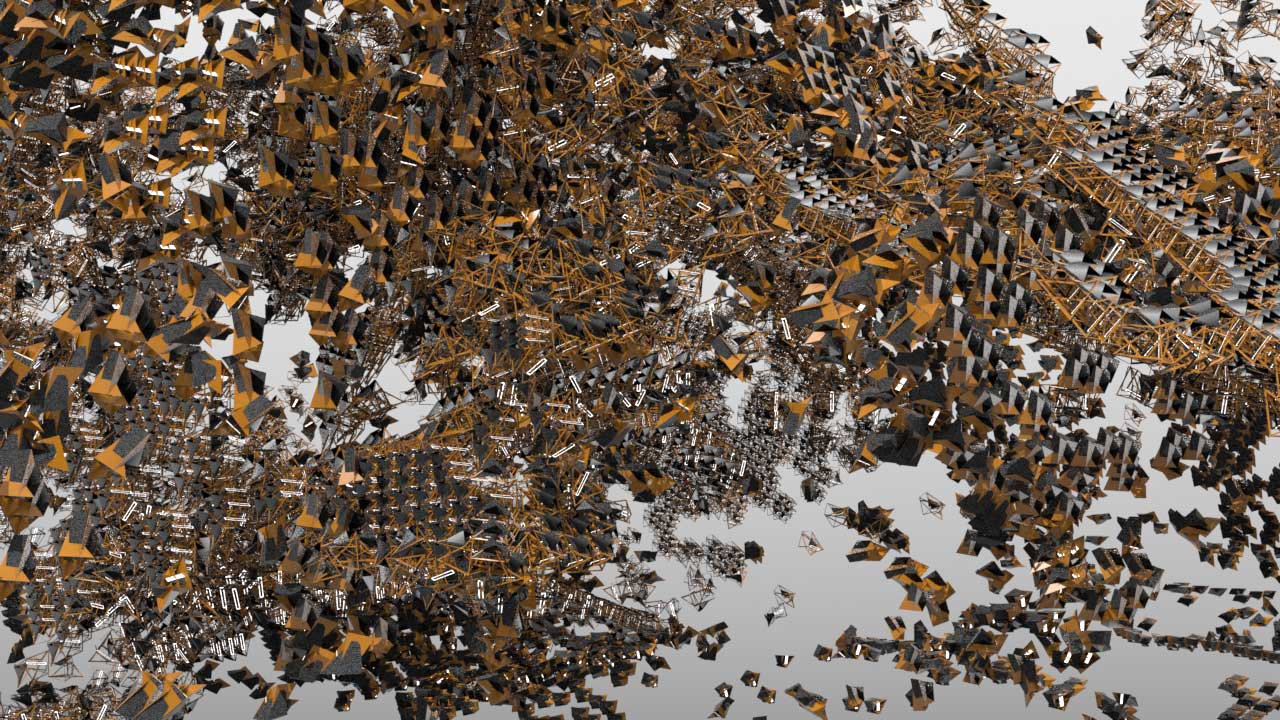 Migration: The 13th Annual Imagine Science Film Festival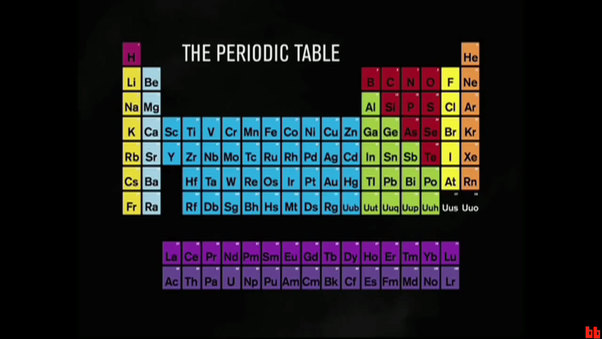 Adding film to the chemistry syllabus (Week 1)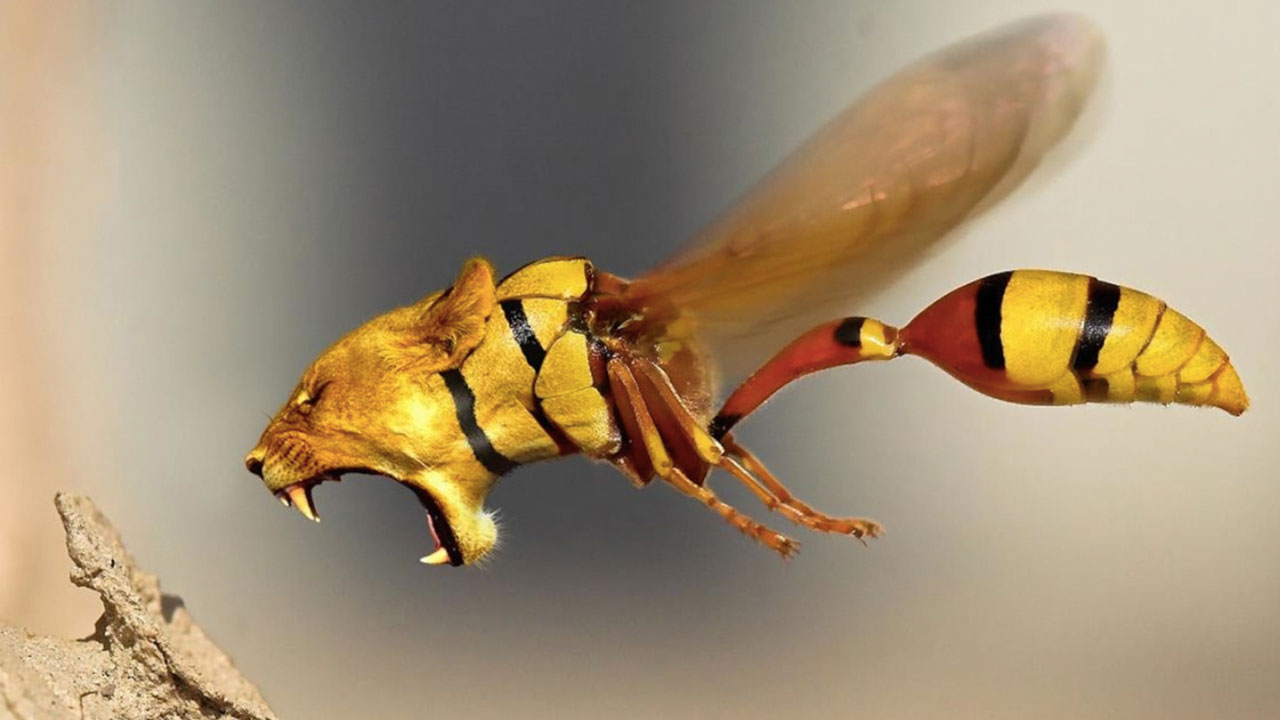 Chimera: Reality or Myth?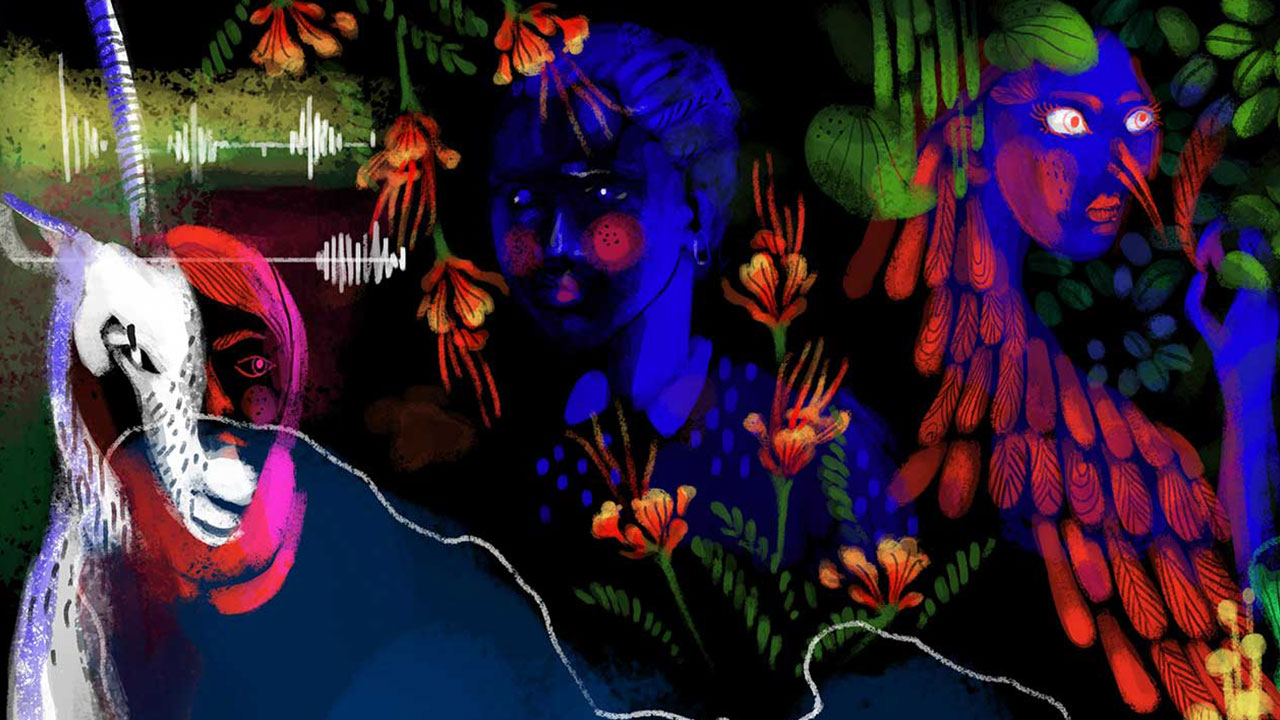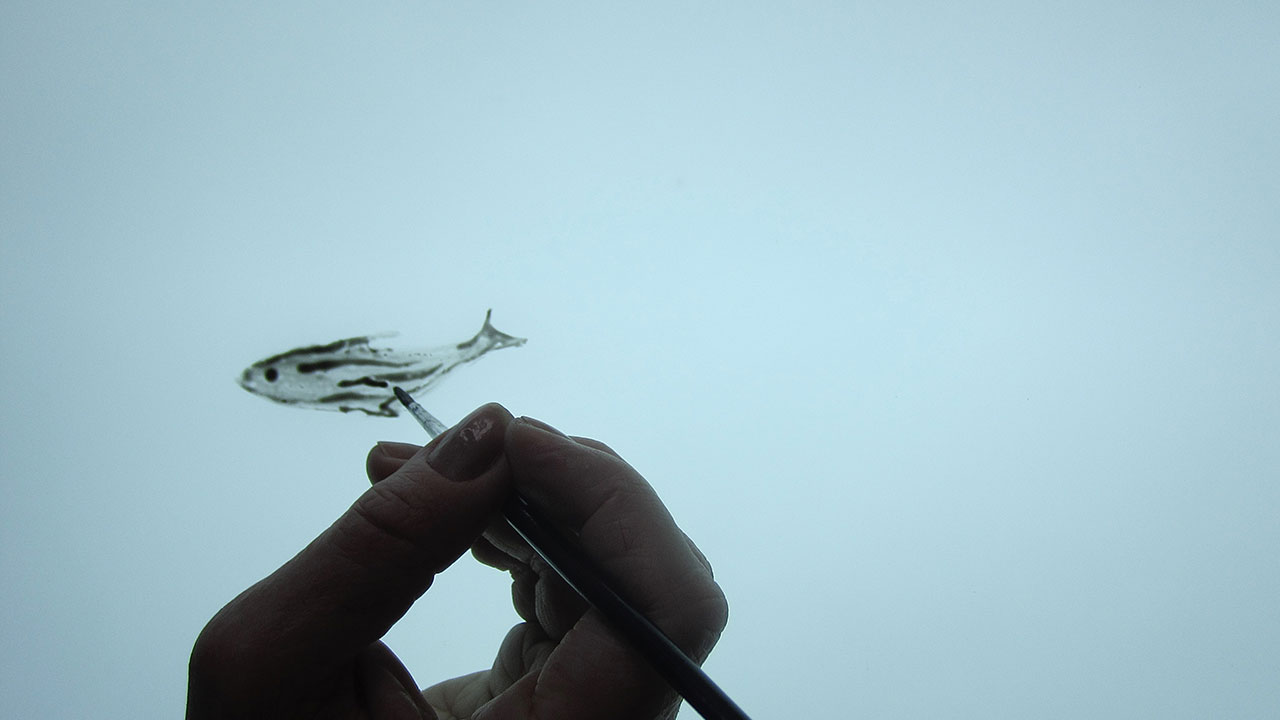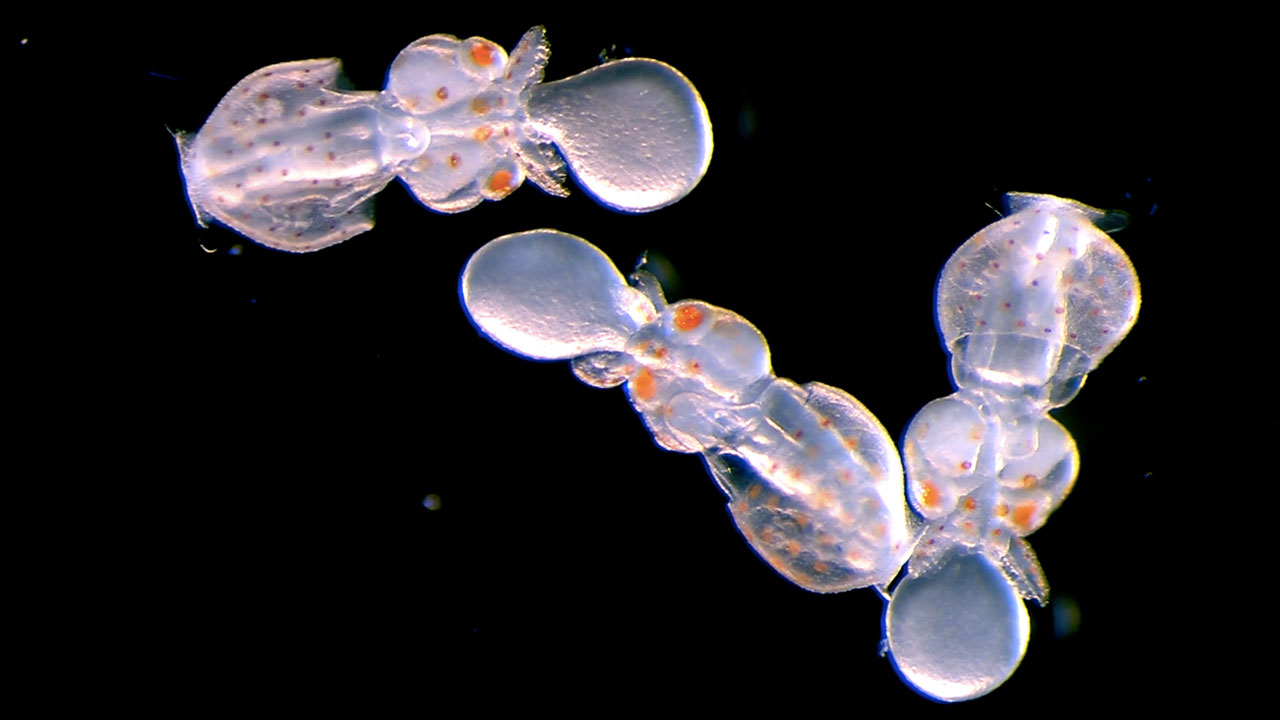 Science as Cinema: A Metamorphosis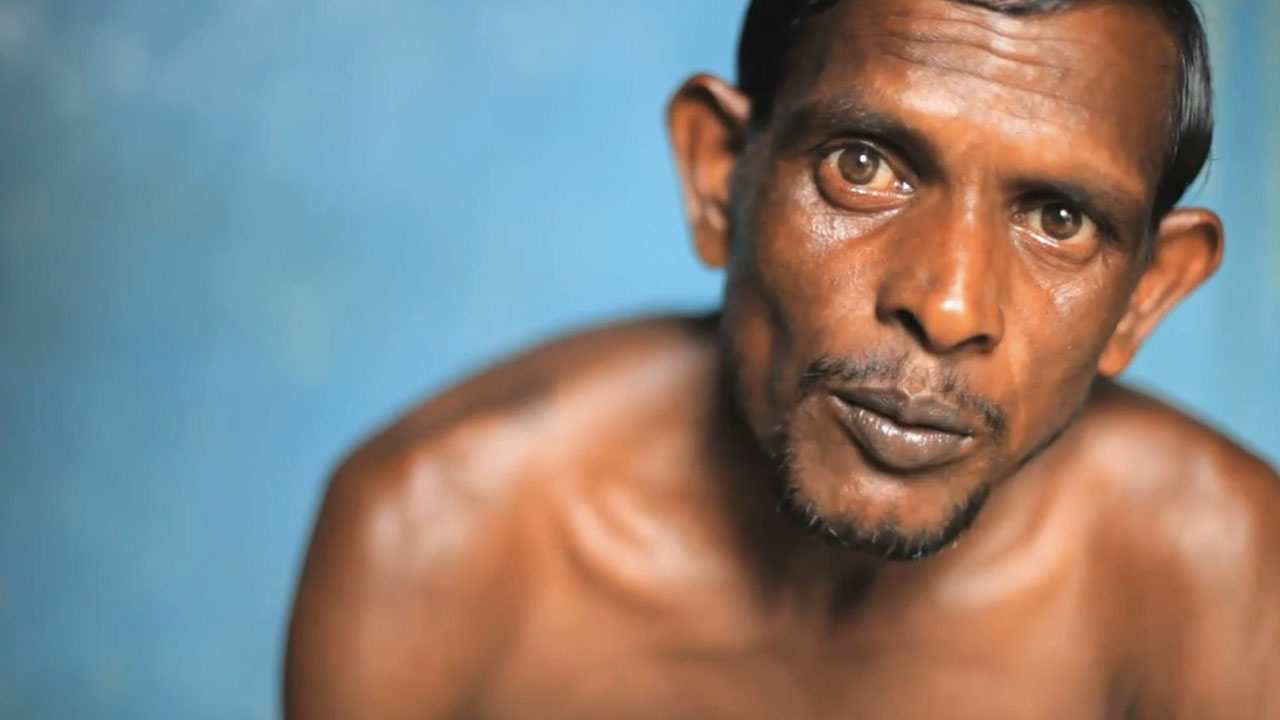 Fracking, Hurricanes, Rising Seas, Leadership, and Climate Change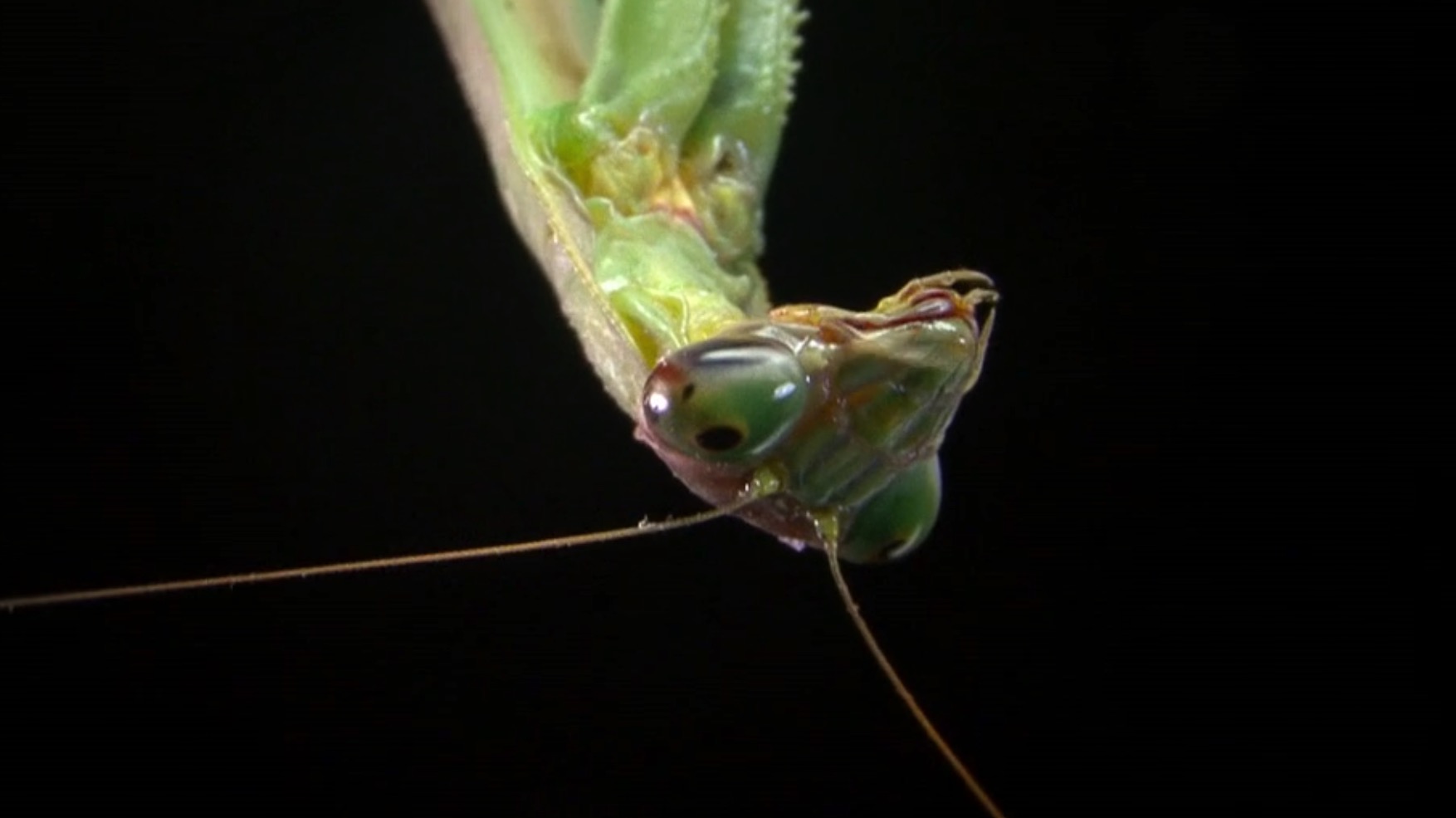 10 Short Science Films Celebrating Tiny Details Usually Unseen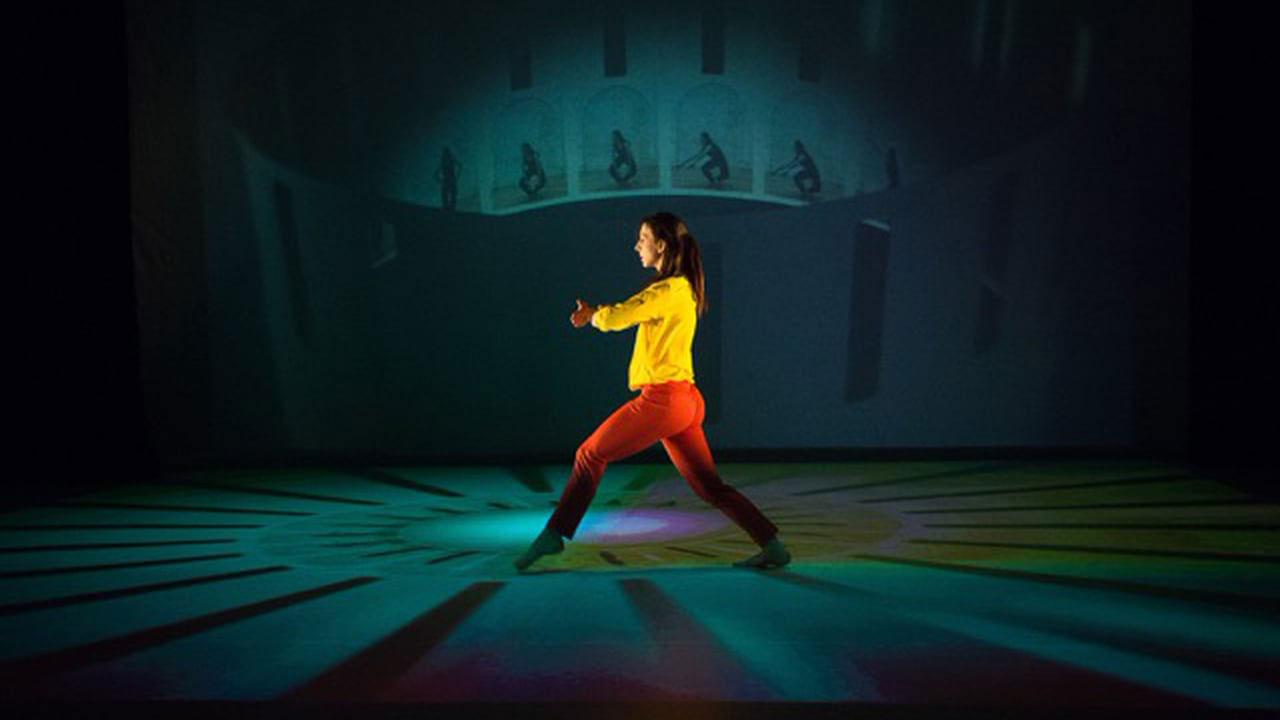 The Dance That Takes Place in Our Heads
There will never be a final film format (Part 1): The future of celluloid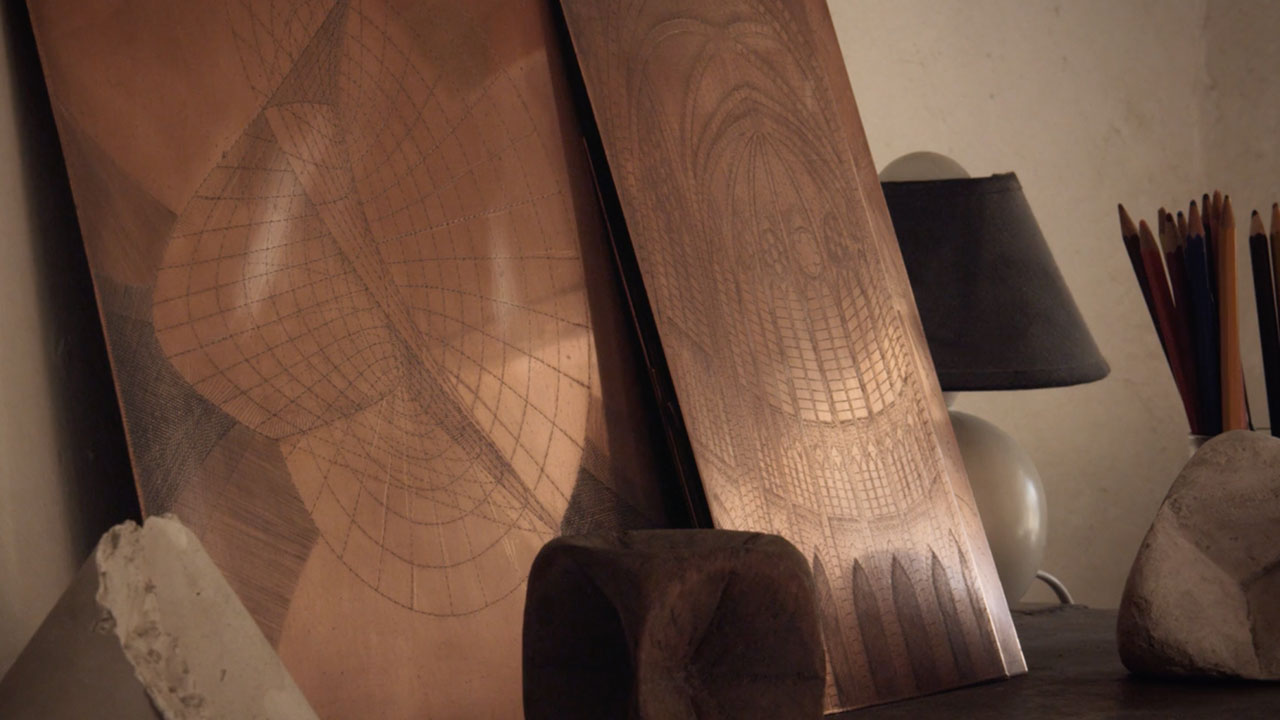 The Poetry and the Prose of Math - Part 1: Poetry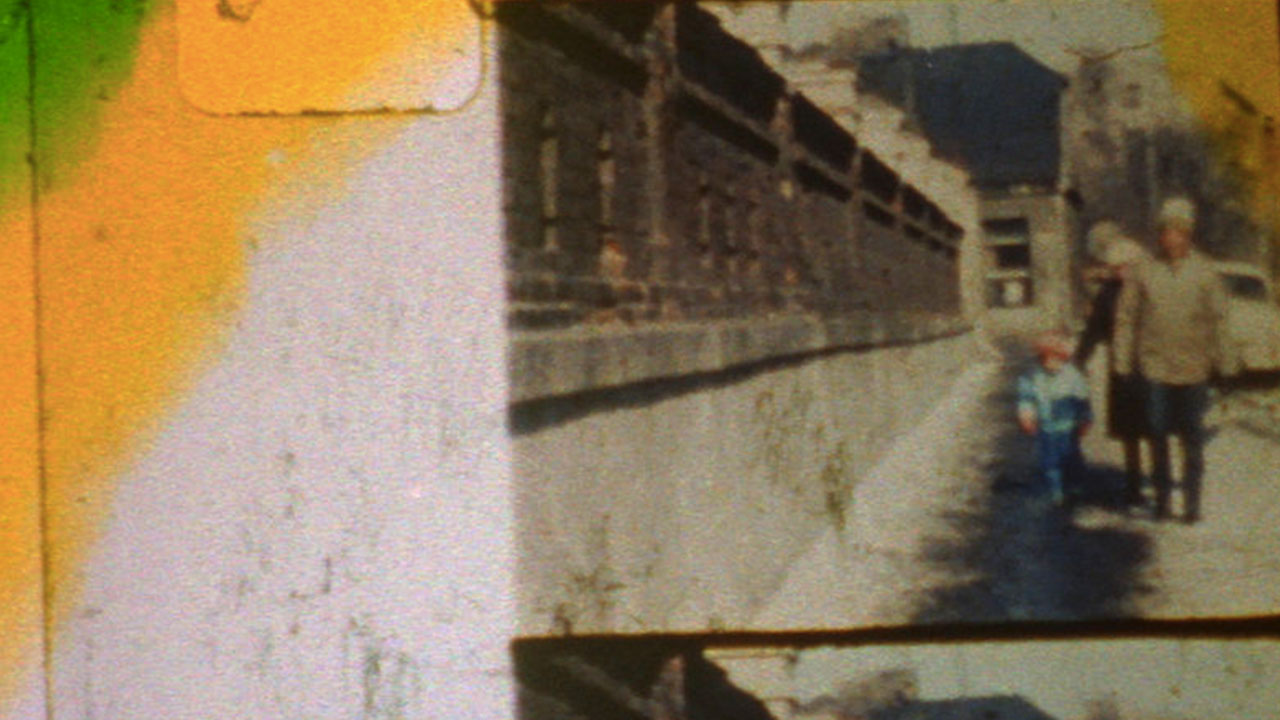 The Artwork of Migration: How movement functions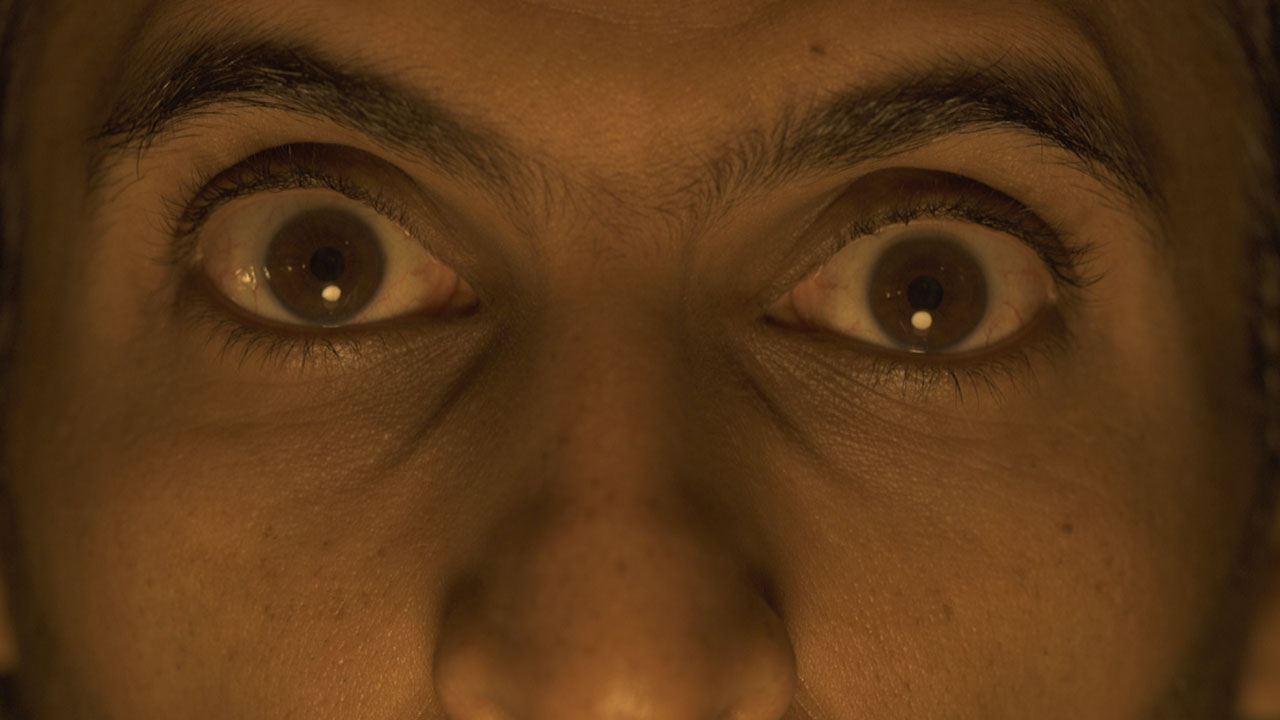 The Marginalized Protagonist in Kuwaiti Short Films
Territories at the Microscopic Level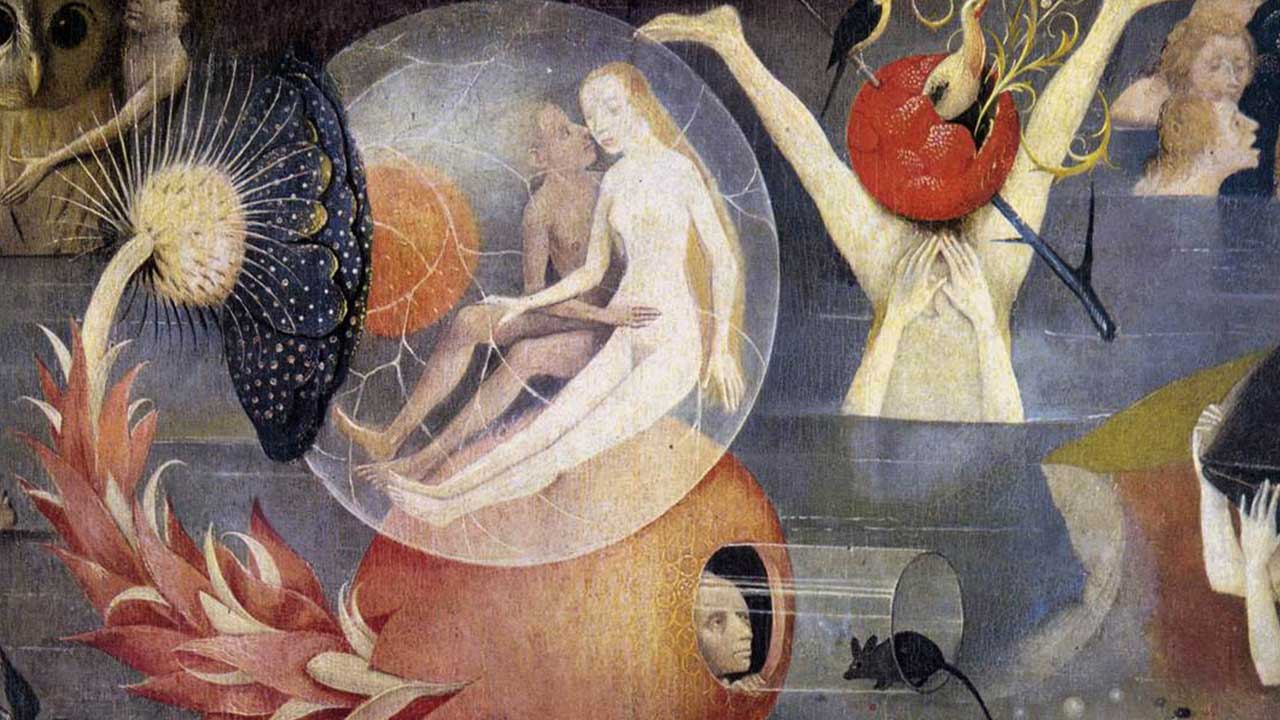 On Land and Sea: Visions of Landscapes in the Global South 
Unseemly: the body's exquisite horror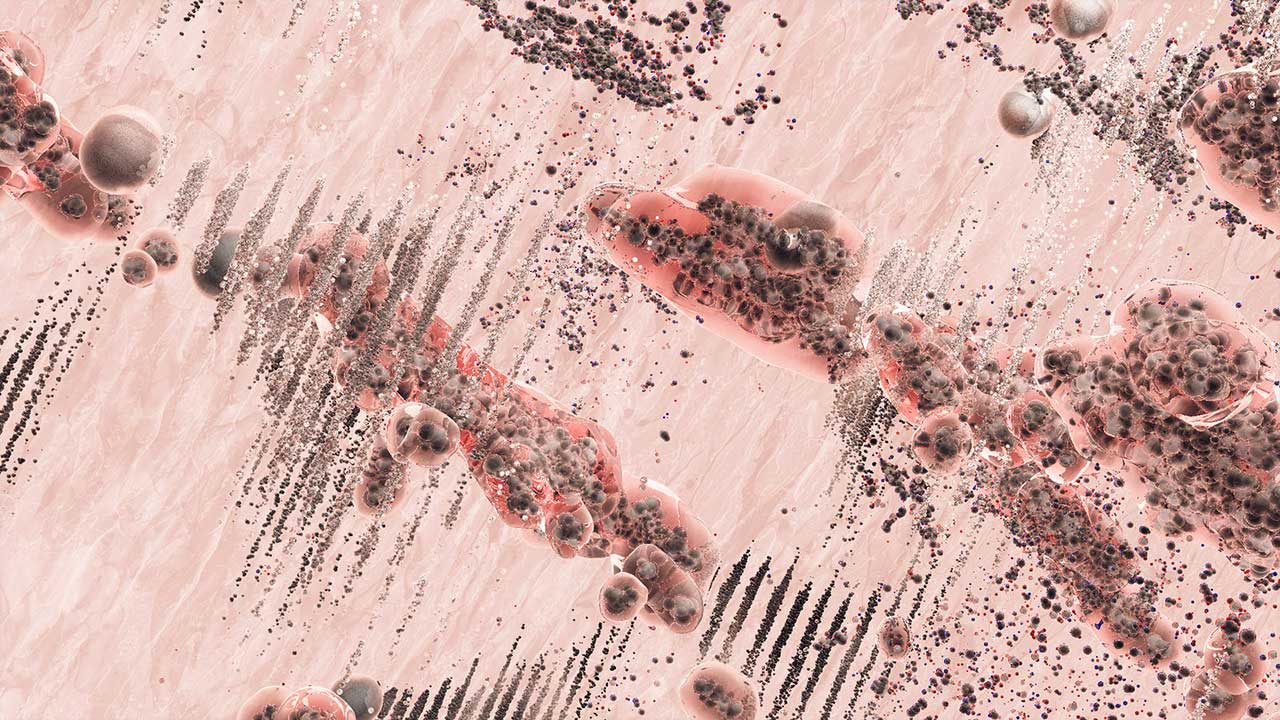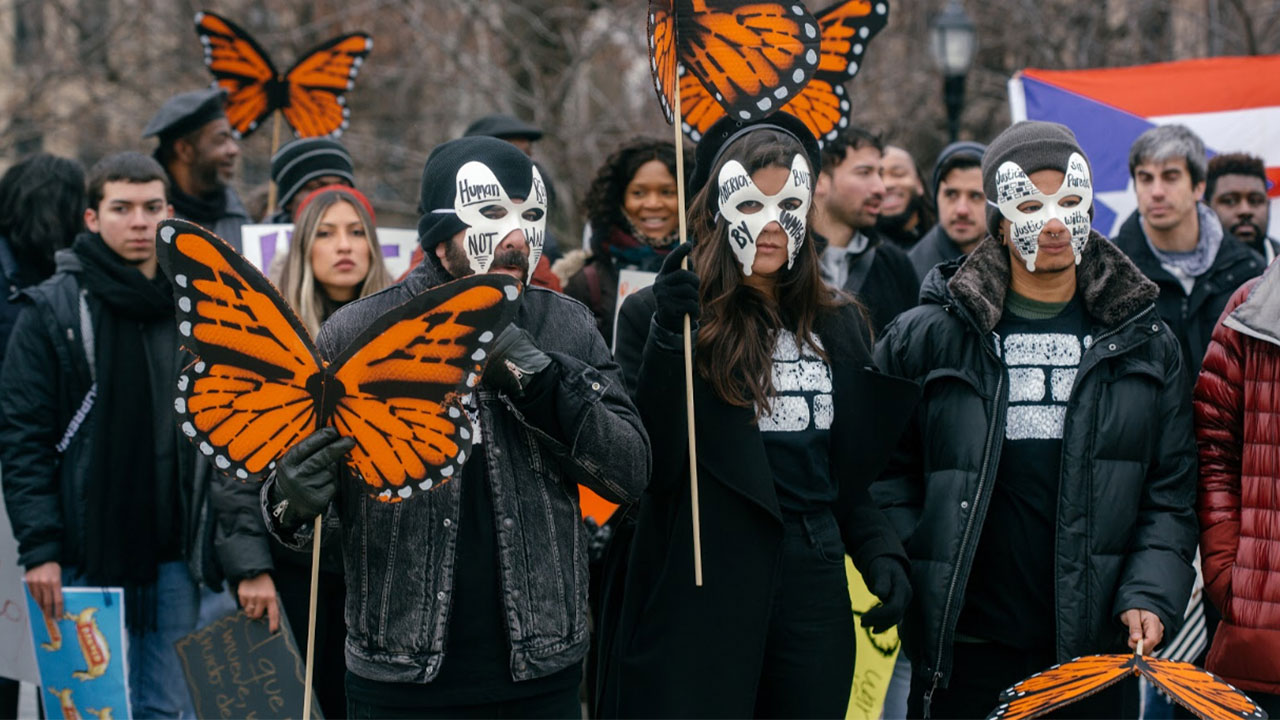 On The Wings of The Monarch: Behind-the-Scenes with Labocine's First Feature
Visions of the Future: The Artist Depiction Series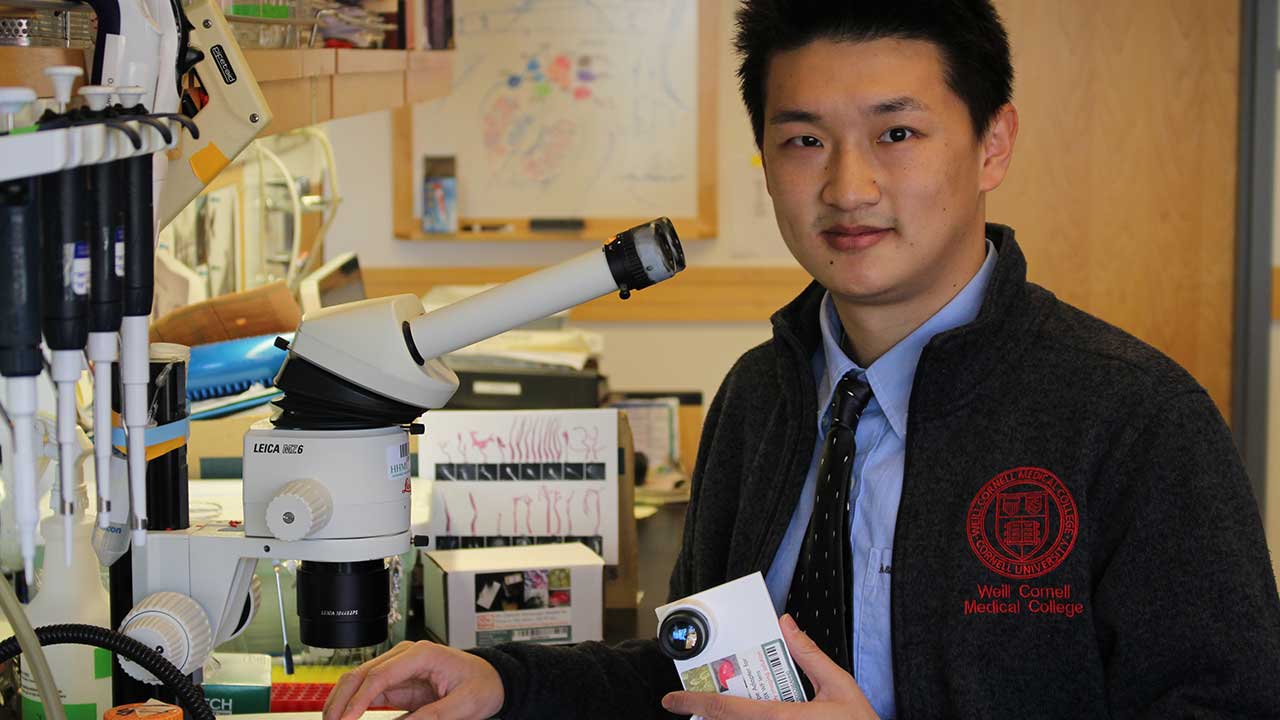 The Moving Microscopic World: 8 Microscopy Films from Scientist Du Cheng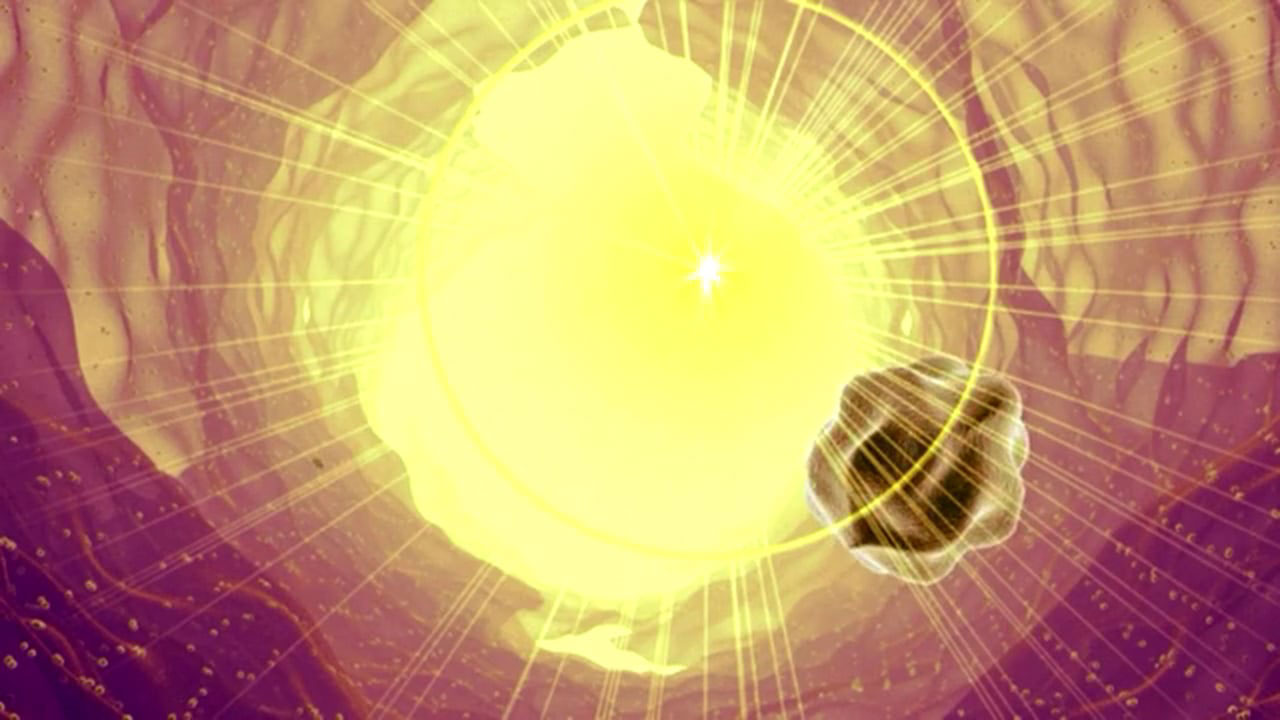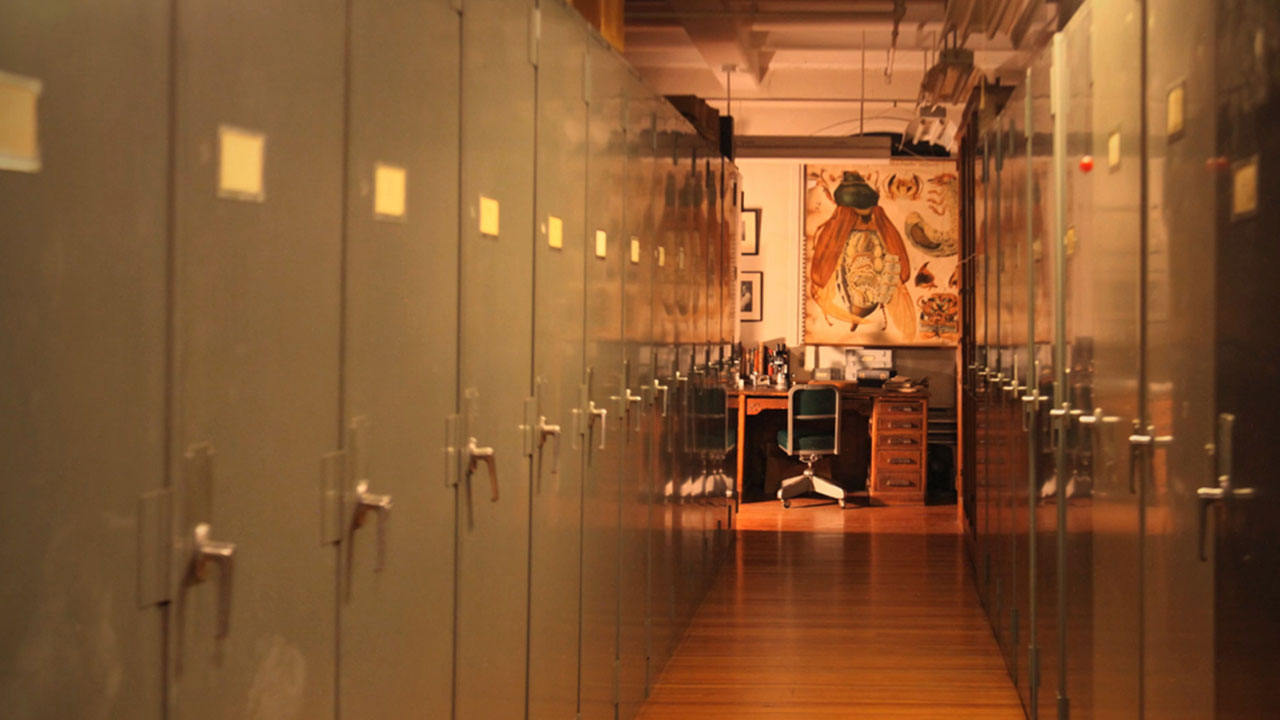 Adding Film to the Science Syllabus (Part 1)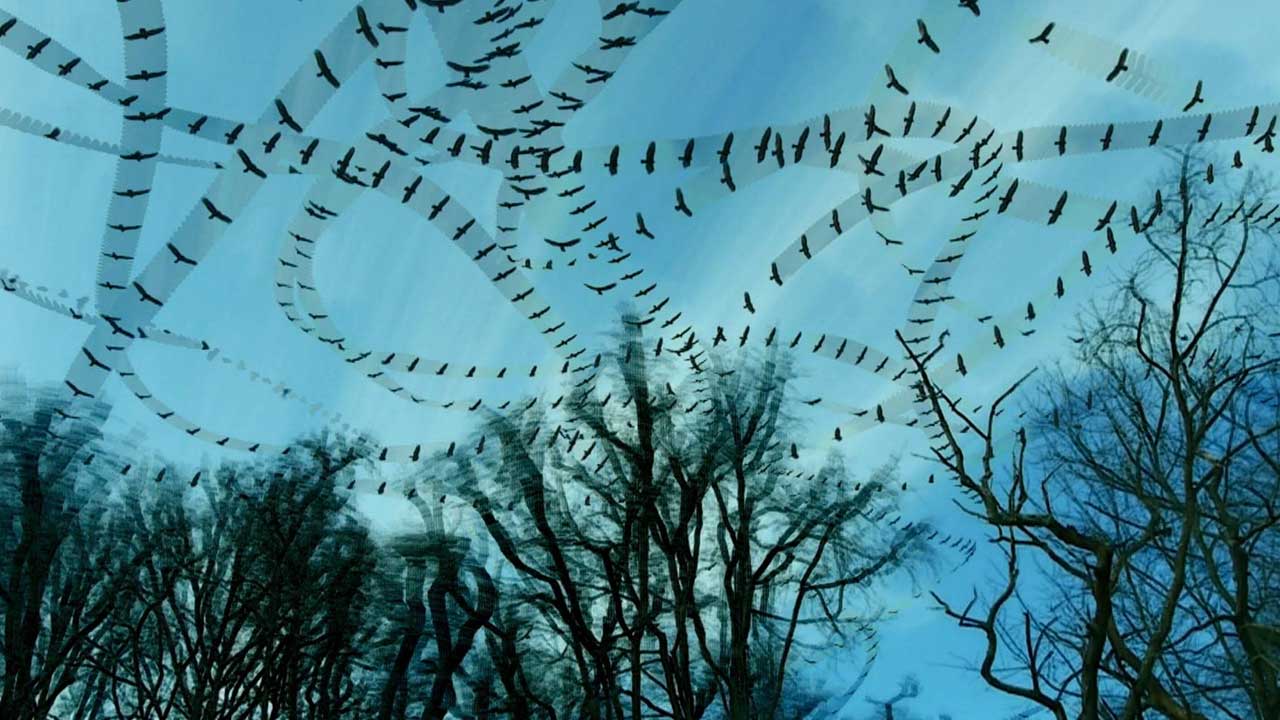 Tracing Animal Movement Patterns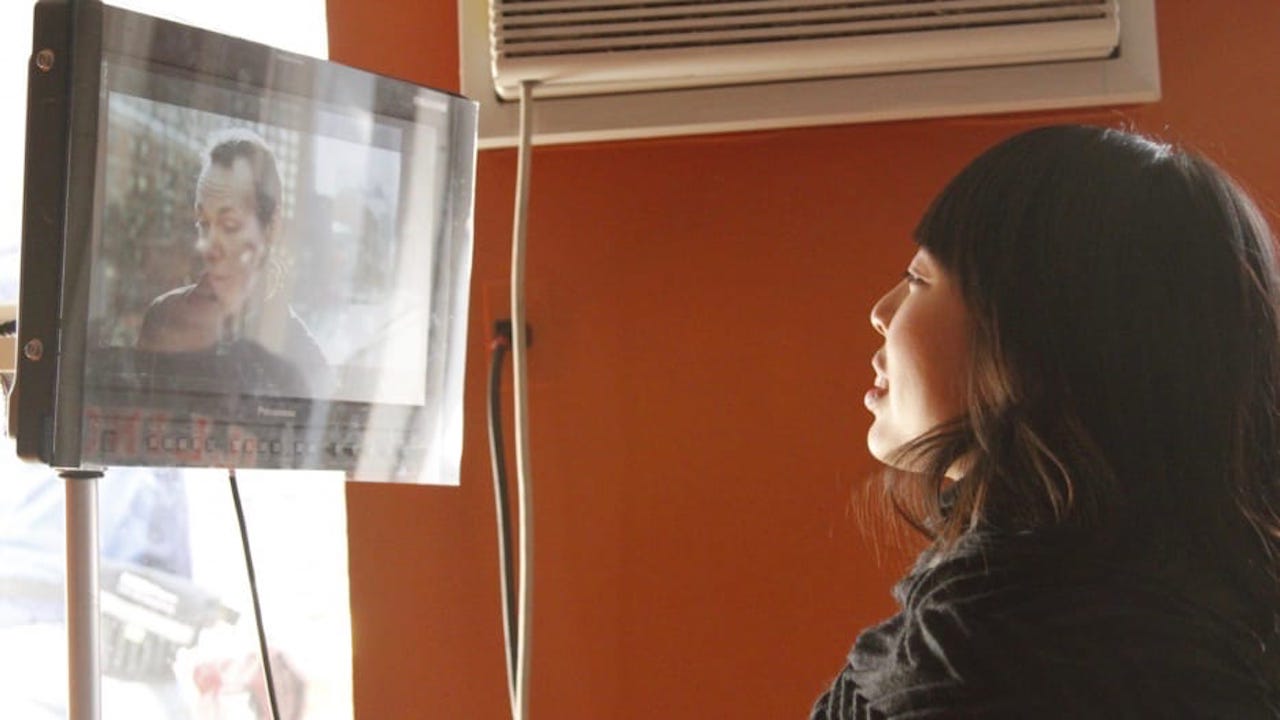 Telling Sci-Fi Stories with Women at the Forefront — a Conversation With Director Cidney Hue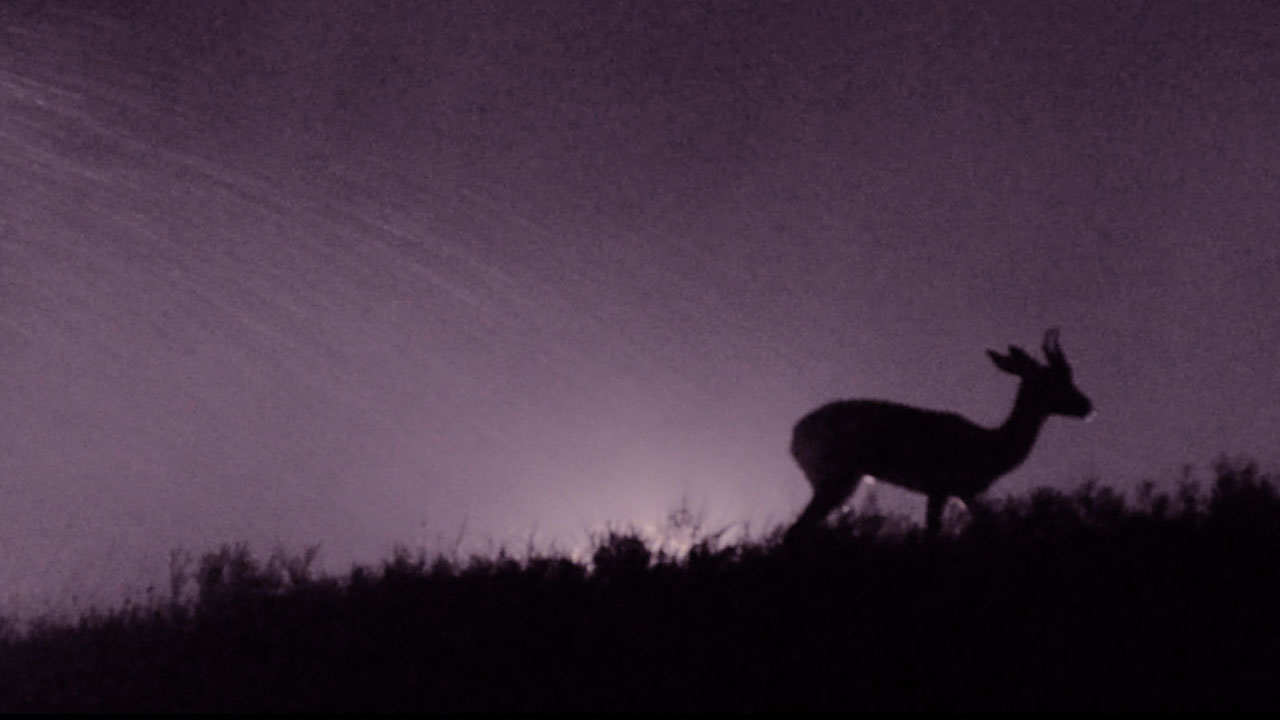 Animal Perspectives in Science and Fiction in the UAE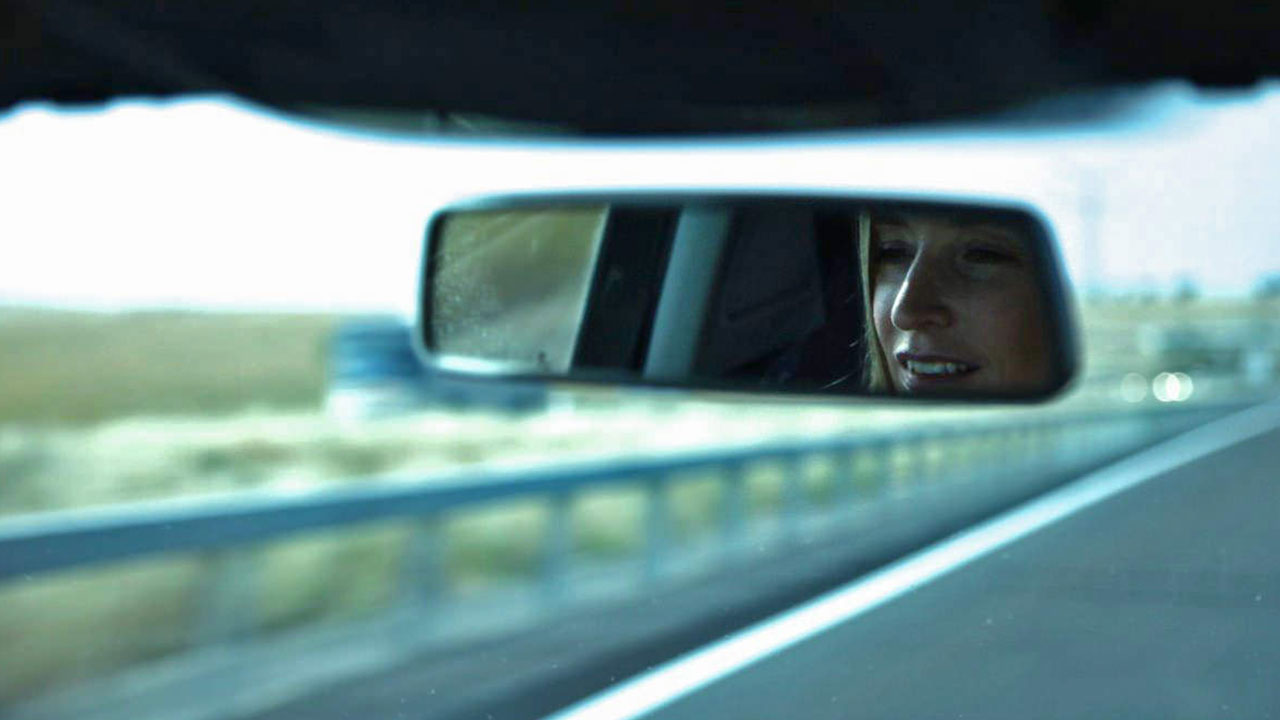 A Haunting Exploration into the Nature of Memory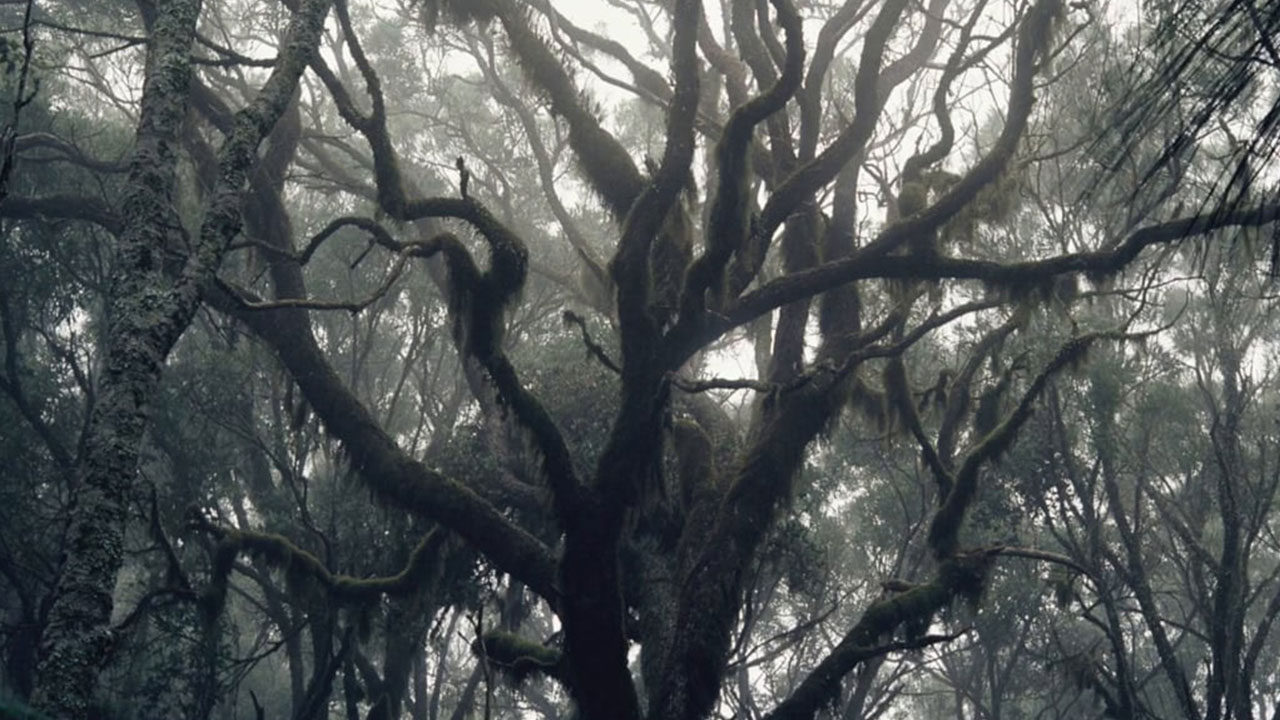 We and the Earth breathe together