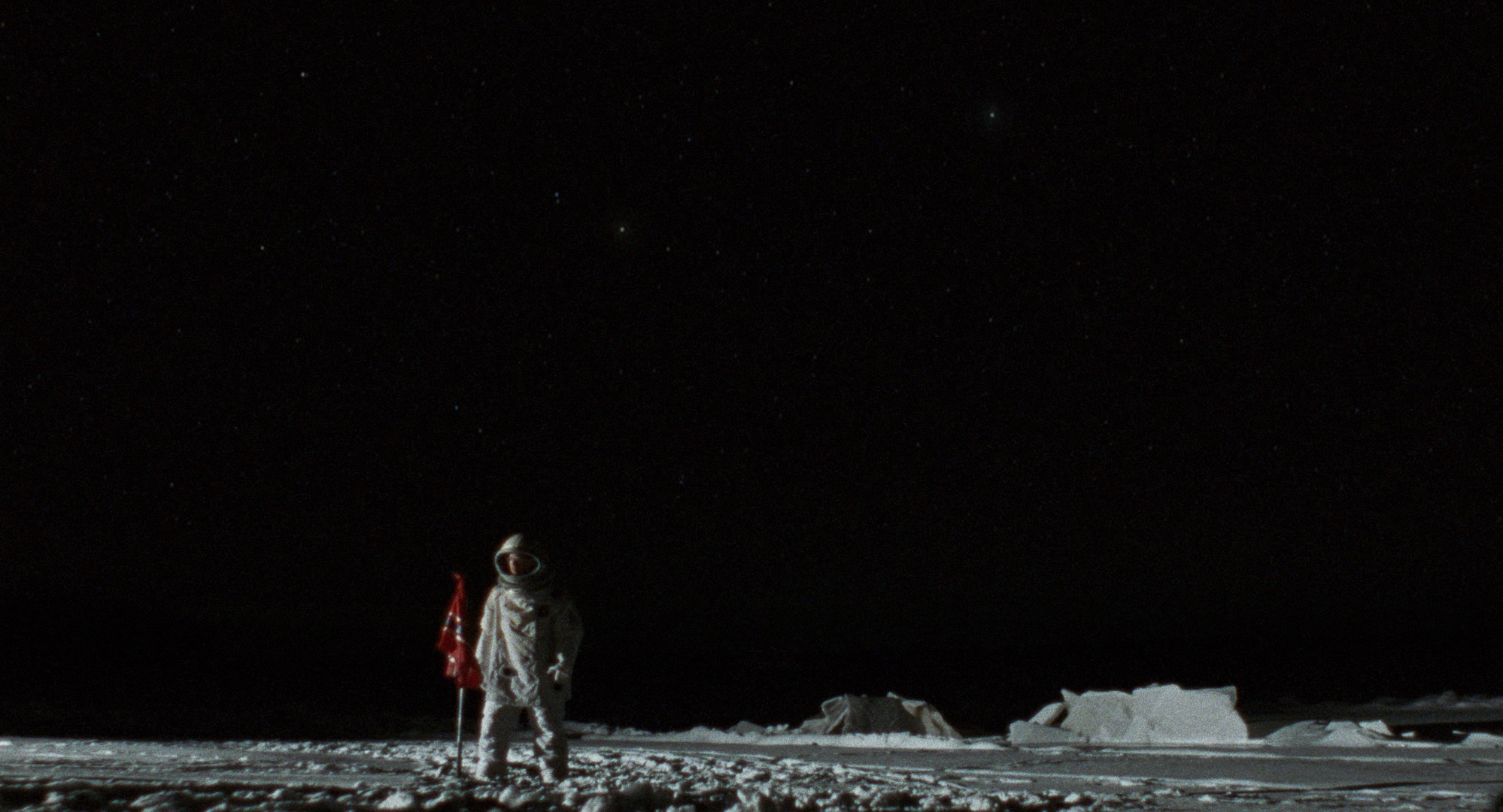 Lunar Orbit Rendezvous
Mélanie Charbonneau
Late Cinema
Duncan Marquiss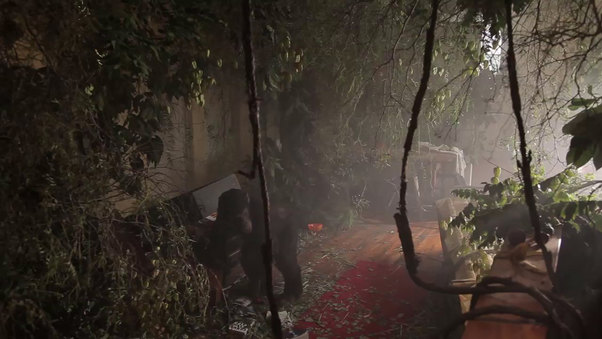 Primate Cinema: Apes as Family
Rachel Mayeri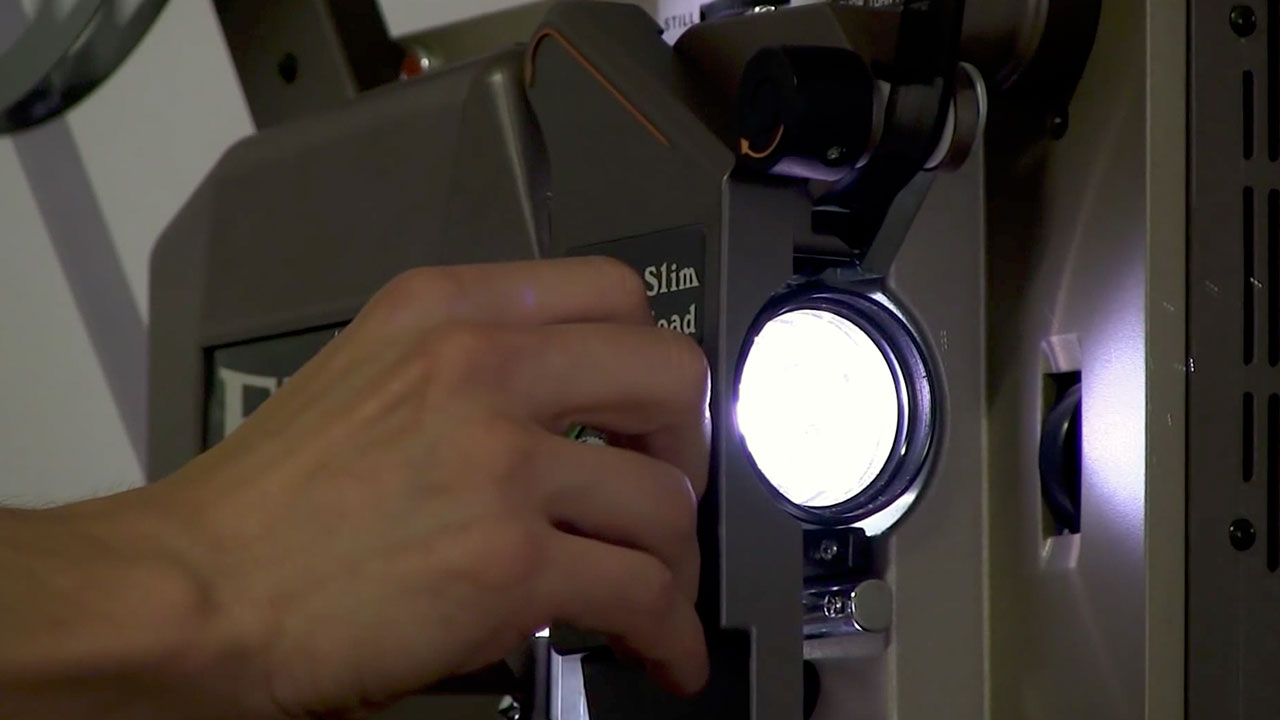 The Science of Cinema
Colin Stringer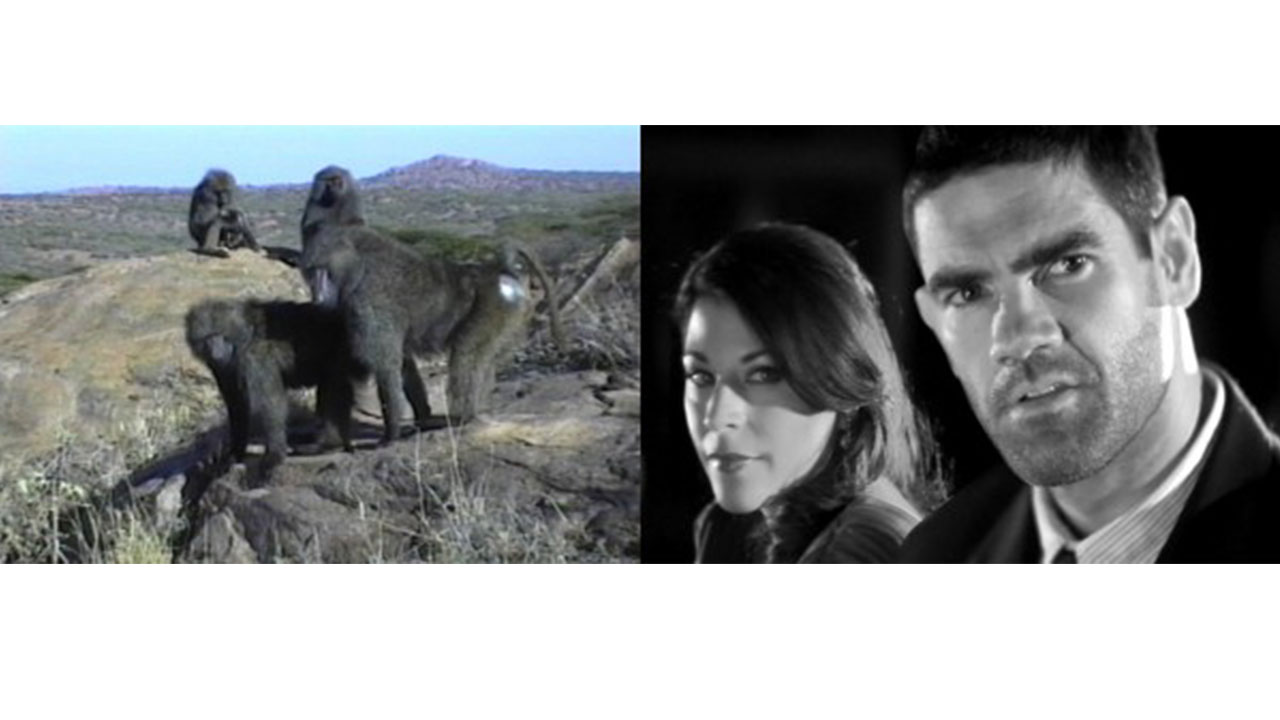 Primate Cinema: Baboons as Friends
Rachel Mayeri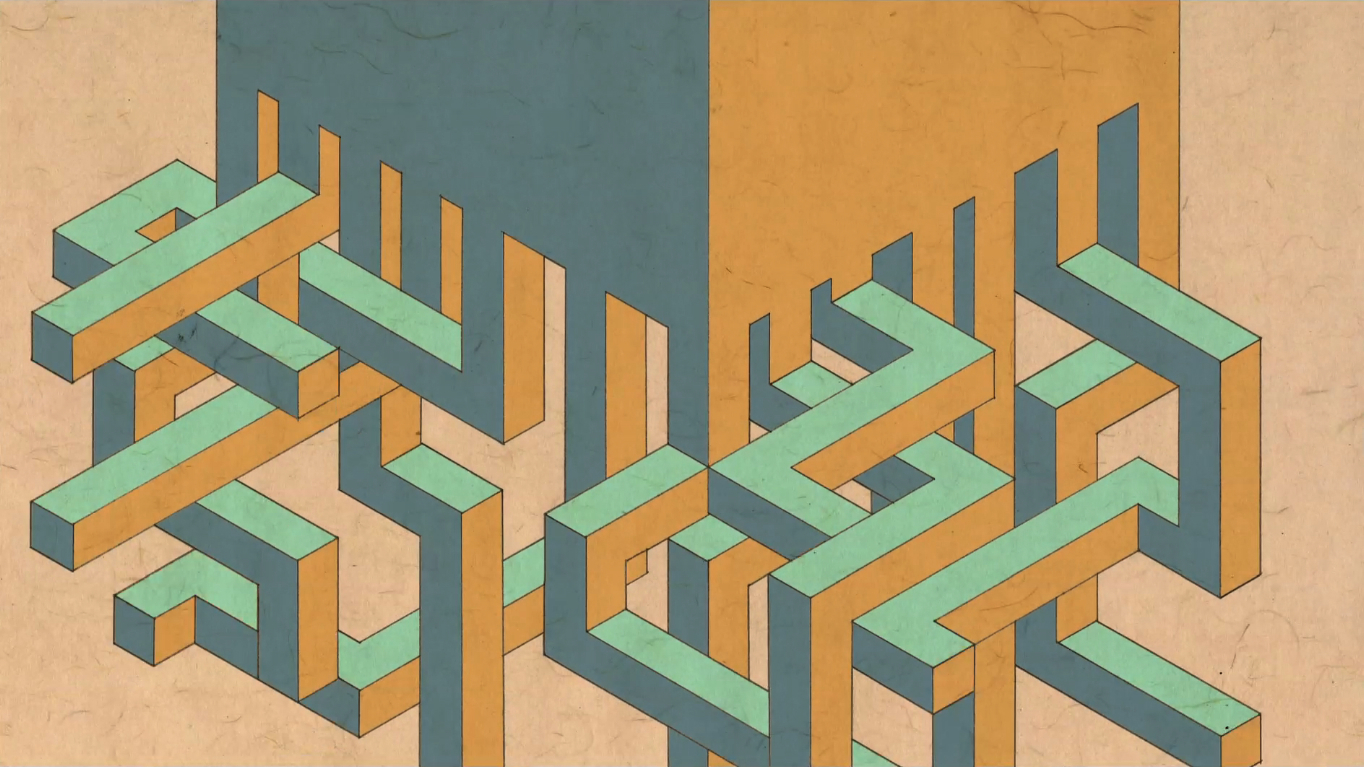 MODERN No.2
Mirai Mizue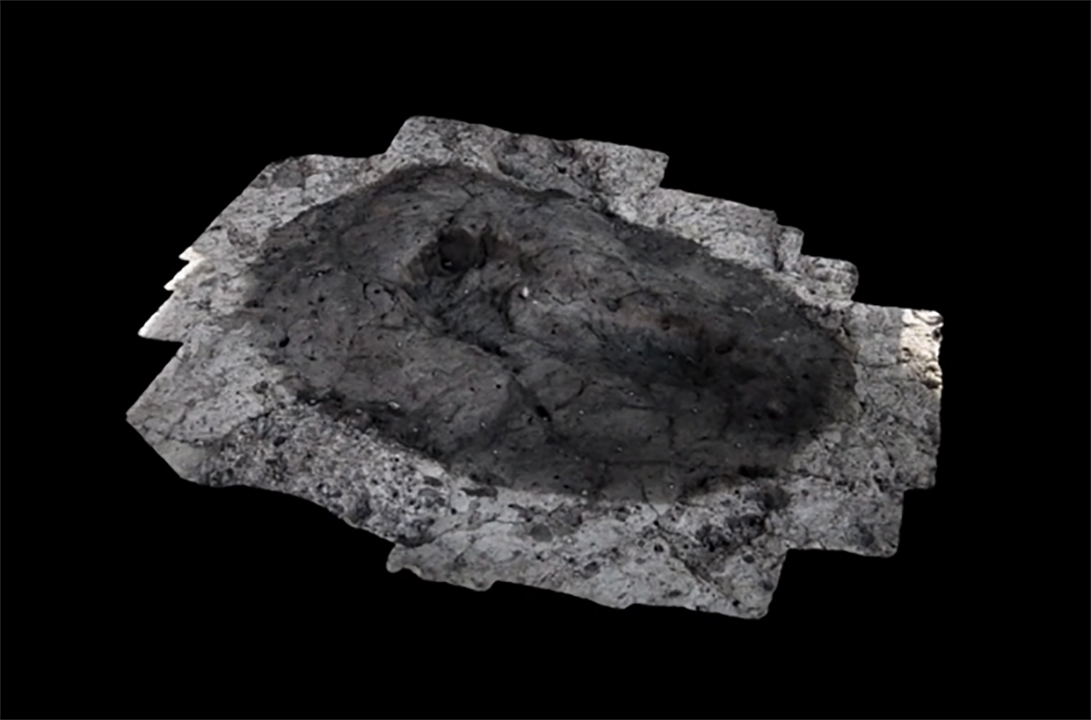 Encoded/Exploded
David Sherman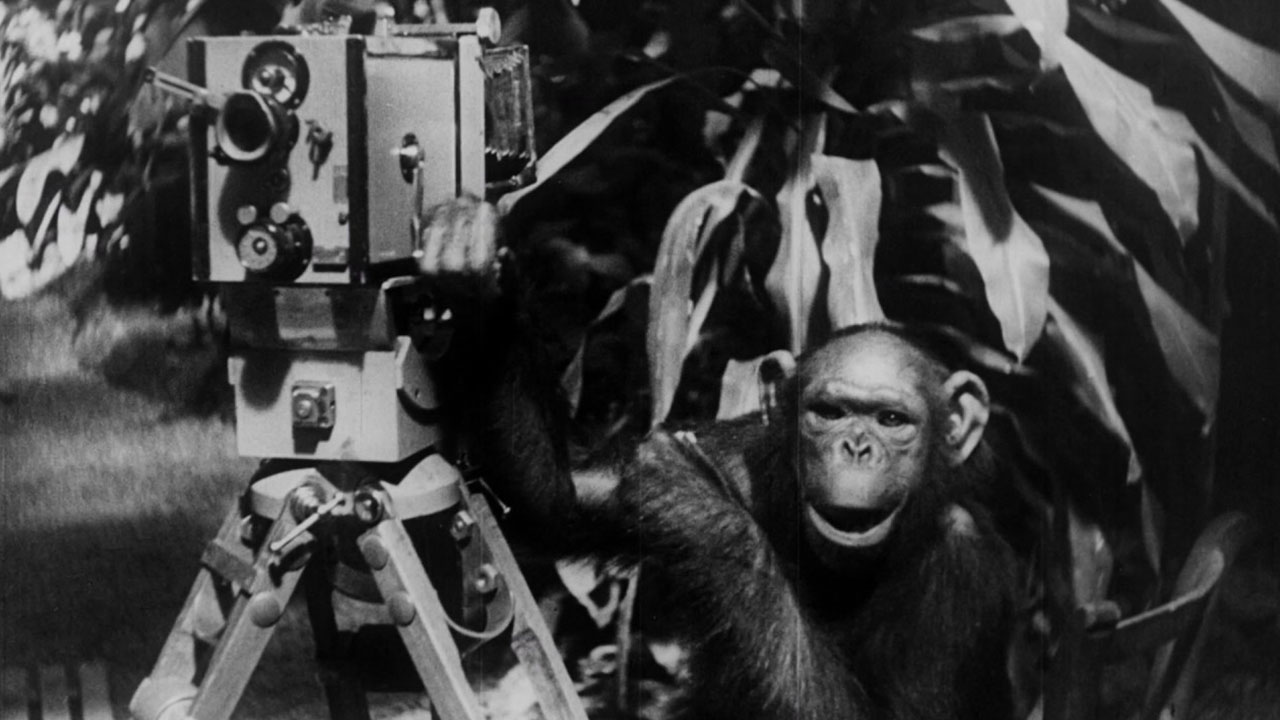 Cinema Futures
Michael Palm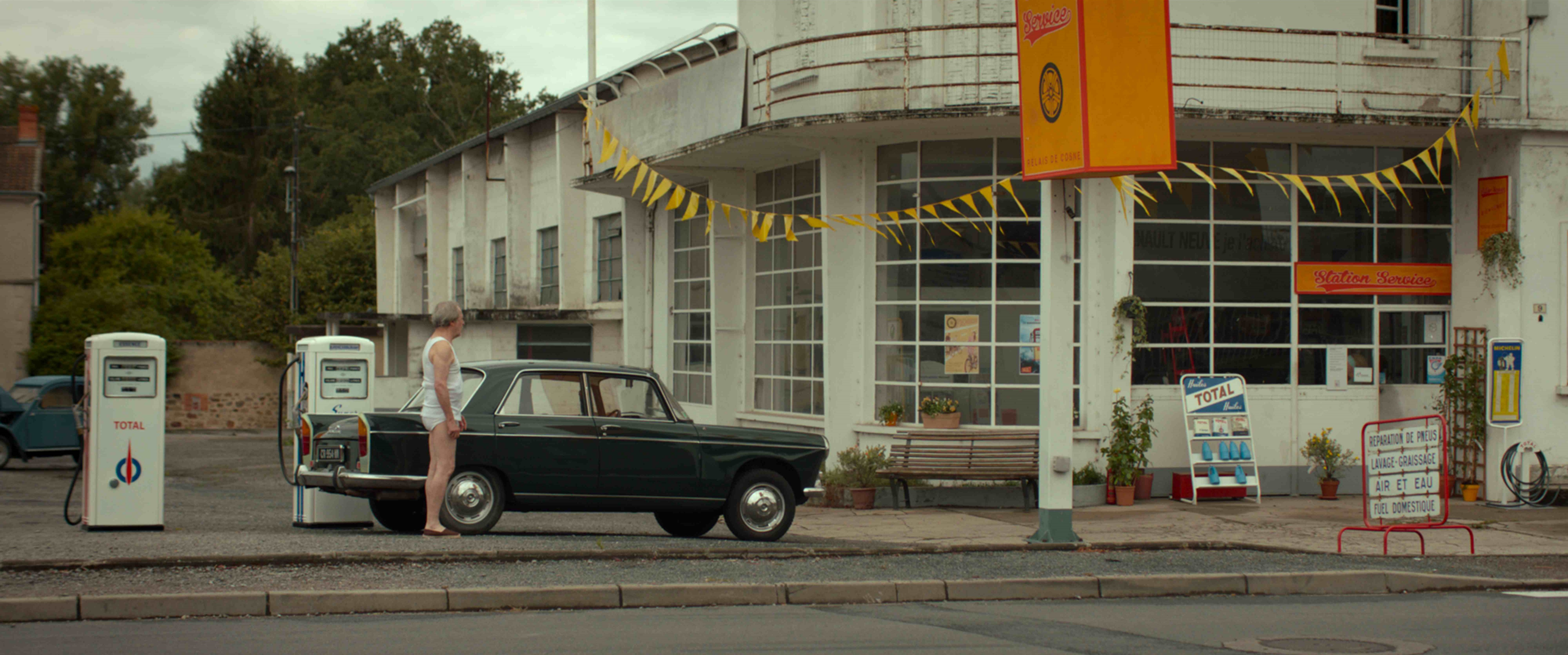 15 Francs, Flowers and Panties…
Maud Garnier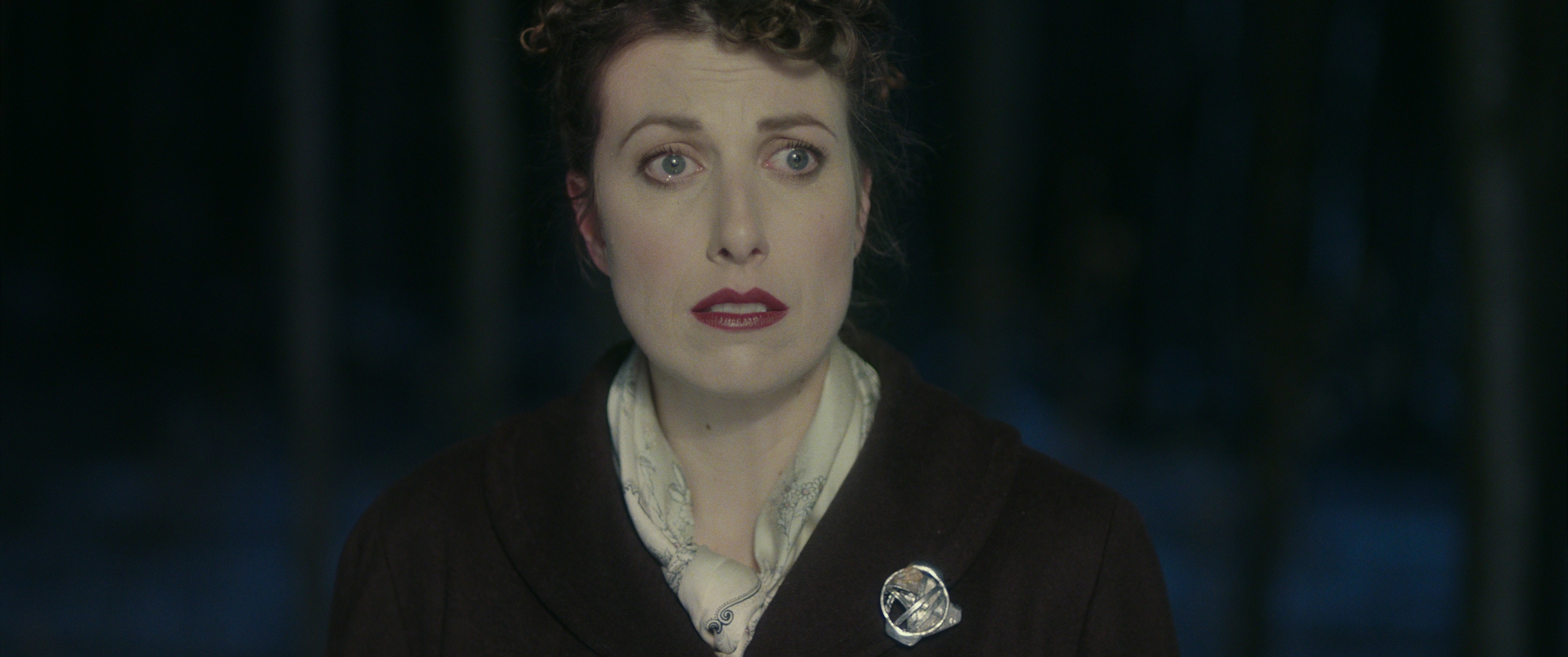 The Light Years
Sarianne Cormier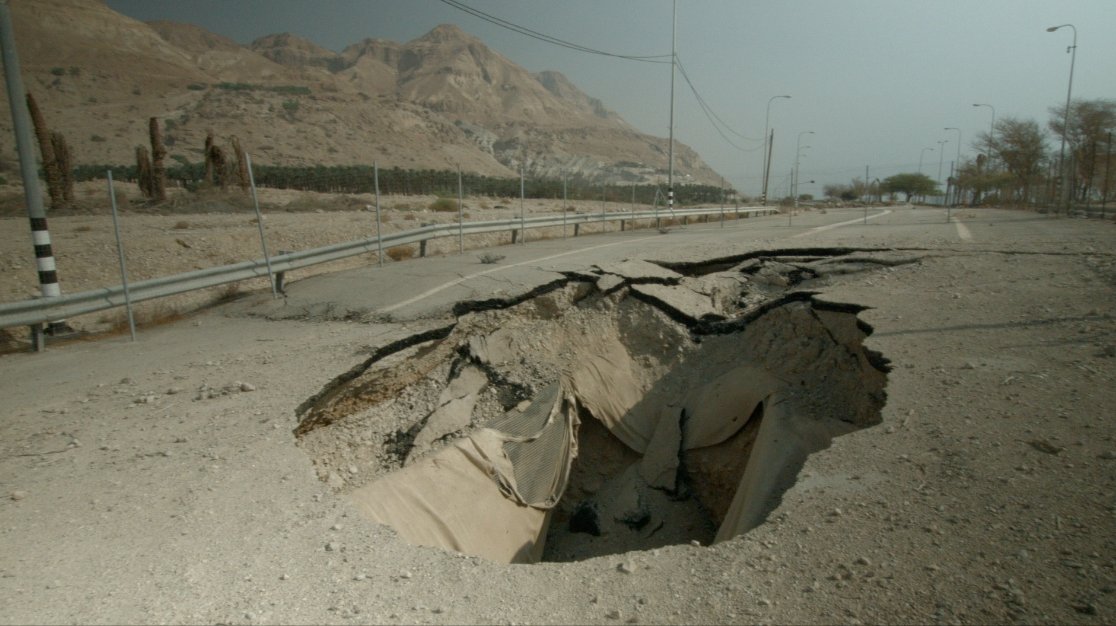 Salarium
Sasha Litvintseva, Daniel Mann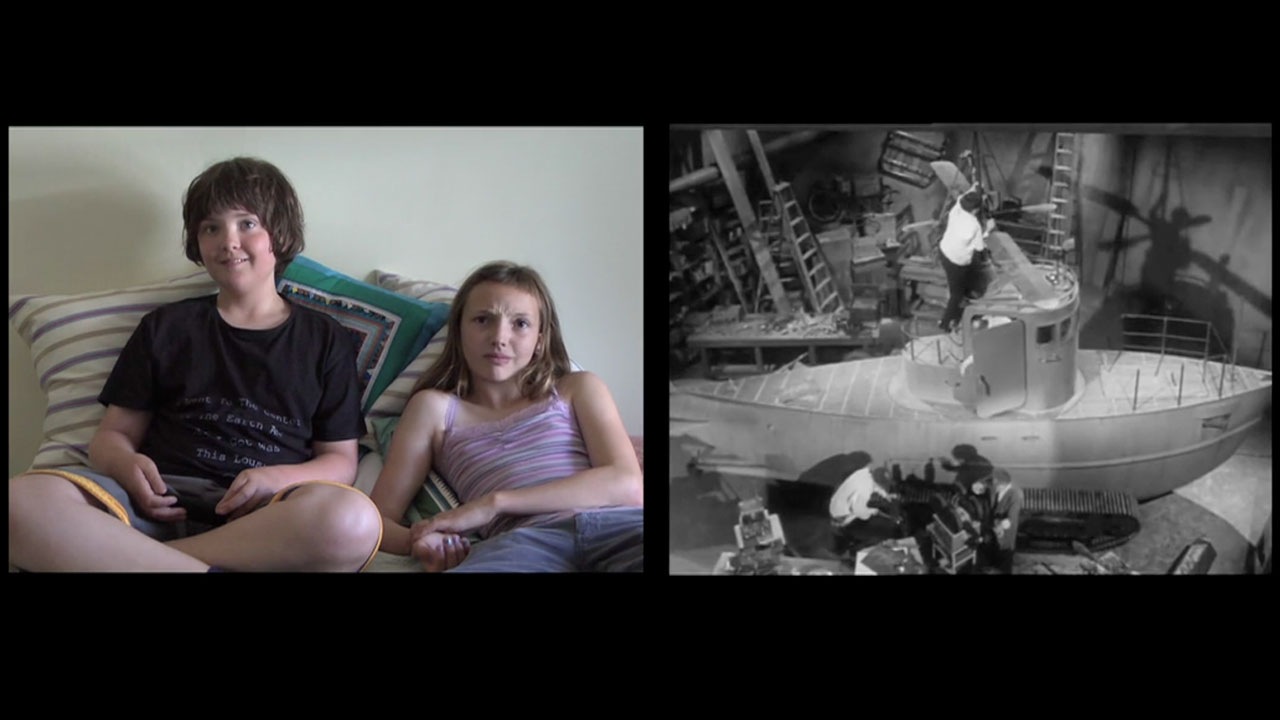 Primate Cinema: Movies for Monkeys
Rachel Mayeri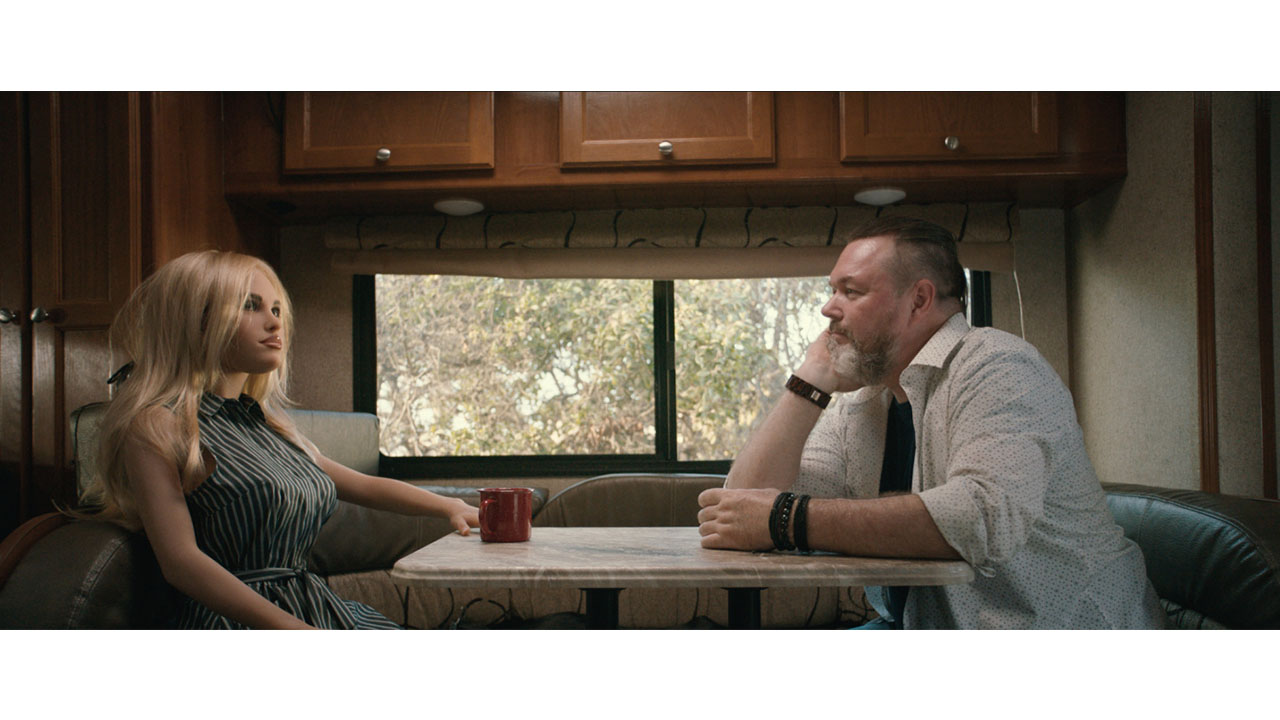 Hi, AI – Love Stories from the Future
Isa Willinger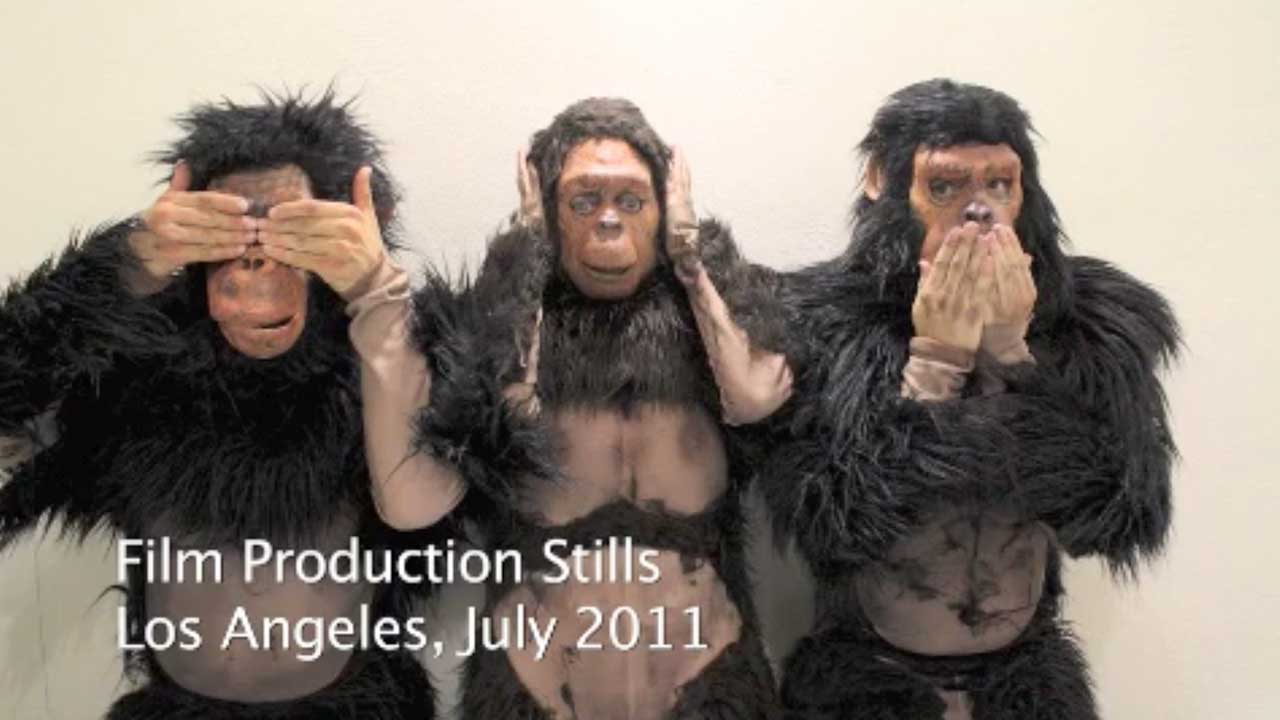 The Making of Primate Cinema: Apes as Family
Rebecca Rowles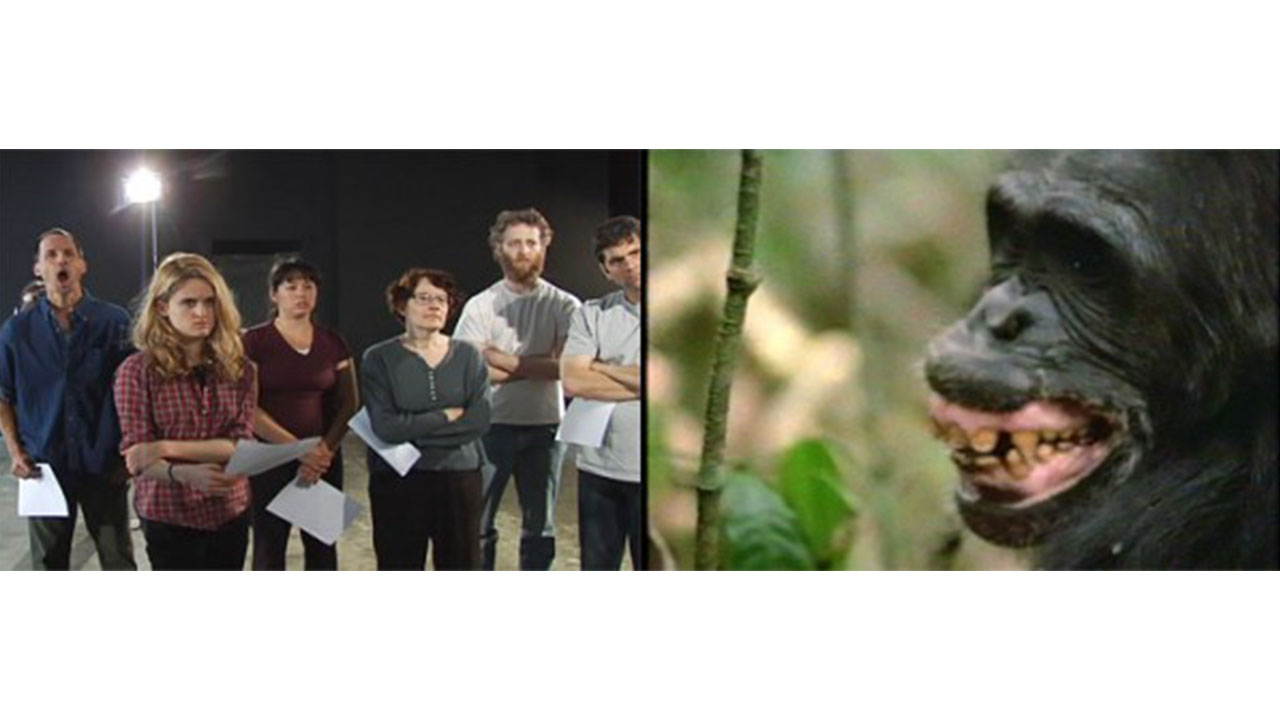 Primate Cinema: How to Act like an Animal
Rachel Mayeri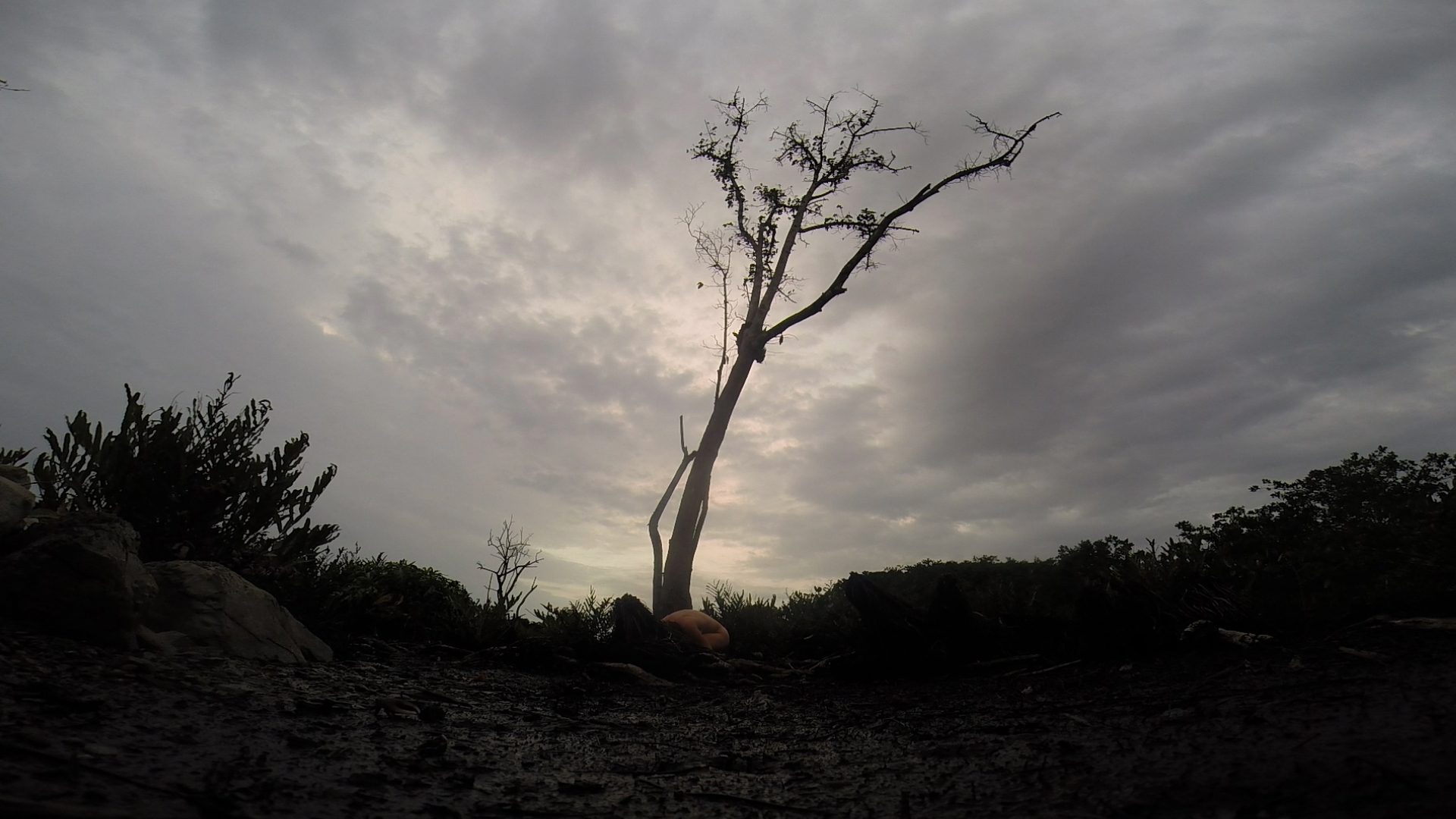 Poulpe (Octopus)
Audréane Beaucage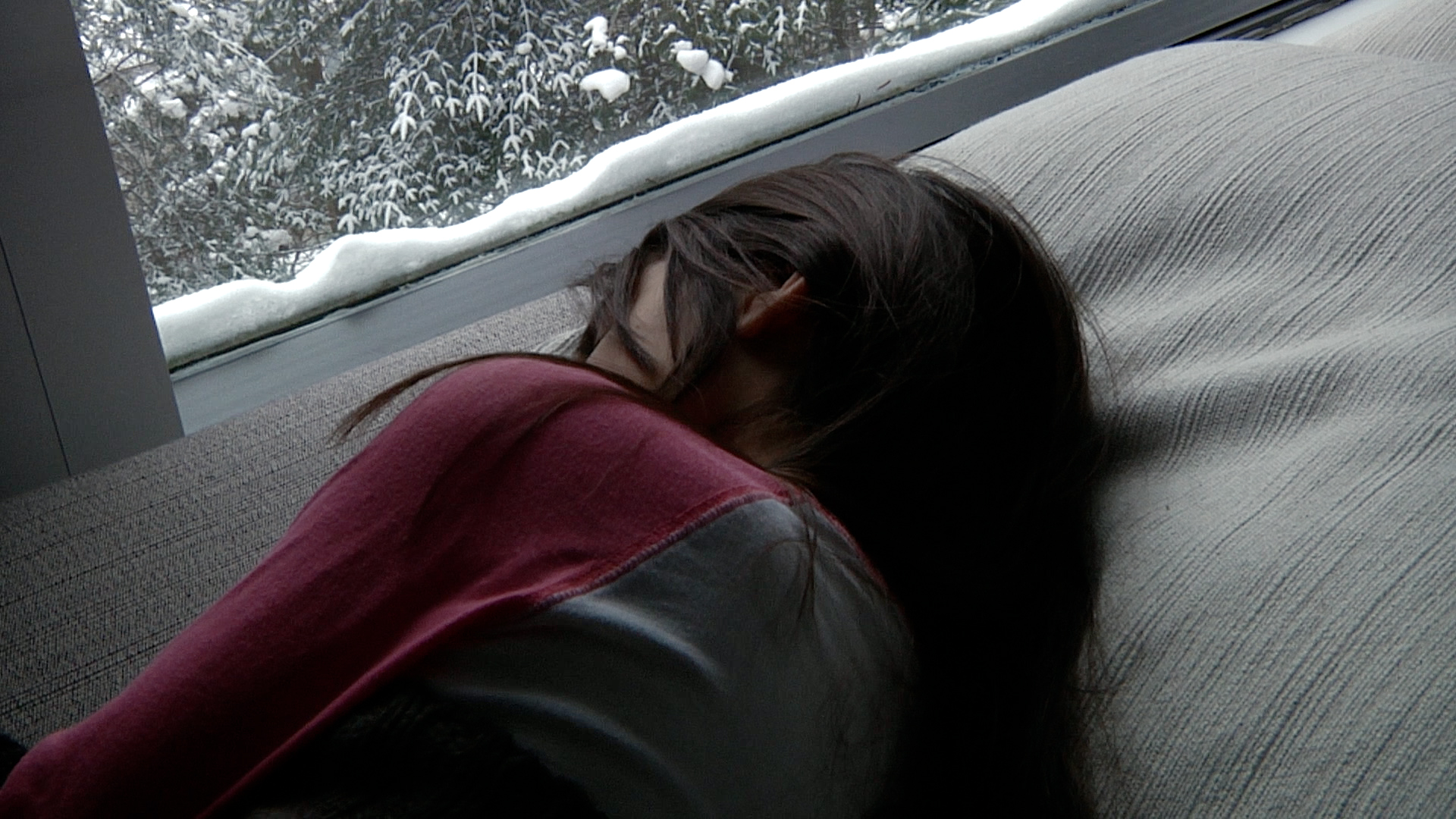 Que Nous Nous Assoupissions (May We Sleep Soundly)
Denis Côté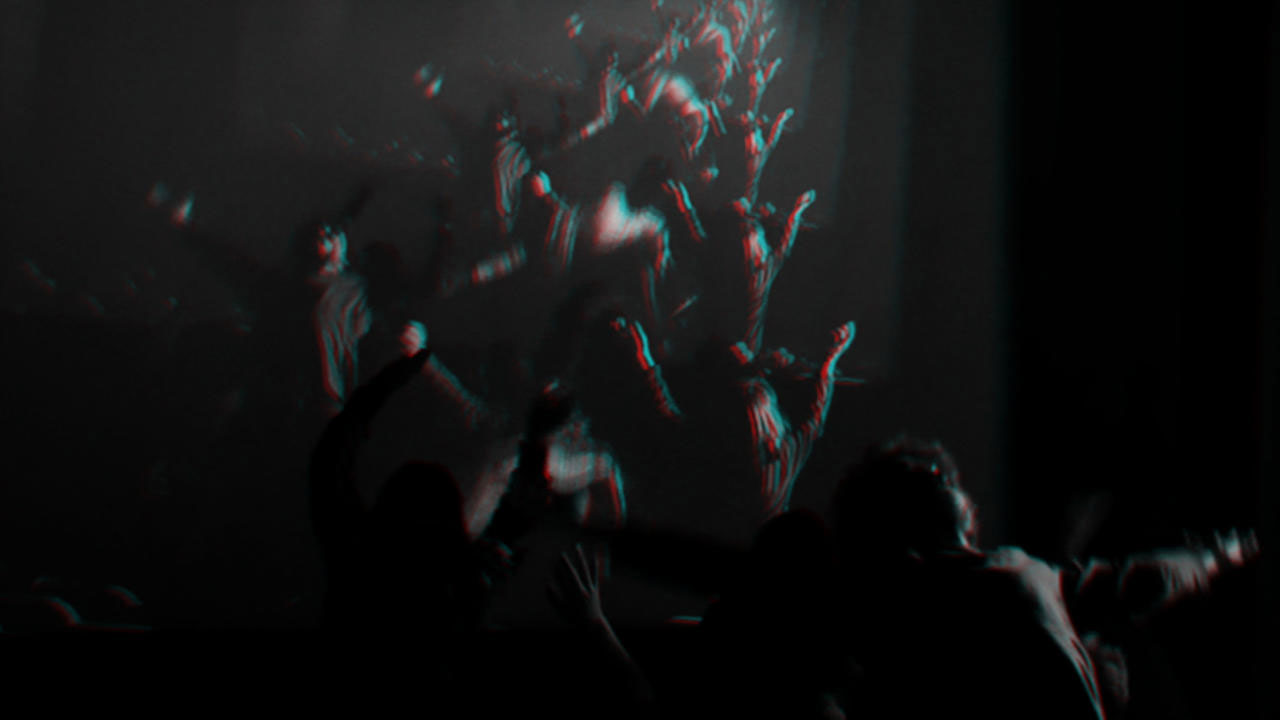 Espectador Espantado (The Amazed Spectator)
Edgar Pera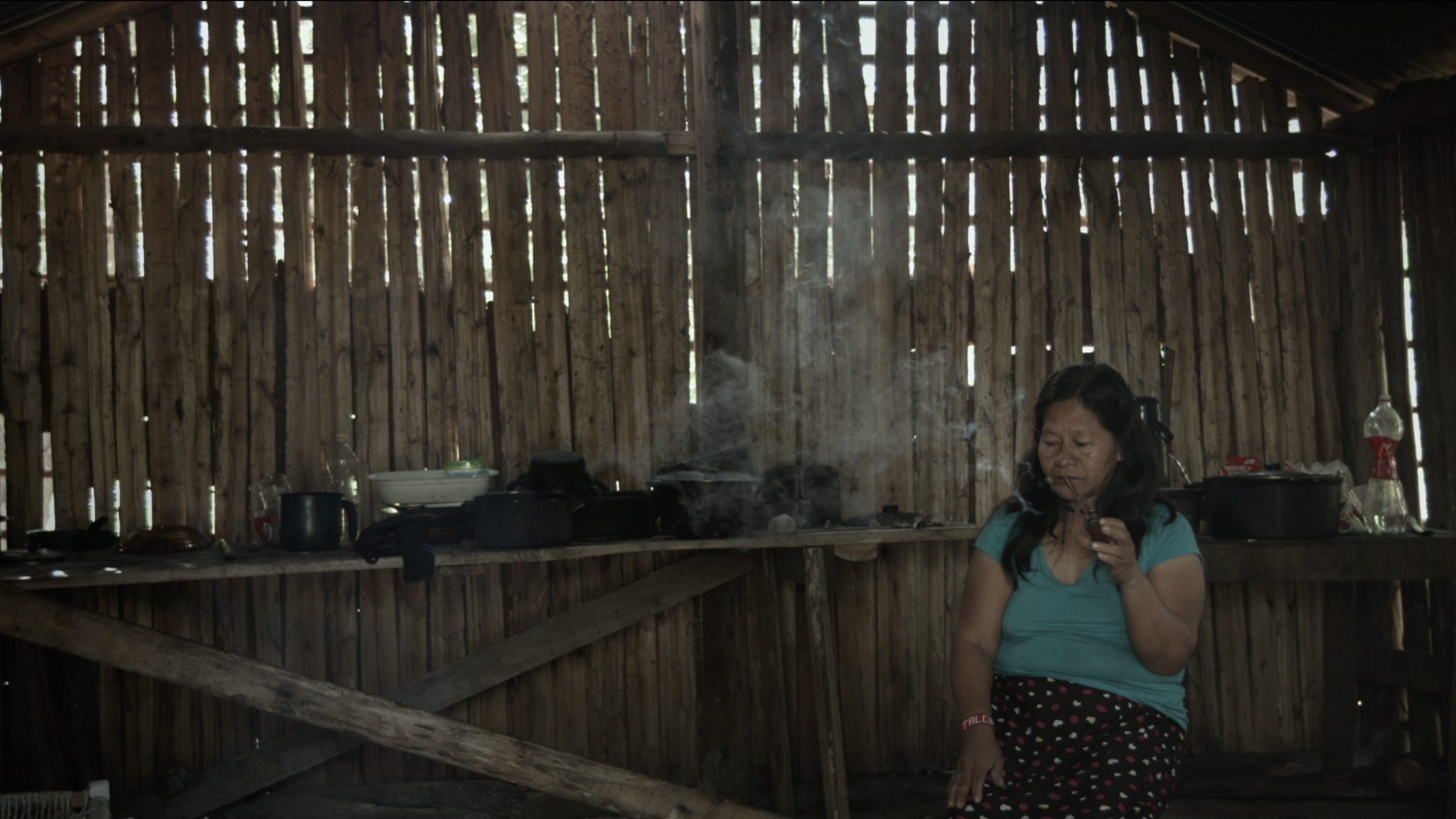 Antes do Lembrar (Stone Engravings and the Three-colored Chickenpox Tale)
Luciana Mazeto, Vinícius Lopes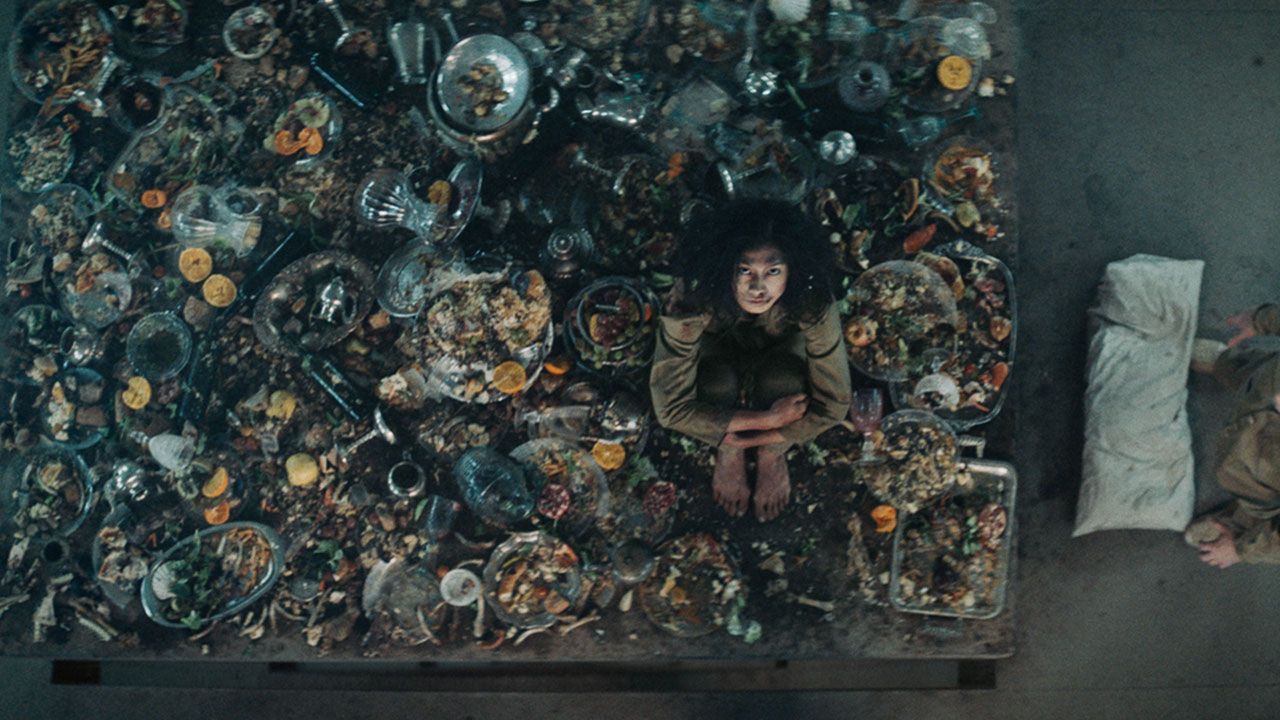 El Hoyo (The Platform)
Galder Gaztelu-Urrutia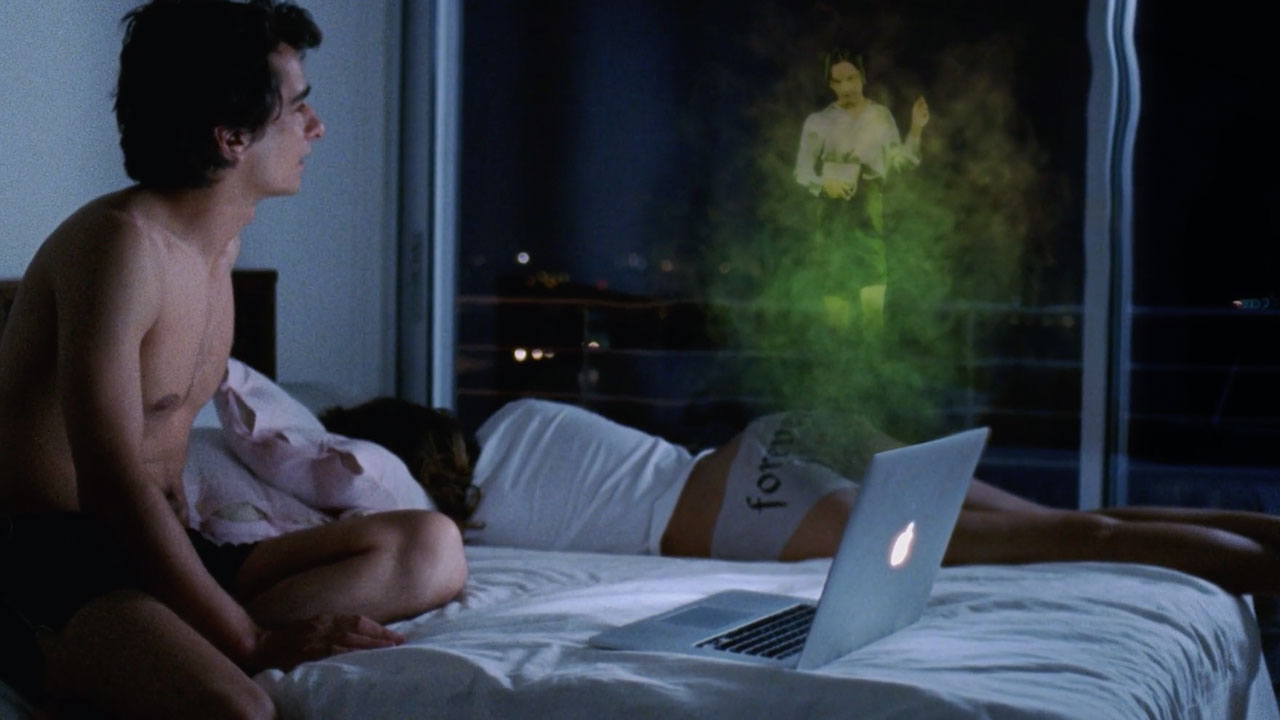 Freud und Friends
Gabriel Abrantes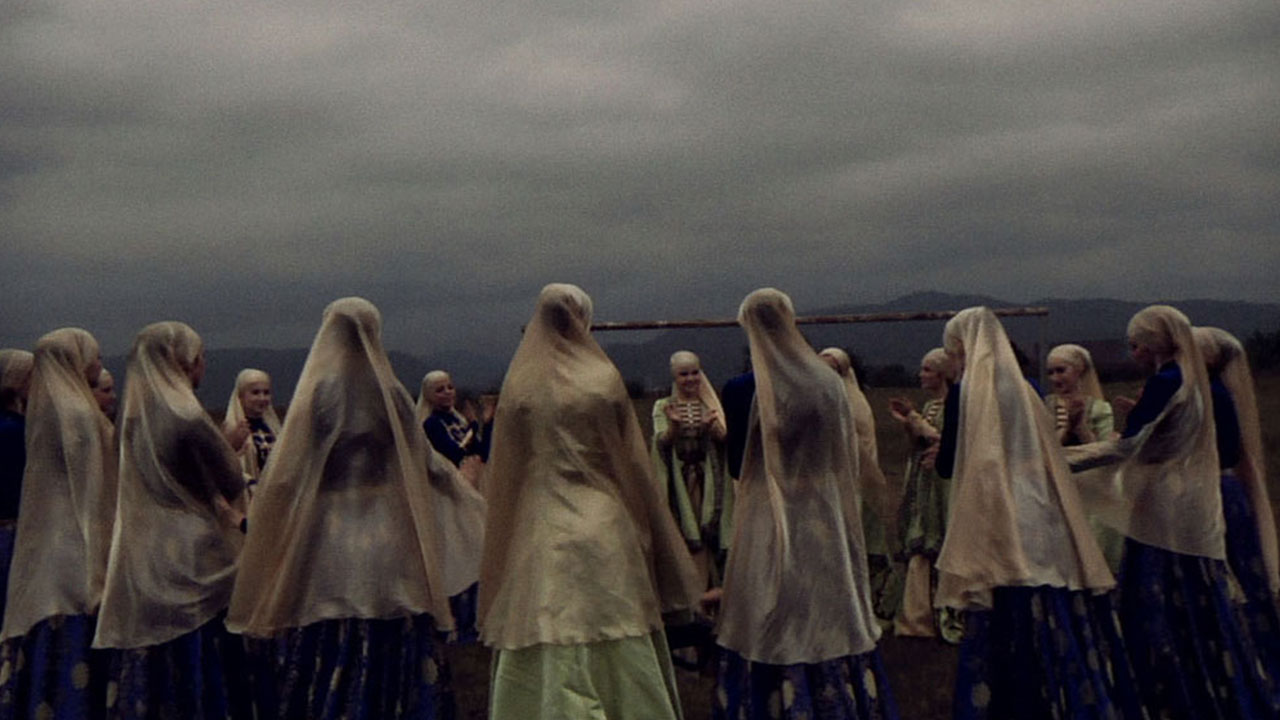 Hibridos
Vincent Moon,Priscilla Telmon
Leviathan
Lucien Castaing-Taylor,Verena Paravel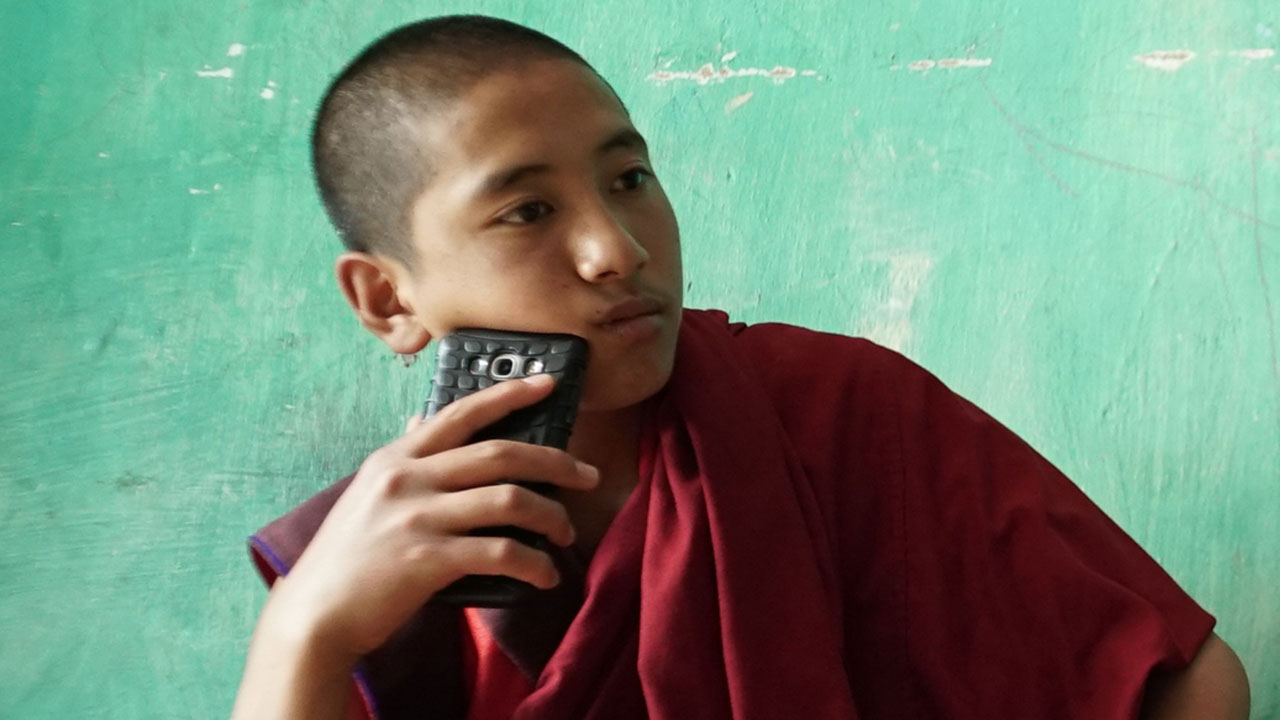 Sing me a Song
Thomas Balmès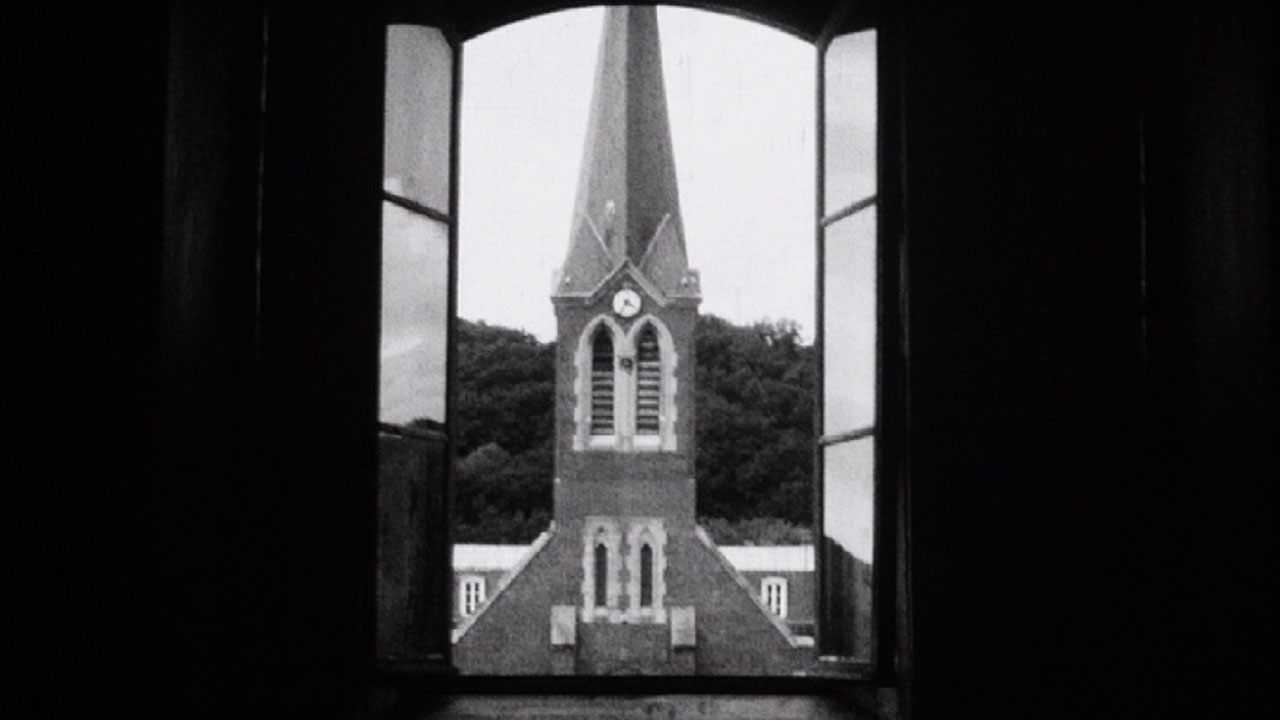 The Last Humans
Quentin Brière Bordier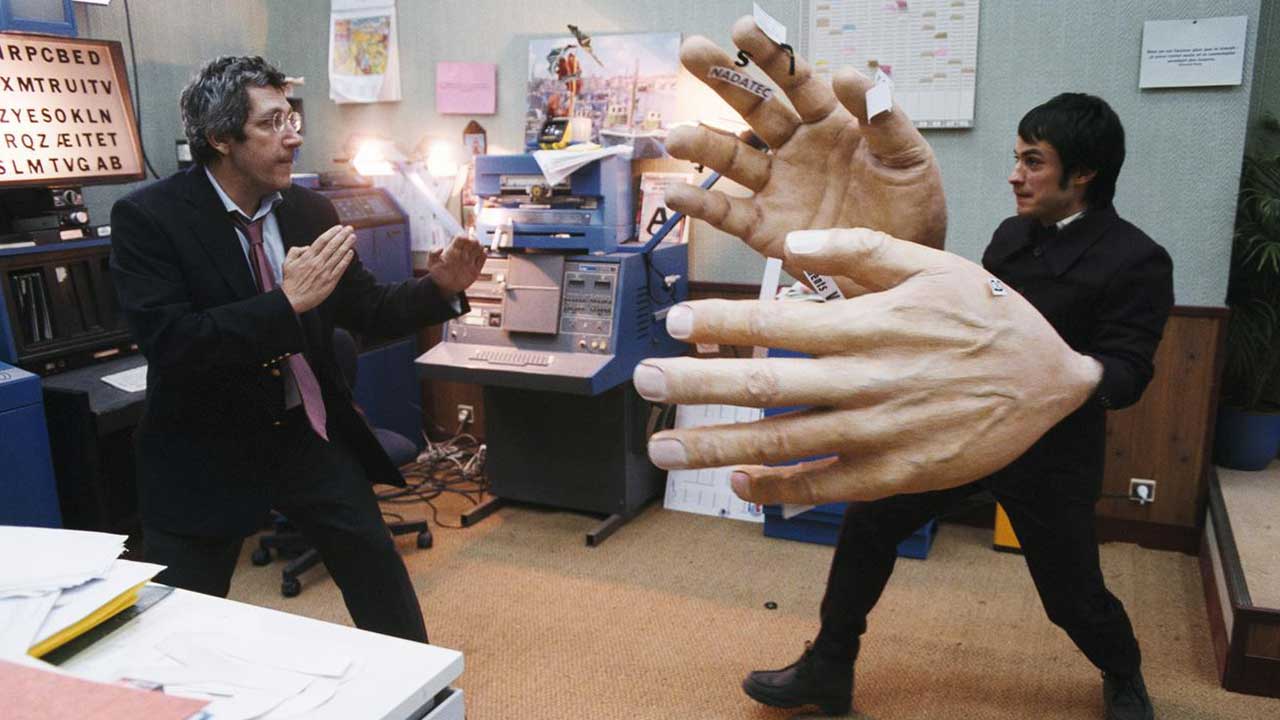 The Science of Sleep
Michel Gondry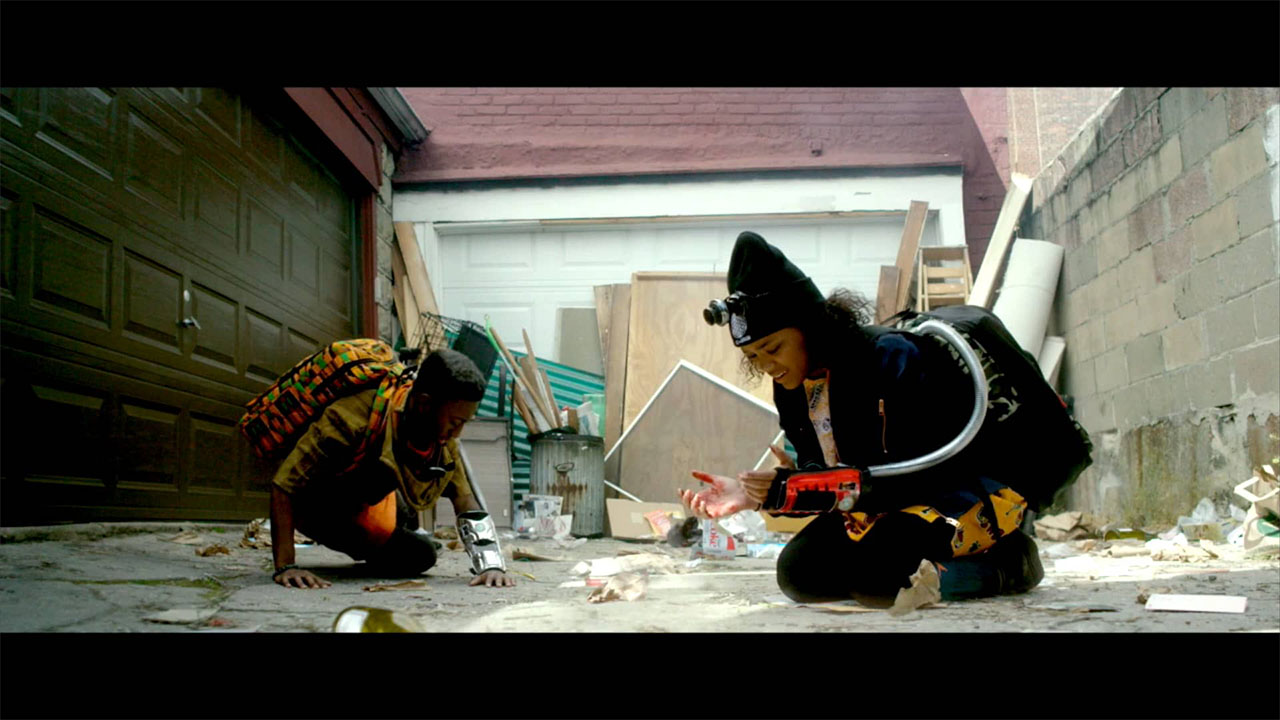 See You Yesterday
Stefon Bristol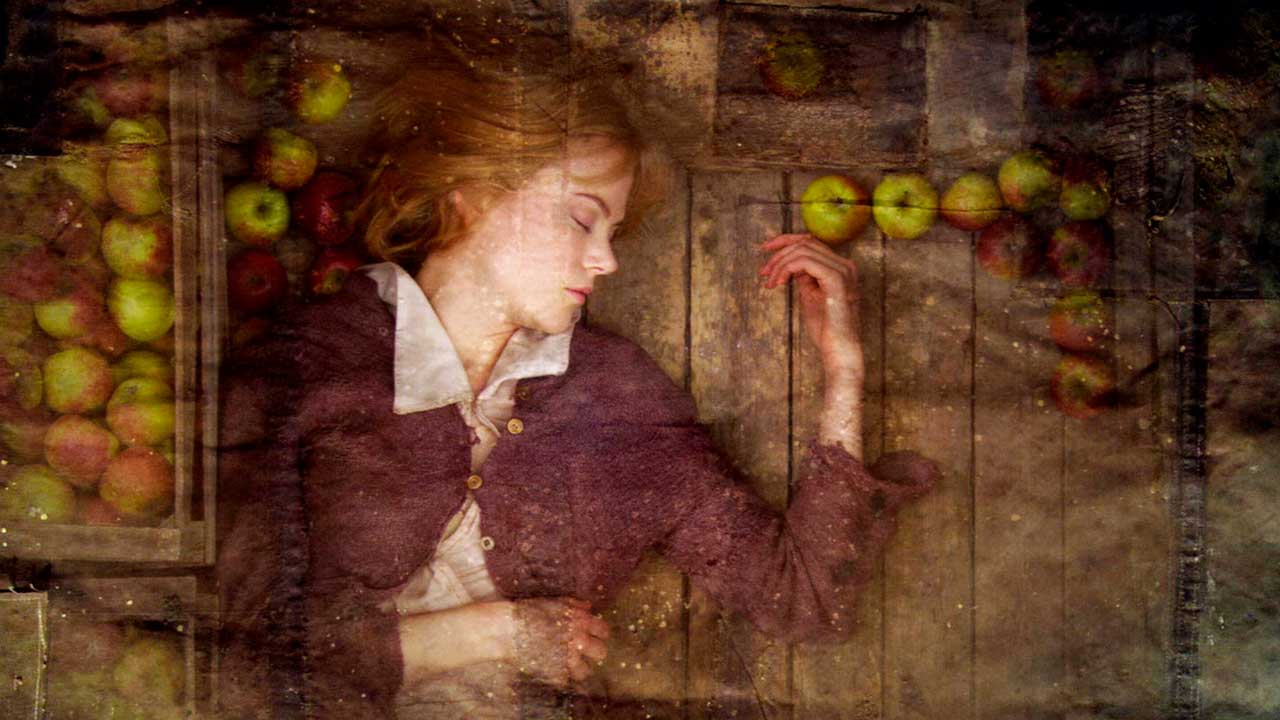 Dogville
Lars Von Trier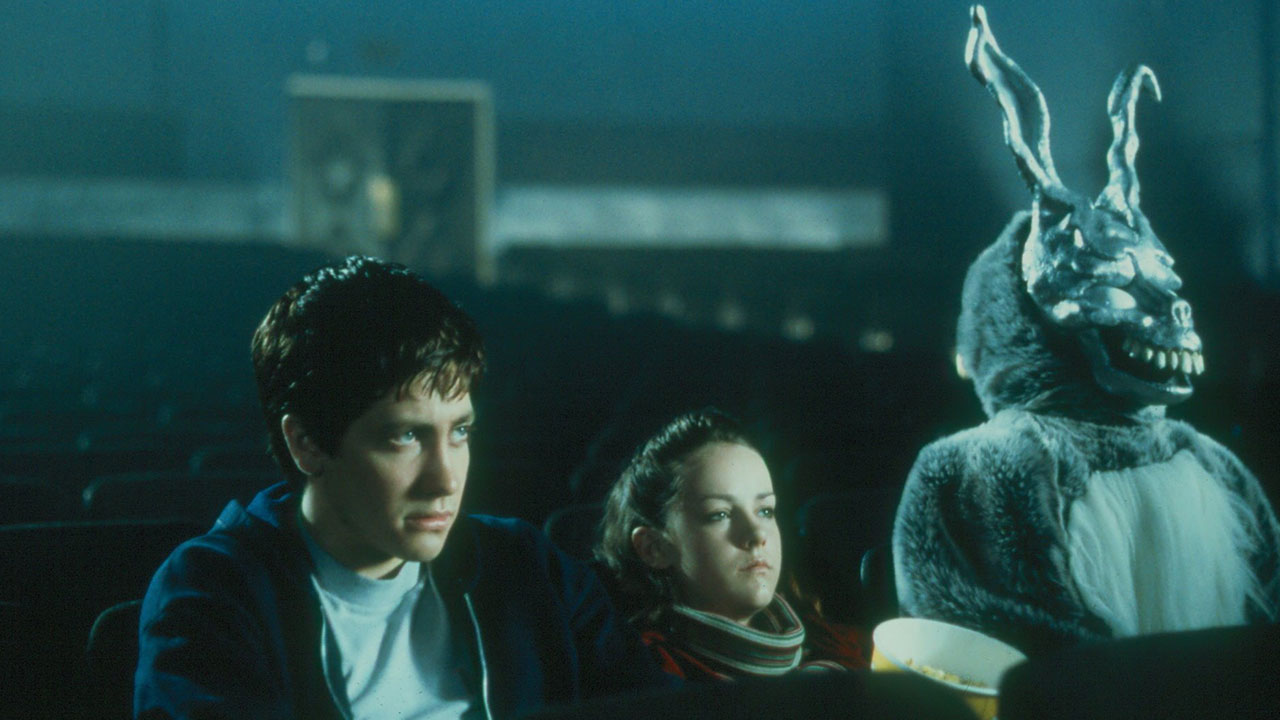 Donnie Darko
Richard Kelly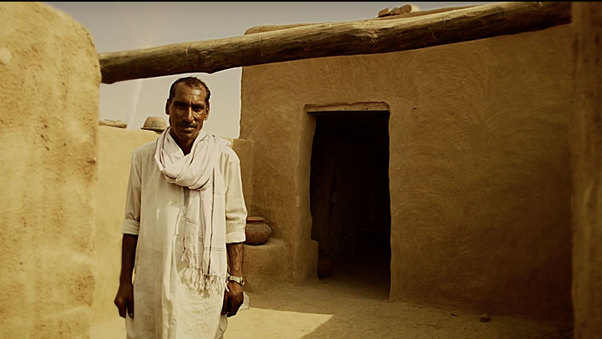 Spacefaring
Felipe Aguilar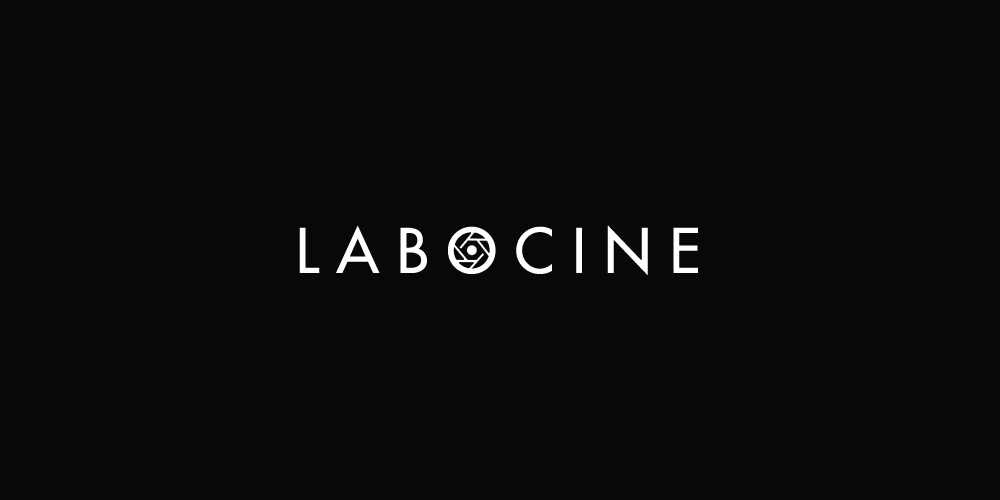 Space
Felipe Aguilar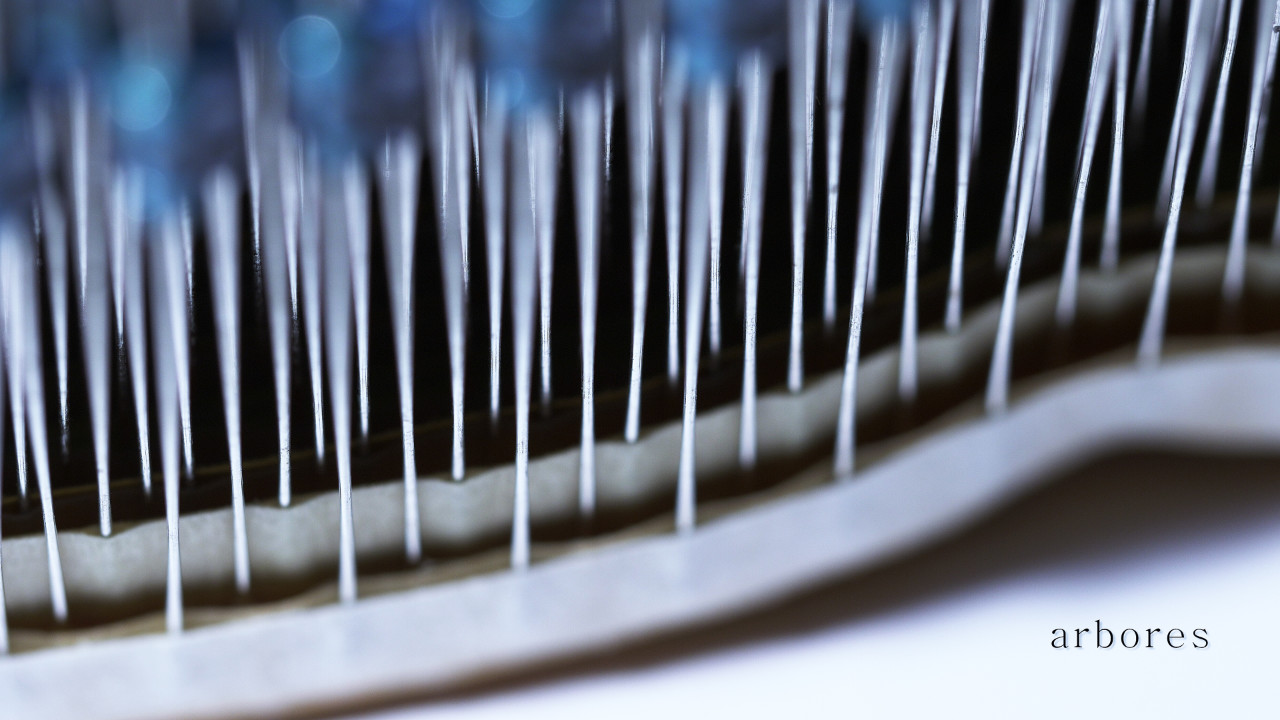 Structures of Nature
Martin Gerigk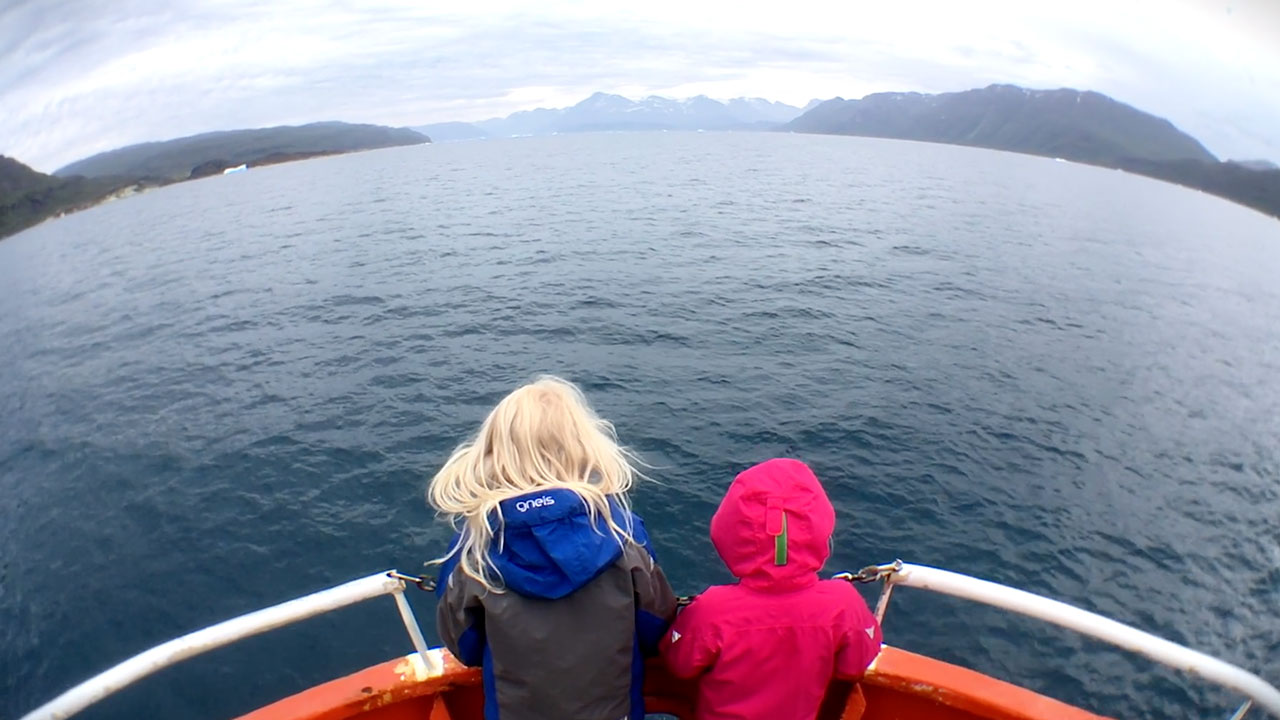 Home
Inuk Jørgensen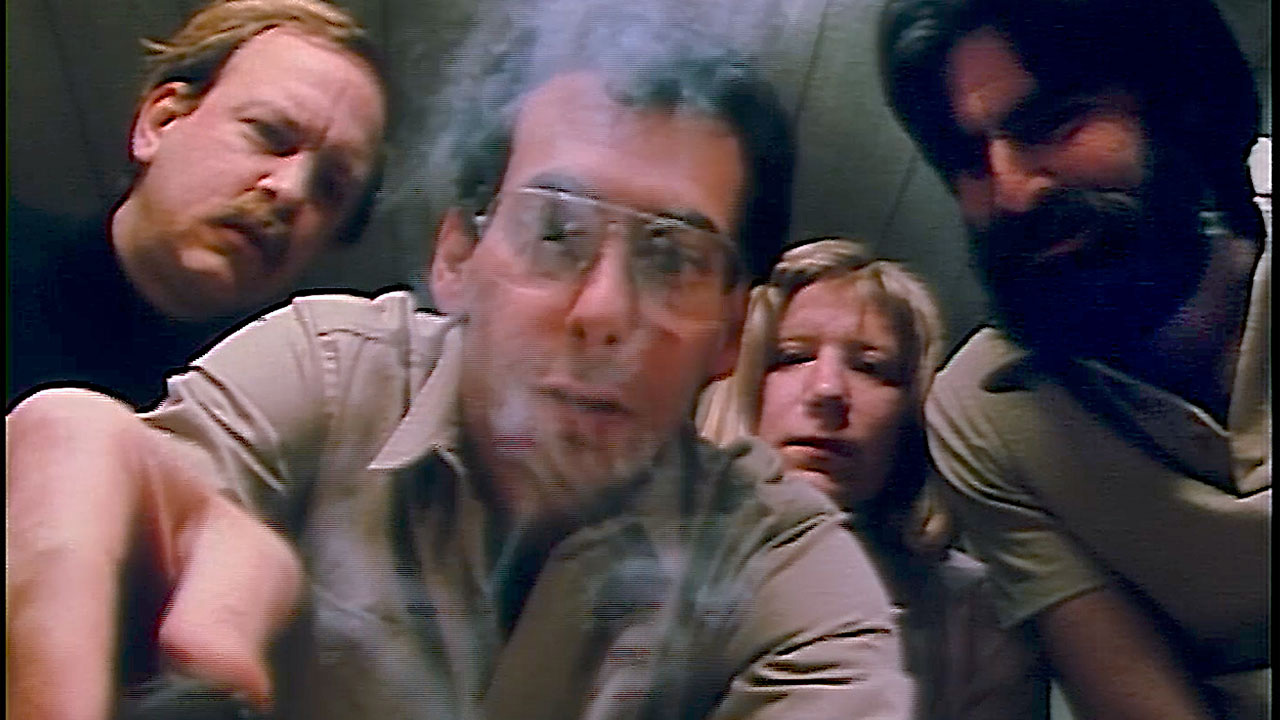 INVENTION!
Loren S. Miller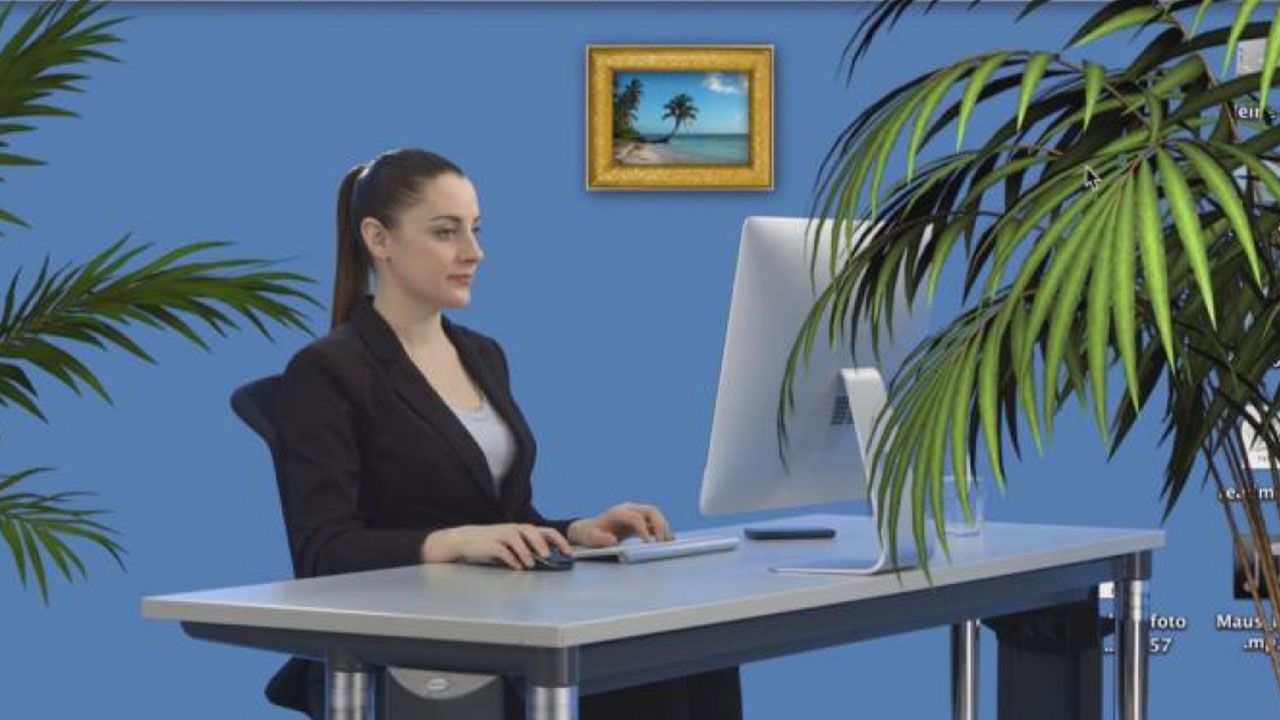 OS Love
Luc Gut
Animal Kingdom
Nils Hedinger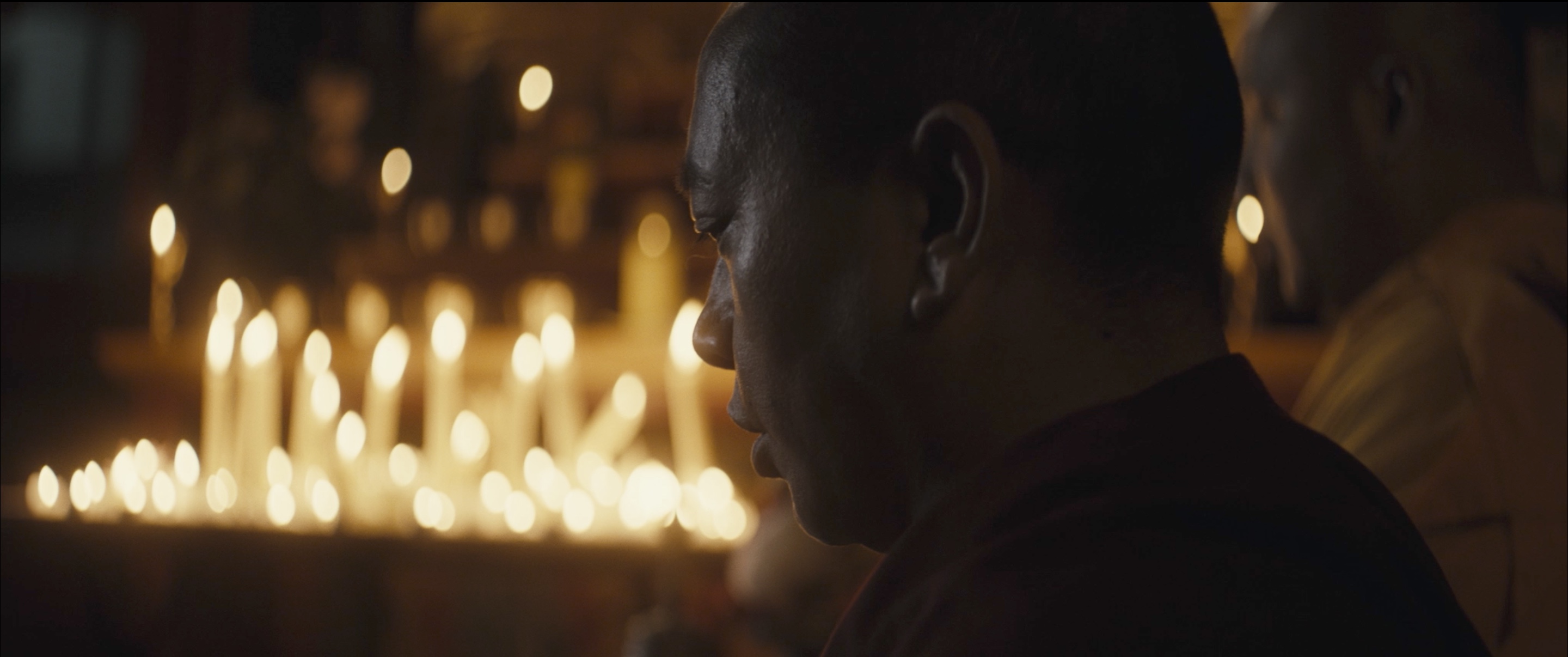 The Nine Billion Names Of God
Dominique FILHOL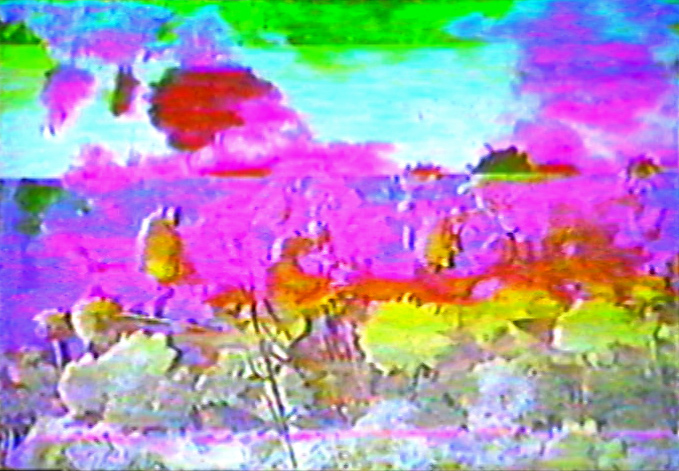 Plant Dreaming Deep
Charlotte Clermont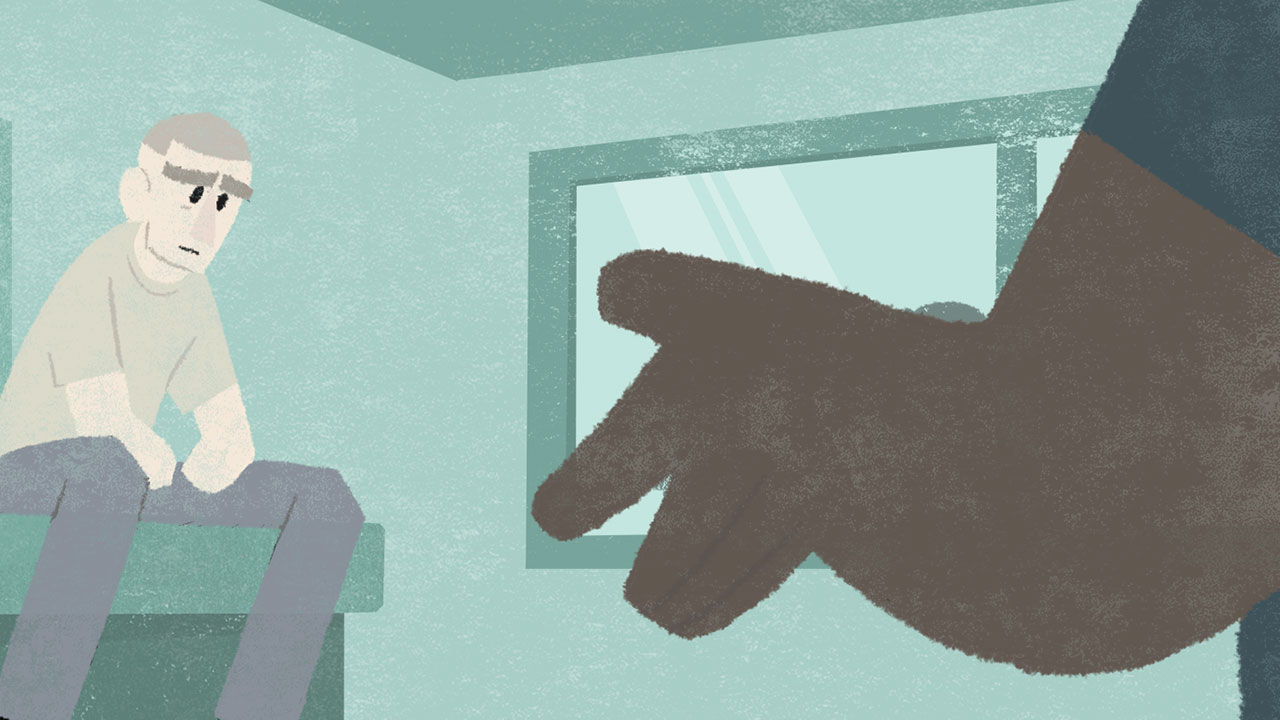 Cradle
Devon Manney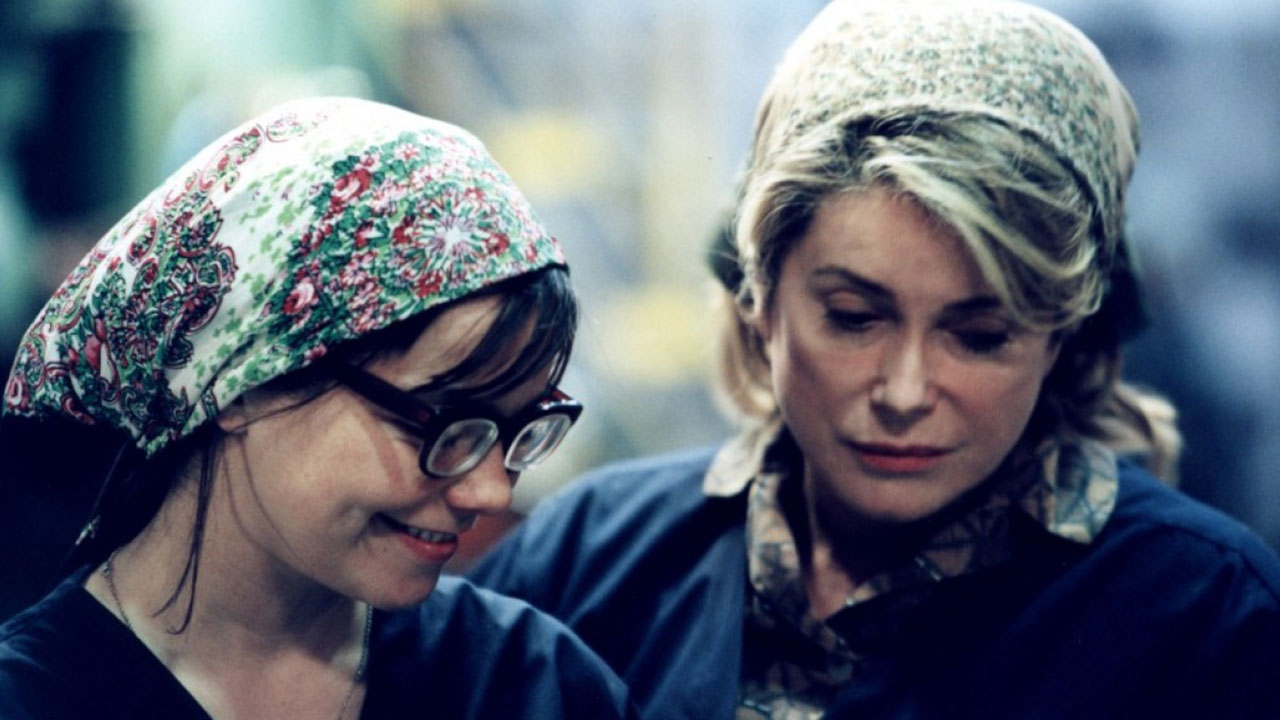 Dancer in the Dark
Lars Von Trier
The Diving Bell and the Butterfly
Julian Schnabel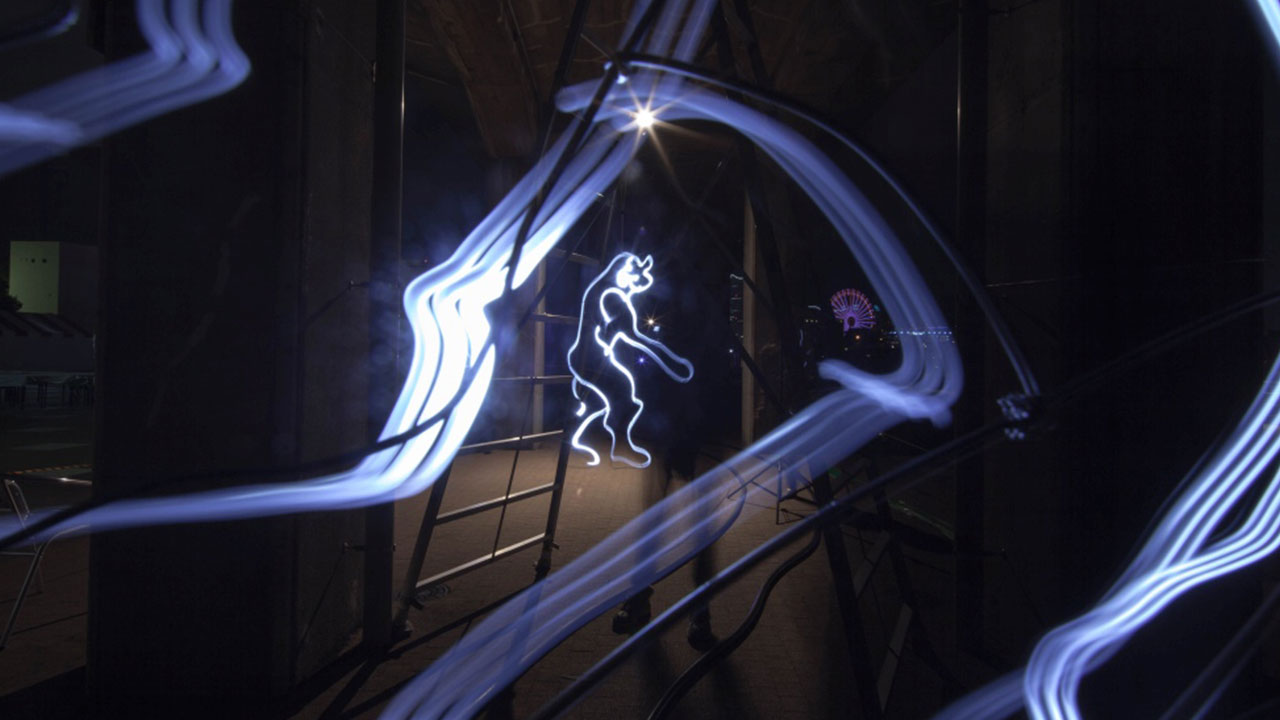 Track
TOCHKA (Takeshi Nagata & Kazue Monno)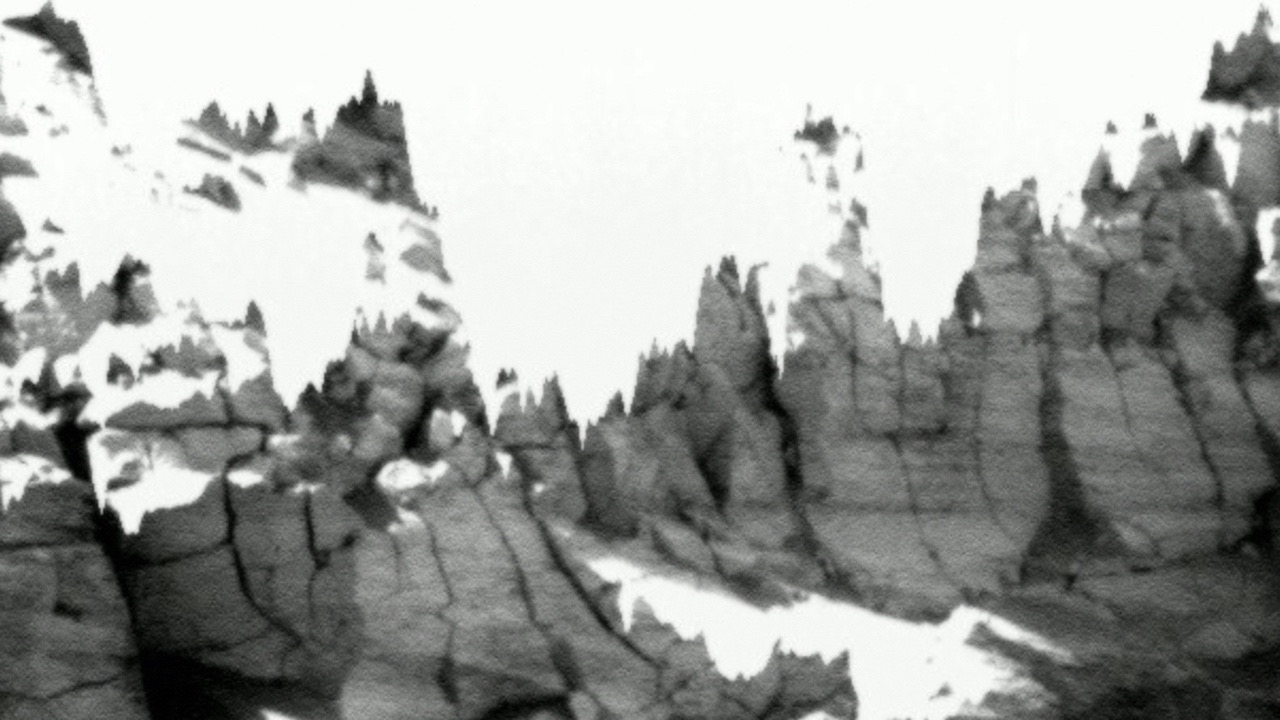 Meridian Plain
Laura Kraning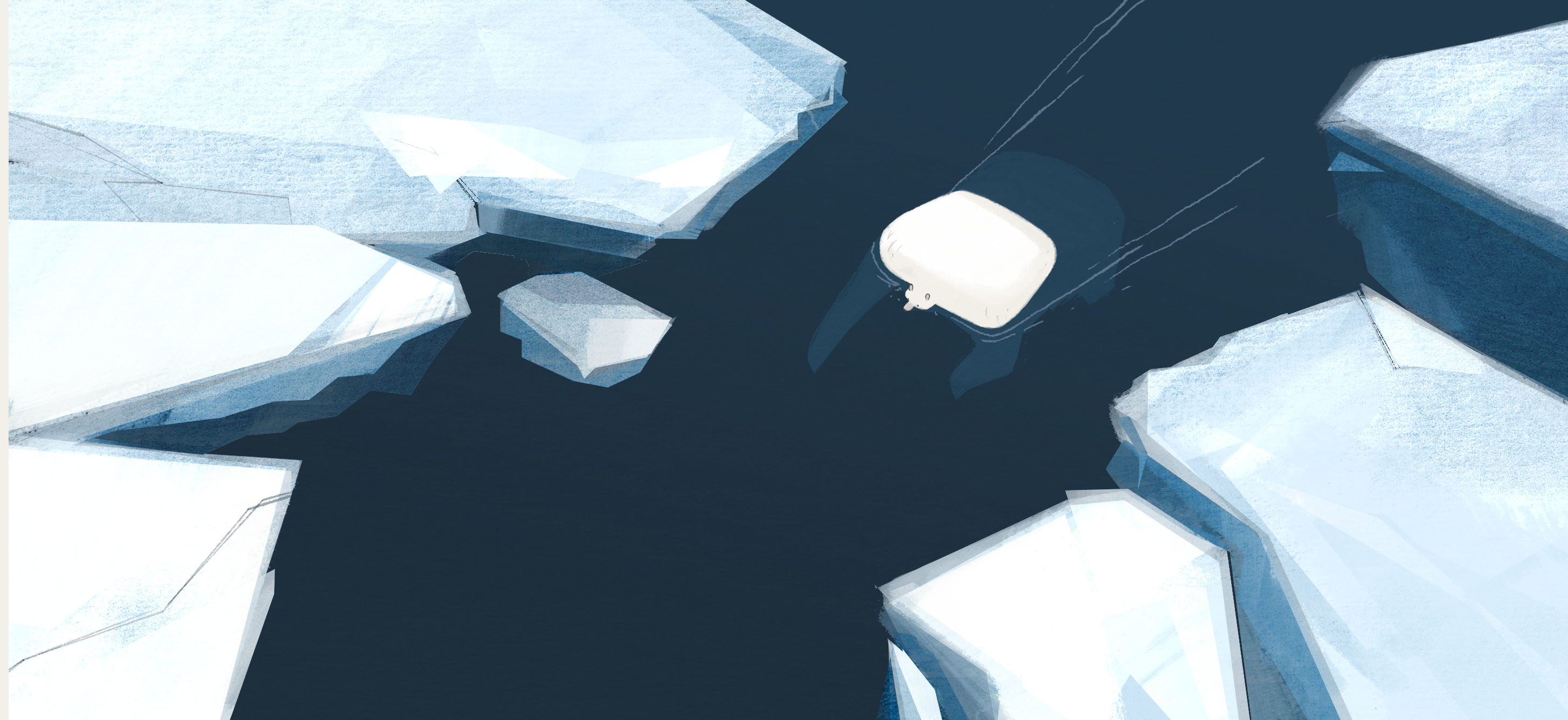 Bernard
Anna Oparkowska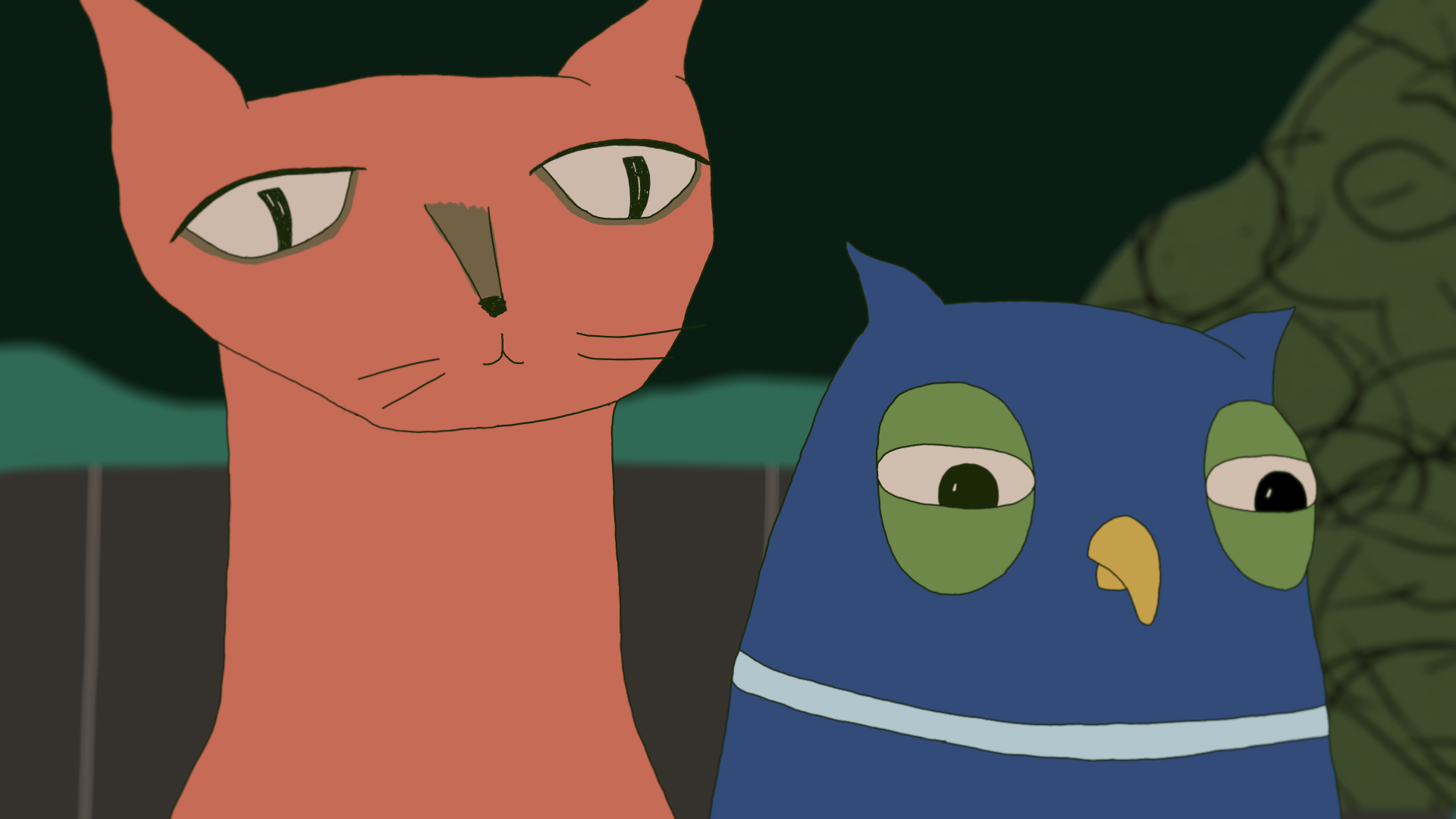 The Art of Change
María Álvarez; Elisa Morais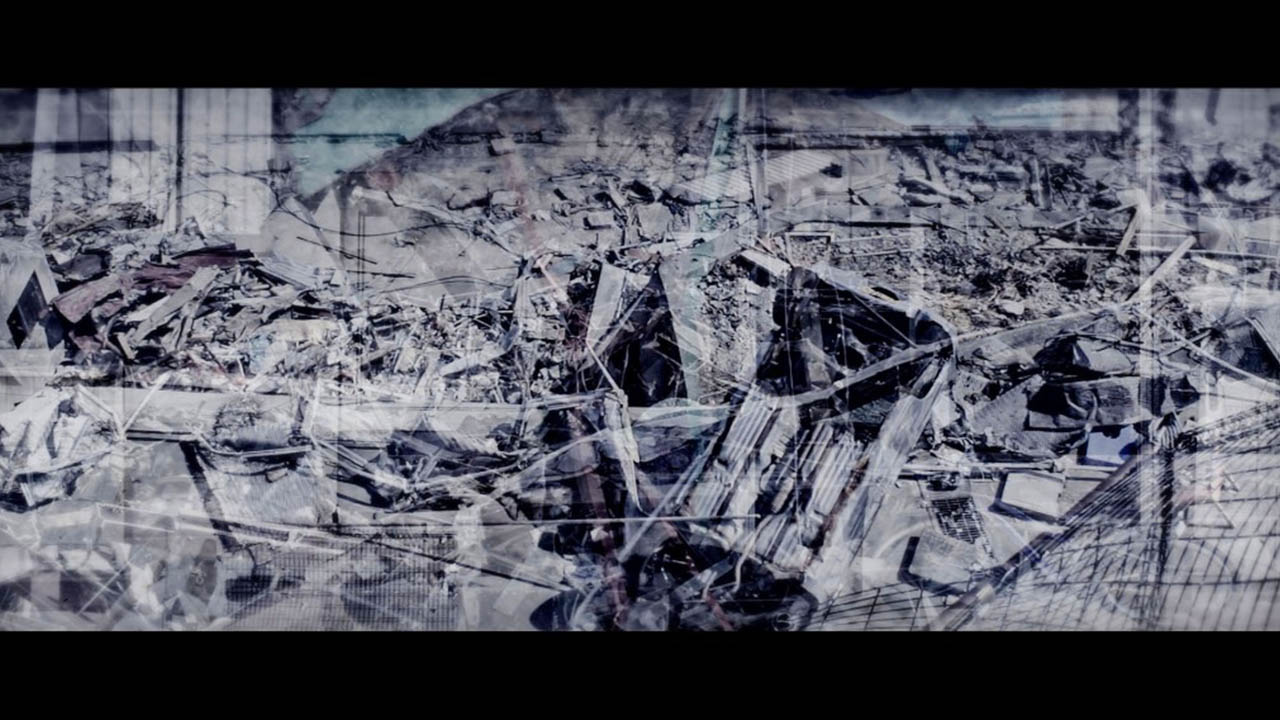 Substanz (Substance)
Sebastian Mez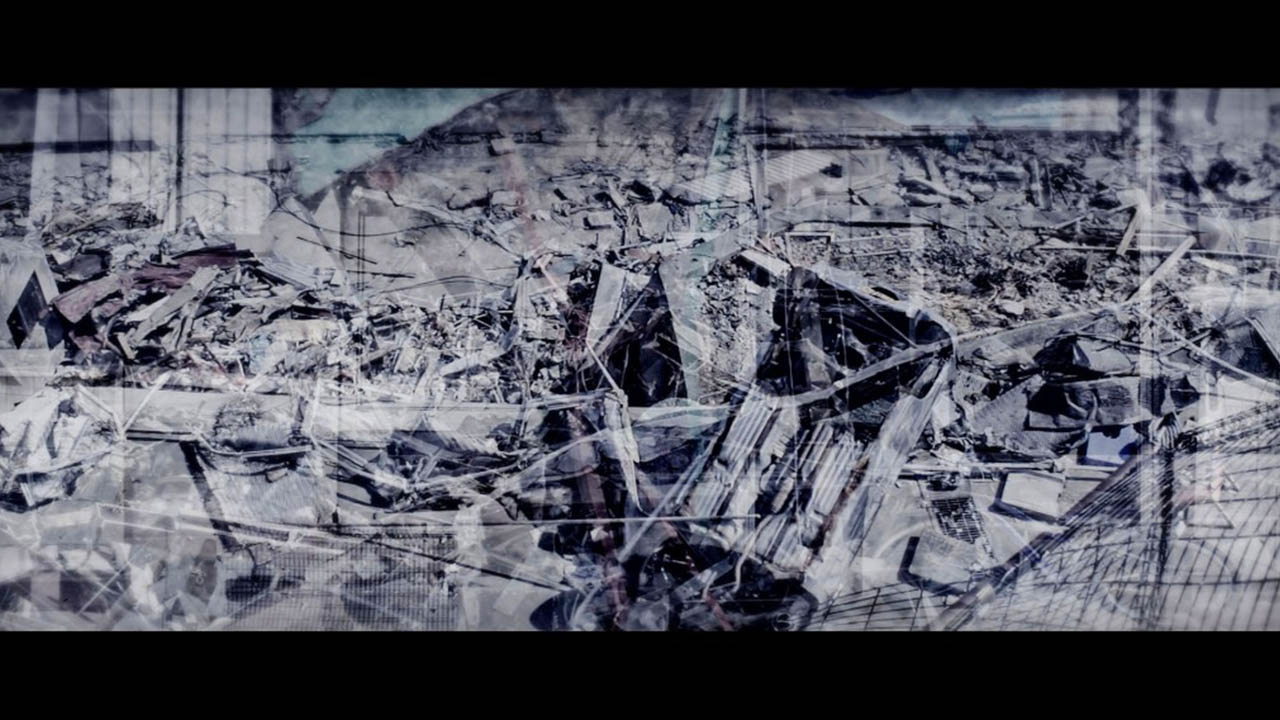 Subtance
Sebastian Mez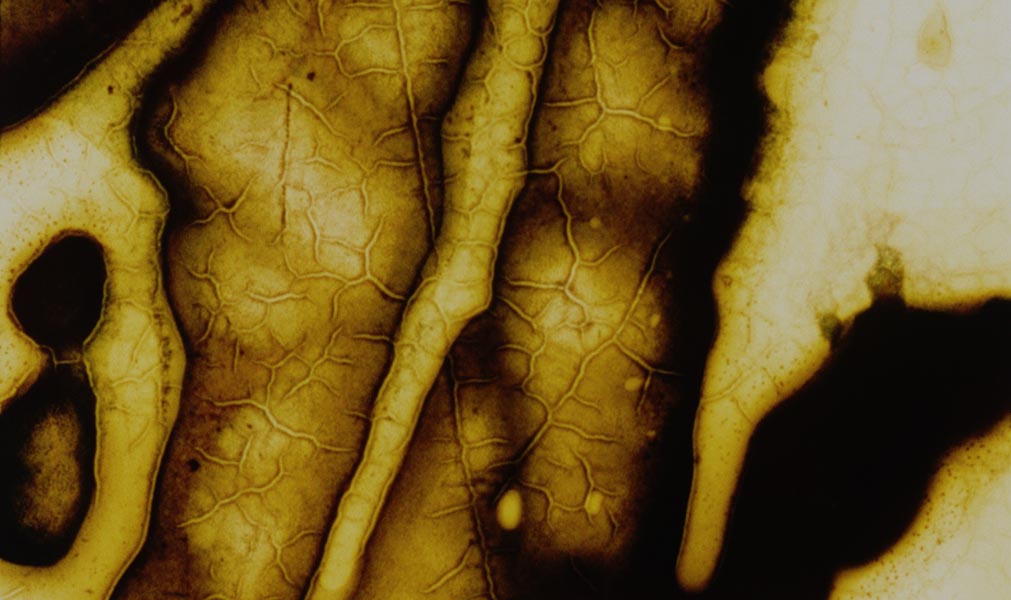 The Mulch Spider's Dream
Karel Doing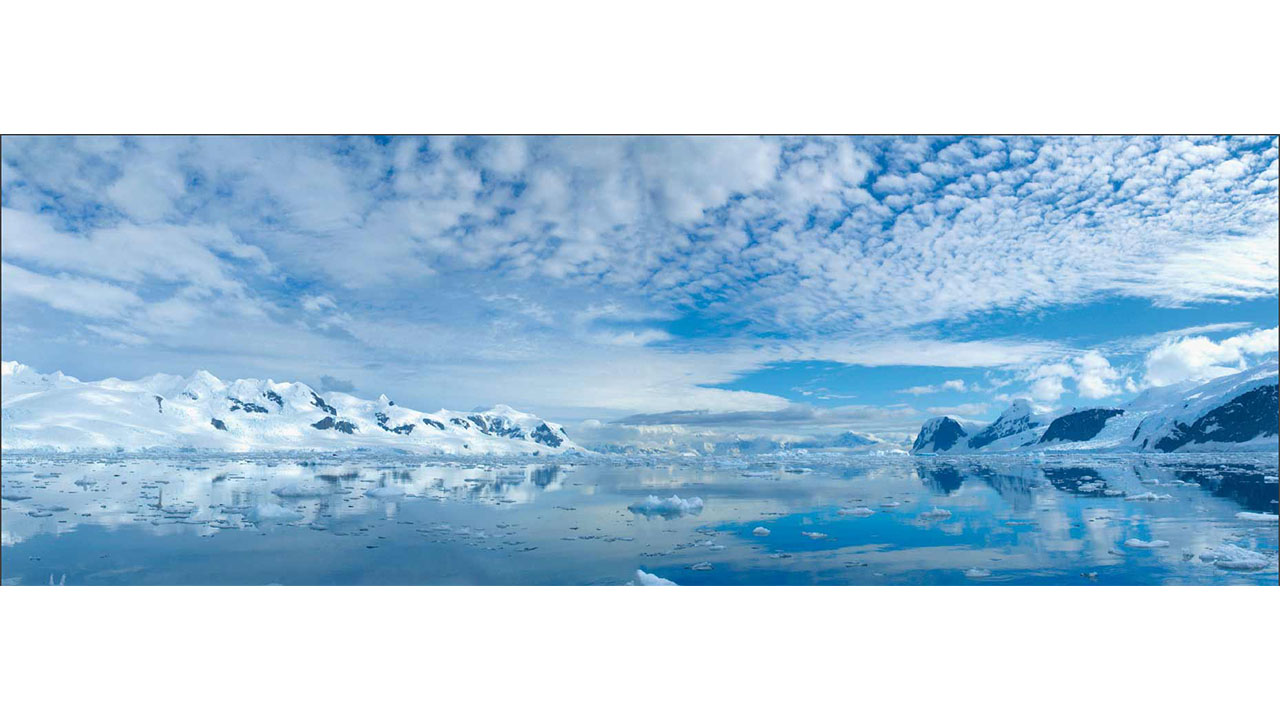 Ice and The Sky
Luc Jacquet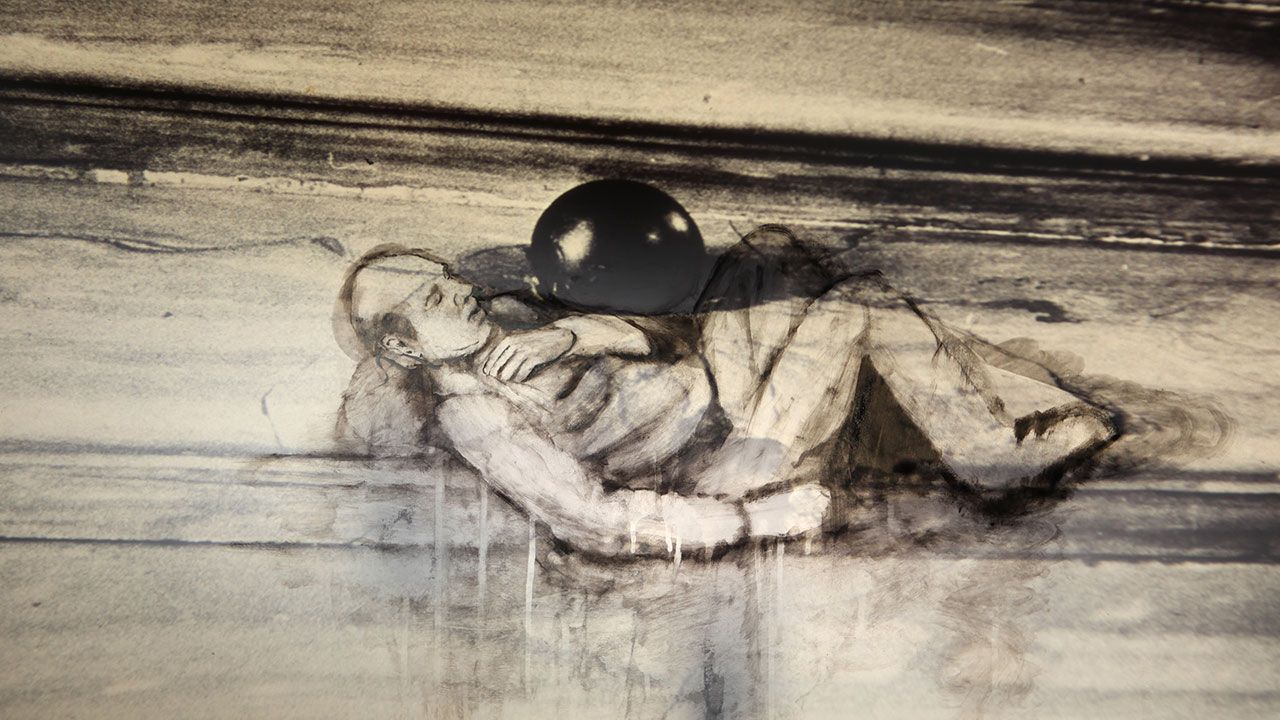 Immer Müder (Always Tired)
Jochen Kuhn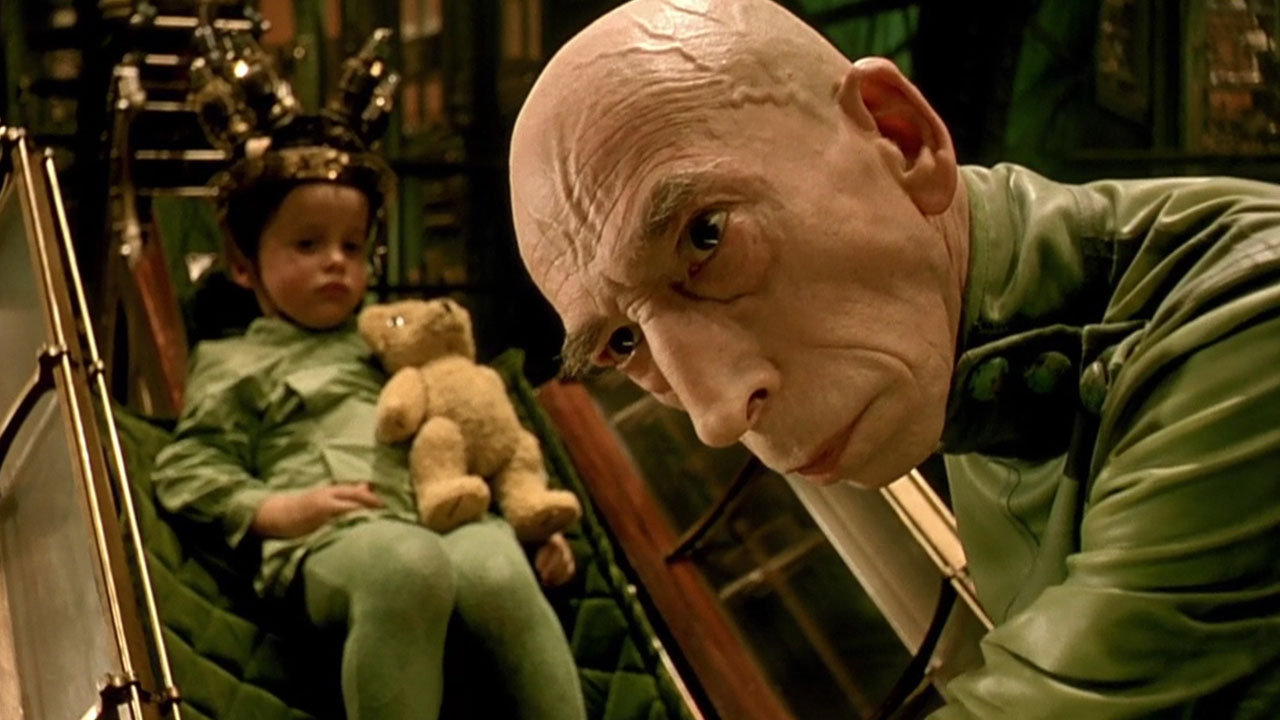 City of Lost Children
Marc Caro,Jean-Pierre Jeunet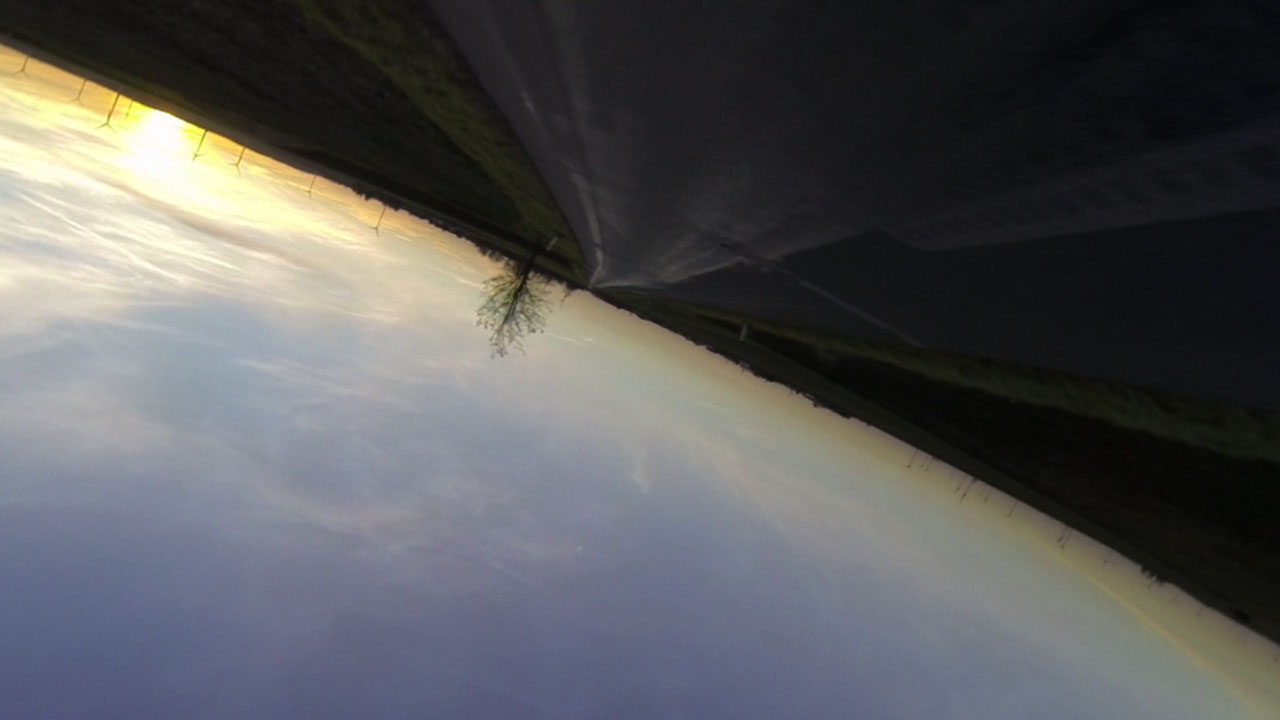 Hypnodrom
Richard Wilhelmer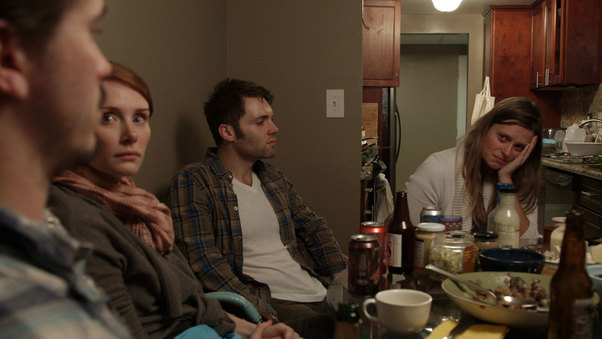 The Lion's Mouth Opens
Lucy Walker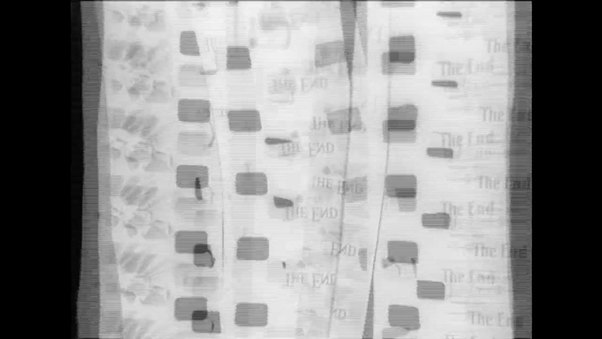 Look Inside the Ghost Machine
Péter Lichter
All Rot
Max Hattler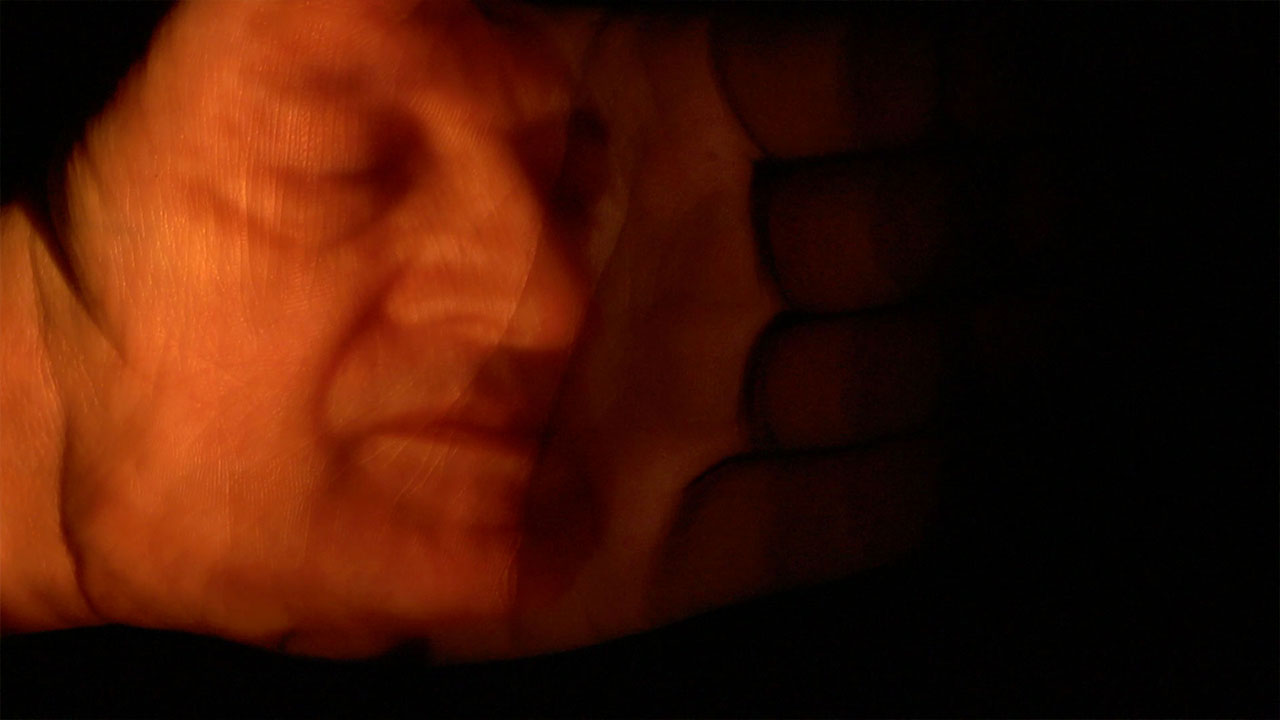 Peau (Skin)
Marine Koenig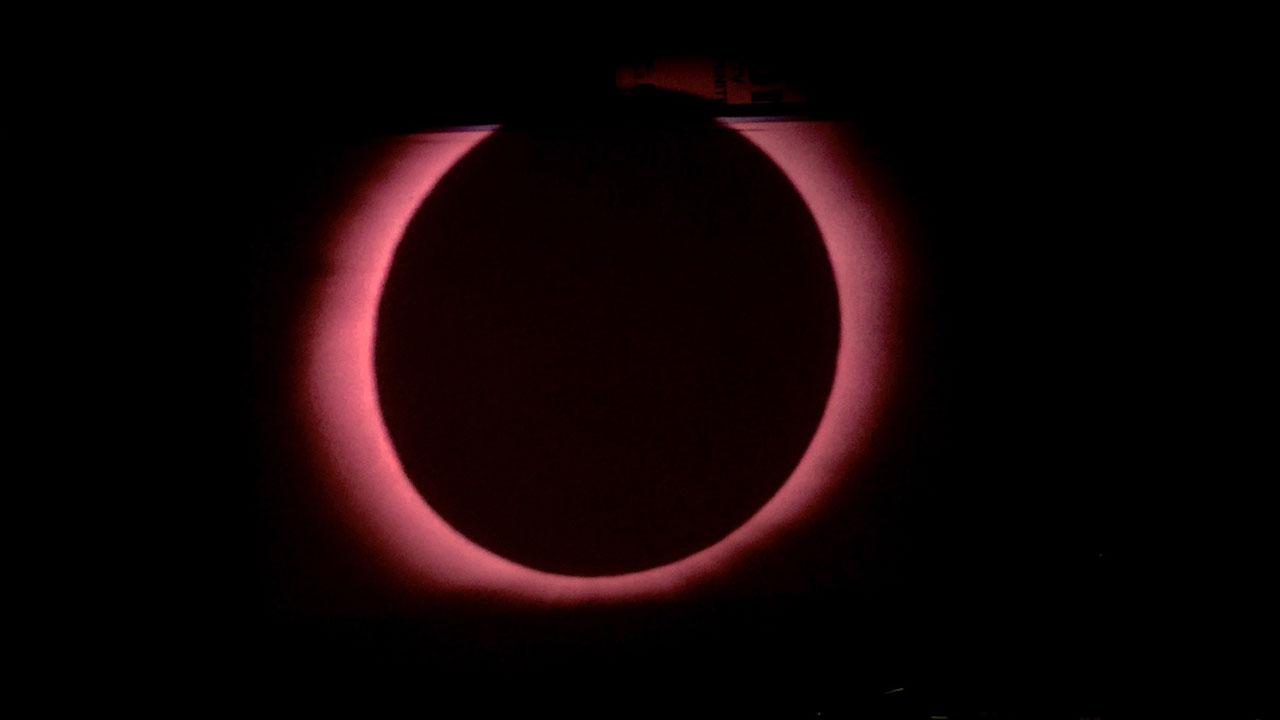 Sun Zero to Planet Six
Kristin Cato
Festen (The Celebration)
Thomas Vinterberg
Mr. Sand
Soetkin Verstegen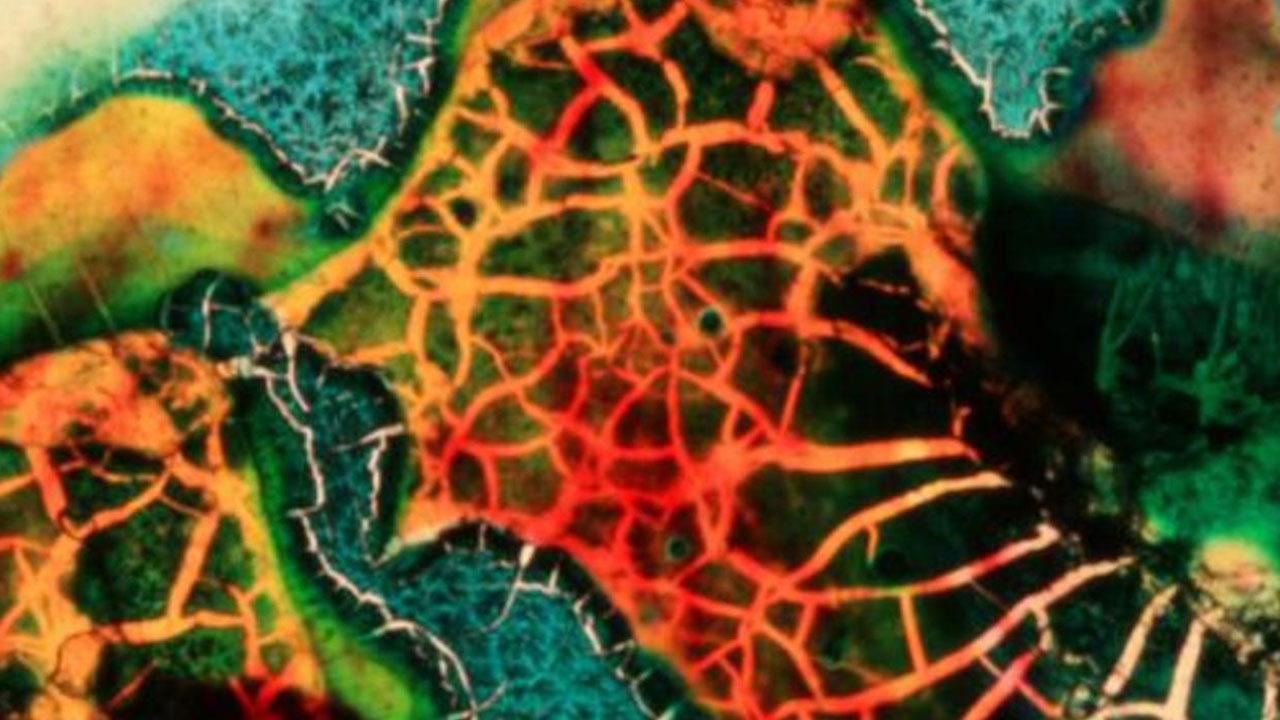 Color Neutral
Jennifer Reeves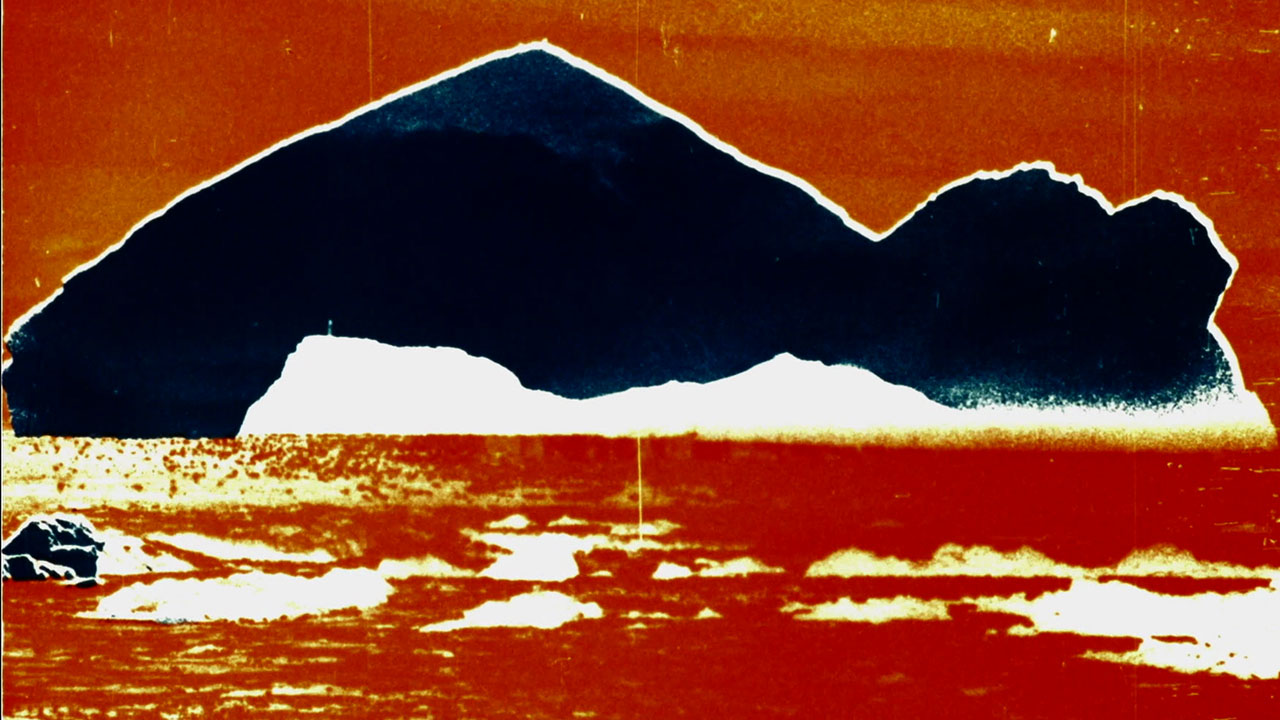 Volcano: What Does a Lake Dream?
Diana Vidrascu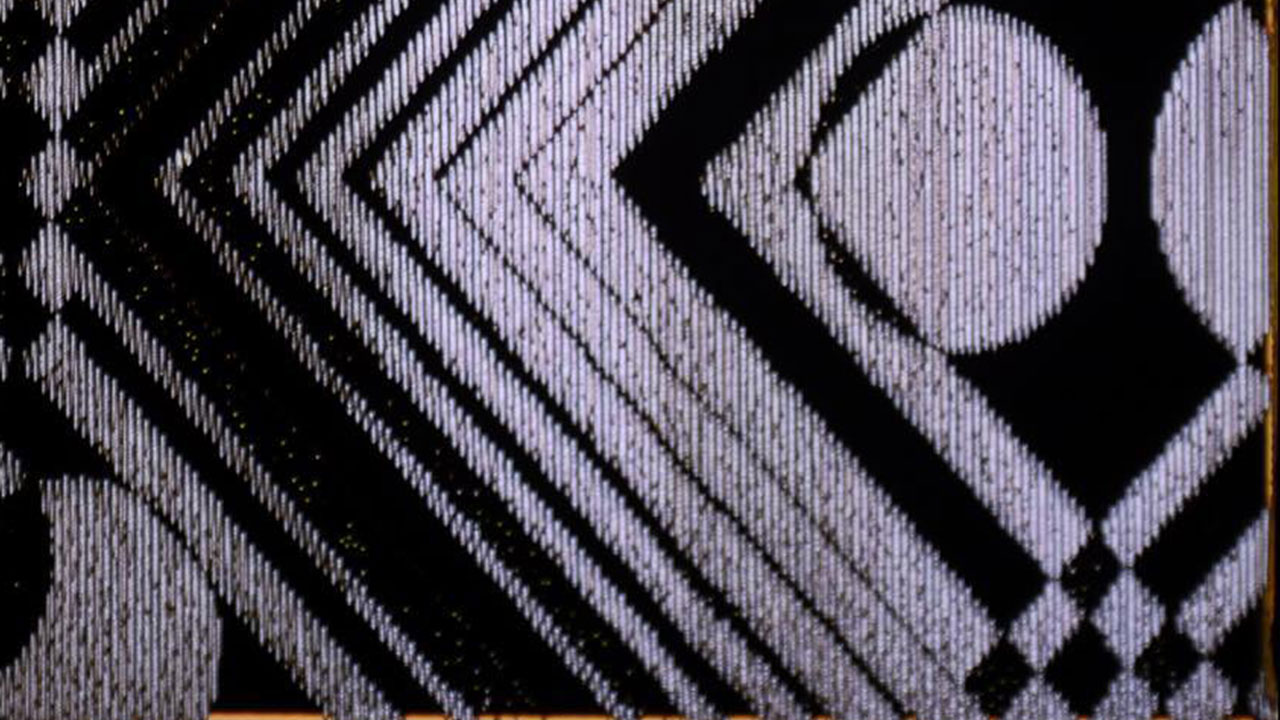 Quimtai
Camilo Colmenares
Taxi Tehran
Jafar Panahi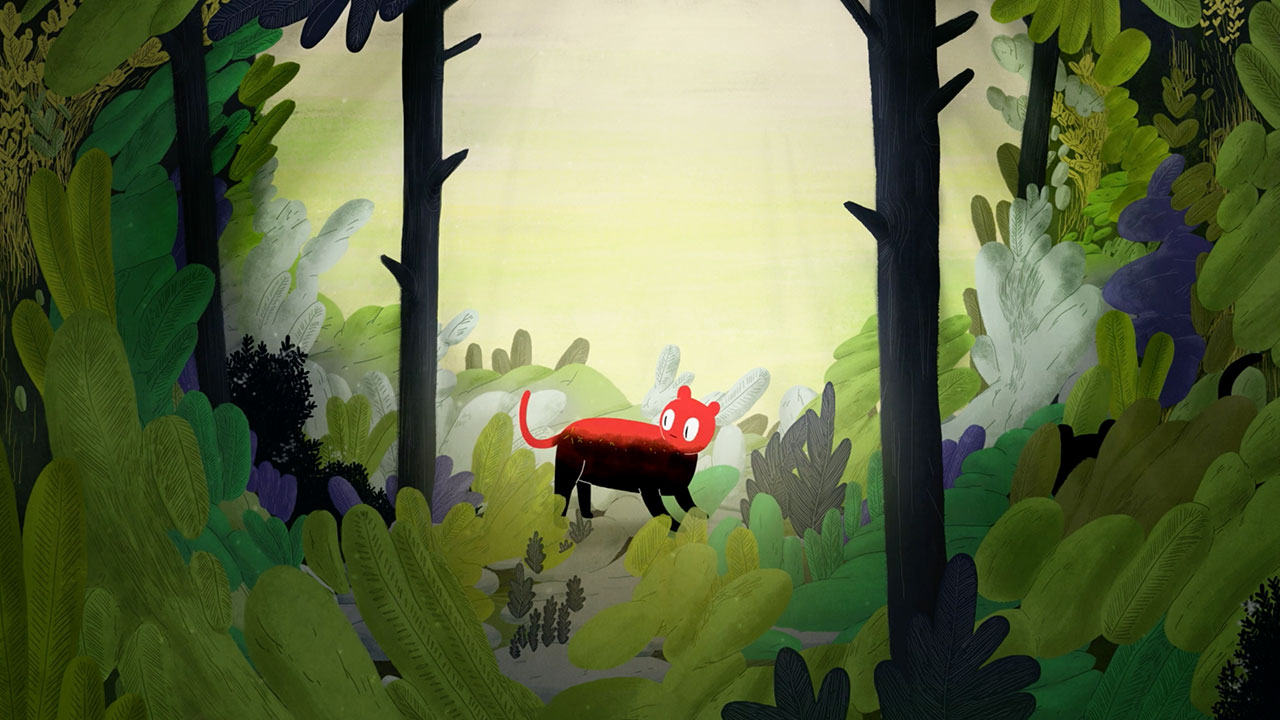 Love
Réka Bucsi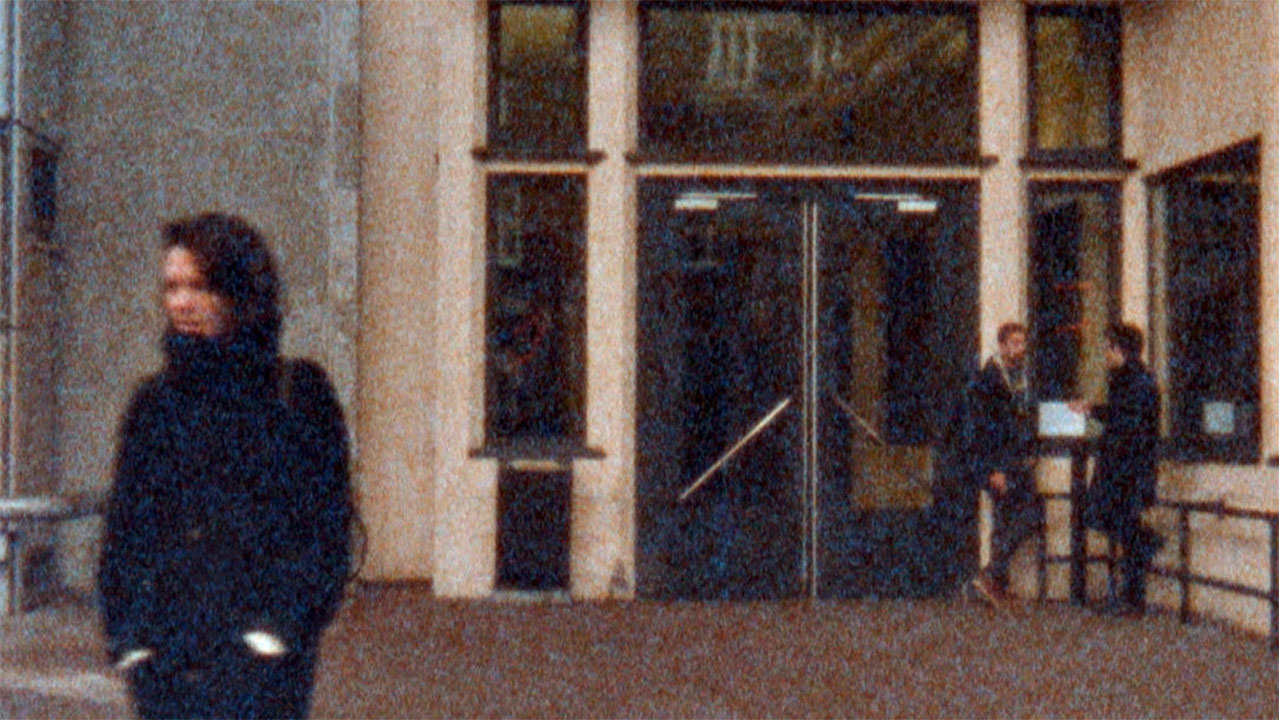 In, Over and Out
Sebastian Brameshuber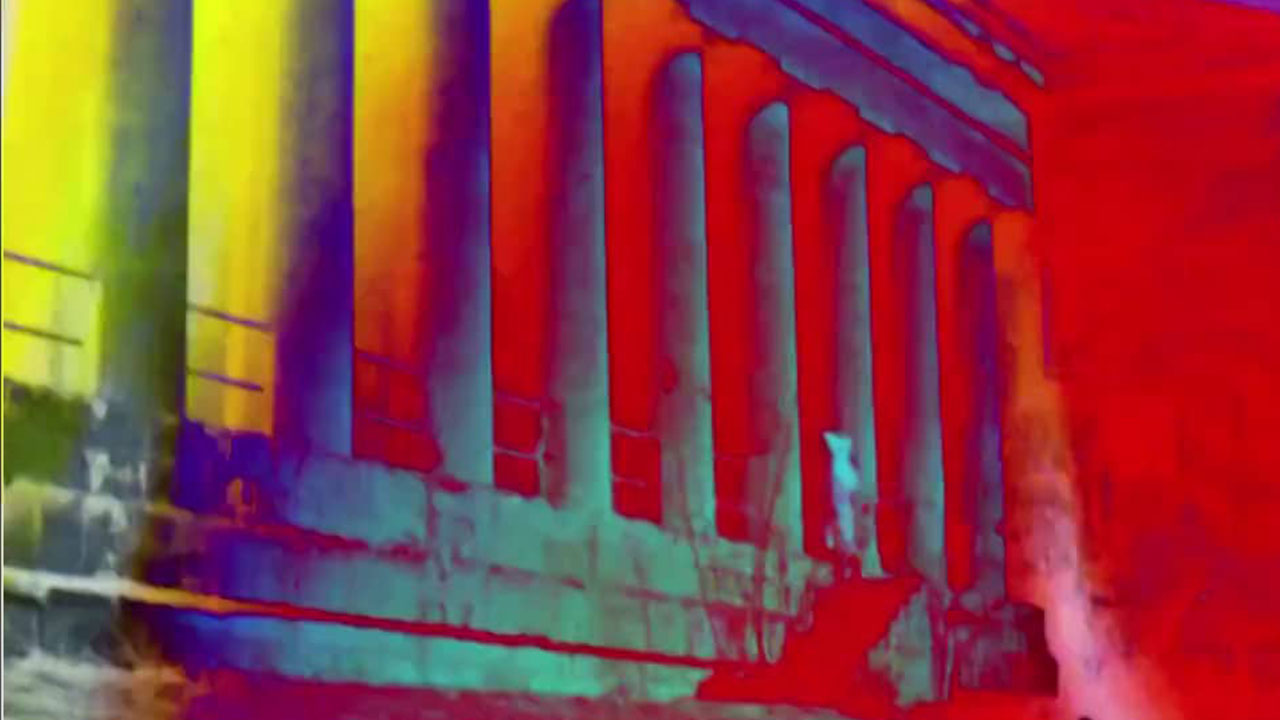 Deep Sleep
Basma Alsharif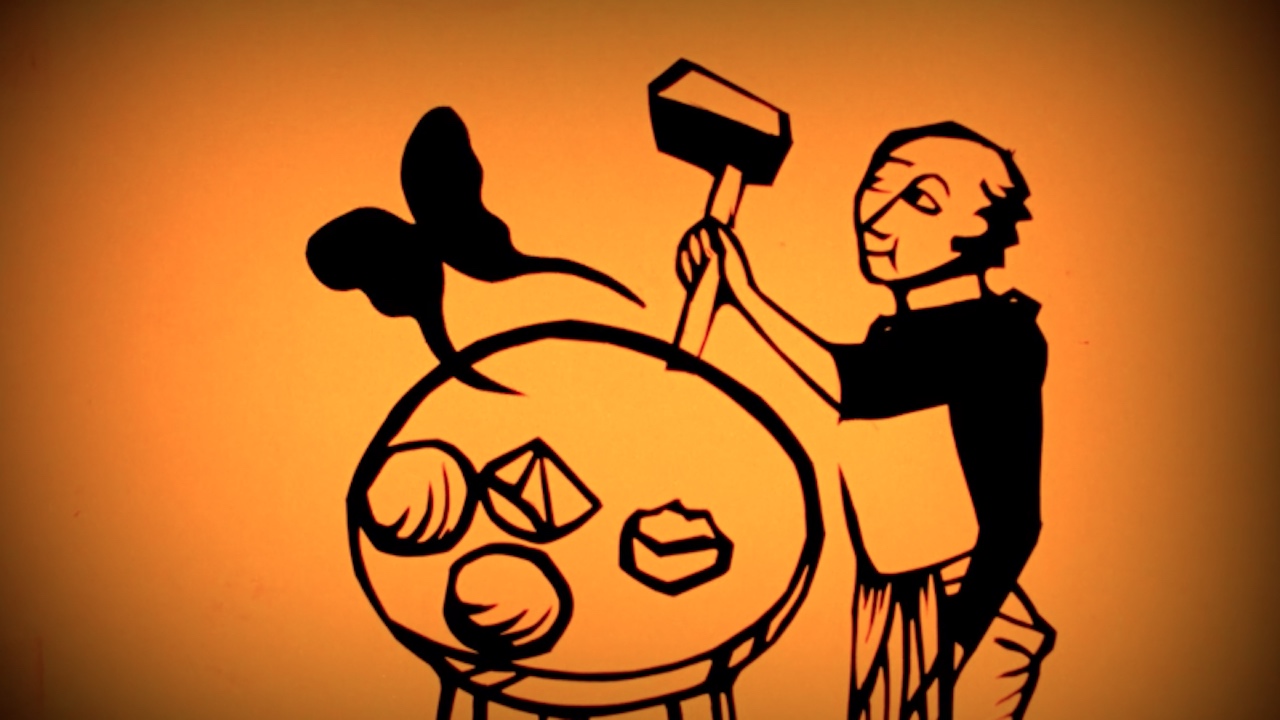 Somnium Lapidum
Emily Pelstring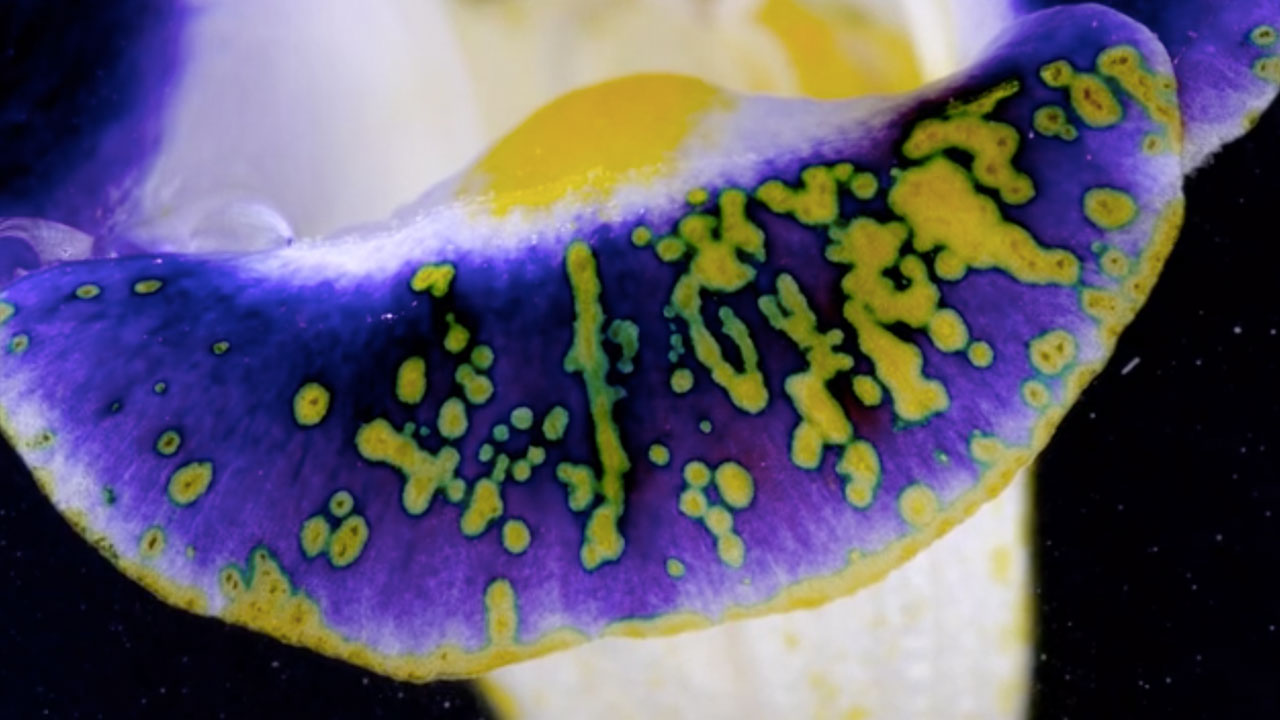 Beautiful Reactions
Yan Liang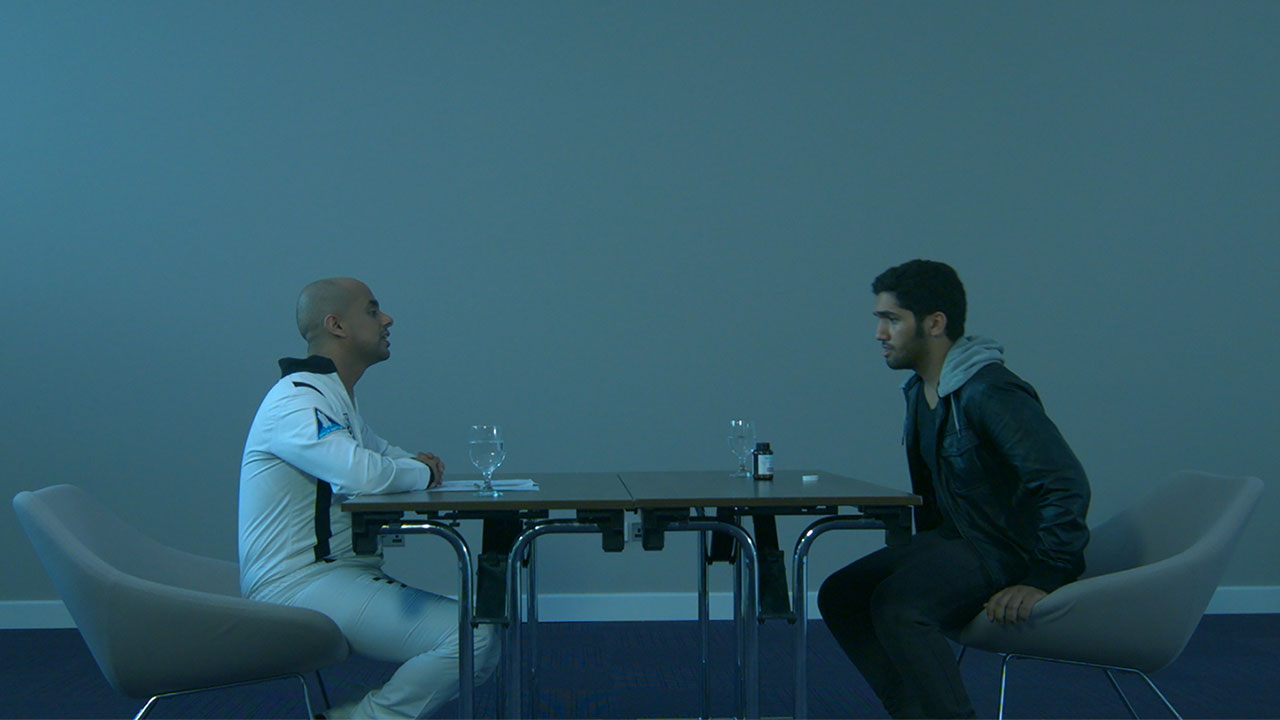 The Last Interview
Mohamed Al Hamadi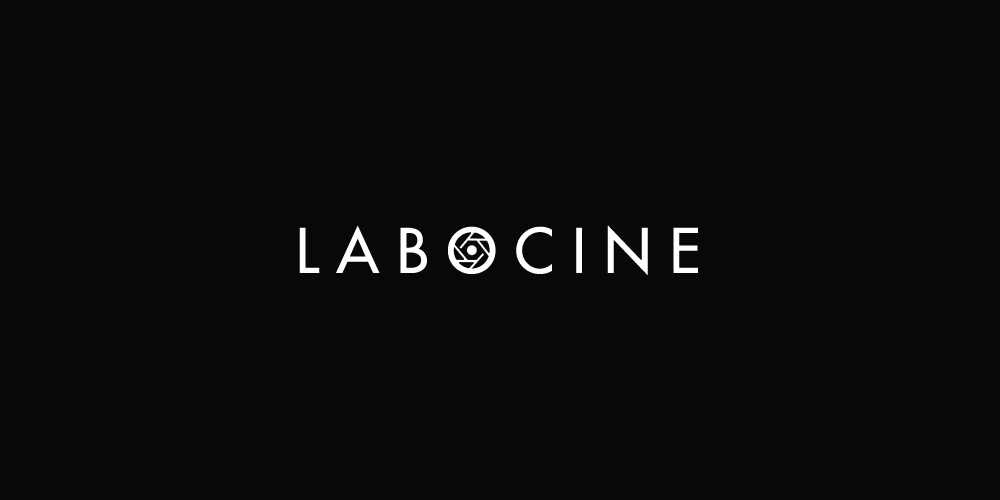 Seoul Machine City
Liam Young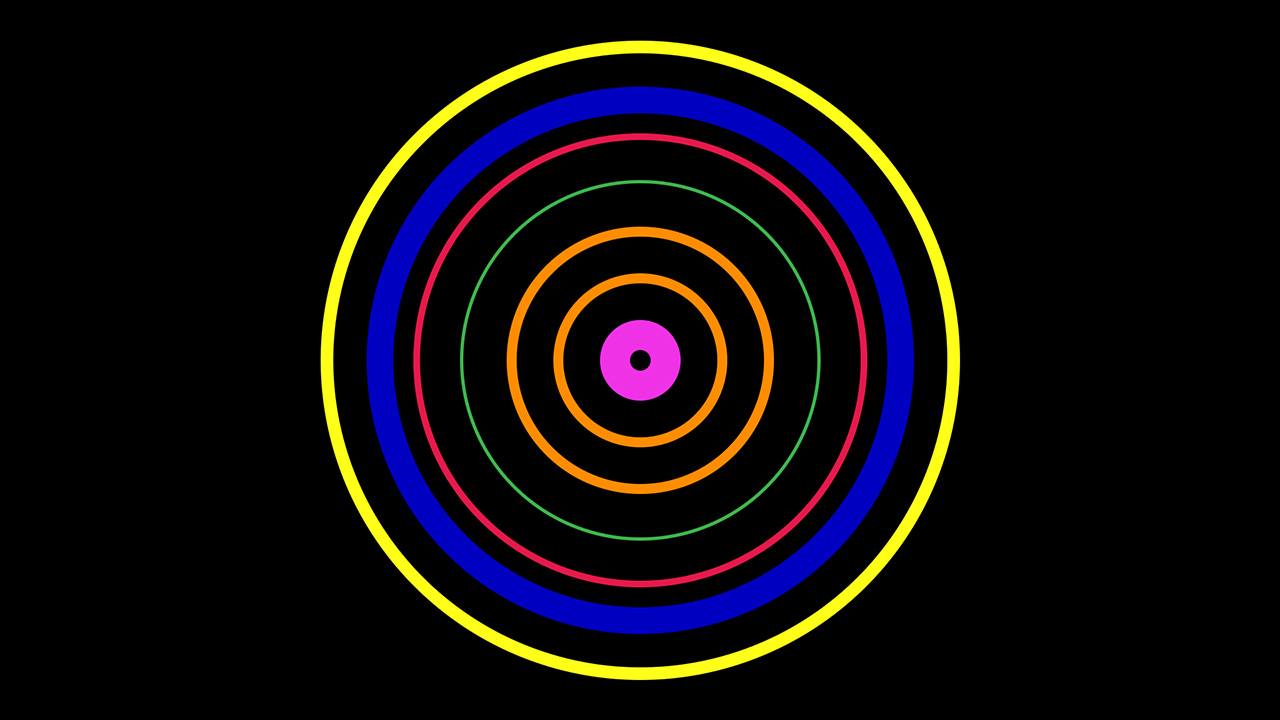 Digits of Pi
Tom Bessoir, Joshua Pines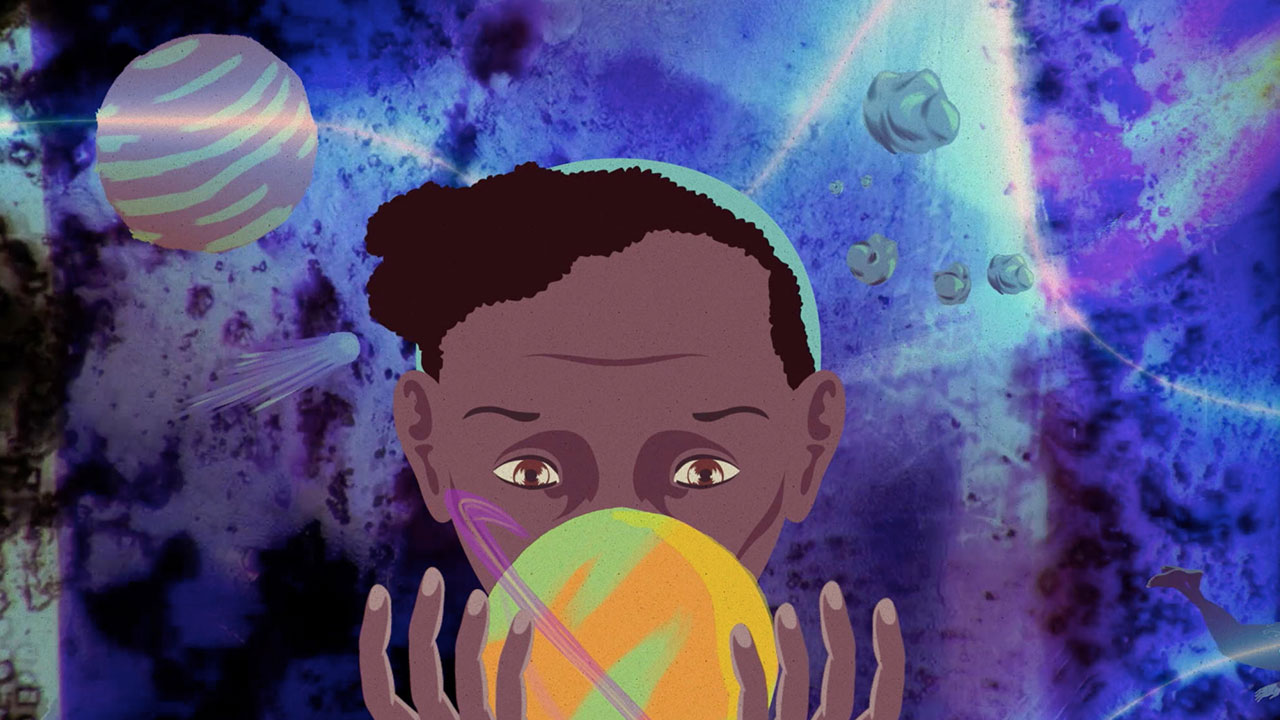 The Golden Chain
Ezra Clayton Daniels,Adebukola Bodunrin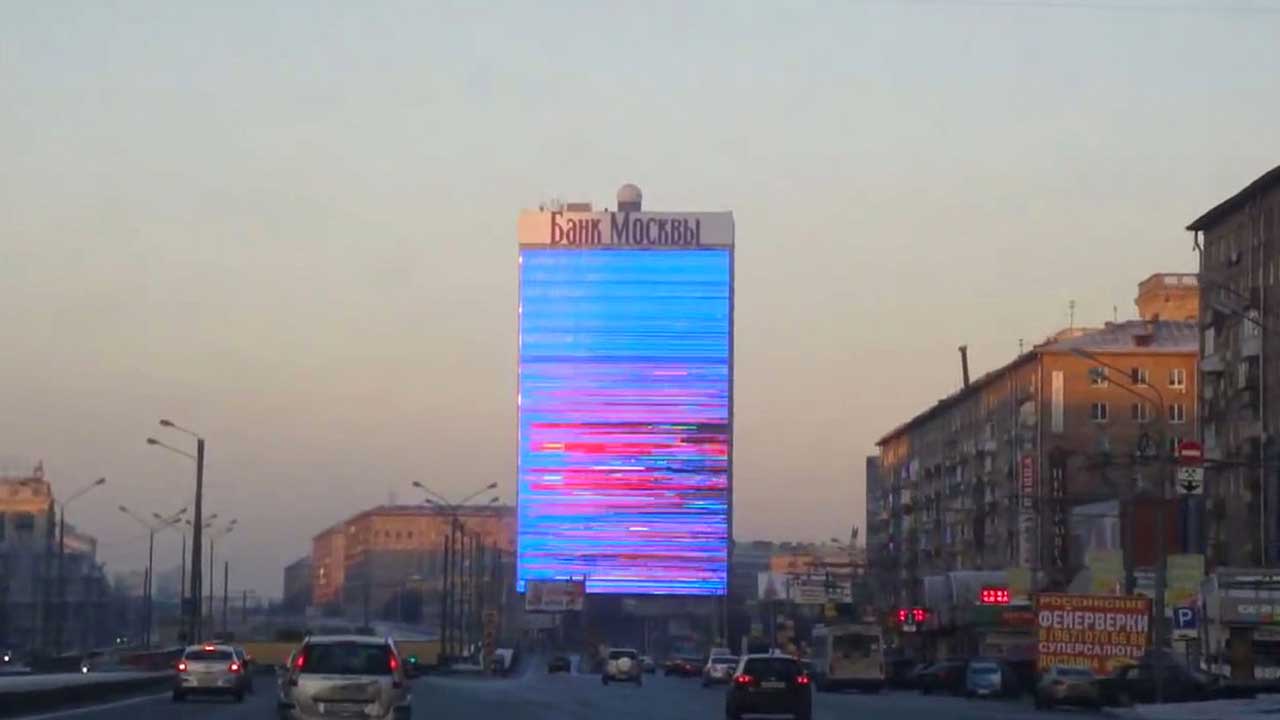 Immortality, home and elsewhere
Sasha Litvintseva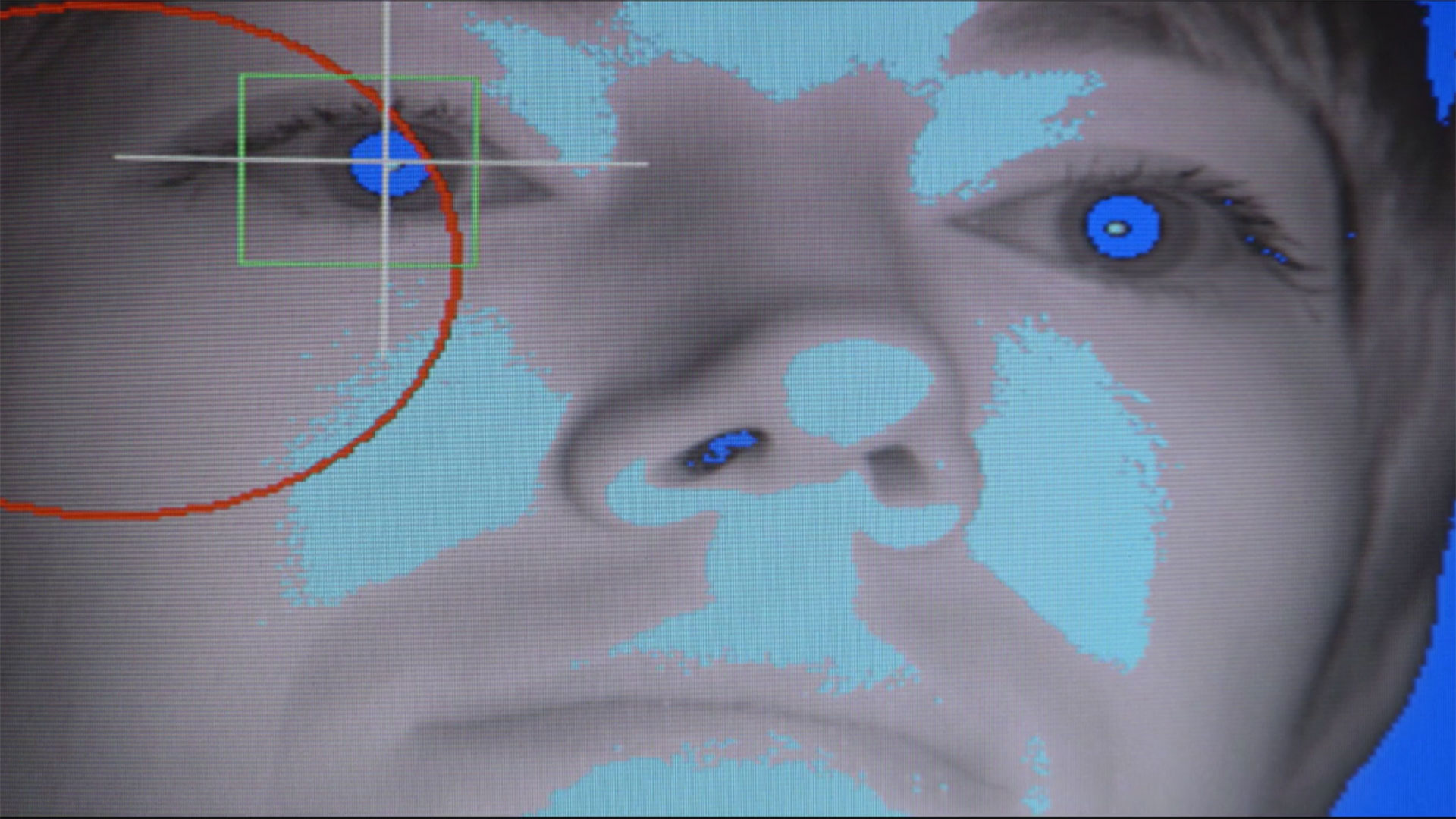 The Mirror System (Le Système Miroir)
Eva Zornio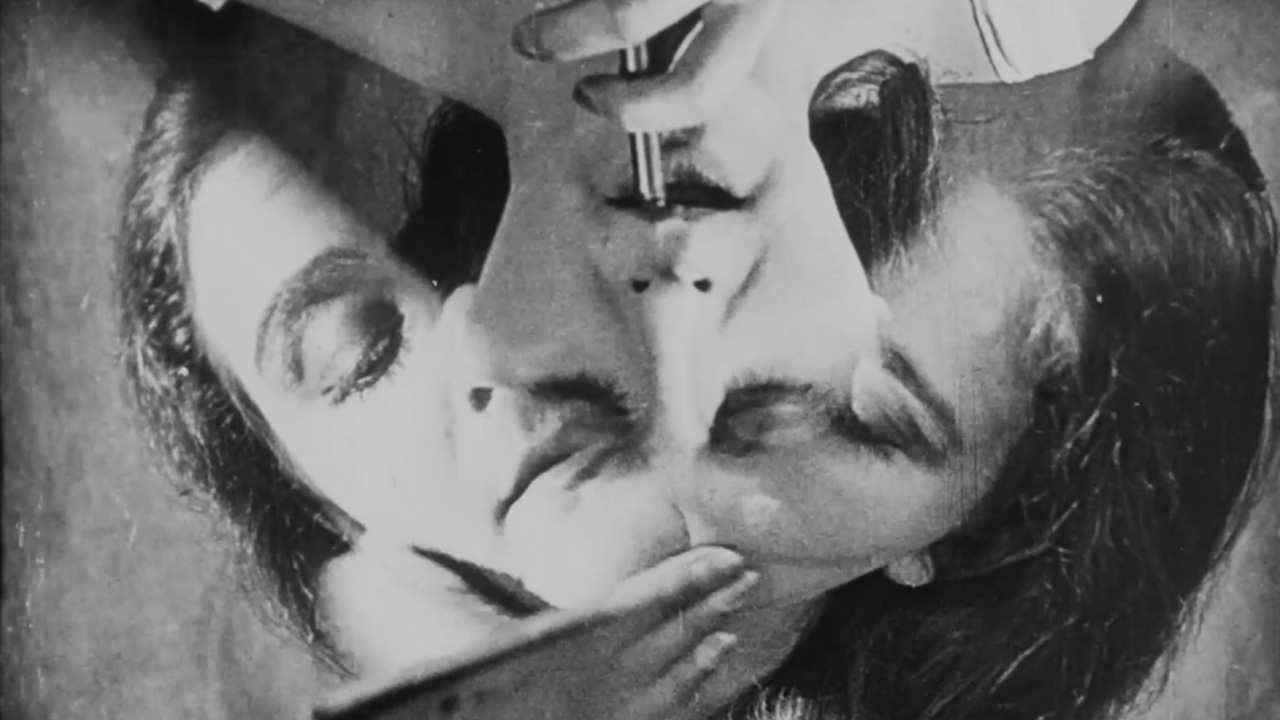 Dreams Rewired
Manu Luksch, Martin Reinhart, Thomas Tode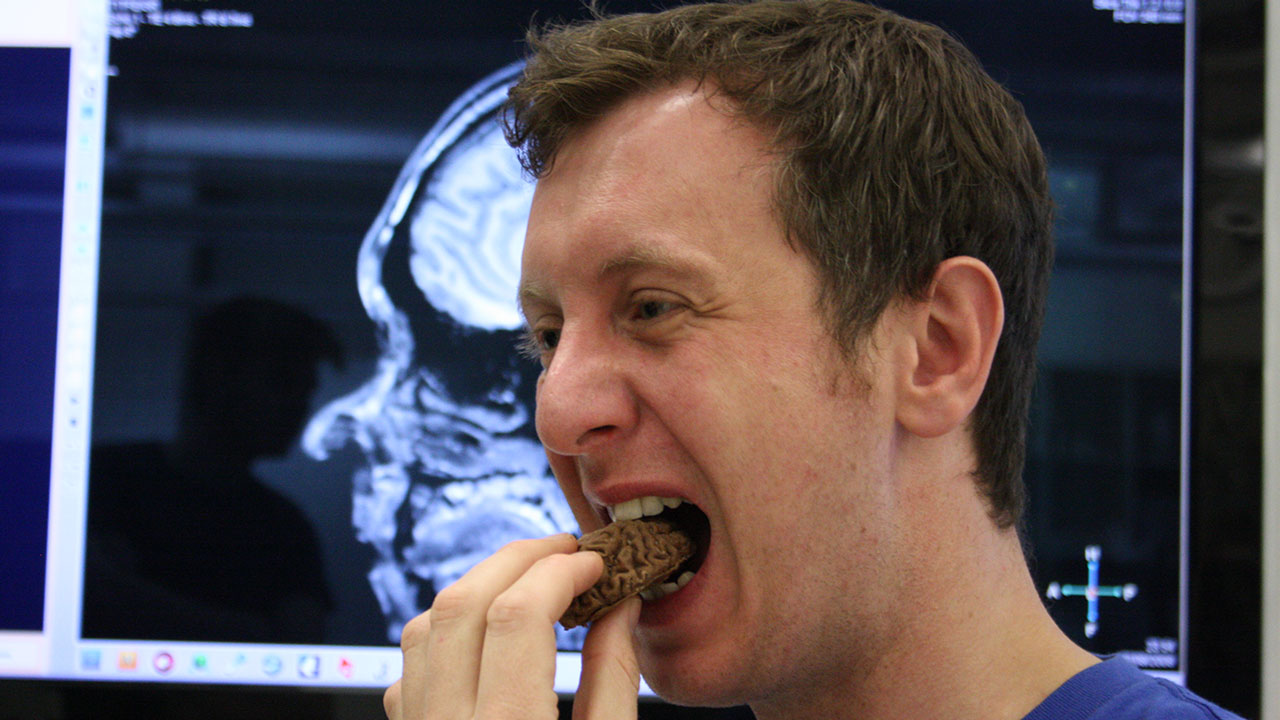 How To Eat Your Own (Chocolate) Brain!
Andy Millns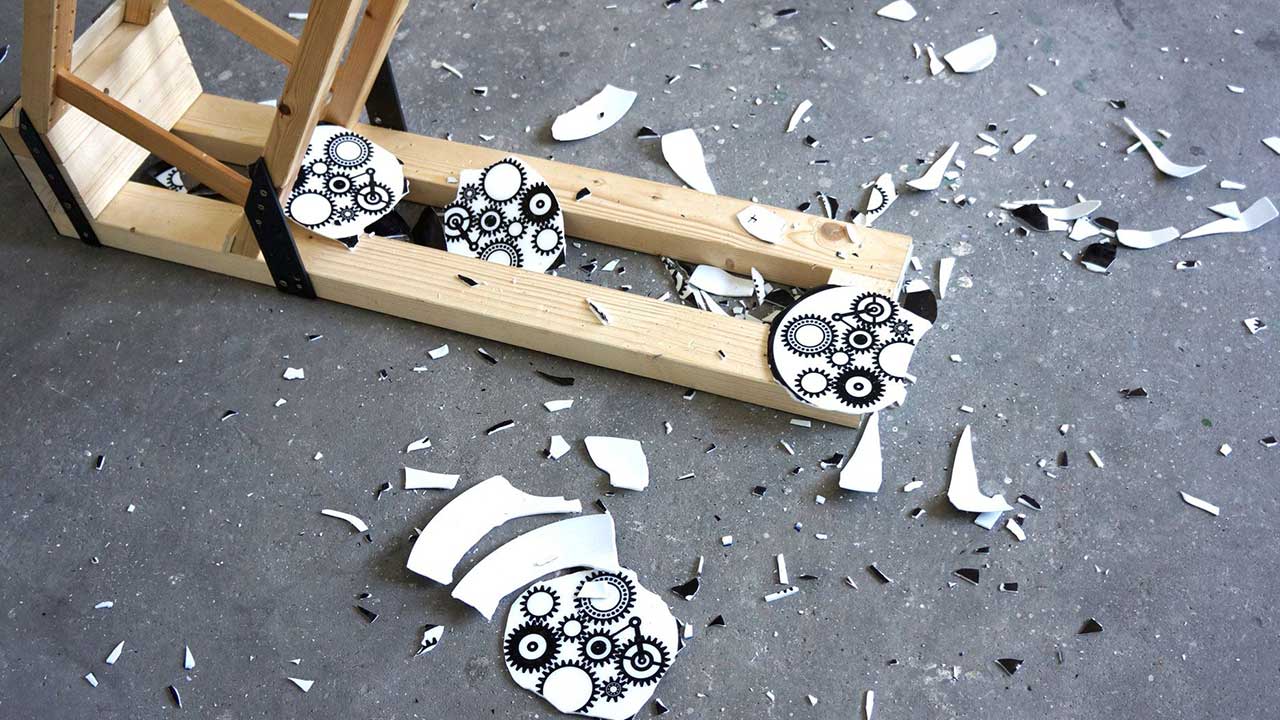 When Time Moves Faster
Anna Vasof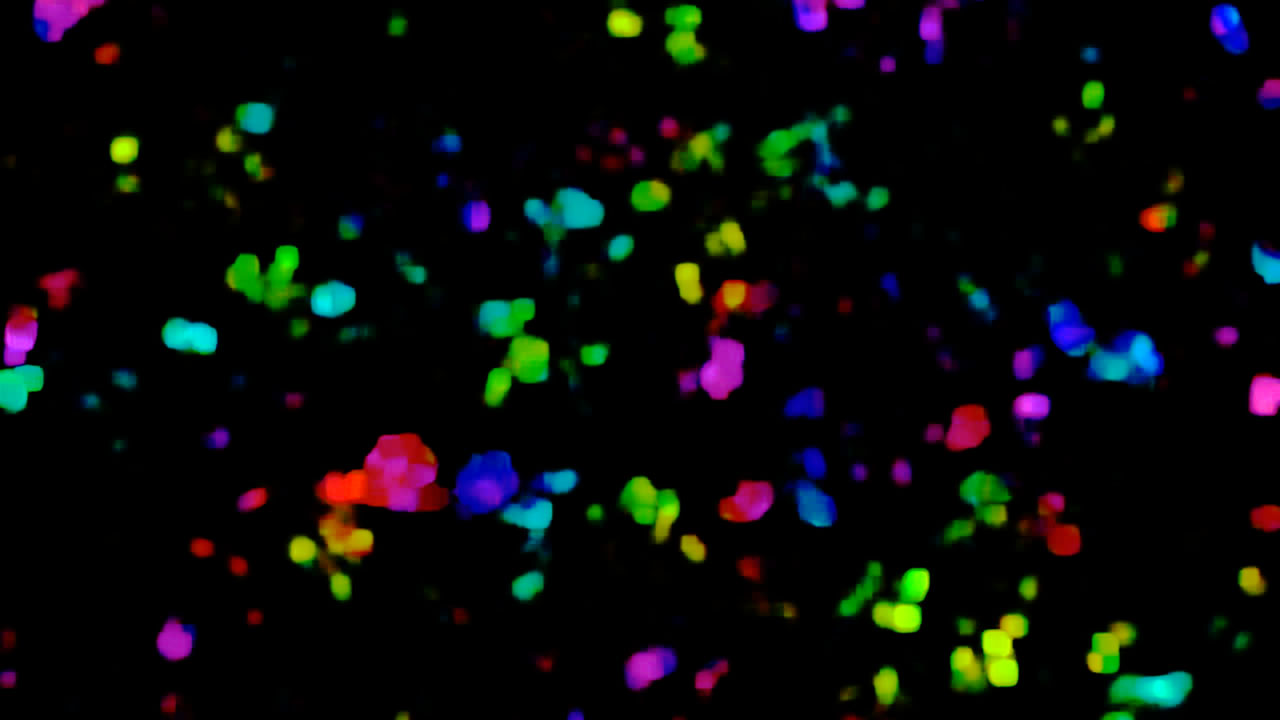 It has to be lived once and dreamed twice
Rainer Kohlberger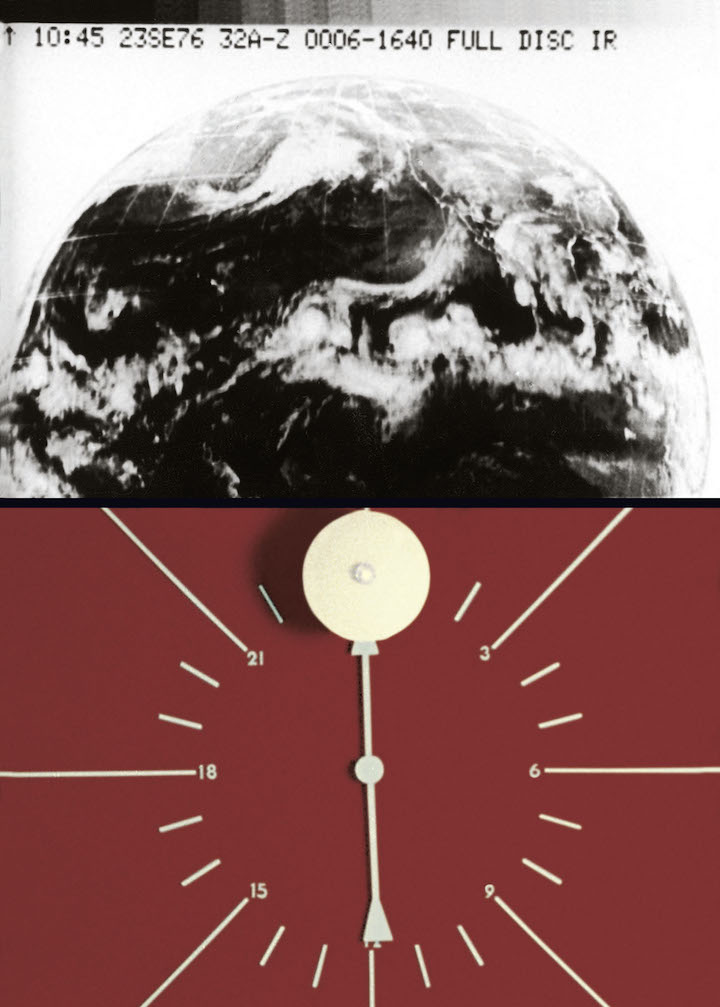 Film ist. (1-12)
Gustav Deutsch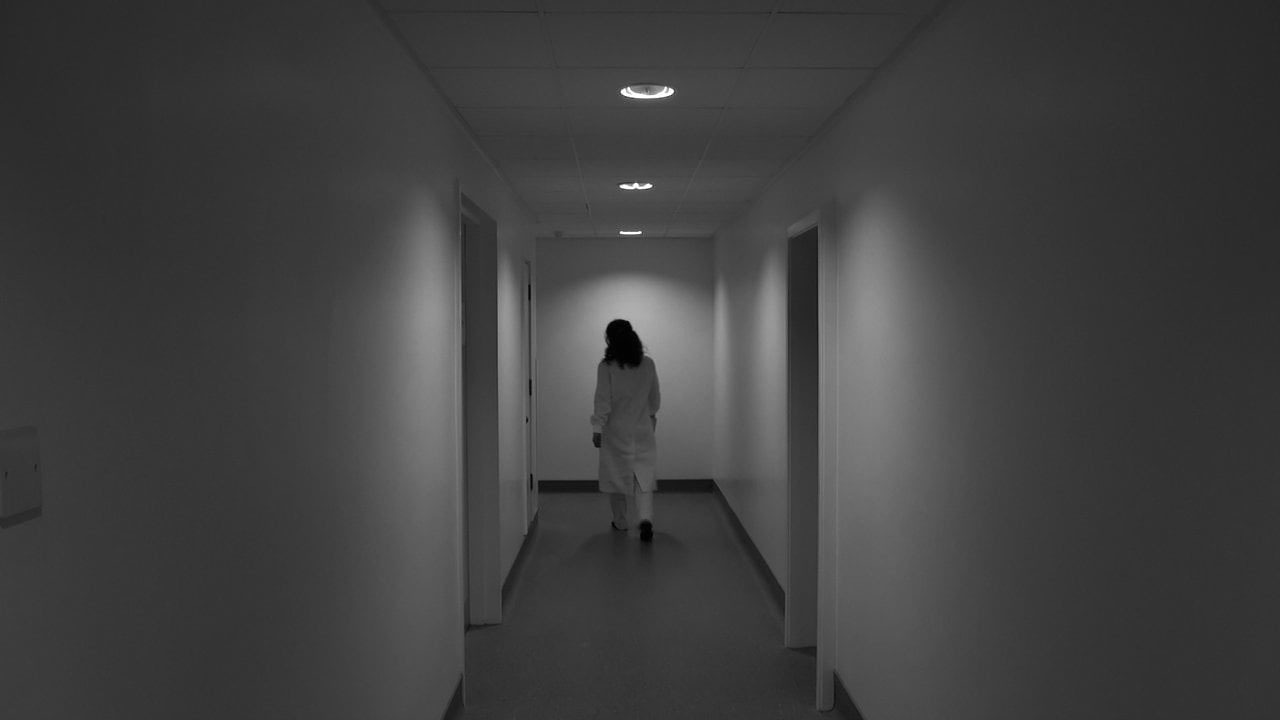 Laboratory Film
Andy Birtwistle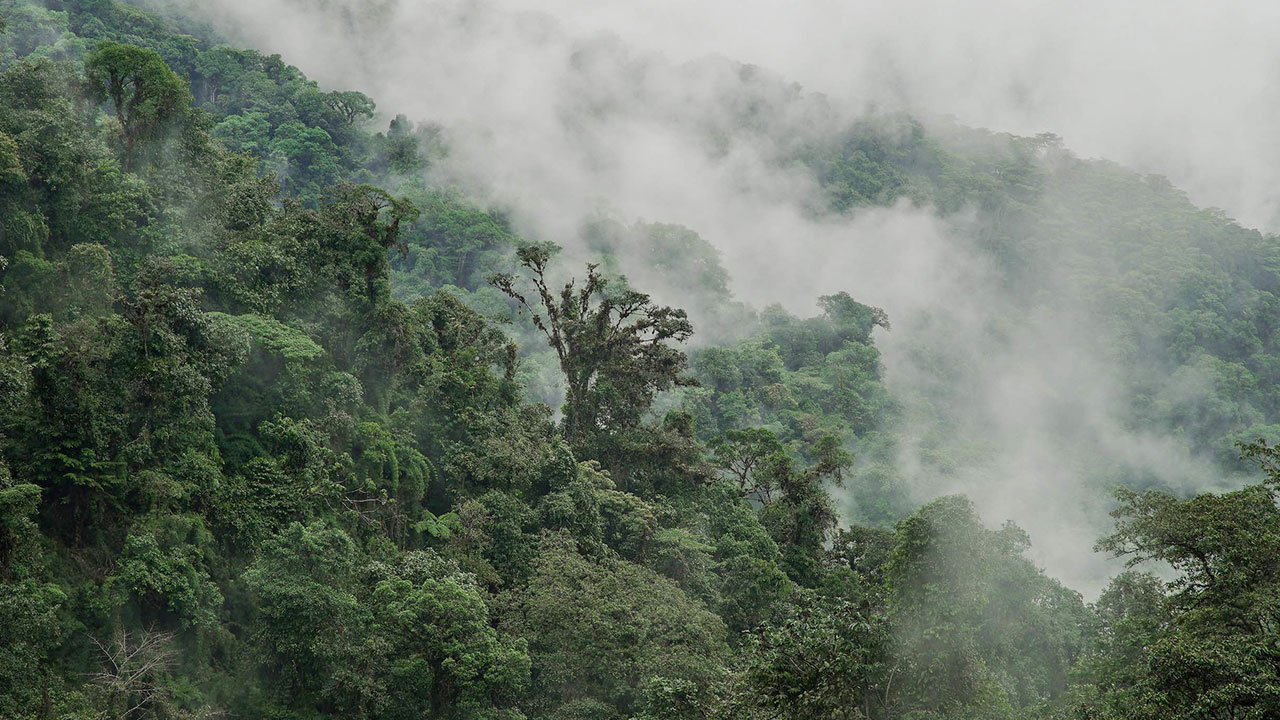 Dusk Chorus (based on Fragments of Extinction)
David Monacchi,Nika Šaravanja,Alessandro D'Emilia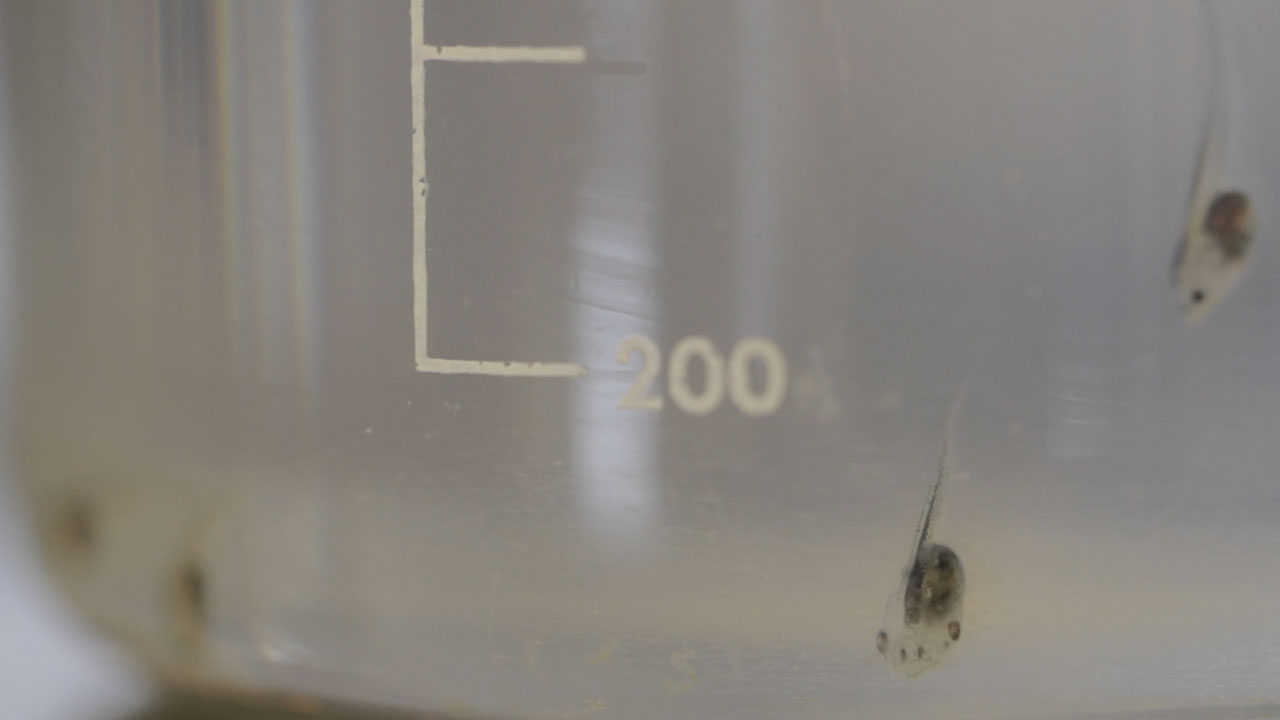 Tadpole Cinema in a Beaker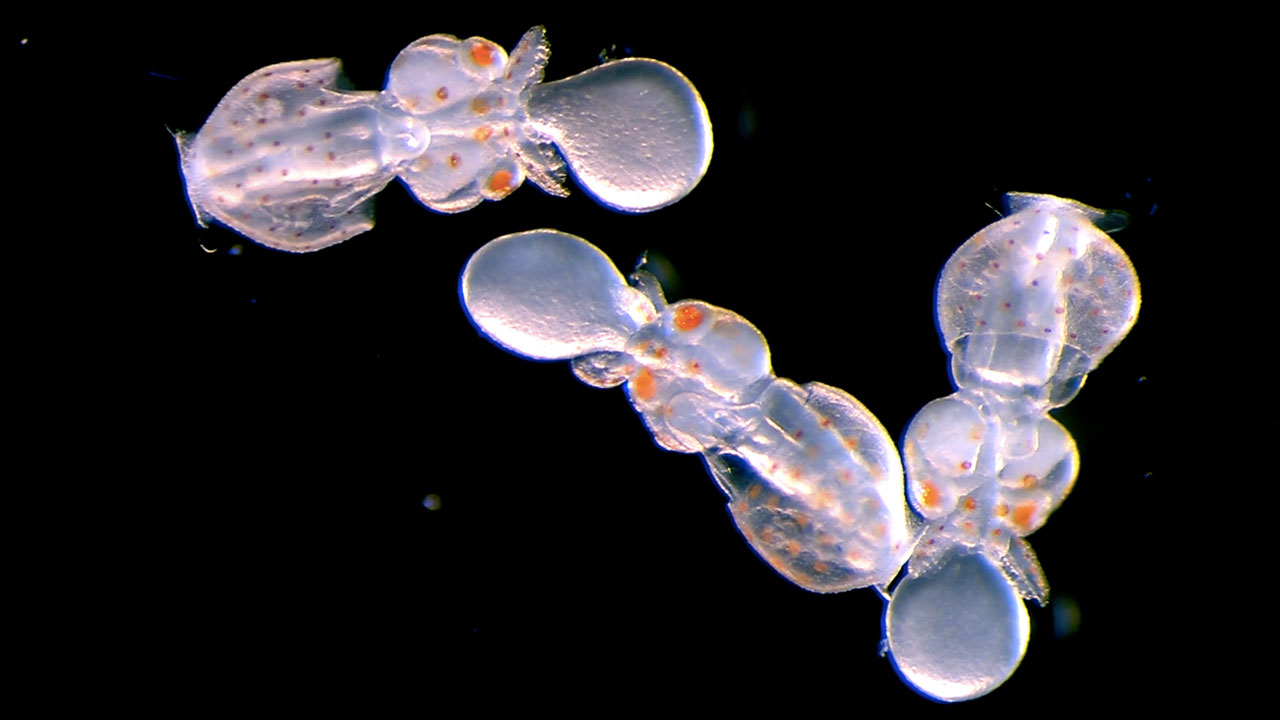 Science as Cinema: A Metamorphosis
The Birth of Science New Wave Cinema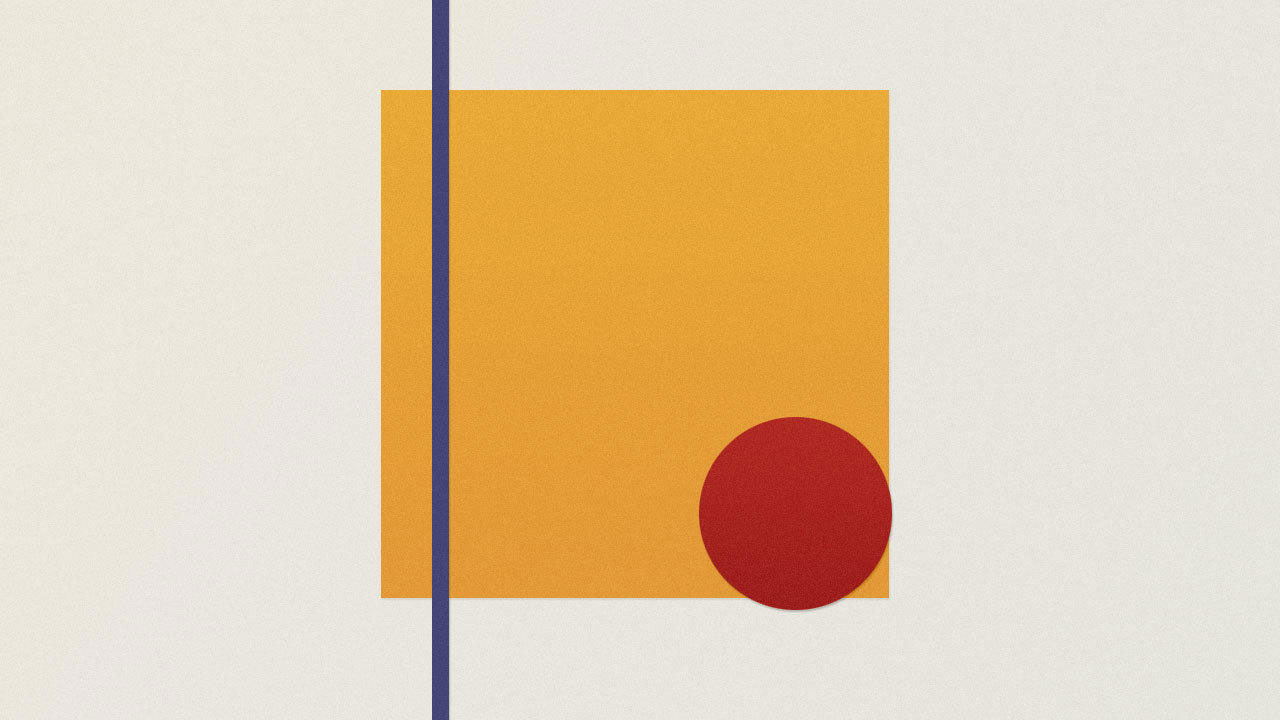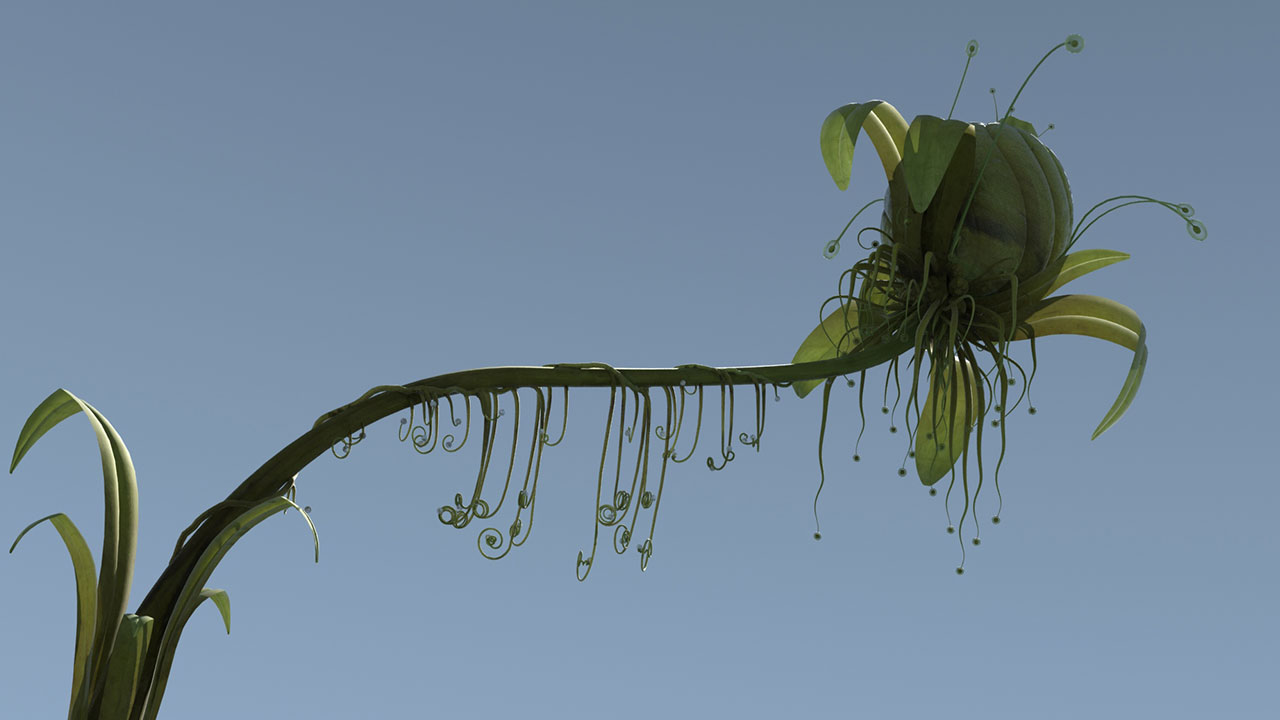 The Persistence of Life: Survival Cinema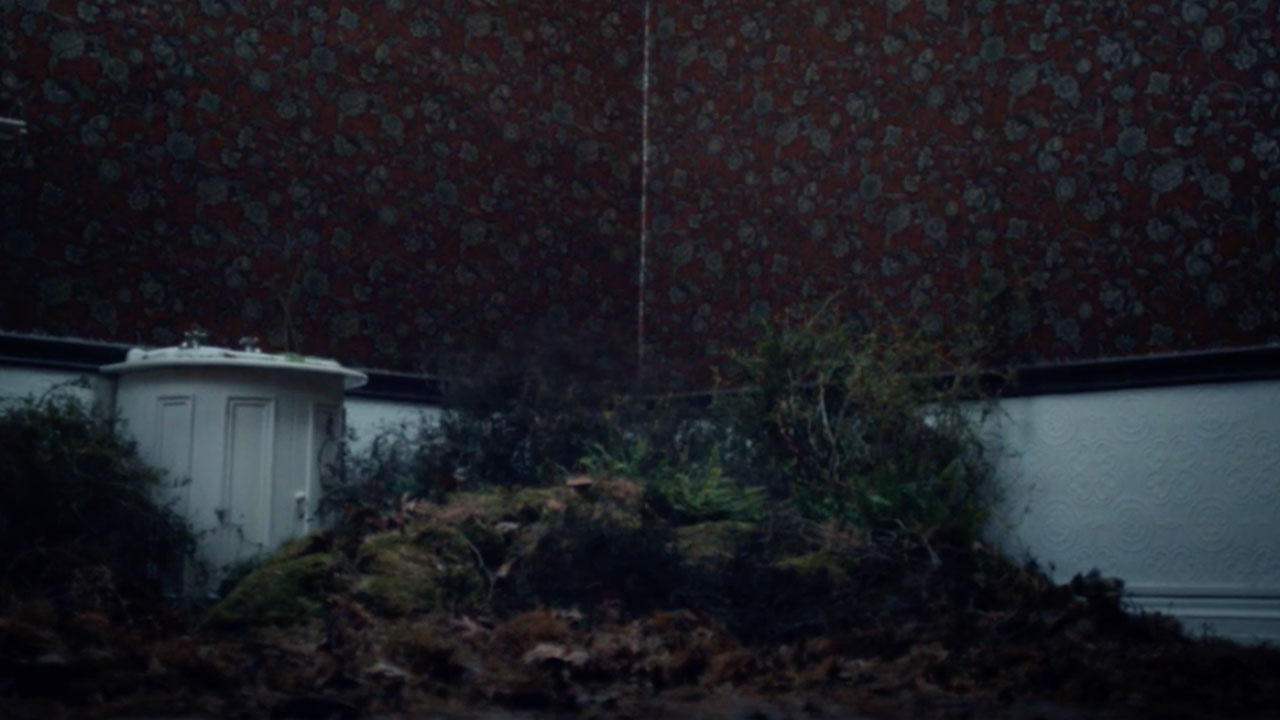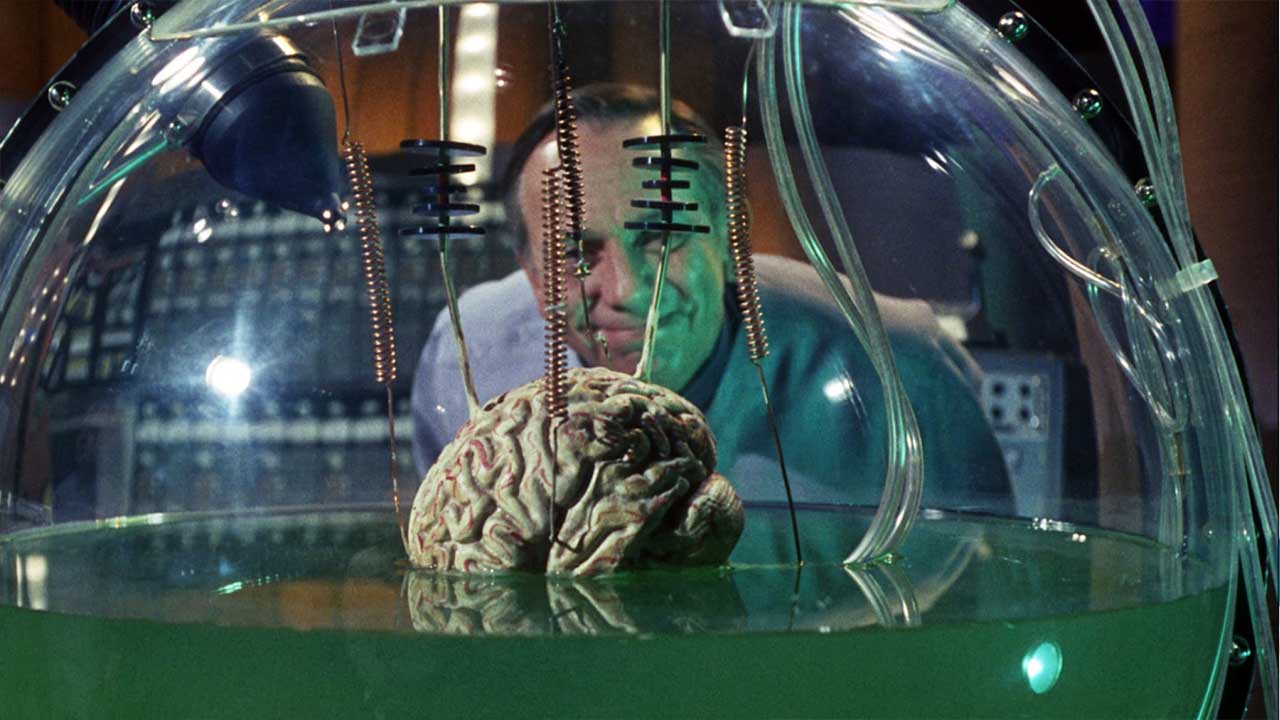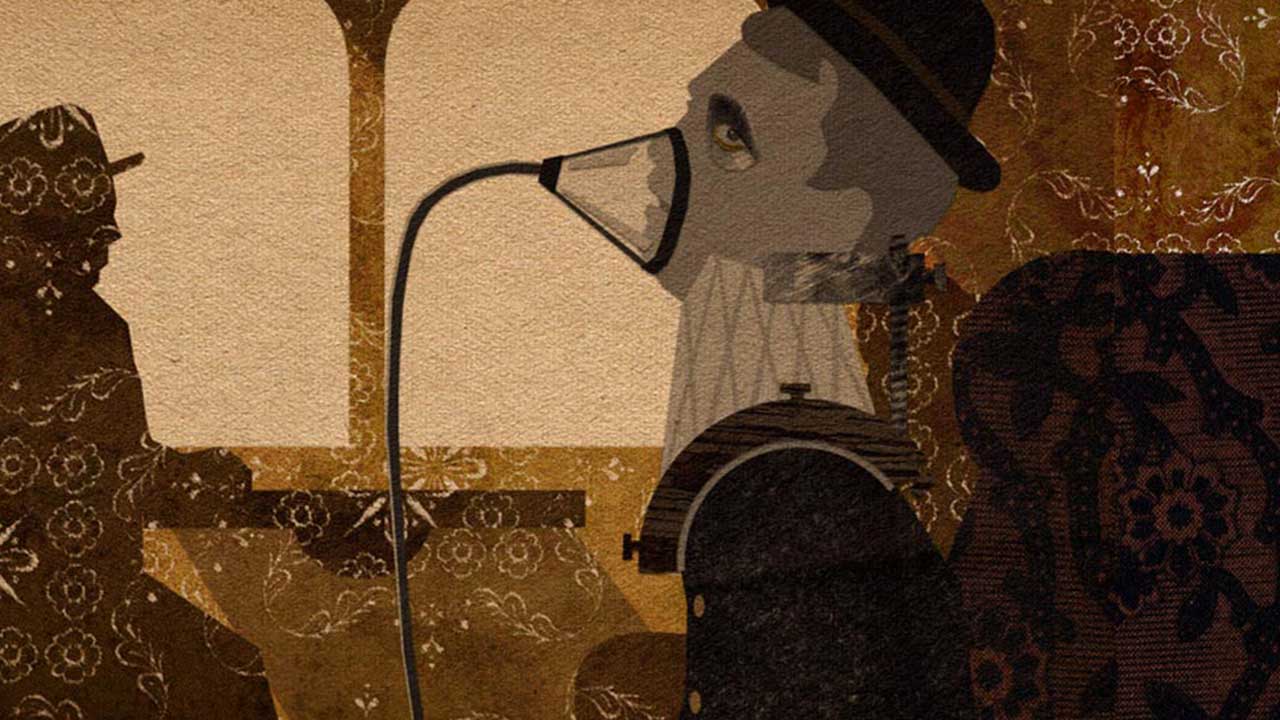 Cinema's Codes and Puzzles
Becoming Animal: Cinemas of transformation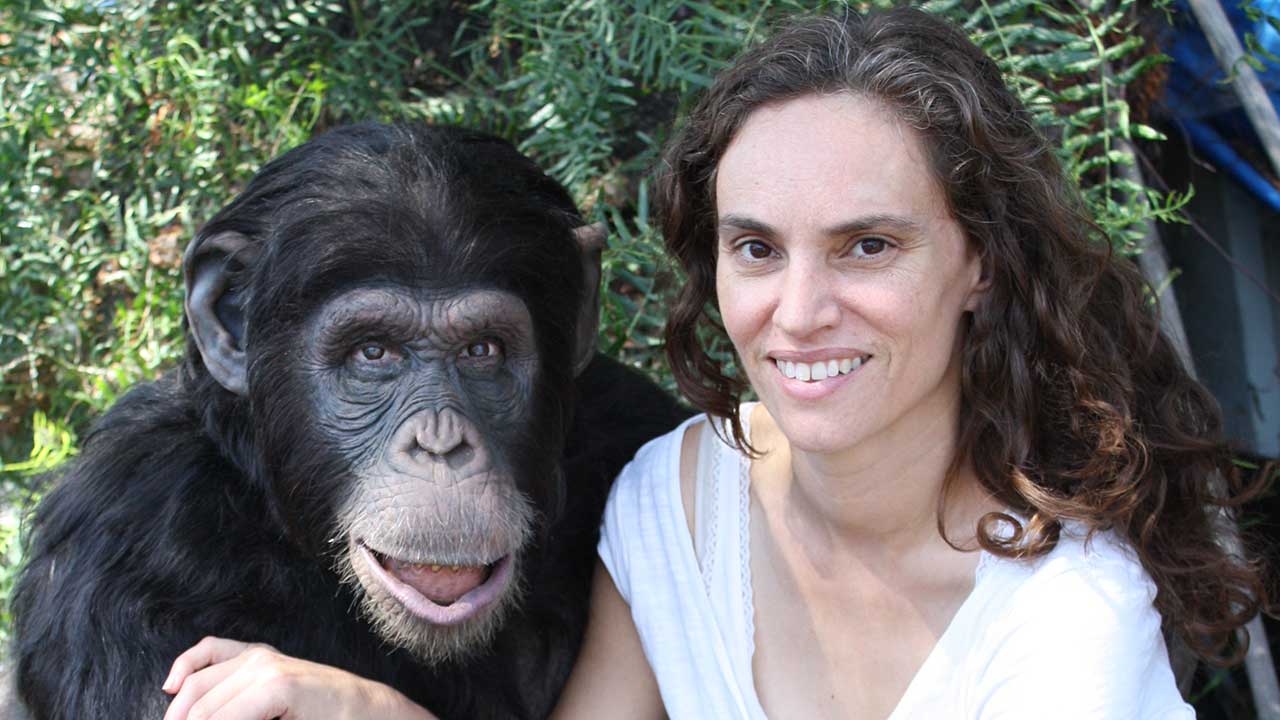 Films for the Non-Human Demographic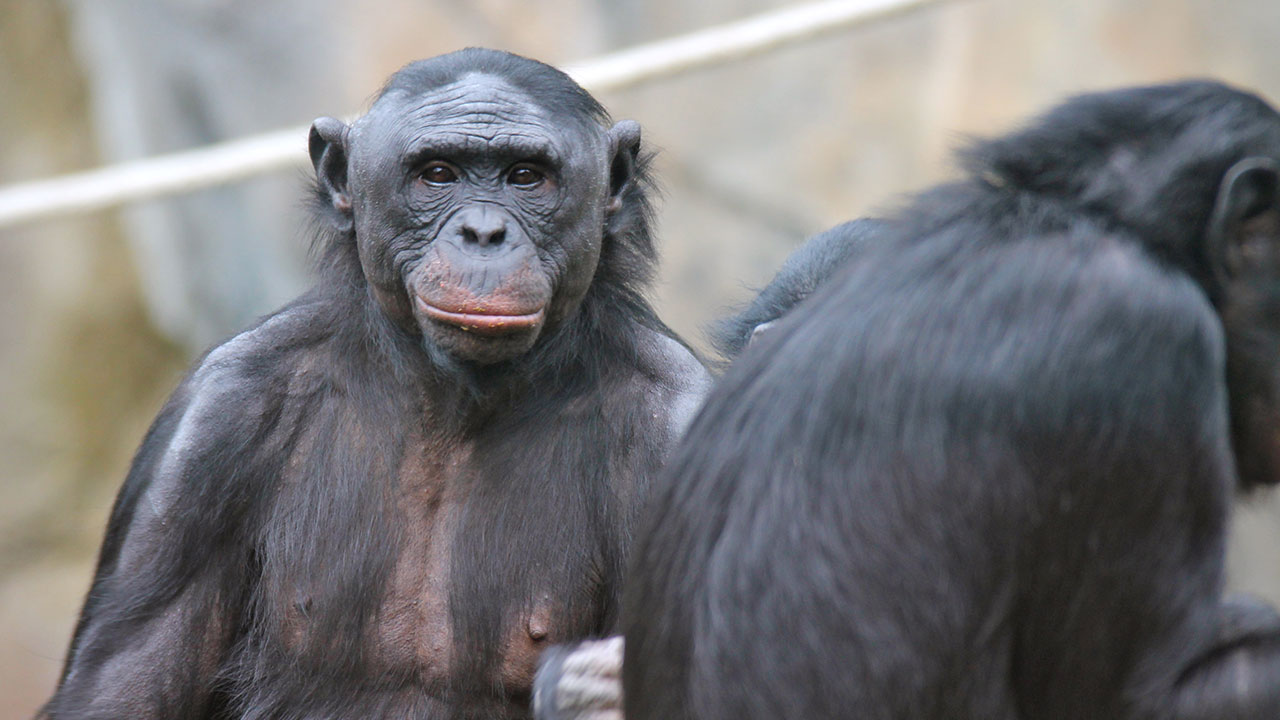 Humans Meet Chimps, Chimps Become Human?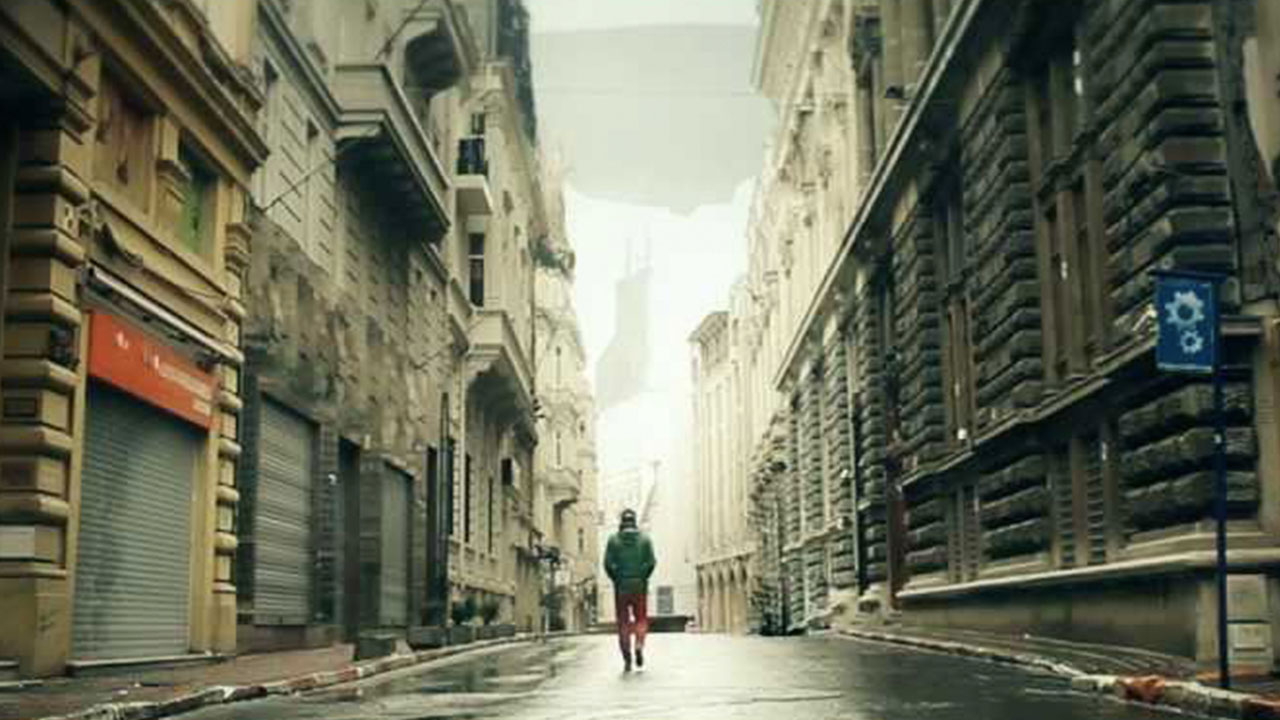 Science and Film as Instruments for Scrutinizing Our World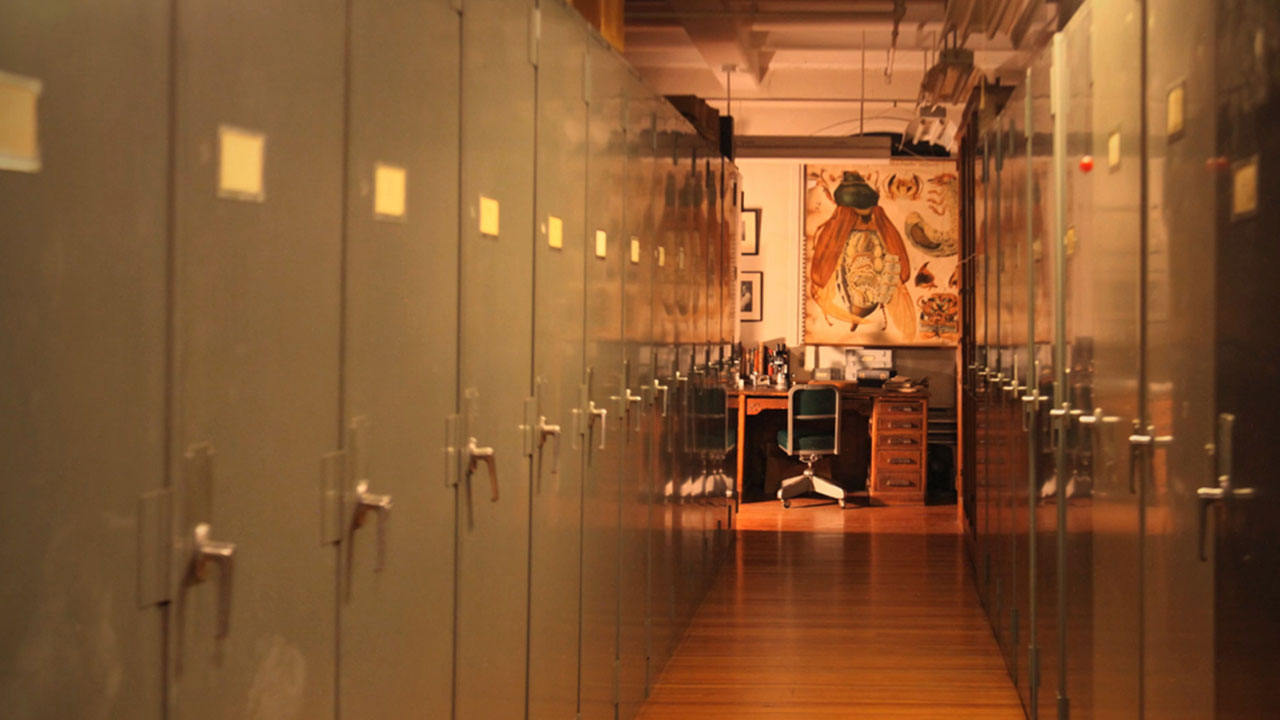 Adding Film to the Science Syllabus (Part 1)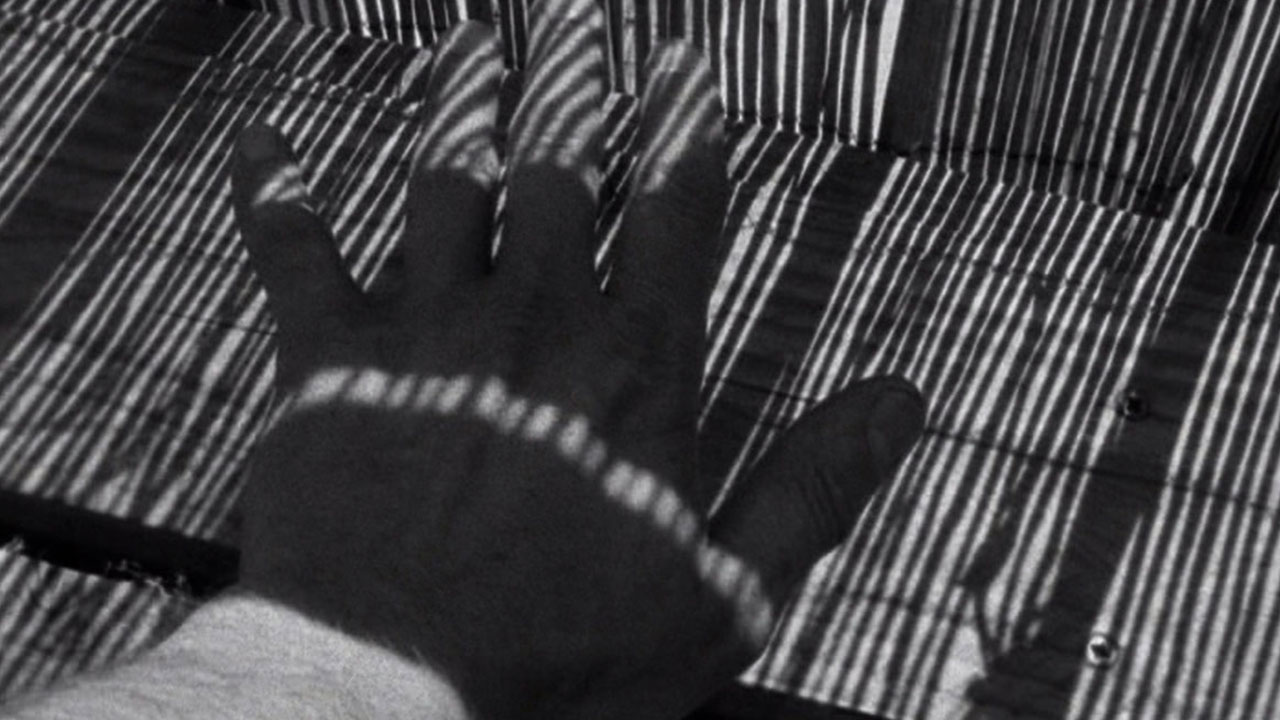 Musical and Mythological Visual Enchantments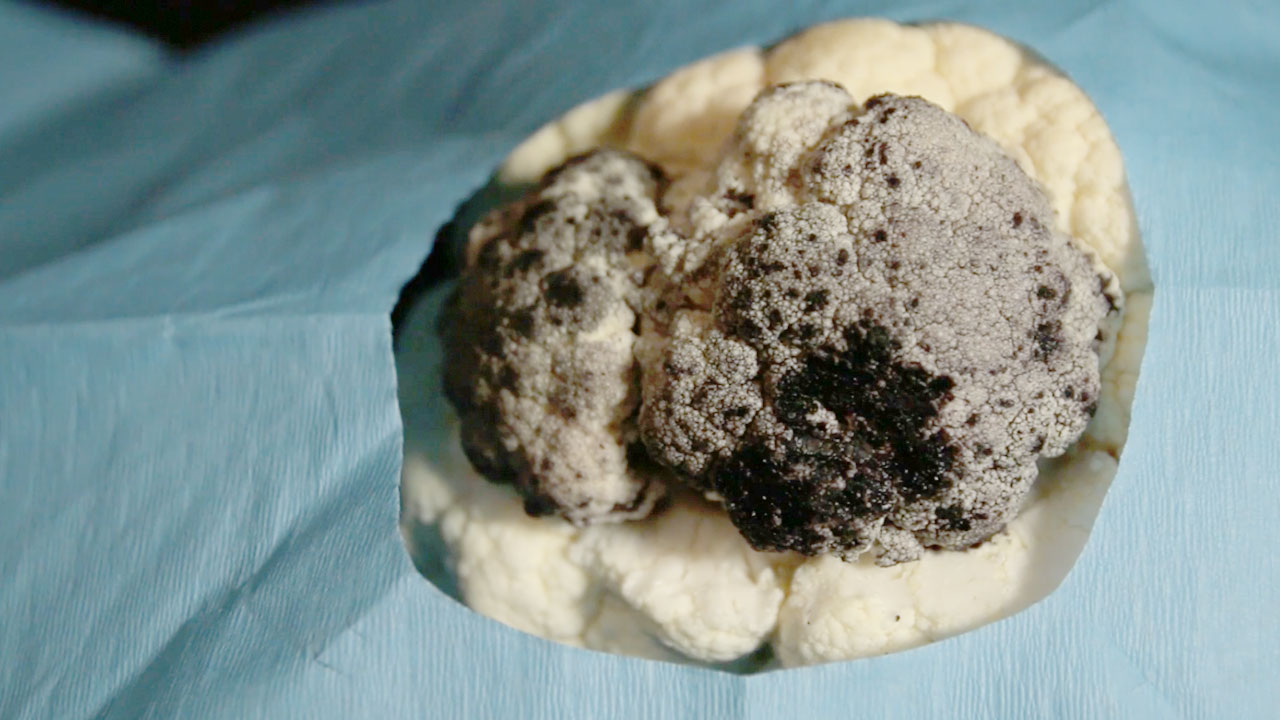 Scientists & Filmmakers in Paris Interpret Light at Pariscience Film Festival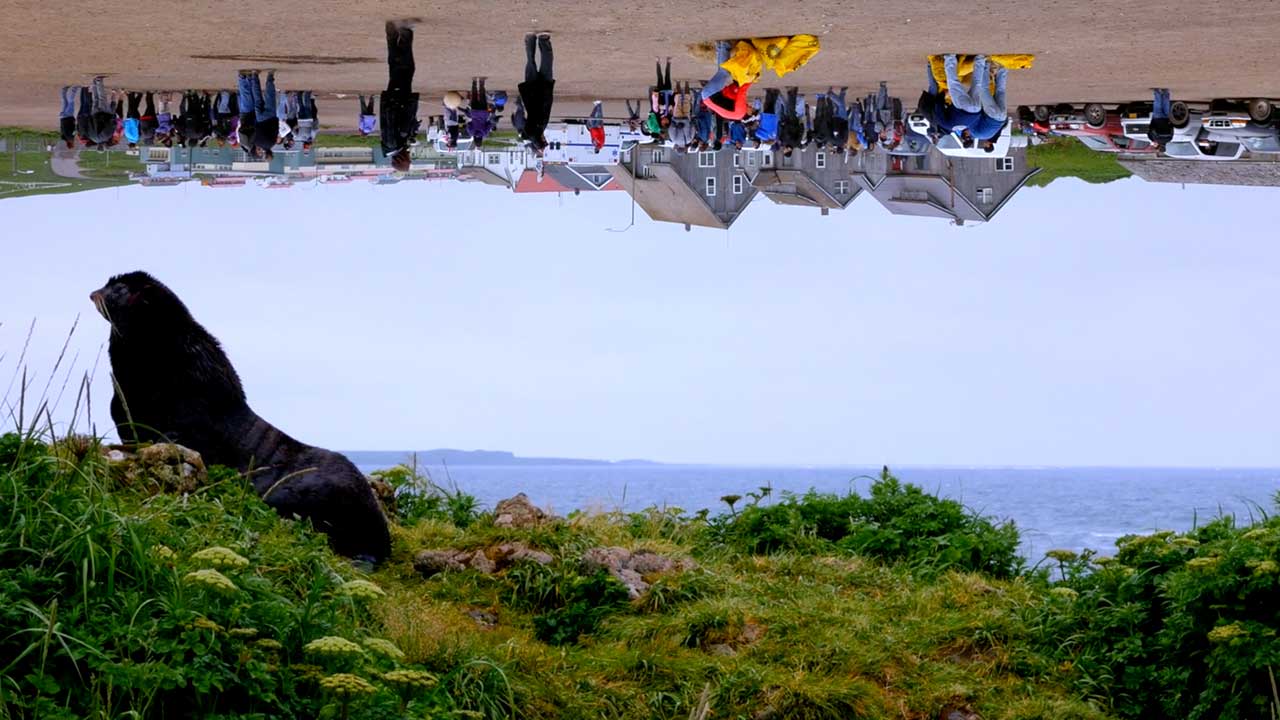 Fauna and Landscapes in Indigenous Stories
There will never be a final film format (Part 1): The future of celluloid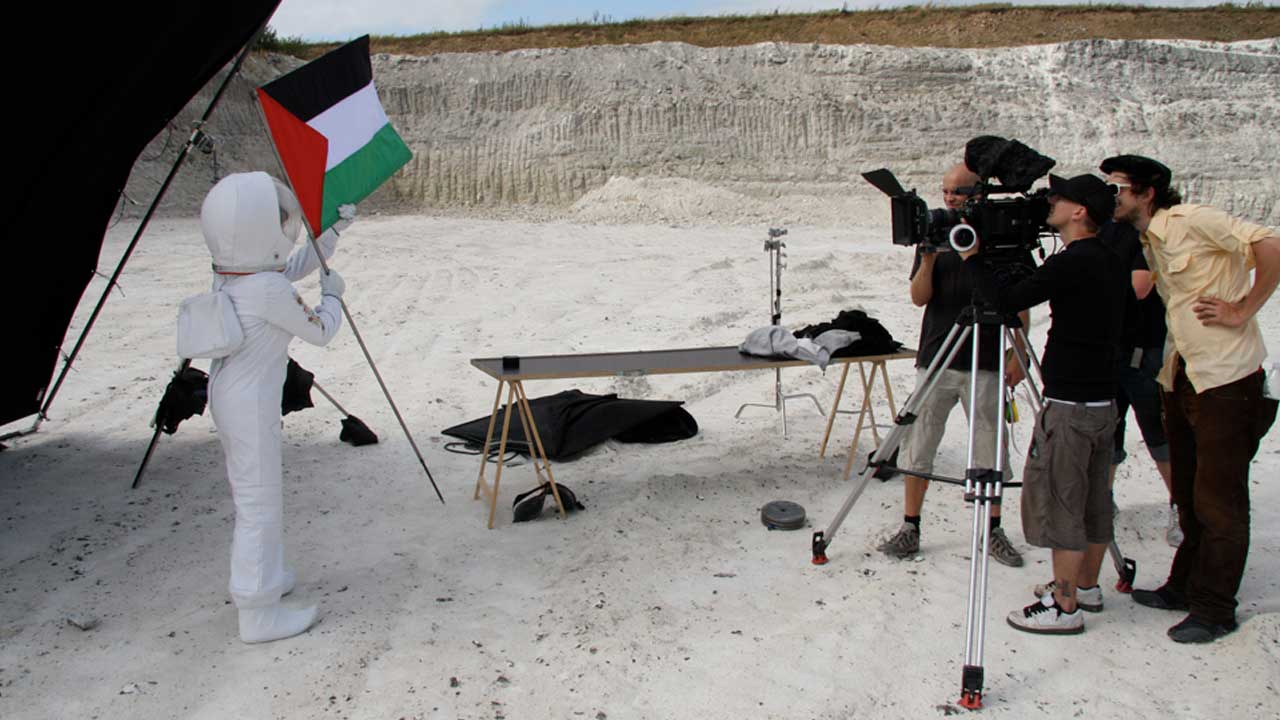 Envisioning Future States With Science Fiction
On Land and Sea: Visions of Landscapes in the Global South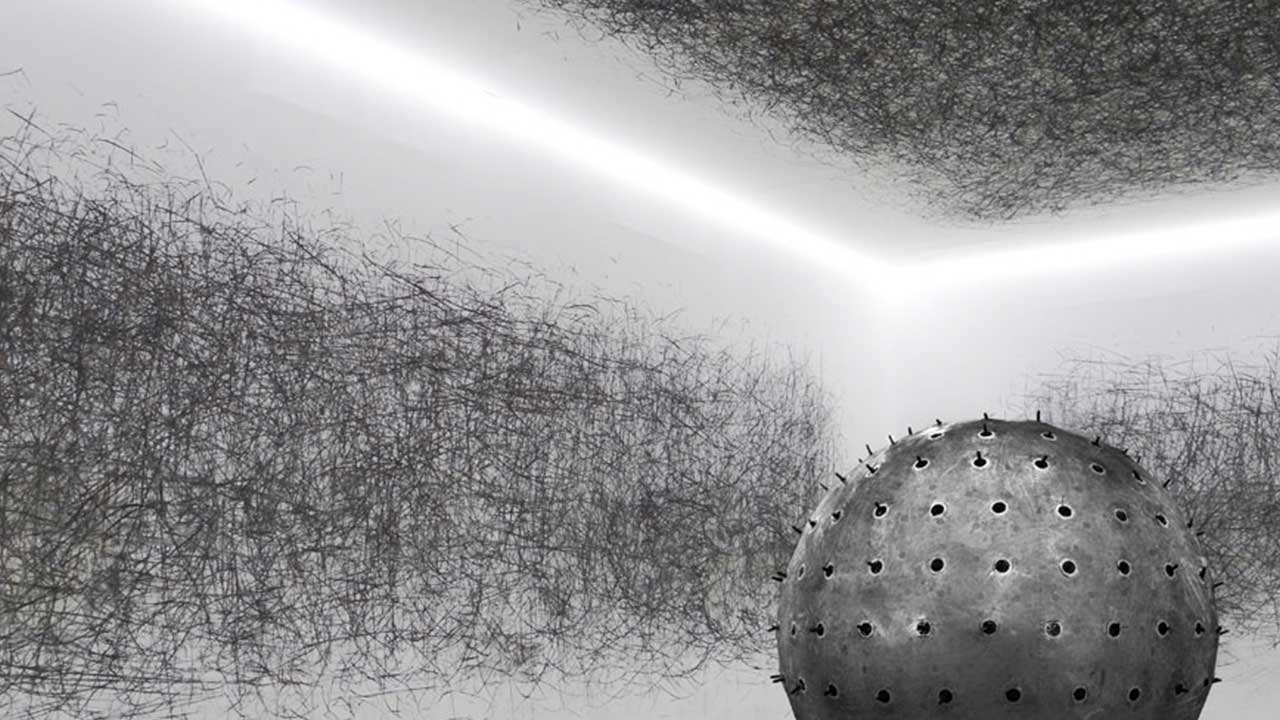 Intimacy and Catastrophe: How film frames climate change
The Horror of Science in 21st Century Film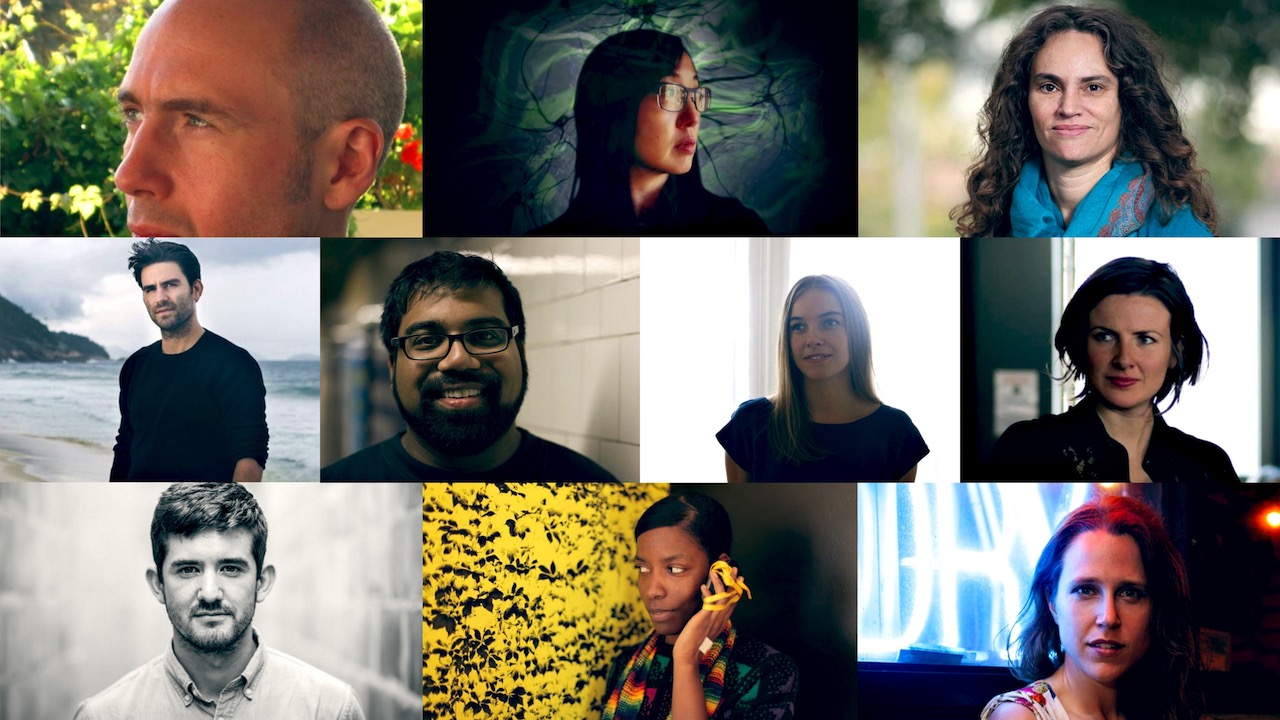 Announcing the Ten Visionary Filmmakers of "Chimera Experiments"
Landscapes & Language of the Anthropocene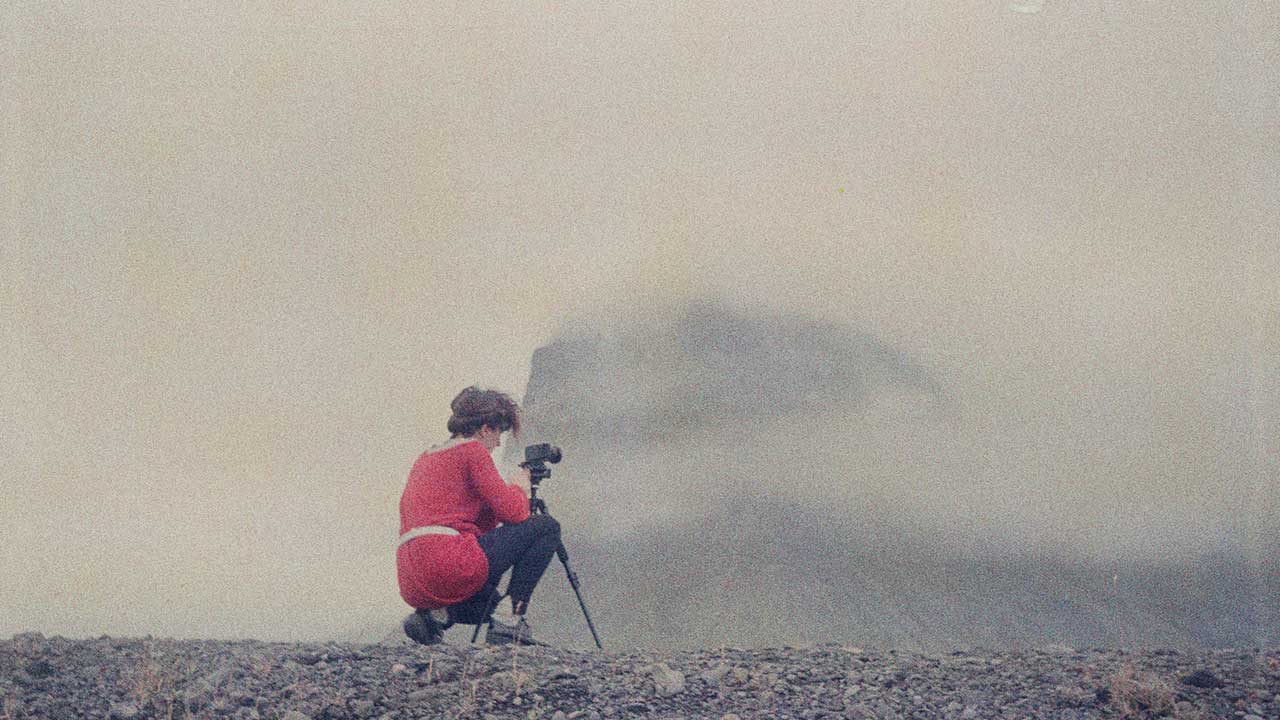 Redefining the Scientific Fiction(s)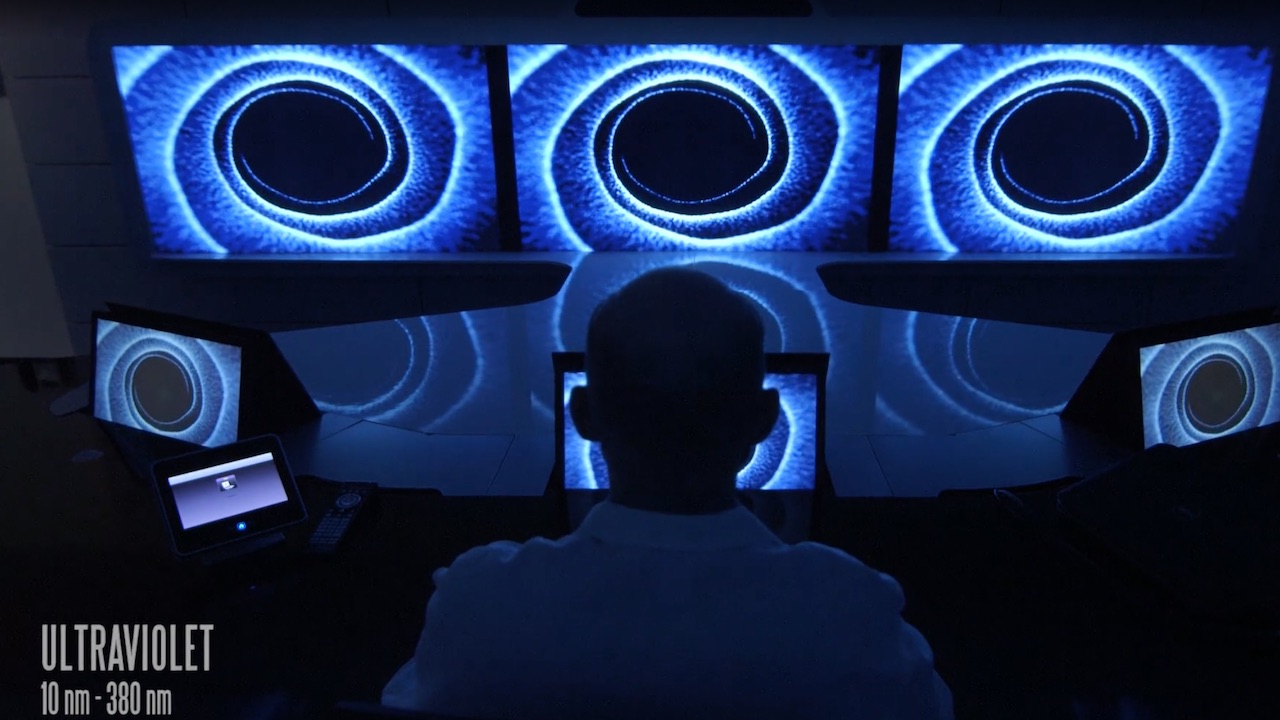 6 Brilliant Science Films From Symbiosis 2016
6 Beautiful Short Science Films About Nature and Humanity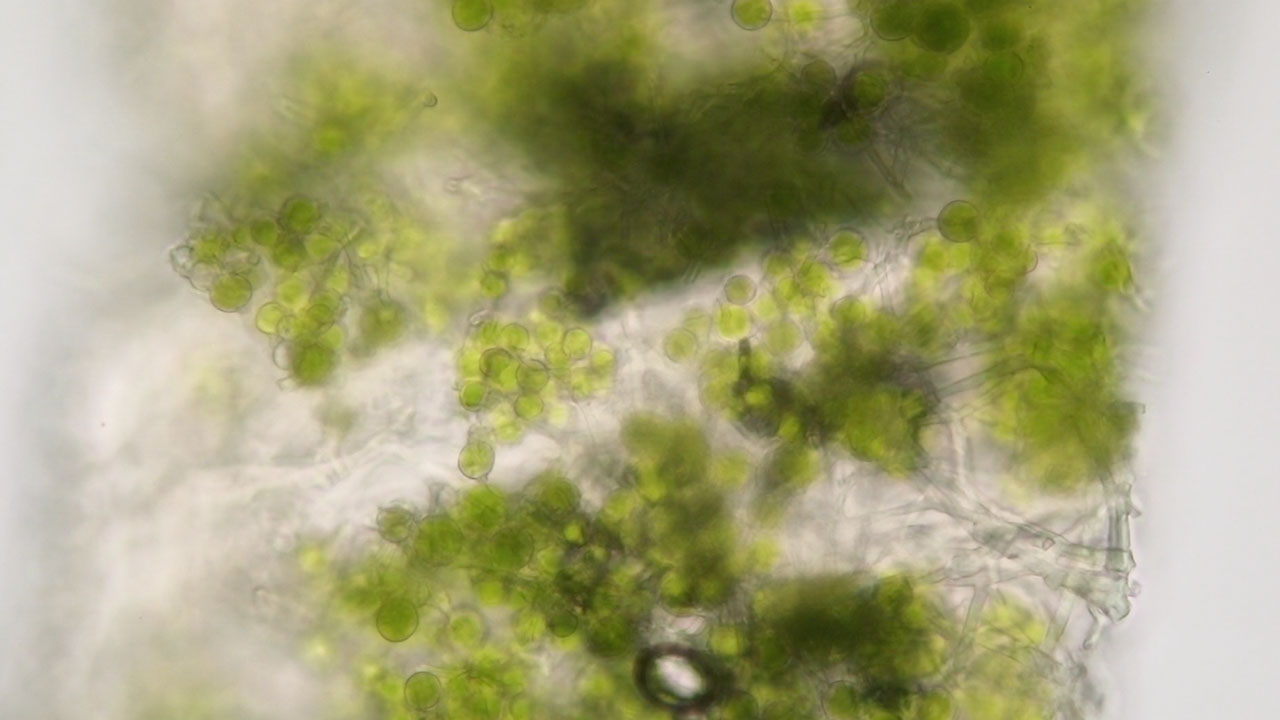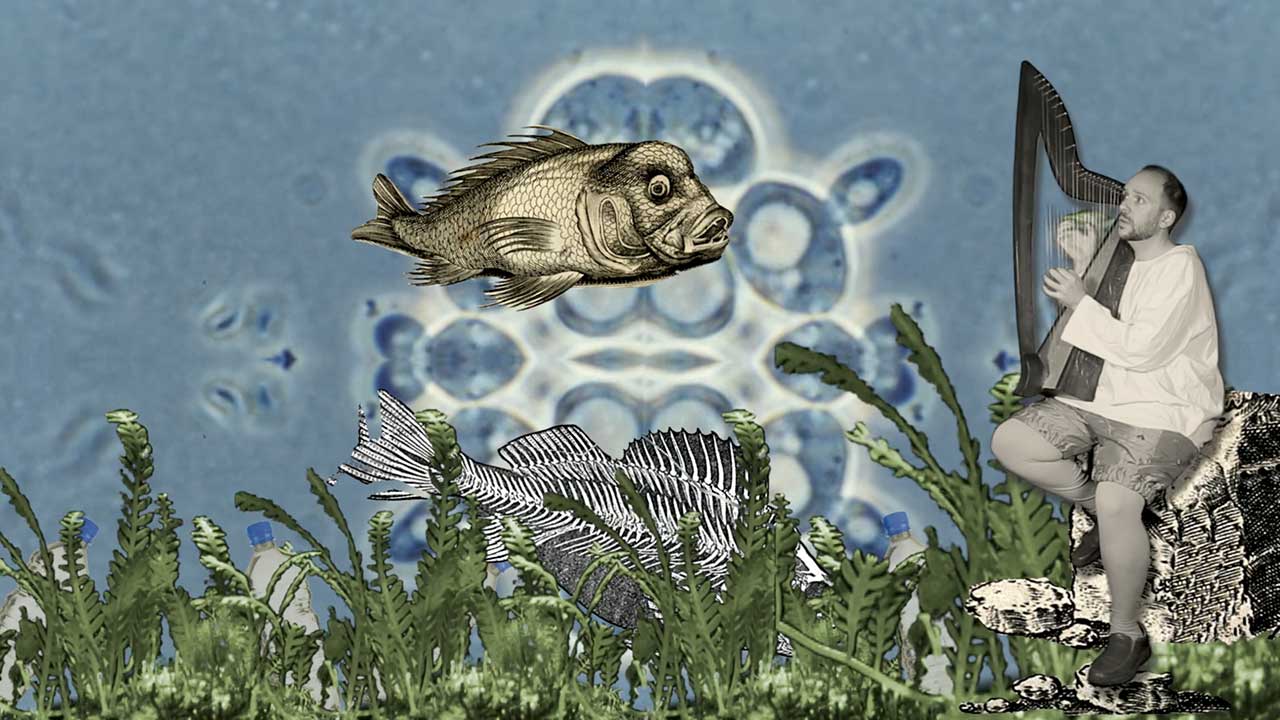 The Rulers of Our Inner World
A Tale of Motherhood and Science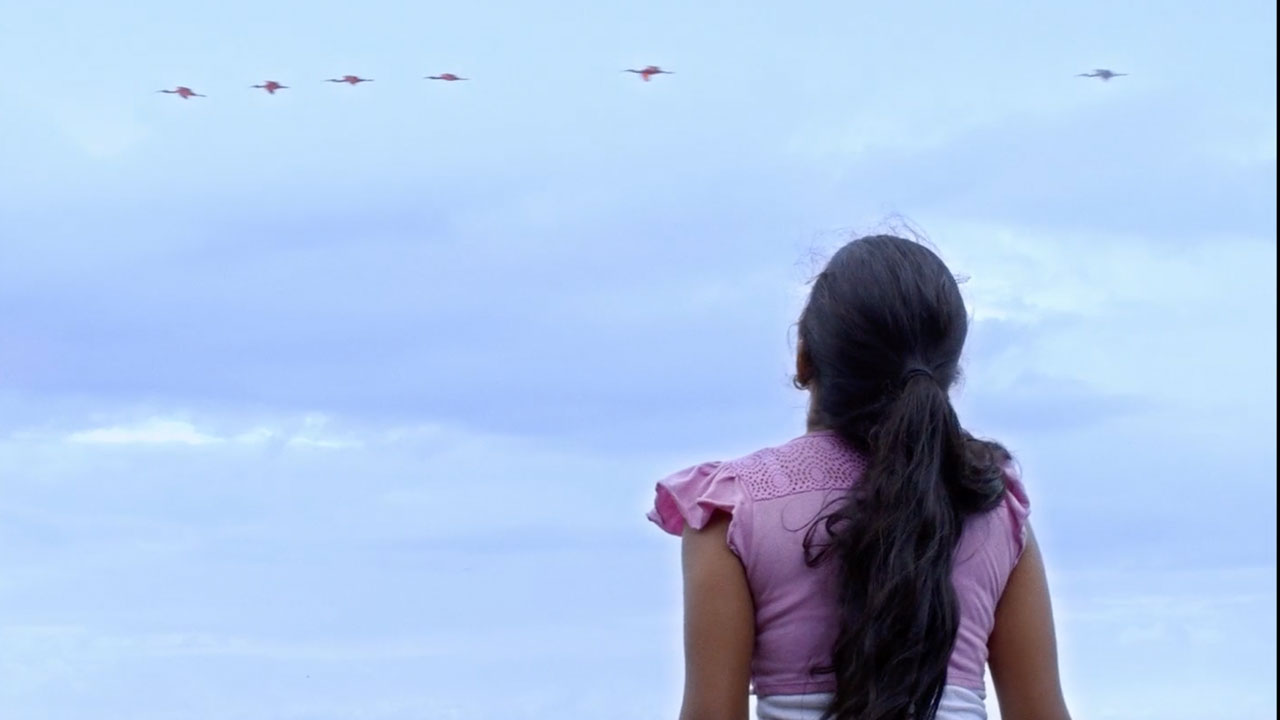 Transformative Desperation
The Pursuit of Hope and Knowledge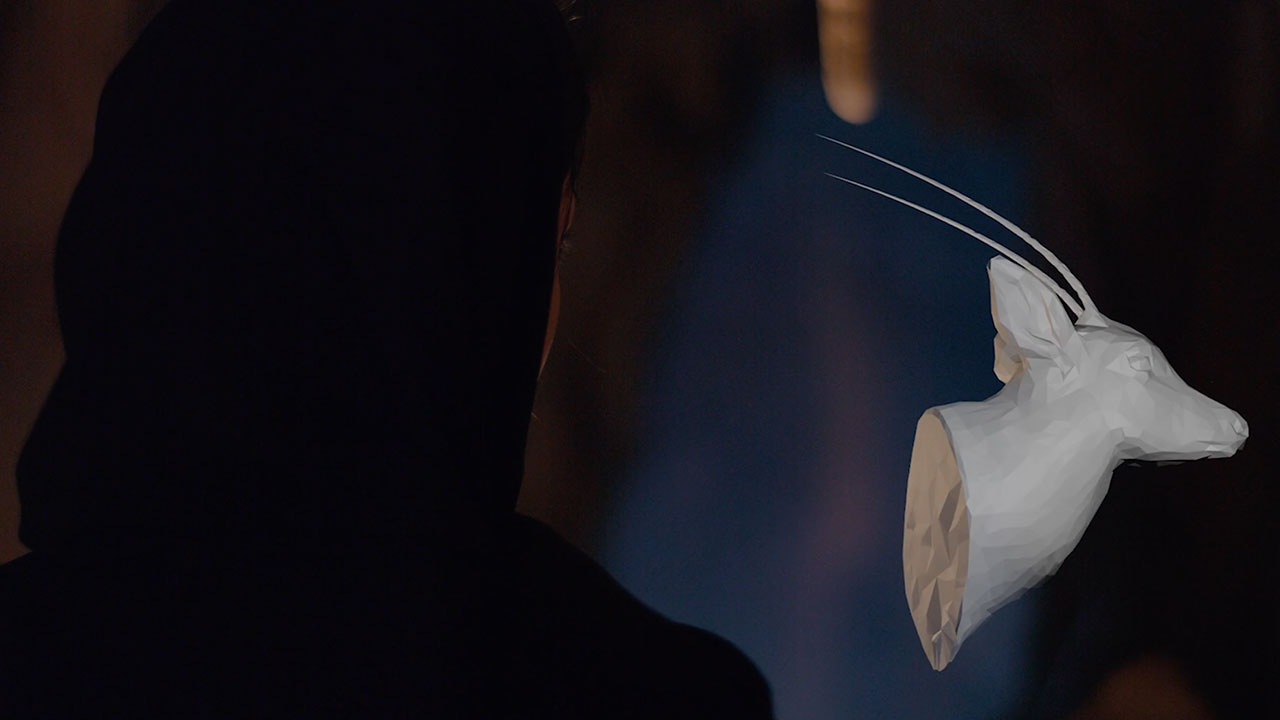 Connection and Communication: What Does it Take?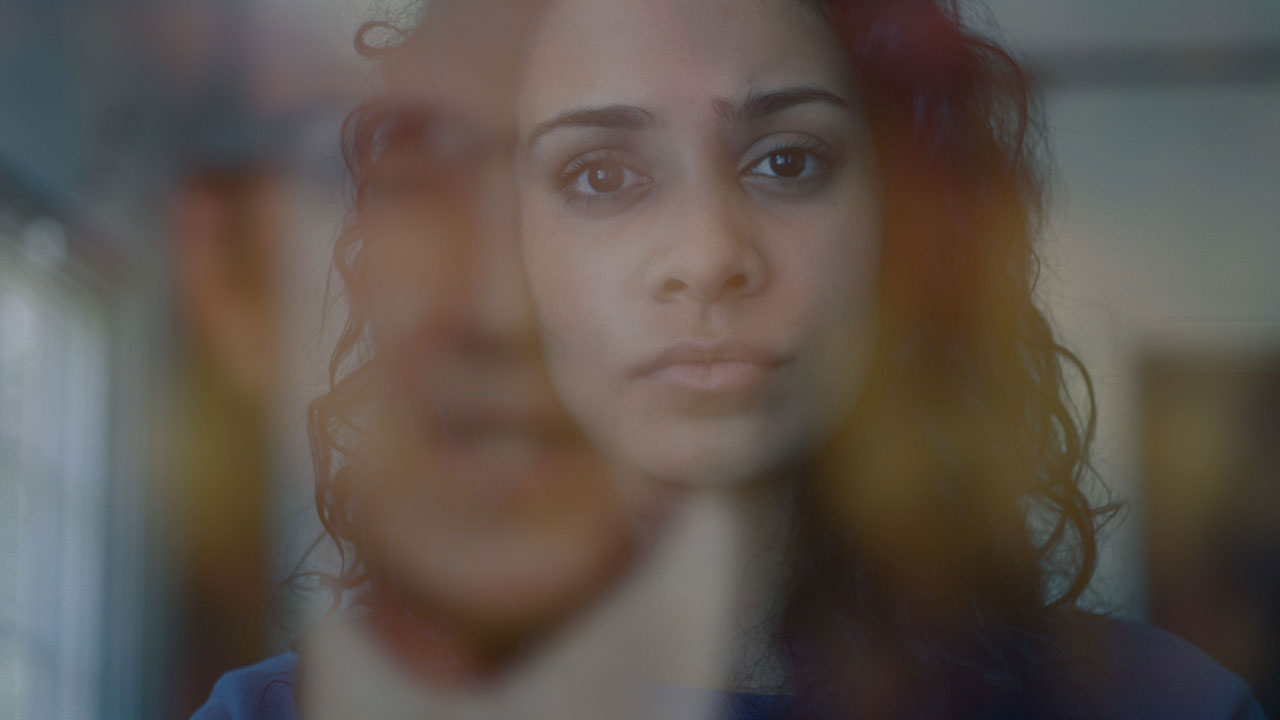 The Genetic Modification Question: Pets Edition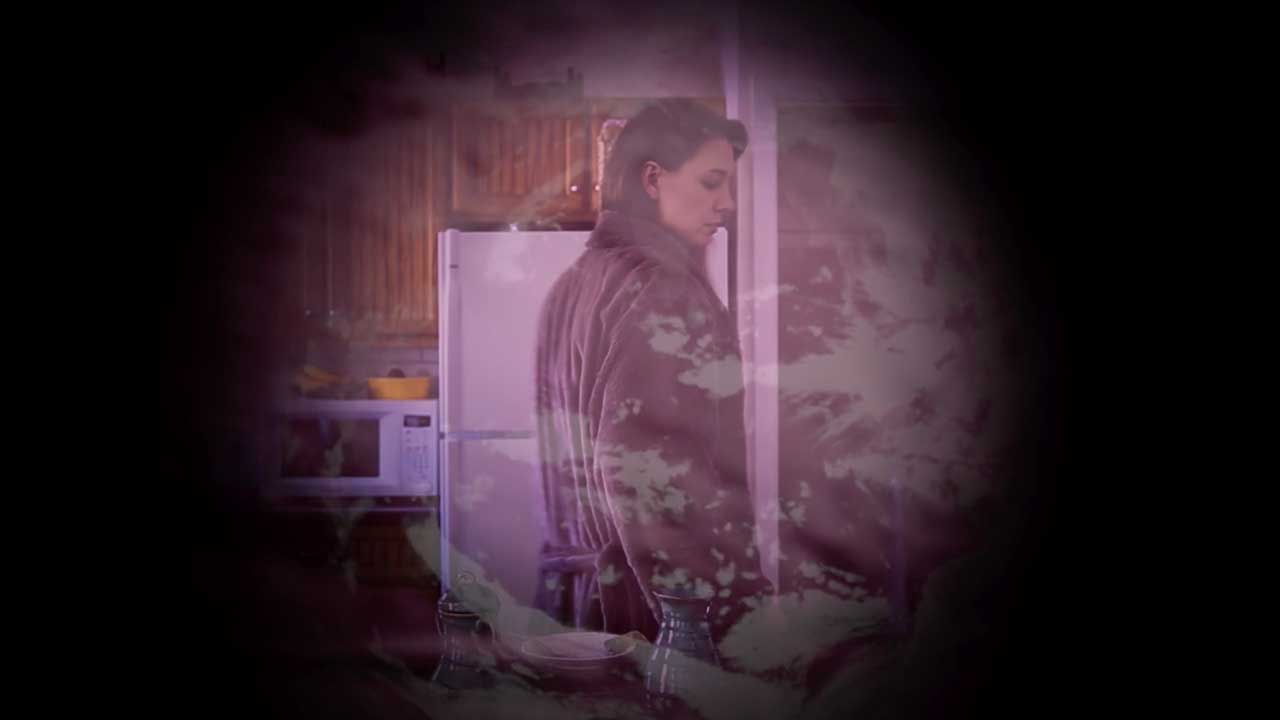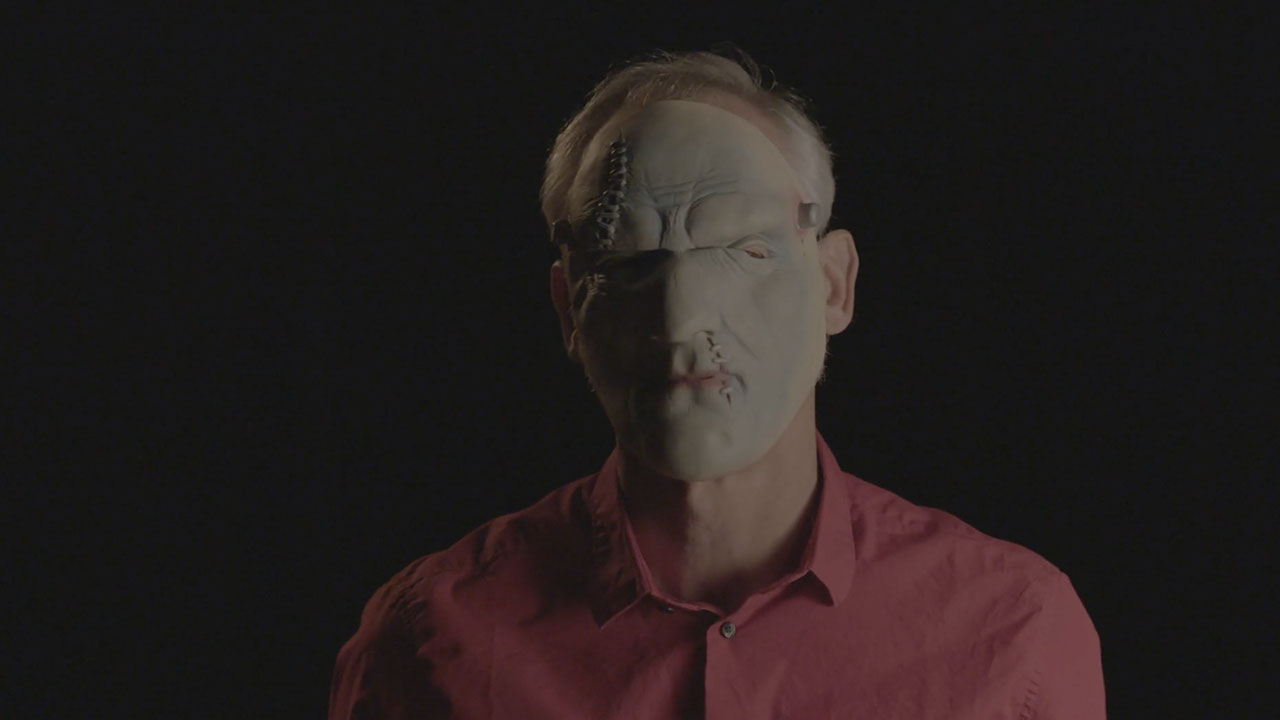 A Choreography of Emotions & Fear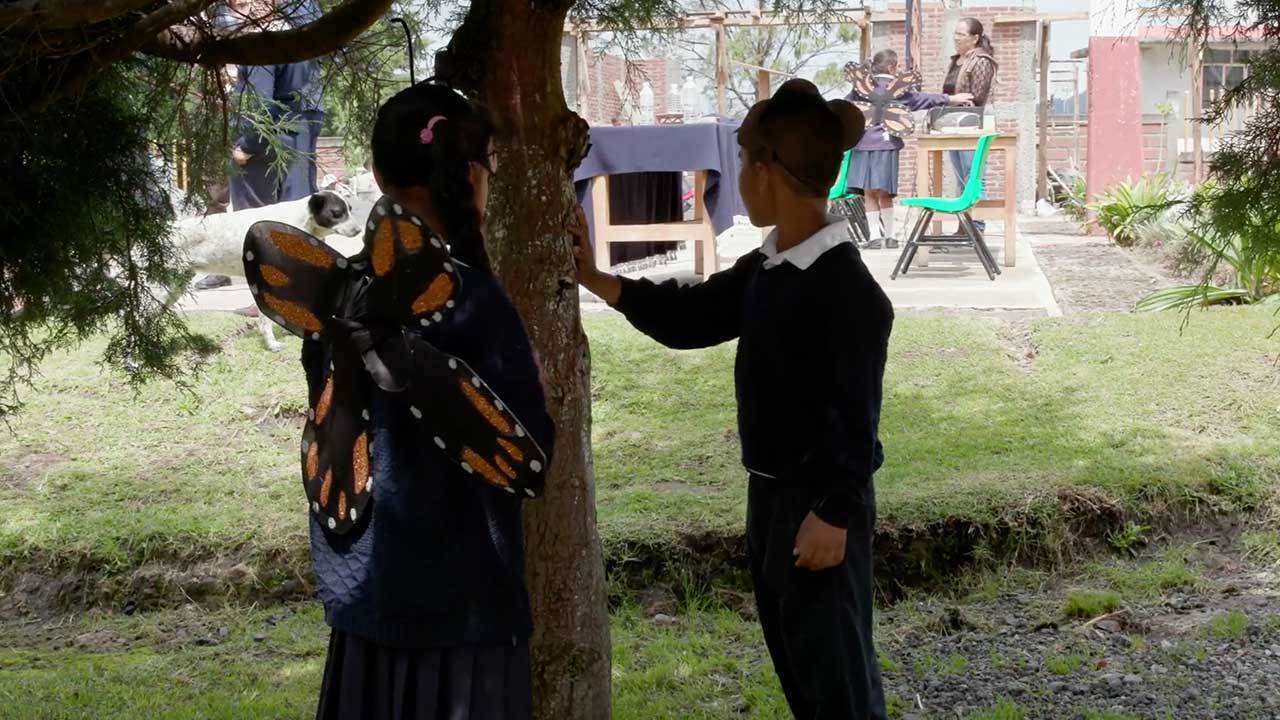 Metamorphosis: Examining Rites of Passage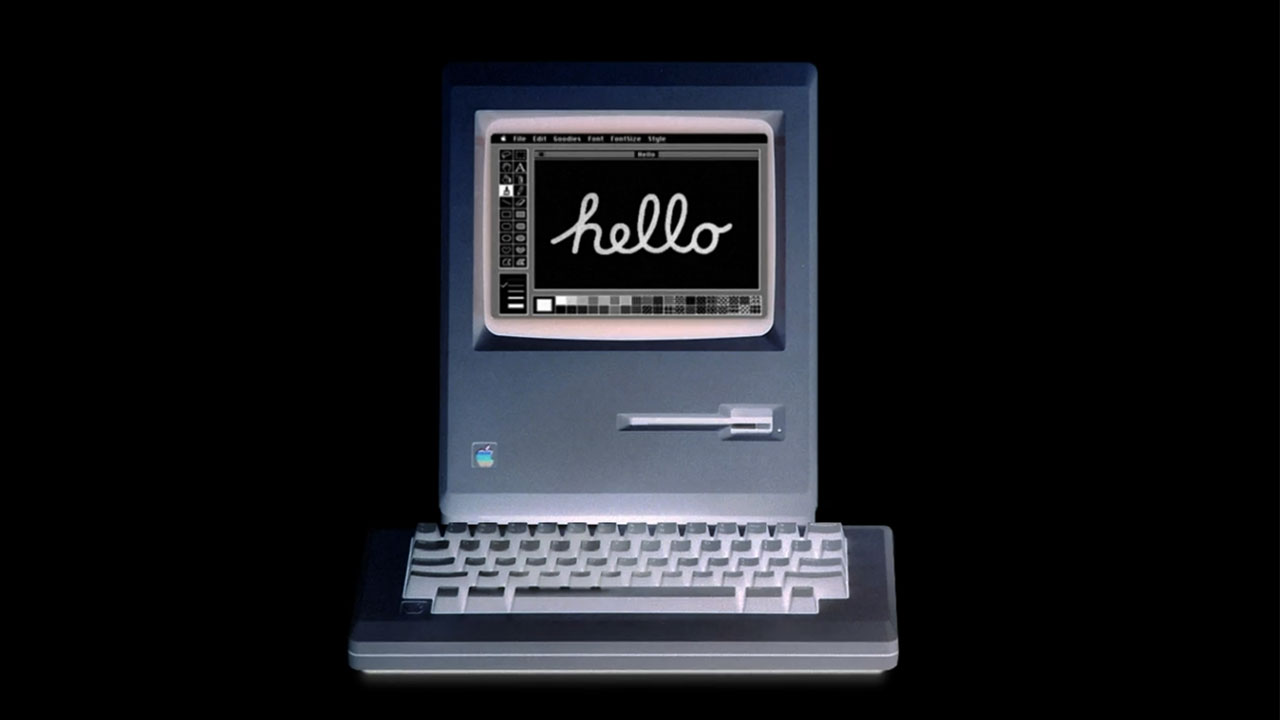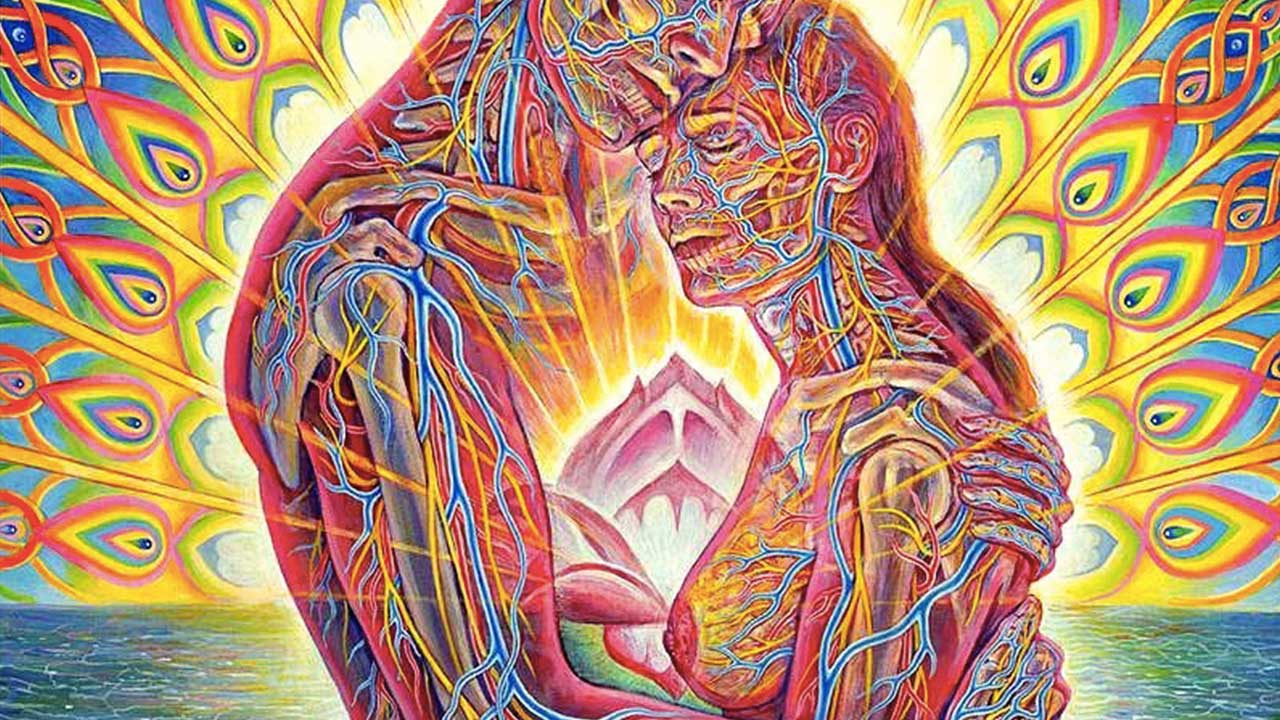 Love, Relationships, Babies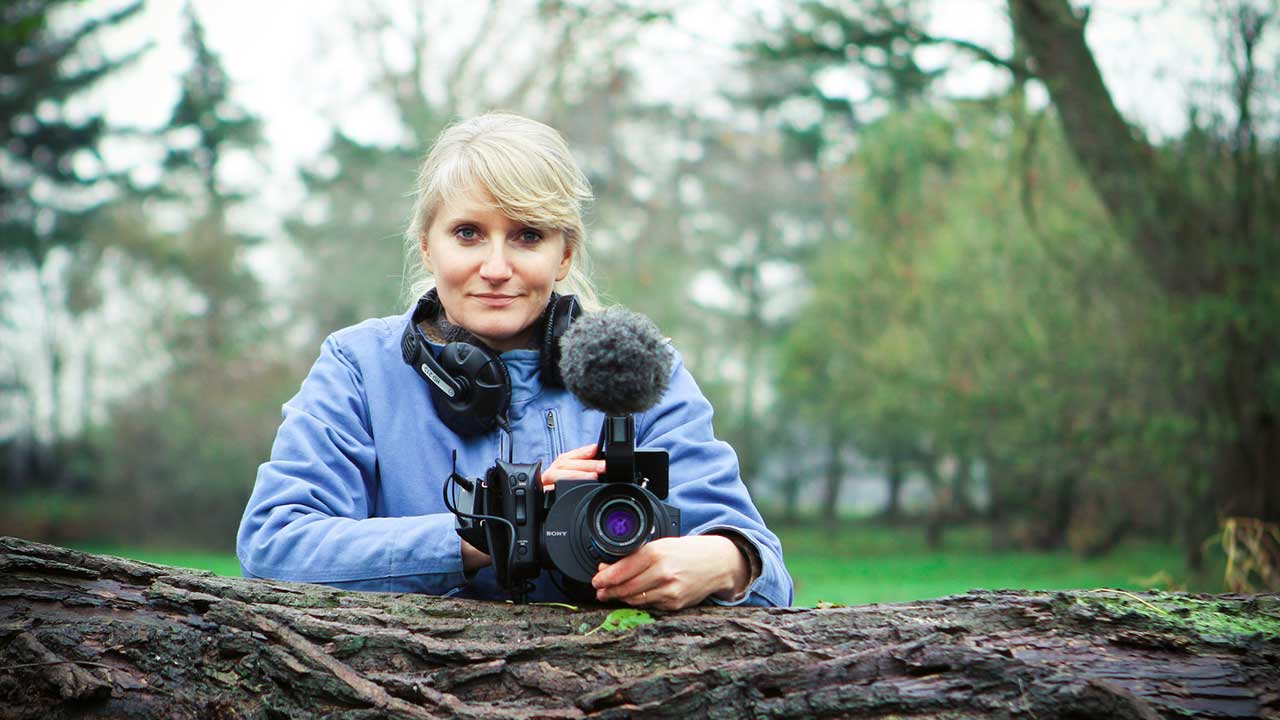 Does Consciousness Exist Outside of Our Body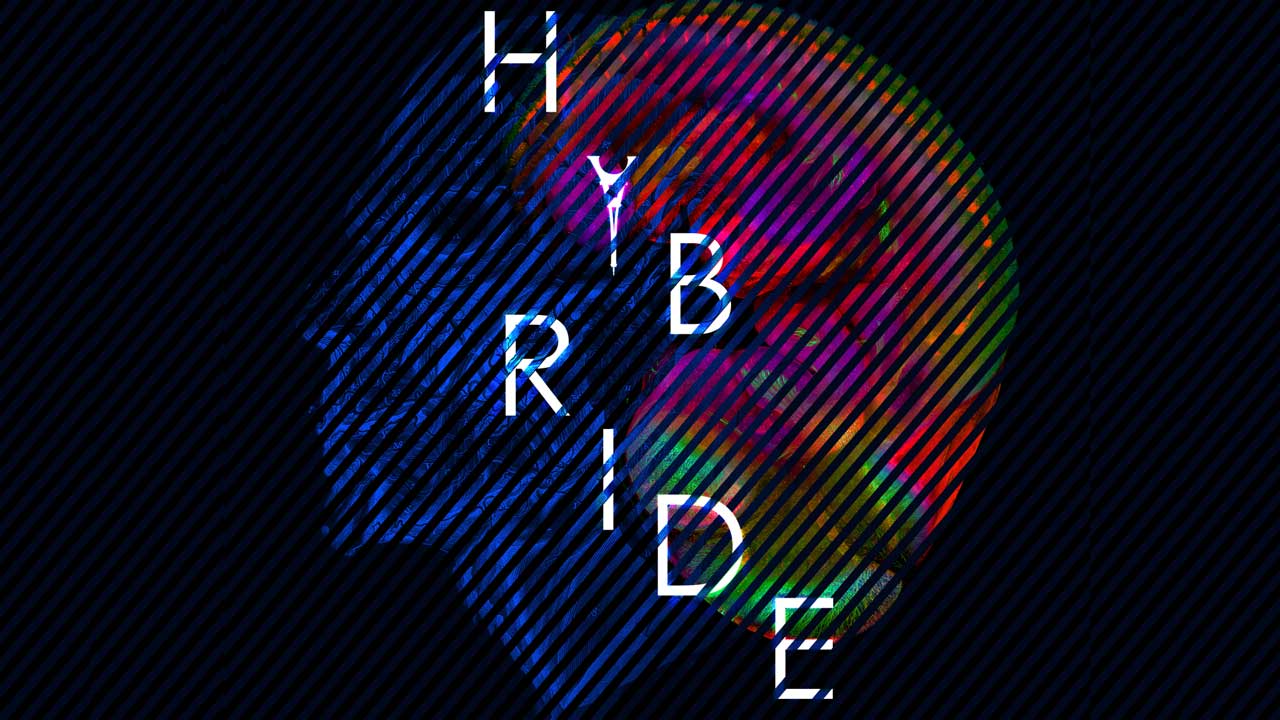 The Winning Films at Imagine Science Paris: A Celebration of Scientific Expressions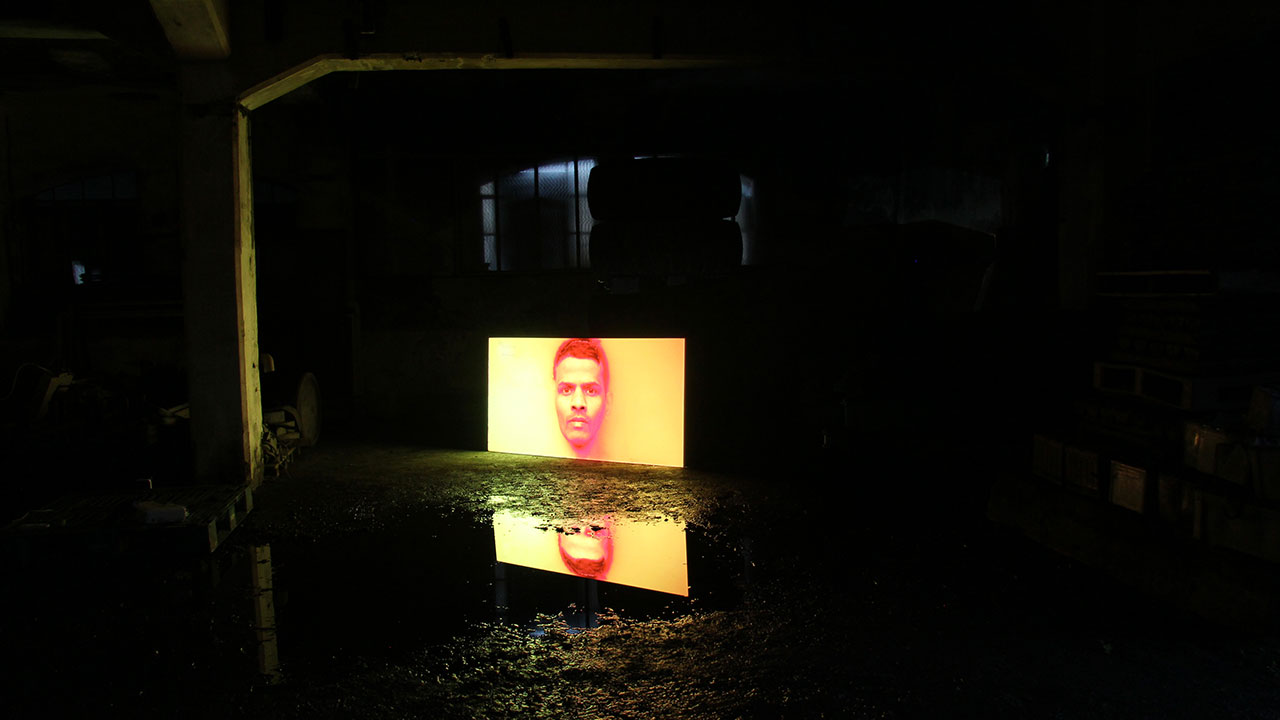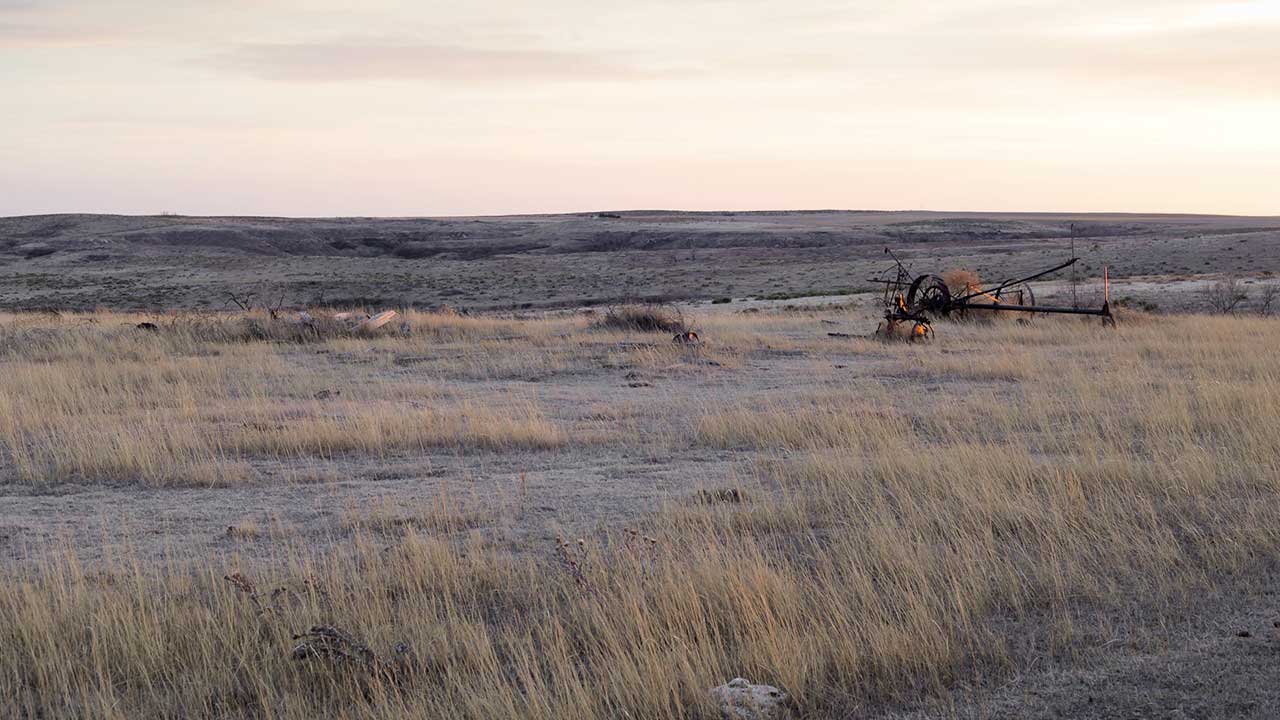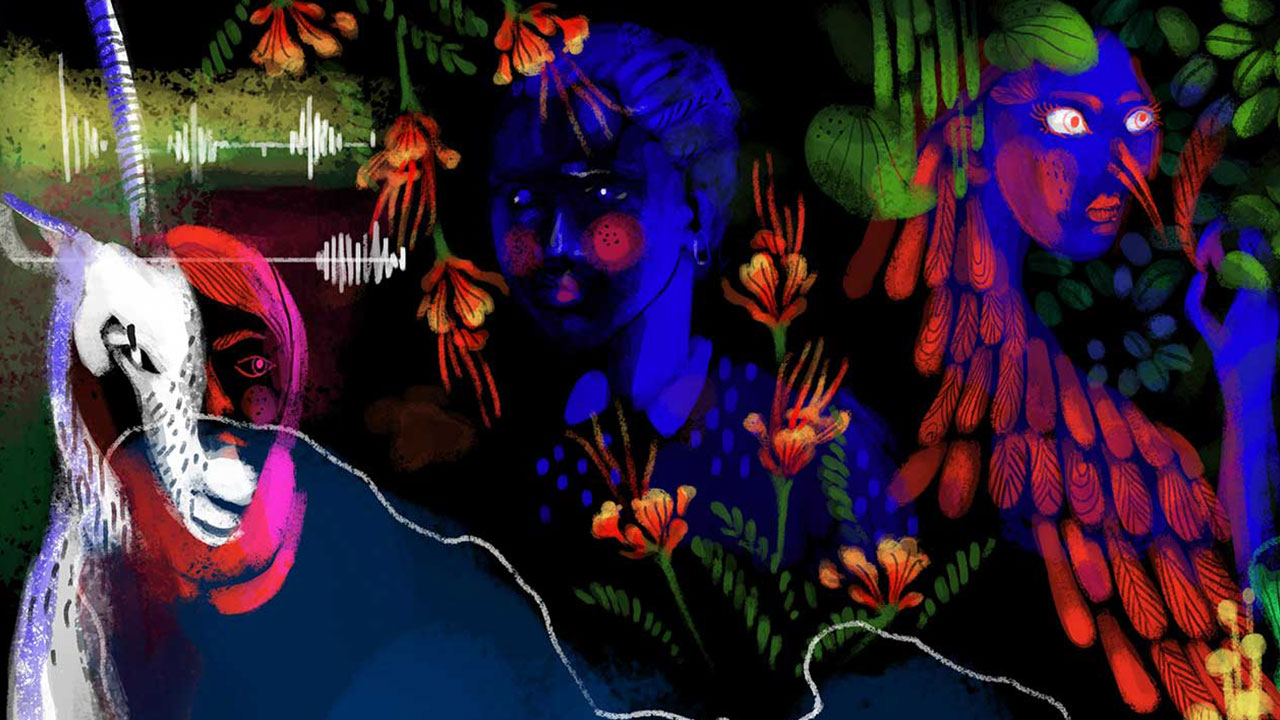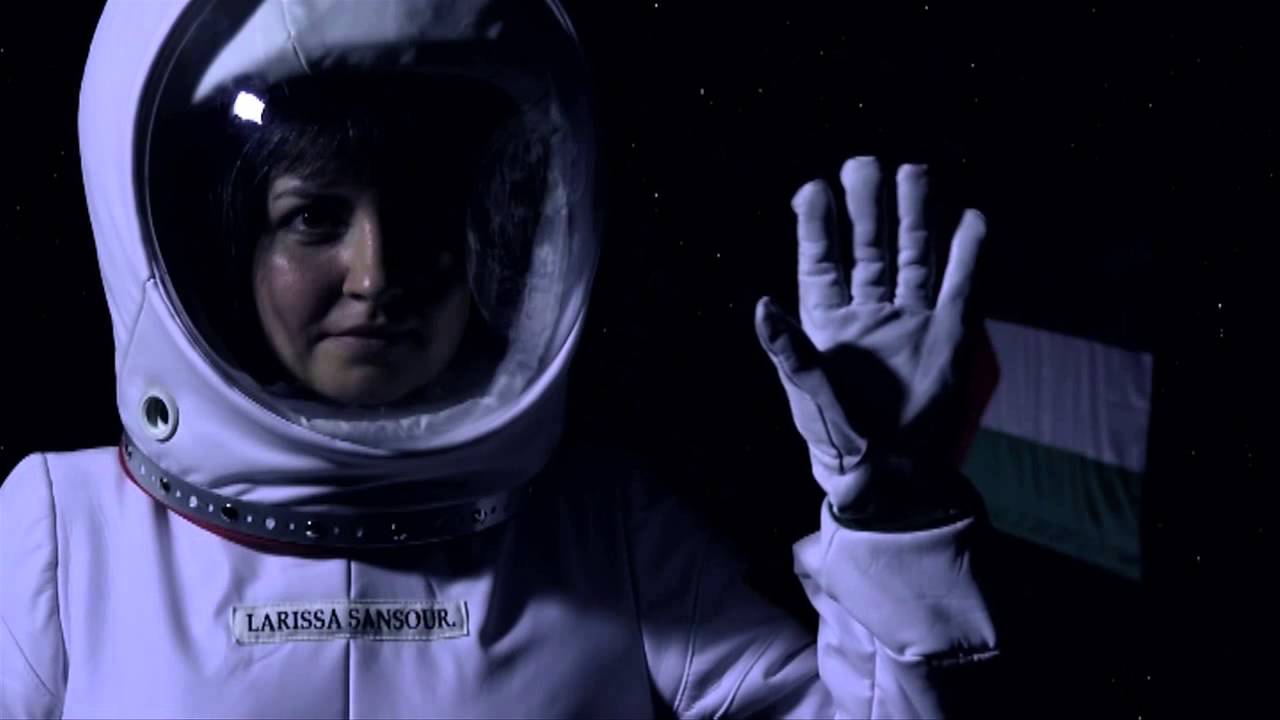 Modern Arab Science Fiction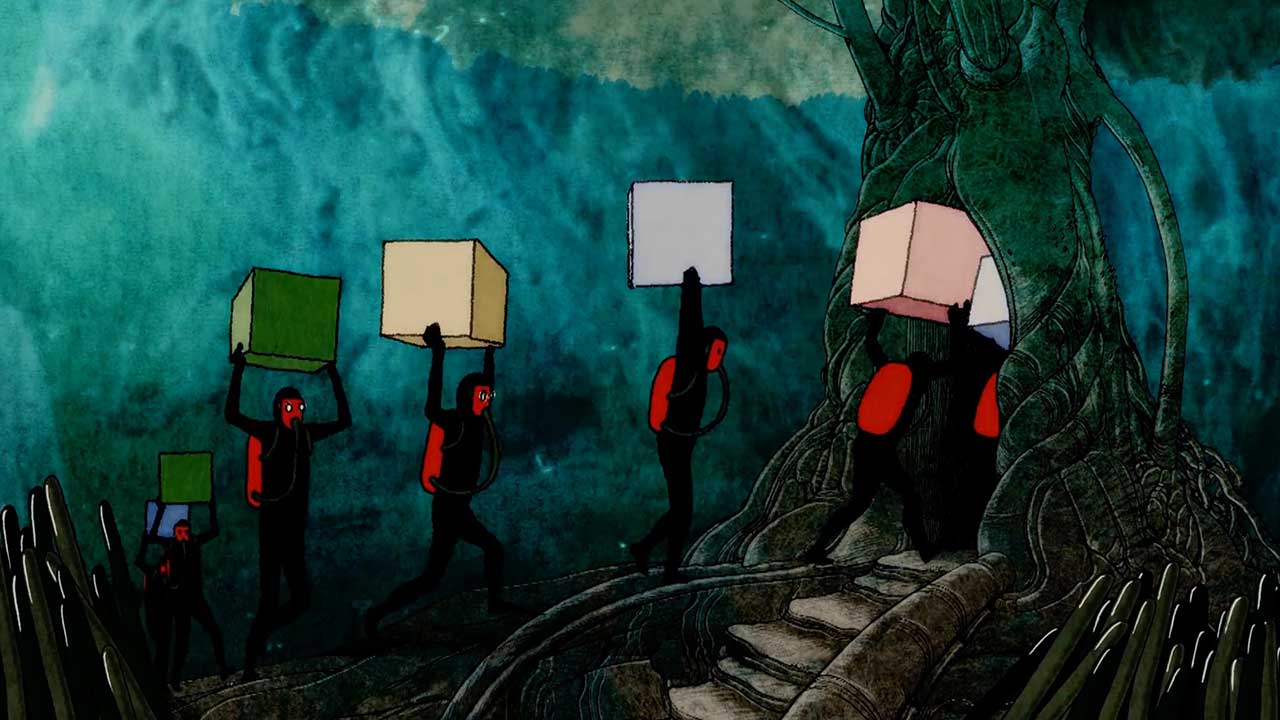 Animated. Science. Fiction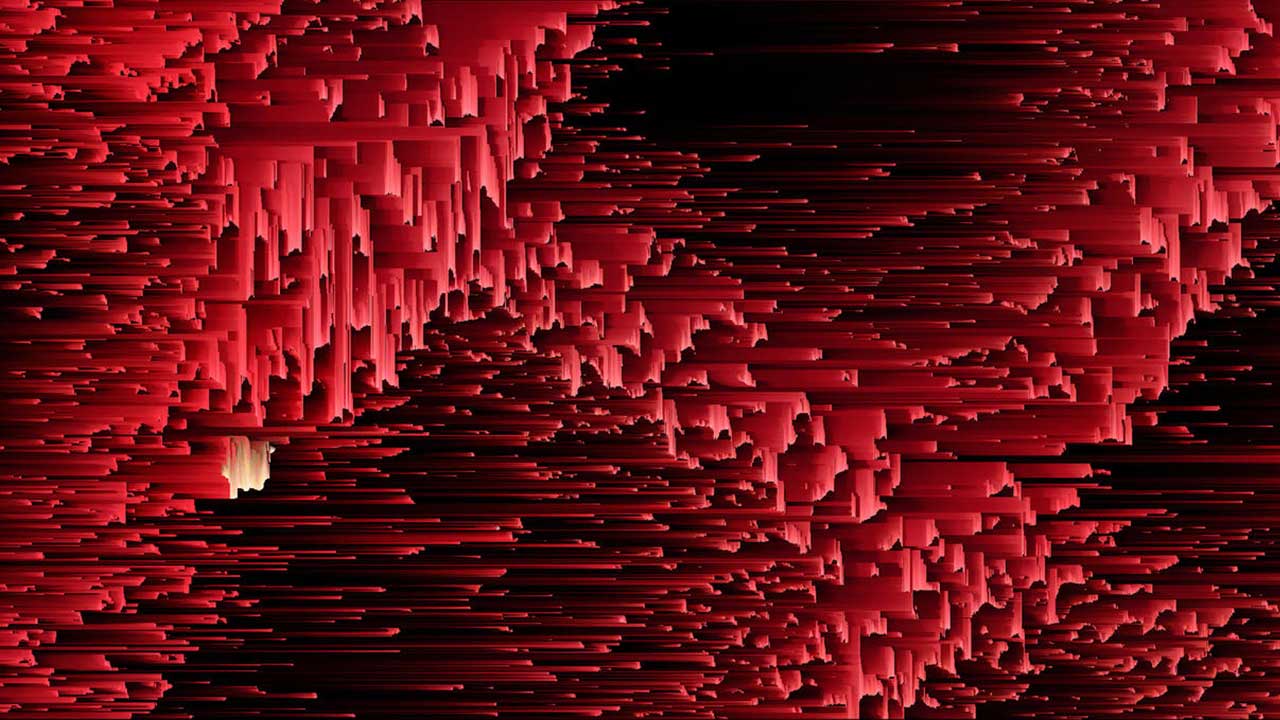 There Will Never Be a Final Film Format (Part 2): Celluloid-Digital Collisions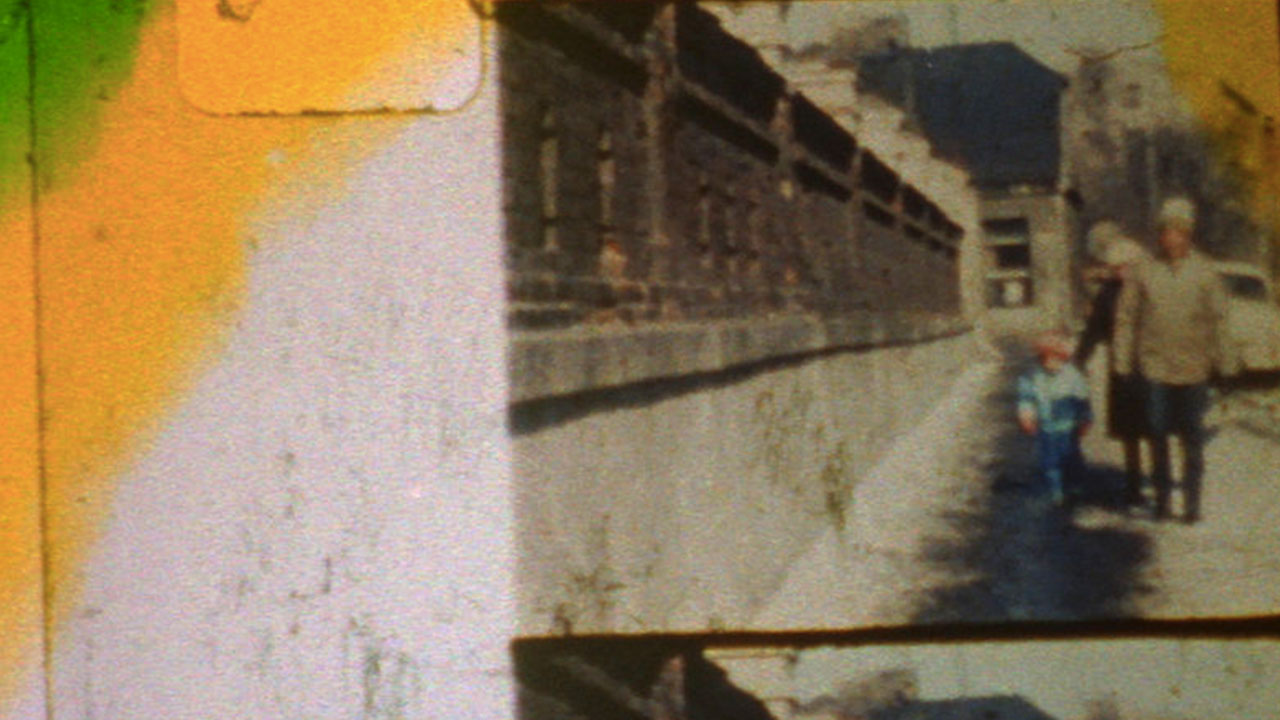 The Artwork of Migration: How movement functions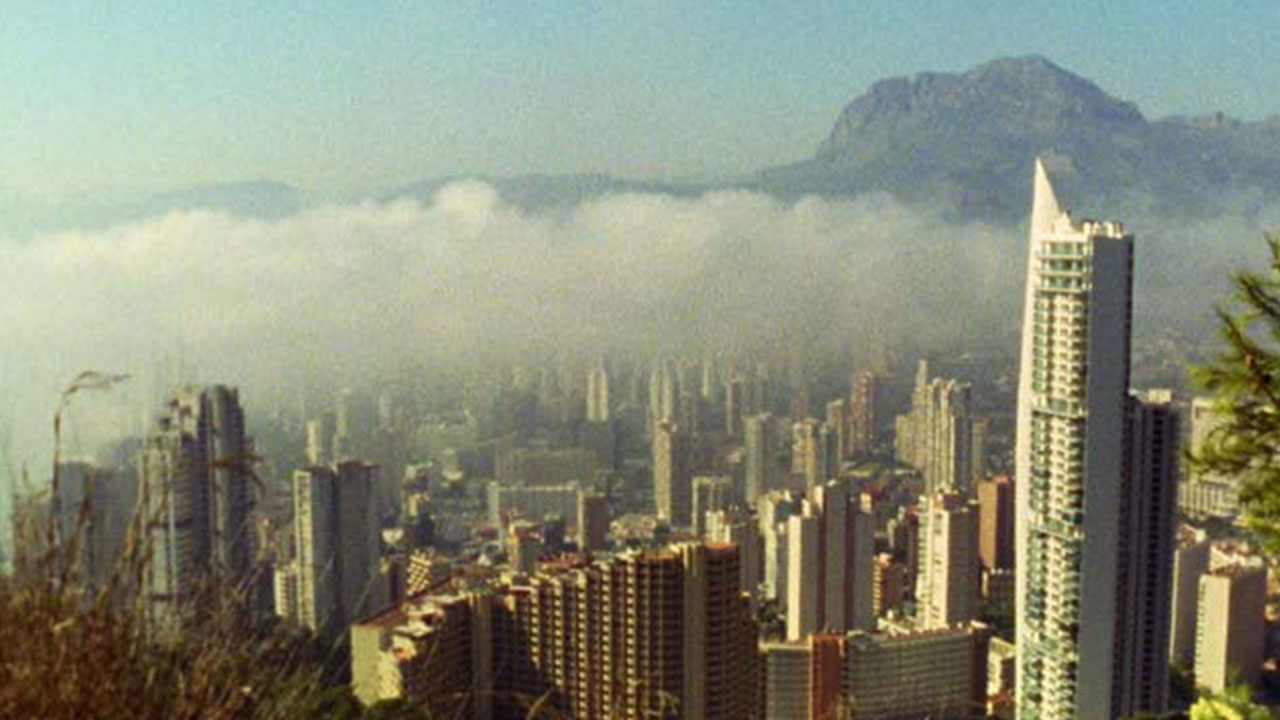 Beyond Good and Evil: Ethics and Artificial intelligence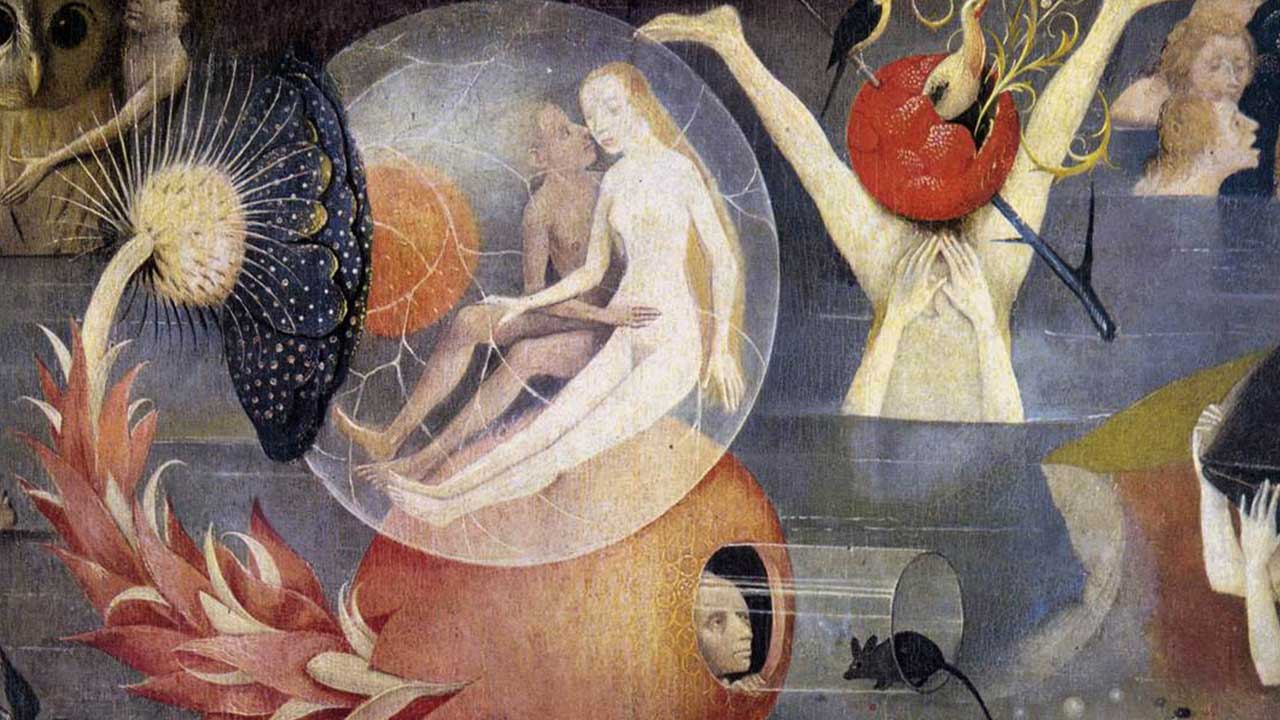 In Search of the Persian Leopard and Beyond: Rare Wildlife Films of Iran
Unseemly: the body's exquisite horror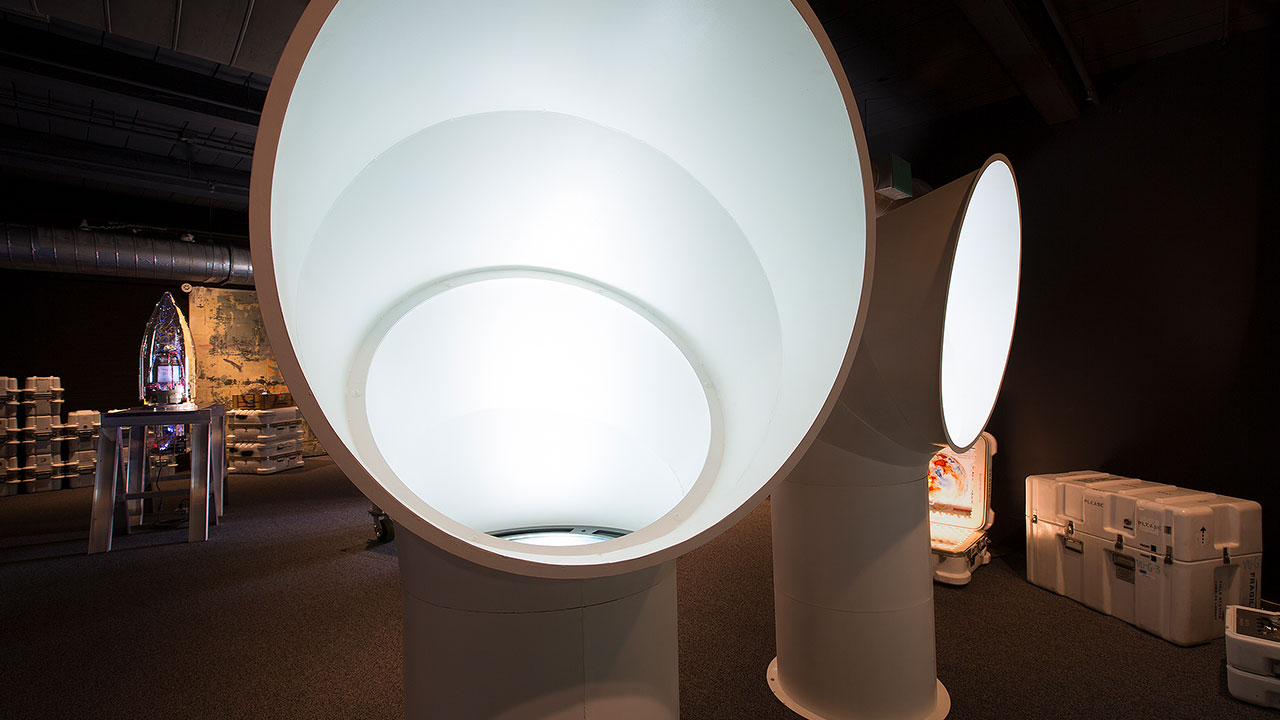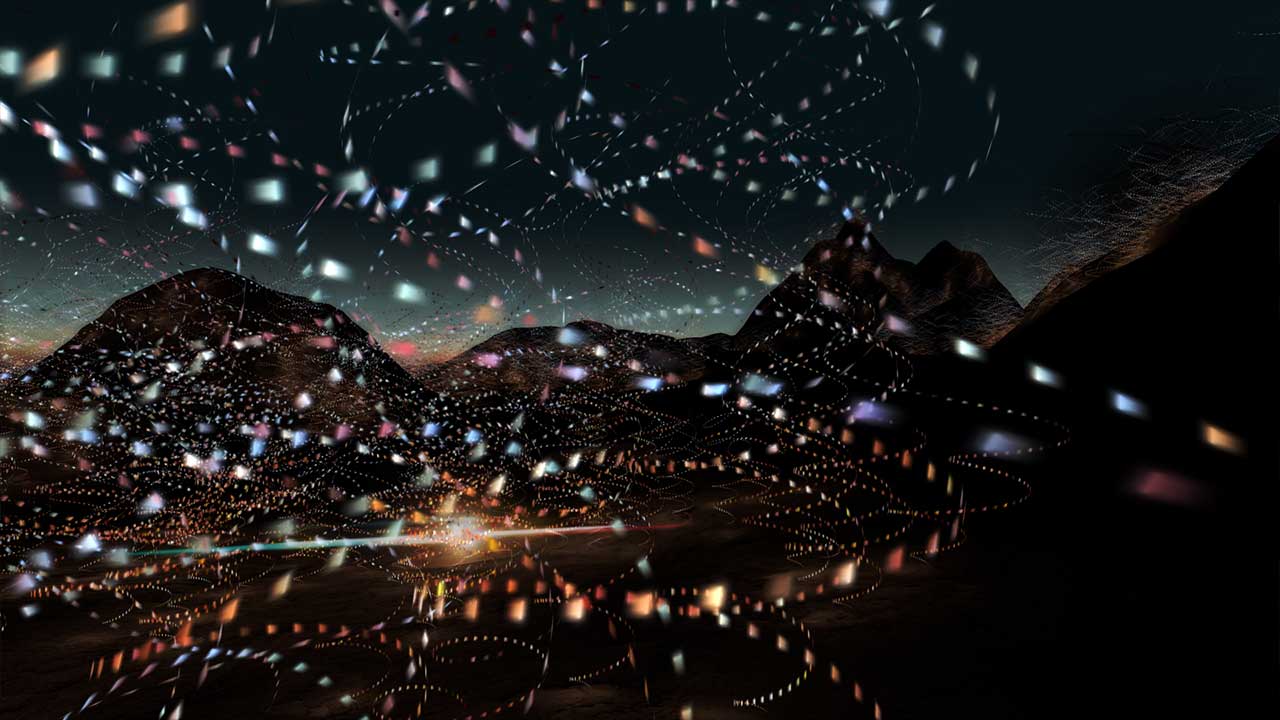 Silent Signal: Exploring Visionary Science through Experimental Animation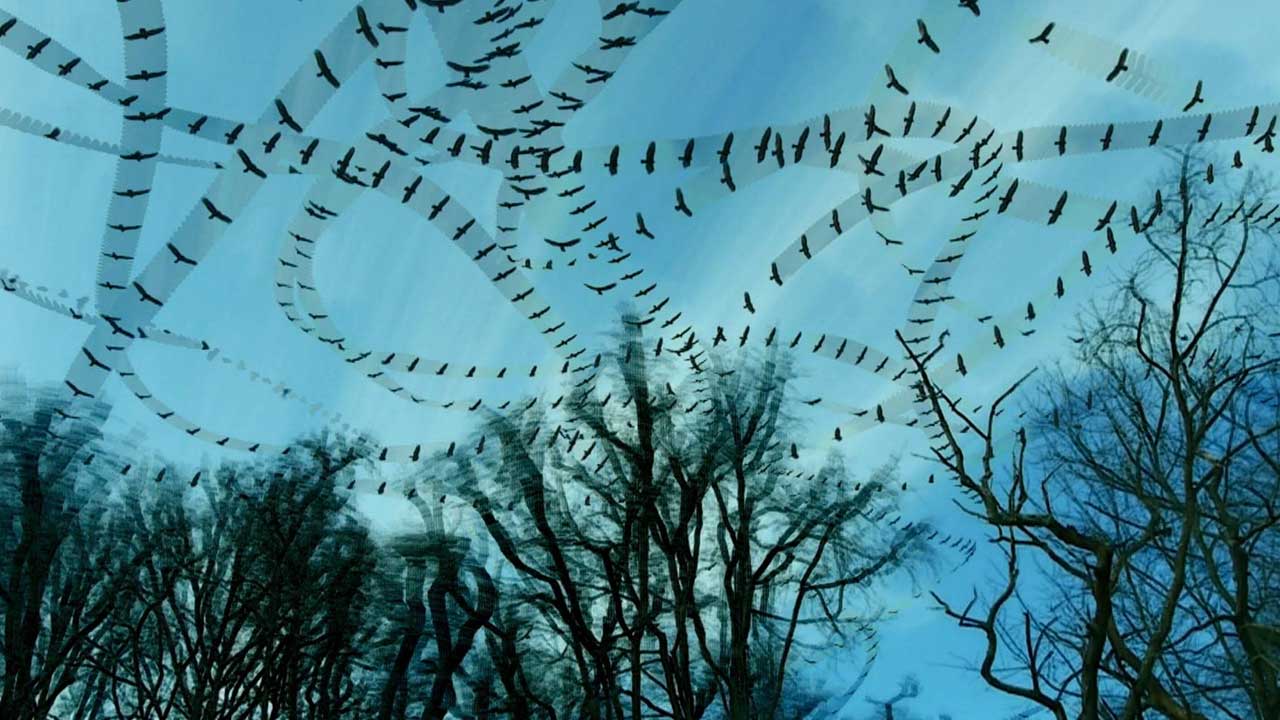 Tracing Animal Movement Patterns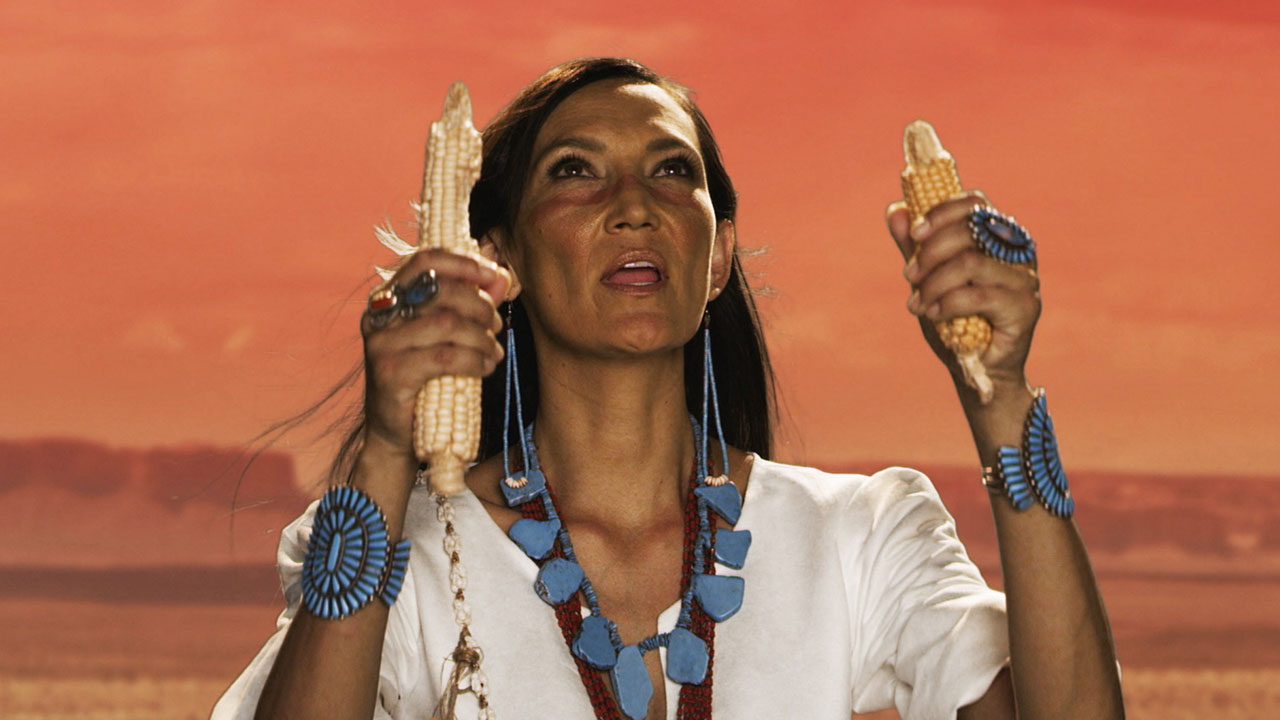 Indigenous Filmmakers Reimagine Science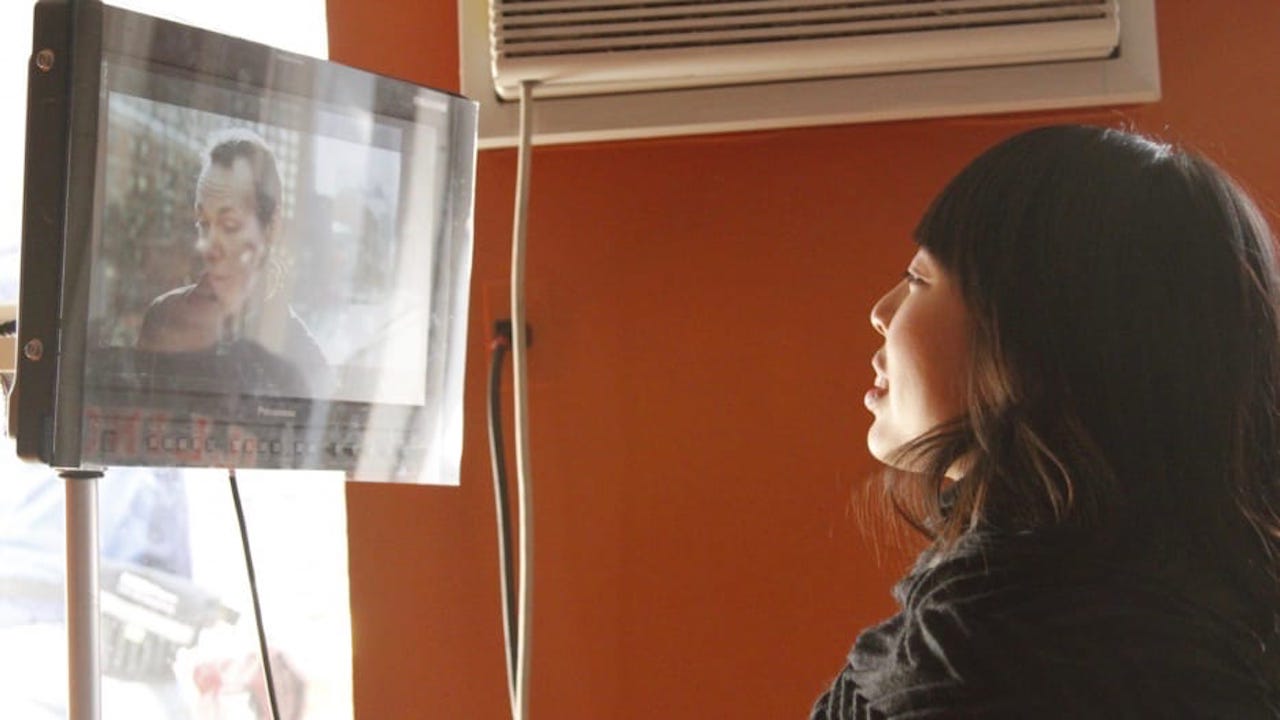 Telling Sci-Fi Stories with Women at the Forefront — a Conversation With Director Cidney Hue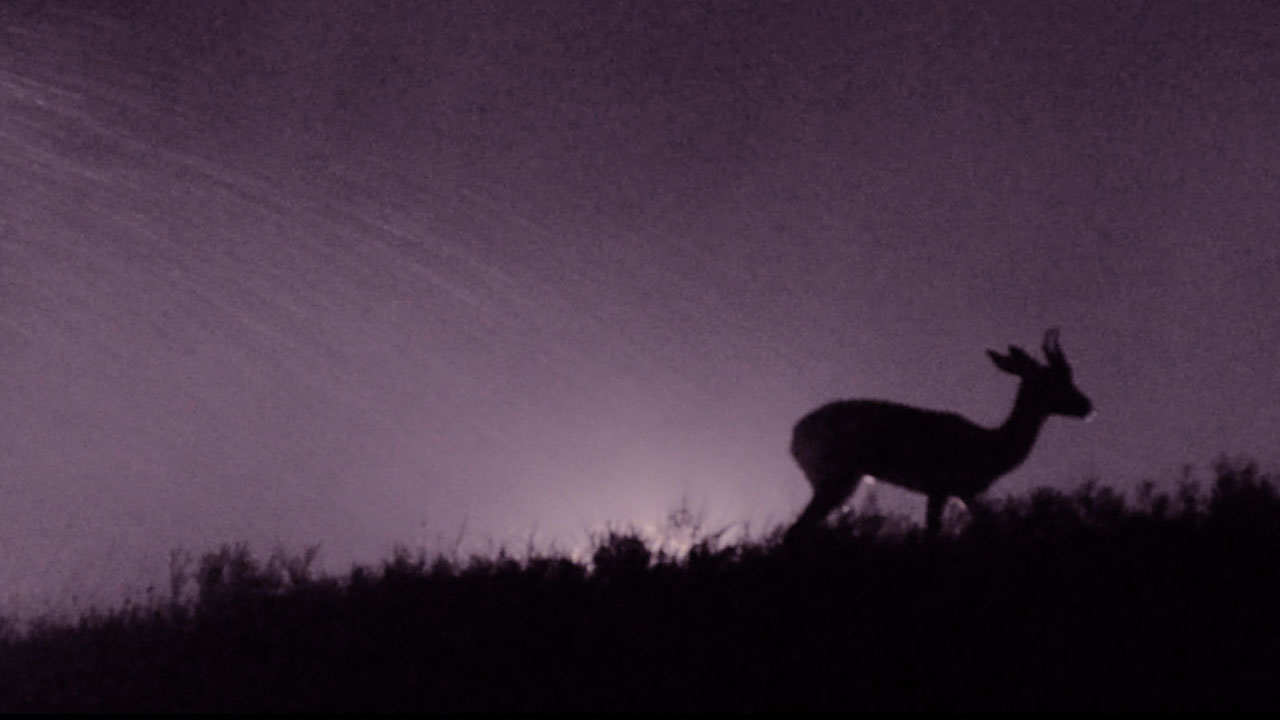 Animal Perspectives in Science and Fiction in the UAE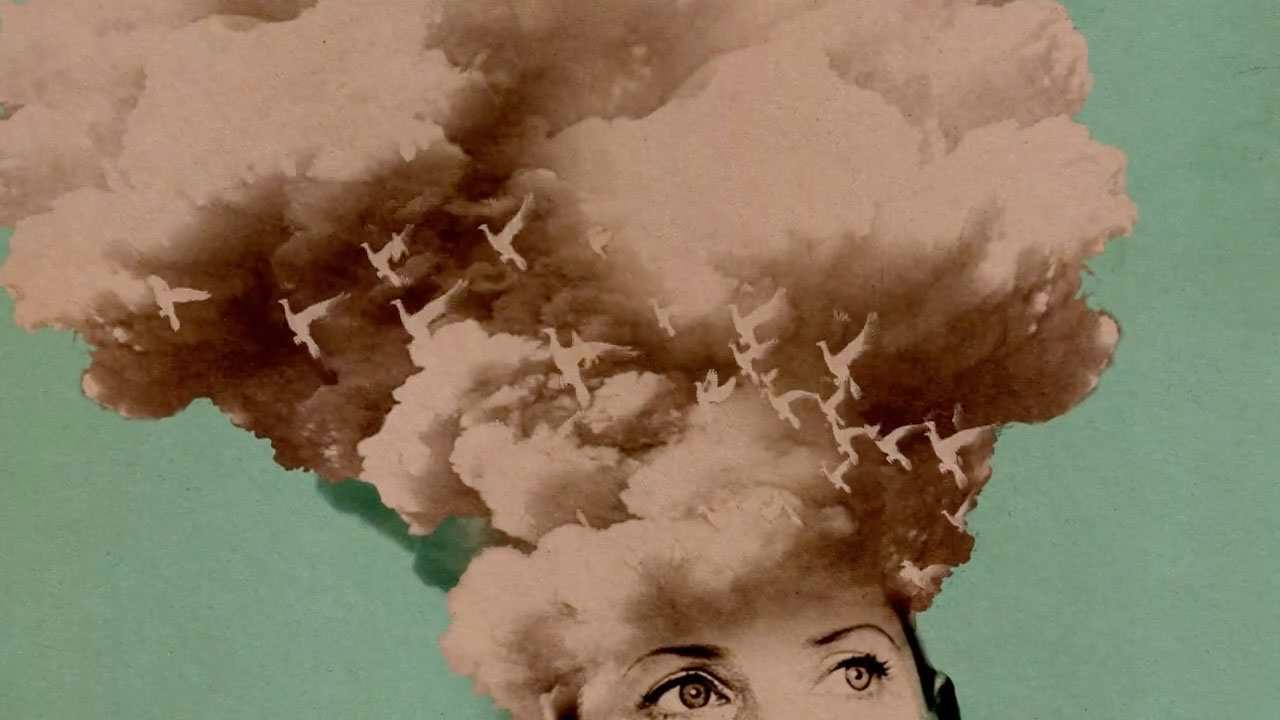 The Work of Tiffany Shlain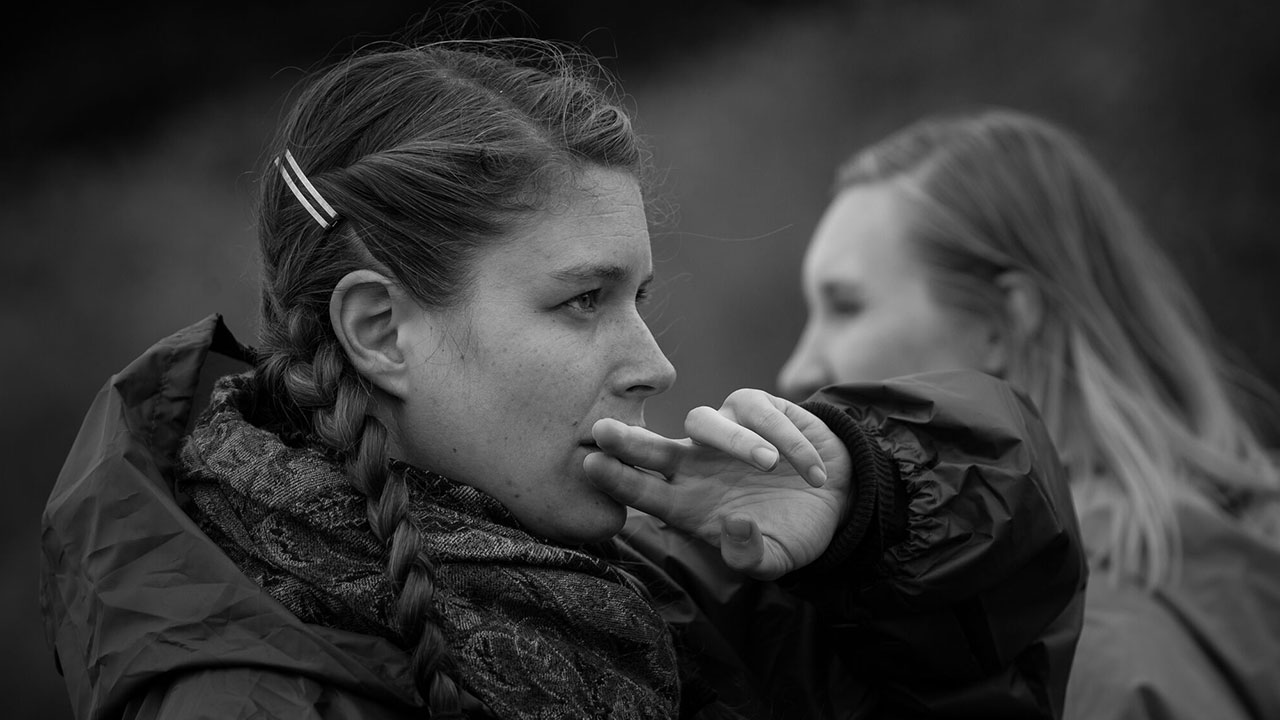 An Ethnobiologist with a Movie Camera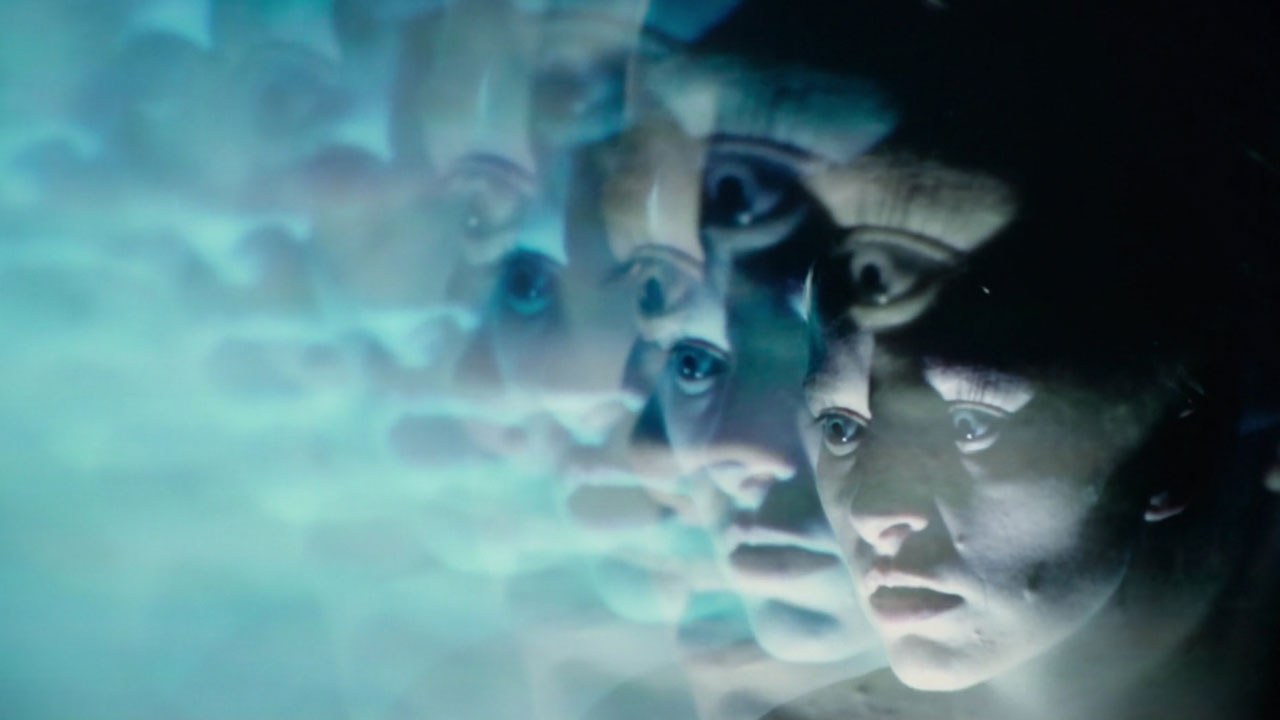 Your Guide to Science at the 2019 Toronto International Film Festival