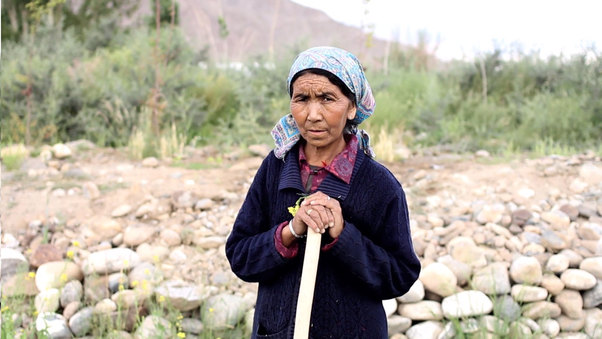 The Catalysts of Change: Adapting to changing weather in Ladakh
Chintan Gohil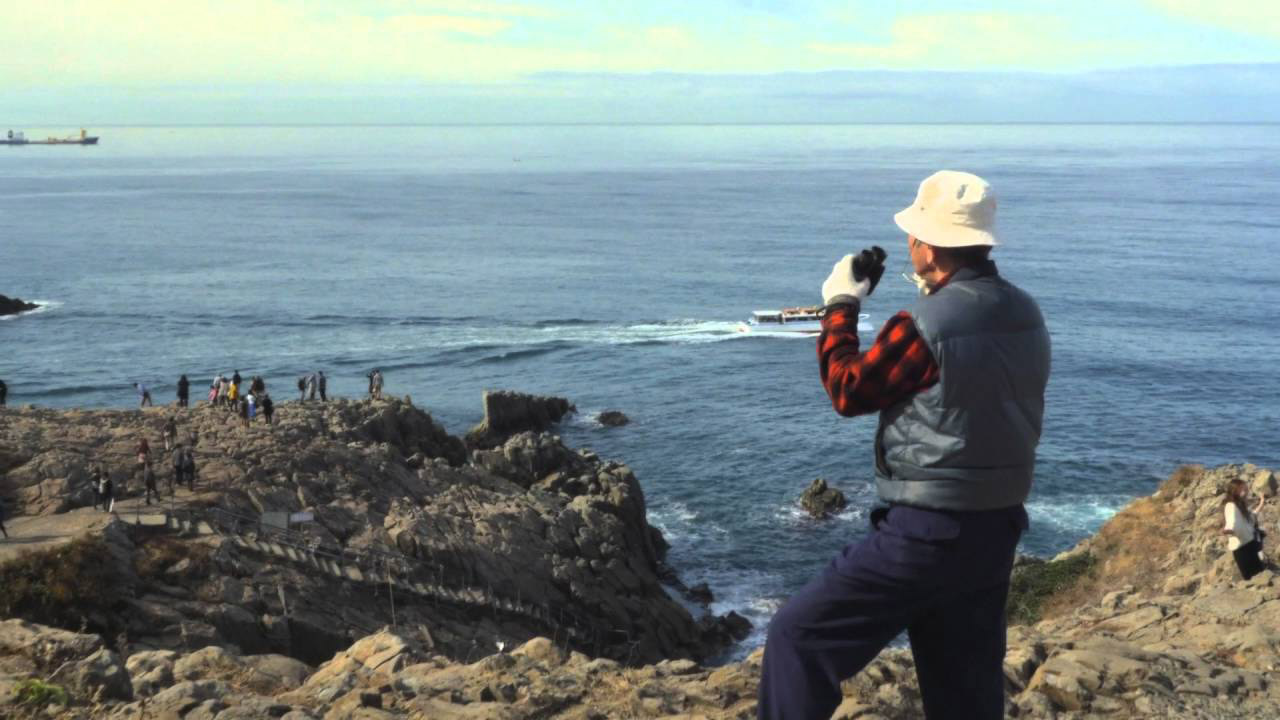 Gatekeeper
Yung Chang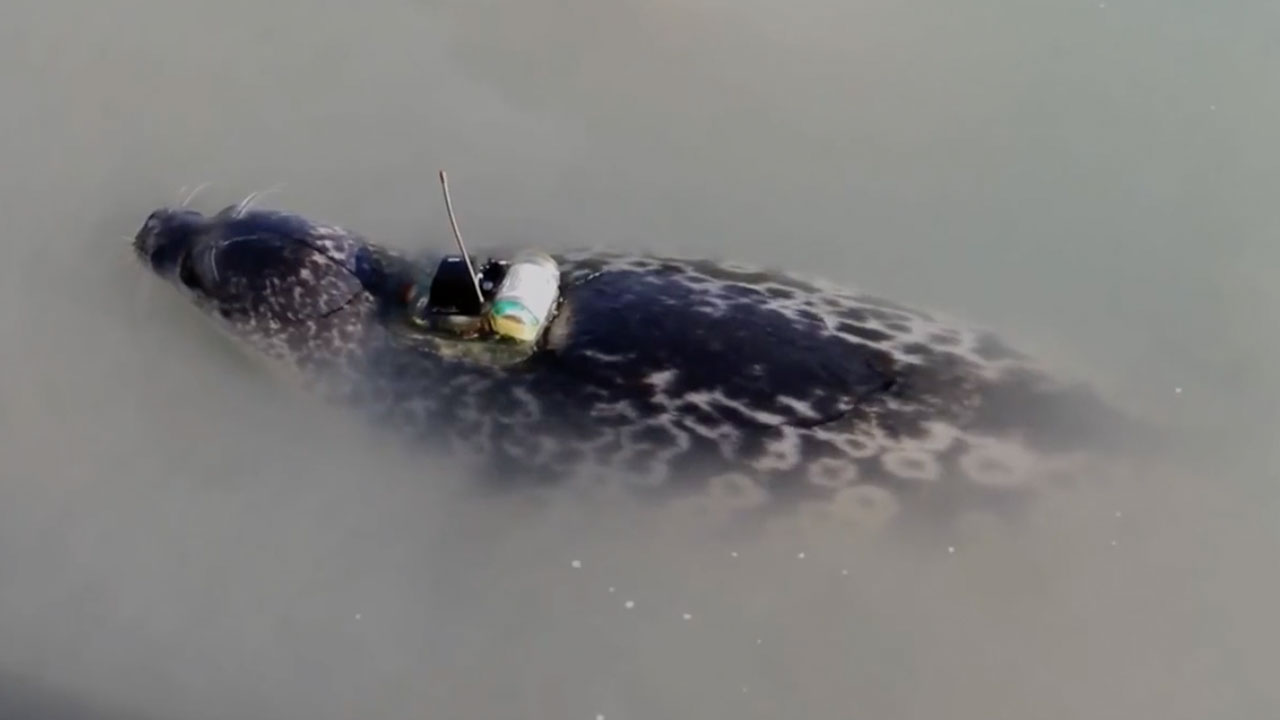 Seals Help Scientists Track Climate Change In Greenland
AJ Plus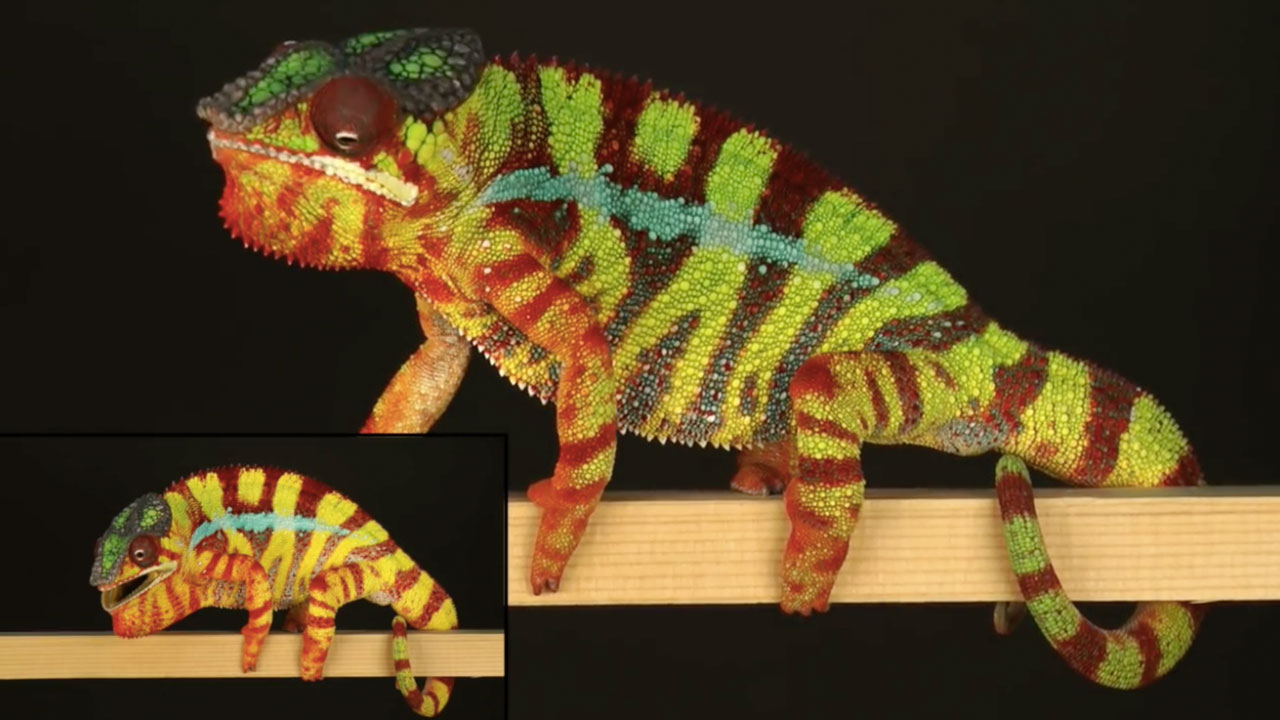 Chameleon colour change (Suppl Movie S2)
Michel Milinkovitch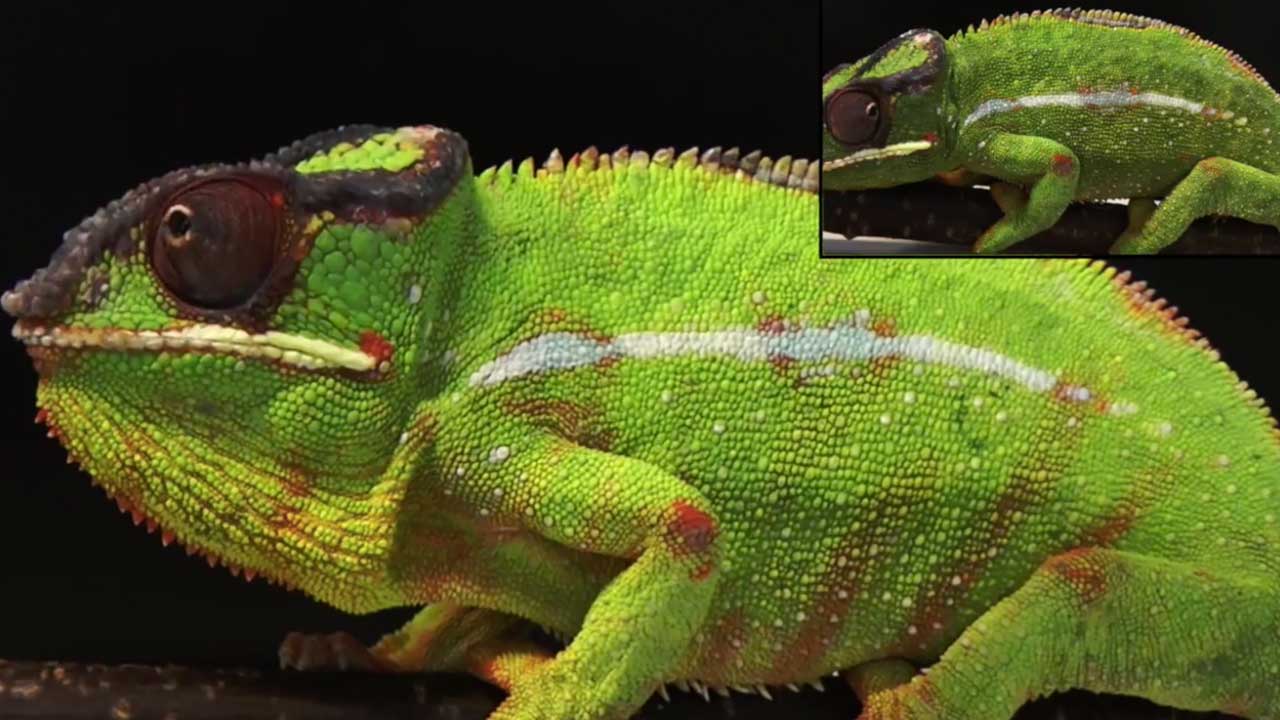 Chameleon colour change (Suppl Movie S3)
Michel Milinkovitch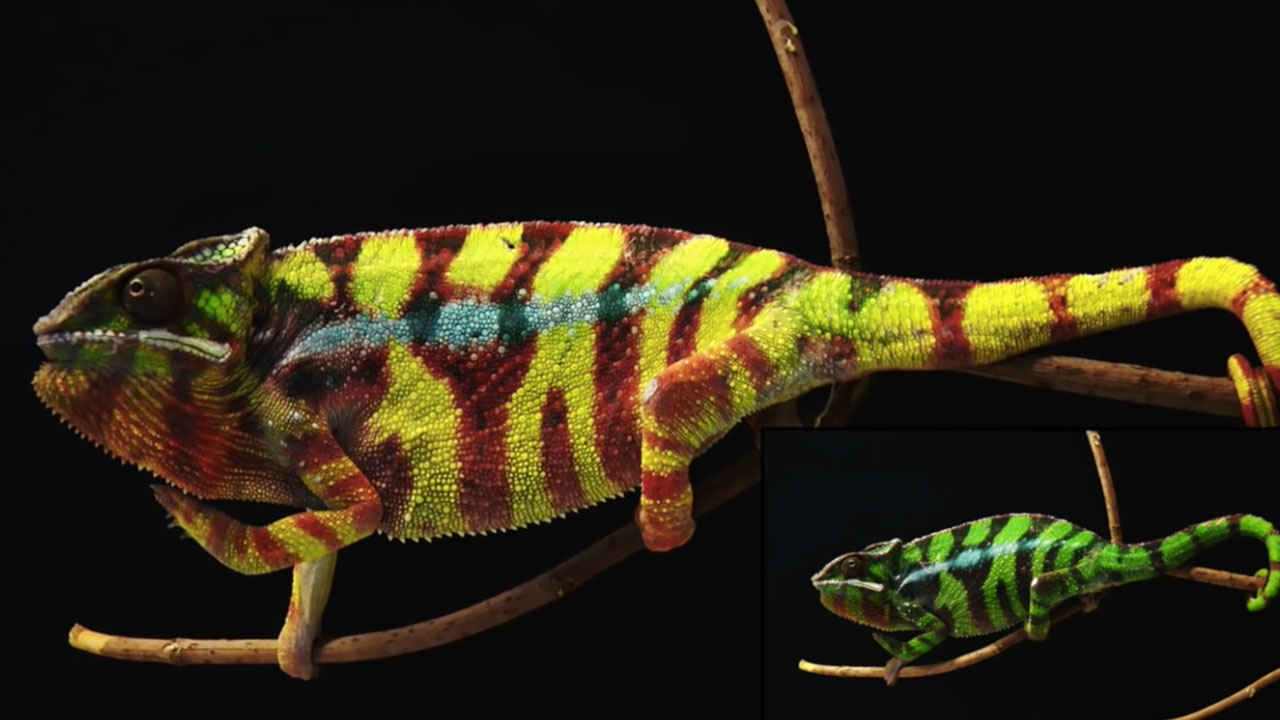 Chameleon colour change (Suppl Movie S1)
Michel Milinkovitch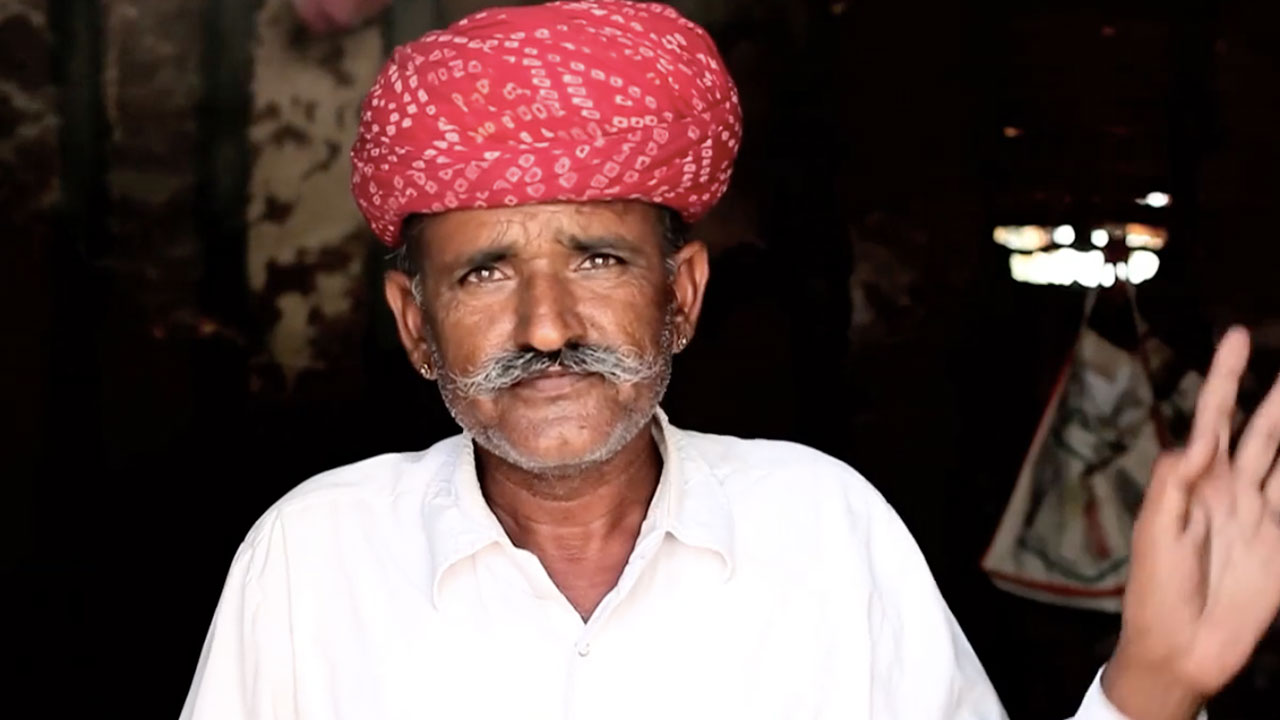 The catalysts of Change: Water woes in Rajasthan
Chintan Gohil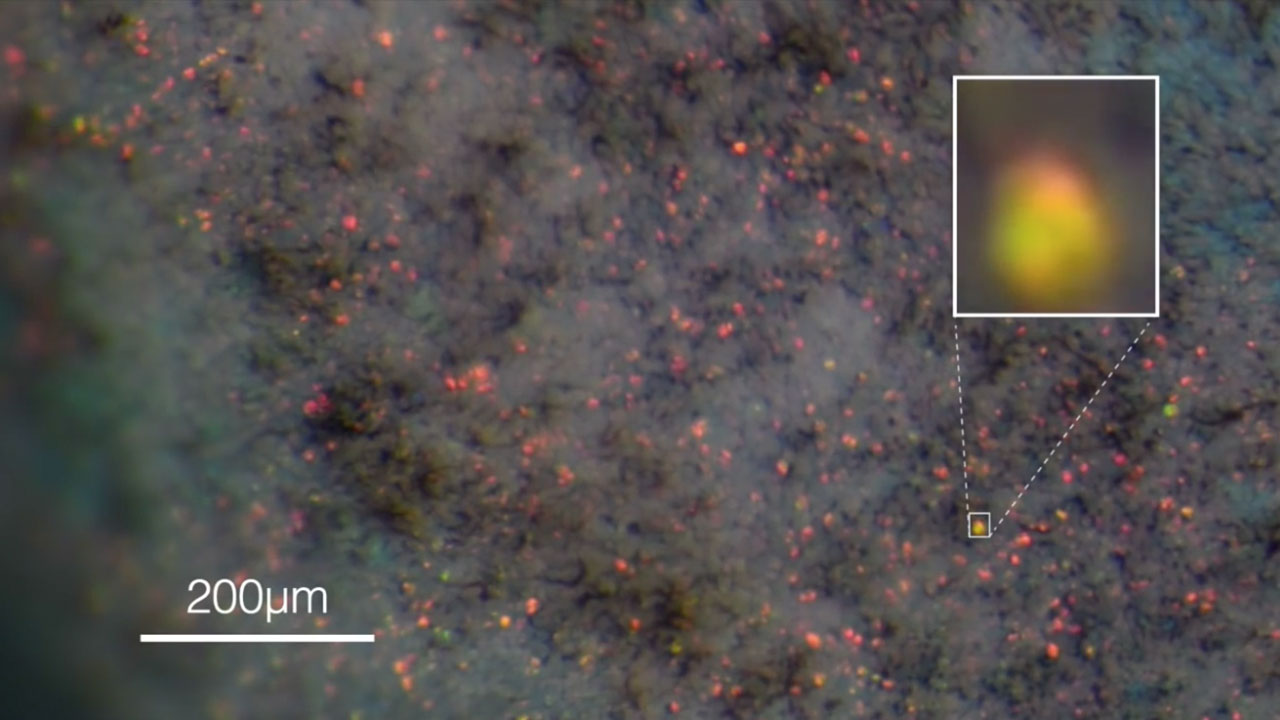 Chameleon colour change (Suppl Movie S4)
Michel Milinkovitch
How to Let Go of the World and Love All the Things Climate Can't Change
Josh Fox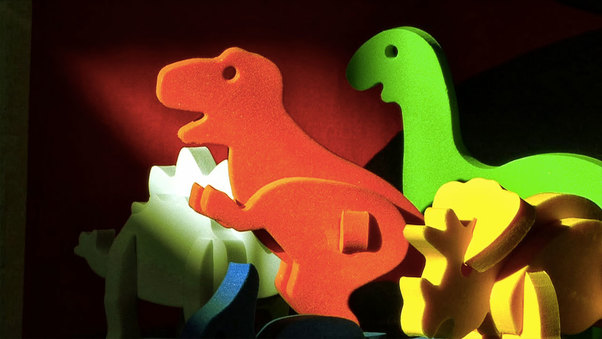 Carne Que Recuerda (Flesh That Remembers)
Dalia Huerta Cano
Feedback
Heidi Stokes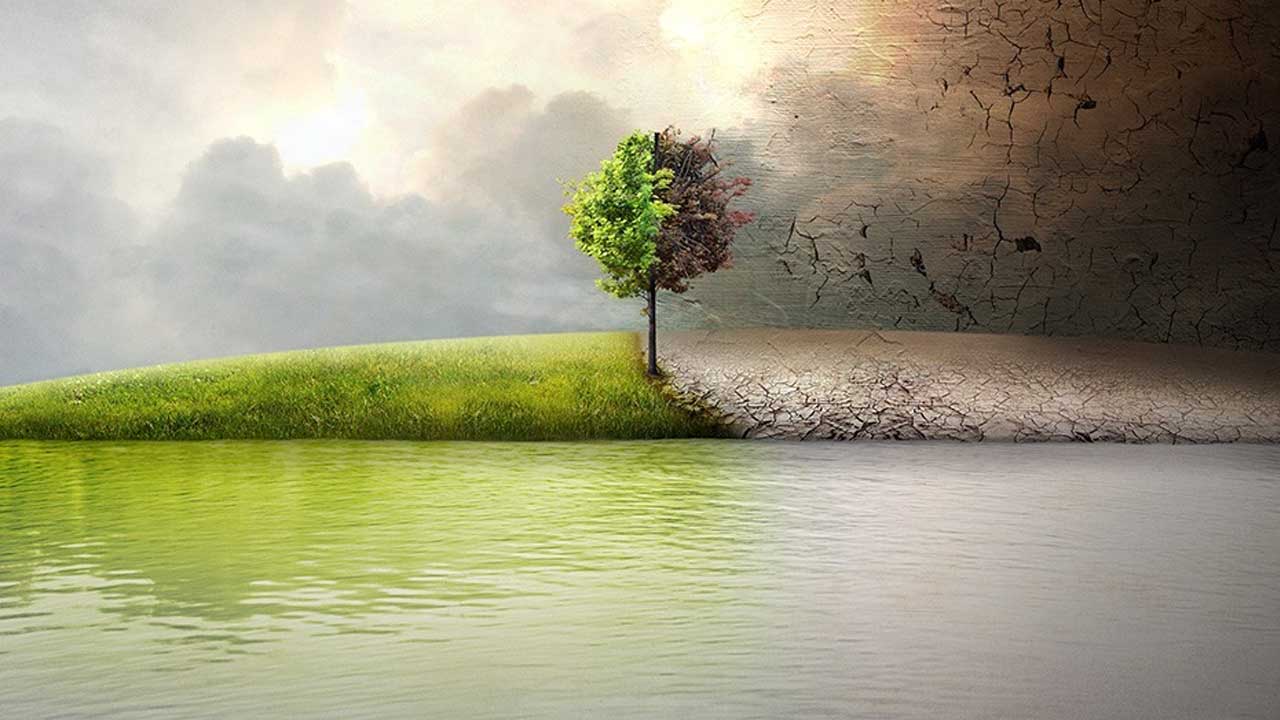 Before the Flood
Fisher Stevens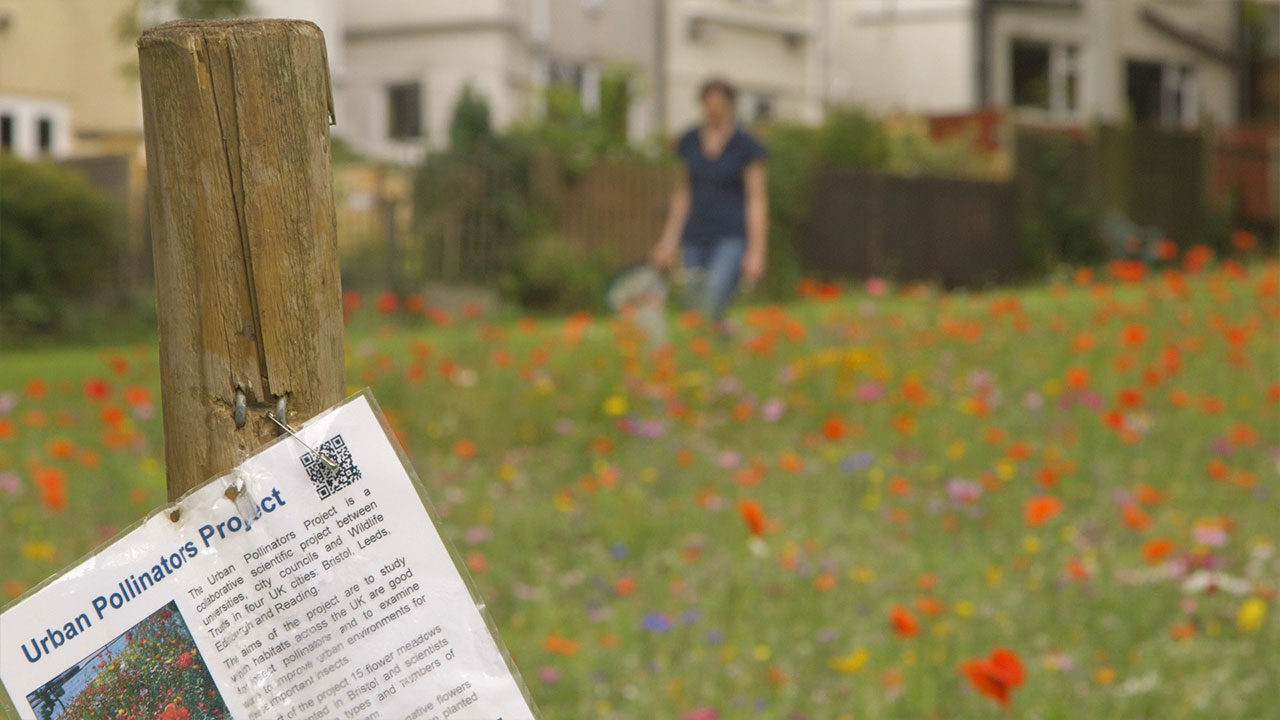 Insects in the City: can cities save our bees?
Barry J. Gibb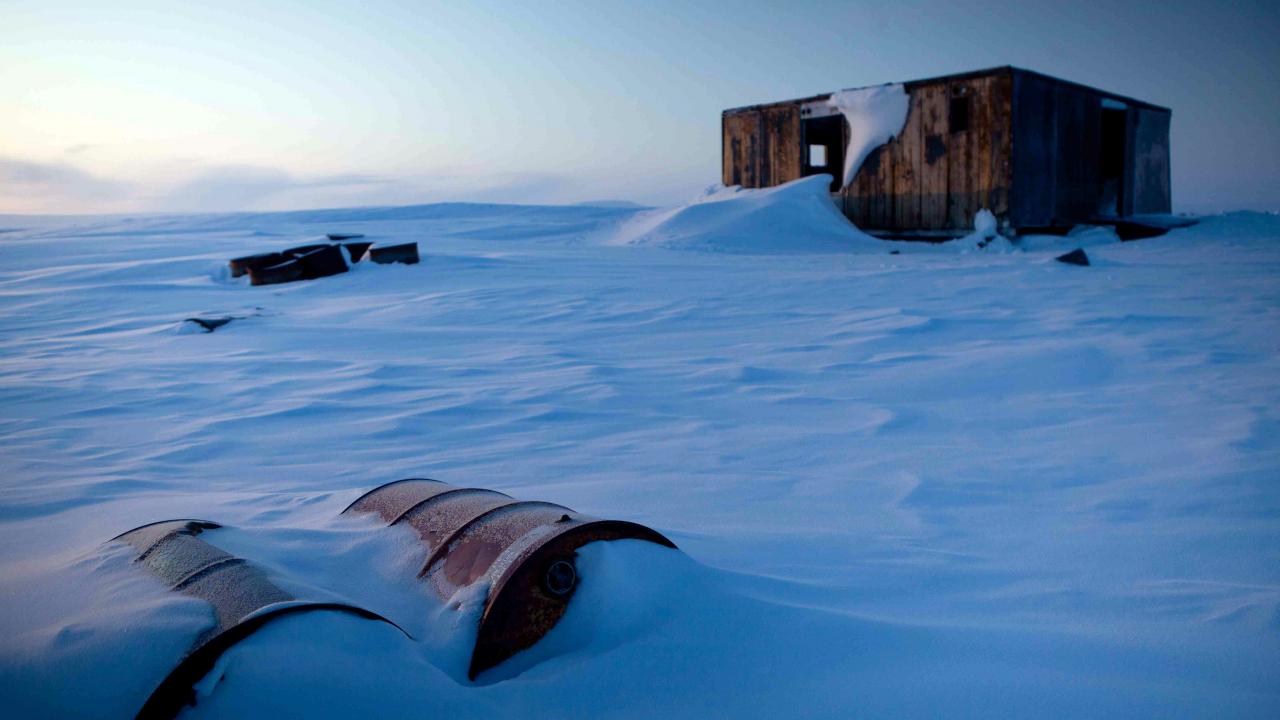 Qapirangajuq: Inuit Knowledge and Climate Change
Zacharias Kunuk,Ian Mauro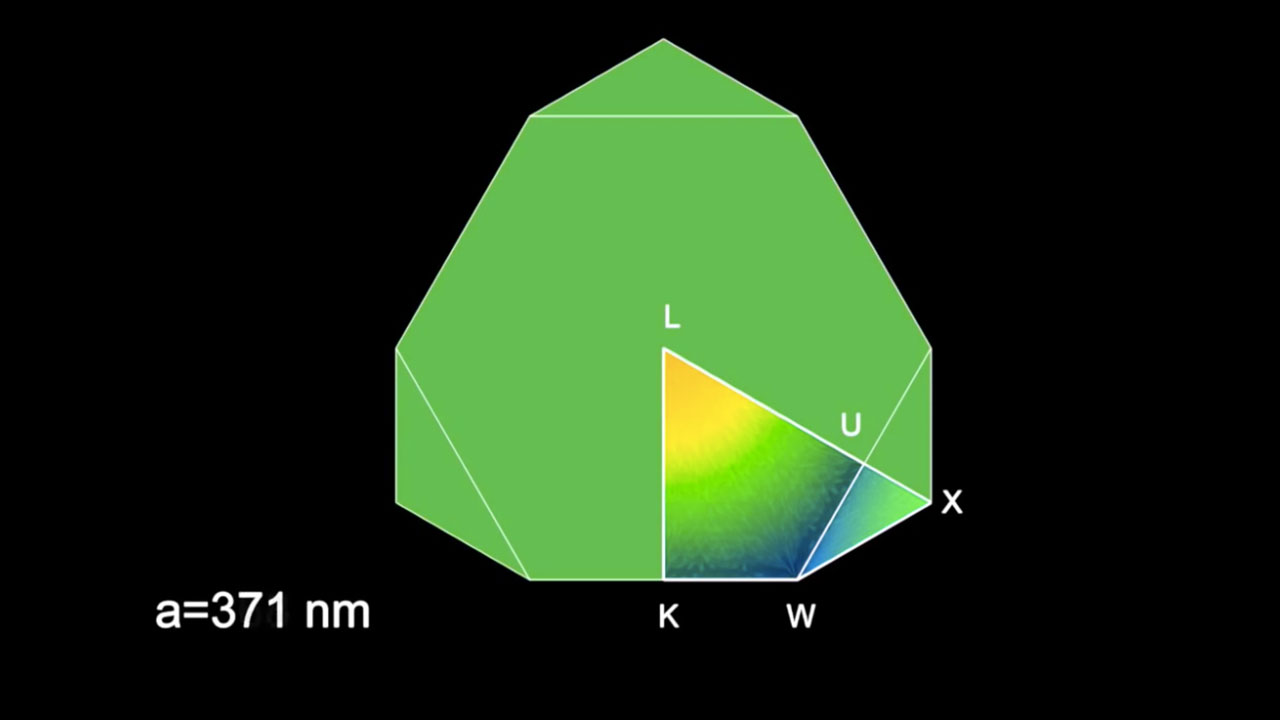 Chameleon colour change (Suppl Movie S5)
Michel Milinkovitch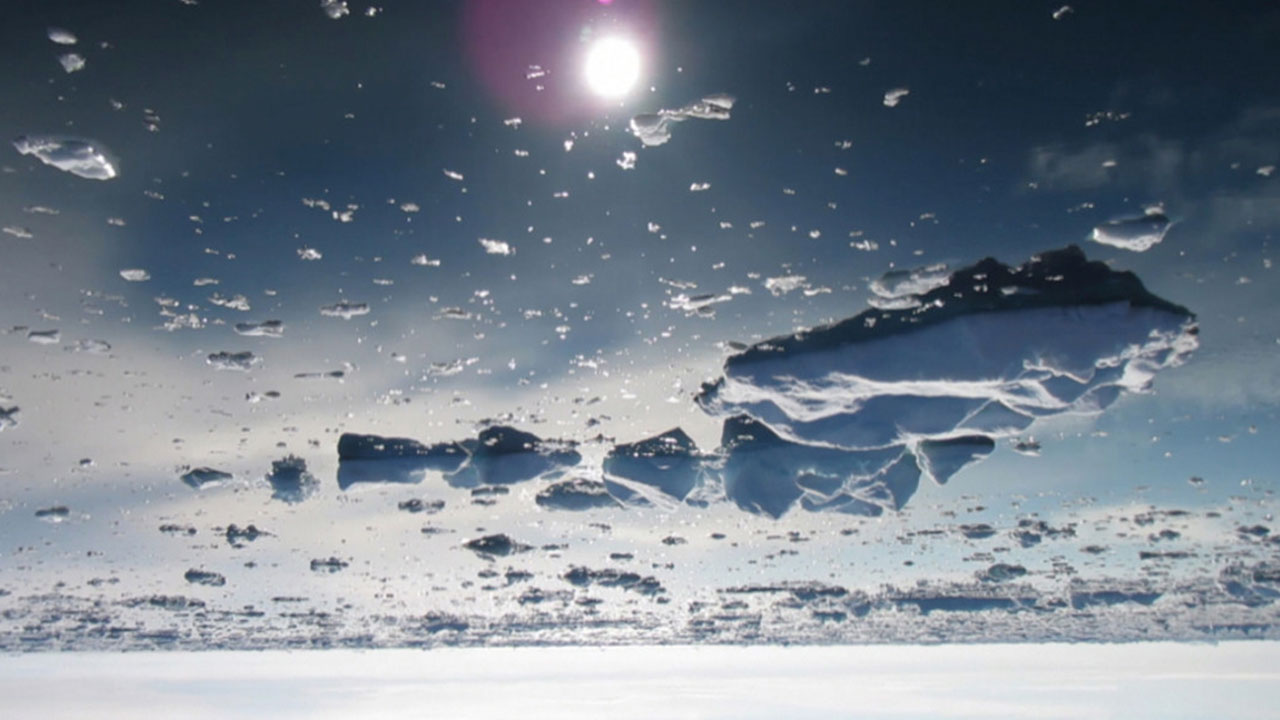 Subatlantic
Ursula Biemann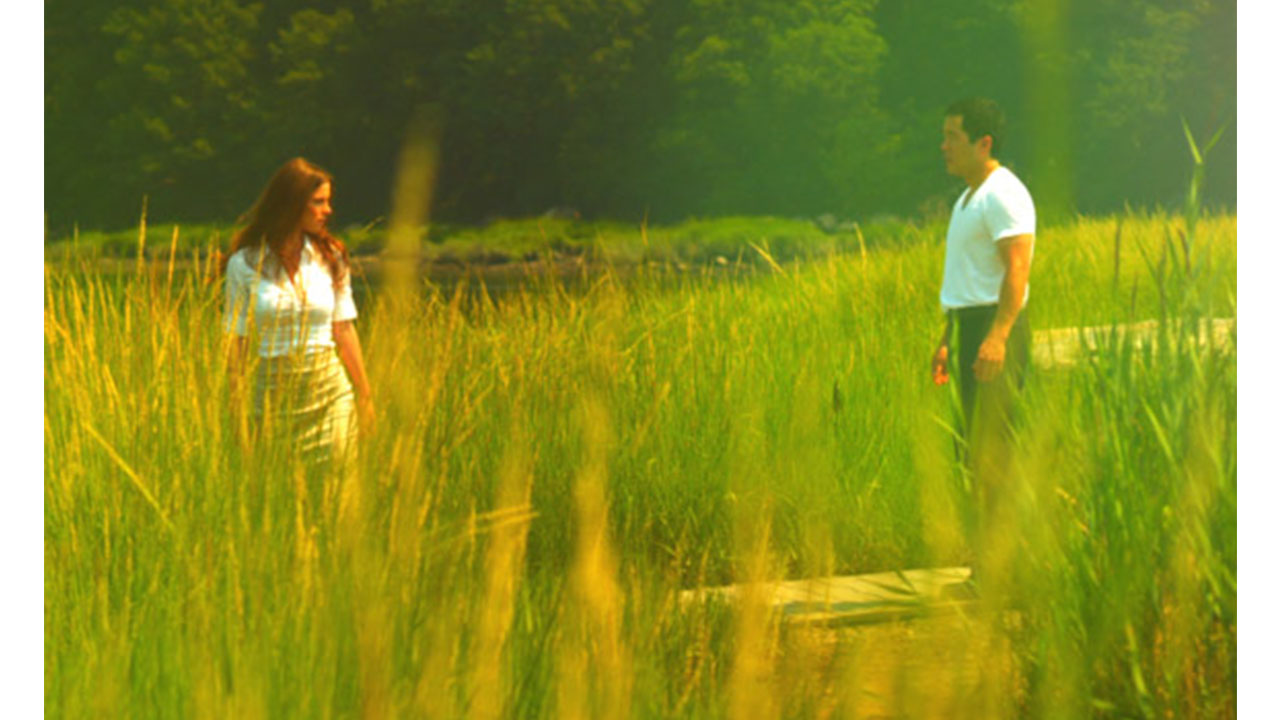 Mister Green
Greg Pak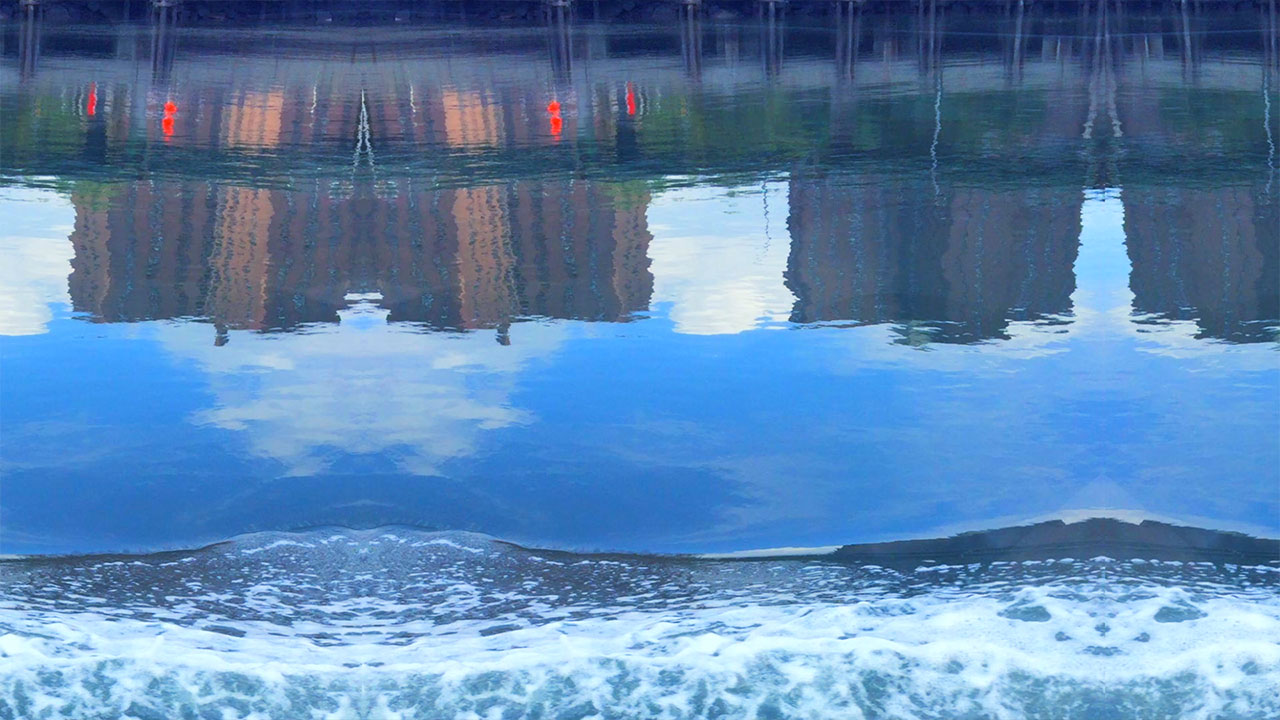 River A
Graciela Cassel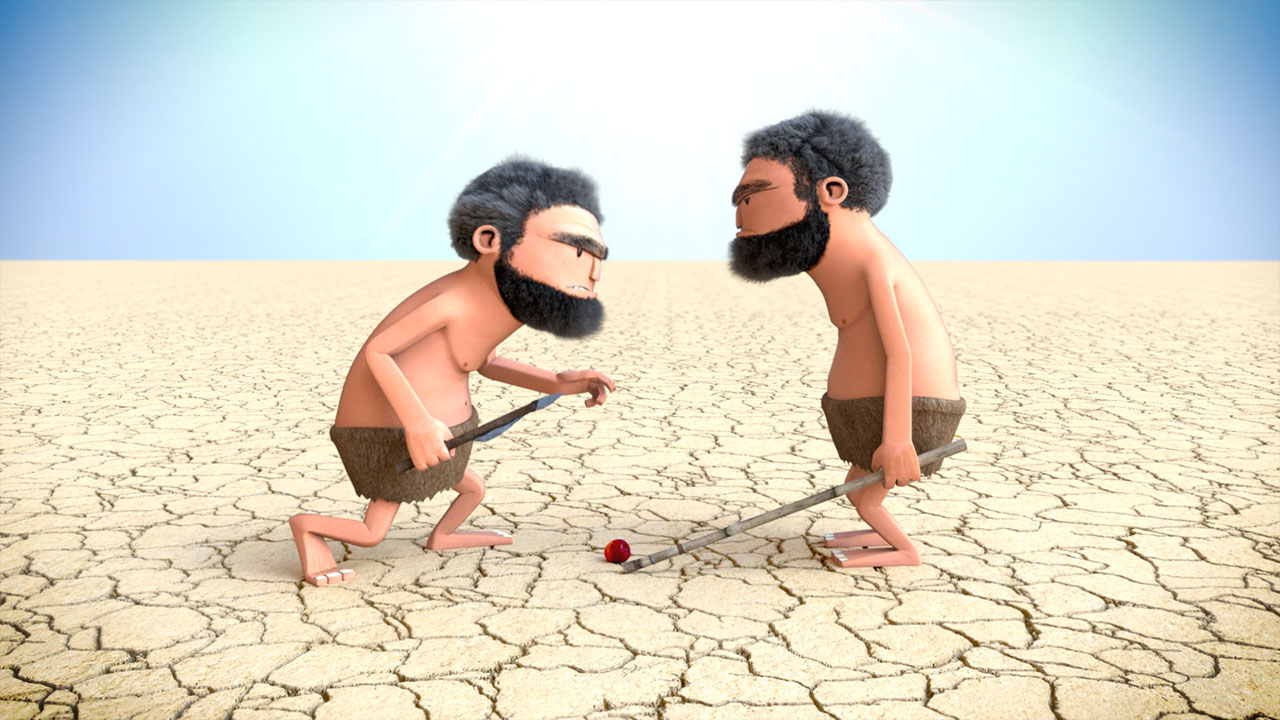 Simulados
Guillermo Marin,Fernando Cucchietti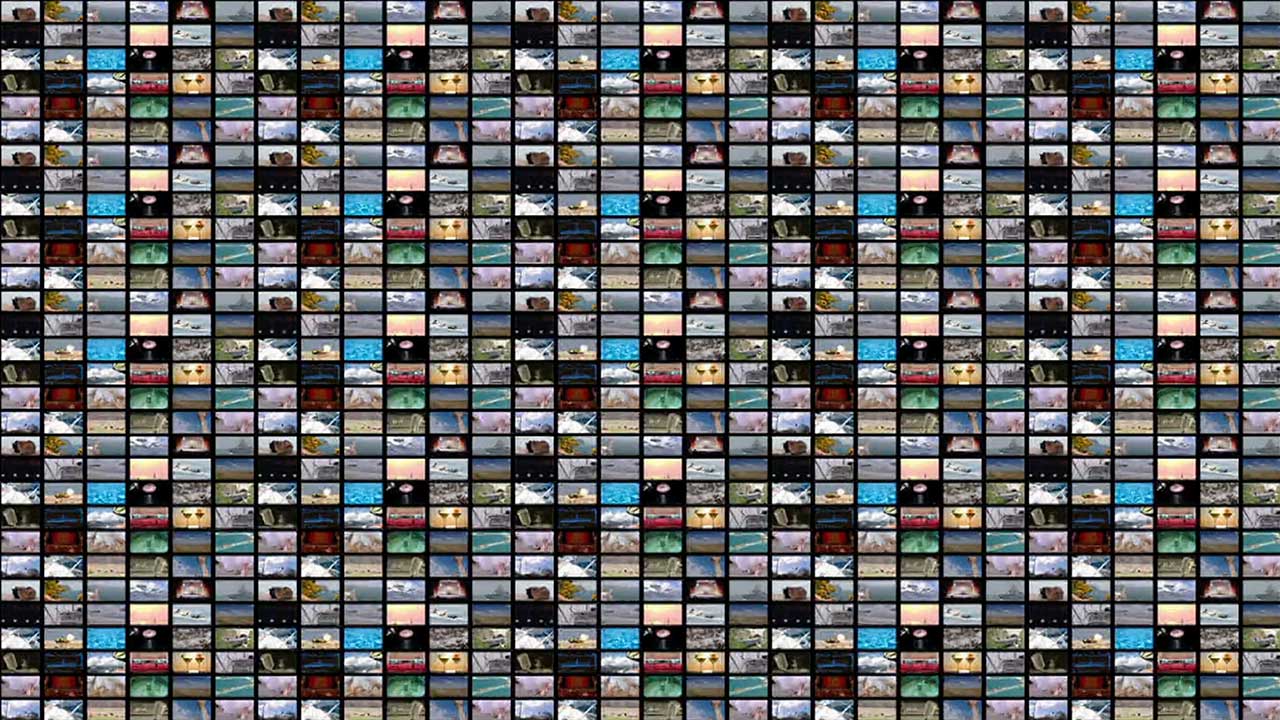 Technology Shabbats
Tiffany Shlain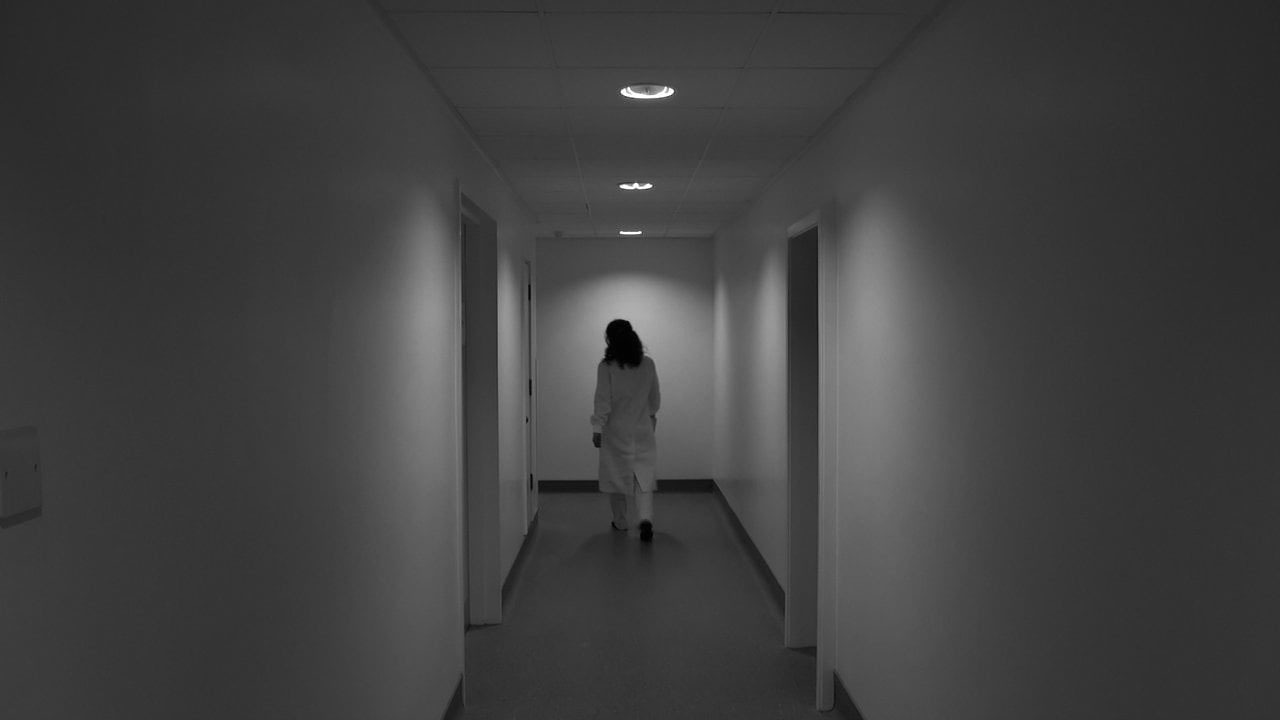 Laboratory Film
Andy Birtwistle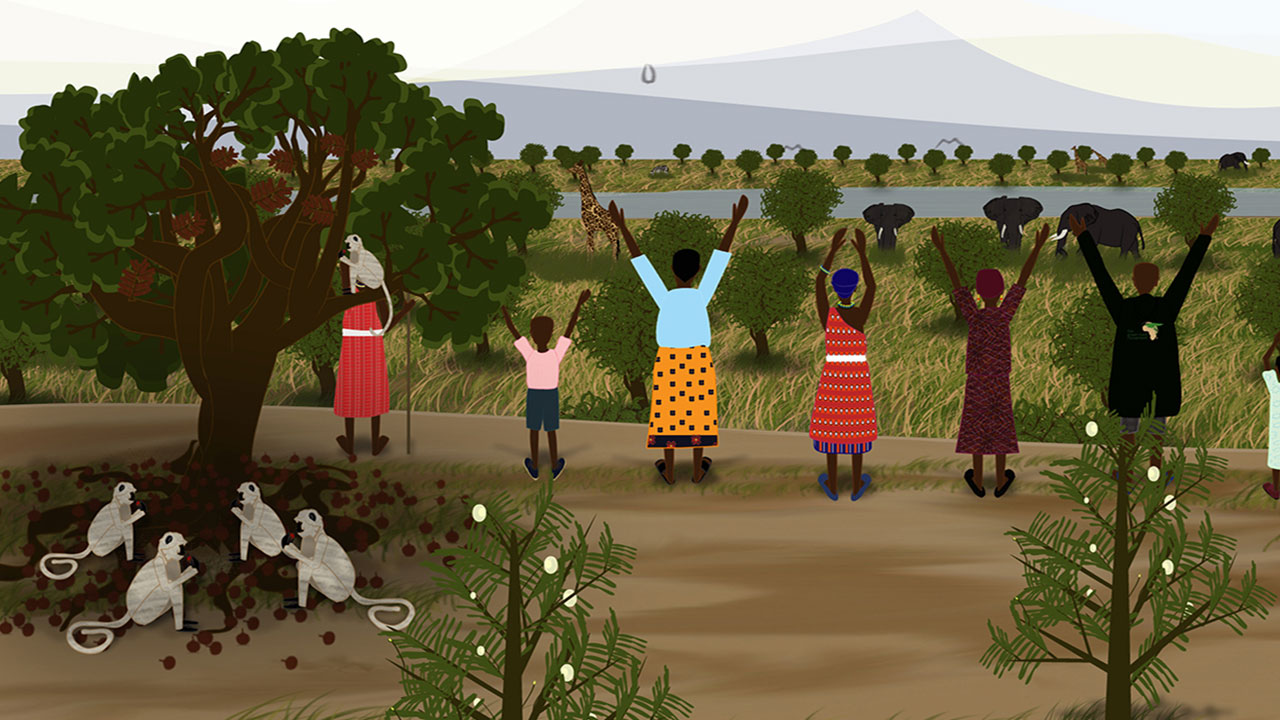 Sowing the Seeds of Change
Doreen Edemafaka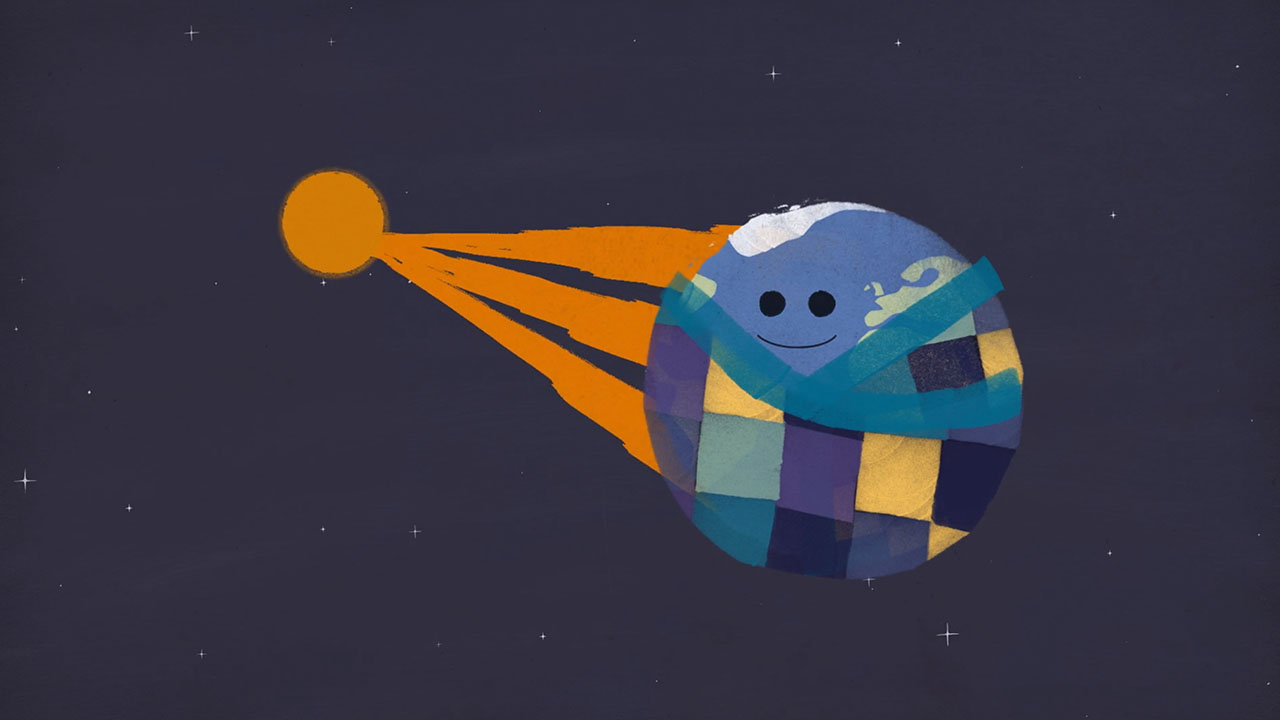 What is global warming
Steve West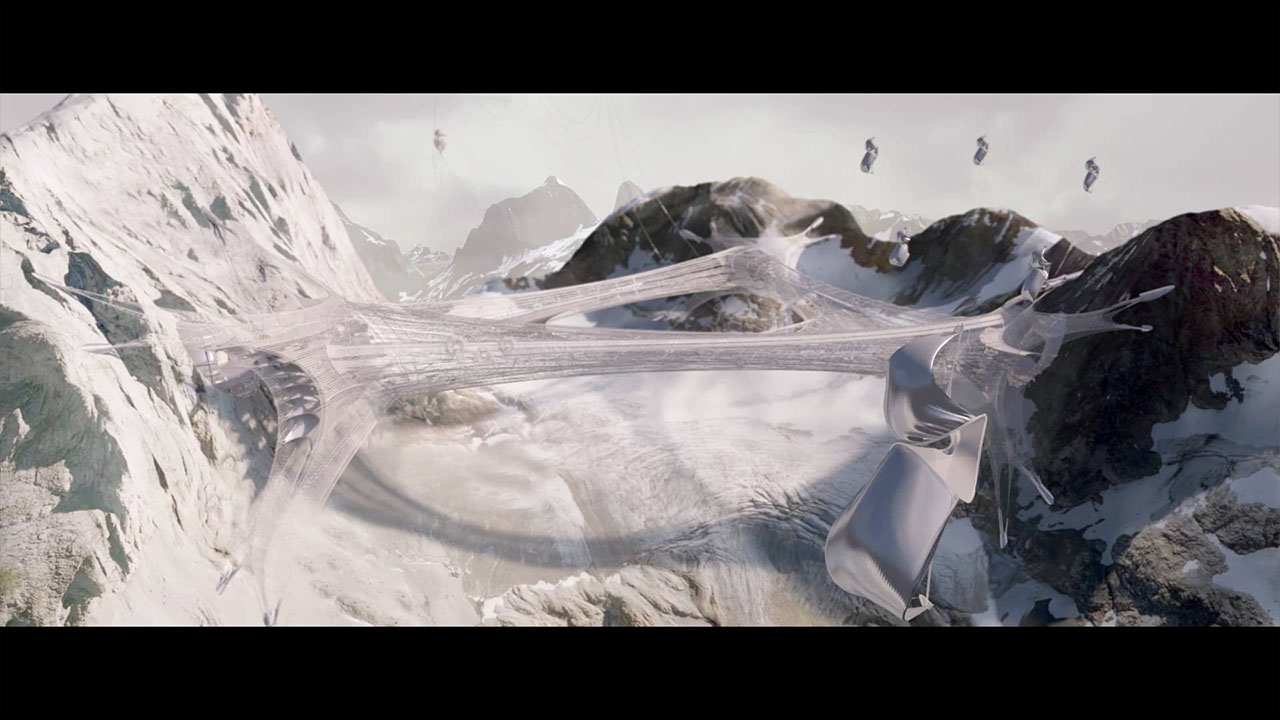 Engines of Creation
Flavian Berar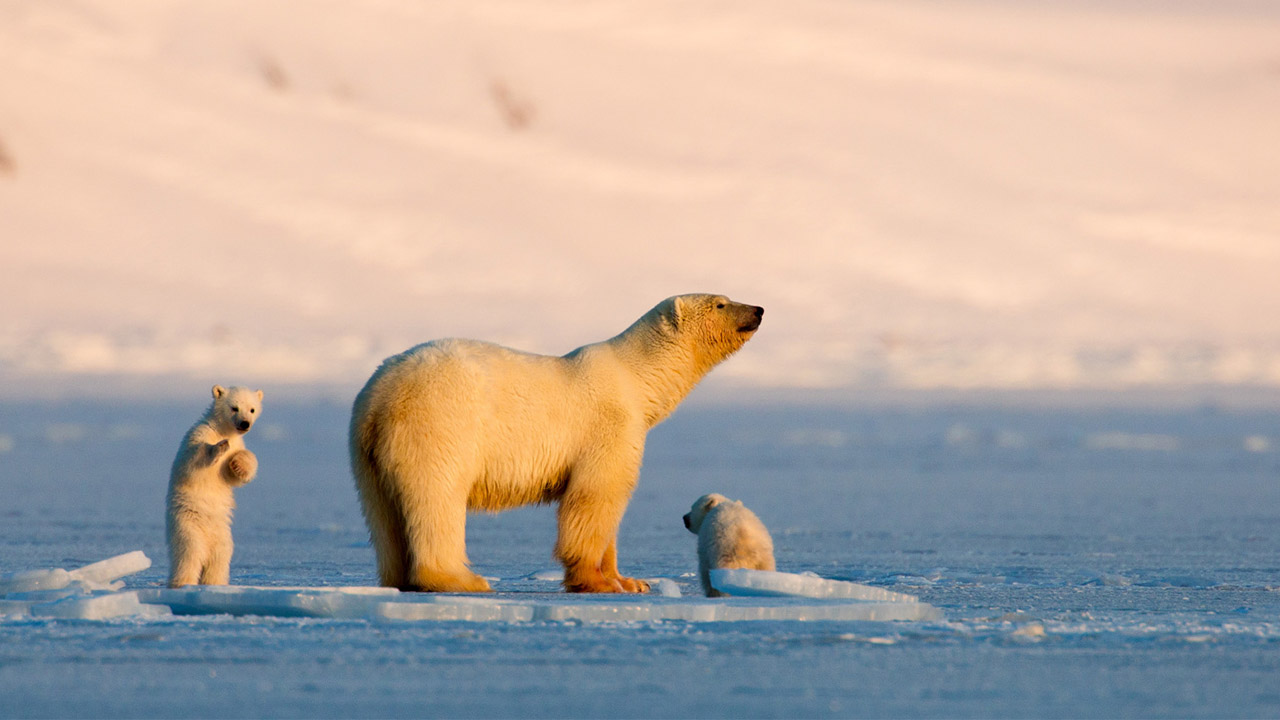 Queen without Land
Asgeir Helgestad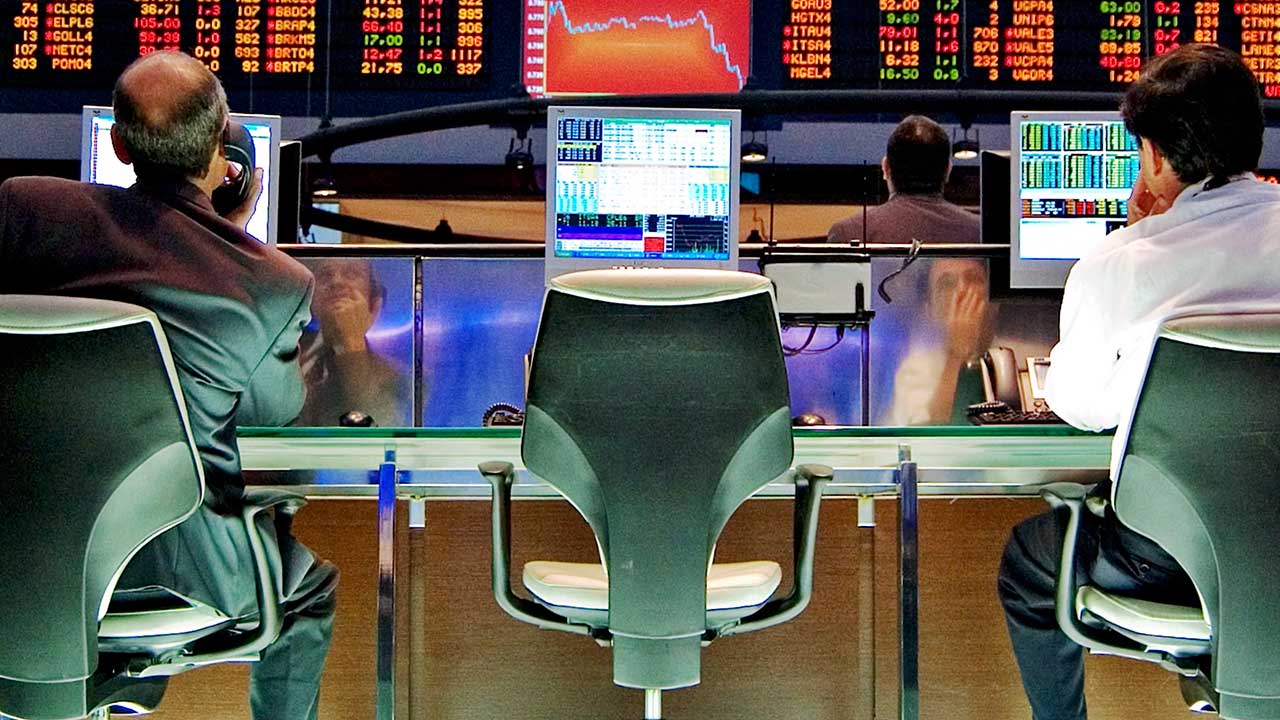 Changing the World: Bit by Bit
Ahmed Geaissa
Transistors: Teeny Tech that Changed the World
Abby Kent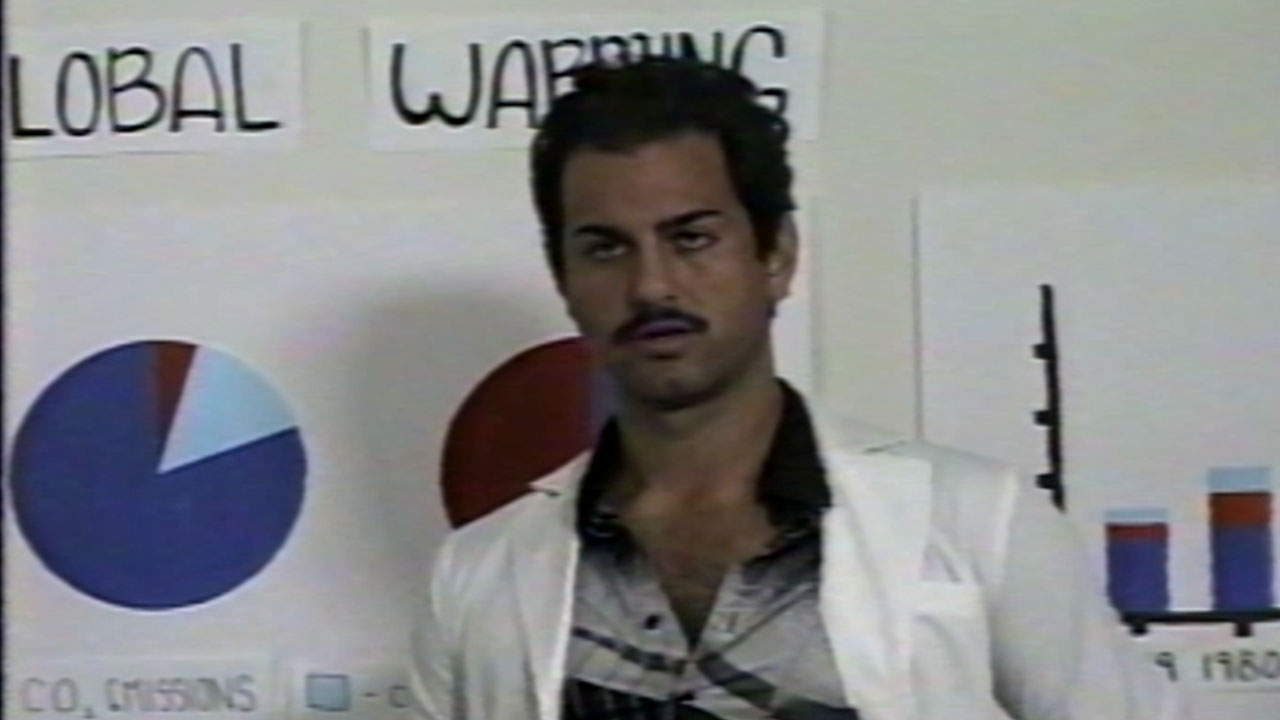 Hot Winter: A Film by Dick Pierre
Jack Henry Robbins
Accelerate
Graciela Cassel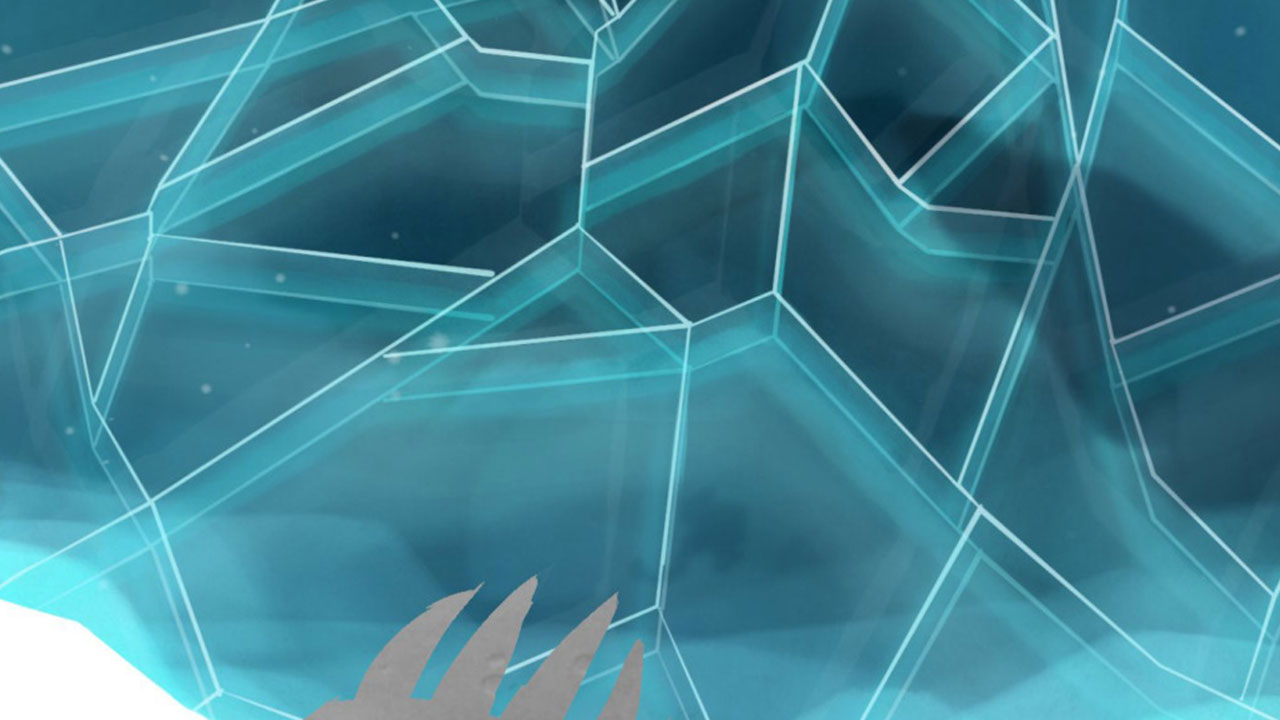 Nanuuq
Jim Lachasse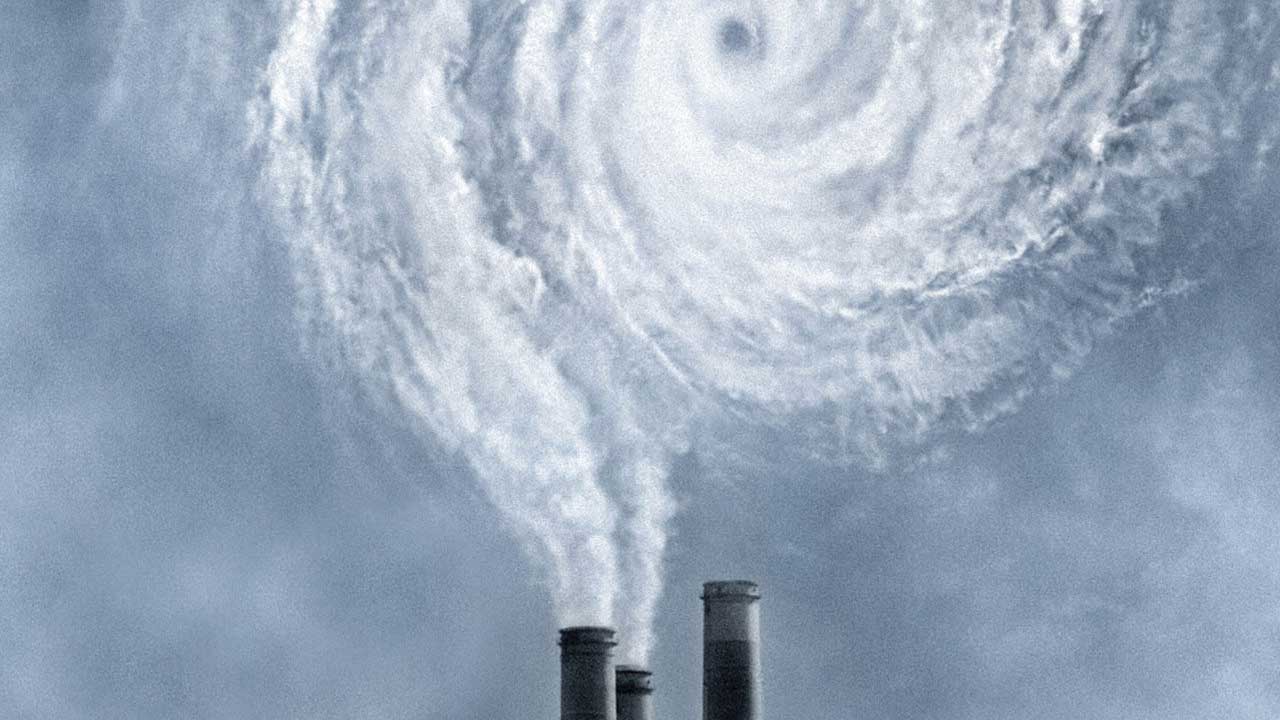 An Inconvenient Truth (Part 2)
Davis Guggenheim
An Inconvenient Truth (Part 1)
Davis Guggenheim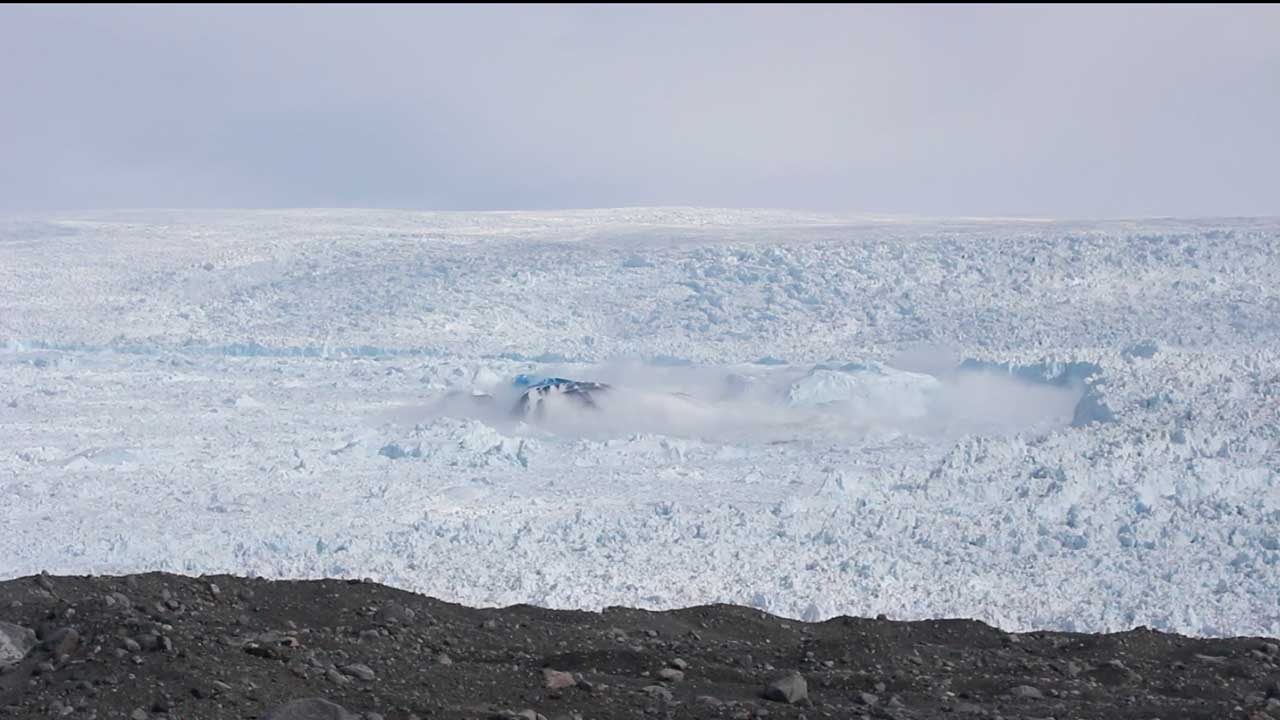 Sea-level Rise by Ice Rise Calving 
Denise Holland,David Holland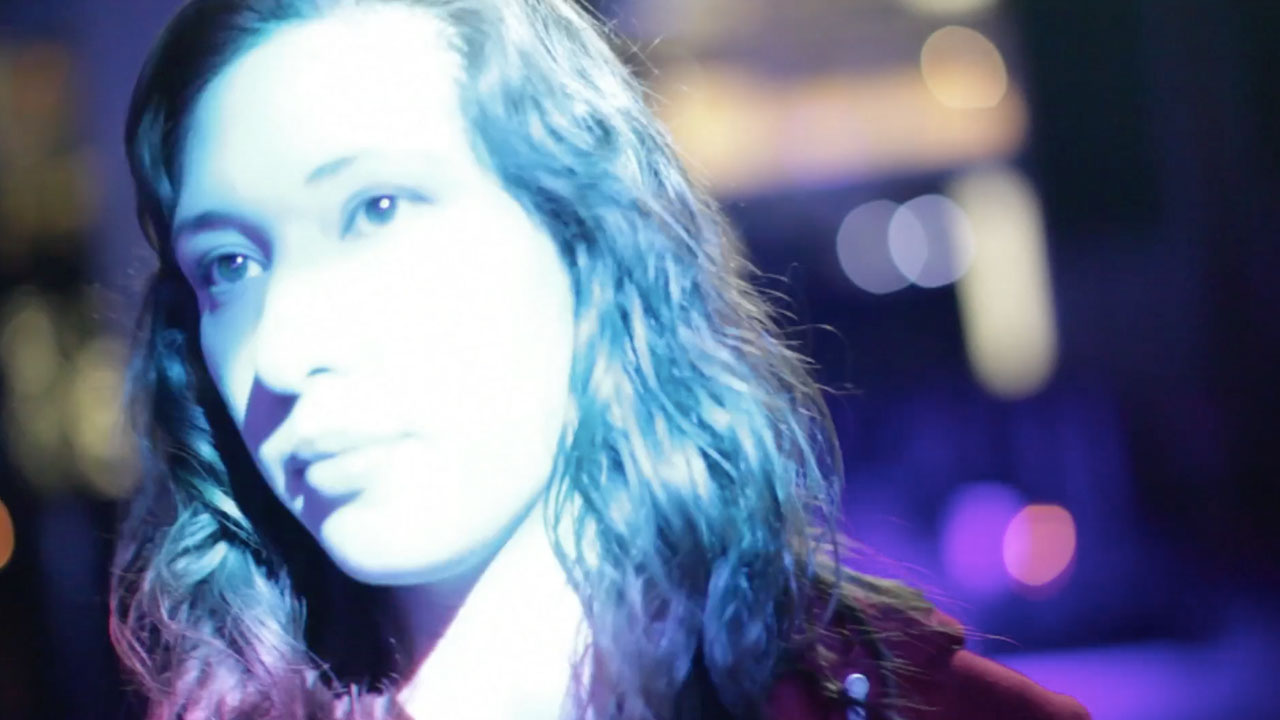 Chlorophyl
Barry Jenkins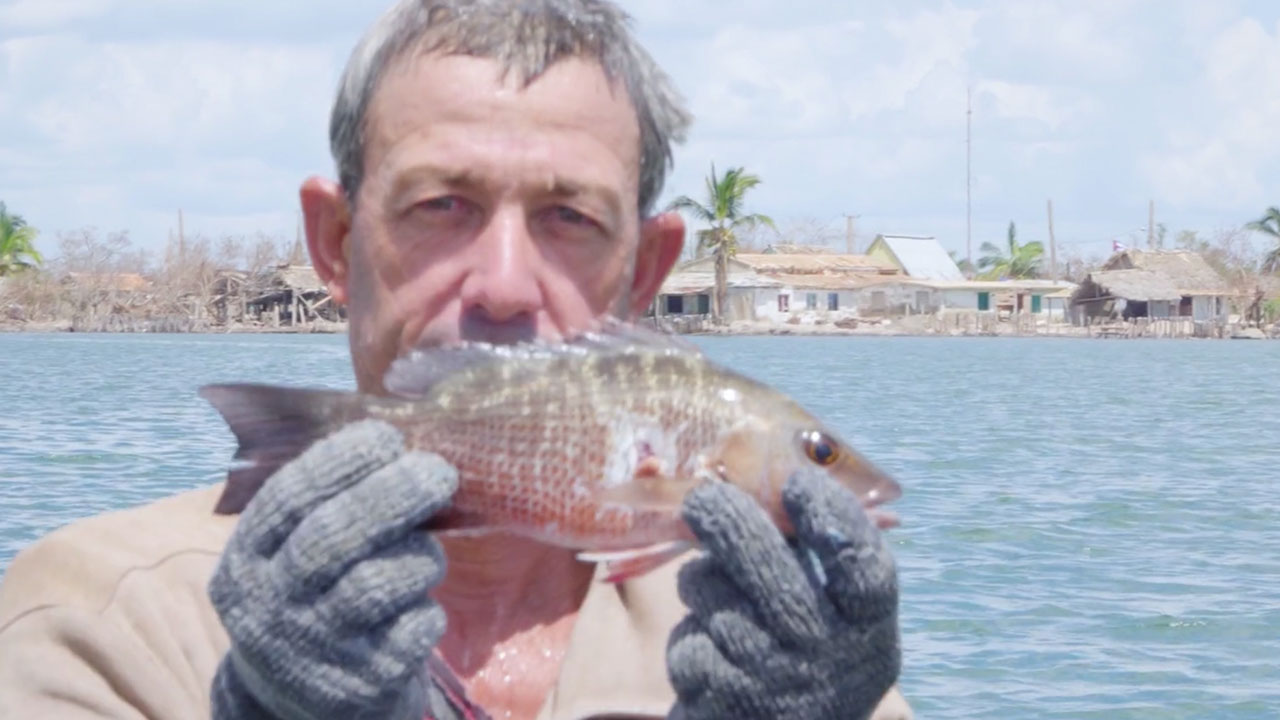 Aftermath: a row along Cuba in the wake of a hurricane
Ben Meissner,Kevin G.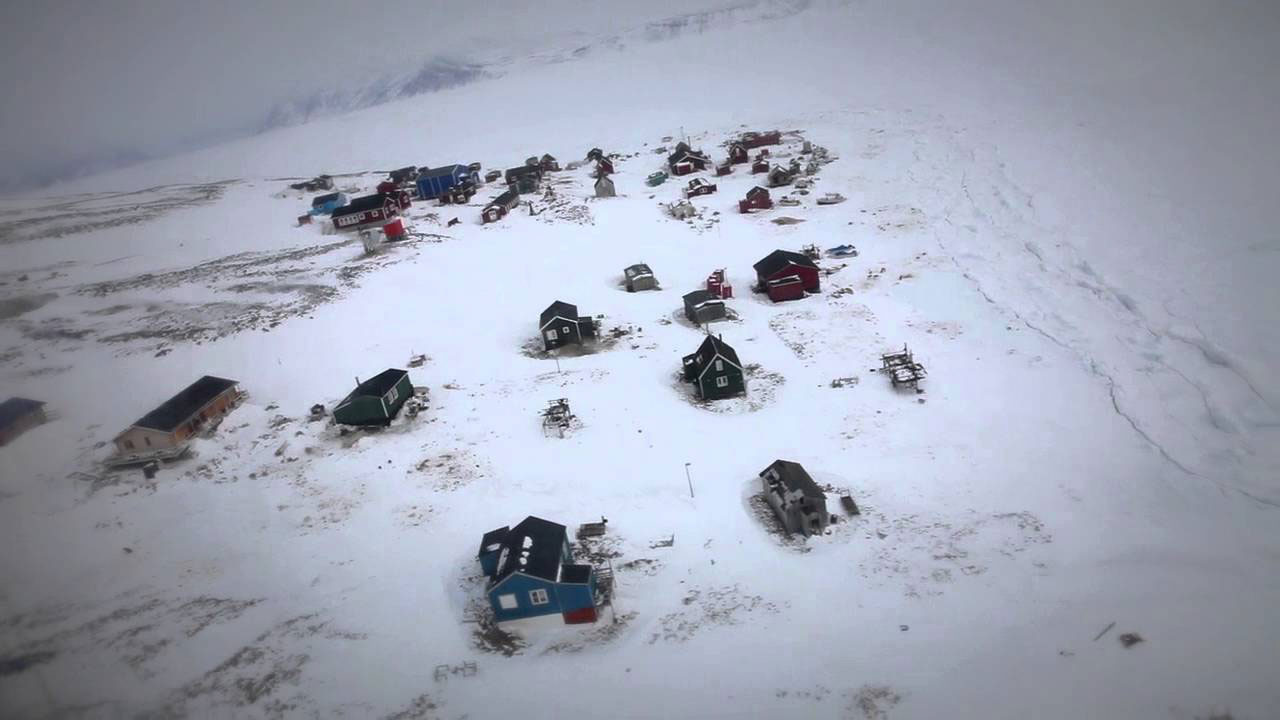 Sila and the Gatekeepers of the Arctic
Corina Gamma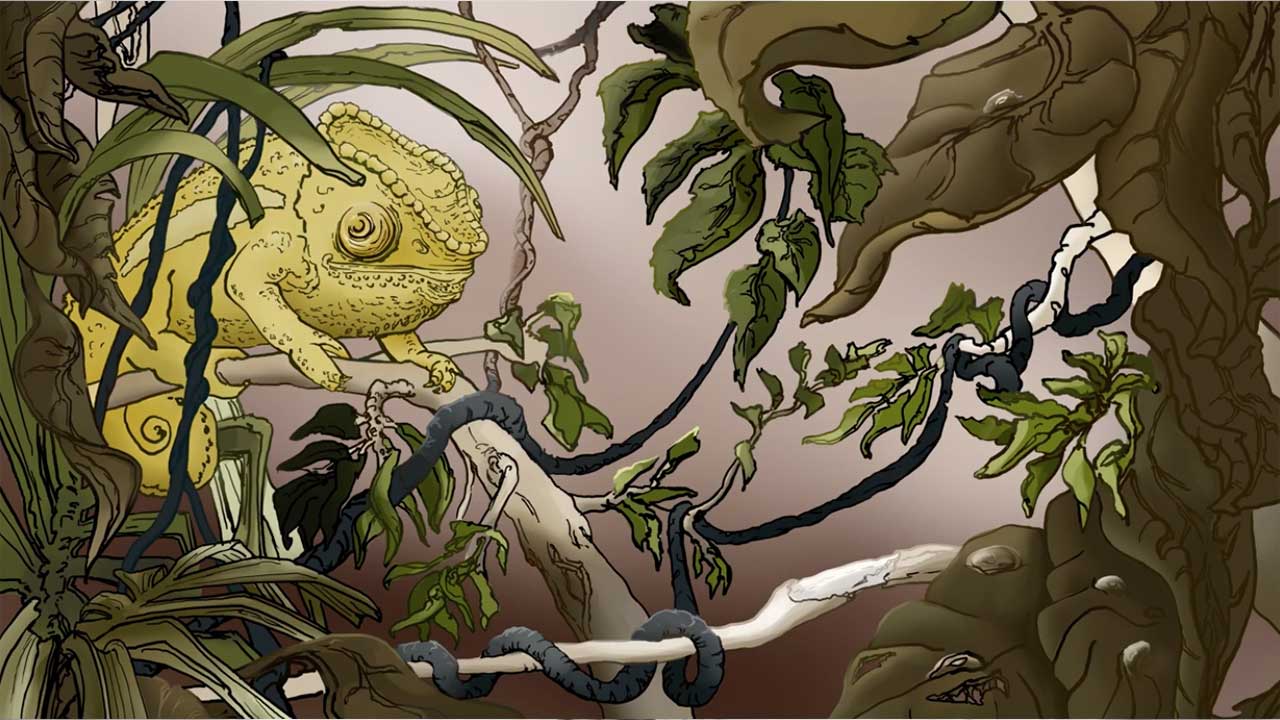 Bob and the Soap Bubble
Maya Hartmeier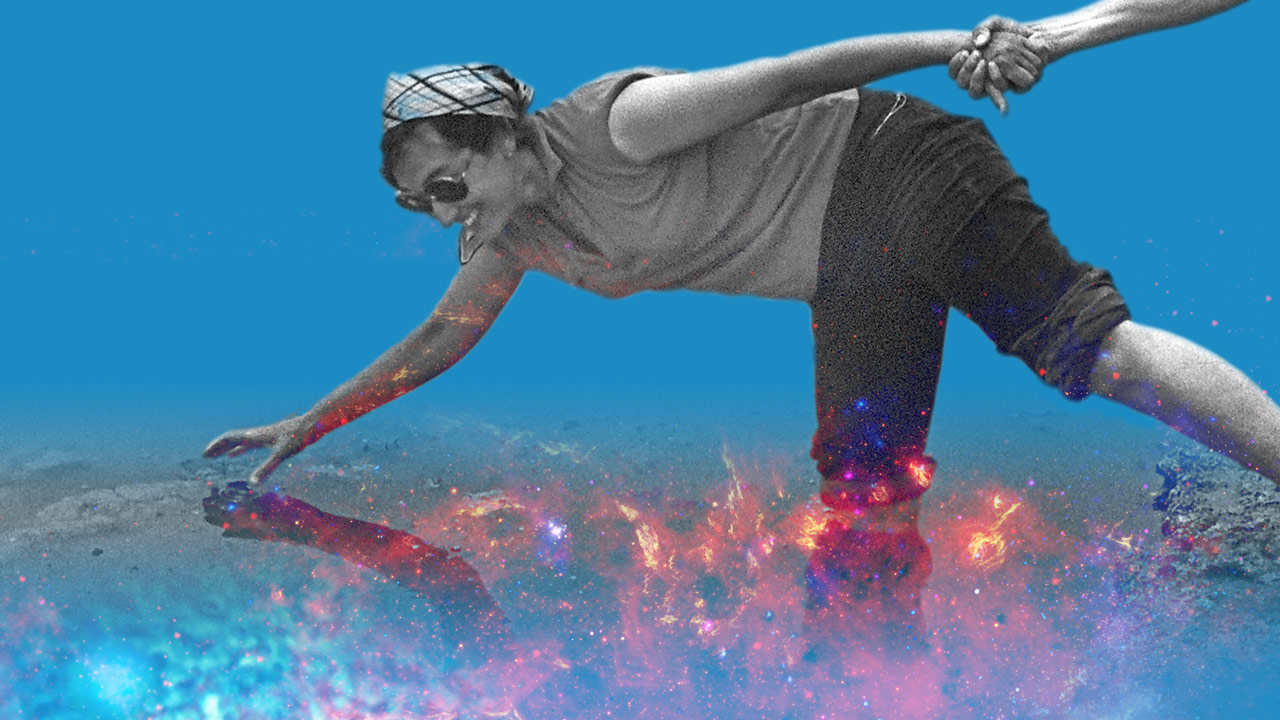 Symbiotic Earth: How Lynn Margulis Rocked the Boat and Started a Scientific Revolution
John Feldman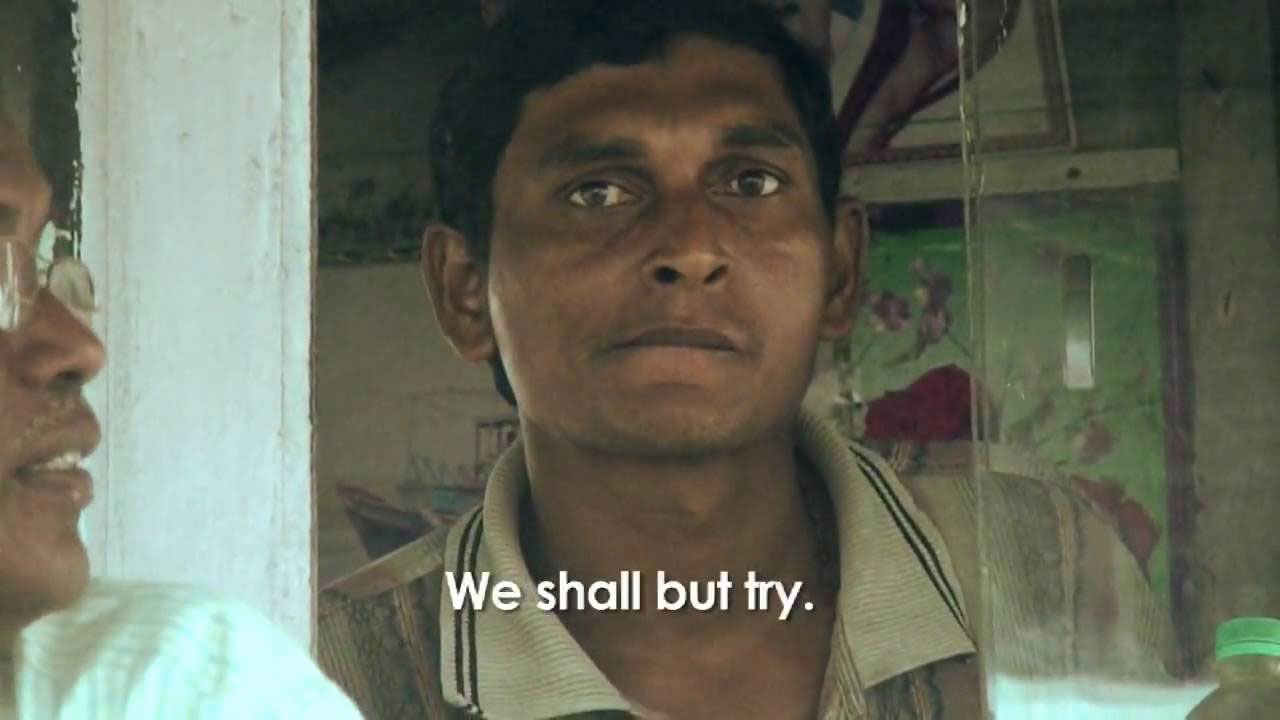 Rising Water: India's Sunderbans
Daniel Grossman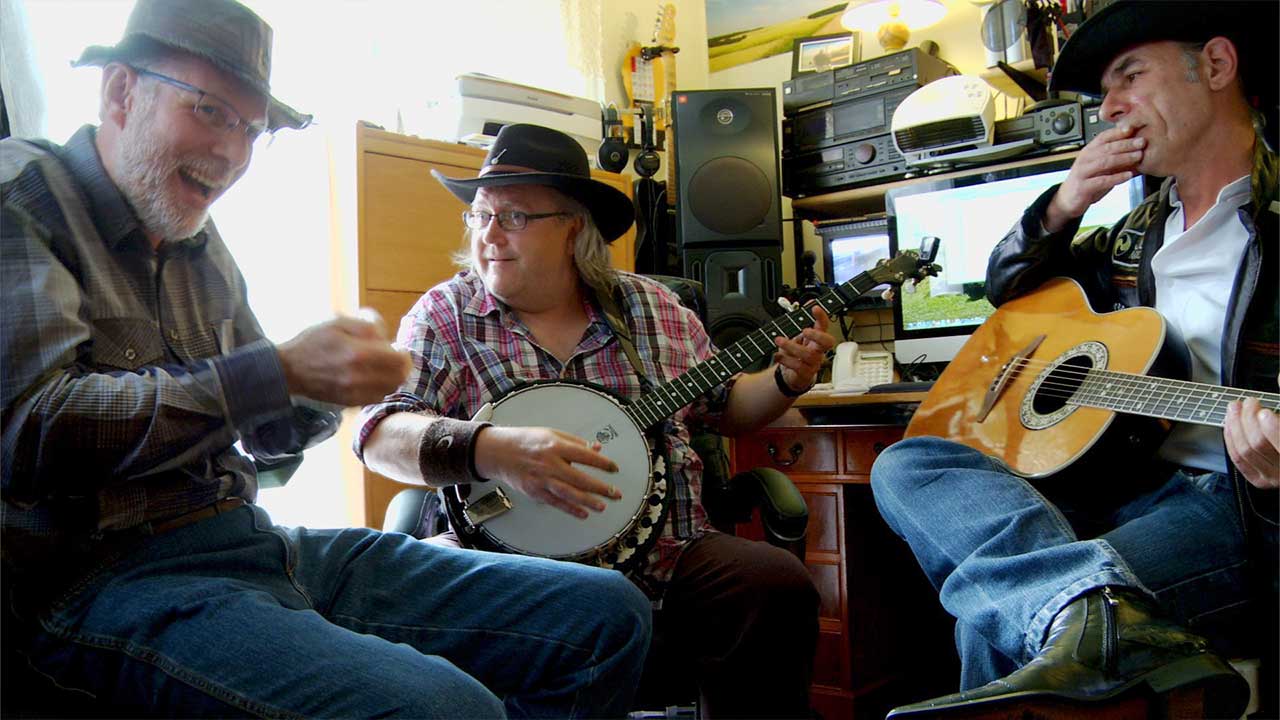 Last Chance Saloon (part 1): Twink, the band and bipolar
Barry J. Gibb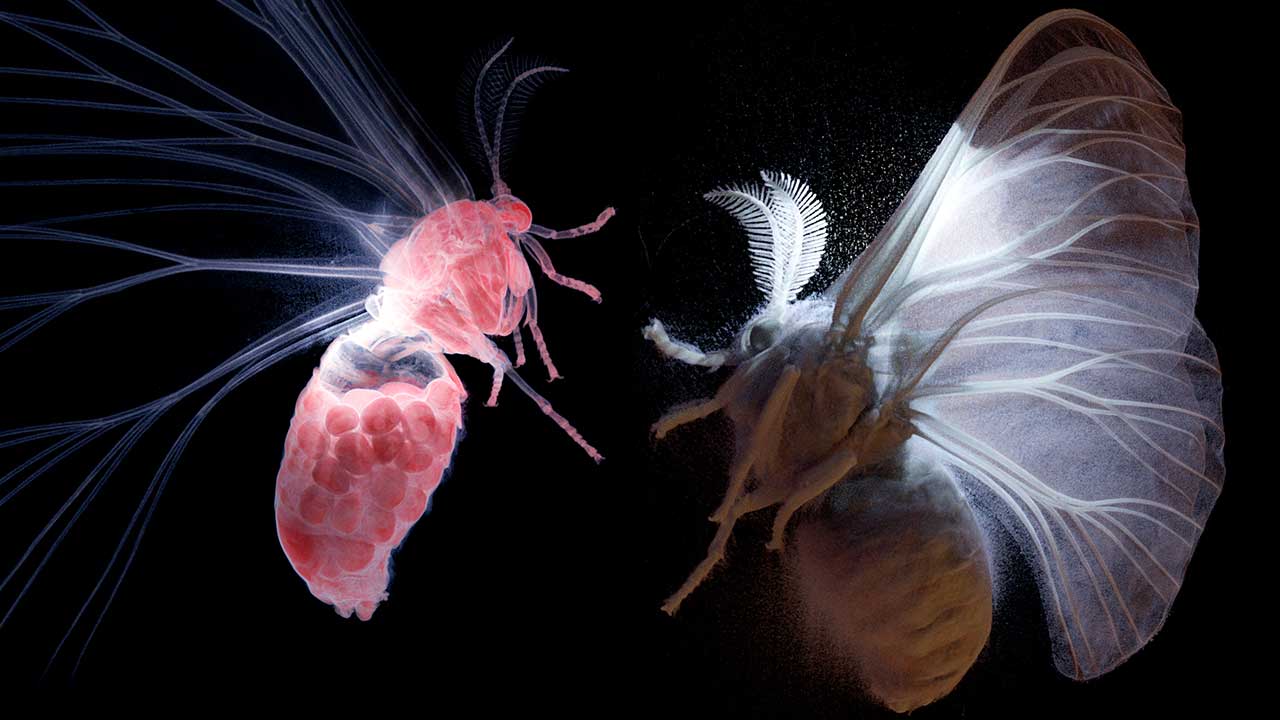 The Secret World of Moths
Hannes Vartiainen,Pekka Veikkolainen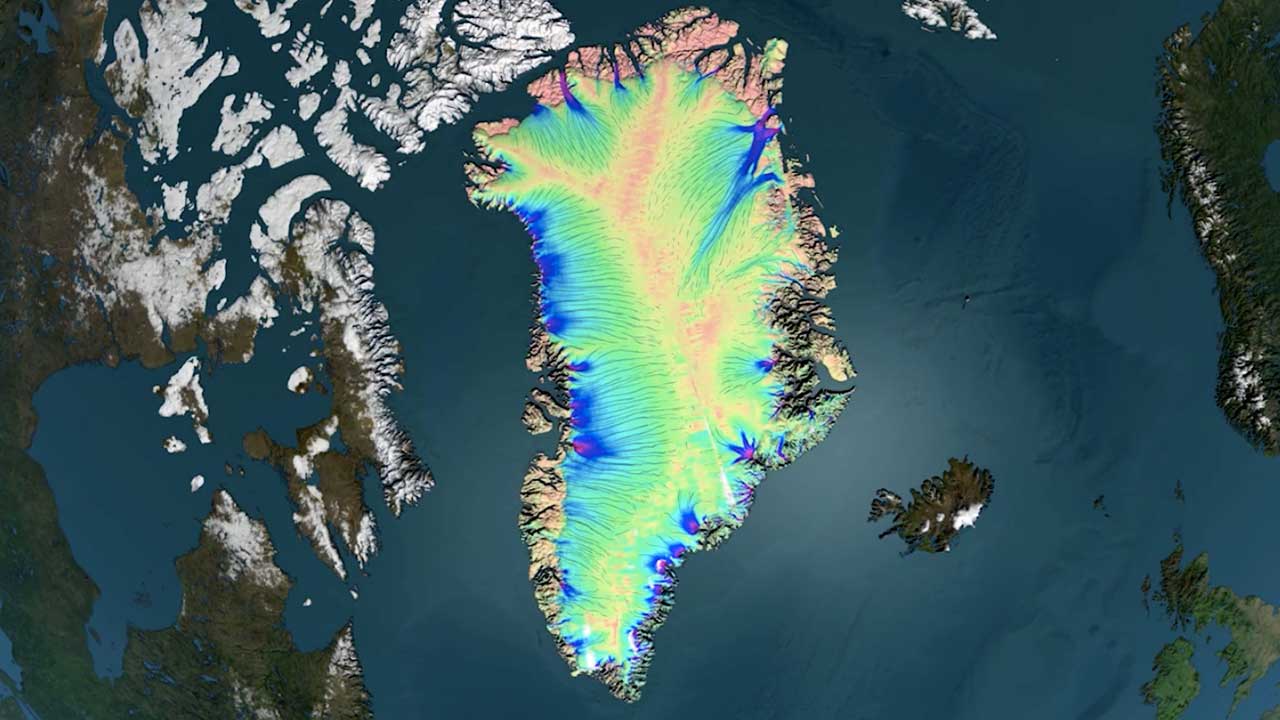 Mathematician uses skills to study Greenland's retreating glaciers
Miles O'Brien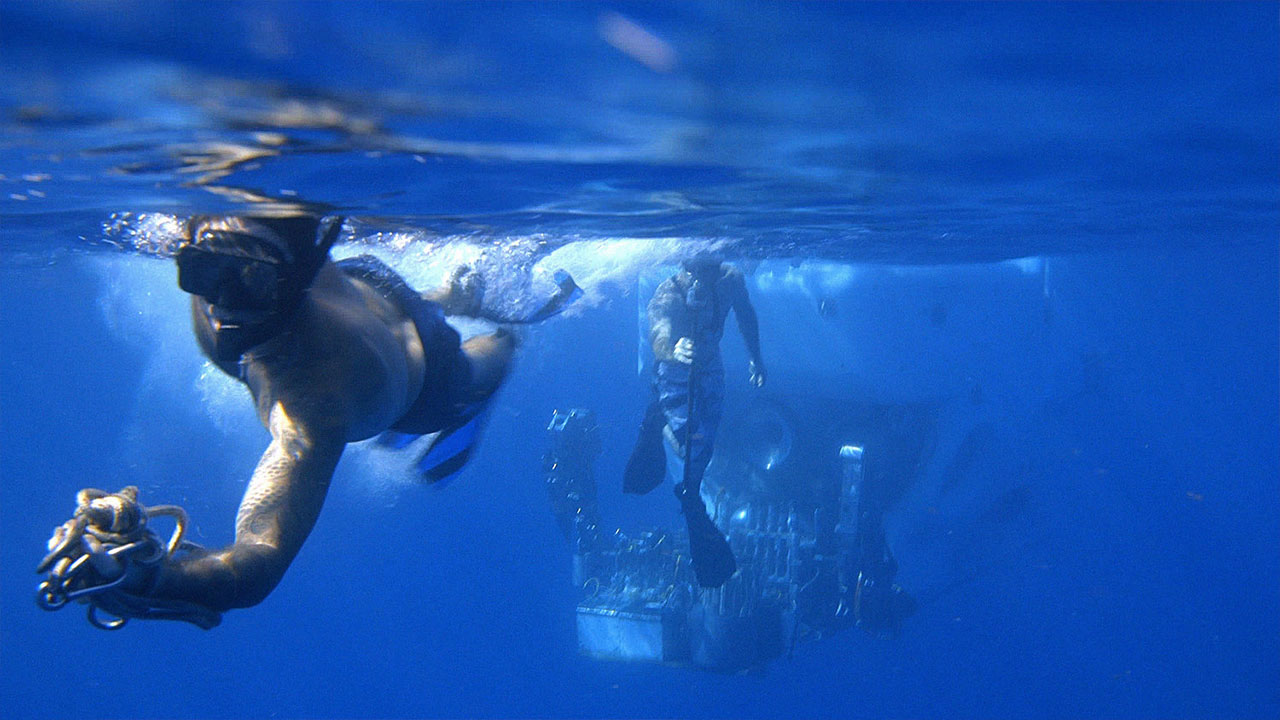 Acid Horizon
Ivan Hurzeler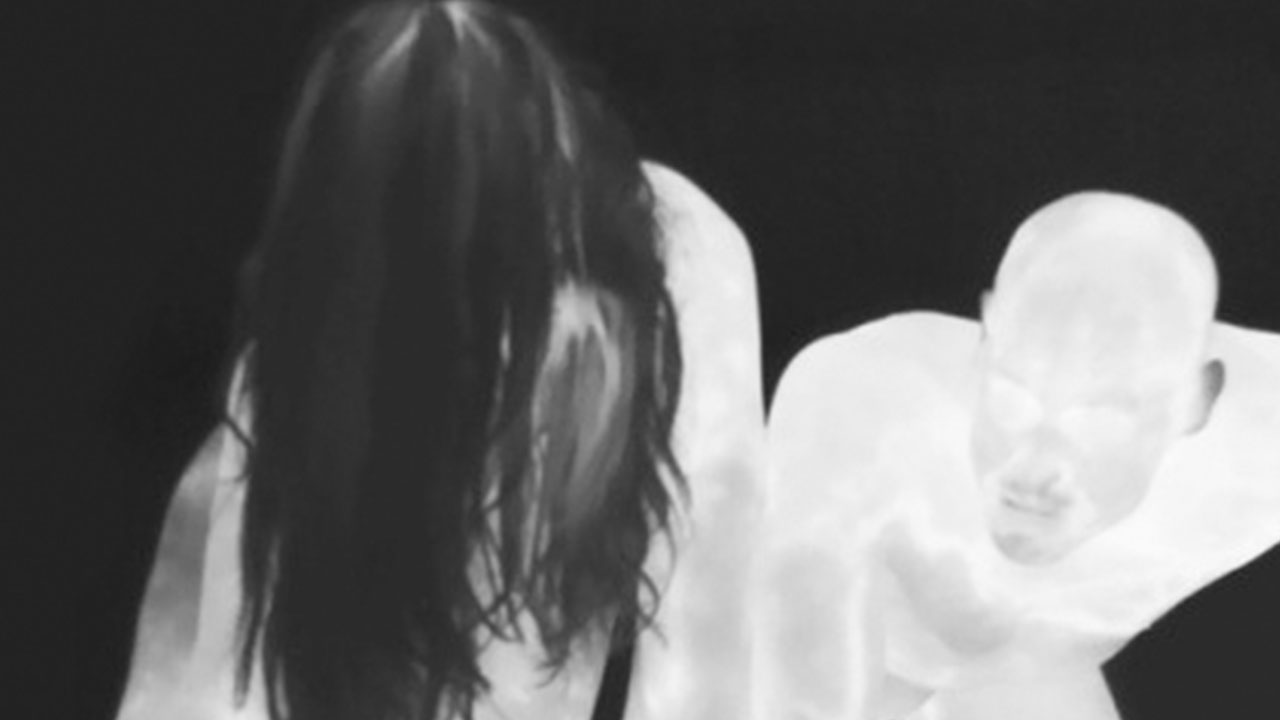 Incident Energy
Marne Lucas,Jacob Pander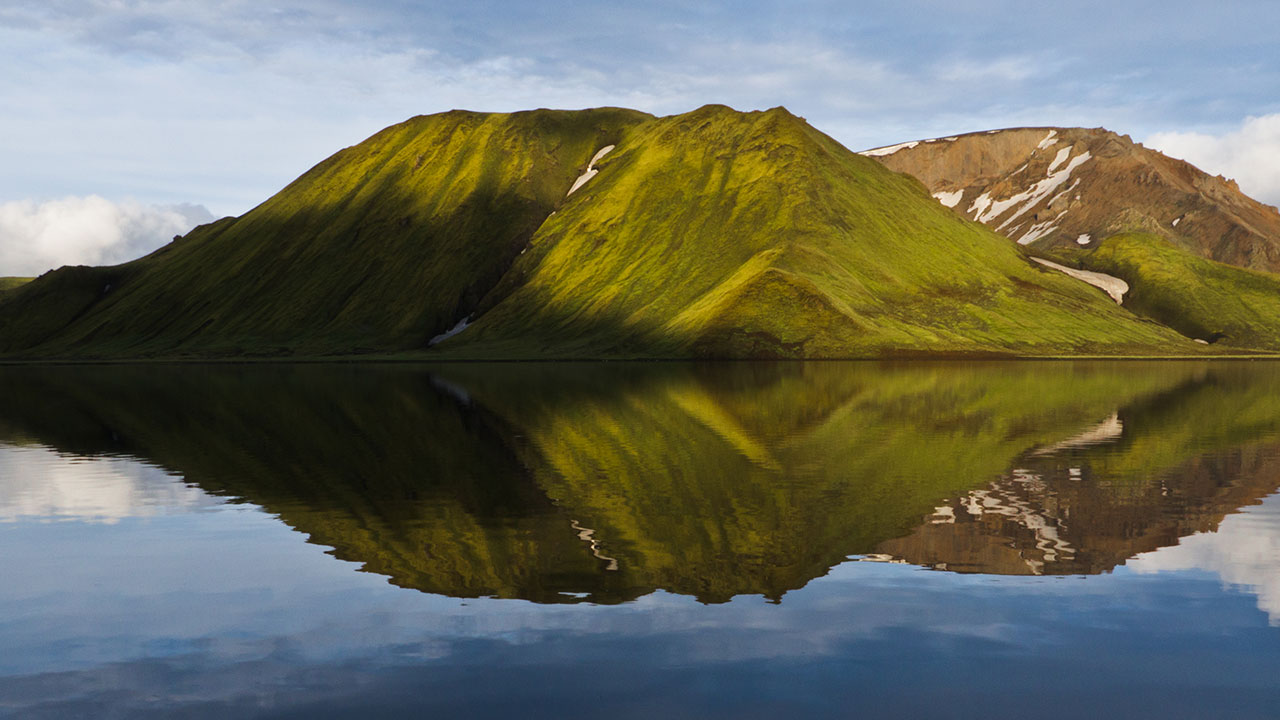 Meta 3,1/Km²
Sandro Bocci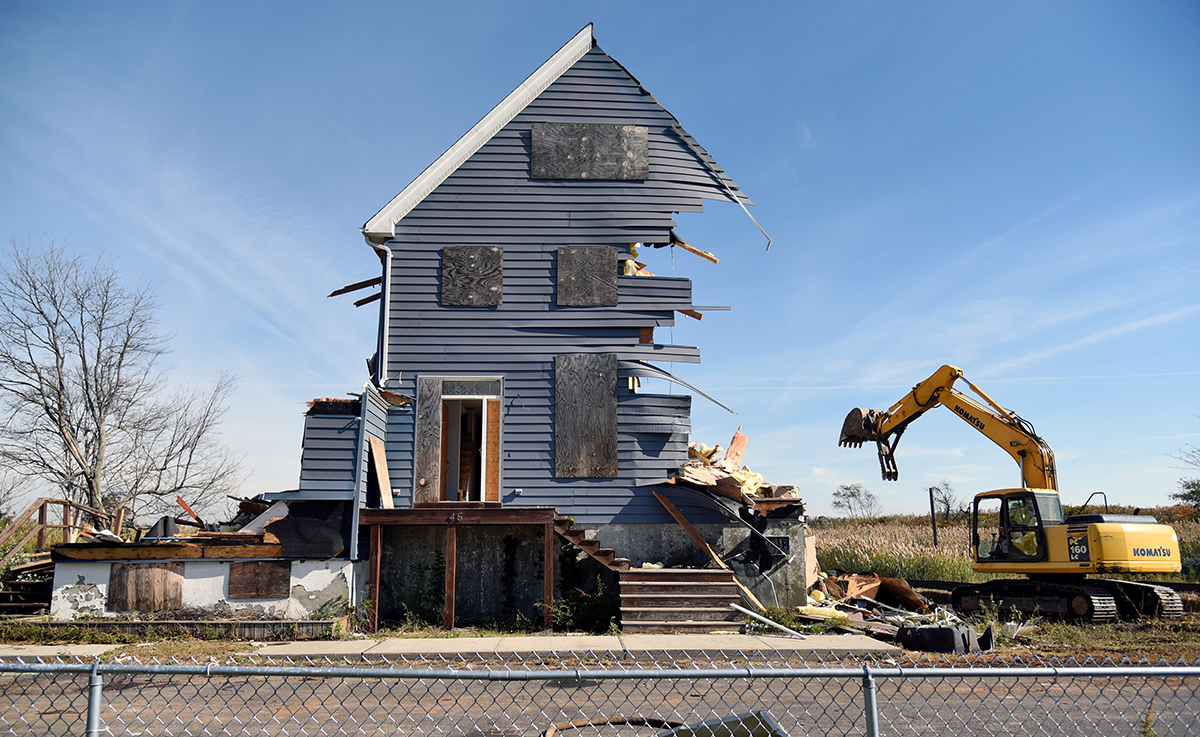 Managed Retreats
Nathan Kensinger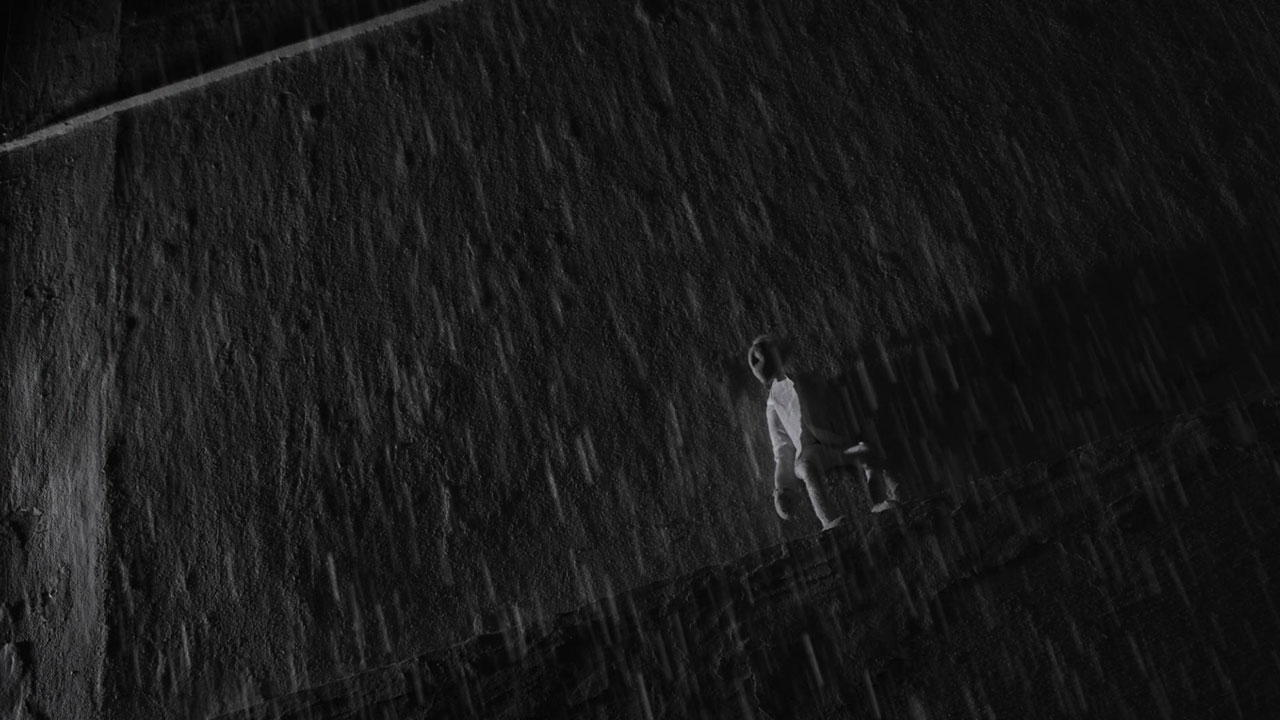 Drought
Balys Kumža,Agnė Kupšytė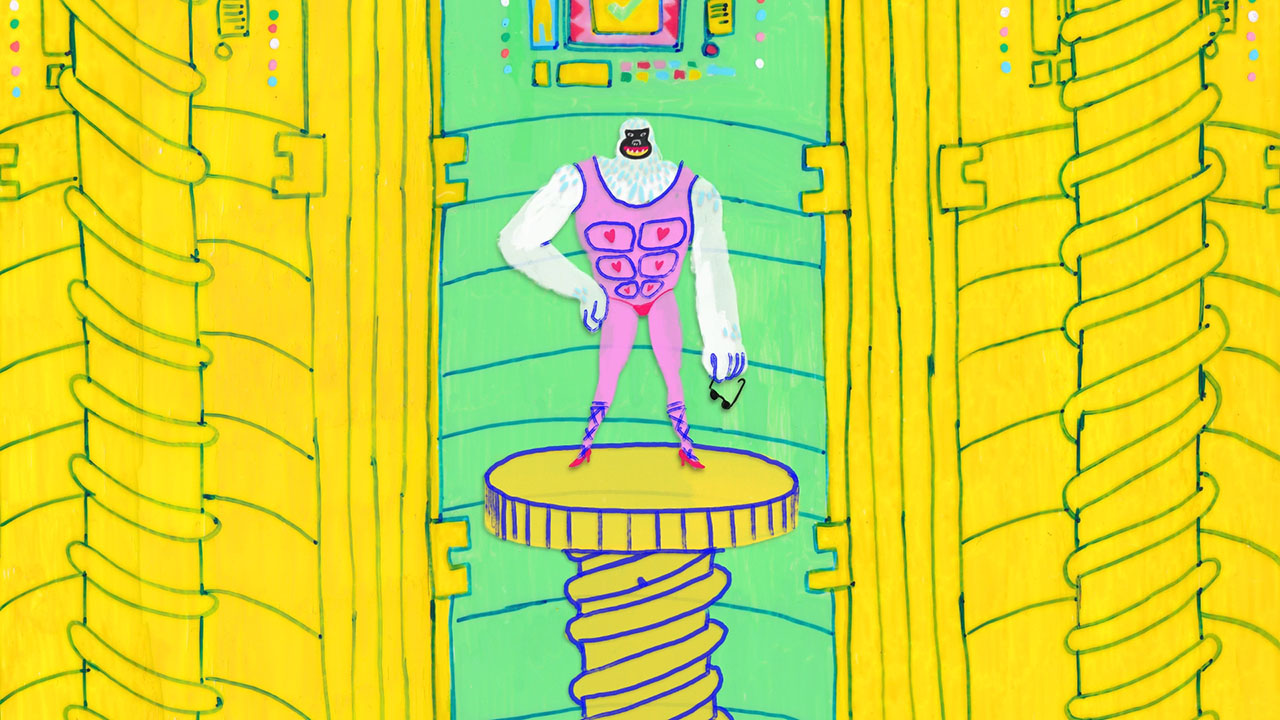 Reanimation! ep.5-Better Humans
Nadja Oertelt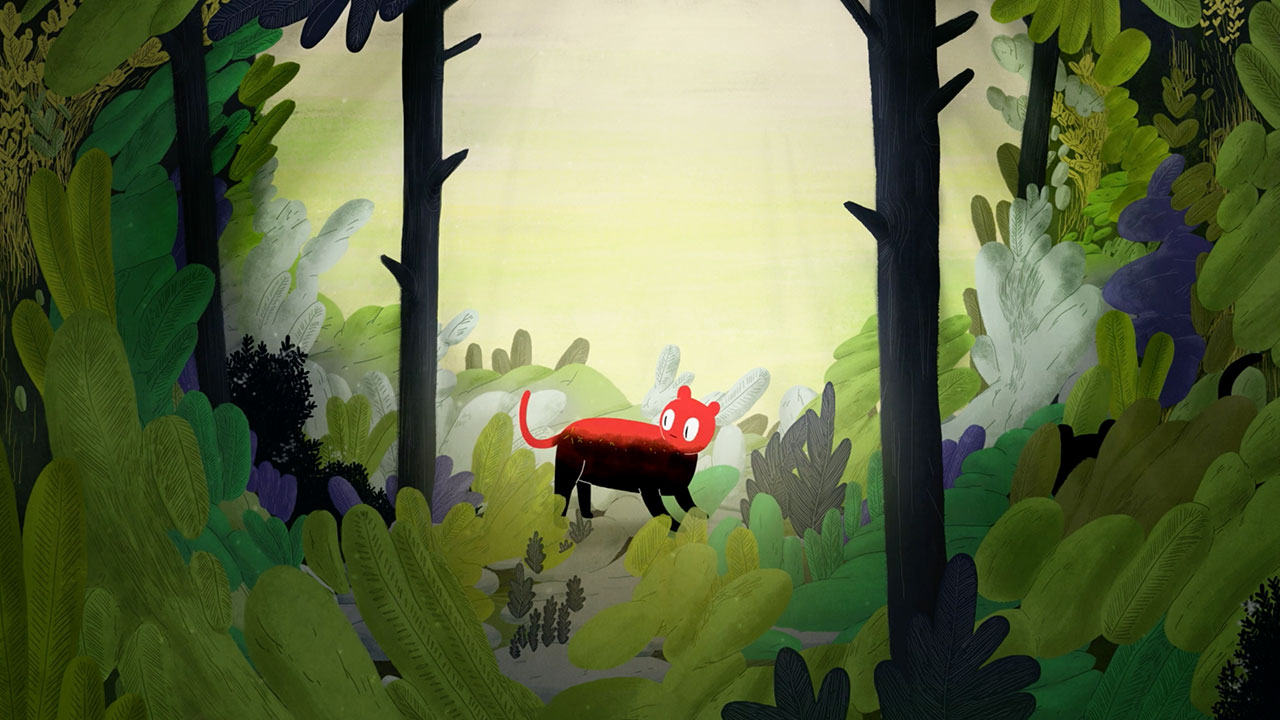 Love
Réka Bucsi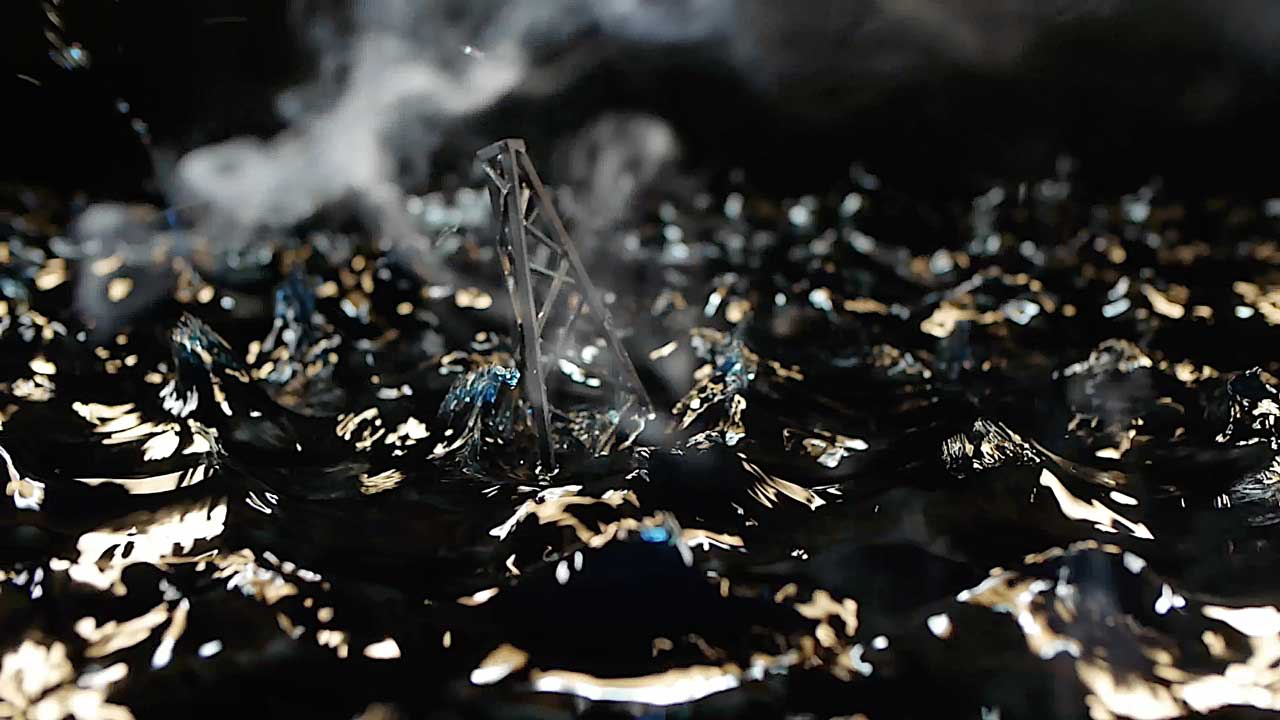 Sea of Instability
Frank Lesbros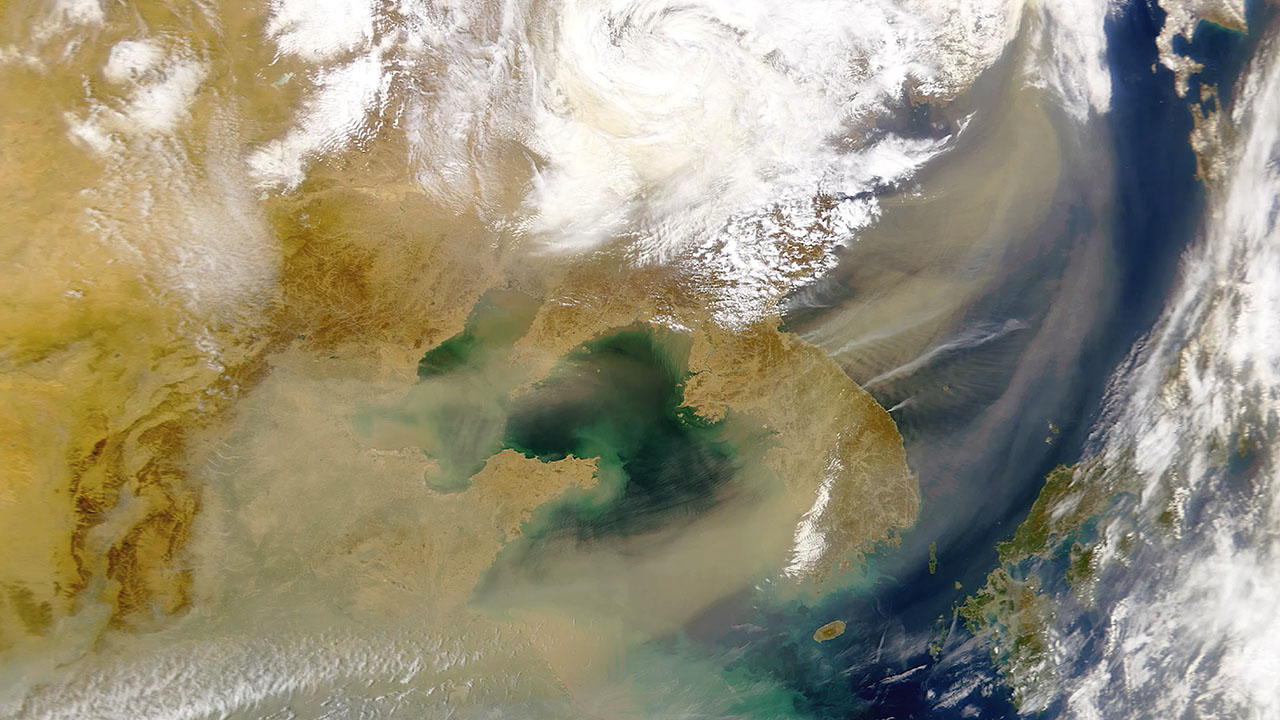 Wind Should be Heard Not Seen
Claire Sanford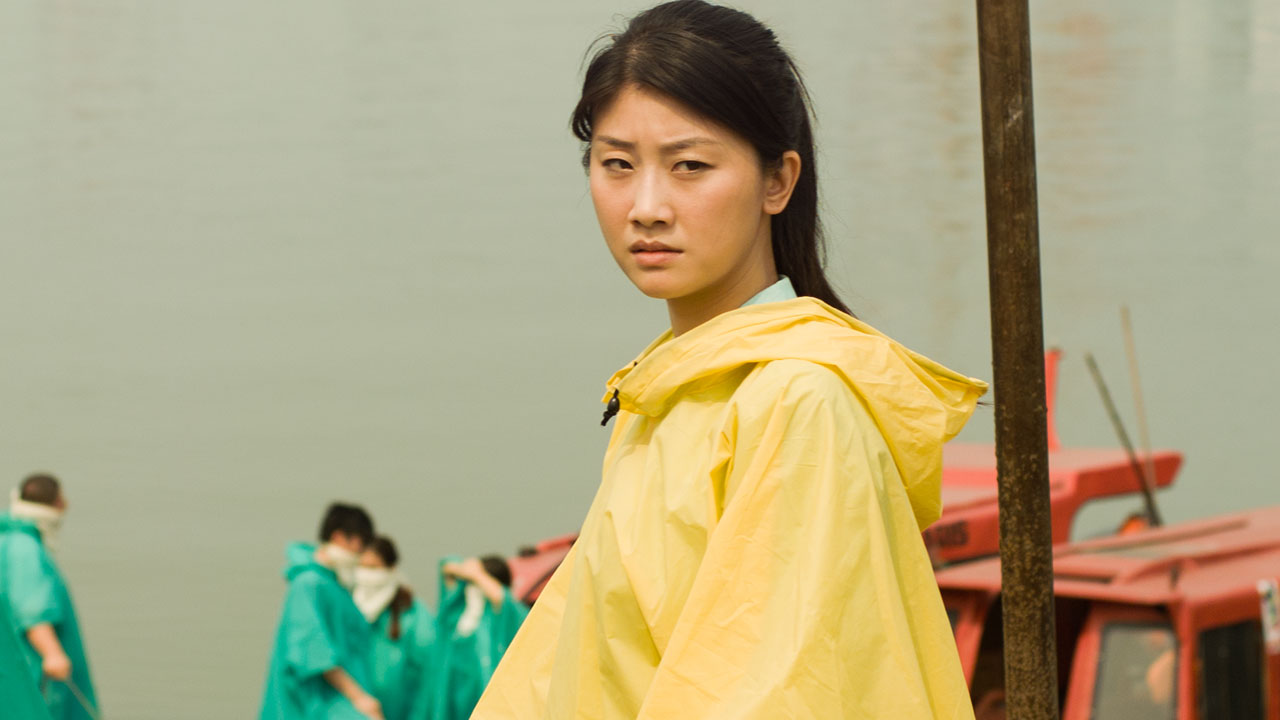 River of Exploding Durians
Edmund Yeo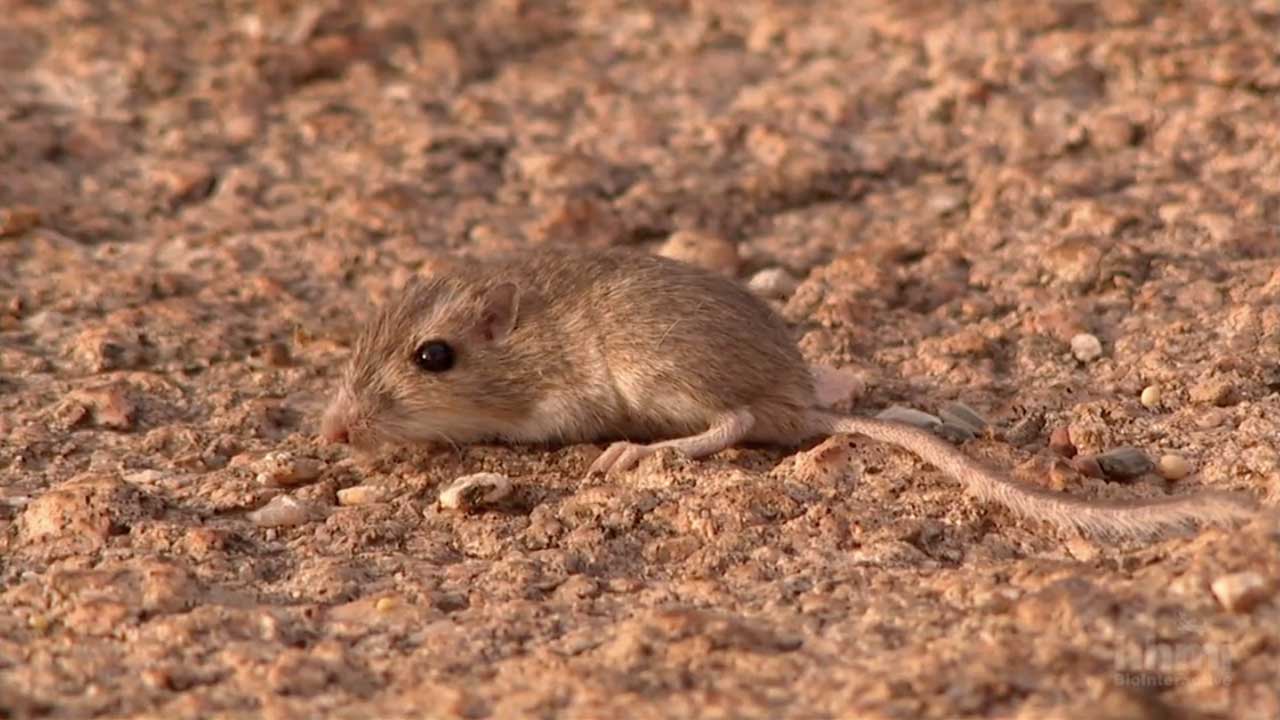 The Making of the Fittest: Natural Selection and Adaptation
Sarah Holt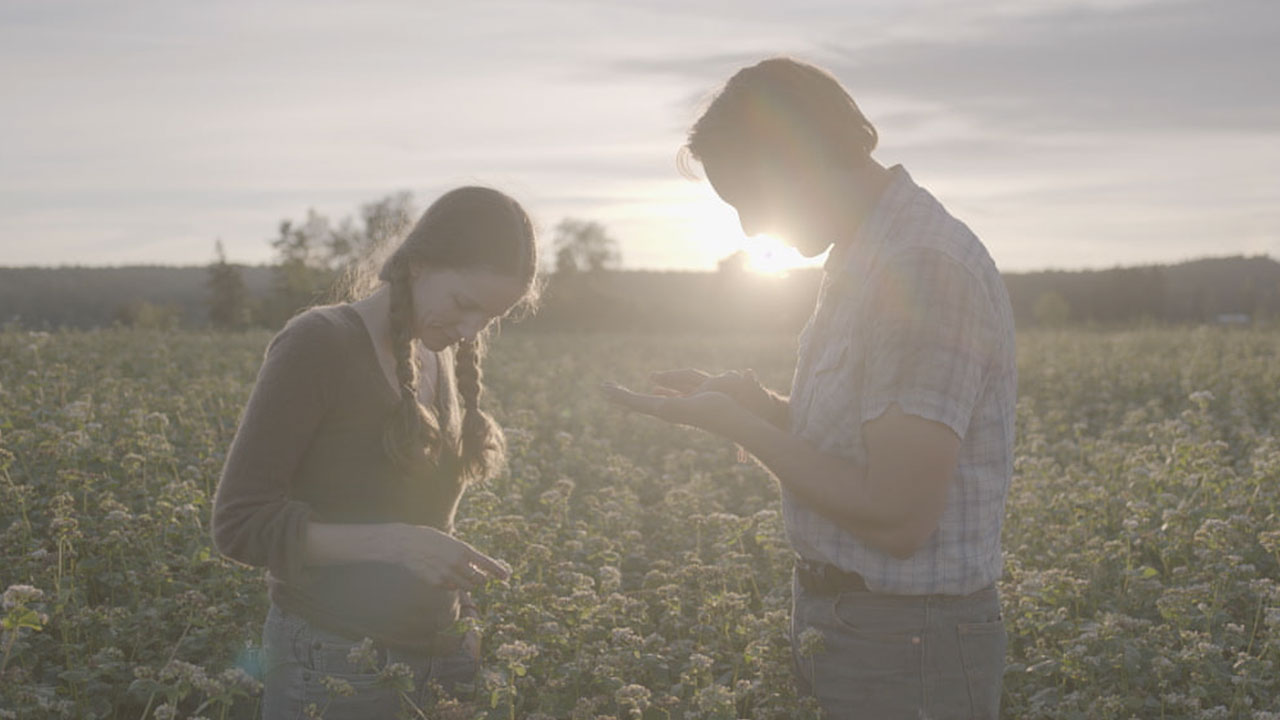 Unbroken Ground
Chris Malloy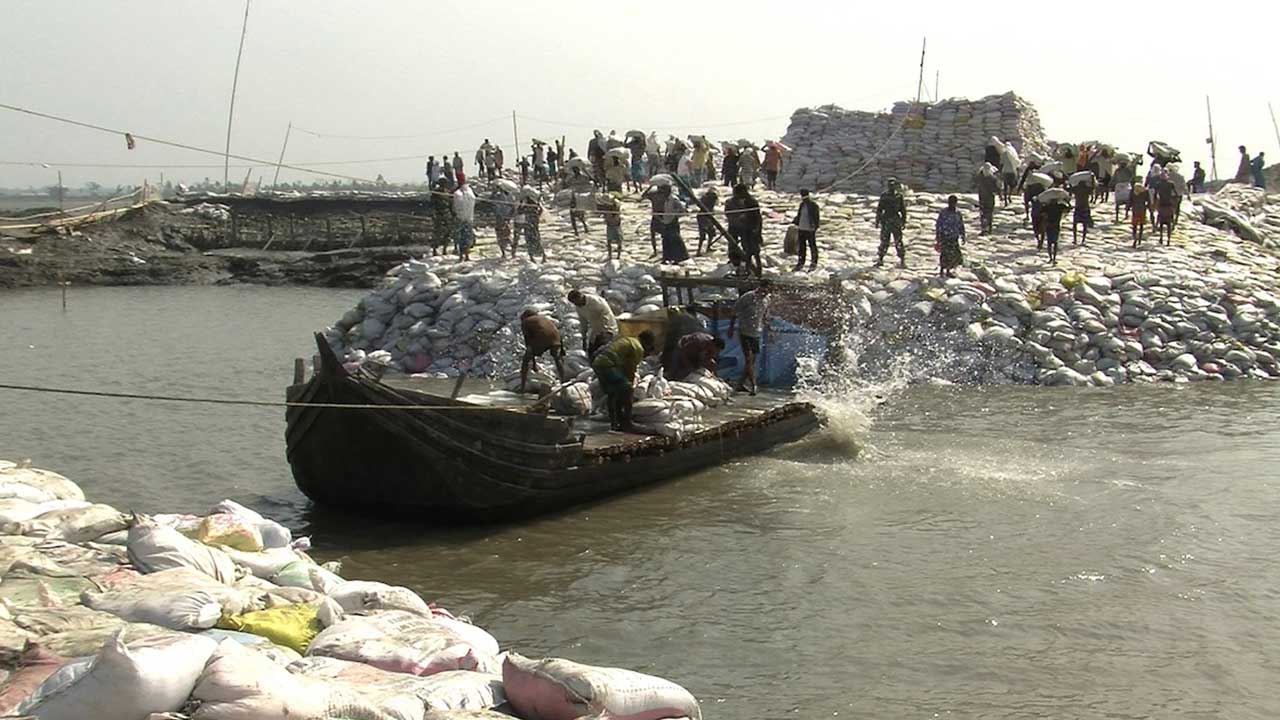 Deep Weather
Ursula Biemann
Fabula Rasa (Parades)
Sarah Arnold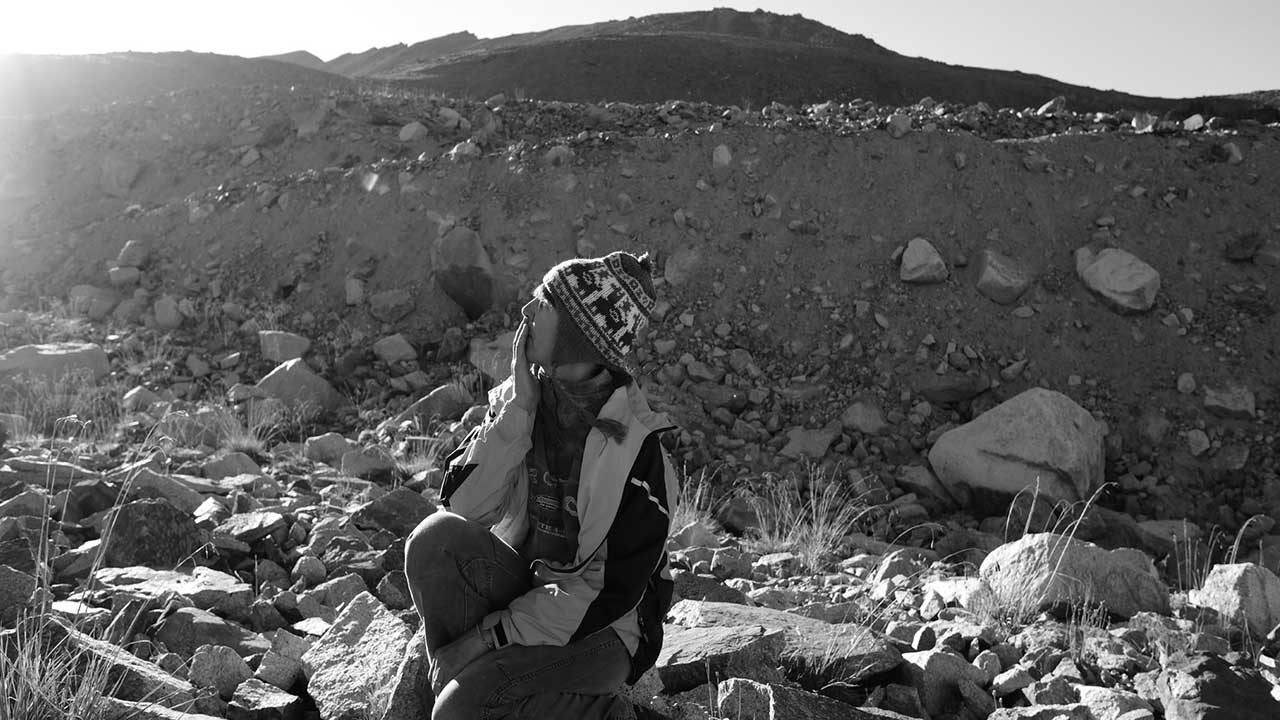 Women and the Glacier
Audrius Stonys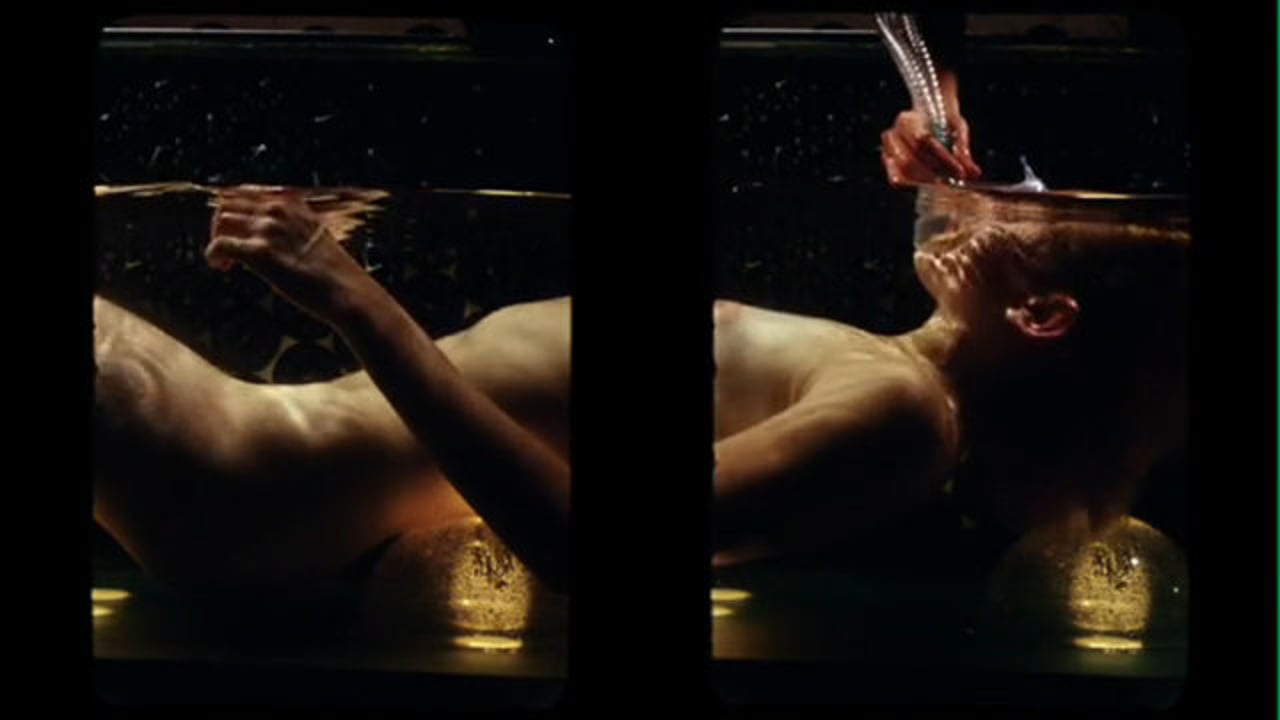 Secret Machine
Reynold Reynolds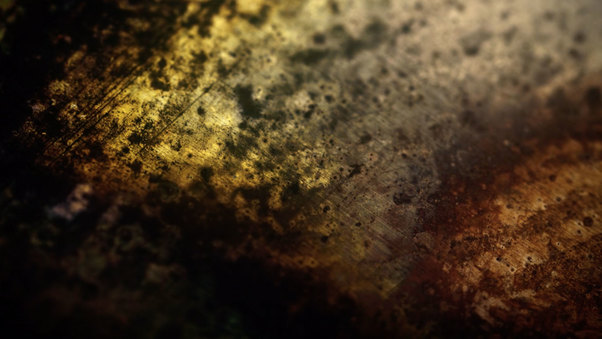 Confluence
Noah Shulman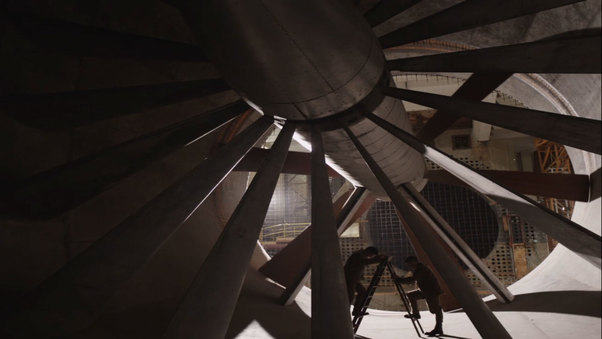 Undead Sun
Jane and Louise Wilson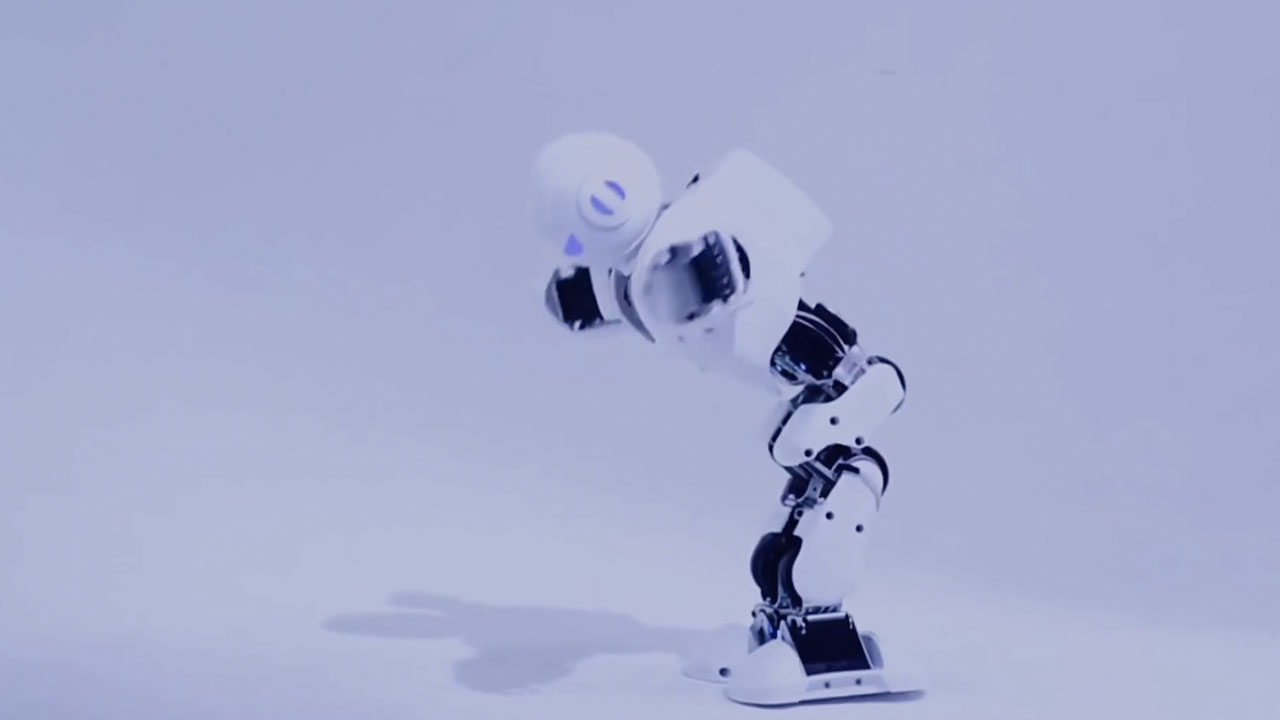 The Human Robot
Rob Van Hattum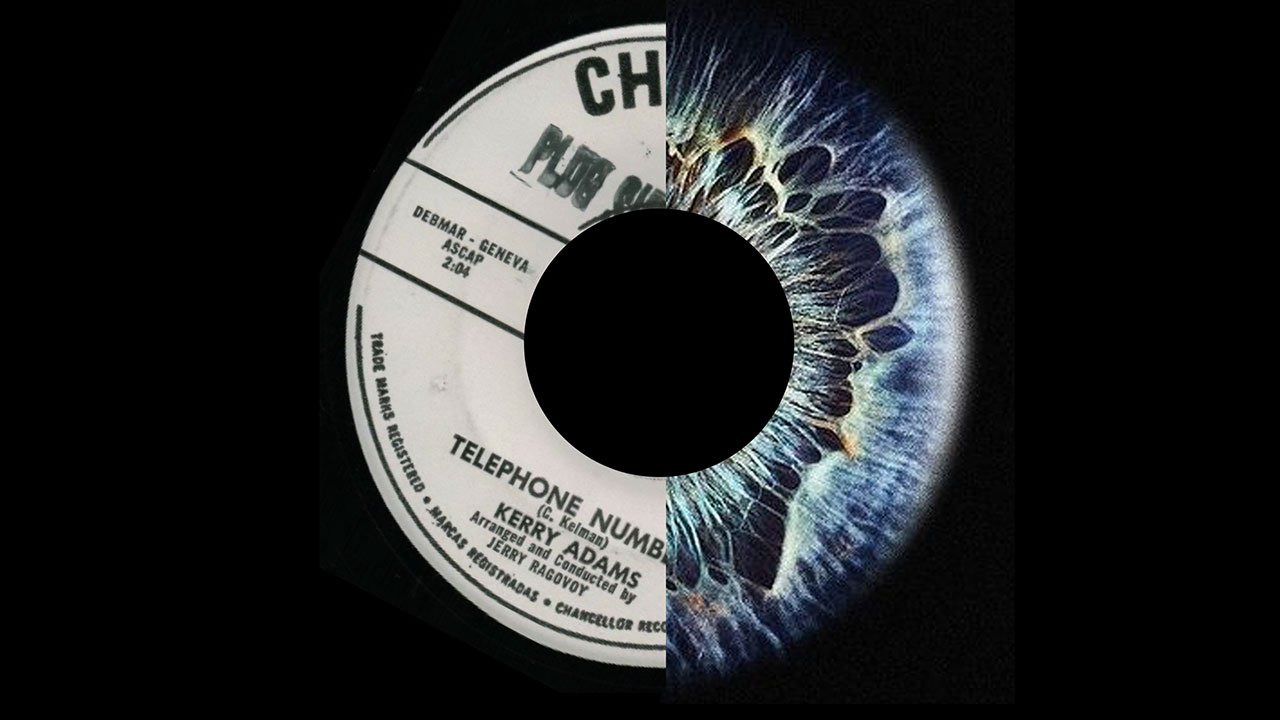 With These Eyes
Evan Ari Kelman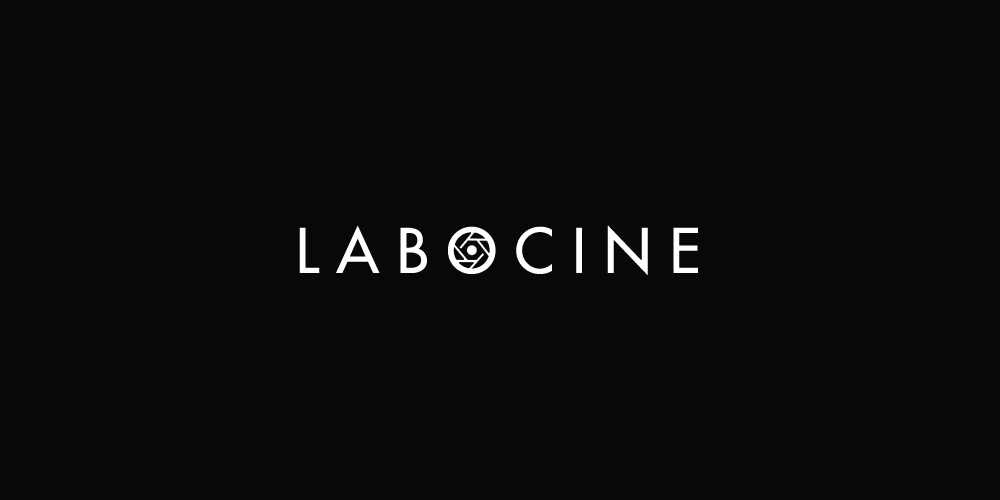 Corals - Ancient Survivors
Louise Polain,Daniel Stoupin,& Pete West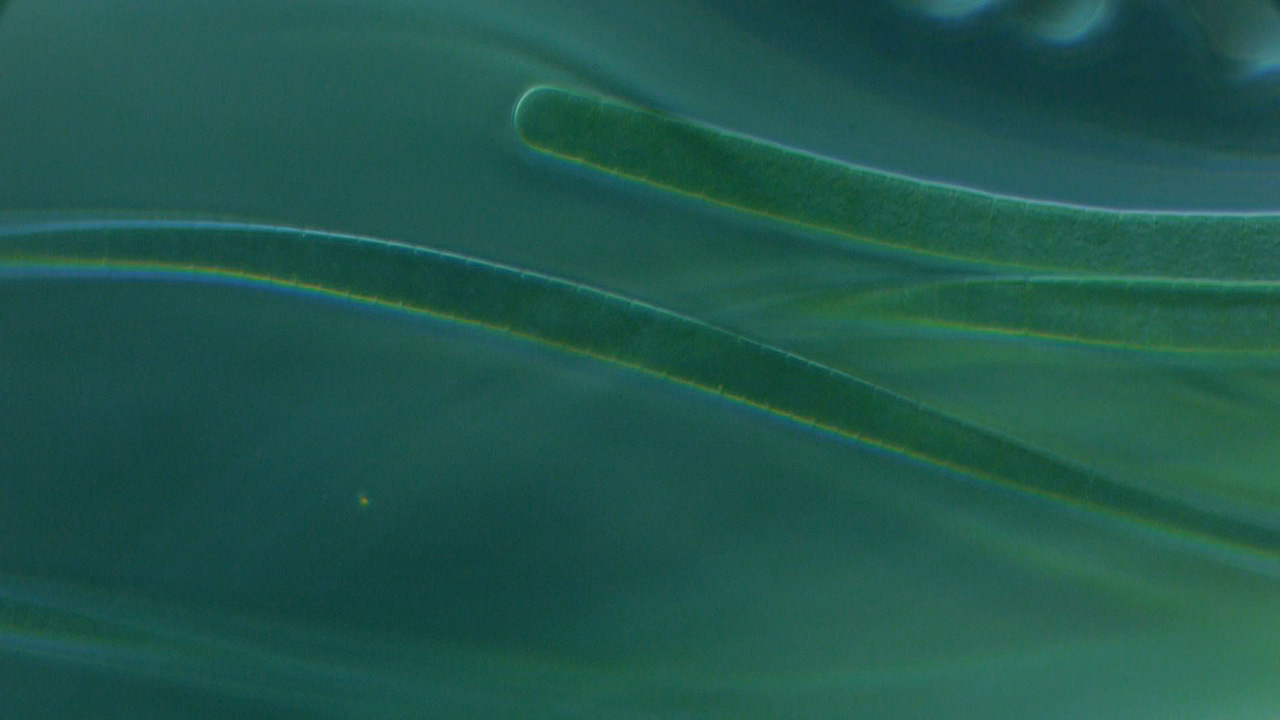 Cyanobacteria
Danielle Parsons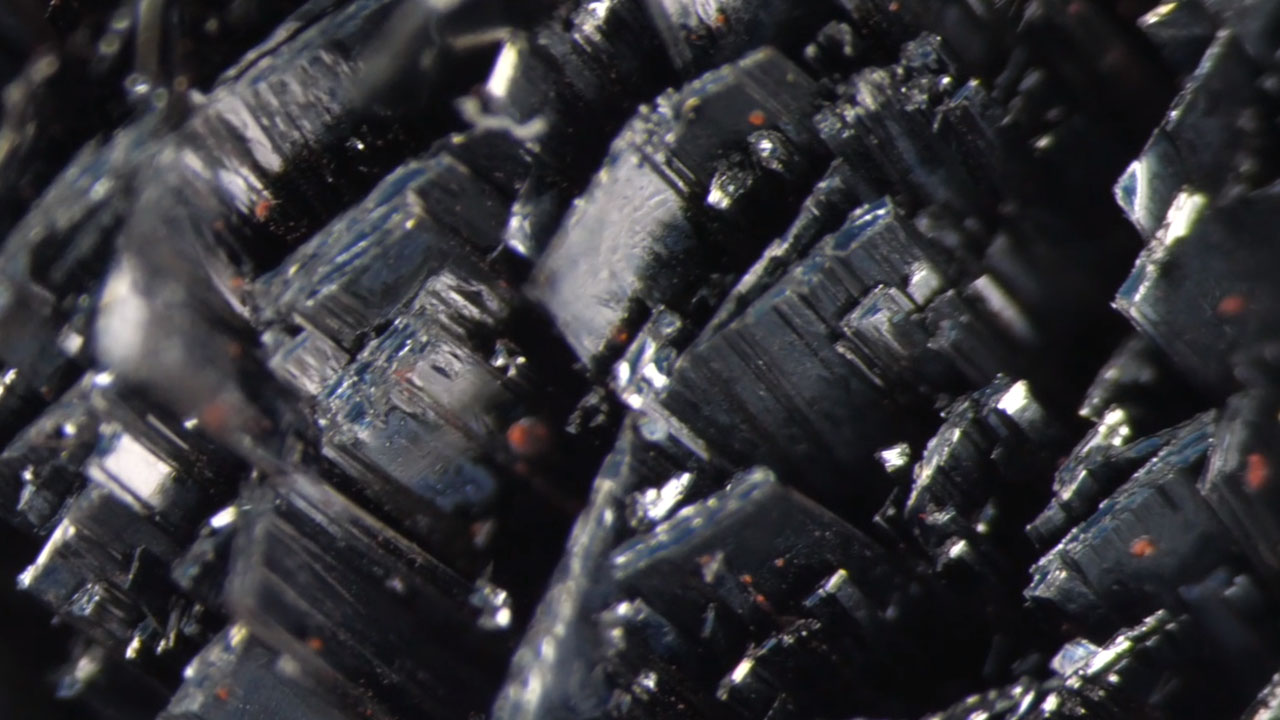 The ELEMENTS of Life
Yan Liang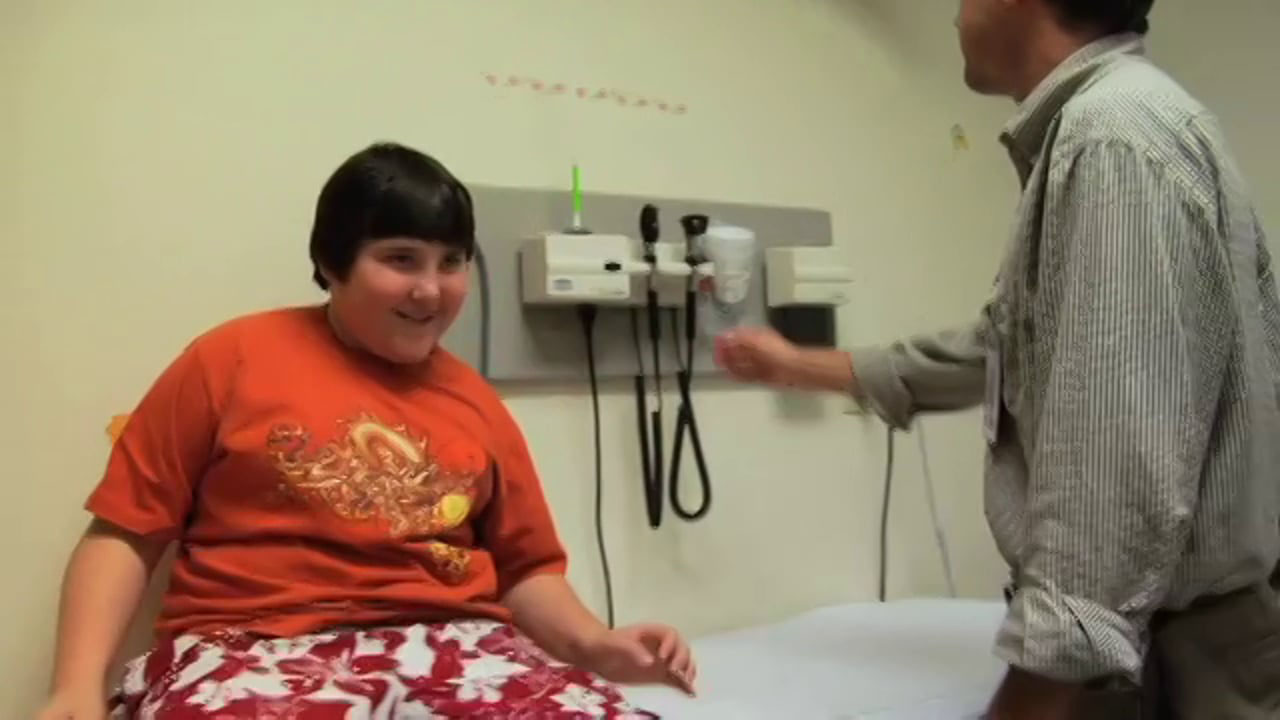 I'm Just Anneke
Jonathan Skurnik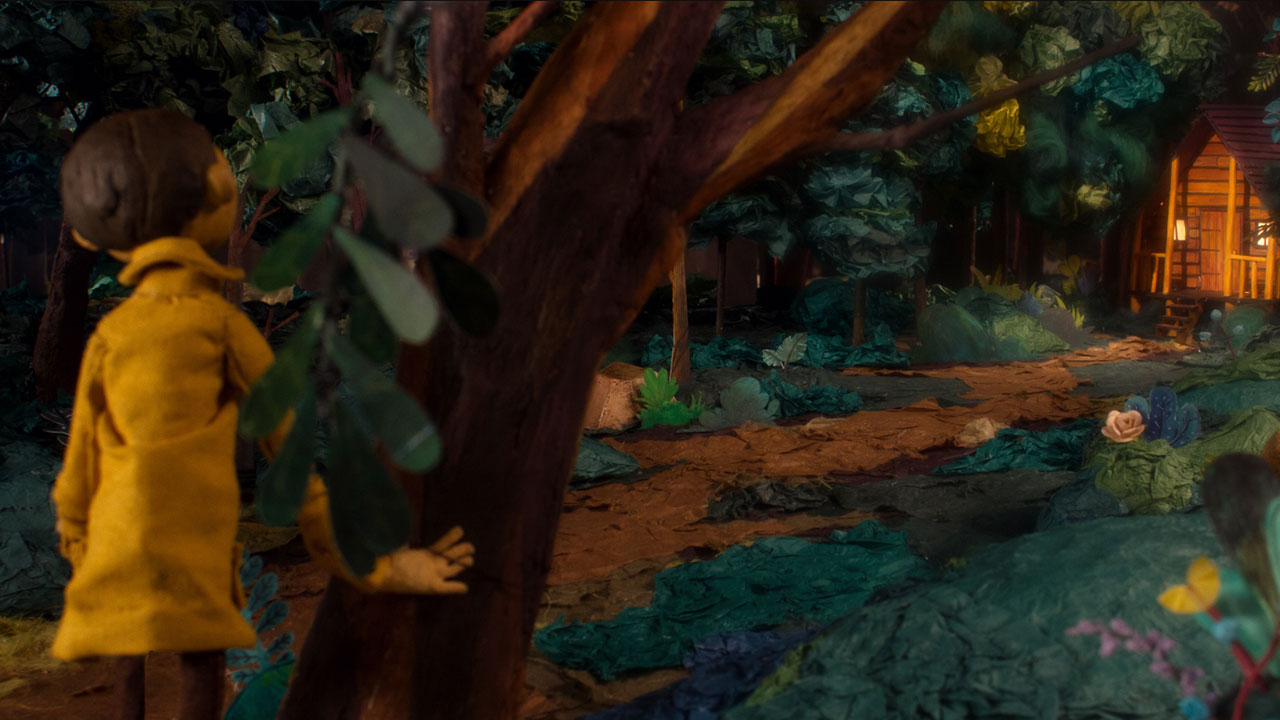 Eclipse
Jerrold Chang
A Delicate Balance
Su Rynard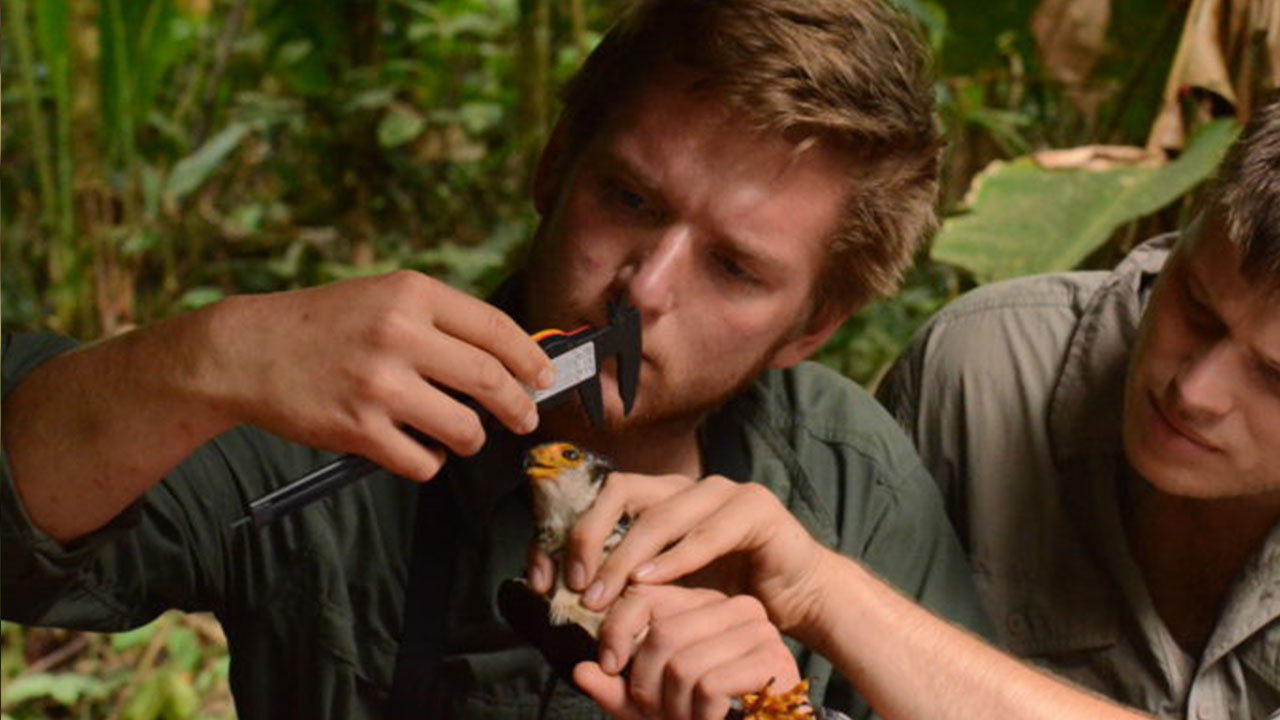 Tropical Birds Confront Global Warming
Daniel Grossman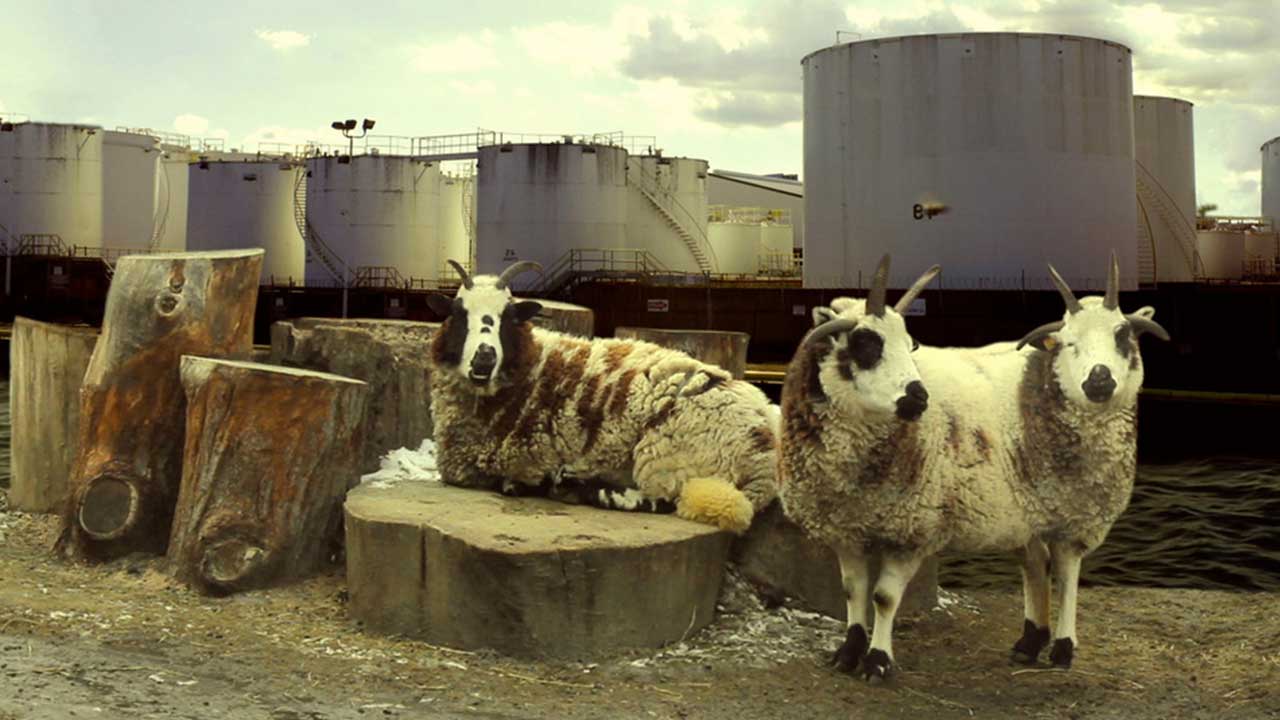 Season of Wonder
Lisa Crafts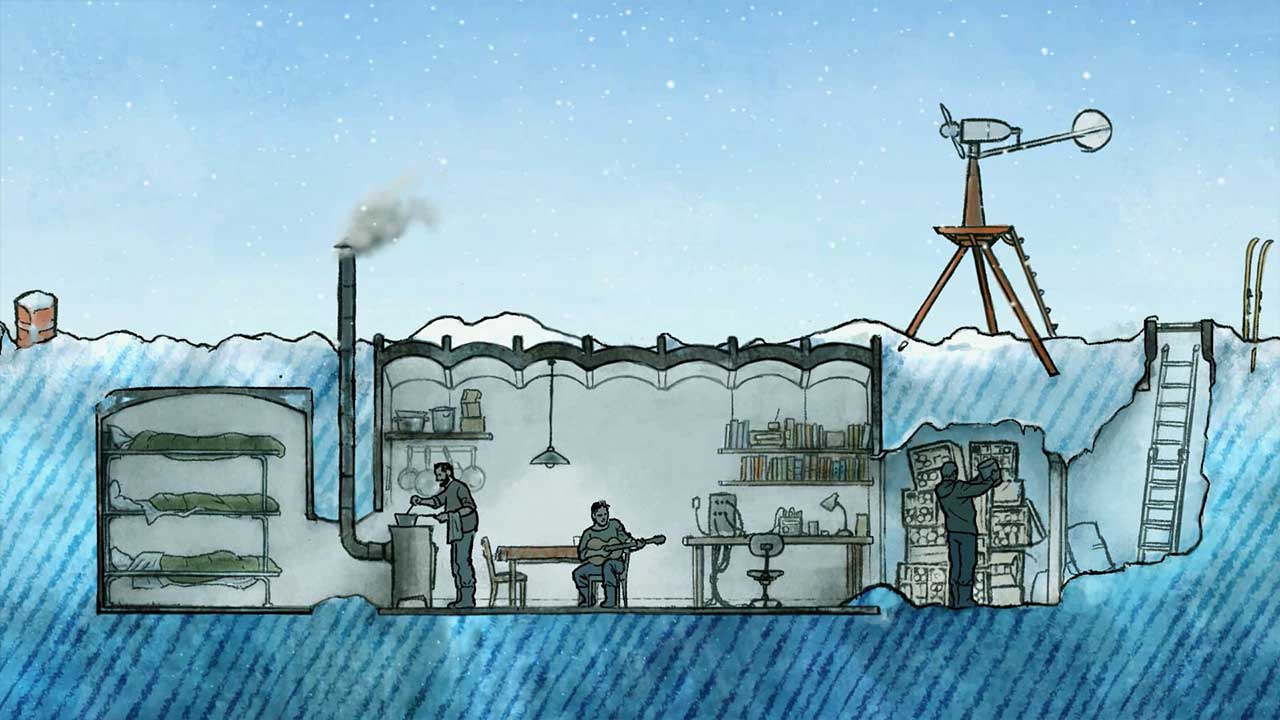 The Secrets Held in Ice
Loïc Fontimpe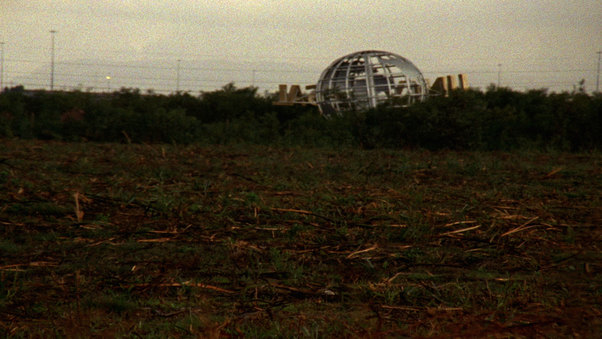 Wayward Fronds
Fern Silva
Figuration
Macha Rose,Joel Simon
Hyperlink
Spencer Moh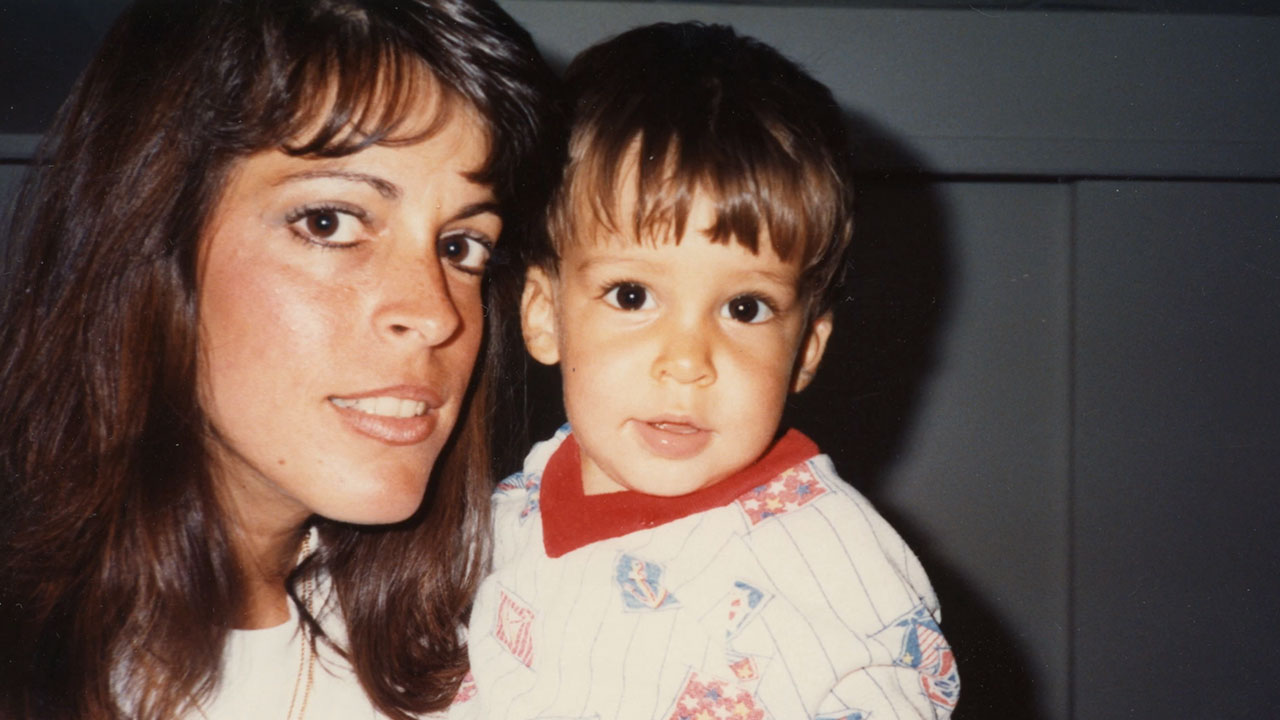 Alex
Brian Inocencio,Nottapon Boonprakob Kai
Headspace
Jake Fried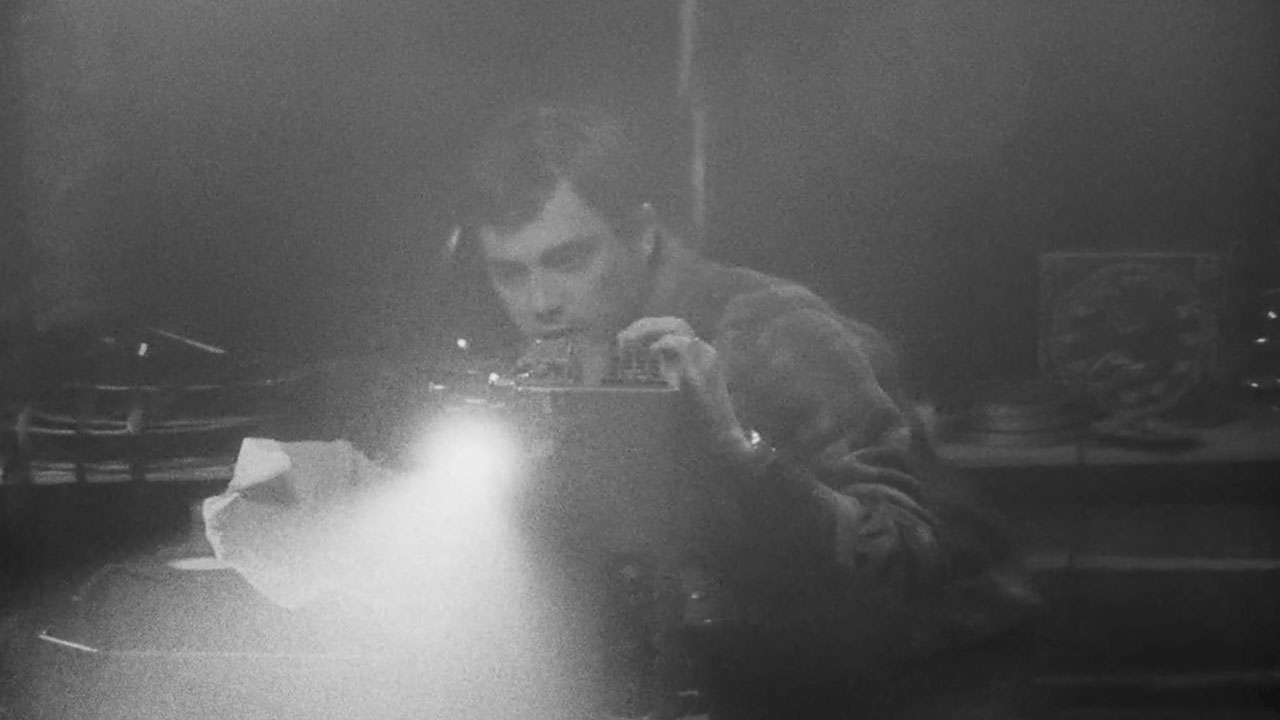 Celluloid Dreams
Jonathan Dillon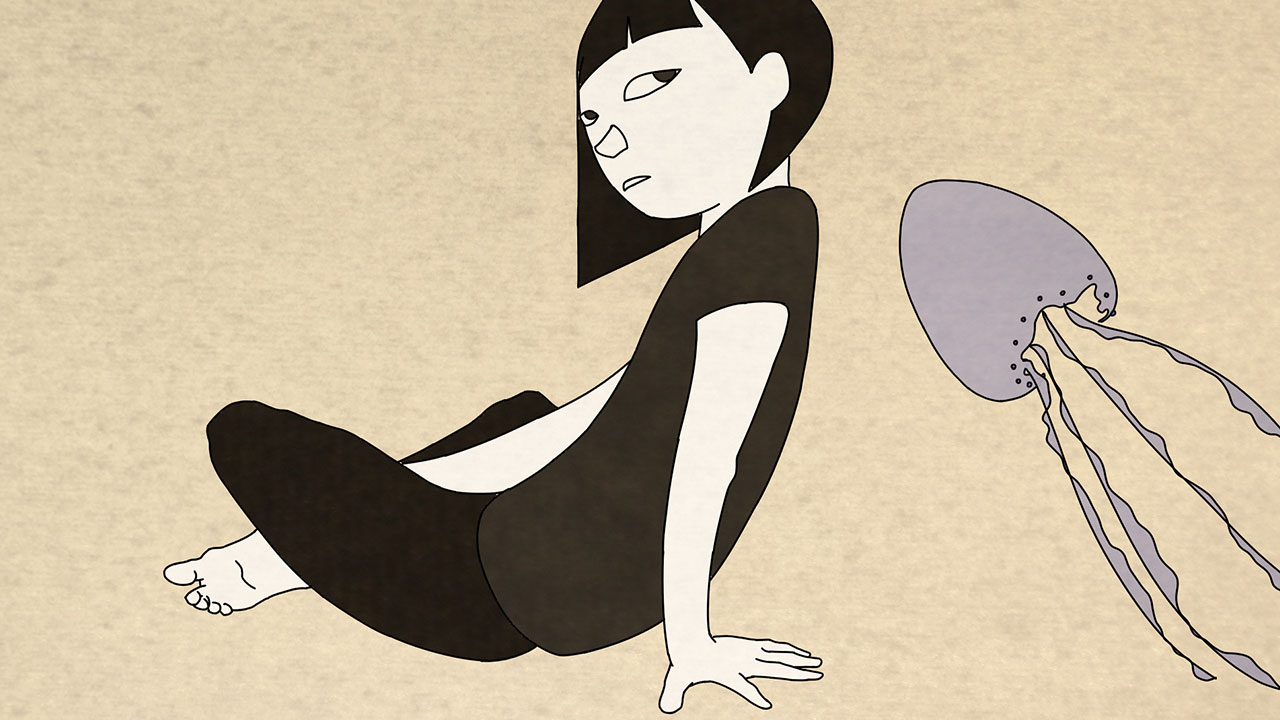 À géométrie variable
Marie-Brune De Chassey
Life at a Snail's Pace
Alexandra Gaulupeau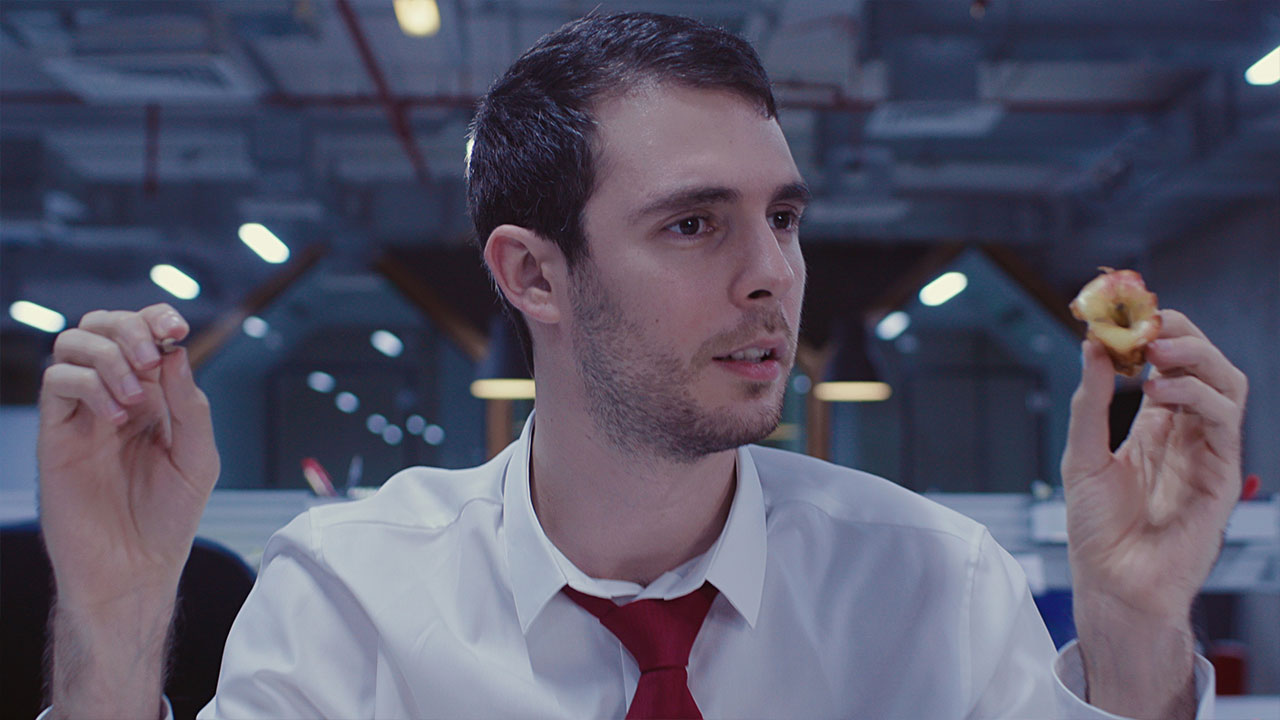 Skipped
Faisal Hashmi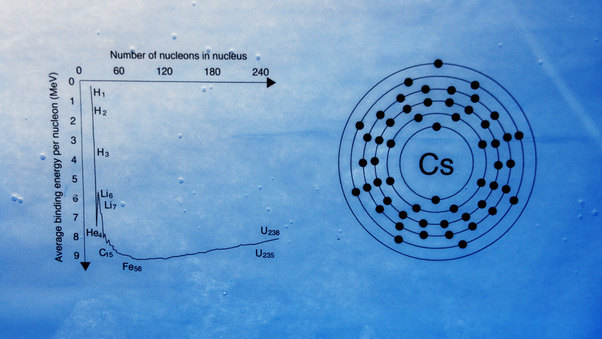 abbau
Masahiro Ohsuka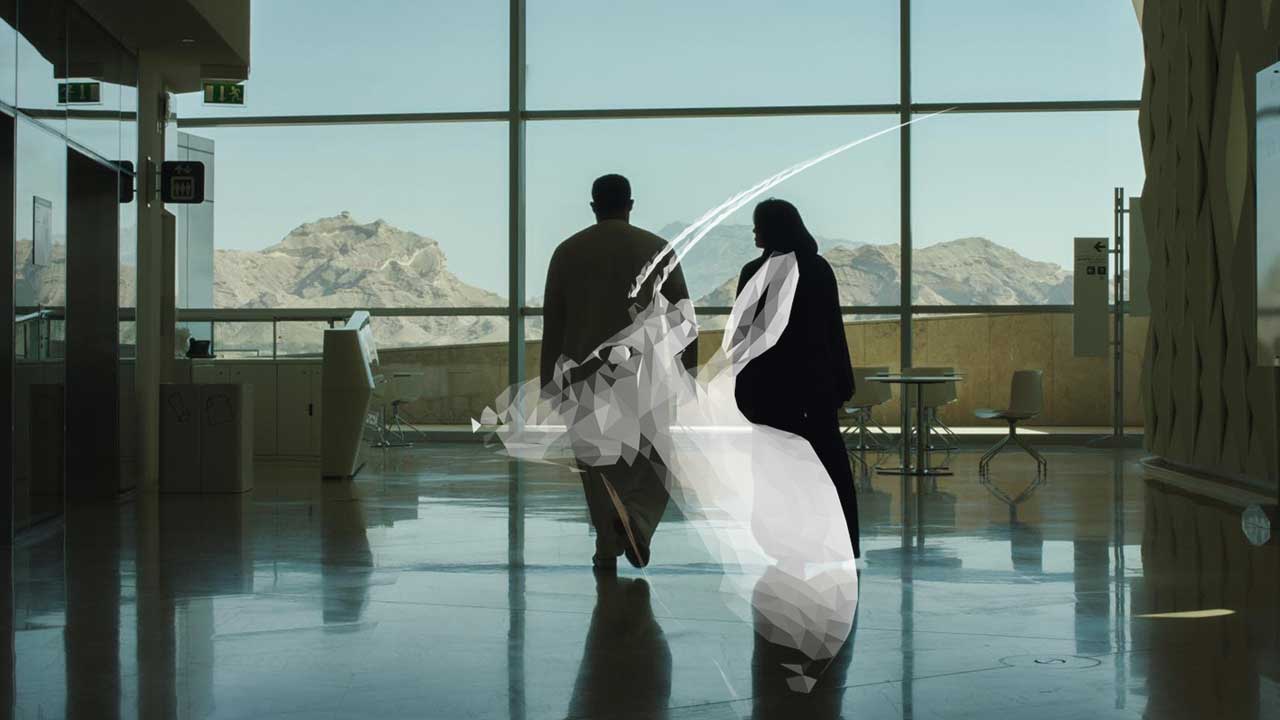 Insan
Alexis Gambis
The Ray Cat Solution
Benjamin Huguet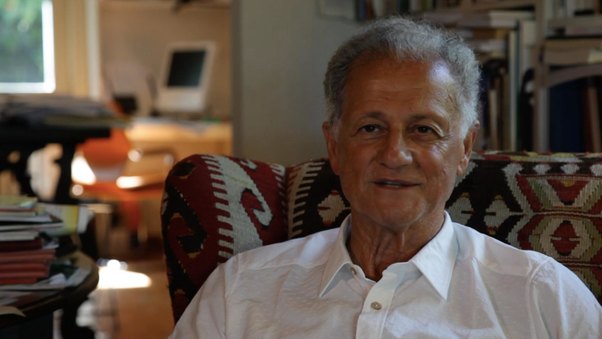 The Ray Cat Solution (La Solution Radiochat, subtitled in French)
Benjamin Huguet
The Immortal Life of Henrietta Lacks
George C. Wolfe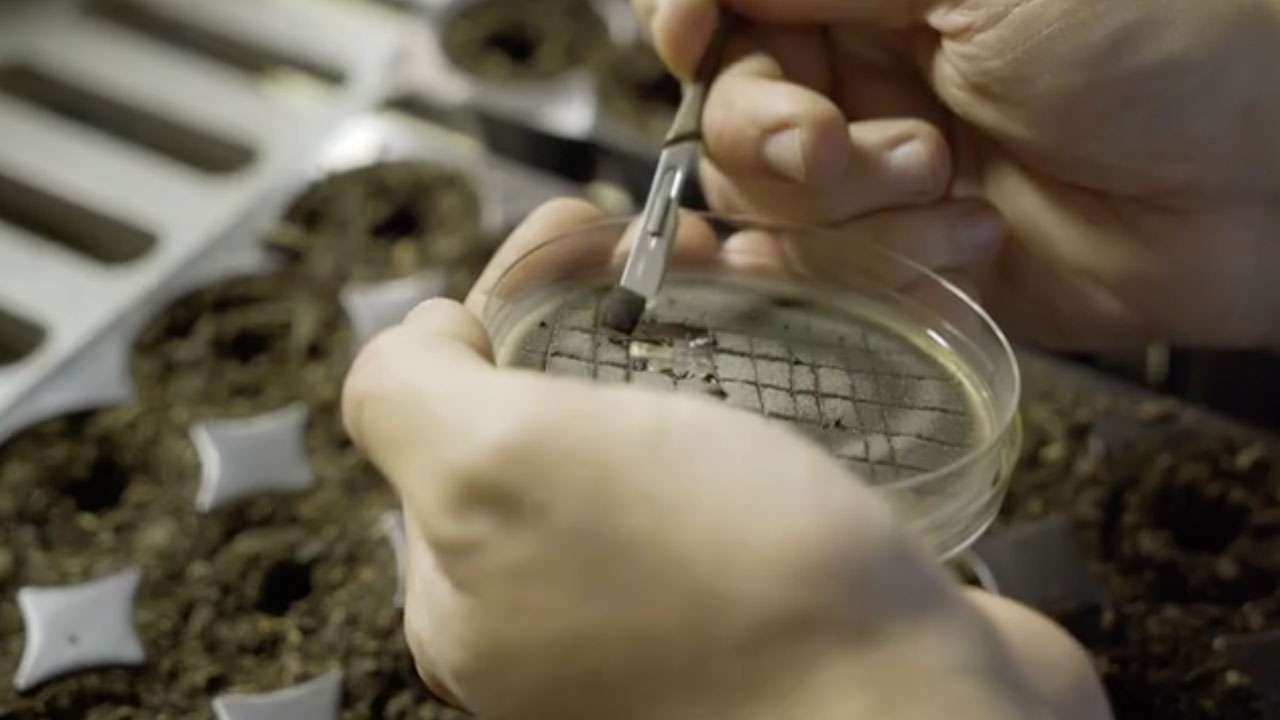 Grassroots
Frank Oly
The iMom
Ariel Martin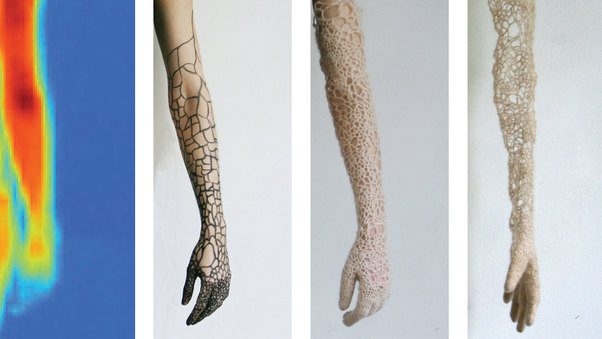 (in)visible
Sonja Baeumel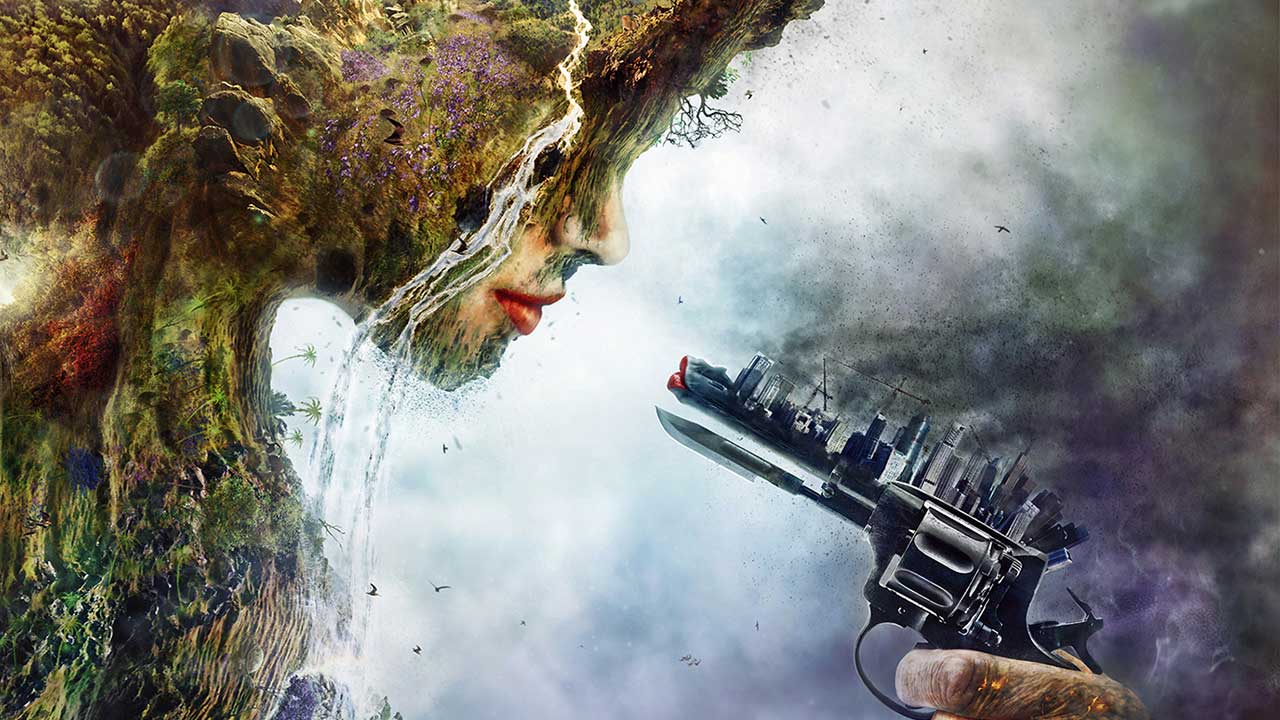 Guardians of the Earth
Filip Antoni Malinowski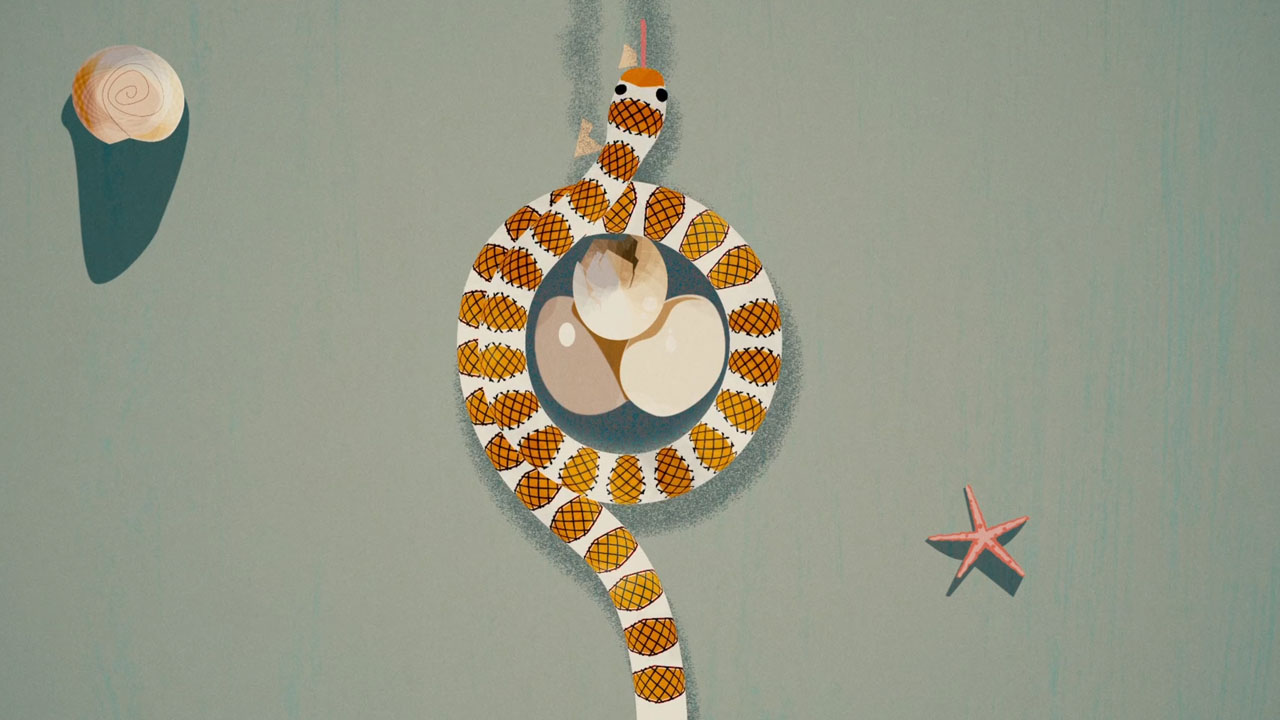 See Animals
Scott Wenner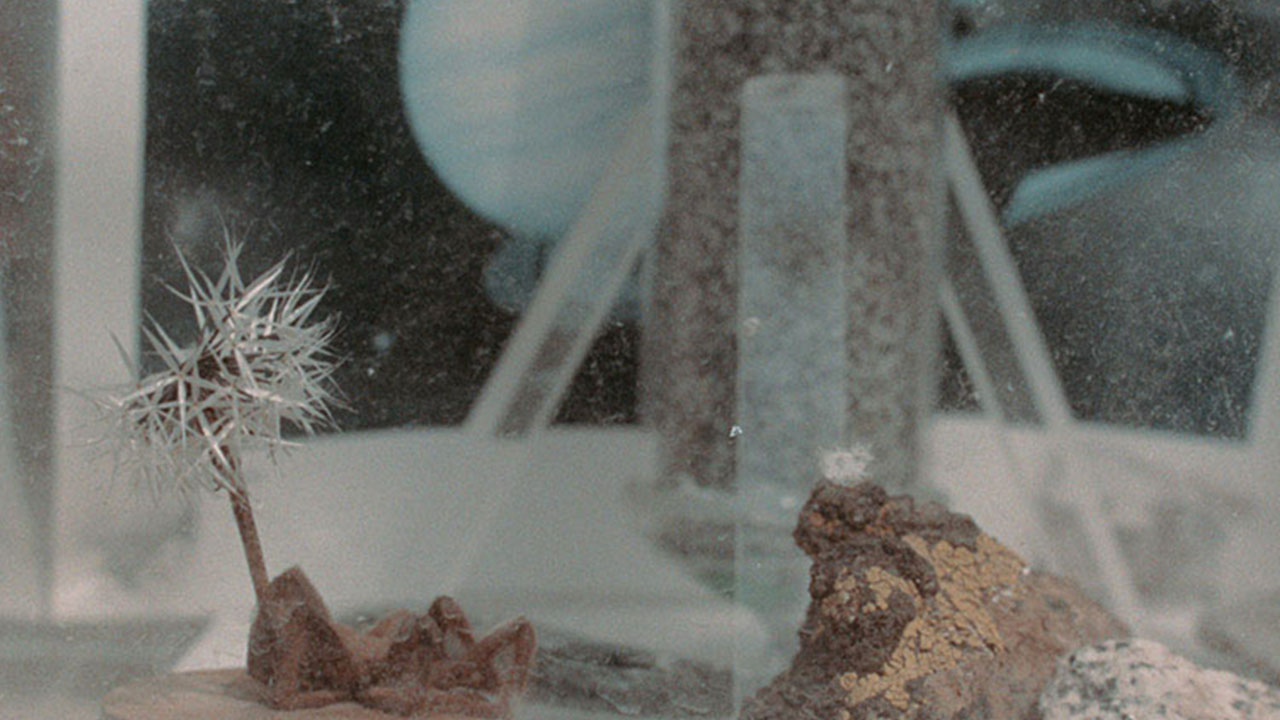 Urth
Ben Rivers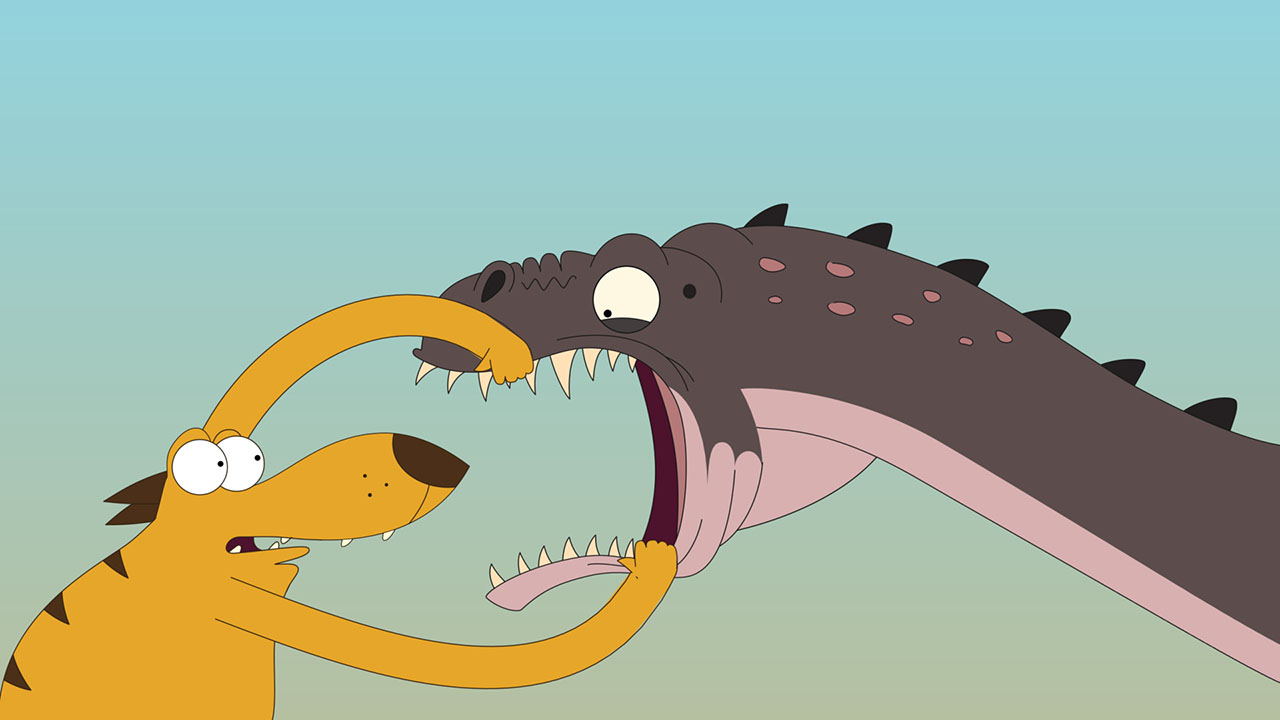 V Is for Vulcanosaur
Marcel Barelli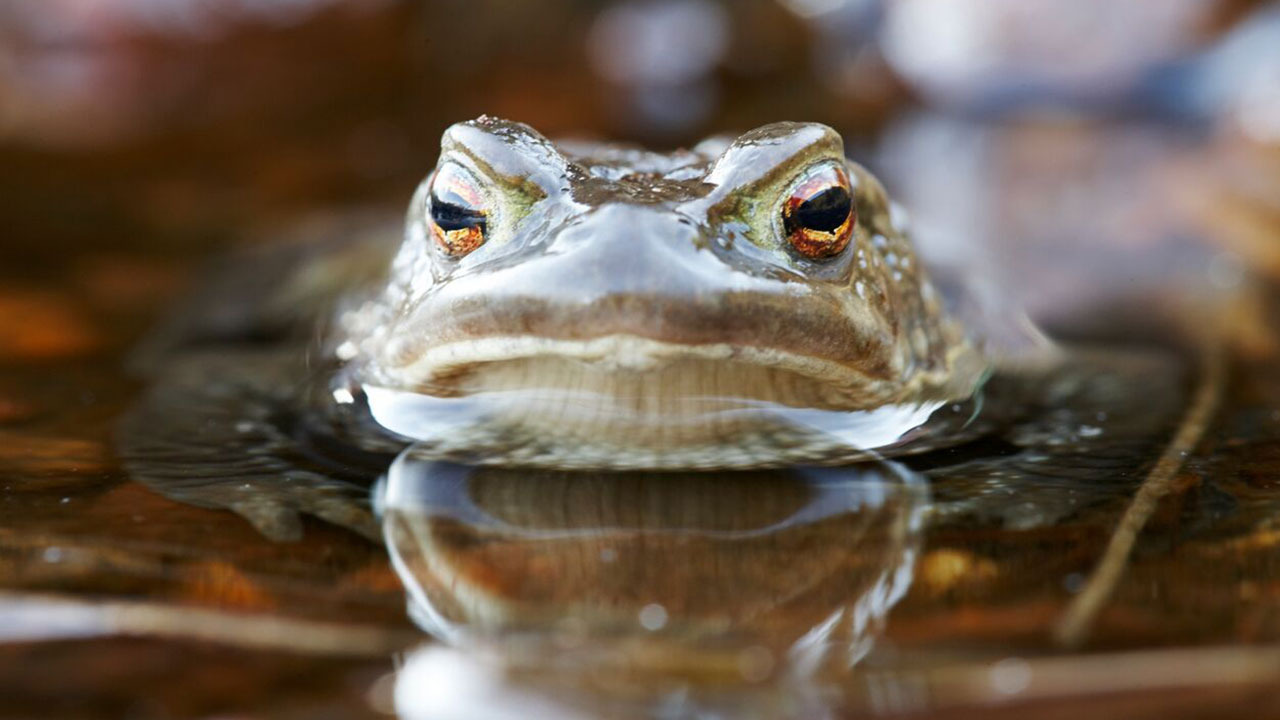 A Toad Story (Kunsten å leggje seg paddeflat)
Are Pilskog
Atmospheres
Marco Vitelli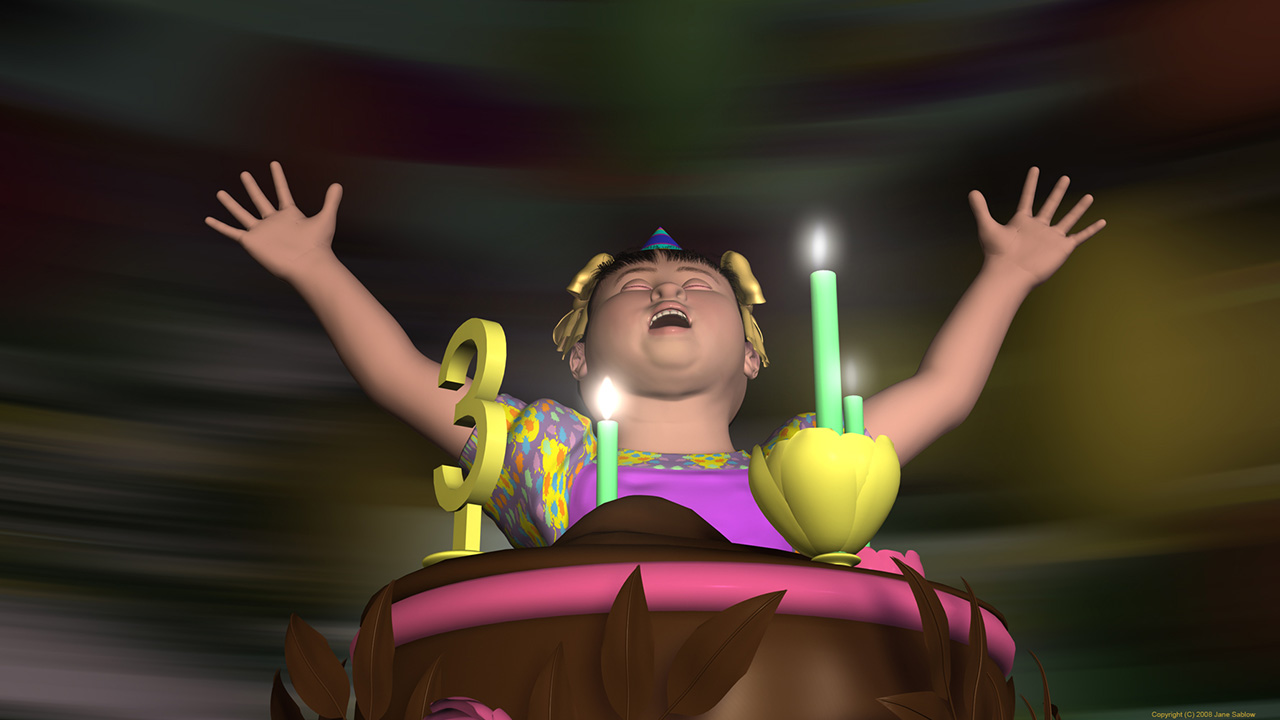 Wishful Thinking
Jane Sablow
Beginnings
Hadil Hassan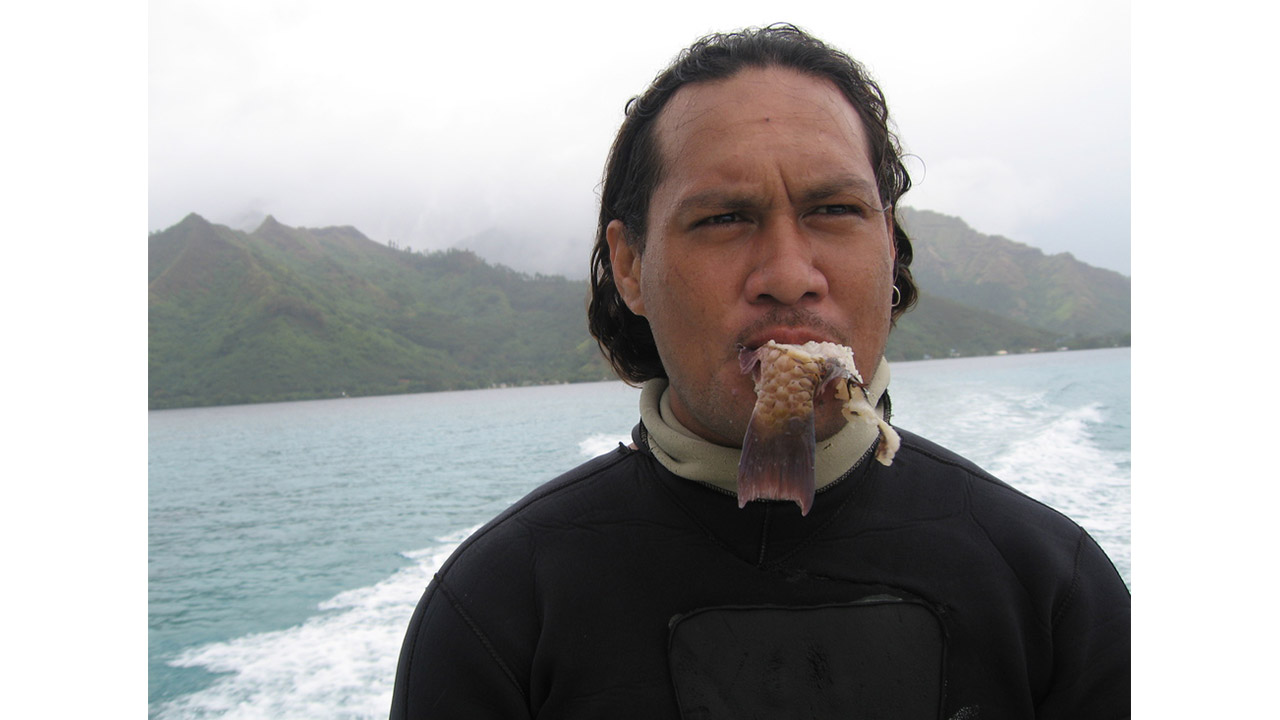 Eating The Ocean
Jennifer Galvin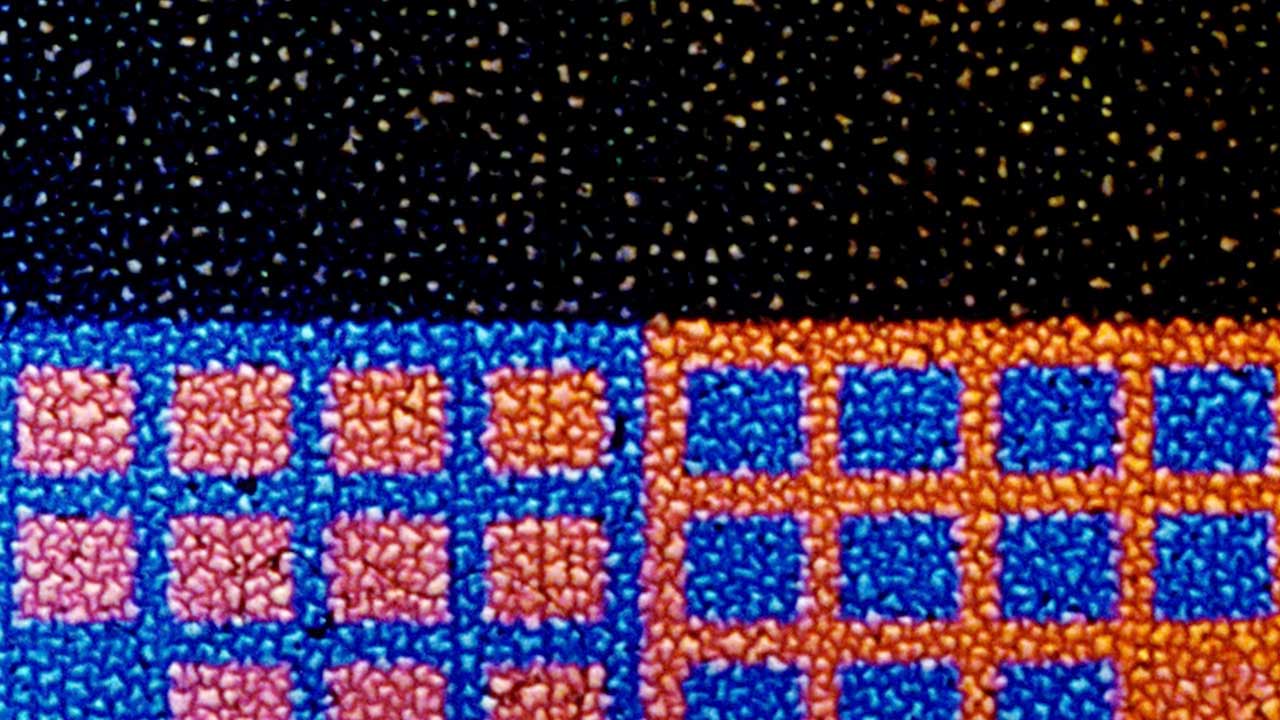 Model Fifty-One Fifty-Six
Josh Weissbach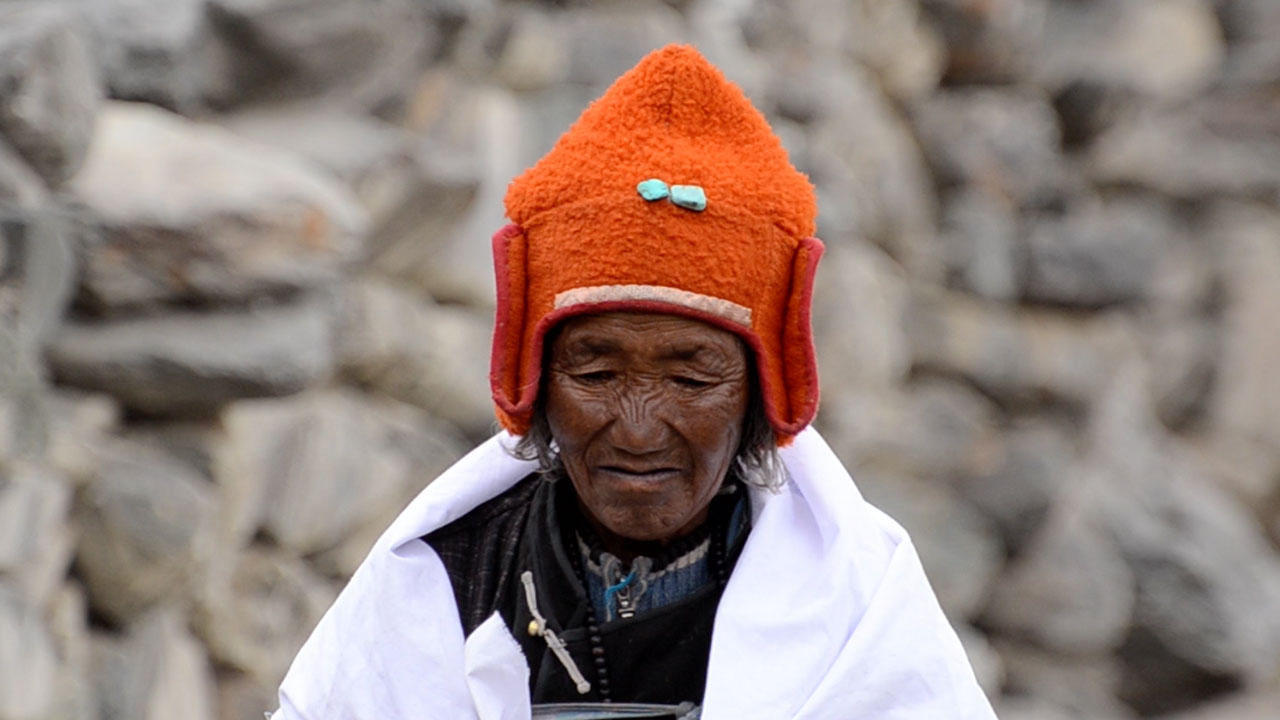 Two Towns
Daniel Grossman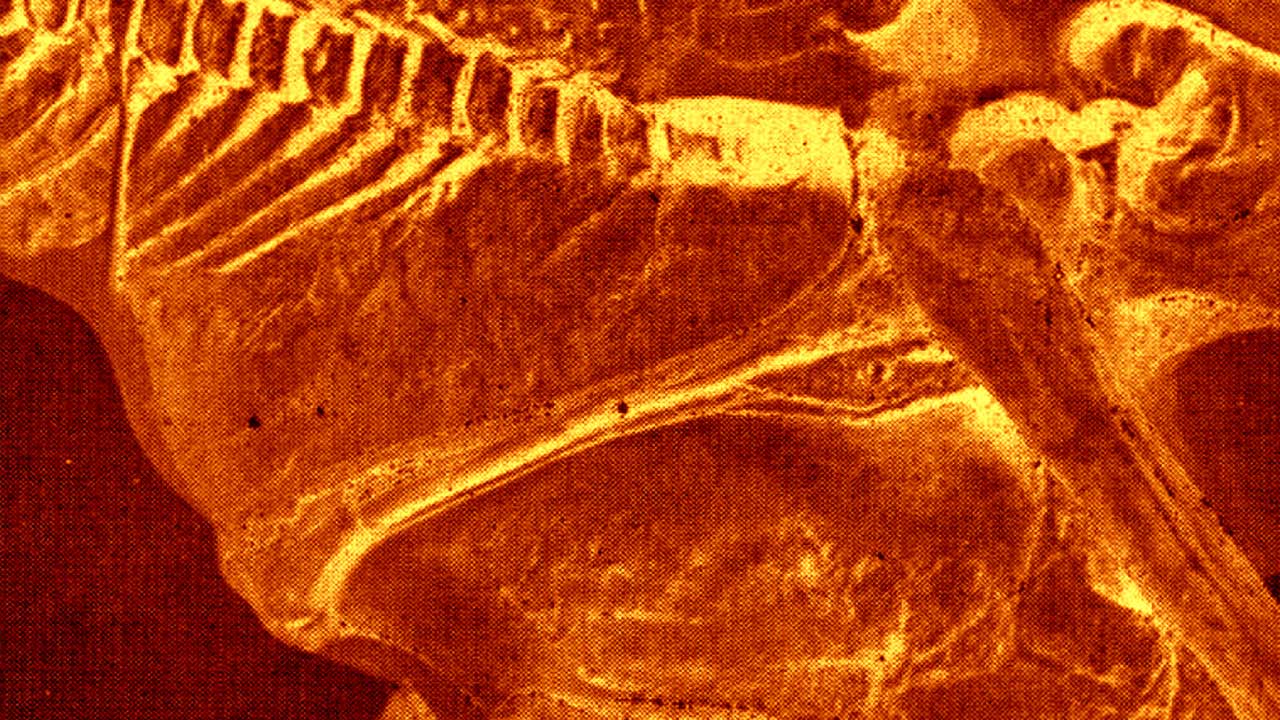 Gondwana
Riccardo Giacconi
Wrapped
Roman Kälin,Florian Wittmann,Falko Paeper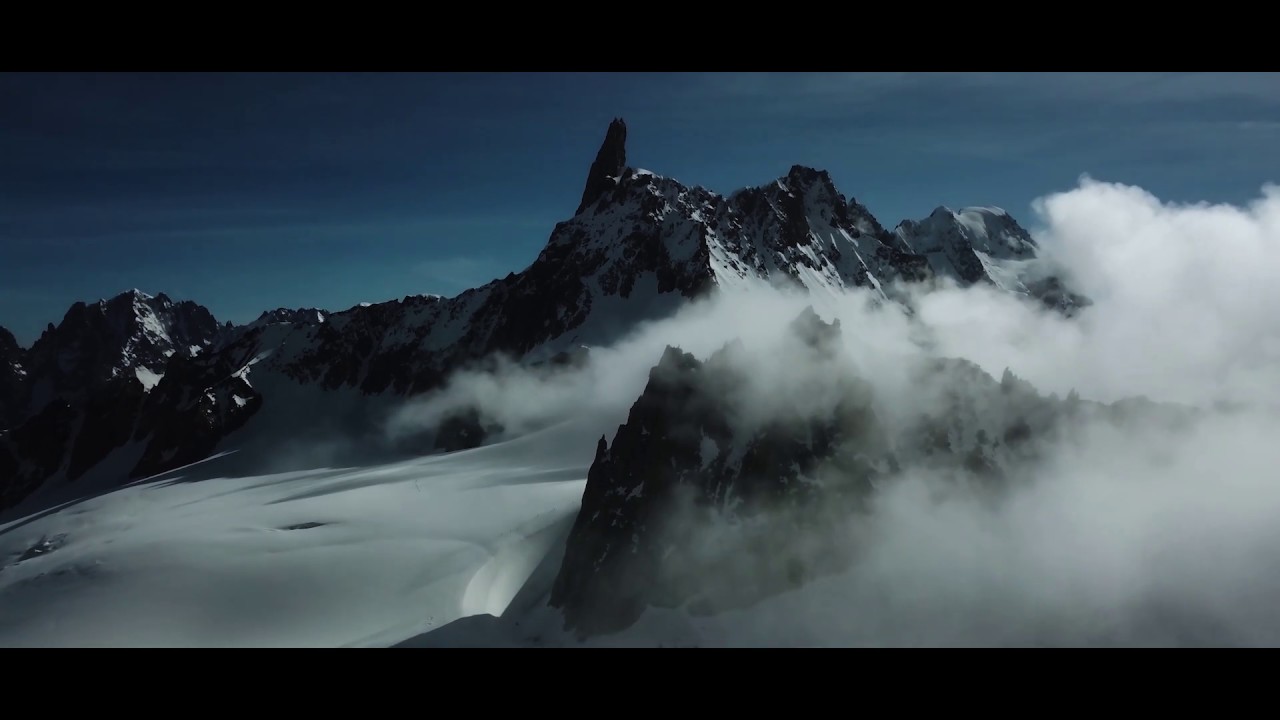 Ice Alive
Eddie Frost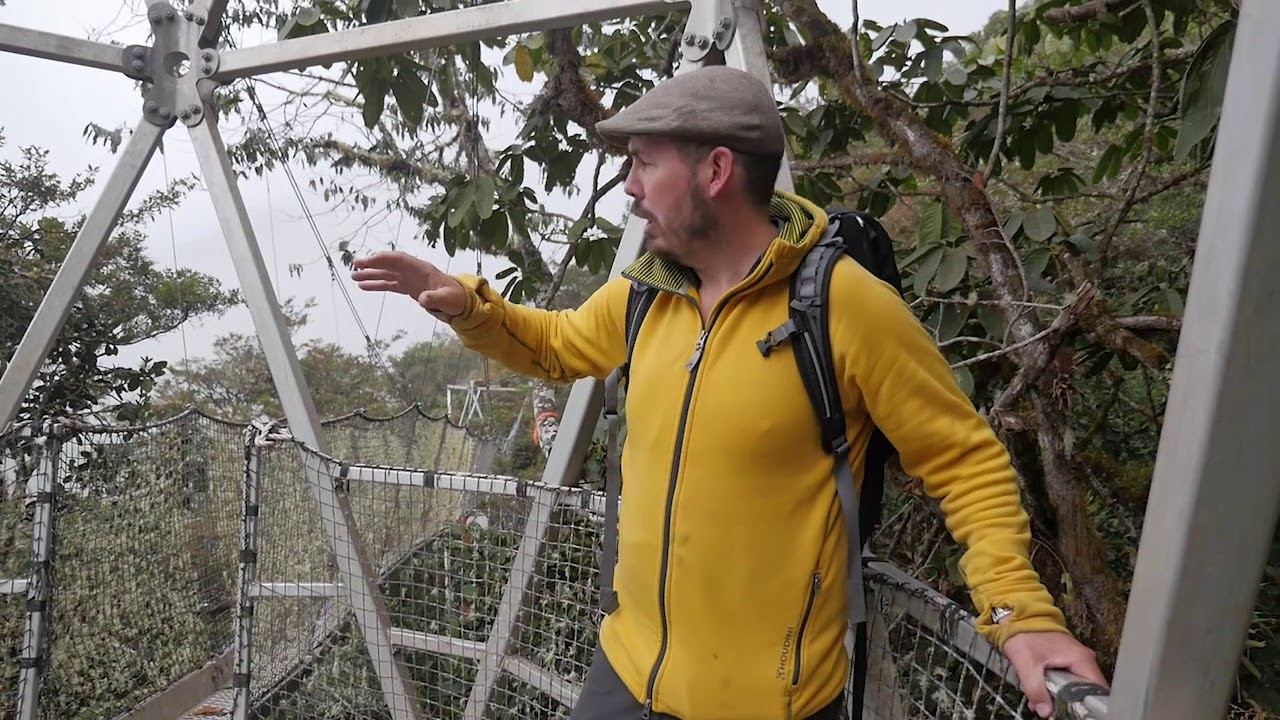 High and Dry: Cutting Fog for Science
Daniel & Rebecca Grossman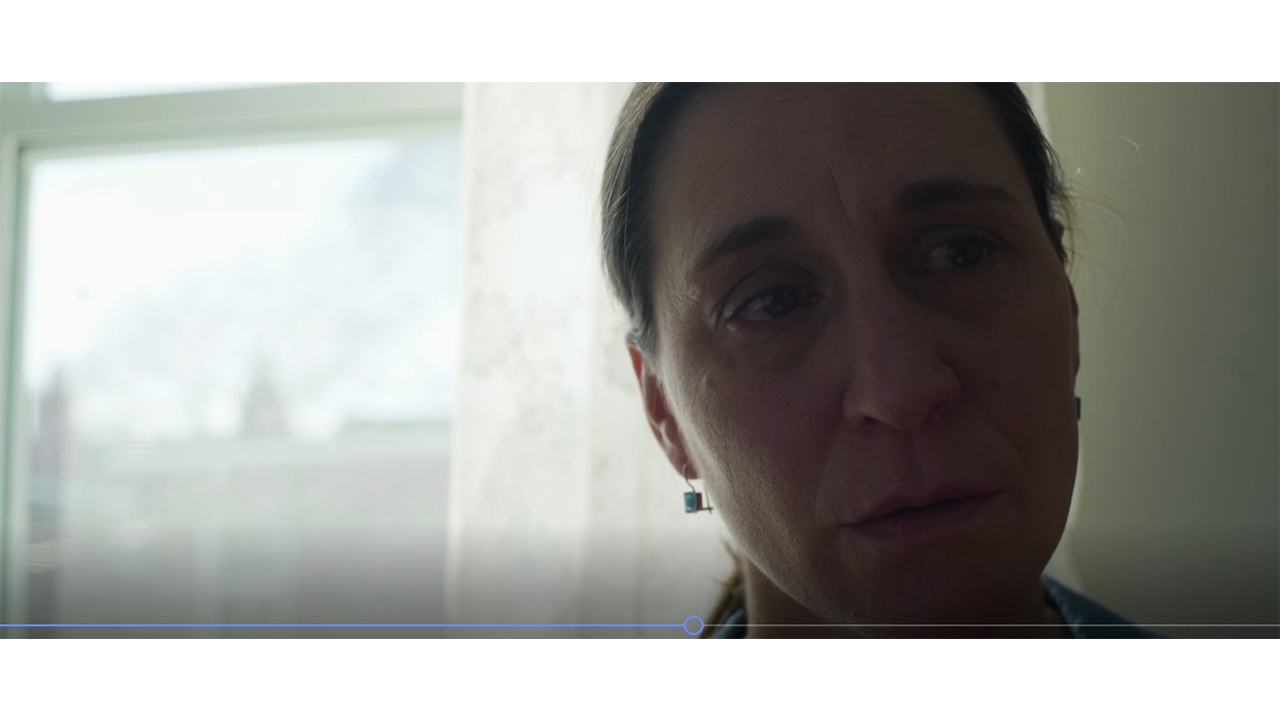 So Far and Soar
Jocelyne Chaput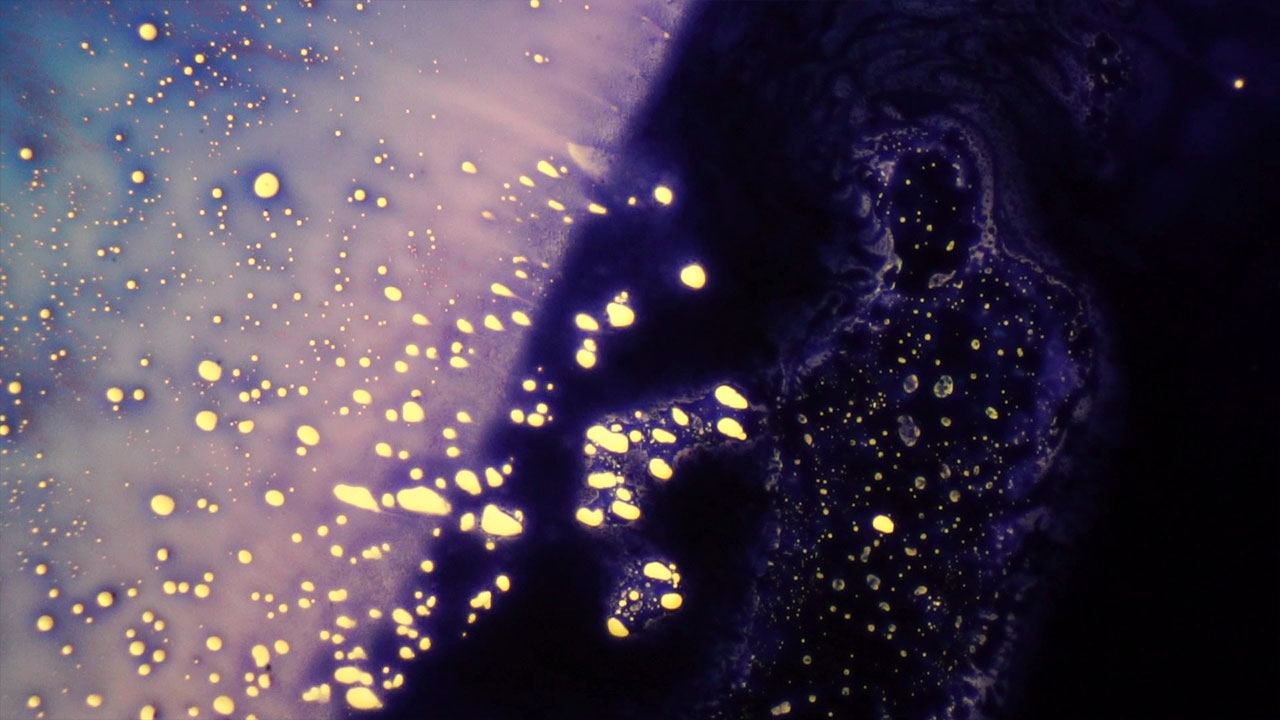 Two supravital stains mixing under a microscope at 40x
Nick Viana
A mixture of supravital stains shaped by surface tension under a microscope at 40x
Nick Viana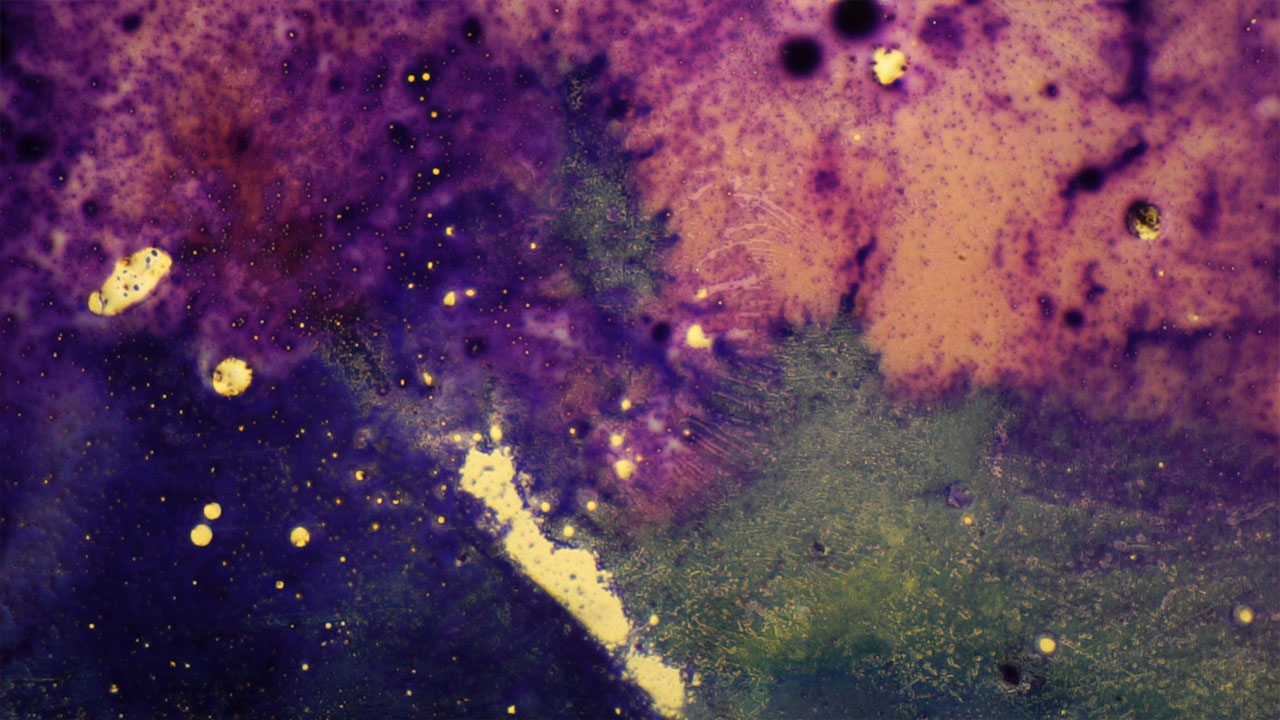 A supravital stain dries and reveals a colorful landscape under a microscope at 40x
Nick Viana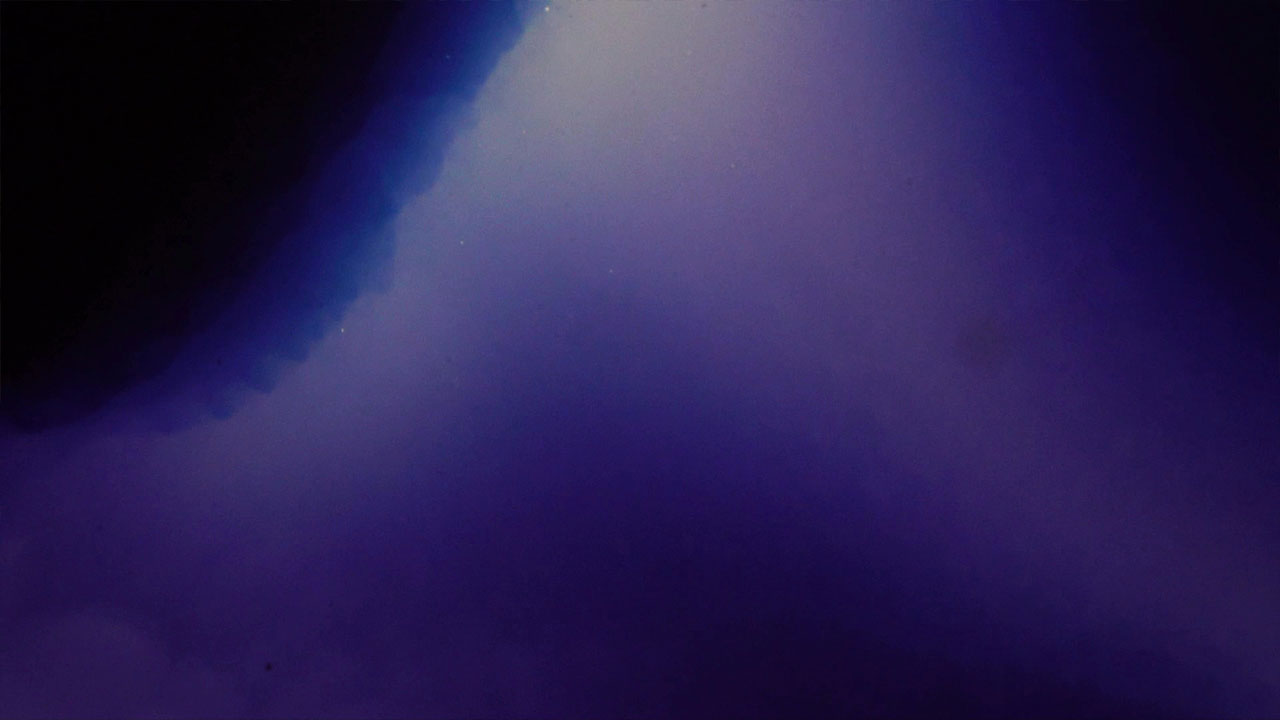 Finding a large space under a microscope at 100x
Nick Viana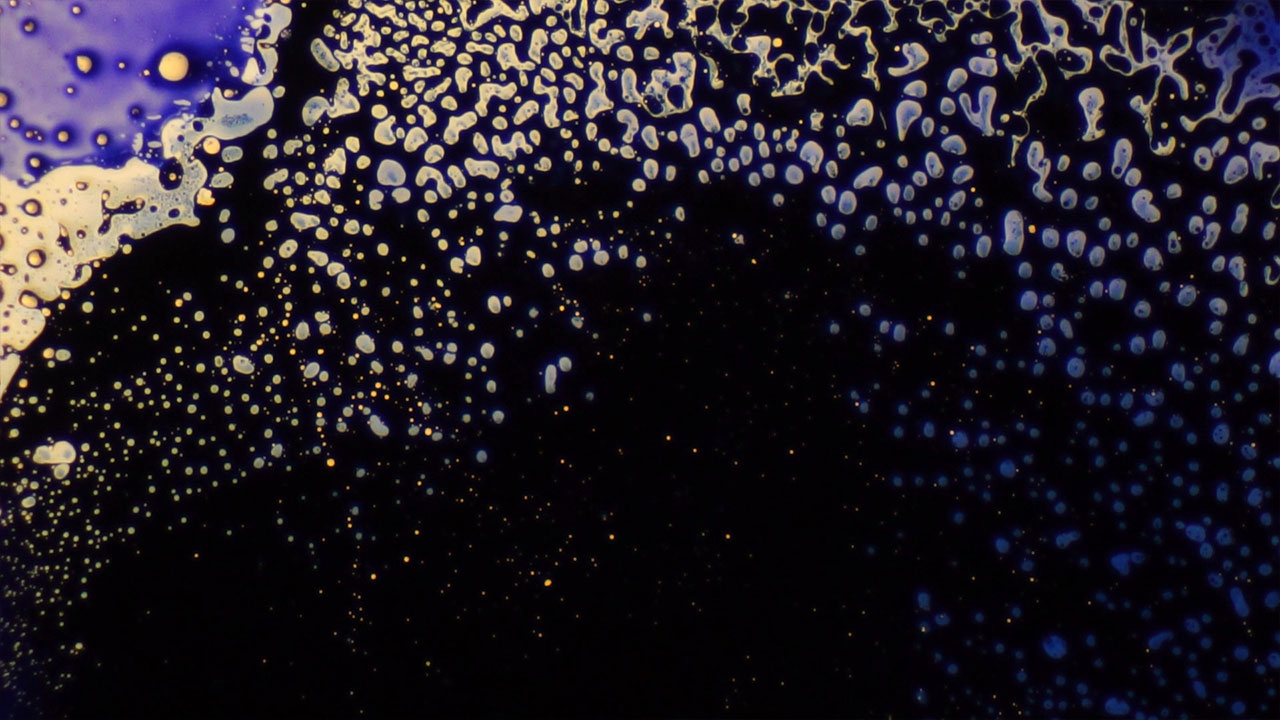 Revealing the final moments of a bubble under a microscope at 40x
Nick Viana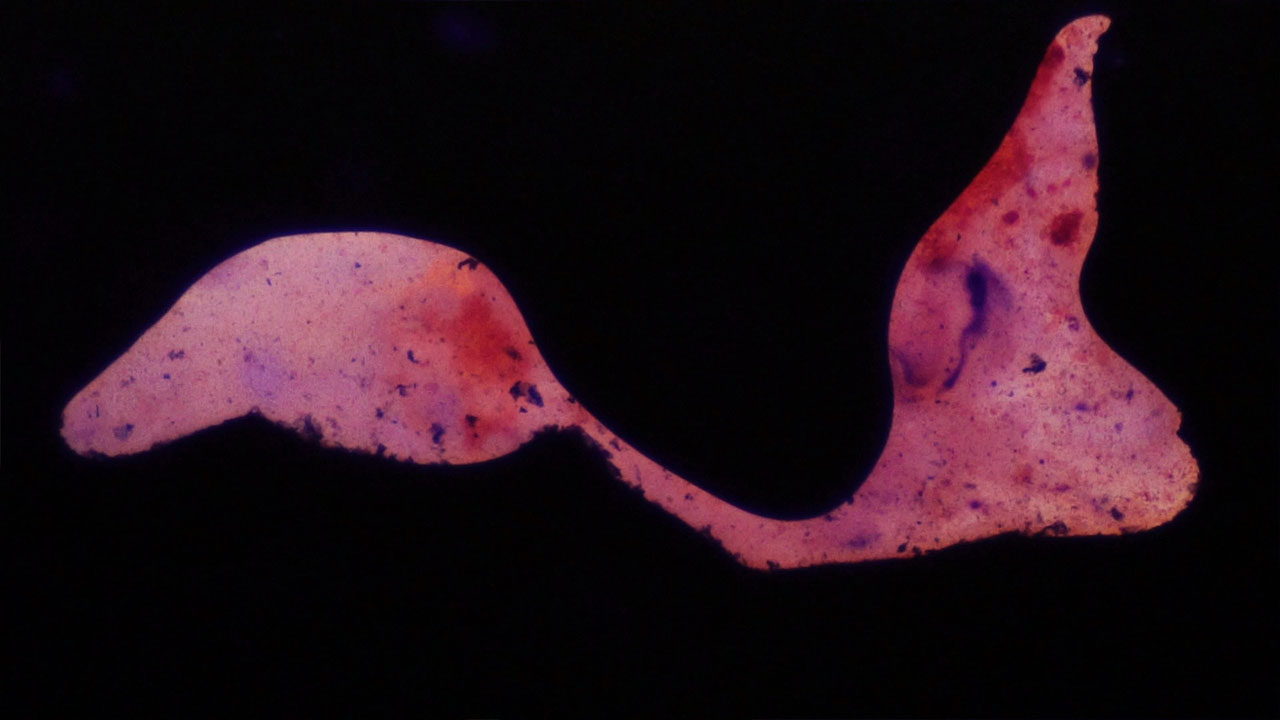 Form by surface tension under a microscope at 100x
Nick Viana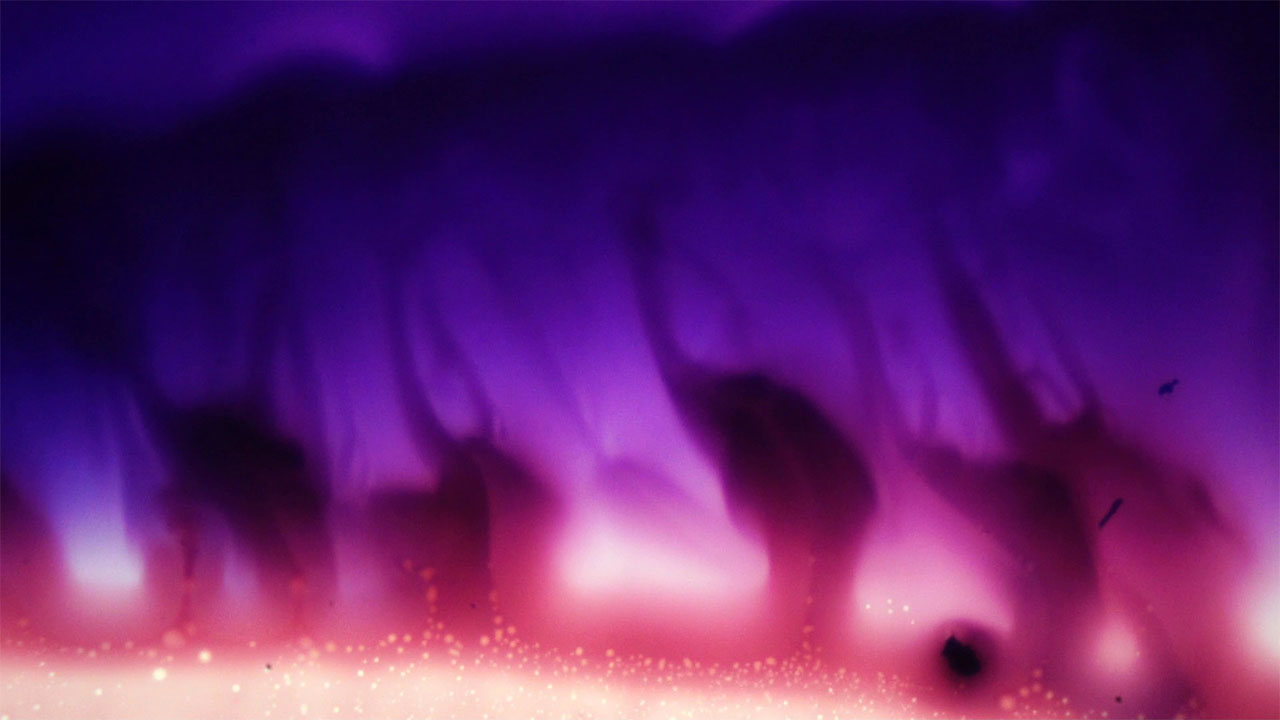 Supravital stains reacting under a microscope at 40x
Nick Viana
Alcohol interacting with immersion oil & supravital stains under a microscope at 40x
Nick Viana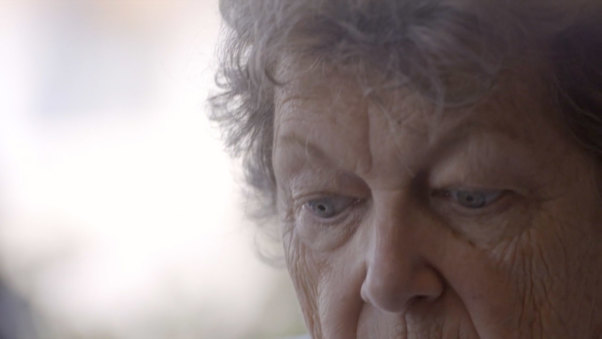 The Sound Inside
Tyler Trumbo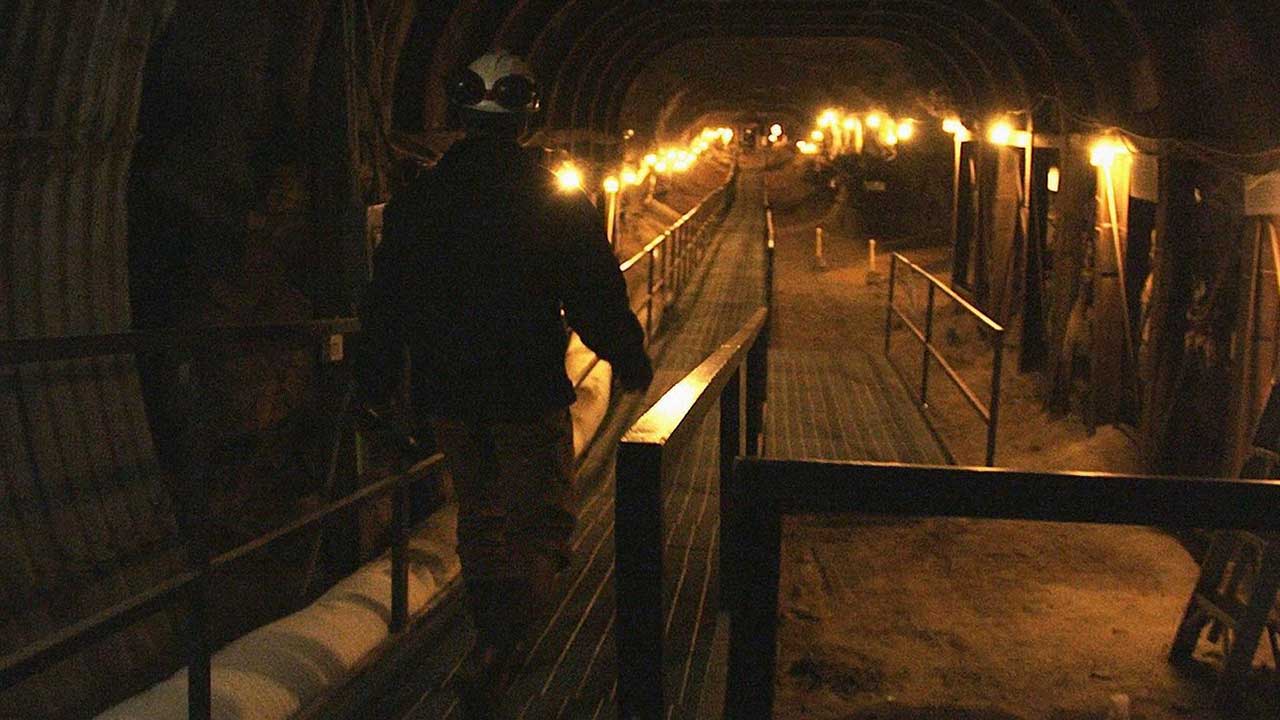 Deep Time
Noah Hutton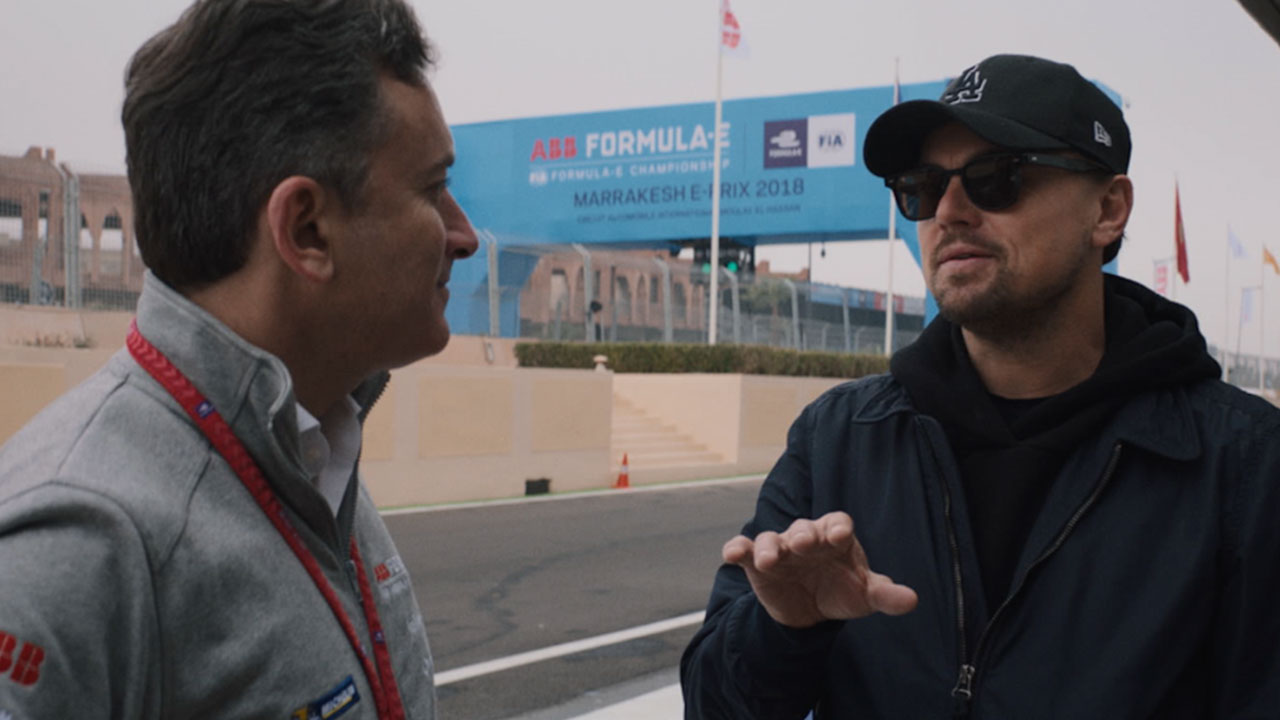 And We Go Green
Fisher Stevens,Malcolm Venville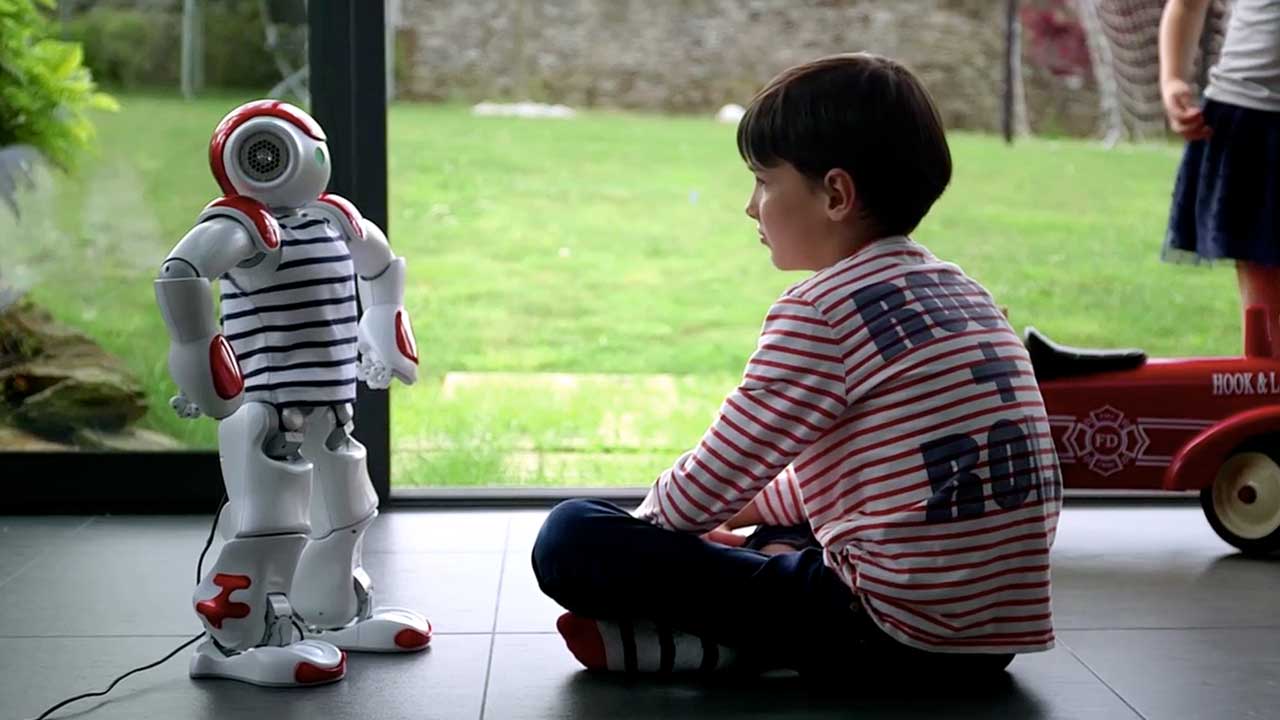 My Life With a Robot
Thibaut Sève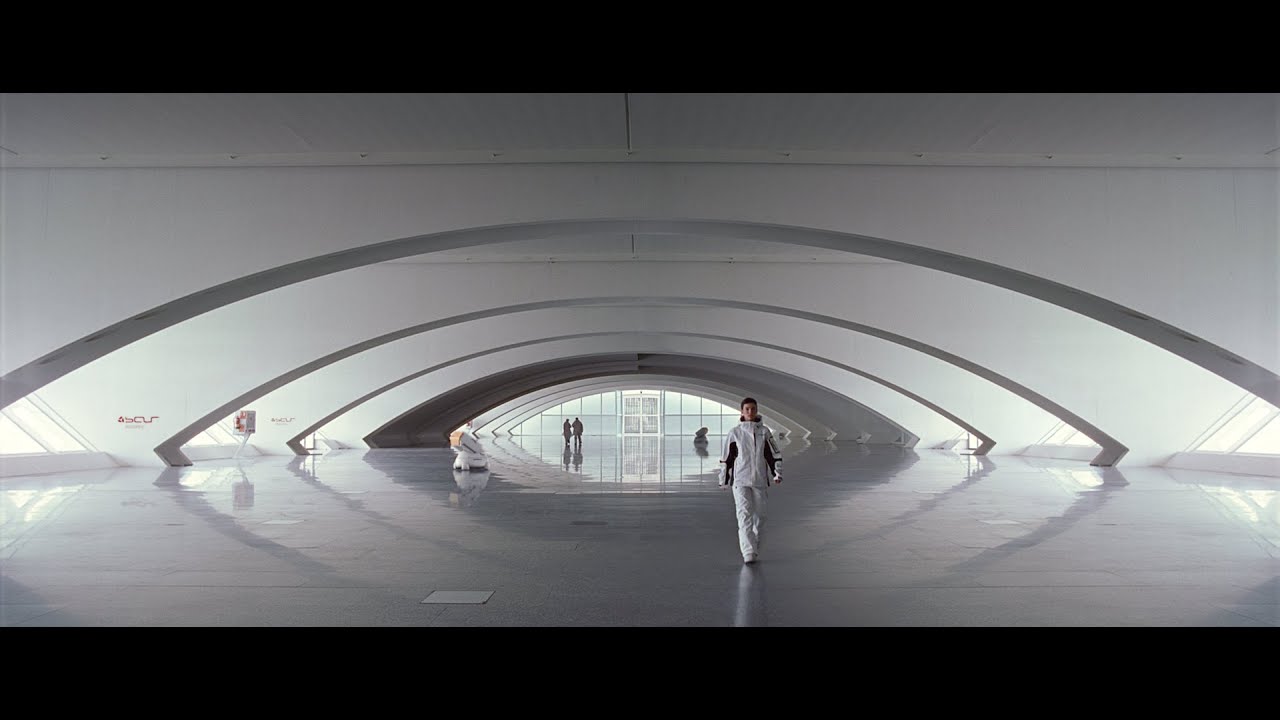 Similo
Miguel de Olaso, Bruno Zacarías MacGregor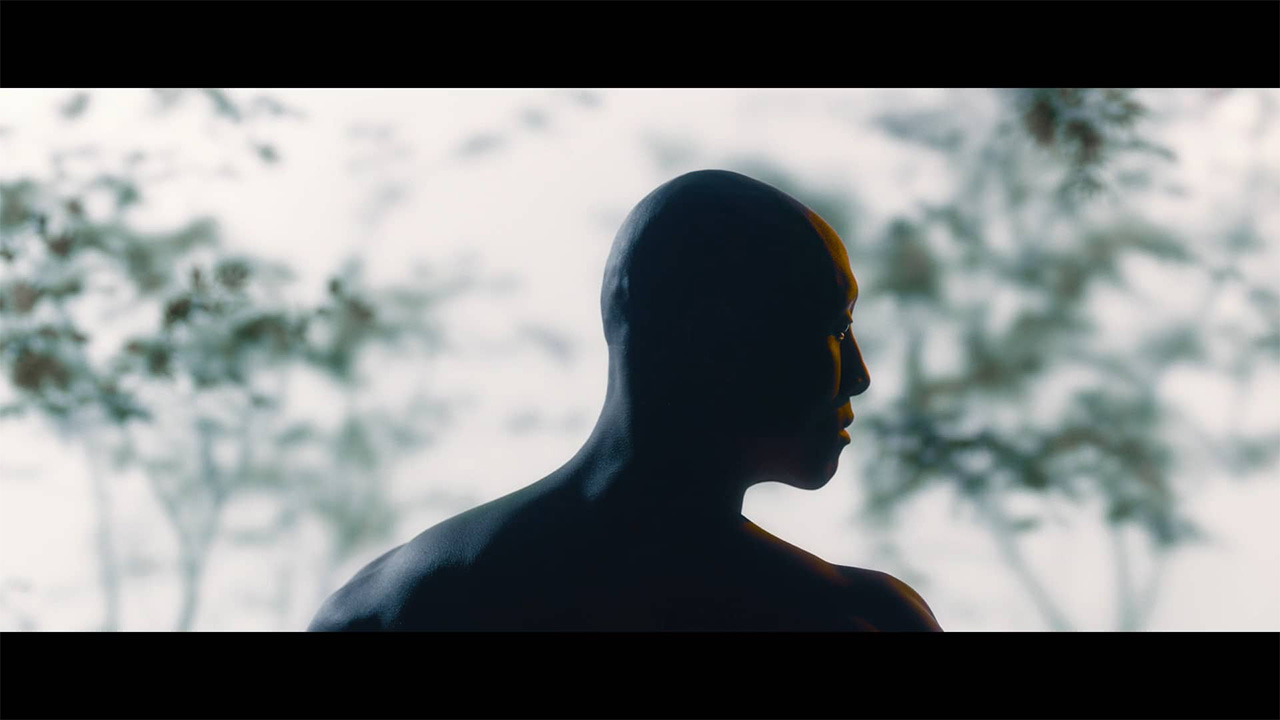 Karma / Cognition
Boris Thompson-Roylance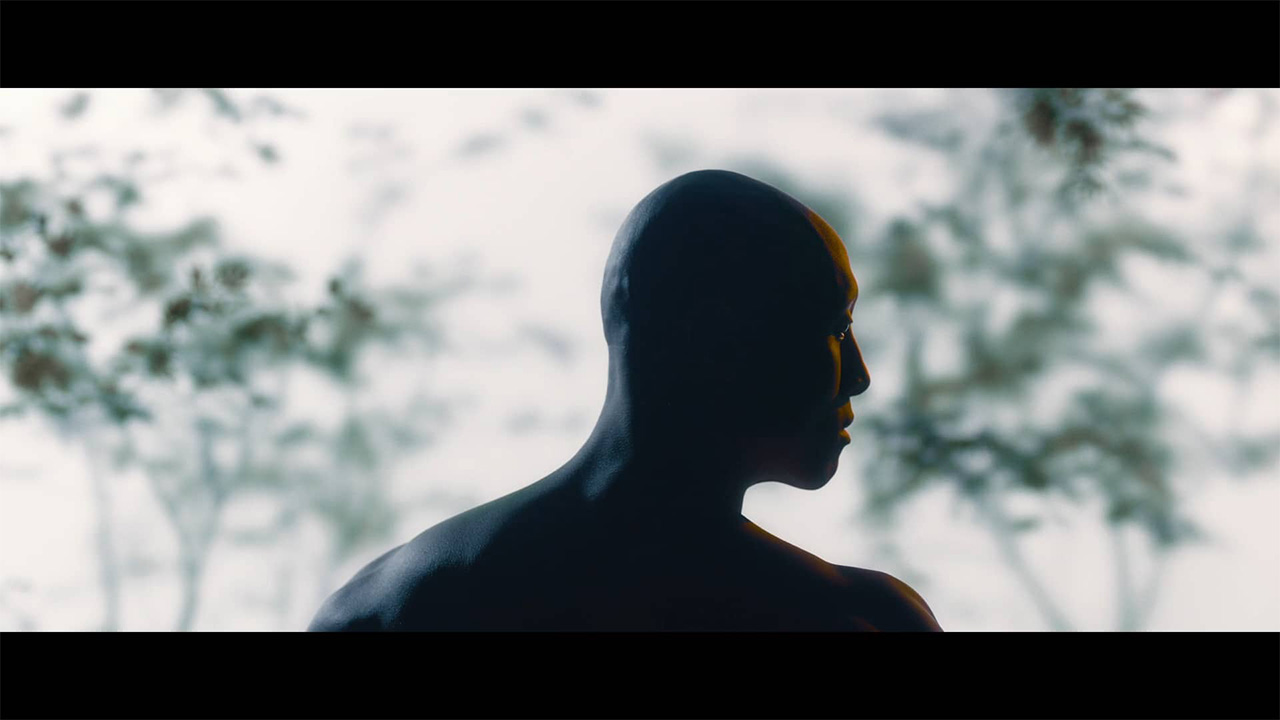 Karma / Cognition
Boris Thompson-Roylance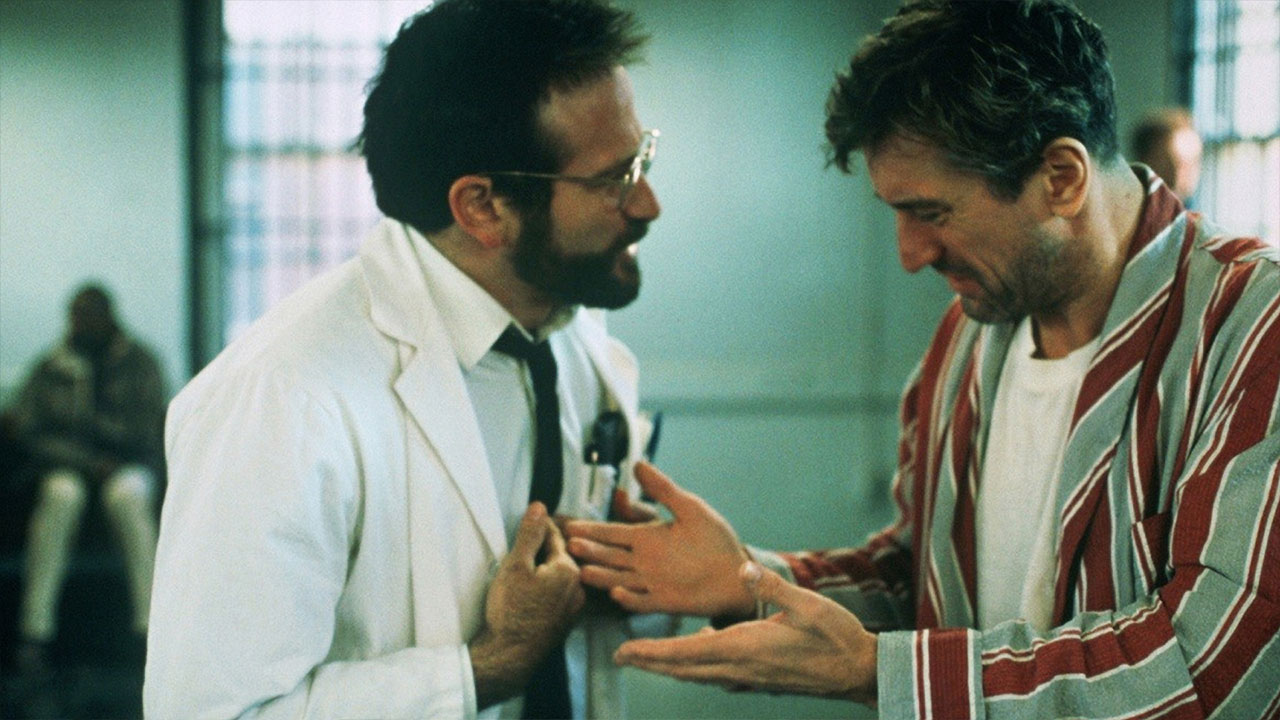 Awakenings
Penny Marshall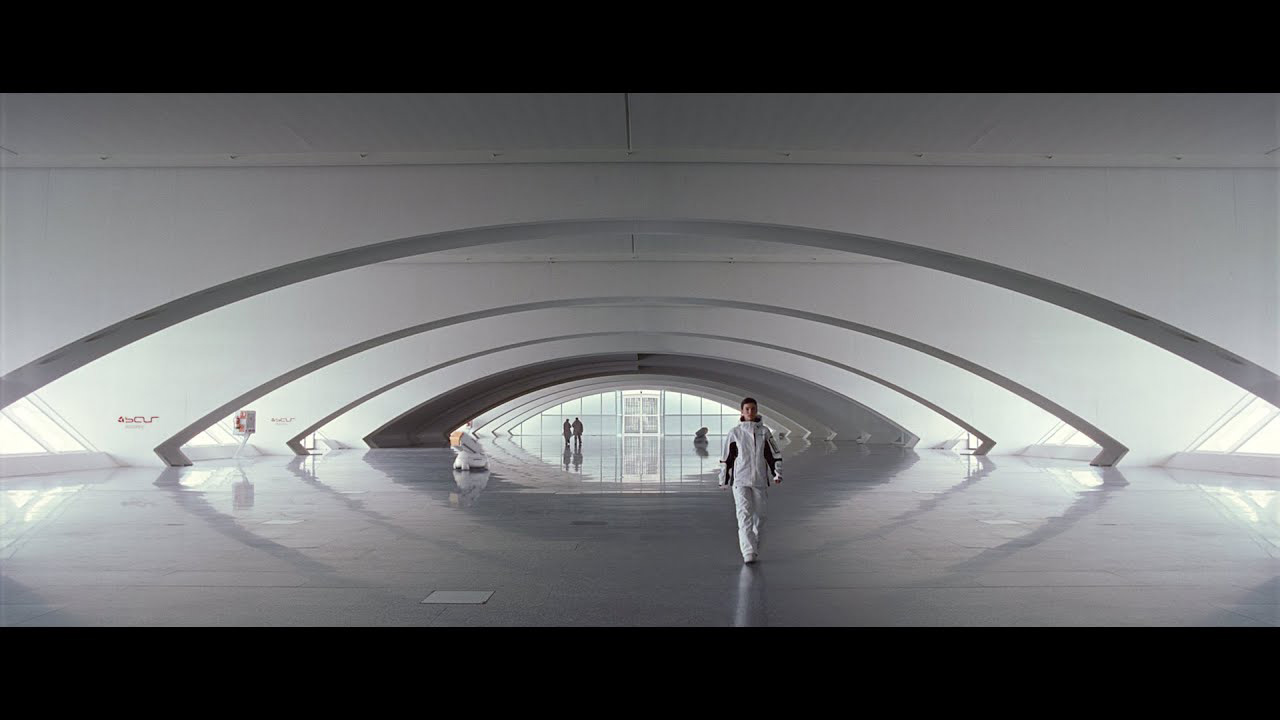 Similo
Miguel de Olaso, Bruno Zacarías MacGregor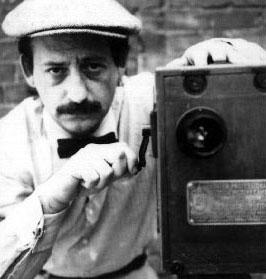 The Age of Invention
Albert Kish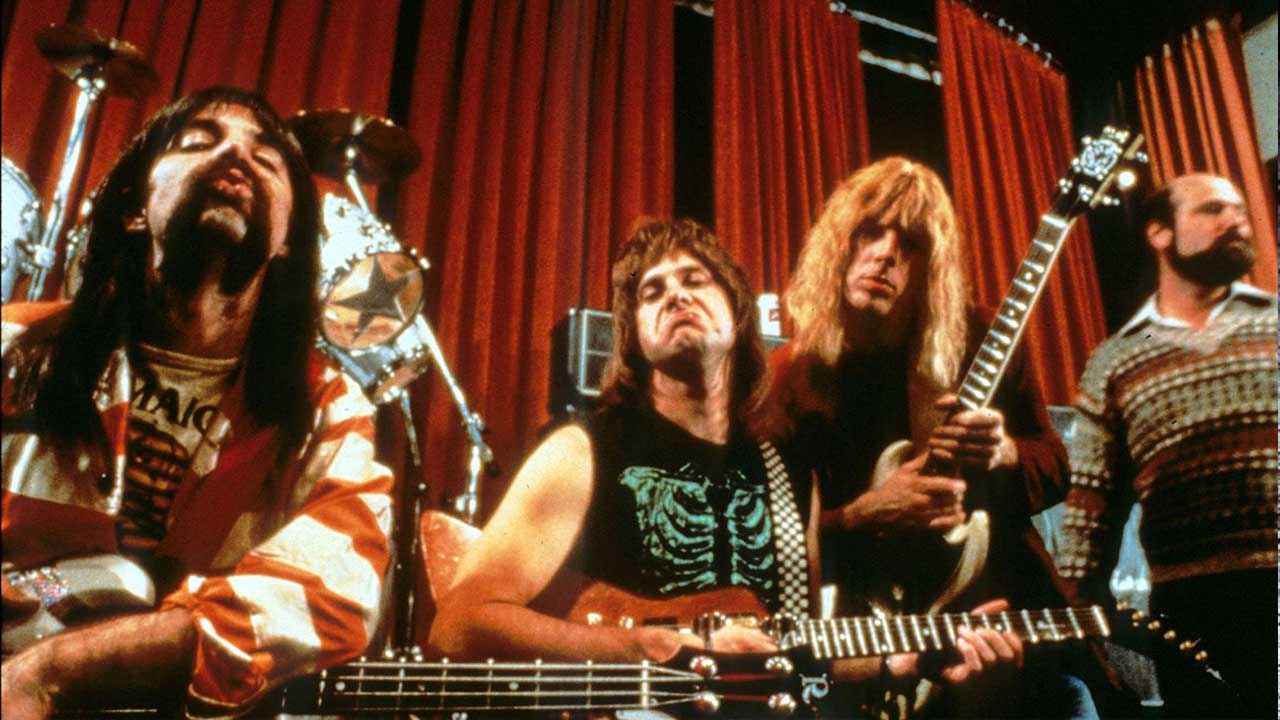 This is Spinal Tap
Rob Reiner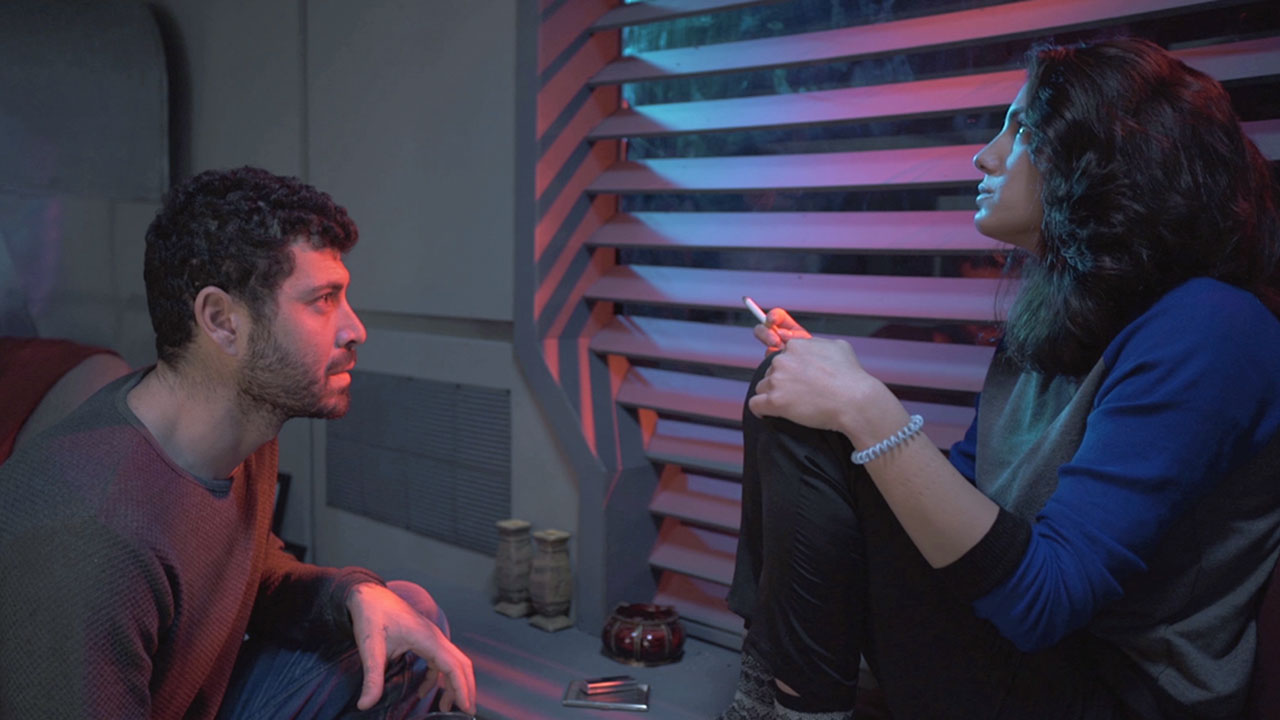 Shreds
Luana Bassil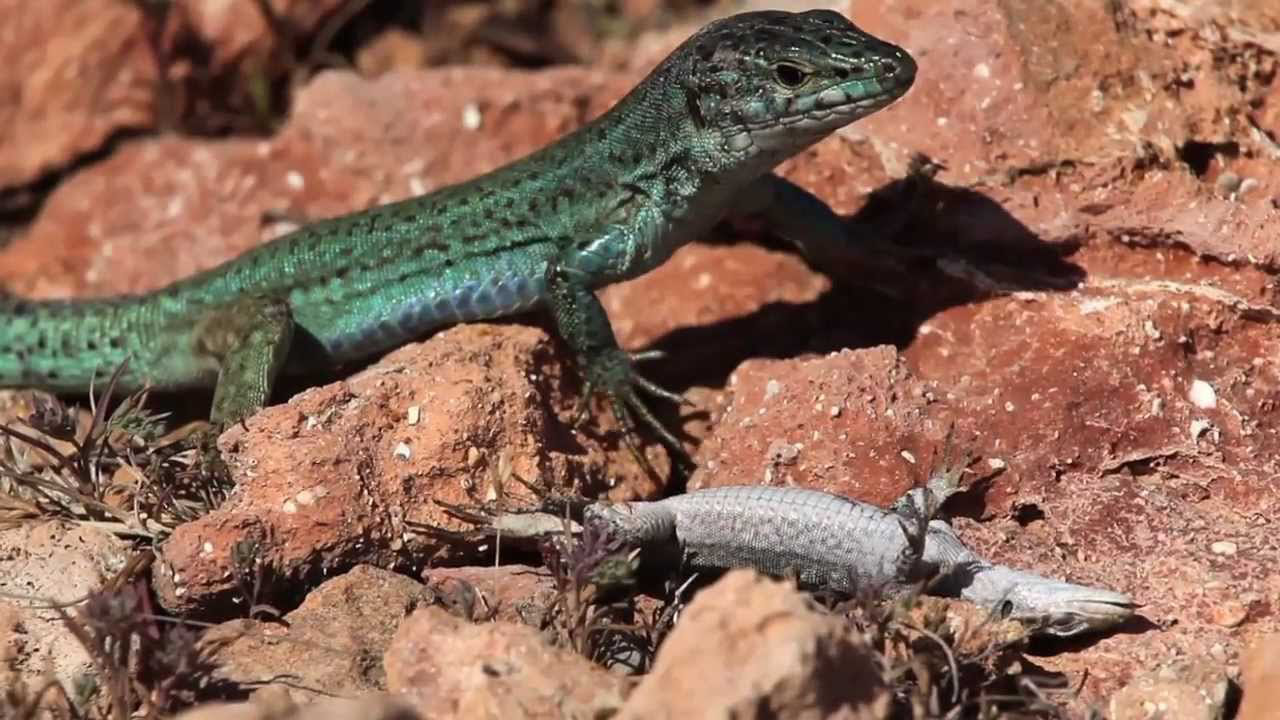 Cold-Blooded Cannibals
Nate Dappen,Joris Van Alphen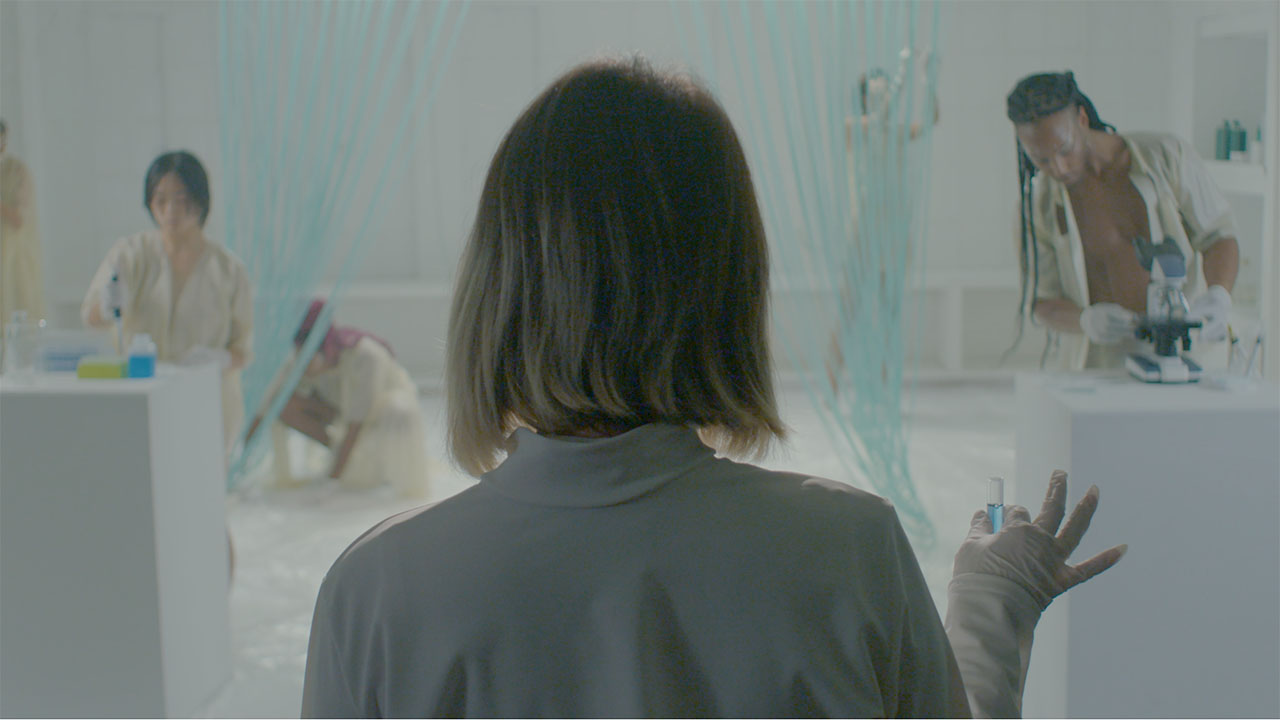 Cyanovisions
Tiare Ribeaux, Jody Stillwater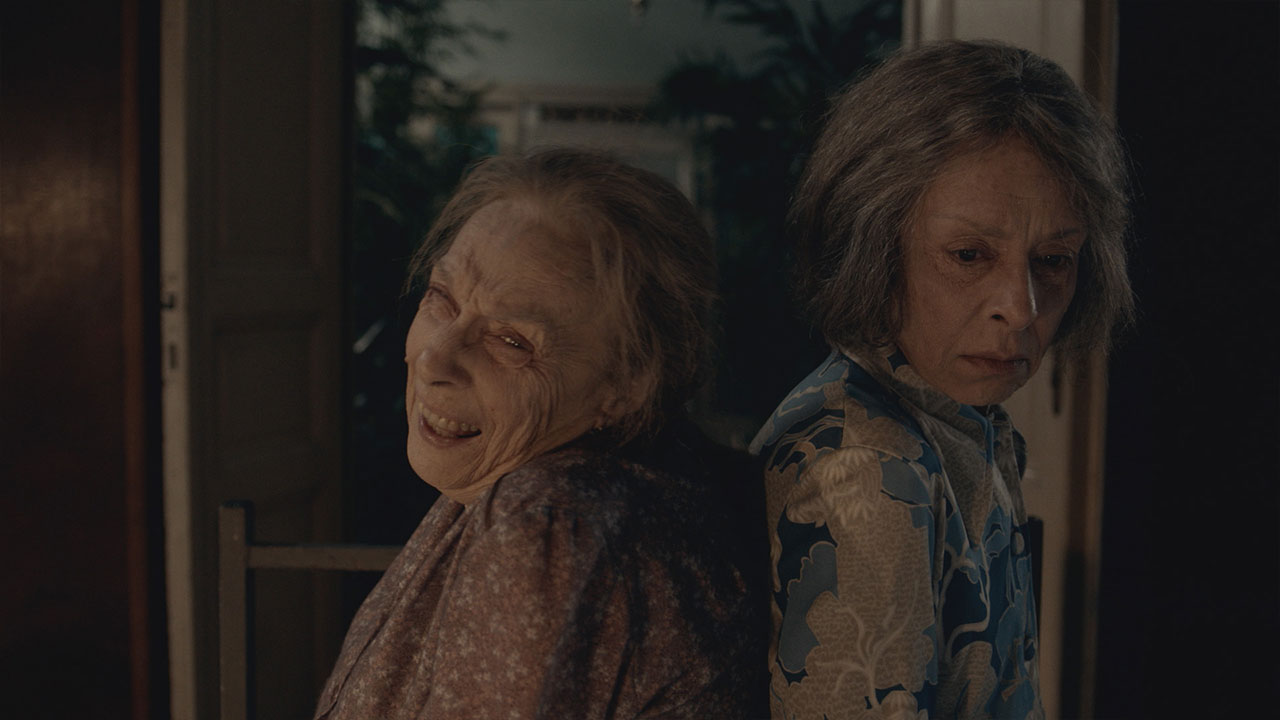 The Beast
Daina O.Pusić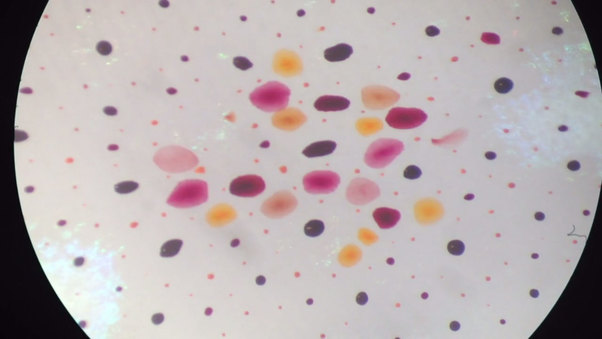 Insane in the Chromatophores
Gregory Gage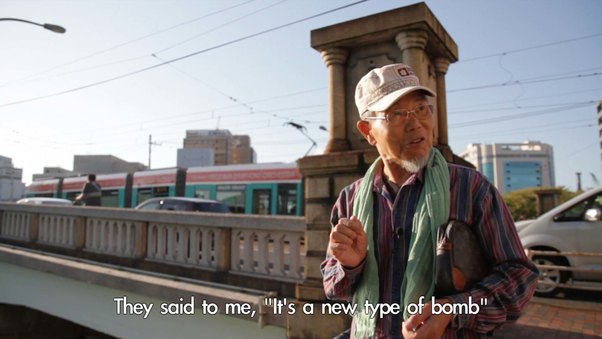 An All-Encompassing Light
Chloe White
Bad Boy Breathing
Jeppe Hansen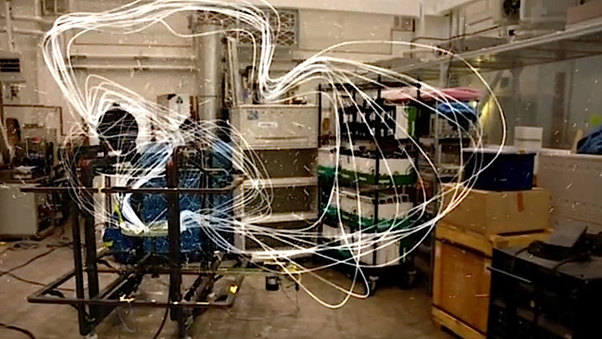 Magnetic Movie
Semiconductor (Ruth Jarman,Joe Gerhardt)
Blazing Mounts
Laura Morales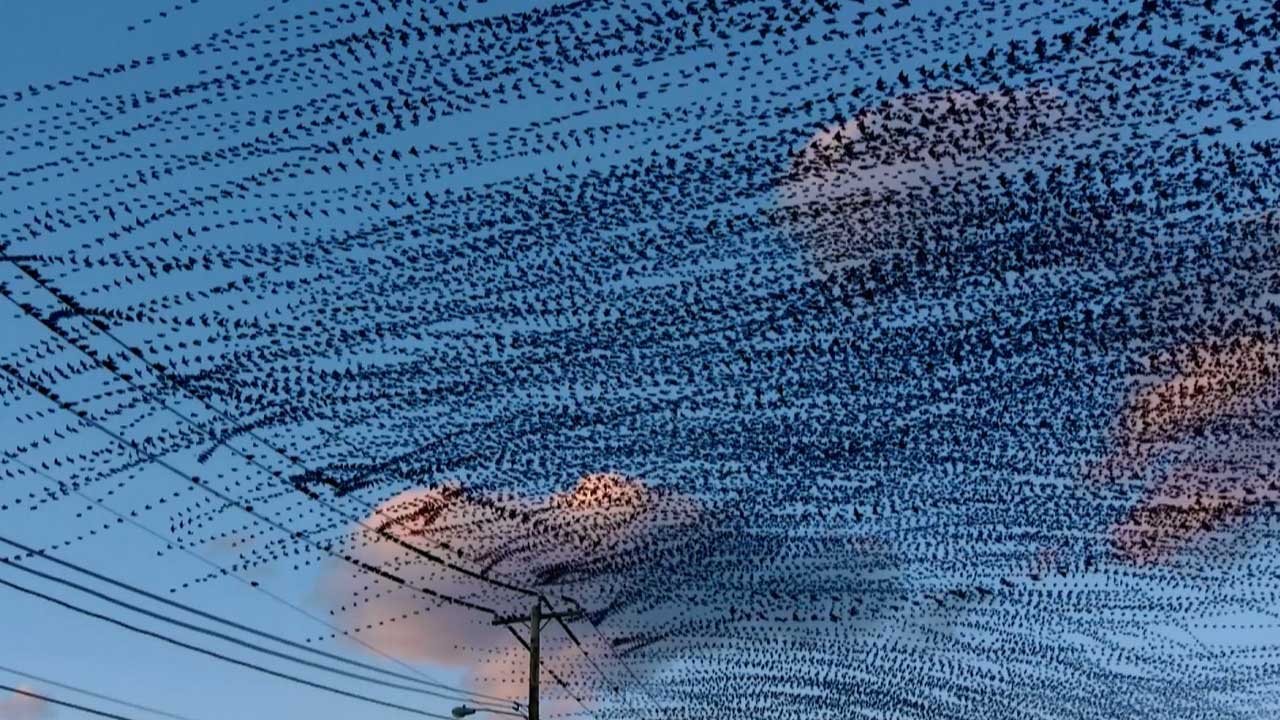 Pink Clouds Windy Day
Dennis Hlynsky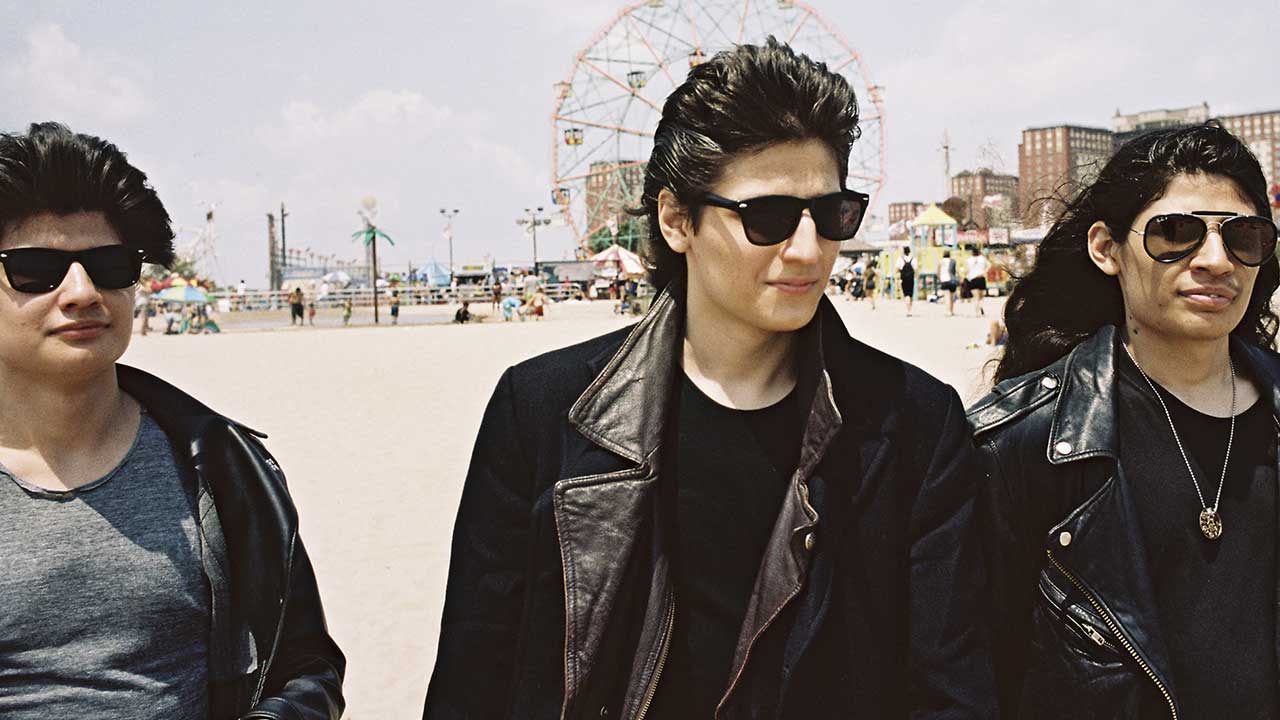 The Wolfpack
Crystal Moselle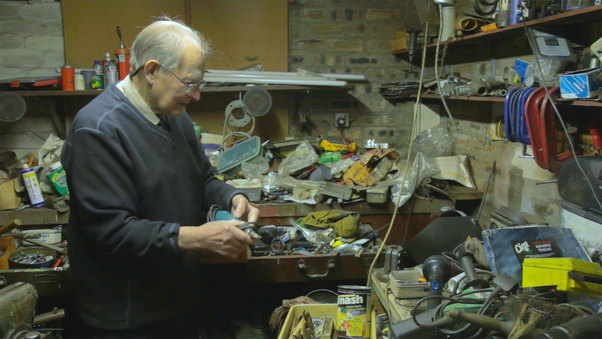 The Living Brain
Anne Milne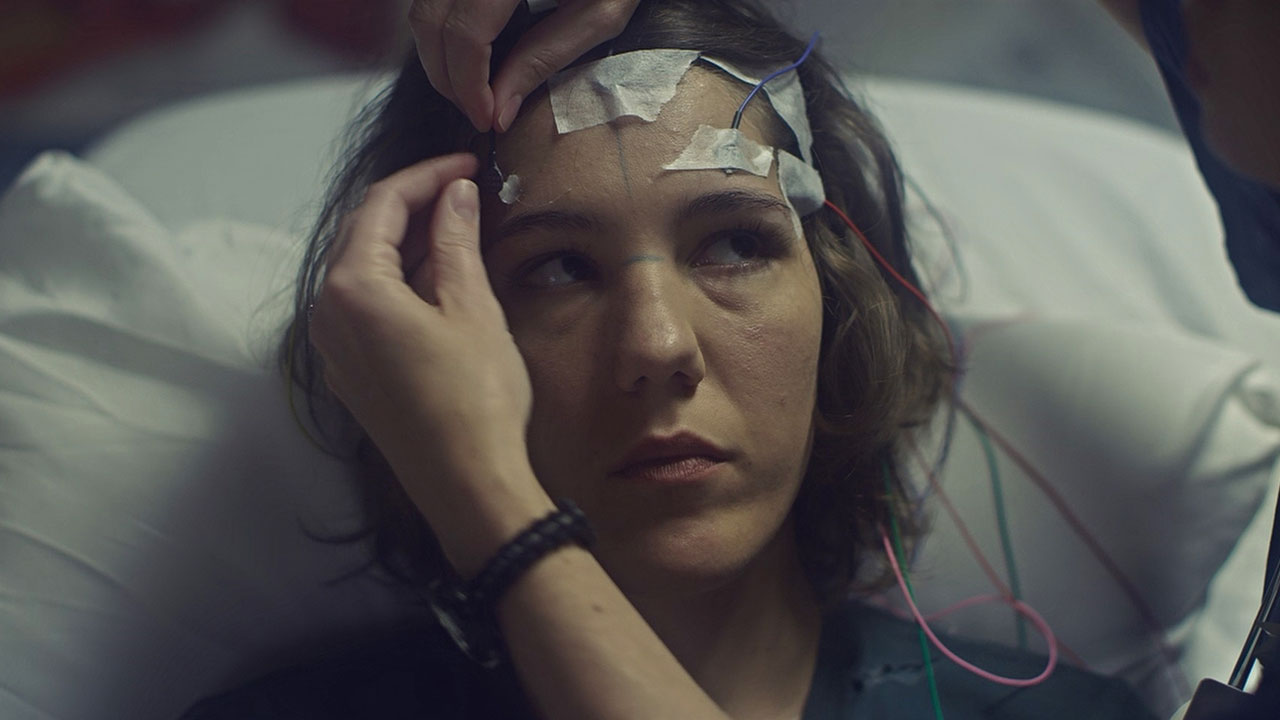 The Sacred Disease
Erica Scoggins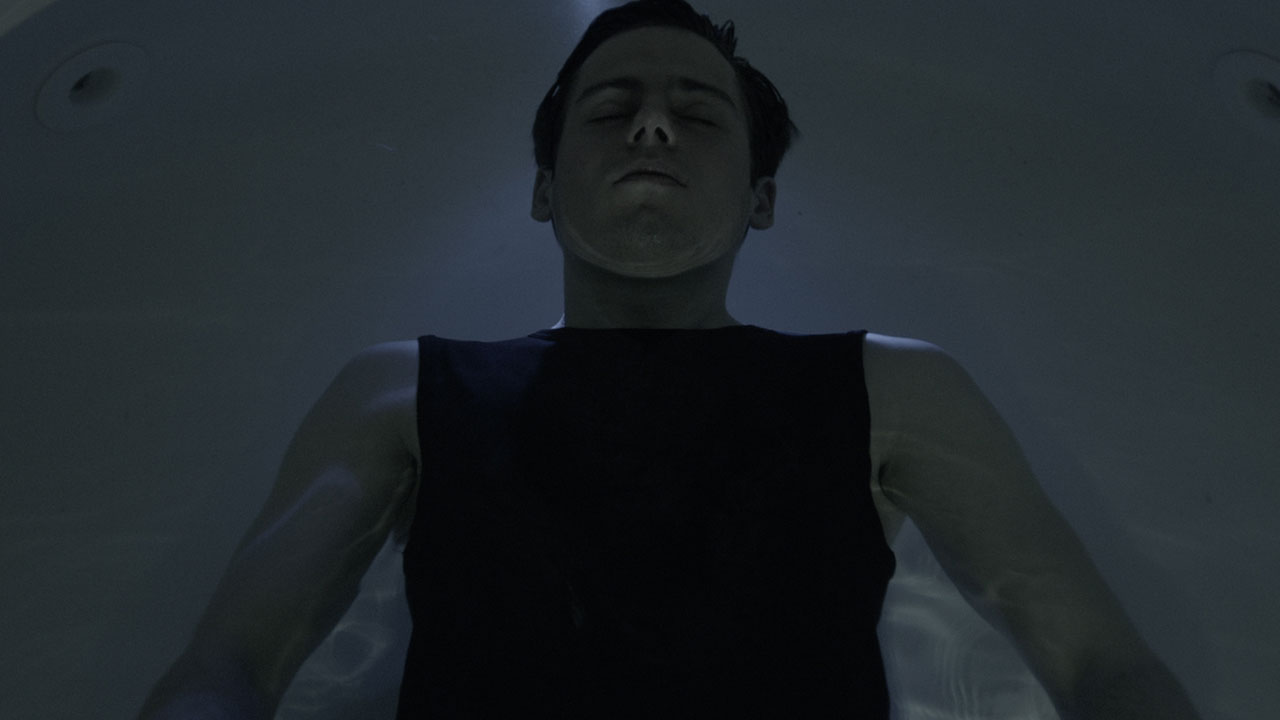 Mind Your Body
Silke C. Engler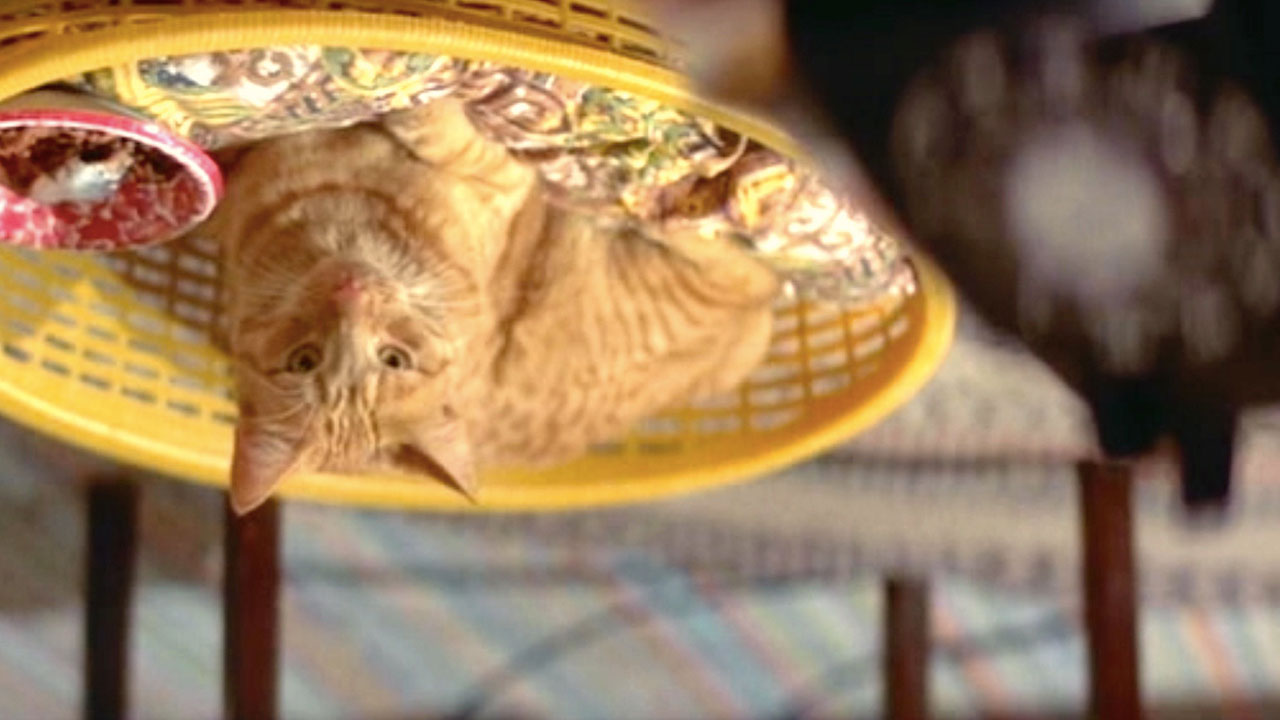 Bridge Over Troubled Water
Jari Kallio,Jaakko Pallasvuo
Coffee Ring Effect
Kurtis Sensenig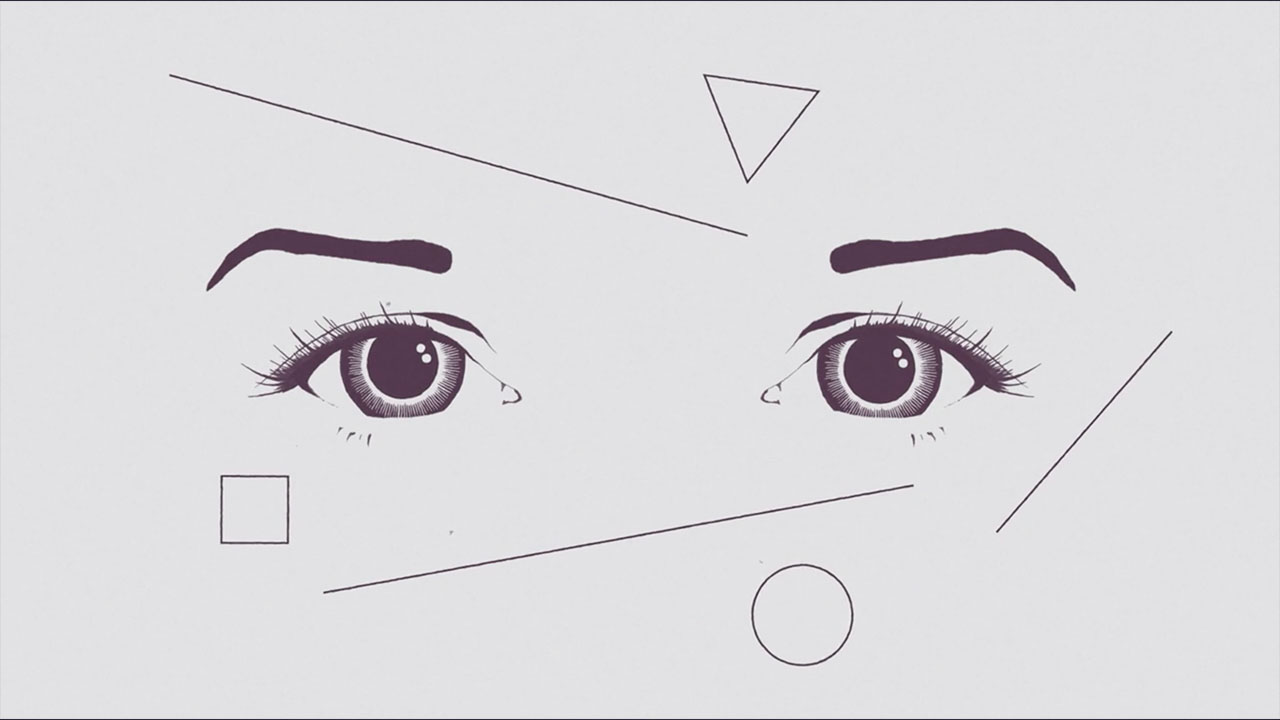 Beau Lotto – Understanding Perception: How We Experience the Meaning We Create
Steve West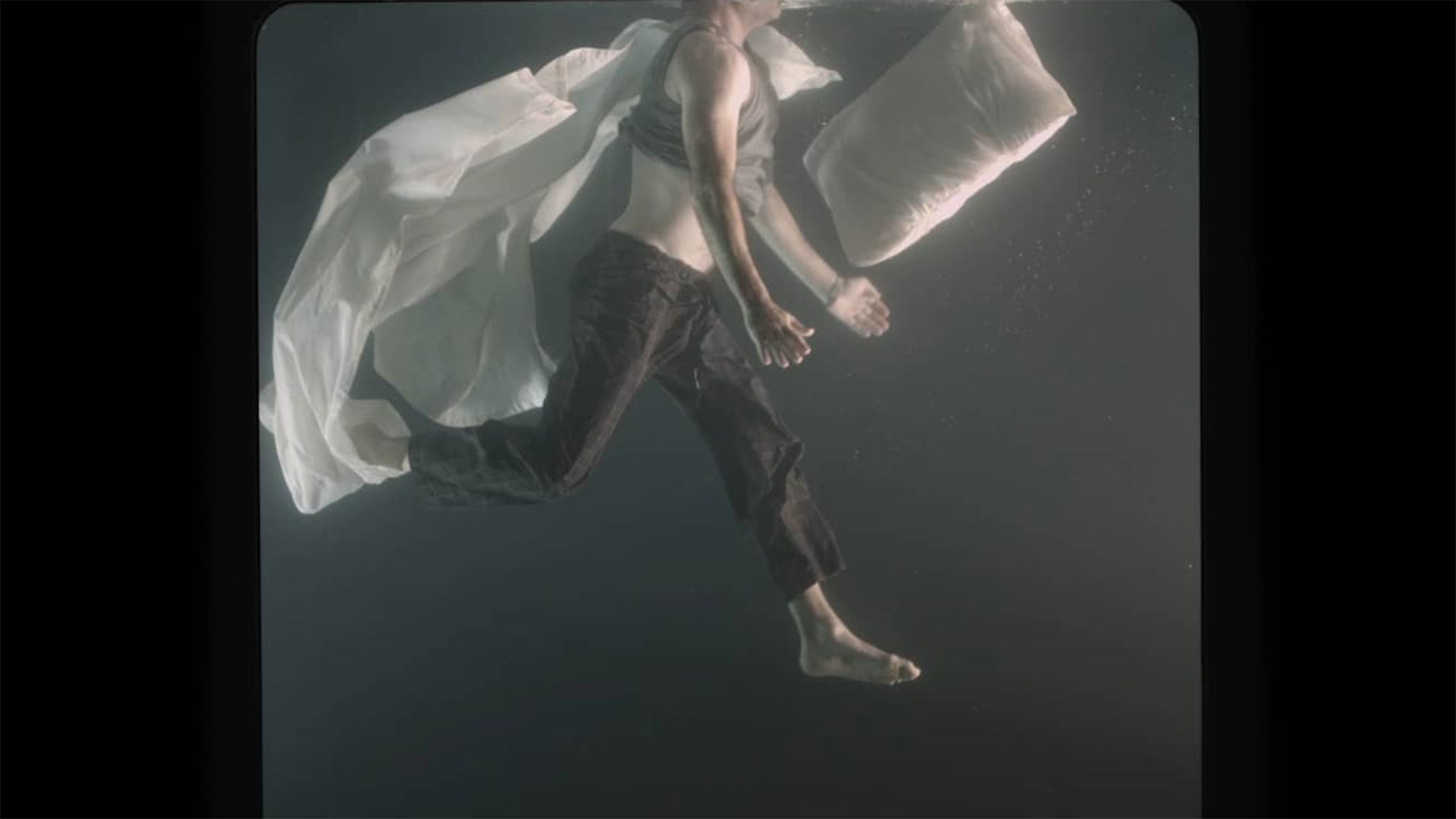 Holoscenes / Bed
Lars Jan & Early Morning Opera
Holoscenes / Guitar
Lars Jan & Mapp International Productions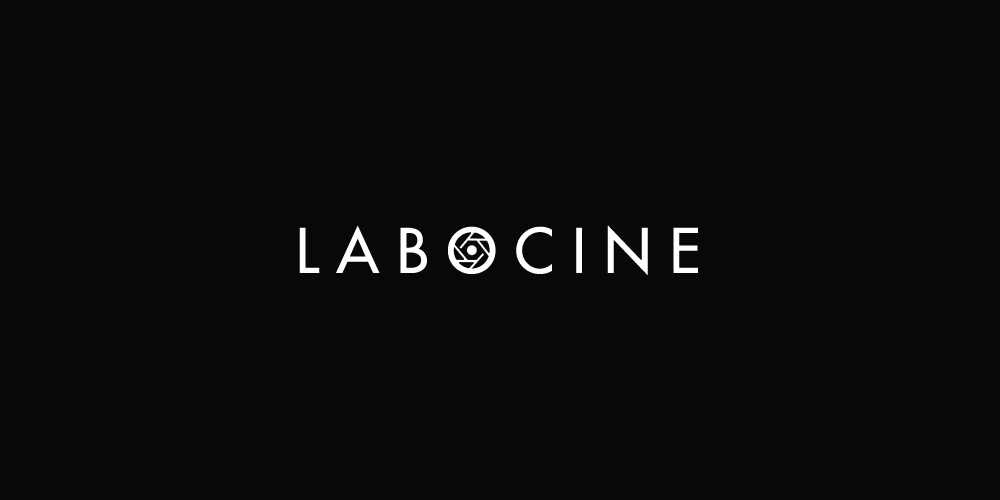 Holoscenes / Cleaning
Lars Jan & Early Morning Opera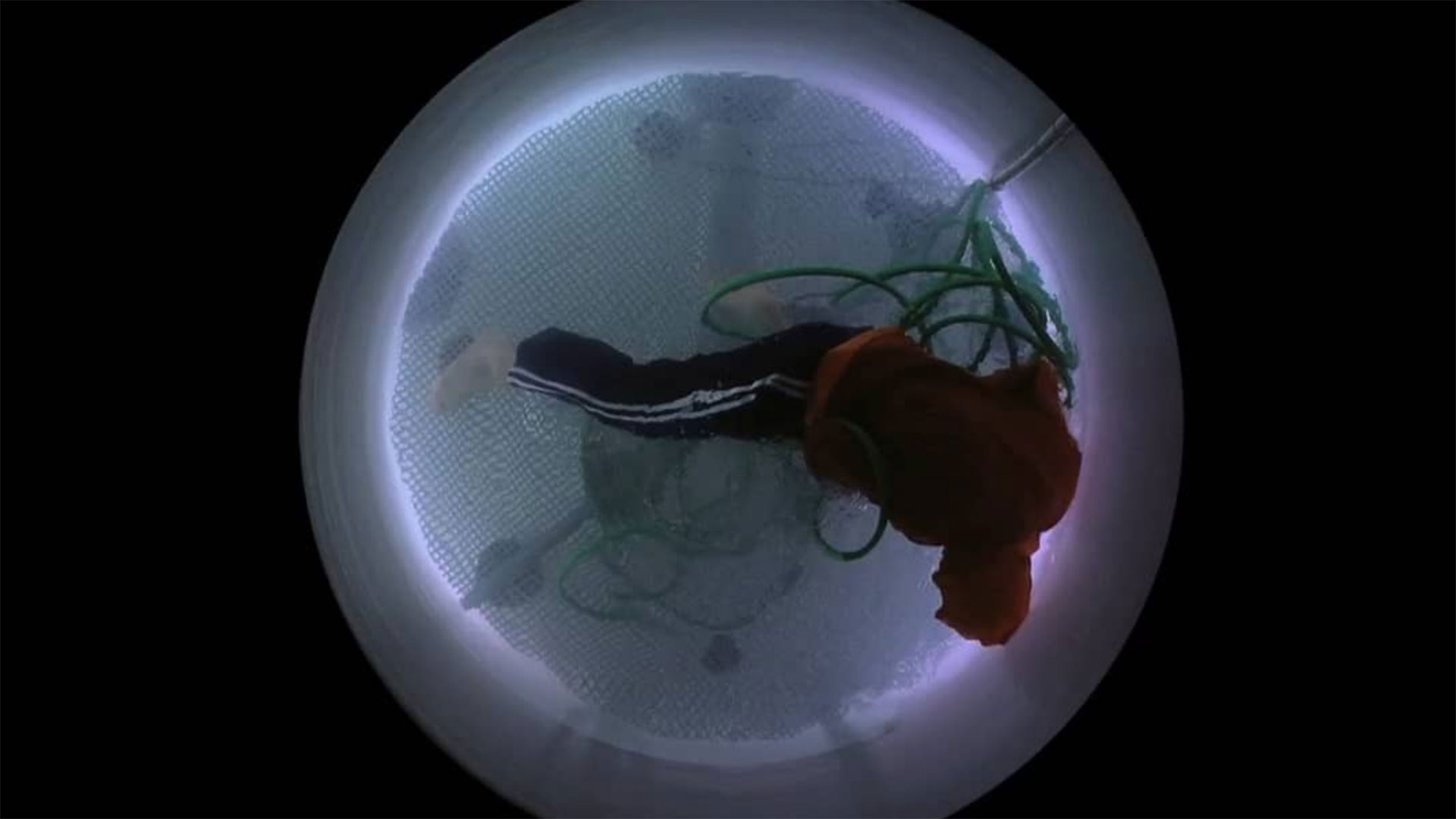 Holoscenes / Hose
Lars Jan & Early Morning Opera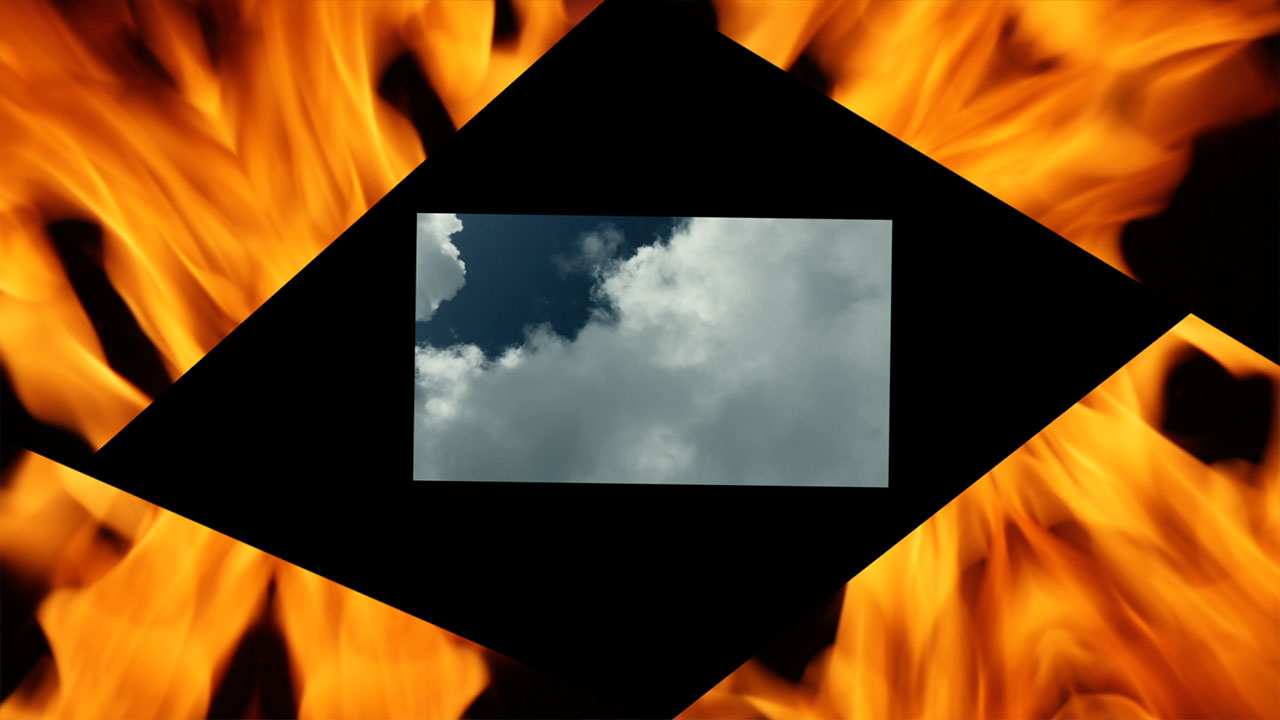 Subliminal
Graciela Cassel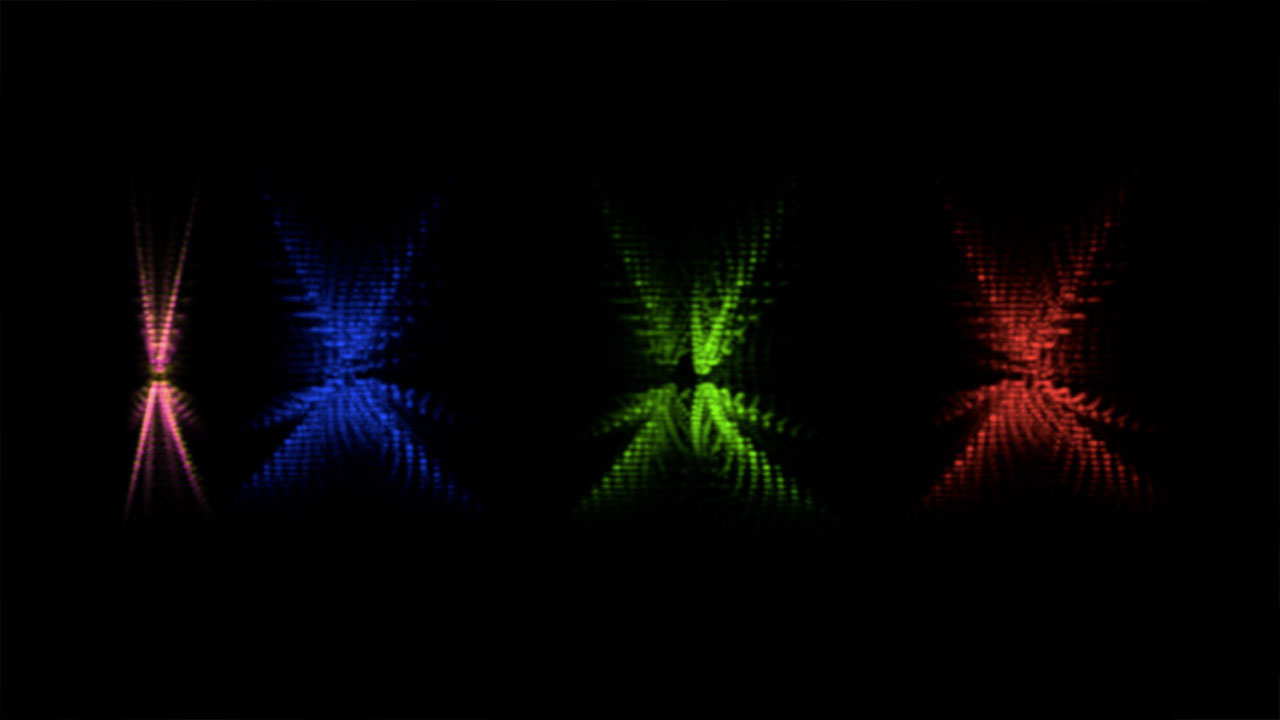 Molecular Ghost Dance
Ula Alexander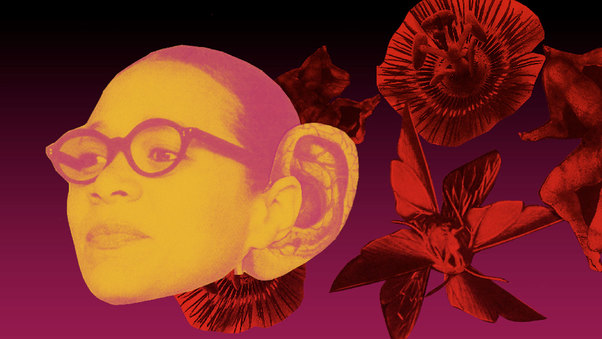 The Strange Eyes of Dr. Myes
Nancy Andrews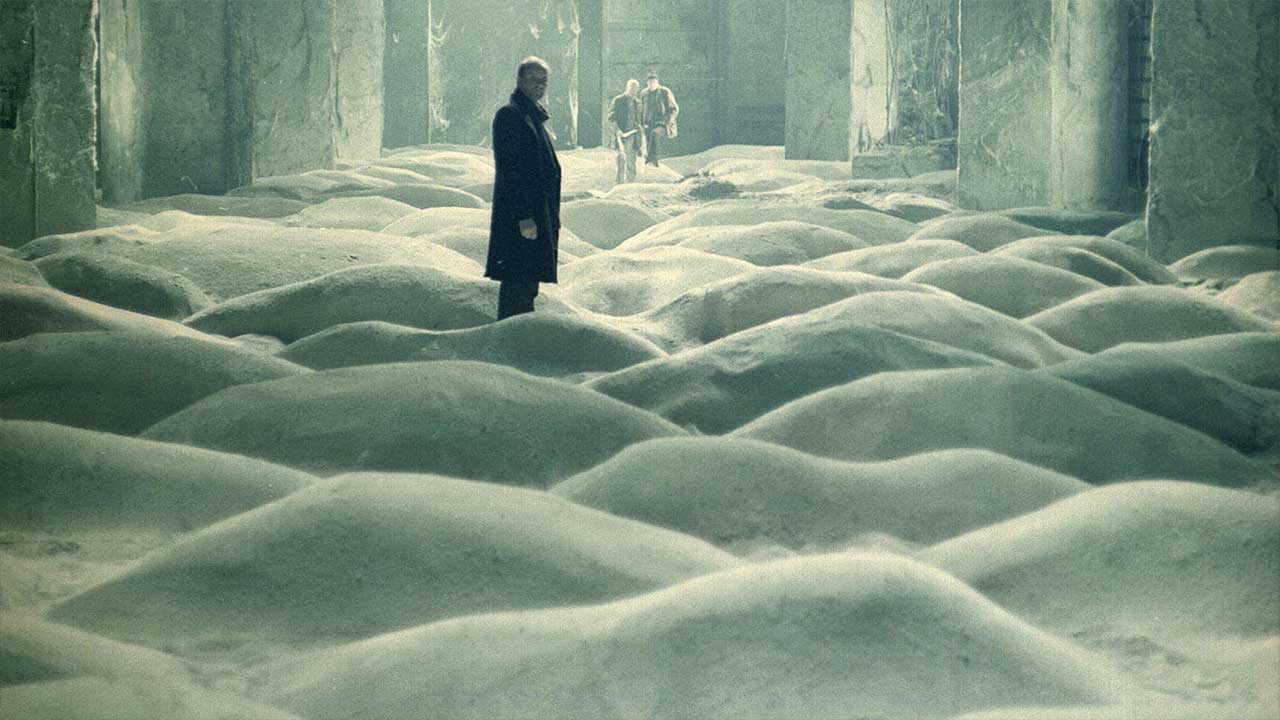 Stalker
Andrei Tarkovsky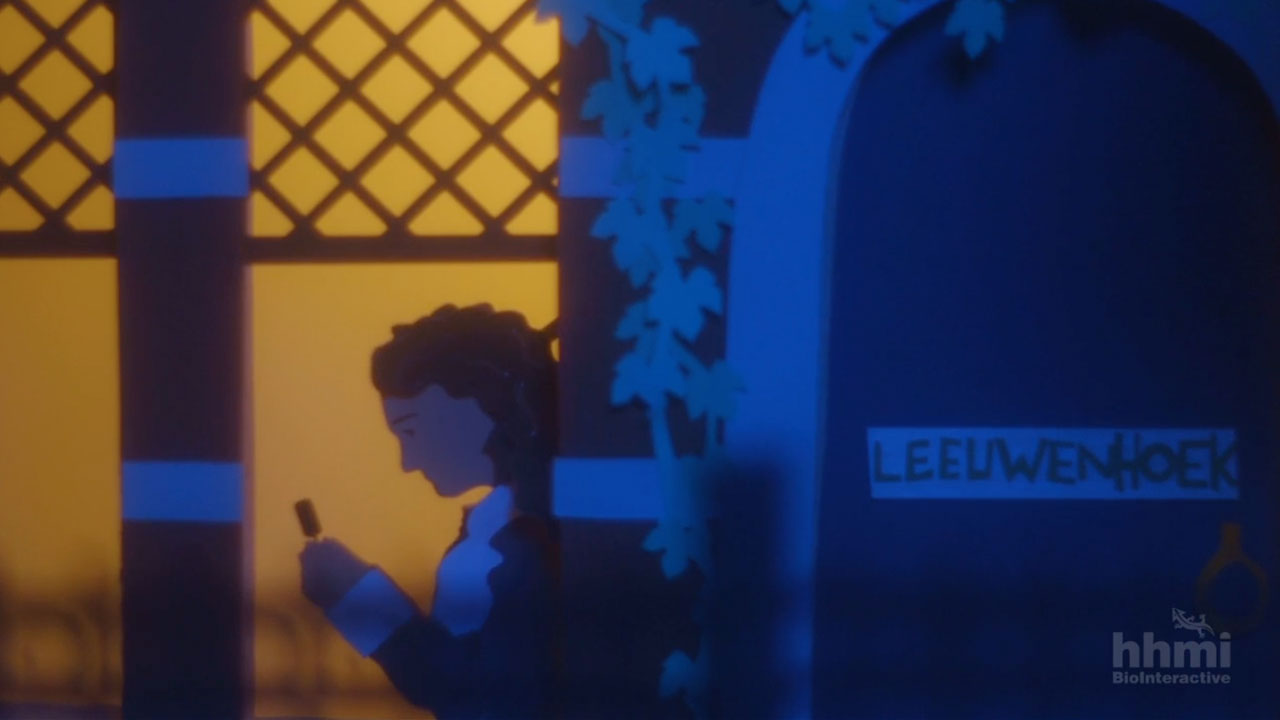 Animated Life: Seeing the Invisible
Flora Lichtman,Sharon Shattuck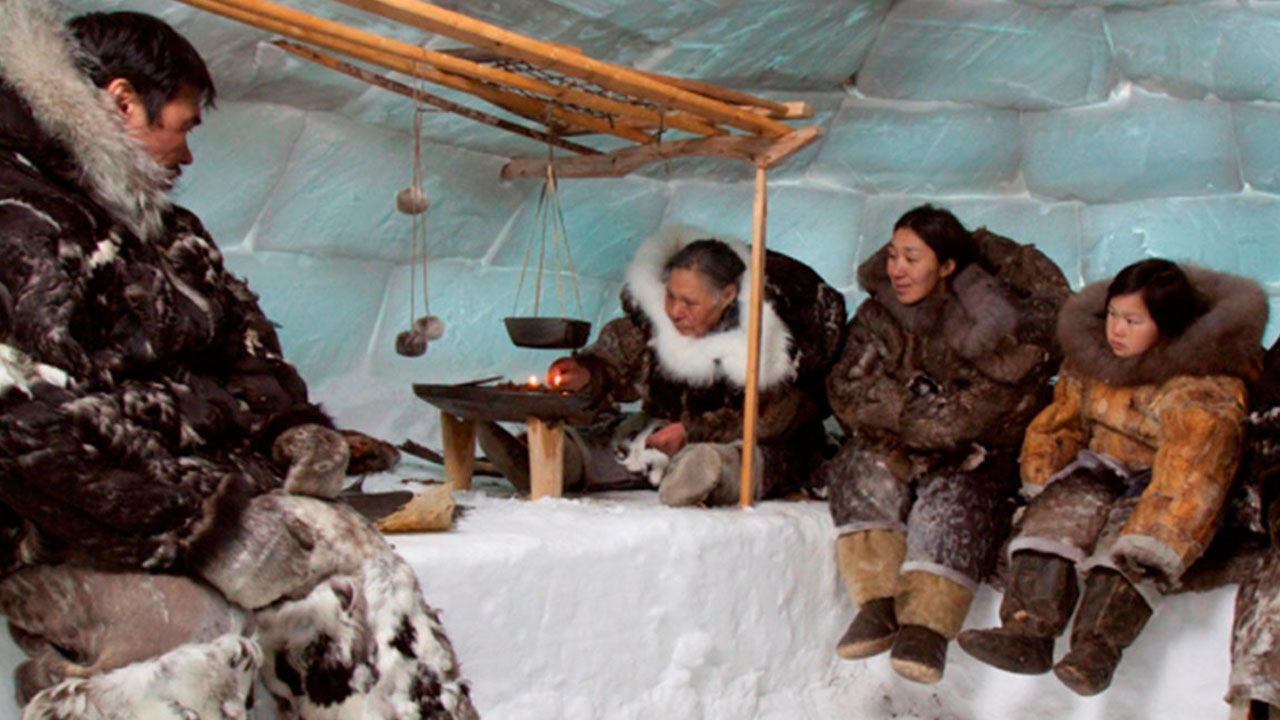 People of a Feather
Joel Heath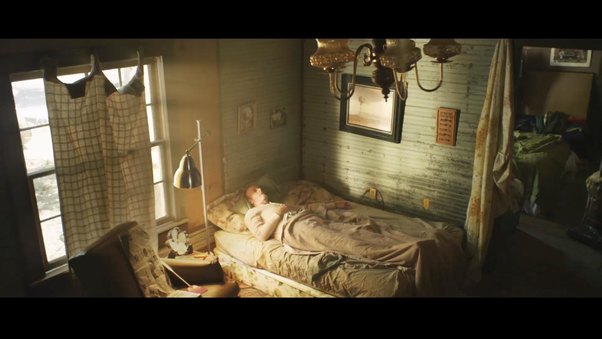 Asternauts
Marta Masferrer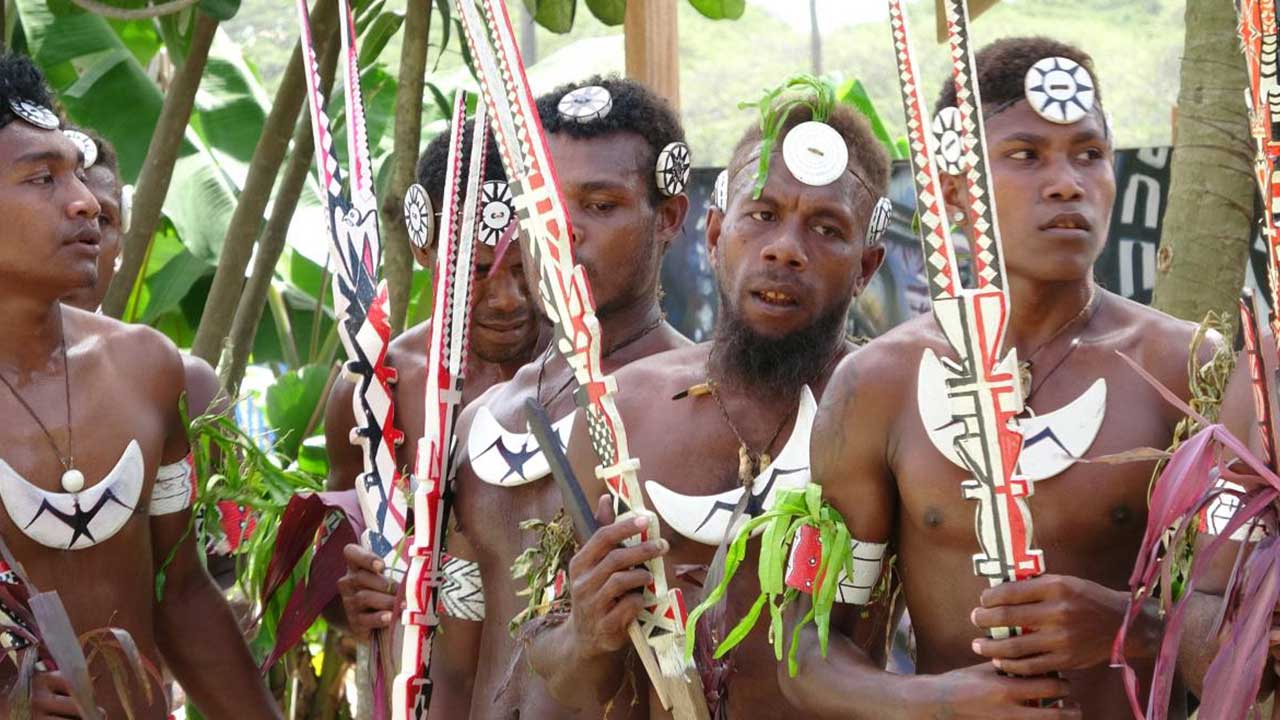 WANTOKS: dance of resilience in Melanesia
Iara Lee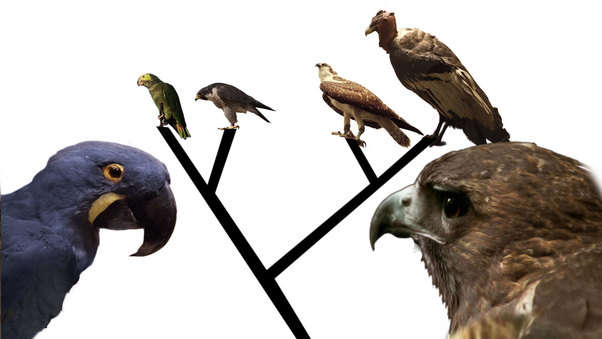 The Birds and the Trees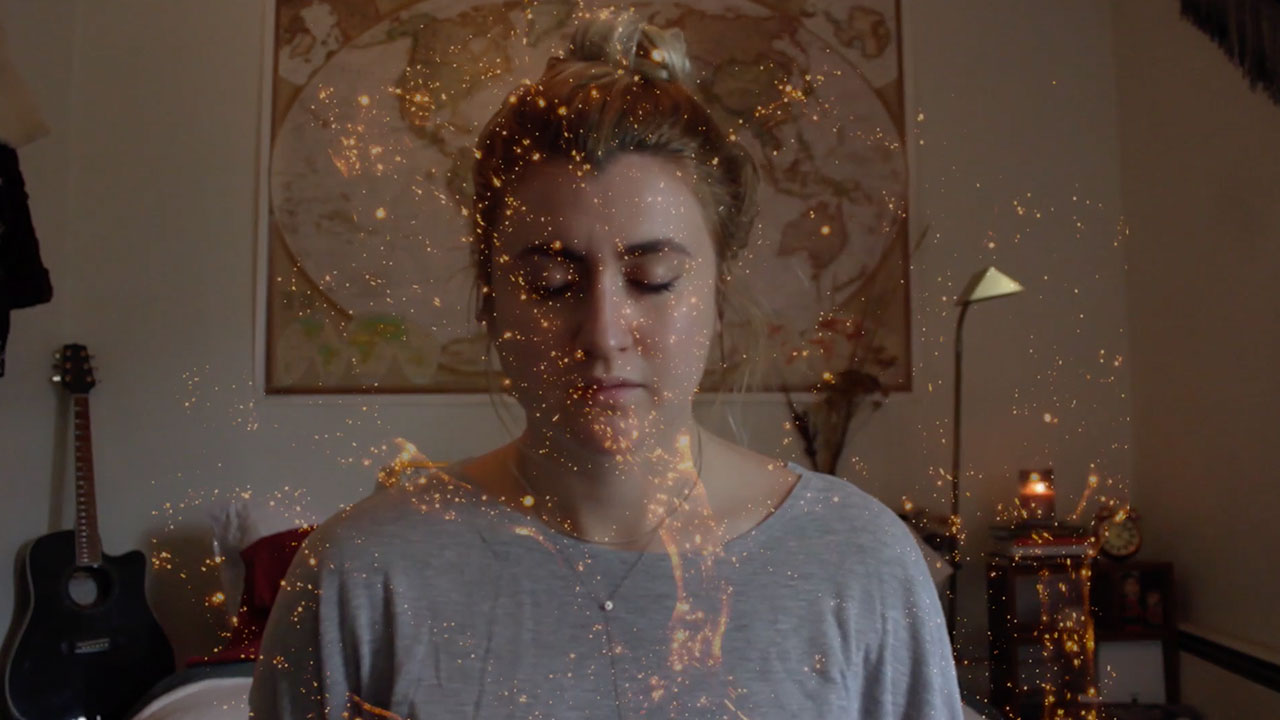 Breathe
Anna Sagatov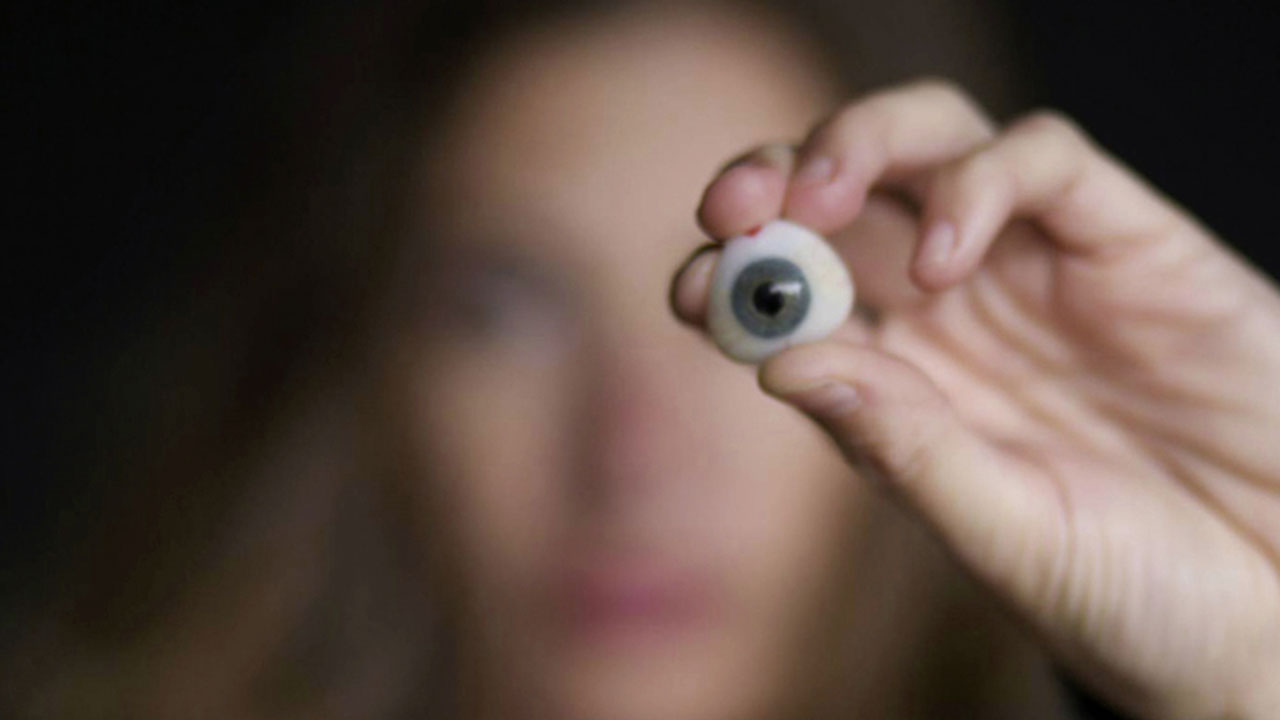 Eye, Camera
Brittney Shepherd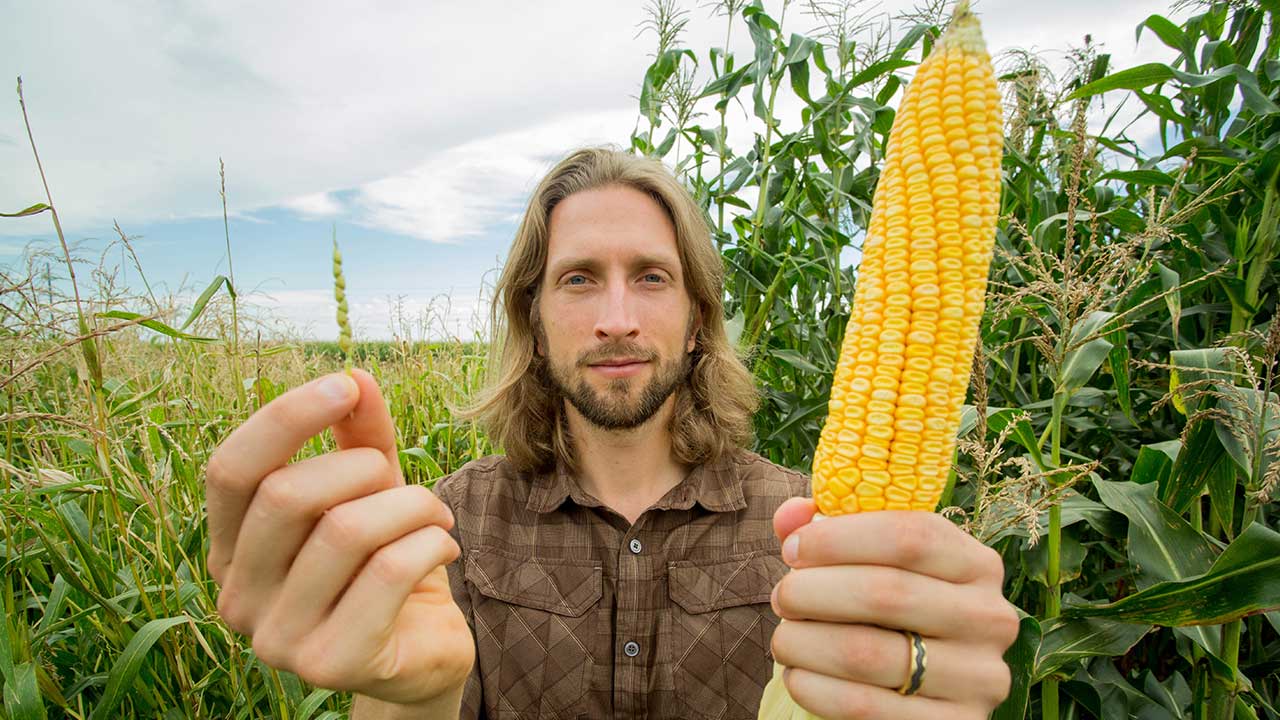 Popped Secret: The Mysterious Origin of Corn
Nathan Dappen,Neil Losin
Three Wavelengths
Mikko Keskiivari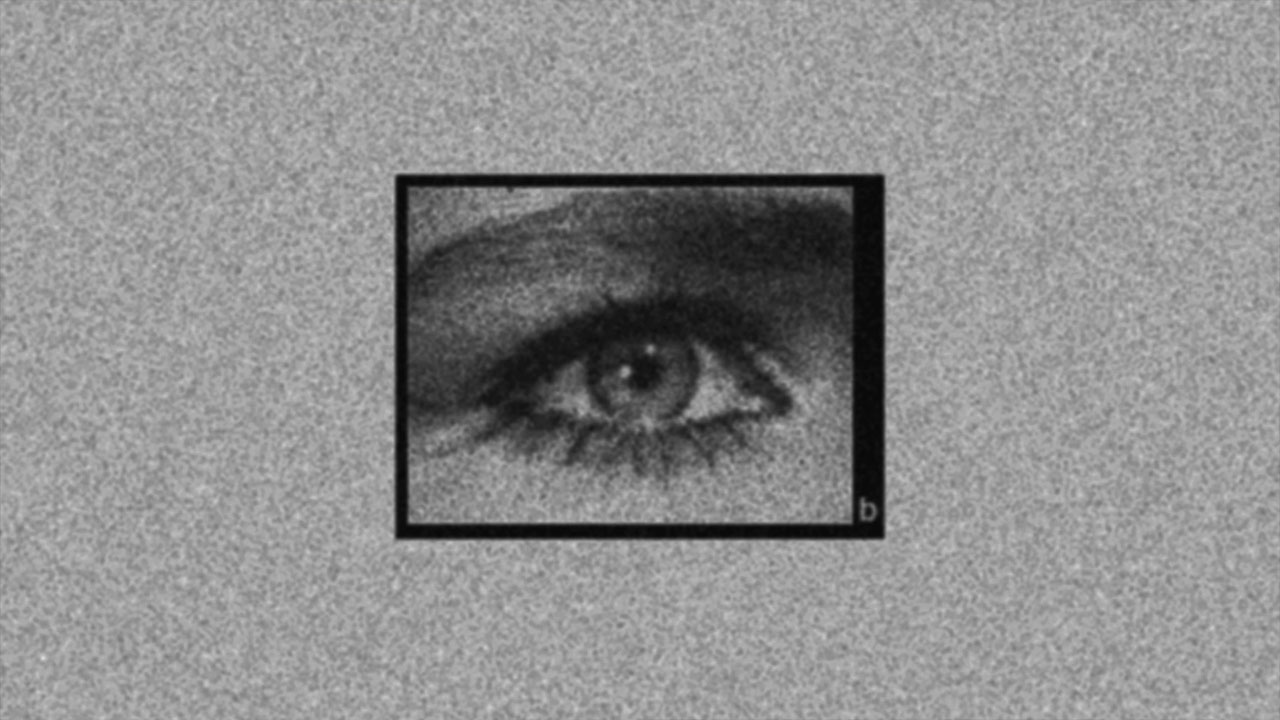 Evolutionary Jerks & Gradualist Creeps
Duncan Marquiss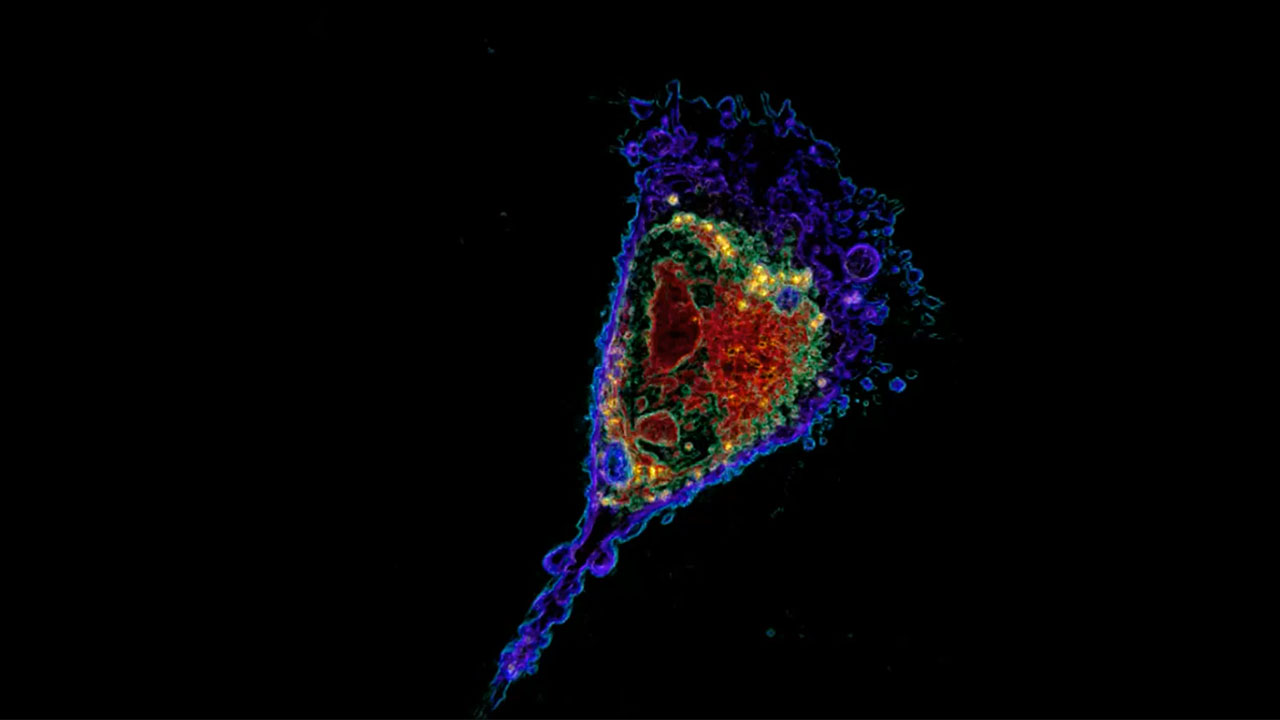 Apoptosis (Programmed Cell Death) - Live and in 3D
Lisa Pollaro,Nanolive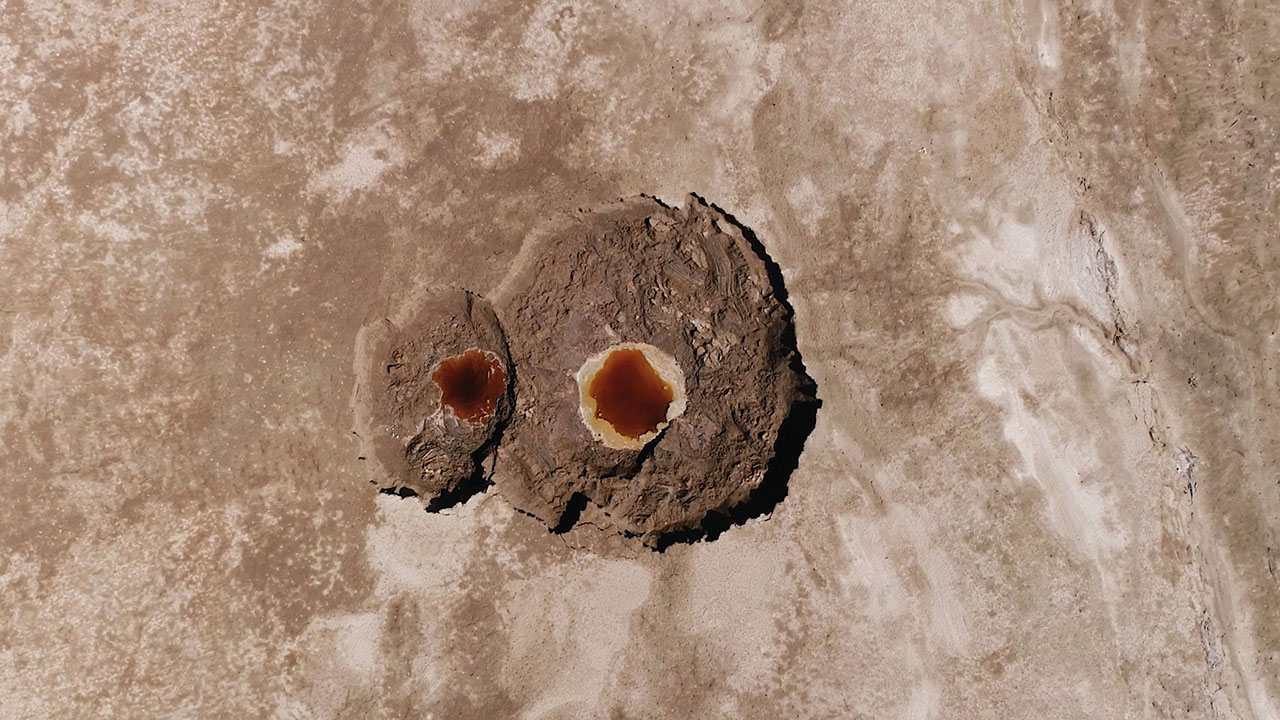 The Sweet Stench of sulfur
Michelle Gevint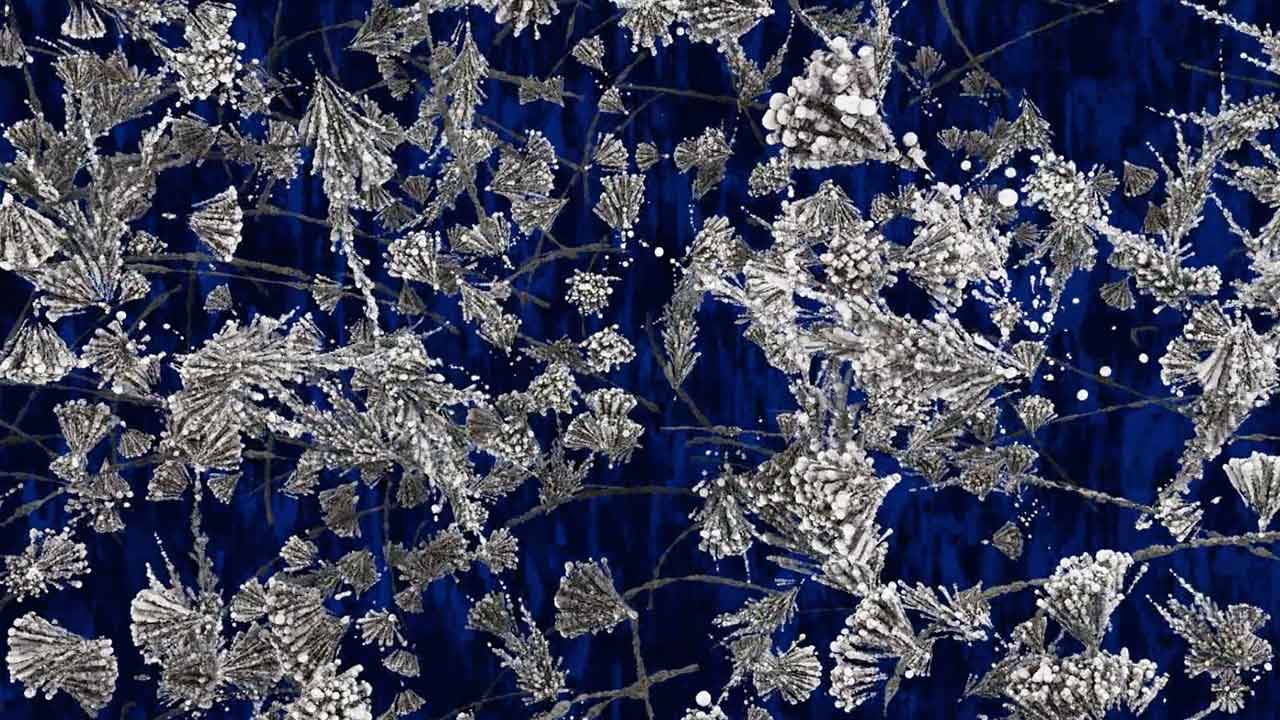 Quantum Fluctuations
Markos Kay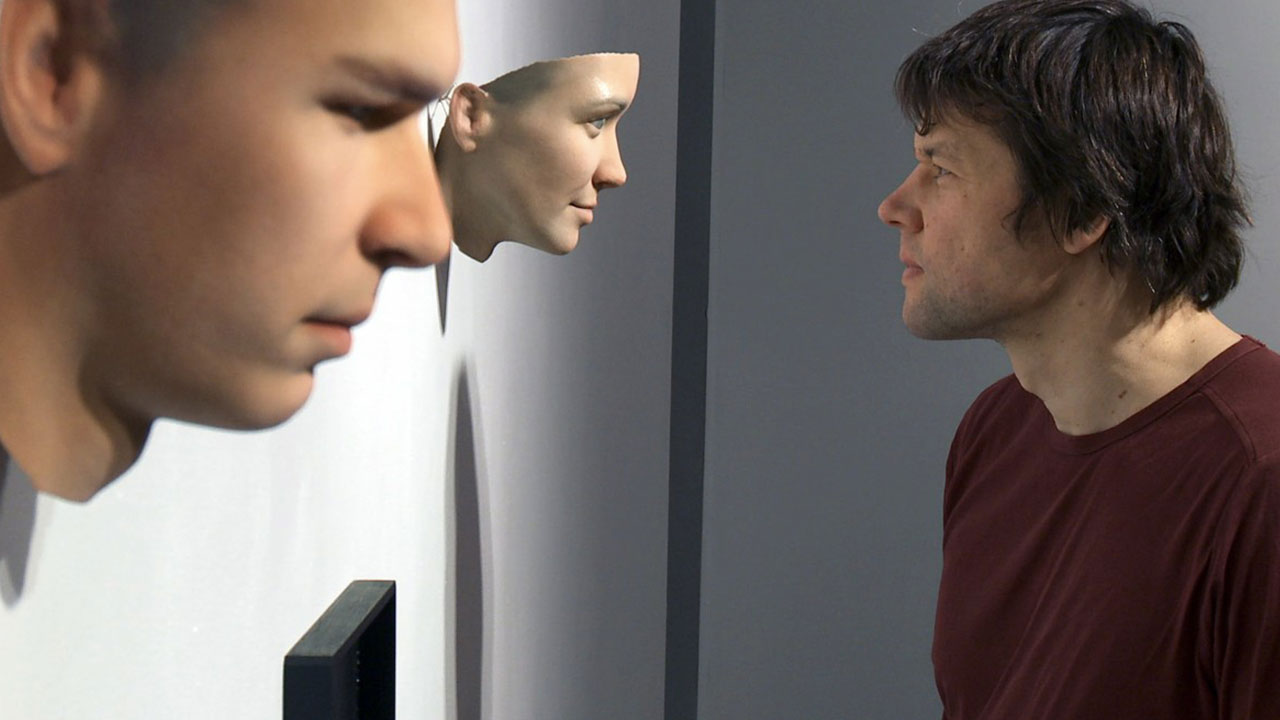 The Dark Gene
Miriam Jakobs,Gerhard Schick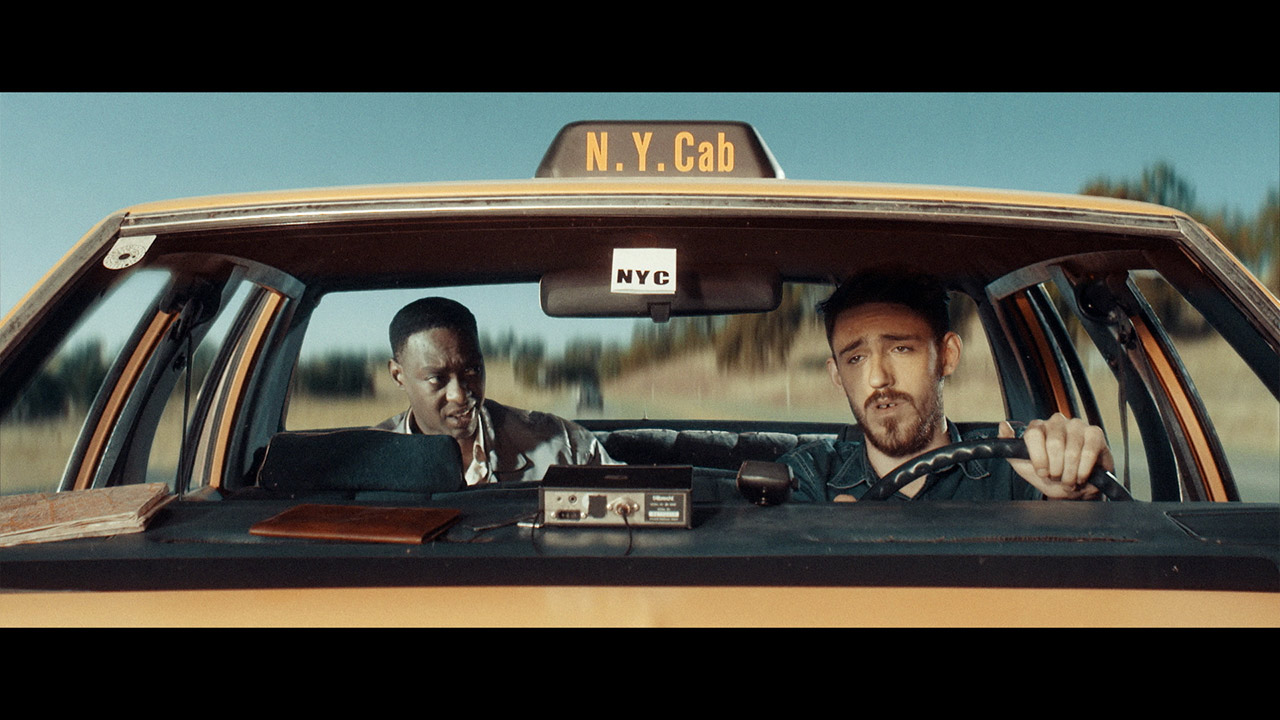 Maybe Palermo or what E100304 is all about
Luzi Katamay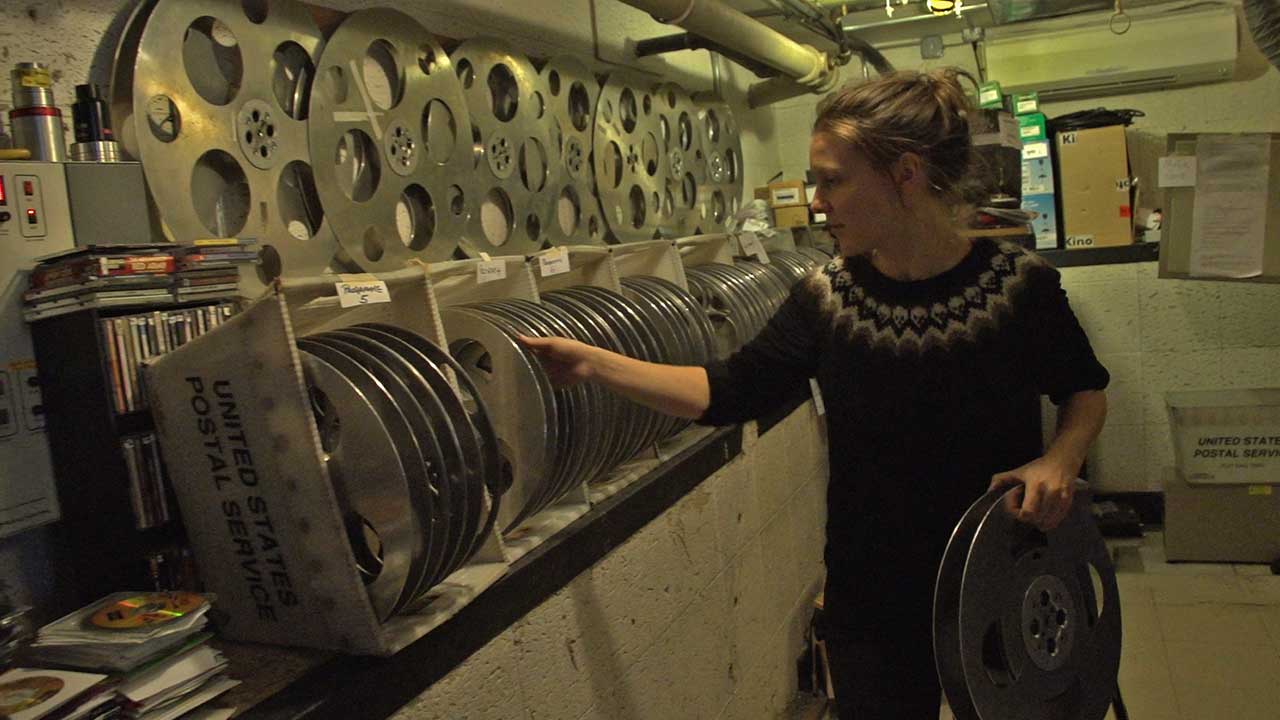 A Film Is A Film Is A Film
Eva Von Schweinitz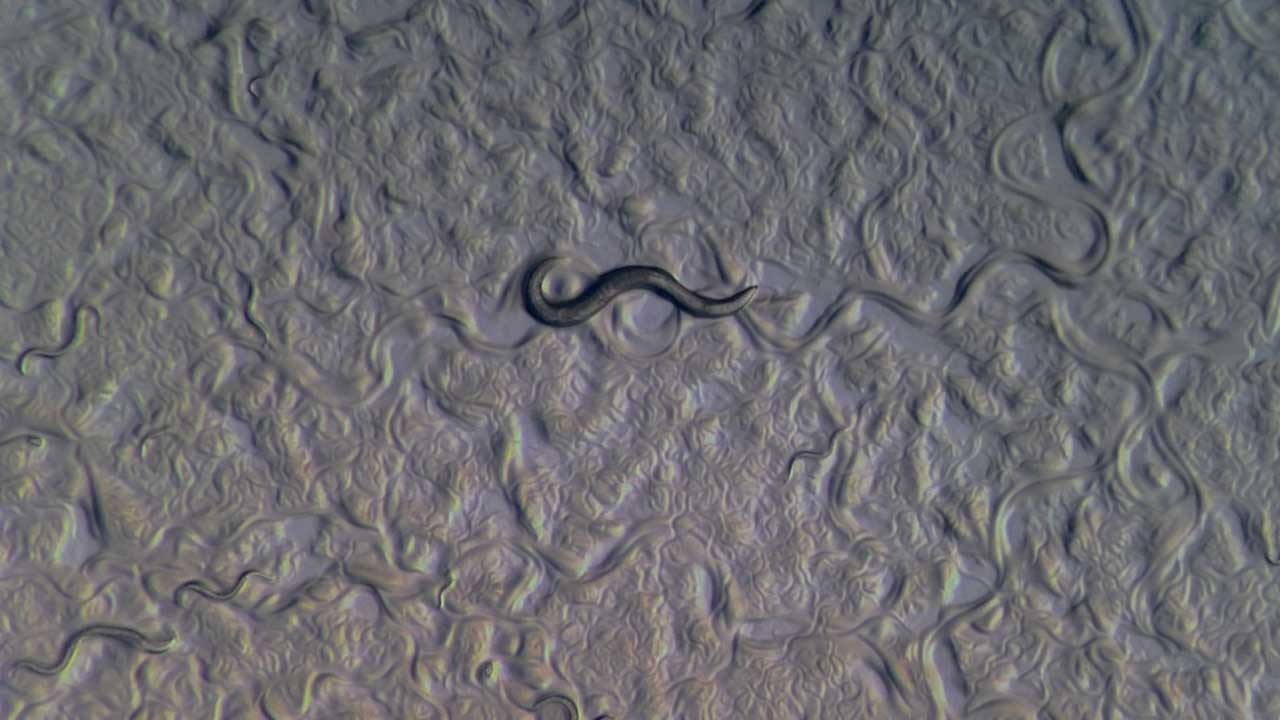 The Earth Dwelling nematode worm Caenorhabditis elegans.
Du Cheng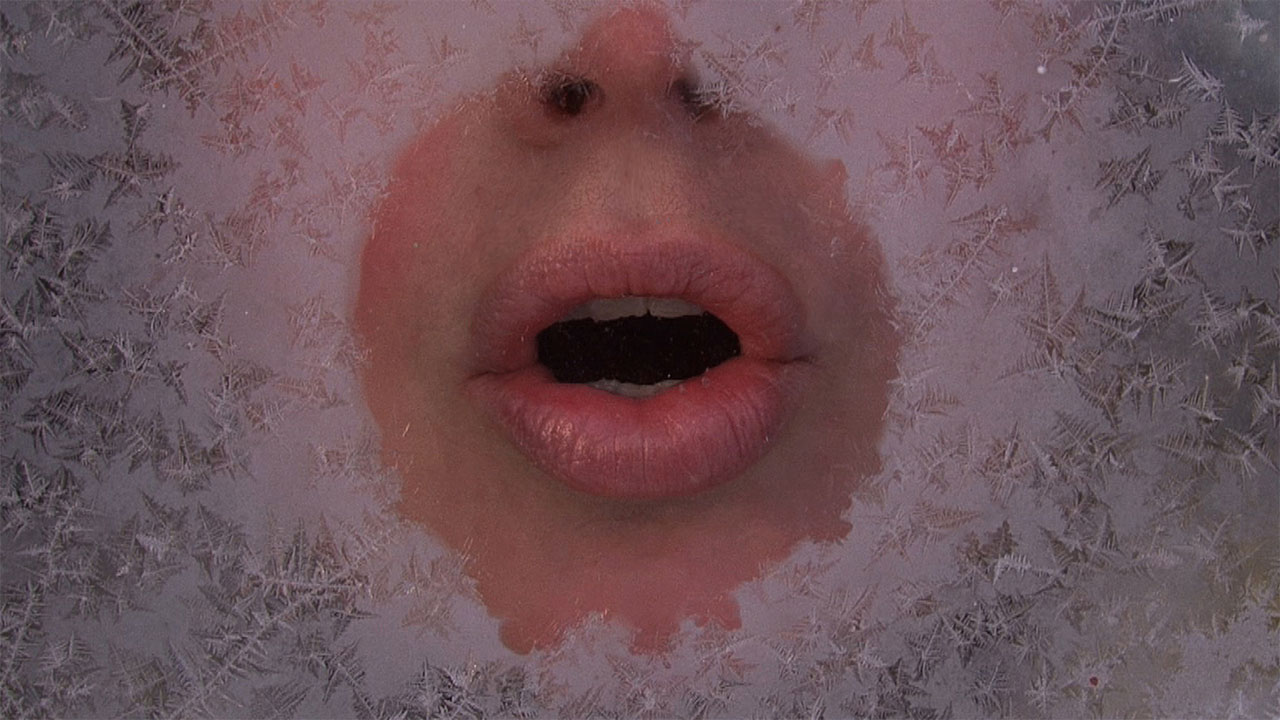 Breath
Eva Bakkeslett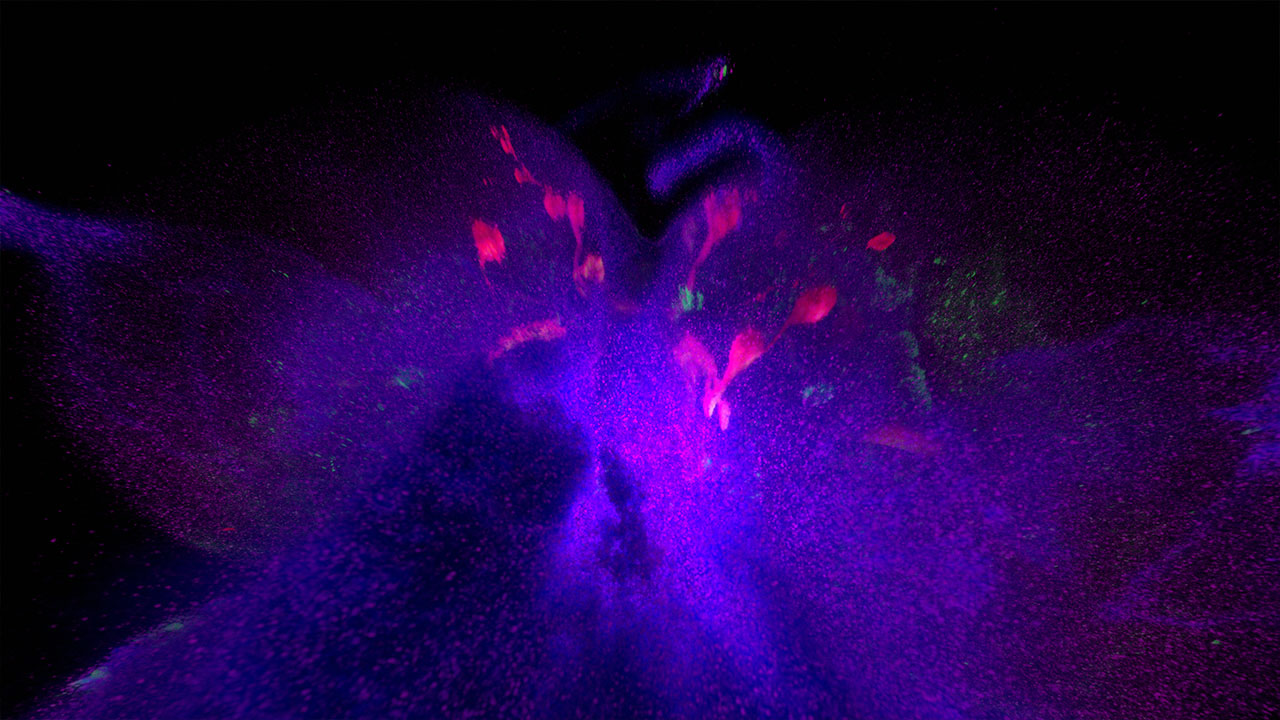 Optic Identity
Hannes Vartiainen,Pekka Veikkolainen,Janne Pulkkinen,Huayi Wei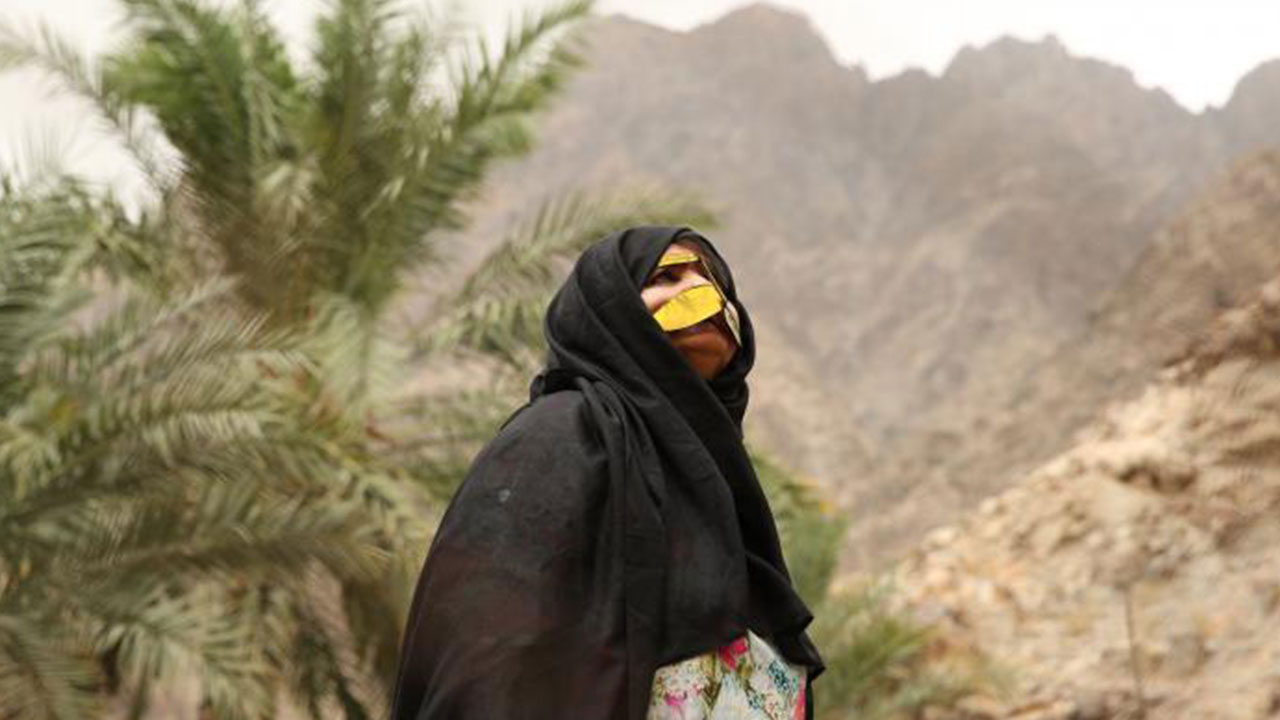 Honey, Rain & Dust
Nujoom Alghanem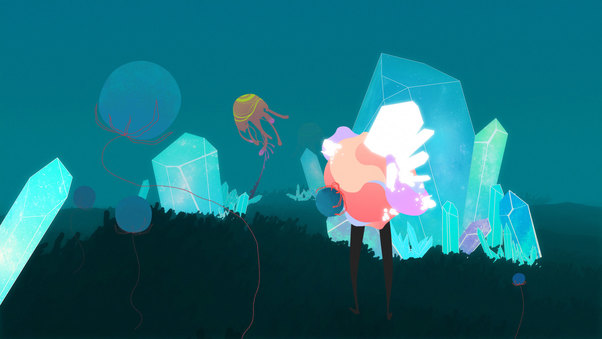 Mirage
Yaya Xu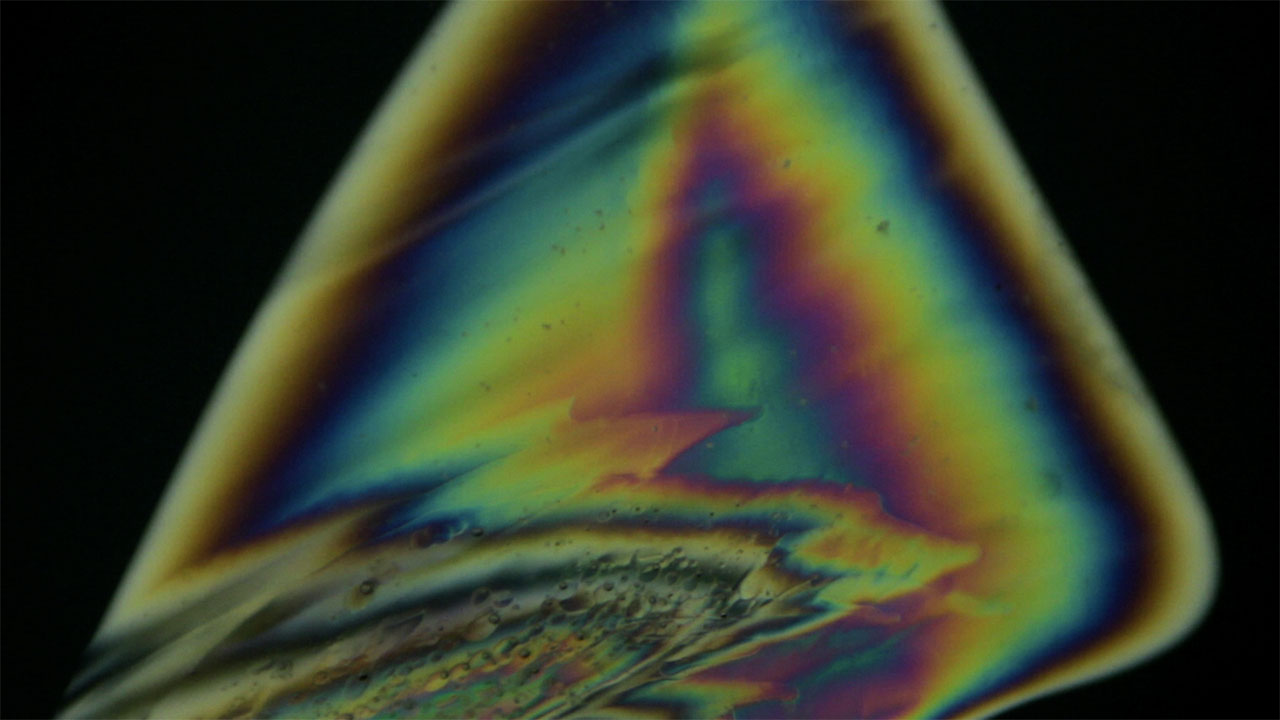 Point of No Return
Zachary Finkelstein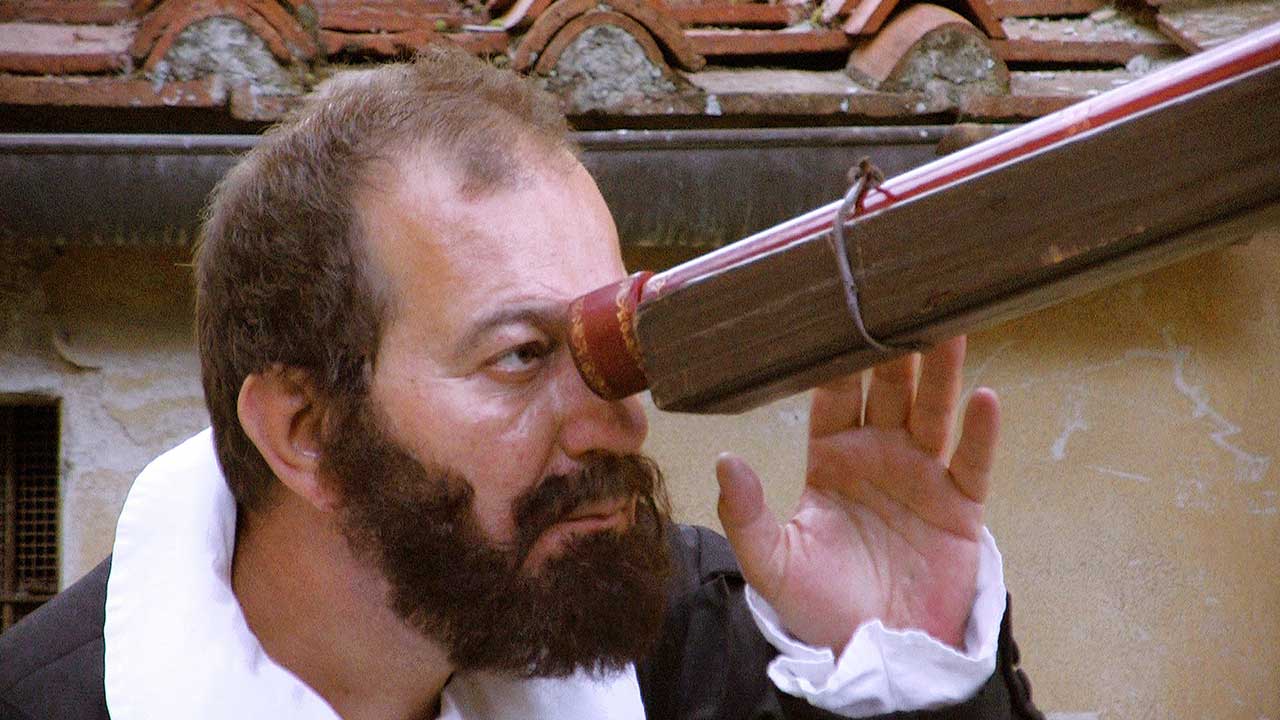 400 Years of Telescope
Kris Koenig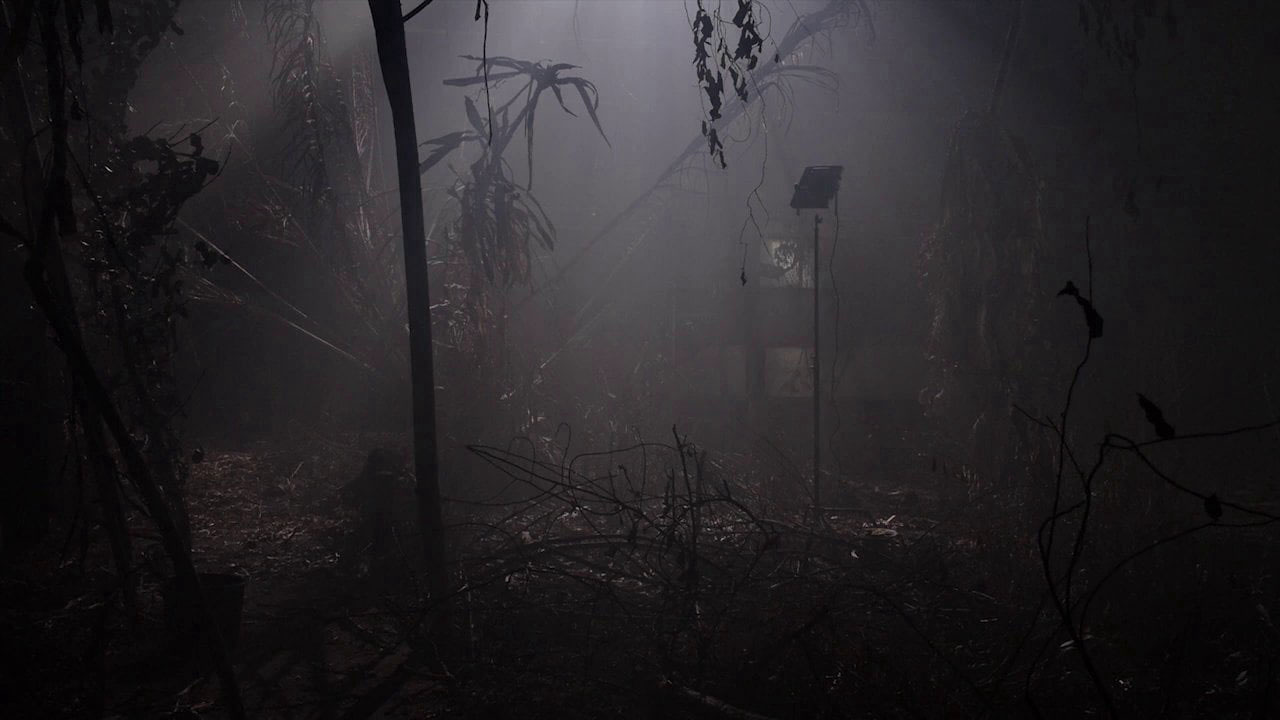 Herbarium
Barbara Visser
All My Tomorrows
Sonia Herman Dolz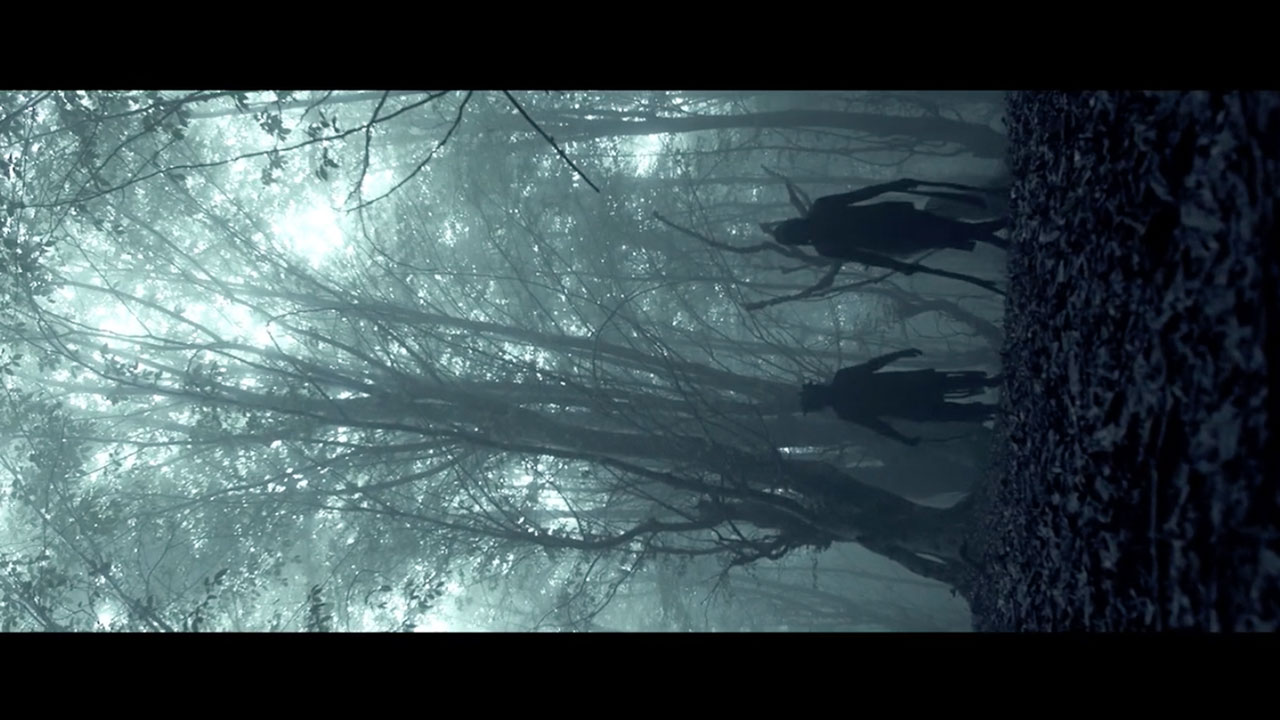 Flesym
Behrooz Roostaei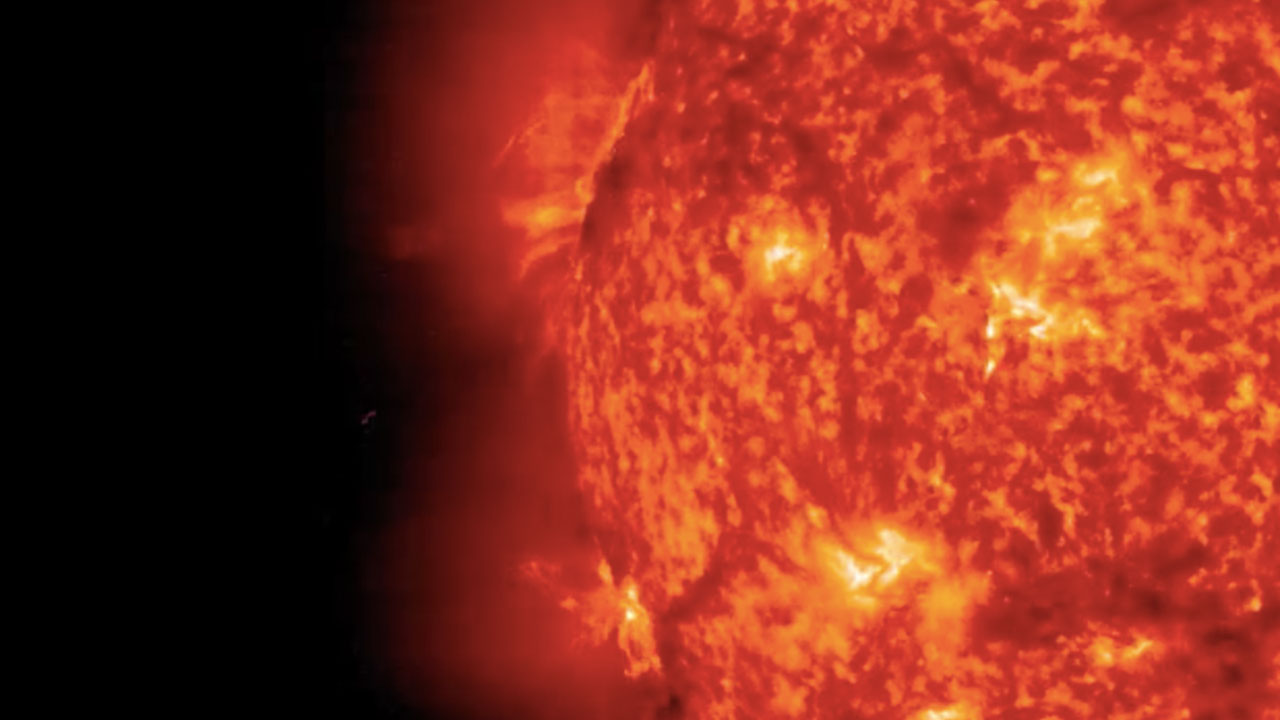 Look at the Sun
Brent Hoff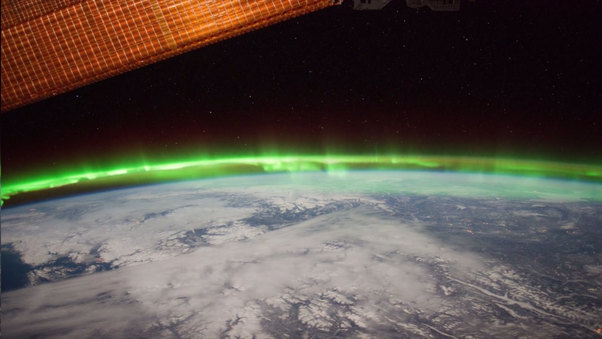 The ISS Image Frontier - Making the Invisible Visible Part 5 (2013)
Christoph Malin
The ISS Image Frontier - Making the Invisible Visible
Christoph Malin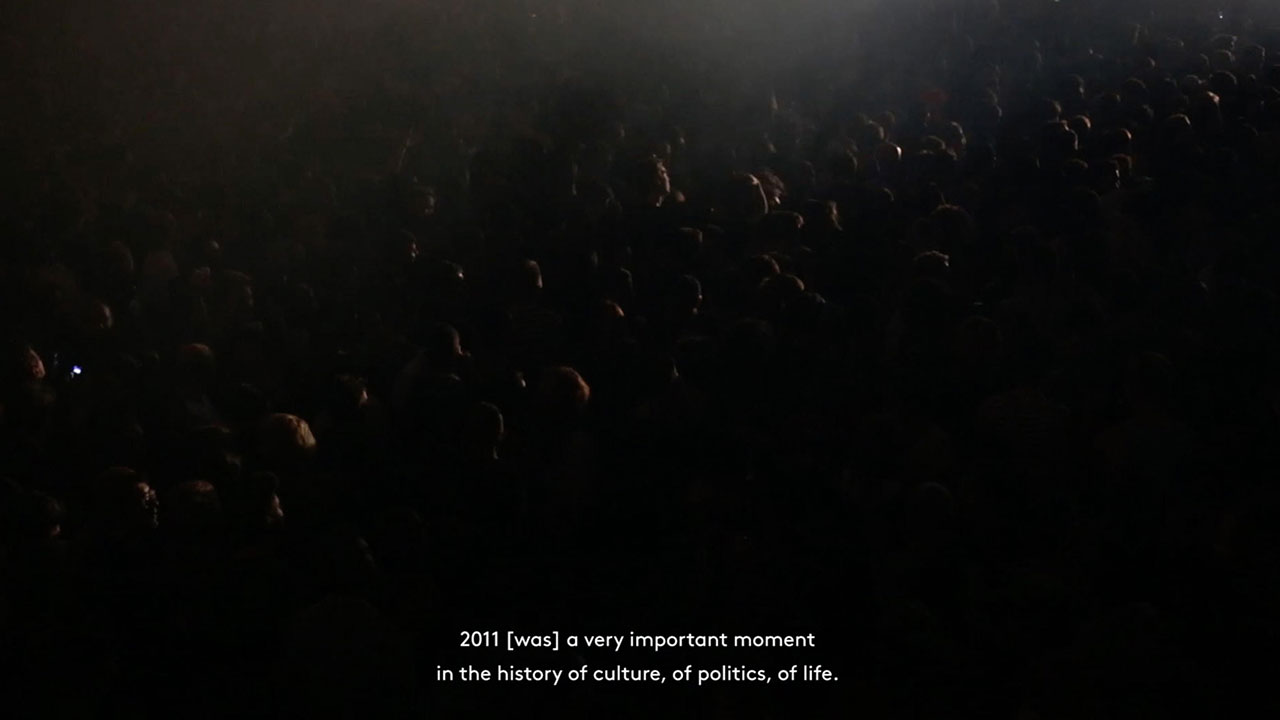 Perpetual Operator
Dominique Koch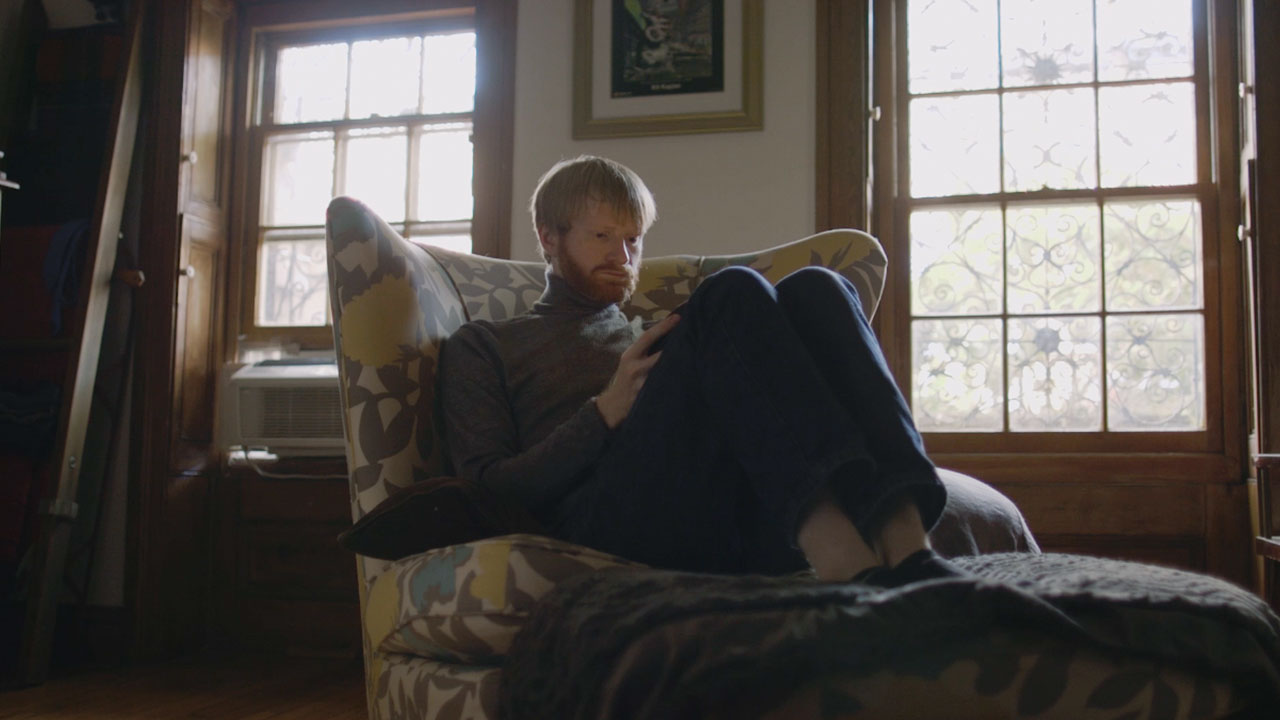 COLORCONDITION
Jason Chew,Rodrigo Valles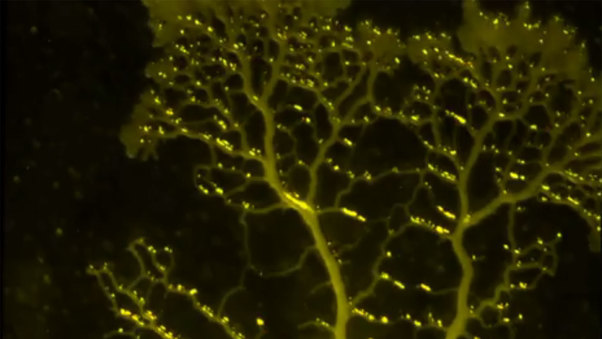 Physarum Polycephalum
Anna Sagatov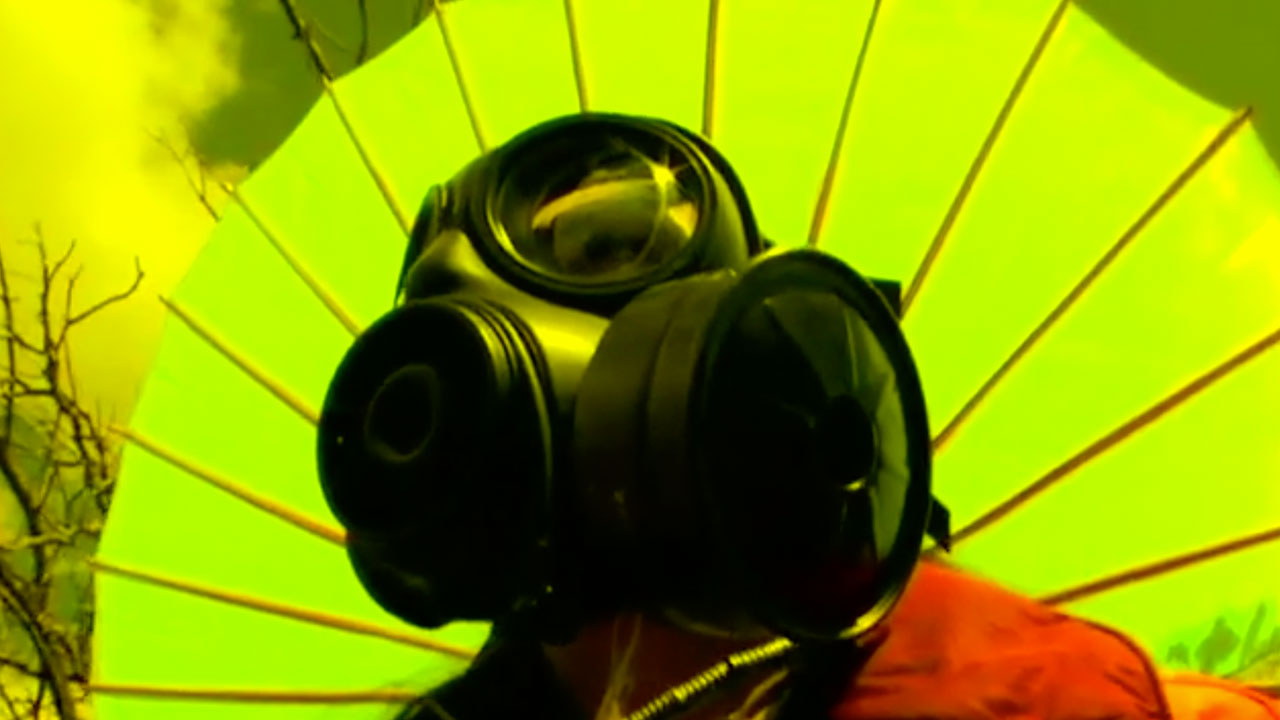 Future Warrior
Jeana Francis,Nigel LongSoldier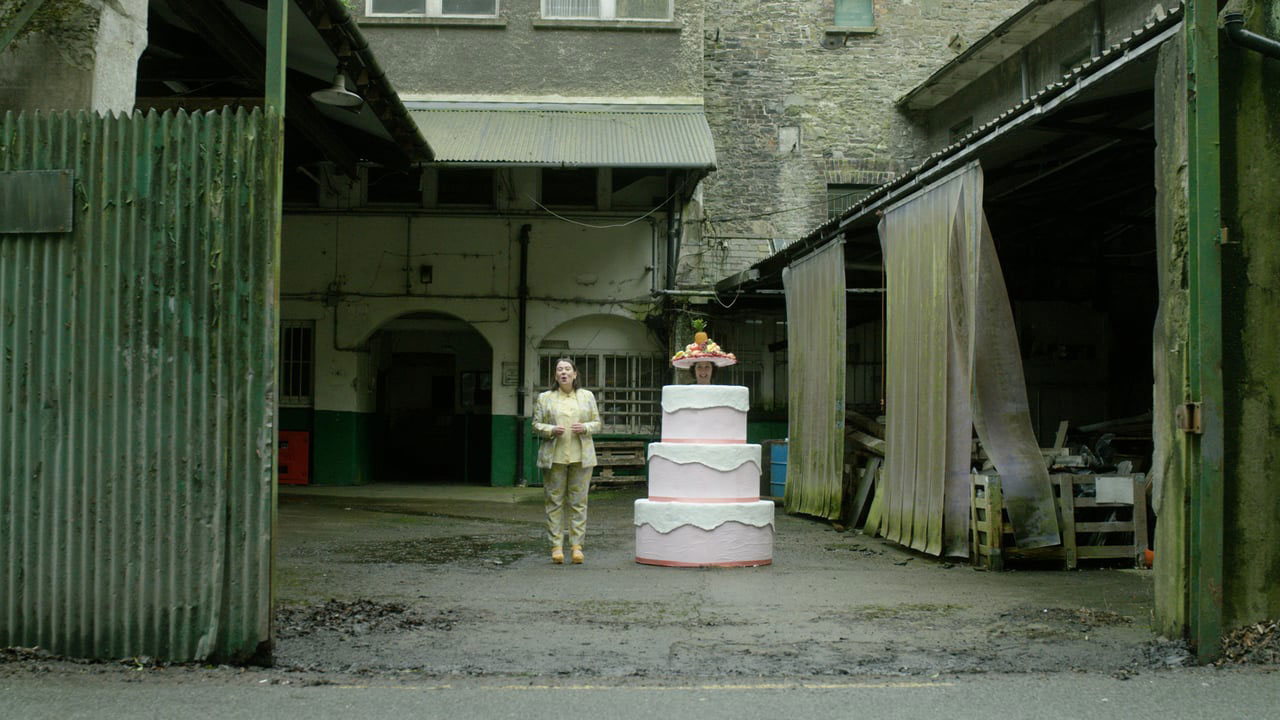 A Numbness in the Mouth
Kevin Gaffney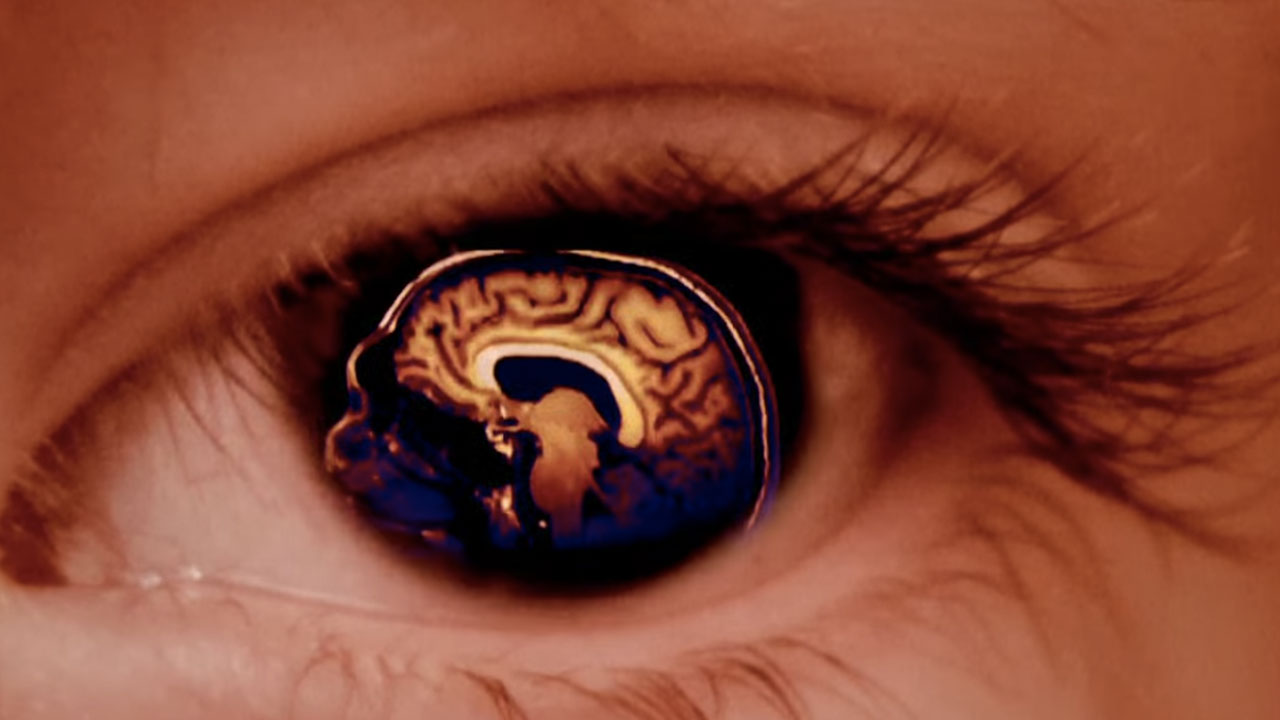 Love, Hate and Everything in Between
Alex Gabbay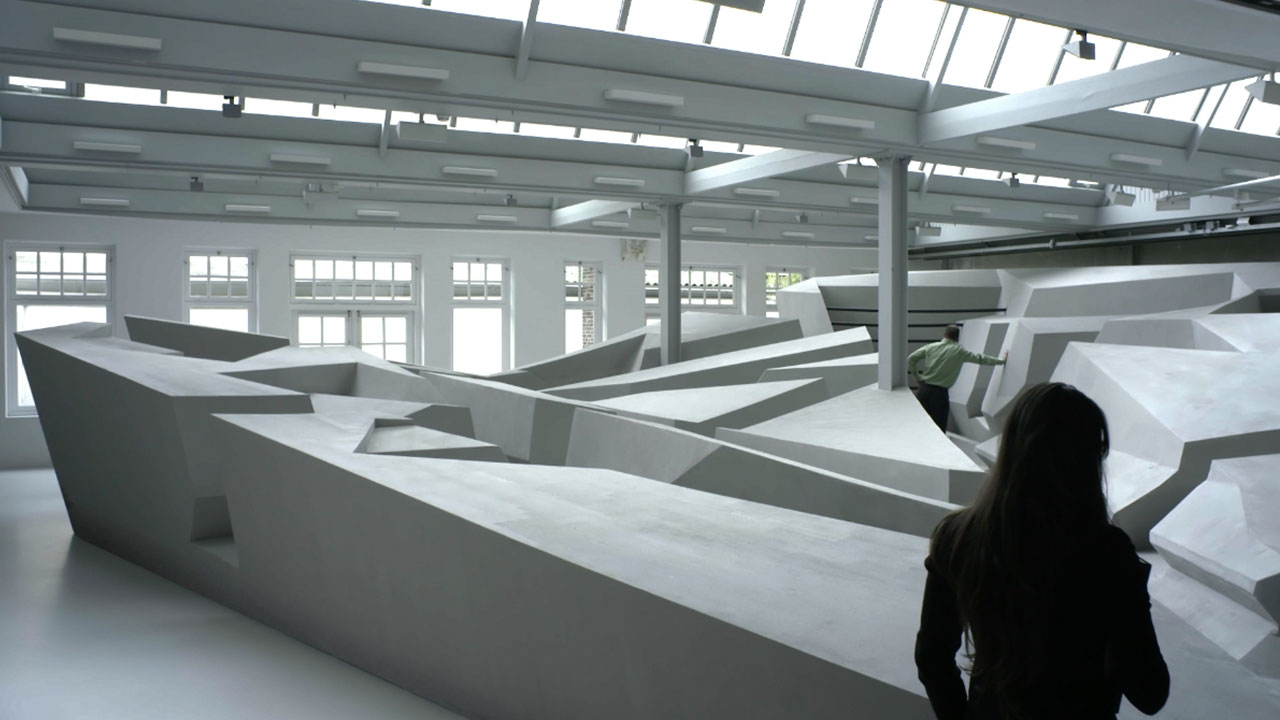 The End of Sitting
Barbara Visser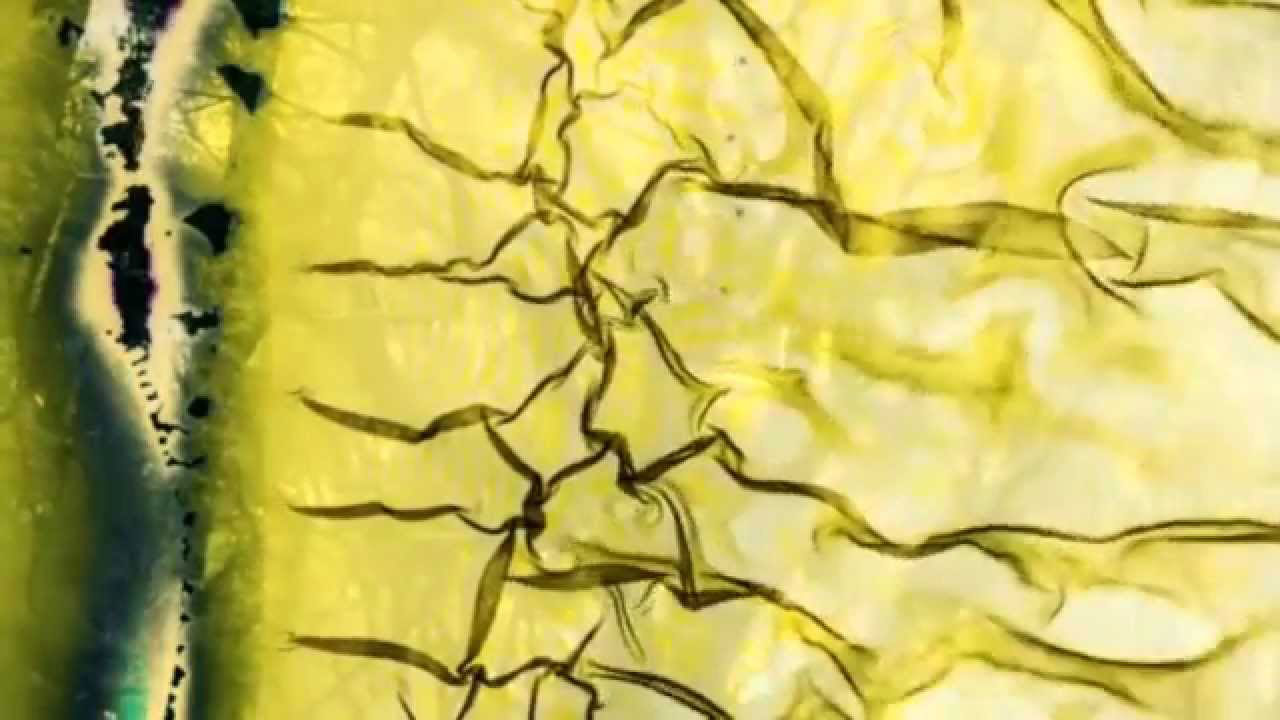 Deforest
Grayson Cooke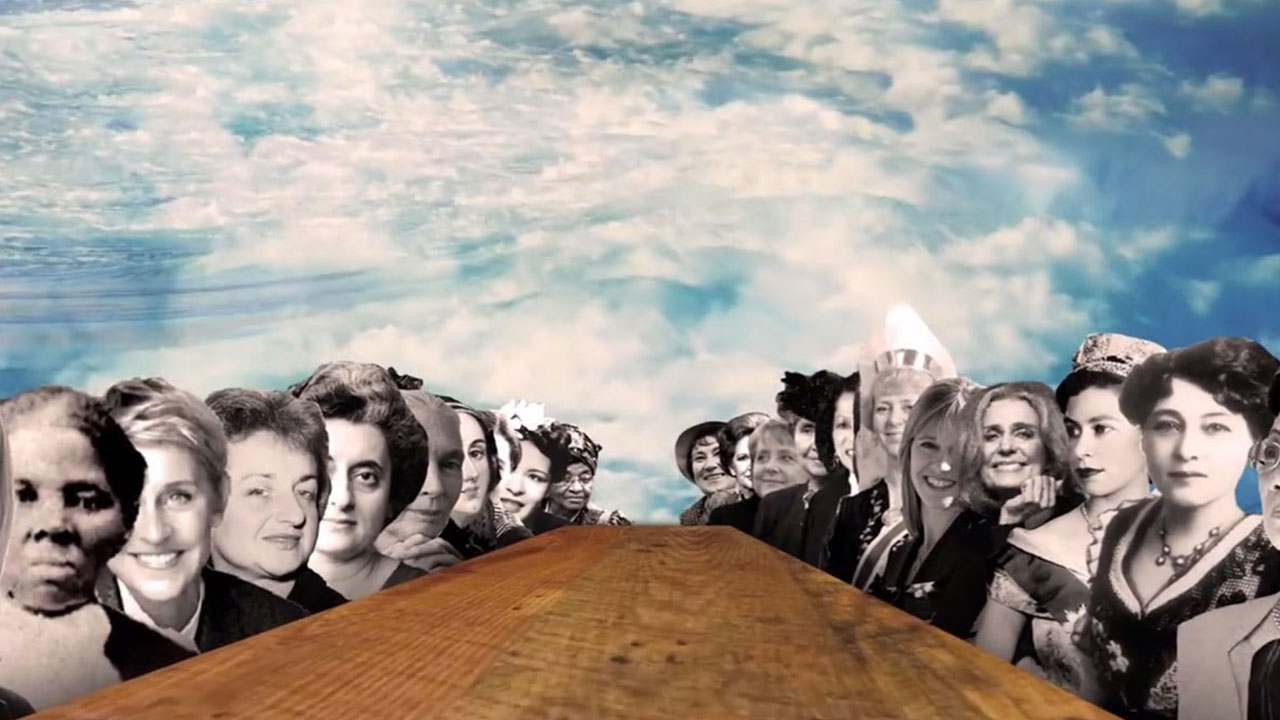 50/50: Rethinking the Past, Present & Future of Women + Power
Tiffany Shlain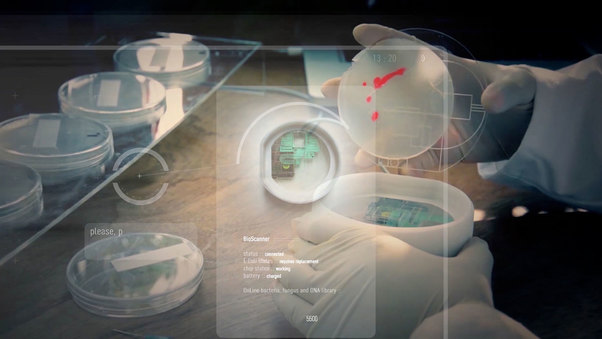 BioFlanneur
Aleks Cicha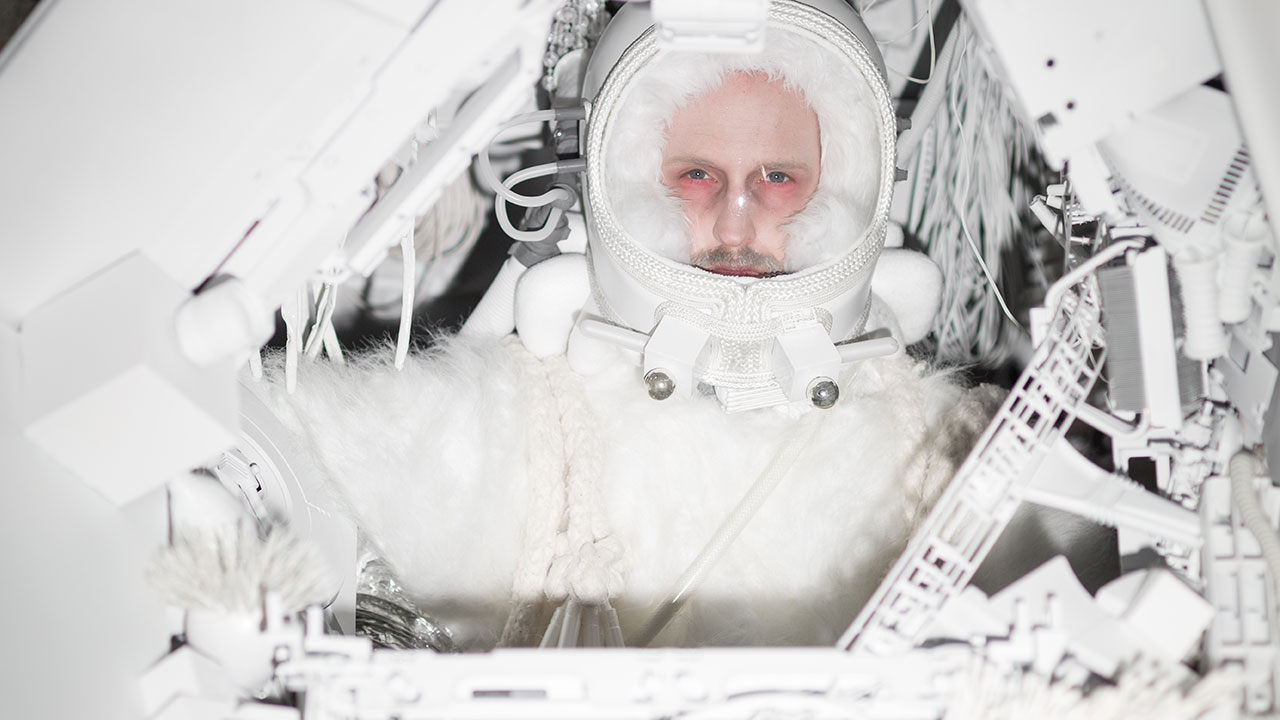 Voyage of the Galactic Space Dangler
Evan Mann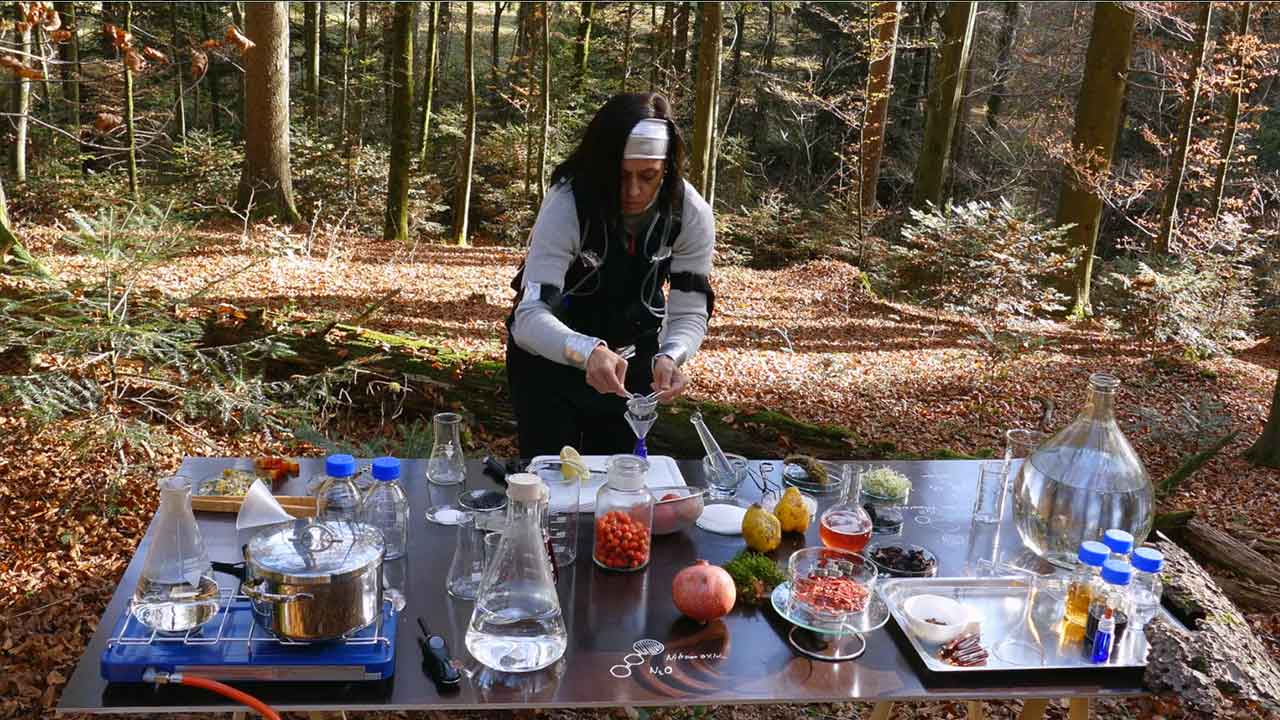 Twenty-One Percent
Ursula Biemann,Mo Diener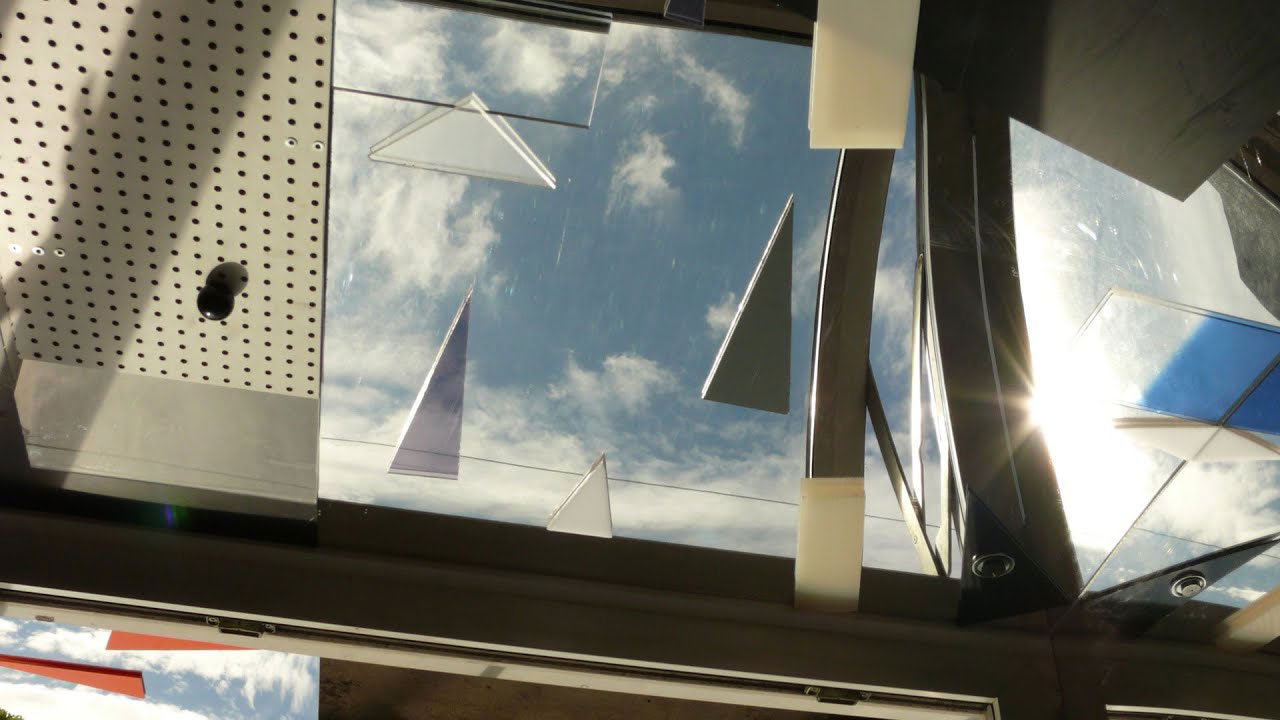 AANAATT
Max Hattler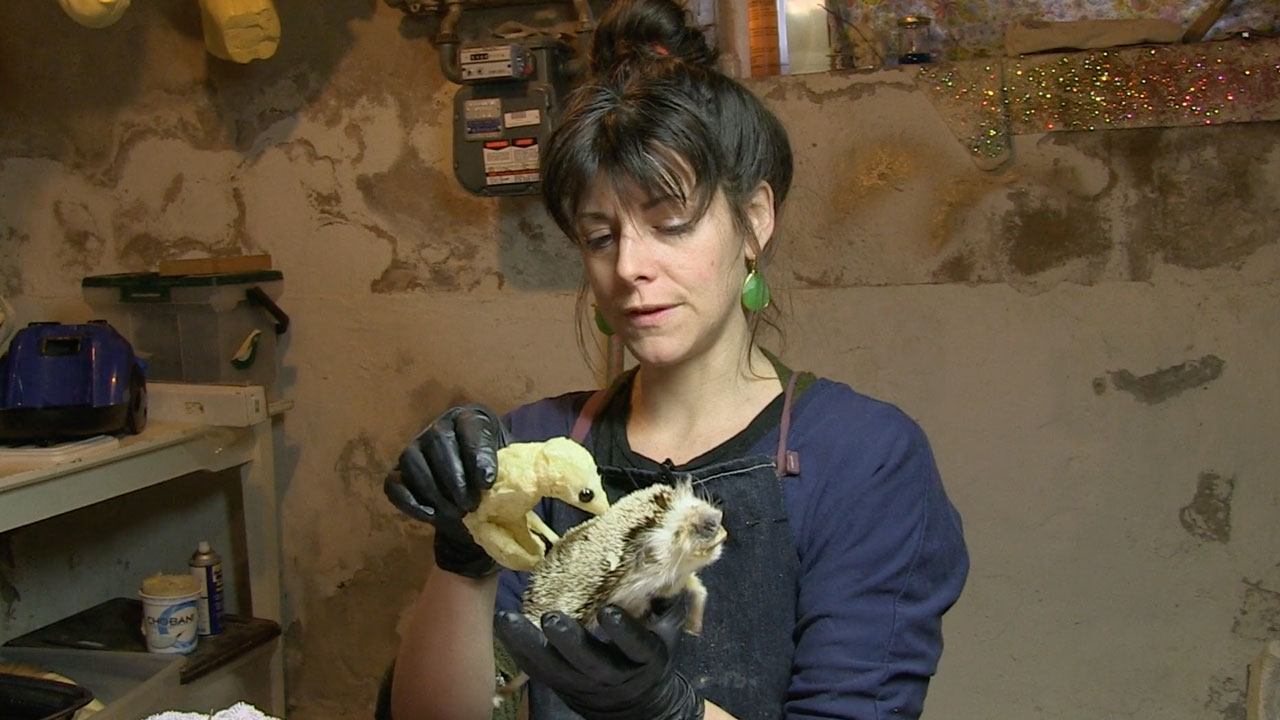 Death & Taxidermy
Mariel Carr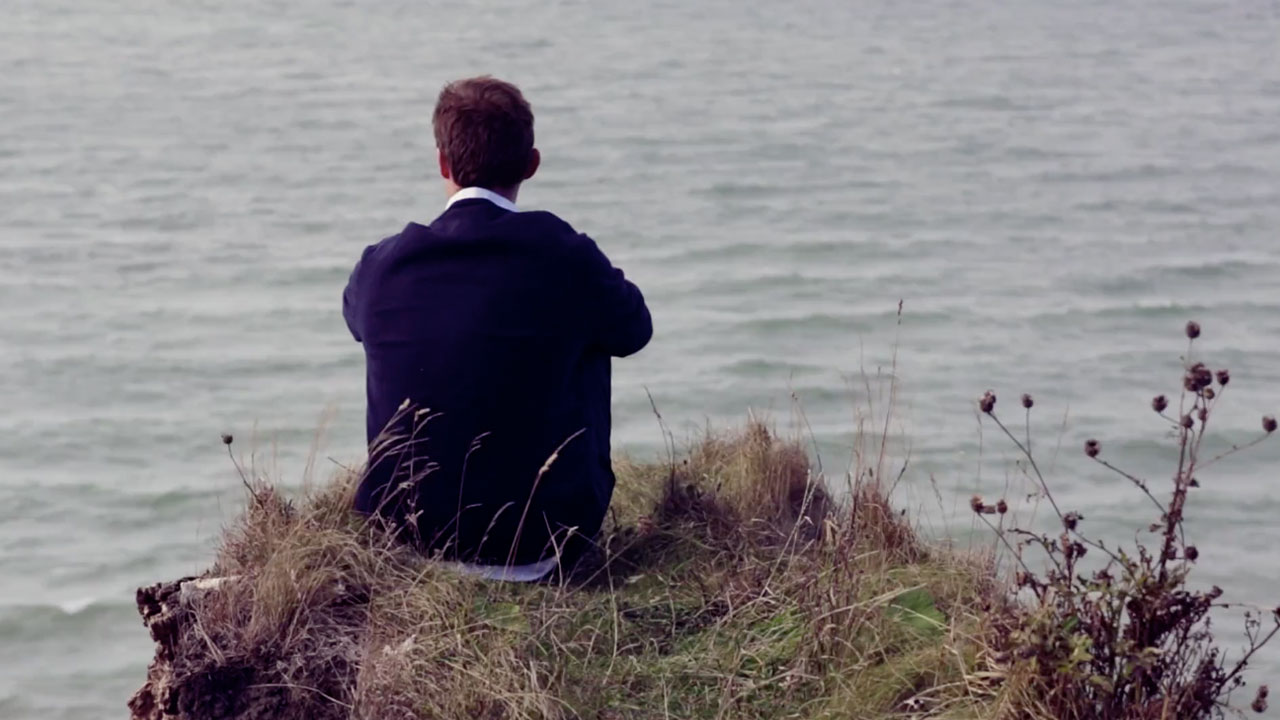 Collaboration: On the Edge of a New Paradigm?
Alfred Birkegaard,Katja Gry Birkegaard Carlsen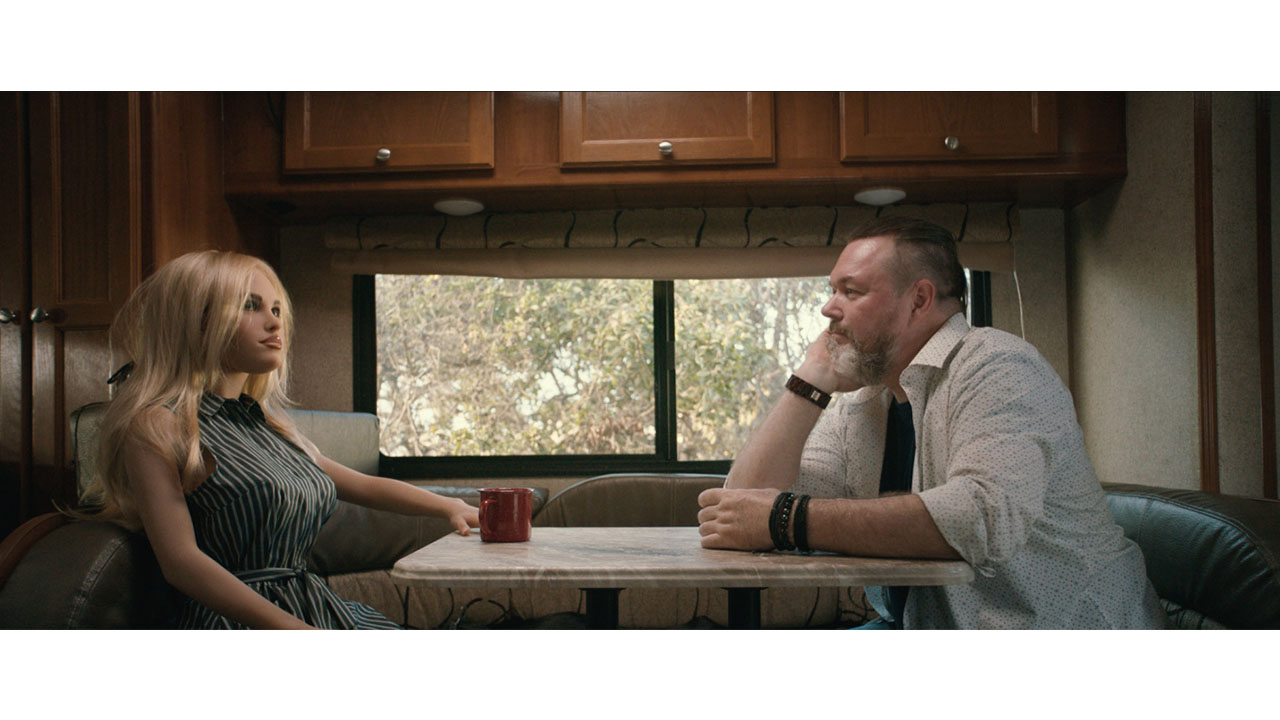 Hi, AI – Love Stories from the Future
Isa Willinger
The Stem Cell's Journey
Jeff Alu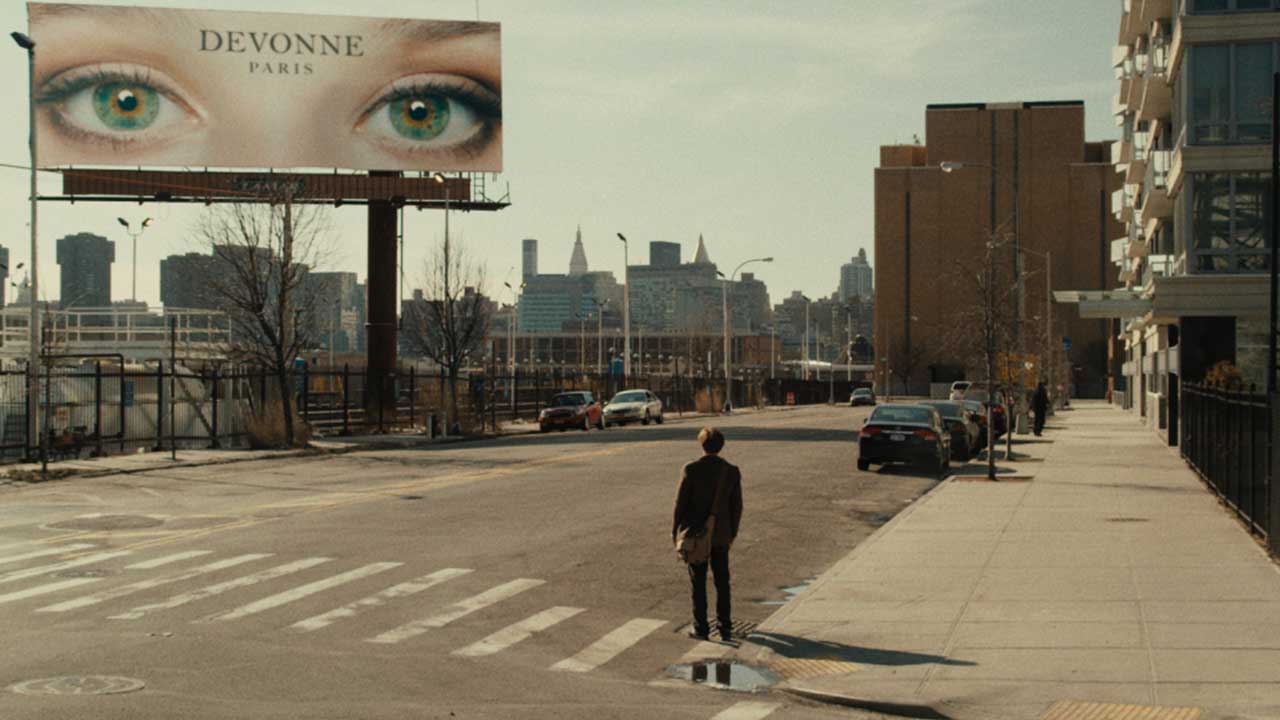 I Origins
Mike Cahill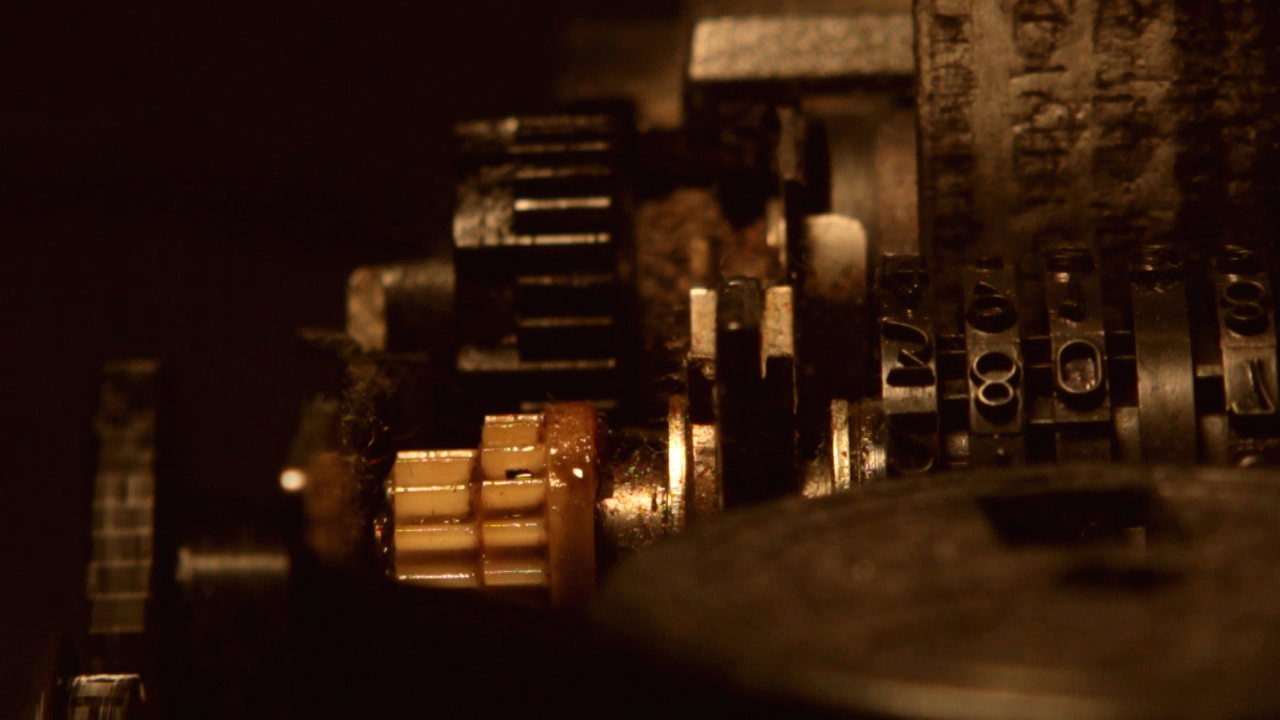 Machines
Jeremias Altmann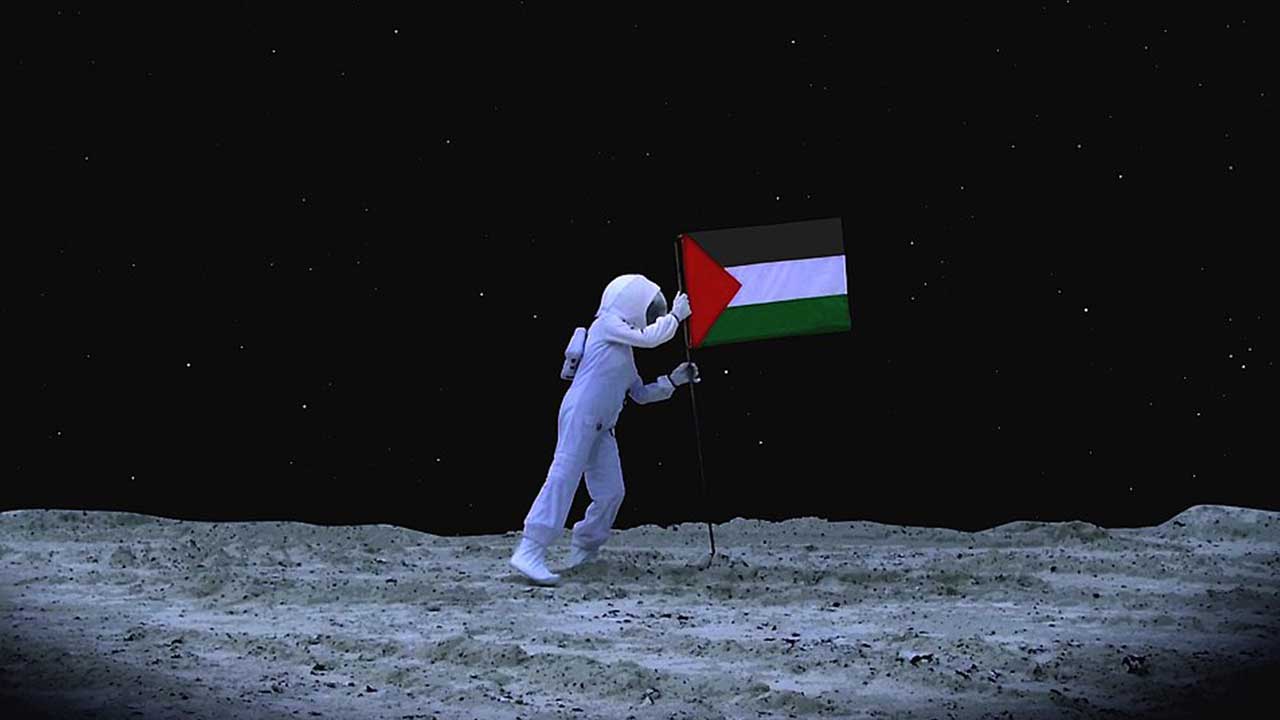 A Space Exodus
Larissa Sansour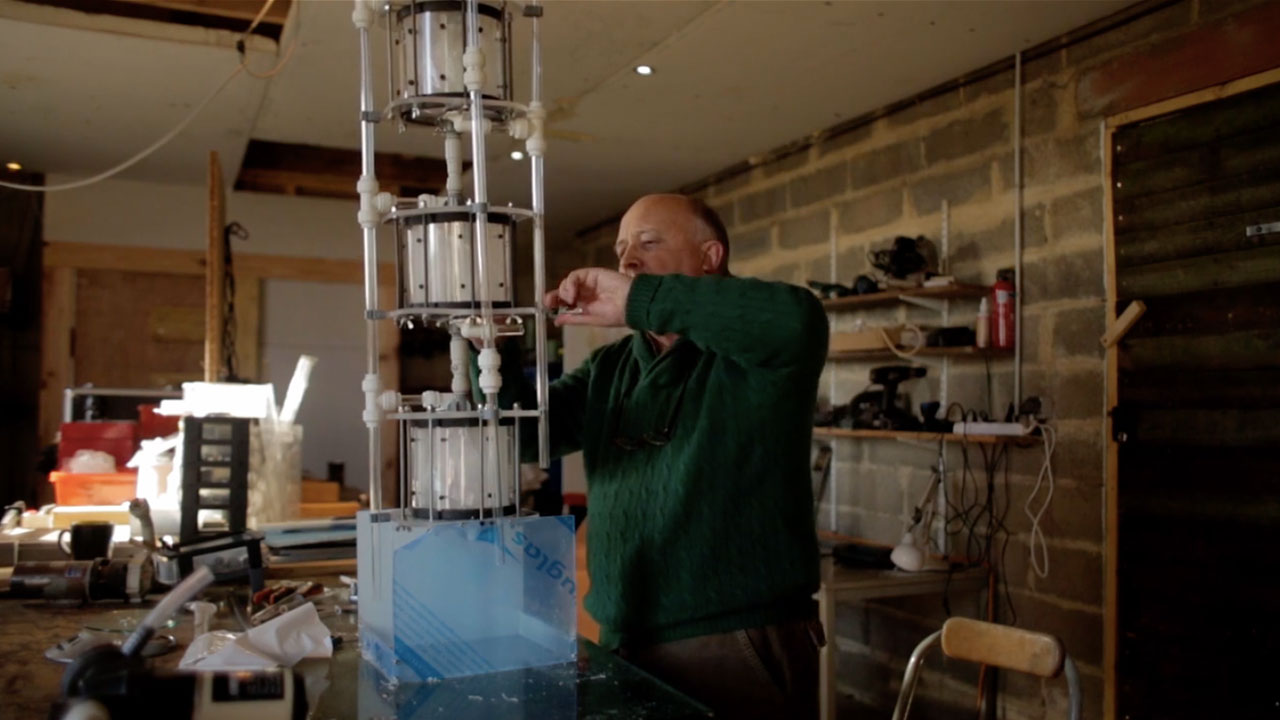 A Hydrocarbon Heaven
Chintan Gohil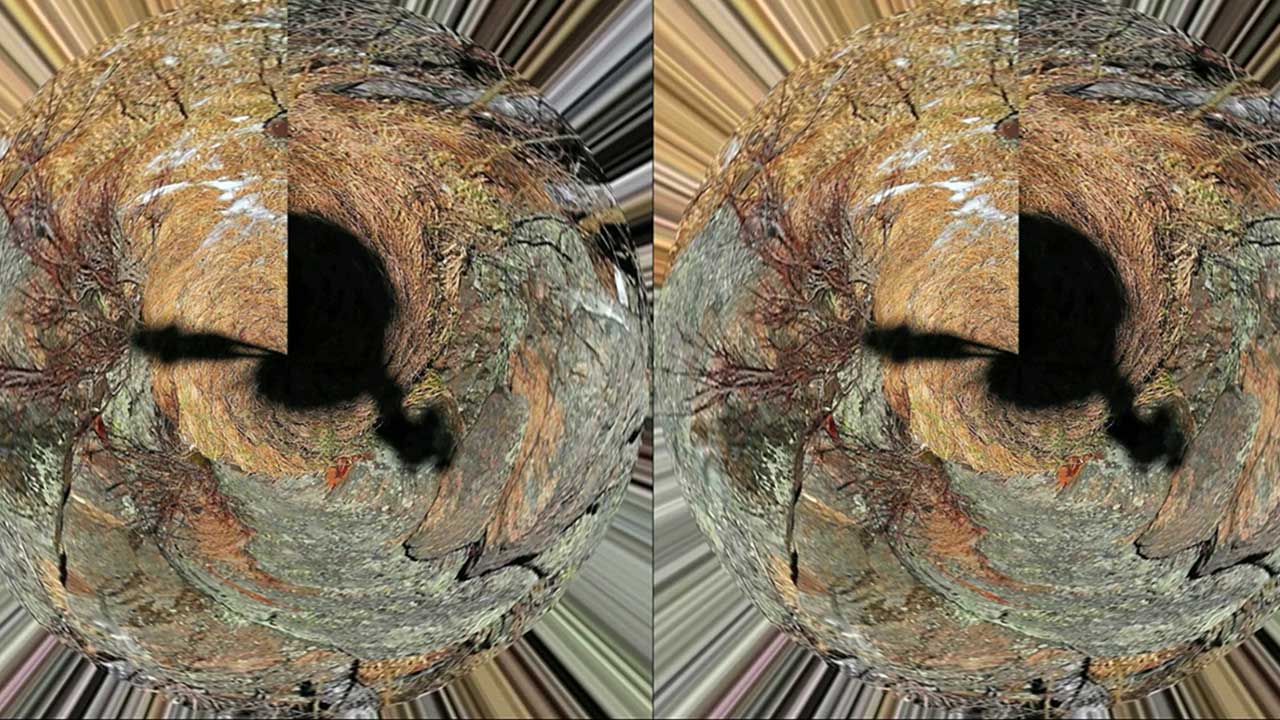 Soon It Would Be Too Hot
Jeanne Liotta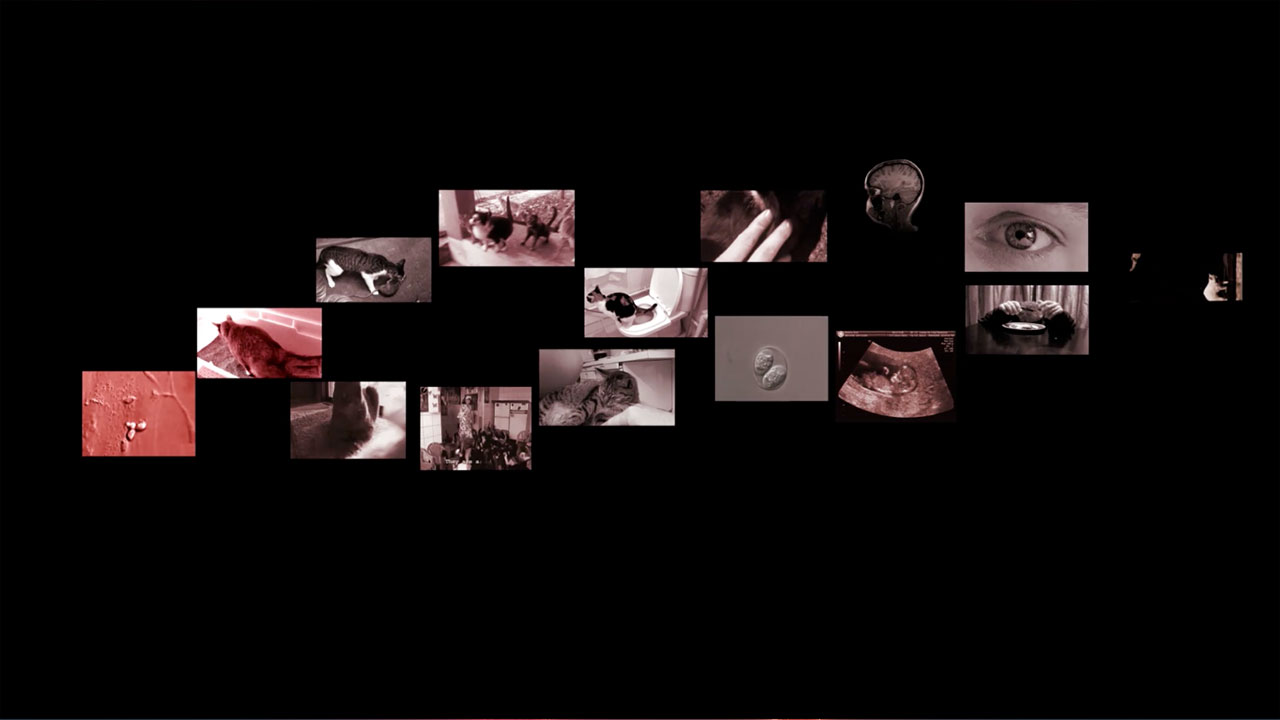 Life Cycle of Toxoplasma Gondii
Rachel Mayeri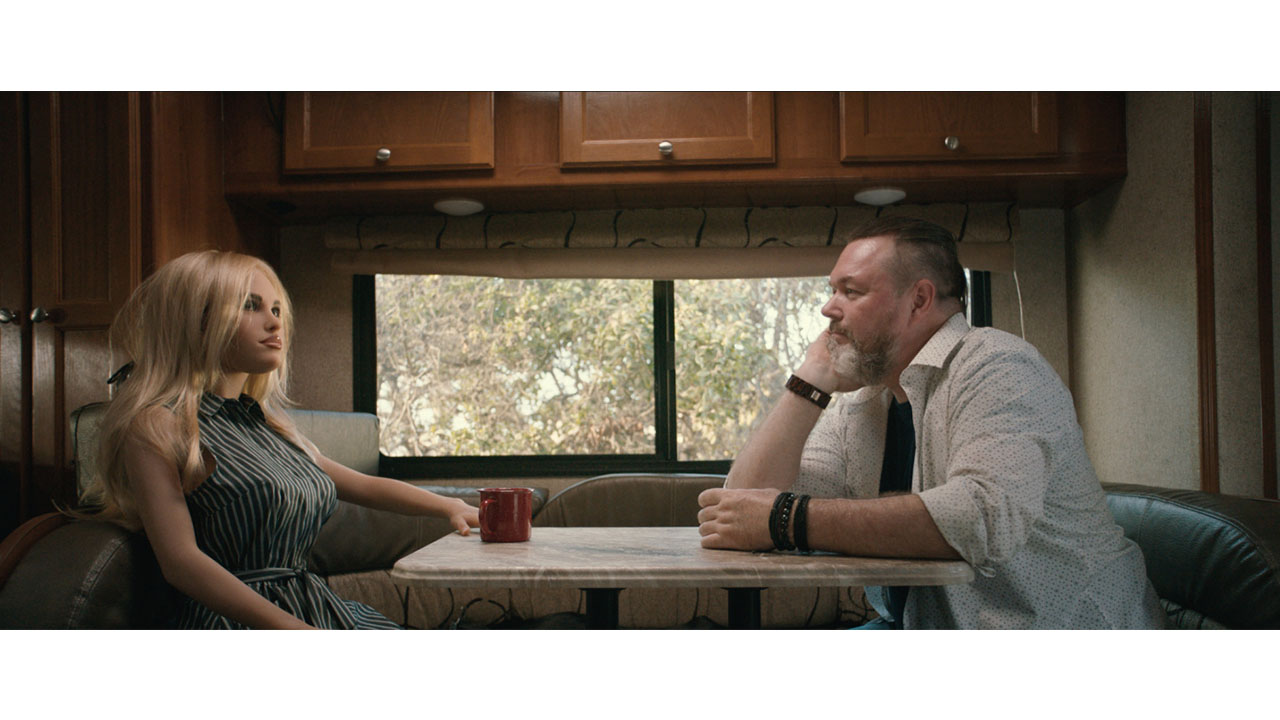 Hi, AI – Love Stories from the Future
Isa Willinger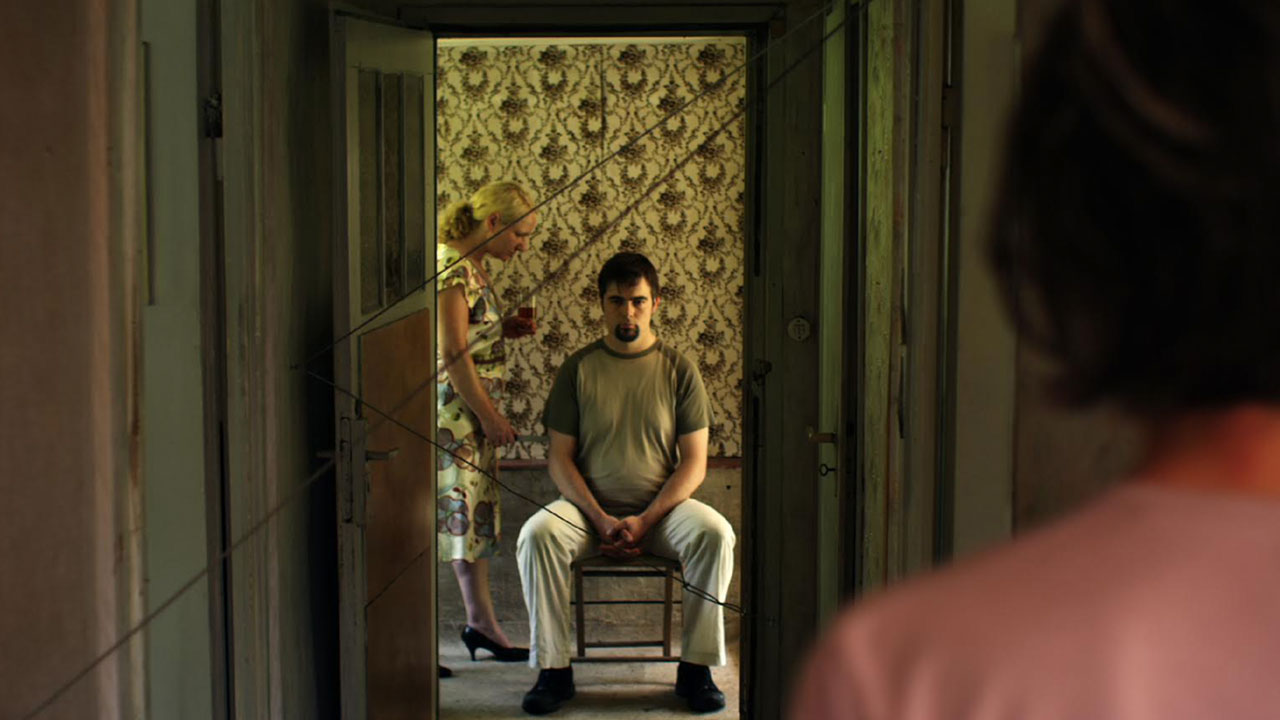 Weather House
Frauke Havemann,Eric Schefter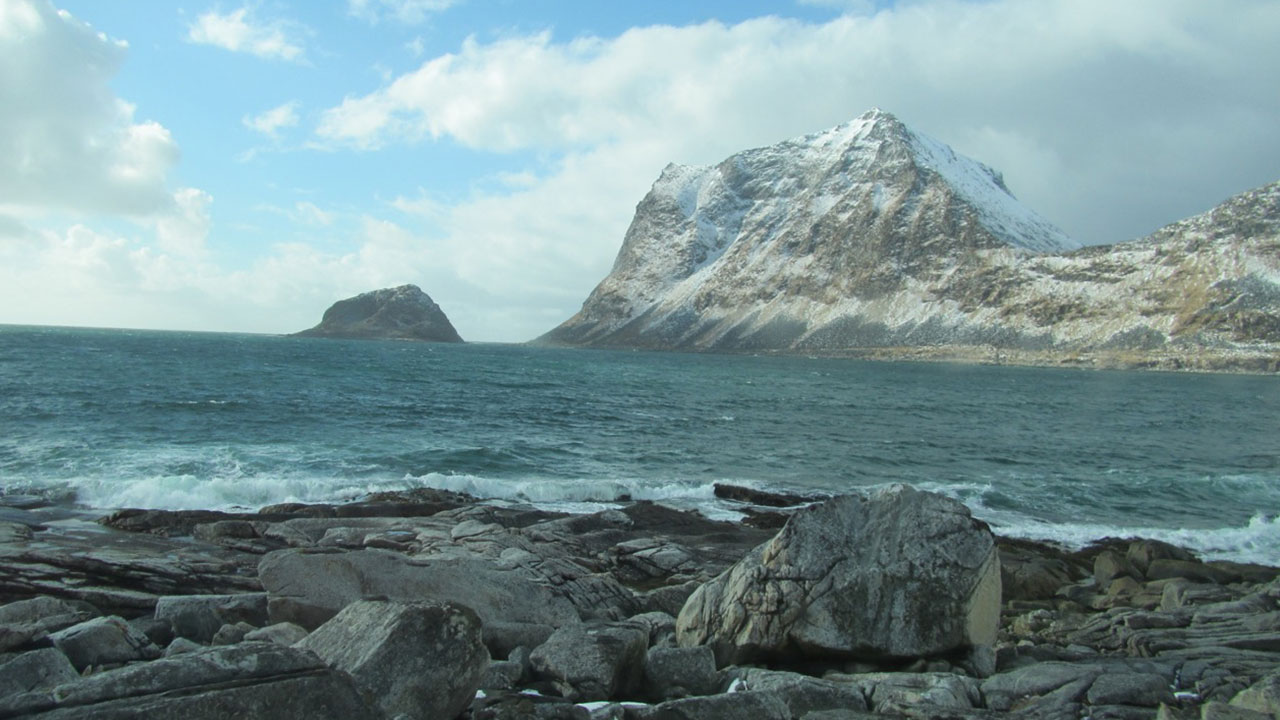 Acoustic Ocean
Ursula Biemann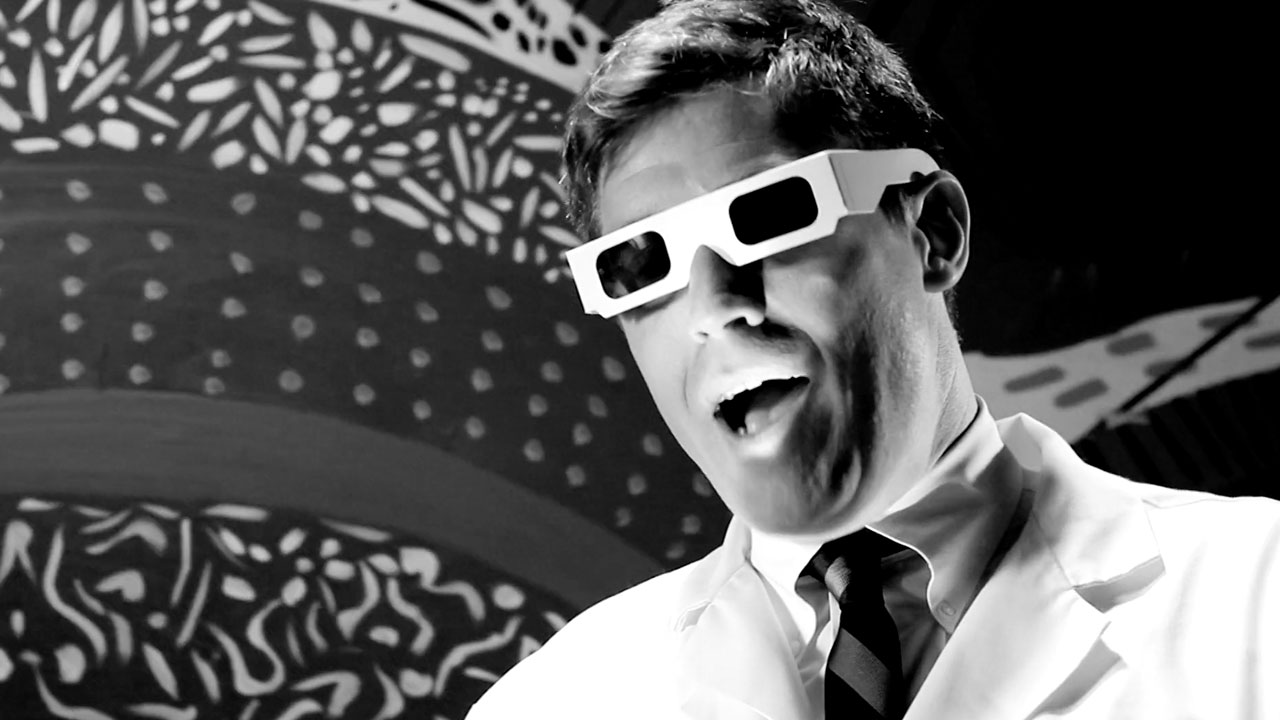 Life and Freaky Times of Uncle Luke
Jillian Mayer,Lucas Leyva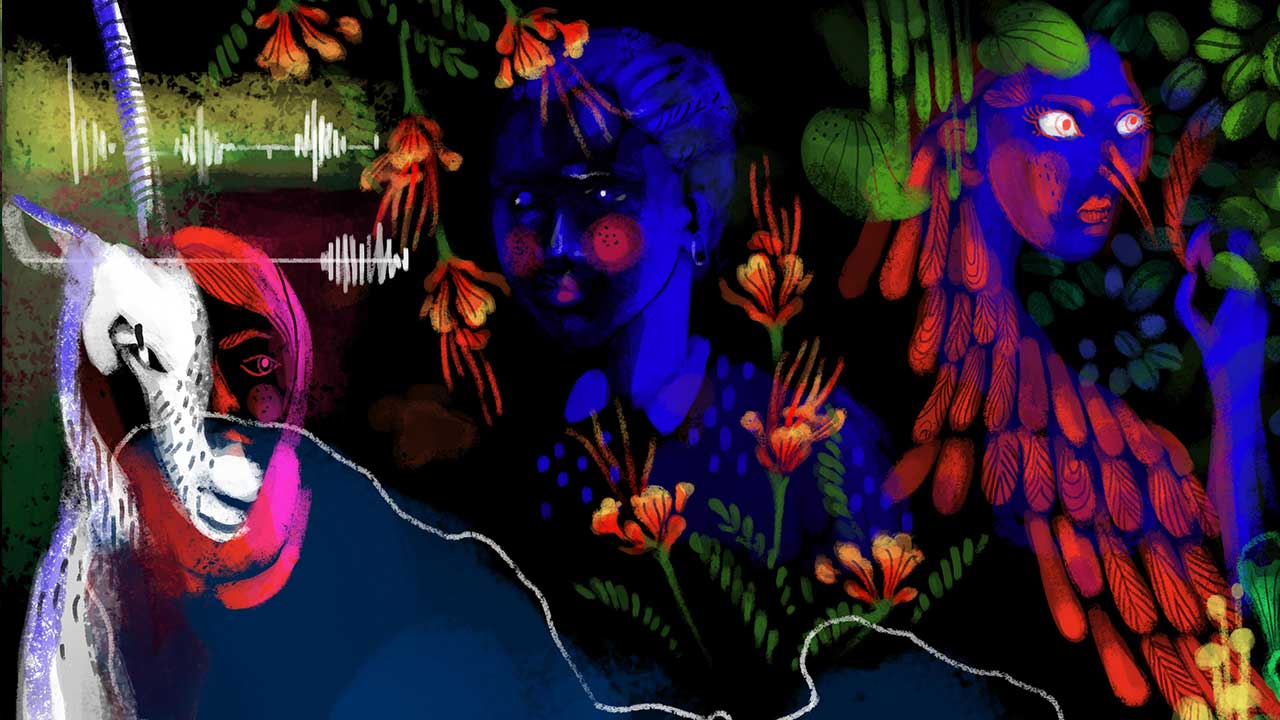 Mosaic
Miryam Charles,Josephine Decker,Alexis Gambis,Barry J Gibb,Ian Harnarine,Noah Hutton,Demelza Kooij,Jeannette Louie,Rachel Mayeri,Sally Warring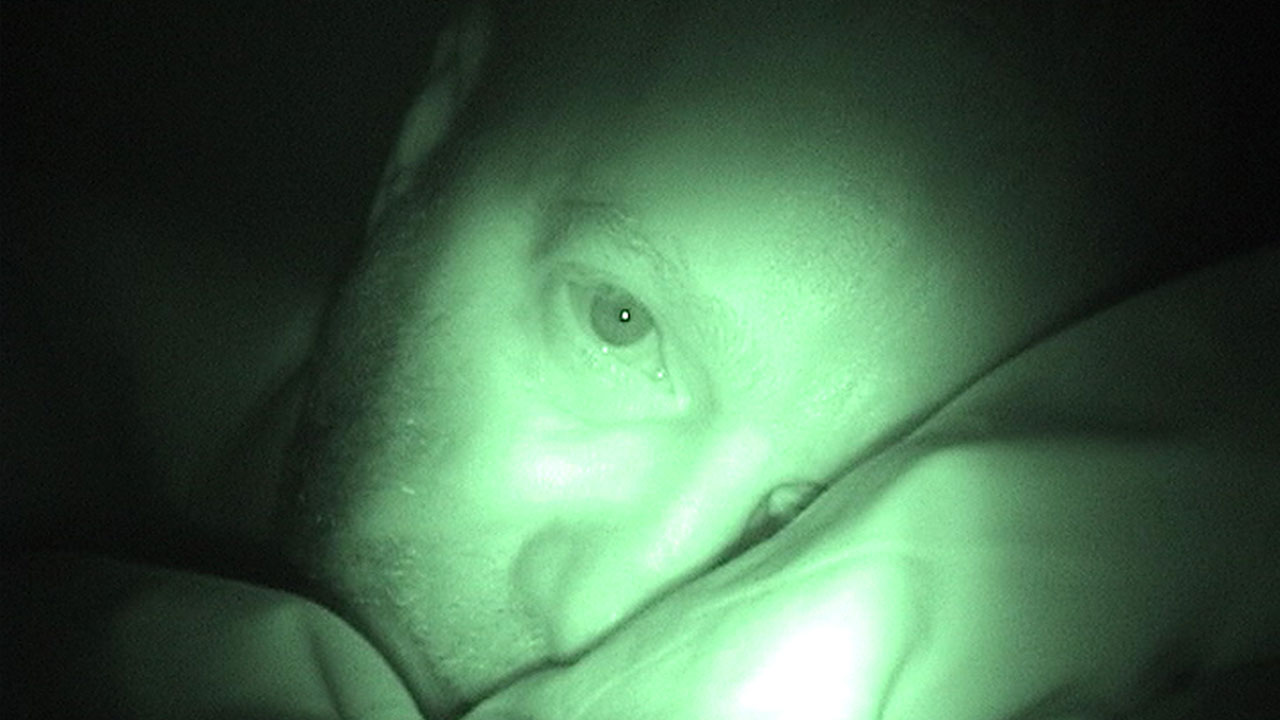 Wide Awake
Alan Berliner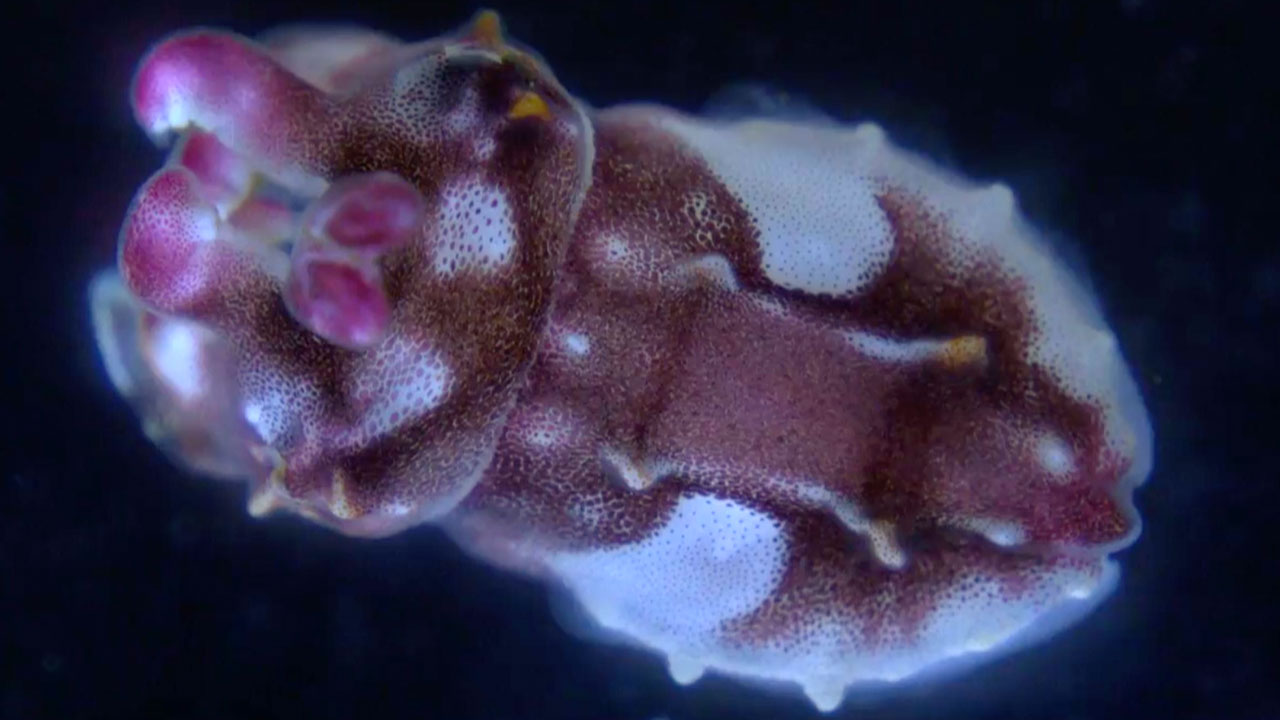 Baby flamboyant cuttlefish color change
Calcium Imaging in Stem cell-derived Neurons
A Drop of Acetone on a Blue Morpho Butterfly Wing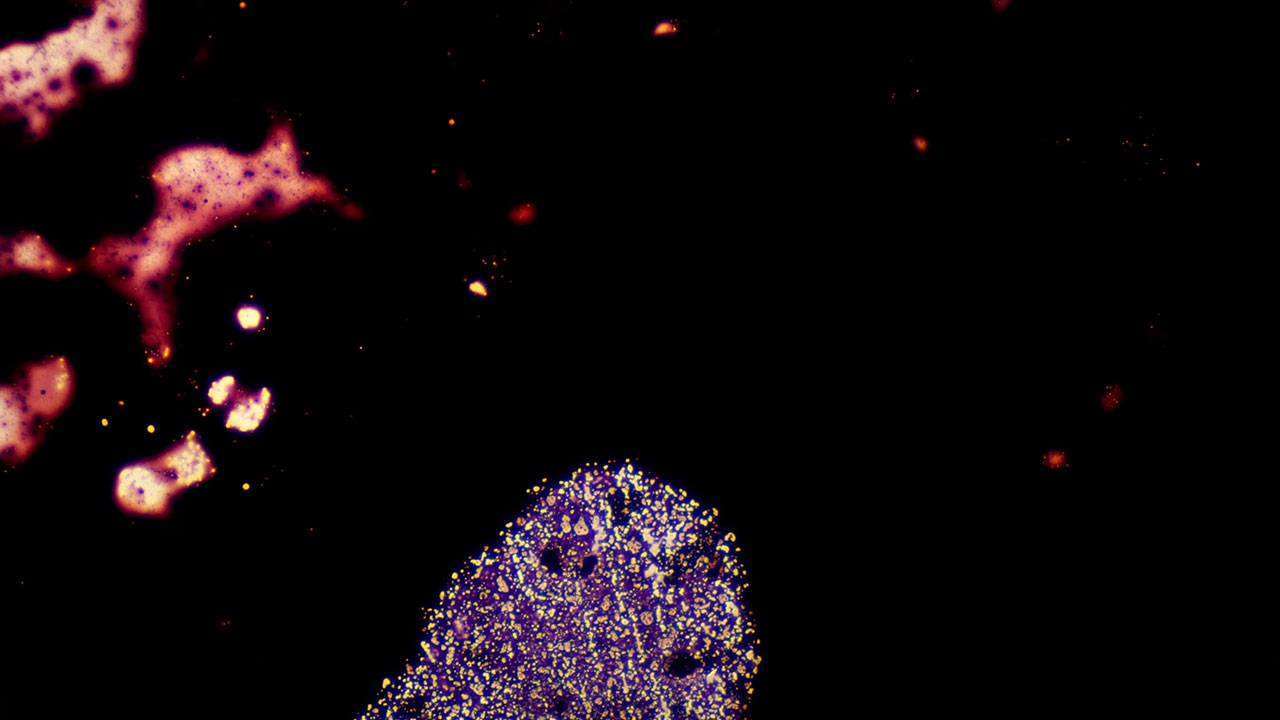 Supravital stains reacting under a microscope at 40x
Synthesizing an Alkaloid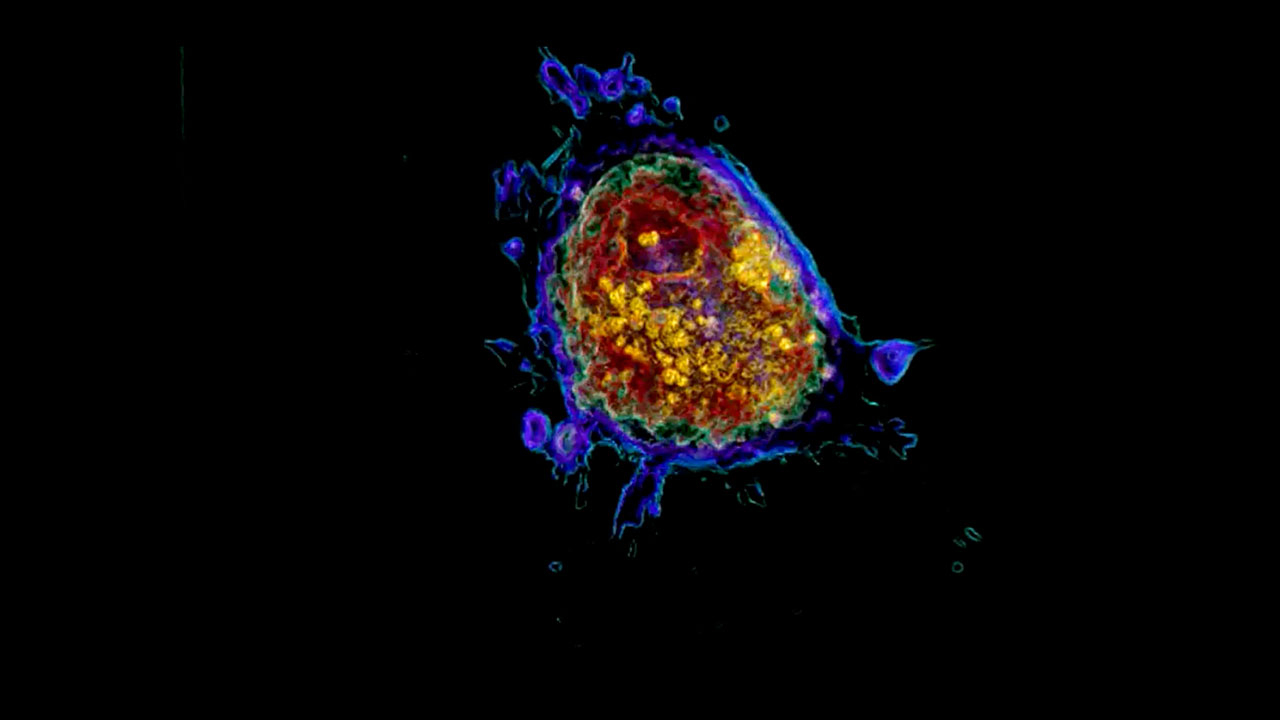 Apoptosis (Programmed Cell Death) - Live and in 3D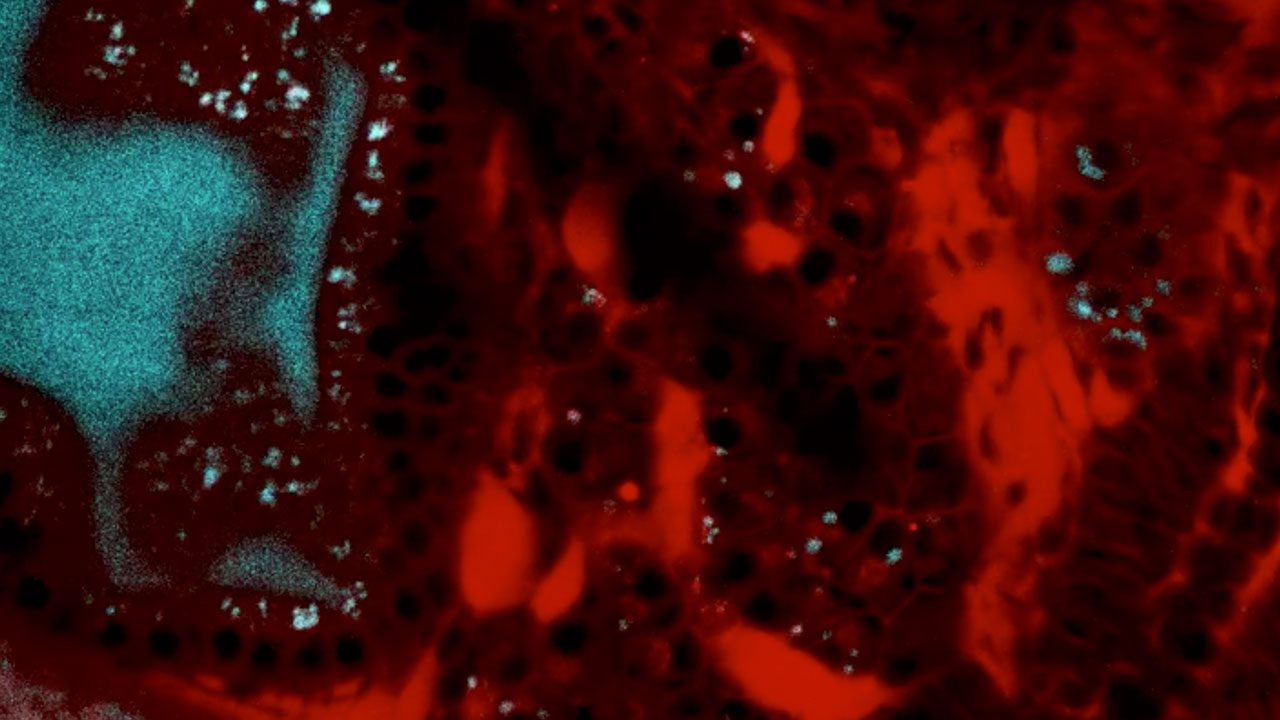 A Fluorescently-Stained Liver in a Developing Zebrafish
Attuning to Changing Planetary Conditions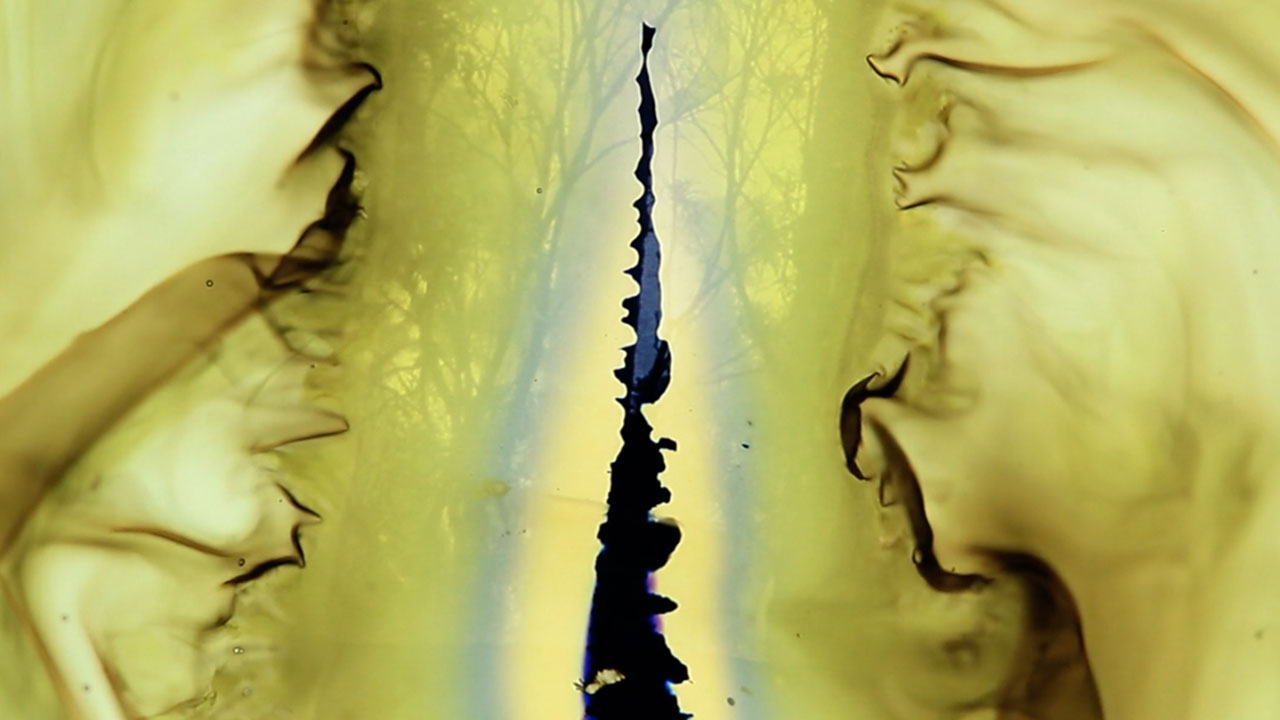 A New Wave of Climate Change Cinematography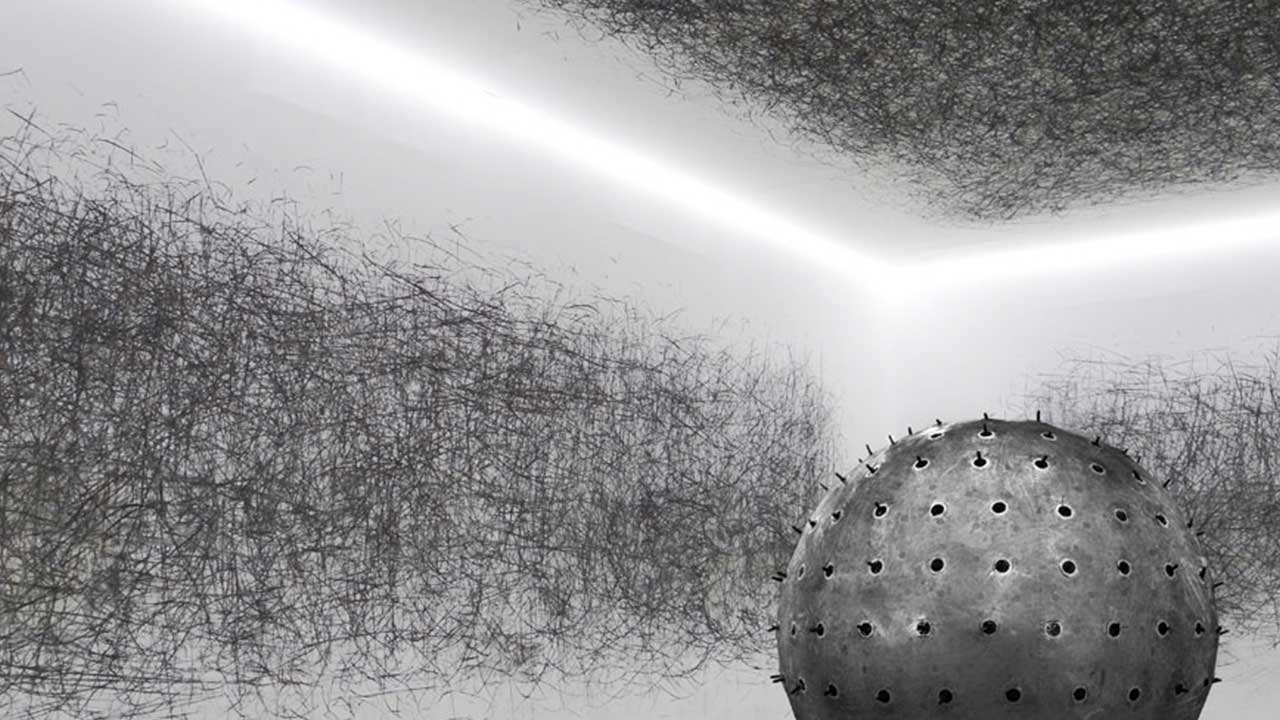 Intimacy and Catastrophe: How film frames climate change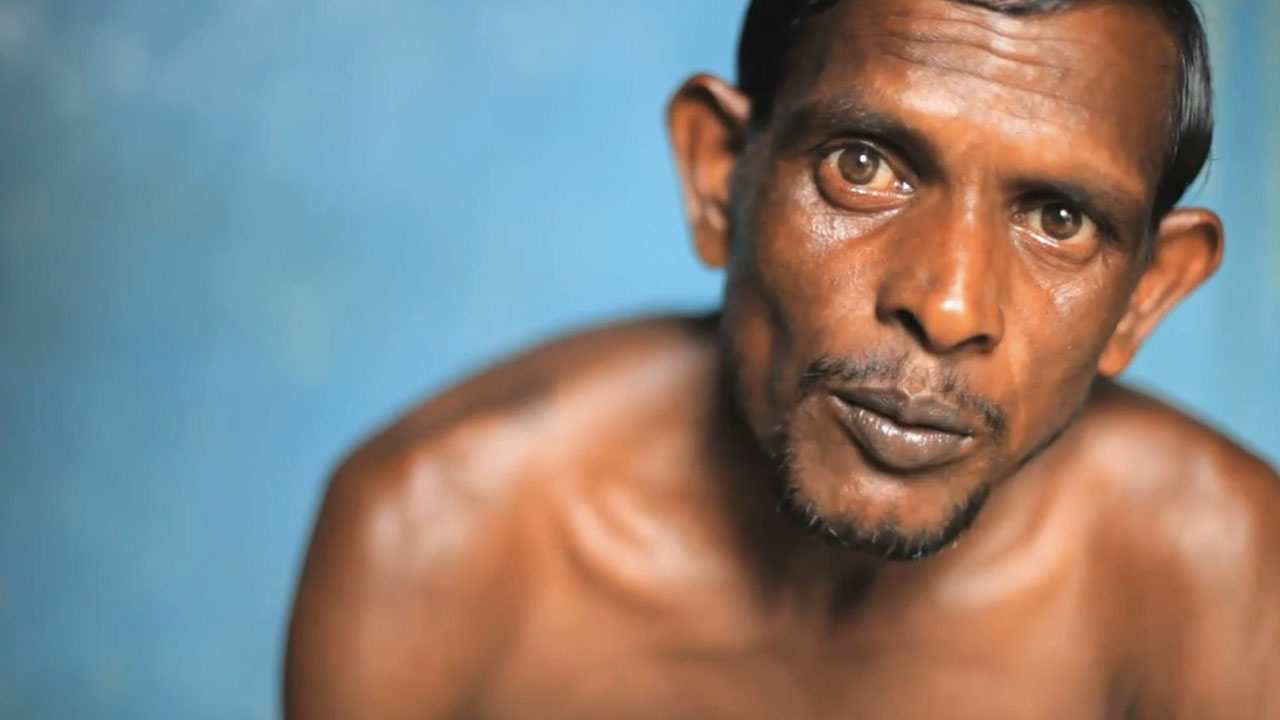 Fracking, Hurricanes, Rising Seas, Leadership, and Climate Change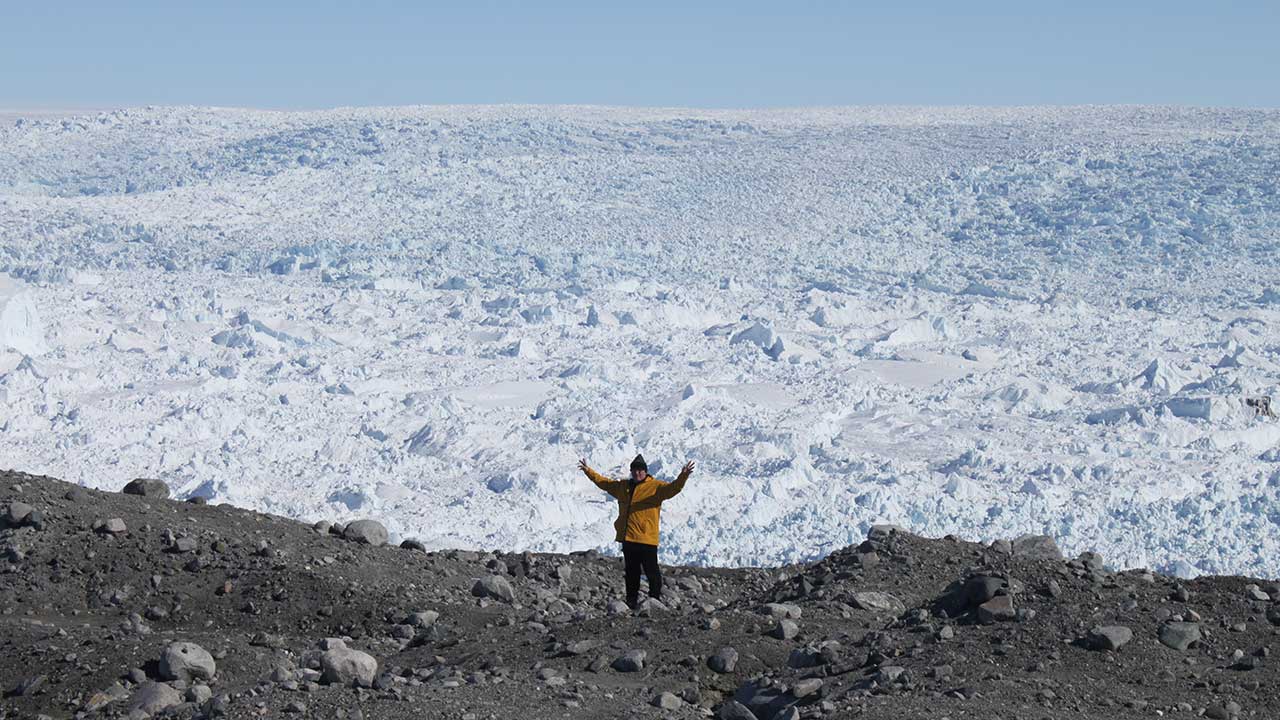 Visualizing the Real-World Effects of Climate Change on Glacier Streams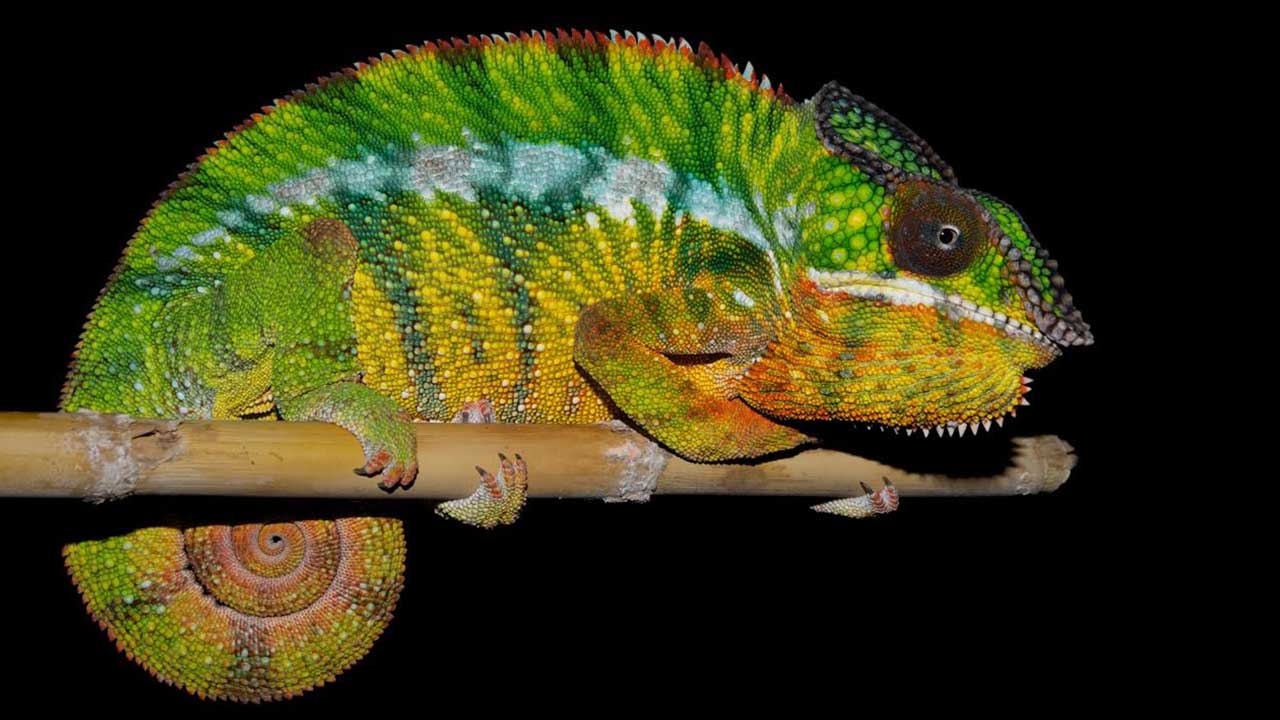 Recording a Chameleon Changing its Color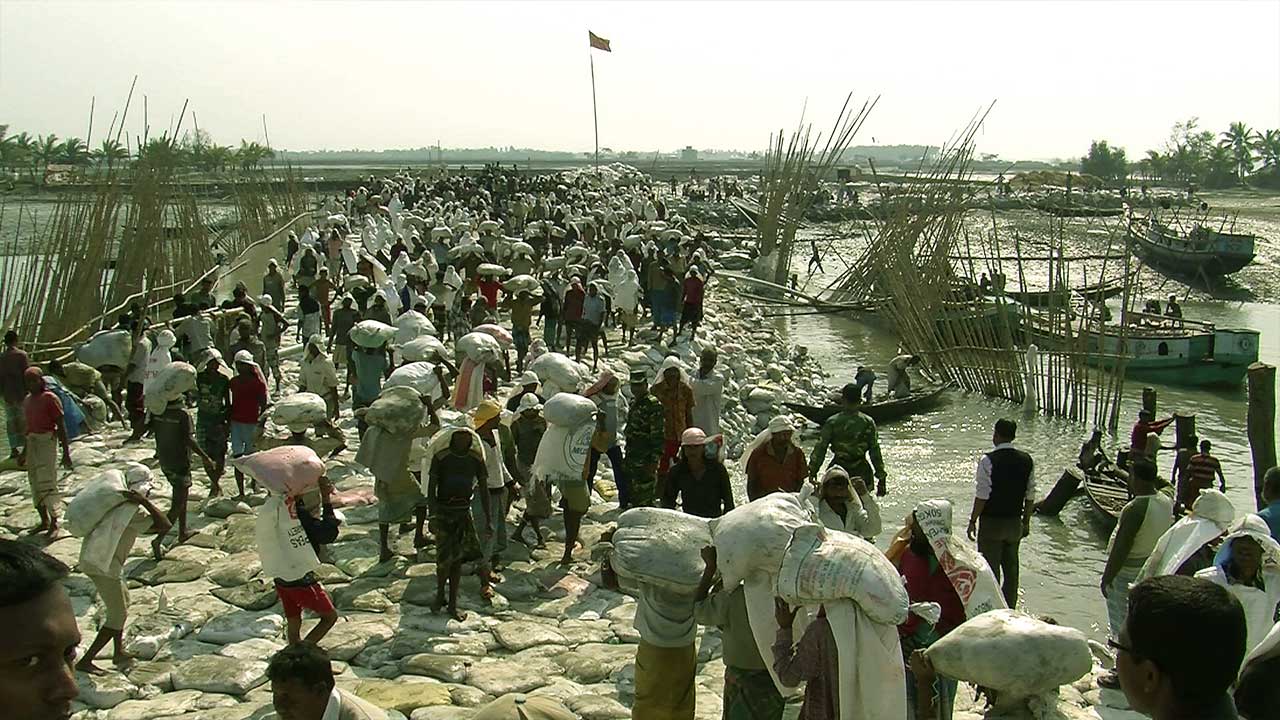 Retreating Earth, Environmental Refugees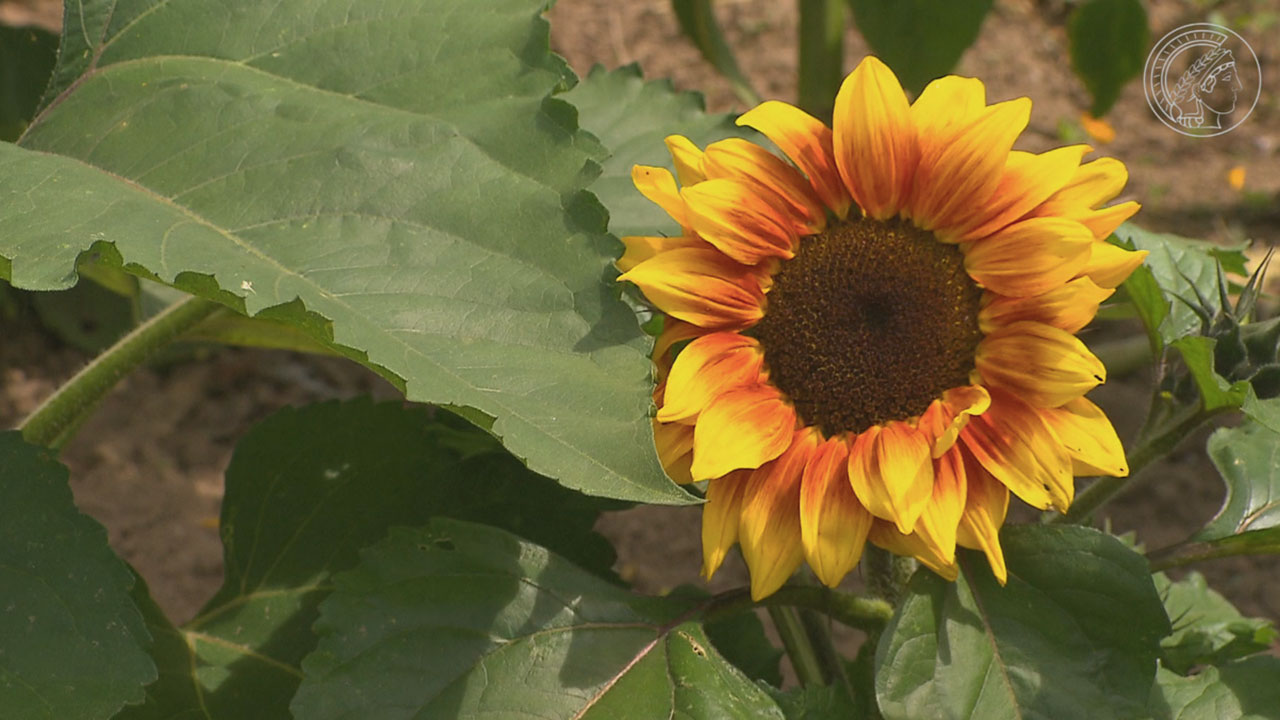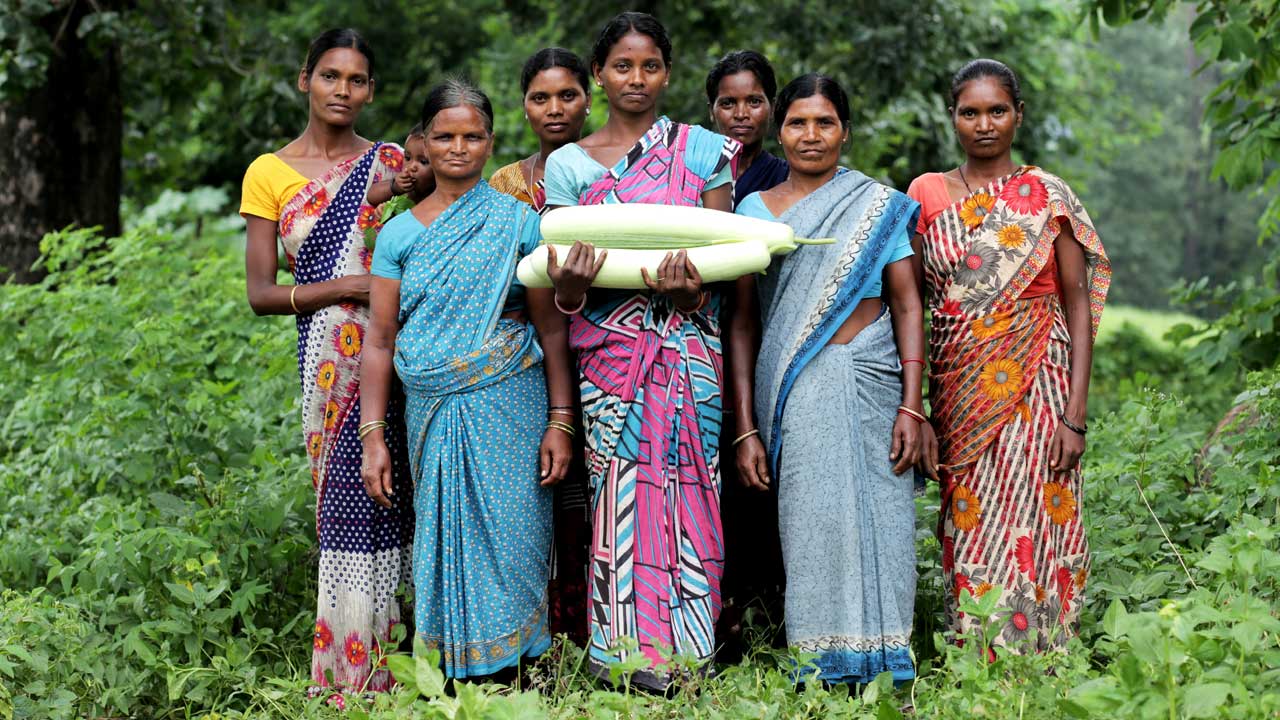 The Source Project: 8 shorts about empowerment and sustainability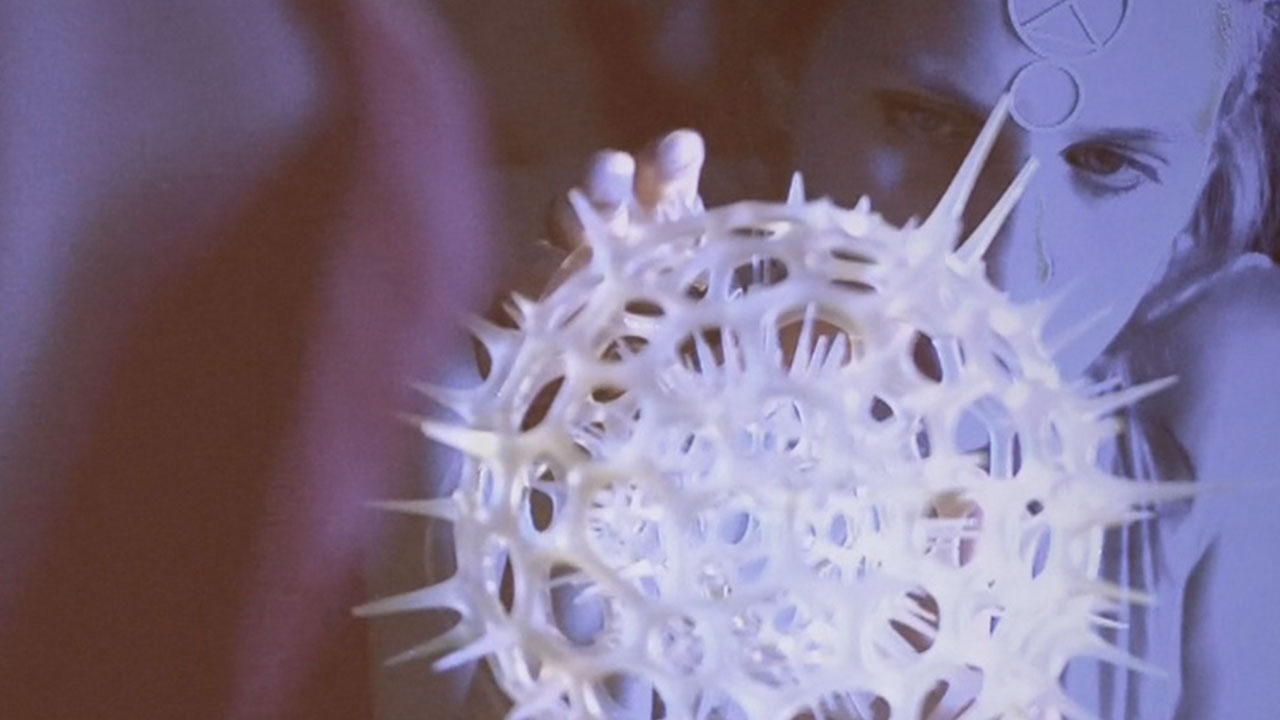 Microscopic Melodramas, A Surrealistic look at Our Oceans in Peril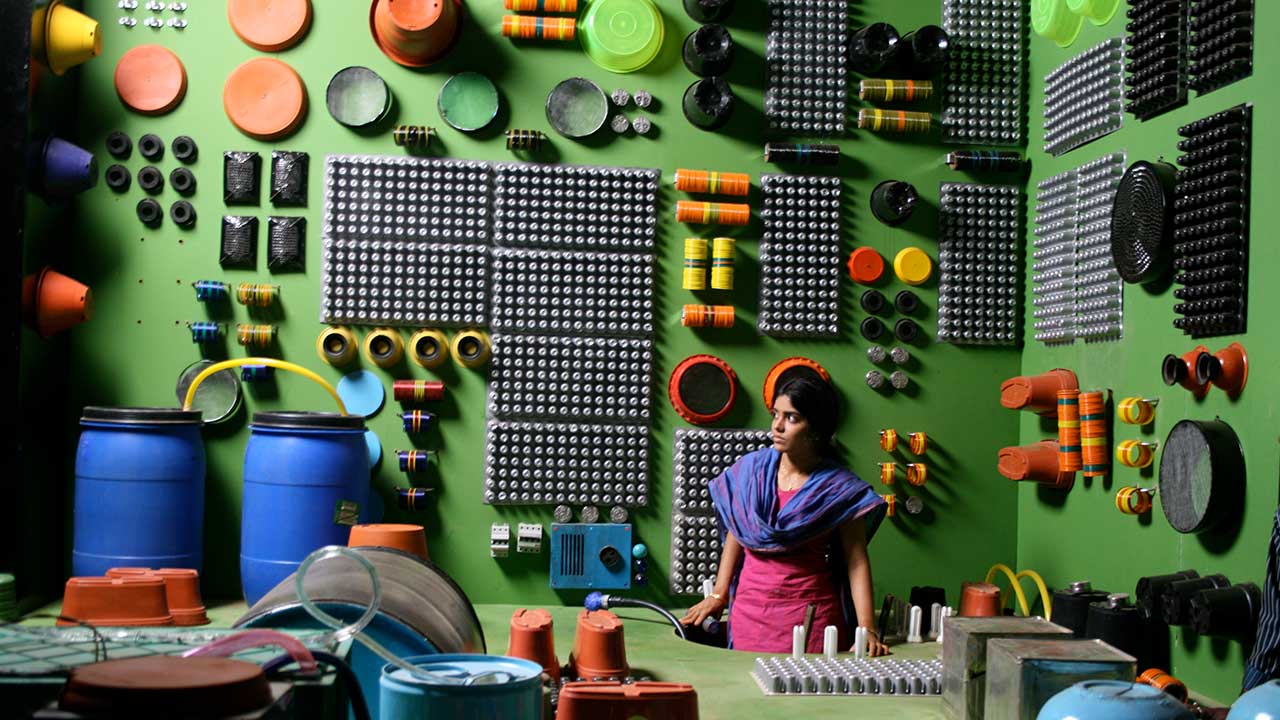 6 Scientific Journeys Through Present and Future India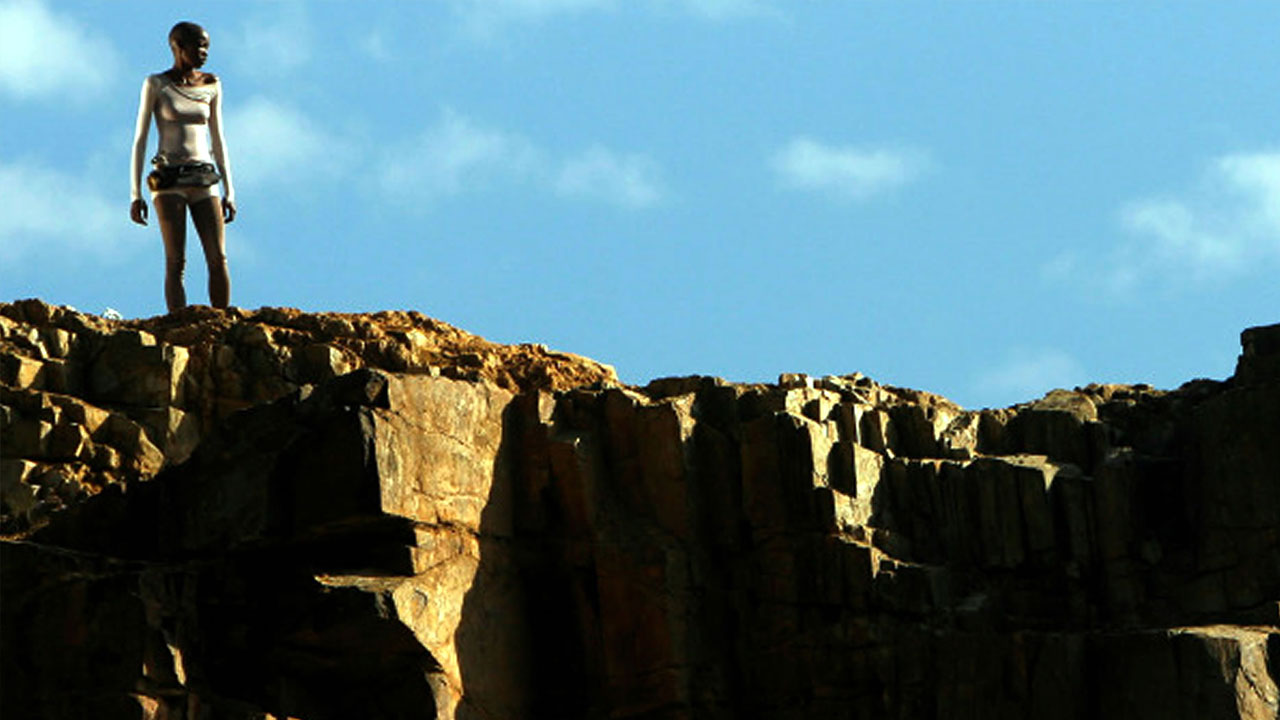 Imagining the Future in the Global South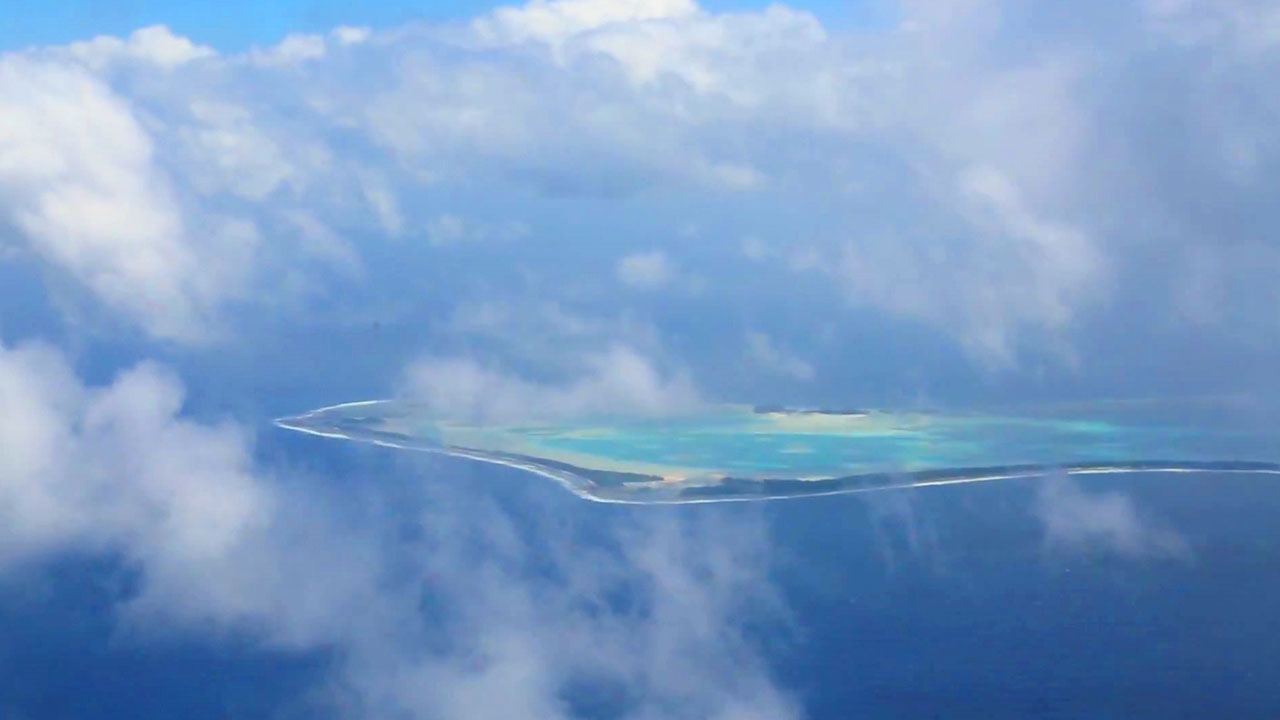 Cyber Nations: An Interview with the director of .TV
Landscapes & Language of the Anthropocene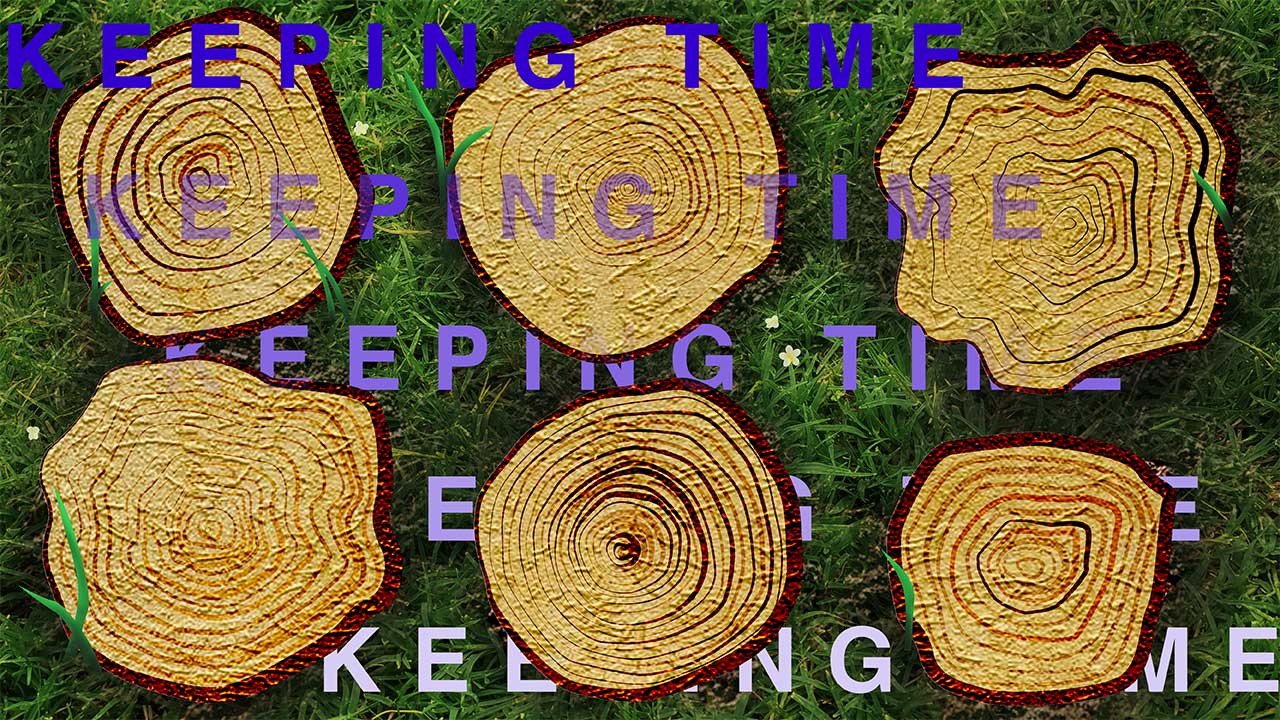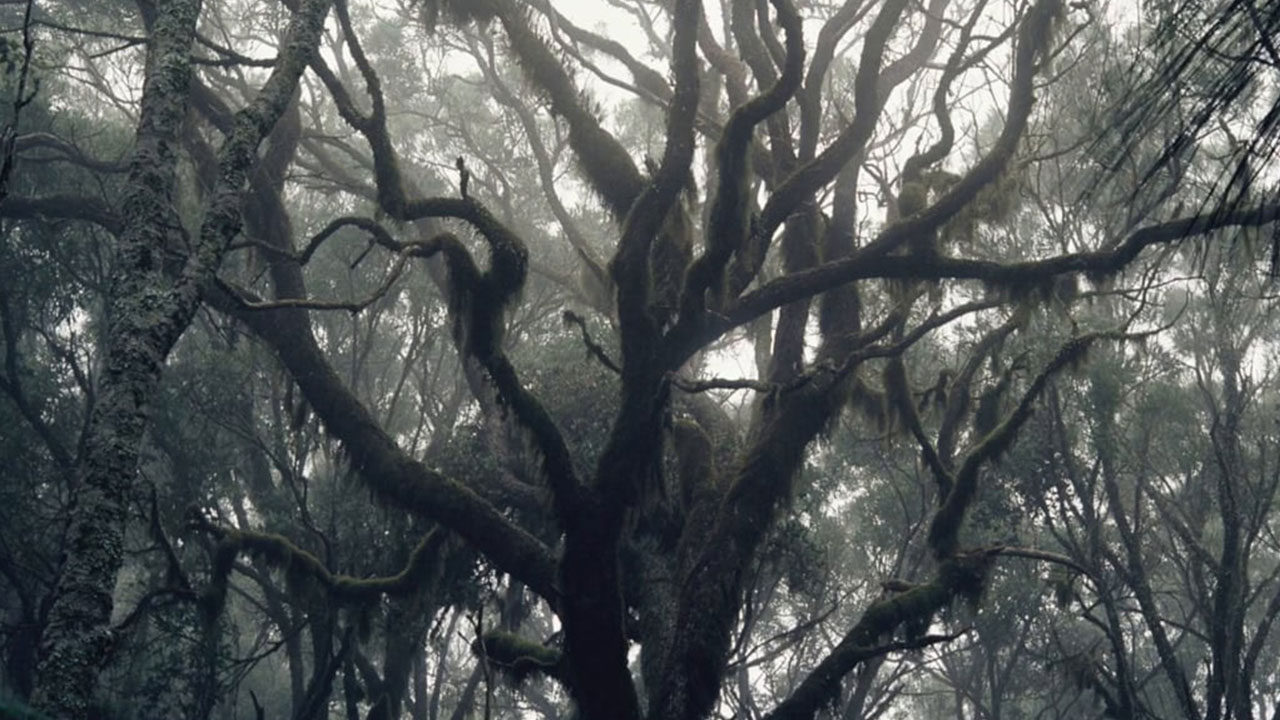 We and the Earth breathe together
Can we capture the sublime? On fireflies, shrinking habitats, and the possibilities of film and video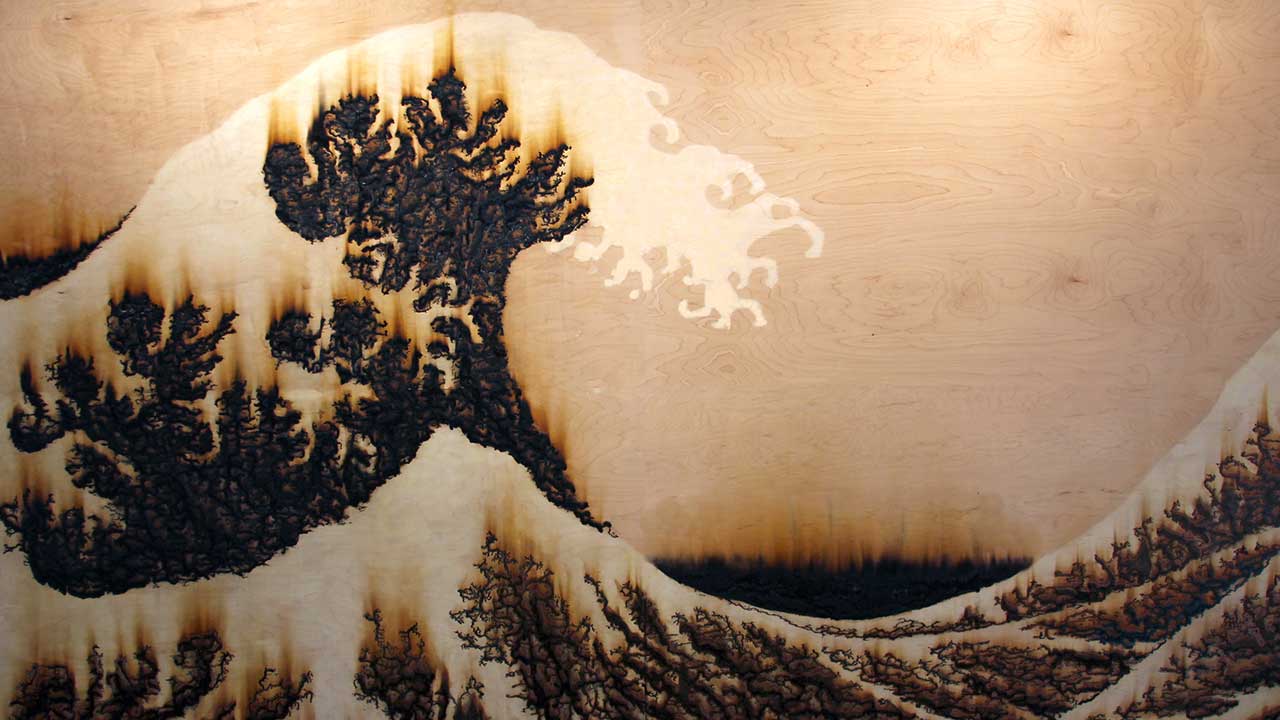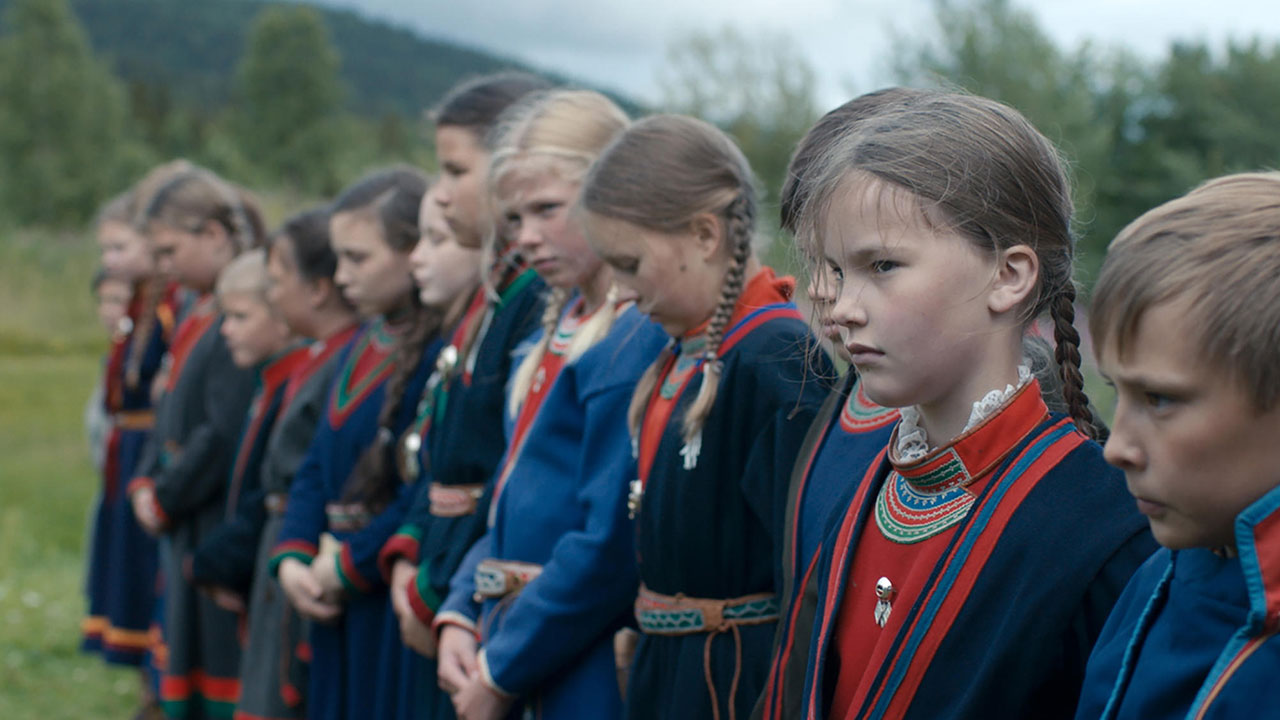 A thousand hoofs – Greed and the Environment
The City: How I Dream It & How I Feel It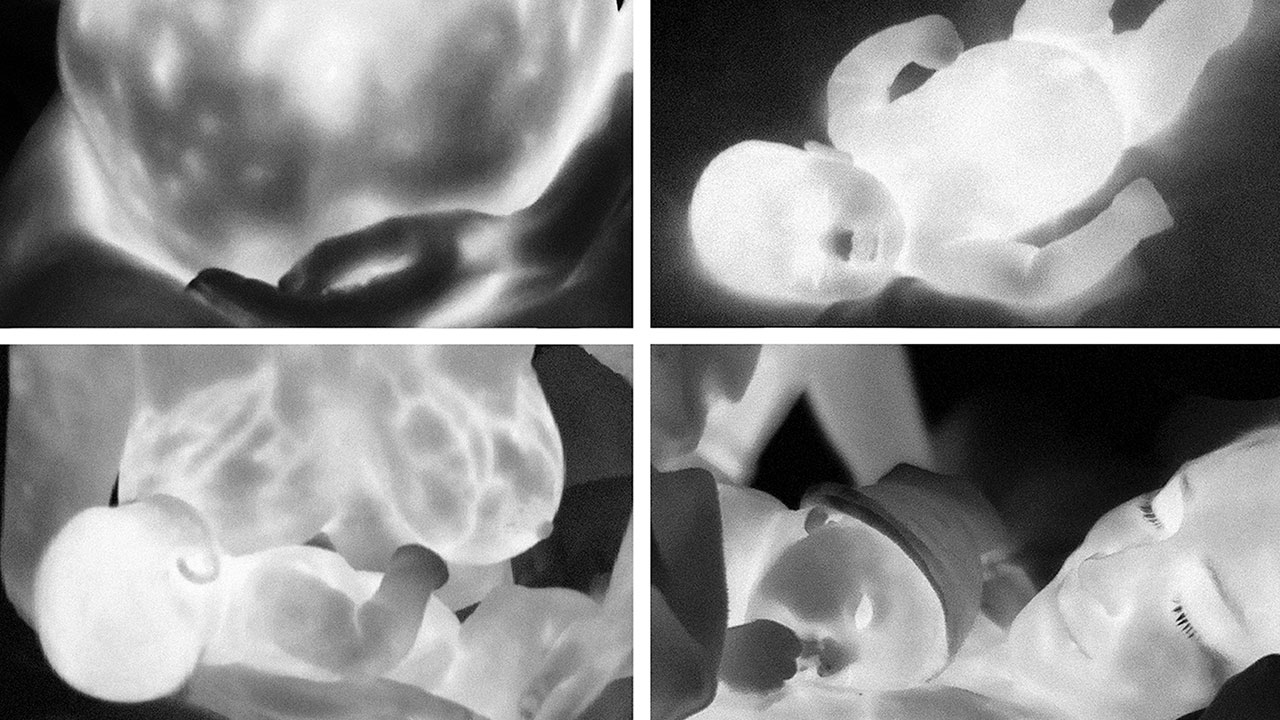 Marne Lucas: A Pioneer in Infrared Experimental Art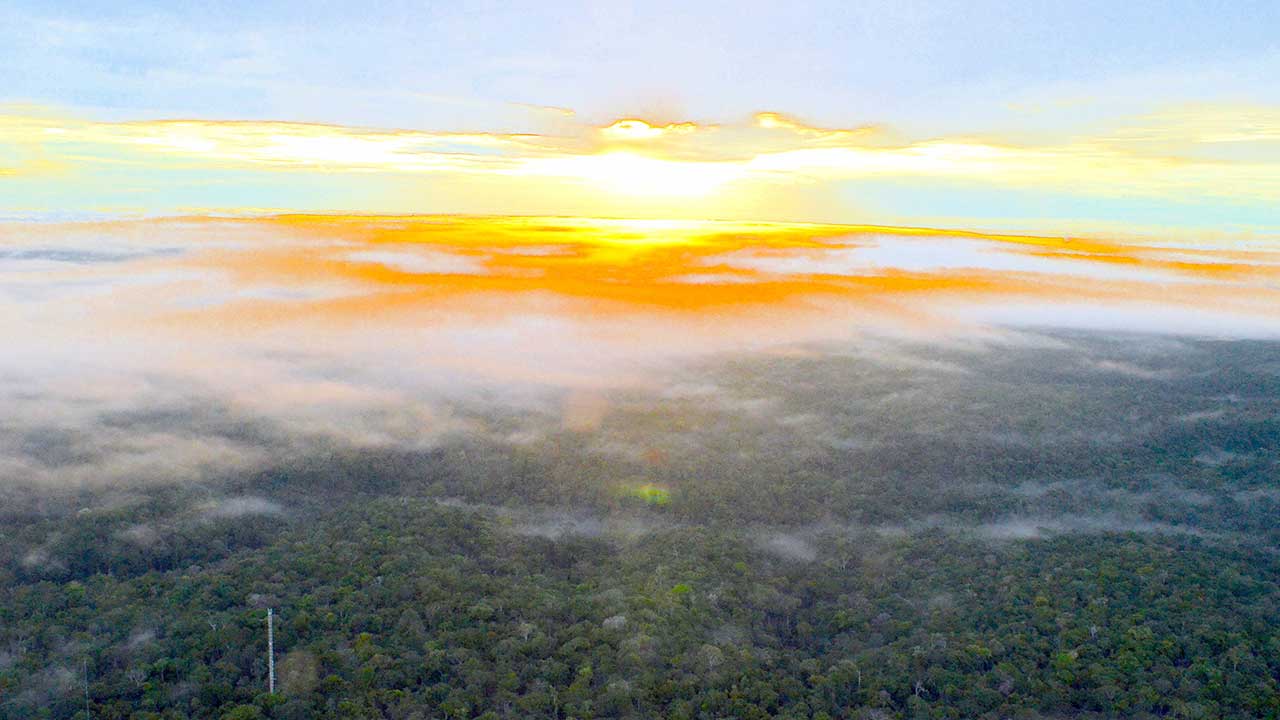 Global Warning: Reports Around the World on Climate Science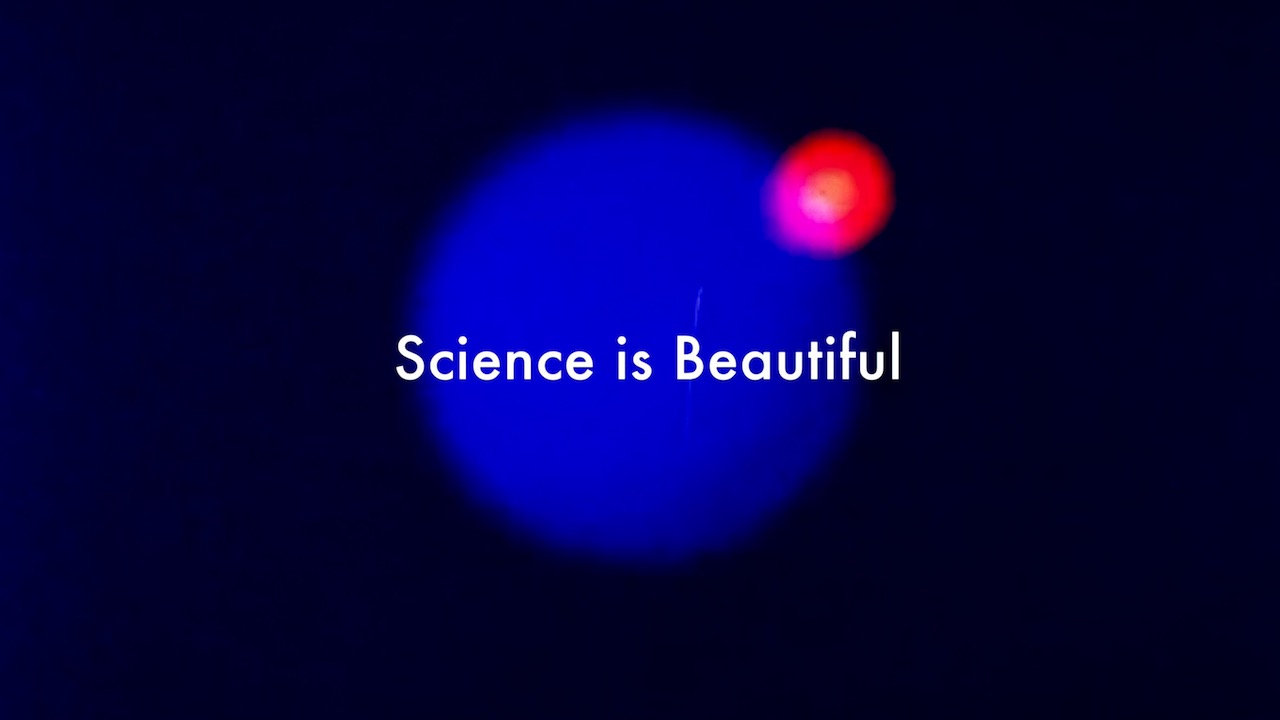 7 Ways to Promote #ScienceMatters in Your Daily Life
Top Ten: Animated Films from the Science New Wave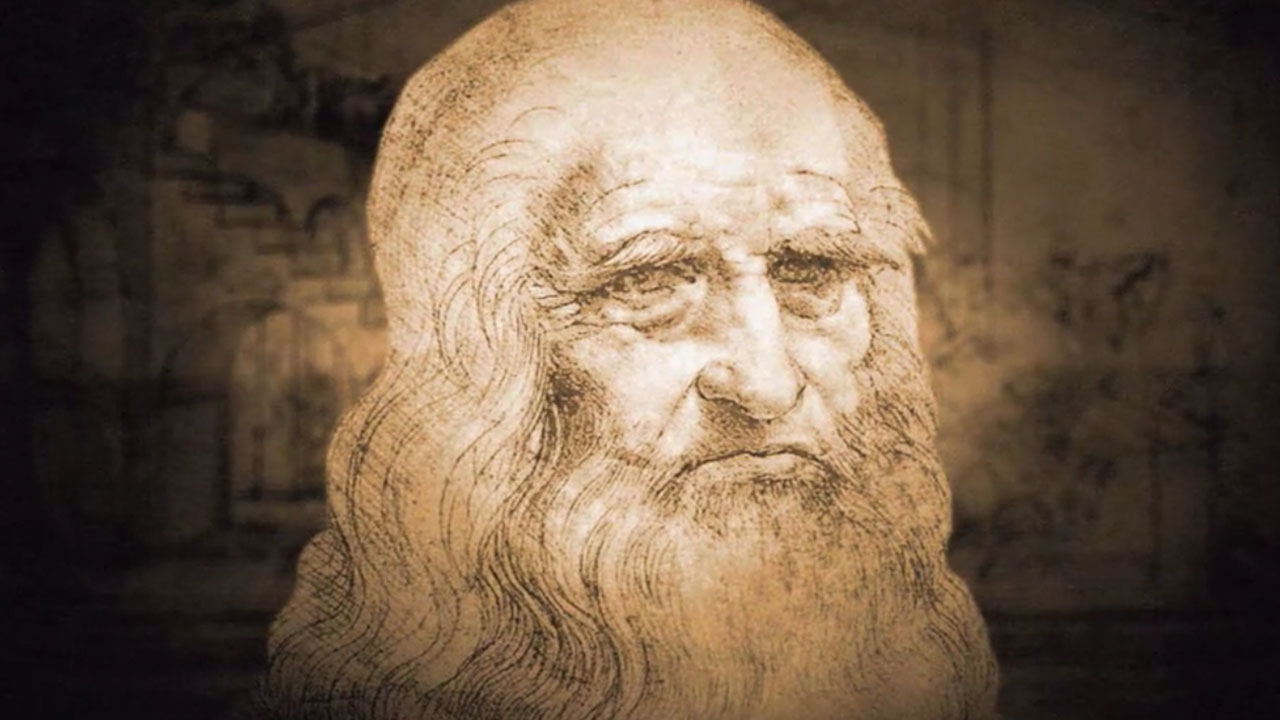 Leonardo and Friends Lead Us Into the Future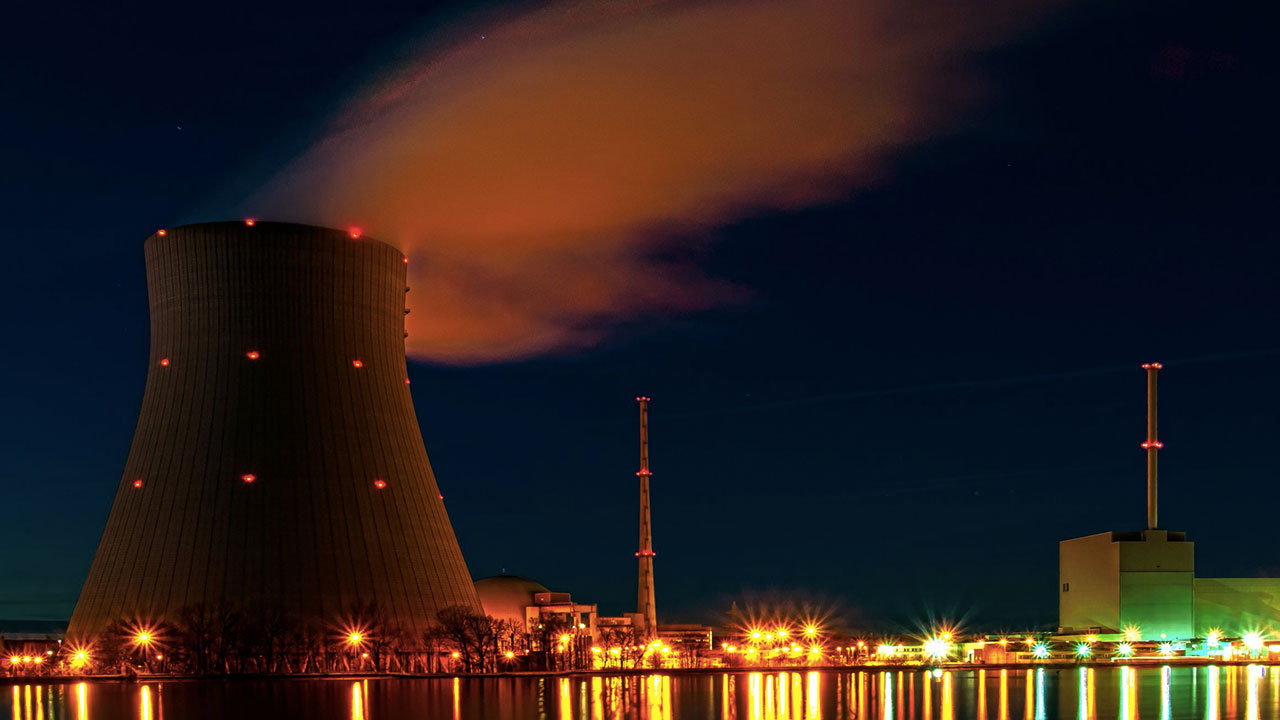 The Fukushima Disaster: Nuclear Trauma Lingers On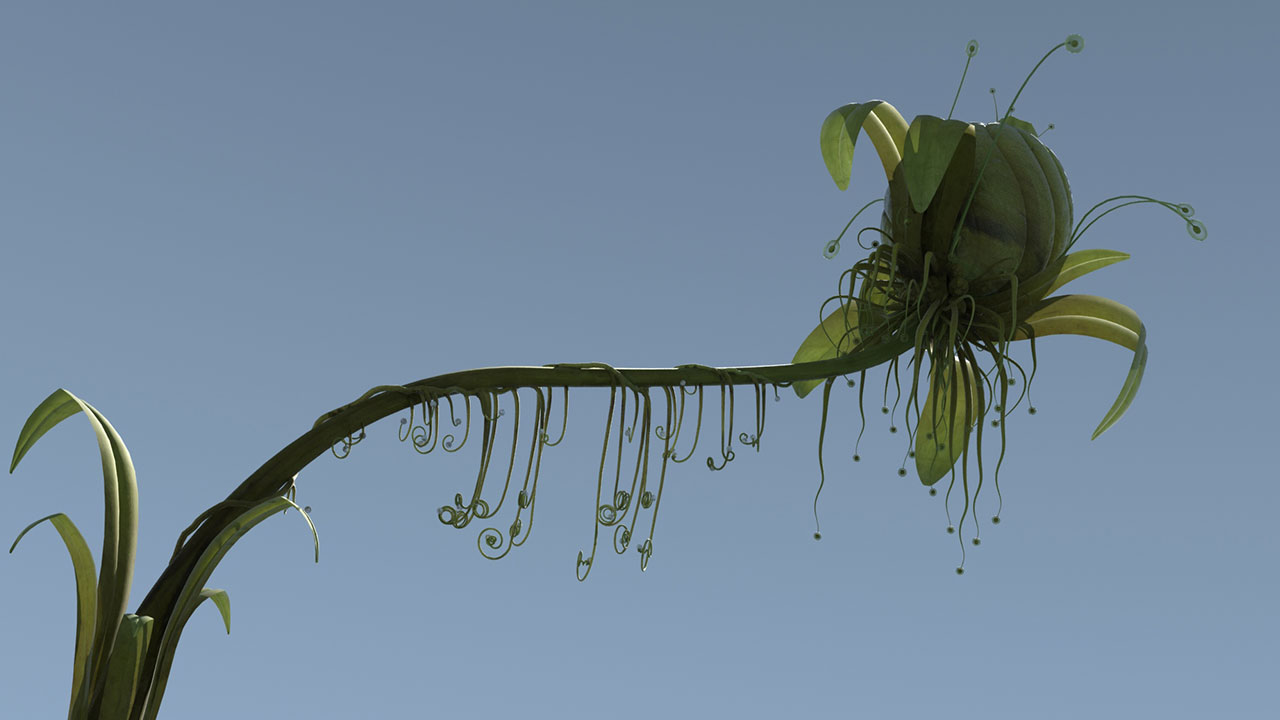 The Persistence of Life: Survival Cinema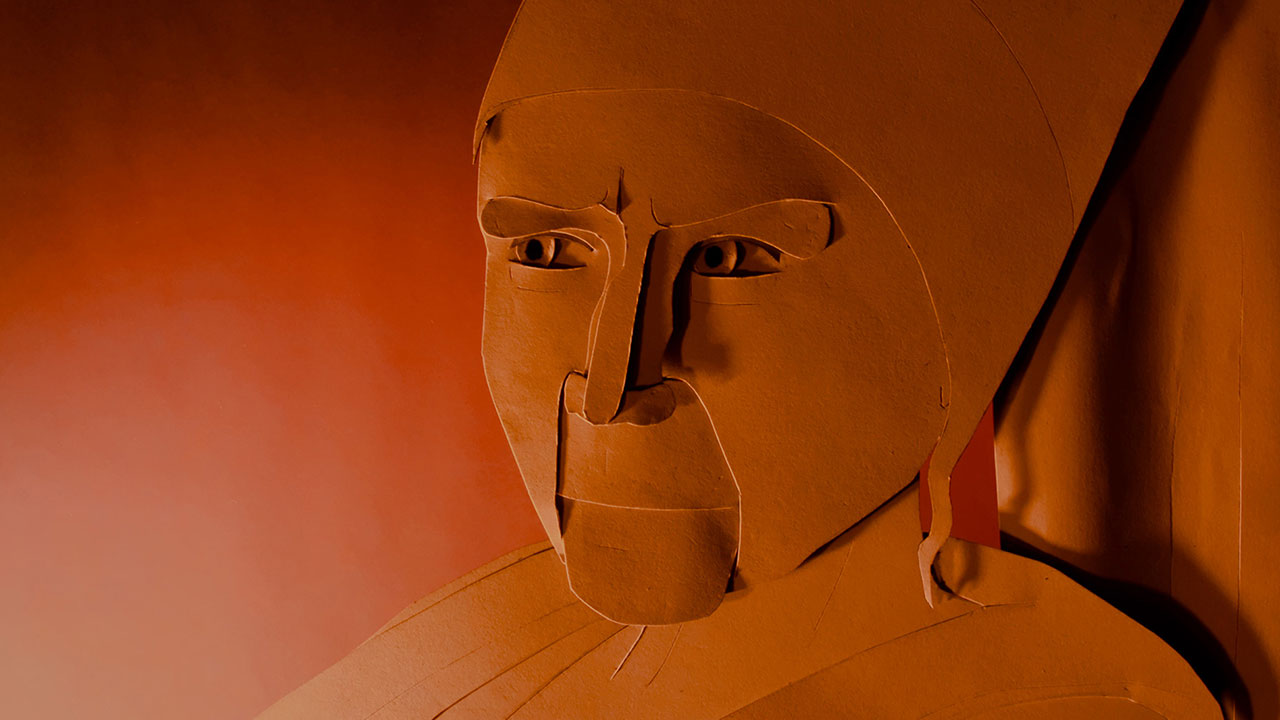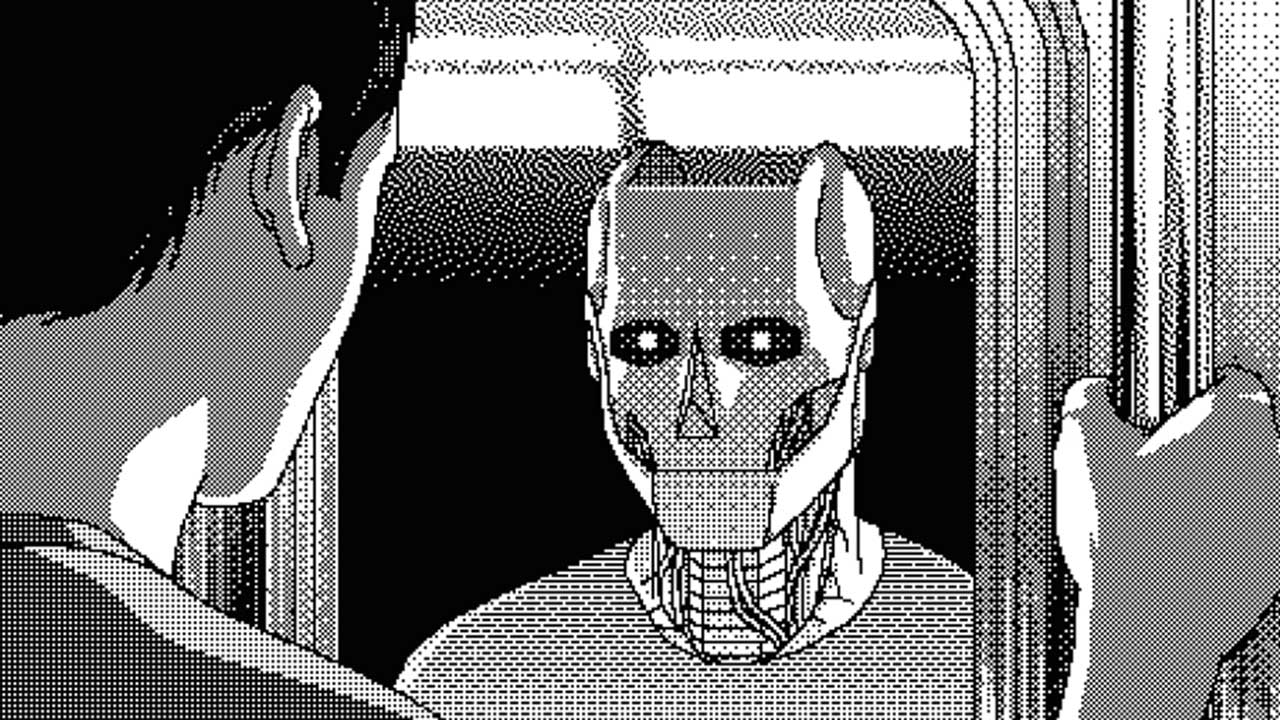 My Narrative Drive is Broken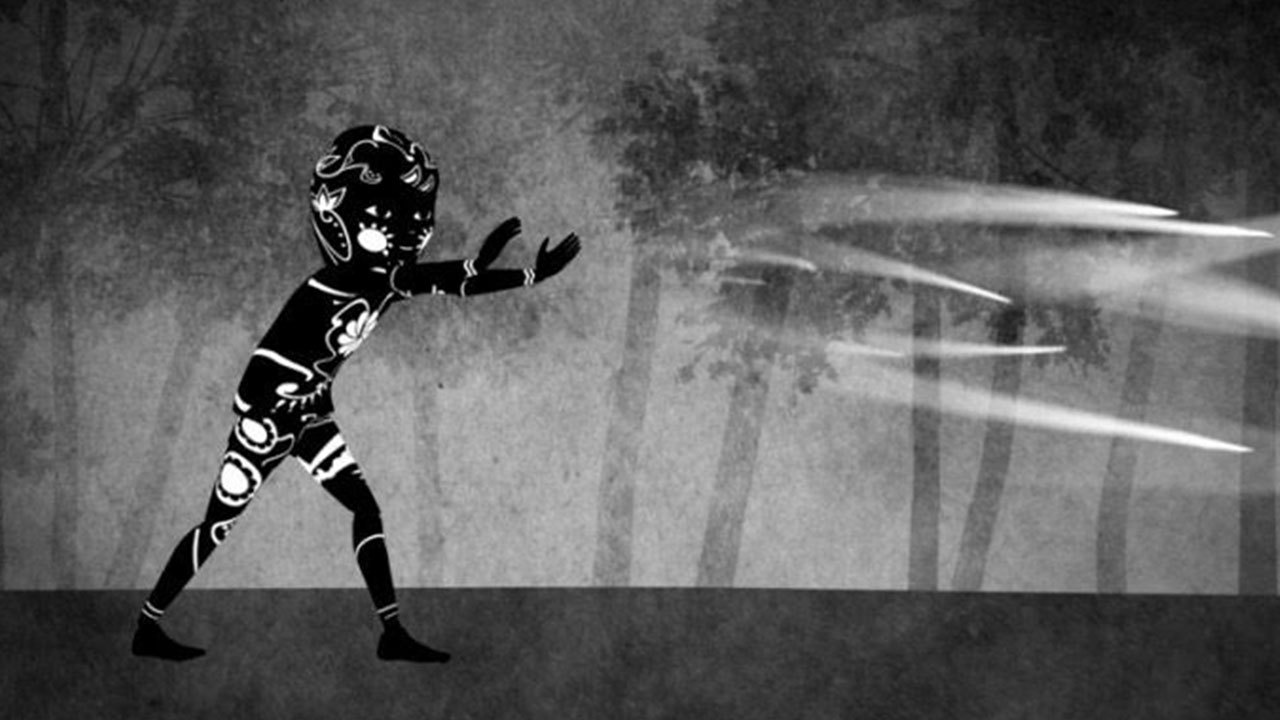 Avatars, myths, shadows, and hieroglyphs: Screens in Southeast Asia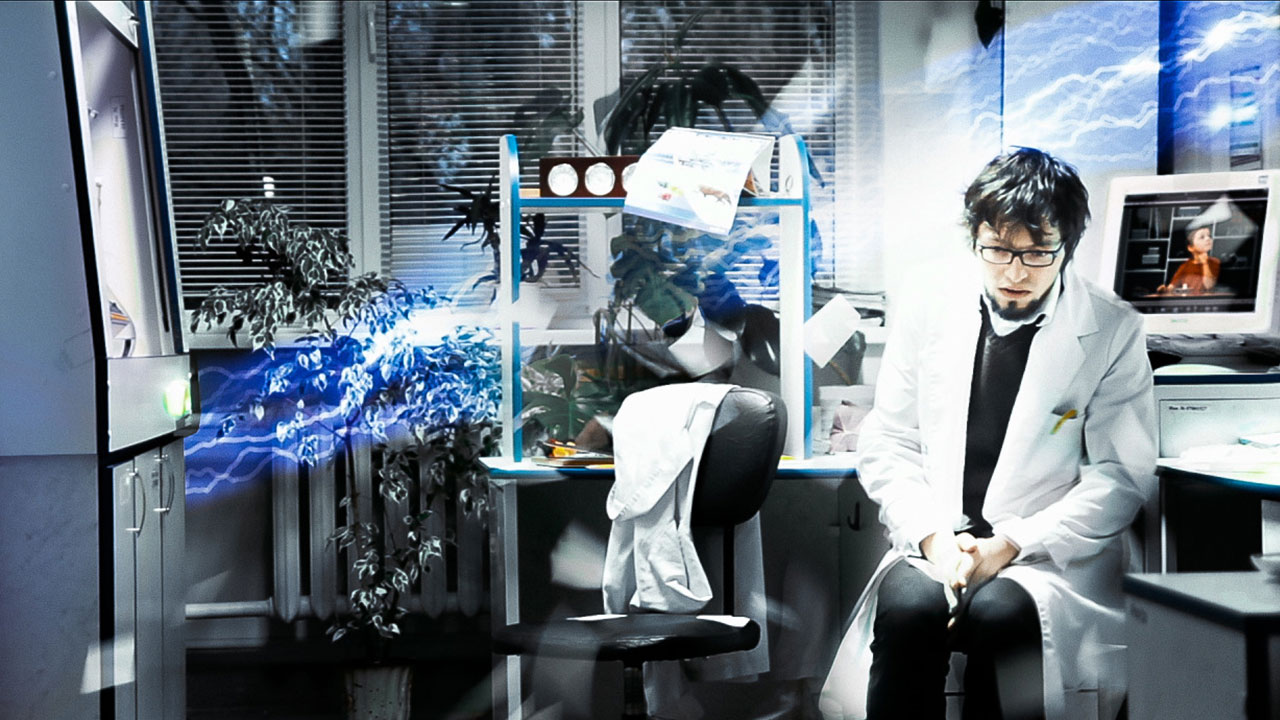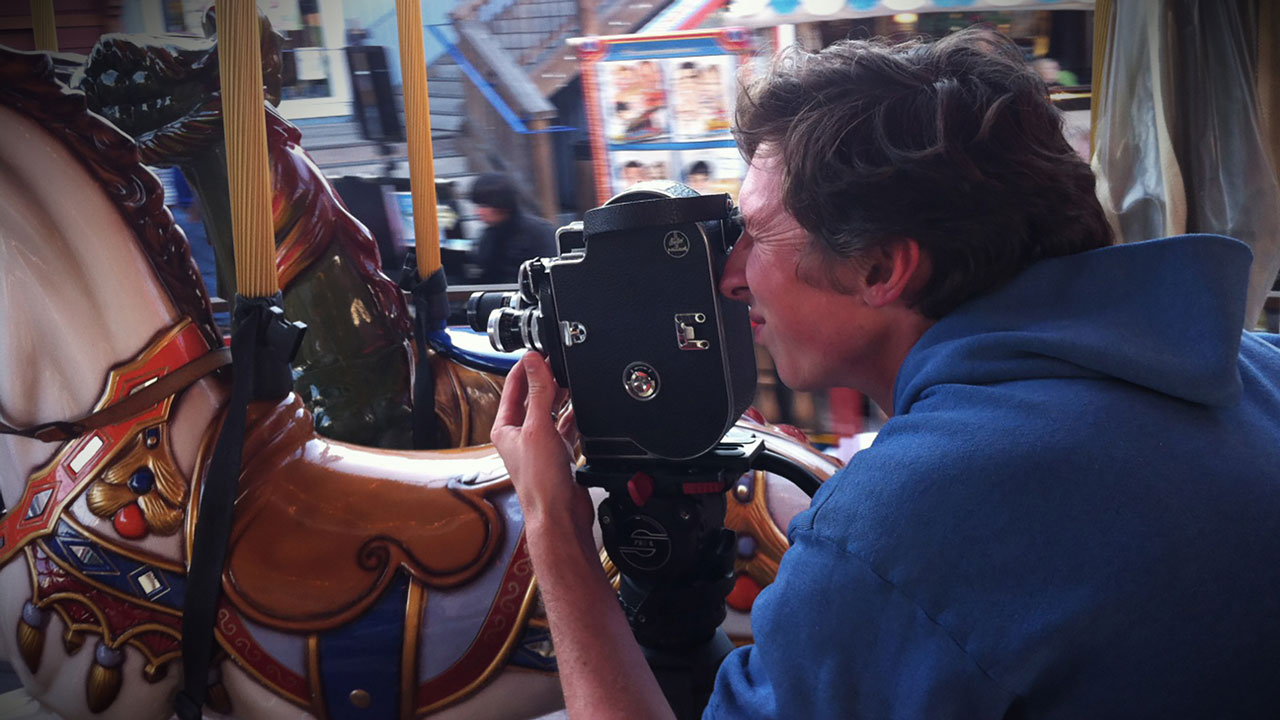 Close Examinations: Decibels, Droughts & Death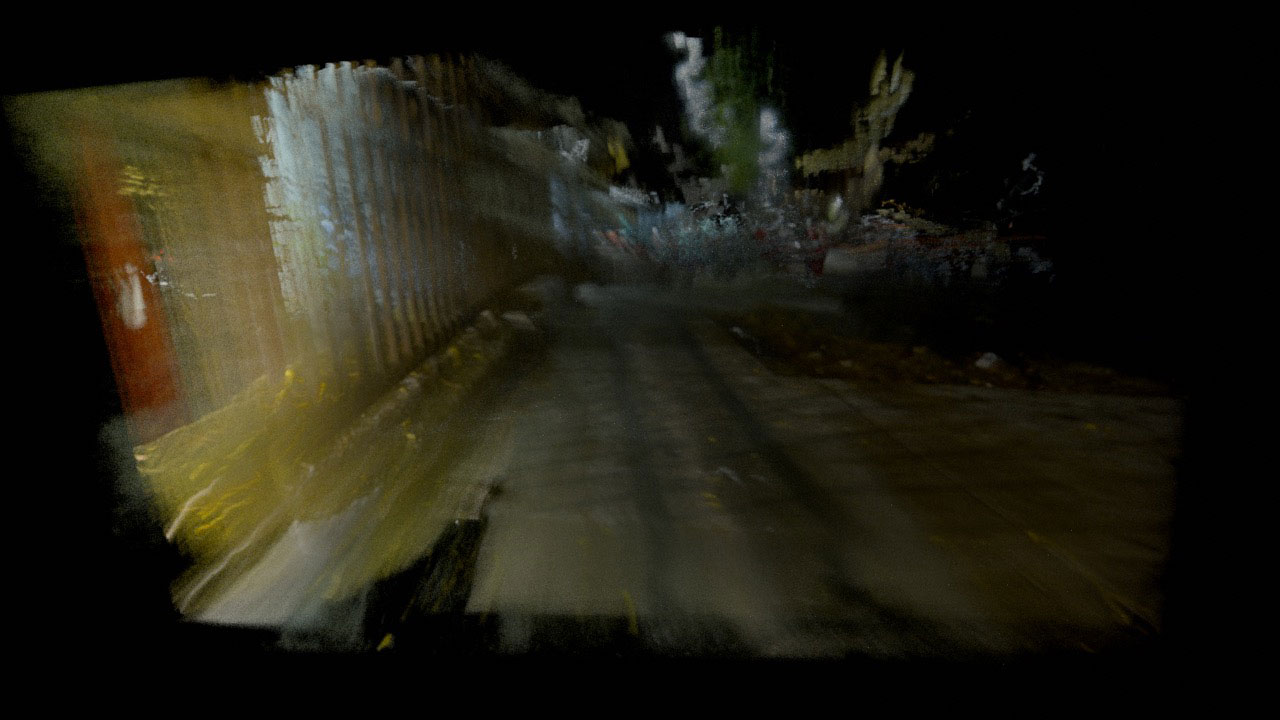 Hybrid Identities at the 10th Annual Imagine Science Film Festival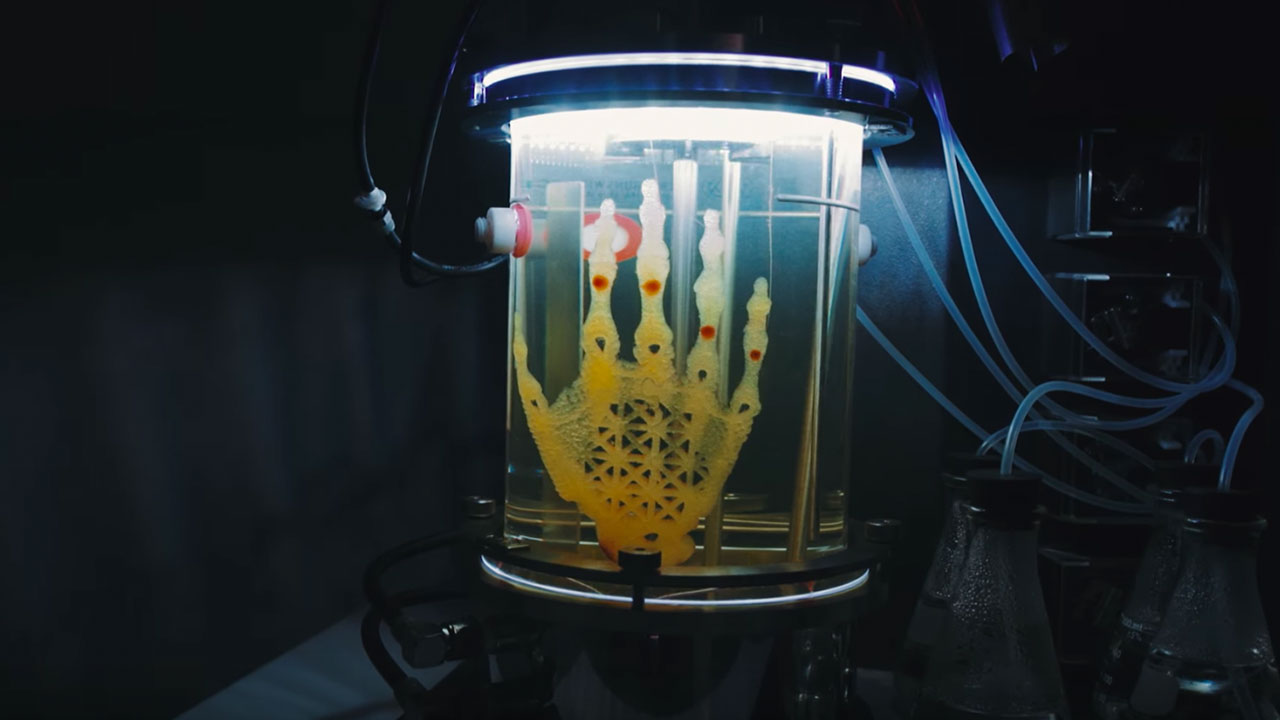 Artificial Life and the Post-Human Filmic Experience
On Land and Sea: Visions of Landscapes in the Global South 
Visualizing an Intimate Journey Through the Brain
Abstract theory has real consequences, in the past and today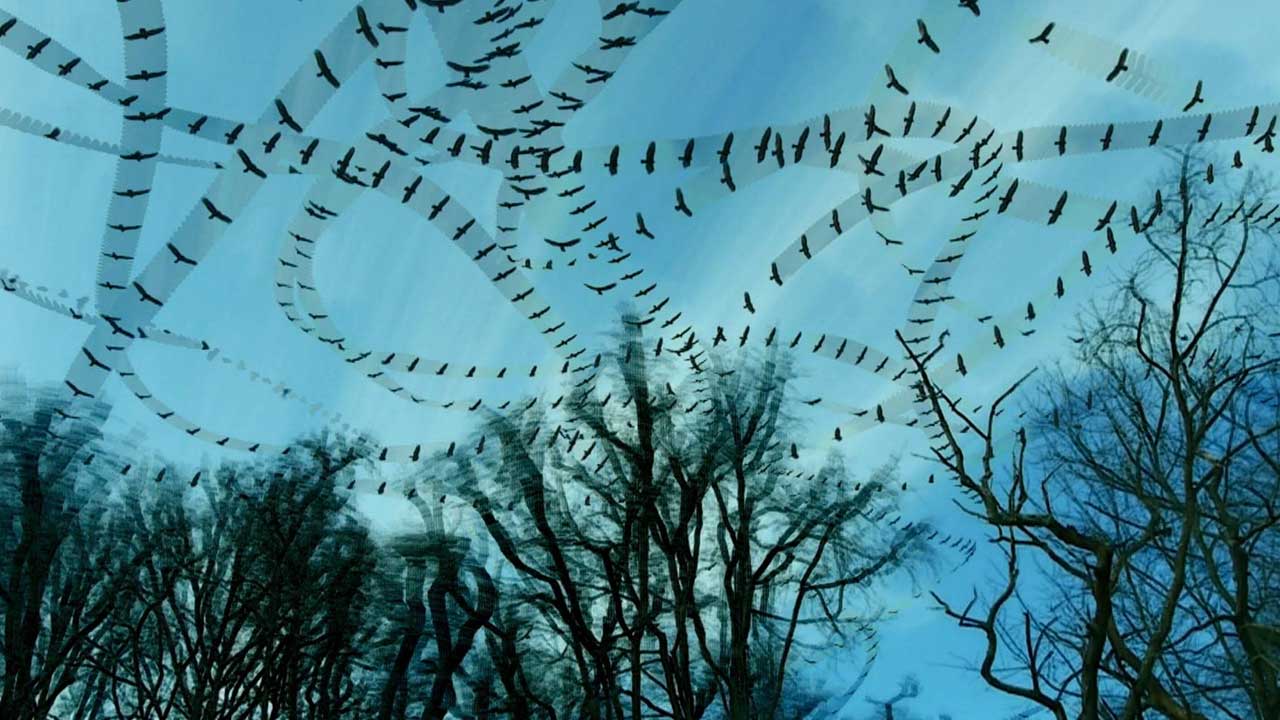 Tracing Animal Movement Patterns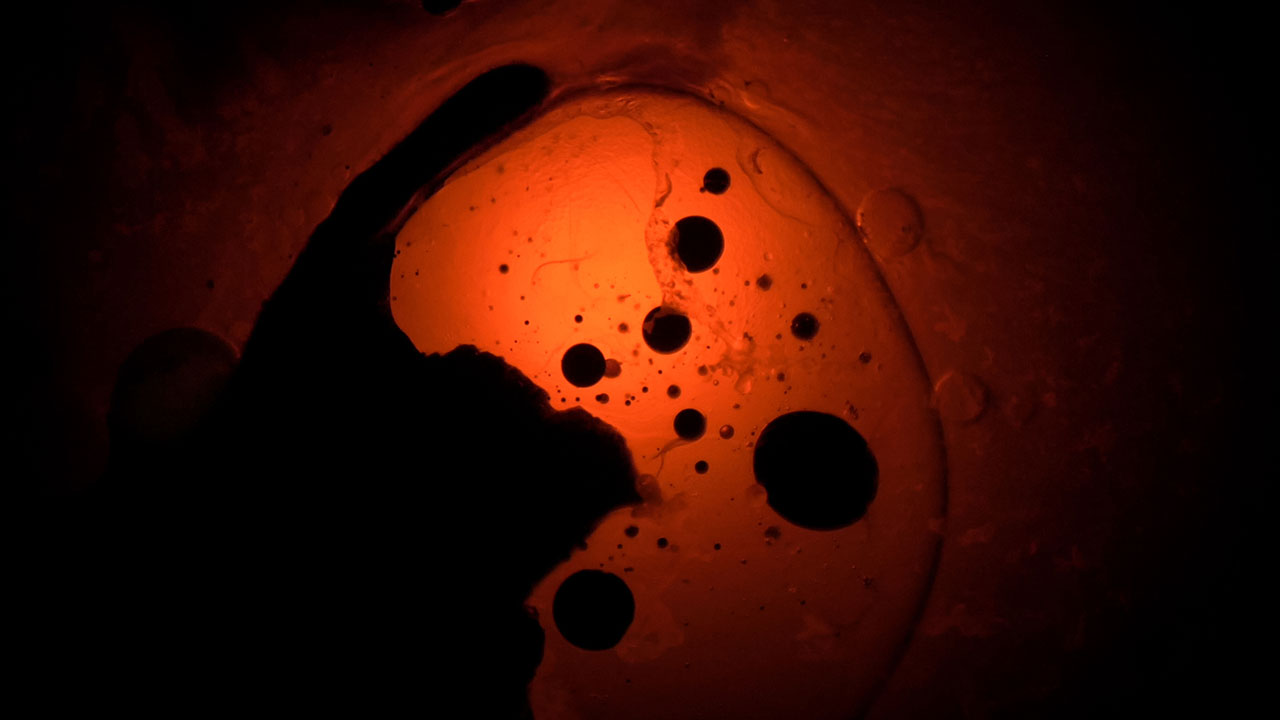 Visual Speculations and The Cyclic Path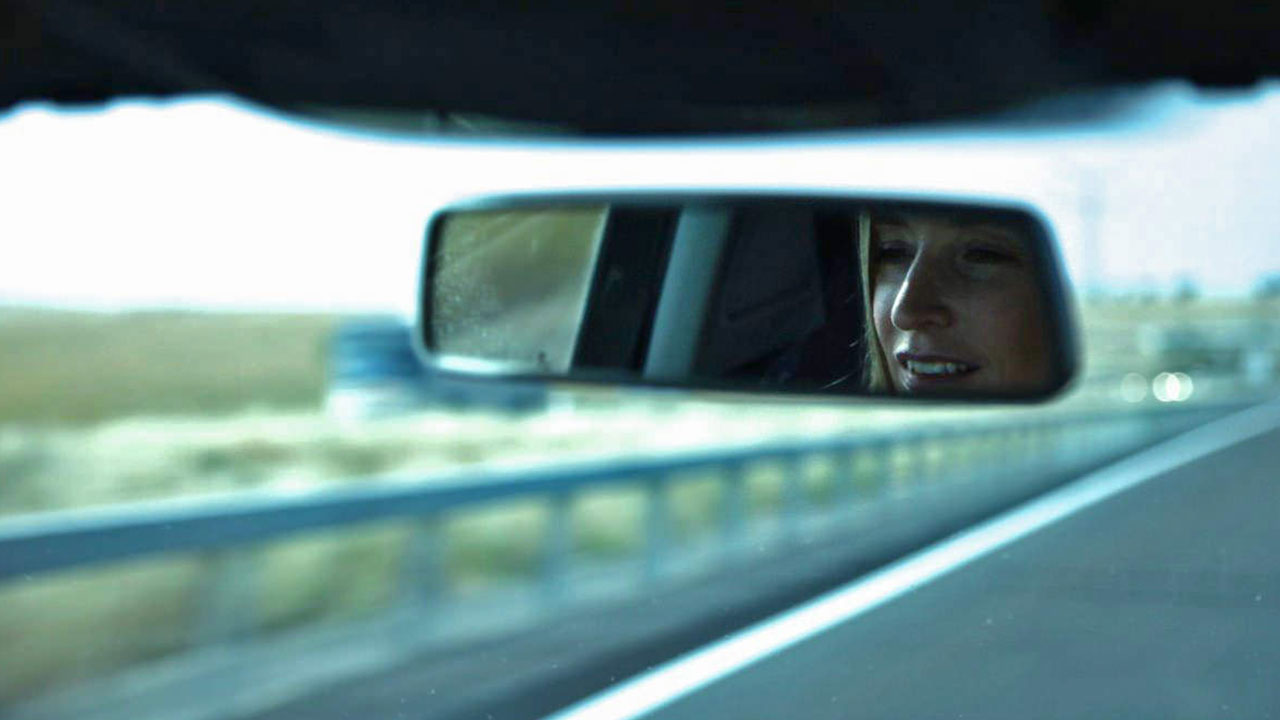 A Haunting Exploration into the Nature of Memory
Dreams in Space: virtual voyages in n-dimensional biology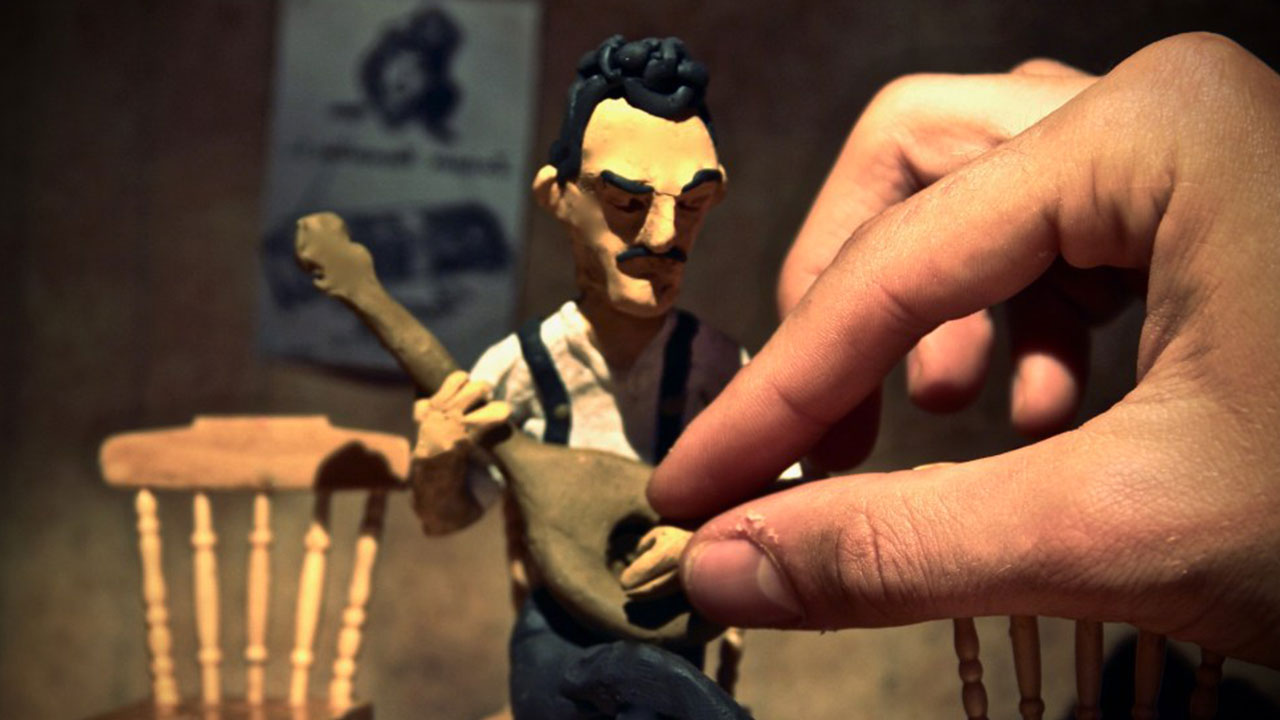 Stop motion will save the (film) world!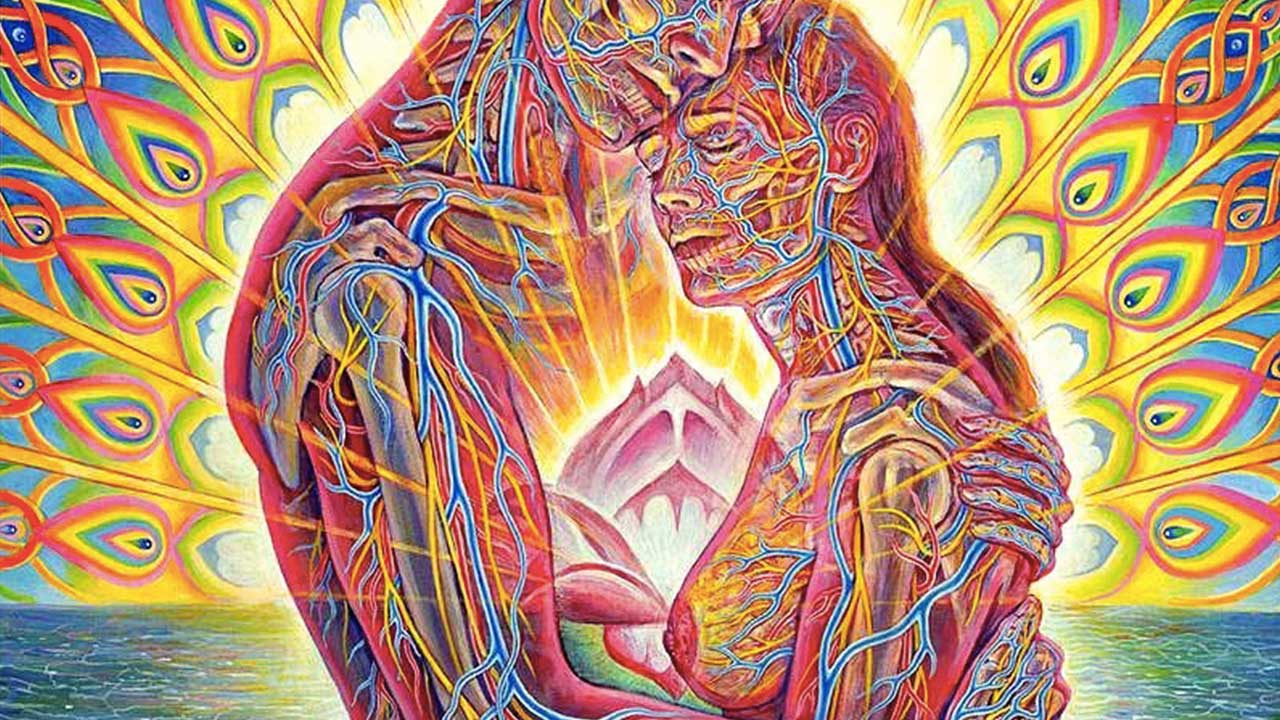 Love, Relationships, Babies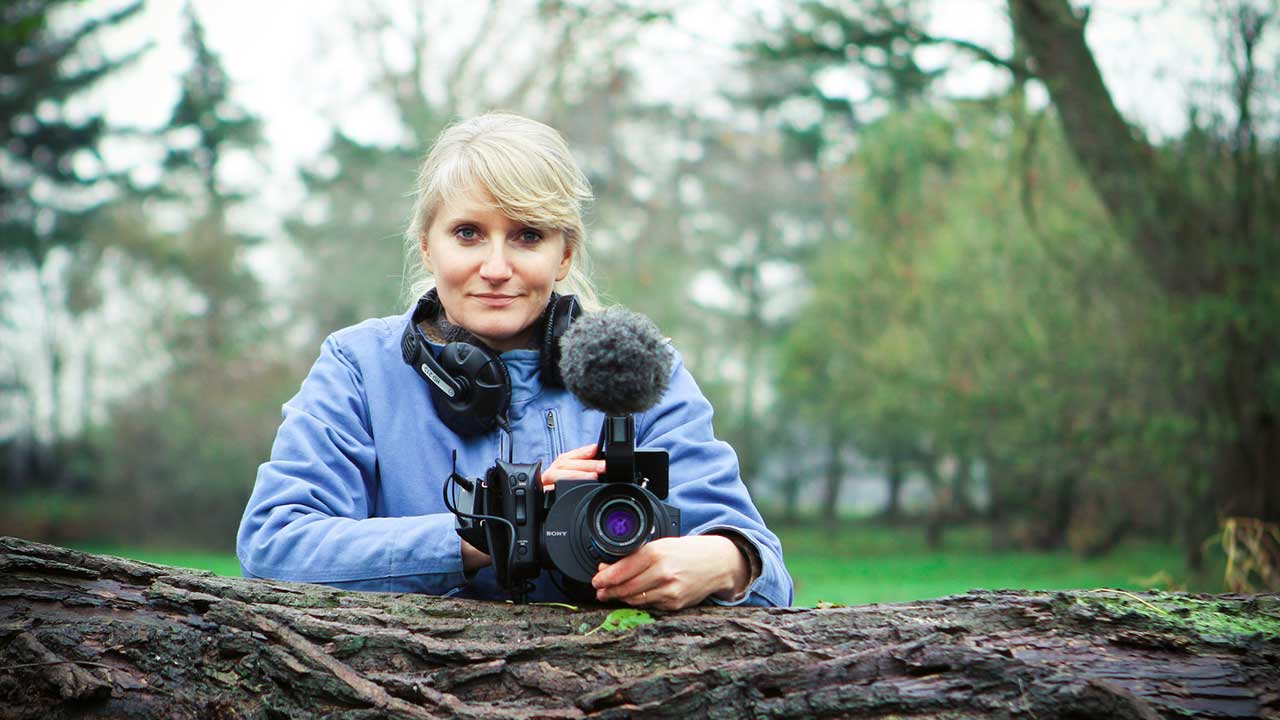 Does Consciousness Exist Outside of Our Body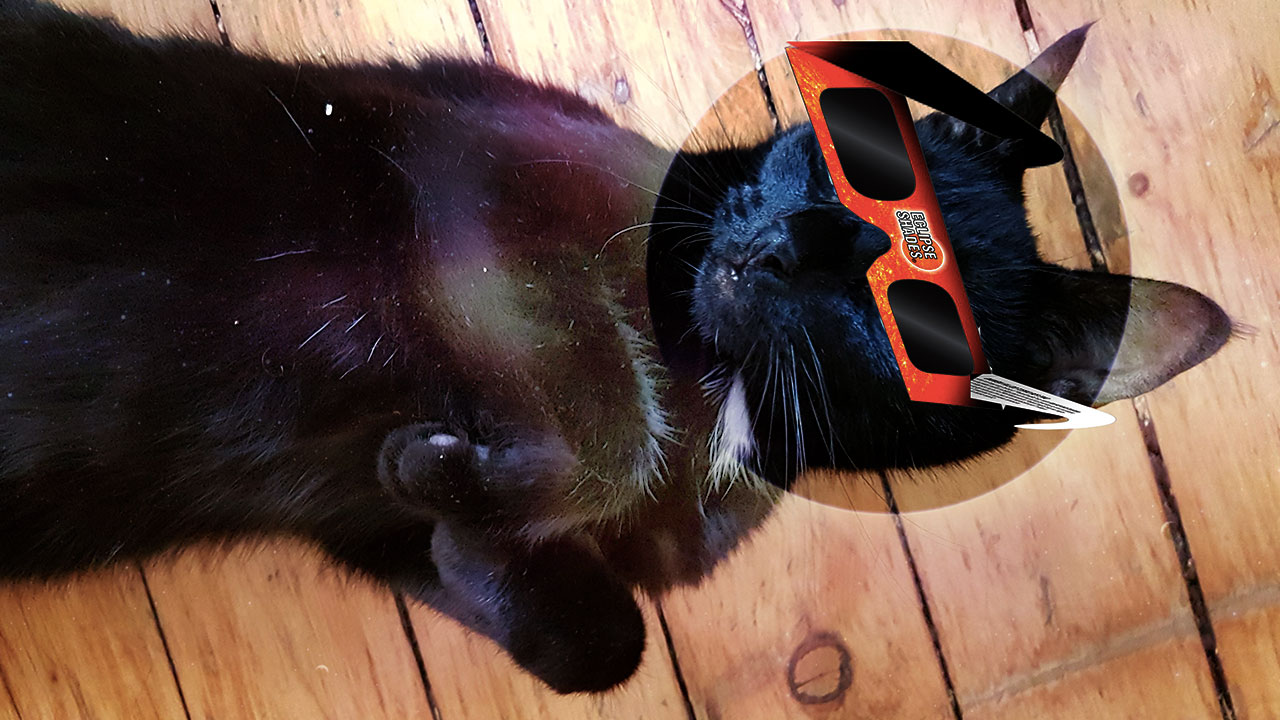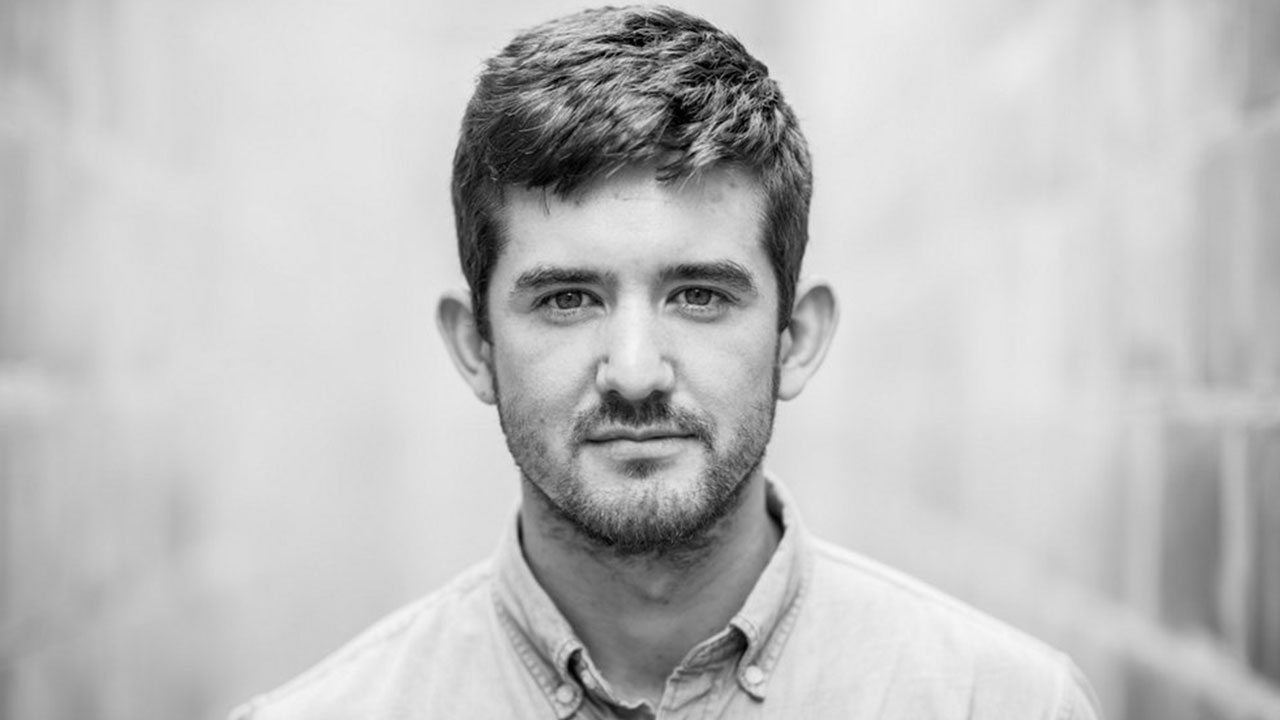 Selections from Bluebrain: A 10-Year Neuroscience Documentary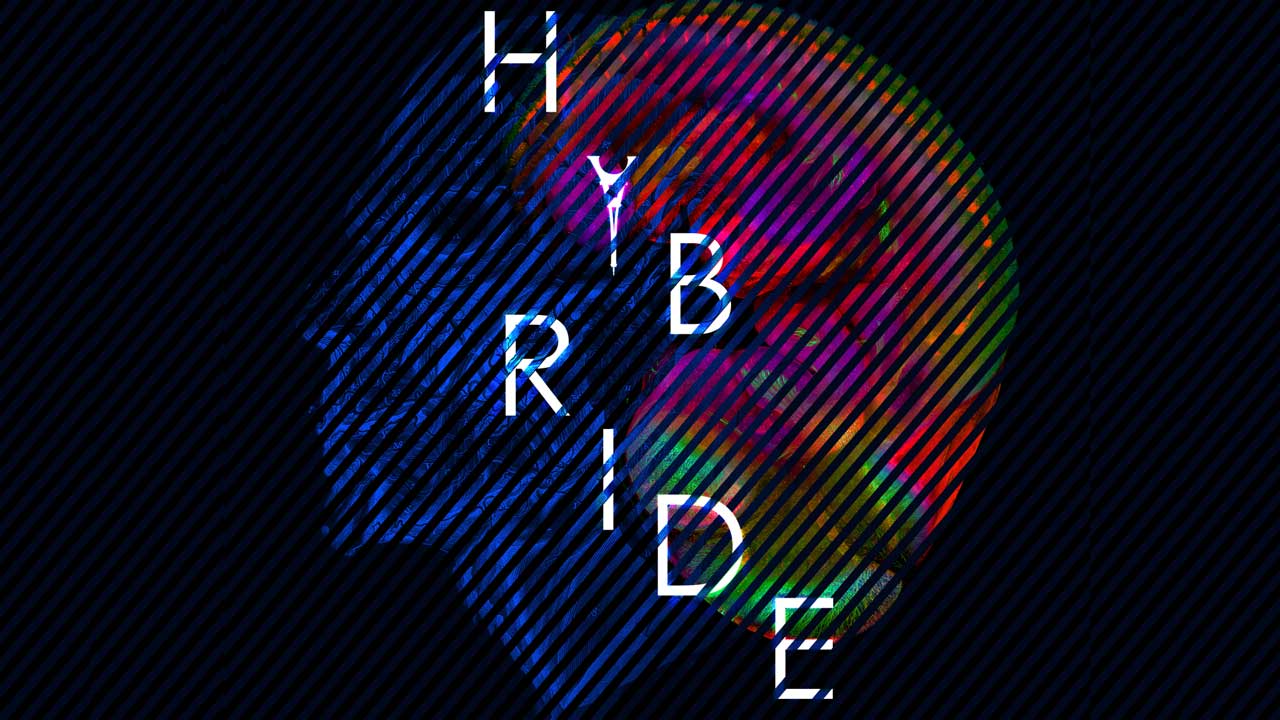 The Winning Films at Imagine Science Paris: A Celebration of Scientific Expressions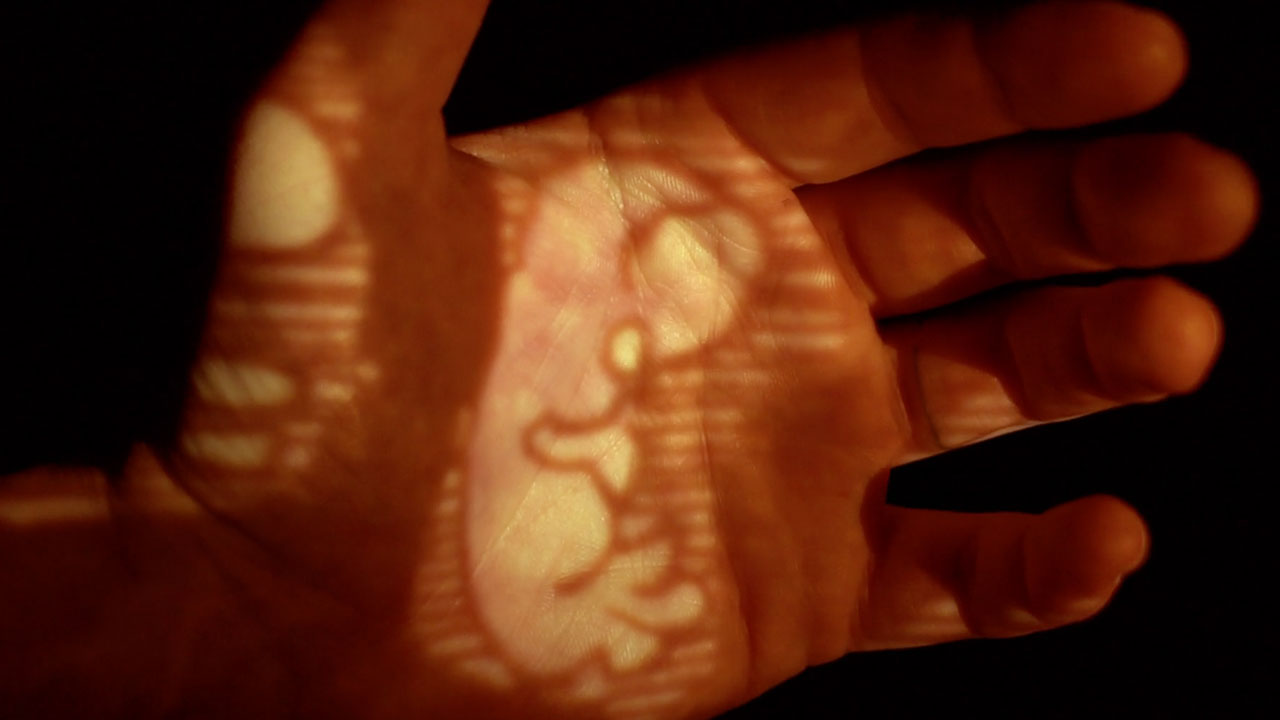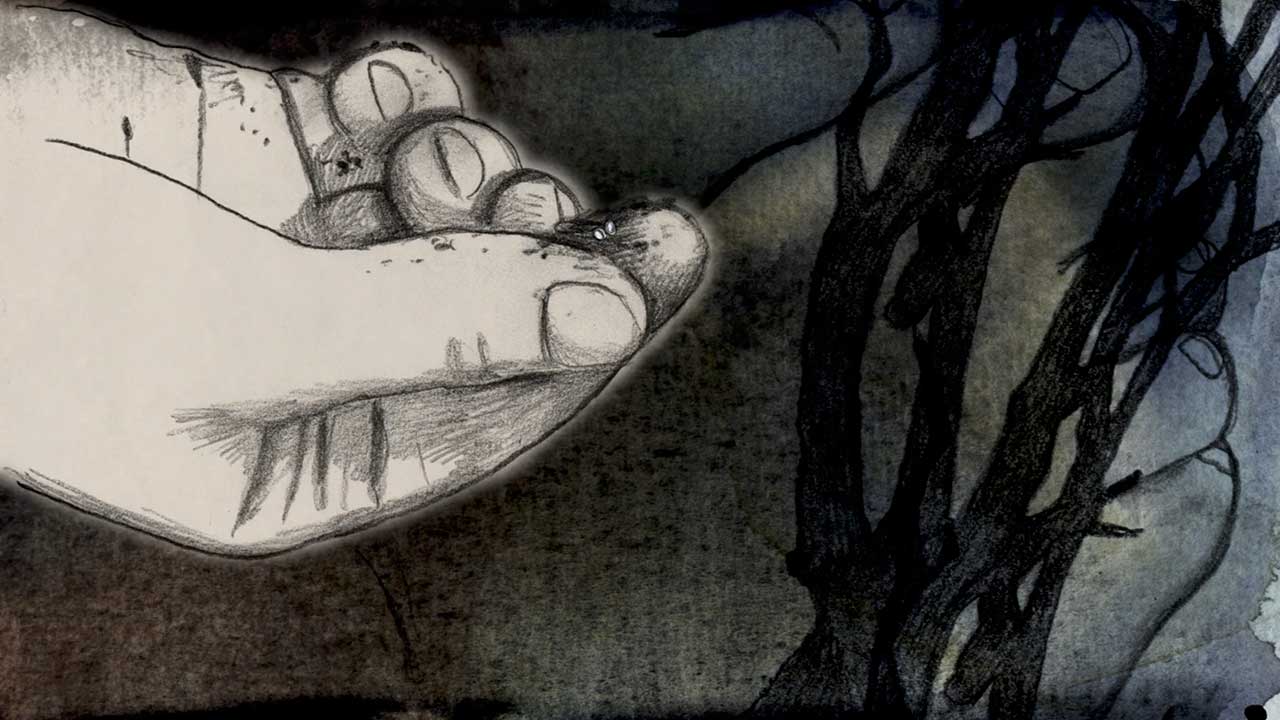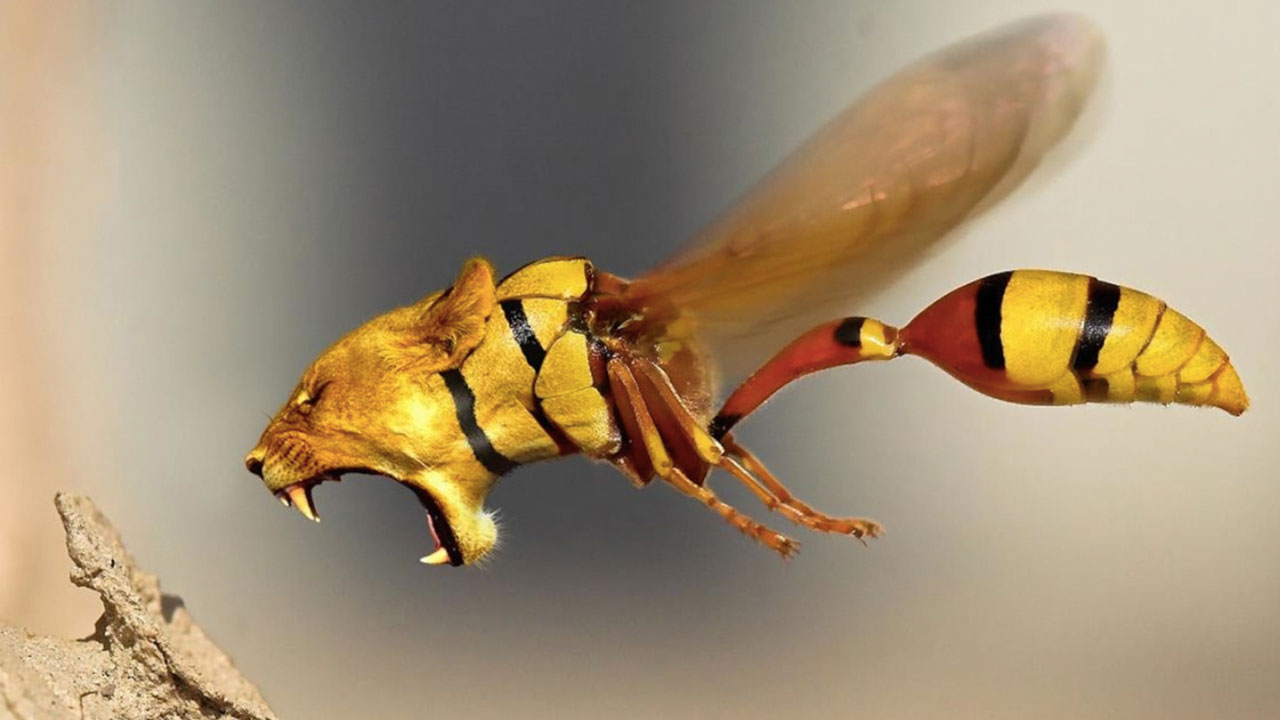 Chimera: Reality or Myth?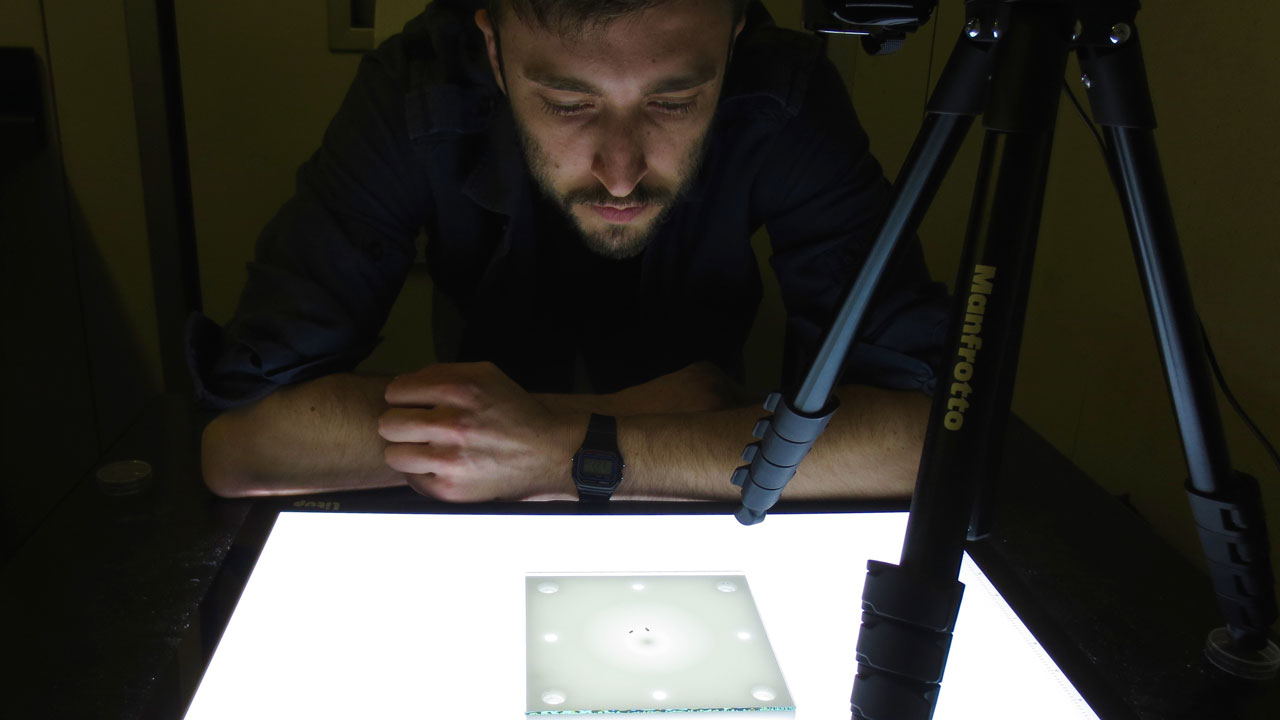 What flies can teach us about the evolution of behavior and morphology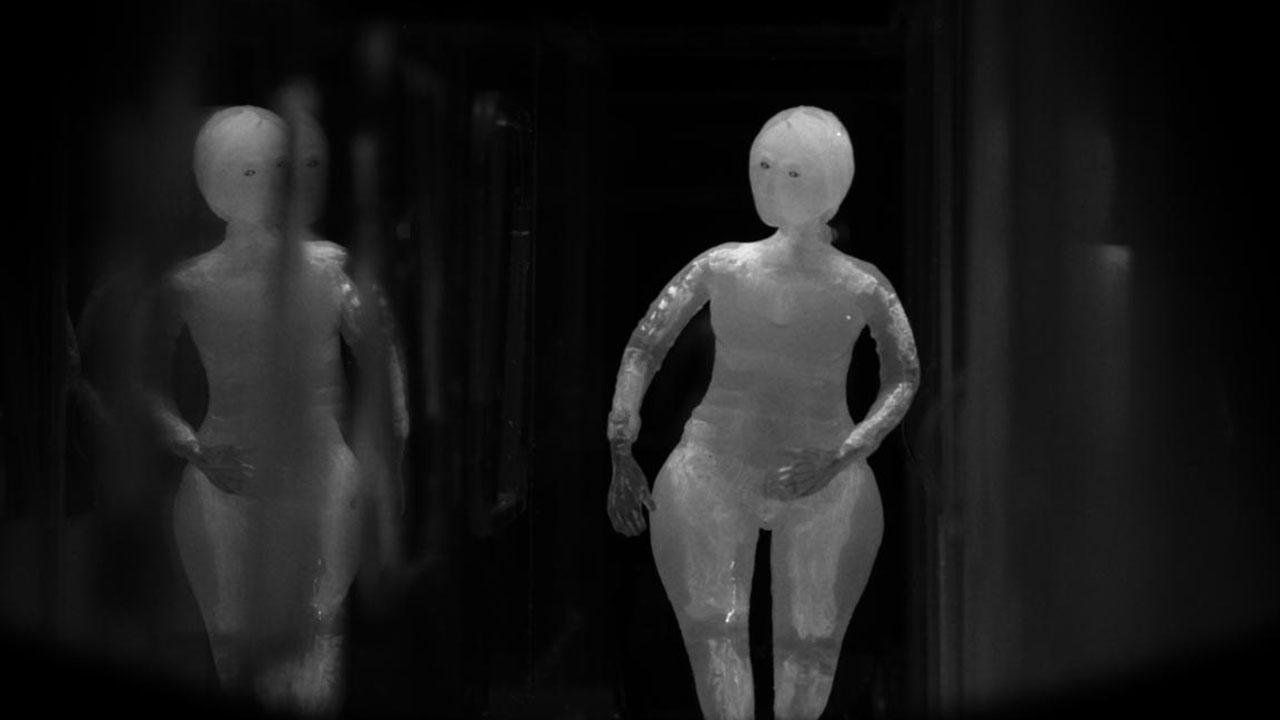 Stranger Than Fiction: Three True Tales From Our Archives
There will never be a final film format (Part 1): The future of celluloid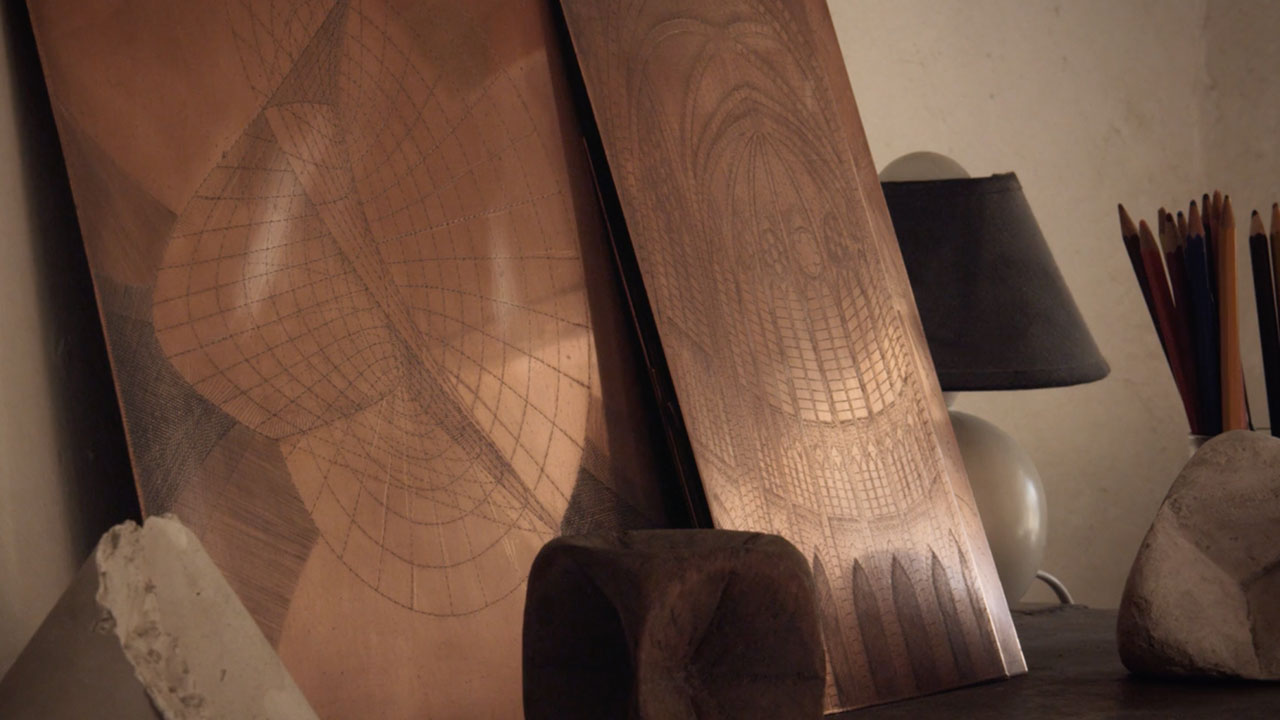 The Poetry and the Prose of Math - Part 1: Poetry
The Horror of Science in 21st Century Film
A World of Imagination and Collective Memory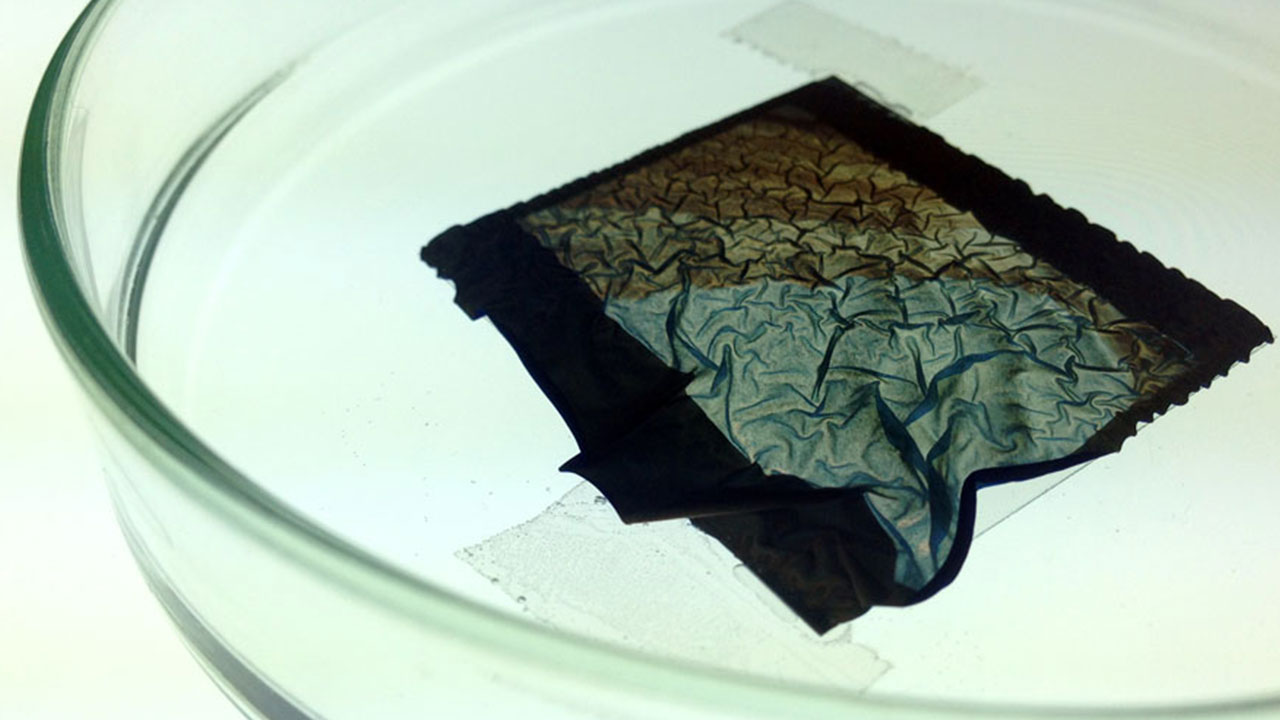 Old Growth: A material metaphor for humanity's effects on the environment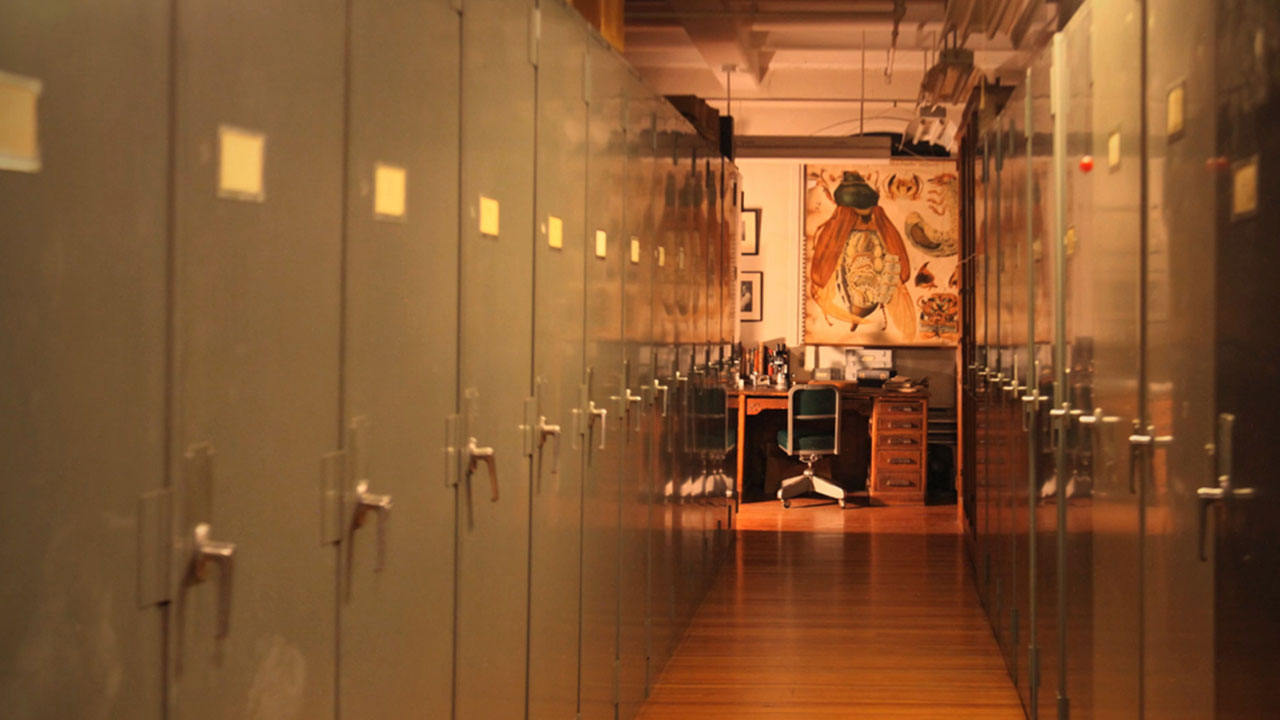 Adding Film to the Science Syllabus (Part 1)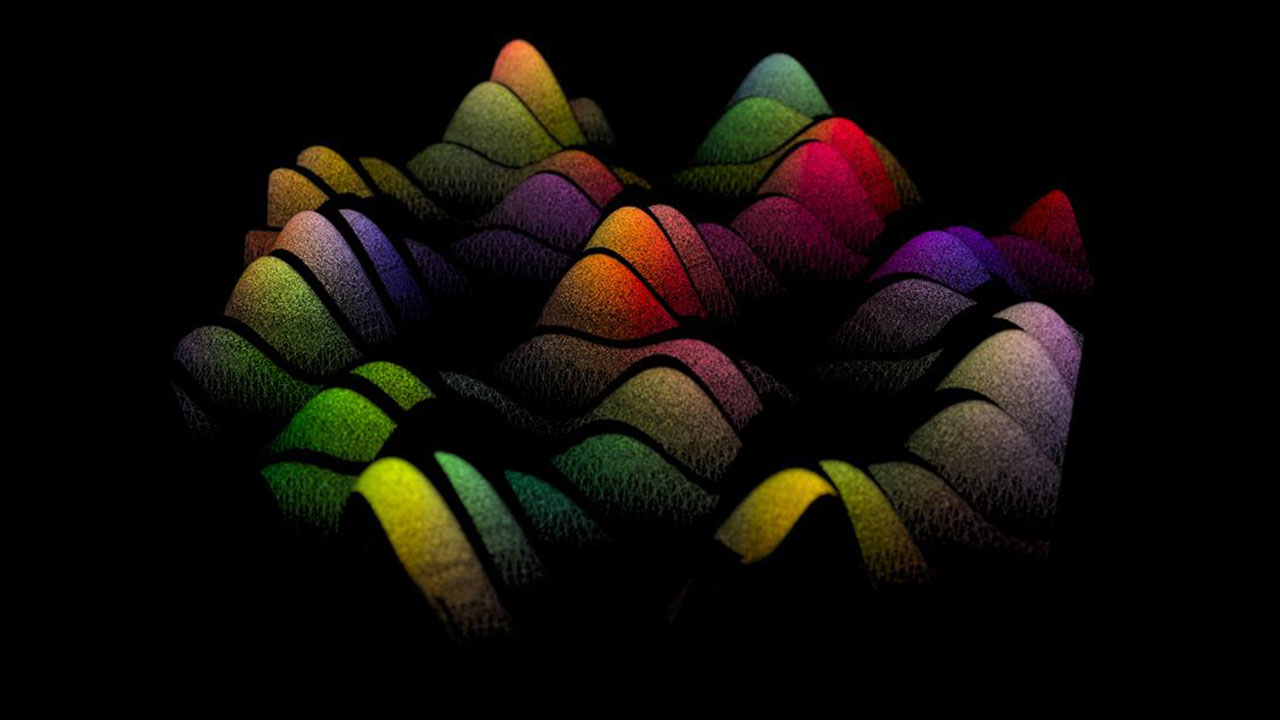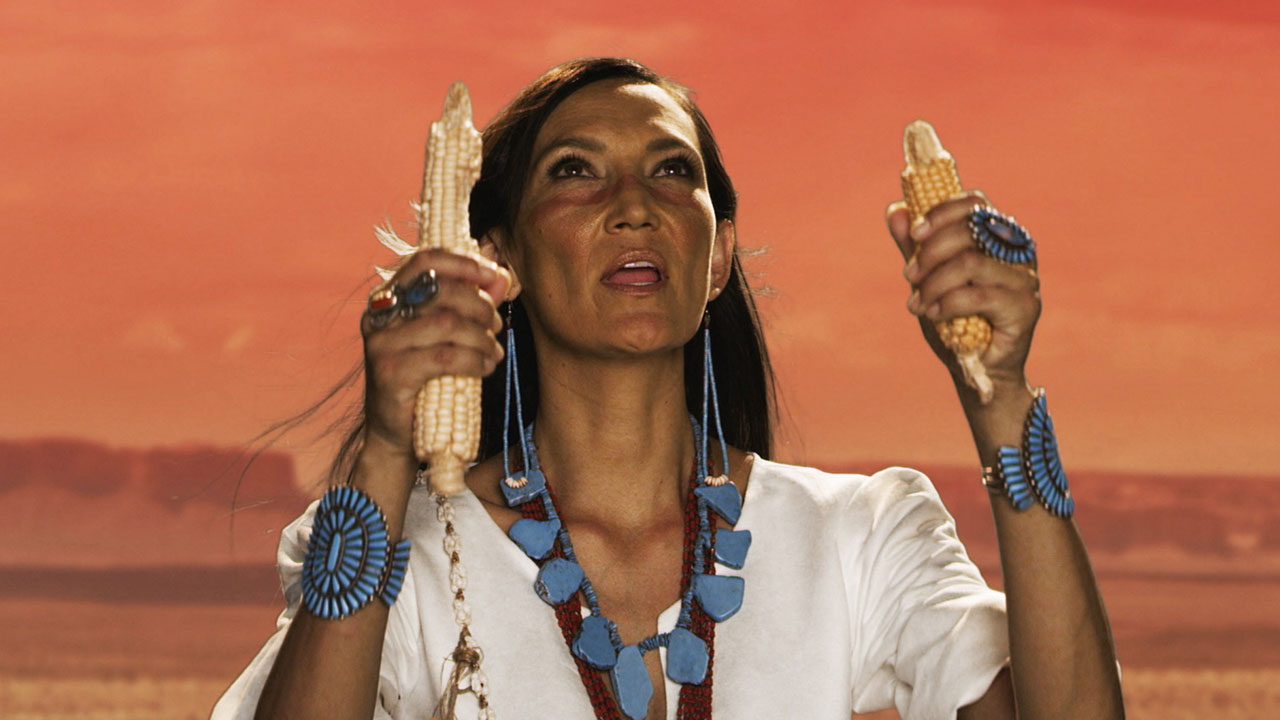 Indigenous Filmmakers Reimagine Science
Border landscapes: The River is a Seam 
Musical and Mythological Visual Enchantments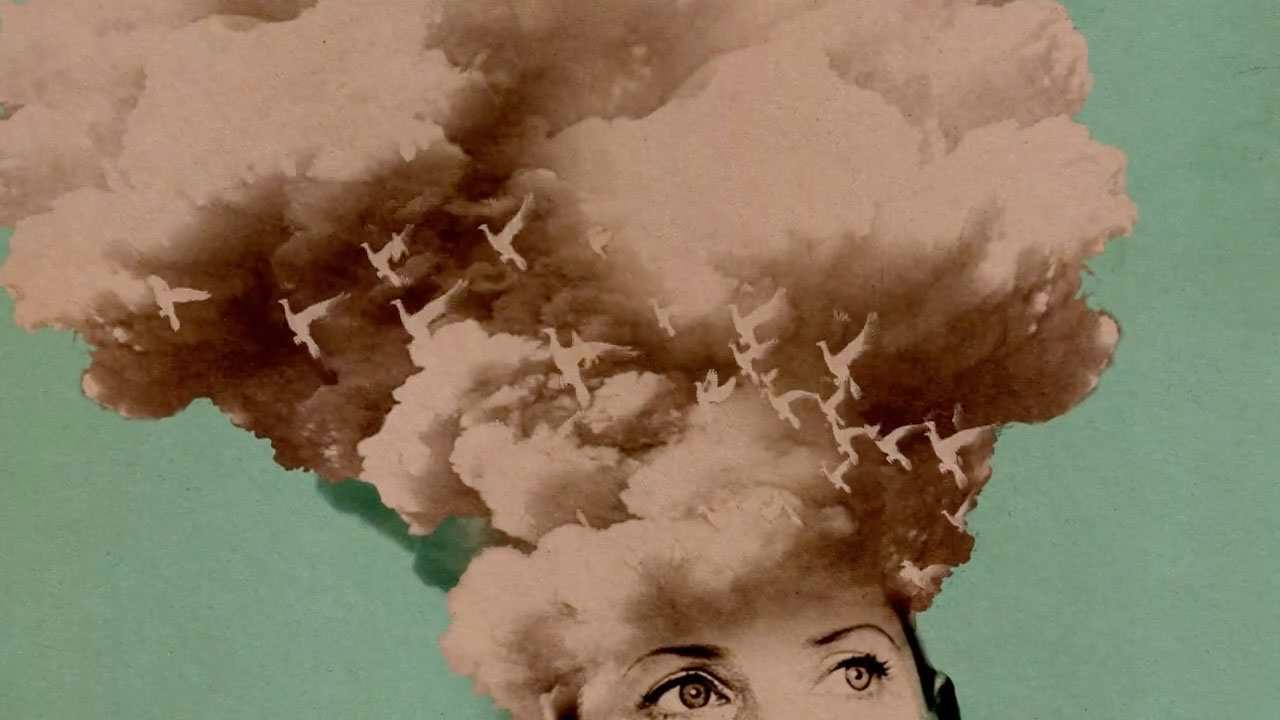 The Work of Tiffany Shlain
Augmenting Human and Machine Intelligence with Data Visualization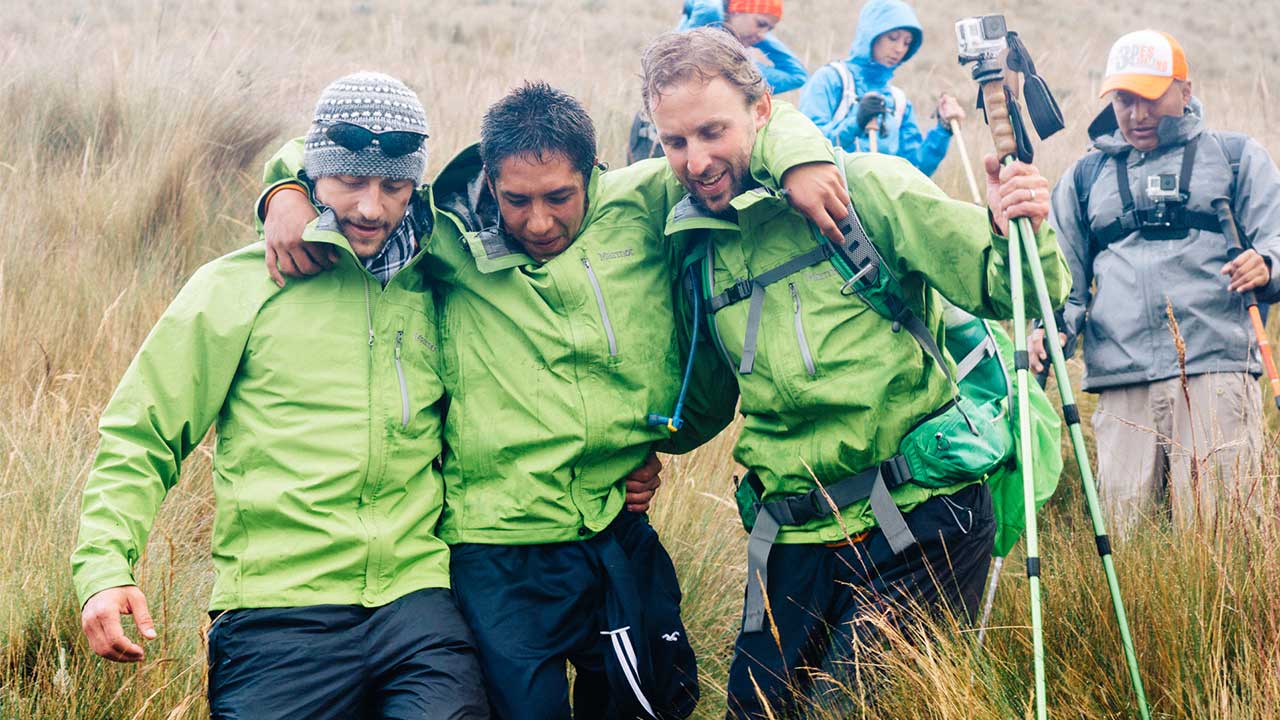 A Chance to Climb Mountains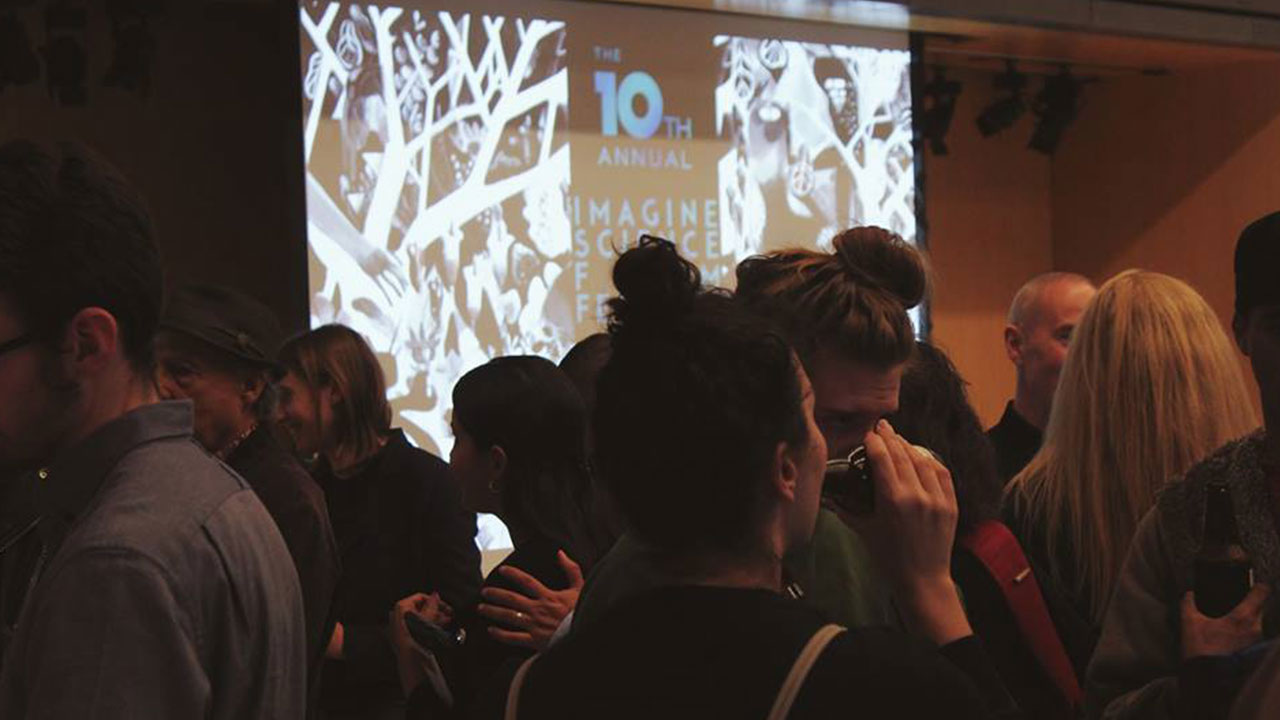 Winners of the 10th Annual Imagine Science Film Festival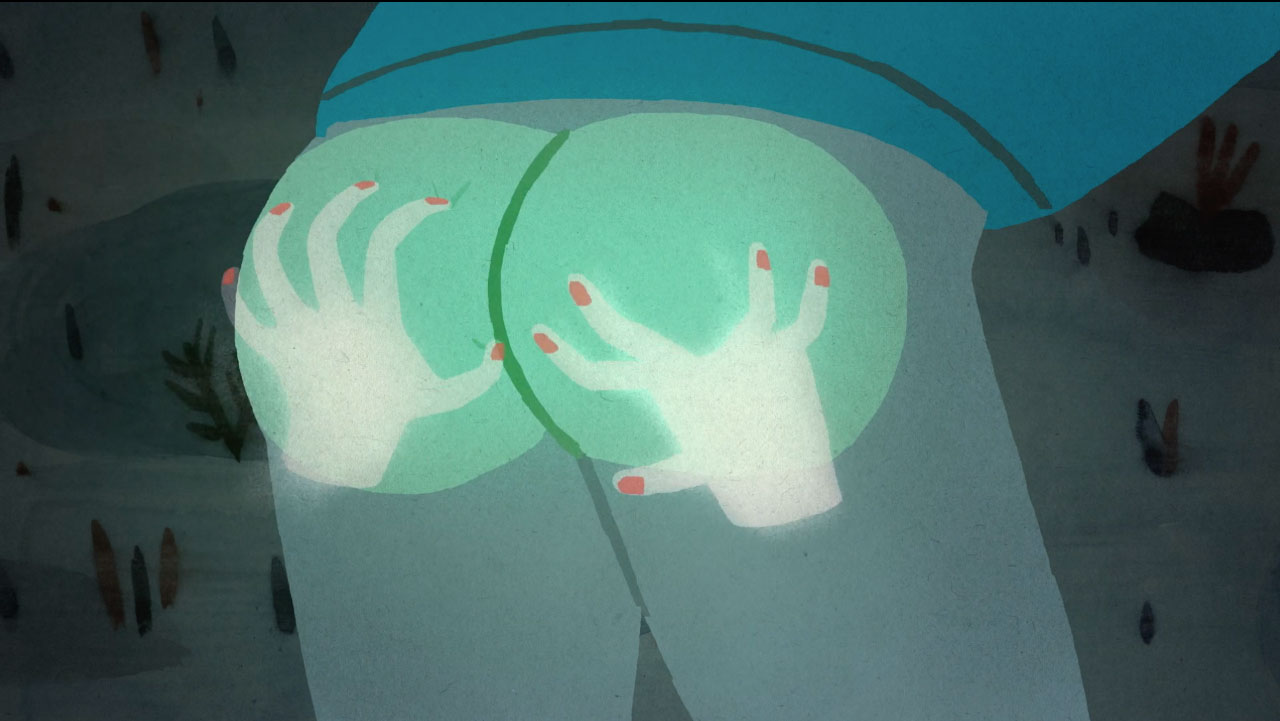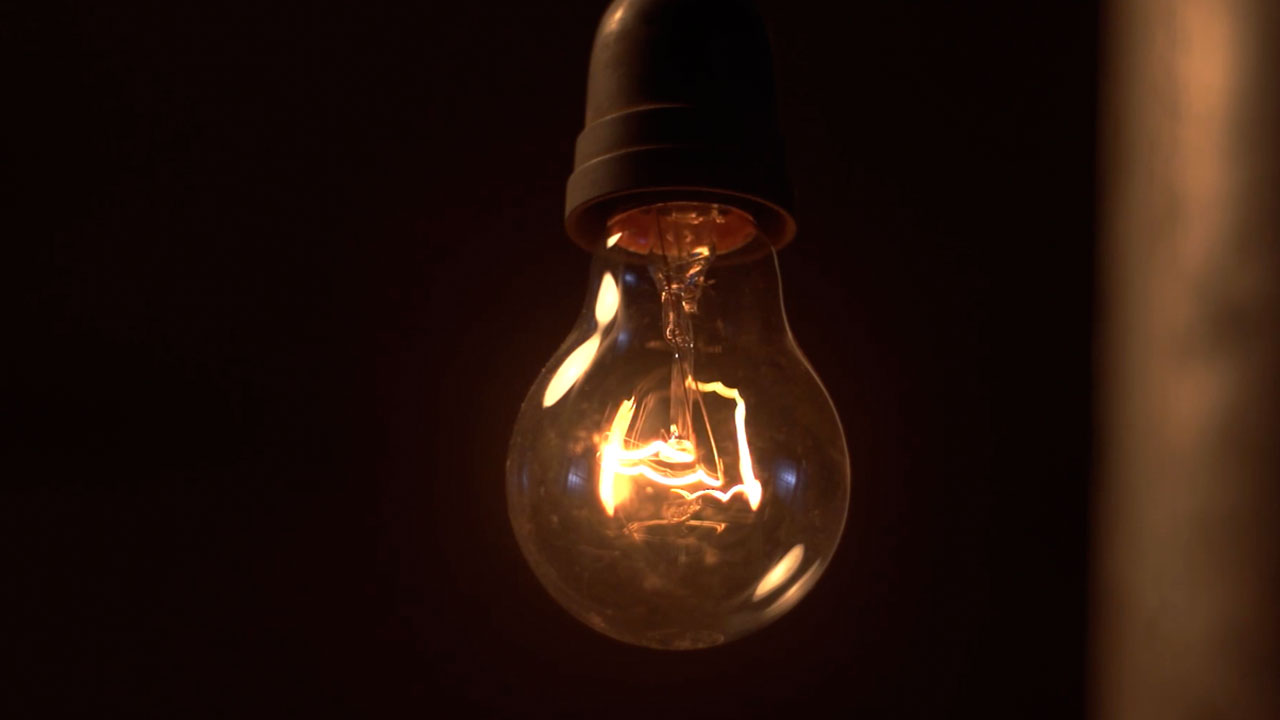 Three Short Takes from Science & Film
6 Beautiful Short Science Films About Nature and Humanity
The Genetic Modification Question: Pets Edition
Down the rabbit hole: Four short films through the space-time continuum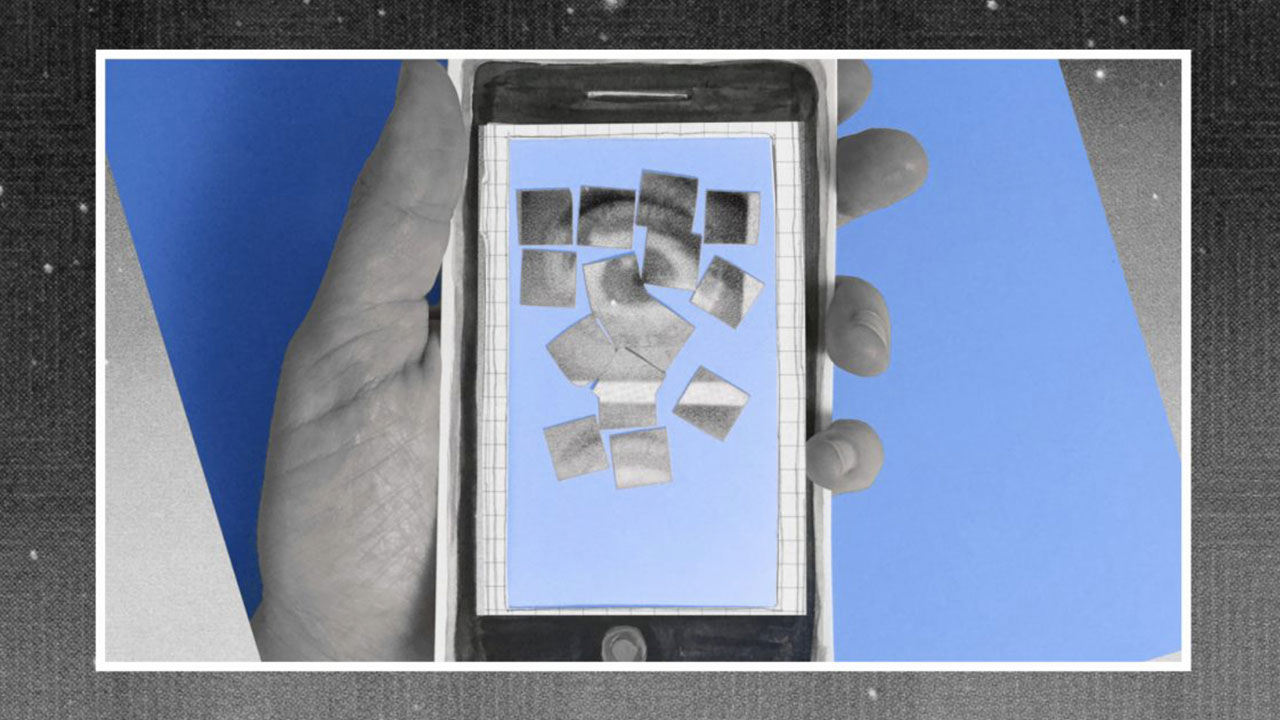 What Does It Mean to be An Internet User?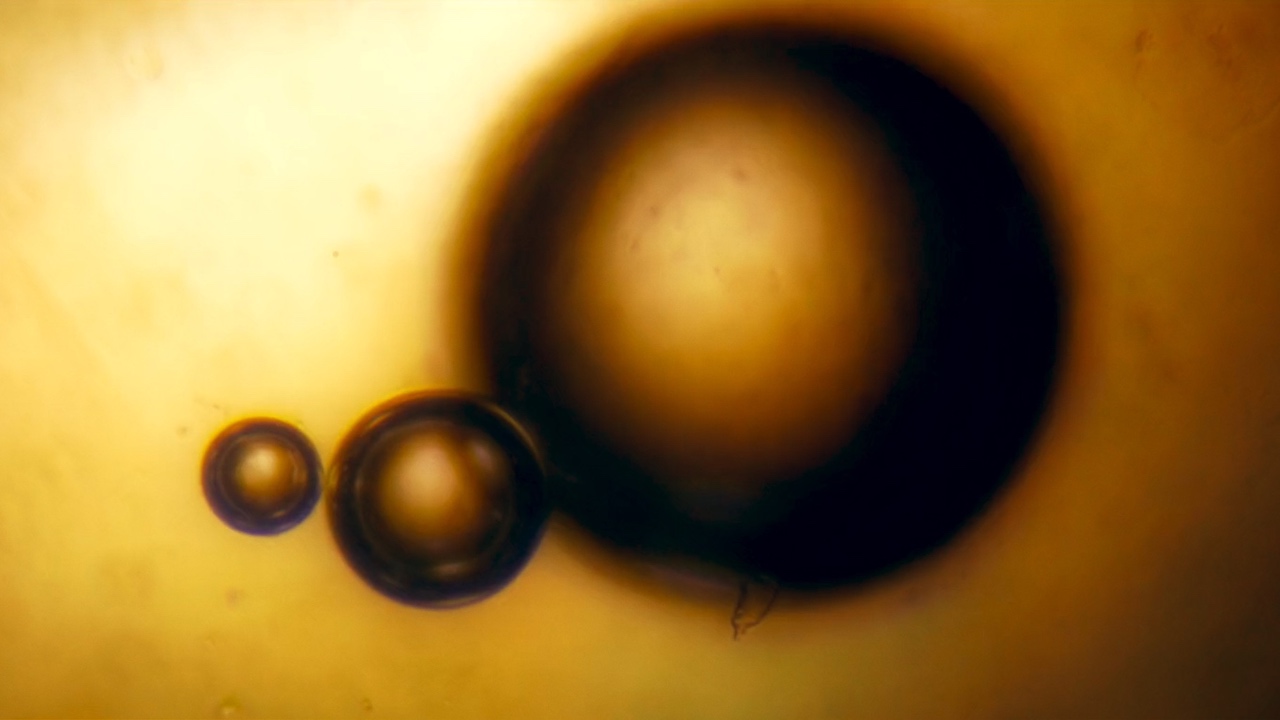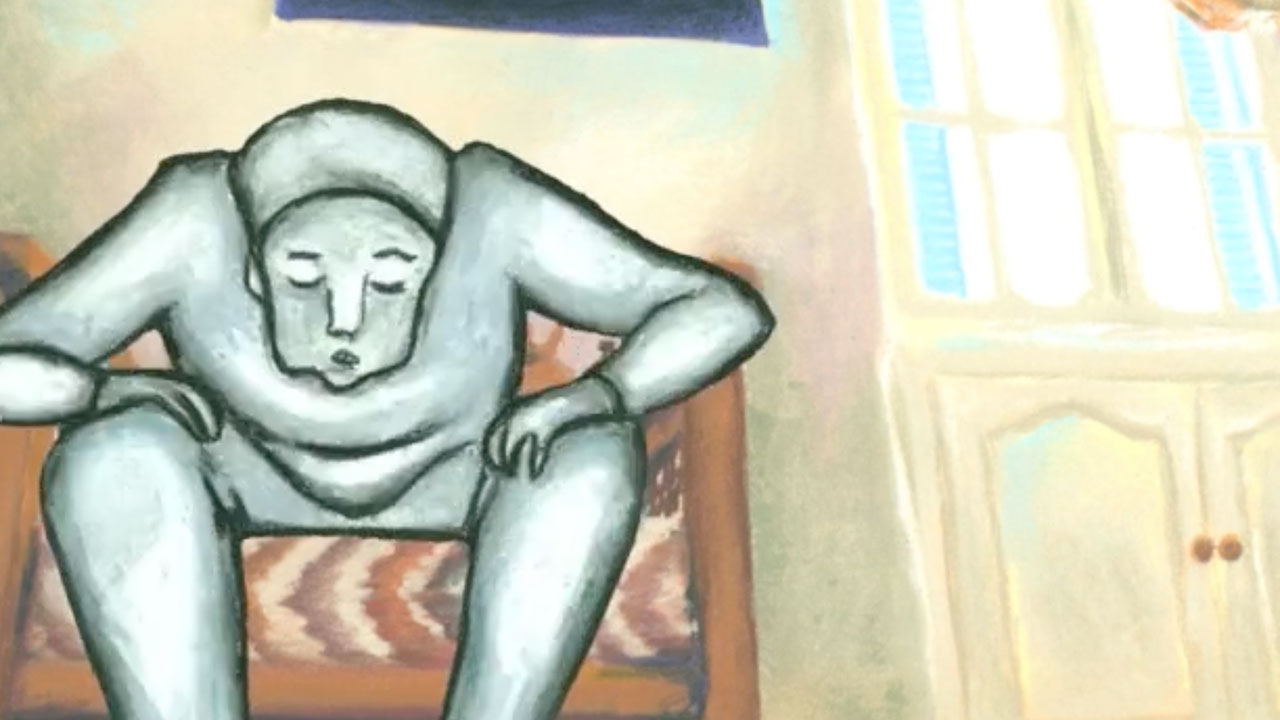 The End: The Labocine guide to surviving an apocalypse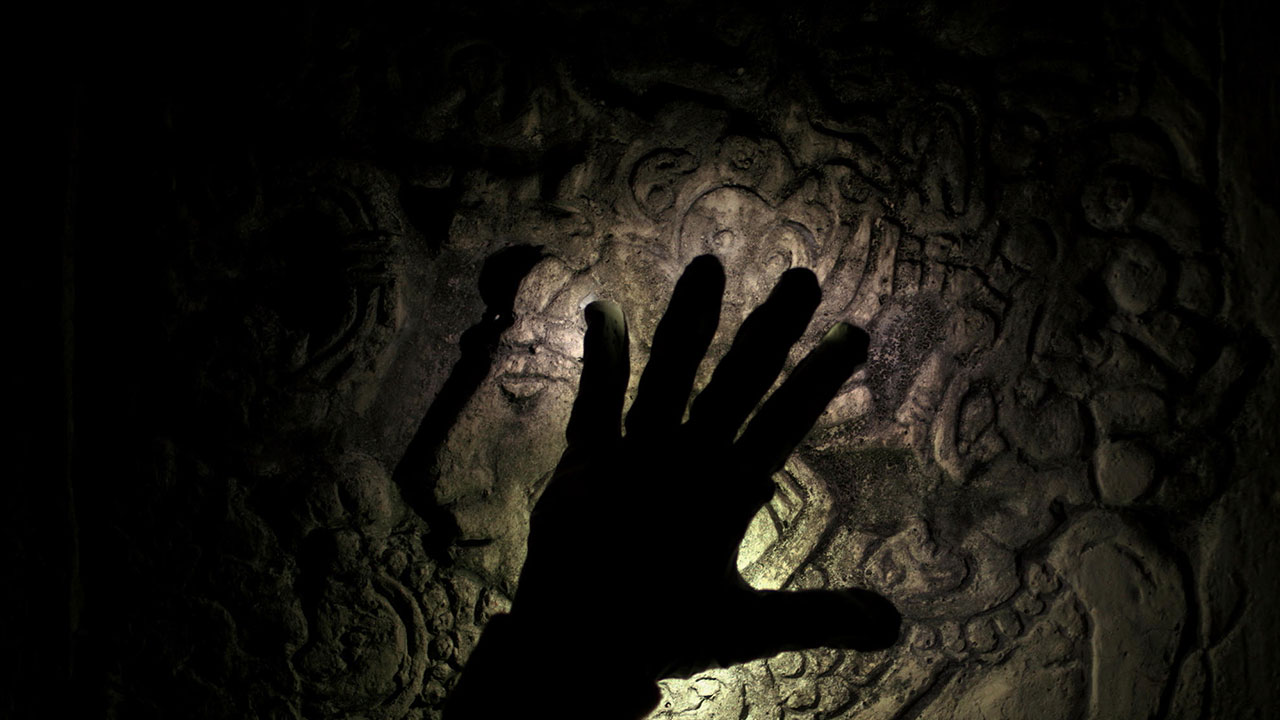 Trance-like Rituals in Mexico Predict the Future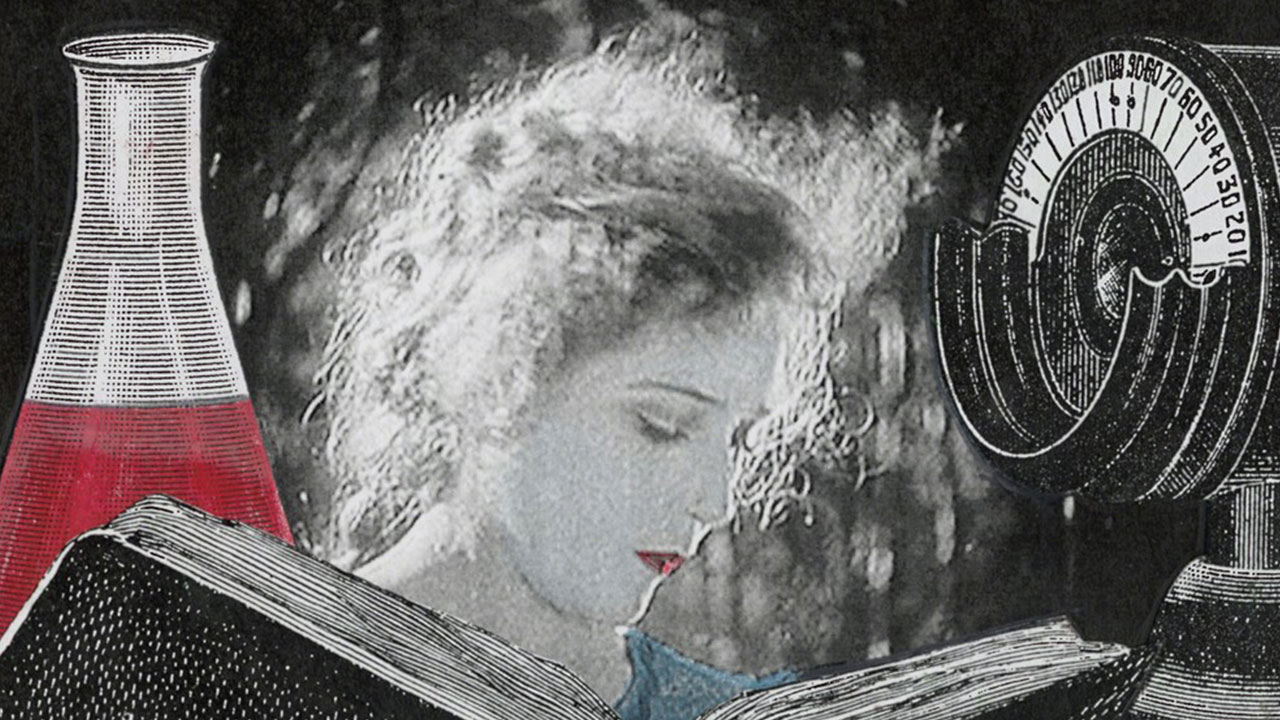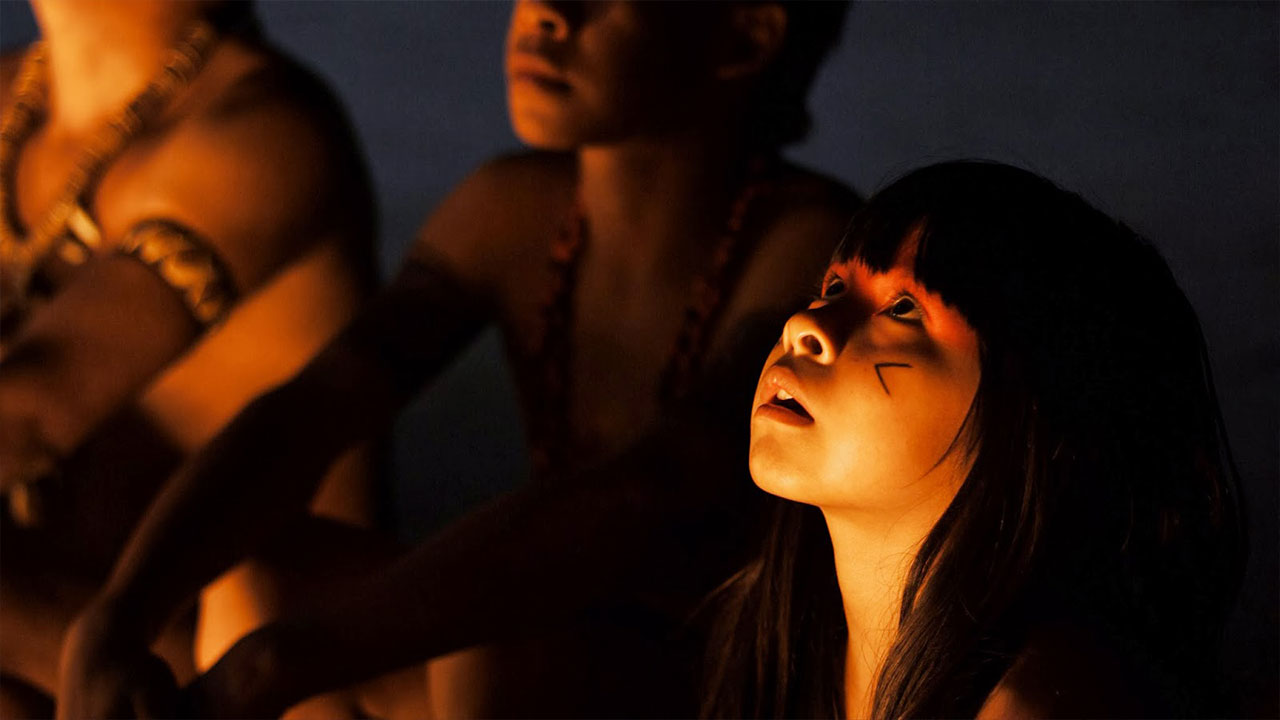 The Birth of Science New Wave Cinema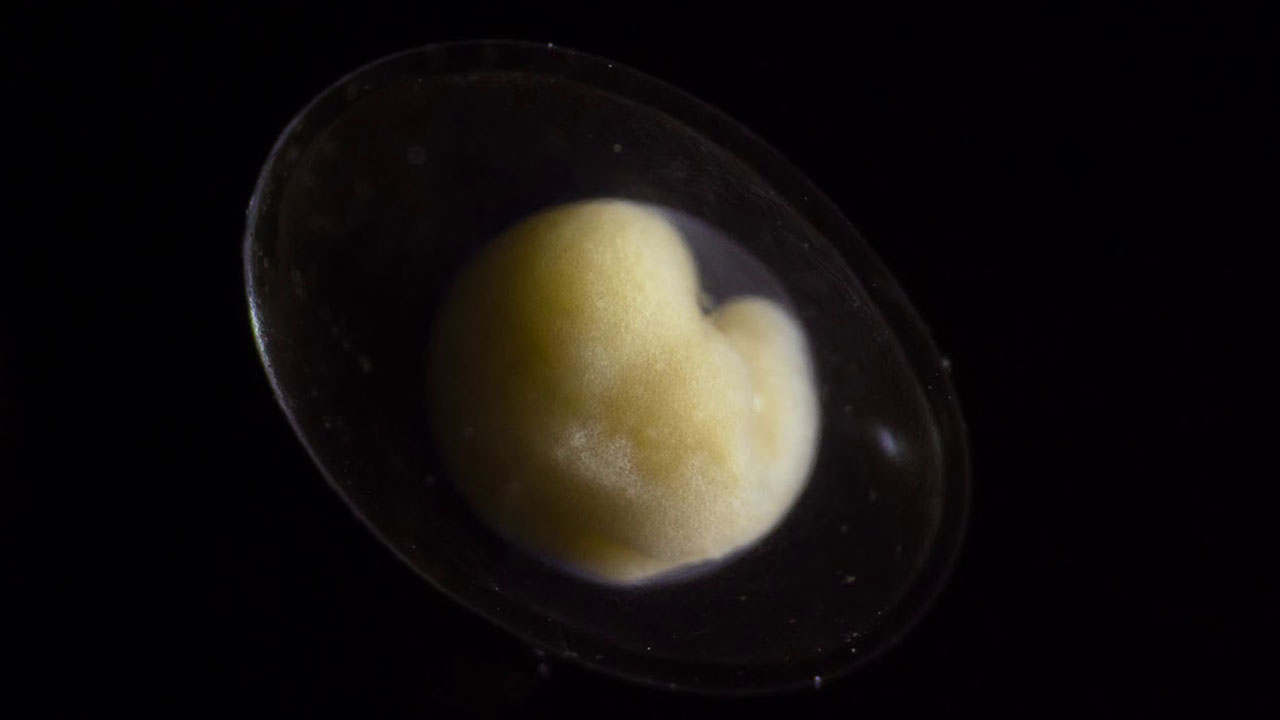 Don't Call it a Come Back – Resurgent Stories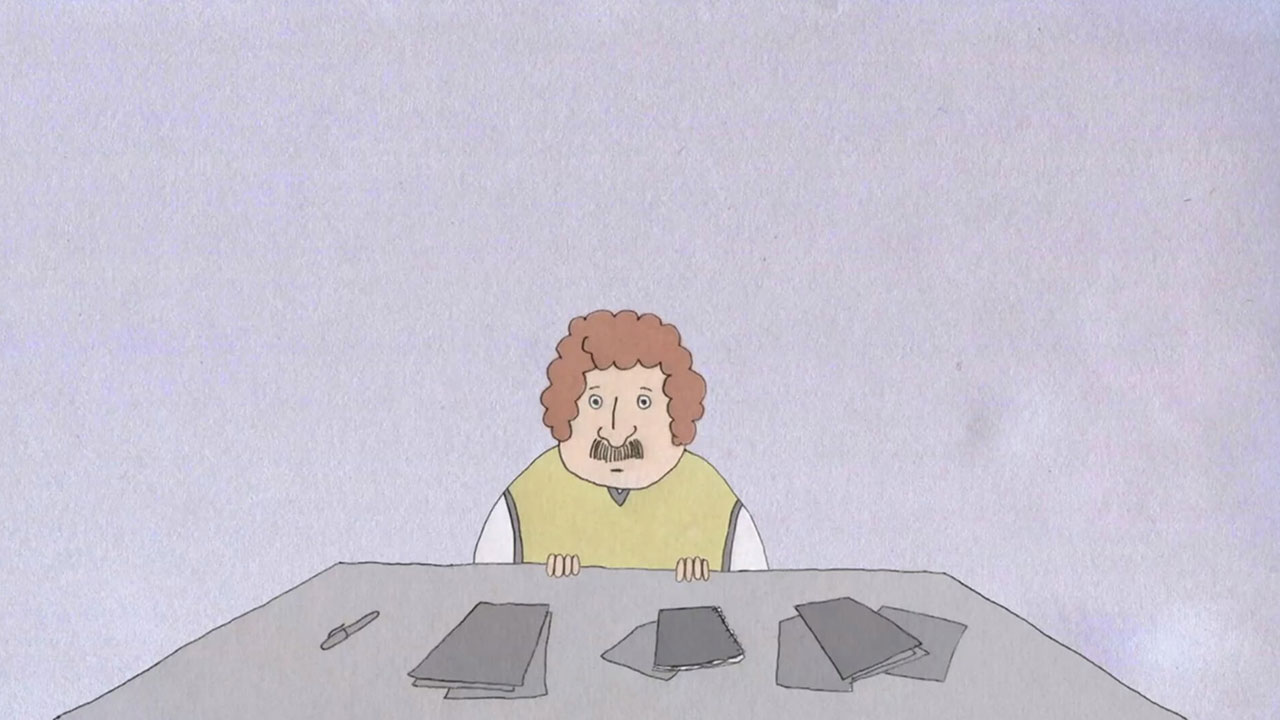 Simple lines, complex tales: the power of animation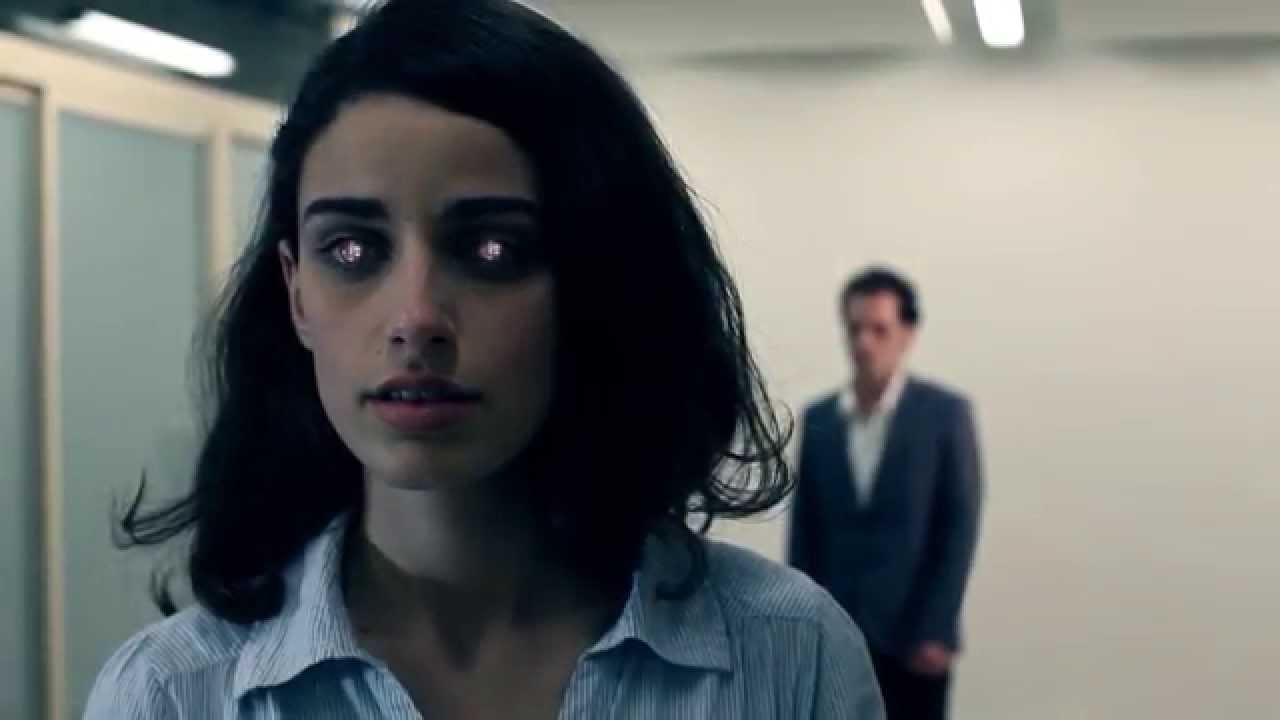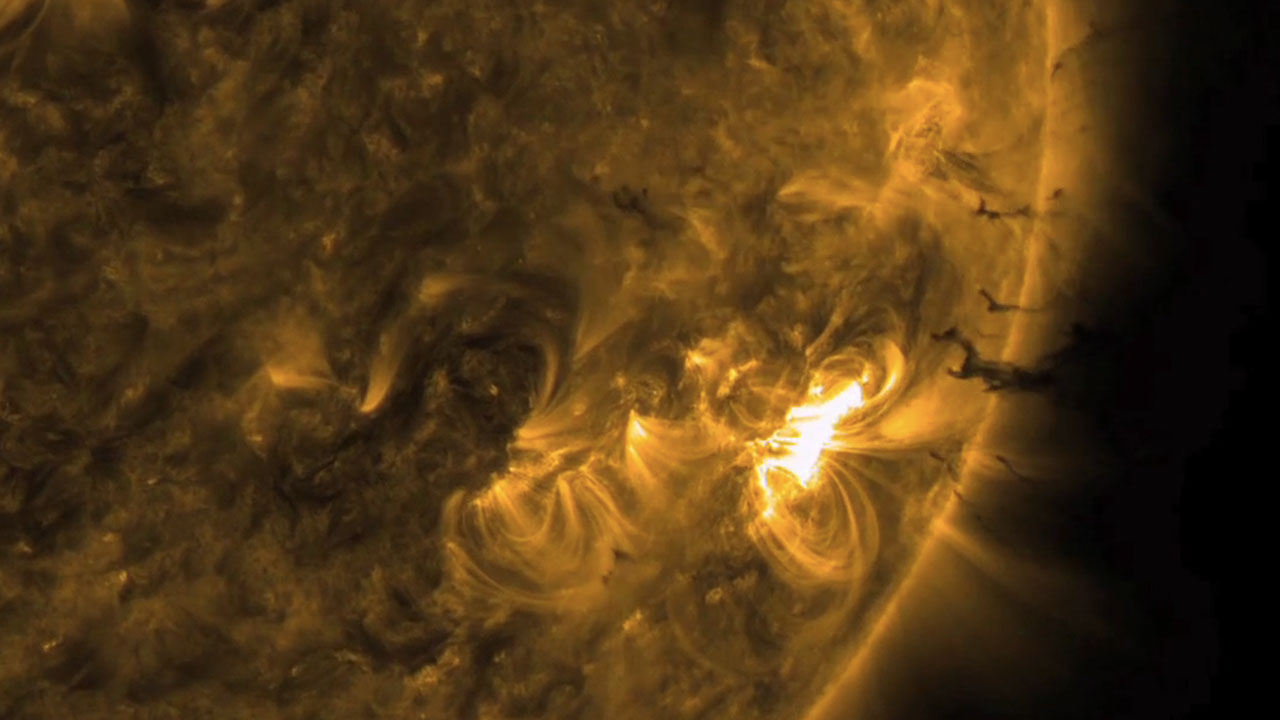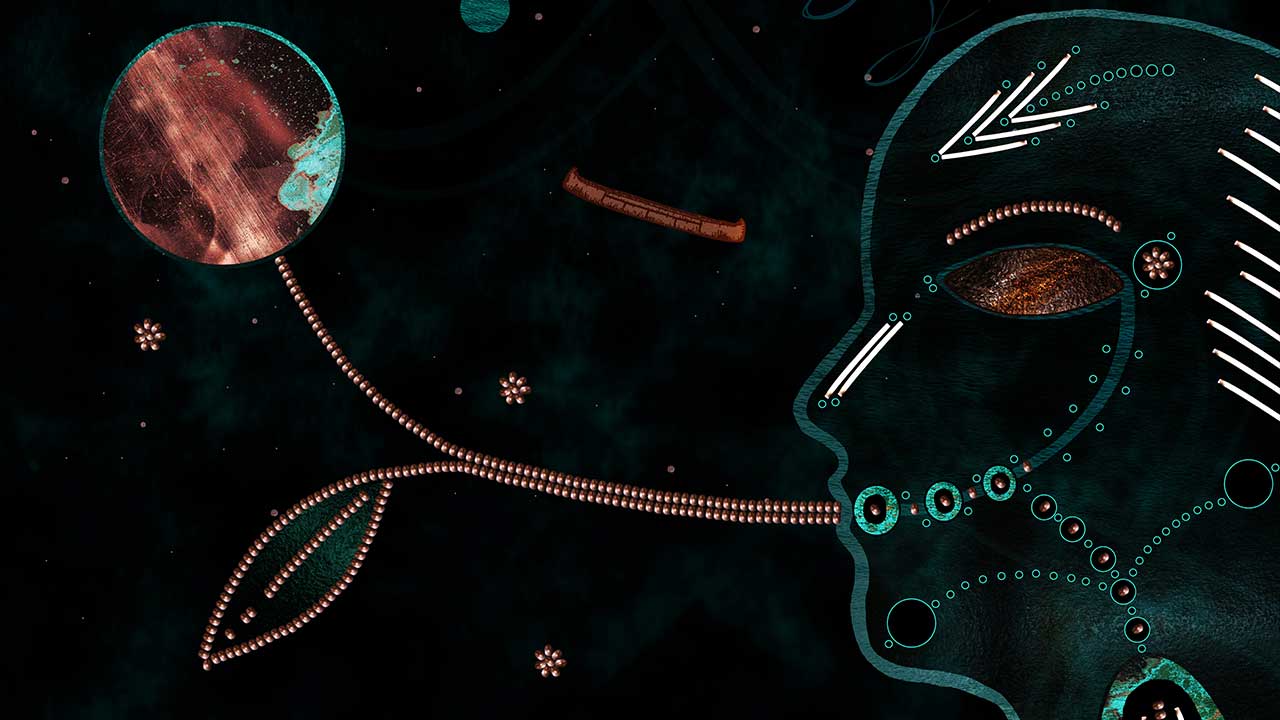 Animating Indigenous Scientific Literacies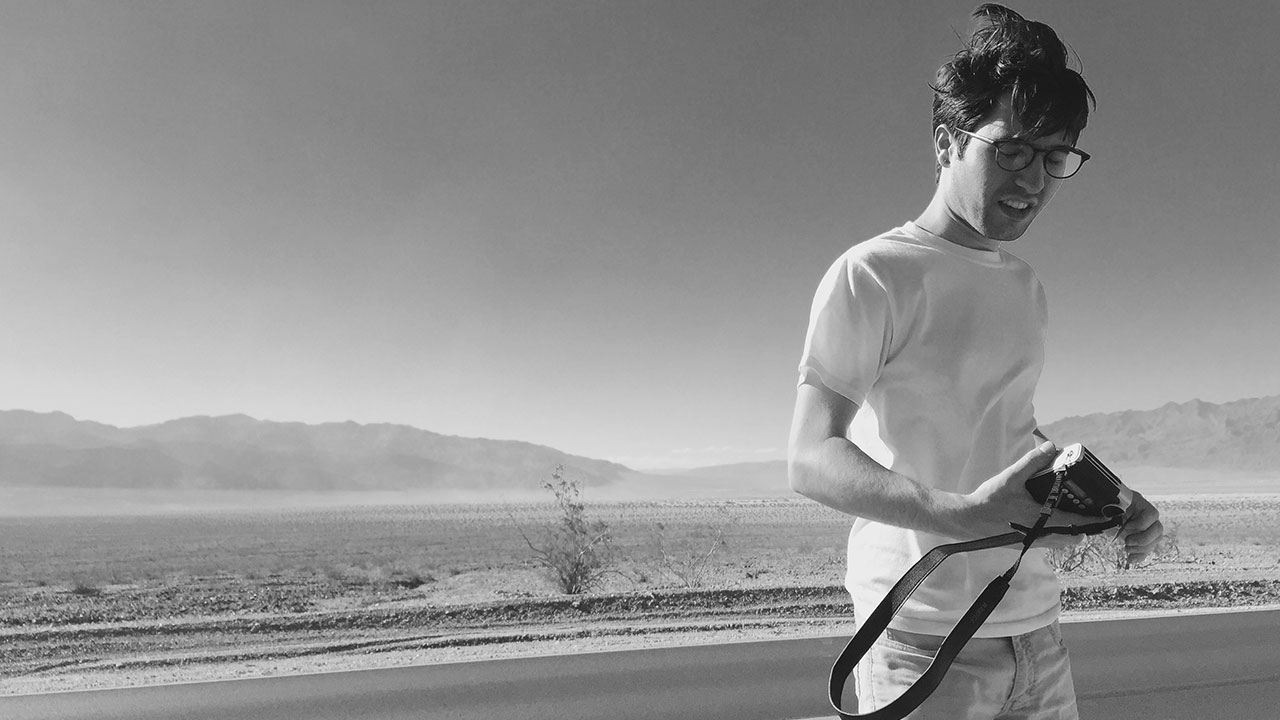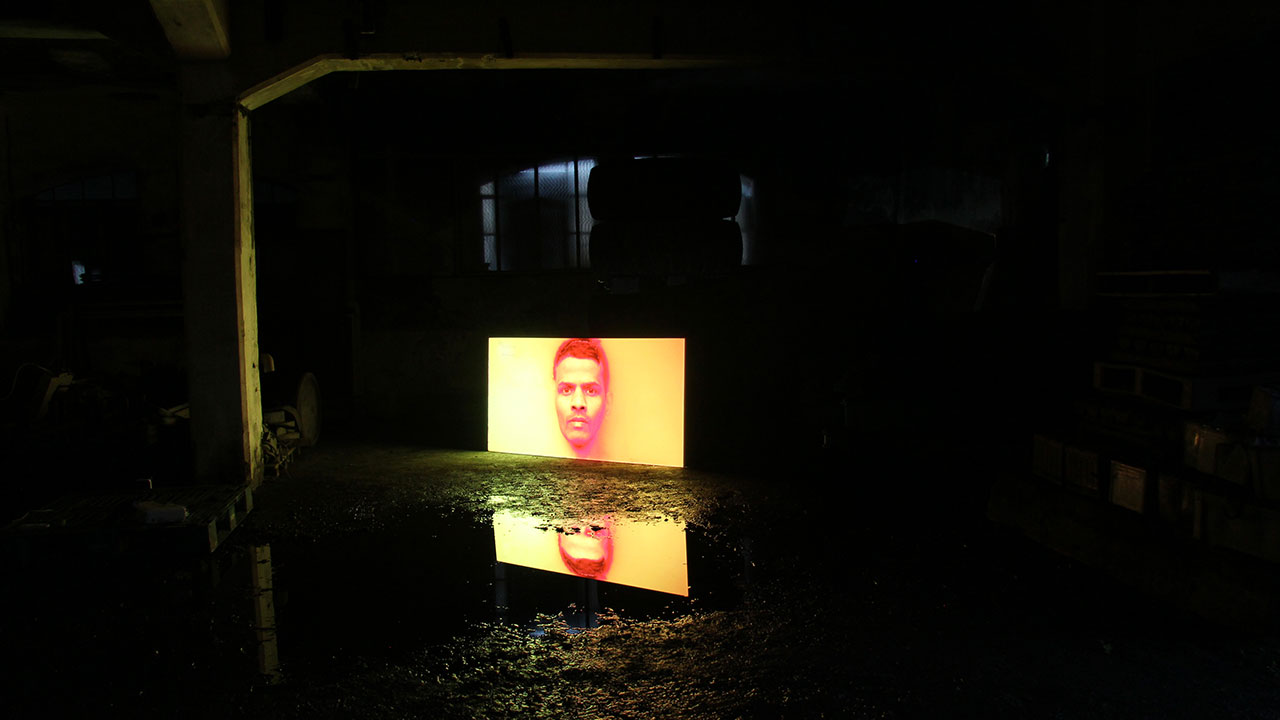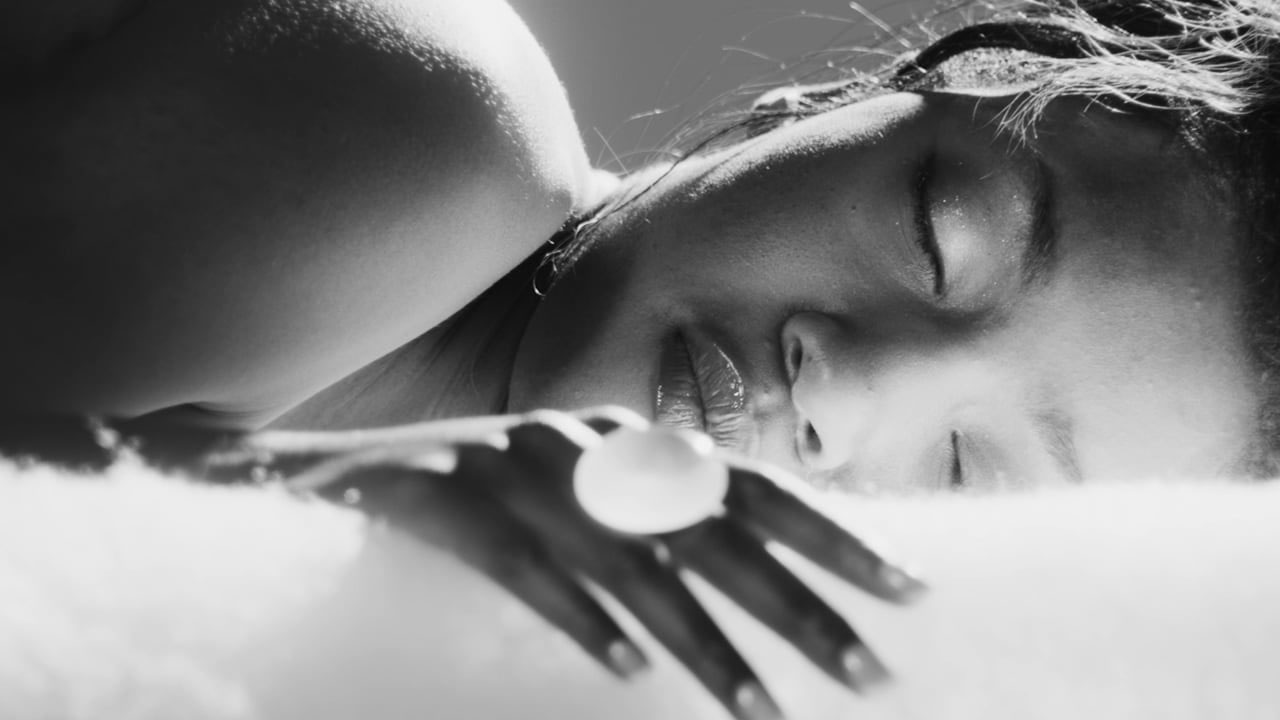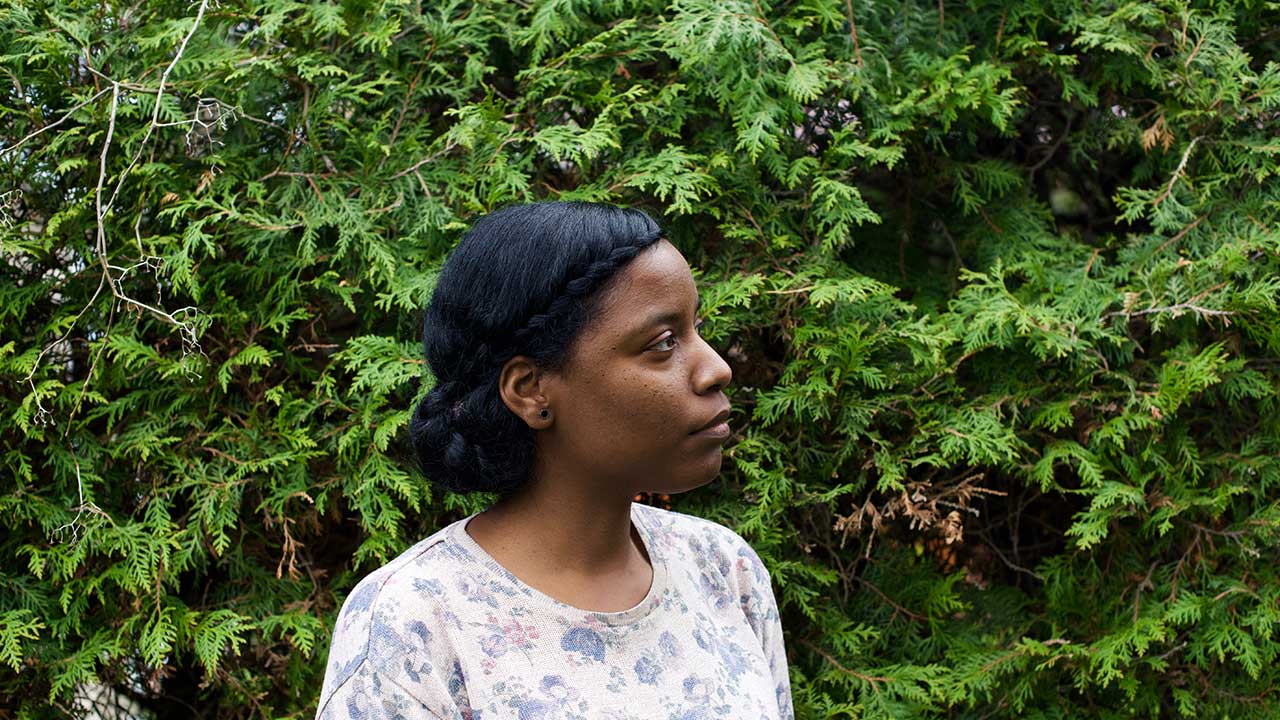 Poetic States, Celluloid Lands
Science Makes for Great art, But What About the Reverse?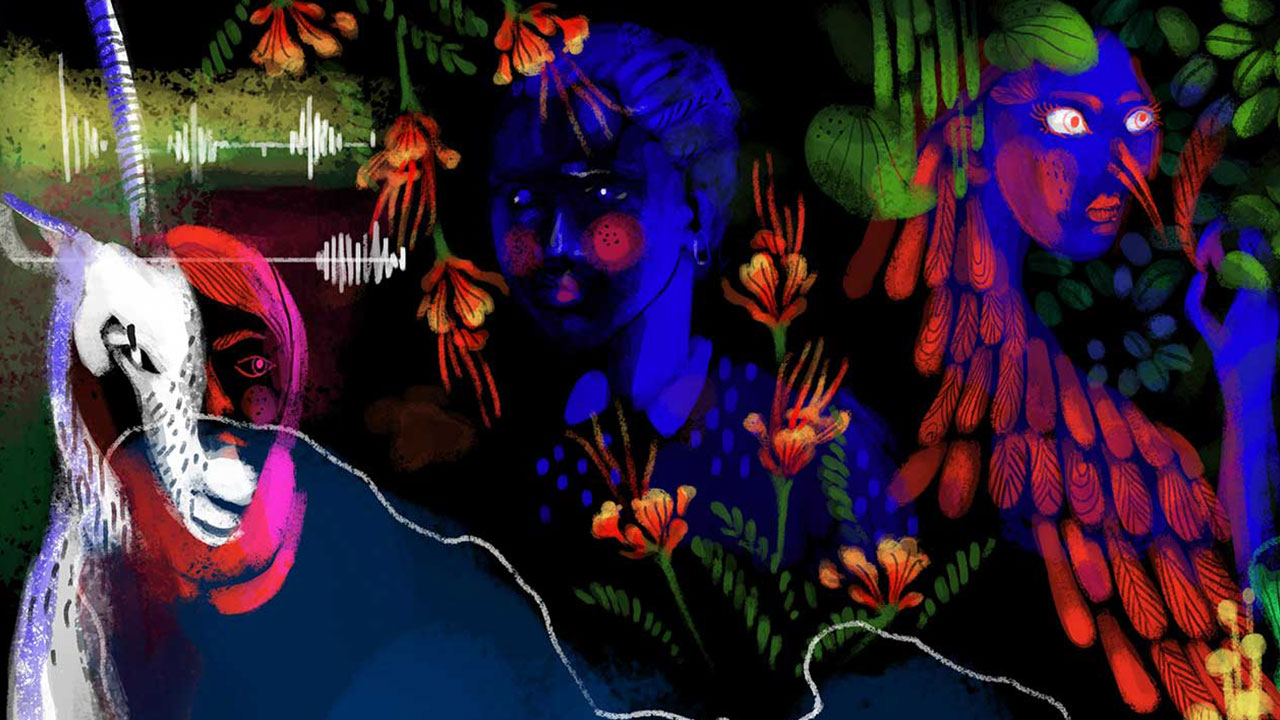 My heart, the cold has already killed me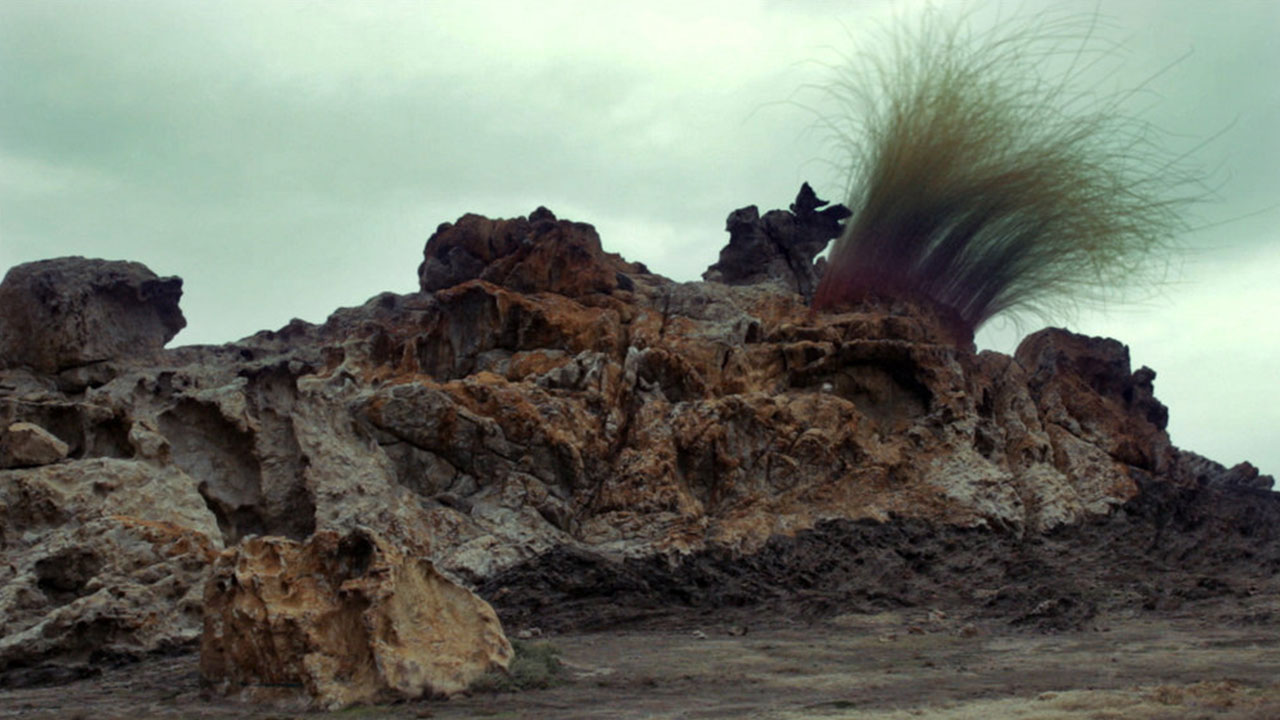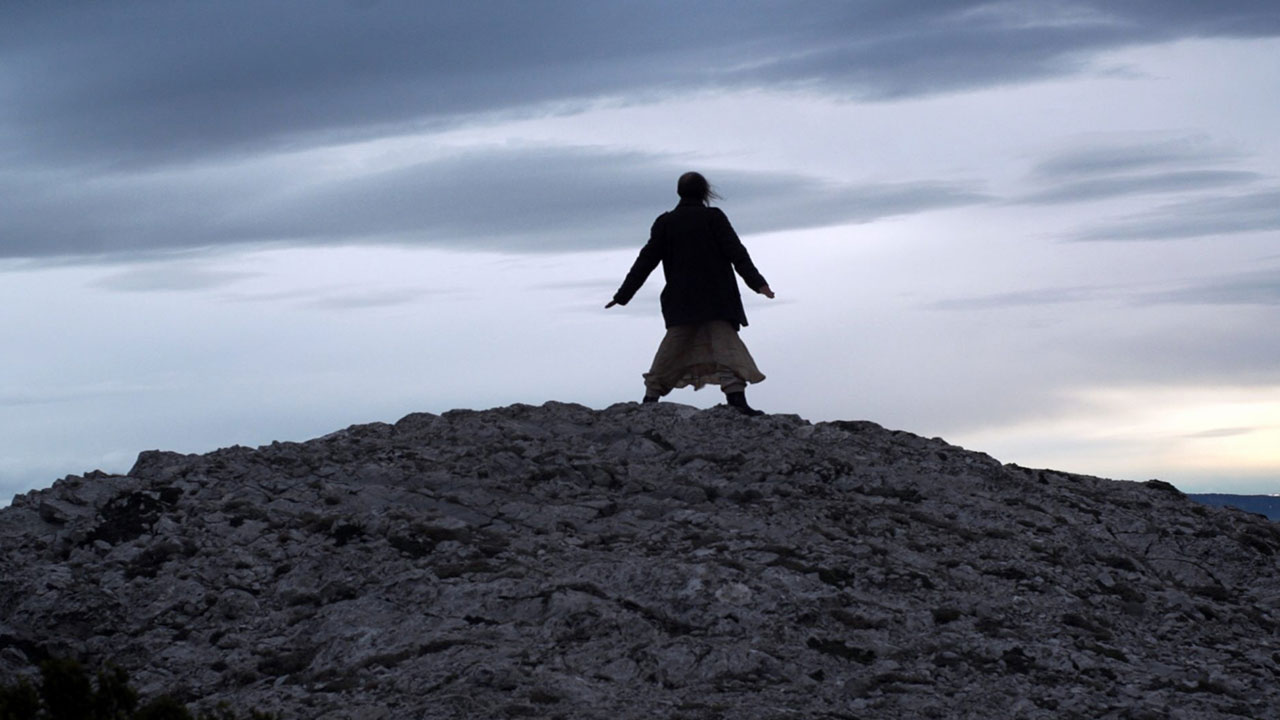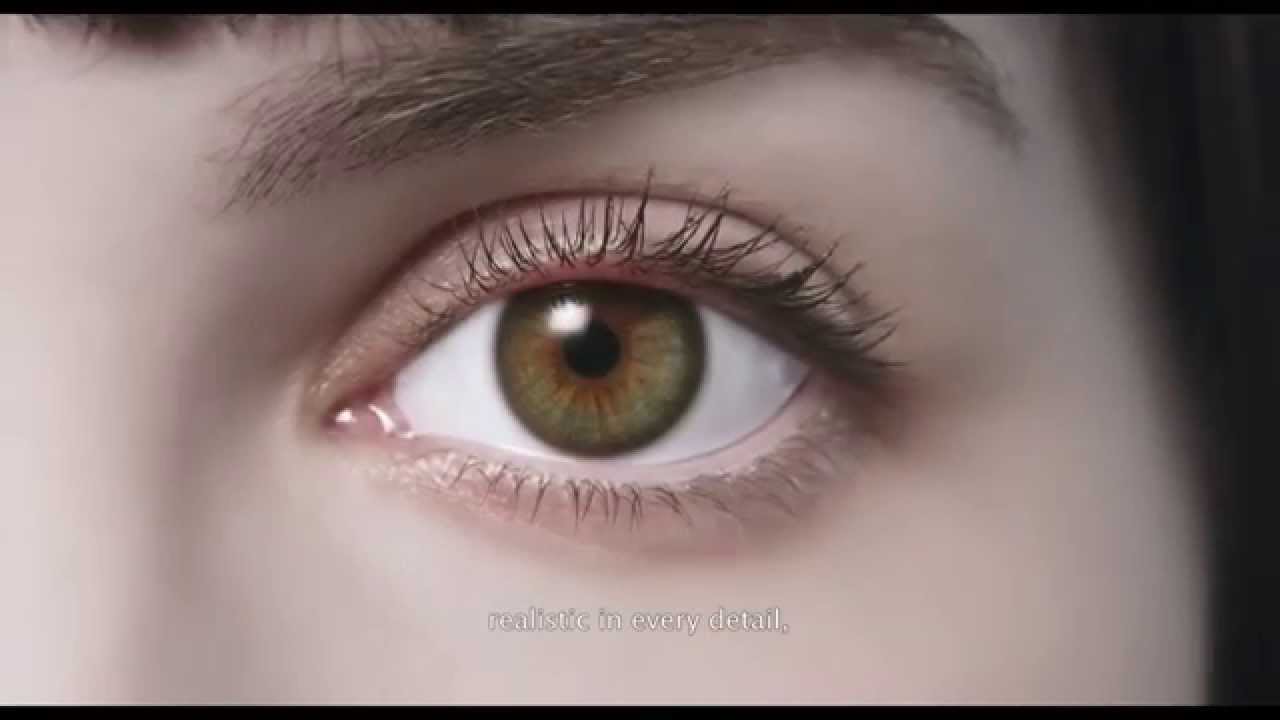 Irreplaceable: Love, Meaning, and Attachment in a robotic world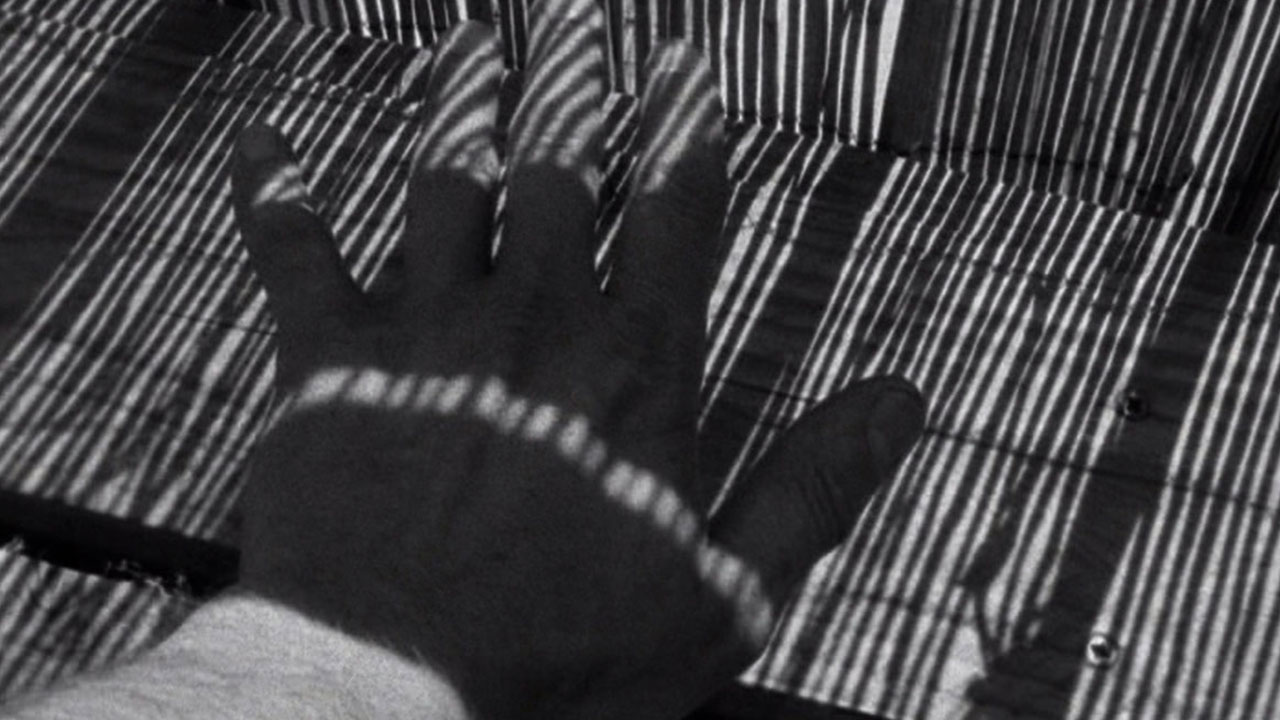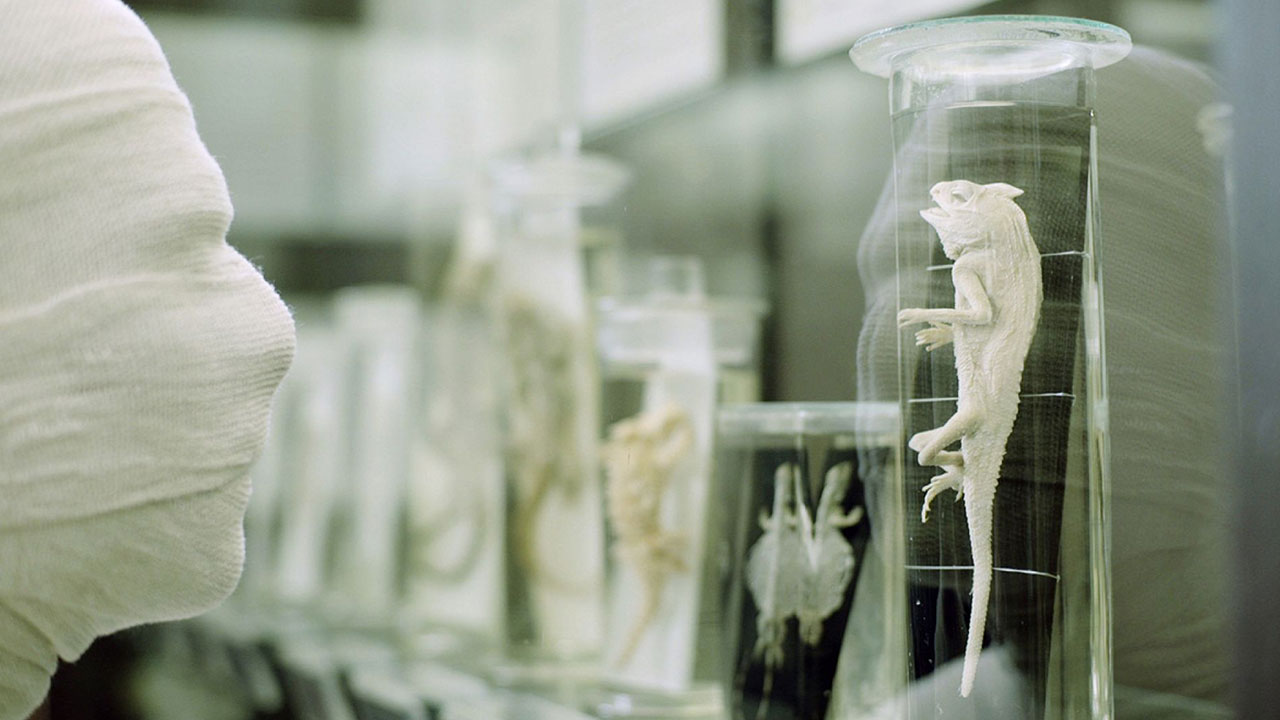 Immortality and Resurrection For All!!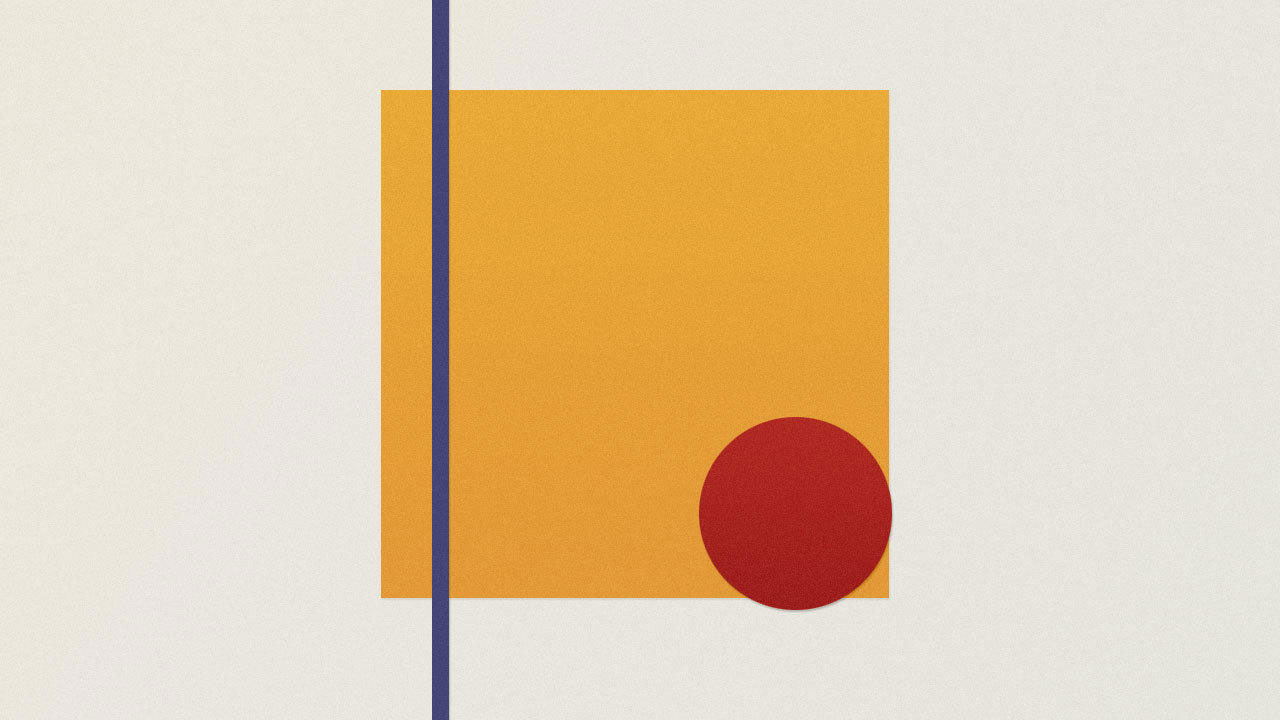 Film, Knowledge, Networks: the Collaboratorium + Open Media Science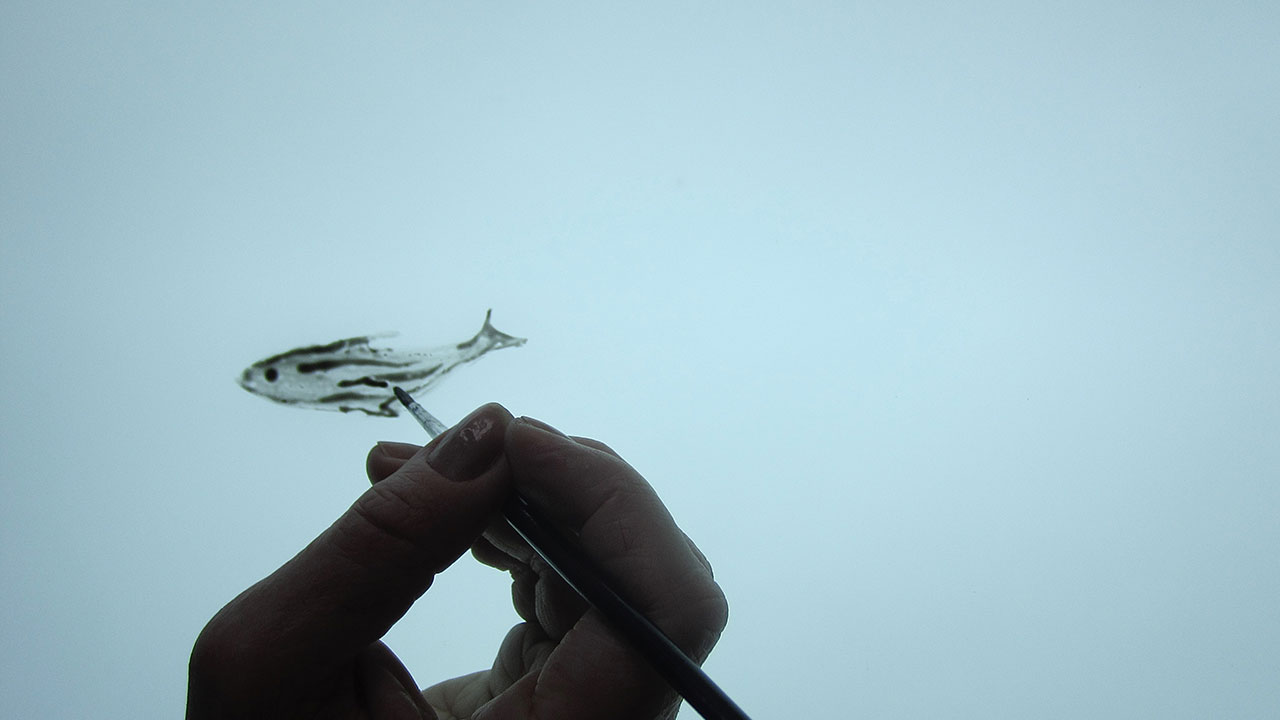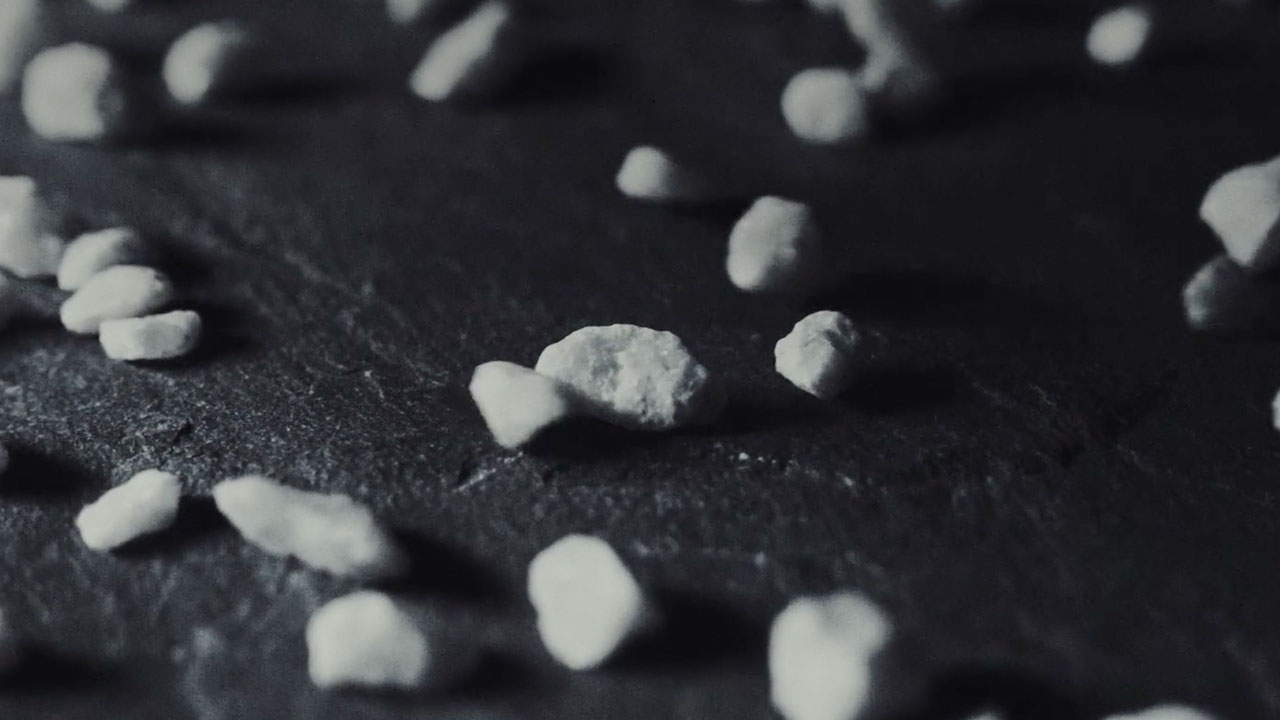 Messages Behind the Science
Adding Film to the Science Syllabus (Part 2)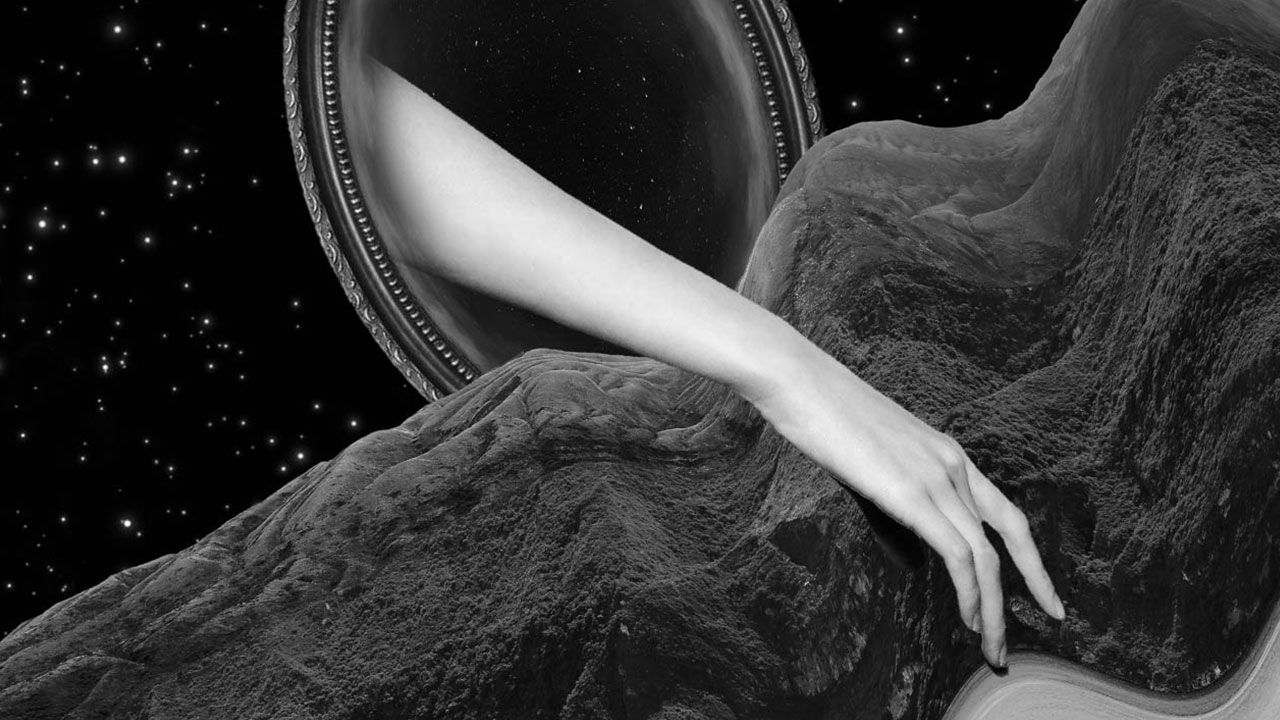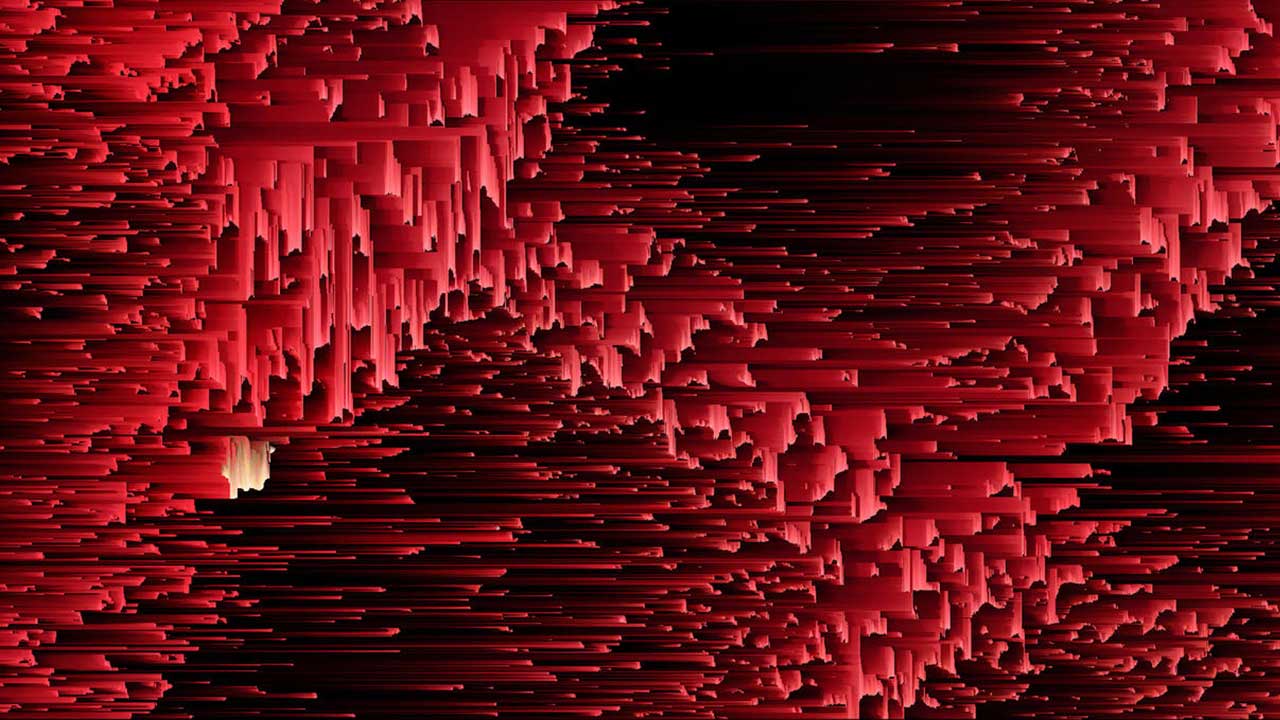 There Will Never Be a Final Film Format (Part 2): Celluloid-Digital Collisions
Adding Film to the Science Syllabus (Part 3)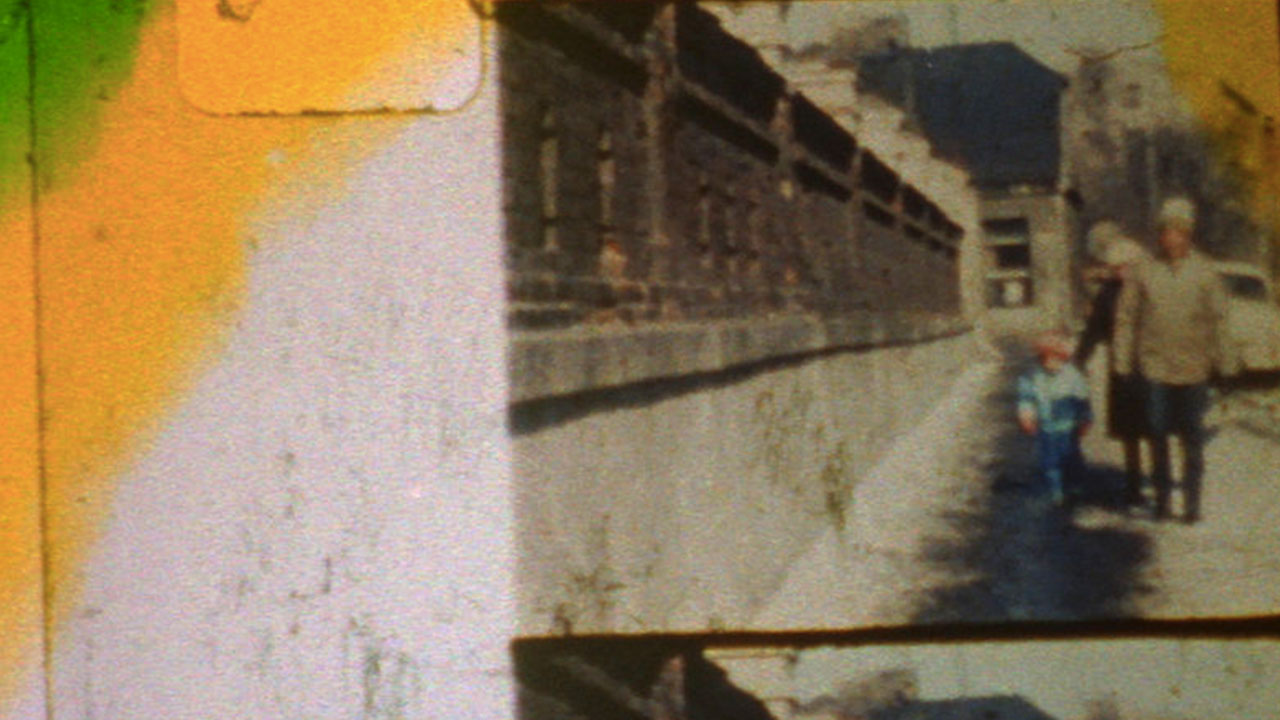 The Artwork of Migration: How movement functions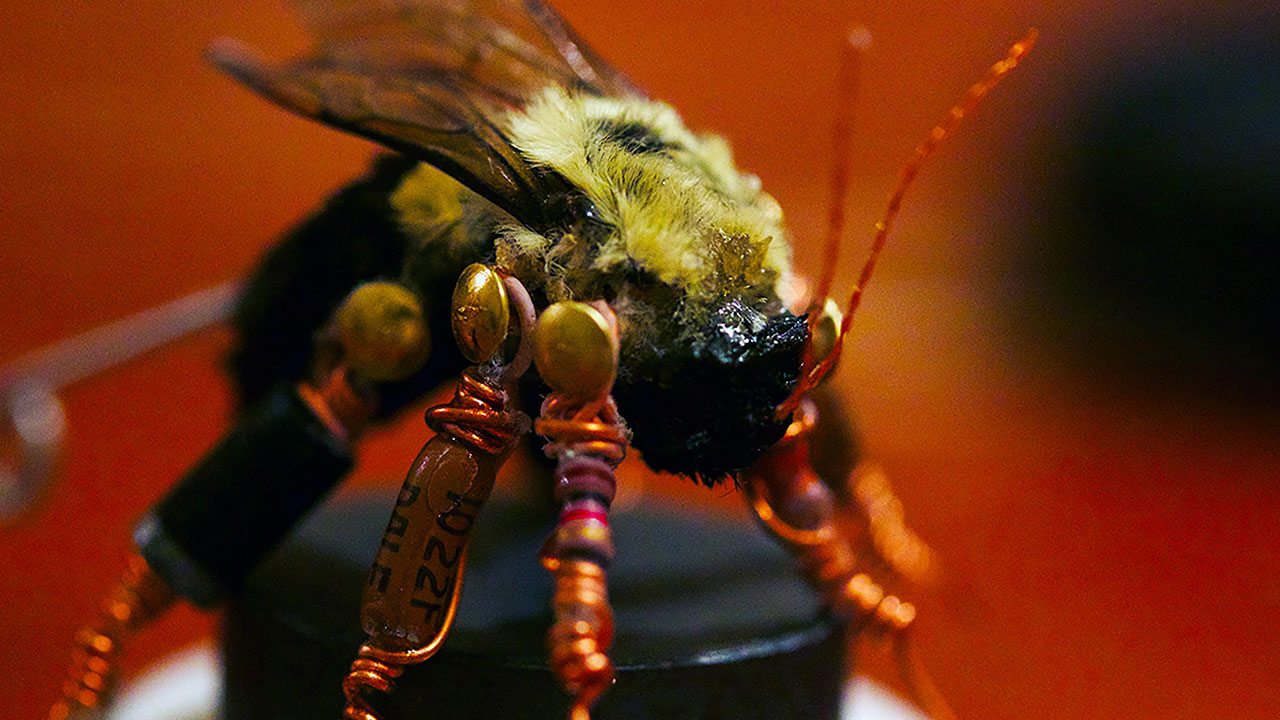 New Life: Survival and Resurrection in short film
Unsettling Equilibrium and Envisioning a Better Future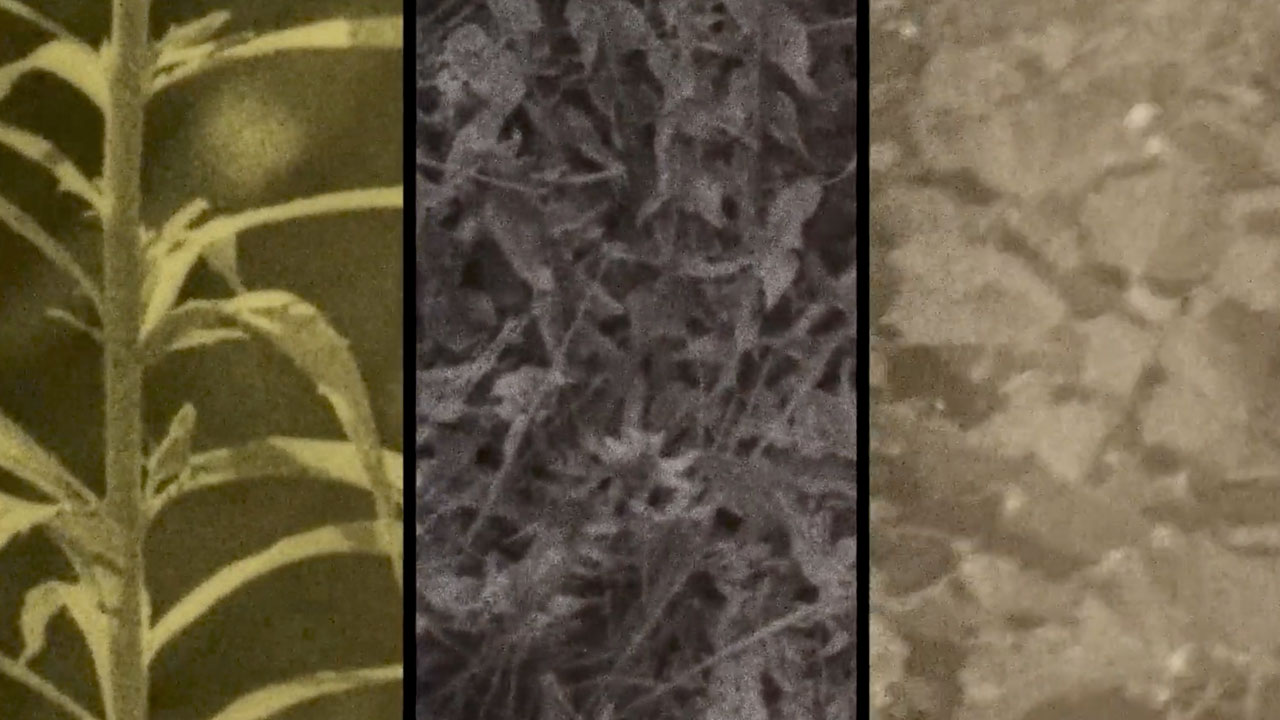 How Film Creates Multitudes  
Territories at the Microscopic Level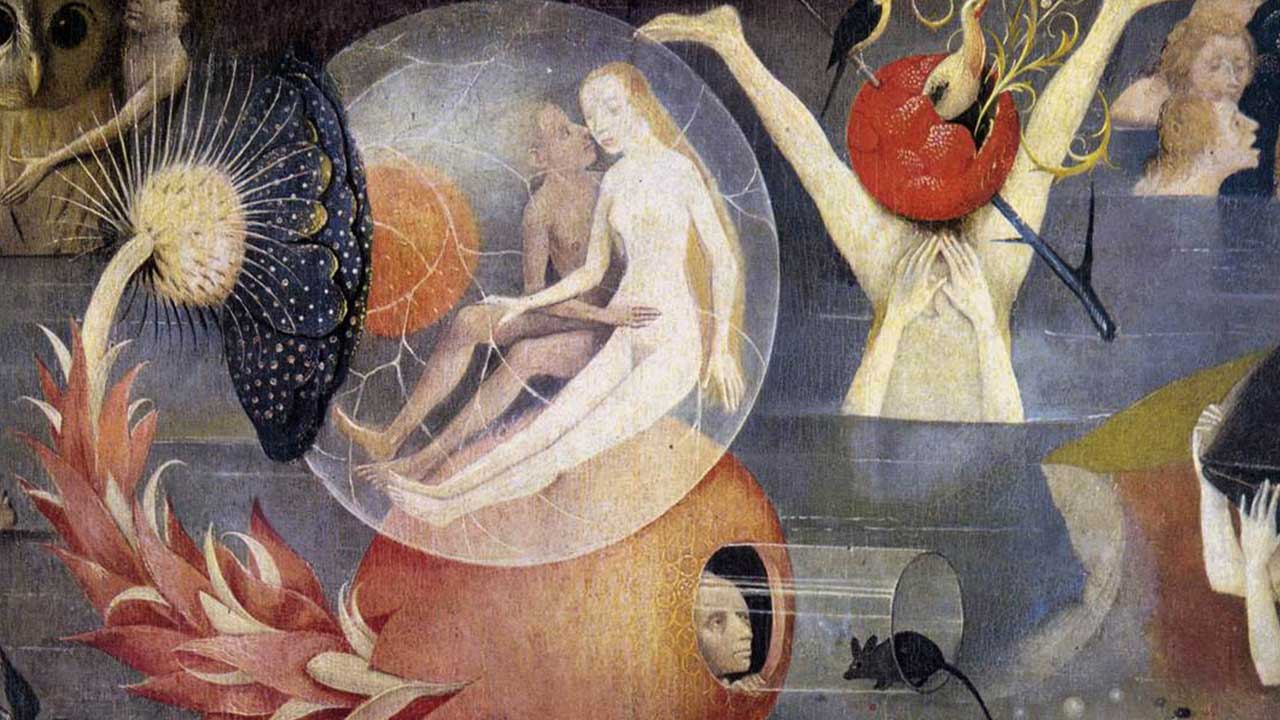 How Ordinary Things Transform Into a Magical World Under The Microscope
Space Explorers: Human Motives for Transcending Earth And Our Solar System.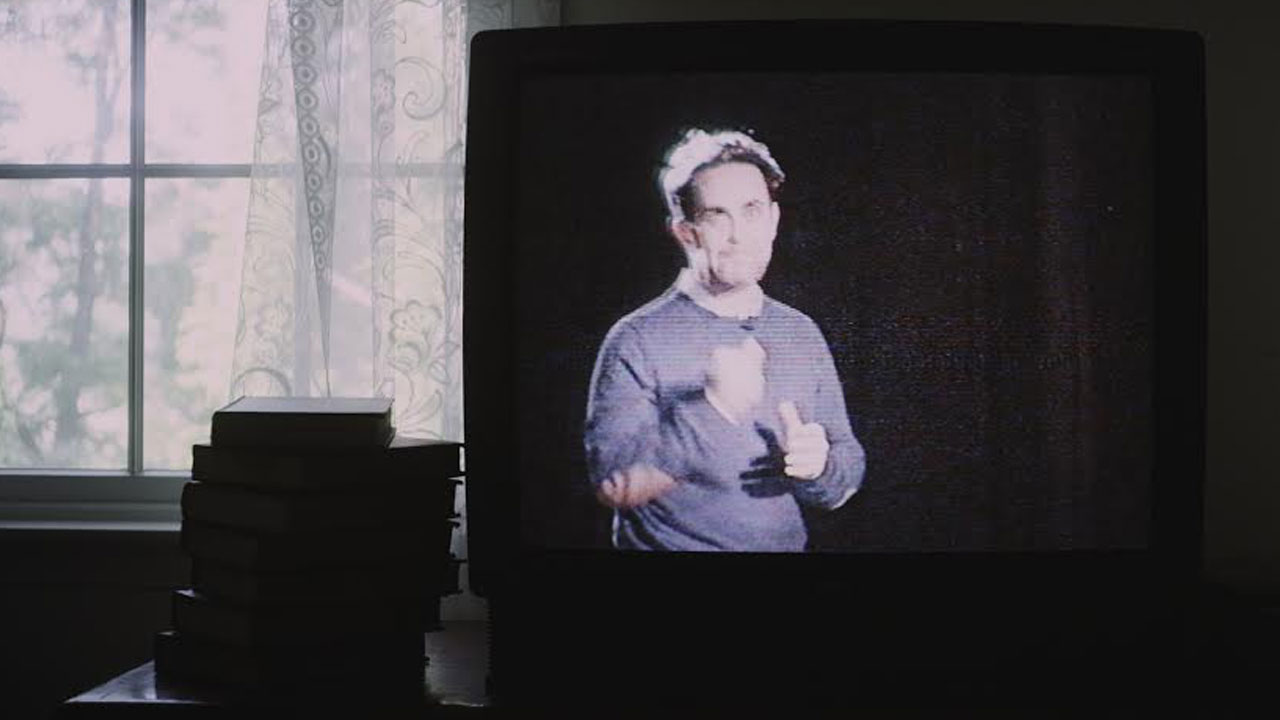 What did the future look like?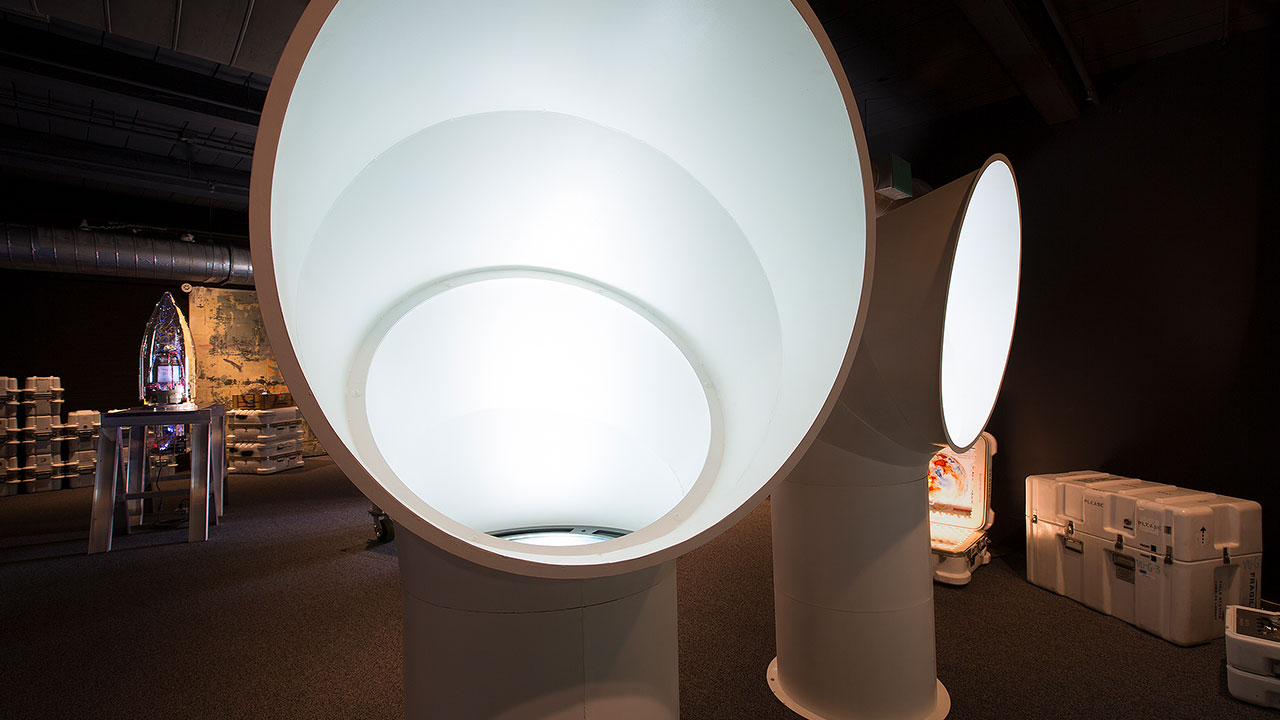 Visions of the Future: The Artist Depiction Series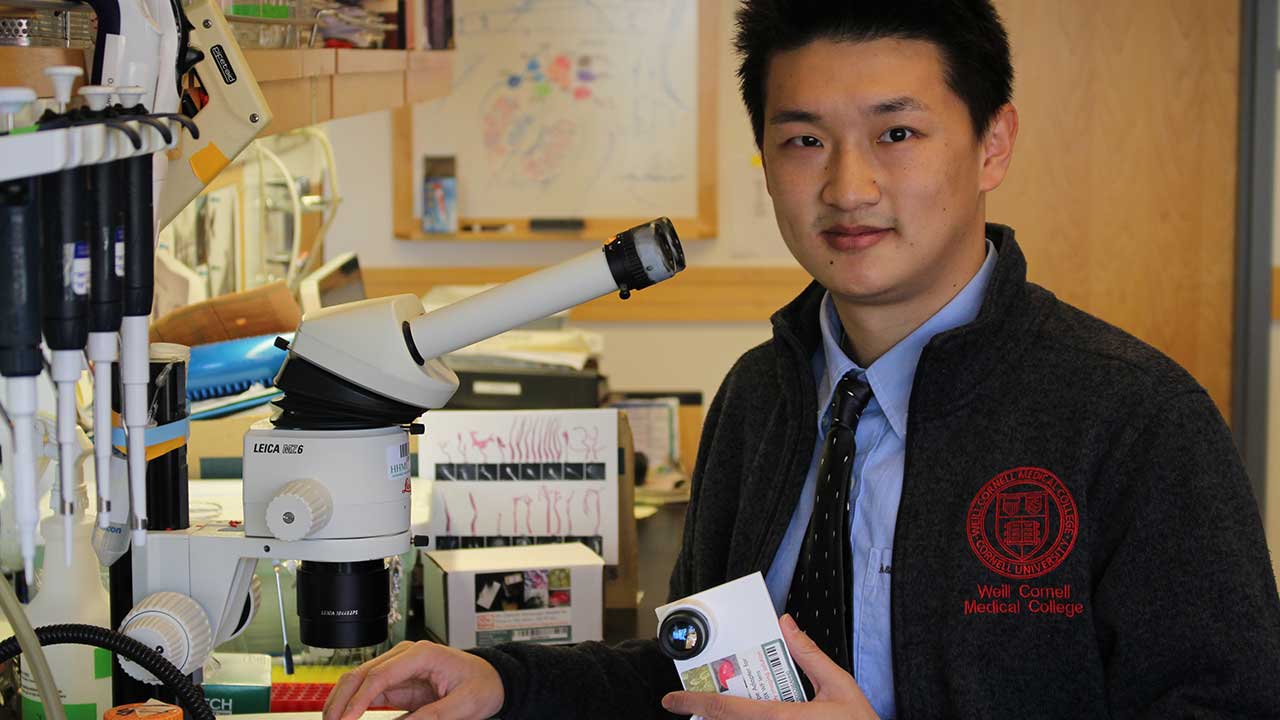 The Moving Microscopic World: 8 Microscopy Films from Scientist Du Cheng
Becoming Animal: Cinemas of transformation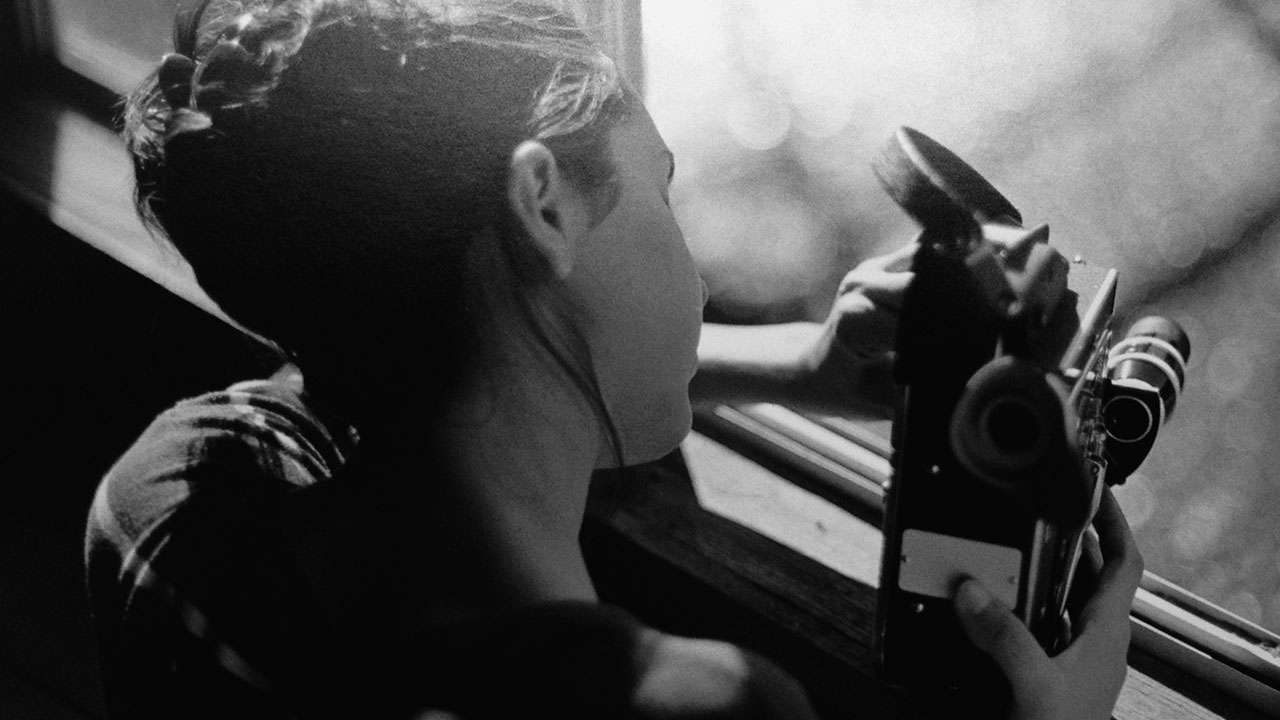 Science and Poetry in the Everyday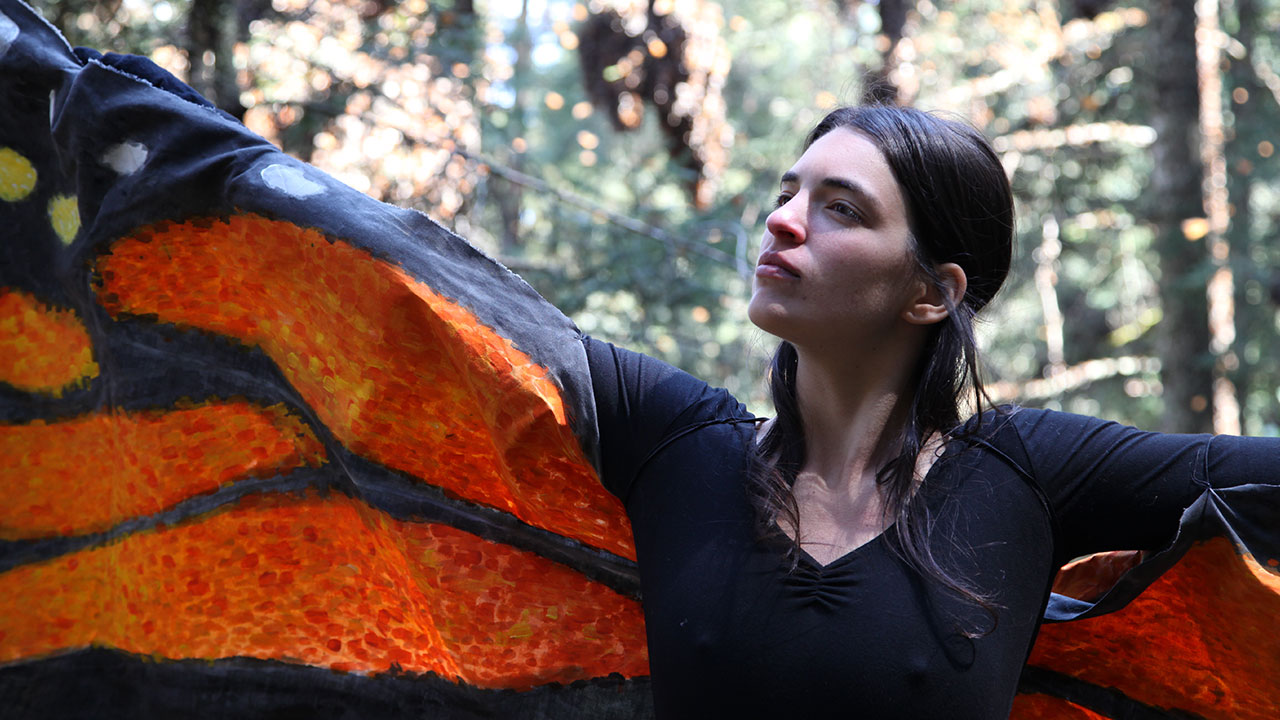 The Secret Garden: Evolutions of Virtual Plants & Corals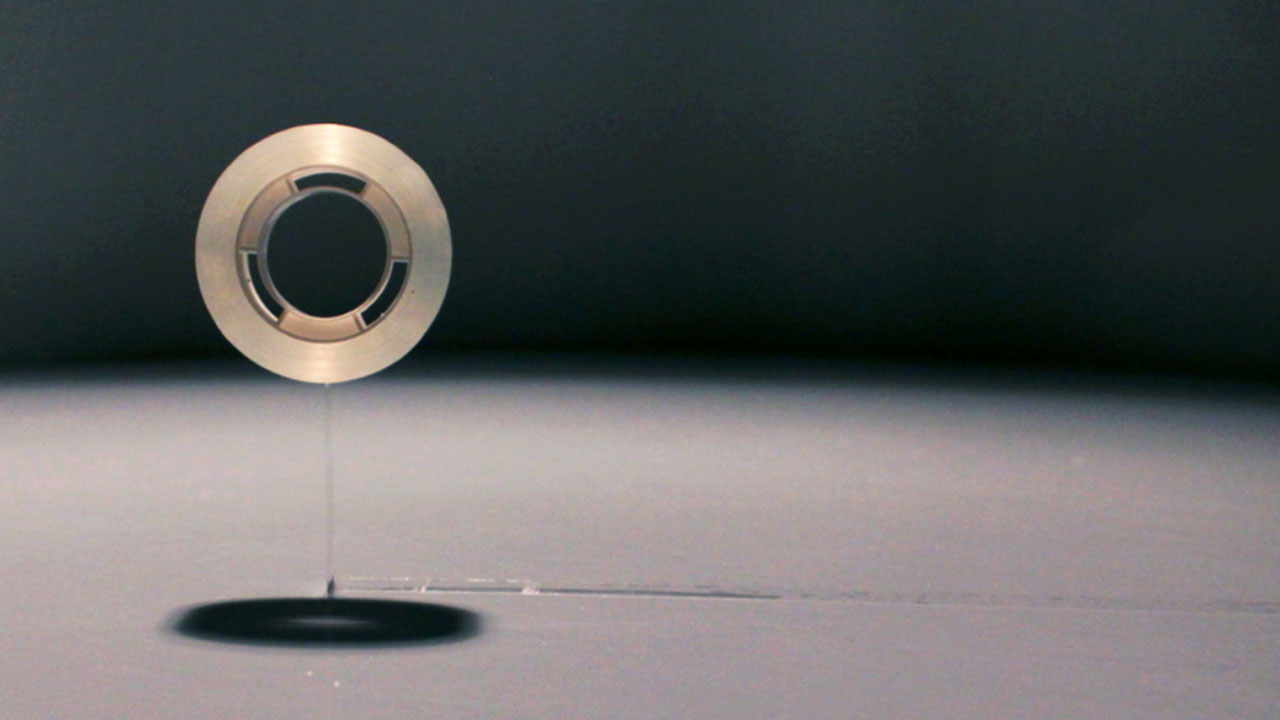 We cannot understand what we cannot imagine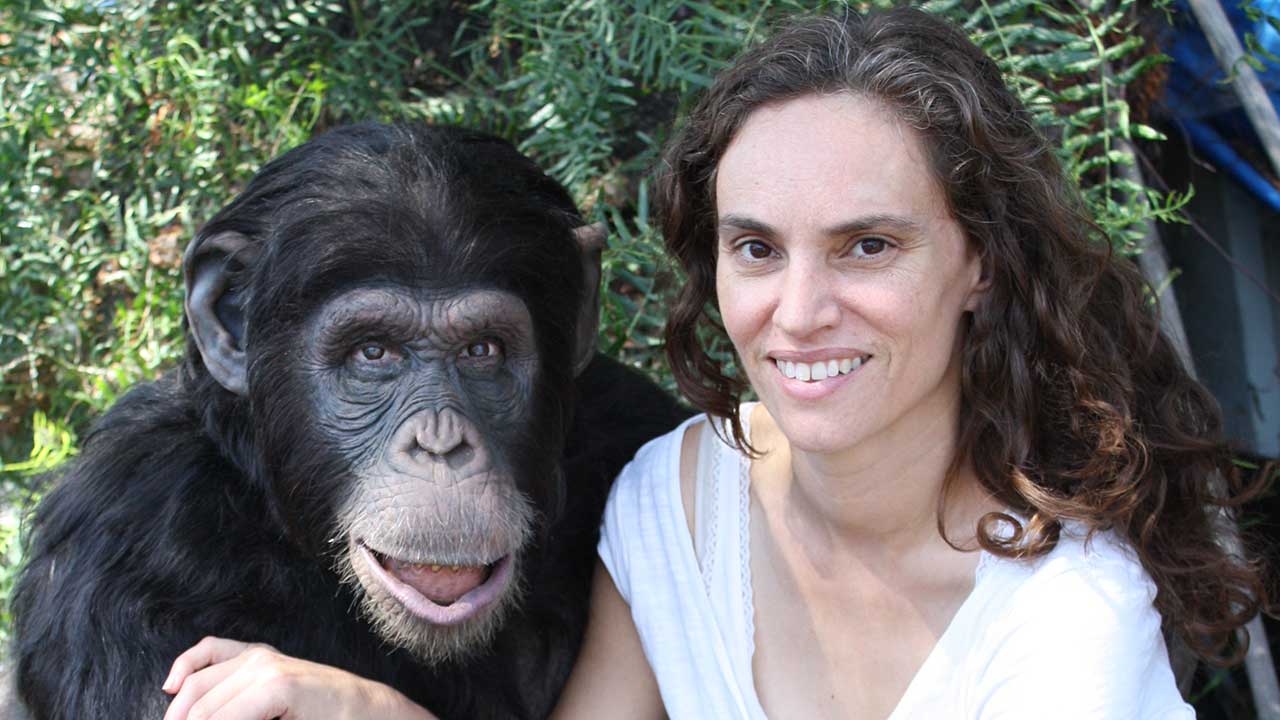 Films for the Non-Human Demographic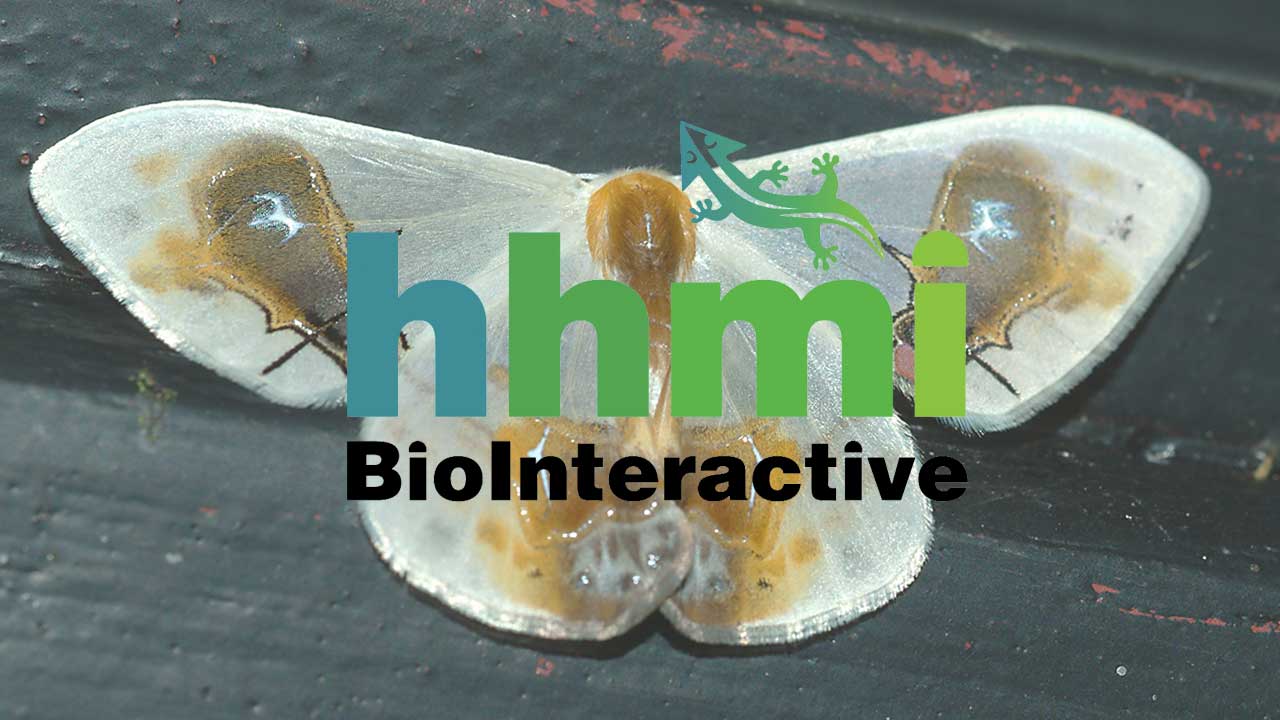 7 Videos That Use Beautiful Storytelling to Advance Science Education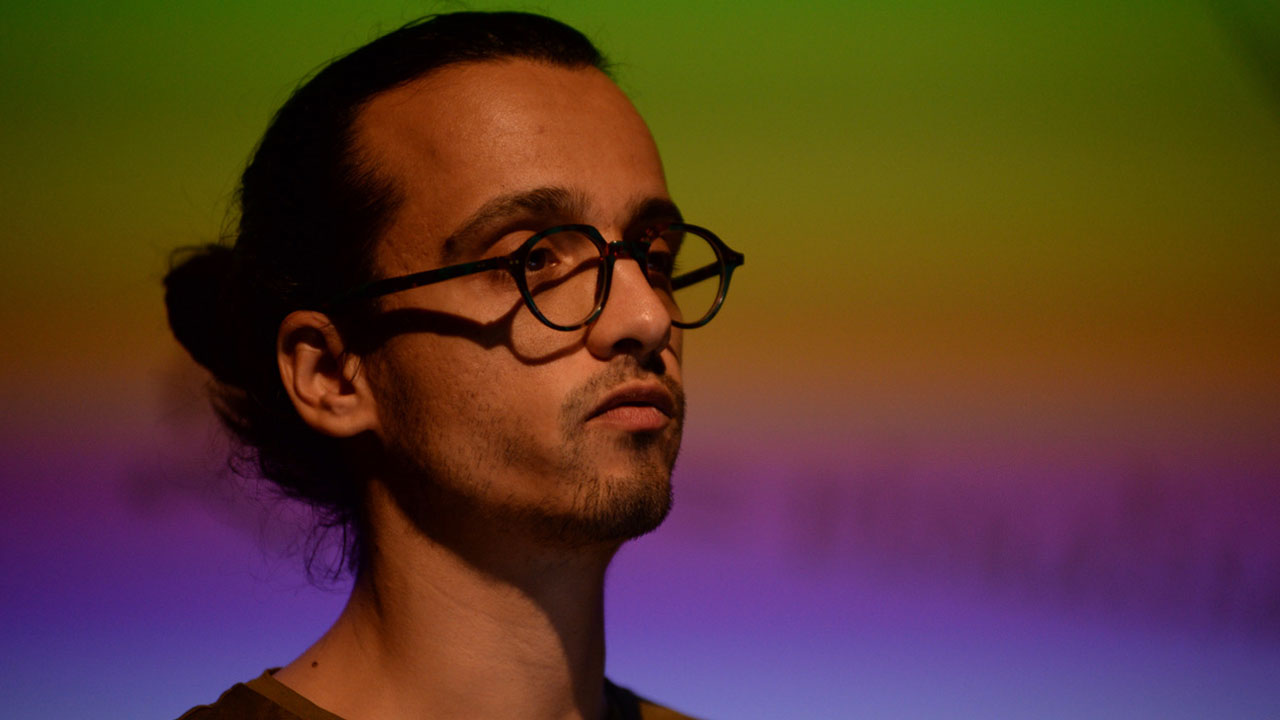 Endless Forms Most Beautiful: The Scientific Art of Markos Kay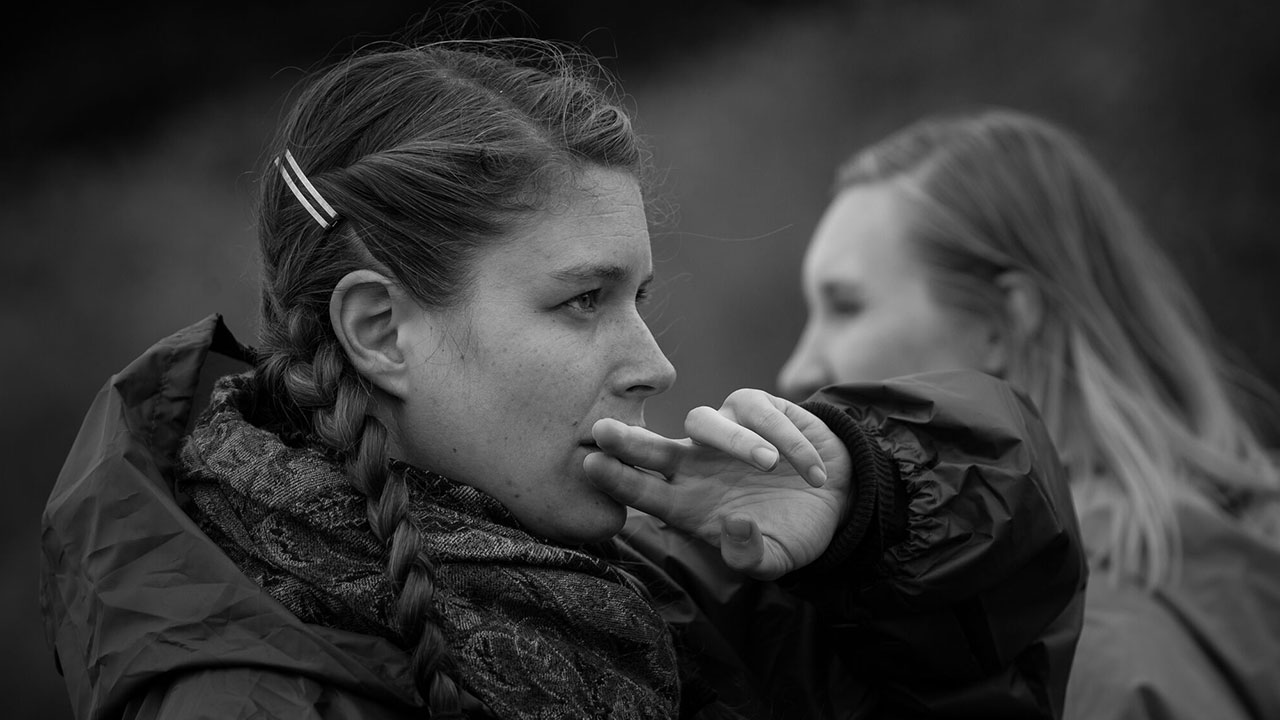 An Ethnobiologist with a Movie Camera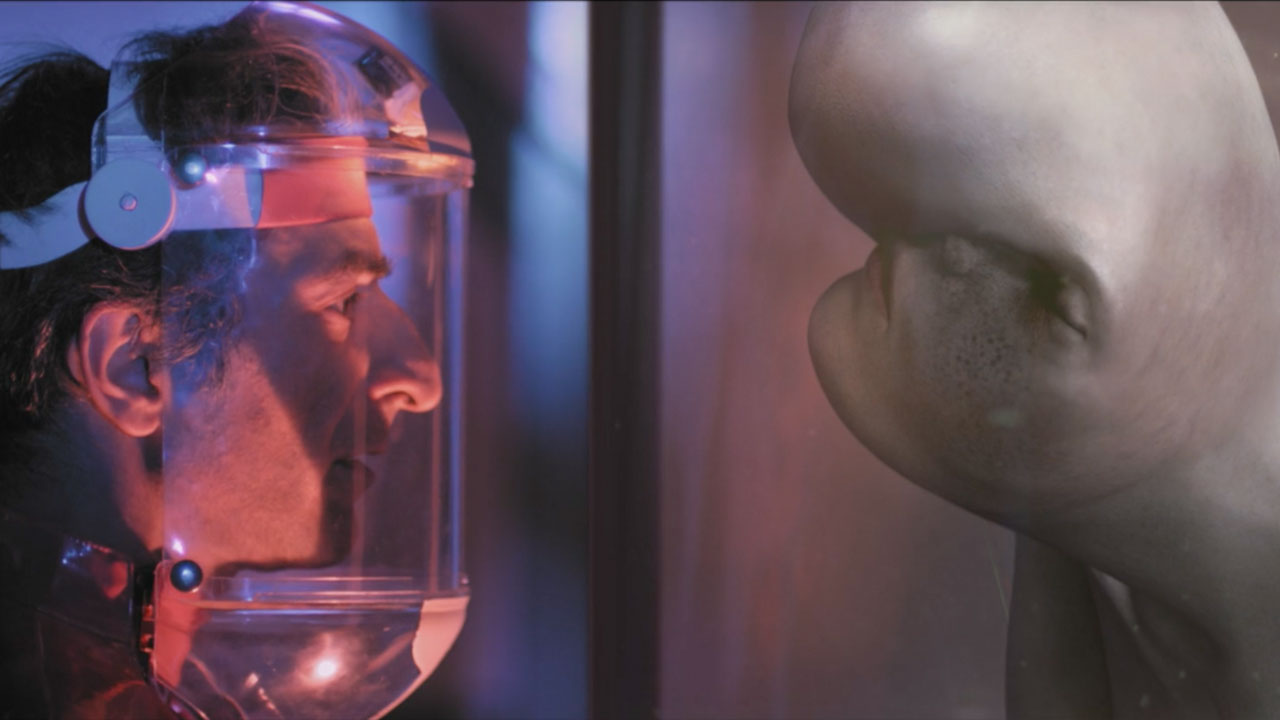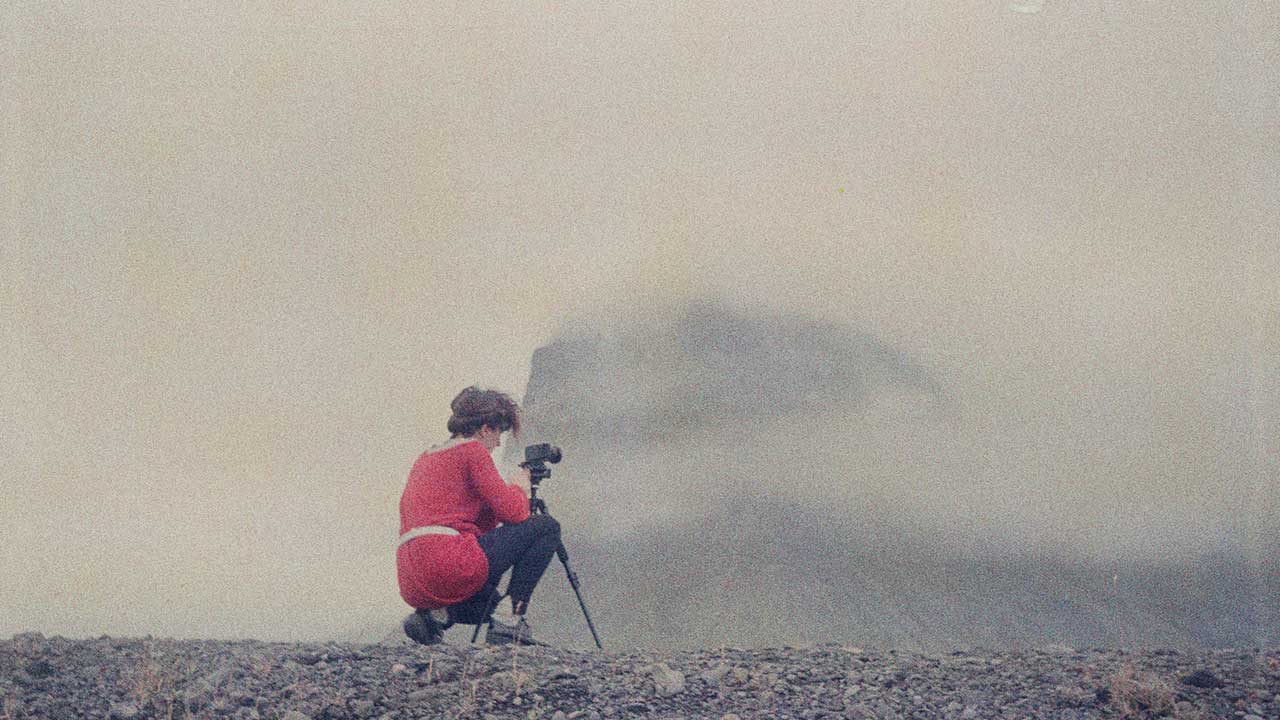 Redefining the Scientific Fiction(s)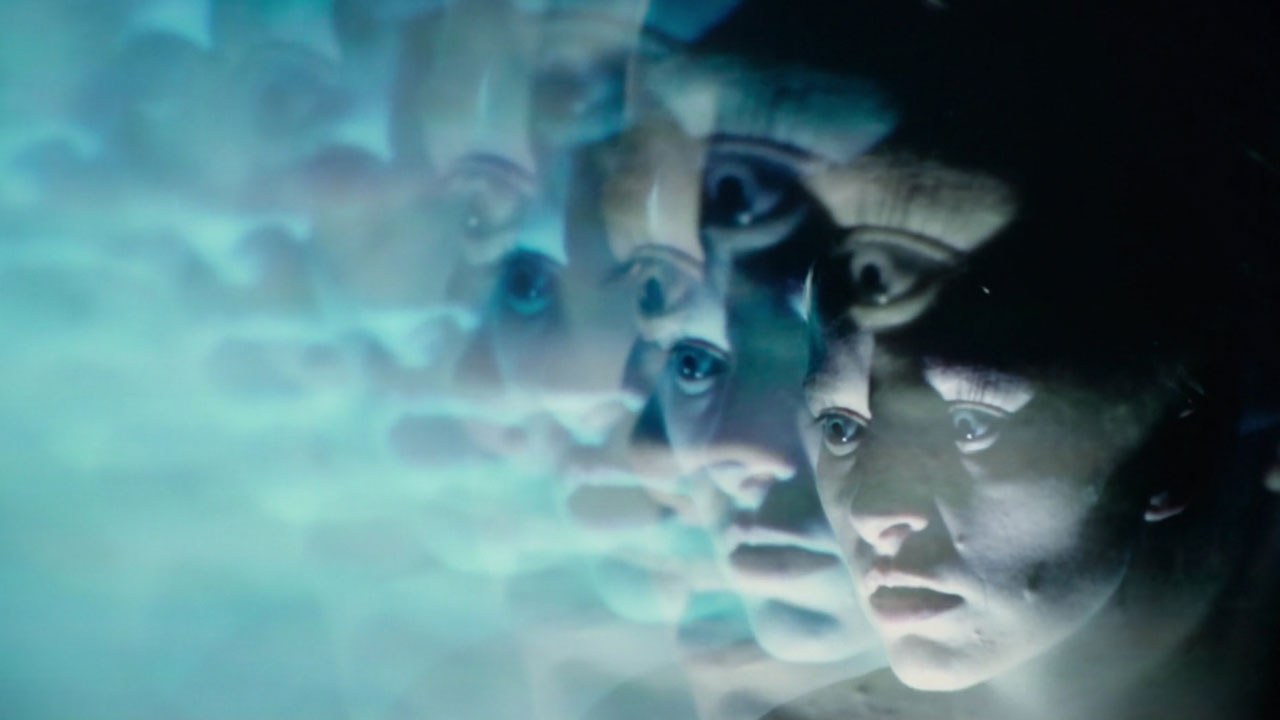 Your Guide to Science at the 2019 Toronto International Film Festival