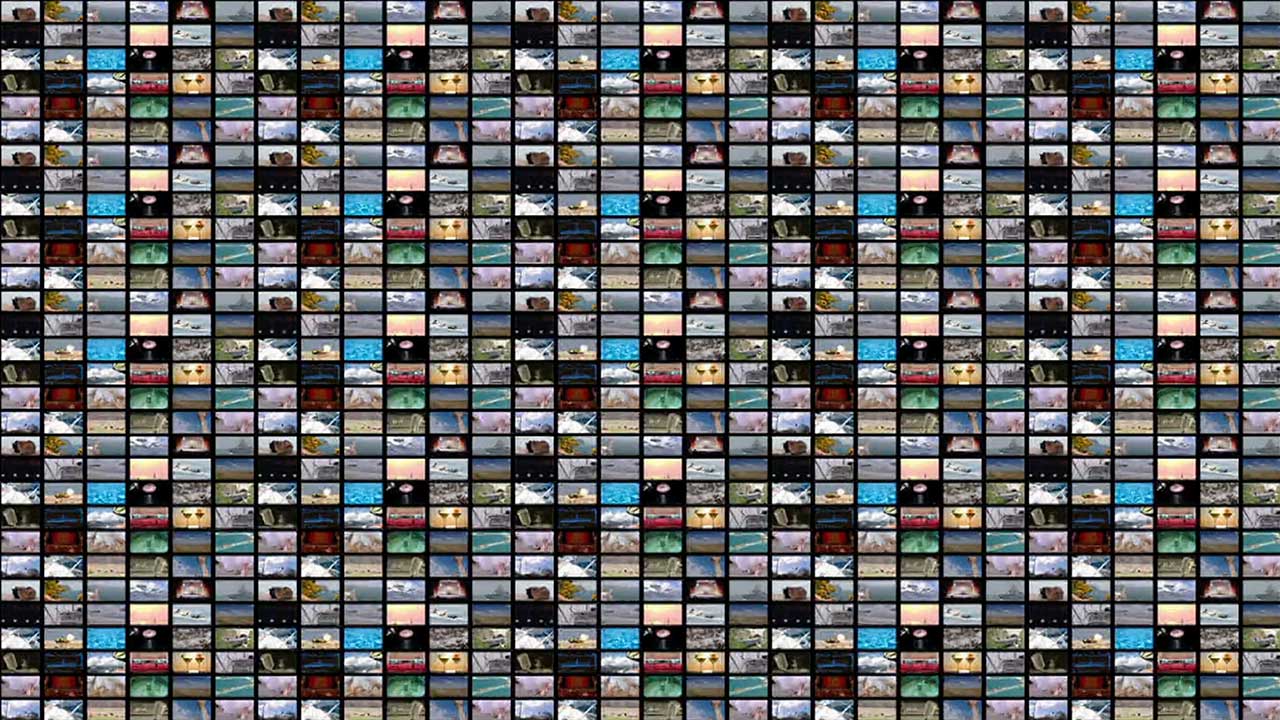 Technology Shabbats
Tiffany Shlain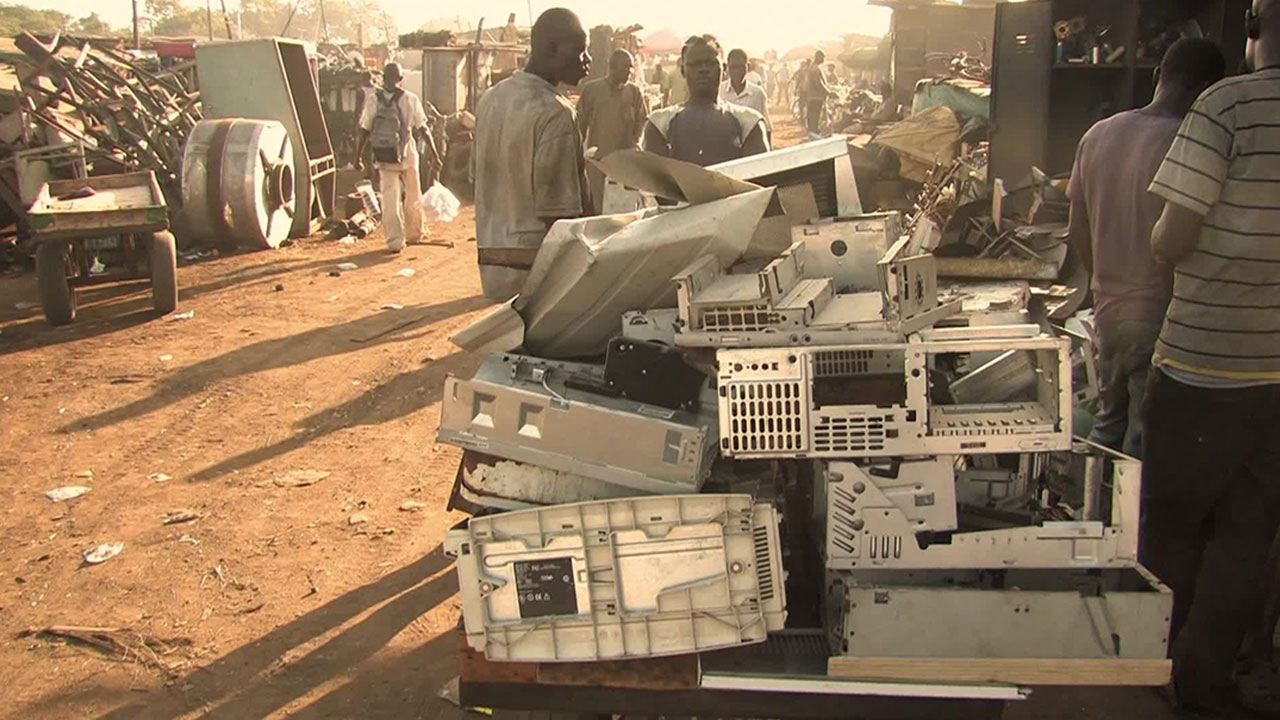 At the Other Side of Technology
José Prieto,Leonardo Llamas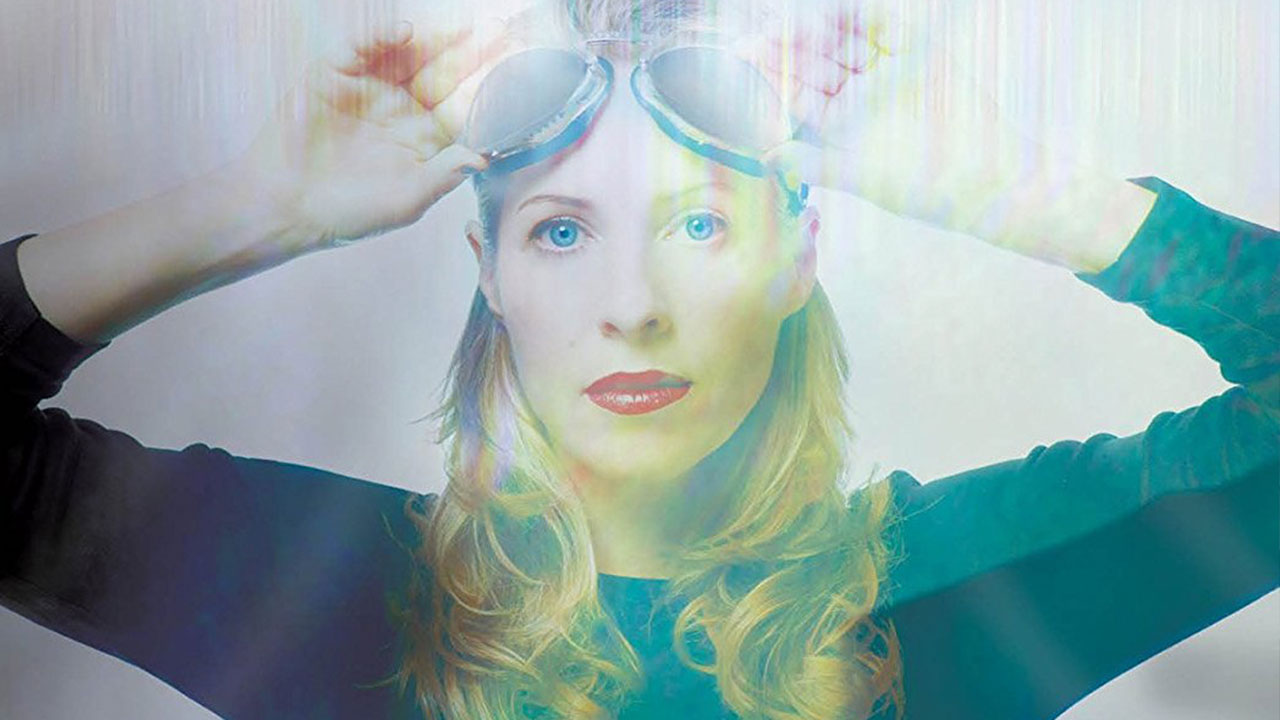 Connected: An Autoblogography about Love, Death & Technology
Tiffany Shlain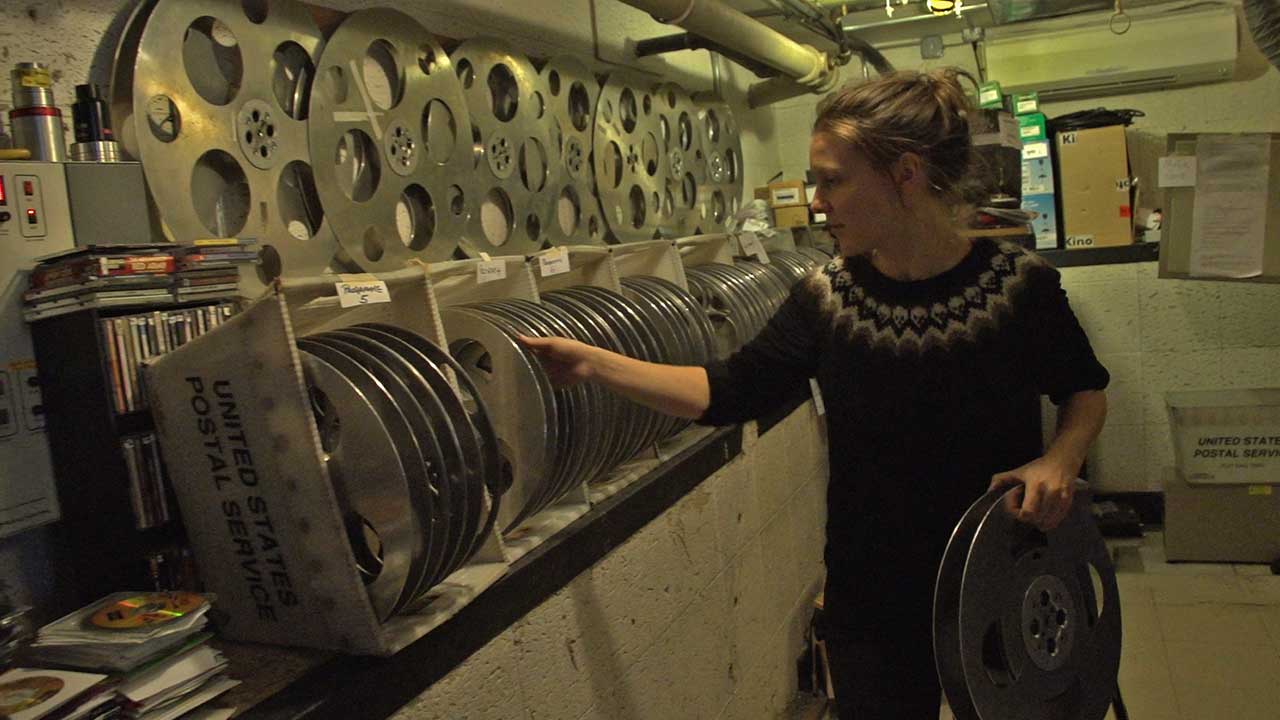 A Film Is A Film Is A Film
Eva Von Schweinitz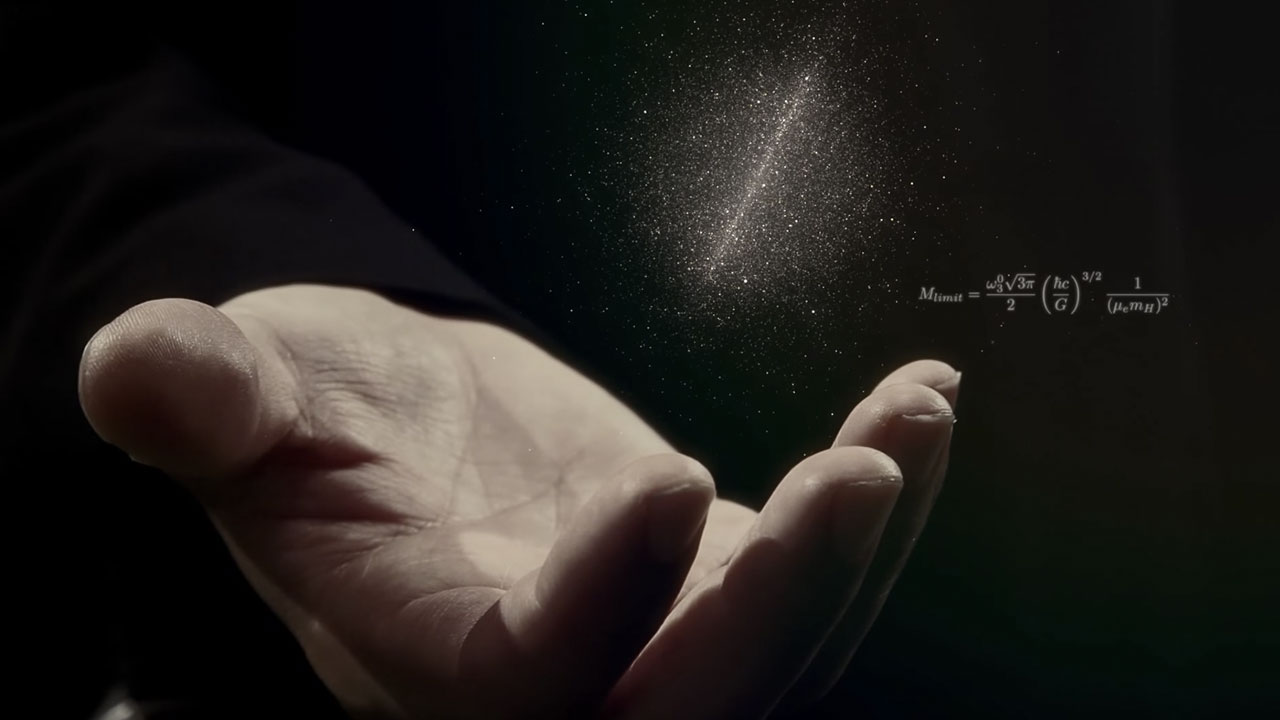 Supercomputing and eScience
Fernando Mucchietti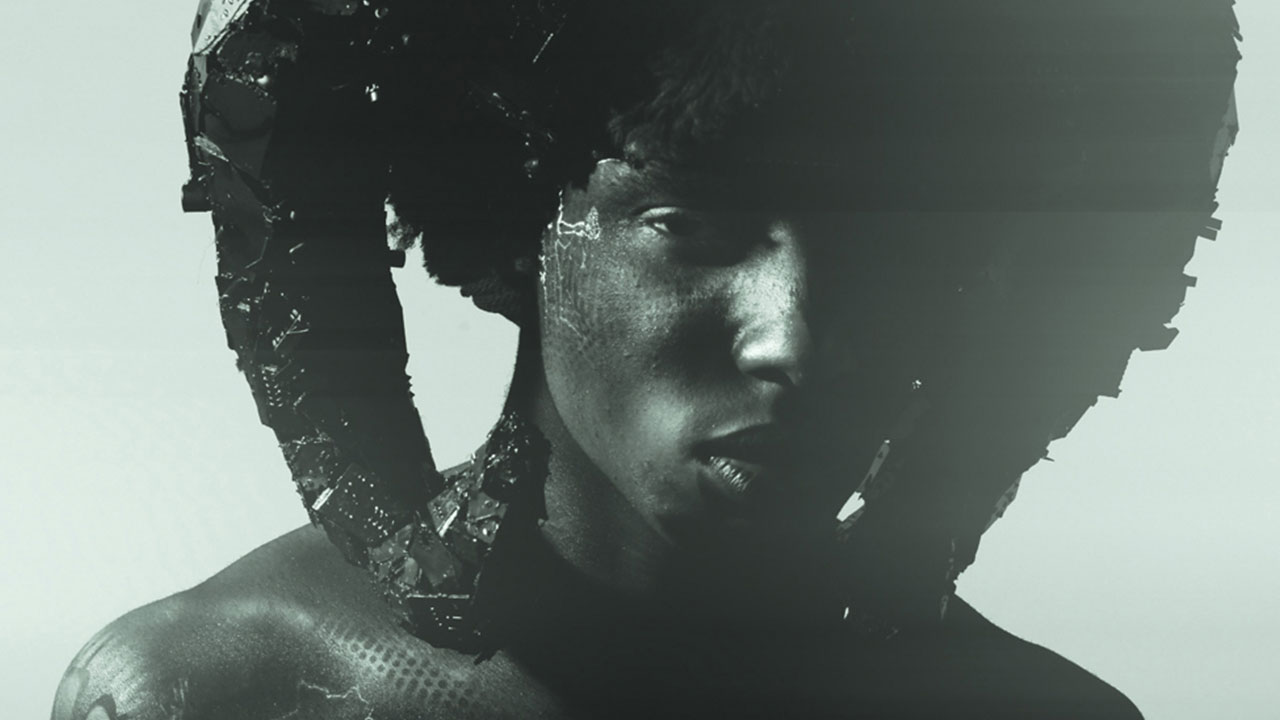 Agophobia
Benjamin Ross Hayden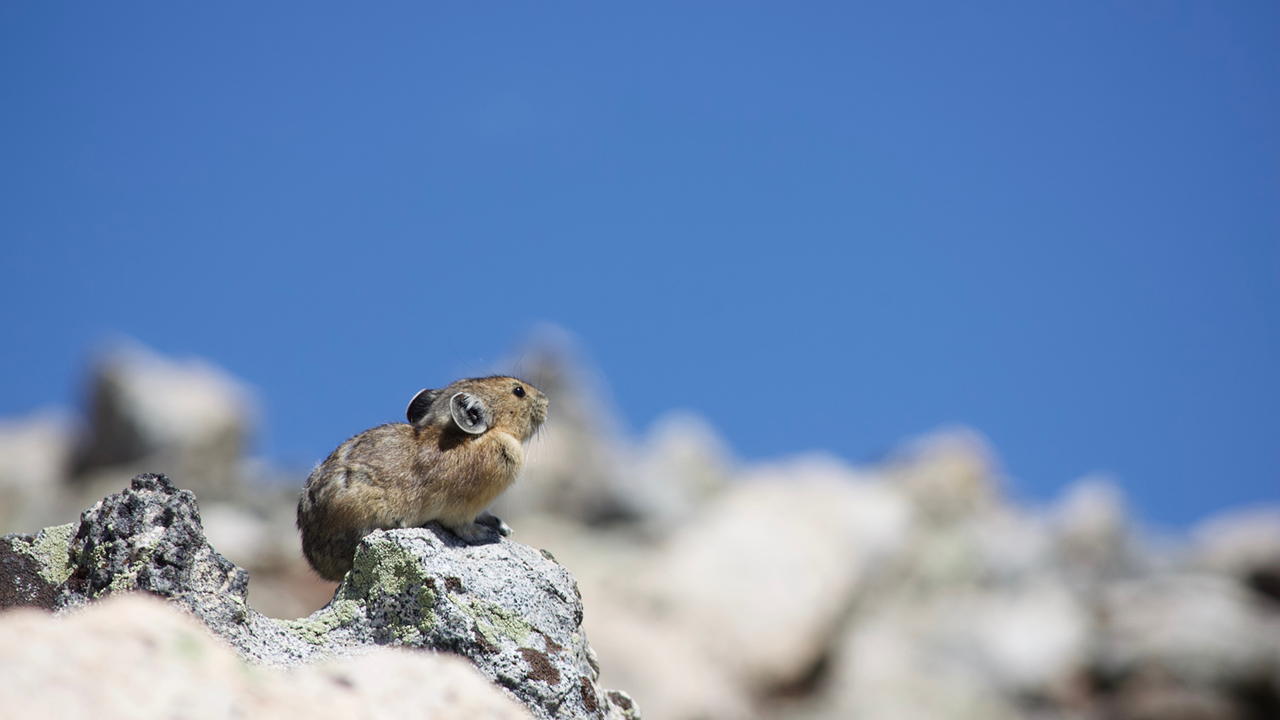 Thermopower
Maya Livio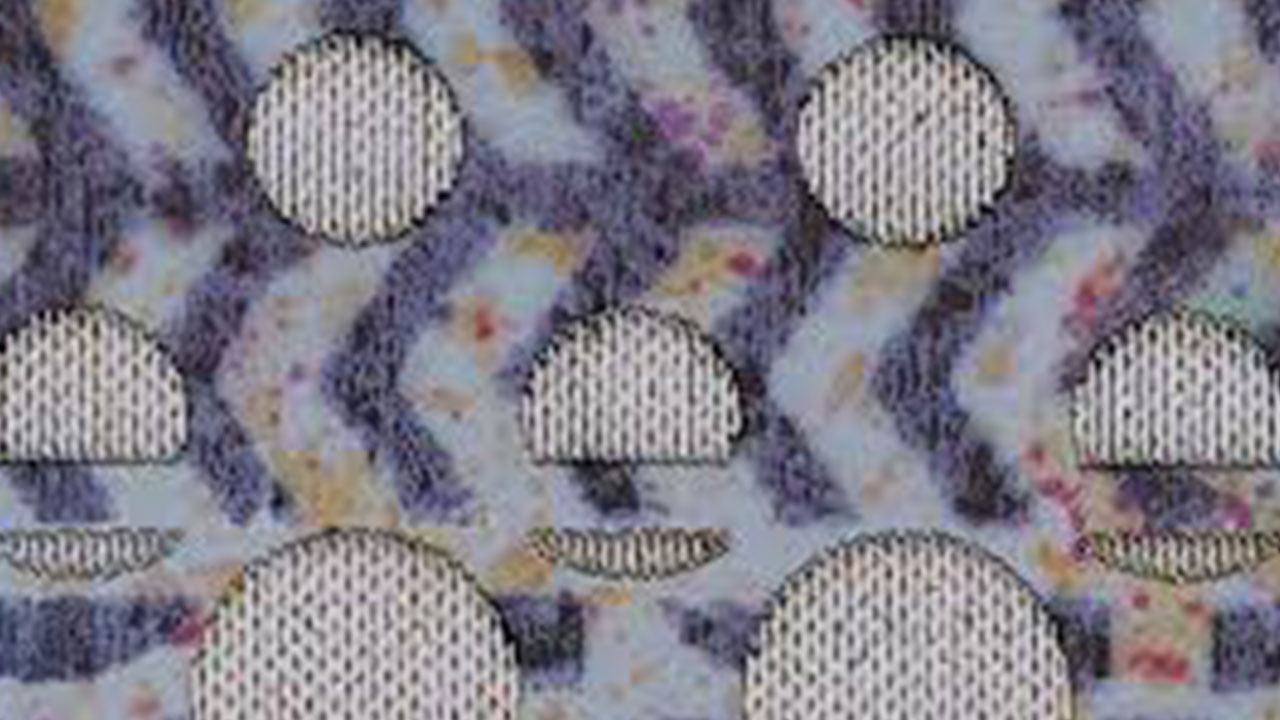 Framelines
Sabine Gruffat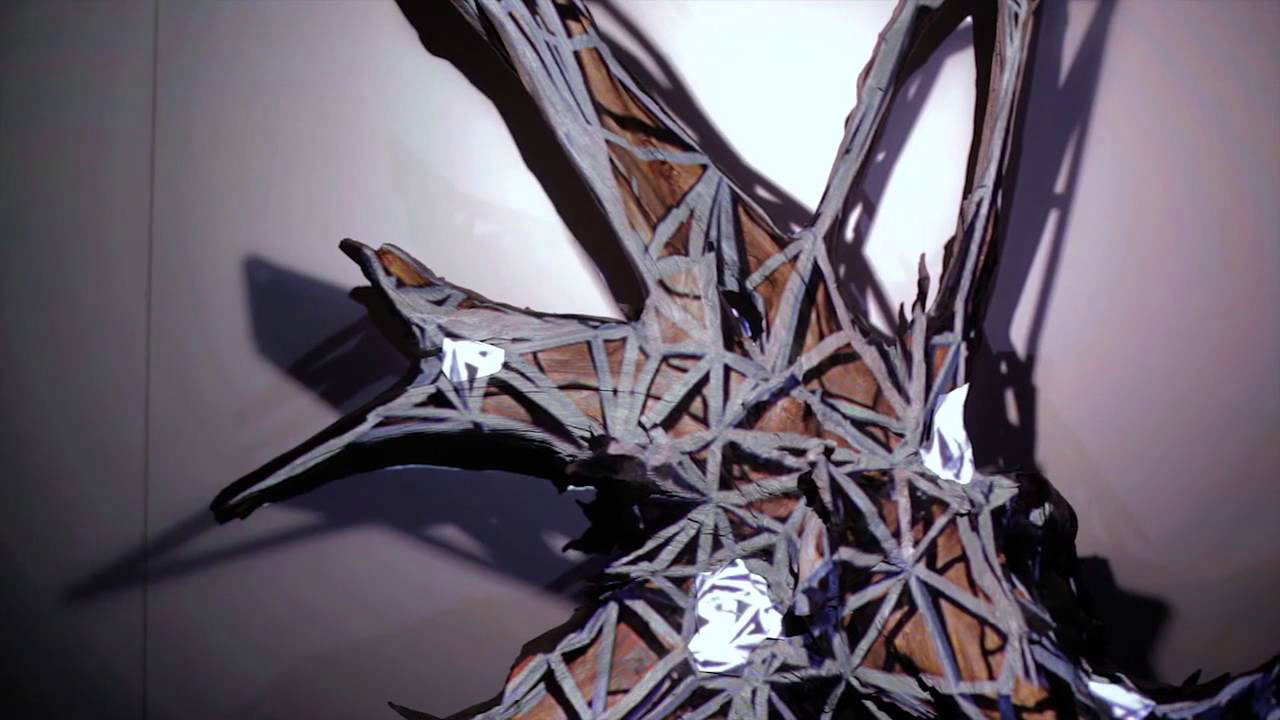 Radix
Xenorama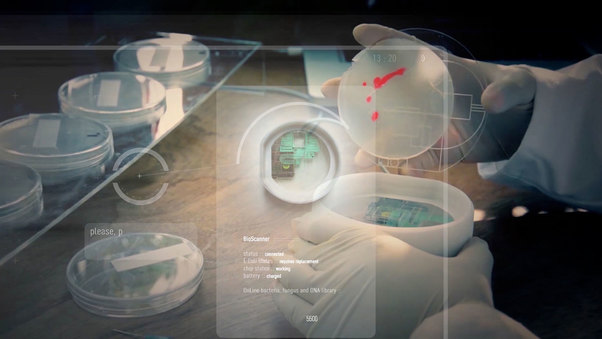 BioFlanneur
Aleks Cicha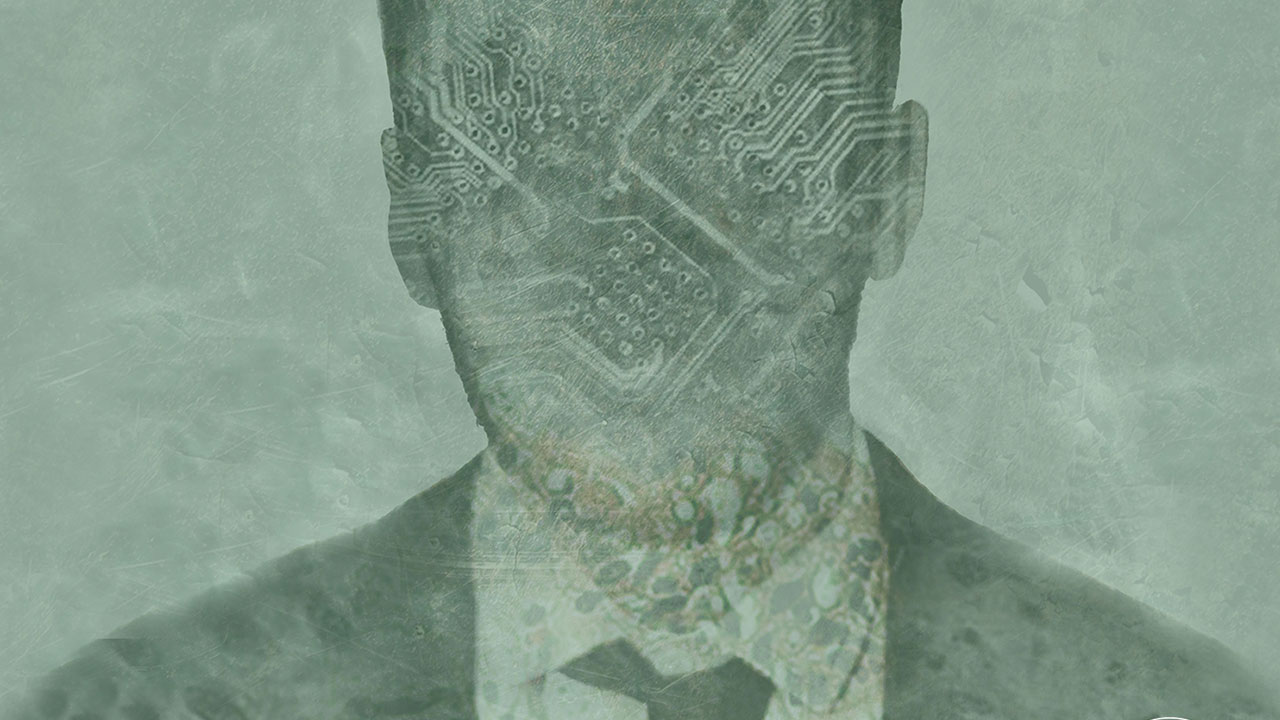 The Future of Work and Death
Wayne Walsh,Sean Blacknell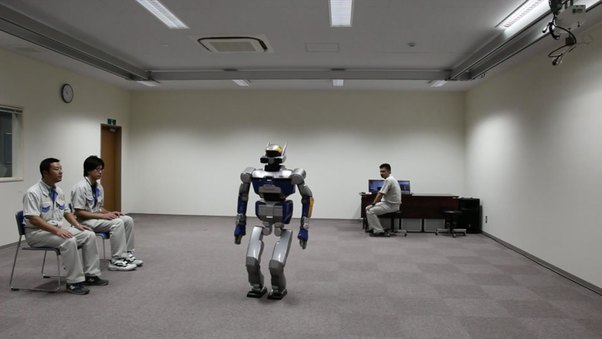 Kawada: The Man Machine
Vincent Fournier
Shishette
Scandar Copti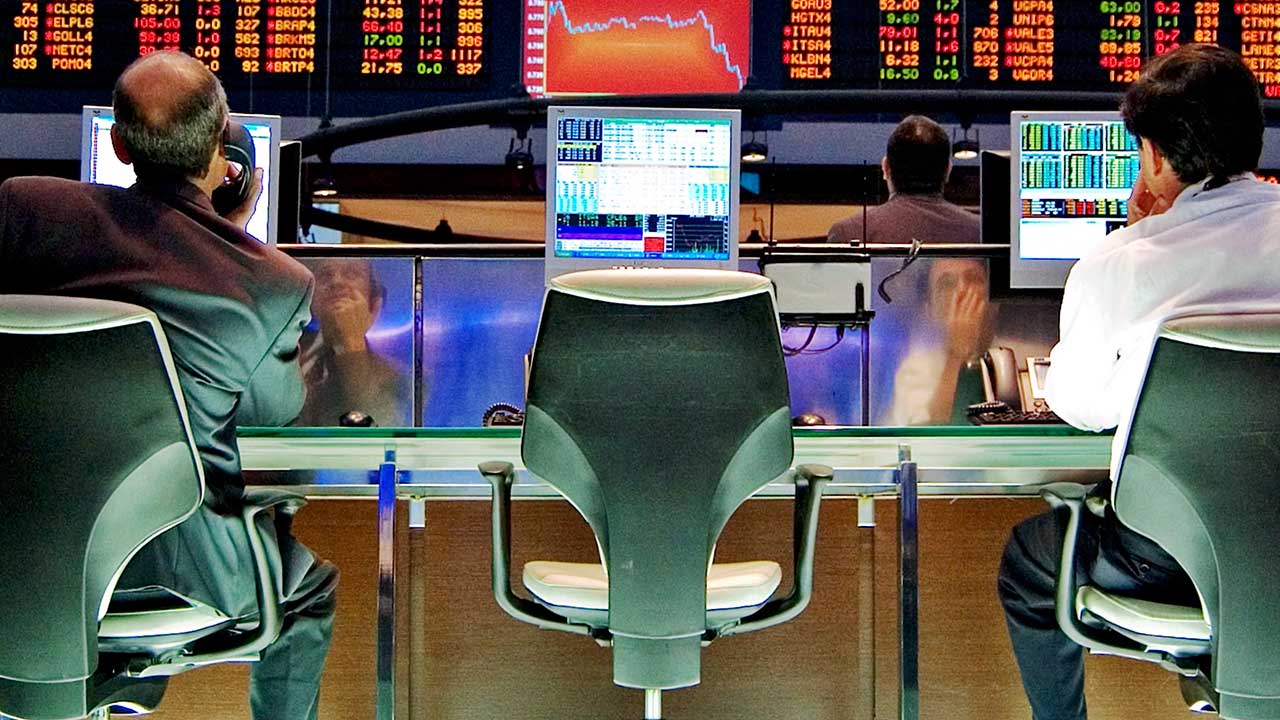 Changing the World: Bit by Bit
Ahmed Geaissa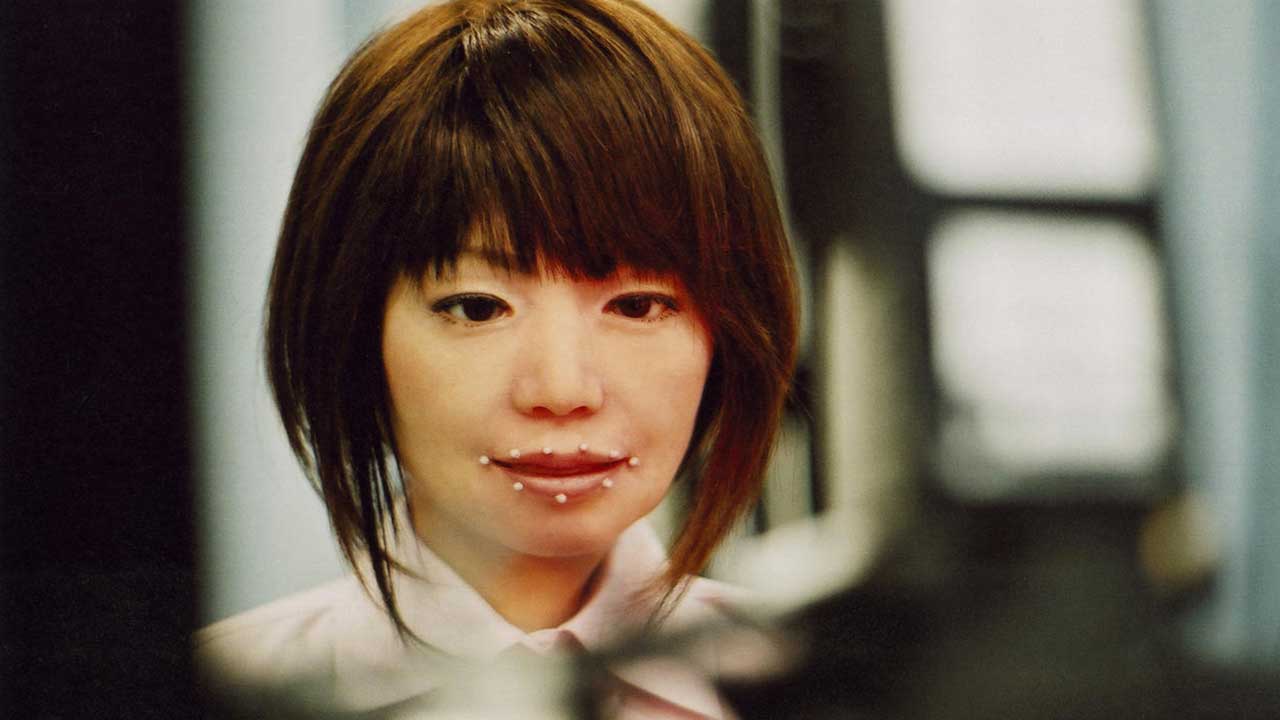 Mechanical Love
Phie Ambo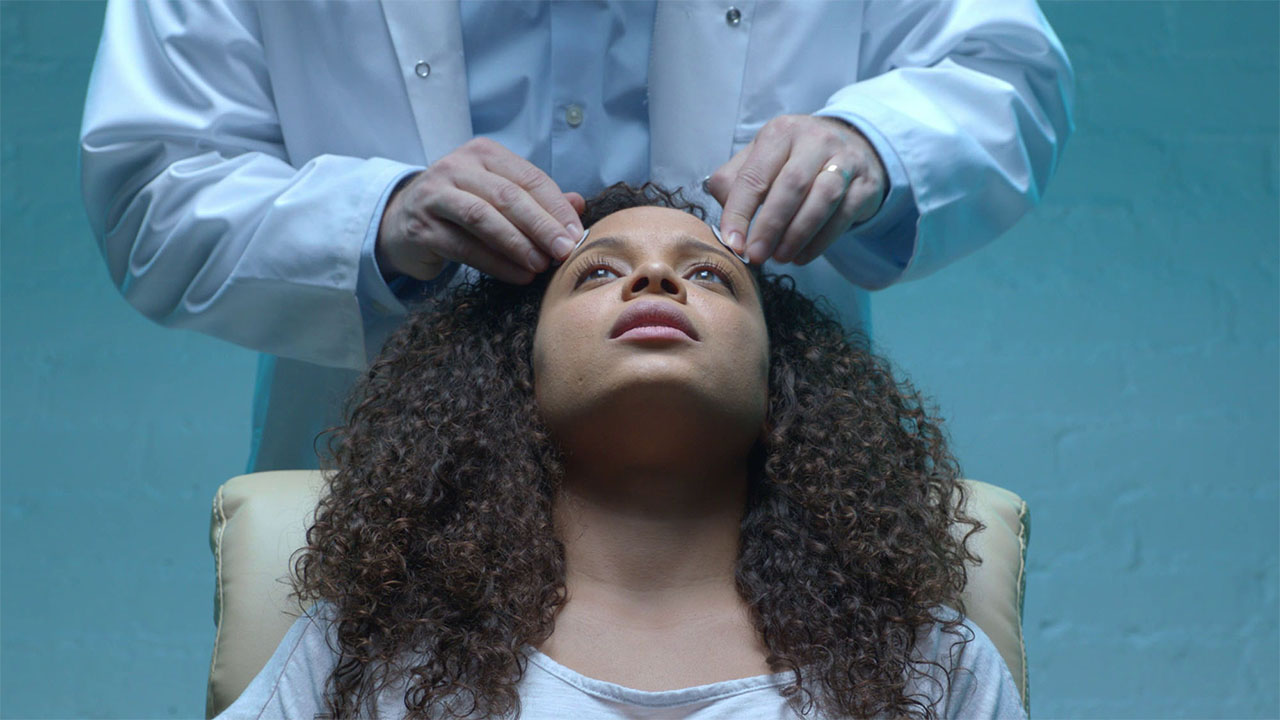 Ovum
Cidney Hue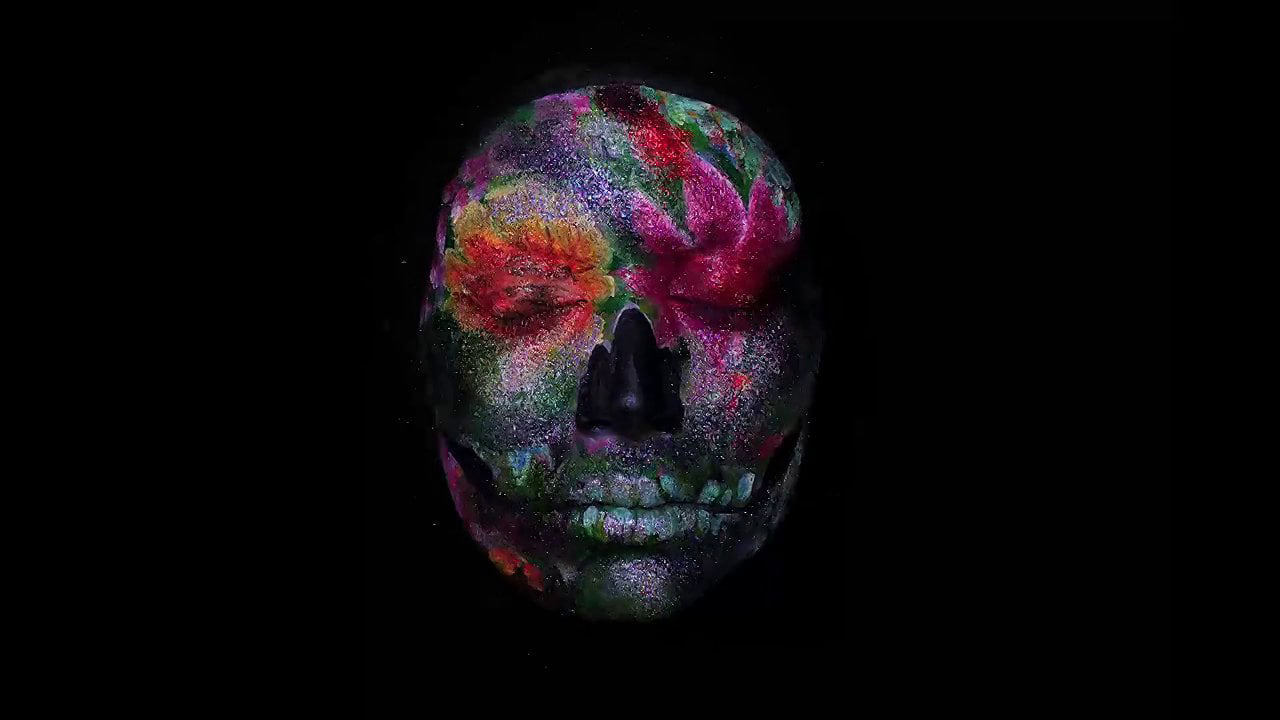 Santiago
Emma Allen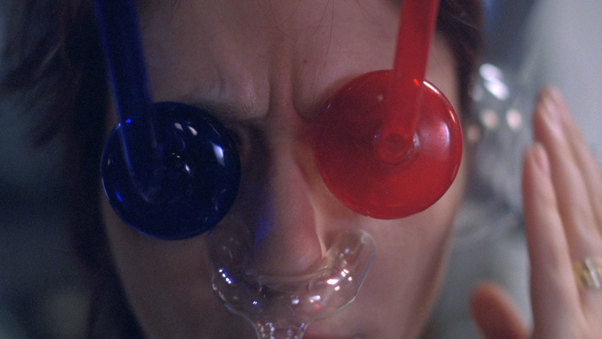 Robota
David Braun,Victor Sala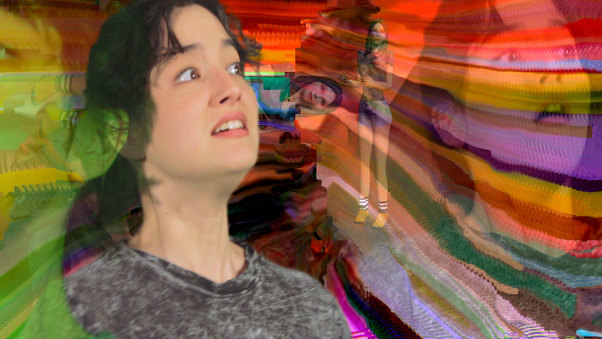 #PostModem
Jillian Mayer,Lucas Leyva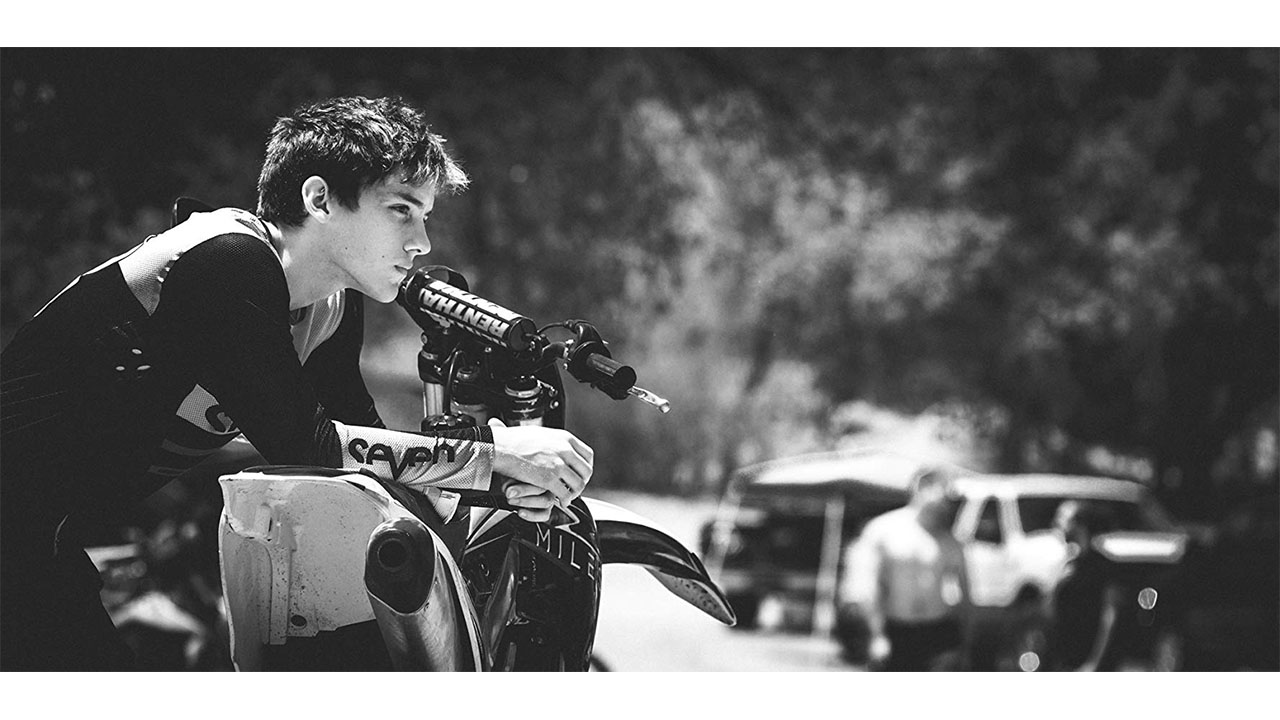 Miles
Oliver Daly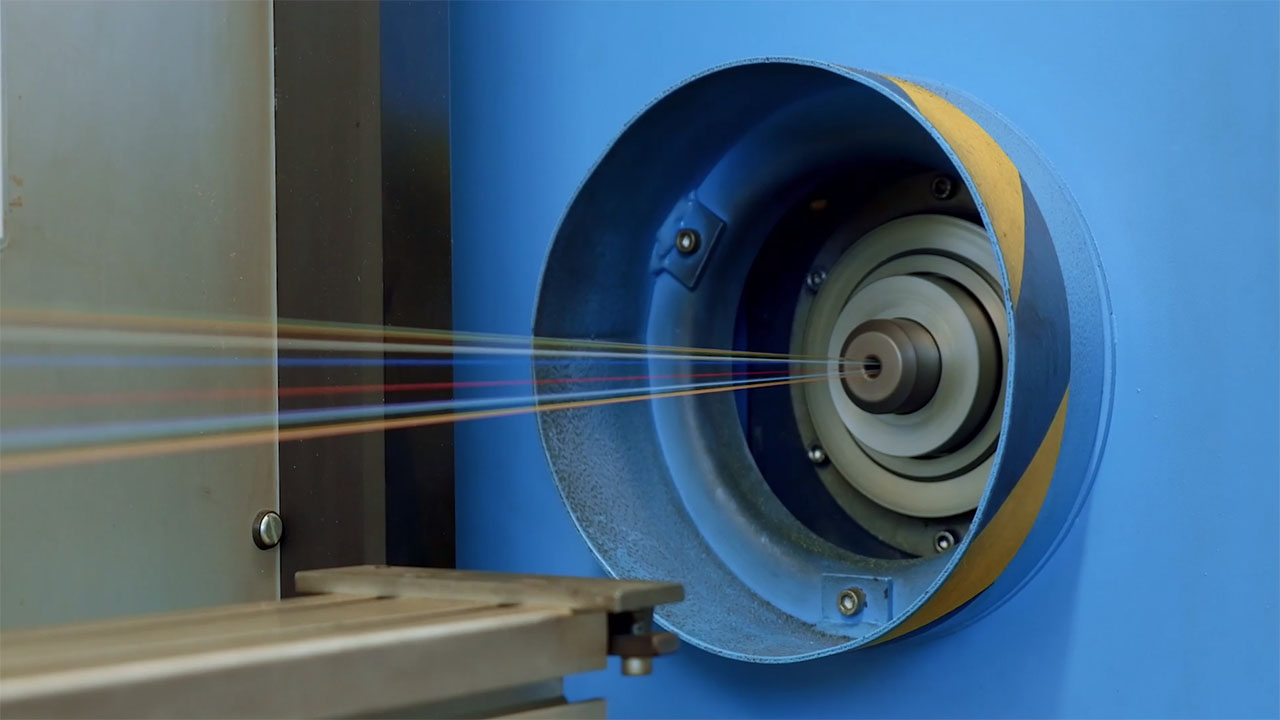 Cablestreet
Meredith Lackey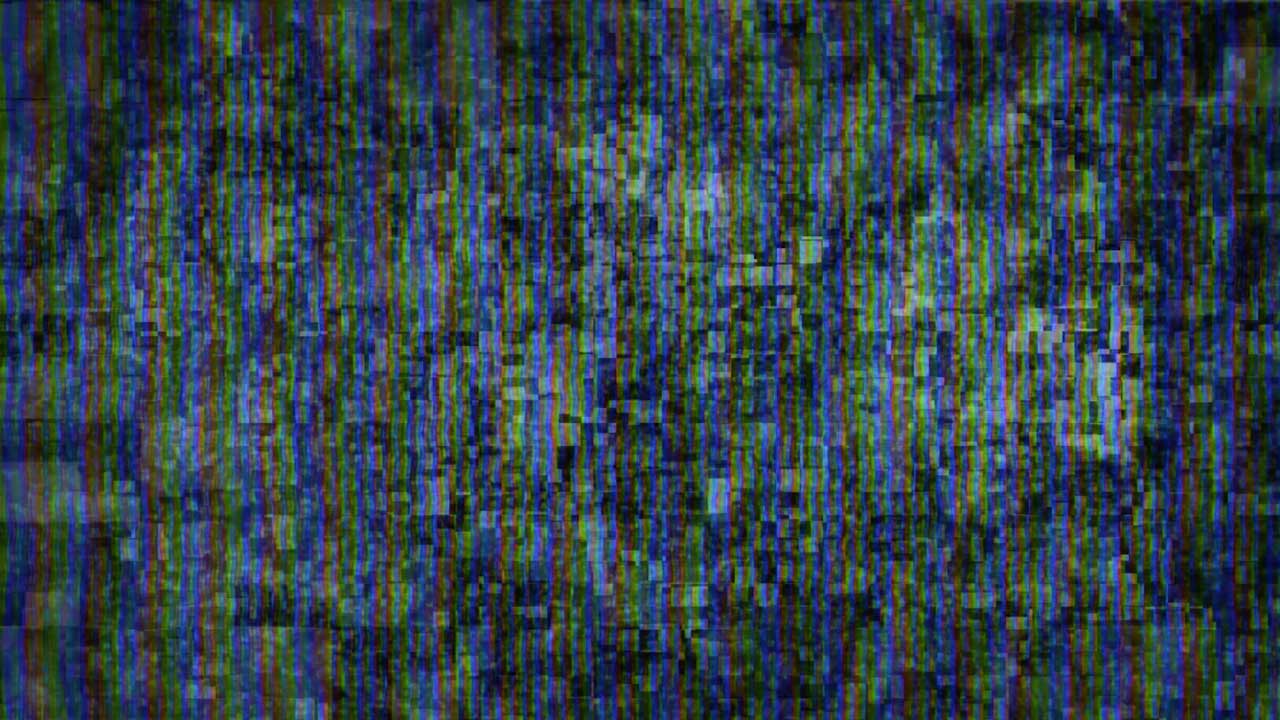 Blind
Sampiero Medori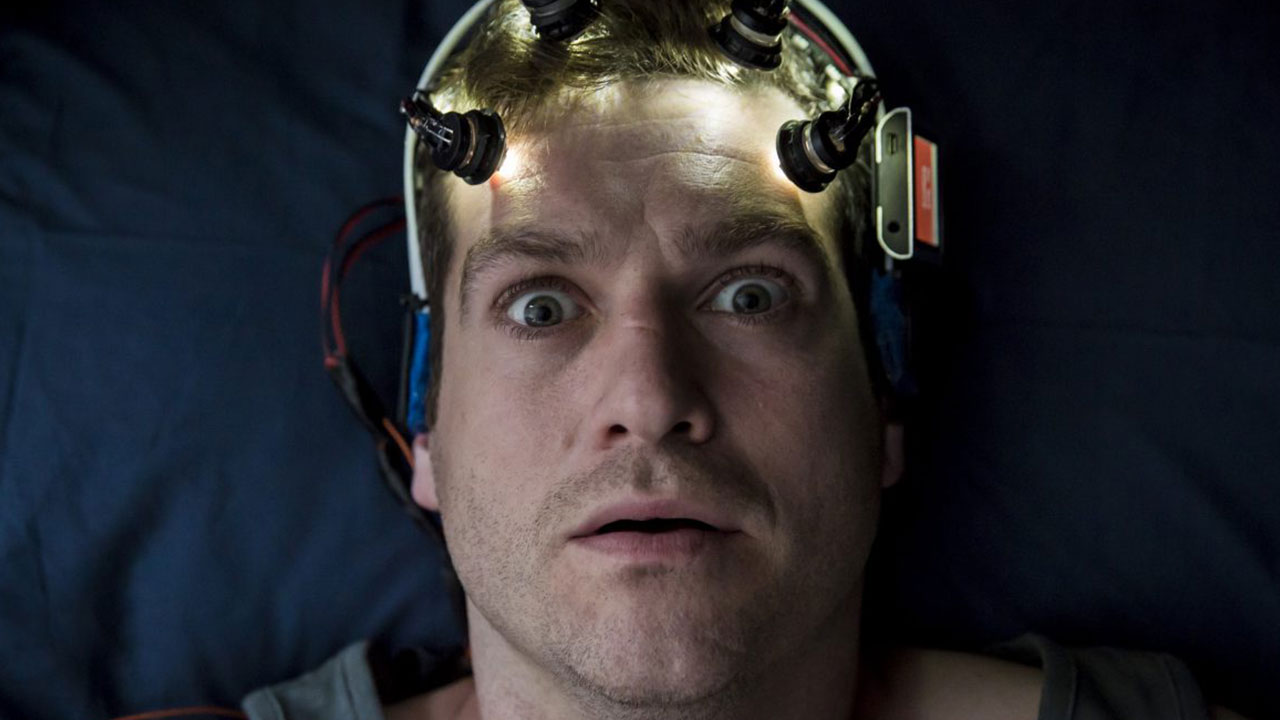 Be My Guest
David Jermyn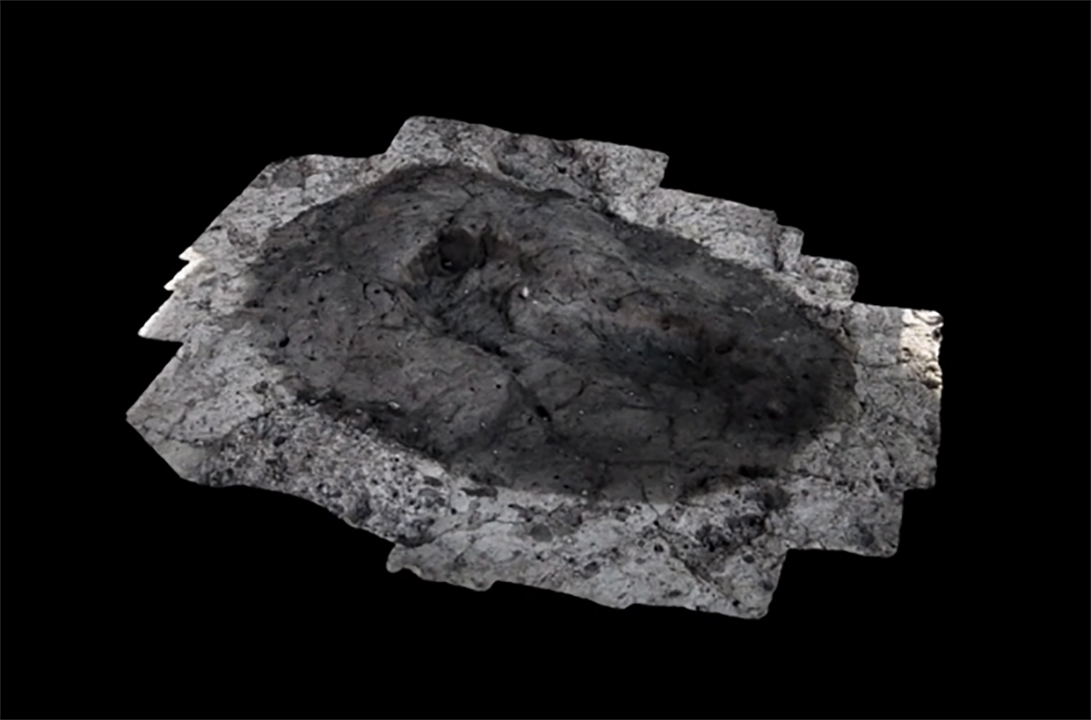 Encoded/Exploded
David Sherman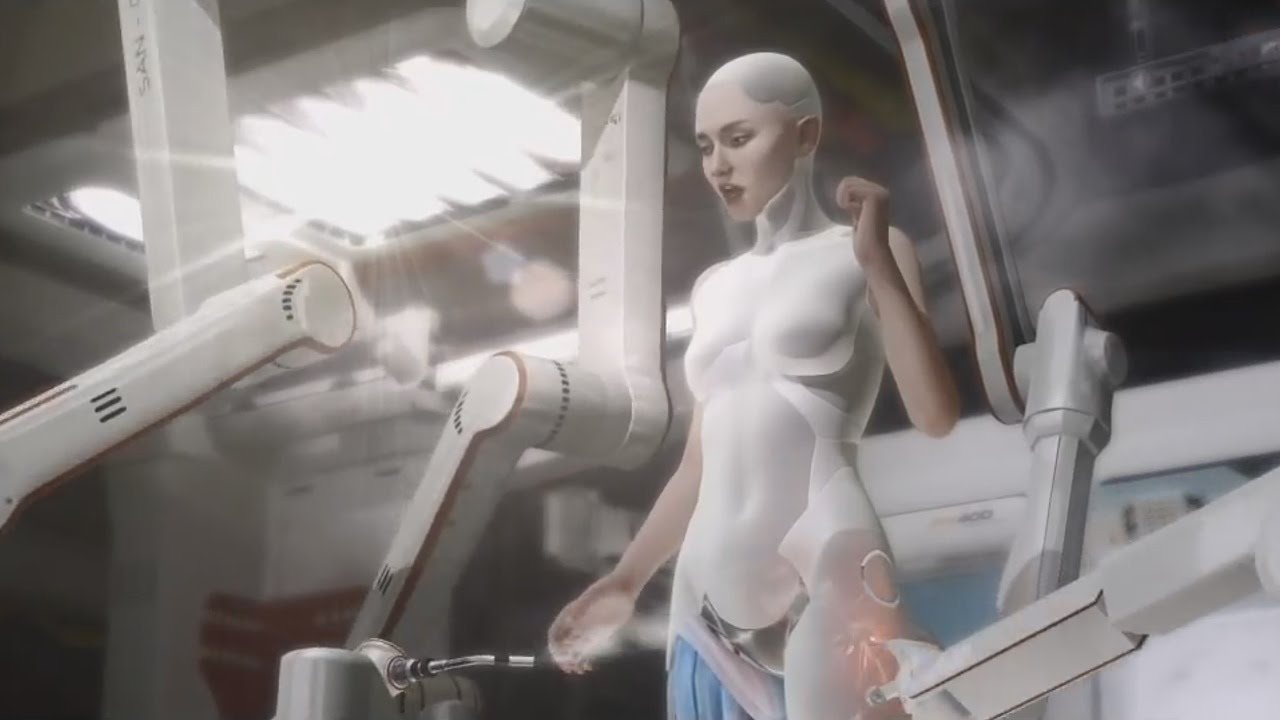 Kara
David Cage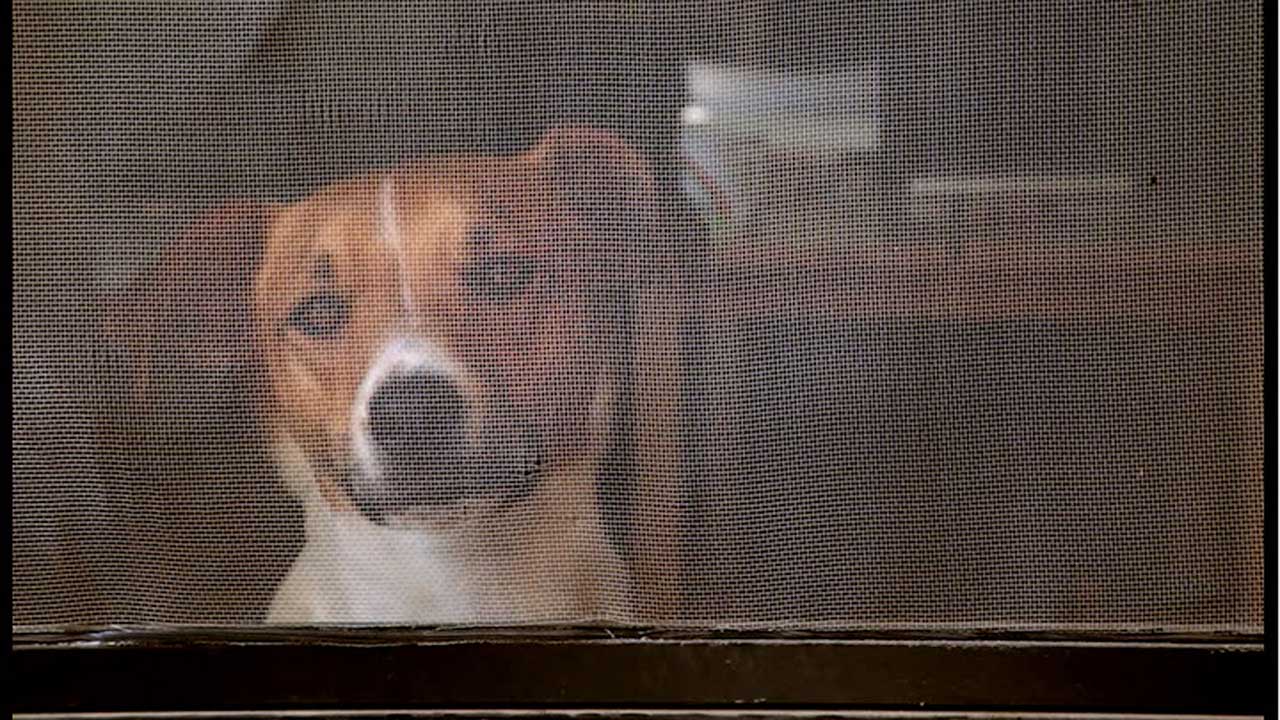 See a Dog, Hear a Dog
Jesse McLean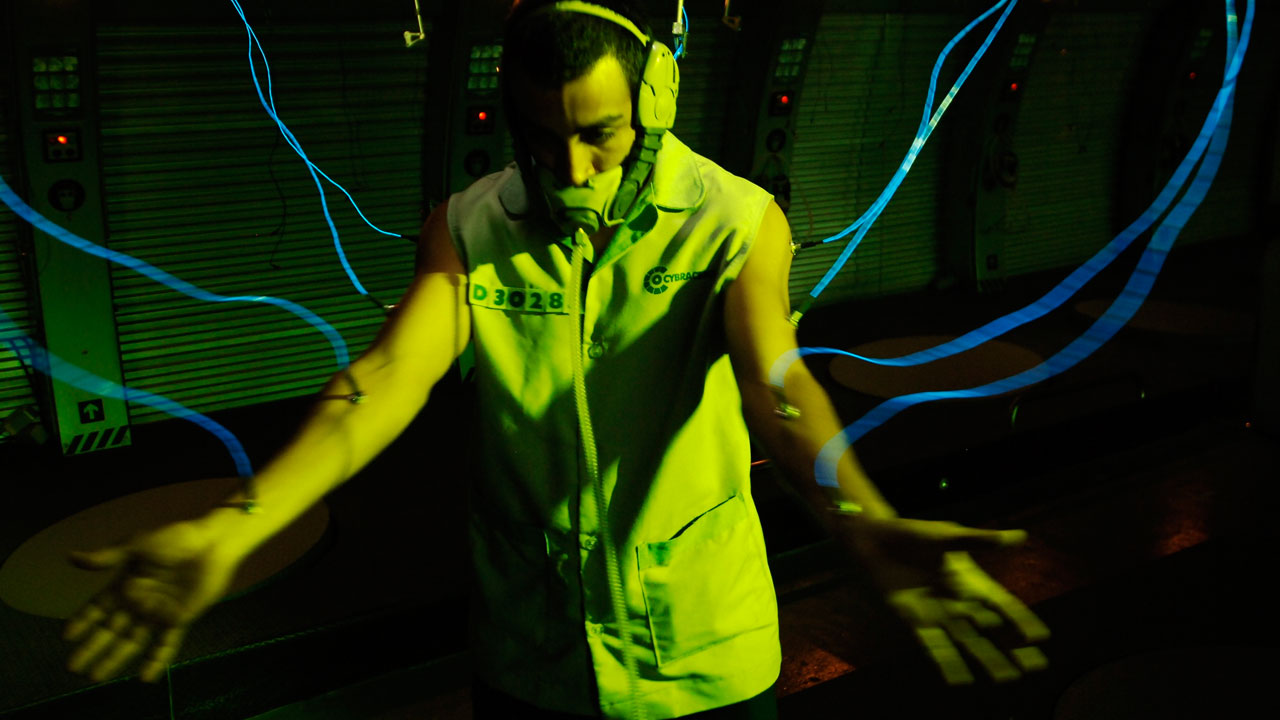 Sleep Dealer
Alex Rivera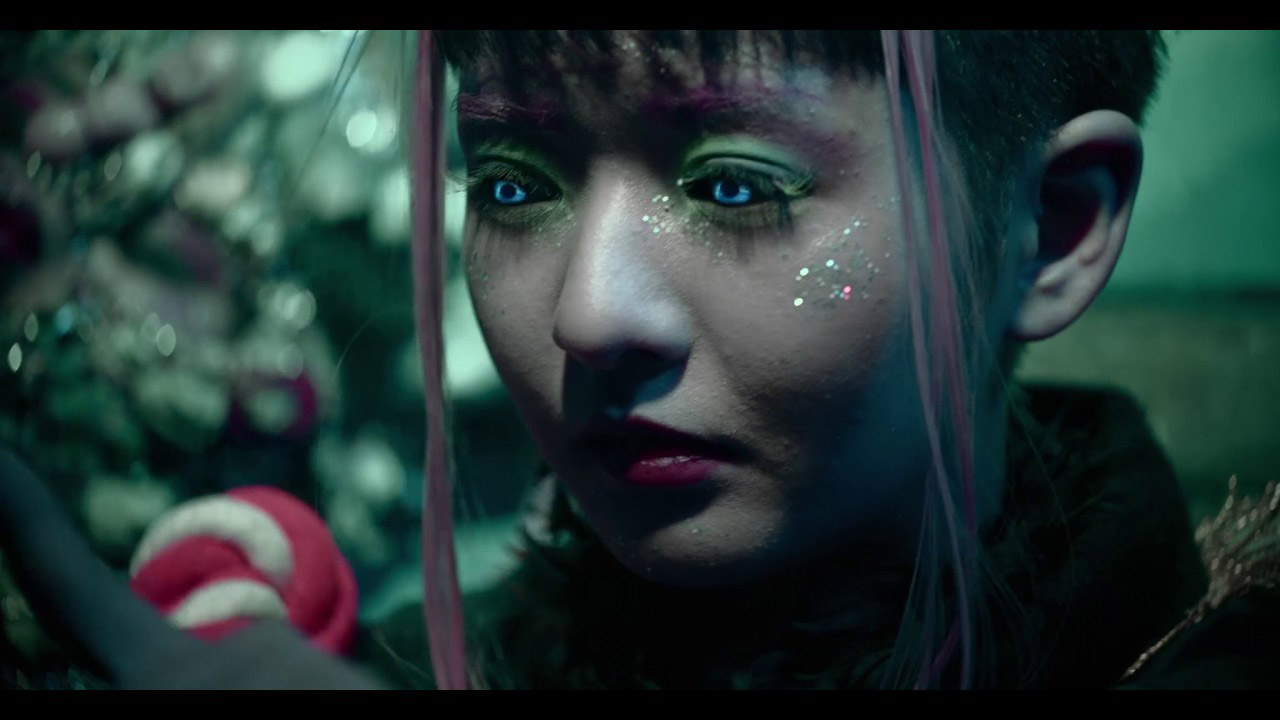 Breaker
Philippe McKie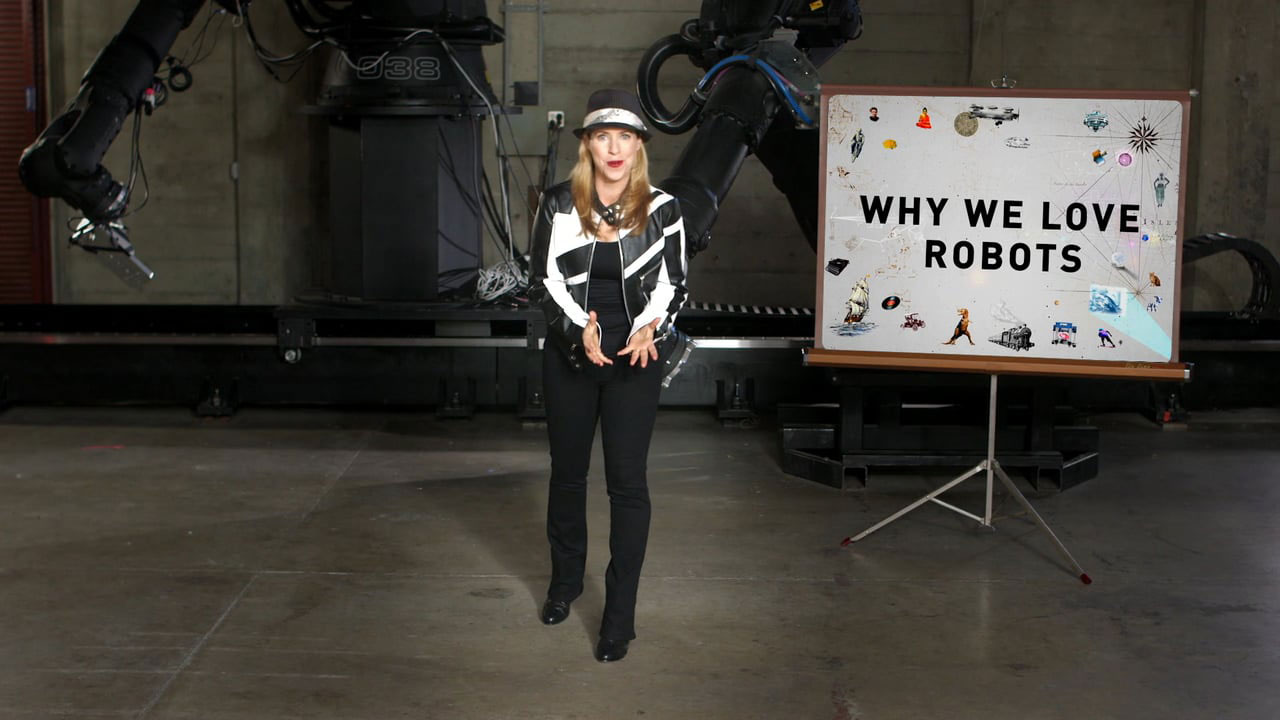 Why We Love Robots
Tiffany Shlain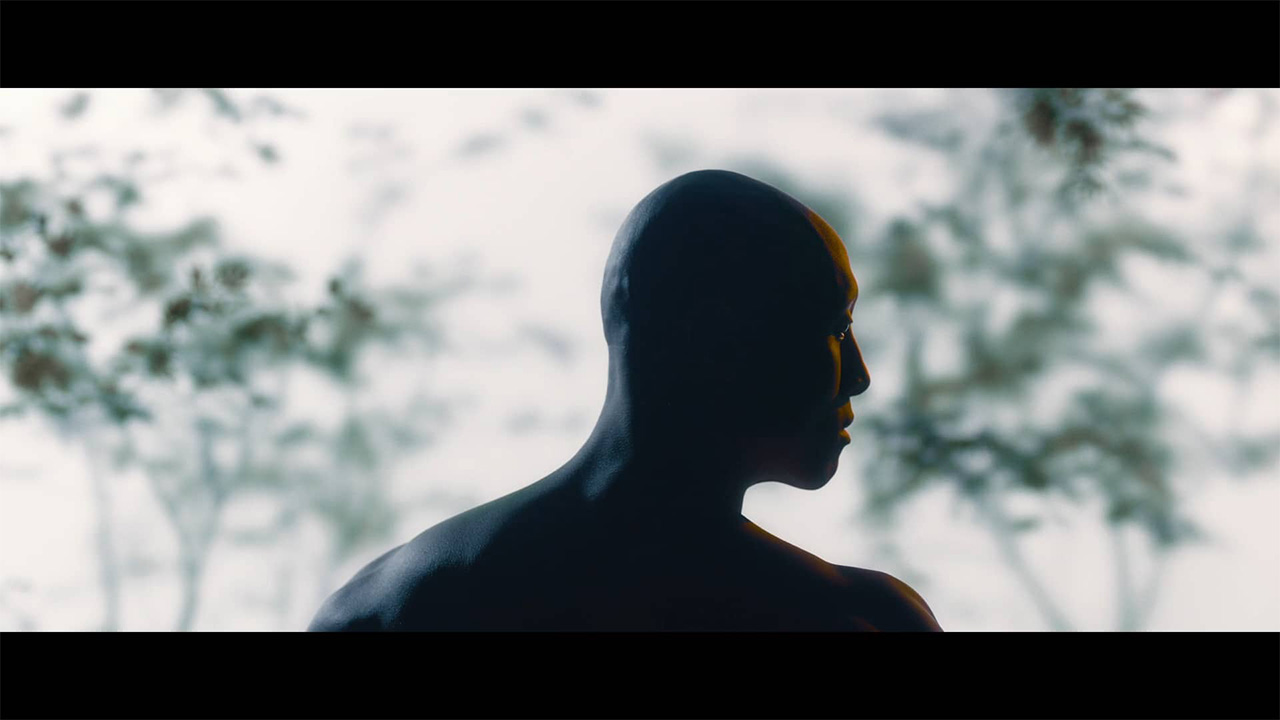 Karma / Cognition
Boris Thompson-Roylance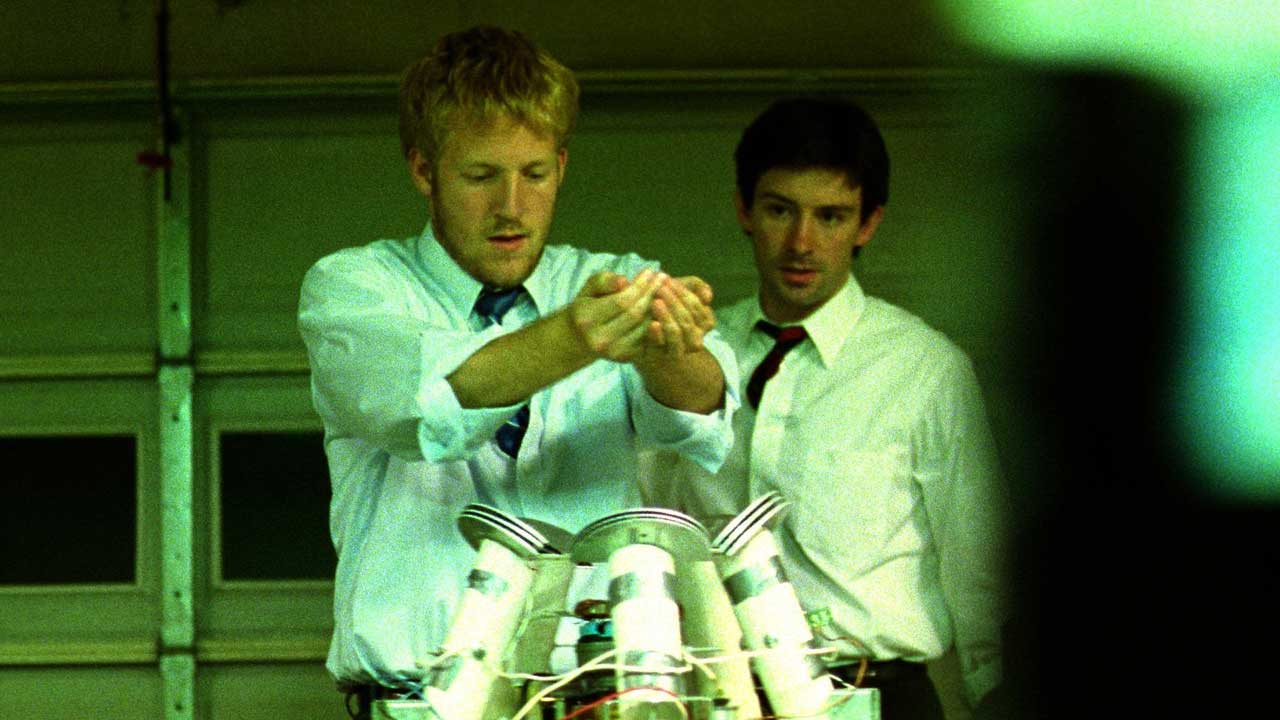 Primer
Shane Carruth
Sans Soleil
Chris Marker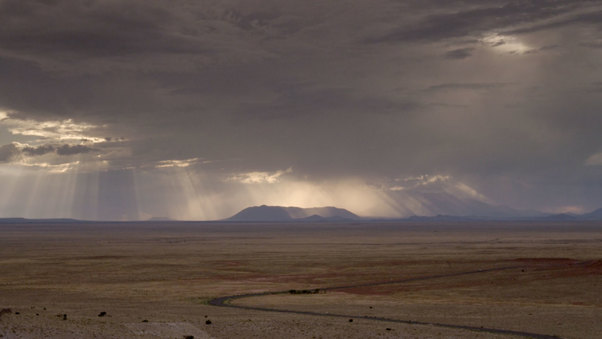 Focus on Infinity
Joerg Burger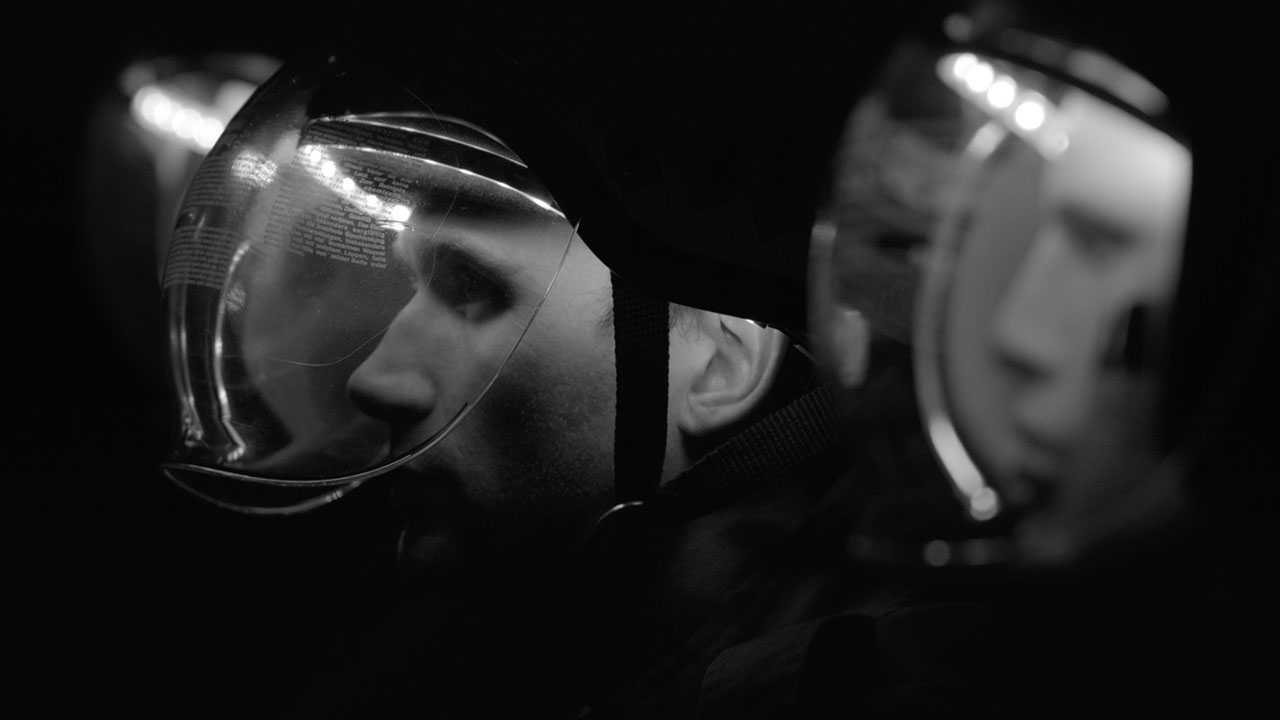 Information Superhighway
Mat Nelson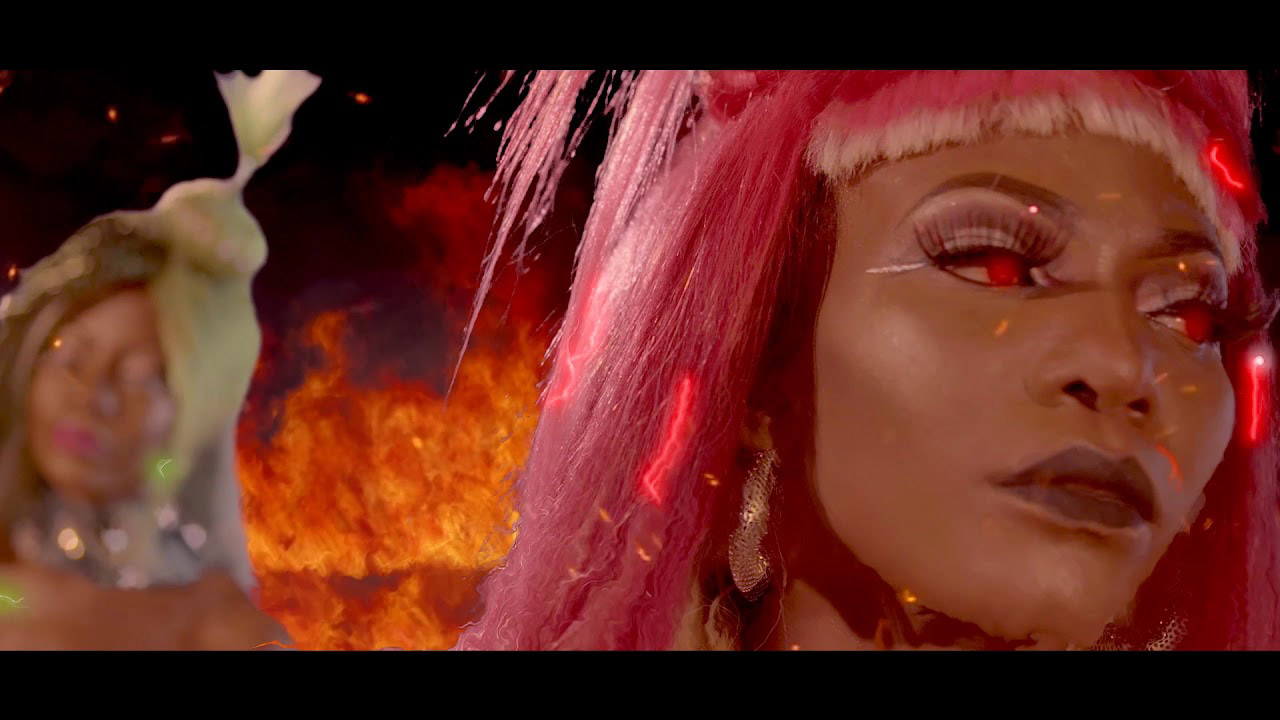 Hello, Rain
C.J. 'Fiery' Obasi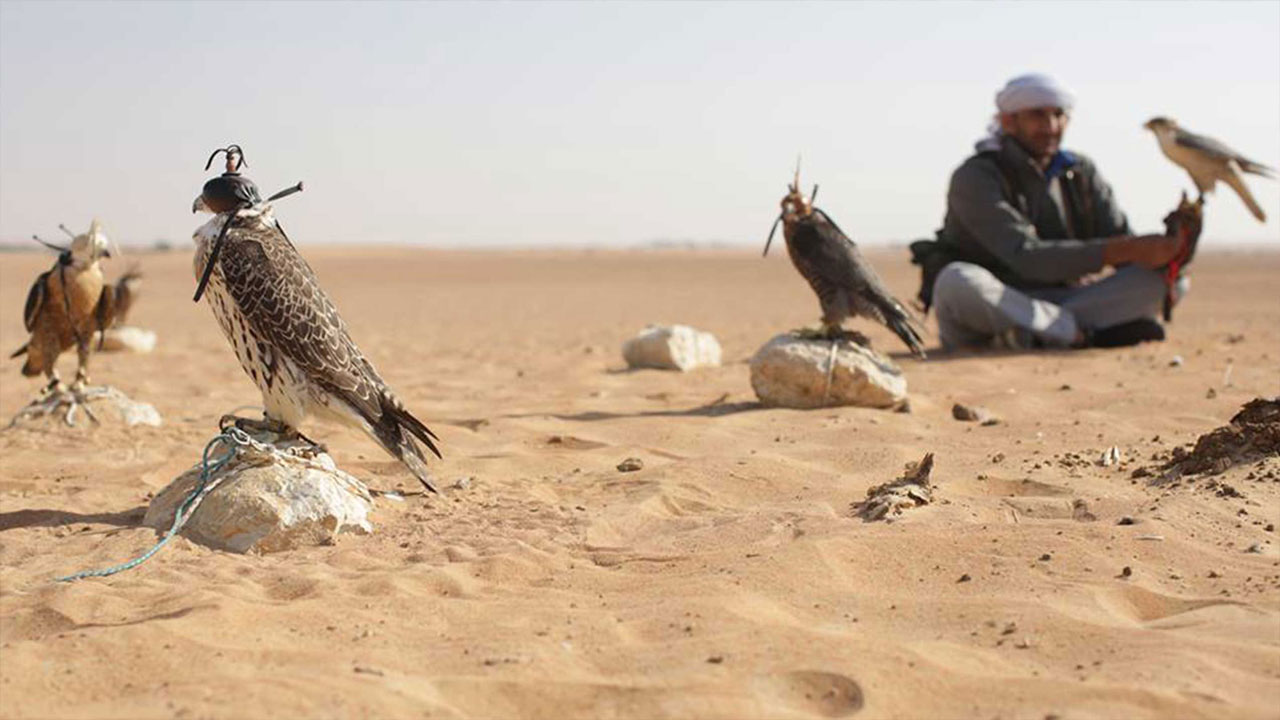 Shaheen
Samuel Ridgeway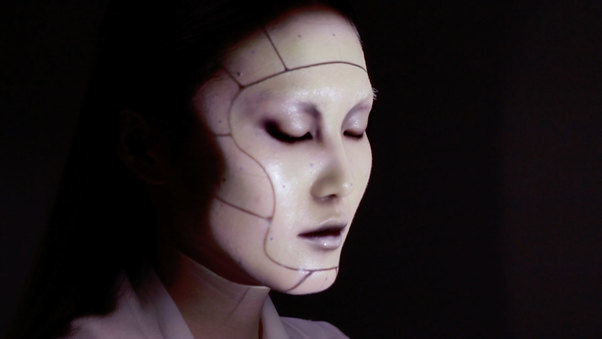 OMOTE / Real-Time Face Tracking & Projection Mapping
Nobumichi Asai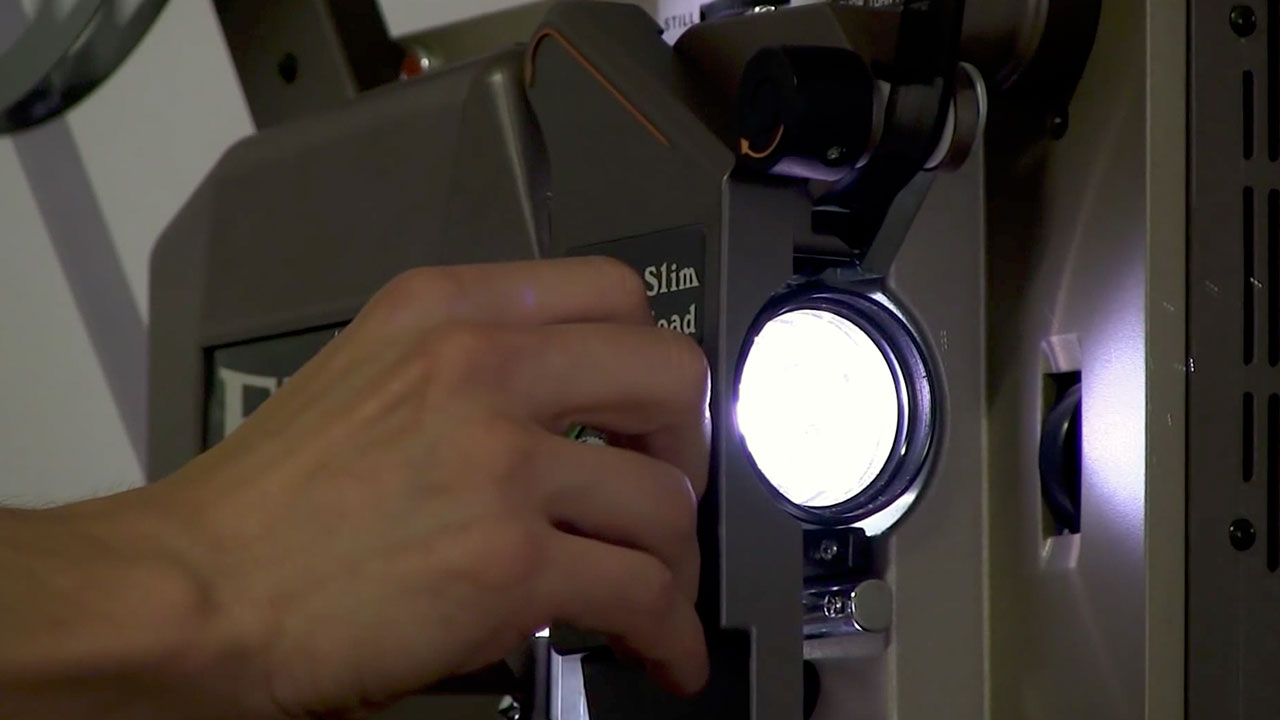 The Science of Cinema
Colin Stringer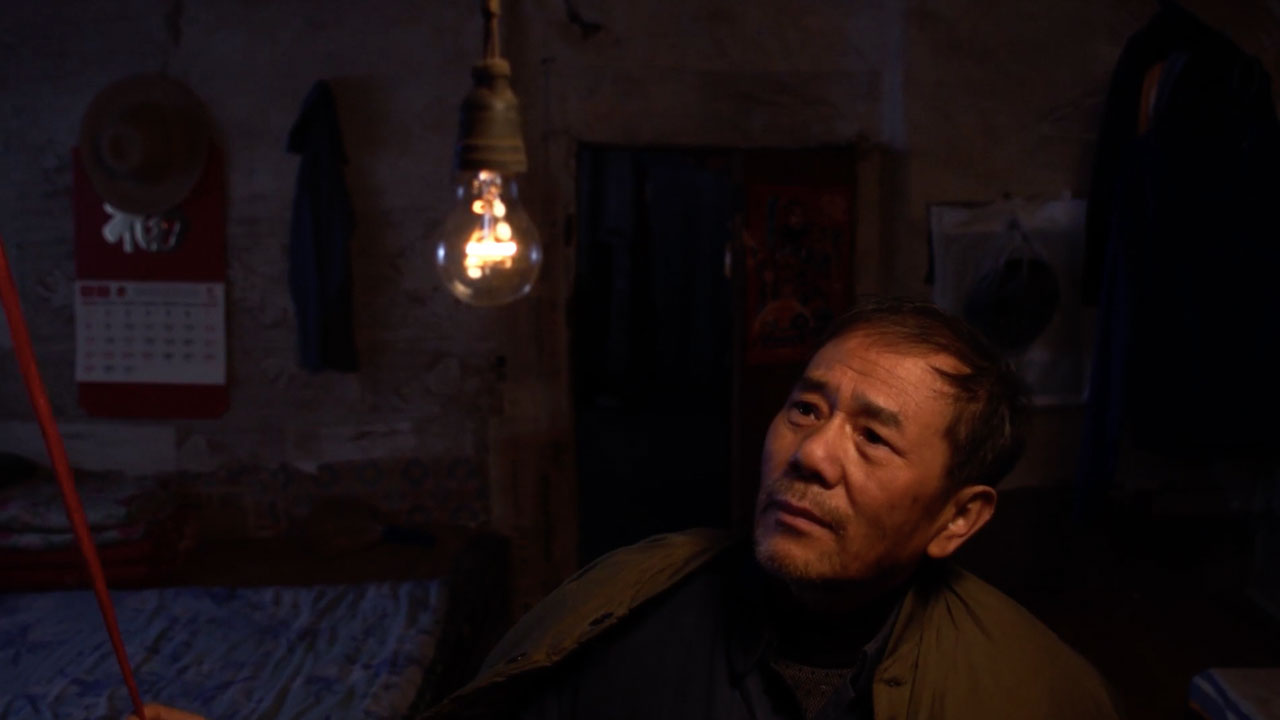 Three Light Bulbs
Min Ding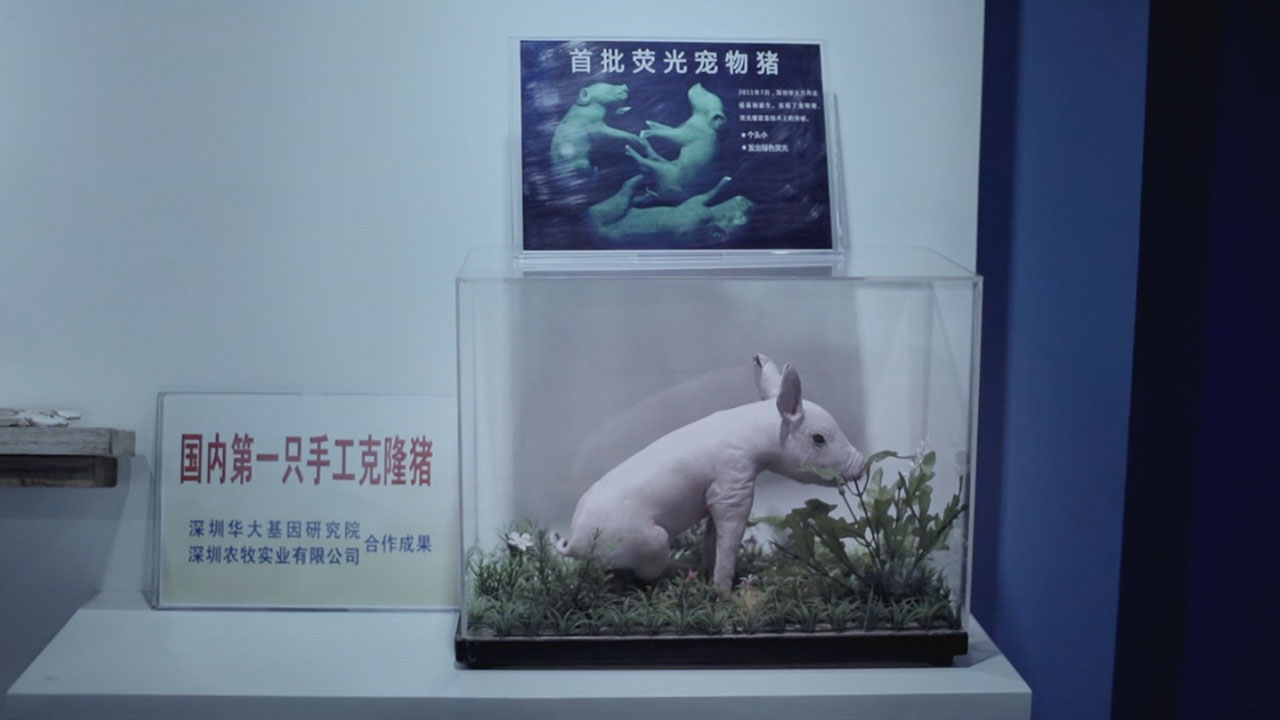 DNA Dreams
Bregtje Van Der Haak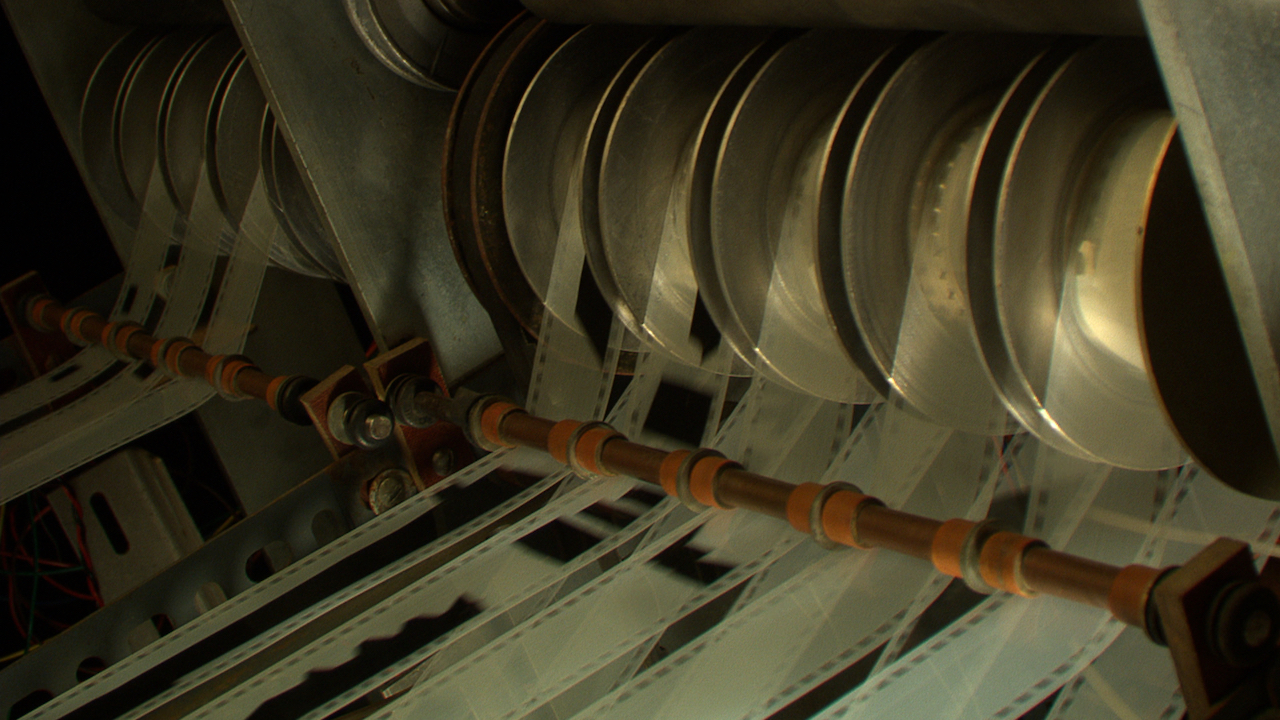 Oramics: Atlantis Anew
Aura Satz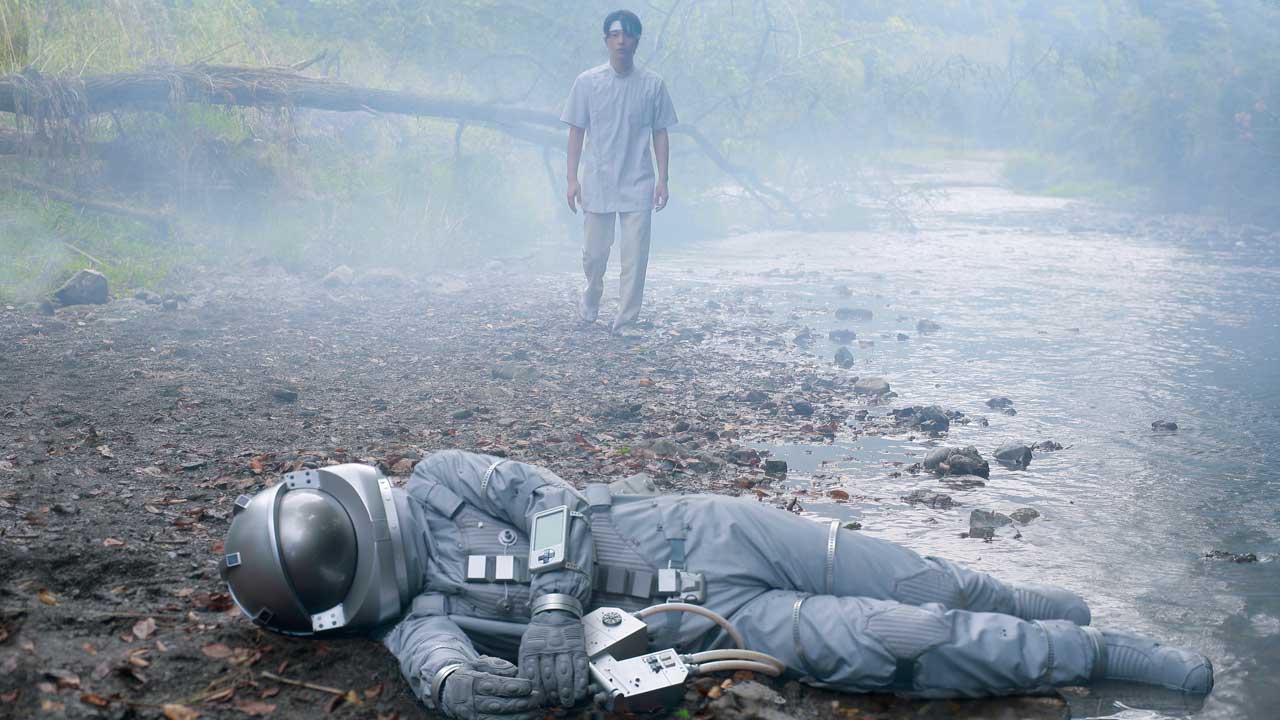 The Clone Returns Home
Kanji Nakajima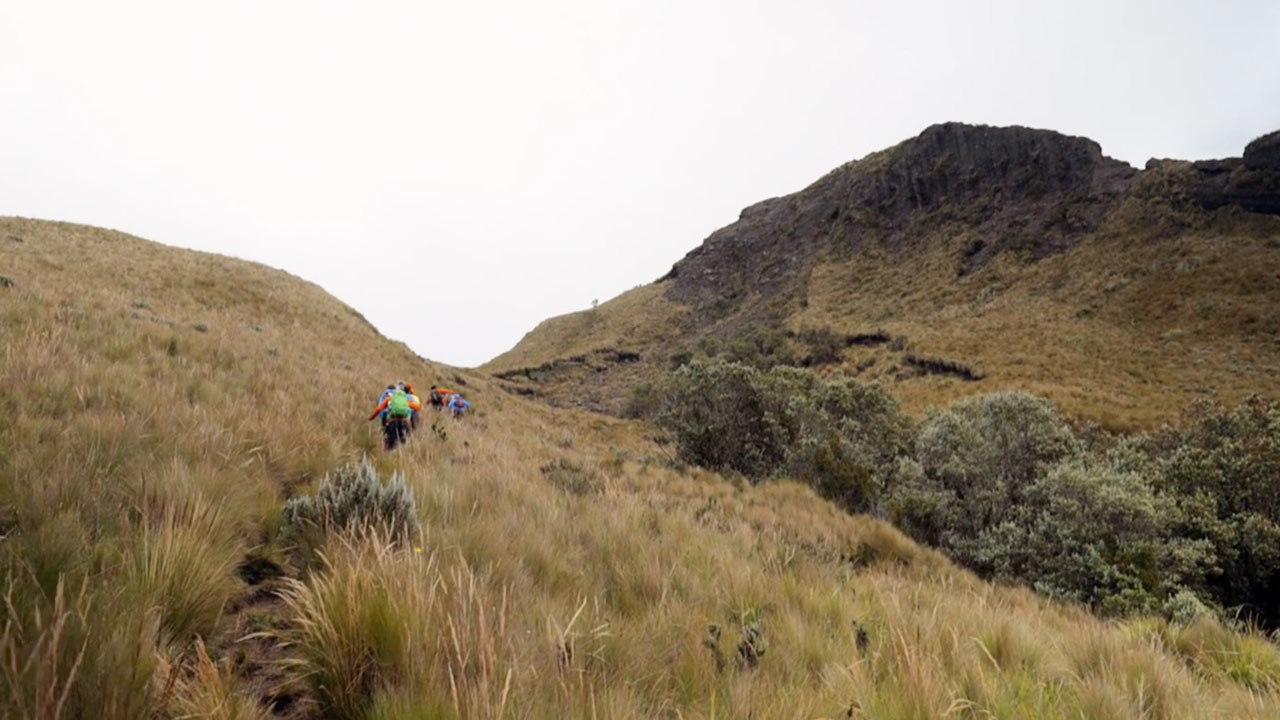 In Extremity
Jake Farmer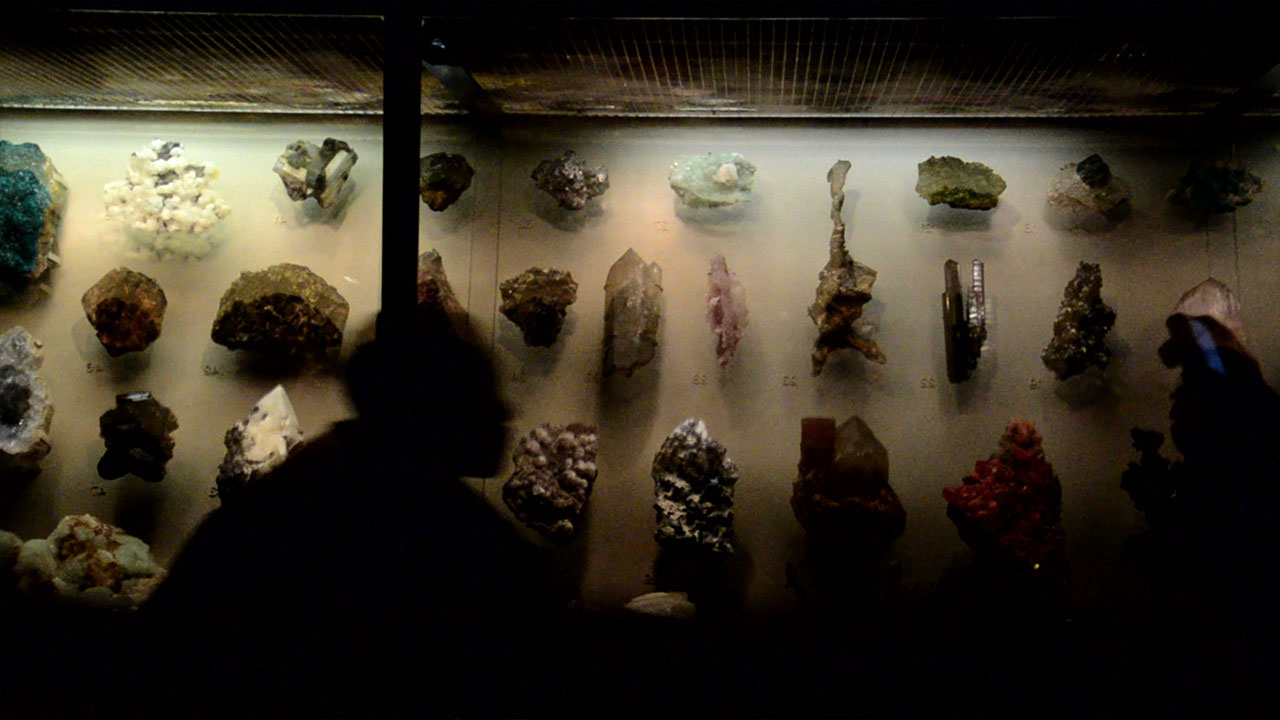 The Lanthanide Series
Erin Espelie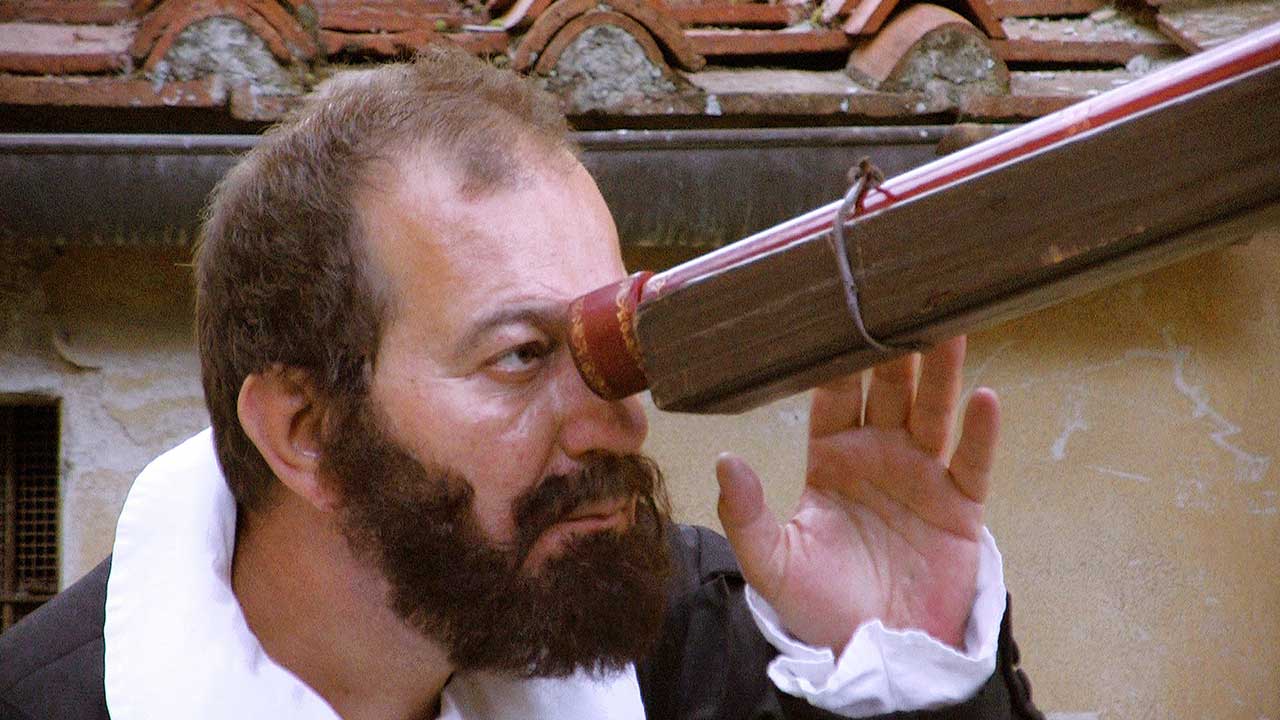 400 Years of Telescope
Kris Koenig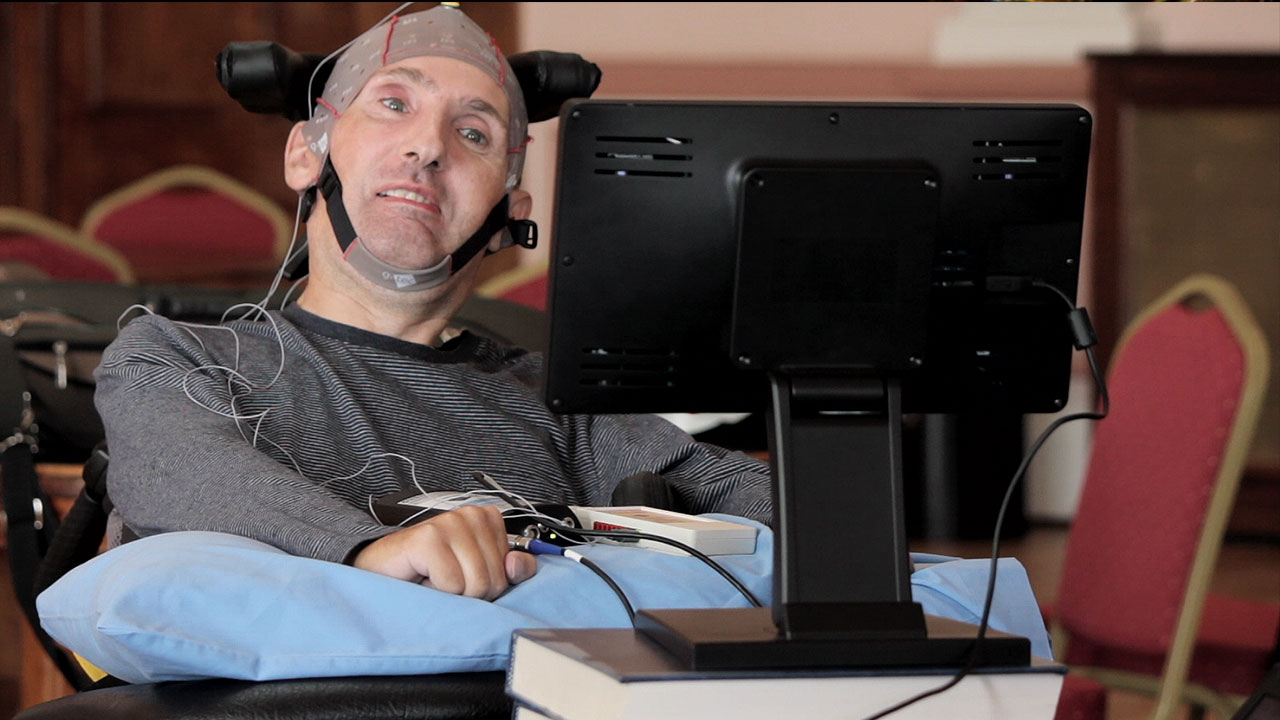 Paramusical Ensemble
Tim Grabham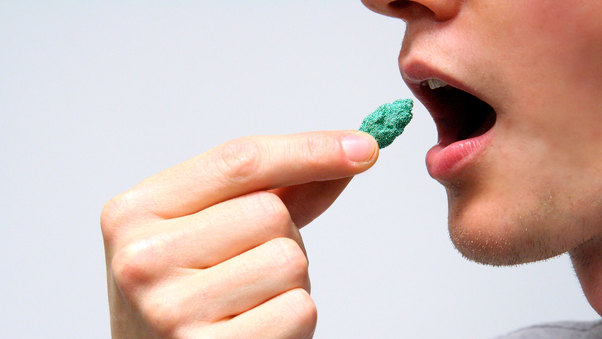 Quanticare
Amy Congdon,Ann-Kristin Abel,Jenny Lee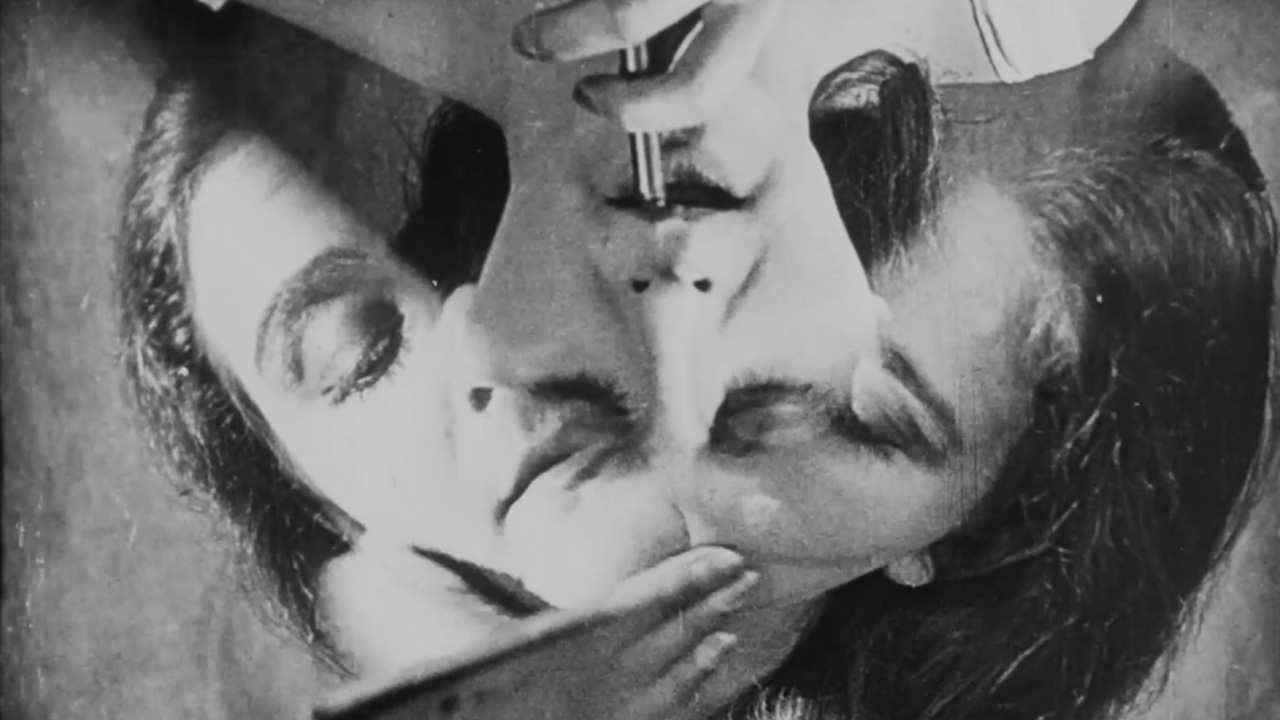 Dreams Rewired
Manu Luksch, Martin Reinhart, Thomas Tode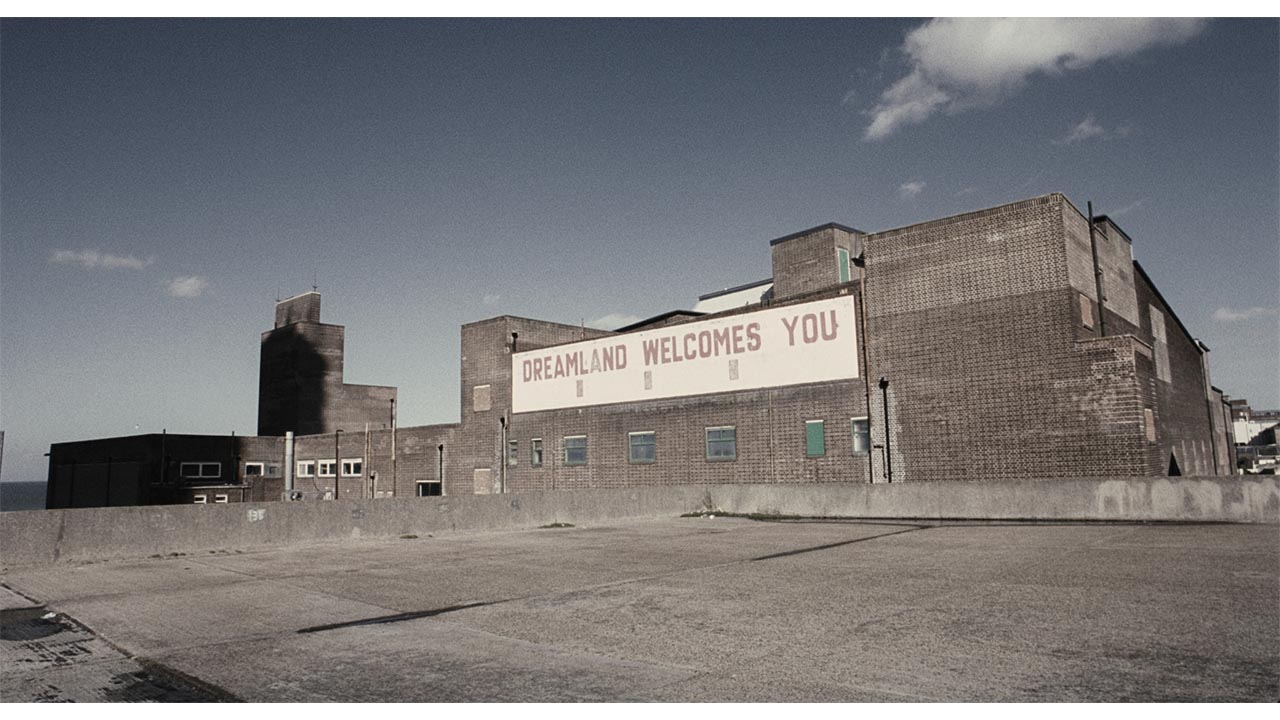 Subconscious Society
Rosa Barba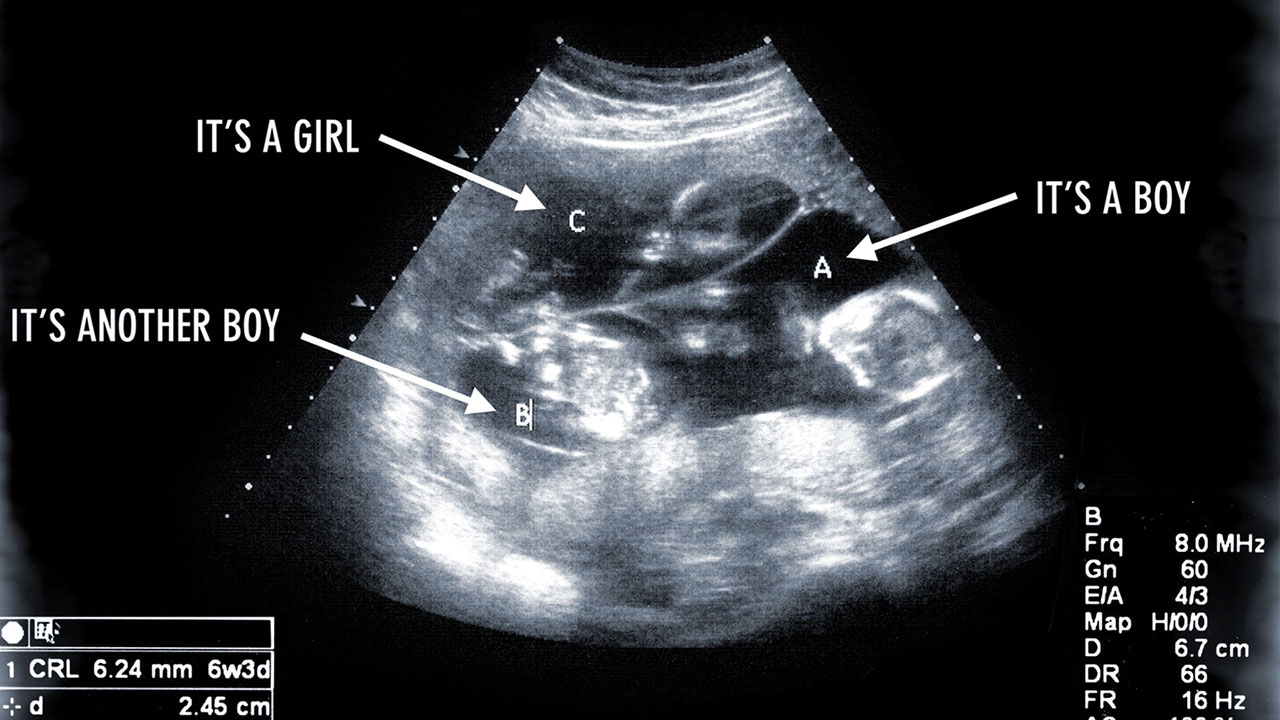 Welcome to the Machine
Avi Zev Weider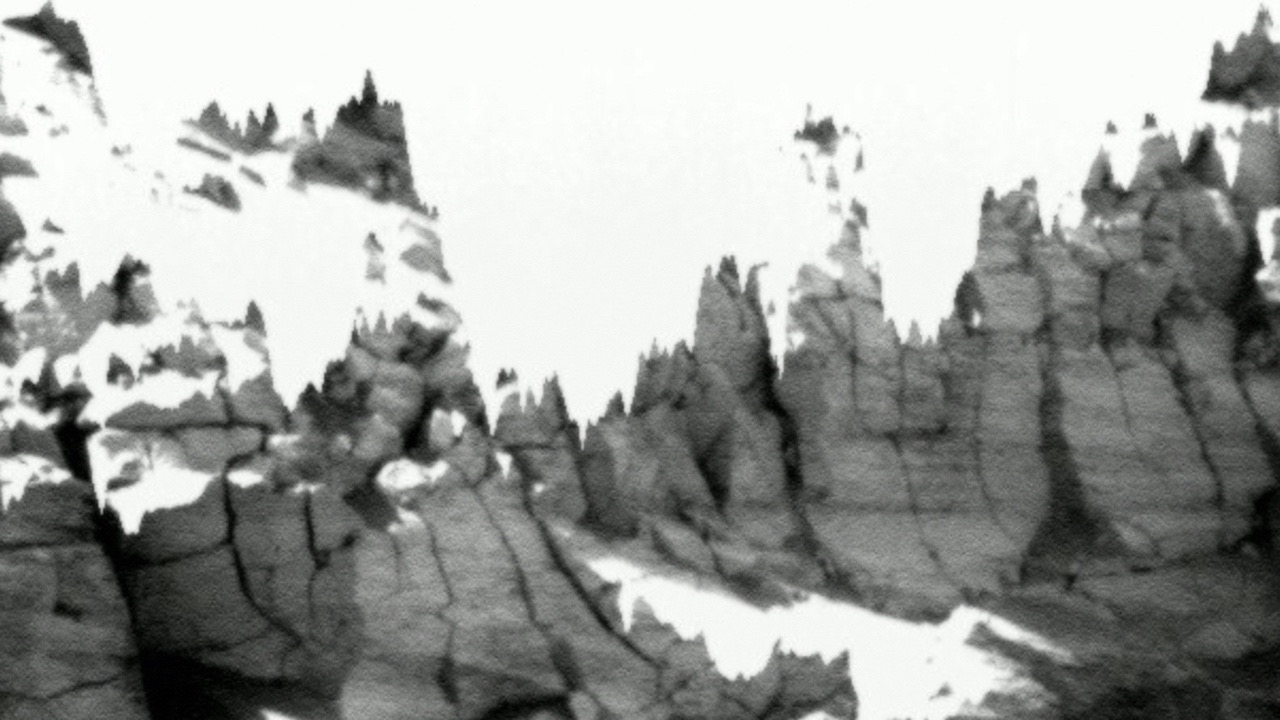 Meridian Plain
Laura Kraning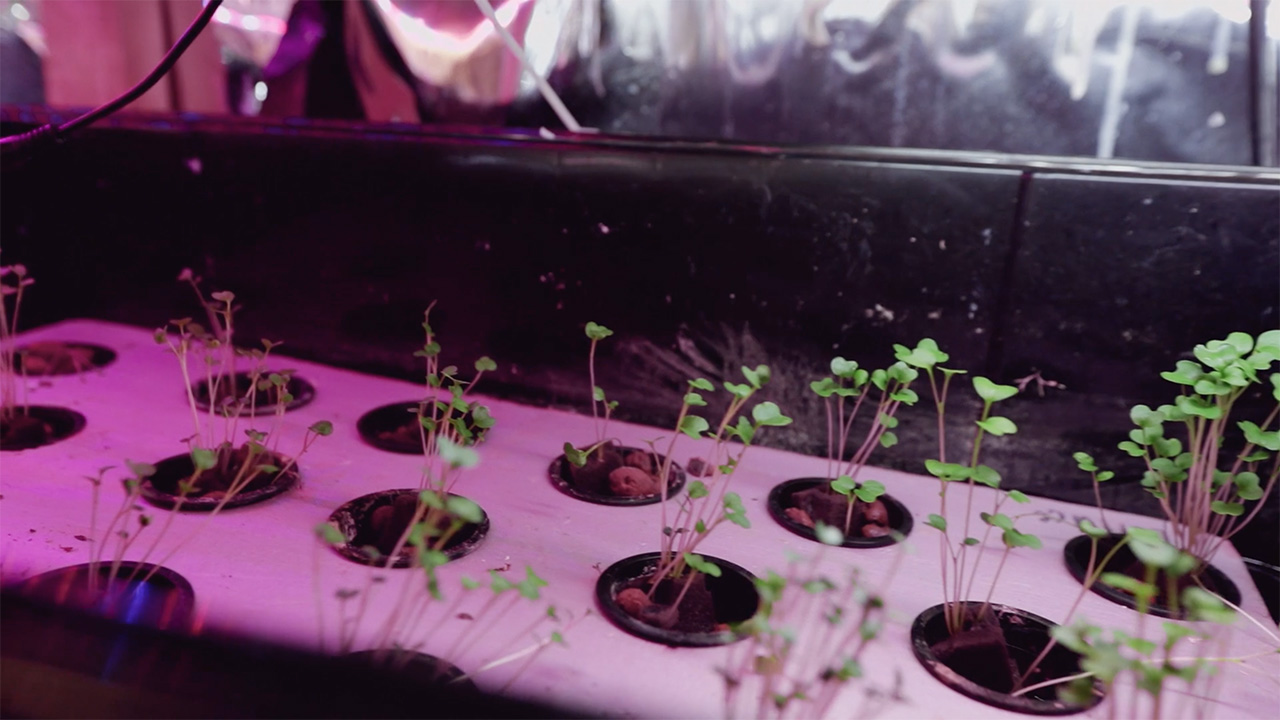 Farming for the Future
Kieran Moreira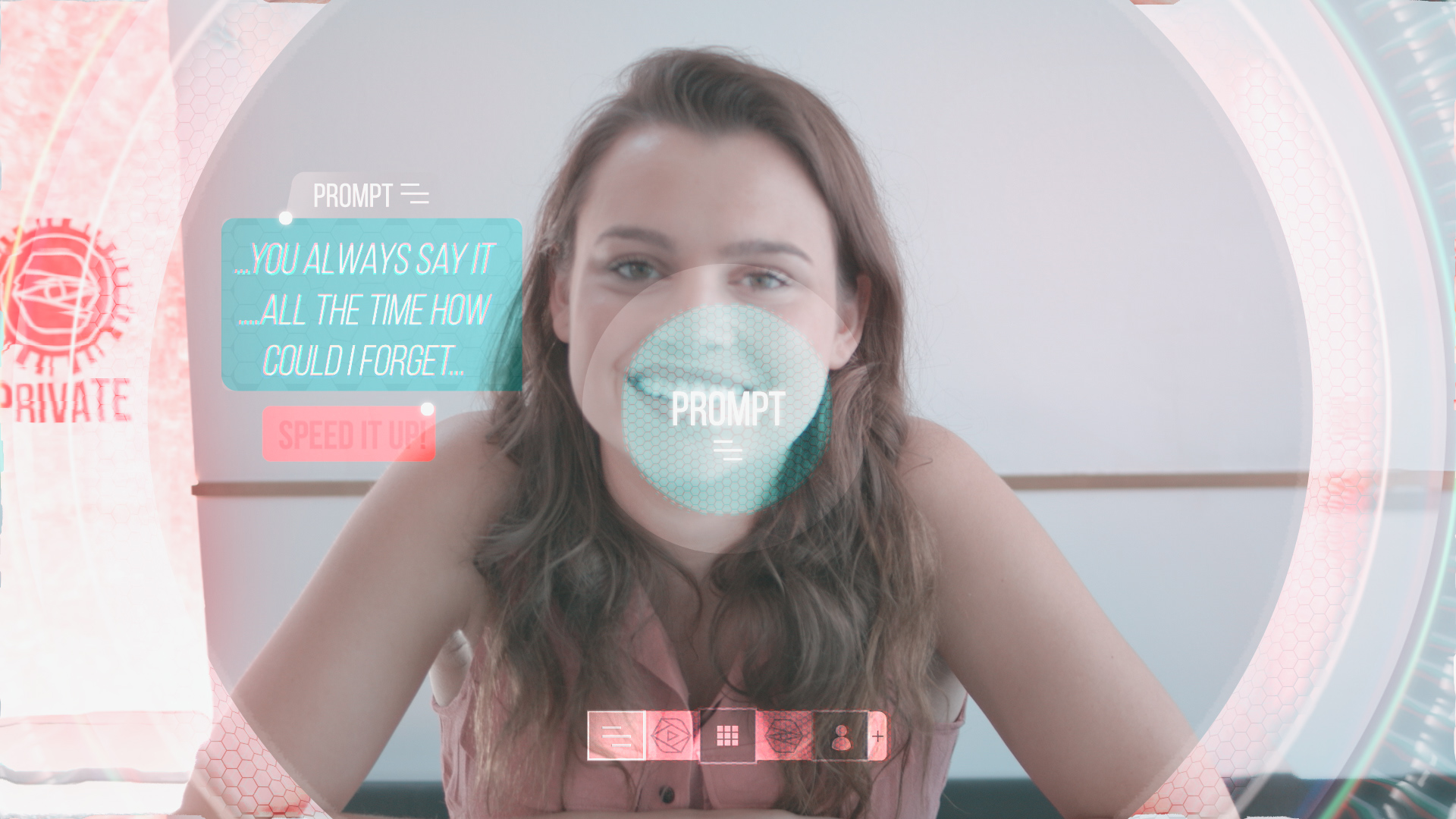 Play
Moises Velasquez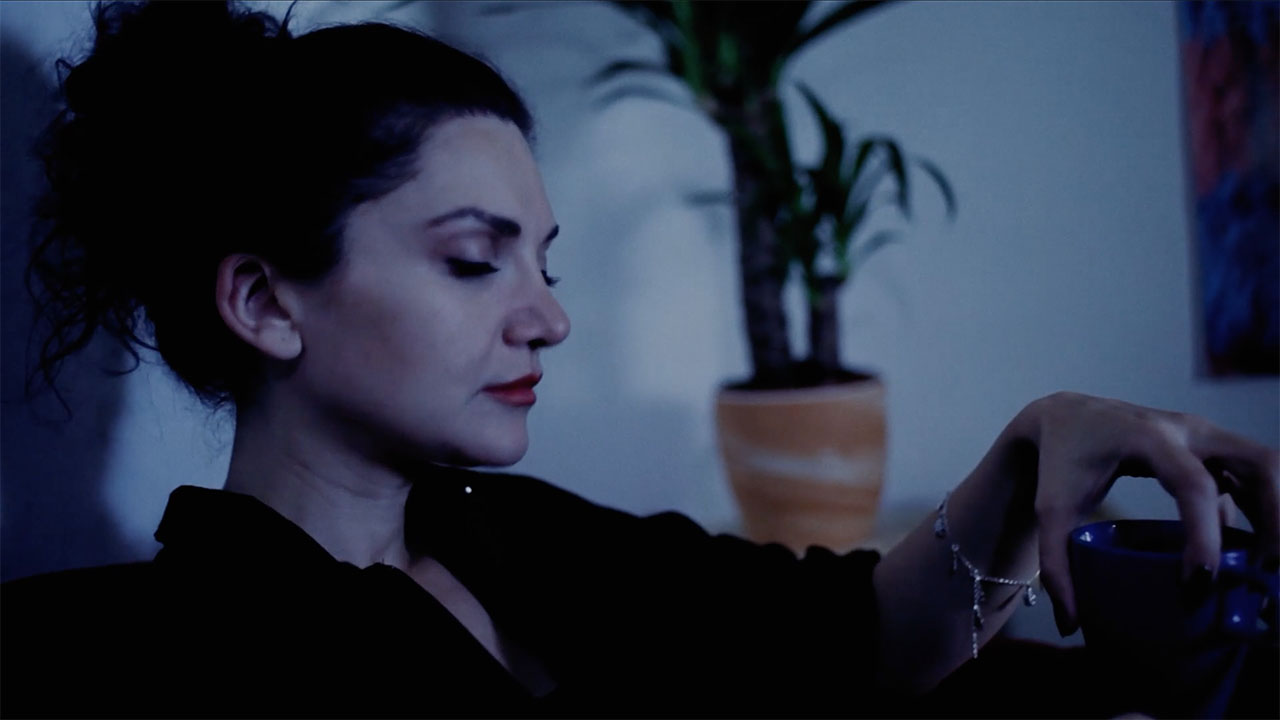 Black Box
Malte Schulz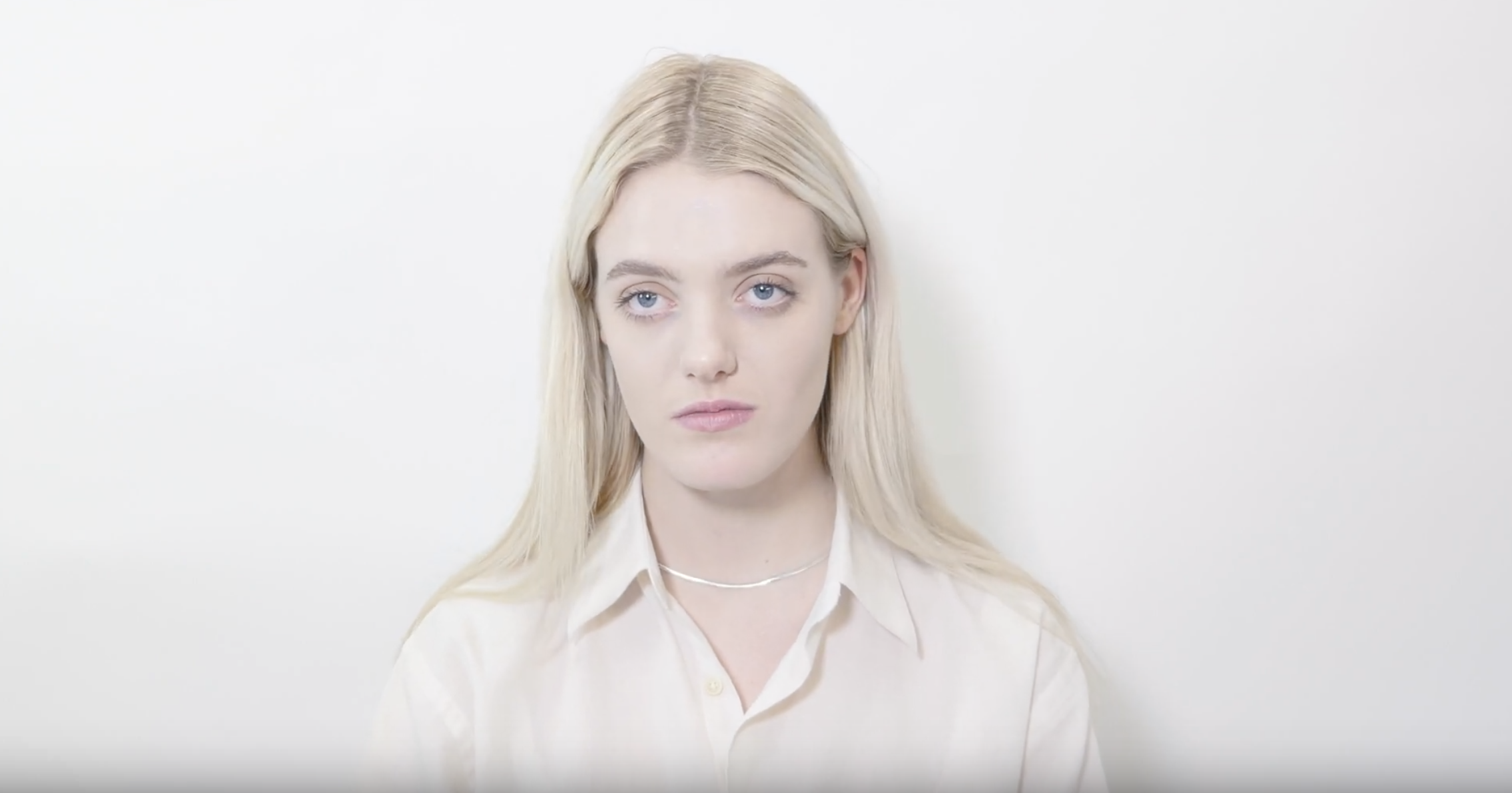 Soft Awareness
Cecilie Flyger Hansen, Anastasia Karkazis, Olivia Scheibye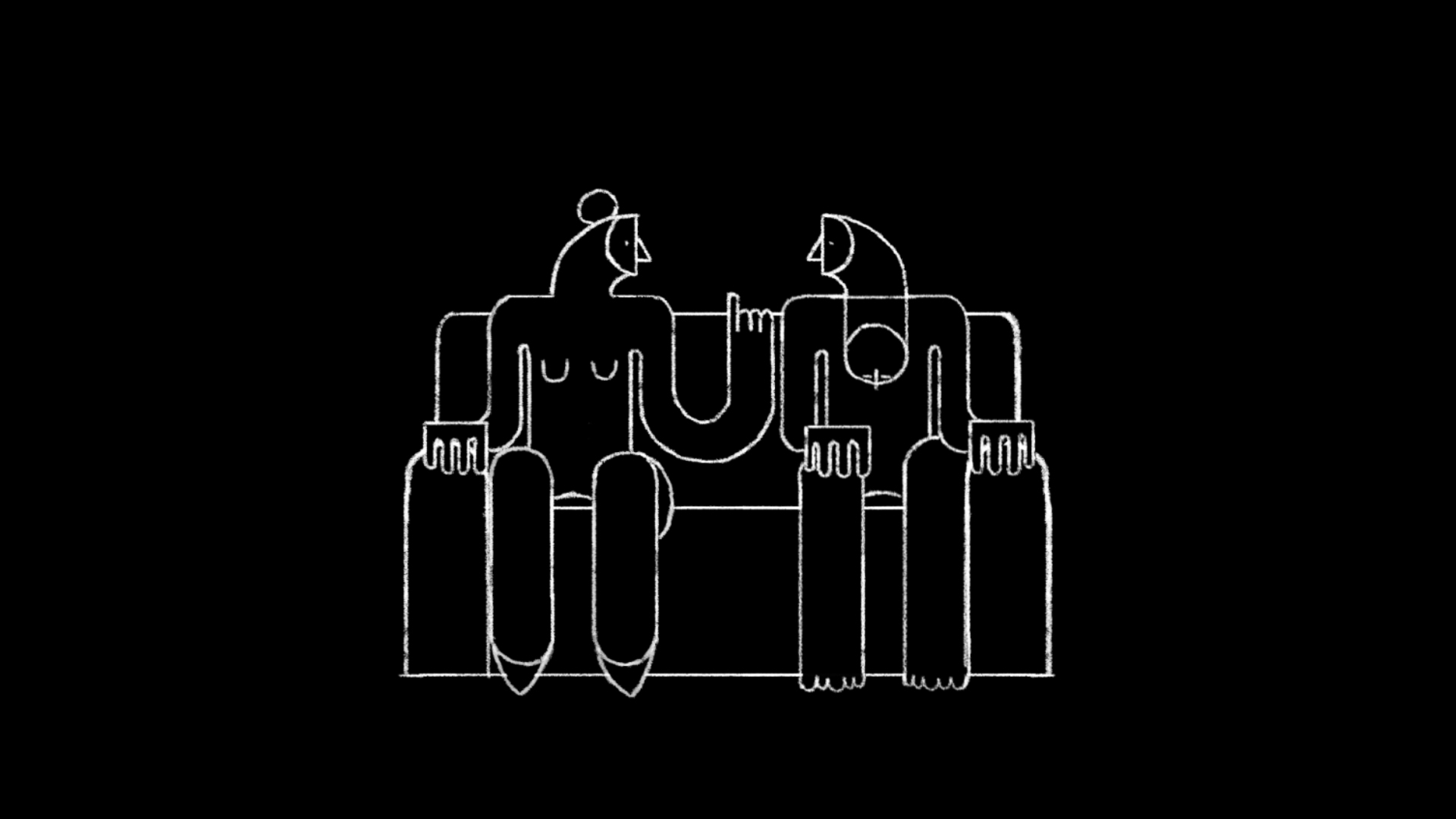 Wyjde z siebie (Beside Oneself)
Karolina Specht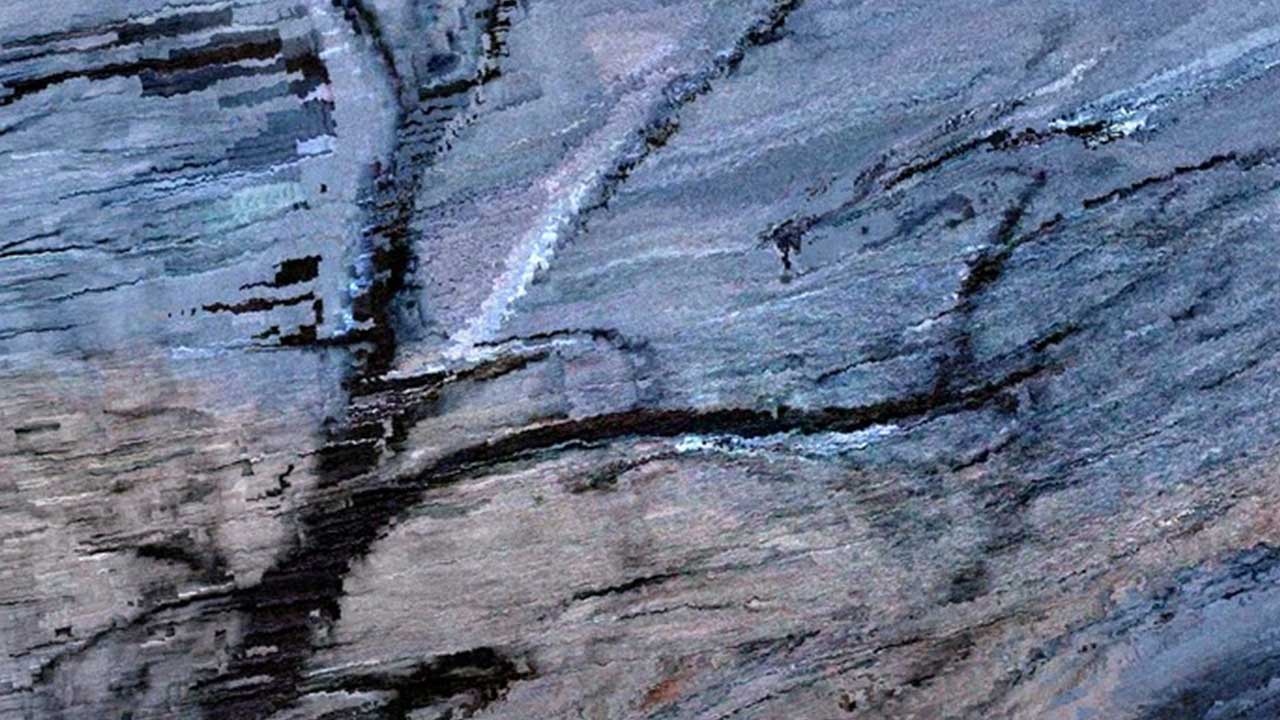 Ondes Noires (Dark Waves)
Ismaël Joffroy Chandoutis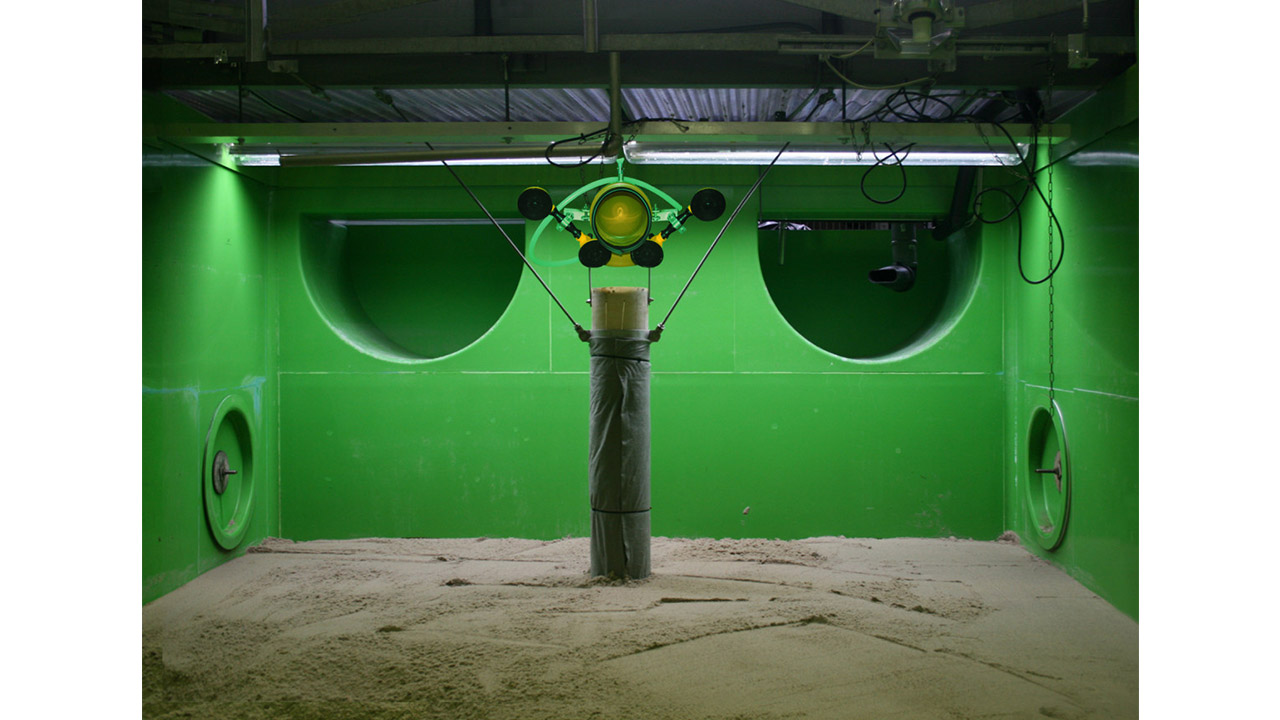 Keep Your Boots Muddy
Anne Rinn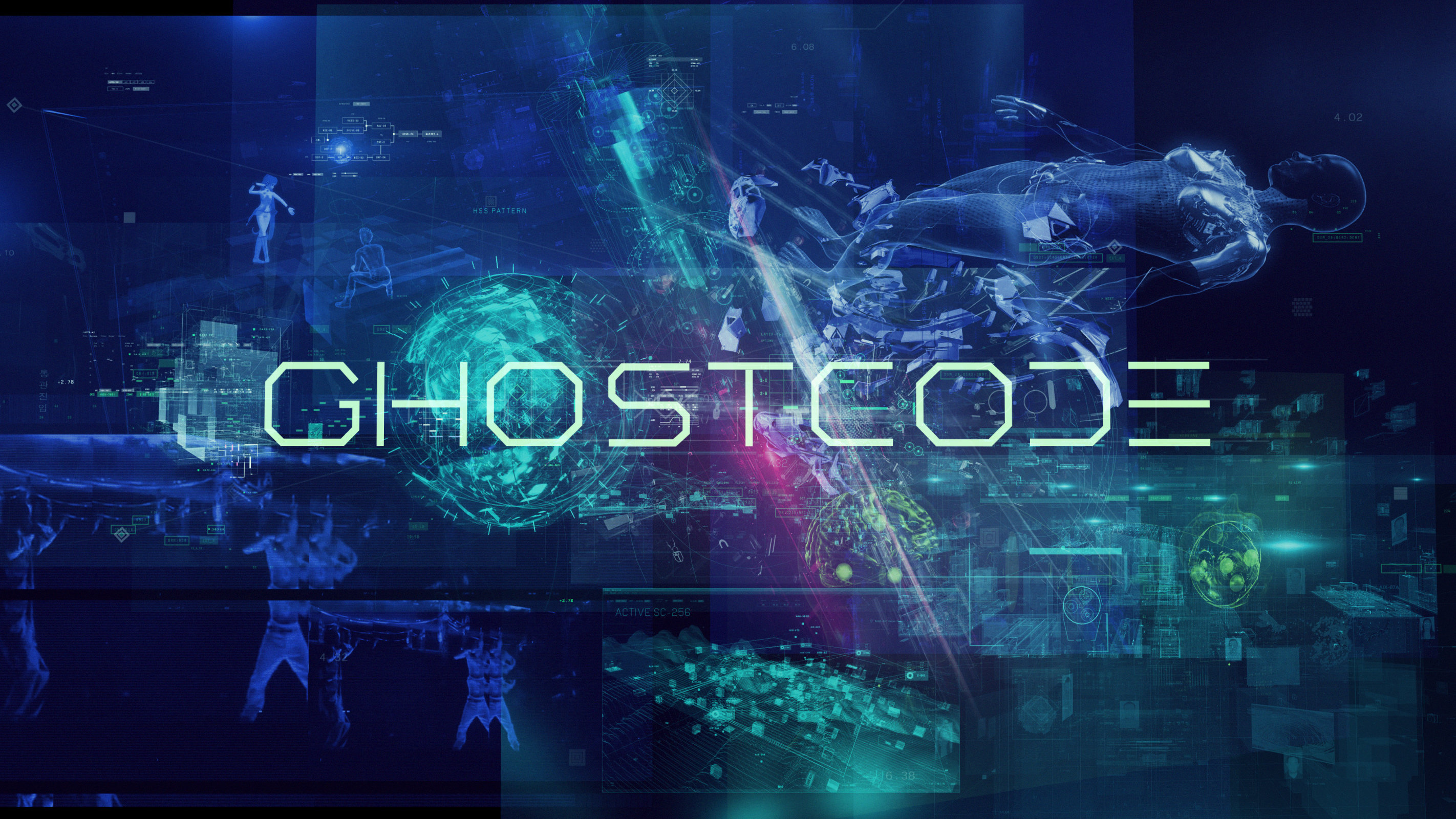 Ghostcode
AUDINT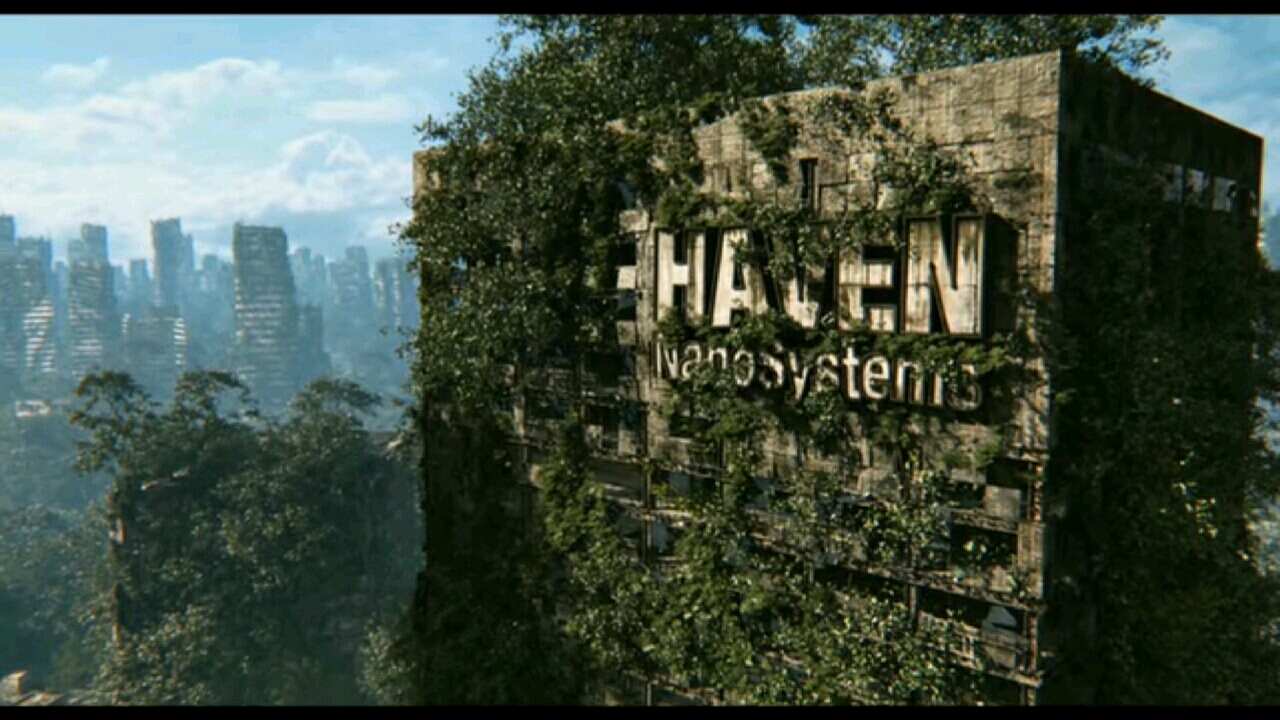 Ruin
Wes Ball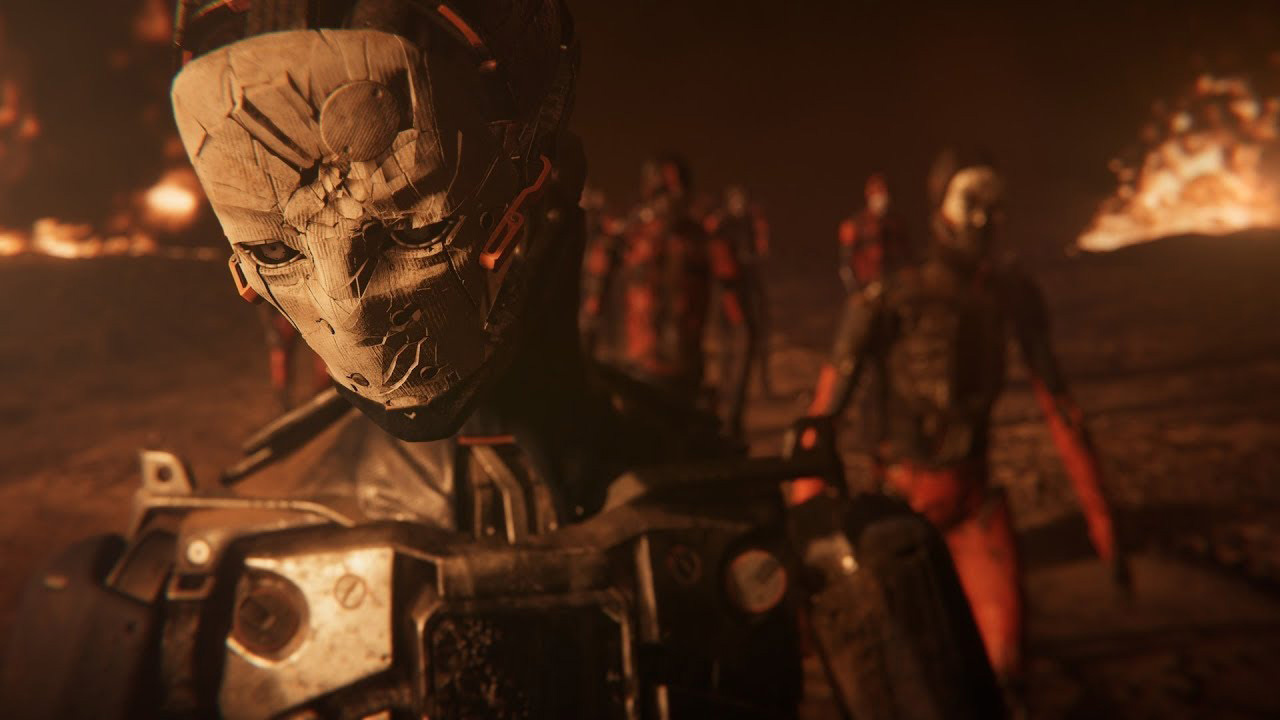 Adam: The Mirror
Neill Blomkamp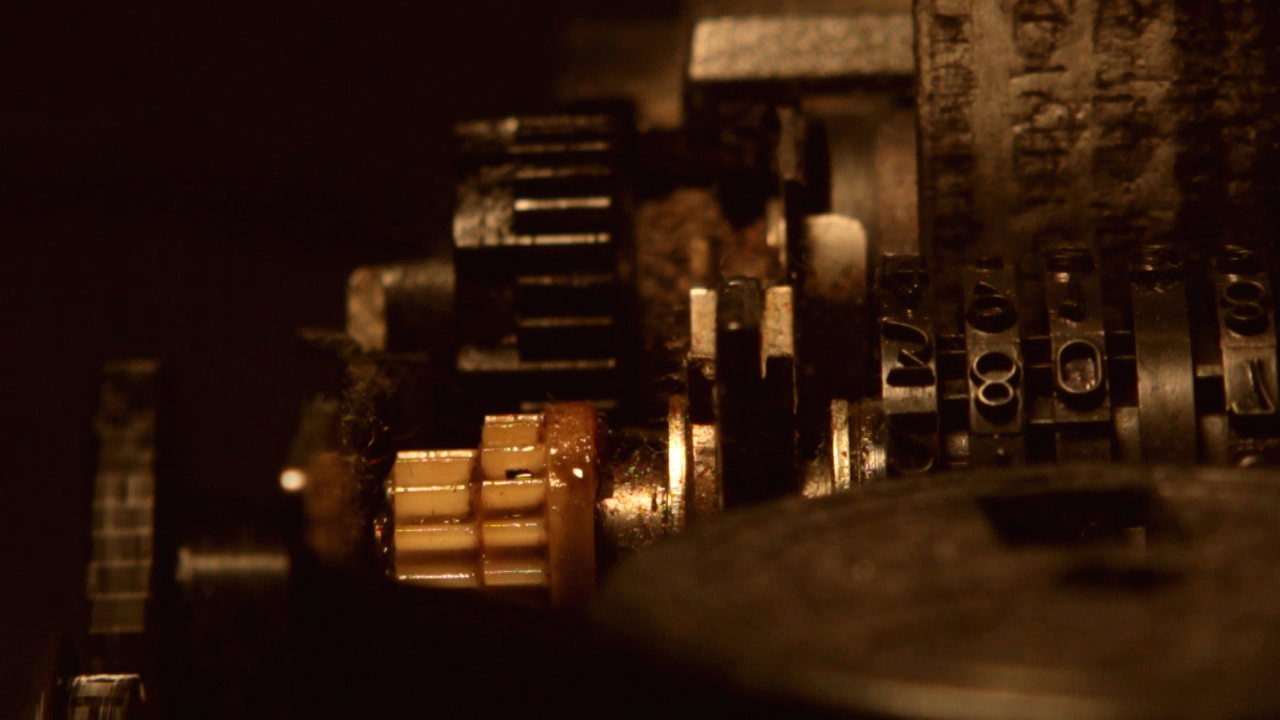 Machines
Jeremias Altmann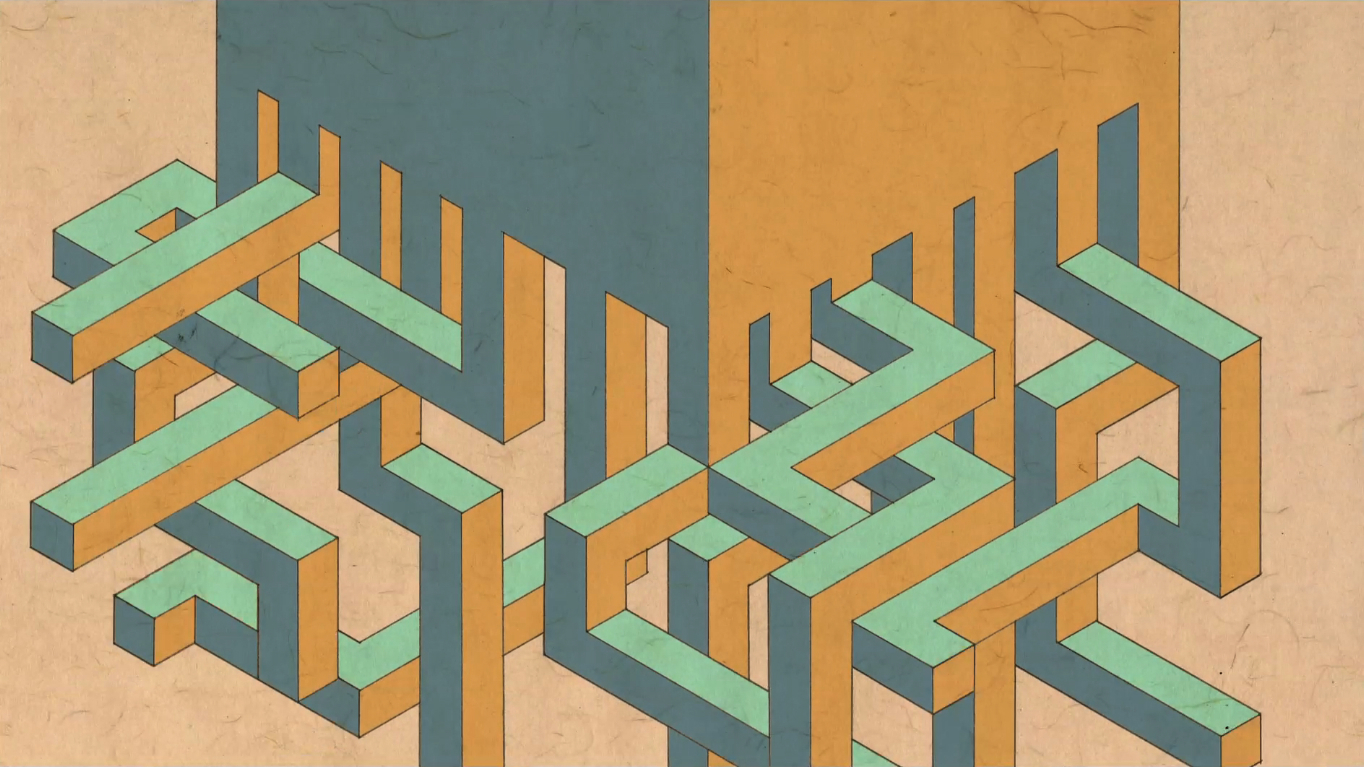 MODERN No.2
Mirai Mizue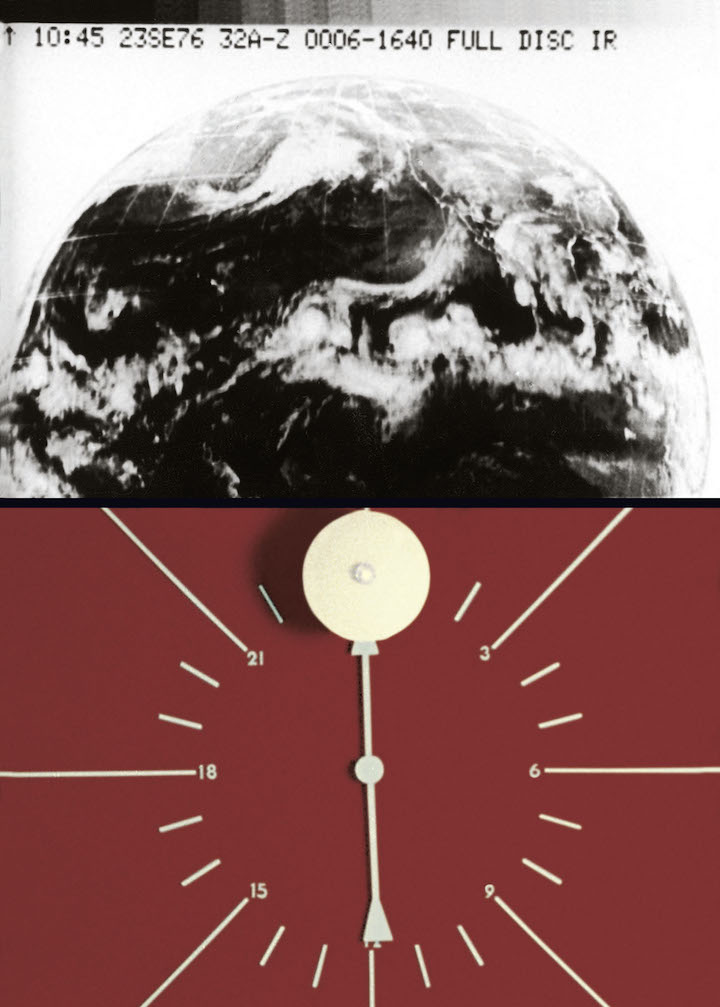 Film ist. (1-12)
Gustav Deutsch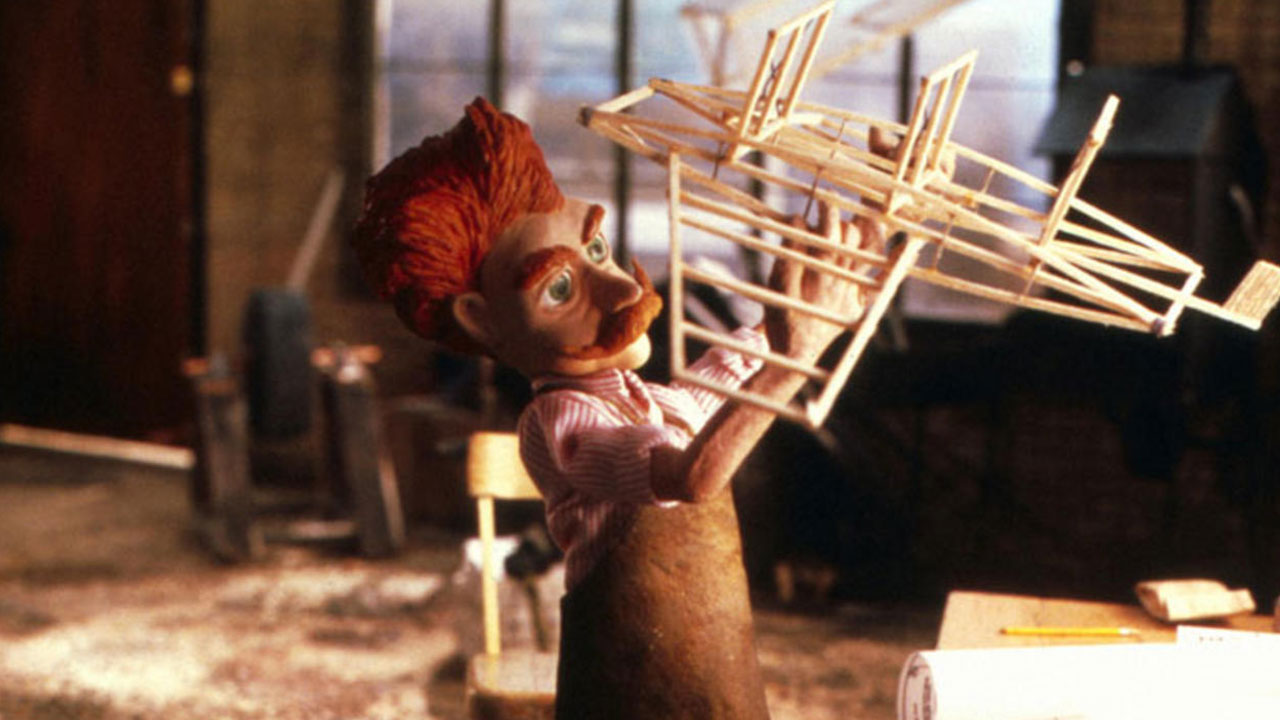 The Balgonie Birdman
Brian Duchscherer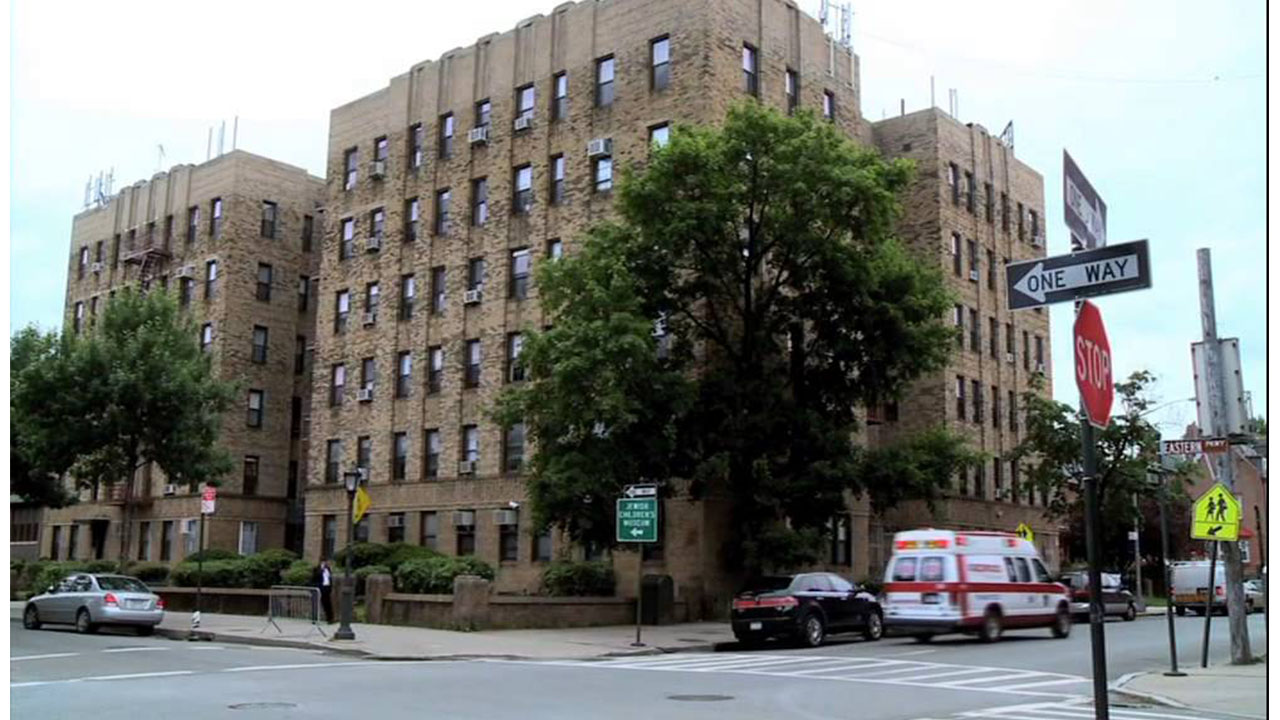 Full Signal
Talal Jabari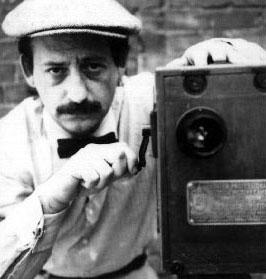 The Age of Invention
Albert Kish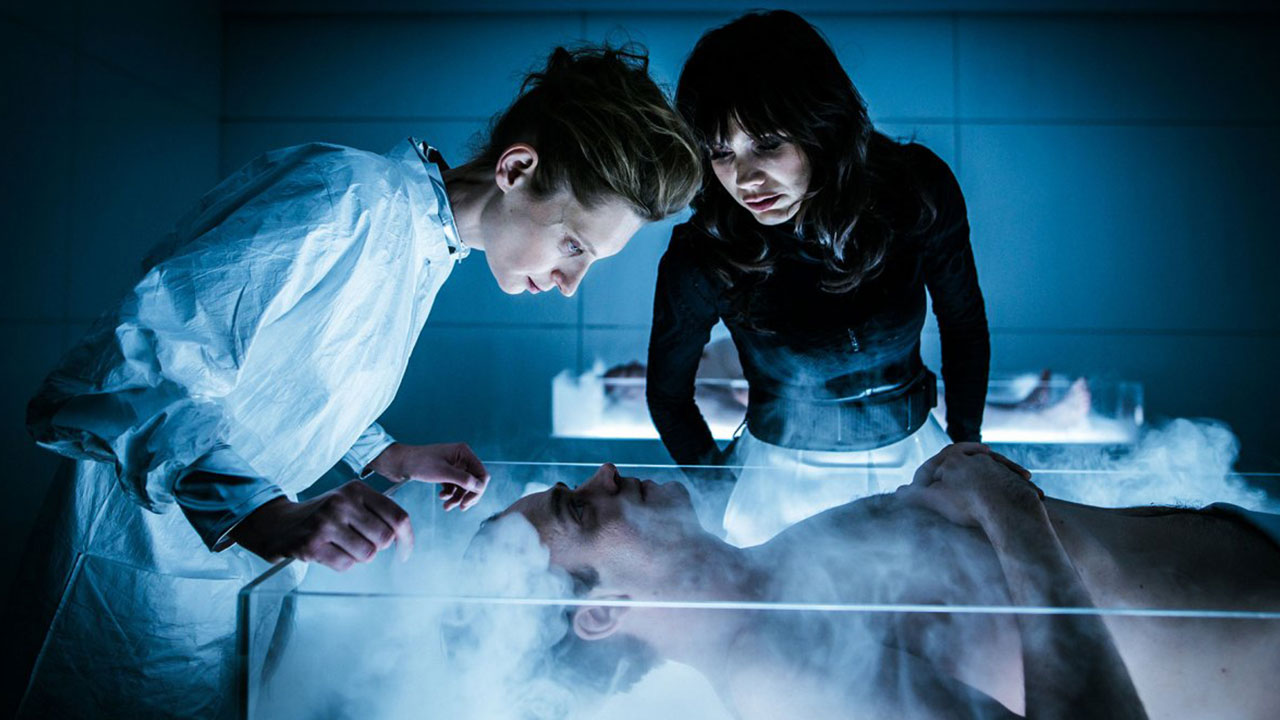 The Man with the Magic Box
Bodo Kox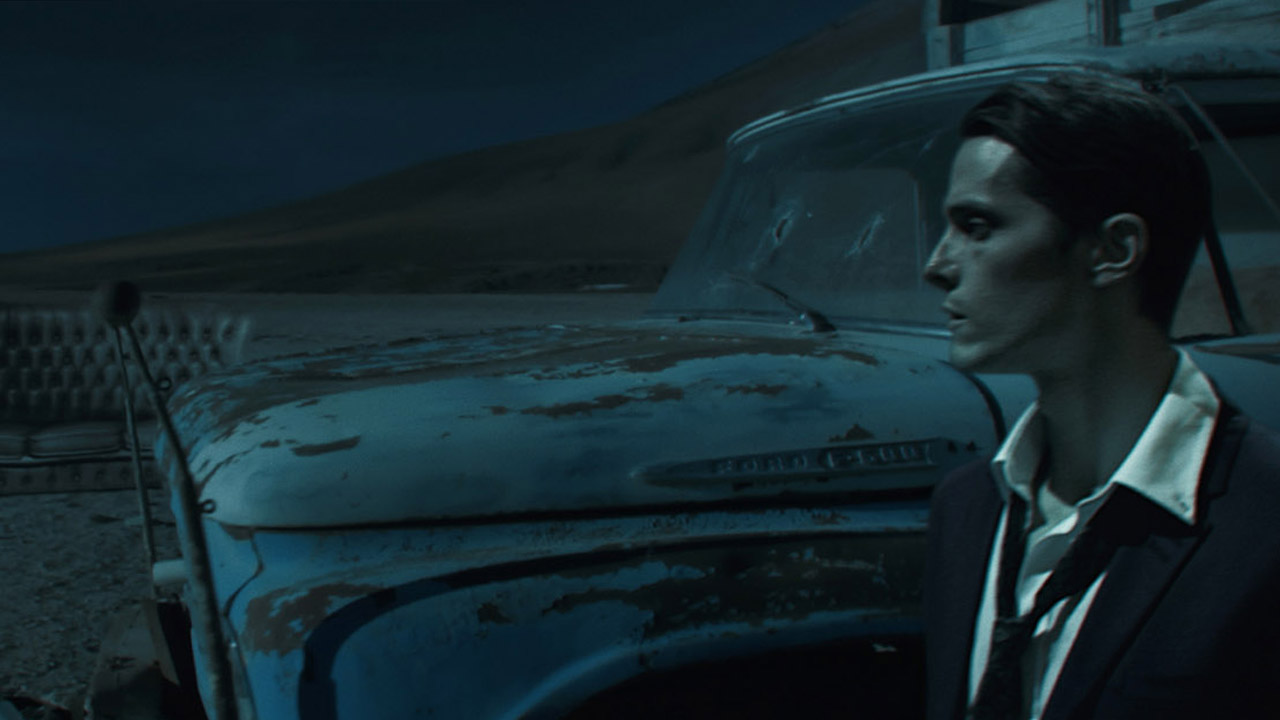 Into the Stream
Alexey Marfin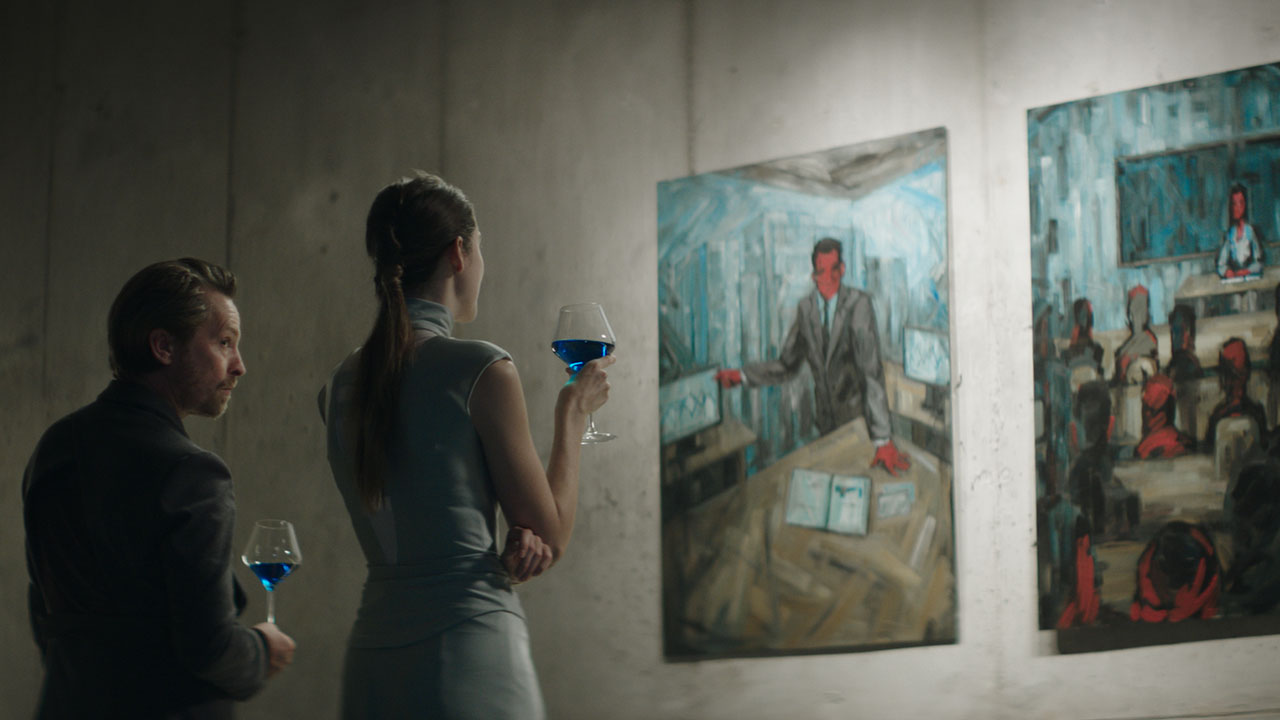 The Gallery of Lost Trades
Willi Kubica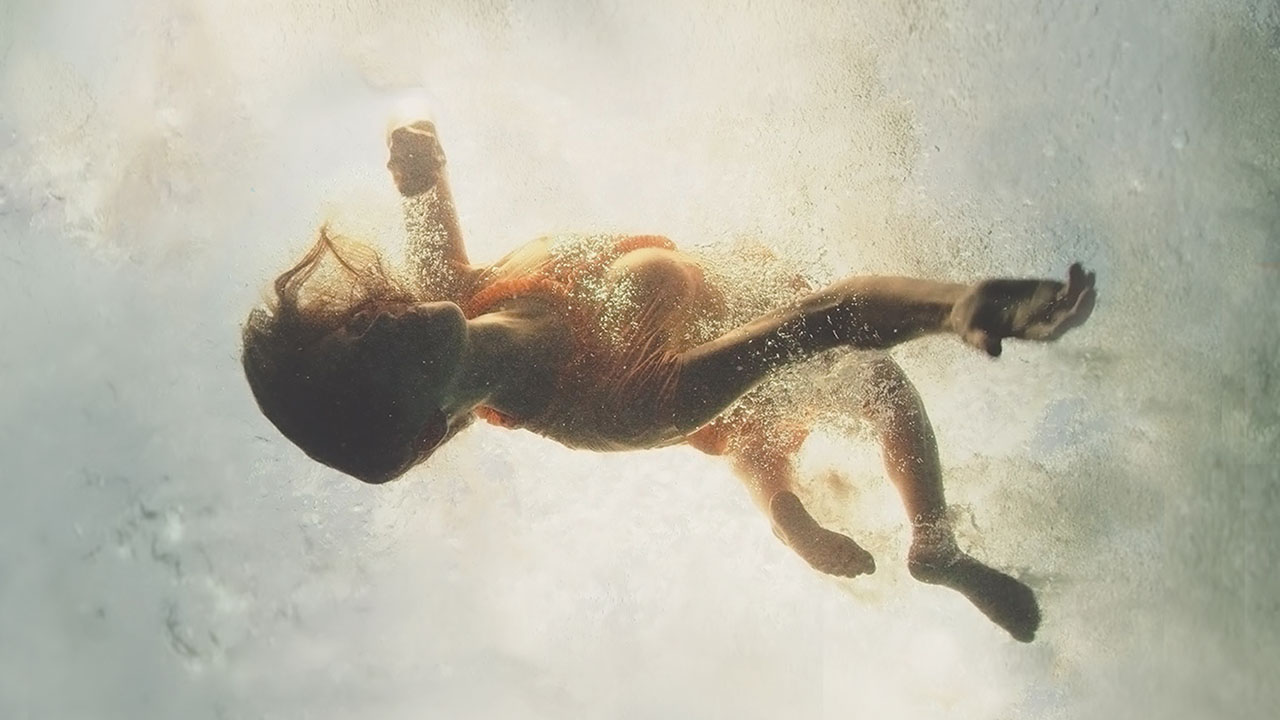 Storm
Will Kindrick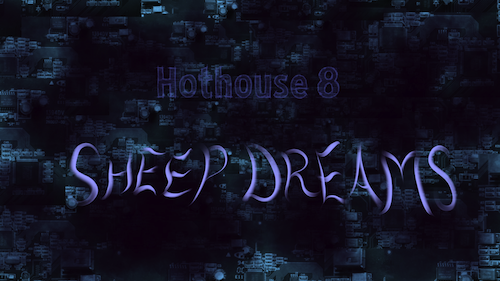 Reverie.exe
Wen Zhang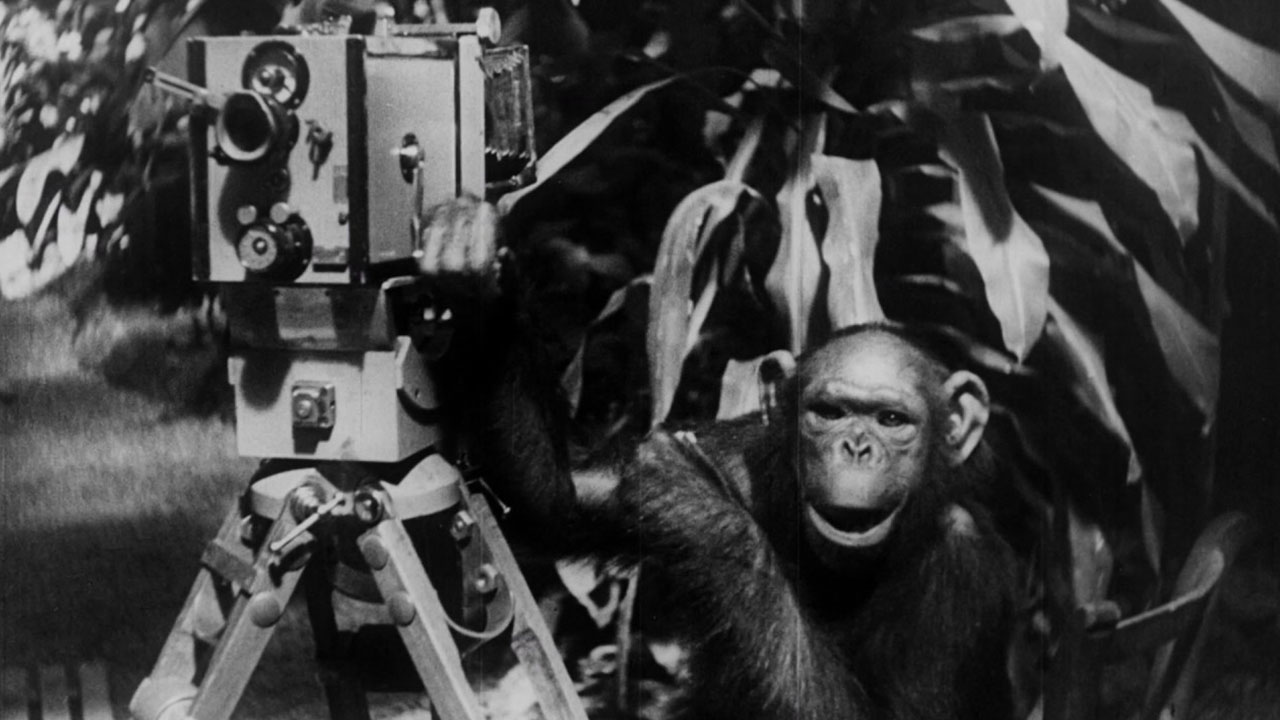 Cinema Futures
Michael Palm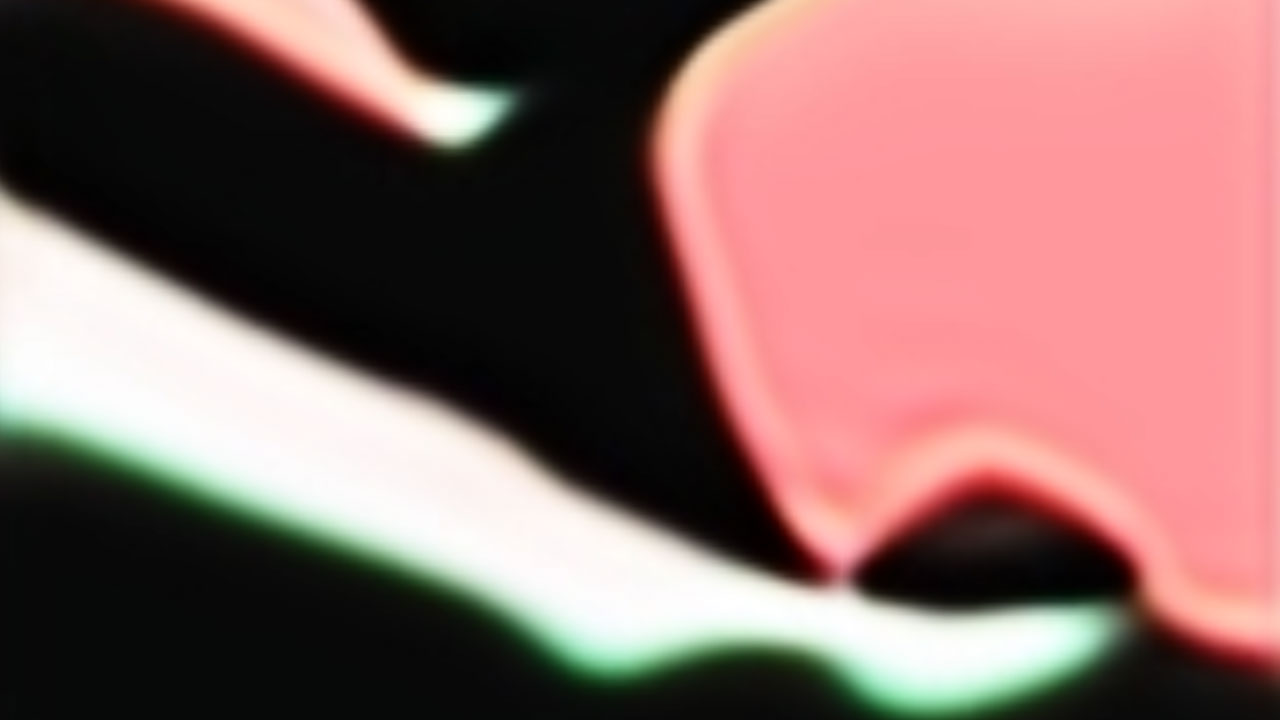 Amusement Park Home Movies Inspire the Algorithm
Caleb Foss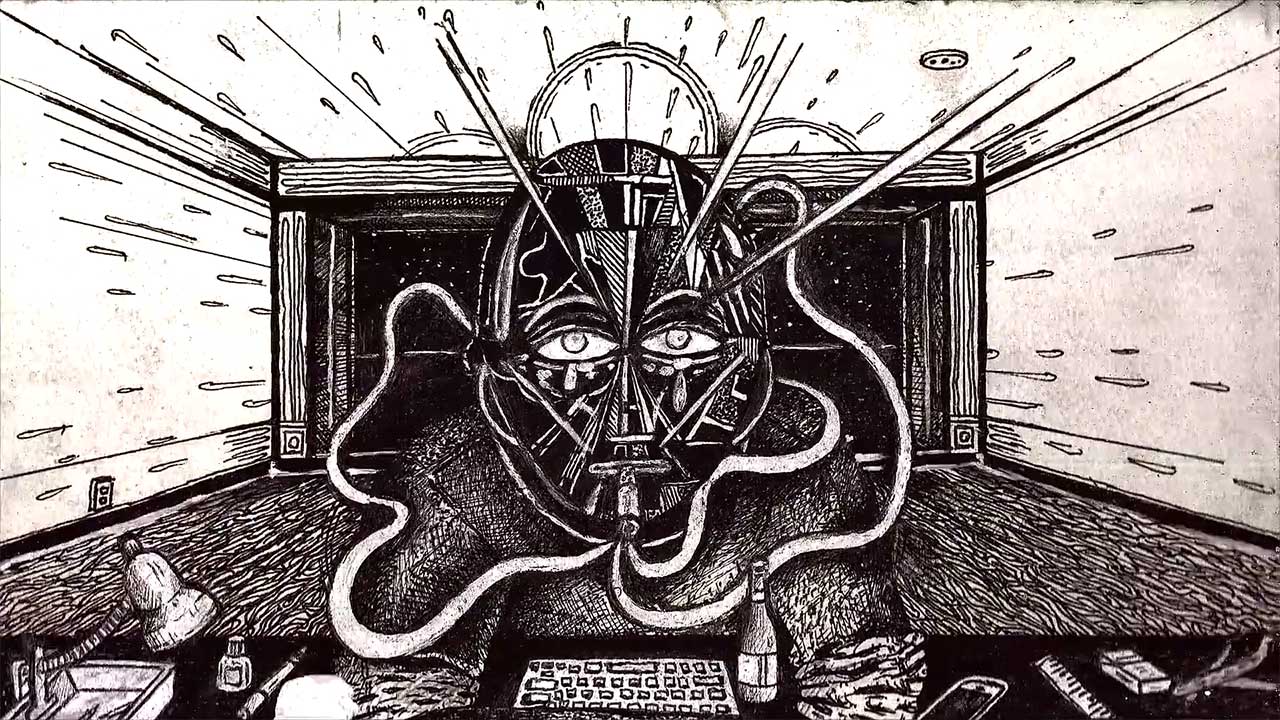 Raw Data
Jake Fried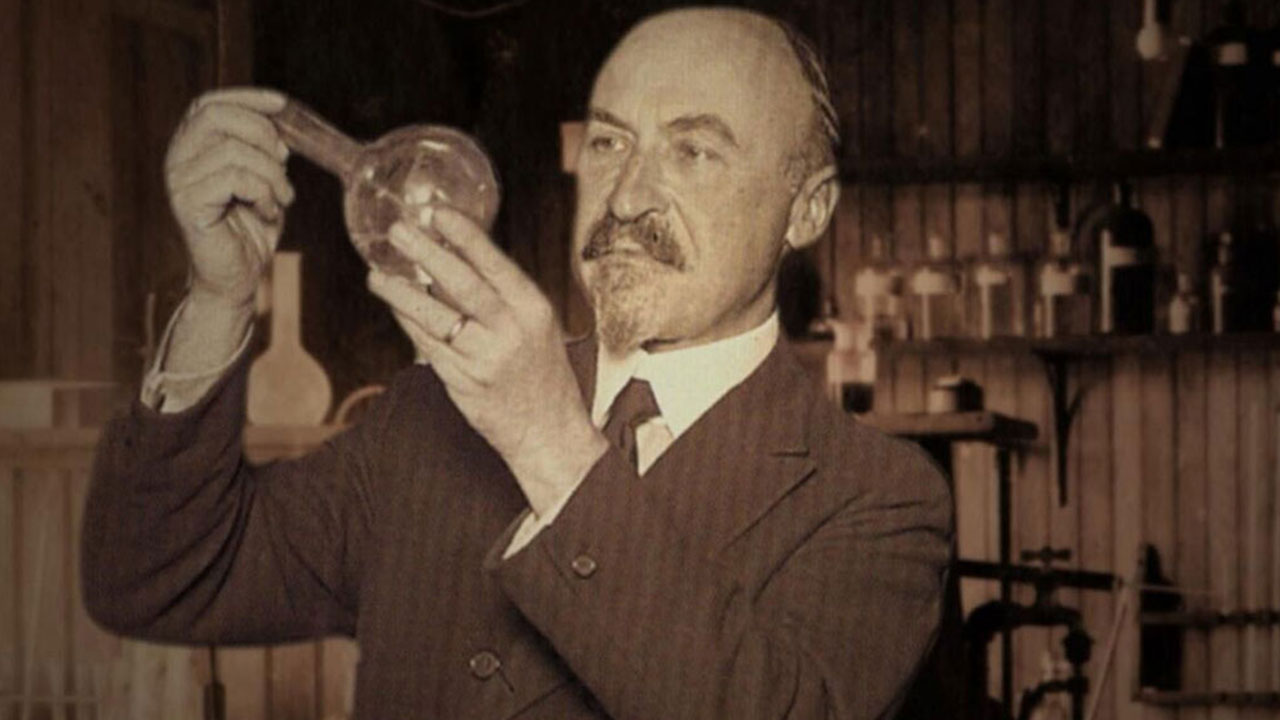 All Things Bakelite: The Age of Plastic
John Maher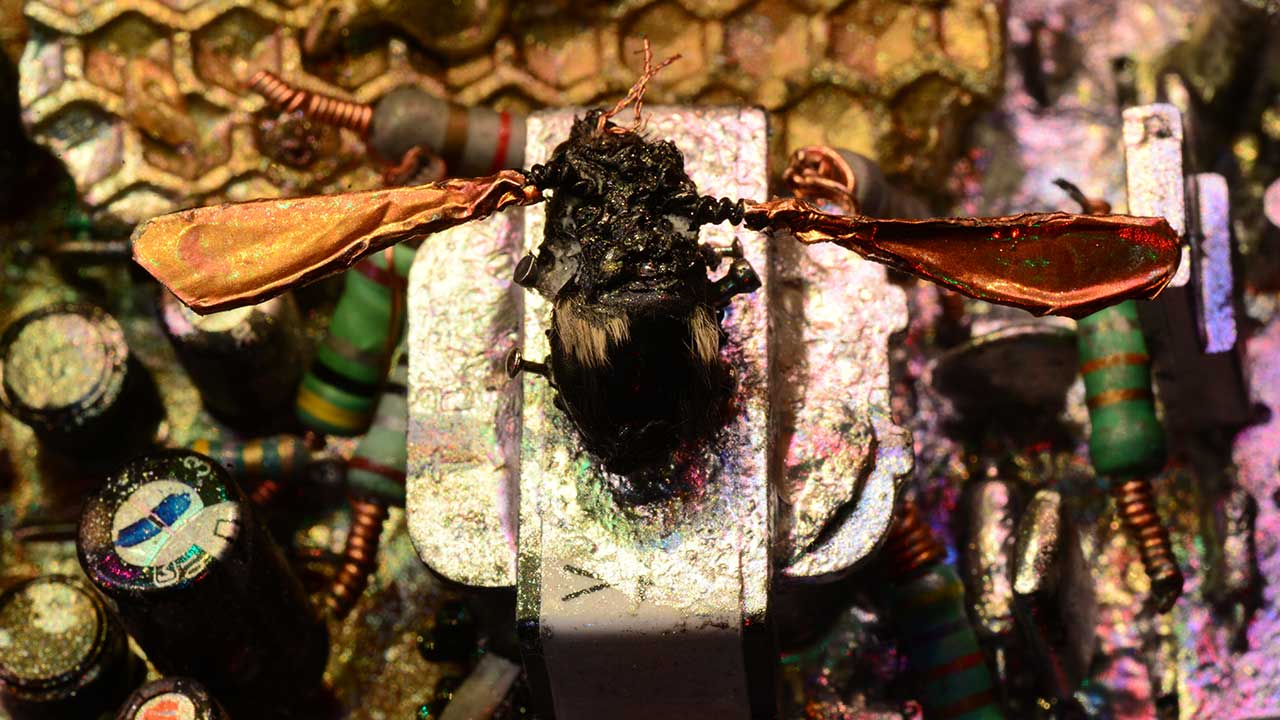 Cyber Hive
Ruth Marsh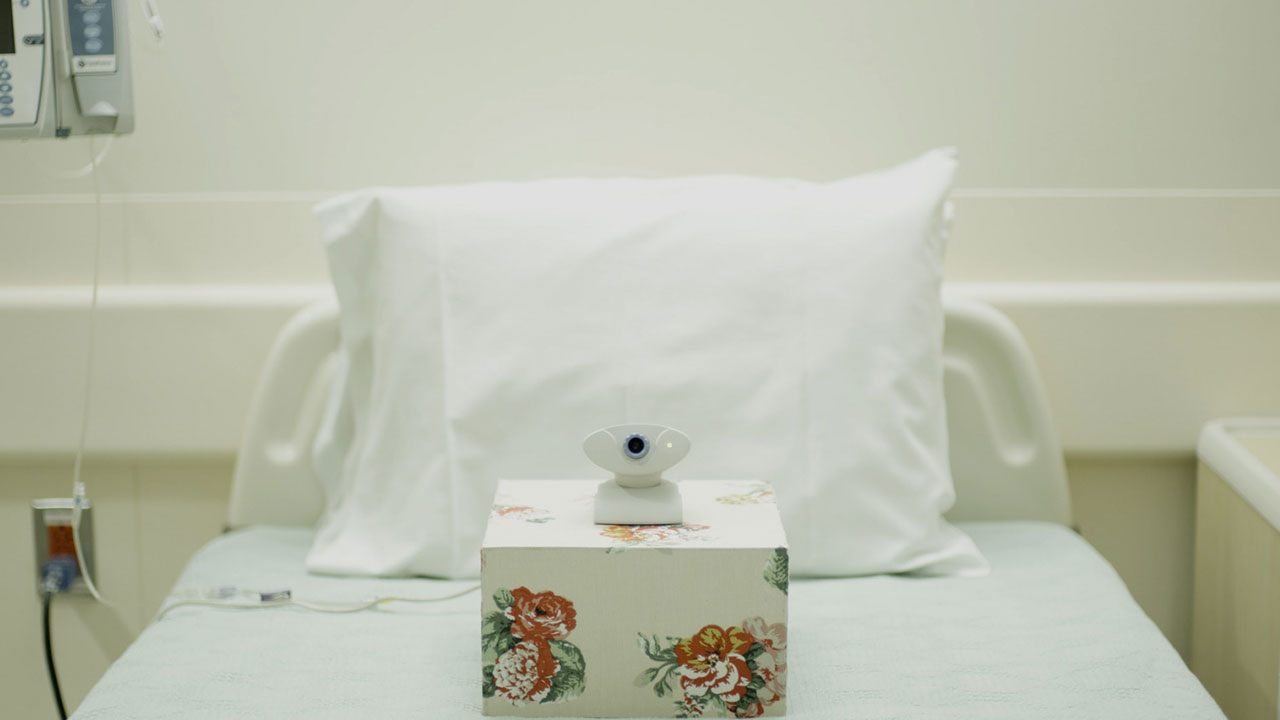 Some of Her Parts
Abie Sidell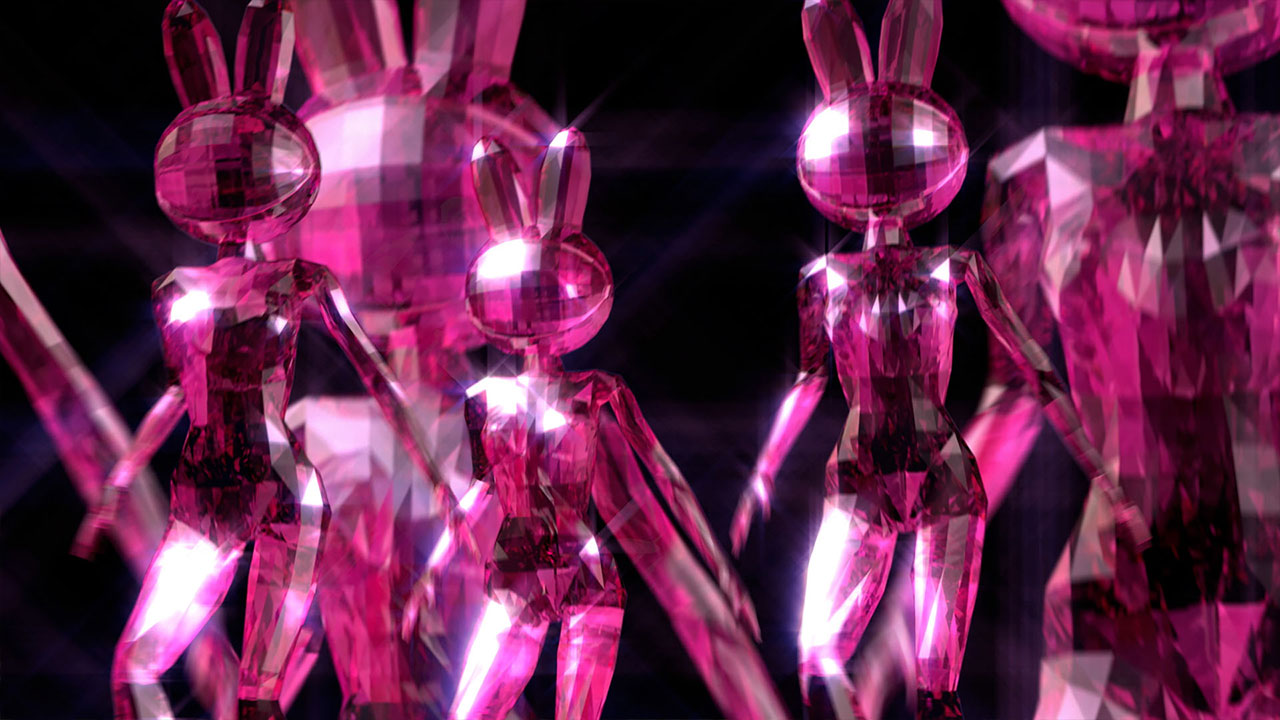 Disconnector
Faiyaz Jafri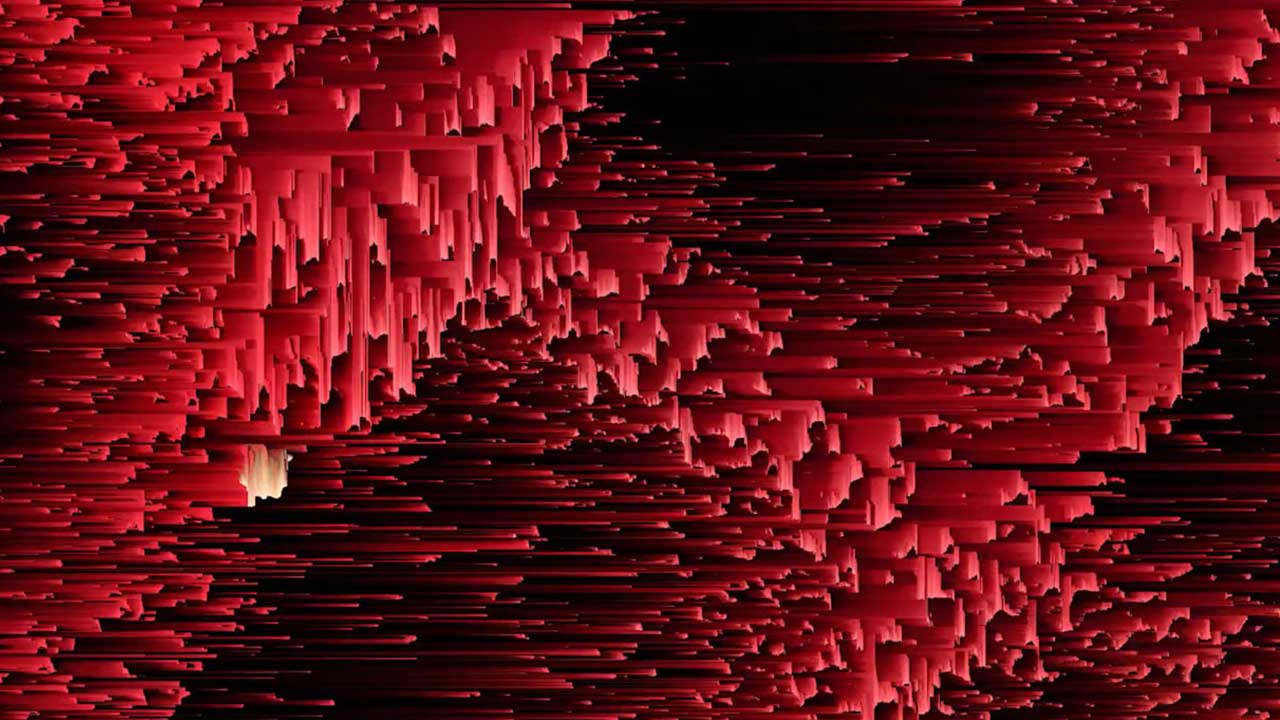 Trans/Figure/Ground
Lauren Cook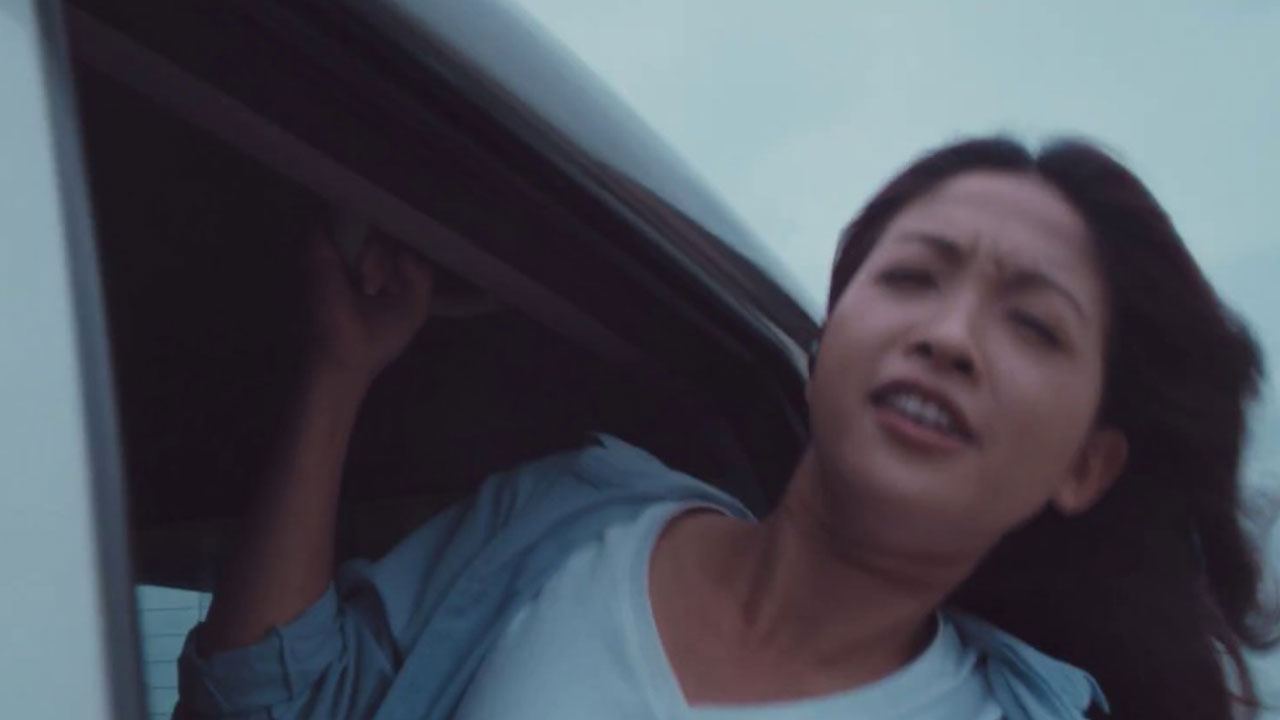 Kara
Khairulhakim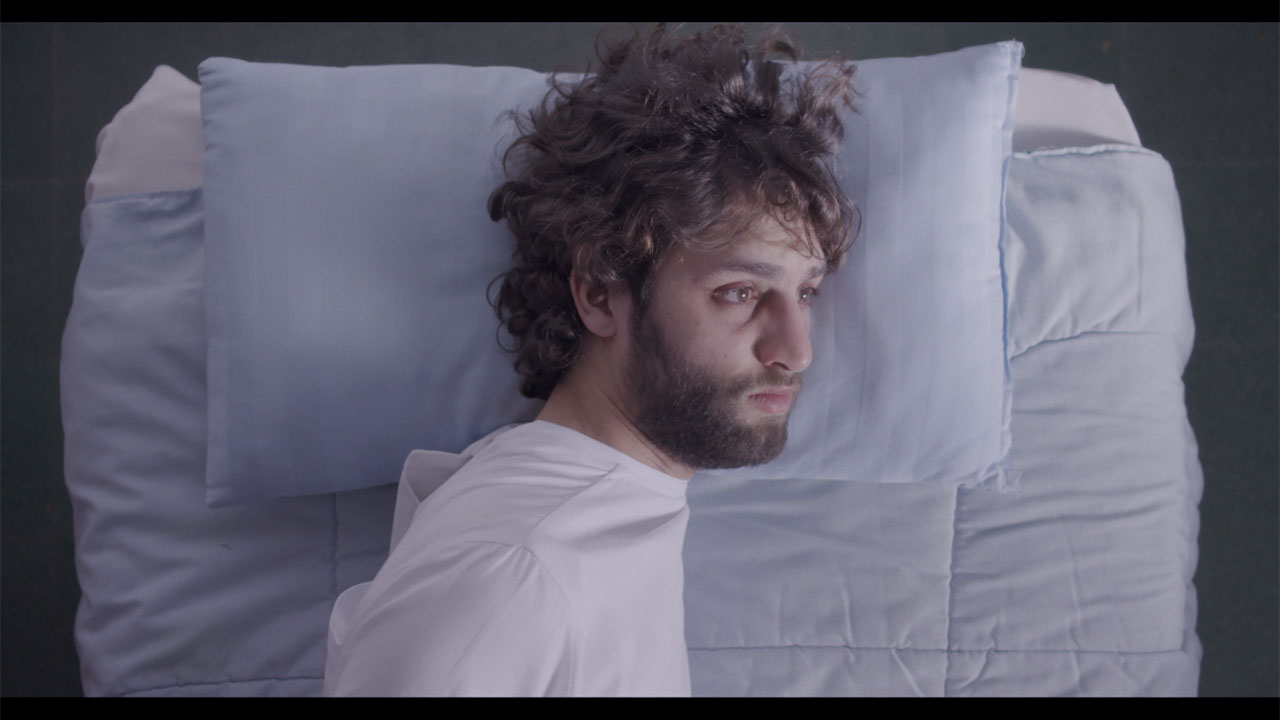 FOMO
Amédée Sabra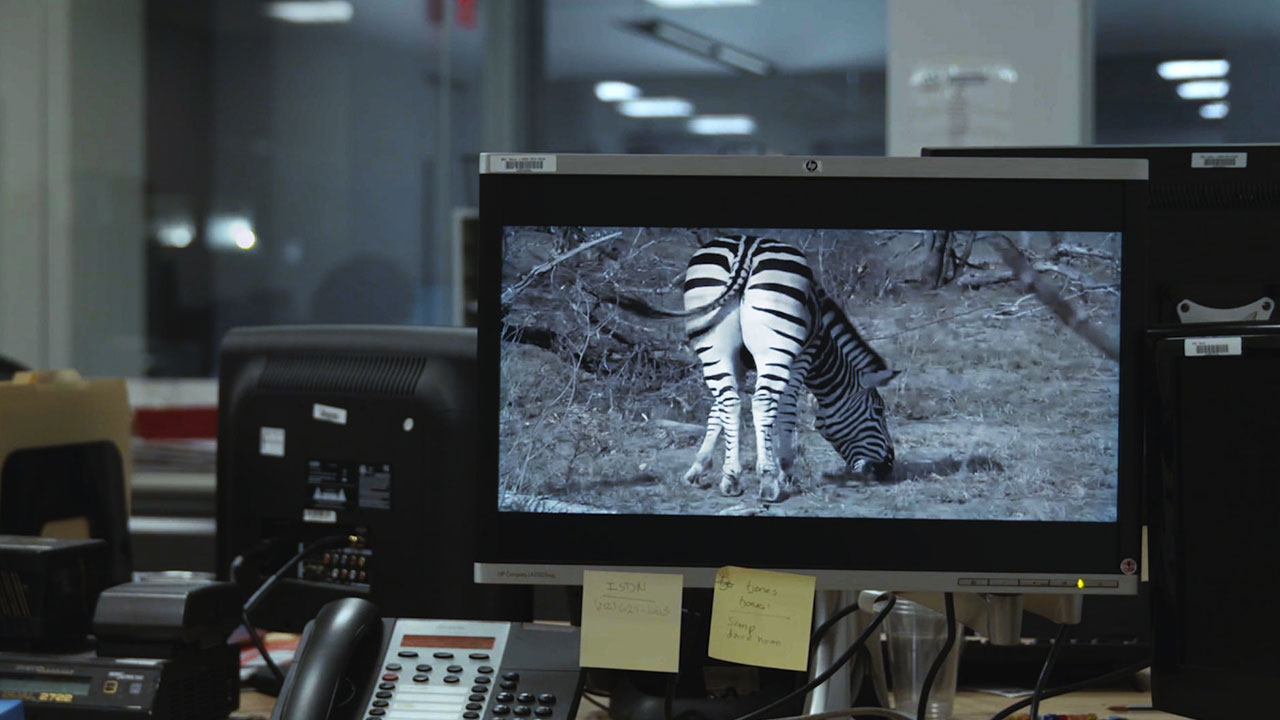 .TV
G Anthony Svatek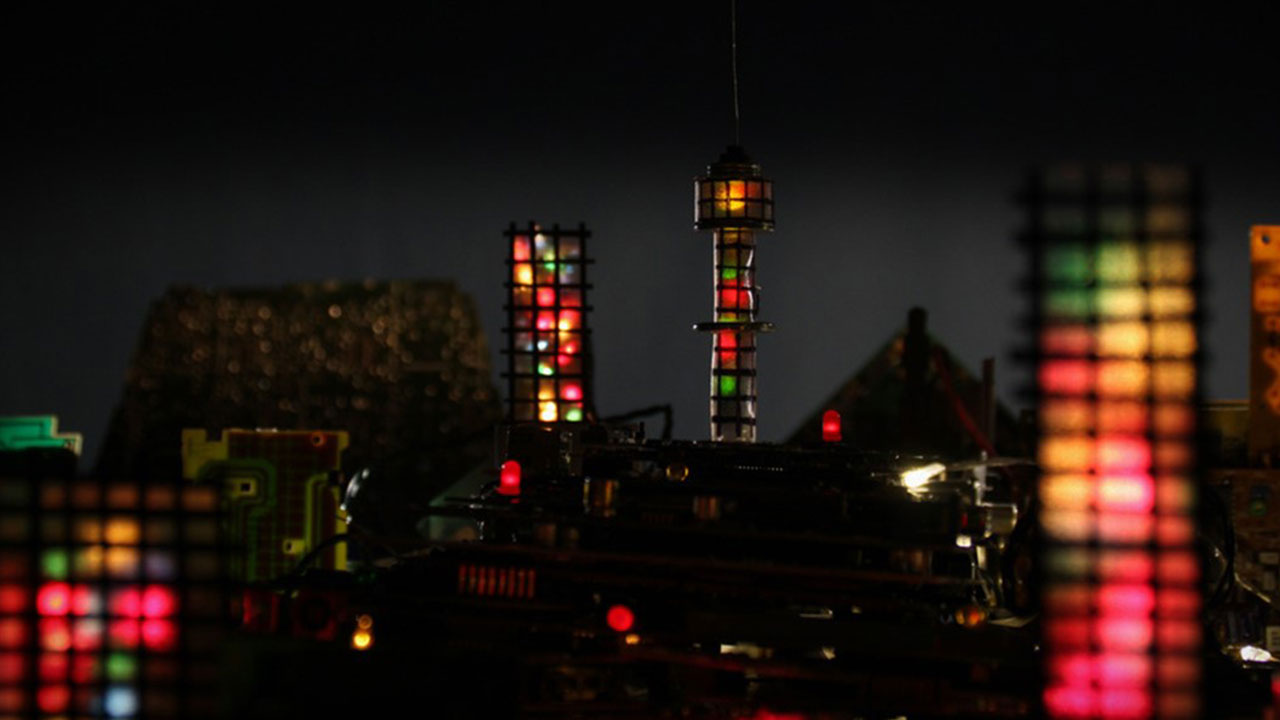 Electric Soul
Joni Männistö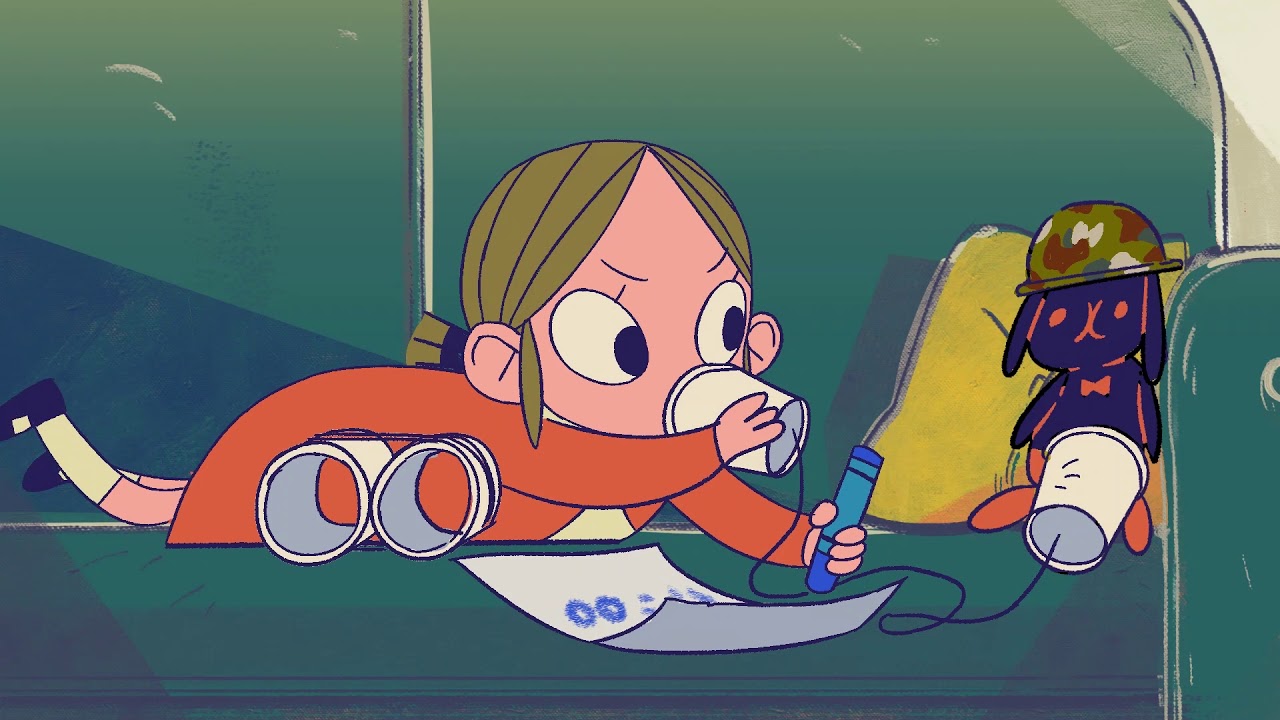 Can You Hear Me?
Yu-Hsin Chuang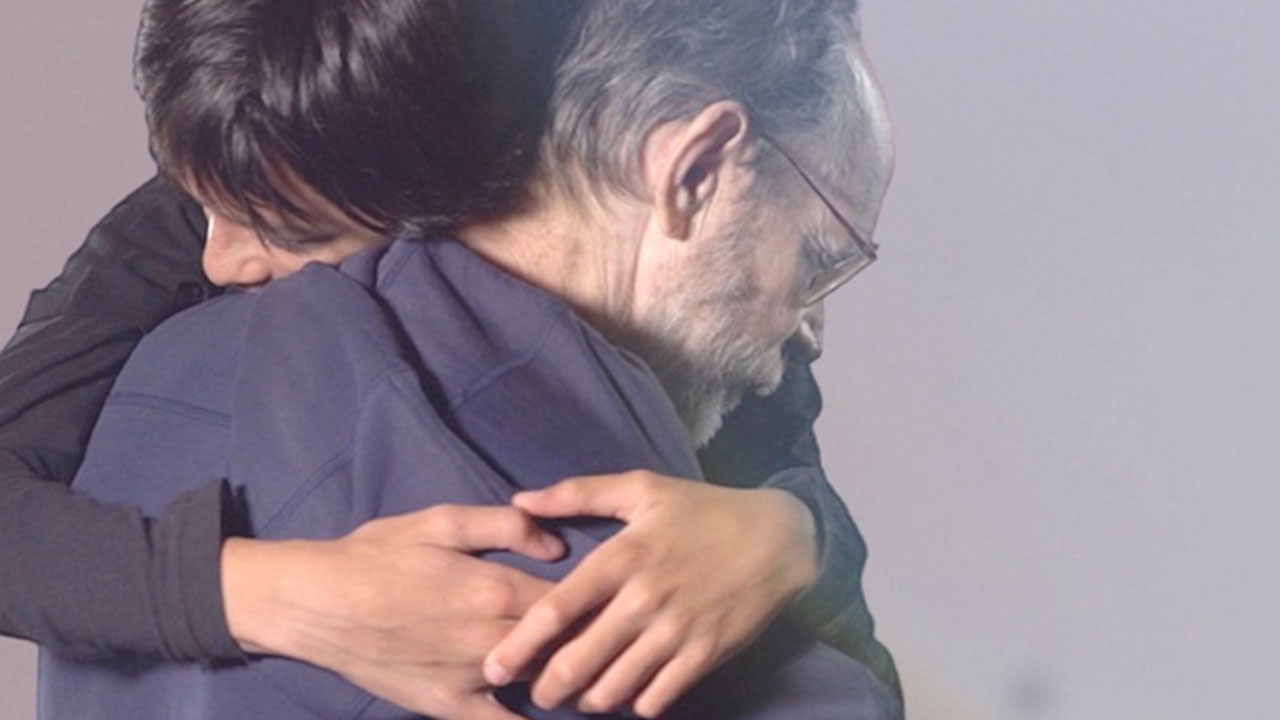 Uncrossed
Jonah King
Inhibitum
William Henne,Delphine Renard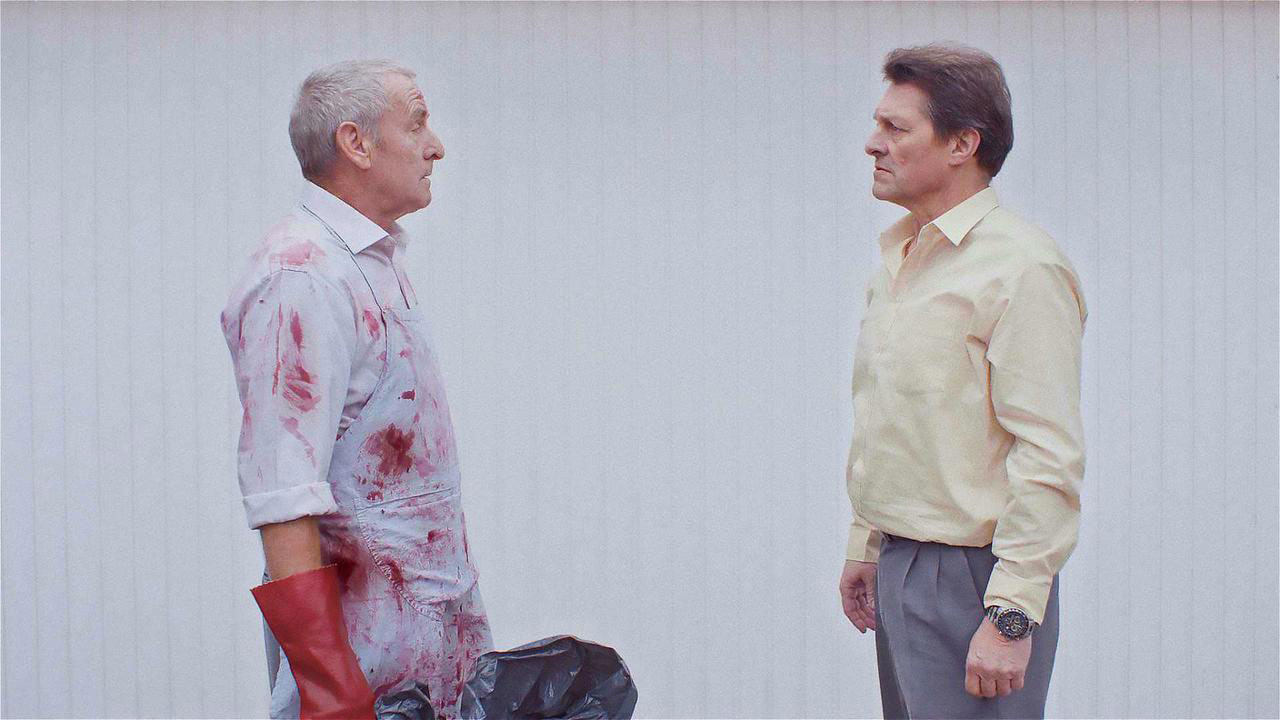 Hausarrest (House Arrest)
Matthias Sahli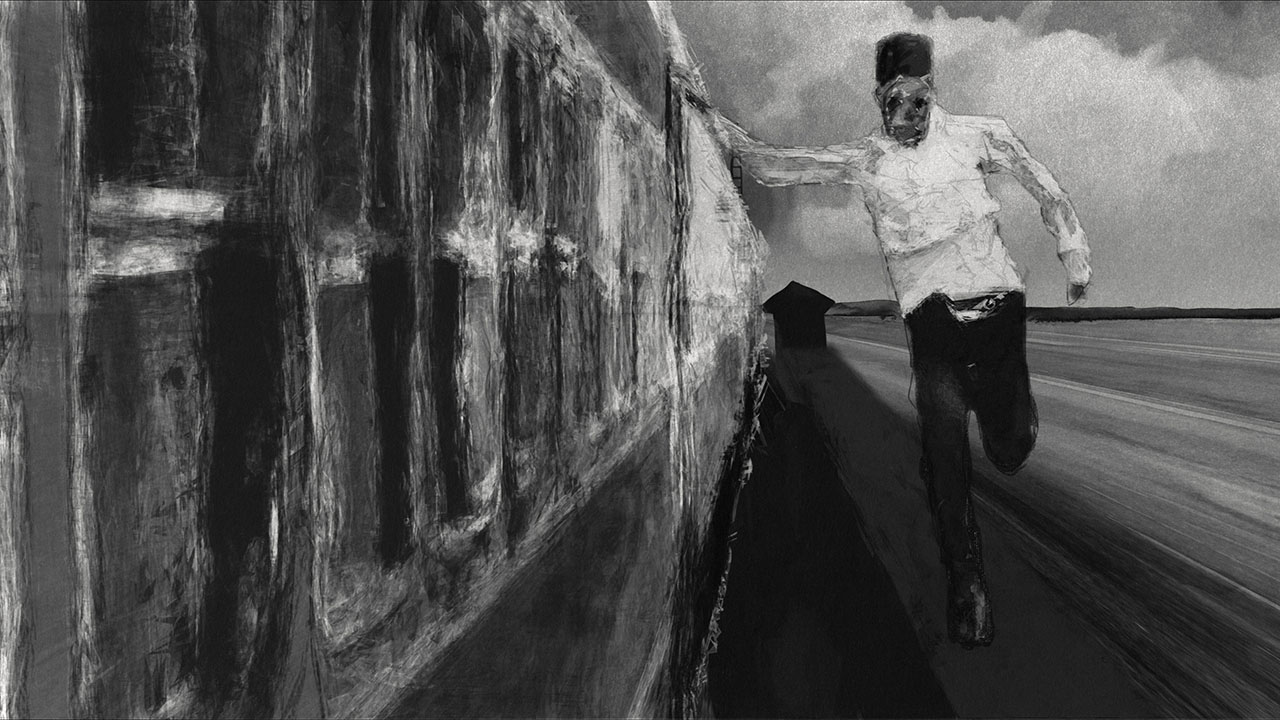 32-rbit
Victor Orozco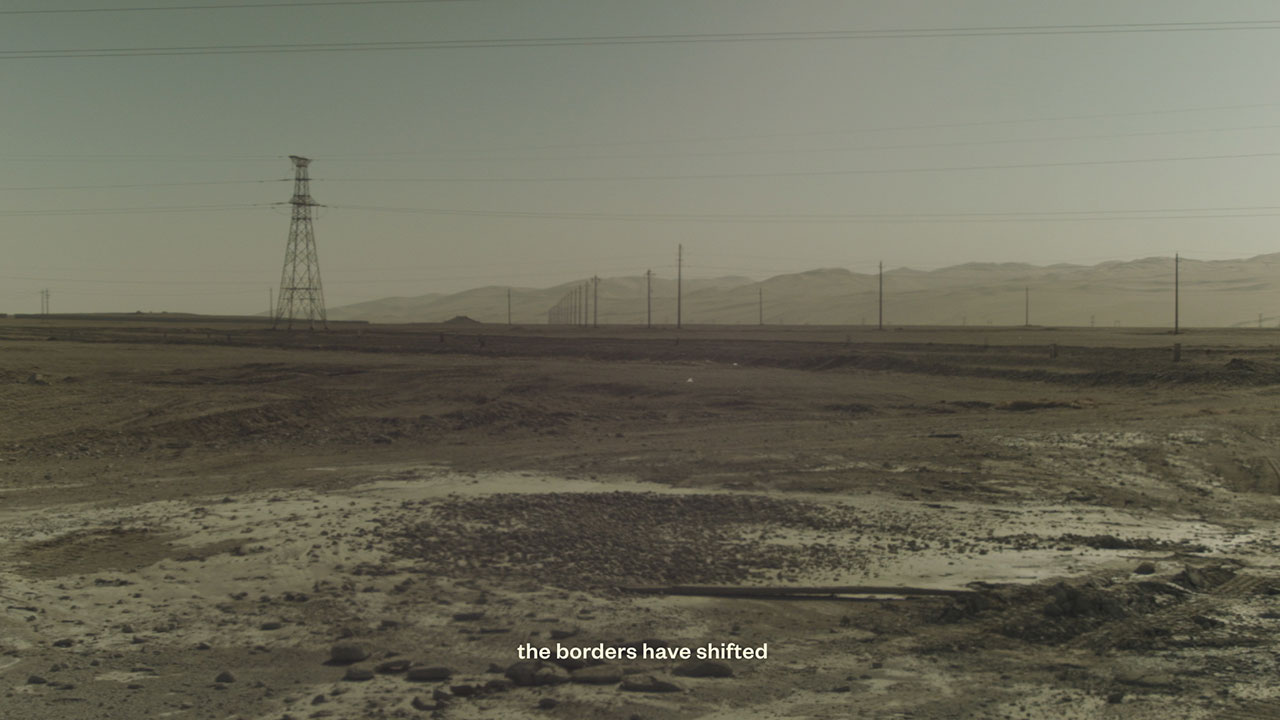 AAA Cargo
Solveig Suess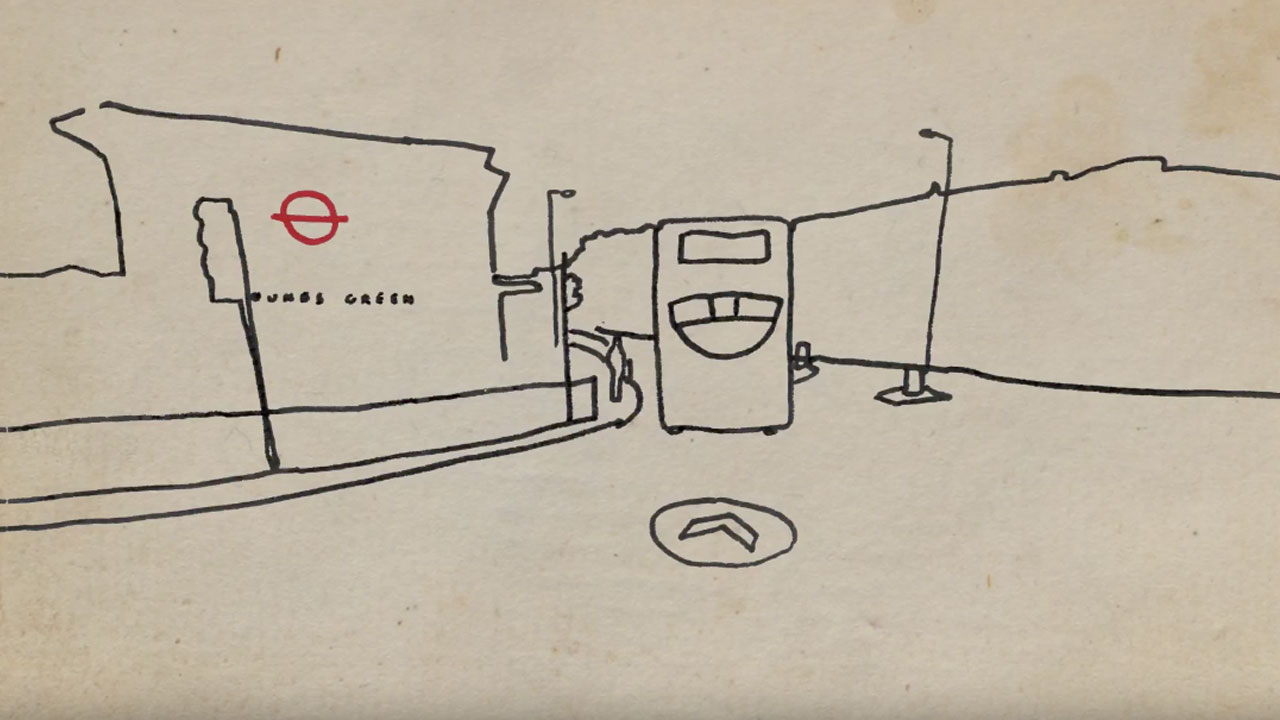 A Date with an Enfield
Adam Butcher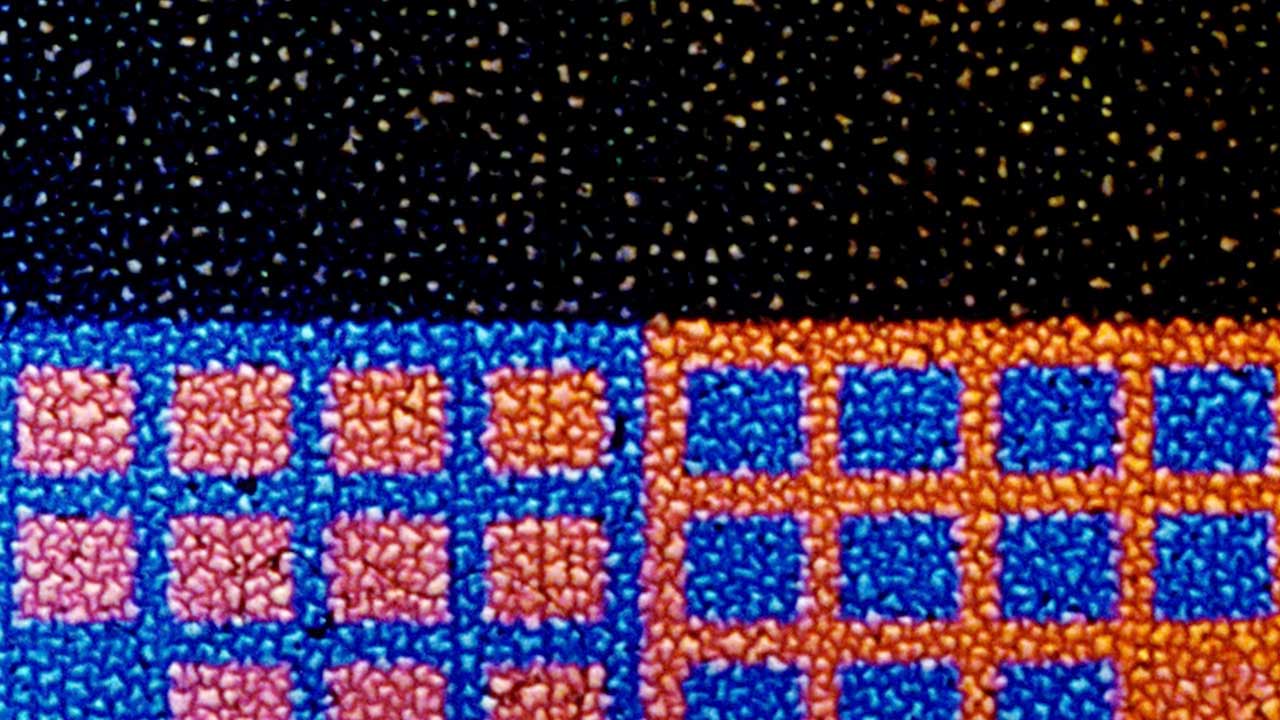 Model Fifty-One Fifty-Six
Josh Weissbach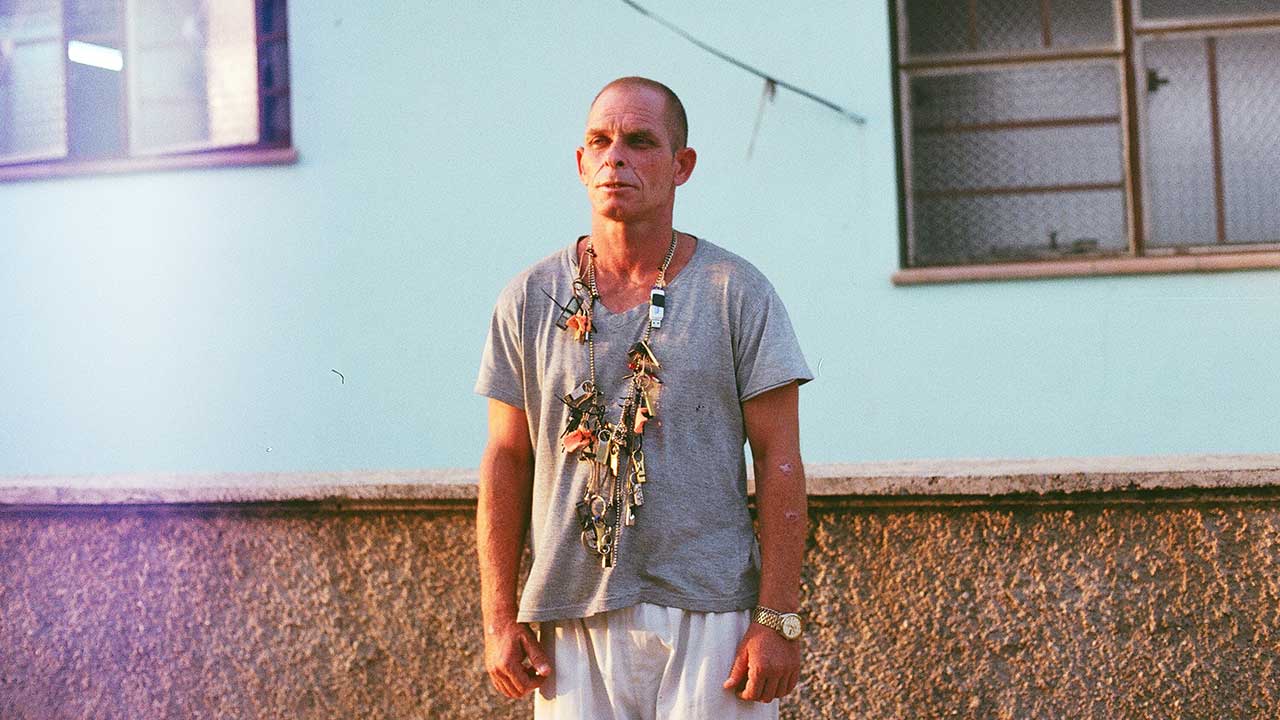 Armeggeddon 2
Corey Hughes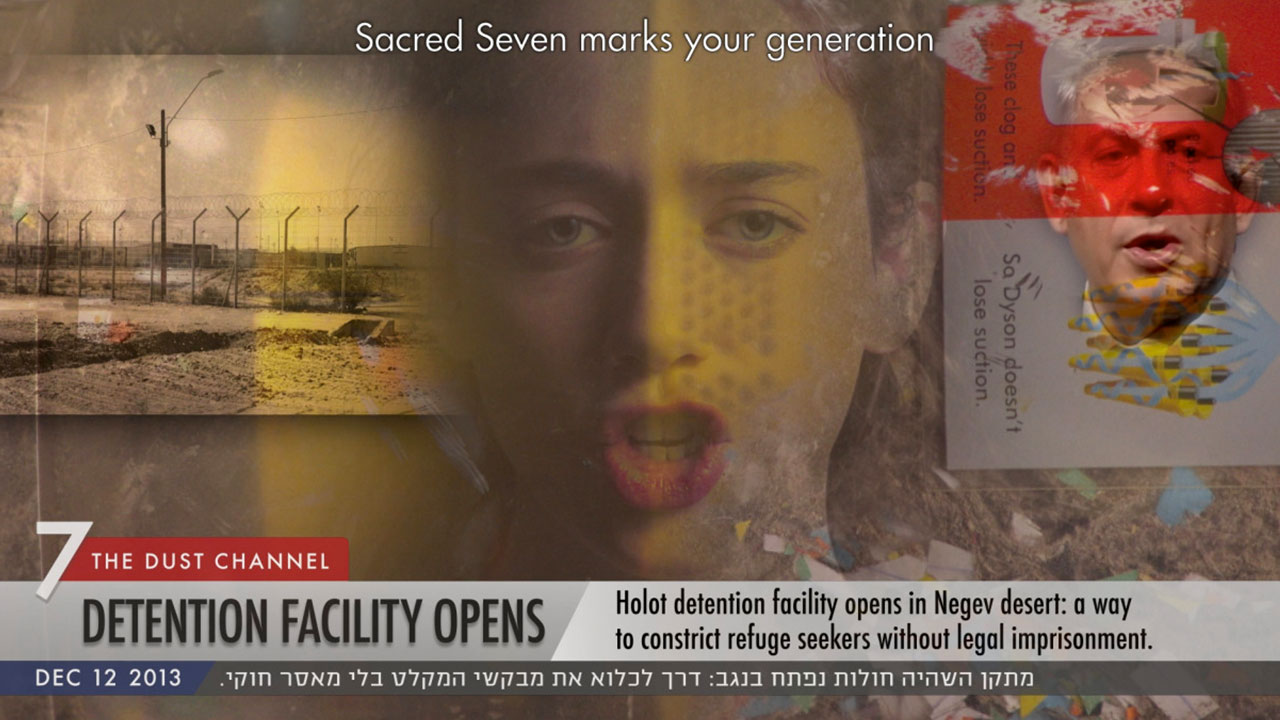 The Dust Channel
Roee Rosen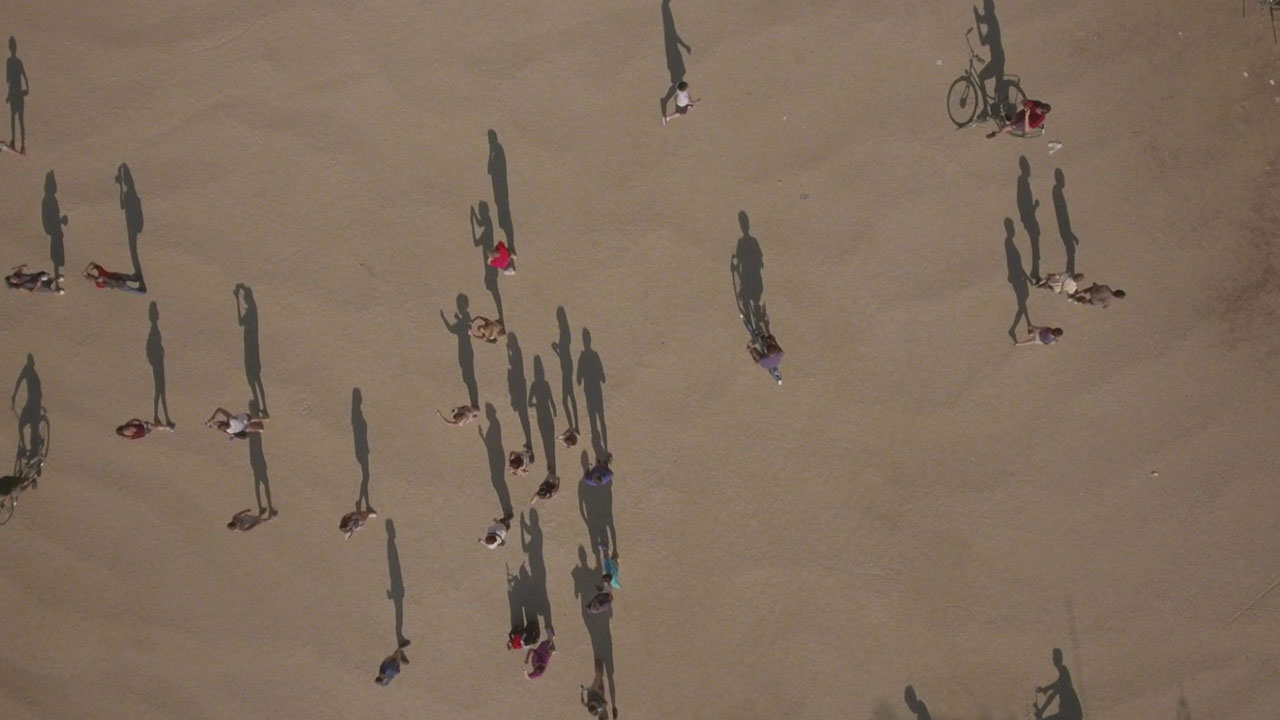 Find Fix Finish
Sylvain Cruiziat,Mila Zhluktenko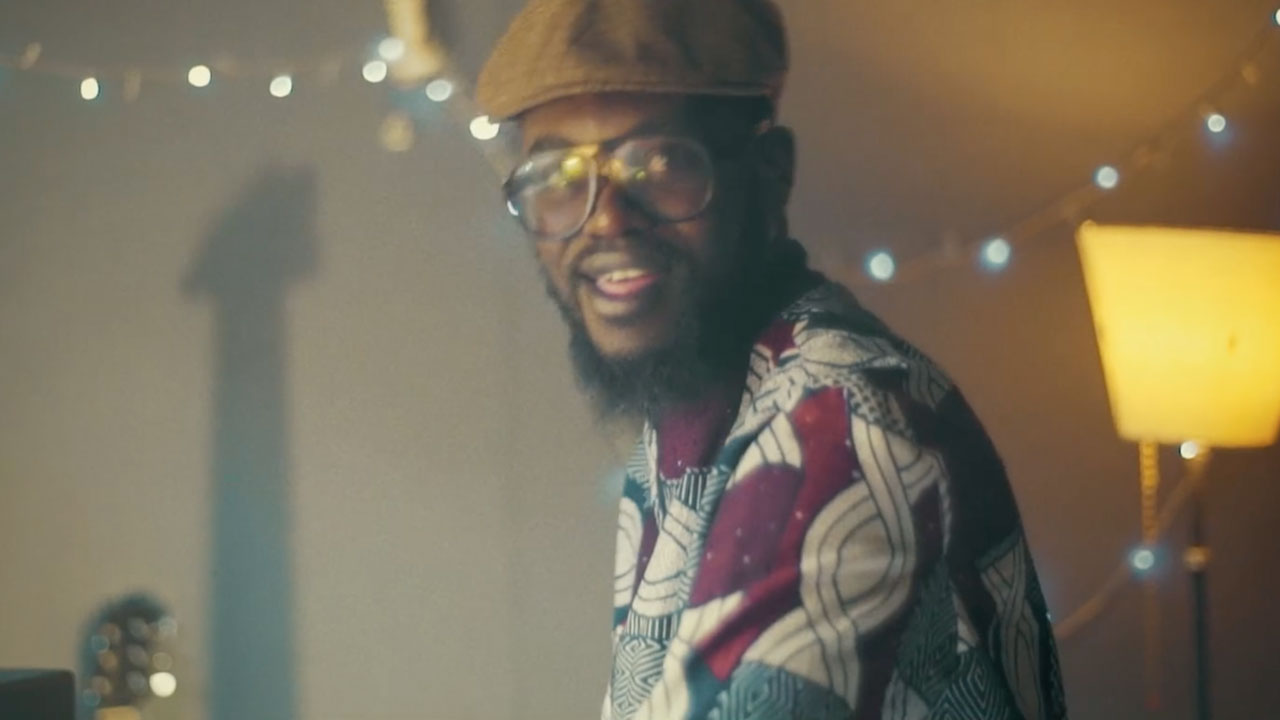 Blinky Bill
Mũchiri Njenga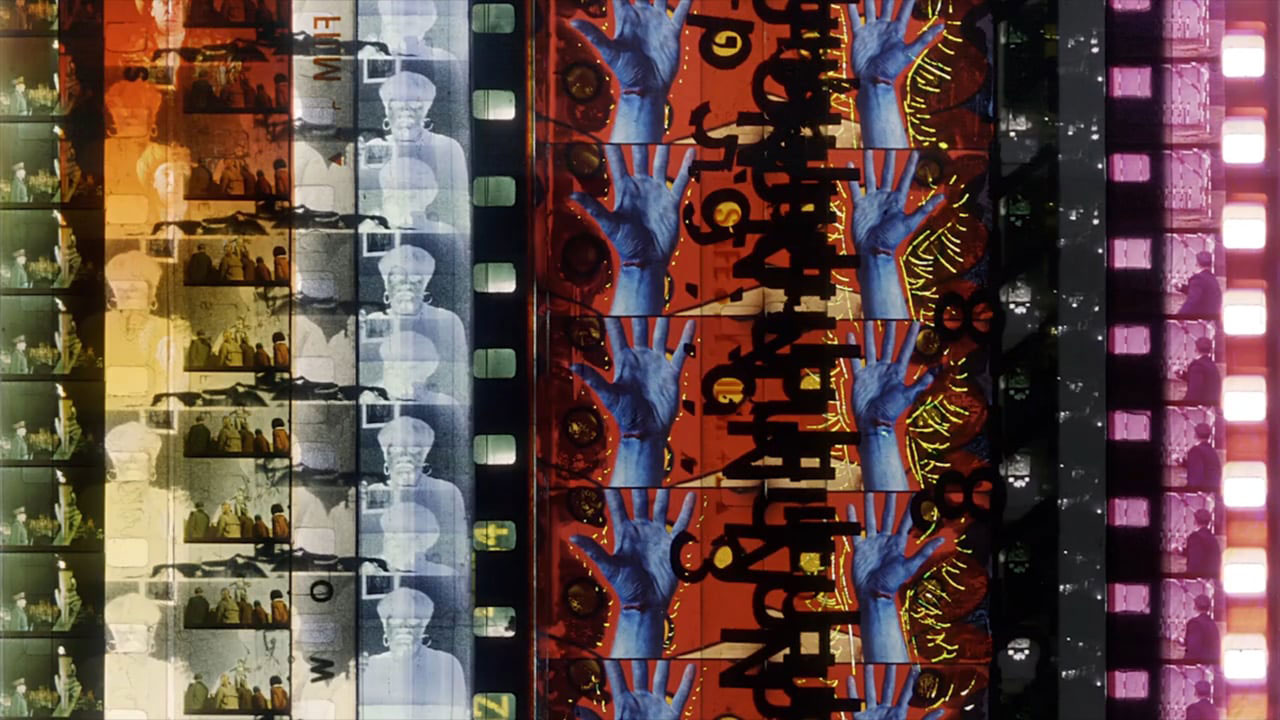 Films to Break Projectors
Tim Grabham
The Air of the Earth in Your Lungs
Ross Meckfessel
Foodstuffs
Joseph Childs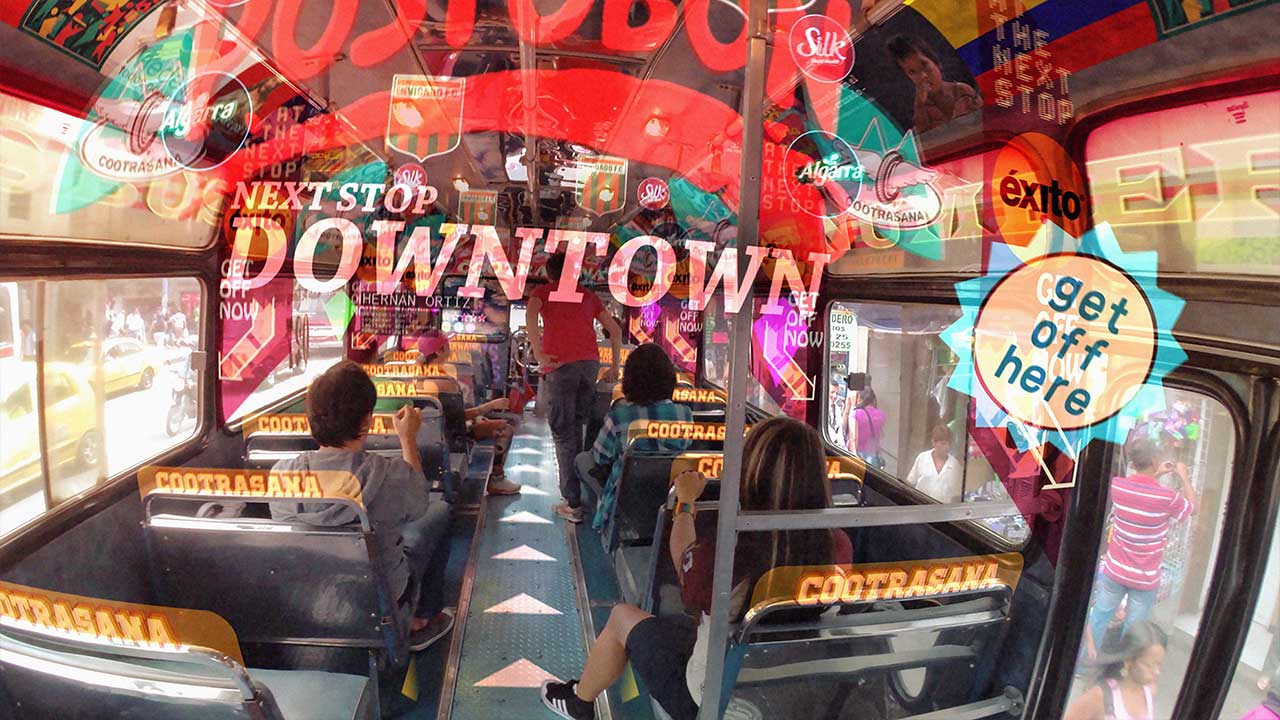 Hyper Reality
Keiichi Matsuda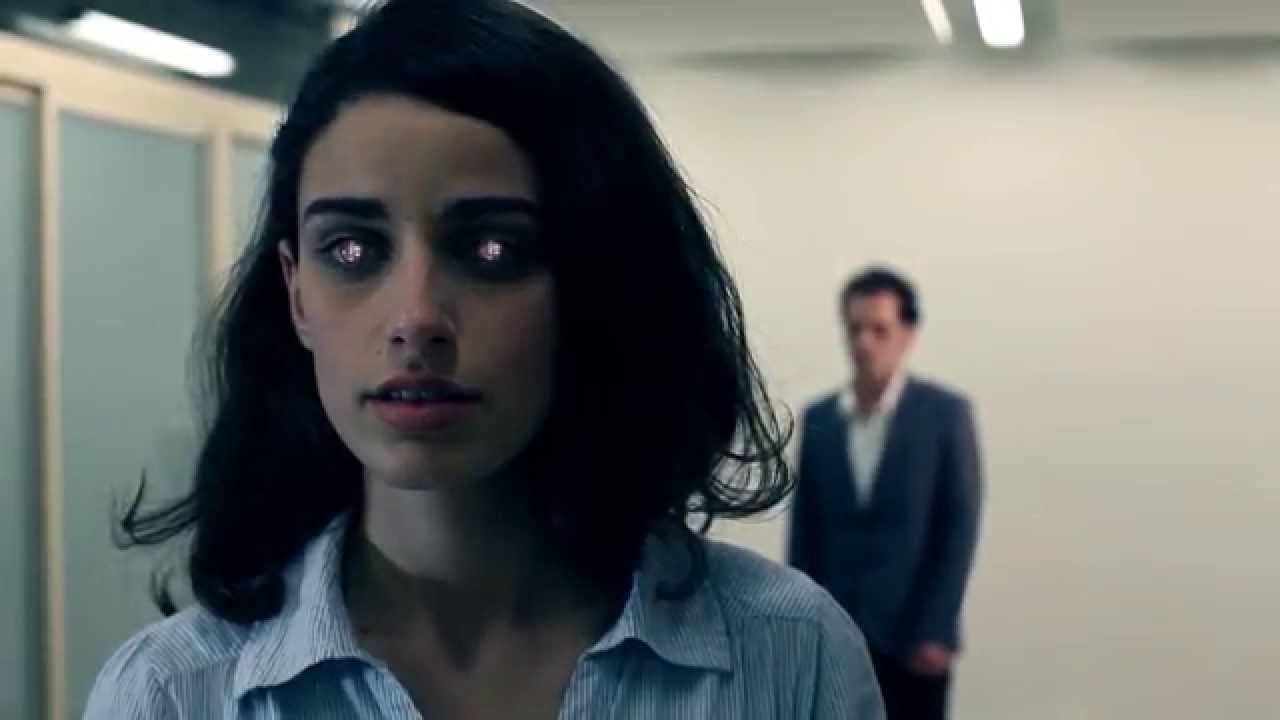 Sight
Daniel Lazo,Eran May-Raz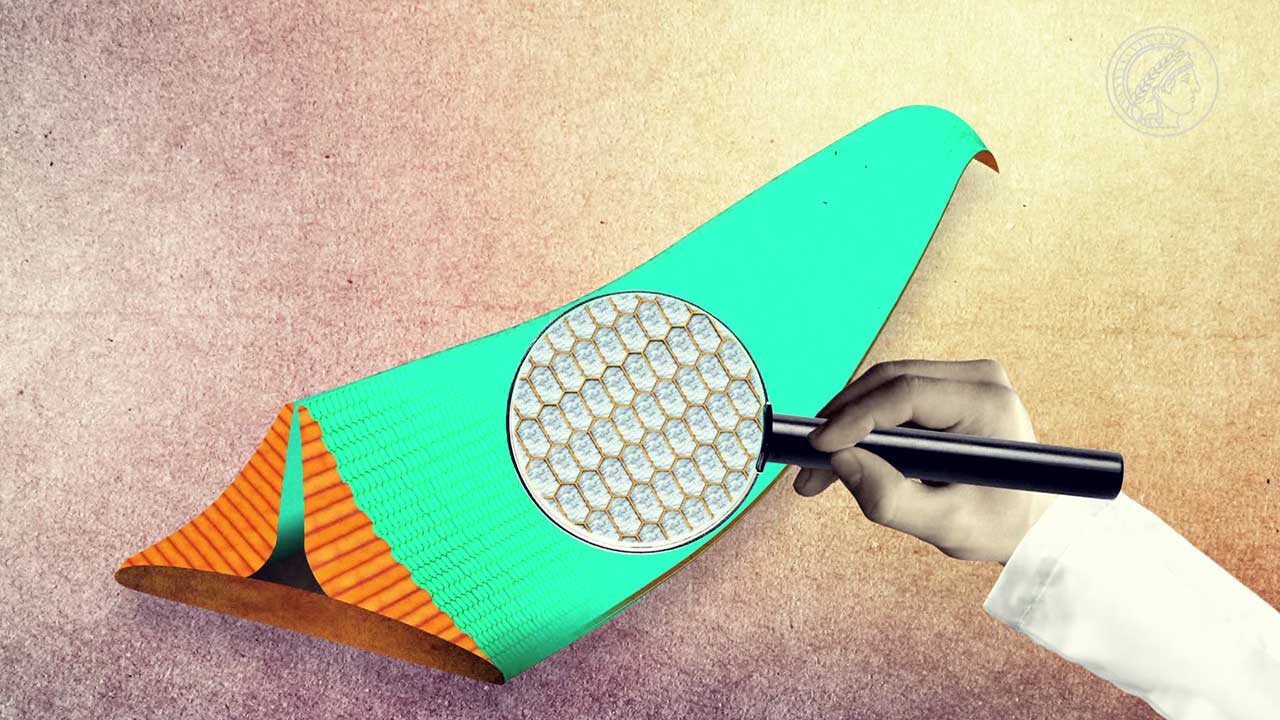 Biomaterials: Patent Solutions from Nature
Jakob Kneser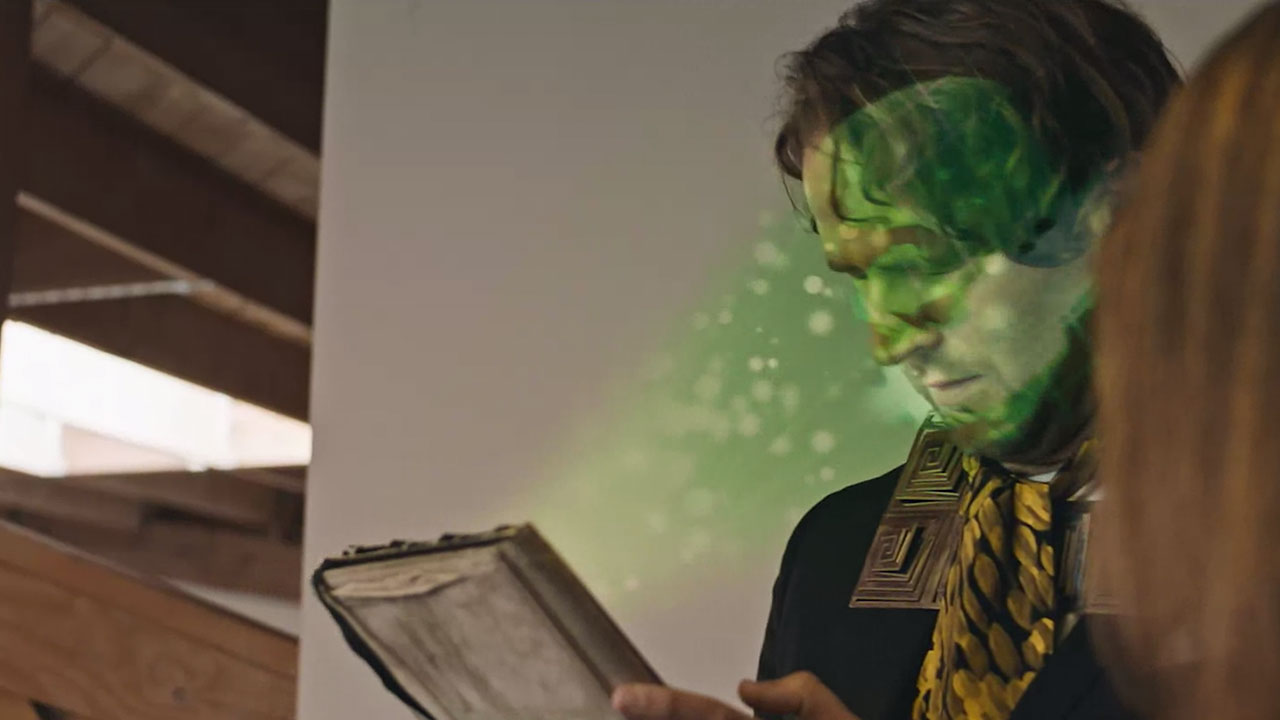 Sunspring
Oscar Sharp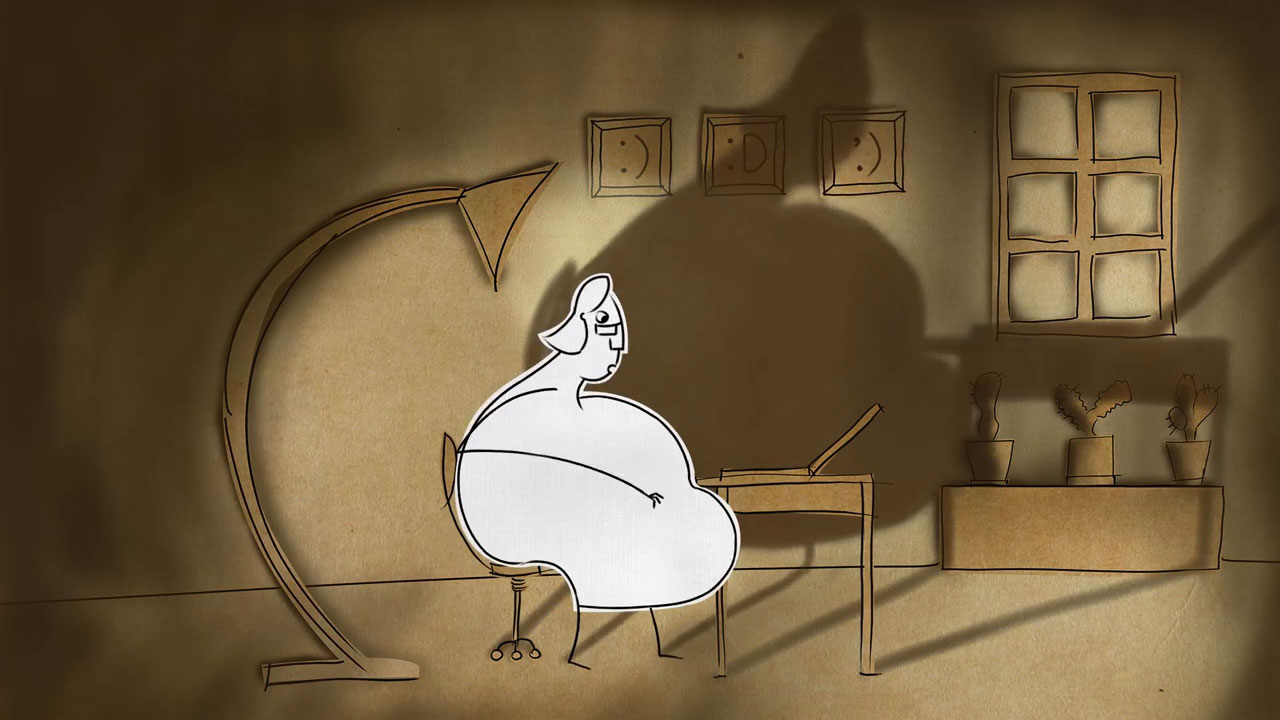 Digital Native
Mahboobeh Mohammadzaki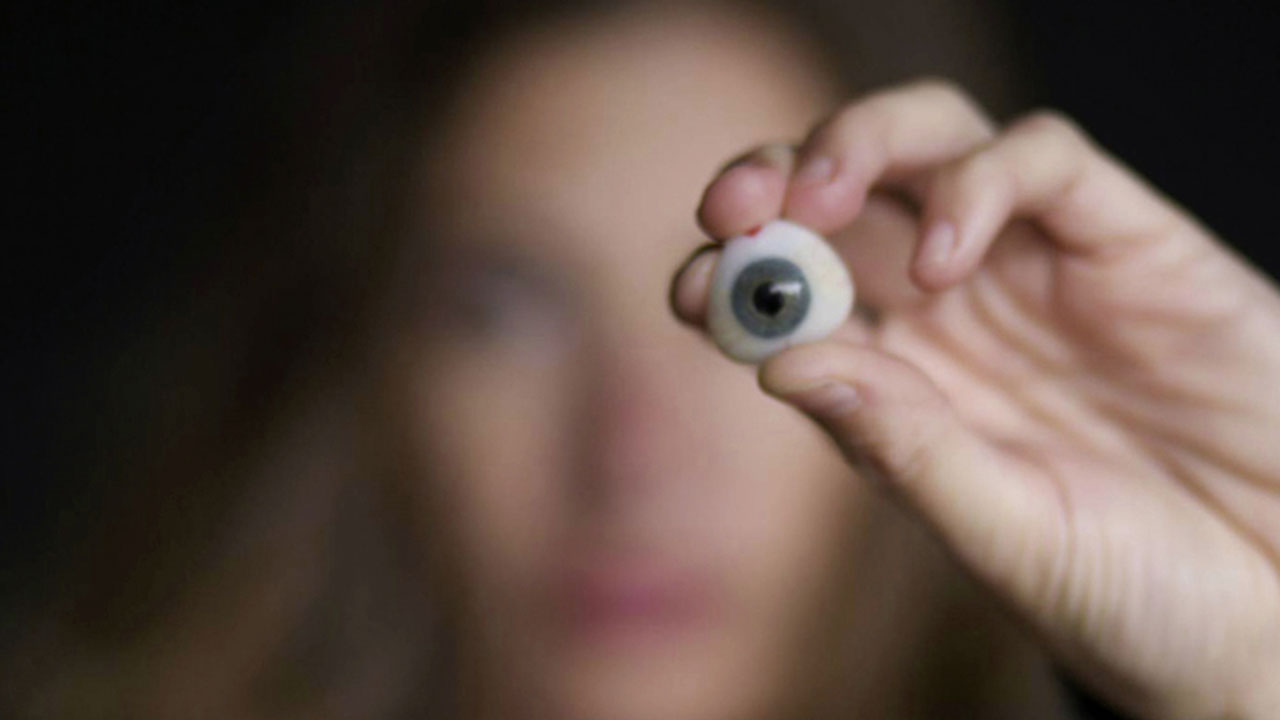 Eye, Camera
Brittney Shepherd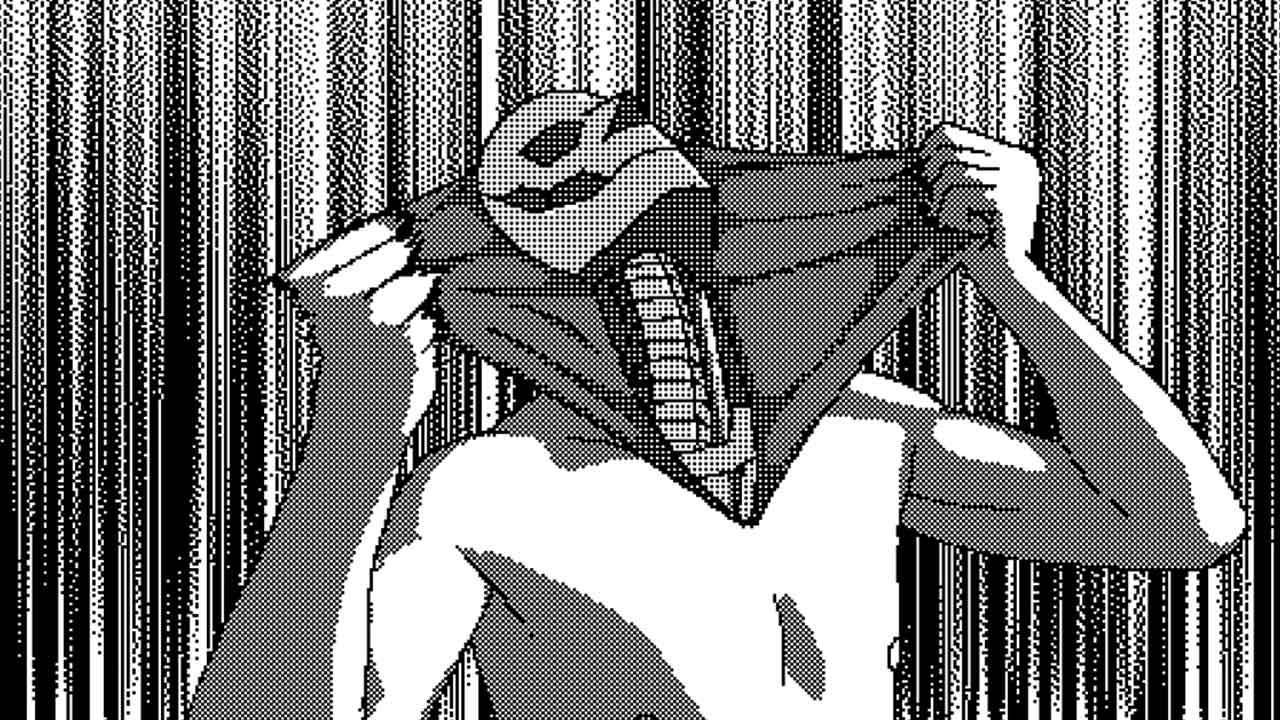 Inside
Mattis Dovier
I Want Pluto to Be a Planet Again
Marie Amachoukeli,Vladimir Mavounia Kouka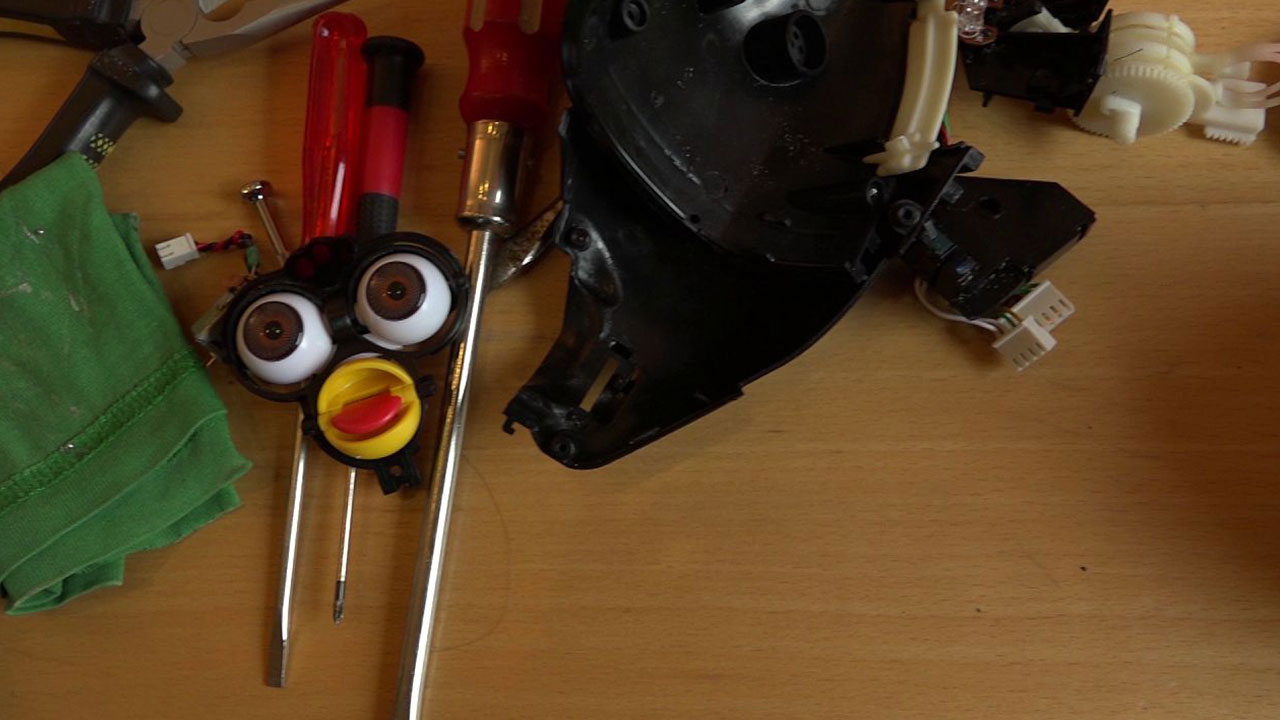 Oo-nye-doo?
Lisa Heissenberg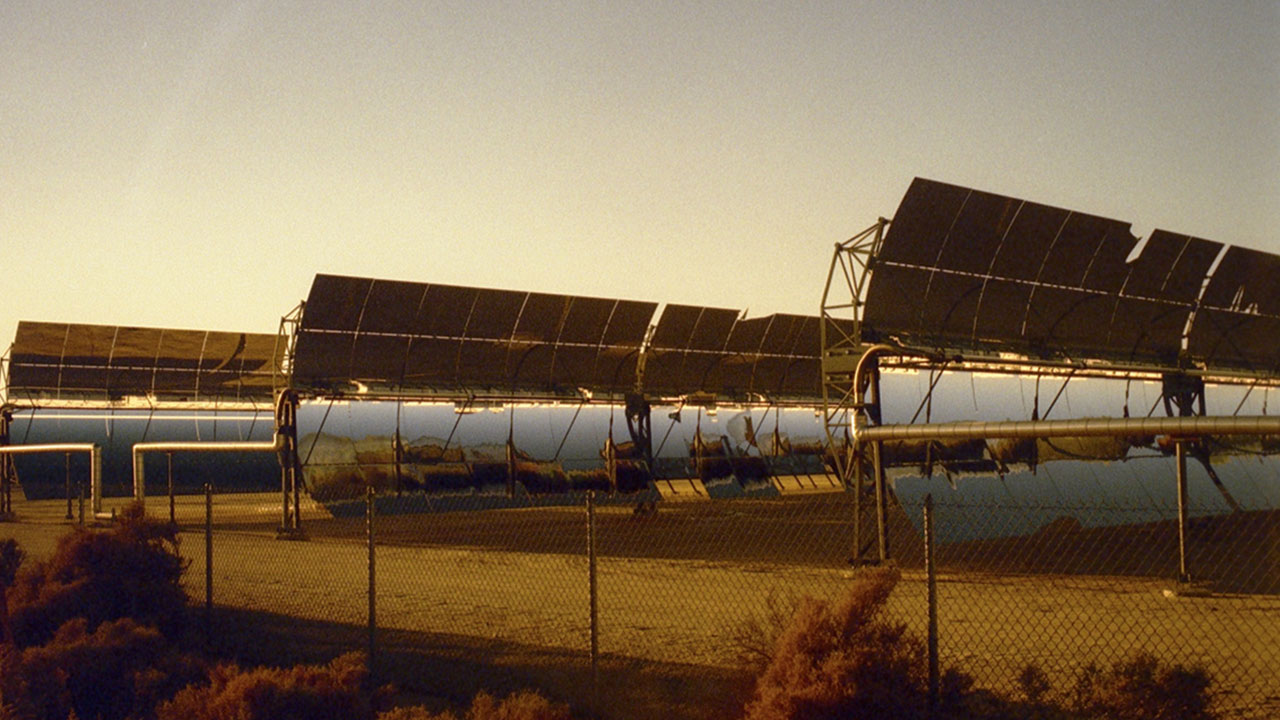 They Shine
Rosa Barba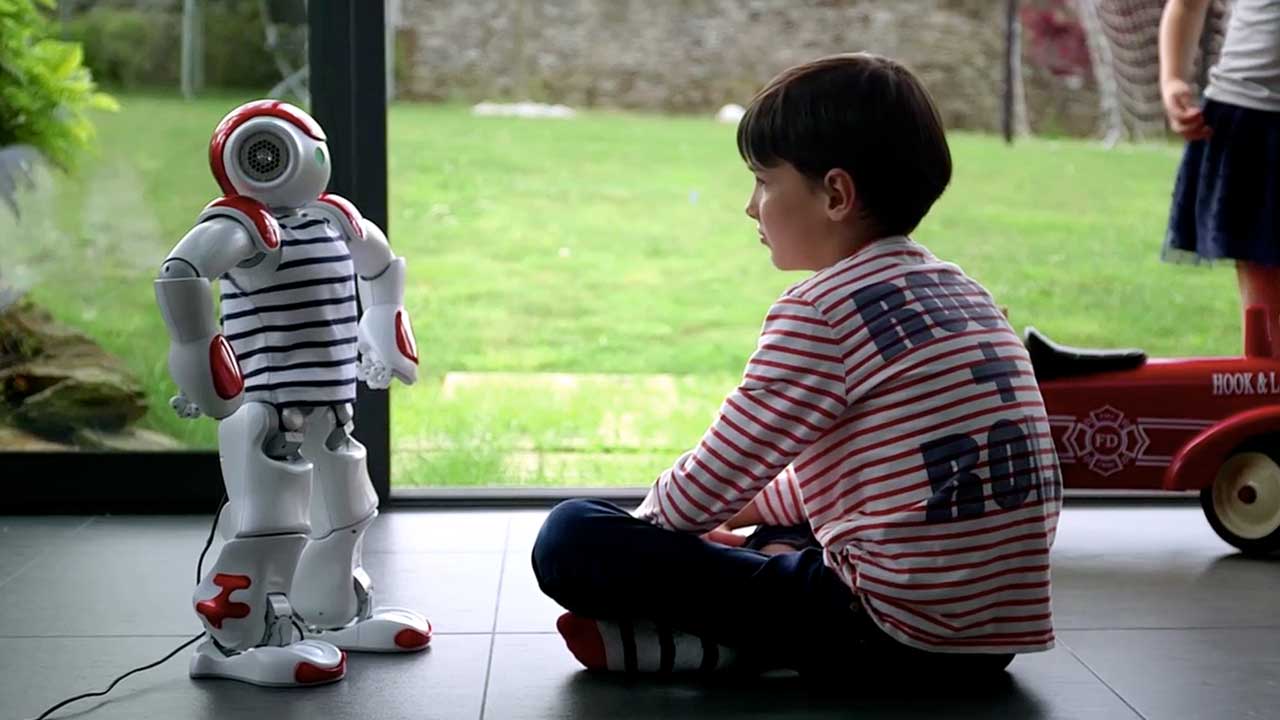 My Life With a Robot
Thibaut Sève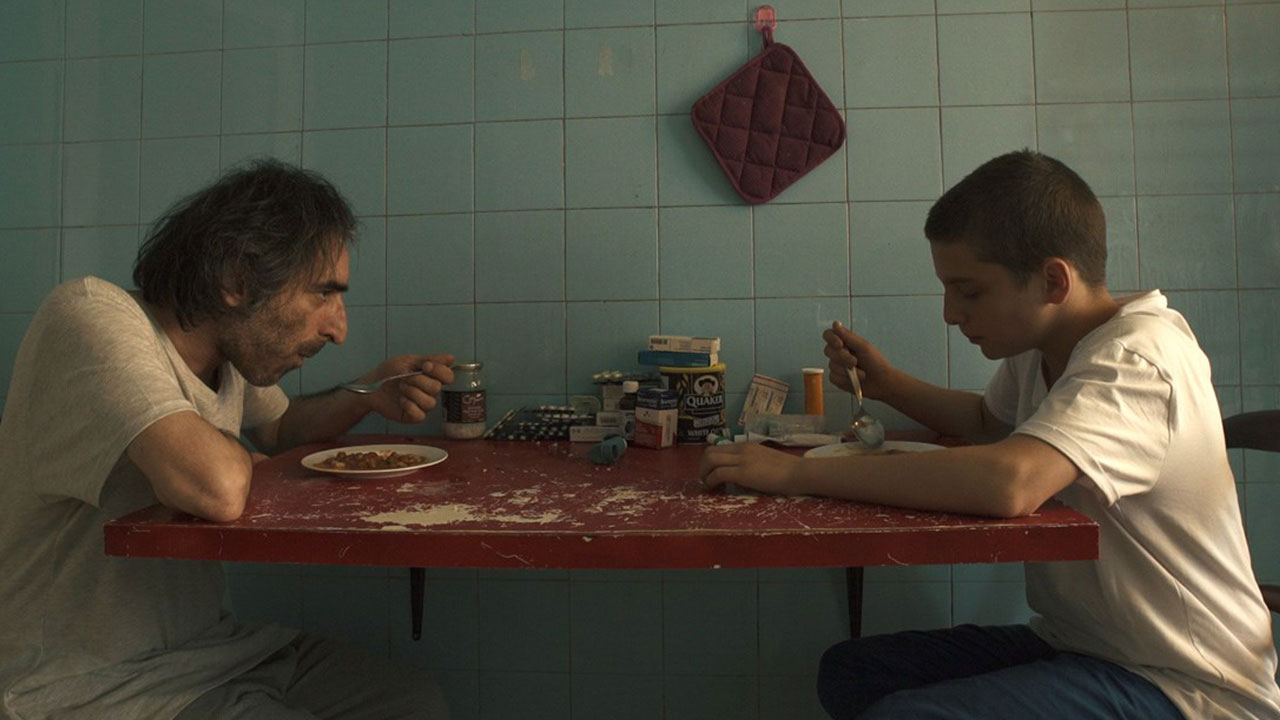 I, Loneliness Gadget
Can Eren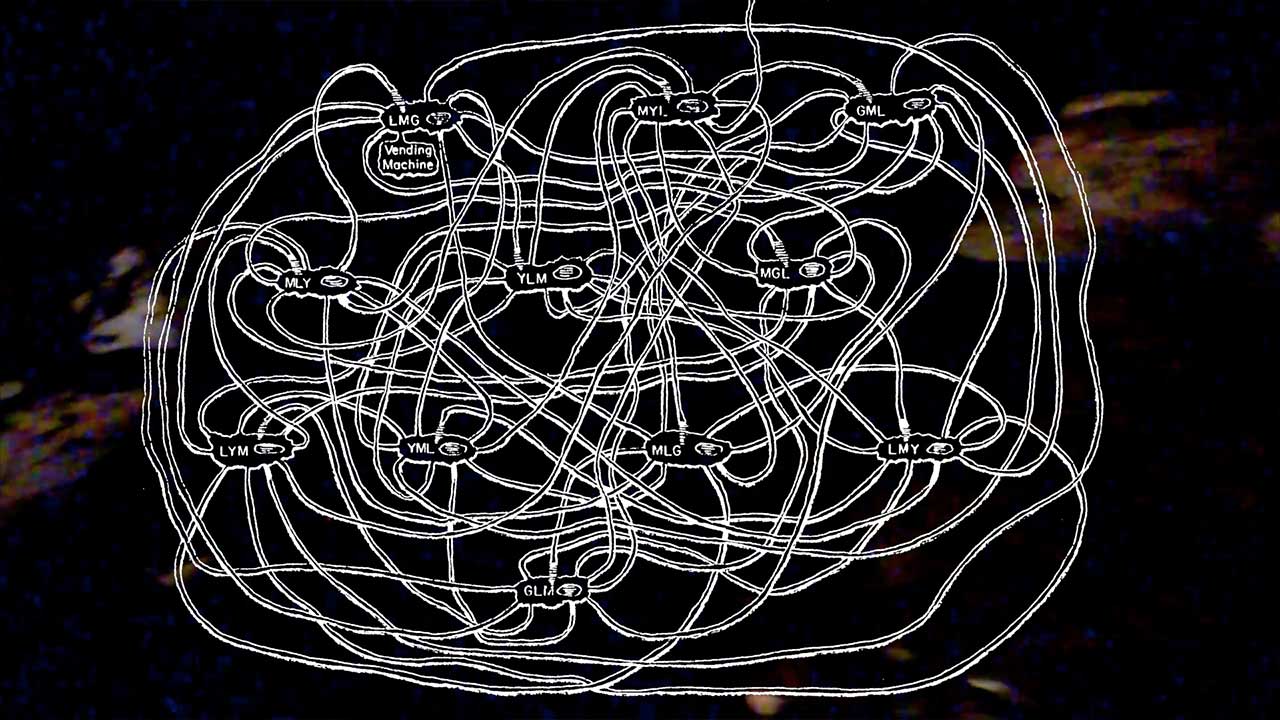 Colossal Cave
Graeme Arnfield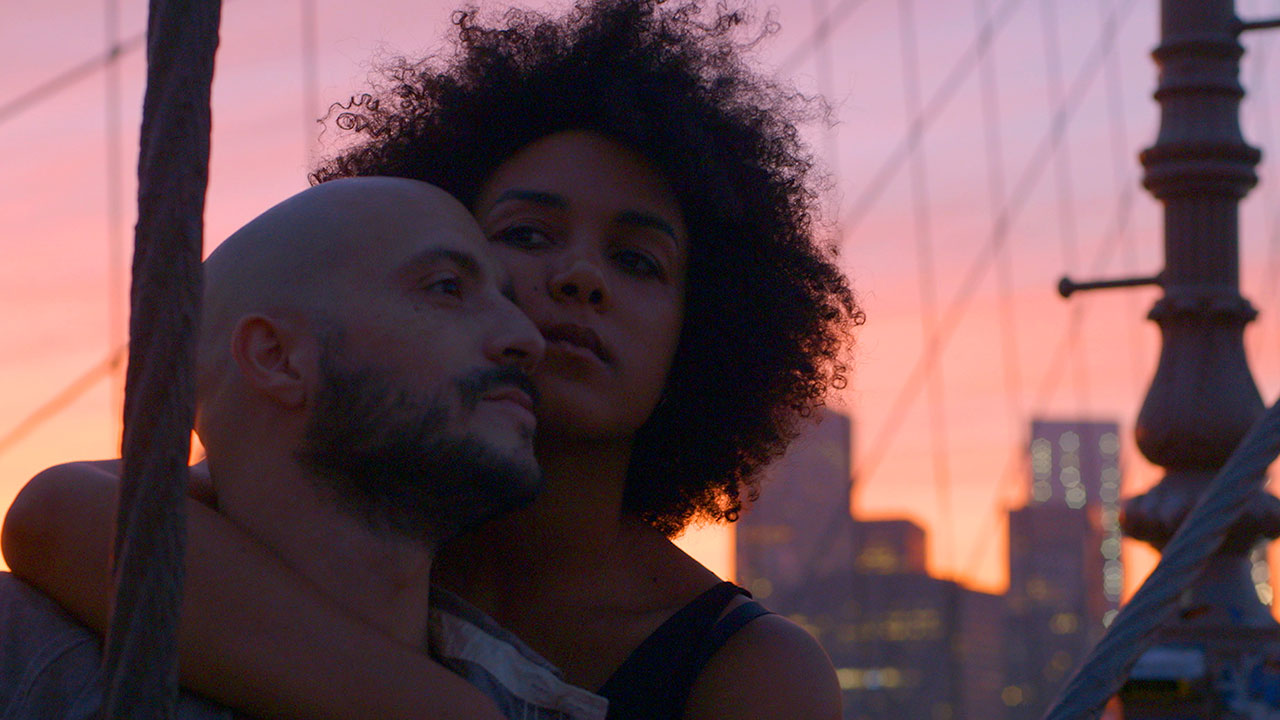 Program
Gabriel De Urioste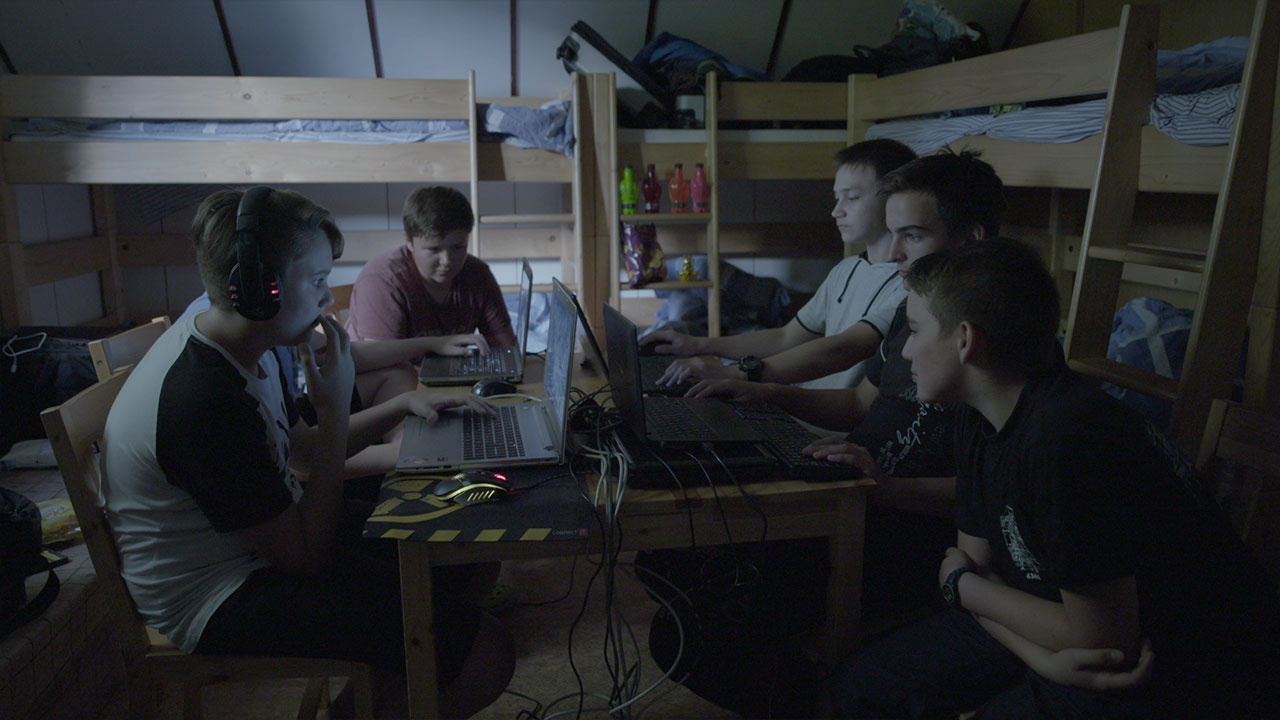 Children Online
Kateřina Hager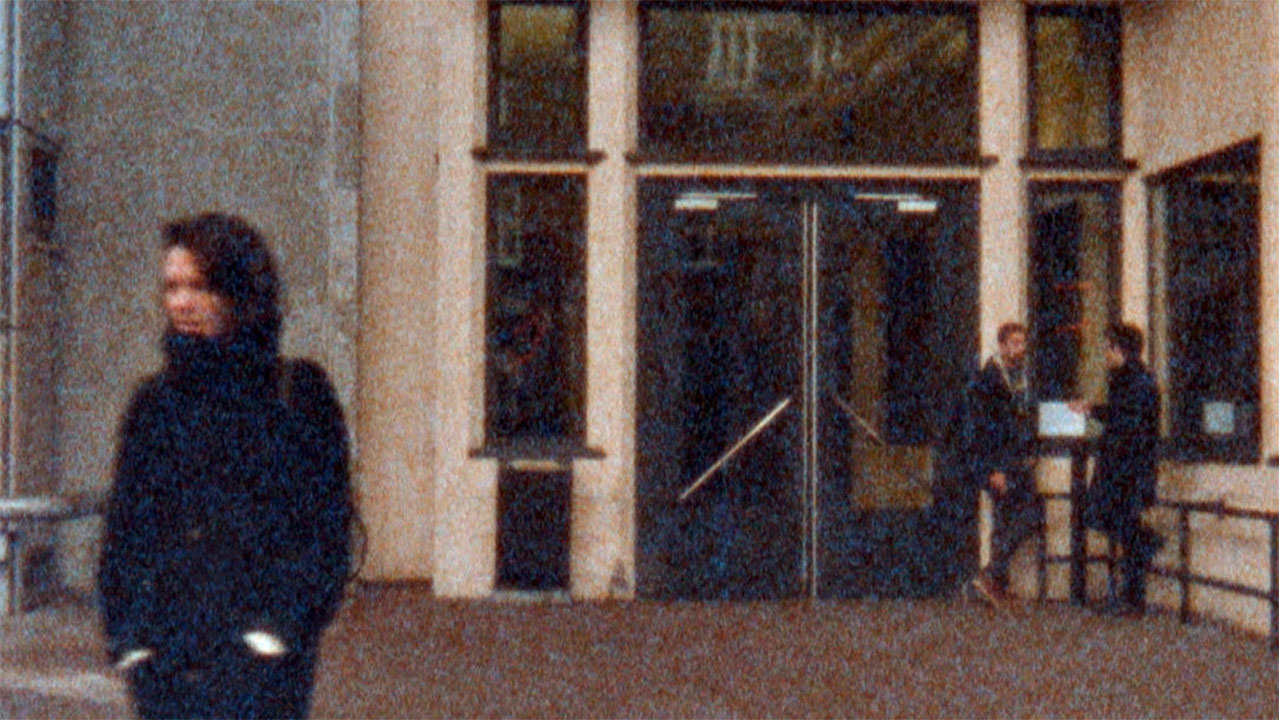 In, Over and Out
Sebastian Brameshuber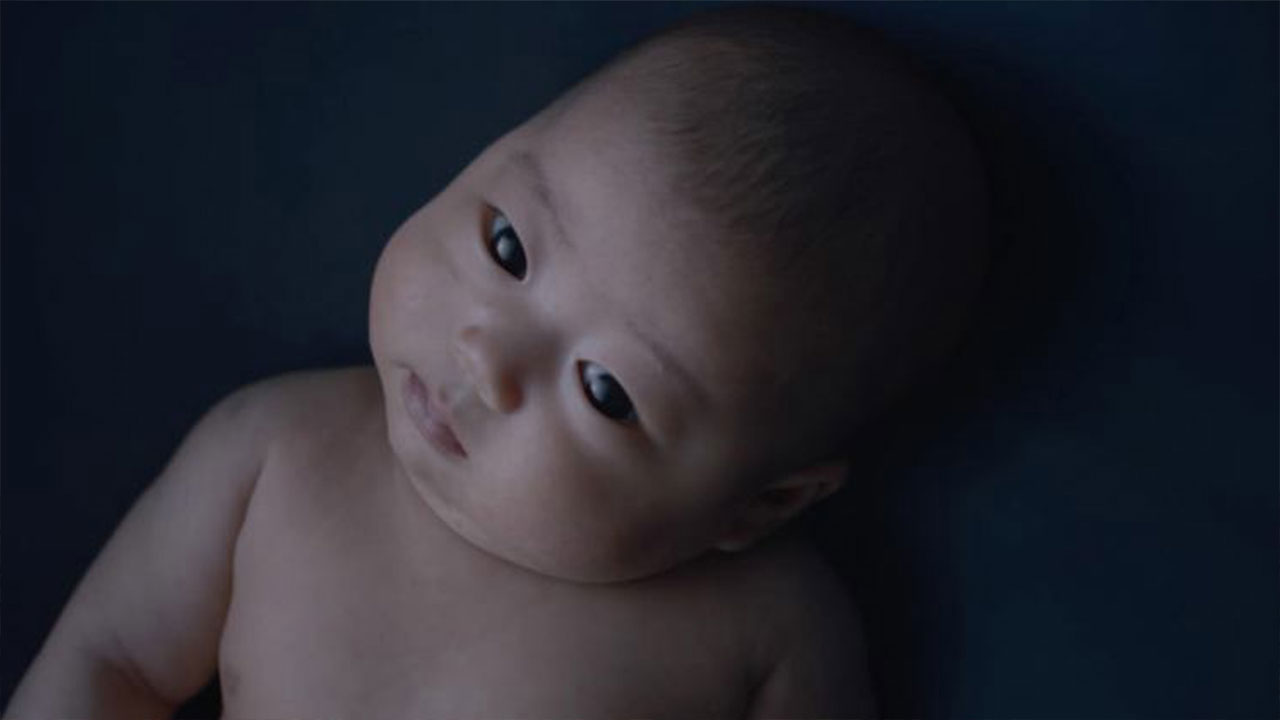 Toru
Jonathan Minard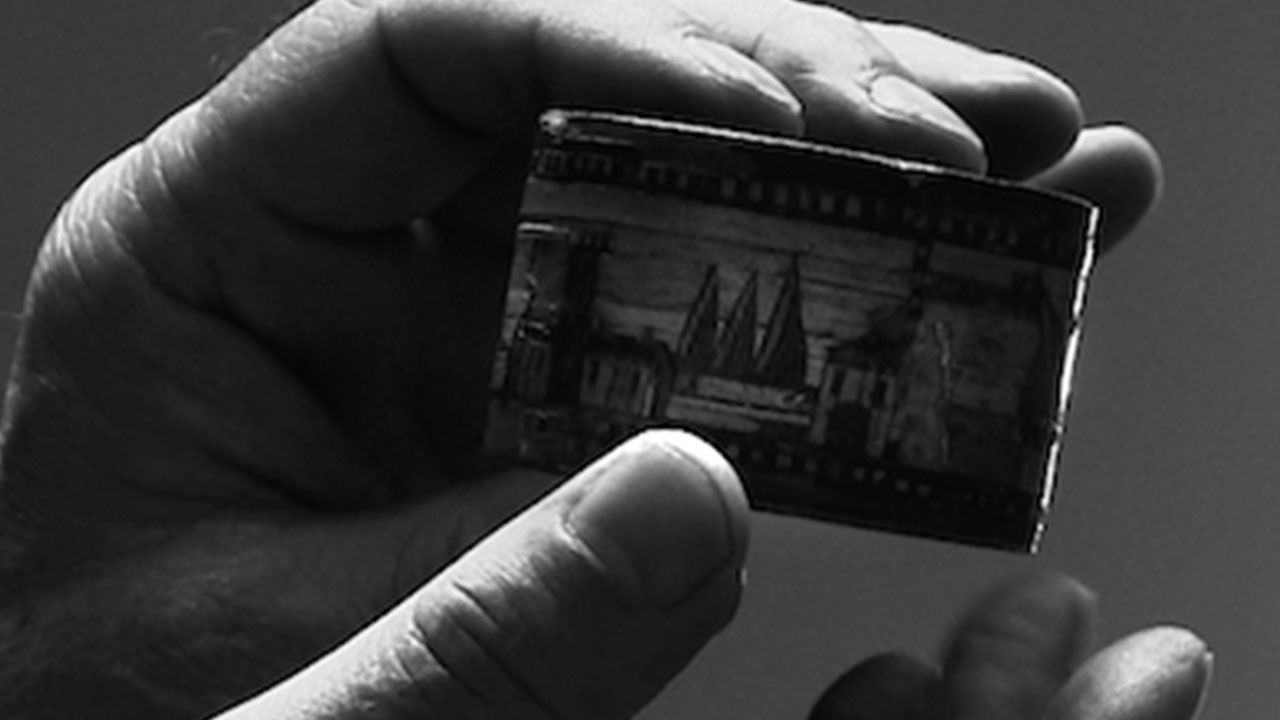 Fleurs Sauvages (Savage Flowers)
Guillaume Massart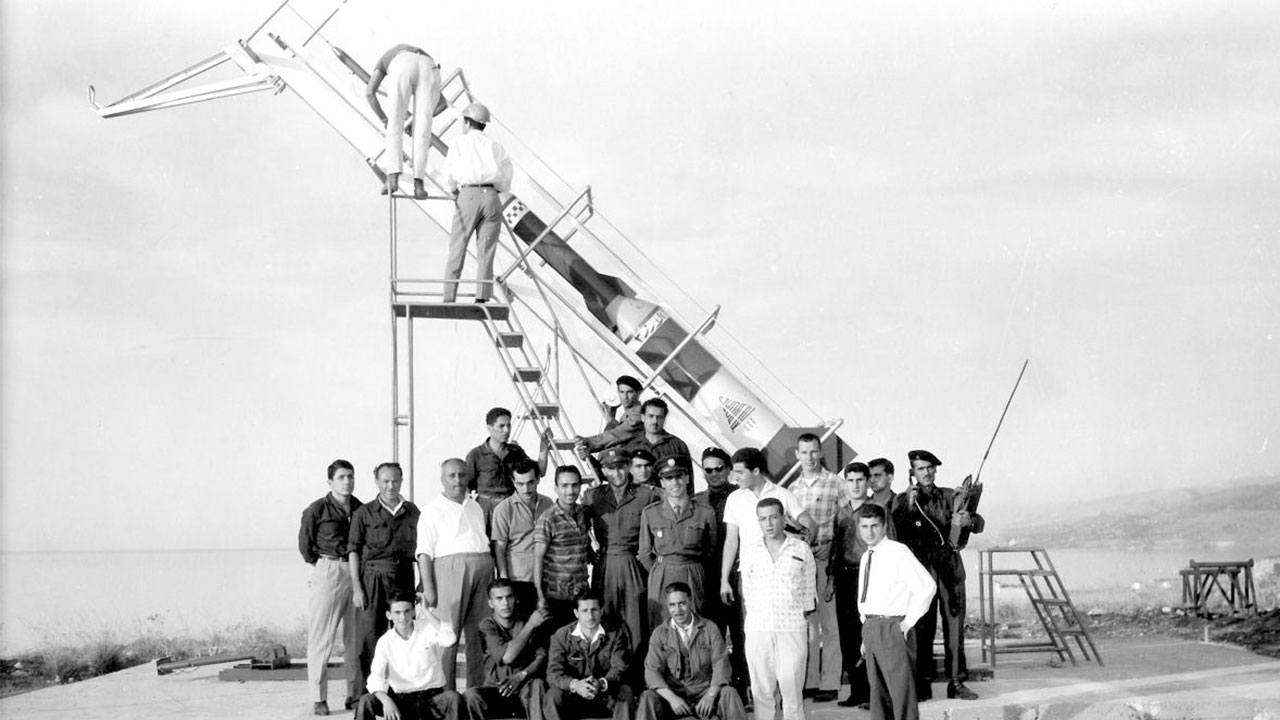 Lebanese Rocket Society
Joana Hadjithomas,Khalil Joreige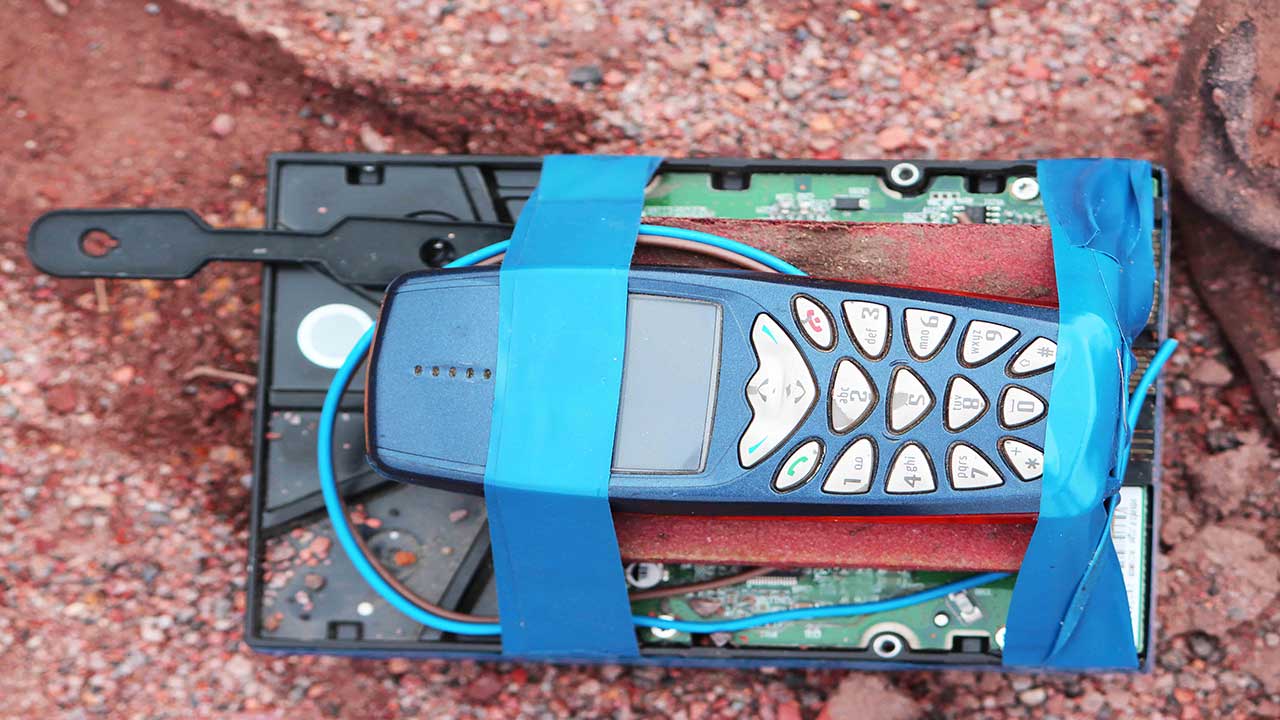 Dude Down
George Barber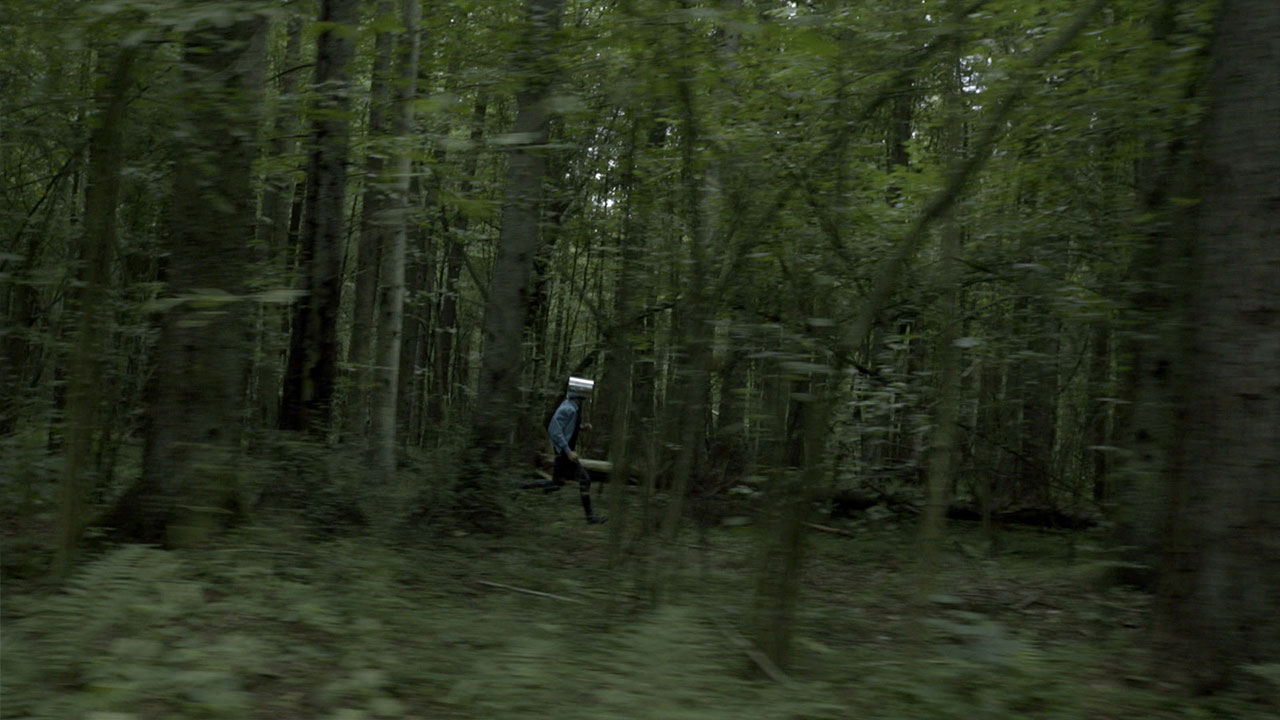 Interface
Anna Hoetjes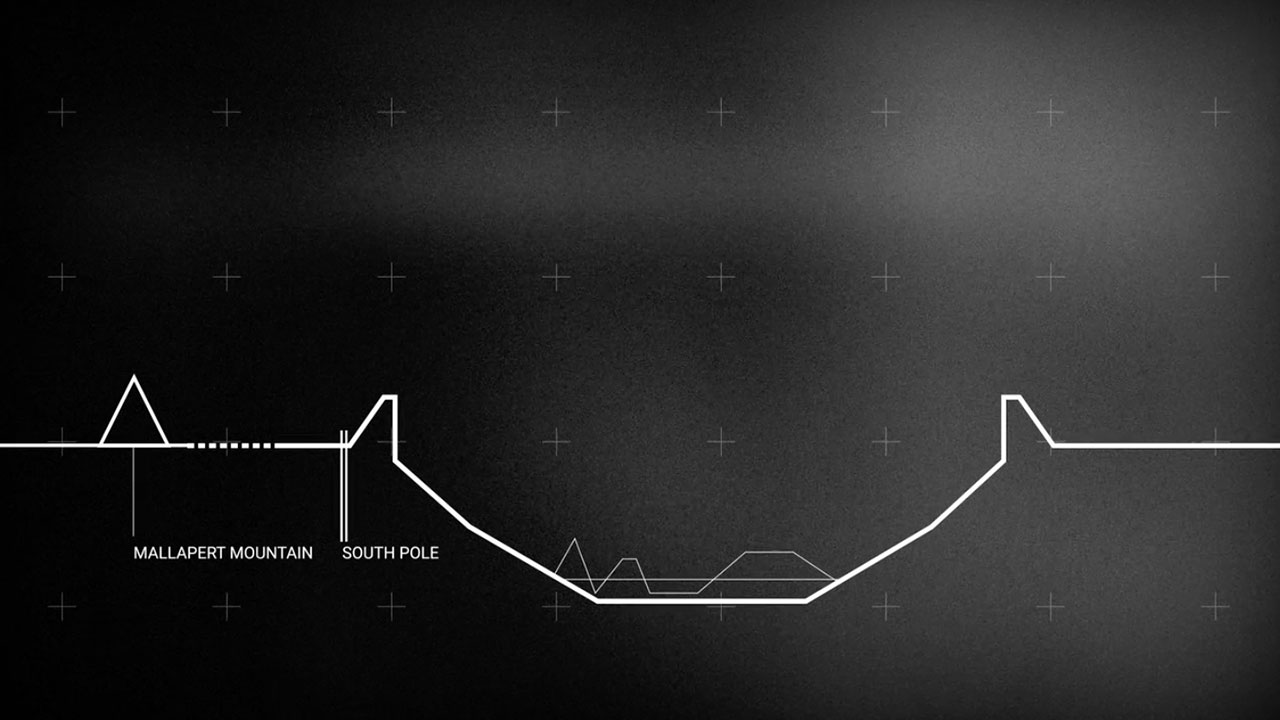 NASA Transformers Concept
Toby Leung,Pierre-Baptiste Harrivelle,Michael Havelin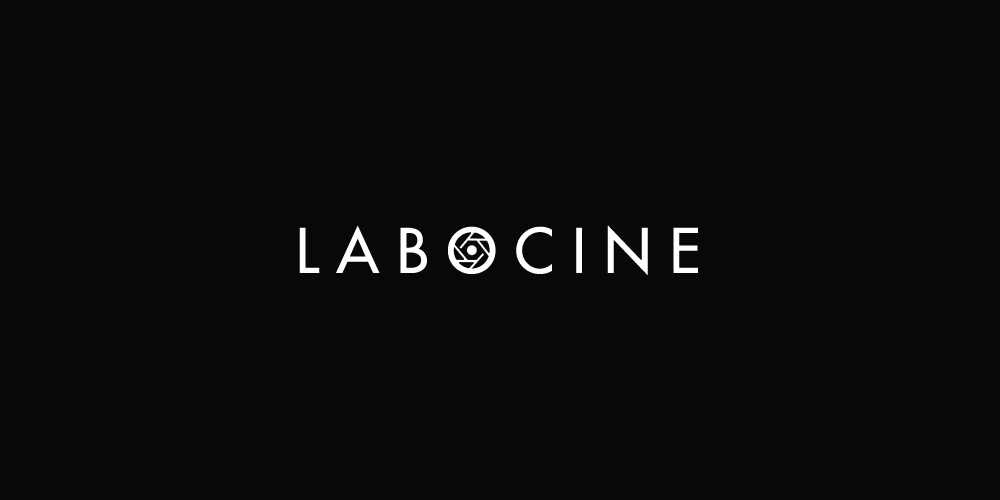 From Source to Poem
Rosa Barba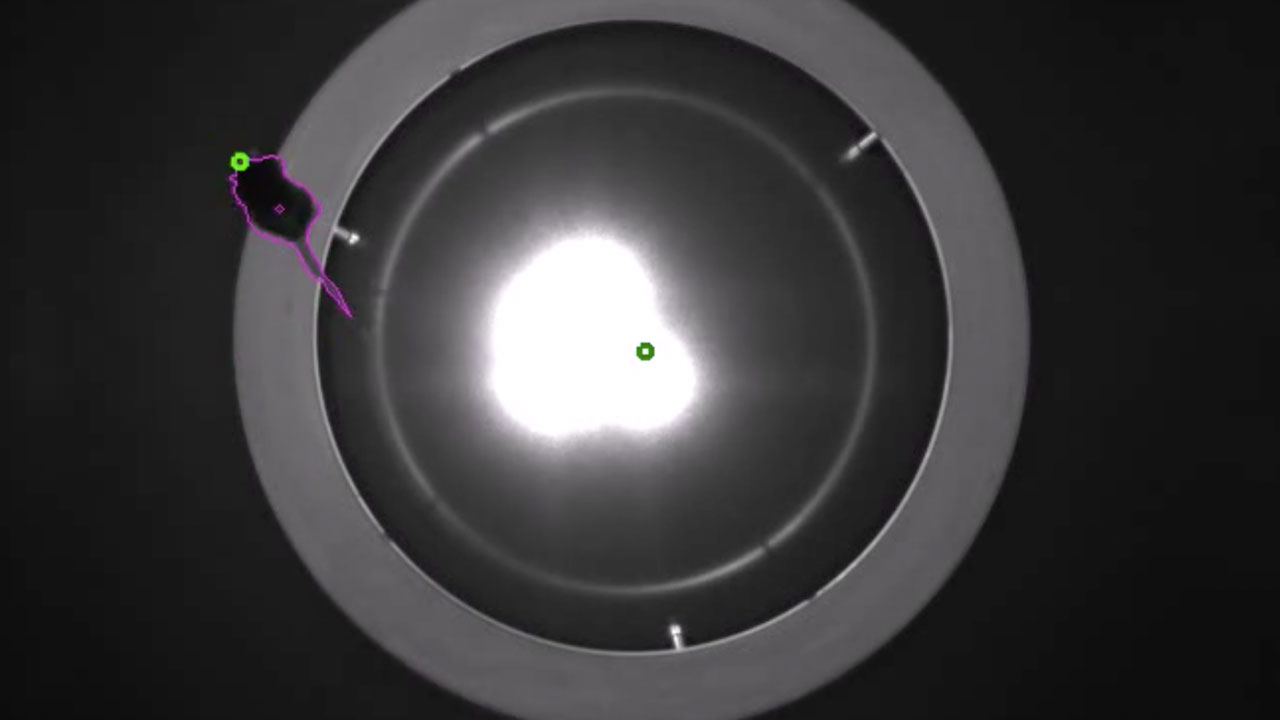 Mouse head tracking
Andrew Straw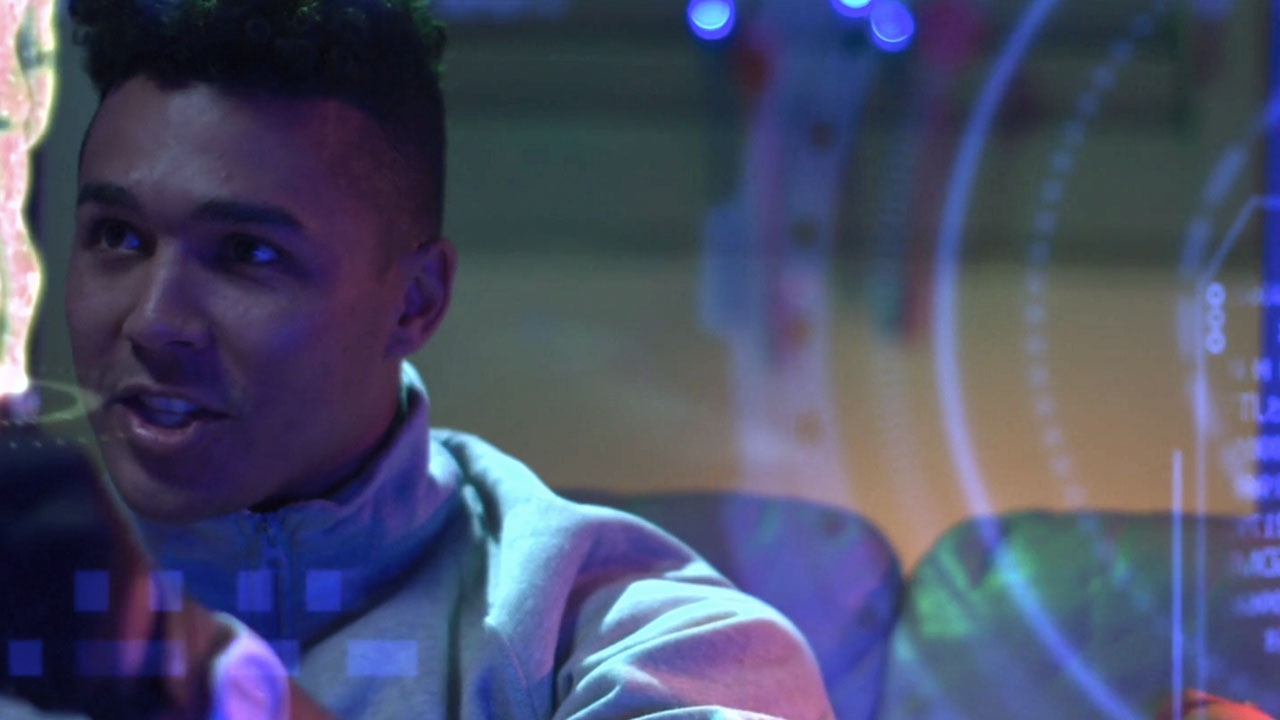 4D
Laurence Rosier Staines
The Best Life
Meqdad Al Kout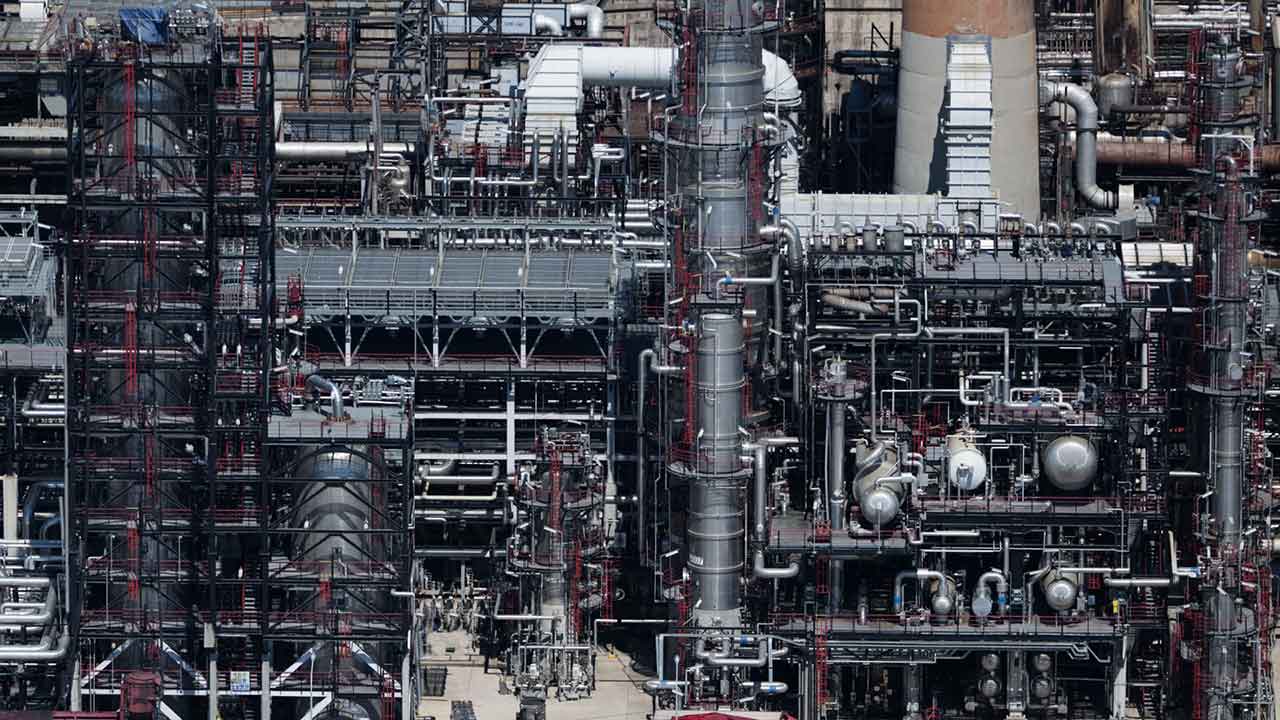 A.D.A.M.
Vladislav Knezevic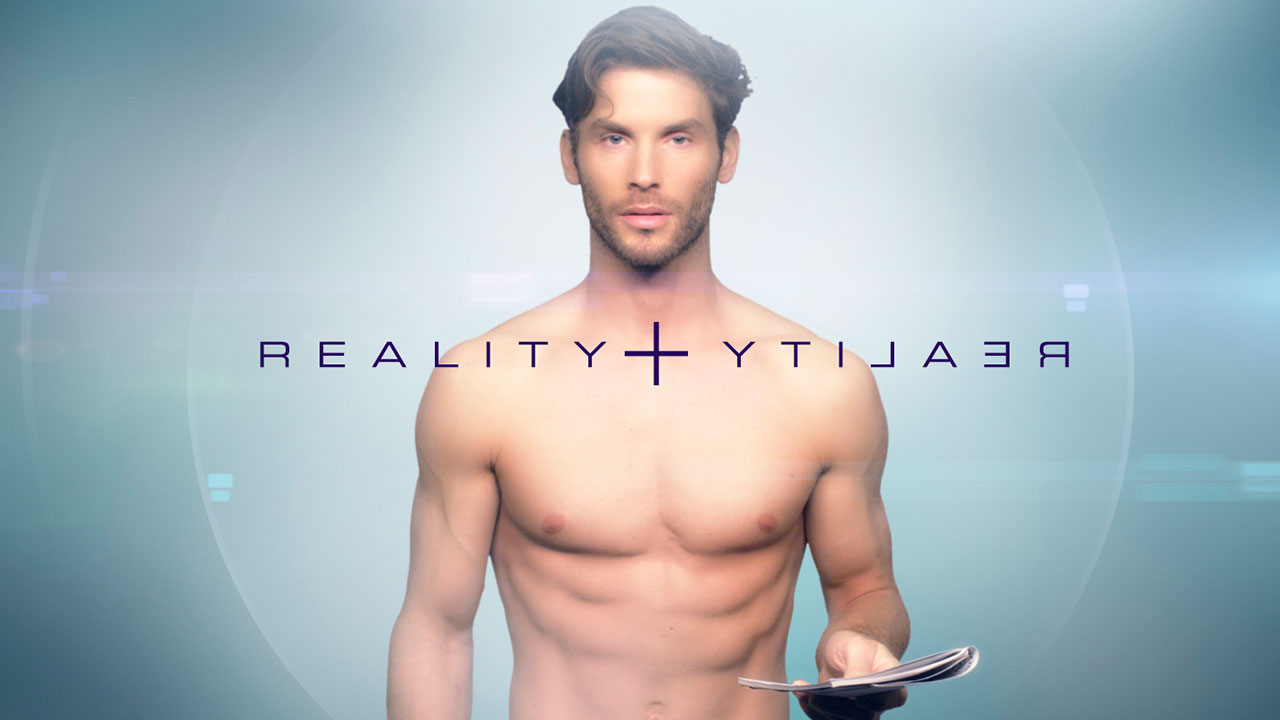 Reality+
Coralie Fargeat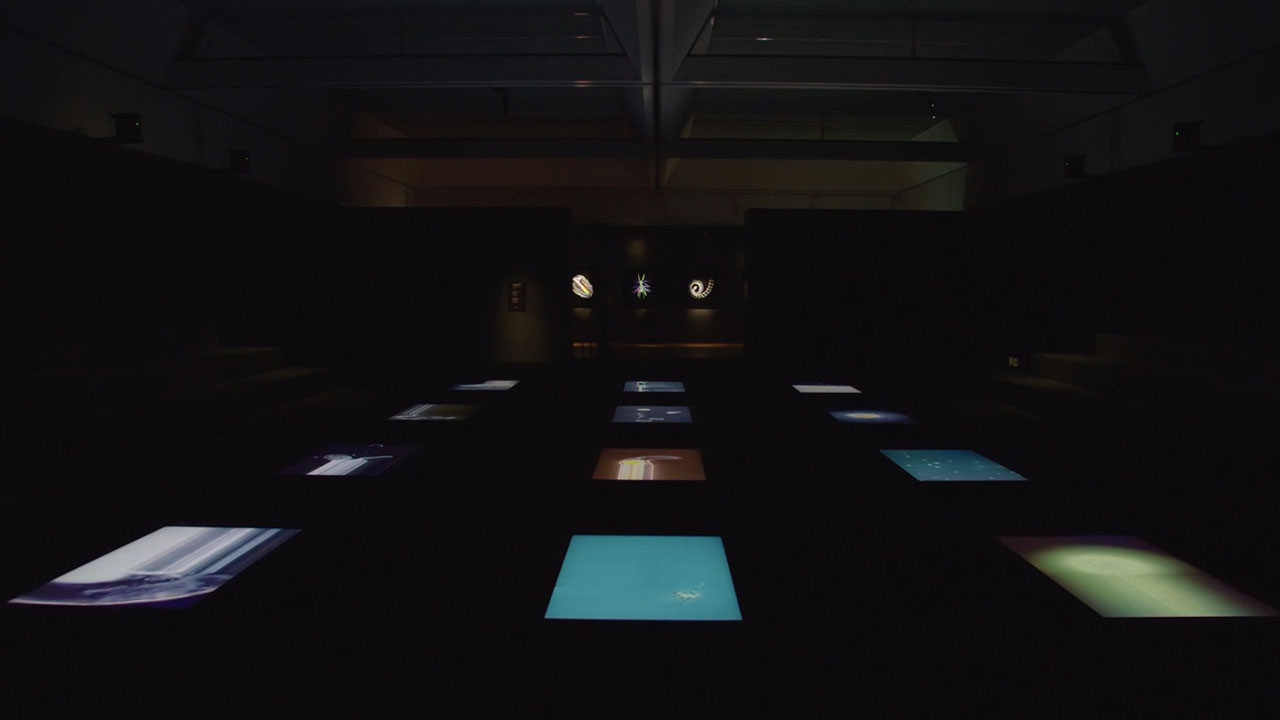 PLANKTON: A Drifting World at the Origin of Life
Christian Sardet,Hiroyasu Takahashi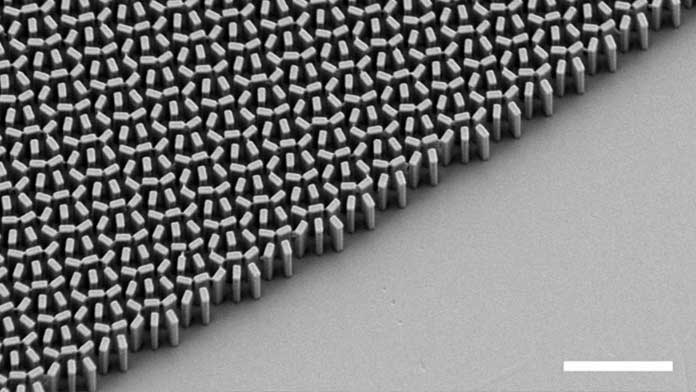 Shrinking Microscope Lenses
Chris Burns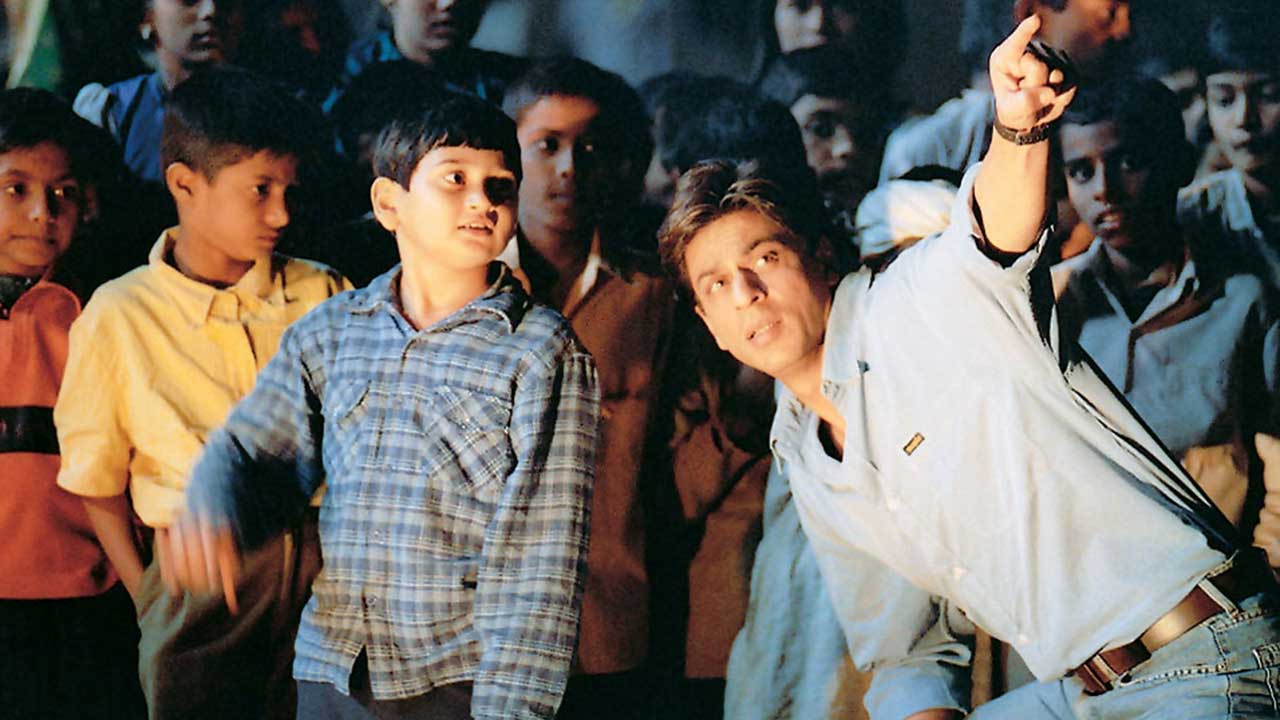 Swades
Ashutosh Gowariker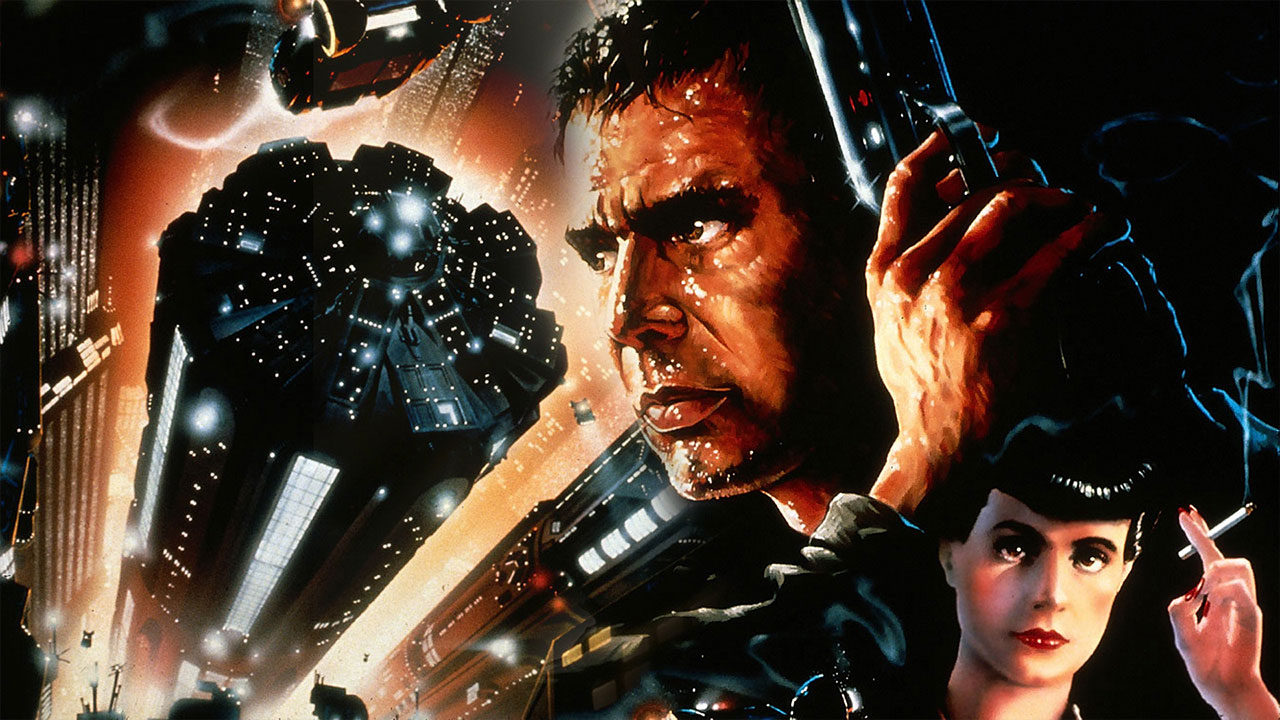 Blade Runner
Ridley Scott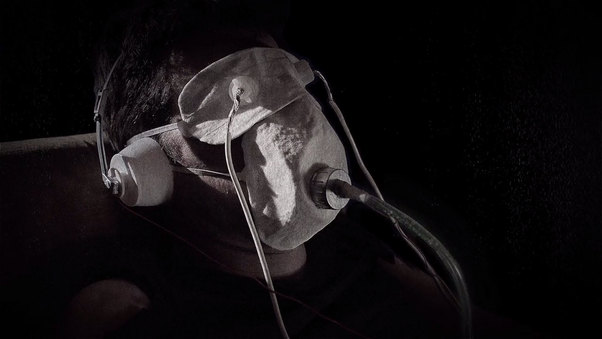 Amnesiac on the Beach
Dalibor Baric
A Net to Catch The Light (视网膜 )
Erin Espelie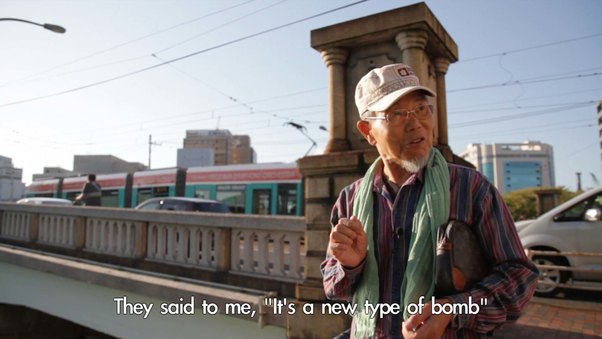 An All-Encompassing Light
Chloe White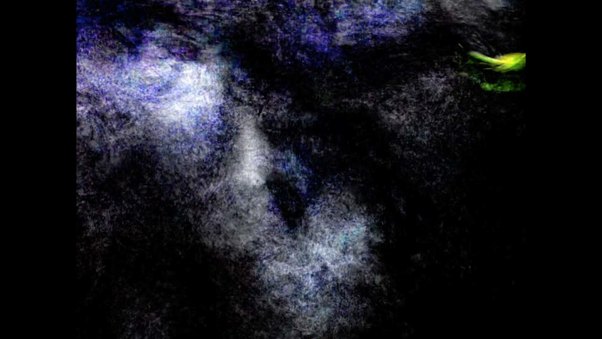 After the Flood
Joseph Dwyer
3D Printed Records
Amanda Ghassaei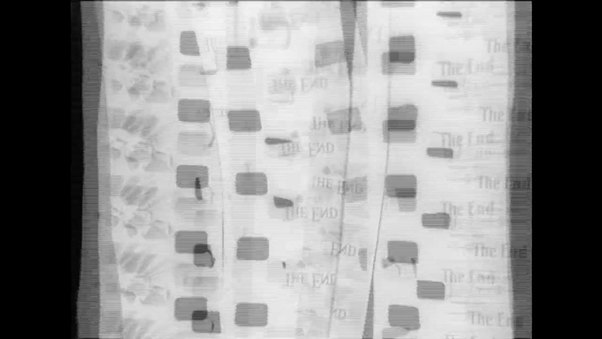 Look Inside the Ghost Machine
Péter Lichter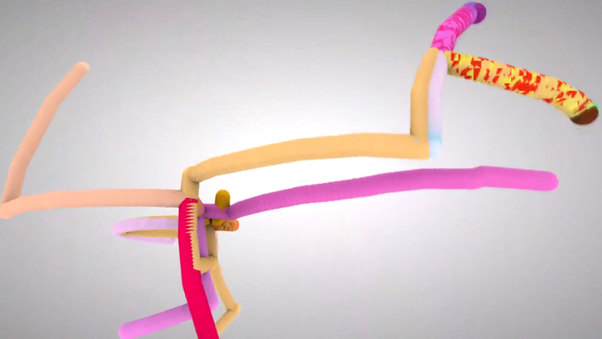 Origin of Mass
Aleksandar Rodic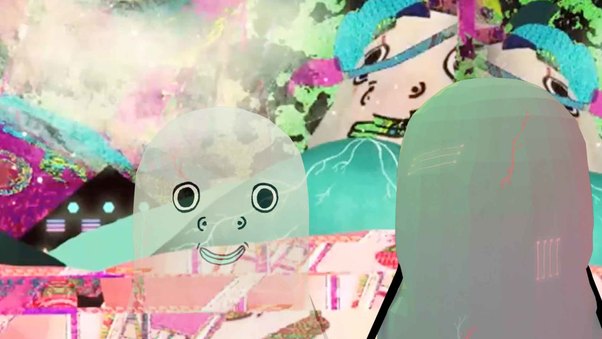 El Sol Como un Gran Animal Oscuro (The Sun Like a Big Dark Animal)
Christina Felisgrau,Ronnie Rivera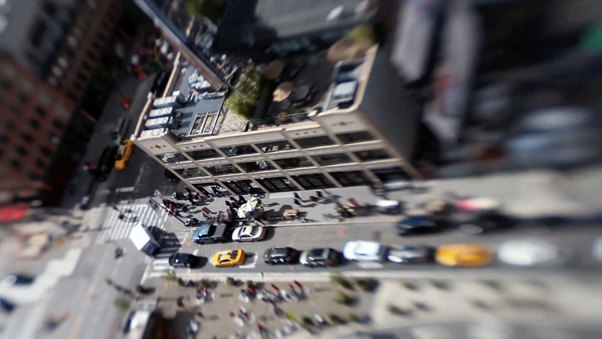 Cloud
Anne Milne,James Zhao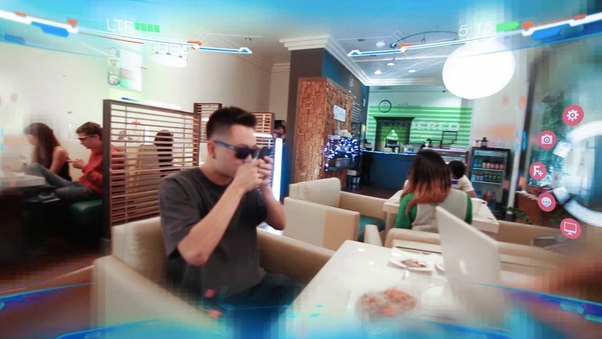 Cafe Glass
Wen Ren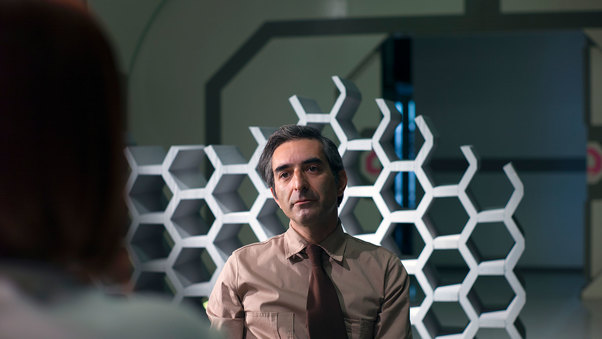 Organic Sleep
Hasan Can Dağlı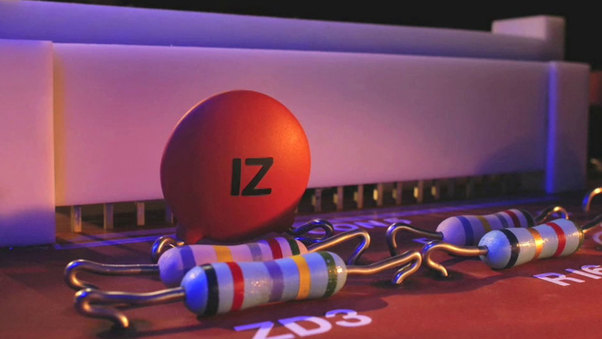 Off-Line
Tom Gasek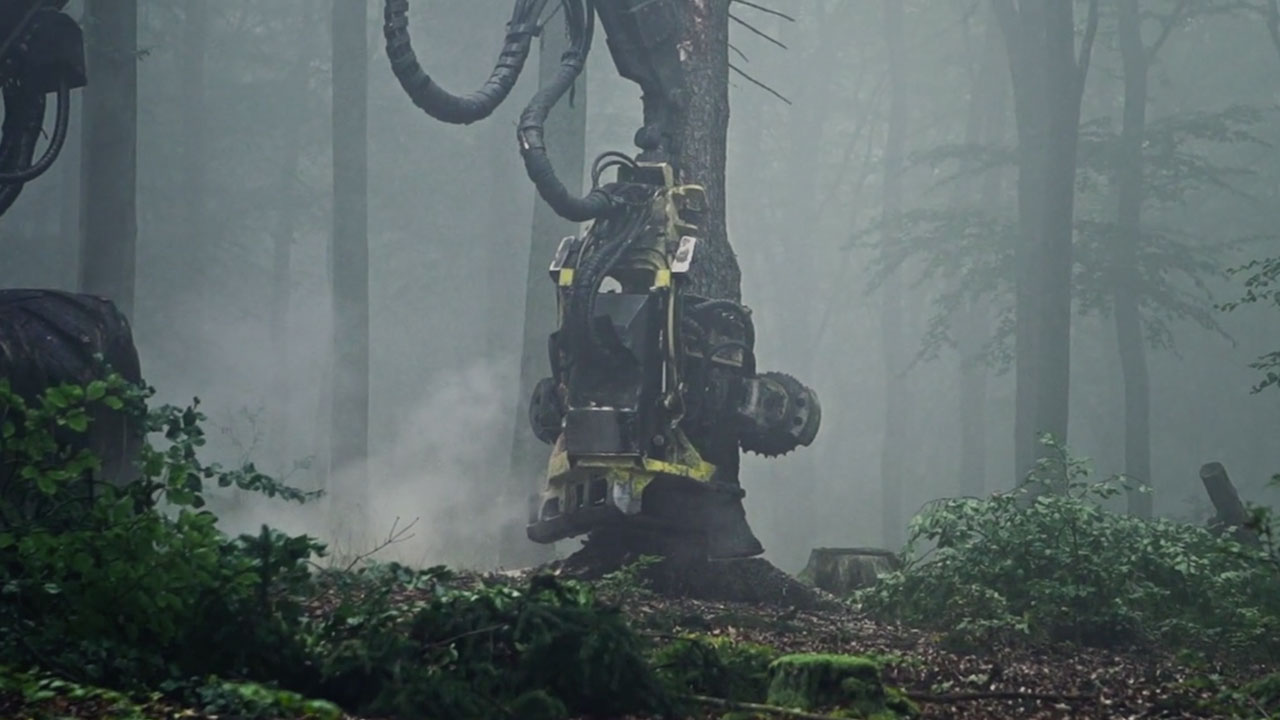 Brutal Order
Christian Fuß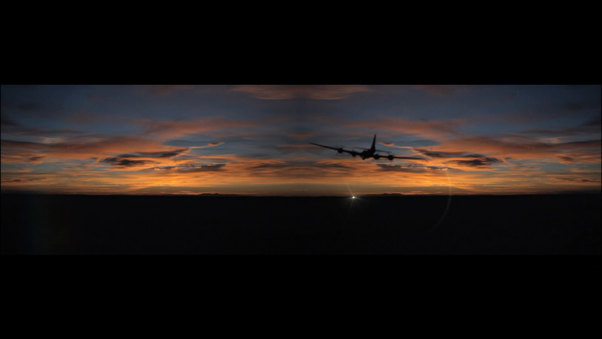 As Soon As Weather Will Permit
Su Rynard
Astrobotic: The Moon and Beyond
Jonathan Minard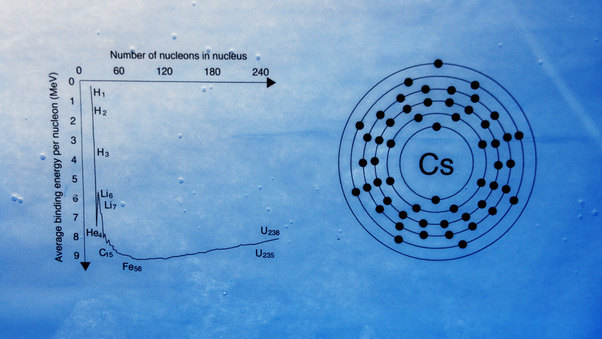 abbau
Masahiro Ohsuka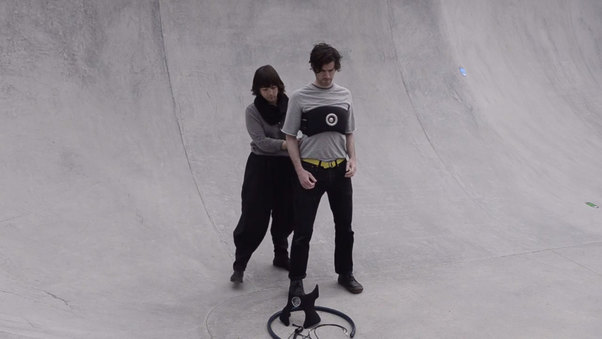 Data Dance
Sara Krugman,Zubin Pastakia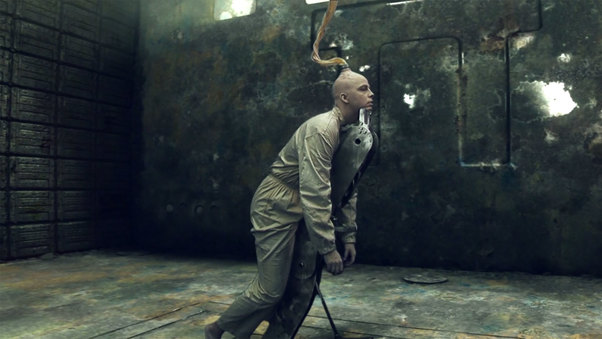 Pathos
Dennis Cabella,Marcello Ercole,Fabio Prati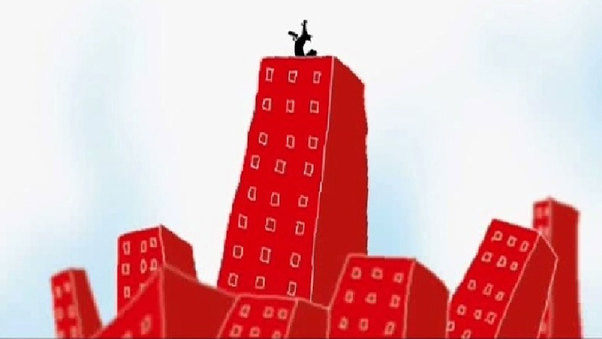 A Biometric Tale
Nicolas Jacquet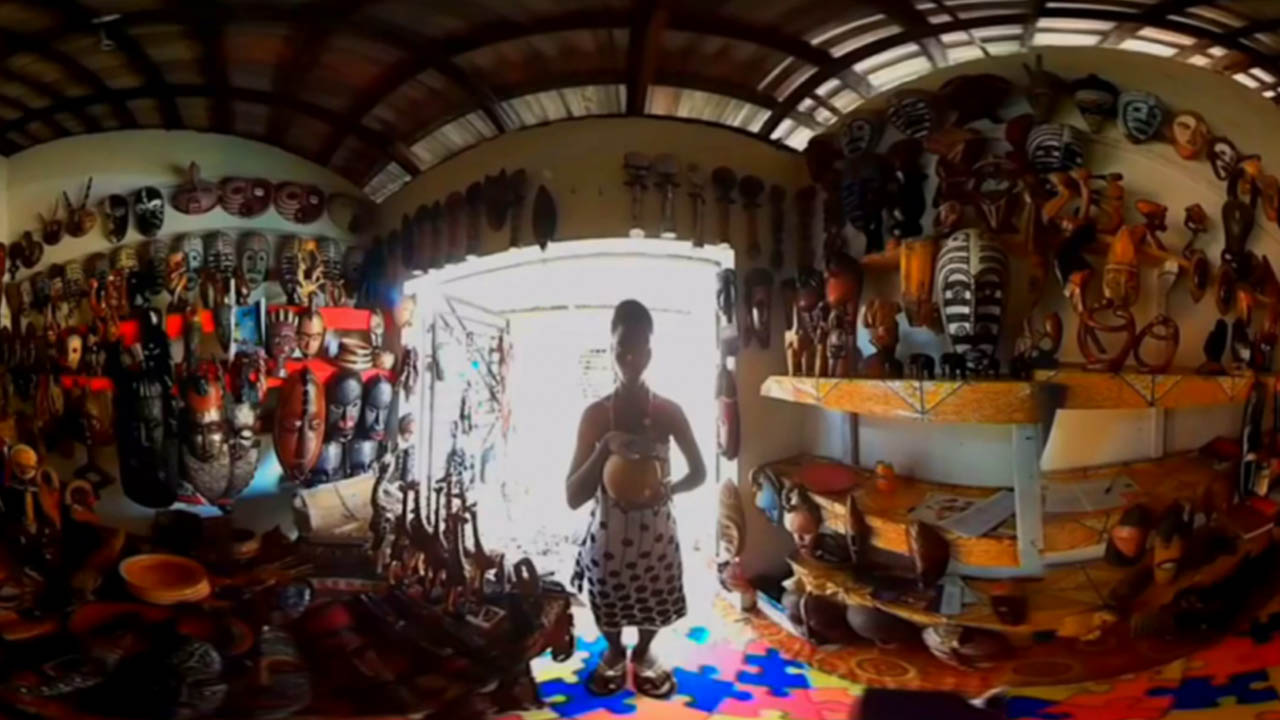 Pandora
Jonathan Dotse, Karibu Seidu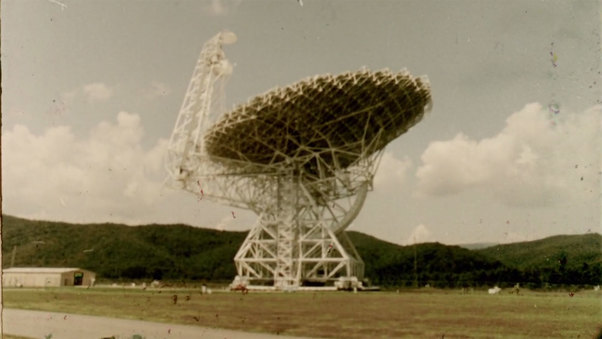 Quiet Zone
David Bryant,Karl Lemieux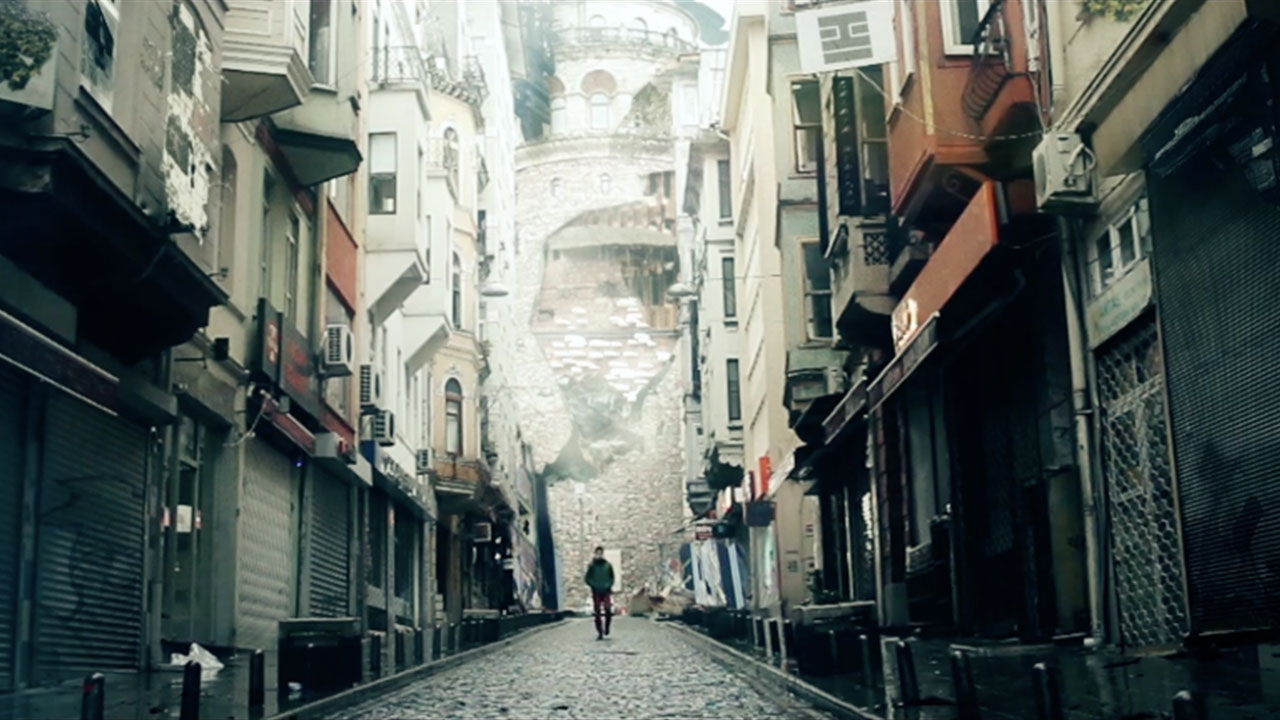 MOD
Deniz Tarsus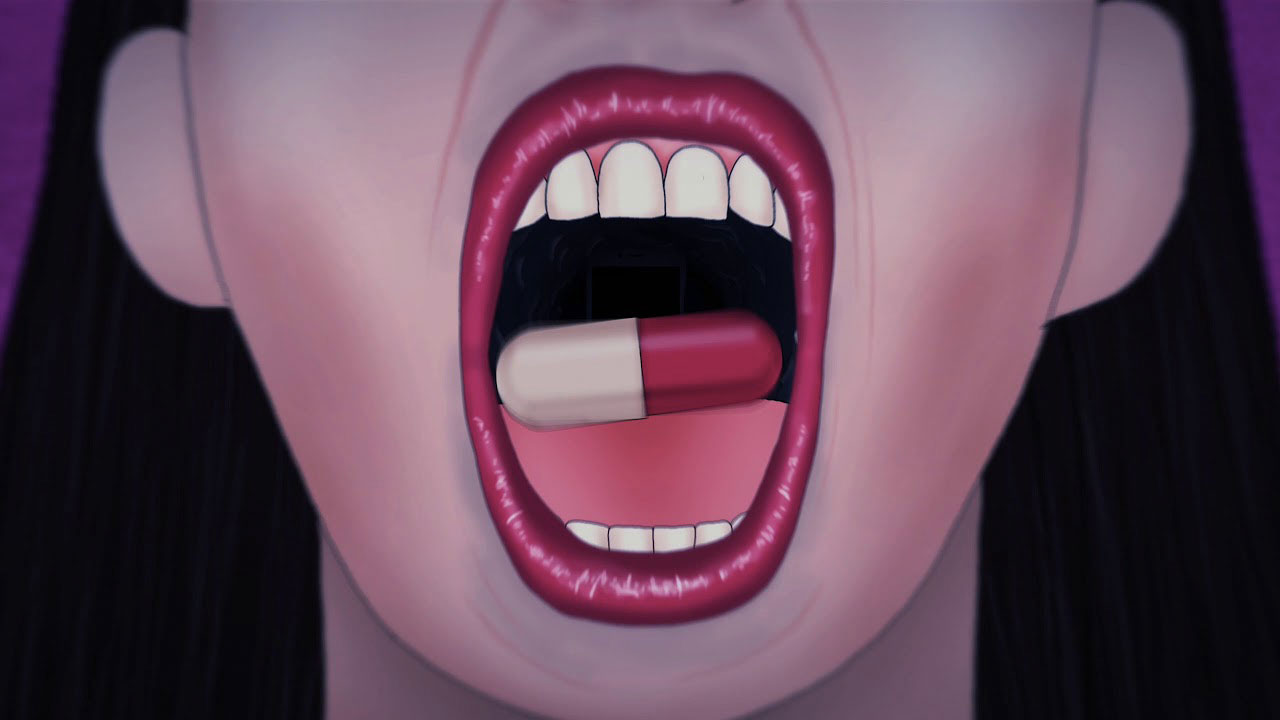 iRony
Radheya Jegatheva.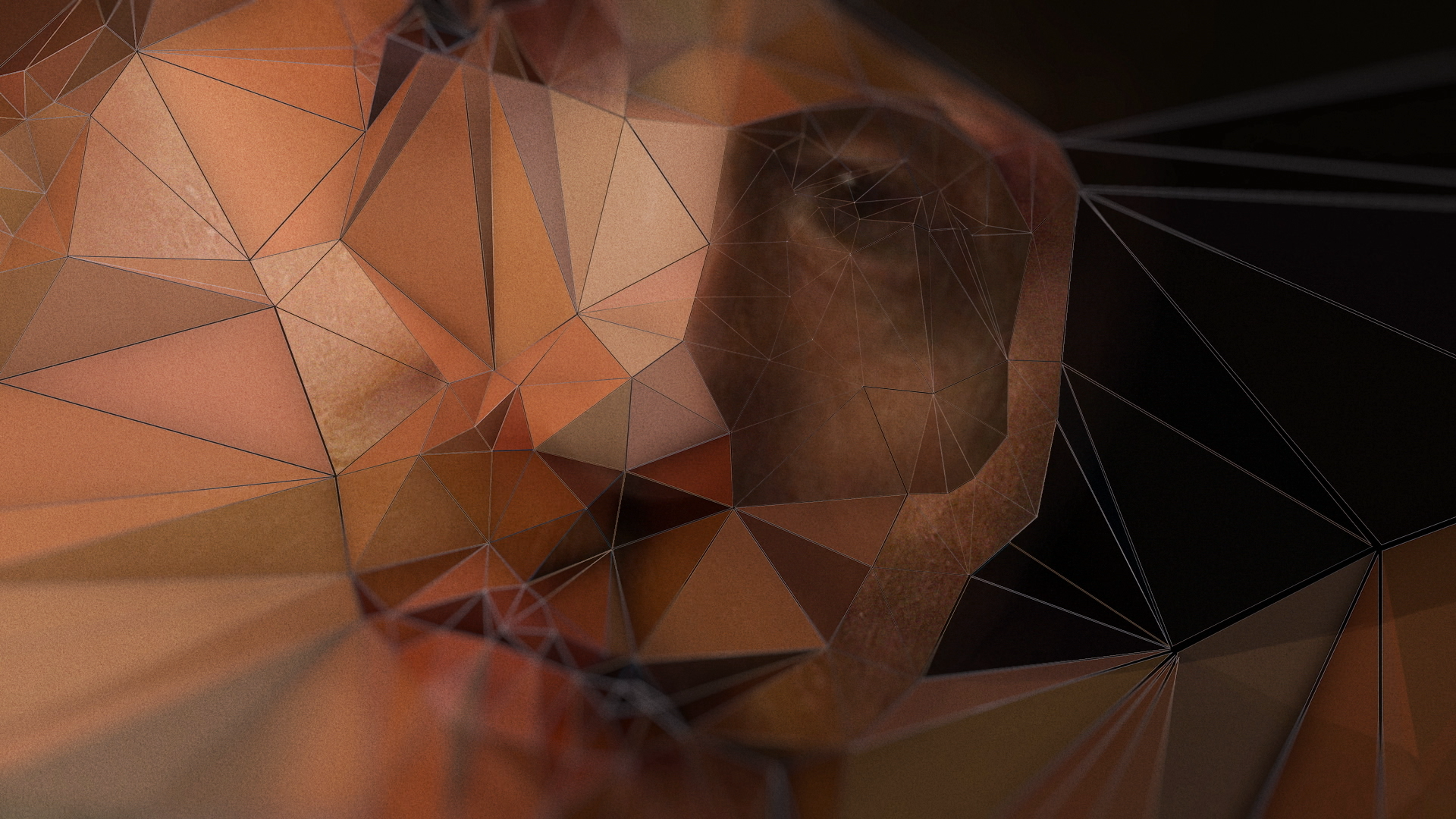 The Next Rembrandt
Juliette Stevens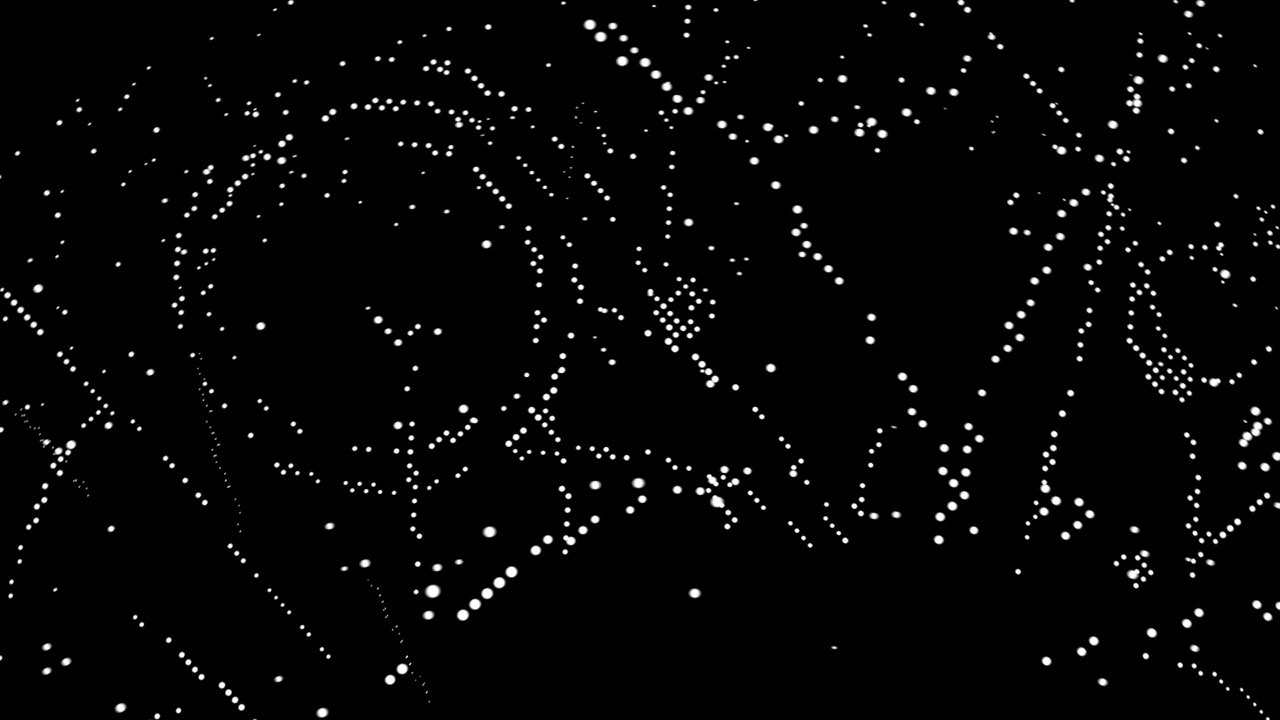 The View from Nowhere
Semiconductor: Ruth Jarman & Joe Gerhardt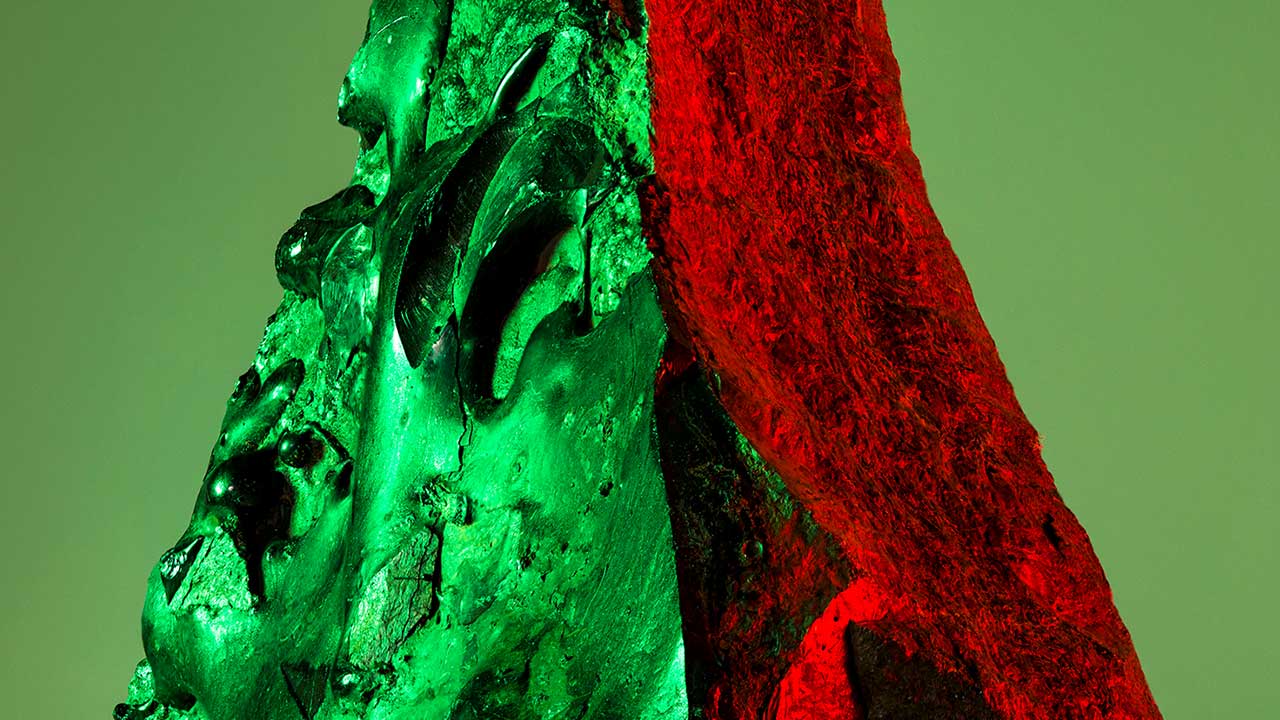 Metamorphism
Grayson Cooke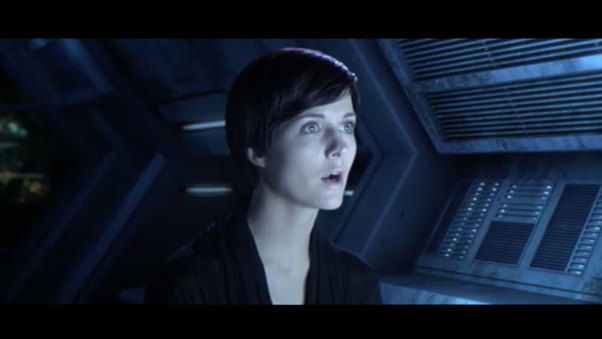 The Machine Stops
Nathan Freise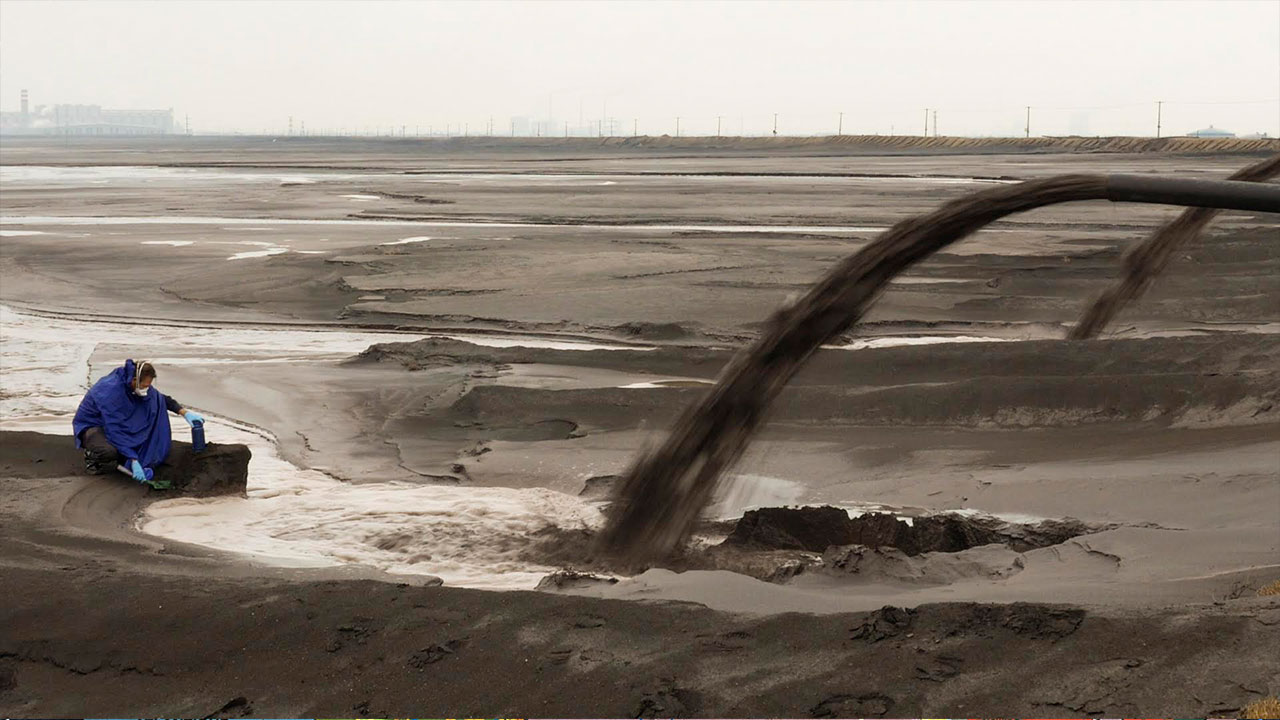 Rare Earthenware
Toby Smith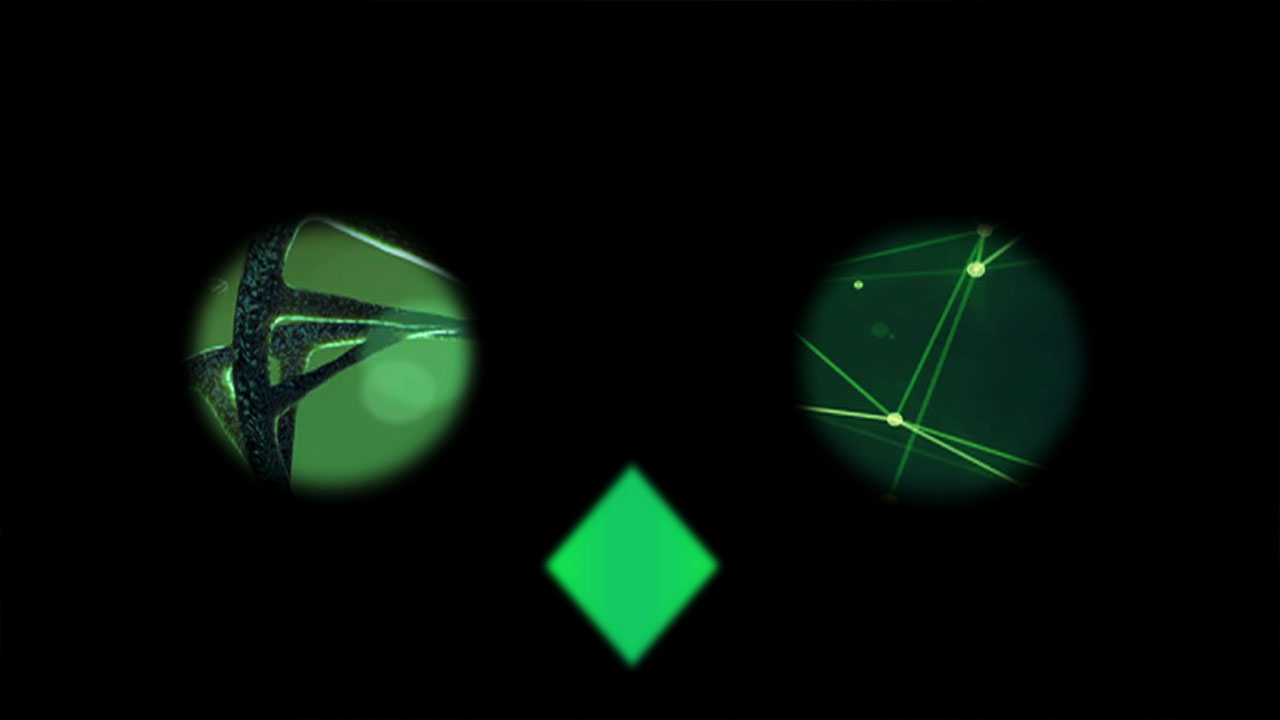 The Signal and the Noise
Charlie Tweed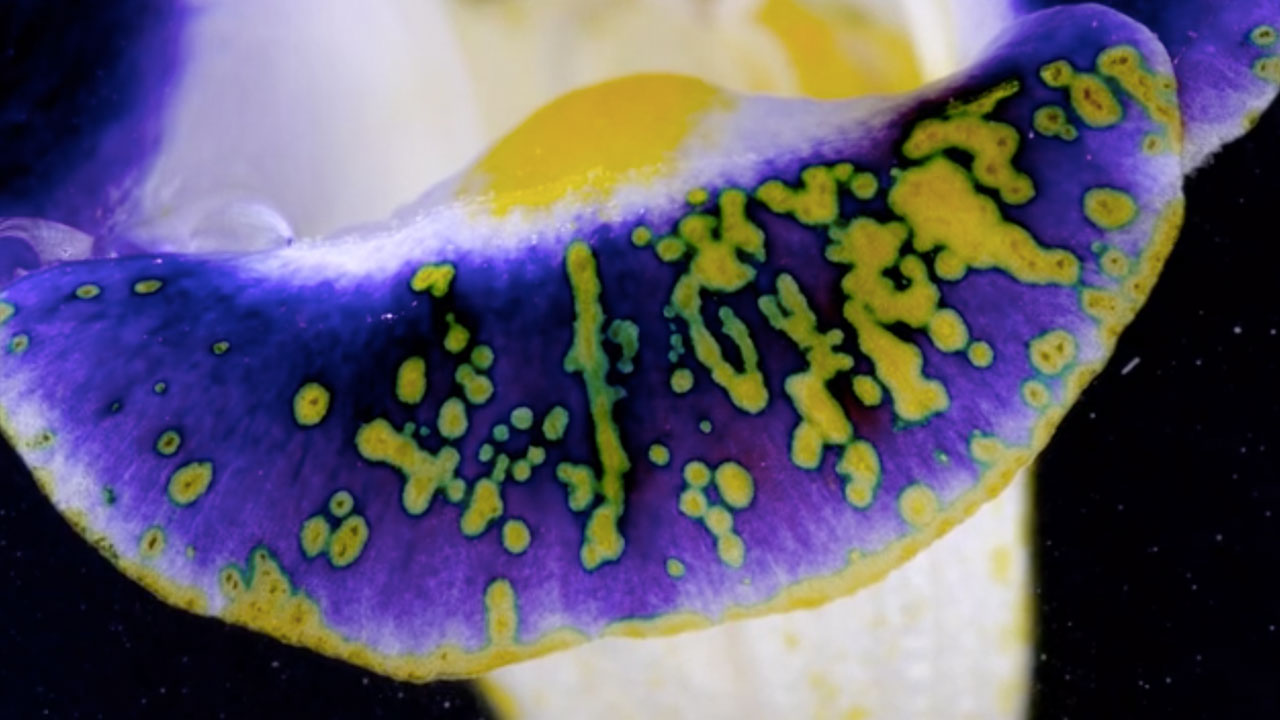 Beautiful Reactions
Yan Liang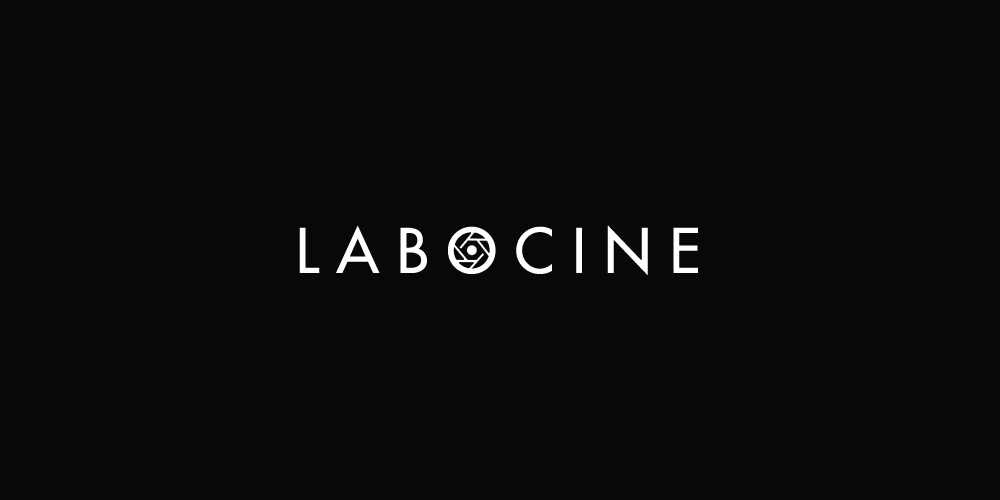 Seoul Machine City
Liam Young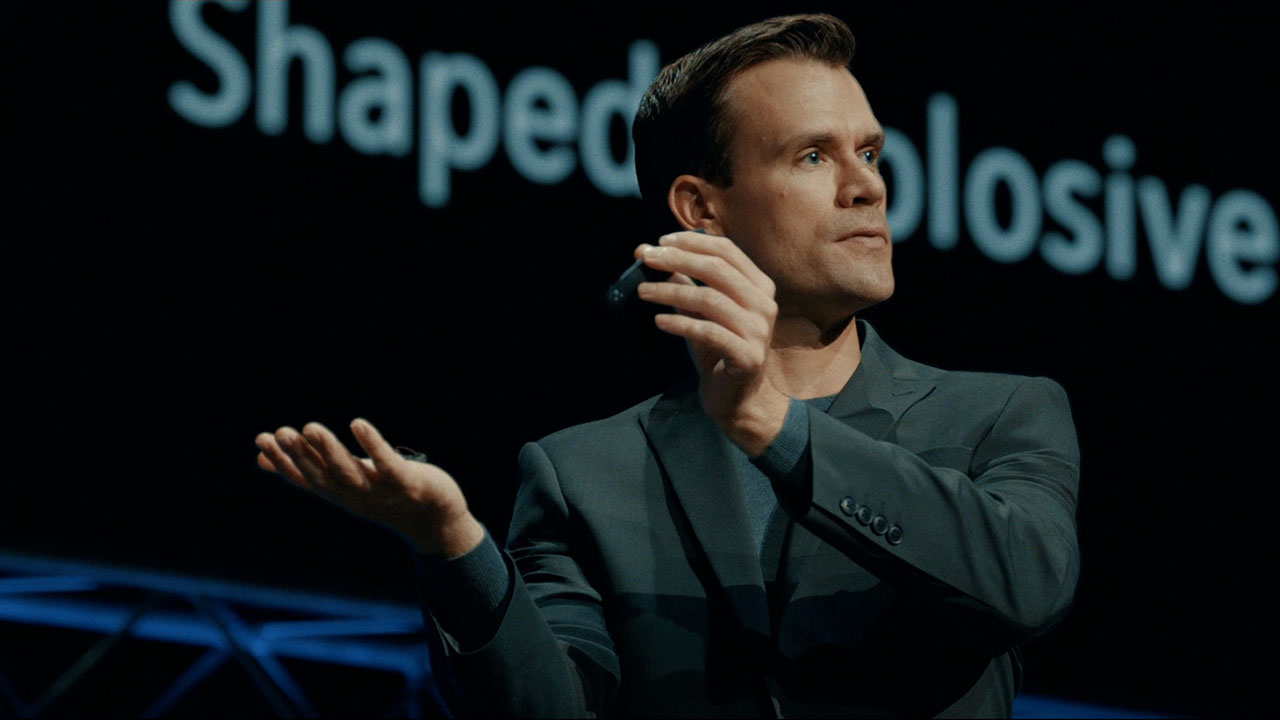 Slaughterbots
Stewart Sugg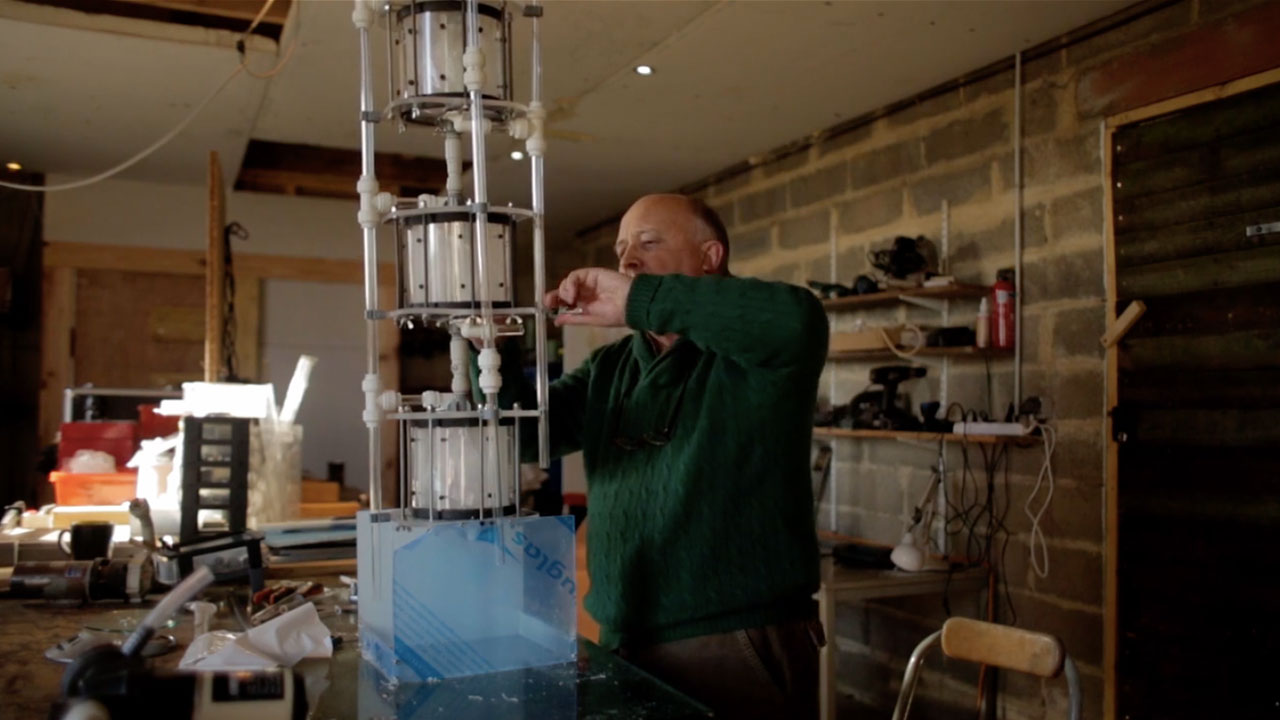 A Hydrocarbon Heaven
Chintan Gohil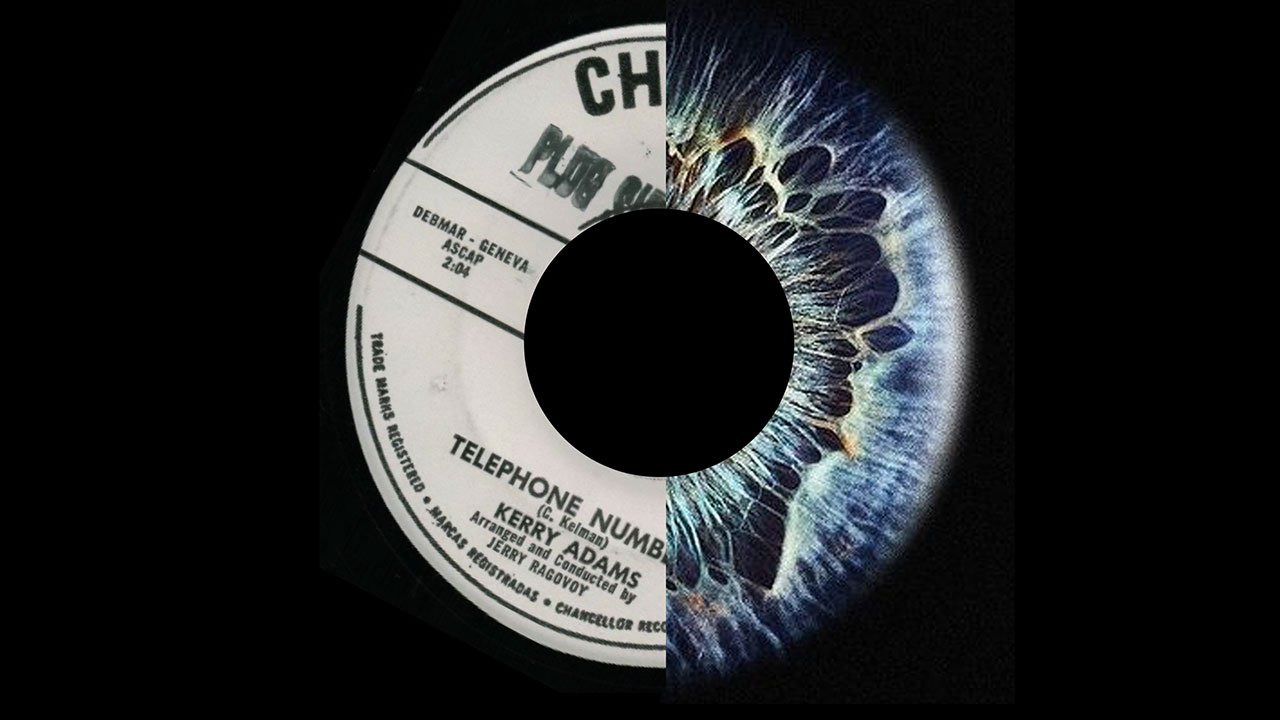 With These Eyes
Evan Ari Kelman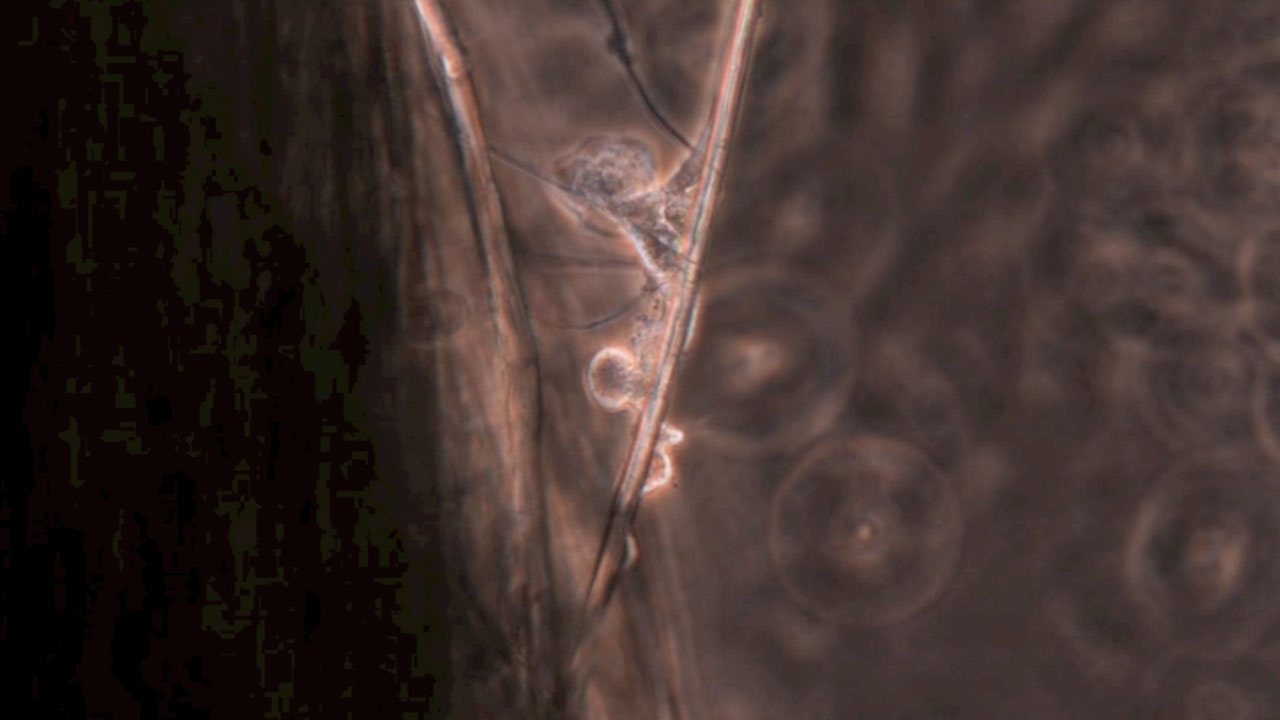 Aseptic Requiem (Requiem Aseptisé)
WhiteFeather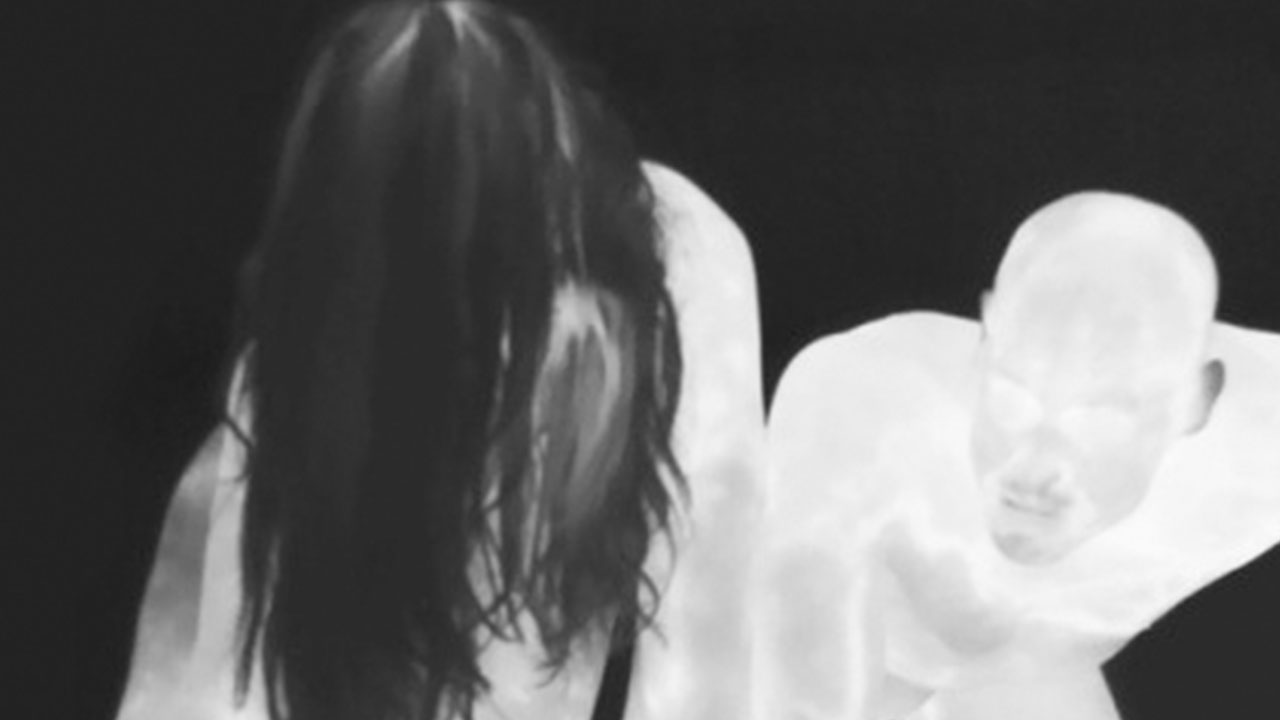 Incident Energy
Marne Lucas,Jacob Pander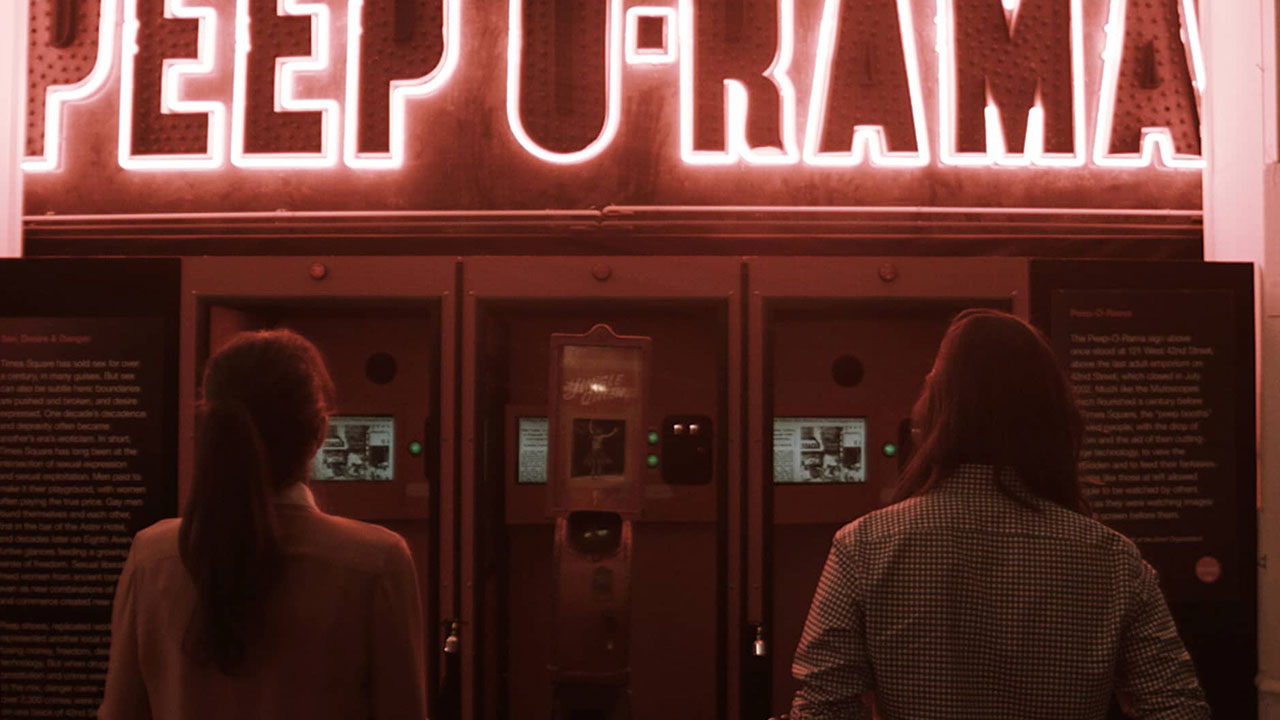 Lena's Complicated Machine
Malik Isasis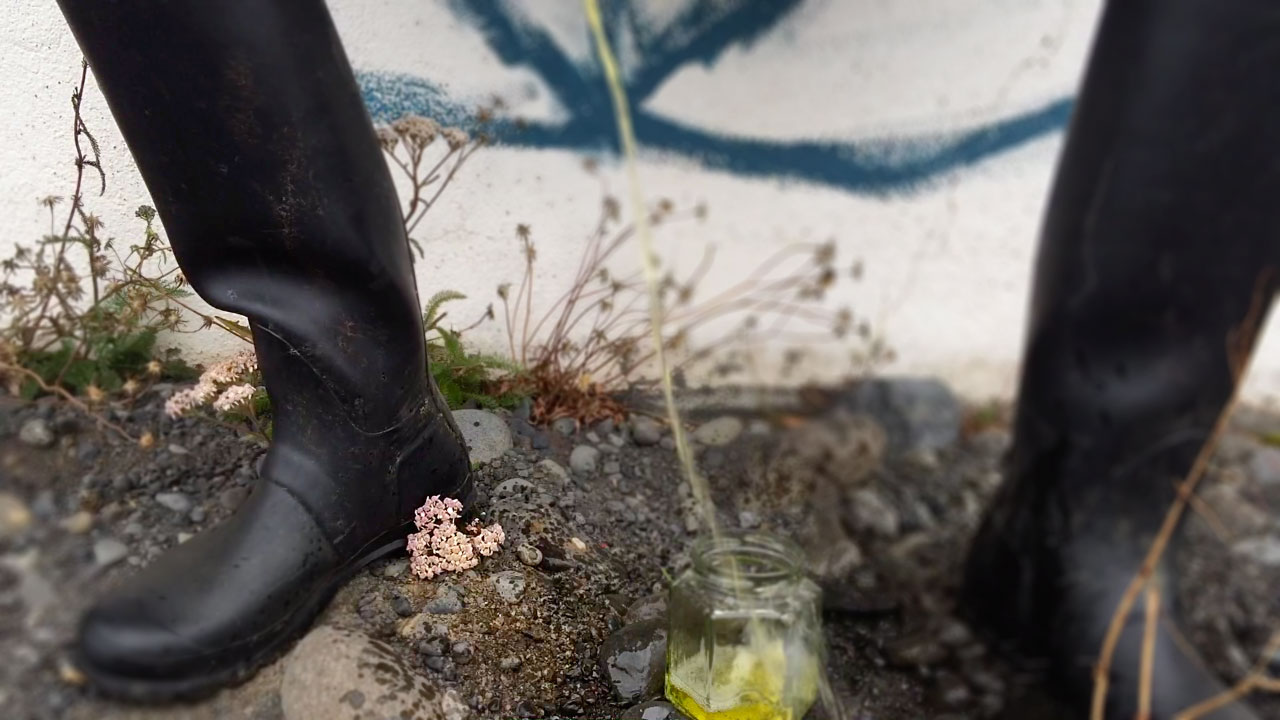 BLÓM + BLÓÐ
WhiteFeather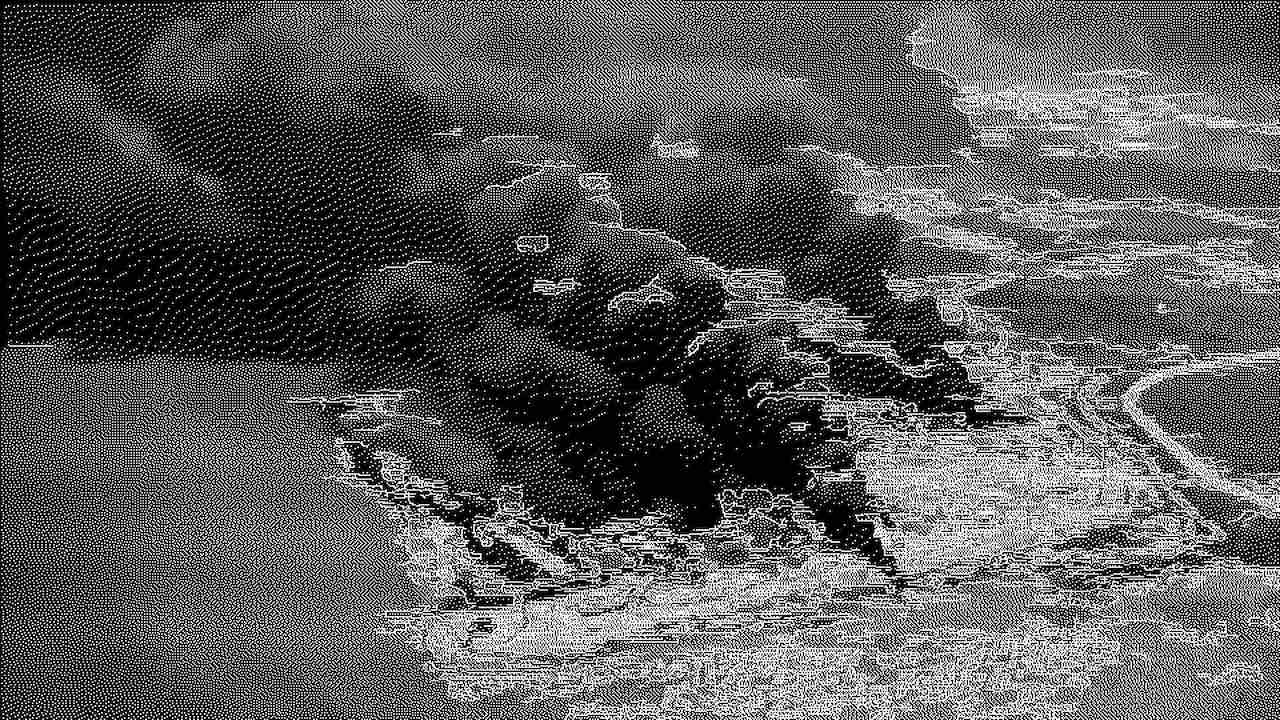 Loathing...
Franz Milec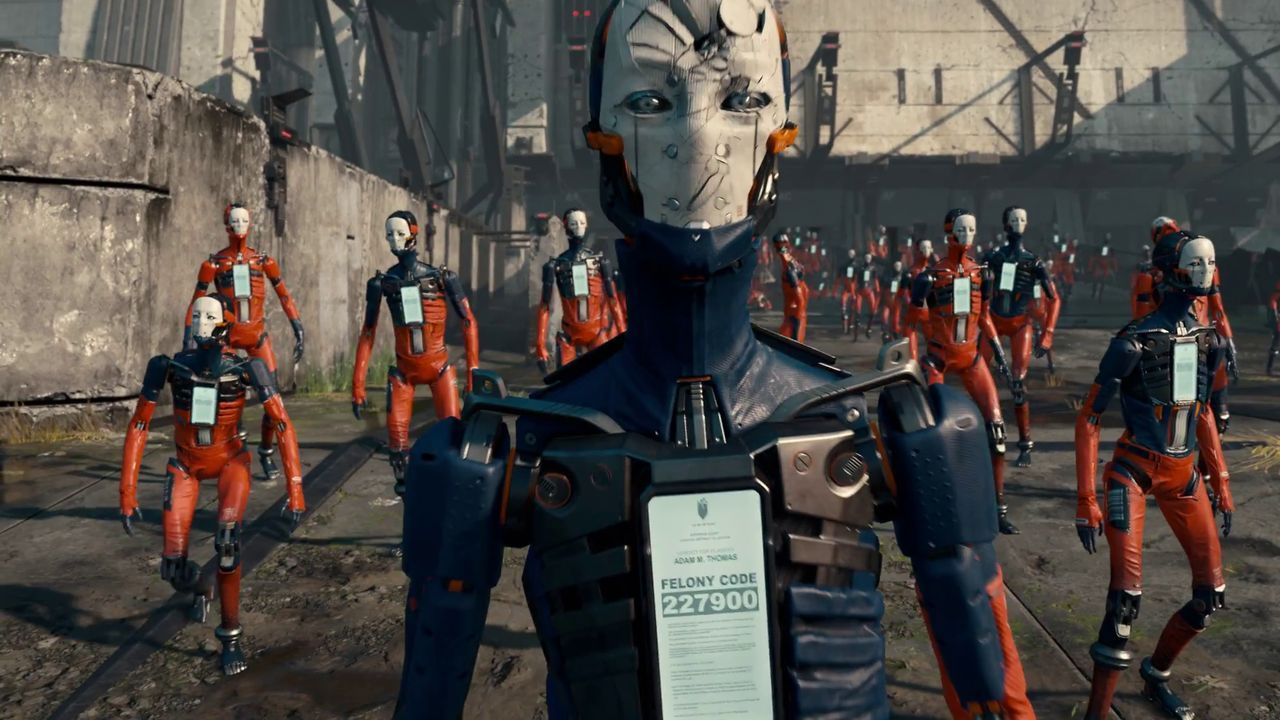 Adam
Veselin Efremov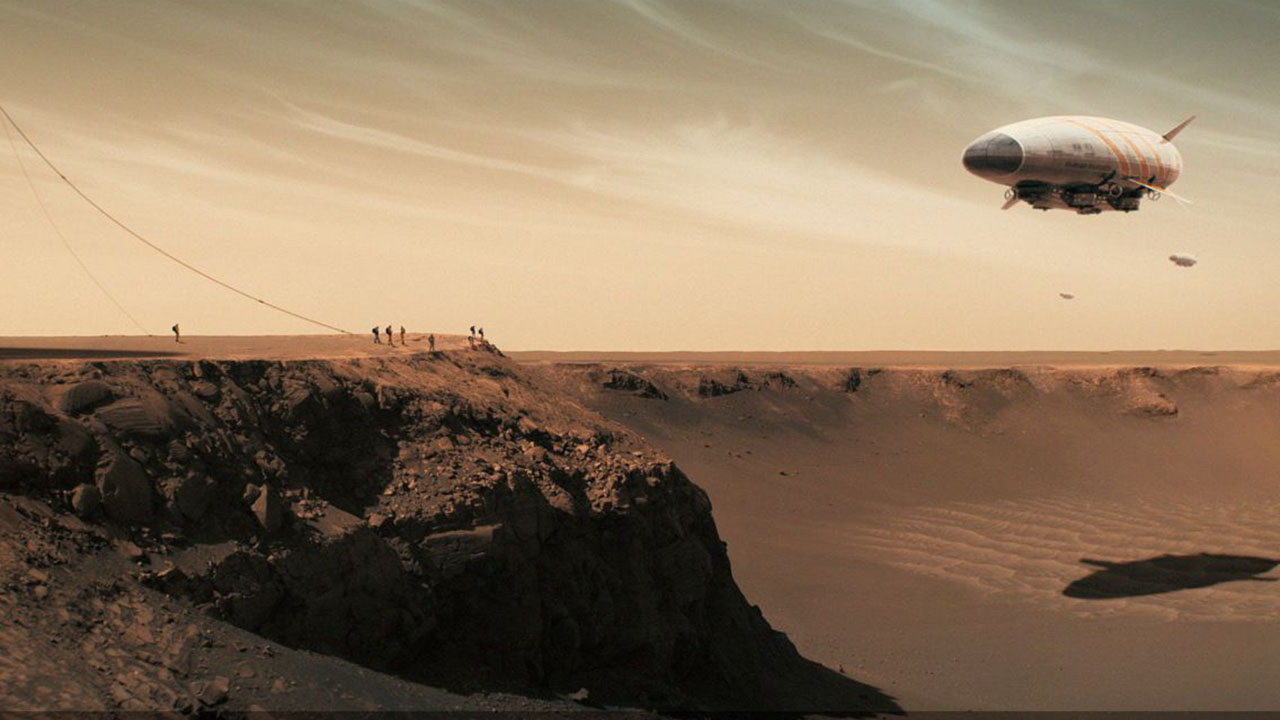 Wanderers
Erik Wernquist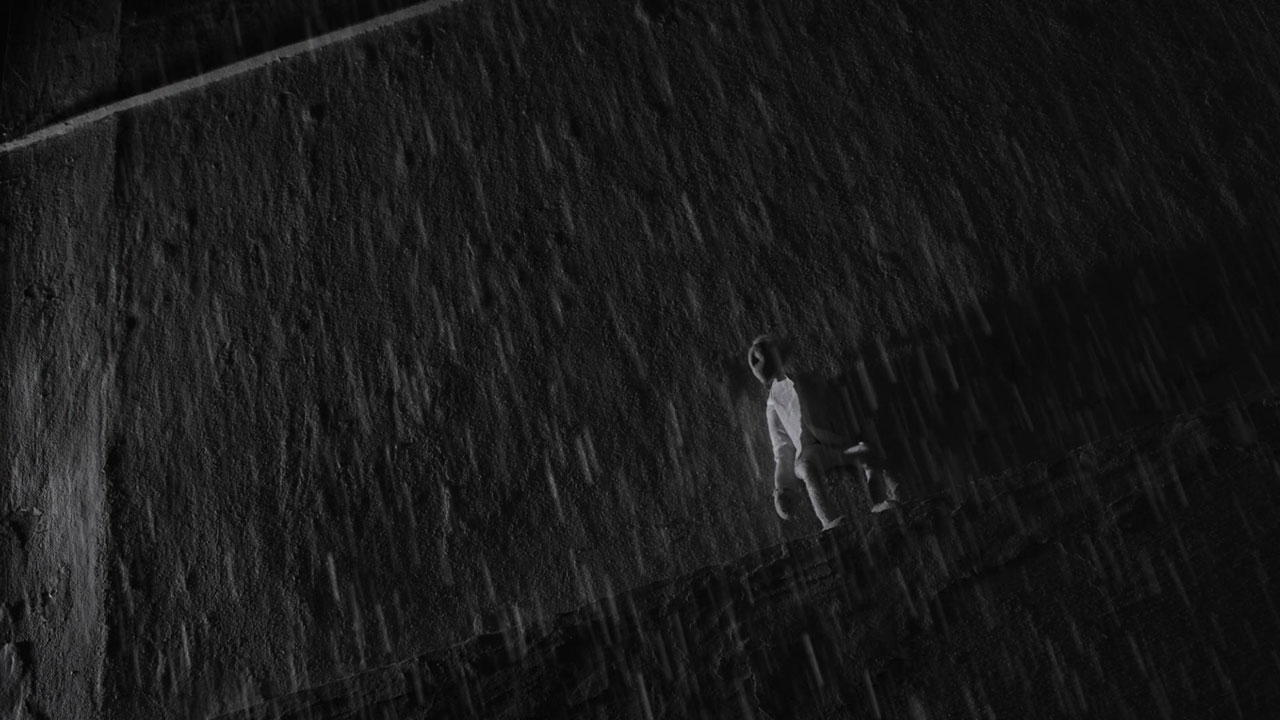 Drought
Balys Kumža,Agnė Kupšytė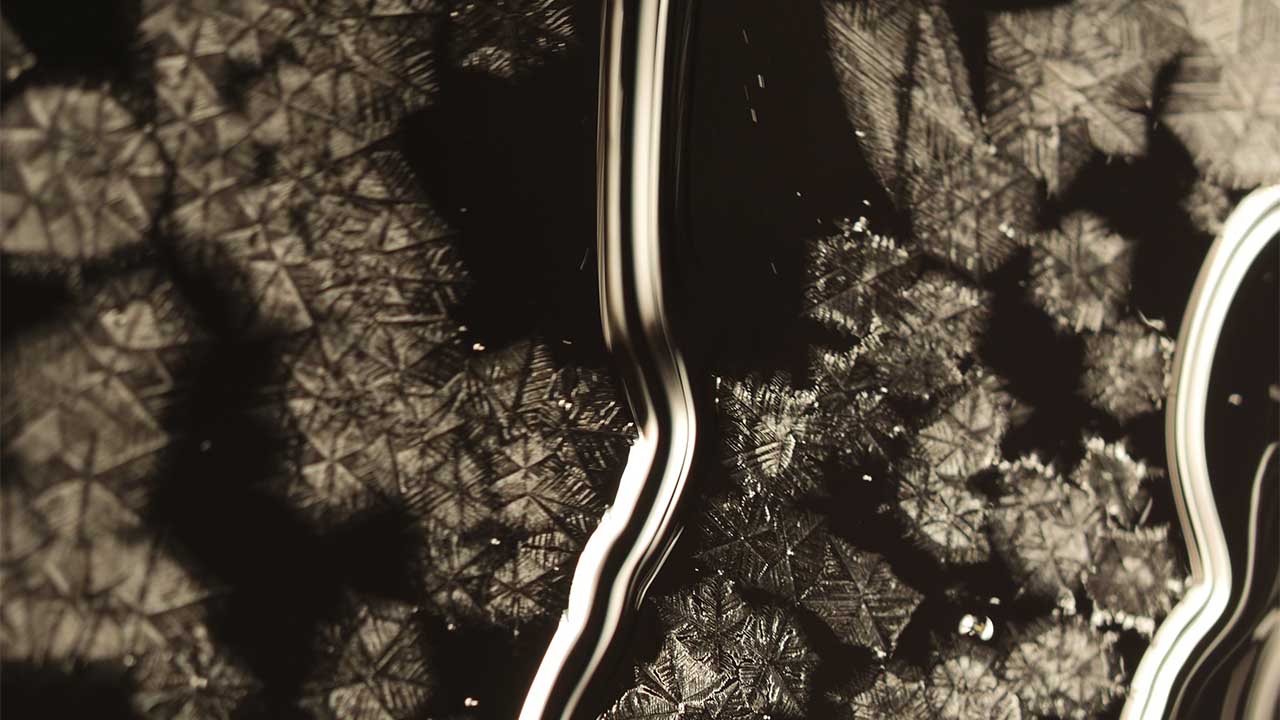 Liquid Solid
Nicky Assmann, Joris Strijbos
Improvisation No. 2
Fred Viola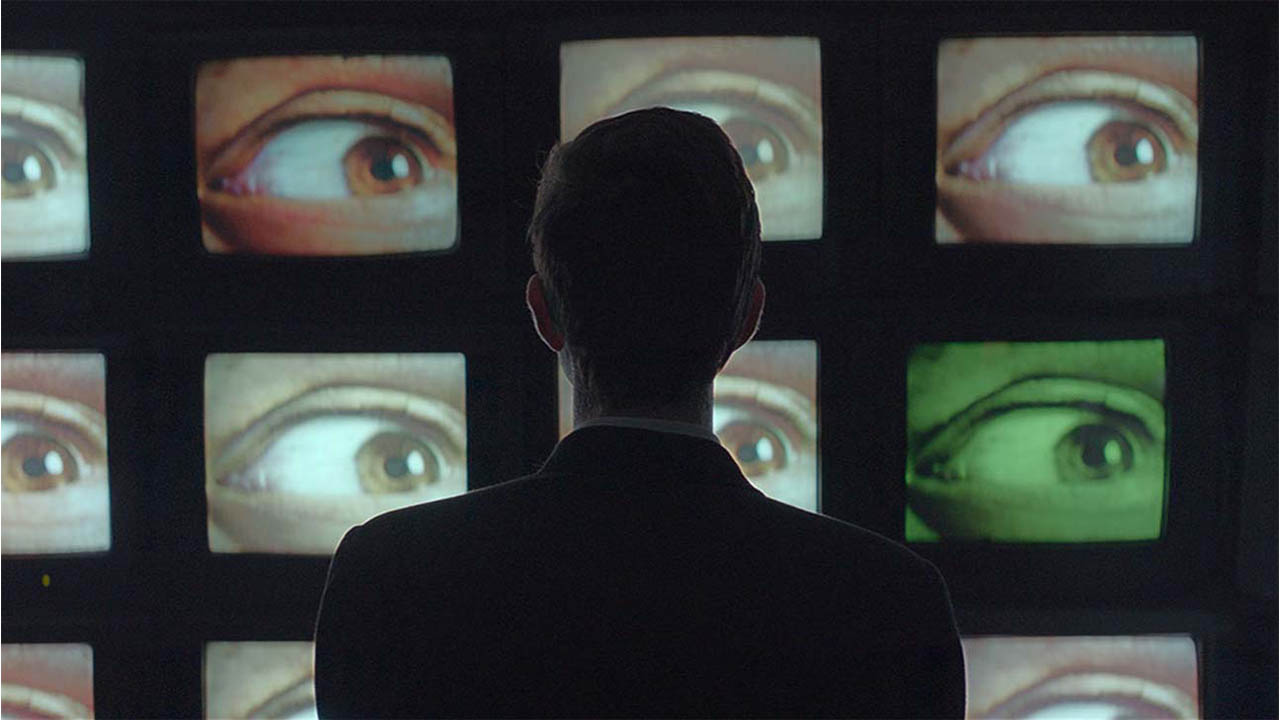 Bina (The Antenna)
Orçun Behram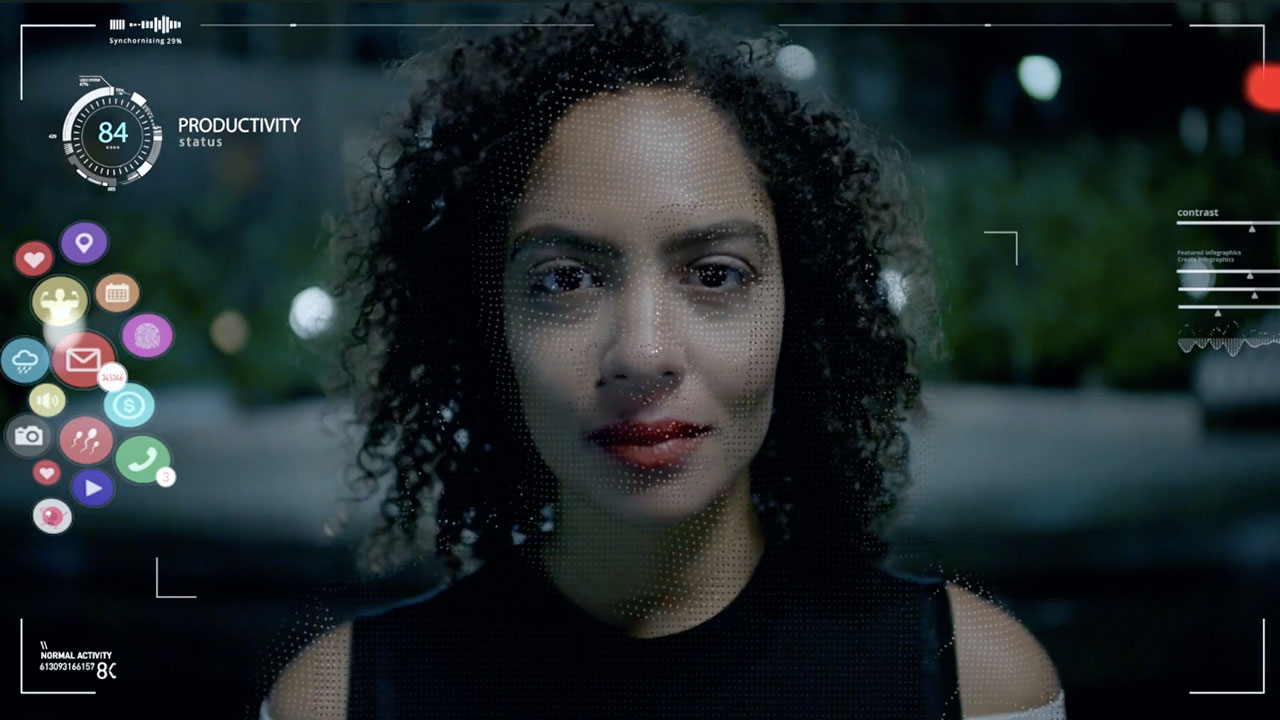 Gadget
Sebastiano Pupino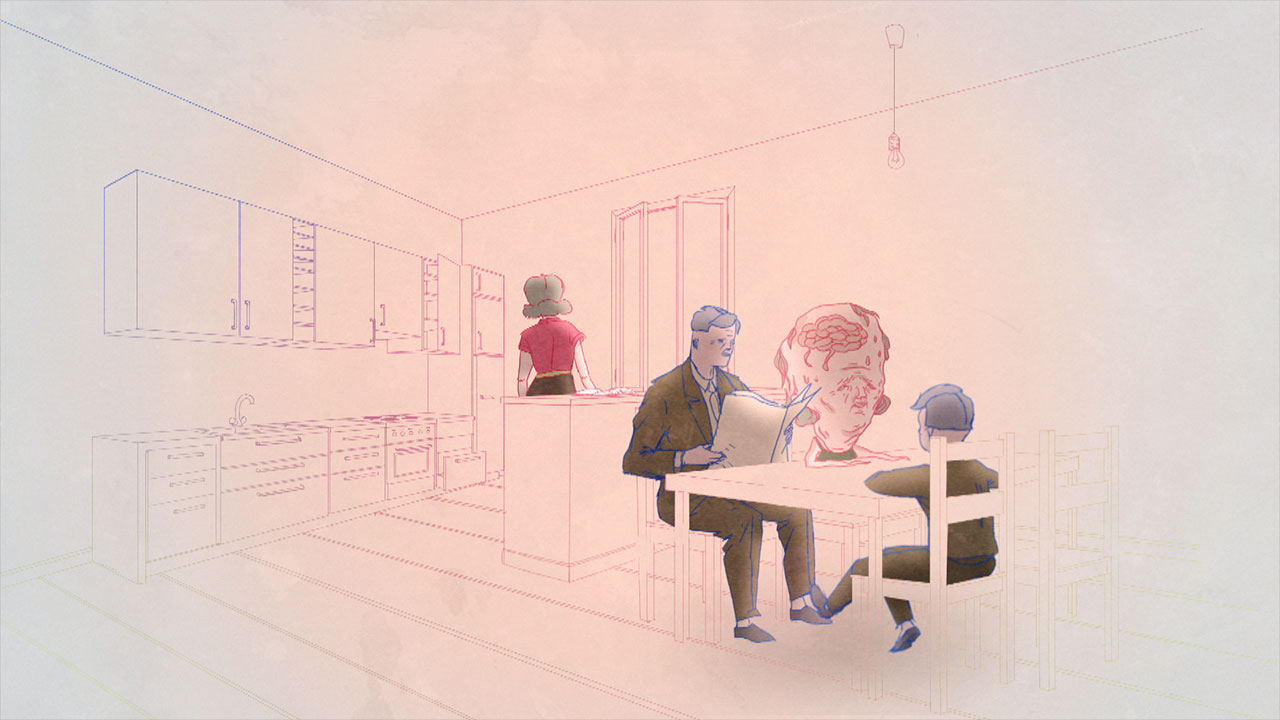 Dans la joie et la bonne humeur (With Joy and Merriness)
Jeanne Boukra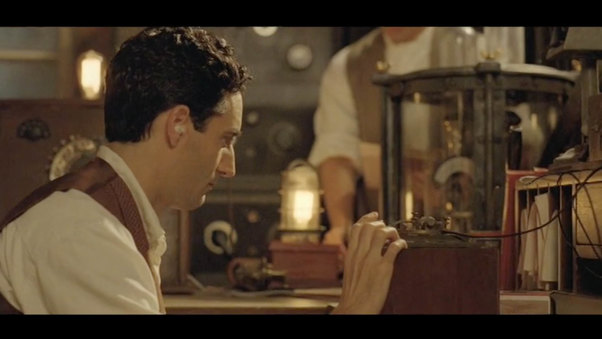 Signal
Chris Farrington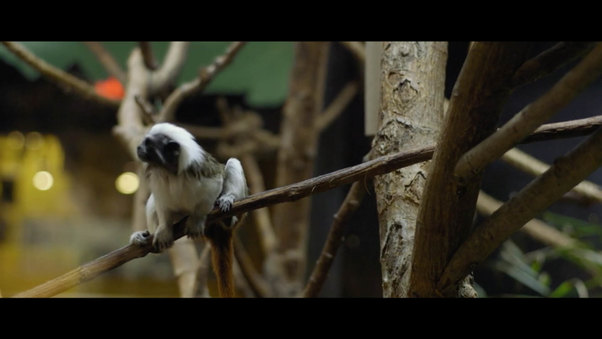 Voice Recognition Film
Jessica Brillhart
Lulu: Story of a Pearl
Shaikha Al Ameri,Mariam Khanji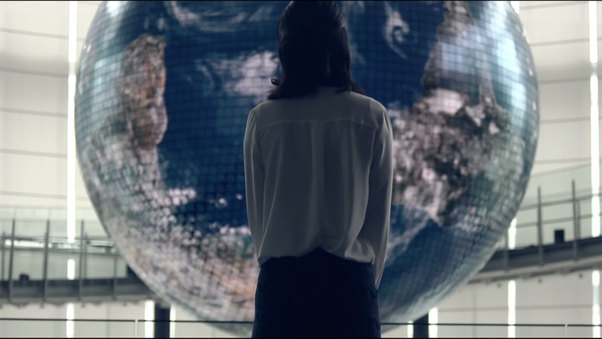 Autonomous
Per Eriksson & Alexander Rynéus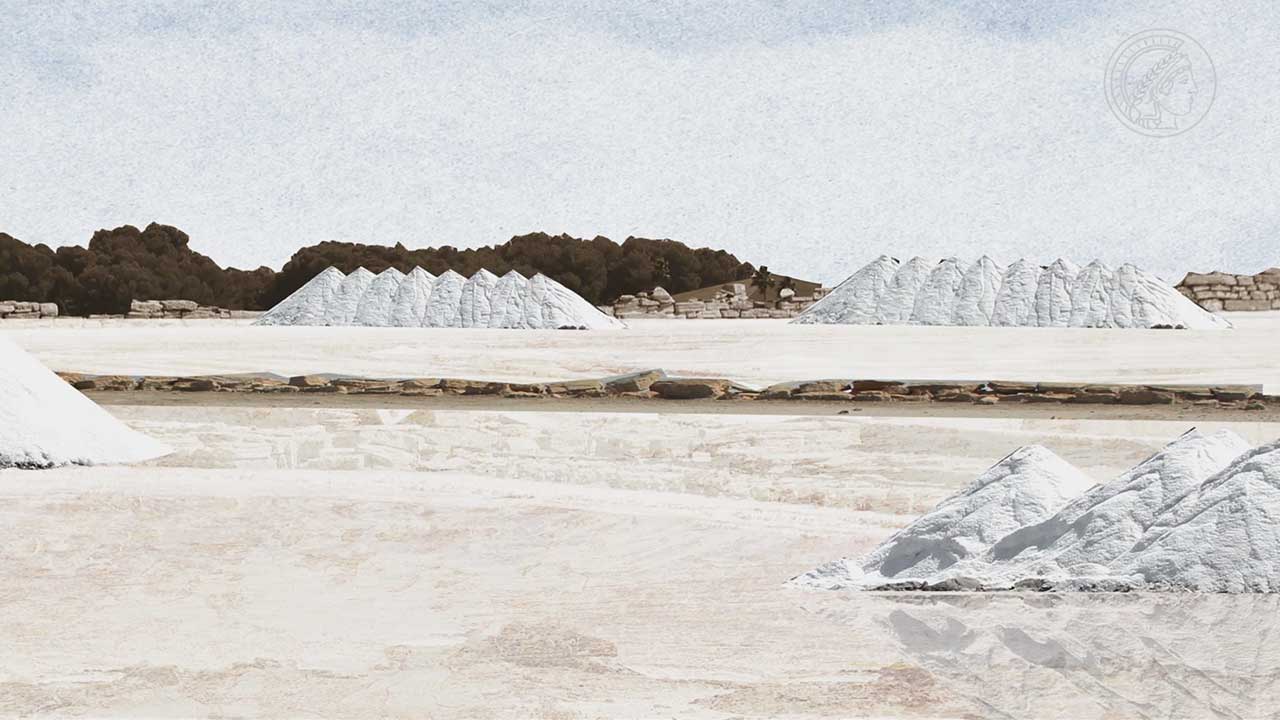 Optogenetics - Light Gets on Your Nerves
Oliver Päßler
Ballet Meets Robotics
Ashley Rodholm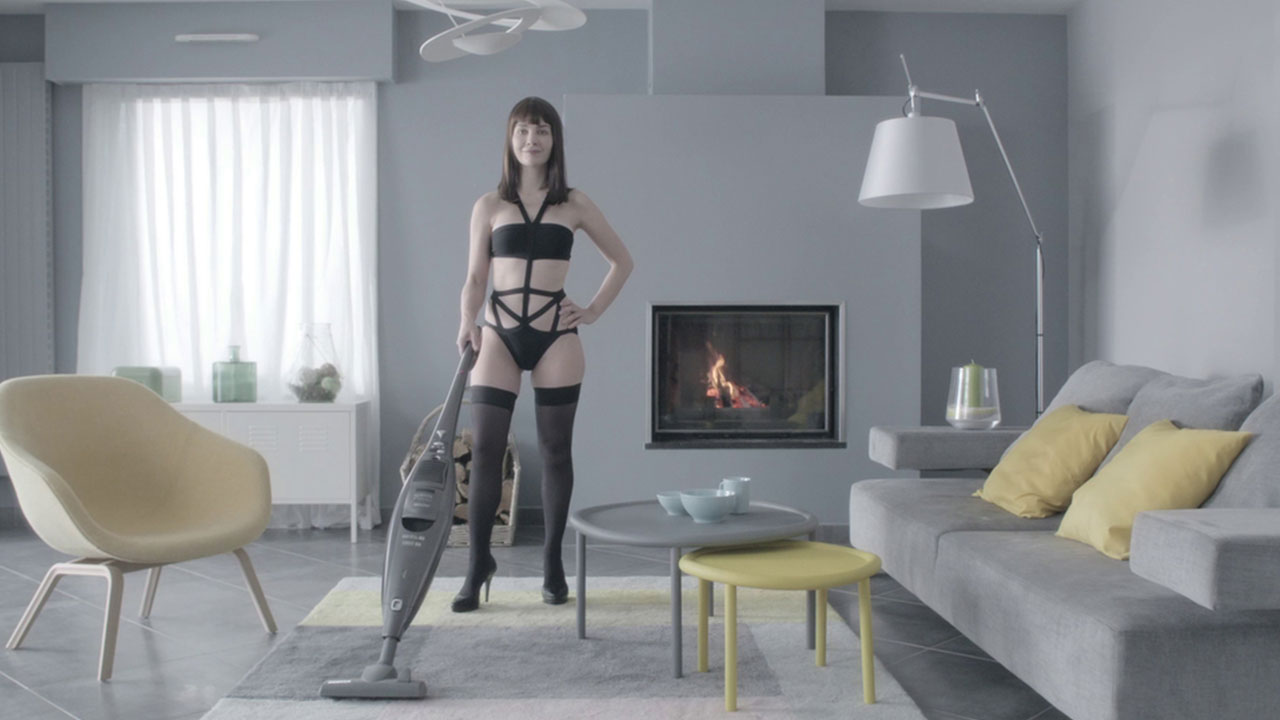 Juliet
Marc-Henri Boulier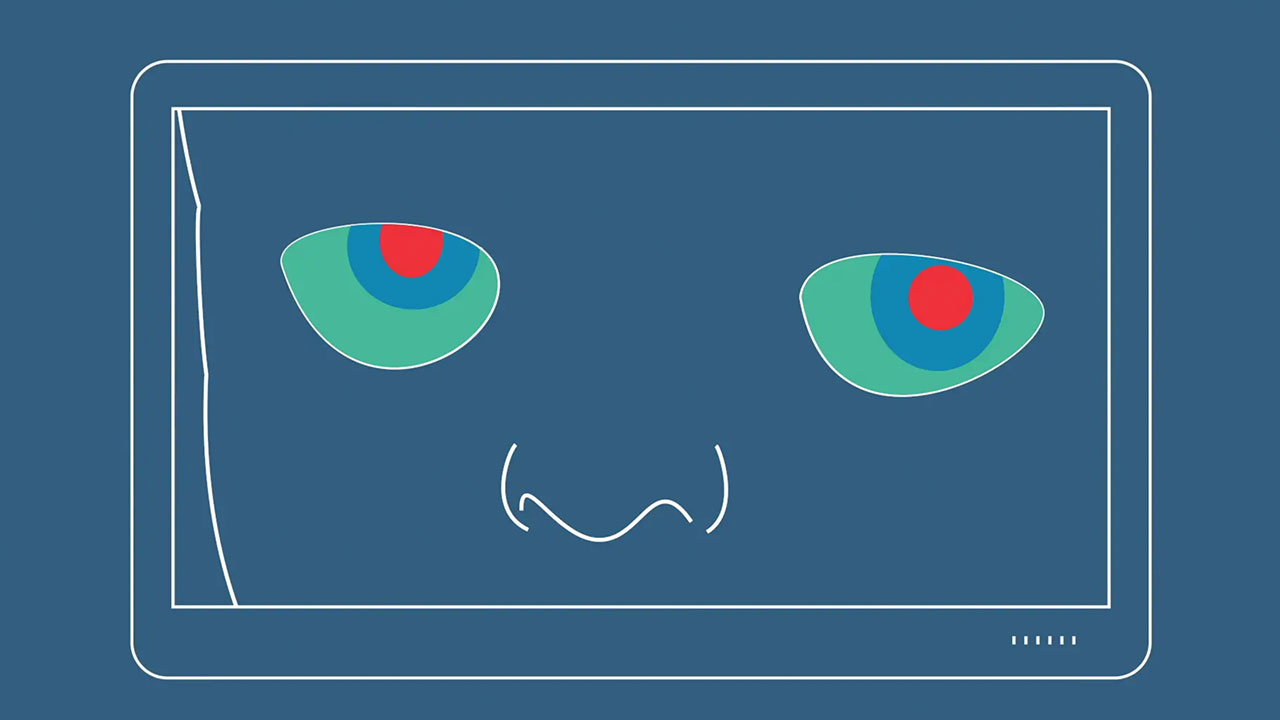 The Cognitive Era
Zoe Beloff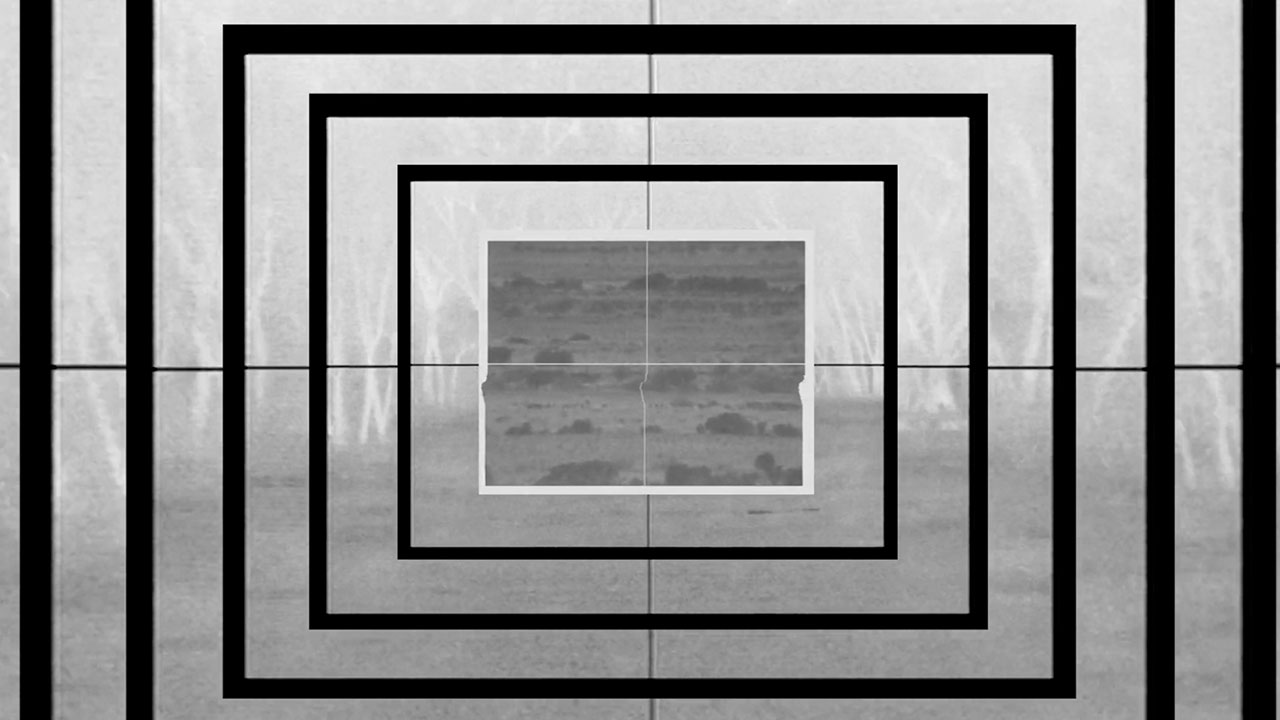 Maelstroms
Lana Z. Caplan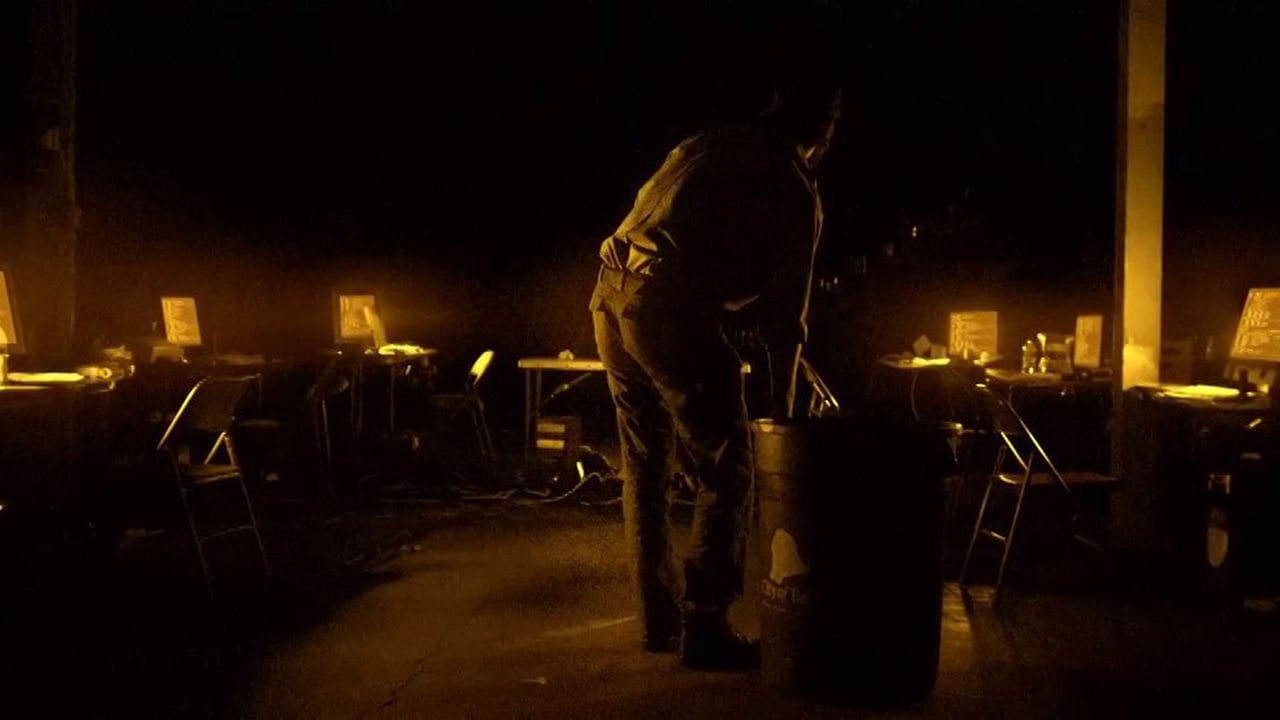 The Awareness
Henry Dunham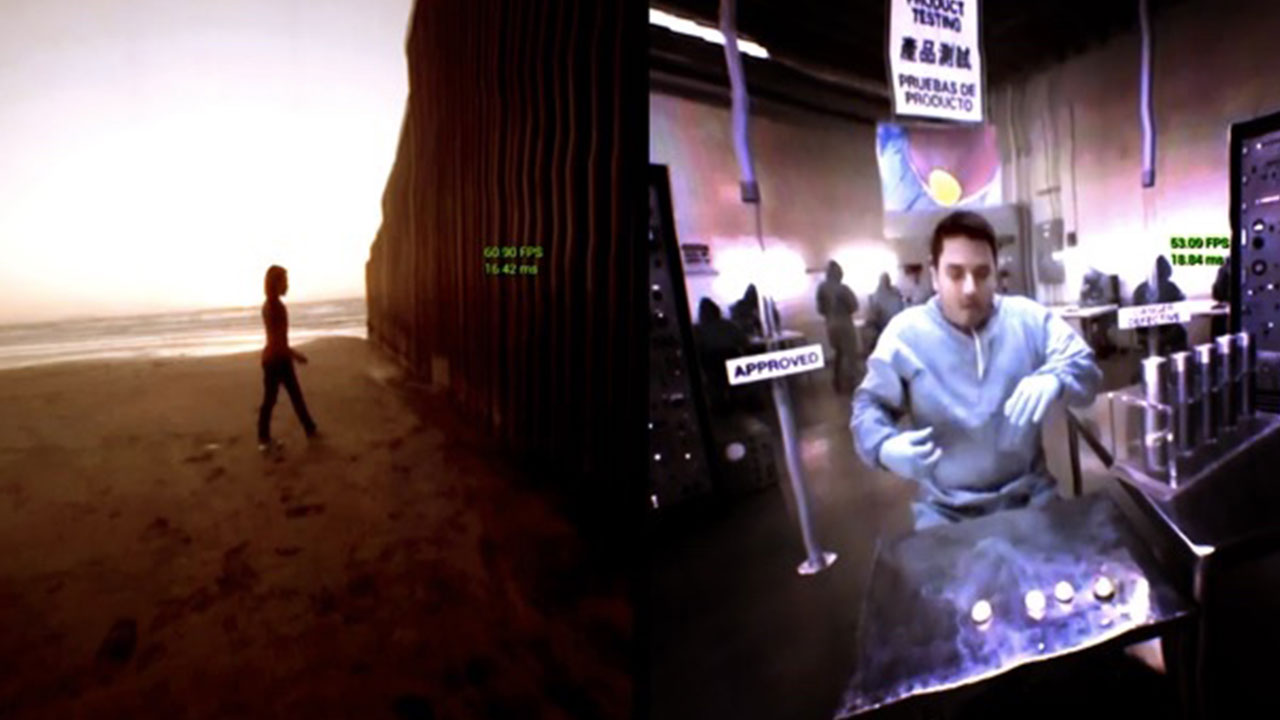 Reaching the Shore
Alex Rivera,Nonny De La Peña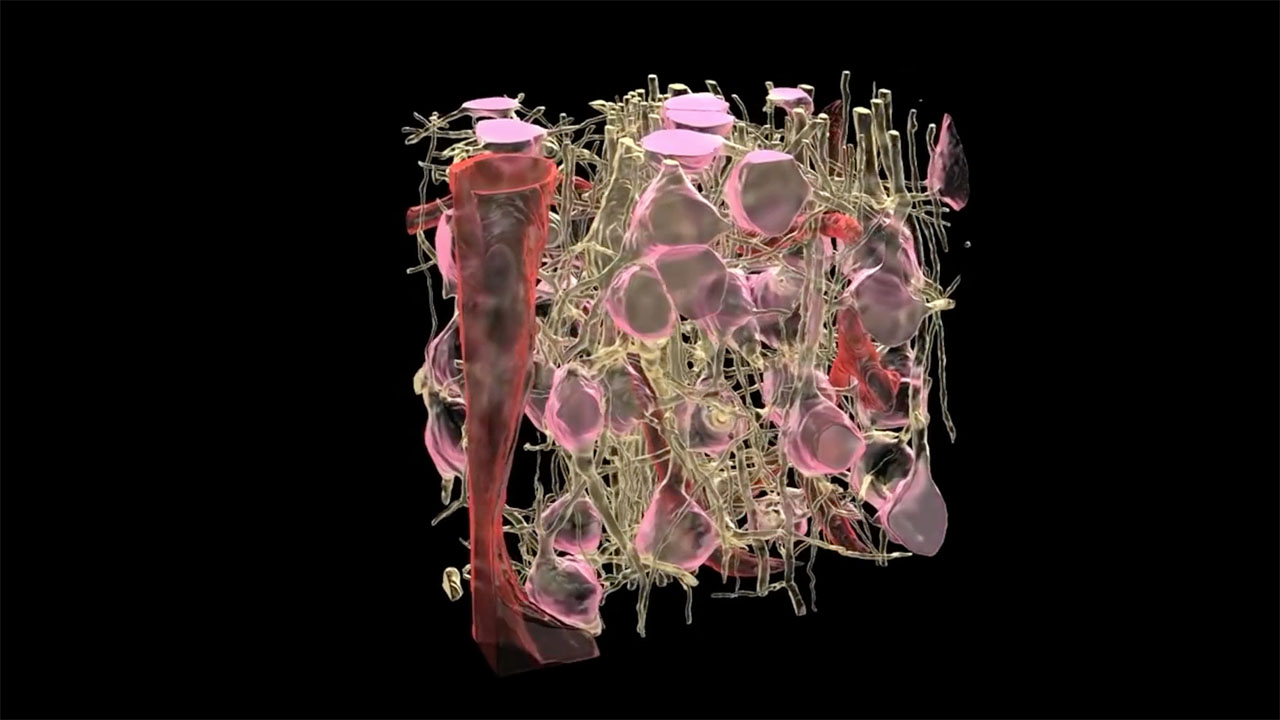 Four Winds
Geoffrey Pugen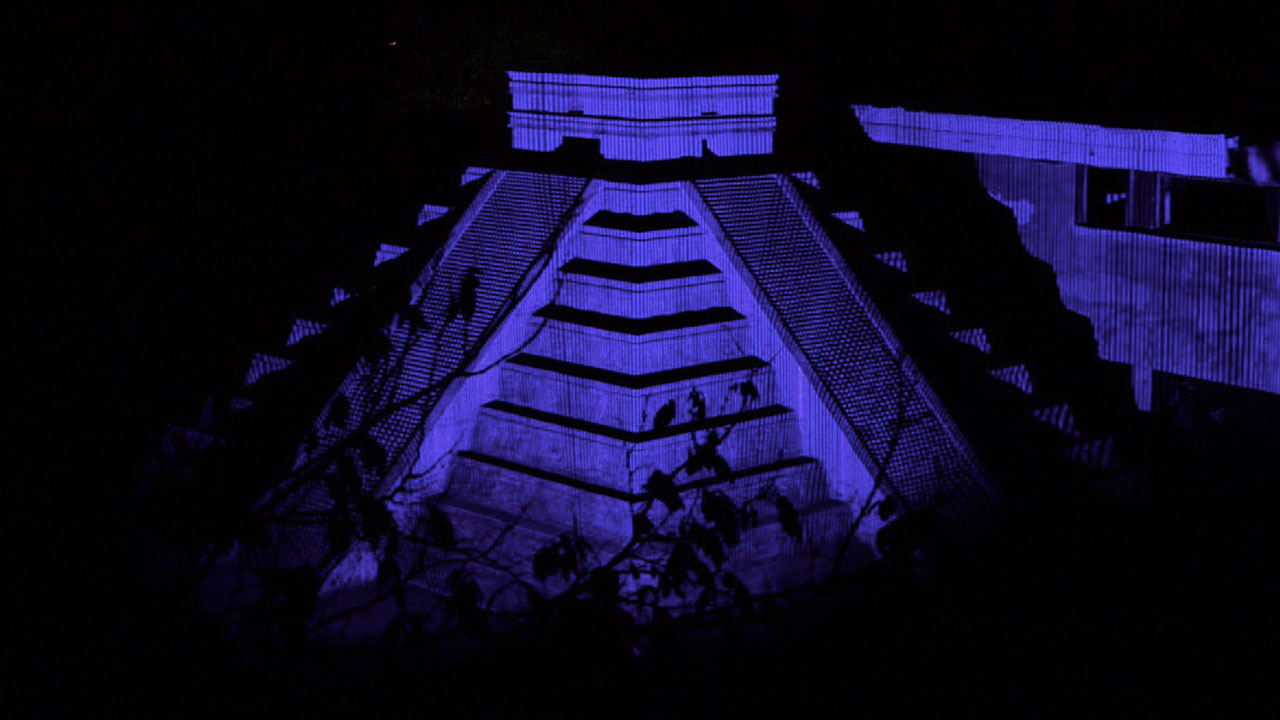 Ciudad Maya
Andrés Padilla Domene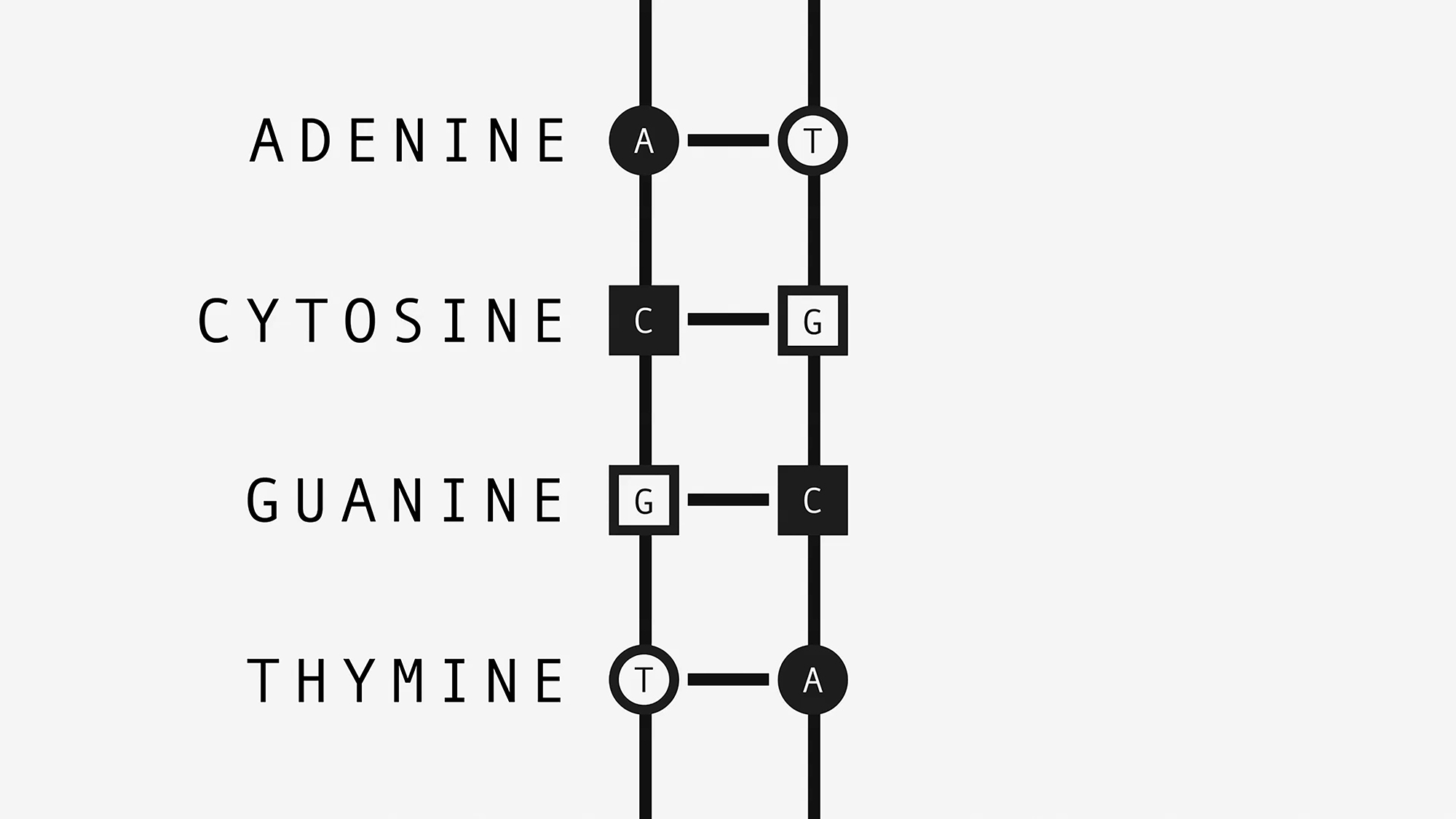 Re-Writing Life
Kelly Nyks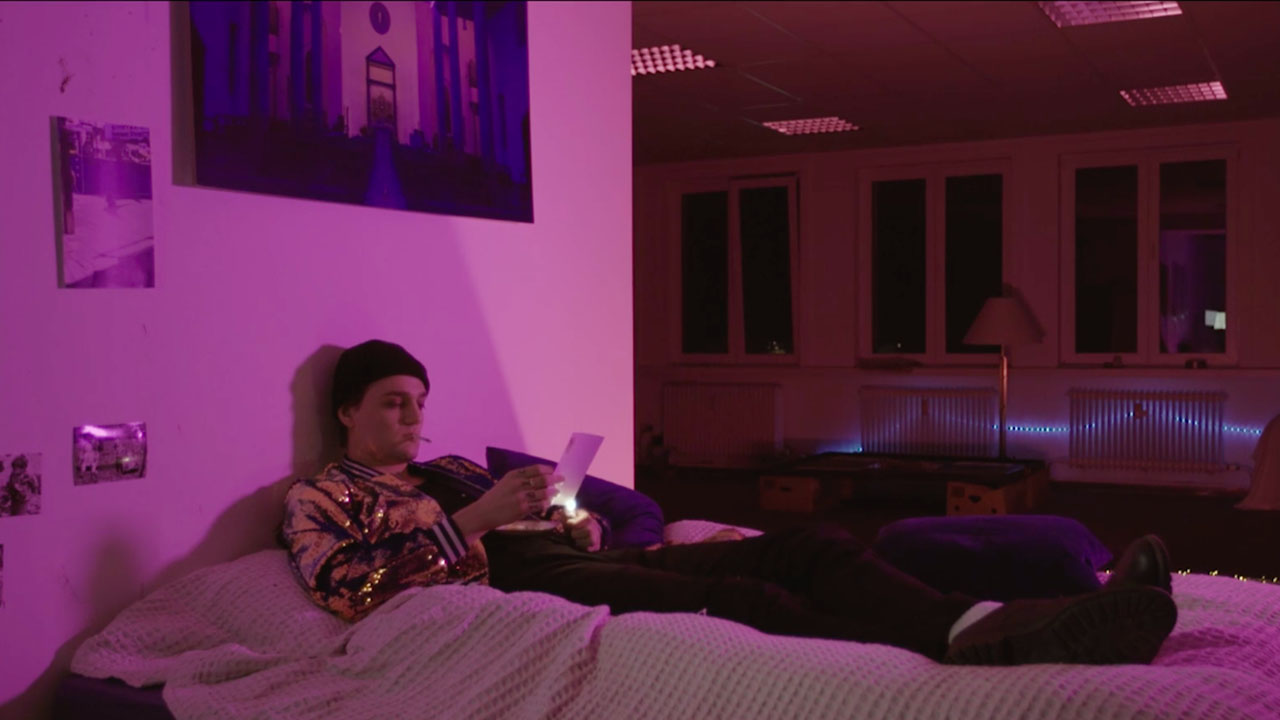 Eudaimonia
Emilia Tikka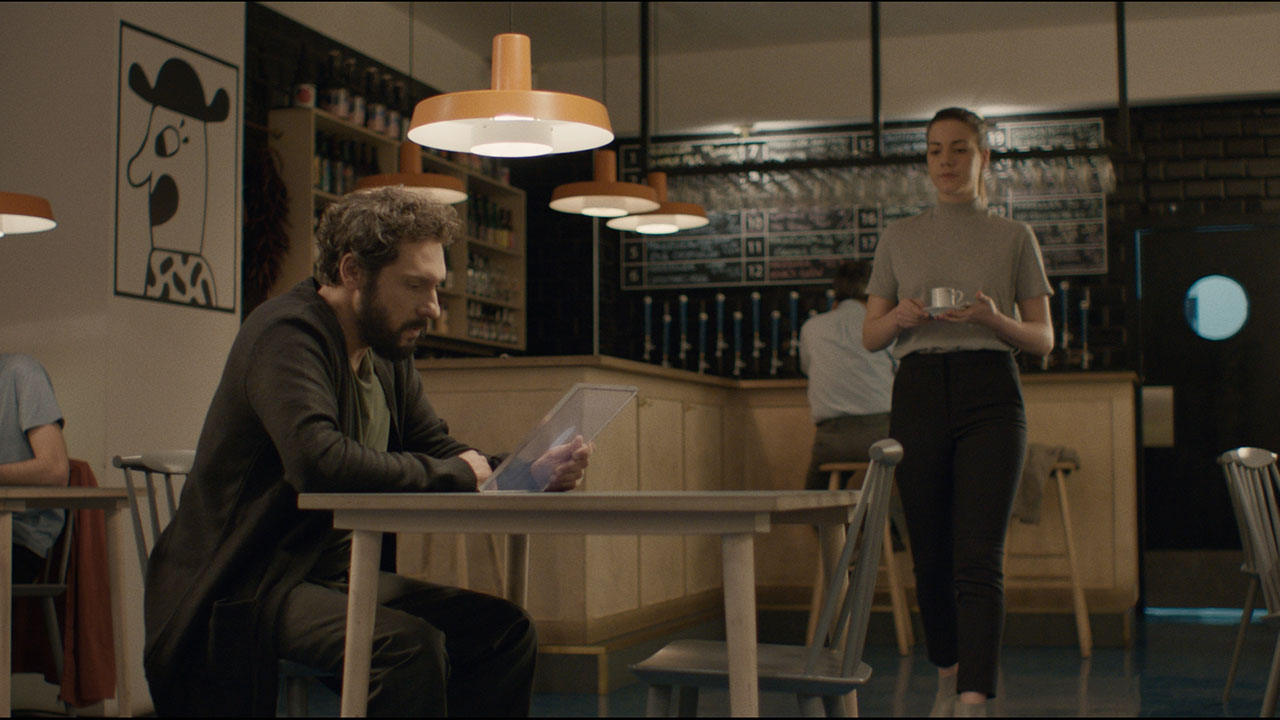 Compatible
Pau Bacardit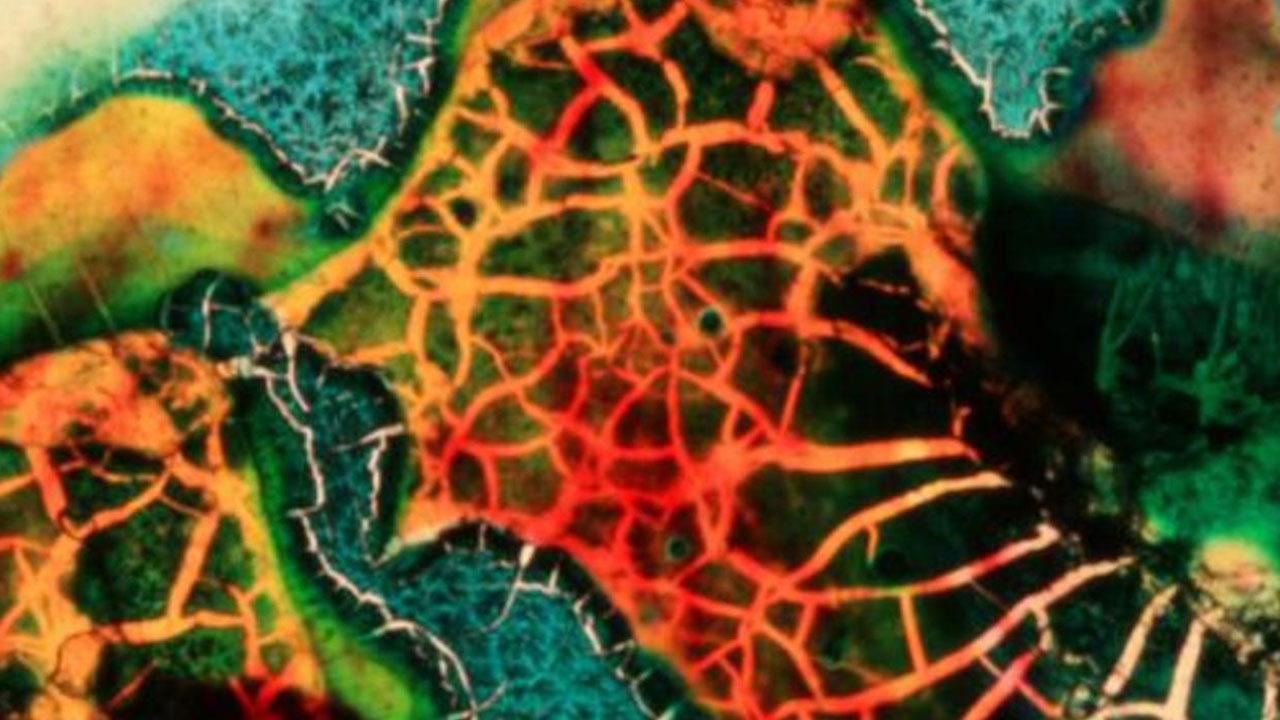 Color Neutral
Jennifer Reeves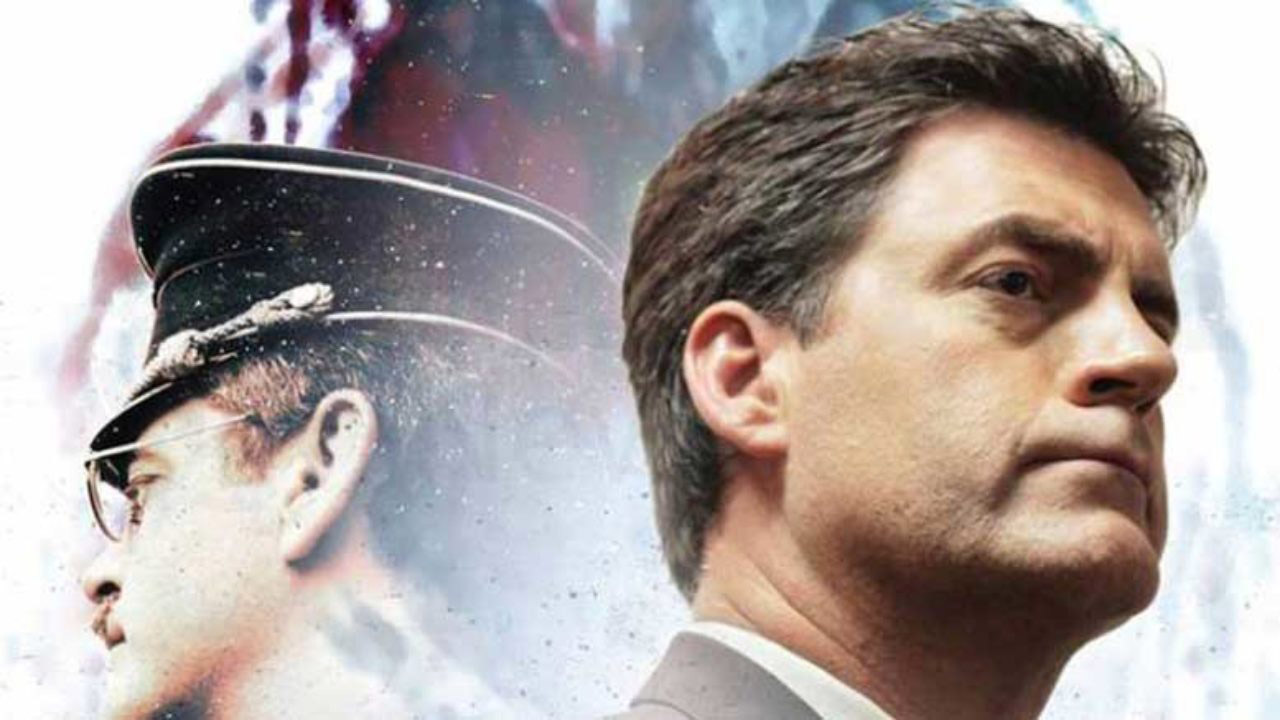 Justice Is Mind
Mark Lund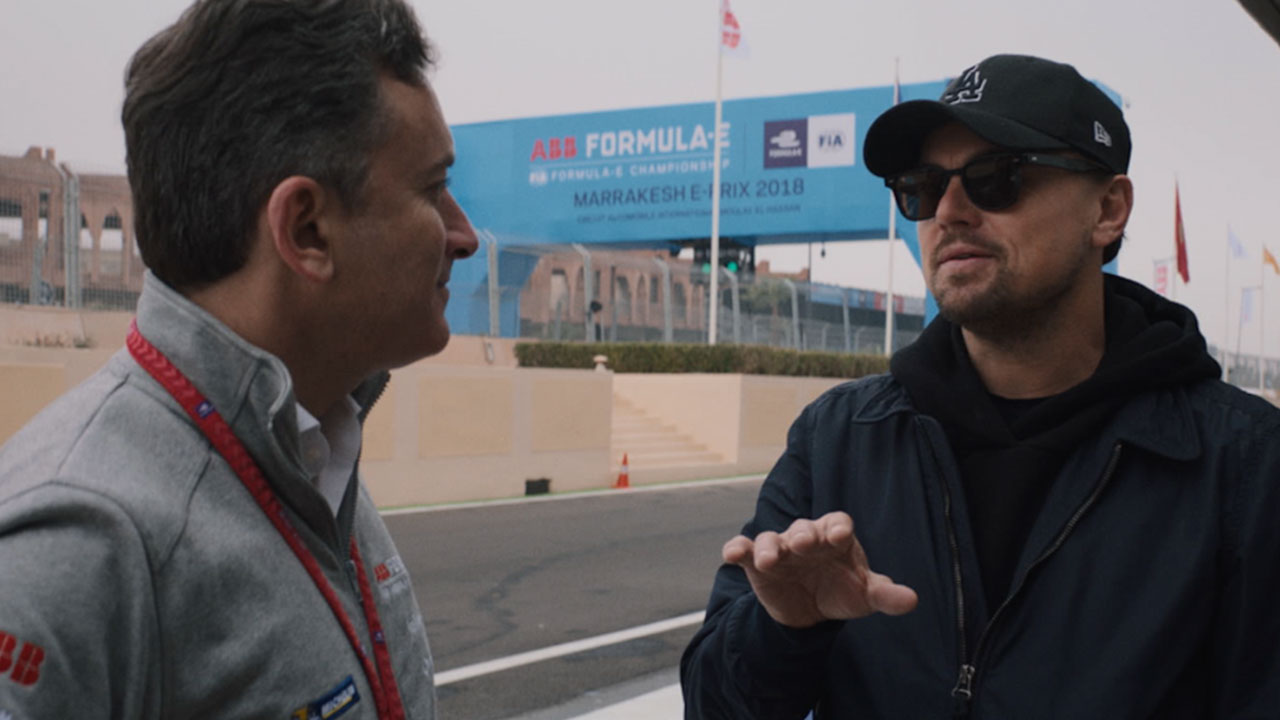 And We Go Green
Fisher Stevens,Malcolm Venville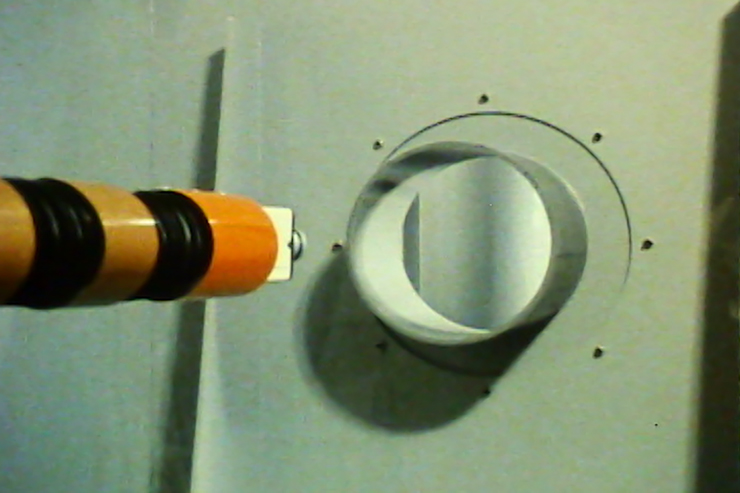 Sky Room
Marianna Milhorat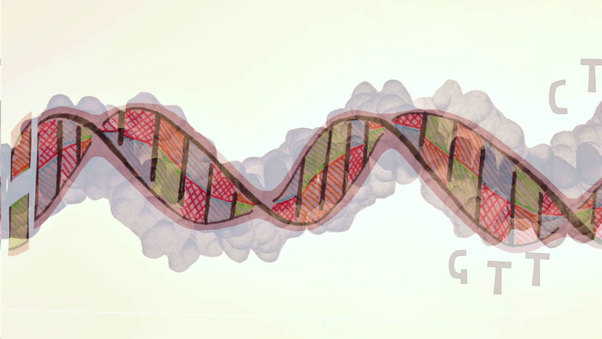 Simply Complex
Cameron Duguid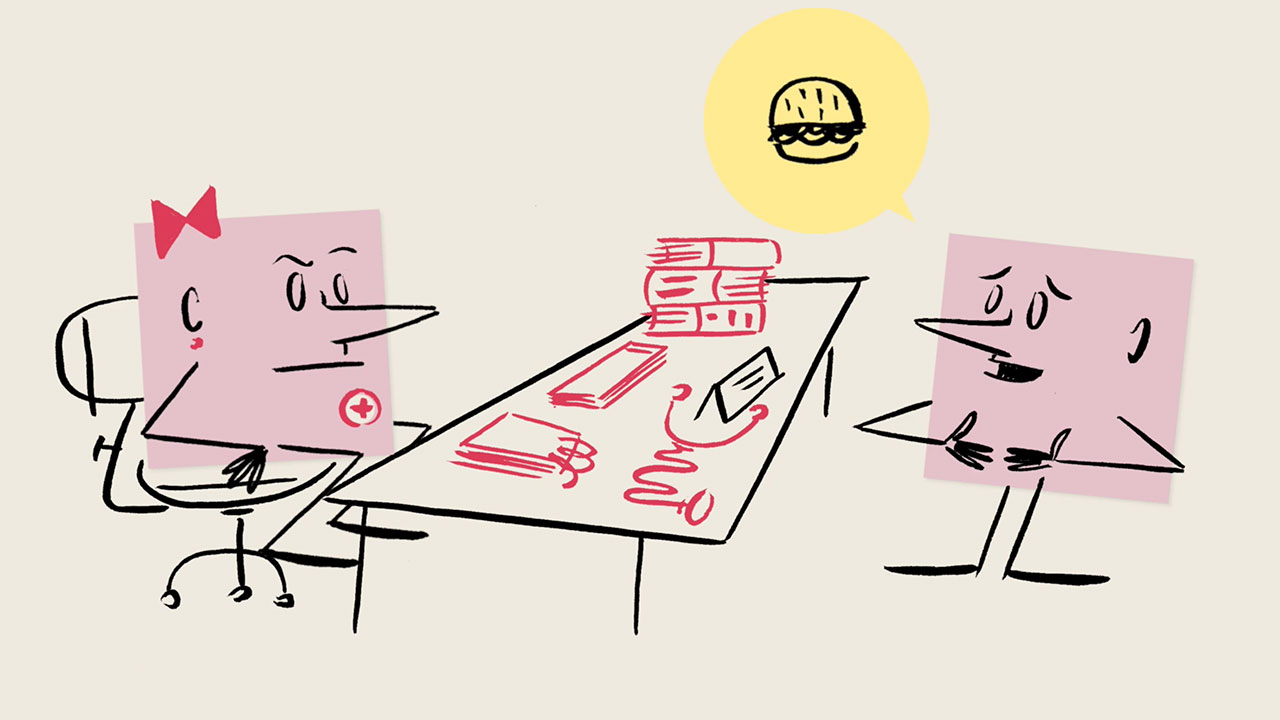 Animated Science: Nutrition
Luis Perez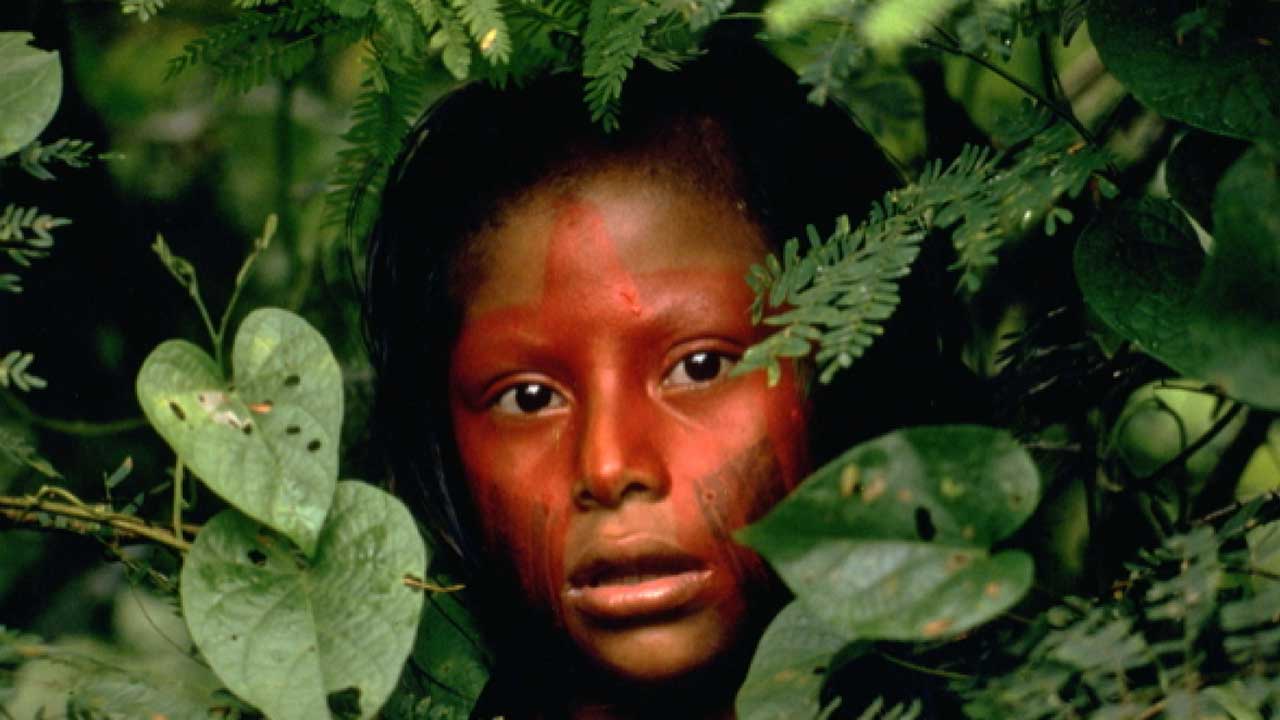 Baraka
Ron Fricke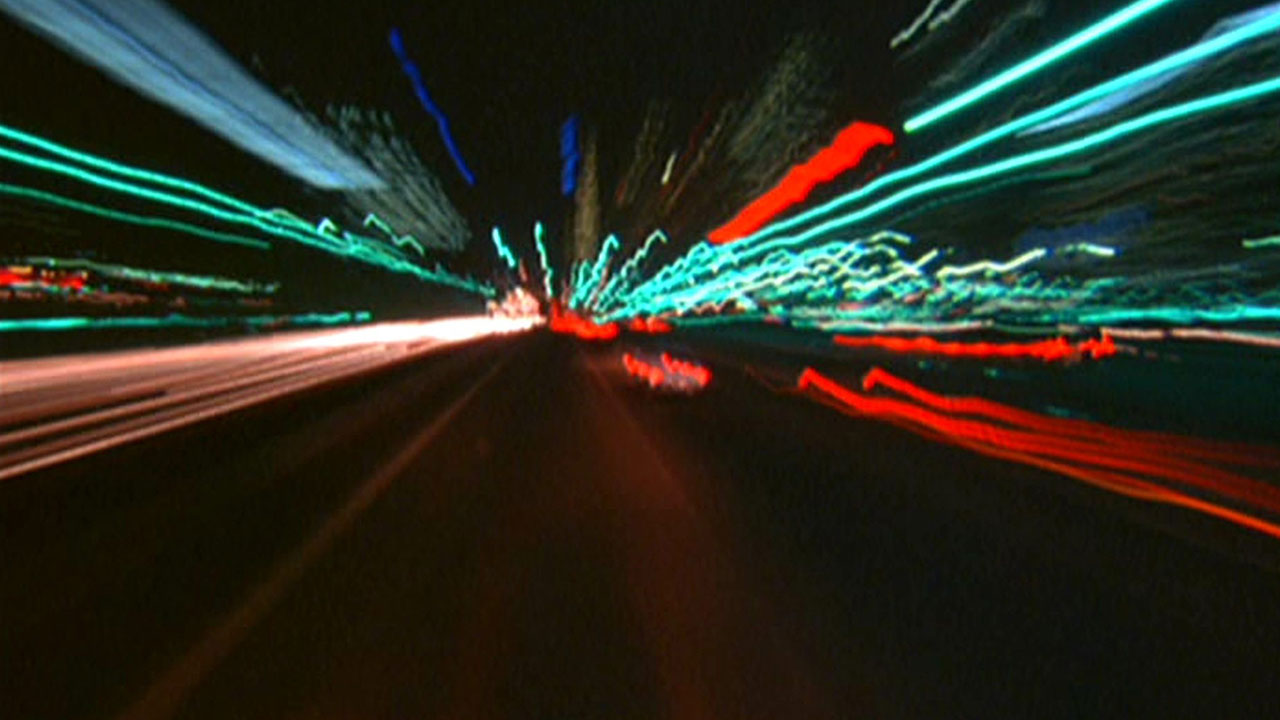 Koyaanisqatsi
Godfrey Reggio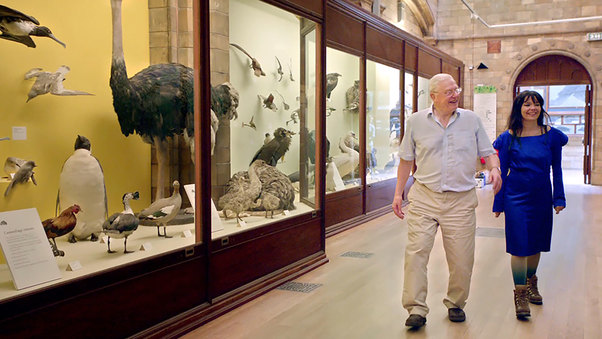 When Björk Met Attenborough
Louise Hooper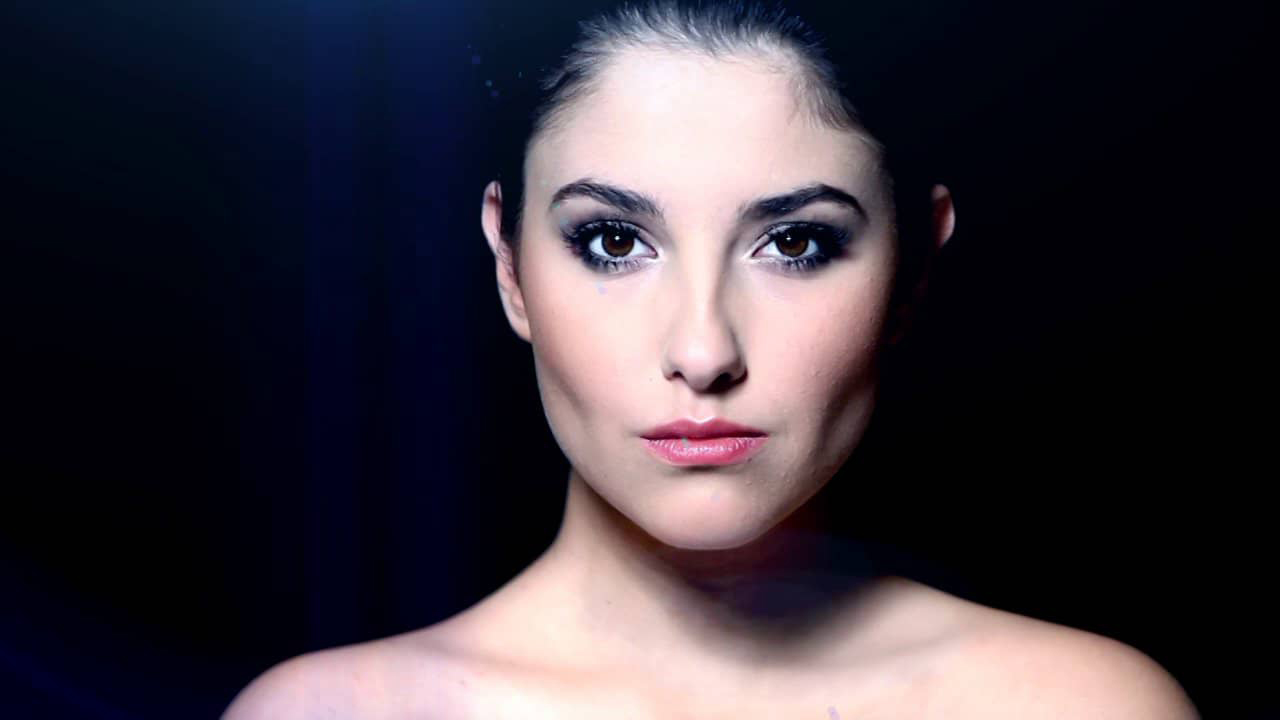 Vessel
Carlo Treviso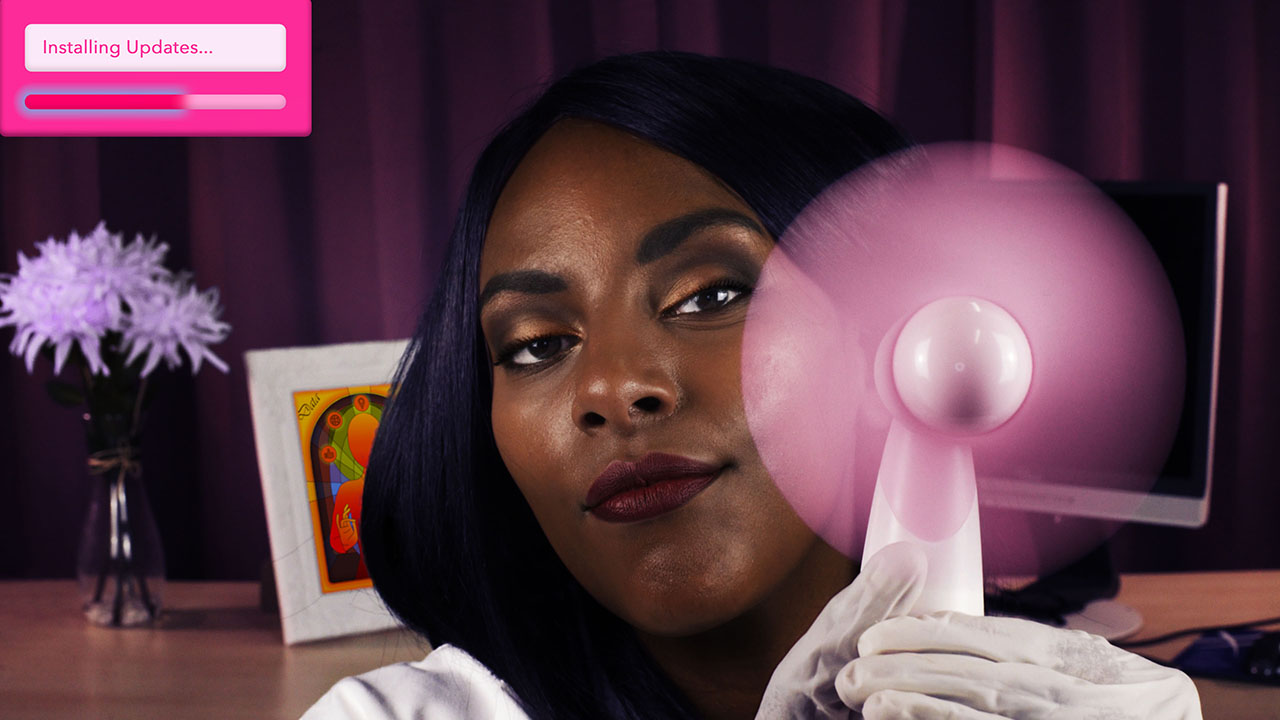 The Call of Comfort
Brenda Lien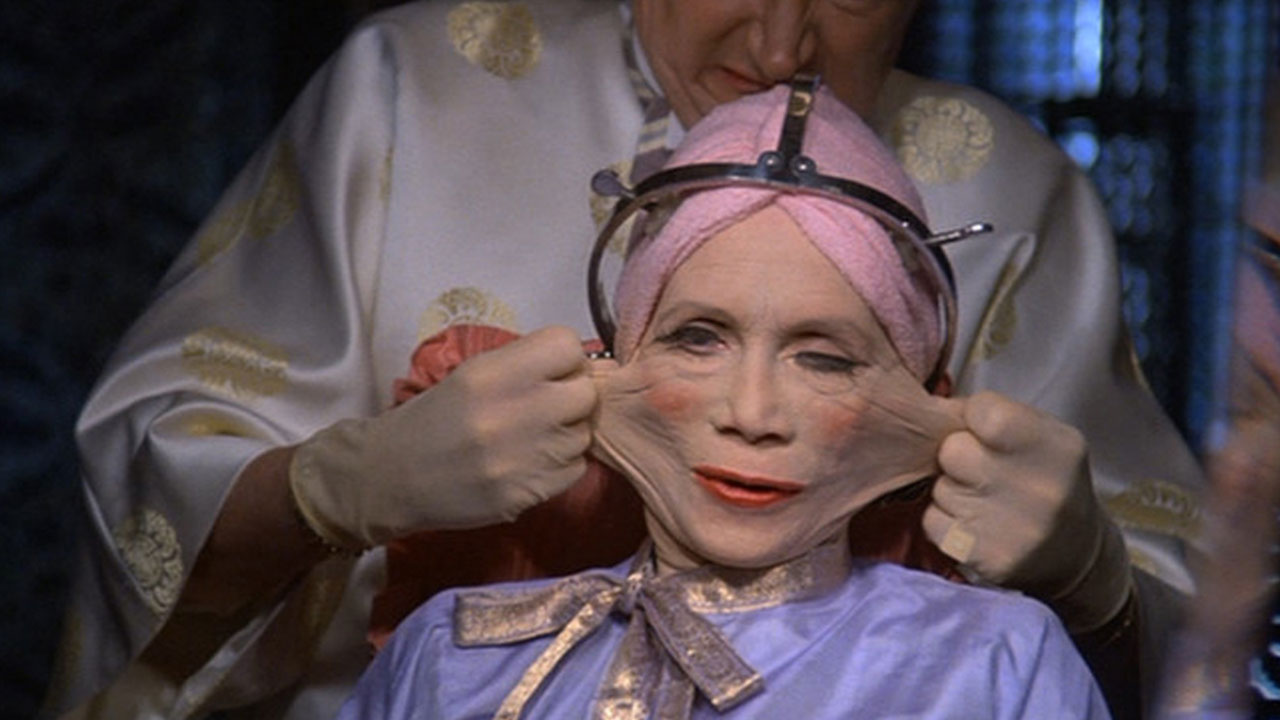 Brazil
Terry Gilliam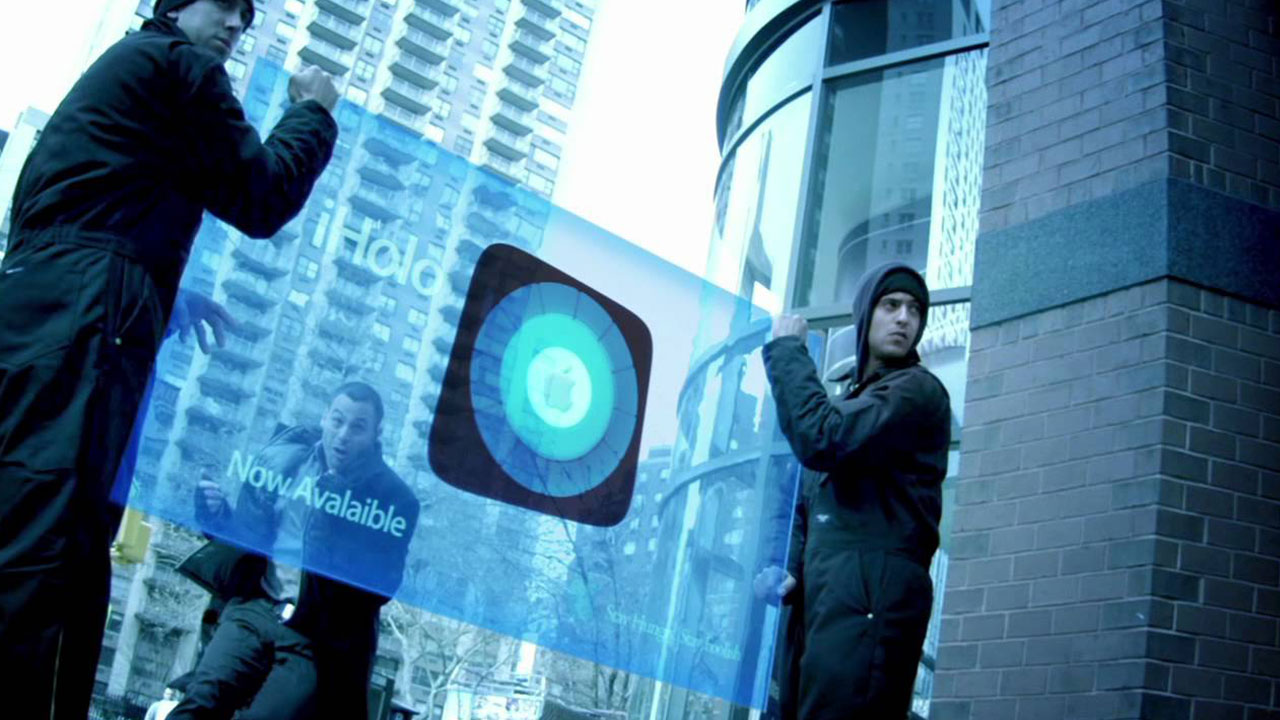 Plurality
Dennis Liu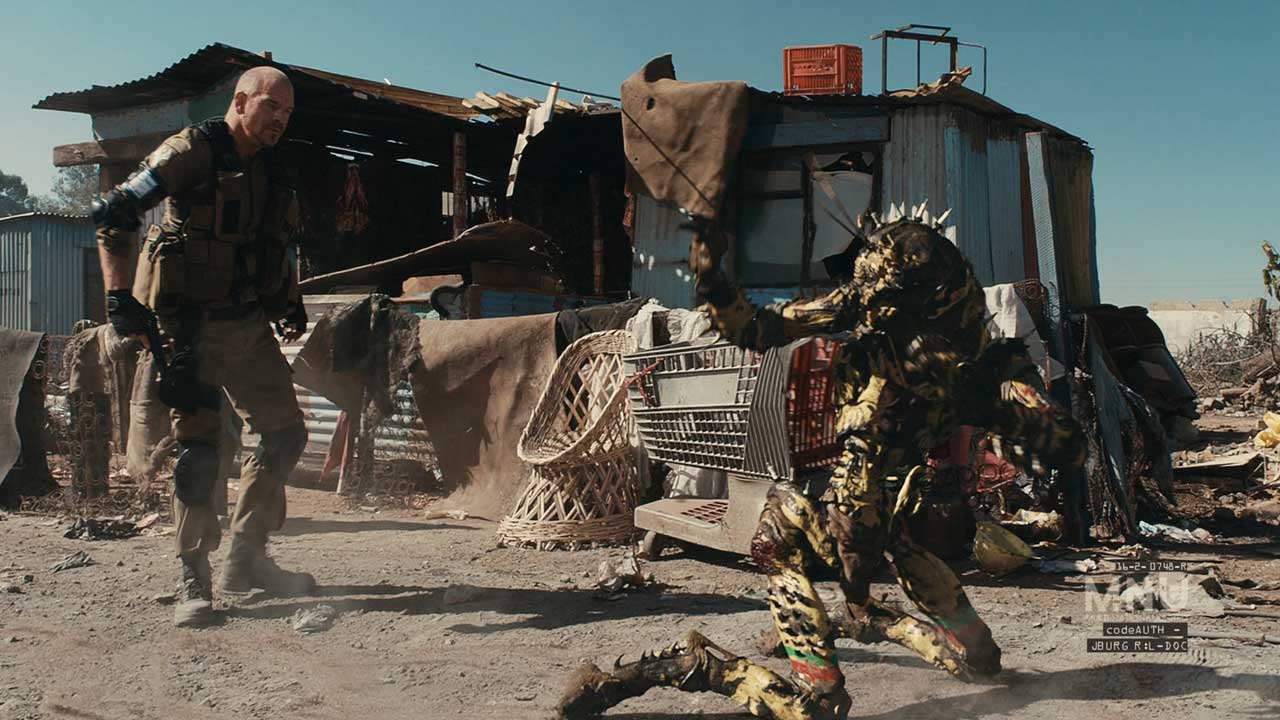 District 9
Neill Blomkamp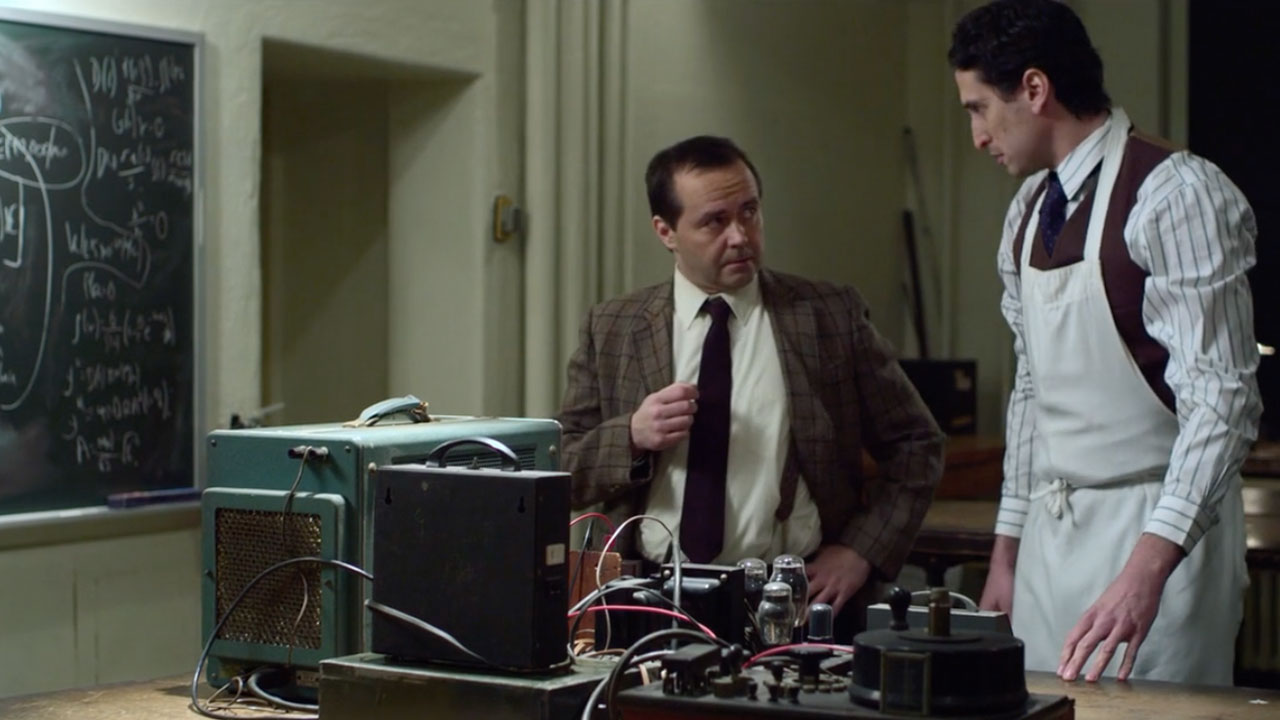 Breaking the Chain
Stuart Weinstock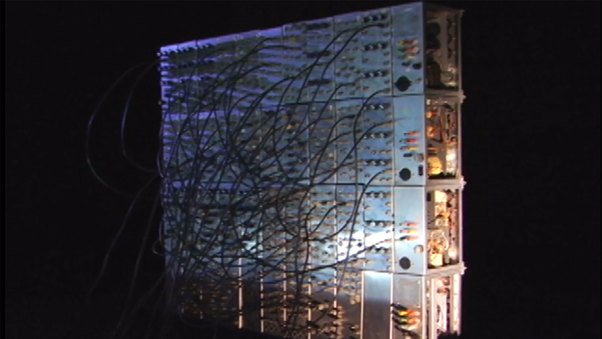 Amy Karle's Biofeedback Artwork
Amy Karle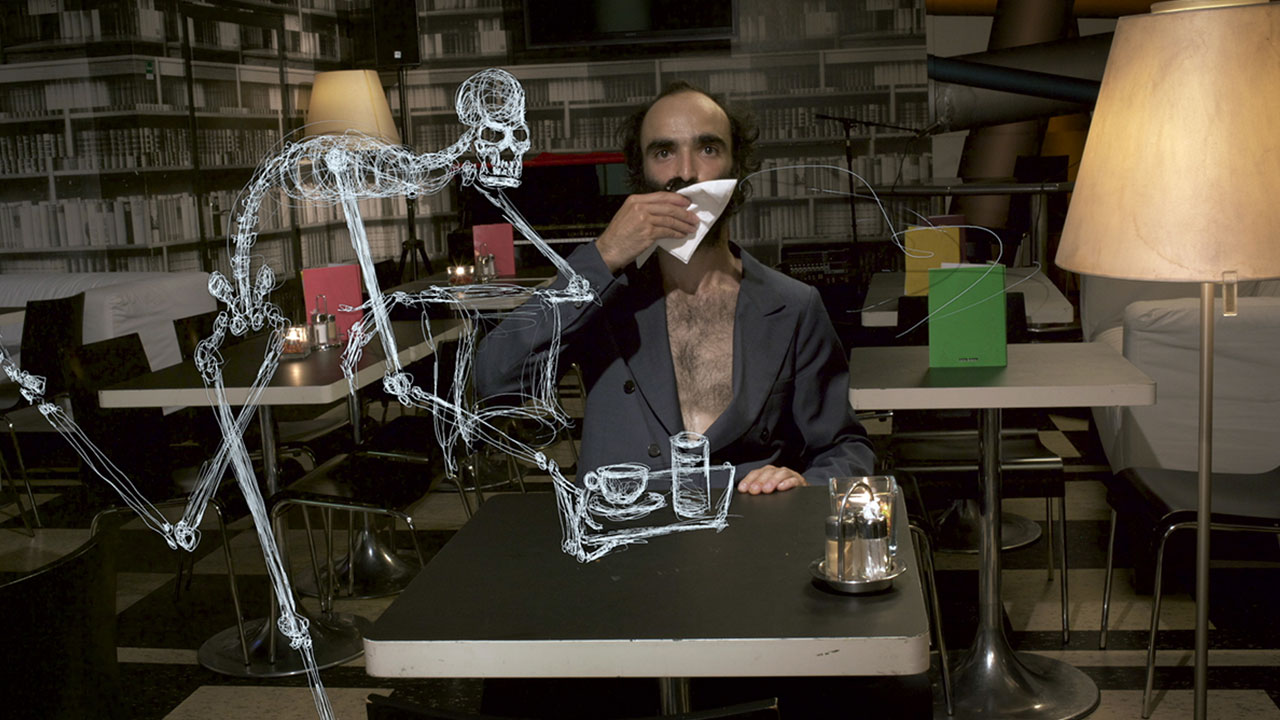 Dead Reckoning
Paul Wenniger,Susan Yong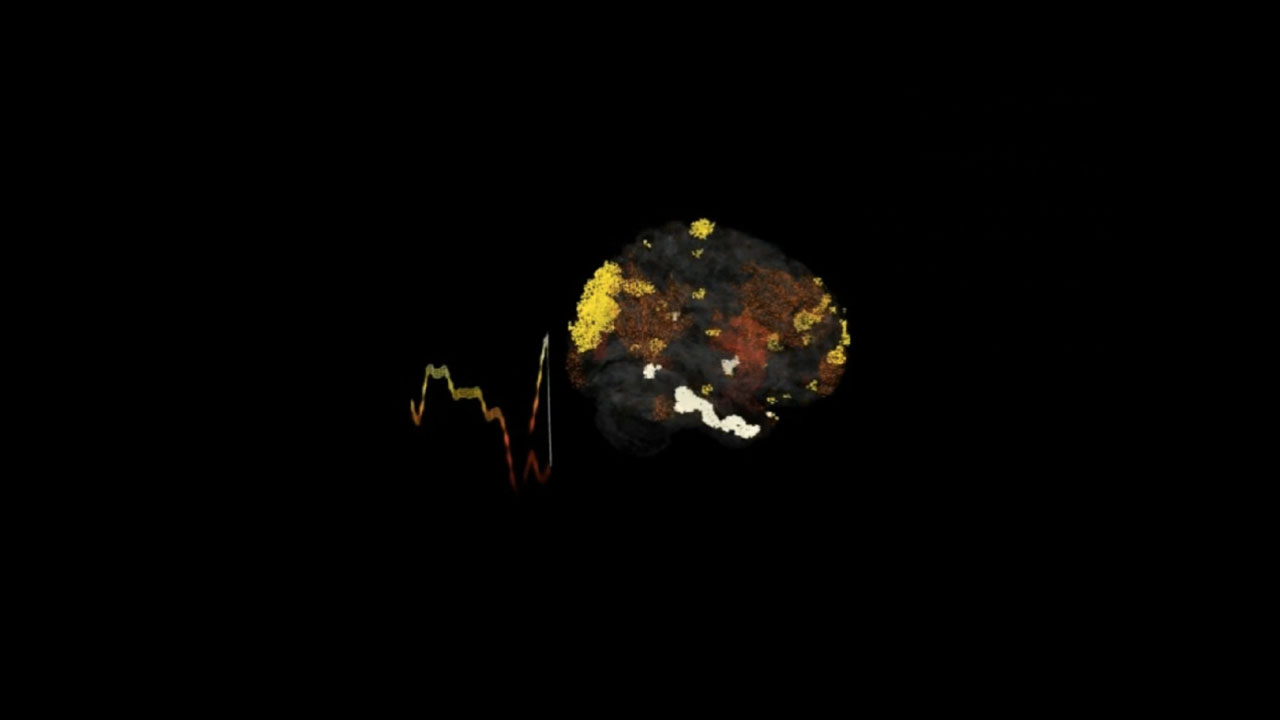 Smart Pattern
Dan Lloyd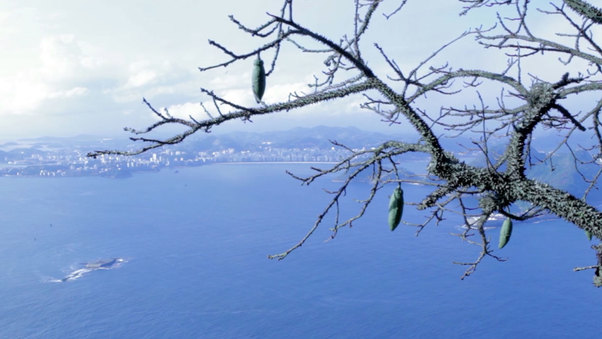 Campo Experimental
Alexis Gambis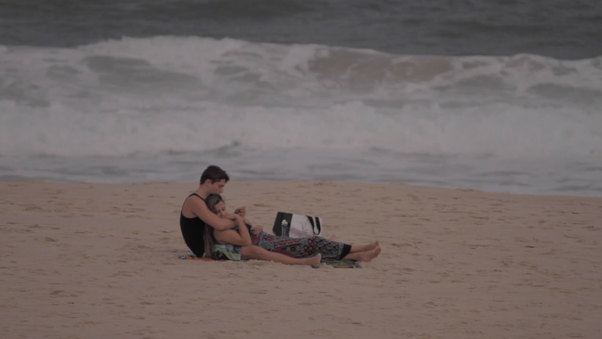 Field Work Brazil: Amor
Alexis Gambis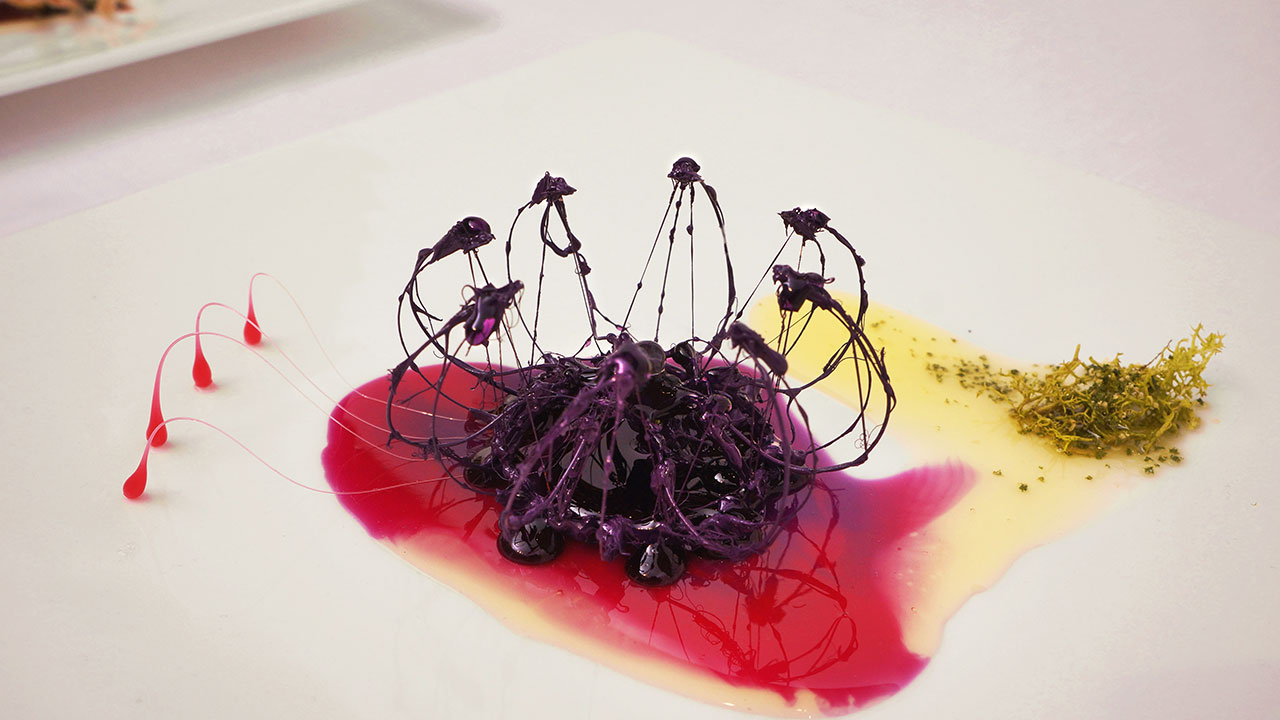 Living Food
Minsu Kim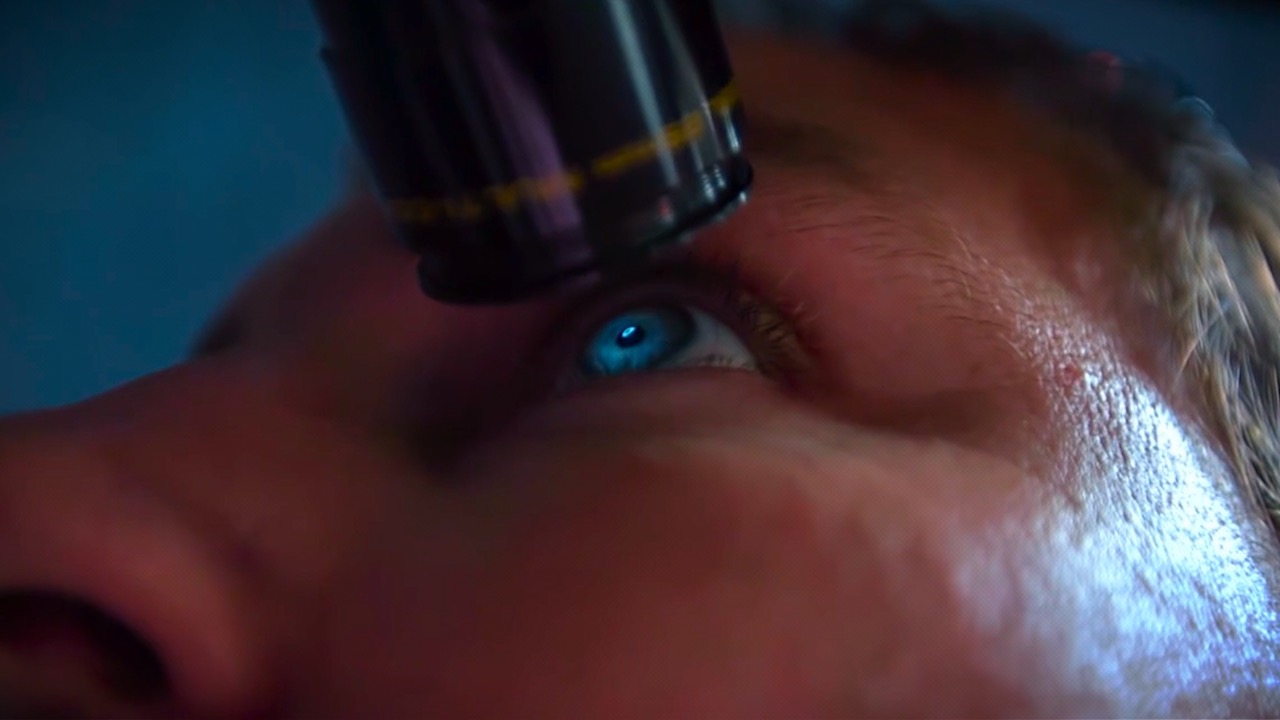 The Telescope: Our Bridge To The Infinite
Jason Silva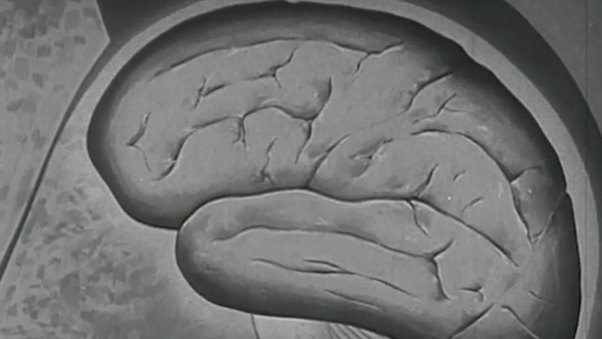 Field Work - World Cup: Kinetic
Alexis Gambis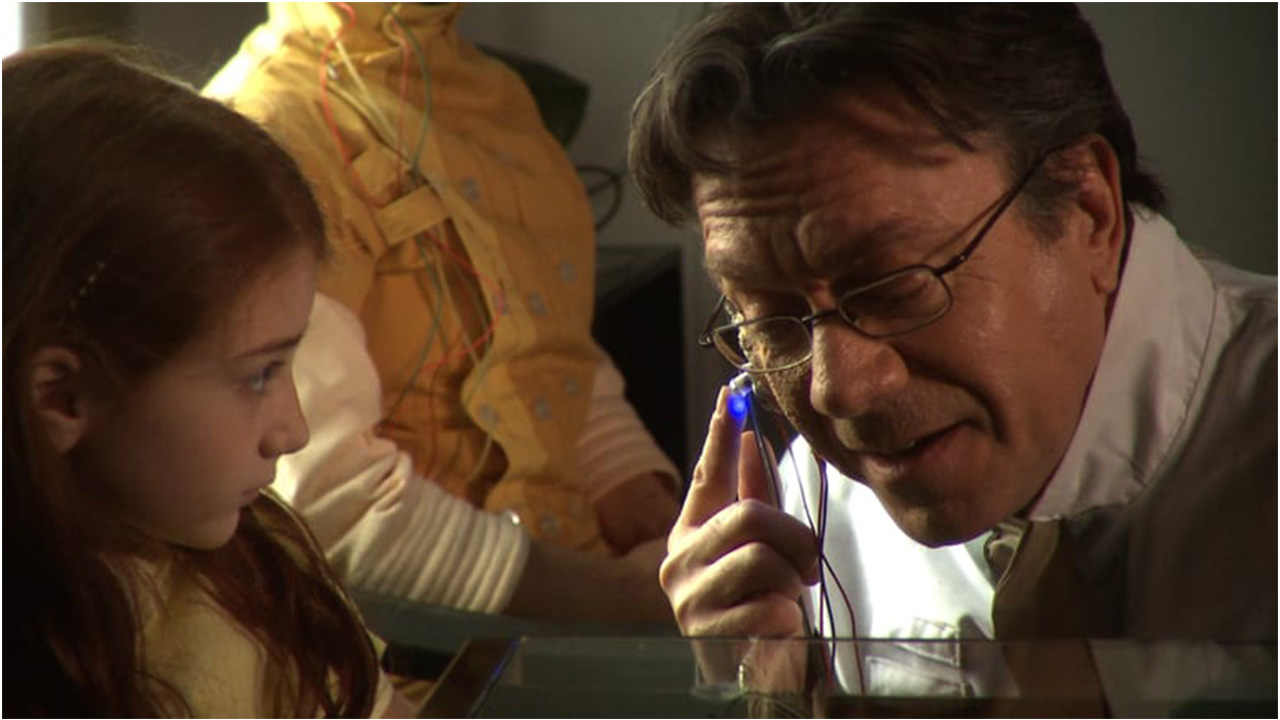 The Feed
Benjamin Berger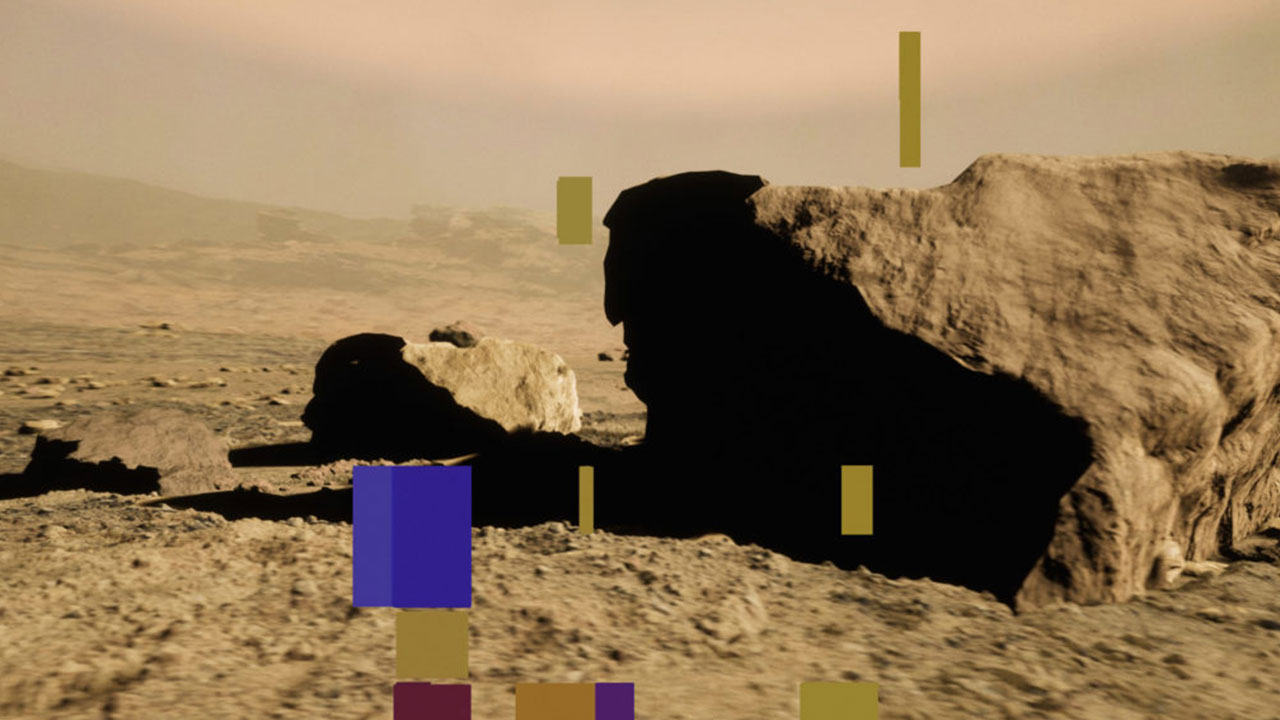 Mars kuvien takaa (The Other Side of the Mars)
Minna Långström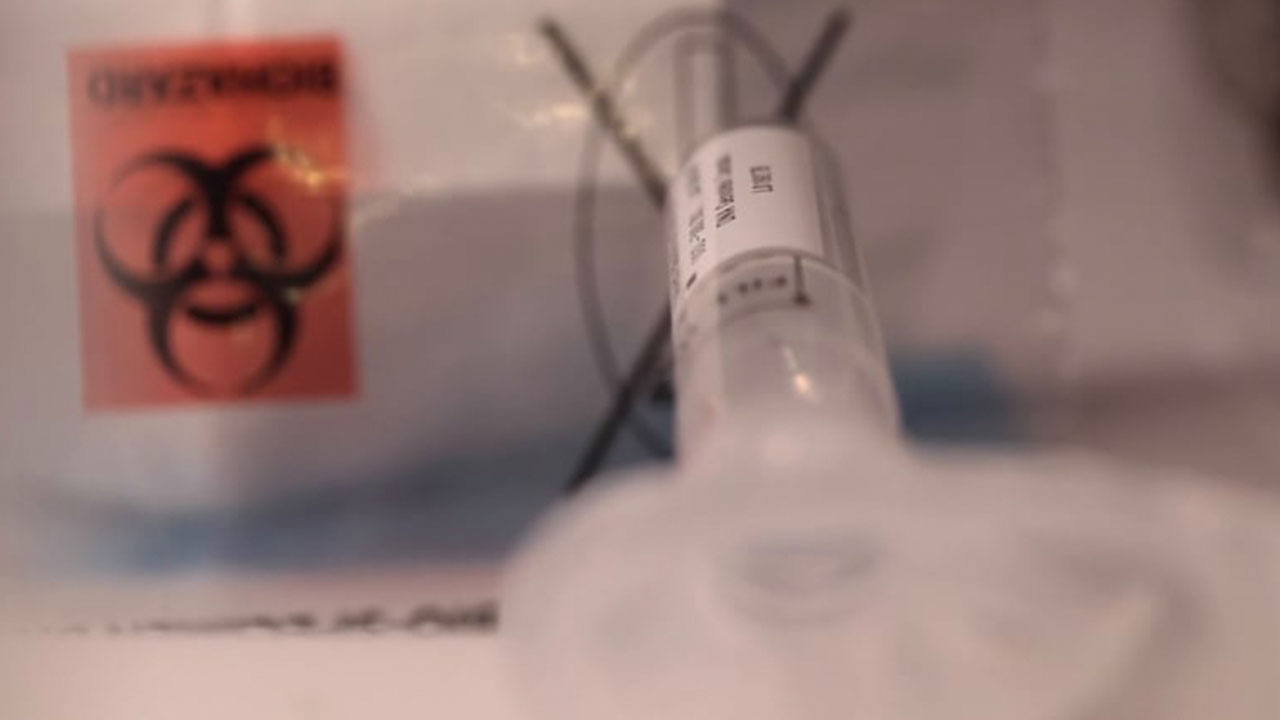 Genome
Rachel Anson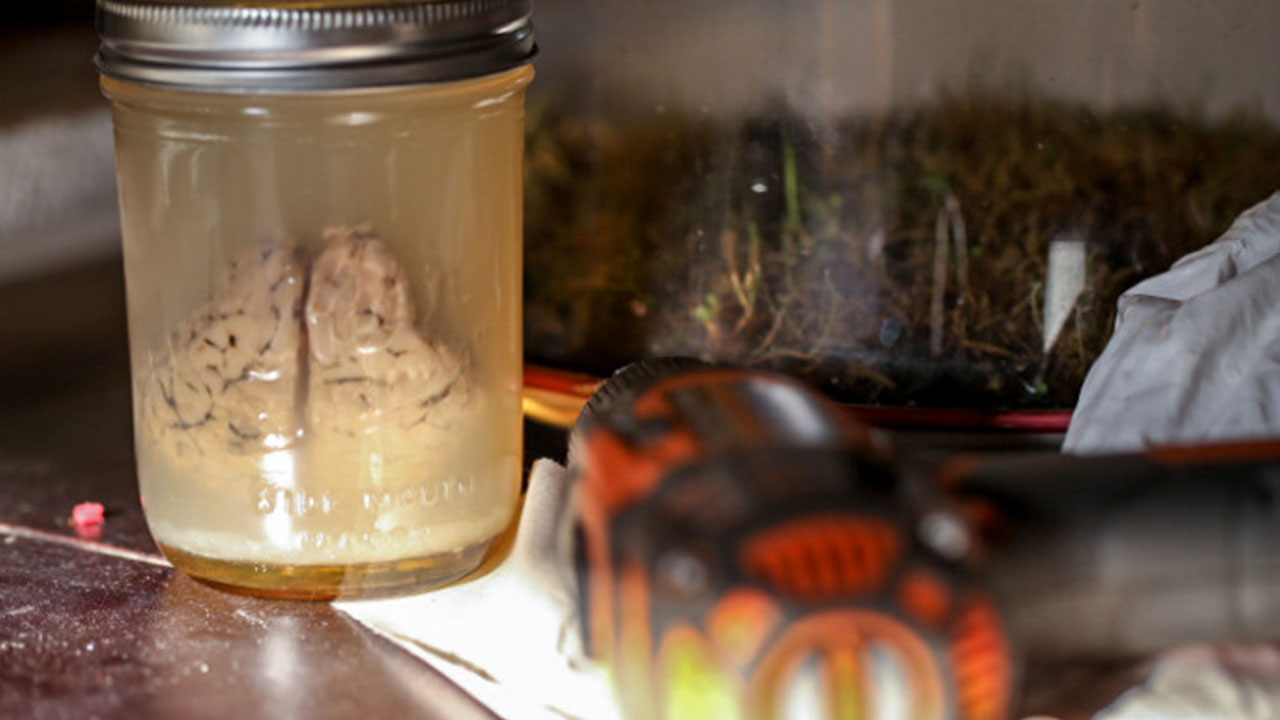 Science for the Masses
C.S. Ward & Lauren Knapp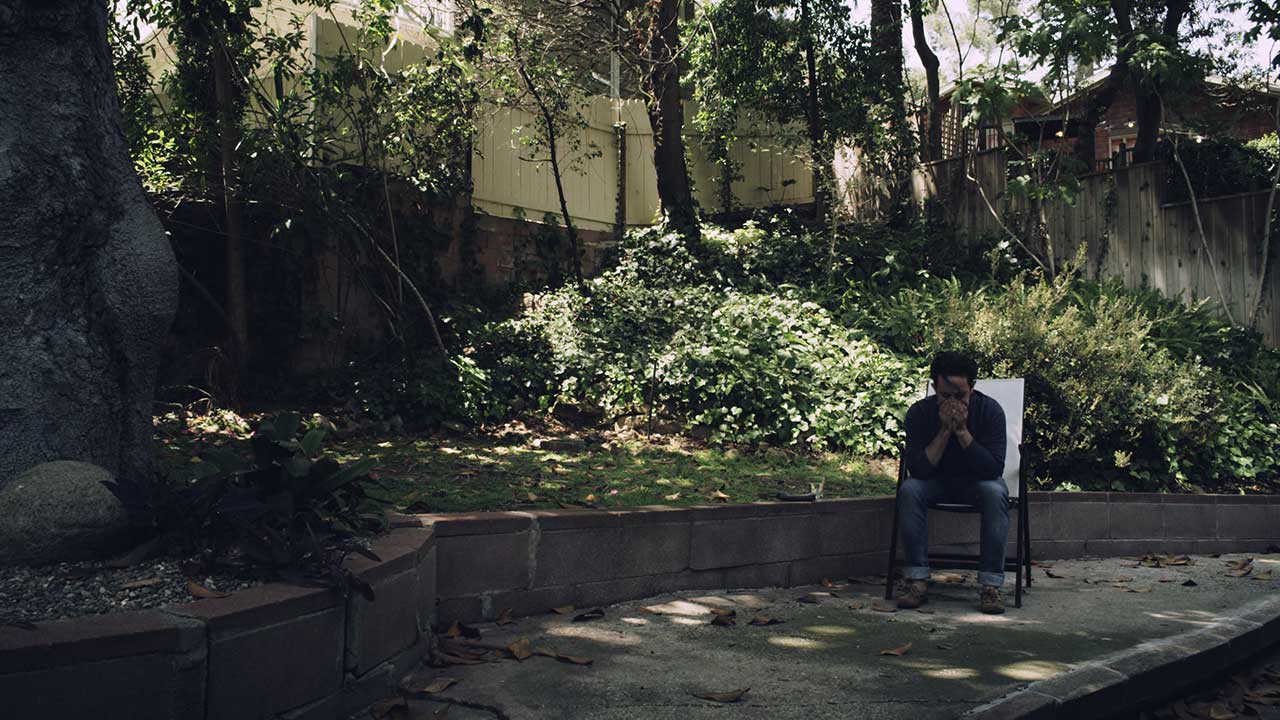 The Perfect 46
Brett Ryan Bonowicz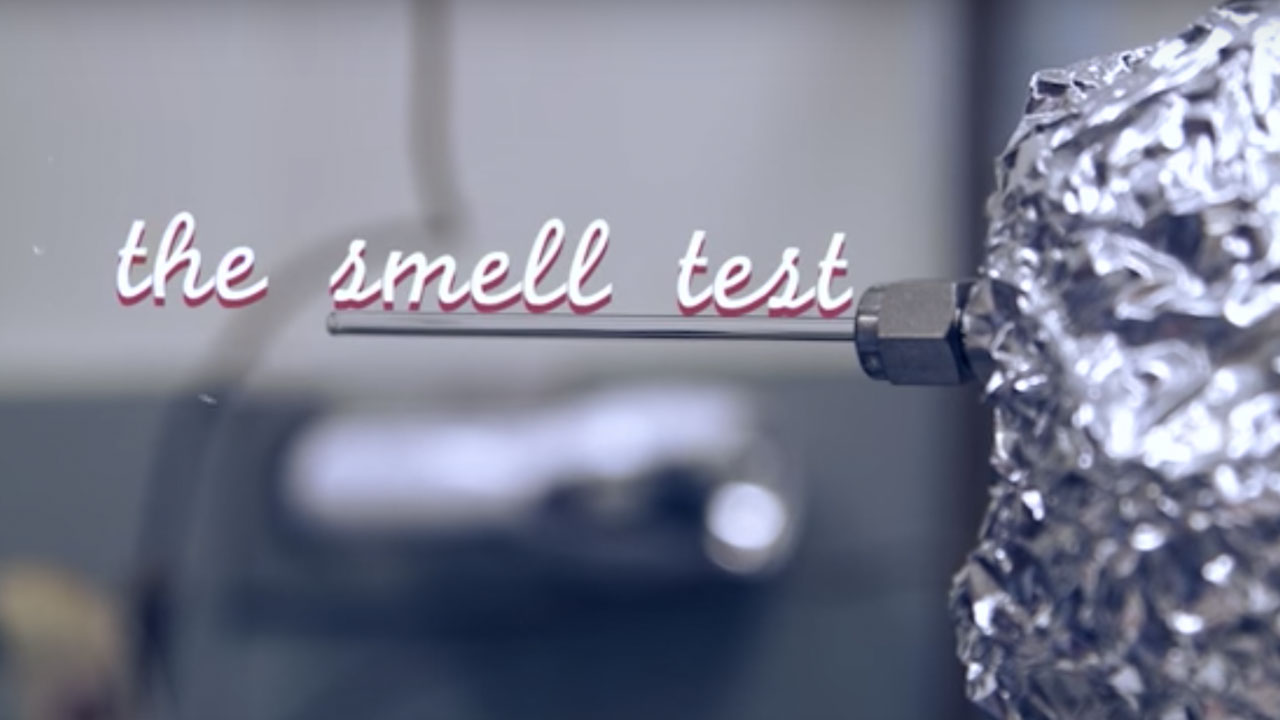 The Smell Test
Sarah Crespi,Nguyen Khoi Nguyen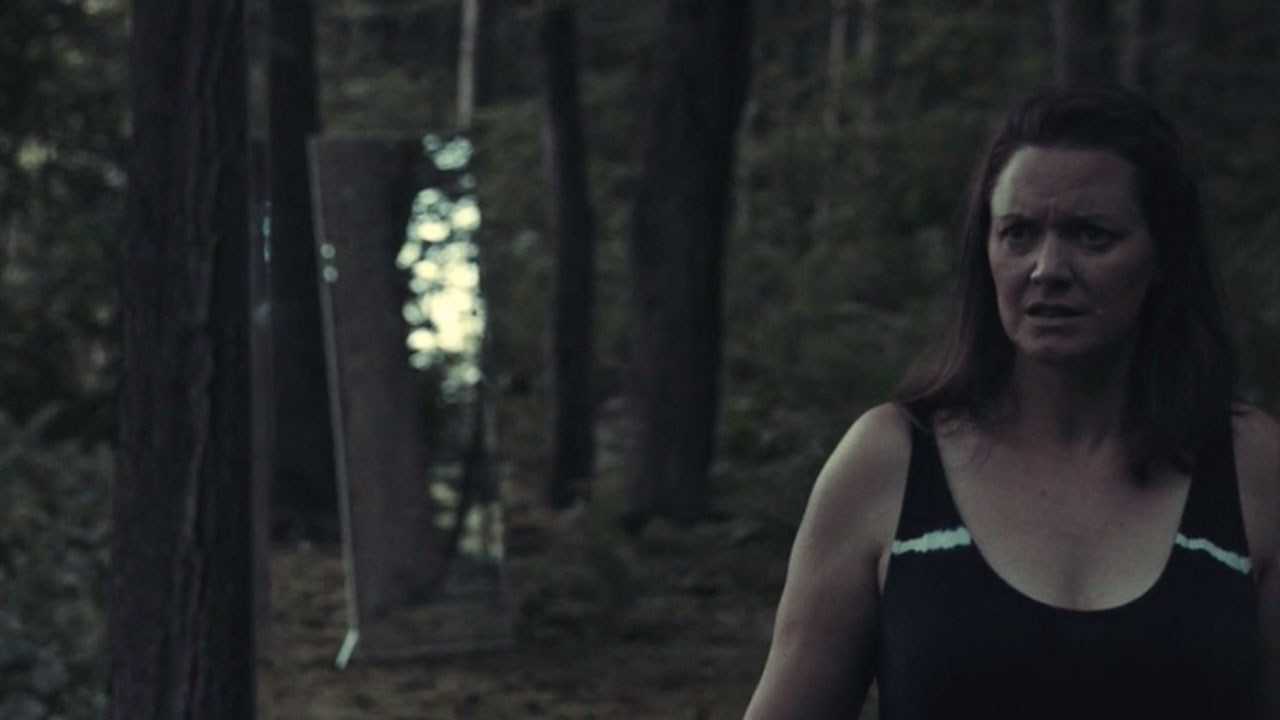 Carbon
Amanda Alvarez Diaz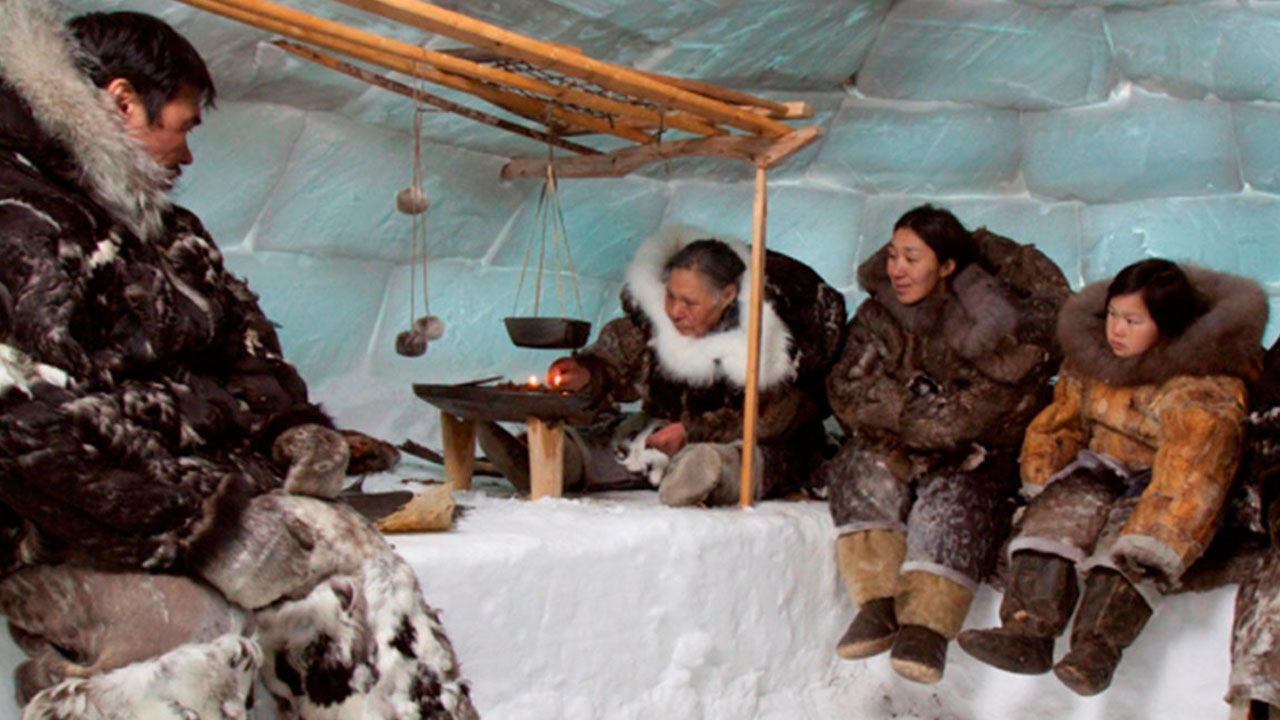 People of a Feather
Joel Heath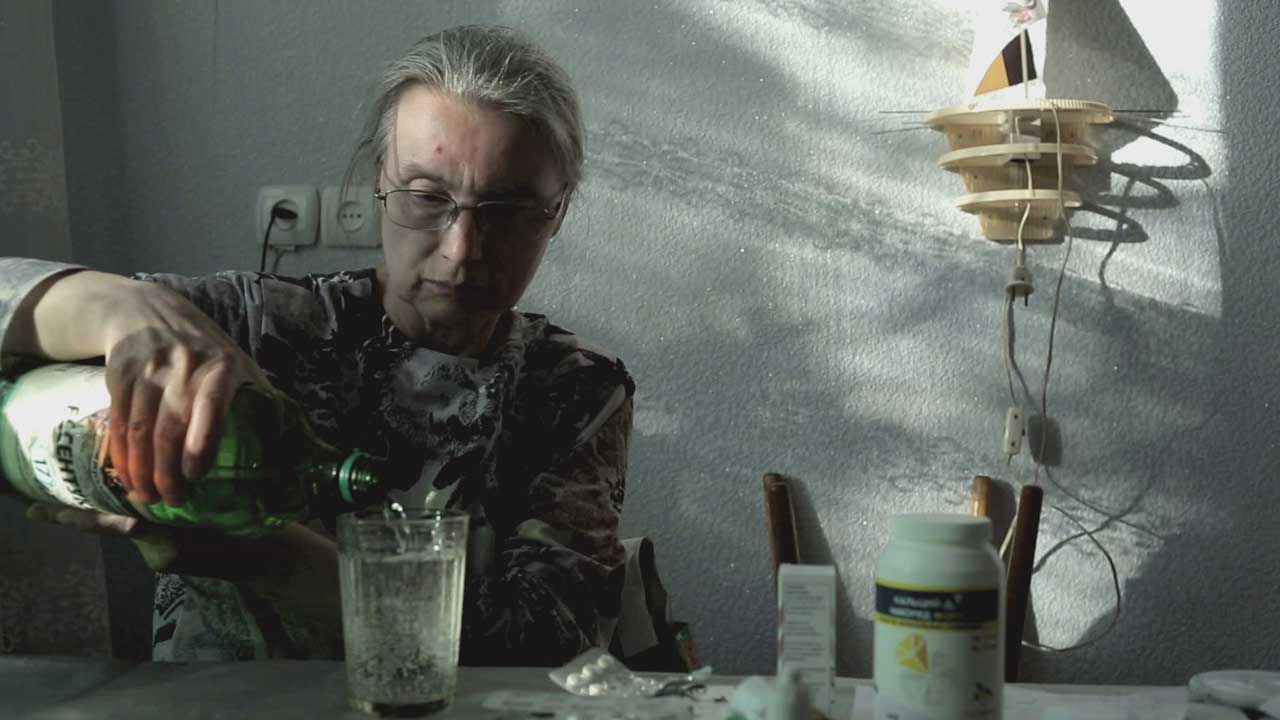 Second Life
Eugeniusz Pankov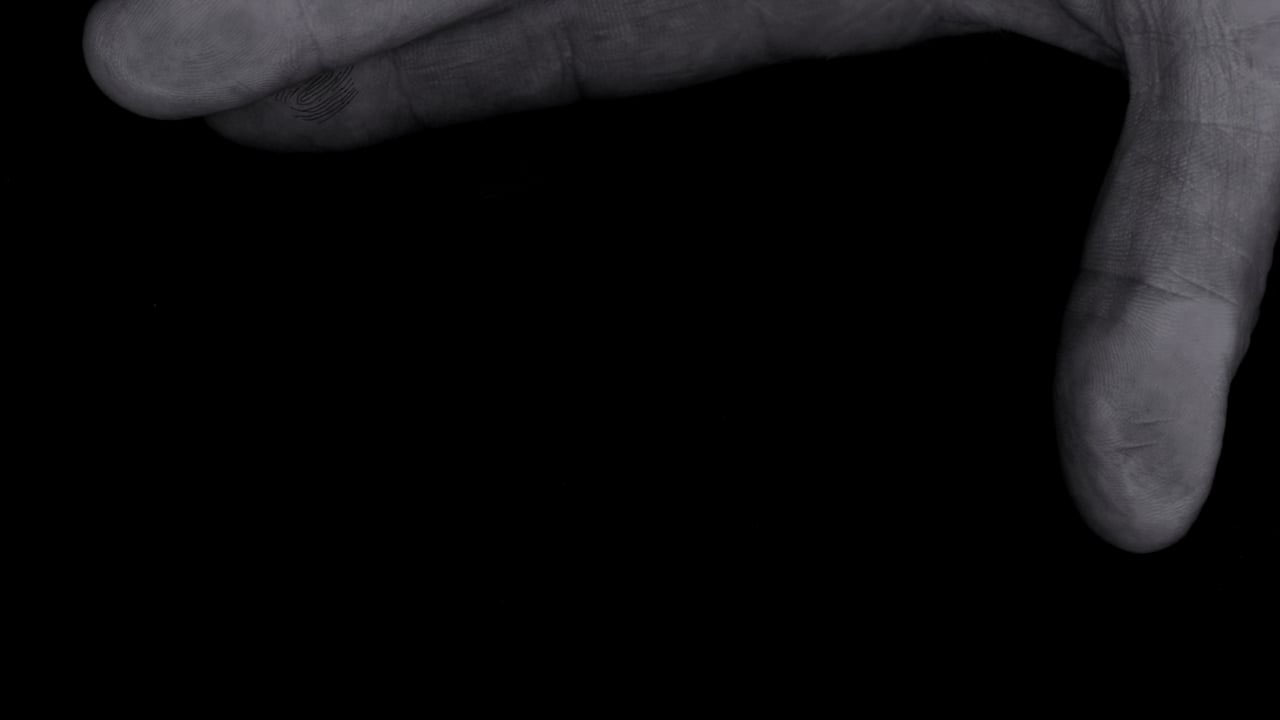 In Glass Houses
Ariana Gerstein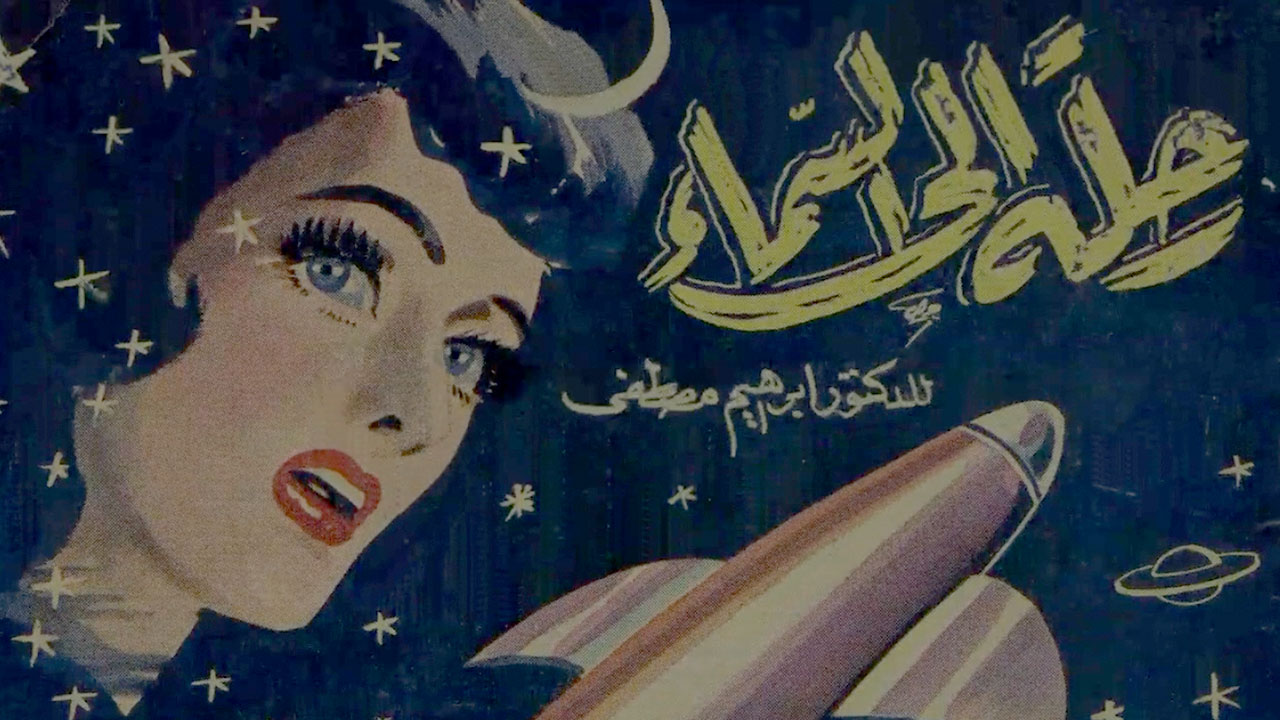 Sindbad Sci-Fi: Reimaging Arab Science Fiction
Sindbad Sci-Fi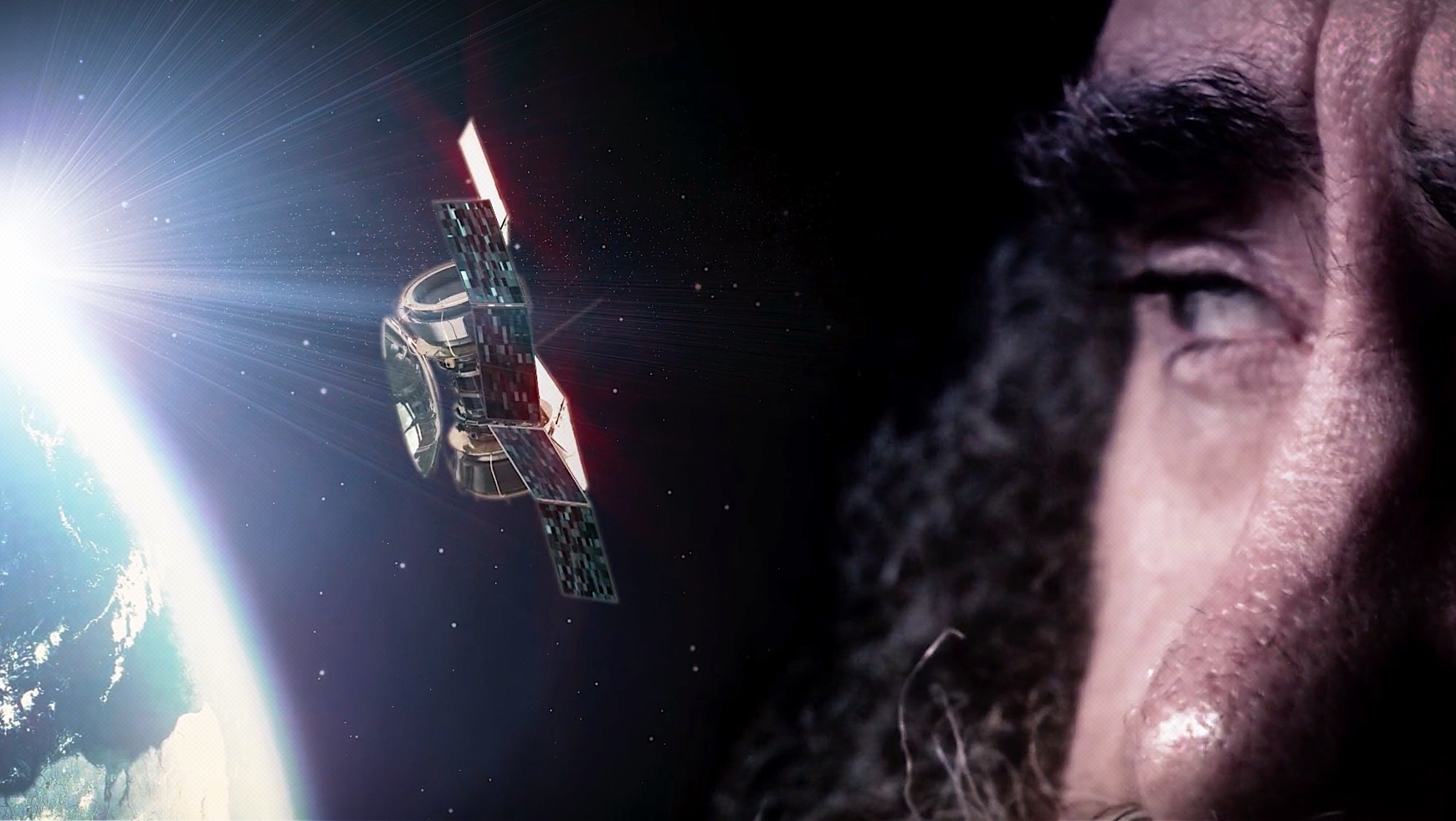 To Be Human Is To Be Transhuman
Jason Silva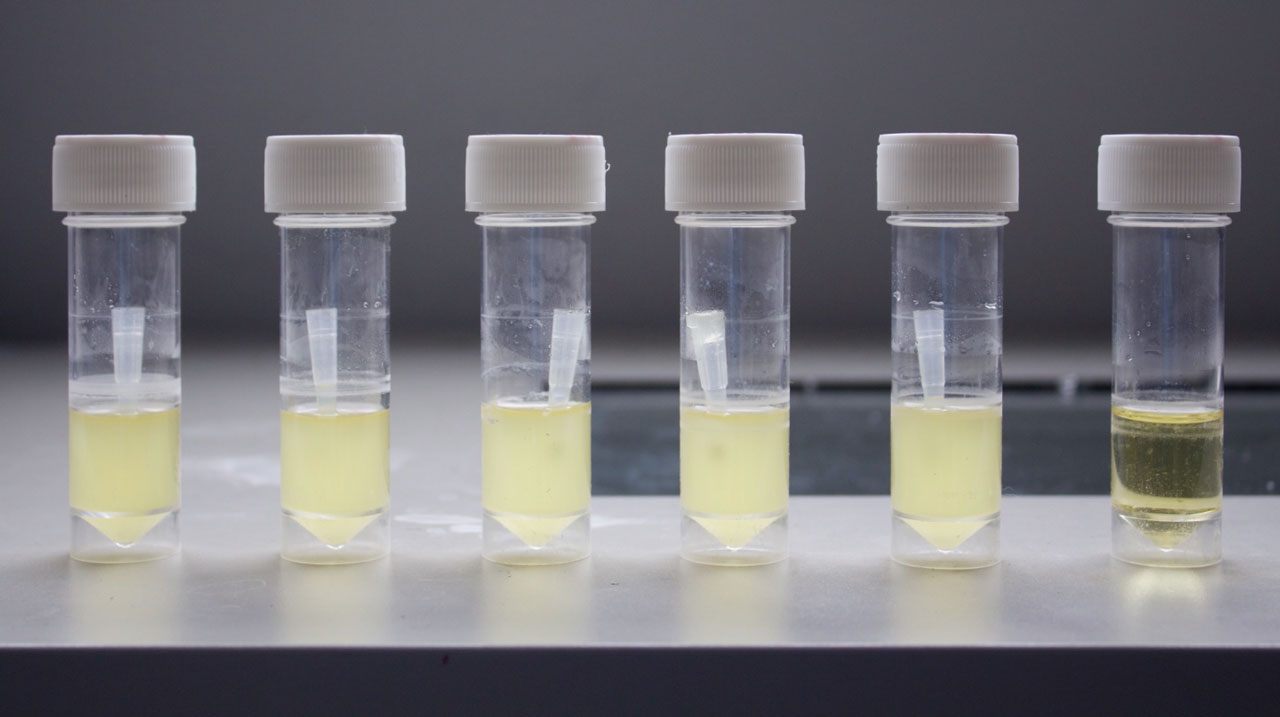 Lively Material
Louise Mackenzie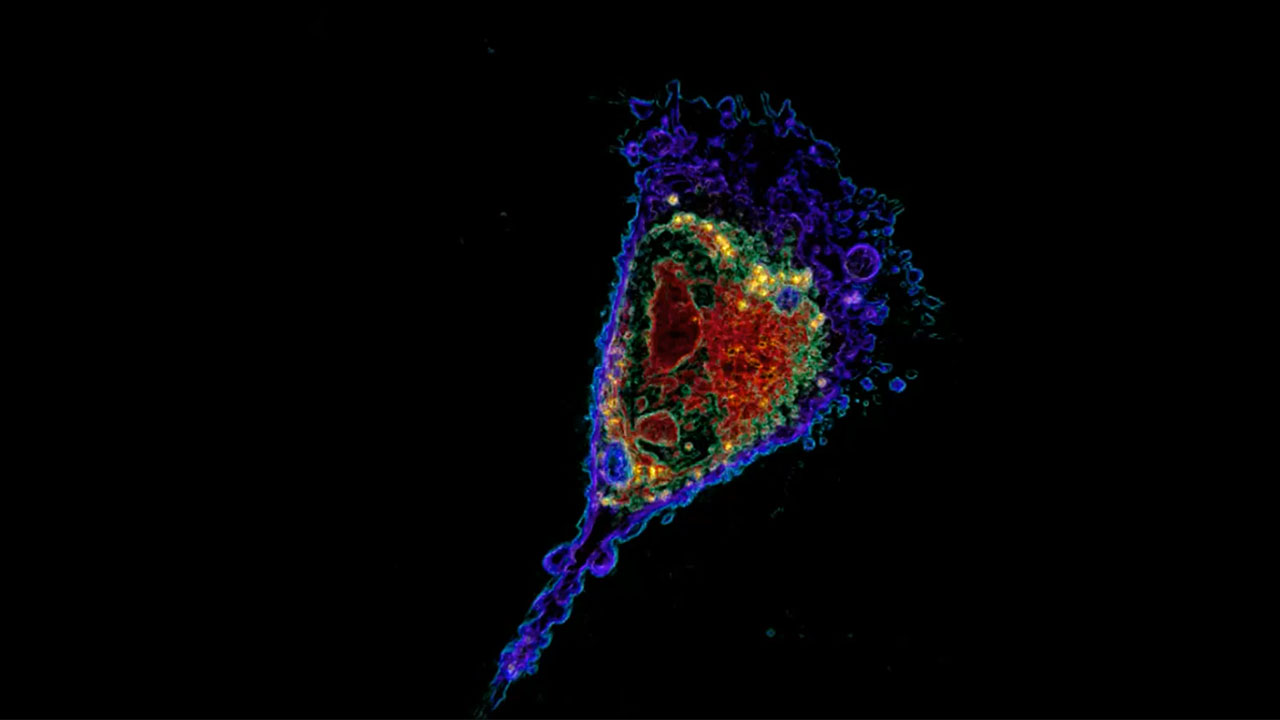 Apoptosis (Programmed Cell Death) - Live and in 3D
Lisa Pollaro,Nanolive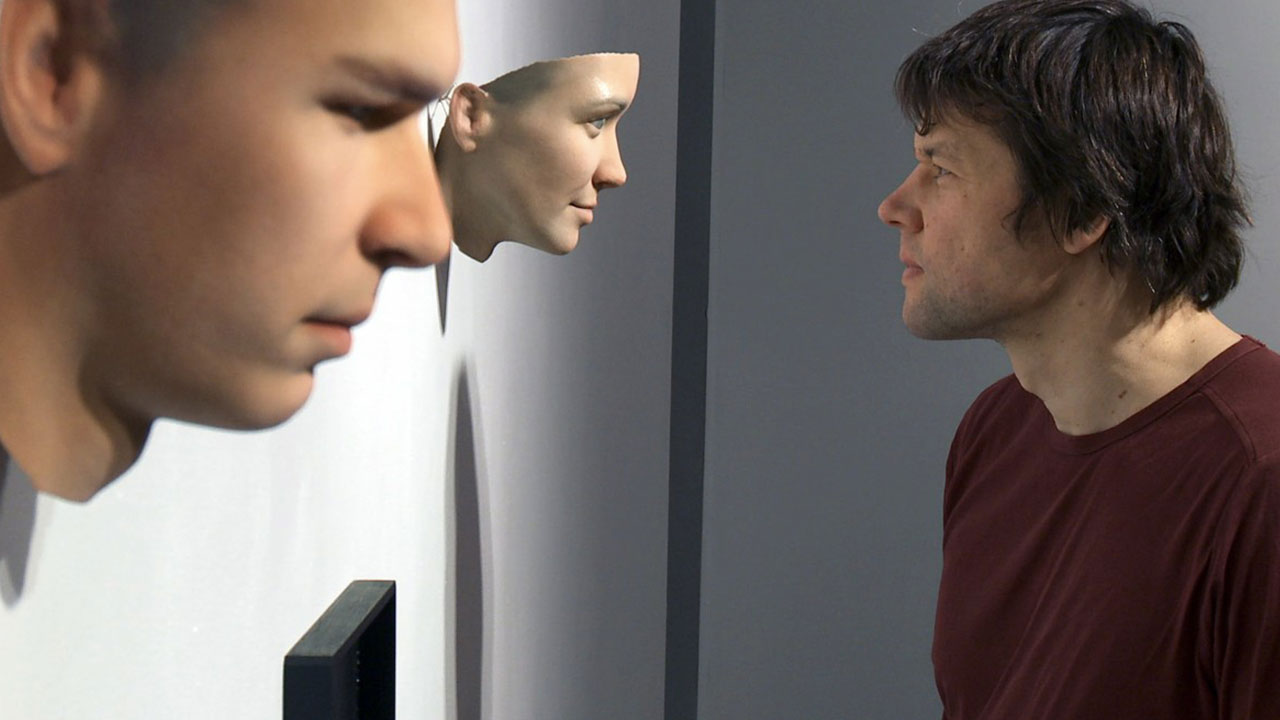 The Dark Gene
Miriam Jakobs,Gerhard Schick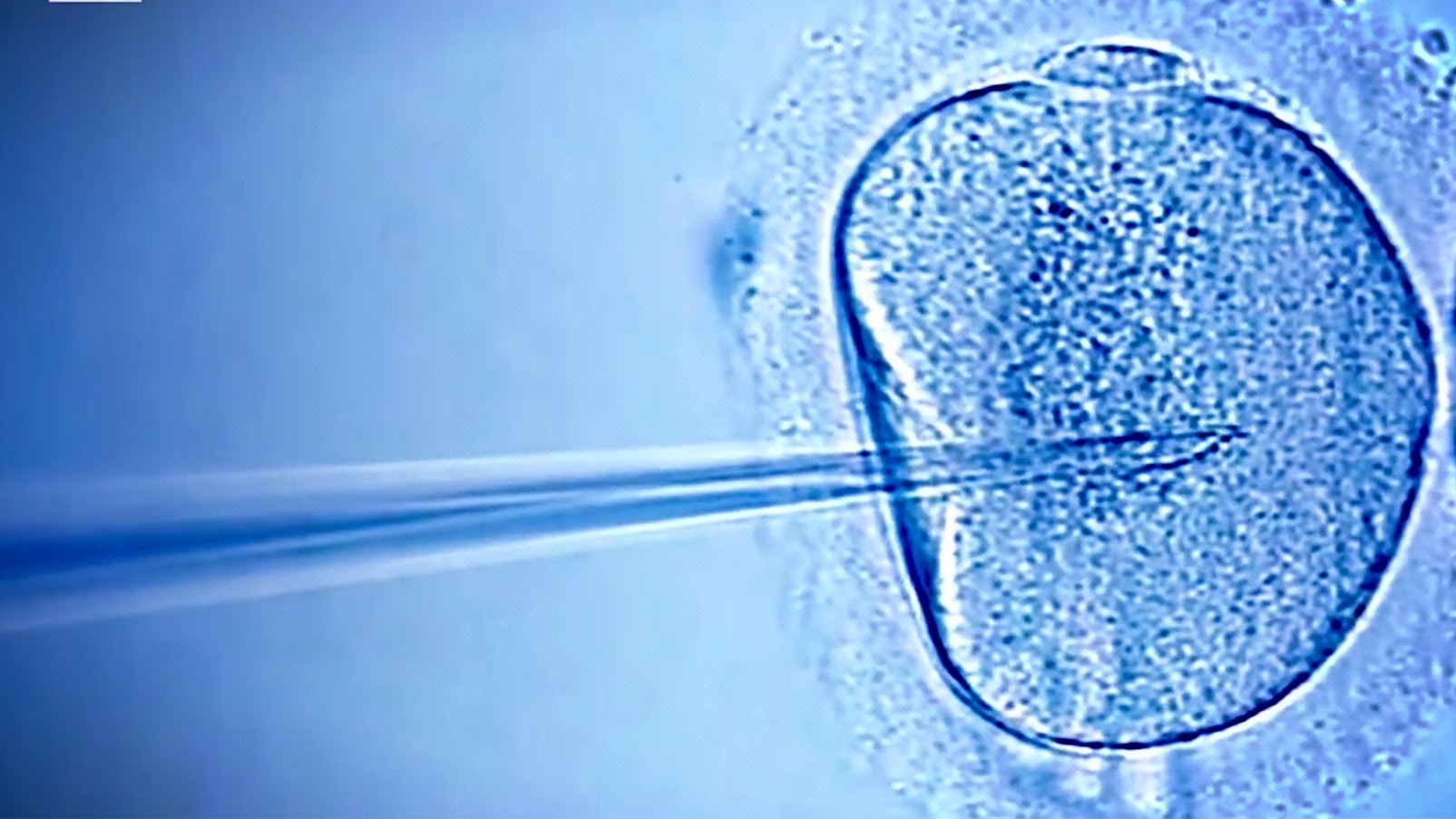 The Genetics Revolution
Jason Silva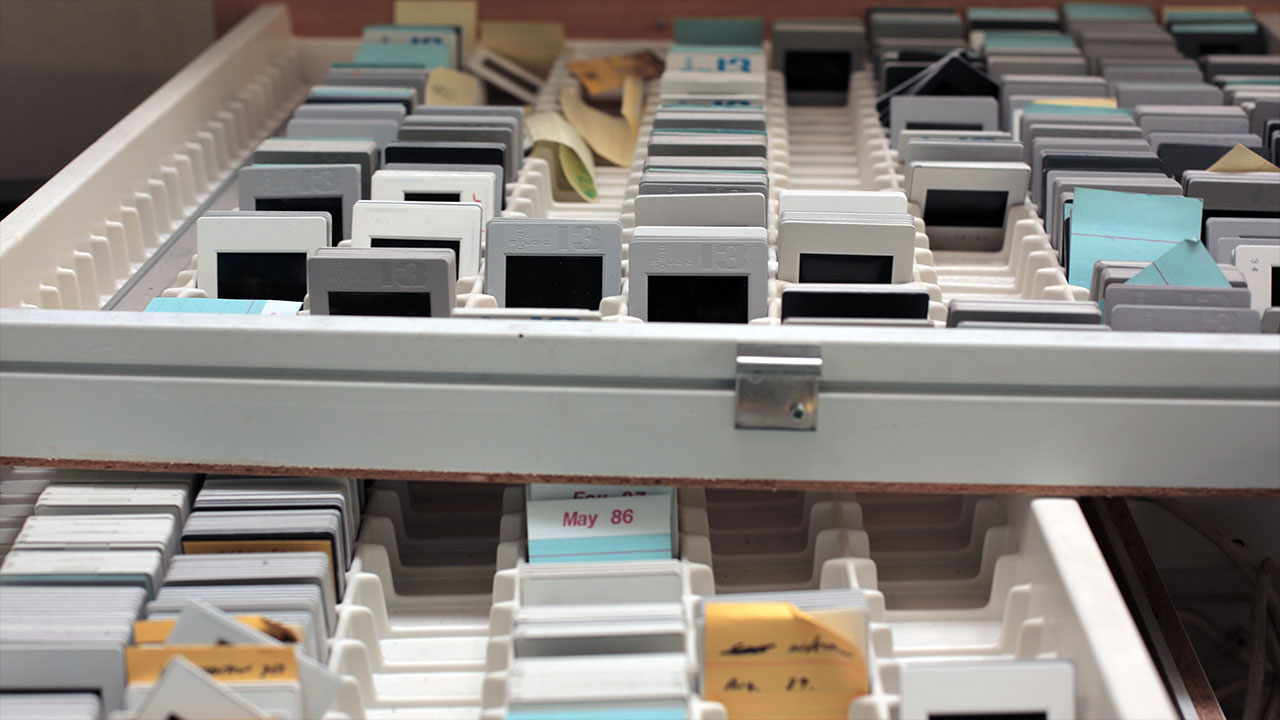 La couleur de l'intervalle (the color in between)
Giulia Grossmann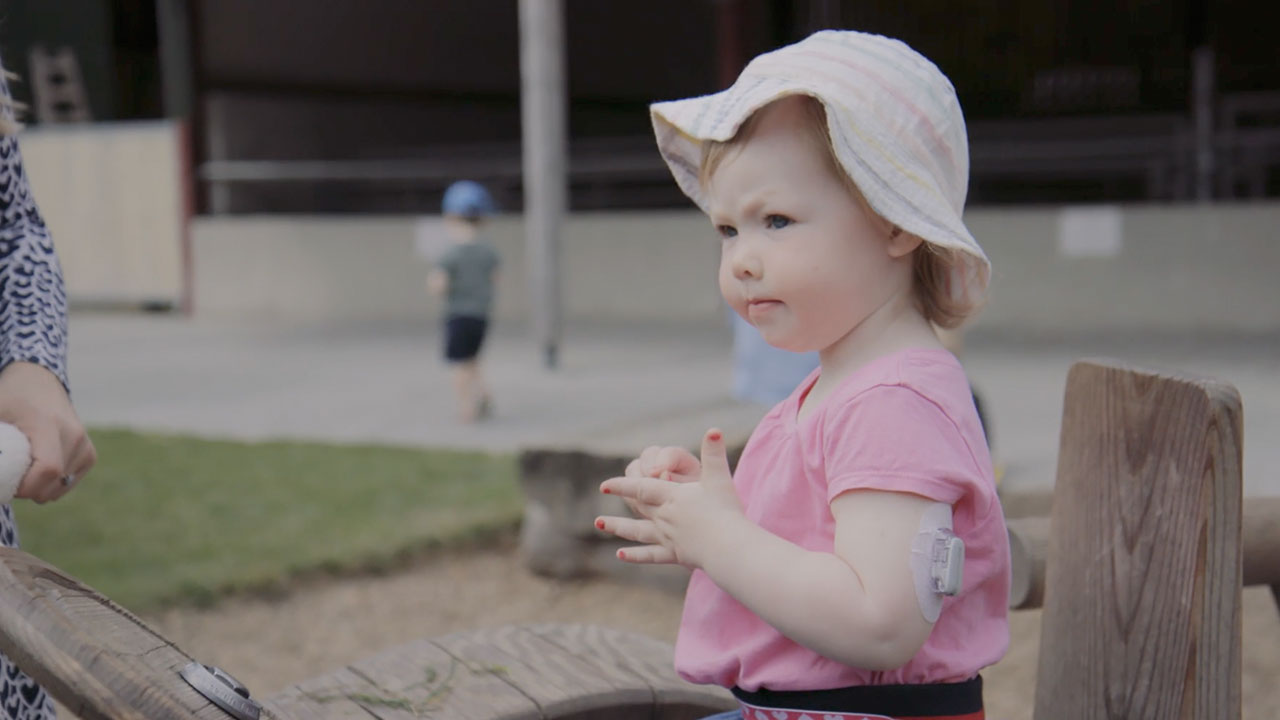 Bittersweet
Hugh Rodgers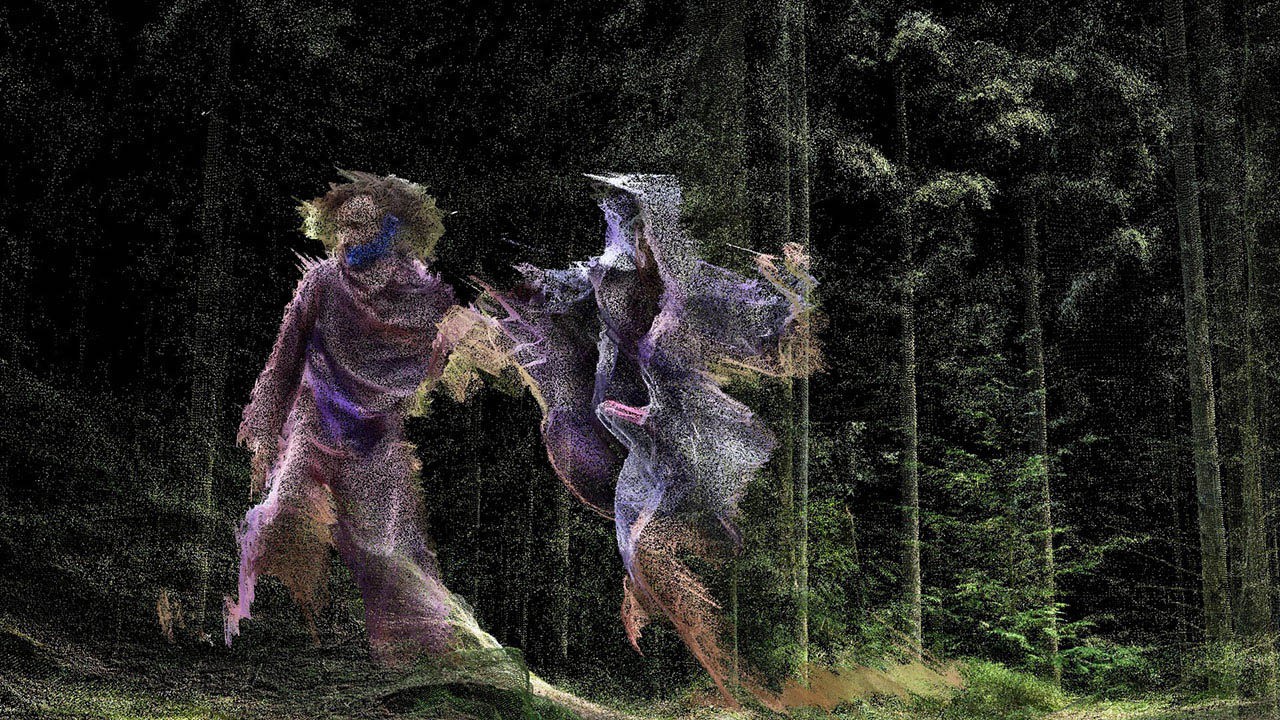 Where the City Can't See
Liam Young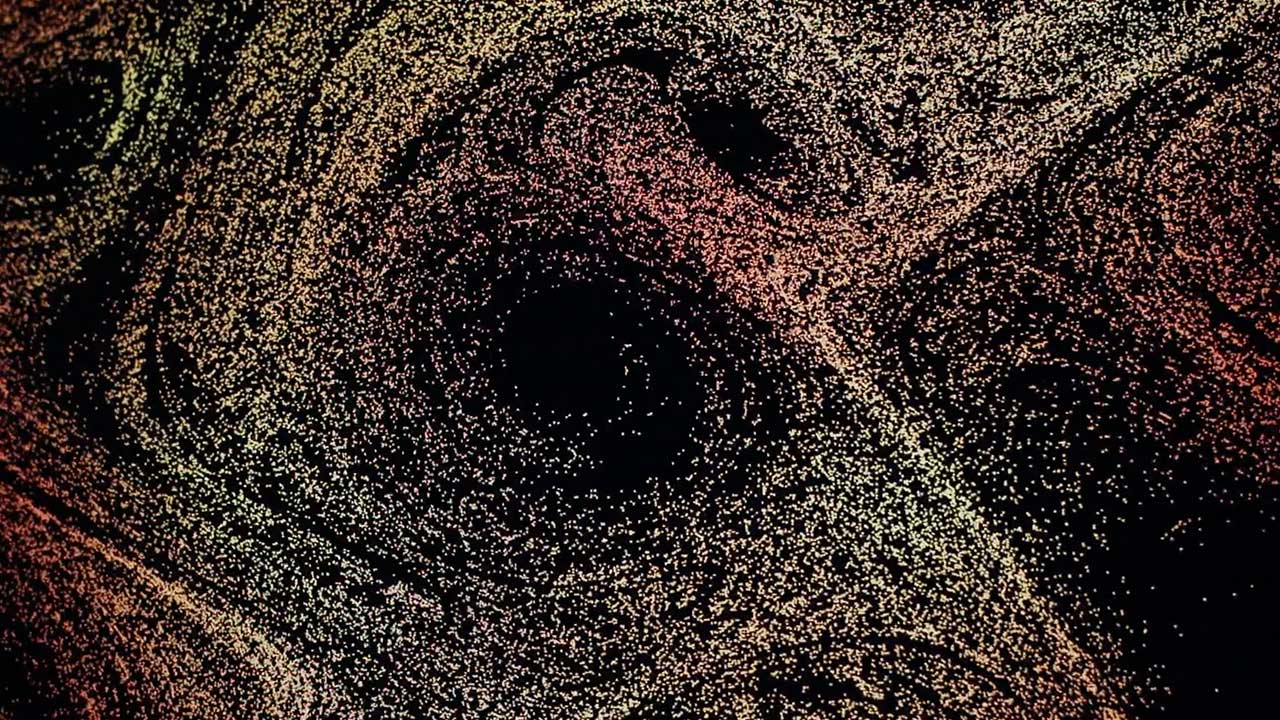 The Adaptable Mind
Tiffany Shlain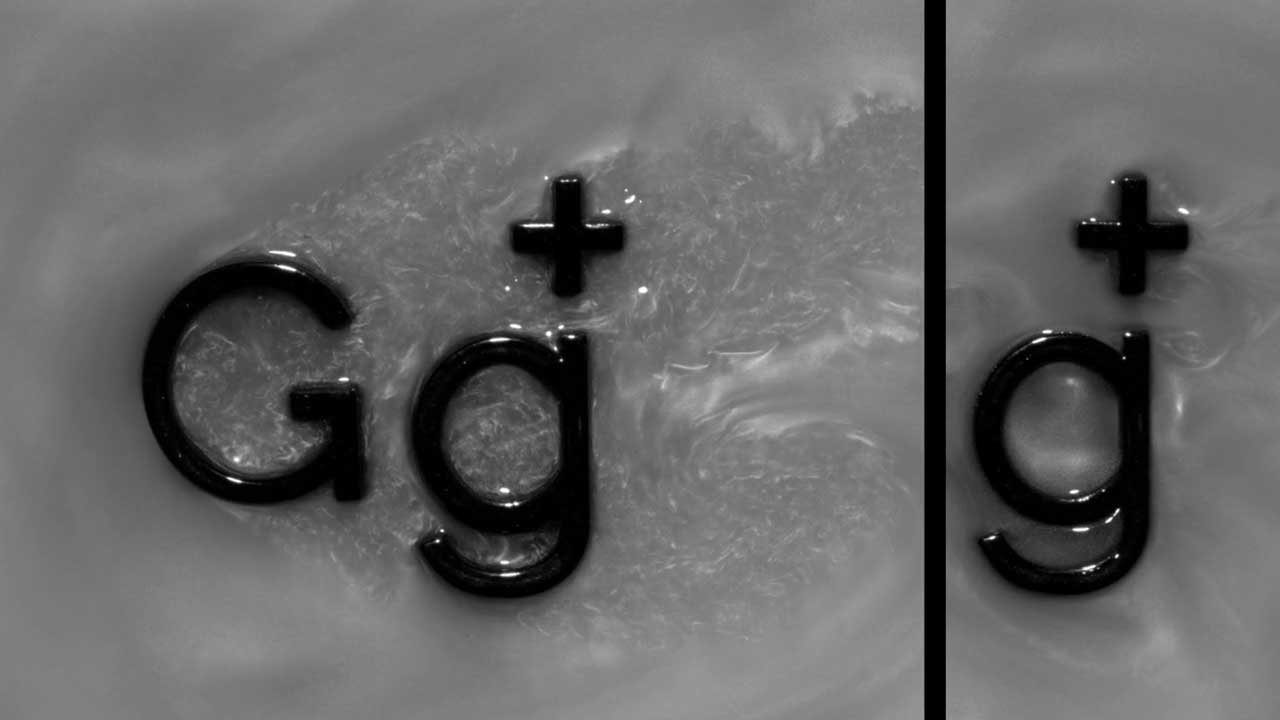 Gobbledigook
Andrea Rassell,Katharine Adcroft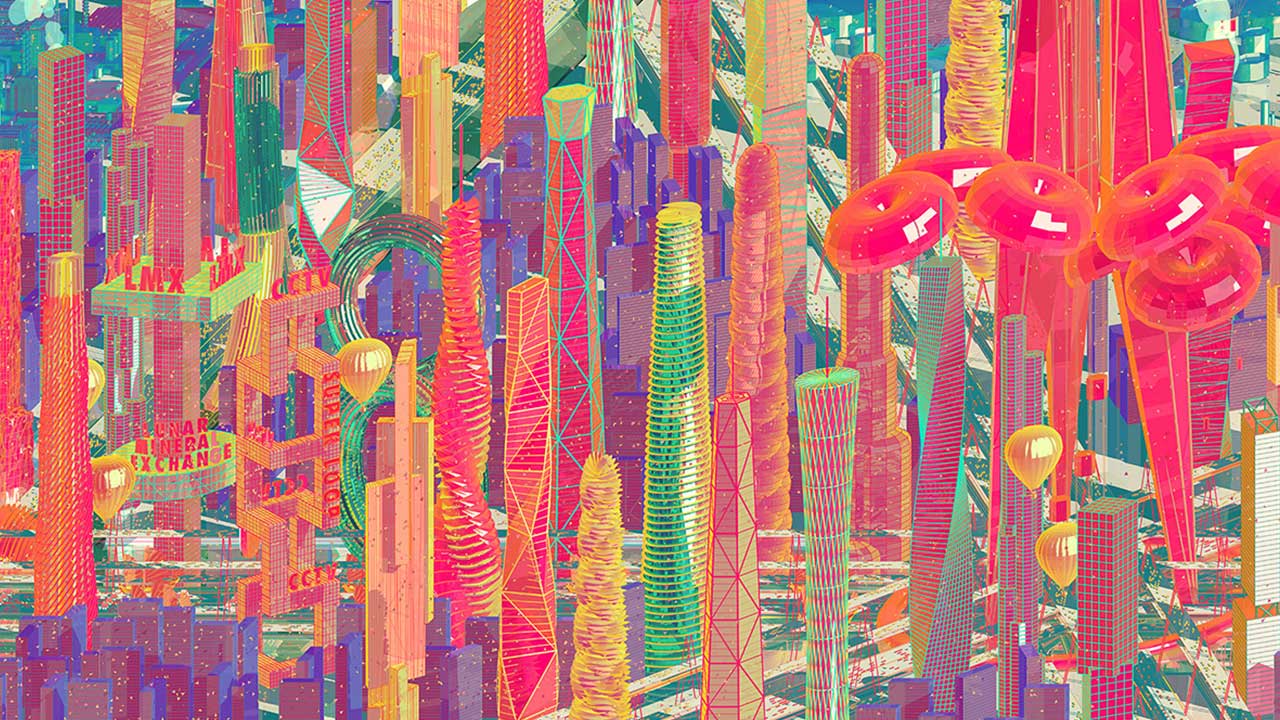 Lunar Economic Zone
Zhan Wang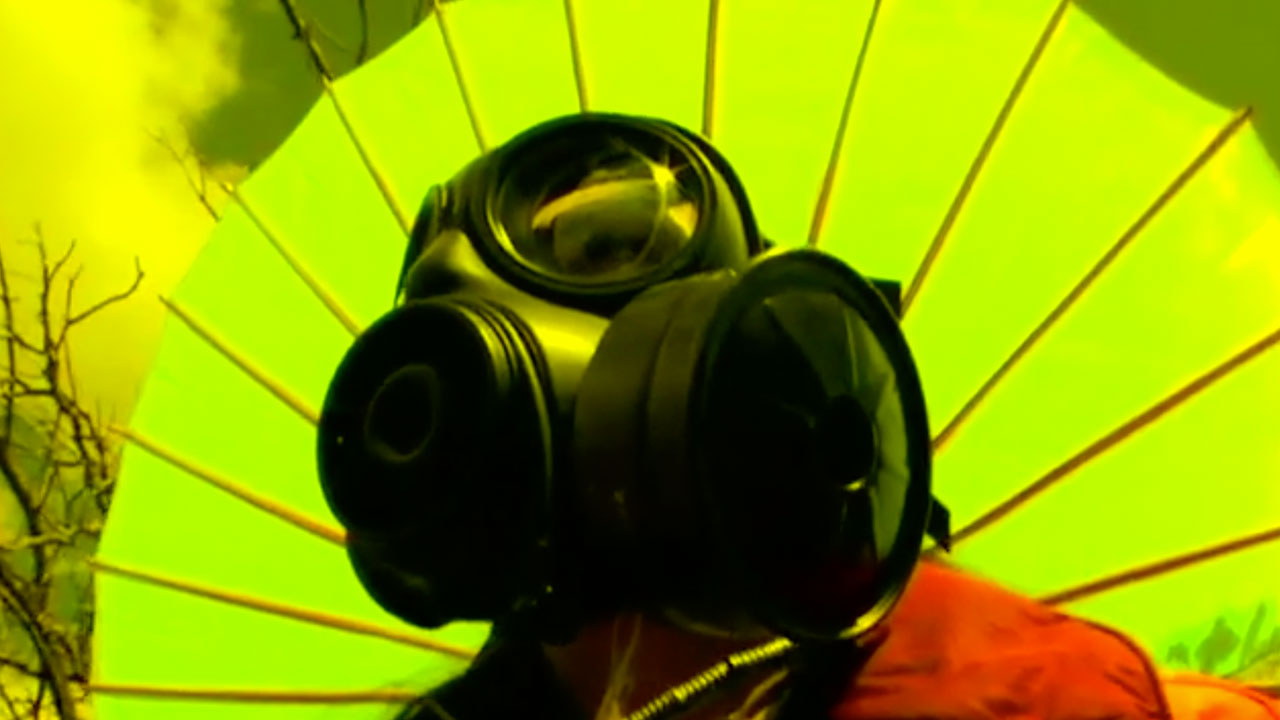 Future Warrior
Jeana Francis,Nigel LongSoldier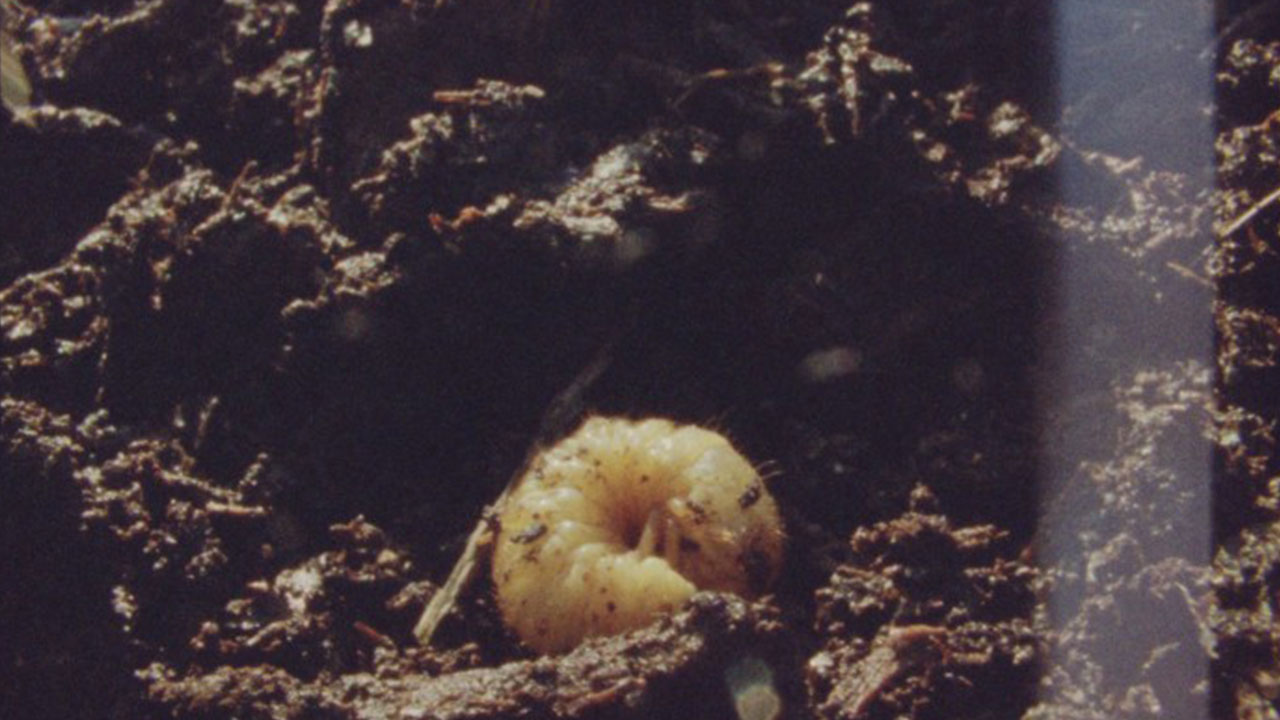 Shape Shifting
Elke Marhöfer,Mikhail Lylov Exchange
Danielle Parsons,Ravi Sheth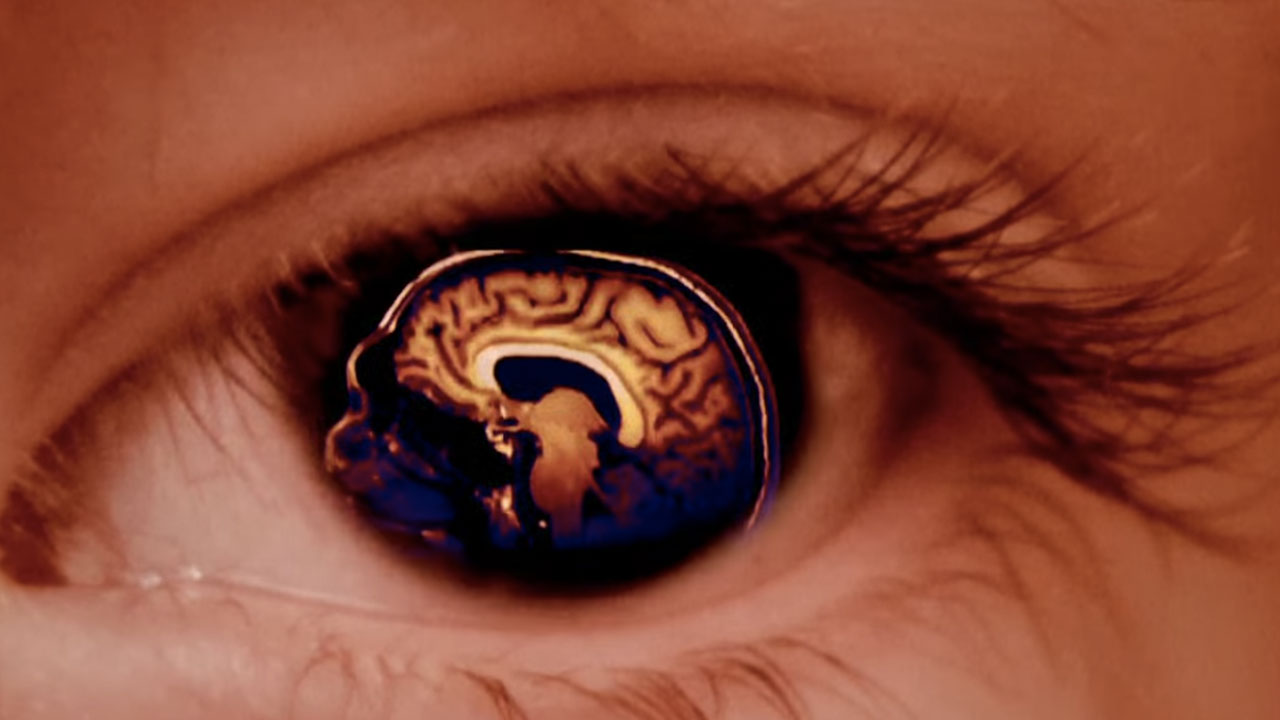 Love, Hate and Everything in Between
Alex Gabbay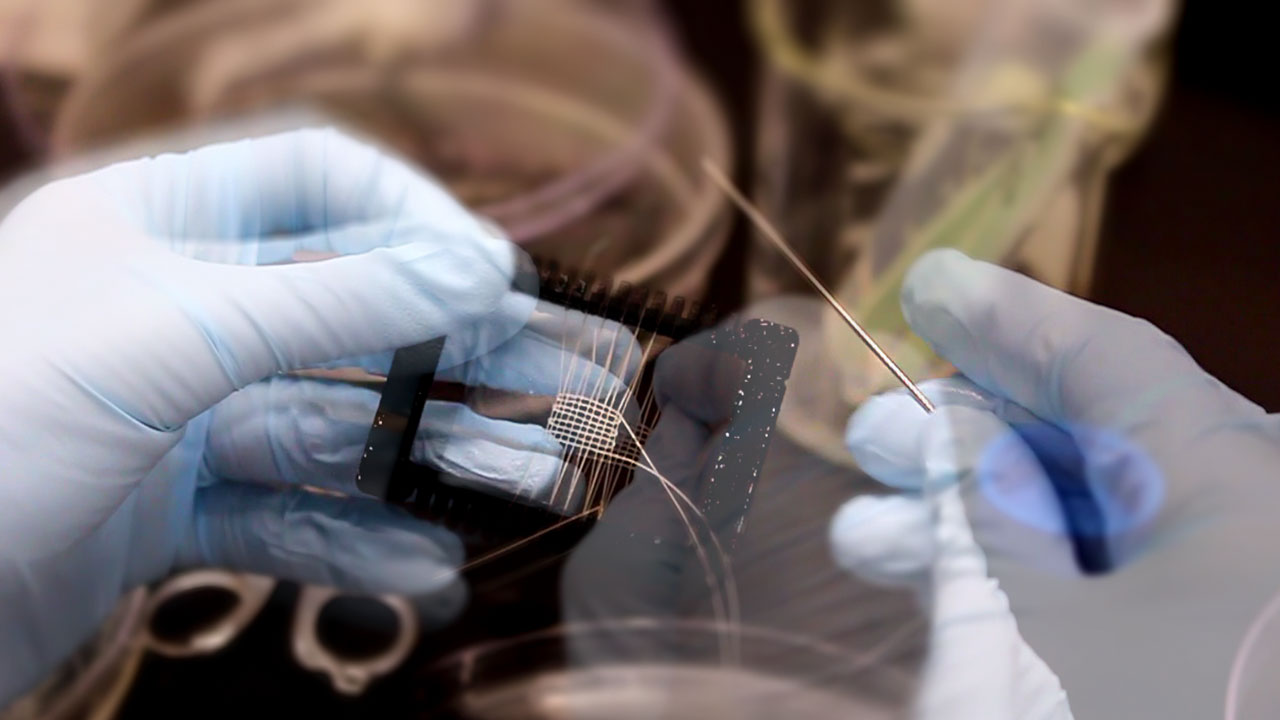 Biotextile Craft
WhiteFeather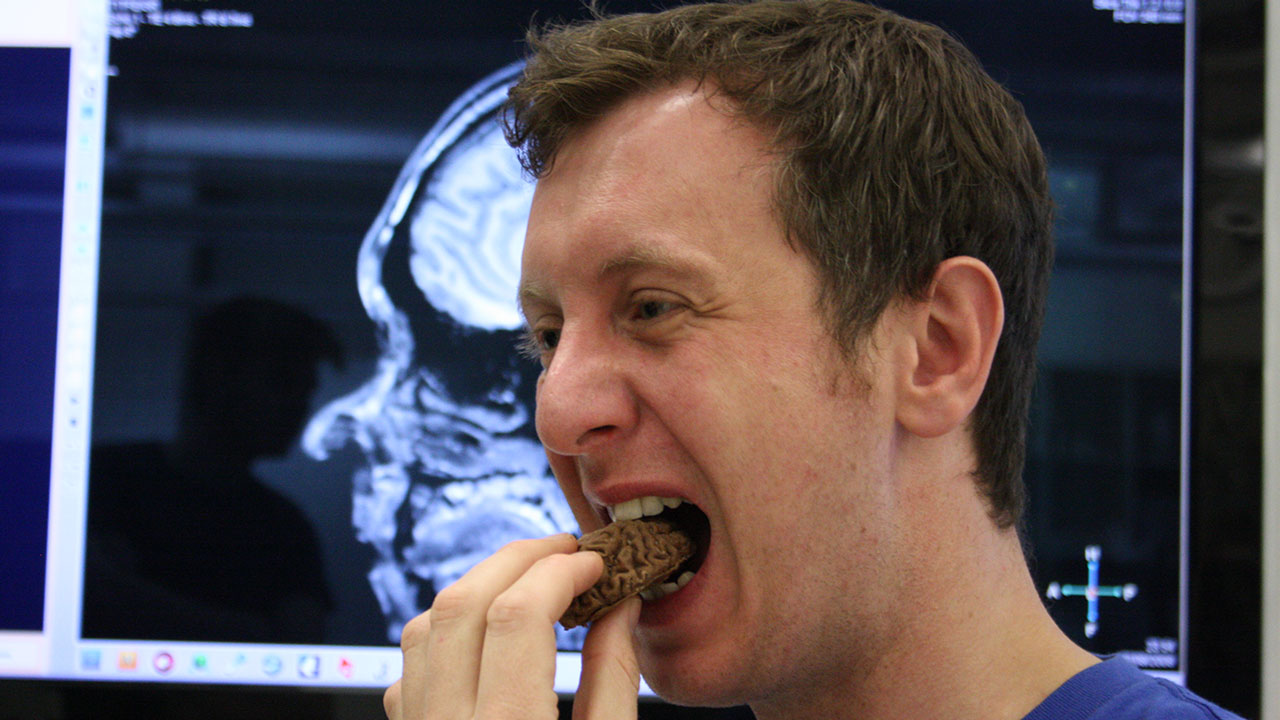 How To Eat Your Own (Chocolate) Brain!
Andy Millns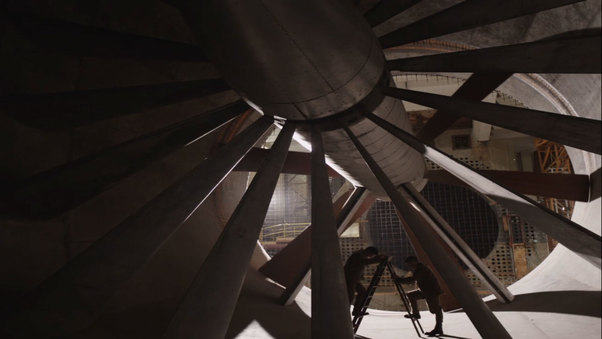 Undead Sun
Jane and Louise Wilson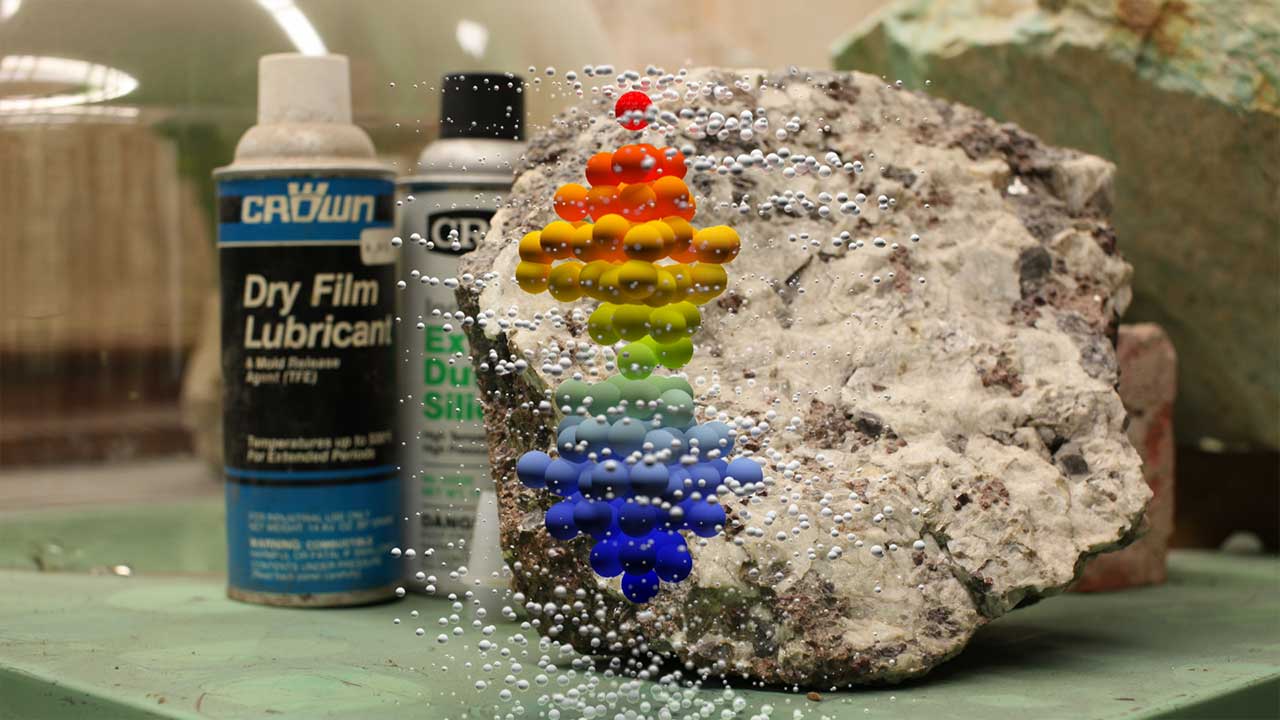 Where Shapes Come From
Semiconductor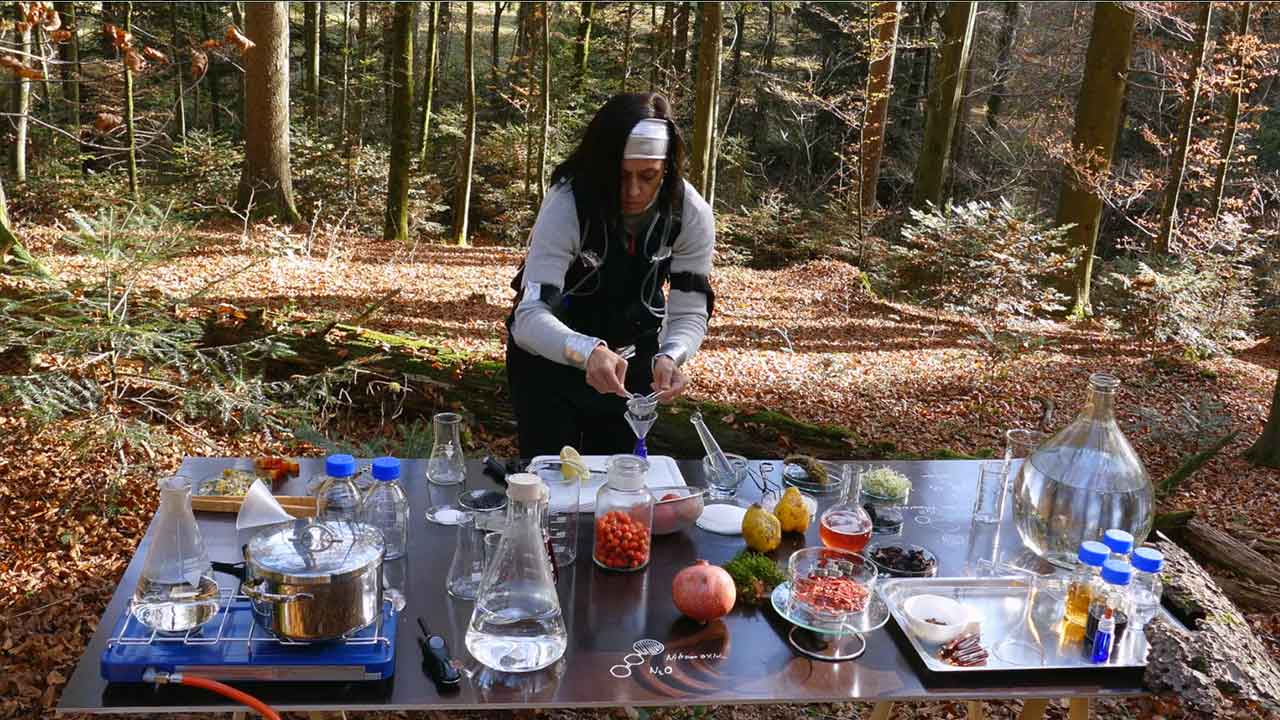 Twenty-One Percent
Ursula Biemann,Mo Diener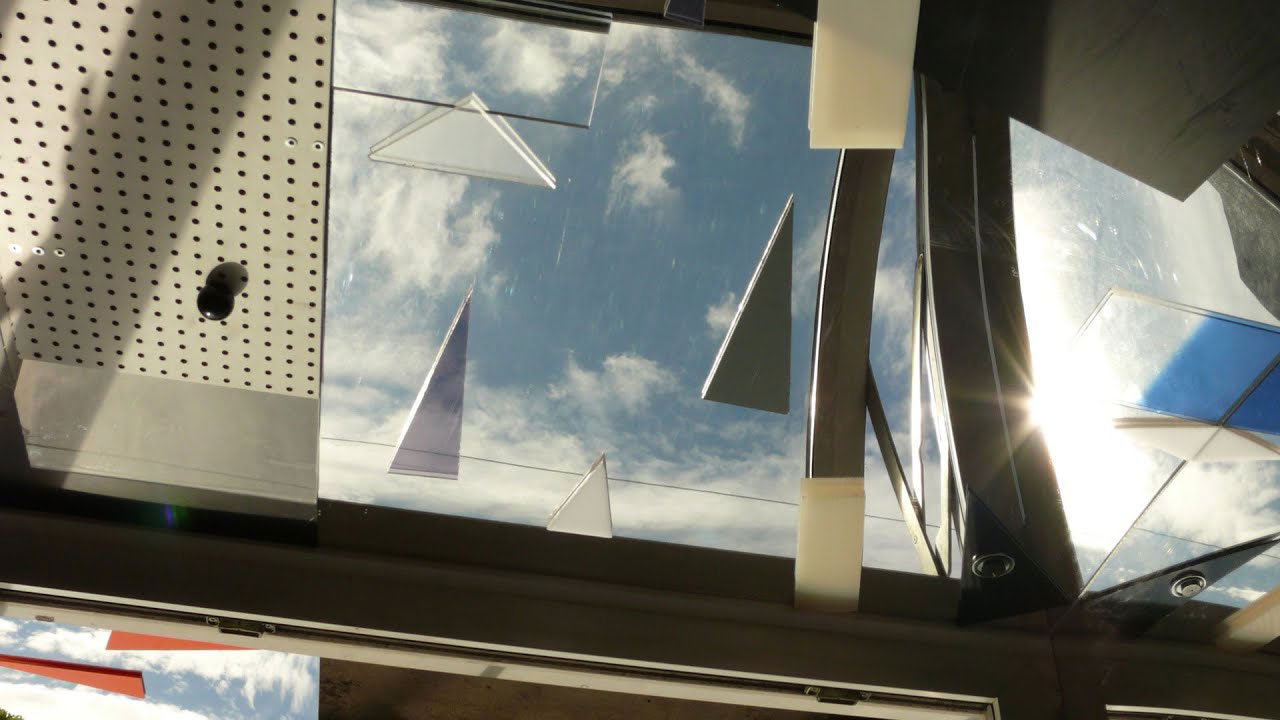 AANAATT
Max Hattler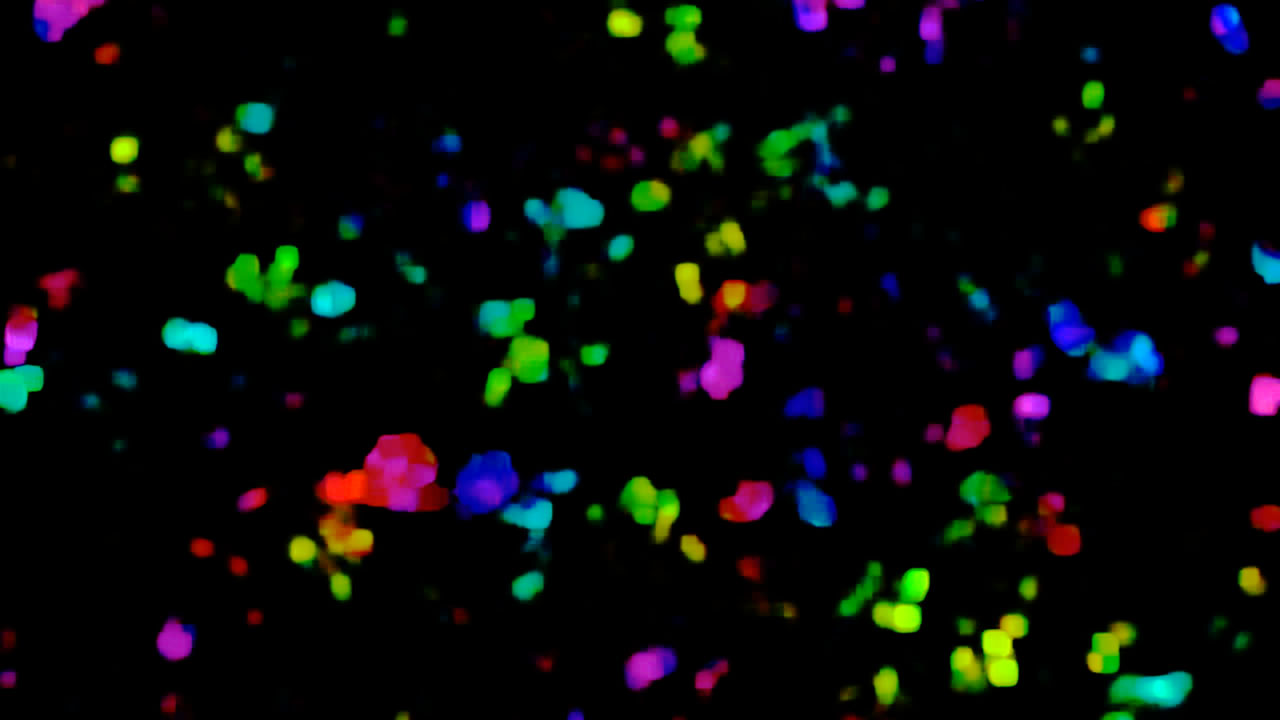 It has to be lived once and dreamed twice
Rainer Kohlberger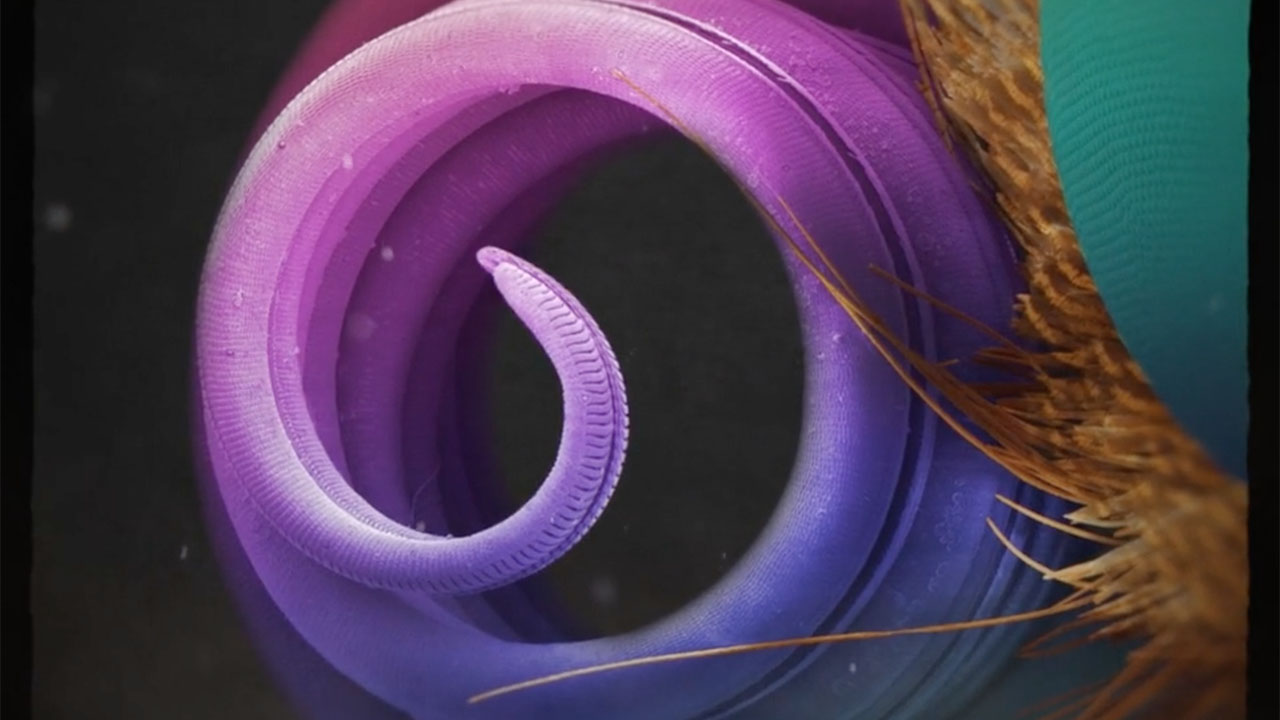 Non Linear
Linnea Rundgren, Hugo Farrant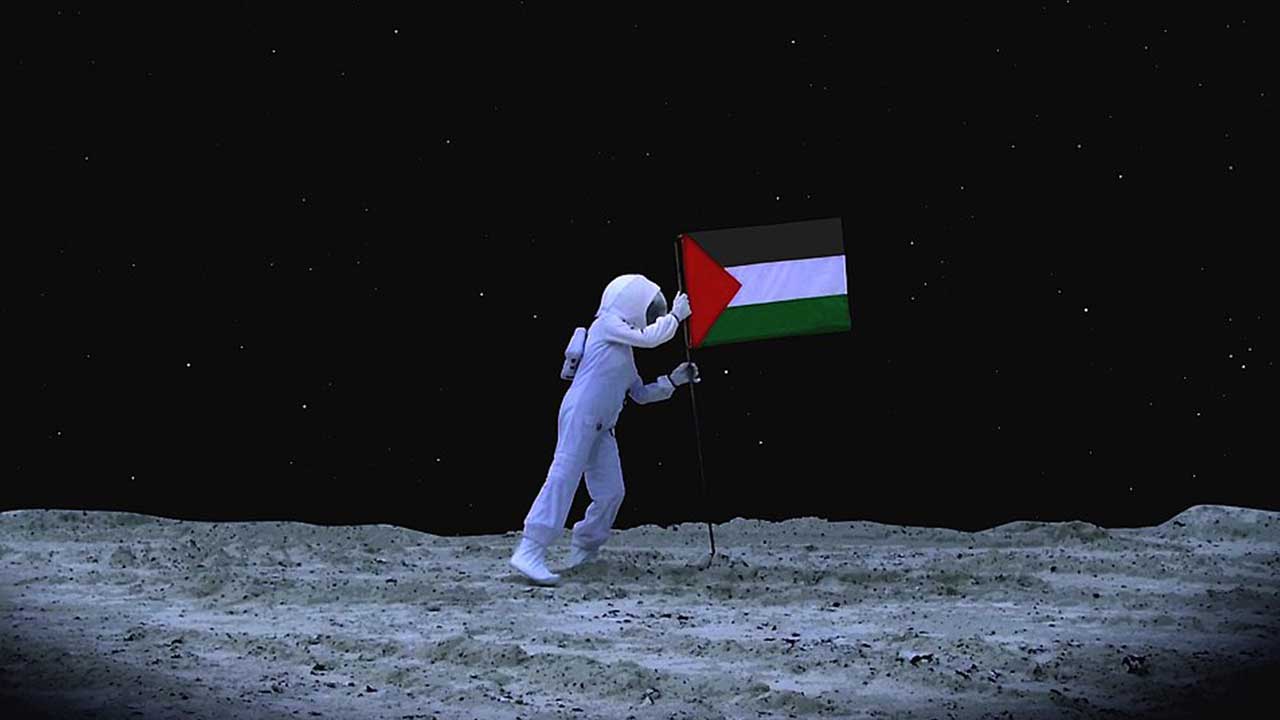 A Space Exodus
Larissa Sansour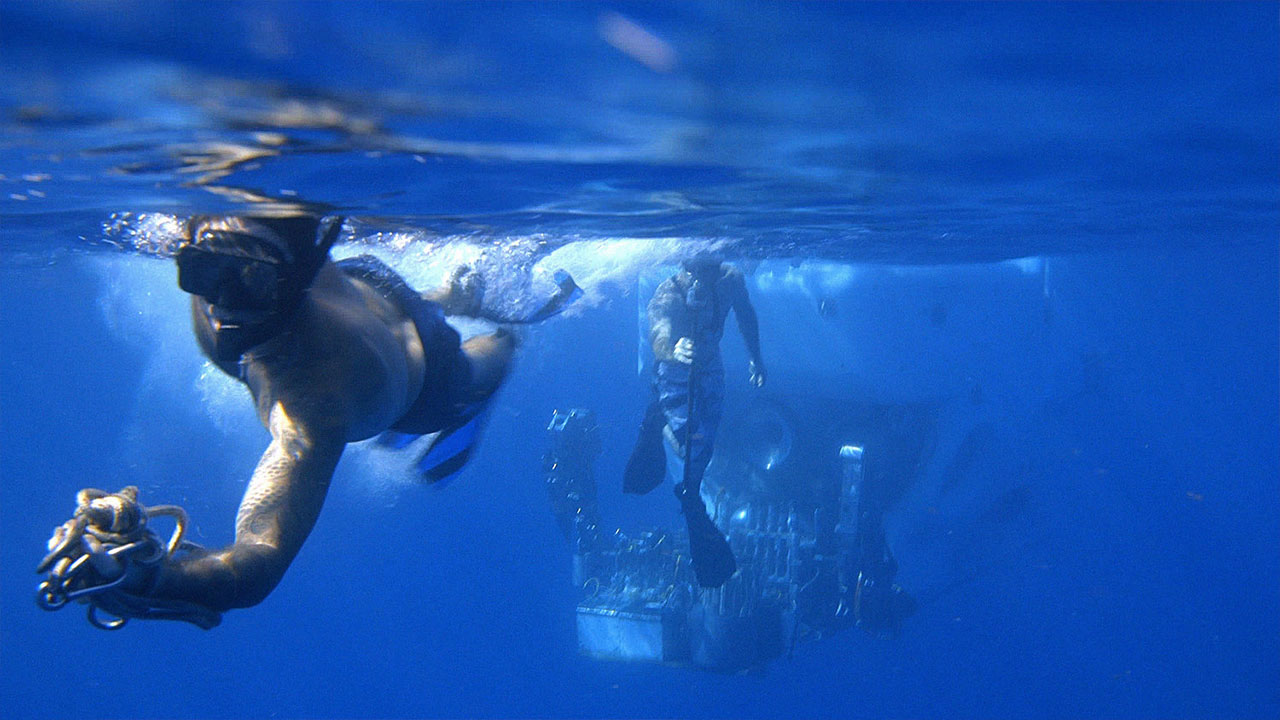 Acid Horizon
Ivan Hurzeler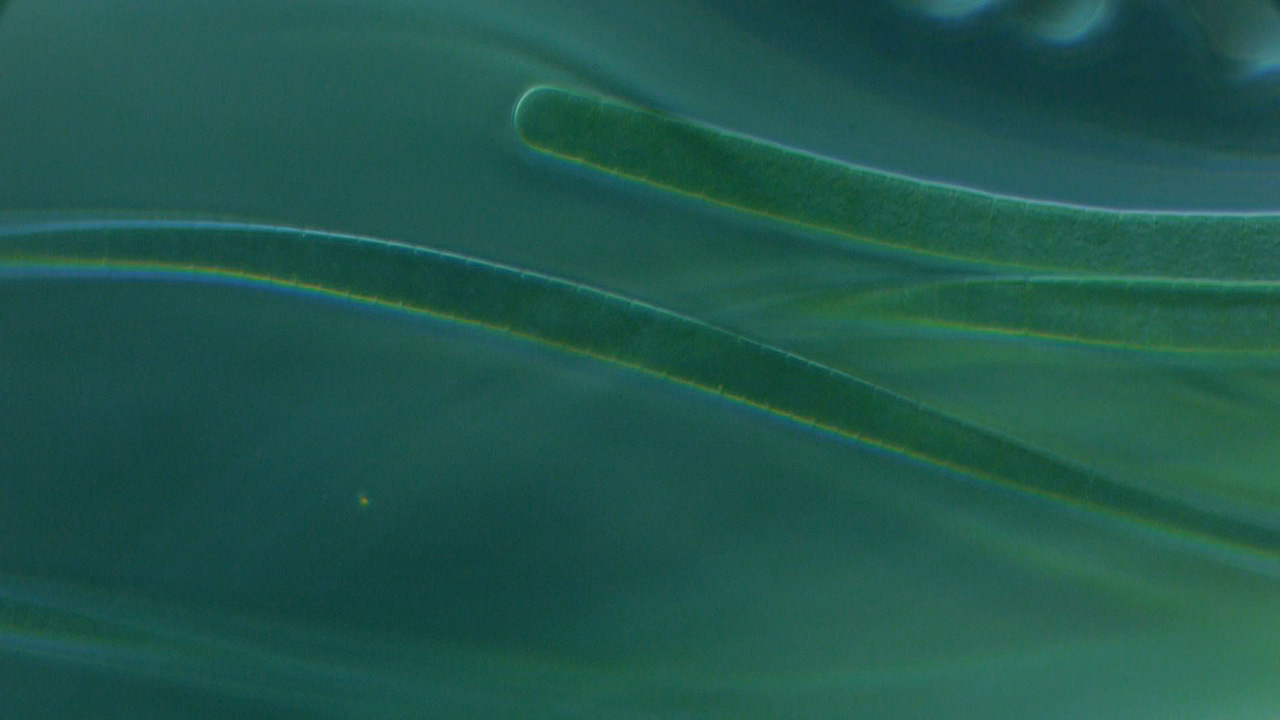 Cyanobacteria
Danielle Parsons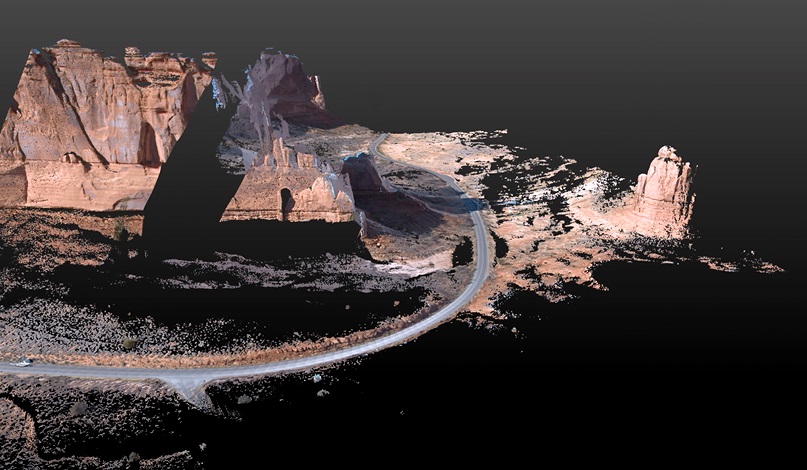 Driving through (laser point) clouds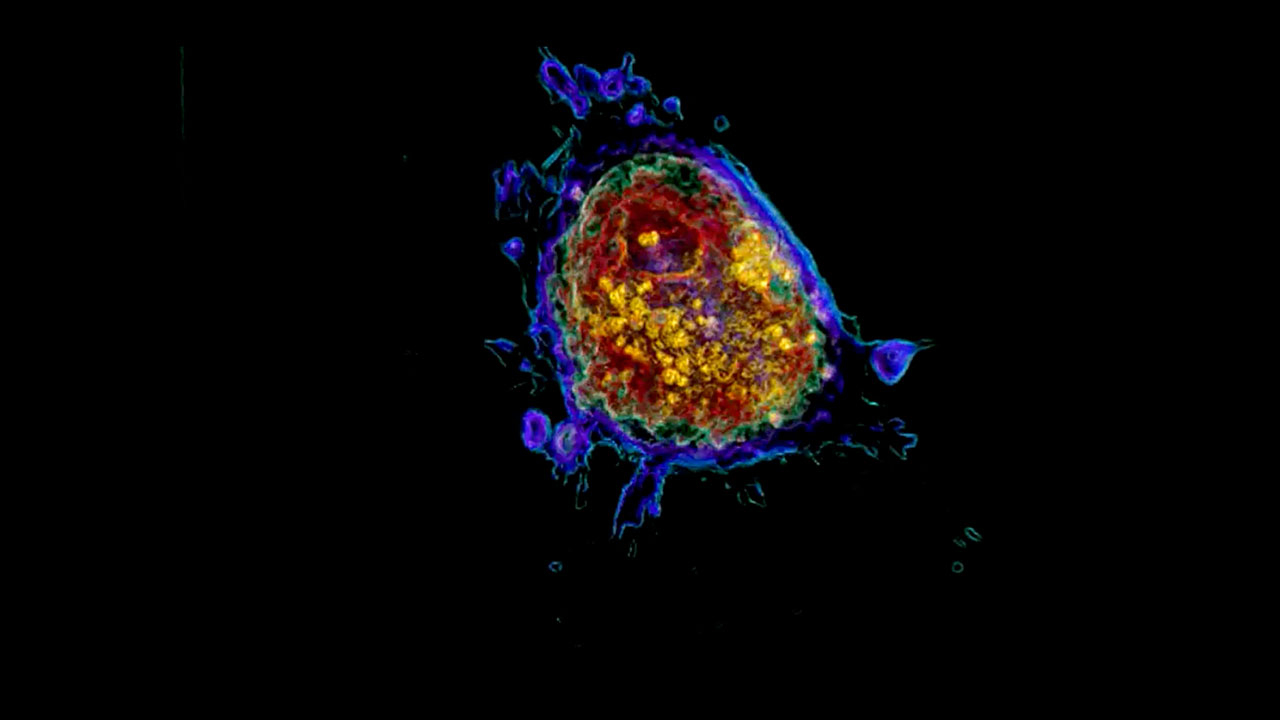 Apoptosis (Programmed Cell Death) - Live and in 3D
A.D.A.M. - ON SCREEN From Labocine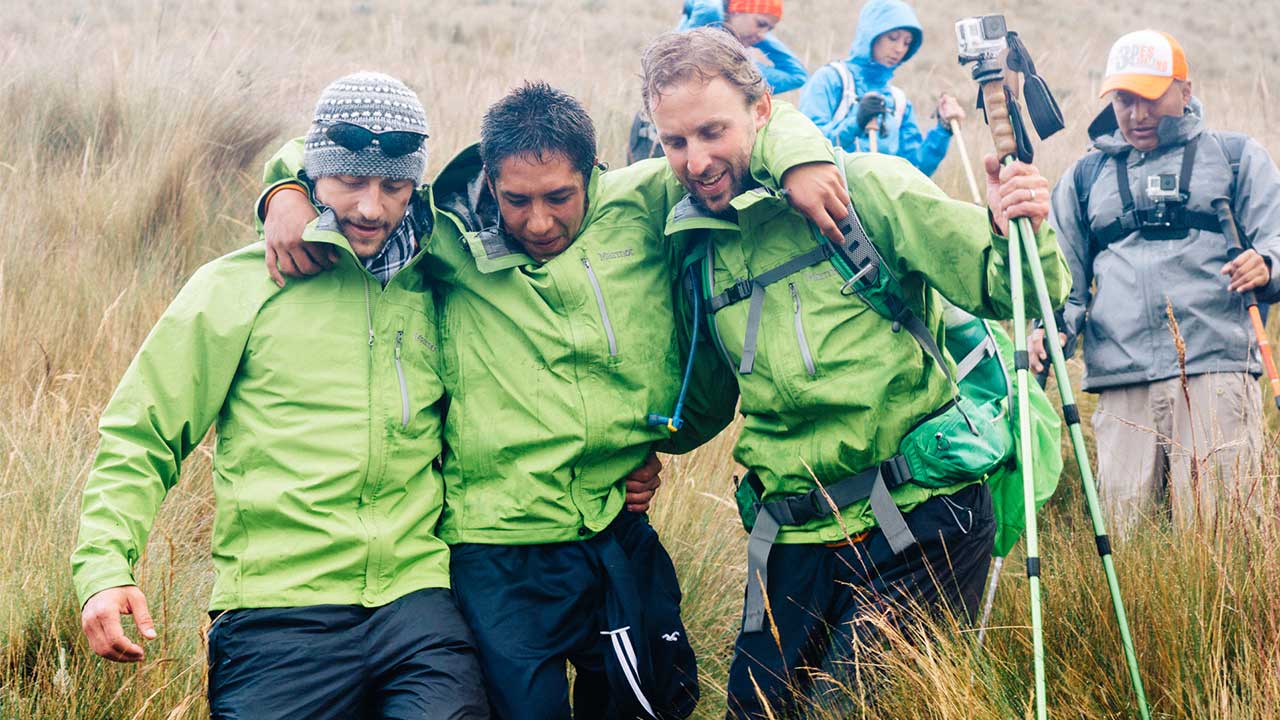 A Chance to Climb Mountains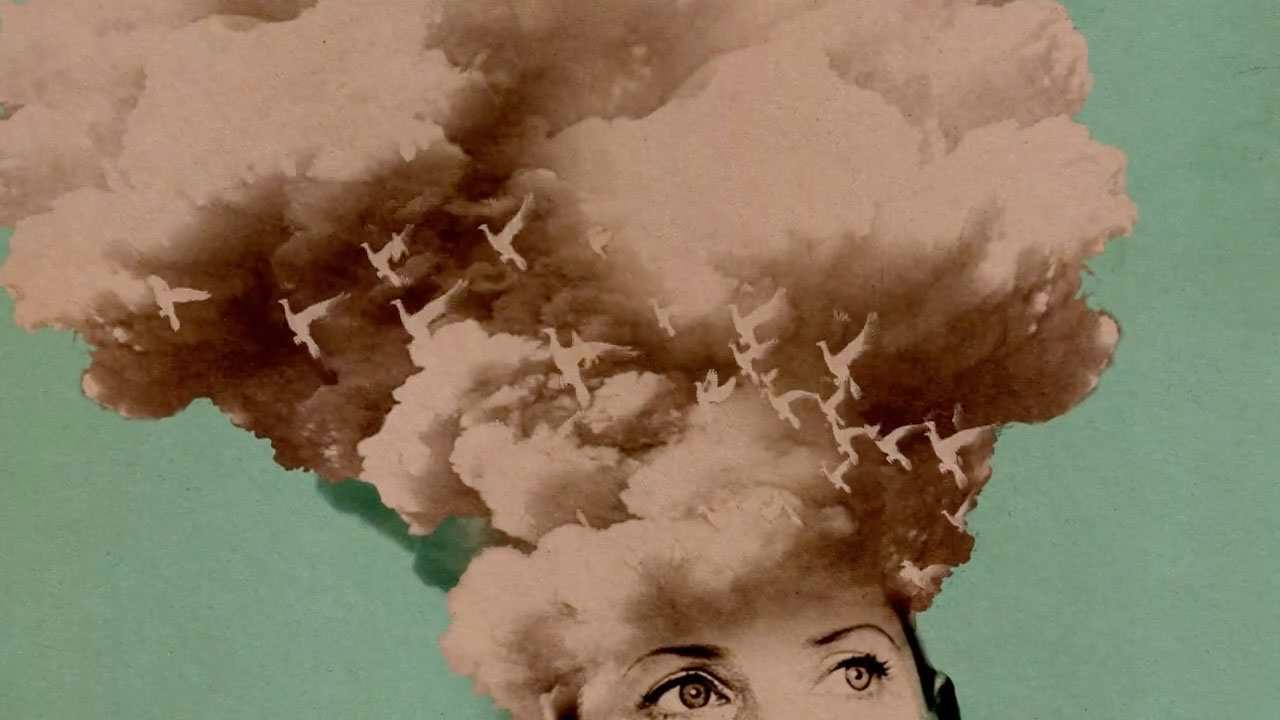 The Work of Tiffany Shlain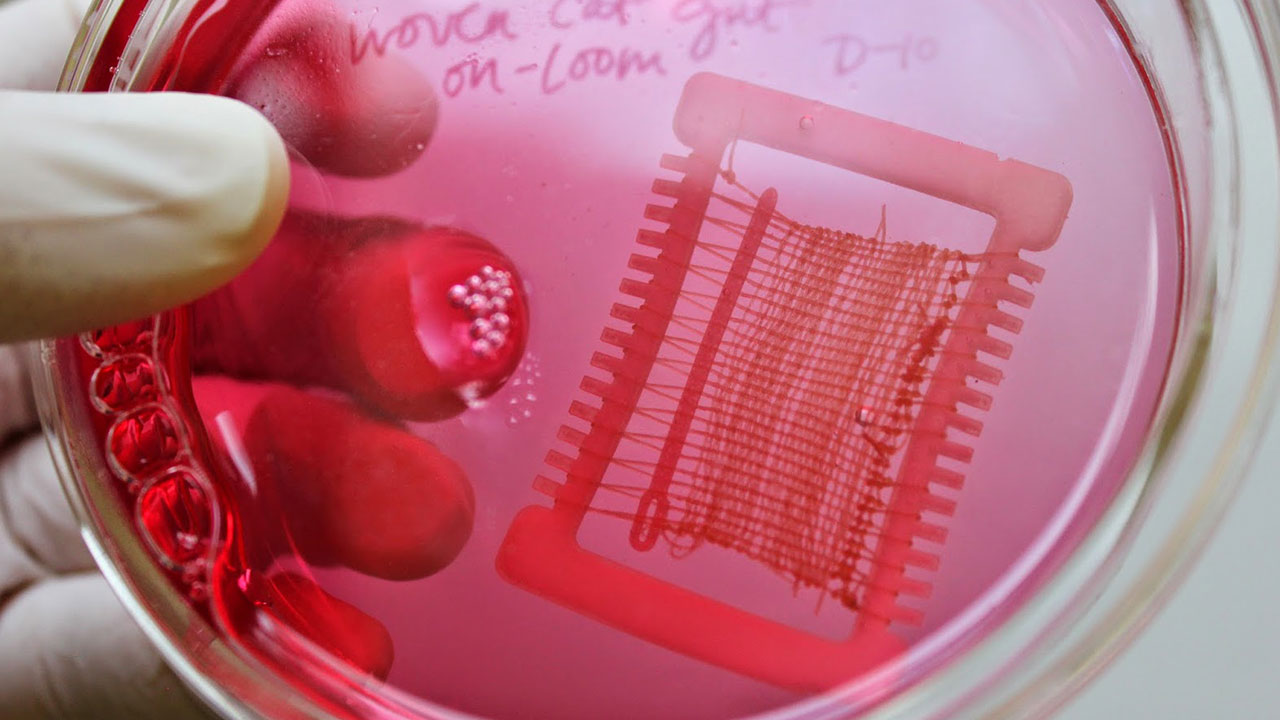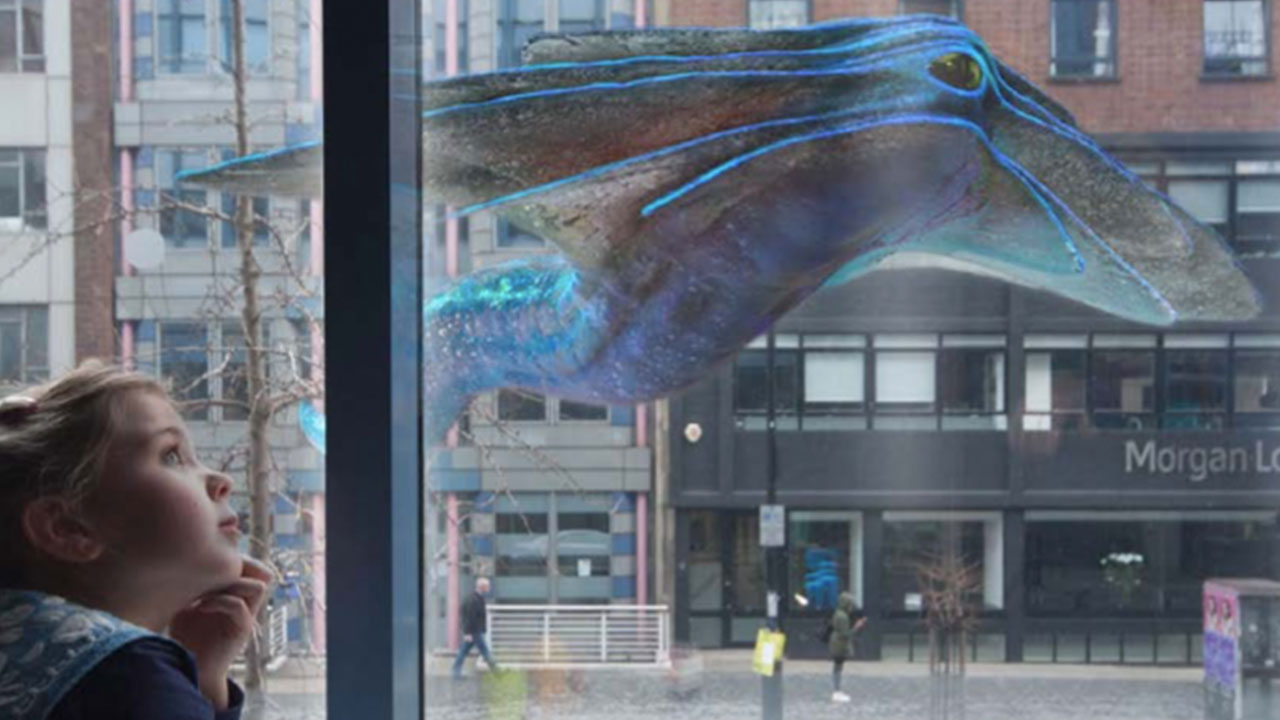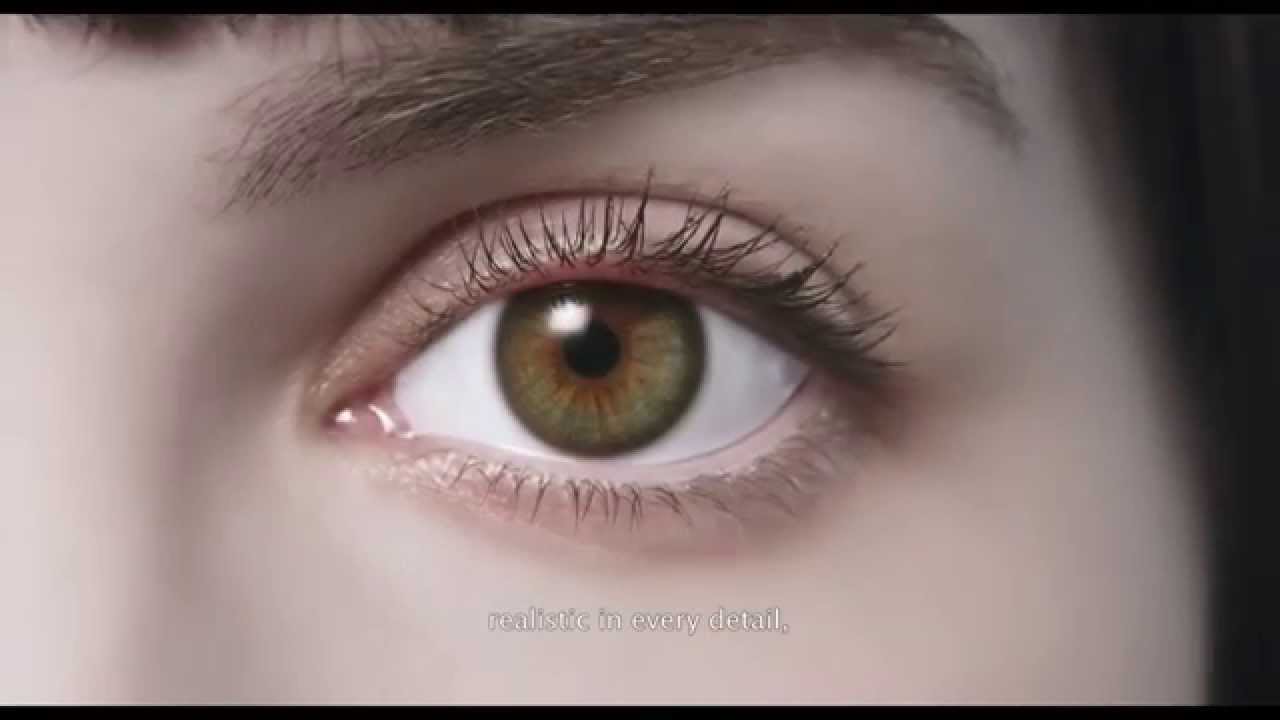 Irreplaceable: Love, Meaning, and Attachment in a robotic world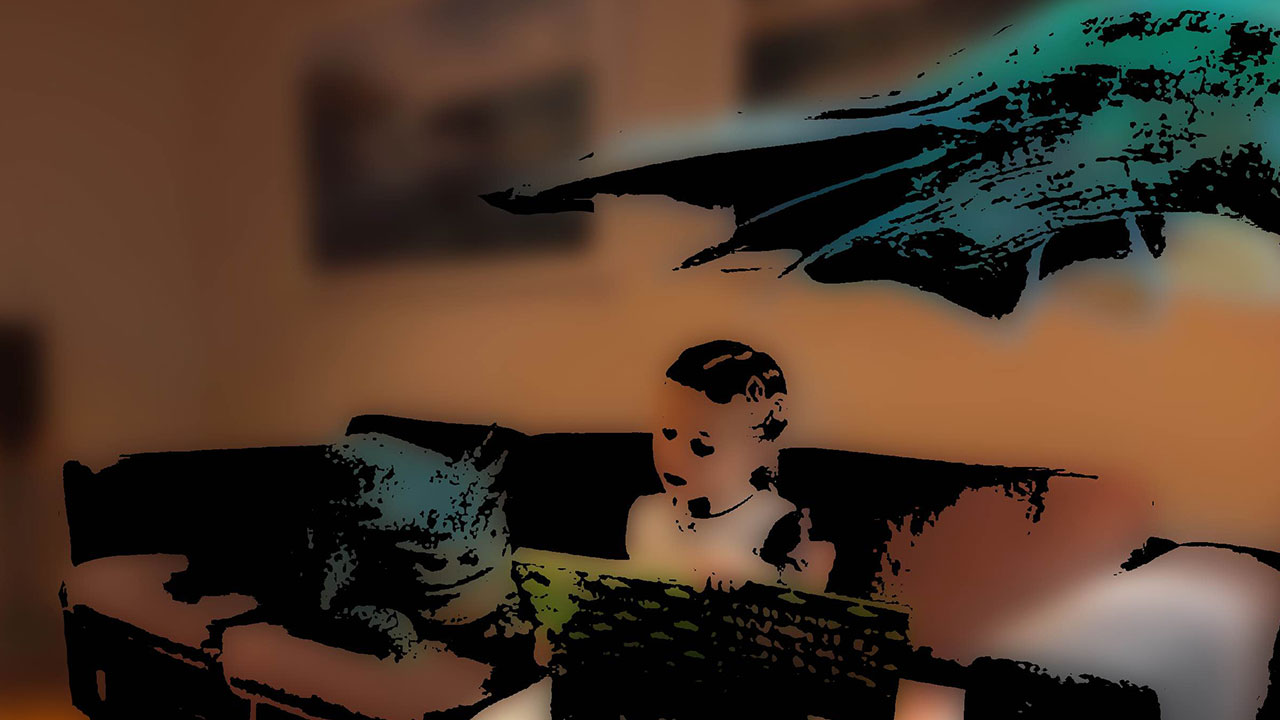 Film, Knowledge, Networks: the Collaboratorium + Open Media Science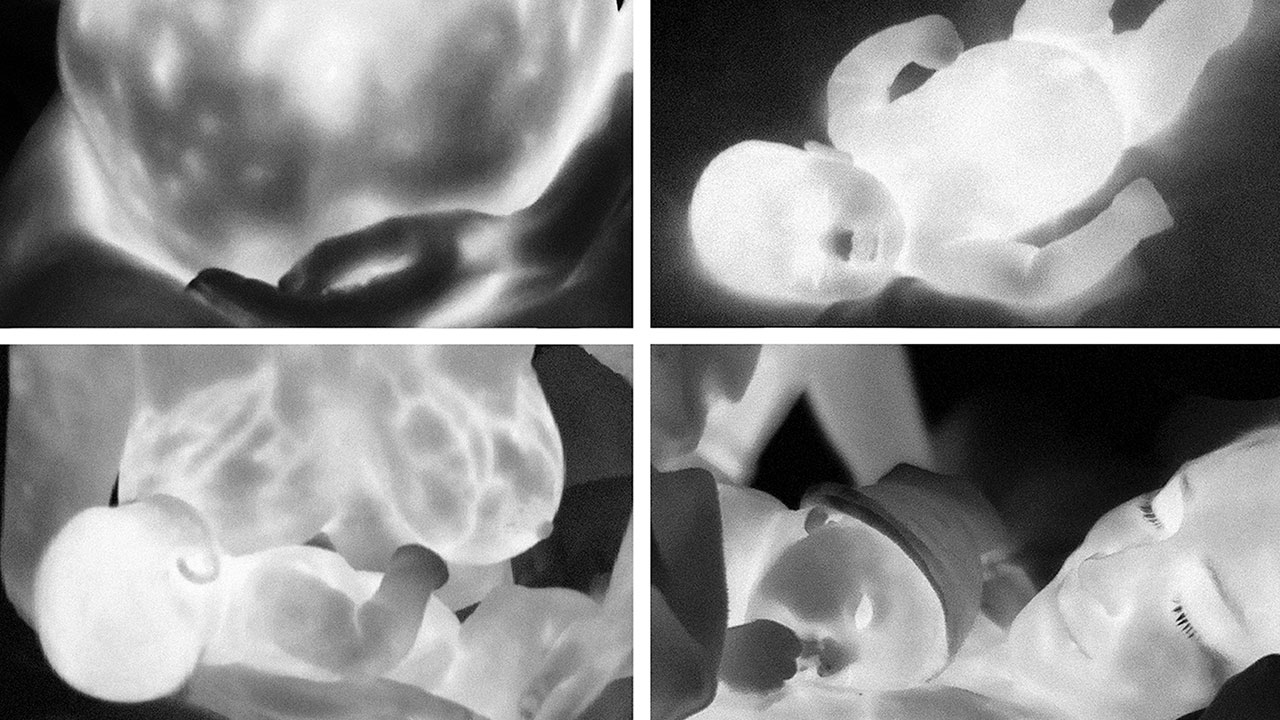 Marne Lucas: A Pioneer in Infrared Experimental Art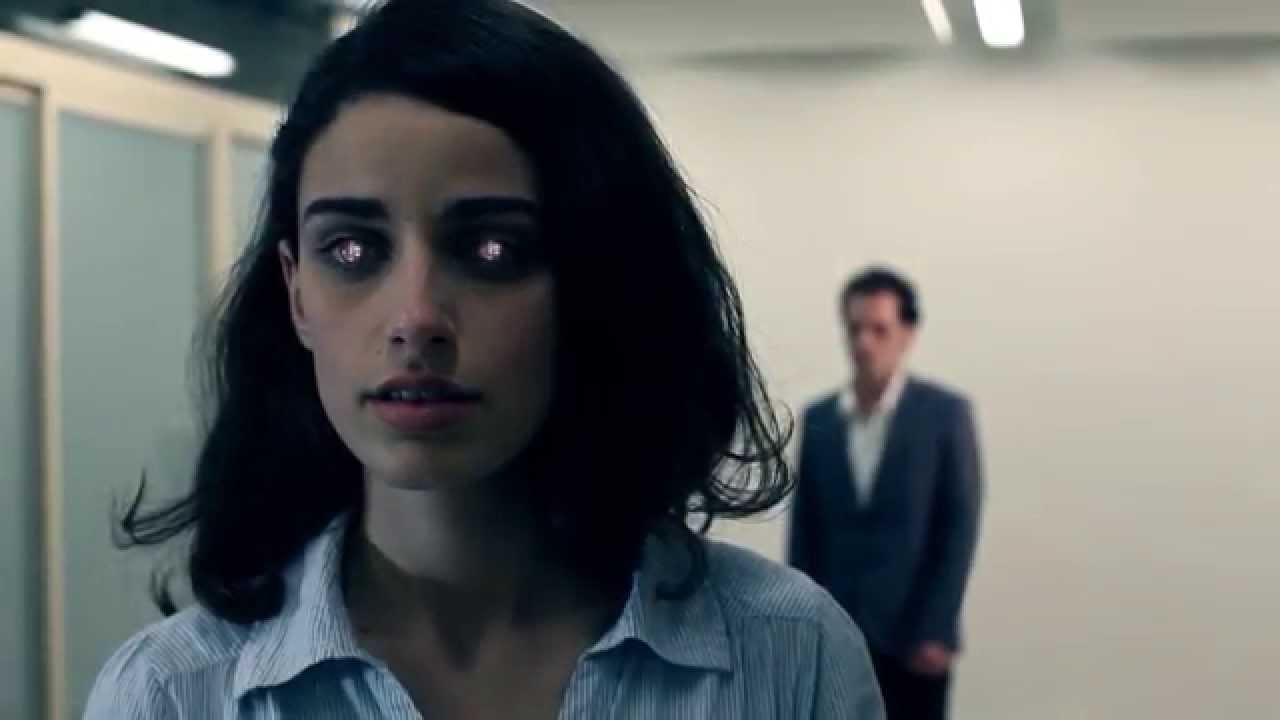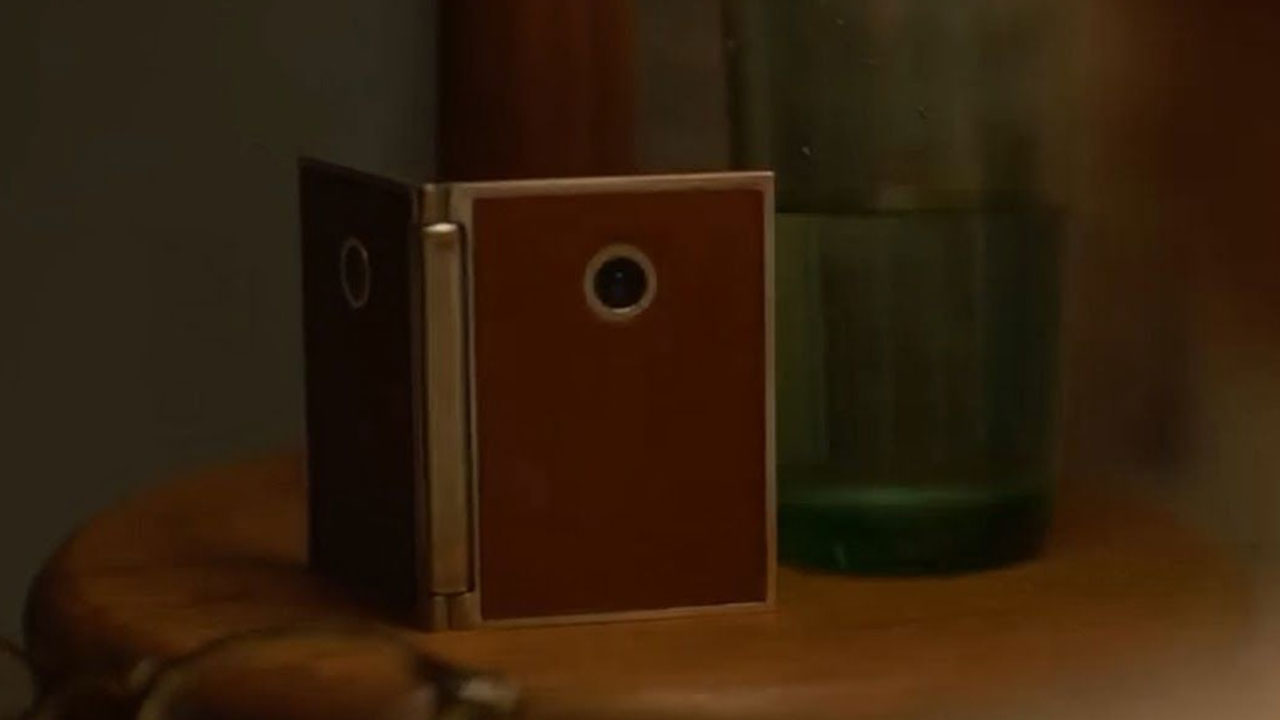 SciArt On Screen: Quimtai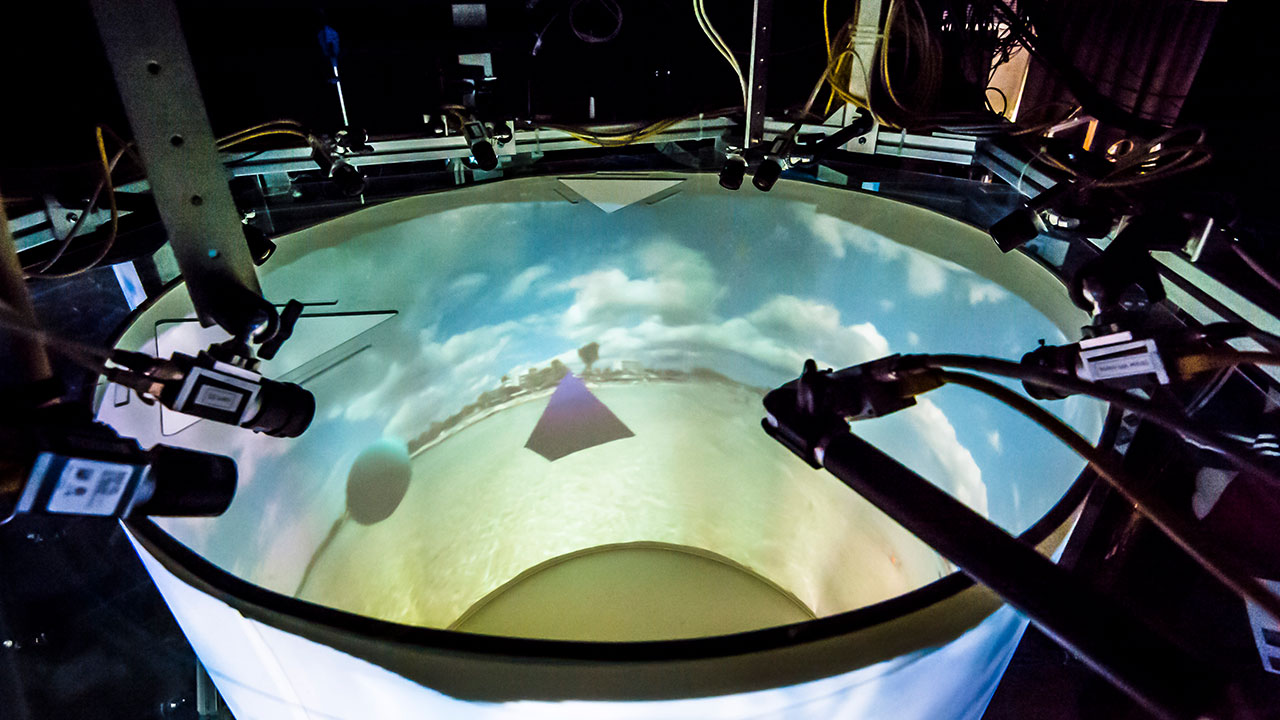 Virtual Reality for Freely Moving Animals
The Horror of Science in 21st Century Film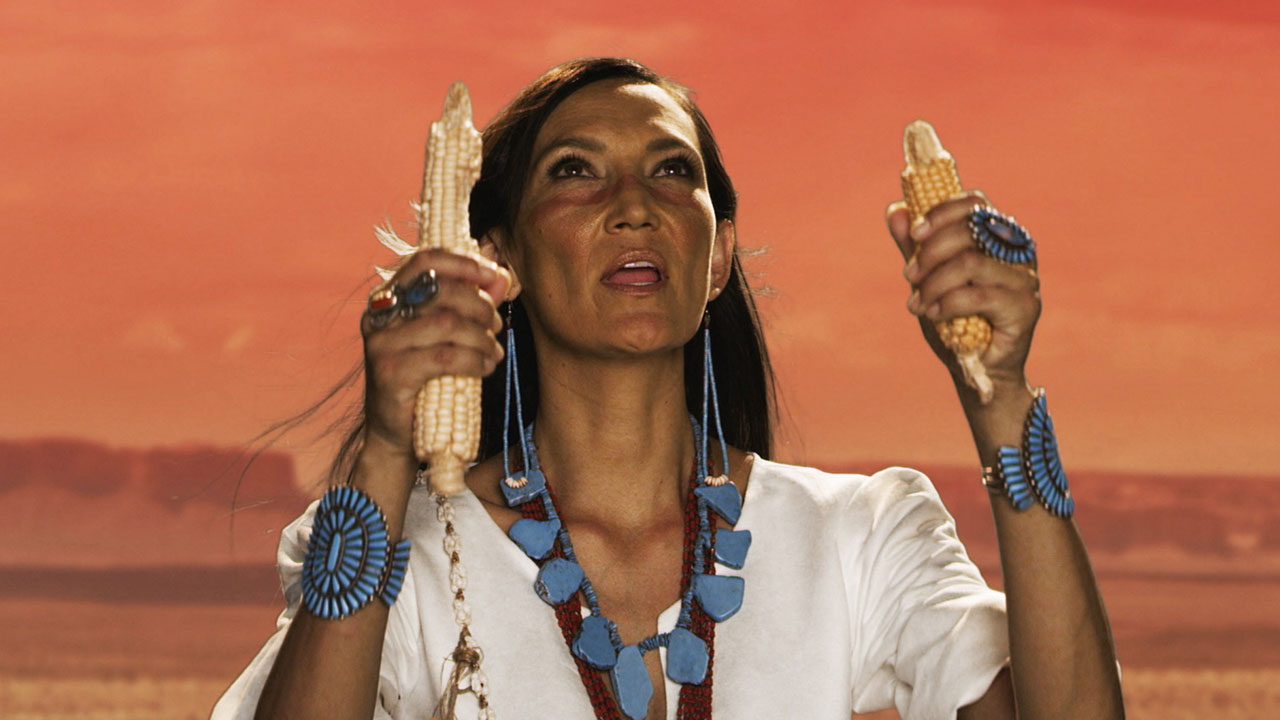 Indigenous Filmmakers Reimagine Science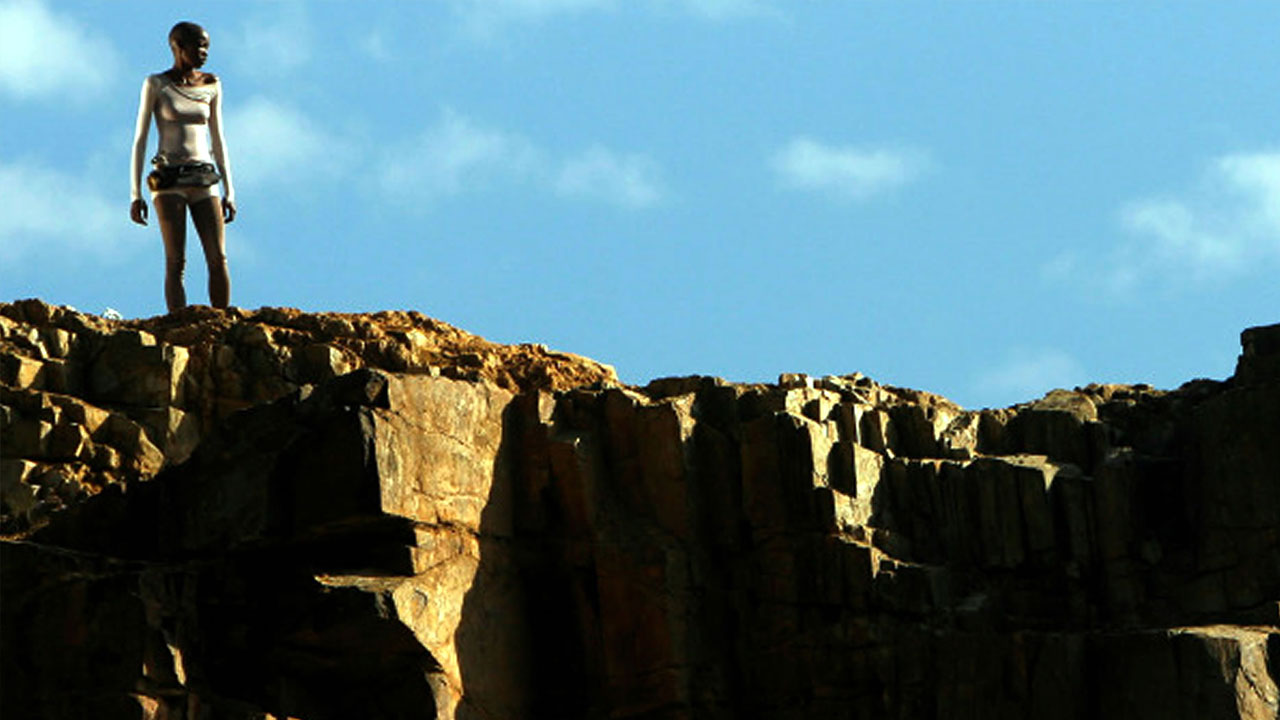 Imagining the Future in the Global South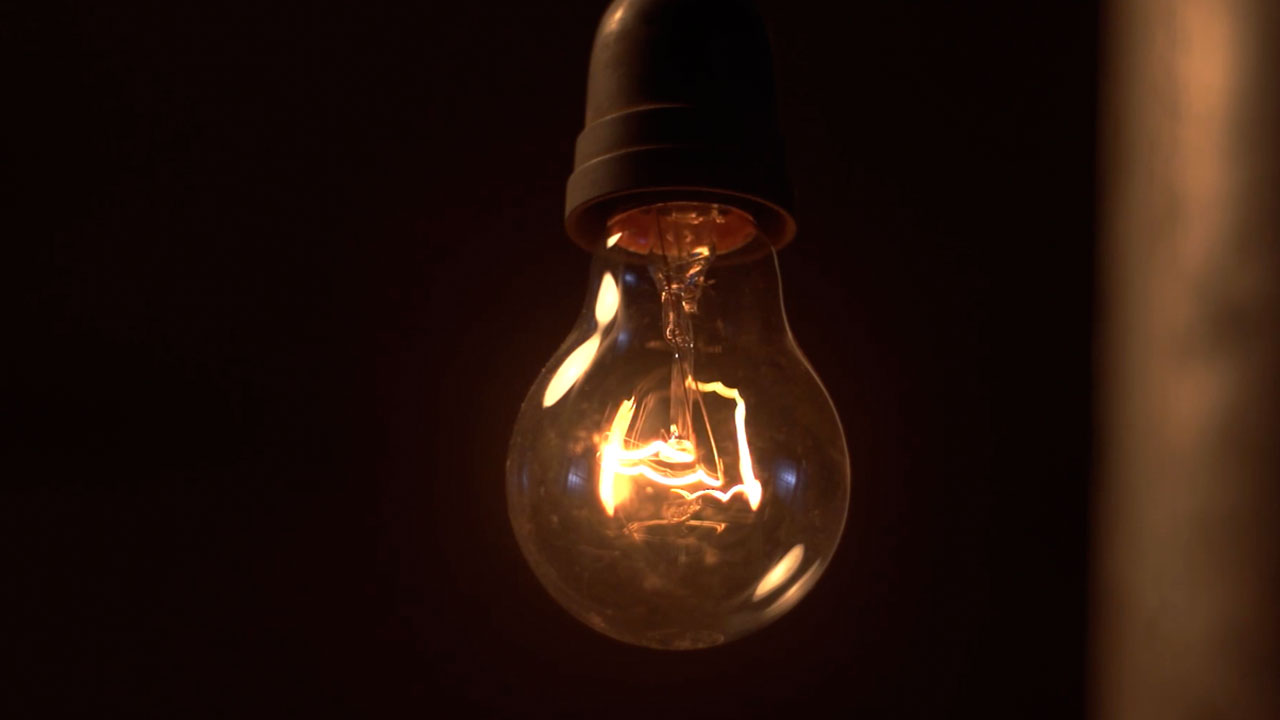 Three Short Takes from Science & Film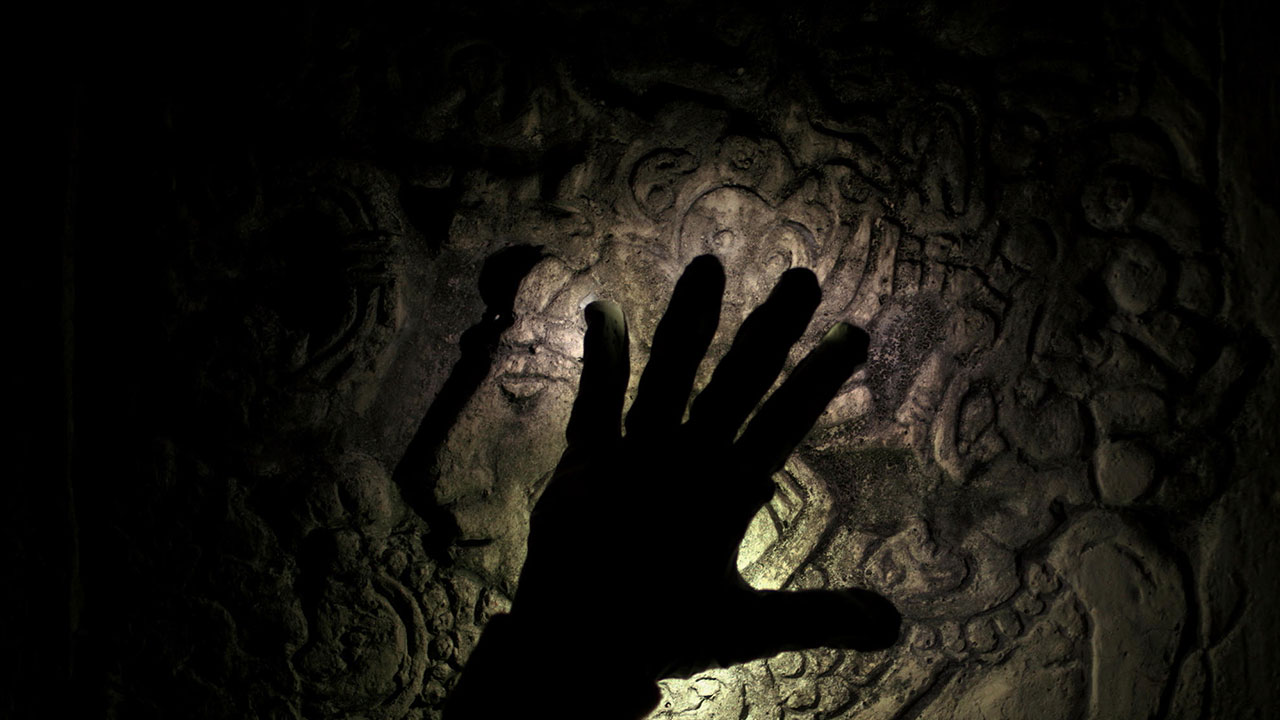 Trance-like Rituals in Mexico Predict the Future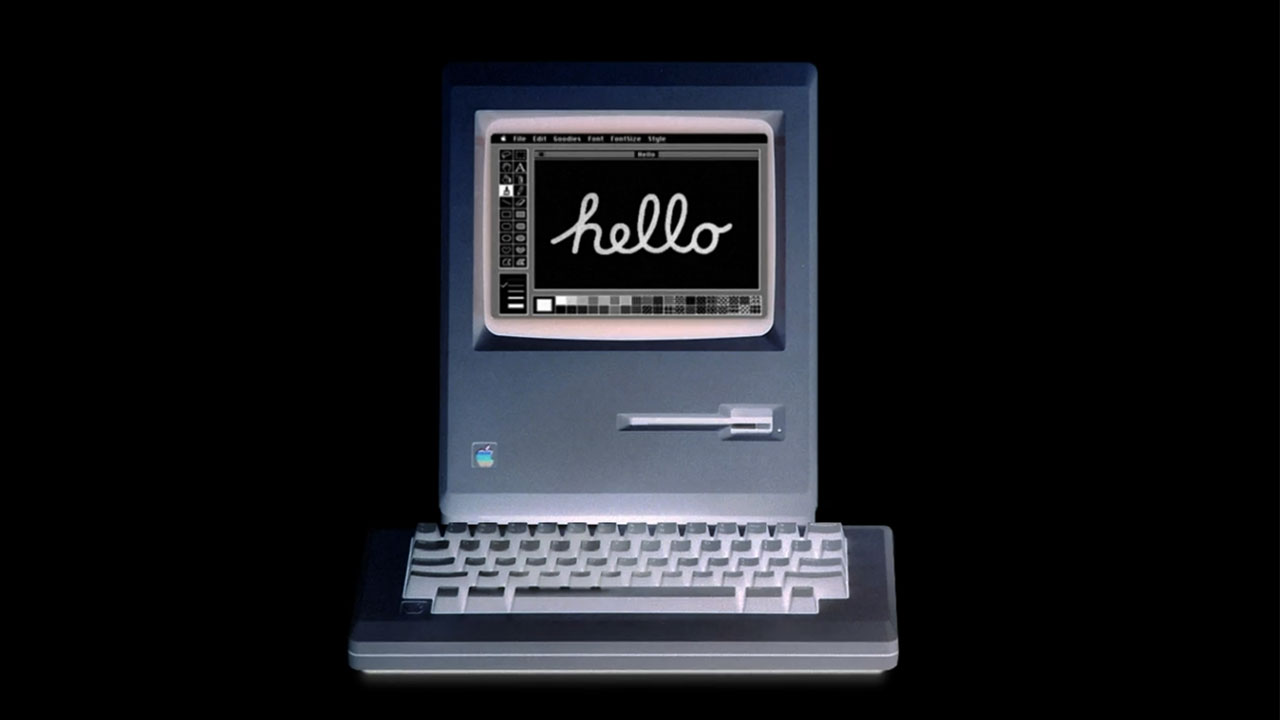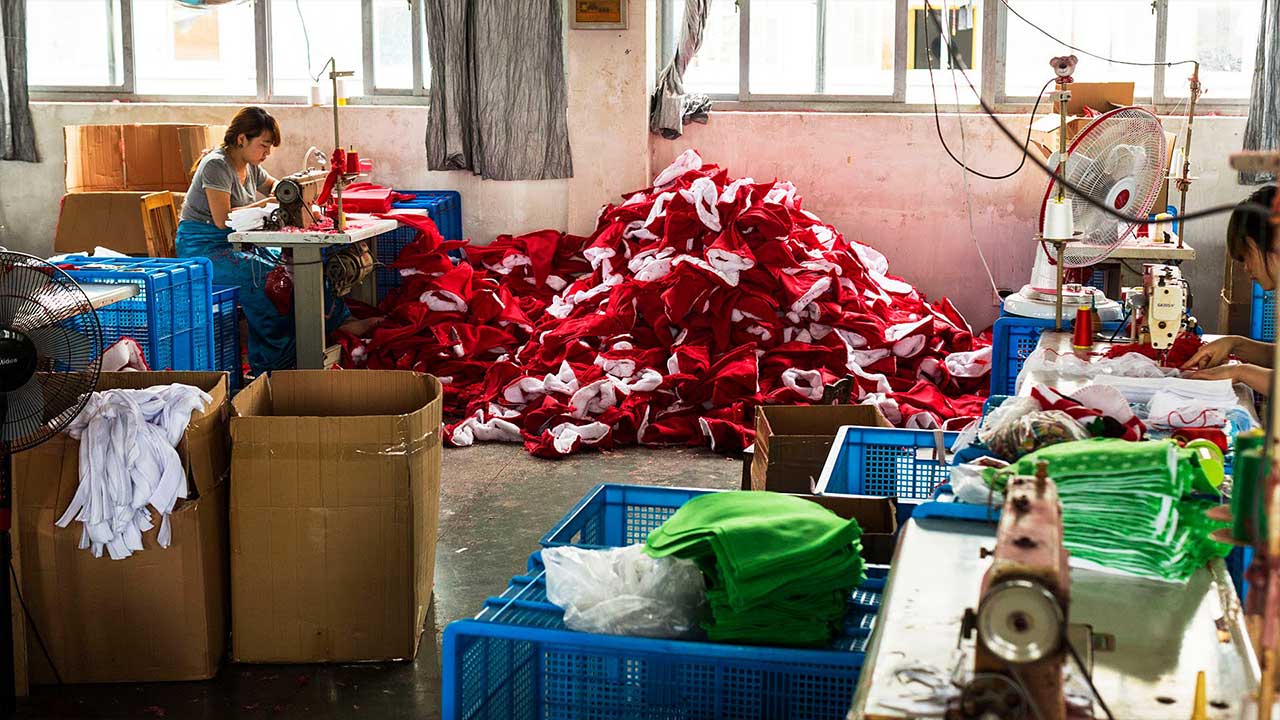 Buy Now or Forever Stall Our Advancements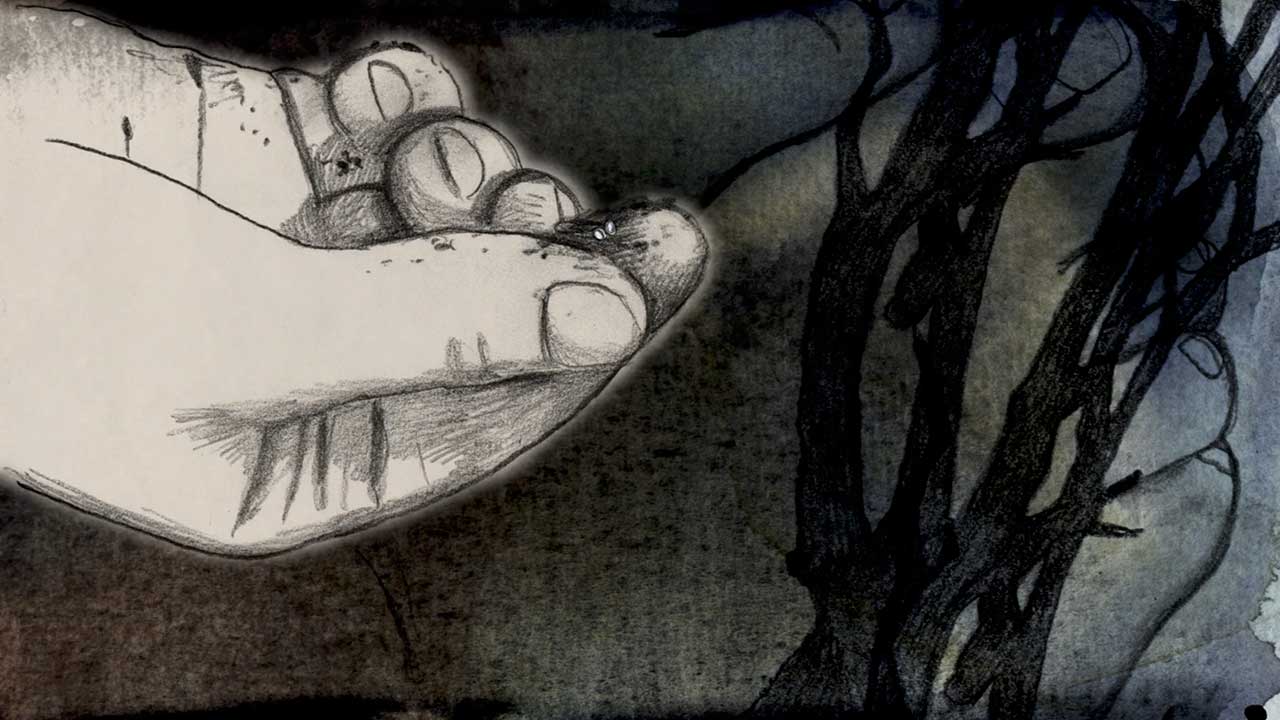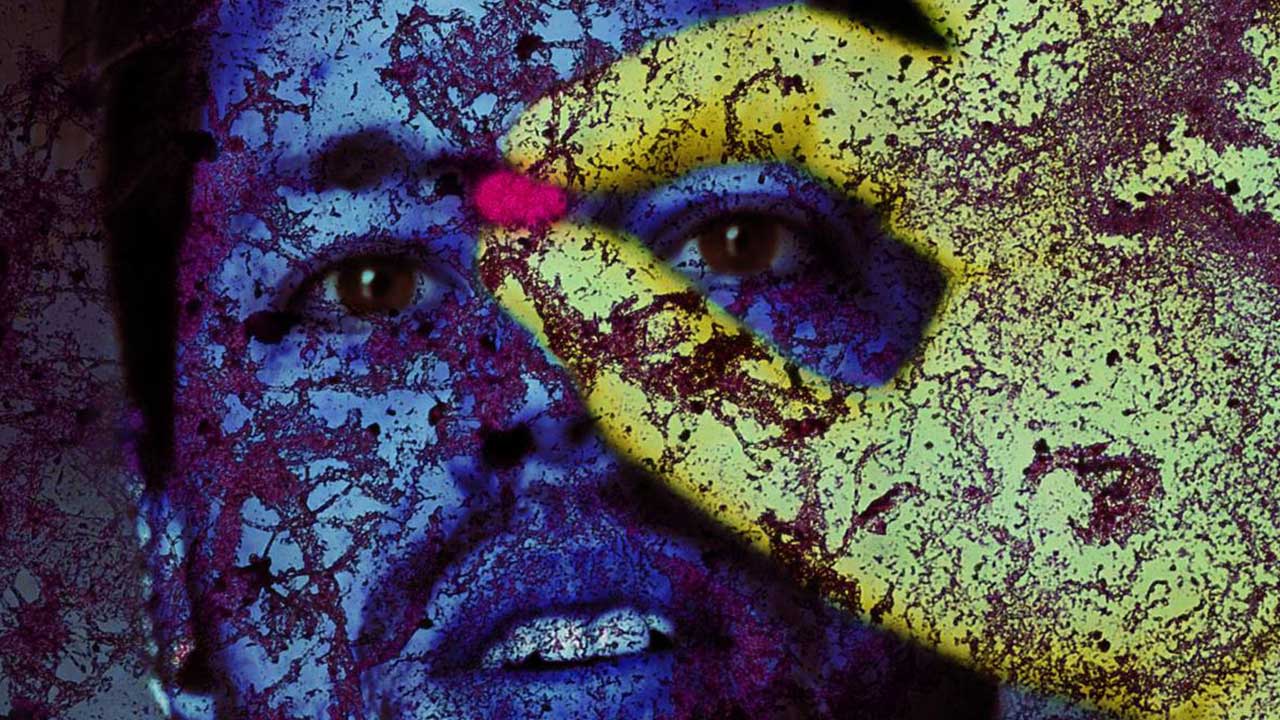 Hacking Your Genes Has Never Been Easier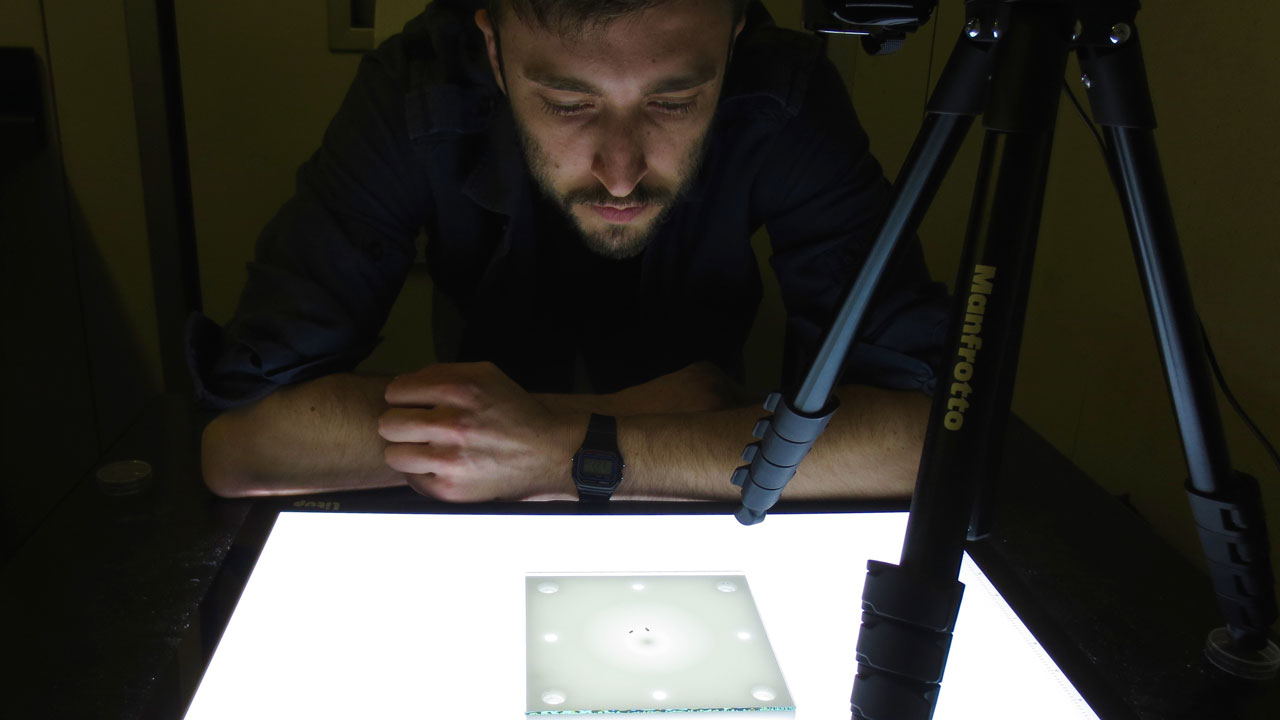 What flies can teach us about the evolution of behavior and morphology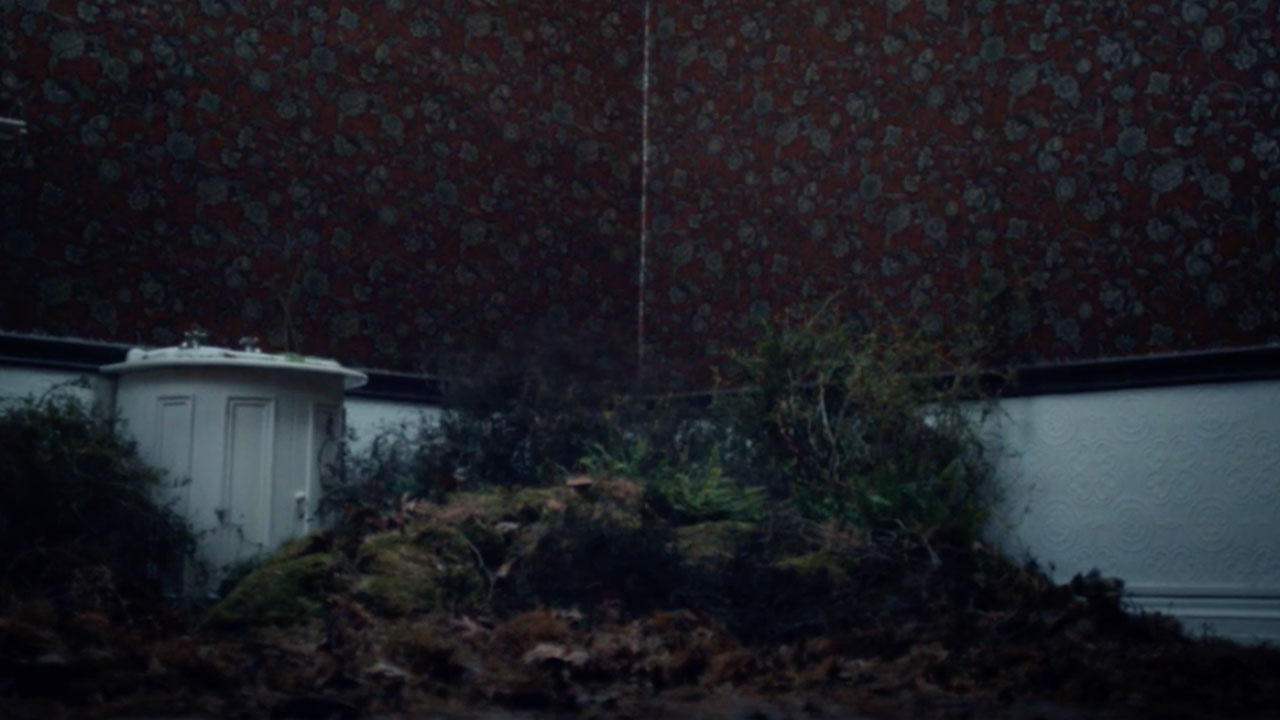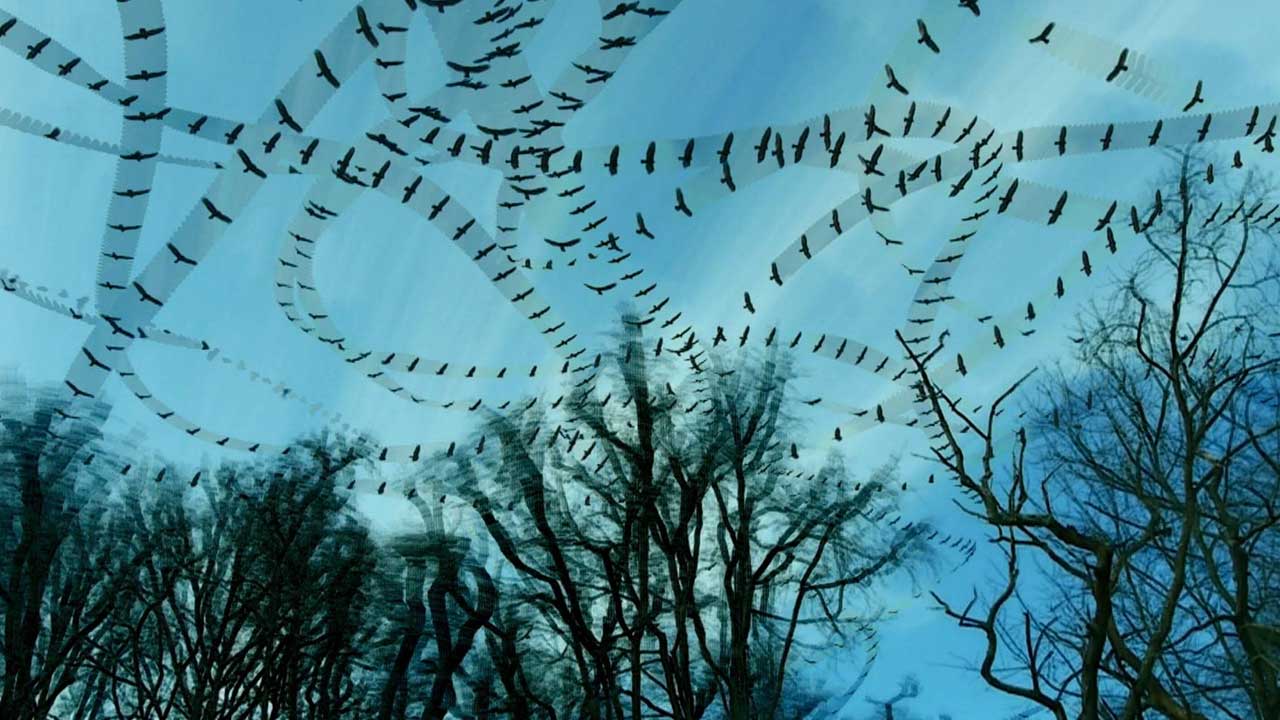 Tracing Animal Movement Patterns
Augmenting Human and Machine Intelligence with Data Visualization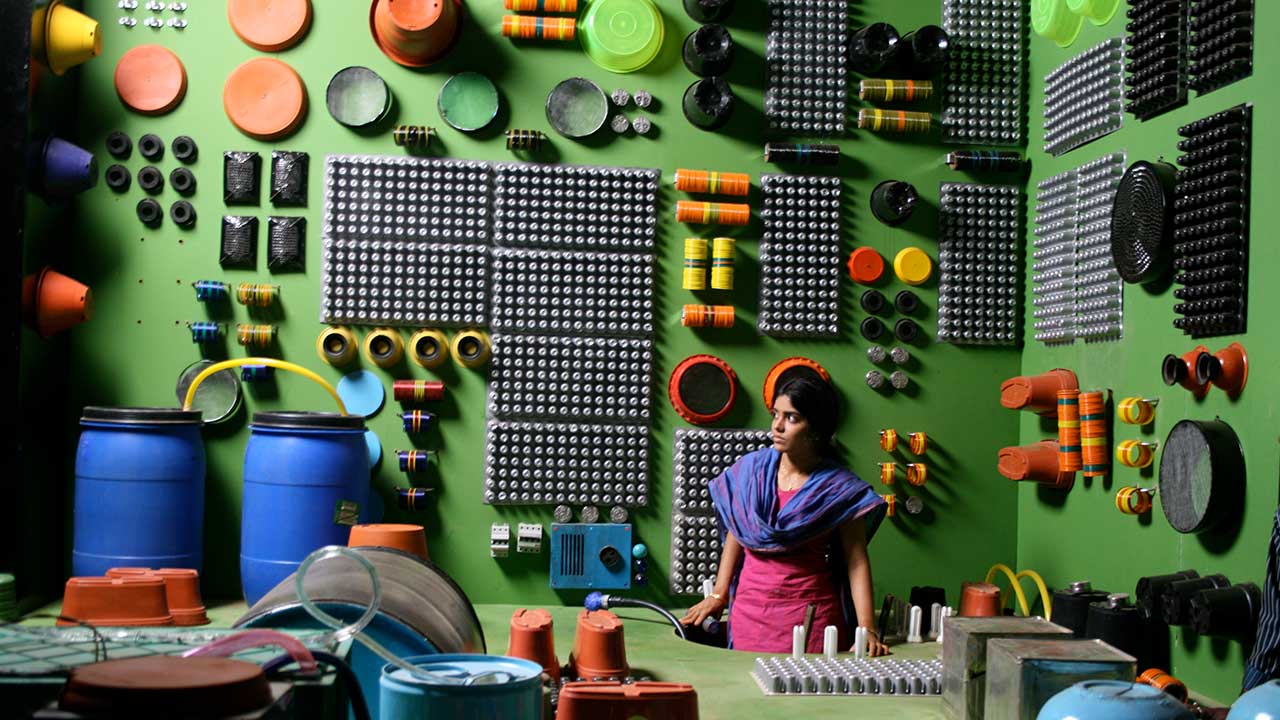 6 Scientific Journeys Through Present and Future India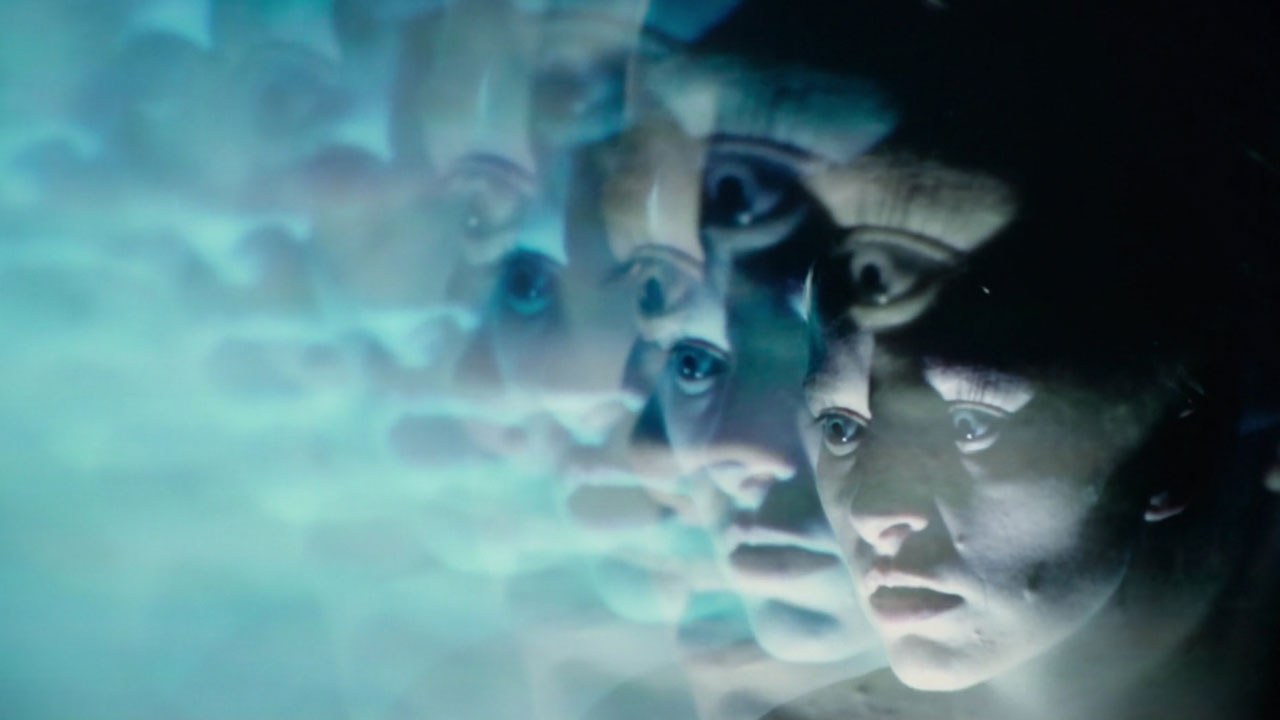 Your Guide to Science at the 2019 Toronto International Film Festival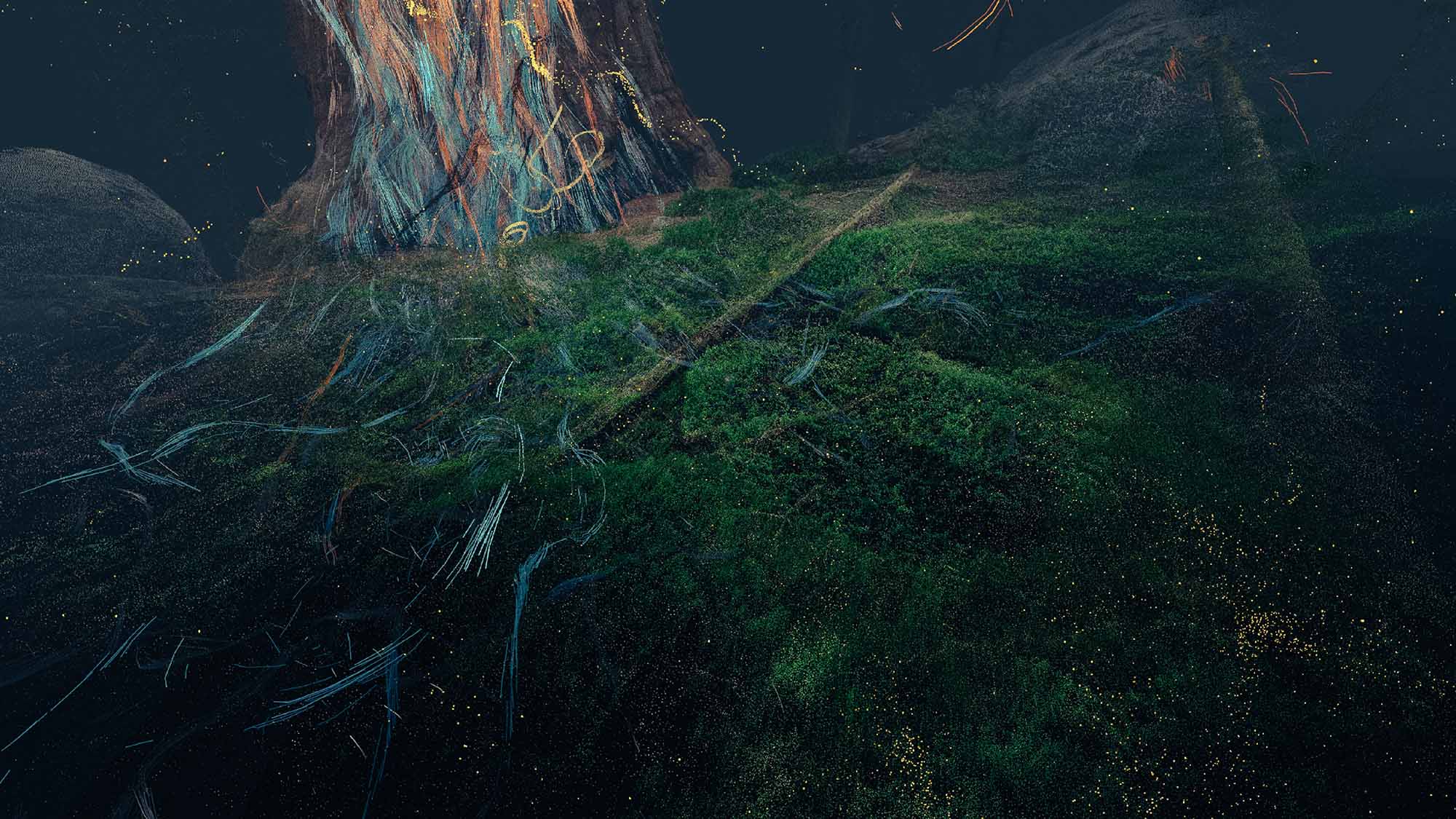 VR Visions of an Ancient Sequoia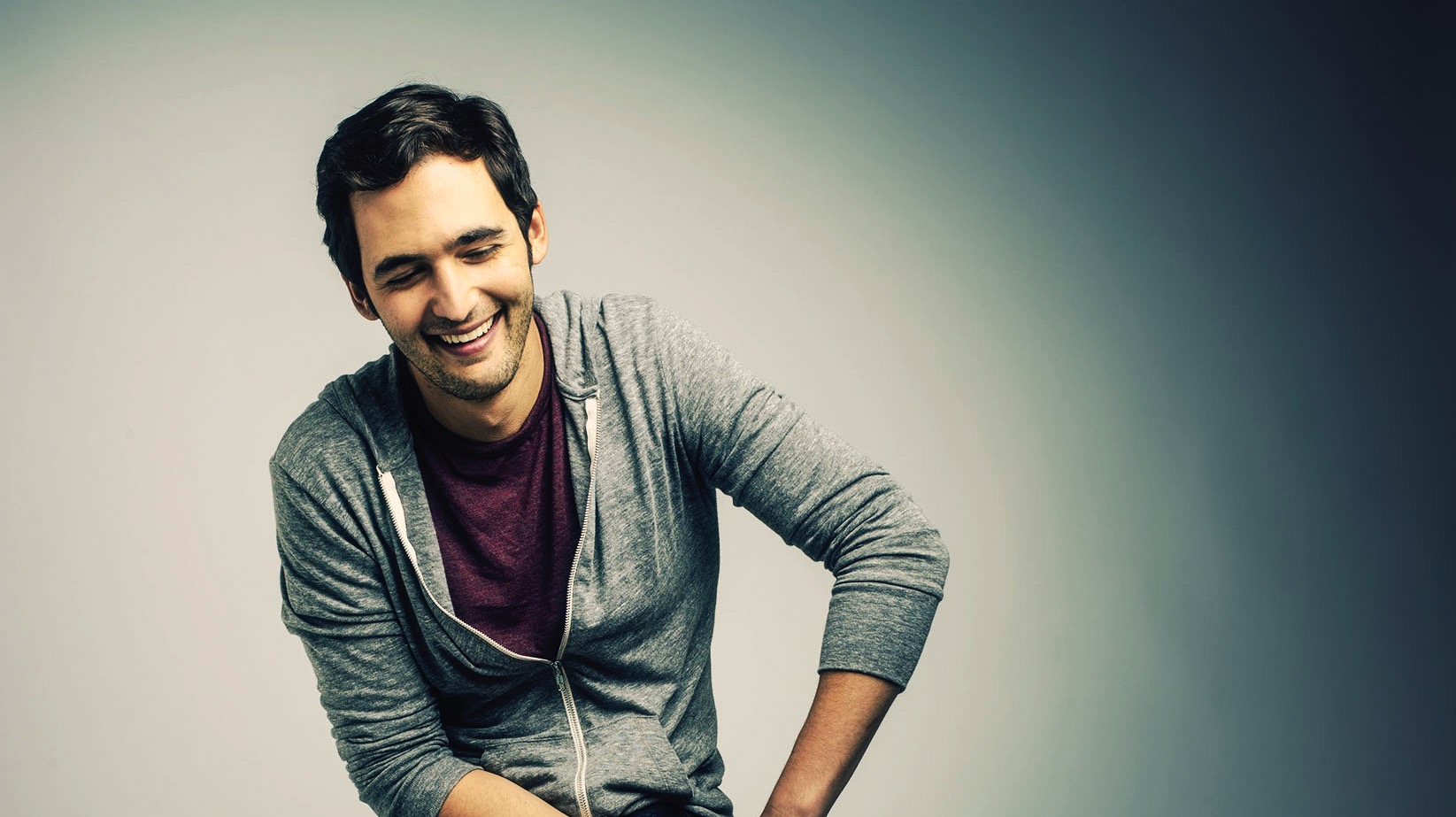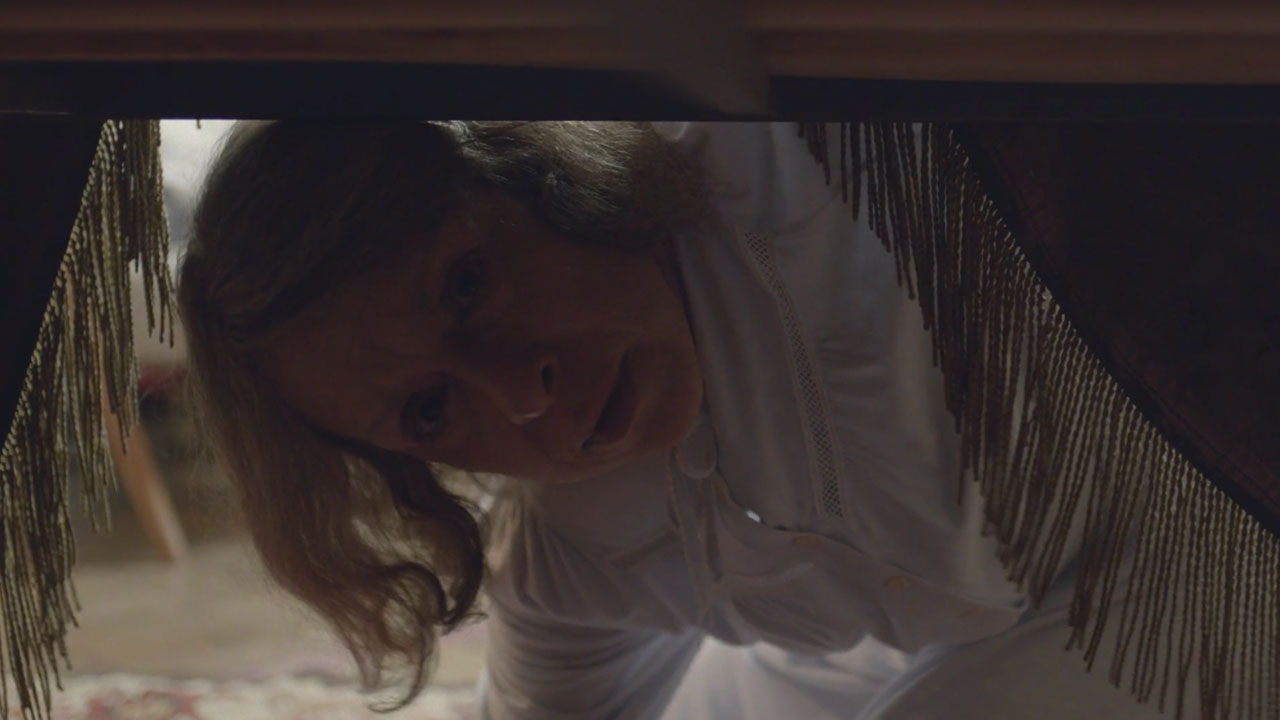 Acquiring One Self from The Many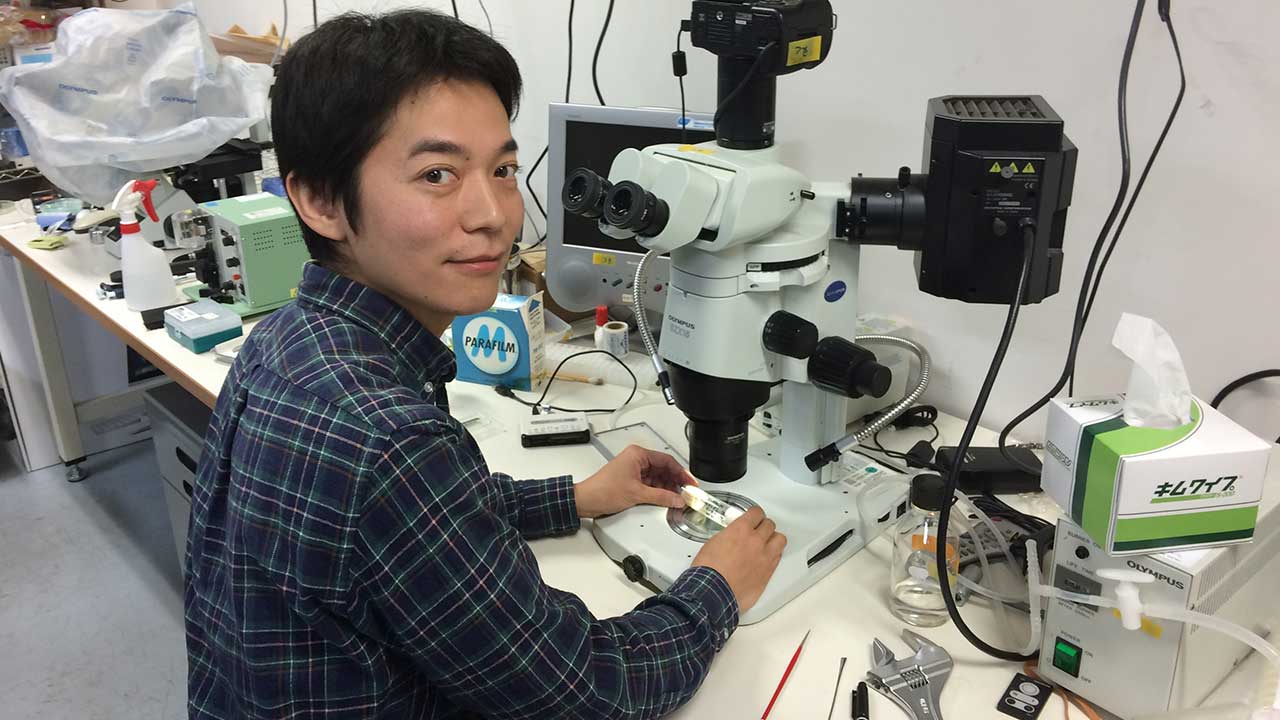 From the Kyoto Botanical Gardens to the Microscope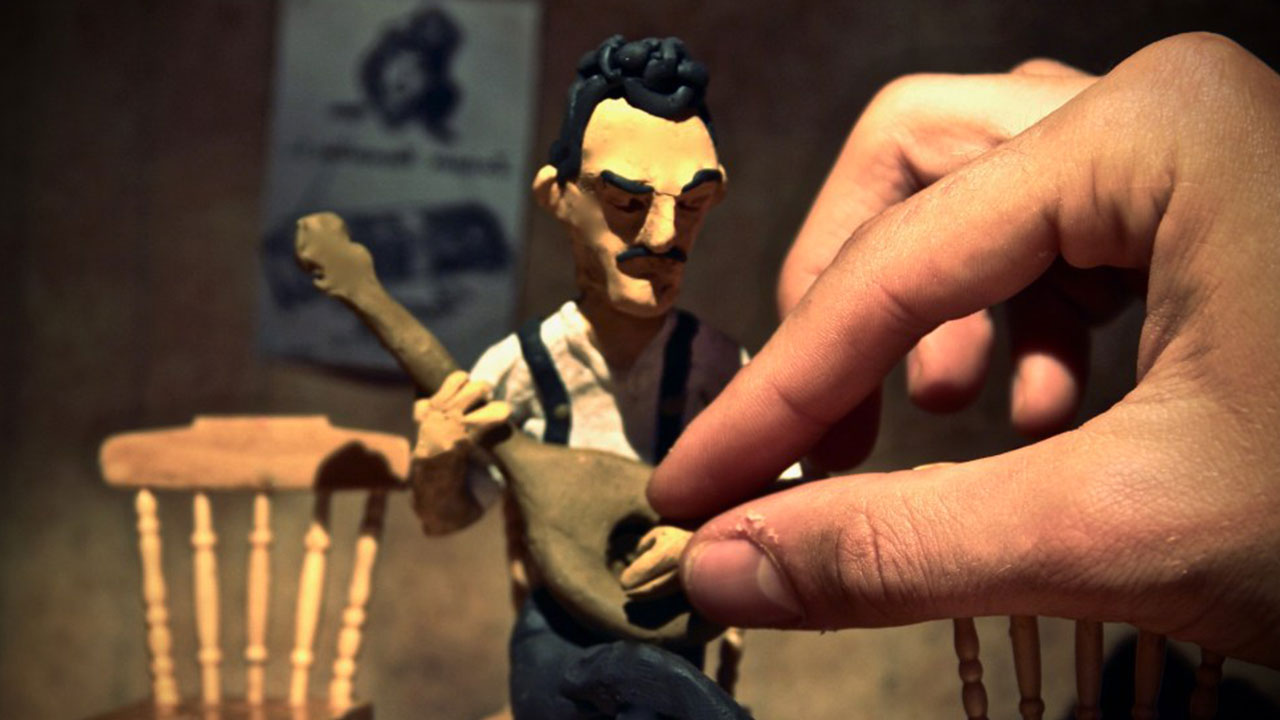 Stop motion will save the (film) world!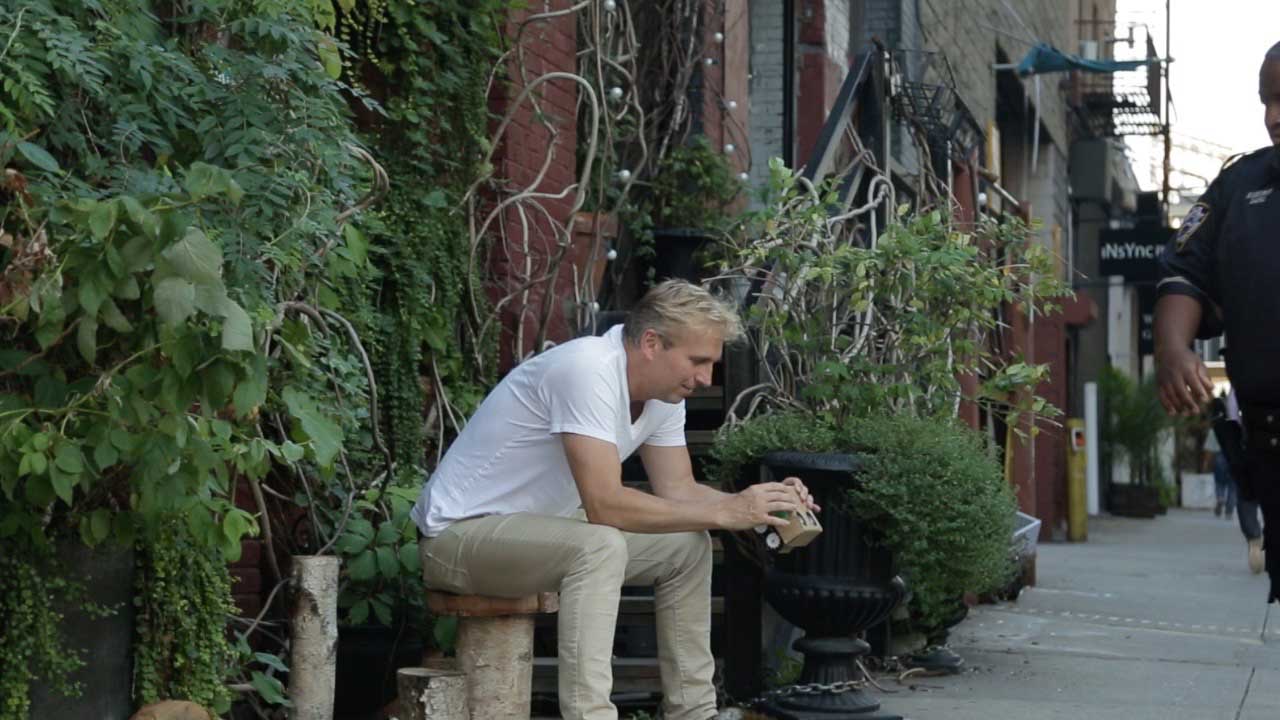 Defiance Against Emotional Repression: The Cogit-Prop Films of Brent Hoff
Cultural Heritage and Filmmaking in Kenya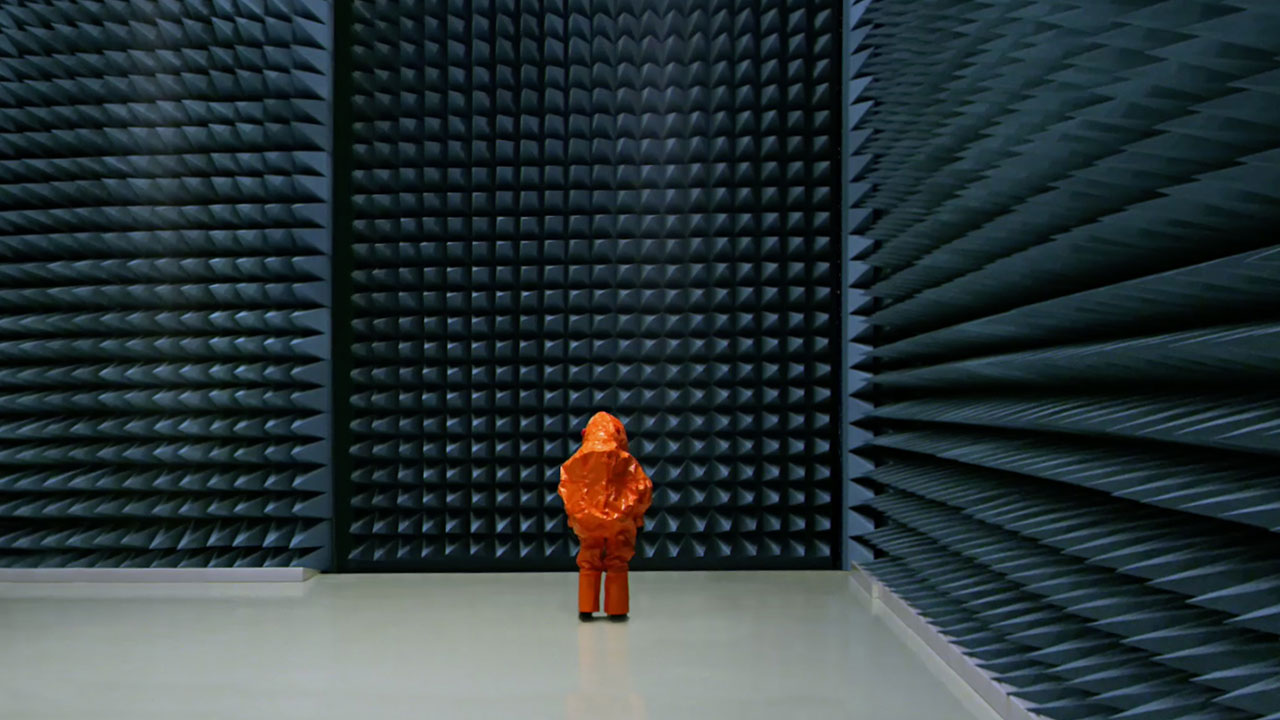 What it means to be human in the 21st century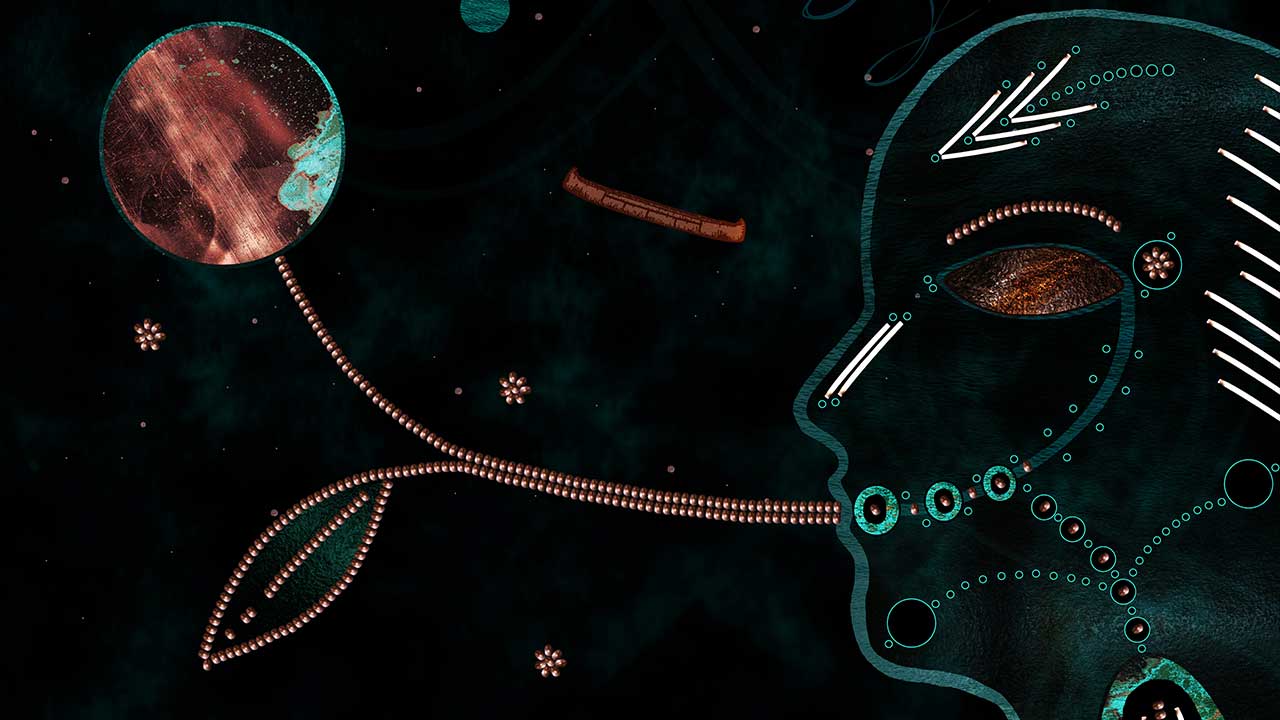 Animating Indigenous Scientific Literacies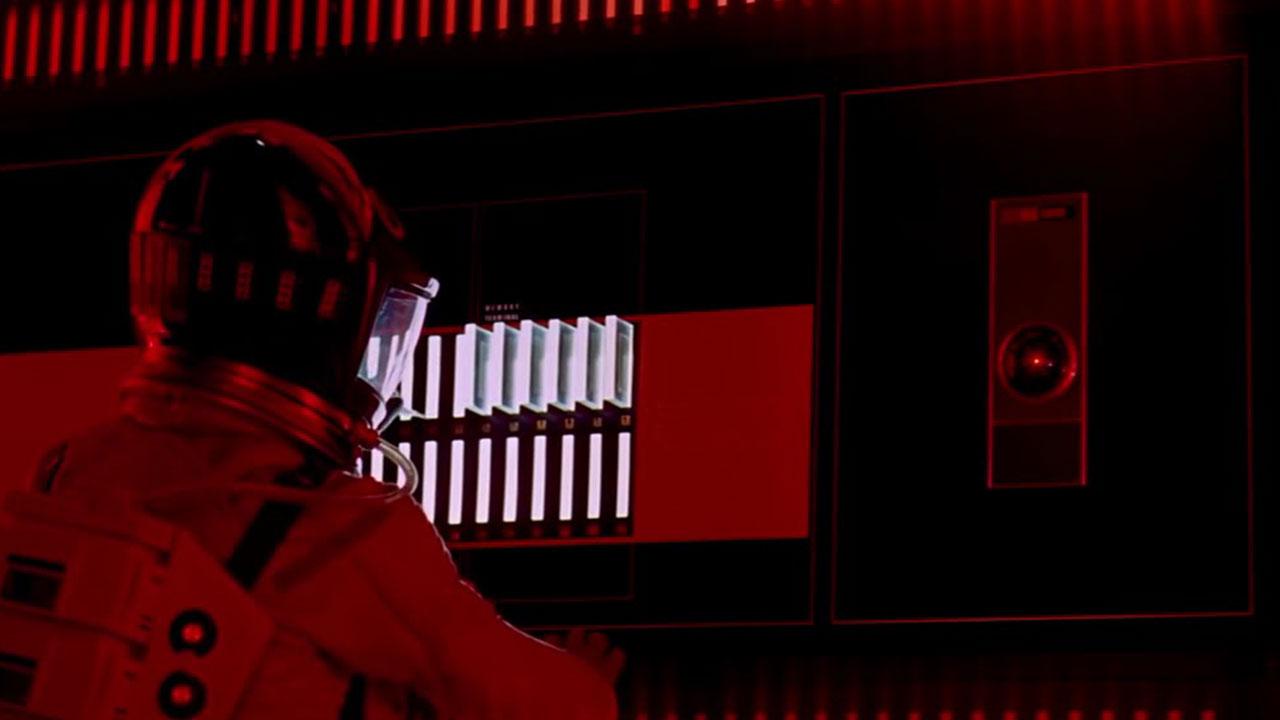 A Guide to Play AI (humans)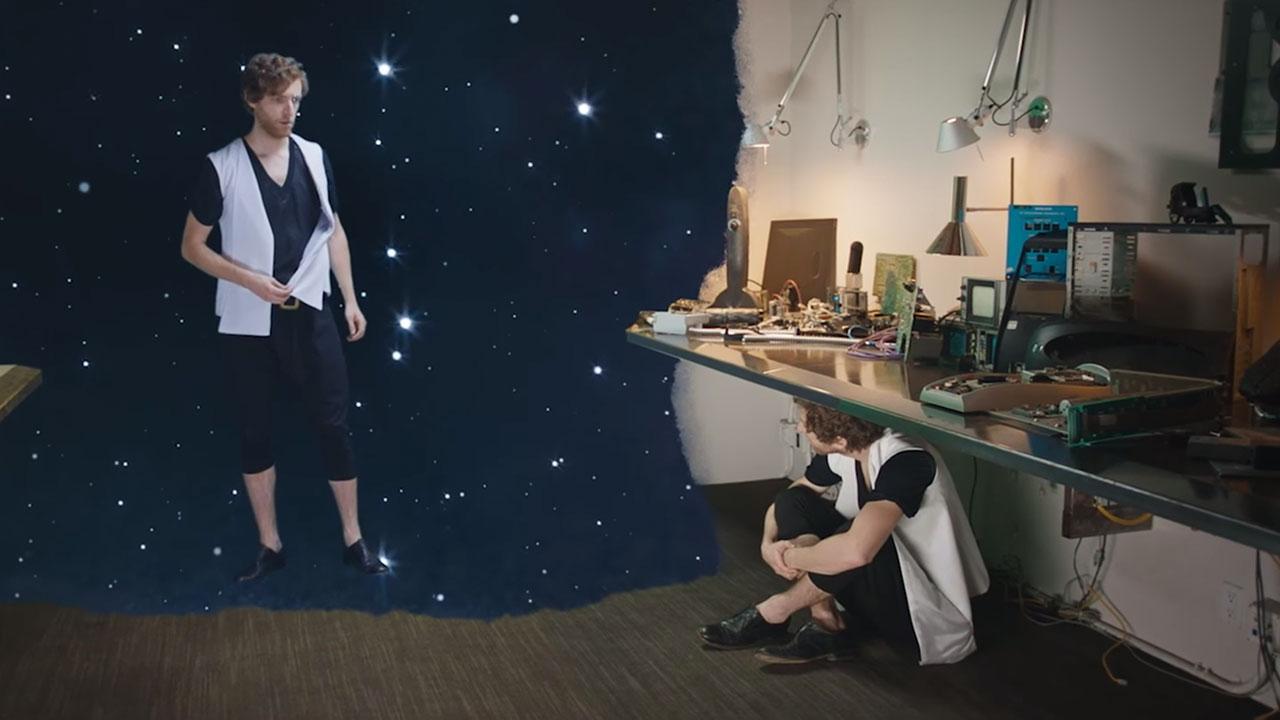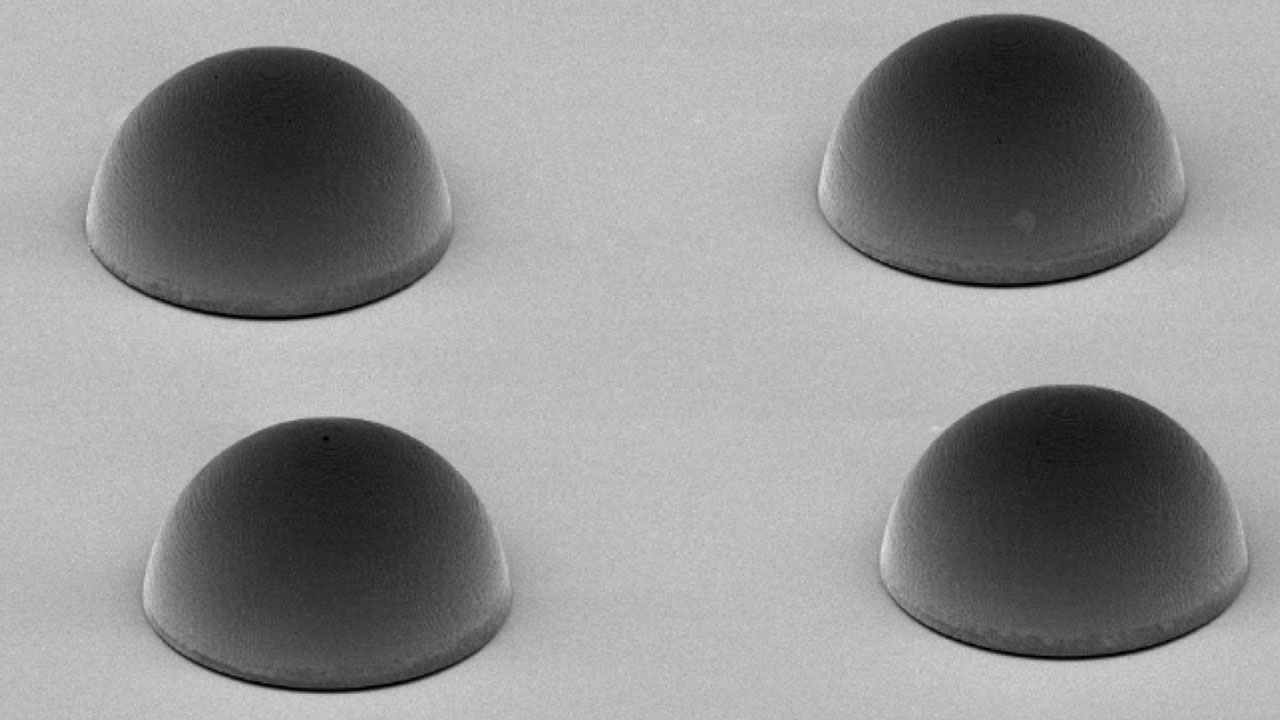 Micro and Nano Theme Parks For Worms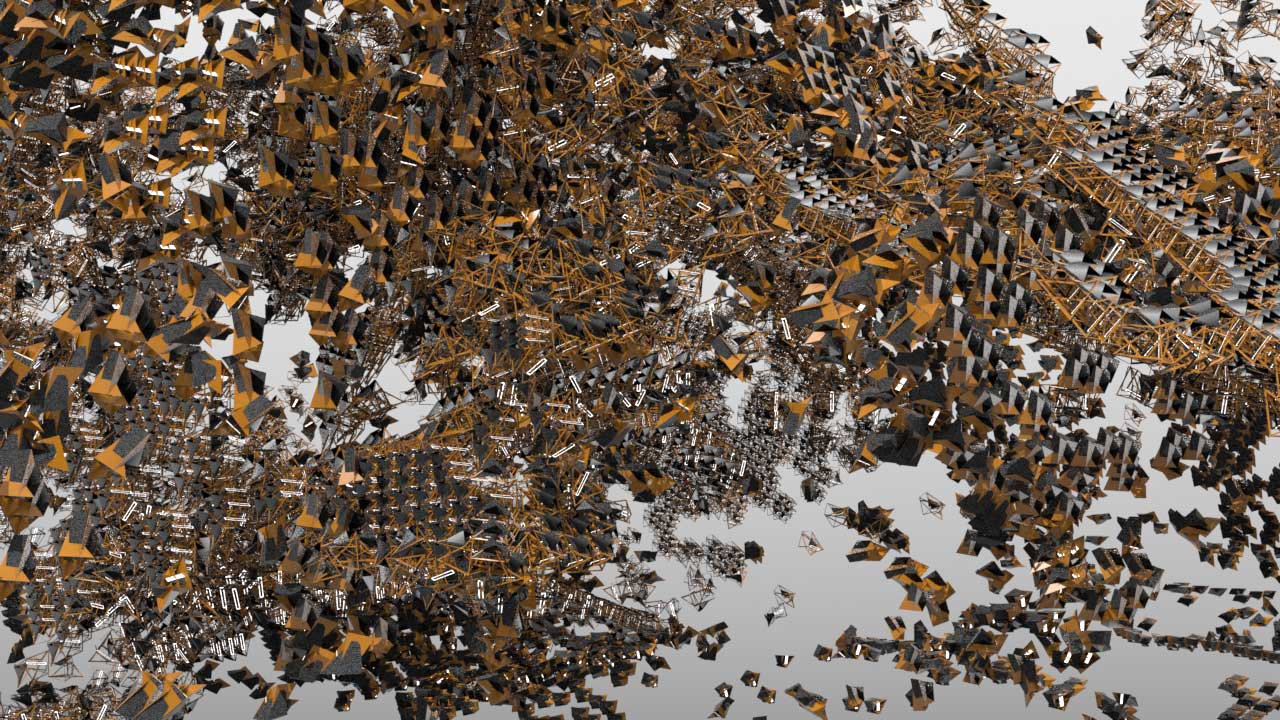 Migration: The 13th Annual Imagine Science Film Festival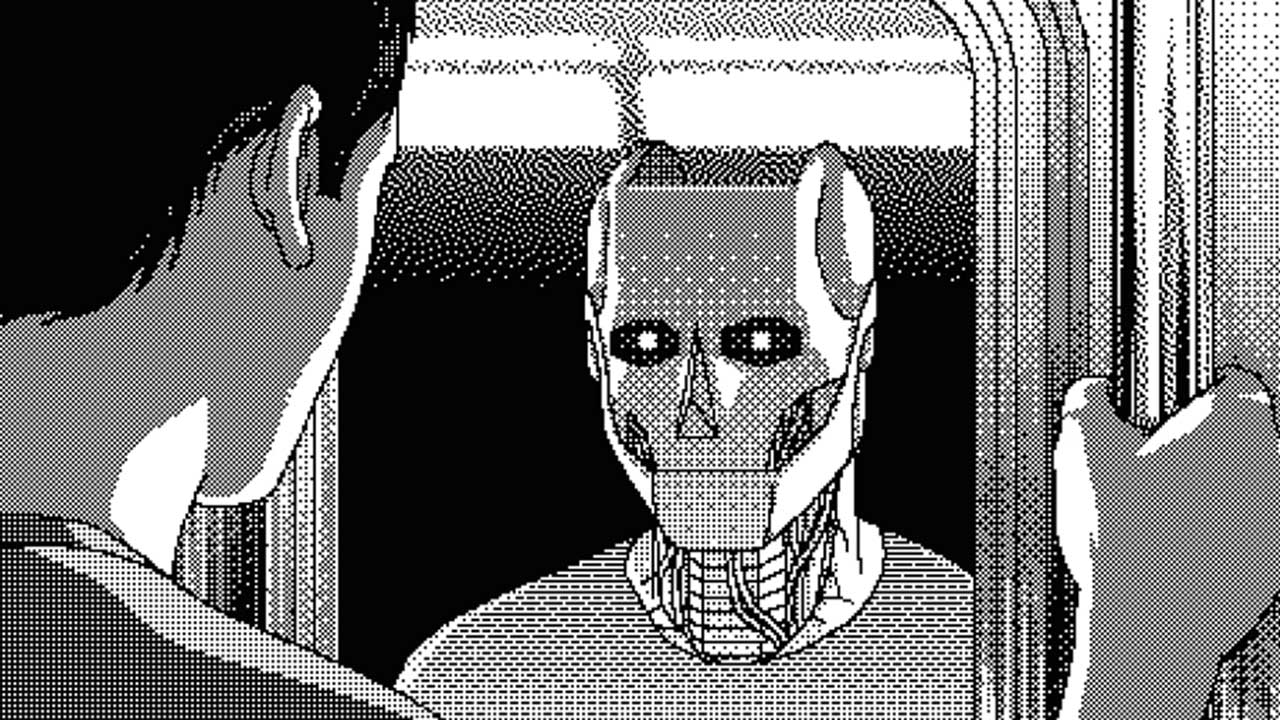 My Narrative Drive is Broken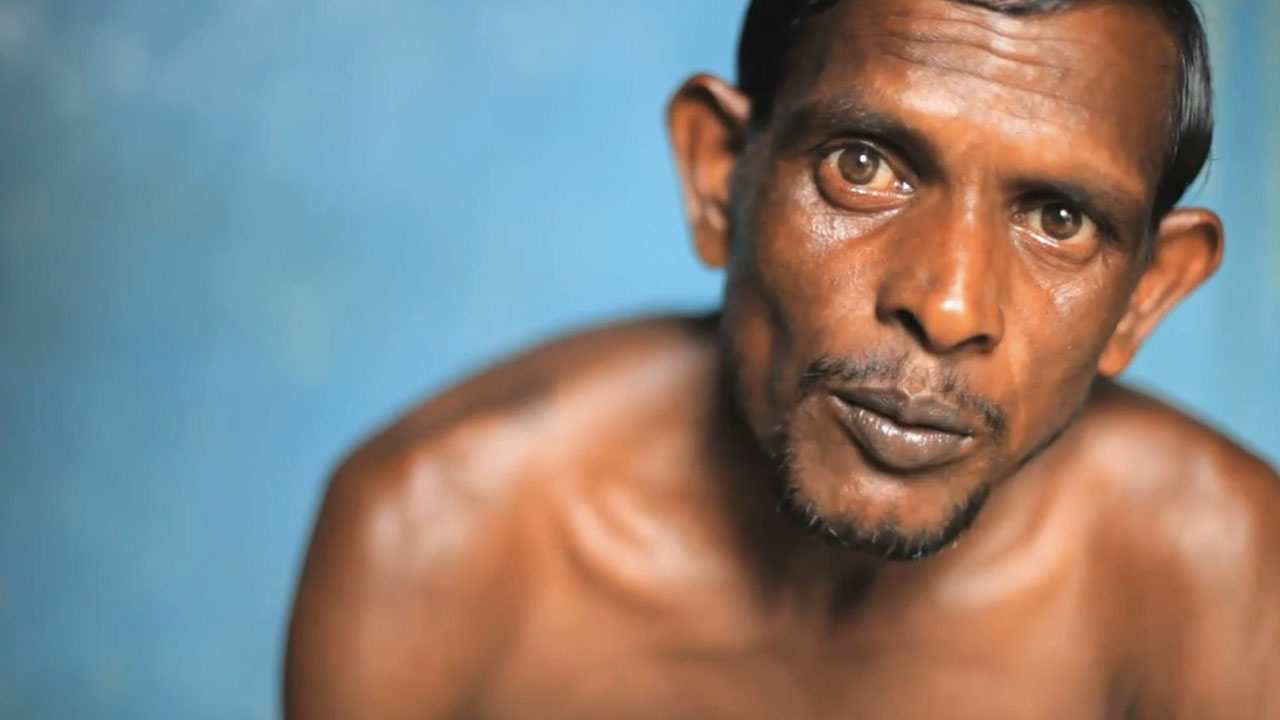 Fracking, Hurricanes, Rising Seas, Leadership, and Climate Change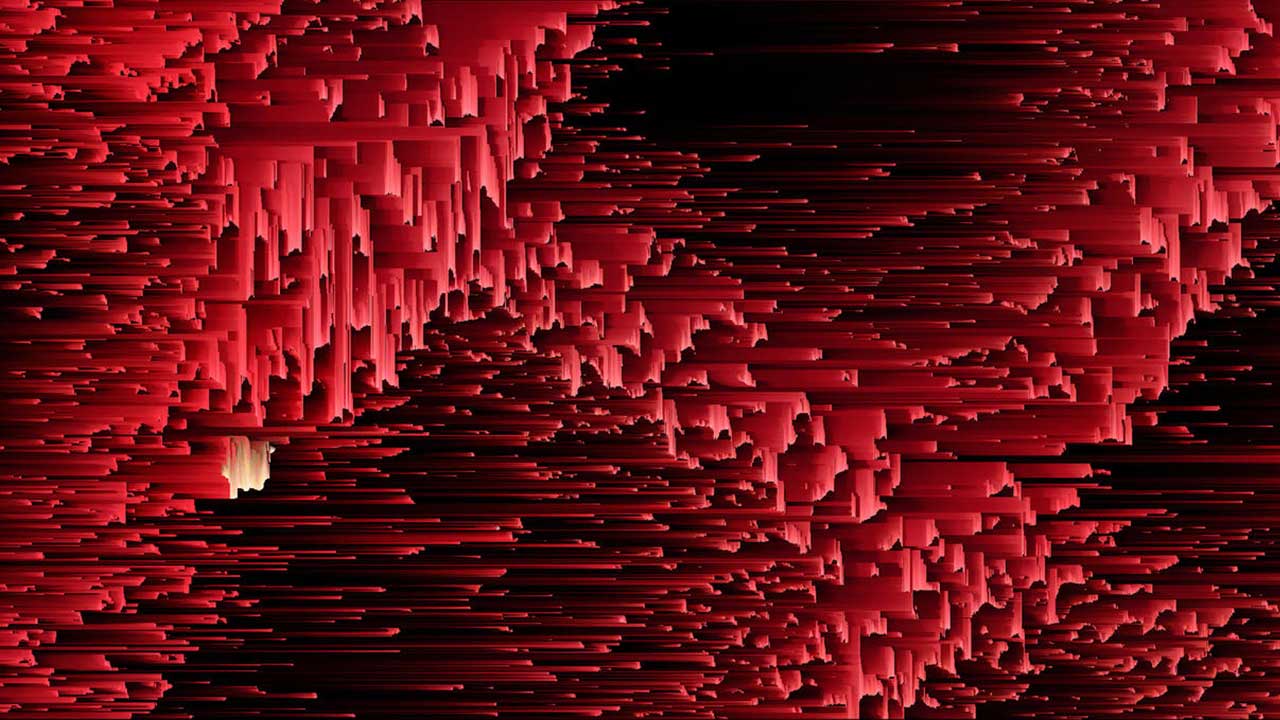 There Will Never Be a Final Film Format (Part 2): Celluloid-Digital Collisions
Adding Film to the Science Syllabus (Part 3)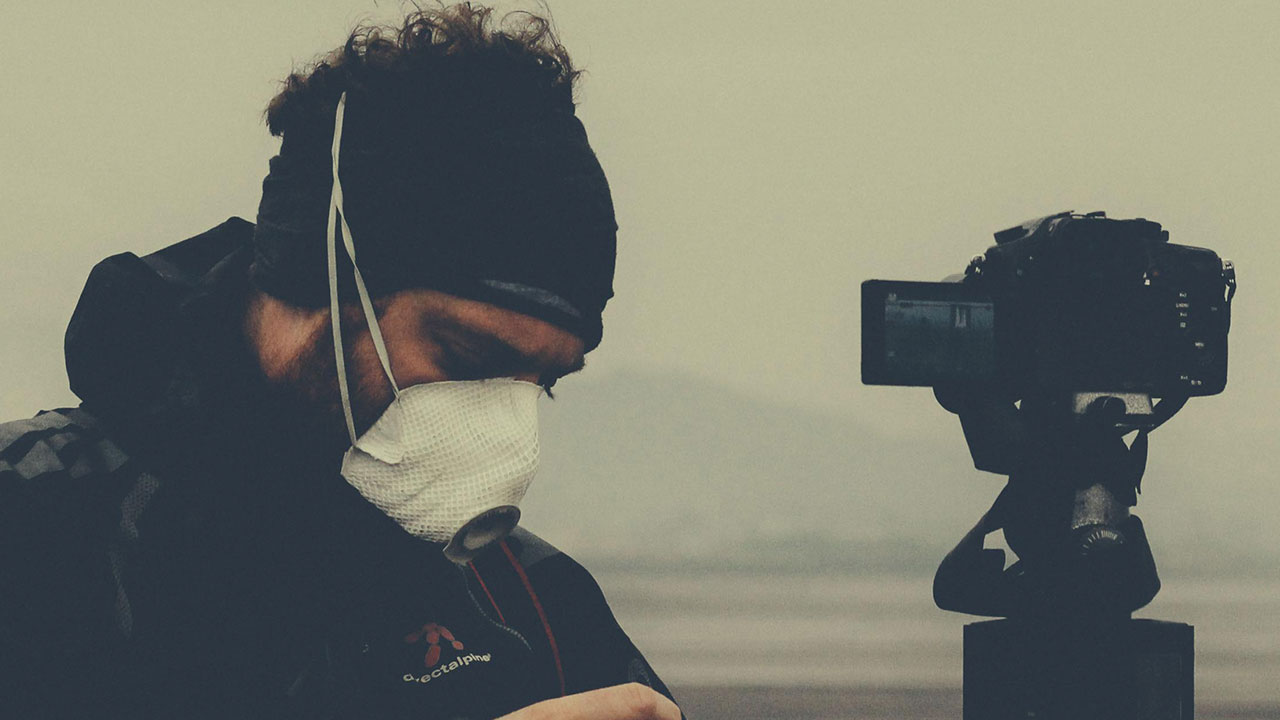 Stories from the the Edge of the Map
Science and Film as Instruments for Scrutinizing Our World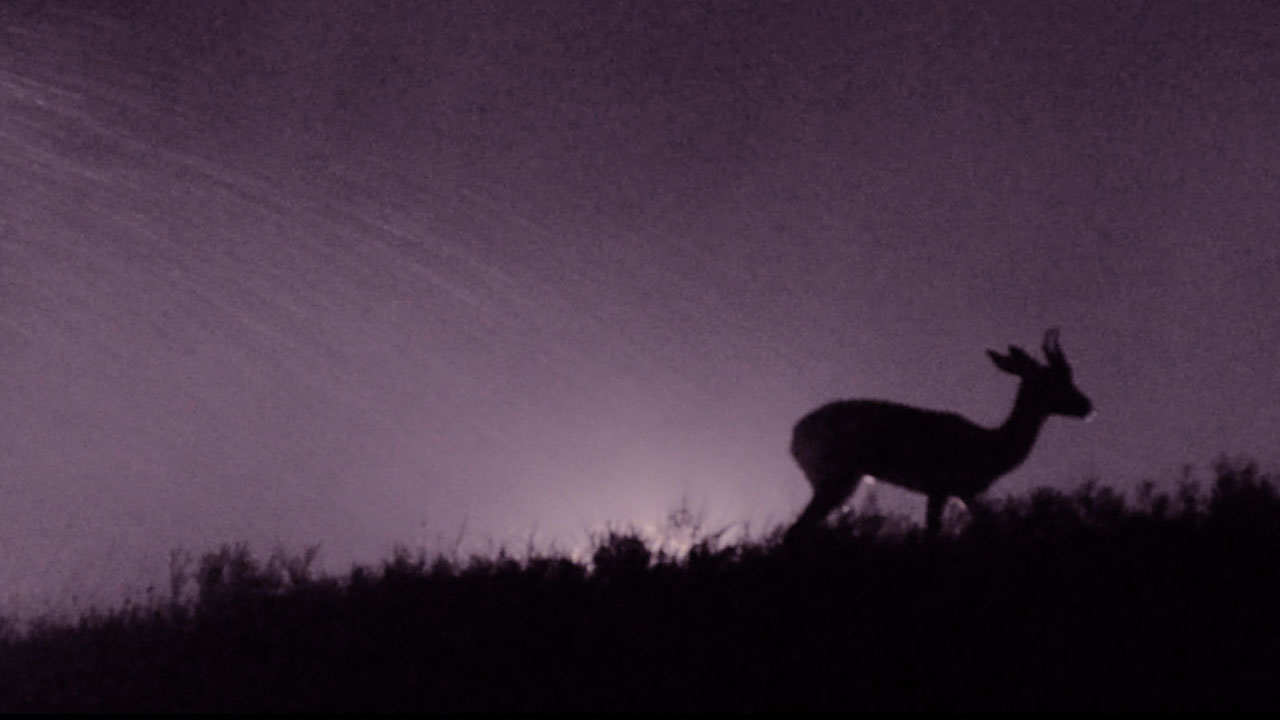 Animal Perspectives in Science and Fiction in the UAE
Musical and Mythological Visual Enchantments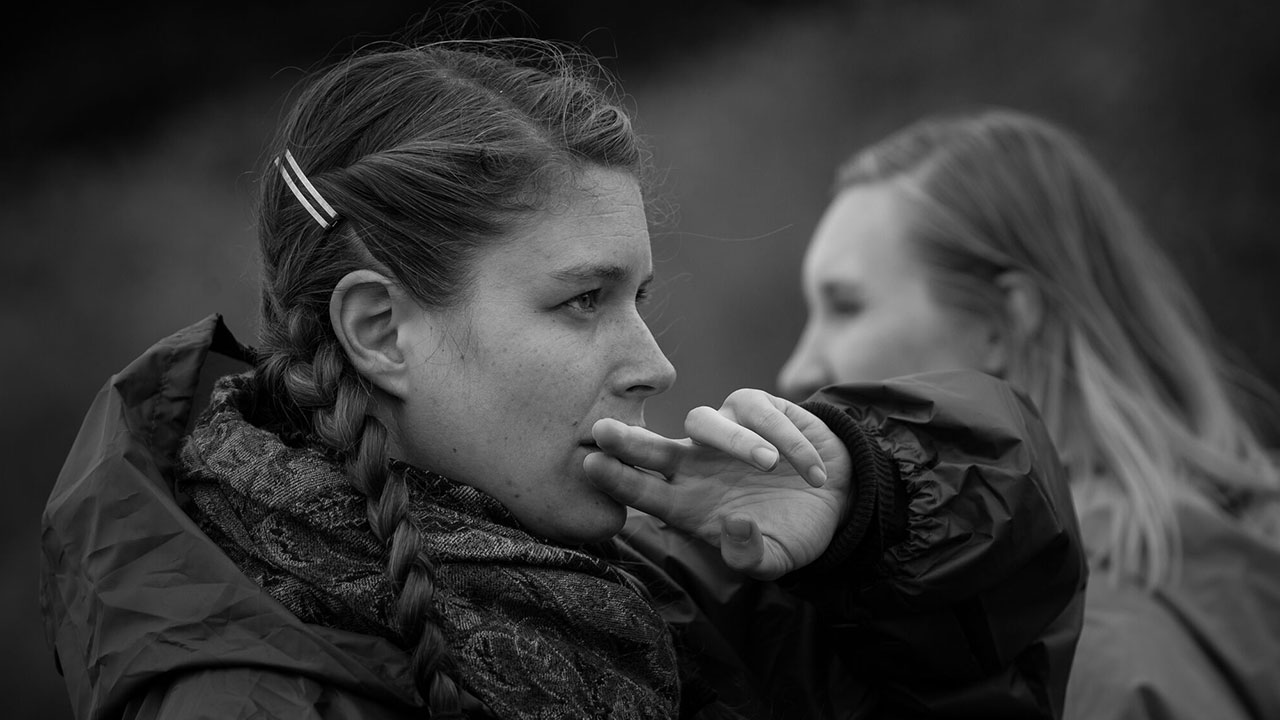 An Ethnobiologist with a Movie Camera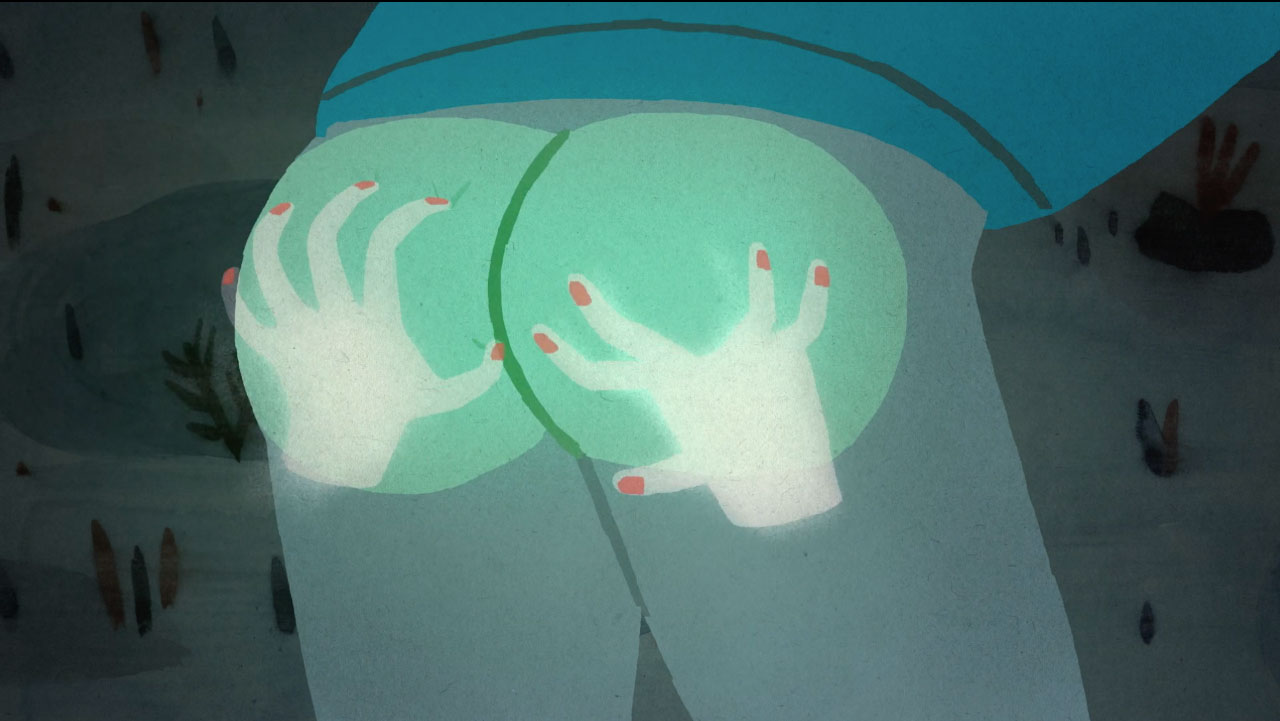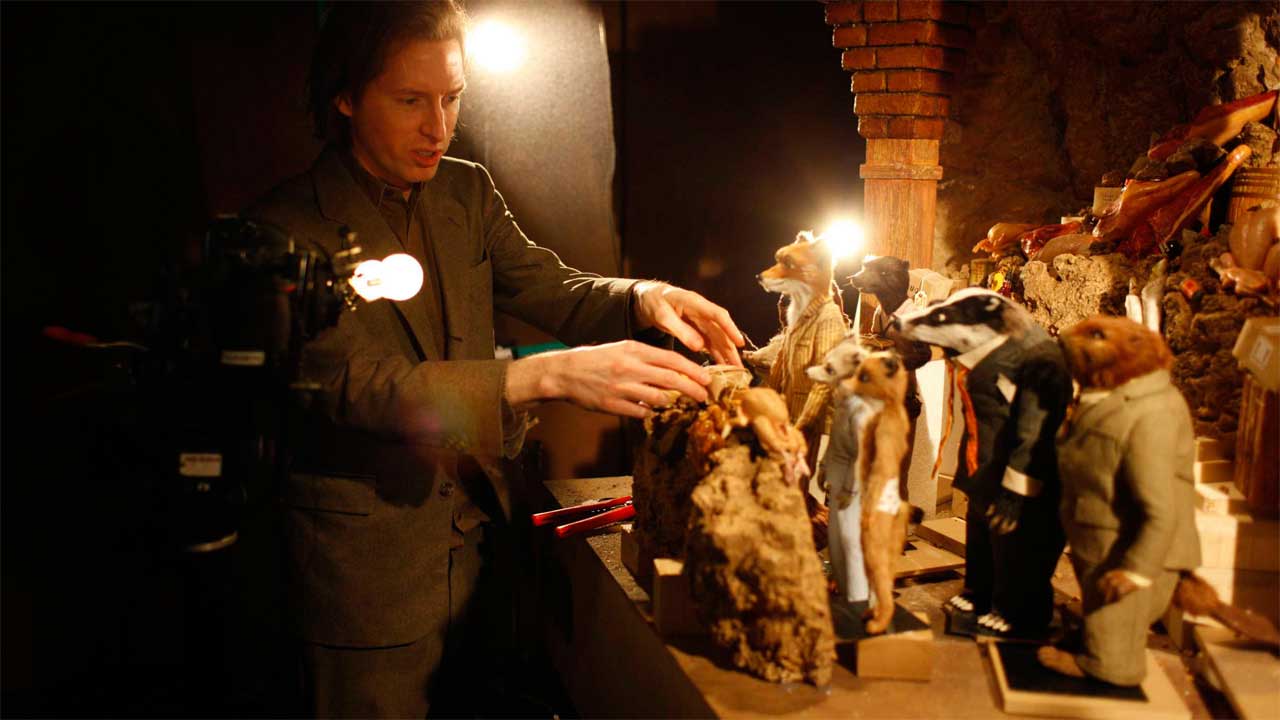 Stop Motion Narratives About Science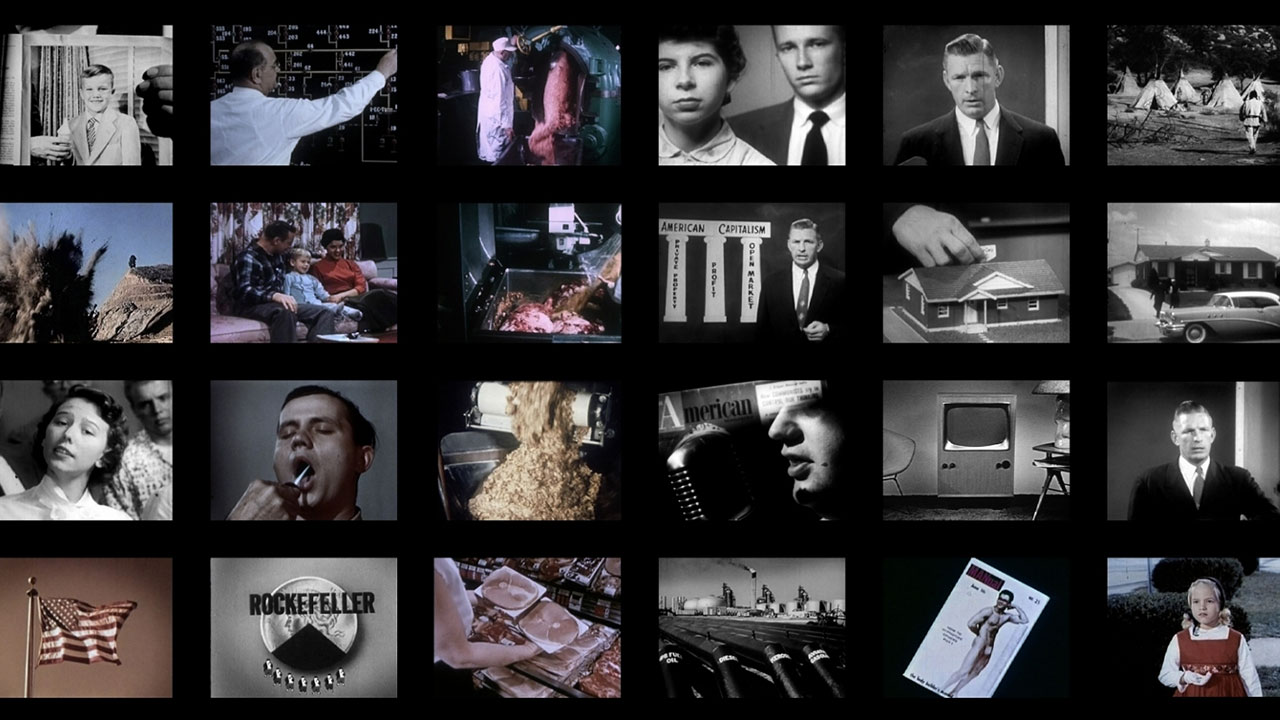 Computation and the Future of the Human Condition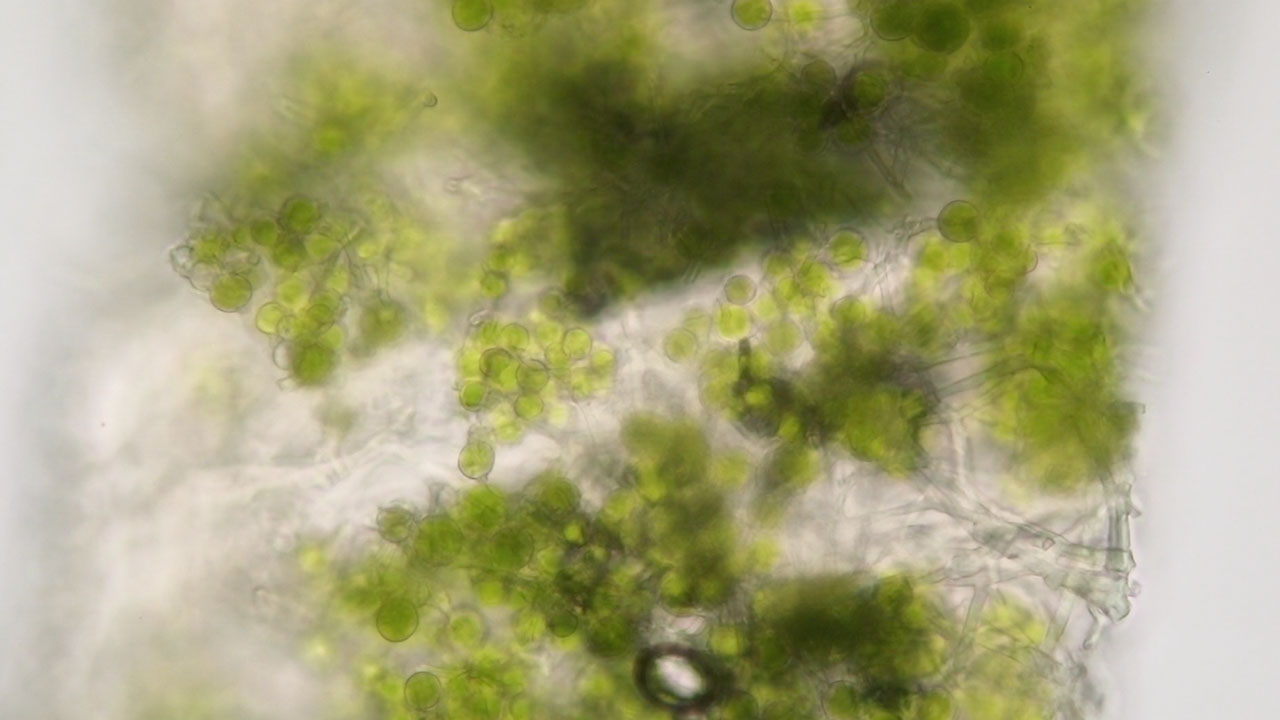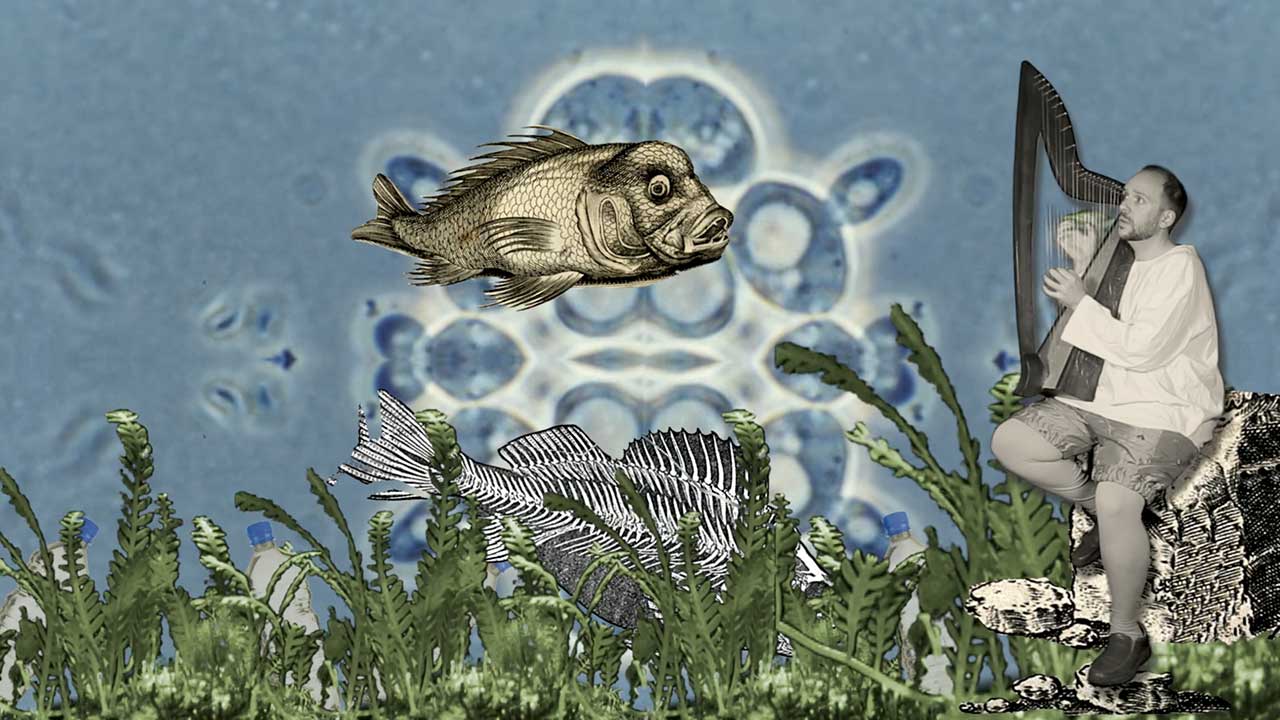 The Rulers of Our Inner World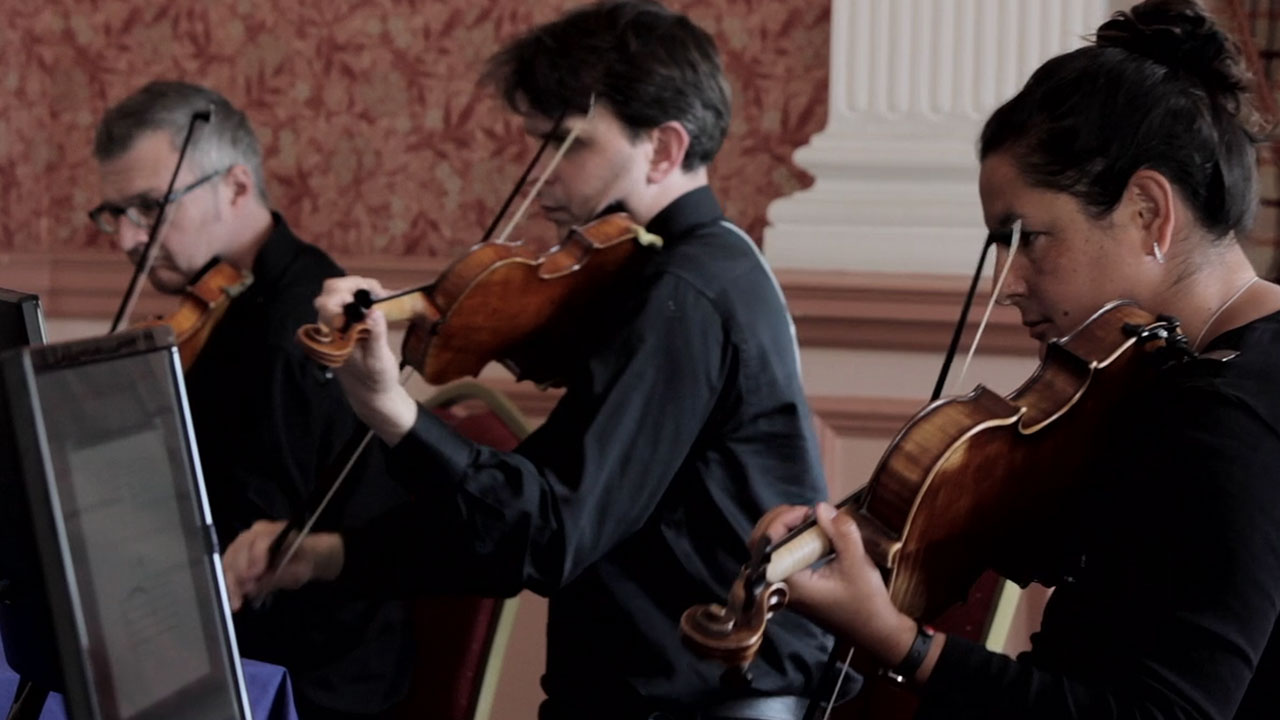 A Tale of Motherhood and Science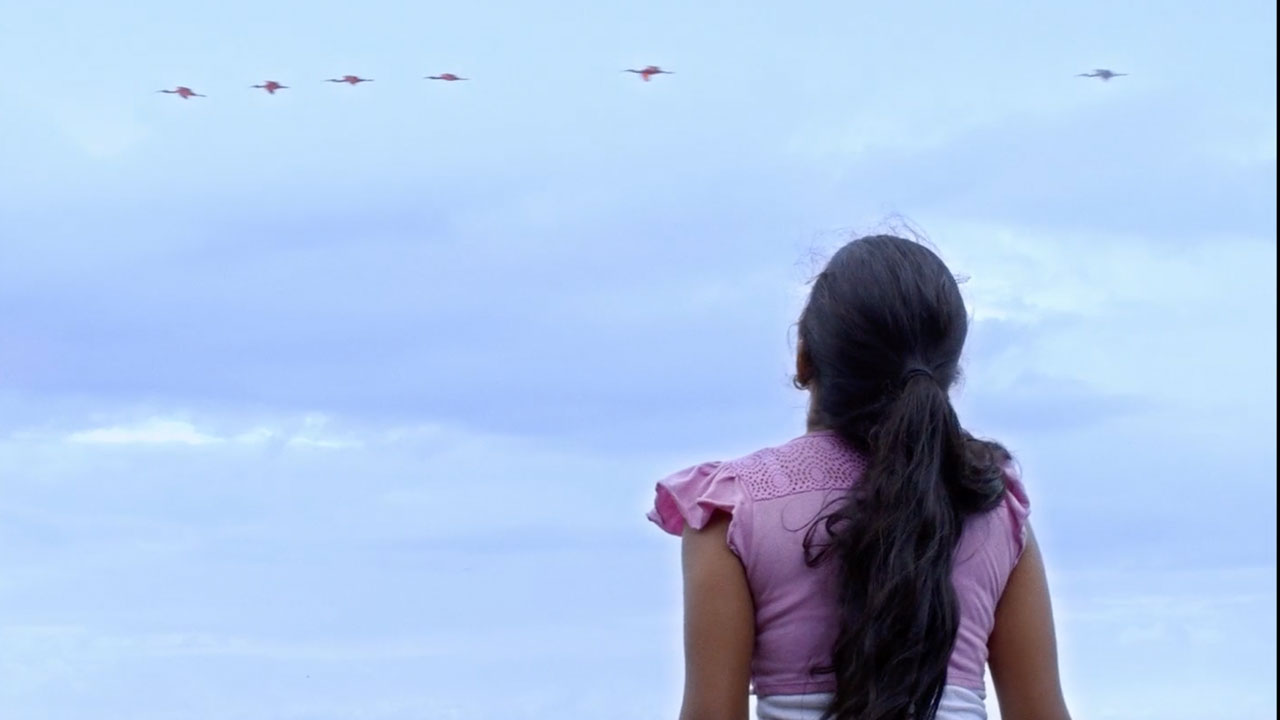 Transformative Desperation
Labocine Invites Filmmakers to Apply for "Chimera Experiments"
The Pursuit of Hope and Knowledge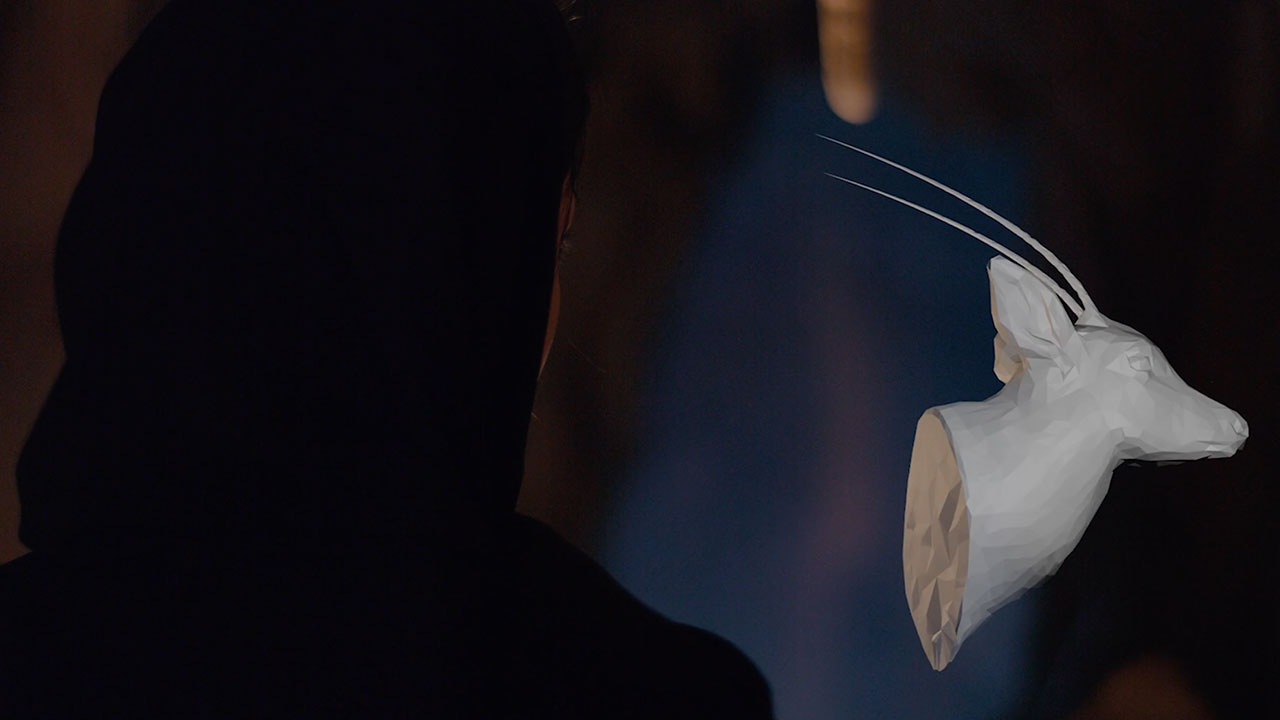 Connection and Communication: What Does it Take?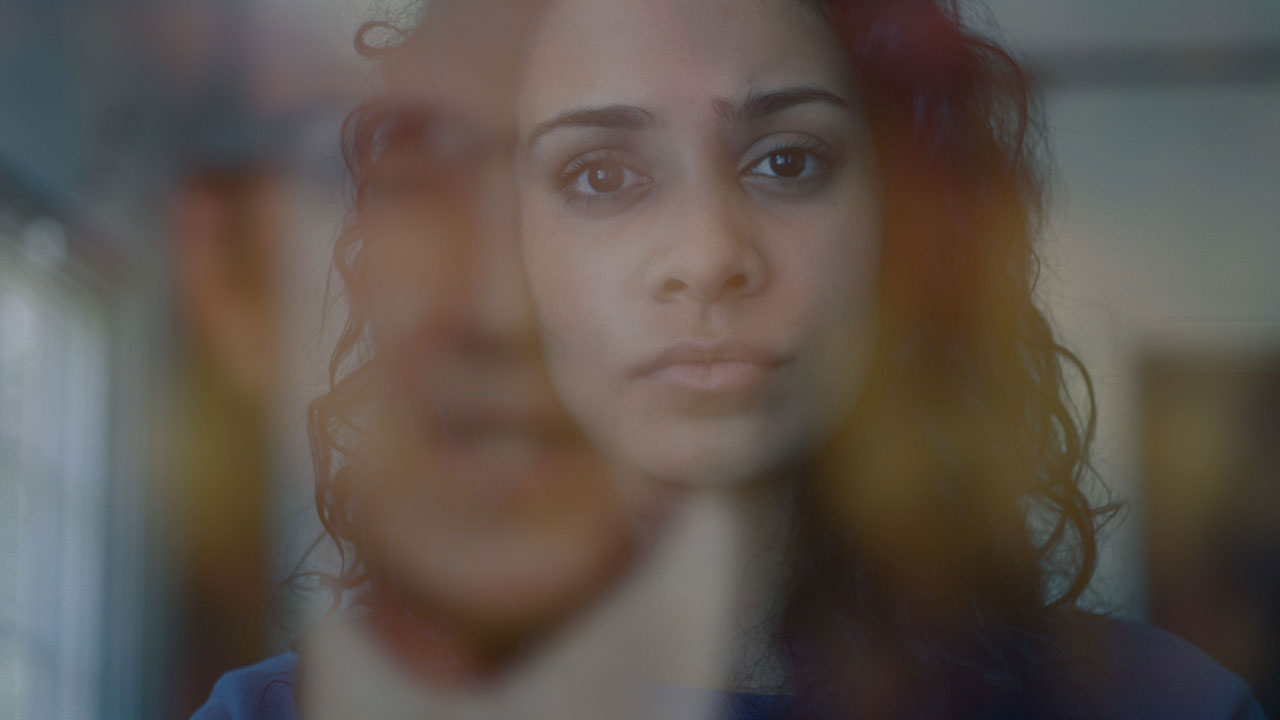 The Genetic Modification Question: Pets Edition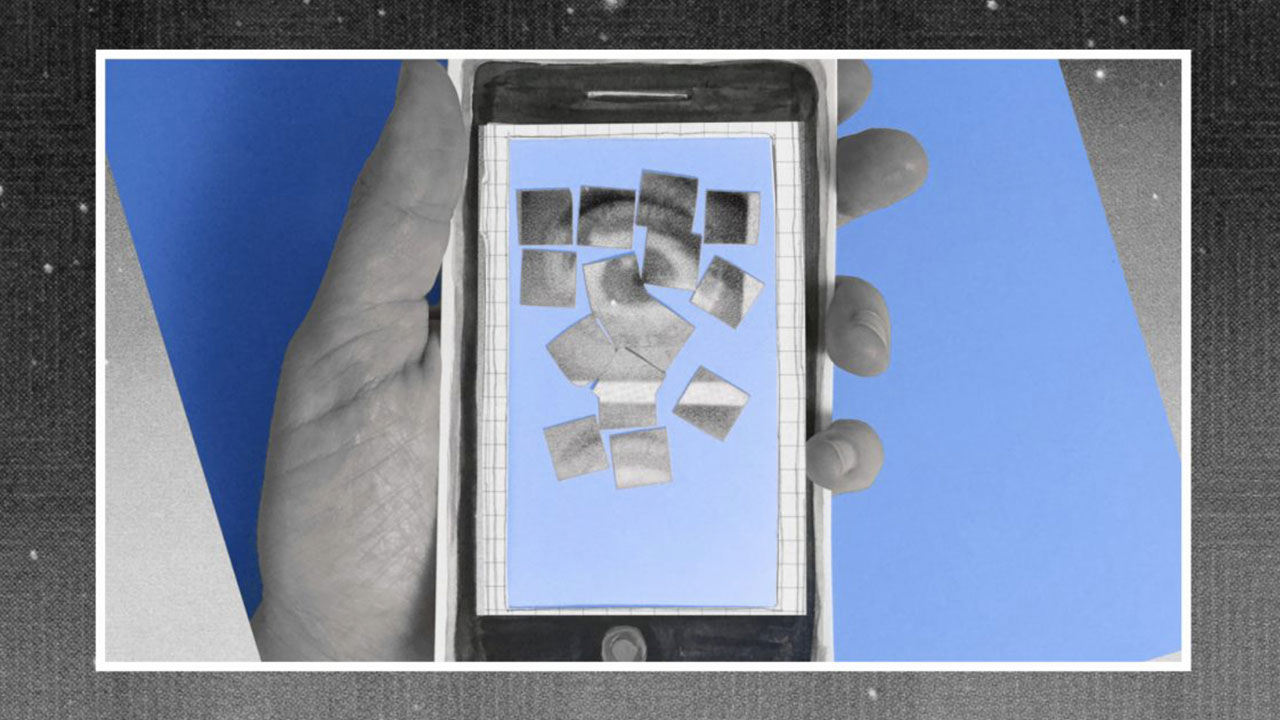 What Does It Mean to be An Internet User?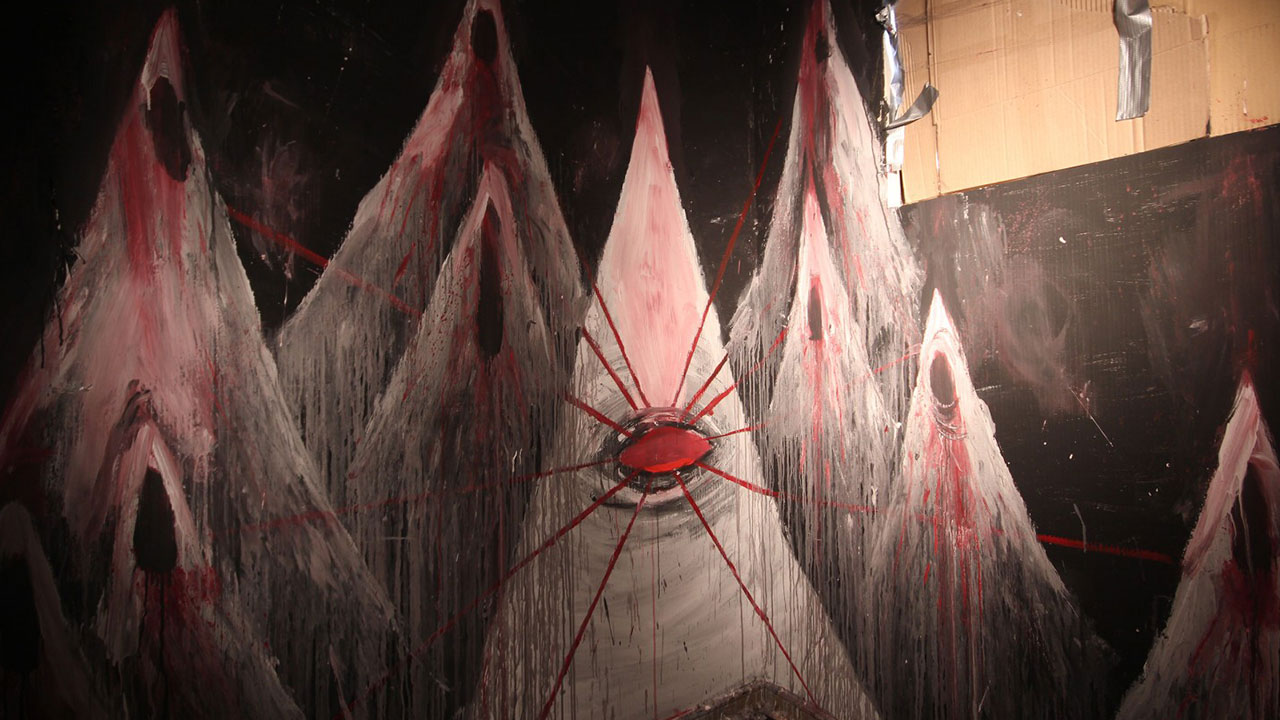 Psychotherapy: Who's Looking At Who?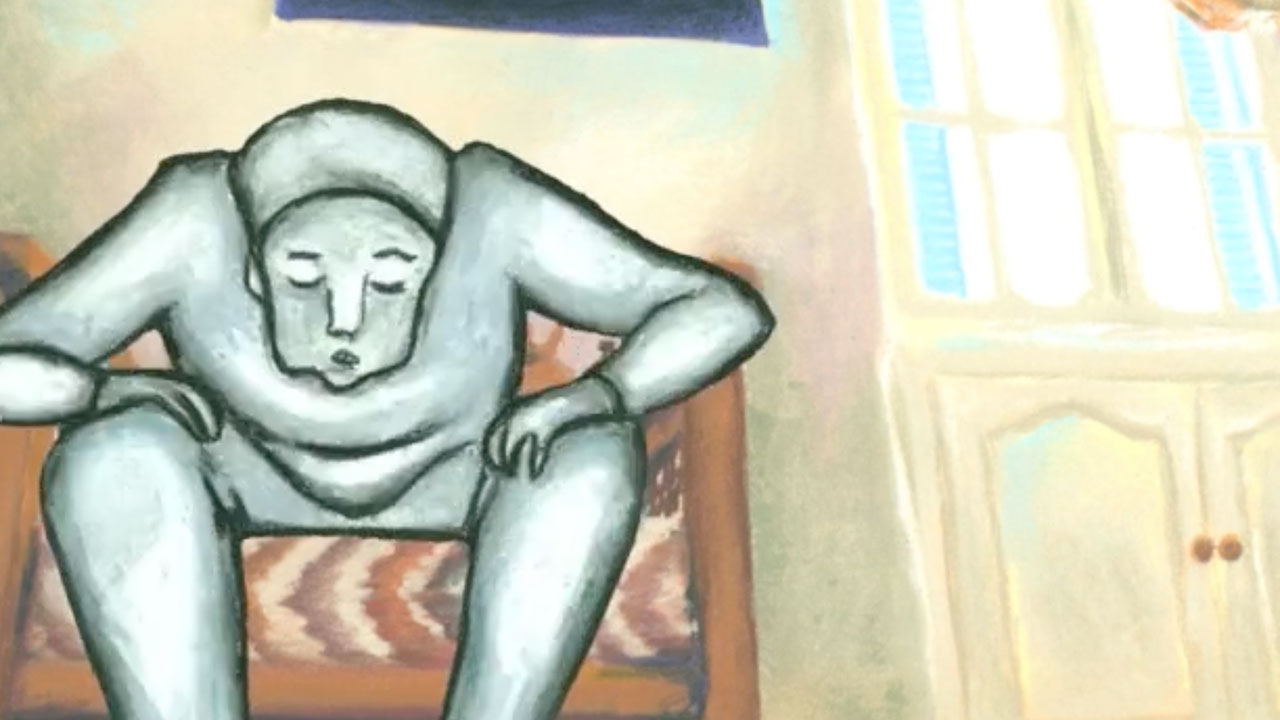 The End: The Labocine guide to surviving an apocalypse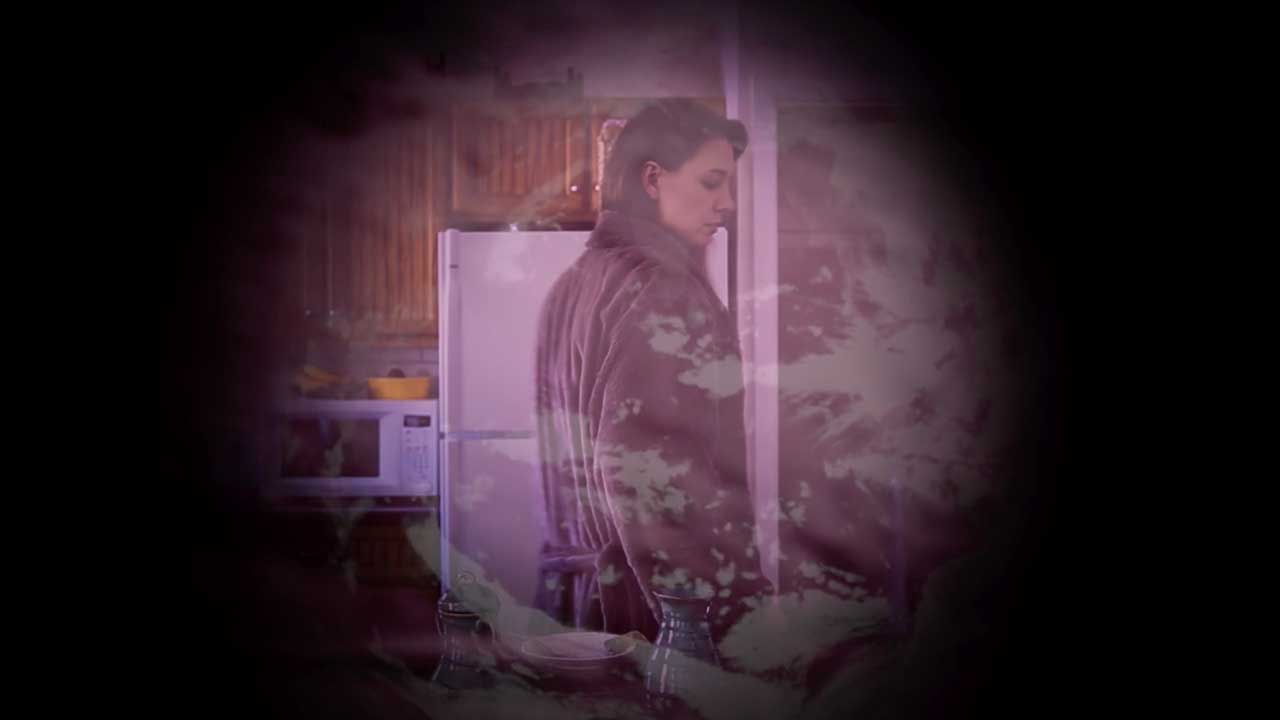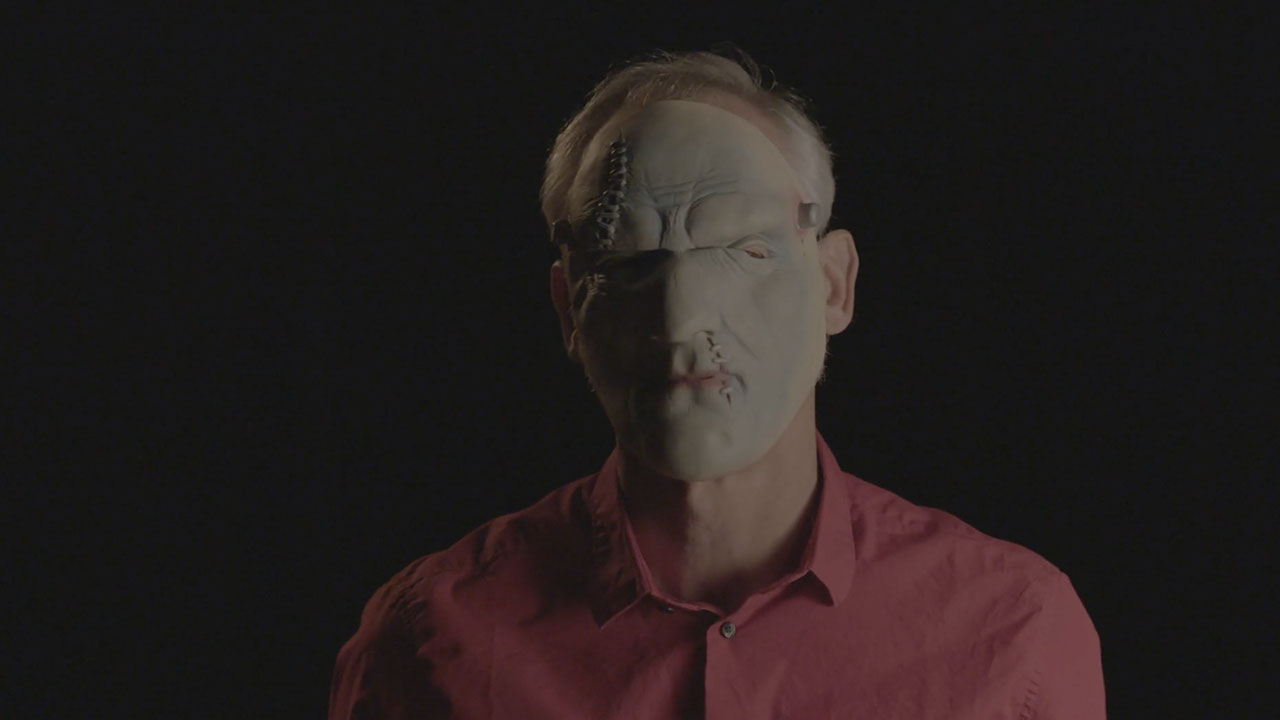 A Choreography of Emotions & Fear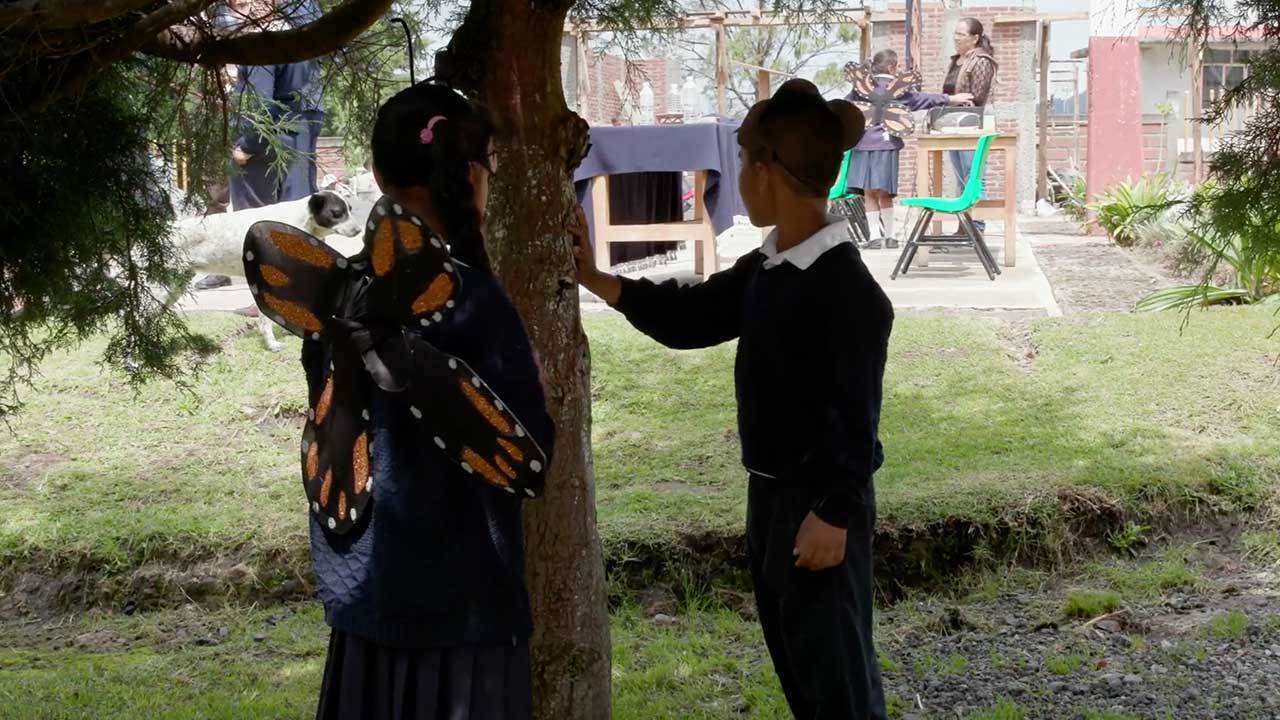 Metamorphosis: Examining Rites of Passage
The Birth of Science New Wave Cinema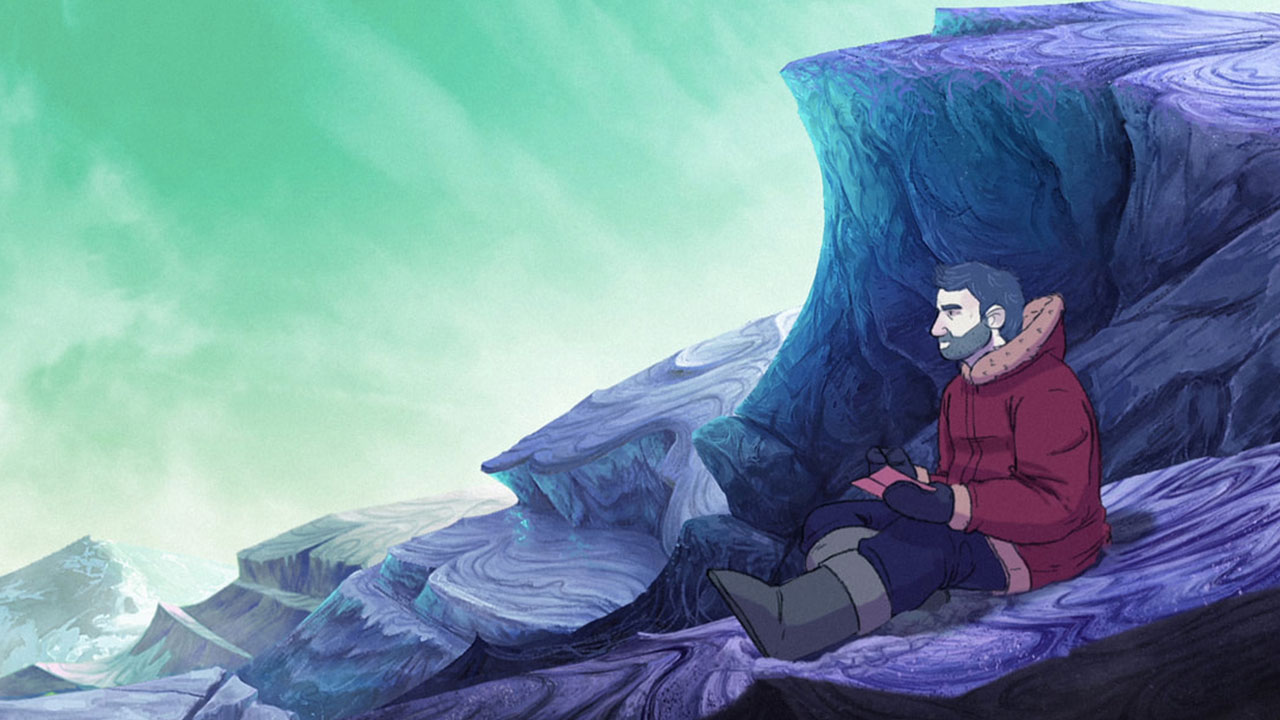 Below 0 Degrees - ON SCREEN from Labocine
Citizen Science Levels up with Eyewire, a Game to Map the Brain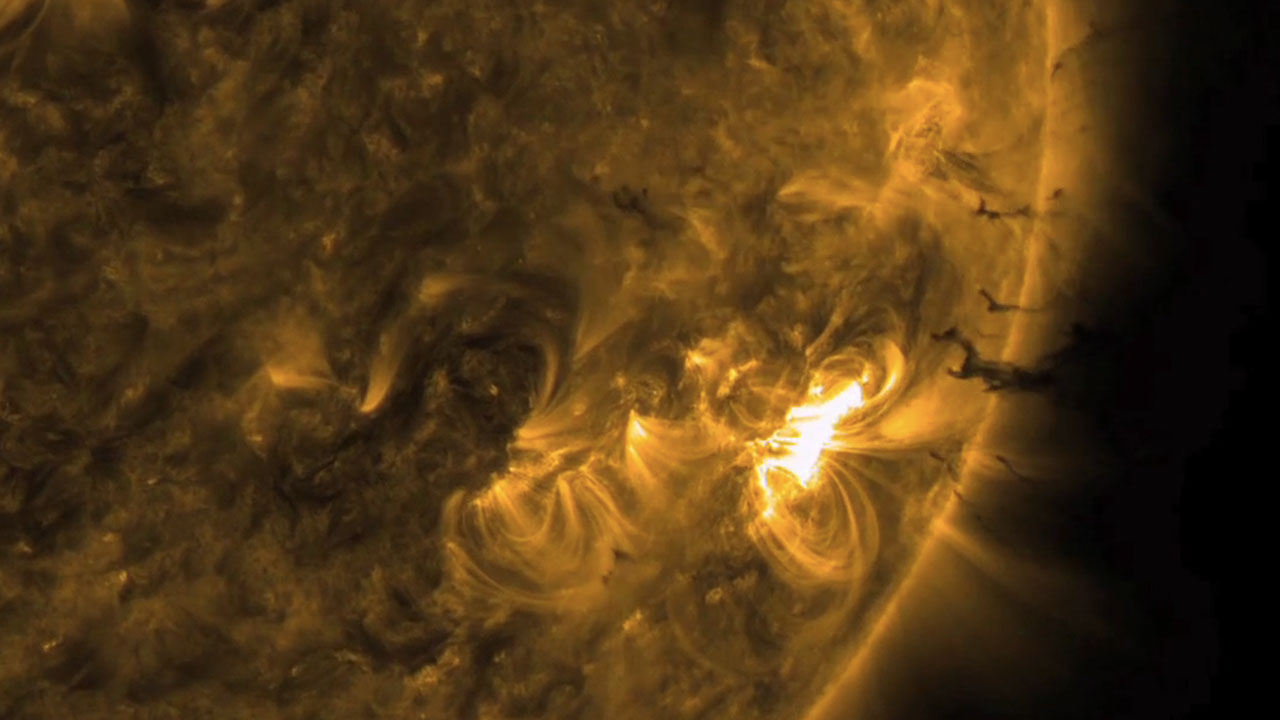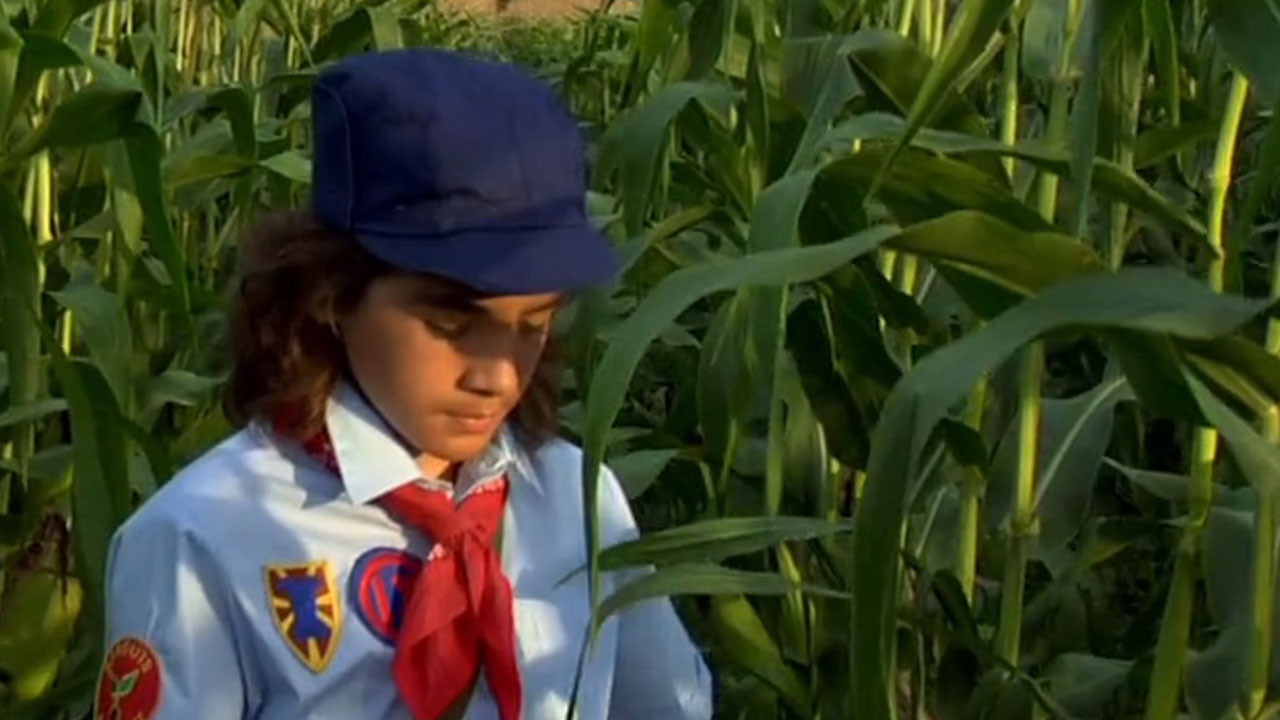 Food, Corruption and Celebration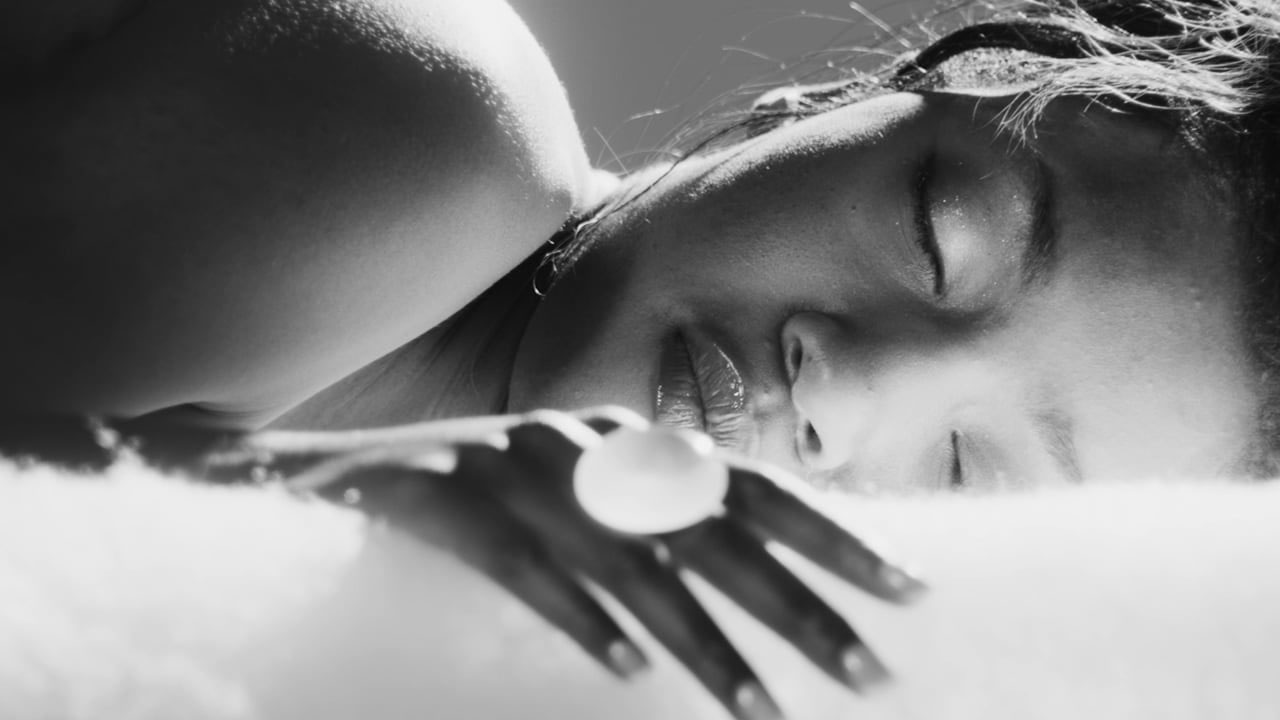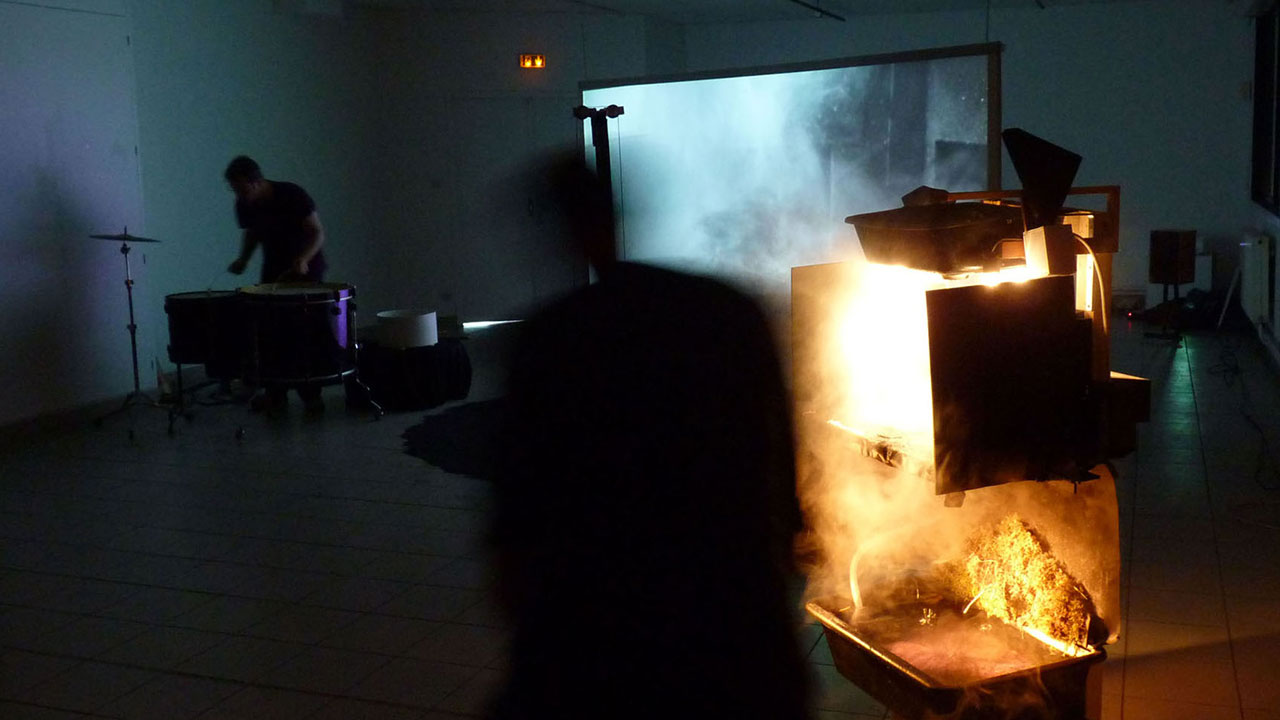 Science Makes for Great art, But What About the Reverse?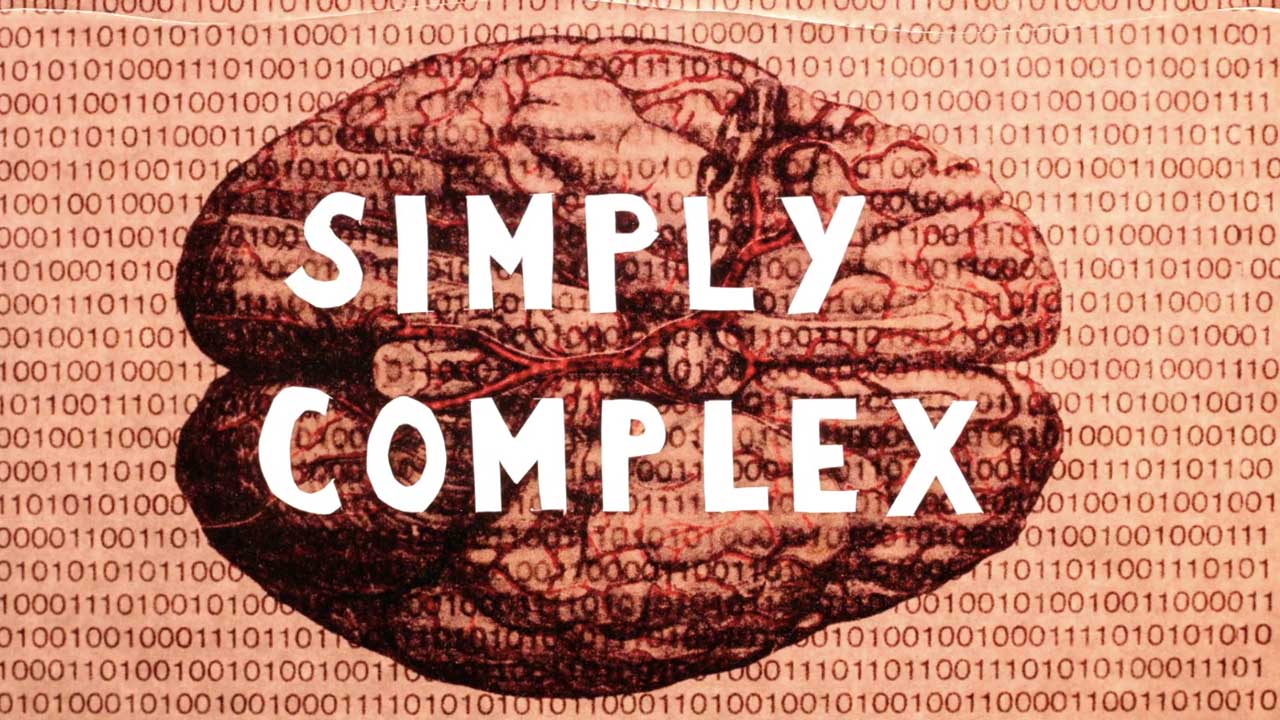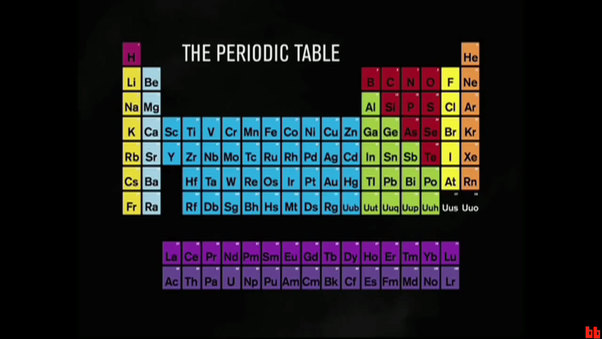 Adding film to the chemistry syllabus (Week 1)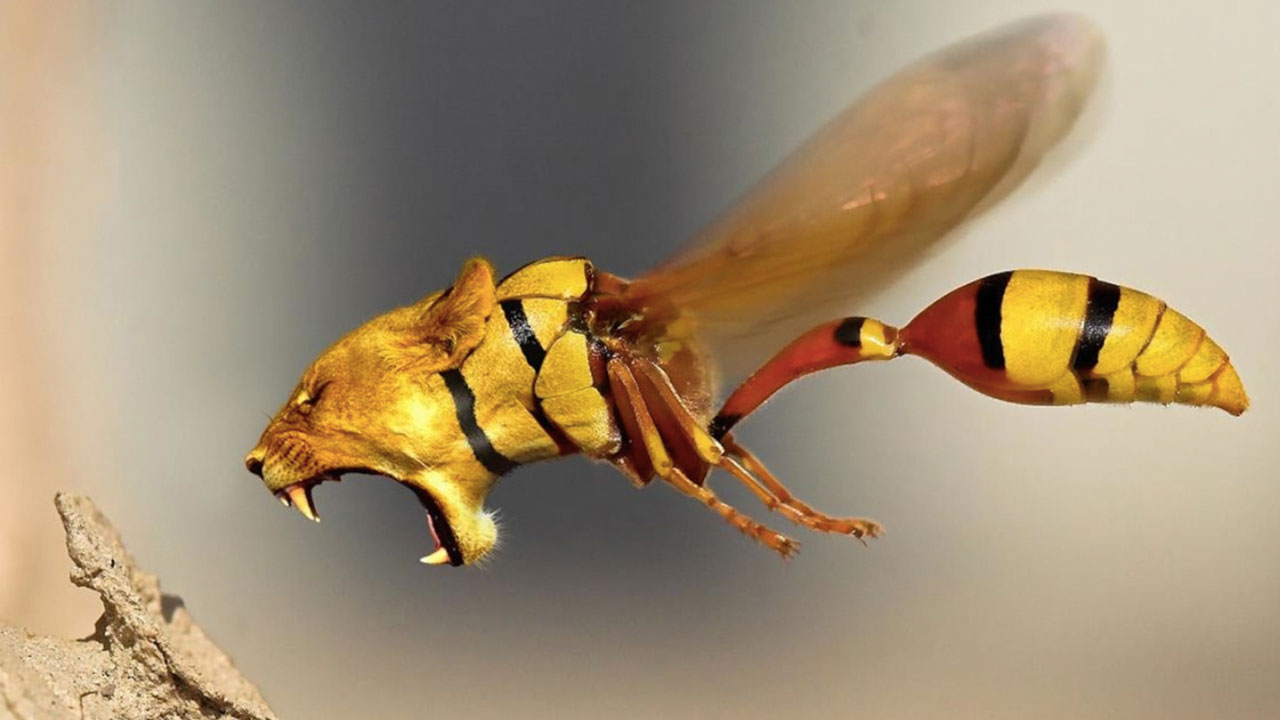 Chimera: Reality or Myth?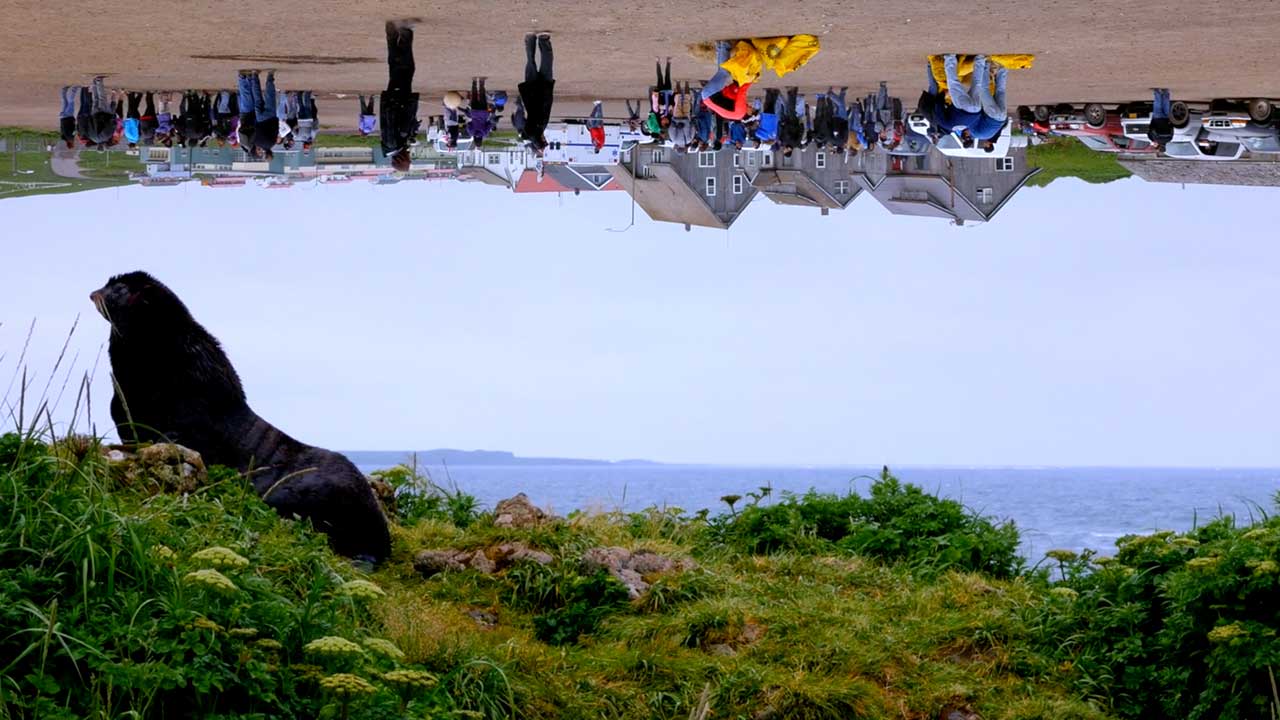 Fauna and Landscapes in Indigenous Stories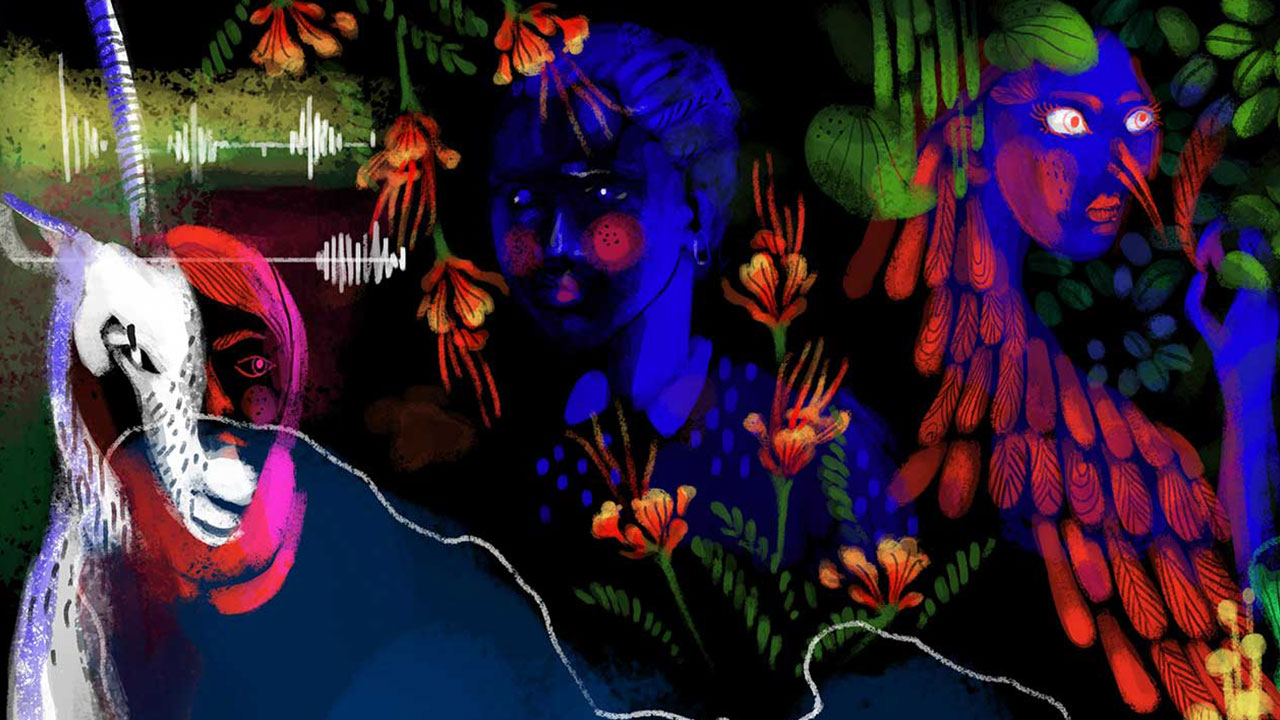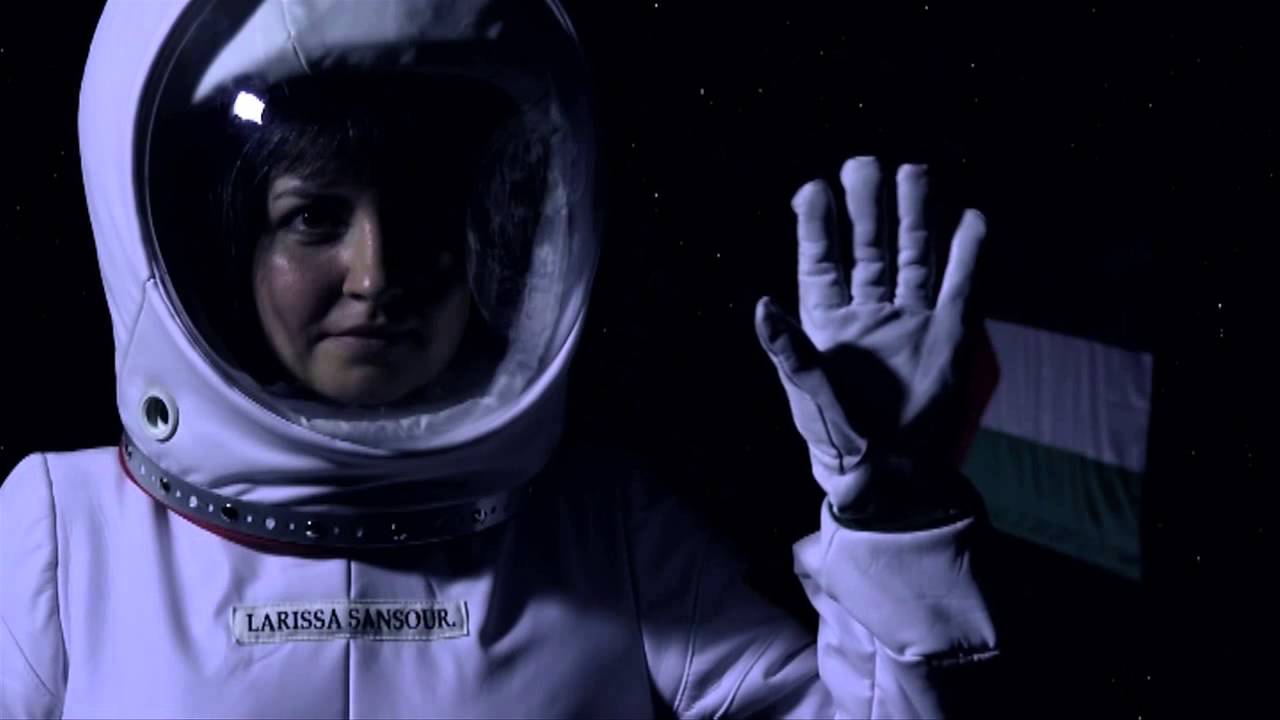 Modern Arab Science Fiction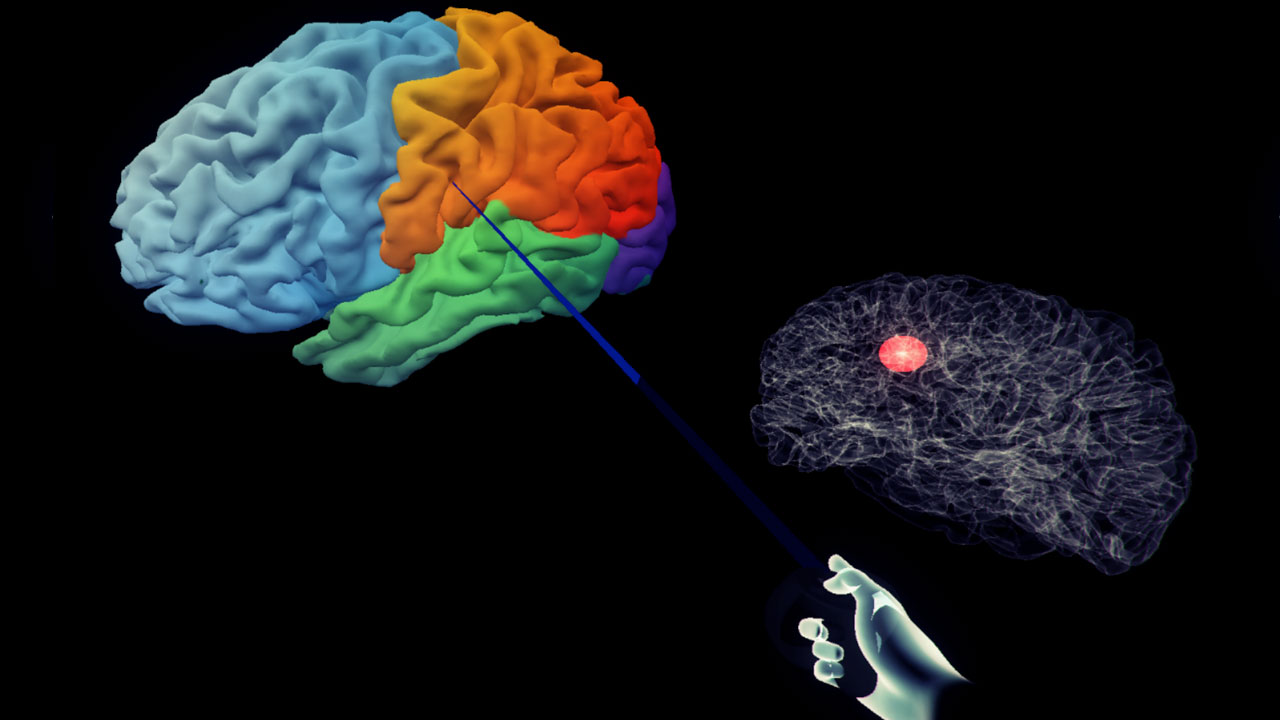 The Virtual Brain Project: Using Immersive Virtual Reality To Enhance Neuroscience Research And Instruction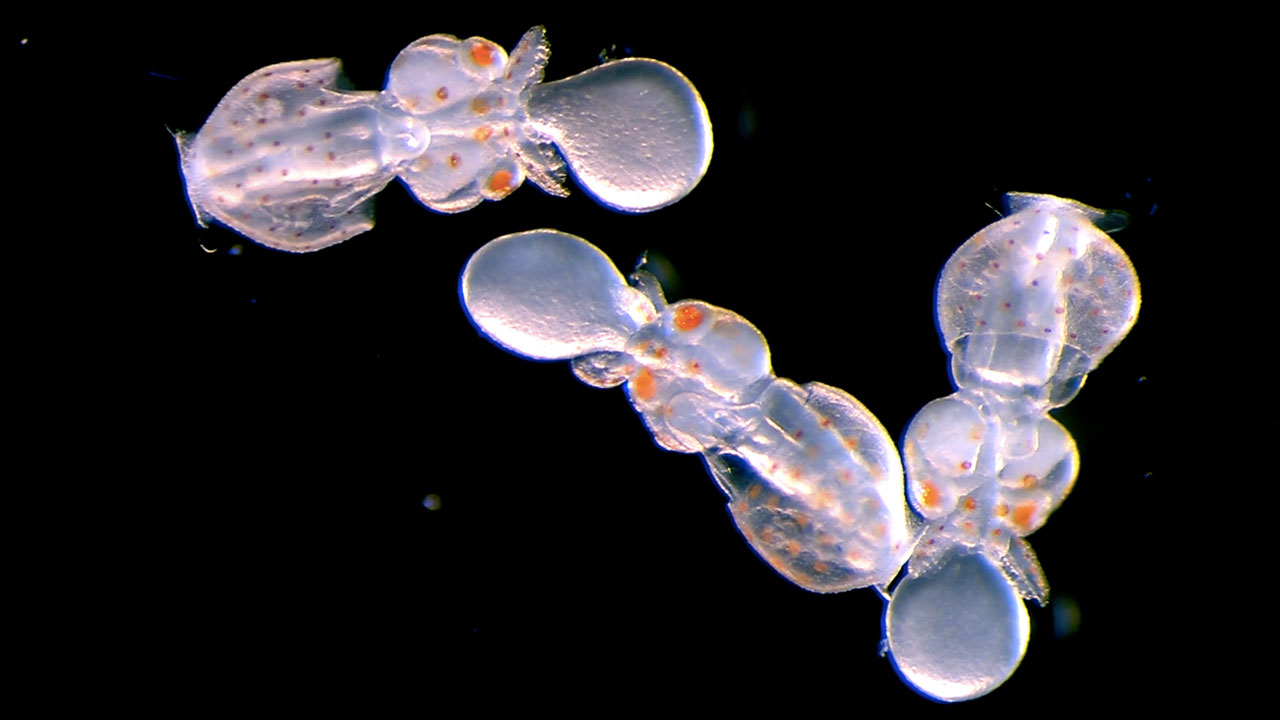 Science as Cinema: A Metamorphosis
There will never be a final film format (Part 1): The future of celluloid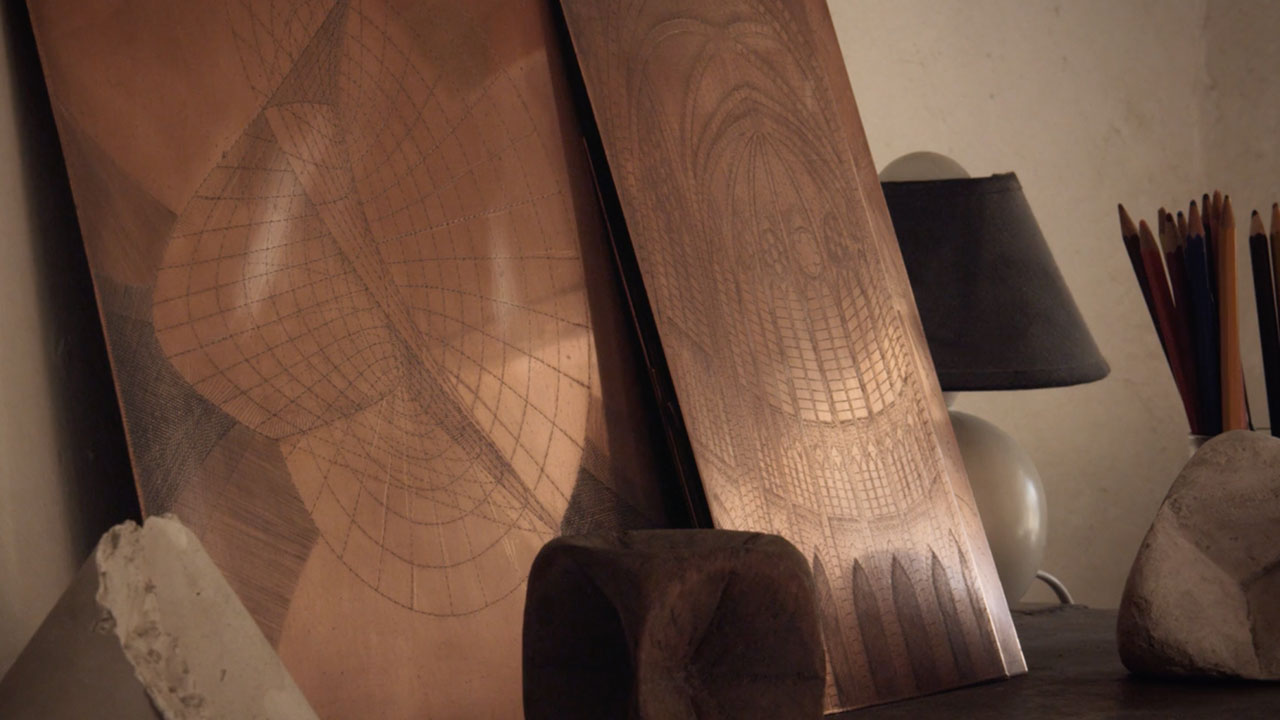 The Poetry and the Prose of Math - Part 1: Poetry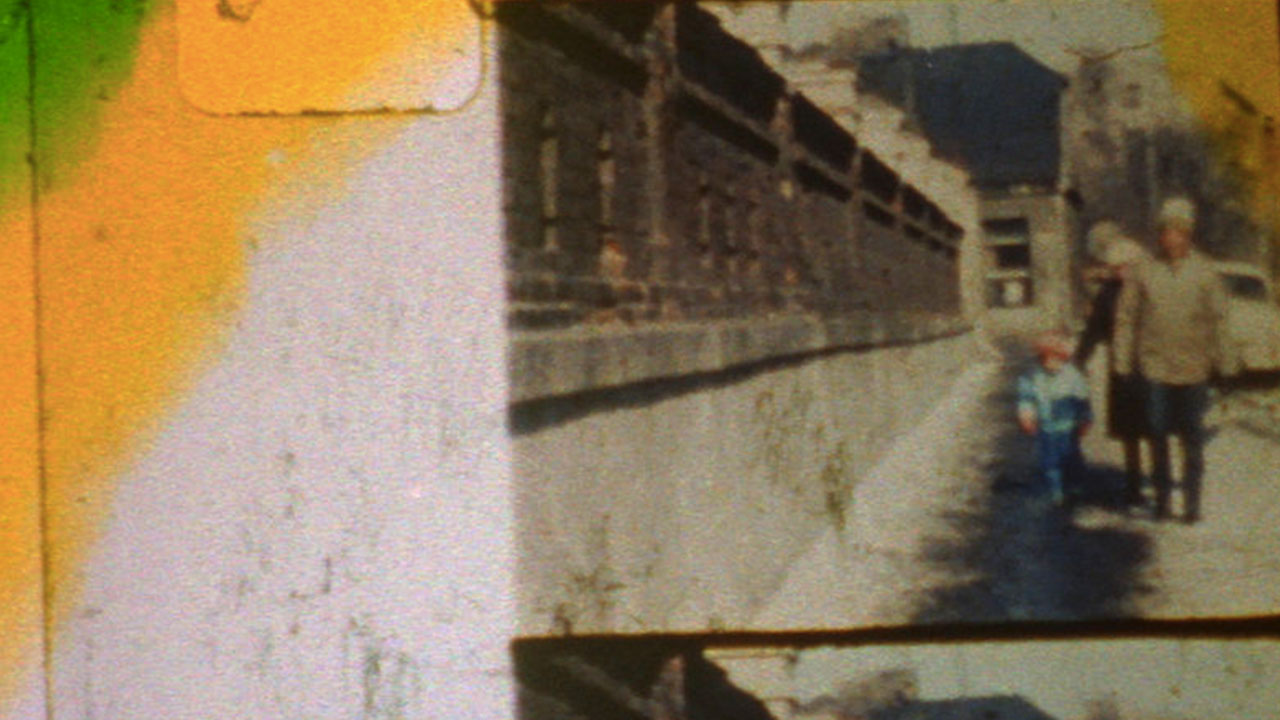 The Artwork of Migration: How movement functions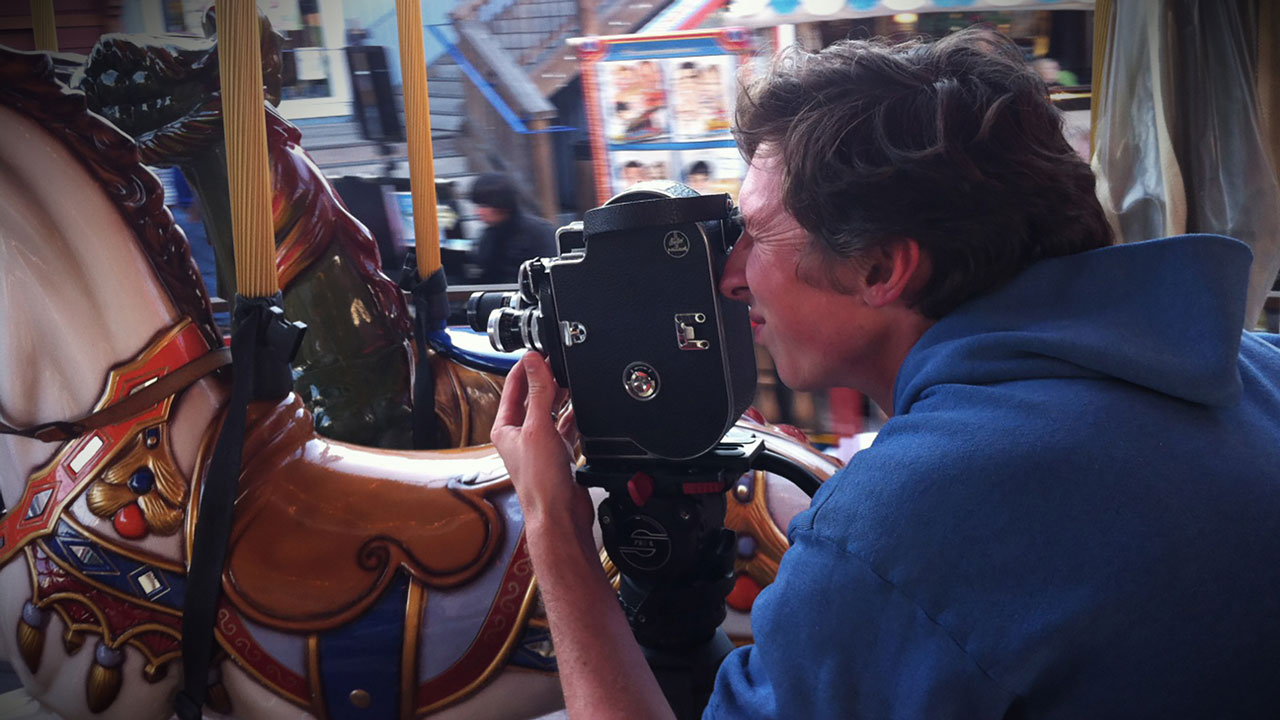 Close Examinations: Decibels, Droughts & Death
Territories at the Microscopic Level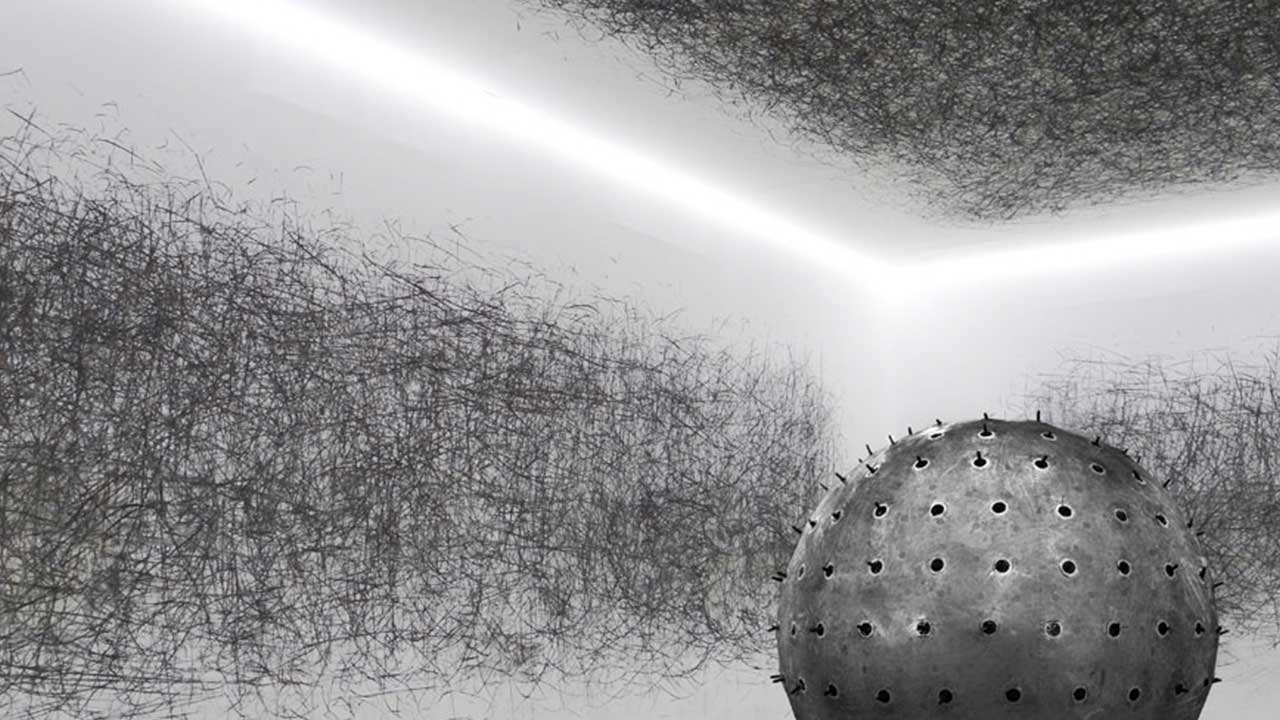 Intimacy and Catastrophe: How film frames climate change
In Search of the Persian Leopard and Beyond: Rare Wildlife Films of Iran
Space Explorers: Human Motives for Transcending Earth And Our Solar System.
Unseemly: the body's exquisite horror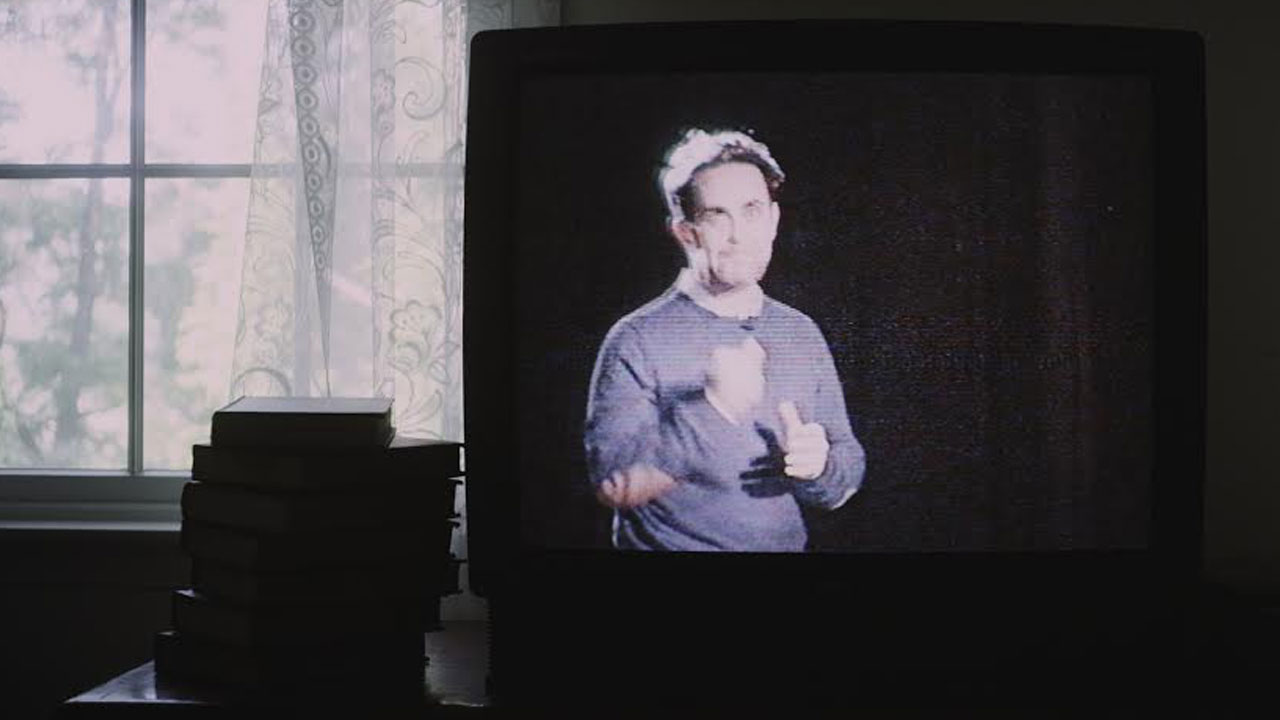 What did the future look like?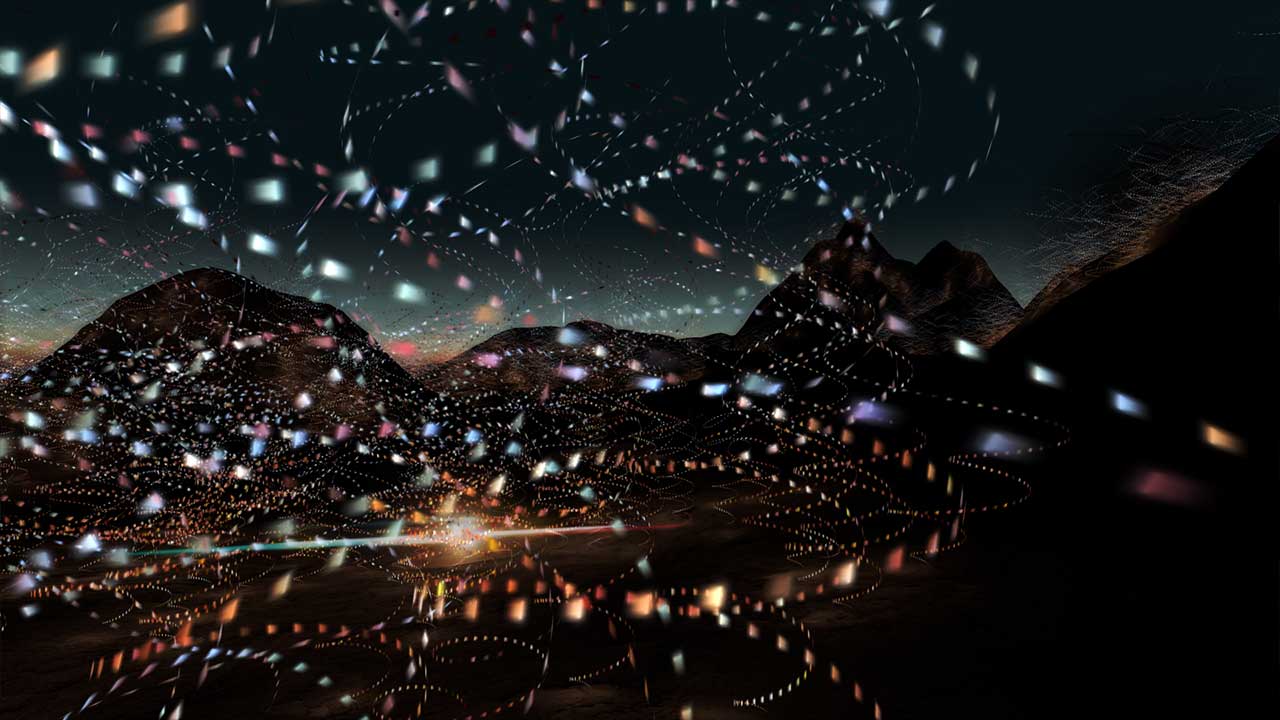 Silent Signal: Exploring Visionary Science through Experimental Animation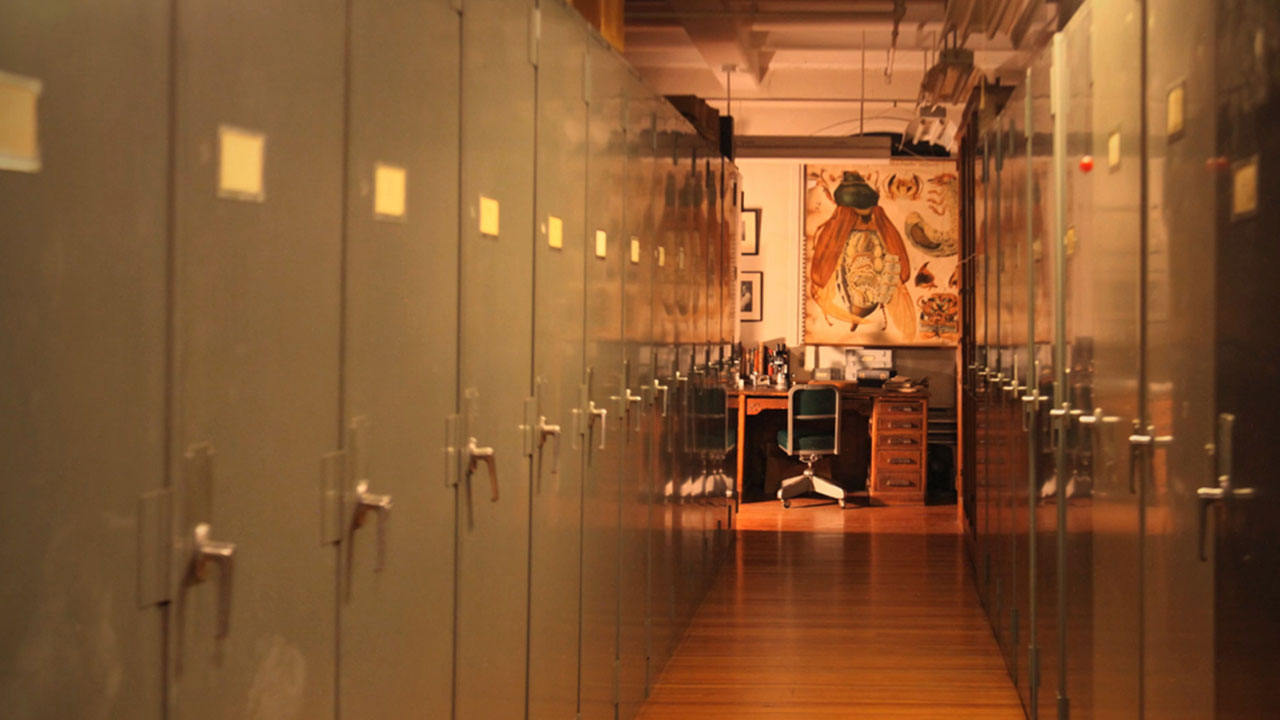 Adding Film to the Science Syllabus (Part 1)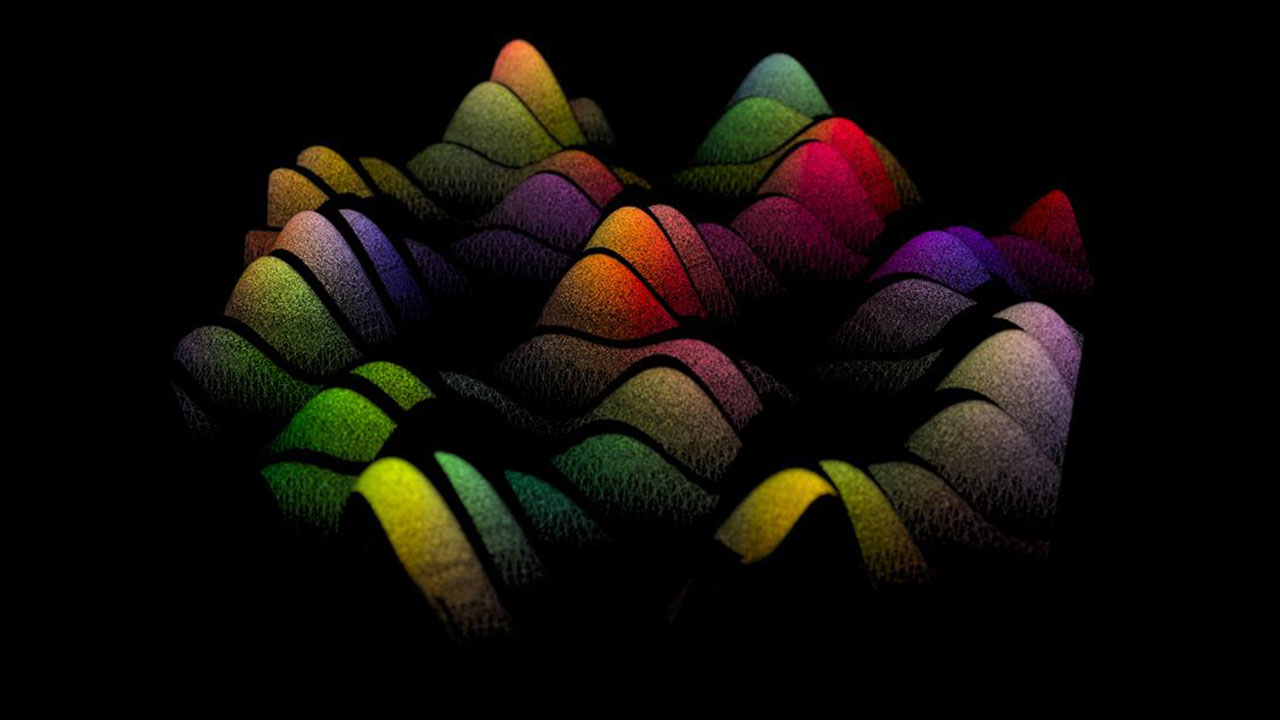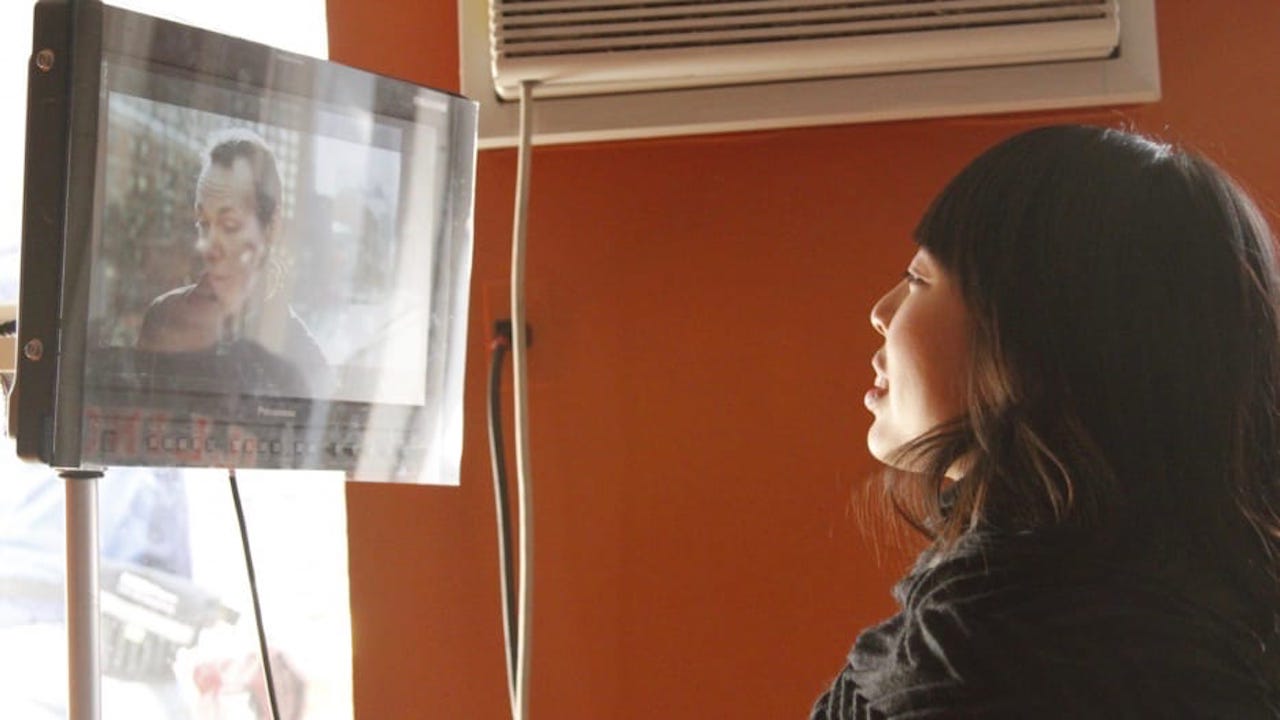 Telling Sci-Fi Stories with Women at the Forefront — a Conversation With Director Cidney Hue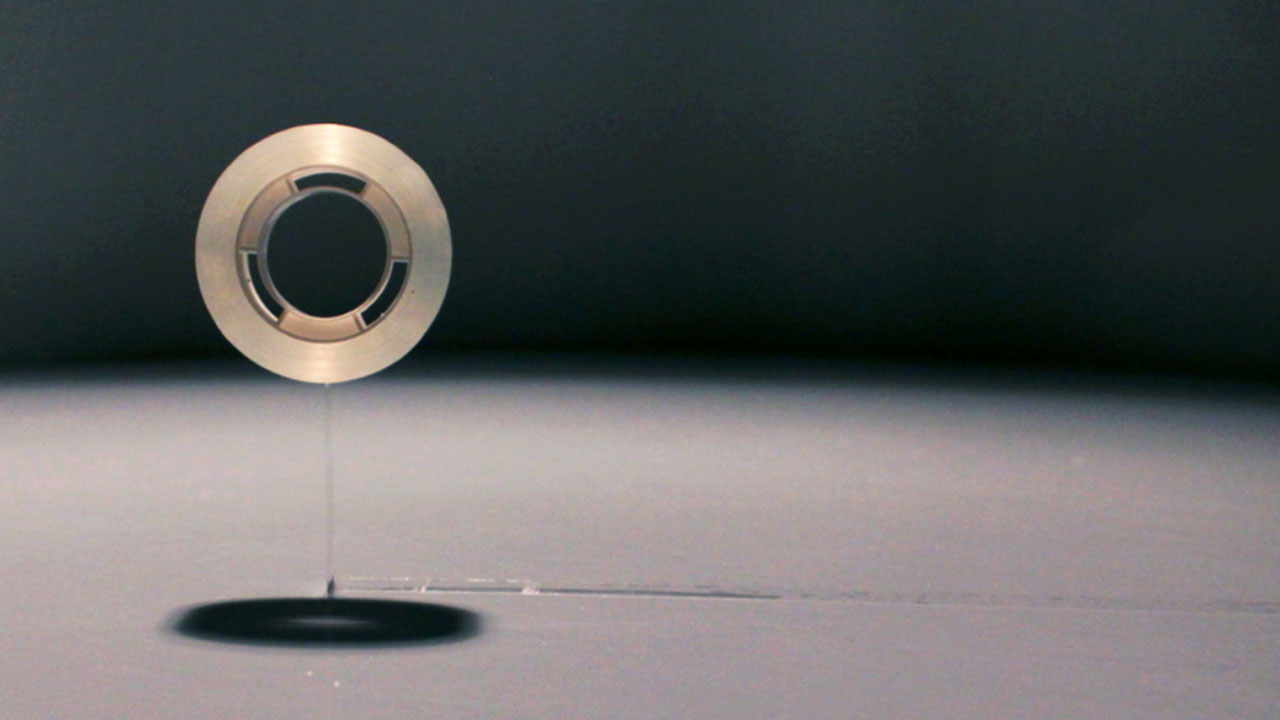 We cannot understand what we cannot imagine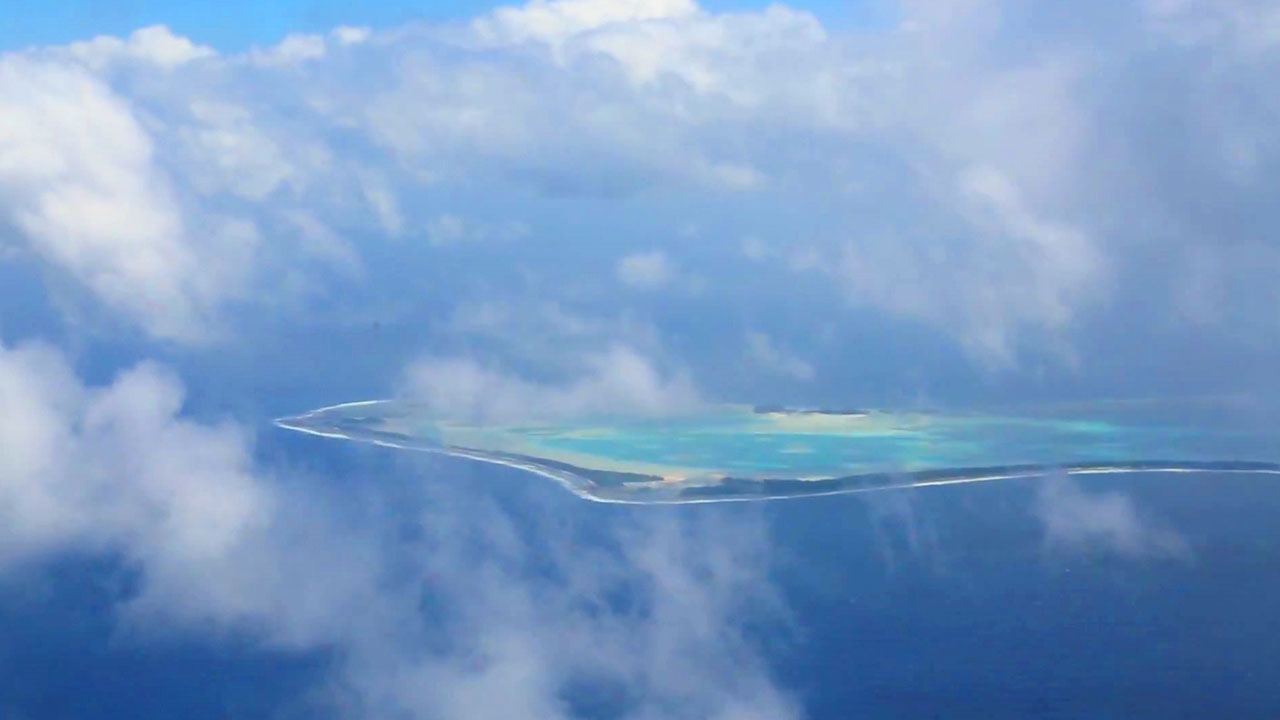 Cyber Nations: An Interview with the director of .TV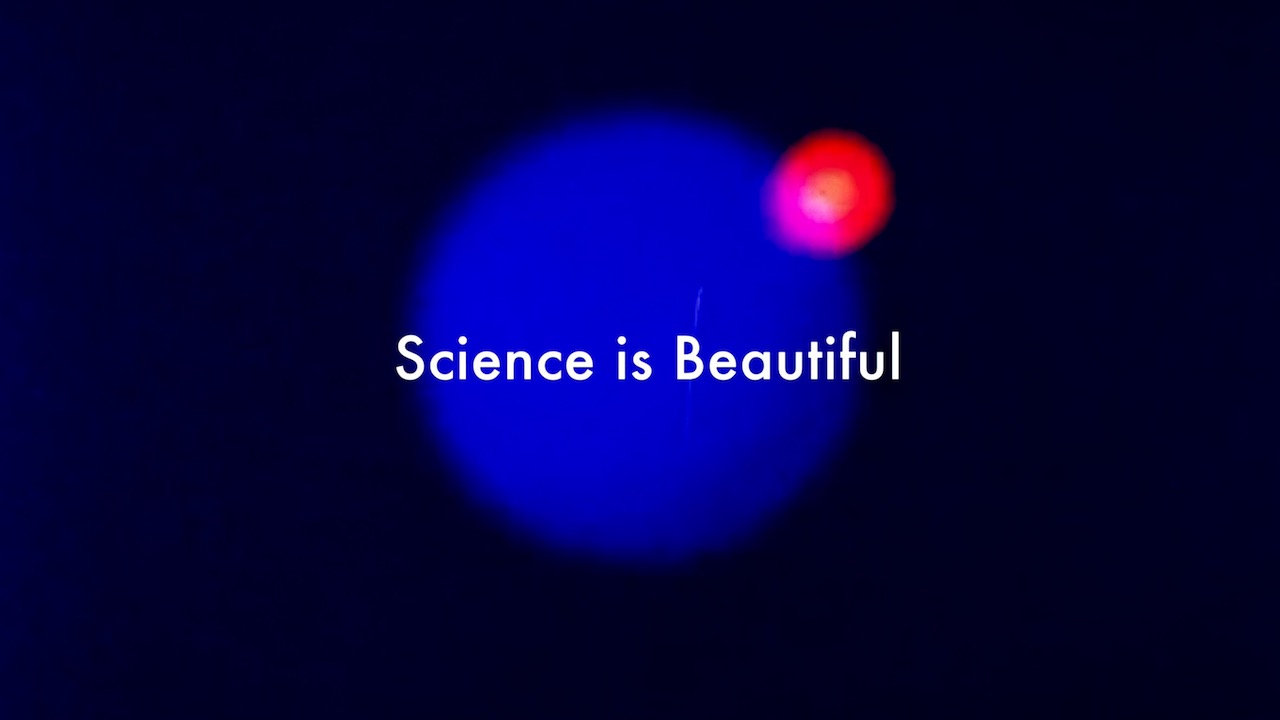 7 Ways to Promote #ScienceMatters in Your Daily Life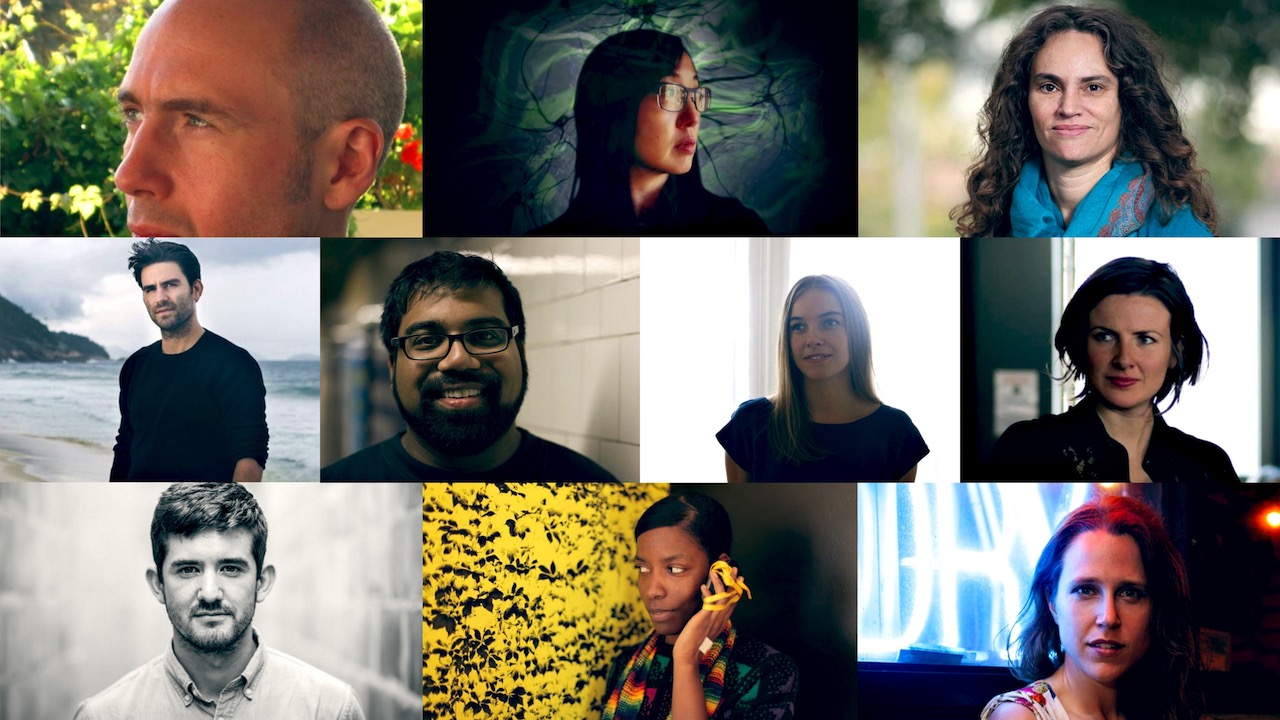 Announcing the Ten Visionary Filmmakers of "Chimera Experiments"
Dreams in Space: virtual voyages in n-dimensional biology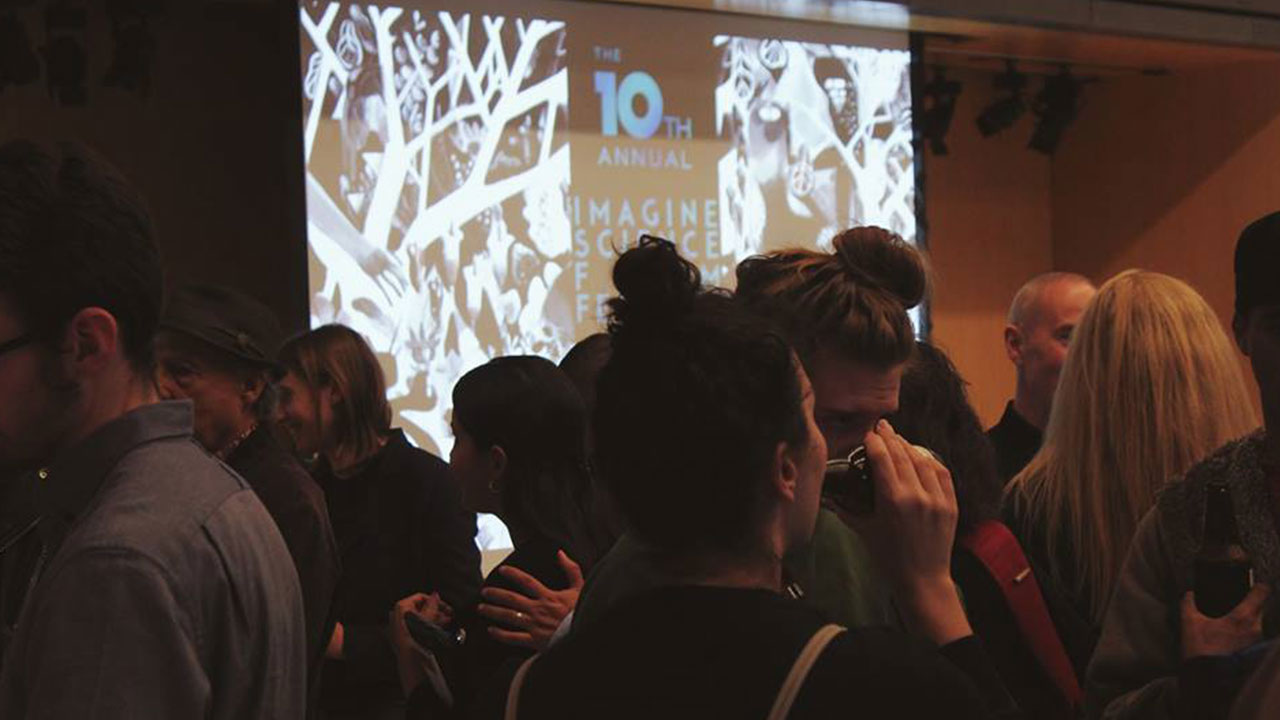 Winners of the 10th Annual Imagine Science Film Festival