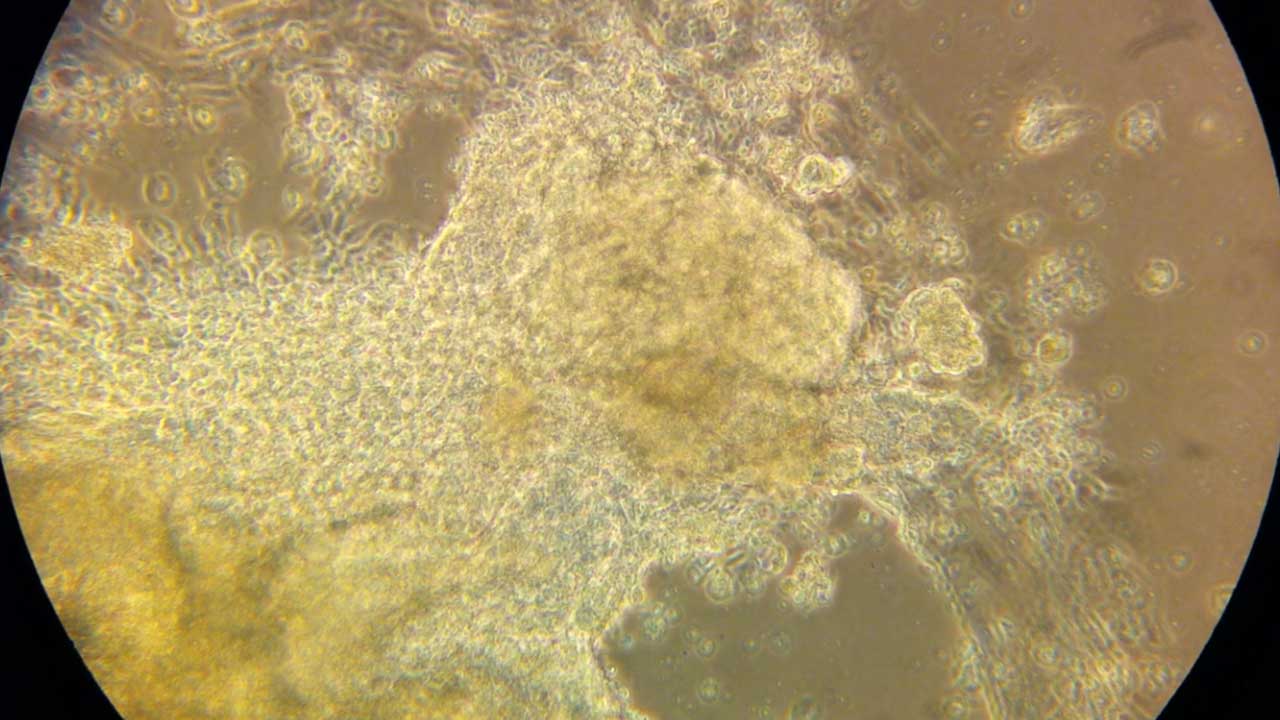 A dish of beating heart cells differentiated from embryonic stem cells
Du Cheng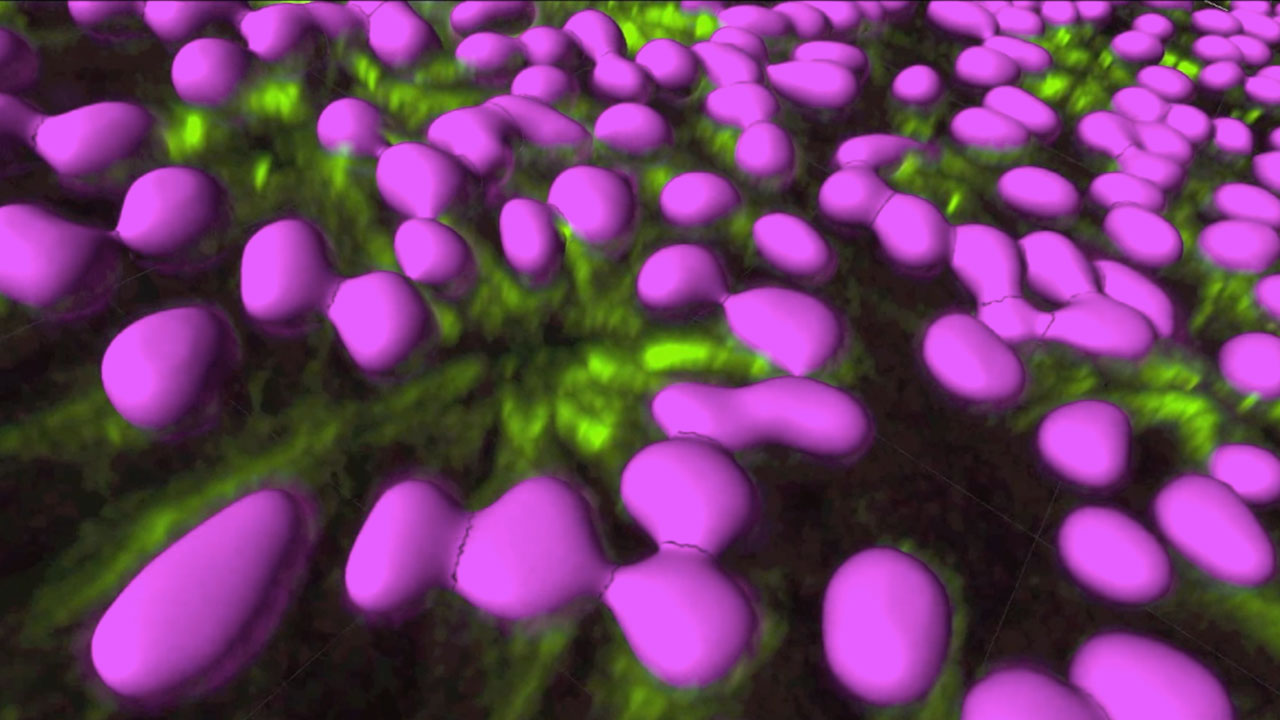 Undifferentiated pluripotent human embryonic stem cells (100X)
Gist Croft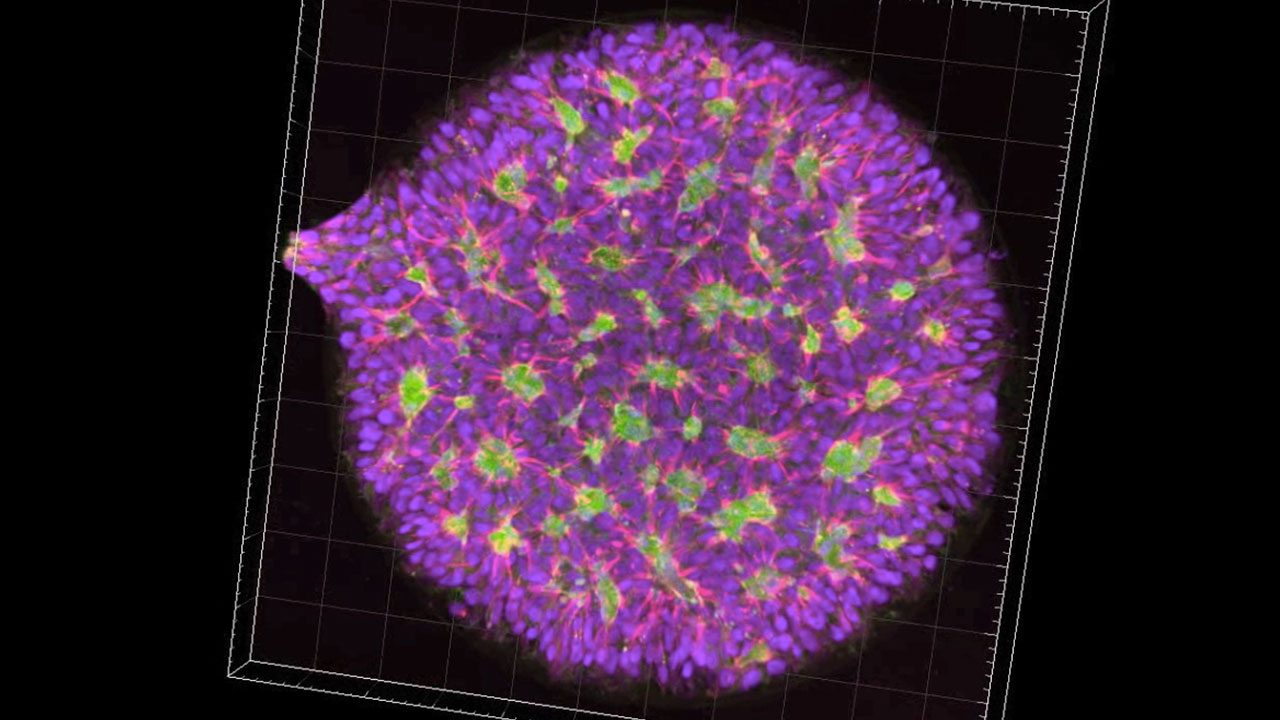 Undifferentiated pluripotent human embryonic stem cells (20X)
Gist Croft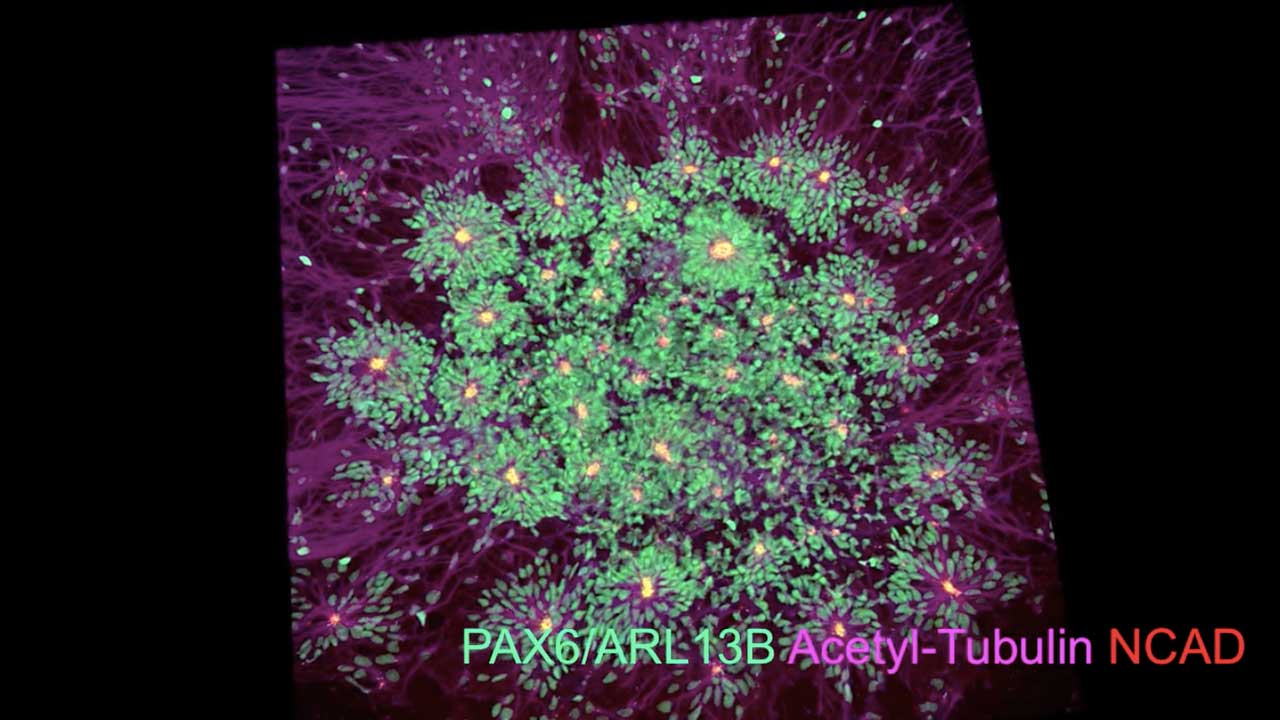 Neural rosettes differentiated from human embryonic stem cells
Gist Croft
The Stem Cell's Journey
Jeff Alu
Ghost Cell
Antoine Delacharlery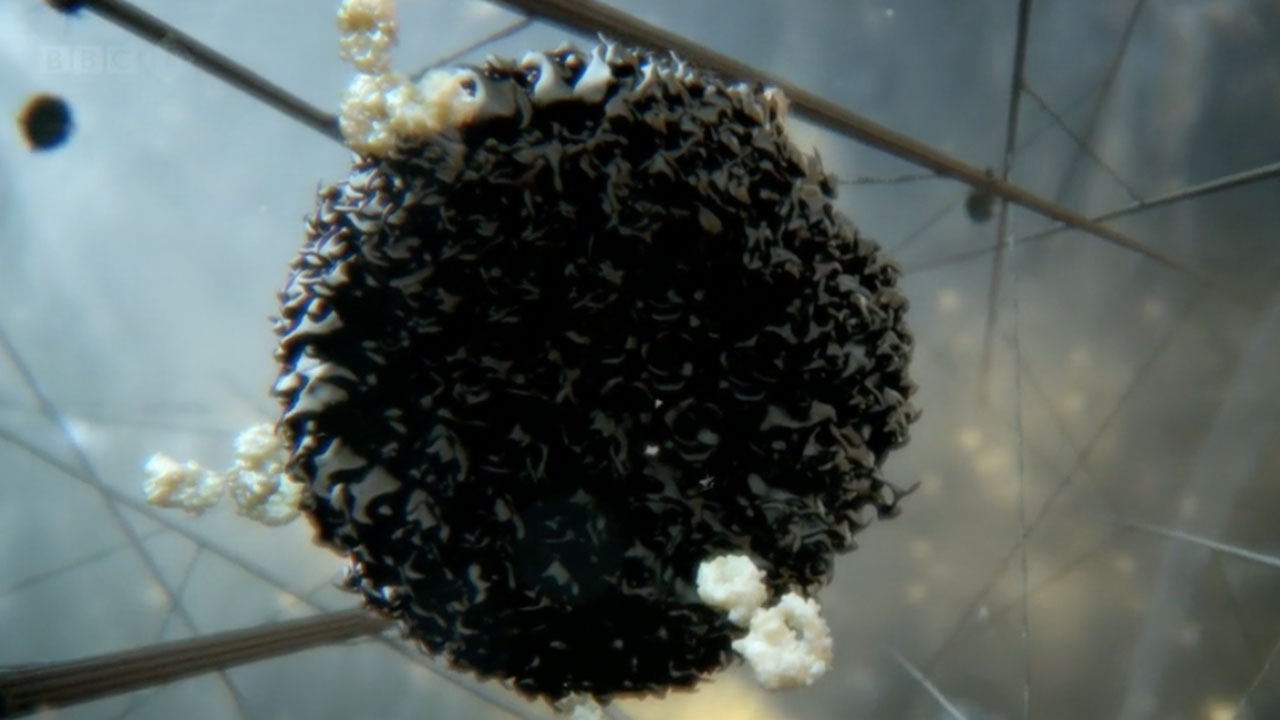 Secret Universe: The Hidden Life of the Cell
Mike Davis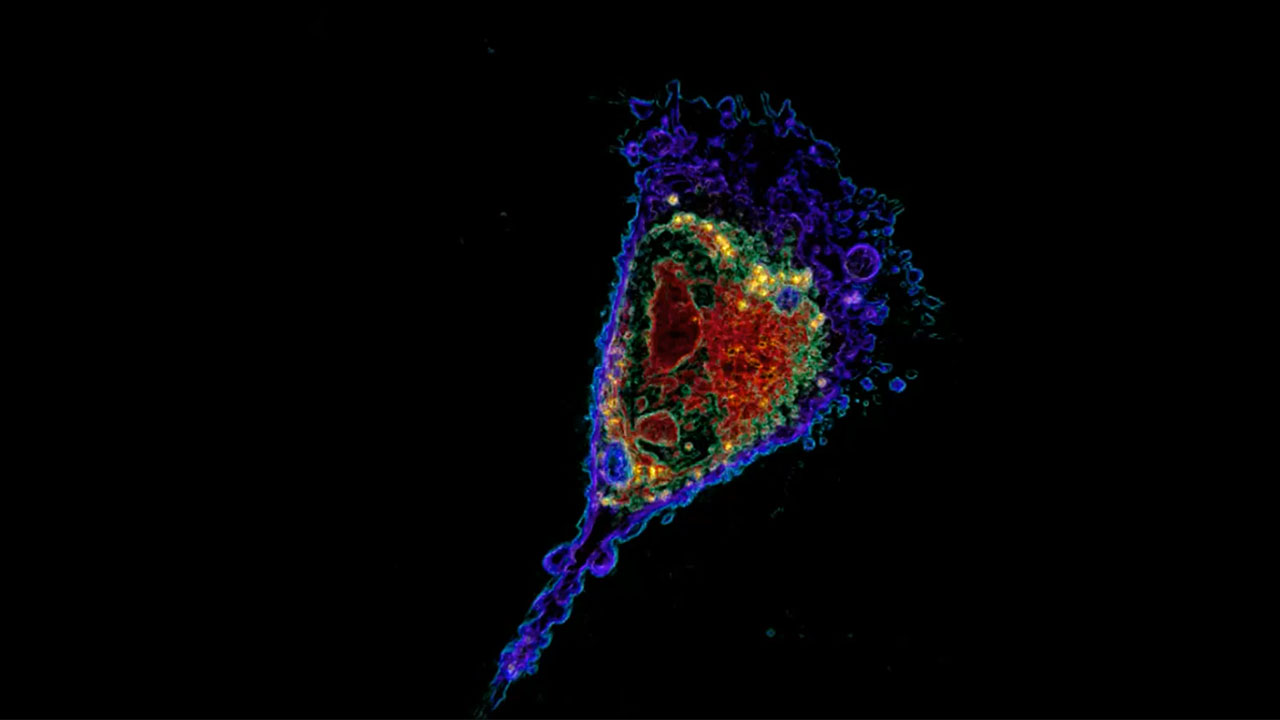 Apoptosis (Programmed Cell Death) - Live and in 3D
Lisa Pollaro,Nanolive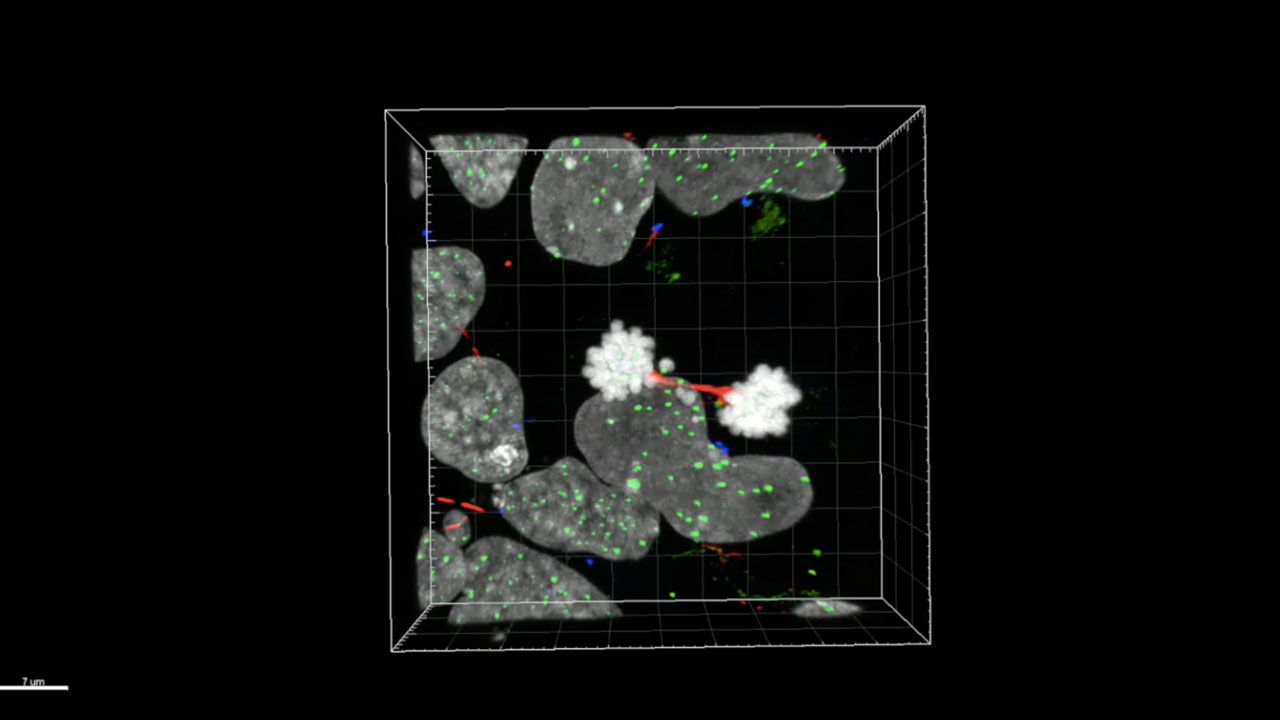 Huntington's disease cell division phenotype
Gist Croft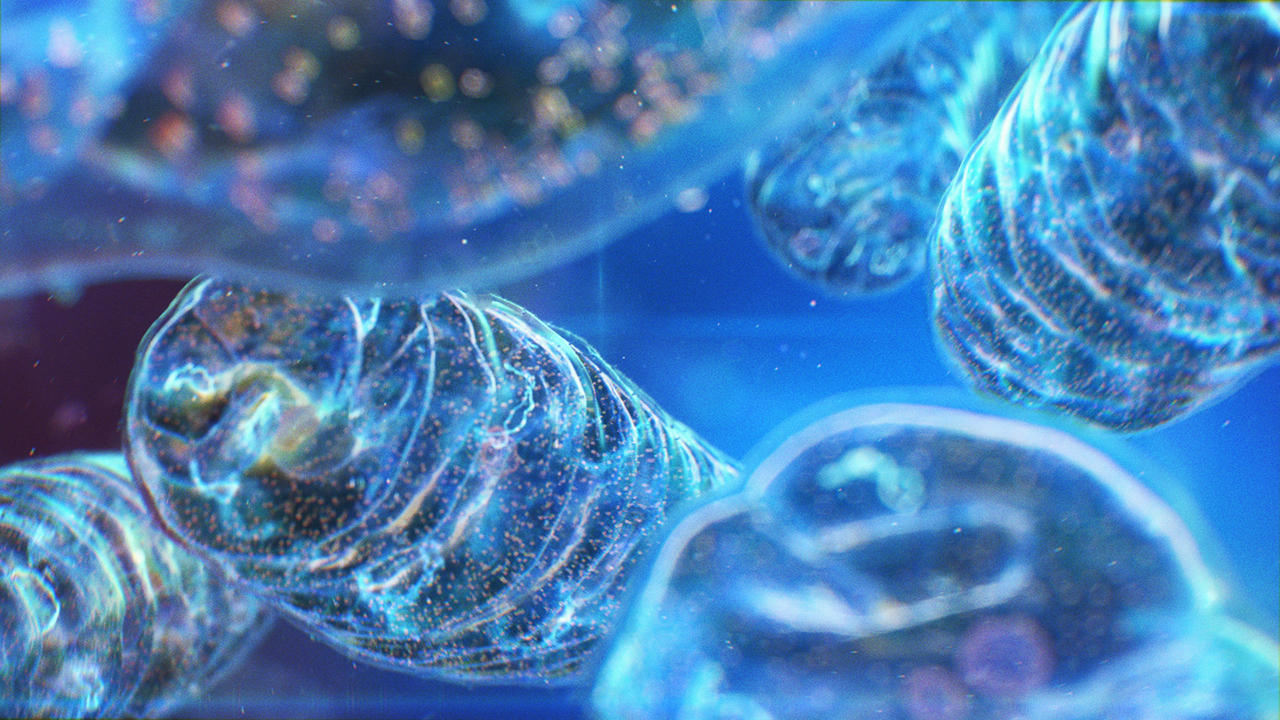 Mitochondria
Alexey Kashpersky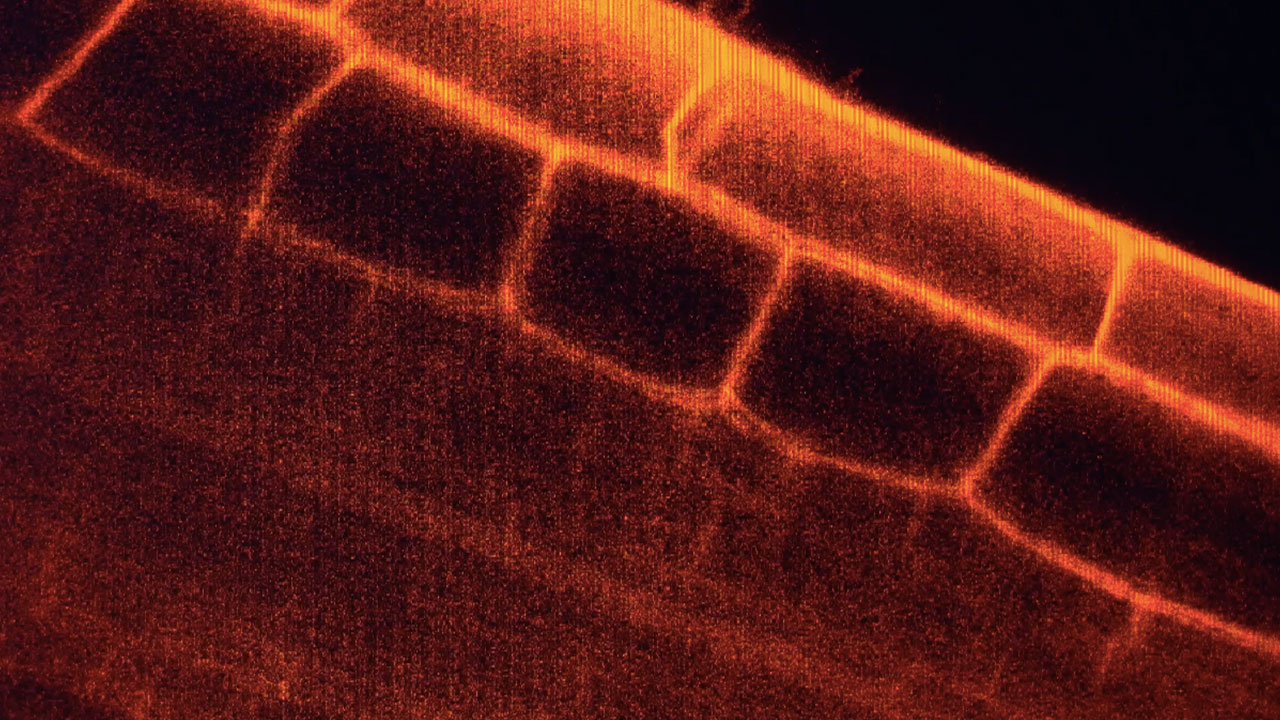 Arabidopsis thaliana: Confocal Microscopy and Root Regeneration
Nicholas DelRose,Toma Peiu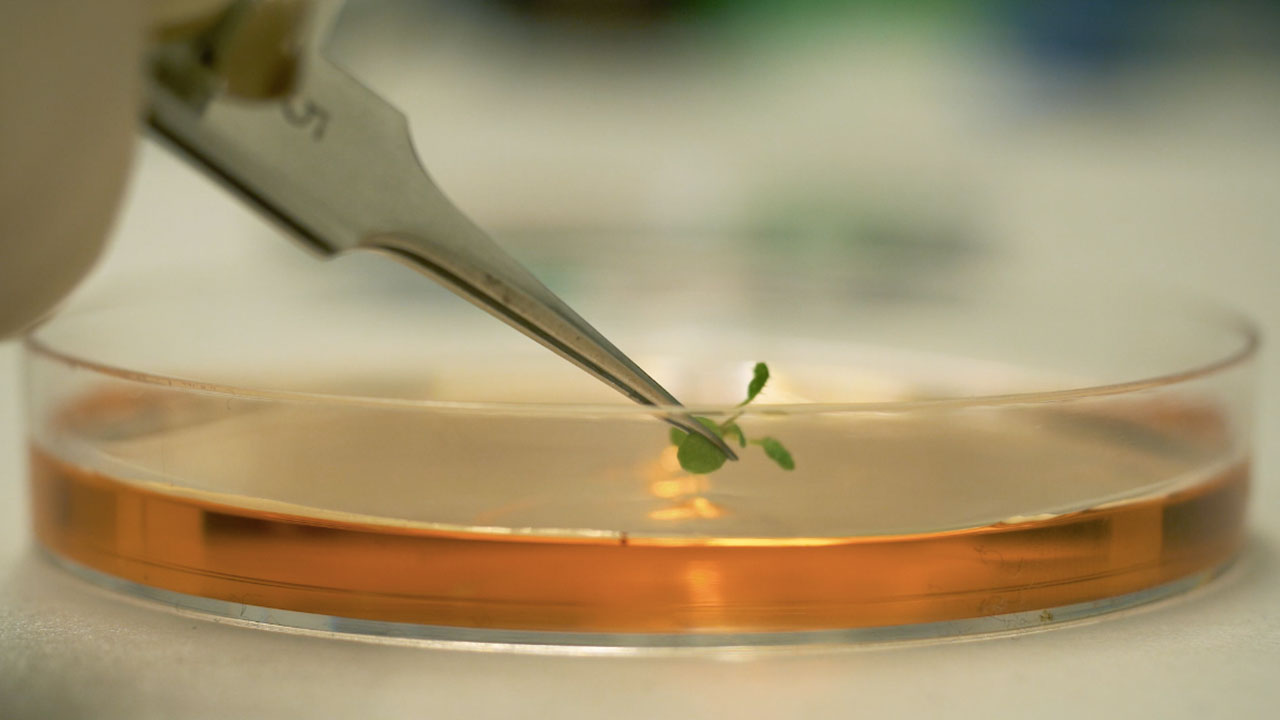 Arabidopsis thaliana: Root cutting and Staining
Nicholas DelRose,Toma Peiu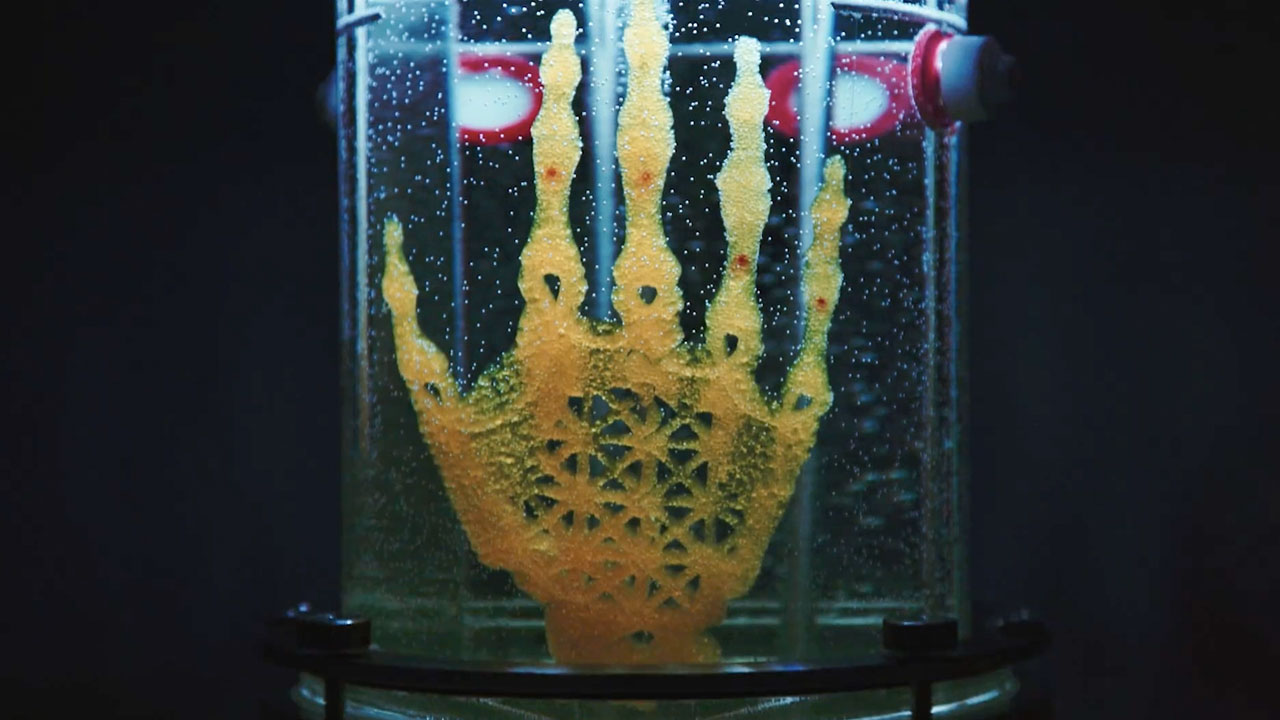 Amy Karle: Bringing Bones to Life
Amy Karle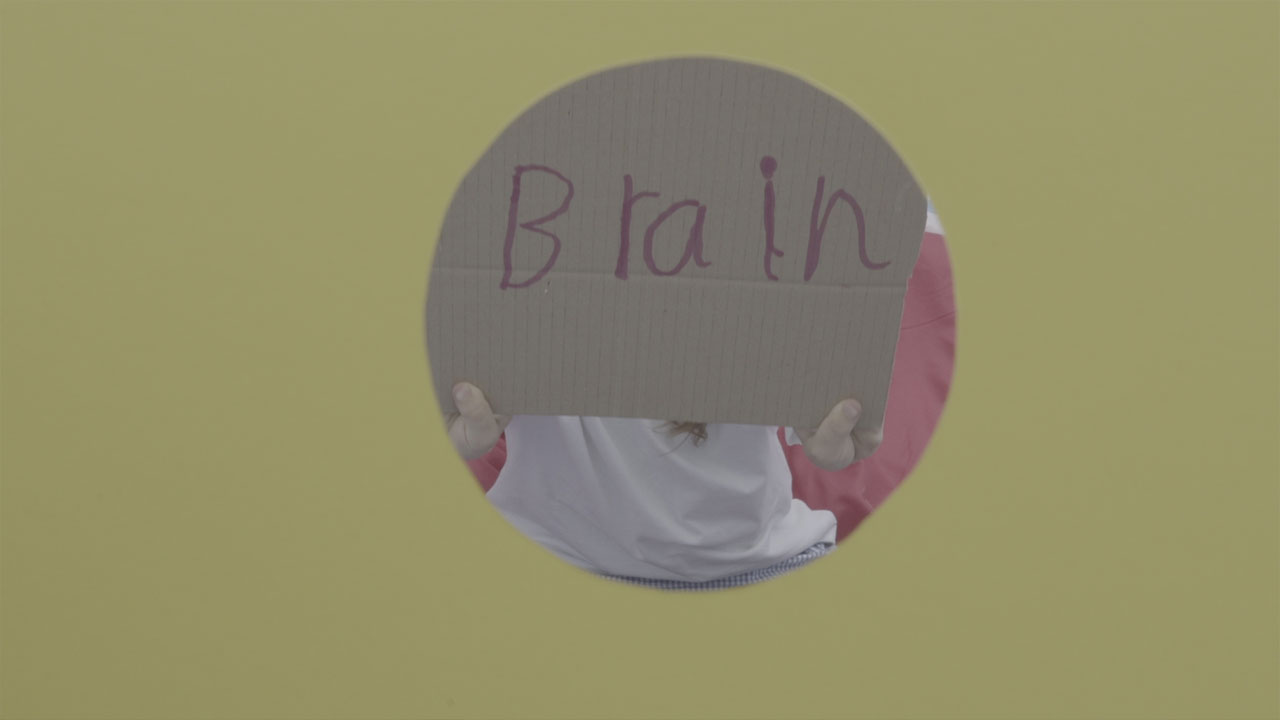 Dish Life
Chloë Thomas
Differentiating Human Embryonic Stem Cells
Gist Croft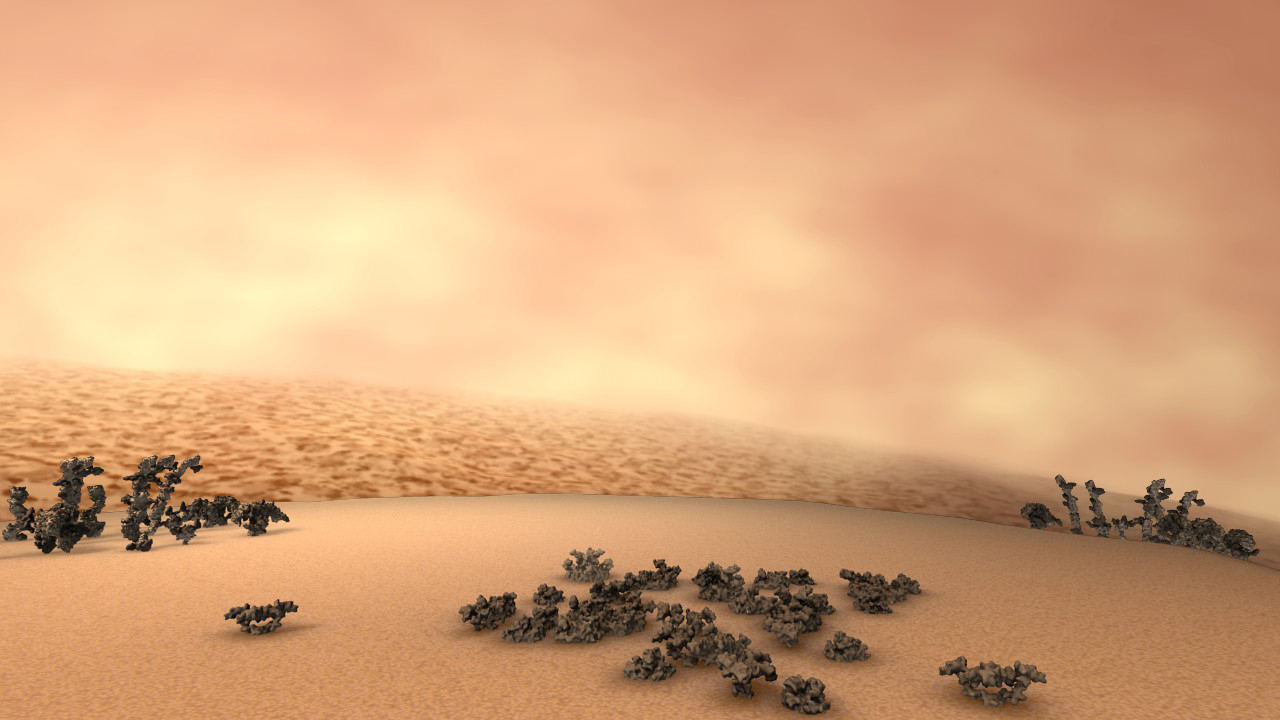 The Challenge of HIV Research
Monica Zoppè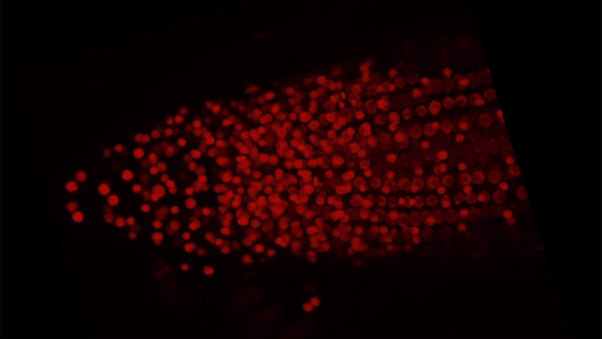 Root Tip Regeneration in Arabidopsis
Ramin Rahni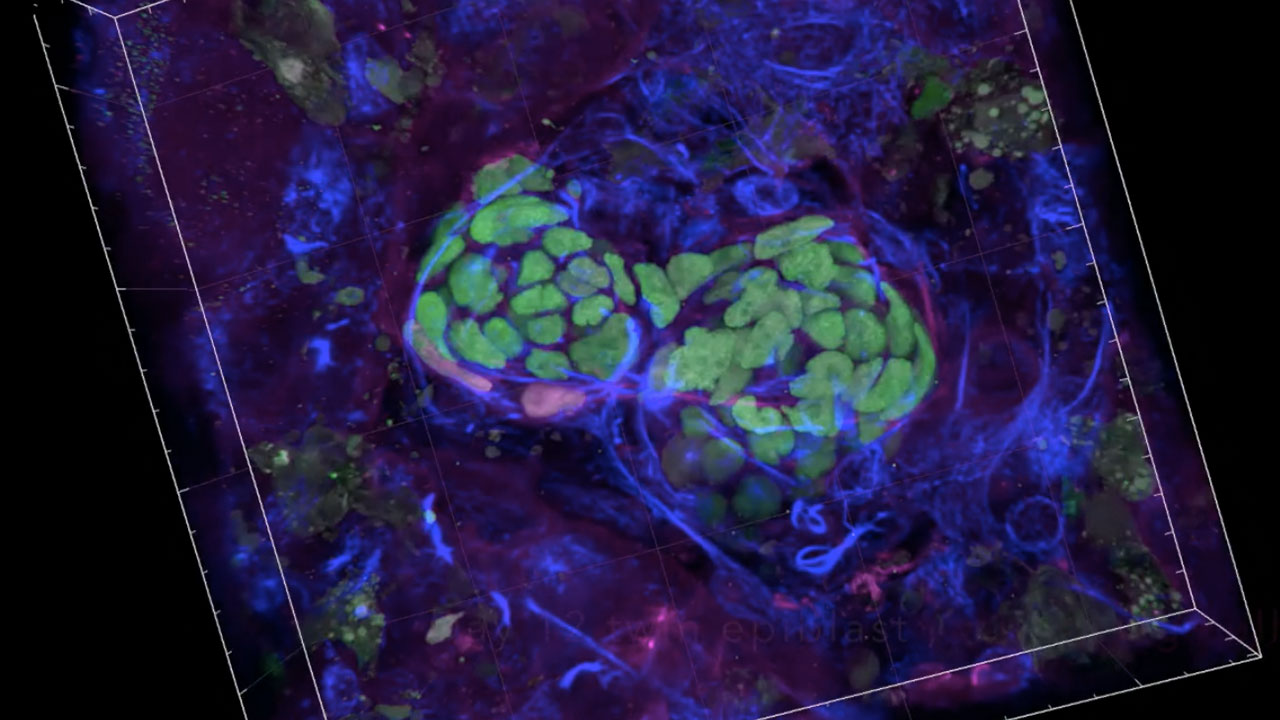 Human Development: Day 6 to 14
Gist Croft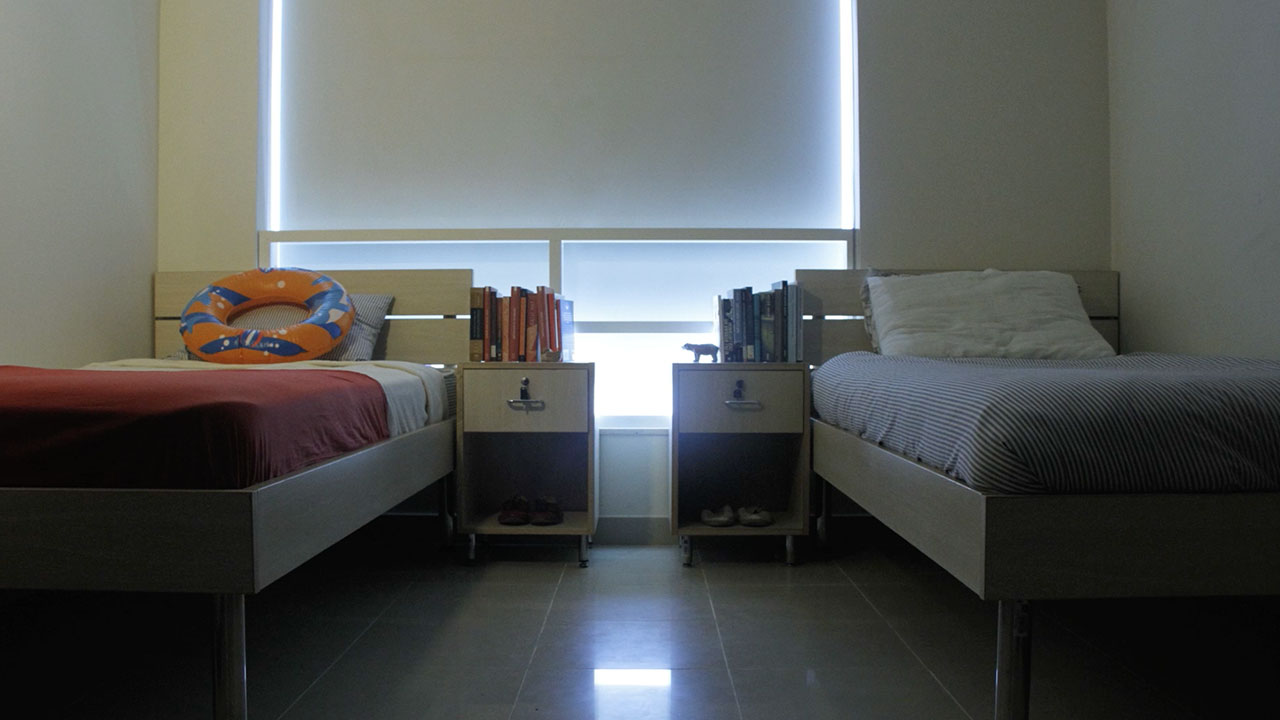 Mother Cell
Sachi Leith
Way of All Flesh
Adam Curtis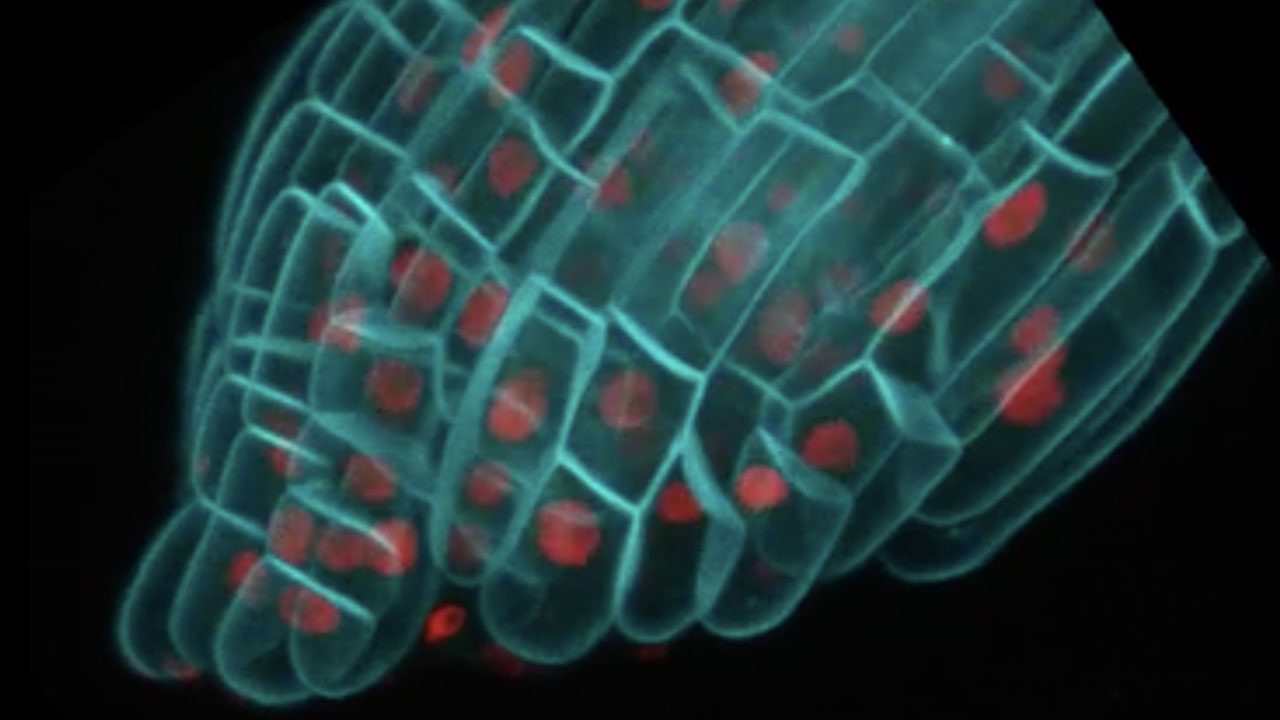 Failed Regeneration
Ramin Rahni
Returning Identities
Ramin Rahni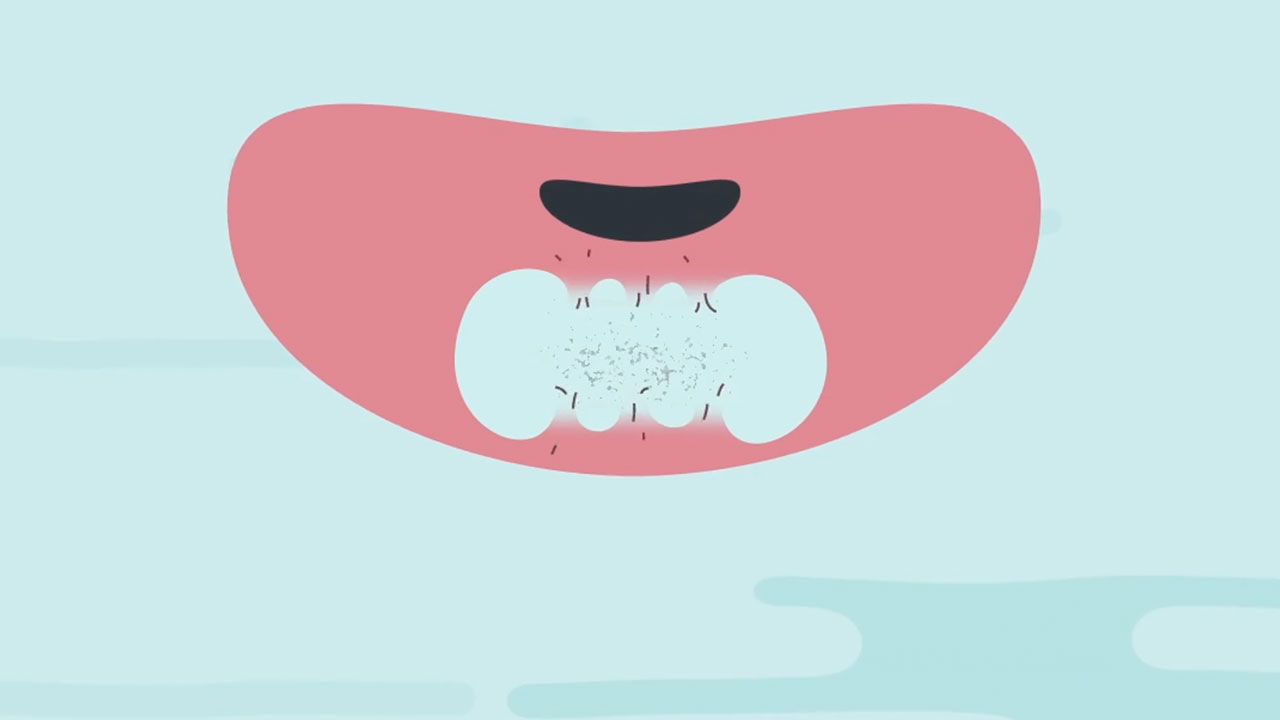 Symbiogenesis
Ramin Rahni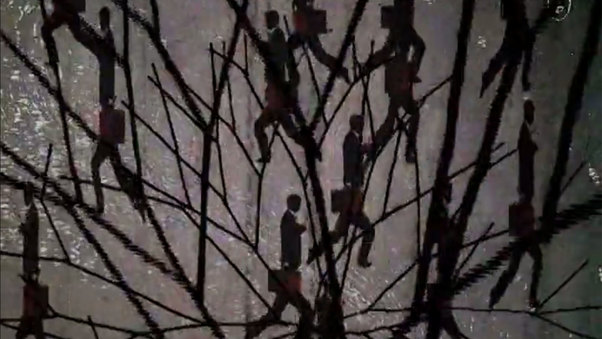 The Velvet Cell
Thomas Hicks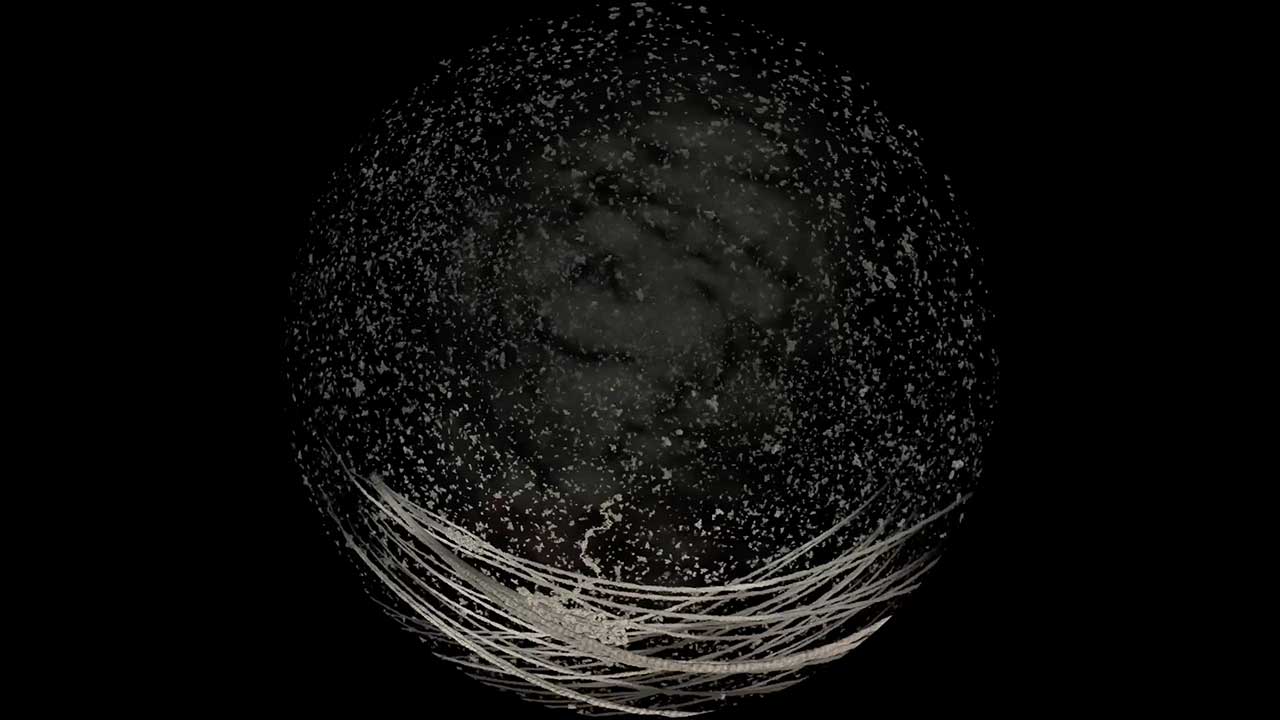 Nanoplanet
Monica Zoppè
All My Tomorrows
Sonia Herman Dolz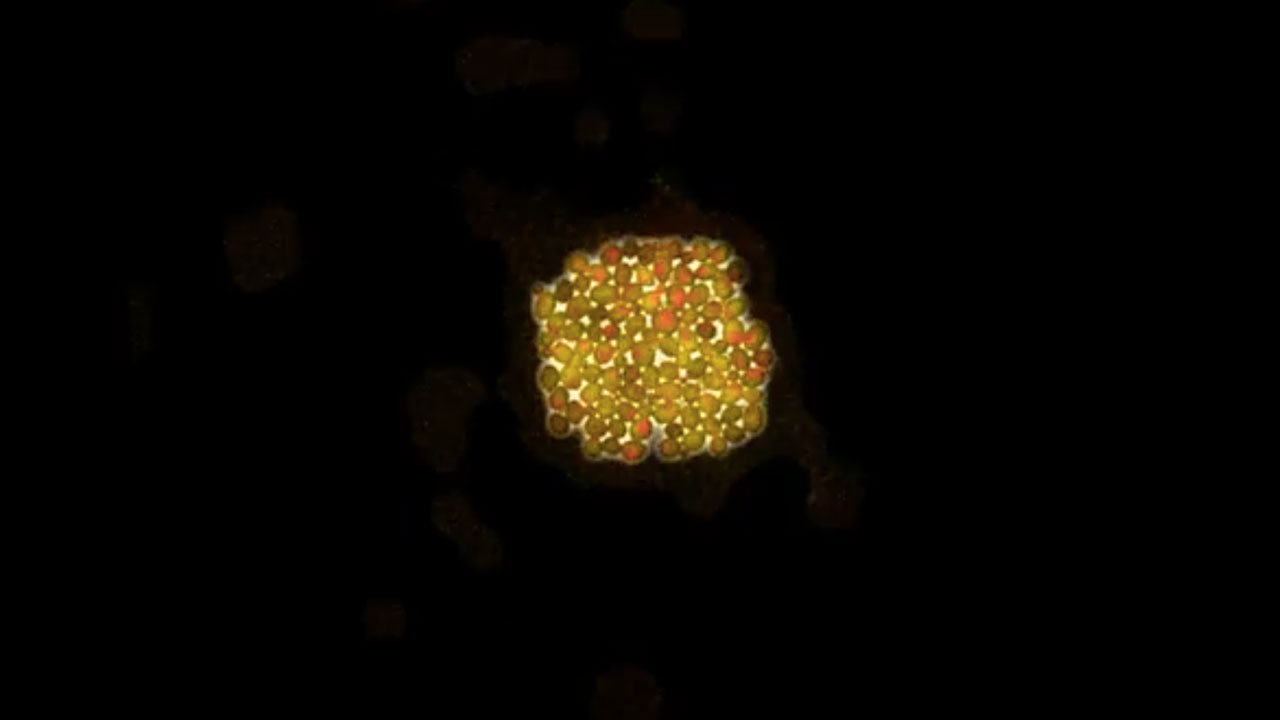 Yeast Cell Growth Meets The Beatles
Andrej Ondracka,Bernie Langs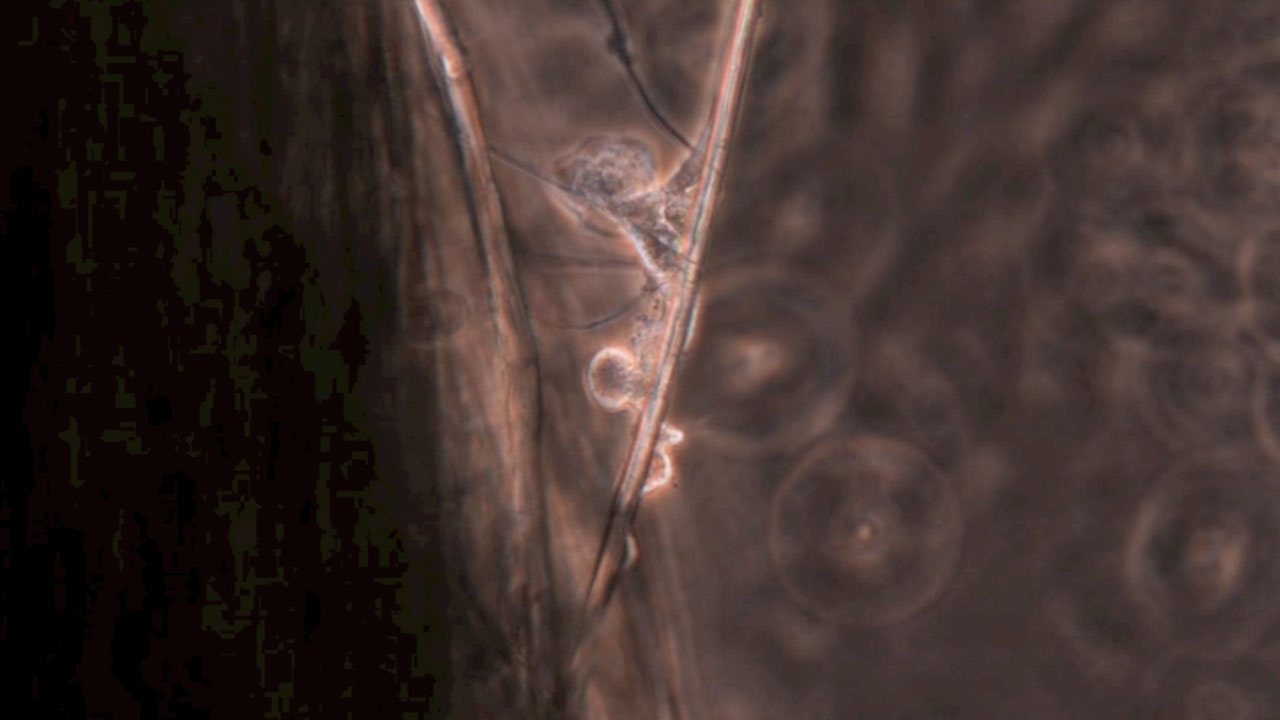 Aseptic Requiem (Requiem Aseptisé)
WhiteFeather
Successful Regeneration
Ramin Rahni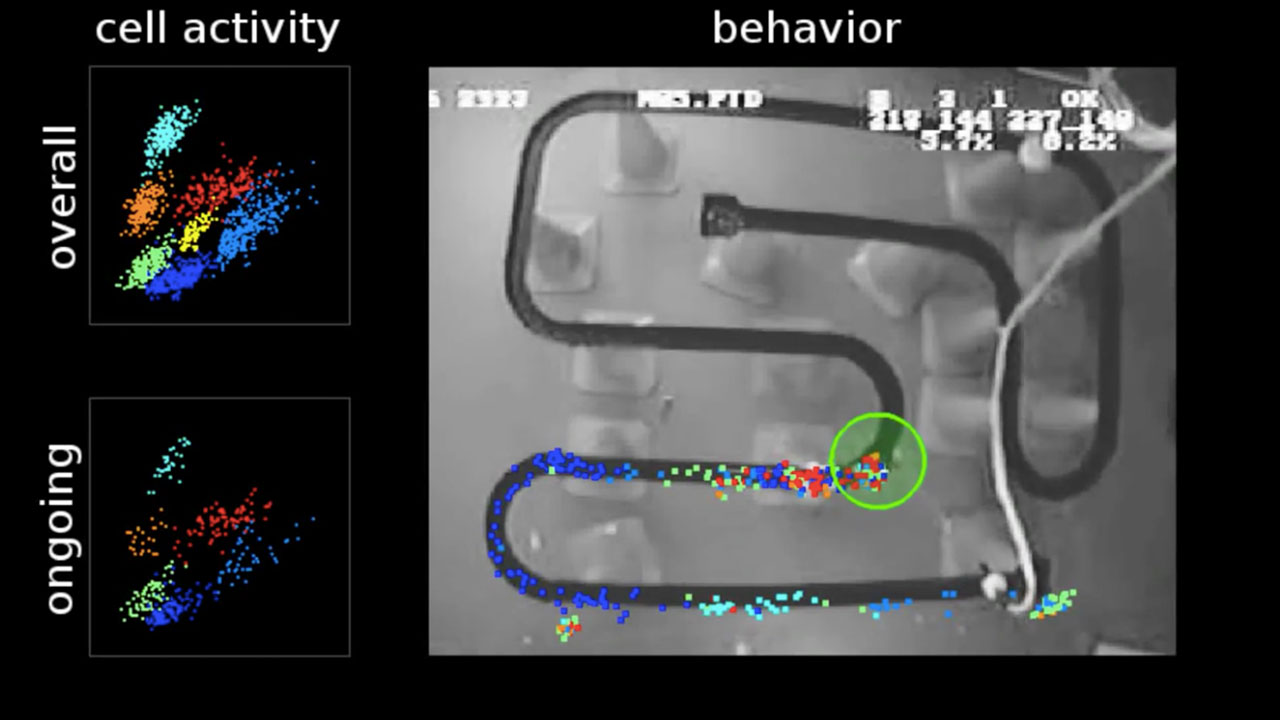 Rat Dreams
Fabian Kloosterman,Matthew Wilson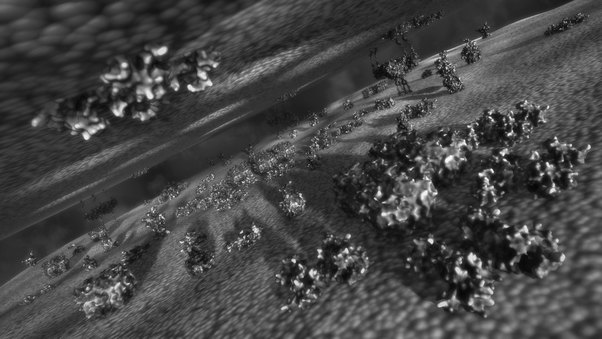 Protein Expression
Monica Zoppè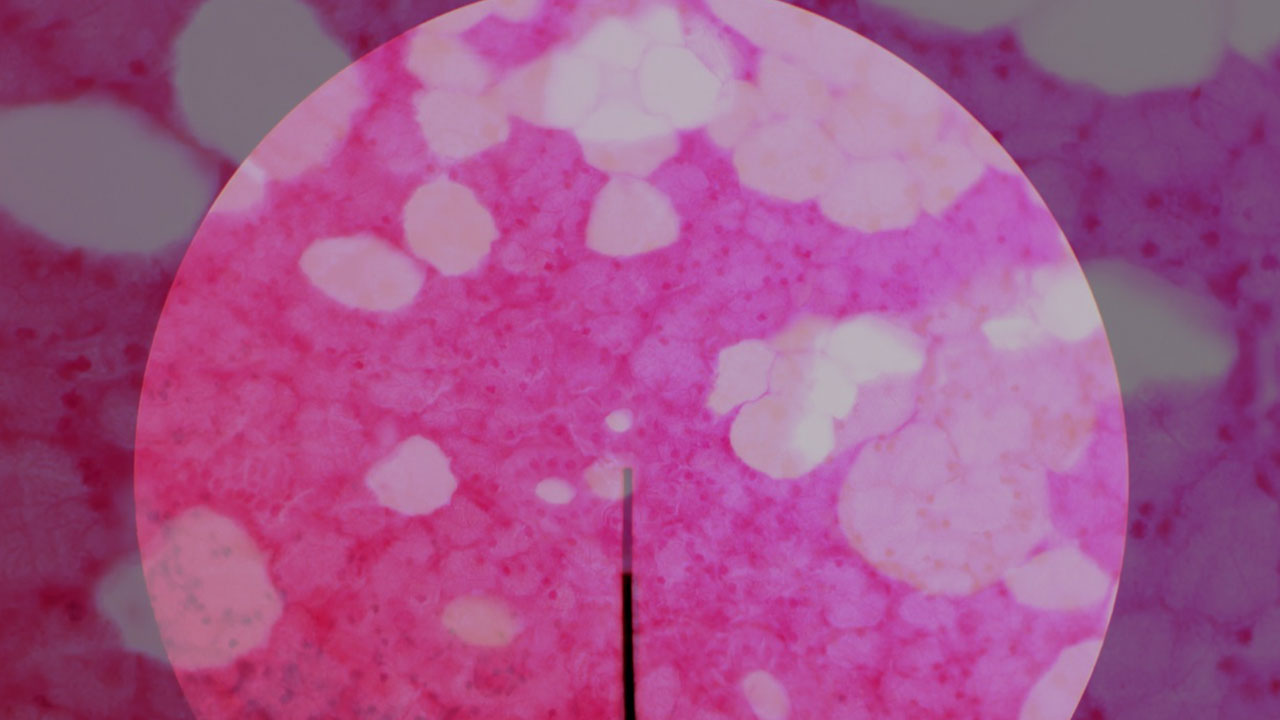 Through the Mirror
Graciela Cassel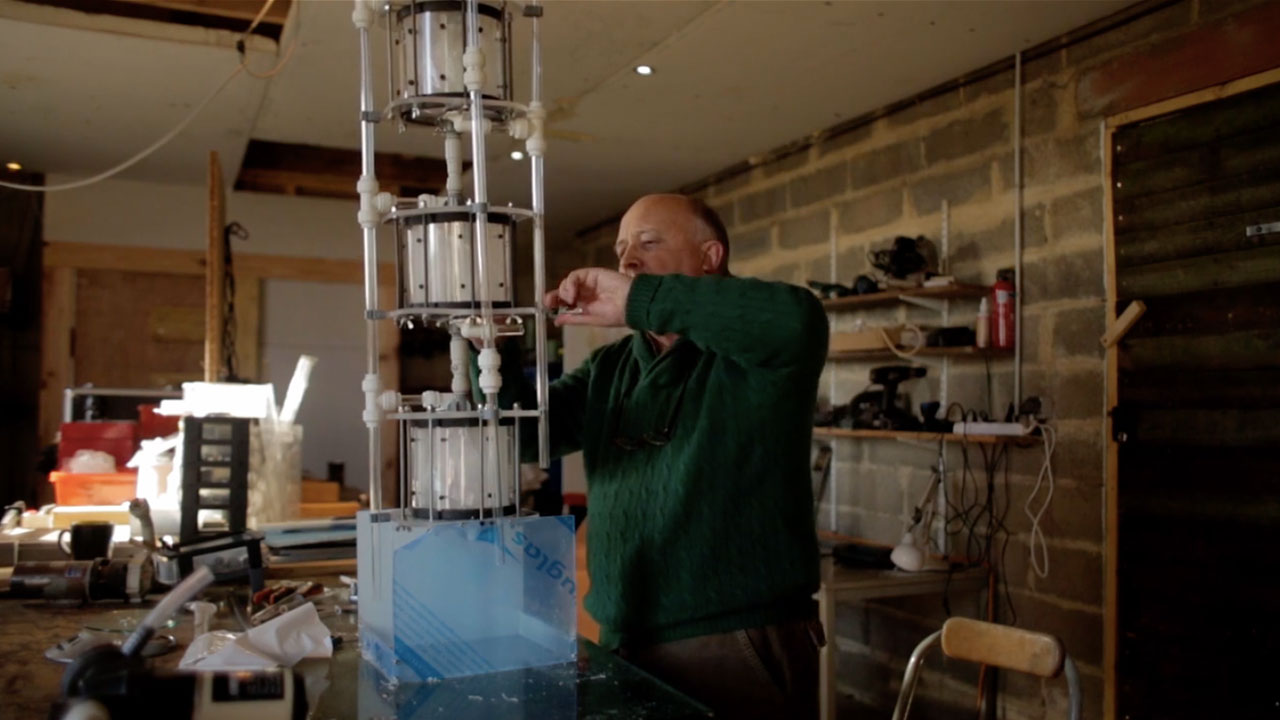 A Hydrocarbon Heaven
Chintan Gohil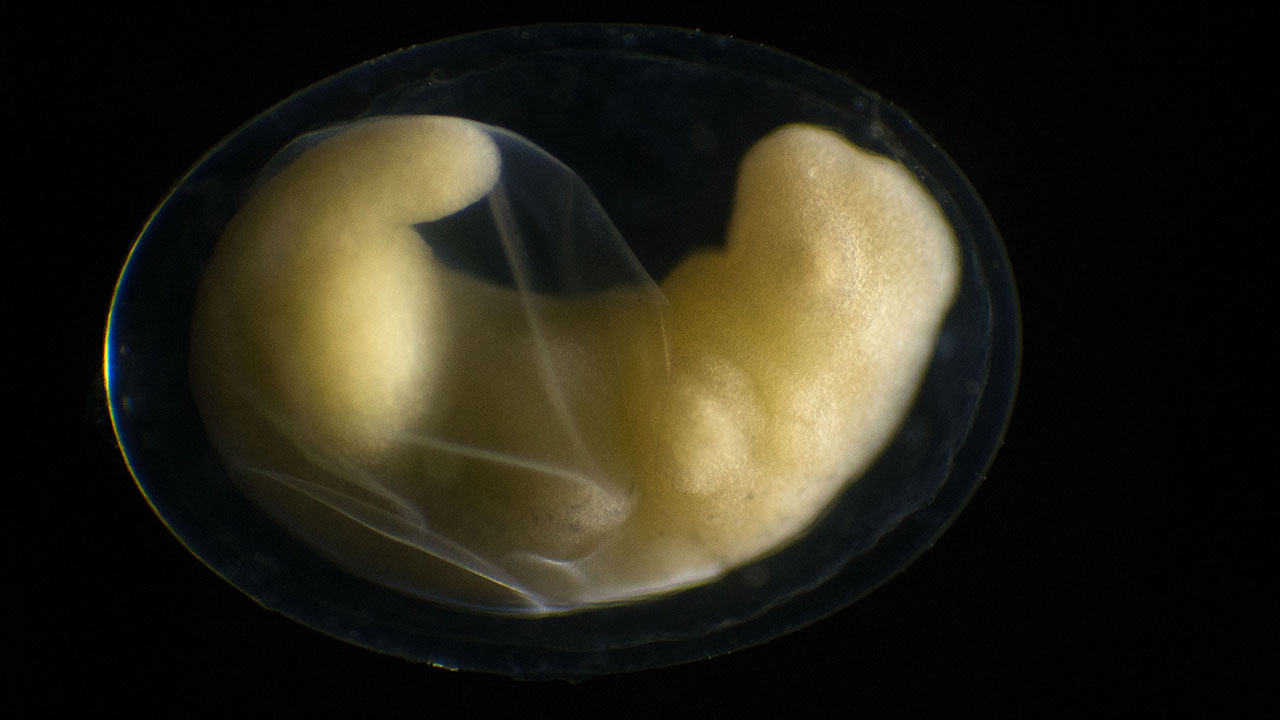 Becoming
Jan van IJken
Breast Stem Cells
Drew Barry,Etsuko Uno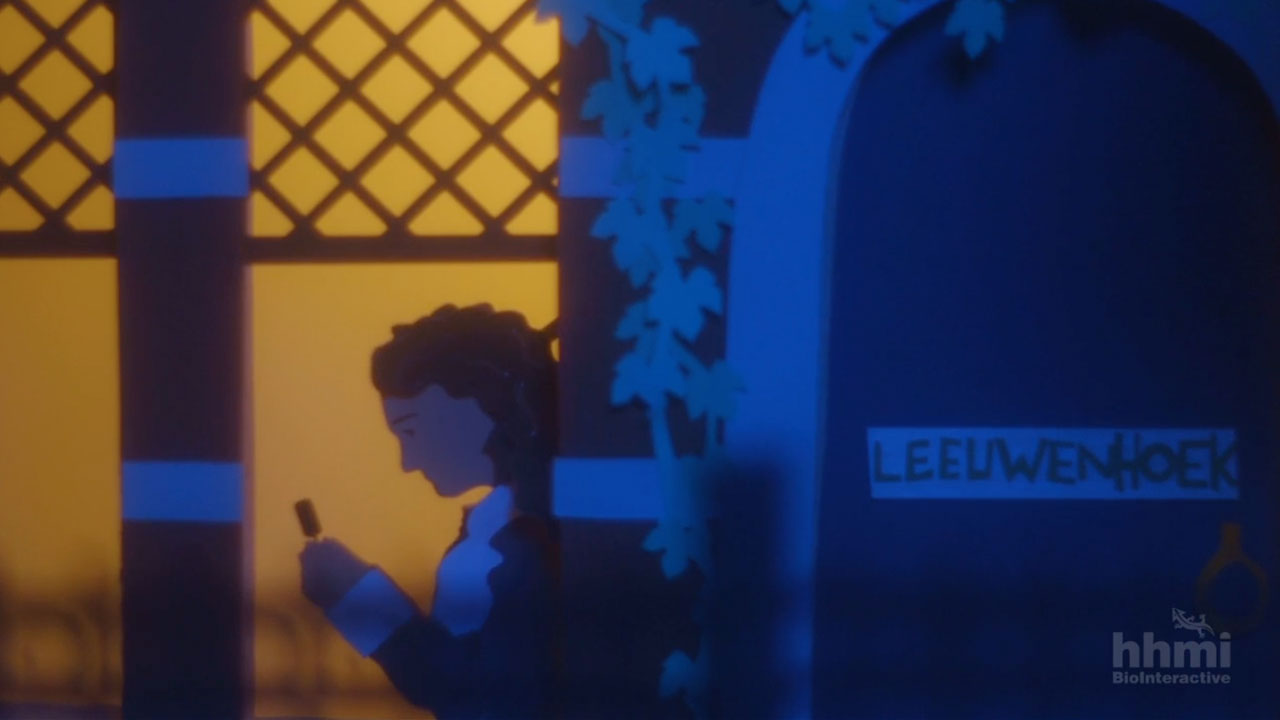 Animated Life: Seeing the Invisible
Flora Lichtman,Sharon Shattuck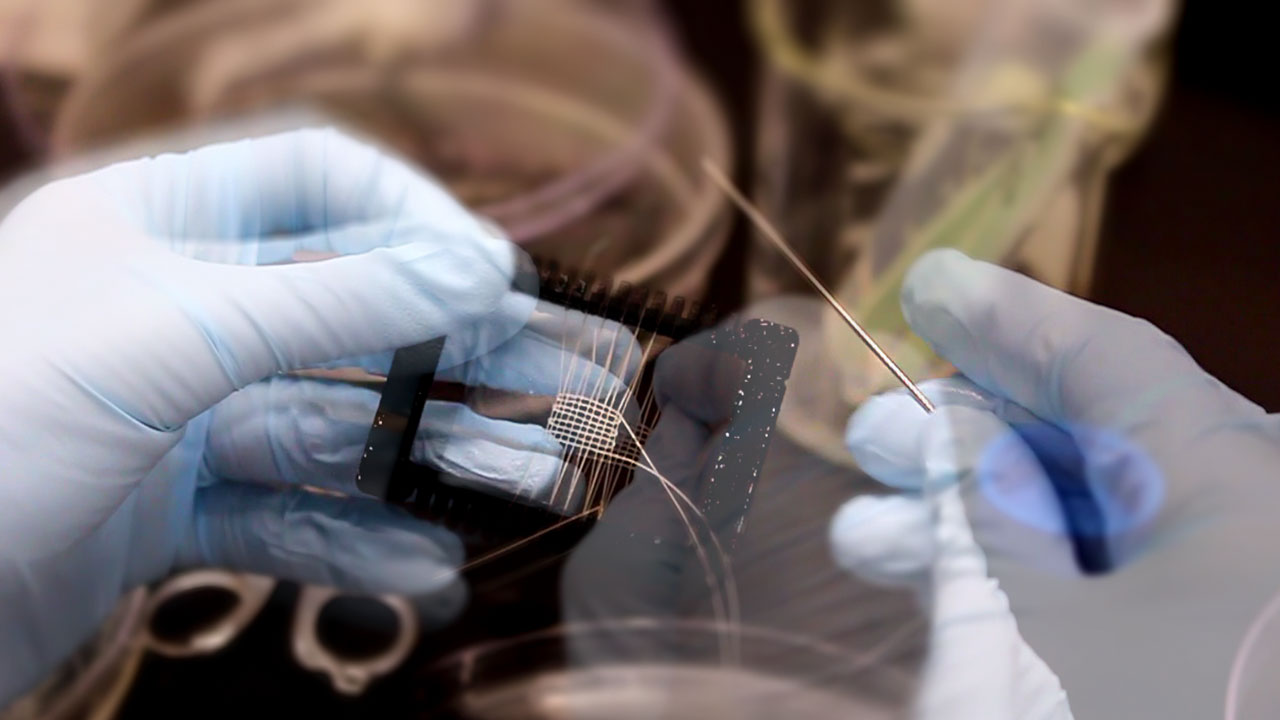 Biotextile Craft
WhiteFeather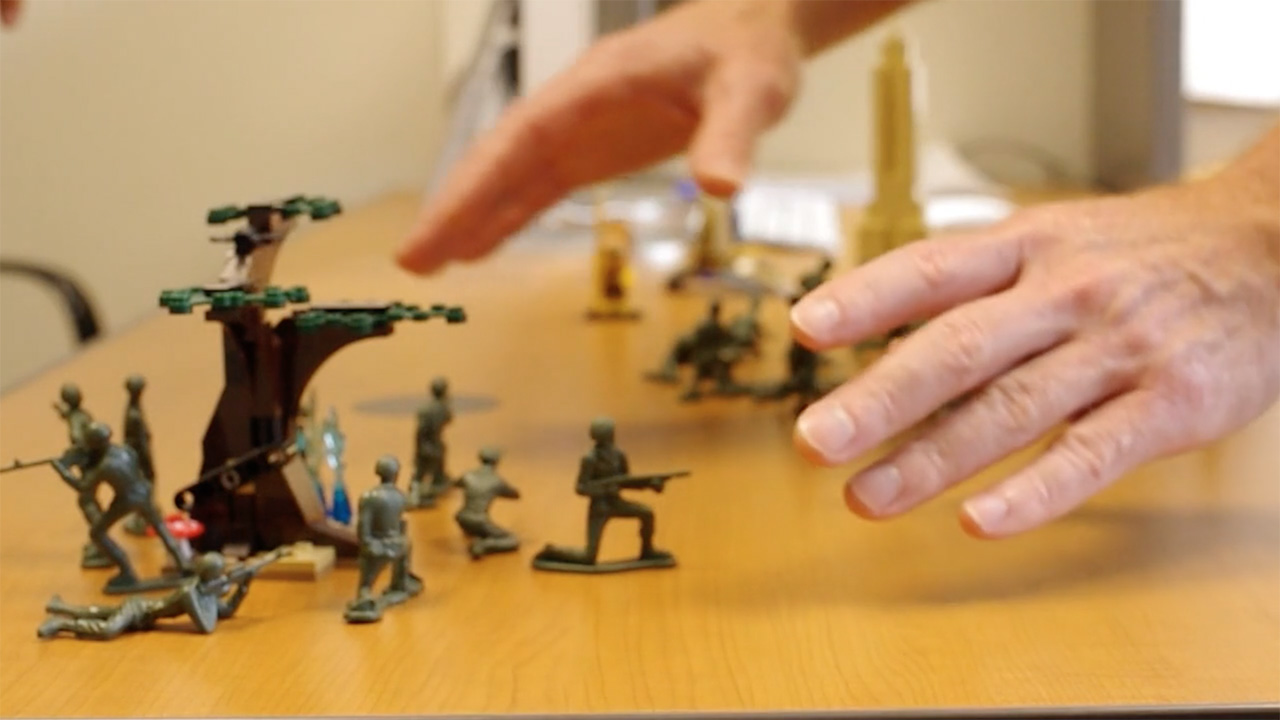 Fighting the Viral Wars
Chris Sullivan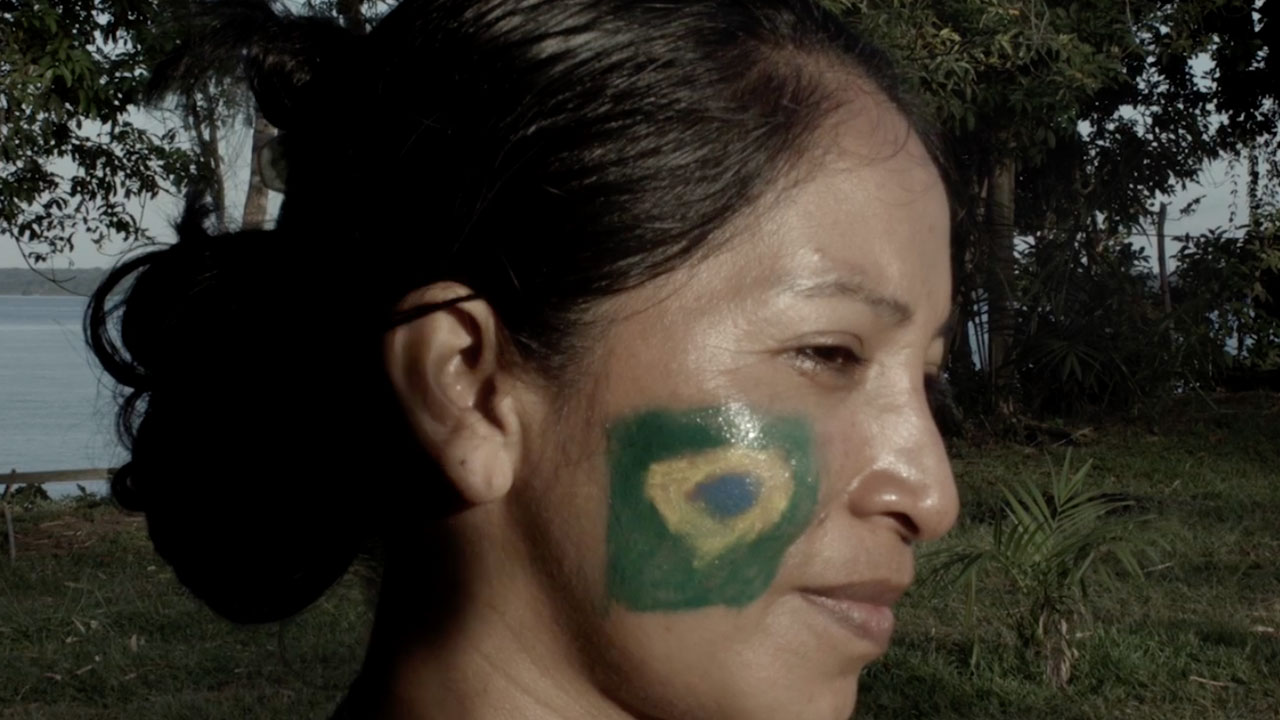 Field Work - World Cup: Gene
Alexis Gambis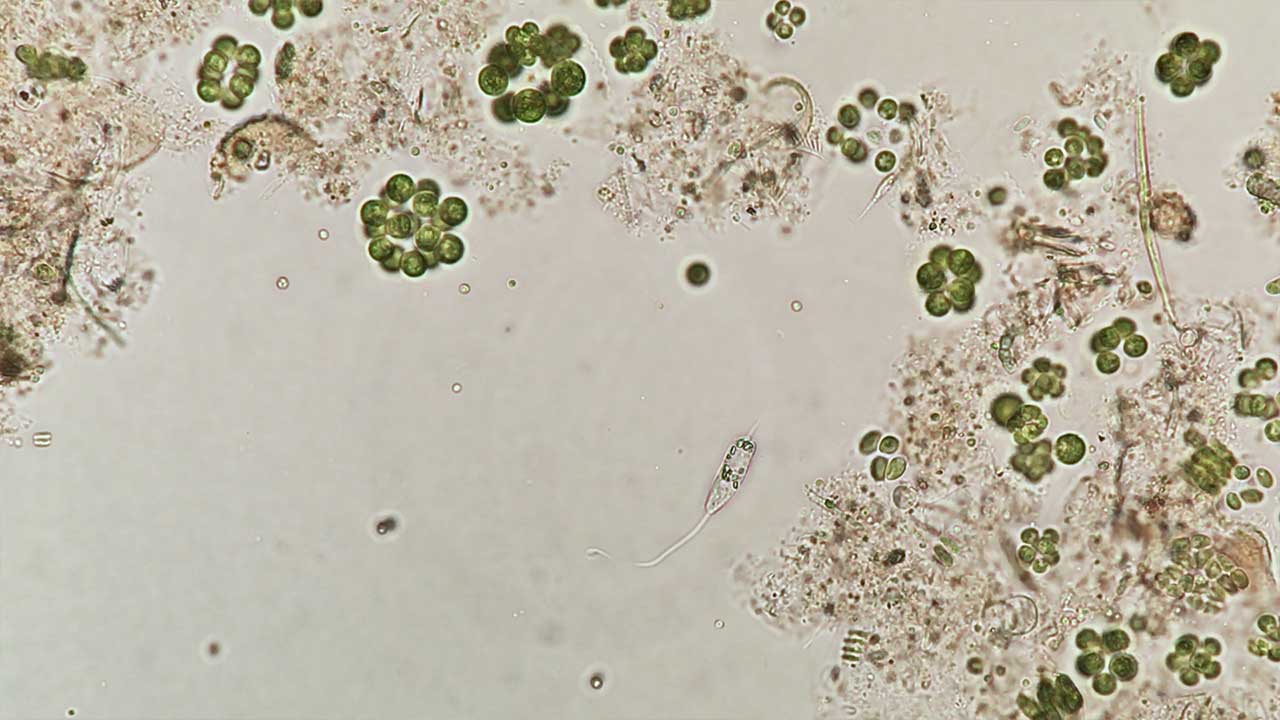 Peranema
Sally Warring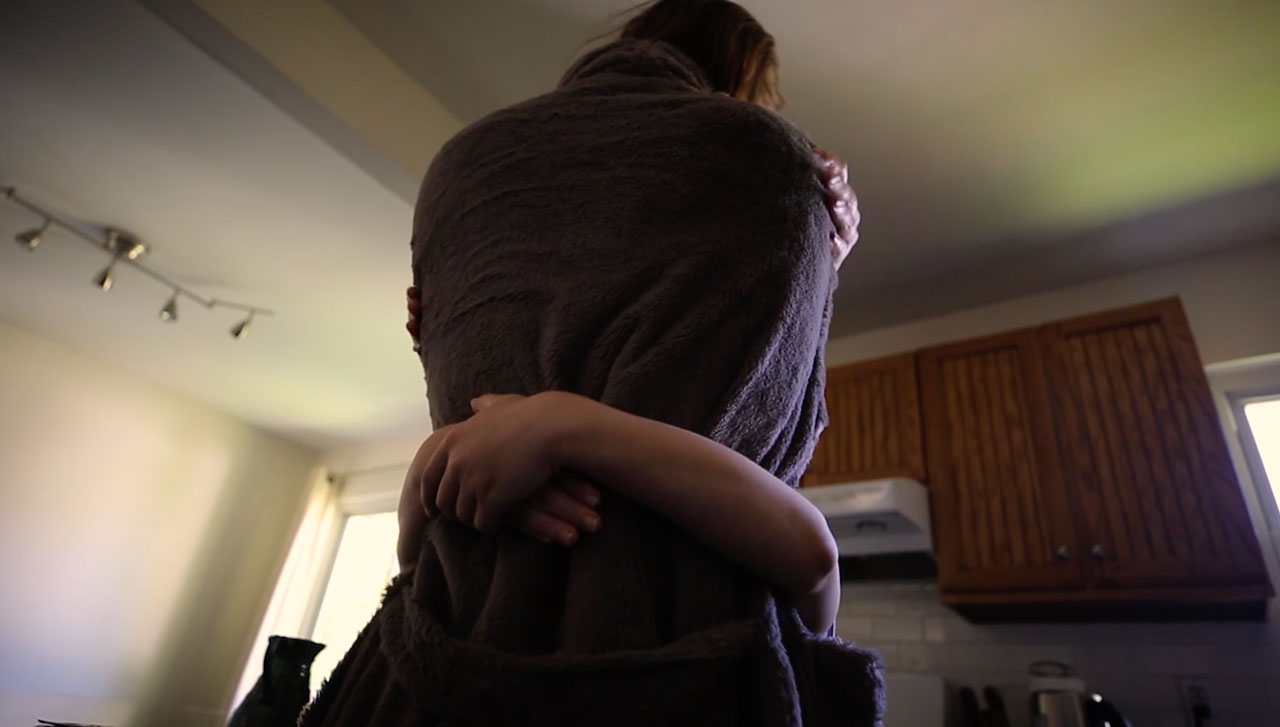 Realm of an Inner Child
Jeannette Louie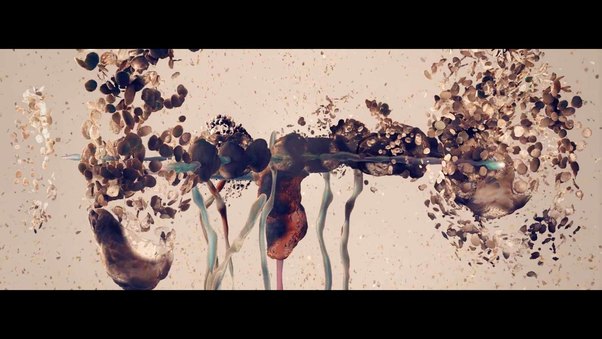 Cytoplasmic Playgrounds
Markos Kay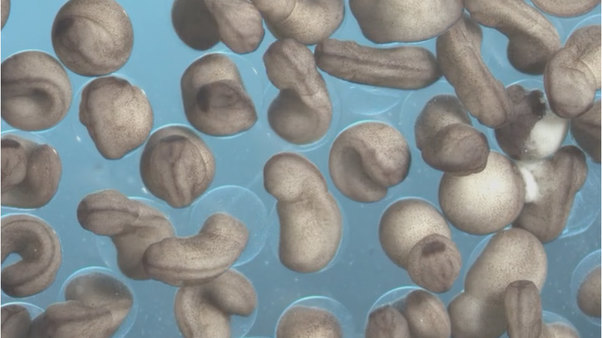 Frog Embryo Development in Culture 2
Nipam Patel,Ryan Null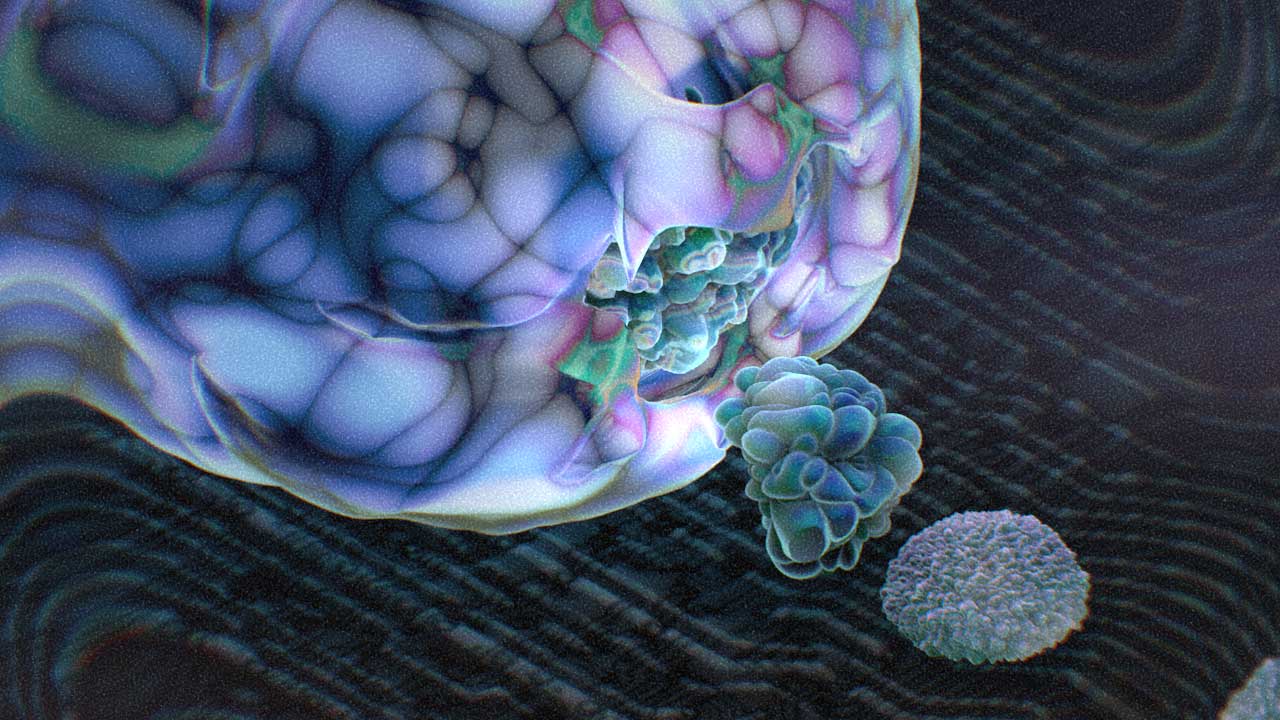 Immunecraft
Eric Schockmel,Megan MacLeod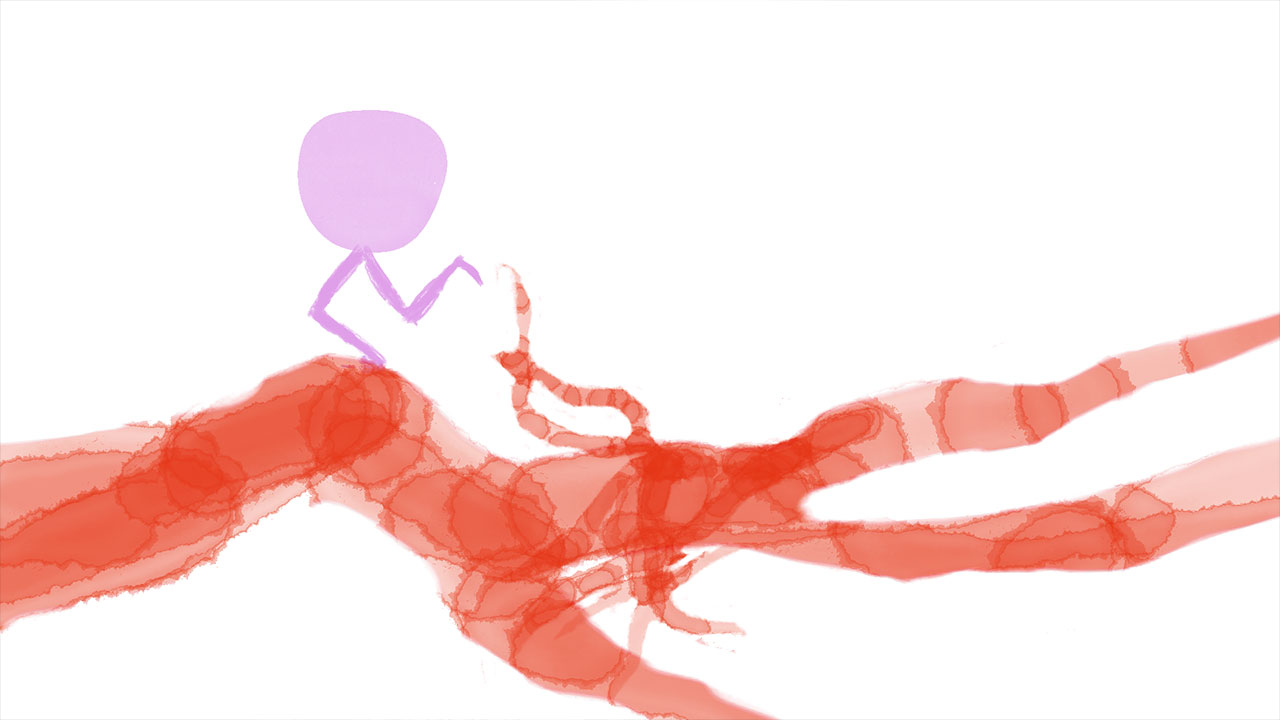 Loop
Samantha Moore
One Week of Growth
Ramin Rahni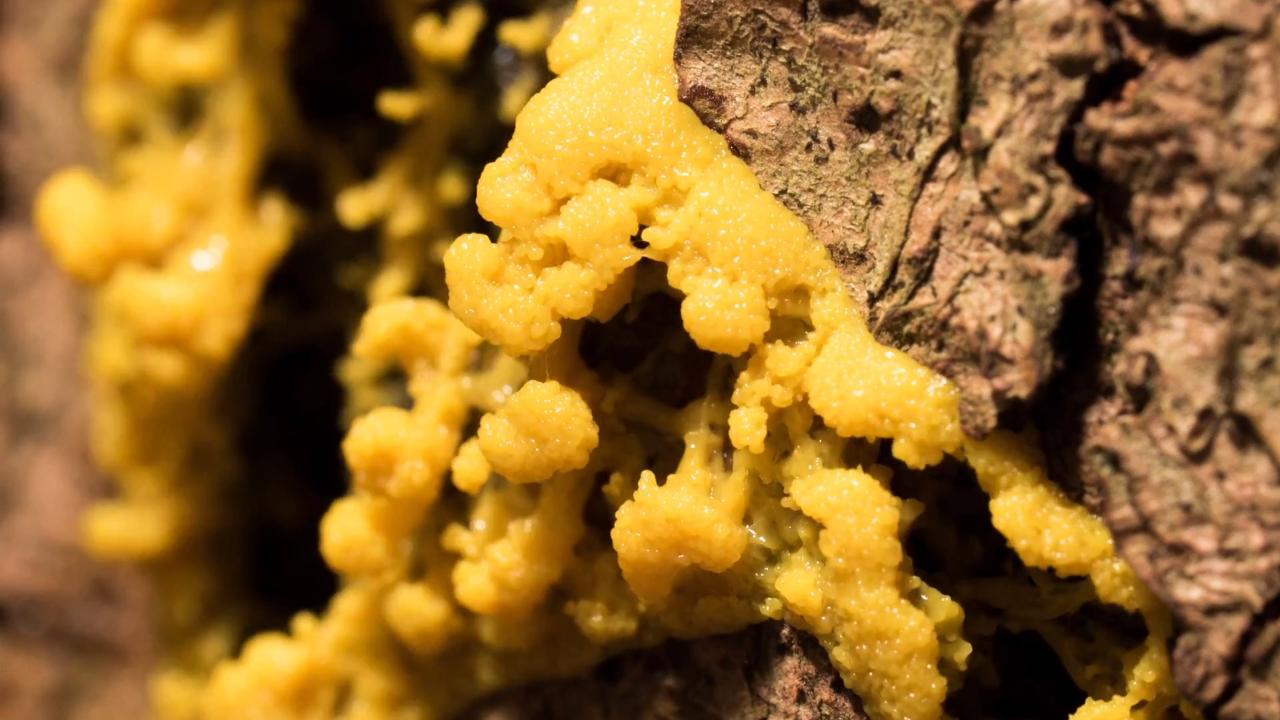 Smart Slime?
Juliette Martineau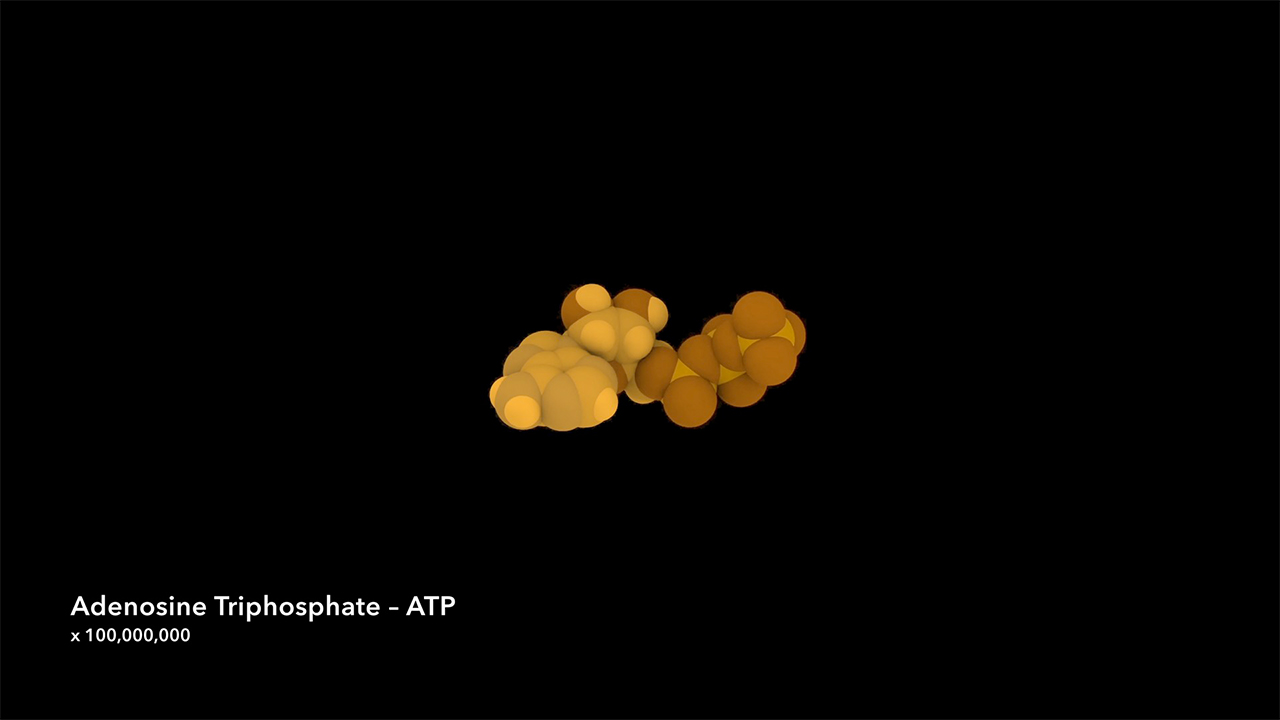 Synthesis of ATP
Dr Drew Berry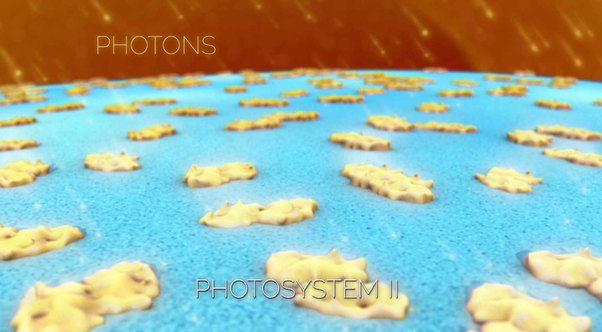 Coral Bleaching
Fabian de Kok-Mercado
How We Get Our Skin Color
Laura Bonetta,Fabian De Kok-Mercado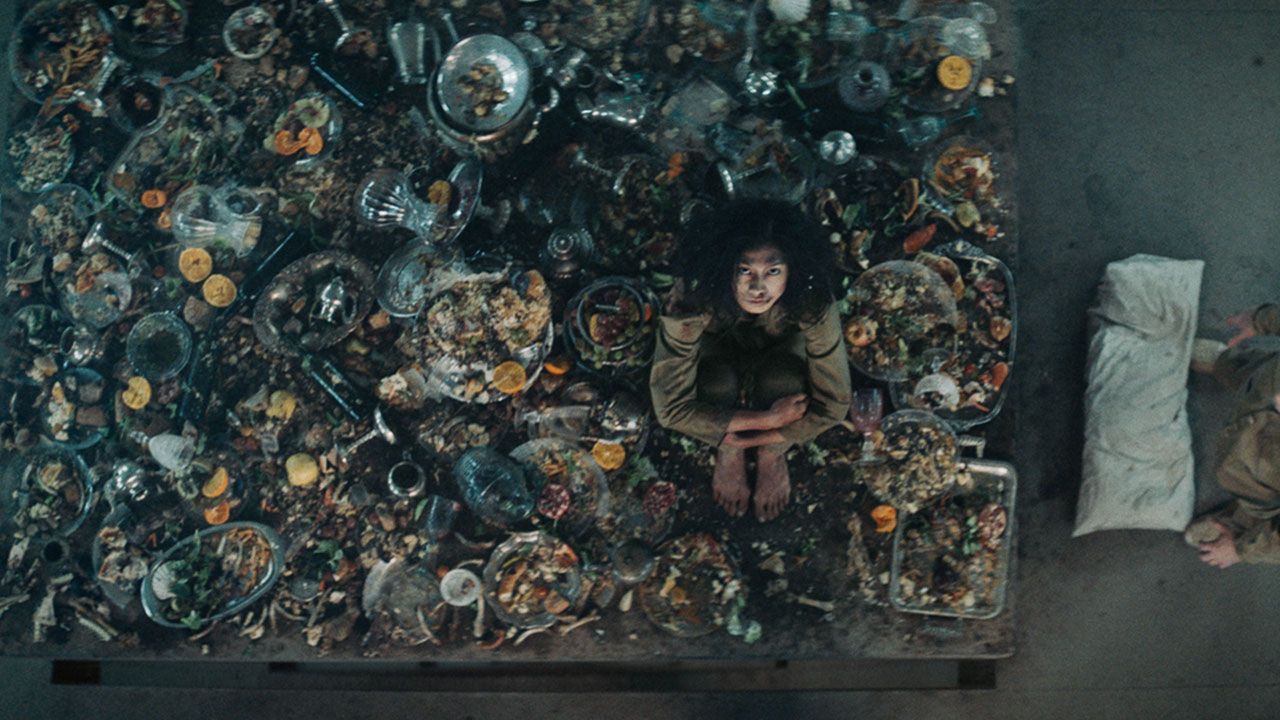 El Hoyo (The Platform)
Galder Gaztelu-Urrutia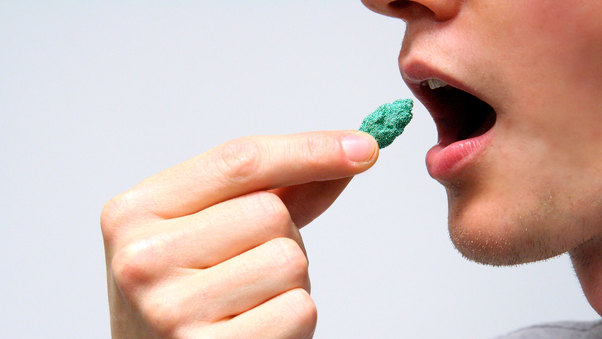 Quanticare
Amy Congdon,Ann-Kristin Abel,Jenny Lee
Choco-cell
Sasha Gurskaya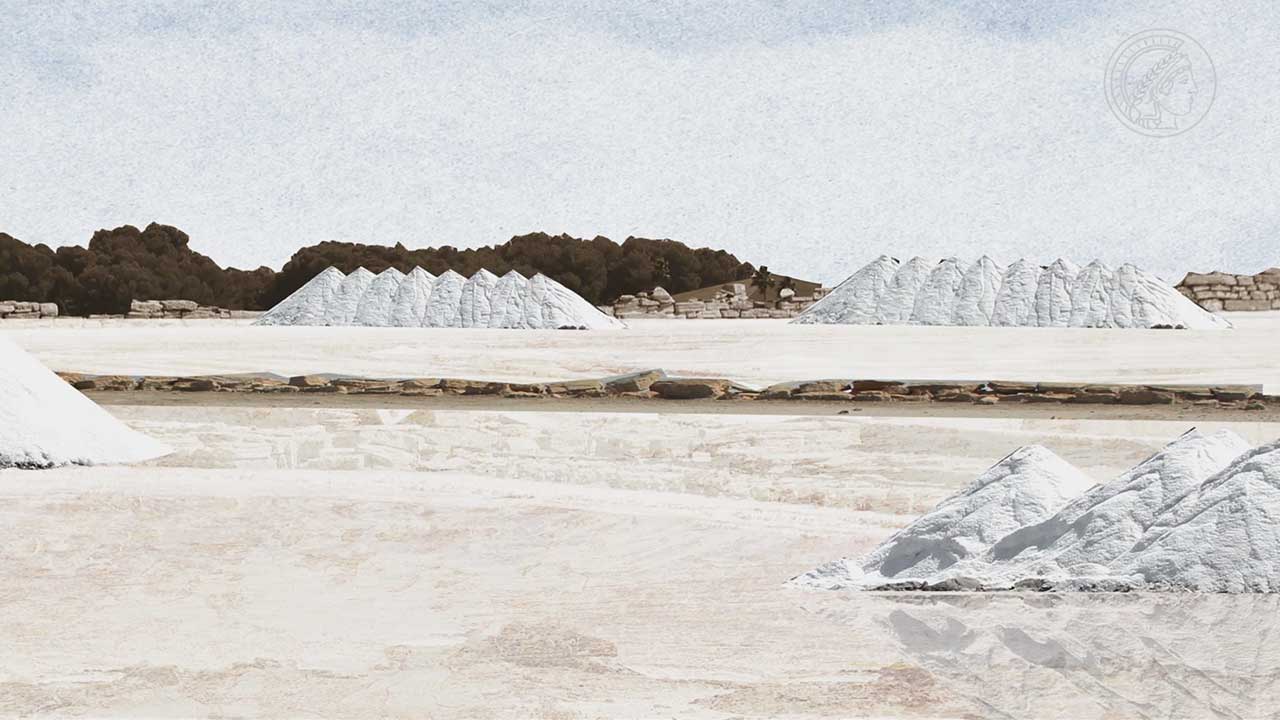 Optogenetics - Light Gets on Your Nerves
Oliver Päßler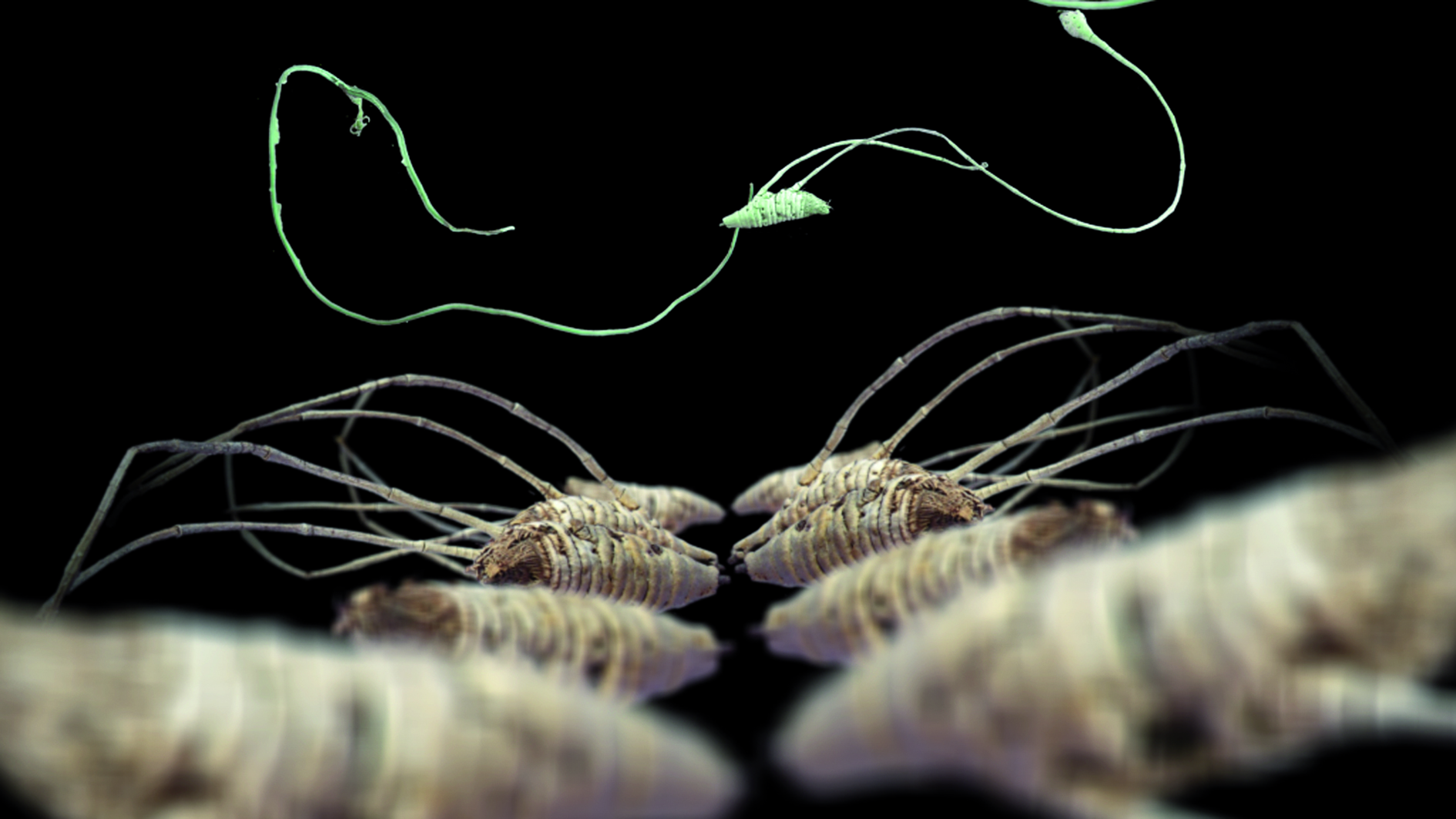 Microphobia
Nikki Schuster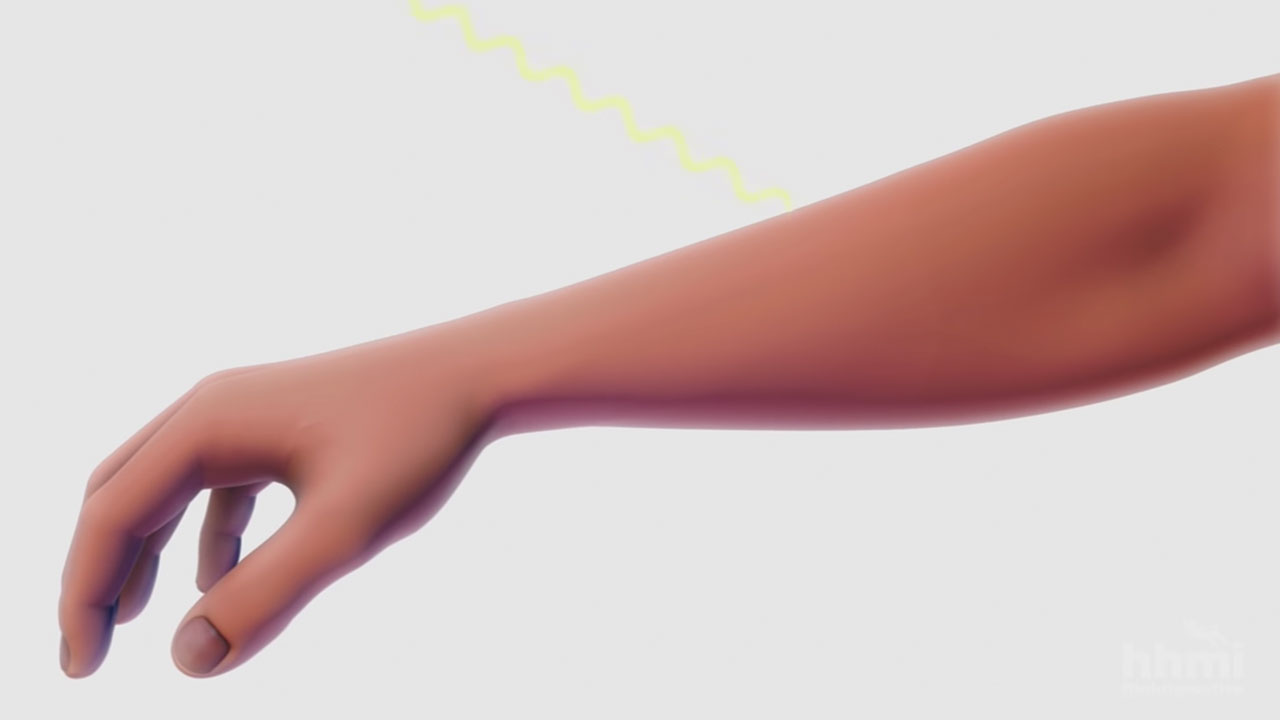 The Biology of Skin Color
Rob Whittlesey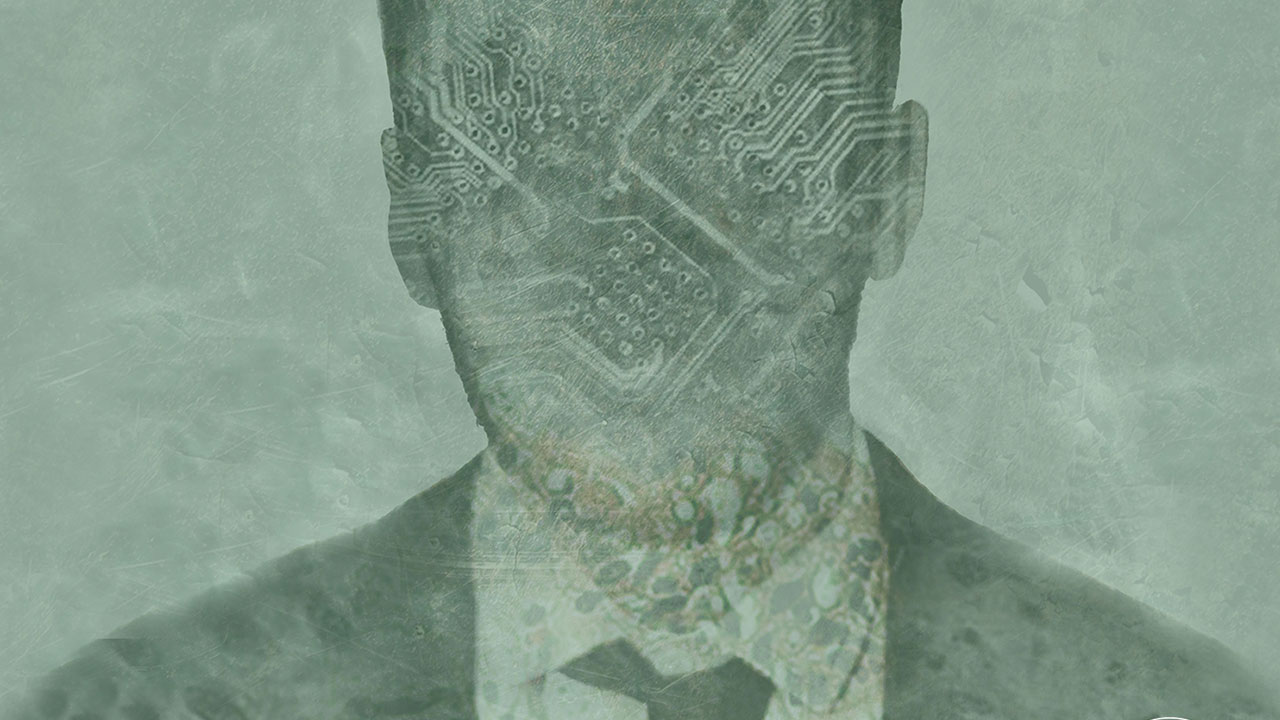 The Future of Work and Death
Wayne Walsh,Sean Blacknell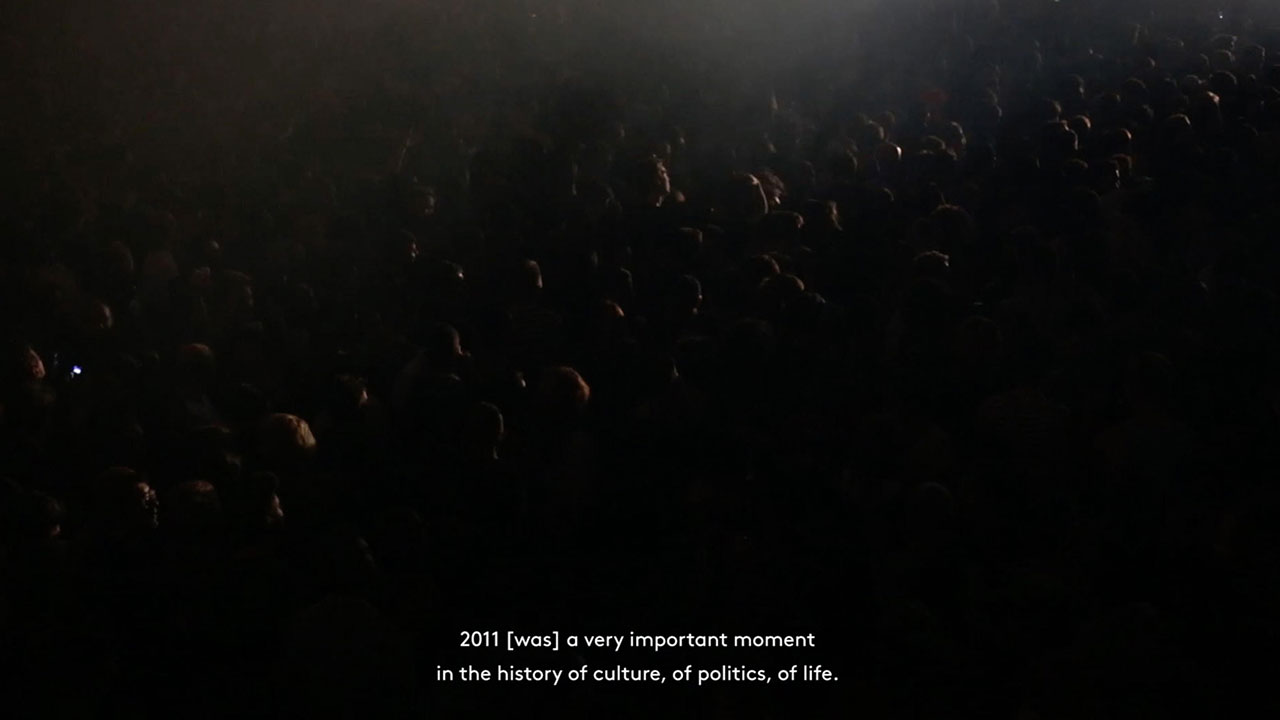 Perpetual Operator
Dominique Koch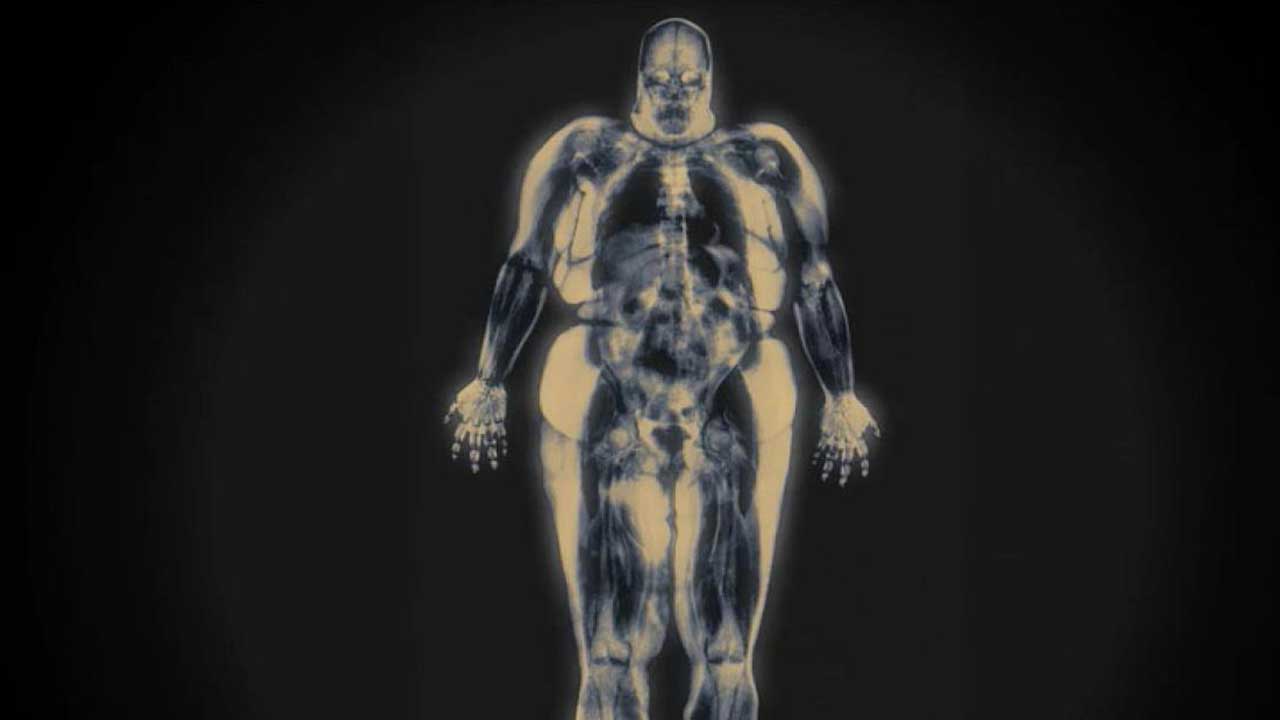 A Brief History of Fat, And Why We Hate It
Adam Bolt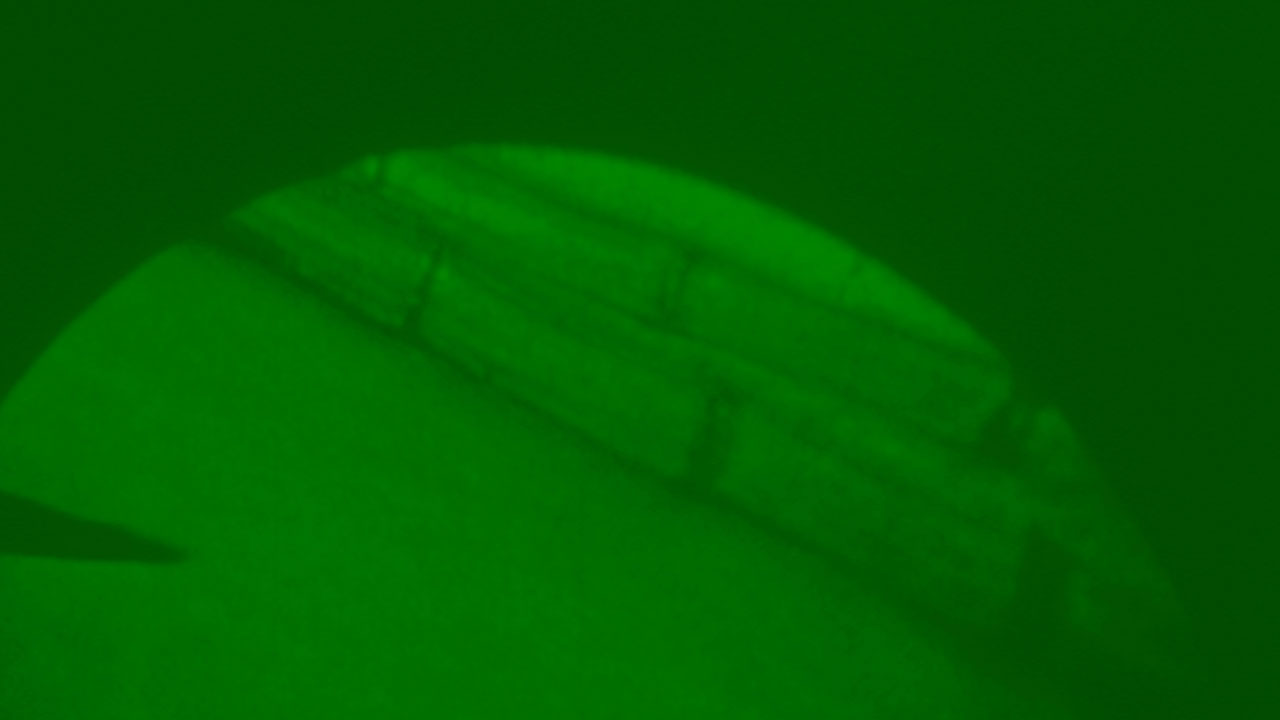 Inside the Shared Life
Erin Espelie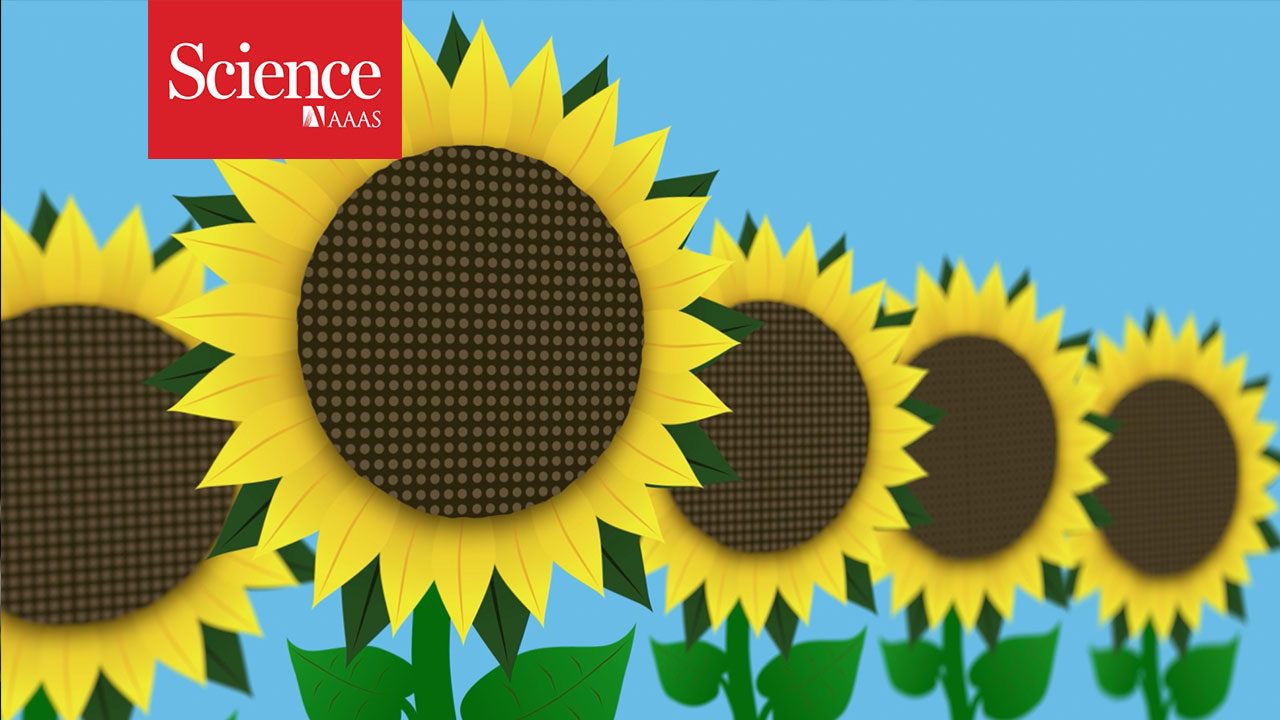 Why sunflowers follow the sun
Chris Burns
Dynamics
Orsolya Szantho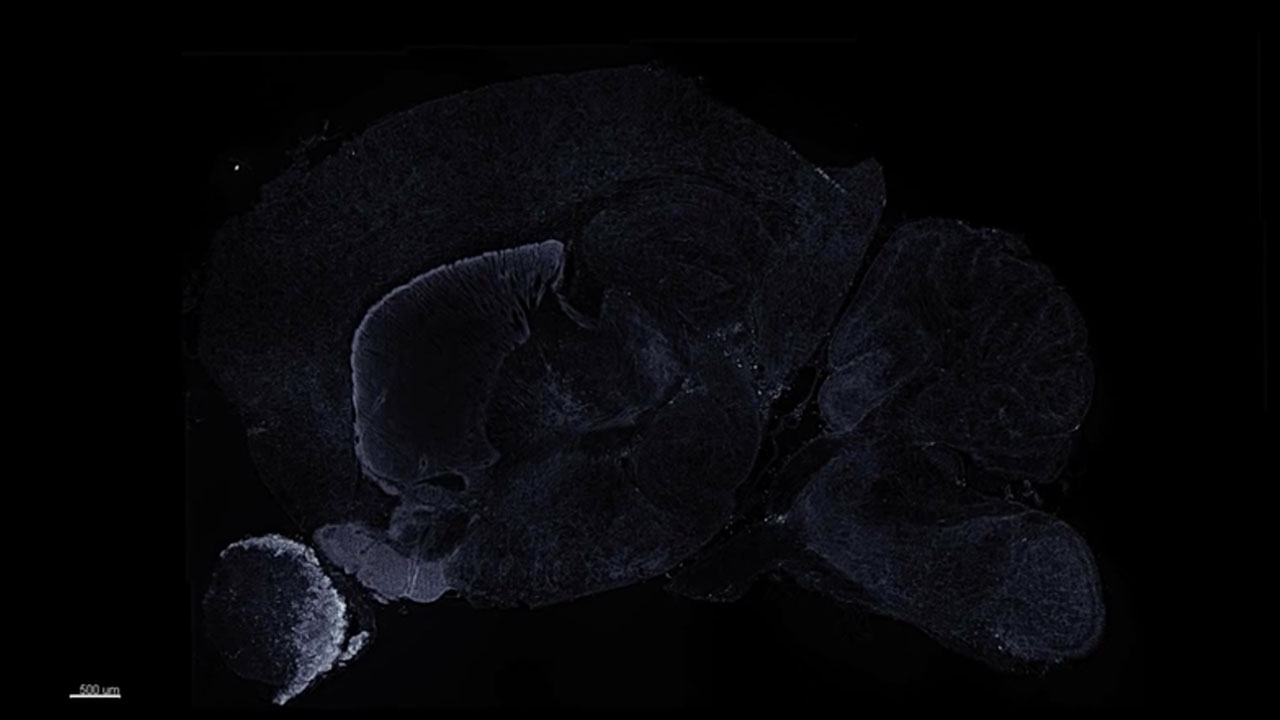 Adrenergic and dopaminergic systems of the adult mouse brain
Nicolas Renier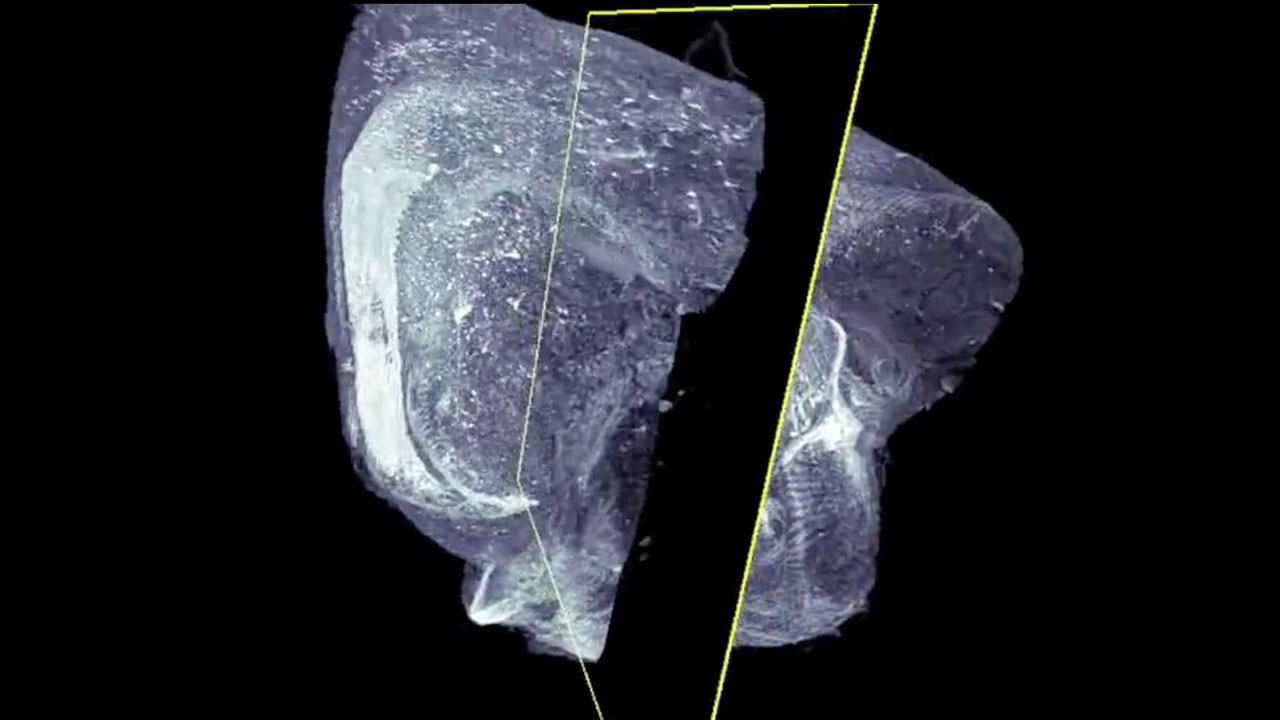 Adult mouse brain showing pyramidal neurons and their projections
Nicolas Renier
Active neurons and Pyramidal neurons in the mouse cortex.
Nicolas Renier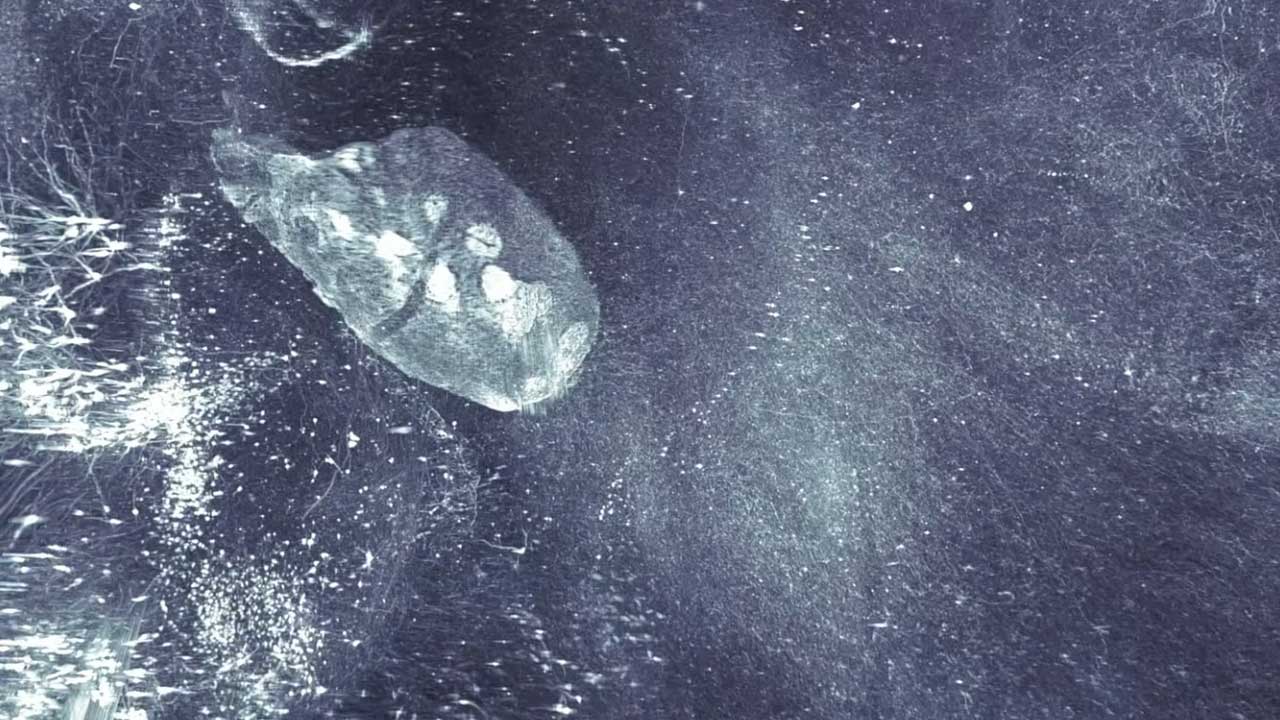 Adrenergic and Dopaminergic systems of the mouse embryo and adult mouse brain
Nicolas Renier
Adrenergic center of the locus coeruleus in a human brain (view of the brainstem)
Nicolas Renier,Csaba Adori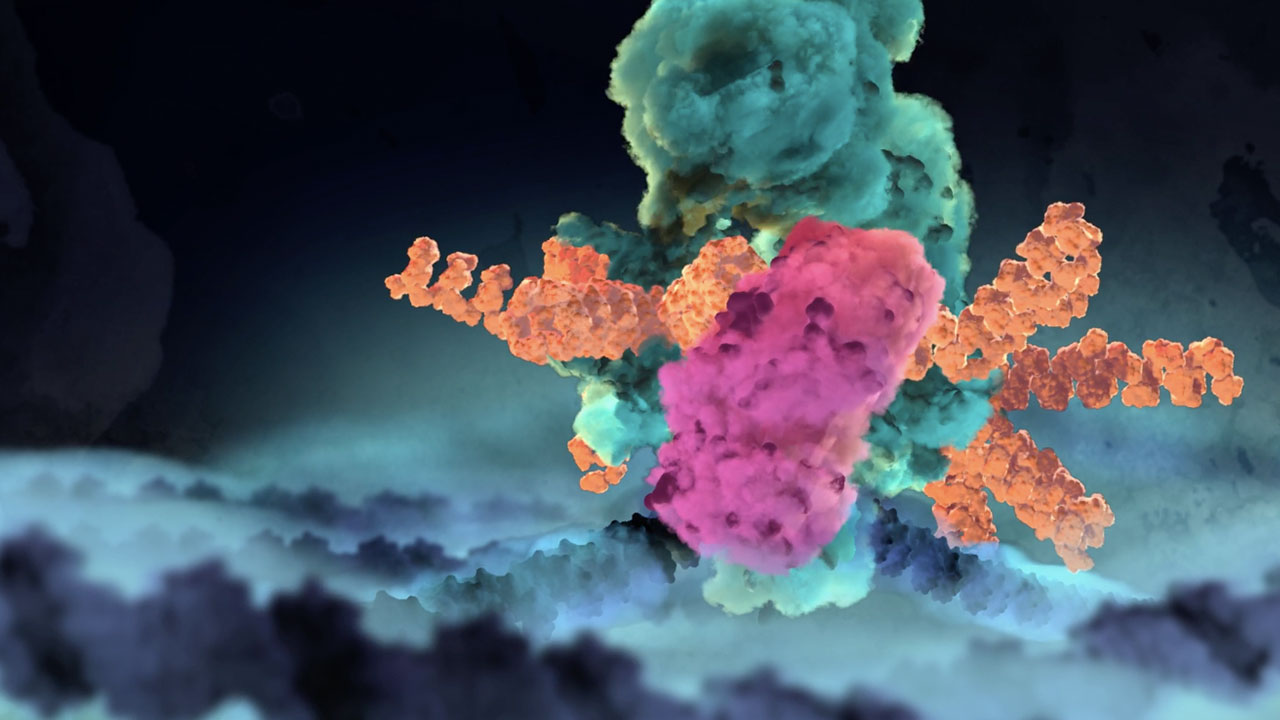 Our Resilient Genome
Alexandra Pina Kingman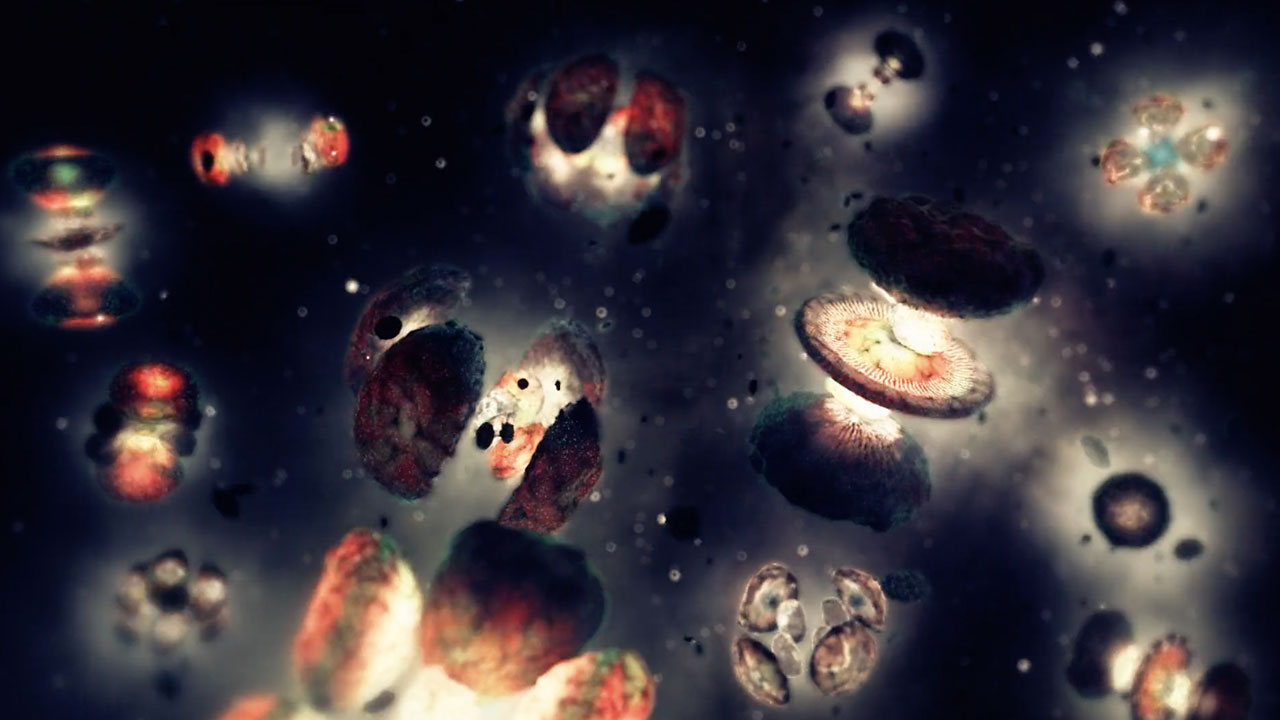 The Flow
Markos Kay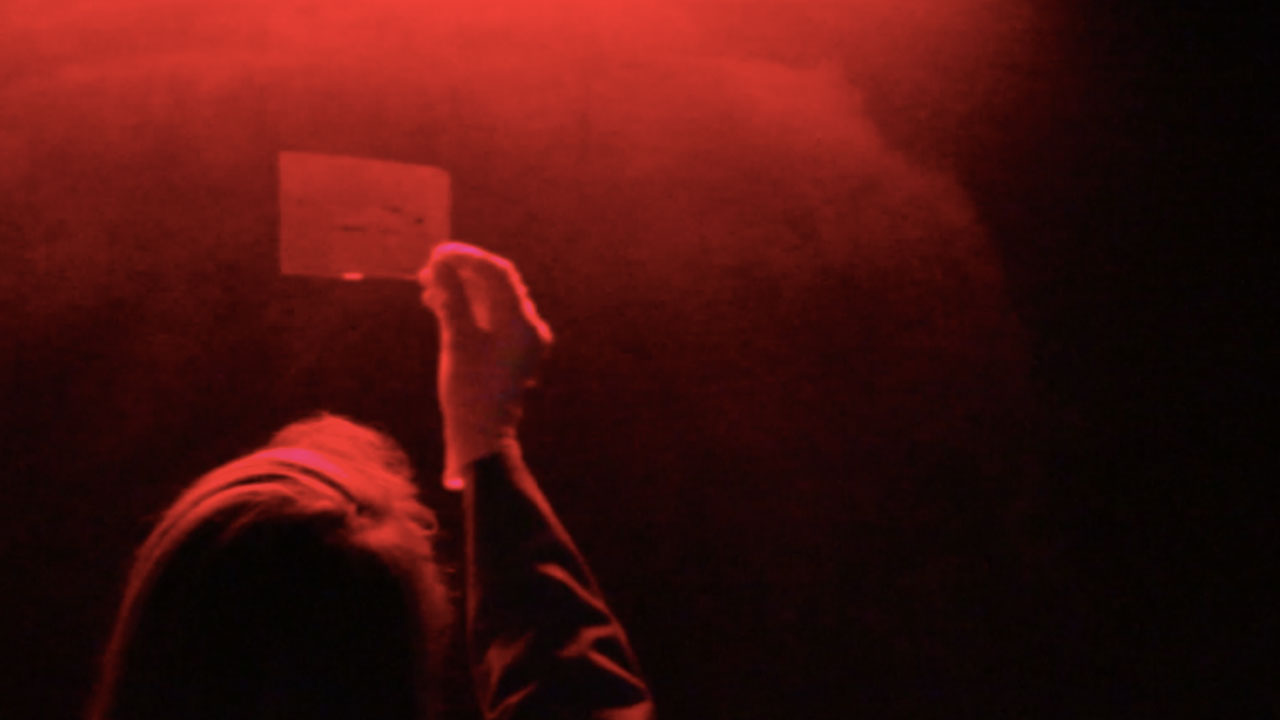 95%
Marie Coutelier,Alexandre Labarussiat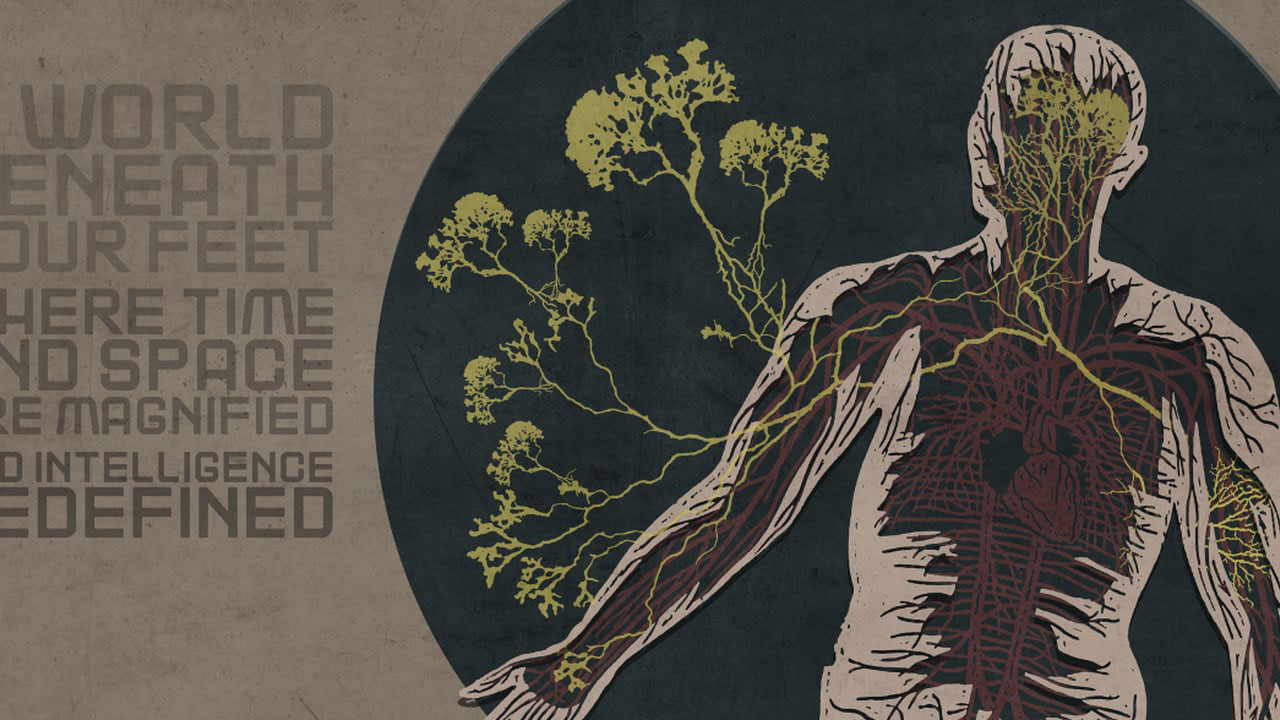 The Creeping Garden
Tim Grabham,Jasper Sharp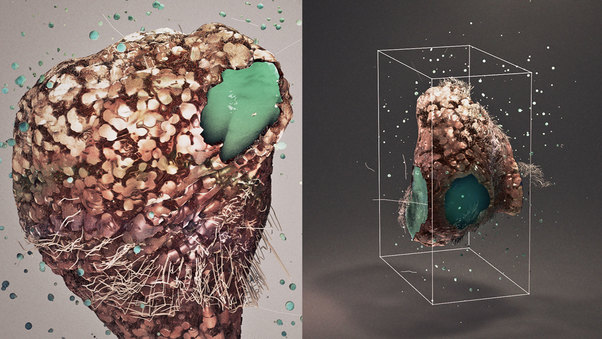 Microscopic Leaps
Markos Kay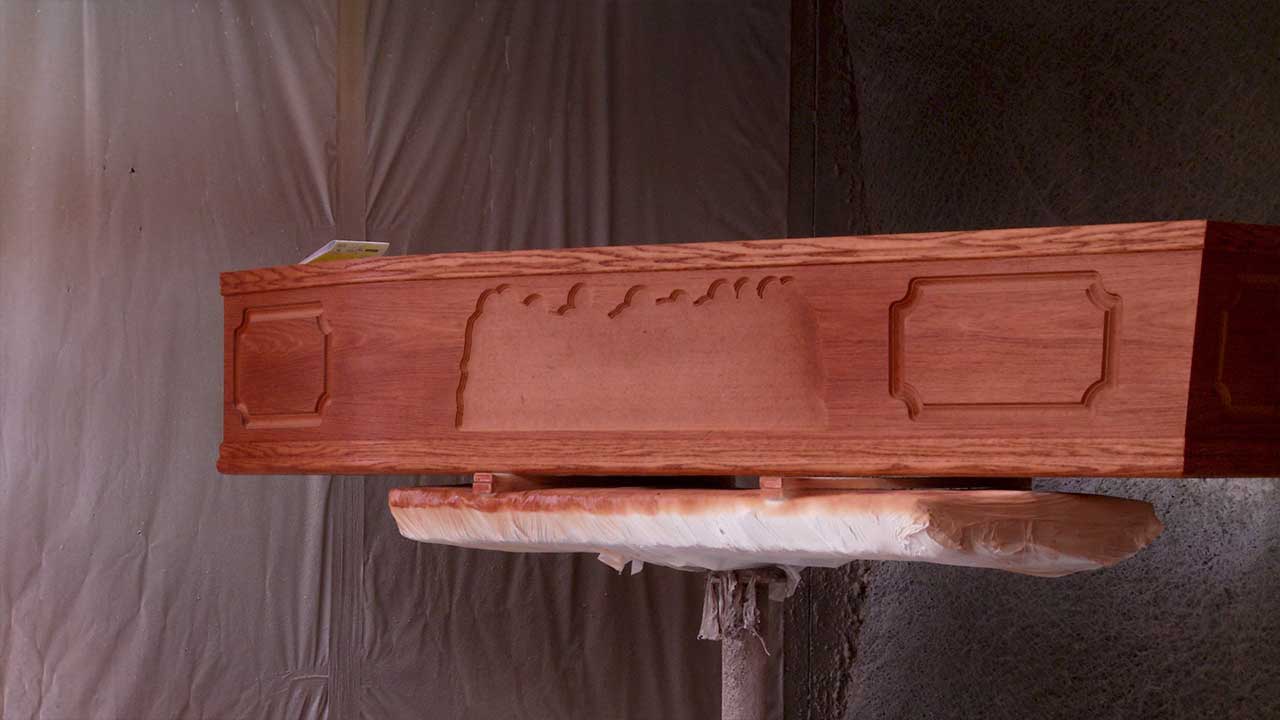 Until
Barry J. Gibb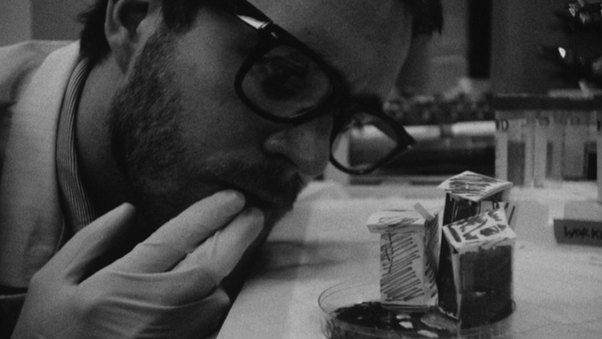 Dr. Funque and His Petri Dish
Alexis Gambis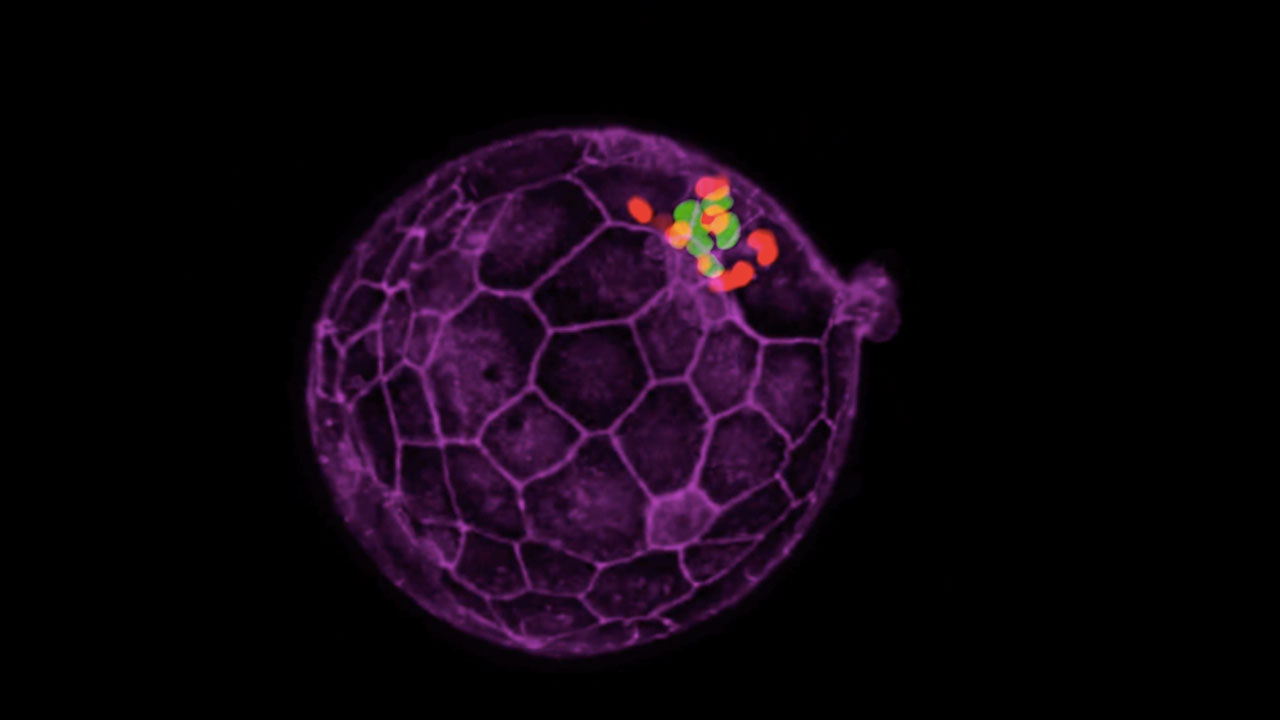 Hatching of the Human Blastocyst at Day 6
Gist Croft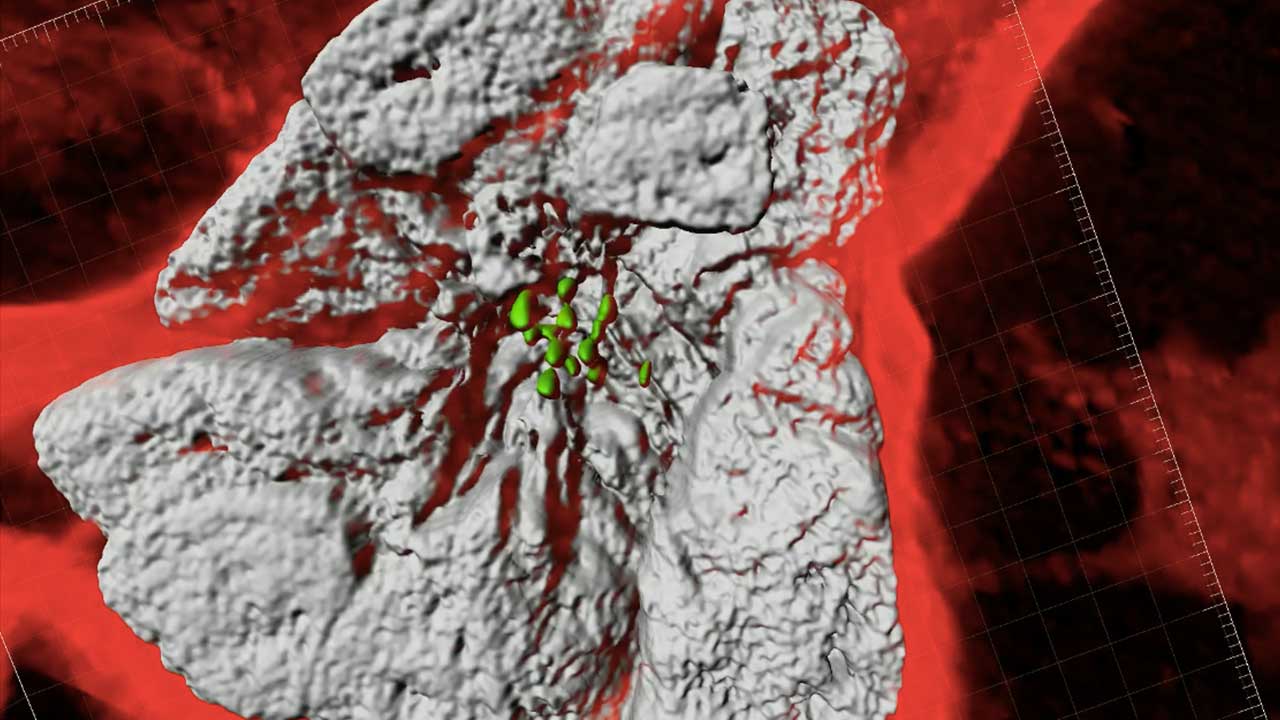 Huntington's Disease Neuron
Gist Croft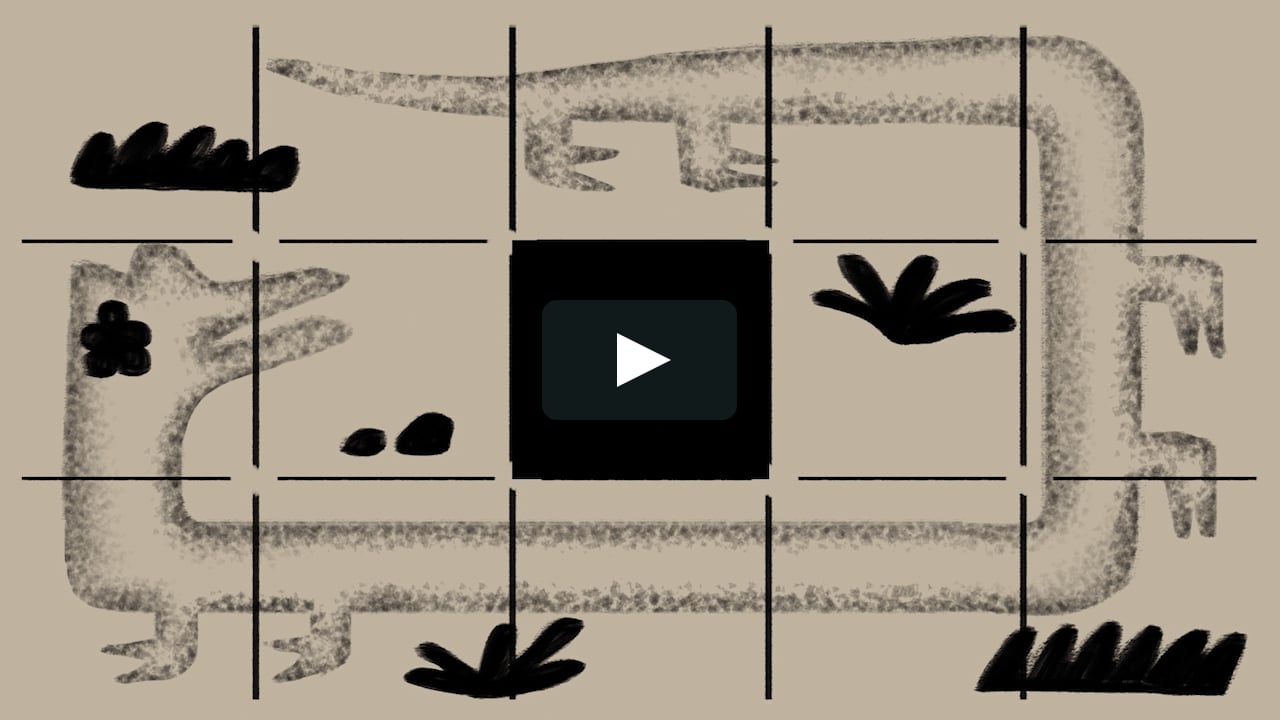 Reanimation! ep.3 - A Spark of Consciousness
Rosanna Wan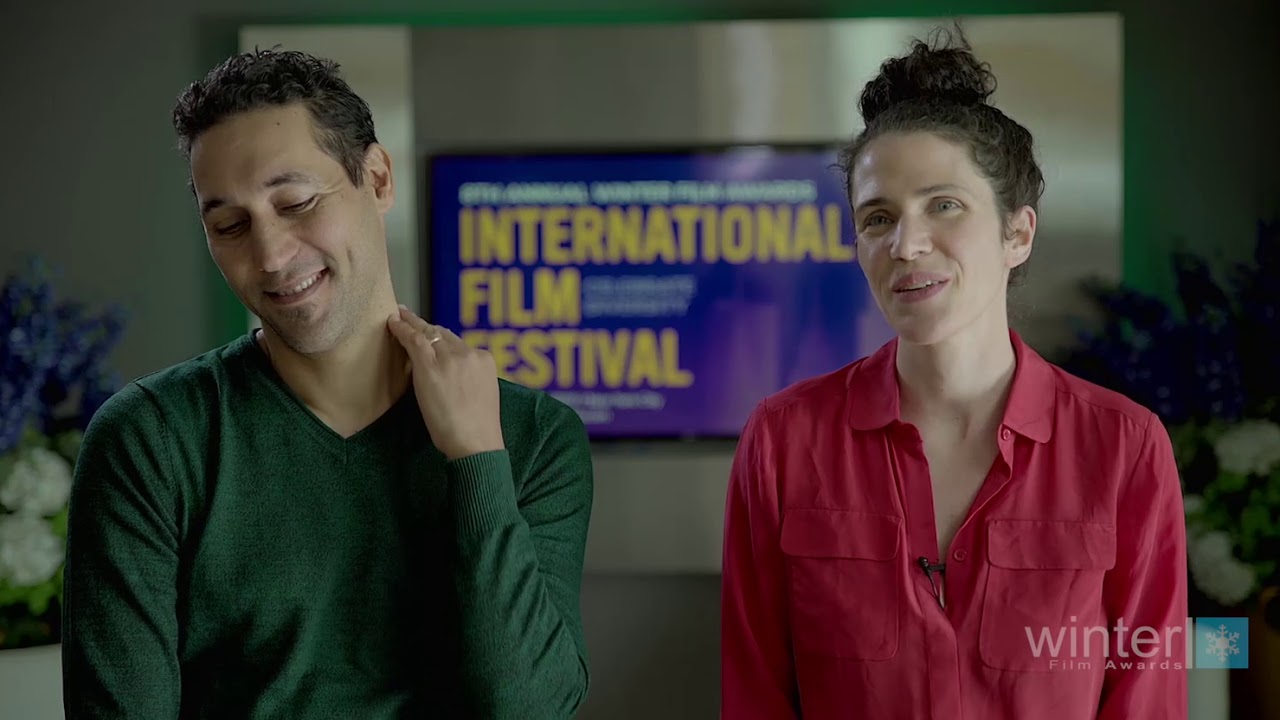 A Scientist's Guide to Living and Dying
Nitzan Mager, Shachar Langlev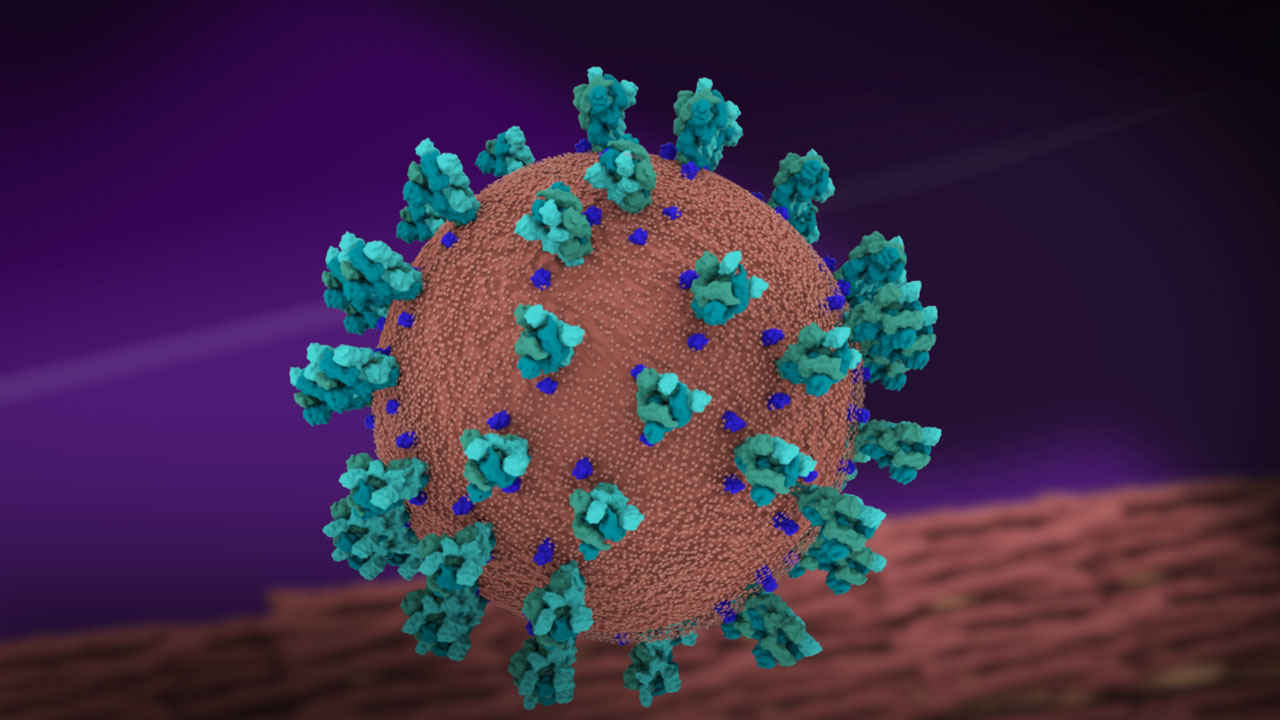 Fighting Coronavirus with Soap
Maria Voigt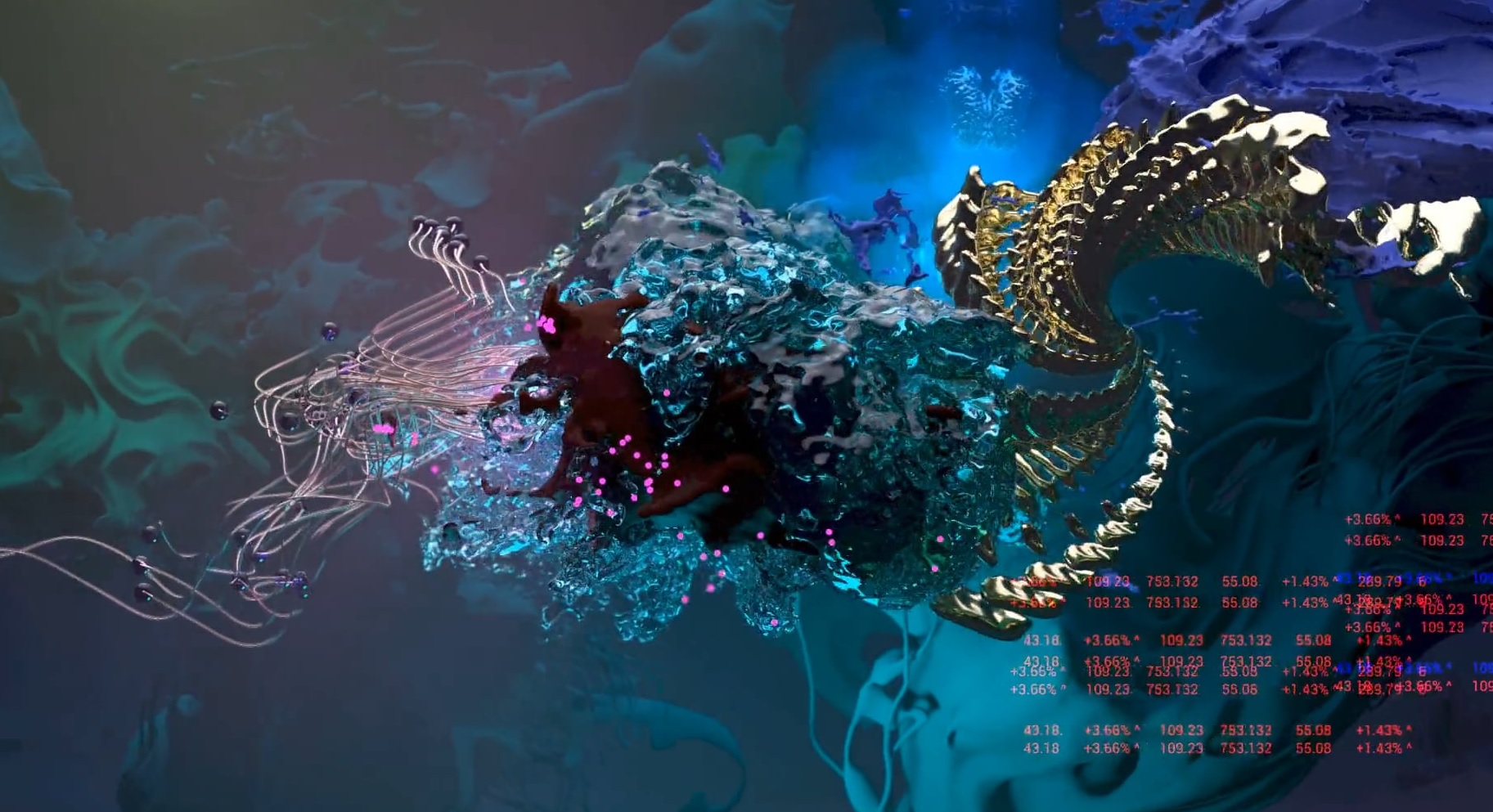 COVID-19
Andy Thomas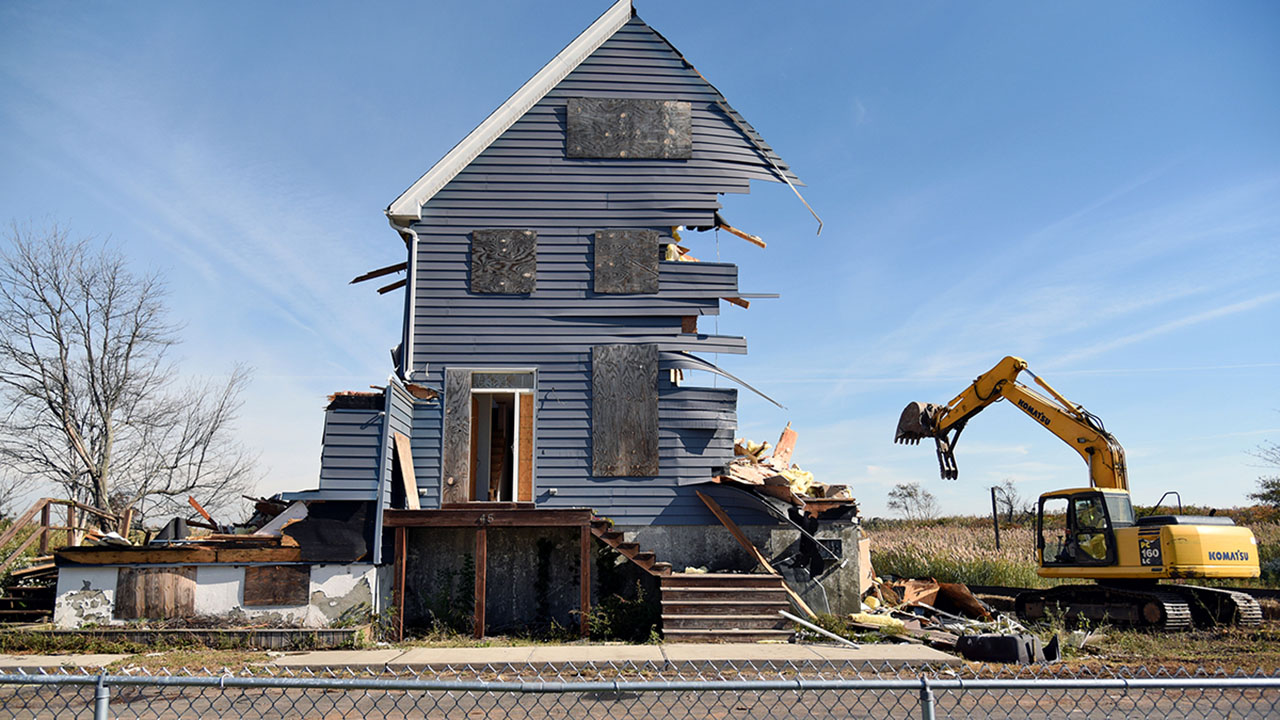 The Fall
Boris Labbé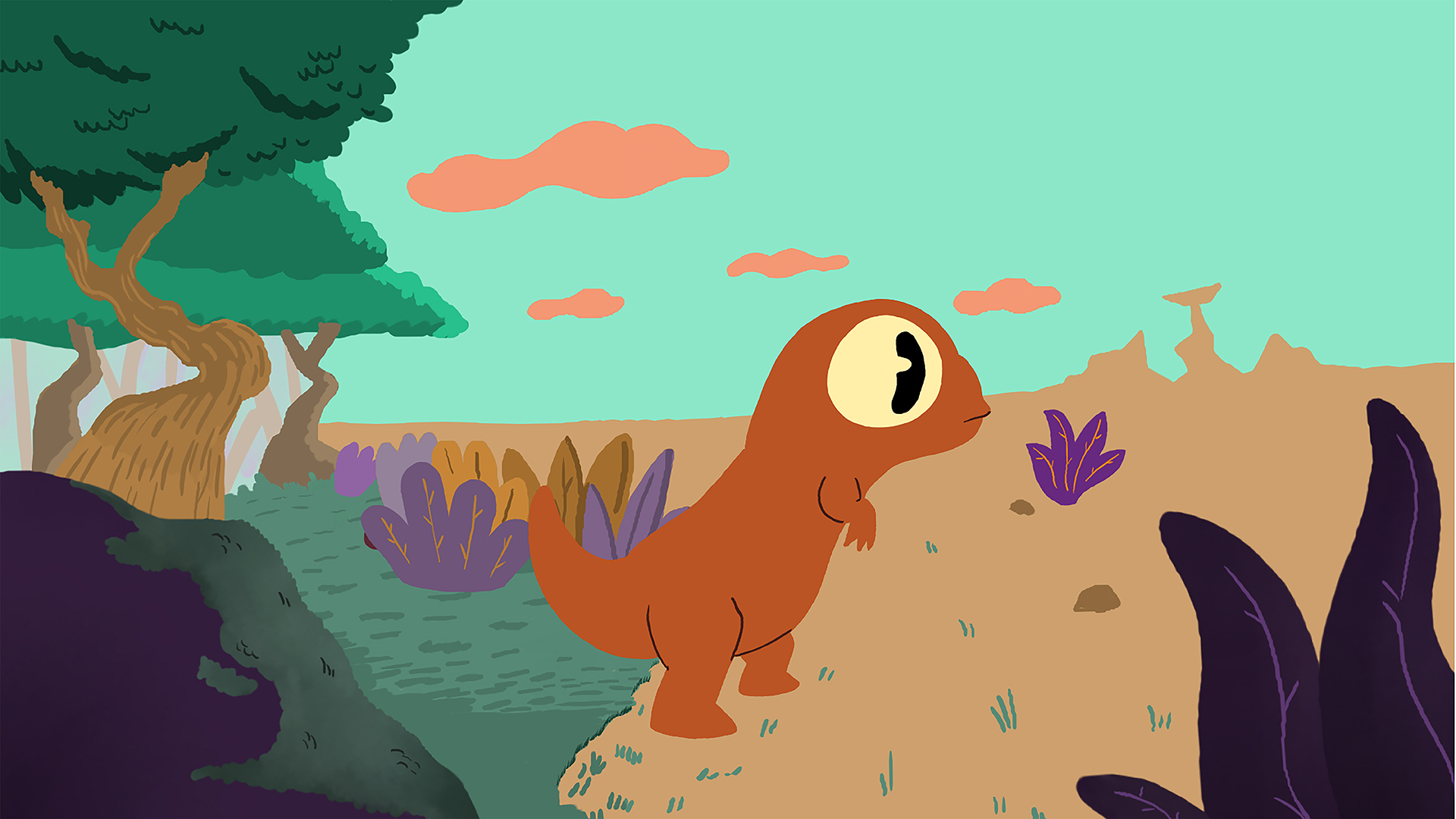 Shmevolution
Nolan J. Downs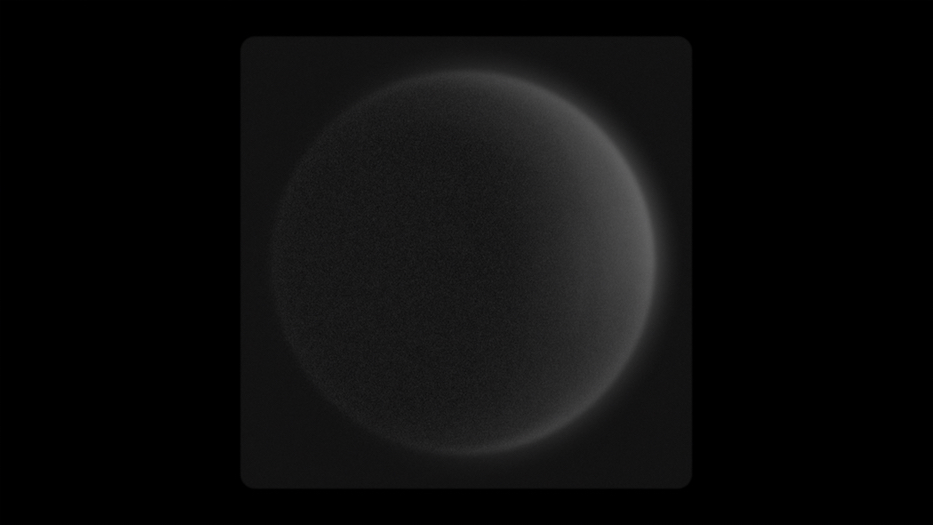 Amoeba
Pernille KJÆR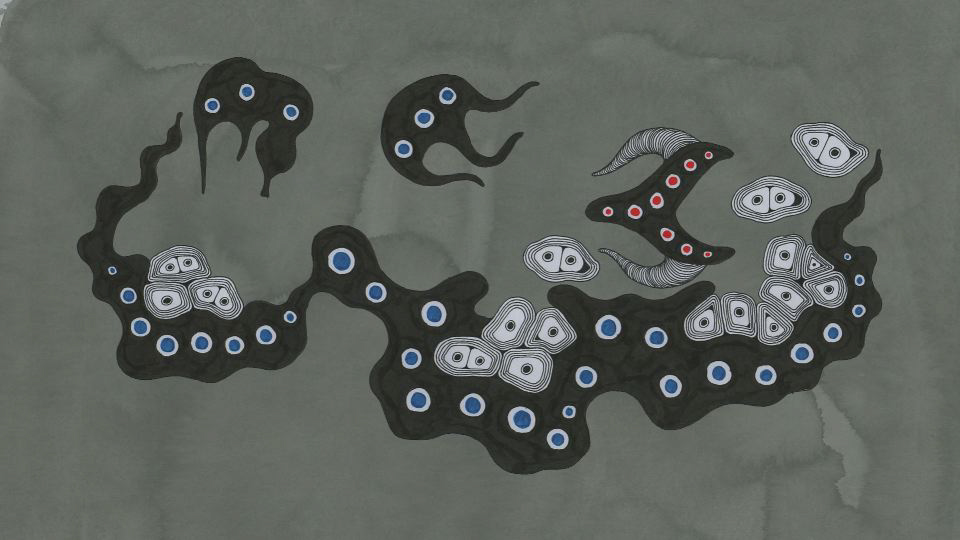 Playground
Mirai Mizue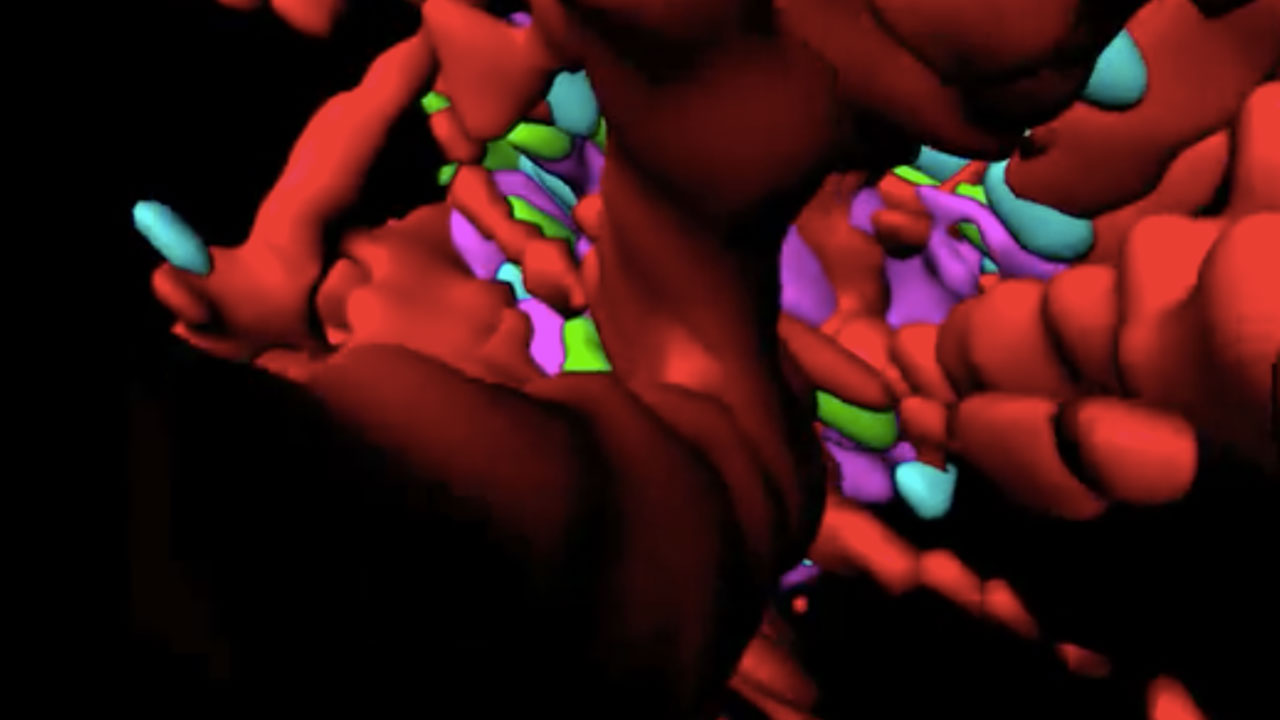 Neural rosettes: close up and surface modeling
Gist Croft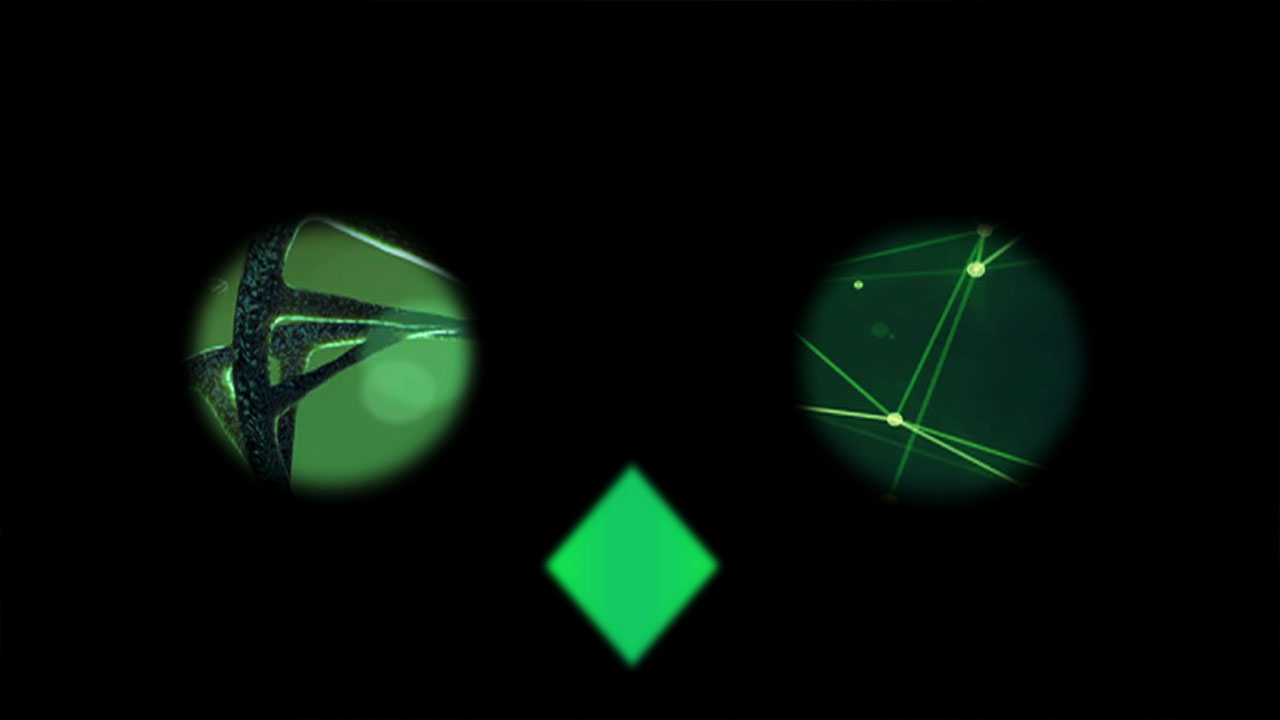 The Signal and the Noise
Charlie Tweed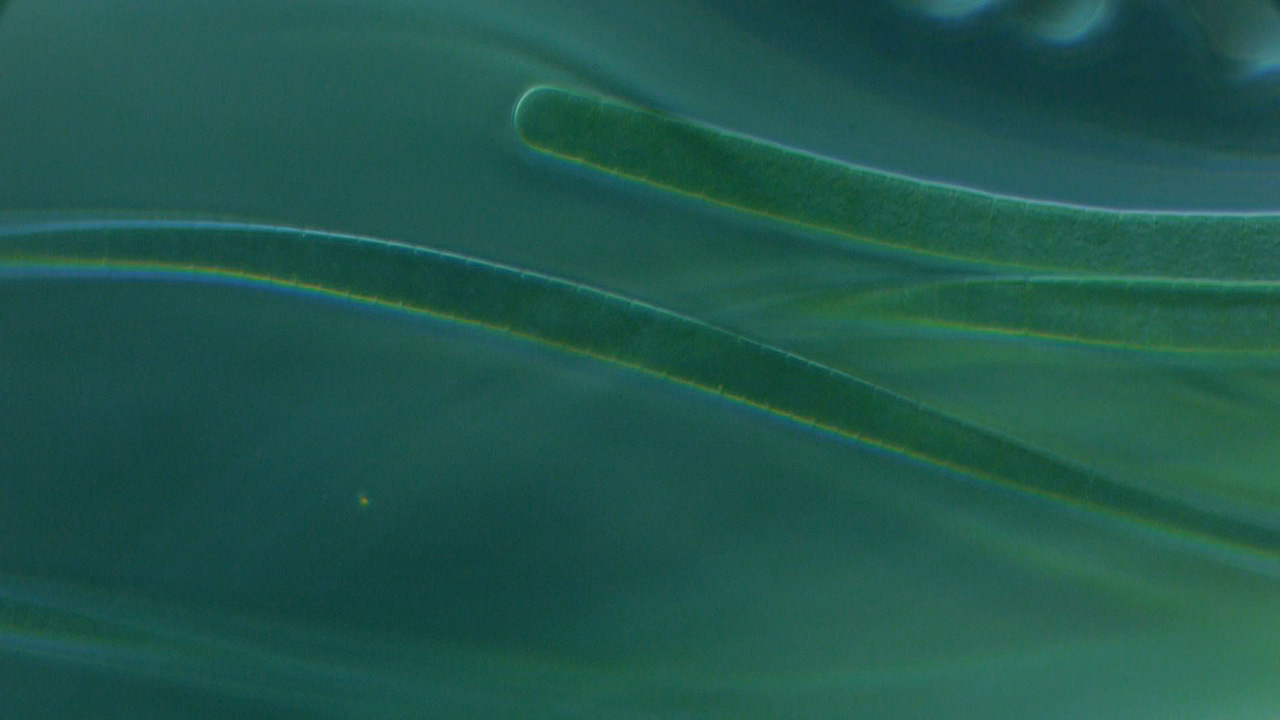 Cyanobacteria
Danielle Parsons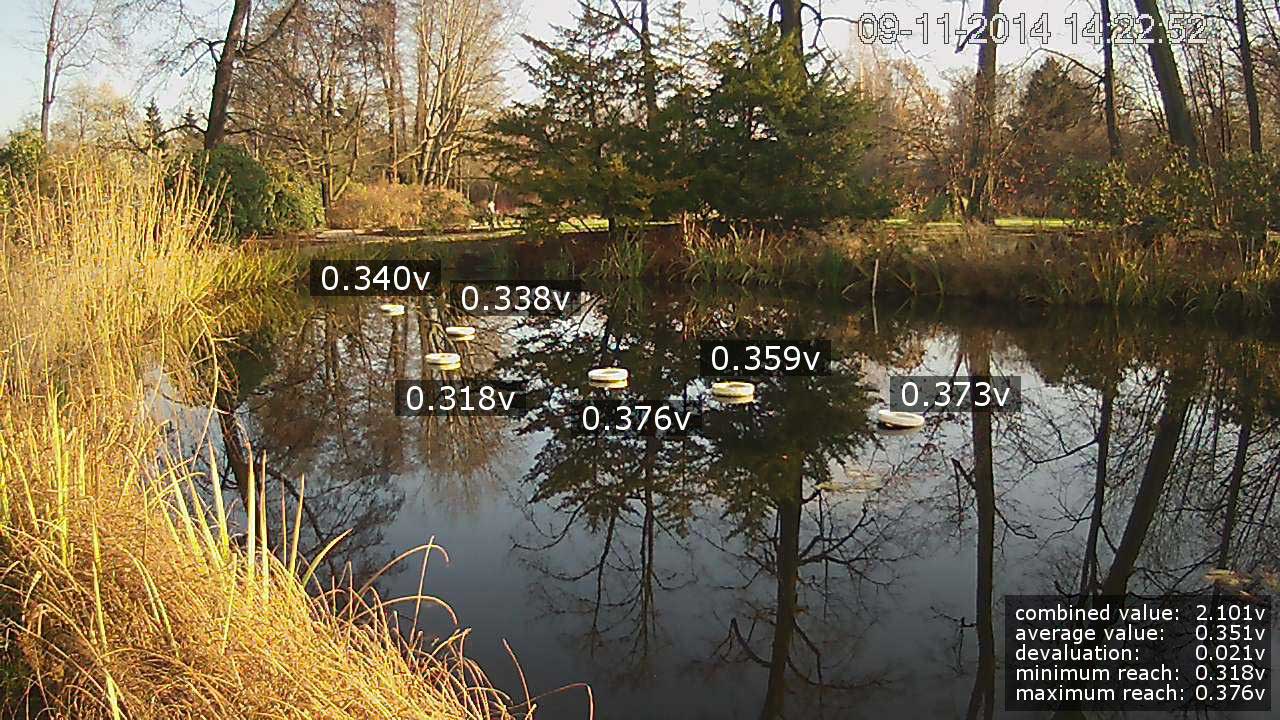 Pond Battery: A Poetics on Green Energy
Rasa Smite, Raitis Smits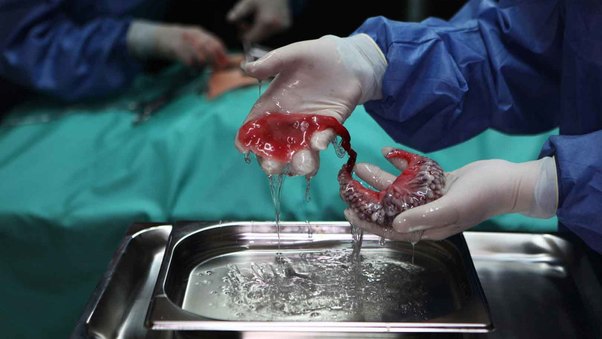 Electrostabilis Cardium
Agi Haines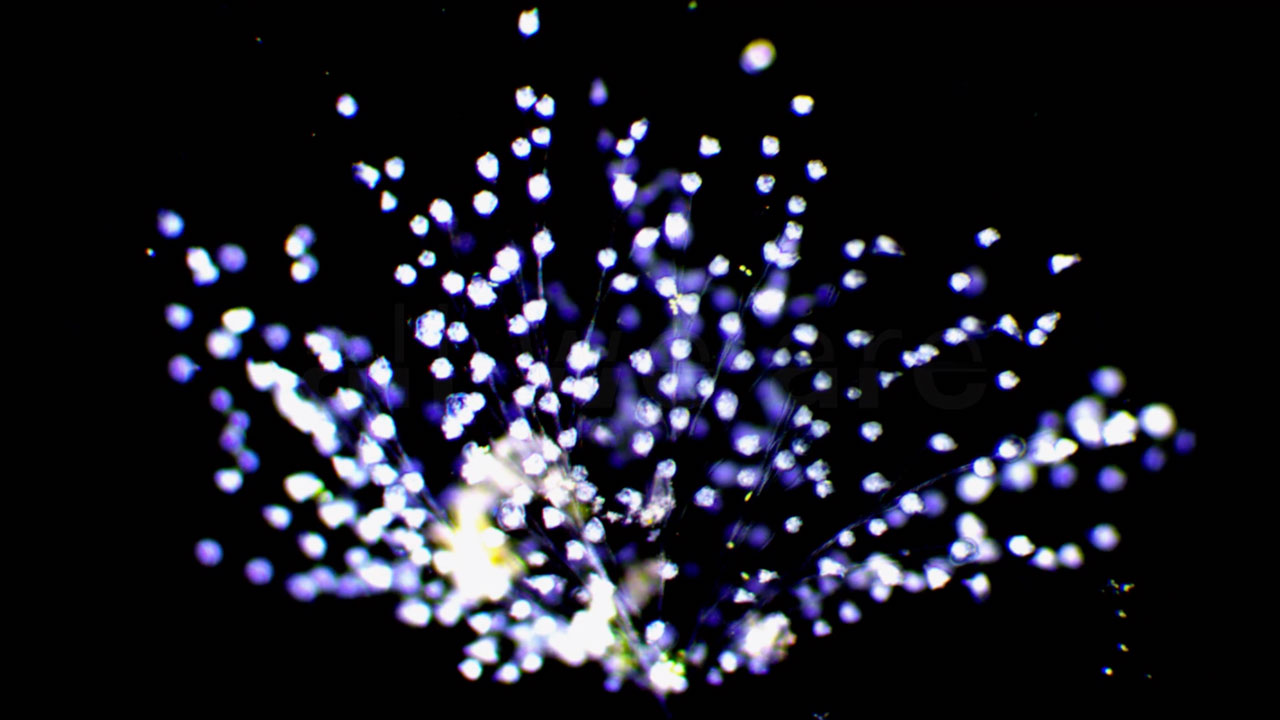 All We Are
Julia Van Etten, Marleine van der Werf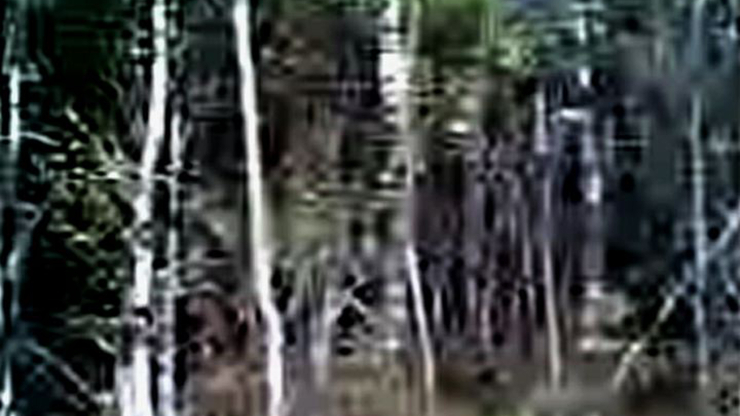 Terroir
Shannon Harris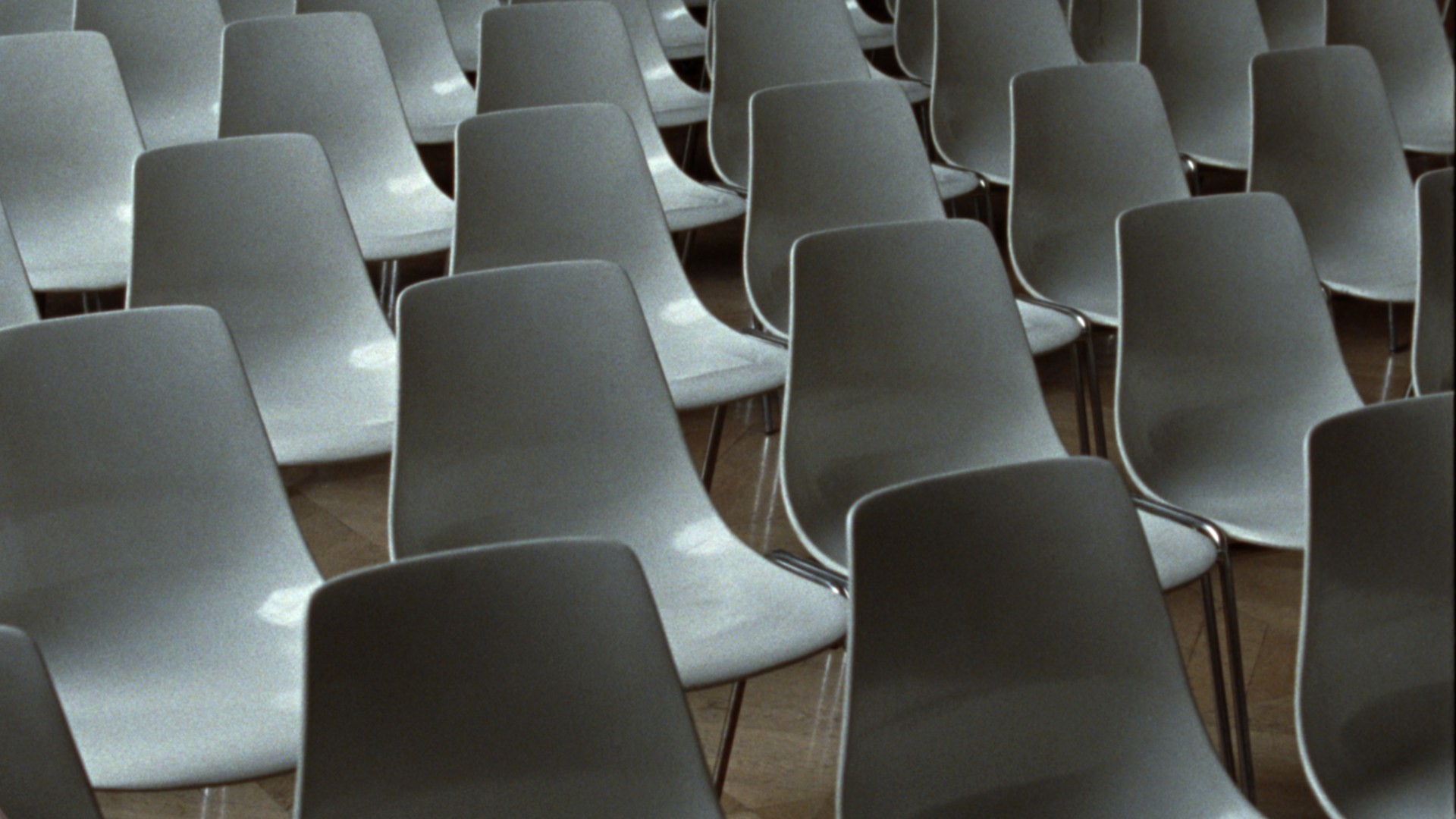 A Virus in the City
Cedric Venail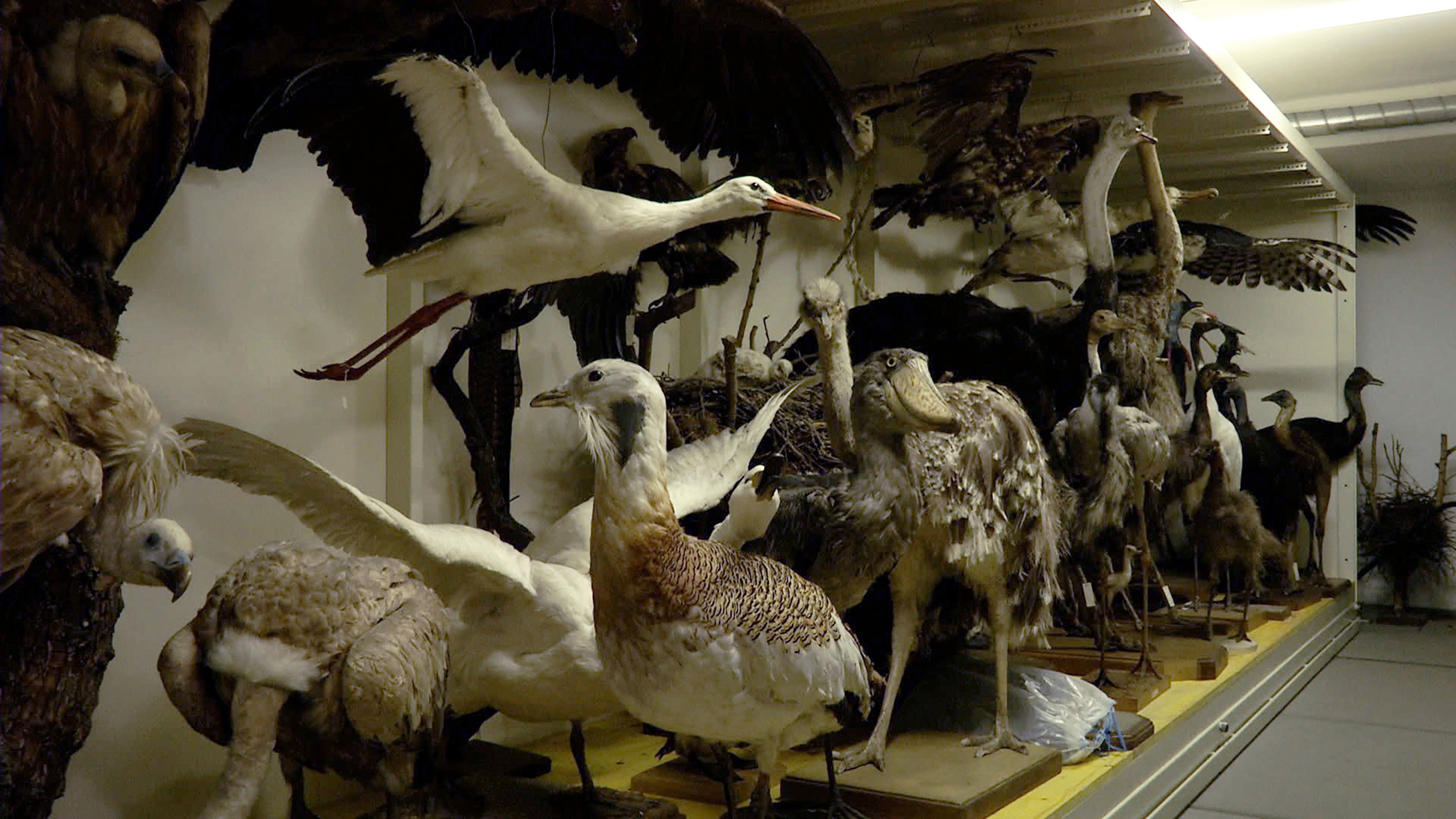 Golden Genes
Clemens Stachel, Wolfgang Konrad, Ursula Hansbauer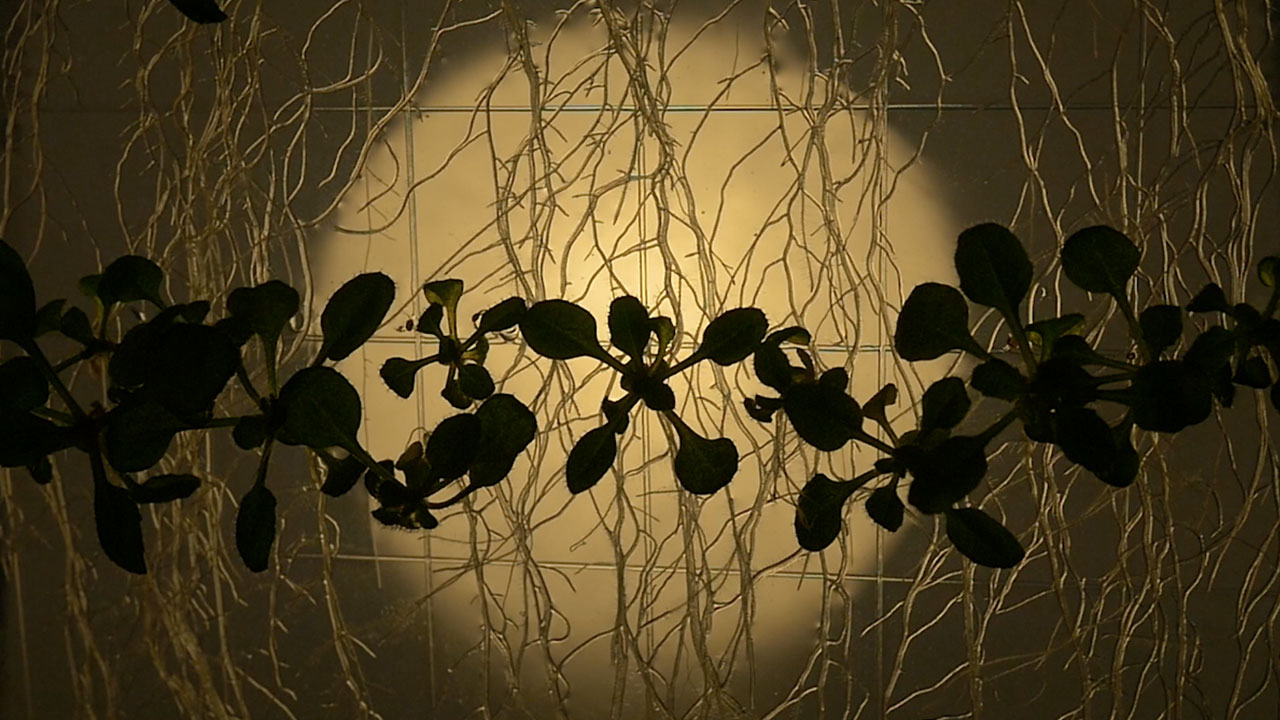 Arabidopsis thaliana
Toma Peiu,Nicholas DelRose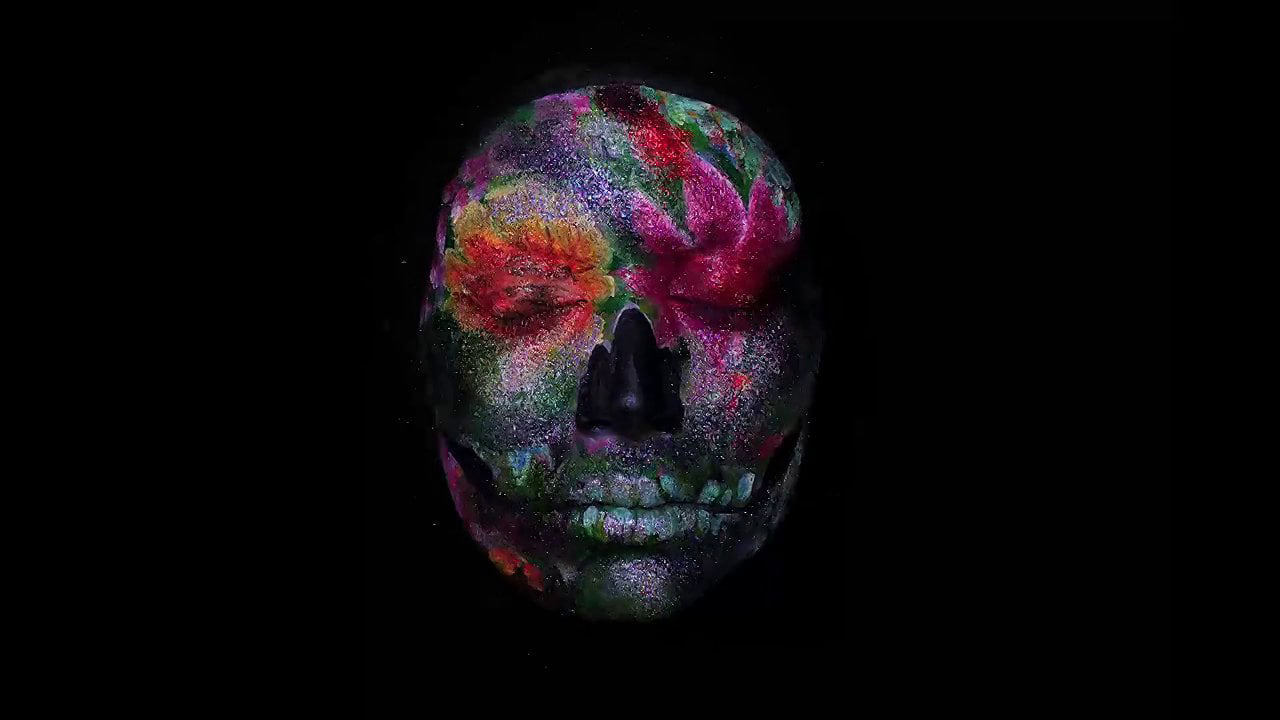 Santiago
Emma Allen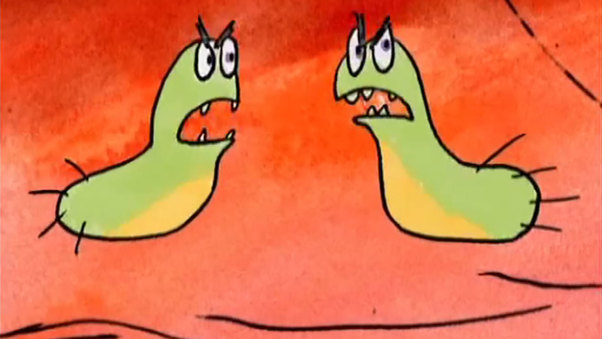 Mutations – Selections: The Bacteria Resist
Yannick Mahé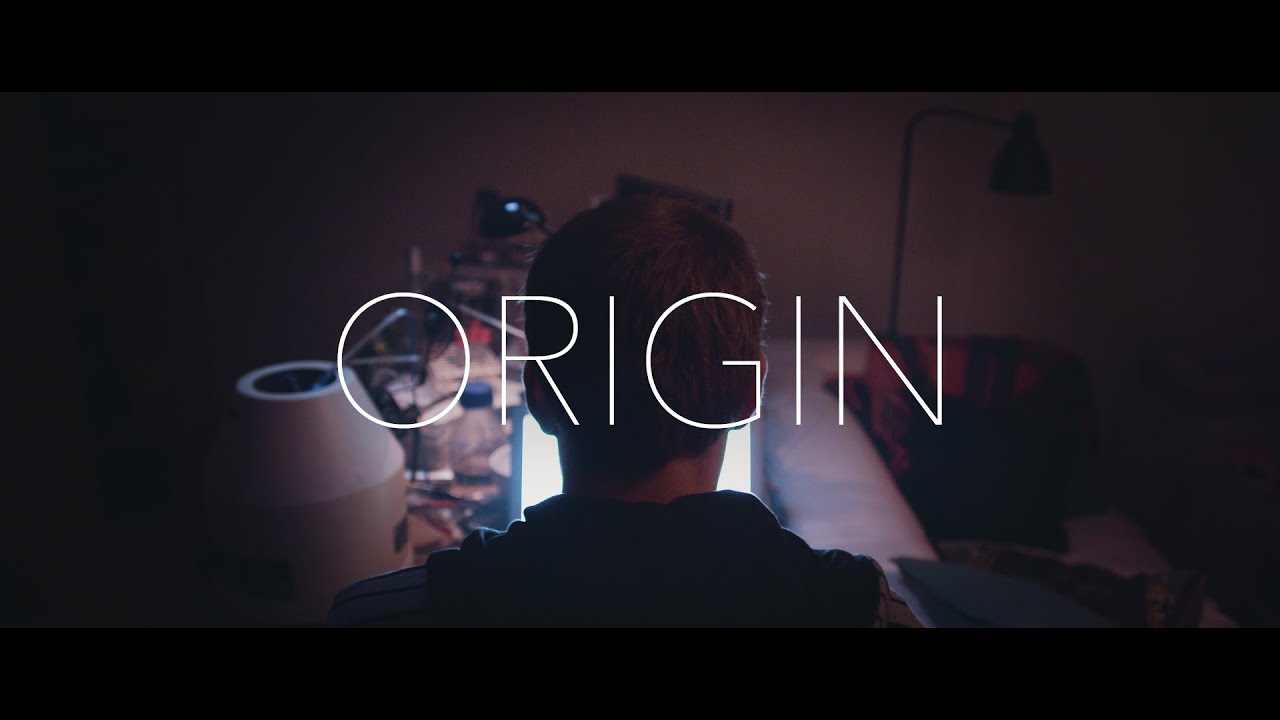 Origin
Andreas Climent, André Hedetoft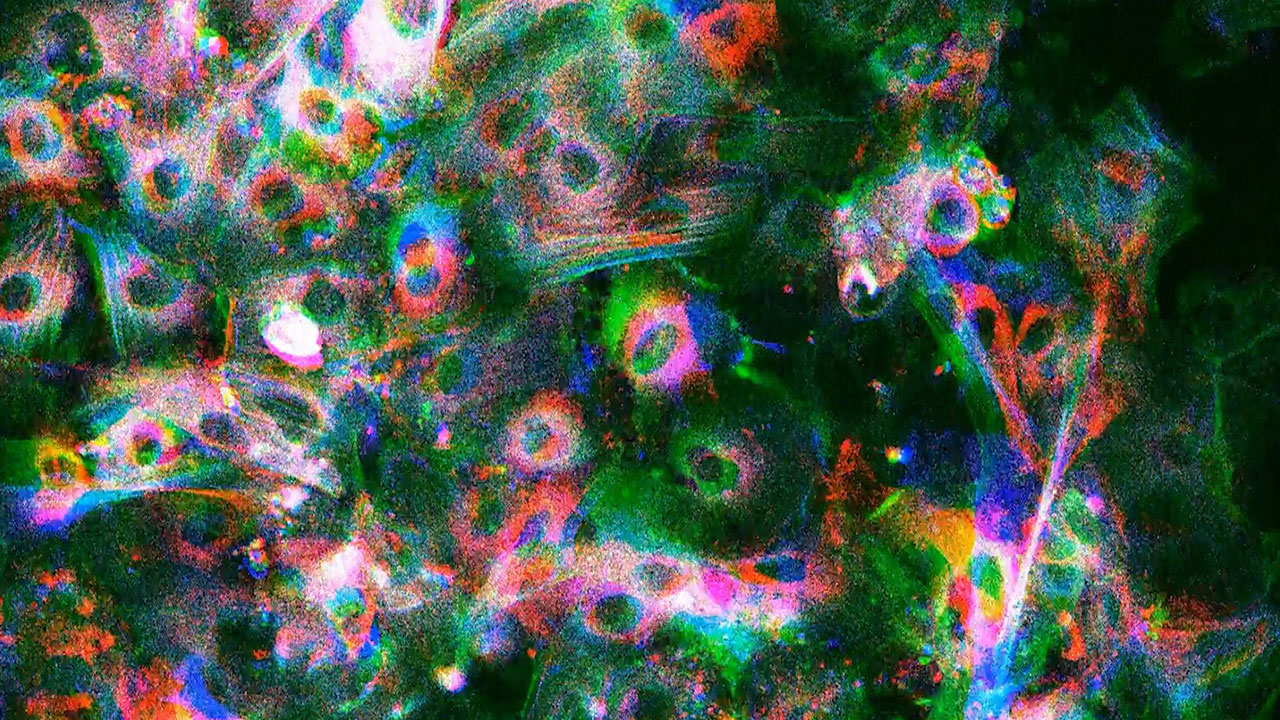 Wound
Luis Gutiérrez Arias, Kevin Gonzales
Coleps Swarm
Sally Warring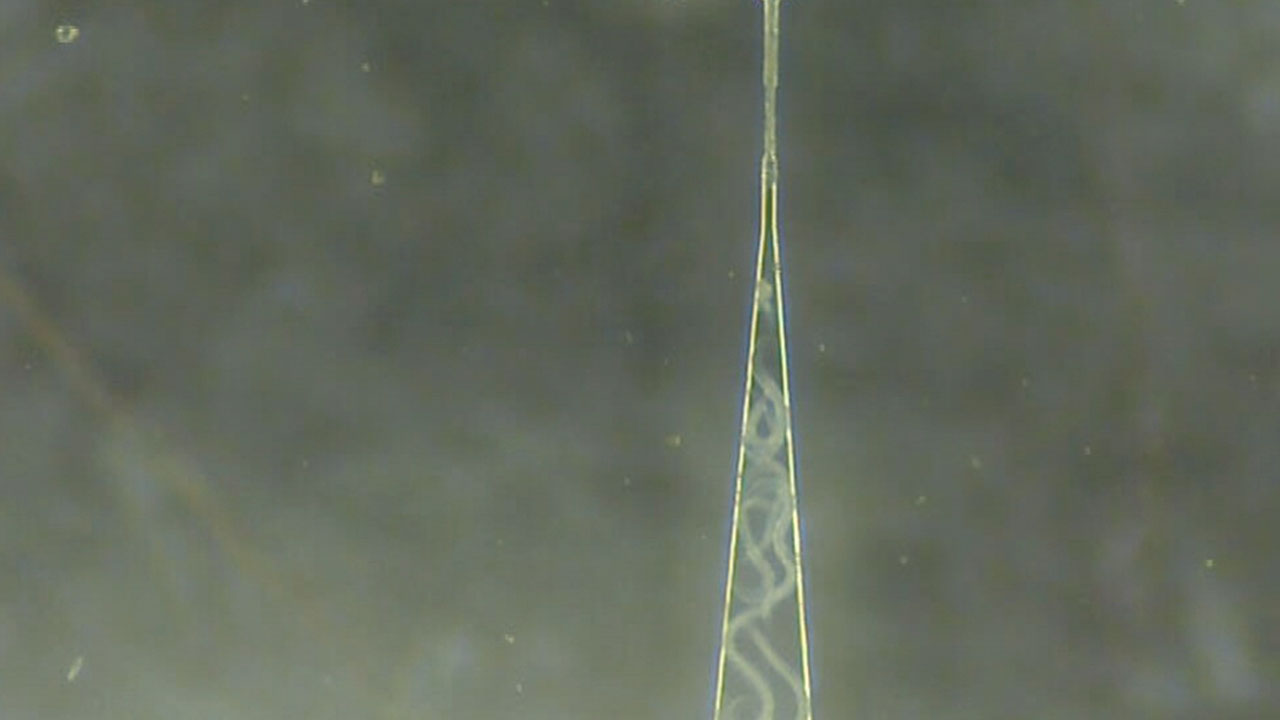 Squeezing a Worm through a Narrow Constriction
Rafael (Yong-Ak) Song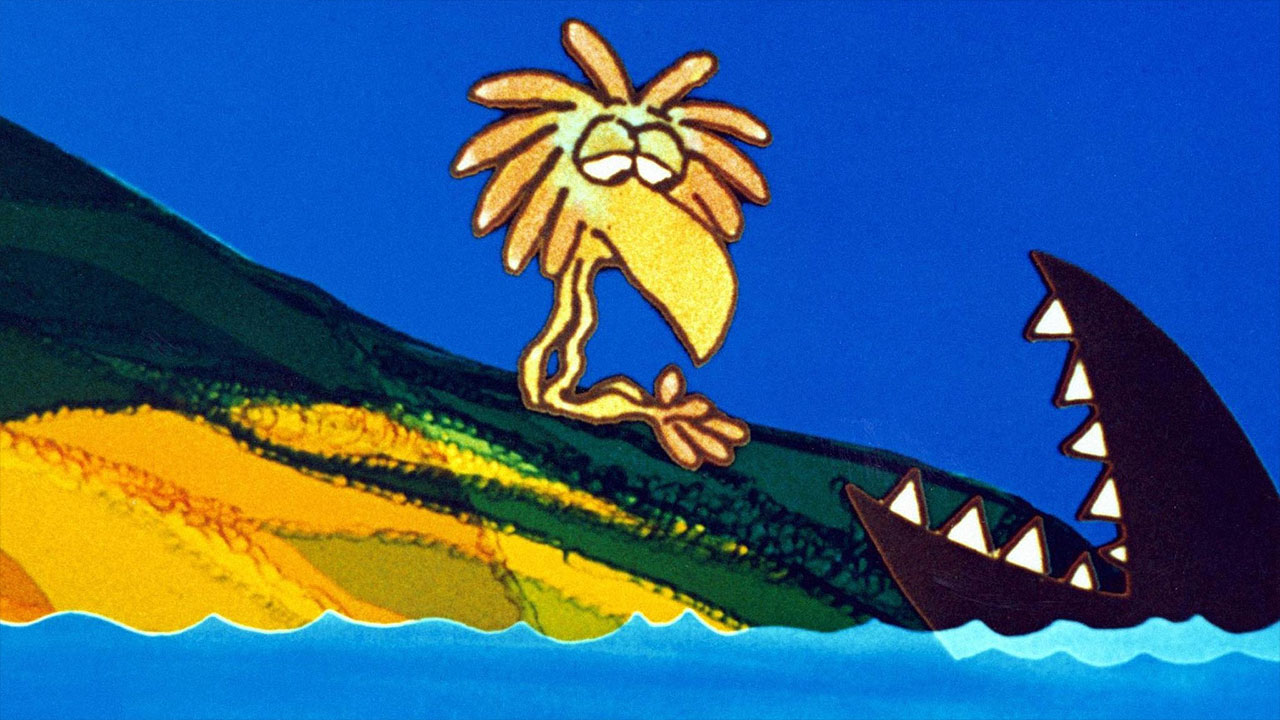 Evolution
Michael Mills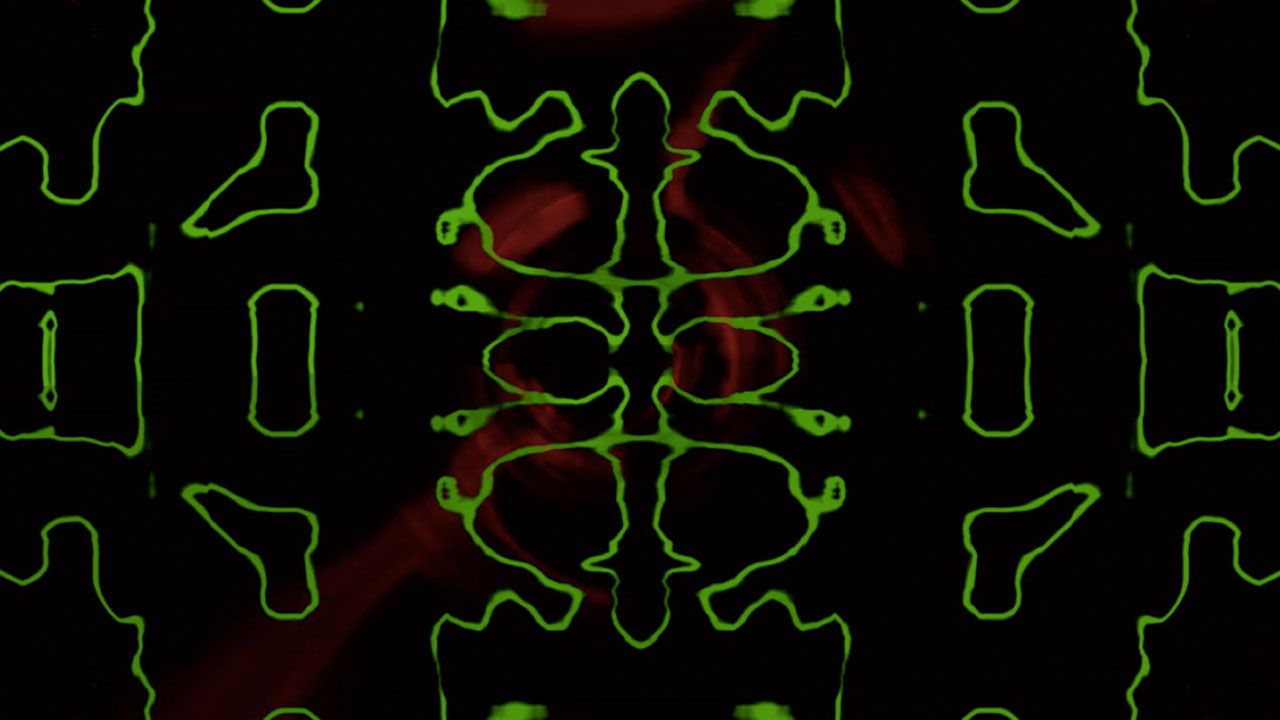 SYN
Harshini Karunaratne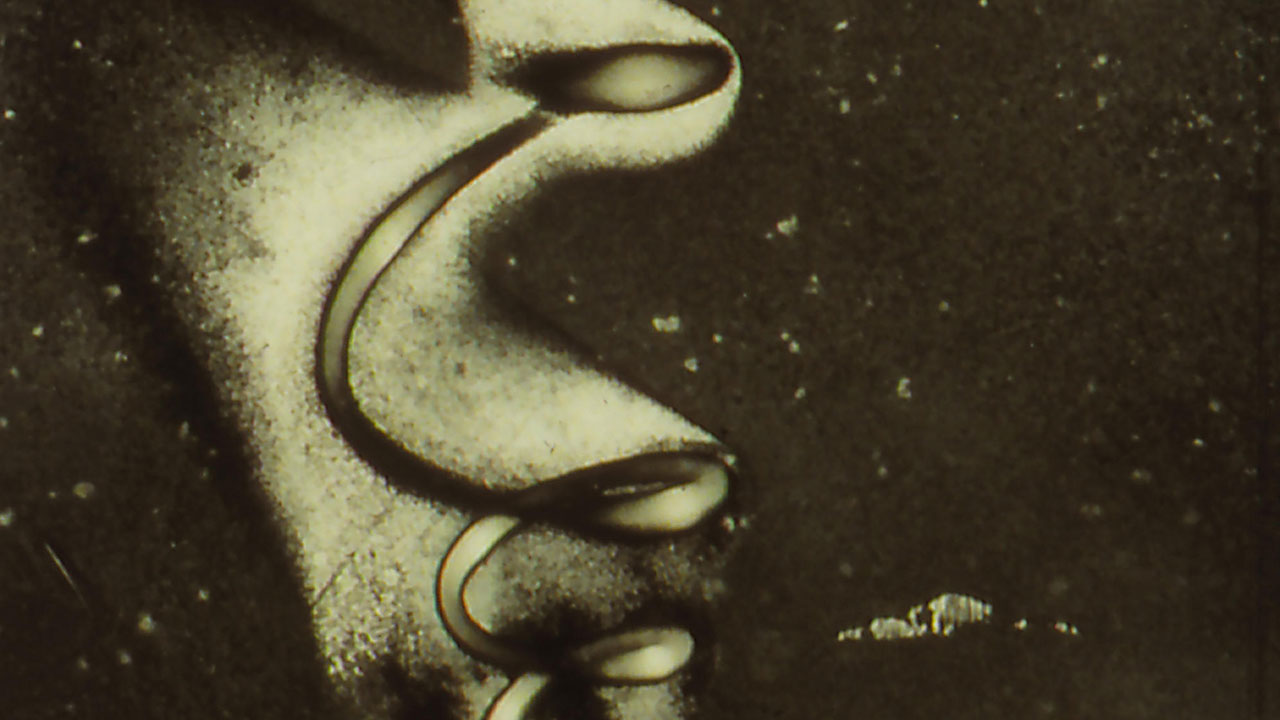 Prima Materia
Charlotte Pryce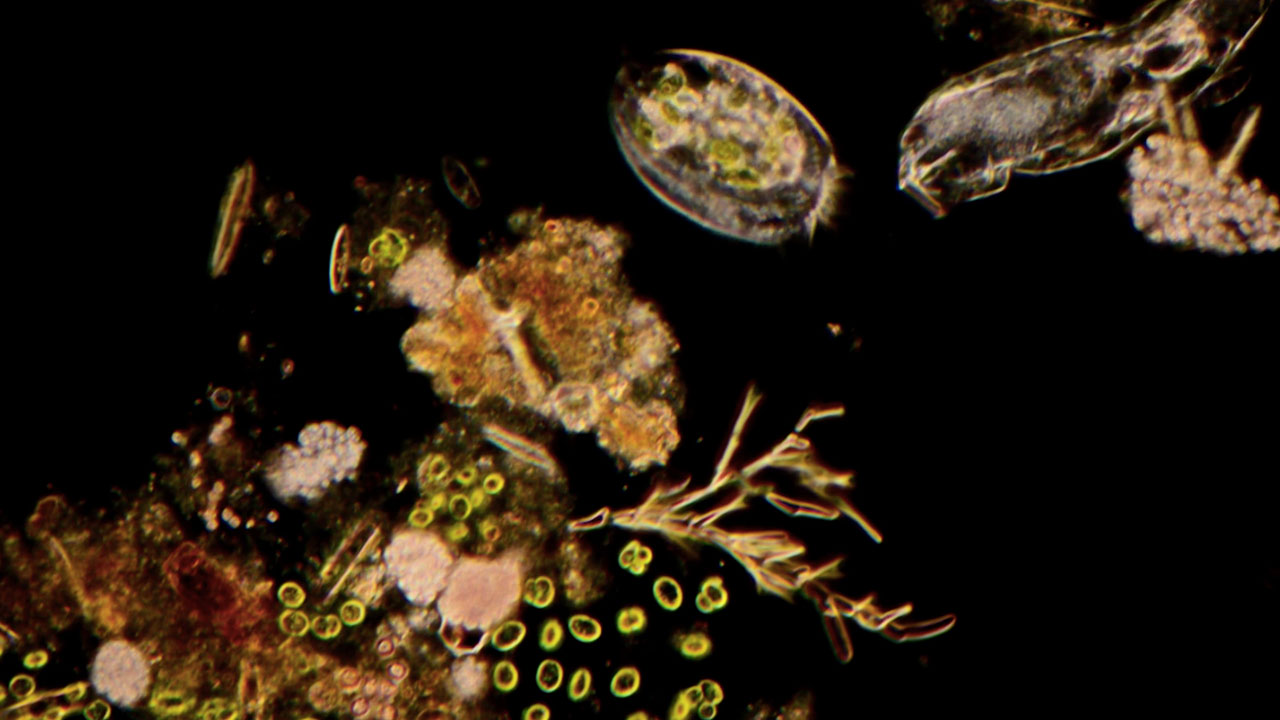 In Defense of Pondscum
Danielle Parsons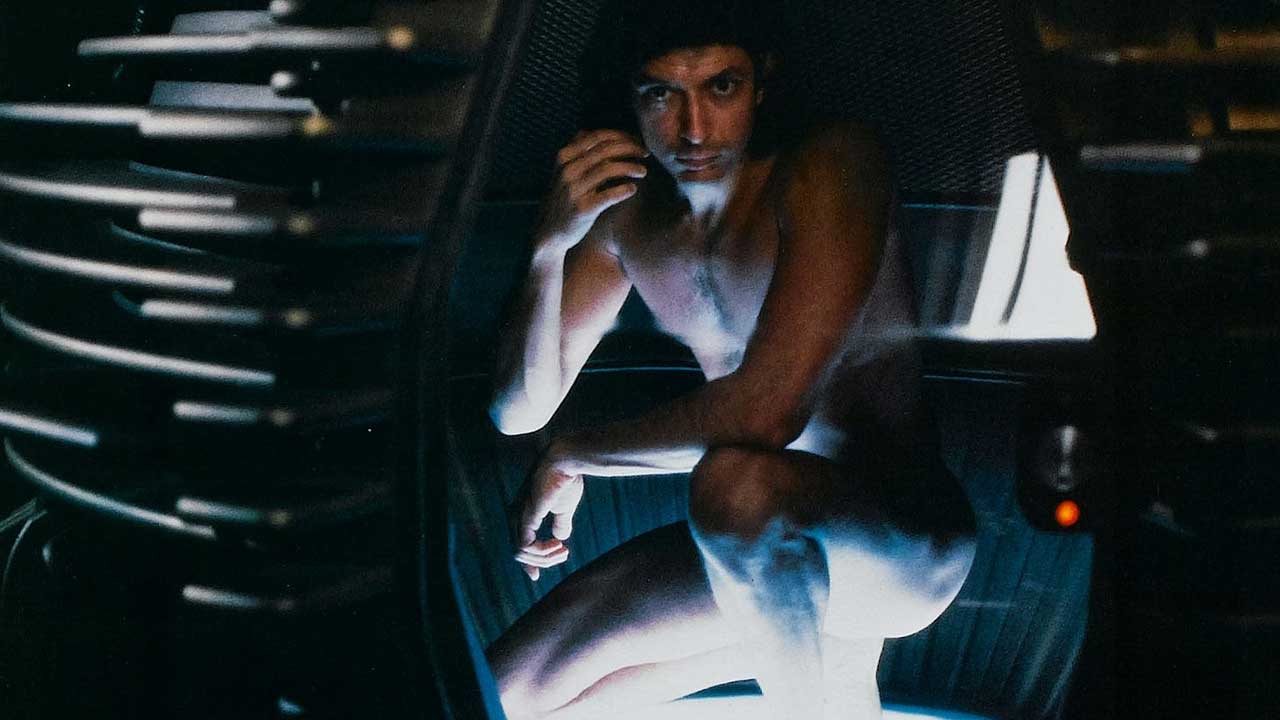 The Fly
David Cronenberg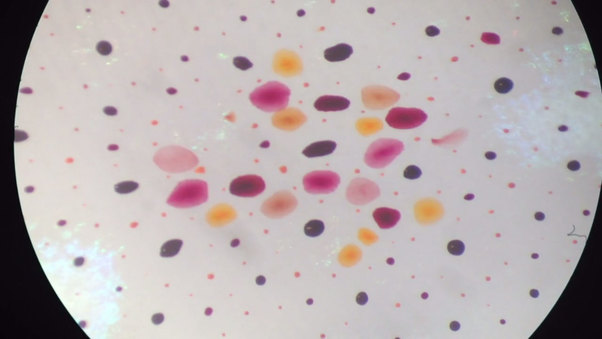 Insane in the Chromatophores
Gregory Gage
Frog Embryo Development in Culture 3
Nipam Patel & Ryan Null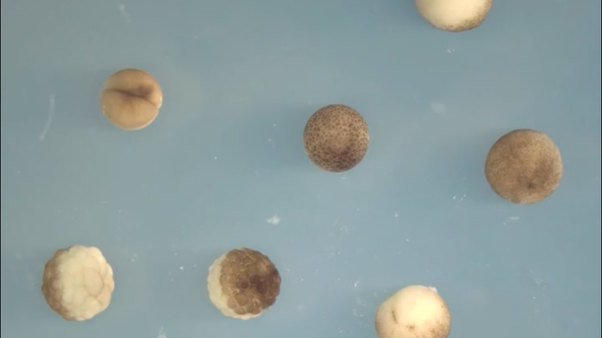 Frog Embryo Development in Culture 1
Nipam Patel,Ryan Null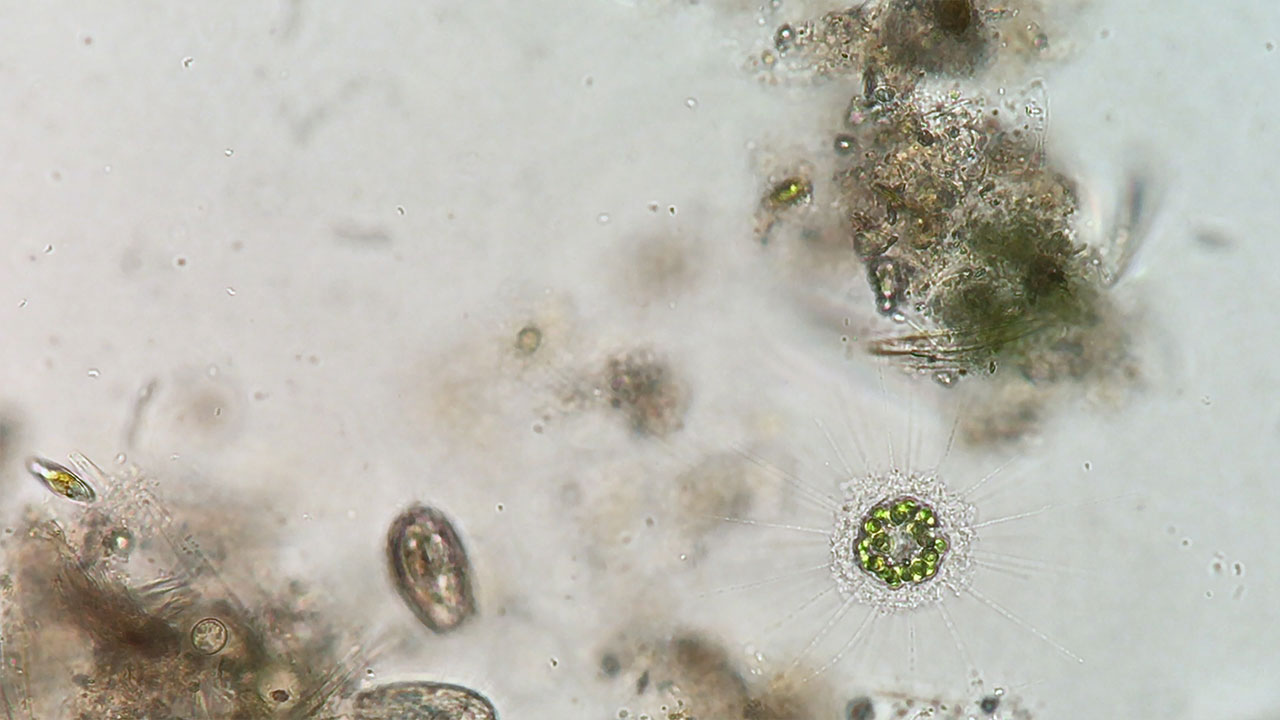 Heliozoan
Sally Warring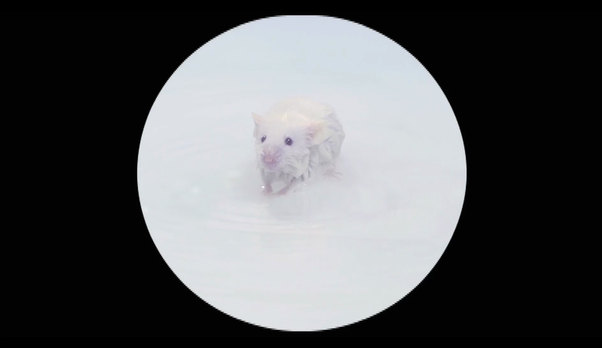 Blank
Boris Hars-Tschachotin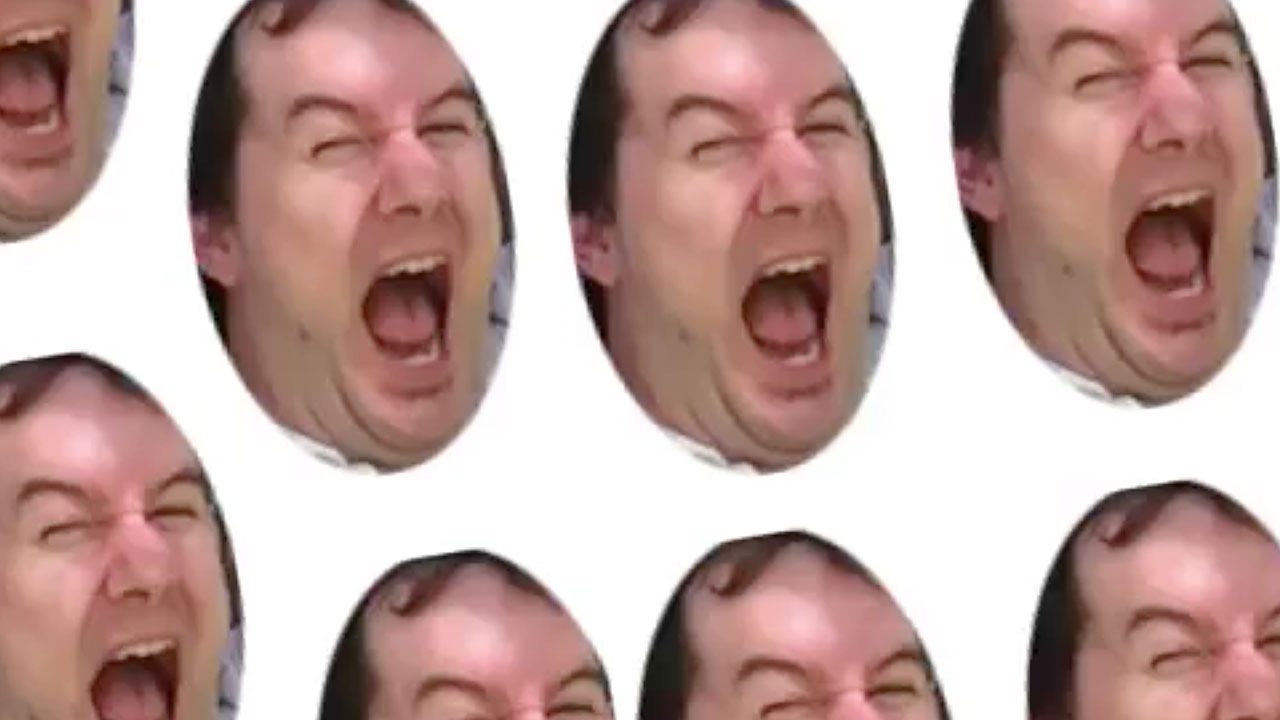 He's a budding budding yeast professor
Andrés Mansisidor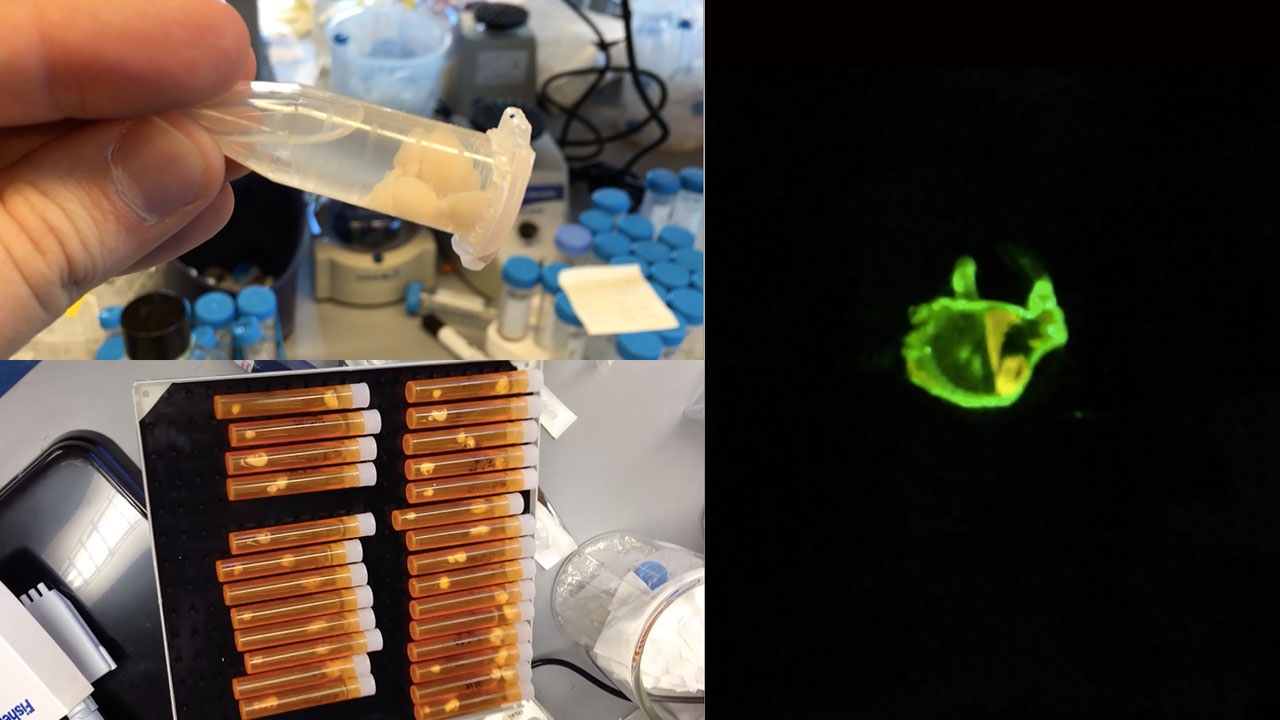 Mouse Embryo Prep for 3D Imaging
Nicolas Renier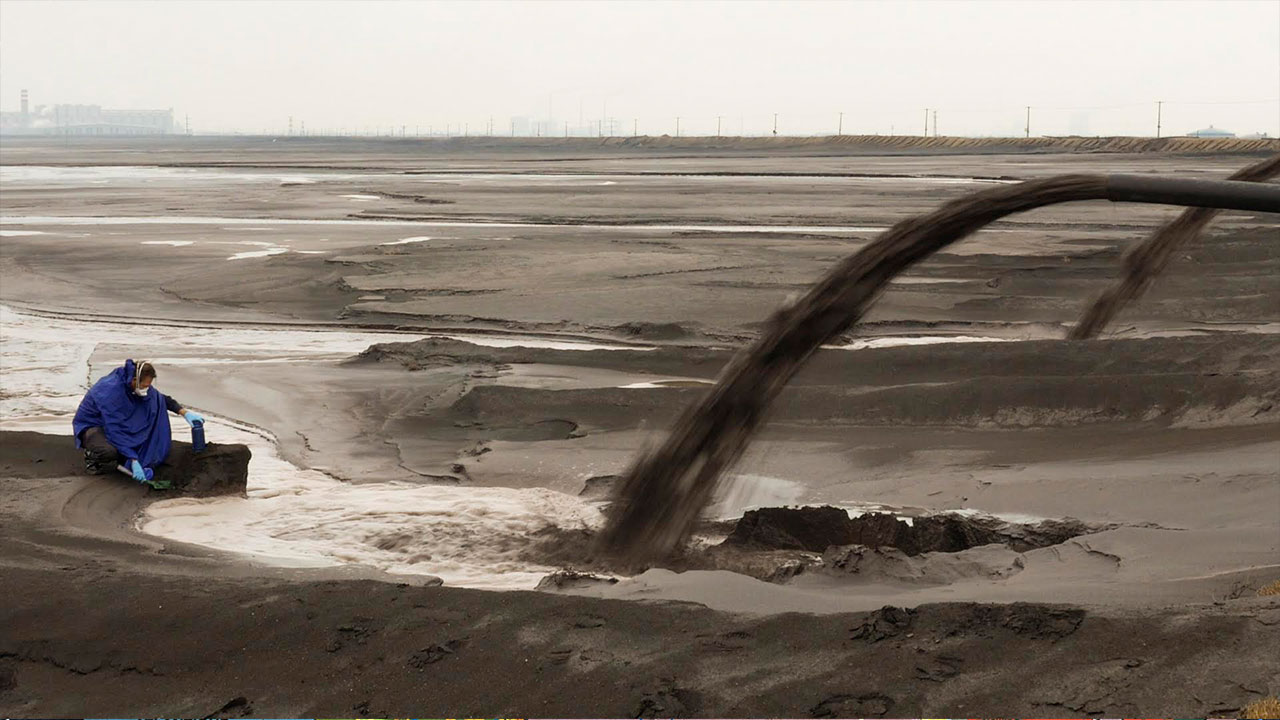 Rare Earthenware
Toby Smith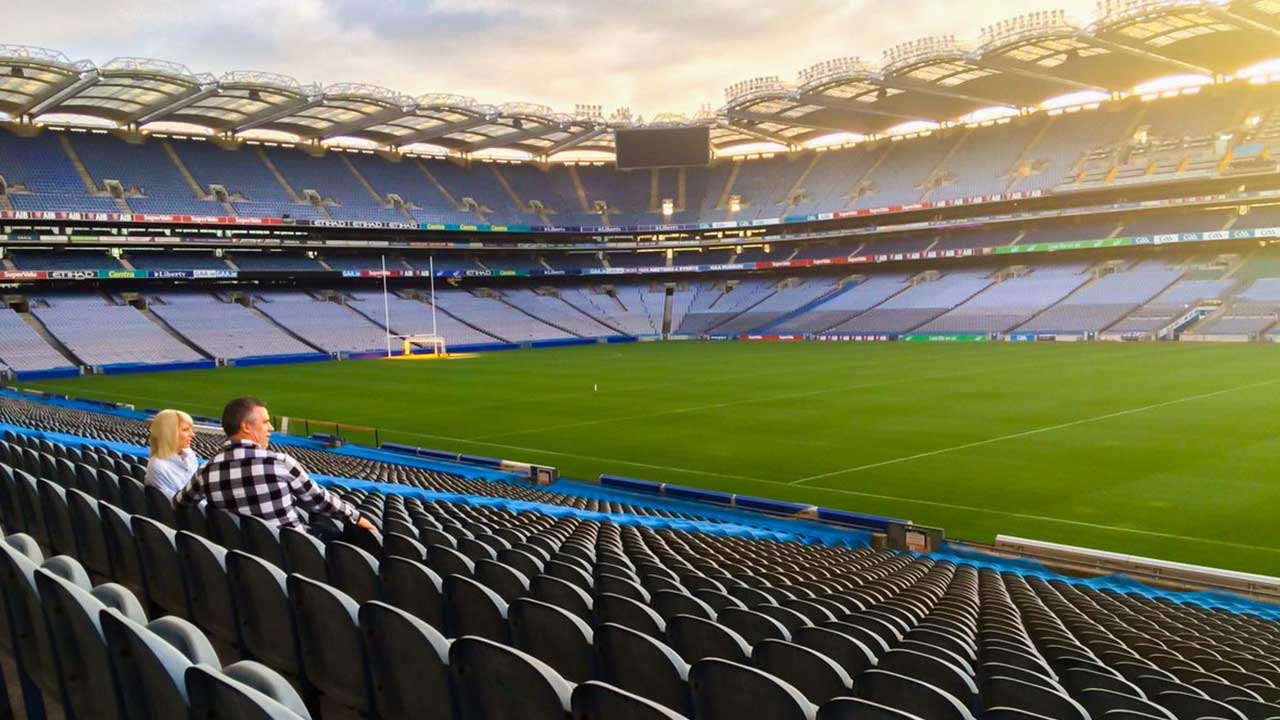 Mending Legends
Paul Webster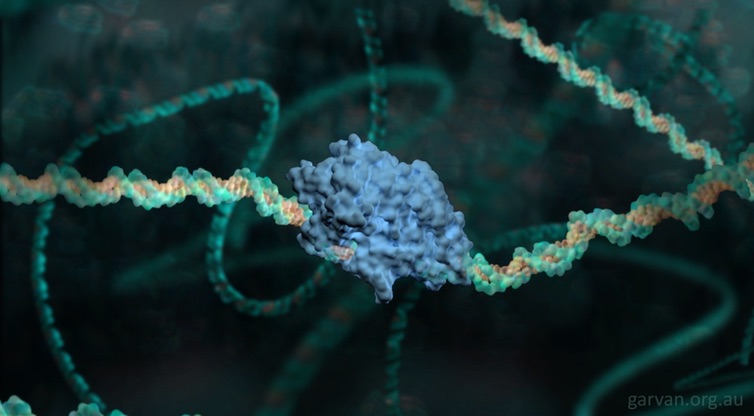 Tagging DNA
Kate Patterson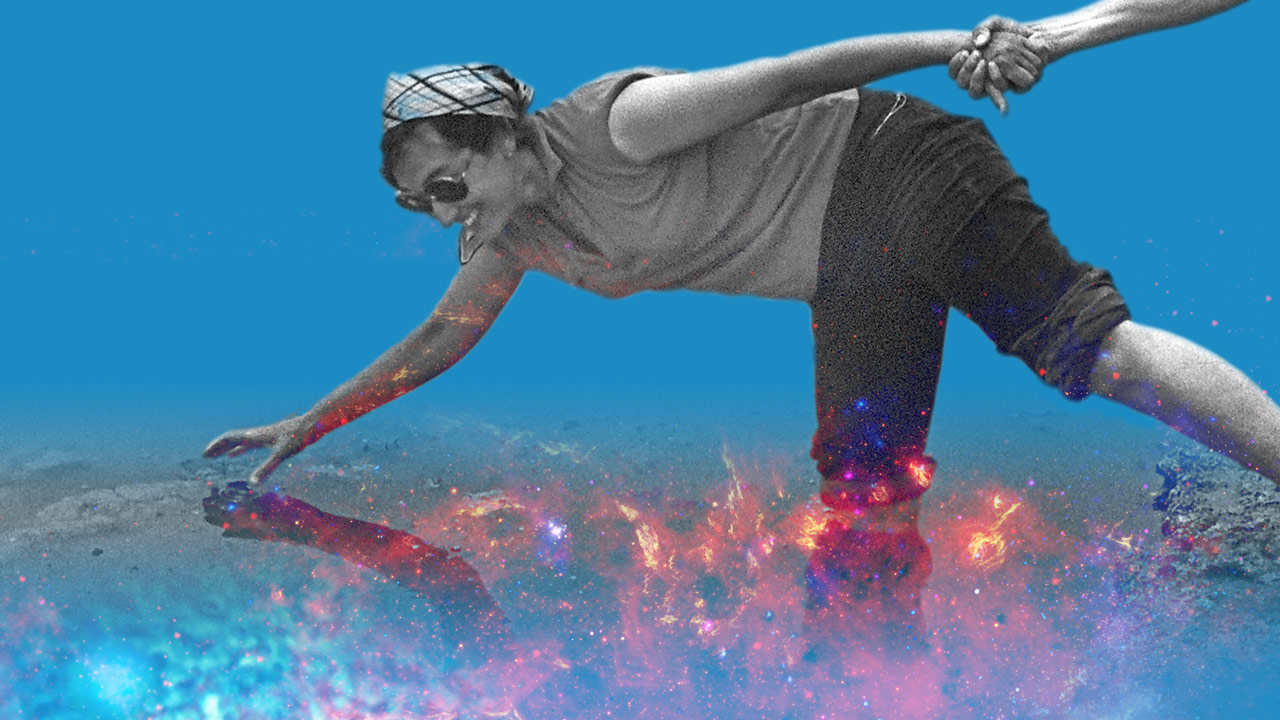 Symbiotic Earth: How Lynn Margulis Rocked the Boat and Started a Scientific Revolution
John Feldman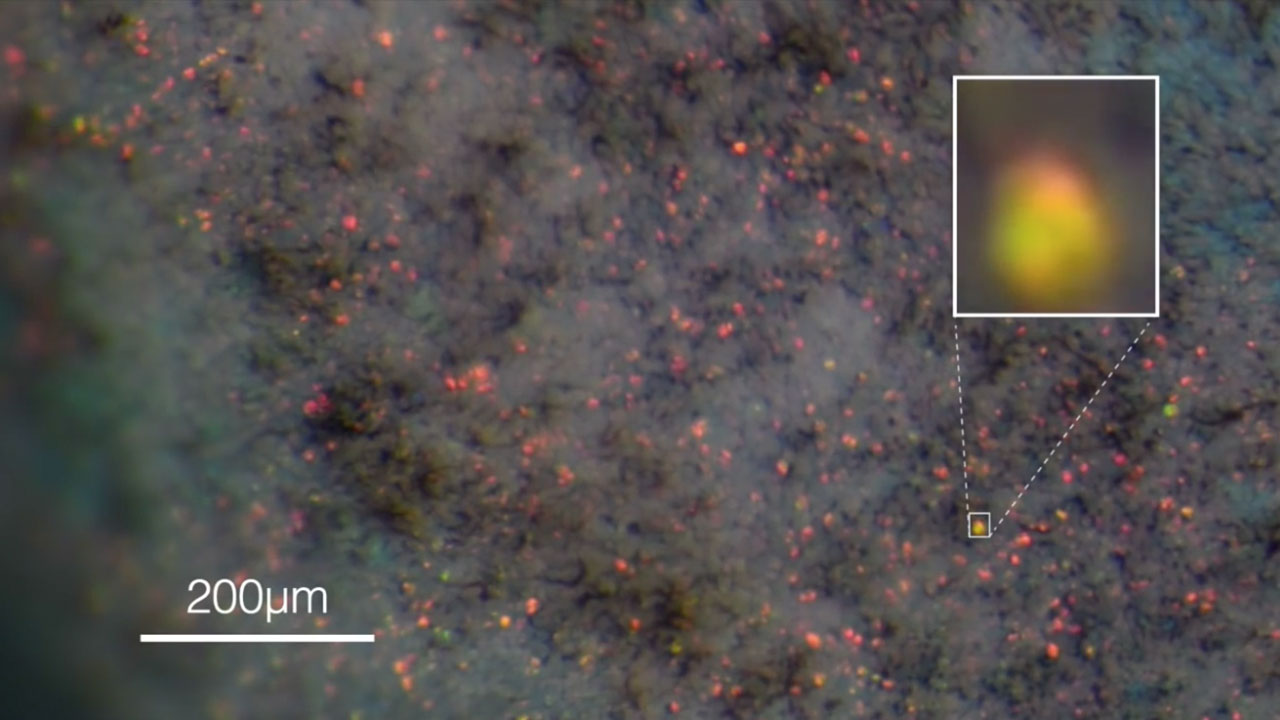 Chameleon colour change (Suppl Movie S4)
Michel Milinkovitch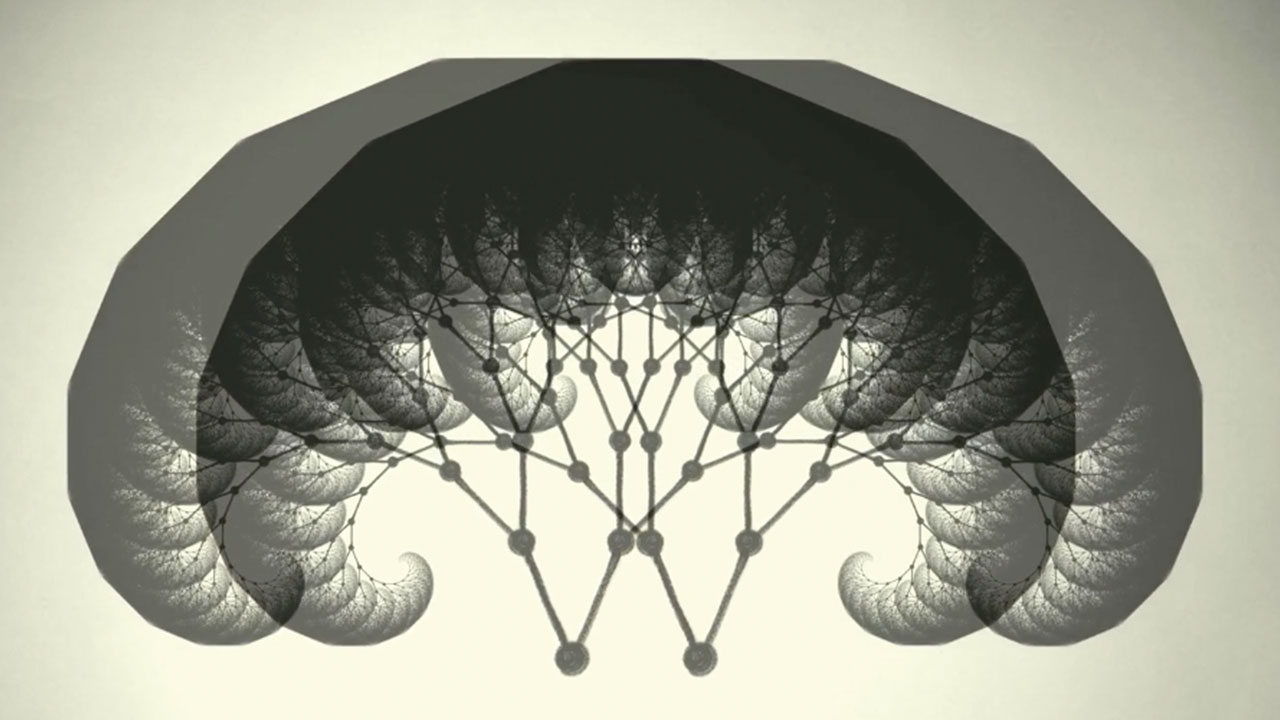 LEGACY – Pairing
Simona Koch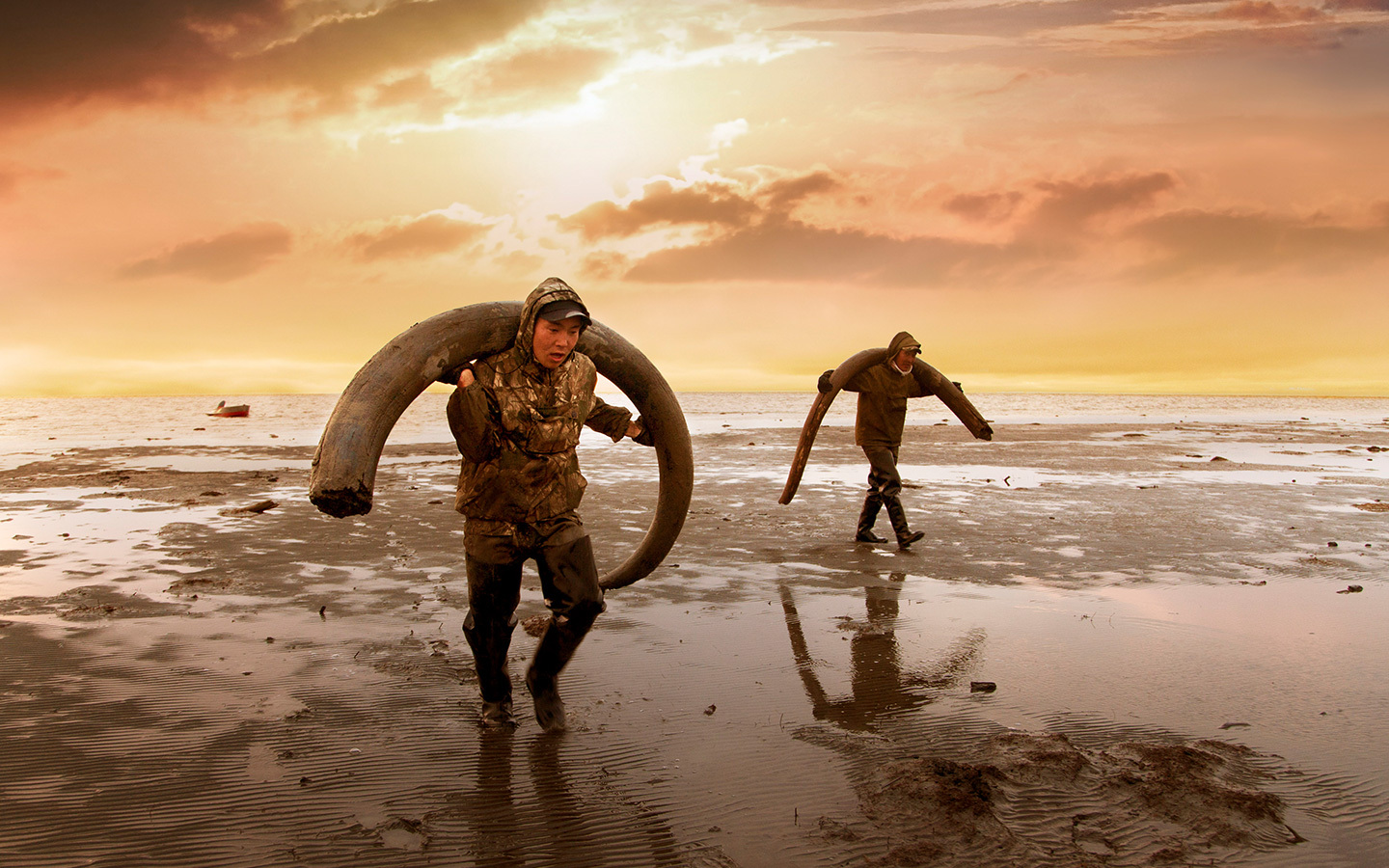 Genesis 2.0
Christian Frei, Maxim Arbugaev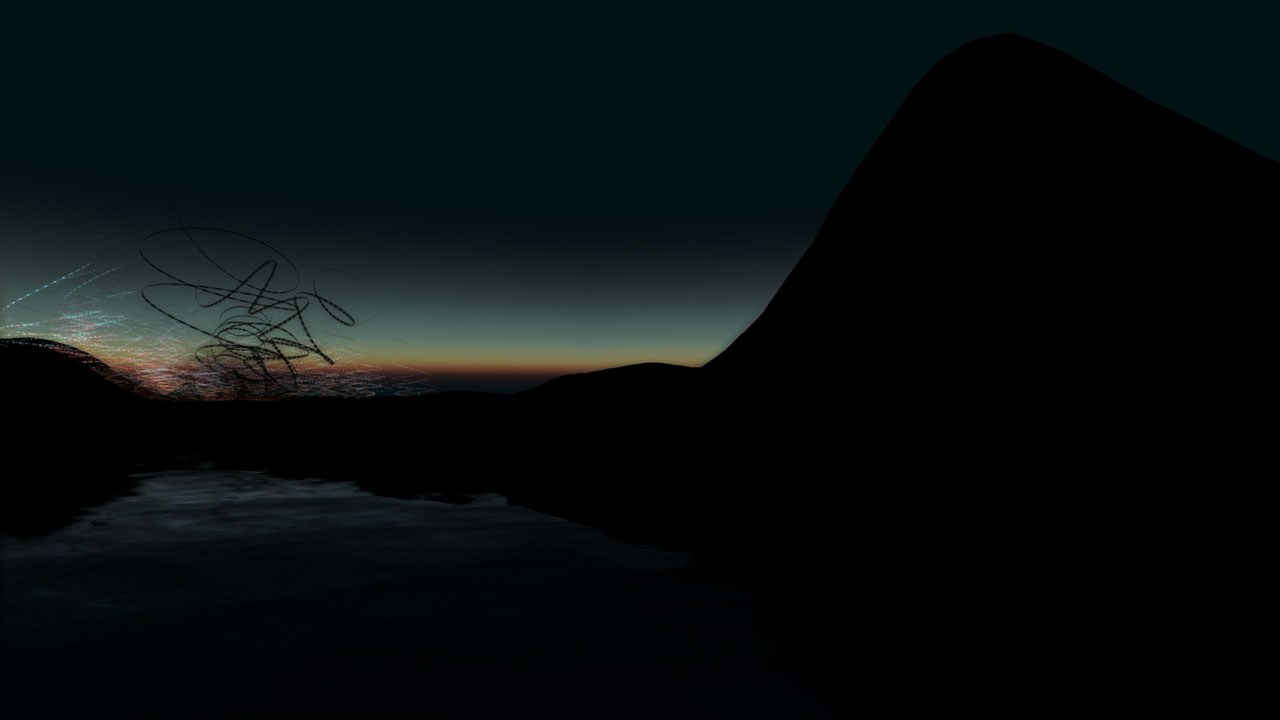 AfterGlow
Boredomresearch,Paddy Brock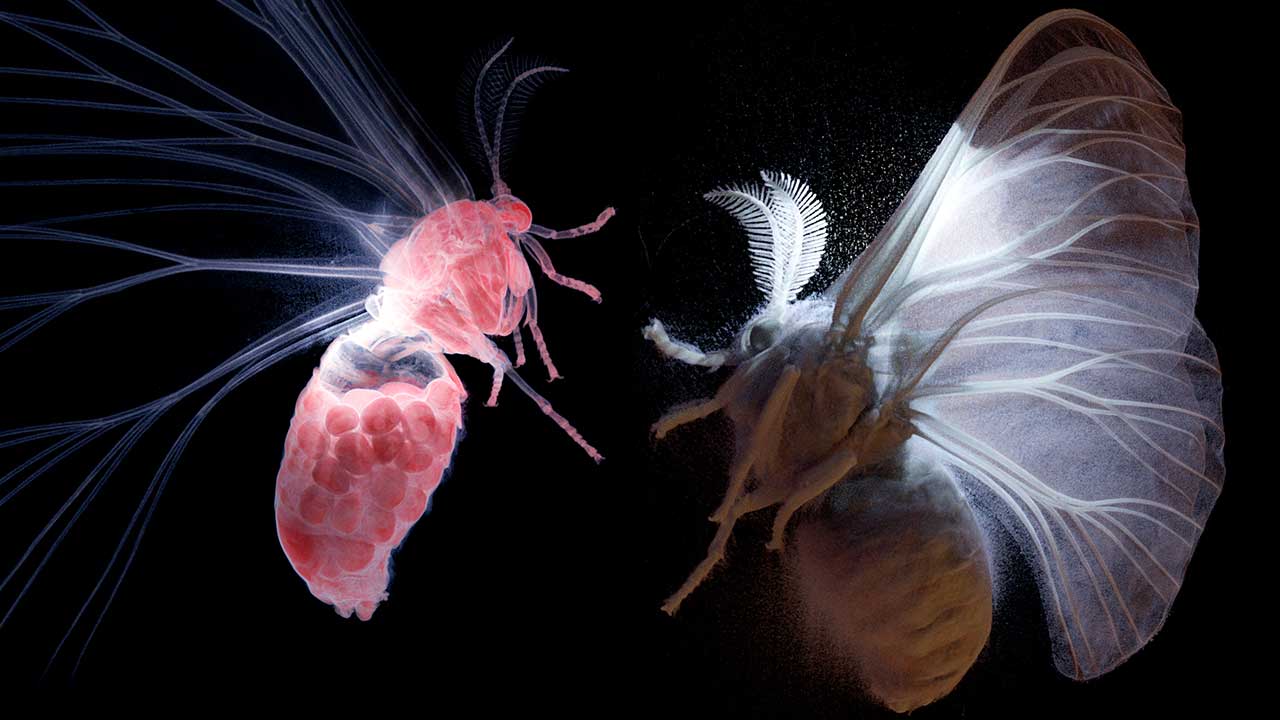 The Secret World of Moths
Hannes Vartiainen,Pekka Veikkolainen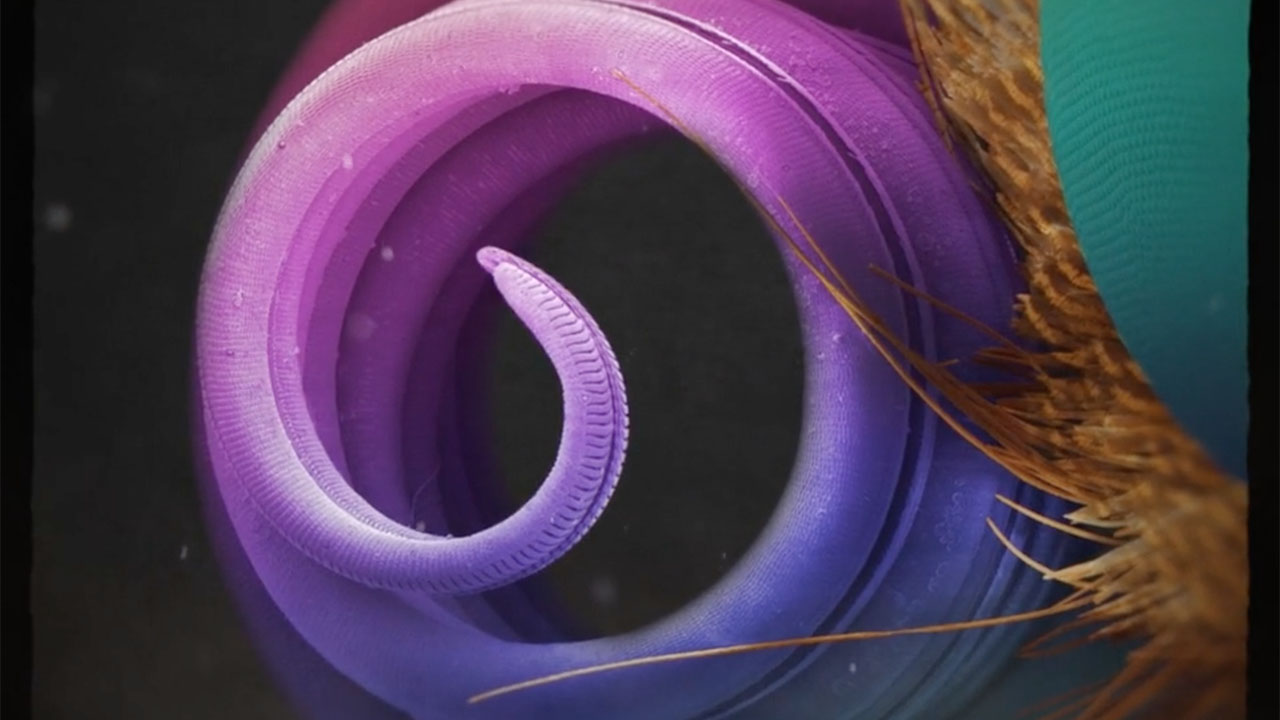 Non Linear
Linnea Rundgren, Hugo Farrant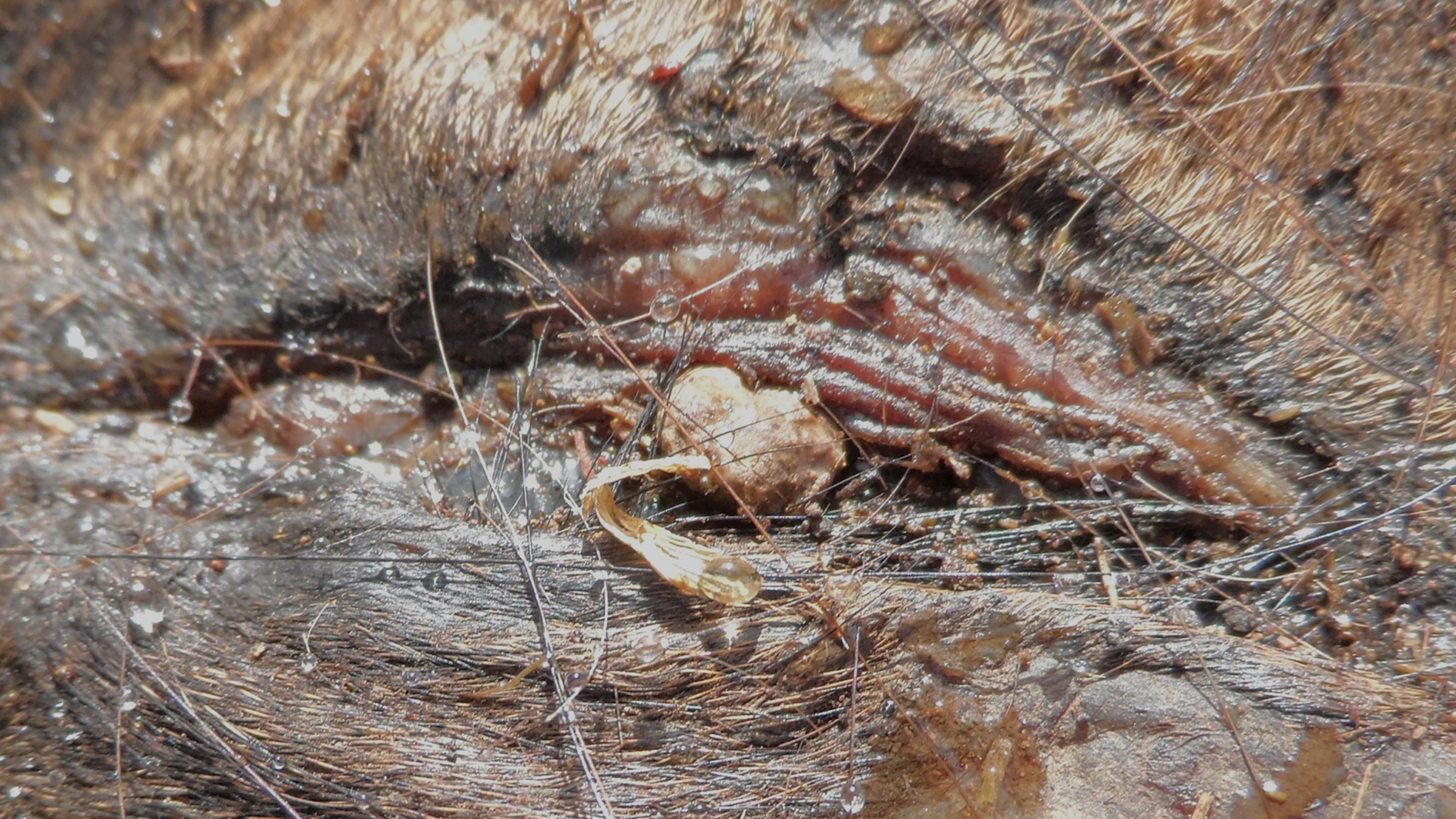 Parasit
Nikki Schuster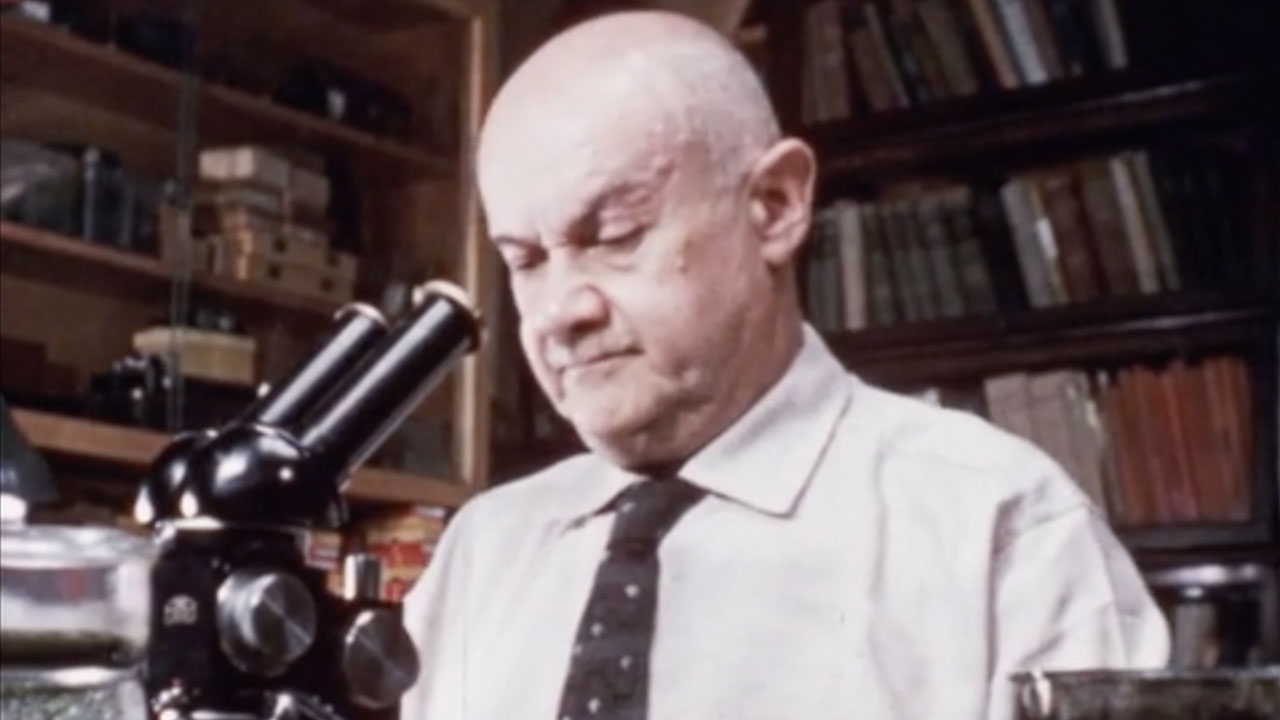 The Worlds of Dr. Vishniac
Donald F. Hornig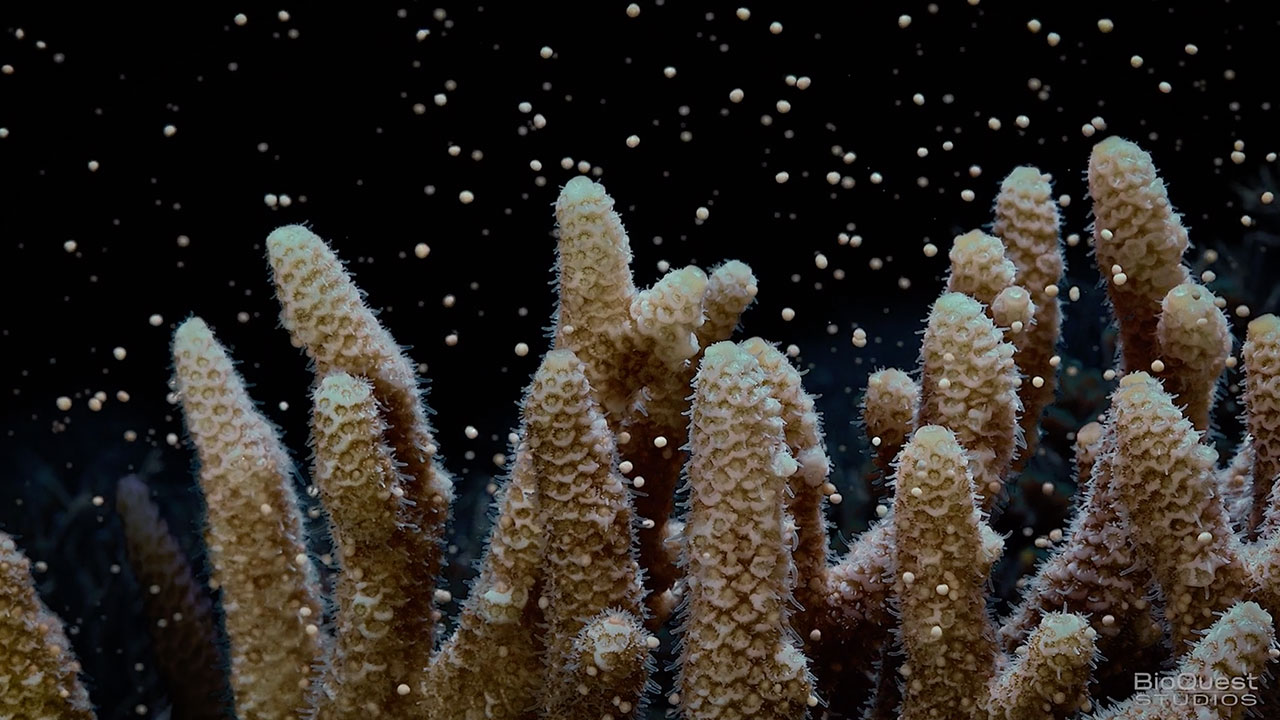 Corals - Ancient Survivors
Louise Polain,Daniel Stoupin,& Pete West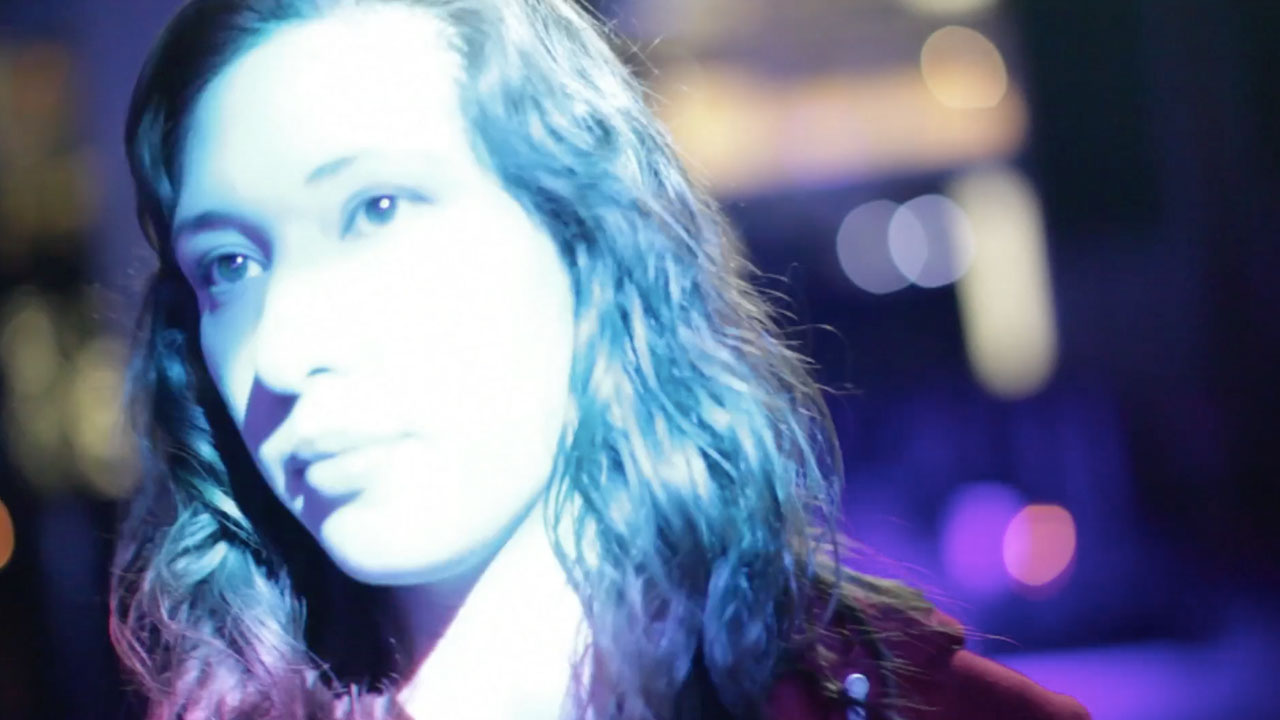 Chlorophyl
Barry Jenkins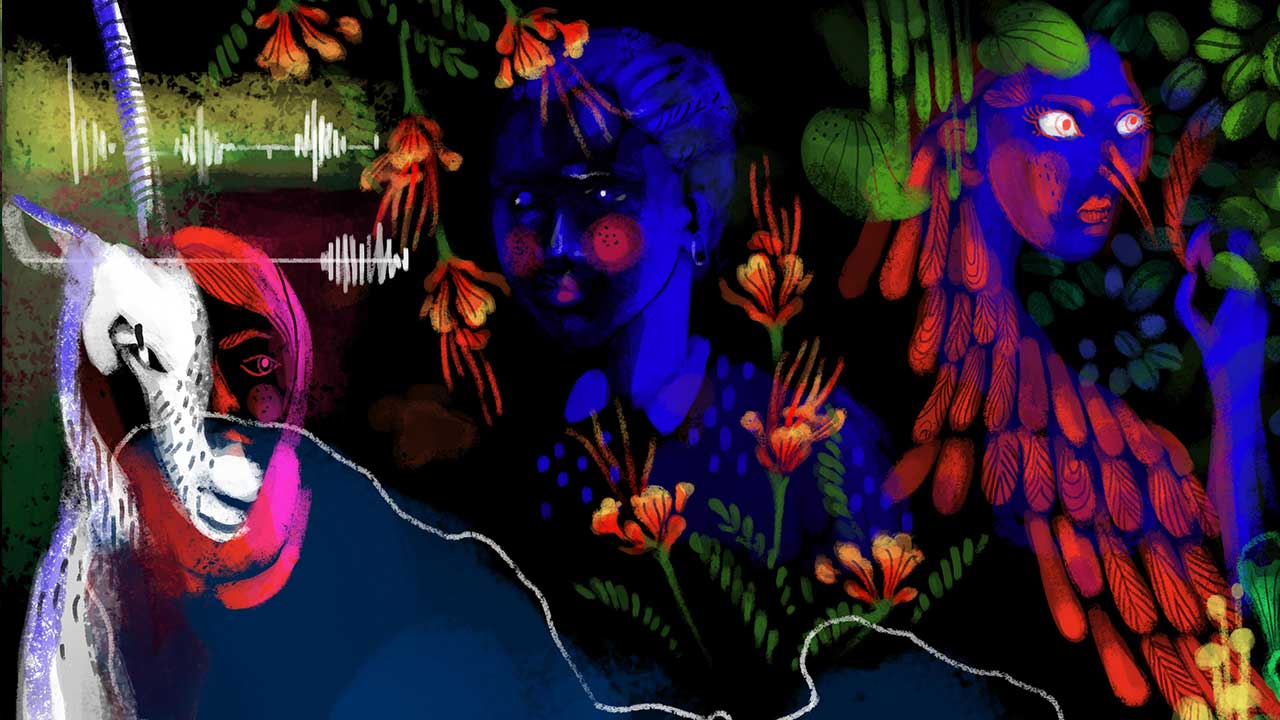 Mosaic
Miryam Charles,Josephine Decker,Alexis Gambis,Barry J Gibb,Ian Harnarine,Noah Hutton,Demelza Kooij,Jeannette Louie,Rachel Mayeri,Sally Warring
Immune cells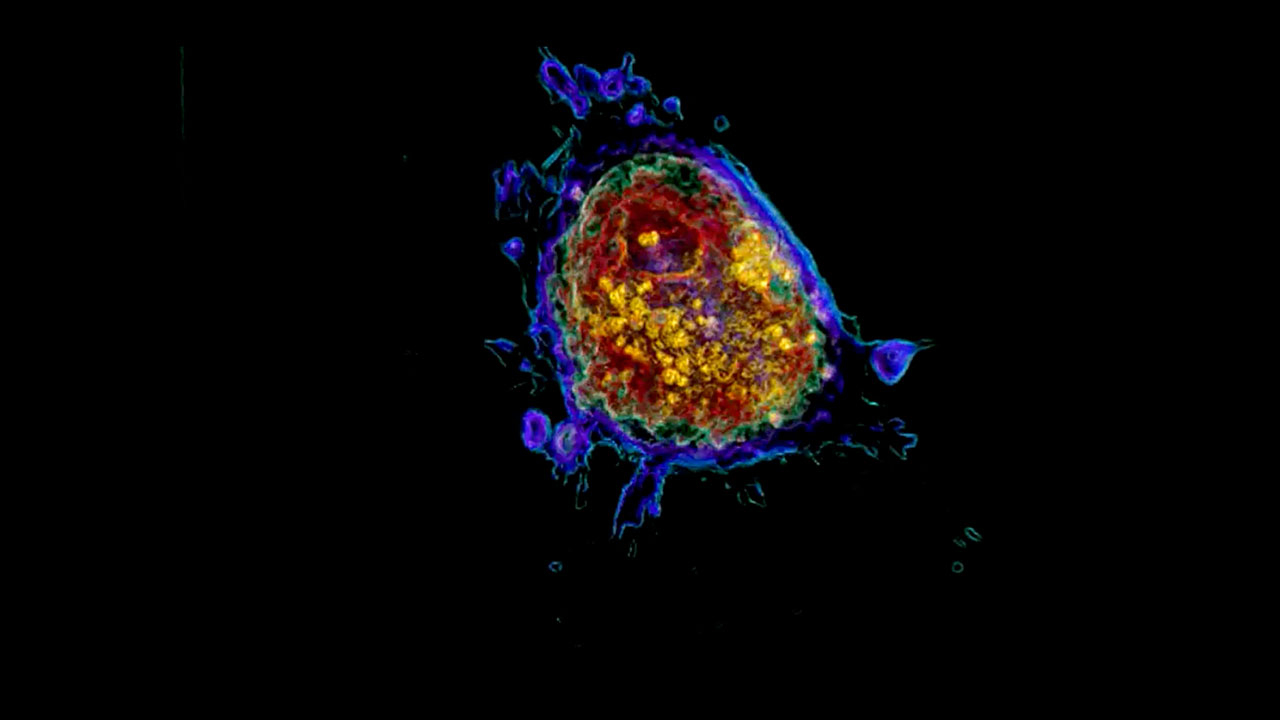 Apoptosis (Programmed Cell Death) - Live and in 3D
The first cell division of the ctenophore (comb jelly)
Stem Cell Ways to Make a Fruit Fly
Calcium Imaging in Stem cell-derived Neurons
Asymmetric stem cell division in fruit fly germline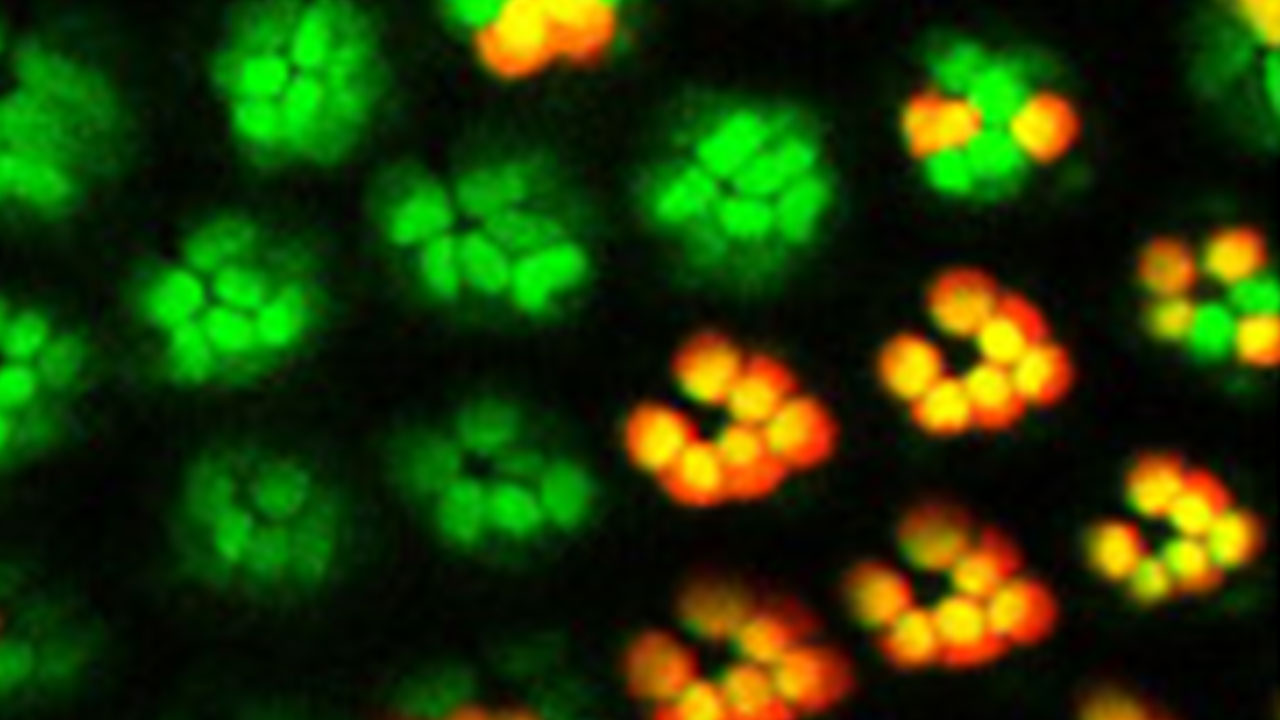 Living Imaging of Two Cell Populations in the Drosophila Eye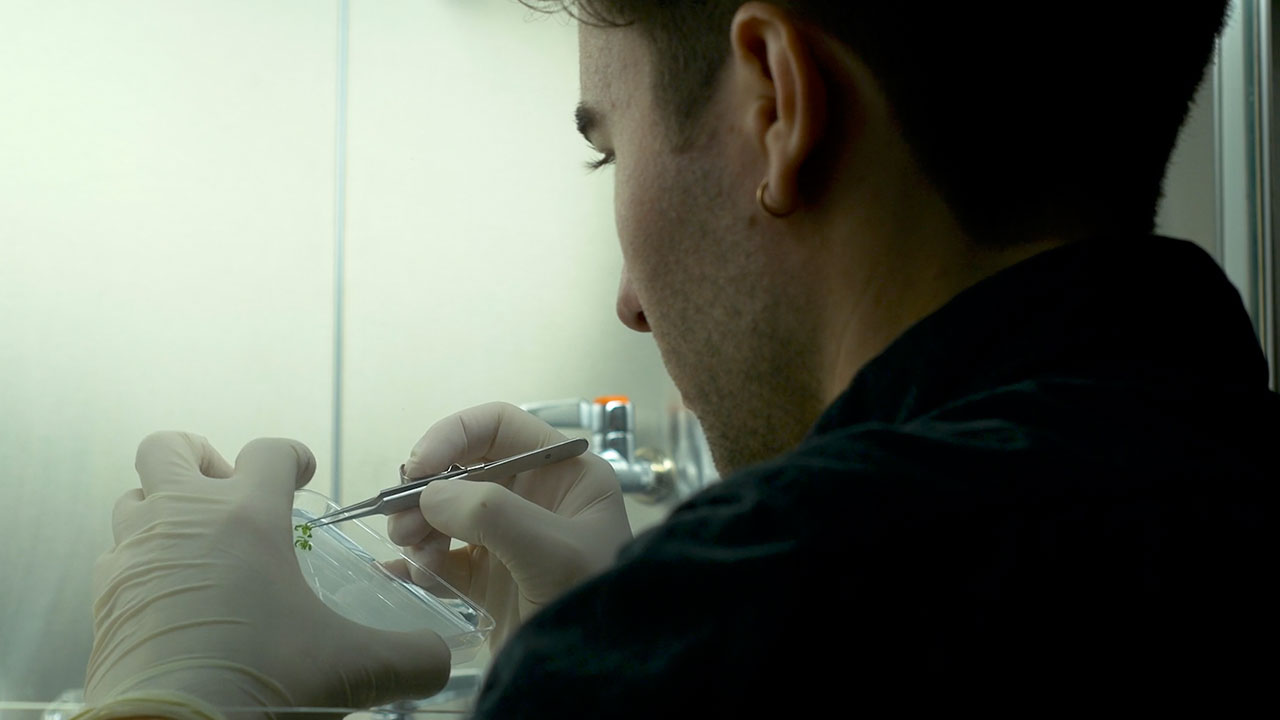 Arabidopsis thaliana: Root cutting and Staining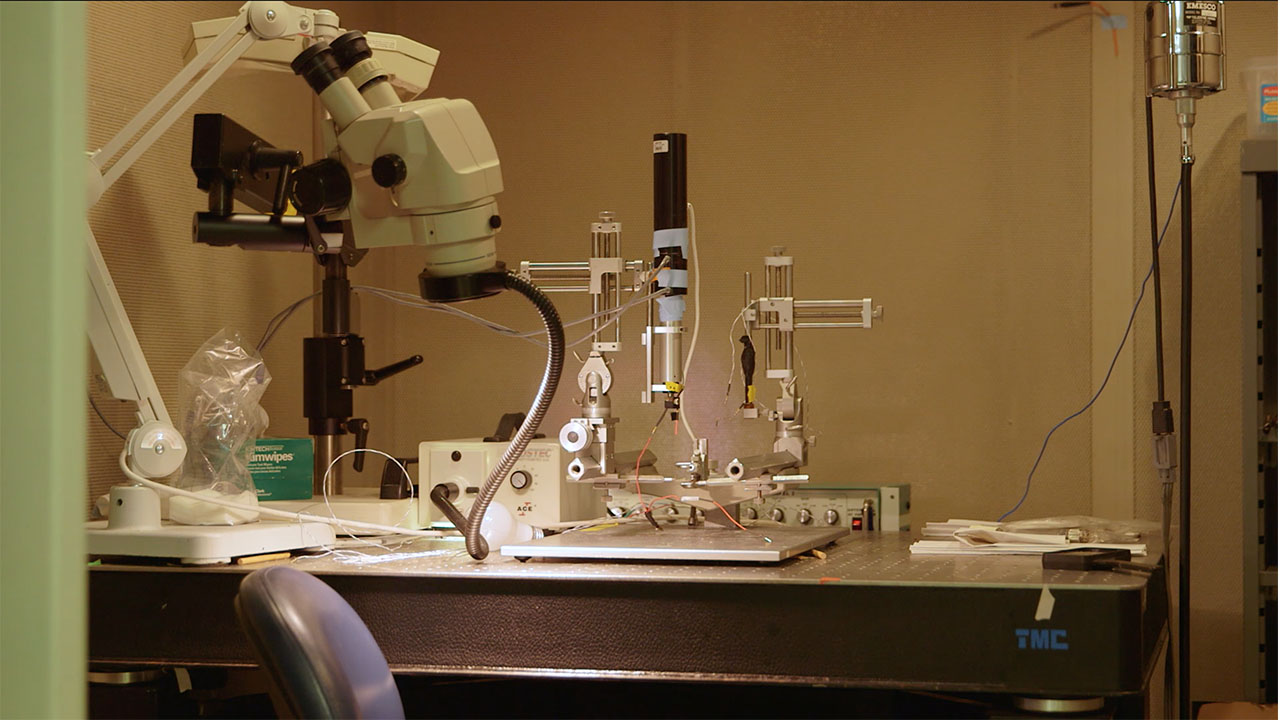 Acute Electrophysiology recording station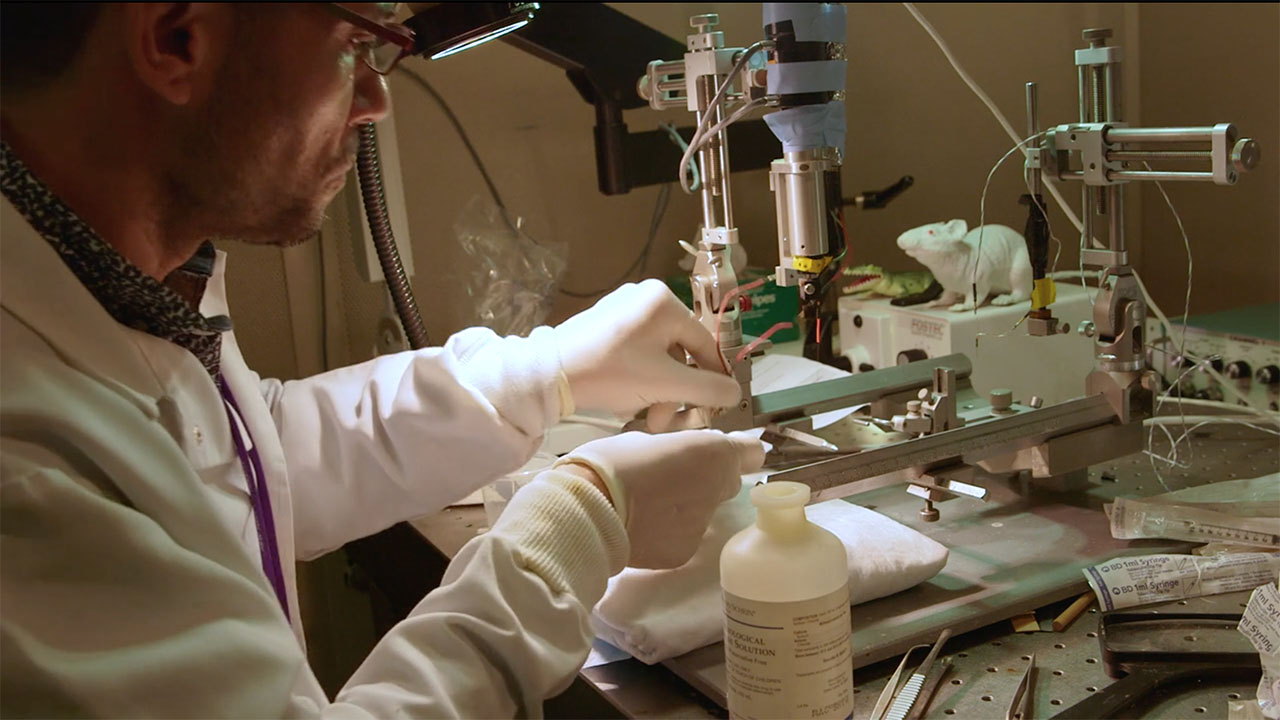 Acute Electrophysiology Recording Station
Acute Electrophysiology recording with CED interface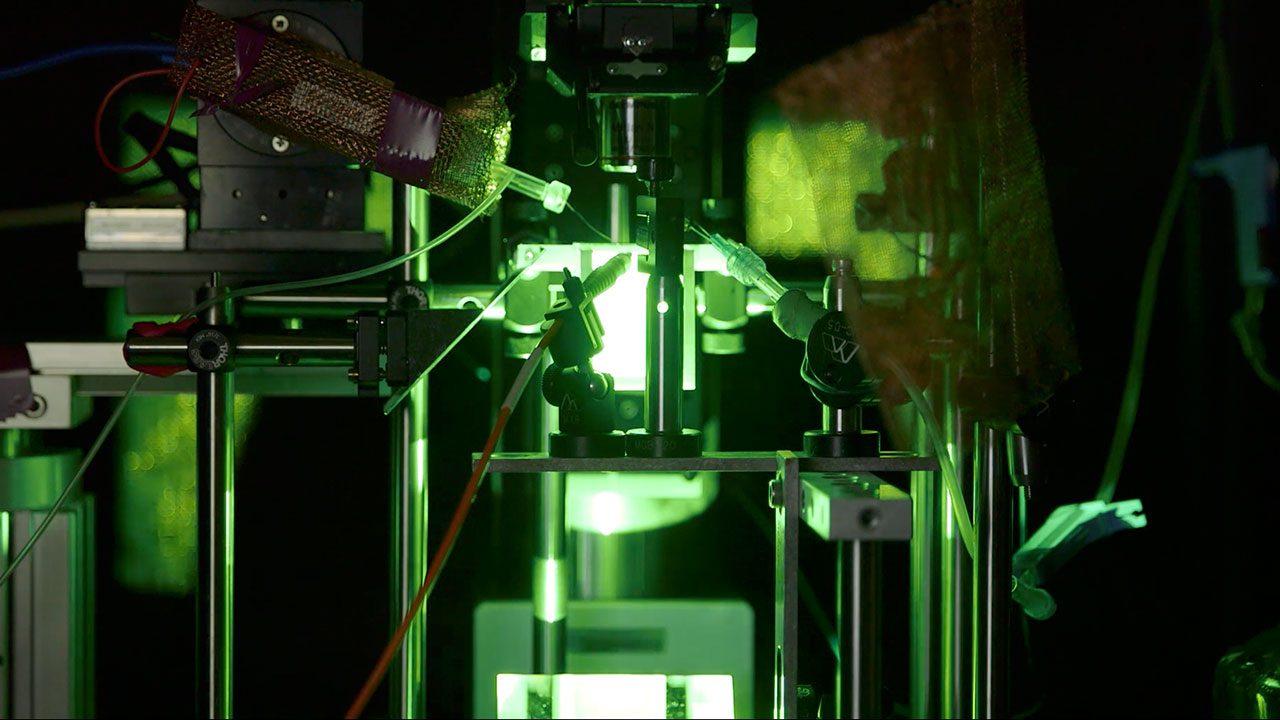 Fruit Flies Watching A Green Screen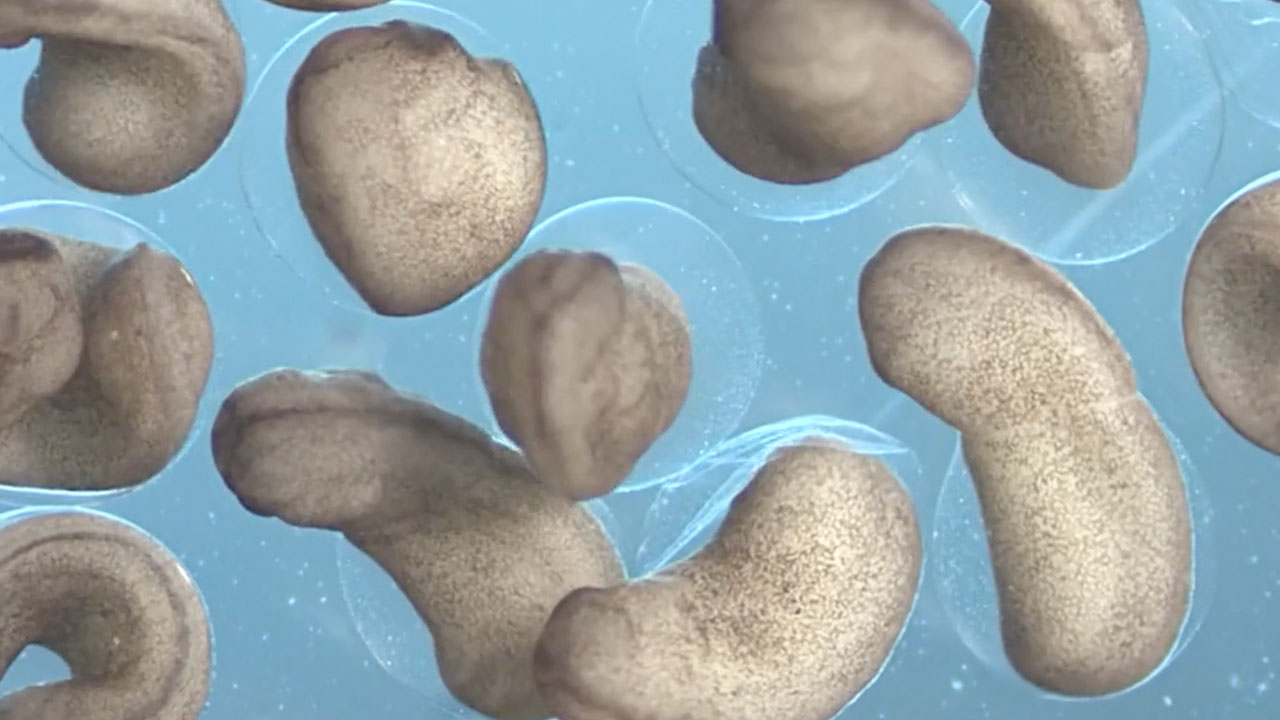 A Frog Egg Becomes a Tadpole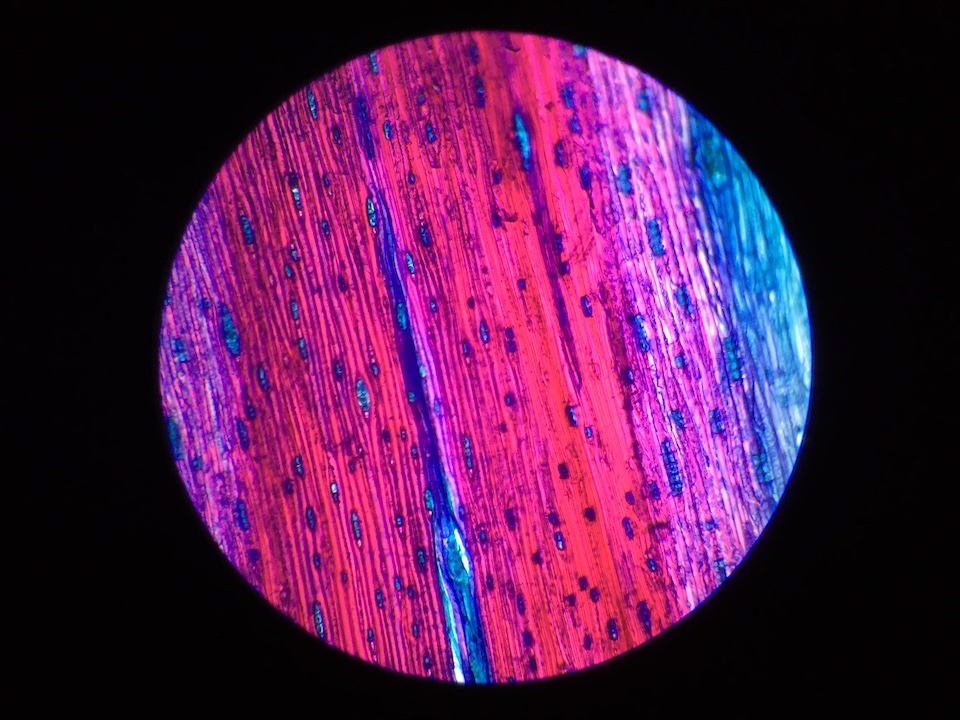 Plants up-close: The beautiful design of stems and roots
Rotating Bacteria Colonies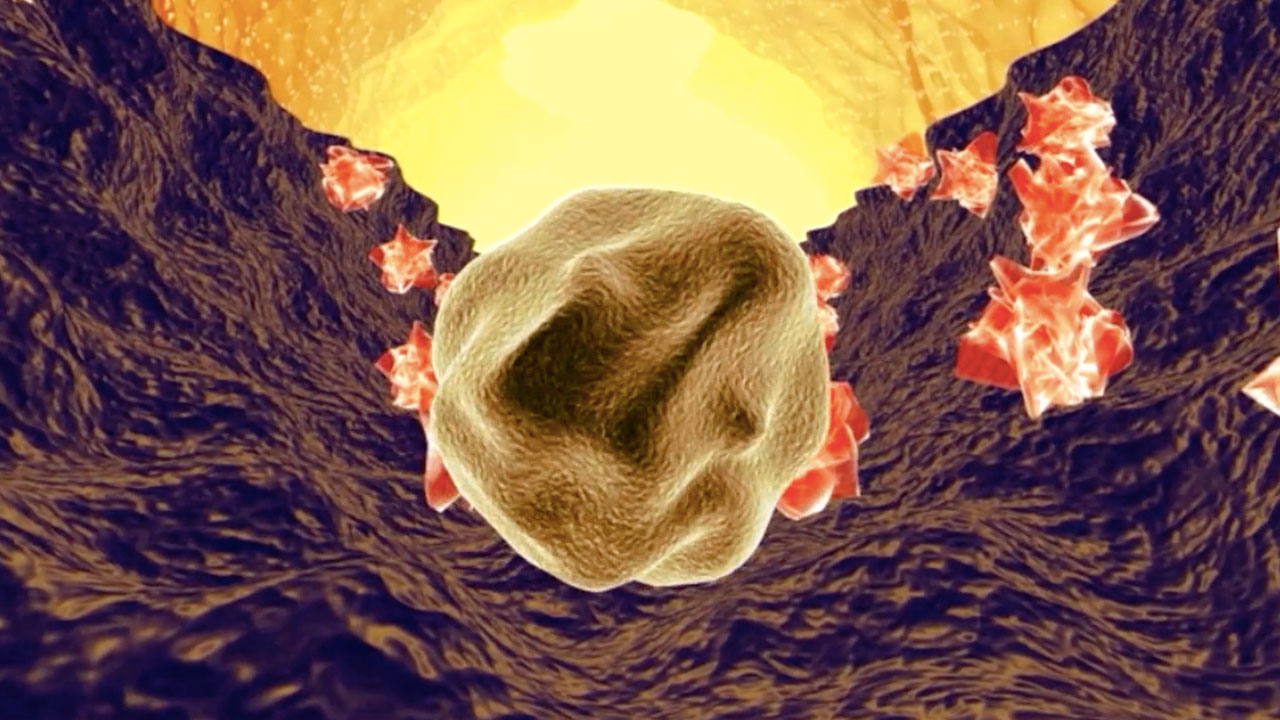 The Stem Cell: A New Protagonist Emerges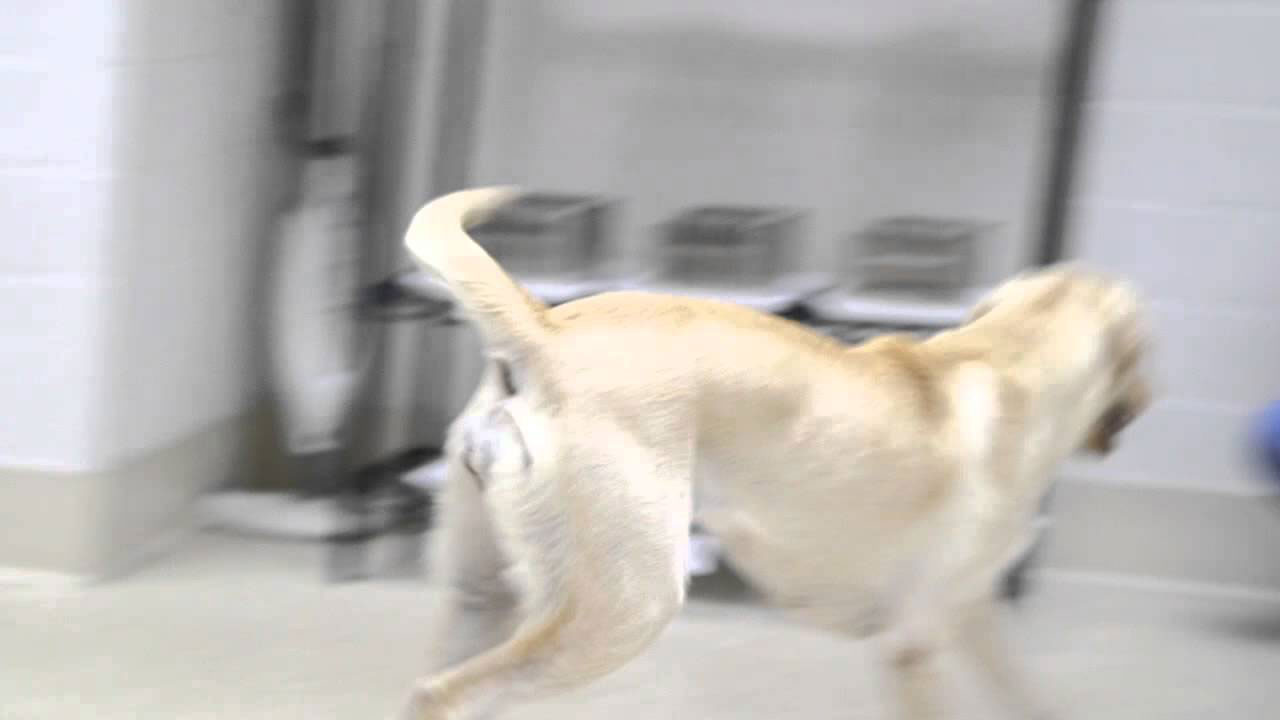 Dogs, Cancer and Medicine
Dreams in Space: virtual voyages in n-dimensional biology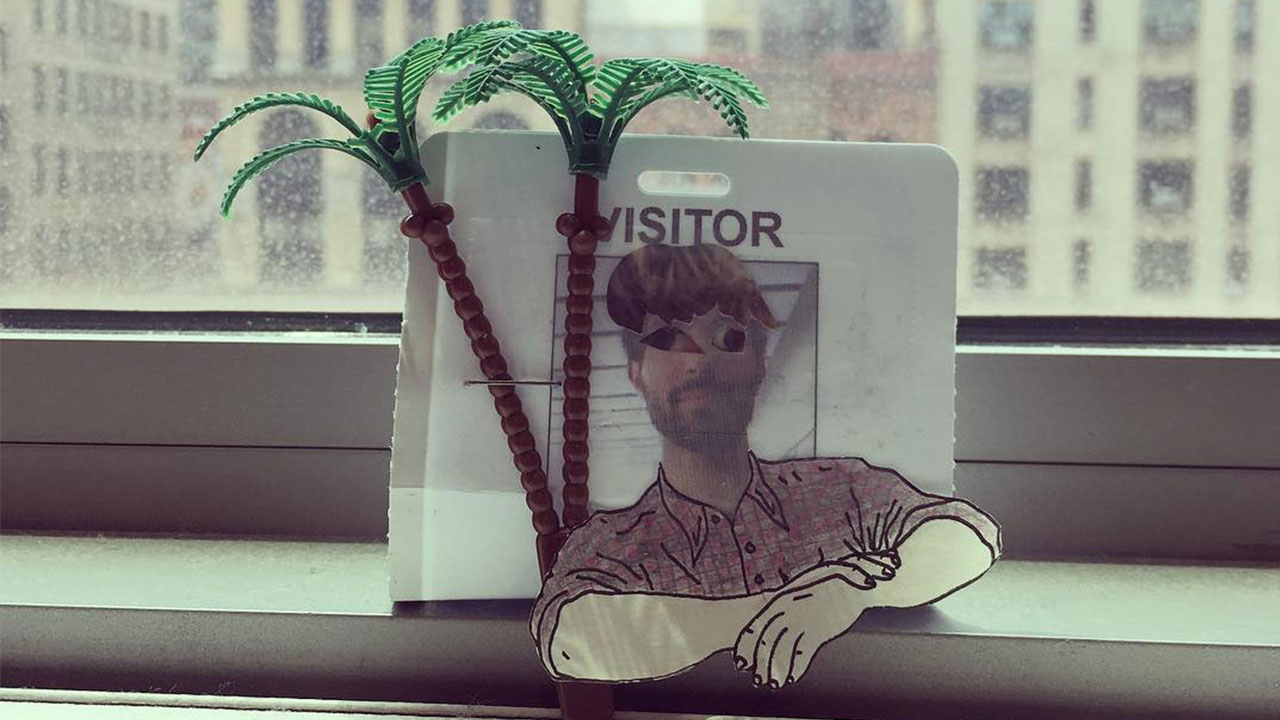 Spelling Out the Spellbinding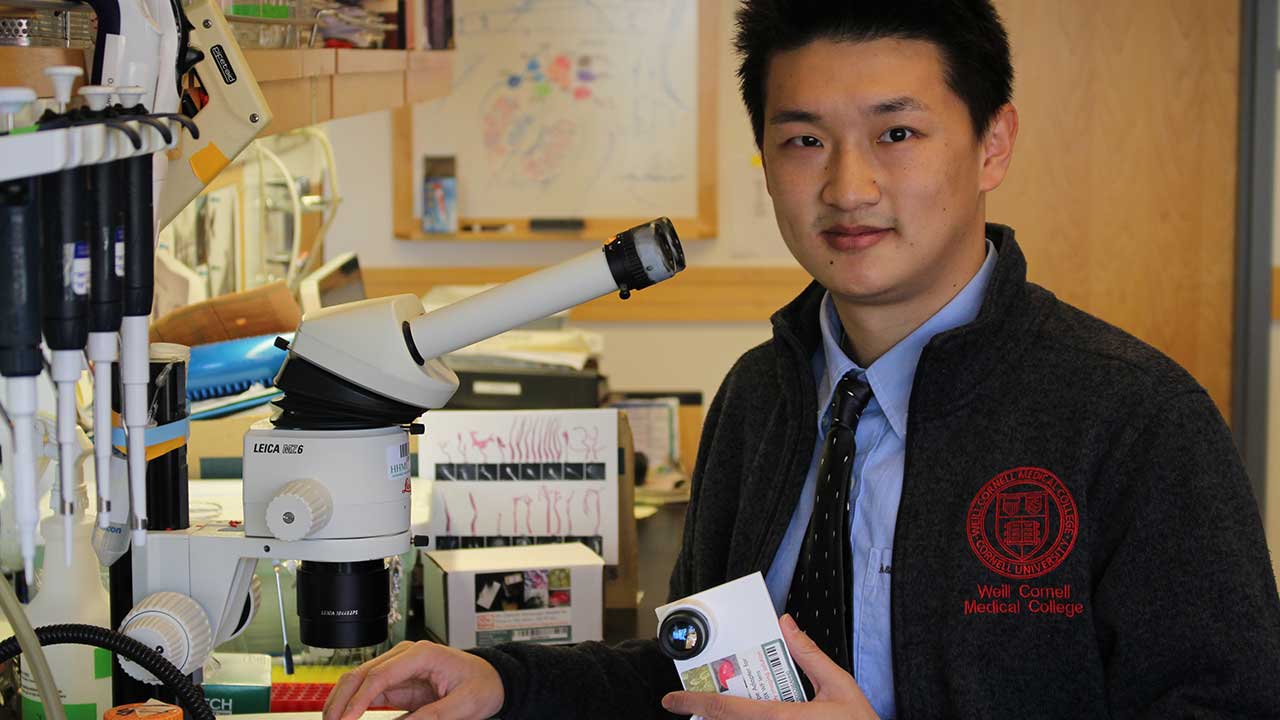 The Moving Microscopic World: 8 Microscopy Films from Scientist Du Cheng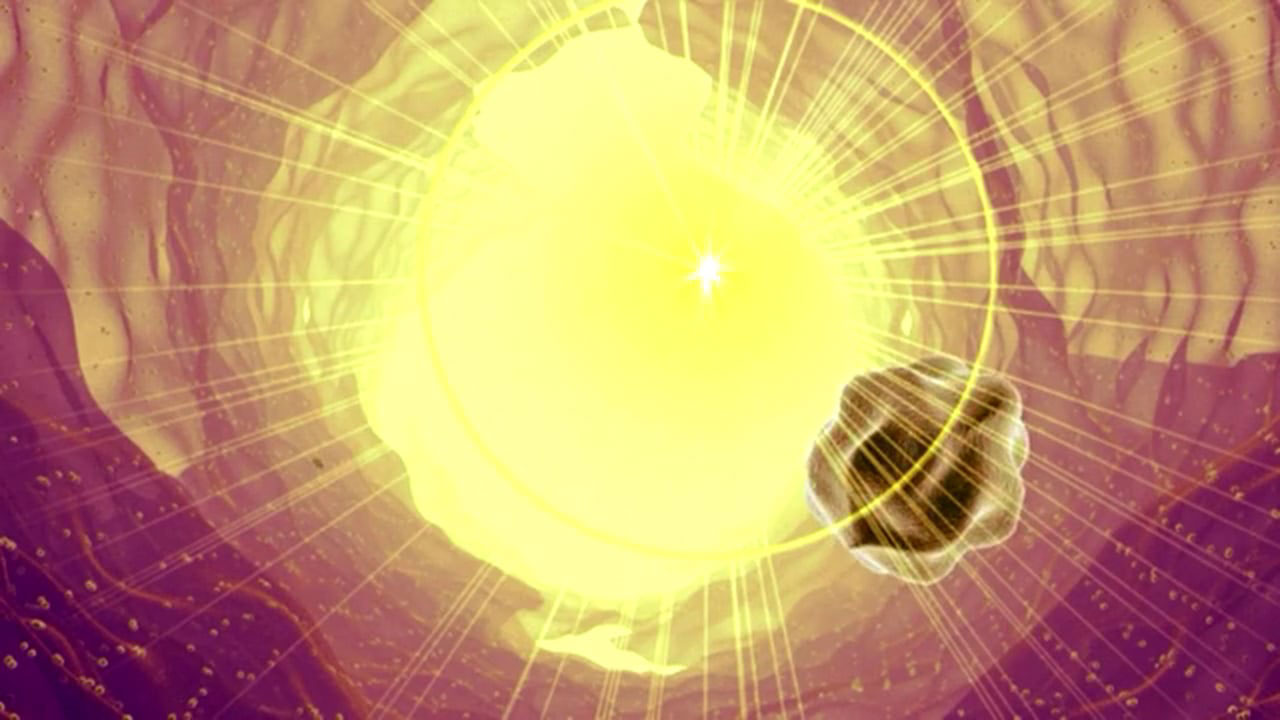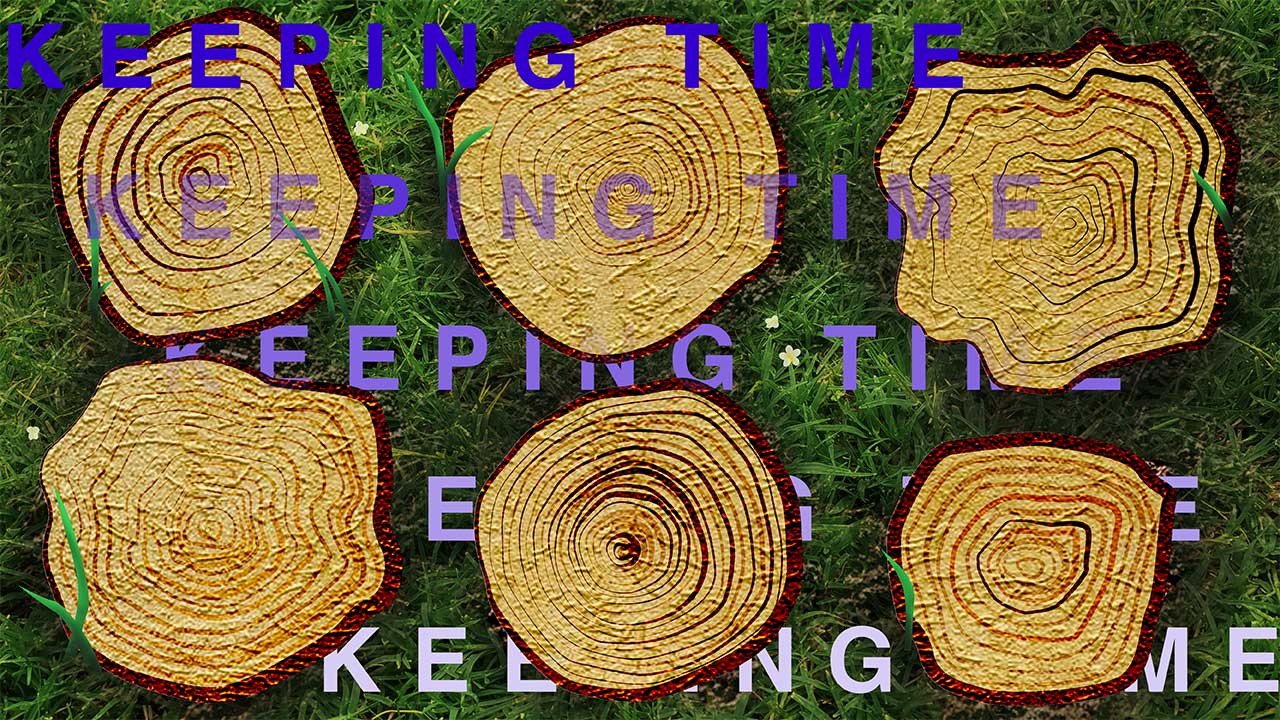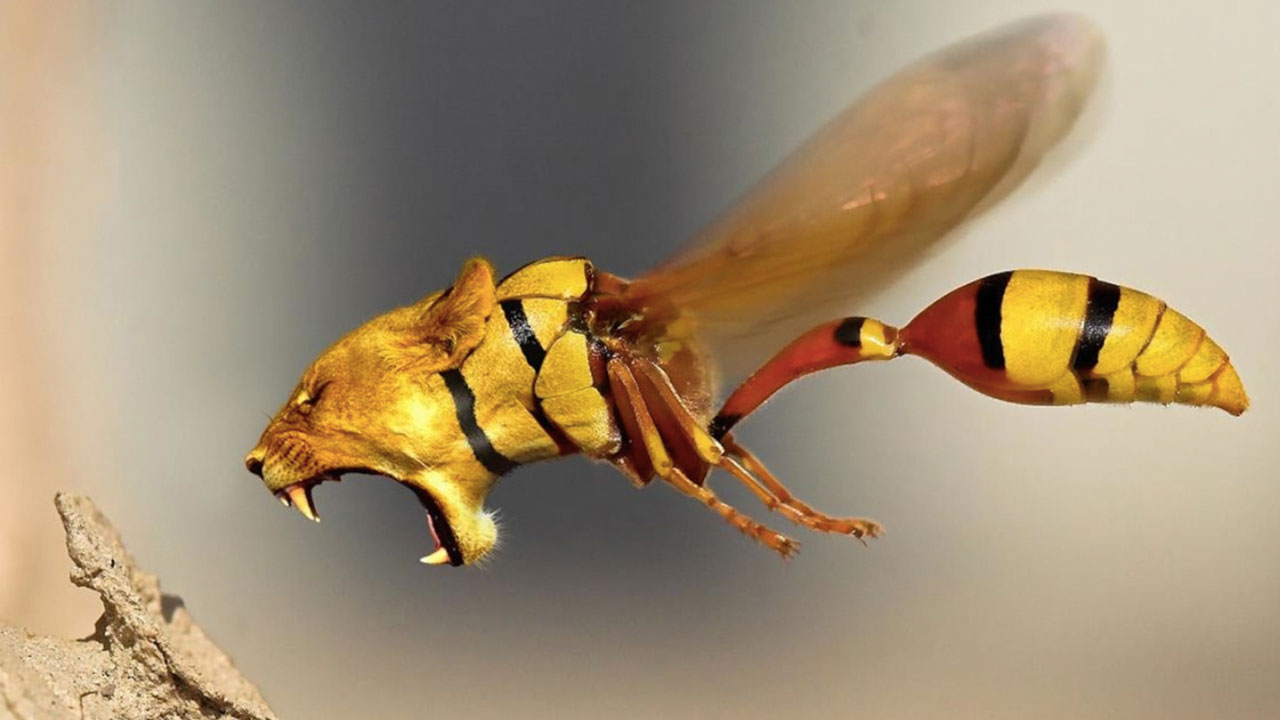 Chimera: Reality or Myth?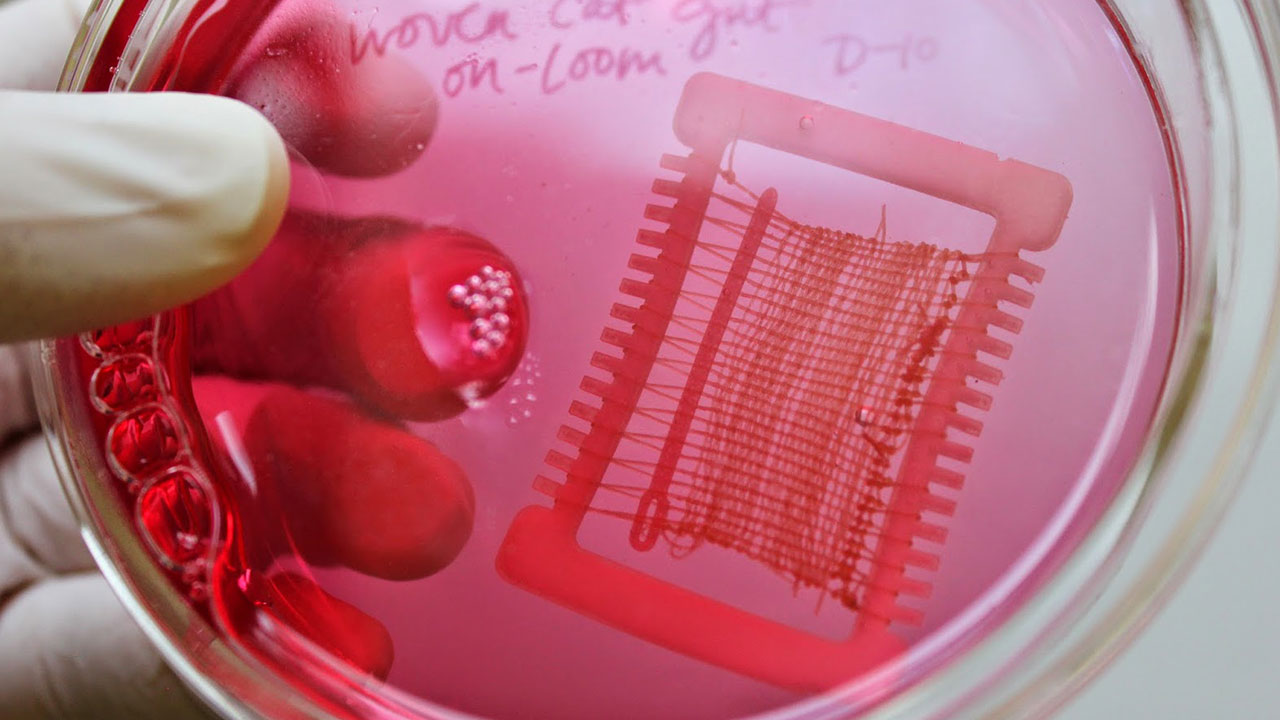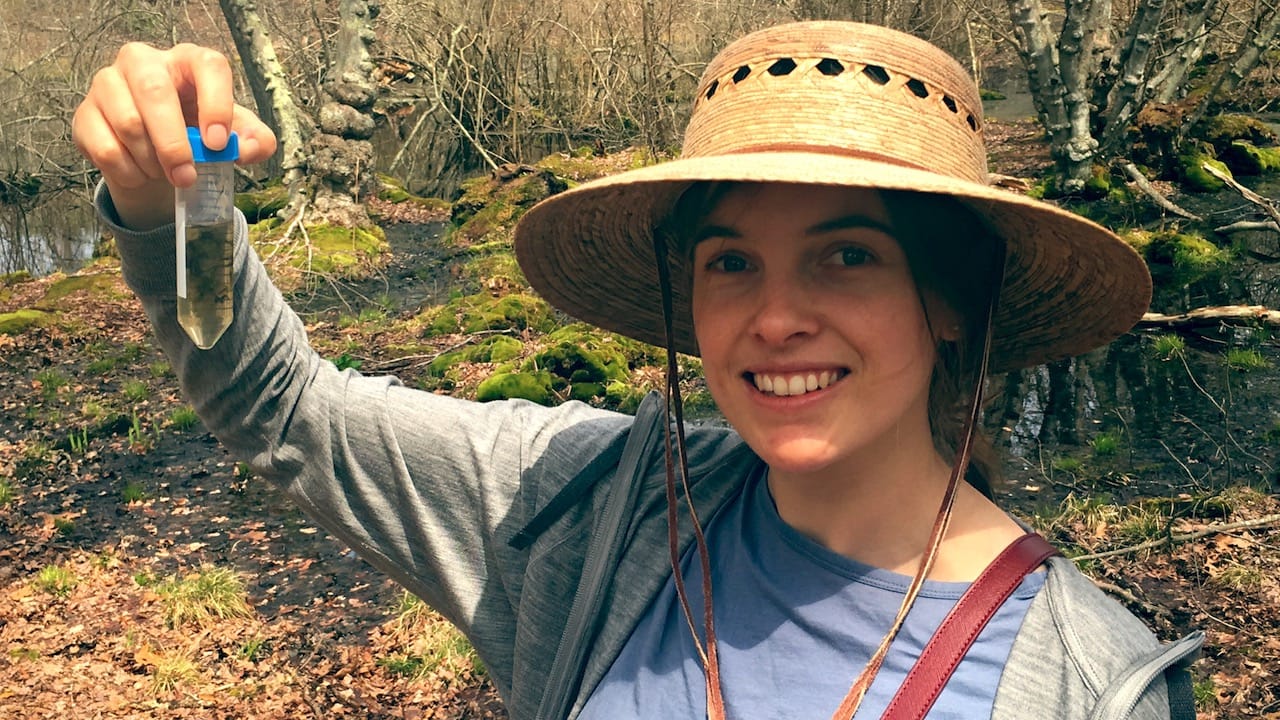 Selections From Pondlife: The Hidden World of New York City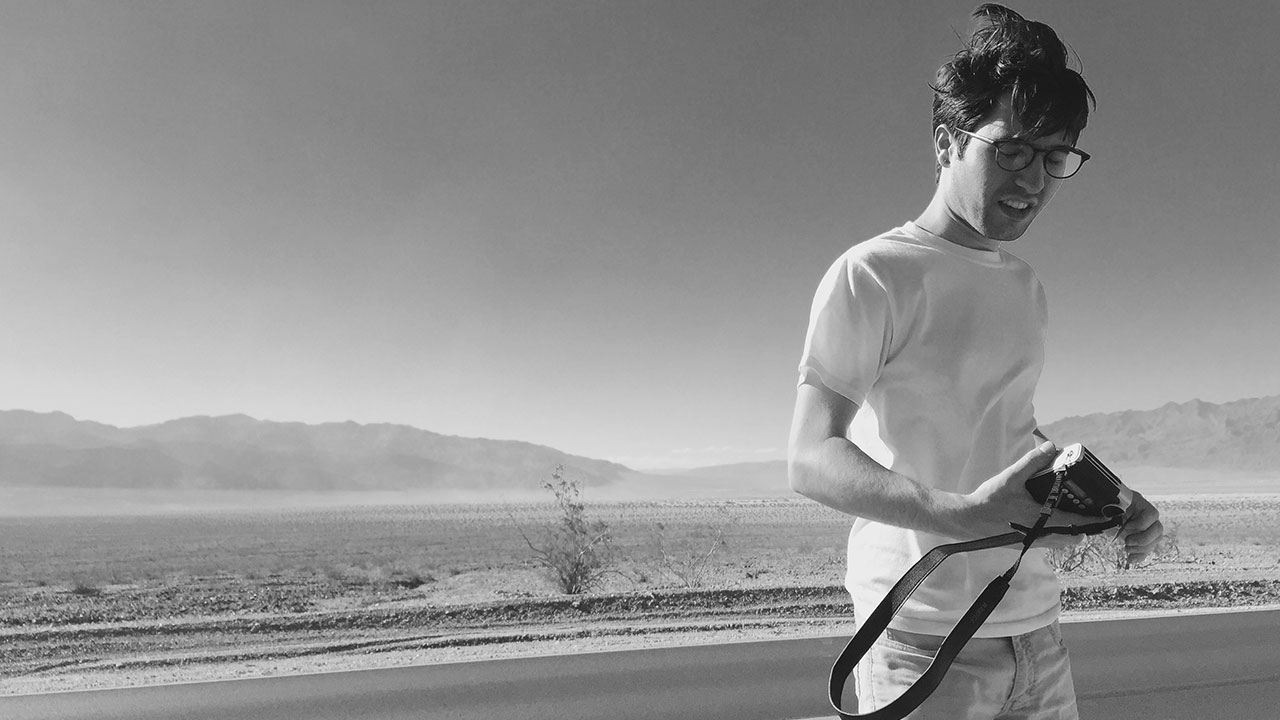 Adding Film to the Science Syllabus (Part 2)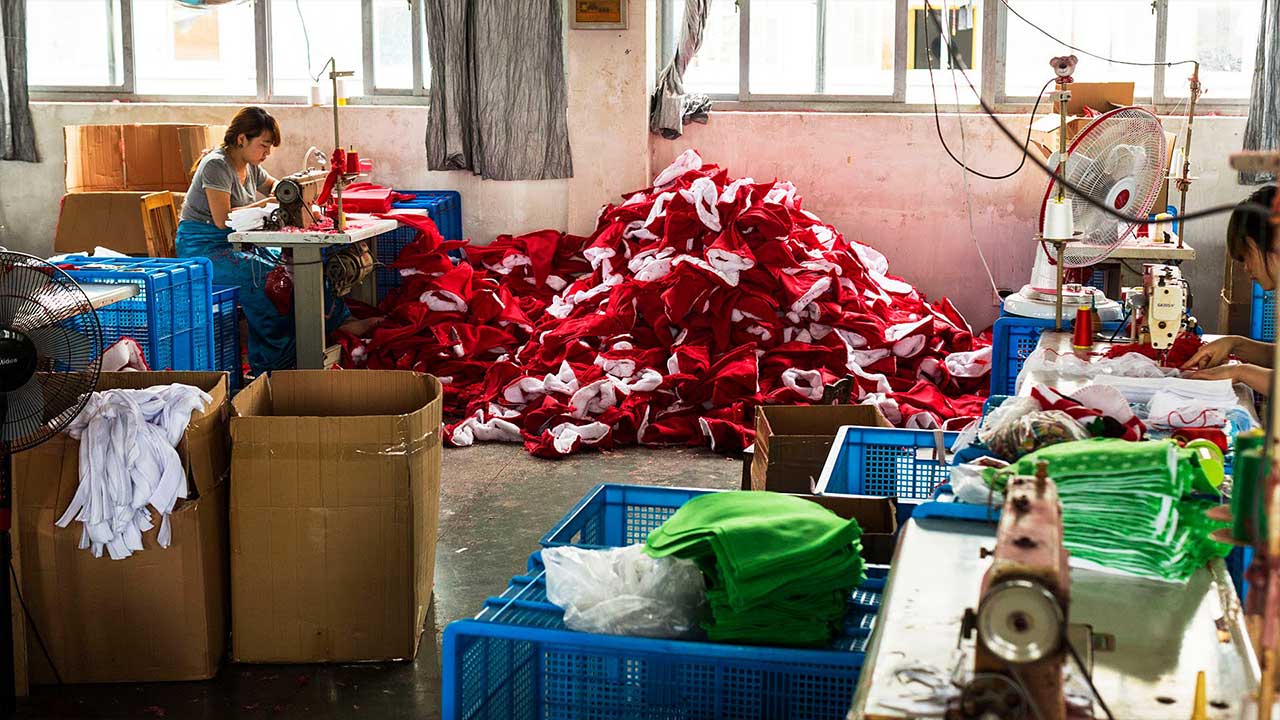 Buy Now or Forever Stall Our Advancements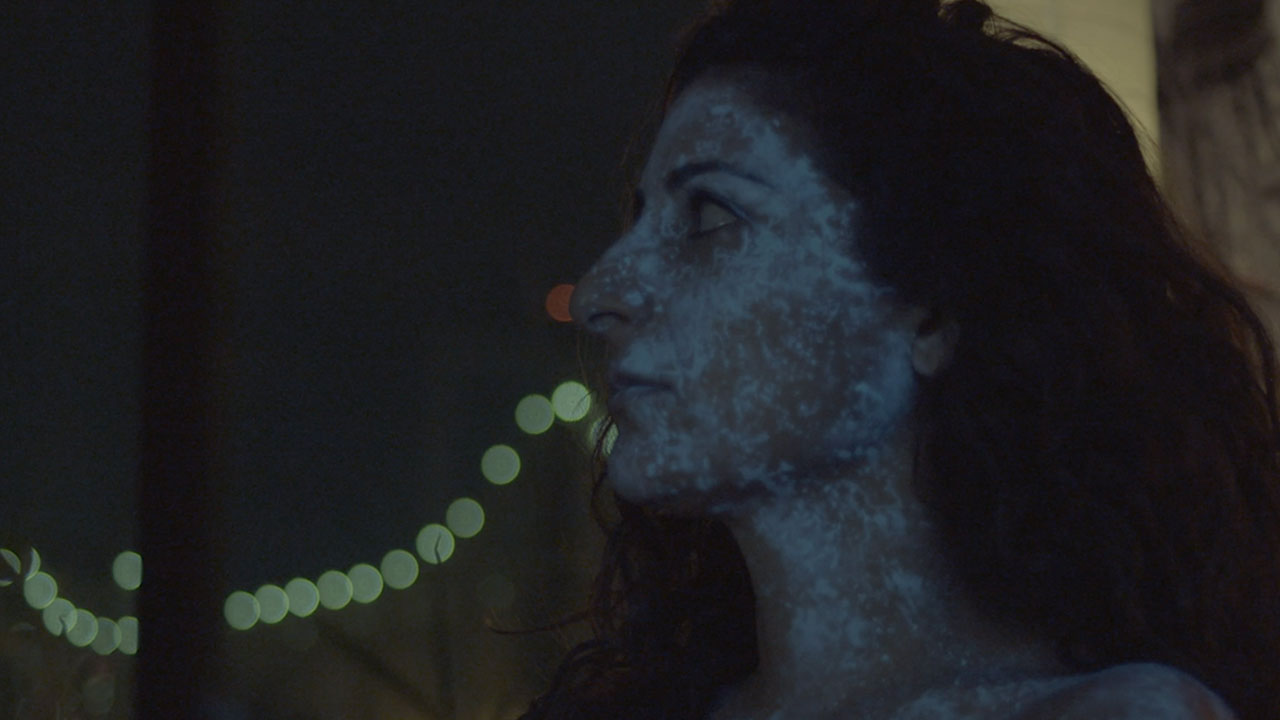 What's Emerged from the Symbiosis Competition at the 12th Annual Imagine Science Film Festival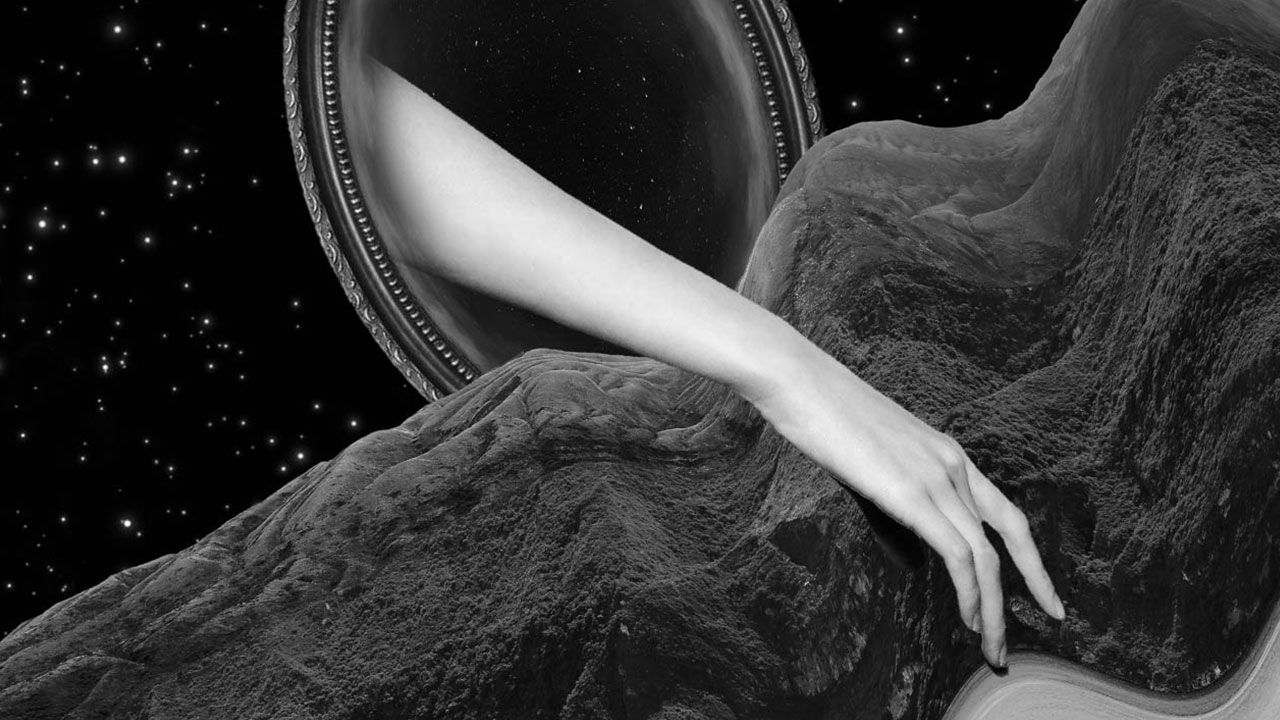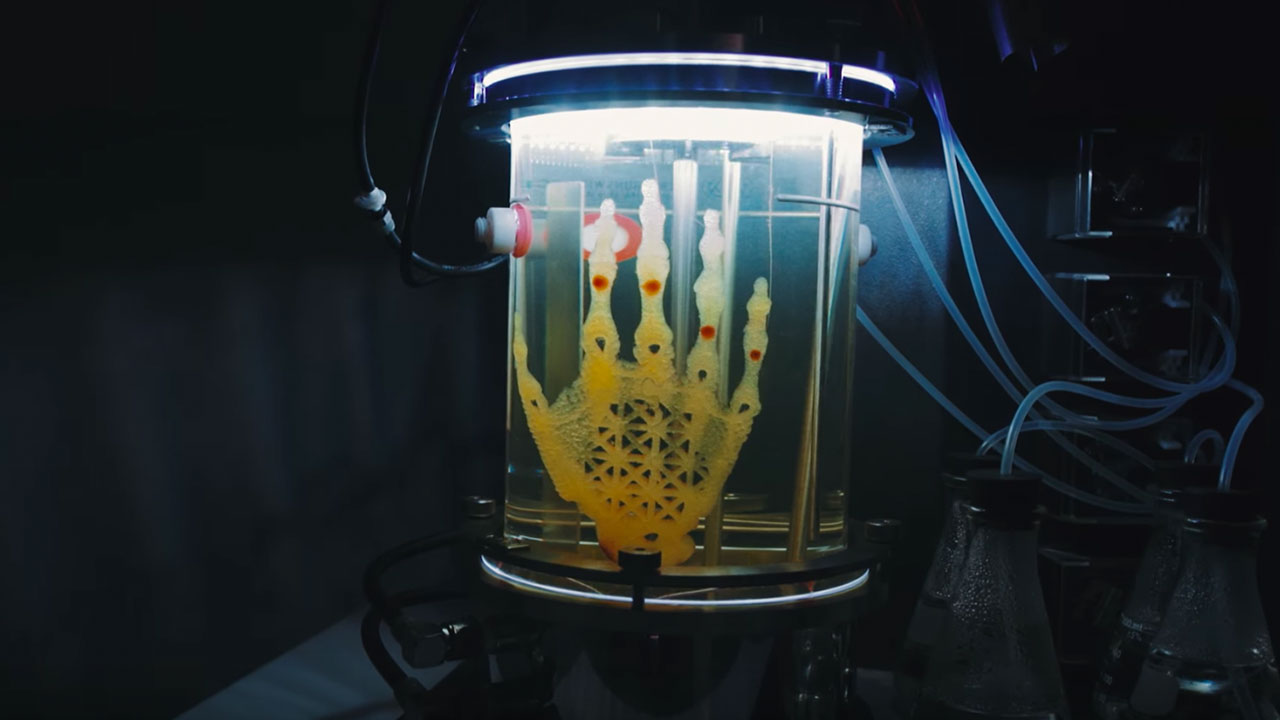 Artificial Life and the Post-Human Filmic Experience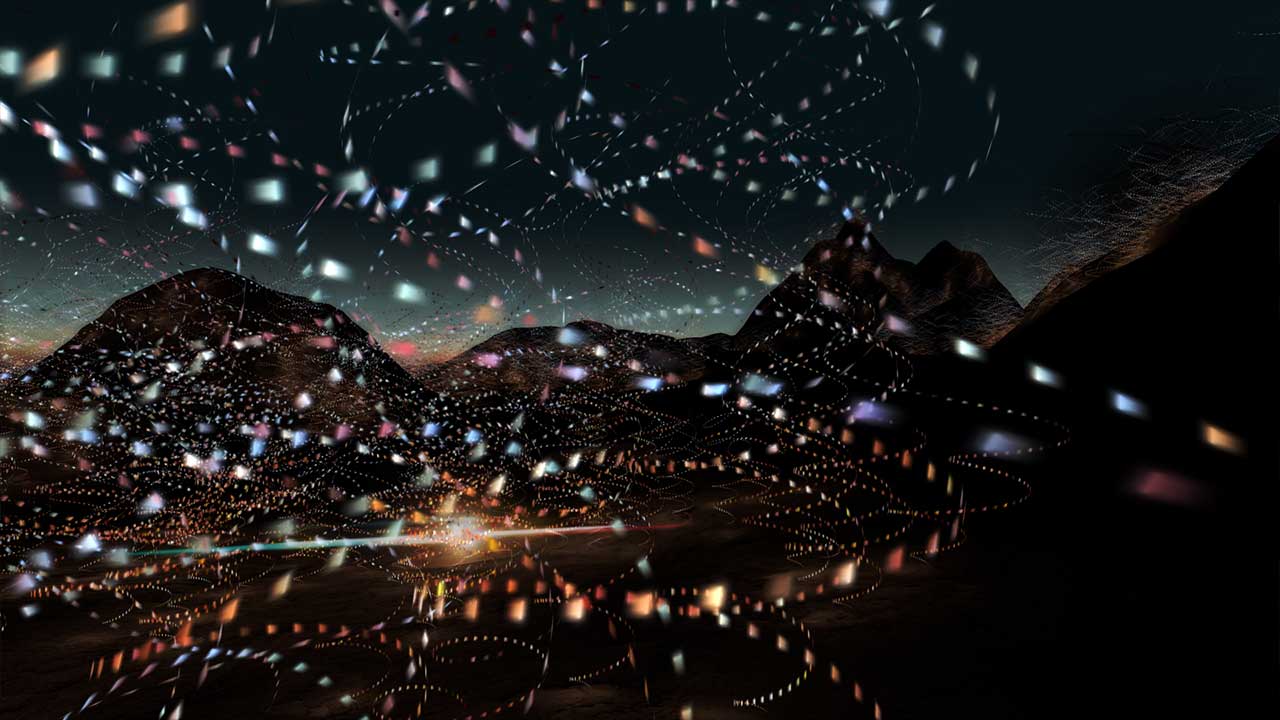 Silent Signal: Exploring Visionary Science through Experimental Animation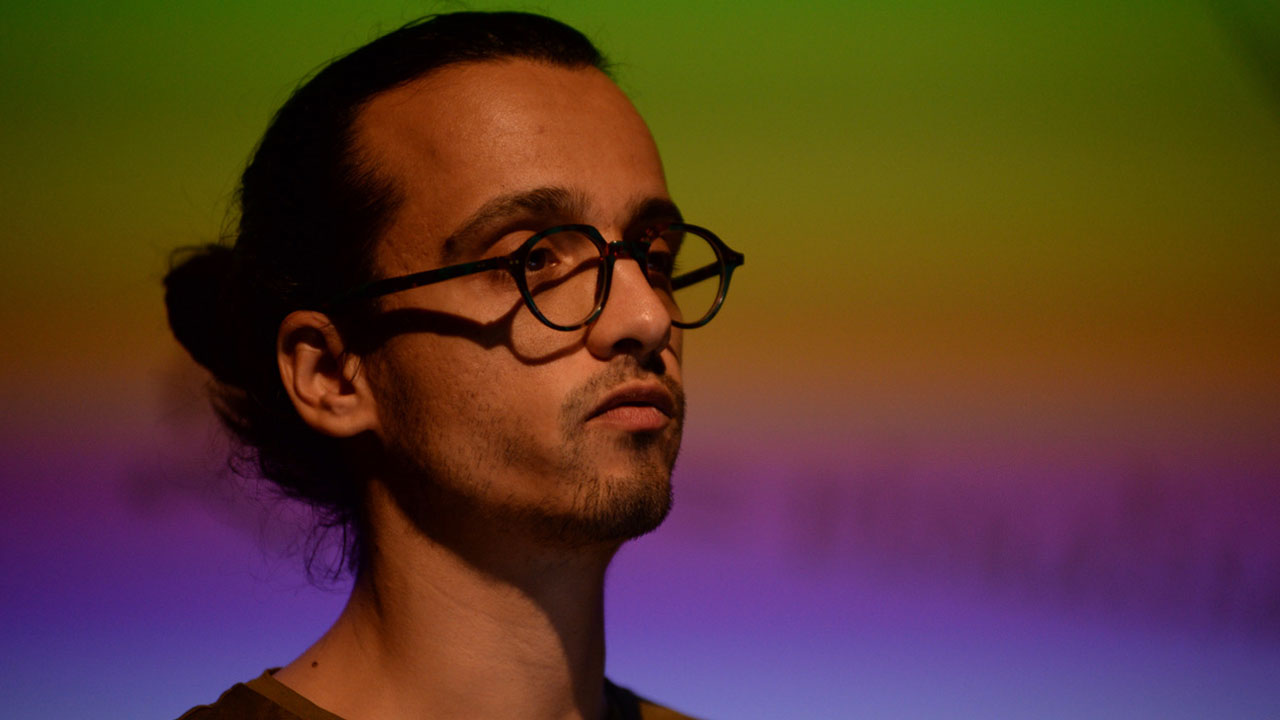 Endless Forms Most Beautiful: The Scientific Art of Markos Kay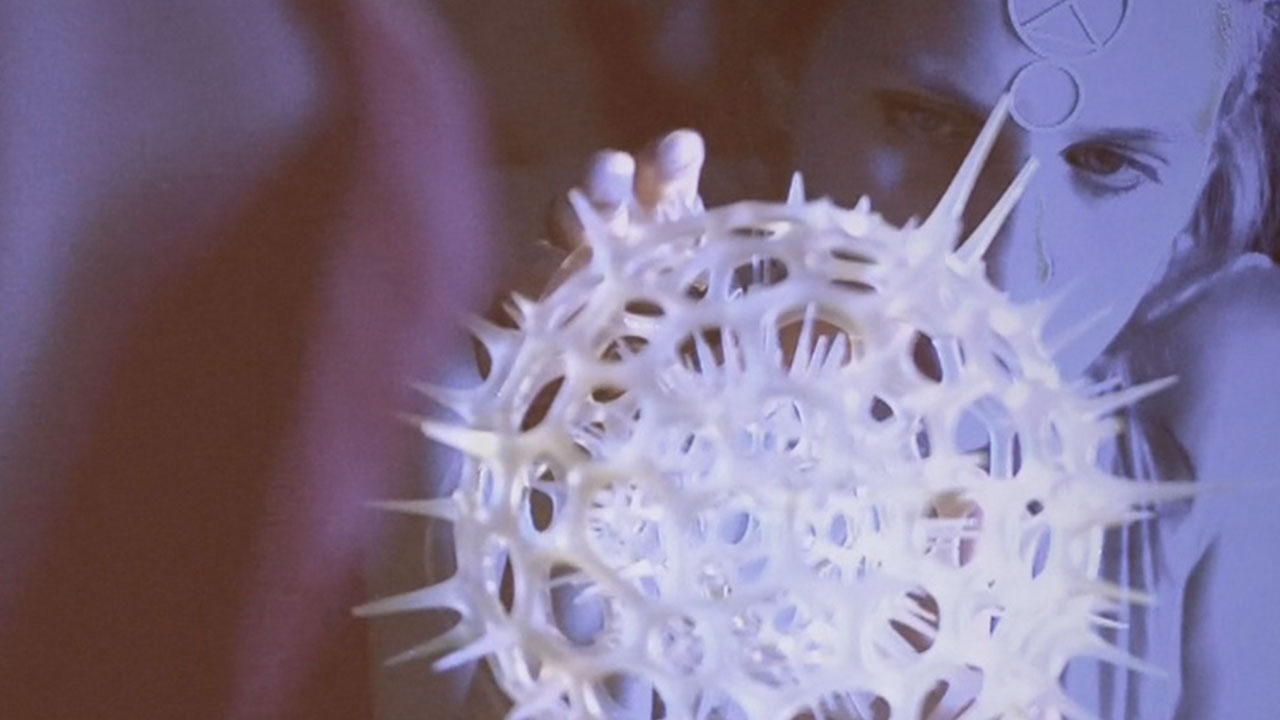 Microscopic Melodramas, A Surrealistic look at Our Oceans in Peril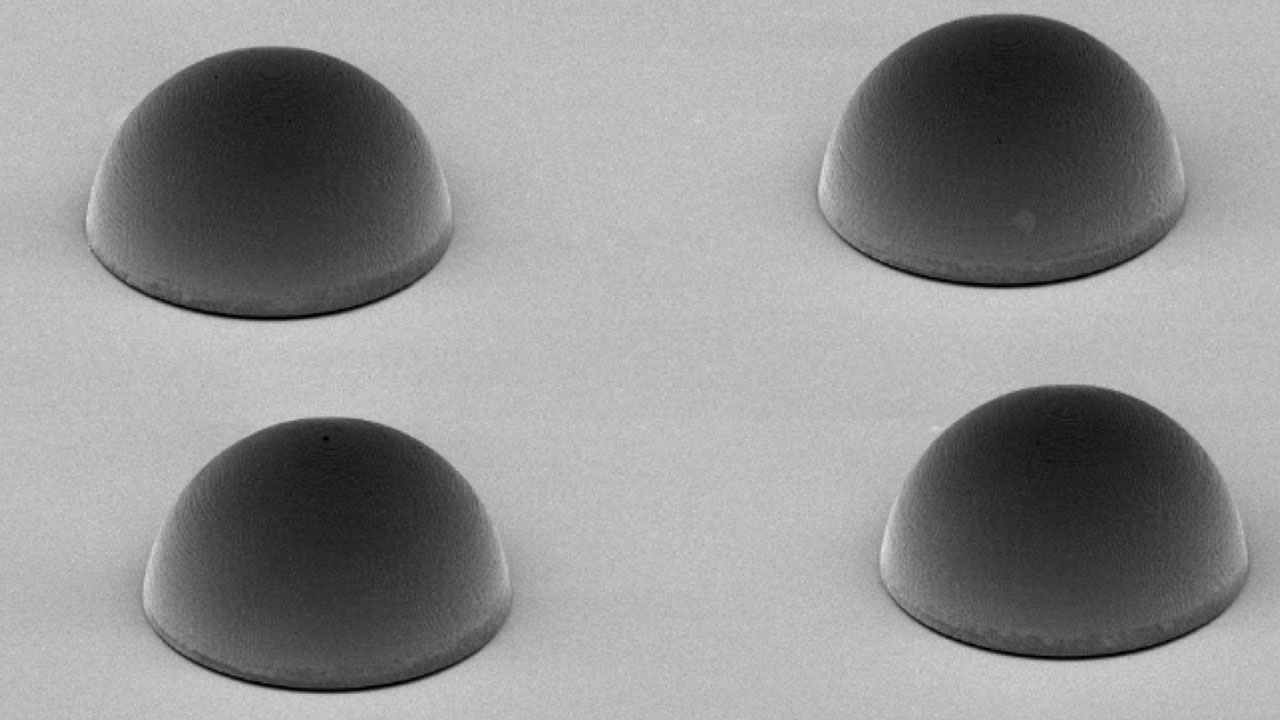 Micro and Nano Theme Parks For Worms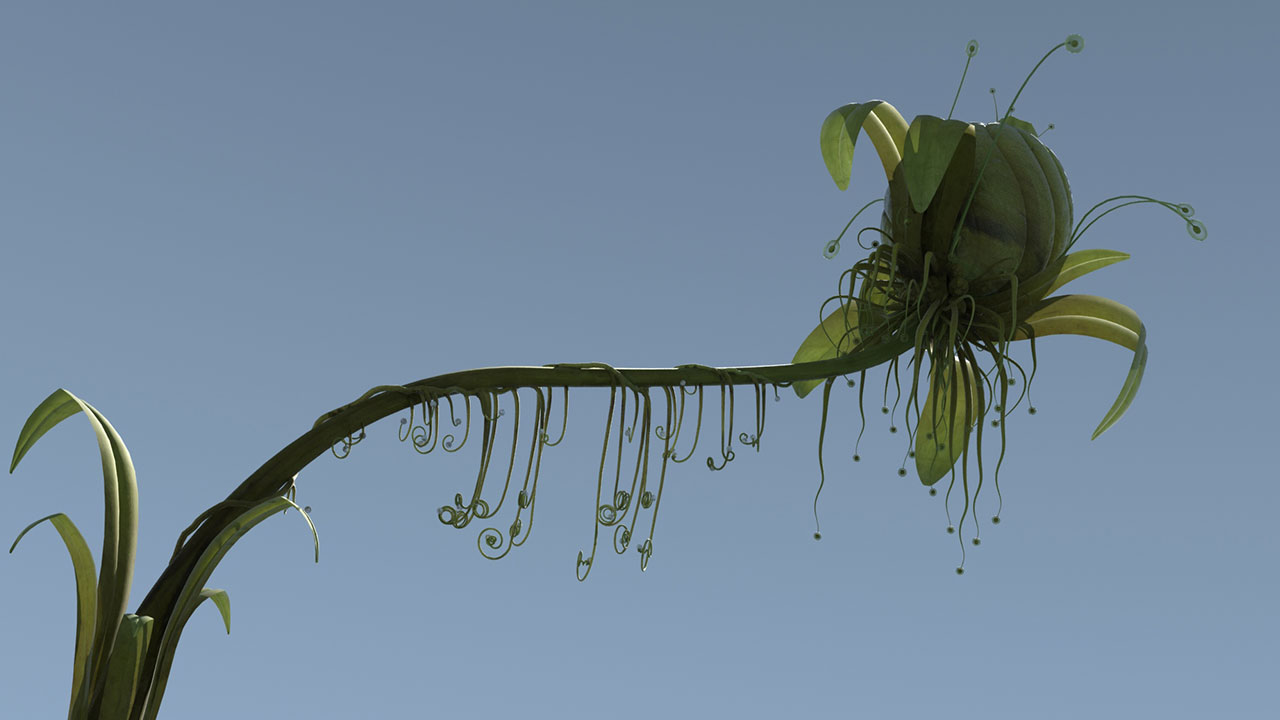 The Persistence of Life: Survival Cinema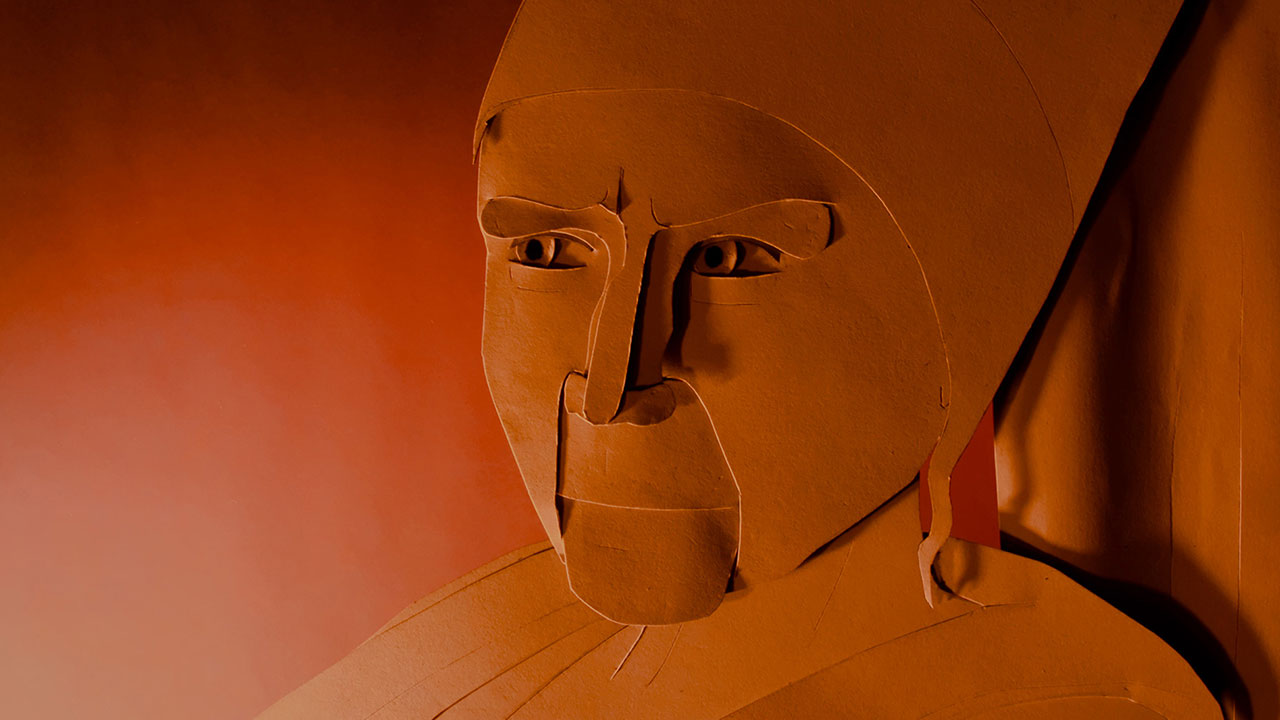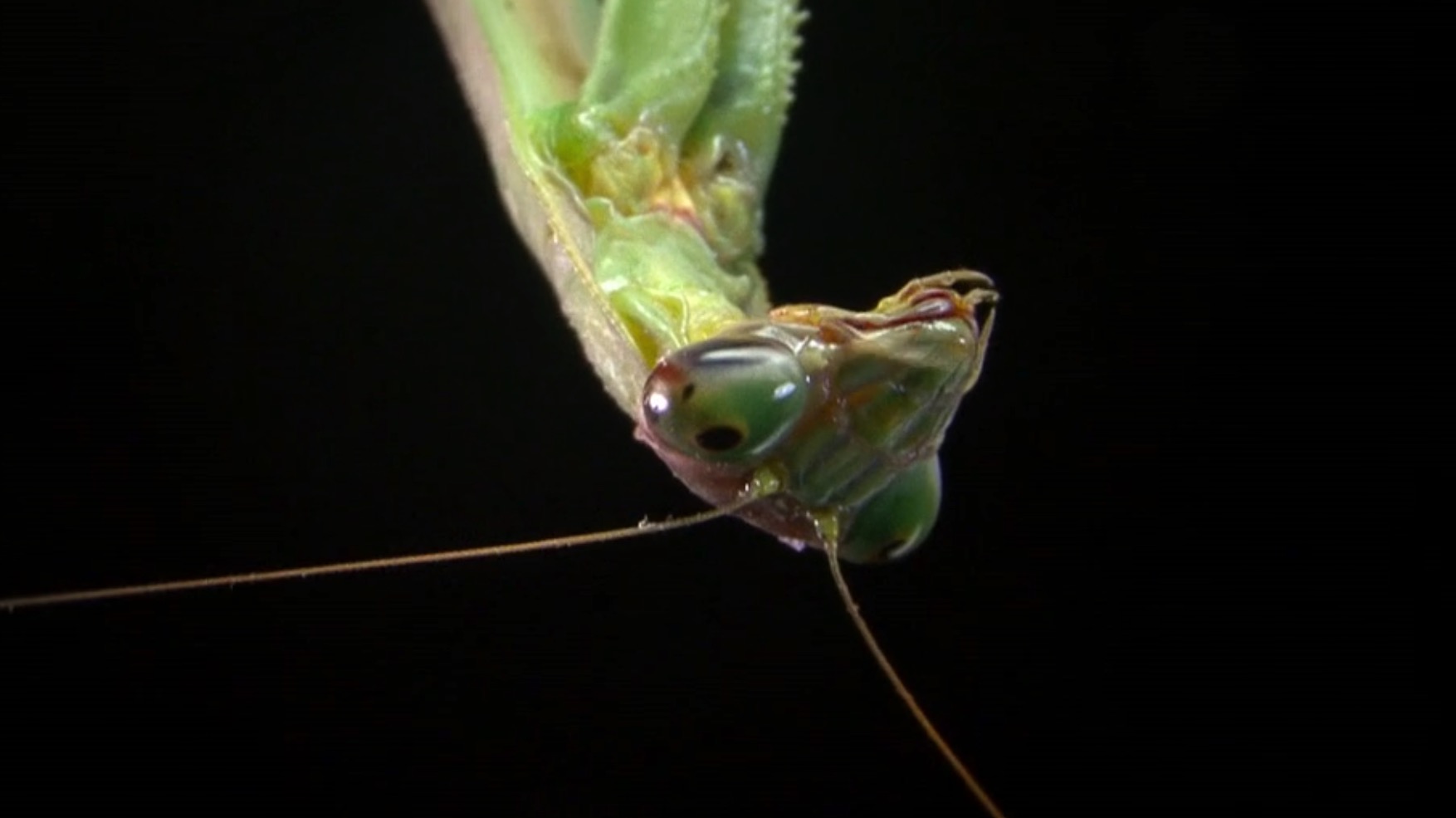 10 Short Science Films Celebrating Tiny Details Usually Unseen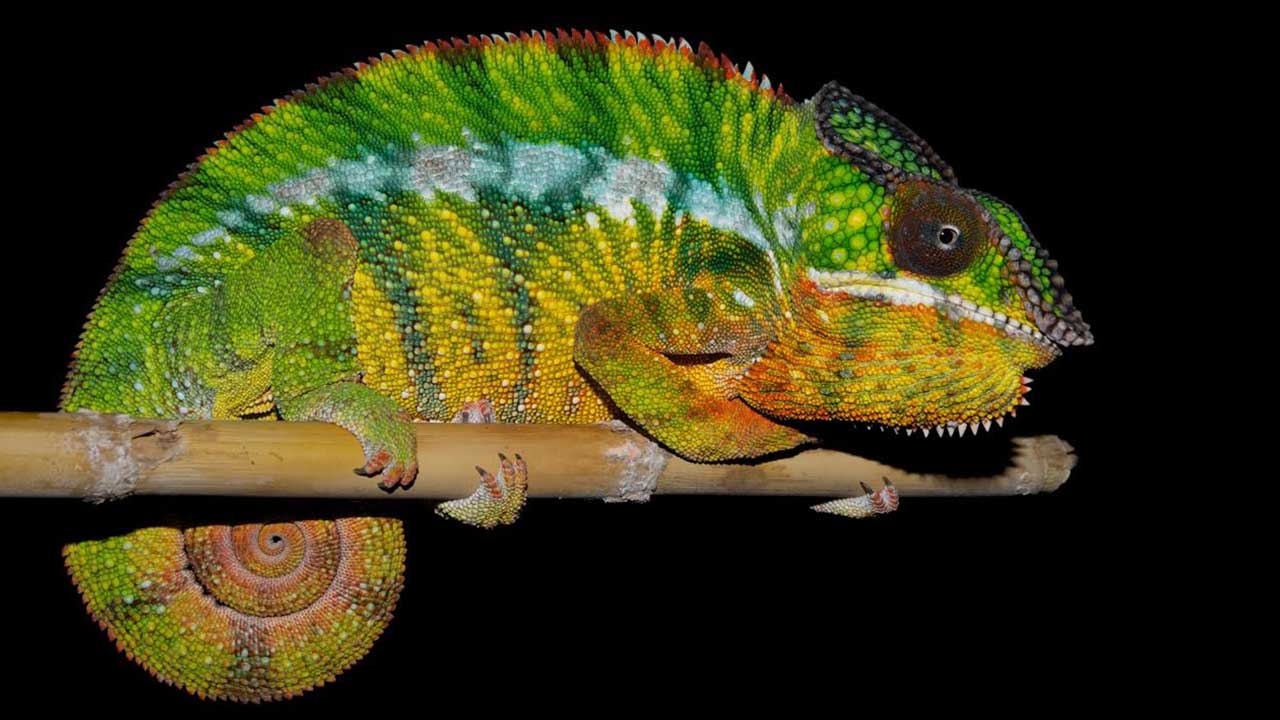 Recording a Chameleon Changing its Color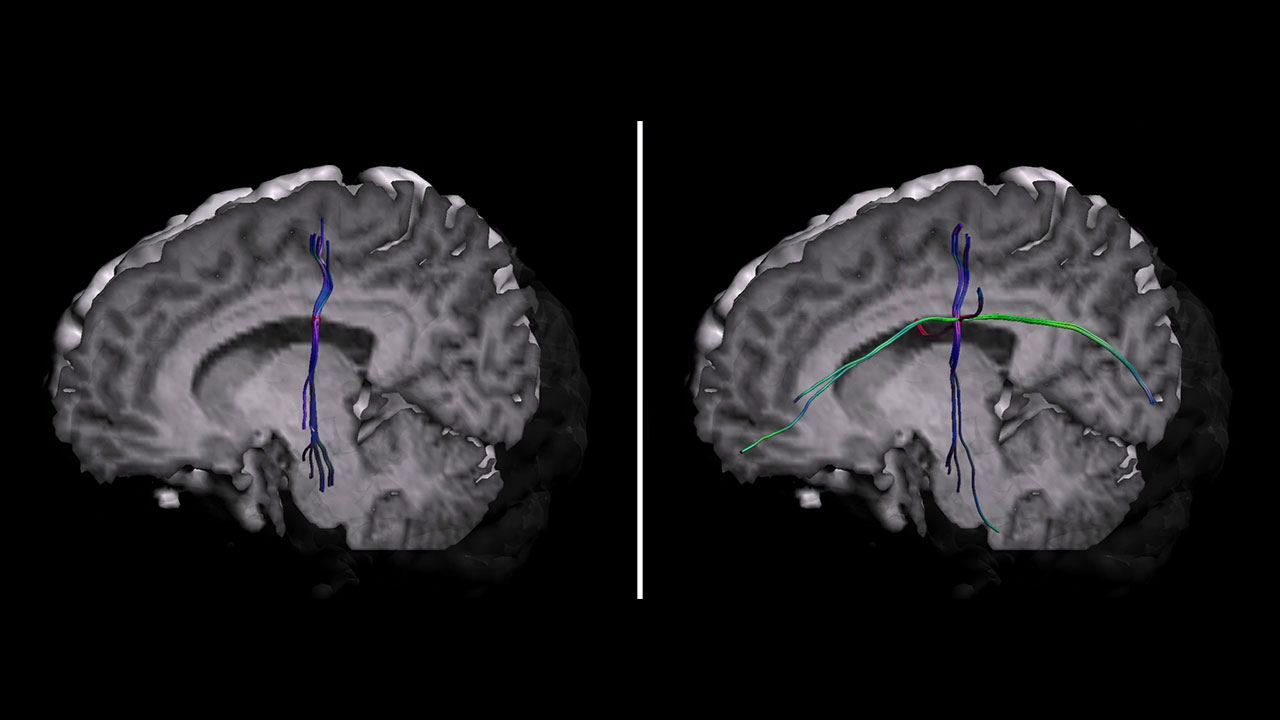 The City: How I Dream It & How I Feel It
Landscapes & Language of the Anthropocene
Exploring film in the science classroom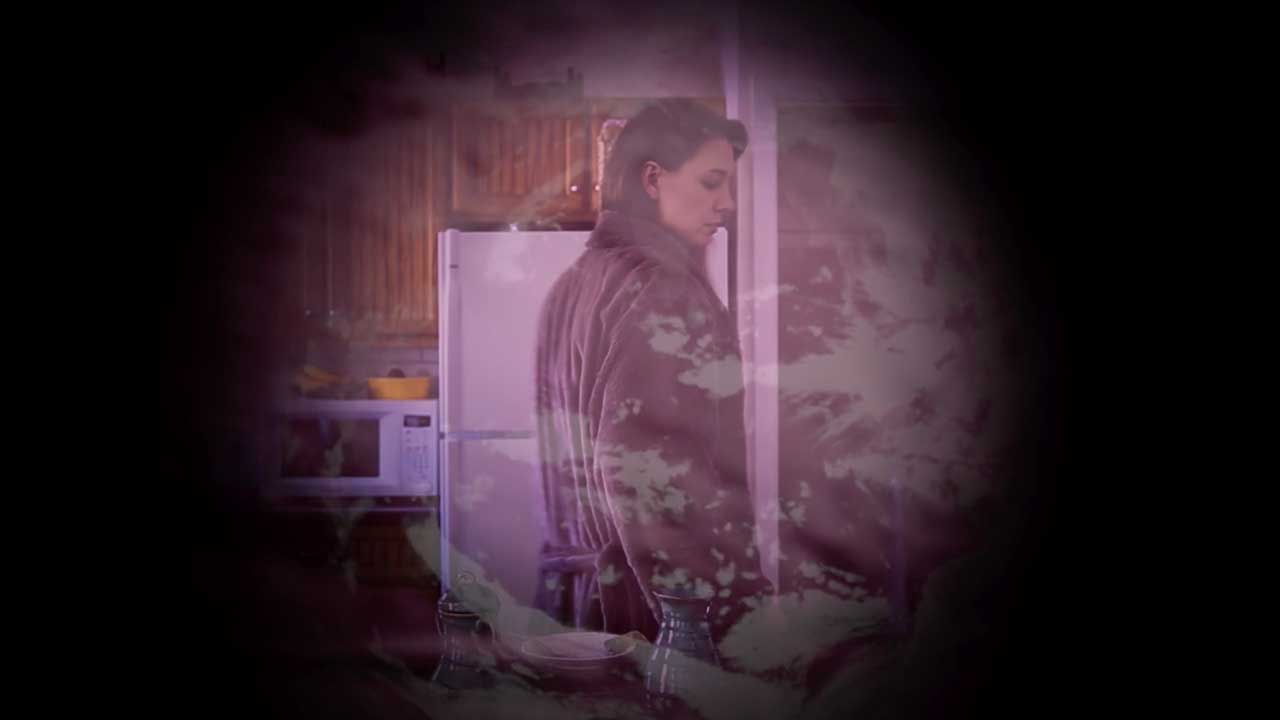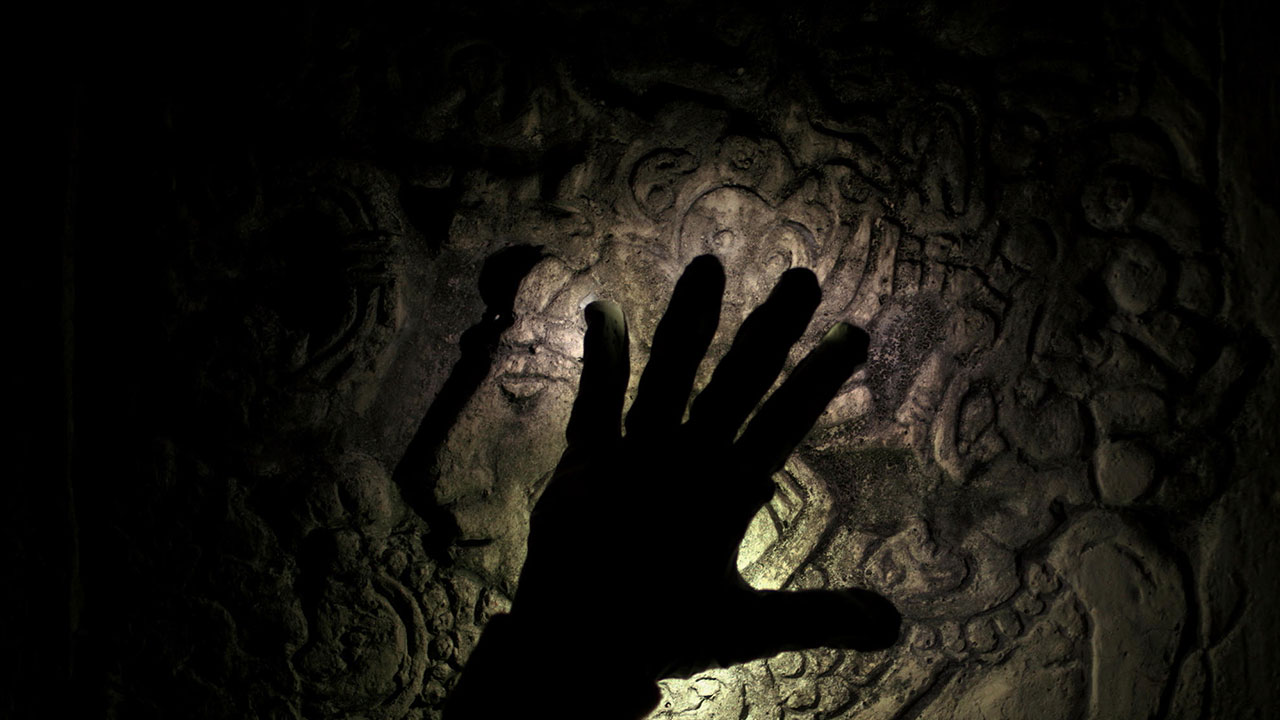 Trance-like Rituals in Mexico Predict the Future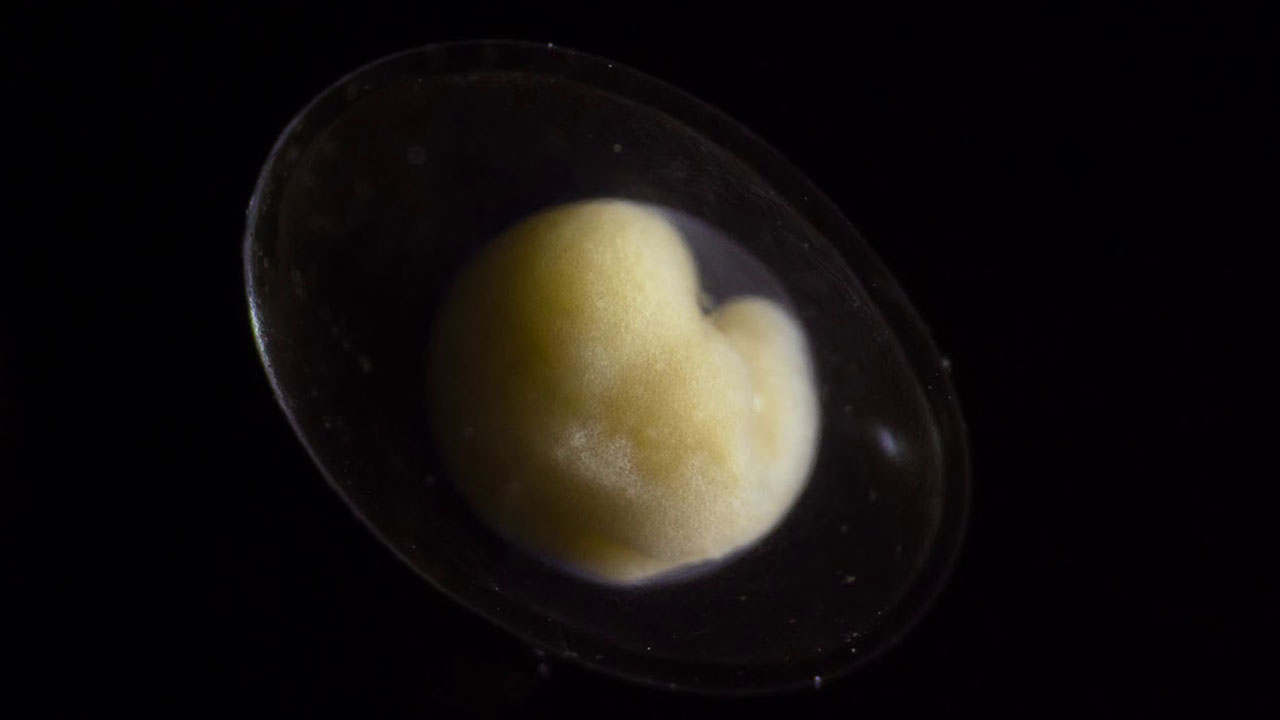 Don't Call it a Come Back – Resurgent Stories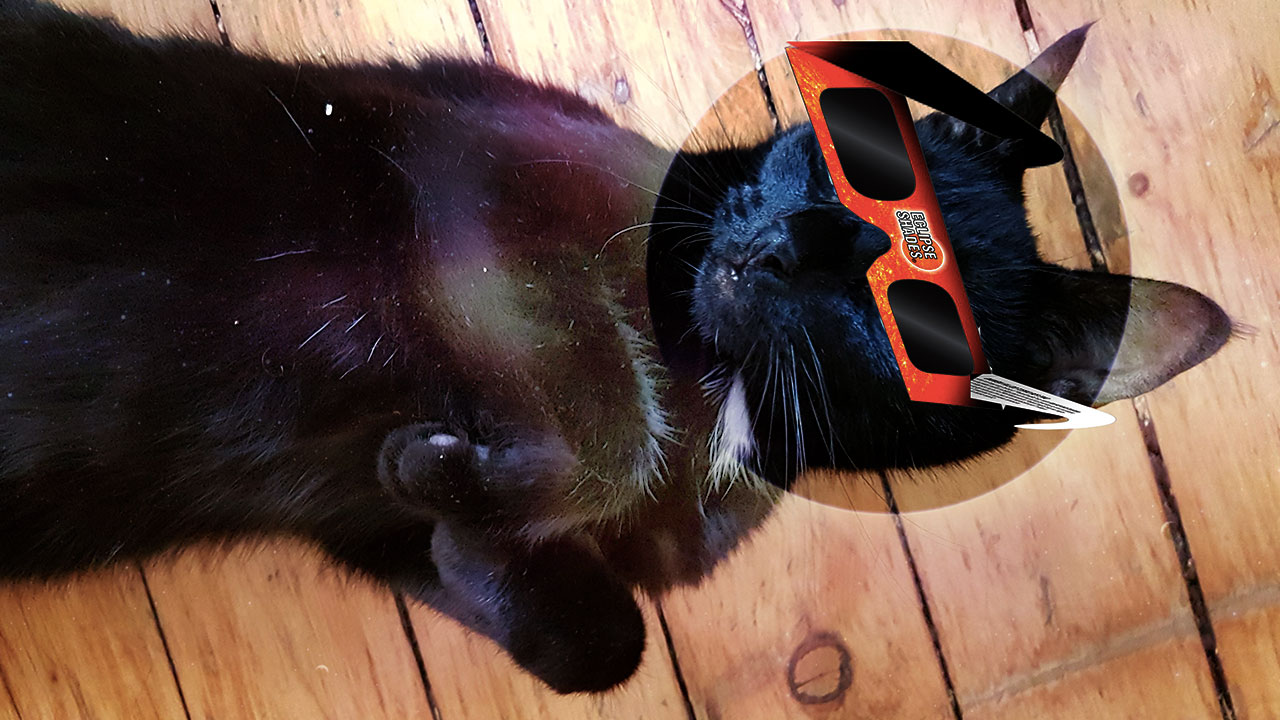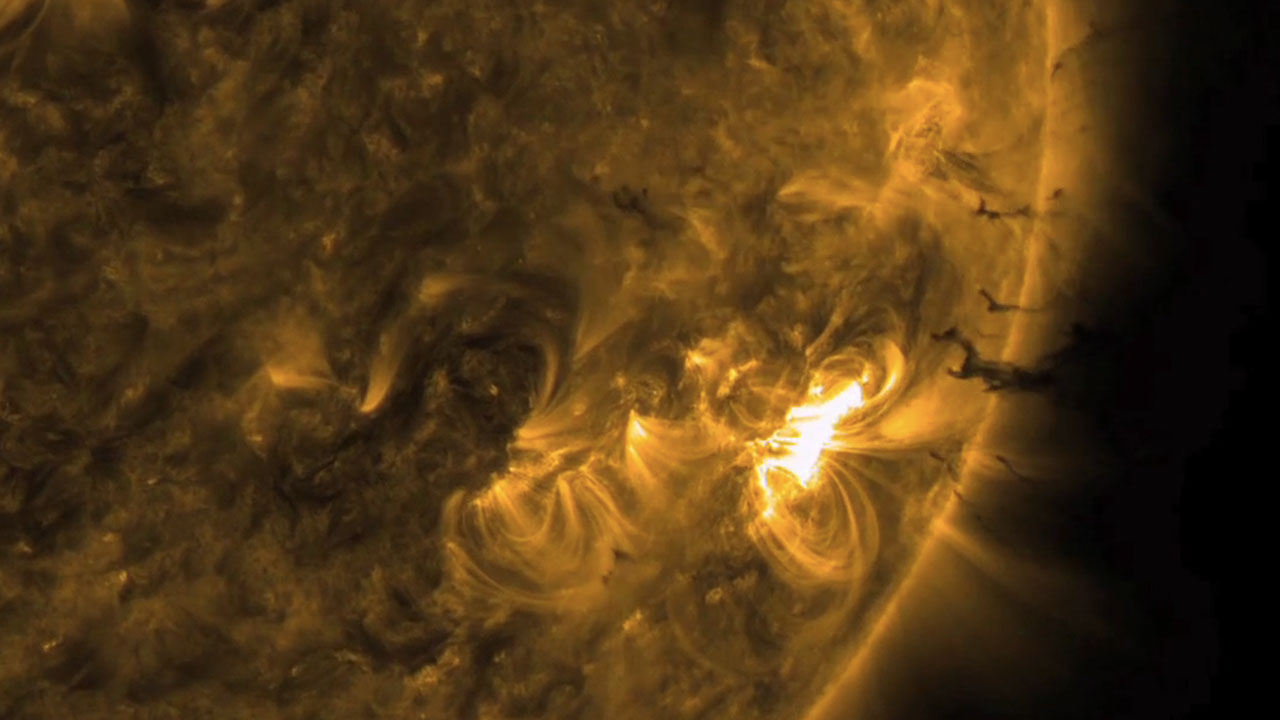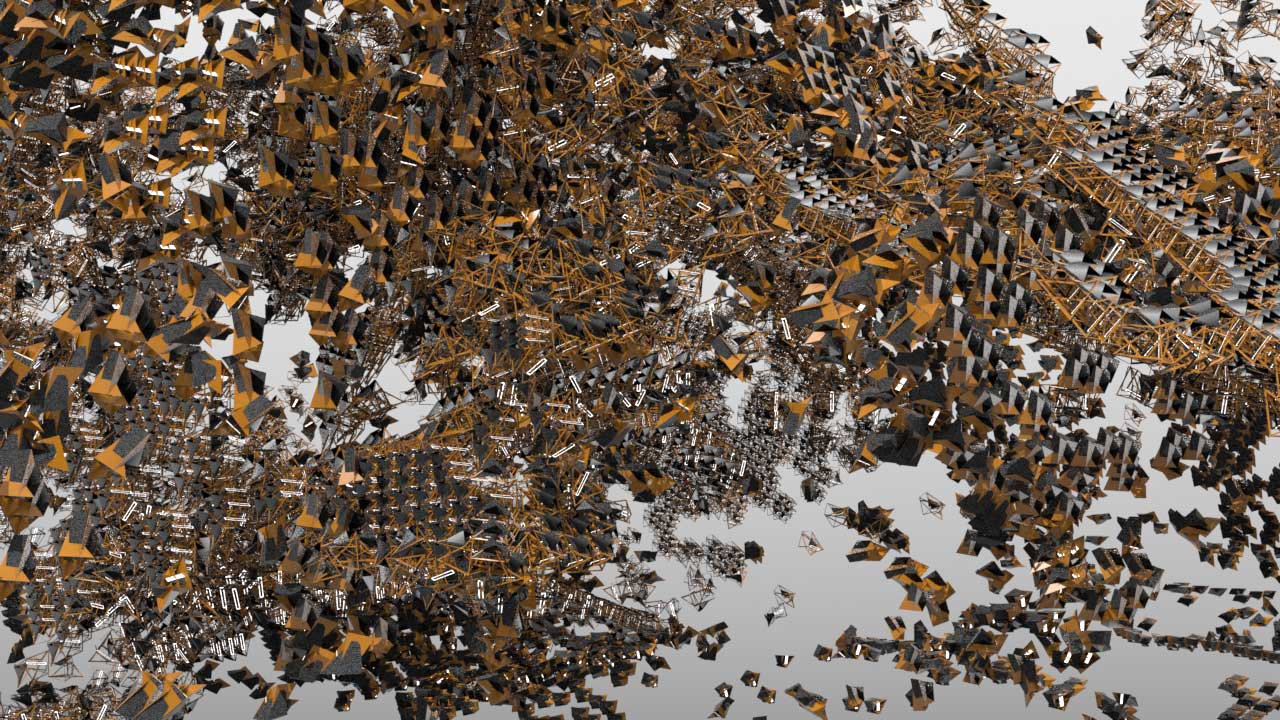 Migration: The 13th Annual Imagine Science Film Festival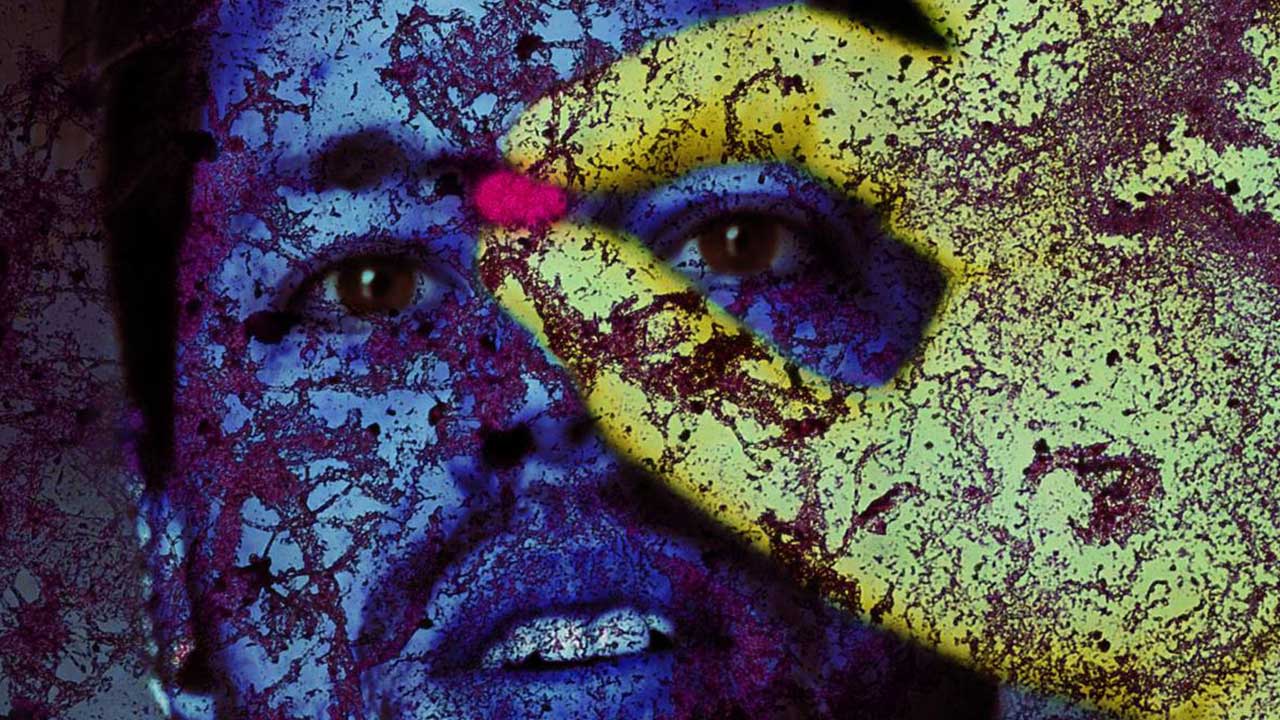 Hacking Your Genes Has Never Been Easier
Can we capture the sublime? On fireflies, shrinking habitats, and the possibilities of film and video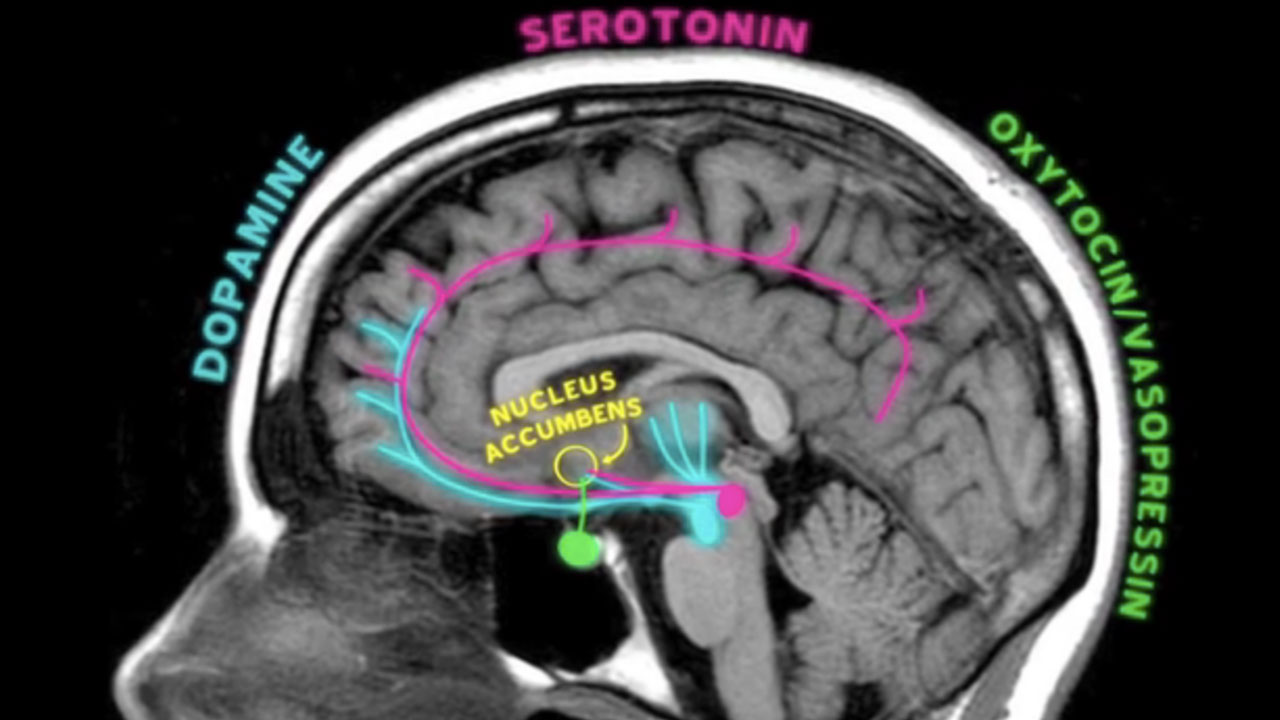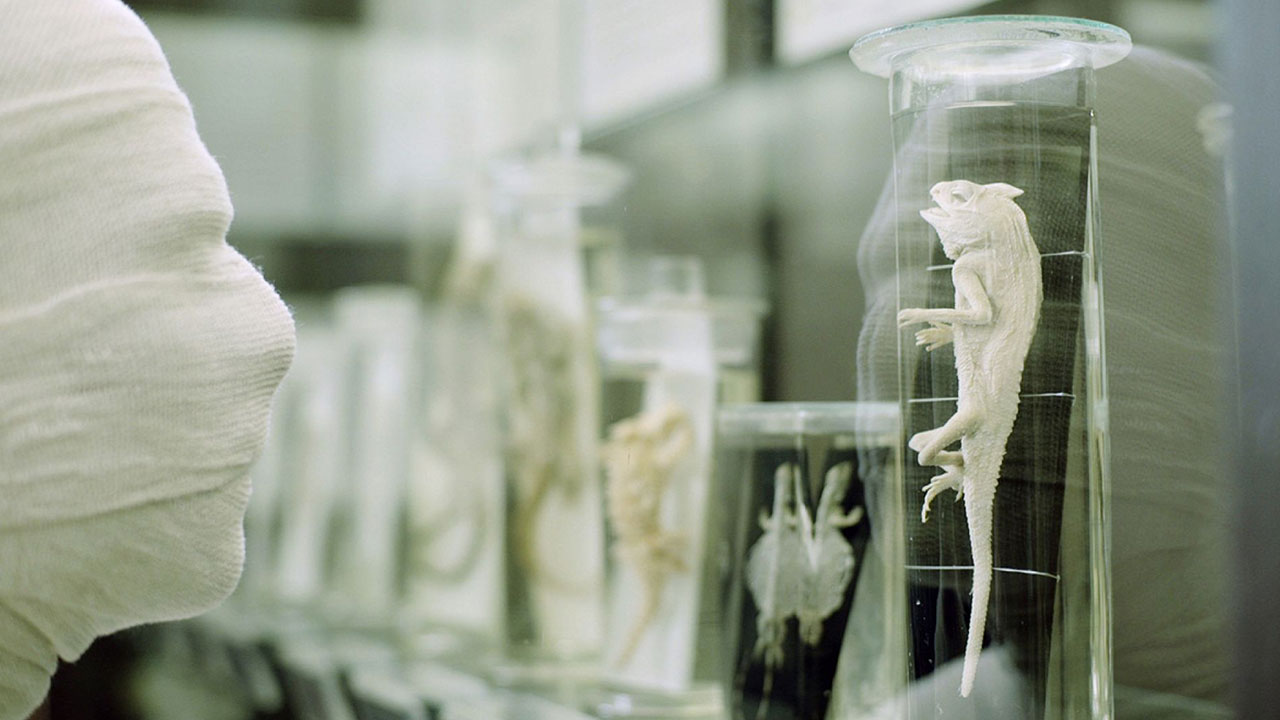 Immortality and Resurrection For All!!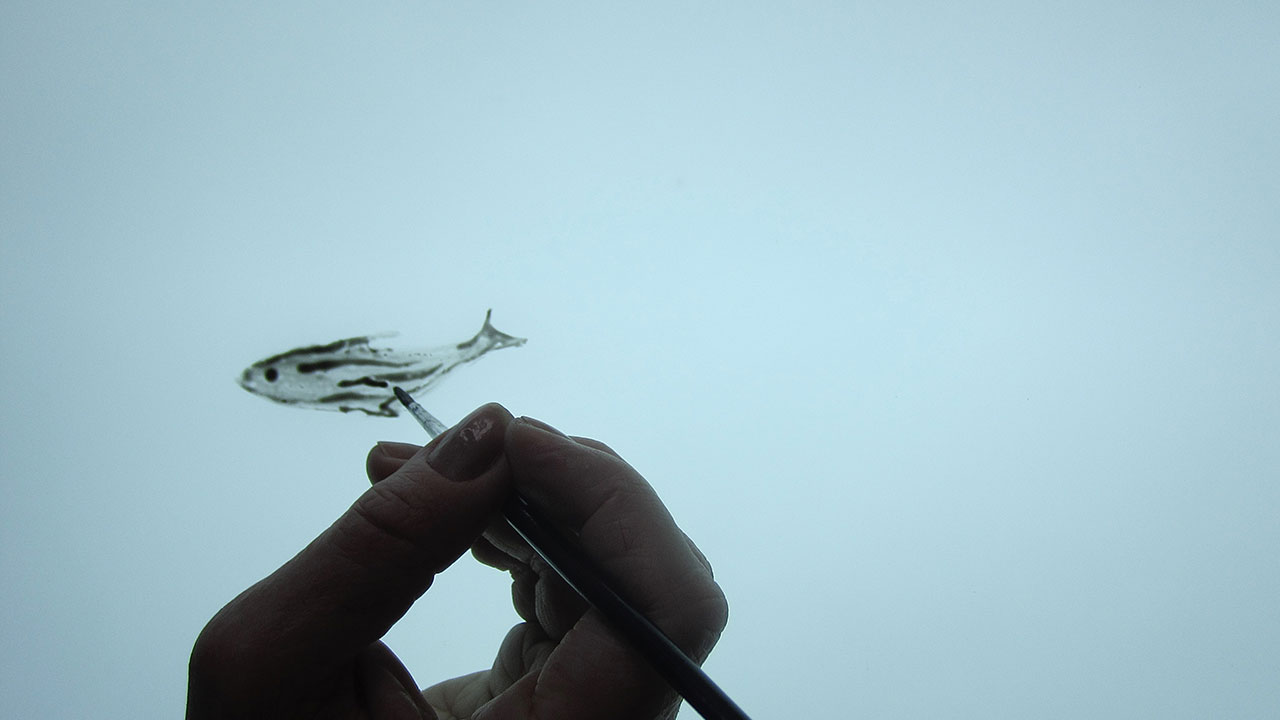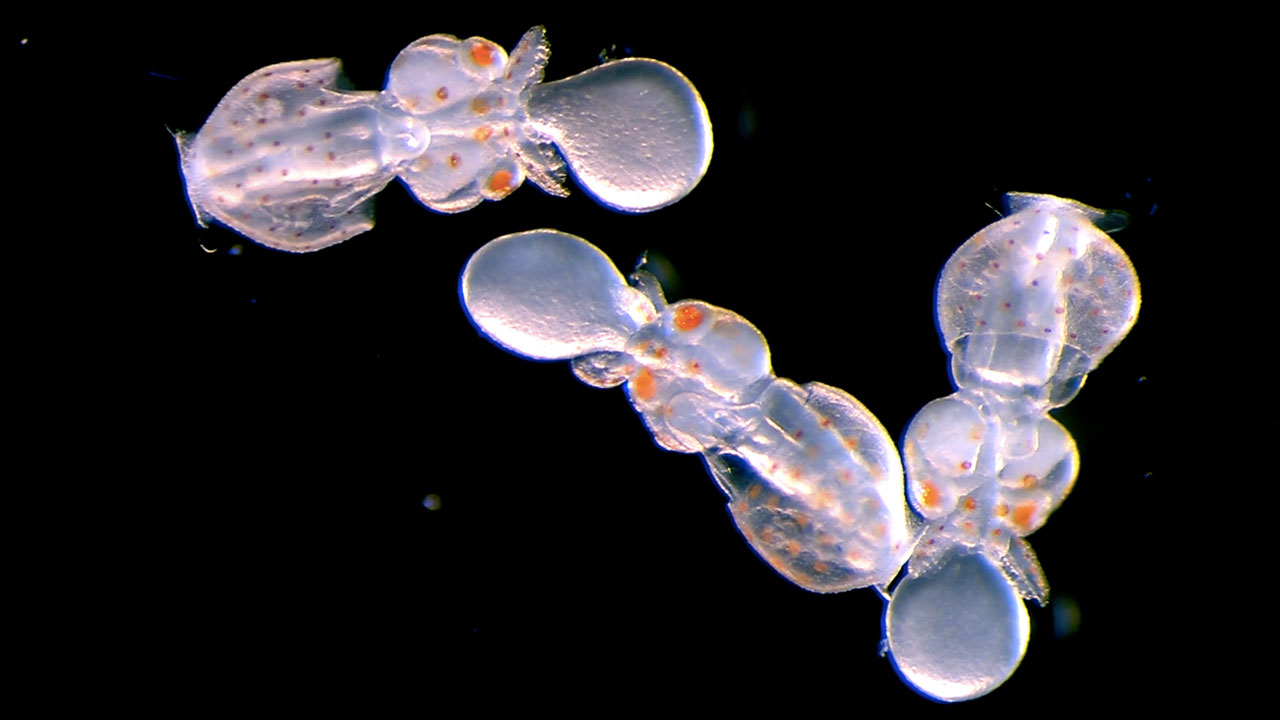 Science as Cinema: A Metamorphosis
Adding Film to the Science Syllabus (Part 3)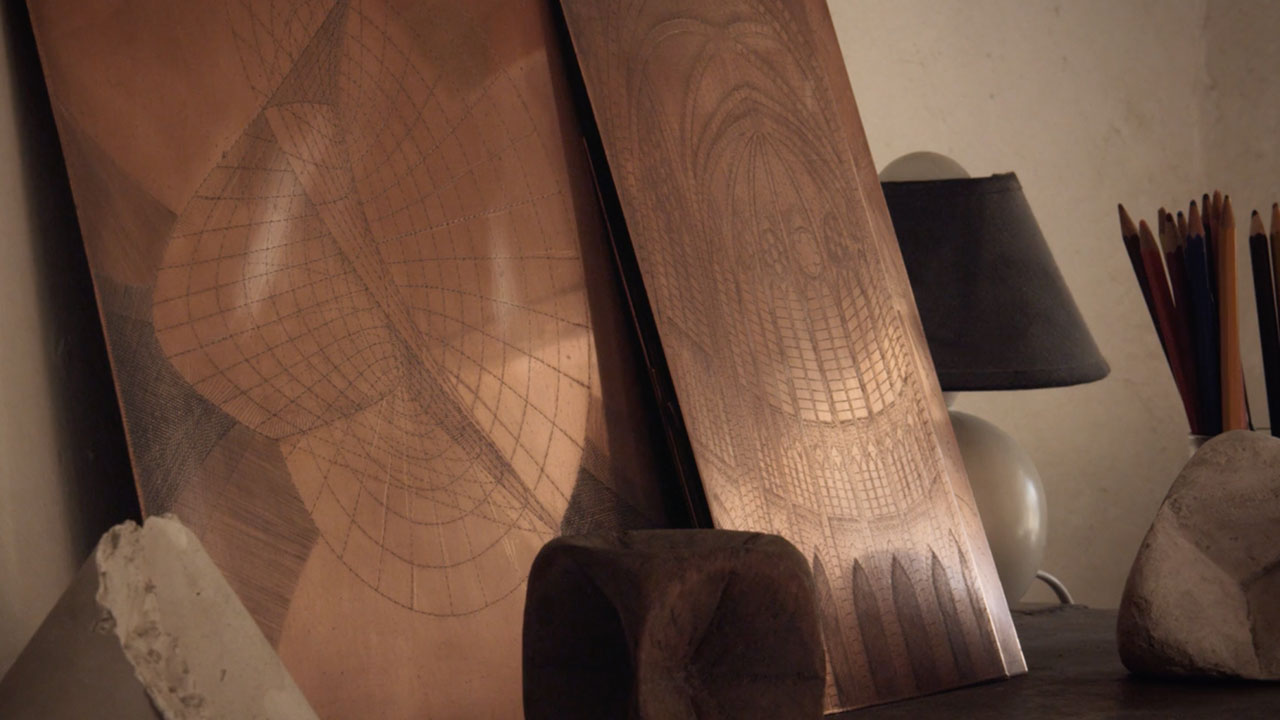 The Poetry and the Prose of Math - Part 1: Poetry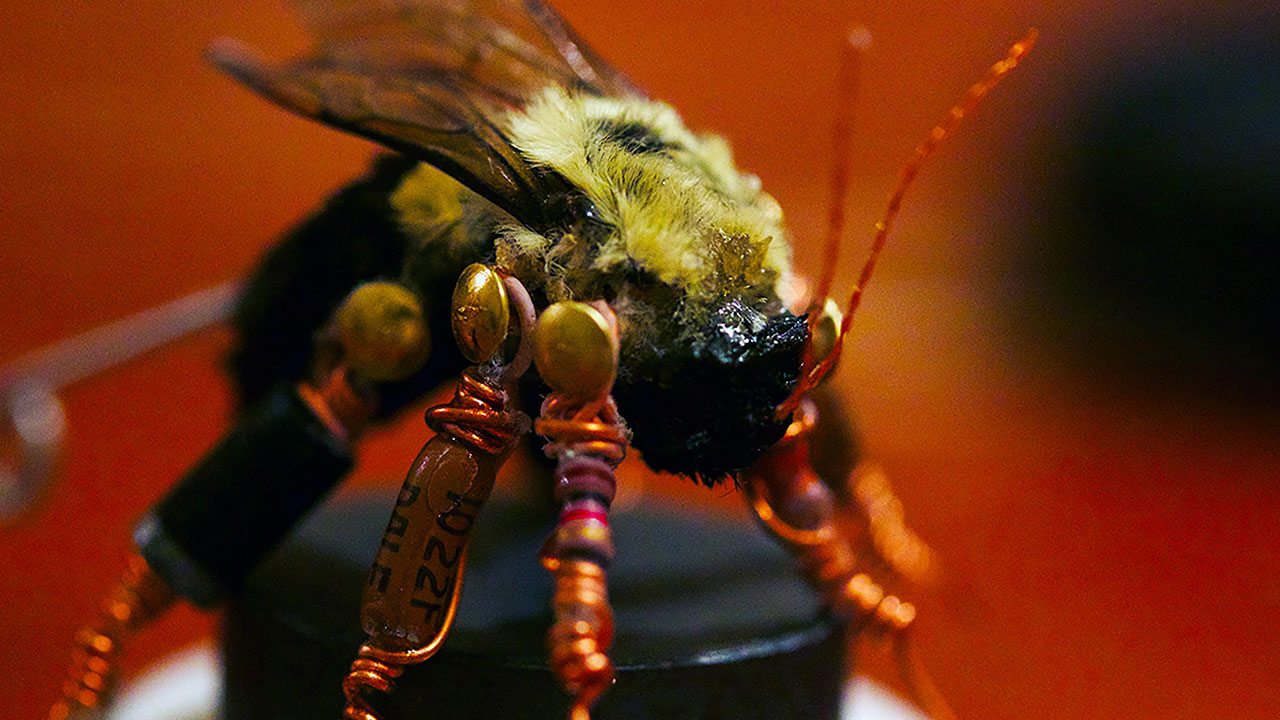 New Life: Survival and Resurrection in short film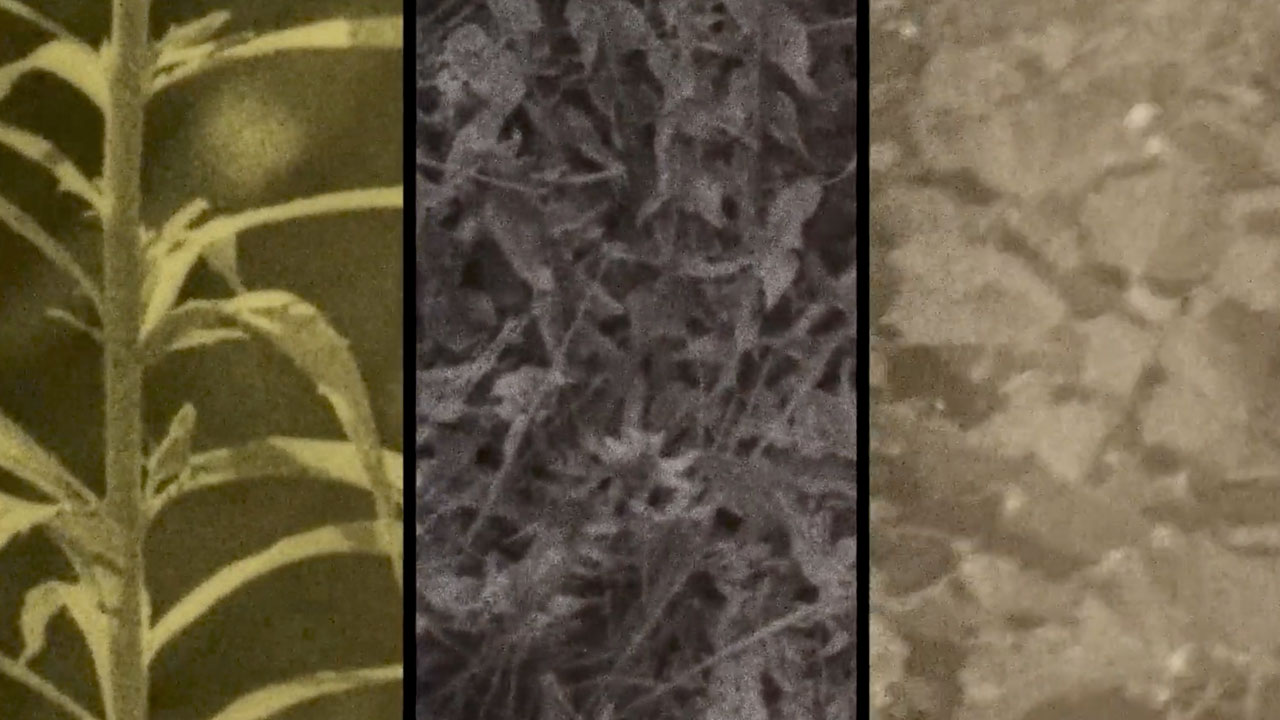 How Film Creates Multitudes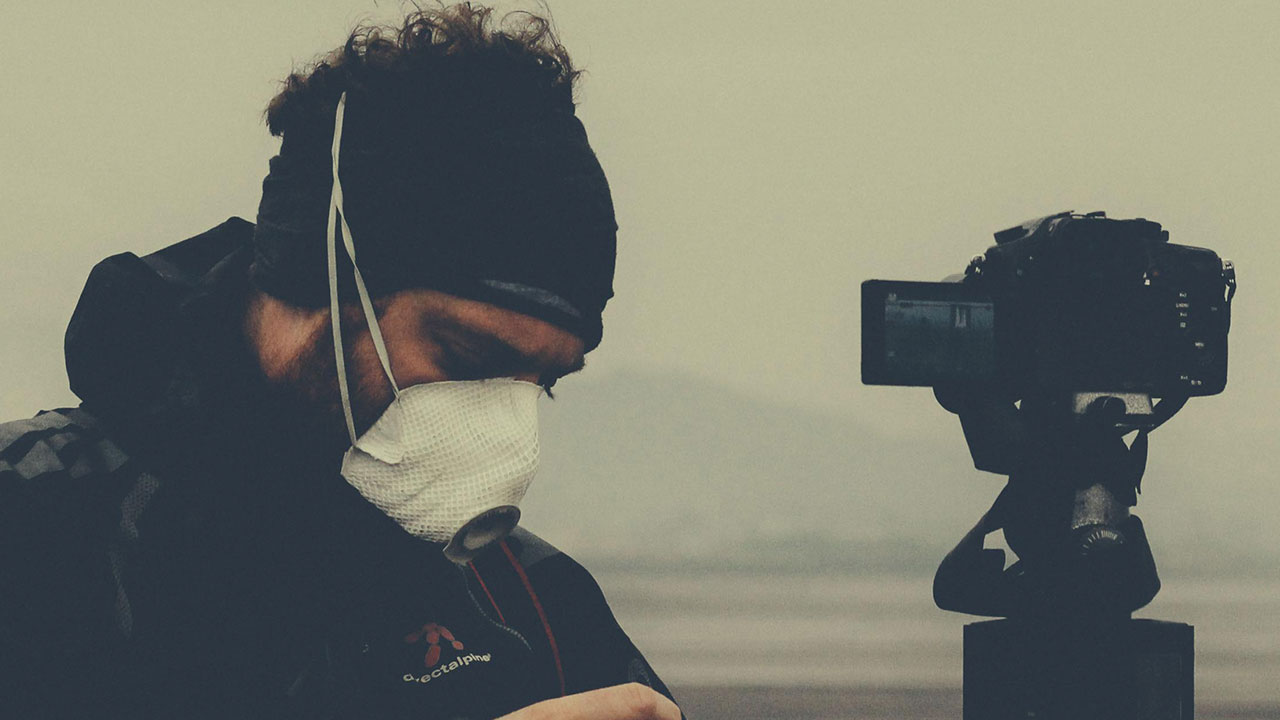 Stories from the the Edge of the Map
Visualizing an Intimate Journey Through the Brain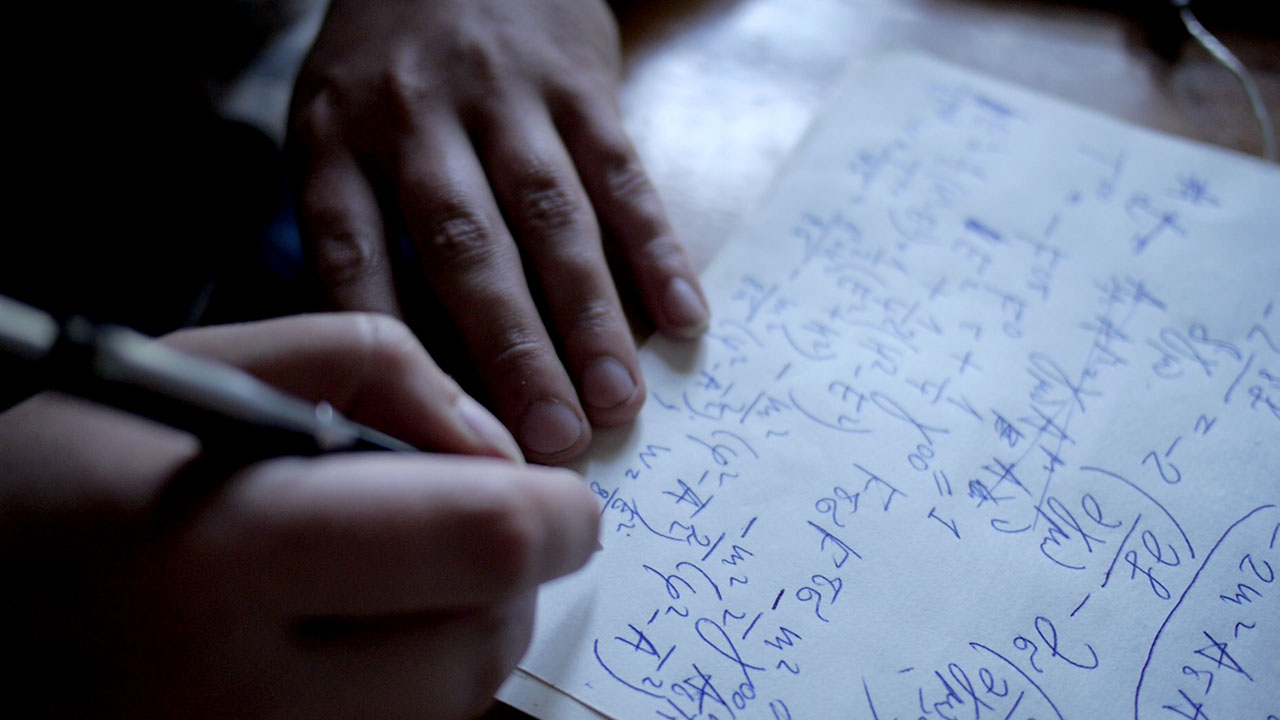 The Poetry and the Prose of Math - Part 2: Prose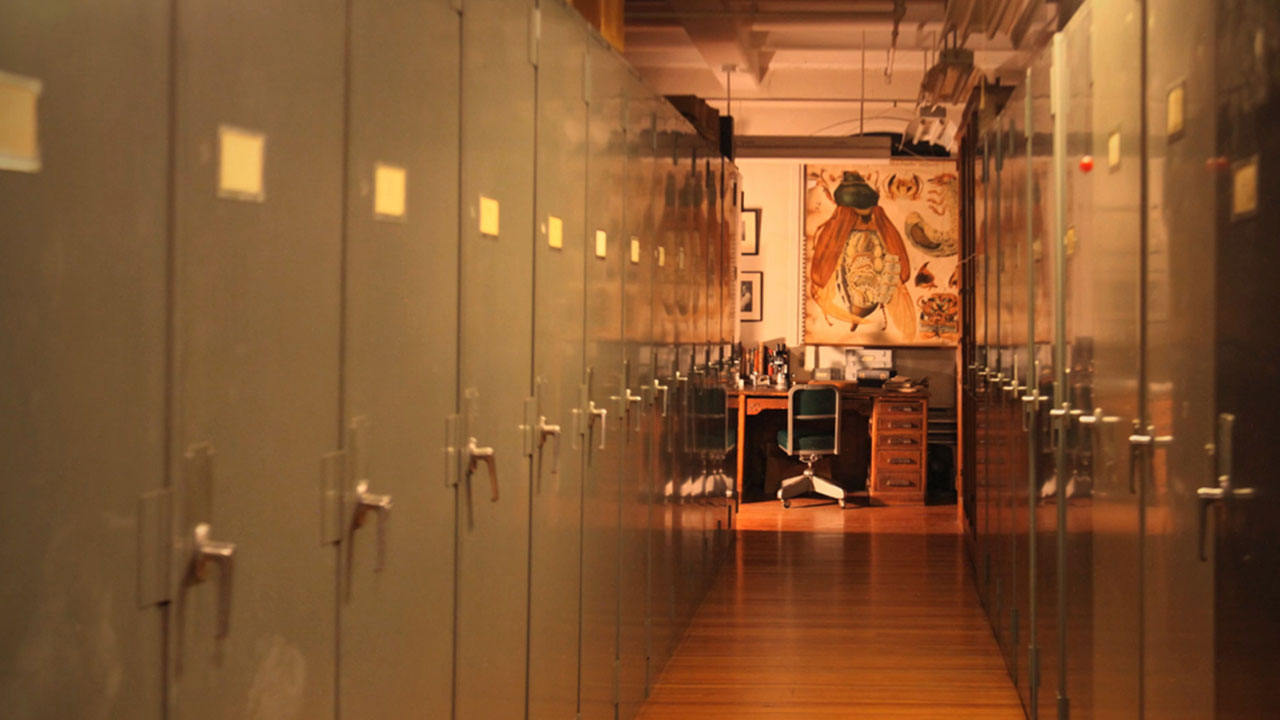 Adding Film to the Science Syllabus (Part 1)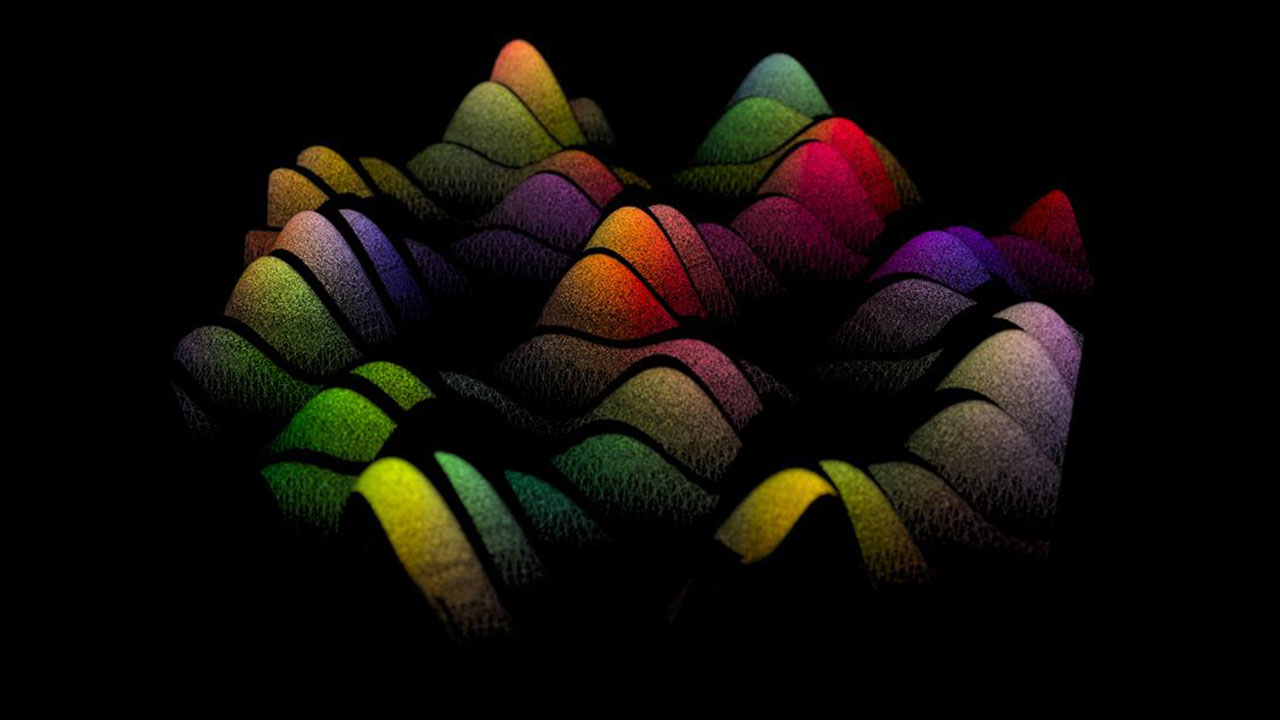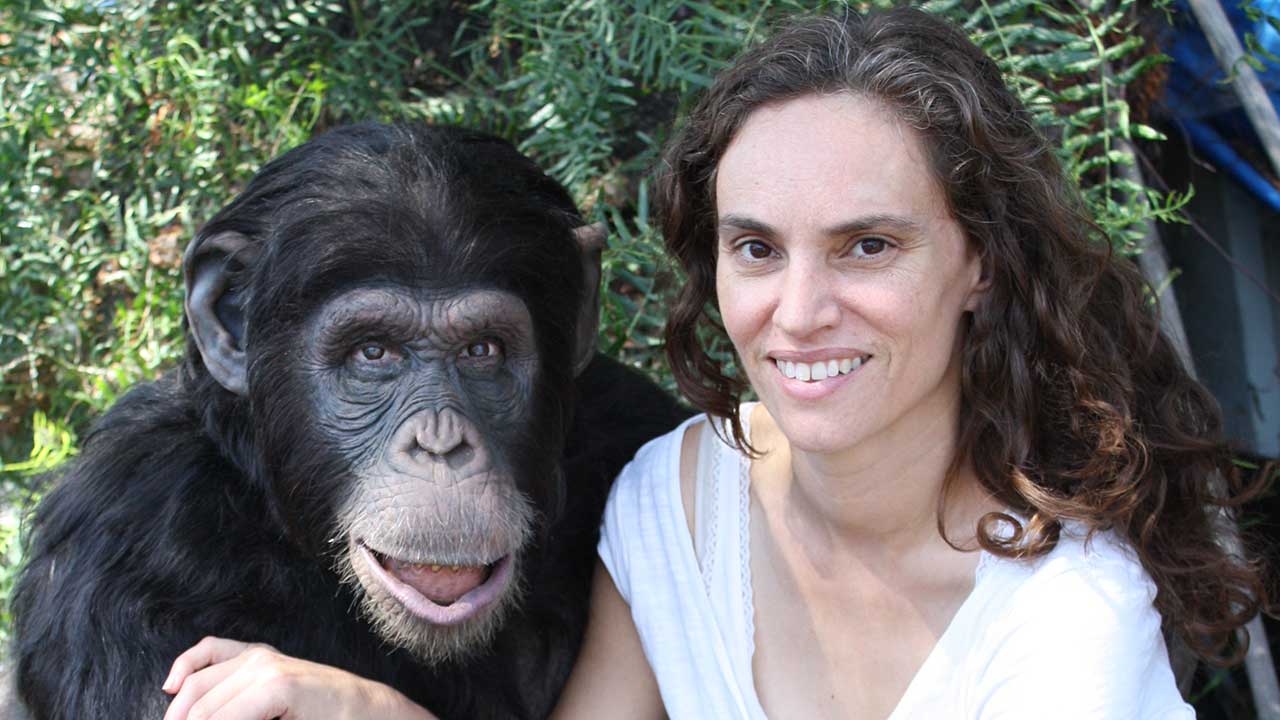 Films for the Non-Human Demographic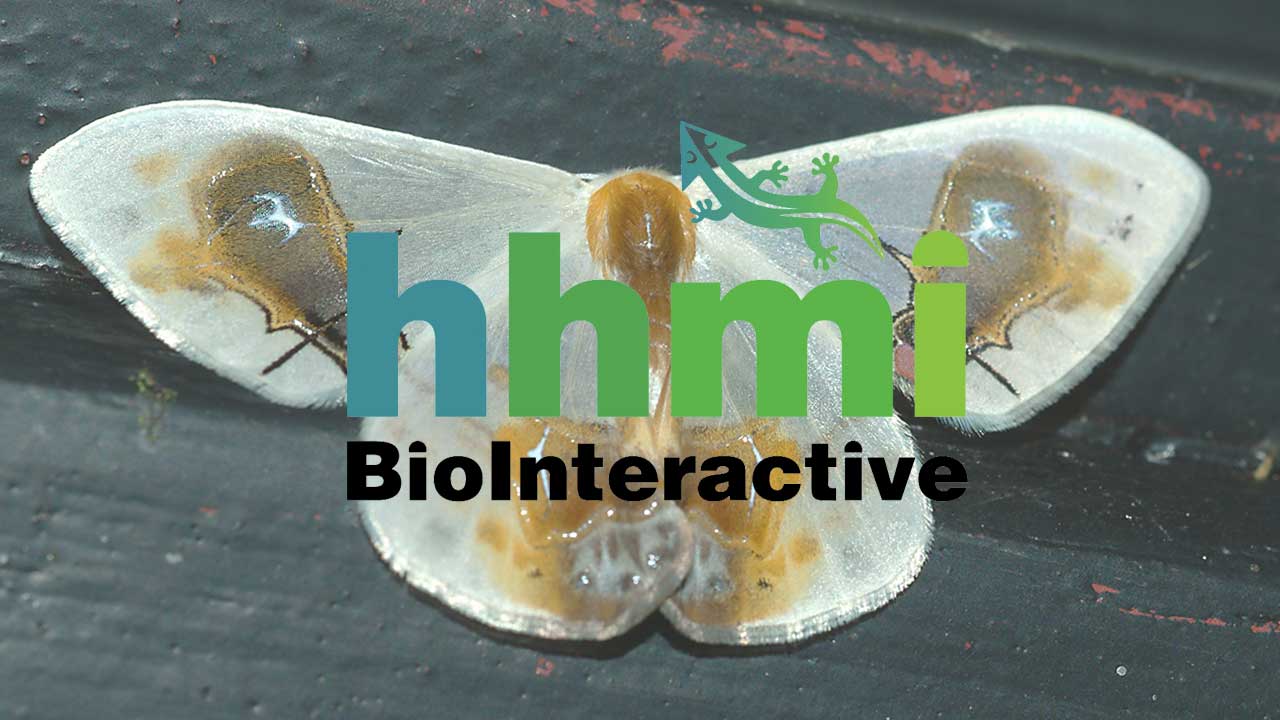 7 Videos That Use Beautiful Storytelling to Advance Science Education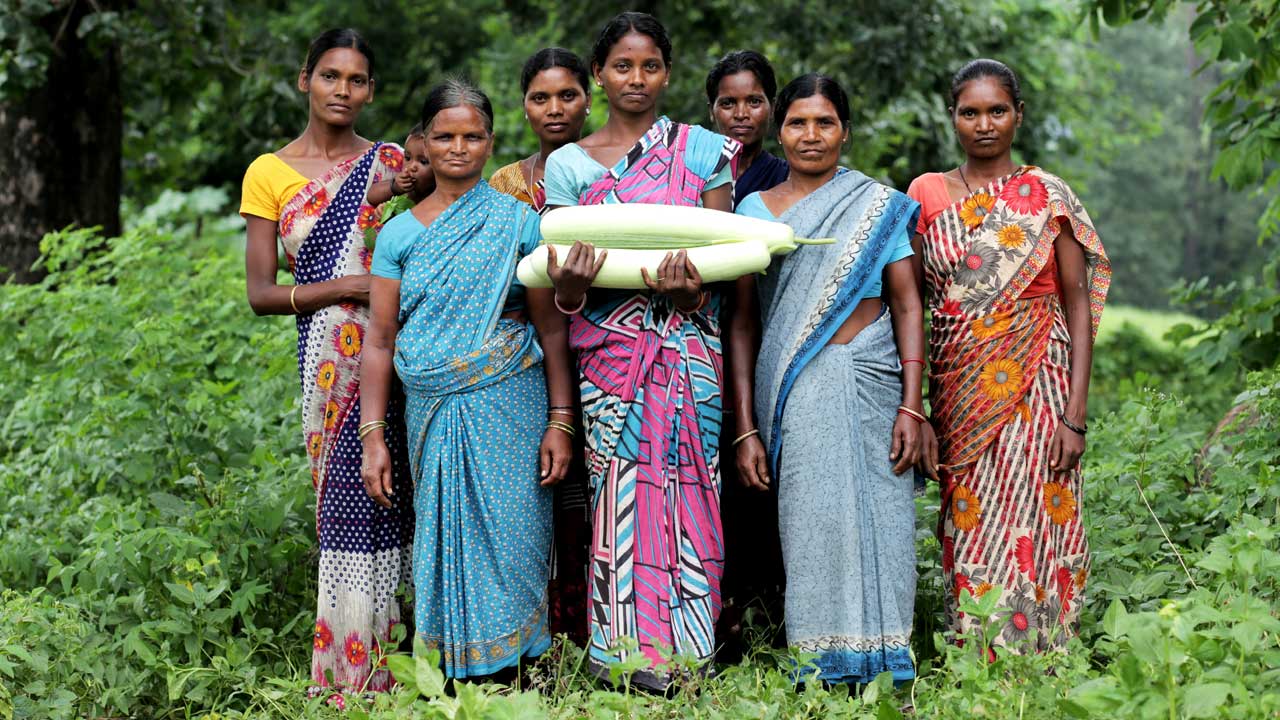 The Source Project: 8 shorts about empowerment and sustainability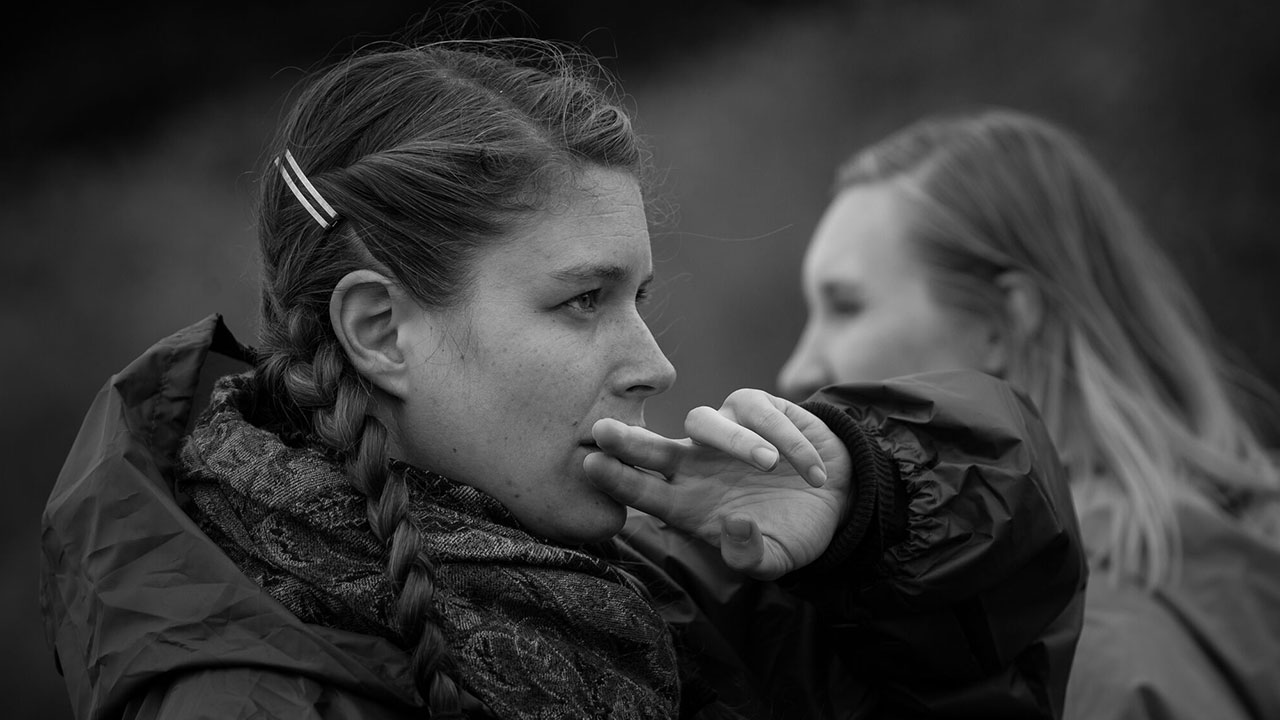 An Ethnobiologist with a Movie Camera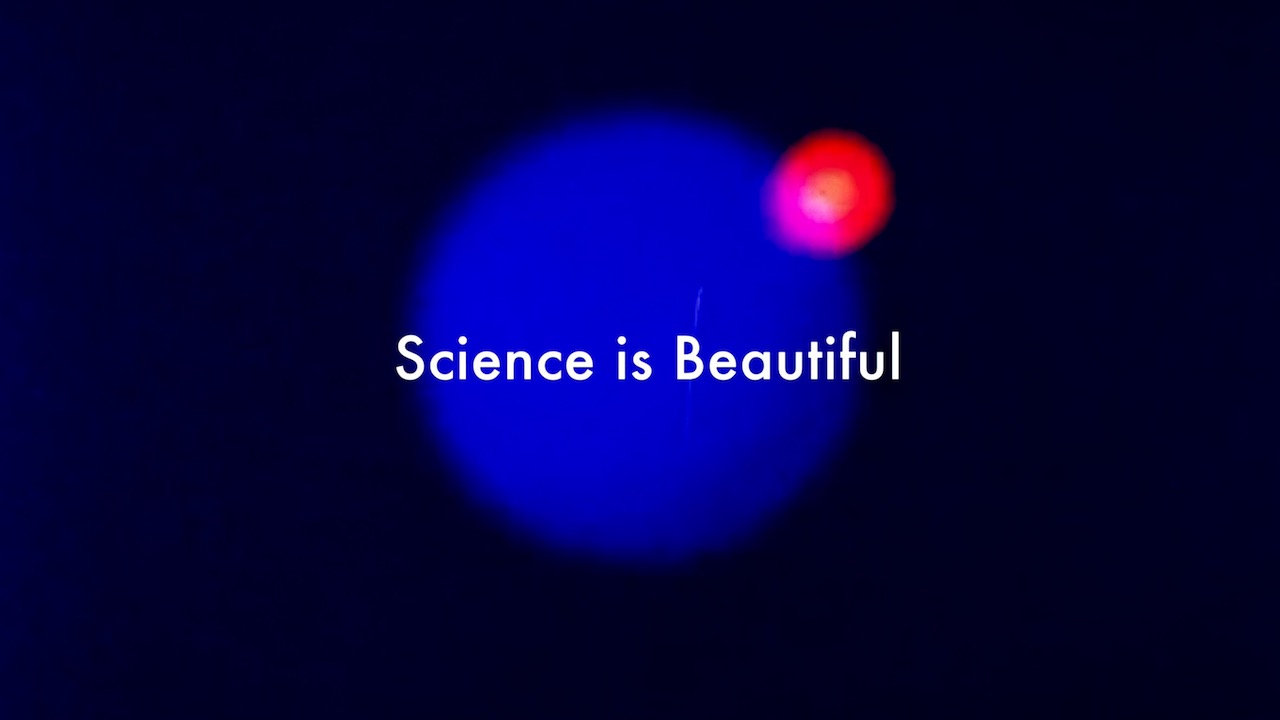 7 Ways to Promote #ScienceMatters in Your Daily Life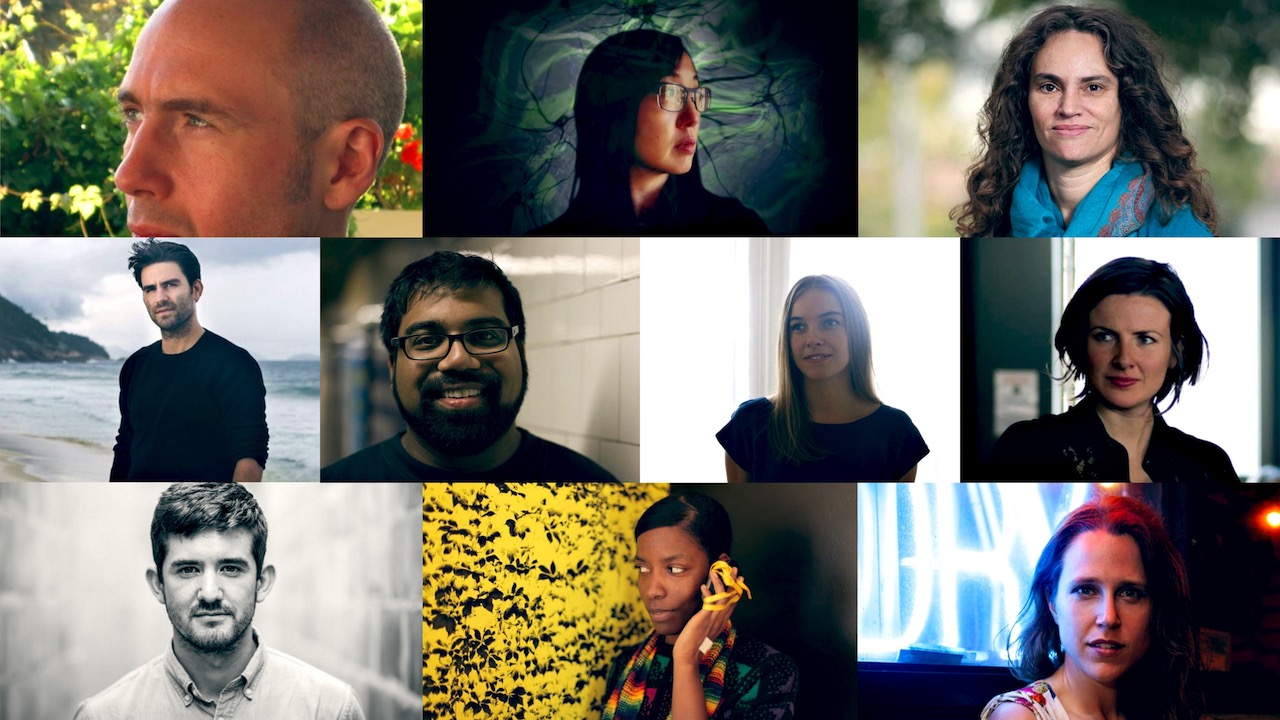 Announcing the Ten Visionary Filmmakers of "Chimera Experiments"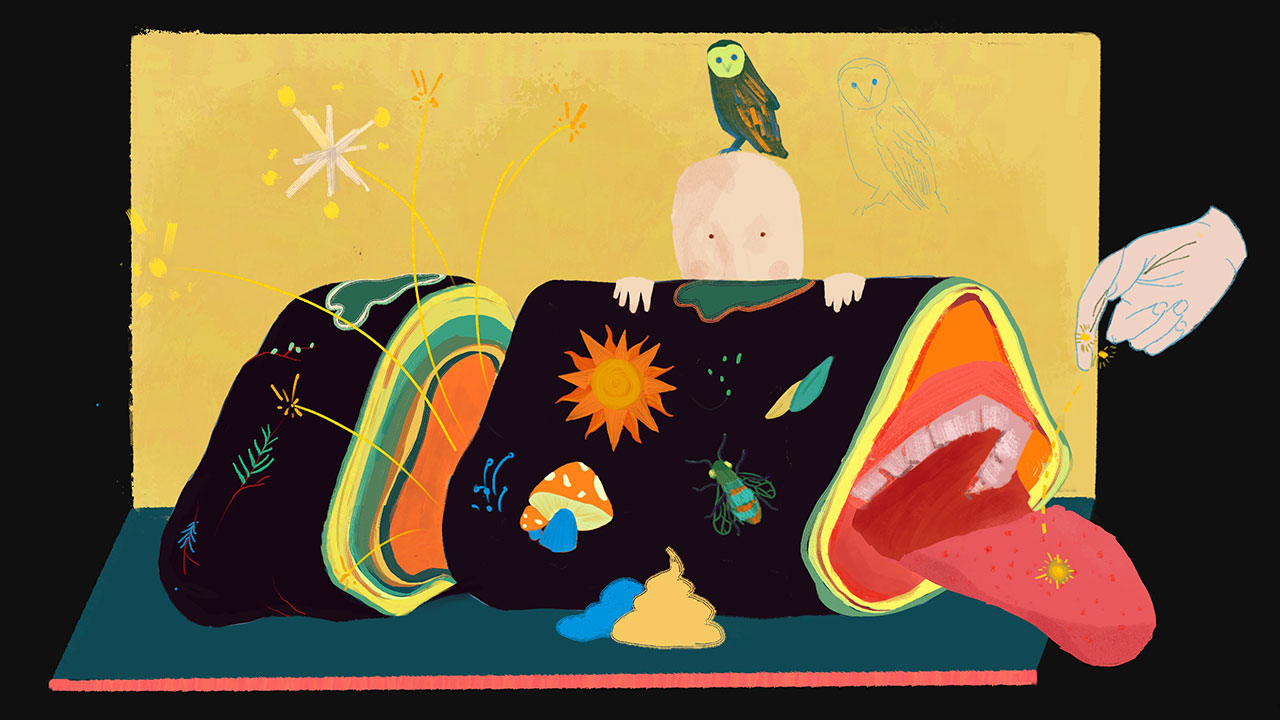 Symbiosis at the 13th Annual Imagine Science Film Festival: Crisis Through The Lens Migration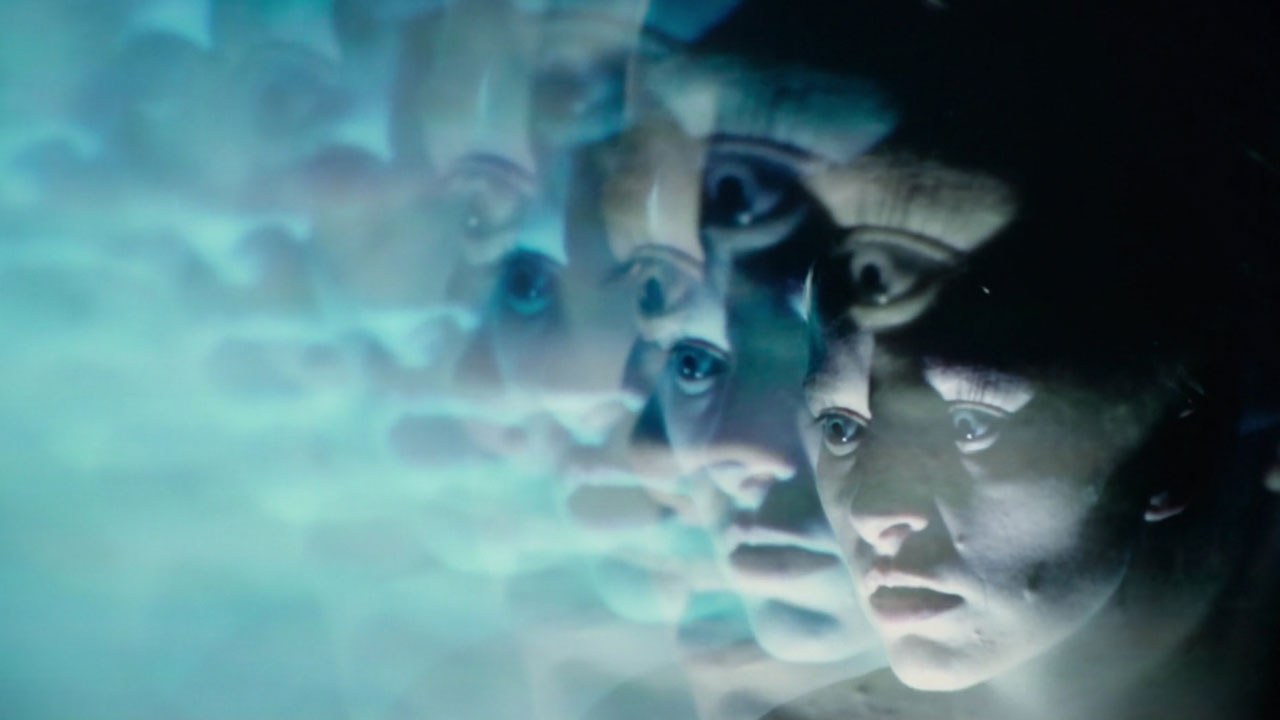 Your Guide to Science at the 2019 Toronto International Film Festival