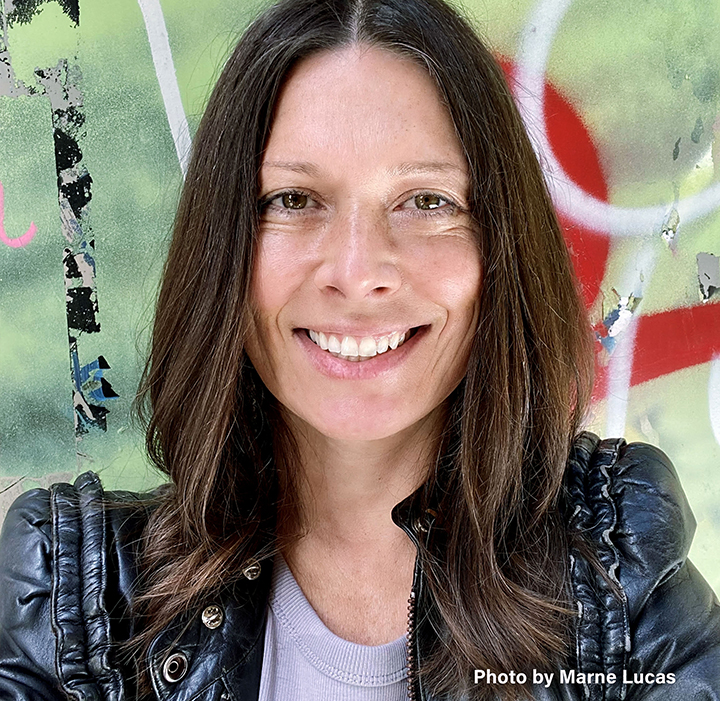 Marne Lucas
multidisciplinary artist
New York, US
feminist art
irt
thermal imaging
infrared thermal video
death
dying
transformation
social practice
video
experimental film
About
Marne Lucas (she/her/they) is a multidisciplinary artist based in New York whose practice spans photography, video, sculpture and collaboration. Lucas works at the intersection of art, feminism, and health, using conceptual overlaps: life's energy, intimacy, the body, mortality and transformation. A self-taught artist, Marne's investigations are informed by the events and emotions of the community around her, and inspired by the Dharma Art and Social Practice movements, social activism, and the End of Life Doula and palliative care movements; framed by a personal mythology on the meaning of creativity. Lucas has collaborated with artists, choreographers, dancers, musicians, art directors, activist groups, sex workers, health care and LGBTQIA non profits, and the public at large.
Bardo ∞ Project explores the arts as a form of spiritual care in collaborations with terminally ill artists and creatives to establish their legacy. Towards this endeavor she trained to be an End of Life Doula, a role that supports the dying and their families, and serves the NYC area as a private practice EOLD.
An infrared video pioneer, Lucas uses heat-sensitive imaging technology in the 'Transmundane' series to reference the magic and fragility of human existence and transport the viewer to an "otherworld" space within the framework of art and science. This work has appeared in film festivals worldwide since 1995.
Lucas exhibits nationally and internationally at Plaxall Gallery (NYC), The Brand Library (Los Angeles), PICA (Oregon), Fremantle Arts Centre (Perth AU), Space Plus (Lincoln, U.K), Peltz Gallery (London), Municipal Museum of Penafiel (Portugal) and the Centre de Cultura Contemporània de Barcelona (Spain). Lucas received UMEZ Arts Engagement grants in 2022, 2021, 2018 administered by the Lower Manhattan Cultural Council, RACC (Oregon) project grants, and participated in a 2016 Arts/Industry artist residency (Foundry, Pottery Divisions) at the Kohler Co. (Wisconsin), the 2012 Land Art Mongolia 360 Biennial and Residency, and a 2012 CentralTrak, UT Dallas (Texas). Marne served as advisory board member to Outsider Festival (2014-2015) an LGBTQIA arts non-profit in Austin, Texas, and served as URAM board member (2018-2019) for The Nest, a community health clinic by Harlem United.
Films