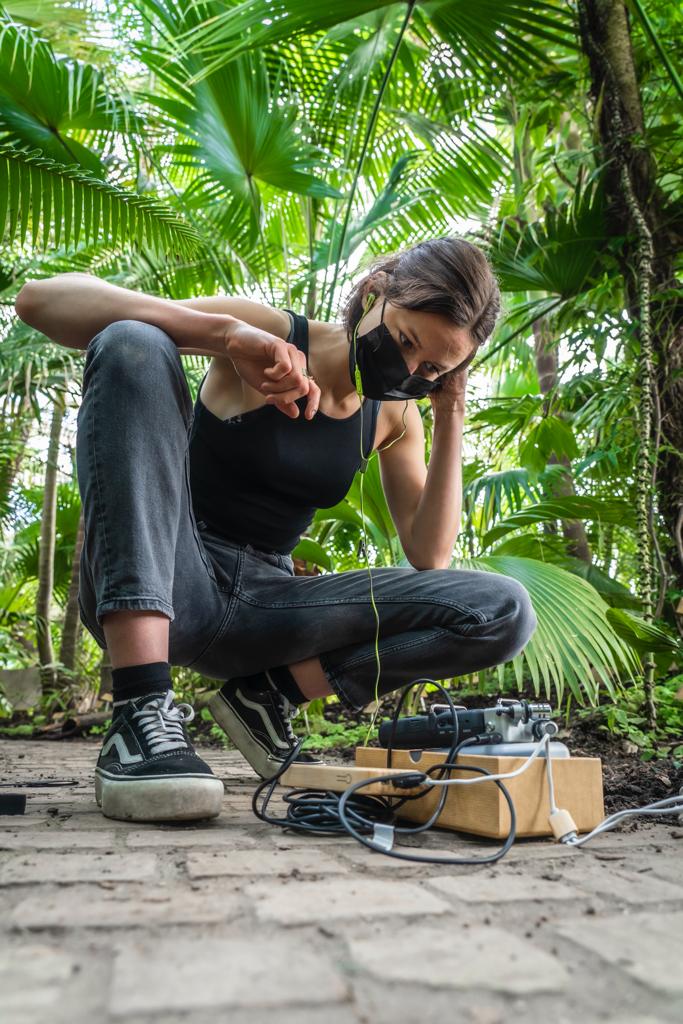 Elise Guillaume
artist, filmmaker
Brussels, BE
body
plants
macro
ecology
About
Elise Guillaume (1996) is a Belgian artist and filmmaker whose work explores our complex relationship with nature. Interested in the connections within our (eco)systems, she uses audio-visual mediums to create contrasting narratives to question what it means to be human in a time of crisis and extinction.
Elise's work has been selected for exhibitions and awards worldwide, including the Aesthetica Art Prize (2022 Shortlisted), Arte Laguna Art Prize (2022 Finalist & Art Nova winner) and the La Scam Experimental Work Award (2022 preselected). She's taken part in residencies in the Atacama Desert and Finland. In 2019, she had two solo exhibitions, one in Brussels and the other in London. Her works have been featured in festivals such as KIKK Festival, VIDEOFORMES and Alchemy Film & Arts Festival. She recently graduated from the Royal College of Art (MA Contemporary Art Practice, 2022). In addition to her degree show, recent exhibitions include SYMBIOCENE at l'Été des Serpents in Arles - coinciding with Les Rencontres de la Photographie, Aesthetica Art Prize at the York Art Gallery and Shaping Futures Royal College of Art show at EXPO 2022 in Dubai.
In 2023, Elise will sail North with the Arctic Circle Residency program. This expedition will play a key stage in the development of her next experimental non-fiction film on ecology, grief and the psychological impacts of climate change.
Films