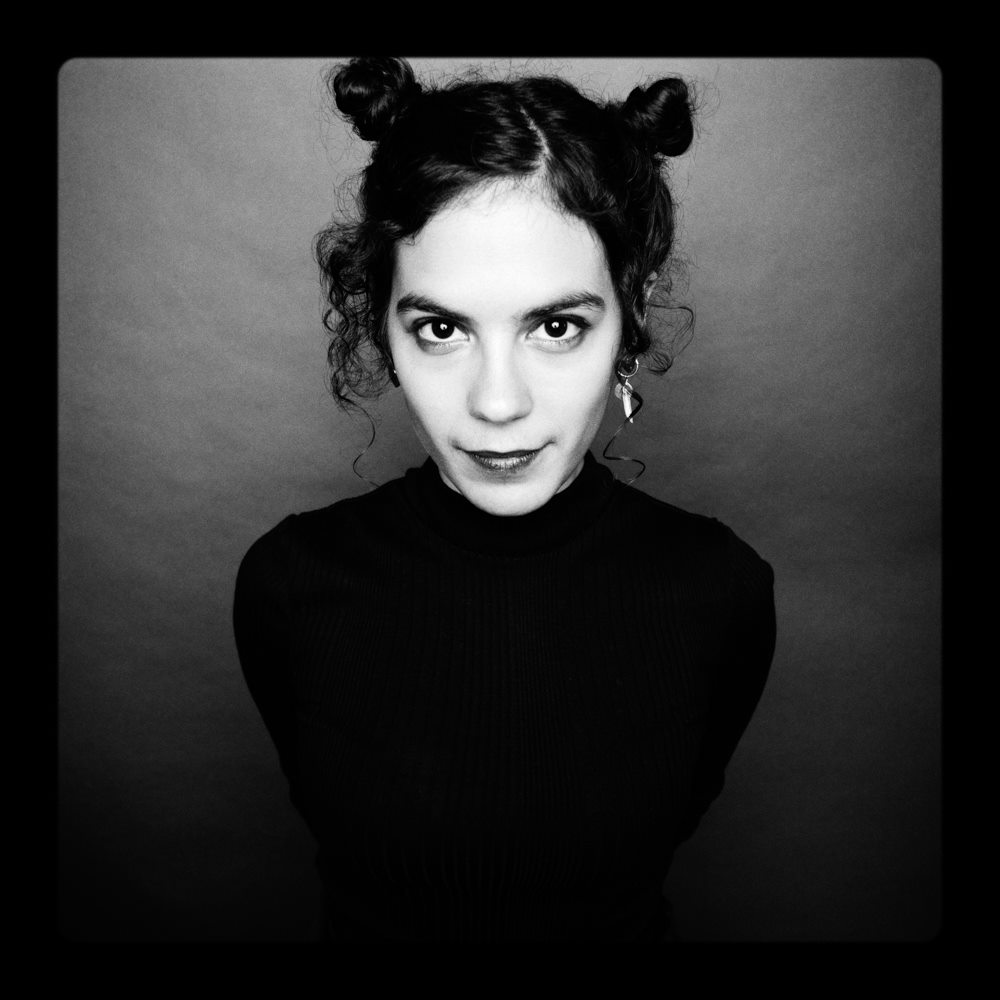 Carlotta Aoun
artist
Caracas, VE
digital mutations
multimedia
conceptual
technological
About
Carlotta Aoun is a Venezuelan-born / French-embraced artist, a disillusioned physicist and a keen observer of digital mutations. Through these perspectives she has found a unique vantage point to explore her self and the surrounding existential environment that fuels her voice as an artist. Her latest work, The Uncanny Valley of Breath, was commissioned by The Science Gallery Dublin as part of the exhibition BIAS: BUILT THIS WAY. Her work is also featured in Solimán López' Harddiskmuseum and in the Design Science Studio's Museum Of Regenerative Art (MORA).
Her work reflects the idea of adaptability, and in particular how living beings adapt to technological changes. As the world races to cope with technological progress, Carlotta's questions evolve around real and imagined techno-mutations endured by bodies, psyches and landscapes. What happens when the digital world permeates through material reality? A digital mutation? A symbiosis? Or perhaps an interference?
Her research imagines the effects of technological change in behaviors and interactions, language and sensitivity, as well as reception and transmission of information. Her work defines an odd being possessed and consumed by technology and its underlying architecture. A being that embodies several identities, several spaces and several timelines, and that worships technology by becoming technology.
A mutated entity born in the conjunction of interface and skin, transcending organic qualities and natural evolution.
An entity that is born in social media, the web of the self, reflecting its ego, its fragmented identities, its images of what it was, what it is, what it could be.
An entity that is born again from the data feeding neural networks, from our empty interactions, mutating into a life of its own, becoming an operating system with a life of its own.
An entity that is born again, and again, a collective mesh, a complete symbiosis.
An entity that is born again, and again, and again, forgetting all previous attempts, aiming higher, aiming to abstraction, to post-planetary becomings.

Carlotta was born in Caracas, Venezuela in 1991, a country of extreme political, social and economical instability, a process that repeatedly shattered her identity, dreams, expectations and sense of home. She learned to adapt, start anew, and embraced an impermanent cycle of constant change, a cycle of creative destruction, a cycle of destructive creation. After studying Fundamental Physics in the Pierre et Marie Curie University (UPMC) in Paris she applied to the MFA Design and Technology at Parsons - The New School from which she graduated in May 2017.