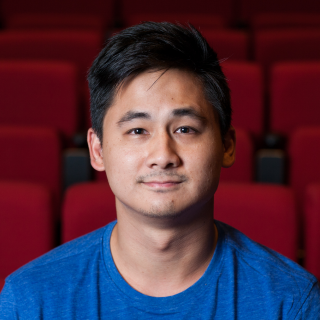 Brian Inocencio
documentary cinematographer
Los Angeles, US
About
Brian Inocencio was born and raised in Taiwan. He moved to to Vancouver, Canada when he was thirteen on his own.
He developed interest in film photography and was heavily involved in outdoor activities such as backcountry snowboarding, skim boarding, surfing, rock climbing, and camping at a very young age. He was part of the first fifteen rugby team and played on the clubs team on the weekends. He's always documenting his journey through the camera he had at the time. Presently, he is an award winning documentary filmmaker and cinematographer who has worked on documentary film projects for 60 Second Docs and Netflix. His documentary short, Alex, was awarded best documentary at Long Island International Film Expo, shortlisted for the 2017 BAFTA Student Film Awards, and was part of the official selection for 60 Second Docs. Brian has recently worked as a Director of Photography for a food series exploring LA's Chinese cuisine, Boiling Pot.
Earlier this year, Brian was a Director of Photography for the Chinese Historical Society of America, We Are Bruce Lee, a documentary short that will be part of the museum's new exhibit. In 2018 he was an additional cinematographer on Andrew Zimmern's food show and was a digital imaging technician on a documentary project, Becoming, an intimate story with the former first lady Michelle Obama. Brian has also worked as a cinematographer and programmer at POV American Documentary. In late 2017, he was an additional cinematographer for a feature length documentary film, Dykes, Camera, Action!, and a second camera operator for the show Talk Stoop, George to The Rescue, Open House, and 1st Look. Before embarking on his career as a documentary cinematographer, he worked in the medical field and was a part of an interdisciplinary team in the Brain Injury Unit working as a physical therapy assistant. At the time, he met some of the toughest people battling their injuries, and one in particular was a young man name Alex. He had just graduated college and had his entire life ahead of him, but a mistake of not fastening his seatbelt completely changed his life. They became friends. He had inspired Brian to follow his gut. And that is to become a documentary filmmaker and cinematographer. Fast forward two years, he made a short film about him "Alex", and it jump started his storytelling career.
Brian holds a MFA in Social Documentary Film from the School of Visual Arts and a Bachelor degree in Biology from Hunter College CUNY in New York City.
Films