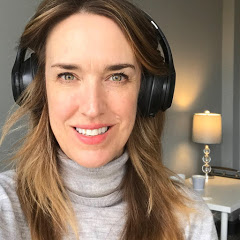 Amy Scatliff
filmmaker, artist, speculative researcher, educator
Turku, FI
adult learning
invention
social science
psychology
film
About
Amy Scatliff is a filmmaker, artist, and speculative educator based in Georgia, USA, and Turku, Finland. Amy has a doctorate in Educational Leadership from Fielding Graduate University, a master's in Social Sciences from the University of Amsterdam, and a Post-Baccalaureate Certificate in Visualization from the Minneapolis College of Art and Design.
As an early-career director and cinematographer, she interviews the people she meets who have engaging stories to tell. Currently, she is blending her experience in filming short documentaries with her interest and academic background in adult learning to create narrative shorts.
She has been fascinated by inventing home-grown learning communities since setting up school rooms and camps with her sister as children in the 70's. She has spent a lifetime seeking both practical and fantastical solutions to the topic of adulting or the pursuit of growing up. She turns her observations, anxieties, and what she learns about human behavior into art, such as sketches, inventions, creative events, and courses. She is a founding member of Collecto Manifesto, an experimental art initiative using material, social & environmental science to create future realities.
She has coordinated joint speculative projects between research participants located in the US and Amsterdam (University of Amsterdam (ISHSS), across various states in the US (Fielding Graduate University), and community teach-ins involving discussions about futuristic topics at kitchen tables and event spaces across the country (Pupil Expansion).
Amy has presented her work at several educational institutions, including Columbia College (Chicago), DePaul School for New Learning, Berkeley (ACM Creativity and Cognition Graduate Symposium), Savannah College of Art and Design, and MIT Center for Collective Intelligence.