Open Field Delirium Error
Nate Dorr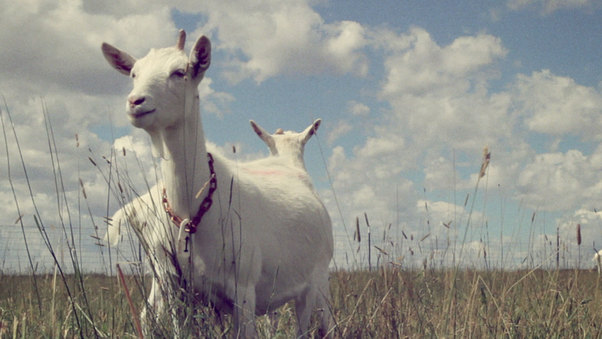 Transgenic Spidergoats
Field Test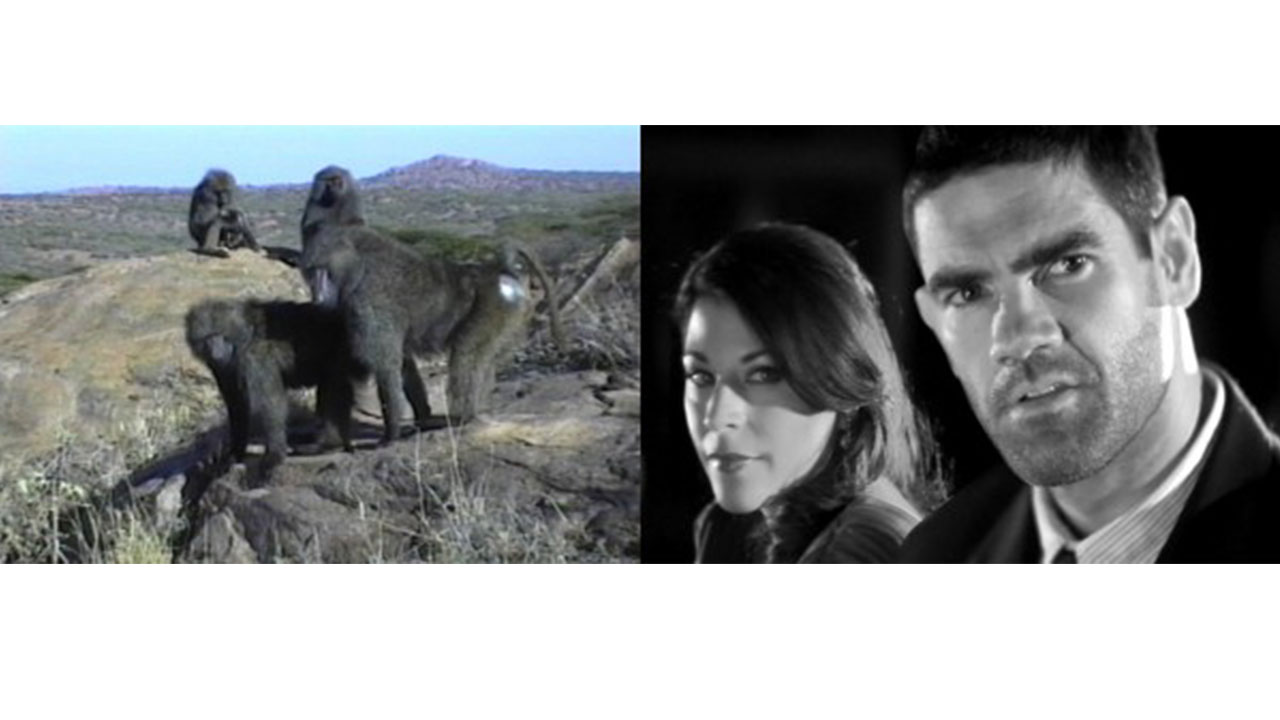 Primate Cinema: Baboons as Friends
Rachel Mayeri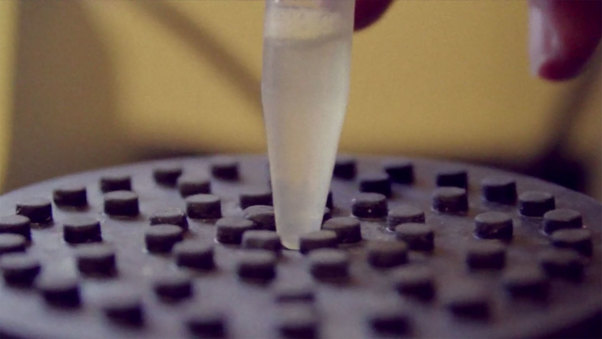 Centrifugation
Field Test Film Corps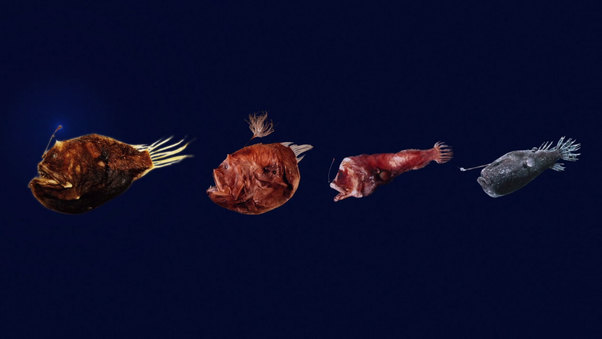 The Field Museum: Science & Education - Fishes
Kate Webbink,Jared Berent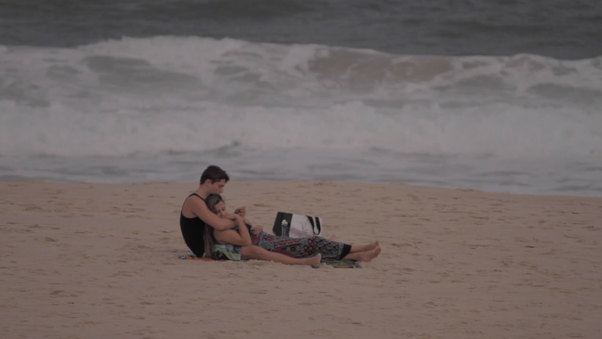 Field Work Brazil: Amor
Alexis Gambis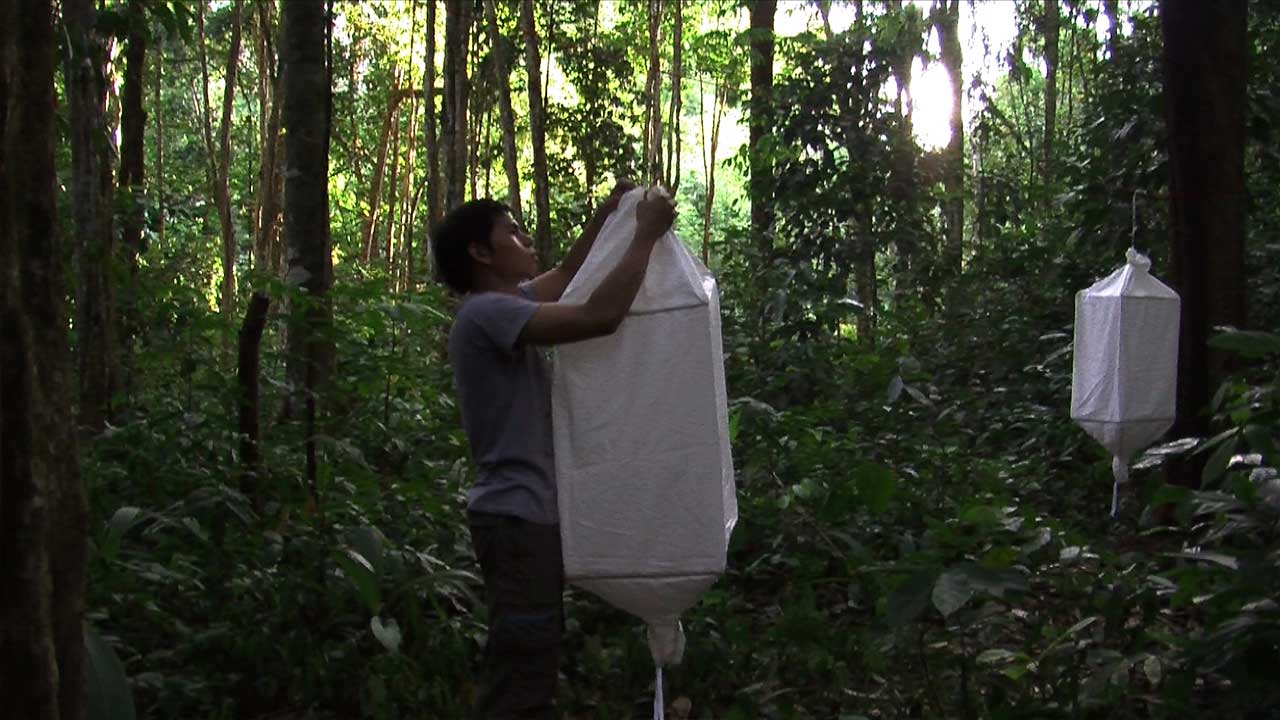 Biosemiotic Borneo
Ursula Biemann
An Aviation Field
Joana Pimenta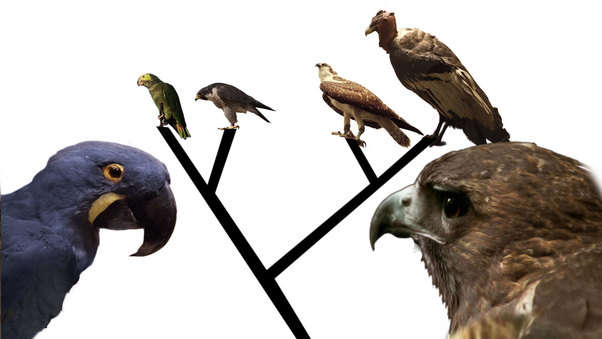 The Birds and the Trees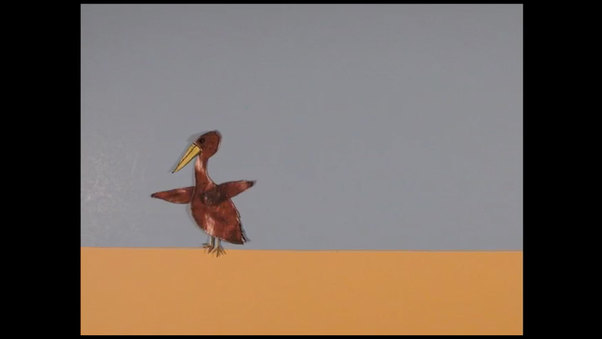 Darkened Horizons
Karen Aqua,Ken Field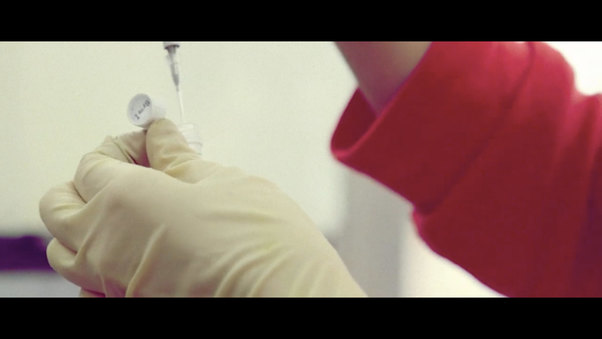 Benchwork
Field Test Film Corps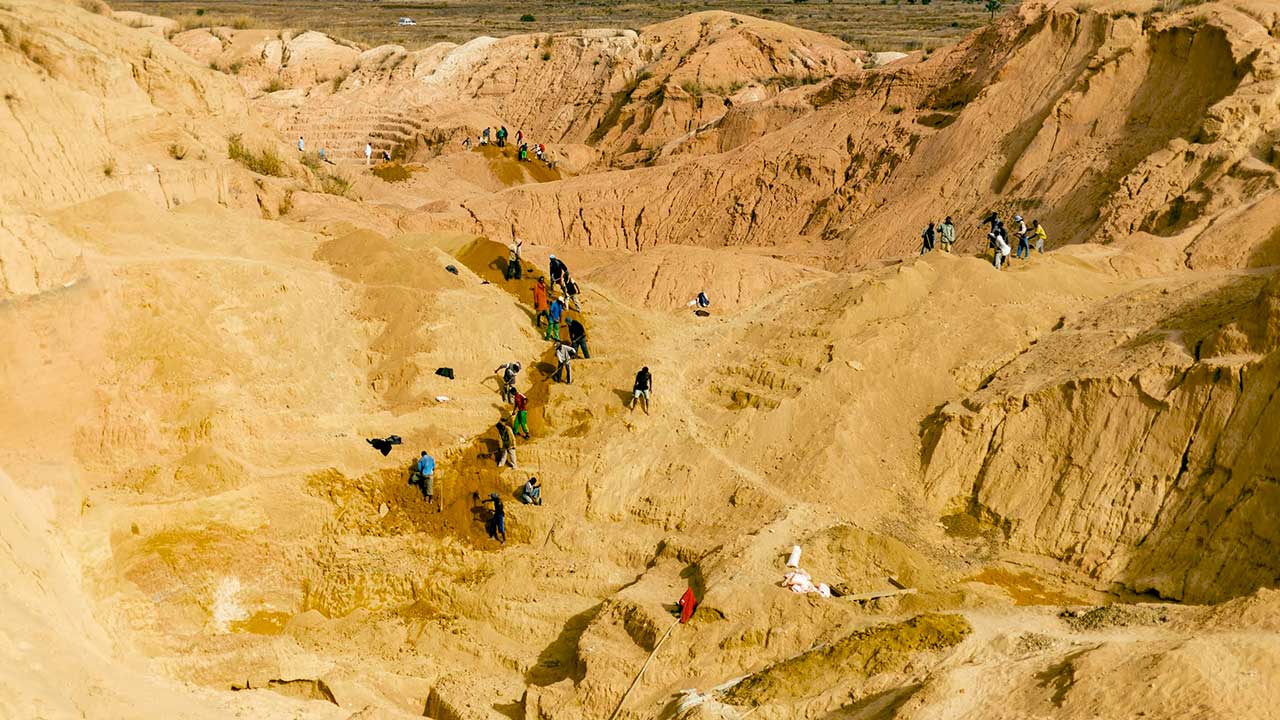 Unknown Fields: Madagascar – A Treasured Island
Toby Smith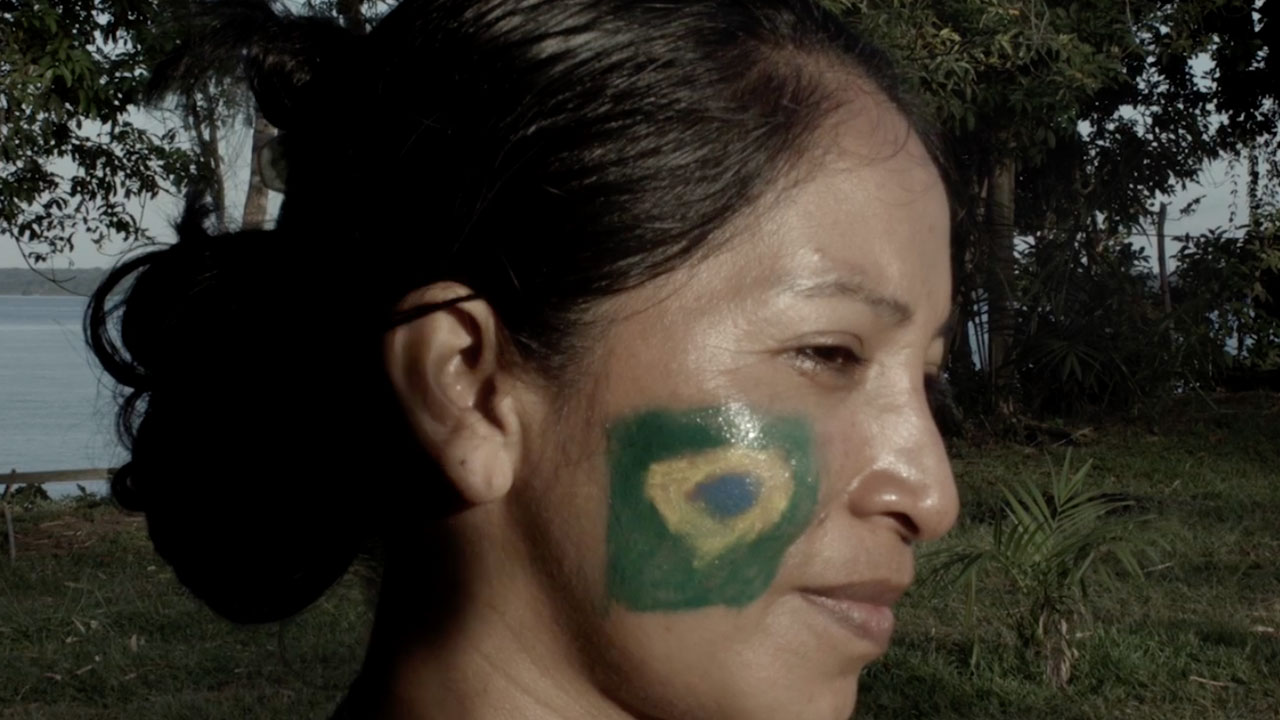 Field Work - World Cup: Gene
Alexis Gambis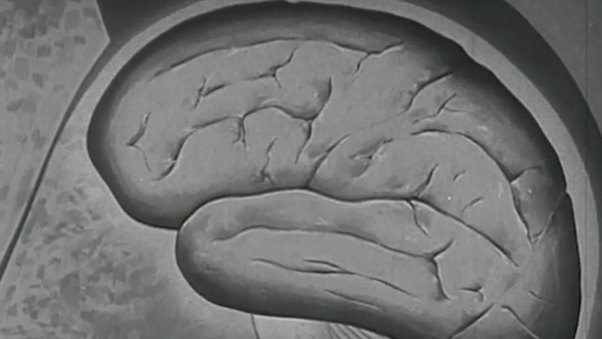 Field Work - World Cup: Kinetic
Alexis Gambis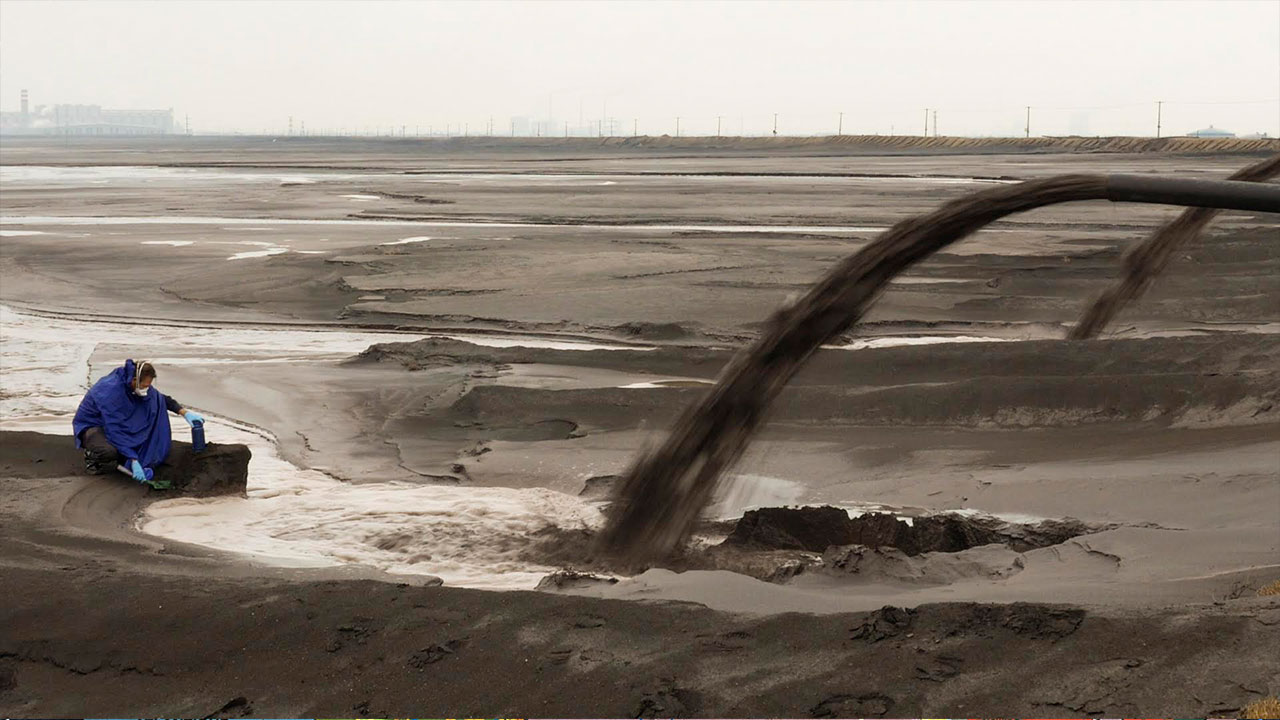 Rare Earthenware
Toby Smith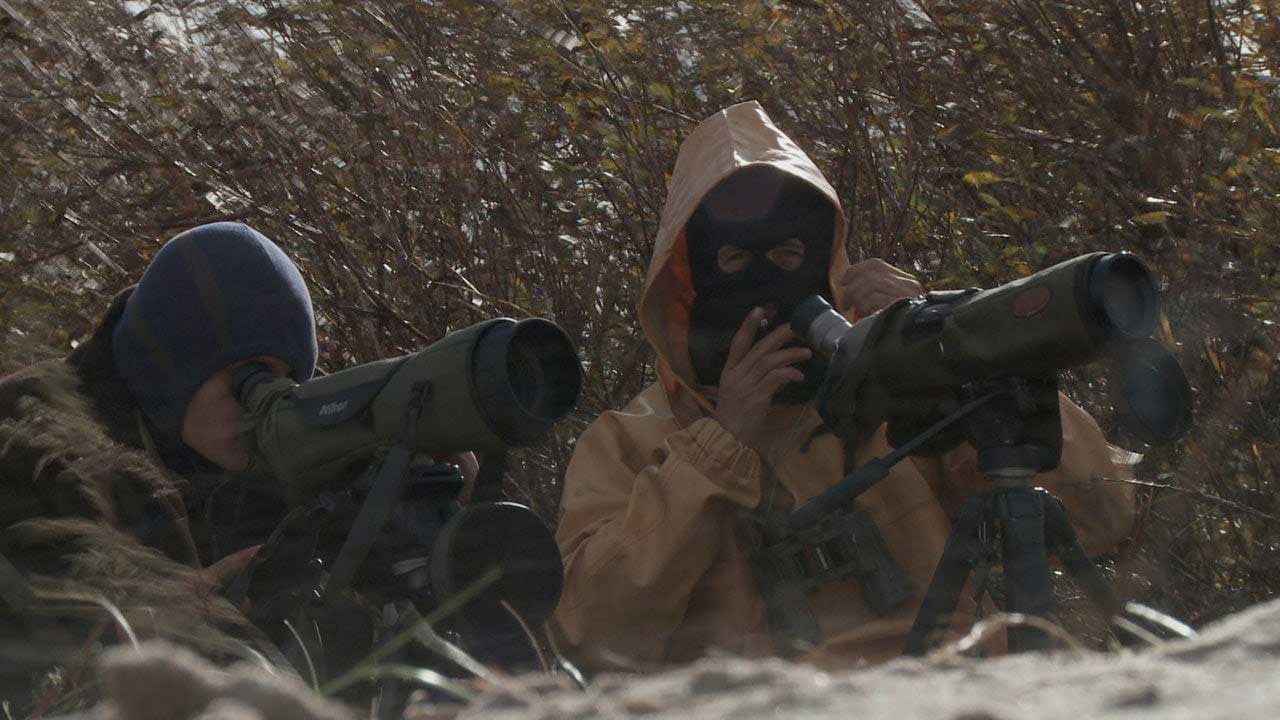 To Fly or Not to Fly
Aniela Gabryel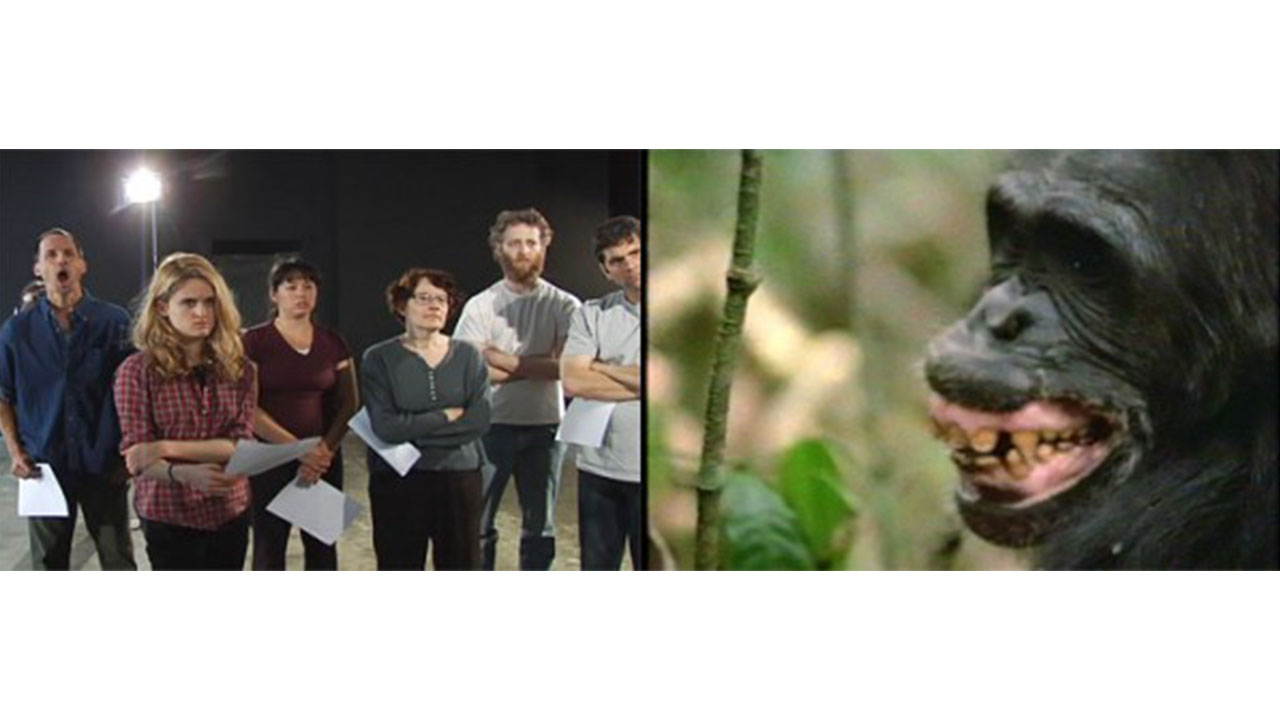 Primate Cinema: How to Act like an Animal
Rachel Mayeri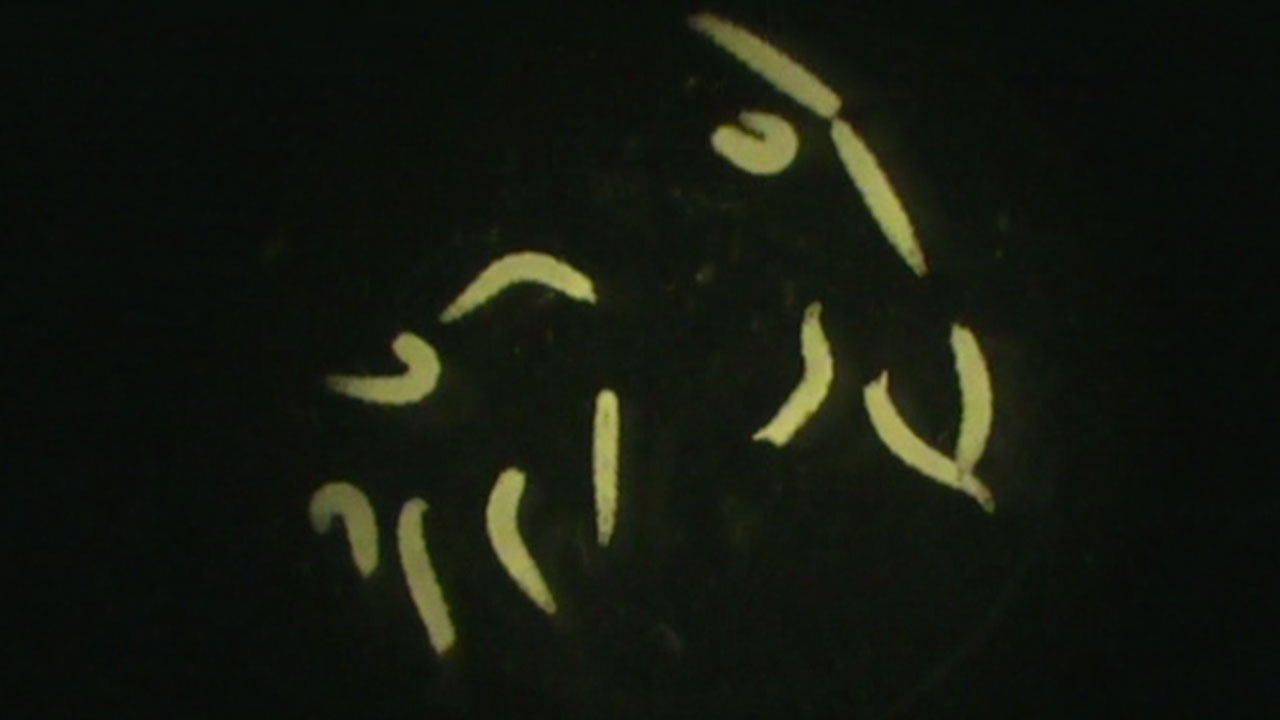 Kyoto Fruit Flies: Collection and Variation
Shigeyuki Yoshikawa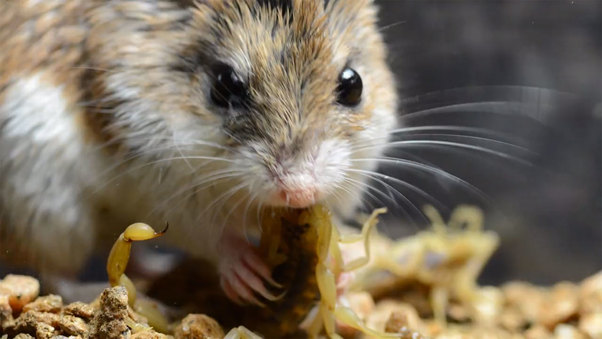 Scorpion Hunters
Sarah Crespi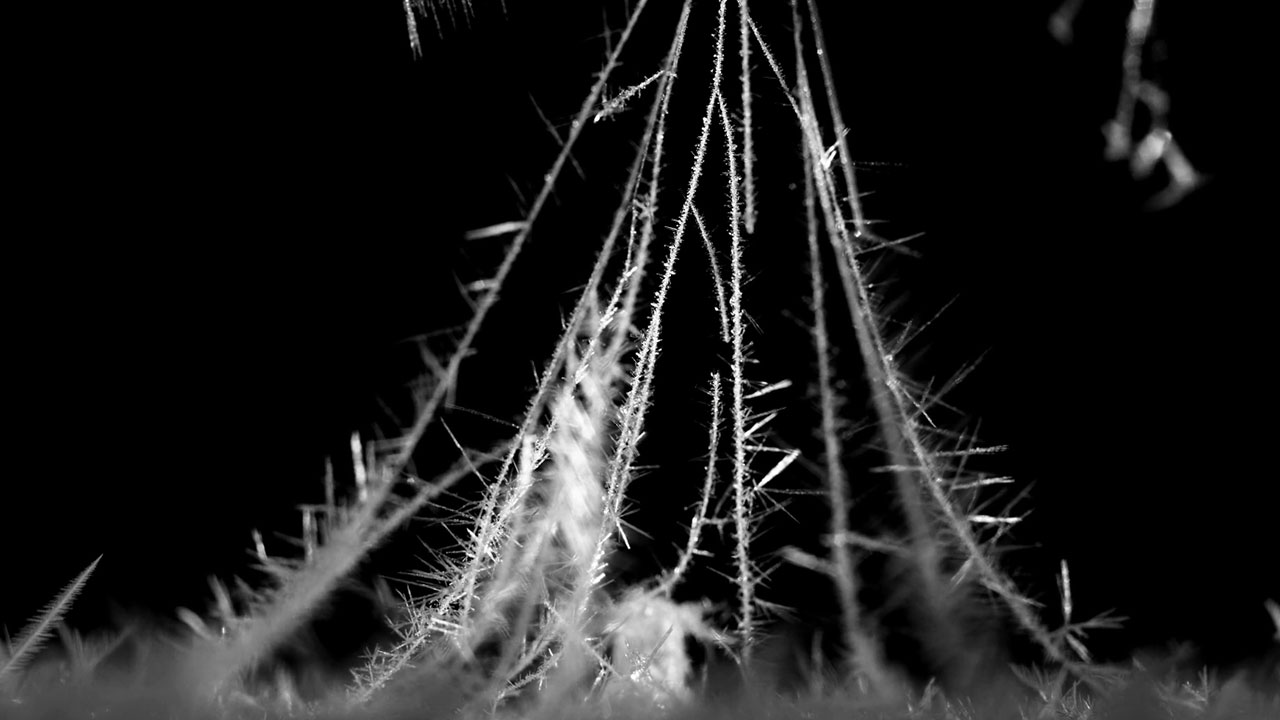 Cascades
Craig Ward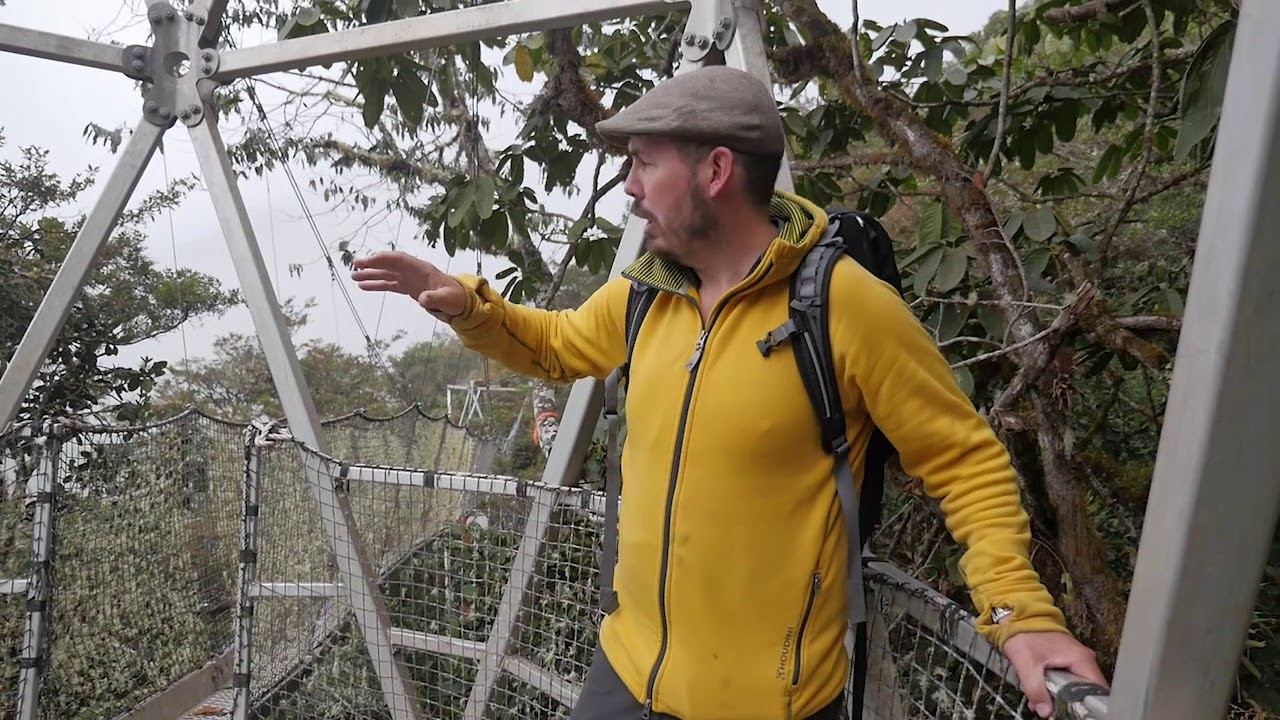 High and Dry: Cutting Fog for Science
Daniel & Rebecca Grossman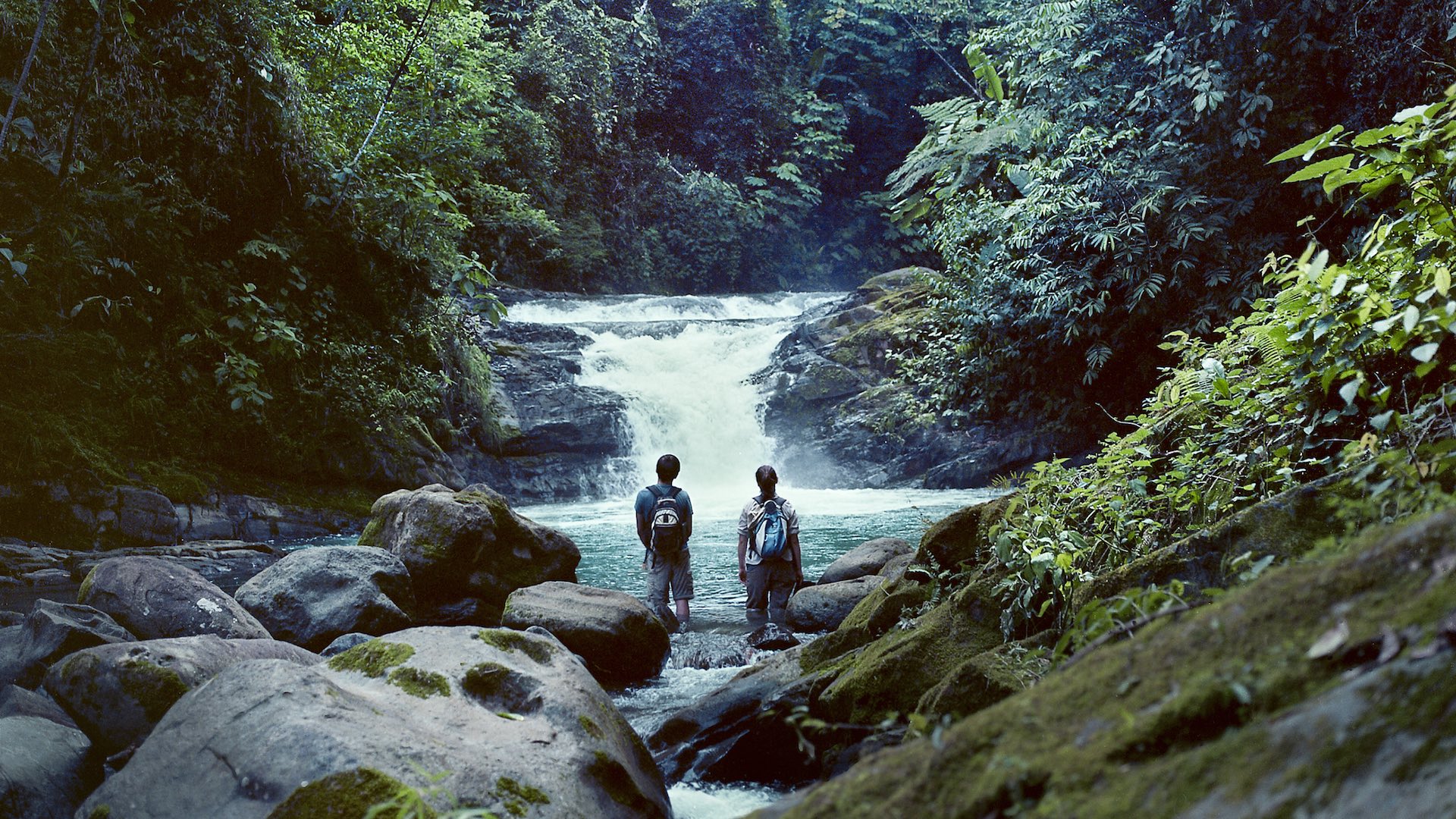 Wild Love
Eben Portnoy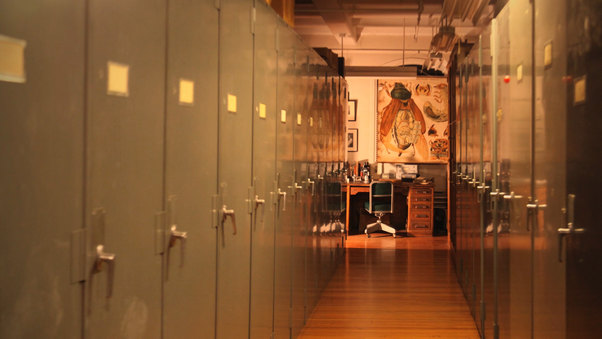 Beetle Bluffs
Anna Lindemann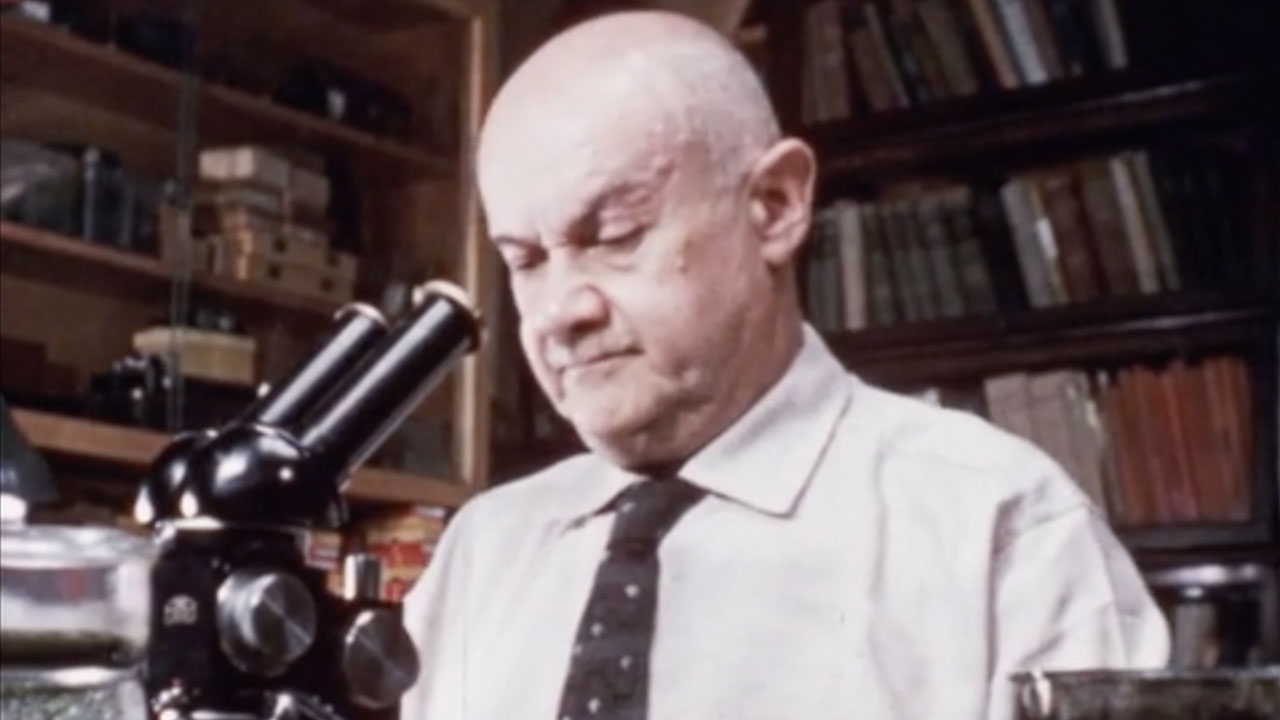 The Worlds of Dr. Vishniac
Donald F. Hornig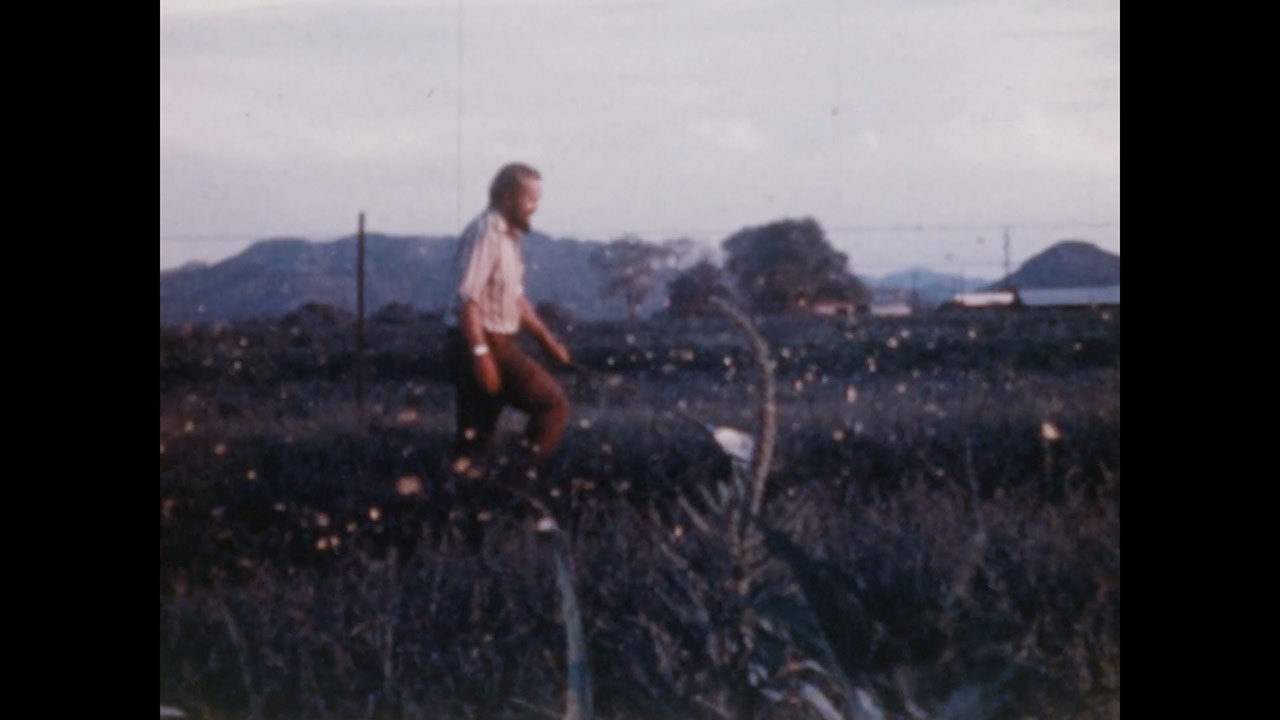 Colias, "The Sulfur Butterflies"
Smithsonian Institution Archives,Arnaud Martin,Kristina Dutton,Lisa Schonberg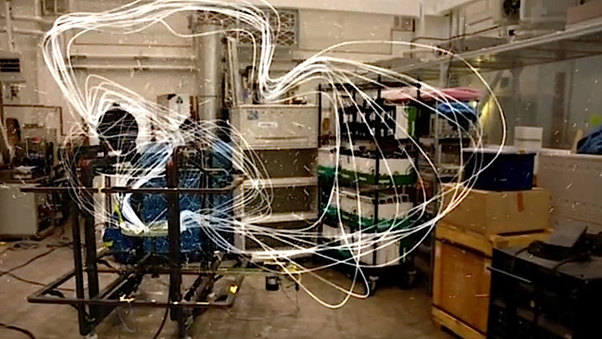 Magnetic Movie
Semiconductor (Ruth Jarman,Joe Gerhardt)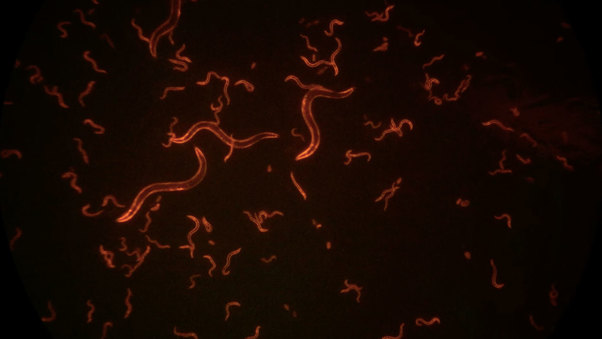 Foraging, Feeding, and Mating: the life of the free-living nematode C. elegans
Du Cheng,Meghan Lockard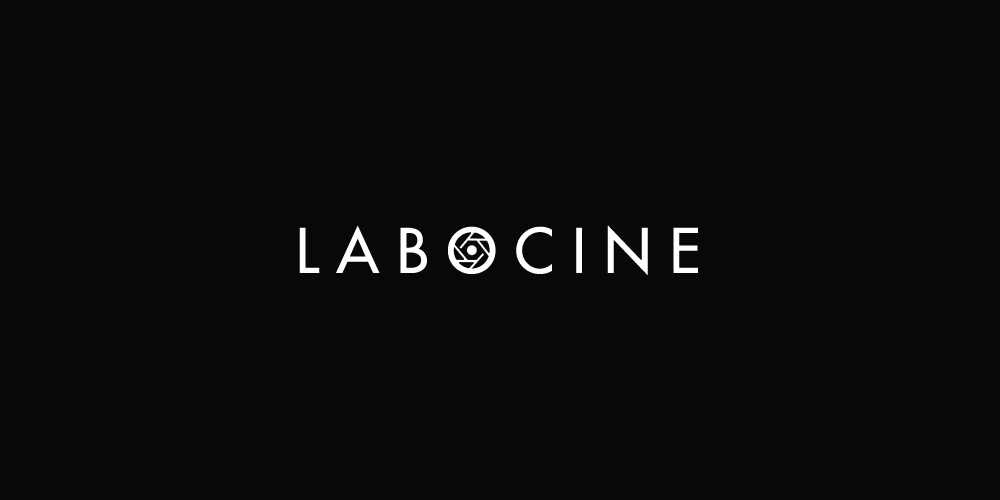 The Sulfur Butterflies
Robert Silberglied & Orley R. Taylor Jr.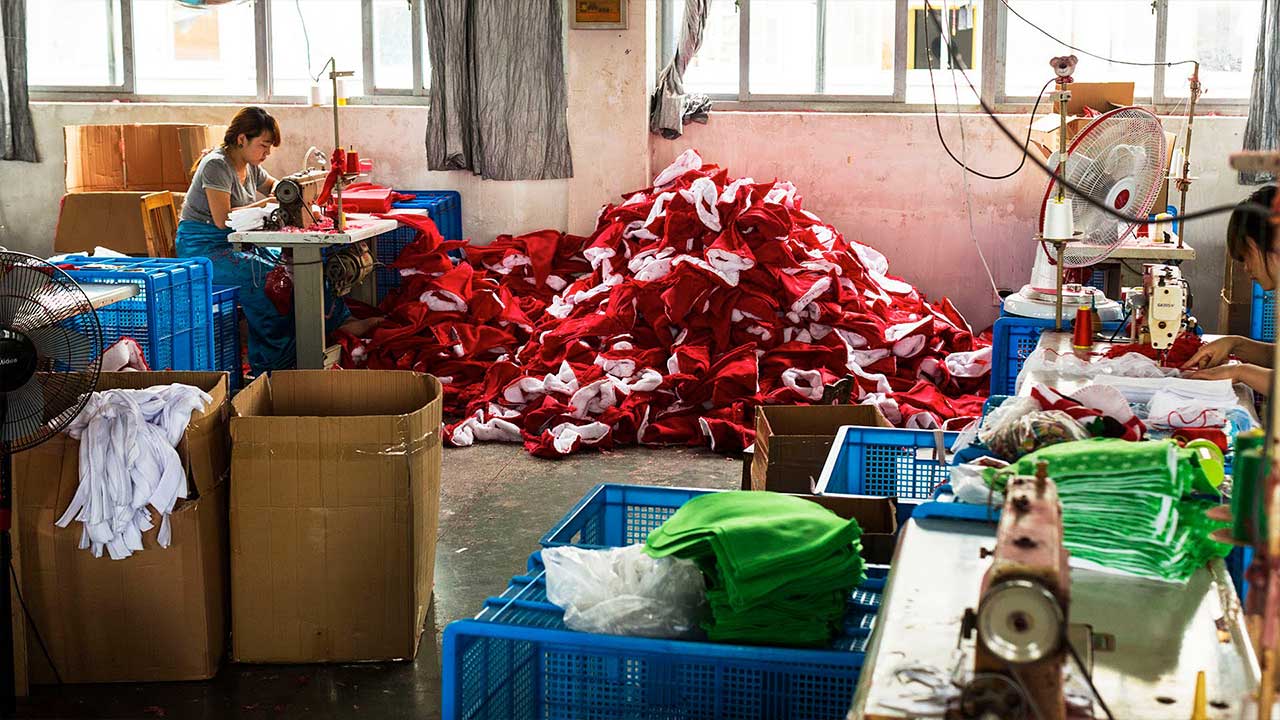 Xmas Unwrapped
Toby Smith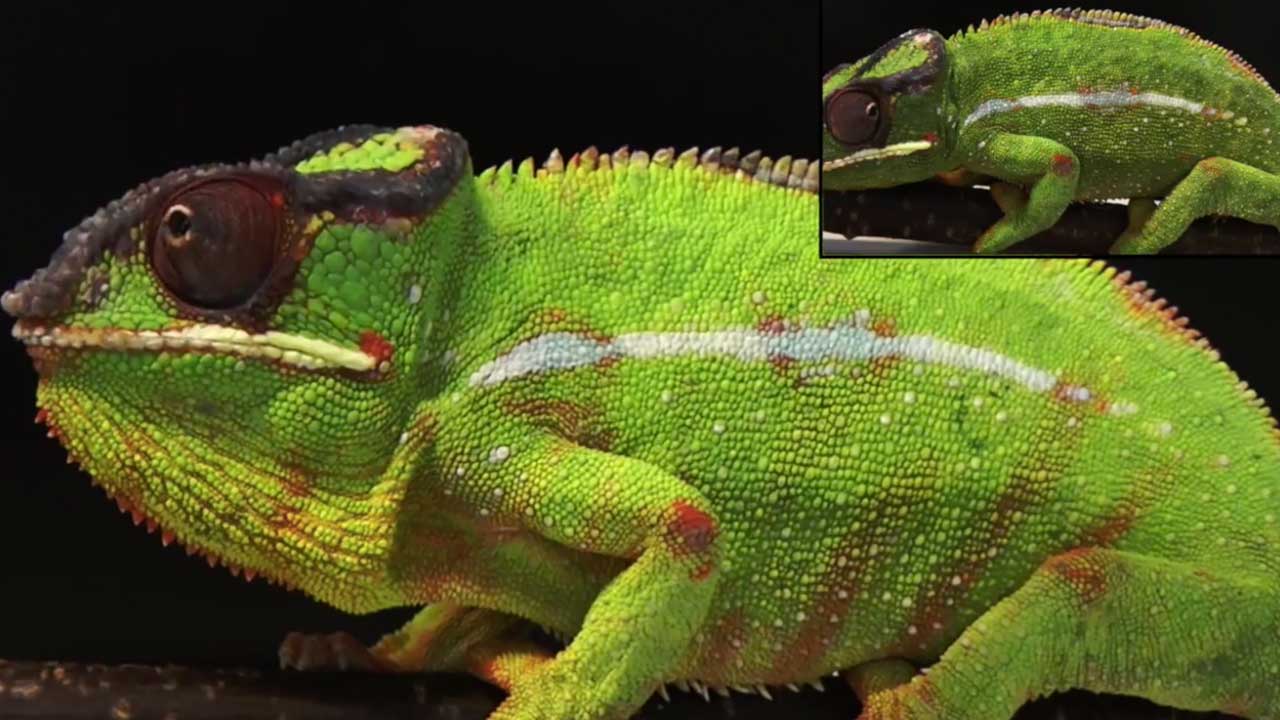 Chameleon colour change (Suppl Movie S3)
Michel Milinkovitch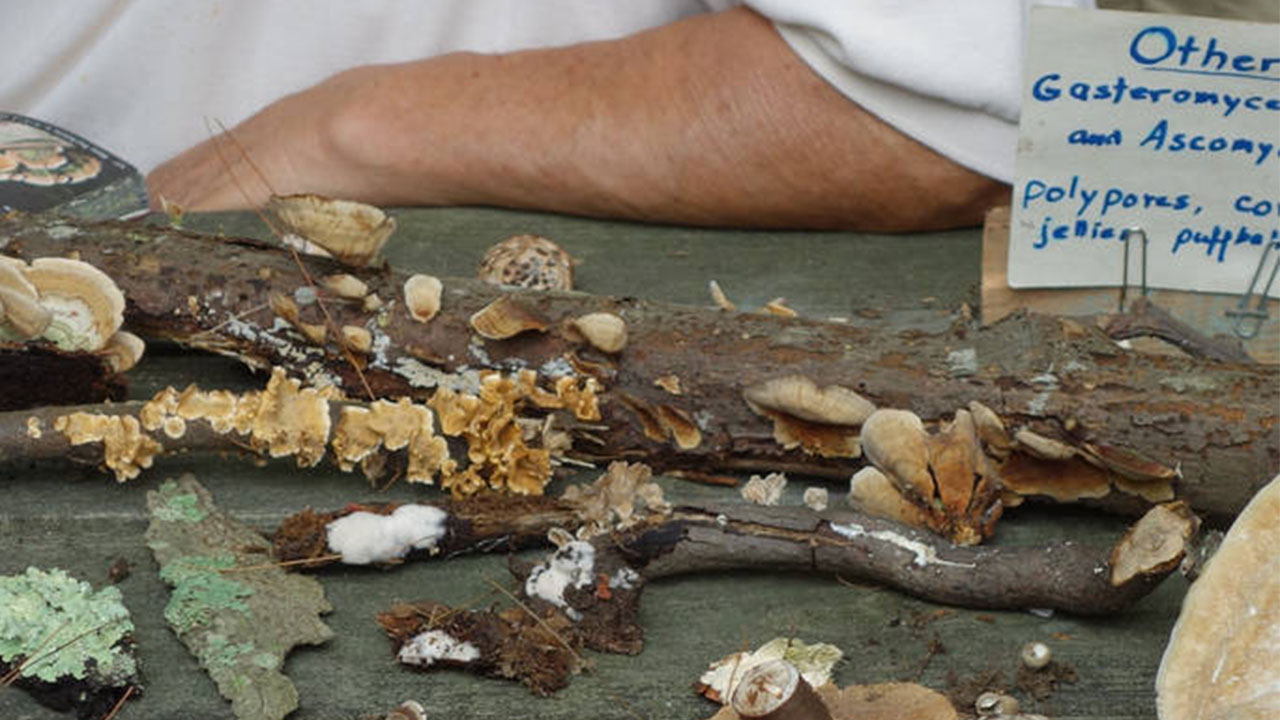 Mycological
Ernst Karel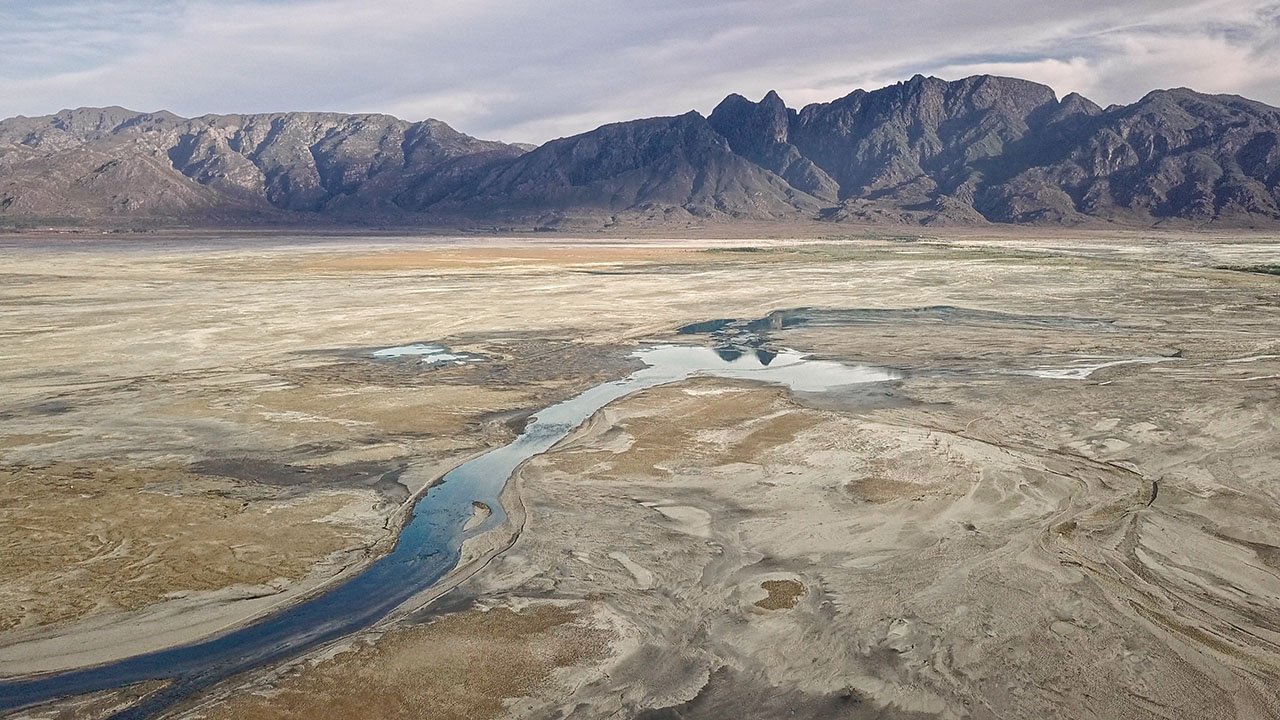 Scenes from a Dry City
Simon Wood And François Verster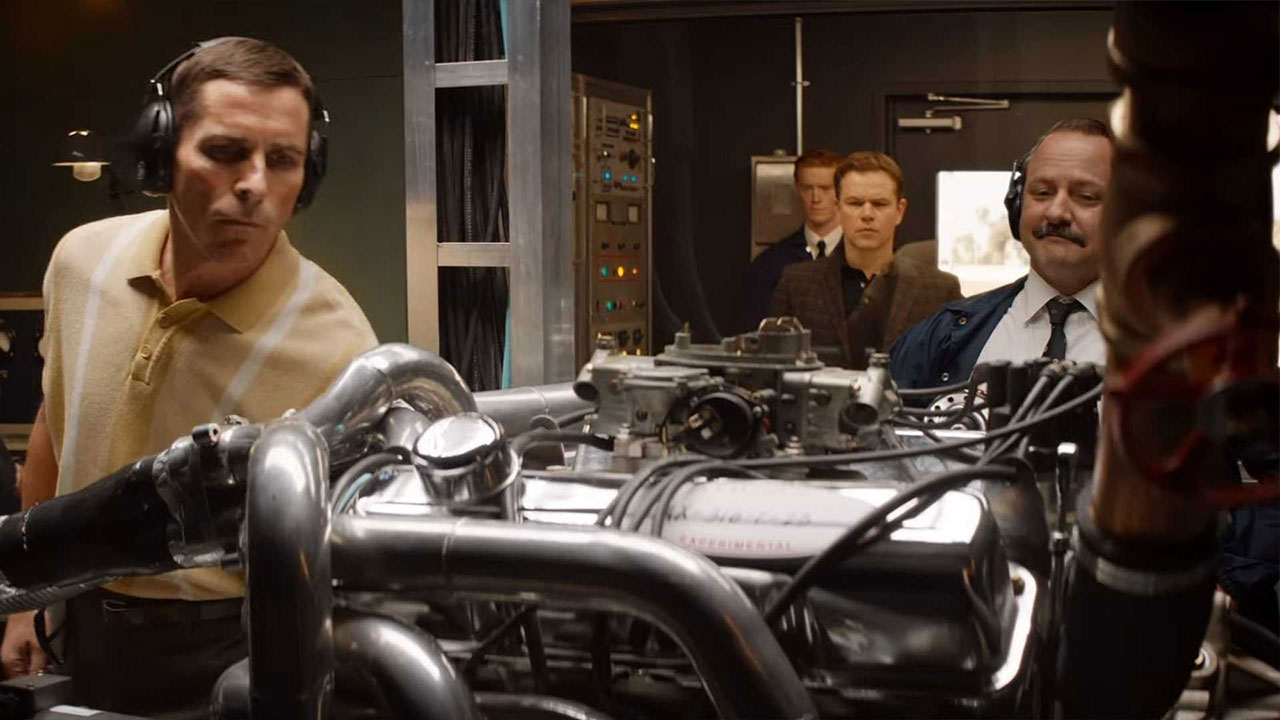 Ford v Ferrai
James Mangold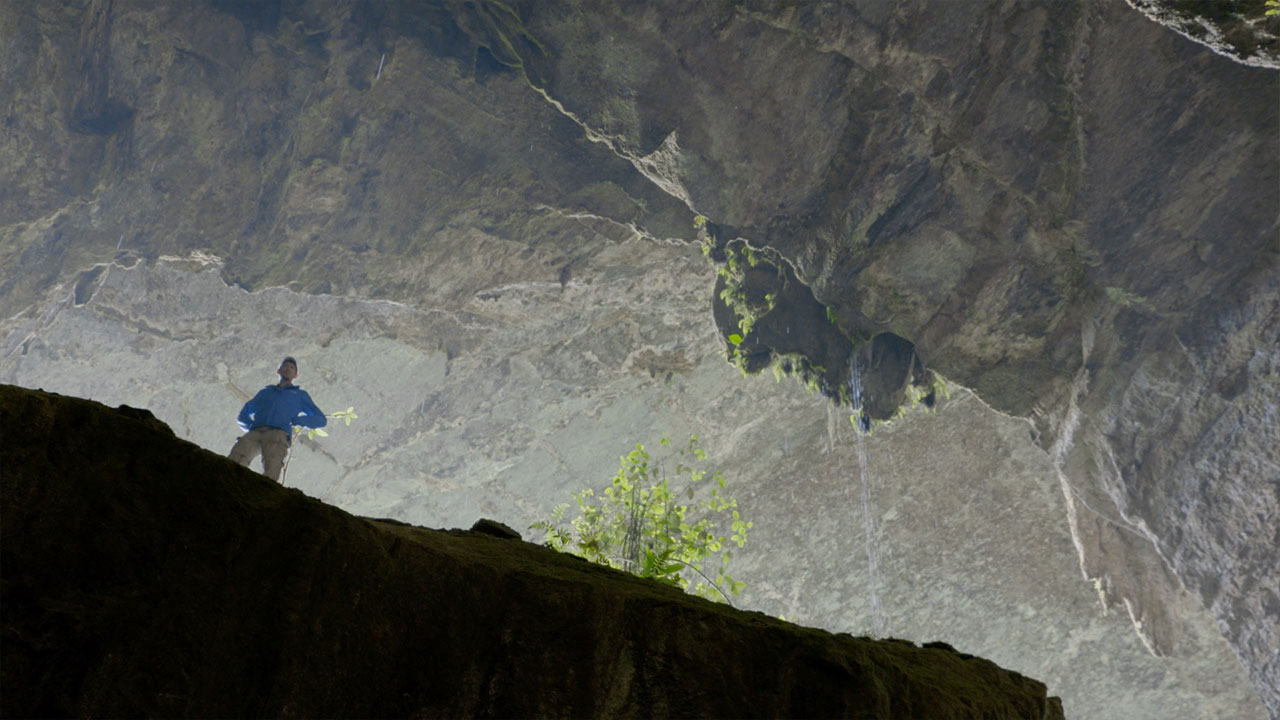 Santander
Oscar Ruiz Navia
The Earth is Humming
Garrett Bradley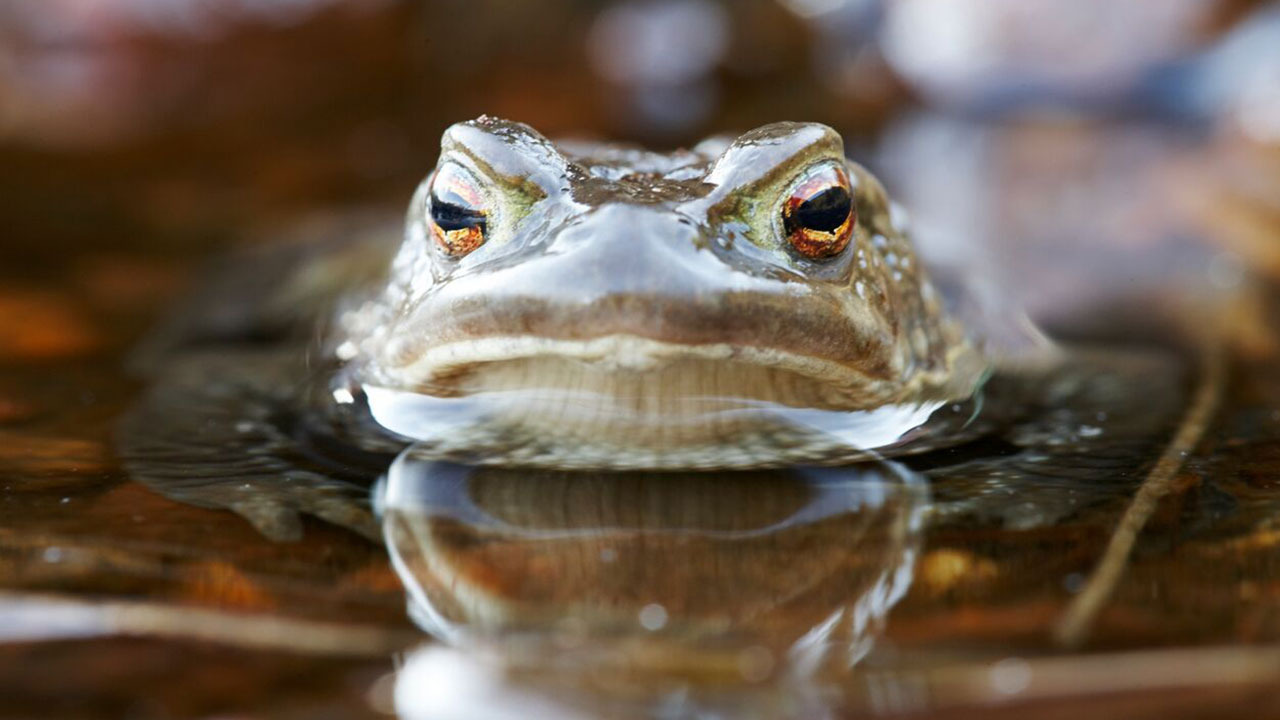 A Toad Story (Kunsten å leggje seg paddeflat)
Are Pilskog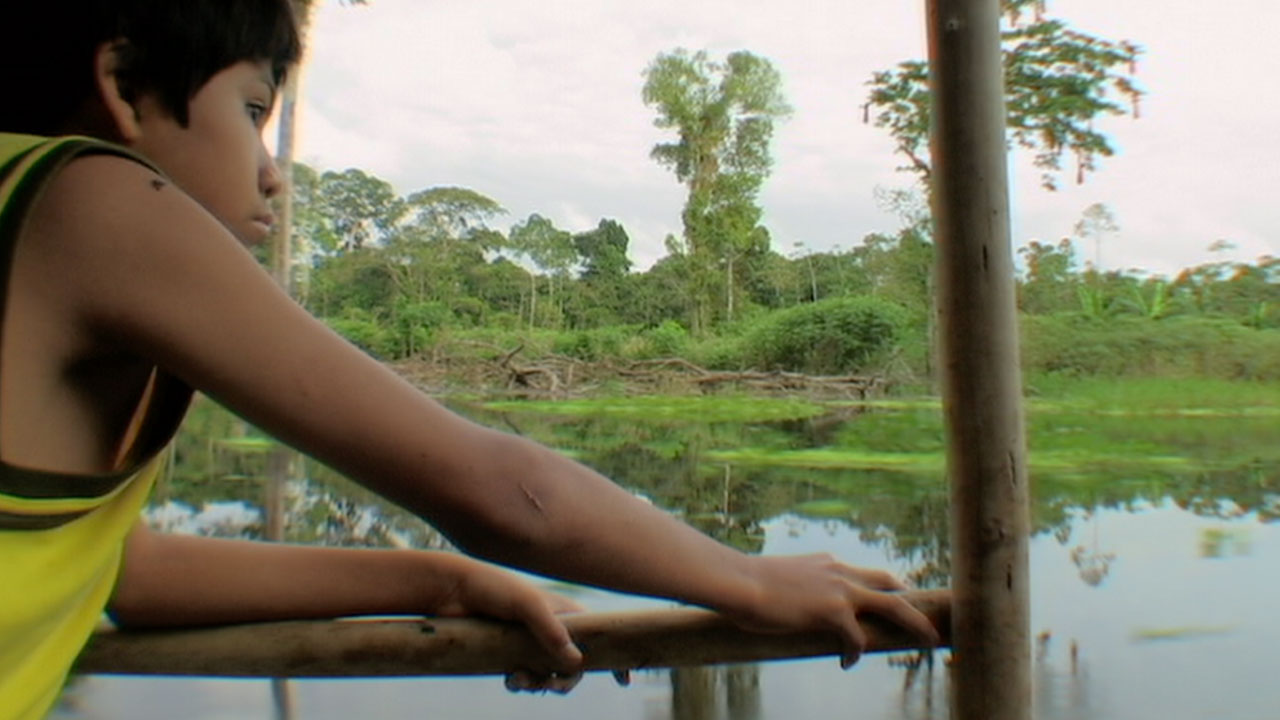 The Shaman and the Scientist
Sarah Hutt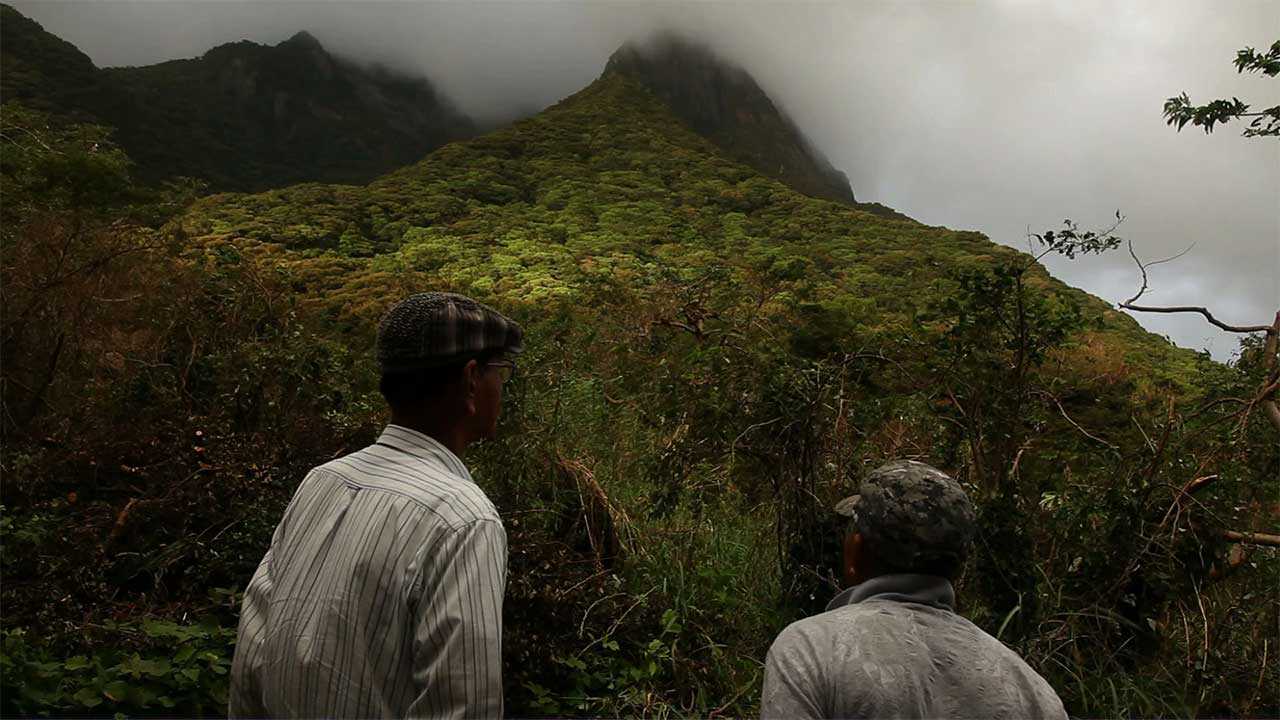 Milieu
Damien Faure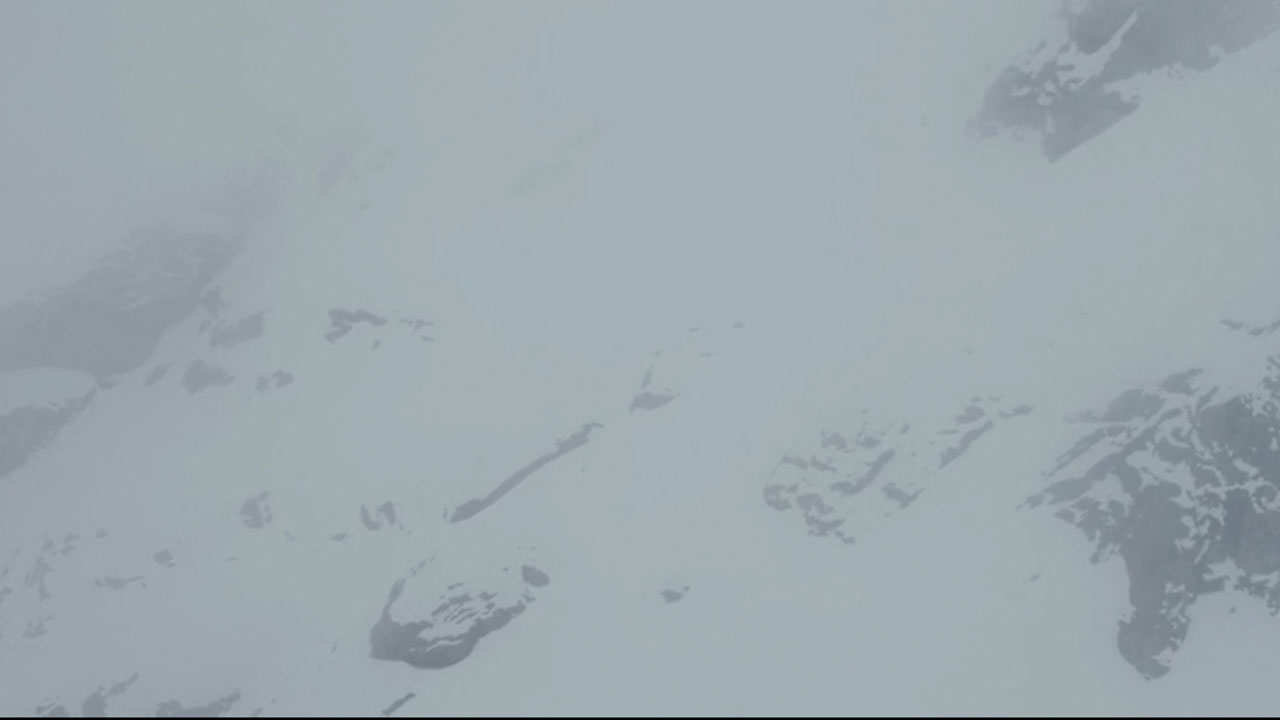 White Planet
Francesco Mattuzzi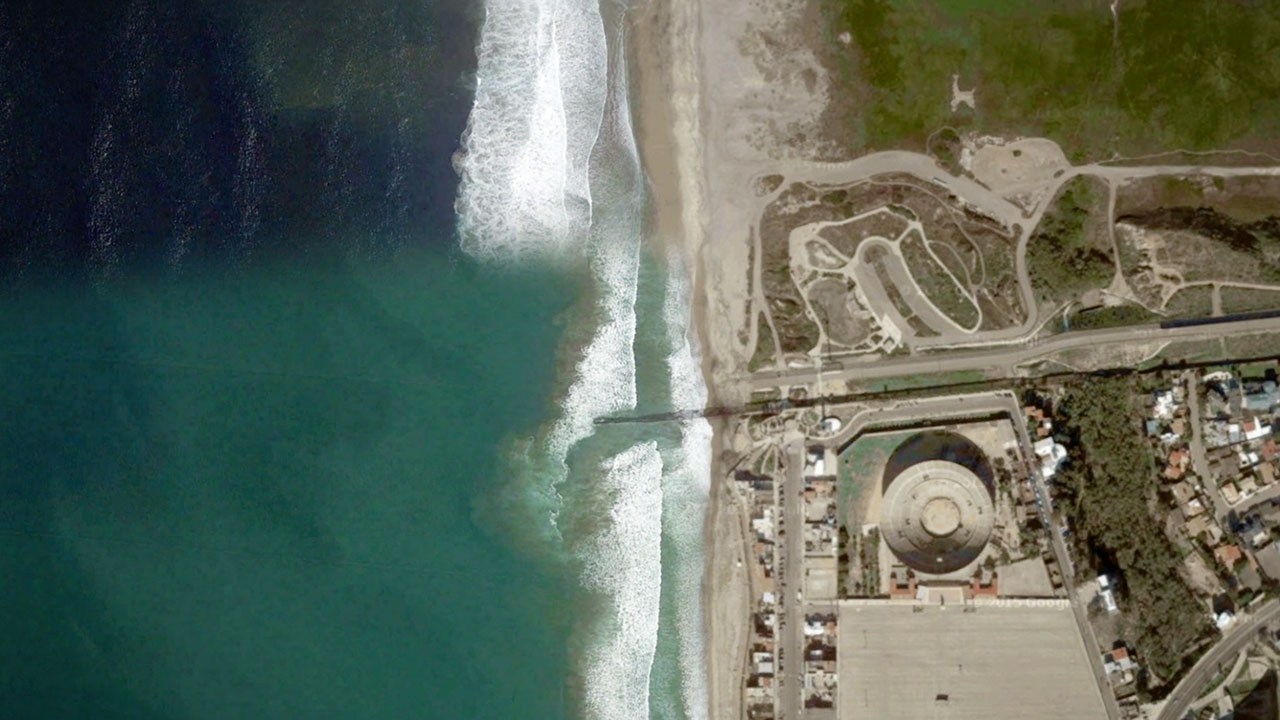 Best of Luck with the Wall
Josh Begley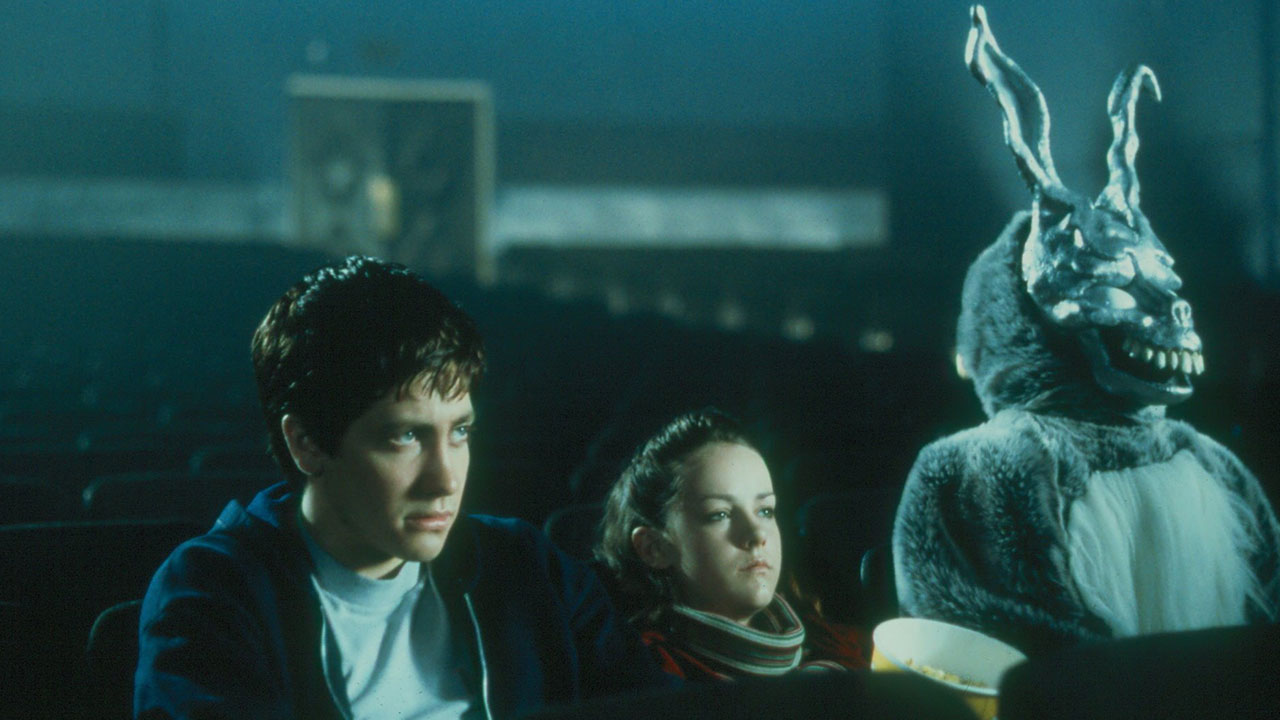 Donnie Darko
Richard Kelly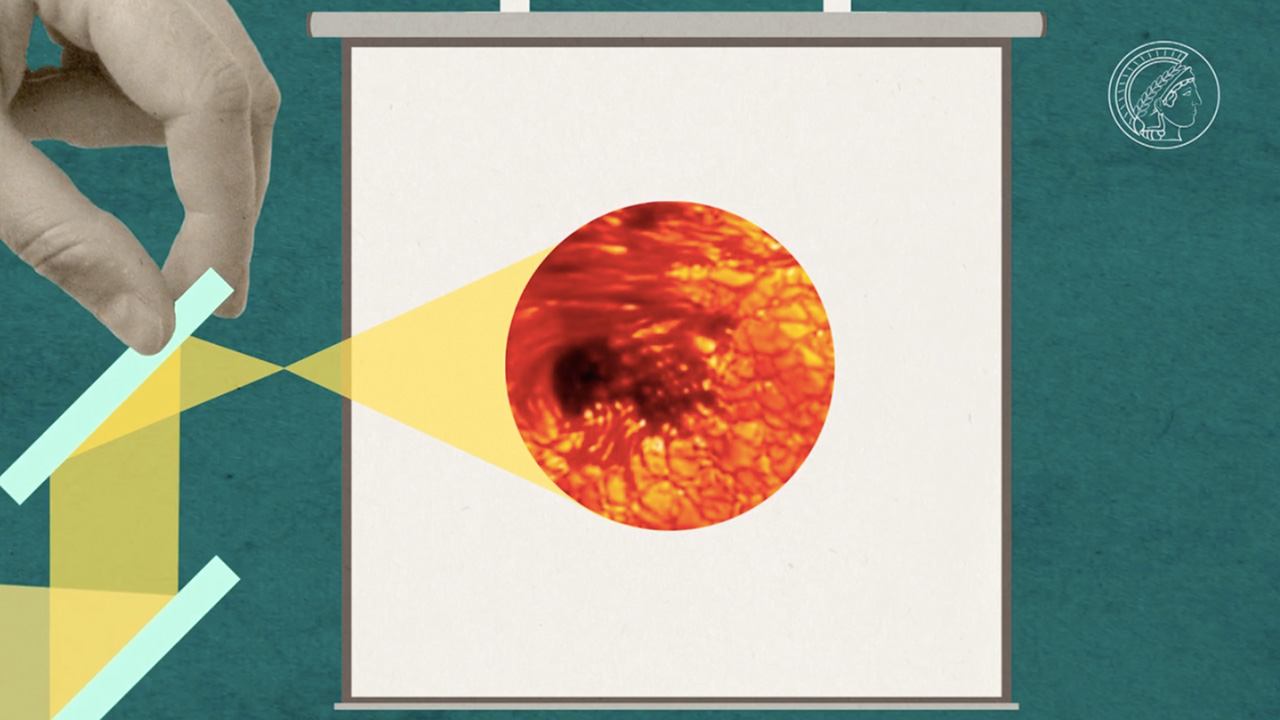 Stormy Sun
Daniel Münter
The Loneliest
Lilian Mehrel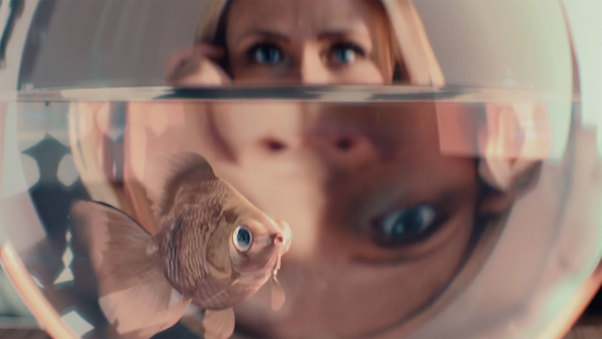 Blue-Eyed Me
Alexey Marfin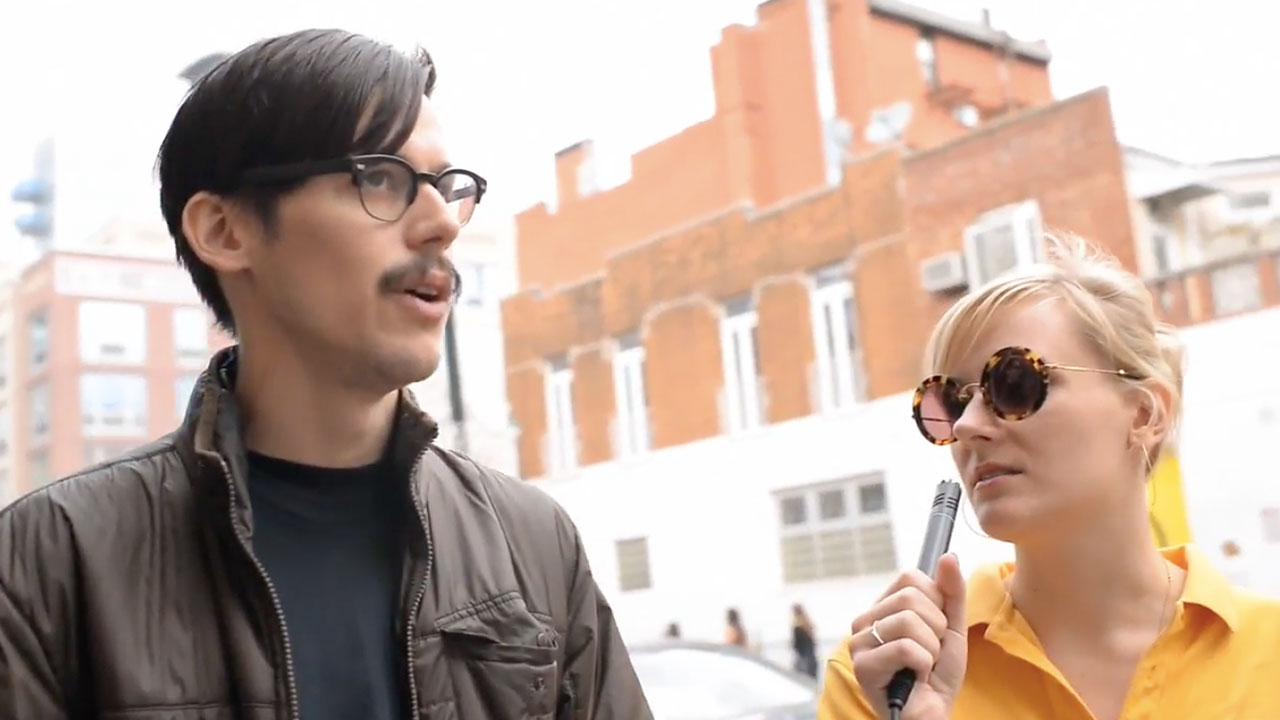 SUB: Are hipsters becoming a subspecies of humans?
Charlotte Rabate,Sergio Botero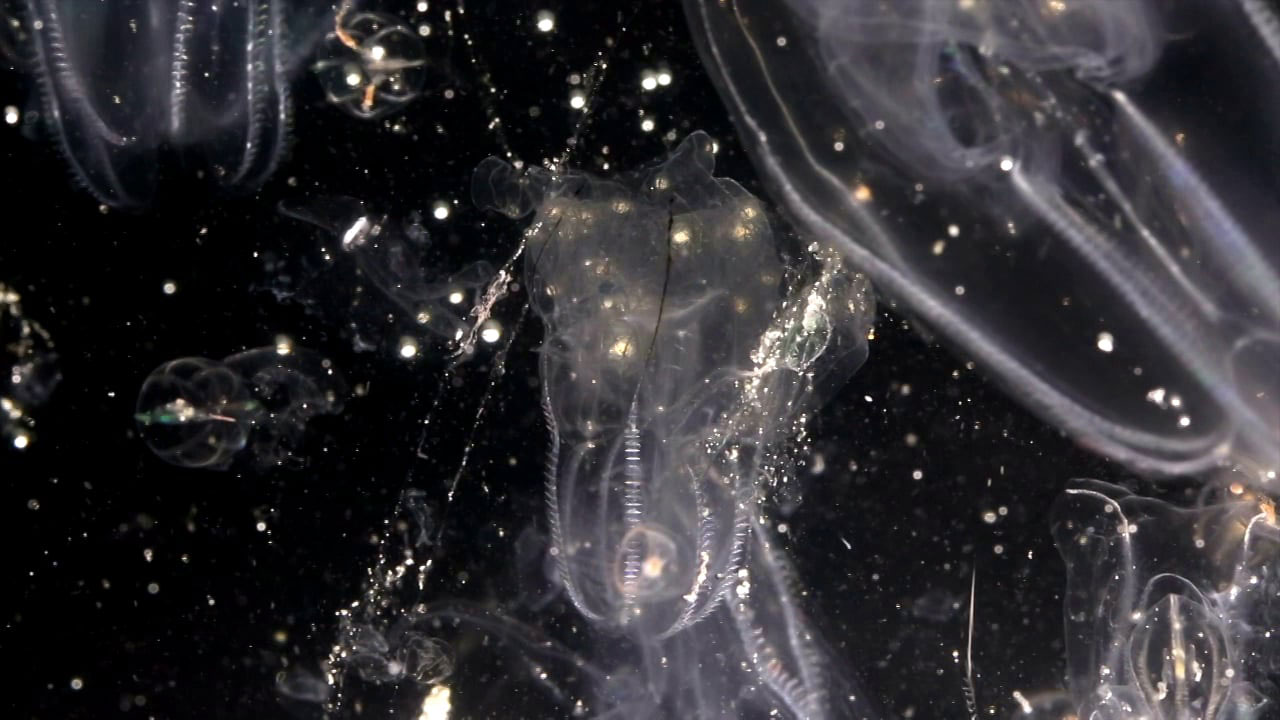 Hope Island
Charles Lindsay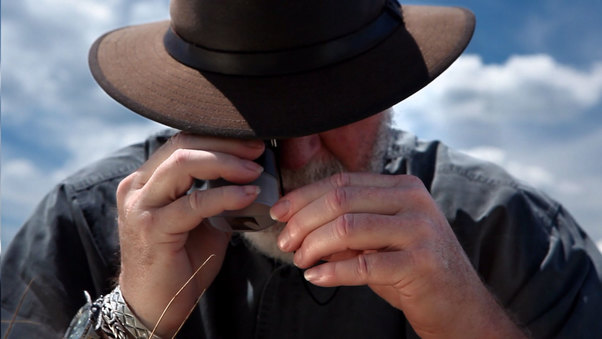 The Diatom
Chris Peters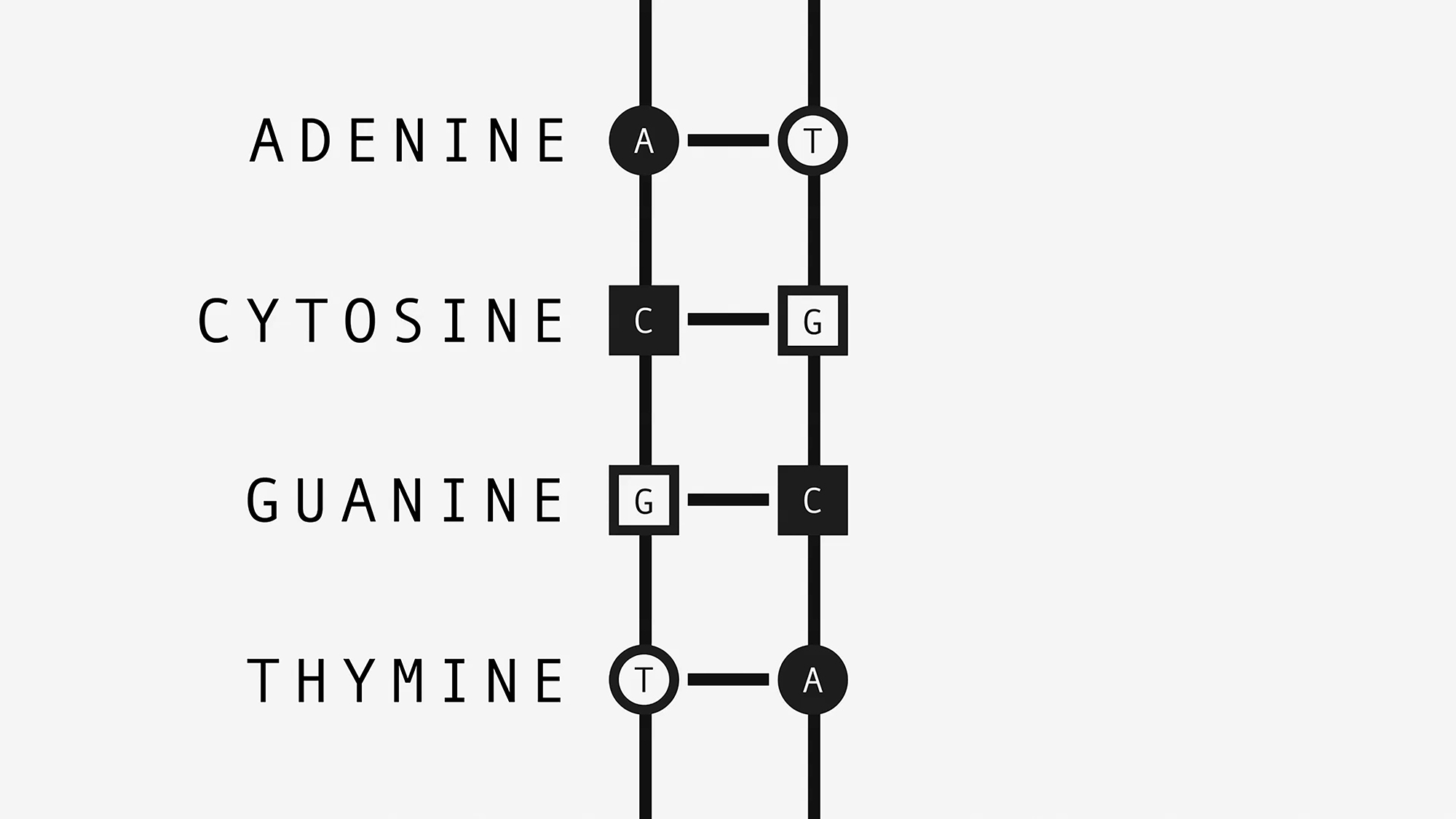 Re-Writing Life
Kelly Nyks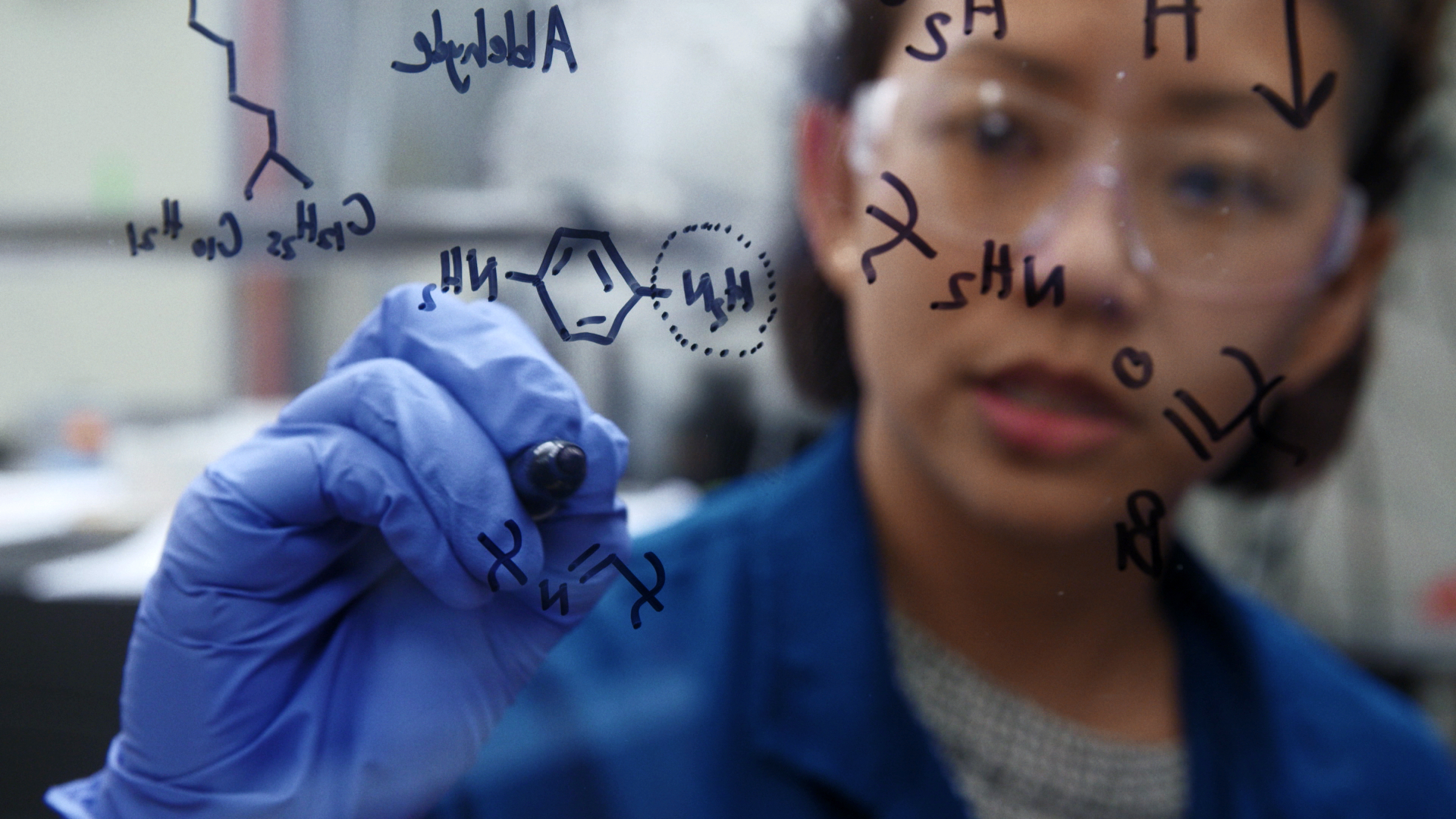 Under The Skin
Miao Wang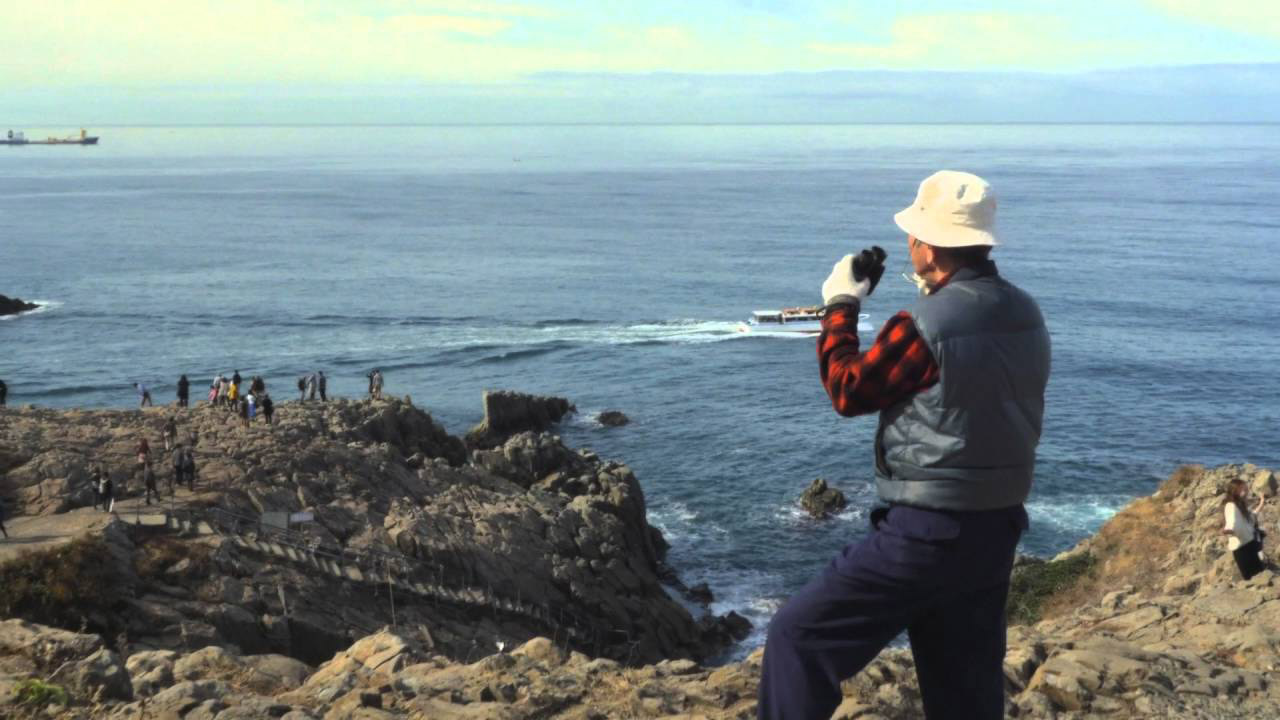 Gatekeeper
Yung Chang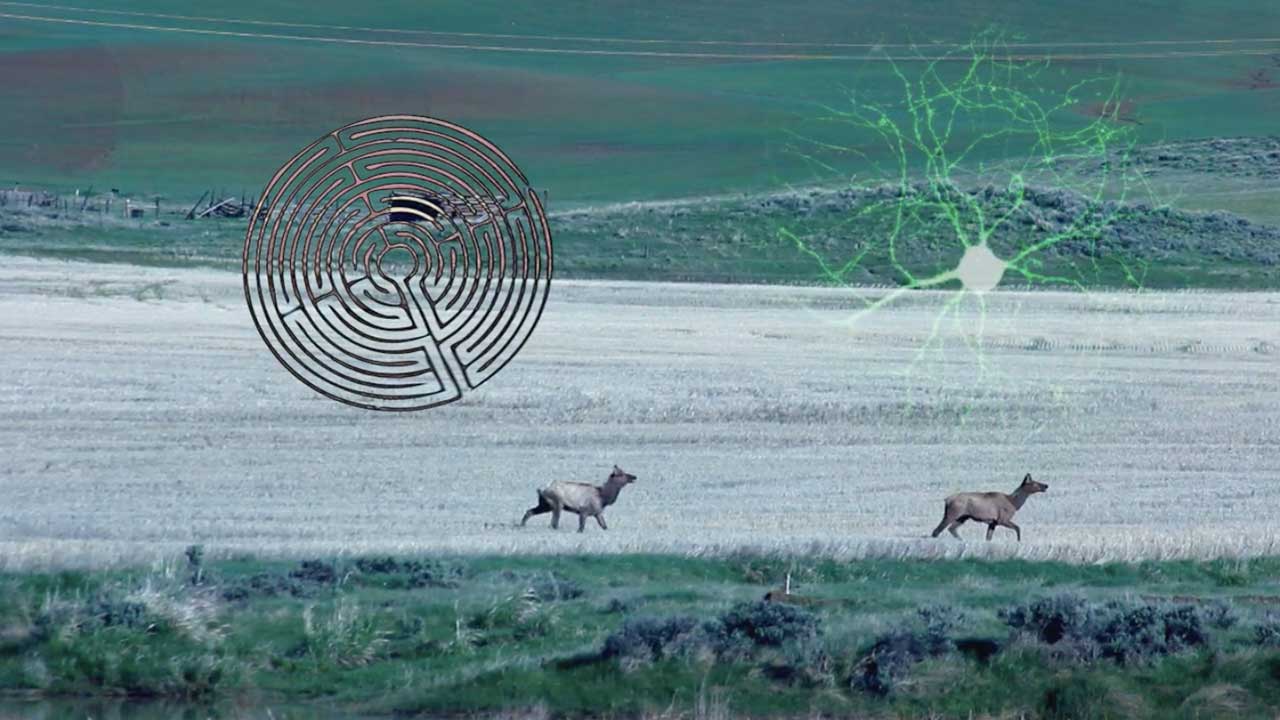 Out of Our Minds
Kate Webbink
Telegraphics
Antoine Delacharlery,Léopold Parent,Lena Schneider,& Thomas Thibault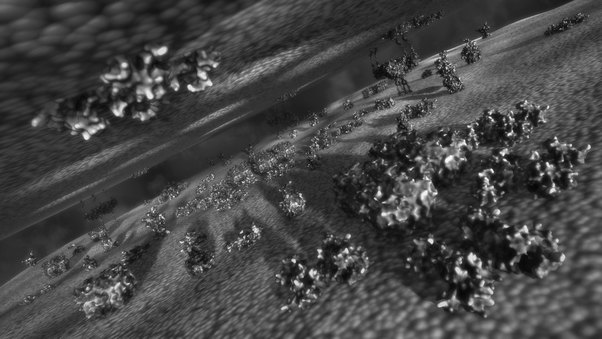 Protein Expression
Monica Zoppè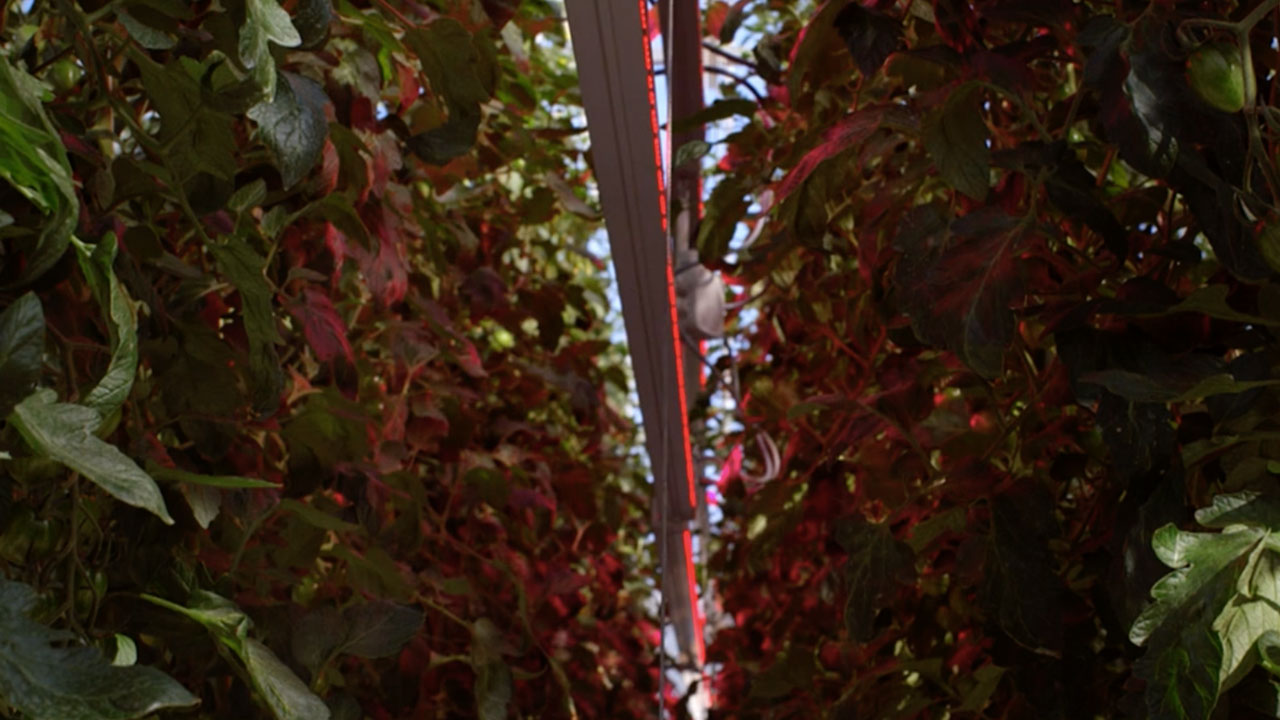 Nature's Switch
Caroline Ward,Erinma Ochu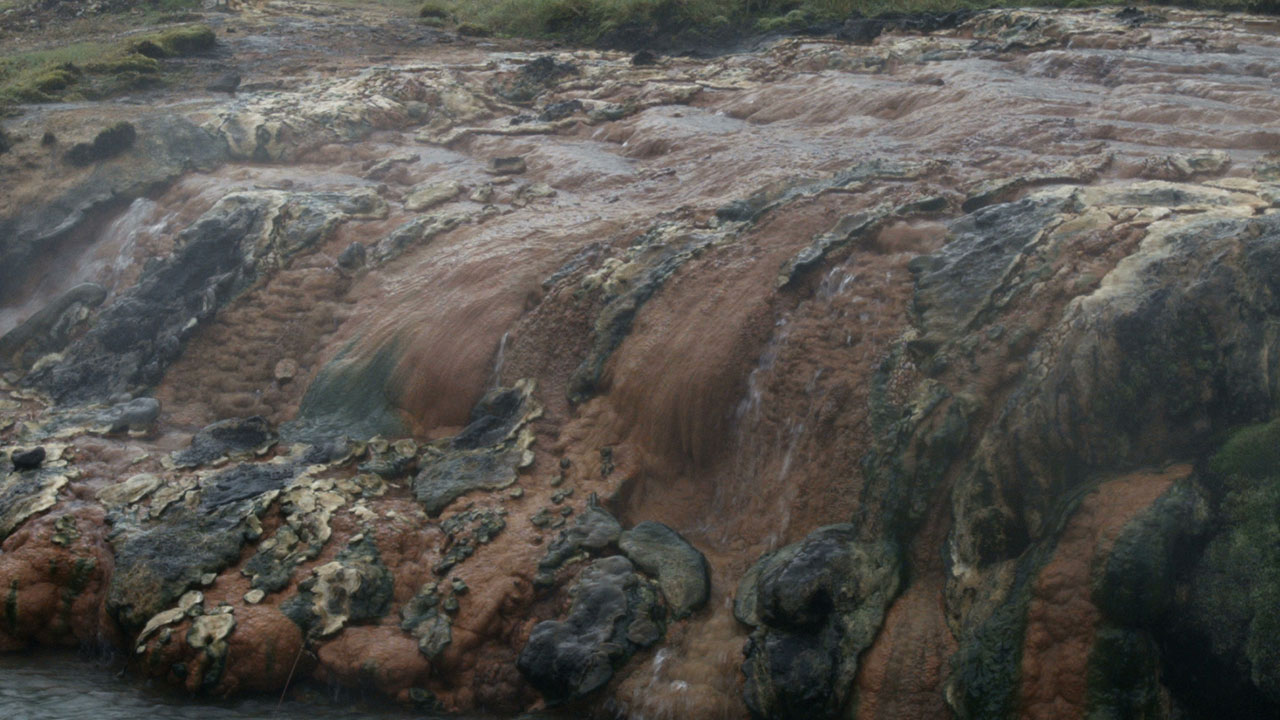 Proxima B
Giulia Grossmann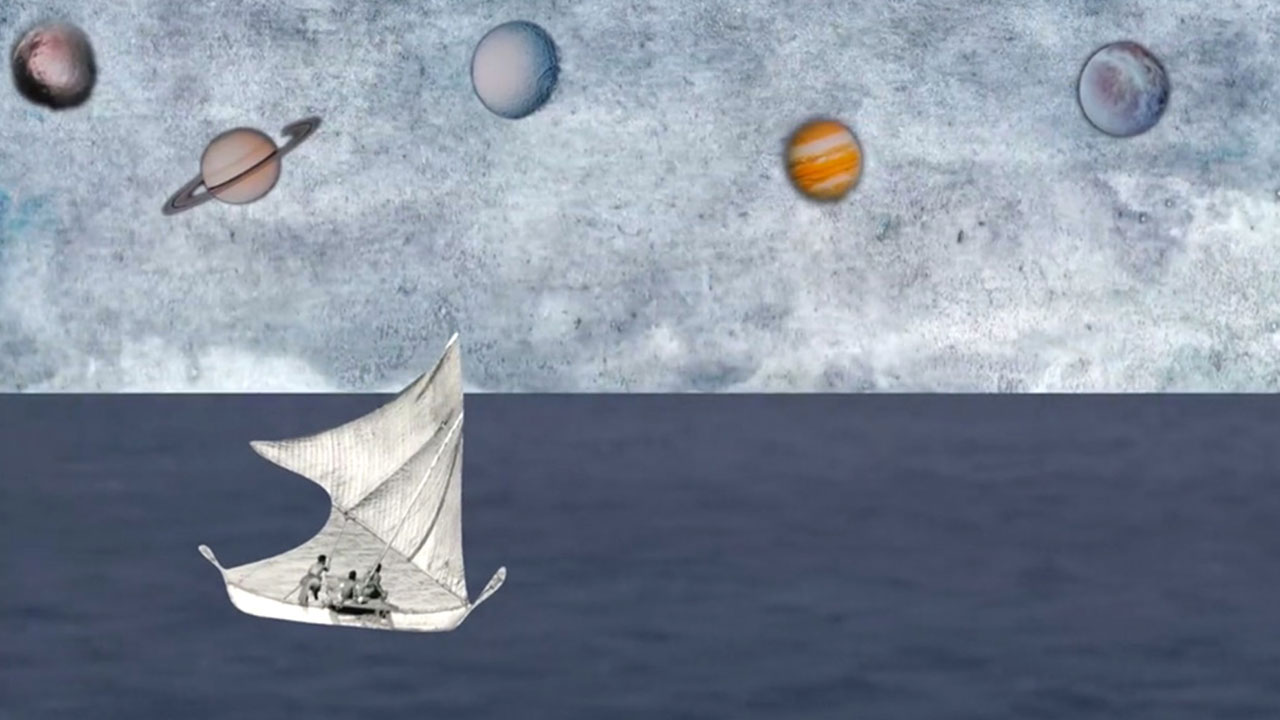 Slingshots of the Oceanic
Flora Lichtman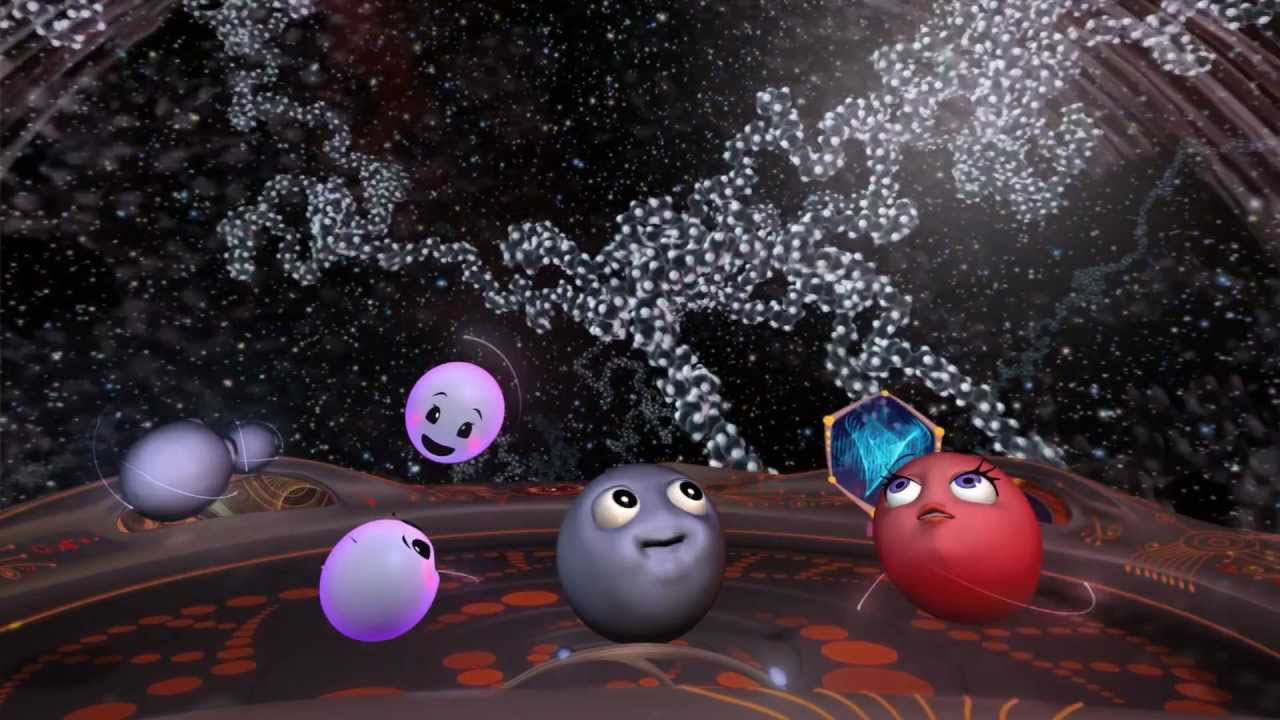 Molecules to the Max!
V. Owen Bush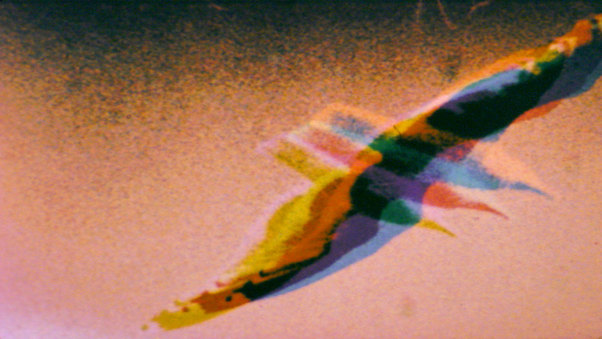 Tracing Birds in Isolation
Chris Bate,Sarah Bouttell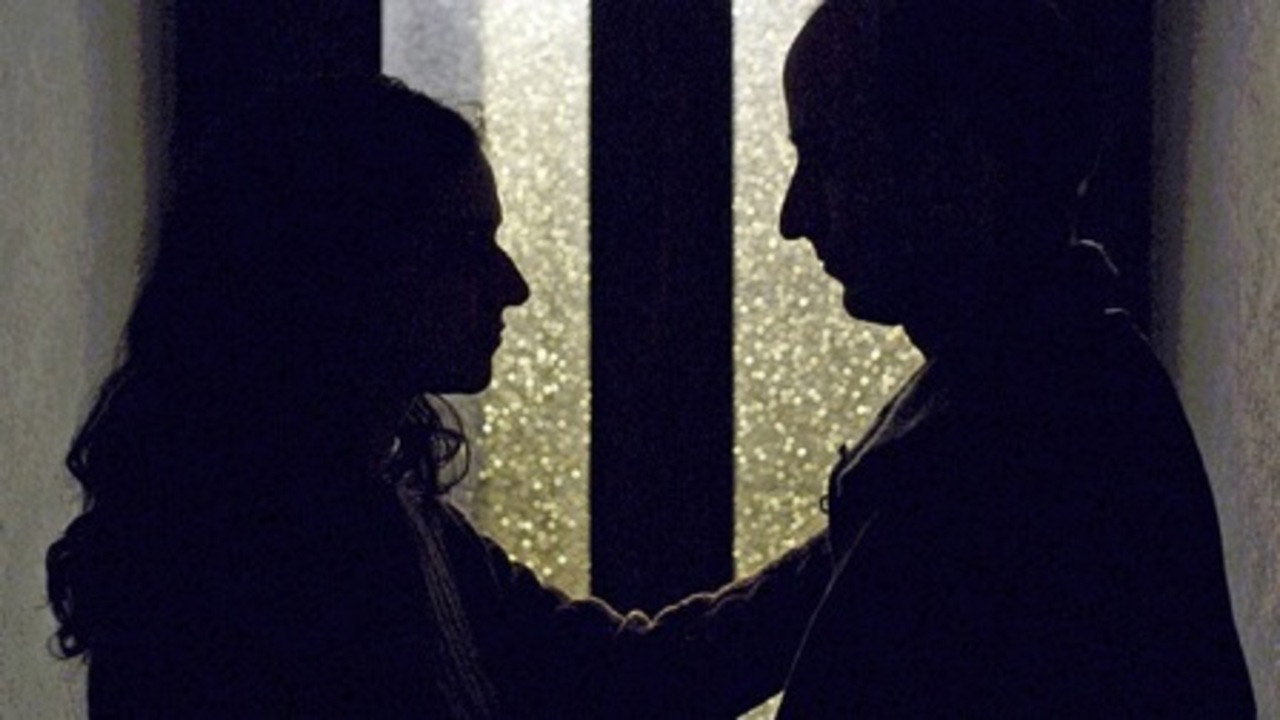 Roman's Circuit
Sebastián Brahm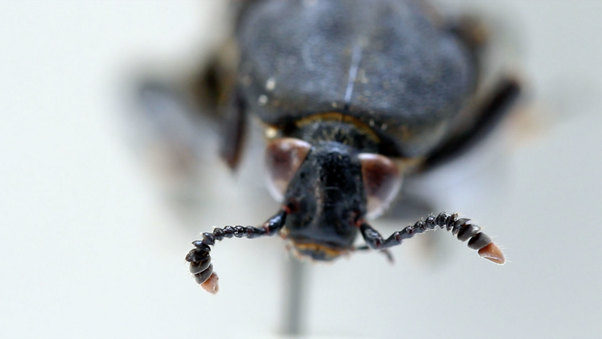 Fossil Carrion Feeders
Federico Pardo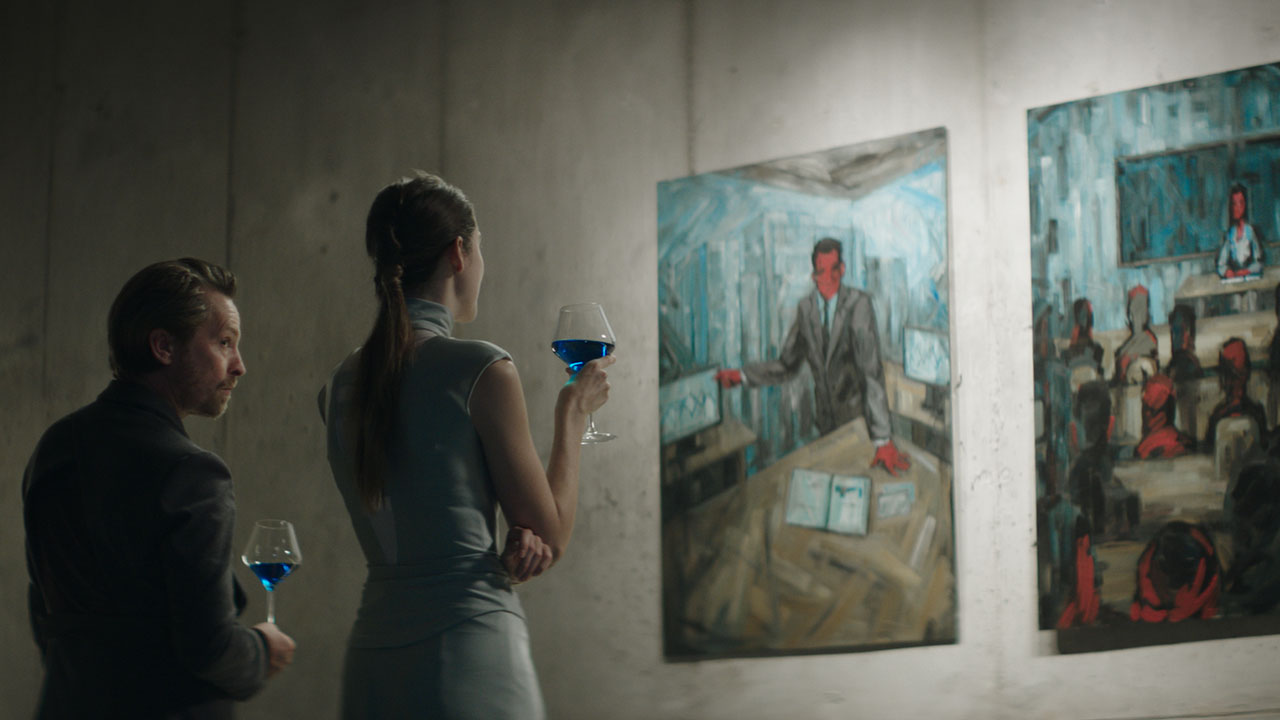 The Gallery of Lost Trades
Willi Kubica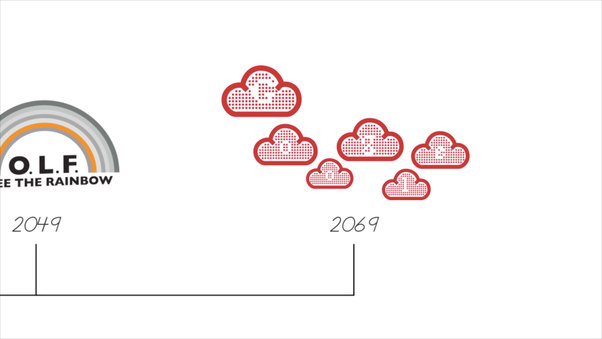 E. Chromi
Alexandra Daisy Ginsberg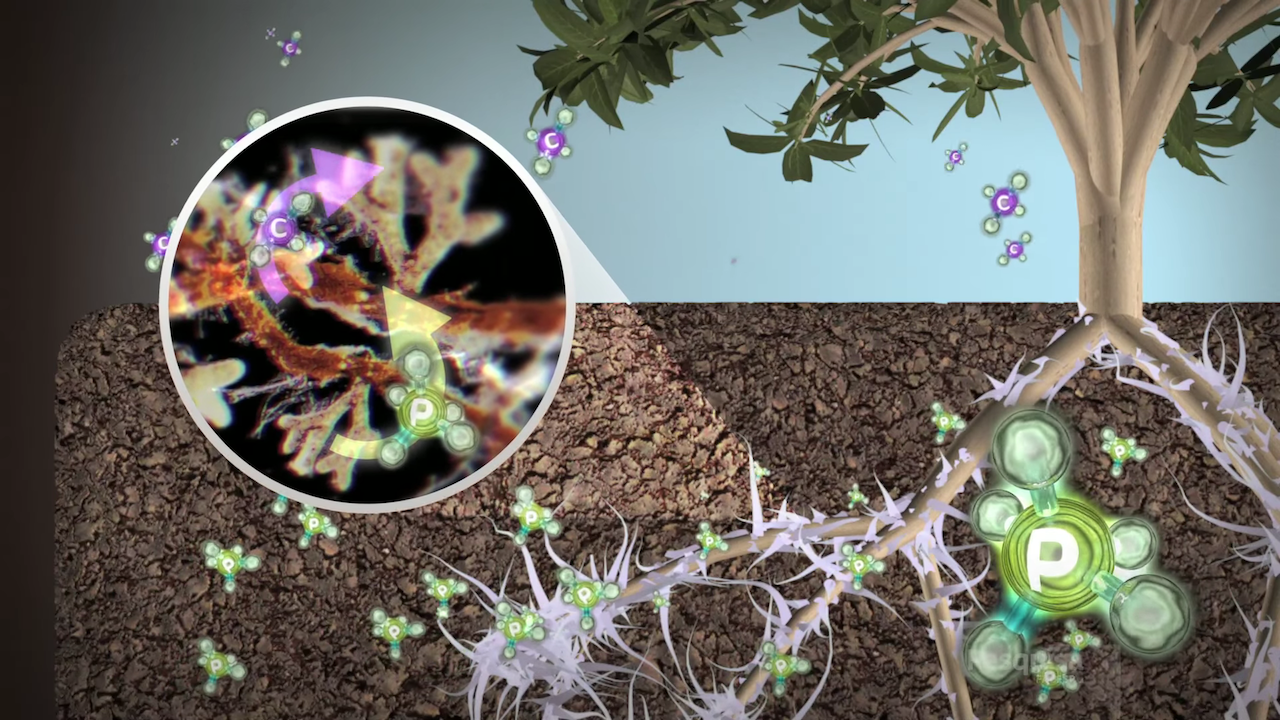 Estratégias subterrâneas (Undergound strategies)
Caio Polesi, Tiago Marconi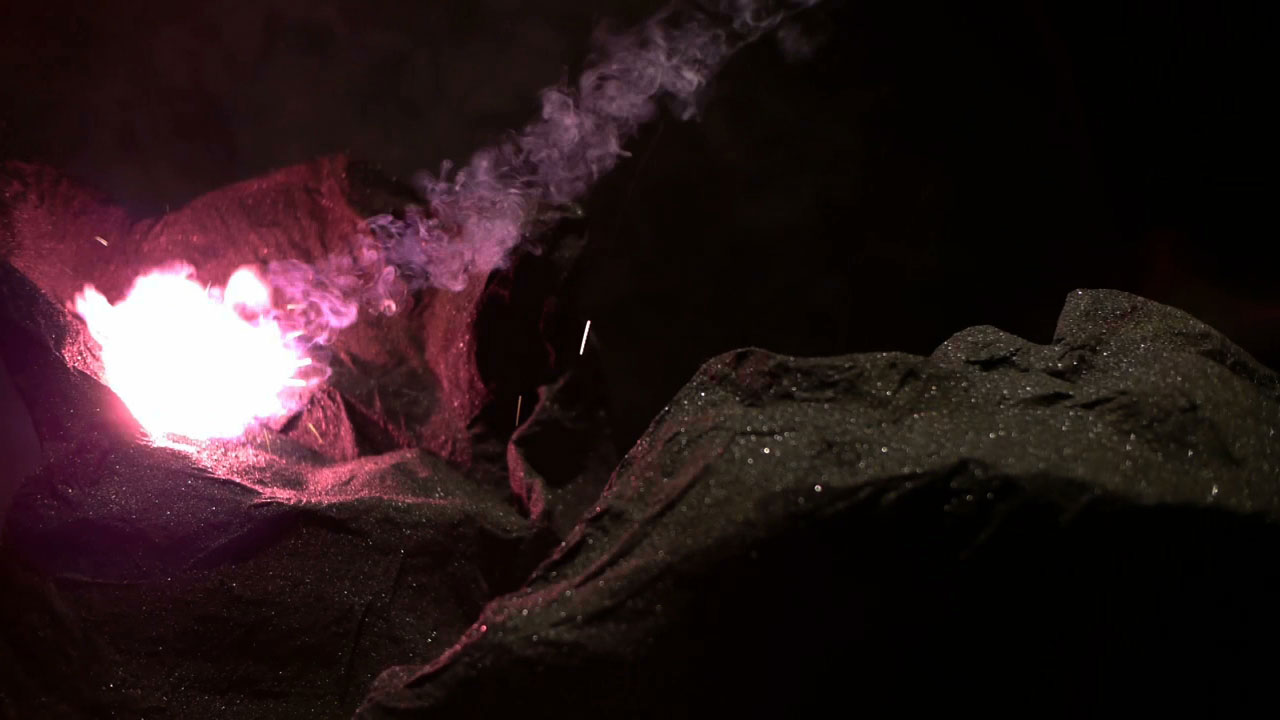 Olision Valley
Franck Lesbros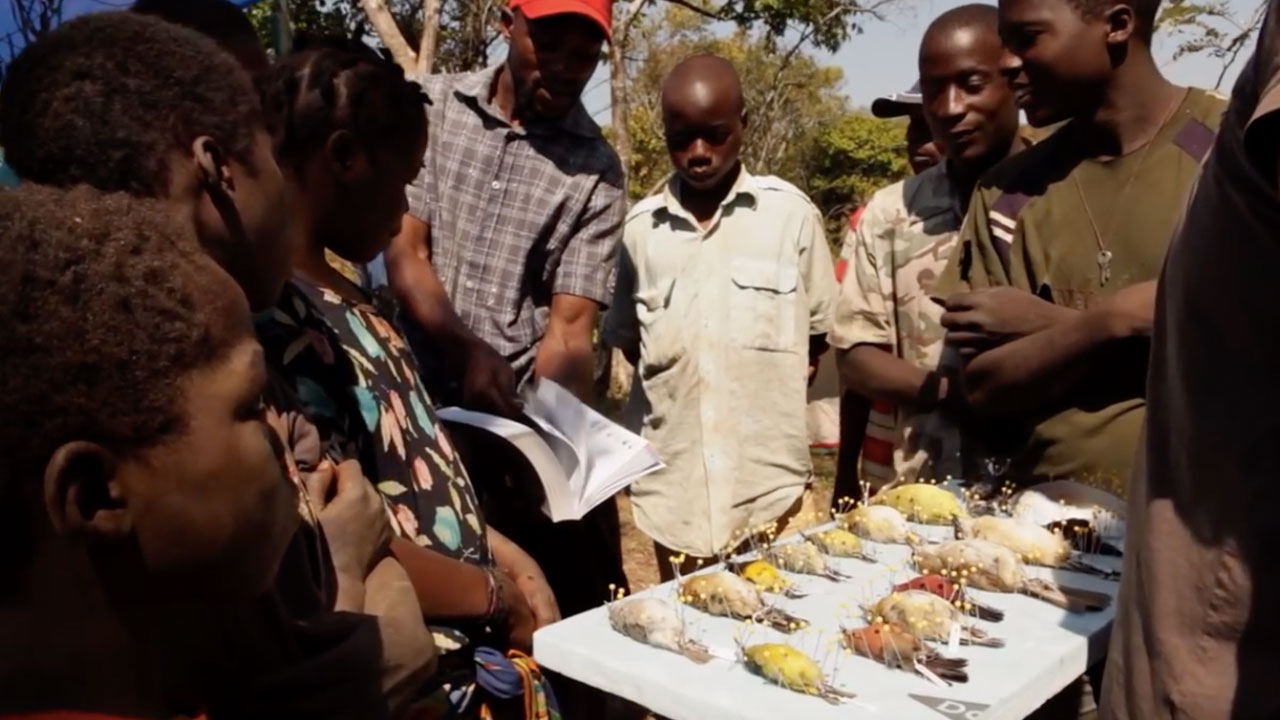 Discovering Mount Gorongosa
Federico Pardo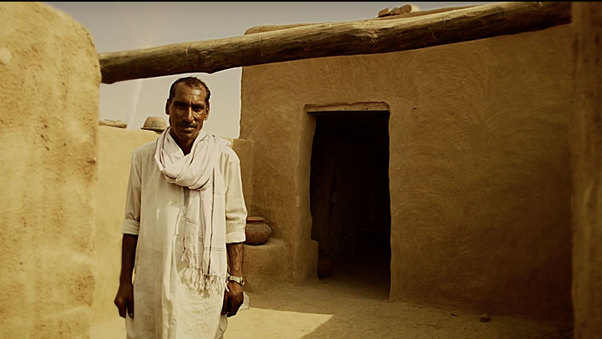 Spacefaring
Felipe Aguilar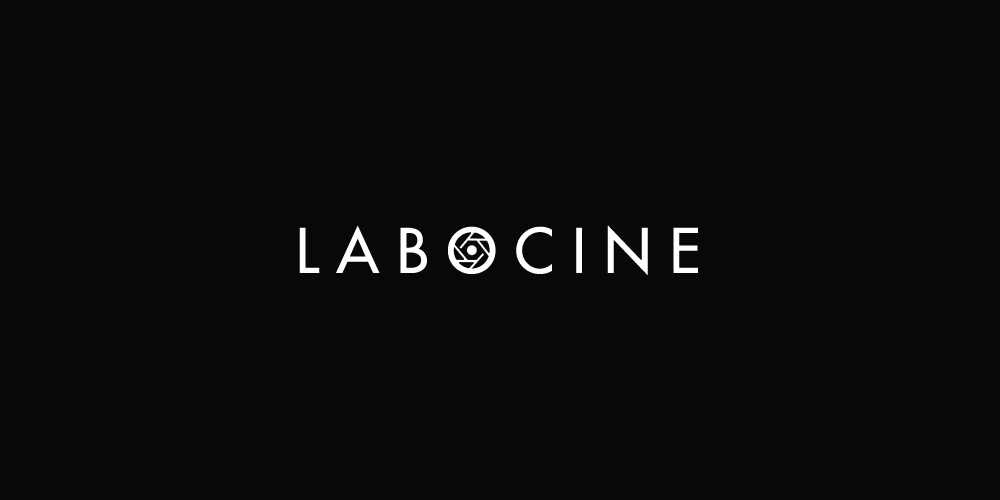 Space
Felipe Aguilar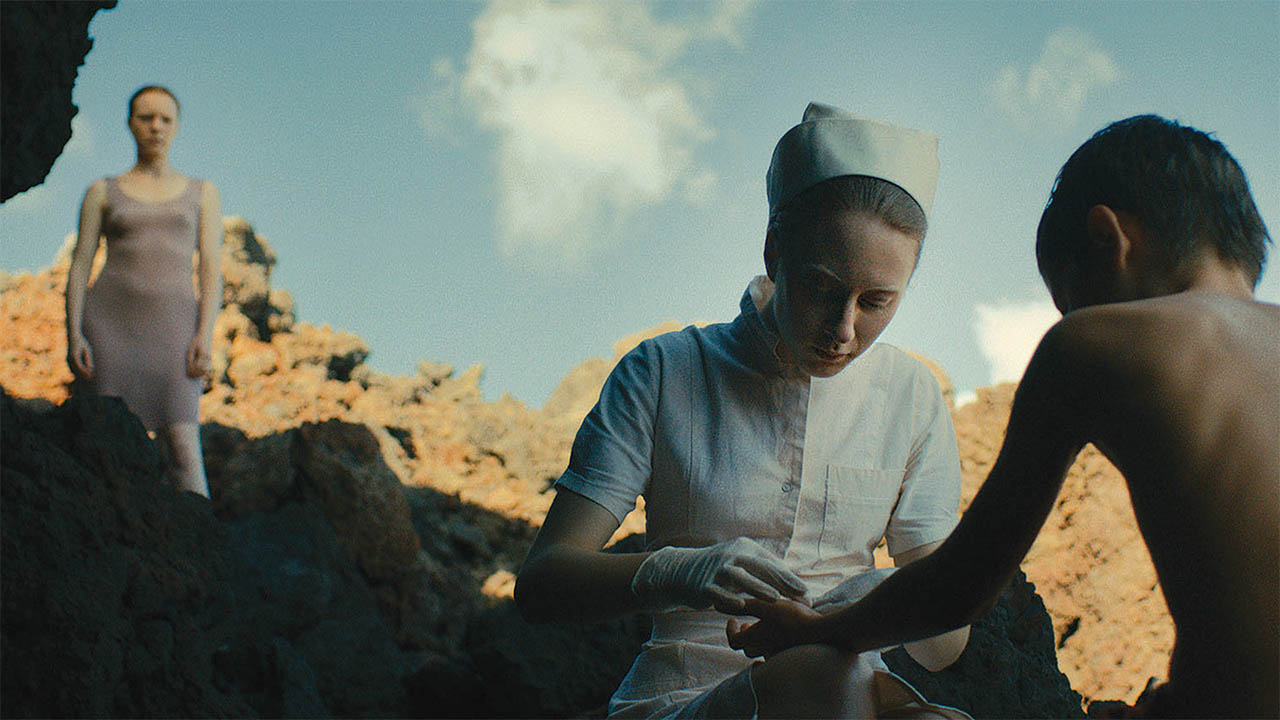 Evolution
Lucile Hadžihalilović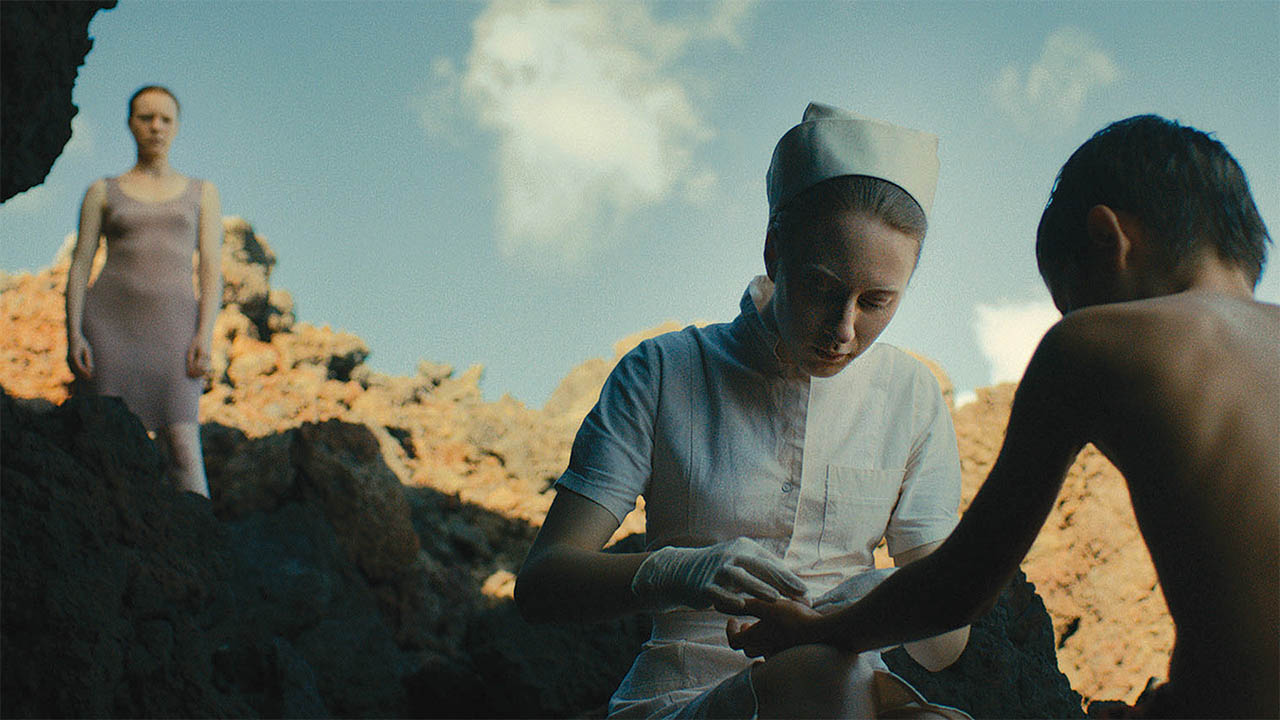 Evolution
Lucile Hadžihalilović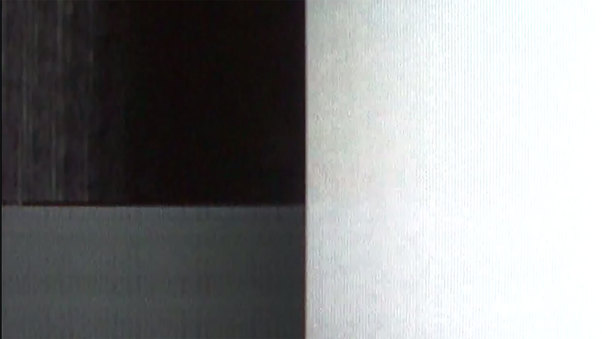 Remanence
Joshua Bonnetta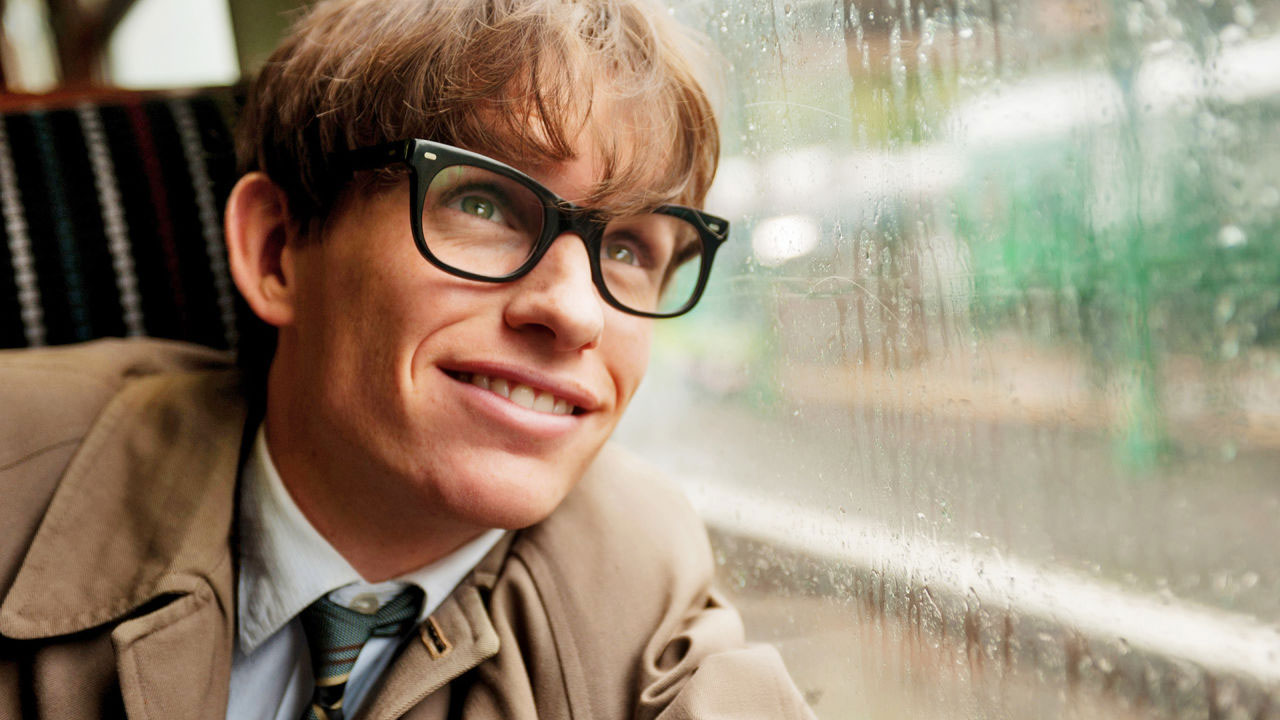 The Theory of Everything
James Marsh
Biofilm
Erik Rochner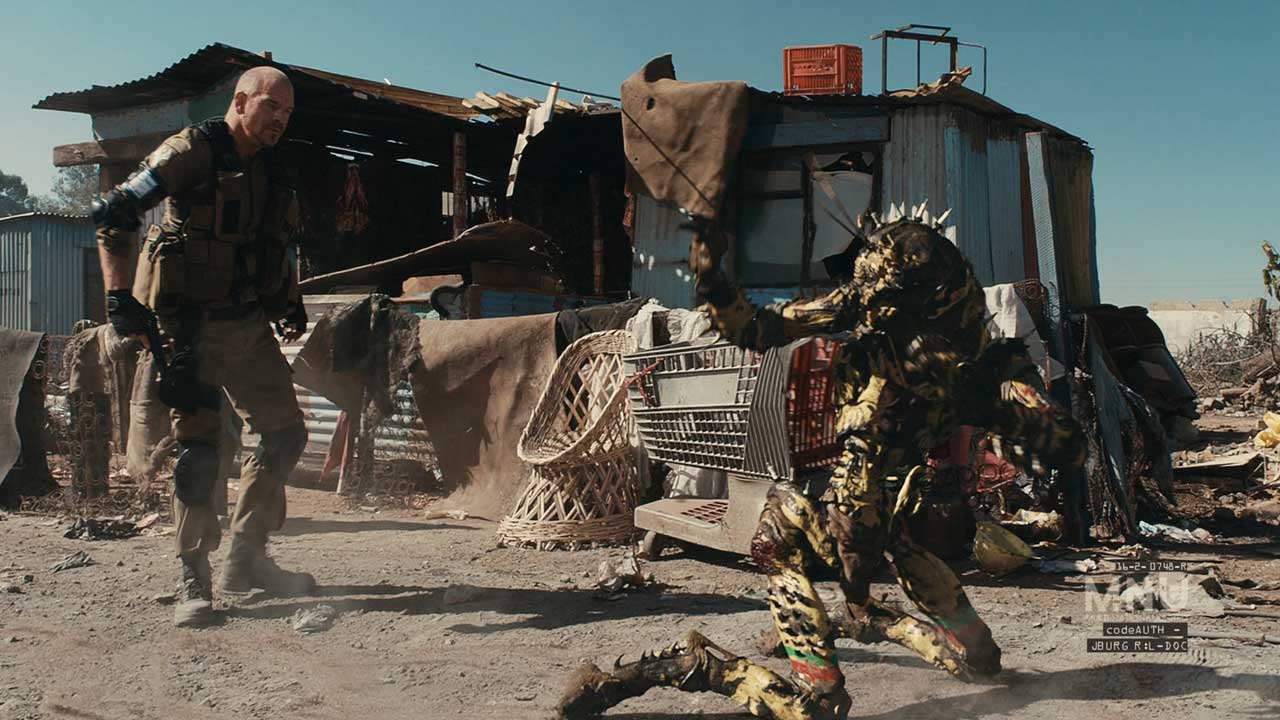 District 9
Neill Blomkamp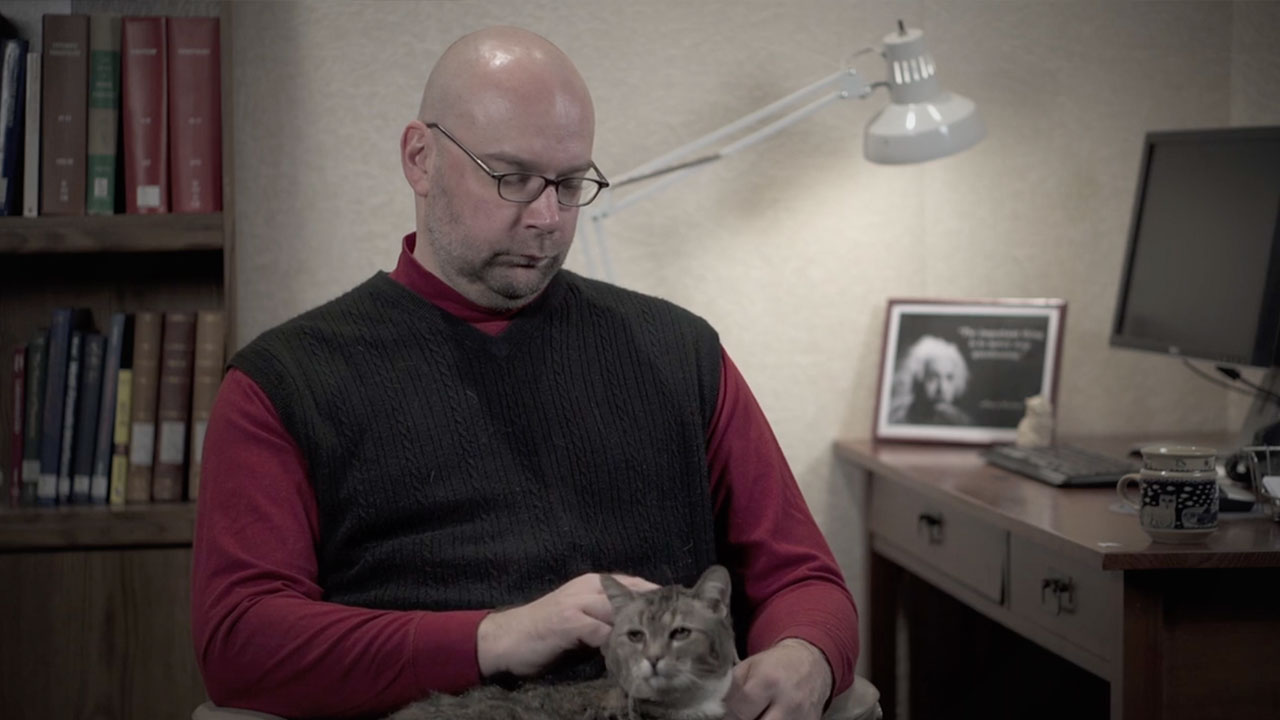 A Decay of Control
Madison McClintock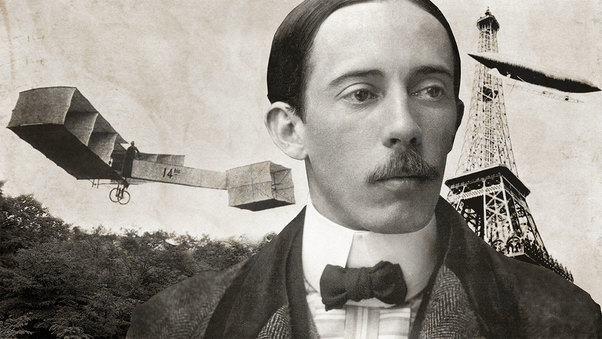 The Experimental Aircraft
Henrique Lins Barros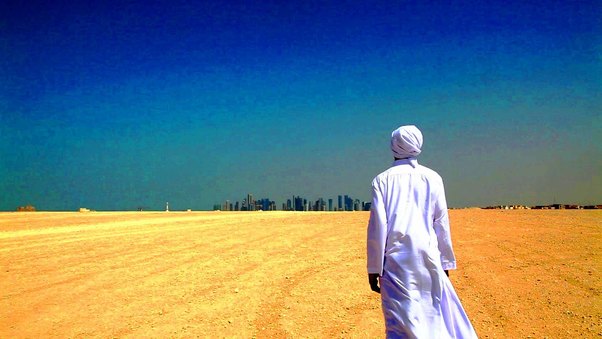 Hind's Dream
Suzannah Mirghani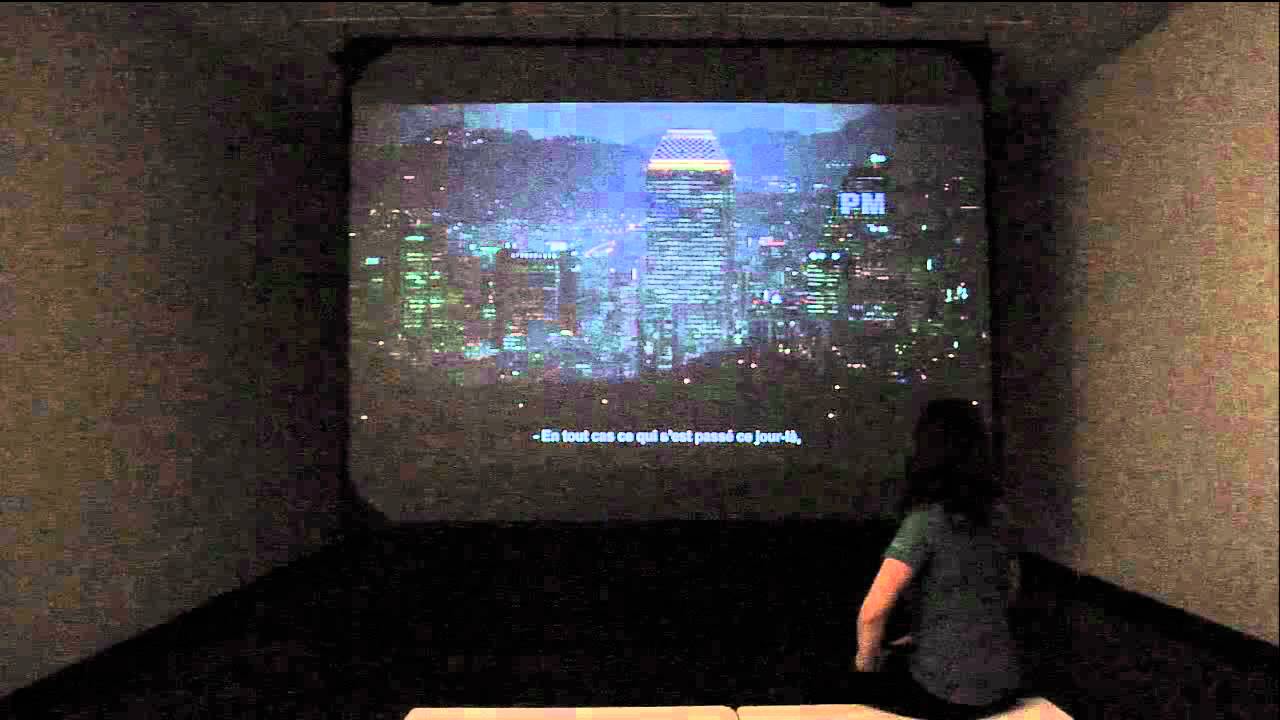 Phone Tapping
Hee Won Navi Lee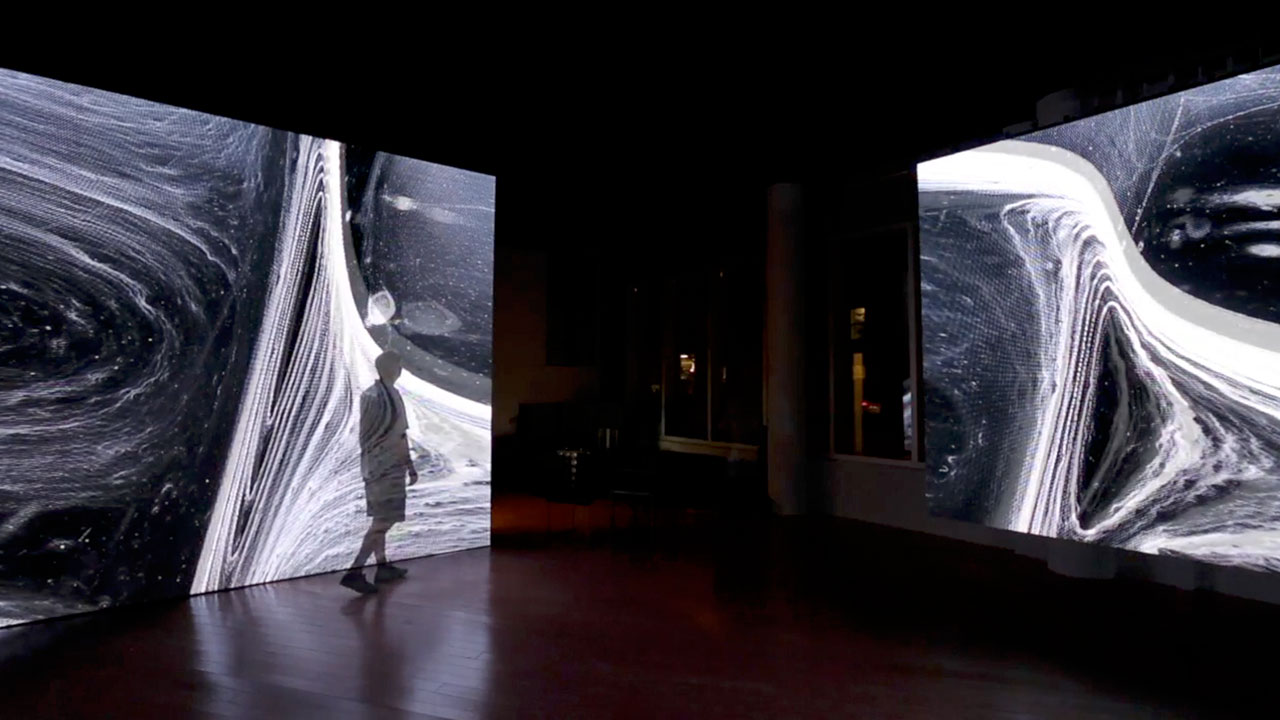 Artist Depiction by Charles Lindsay
Brett Ryan Bonowicz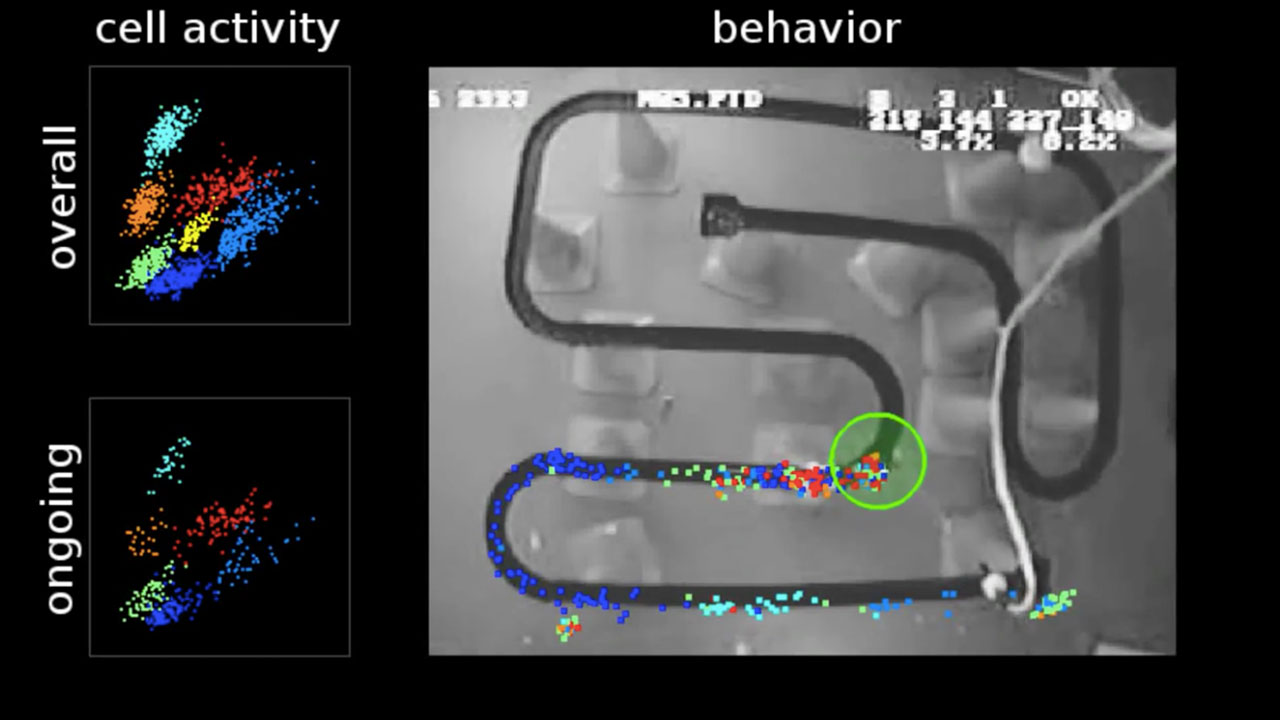 Rat Dreams
Fabian Kloosterman,Matthew Wilson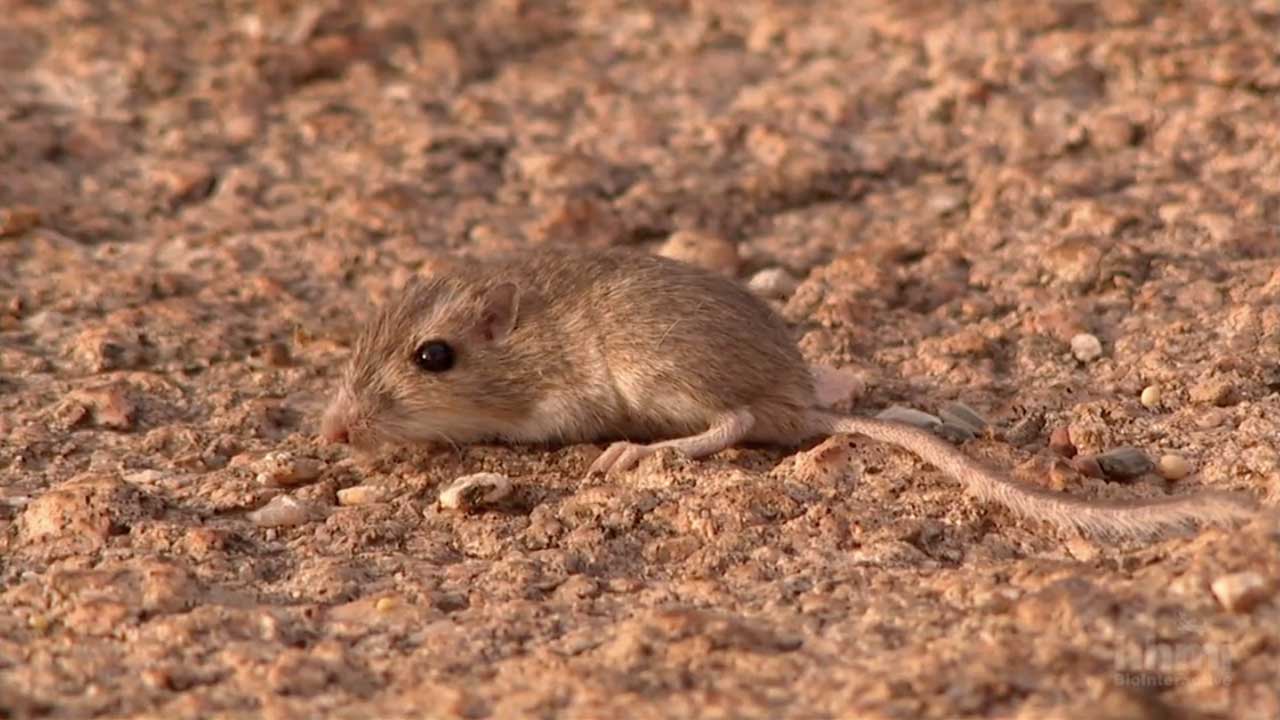 The Making of the Fittest: Natural Selection and Adaptation
Sarah Holt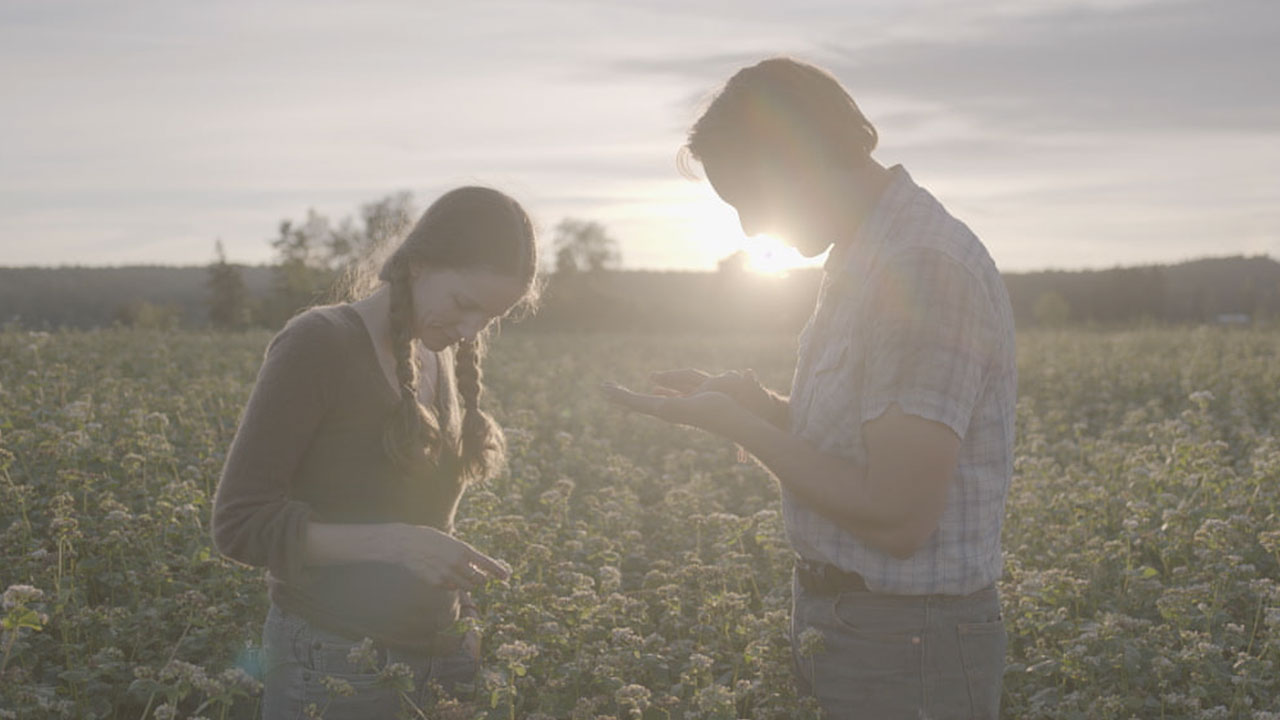 Unbroken Ground
Chris Malloy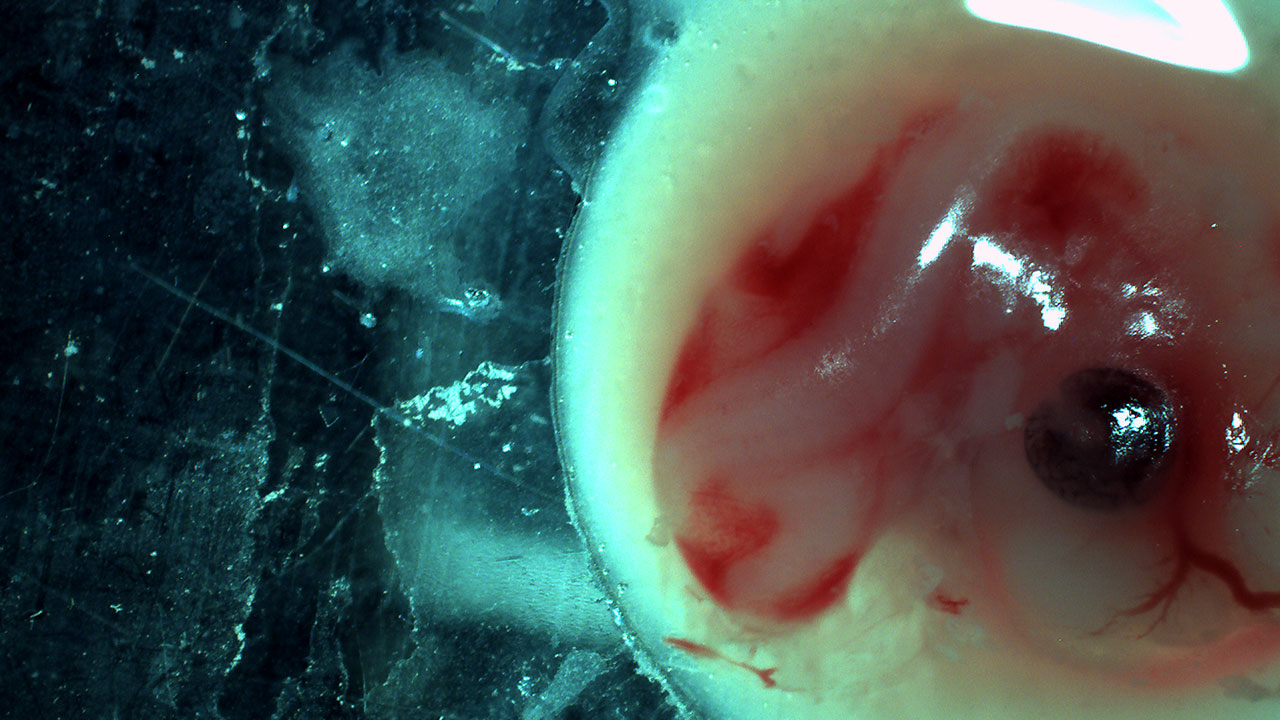 DIY Embryology
Adam Zaretsky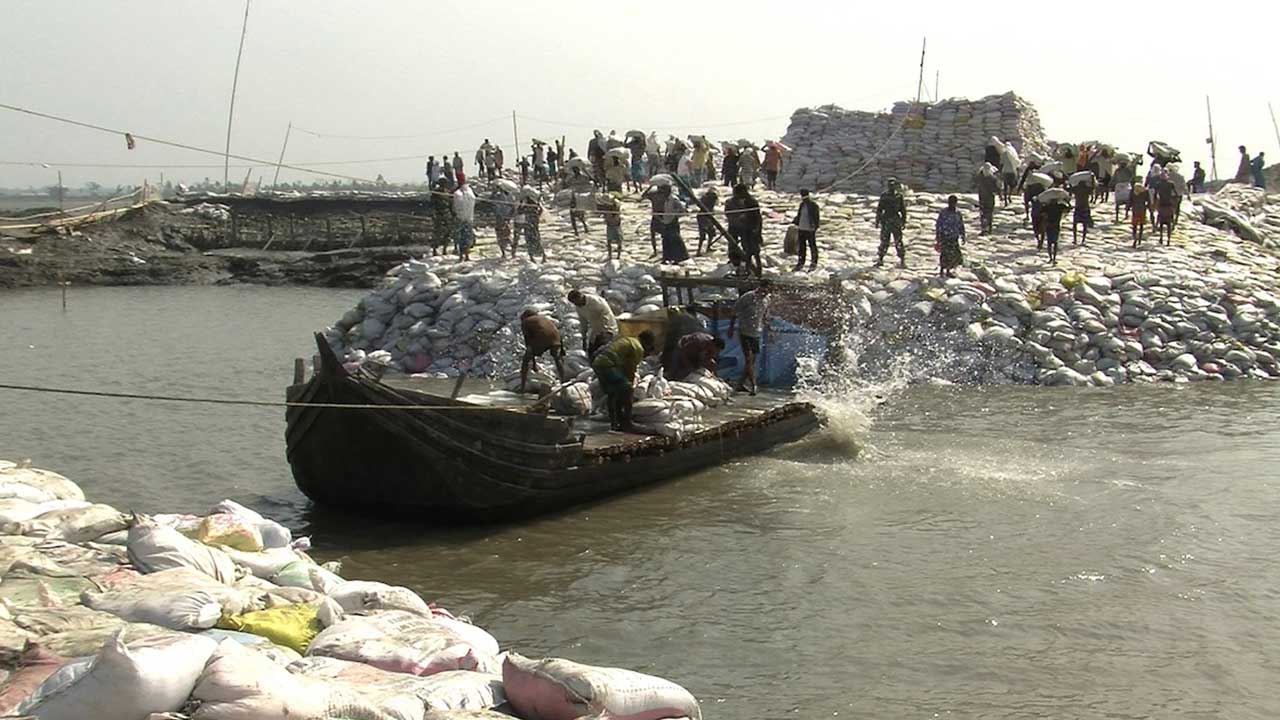 Deep Weather
Ursula Biemann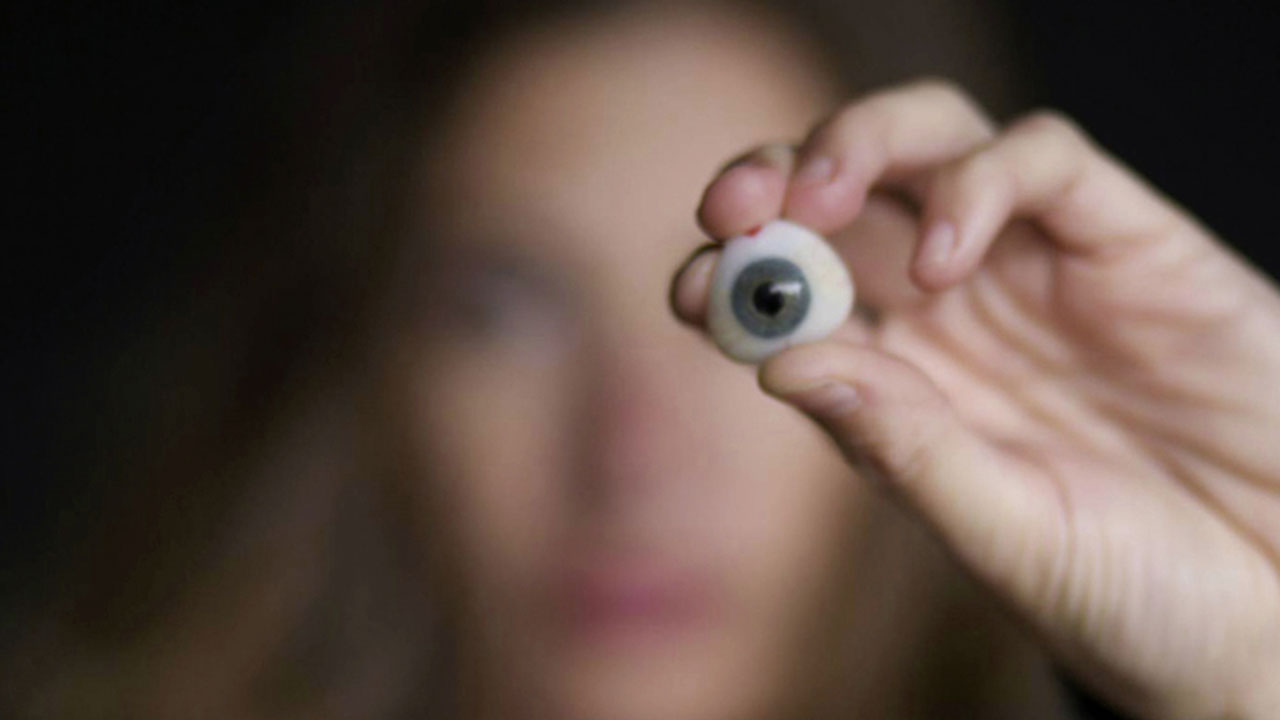 Eye, Camera
Brittney Shepherd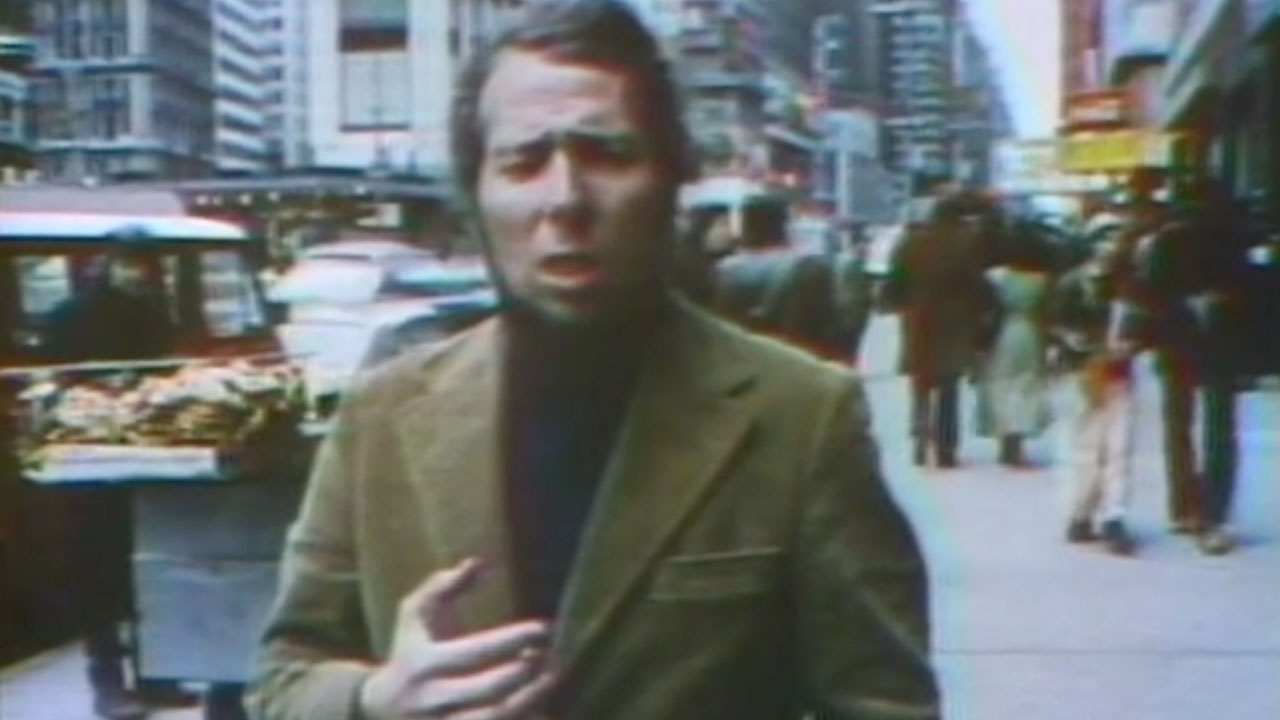 Stanley Milgram: The City and the Self
Stanley Milgram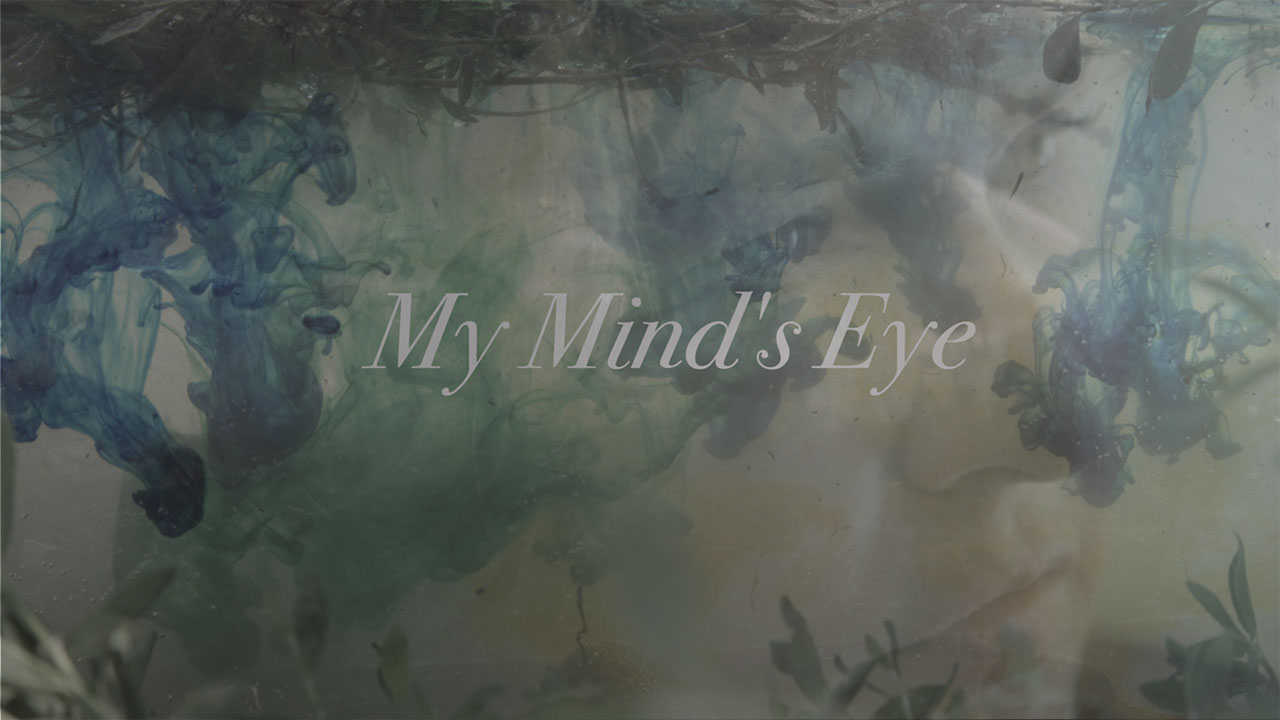 My Mind's Eye - Controlling Our Fears: An Interview with Elizabeth Phelps
Alexis Gambis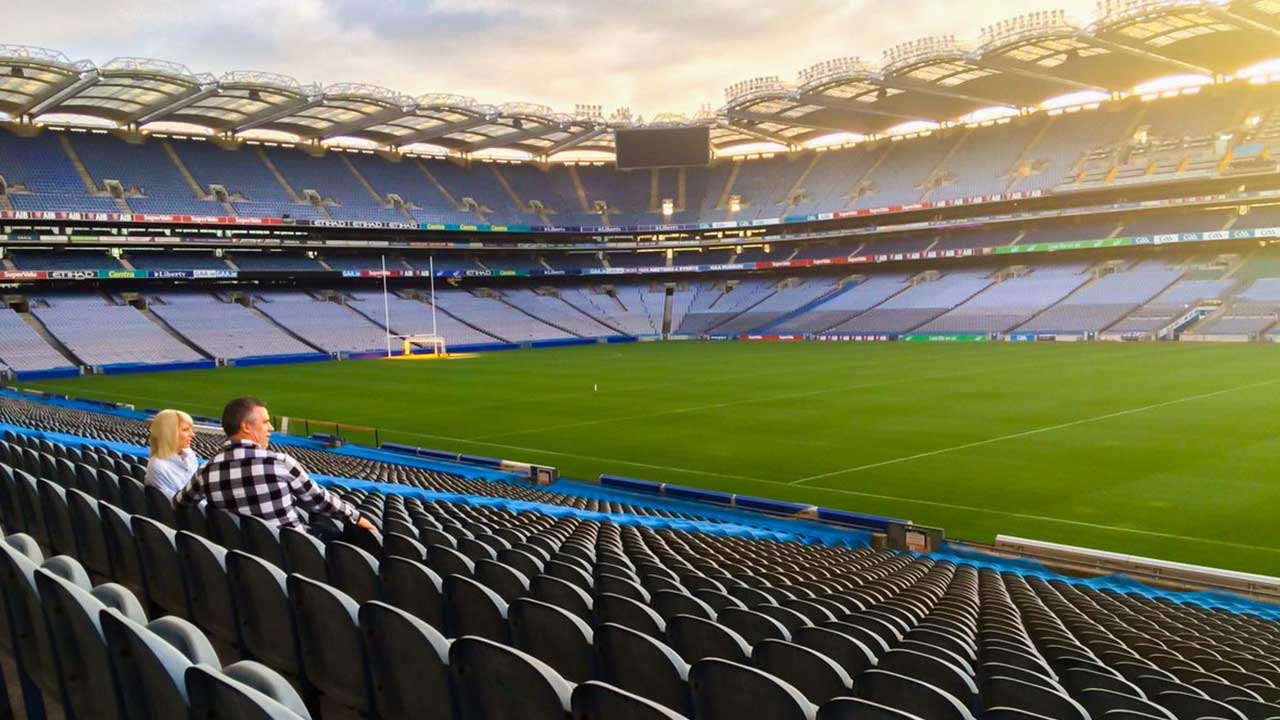 Mending Legends
Paul Webster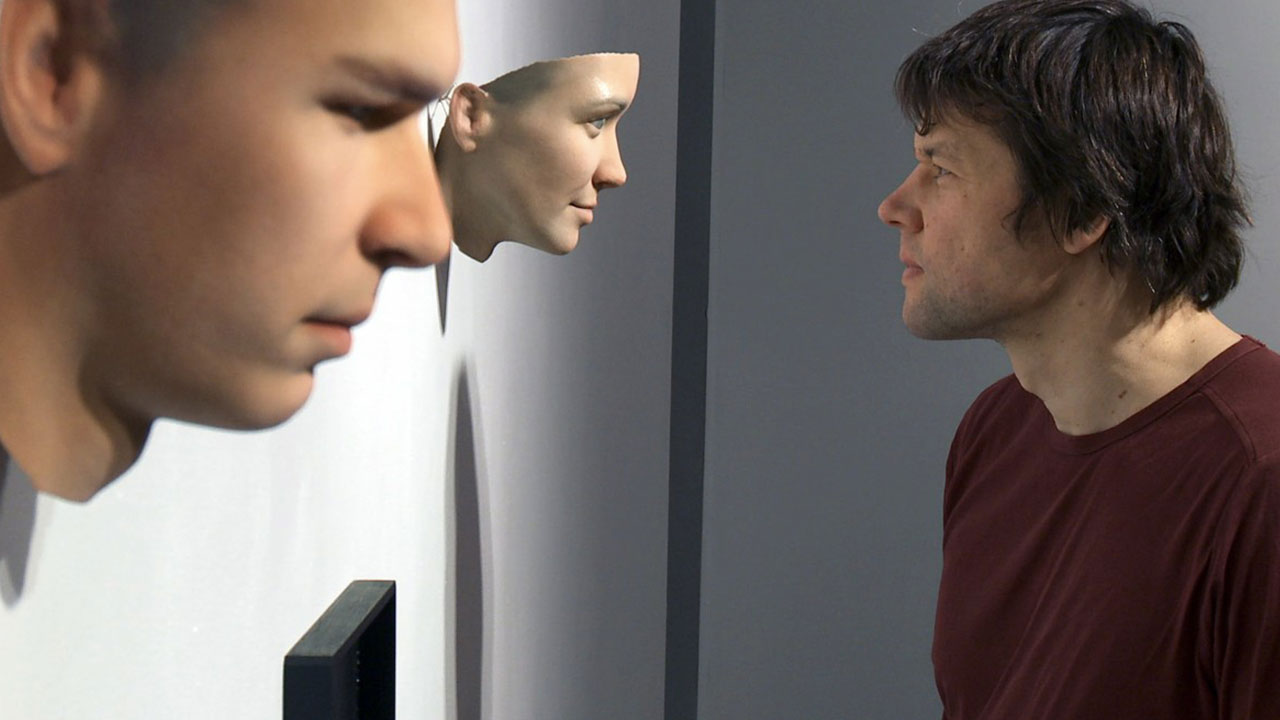 The Dark Gene
Miriam Jakobs,Gerhard Schick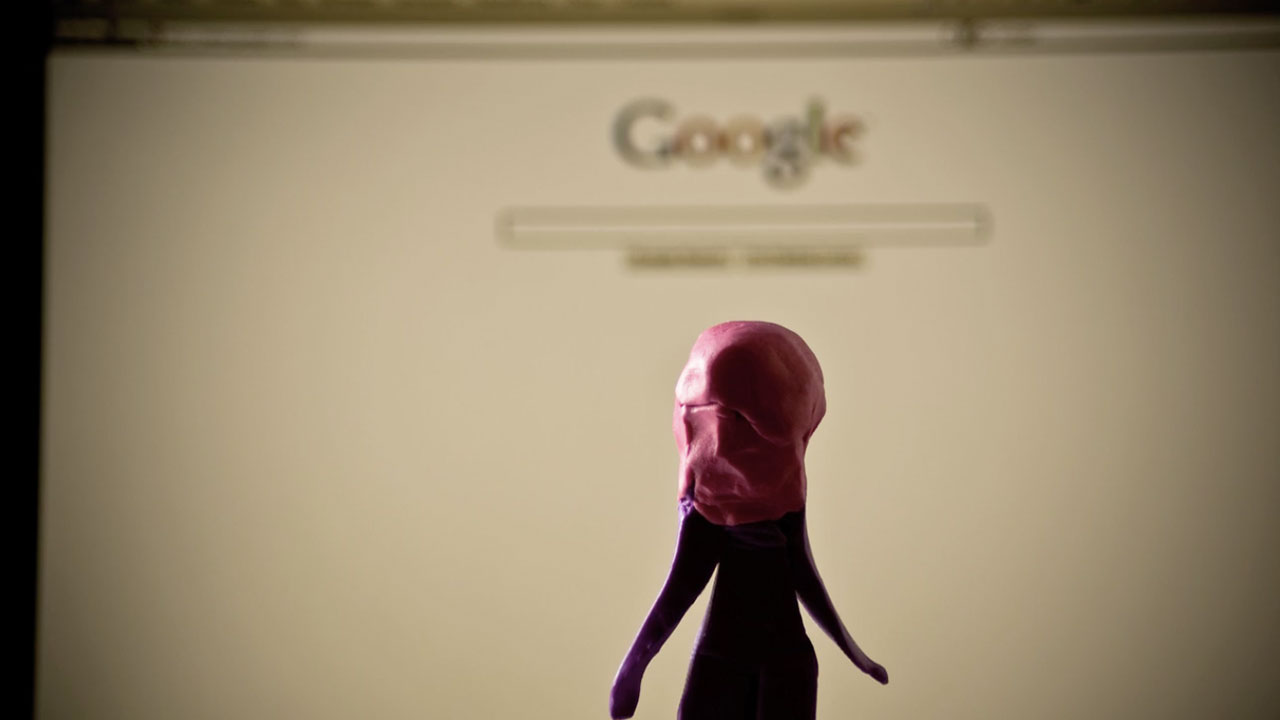 I Do Not Know Who I Am
Constantine Konovalov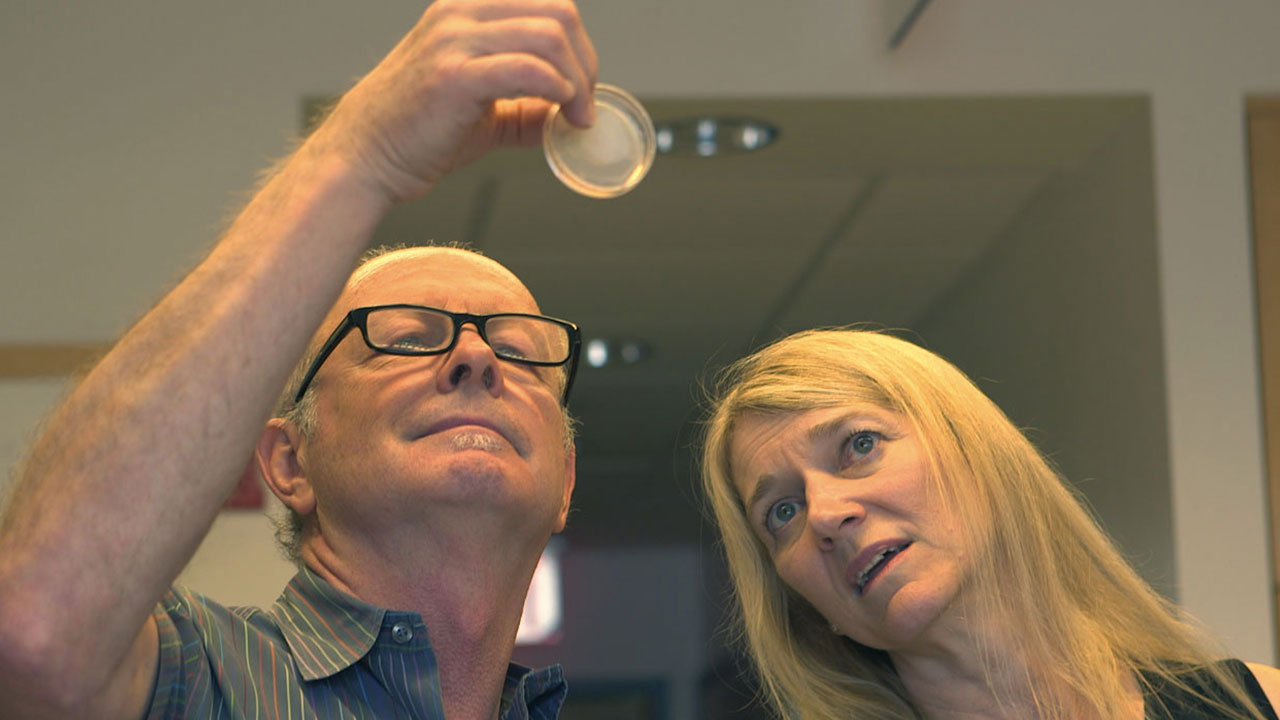 My Mind's Eye - Roots: An Interview with Cori Bargmann
Alexis Gambis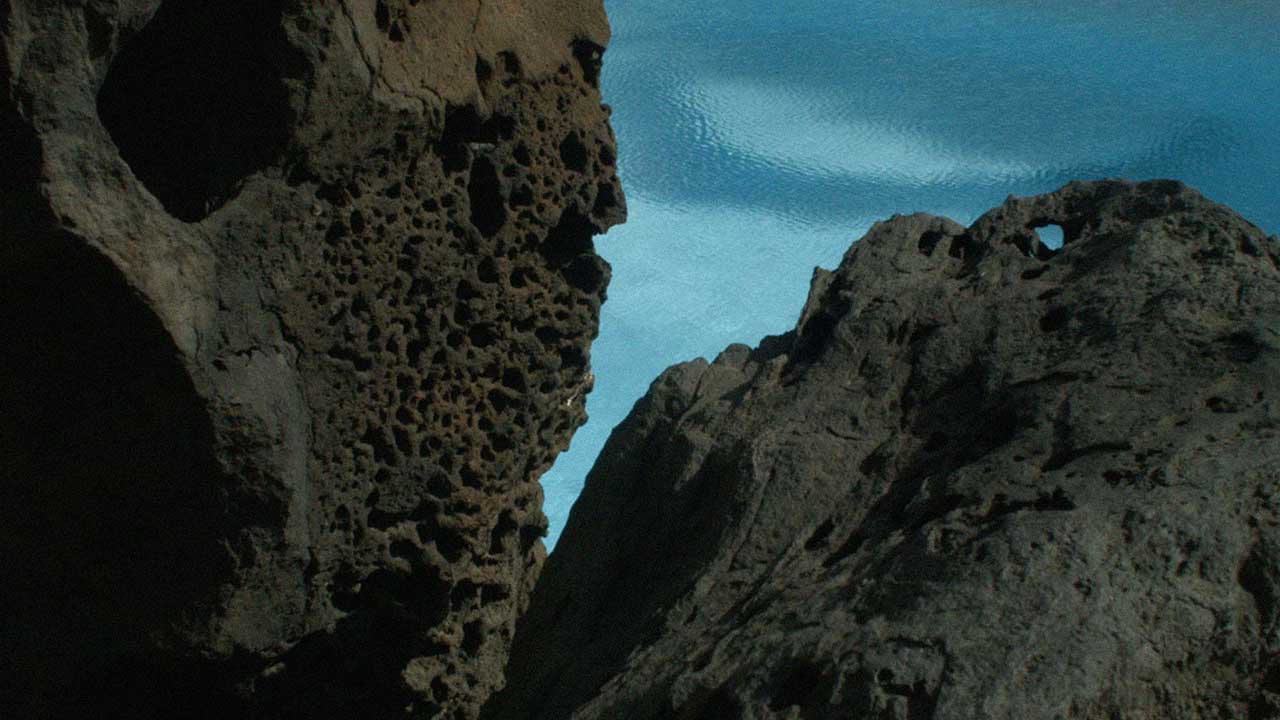 The Stability of the System
Sasha Litvintseva,Isabel Mallet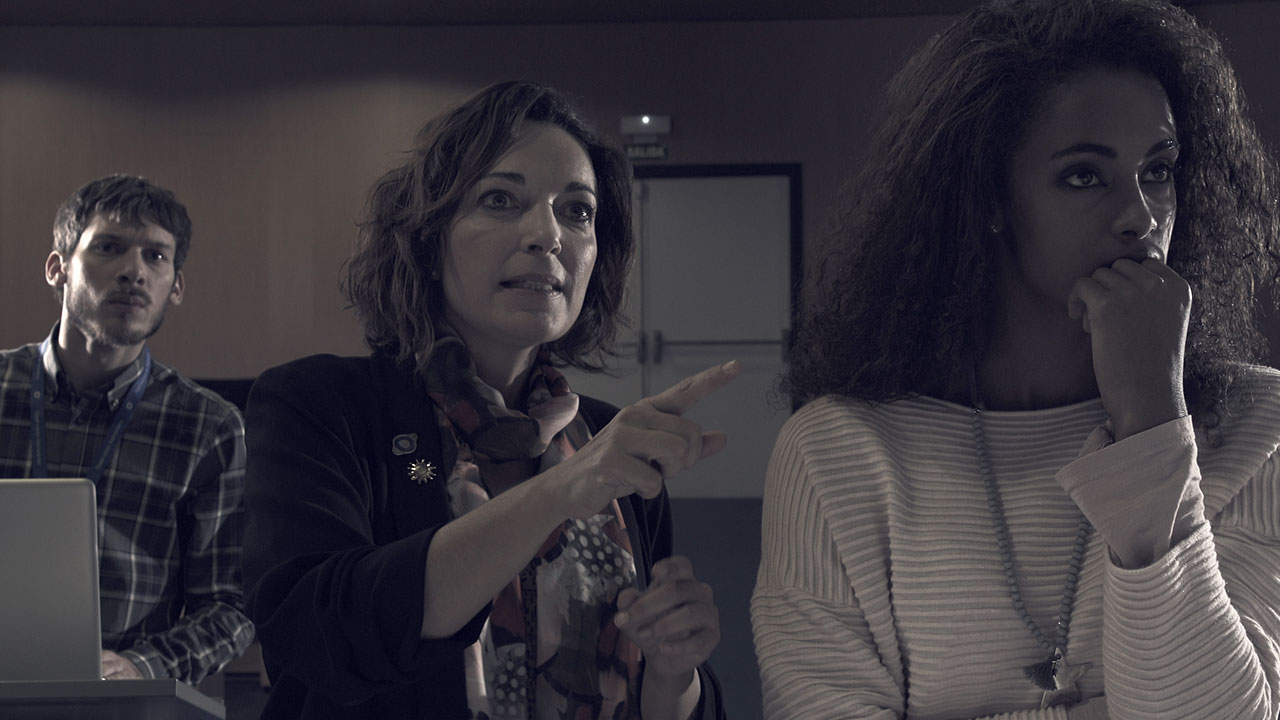 Bow Shock
Javier Diez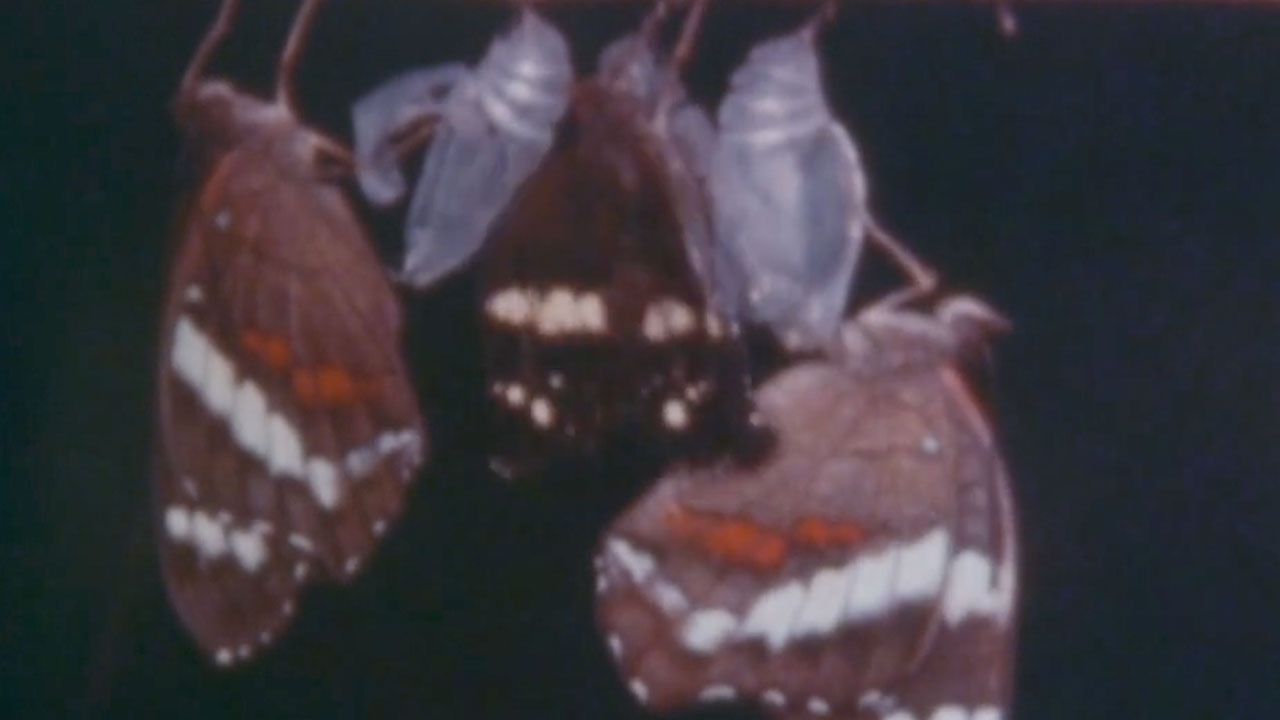 Rearing Anartia Butterflies
Smithsonian Institution Archives,Arnaud Martin,Kristina Dutton,Lisa Schonberg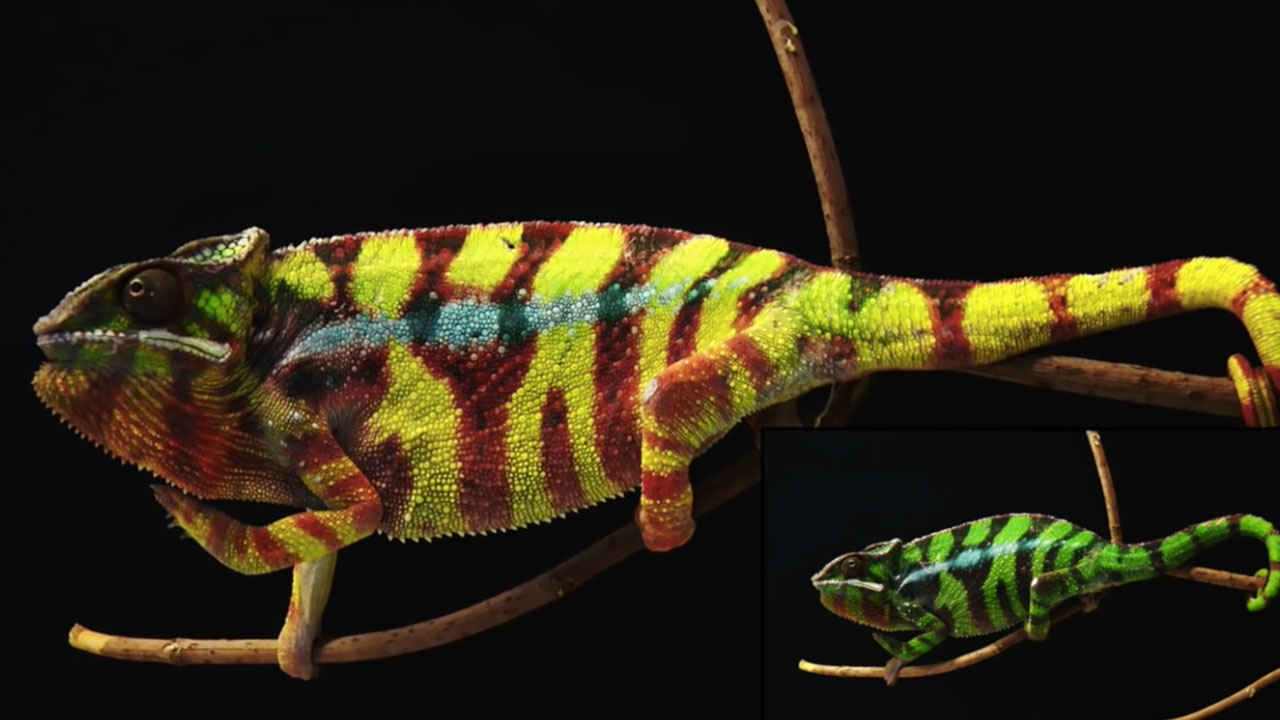 Chameleon colour change (Suppl Movie S1)
Michel Milinkovitch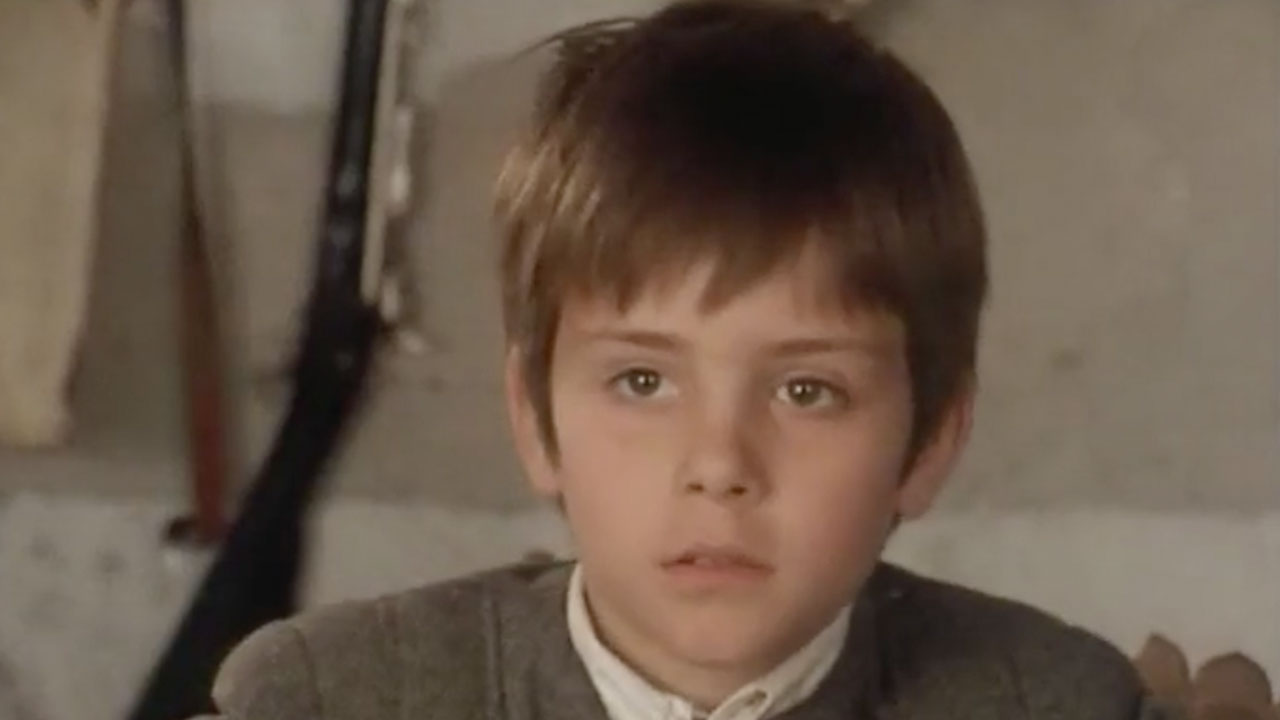 Ramón y Cajal: A Story About Will Power - Episode 1 (of 9)
José María Forqué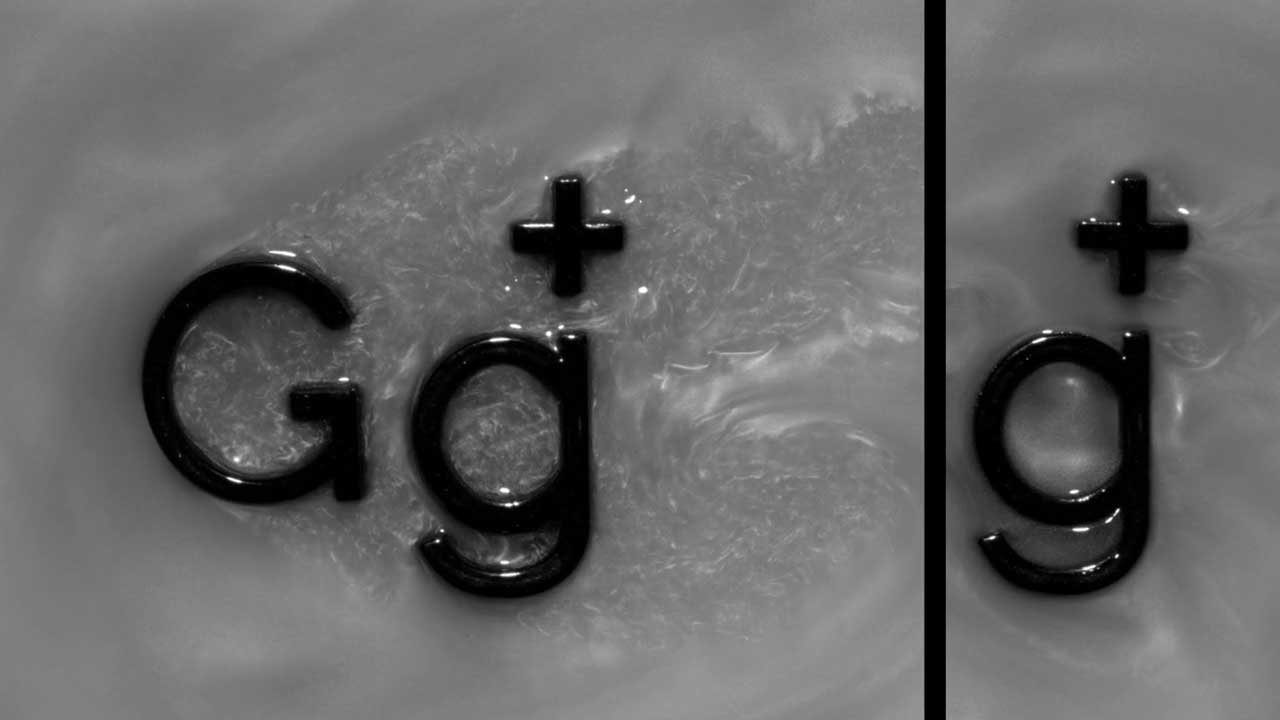 Gobbledigook
Andrea Rassell,Katharine Adcroft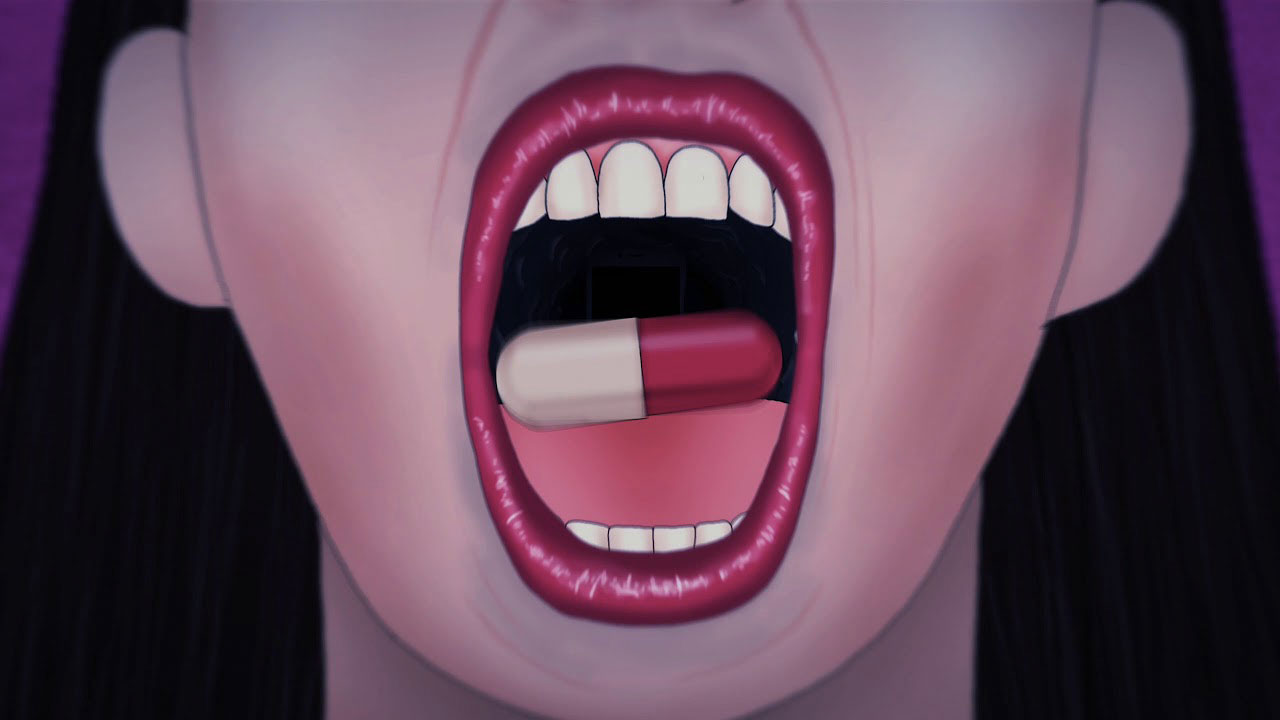 iRony
Radheya Jegatheva.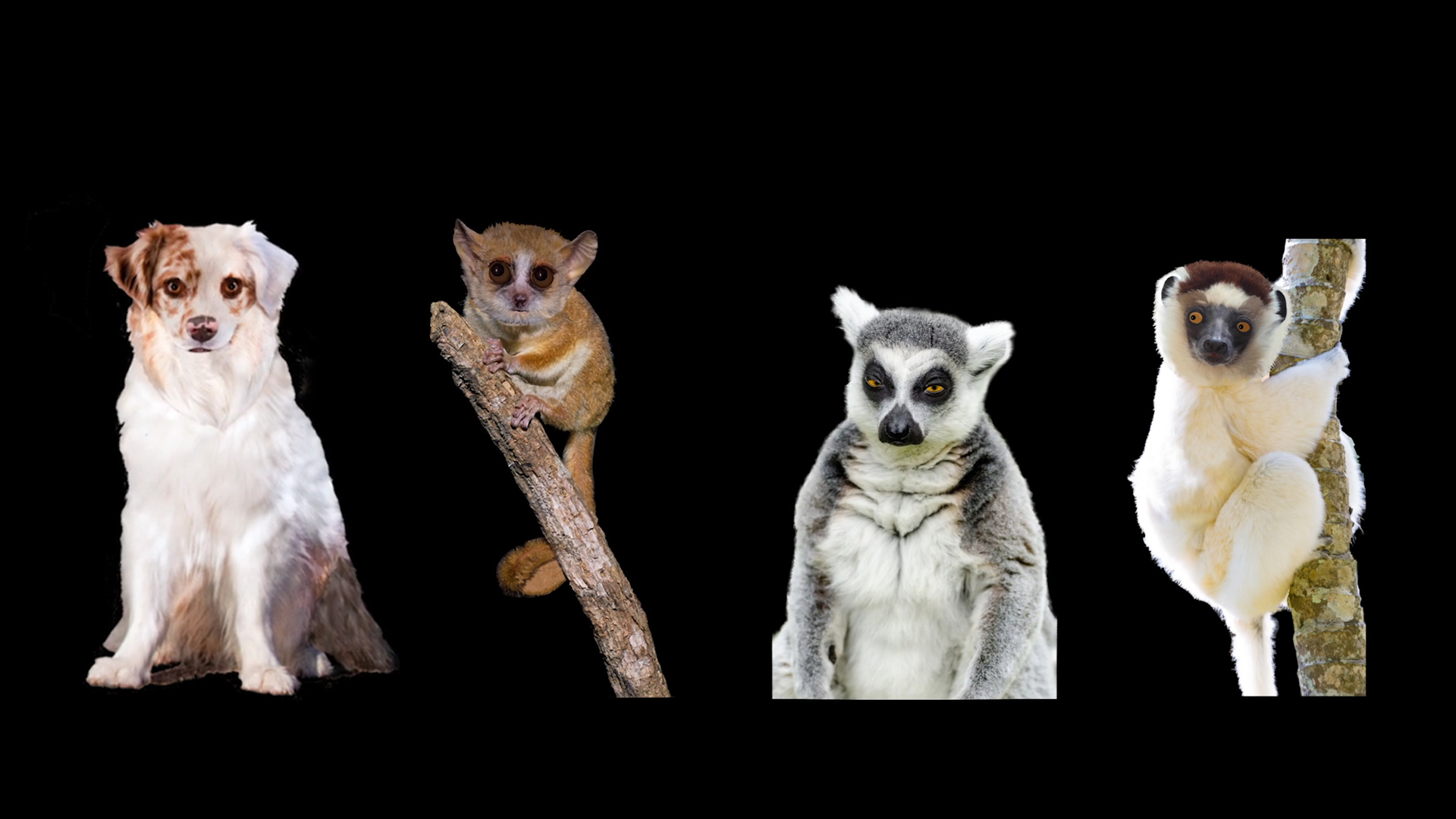 The Jollies: A Biographical Artwork about Primatologist Alison Jolly
Rachel Mayeri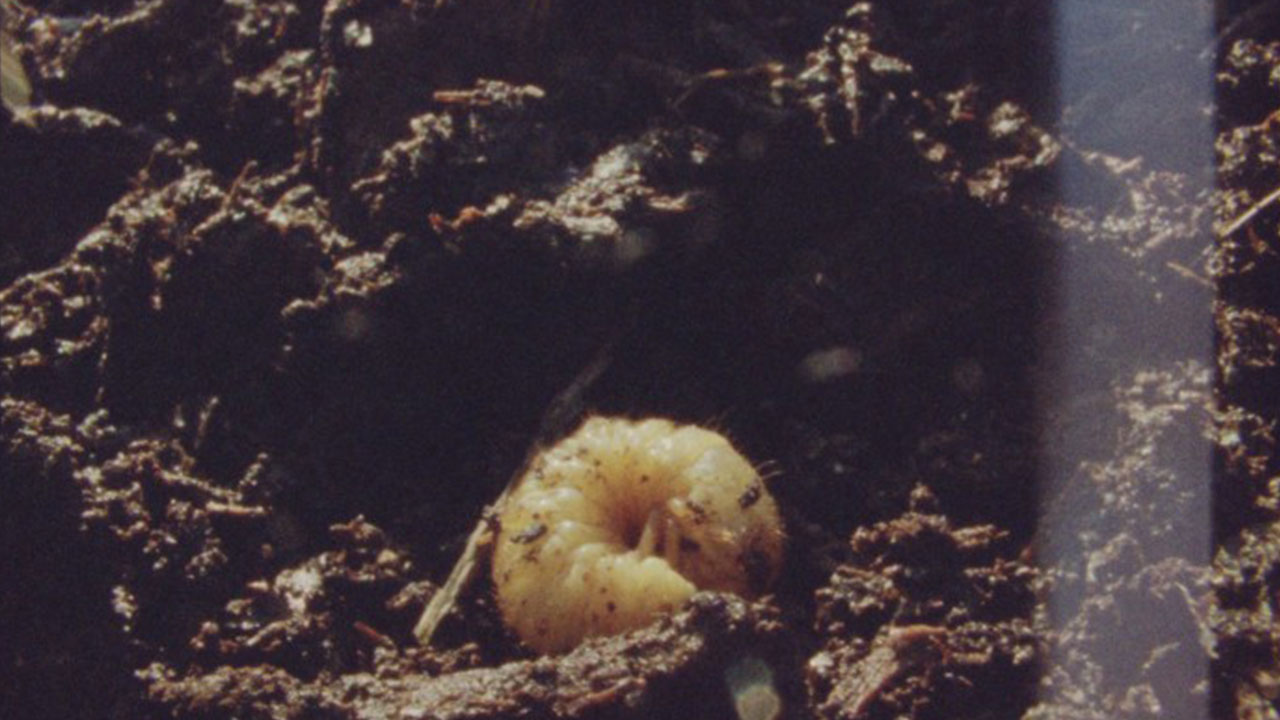 Shape Shifting
Elke Marhöfer,Mikhail Lylov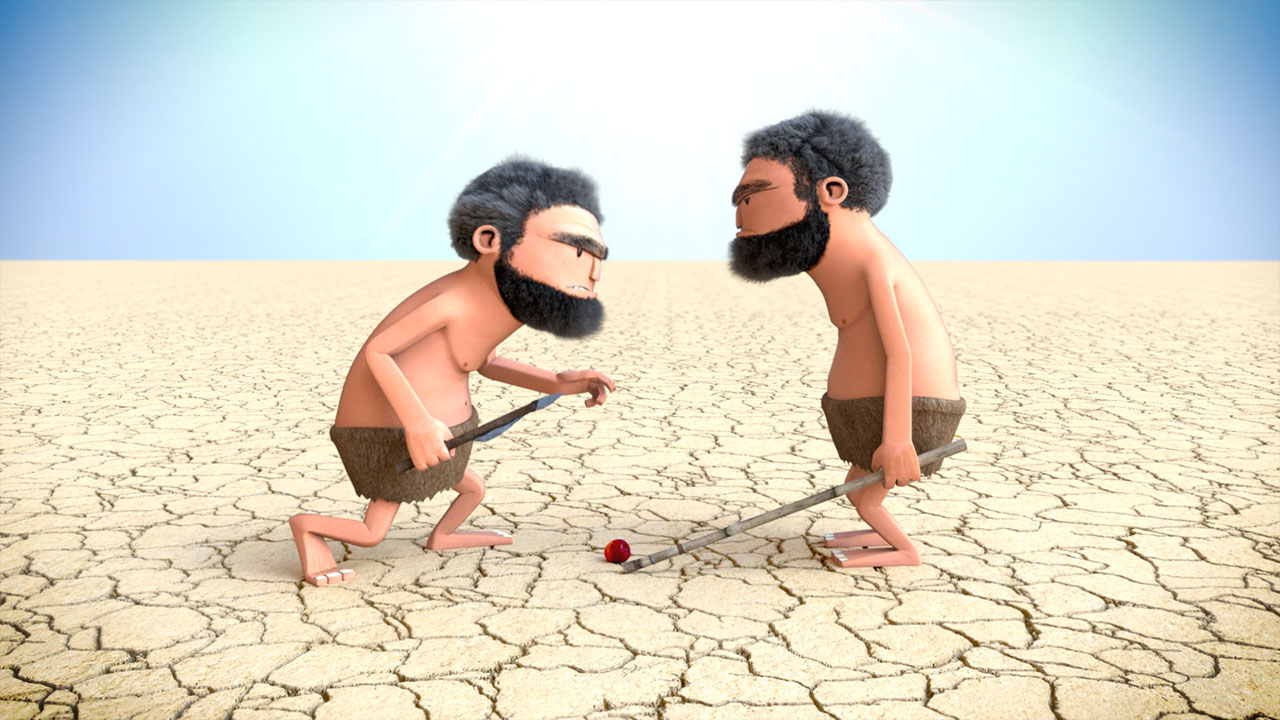 Simulados
Guillermo Marin,Fernando Cucchietti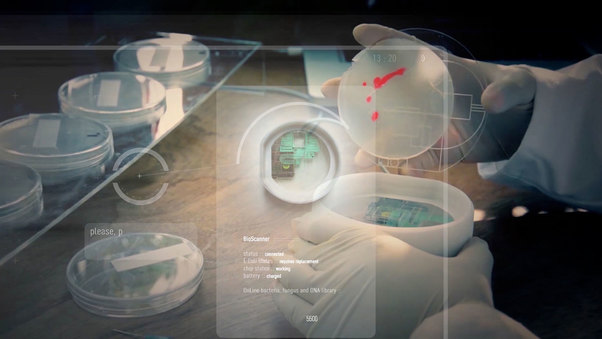 BioFlanneur
Aleks Cicha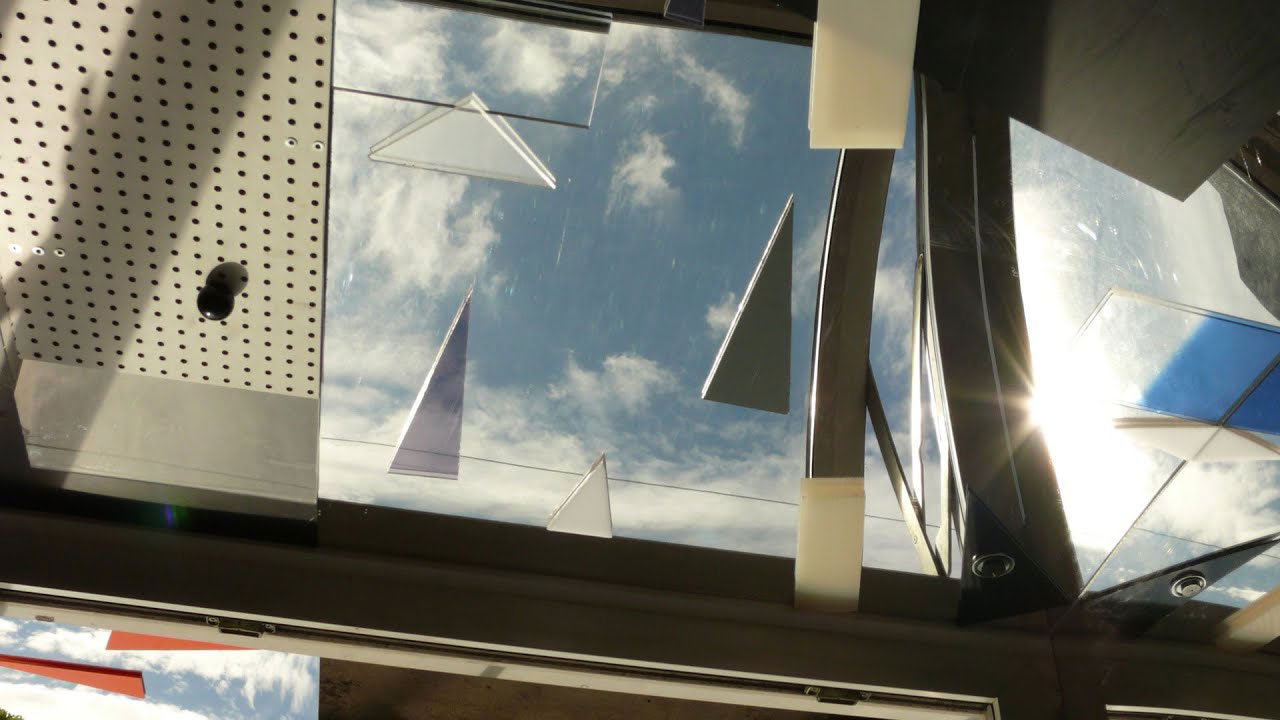 AANAATT
Max Hattler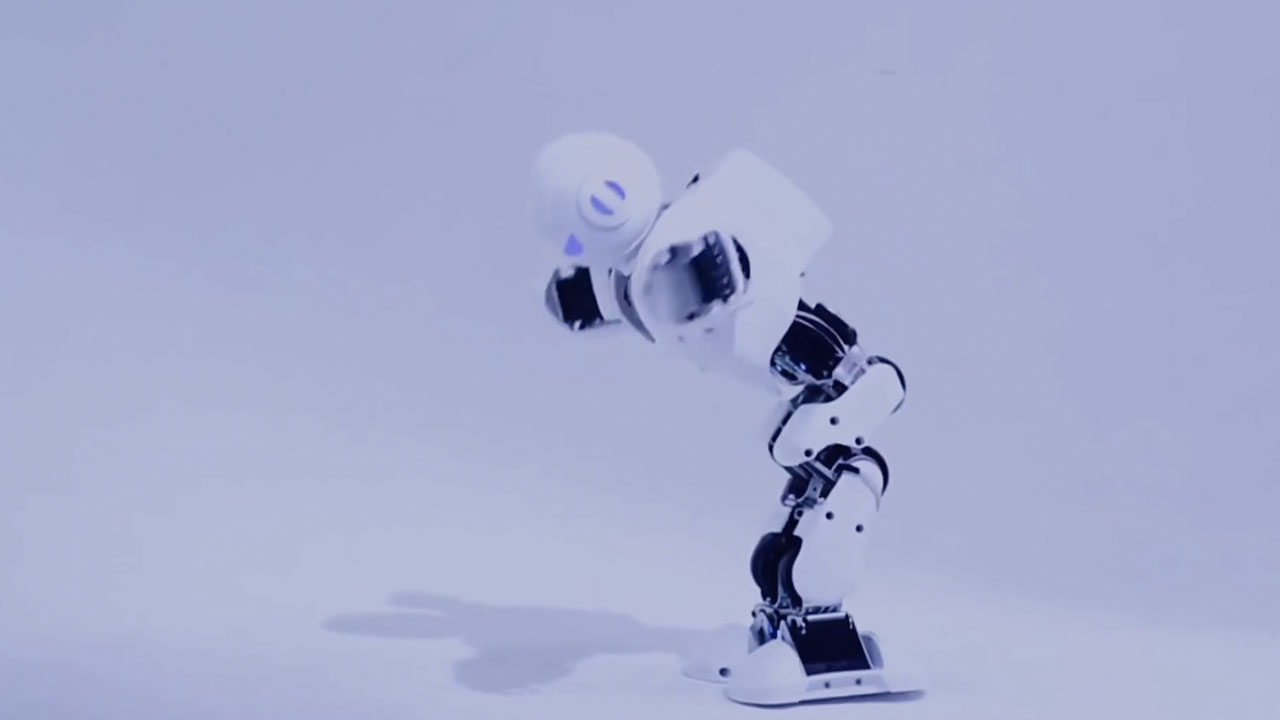 The Human Robot
Rob Van Hattum
The Stem Cell's Journey
Jeff Alu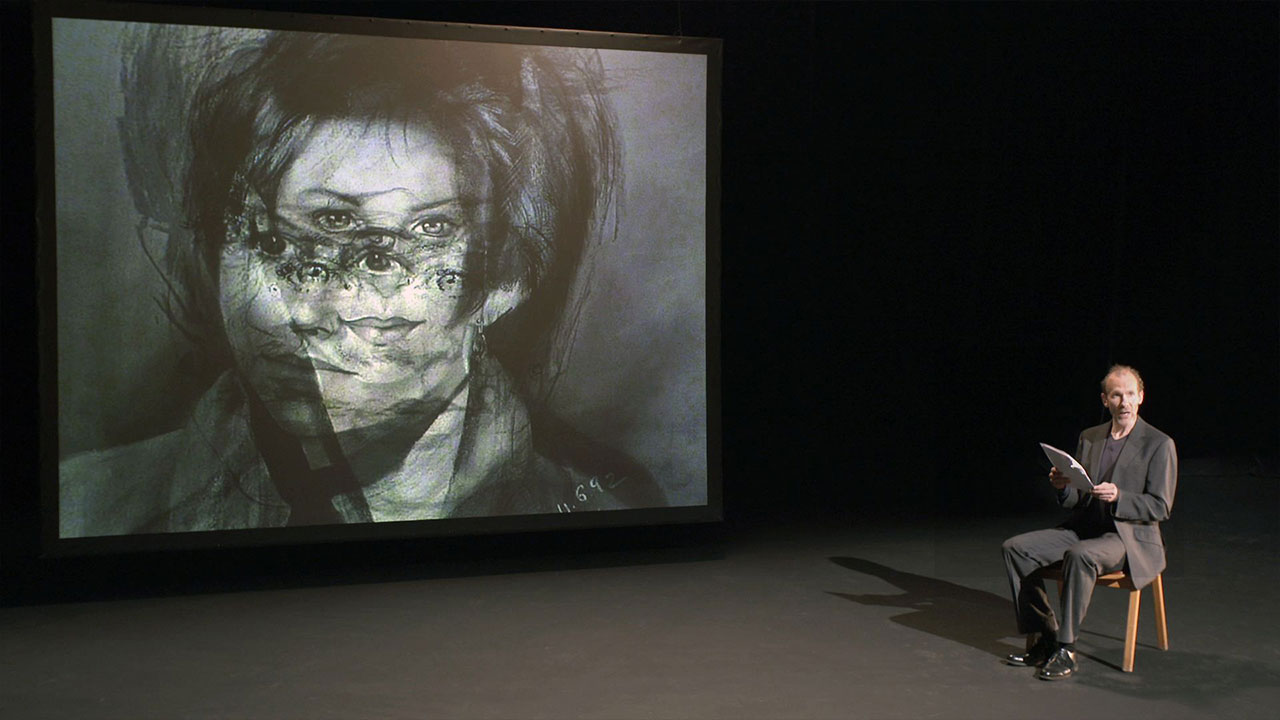 Manual/2: The Patient Artist
Barbara Visser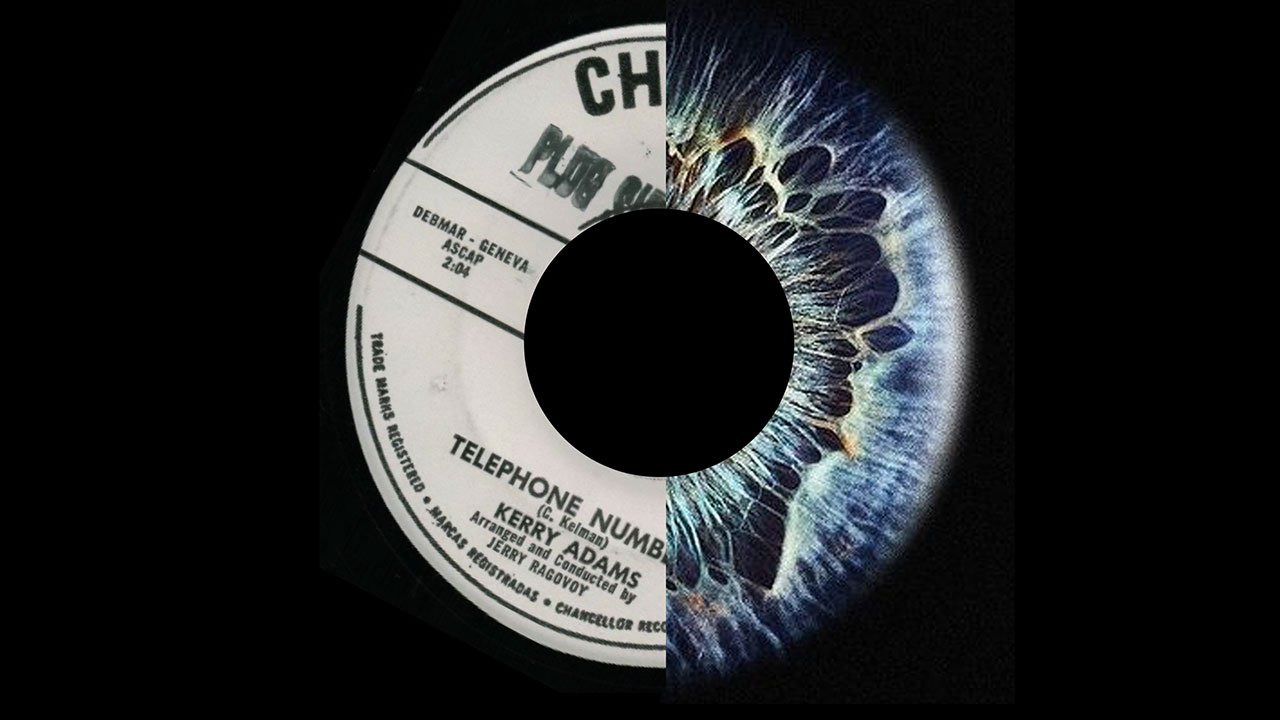 With These Eyes
Evan Ari Kelman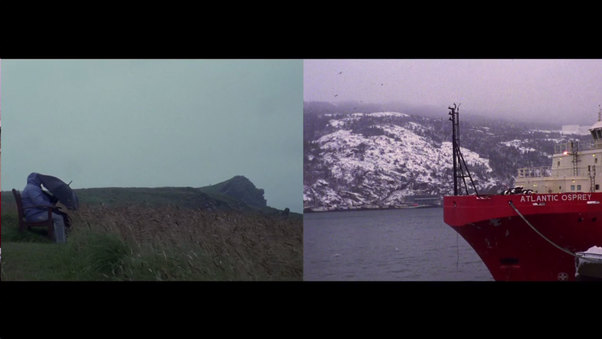 Strange Lines and Distances
Joshua Bonnetta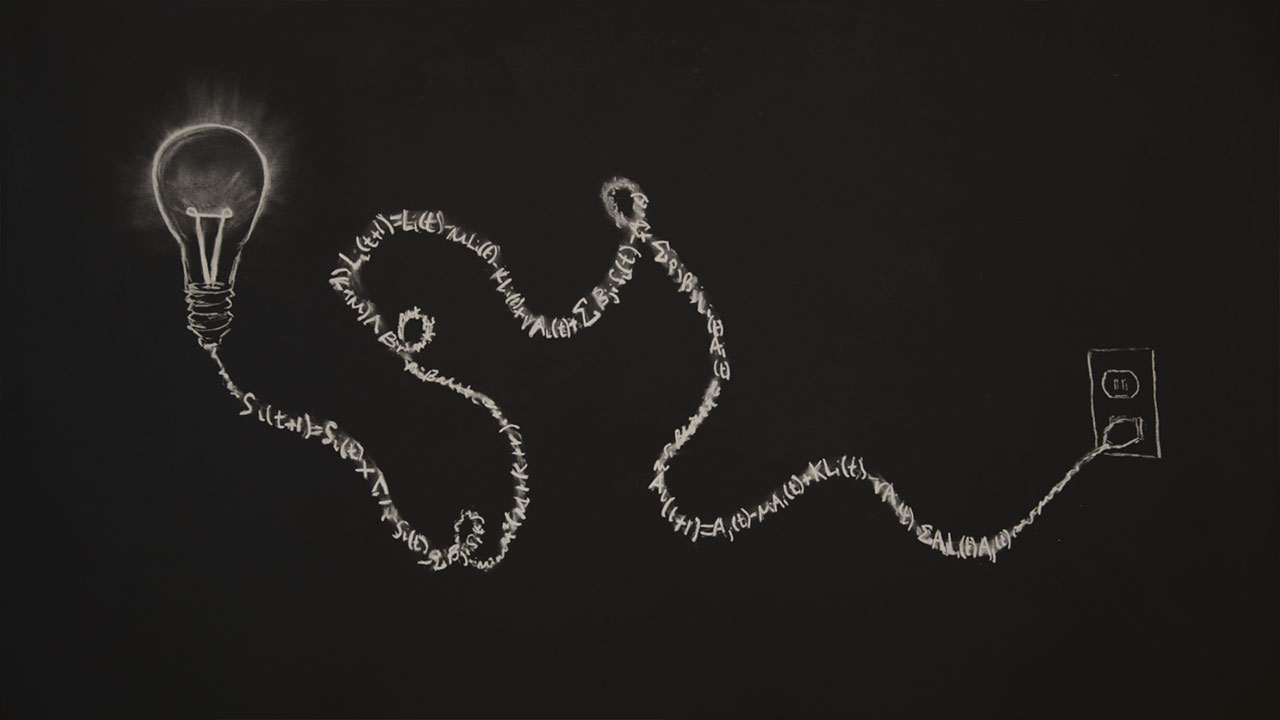 Persistence & Vision
Mahalia Lepage,Jeremiah Yarmie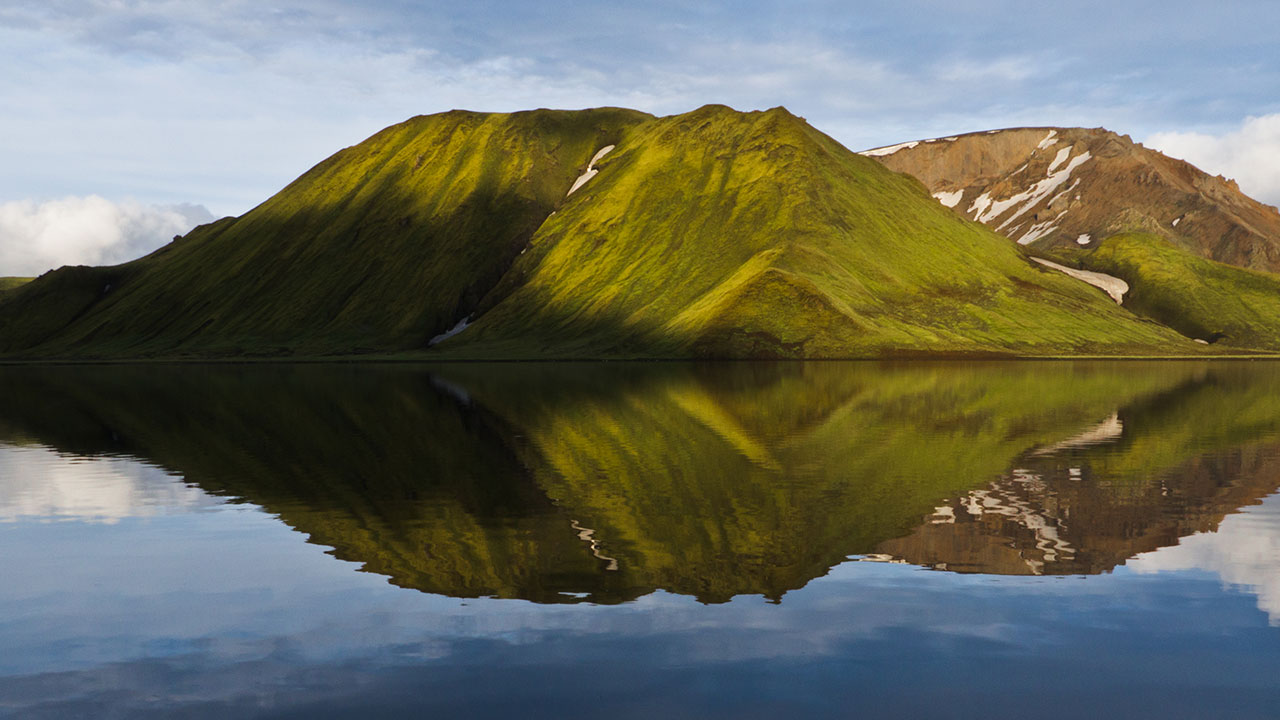 Meta 3,1/Km²
Sandro Bocci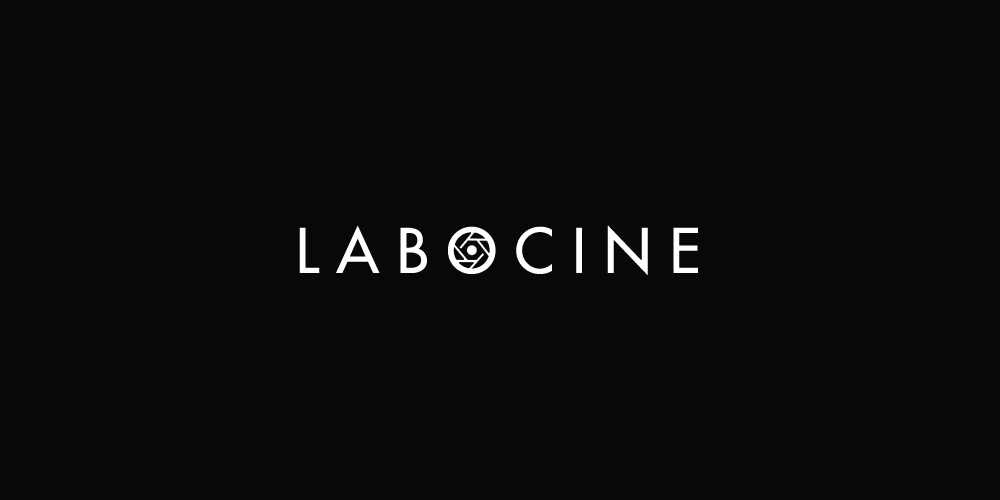 From Source to Poem
Rosa Barba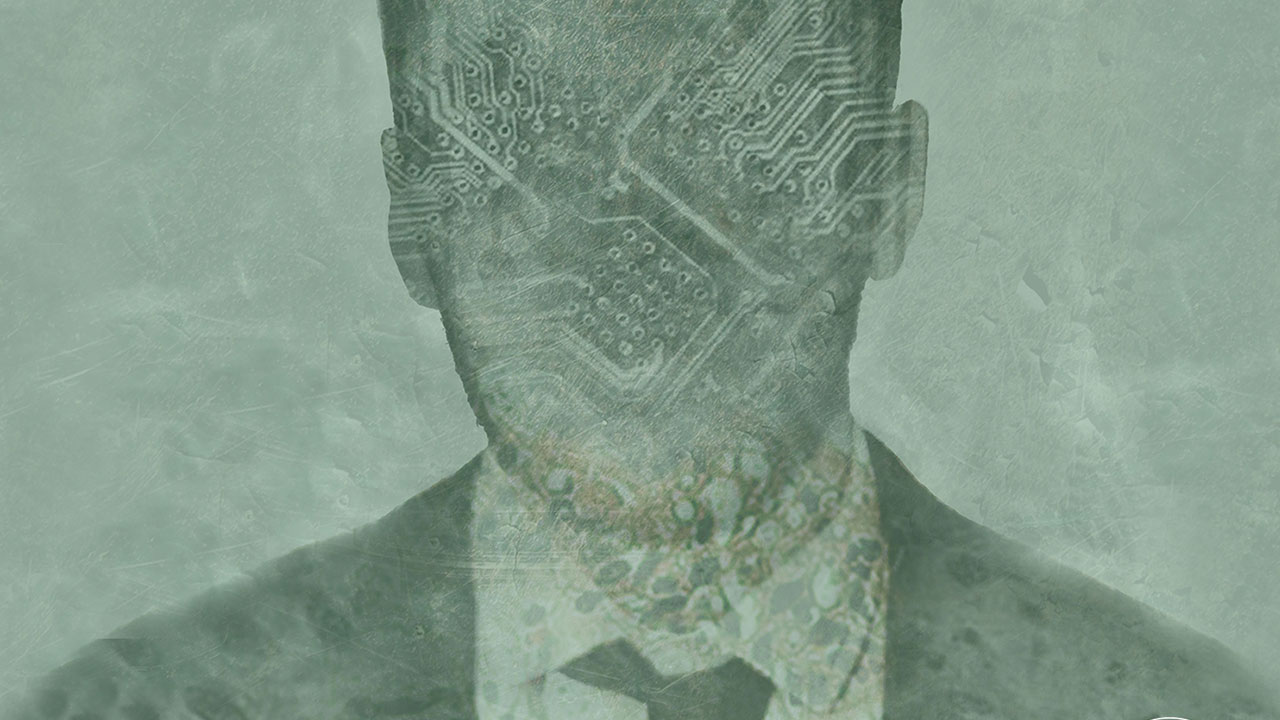 The Future of Work and Death
Wayne Walsh,Sean Blacknell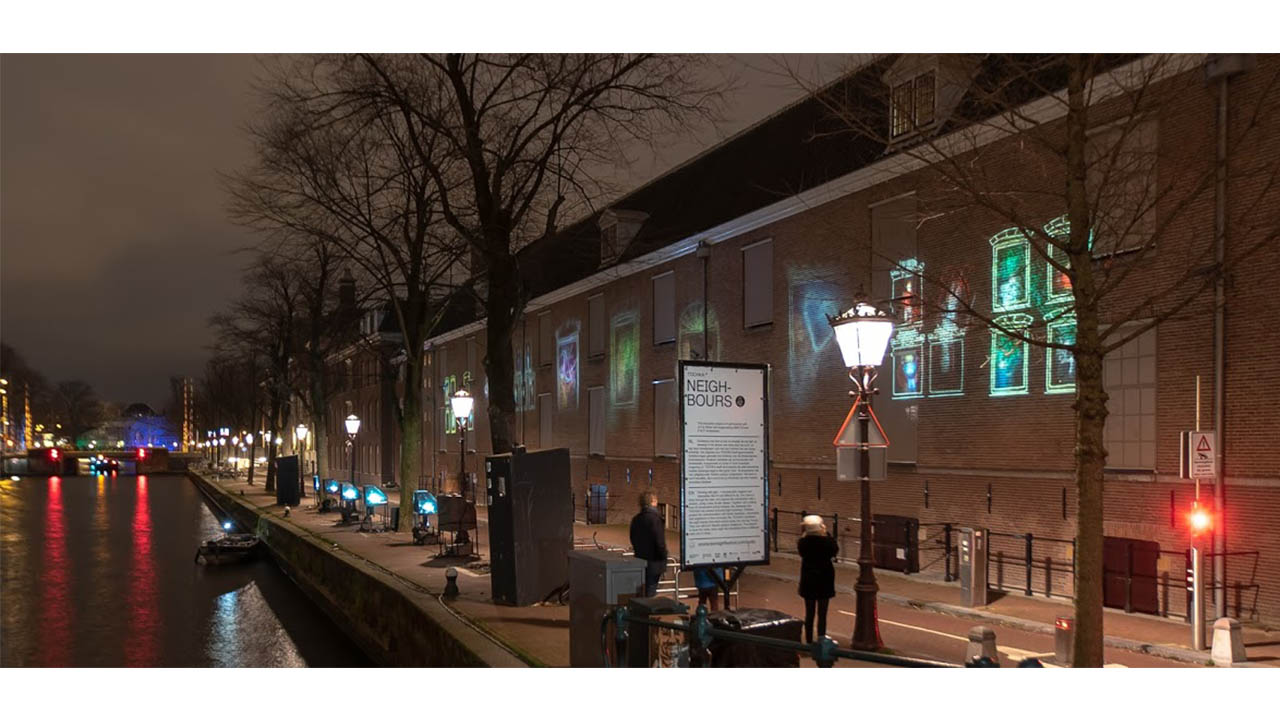 Tochka (Track)
Takeshi Nagata, Kazue Monno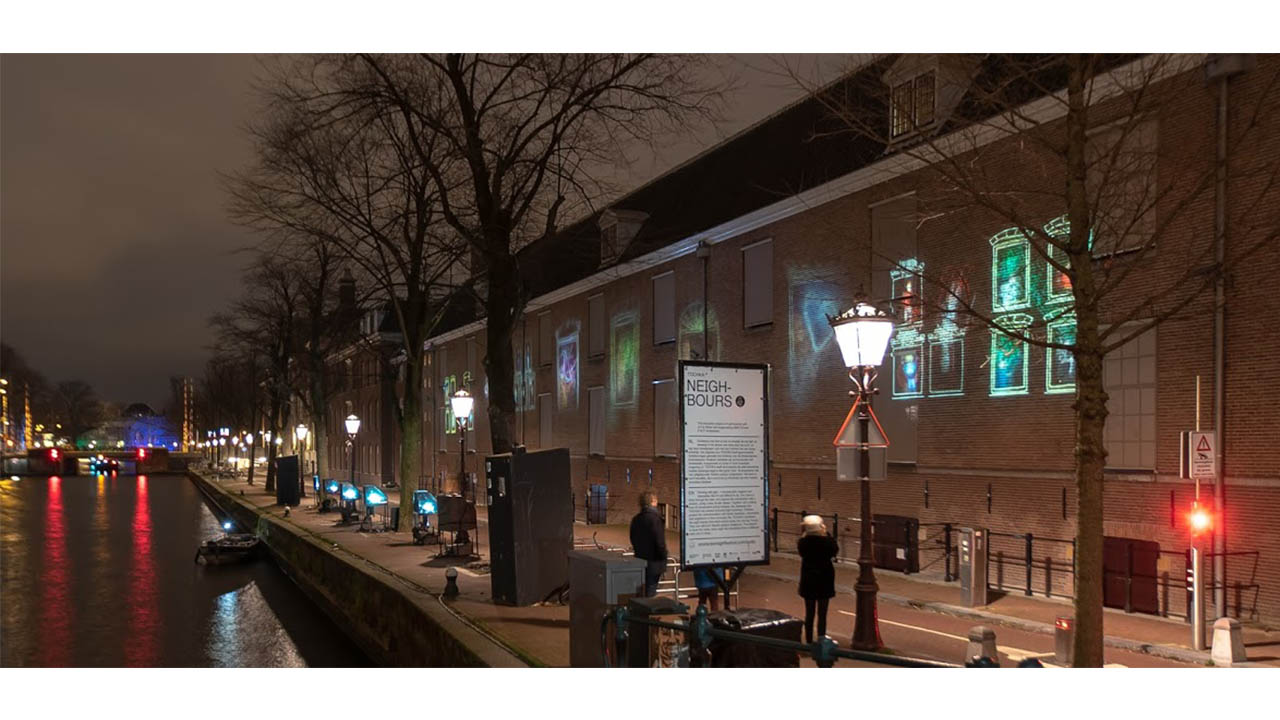 Tochka (Track)
Takeshi Nagata, Kazue Monno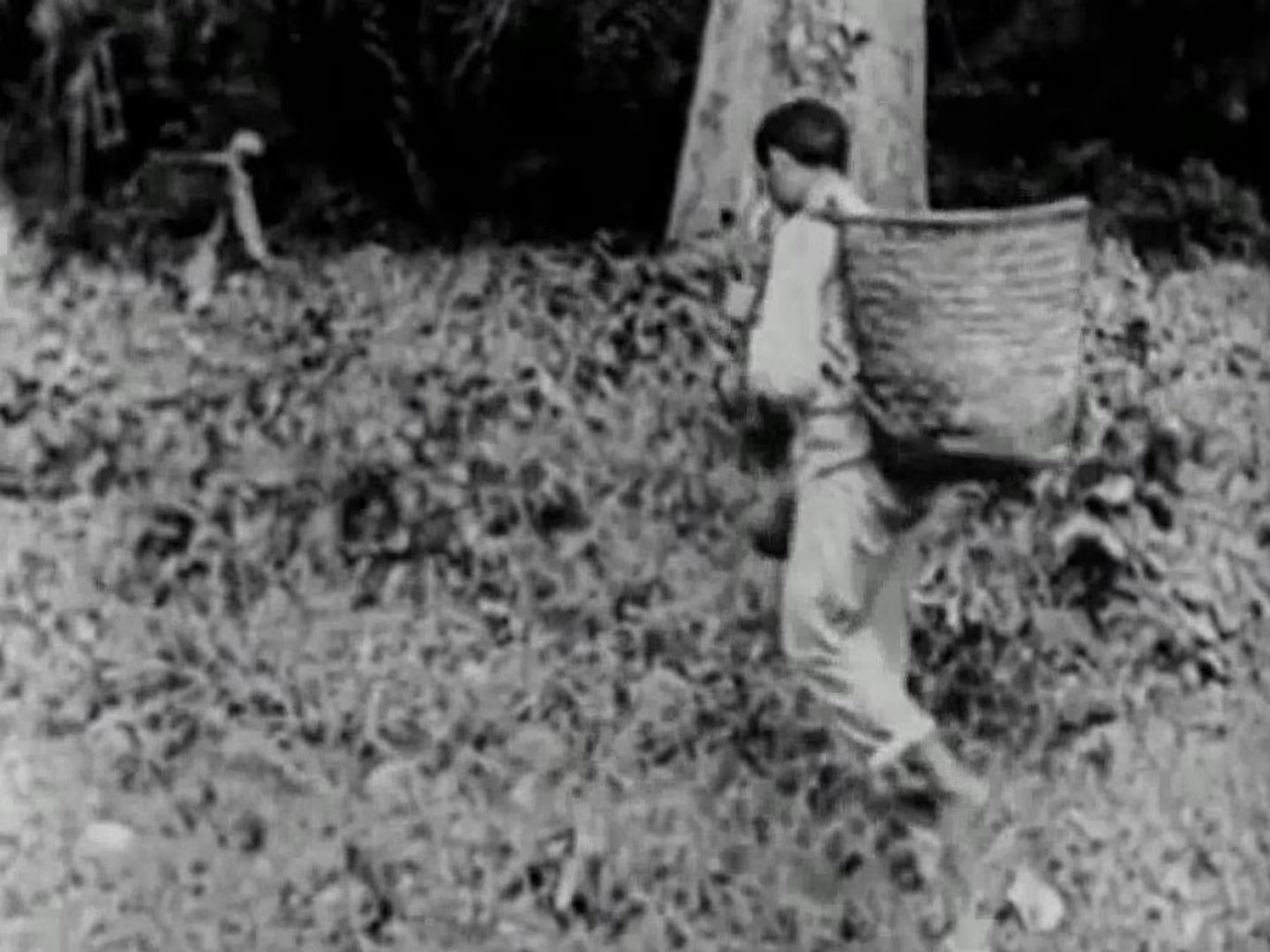 No paiz das Amazonas (In the land of the Amazons)
Silvino Santos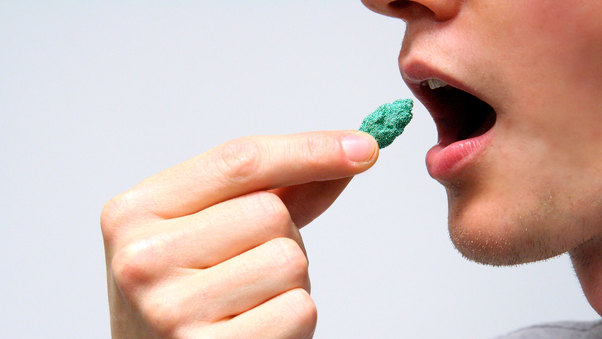 Quanticare
Amy Congdon,Ann-Kristin Abel,Jenny Lee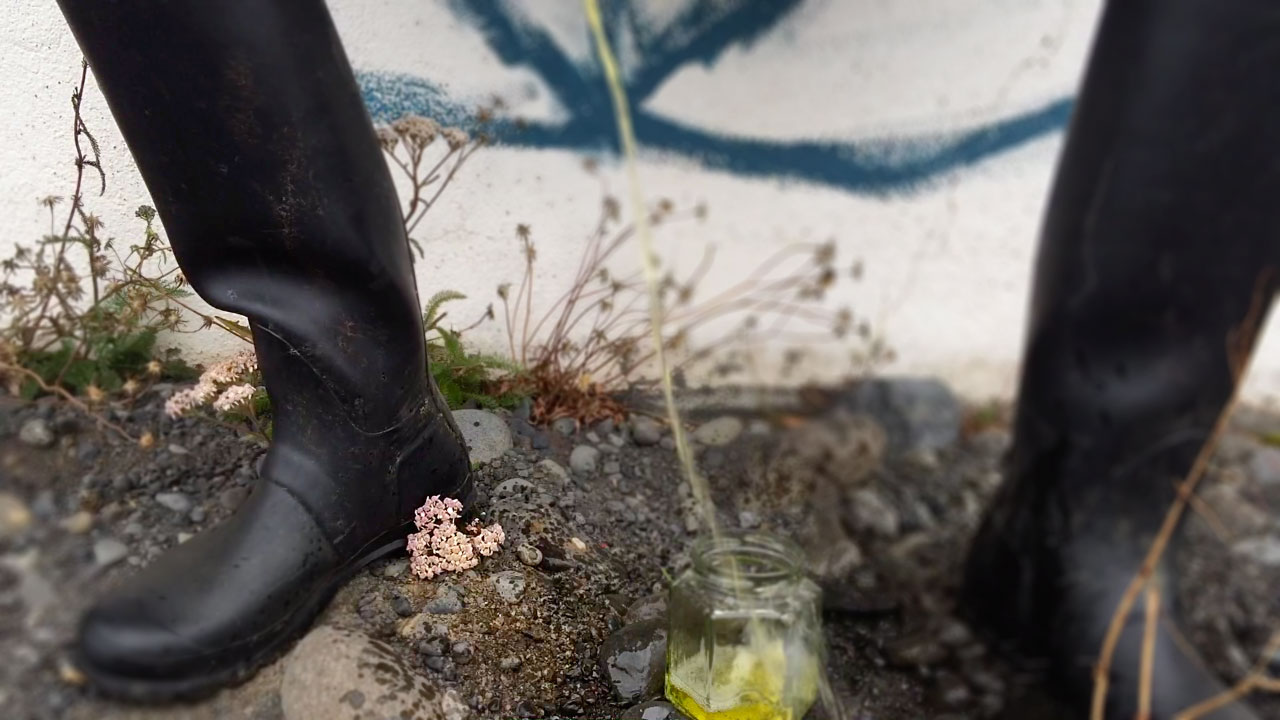 BLÓM + BLÓÐ
WhiteFeather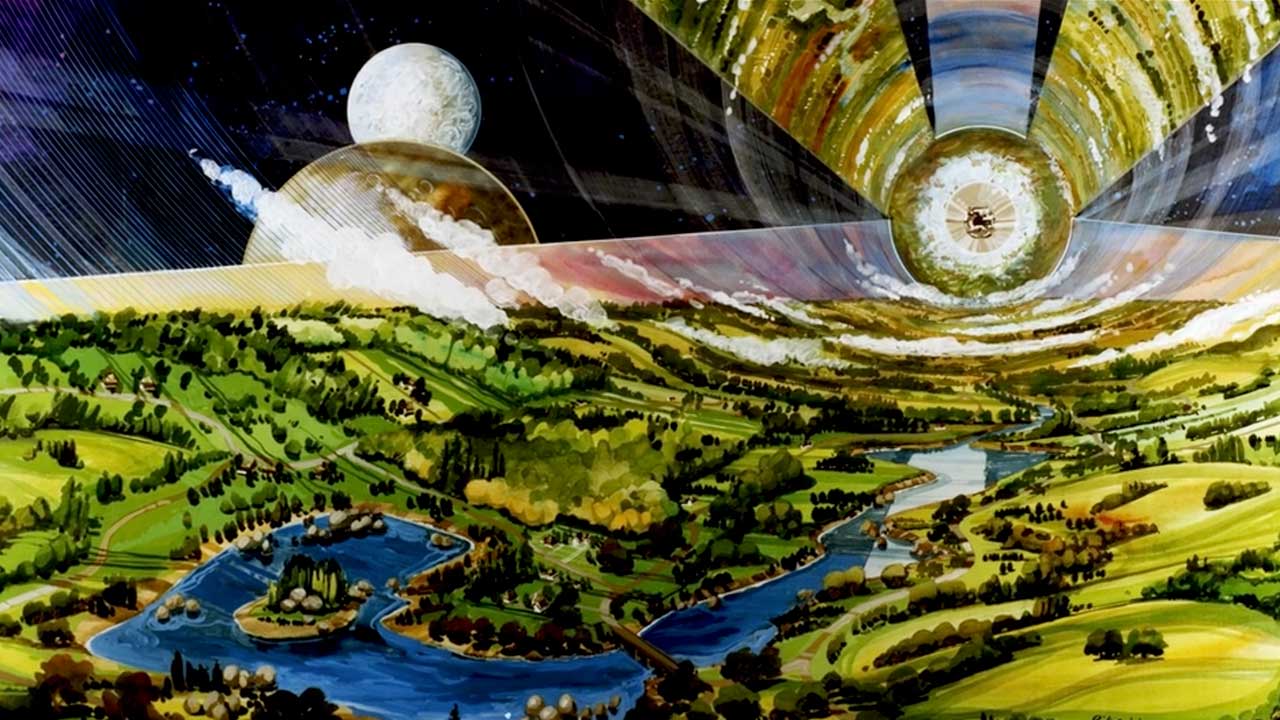 Artist Depiction by Rick Guidice
Brett Ryan Bonowicz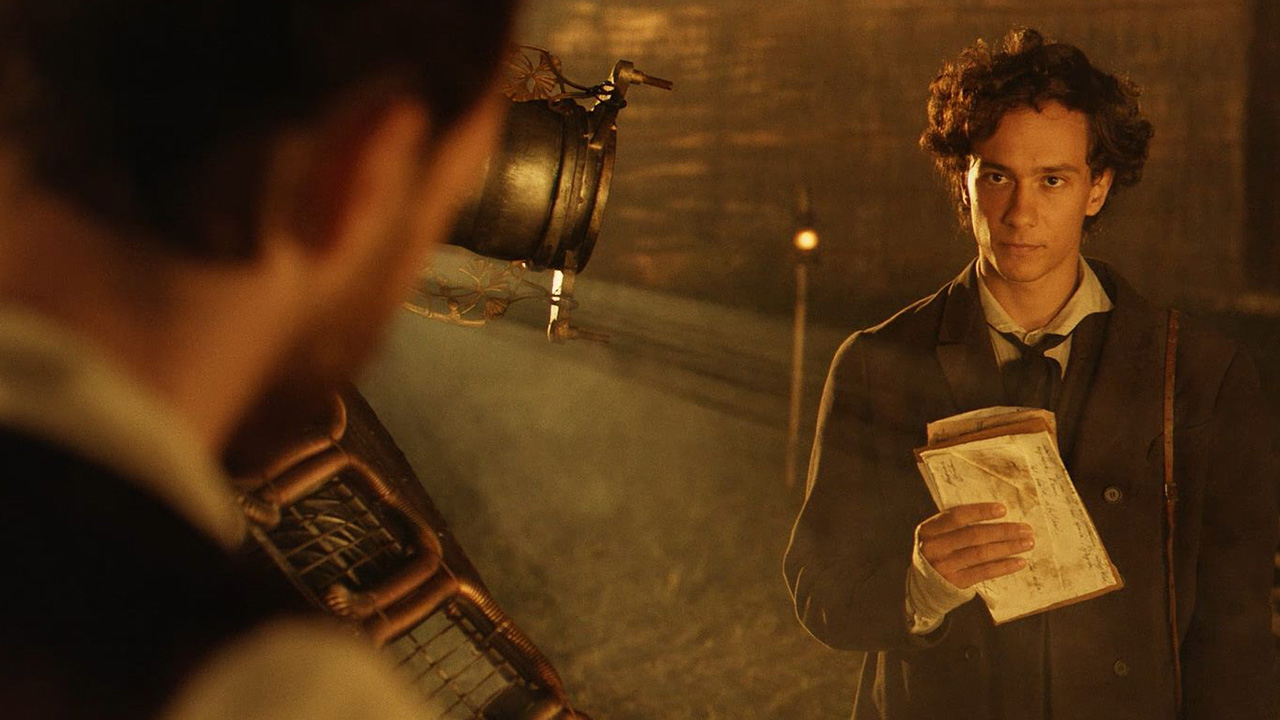 Irinyi
Nikol Cibulya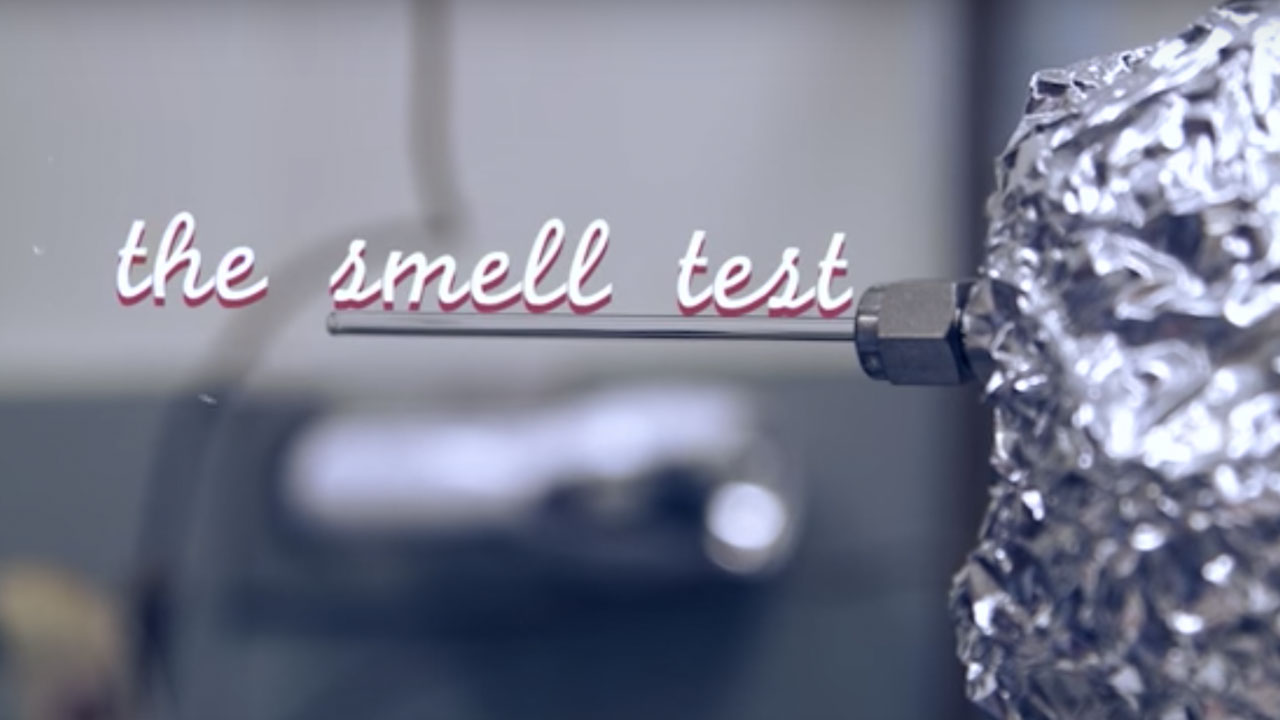 The Smell Test
Sarah Crespi,Nguyen Khoi Nguyen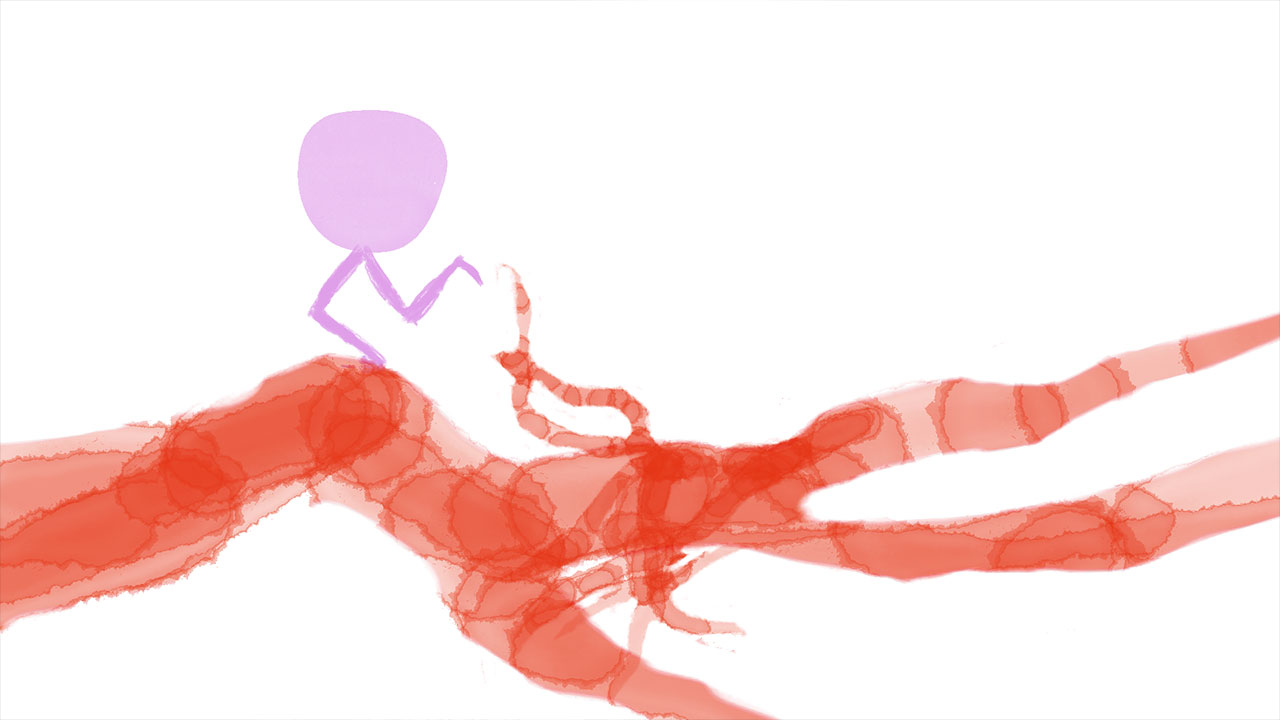 Loop
Samantha Moore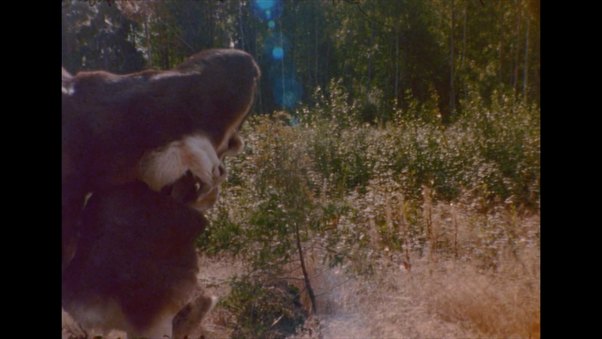 The Wapiti
Anssi Kasitonni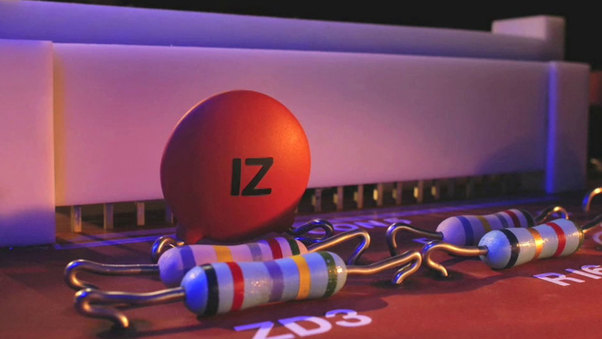 Off-Line
Tom Gasek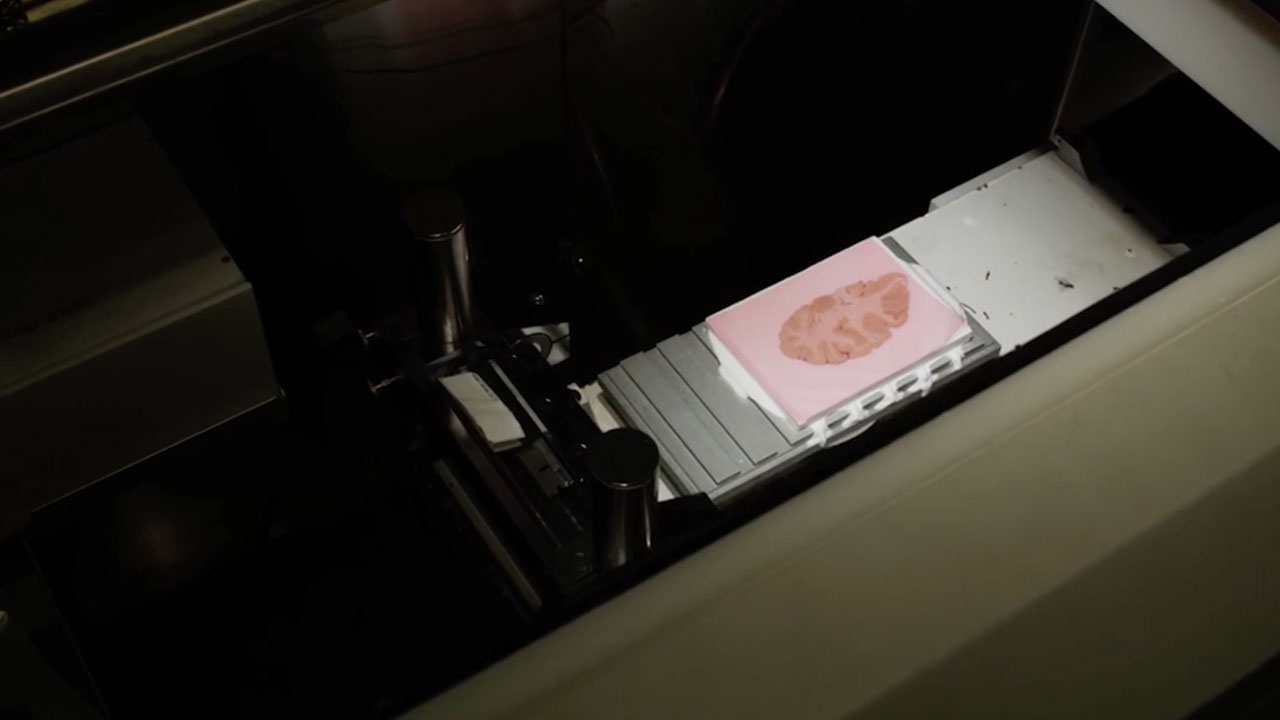 Bluebrain: Competition
Noah Hutton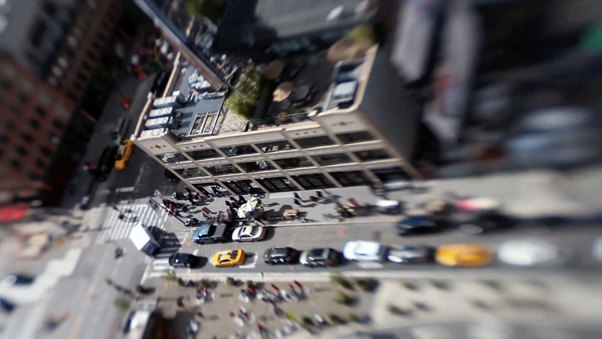 Cloud
Anne Milne,James Zhao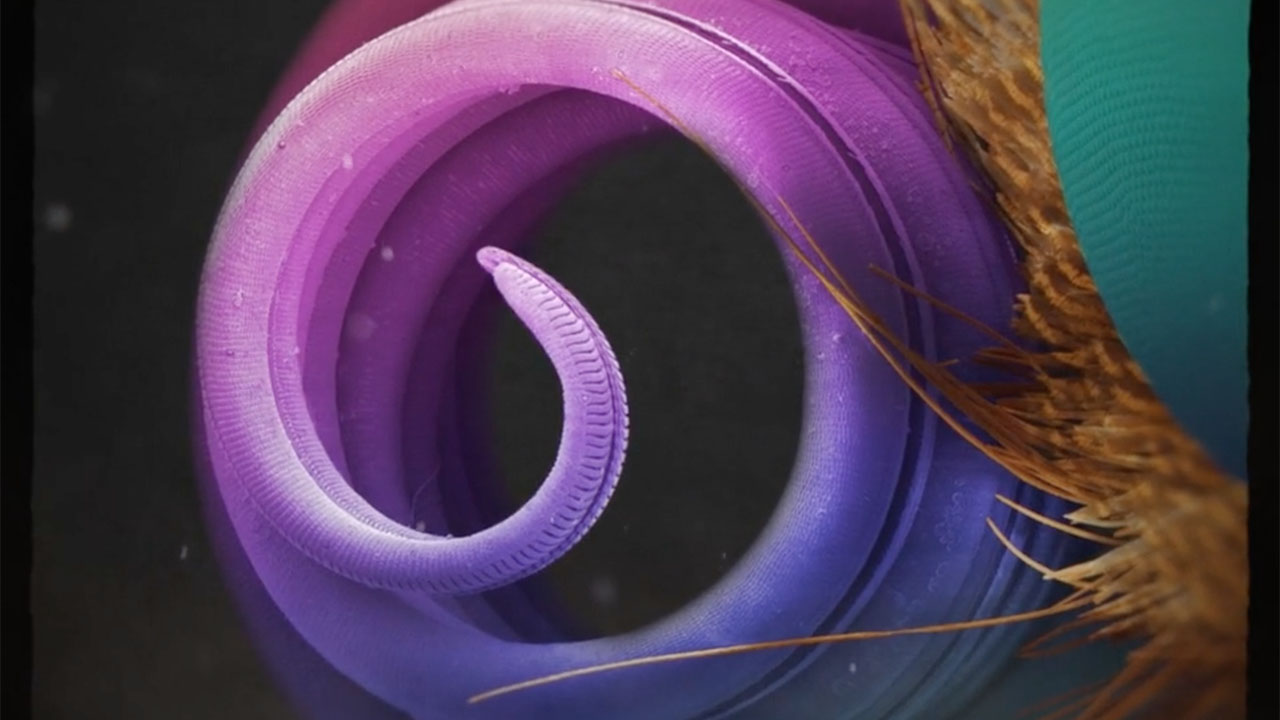 Non Linear
Linnea Rundgren & Hugo Farrant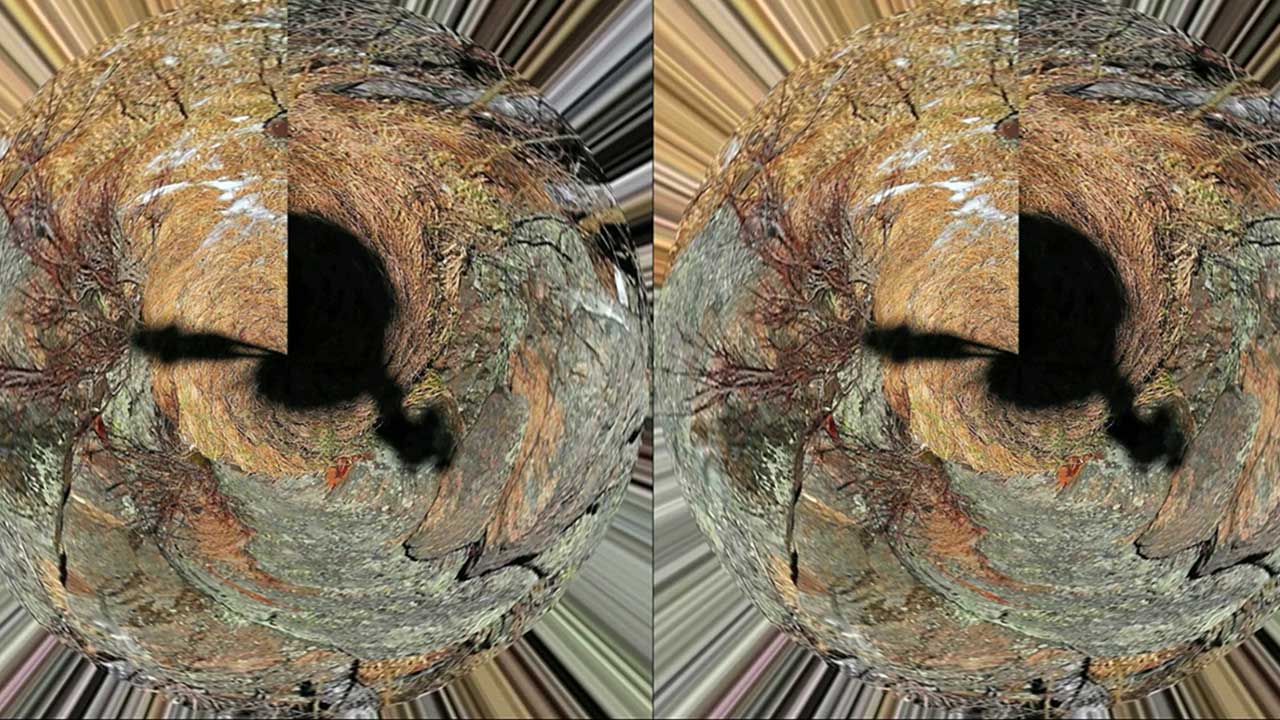 Soon It Would Be Too Hot
Jeanne Liotta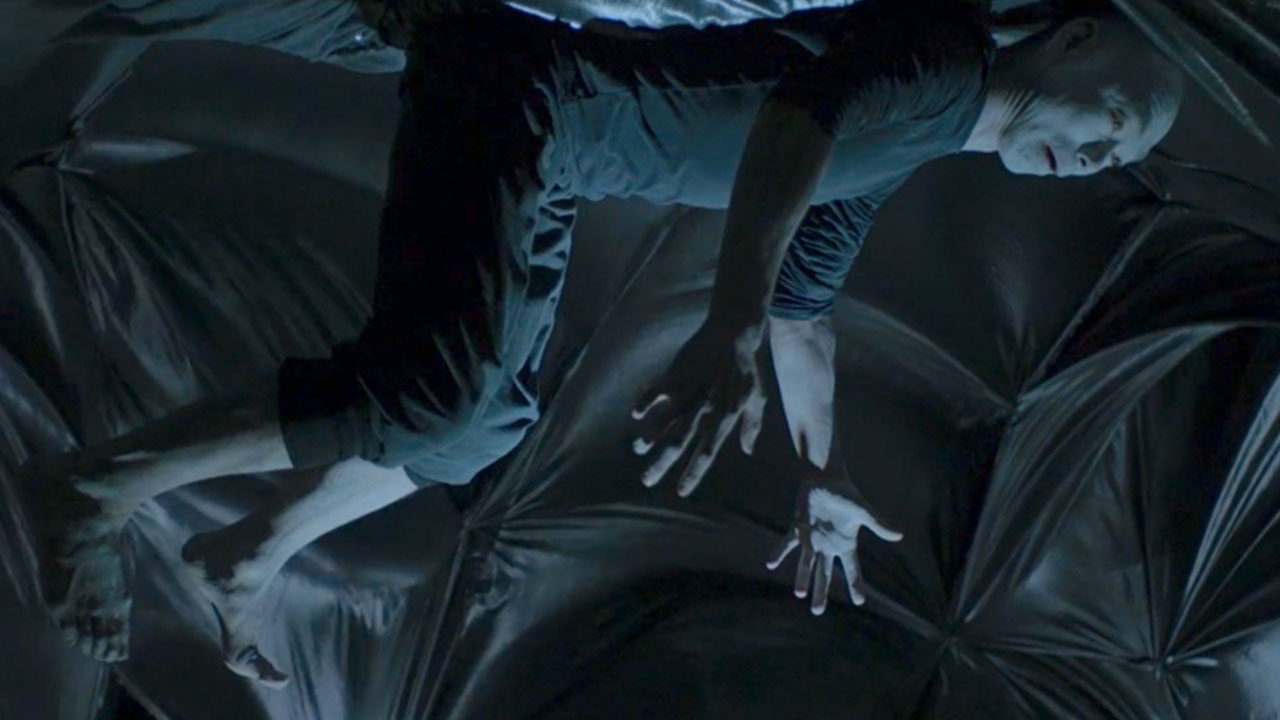 Singularity Song
Rachel Mason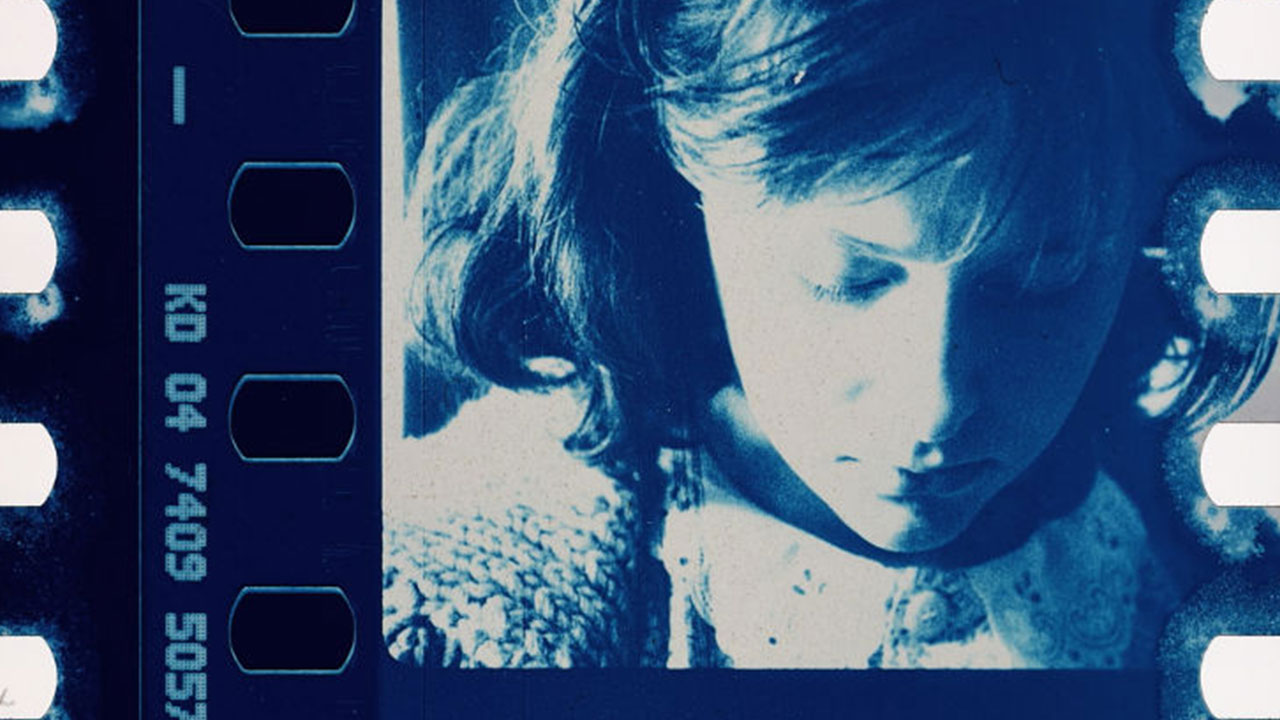 Athyrium filix-femina
Kelly Egan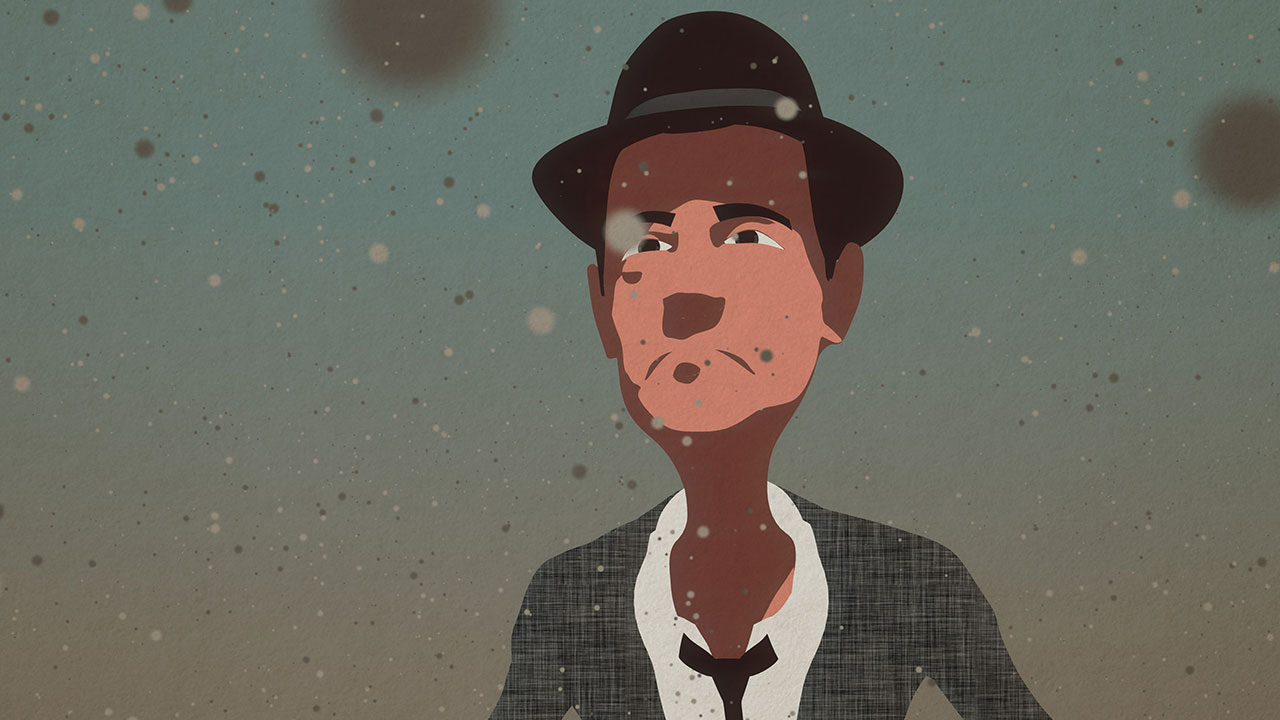 Sand
Arjan Brentjes
Timelapse
Aleix Castro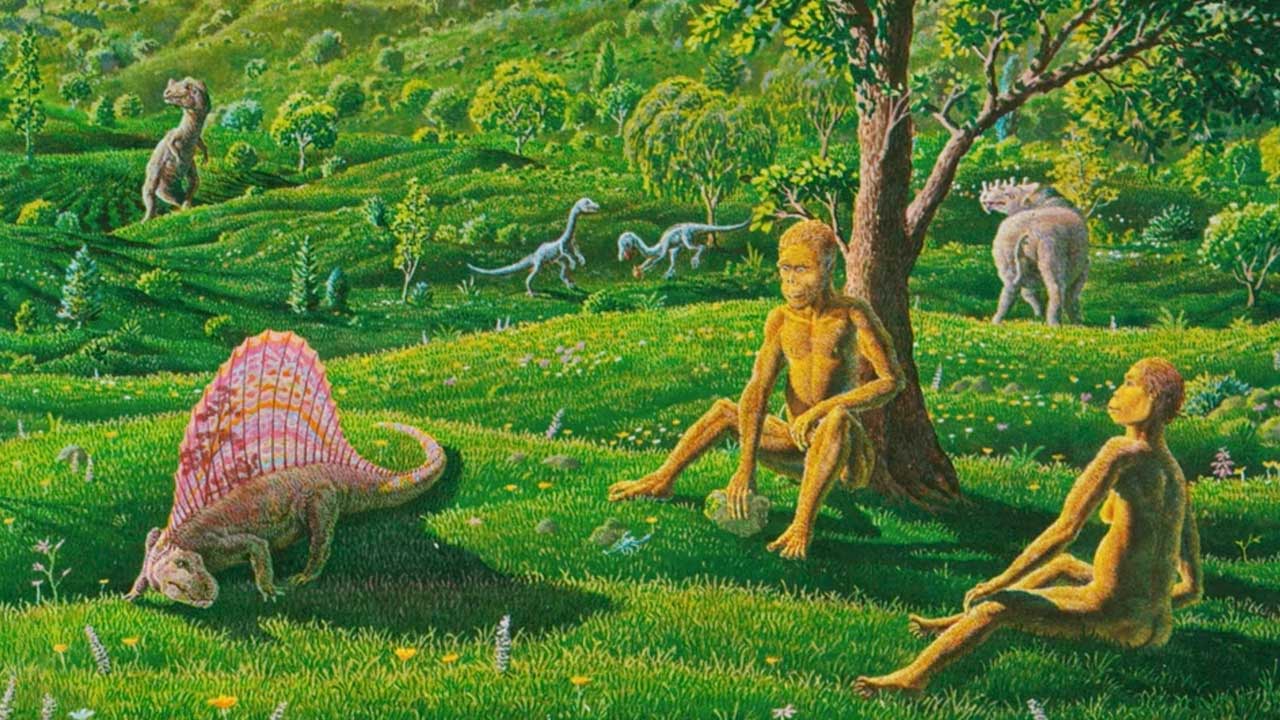 Artist Depiction by Don Davis
Brett Ryan Bonowicz
Random Legal Move
Noah Hutton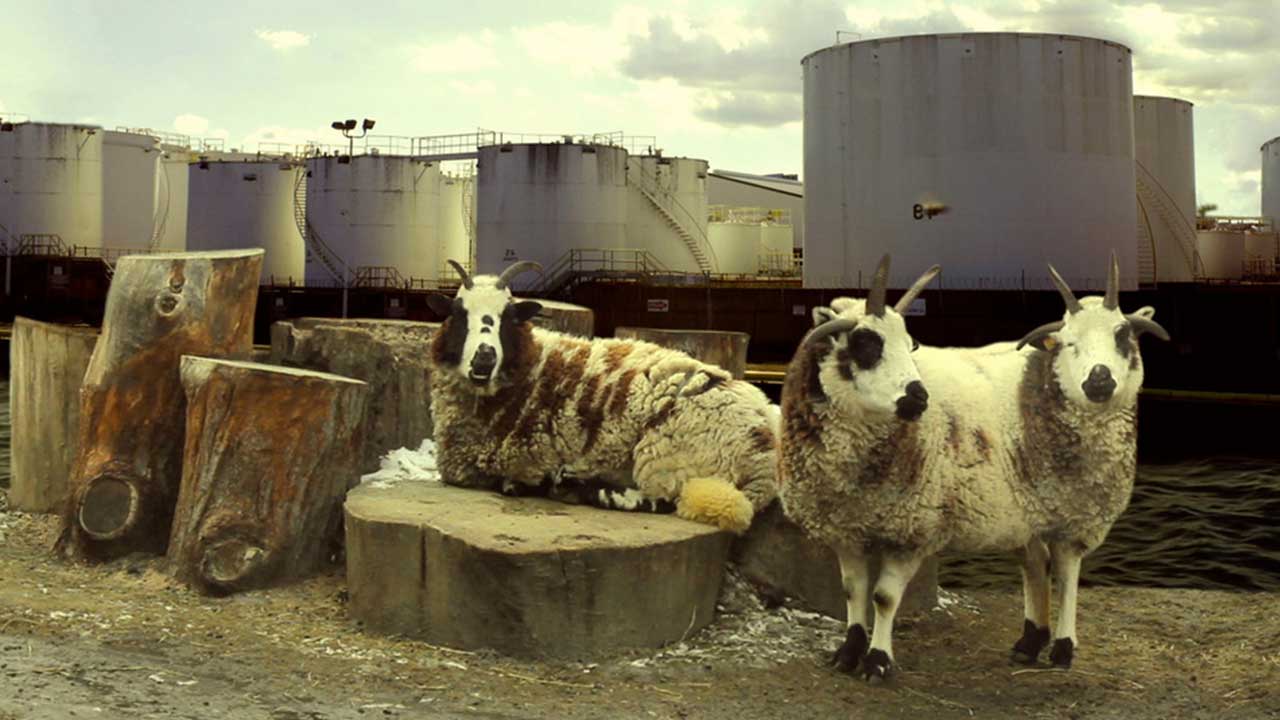 Season of Wonder
Lisa Crafts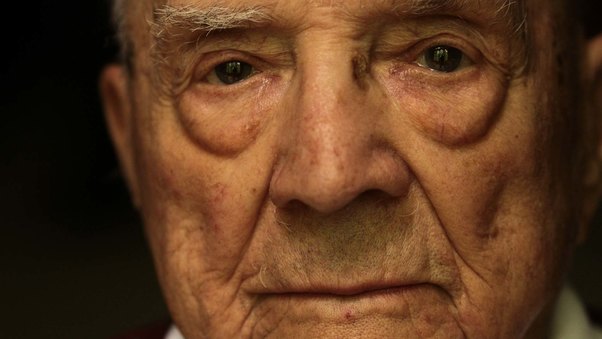 The Pixel Painter
Josh Bogdan & Ryan Lasko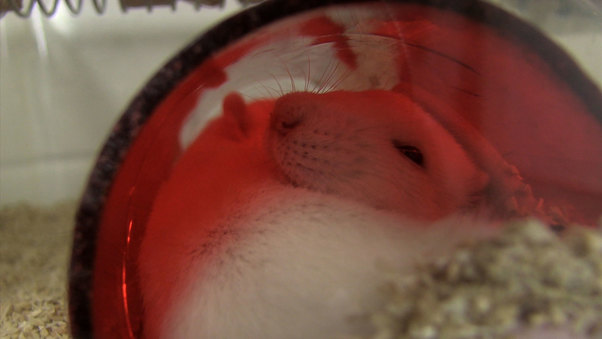 Number 32
Linnea Langkammer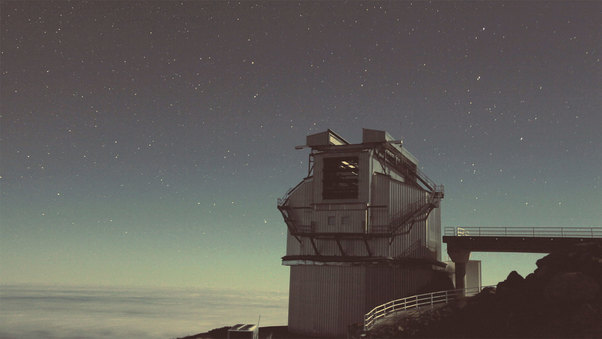 Into Deep Space
Anne Milne,Alberto Iordanov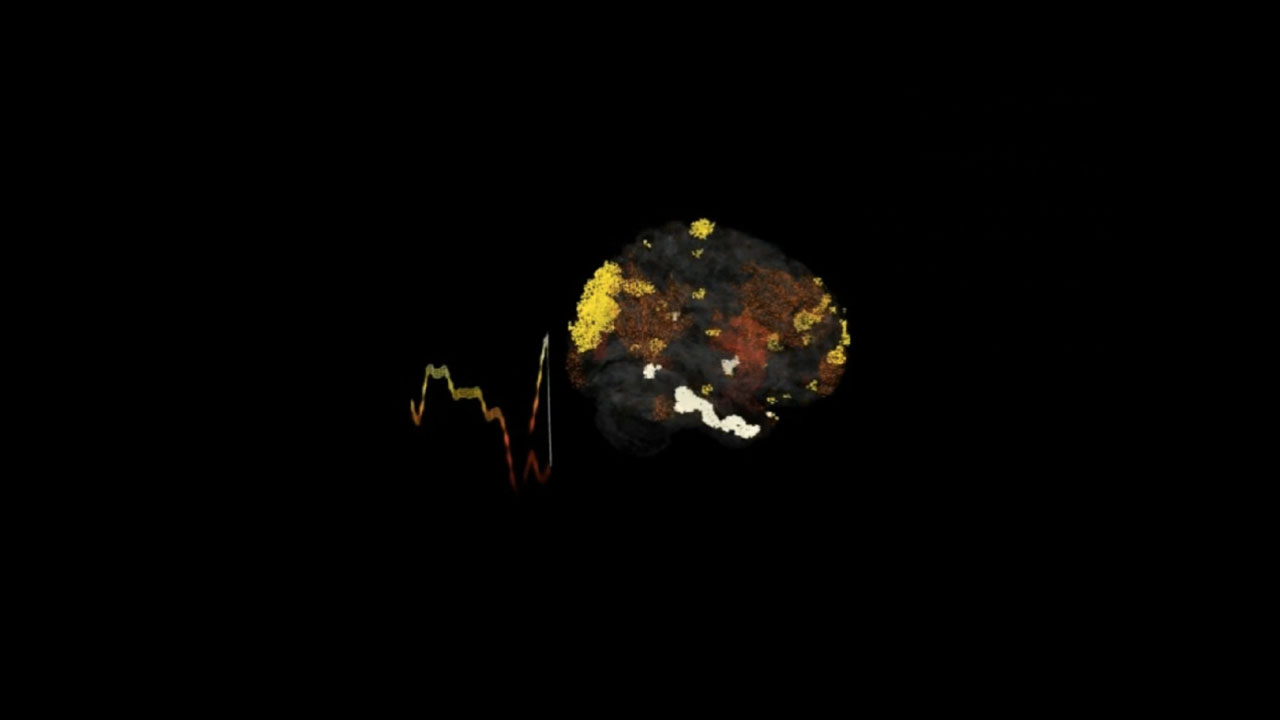 Smart Pattern
Dan Lloyd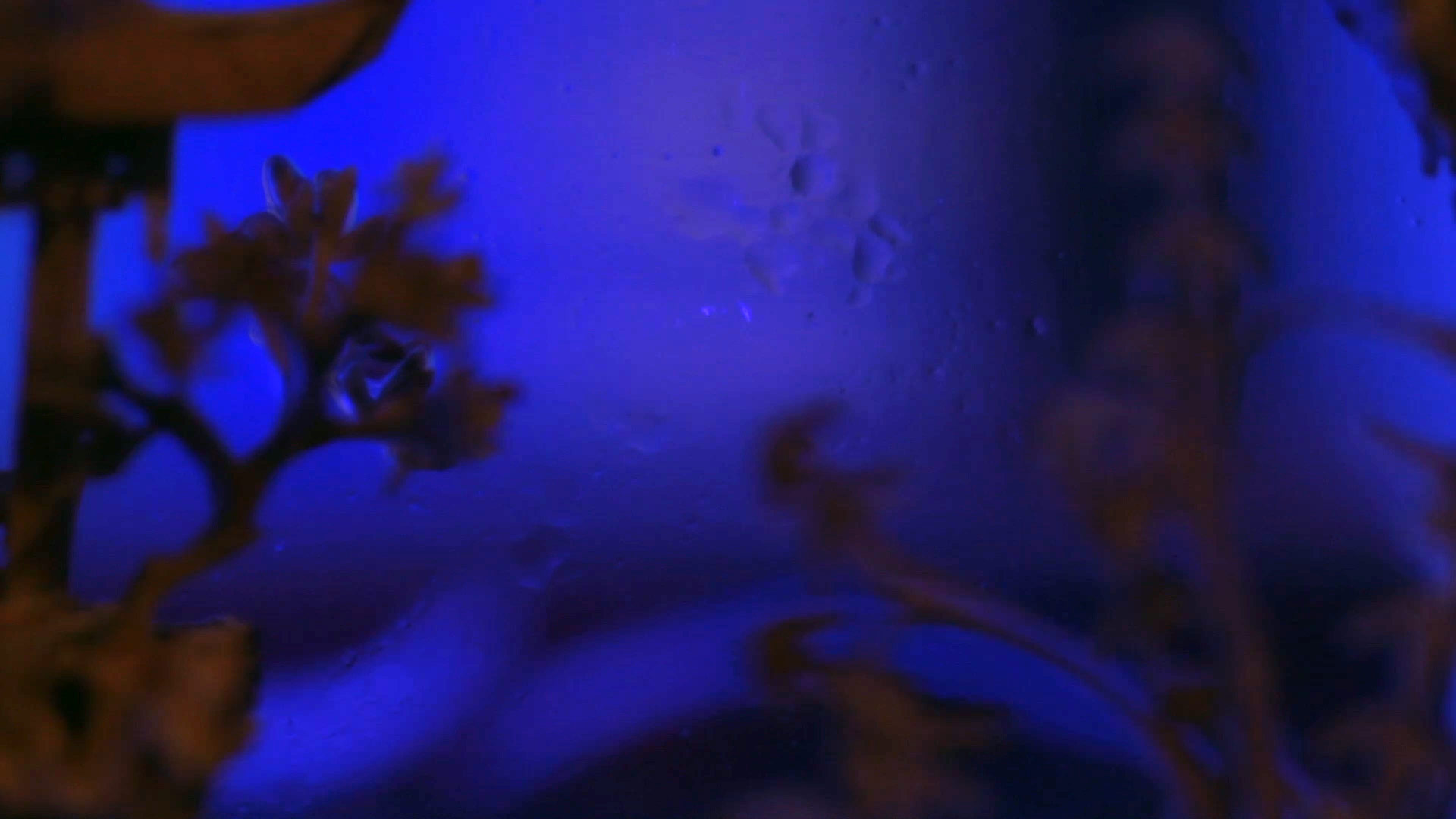 The Nightshift
Giovanni Giaretta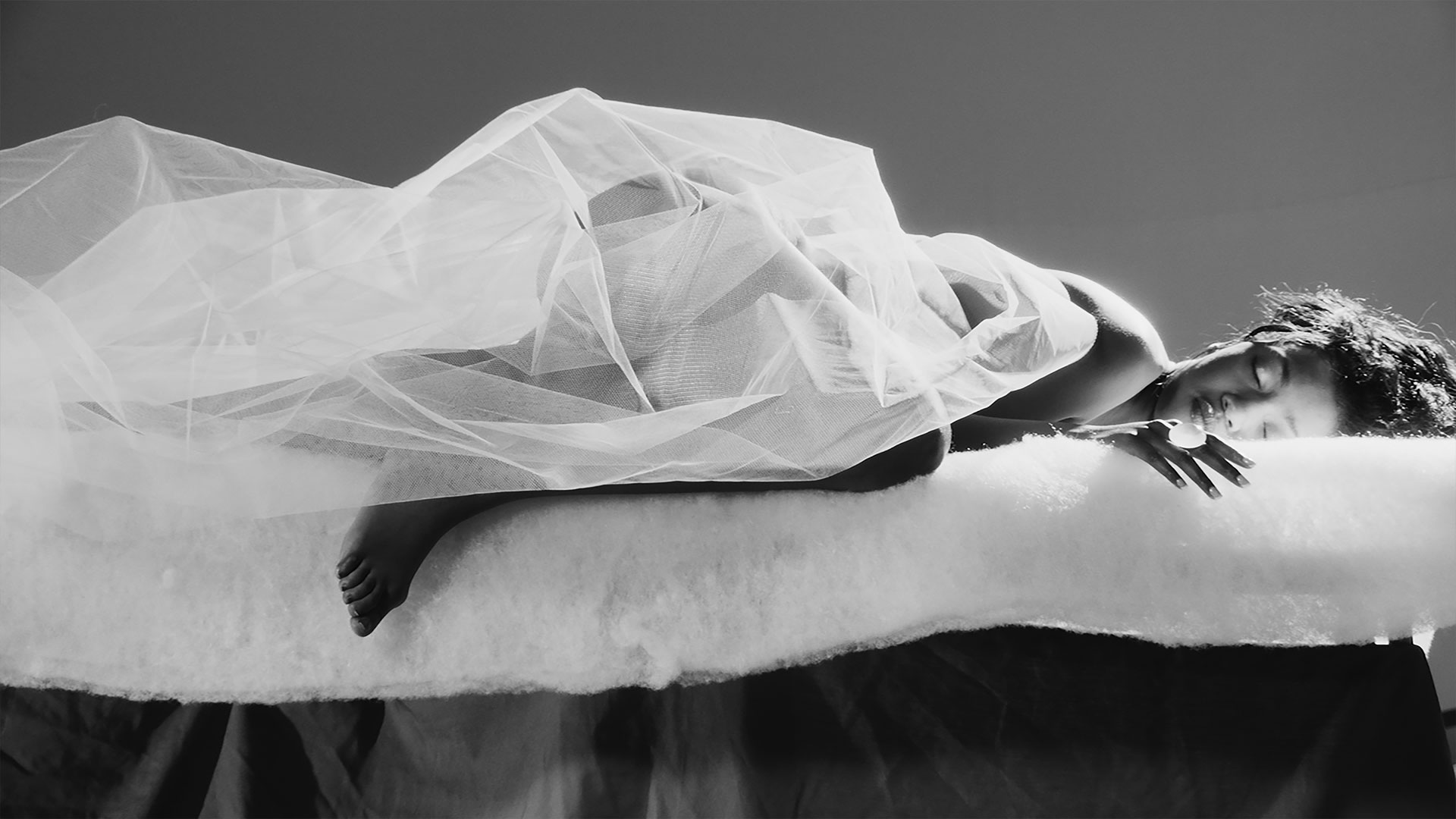 Naked Reality
Jean-Pierre Bekolo
Late Cinema
Duncan Marquiss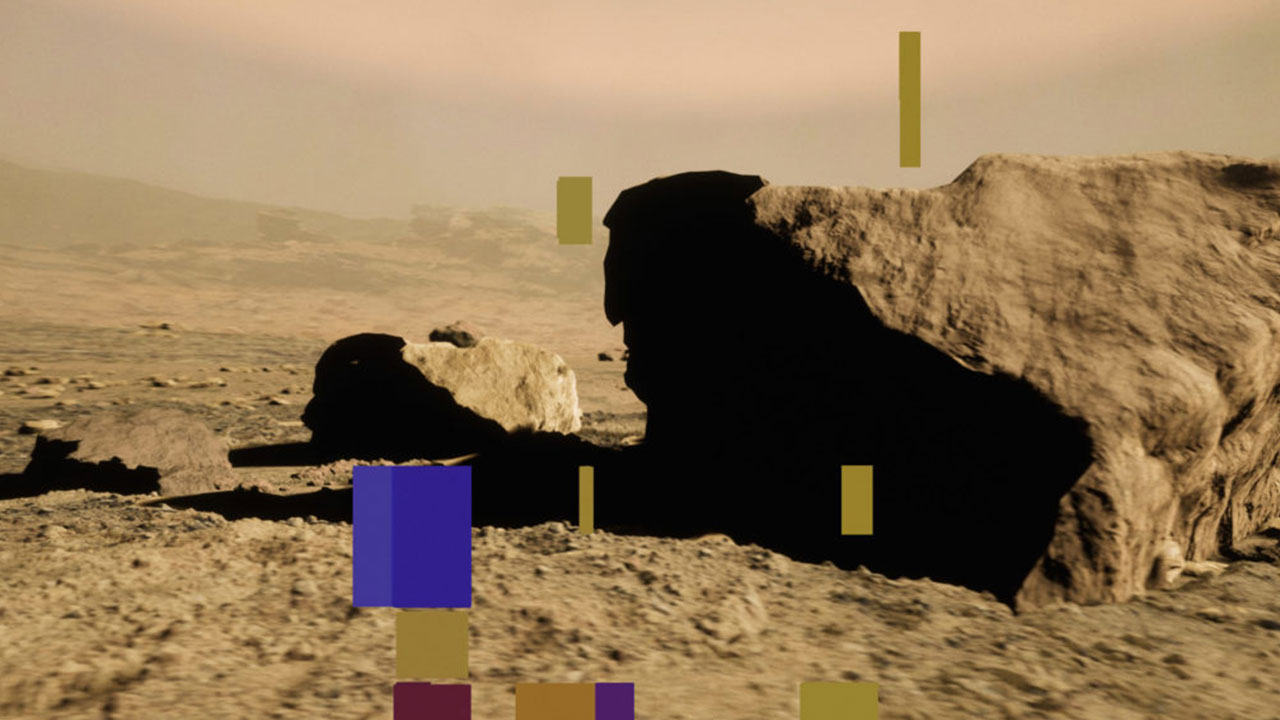 Mars kuvien takaa (The Other Side of the Mars)
Minna Långström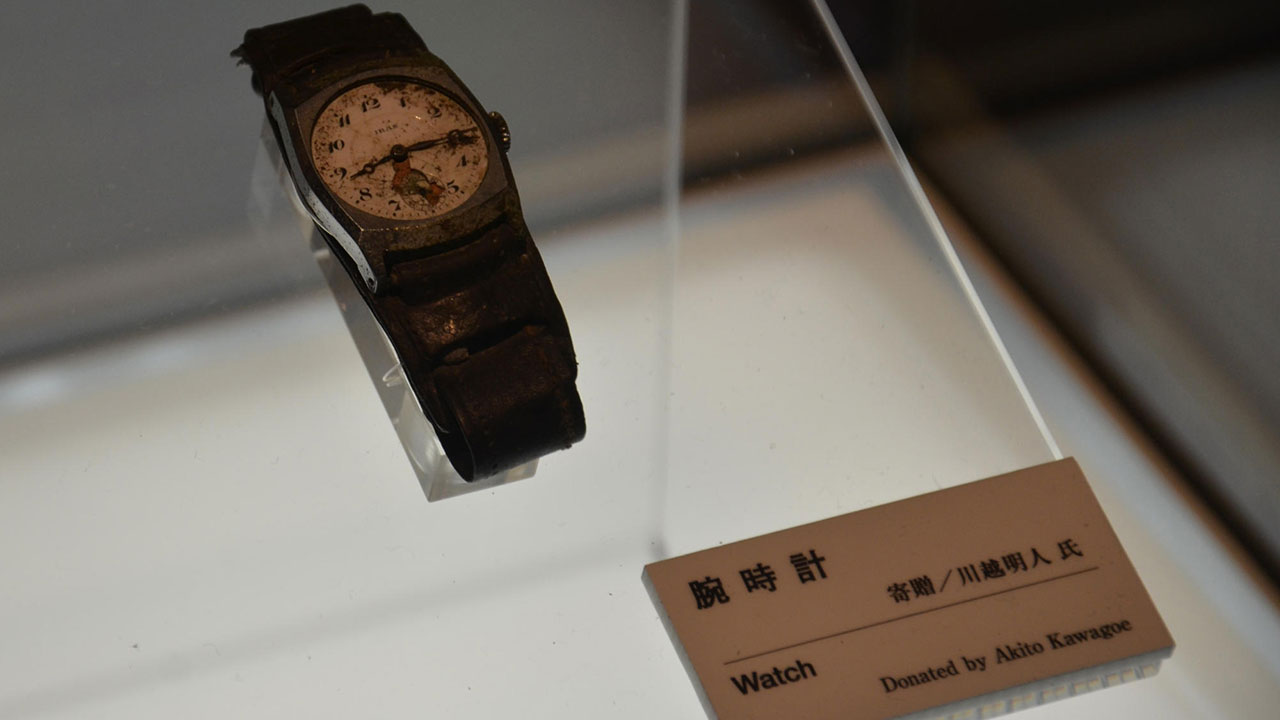 The Miniaturist
Paribartana Mohanty
The Fisherman
Luke Saunders
Acid Science Underground
Daniel Maszkovitch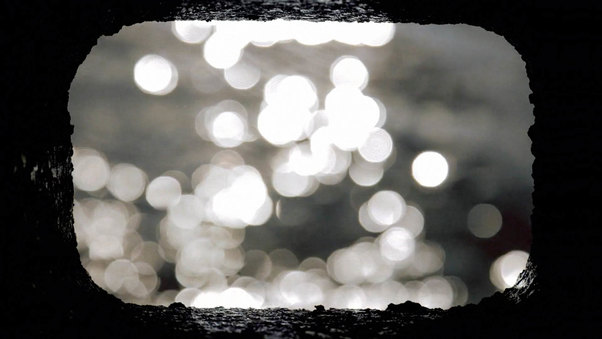 IT HAS ALREADY BEEN ENDED BEFORE YOU CAN SEE THE END.
Shigeo Arikawa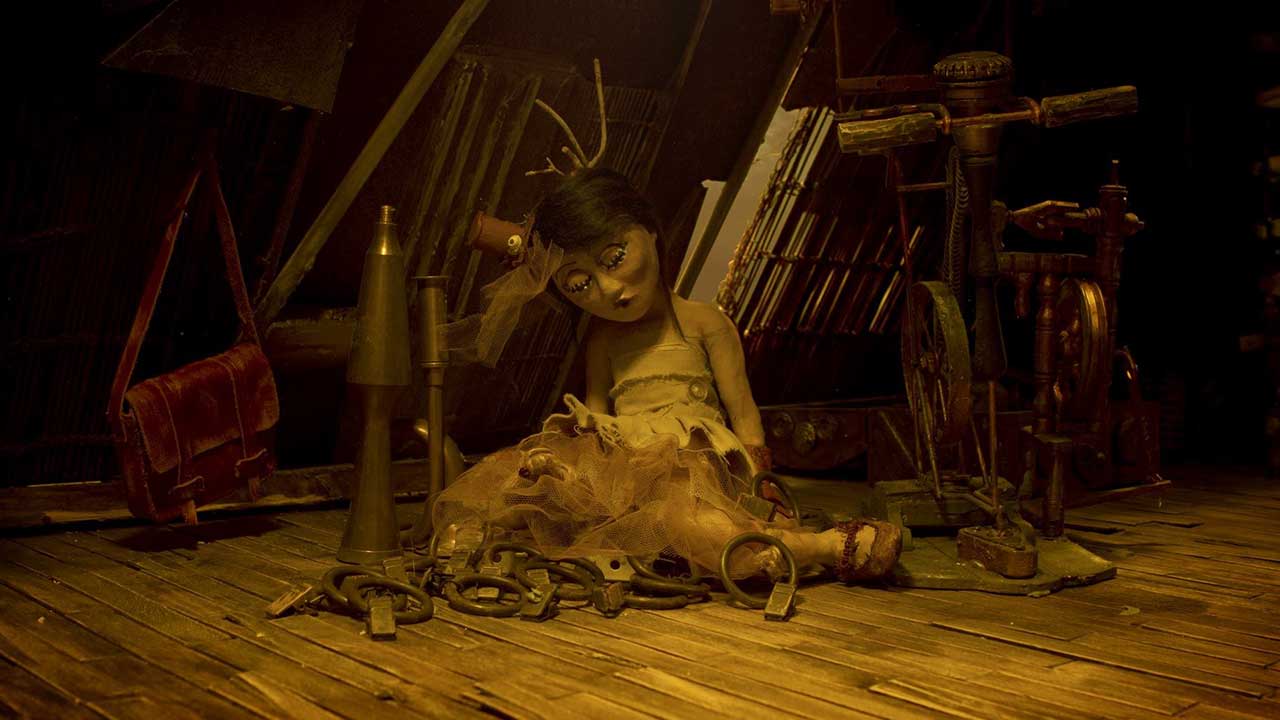 Indigo
Amanda Strong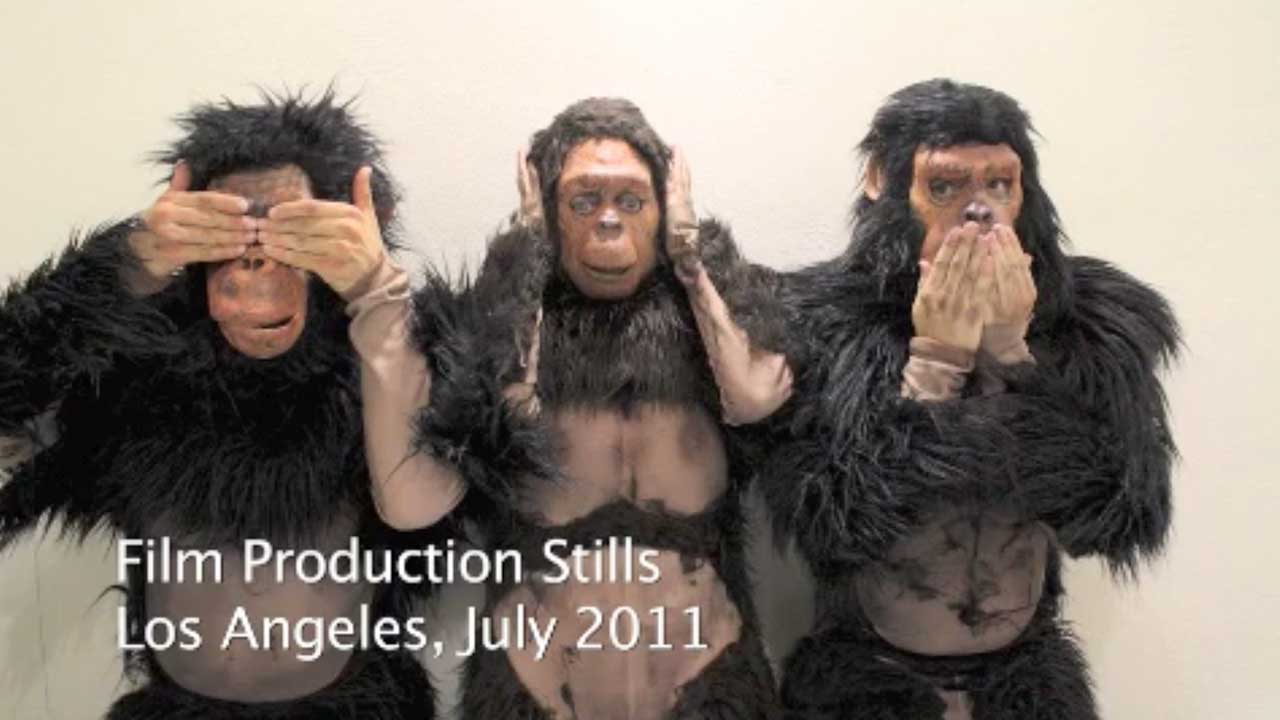 The Making of Primate Cinema: Apes as Family
Rebecca Rowles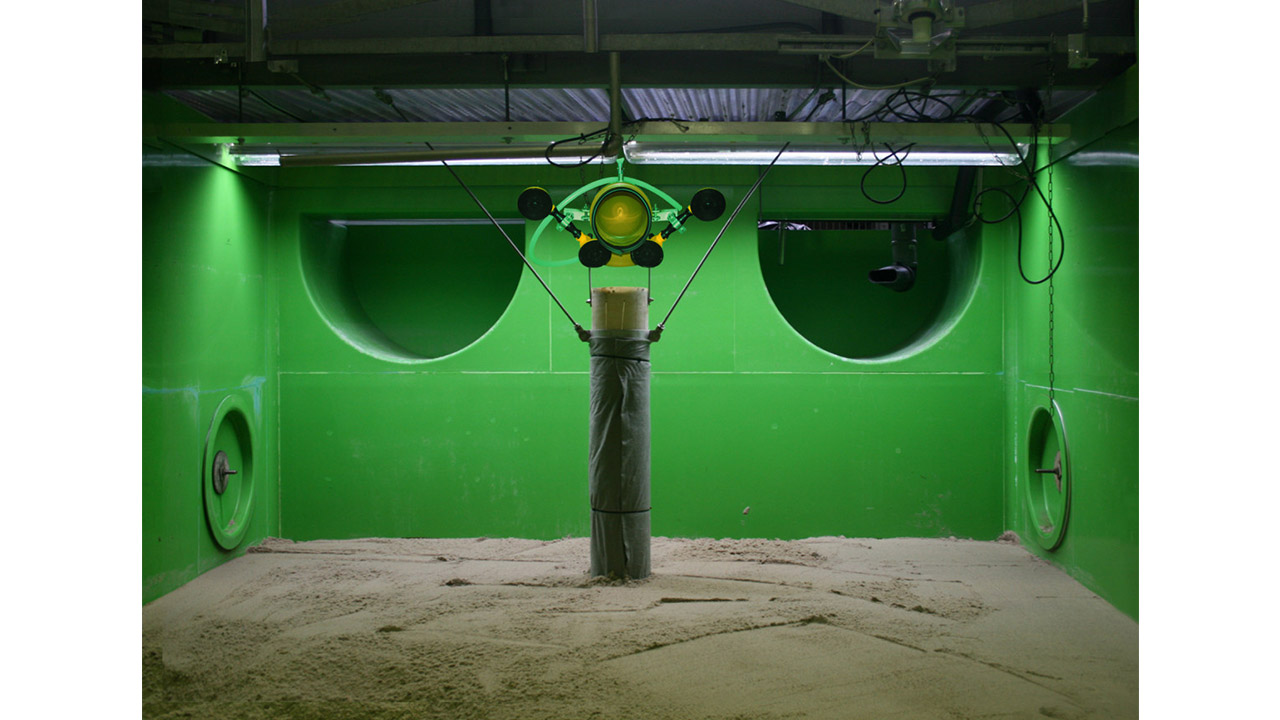 Keep Your Boots Muddy
Anne Rinn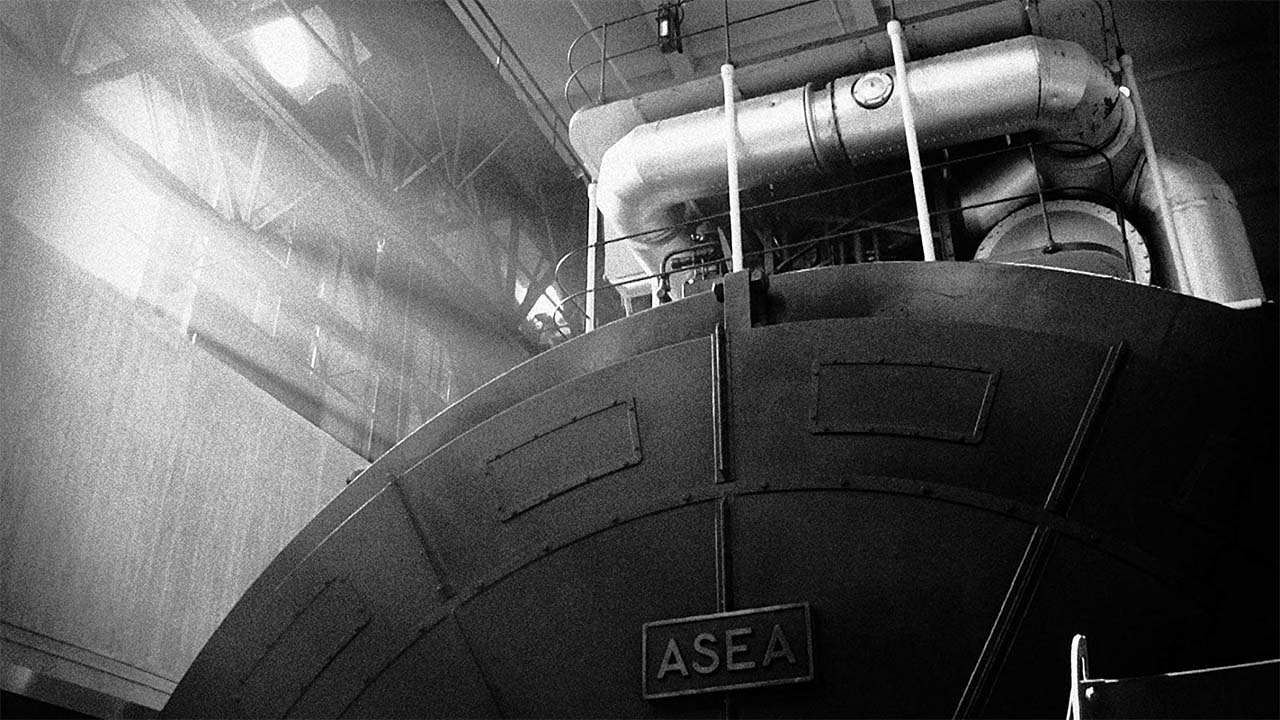 Simple Machines
H. Paul Moon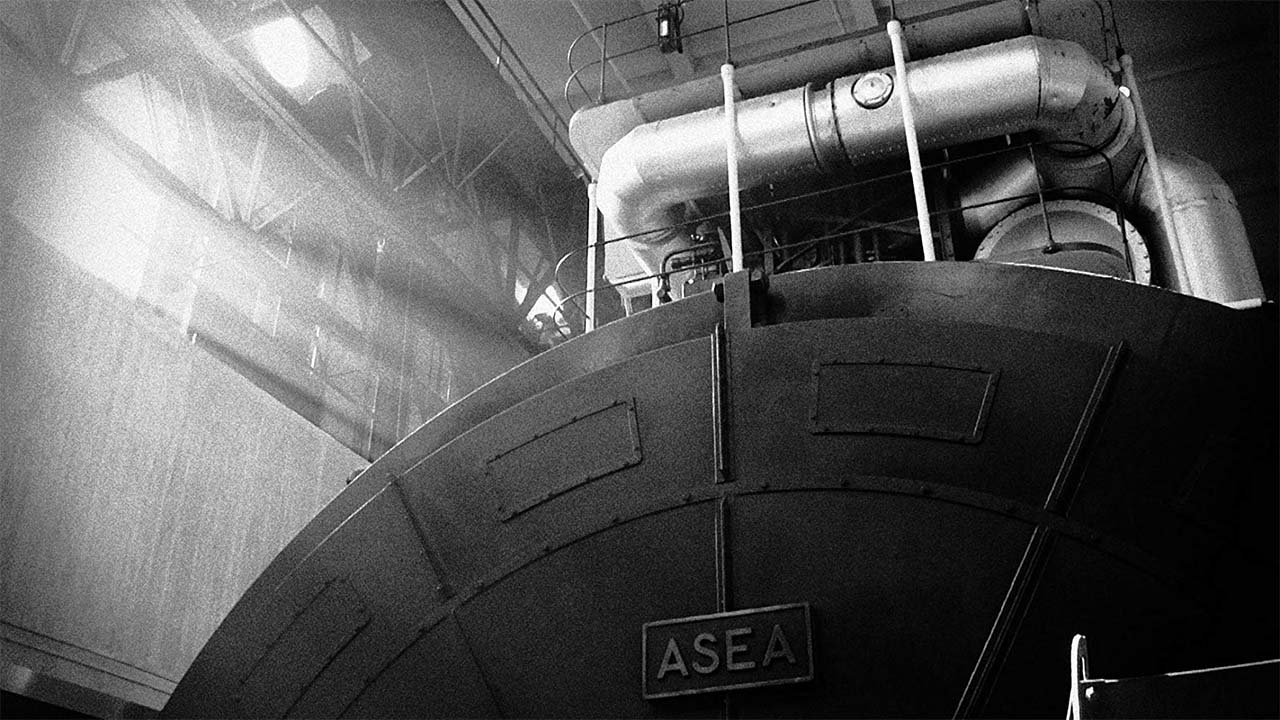 Simple Machines
H. Paul Moon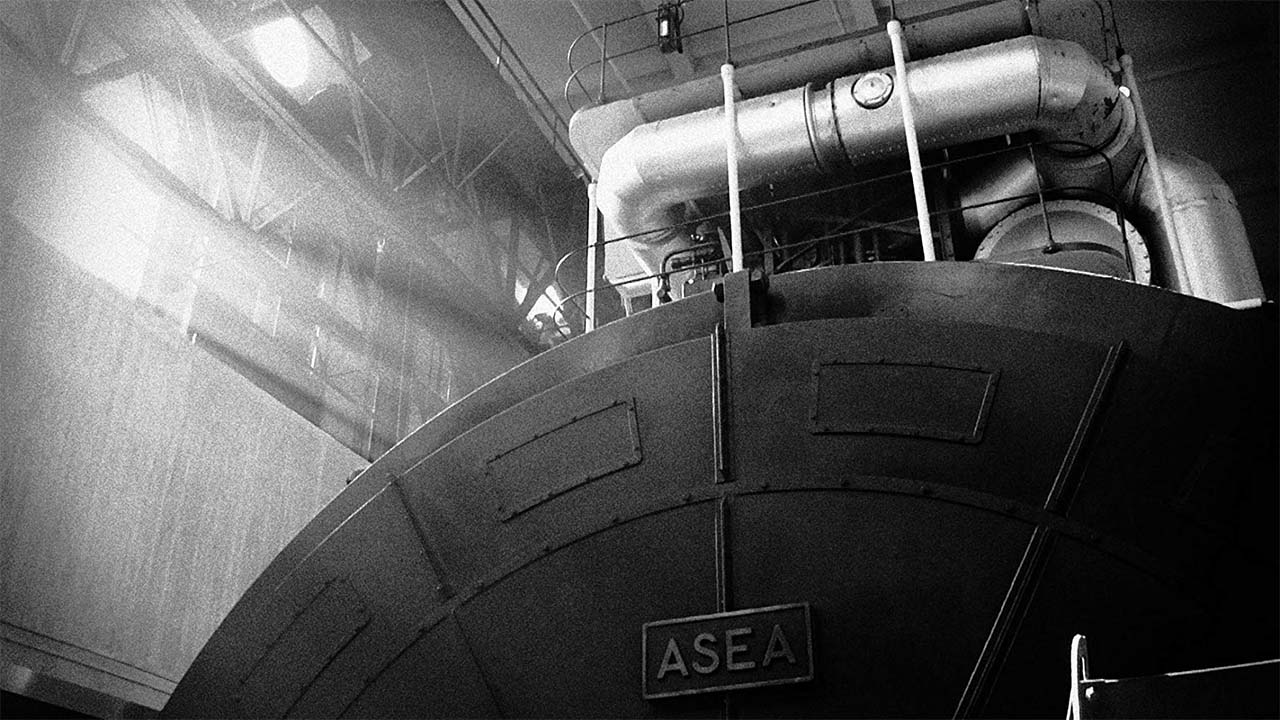 Simple Machines
H. Paul Moon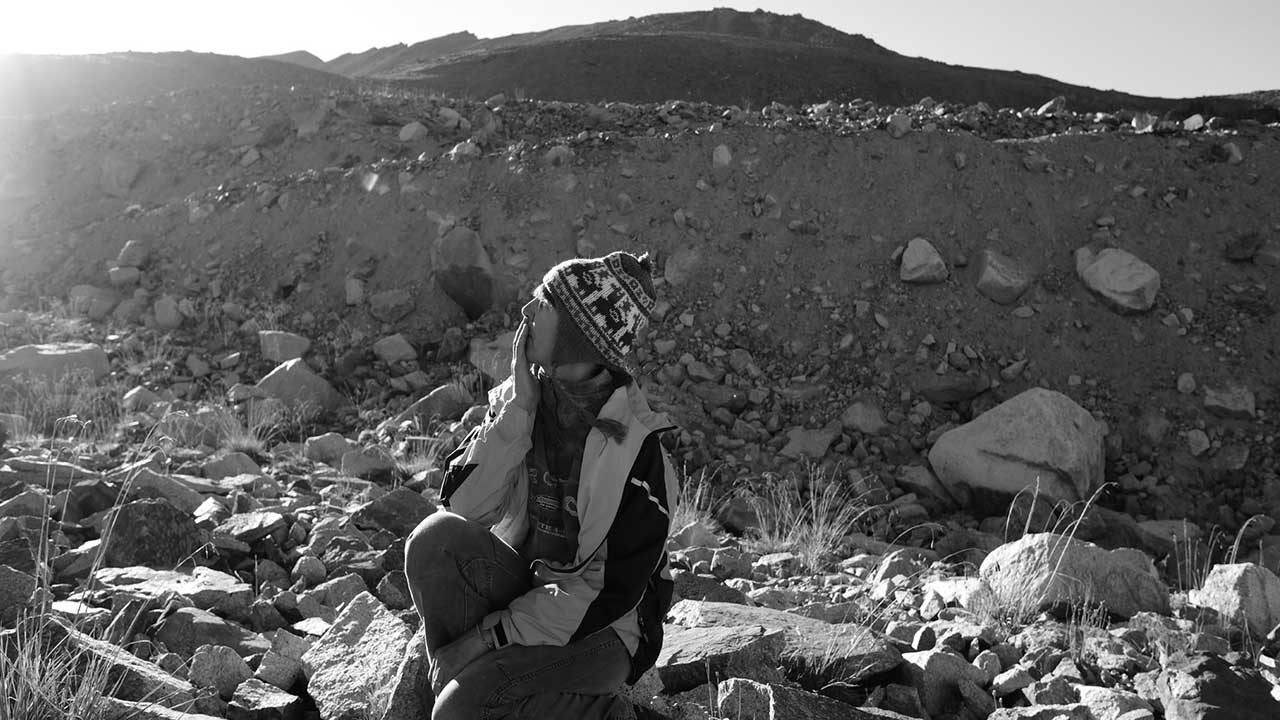 Women and the Glacier
Audrius Stonys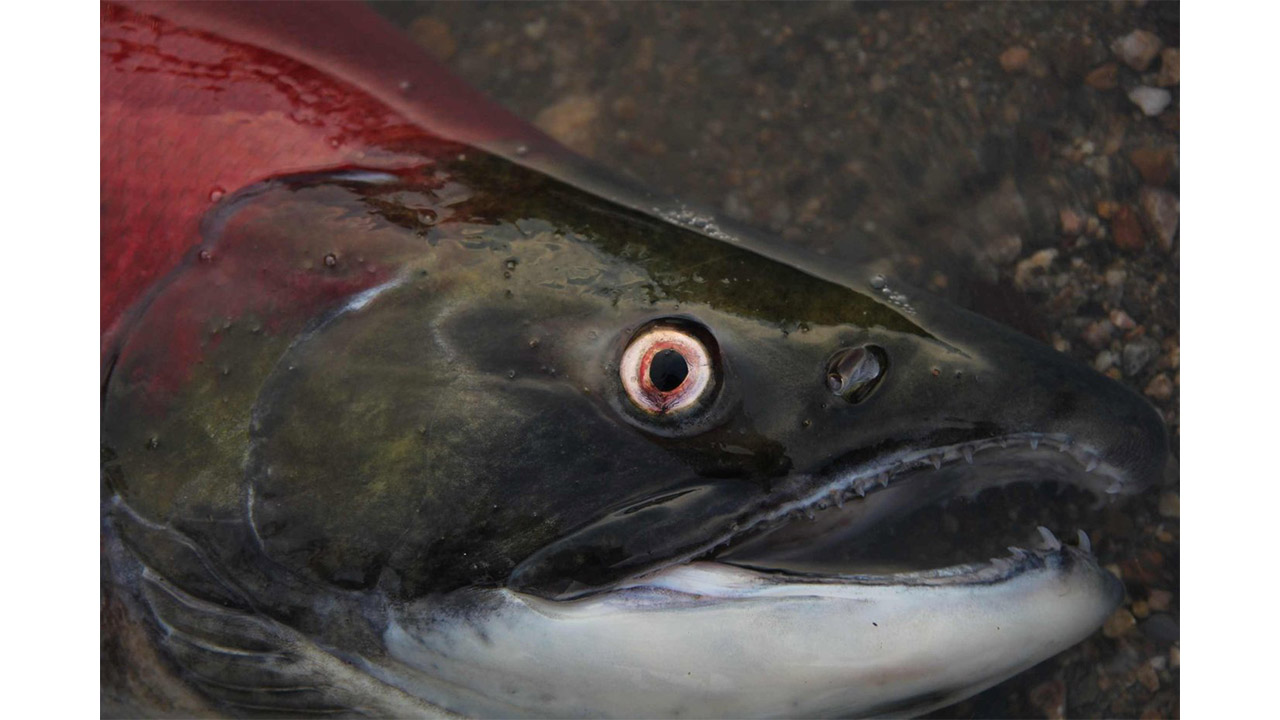 Salmon Confidential
Twyla Roscovich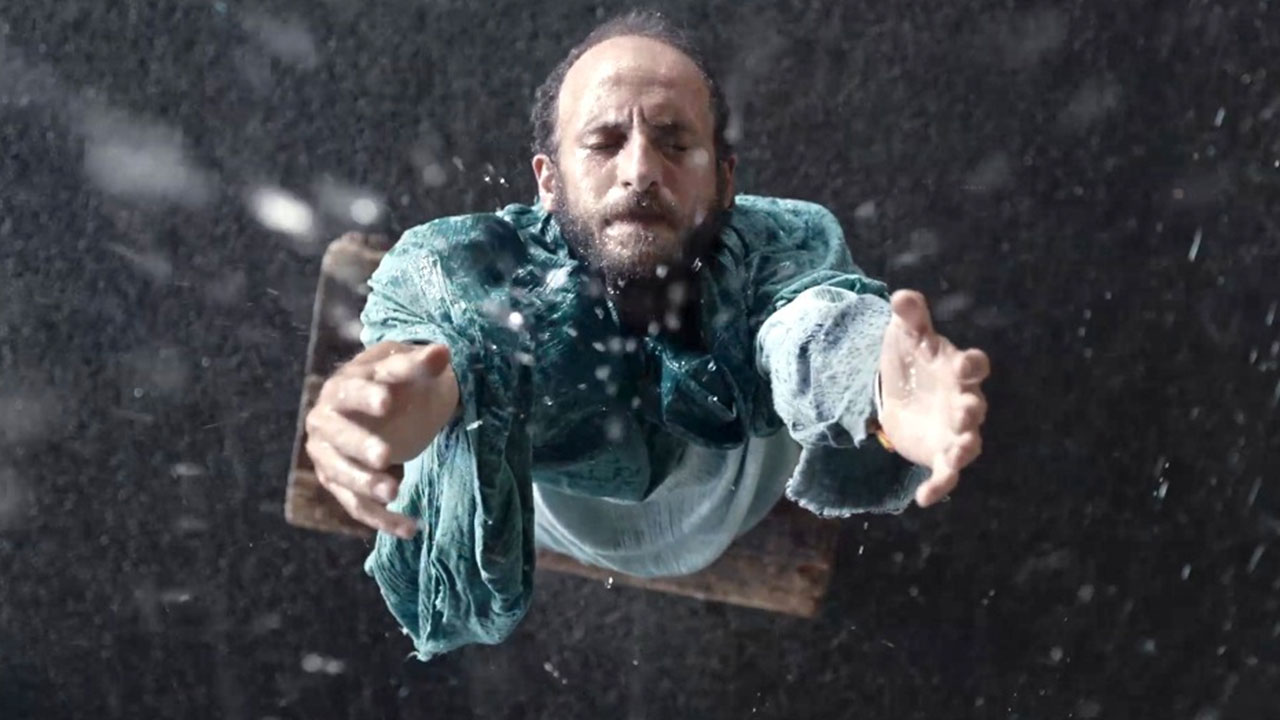 The Puddle
Serdar Yilmaz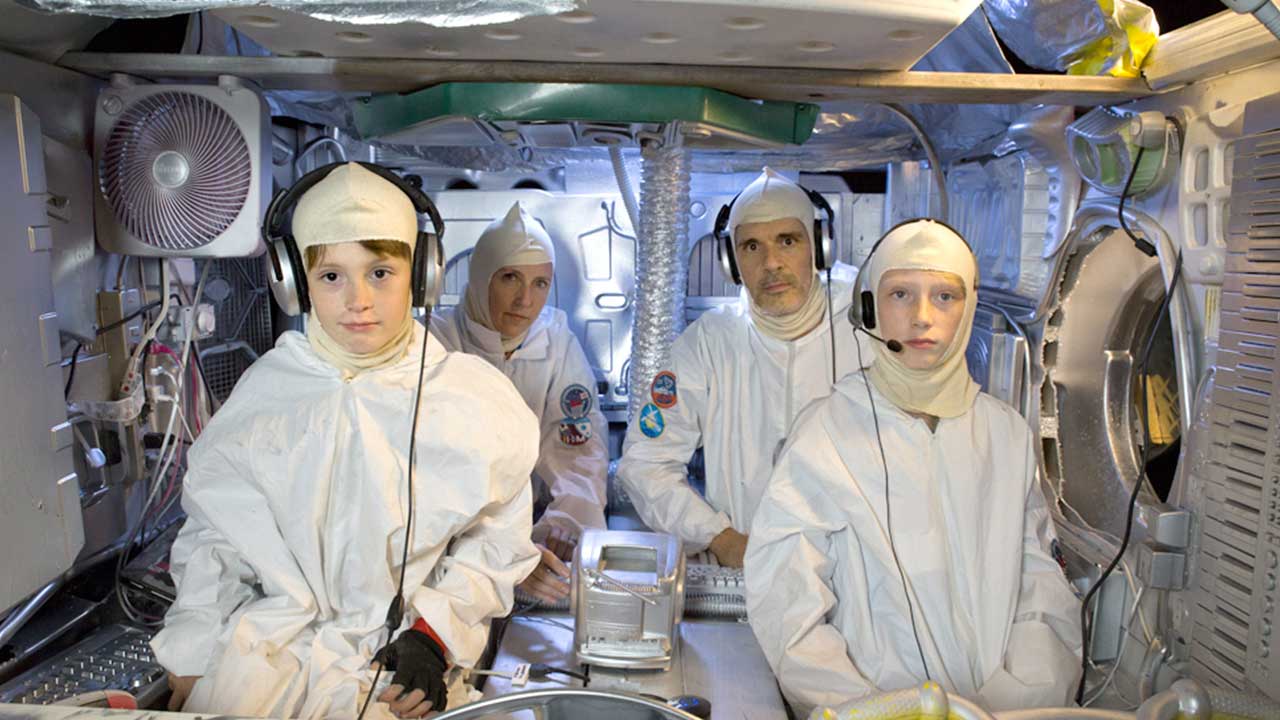 Higher Ground
Mary Magsamen,Stephen Hillerbrand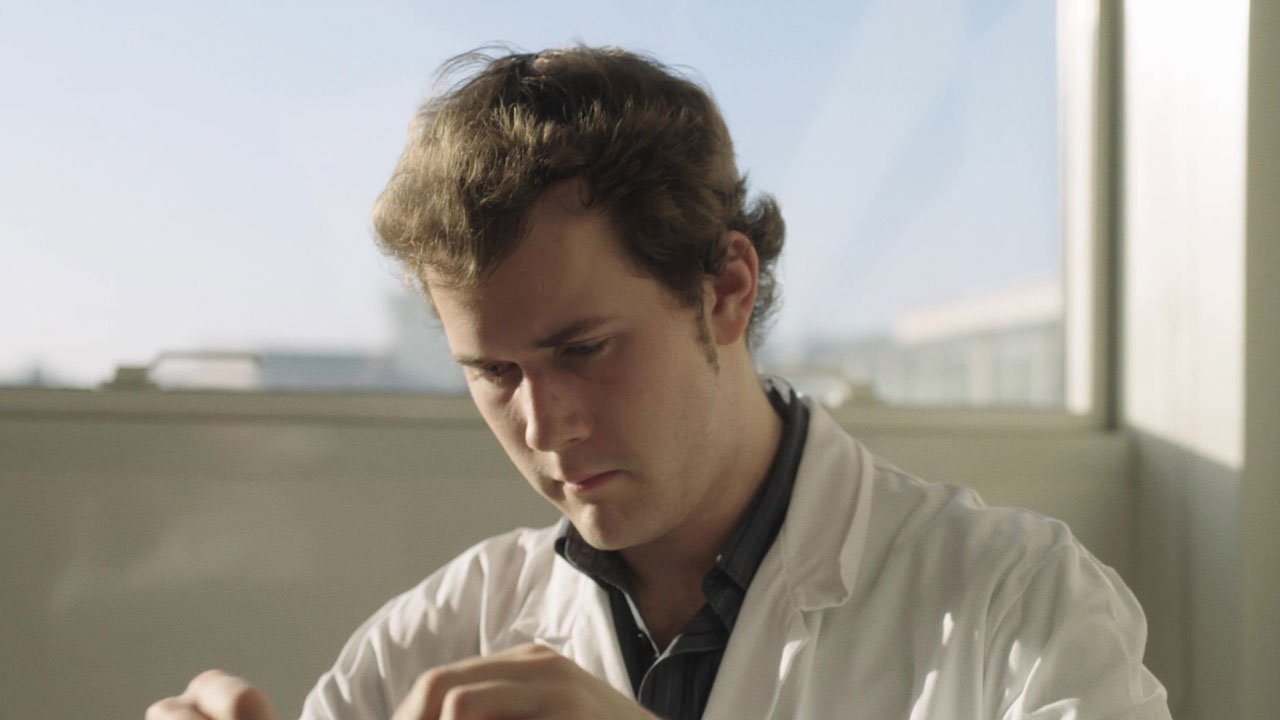 The Researchers (Les Chercheurs)
Aurélien Peilloux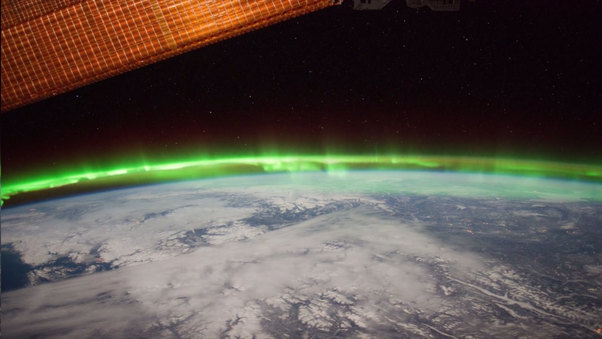 The ISS Image Frontier - Making the Invisible Visible Part 5 (2013)
Christoph Malin
The ISS Image Frontier - Making the Invisible Visible
Christoph Malin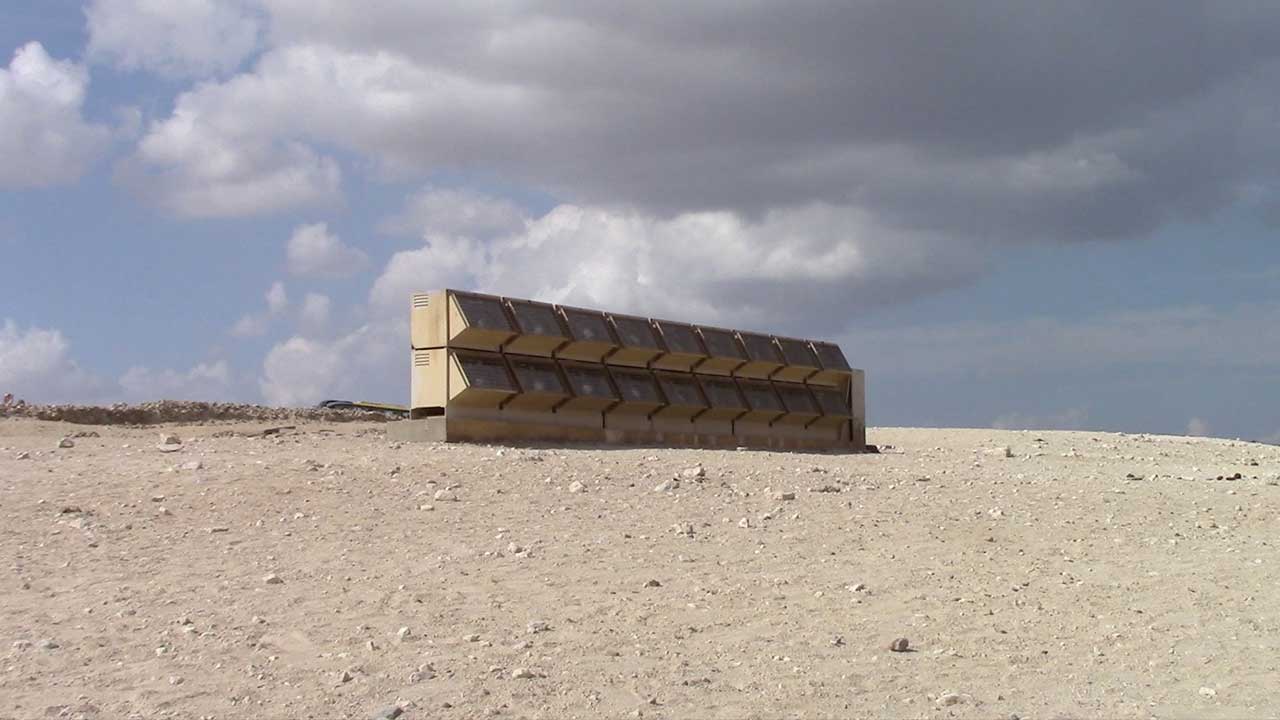 pepsi, cola, water?
Tom Bogaert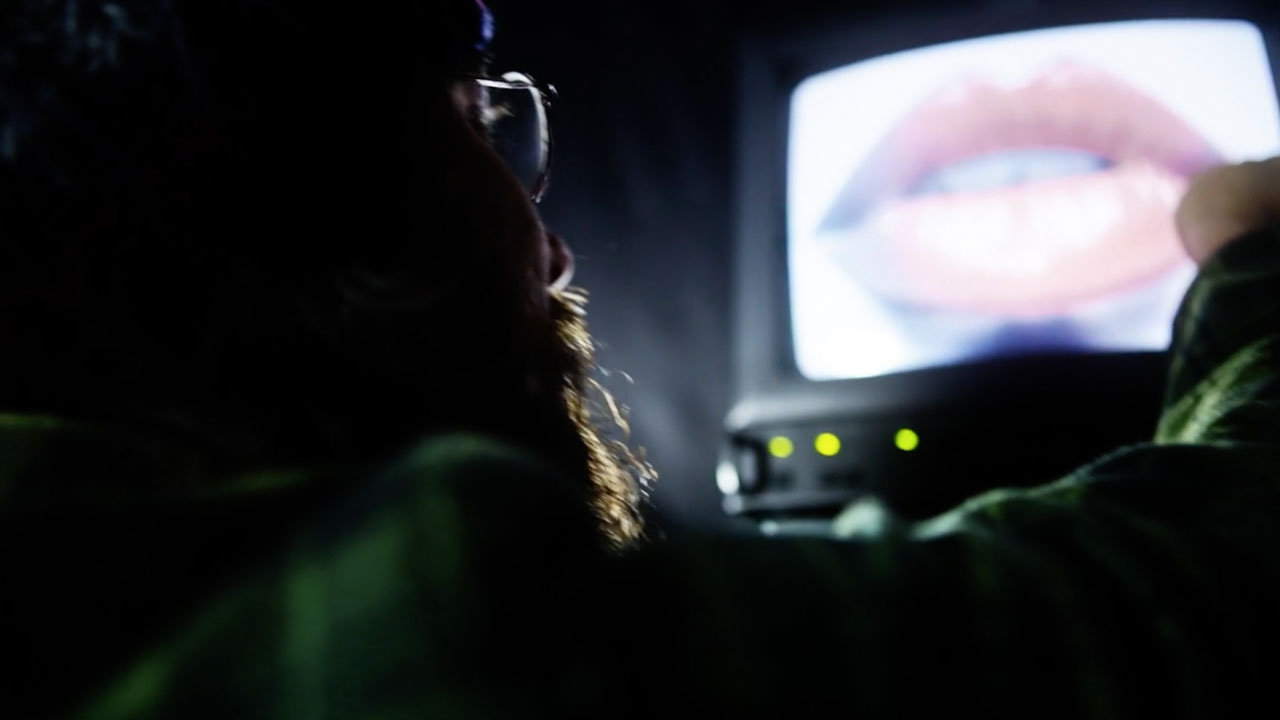 Hybrid in Nicola Alessandrini's art
Andrea Convertito,Roberto Simeone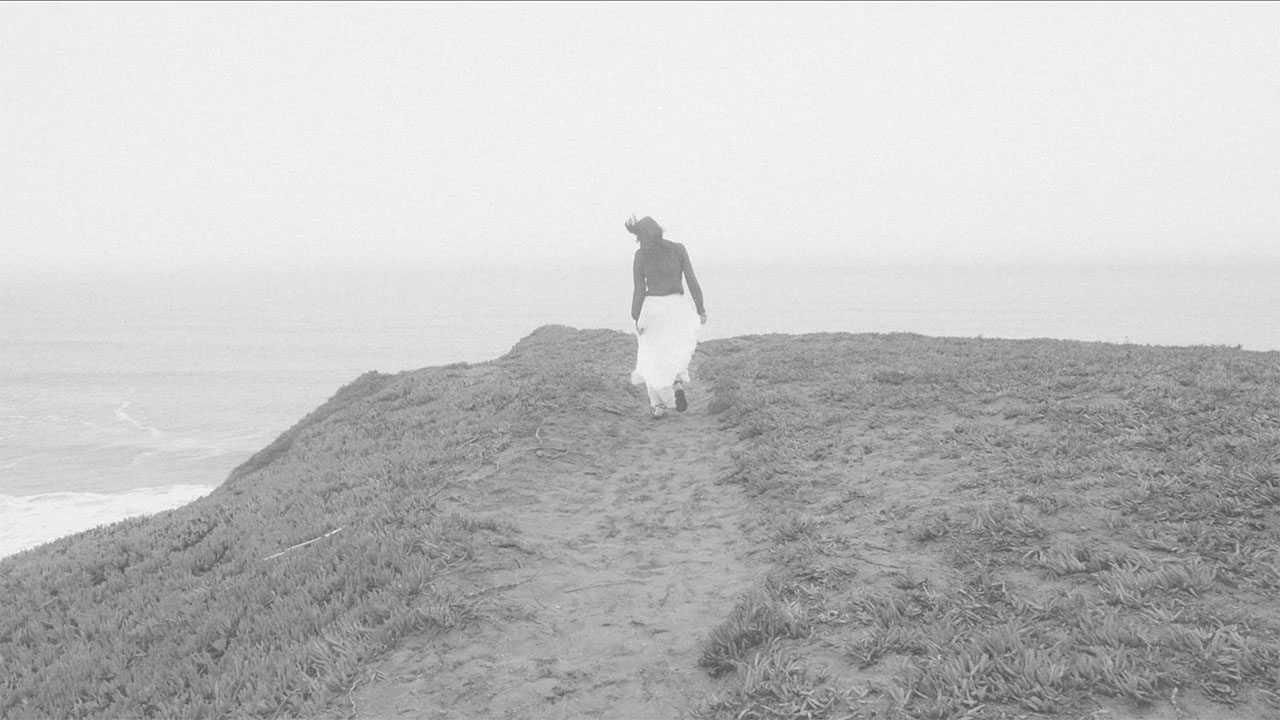 Persistence of Memory
Natalie Tsui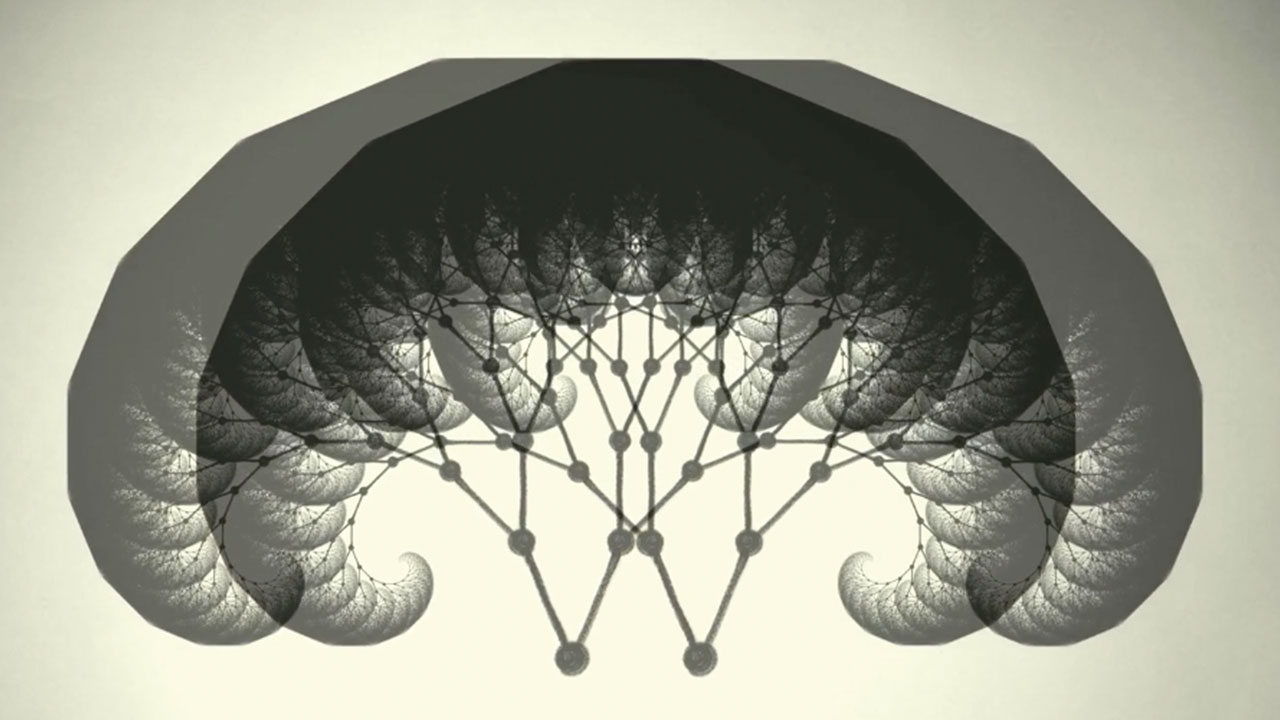 LEGACY – Pairing
Simona Koch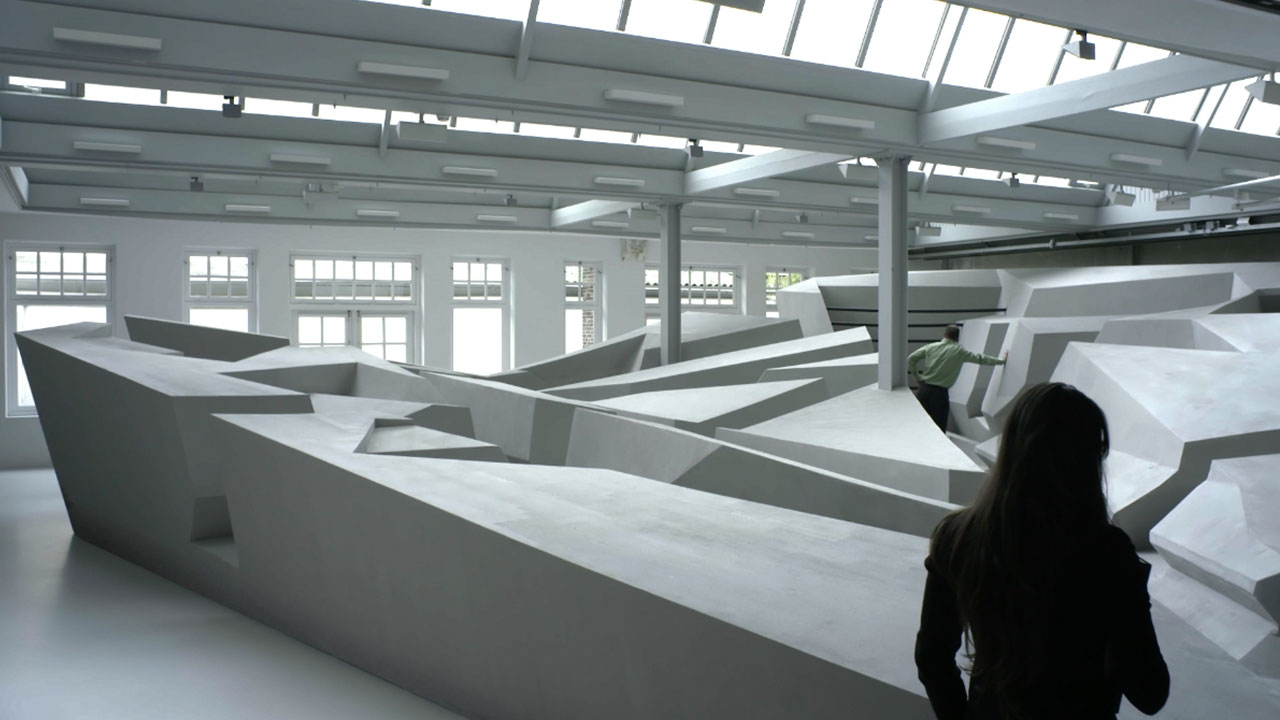 The End of Sitting
Barbara Visser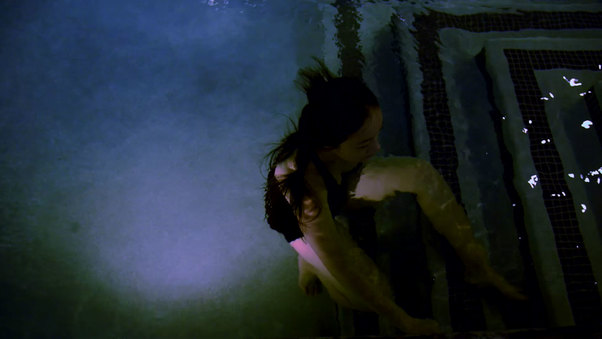 air (verb)
Lilian Mehrel,Jinelle Wint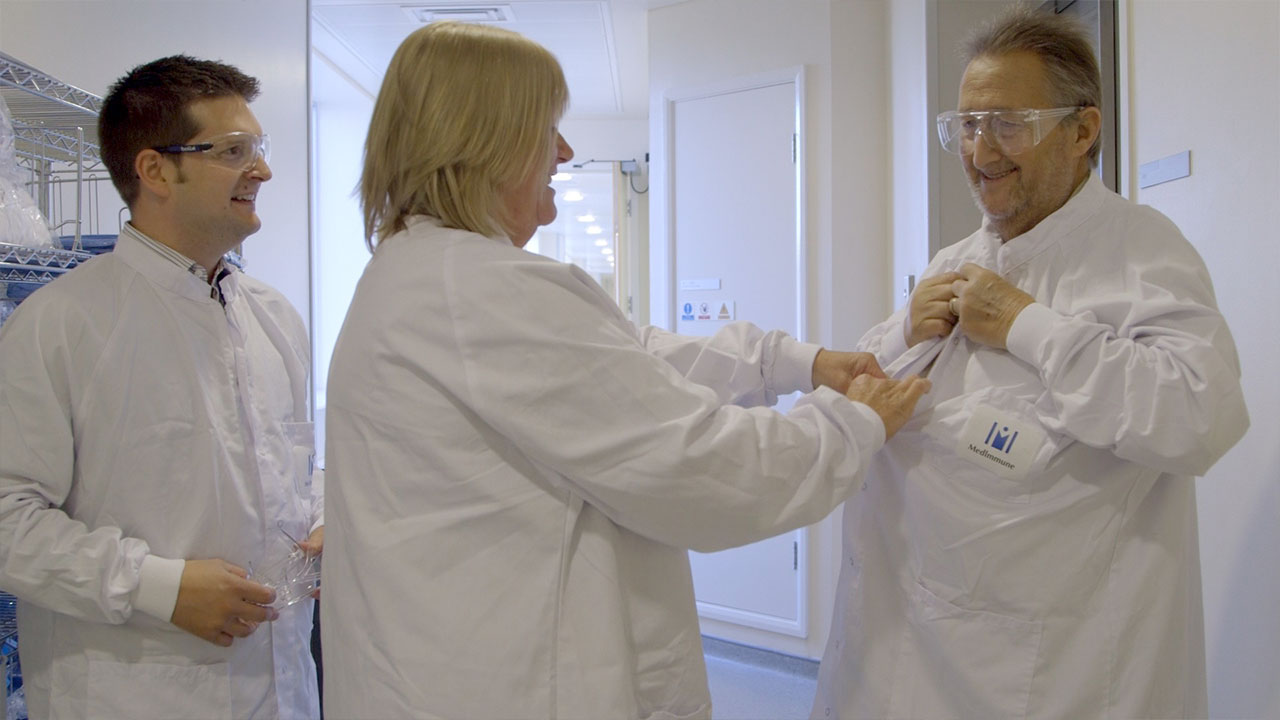 The Pain Detective
Barry J. Gibb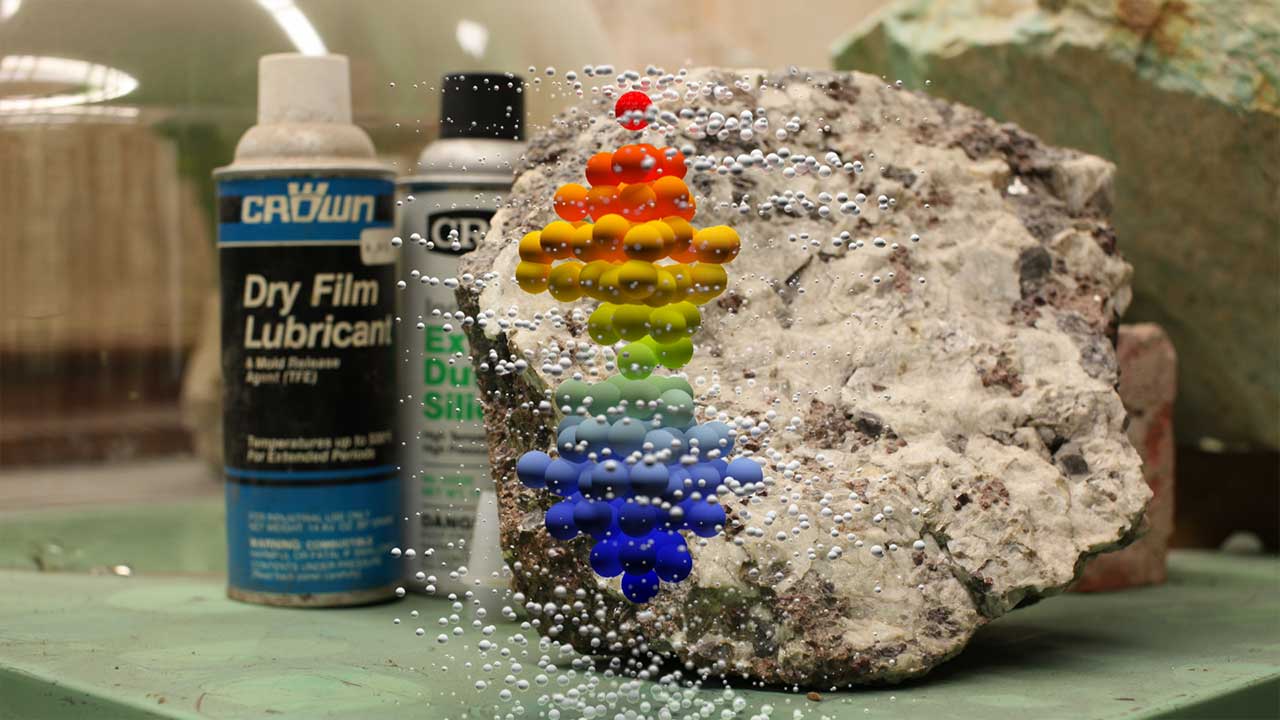 Where Shapes Come From
Semiconductor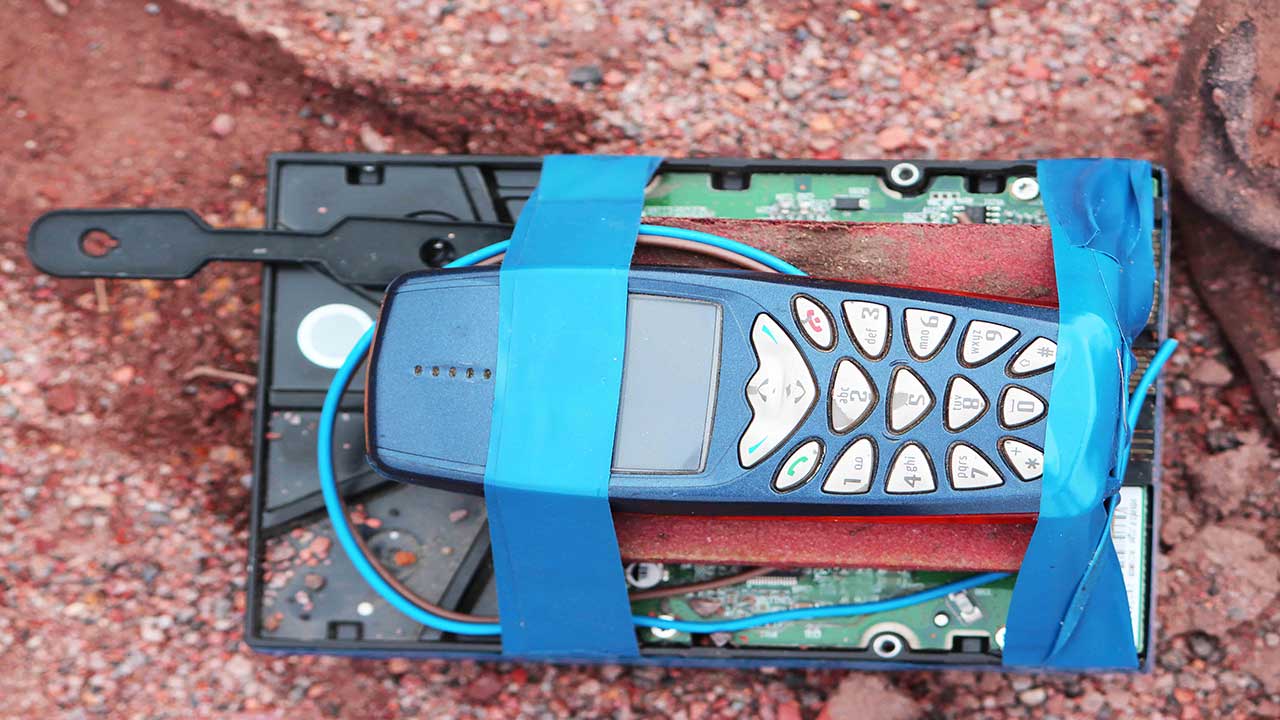 Dude Down
George Barber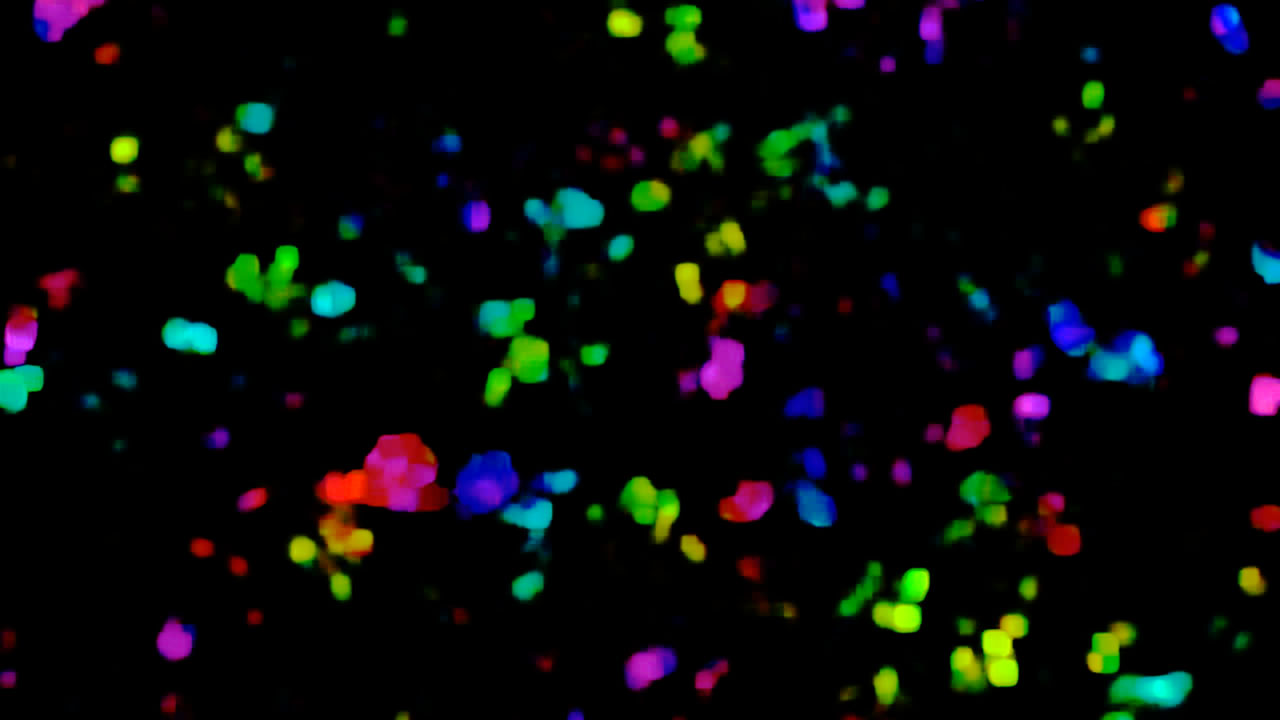 It has to be lived once and dreamed twice
Rainer Kohlberger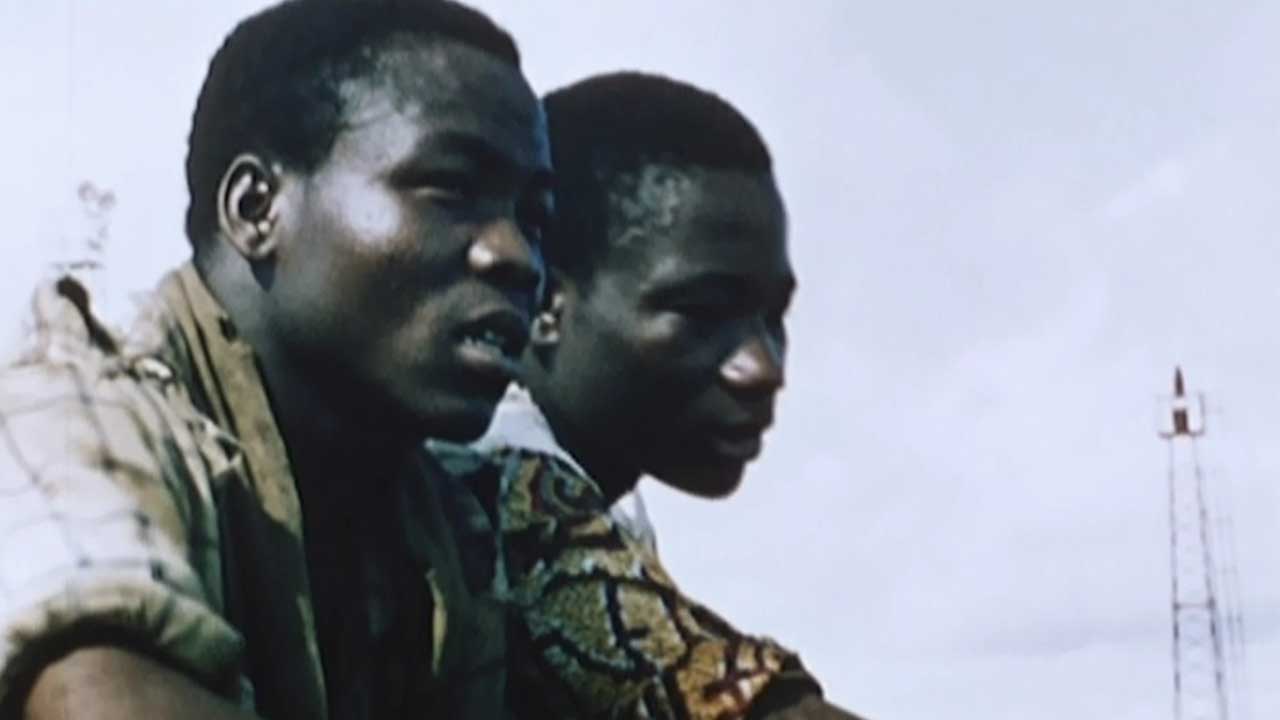 Moi, Un Noir (I, A Negro)
Jean Rouch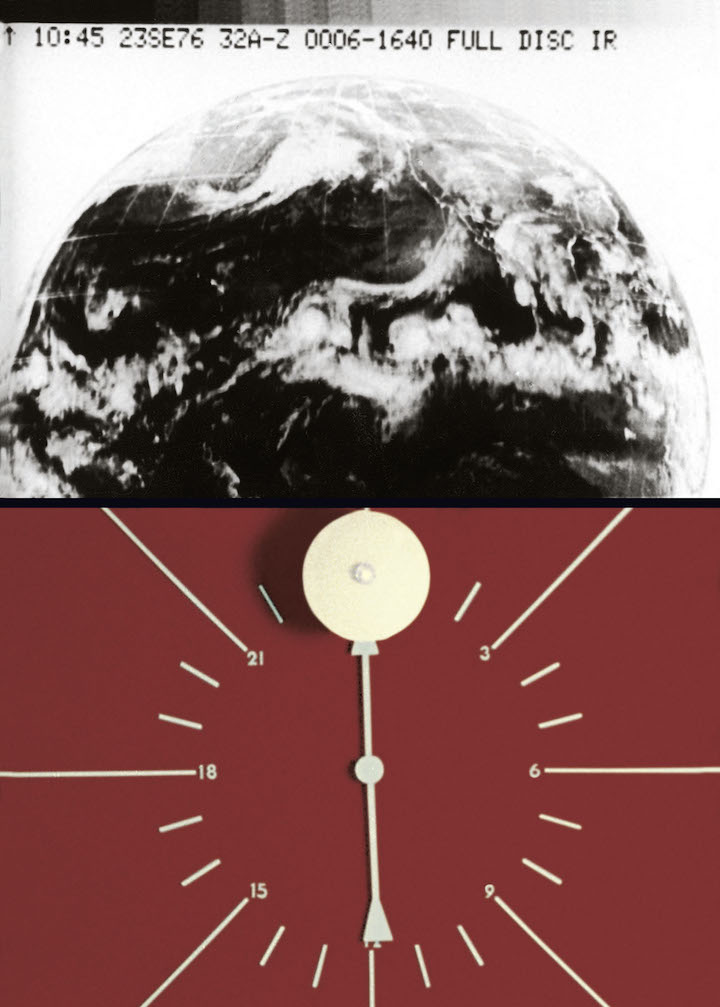 Film ist. (1-12)
Gustav Deutsch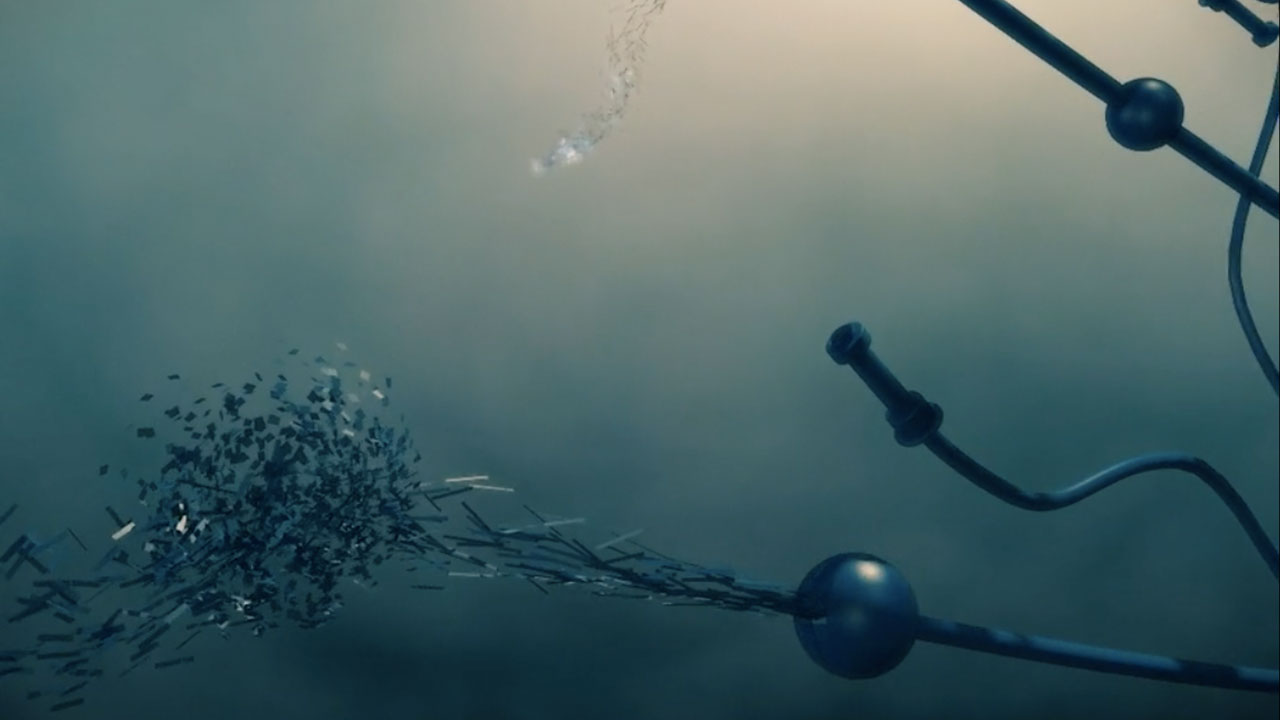 Inscapes
Tamara Vanderwal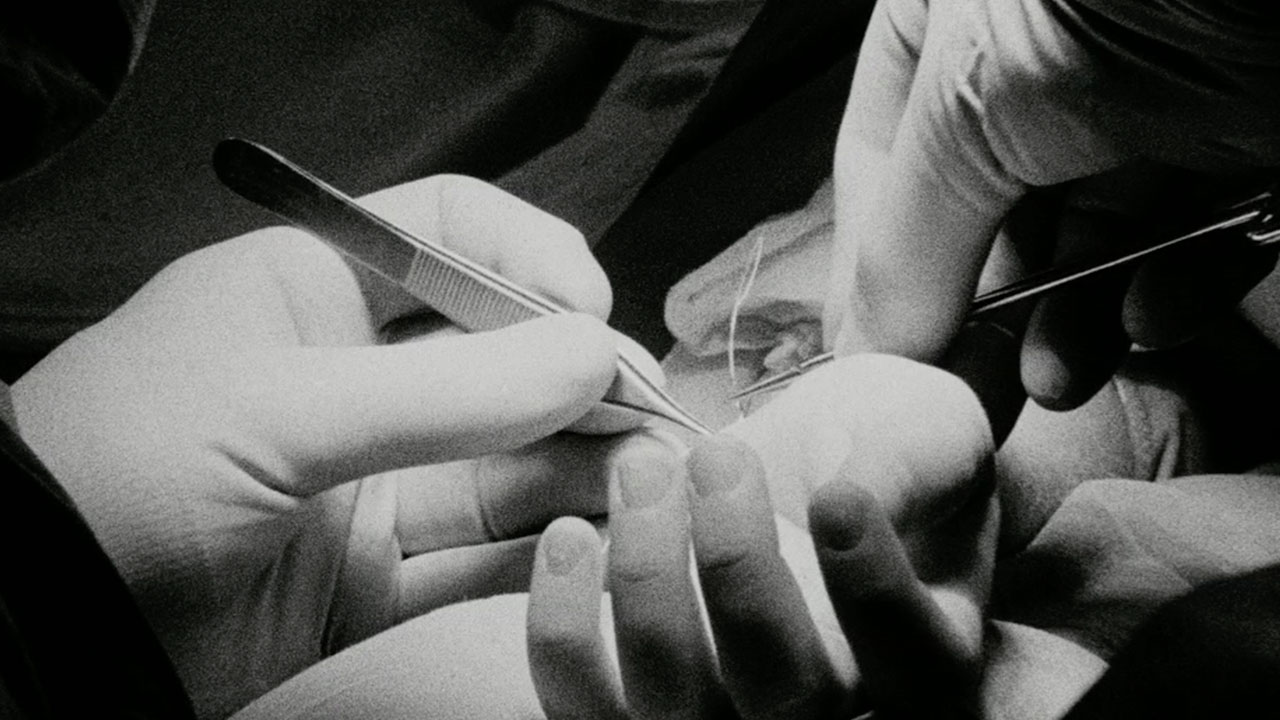 Matters of the Heart
Christina Lammer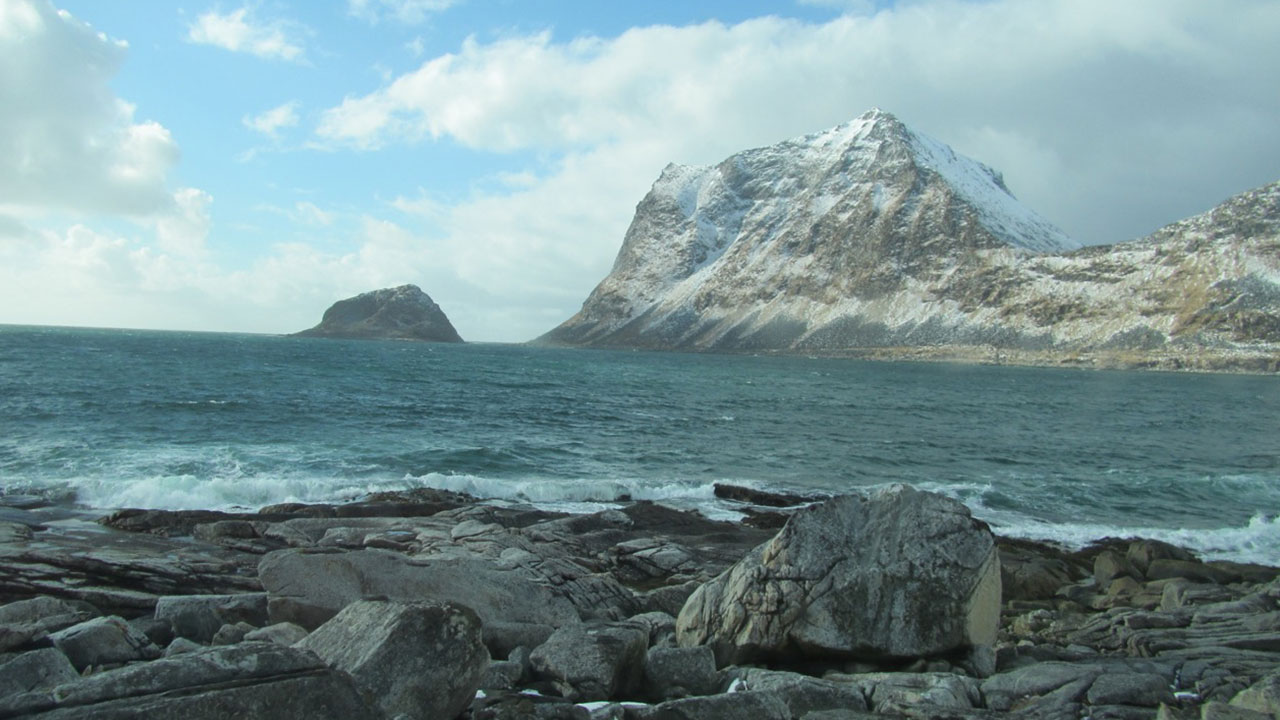 Acoustic Ocean
Ursula Biemann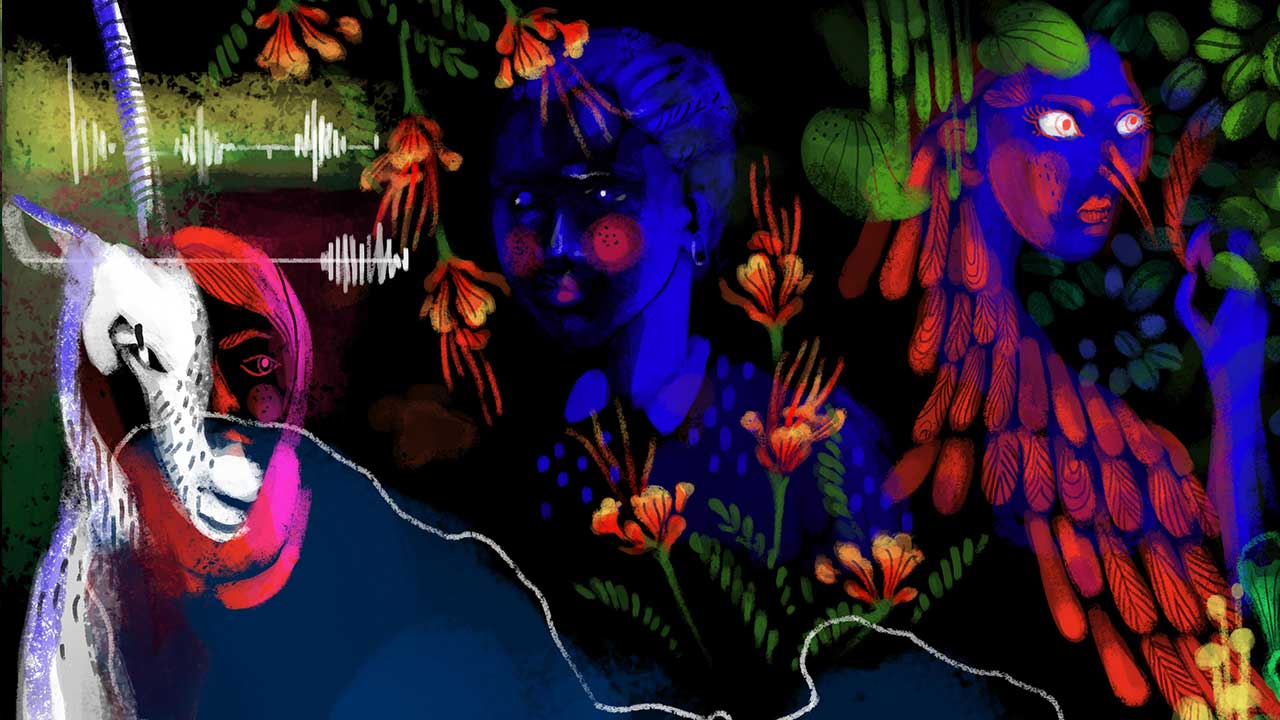 Mosaic
Miryam Charles,Josephine Decker,Alexis Gambis,Barry J Gibb,Ian Harnarine,Noah Hutton,Demelza Kooij,Jeannette Louie,Rachel Mayeri,Sally Warring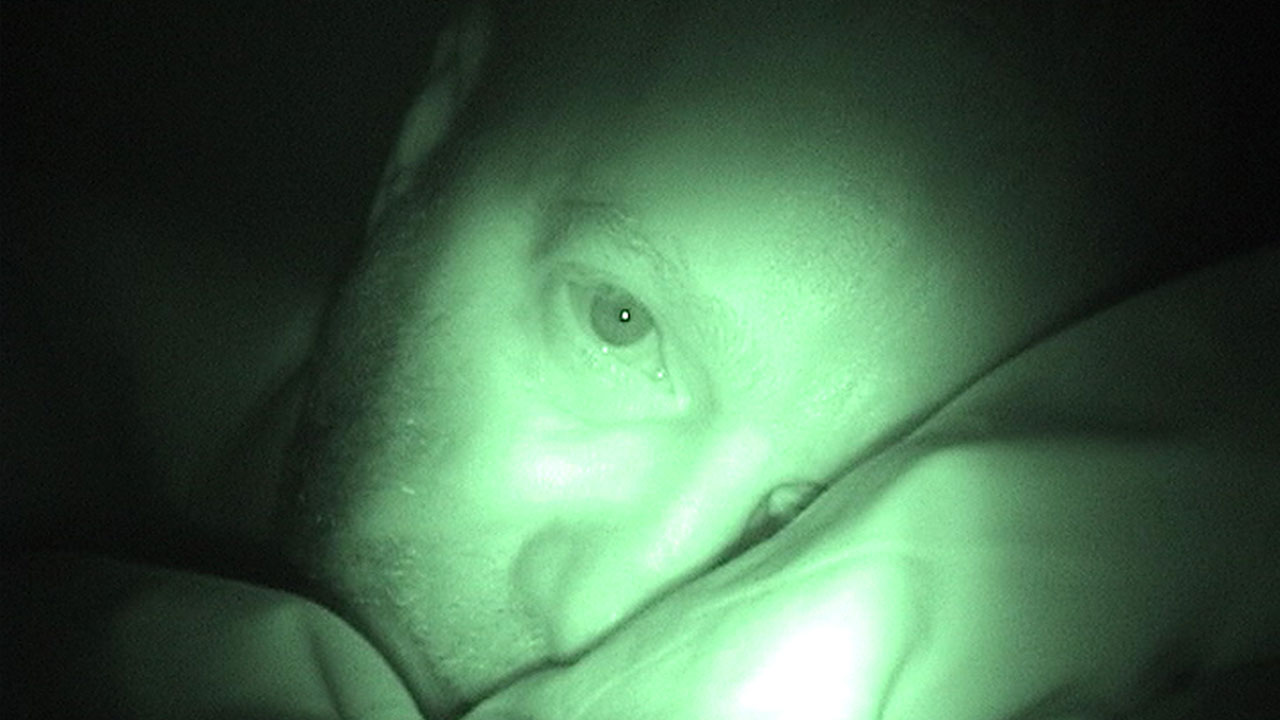 Wide Awake
Alan Berliner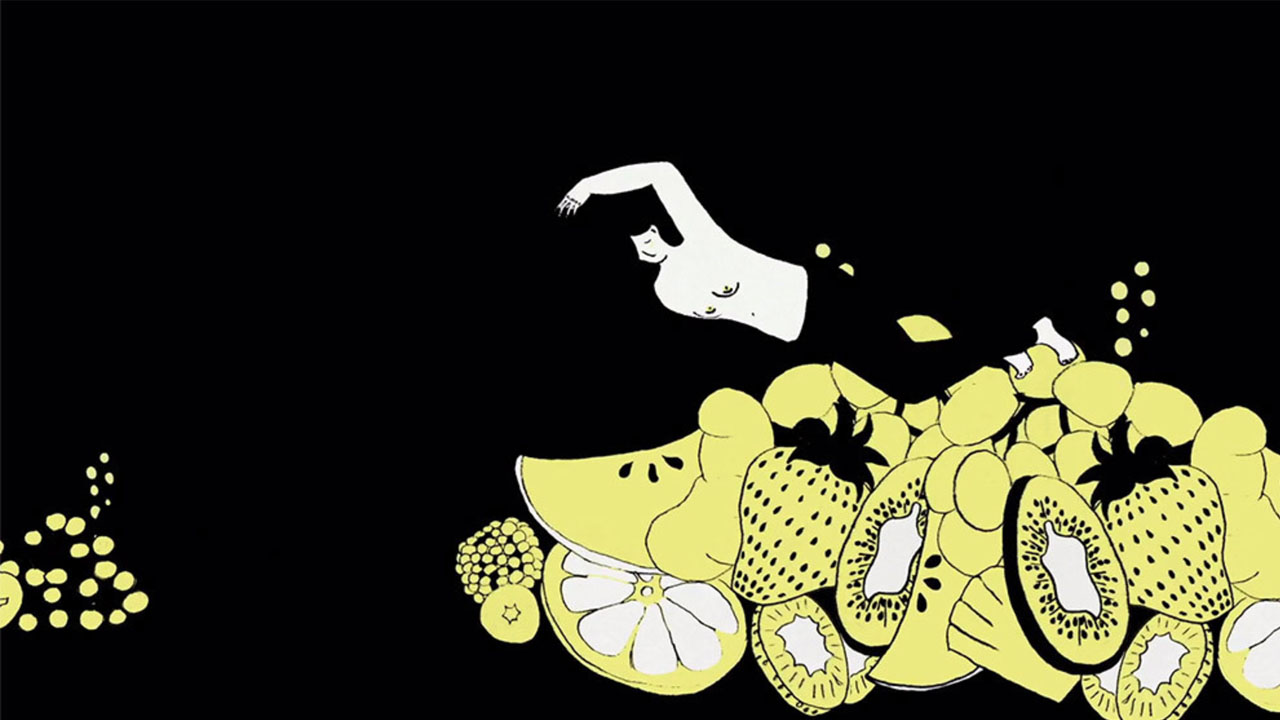 Amarillo
Ana Perez Lopez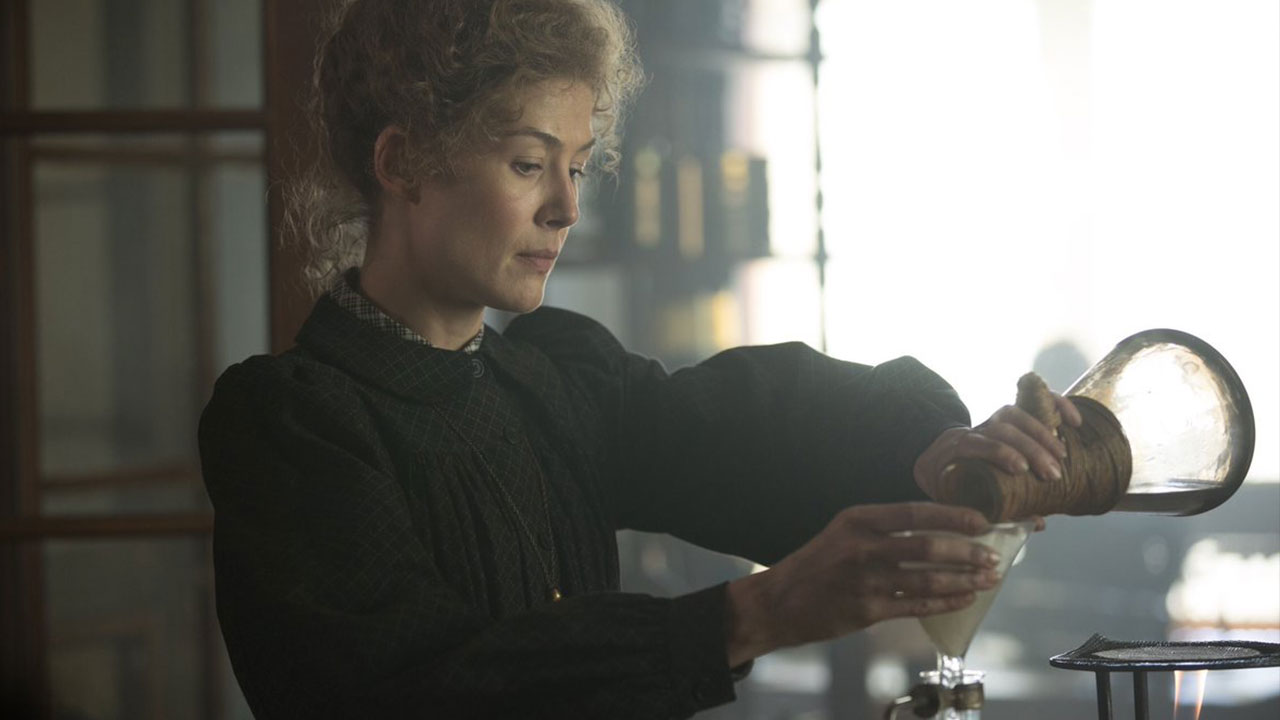 Radioactive
Marjane Satrapi
The Gynaecologist
Alfonson Camarero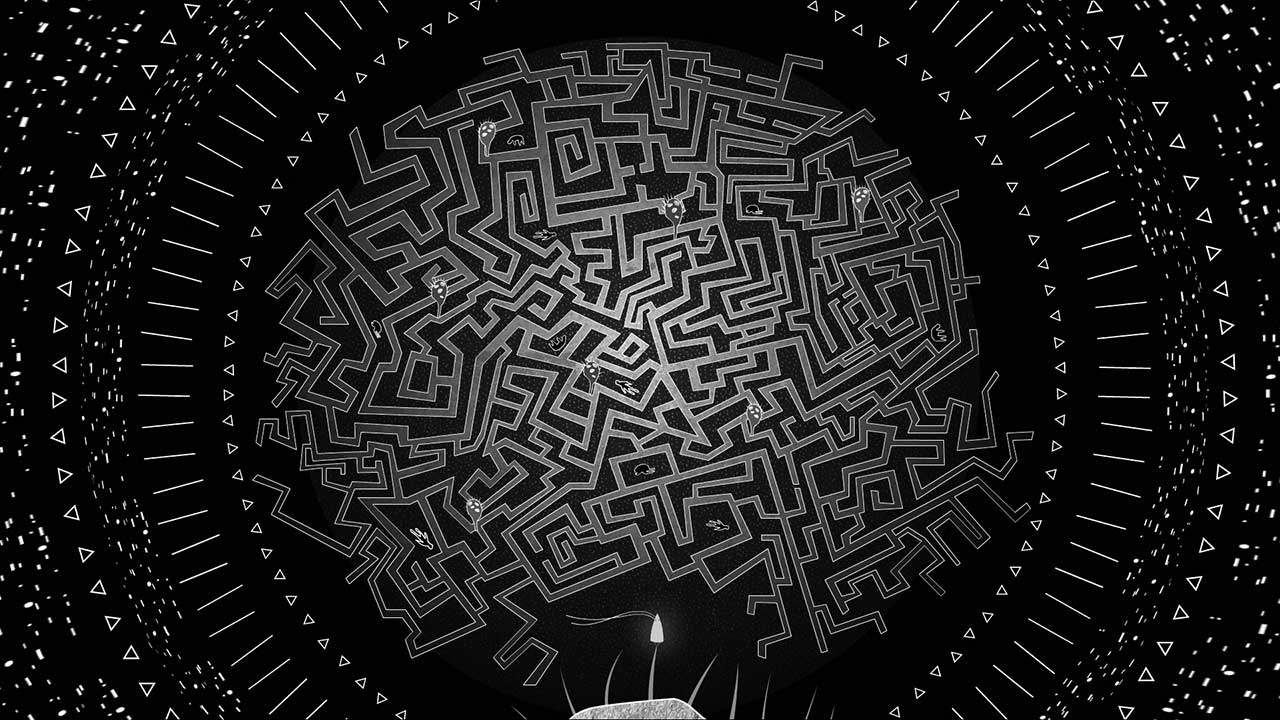 Children of Future Sleep
Ivan Gopienko
Iluminacja
Krzysztof Zanussi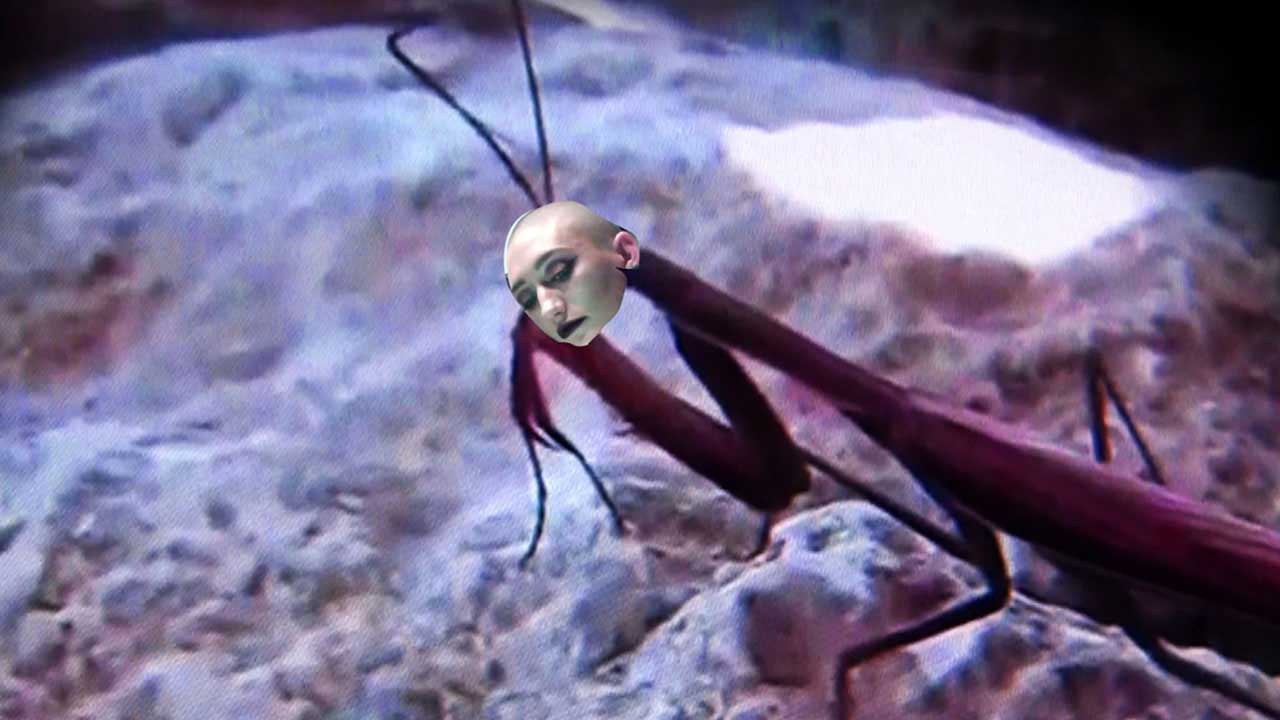 Architecture of the Breath
Kathy Rose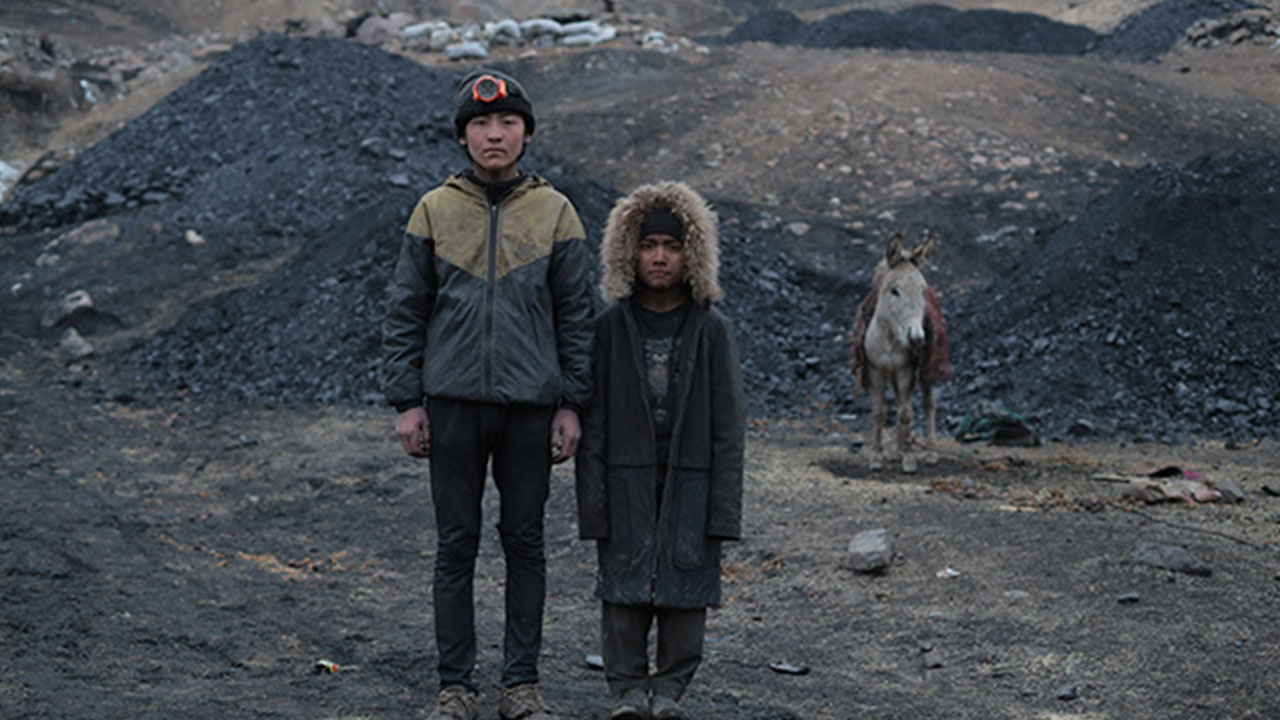 Afghan Coal
Zeynep Kececiler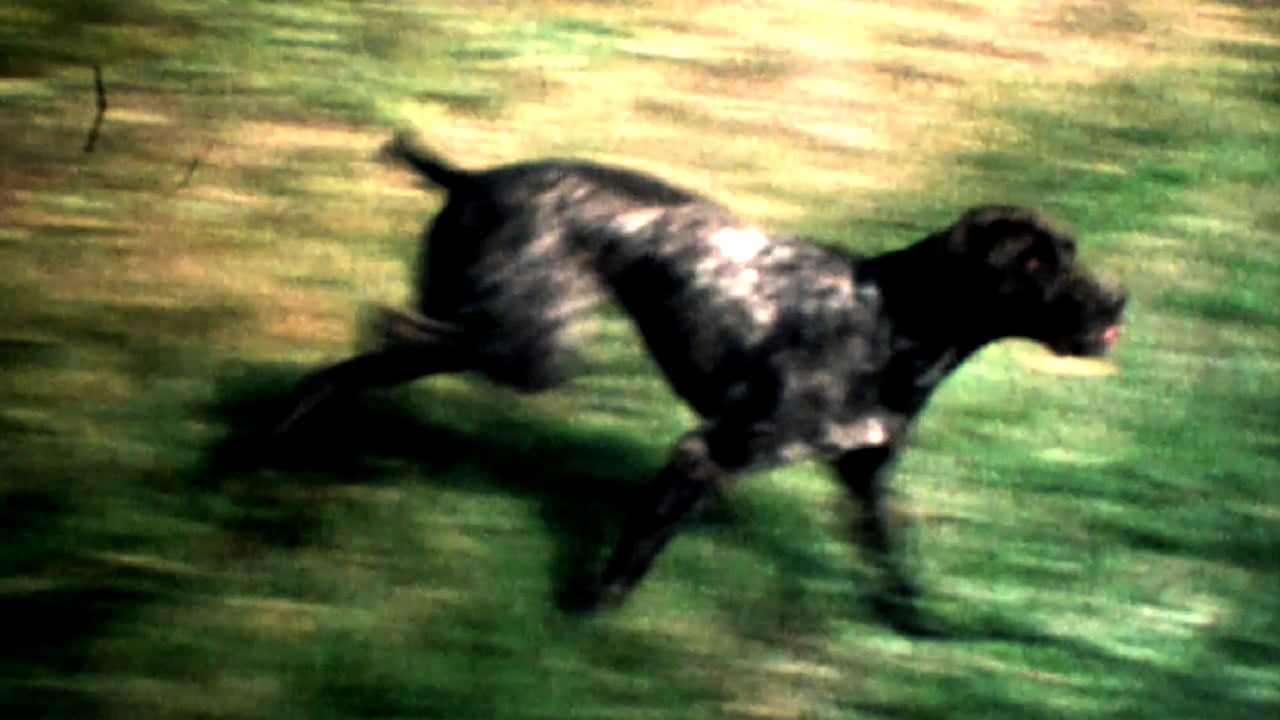 Le Taxidermiste
Prisca Bouchet,Nick Mayow.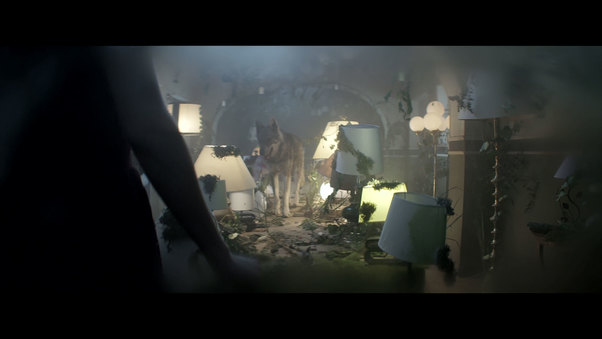 Oscillation
Dídac Gimeno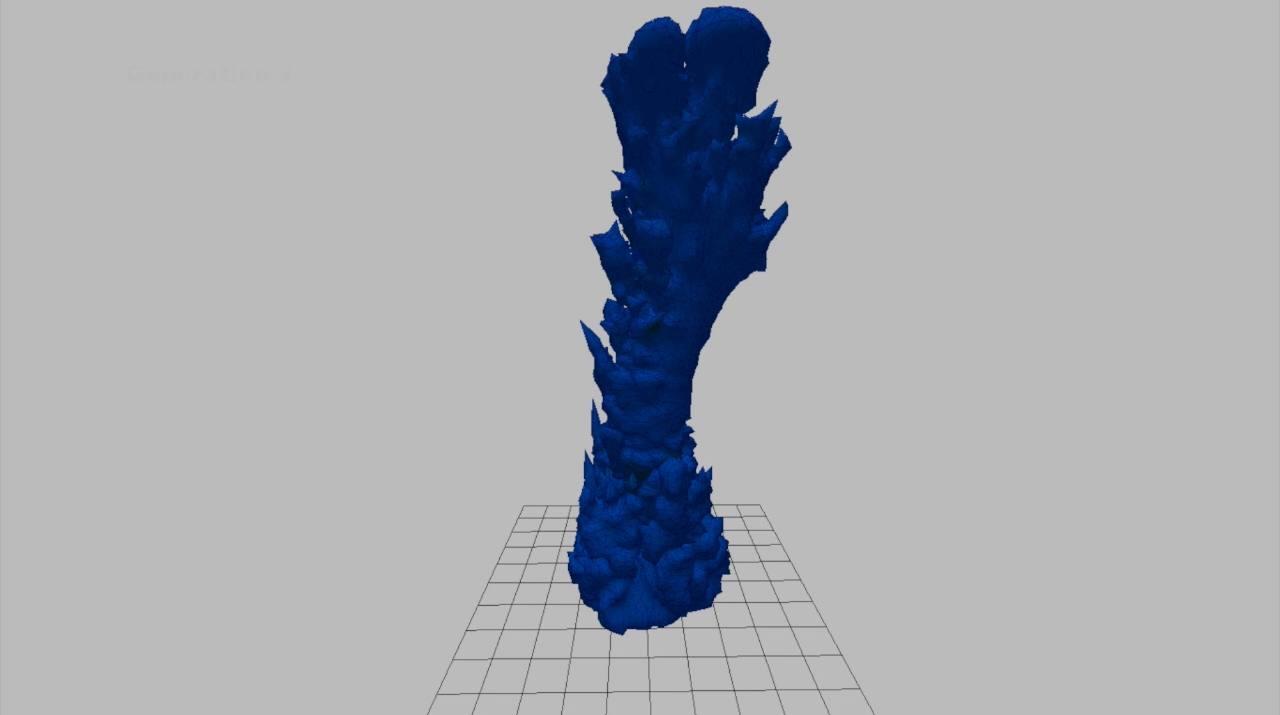 Coral Species 1 Evolution
Joel Simon
Hoverboard
Sydney Freeland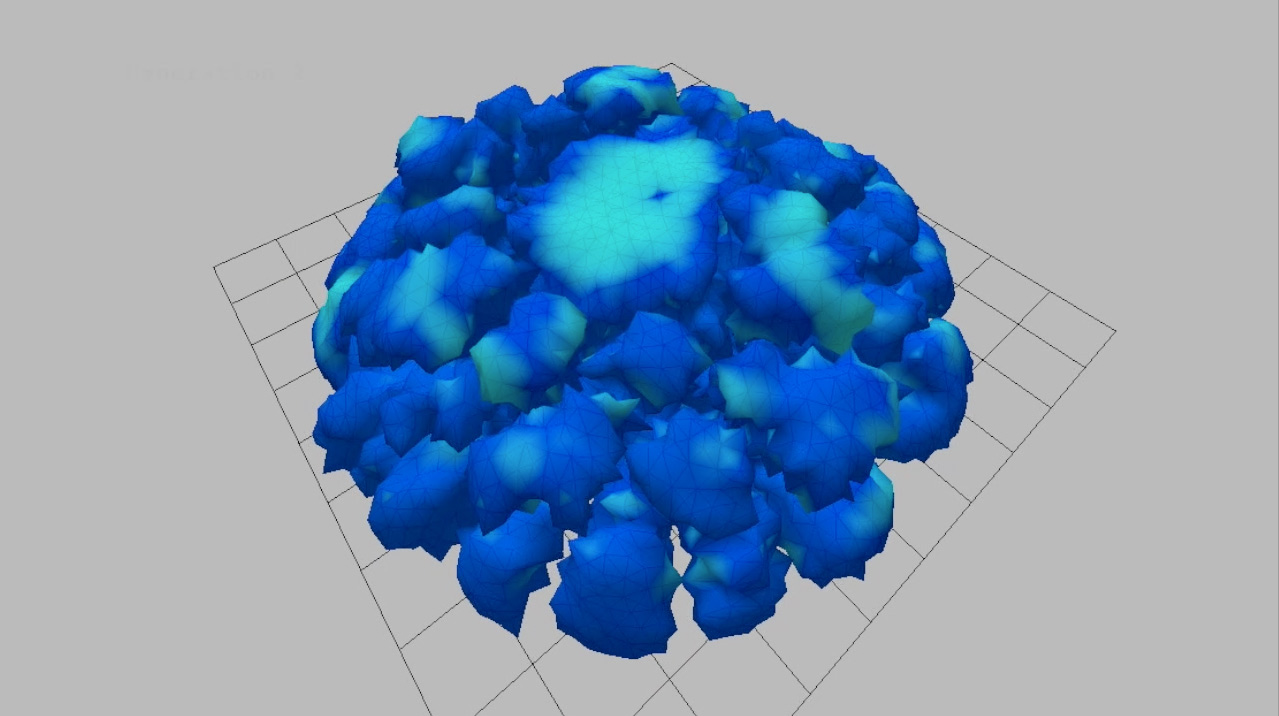 Coral Species 2 Evolution
Joel Simon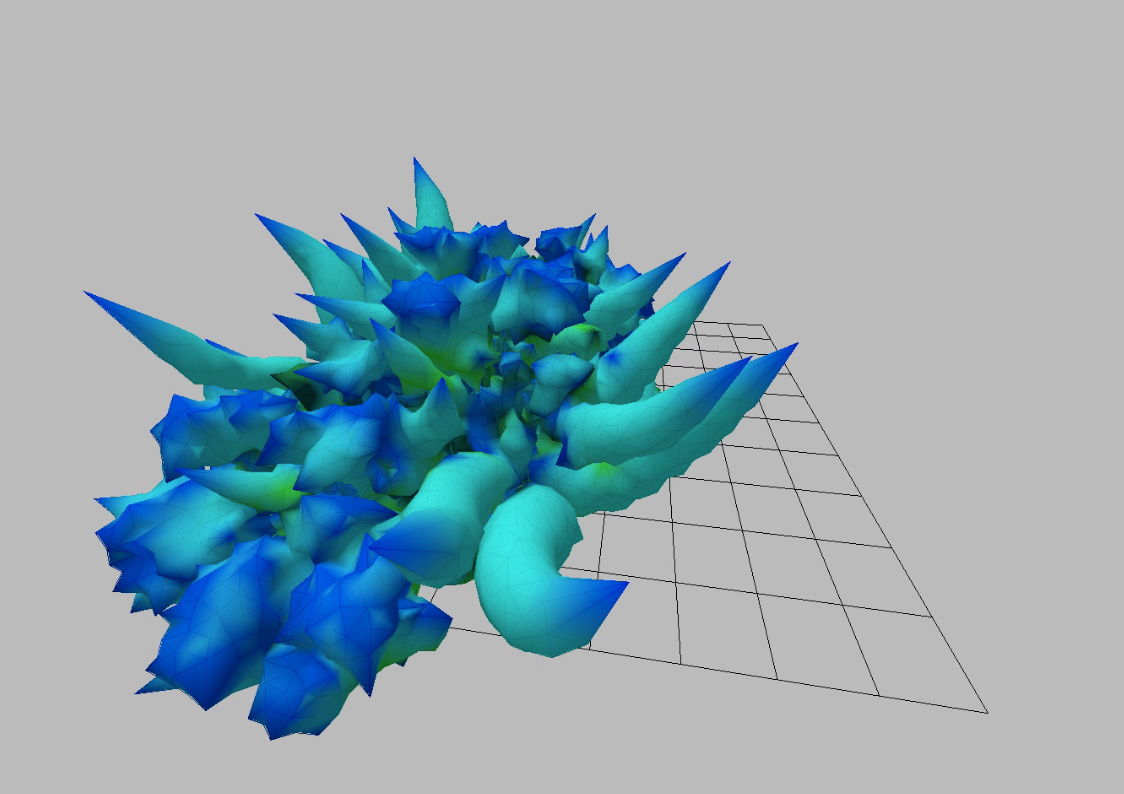 Corals | Generation 12 (Grid)
Joel Simon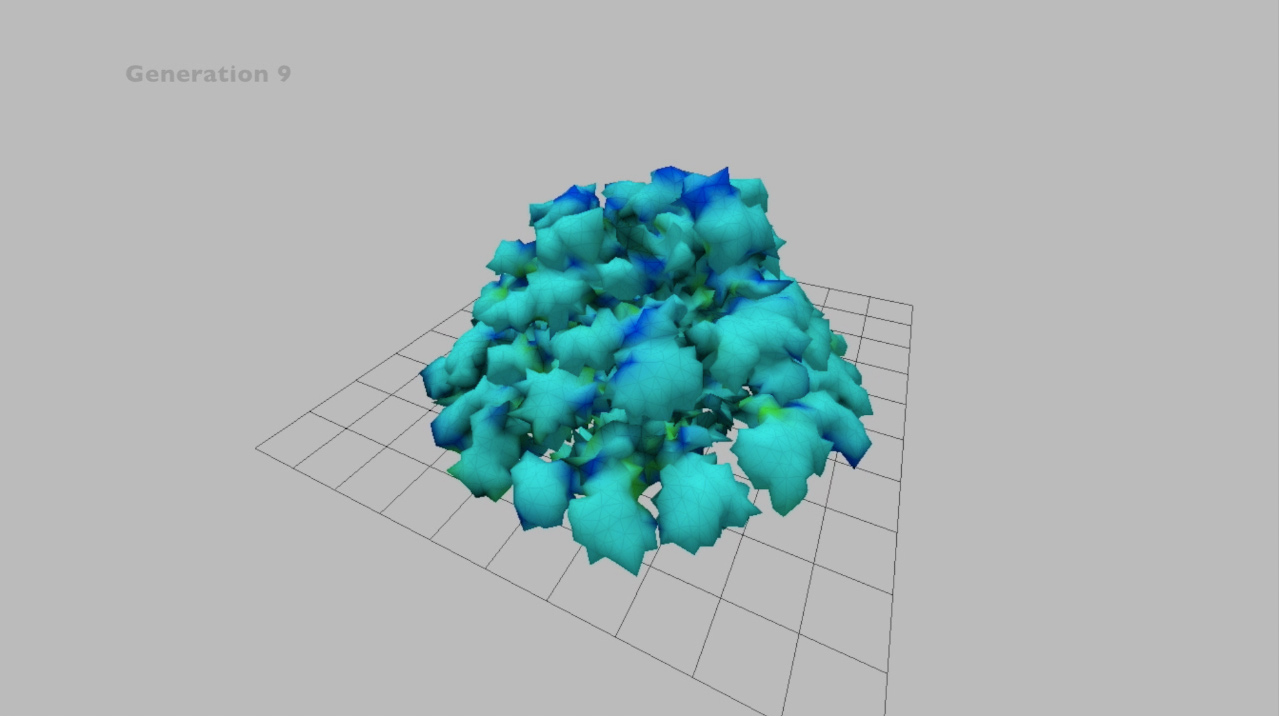 Coral Species 3 Evolution
Joel Simon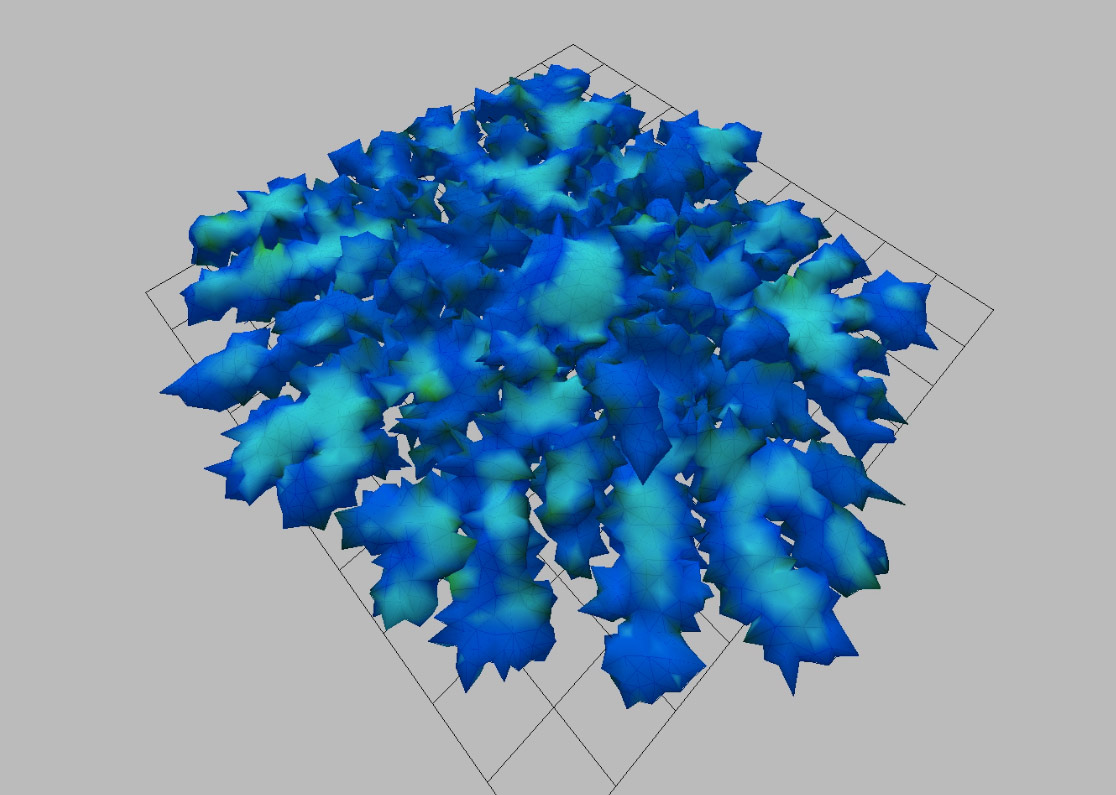 Corals | Generation 28
Joel Simon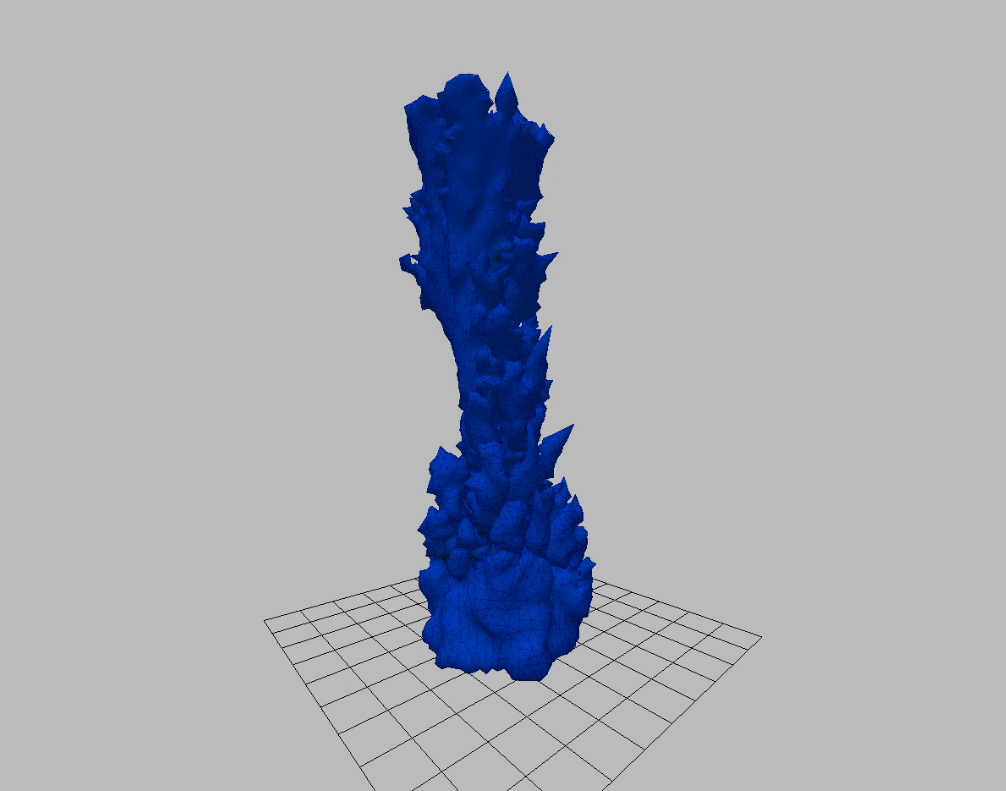 Corals | Generation 3
Joel Simon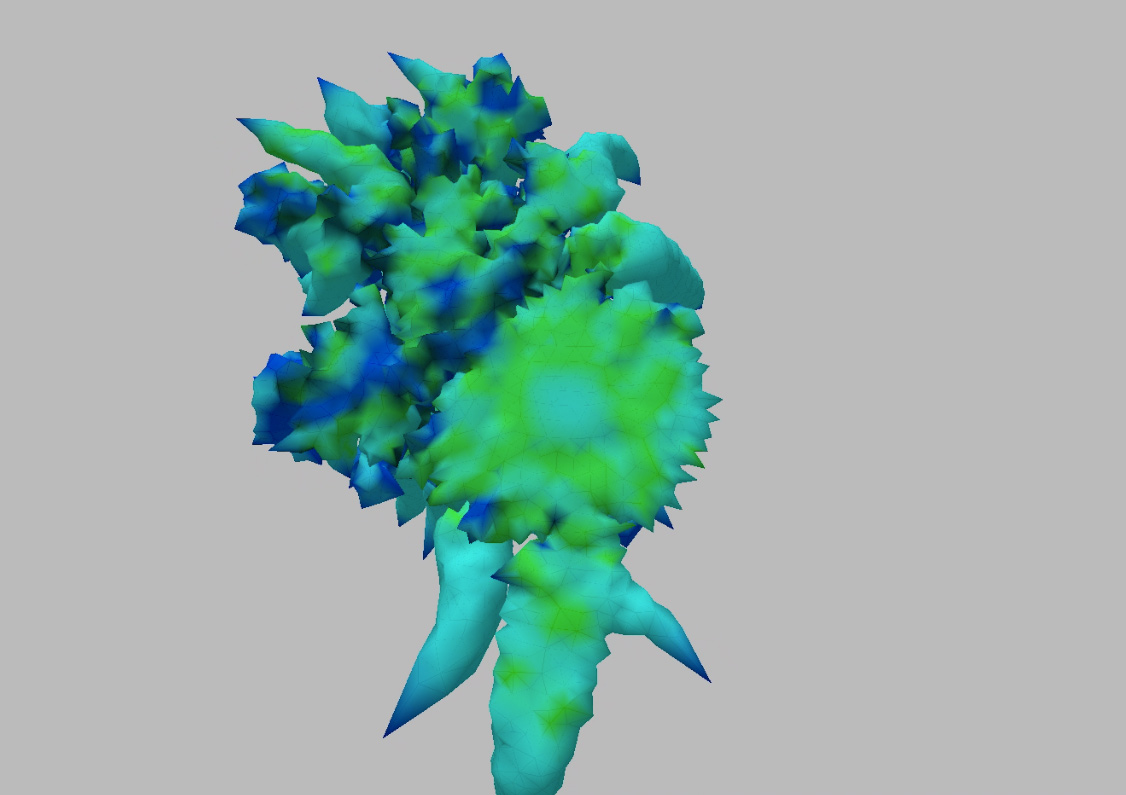 Corals | Generation 12
Joel Simon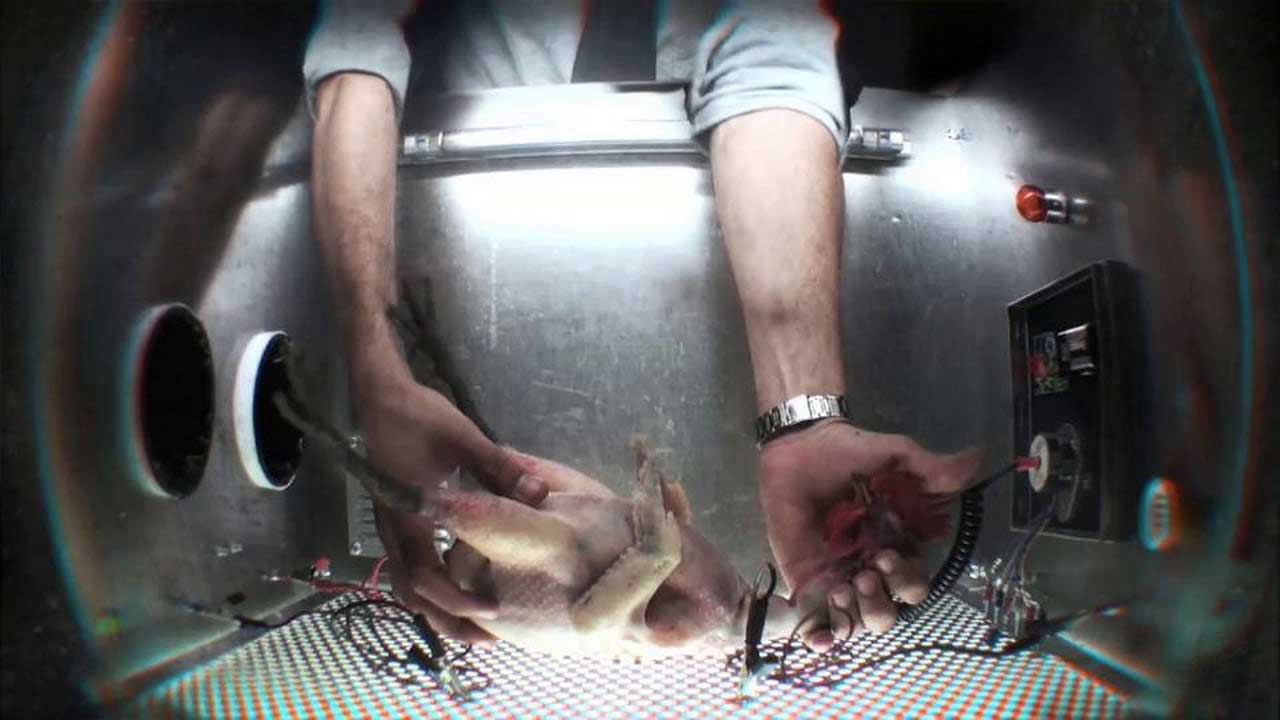 Lazarov
Nieto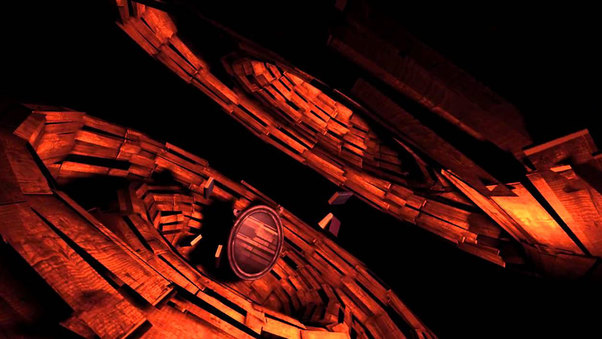 Shelter
Carl Burton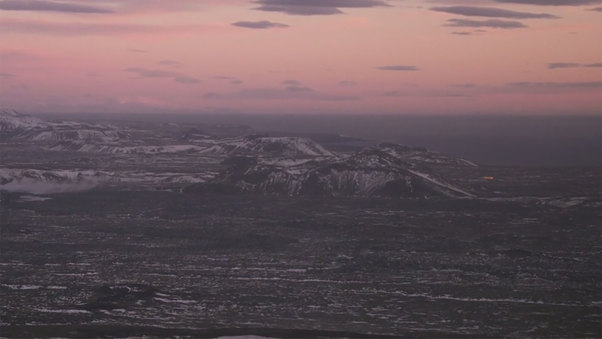 The Weight of Mountains
Temujin Doran
3D Printed Records
Amanda Ghassaei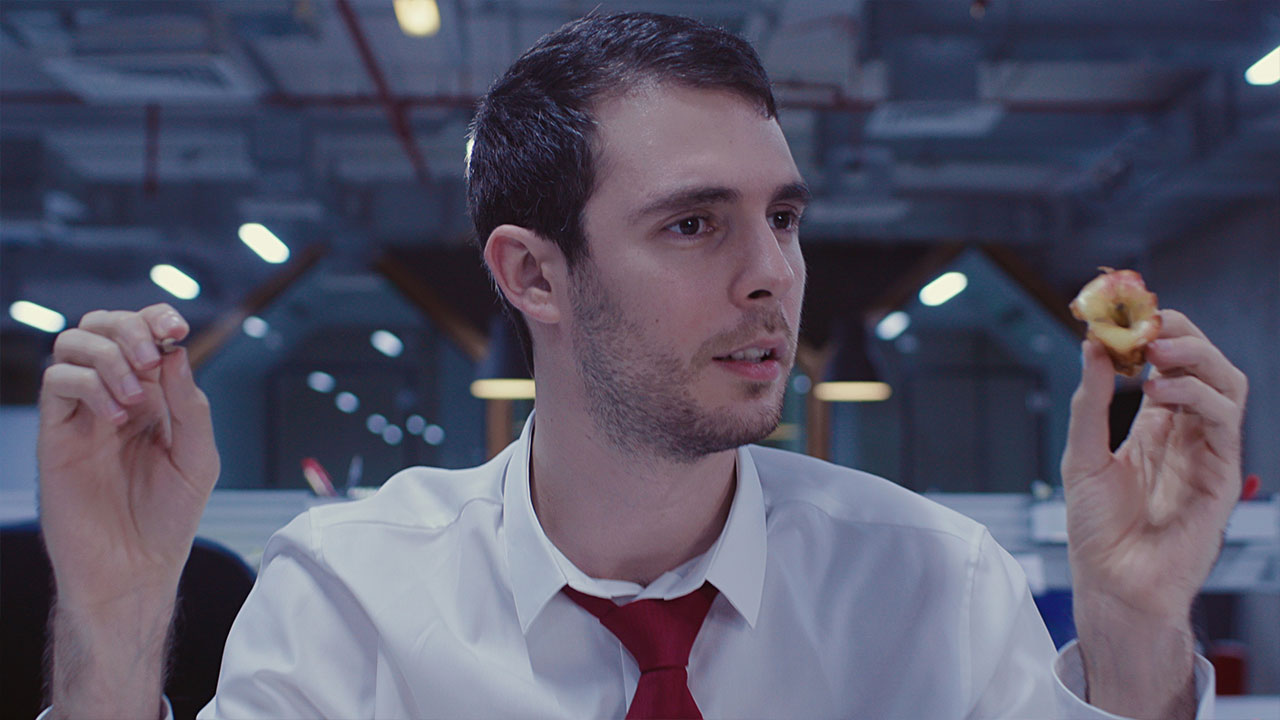 Skipped
Faisal Hashmi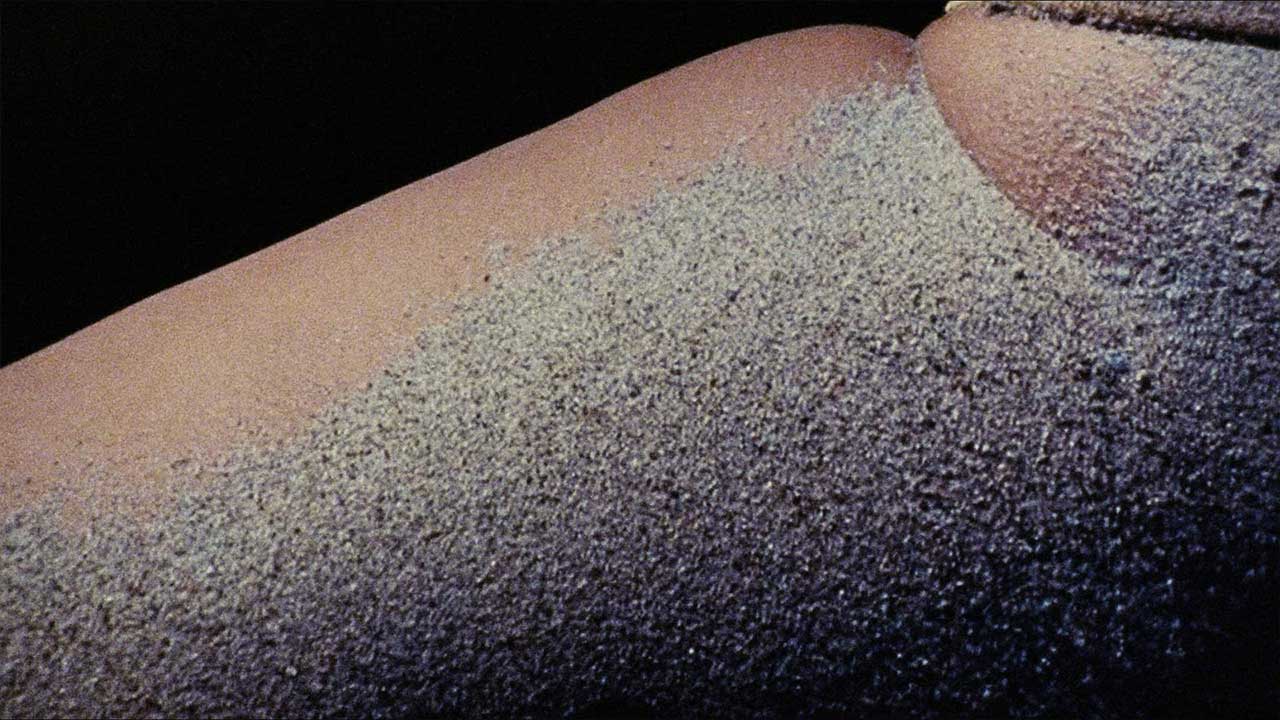 Venus
Jessica Oreck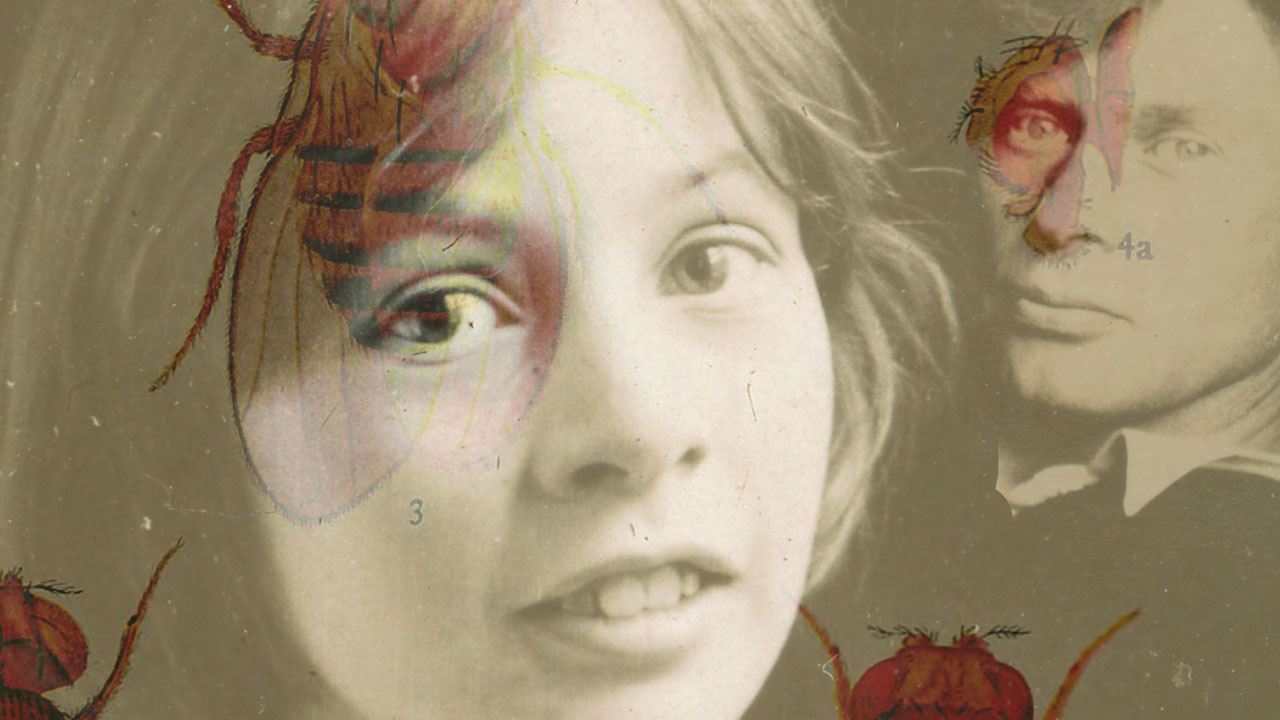 Daughter of Genetics
Alexis Gambis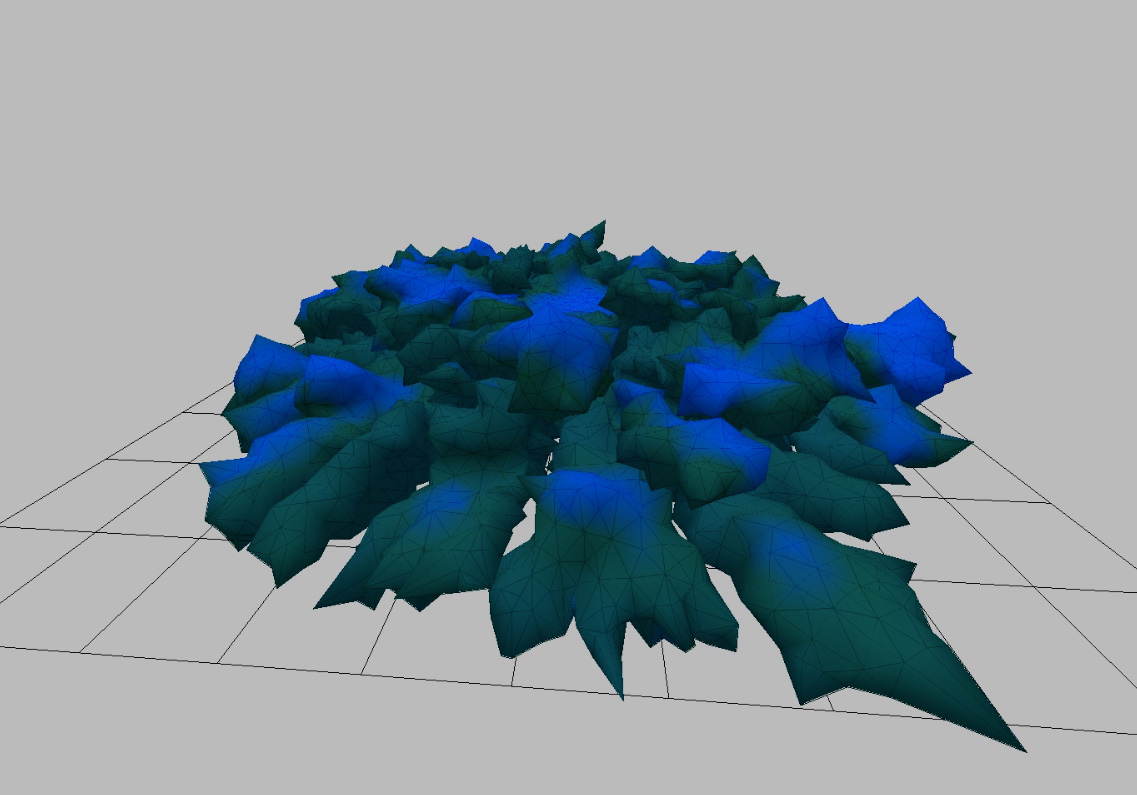 Corals | Generation 51
Joel Simon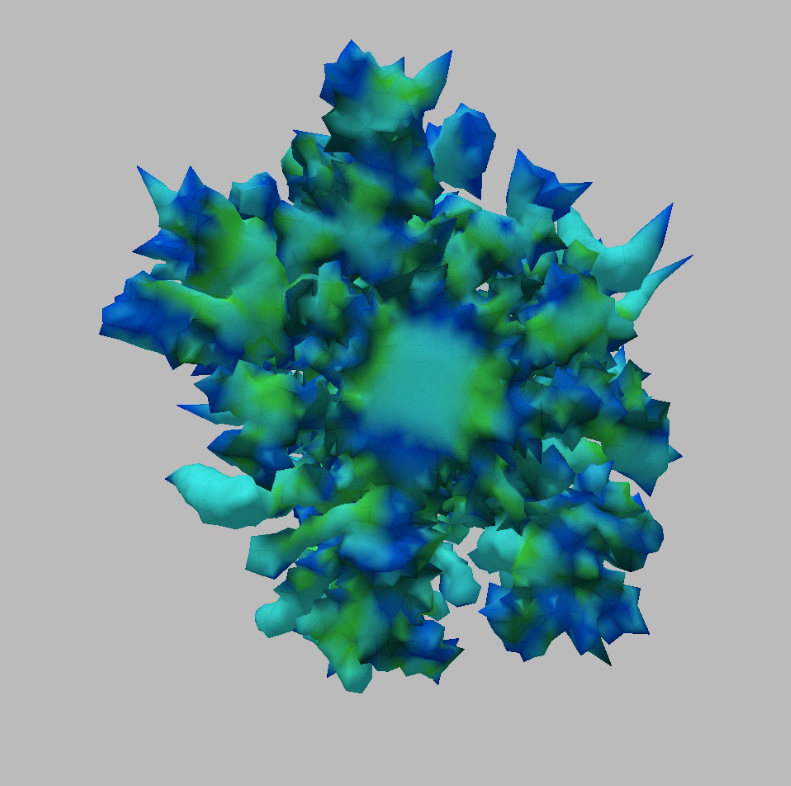 Corals | Generation 13
Joel Simon
Corals | Generation 13 (Grid)
Joel Simon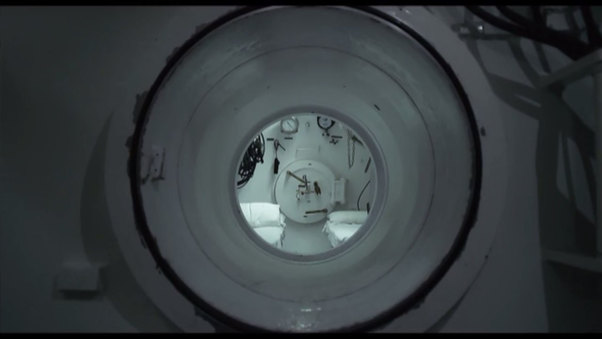 Piattaforma Luna
Yuri Ancarani
Applied Metacinema
Nieto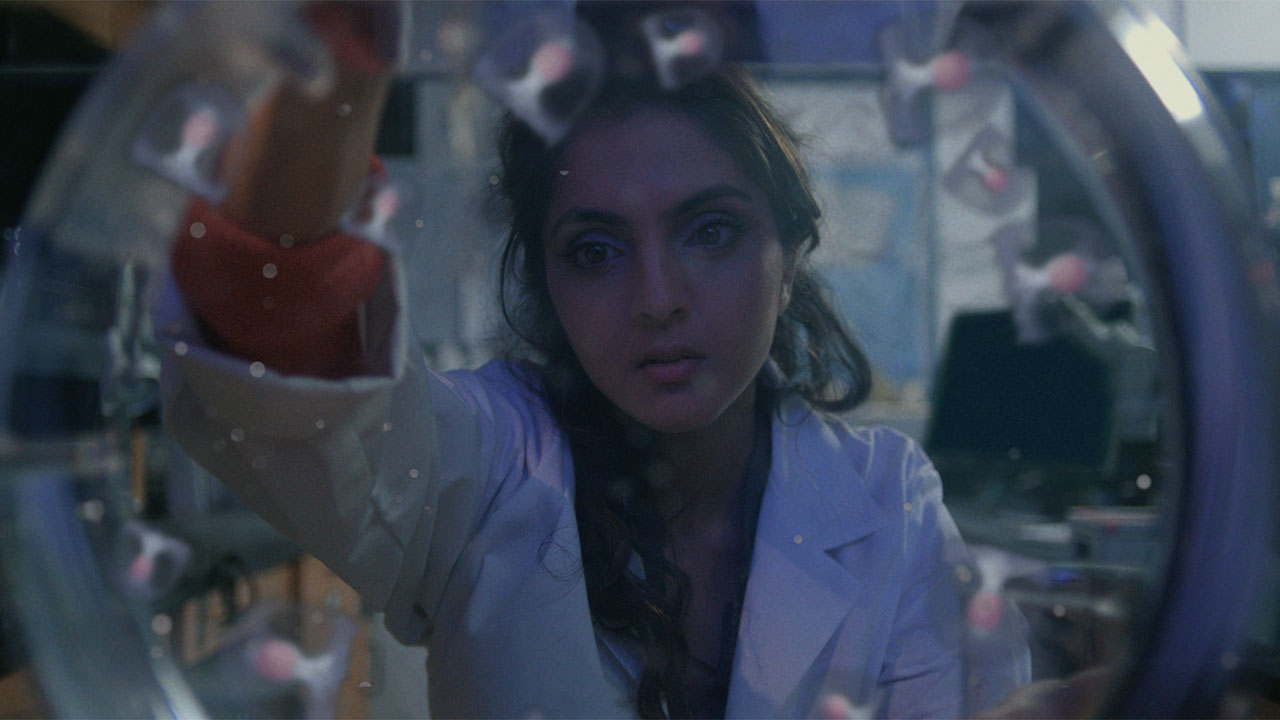 Mira
Amanda Tasse
Guests from the Riverside
Hirofumi Nakamoto
The Return
Shaima Al Ameri,Fatma Al Ghanem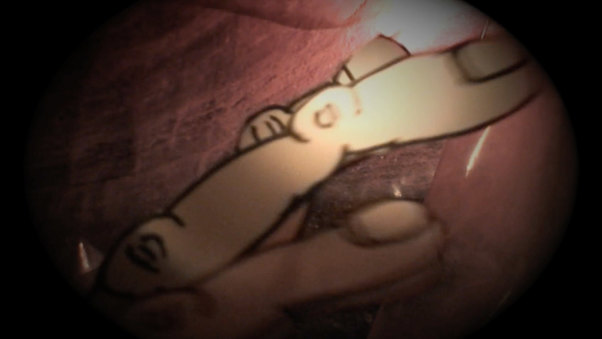 Inside Me
Gintas Tirilis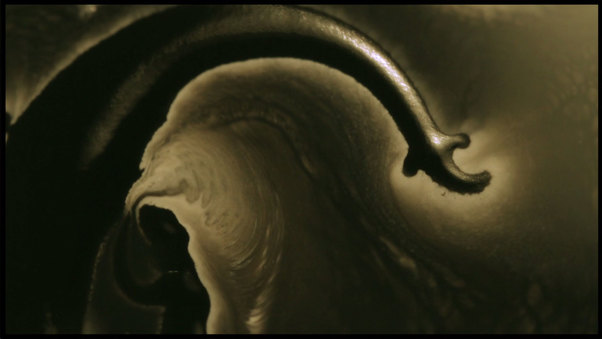 Turbulent
Perttu Inkilä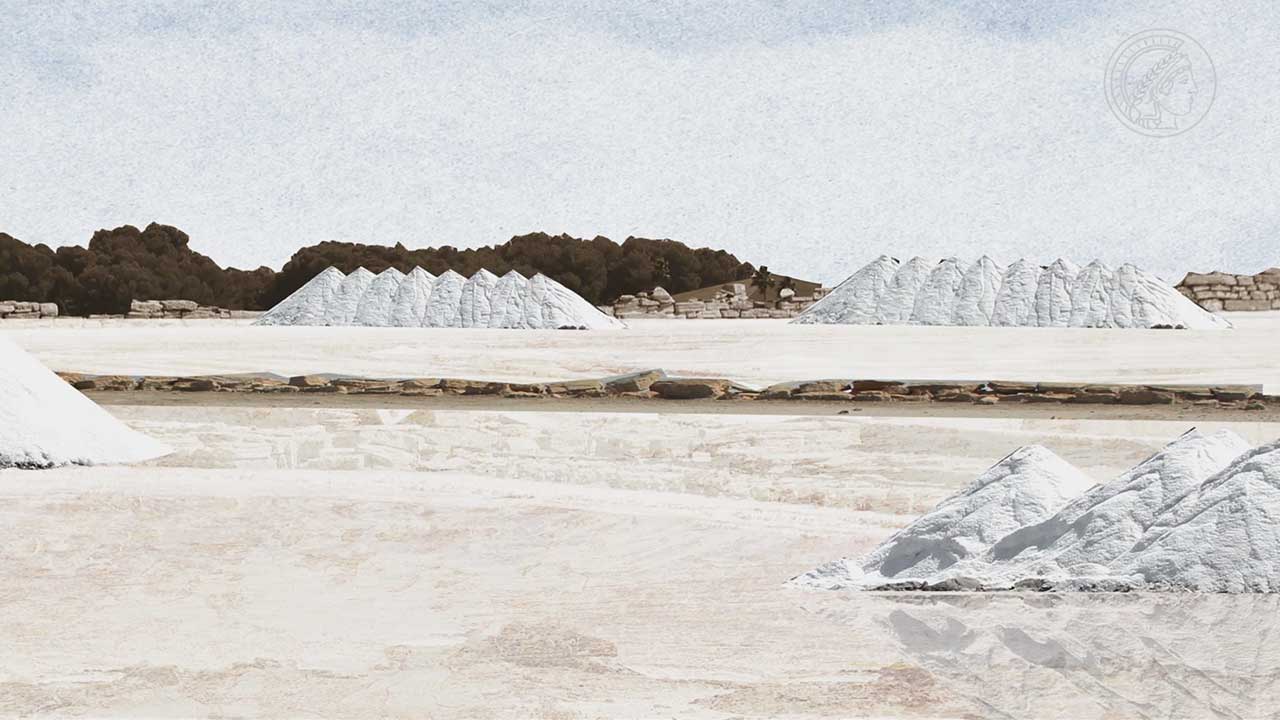 Optogenetics - Light Gets on Your Nerves
Oliver Päßler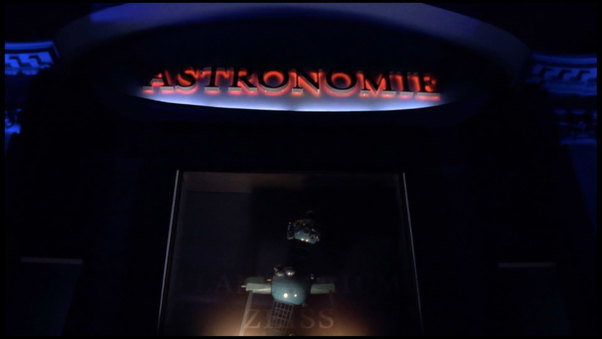 Picture Perfect: Vincent Fournier
David Feinberg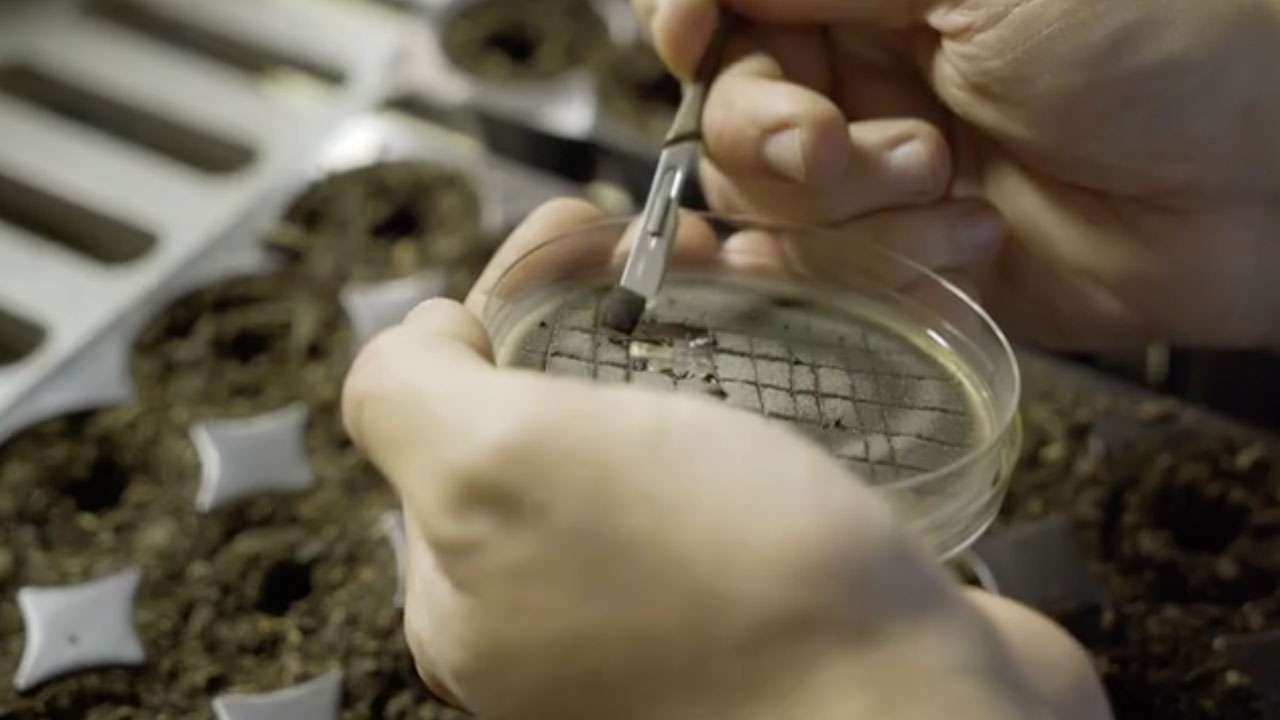 Grassroots
Frank Oly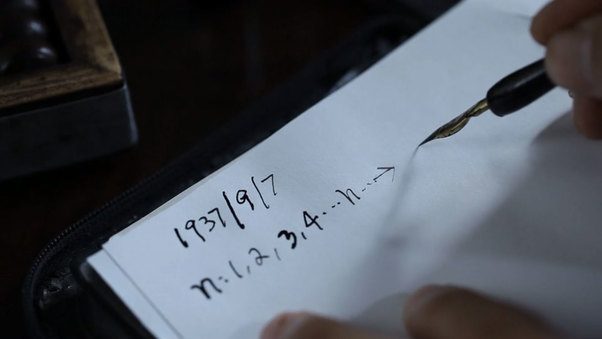 The Lesson
Chen Ni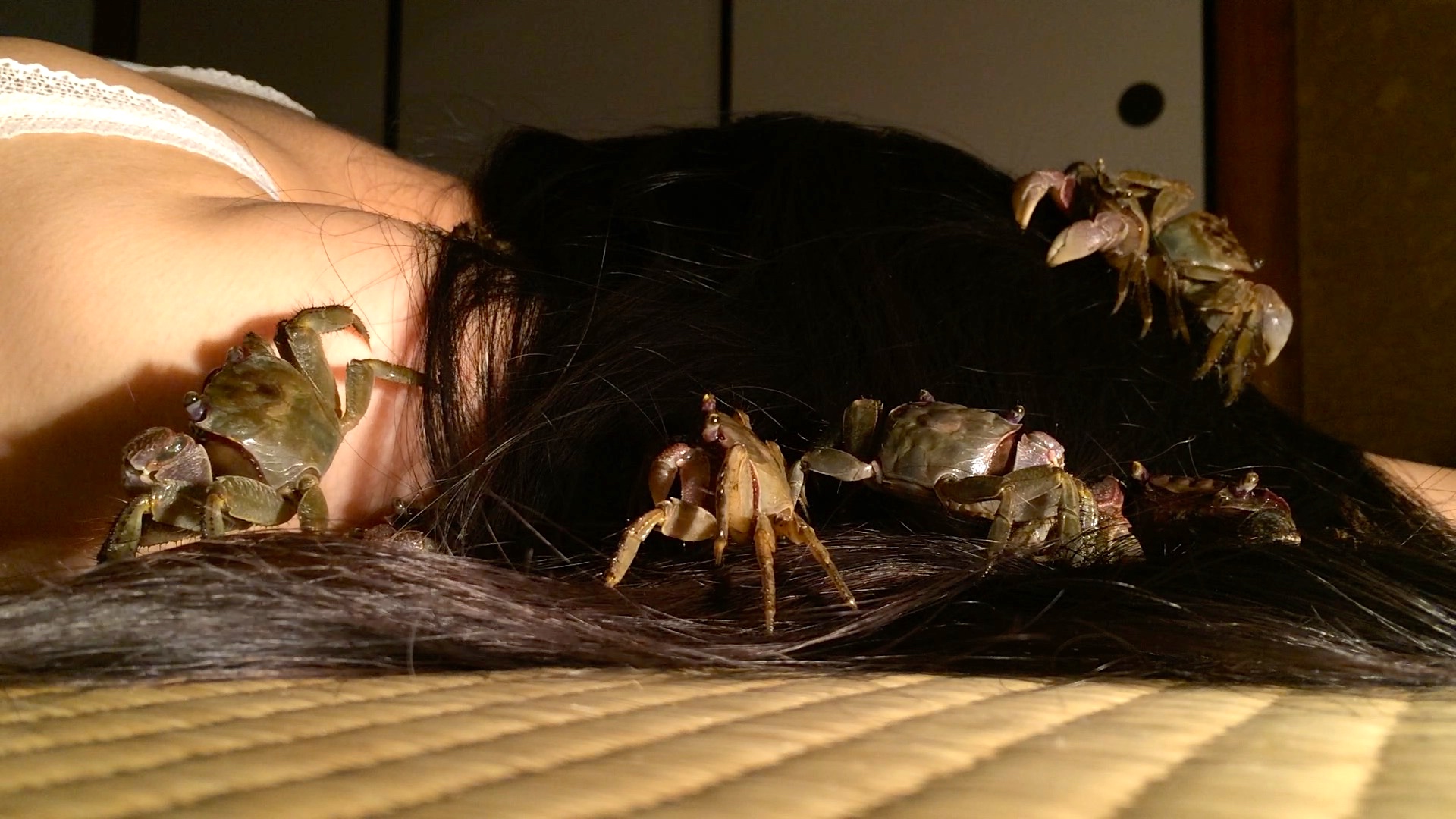 Coves of Bodies
Hirofumi Nakamoto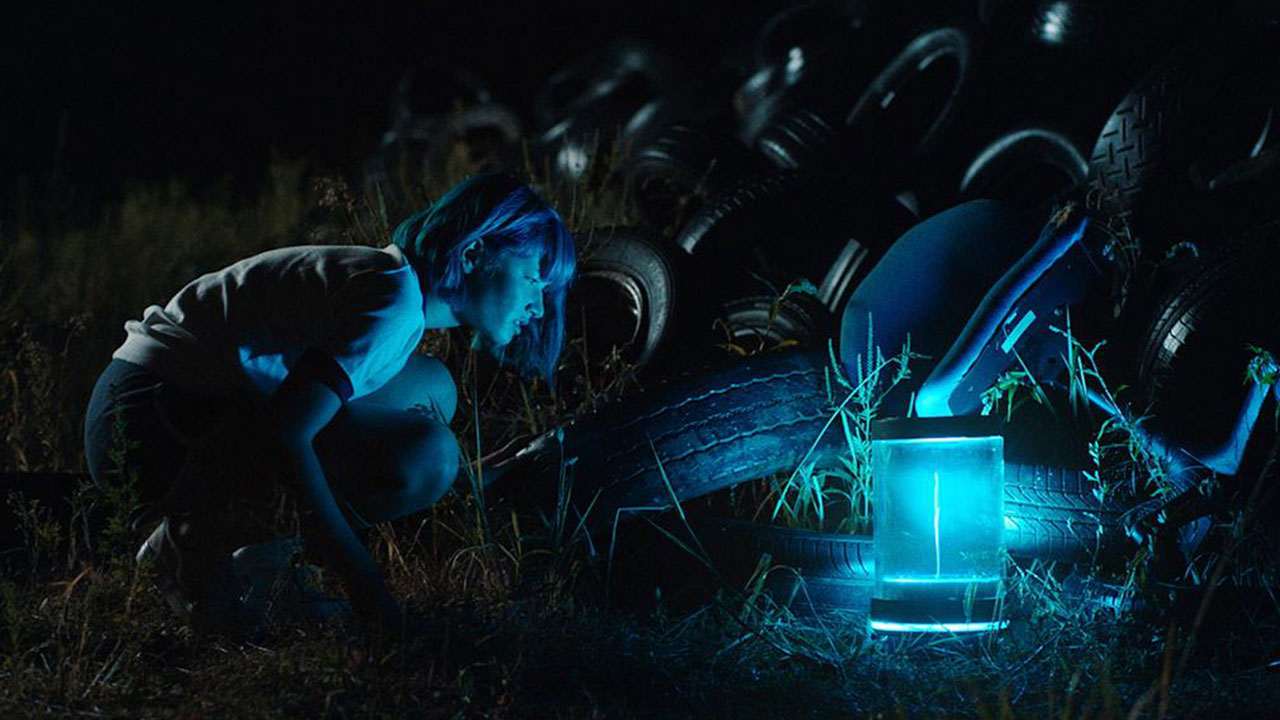 Yandere
William Laboury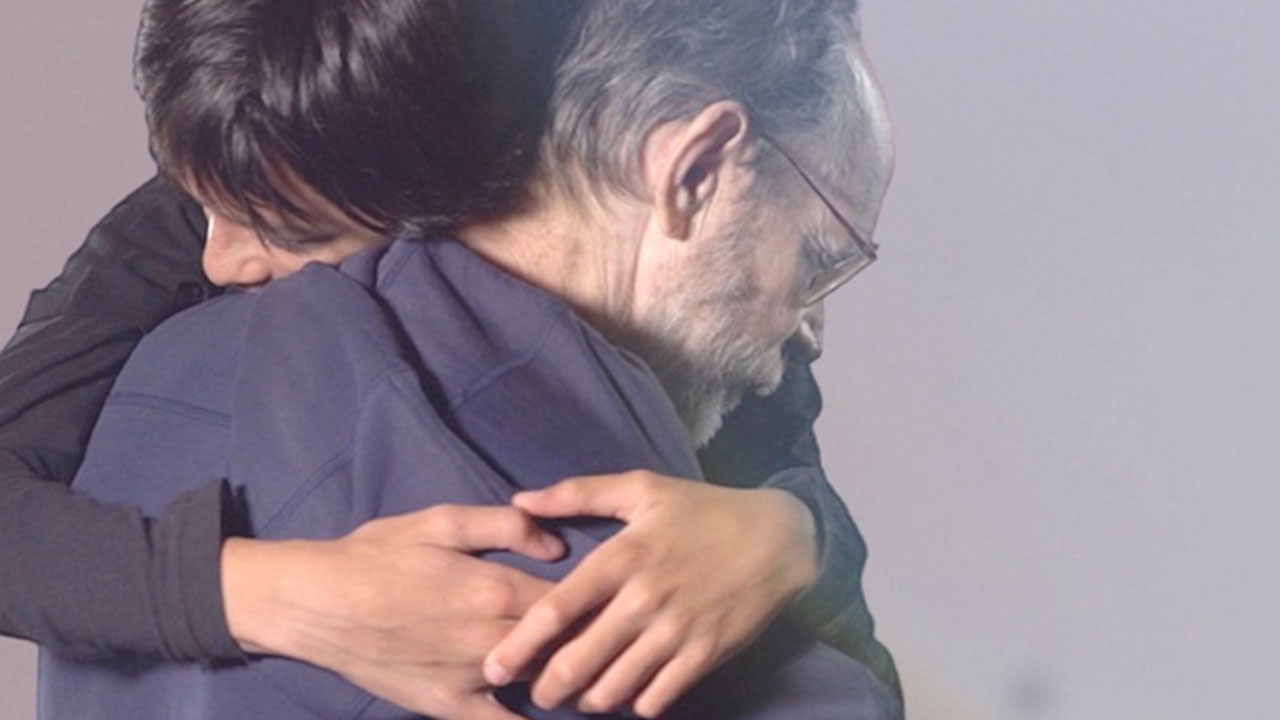 Uncrossed
Jonah King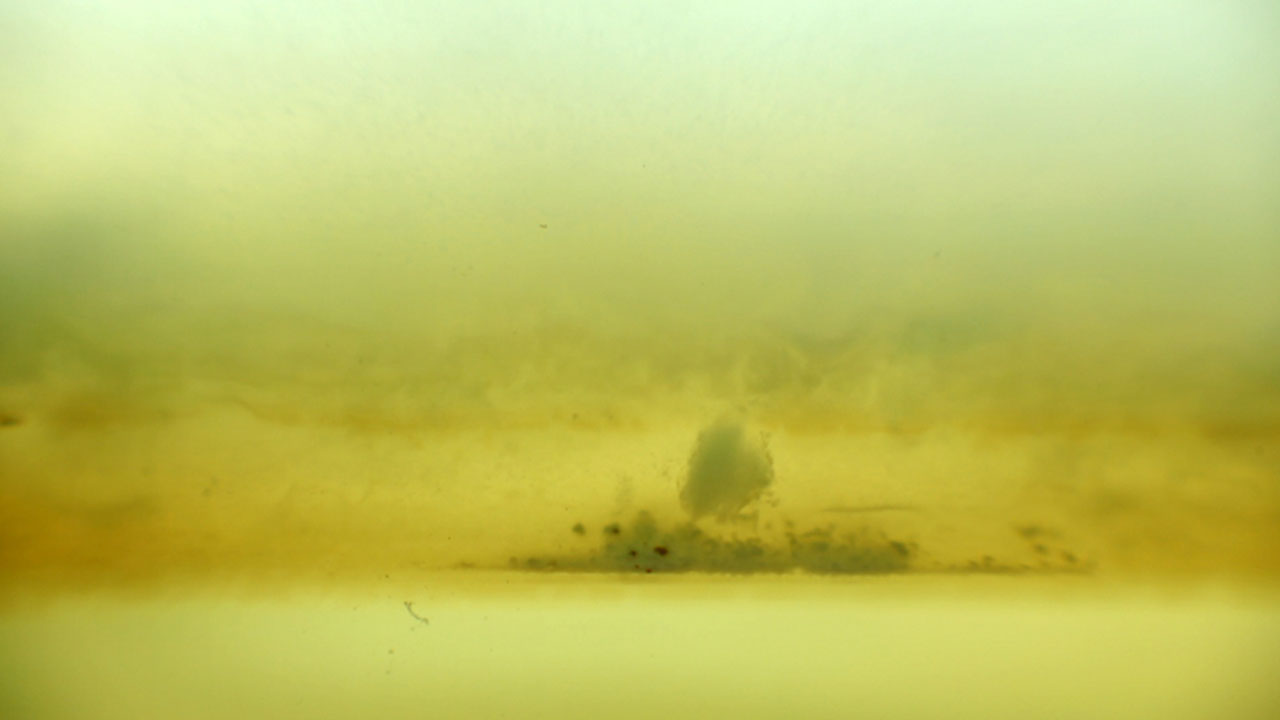 A Thing Among Things
Giovanni Giaretta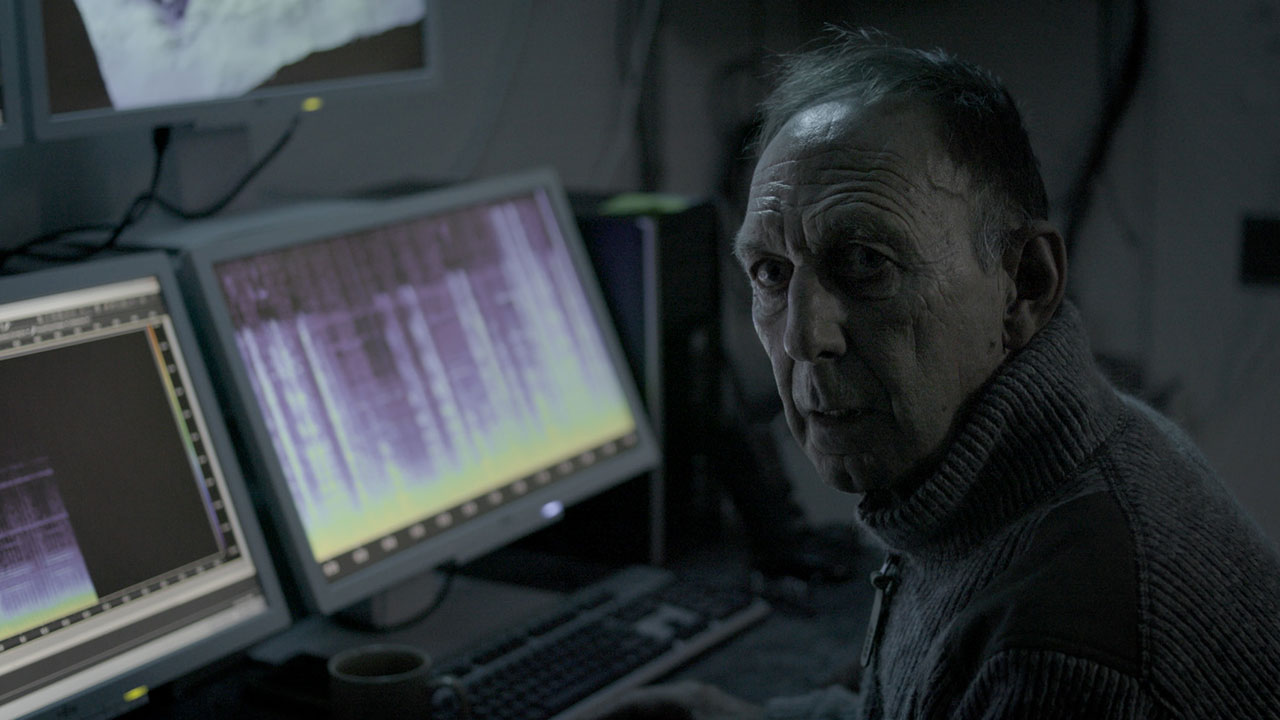 Ääni syvyydestä (Sound from the Deep)
Joonas Allonen,Antti Laakso
Estereoscopía (Stereoscopy)
Xacio Baño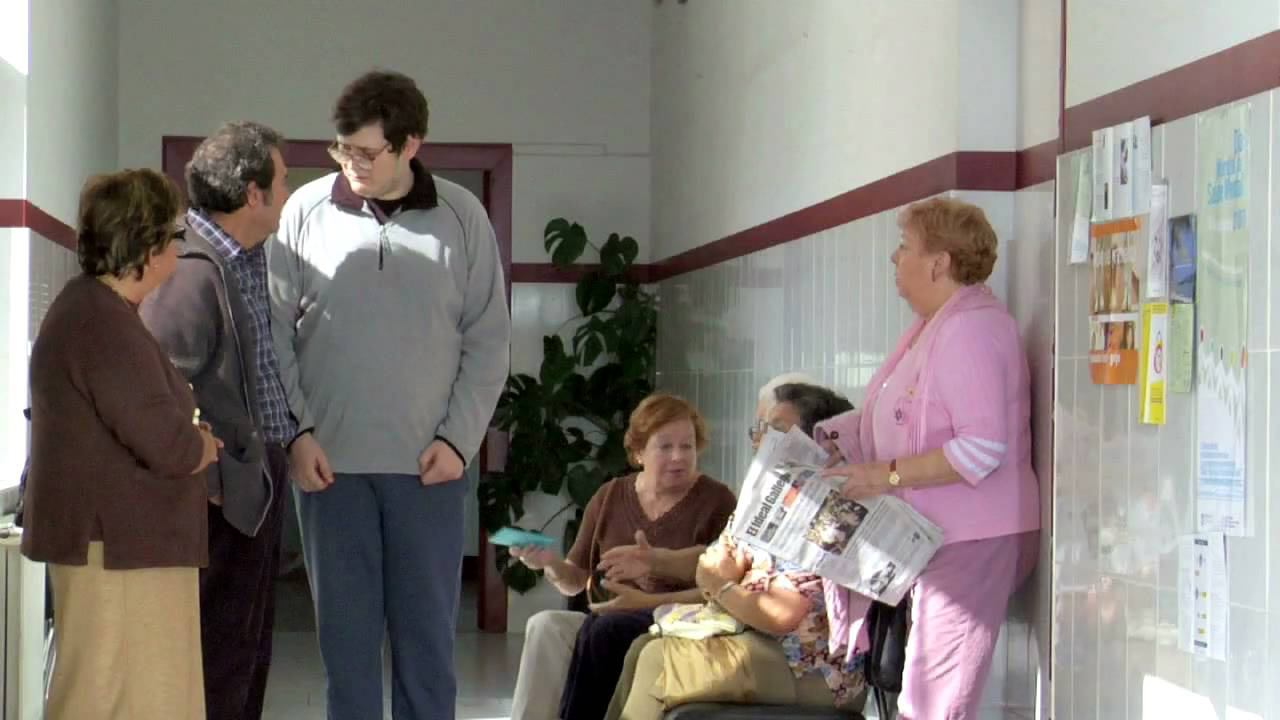 The Gynaecology (A xinecóloga)
Alfonso Camarero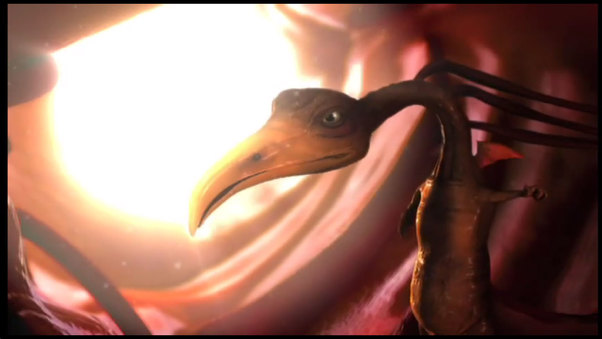 Zerebrale Dichotomie
Andreas Atteneder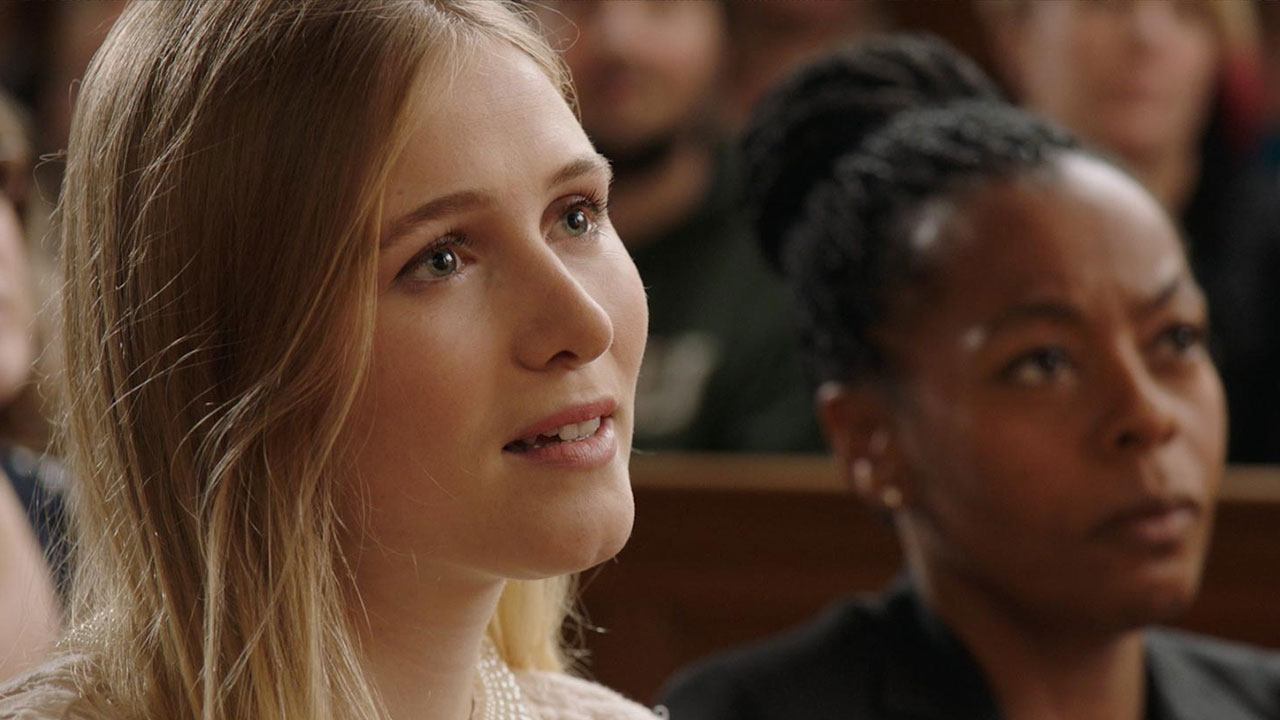 On Being a Scientist
Gosja Klivtonne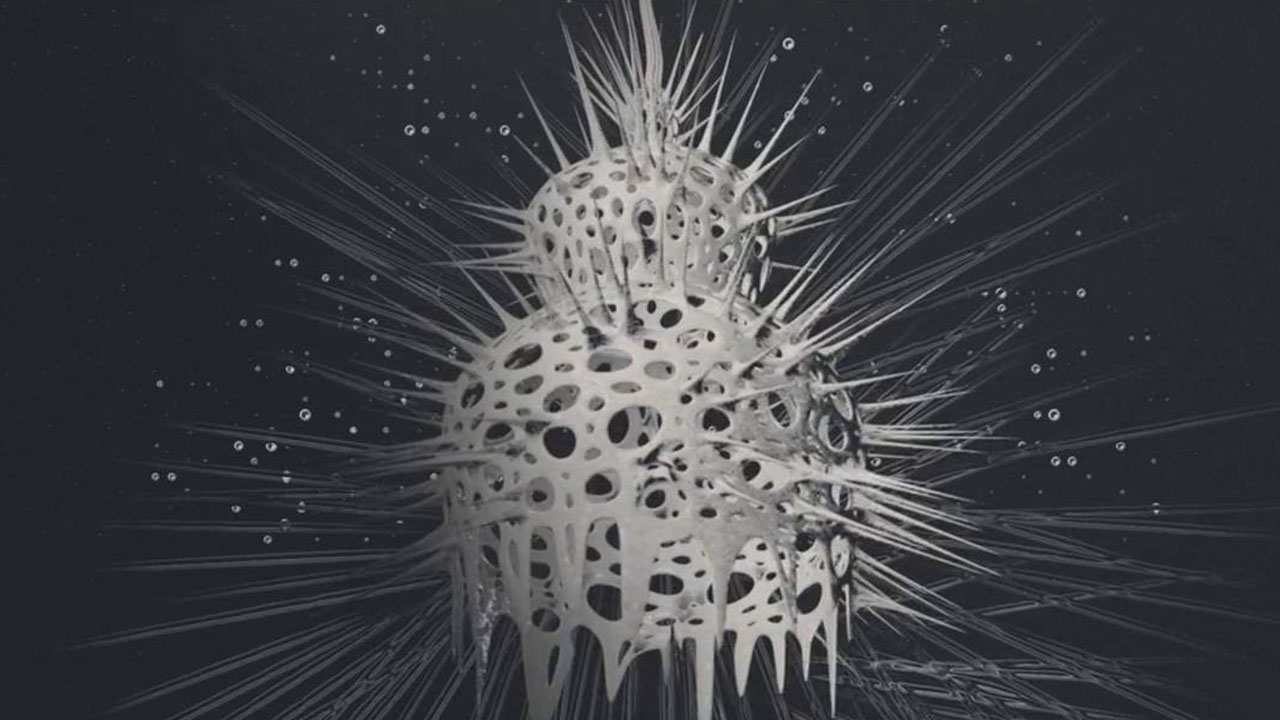 Far Beneath the Seashore
Asya Dyro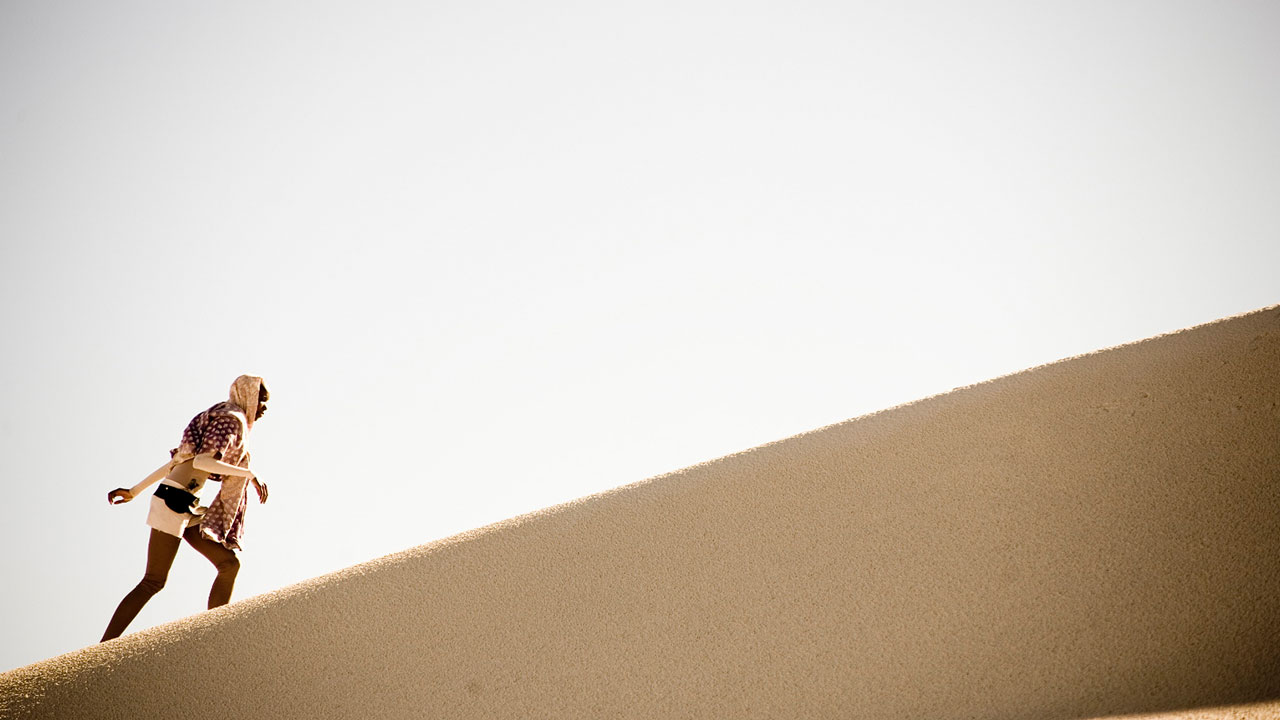 Pumzi
Wanuri Kahiu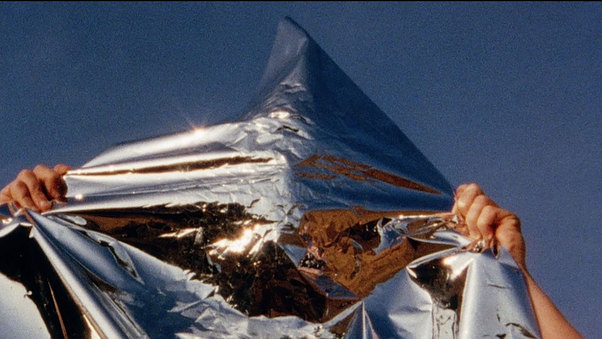 Under the Atmosphere
Mike Stoltz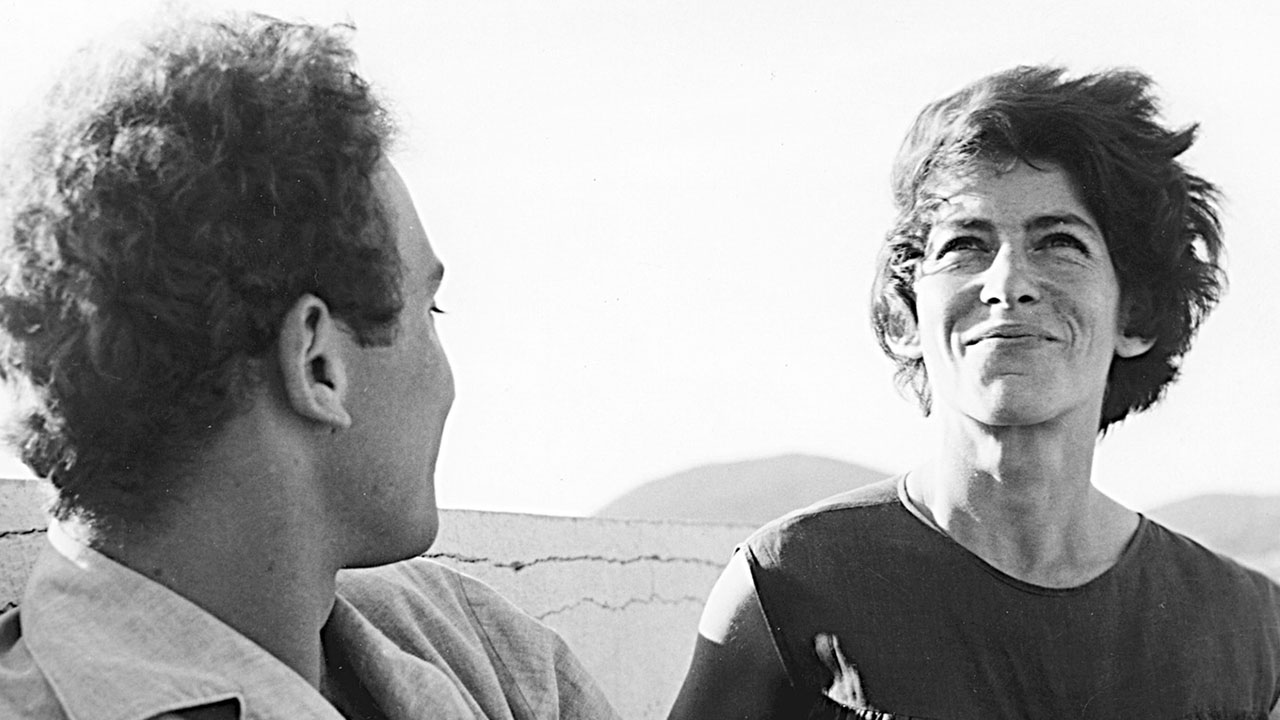 Chronique d'un été (Chronicle of a summer)
Jean Rouch,Edgar Morin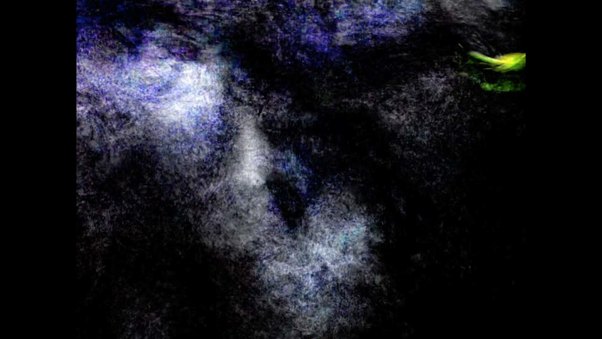 After the Flood
Joseph Dwyer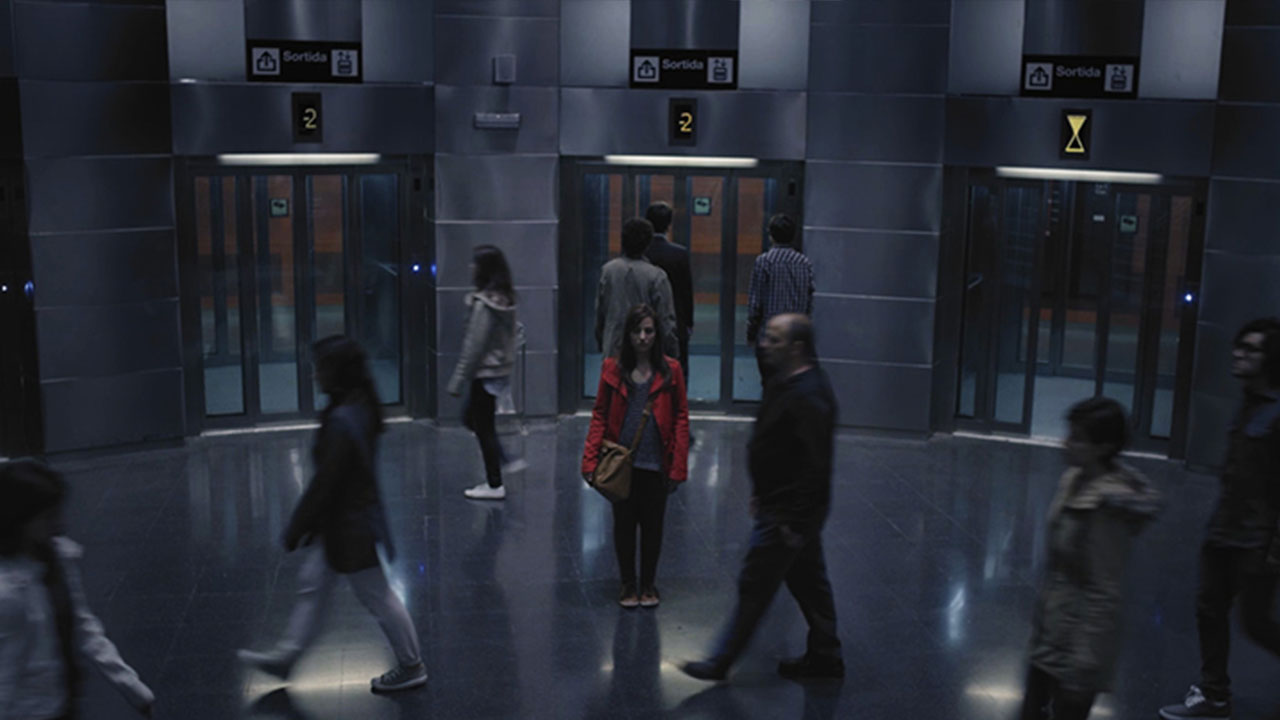 Timelapse
Aleix Castro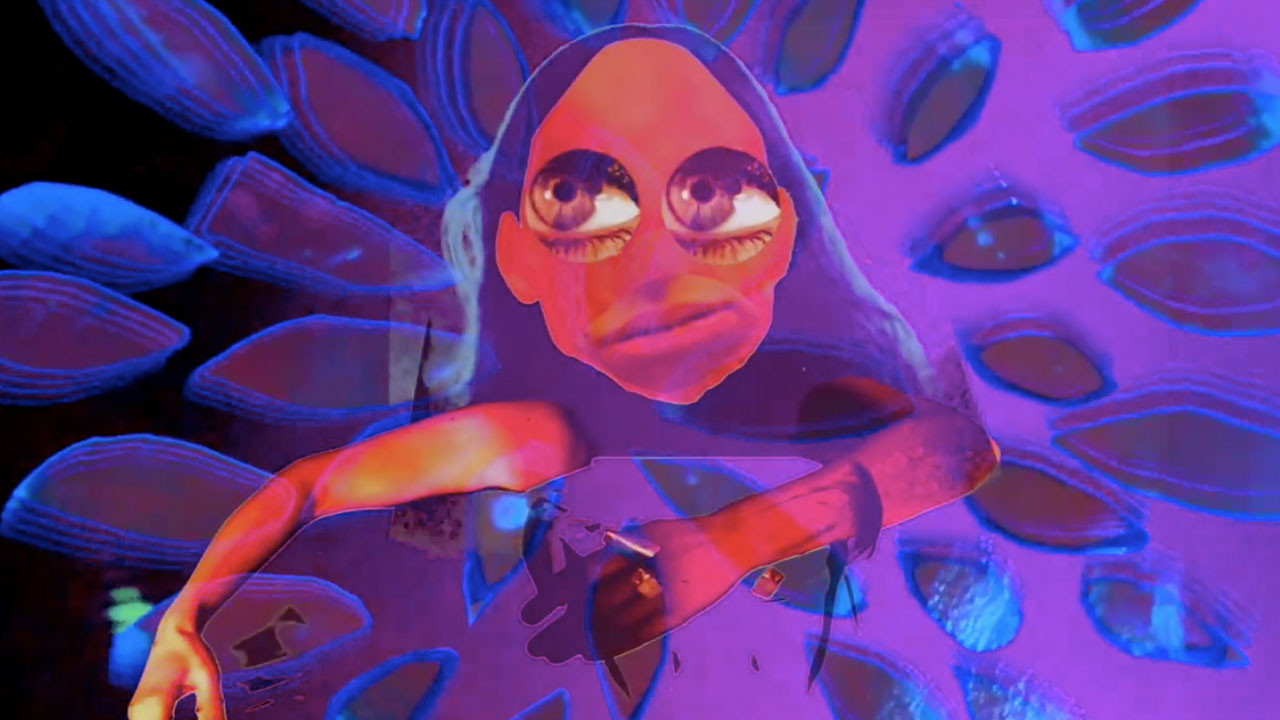 We Are Vagina
Leona Godin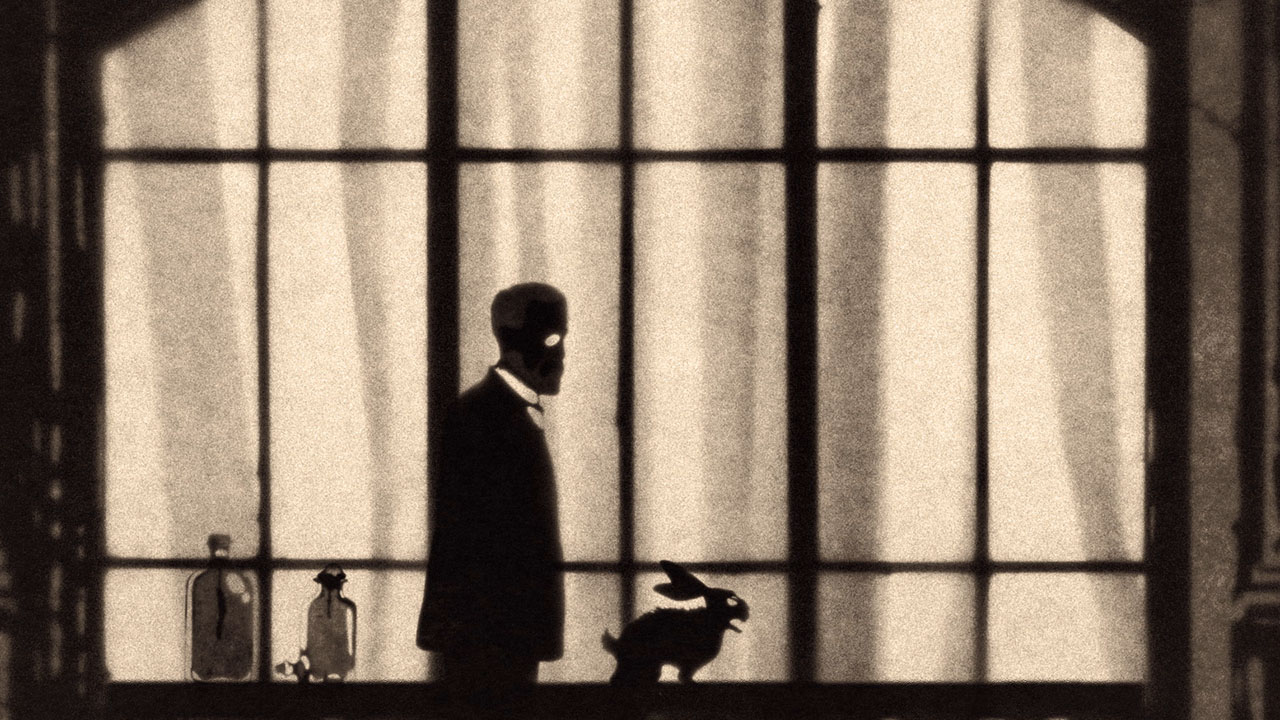 Bonne nuit Albertine
Charlotte Arene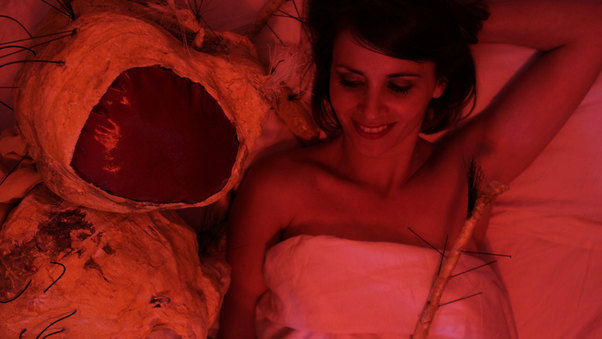 Courtship
Alexis Gambis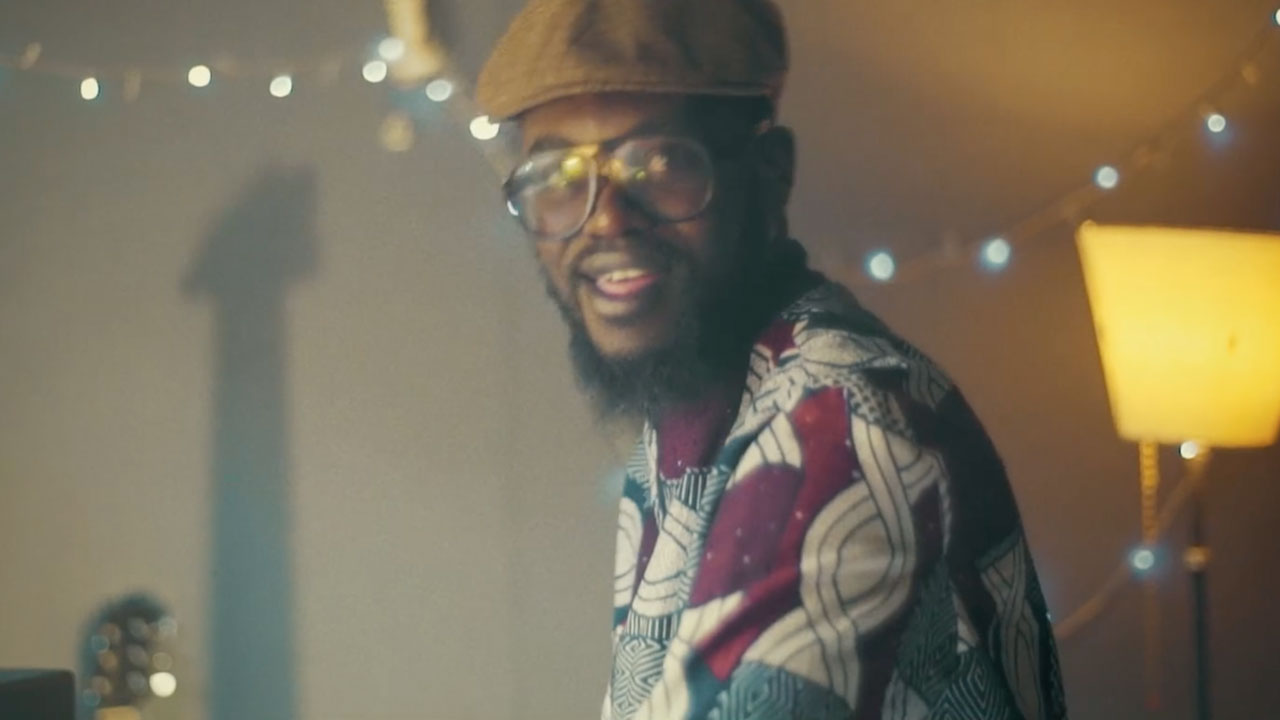 Blinky Bill
Mũchiri Njenga
Beyond Expression Bright
Erin Espelie
Gödel, Incomplete
Martha Goddard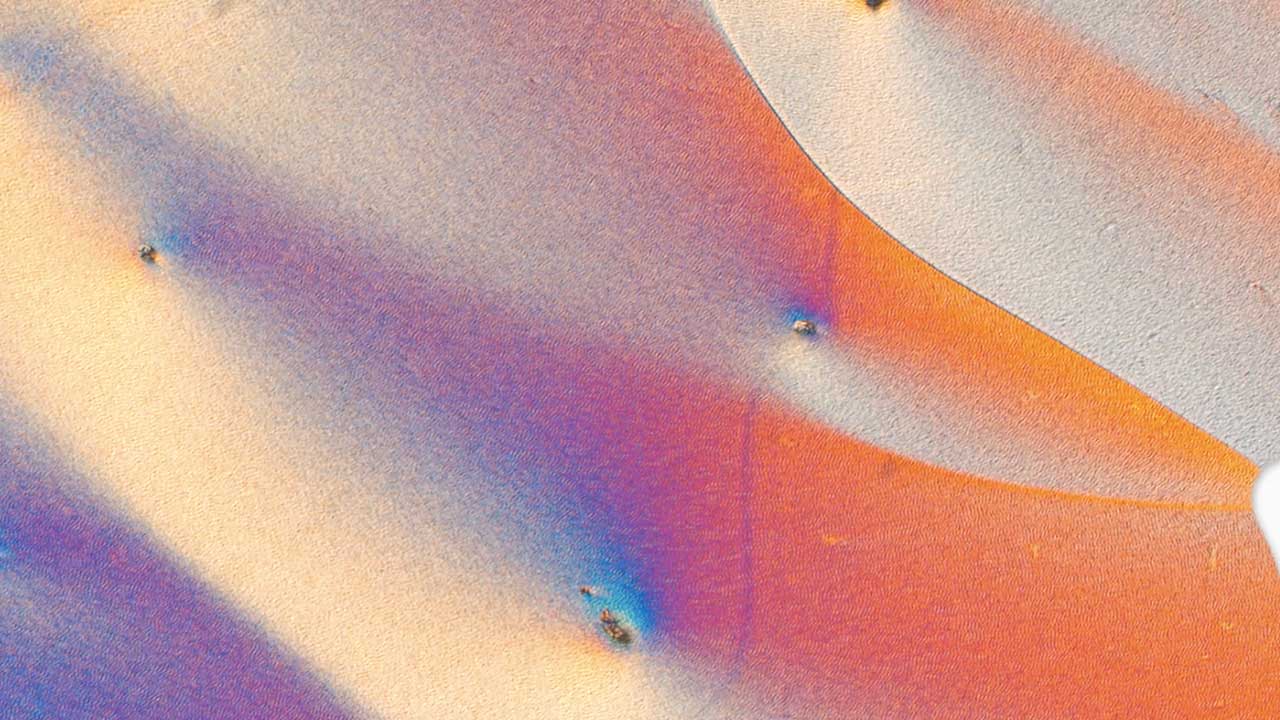 Lattice
Maria Ferreira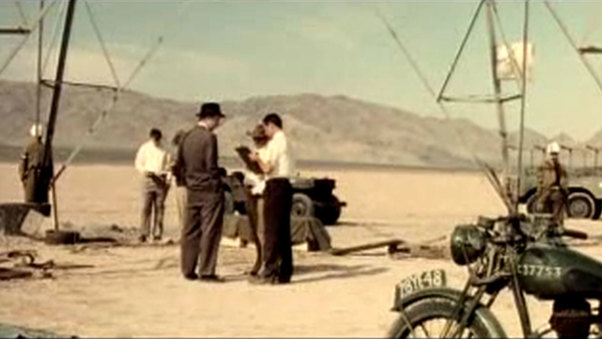 Jornada del Muerto (Journey of the Dead Man)
Matthaeus Szumanski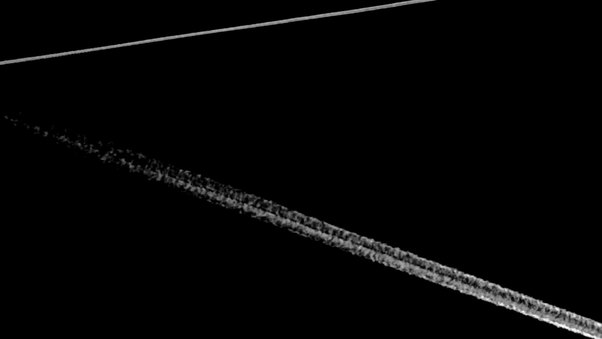 Sky Lines
Nadine Poulain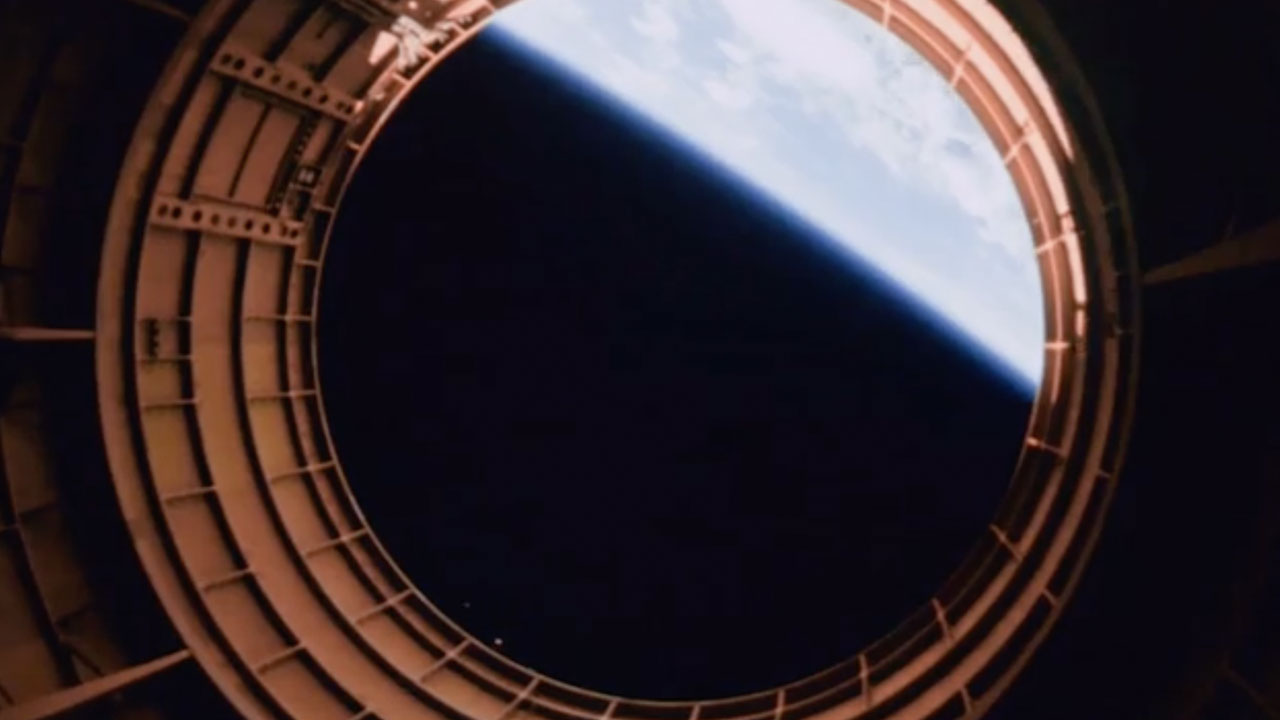 Spaceship Earth
Kevin McMahon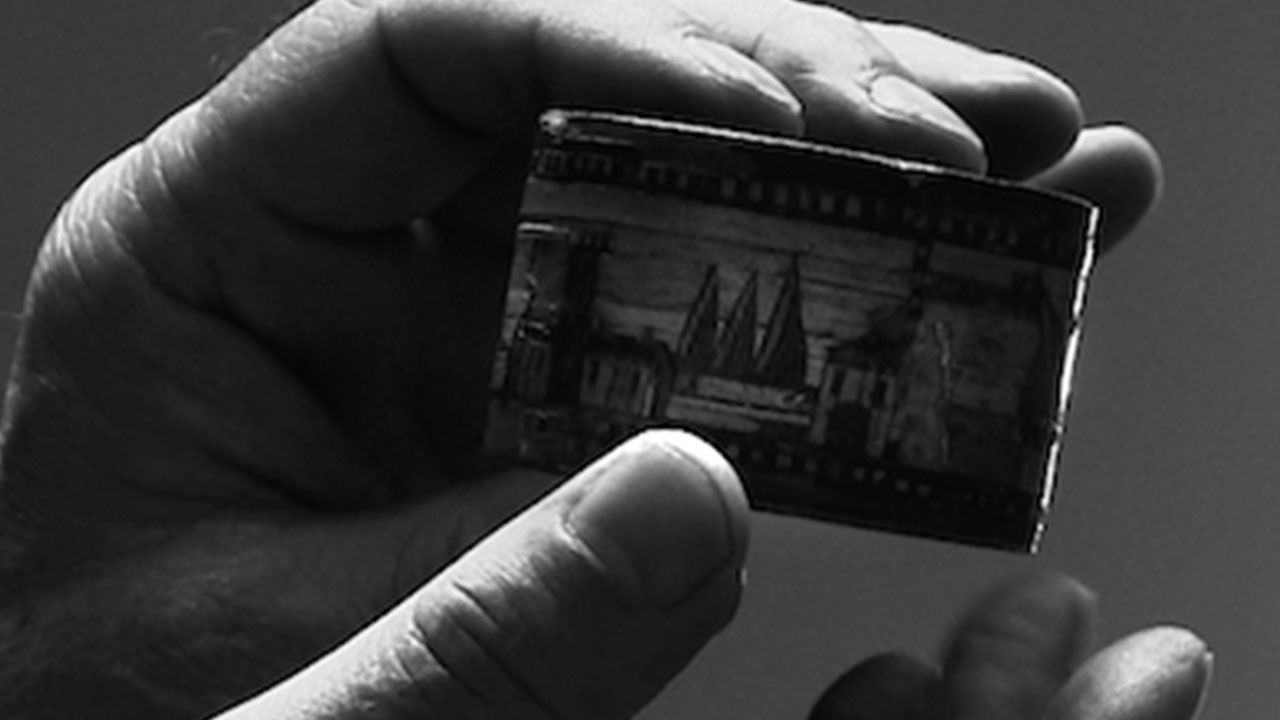 Fleurs Sauvages (Savage Flowers)
Guillaume Massart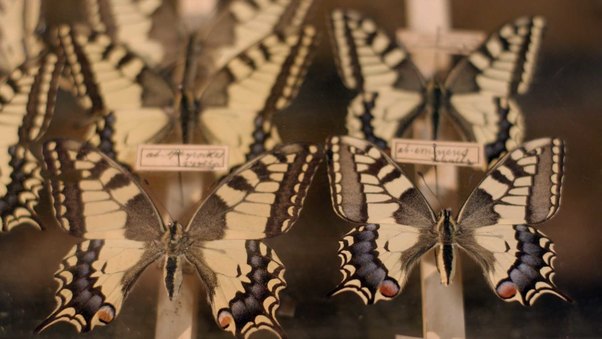 Breathtaking
Pim Zwier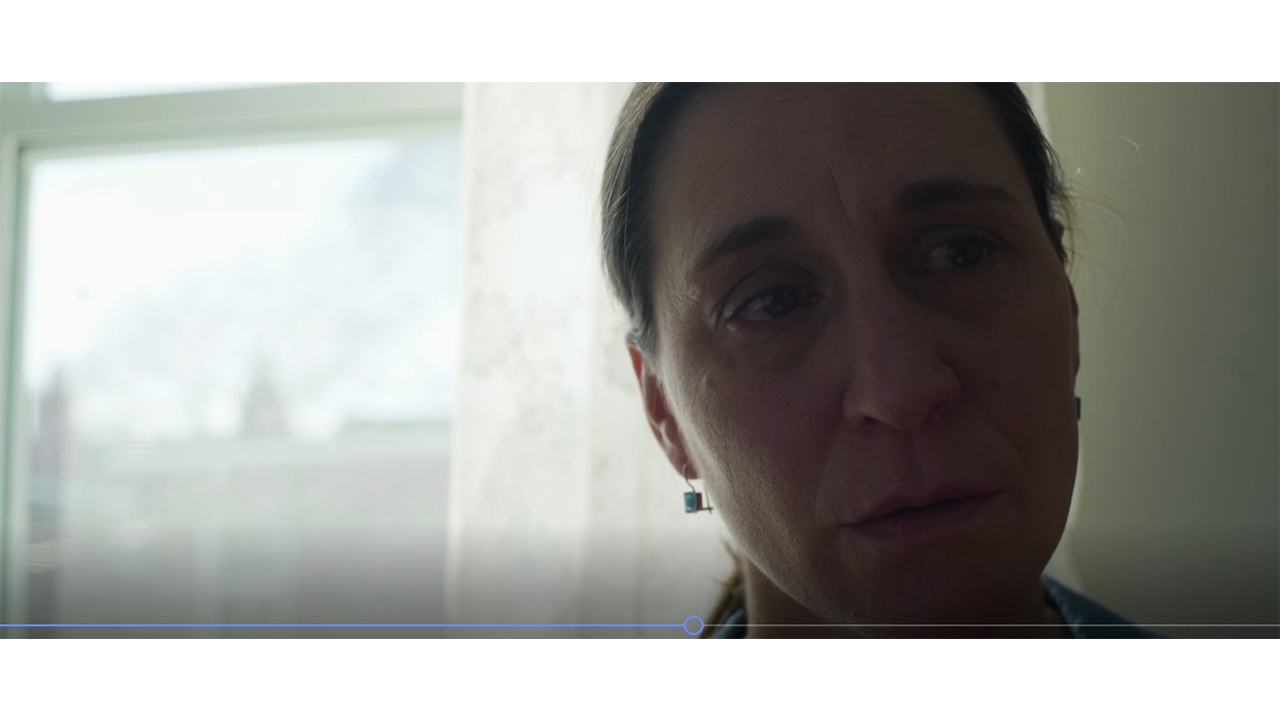 So Far and Soar
Jocelyne Chaput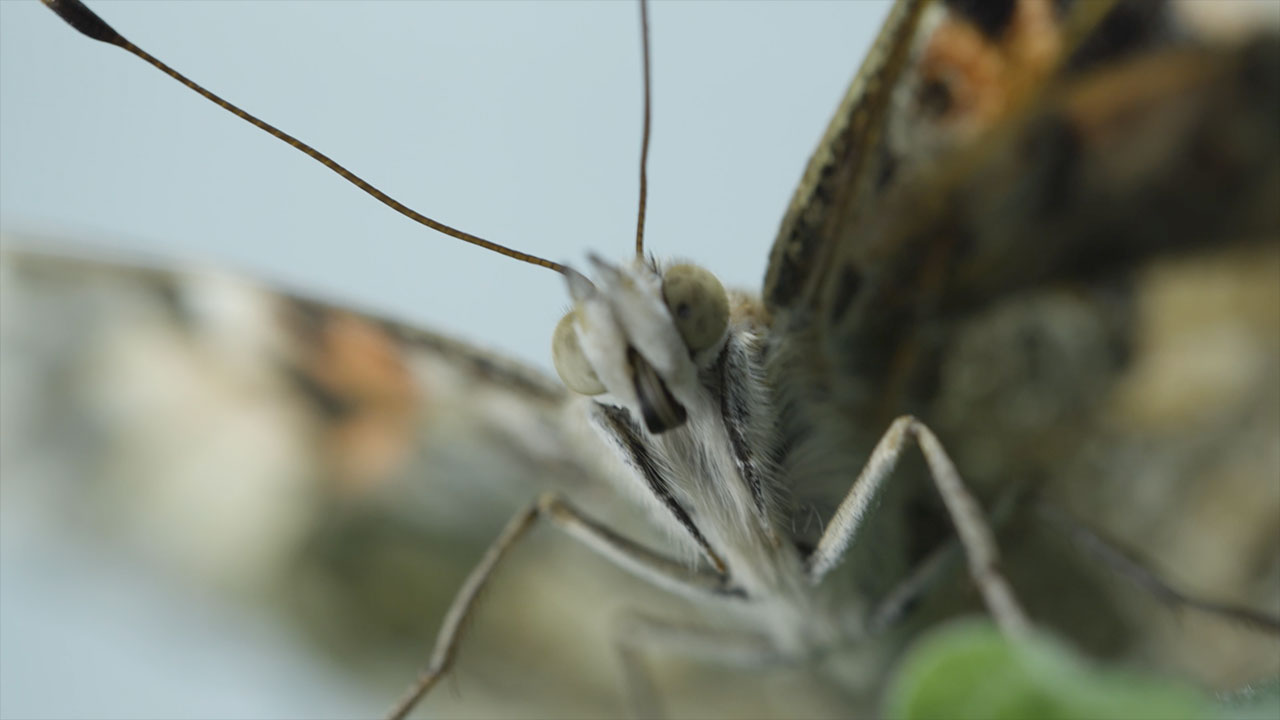 Papillons
Orsolya Szantho,Roland Folkmayer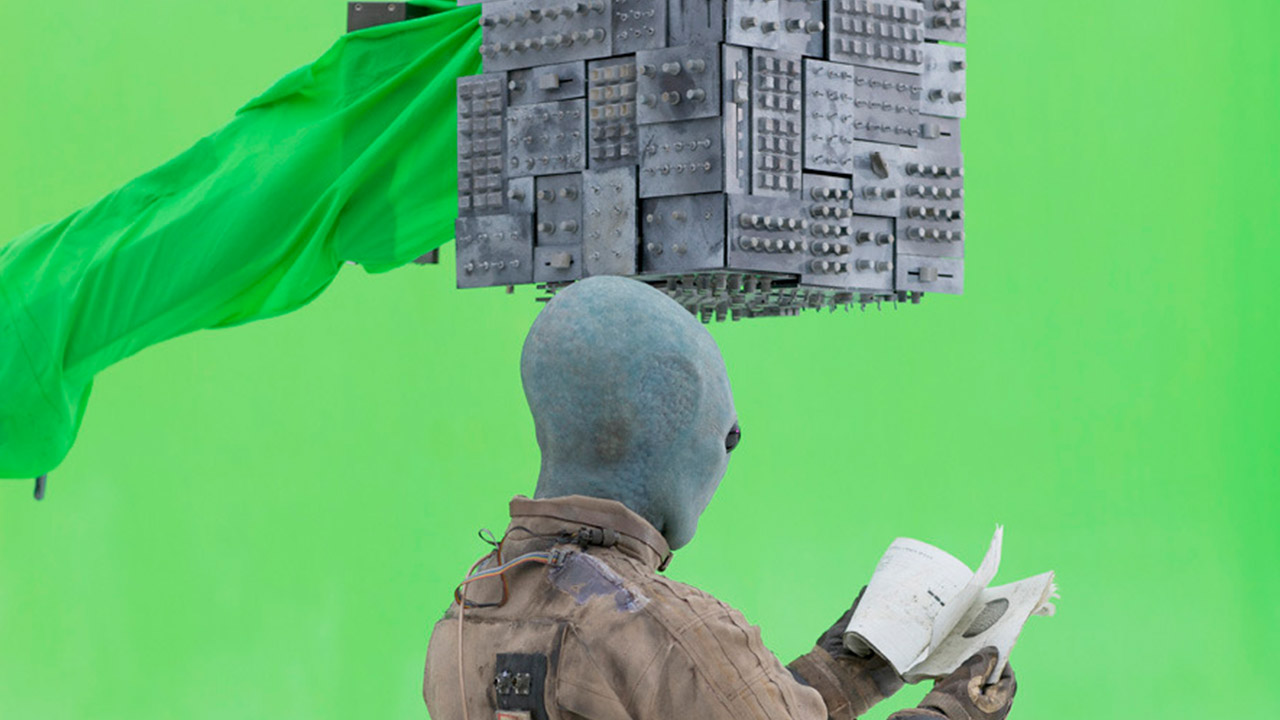 Alien Repair Guy
Alexander Somma, Oystein Moe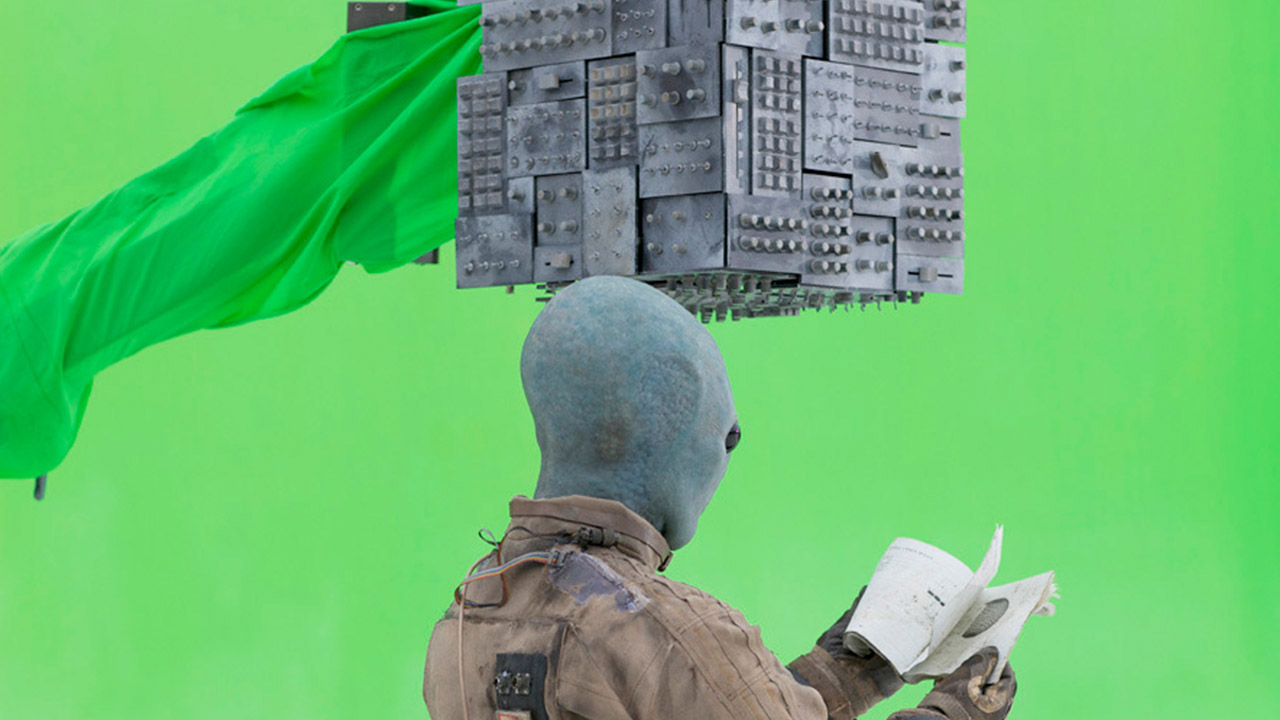 Alien Repair Guy
Alexander Somma, Oystein Moe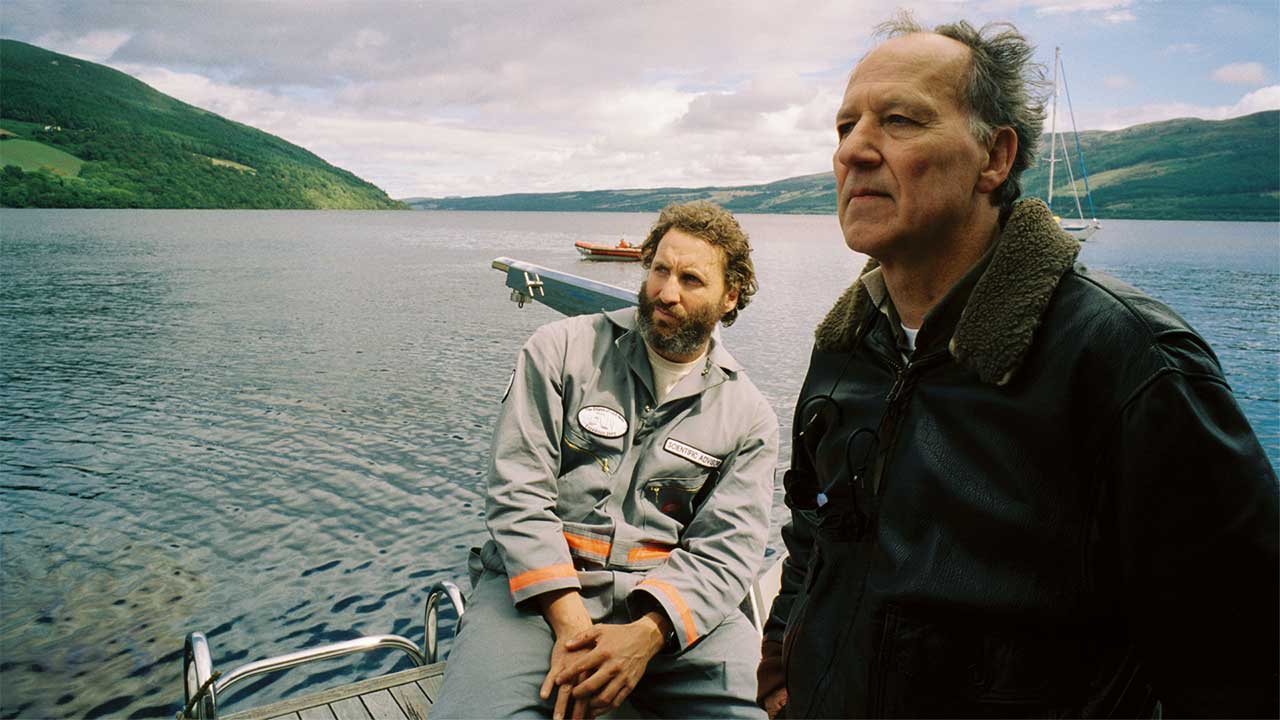 Incident at Lochness
Zak Penn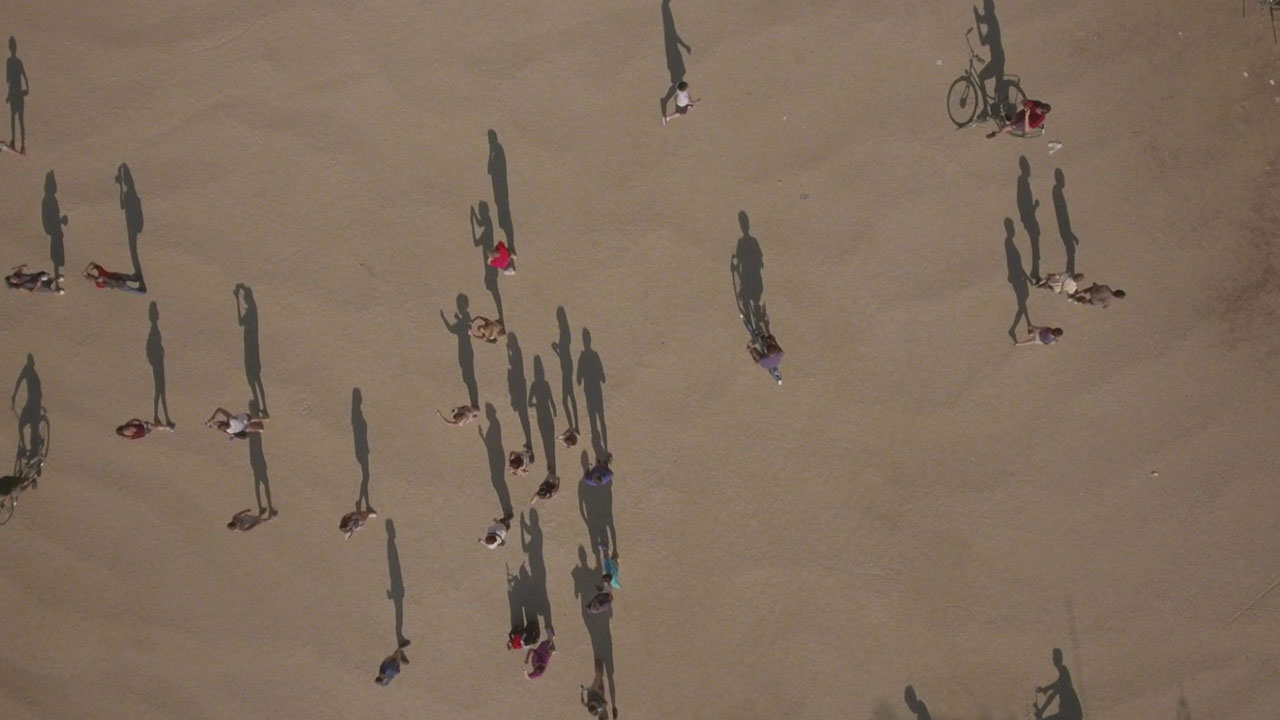 Find Fix Finish
Sylvain Cruiziat,Mila Zhluktenko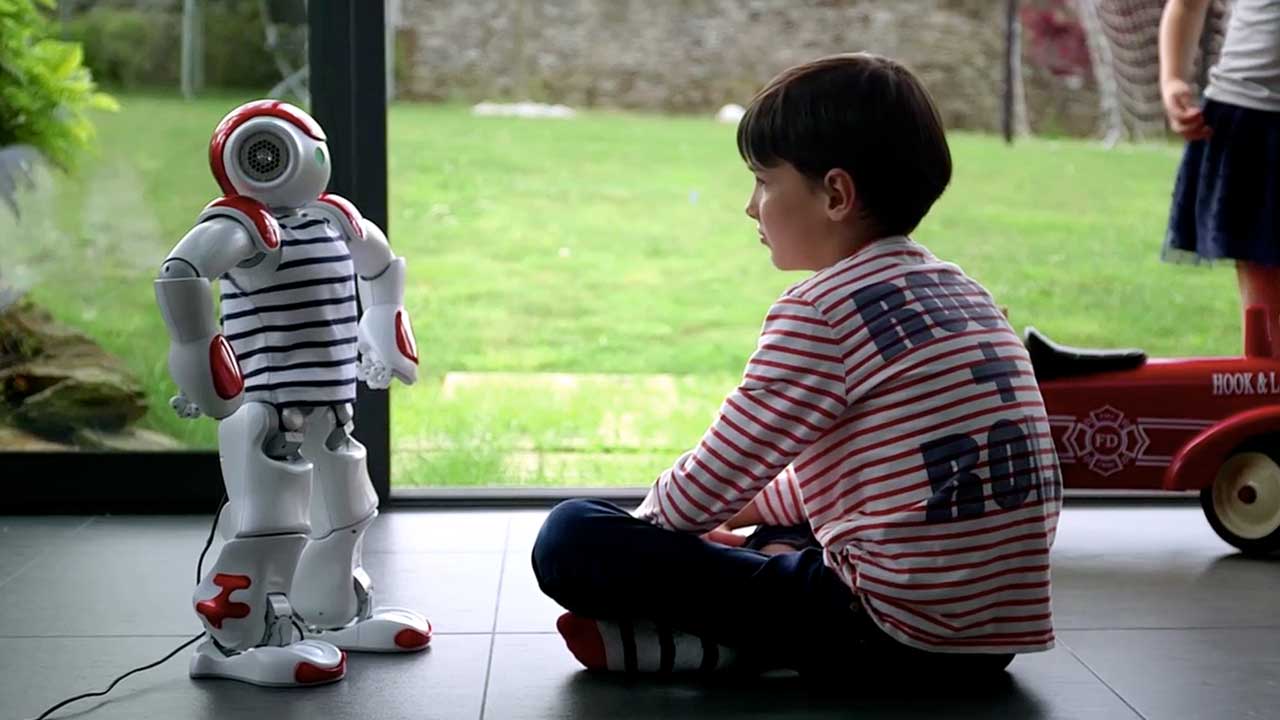 My Life With a Robot
Thibaut Sève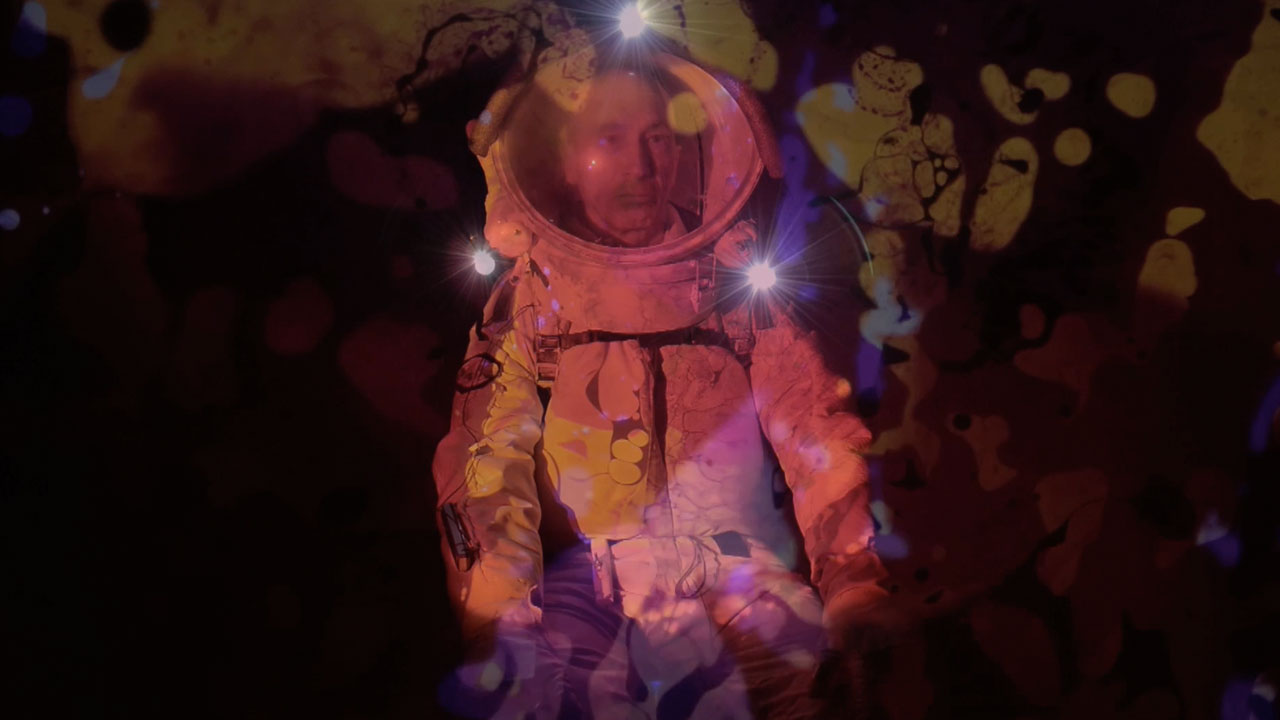 Mars Society
Giulia Grossmann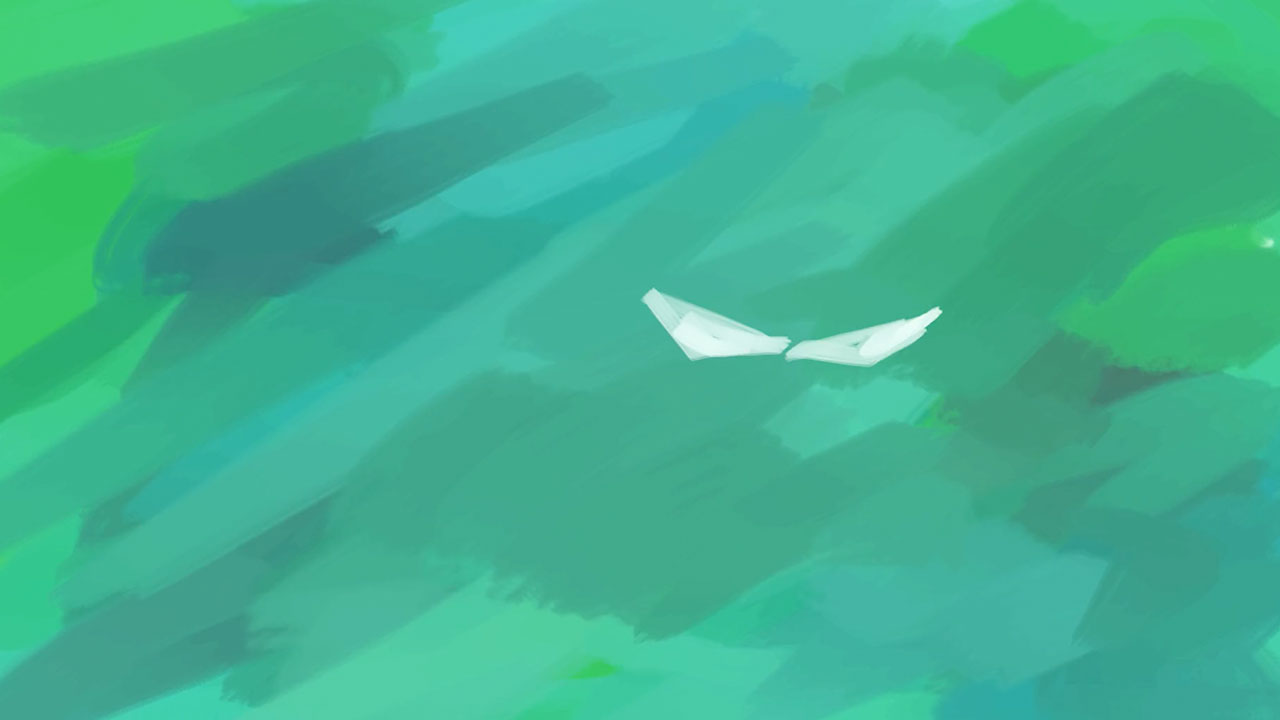 Slow Rings
Susan Sun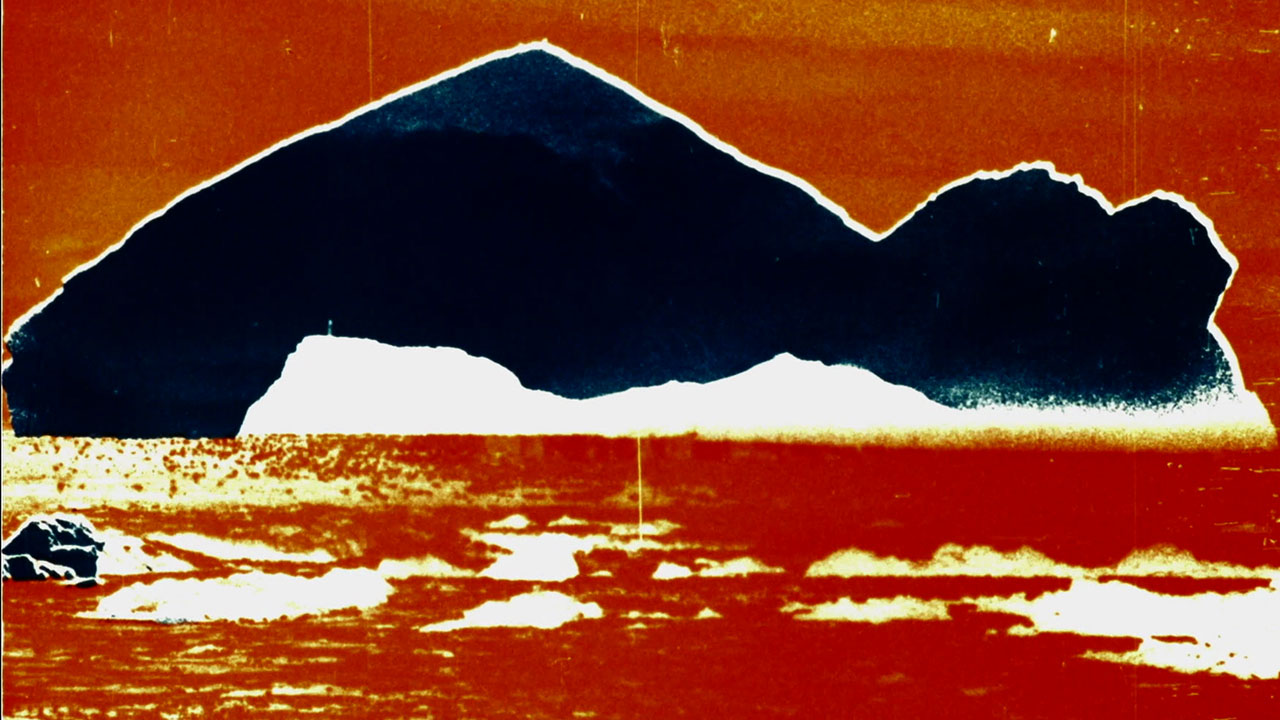 Volcano: What Does a Lake Dream?
Diana Vidrascu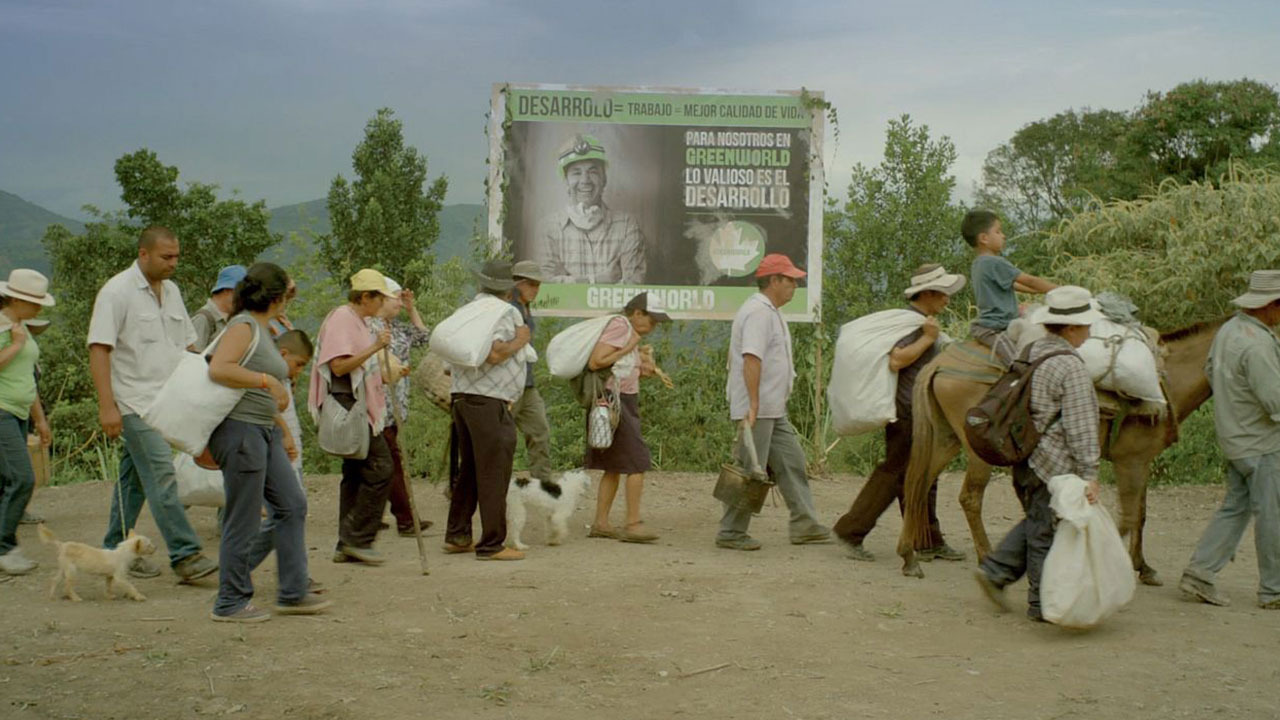 Dr. Diaz
Benoit Desjardins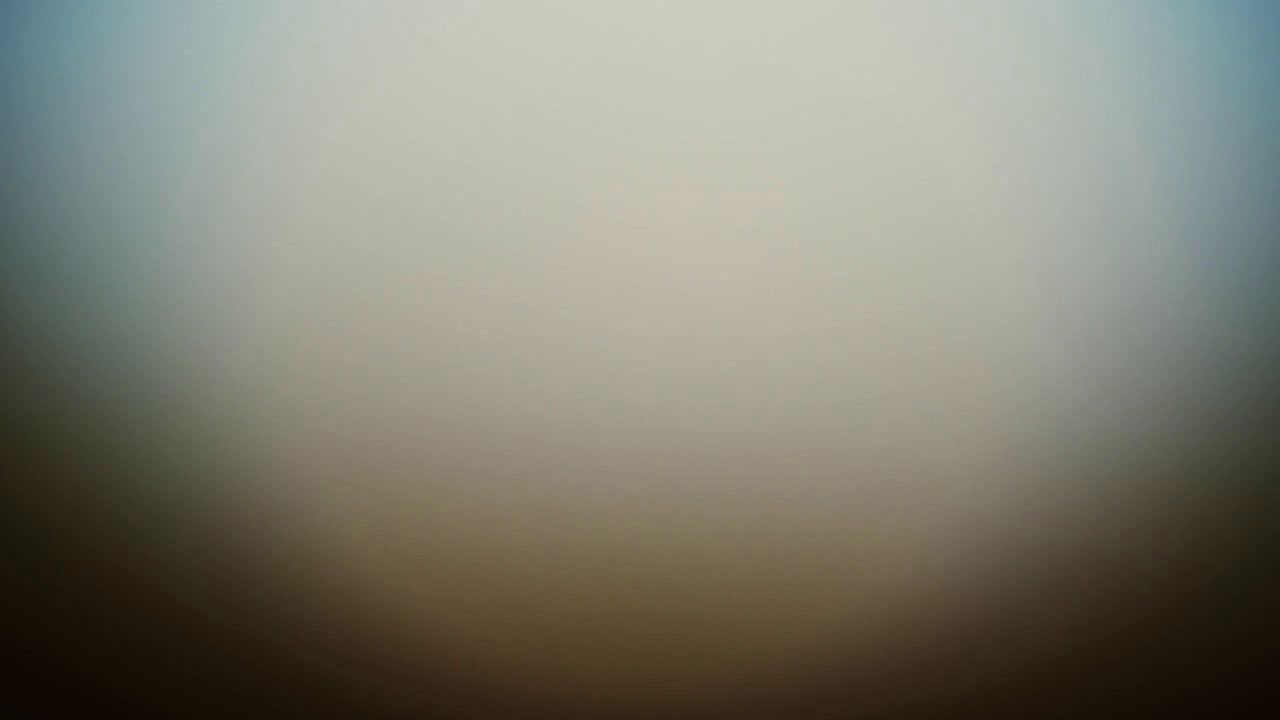 Untitled (La Vallée Von Uexküll)
Fabien Giraud,Raphaël Siboni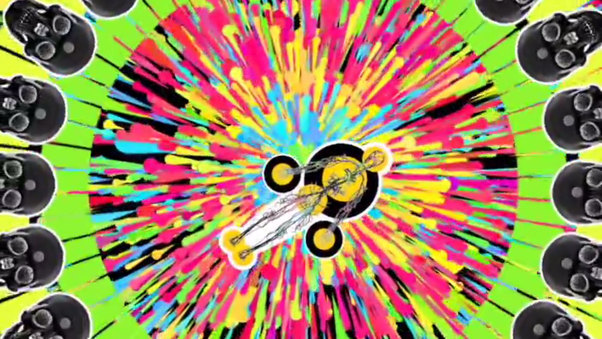 Nanosporin AI
Stephen Hal Fishman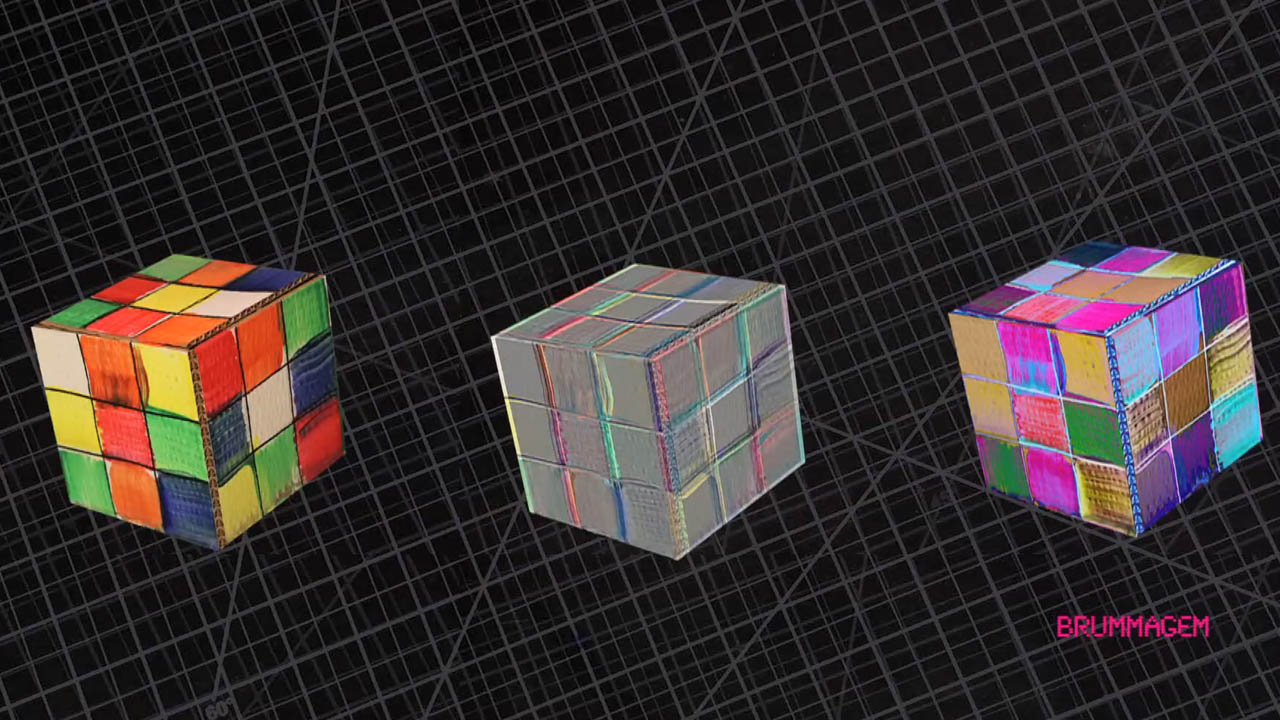 The New Women's Space Program
Tusiada Dabrowska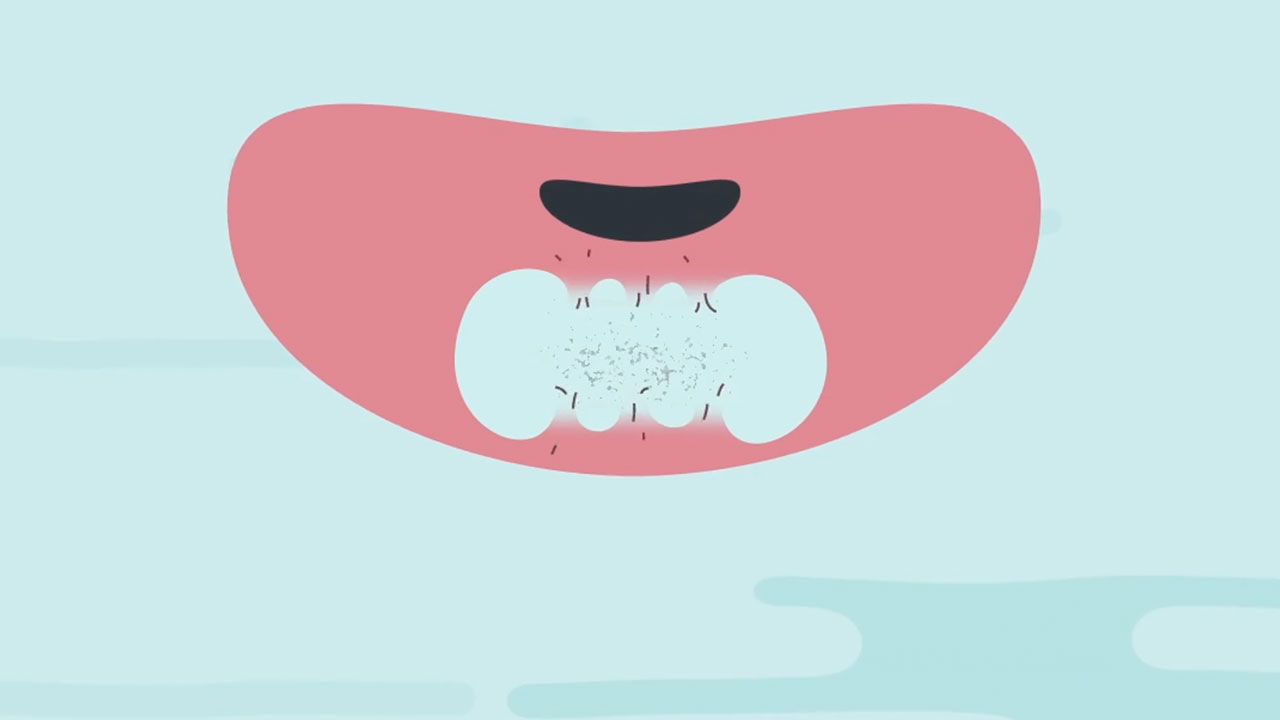 Symbiogenesis
Ramin Rahni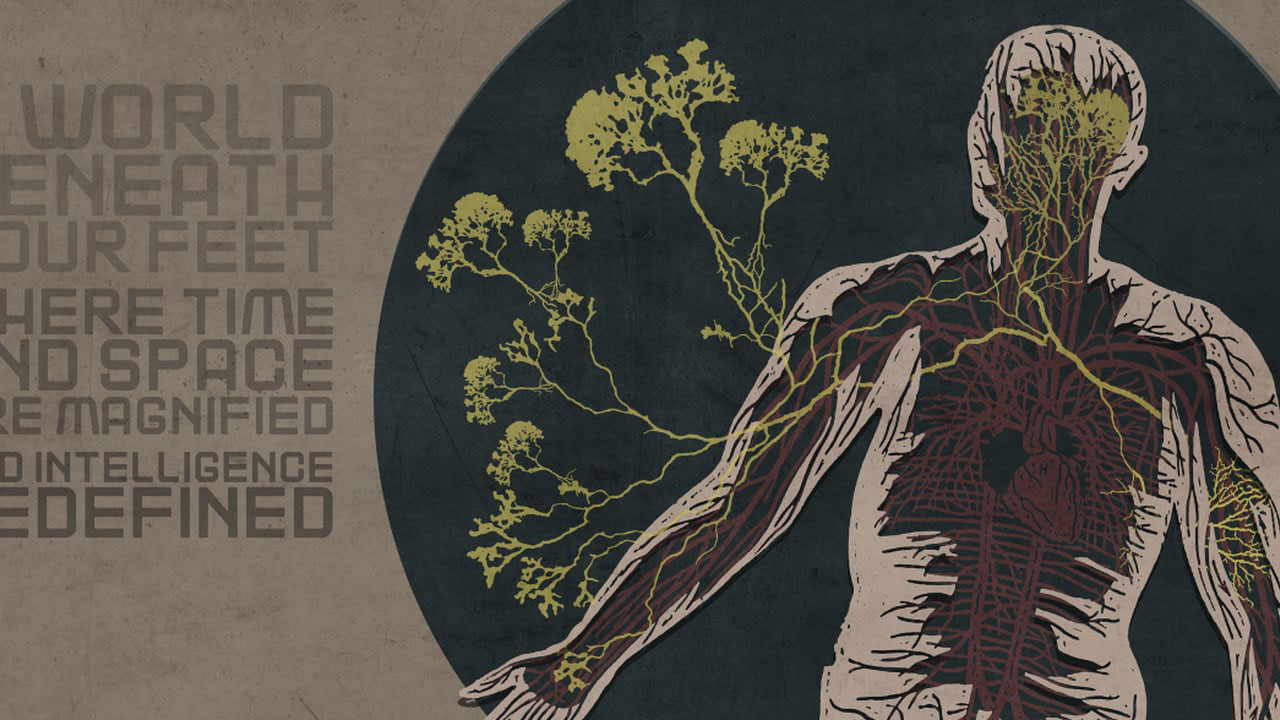 The Creeping Garden
Tim Grabham,Jasper Sharp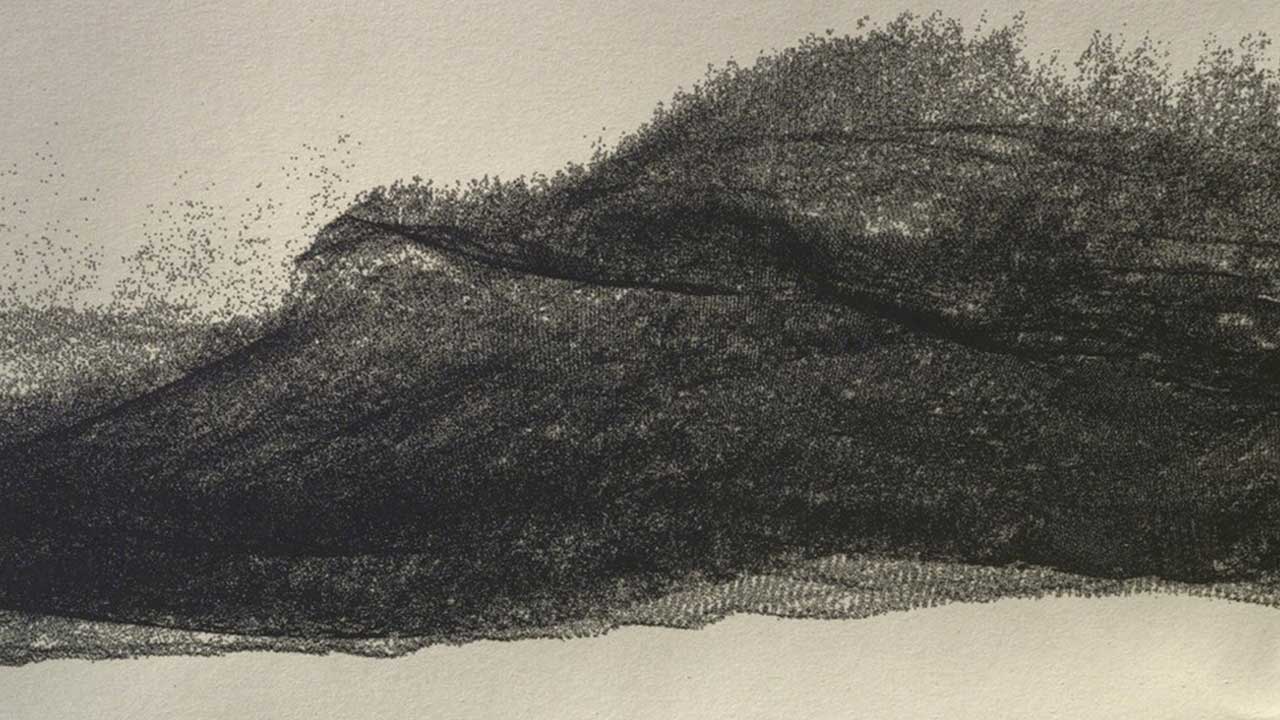 Stella 50.4N1.5E
Elsa Brès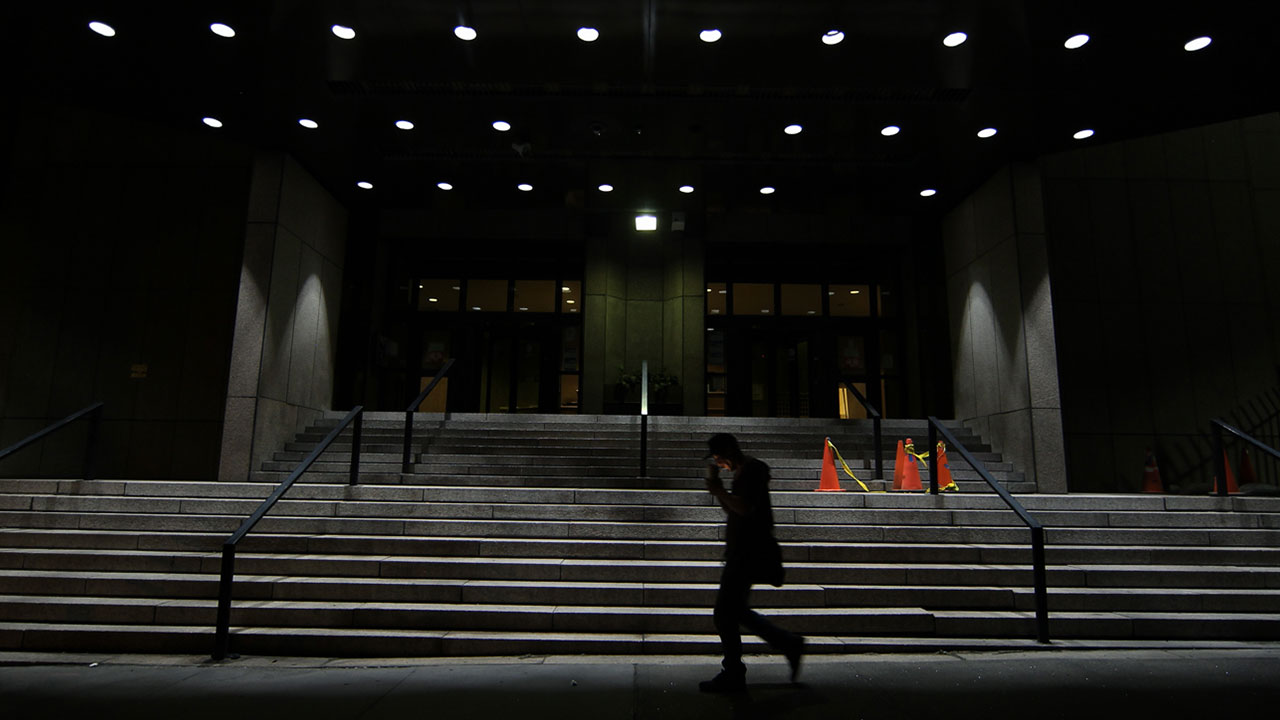 Project X
Henrik Moltke,Laura Poitras
Sans Soleil
Chris Marker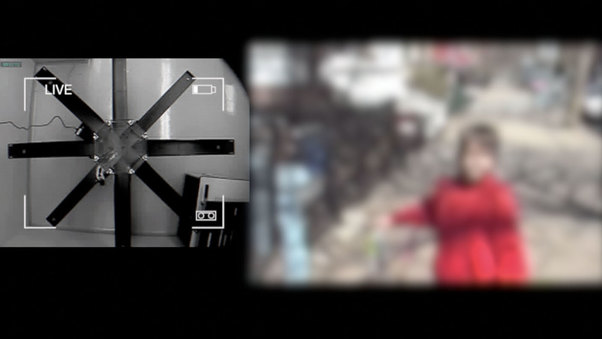 Murine Montage
Alexis Gambis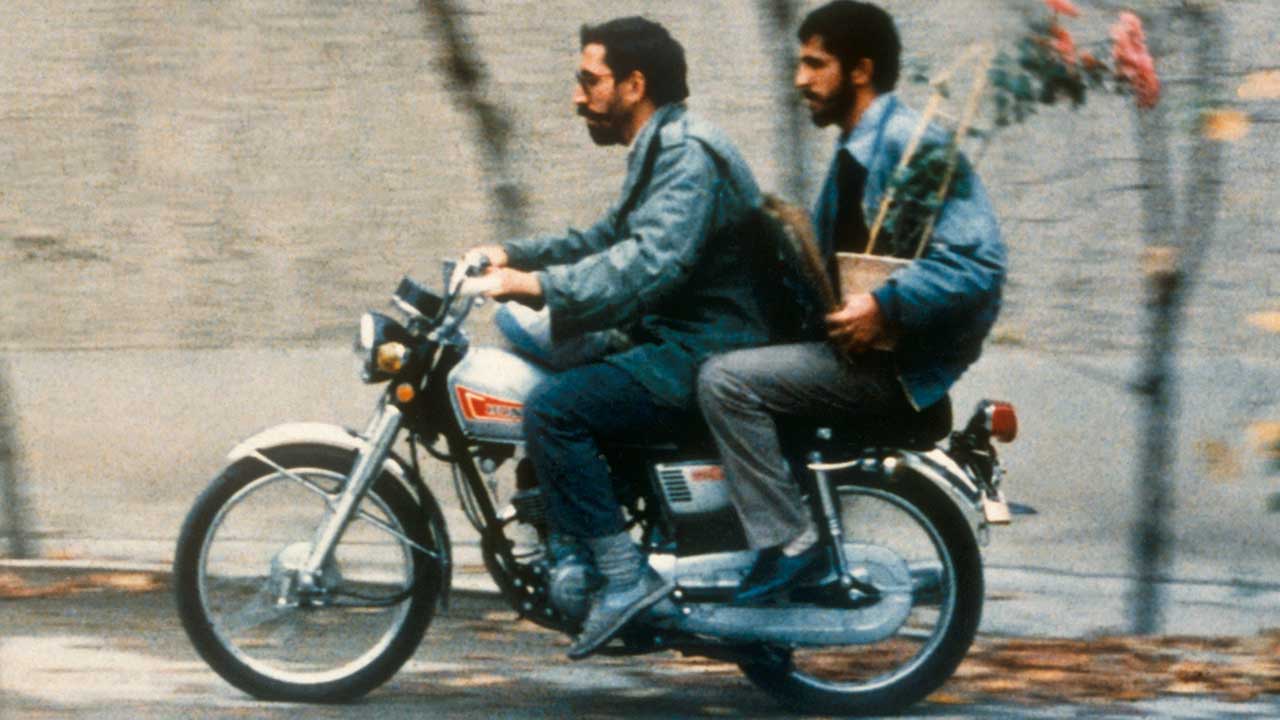 Close-Up
Abbas Kiarostami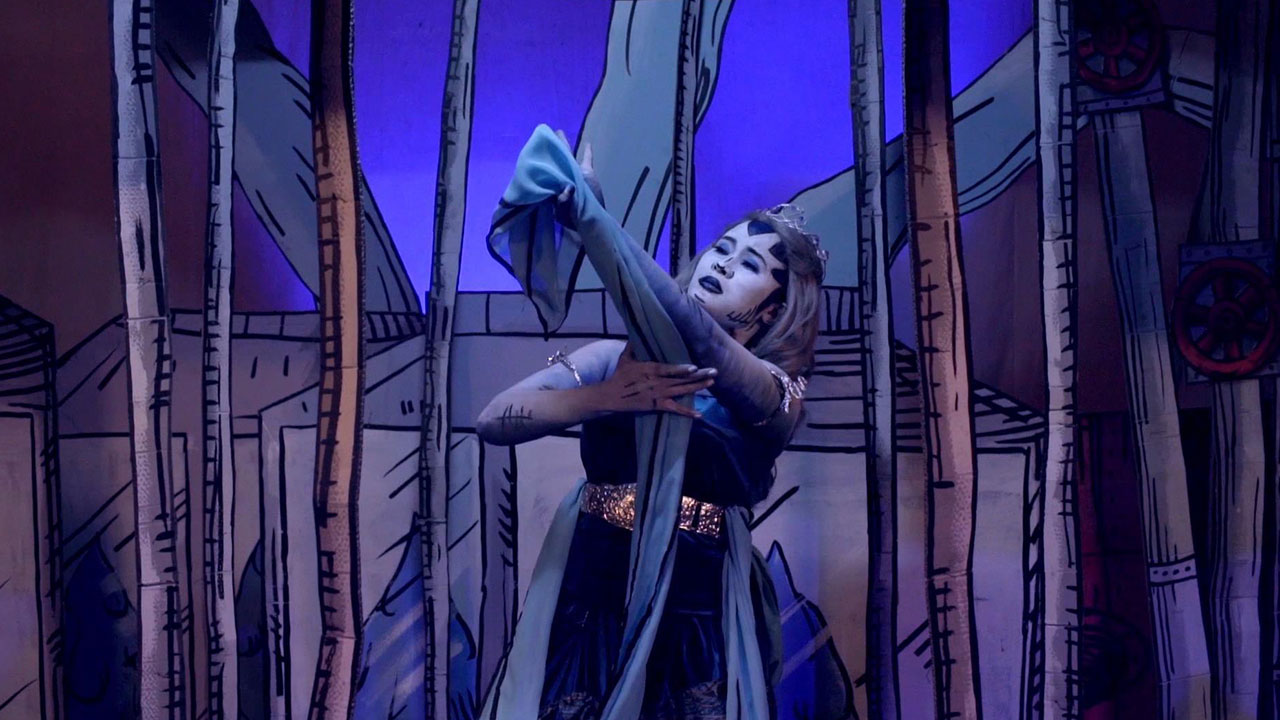 Amarta
Bambang "ipoenk" K.M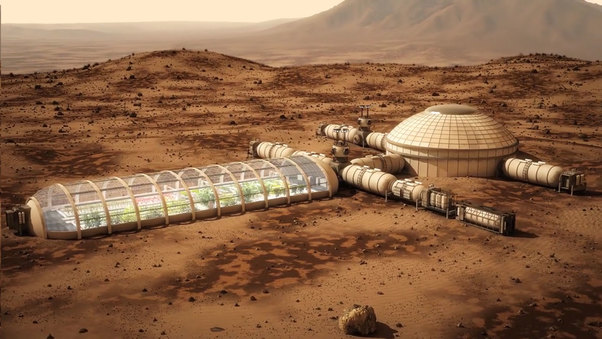 Someday Somewhere Beyond
Jonathan Minard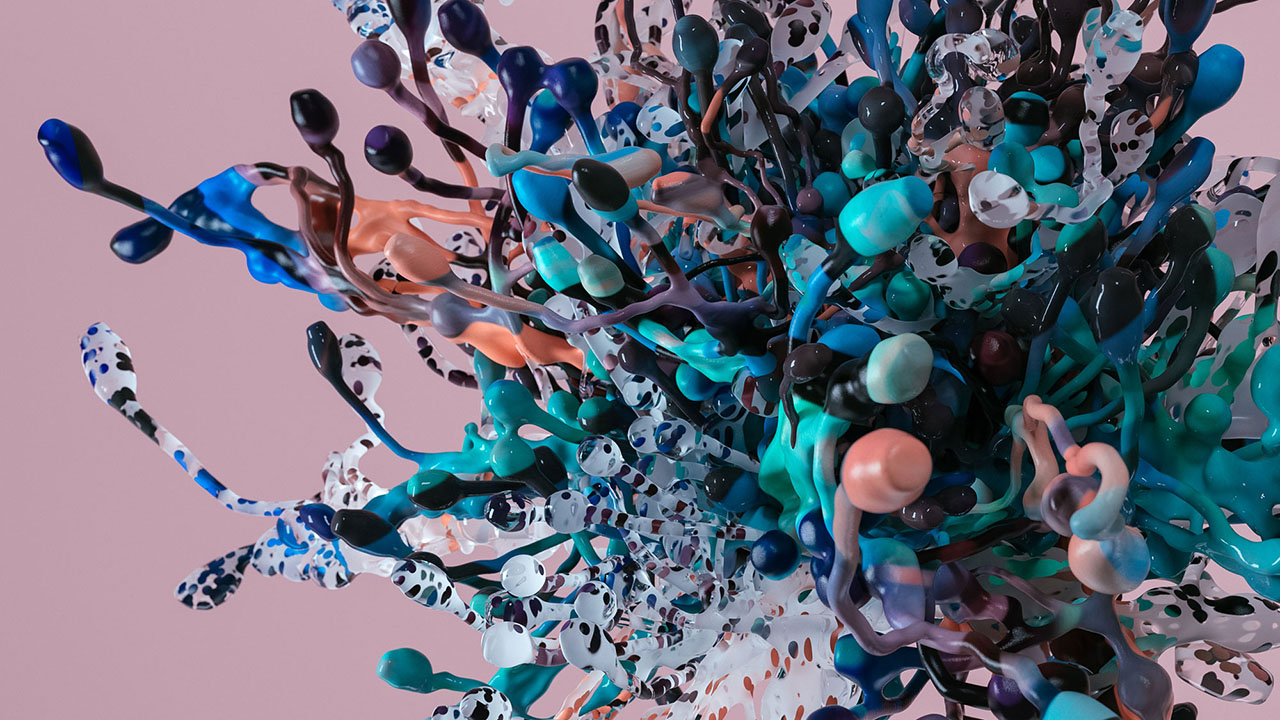 Shroooms
CatK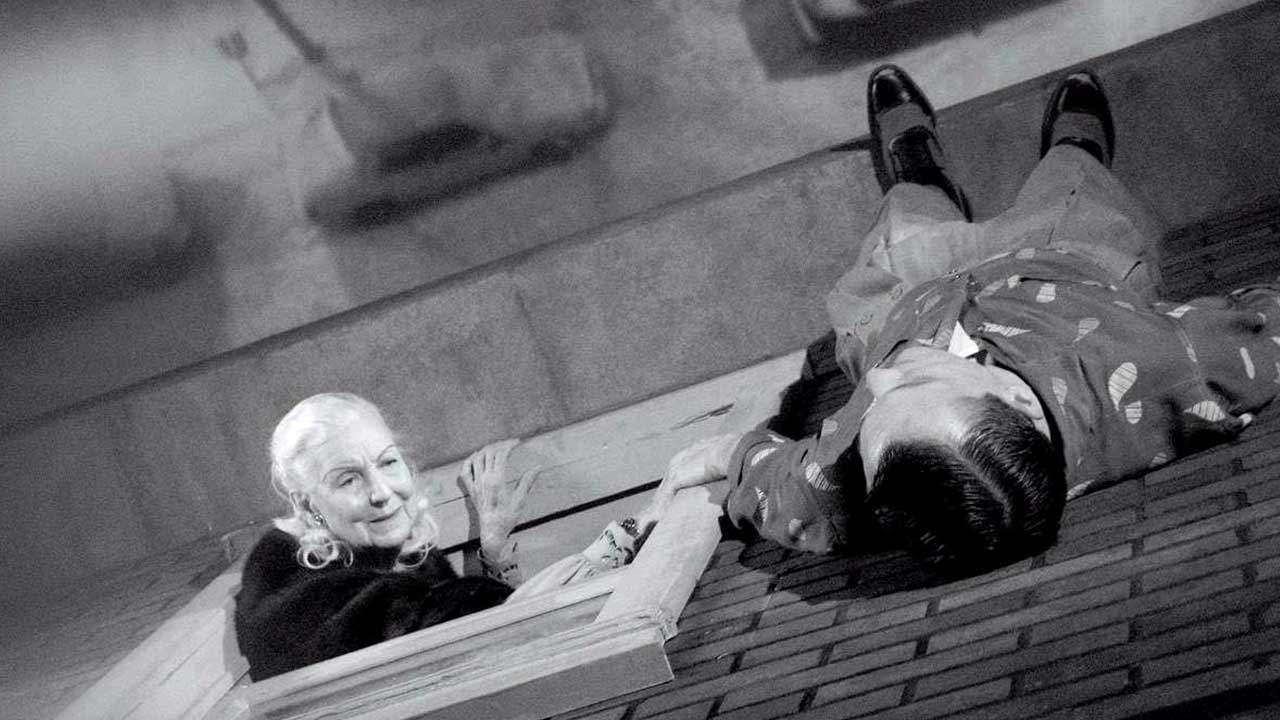 My Winnipeg
Guy Maddin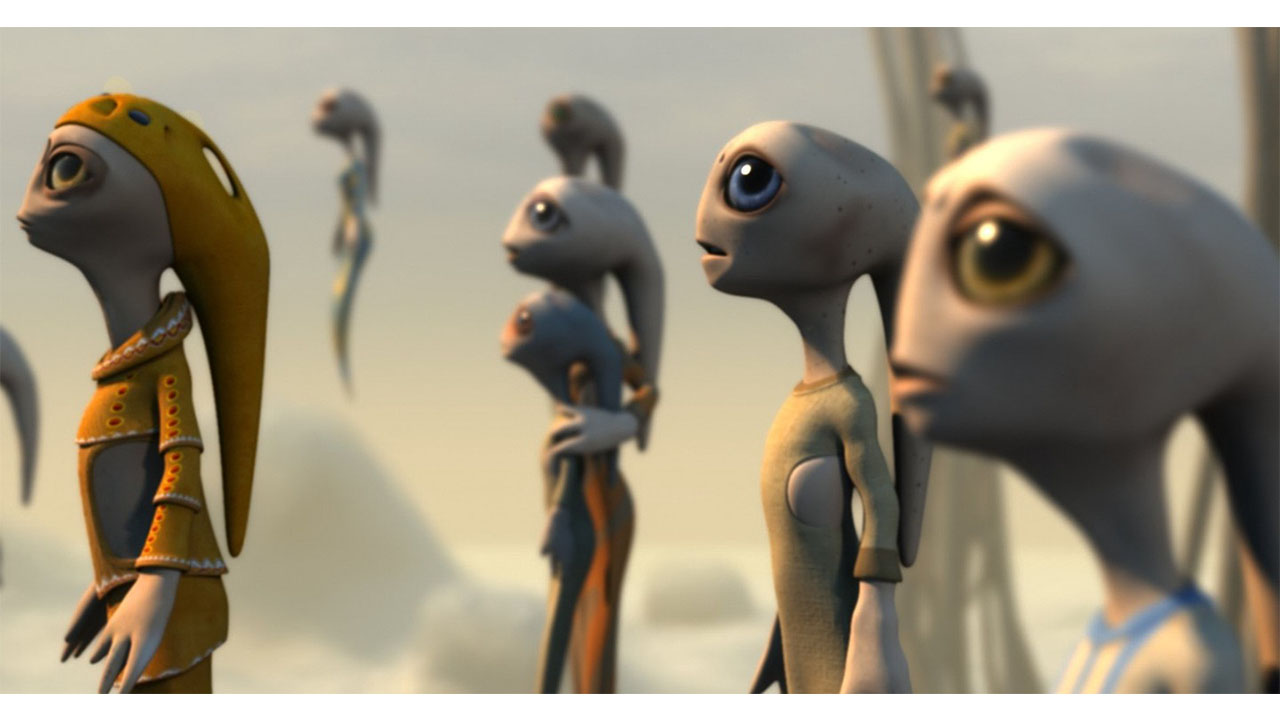 Battle for Terra
Aristomenis Tsirbas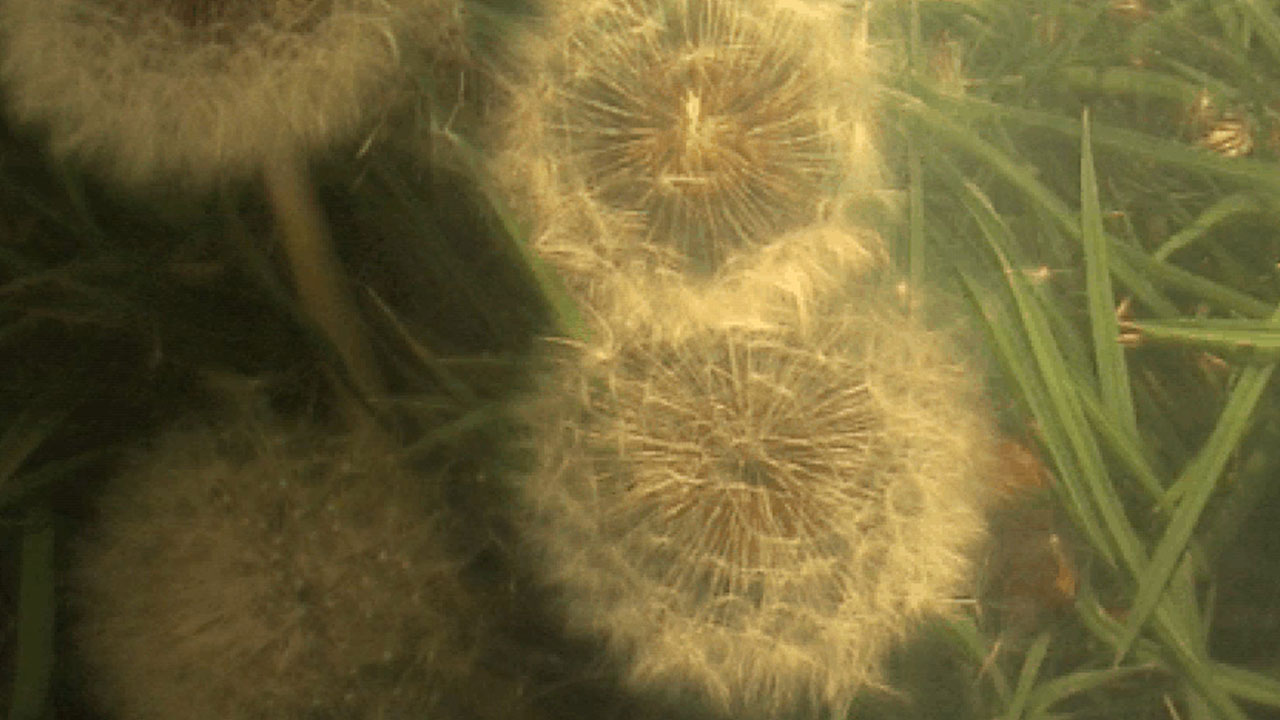 Groeien
Johan Rijpma,Berend Van Eerde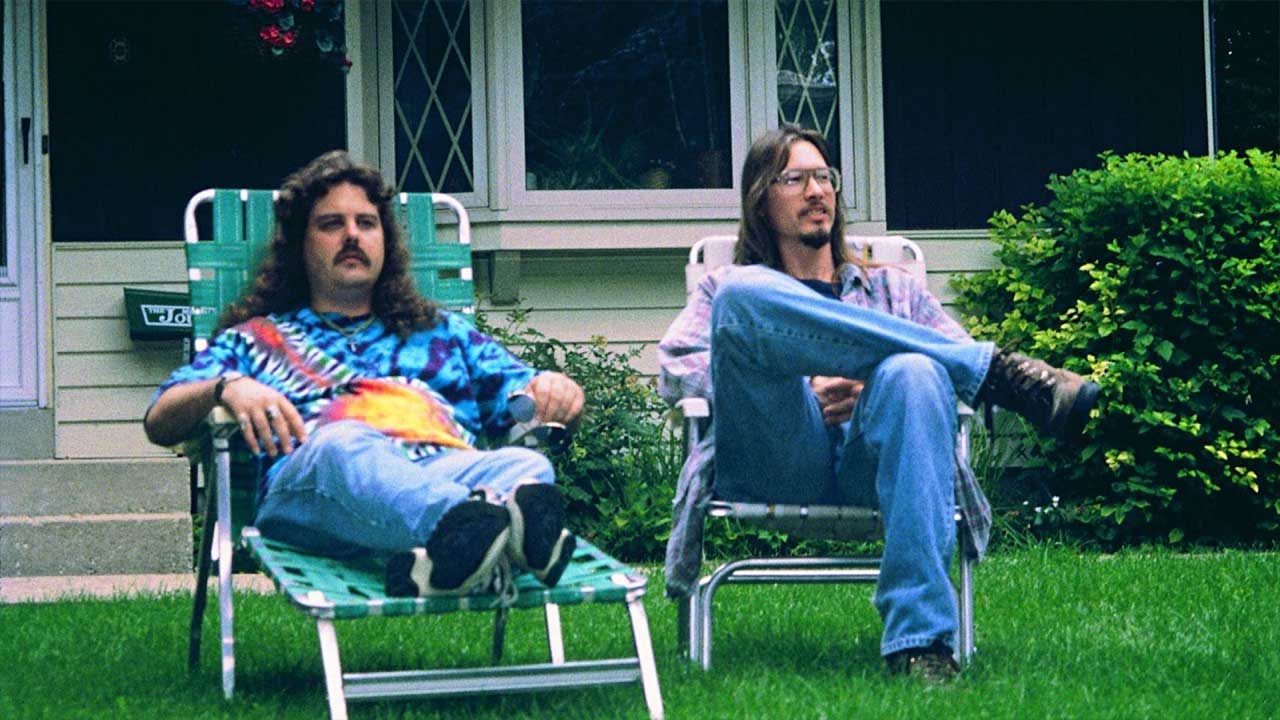 American Movie
Chris Smith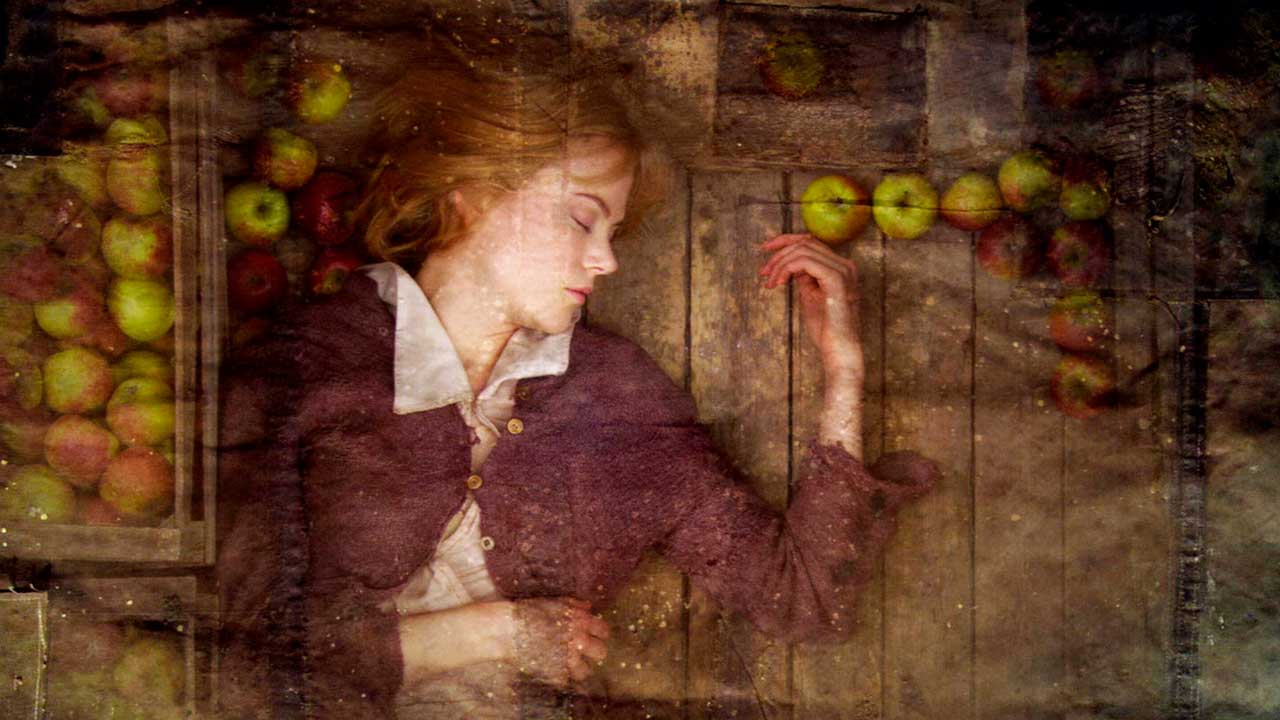 Dogville
Lars Von Trier
Brilliant Darkness: Hotaru in the Night
Emily V. Driscoll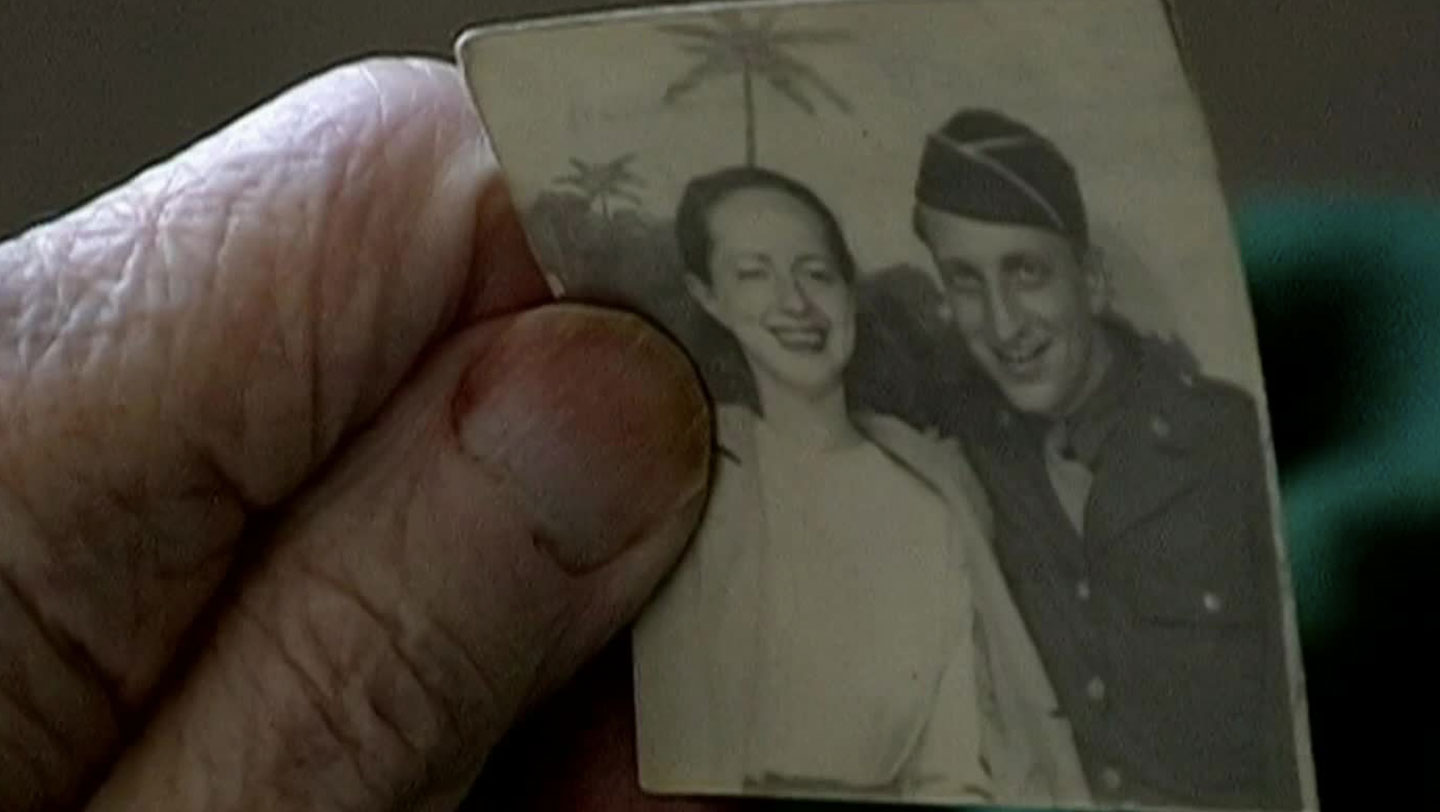 First Cousin Last Removed
Alan Berliner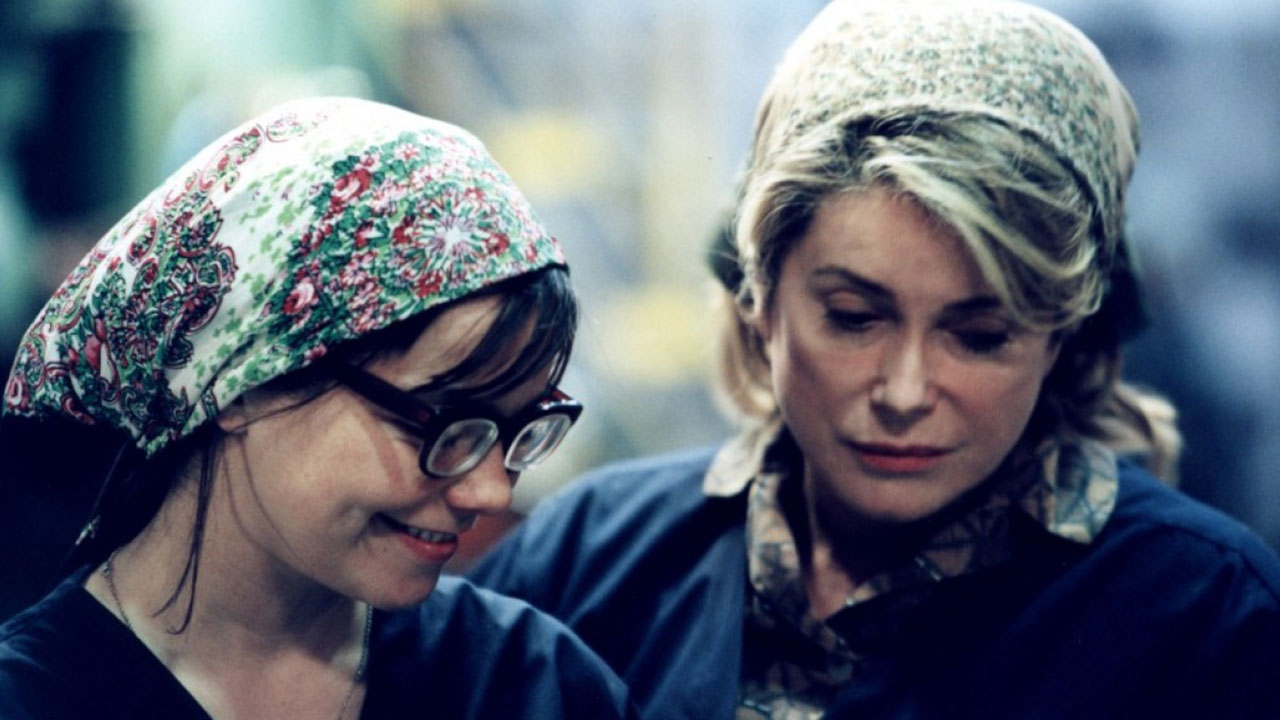 Dancer in the Dark
Lars Von Trier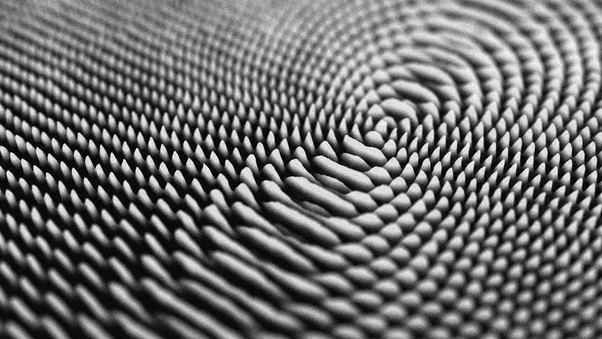 20Hz
Ruth Jarman,Joe Gerhardt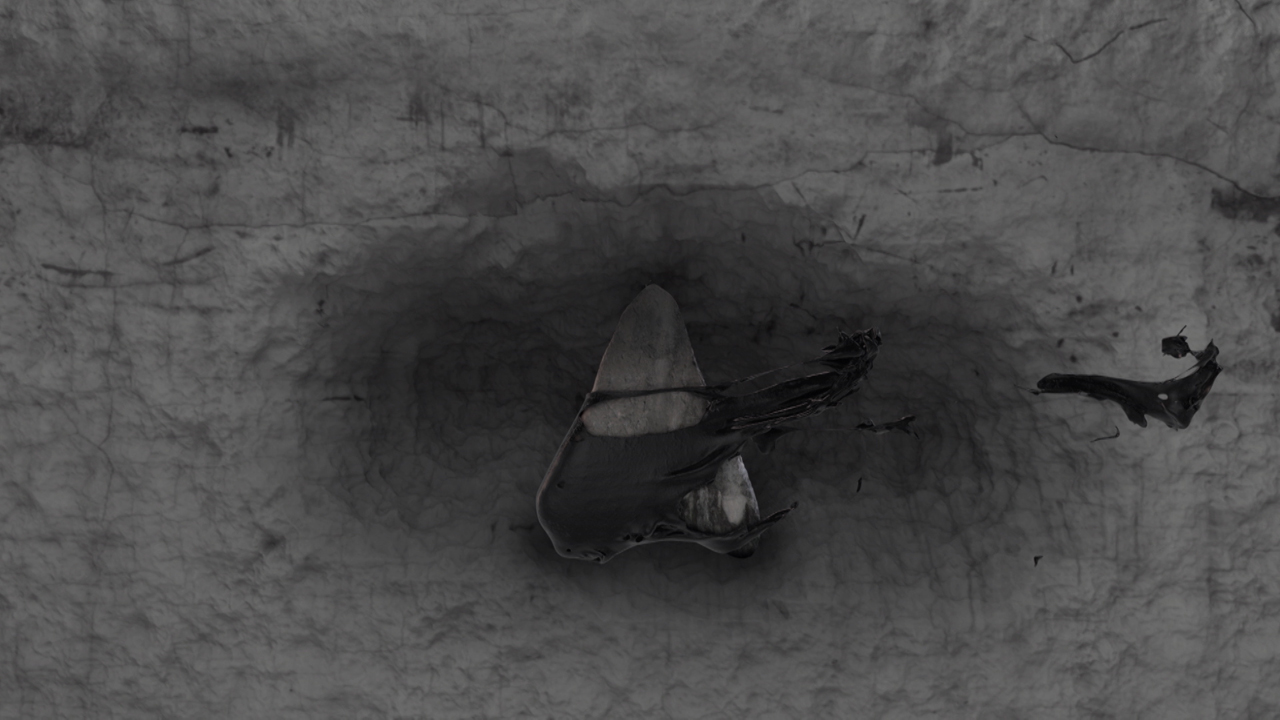 Die Versteinerten (Fossilized)
Esteban Rivera Ariza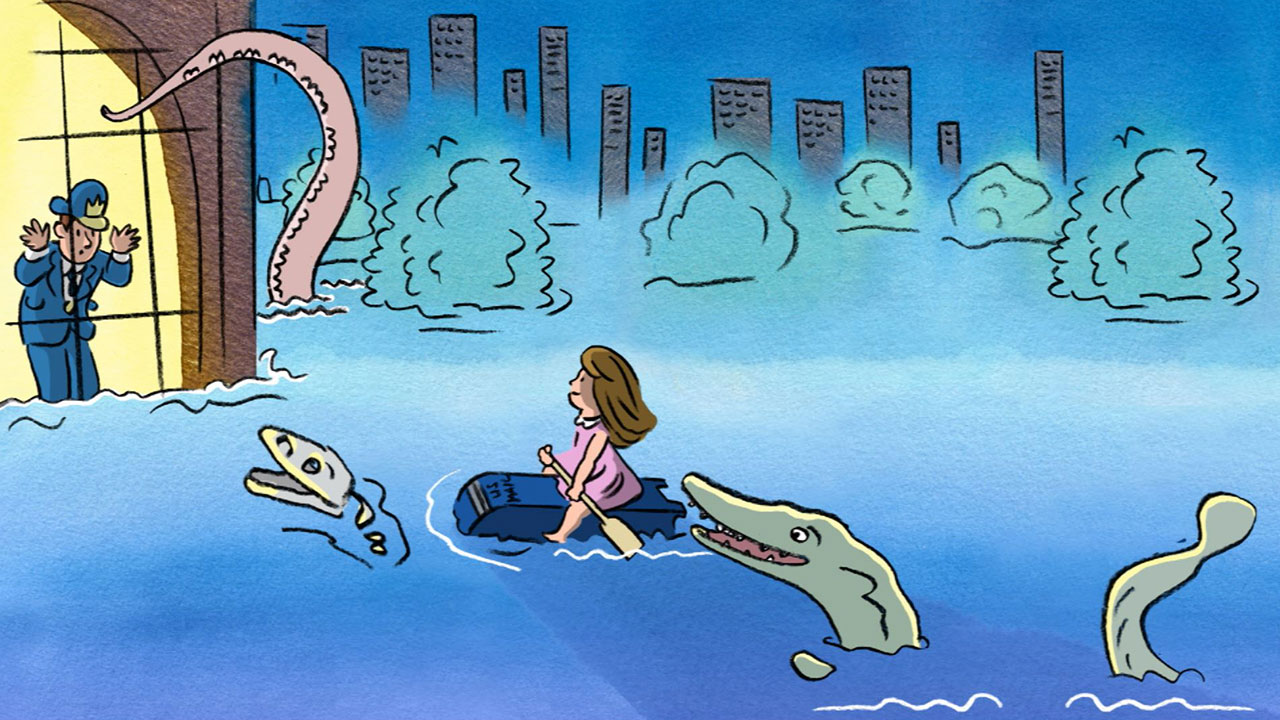 A Very Wet Night at the Museum
Milan Trenc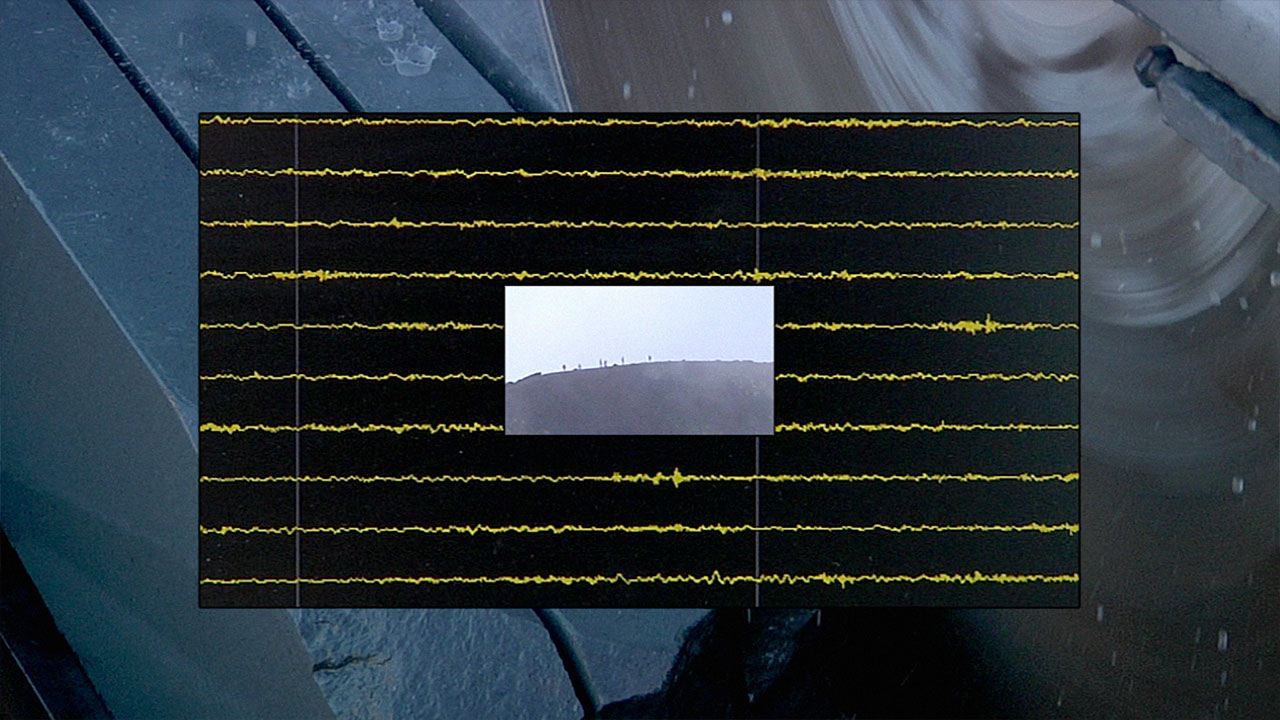 Divieto 2
Alex Tyson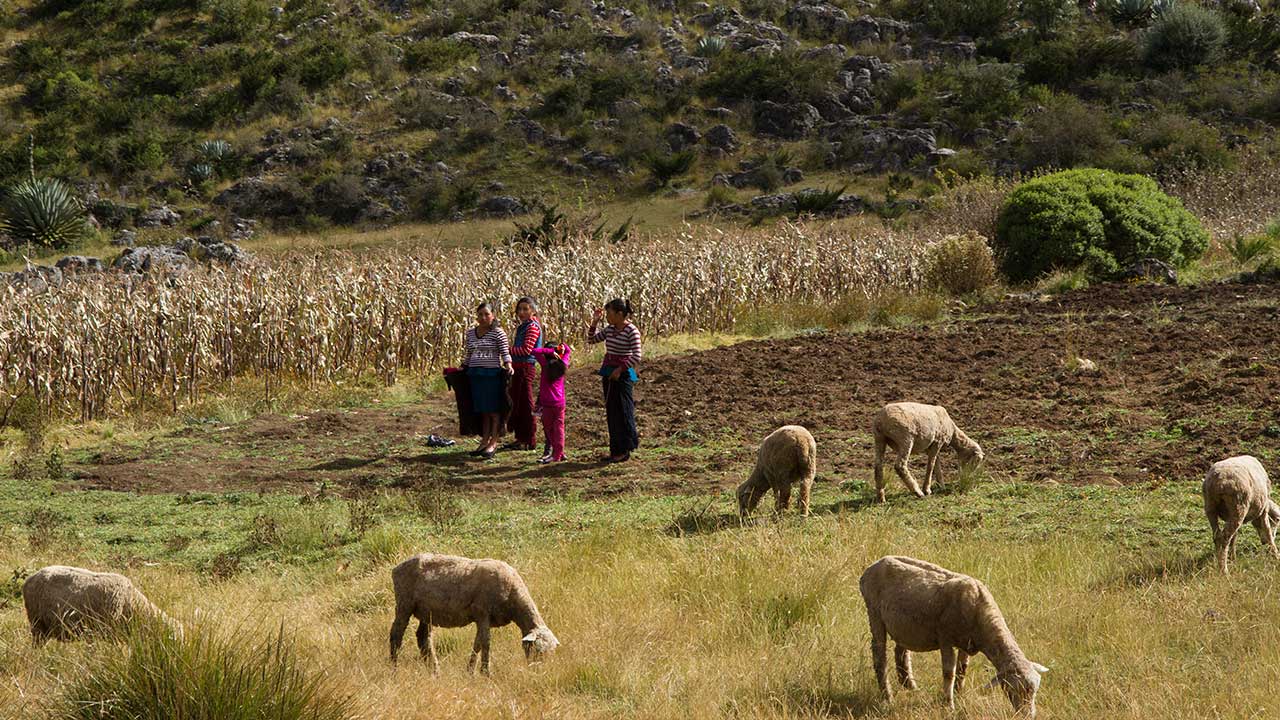 Guardabosques - Guardians of the Forest
Mari Cleven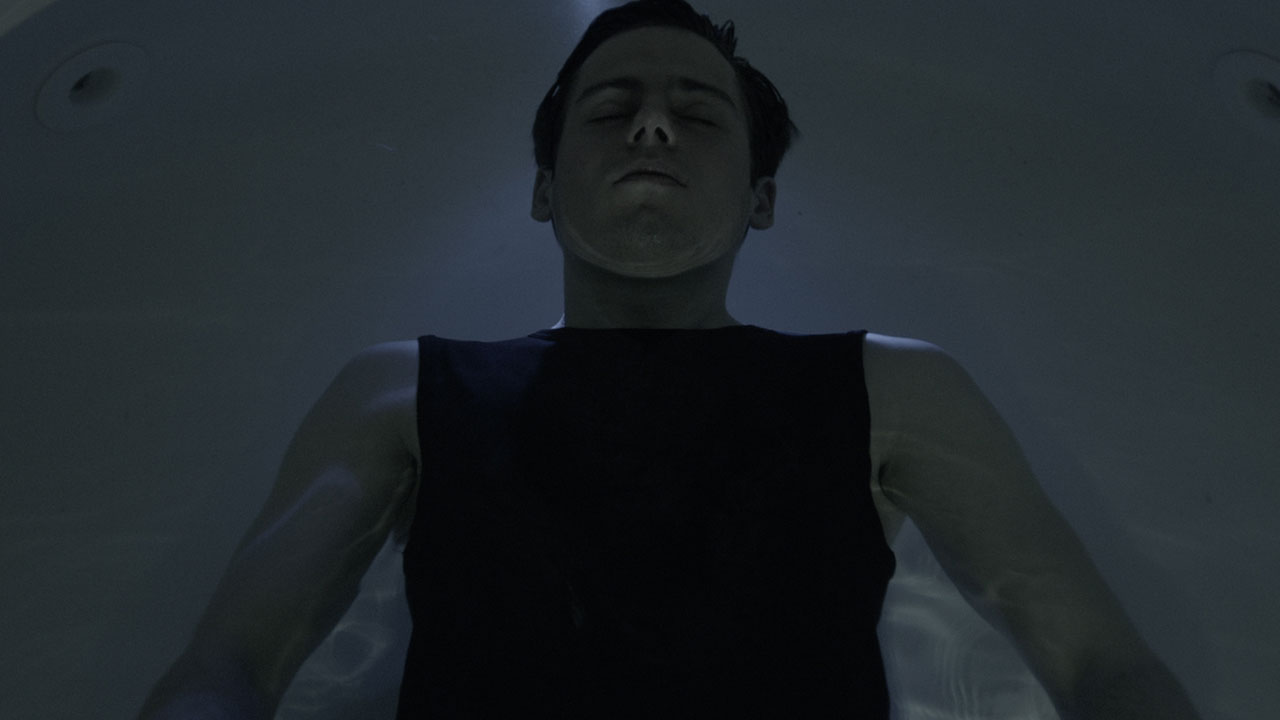 Mind Your Body
Silke C. Engler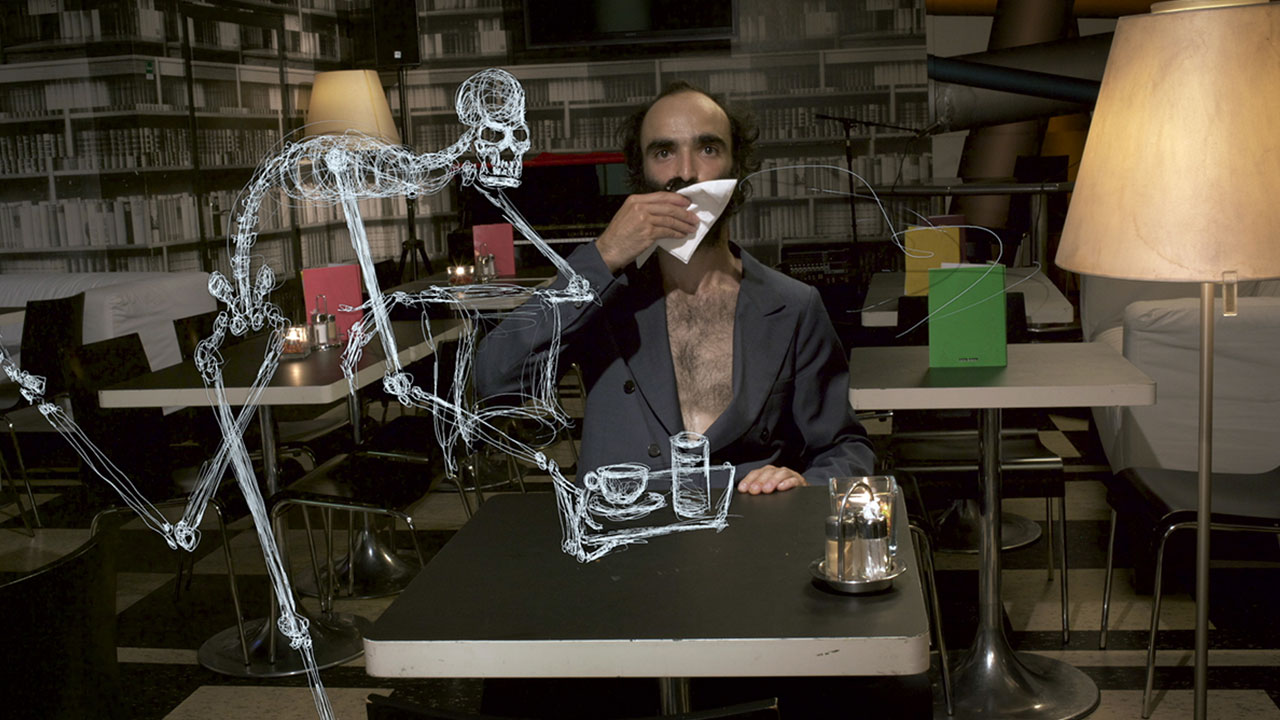 Dead Reckoning
Paul Wenniger,Susan Yong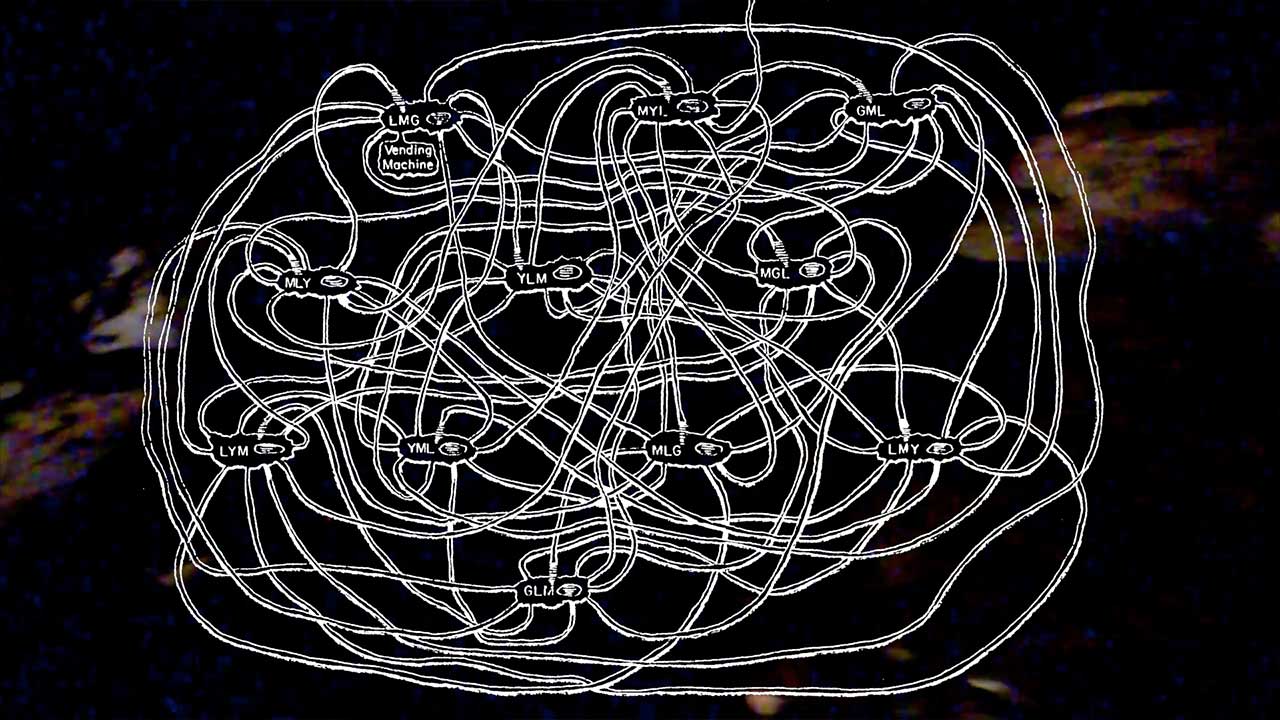 Colossal Cave
Graeme Arnfield
Listening to the Universe
Nguyen Khoi Nguyen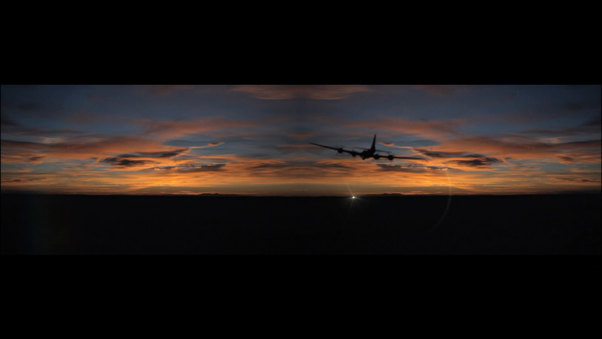 As Soon As Weather Will Permit
Su Rynard
The Path Without End
Elizabeth LaPensée
Animated Life: Mary Leakey
Sharon Shattuck,Flora Lichtman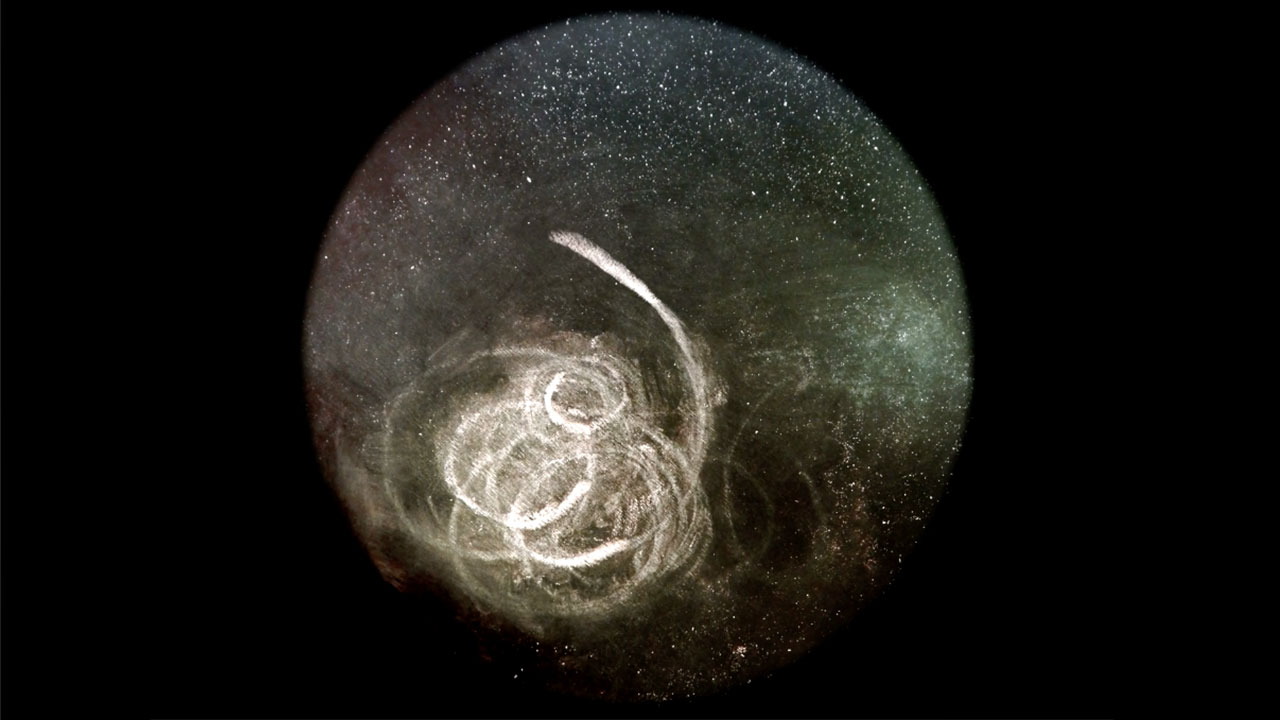 ABIOTISM 3 / Matter #1
Simona Koch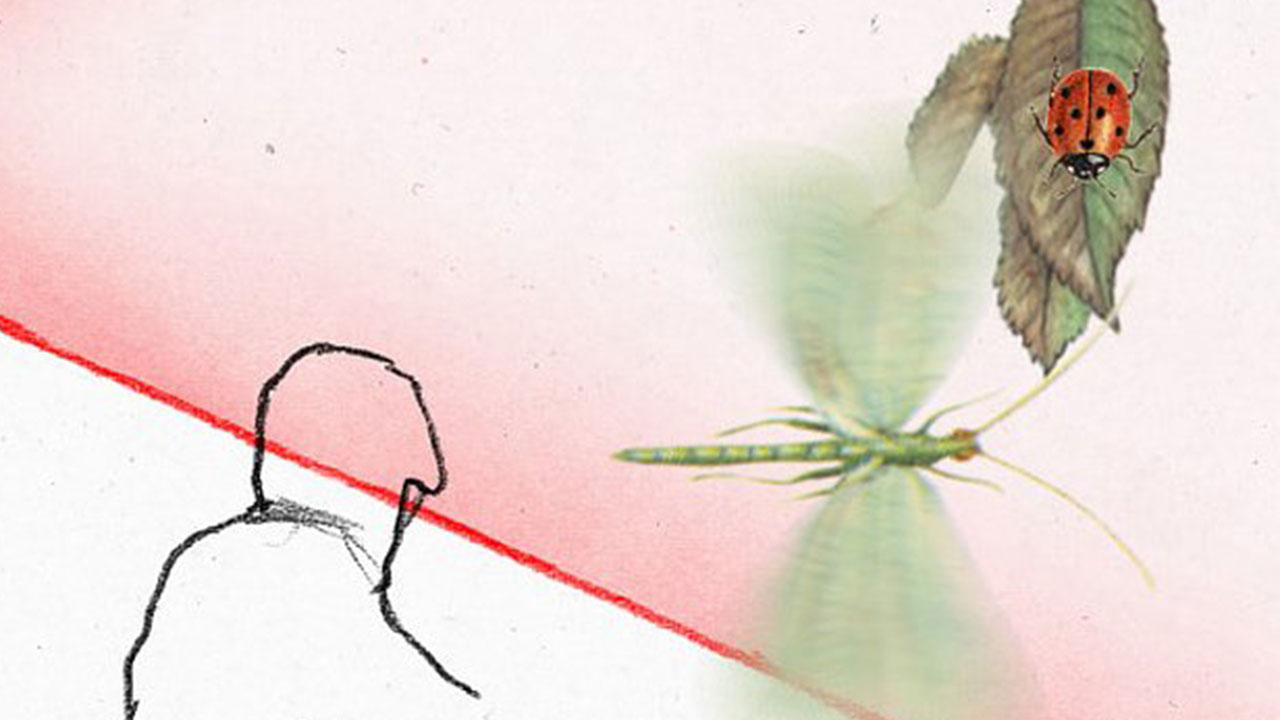 Sound Shadows
Julie Engaas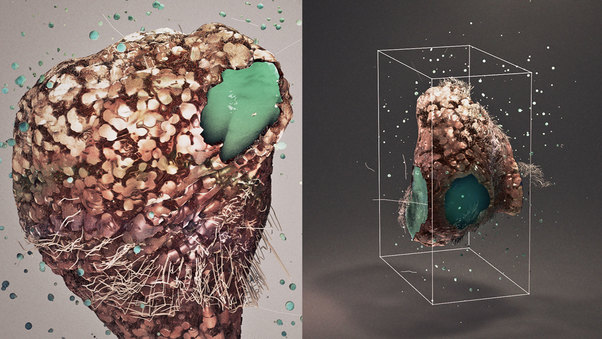 Microscopic Leaps
Markos Kay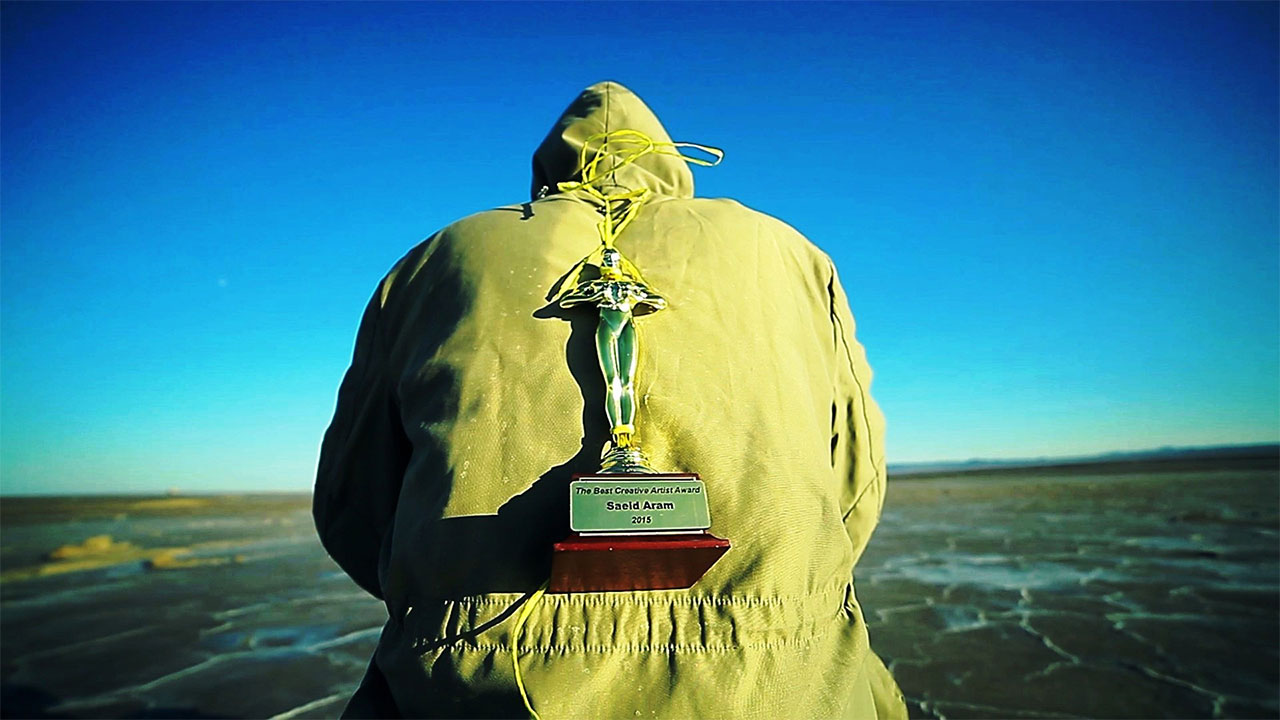 The Salt Man
Seyed Sajad Moosavi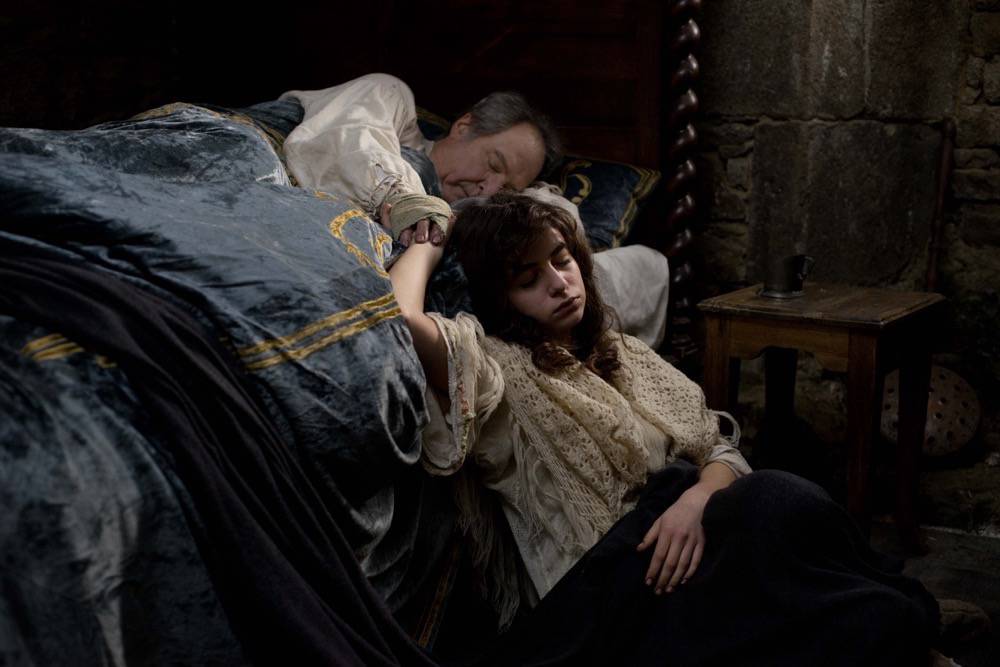 Azurite
Maud Garnier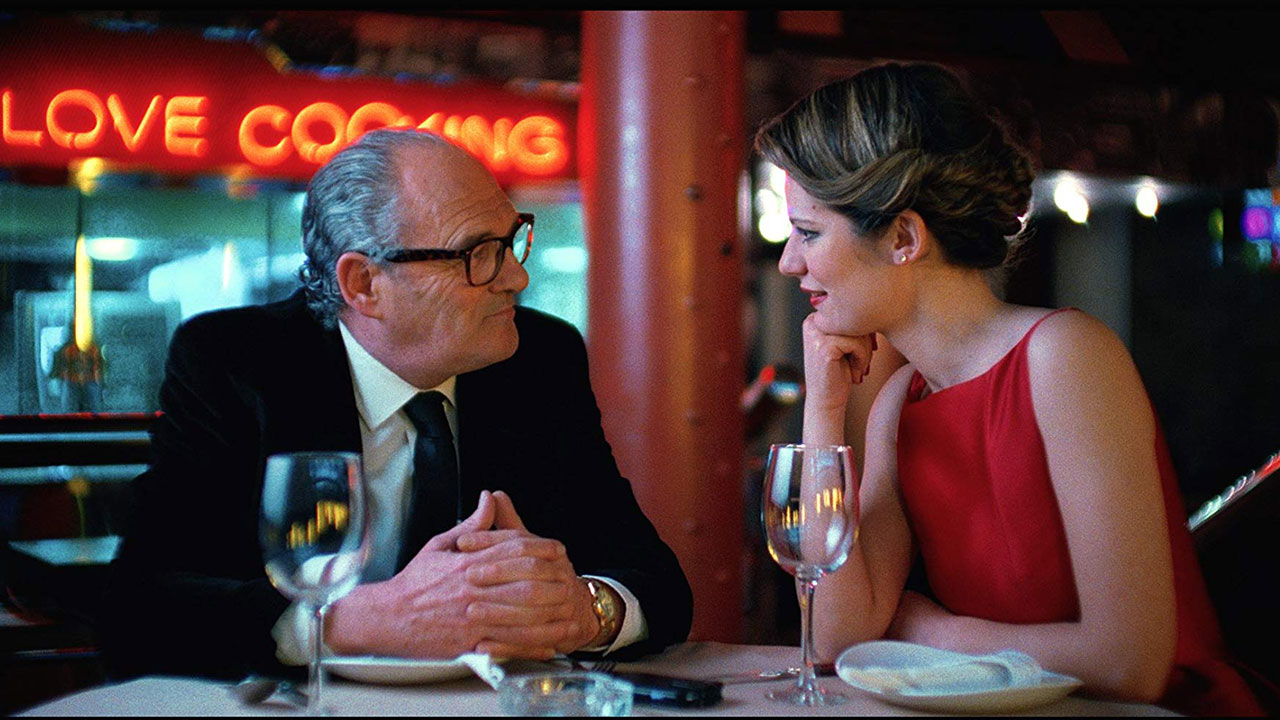 Yellow Cab 267
Patricia Venti
Bright Spots
Jilli Rose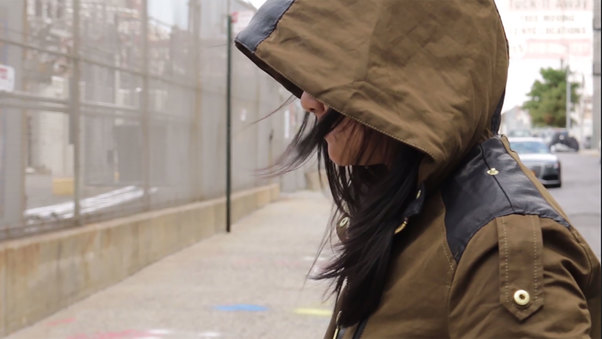 Mercury Run
Narina Jabari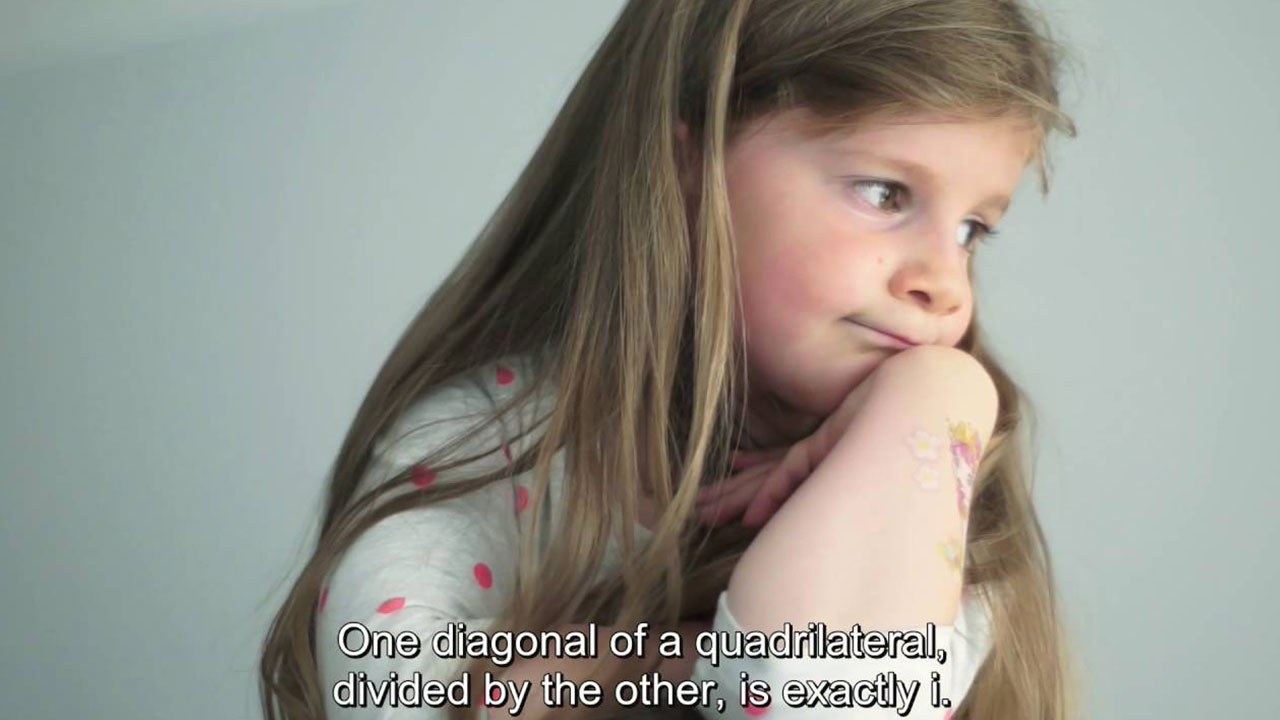 The Discrete Charm of Geometry
Ekaterina Eremenko
In Their Light: Star Trails from Five Continents
Alex Rivest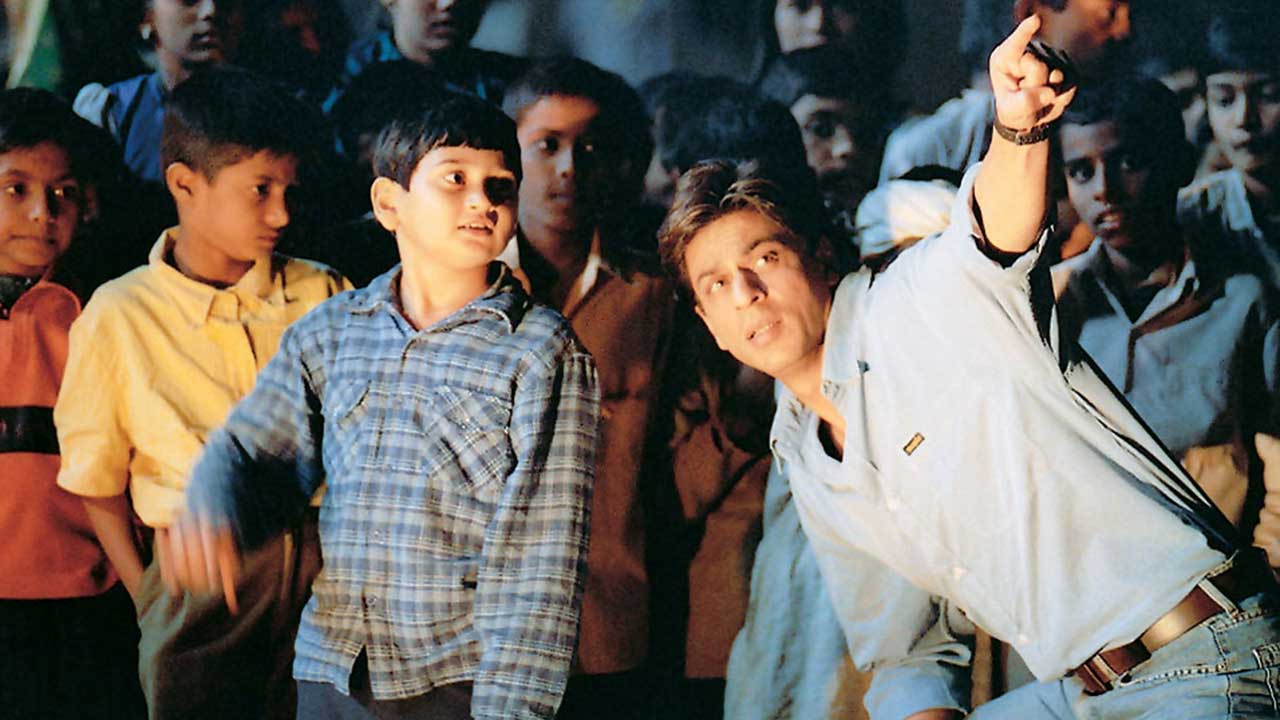 Swades
Ashutosh Gowariker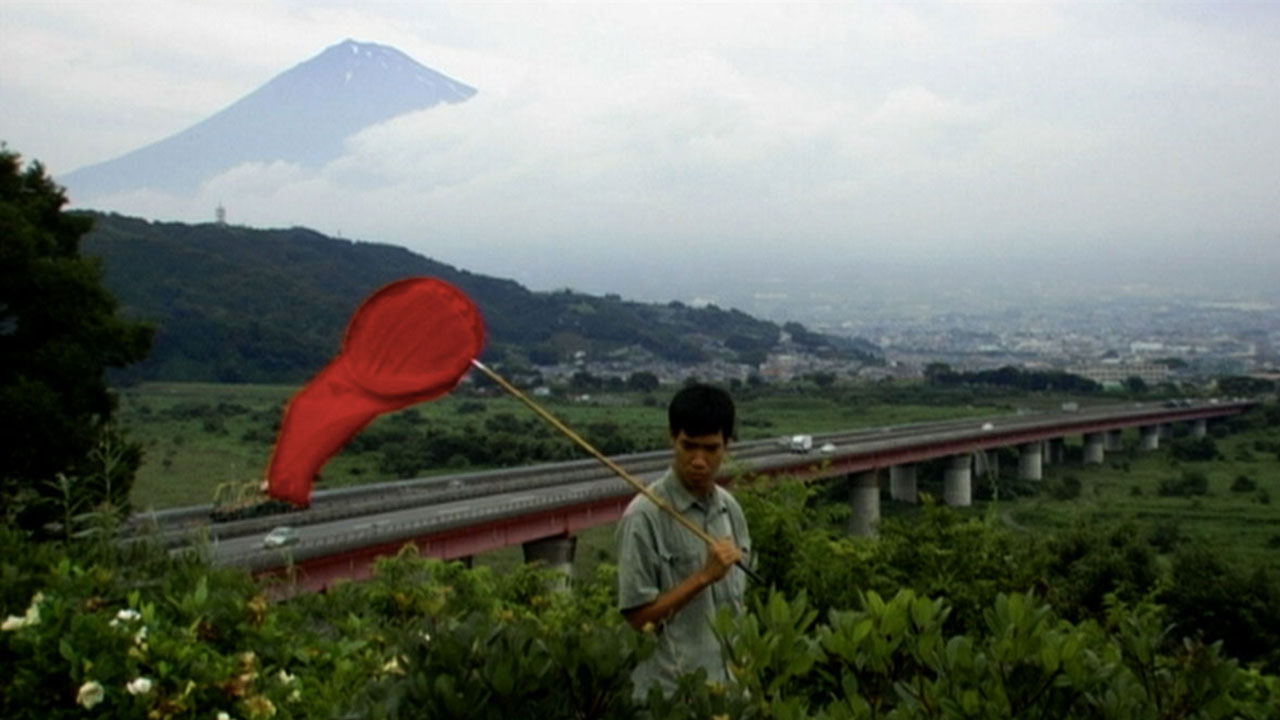 Beetle Queen Conquers Tokyo
Jessica Oreck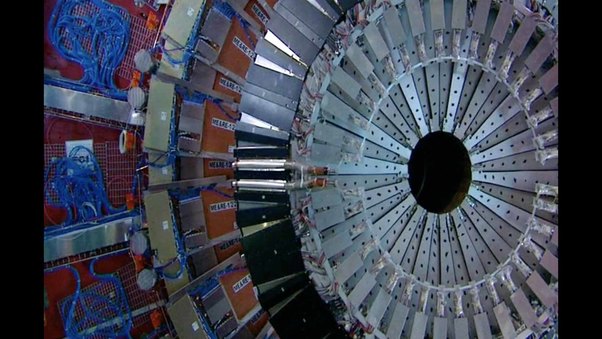 Higgs - Into the Heart of Imagination
Hannie van den Bergh,Jan van den Berg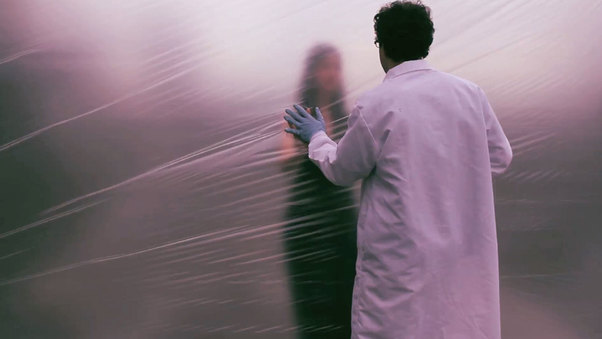 Mind Over Matter
Alexis Gambis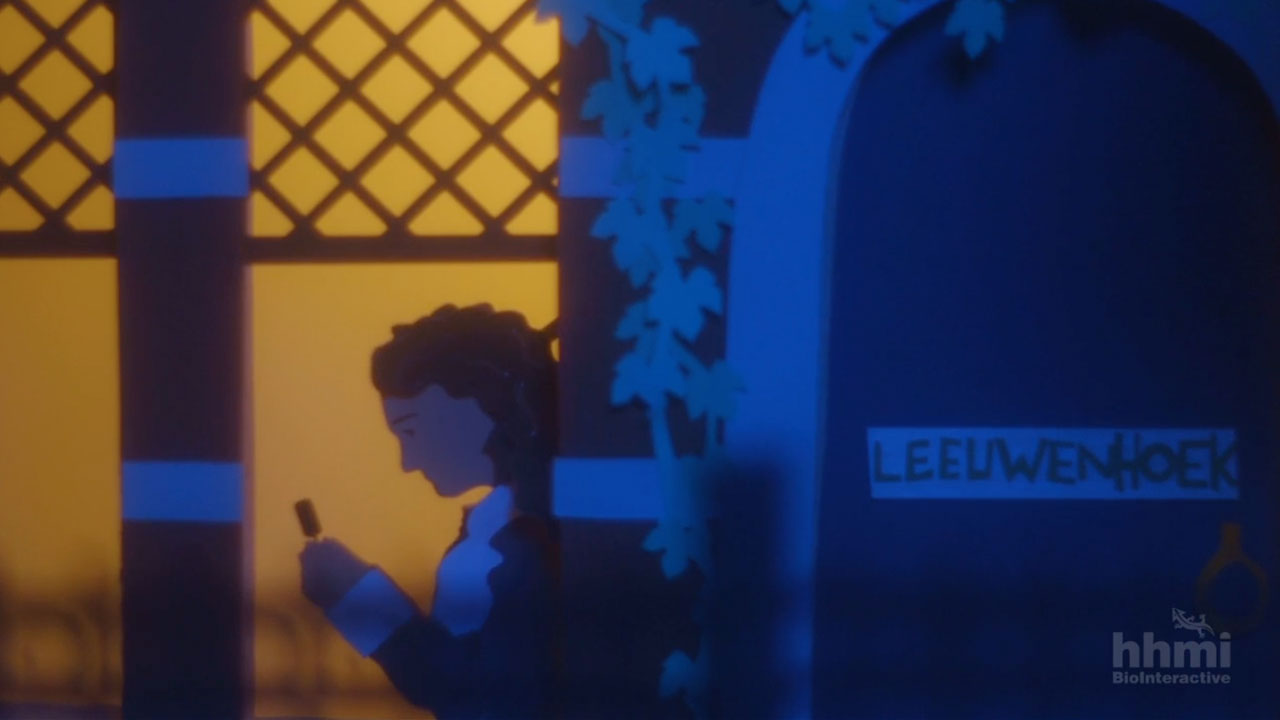 Animated Life: Seeing the Invisible
Flora Lichtman,Sharon Shattuck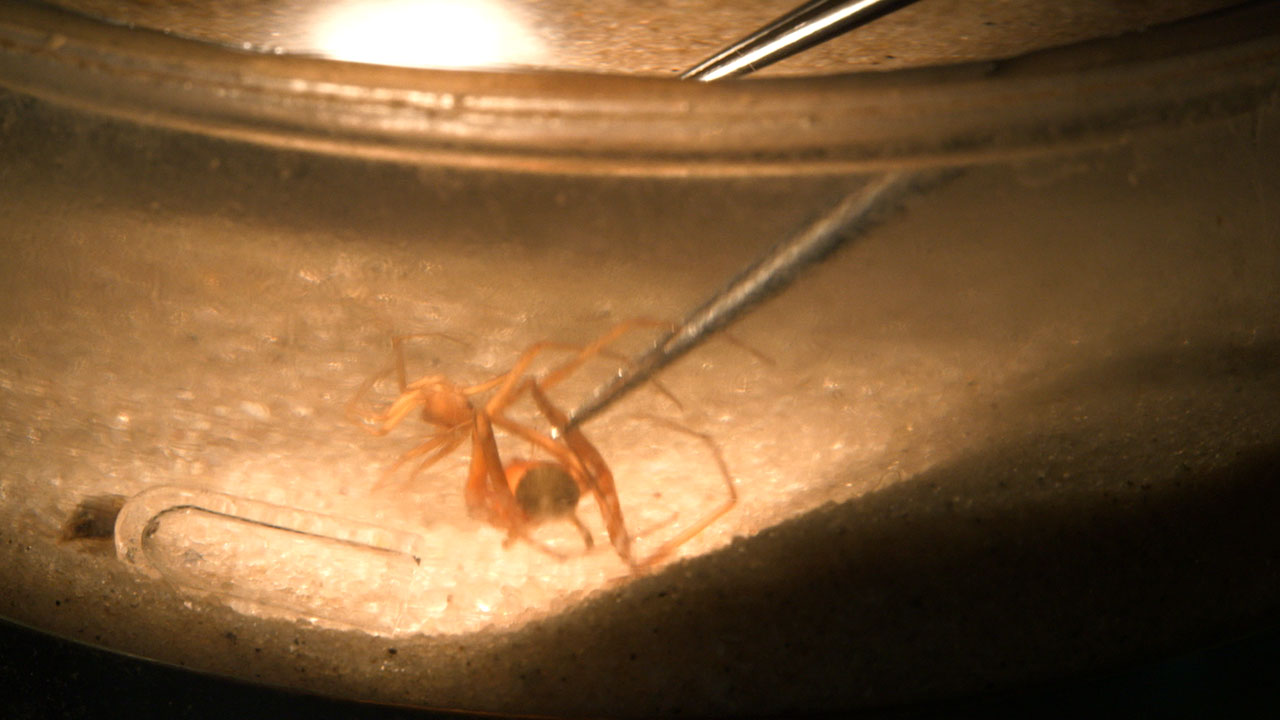 What No One's Ever Seen
Sandya Viswanathan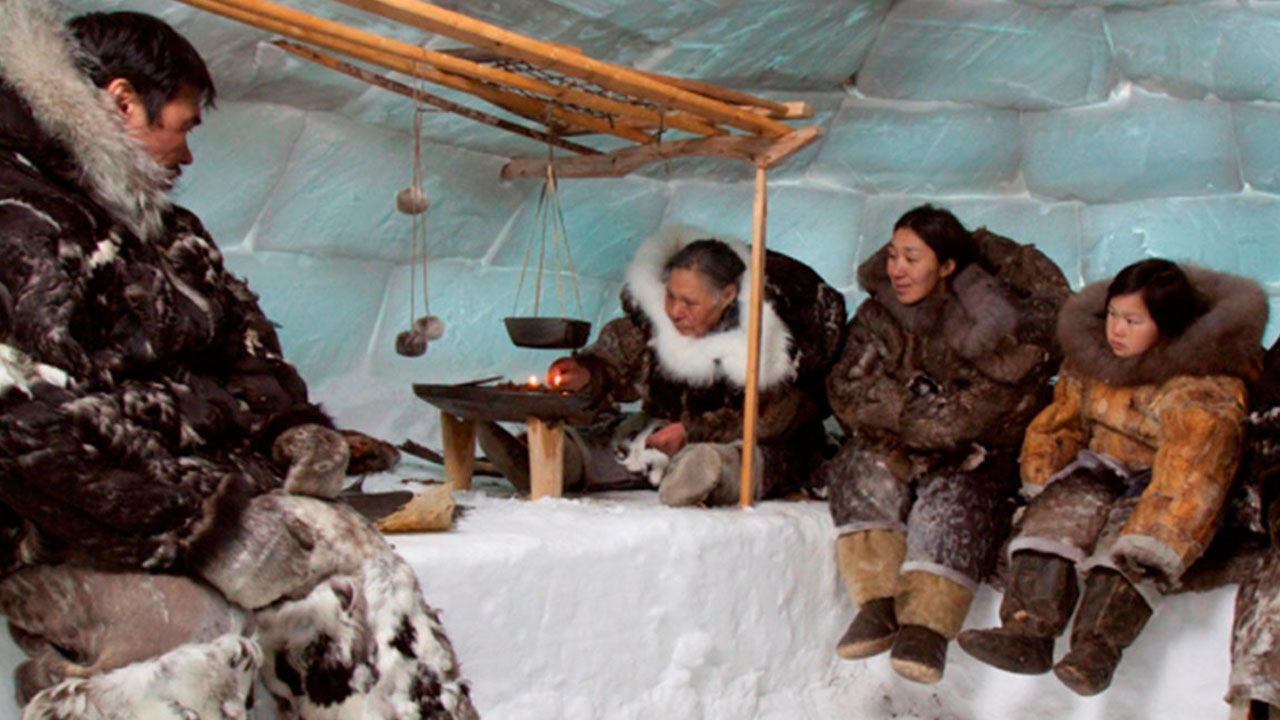 People of a Feather
Joel Heath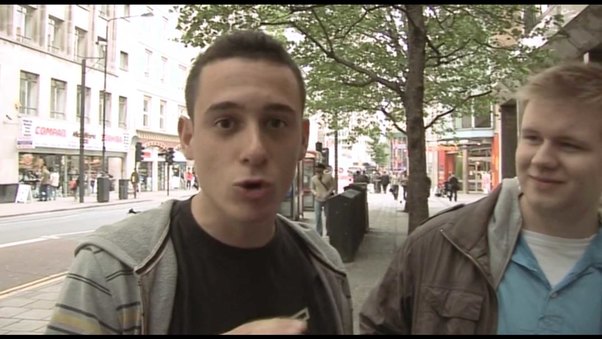 Ginger
Nick Ray Rutter
La Capture
Geoffroy Lachassagne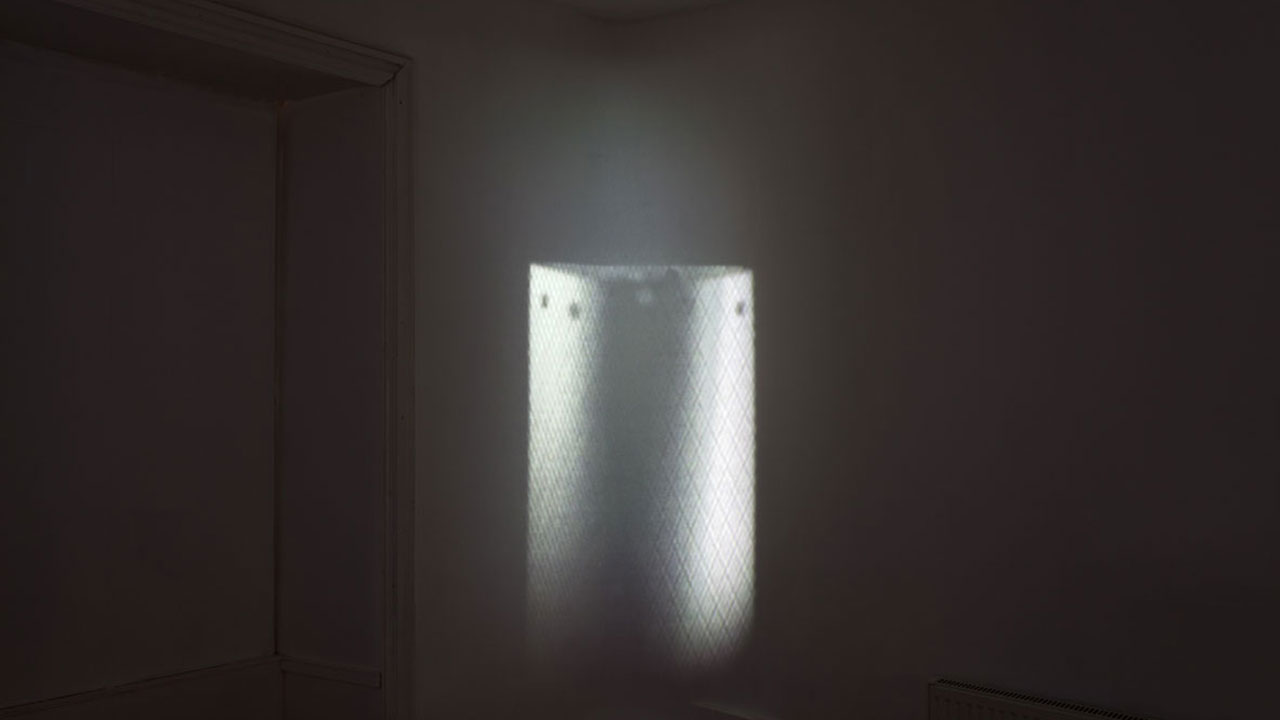 Renderuin
Duncan Marquiss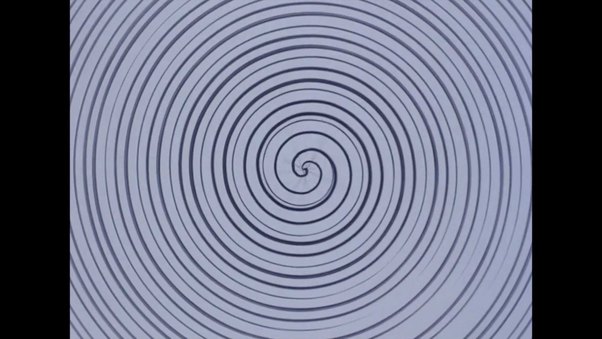 Exploratorium
Jon Boorstin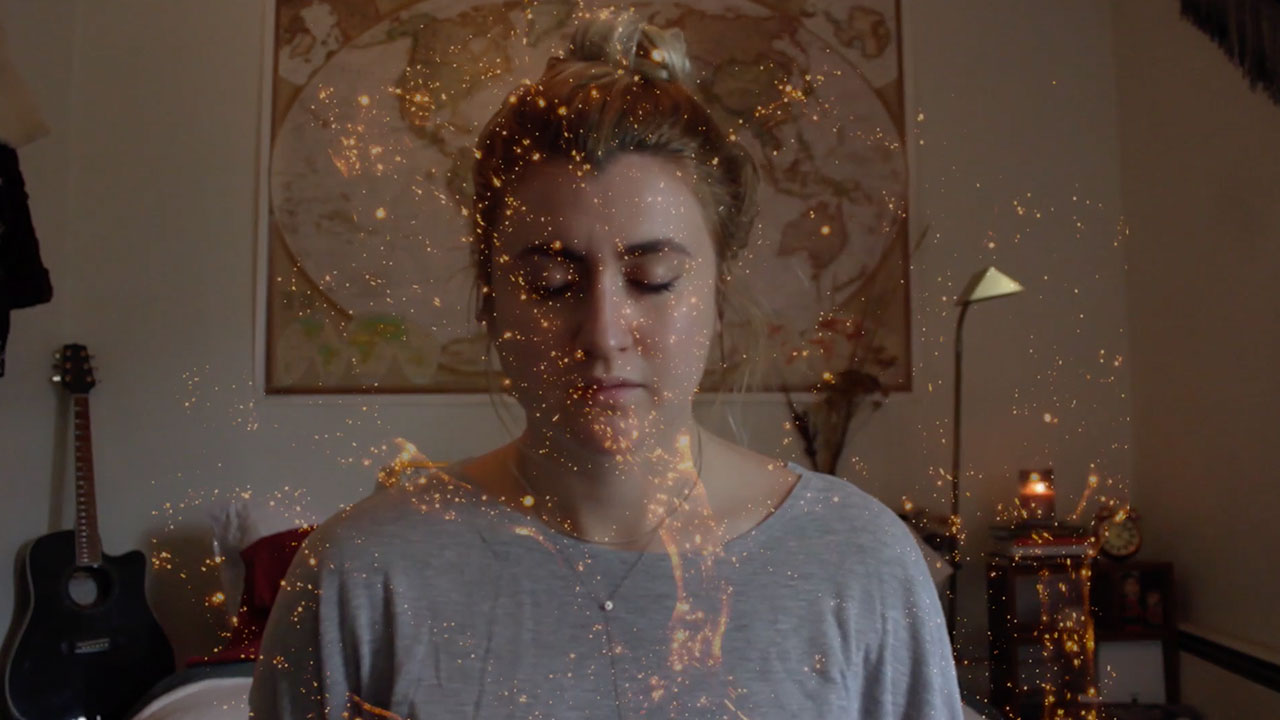 Breathe
Anna Sagatov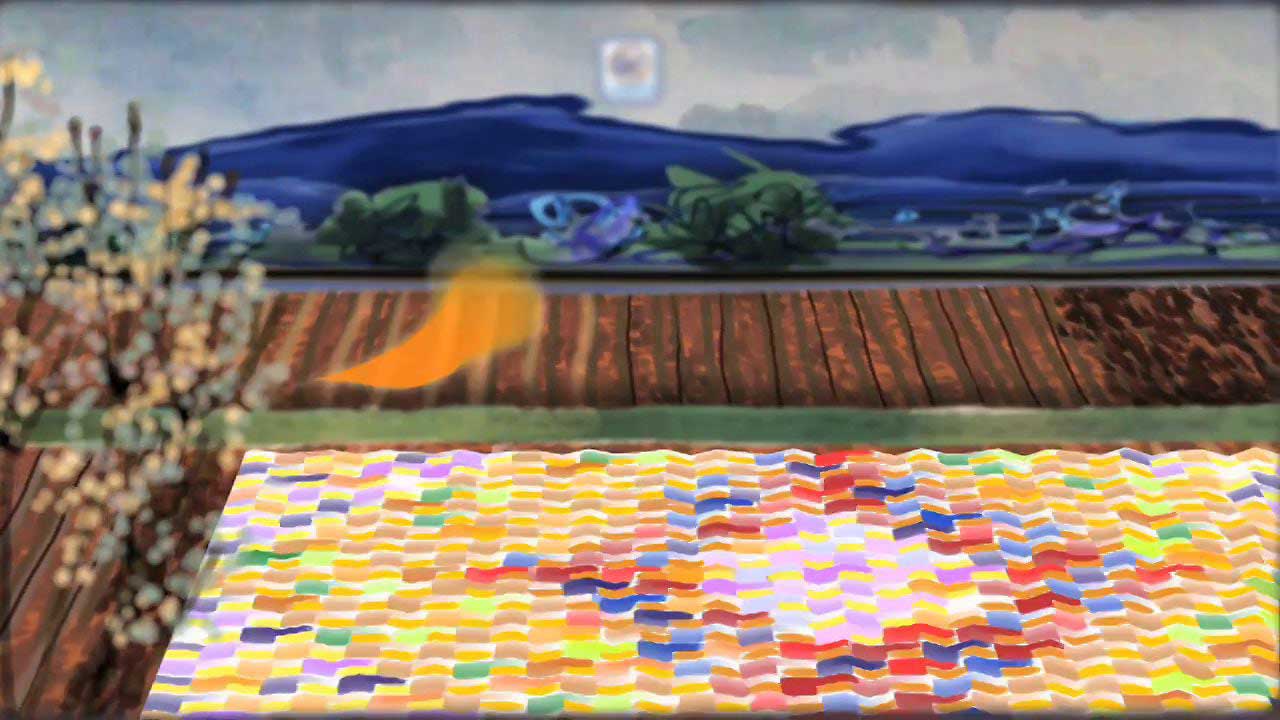 An Eyeful of Sound
Samantha Moore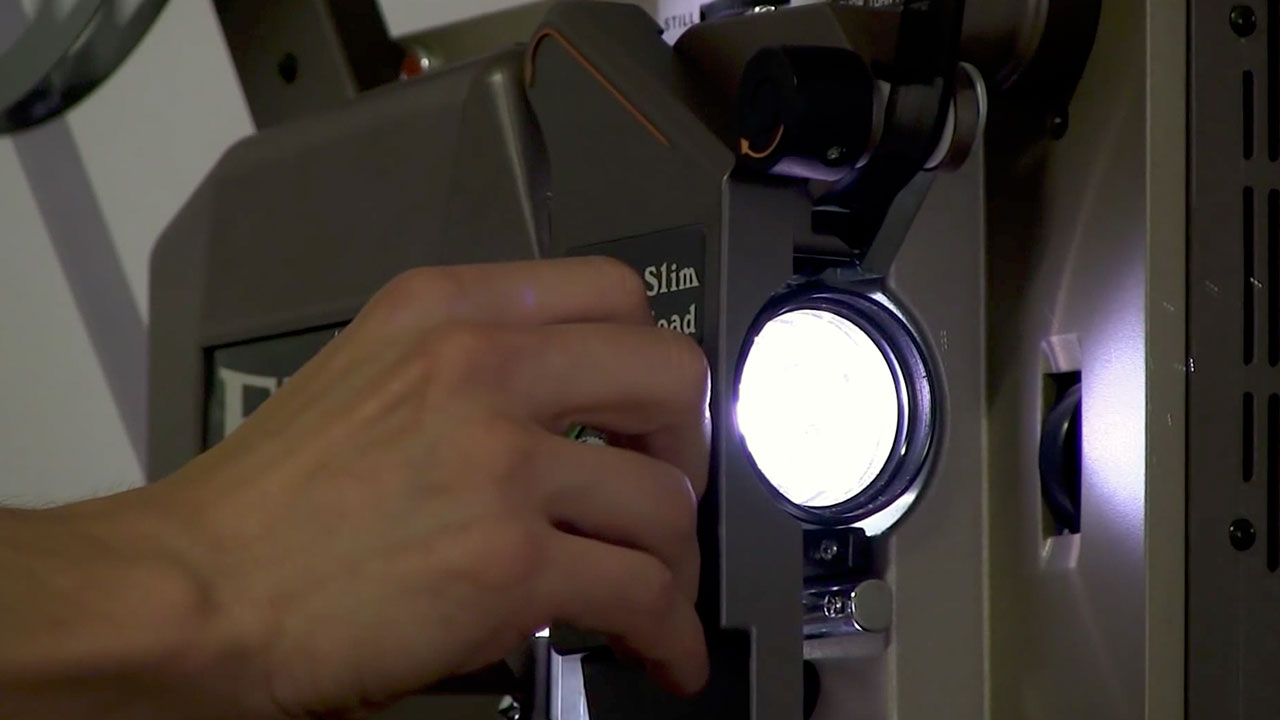 The Science of Cinema
Colin Stringer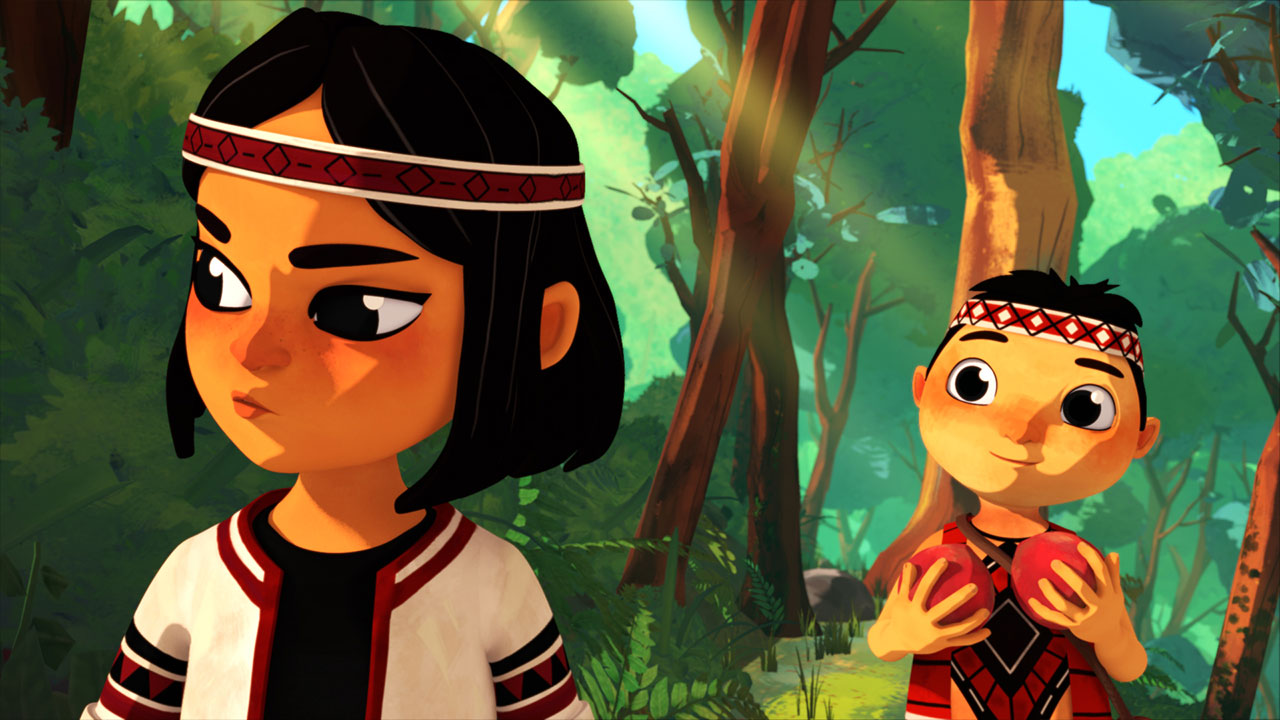 Go Go Giwas - Episode 1
Yi-Feng Kao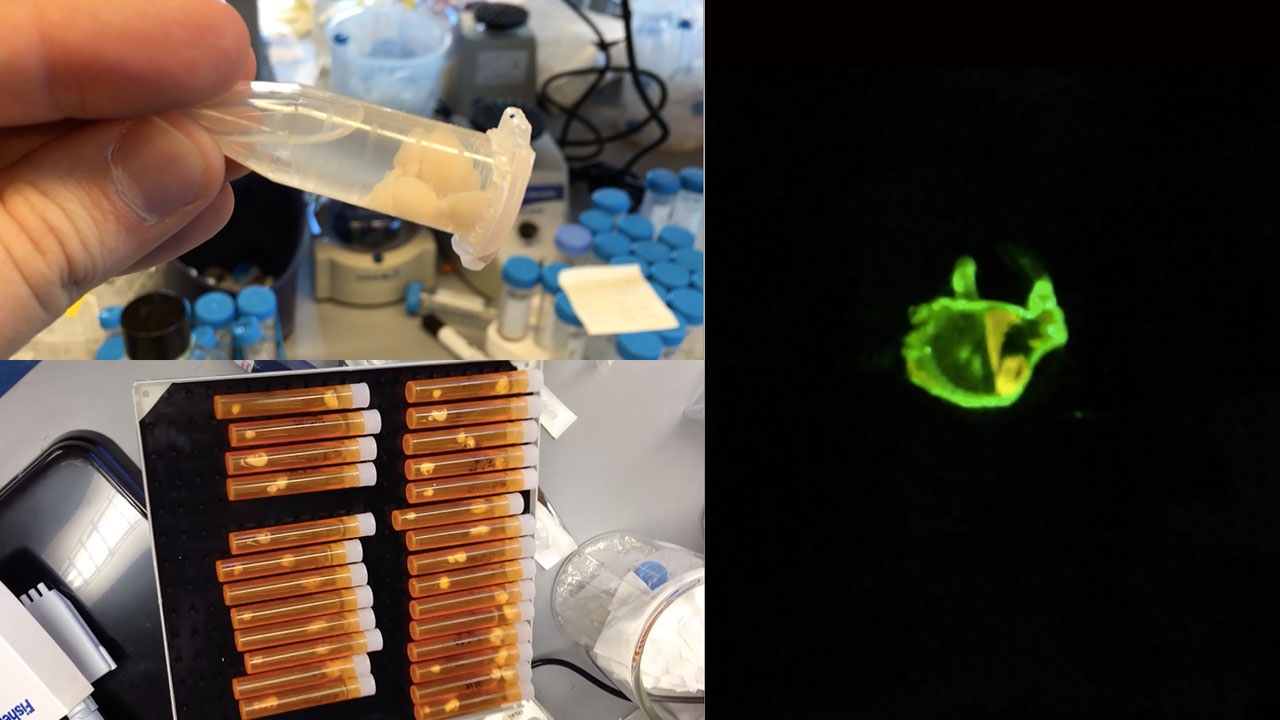 Mouse Embryo Prep for 3D Imaging
Nicolas Renier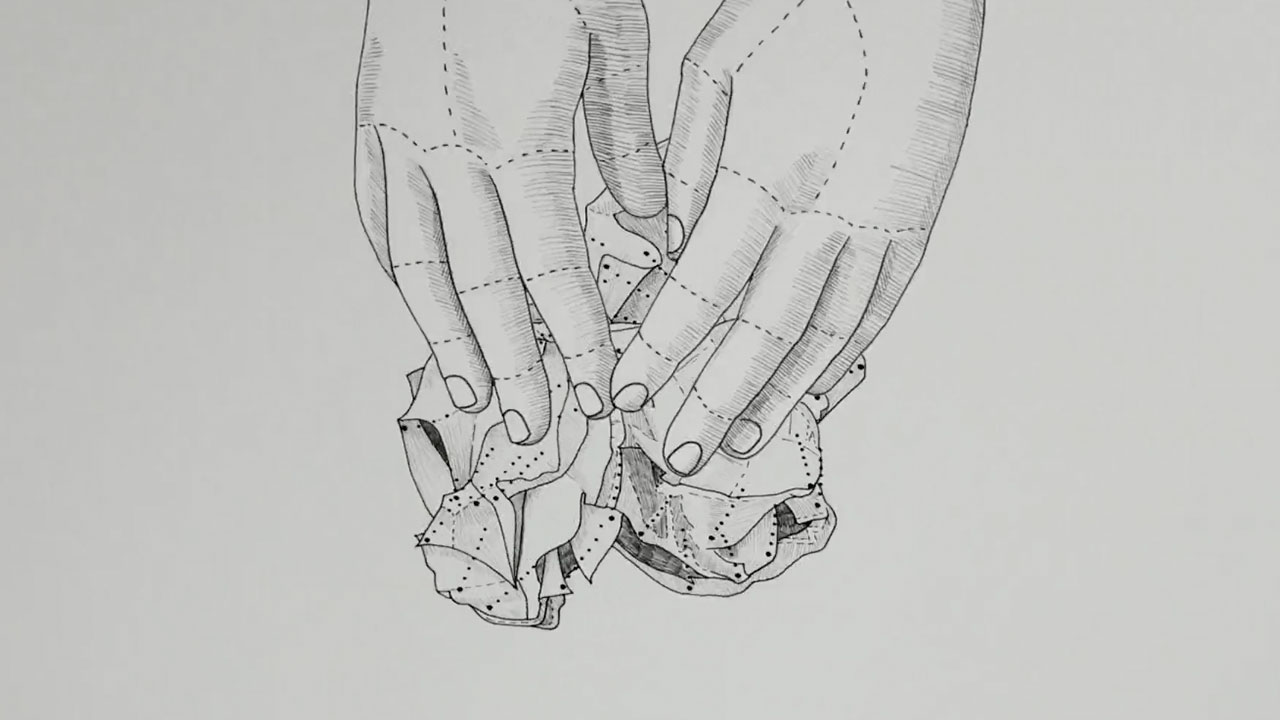 Extrapolate
Johan Rijpma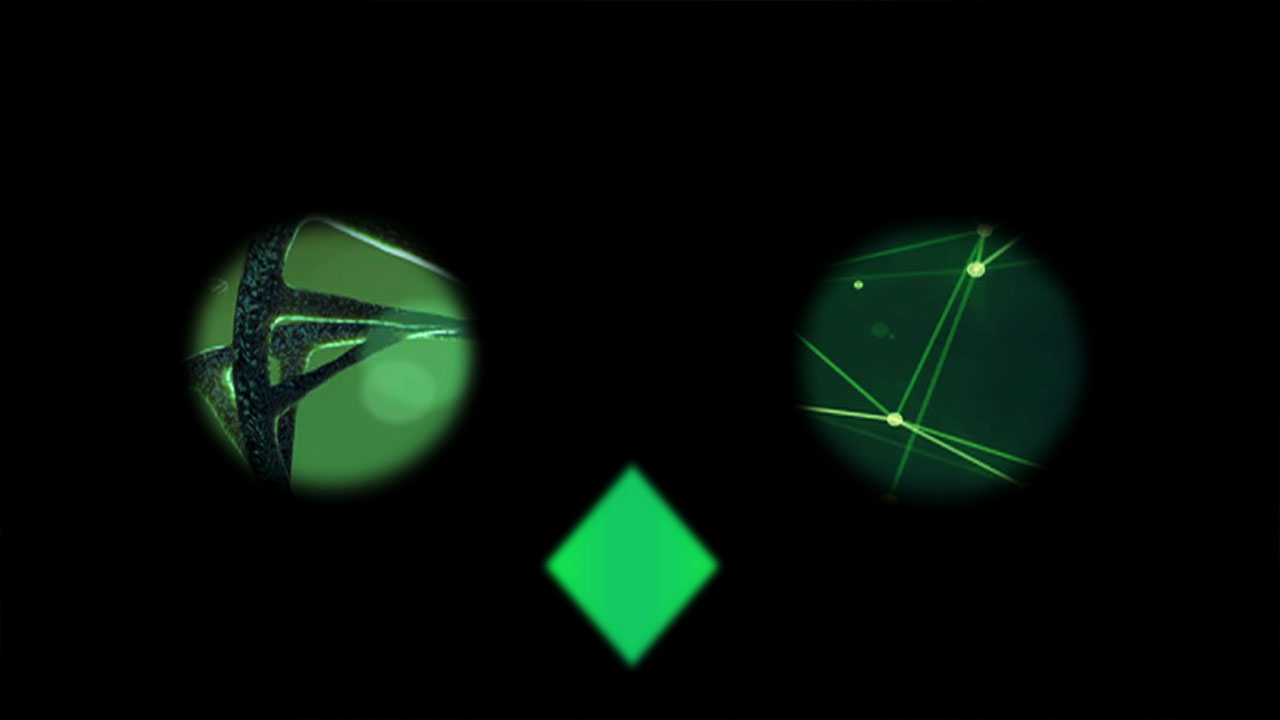 The Signal and the Noise
Charlie Tweed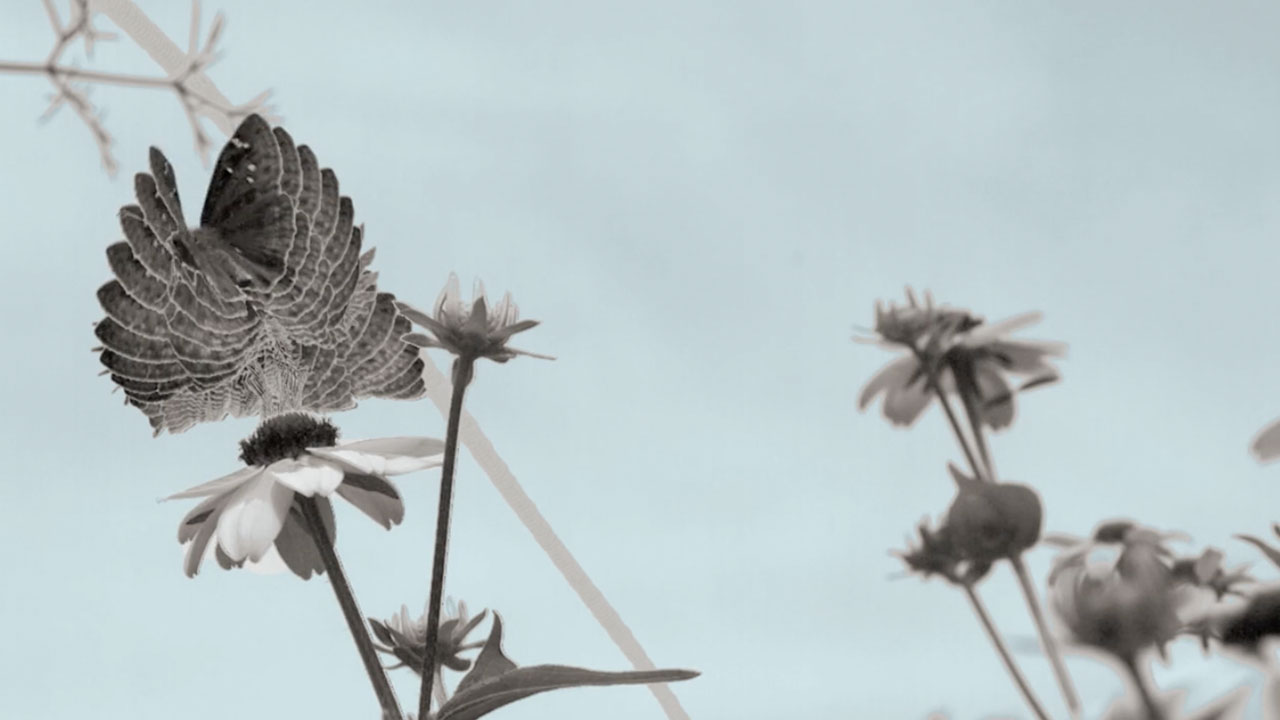 Flight of a Small Northern Cloudyspot
Dennis Hlynsky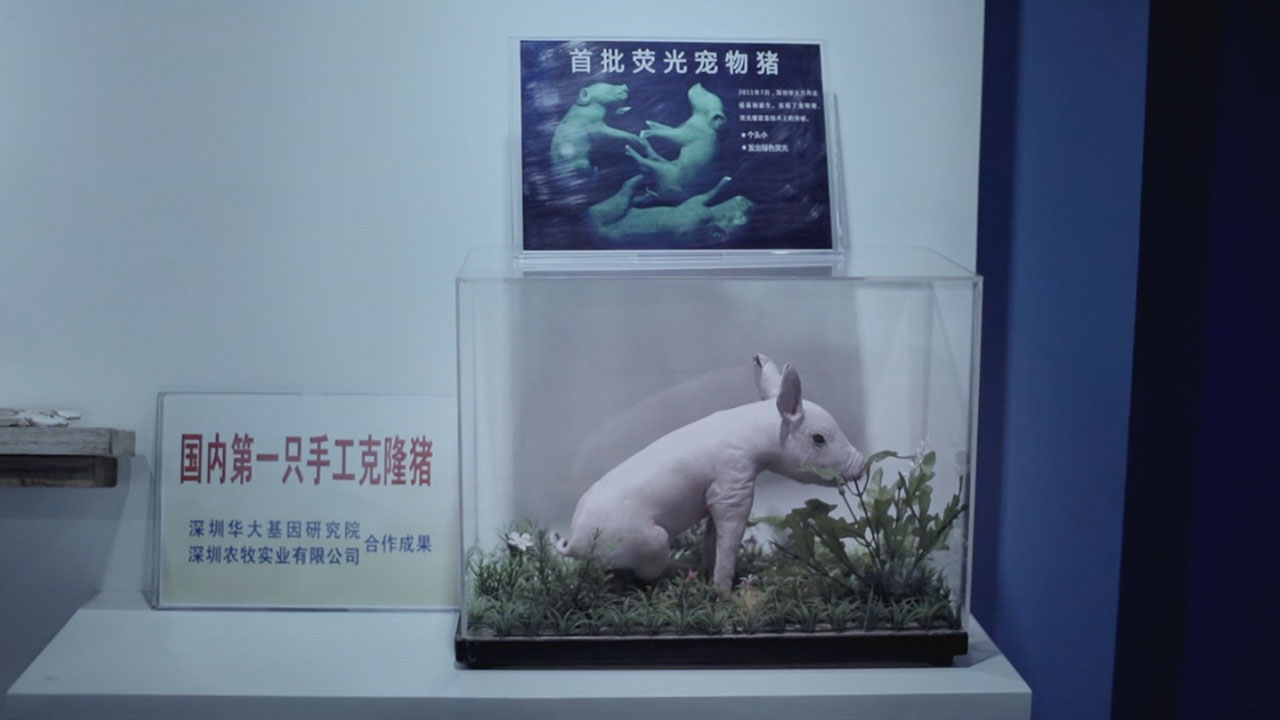 DNA Dreams
Bregtje Van Der Haak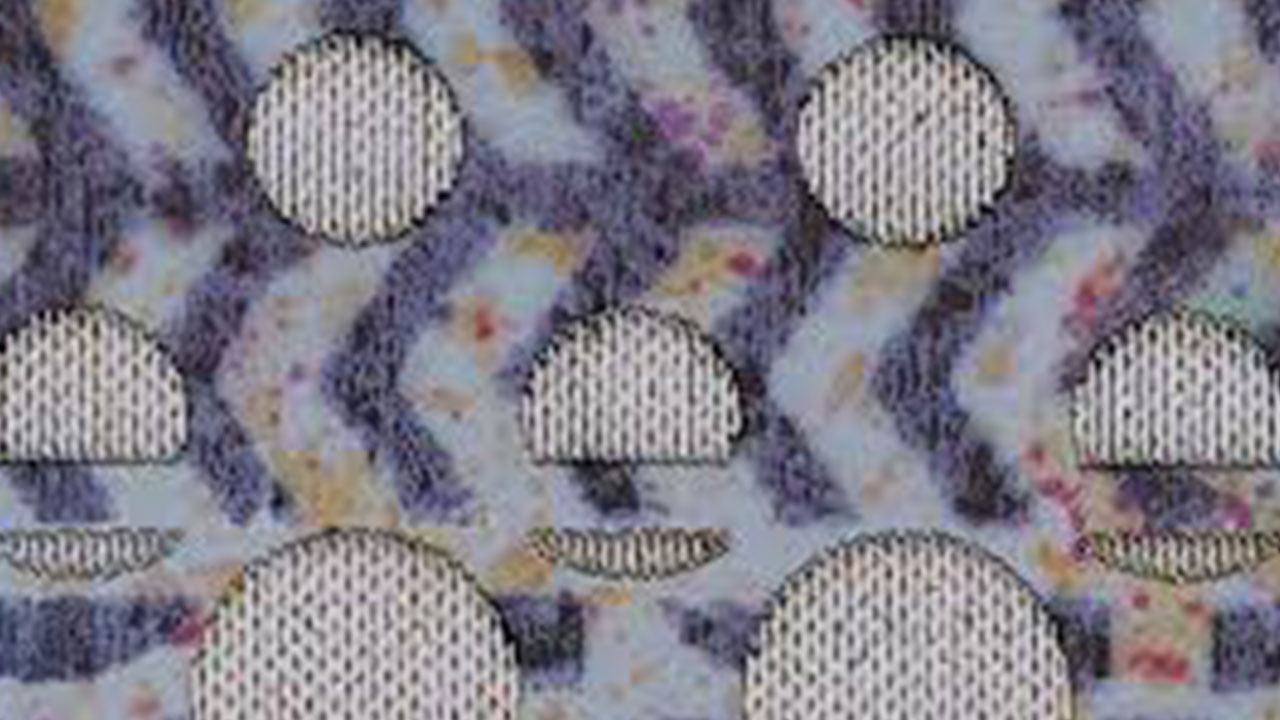 Framelines
Sabine Gruffat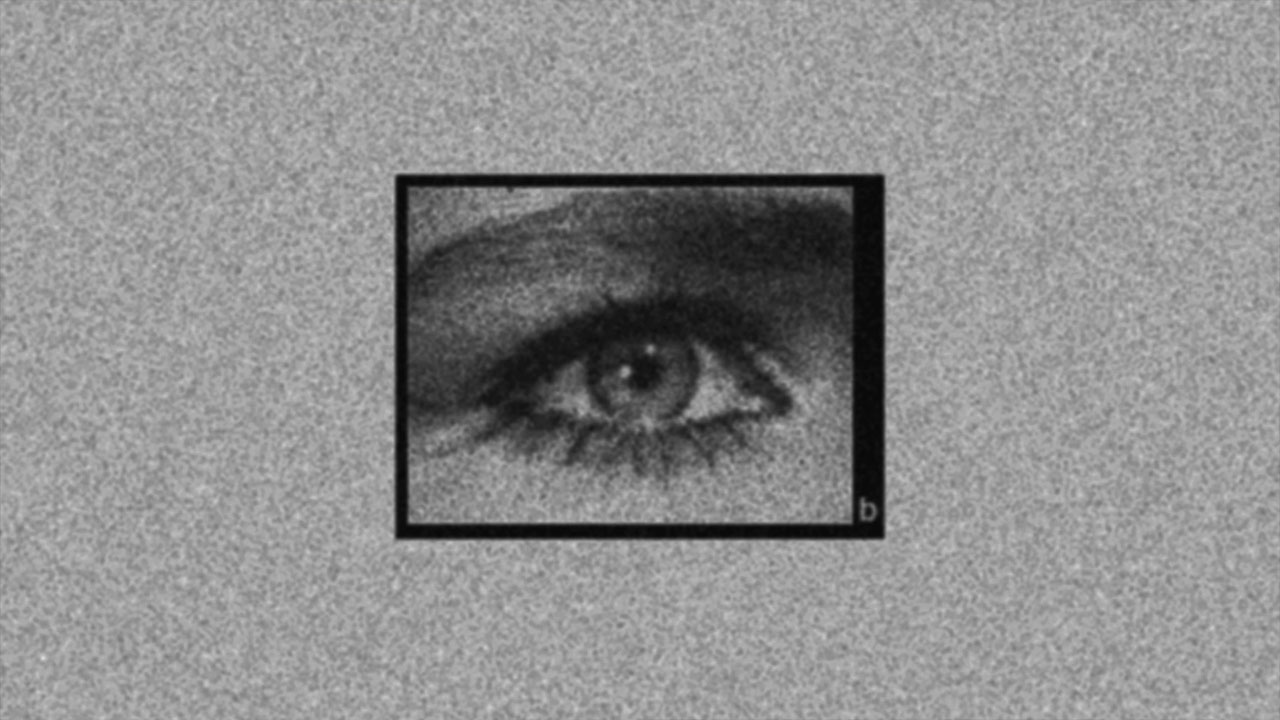 Evolutionary Jerks & Gradualist Creeps
Duncan Marquiss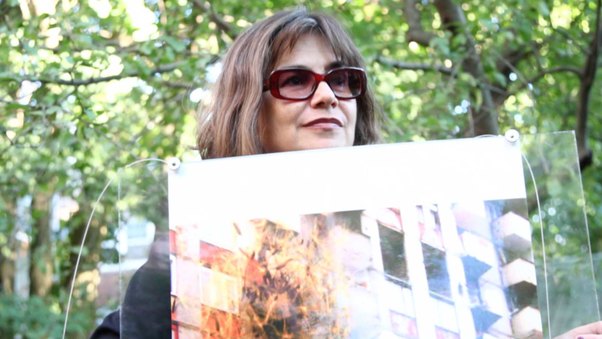 Hypochondria of the Heart
Janna Kyllästinen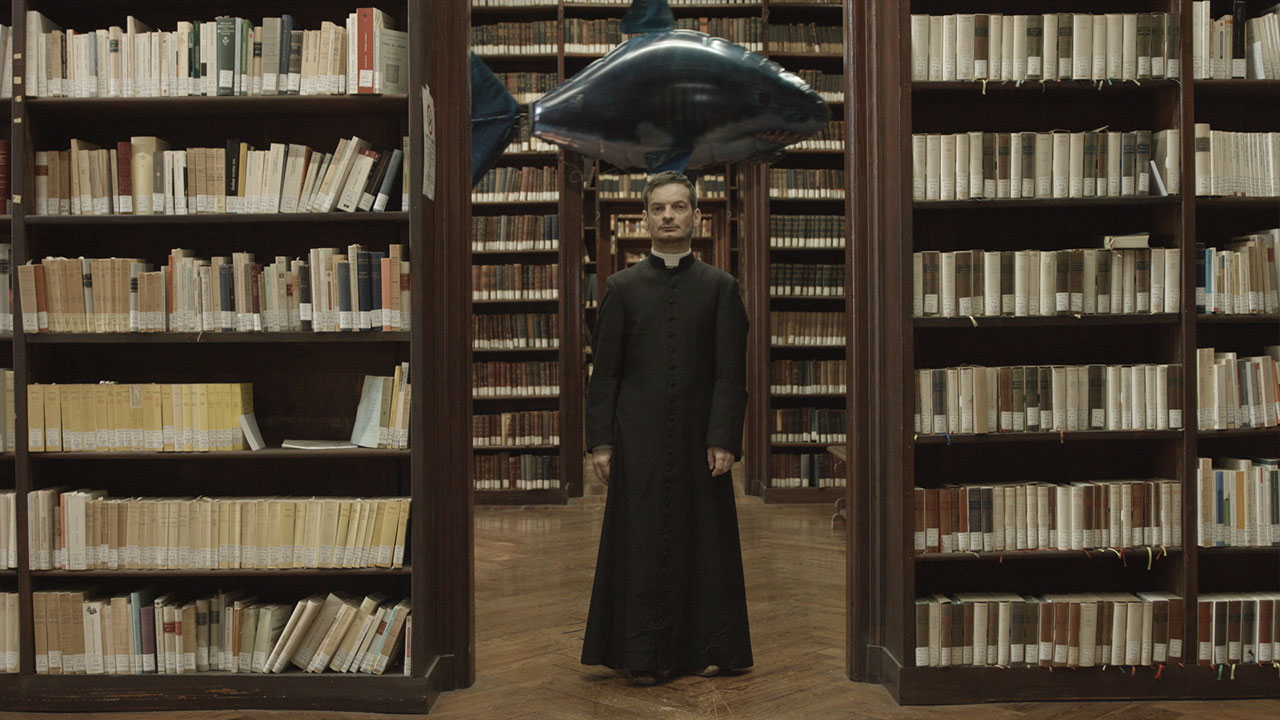 Wisdom Teeth
Esteban Rivera Ariza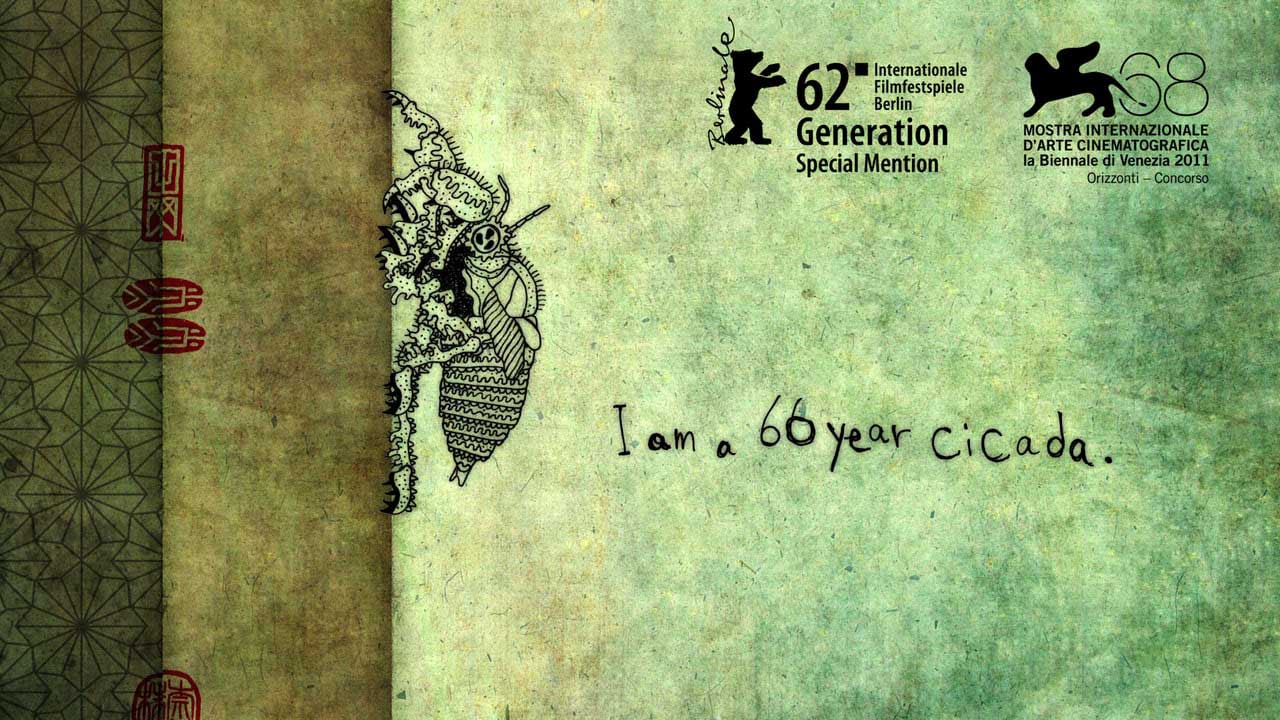 663114
Isamu Hirabayashi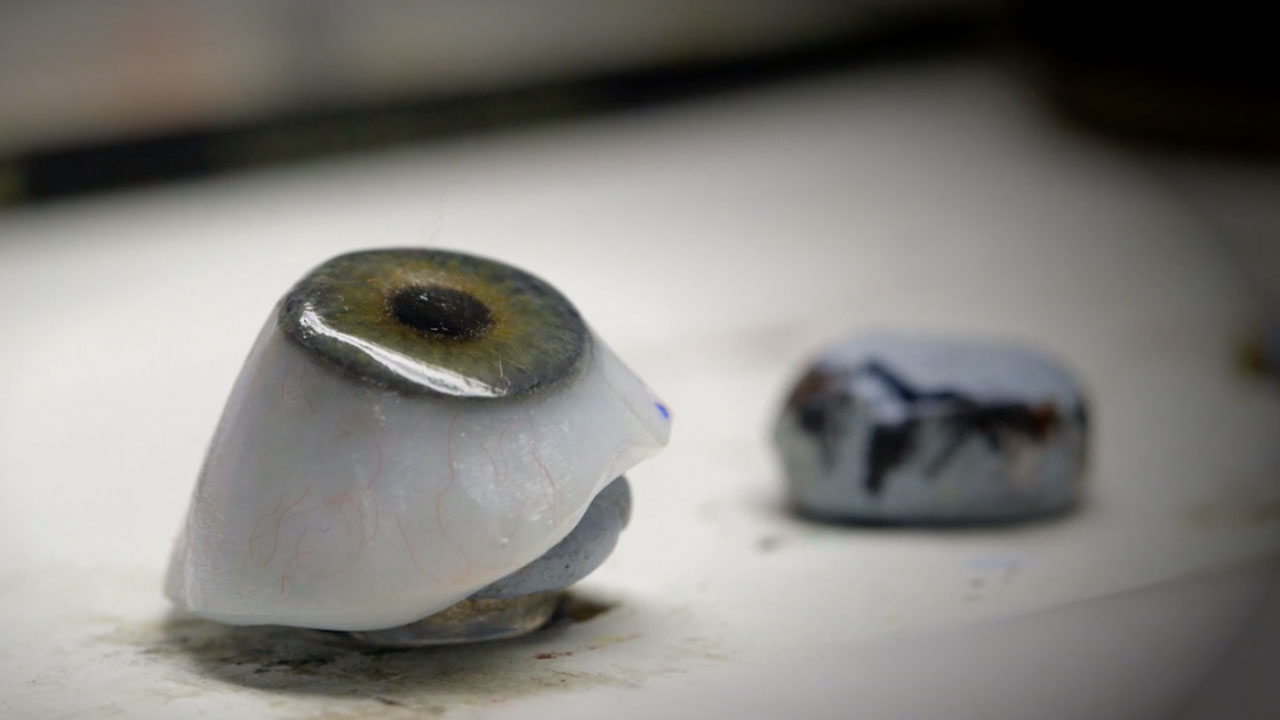 How to make a prosthetic eye
Barry J. Gibb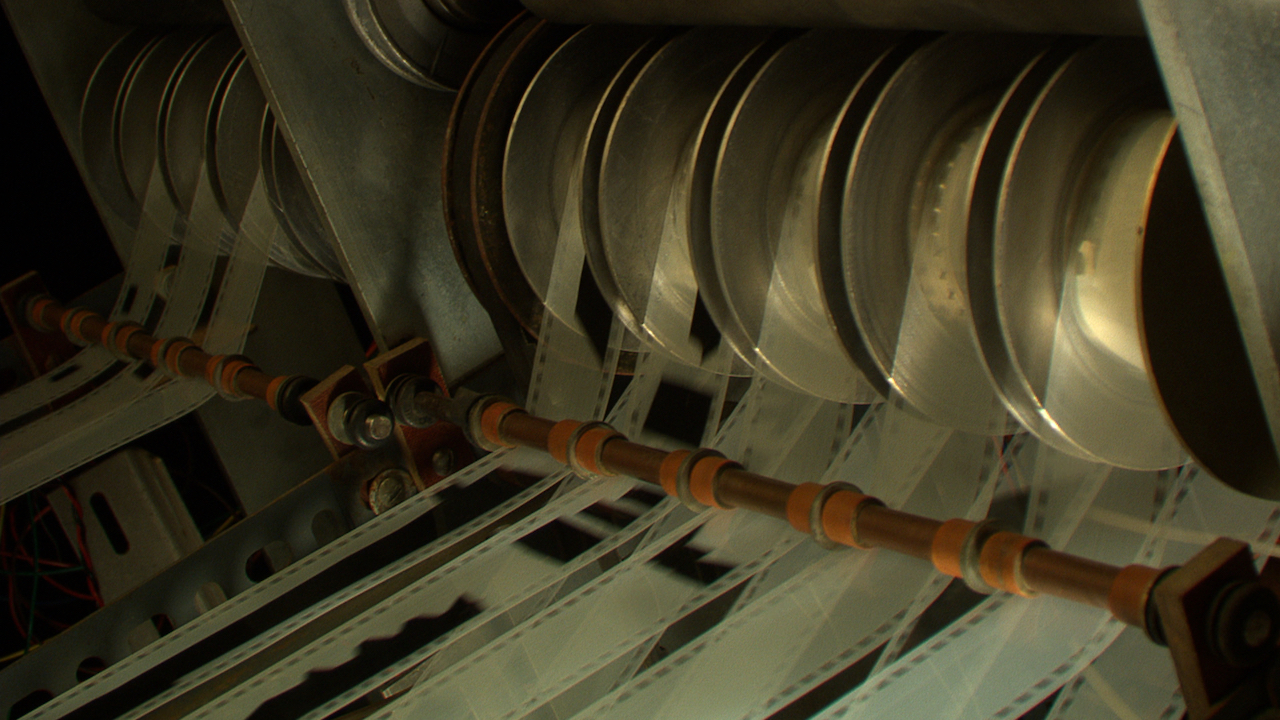 Oramics: Atlantis Anew
Aura Satz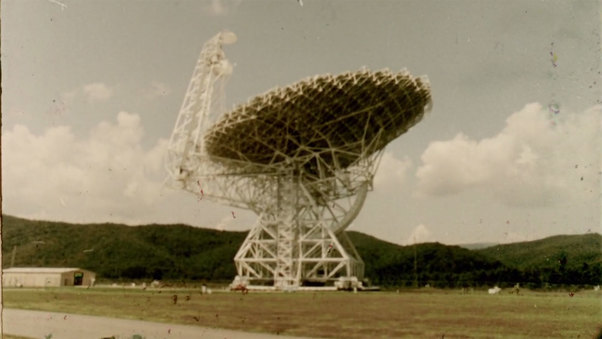 Quiet Zone
David Bryant,Karl Lemieux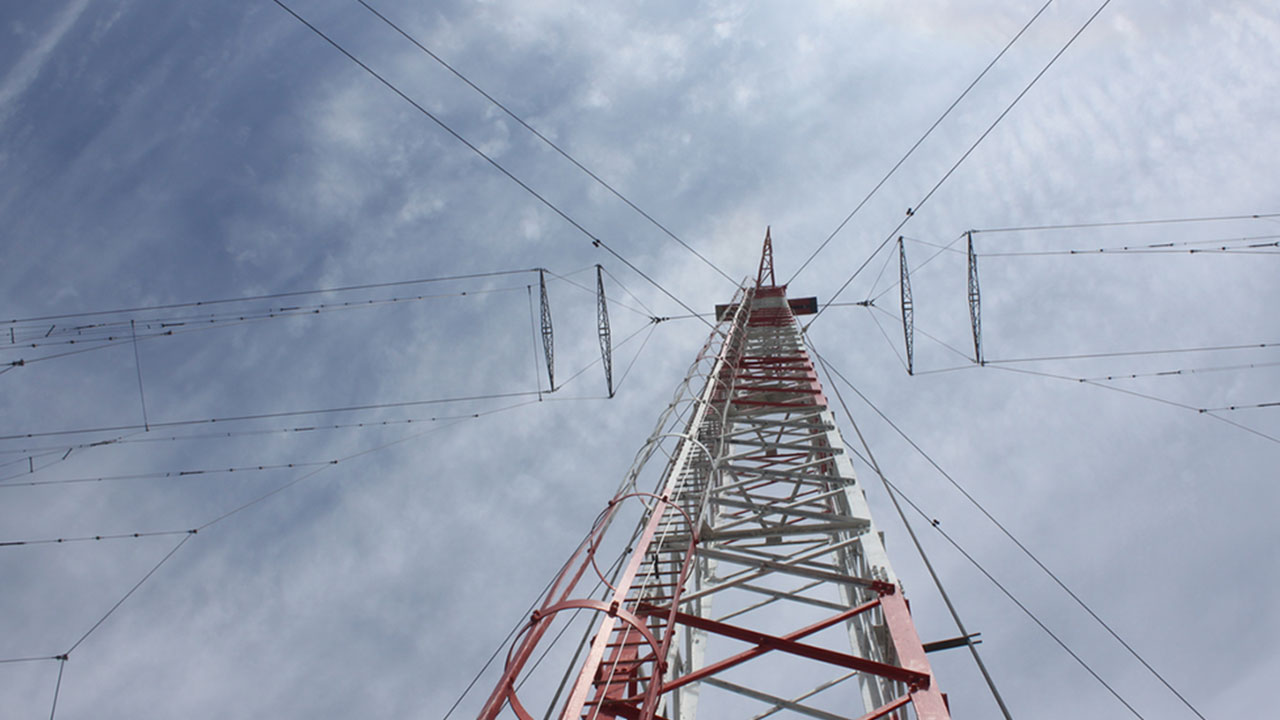 Spectres of Shortwave / Ombres des ondes courtes
Amanda Dawn Christie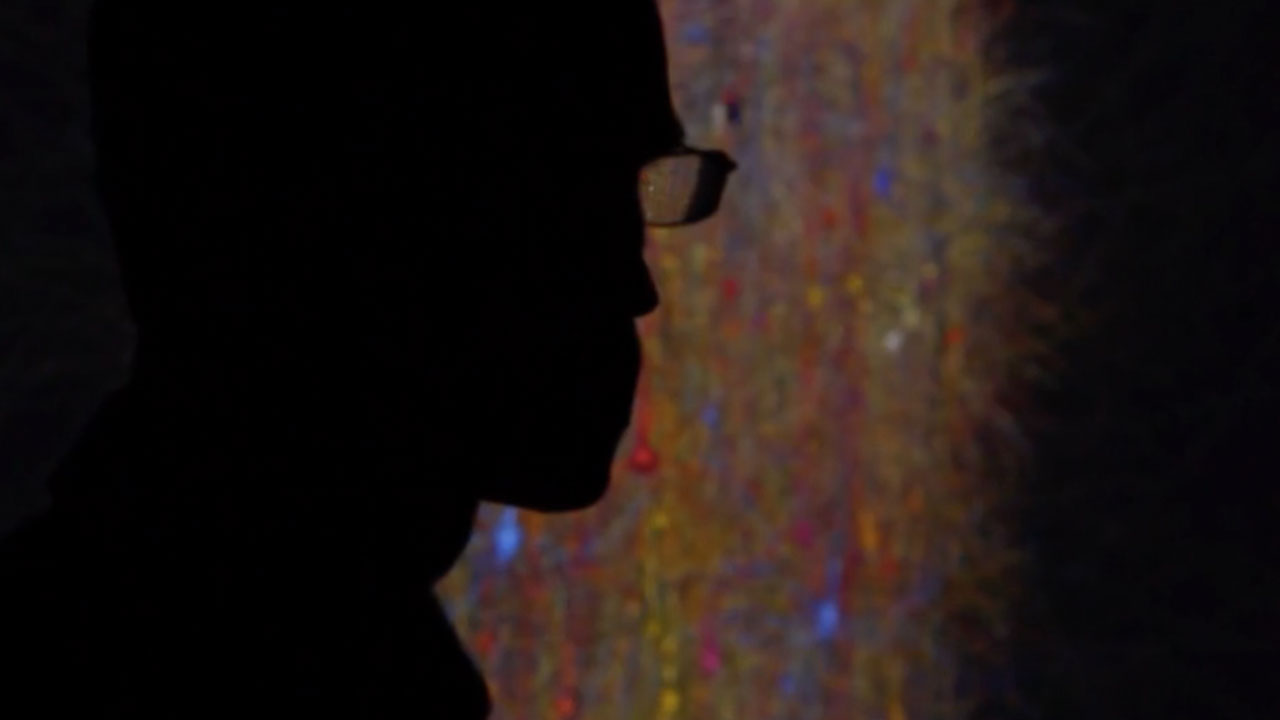 Bluebrain: The Critics
Noah Hutton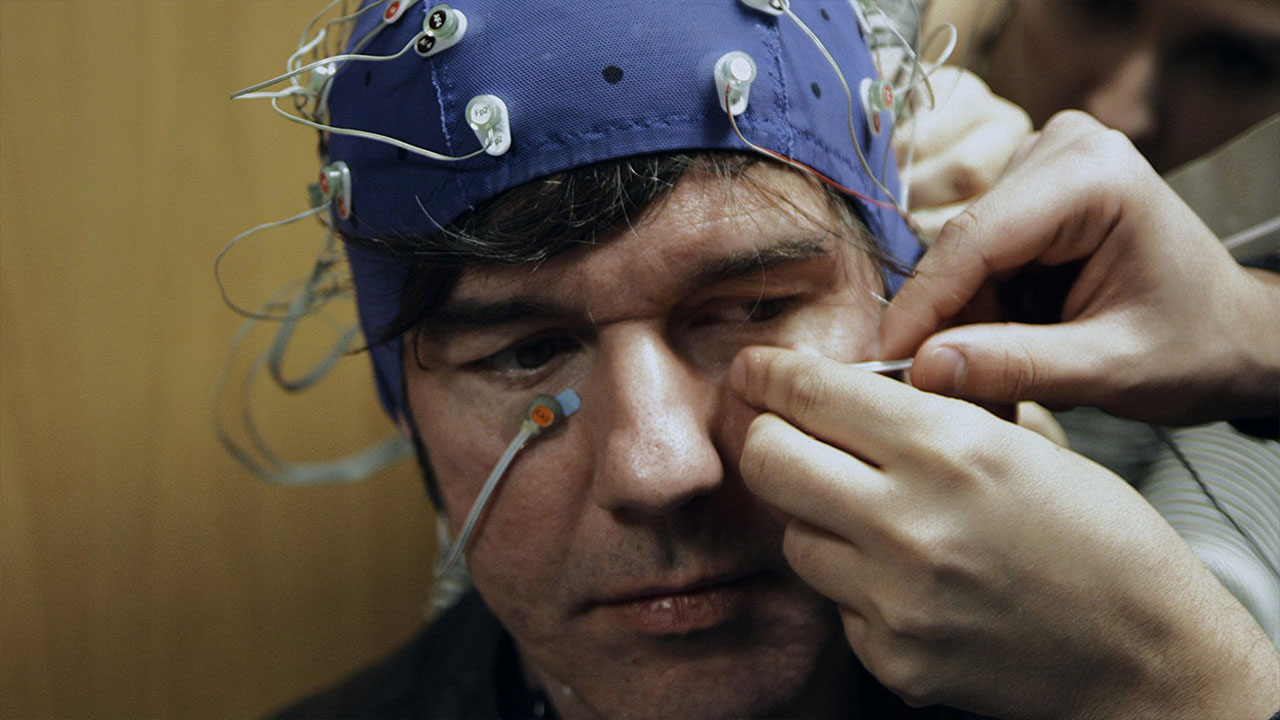 The Happy Film
Stefan Sagmeister,Ben Nabors,Hillman Curtis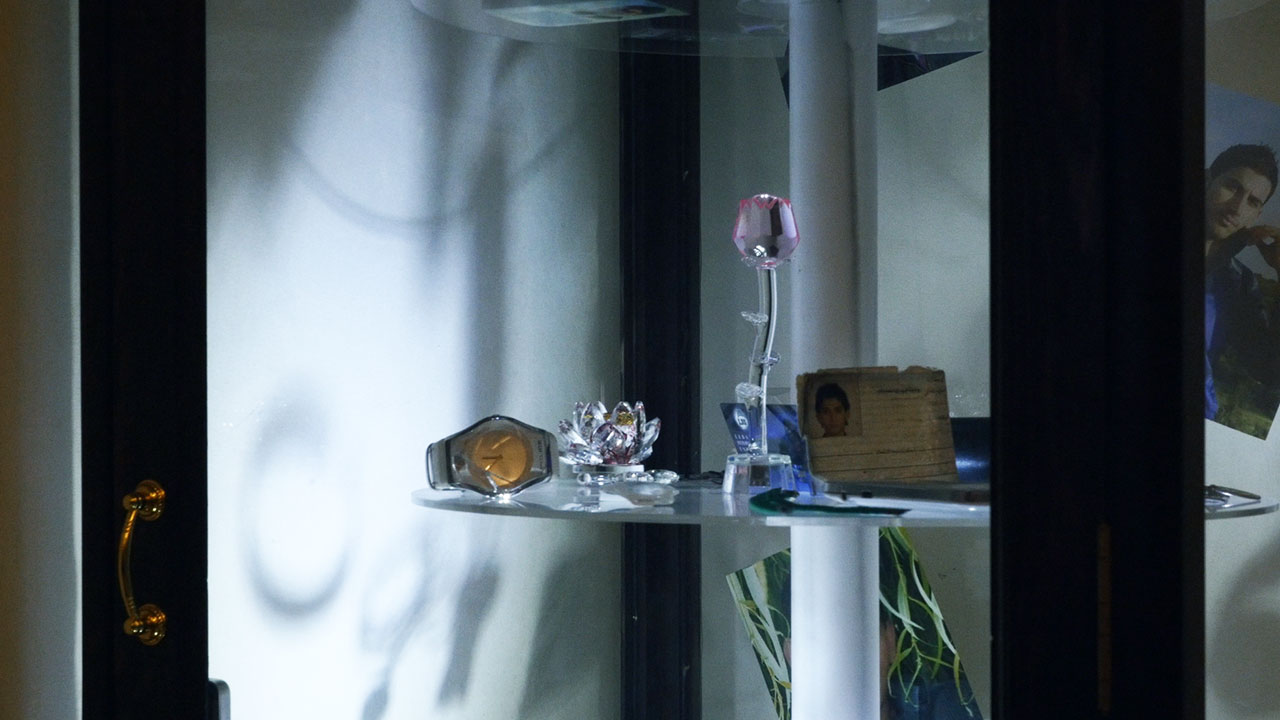 Constructed Futures: Haret Hreik
Sandra Schäfer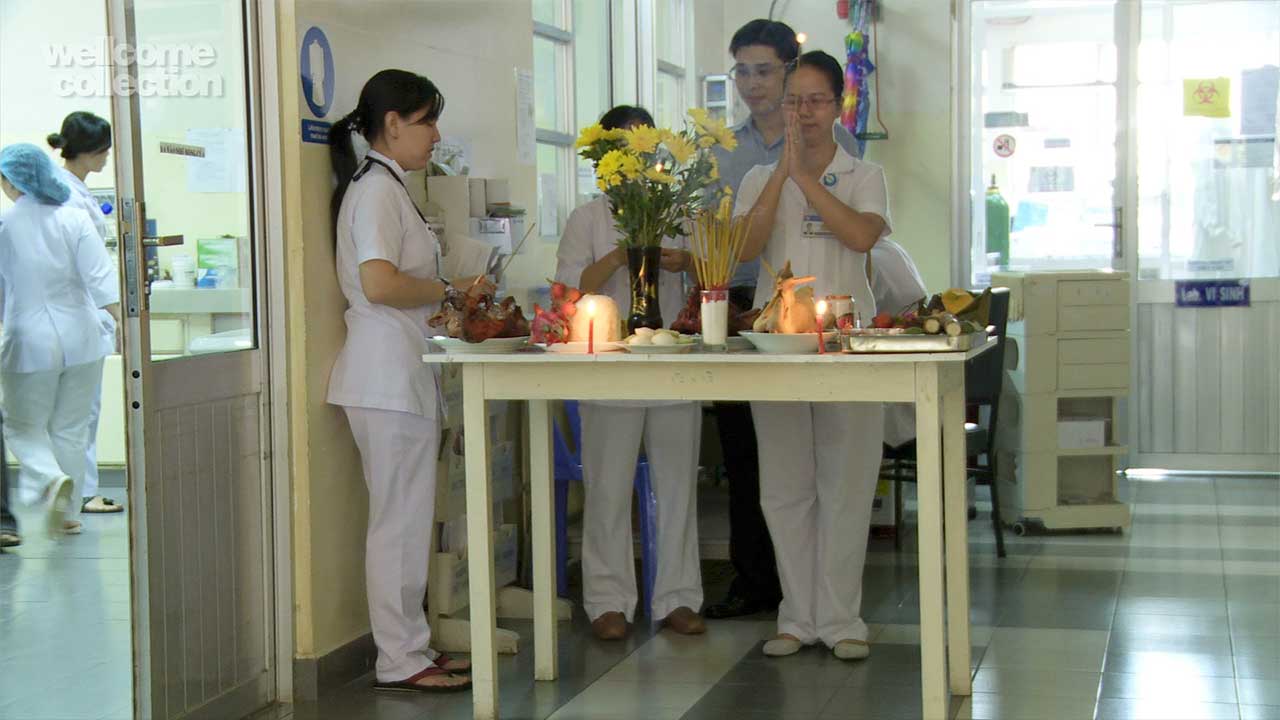 Foreign Bodies, Common Ground
Barry J. Gibb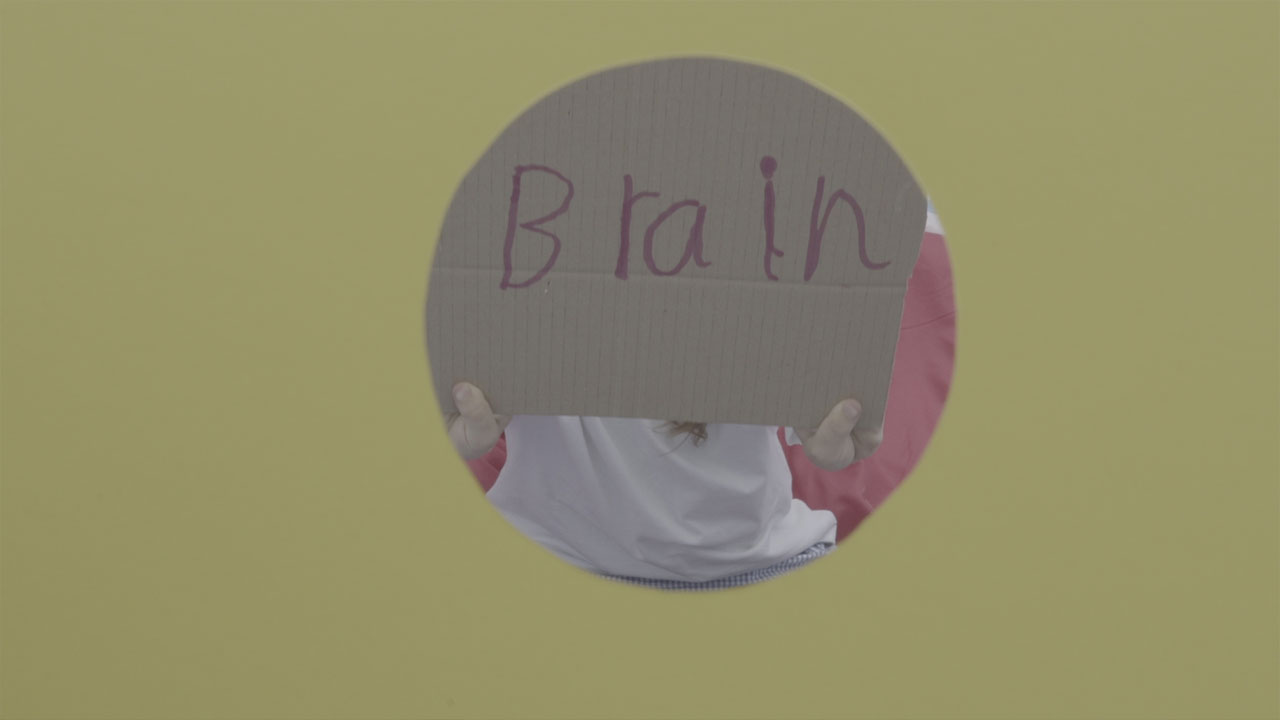 Dish Life
Chloë Thomas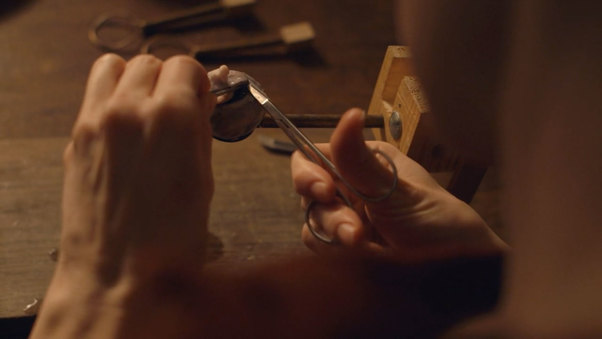 In Waking Hours
Sarah Vanagt & Katrien Vanagt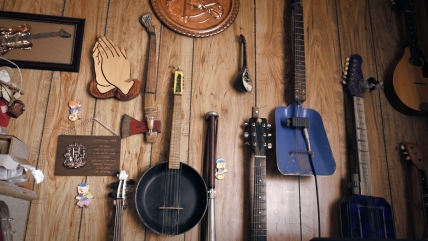 Home Cooked Music
Mike Maryniuk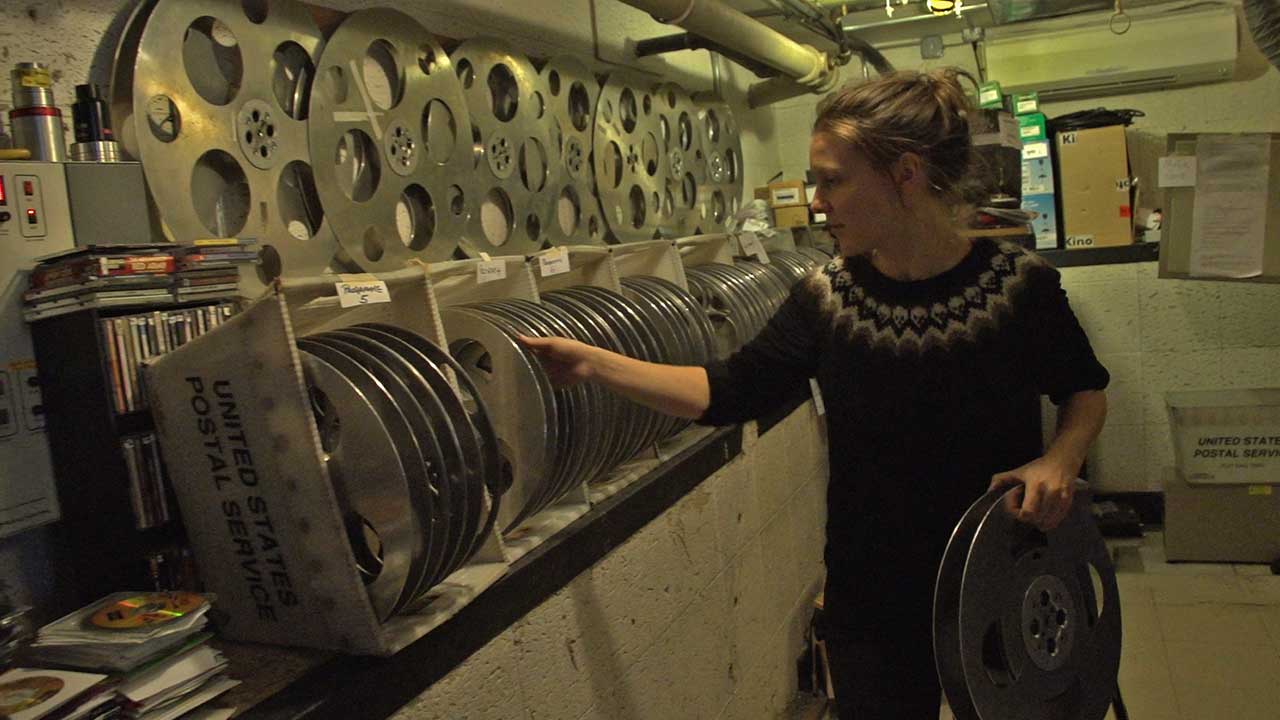 A Film Is A Film Is A Film
Eva Von Schweinitz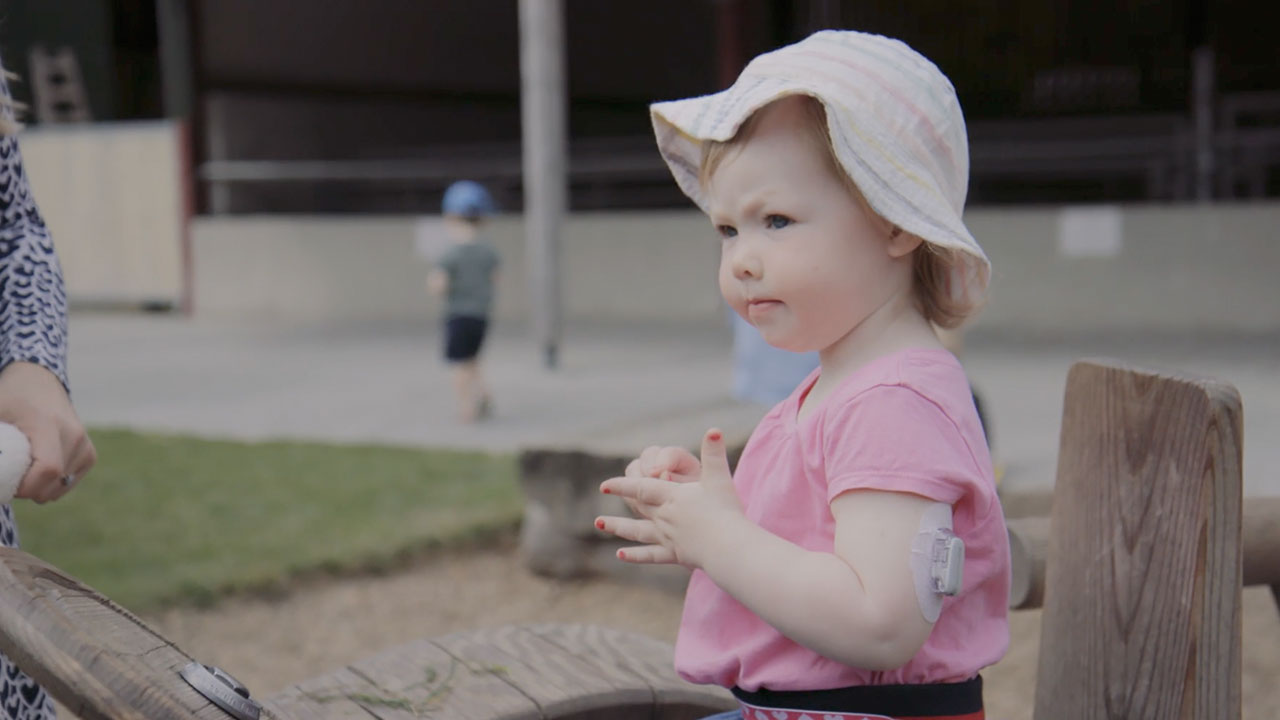 Bittersweet
Hugh Rodgers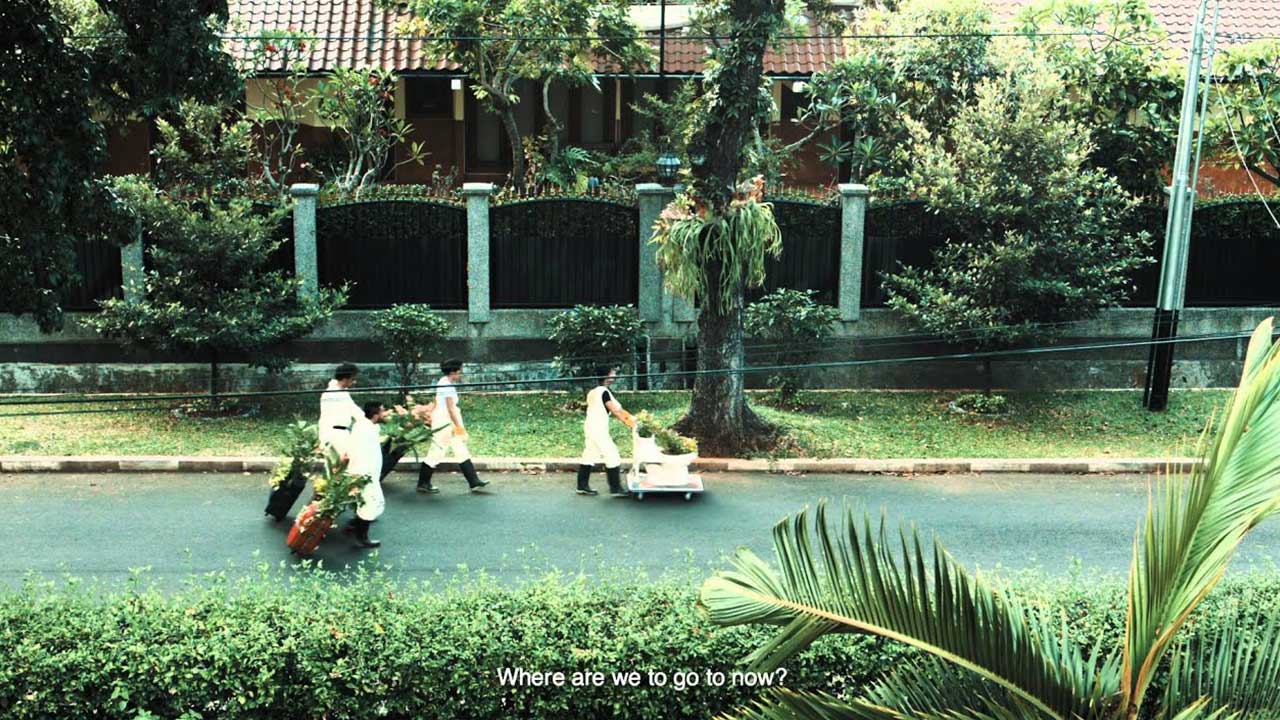 Flutter Echoes and Notes Concerning Nature
Amir Pohan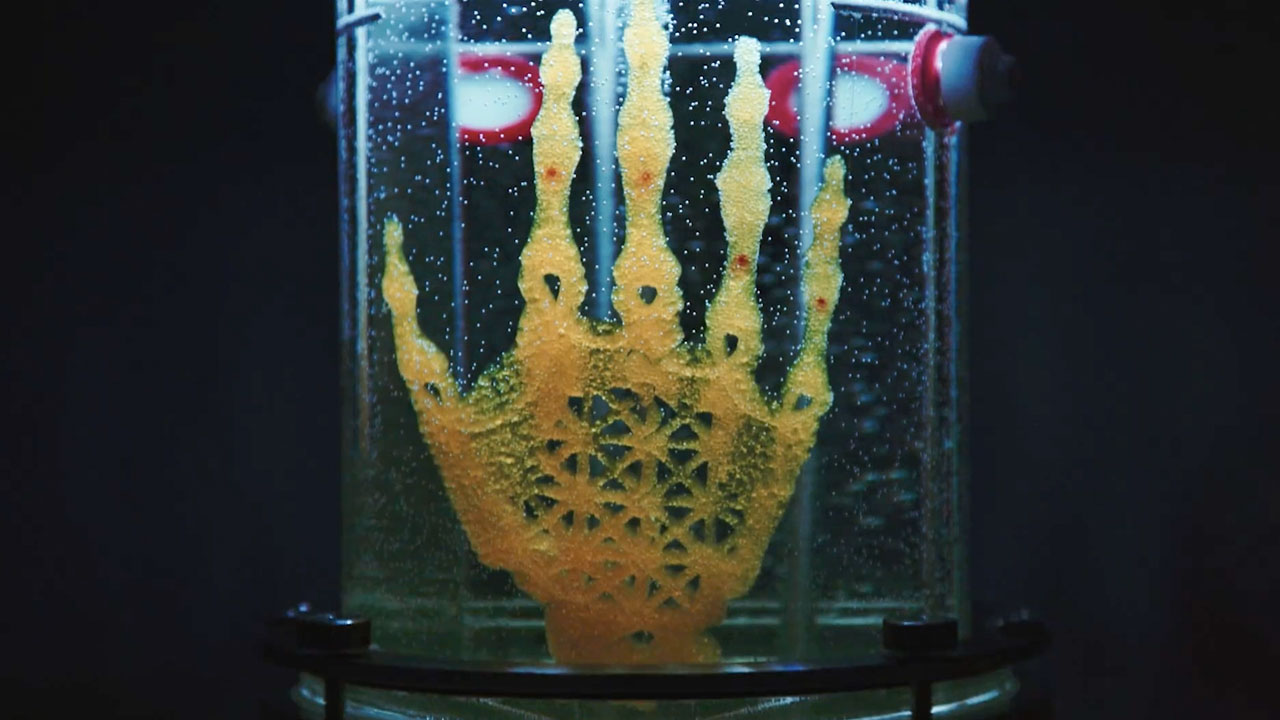 Amy Karle: Bringing Bones to Life
Amy Karle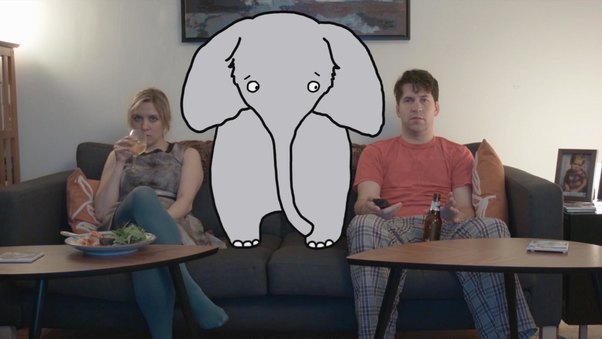 Don't You Dare Talk About This
Sarah-Rose Meredith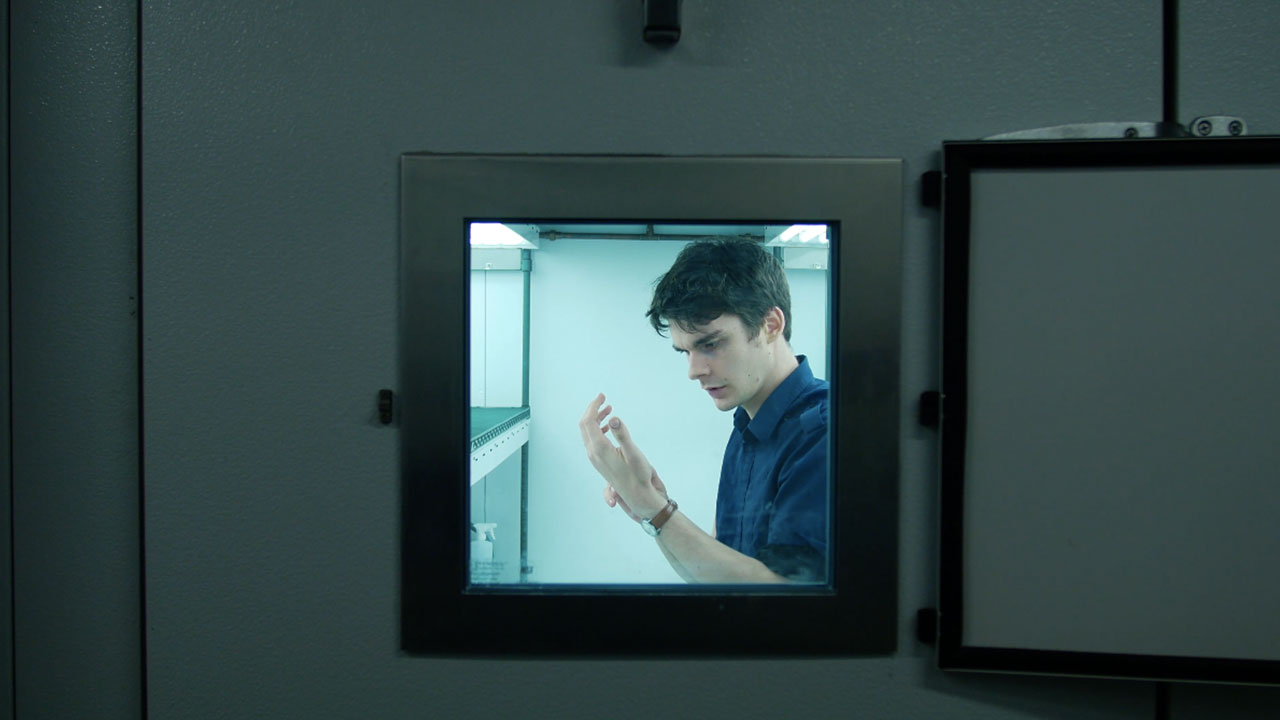 Symbiont
Sydney Clara Brafman,Sally Warring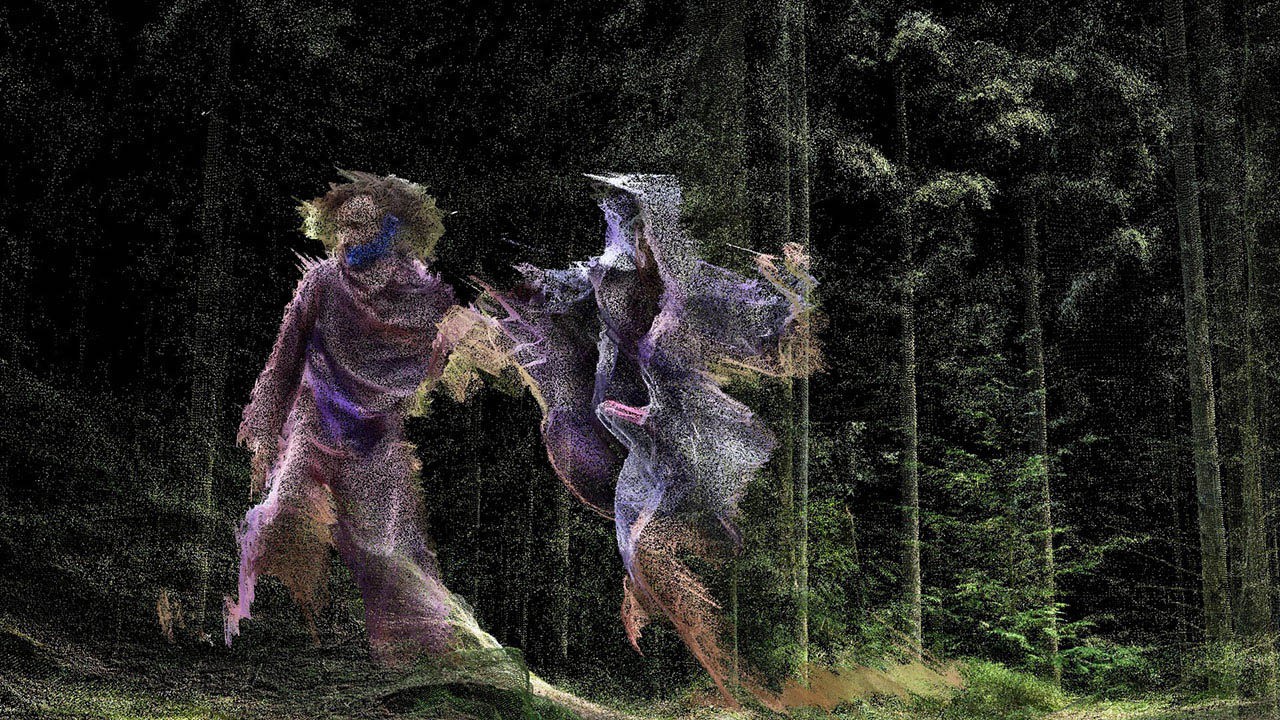 Where the City Can't See
Liam Young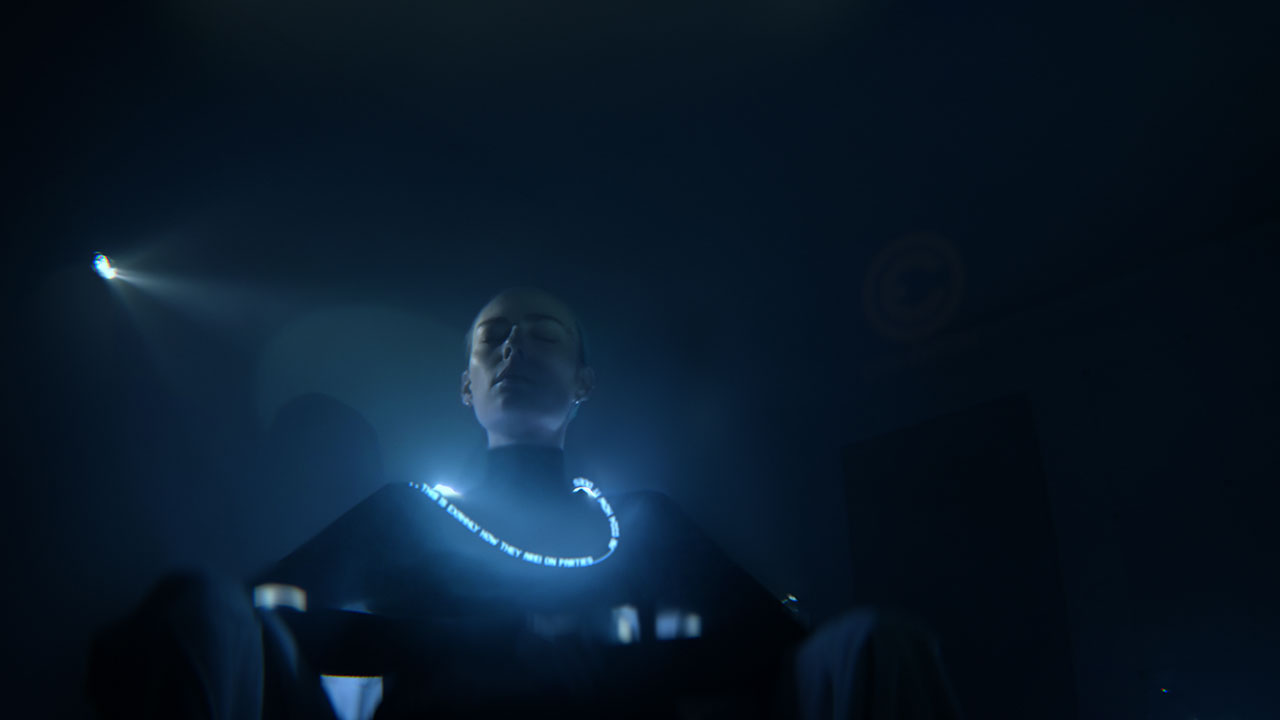 Photon
Norman Leto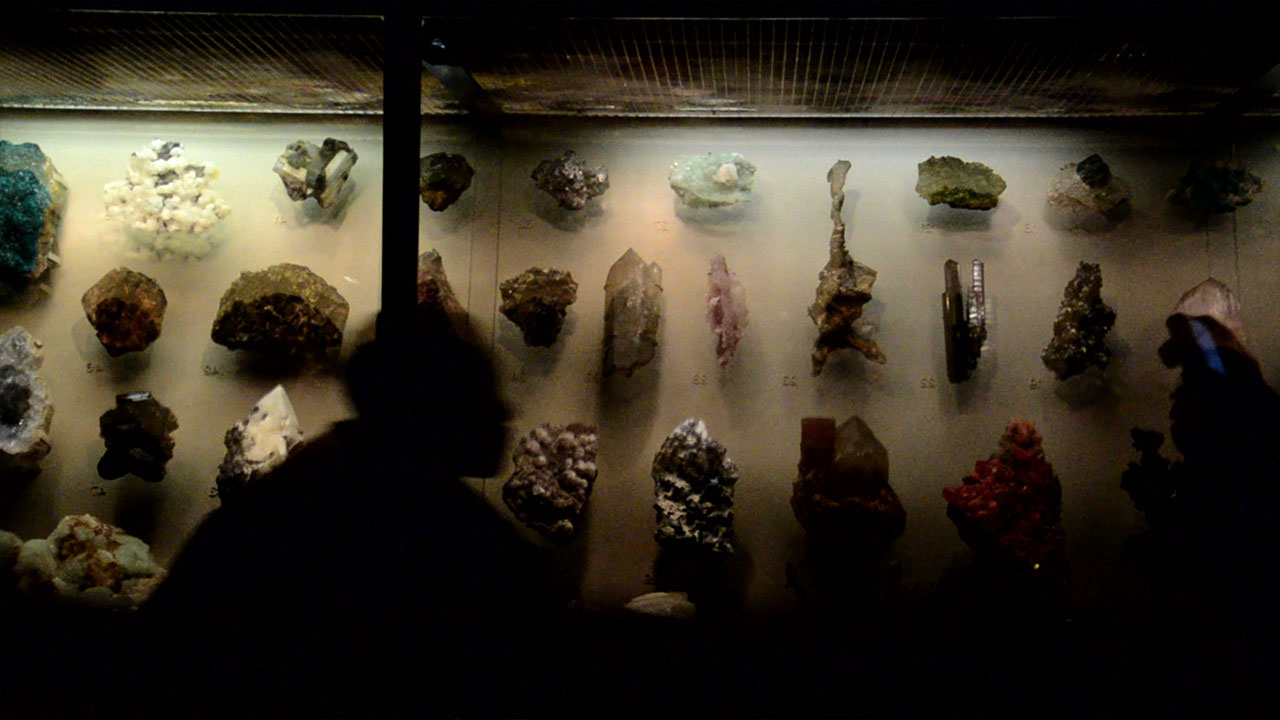 The Lanthanide Series
Erin Espelie
The Rock
Hamid Jafari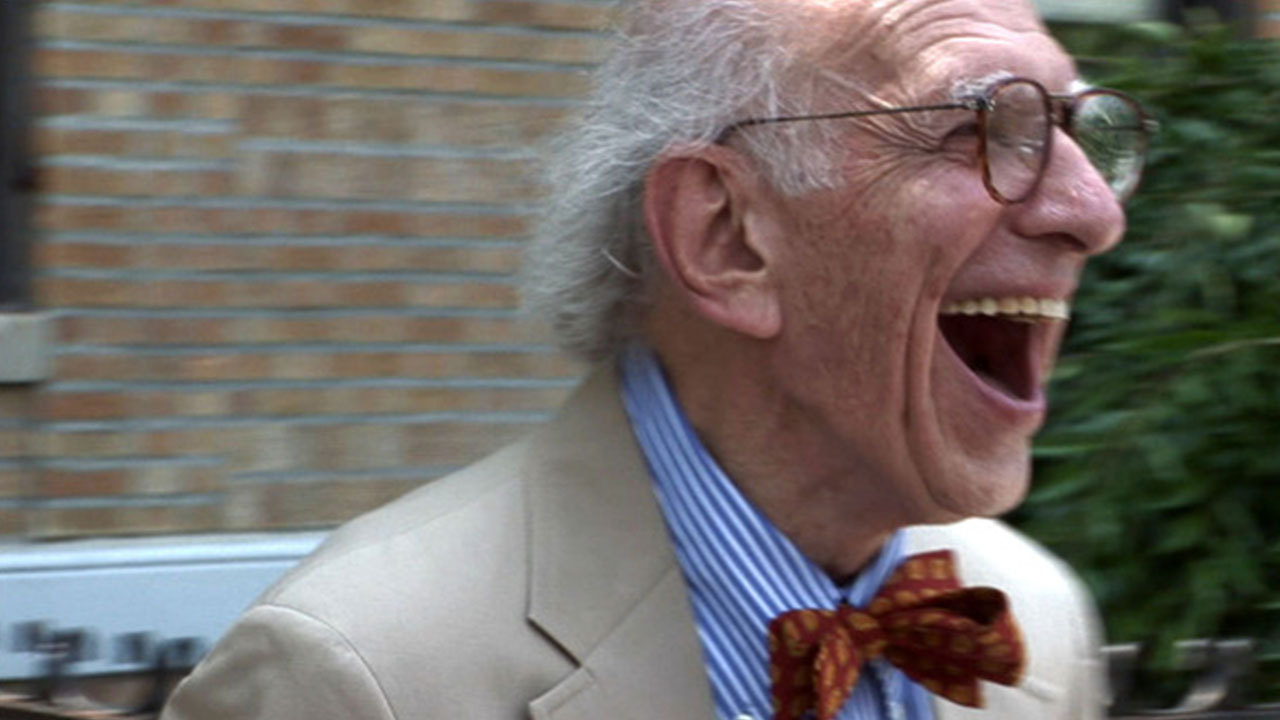 In Search of Memory
Petra Seeger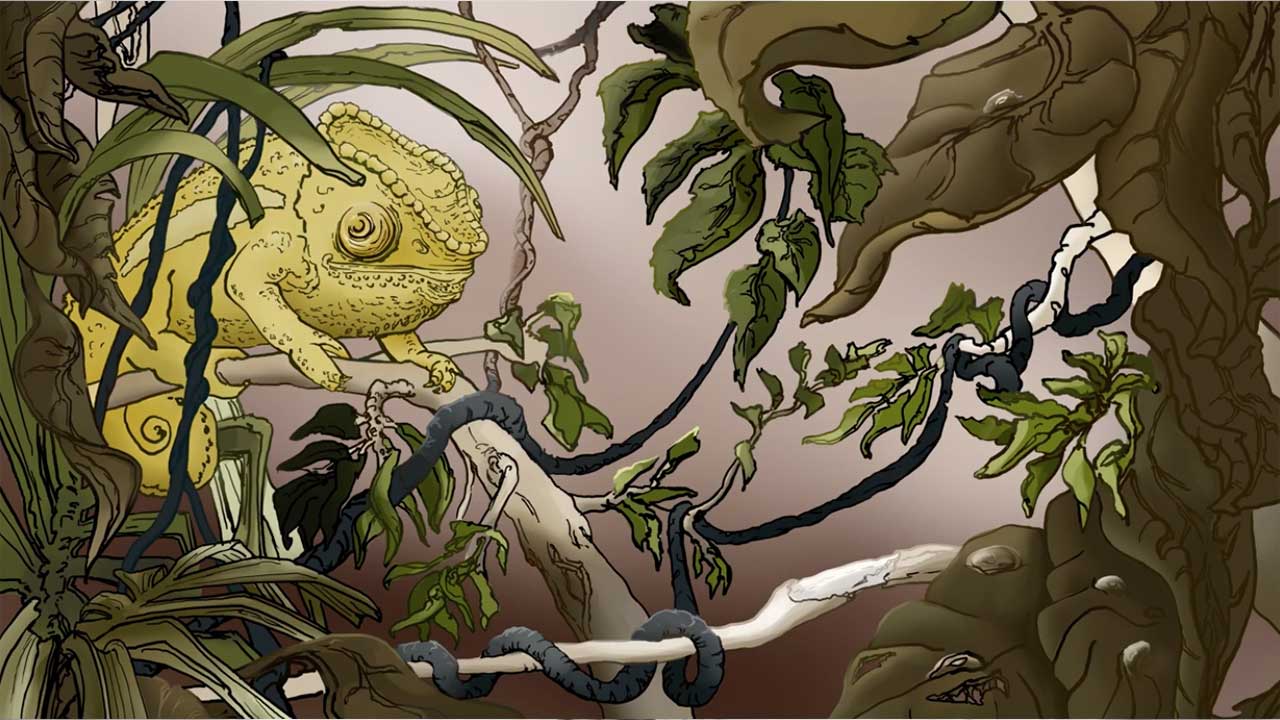 Bob and the Soap Bubble
Maya Hartmeier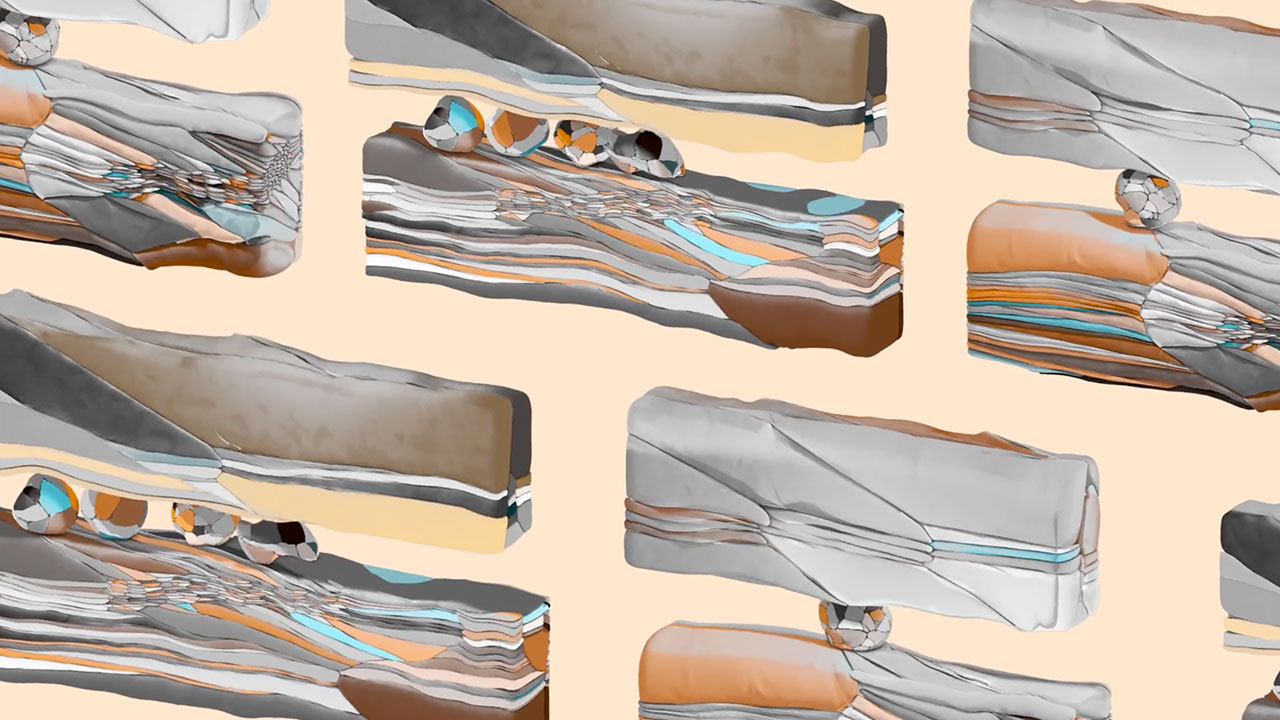 Wearing Well
Markos Kay,Enrico Milanese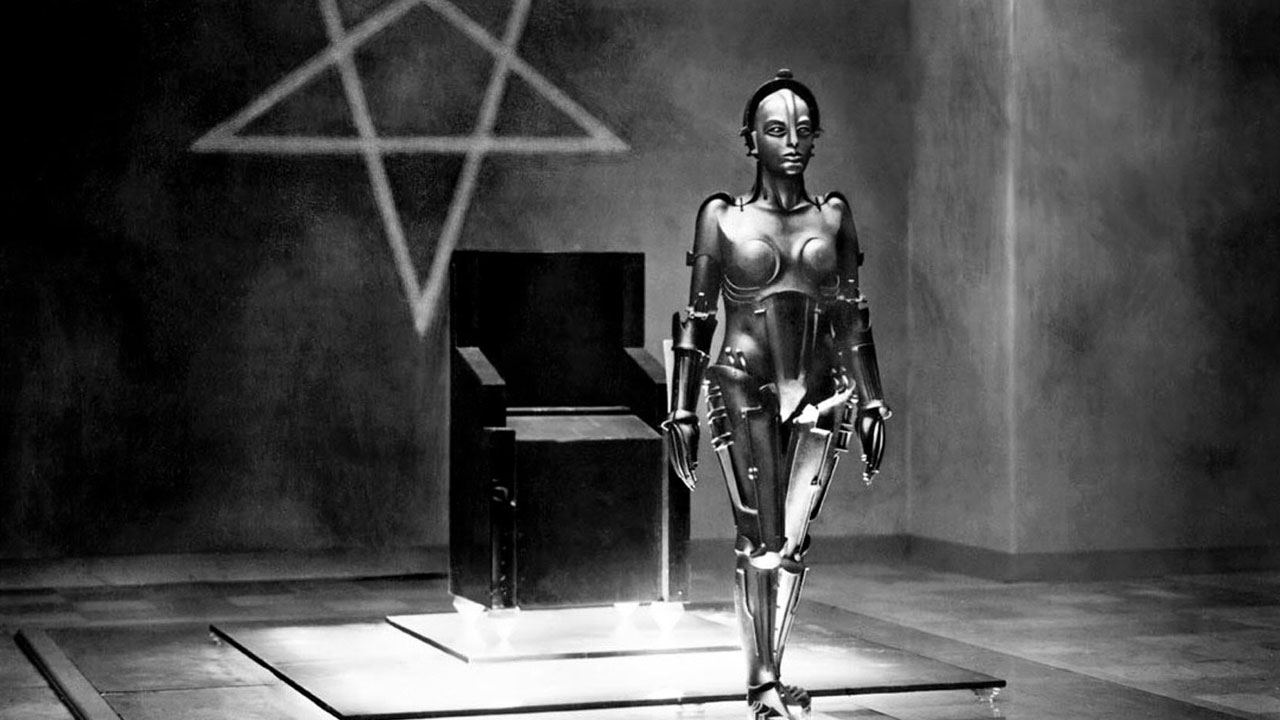 Metropolis
Fritz Lang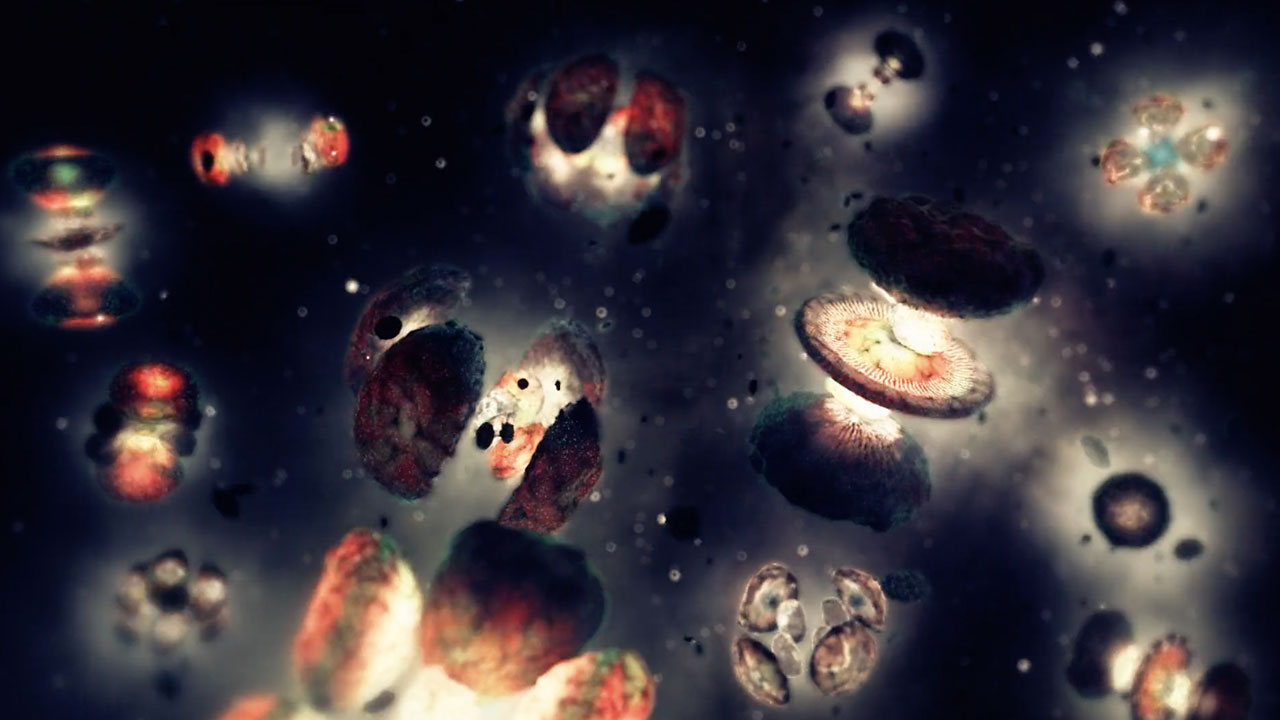 The Flow
Markos Kay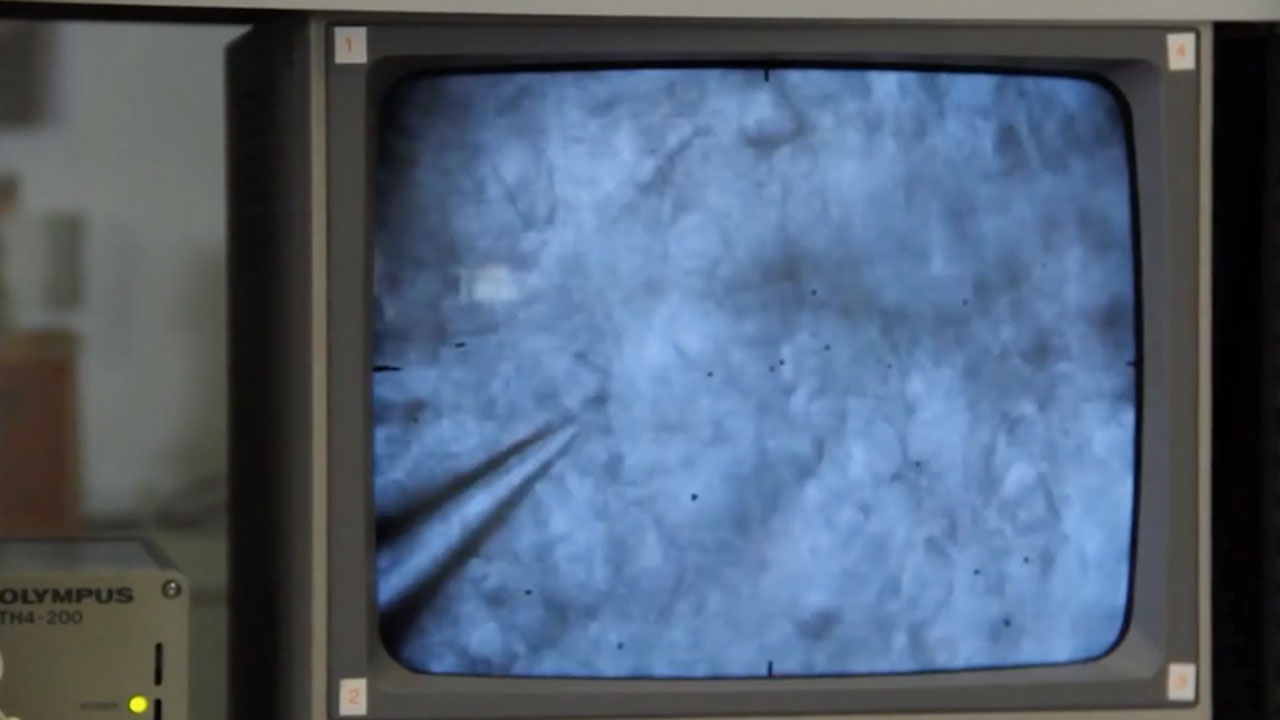 Bluebrain: Markram's Vision
Noah Hutton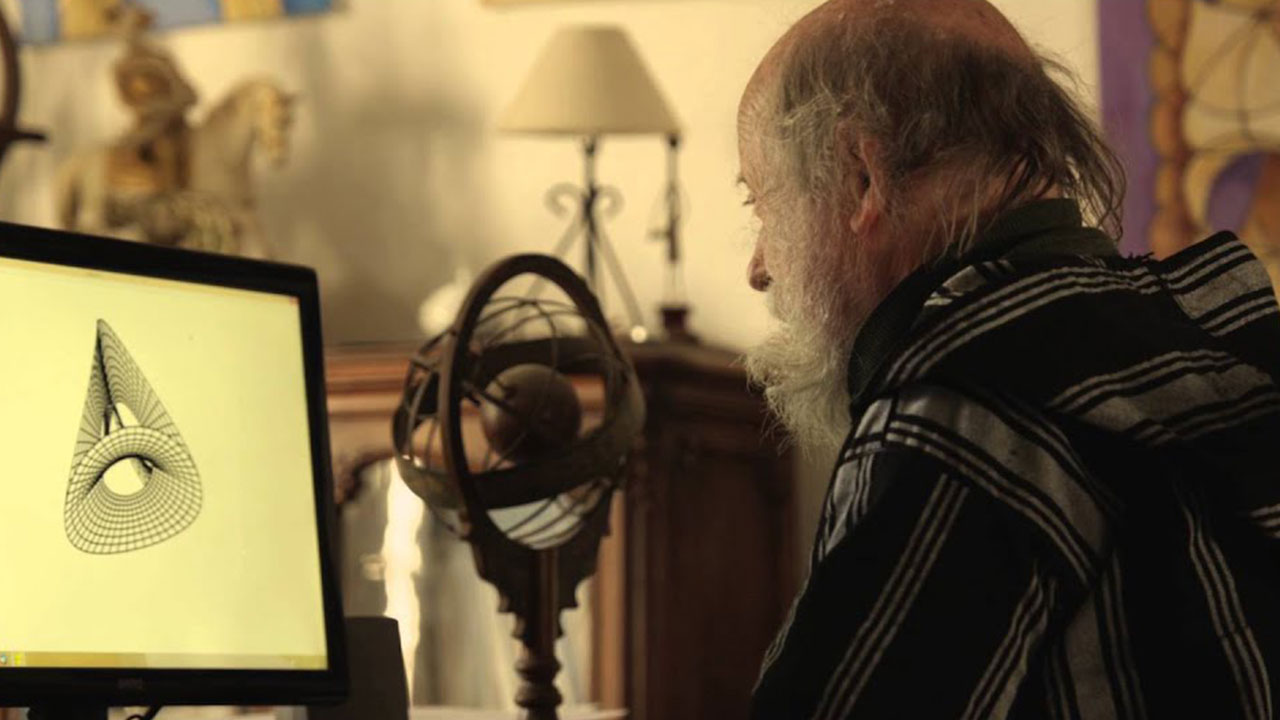 The Mathematics Engraver
Quentin Lazzarotto
CITIZENFOUR
Laura Poitras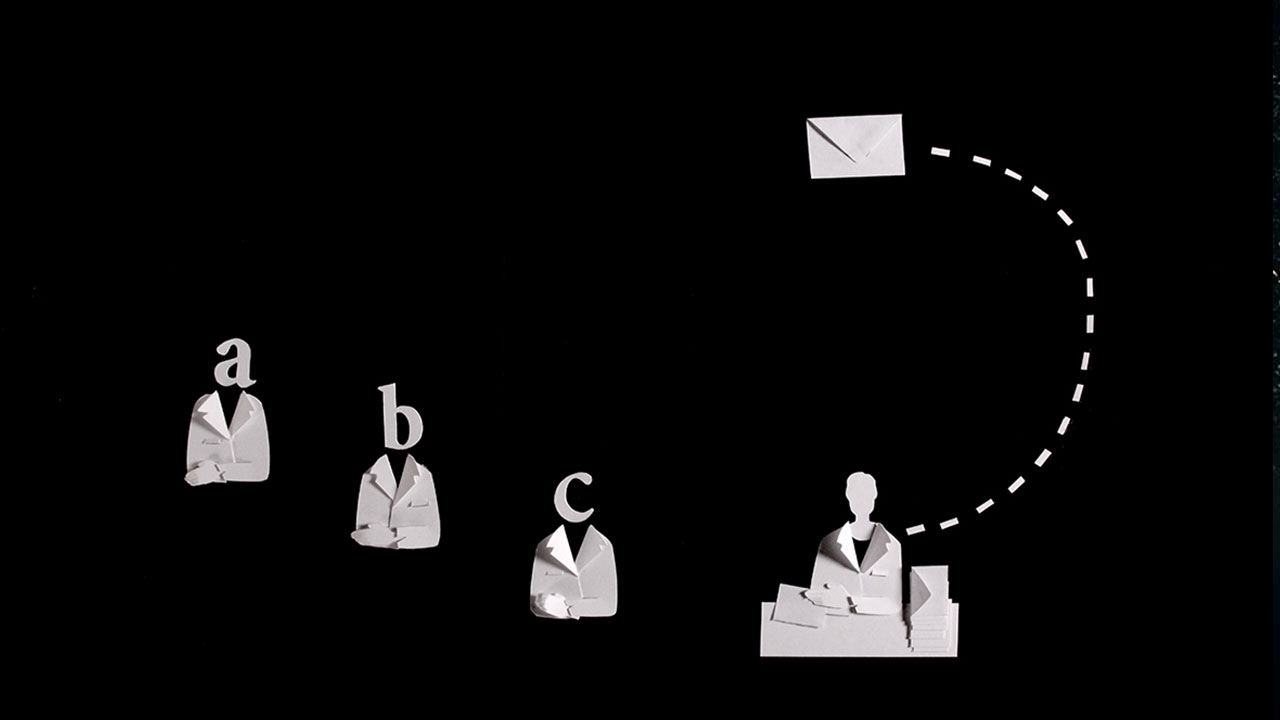 The Researcher's Article
Charlotte Arene
Chimps and Humans Play Interspecies Video Game
Rachel Mayeri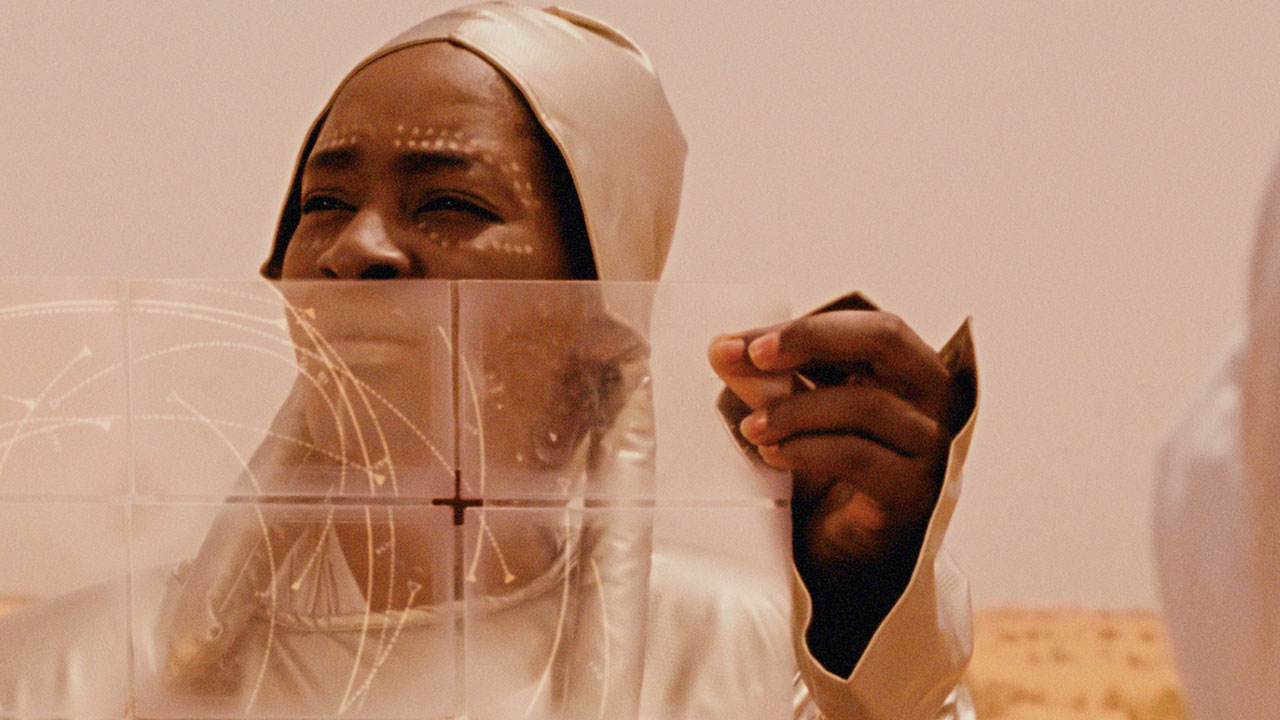 Drexciya
Simon Rittmeier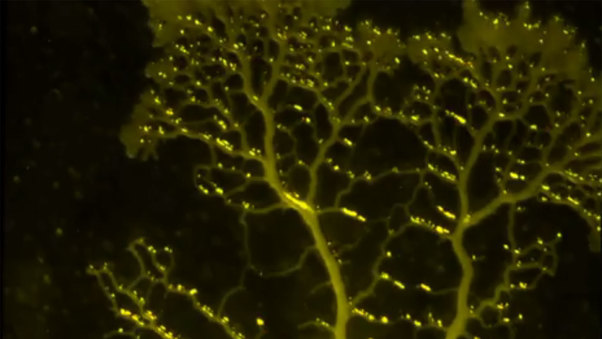 Physarum Polycephalum
Anna Sagatov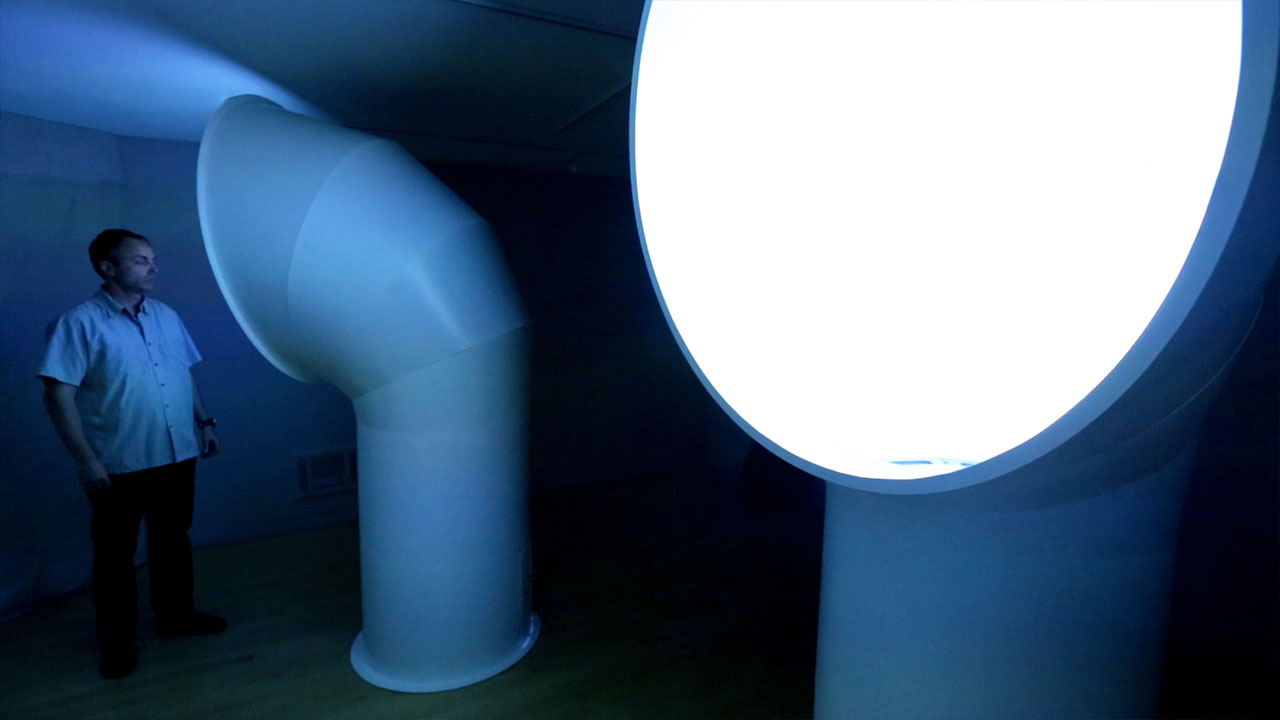 CODE HUMPBACK 'What are the Whales Saying?
Charles Lindsay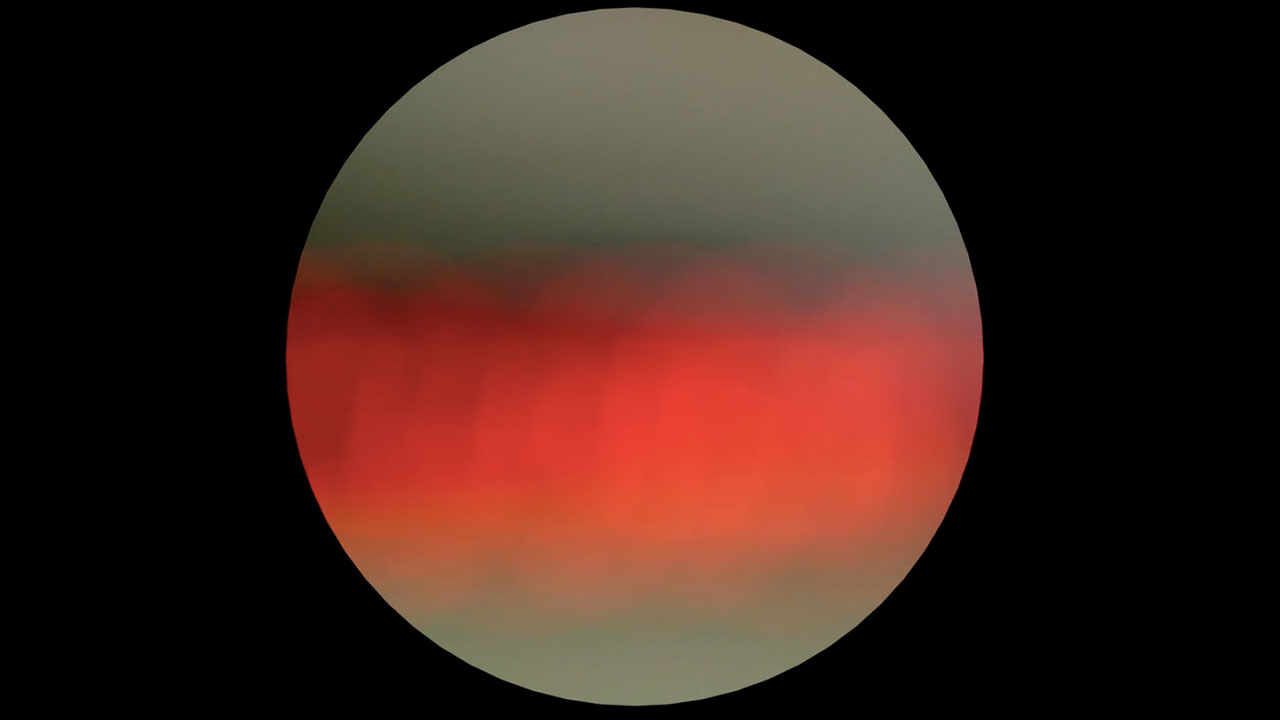 CODE HUMPBACK 'All We Need is Love'
Charles Lindsay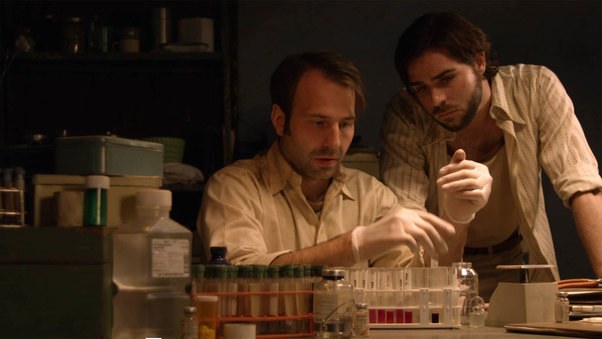 Nzara '76
Jon Noble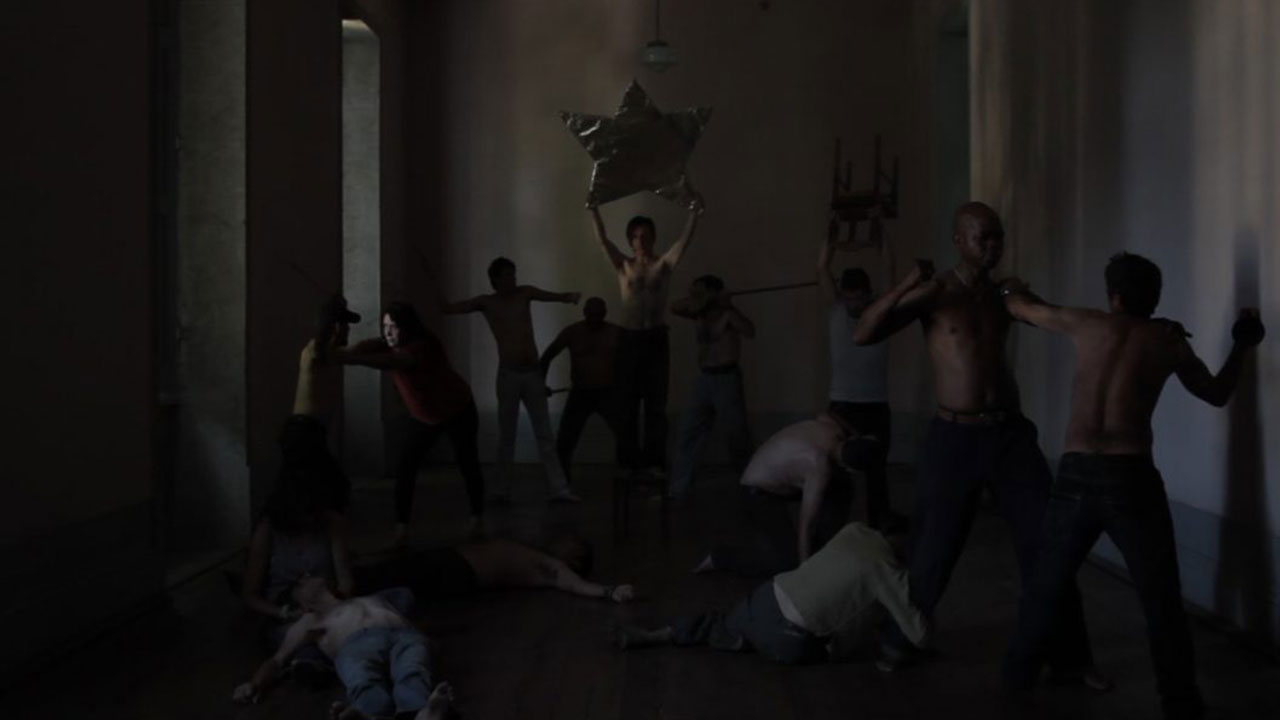 SILÊNCIO
Christophe Bisson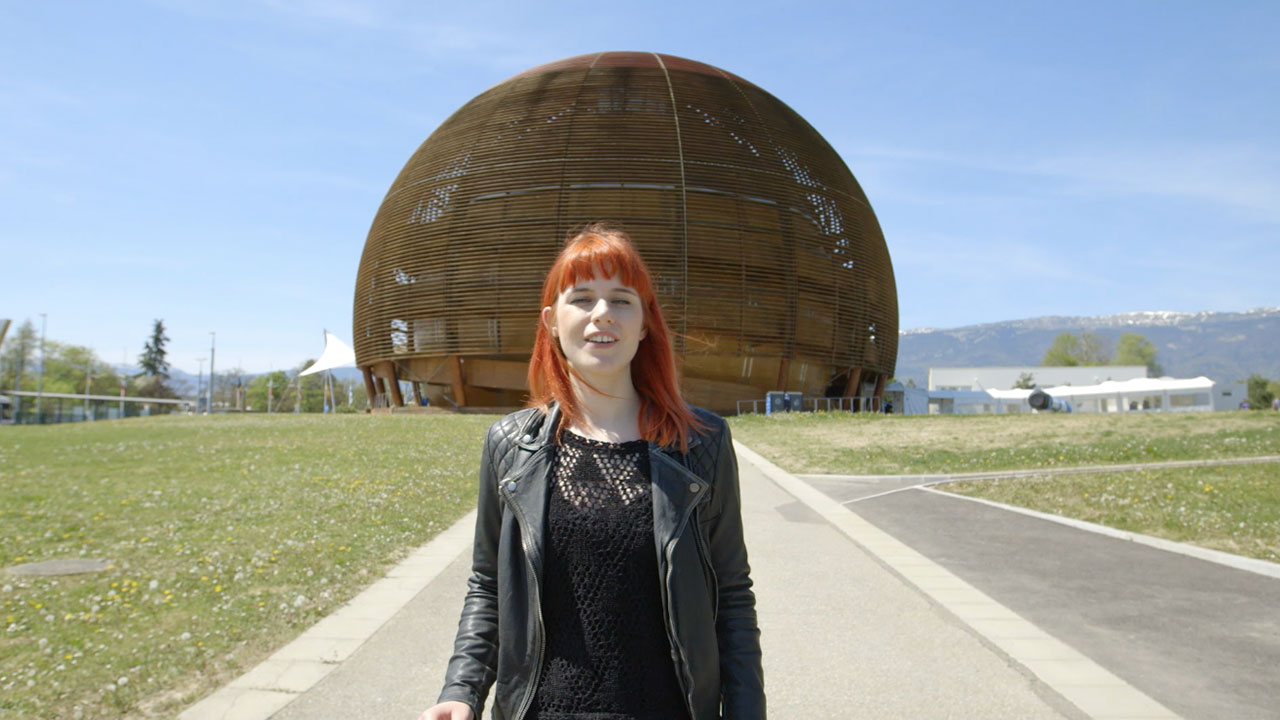 SUPERSYMMETRY: Cern's Search for New Physics
Alex Pasternak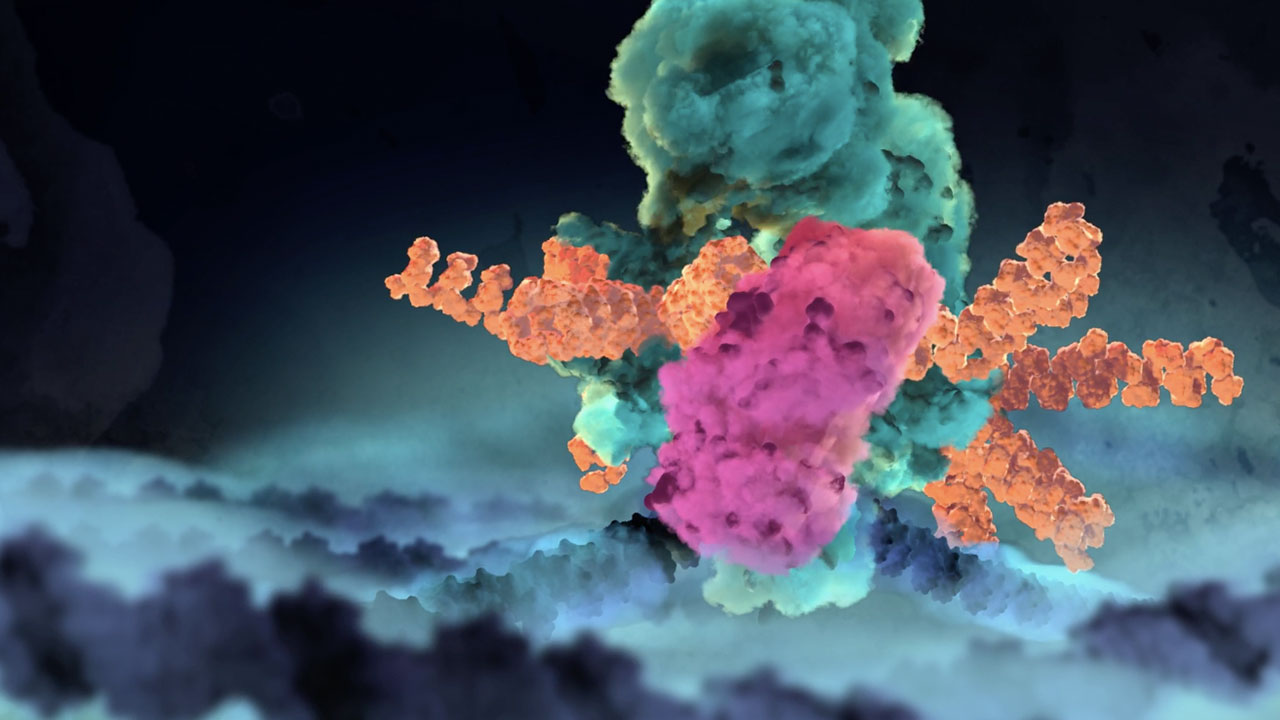 Our Resilient Genome
Alexandra Pina Kingman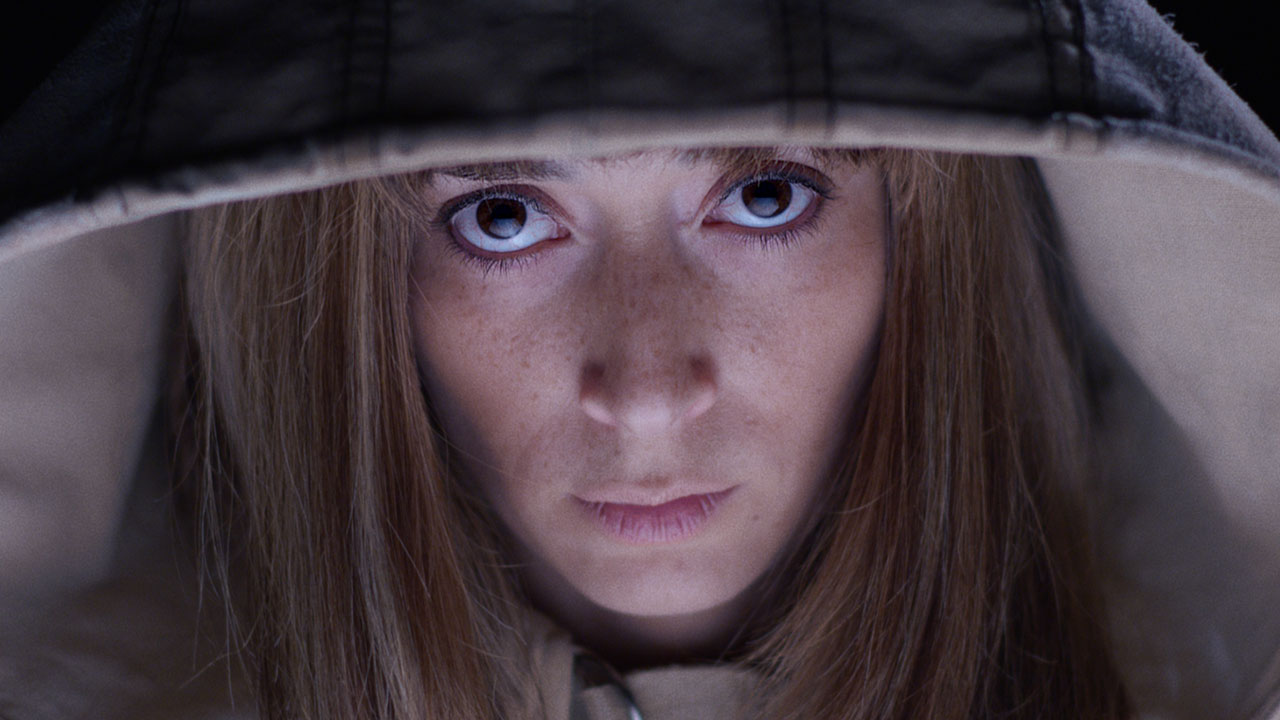 In the Future, They Ate from the Finest Porcelain
Larissa Sansour,Søren Lind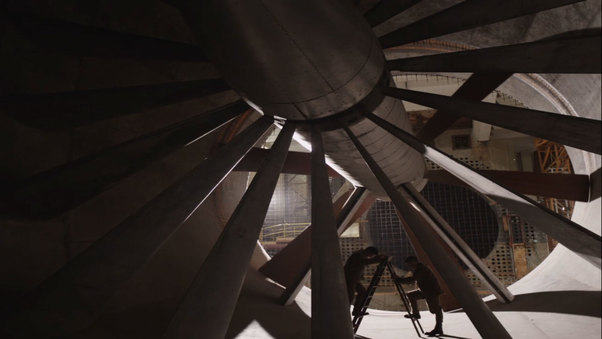 Undead Sun
Jane and Louise Wilson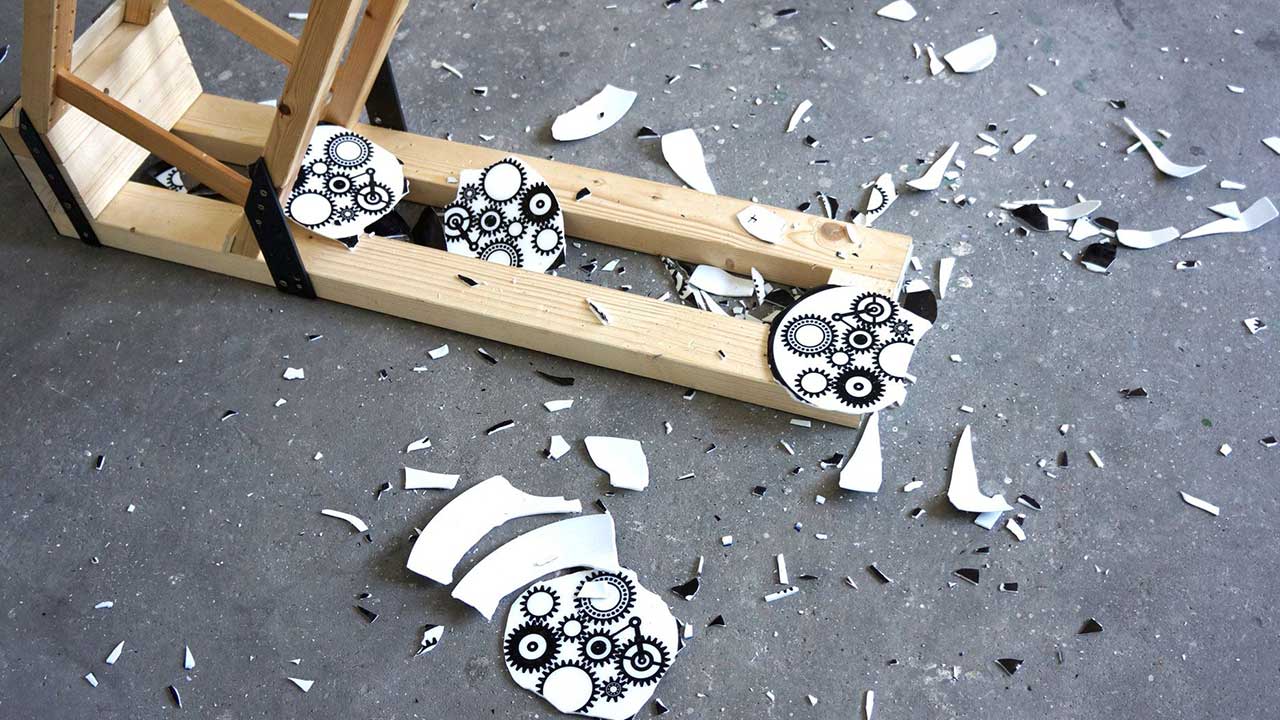 When Time Moves Faster
Anna Vasof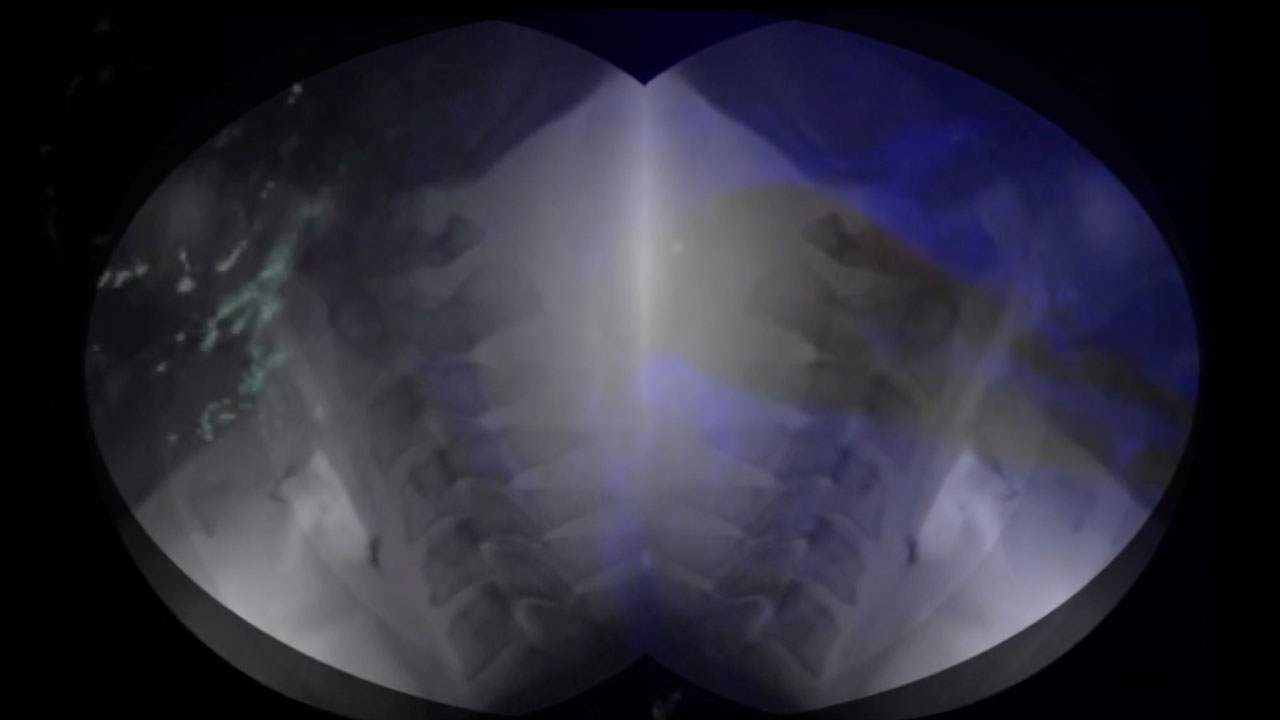 Mi Tierra Invincible (My Invincible Land)
Juan Miceli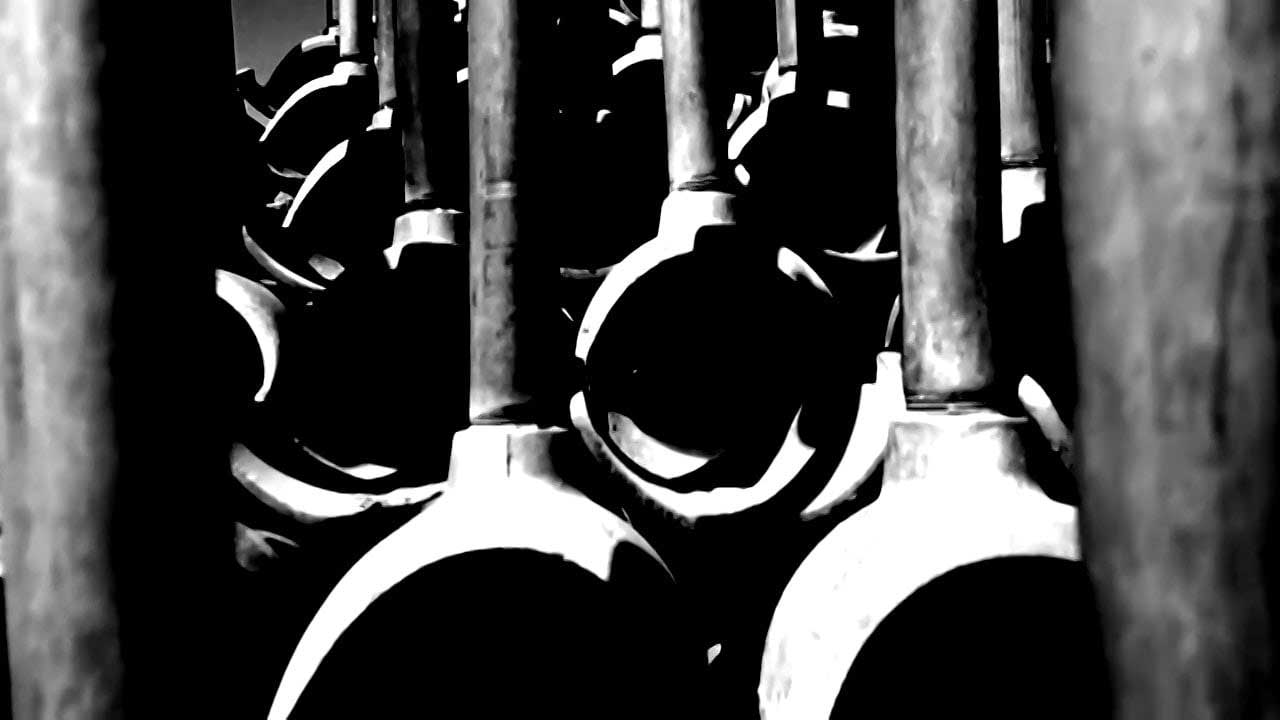 One Of Tarkovsky's Dreams
Jeff Alu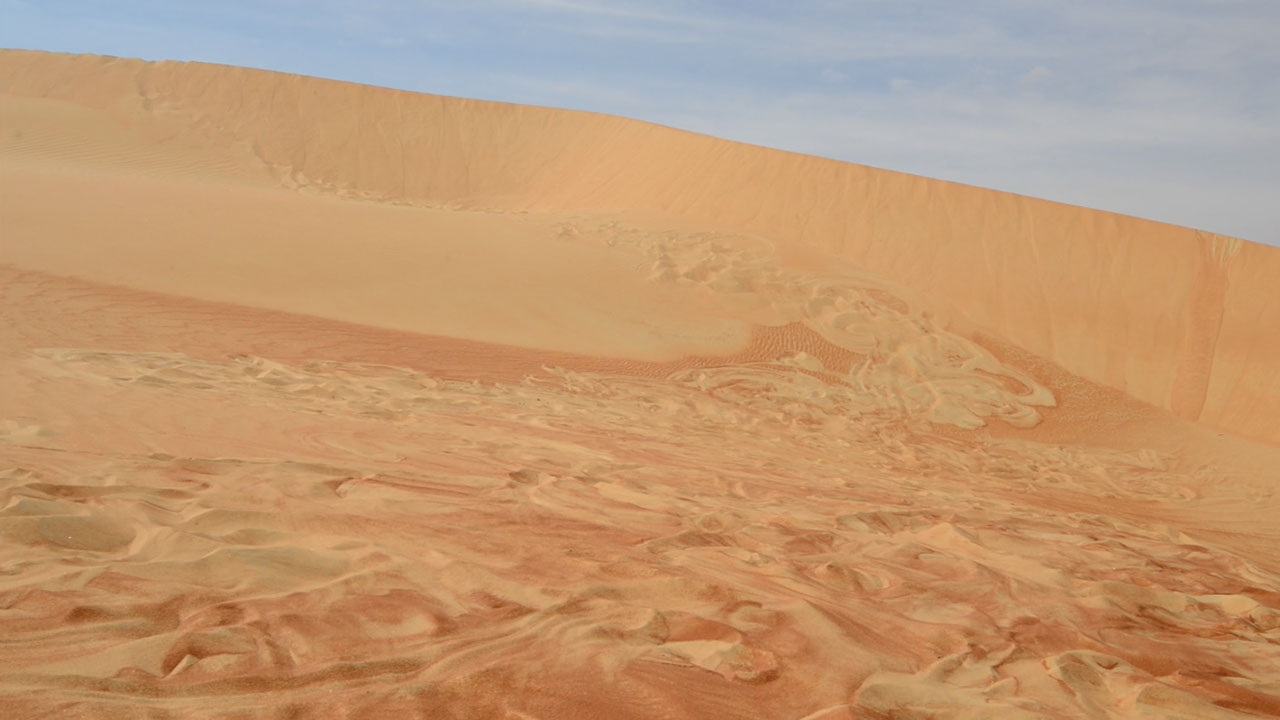 Jinn
Saguenail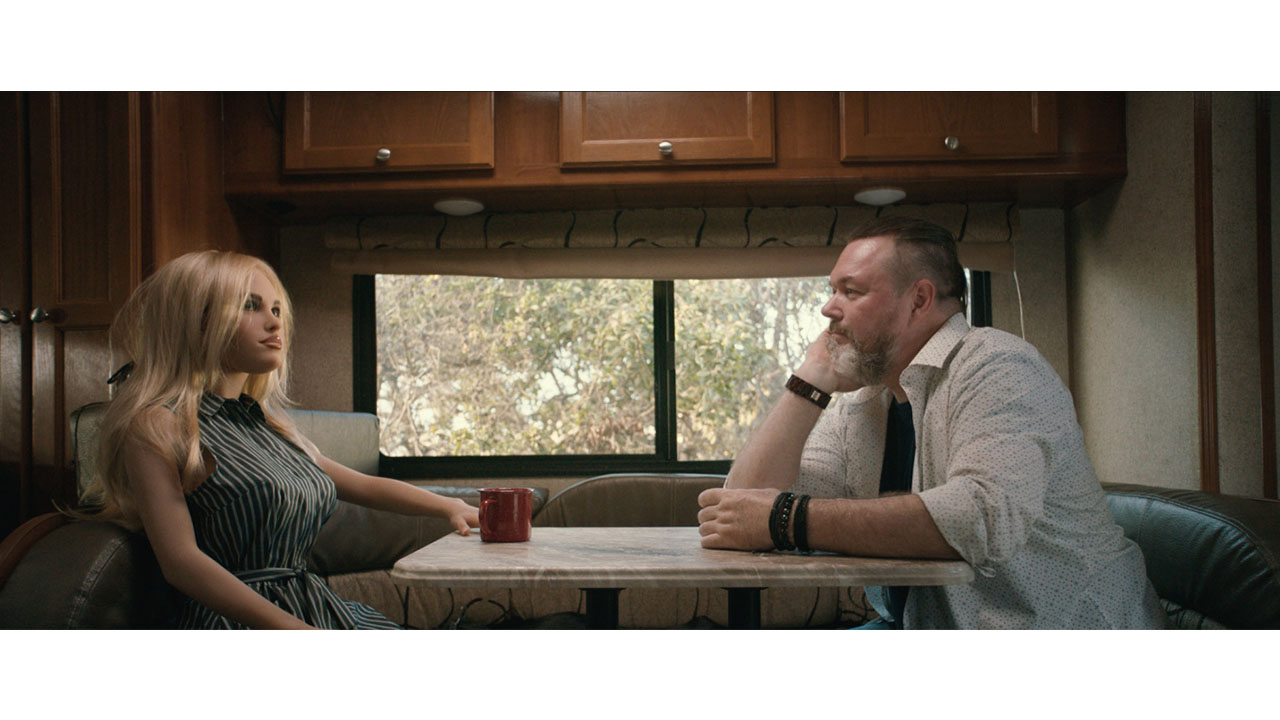 Hi, AI – Love Stories from the Future
Isa Willinger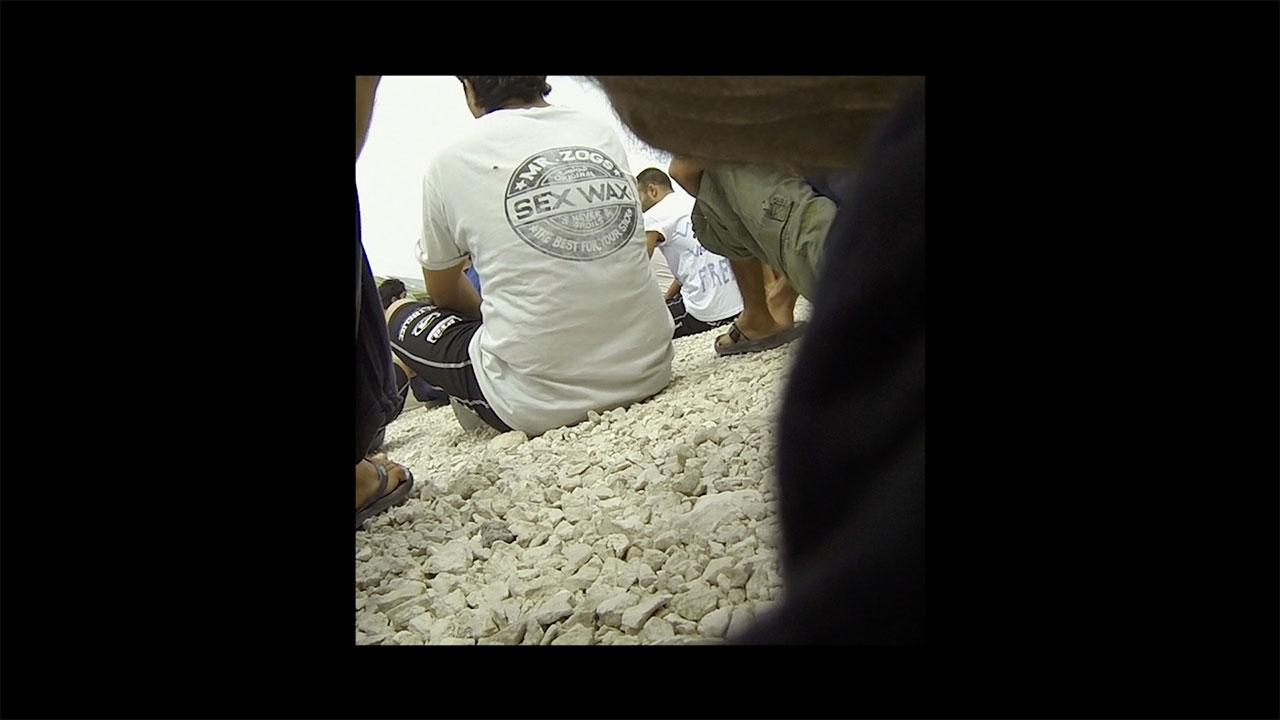 Anubumin
Zanny Begg,Oliver Ressler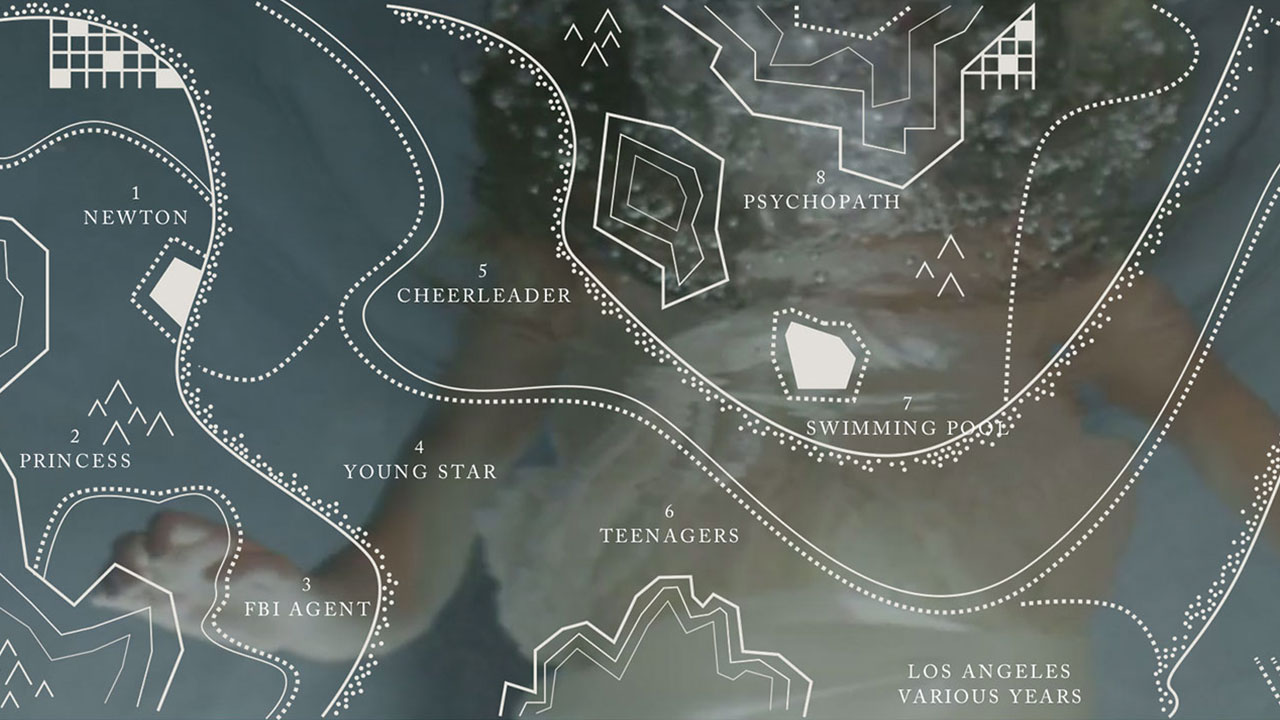 A Study in Time Travel
Sean Pecknold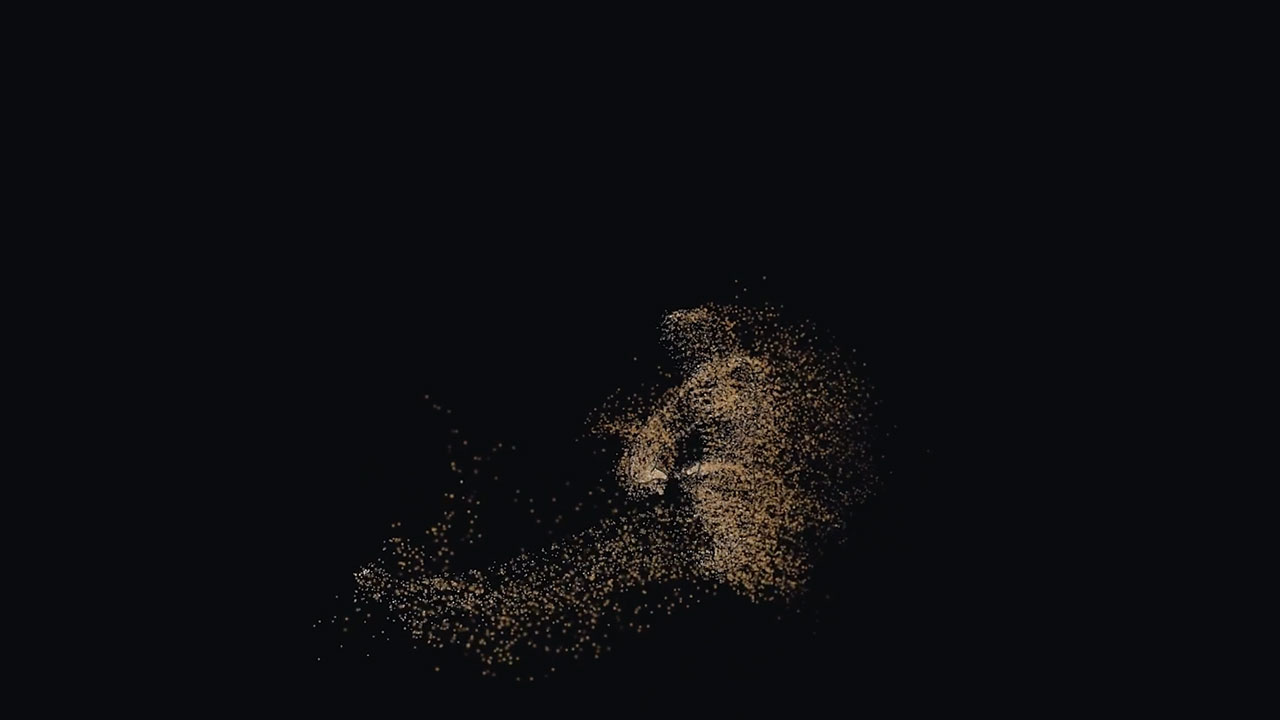 Sandghost dance
Kirk Woolford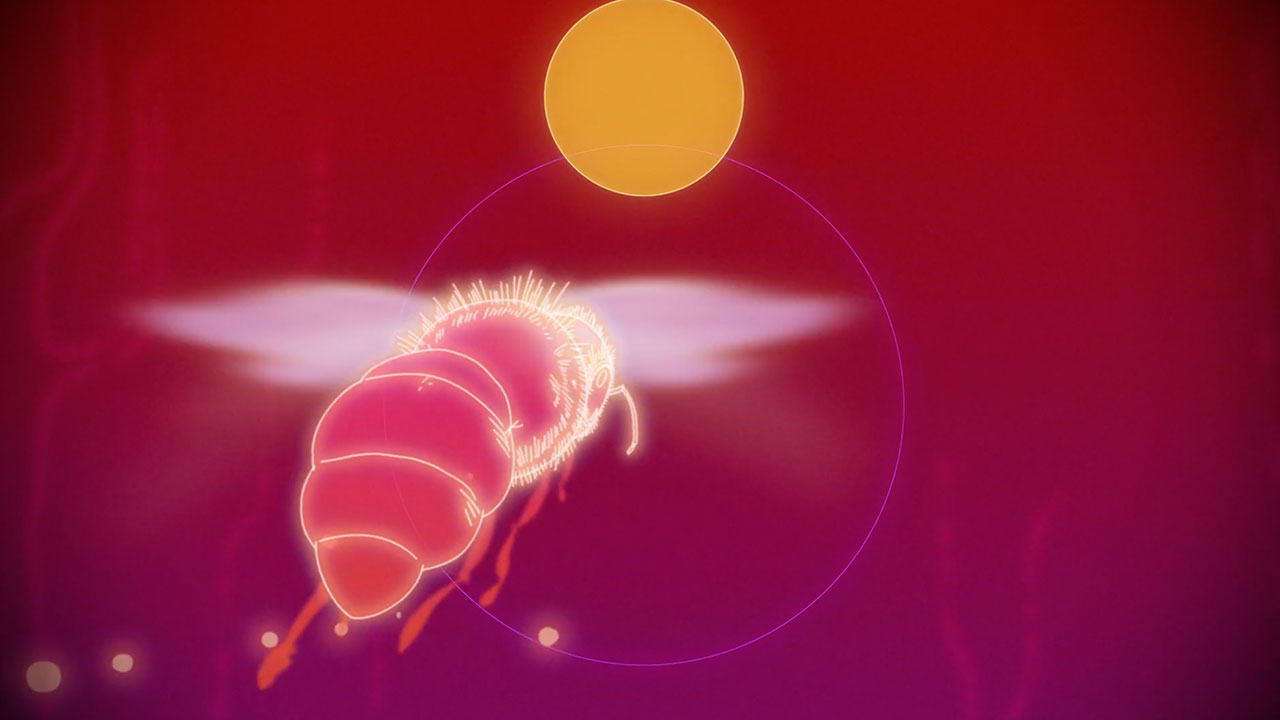 Ampersand
Erin Shea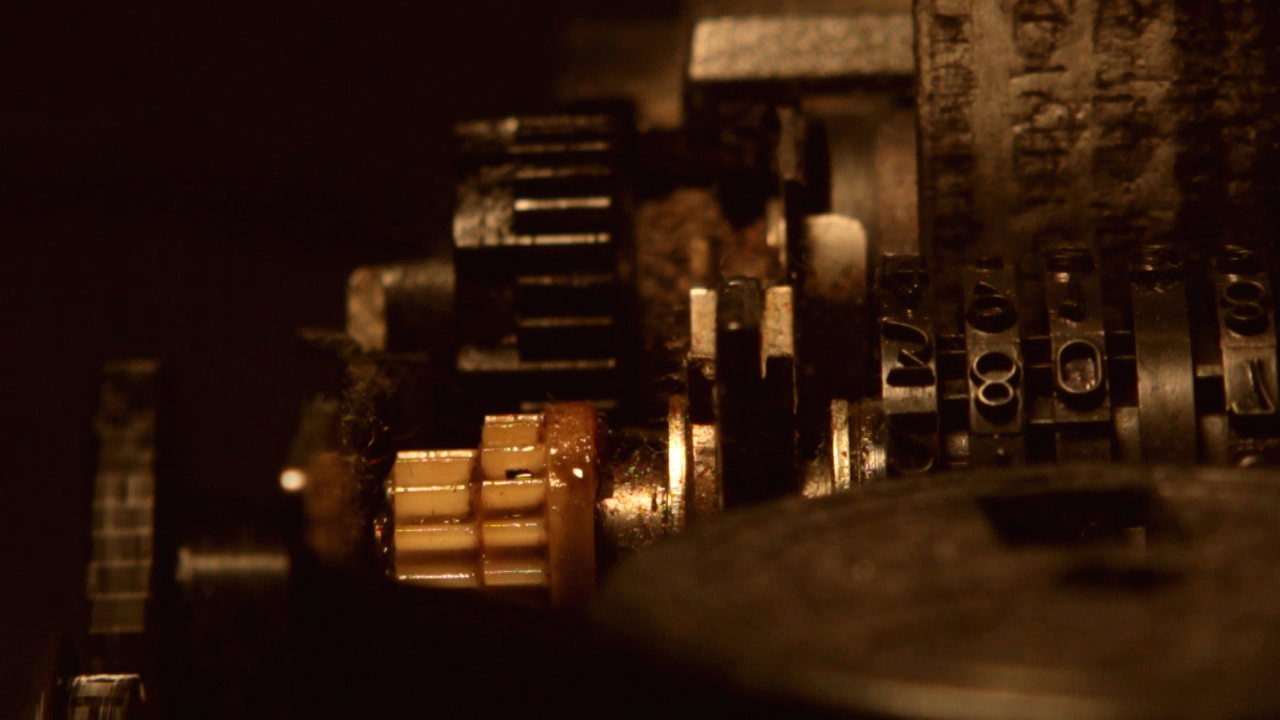 Machines
Jeremias Altmann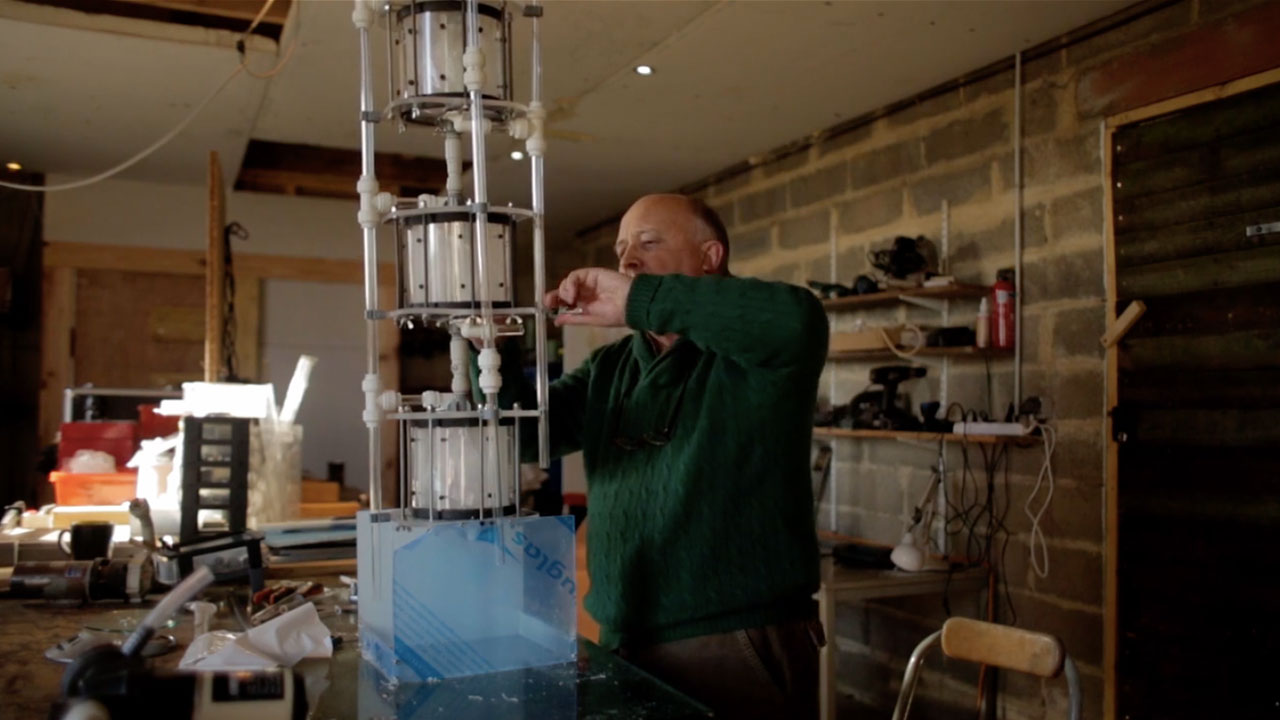 A Hydrocarbon Heaven
Chintan Gohil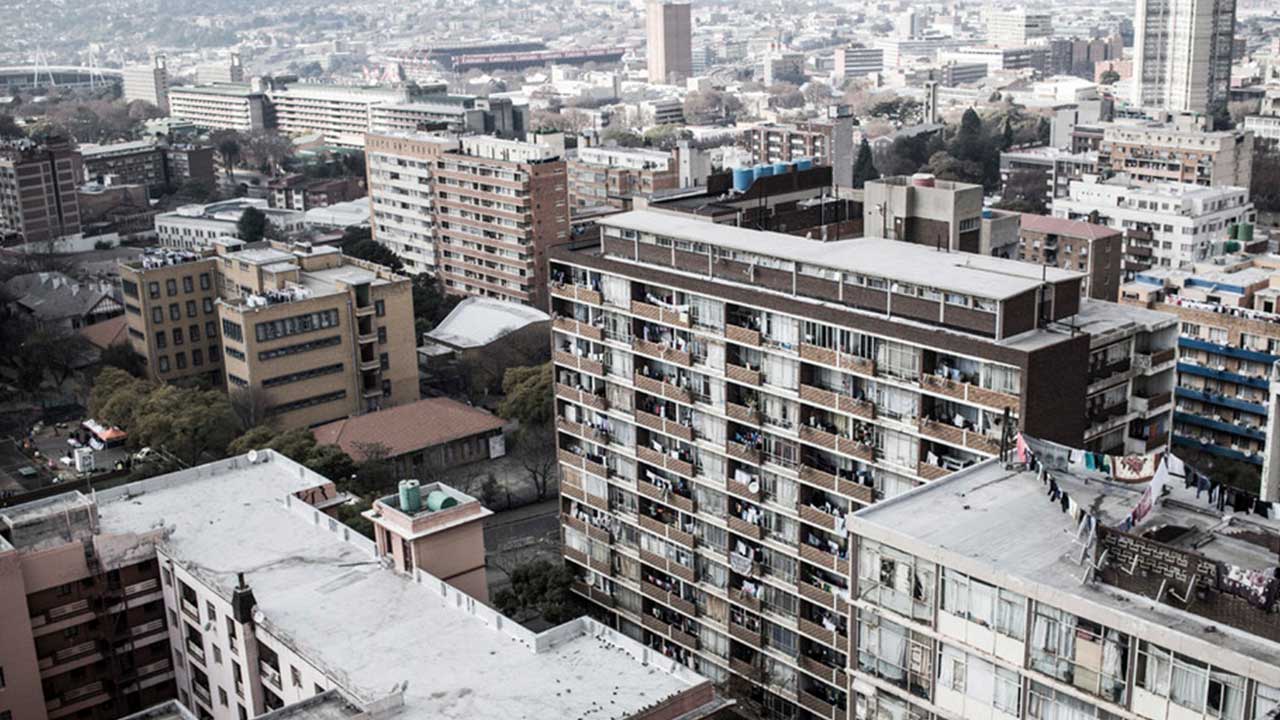 Ghost Diamond
Chris Saunders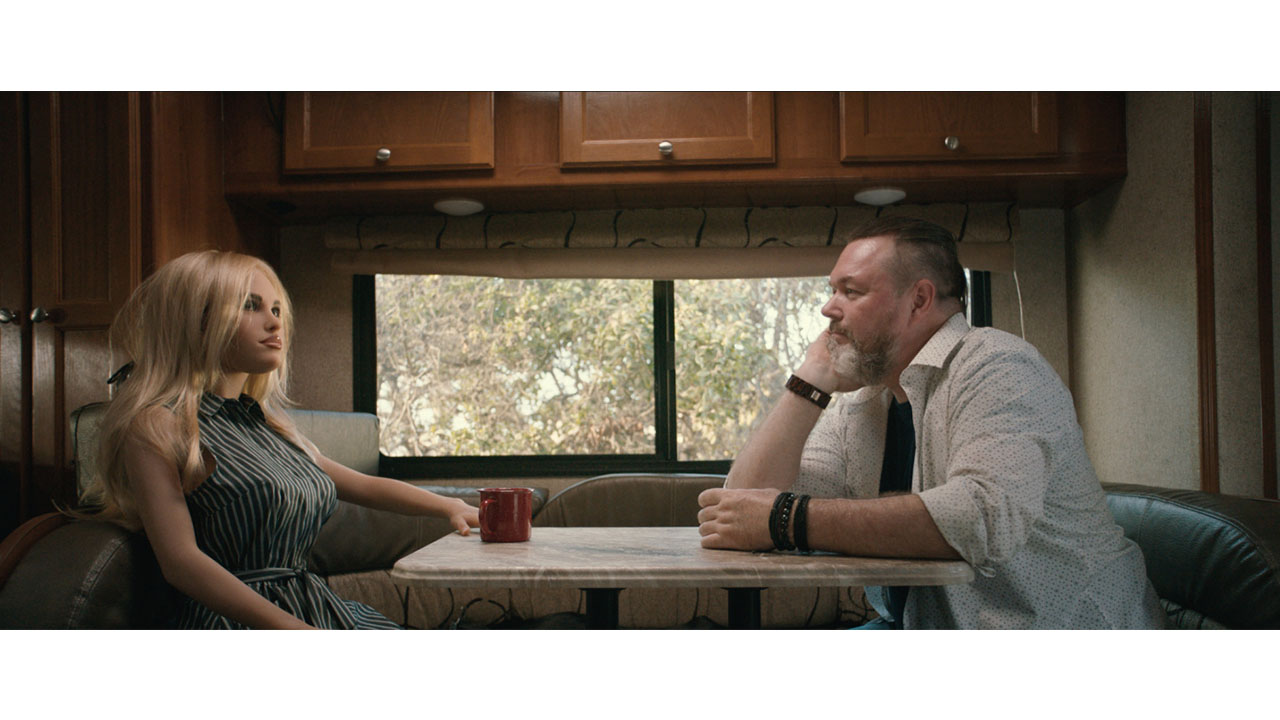 Hi, AI – Love Stories from the Future
Isa Willinger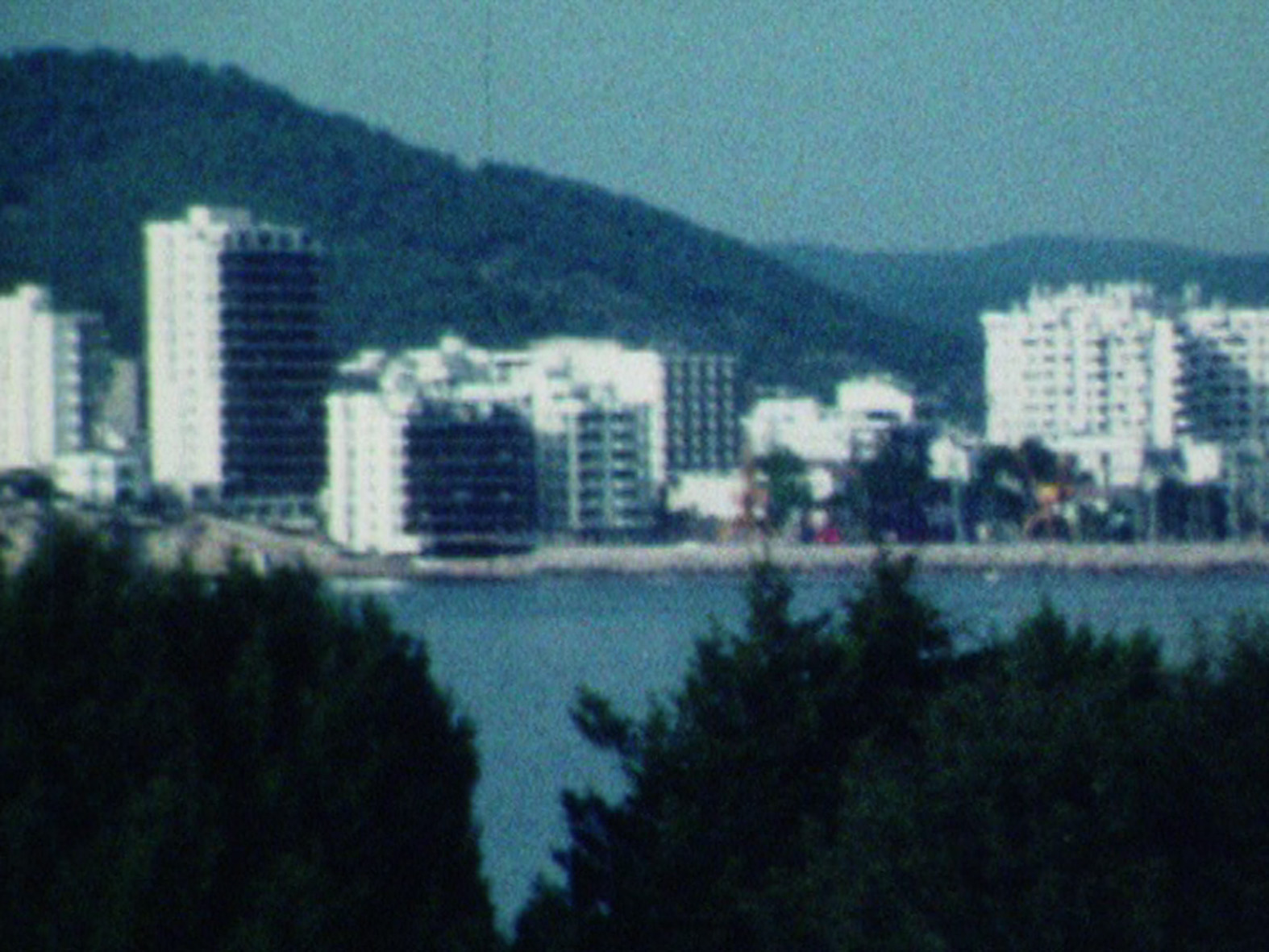 Siesta
David Krems, Furtado Hugo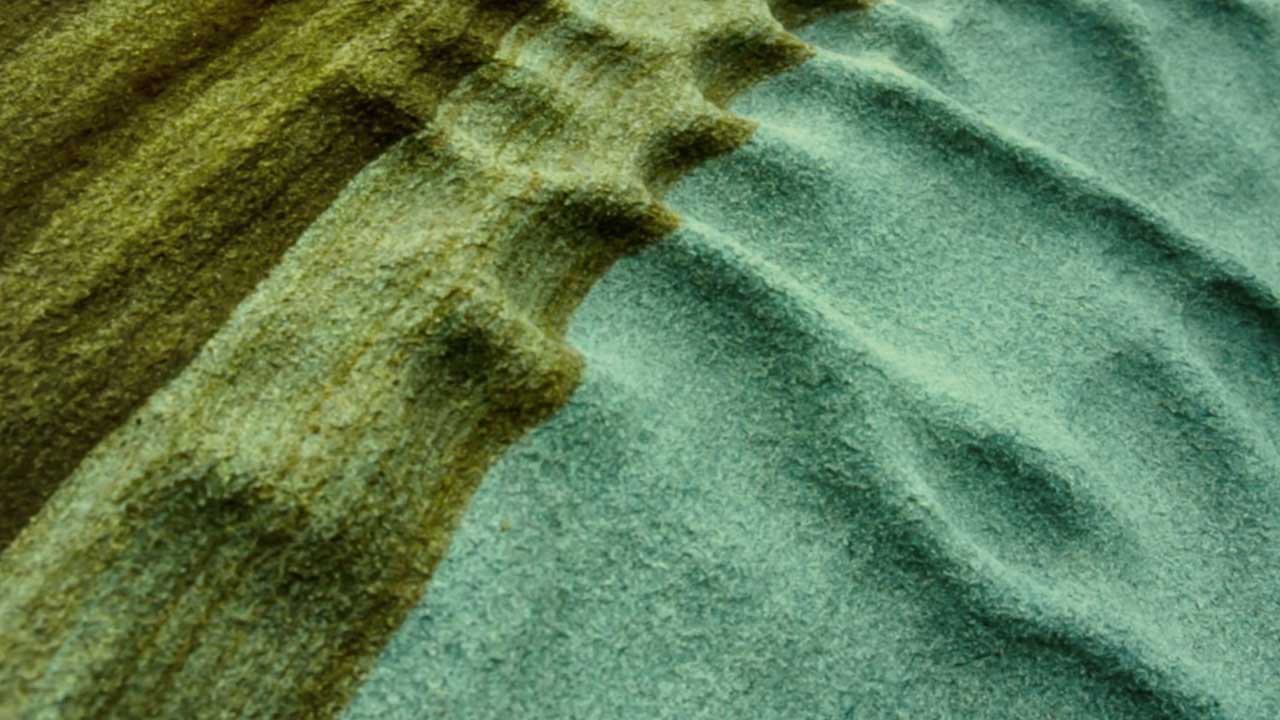 Frack
Grayson Cooke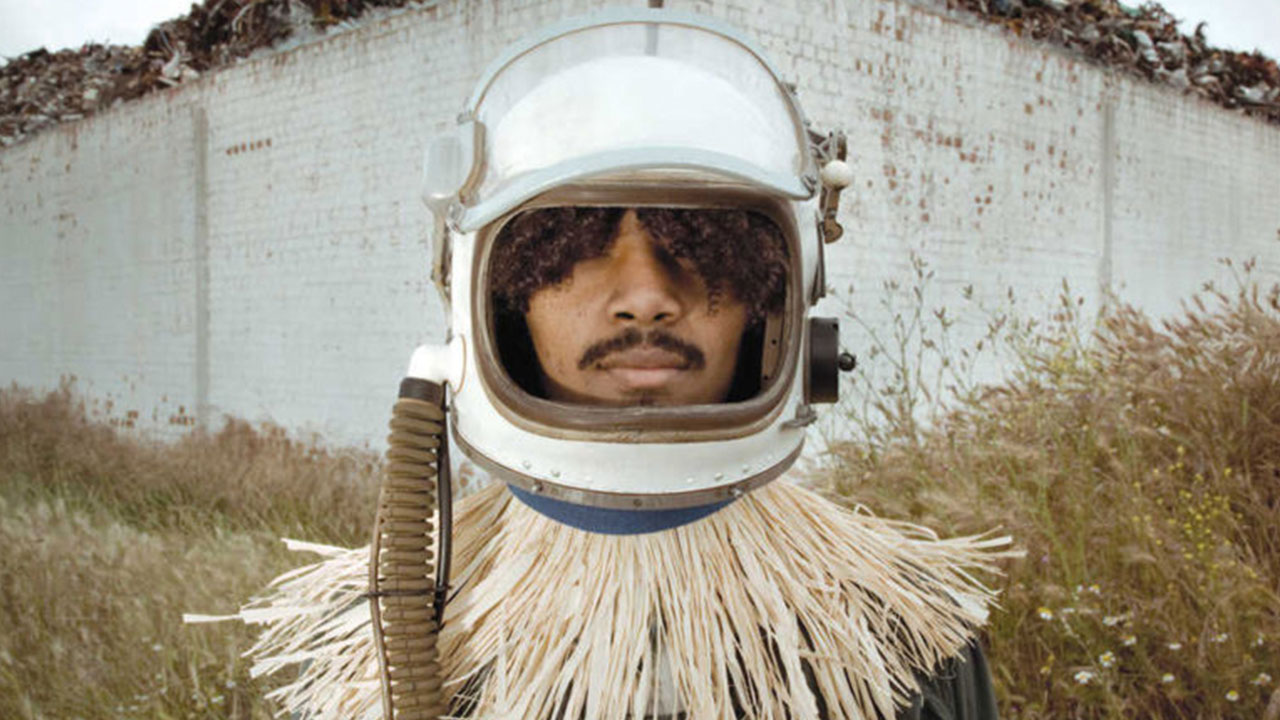 The Afronauts
Cristina De Middel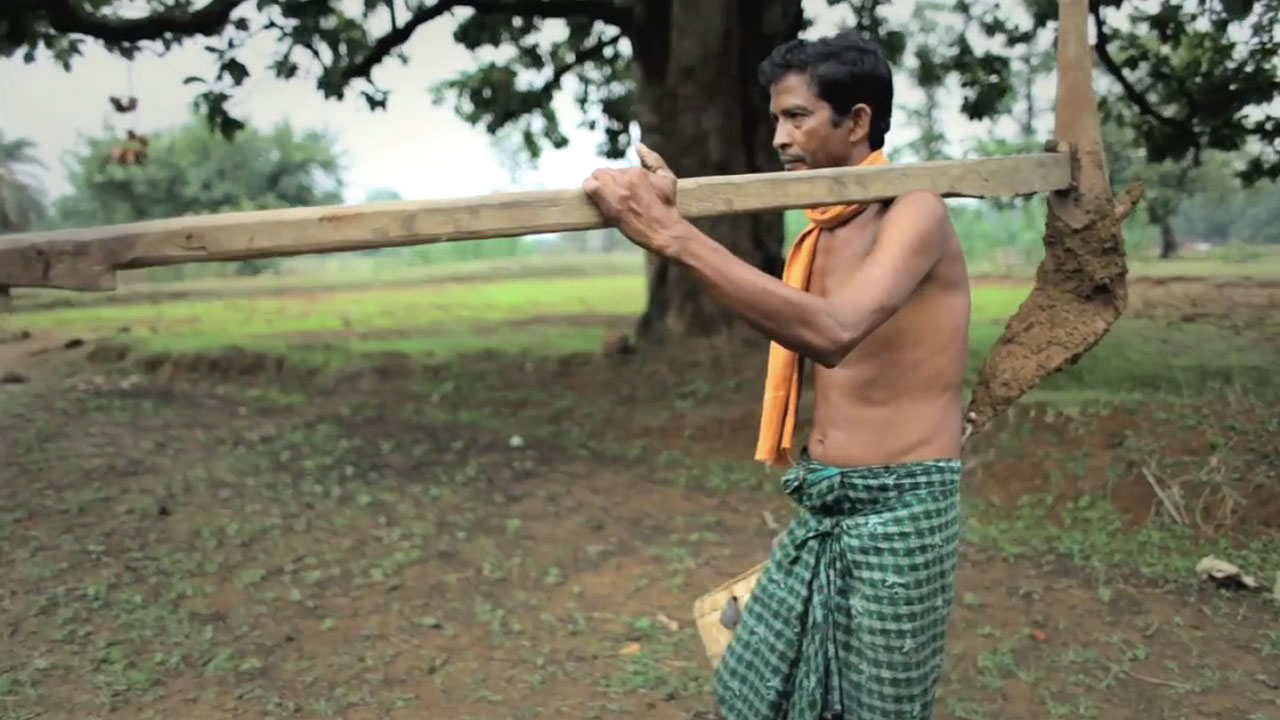 Upendra has Worms
Chintan Gohil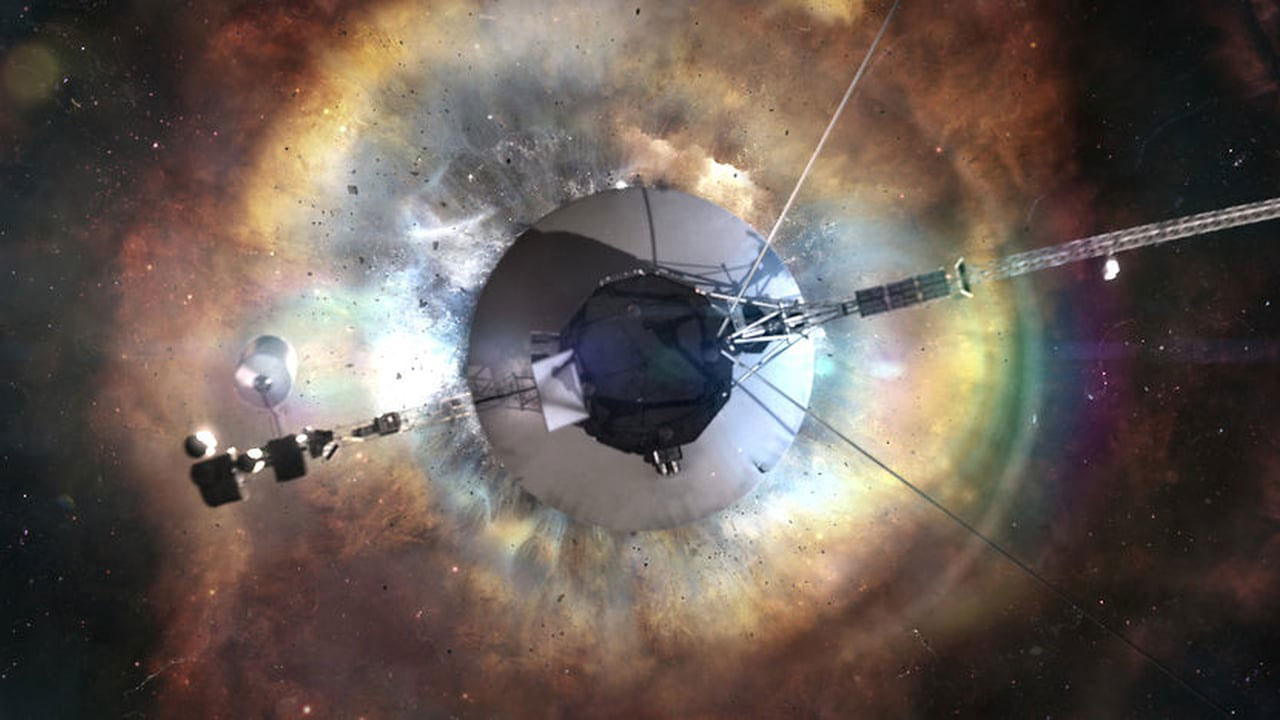 Stardust
Mischa Rozema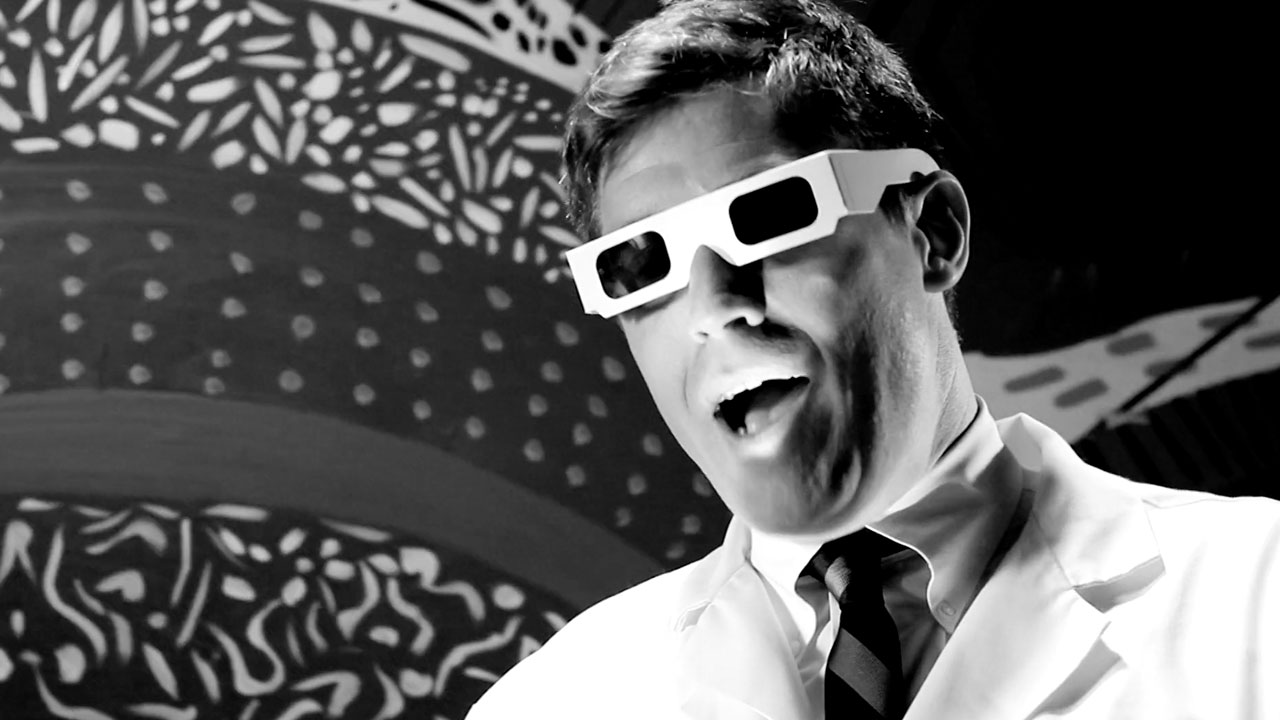 Life and Freaky Times of Uncle Luke
Jillian Mayer,Lucas Leyva
Tail Twirls of Red Fluorescent Worms
The Calling of the Variable Reed Frog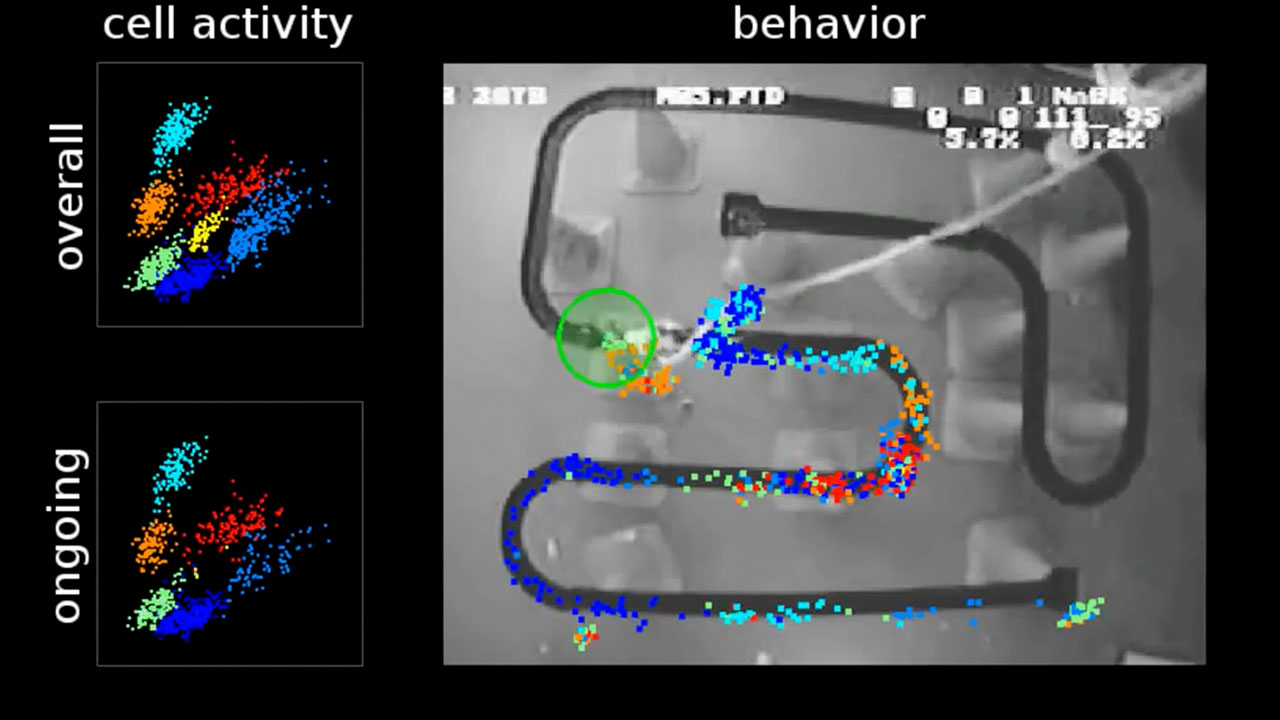 Place cell activity mapped to movement of rat on a track
Live Imaging of Drosophila Larval Neuroblasts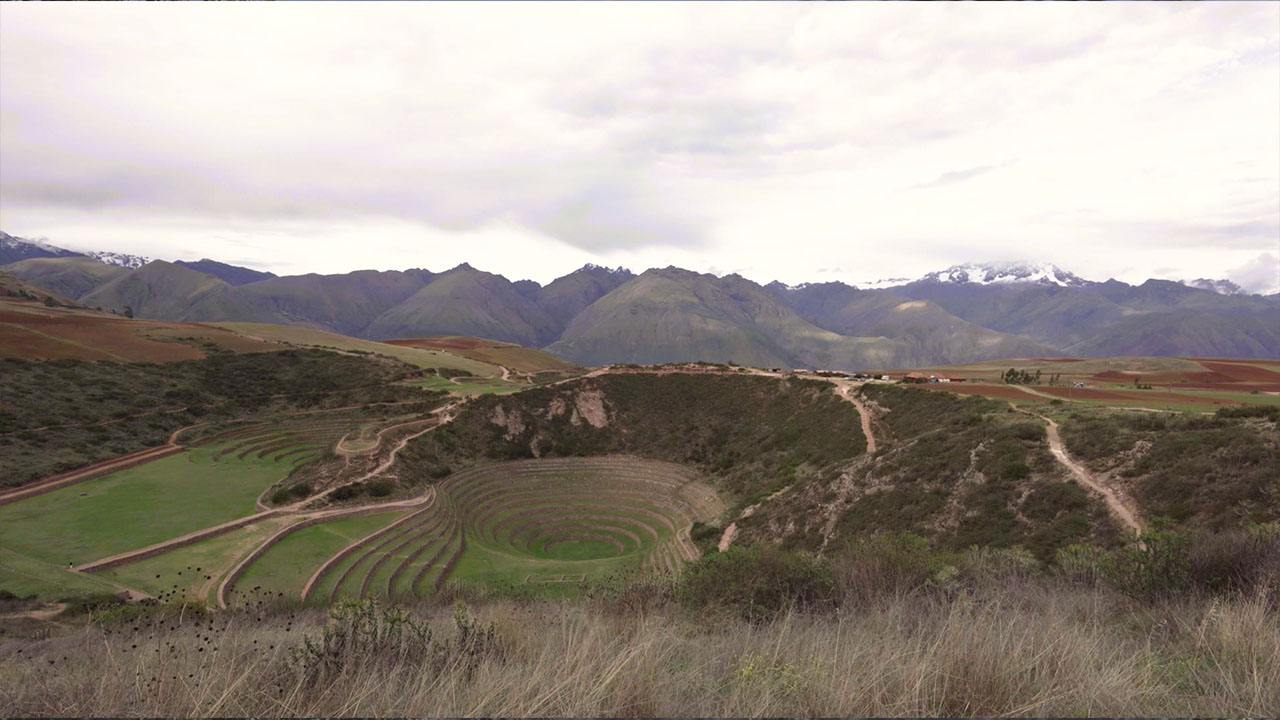 Ancient archaeological site of Moray in The Sacred Valley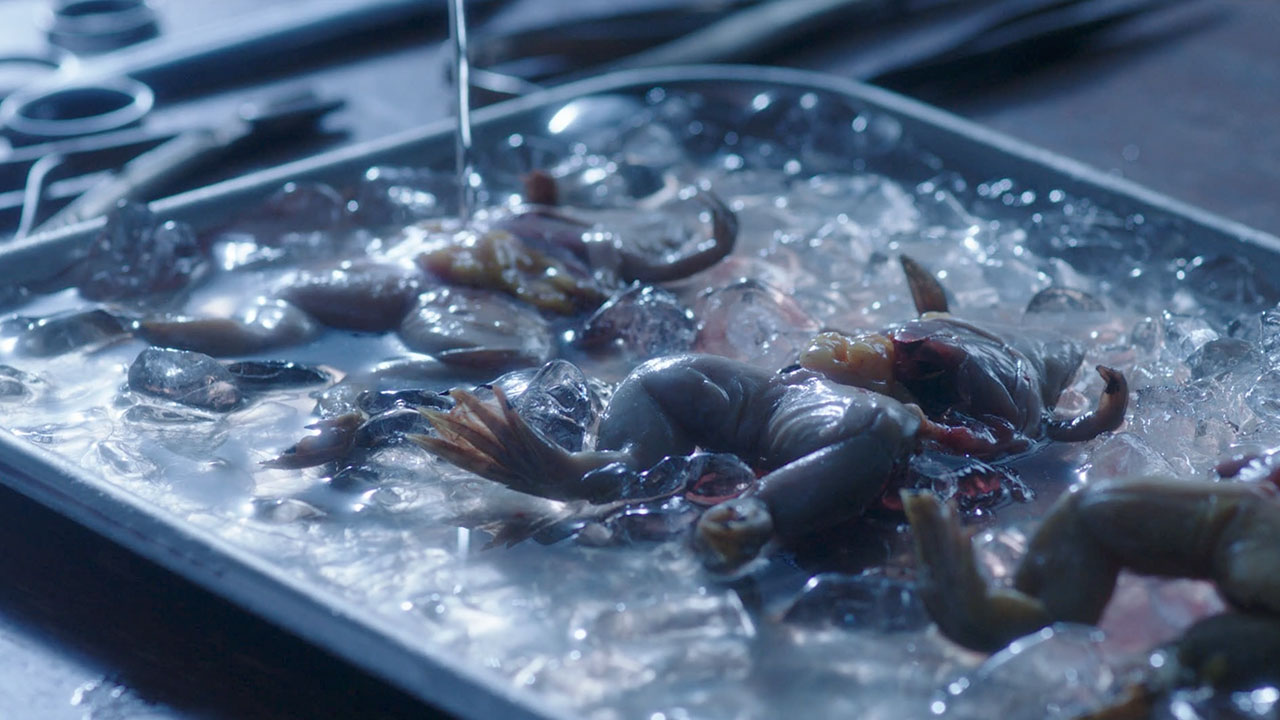 An Extremely Graphic Frog Dissection in the 1920s
Coral Species Evolution Simulation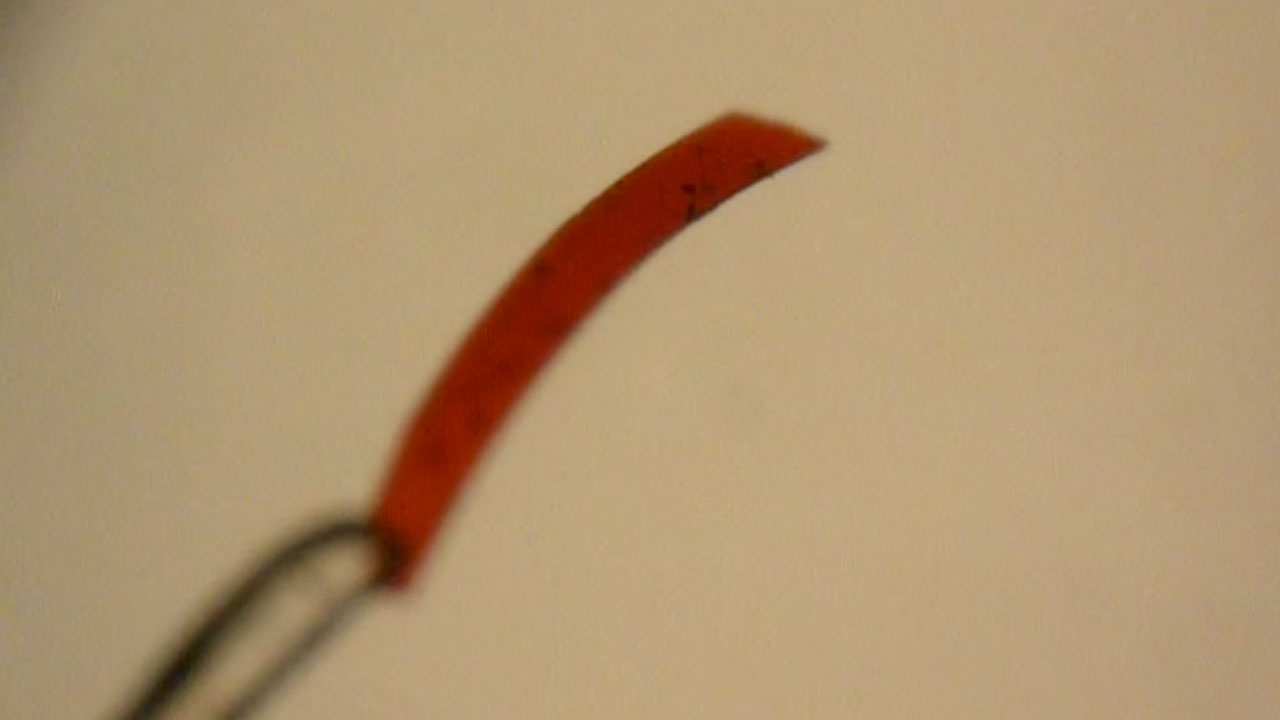 Dynamic crystalline materials Upon Ultraviolet Light
Fly Sorting in The Fly Room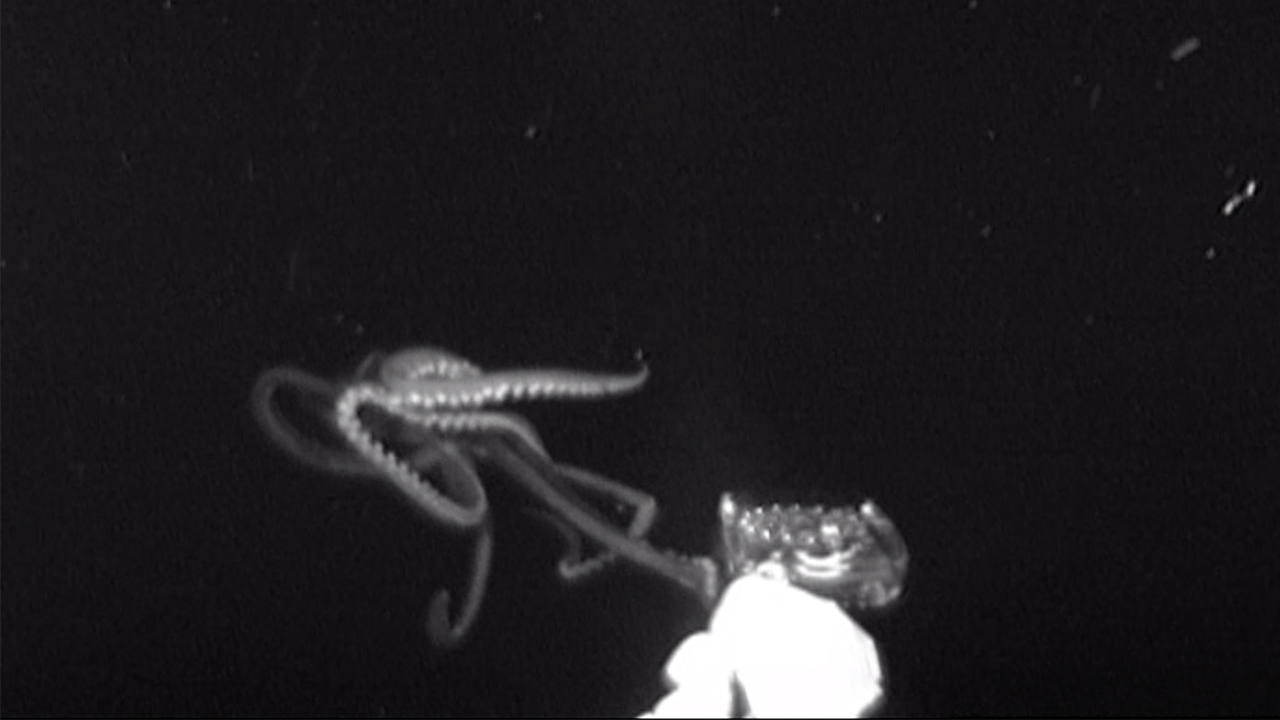 First-Ever Live Giant Squid Footage in US Waters
Cinematographic Voyages into Sensory Chaos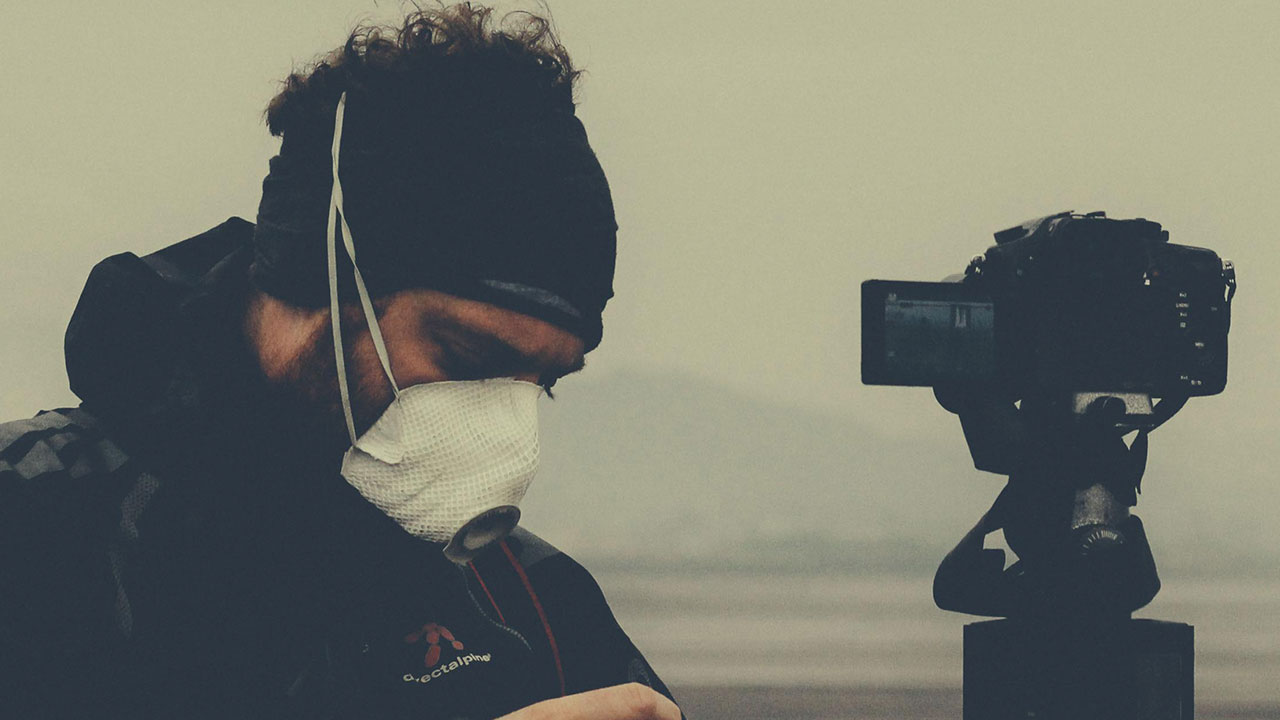 Stories from the the Edge of the Map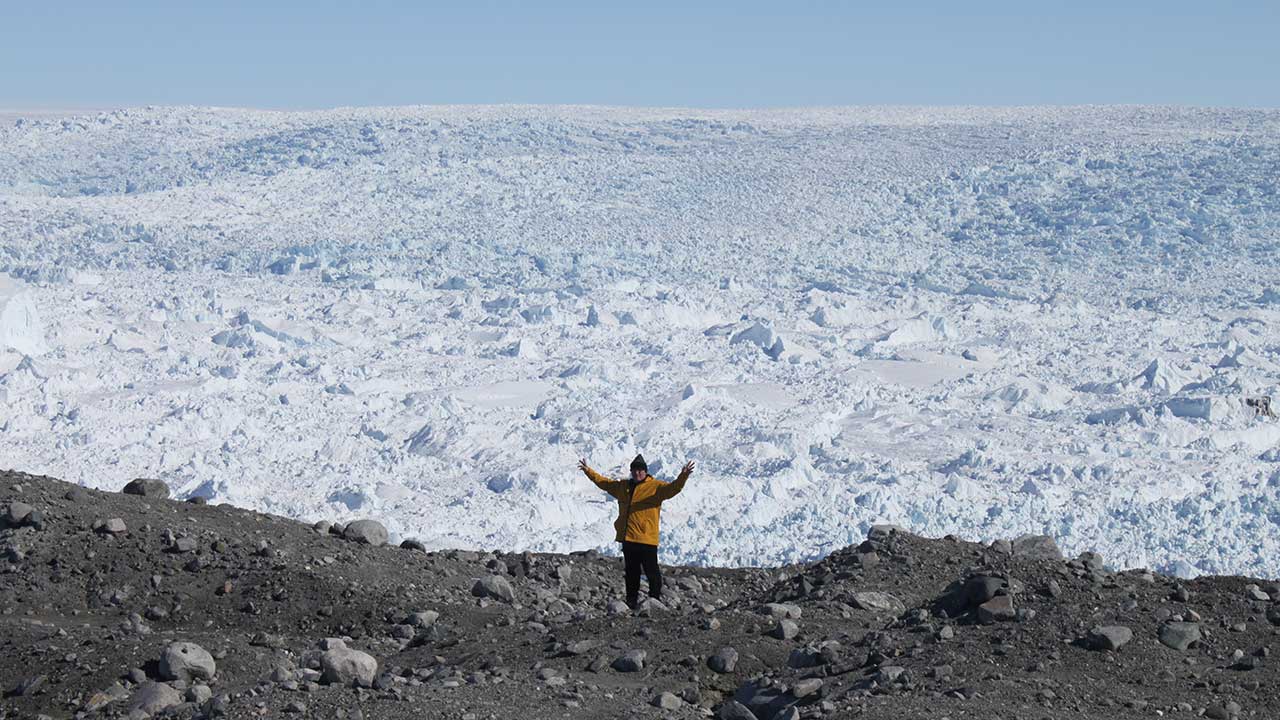 Visualizing the Real-World Effects of Climate Change on Glacier Streams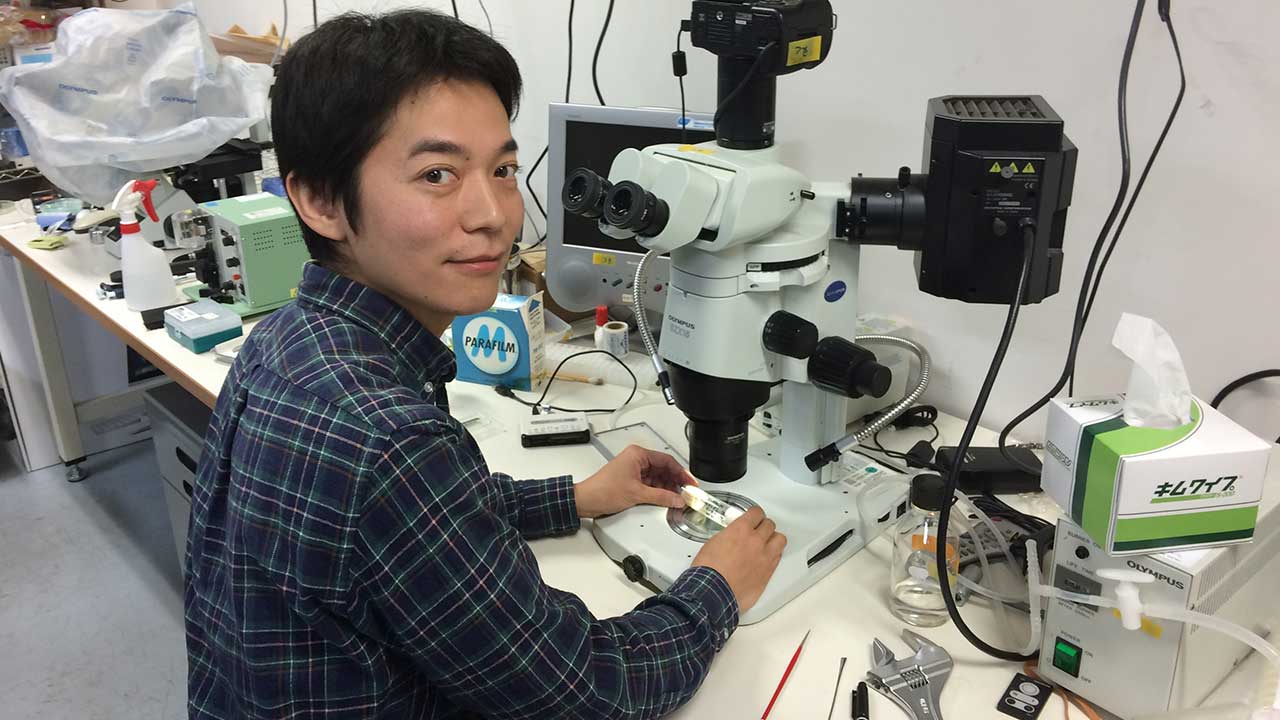 From the Kyoto Botanical Gardens to the Microscope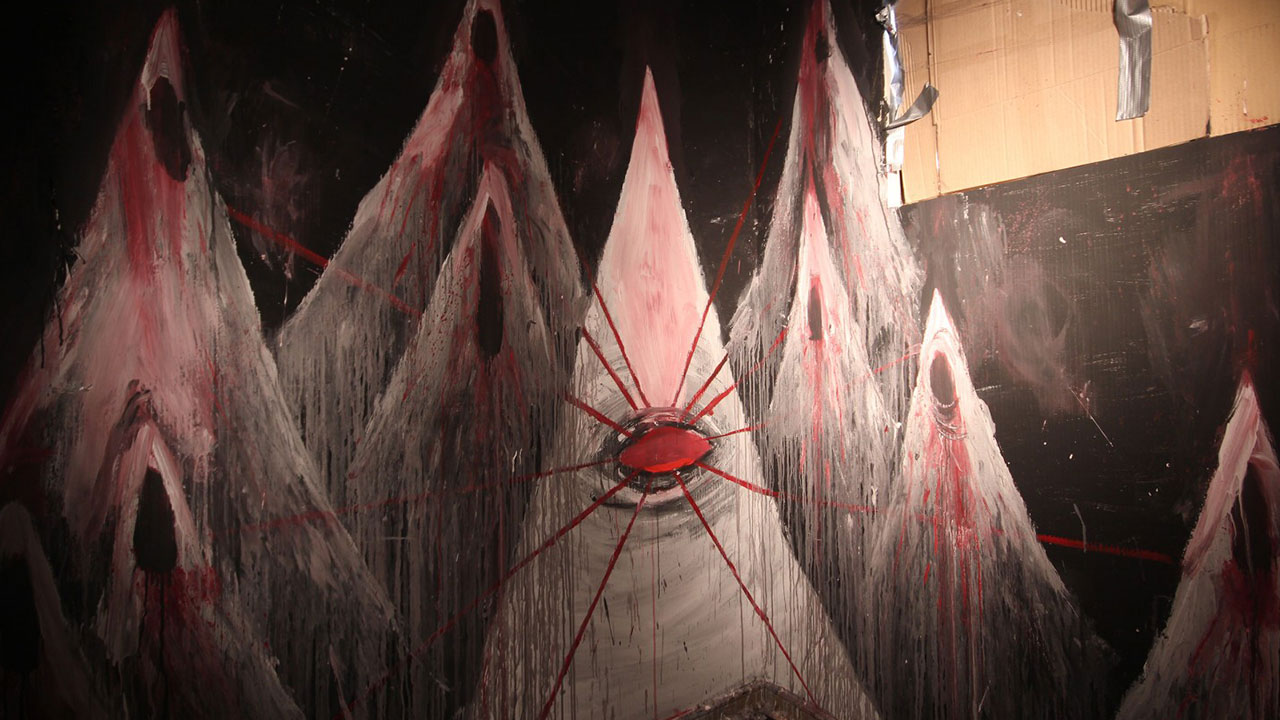 Psychotherapy: Who's Looking At Who?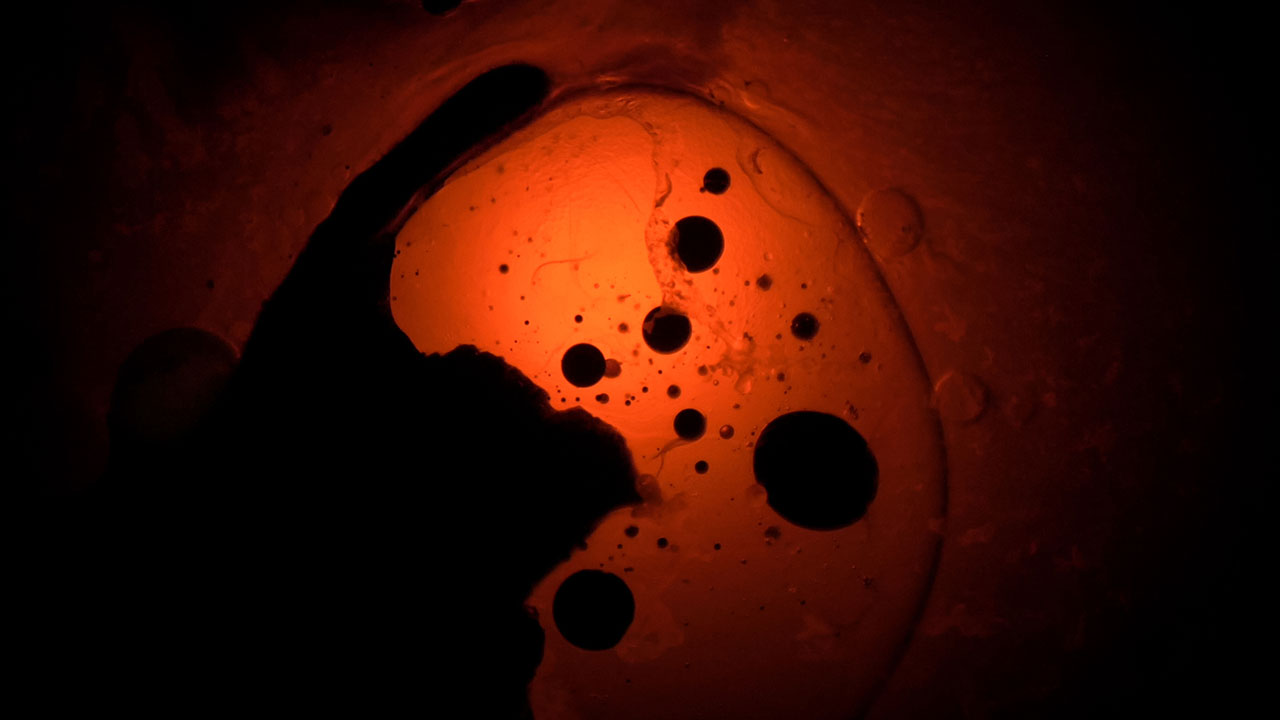 Visual Speculations and The Cyclic Path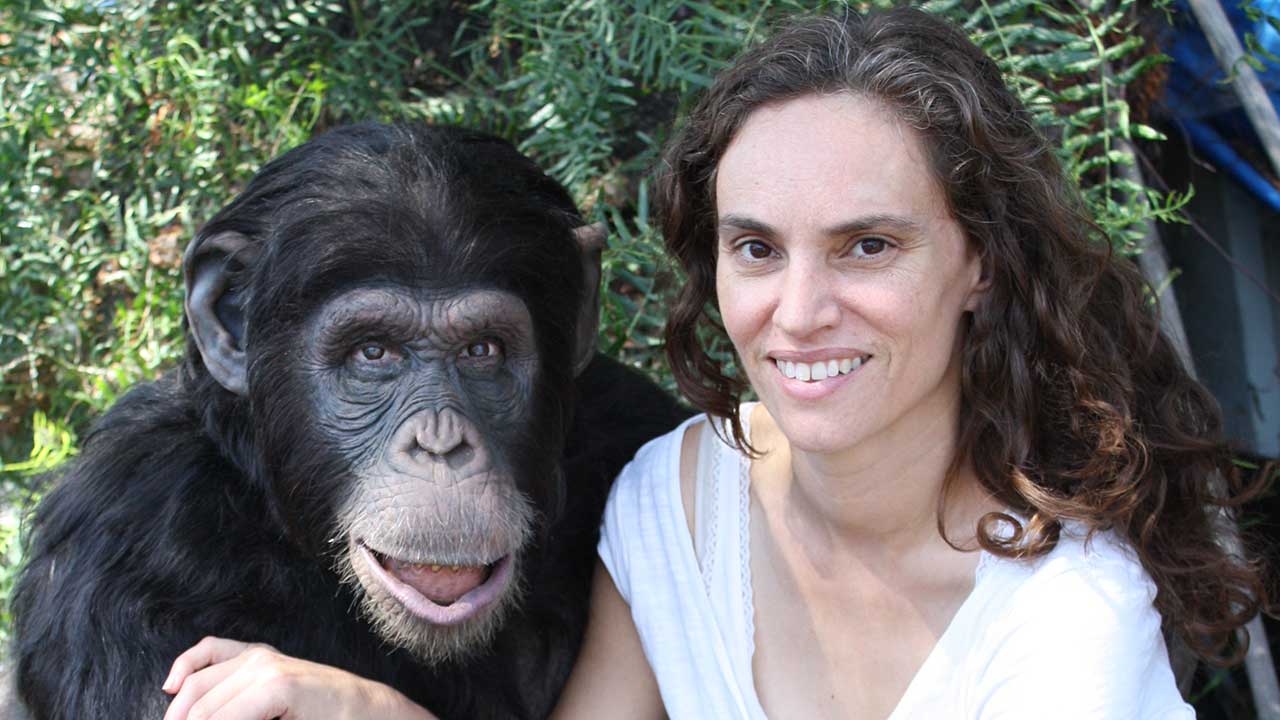 Films for the Non-Human Demographic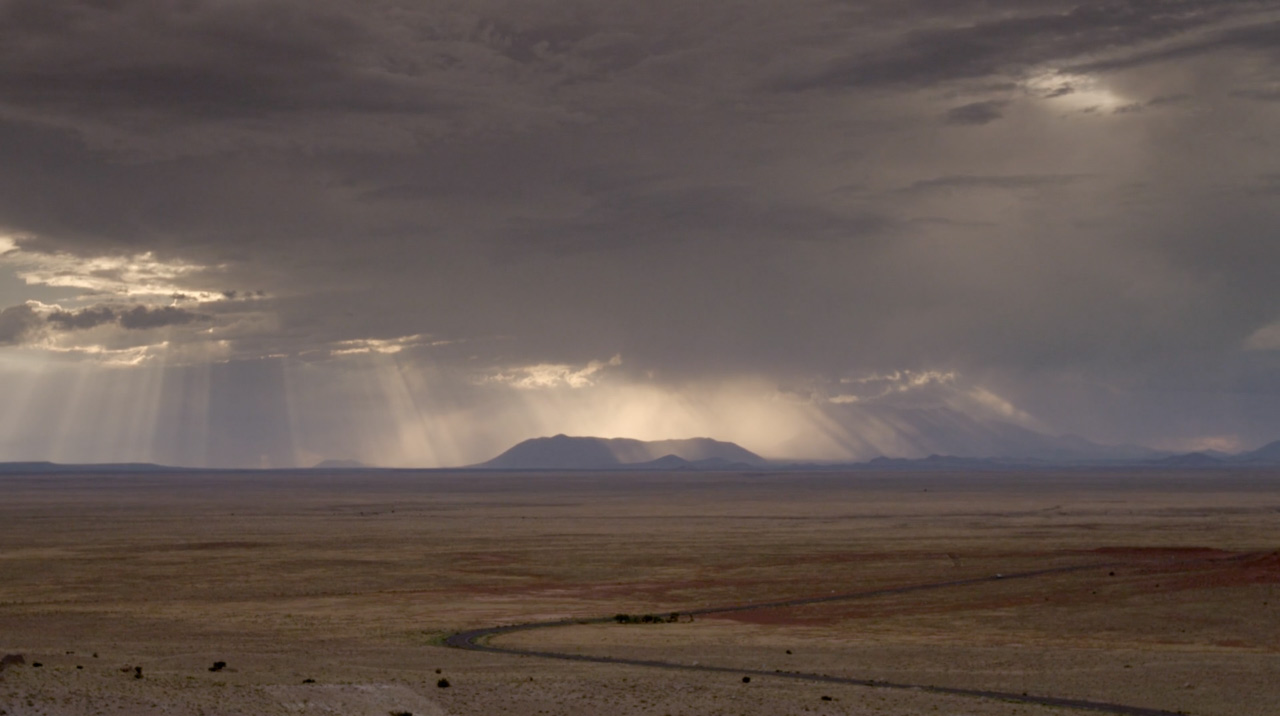 Science v. Religion: Genesis to Genetics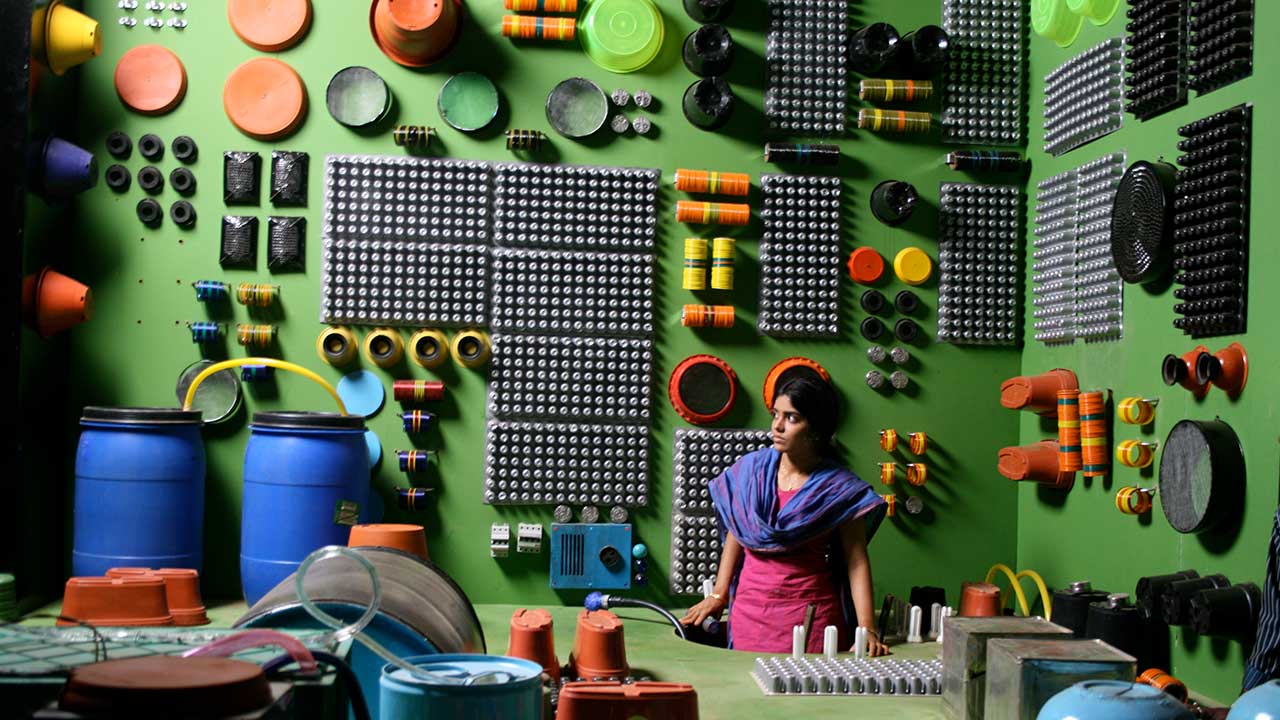 6 Scientific Journeys Through Present and Future India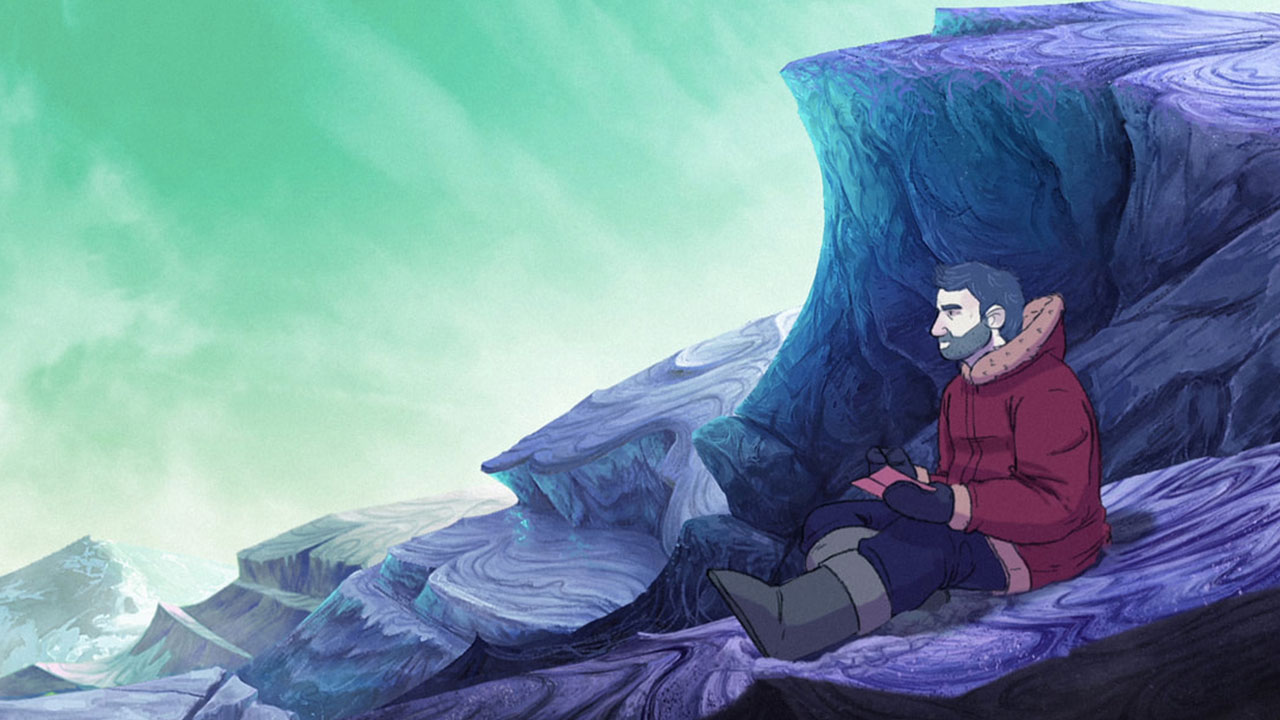 Below 0 Degrees - ON SCREEN from Labocine
A.D.A.M. - ON SCREEN From Labocine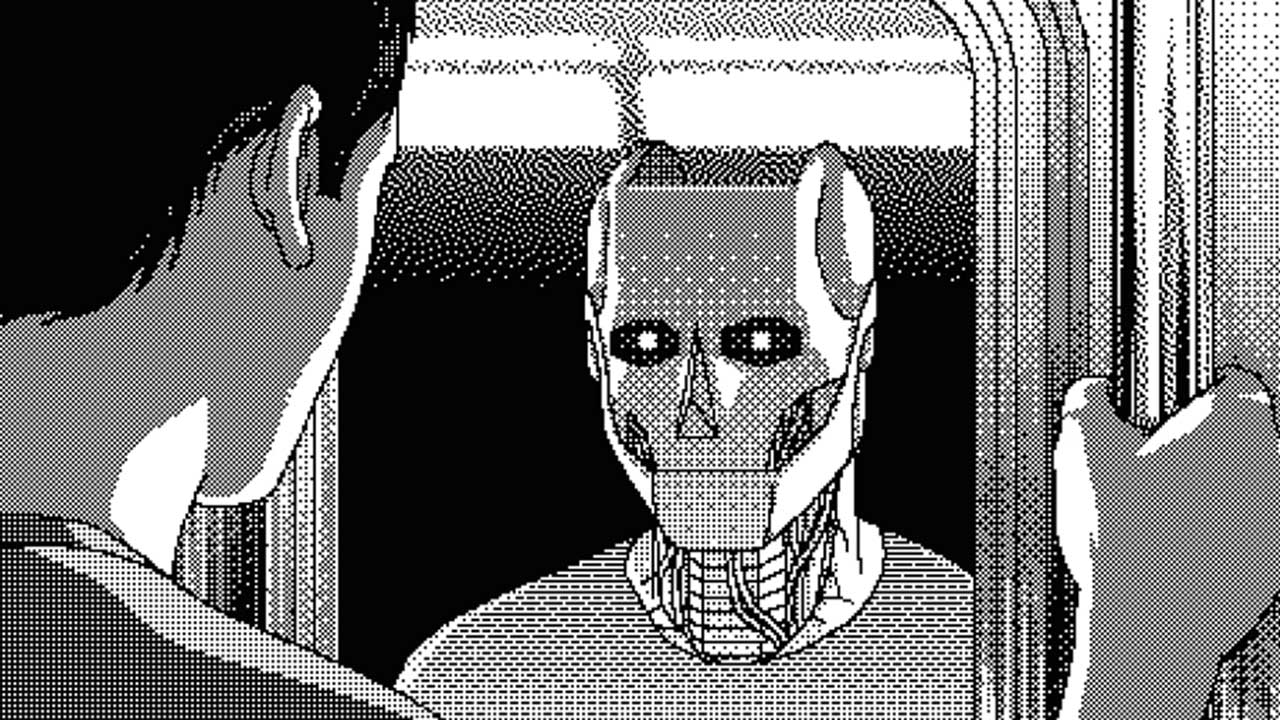 My Narrative Drive is Broken
Adding Film to the Science Syllabus (Part 3)
Attuning to Changing Planetary Conditions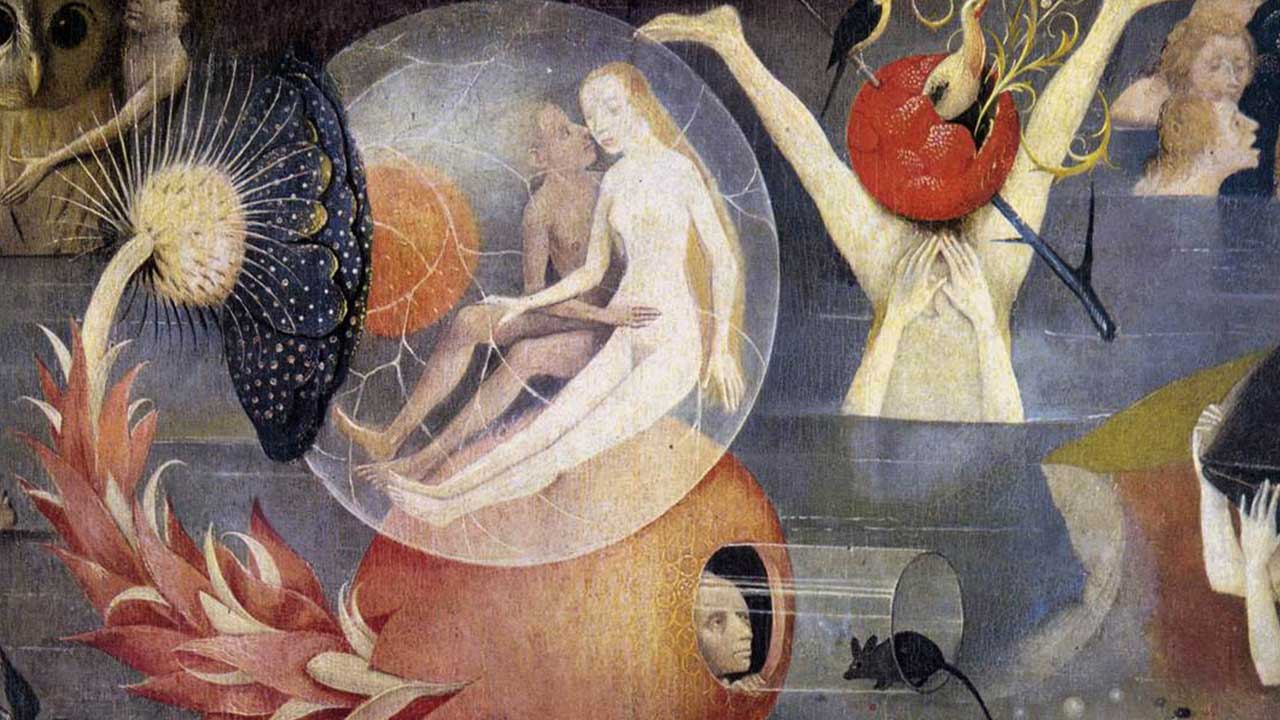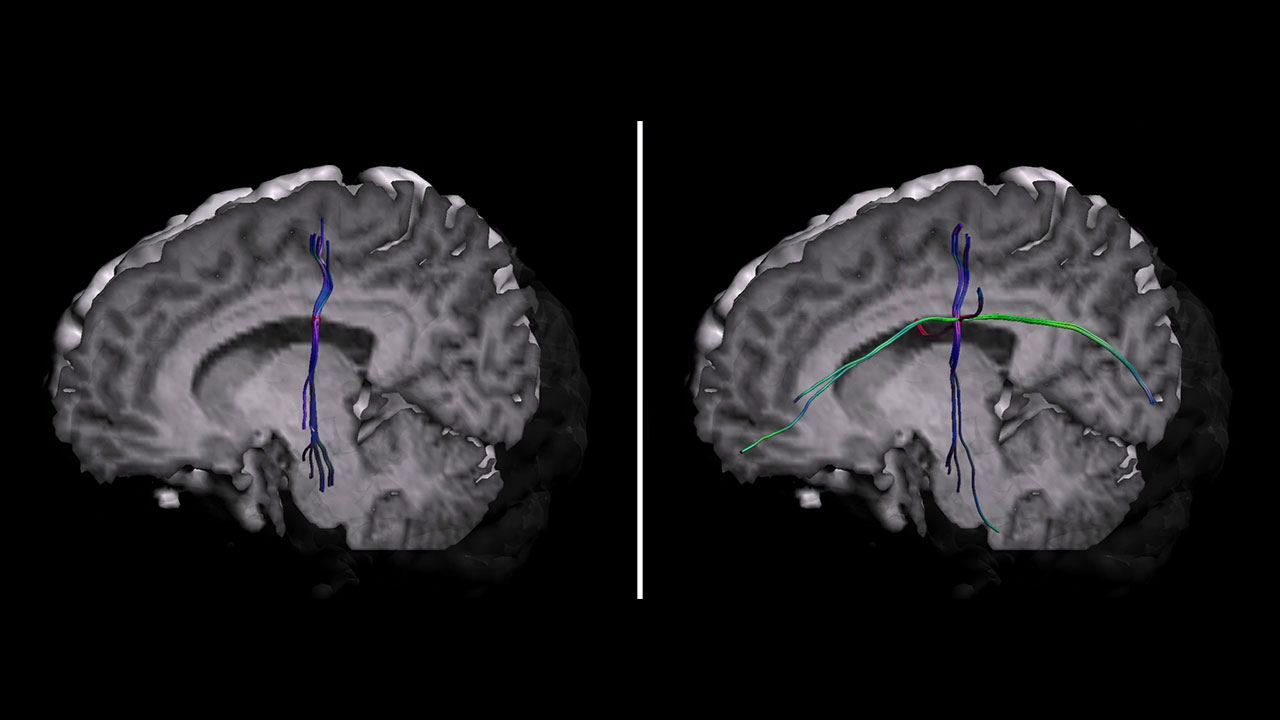 Animating Life With Experimental Documentary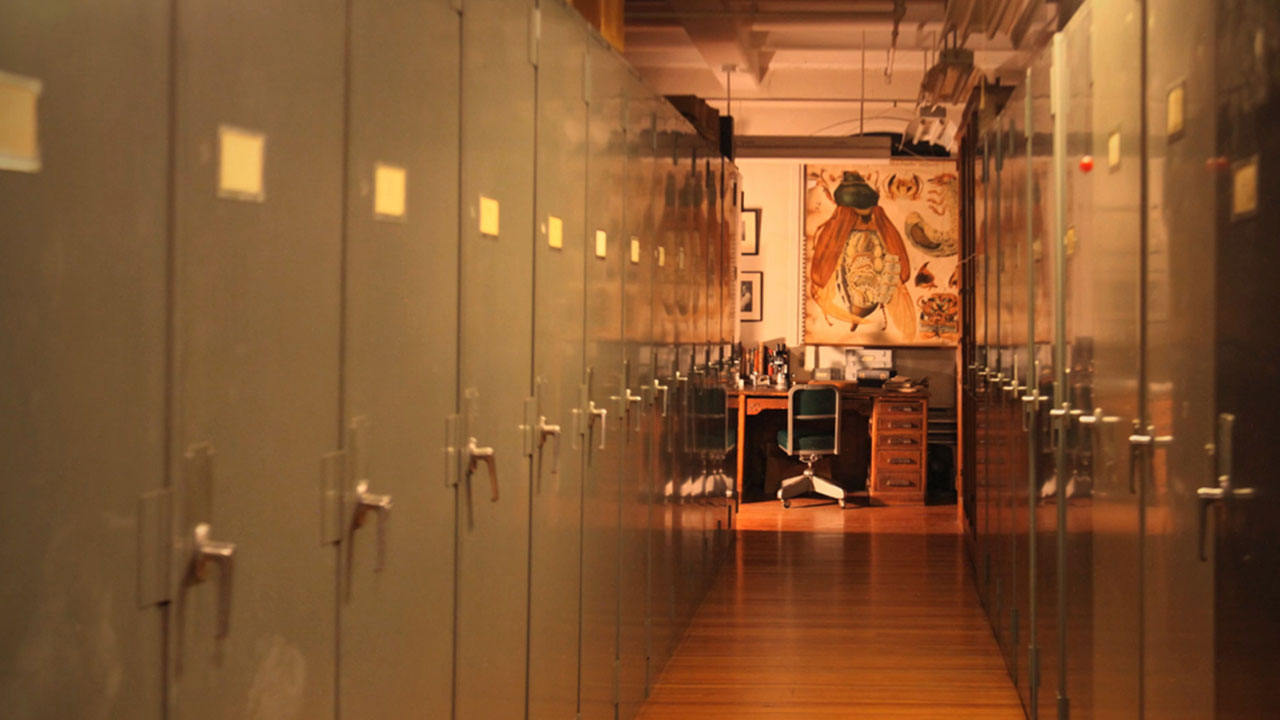 Adding Film to the Science Syllabus (Part 1)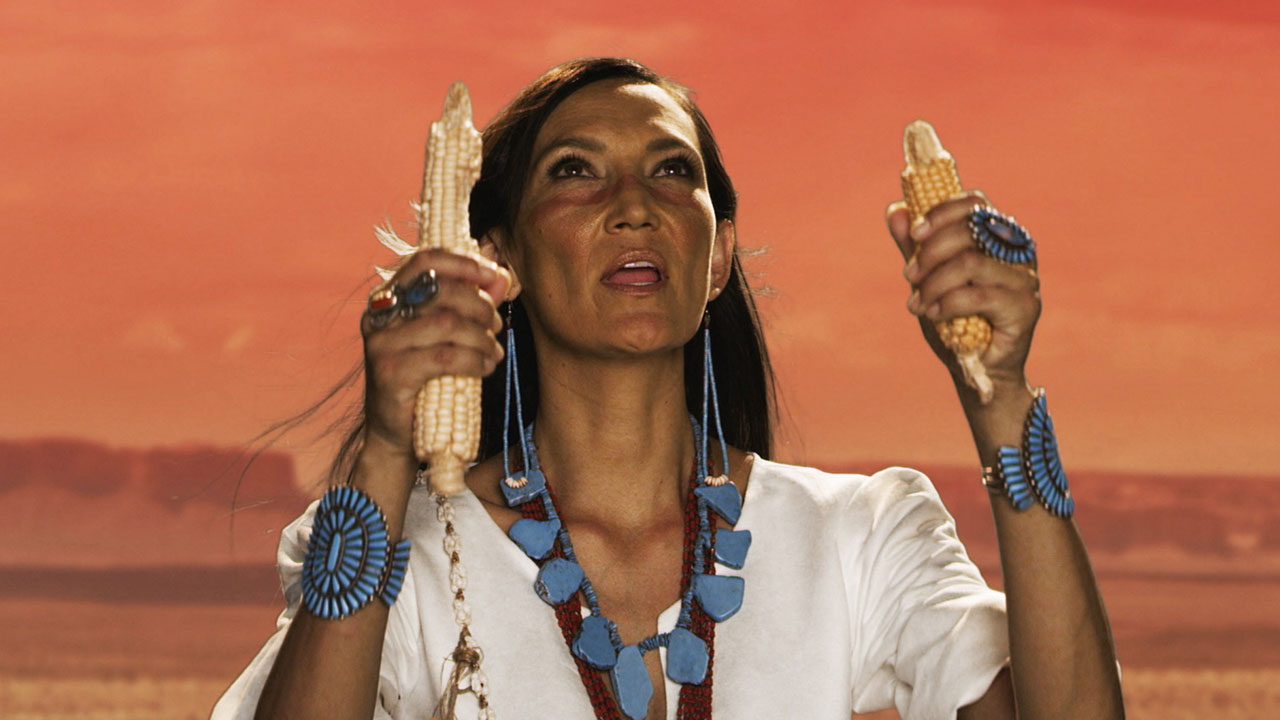 Indigenous Filmmakers Reimagine Science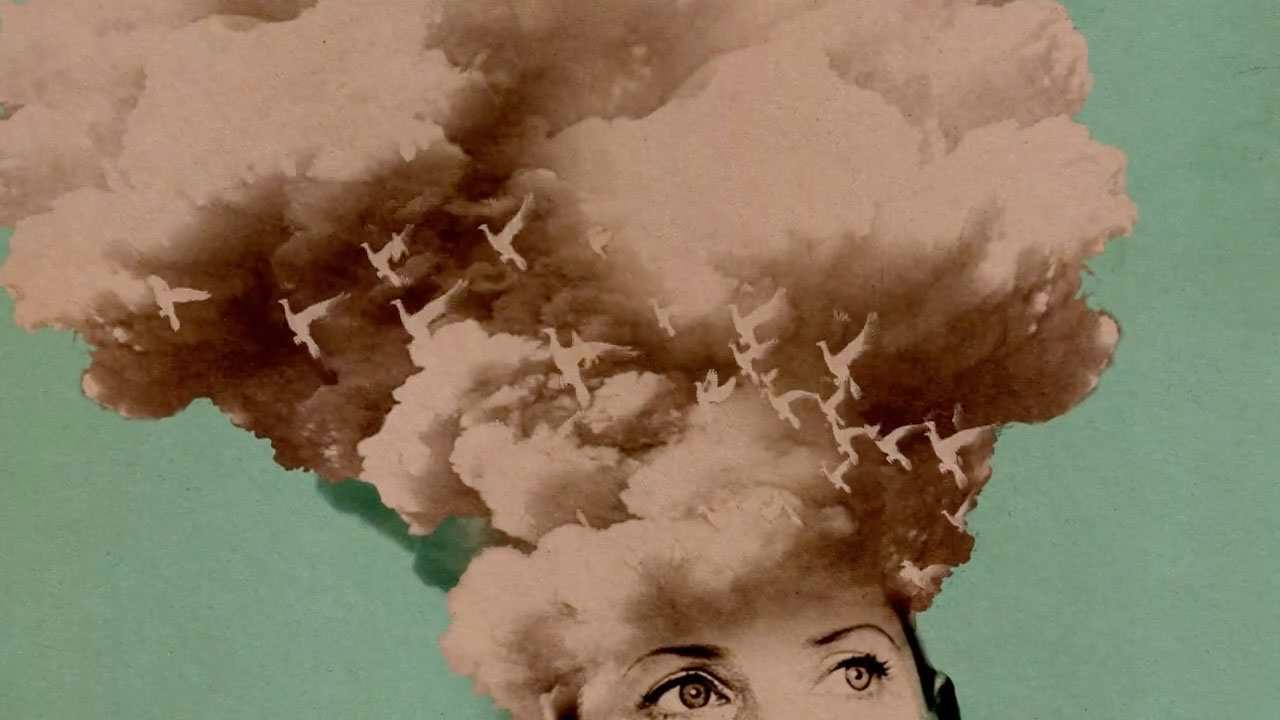 The Work of Tiffany Shlain
Augmenting Human and Machine Intelligence with Data Visualization
Dreams in Space: virtual voyages in n-dimensional biology
Exploring film in the science classroom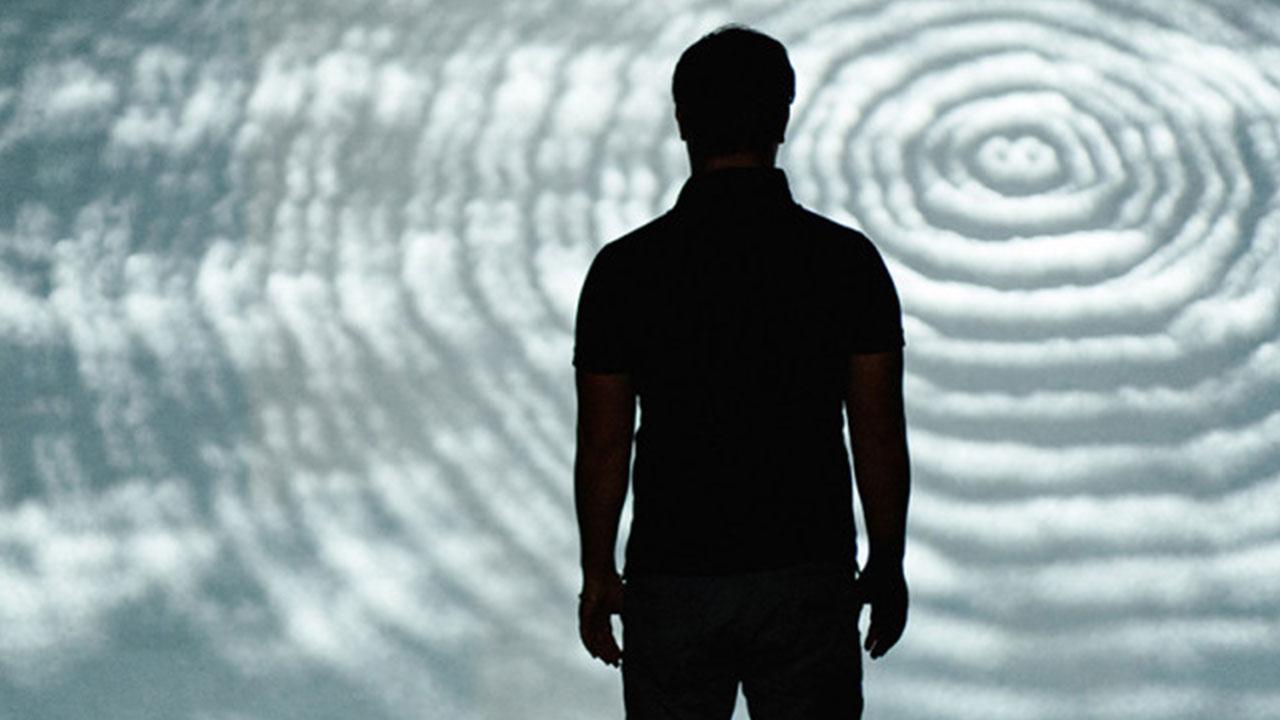 The Birth of Science New Wave Cinema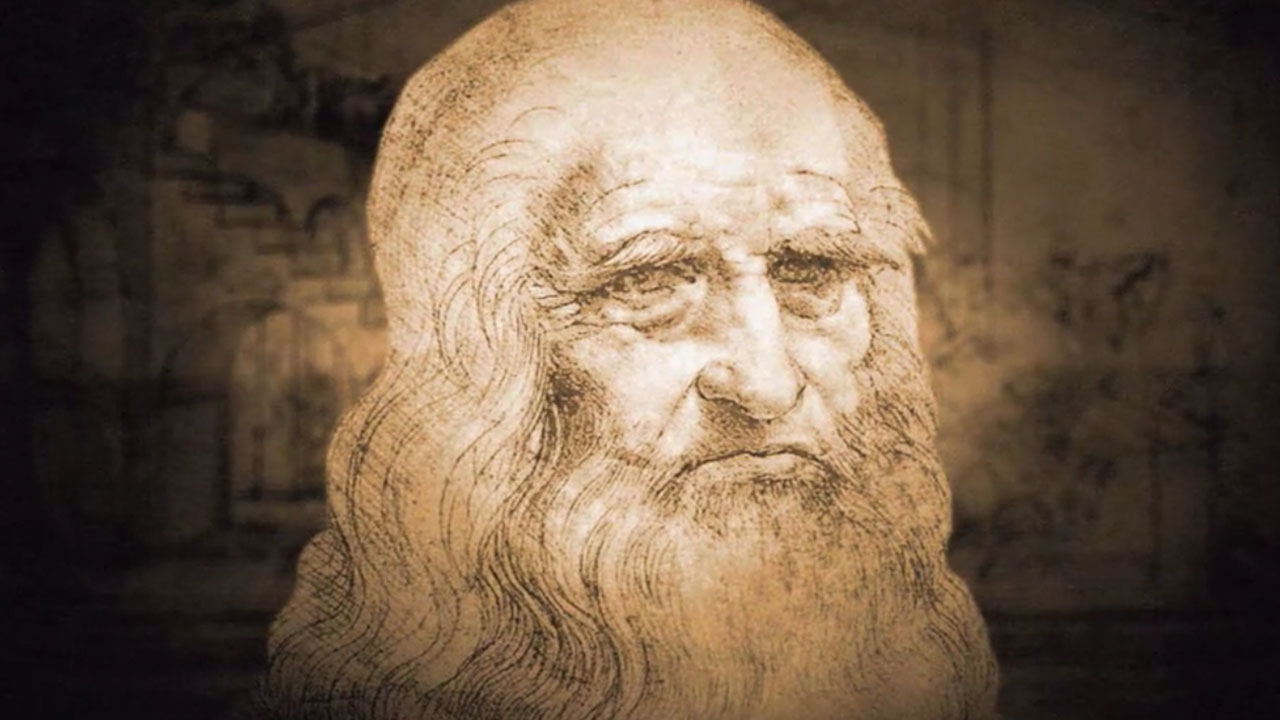 Leonardo and Friends Lead Us Into the Future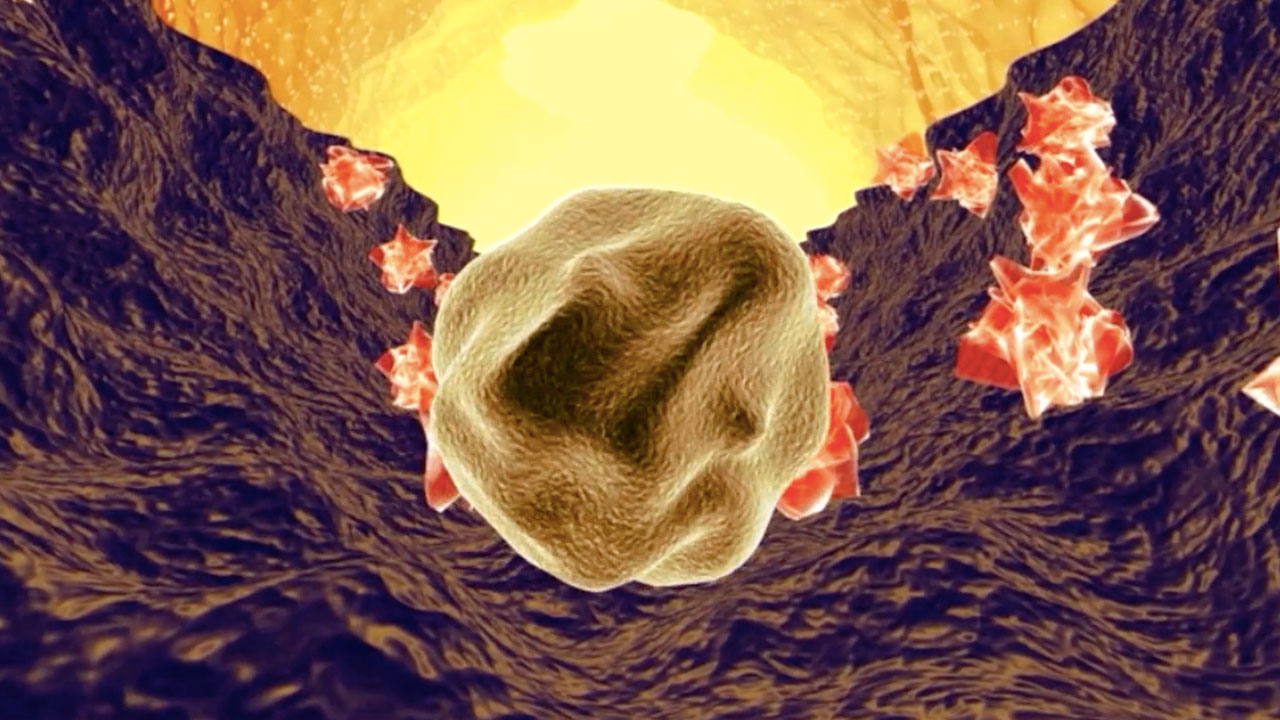 The Stem Cell: A New Protagonist Emerges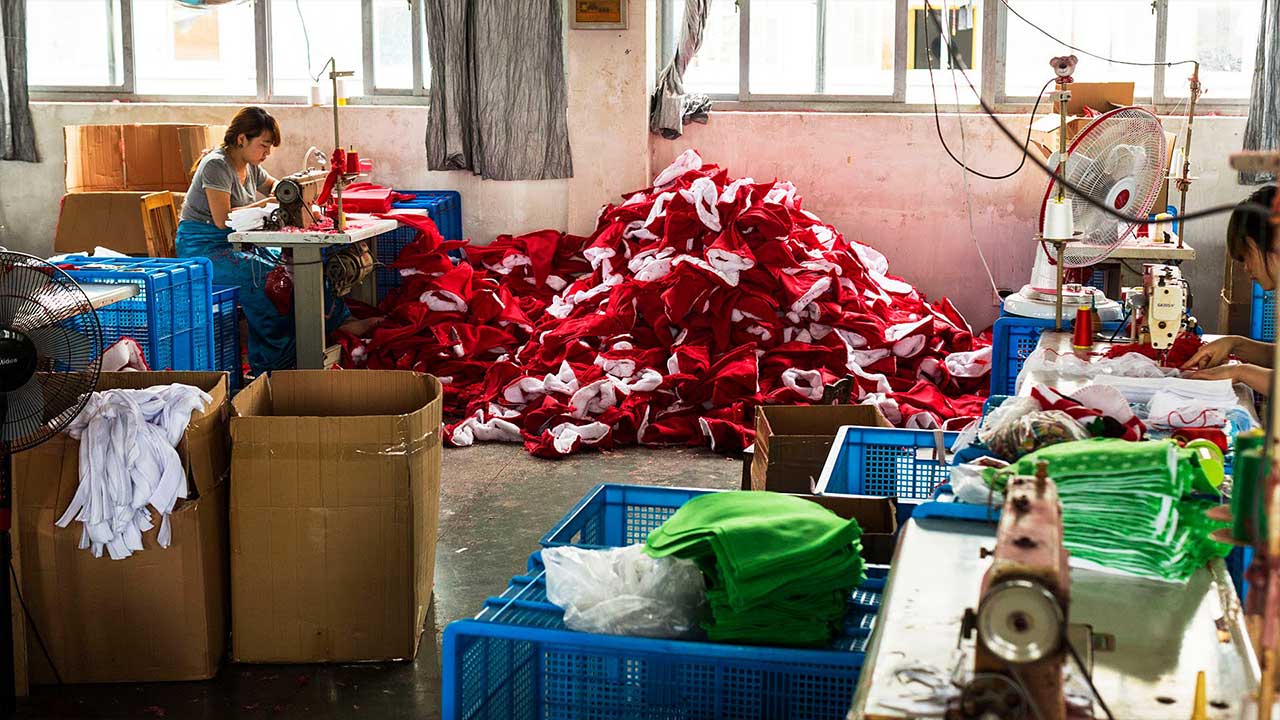 Buy Now or Forever Stall Our Advancements SciArt On Screen: Quimtai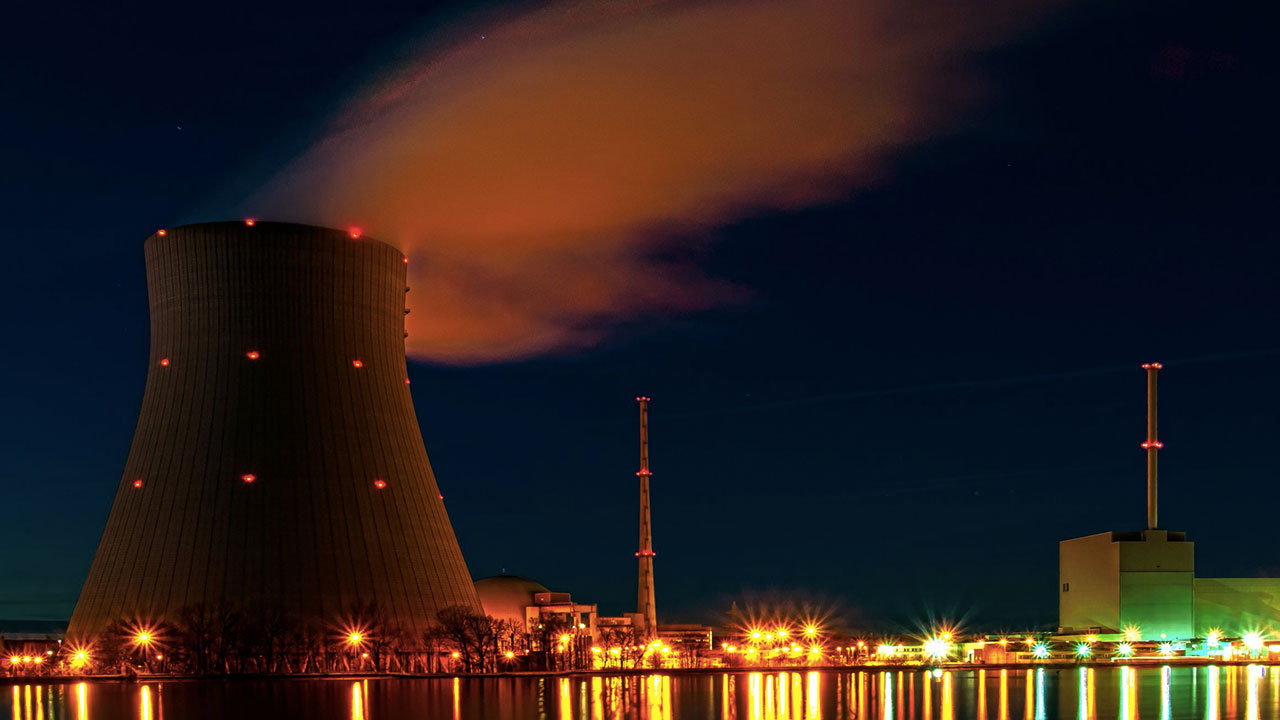 The Fukushima Disaster: Nuclear Trauma Lingers On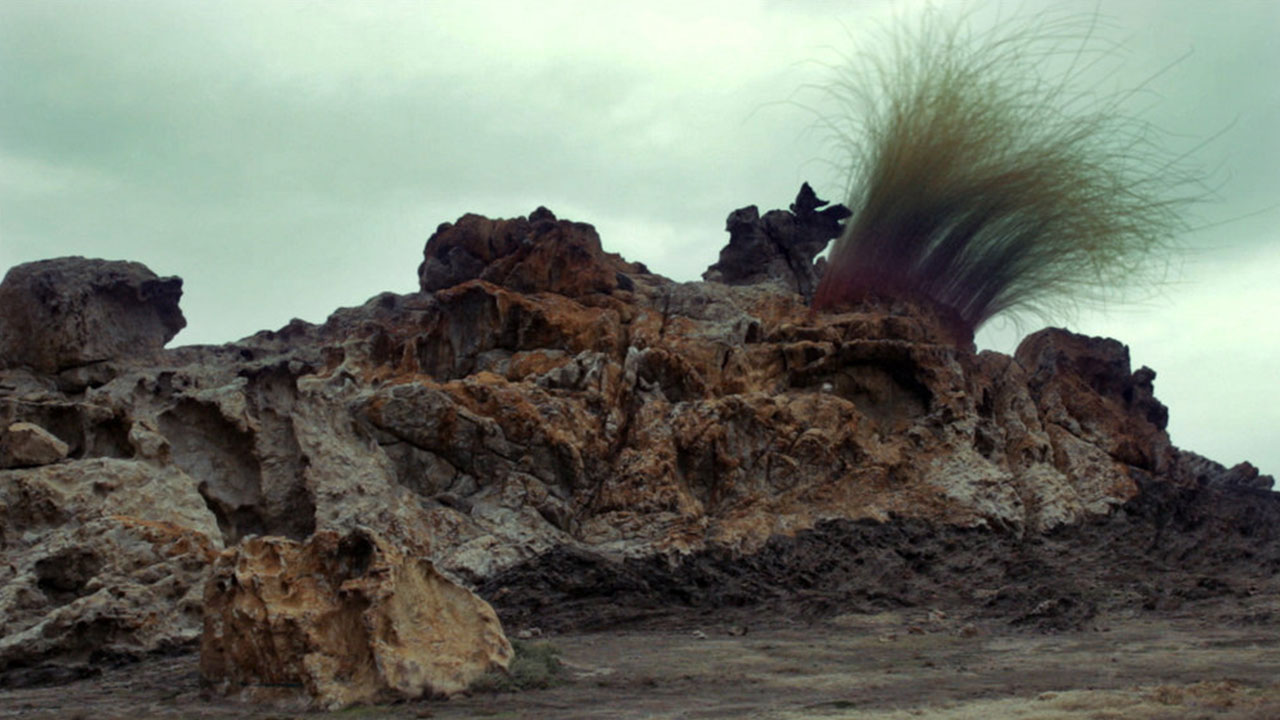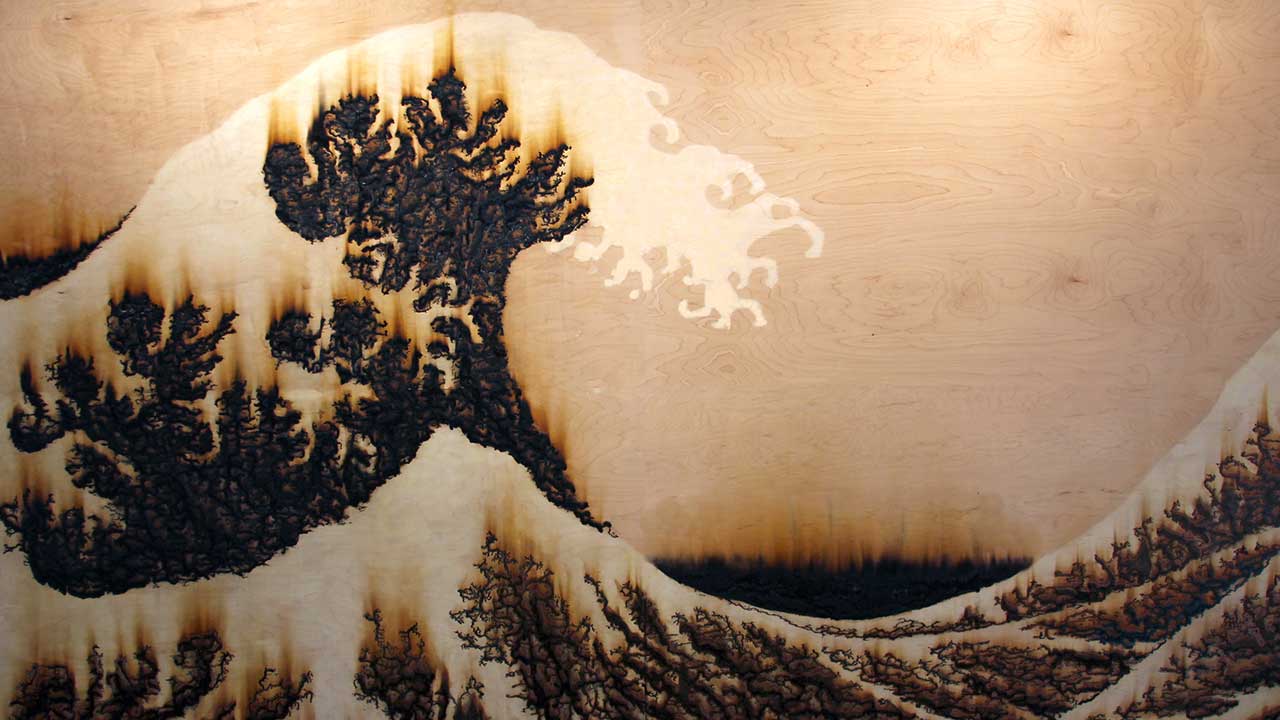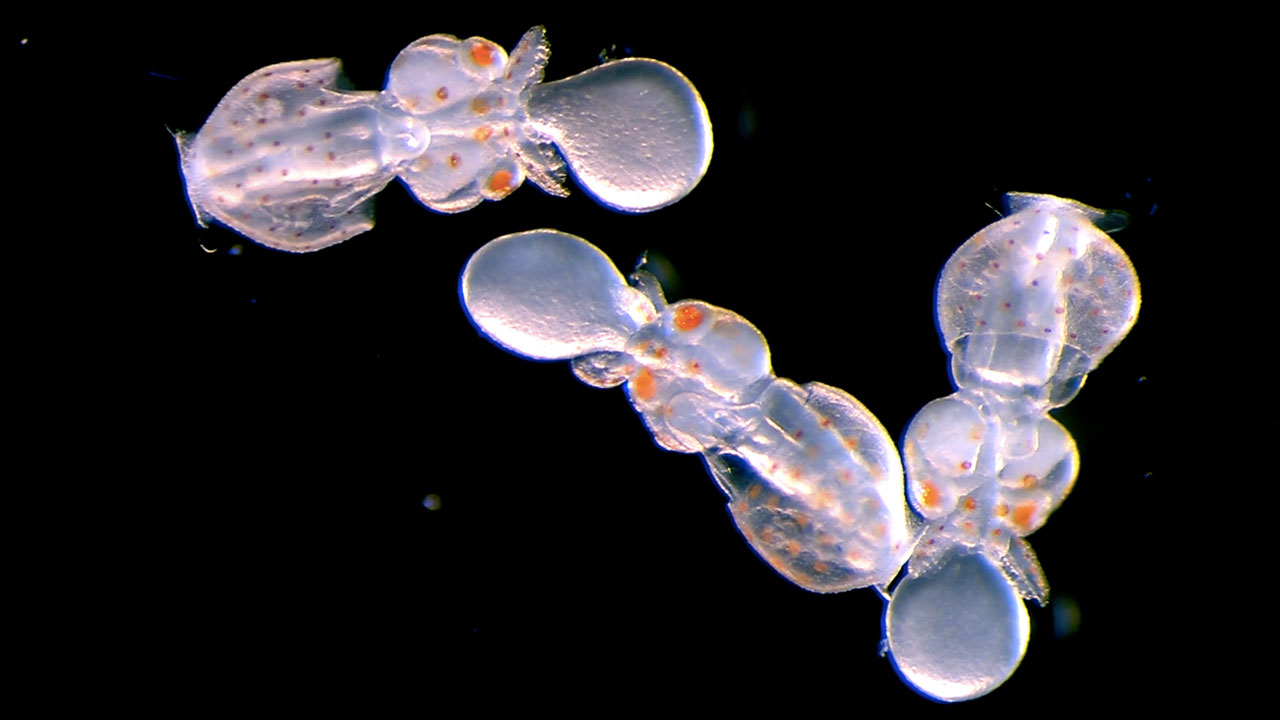 Science as Cinema: A Metamorphosis
A thousand hoofs – Greed and the Environment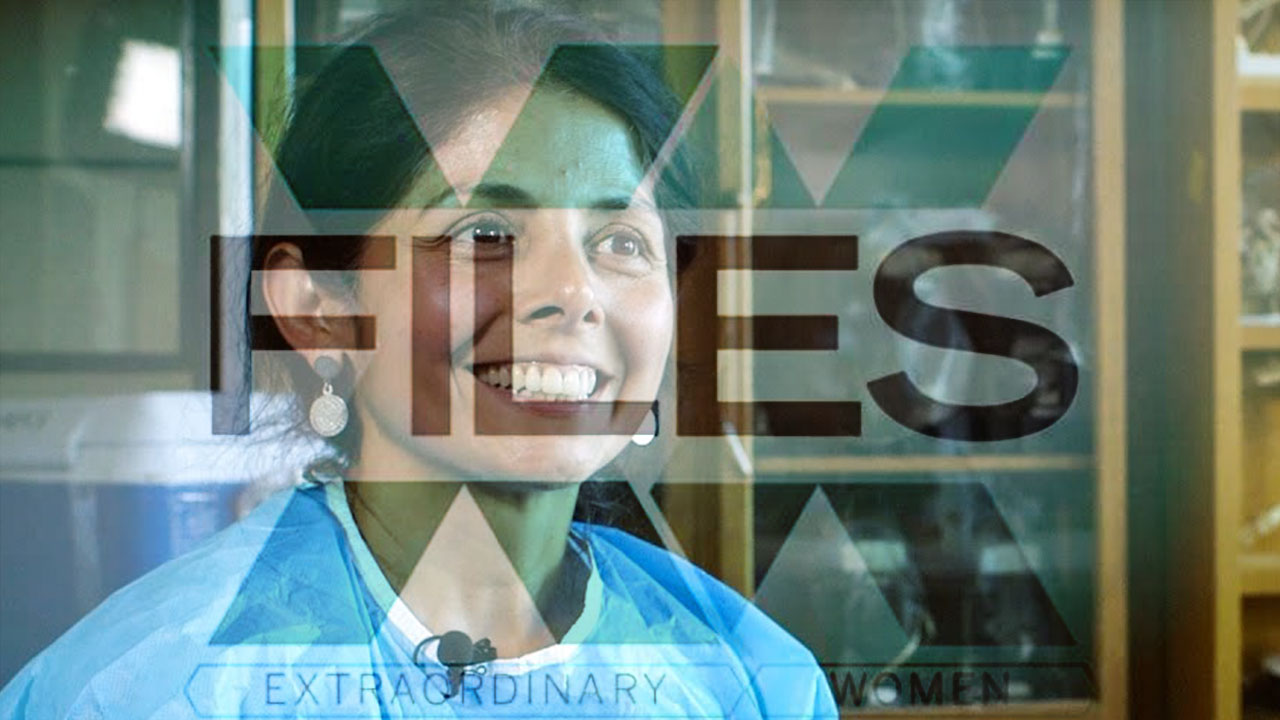 The X X Files Series Pays Tribute to Women in Science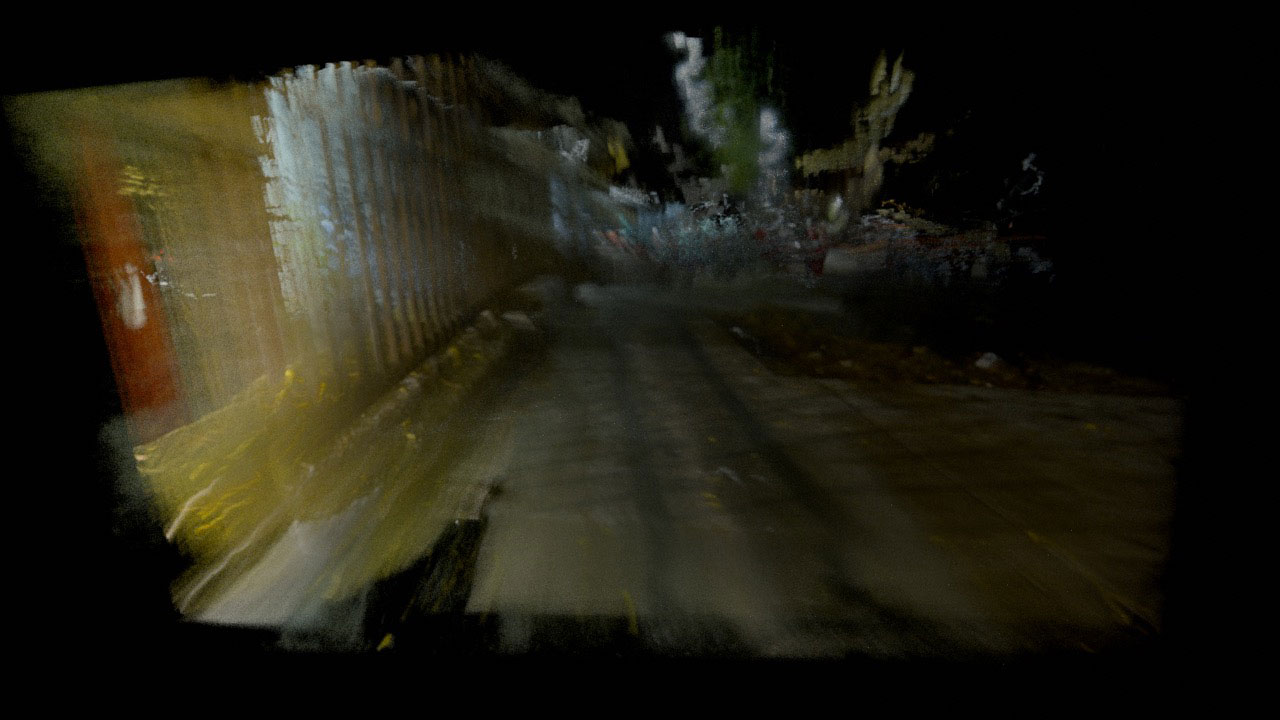 Hybrid Identities at the 10th Annual Imagine Science Film Festival
Unsettling Equilibrium and Envisioning a Better Future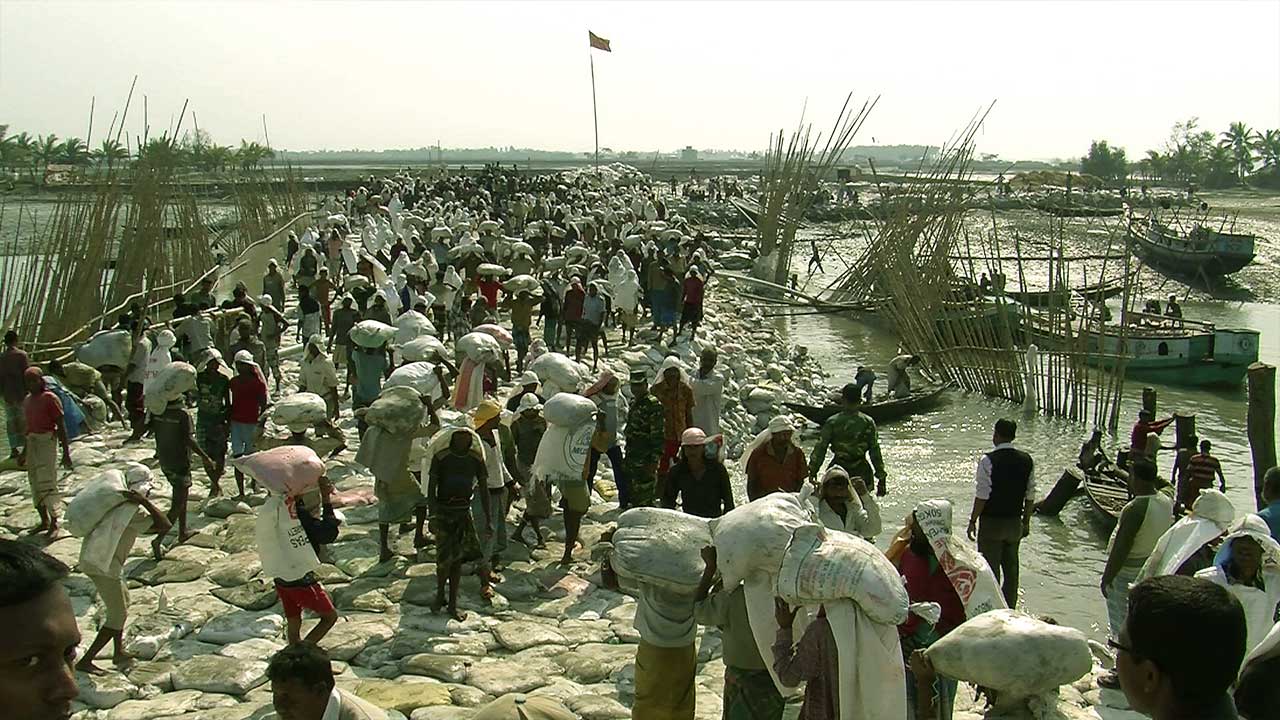 Retreating Earth, Environmental Refugees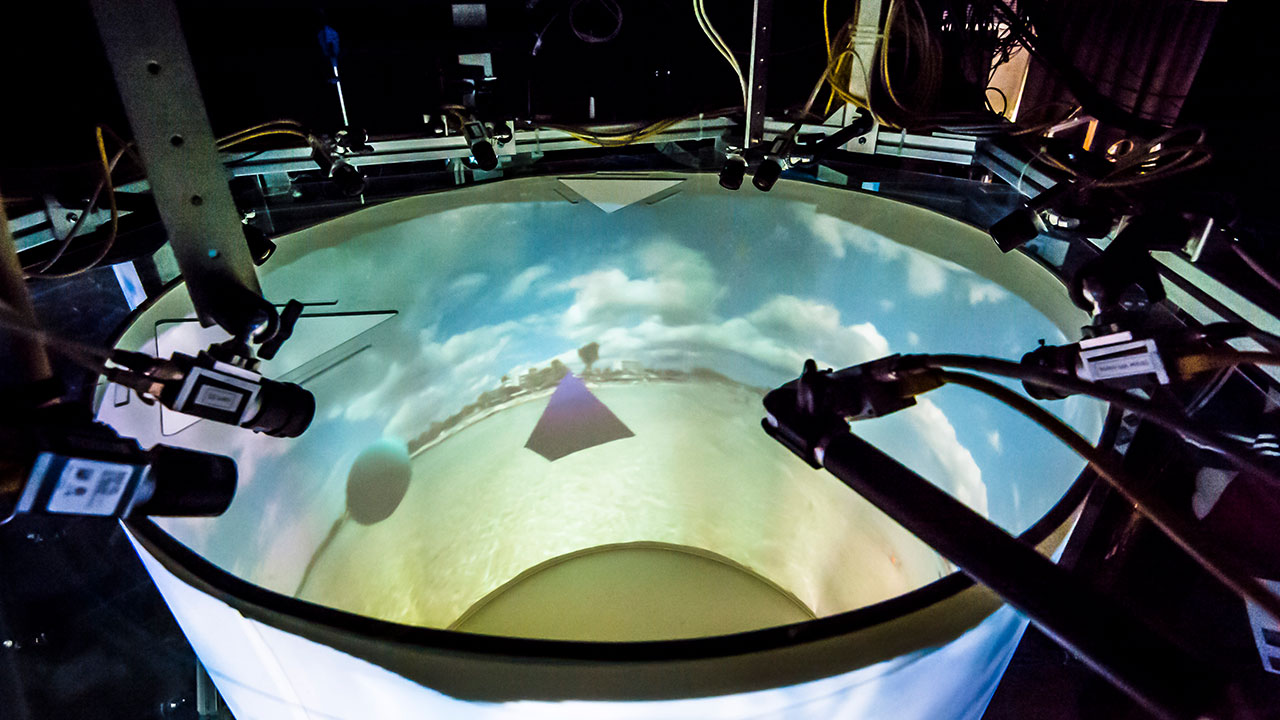 Virtual Reality for Freely Moving Animals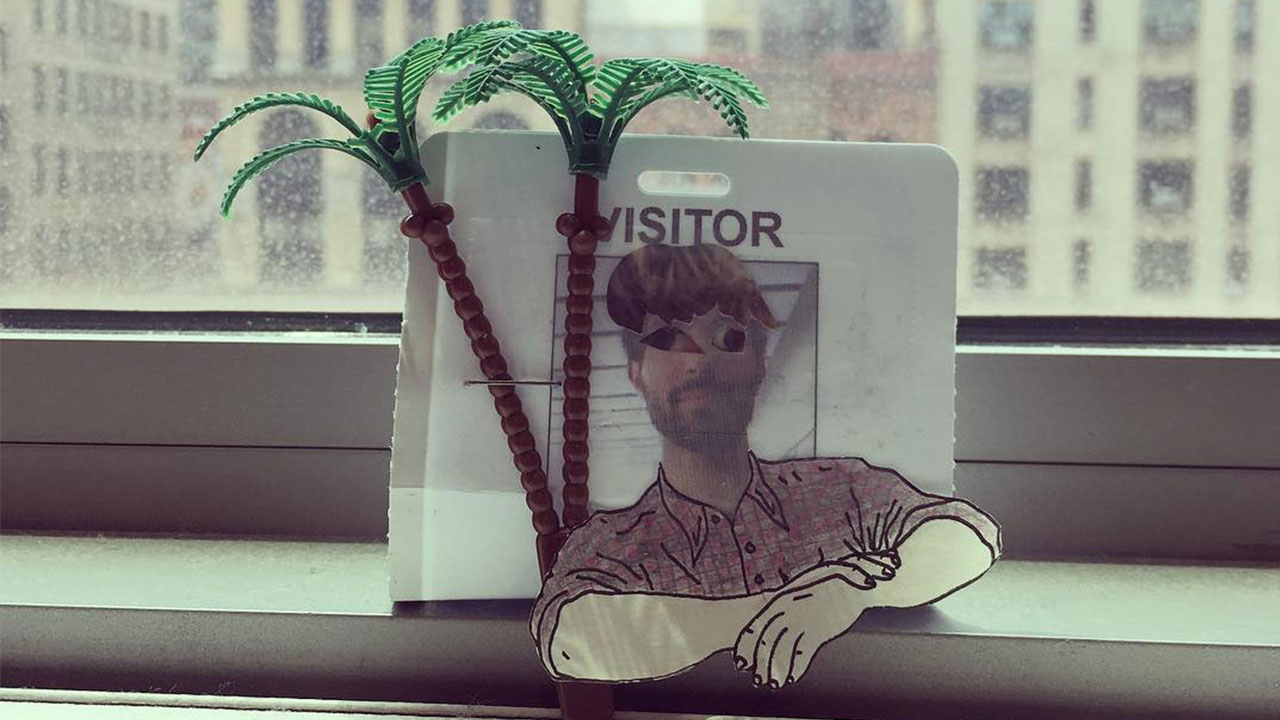 Spelling Out the Spellbinding
Science and Film as Instruments for Scrutinizing Our World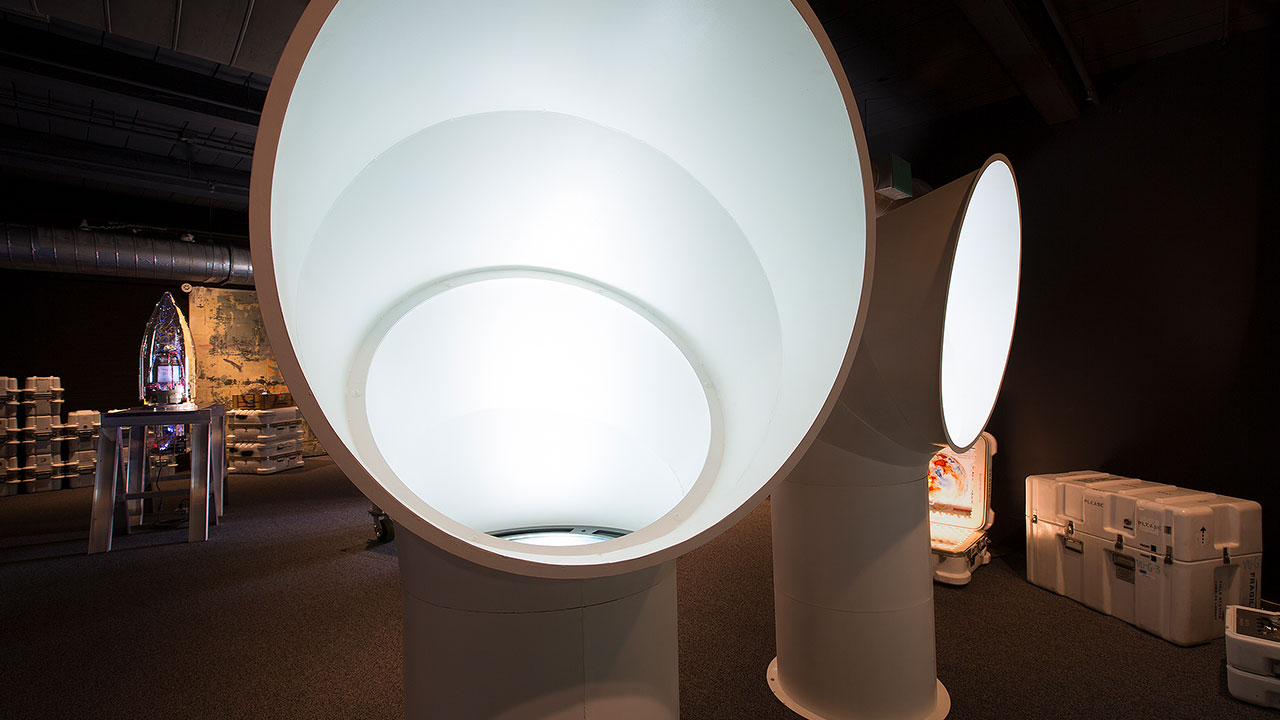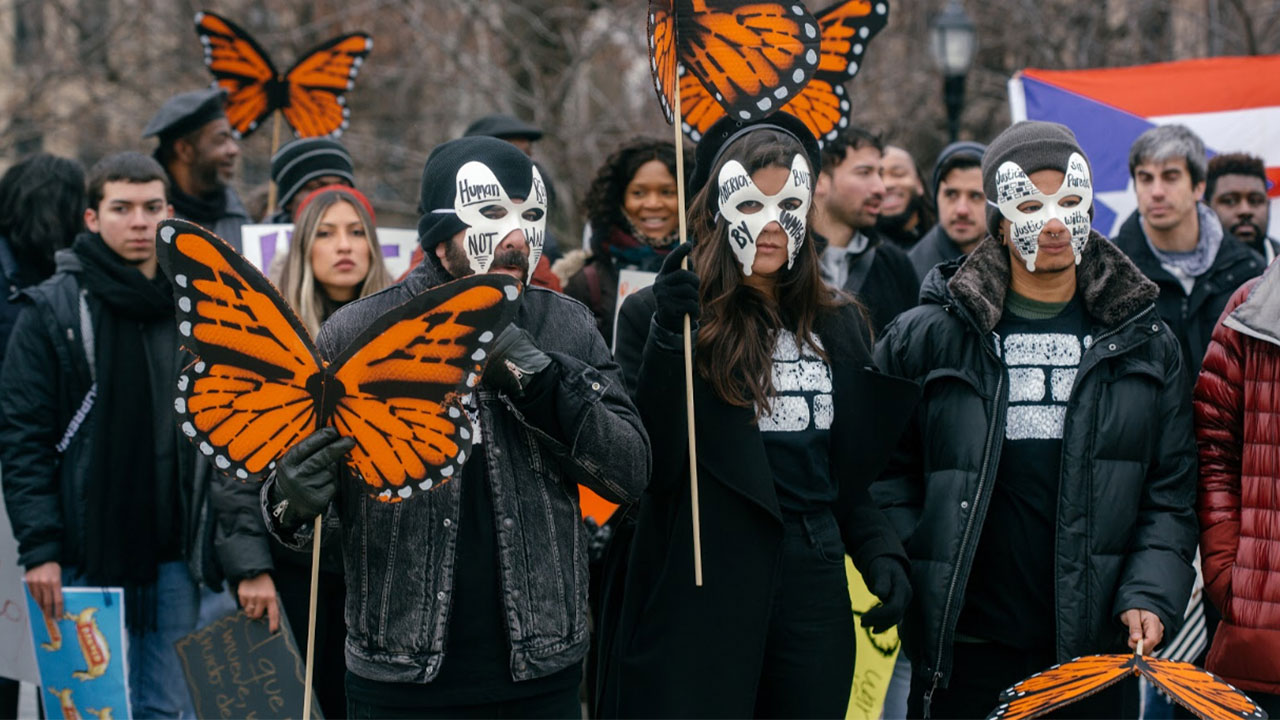 On The Wings of The Monarch: Behind-the-Scenes with Labocine's First Feature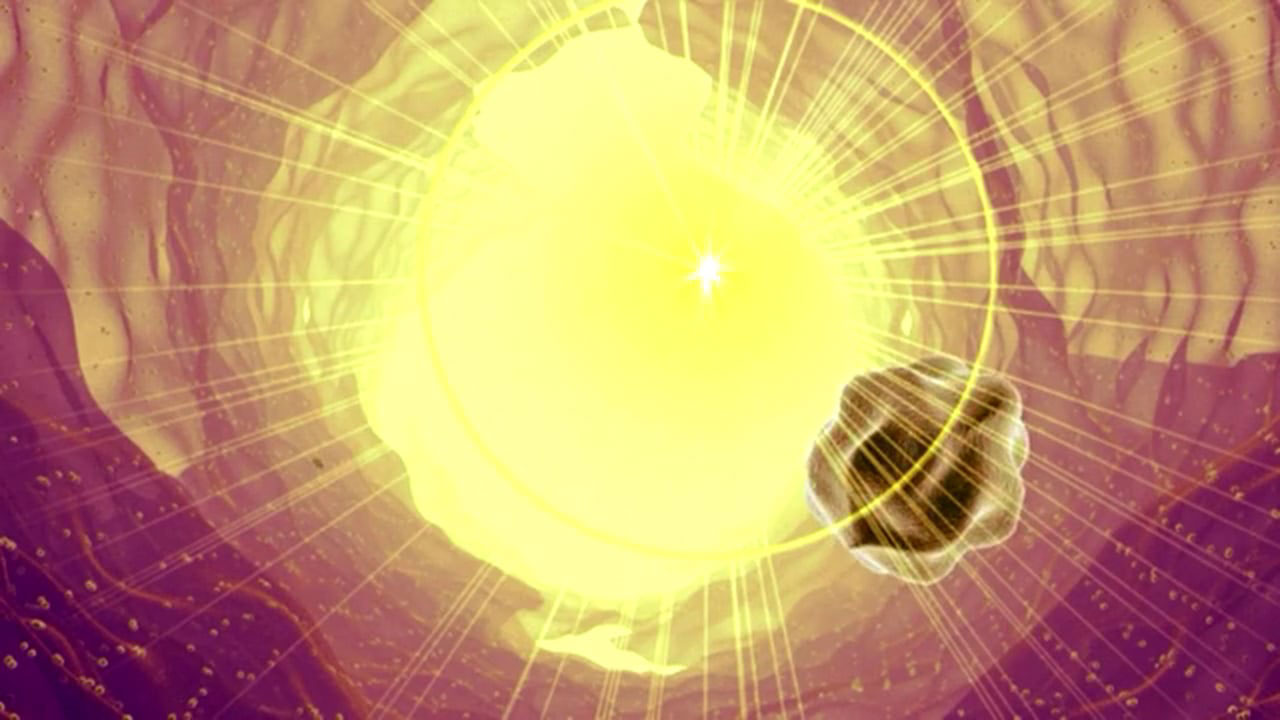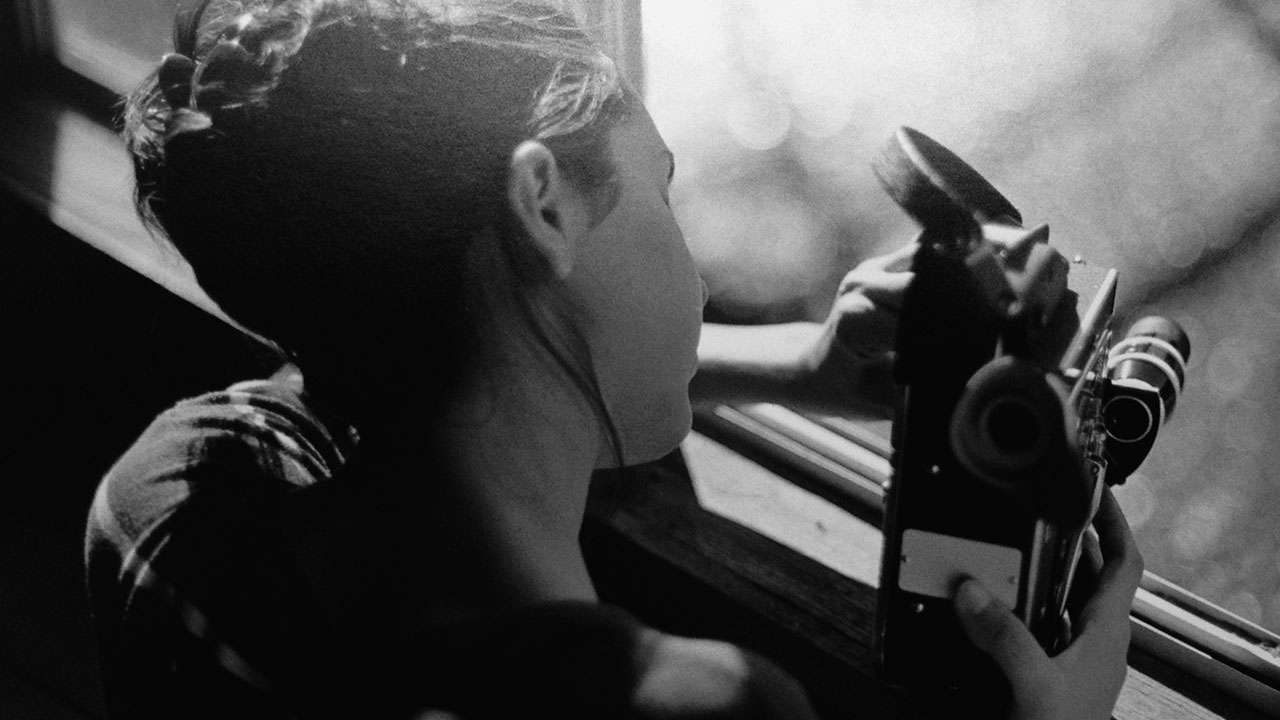 Science and Poetry in the Everyday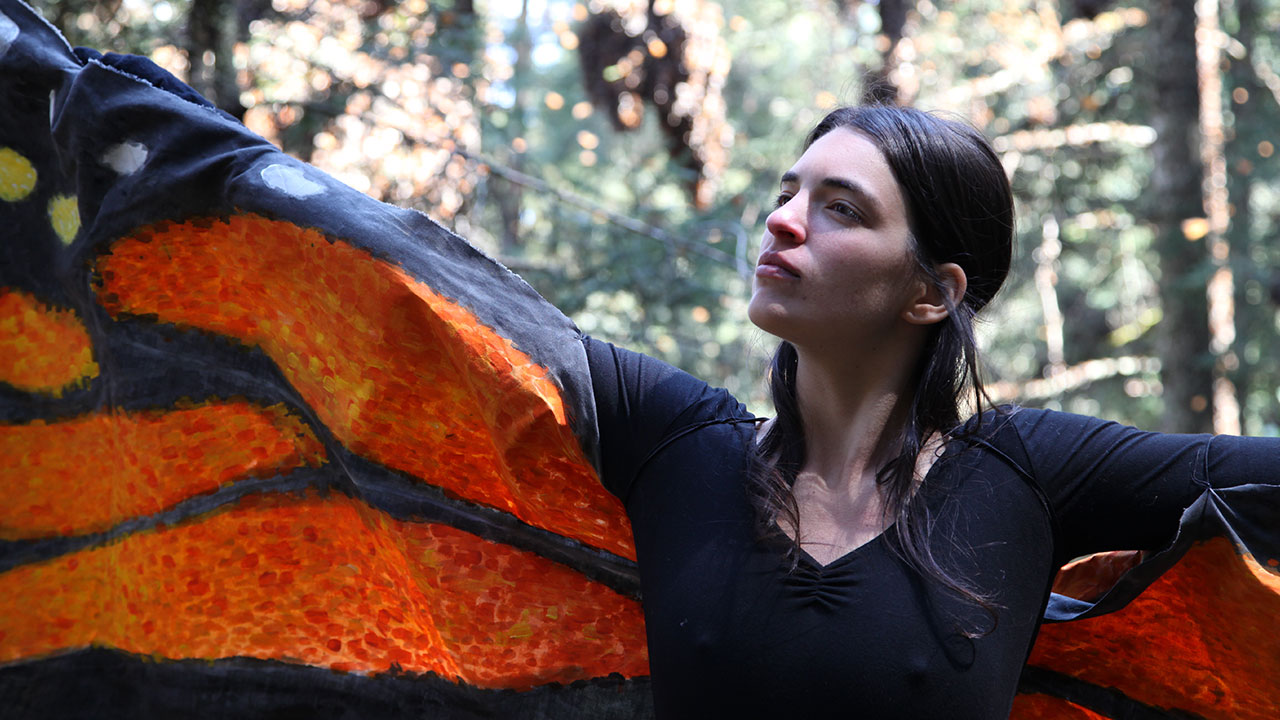 The Secret Garden: Evolutions of Virtual Plants & Corals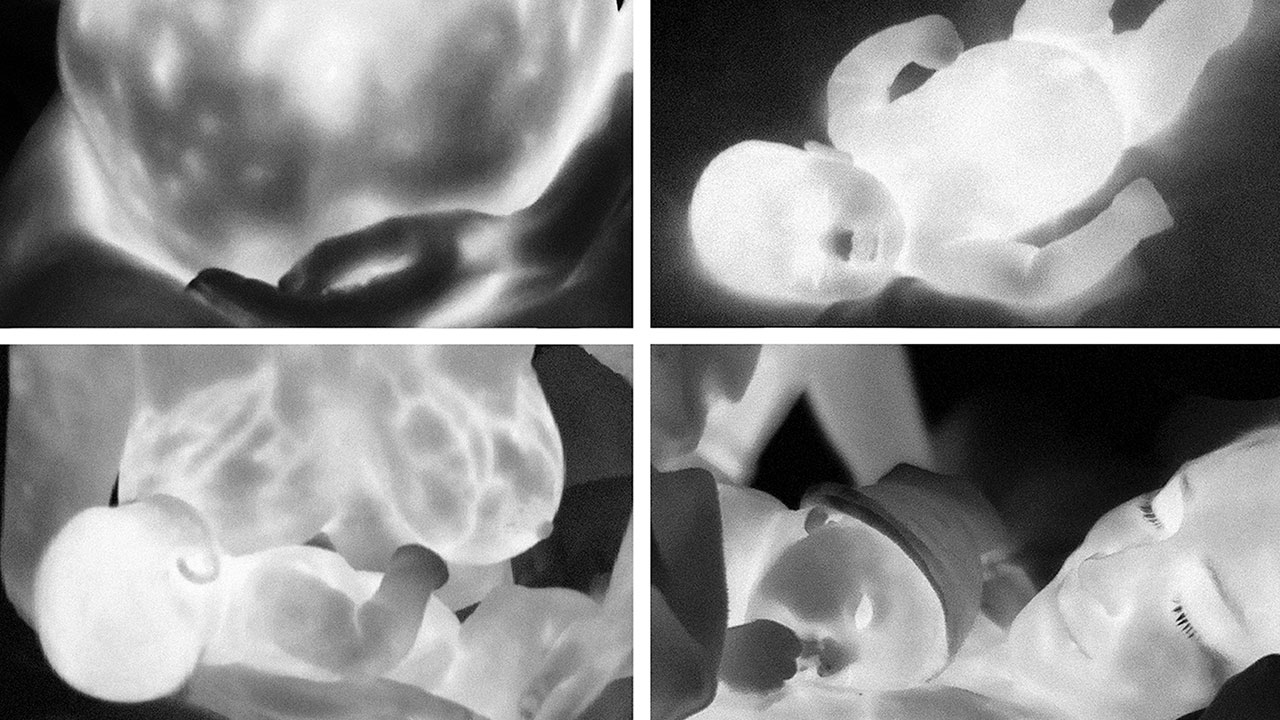 Marne Lucas: A Pioneer in Infrared Experimental Art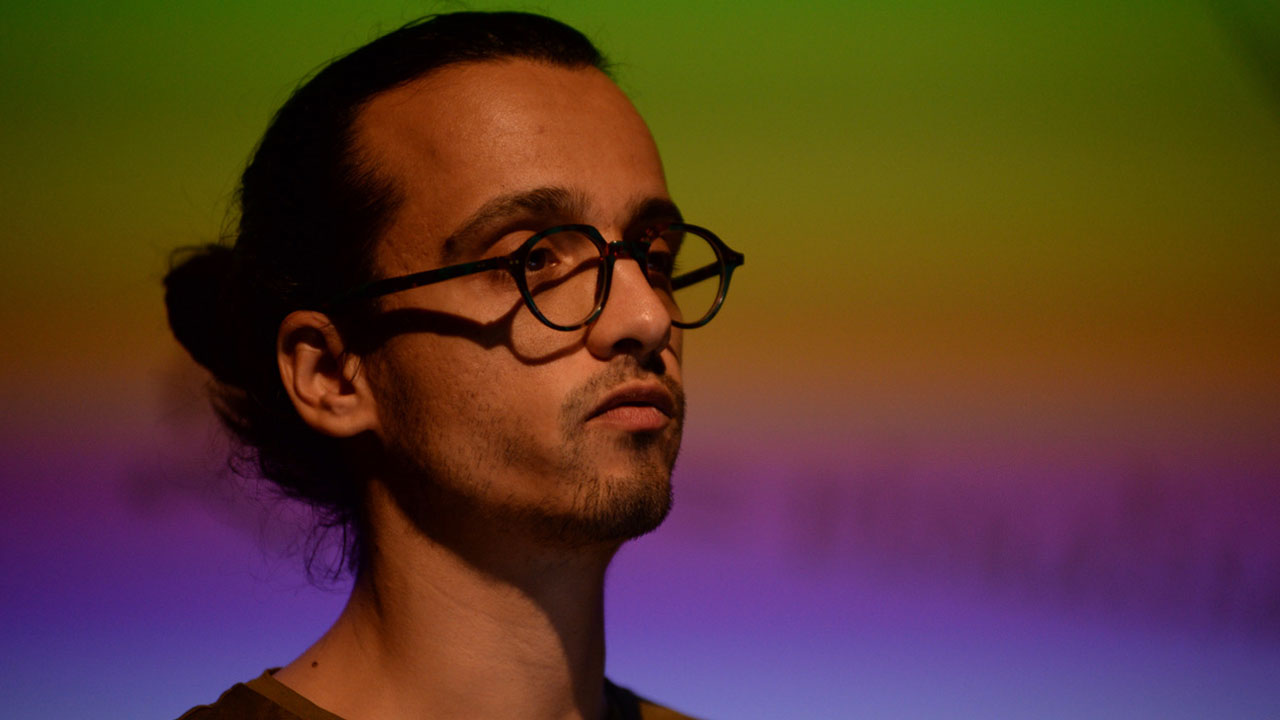 Endless Forms Most Beautiful: The Scientific Art of Markos Kay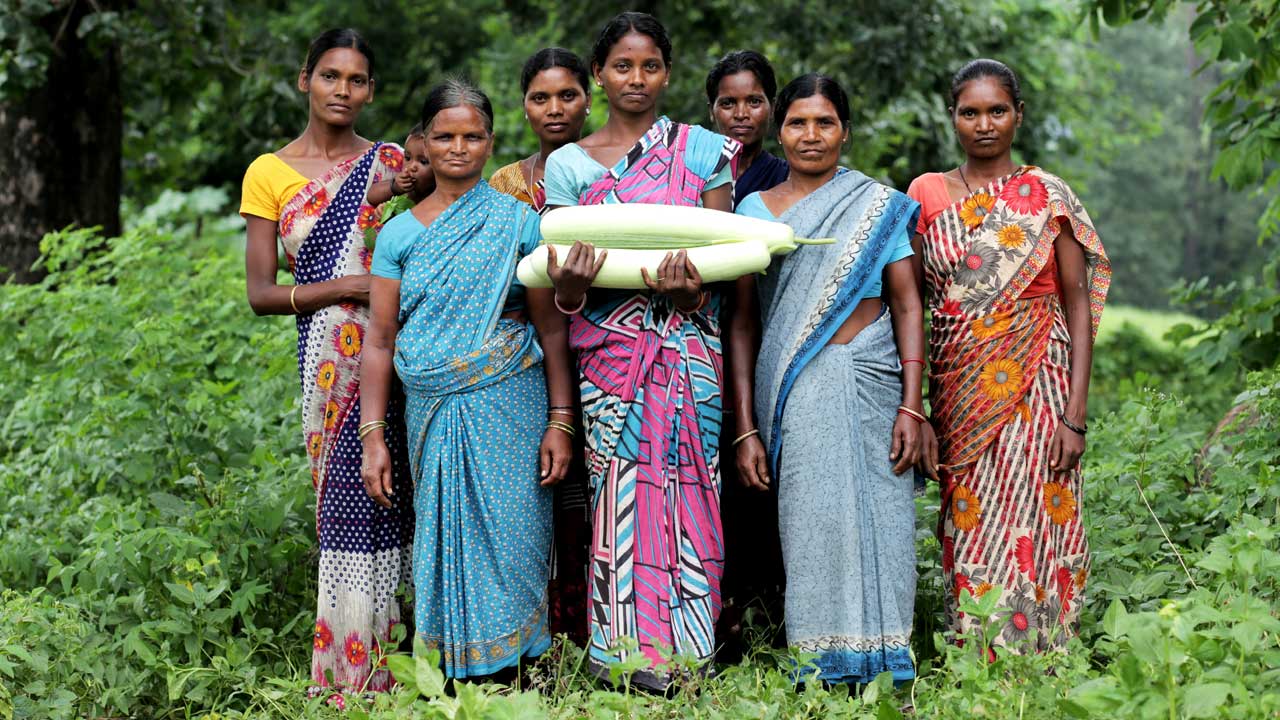 The Source Project: 8 shorts about empowerment and sustainability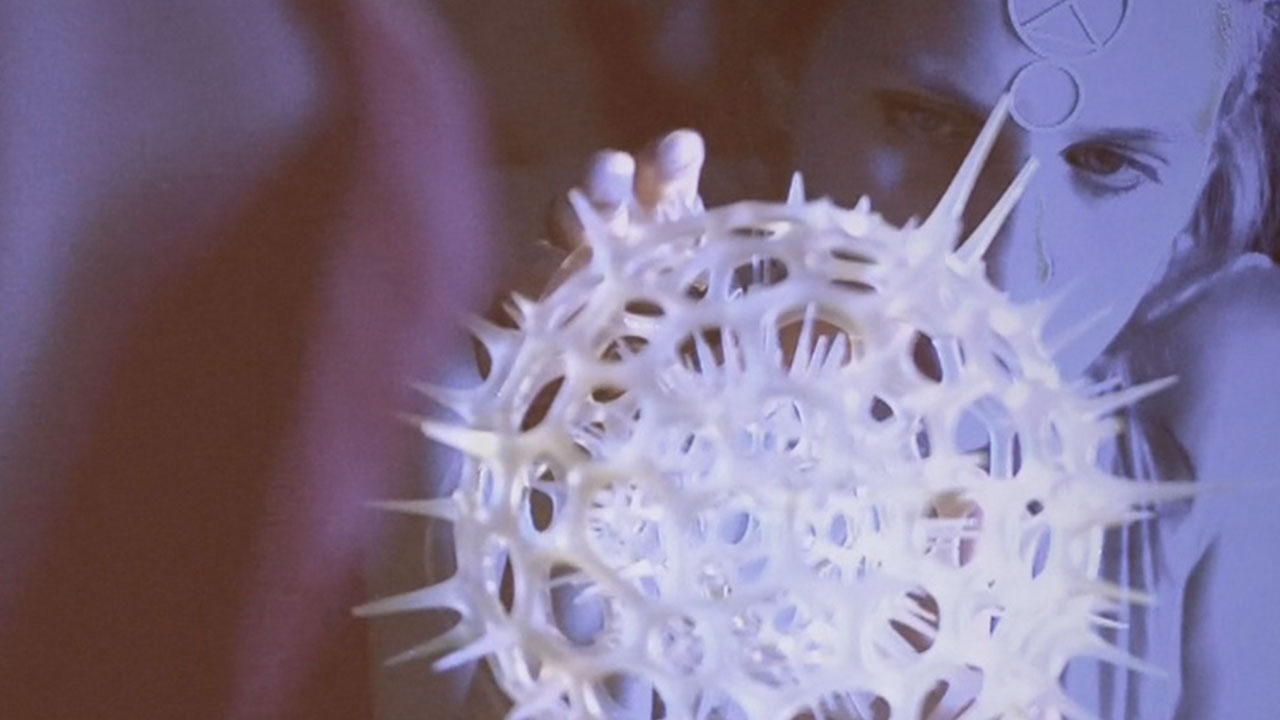 Microscopic Melodramas, A Surrealistic look at Our Oceans in Peril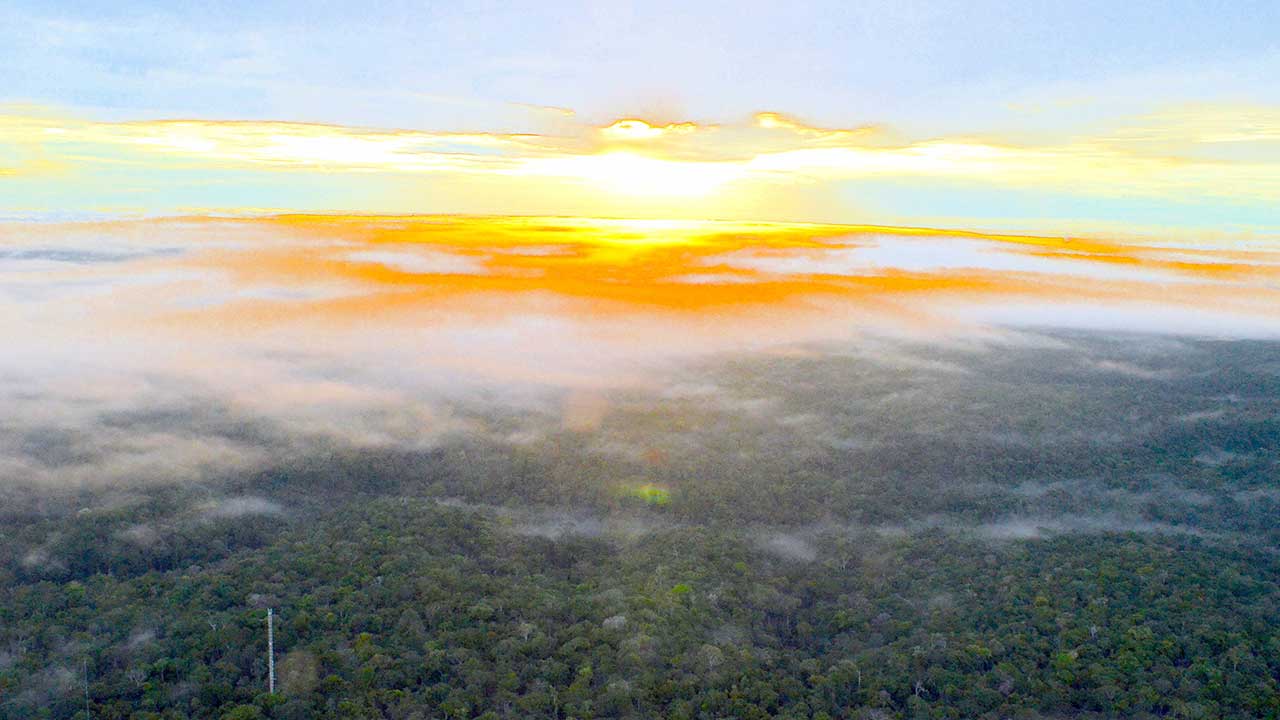 Global Warning: Reports Around the World on Climate Science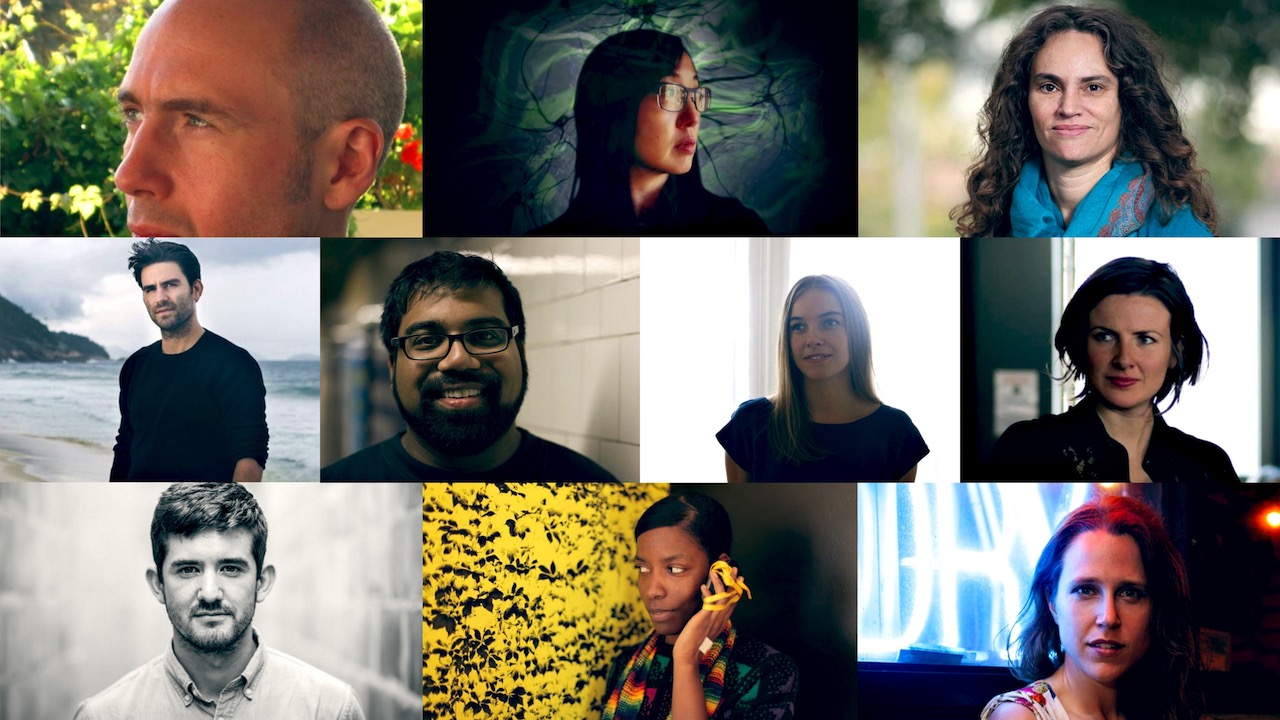 Announcing the Ten Visionary Filmmakers of "Chimera Experiments"
Landscapes & Language of the Anthropocene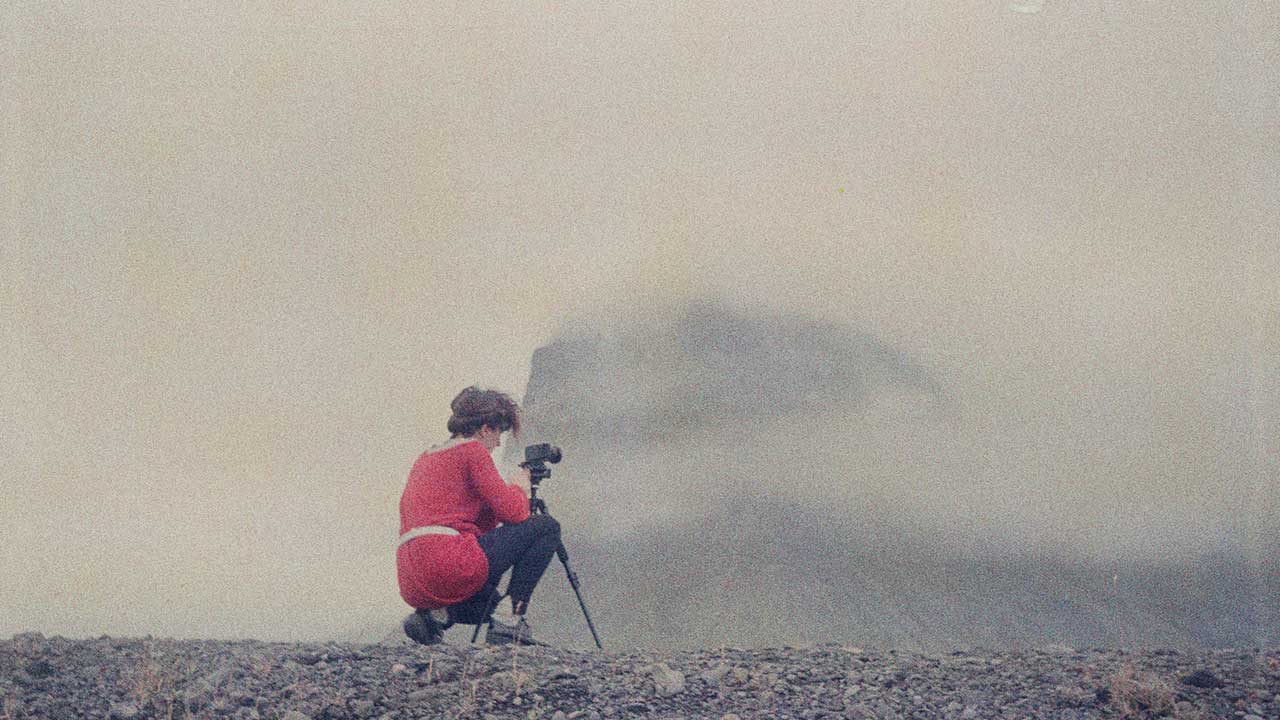 Redefining the Scientific Fiction(s)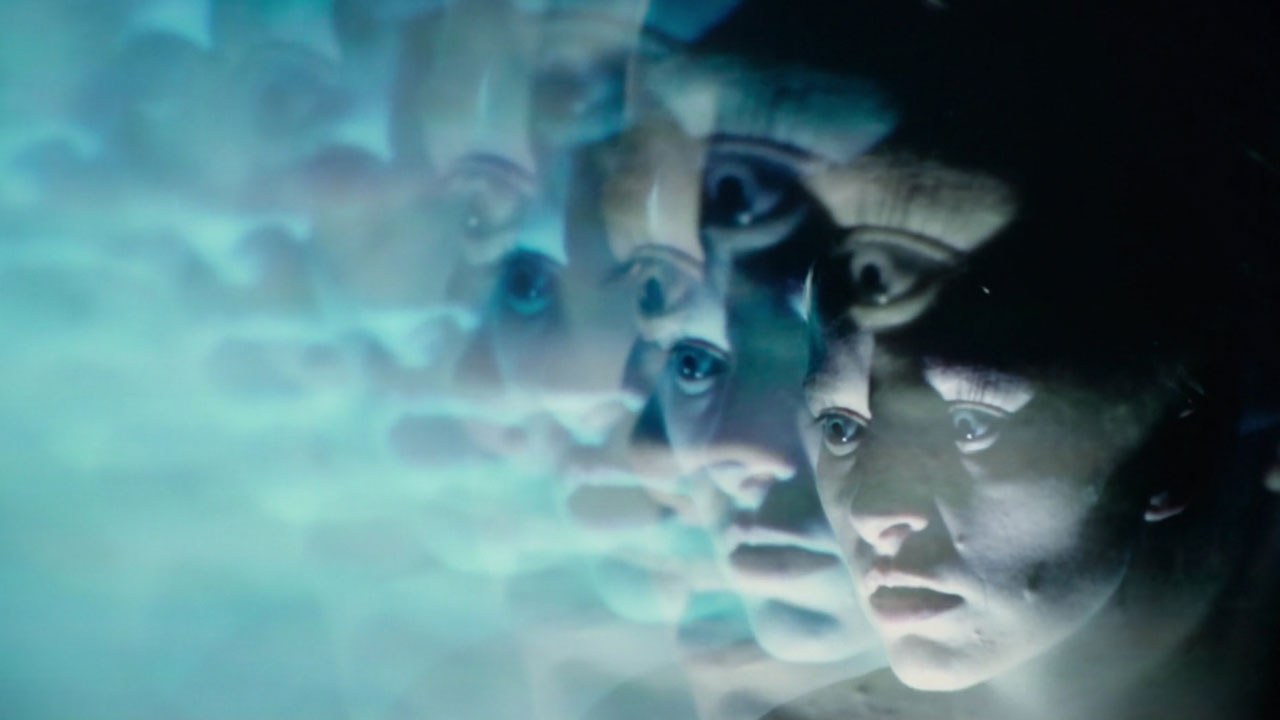 Your Guide to Science at the 2019 Toronto International Film Festival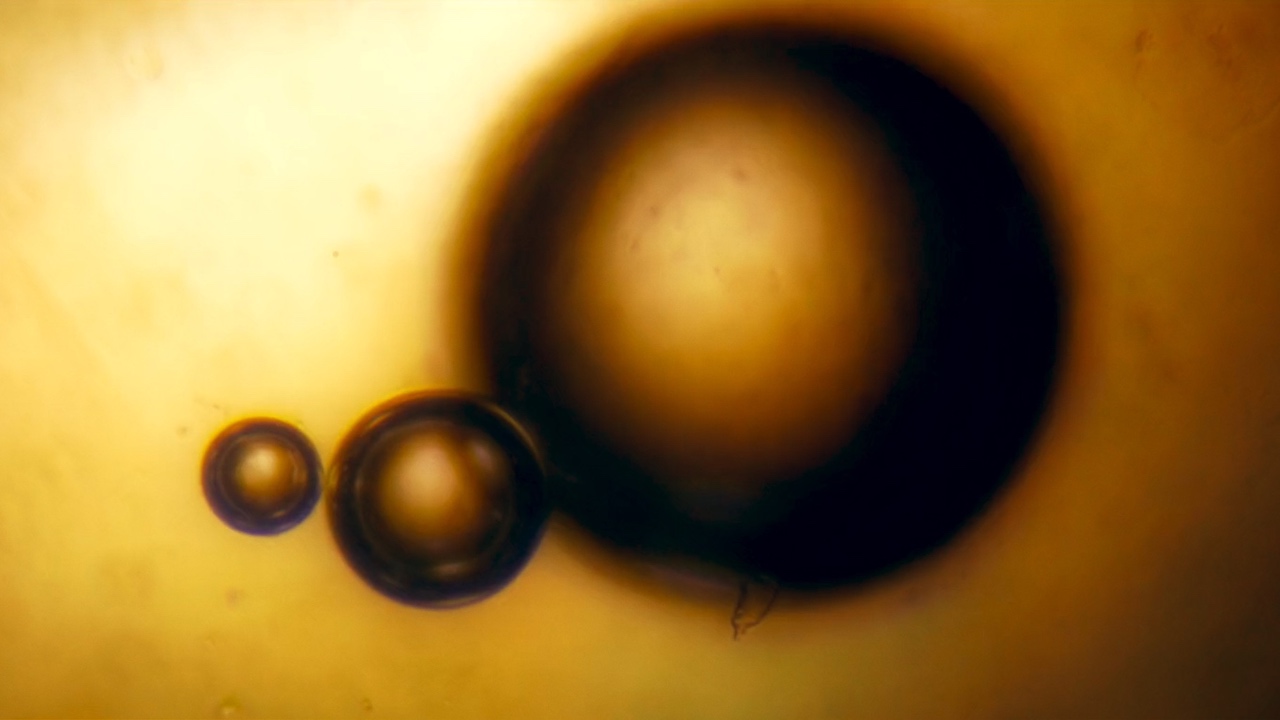 Visions of the Future: The Artist Depiction Series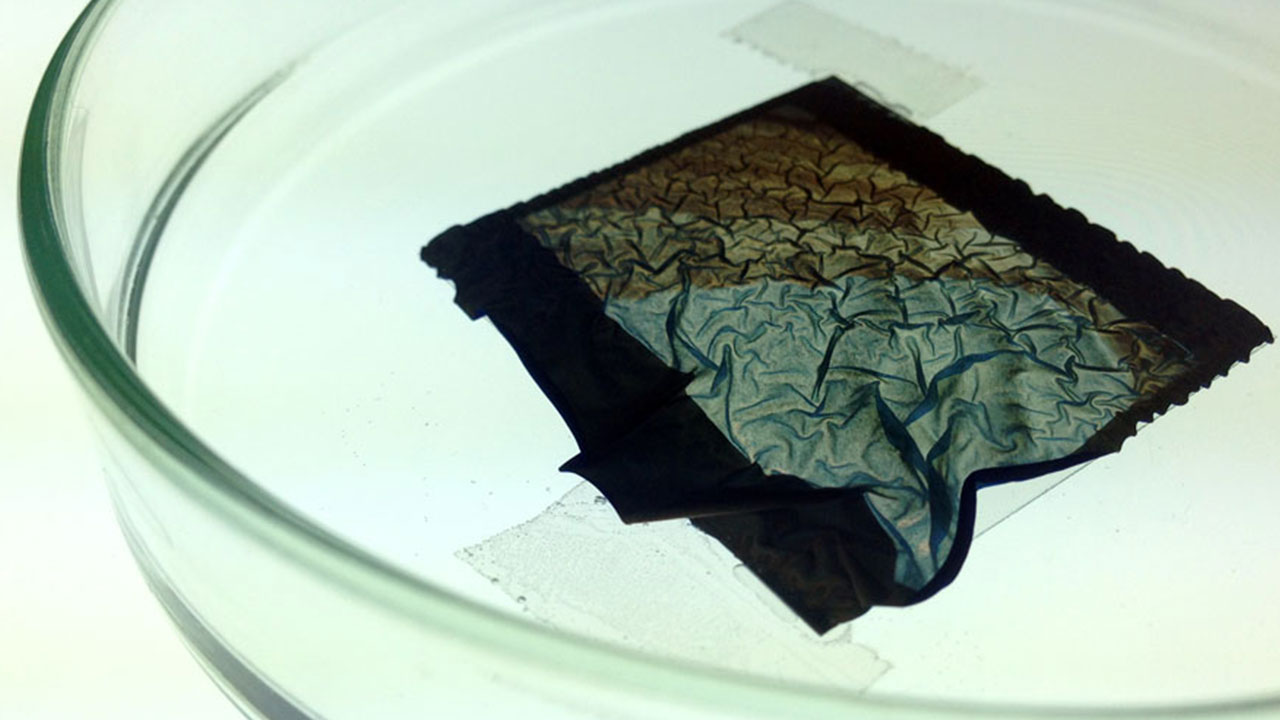 Old Growth: A material metaphor for humanity's effects on the environment
A World of Imagination and Collective Memory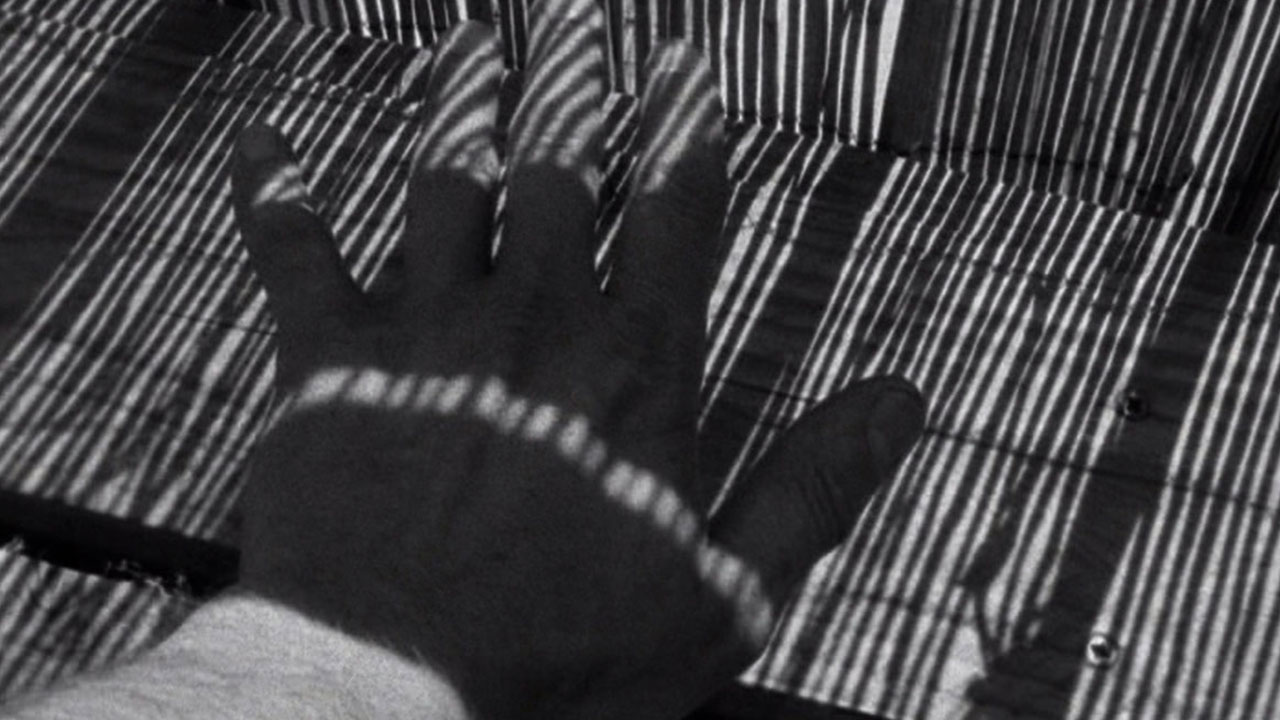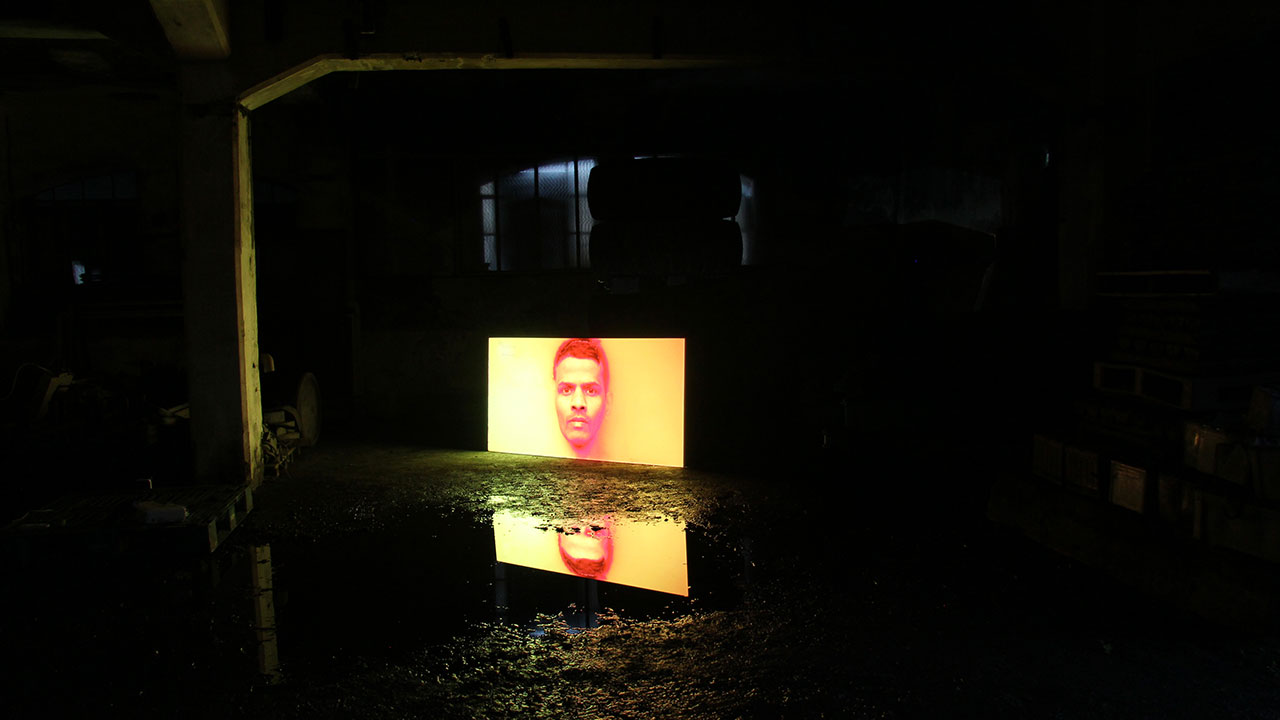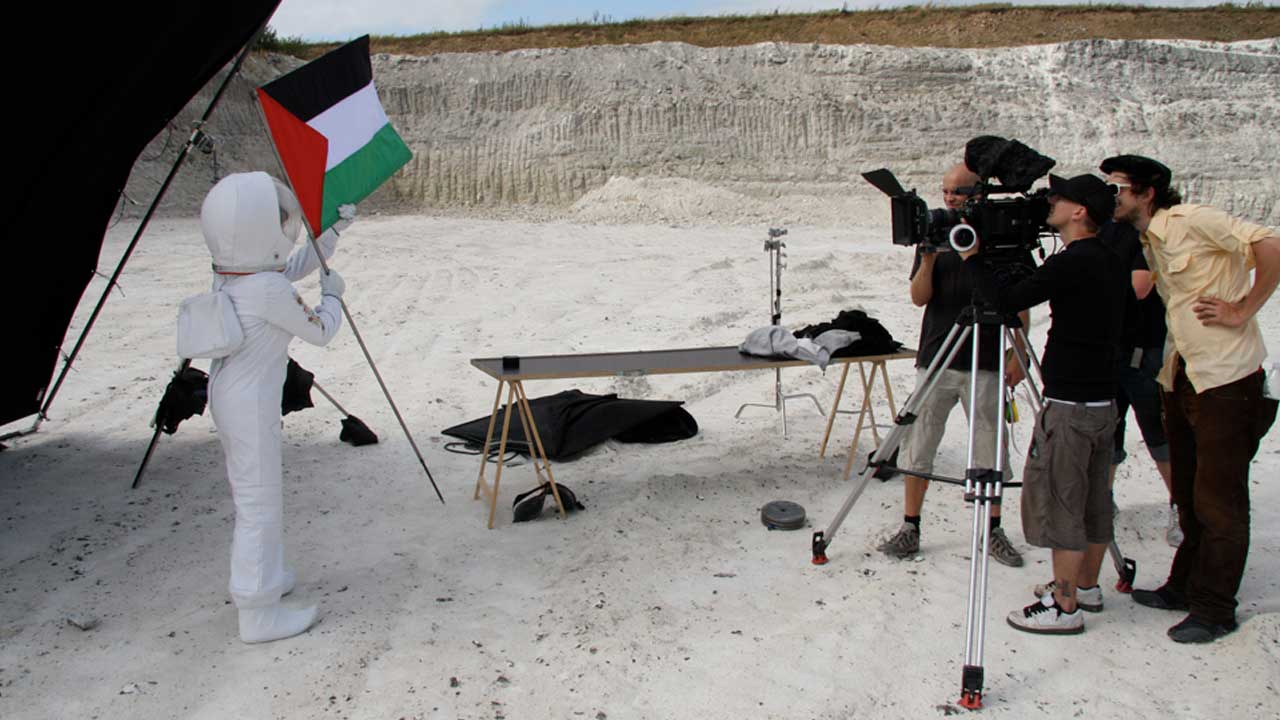 Envisioning Future States With Science Fiction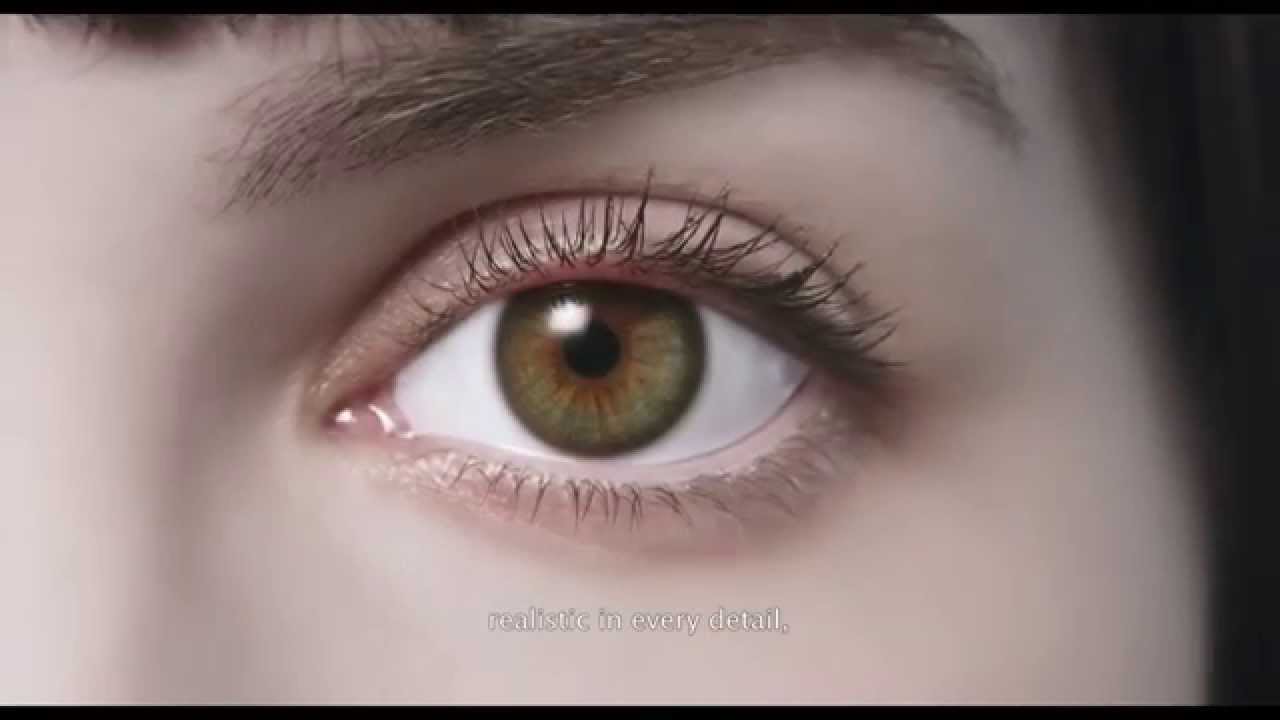 Irreplaceable: Love, Meaning, and Attachment in a robotic world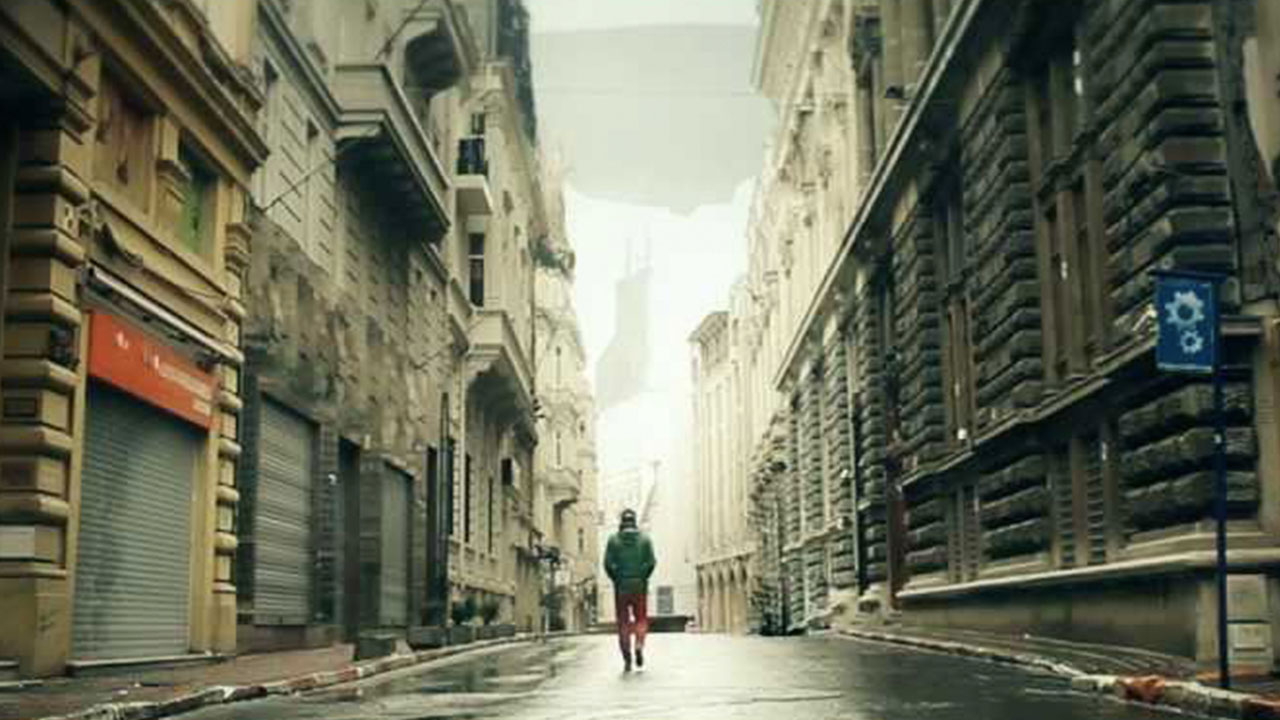 Musical and Mythological Visual Enchantments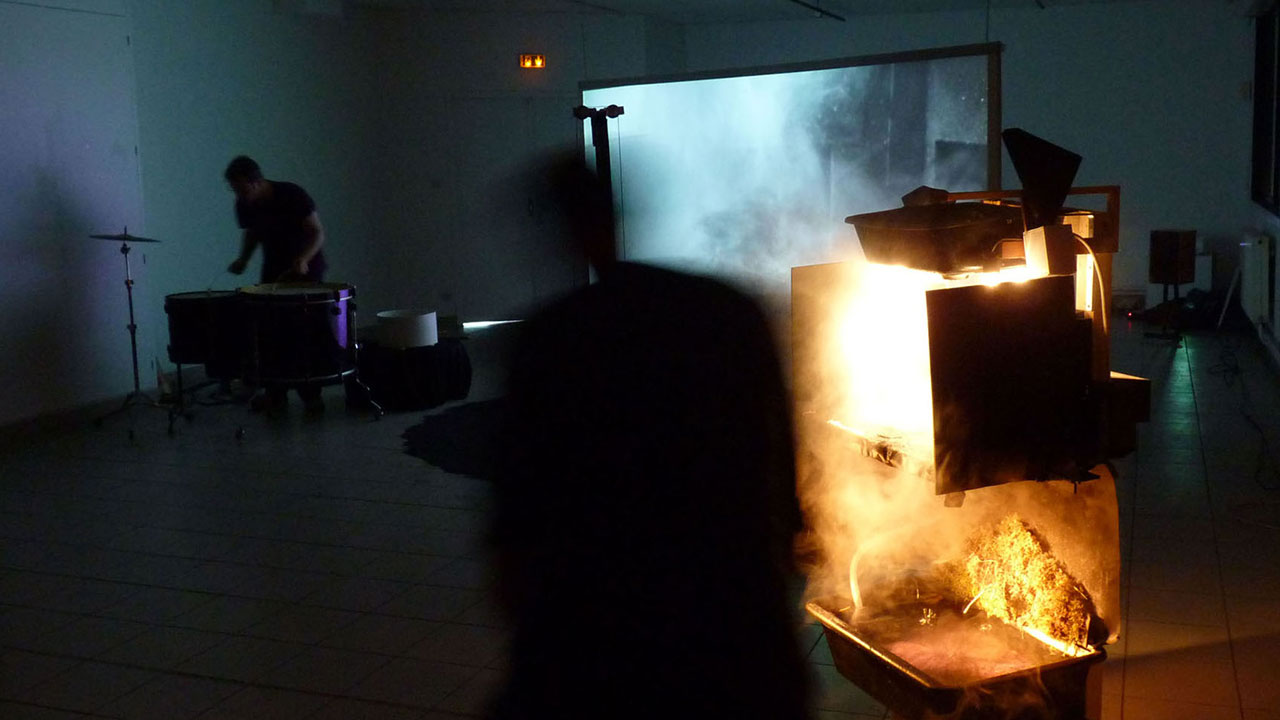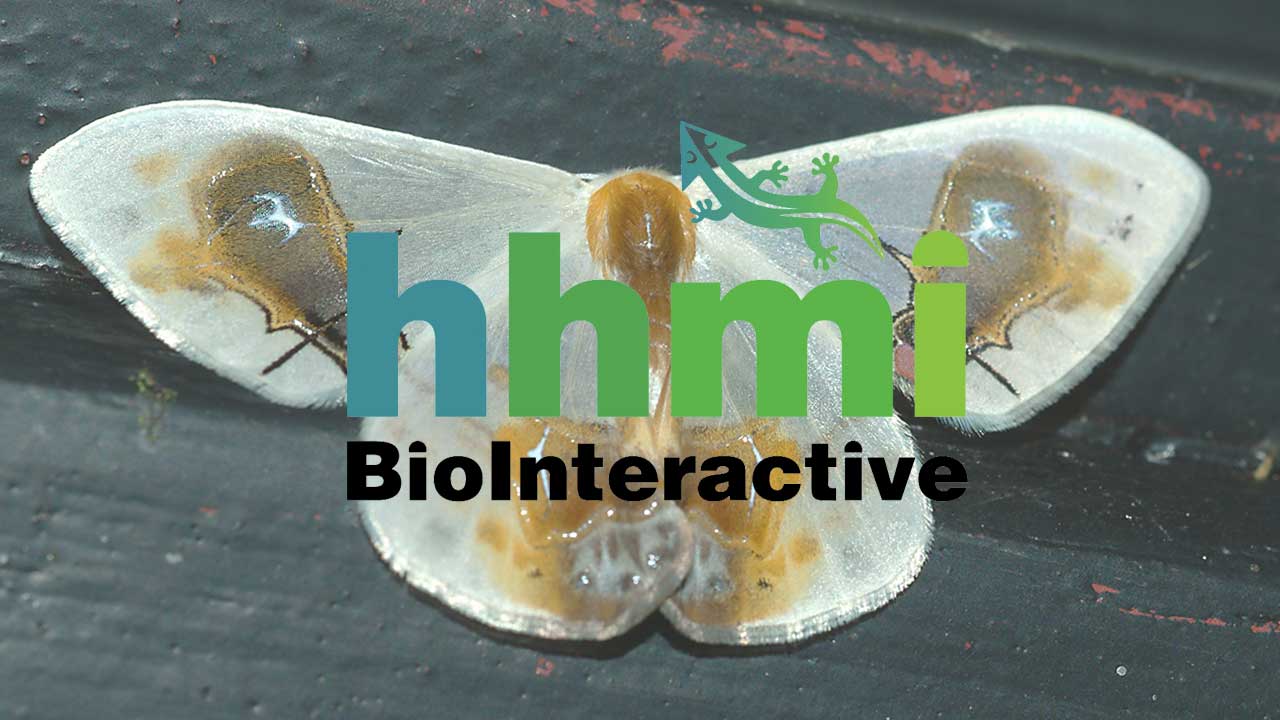 7 Videos That Use Beautiful Storytelling to Advance Science Education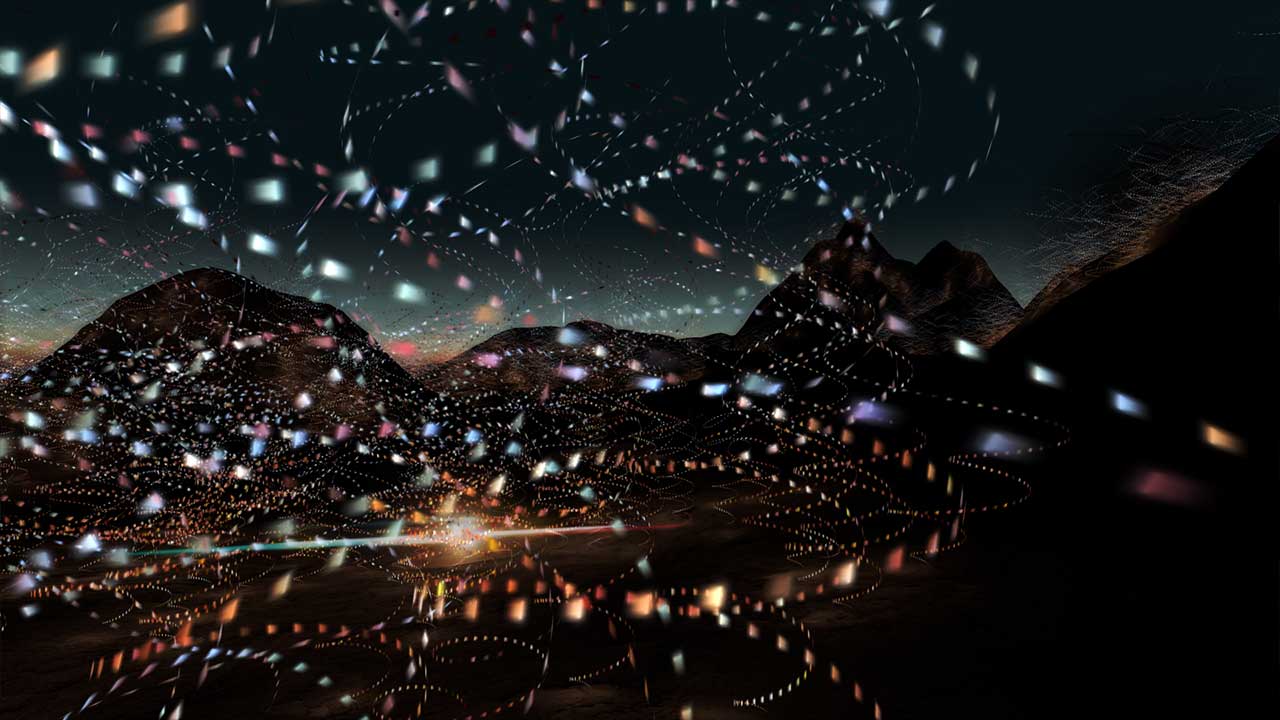 Silent Signal: Exploring Visionary Science through Experimental Animation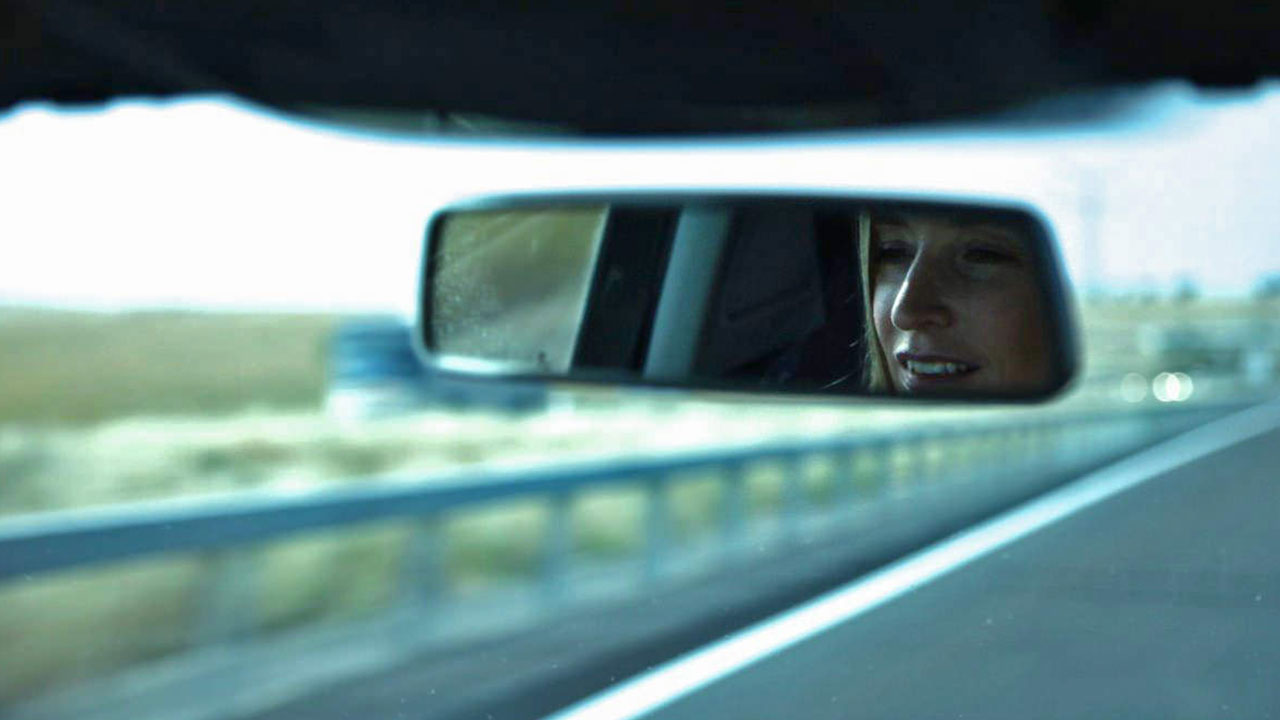 A Haunting Exploration into the Nature of Memory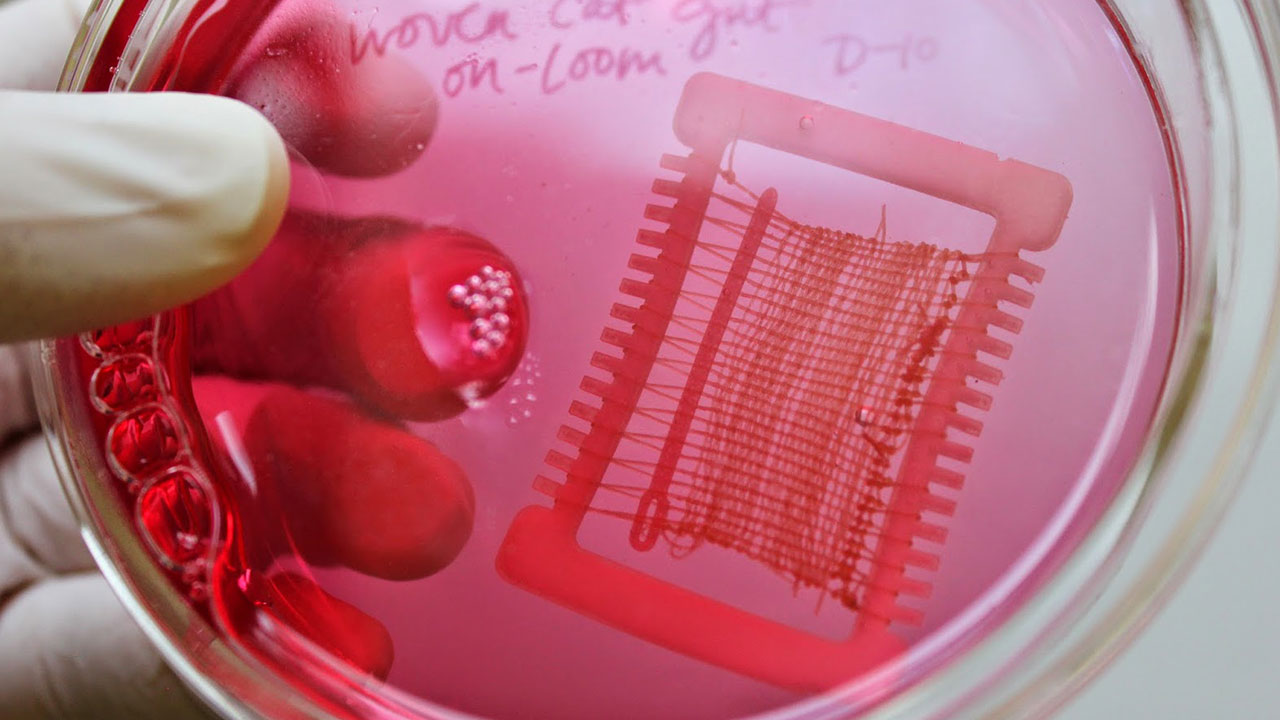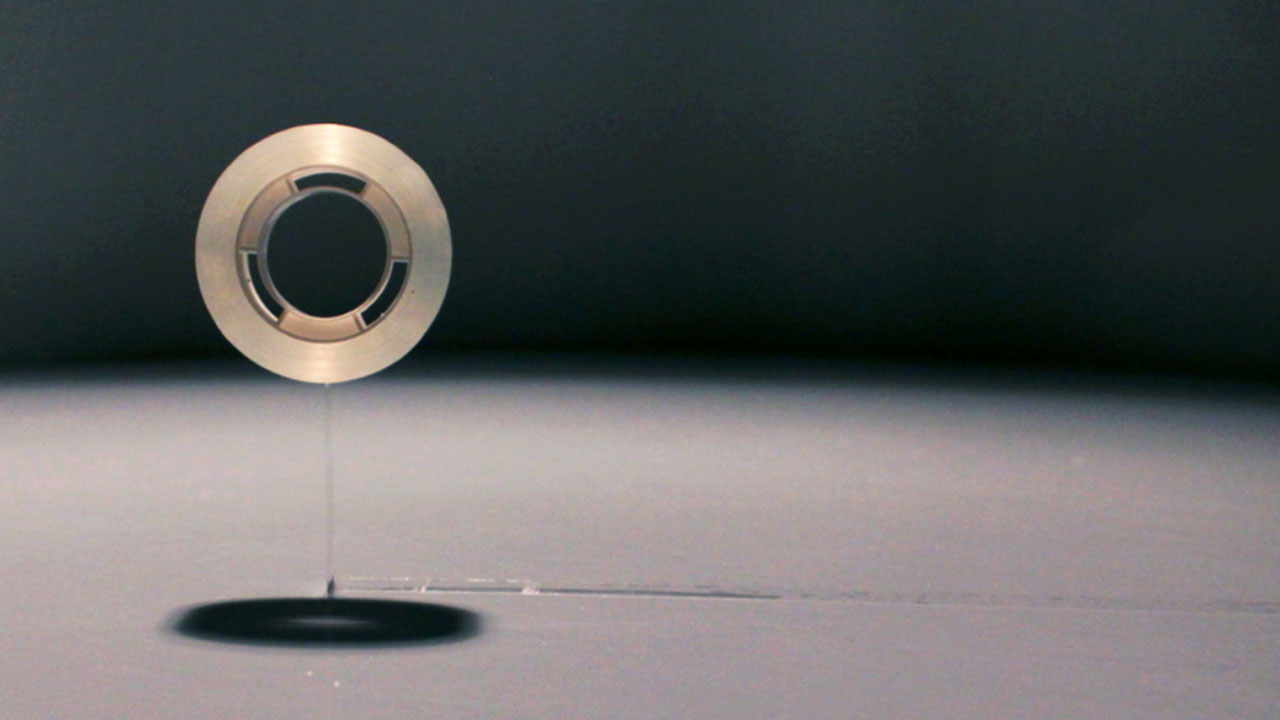 We cannot understand what we cannot imagine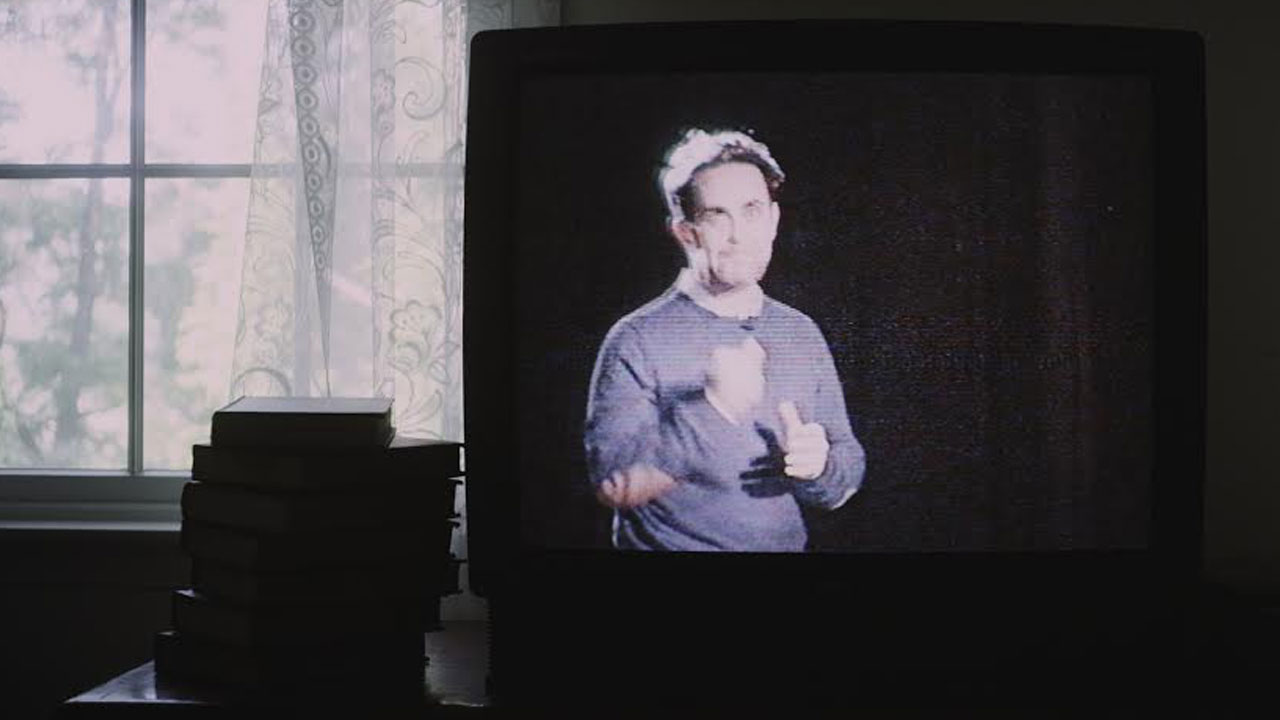 What did the future look like?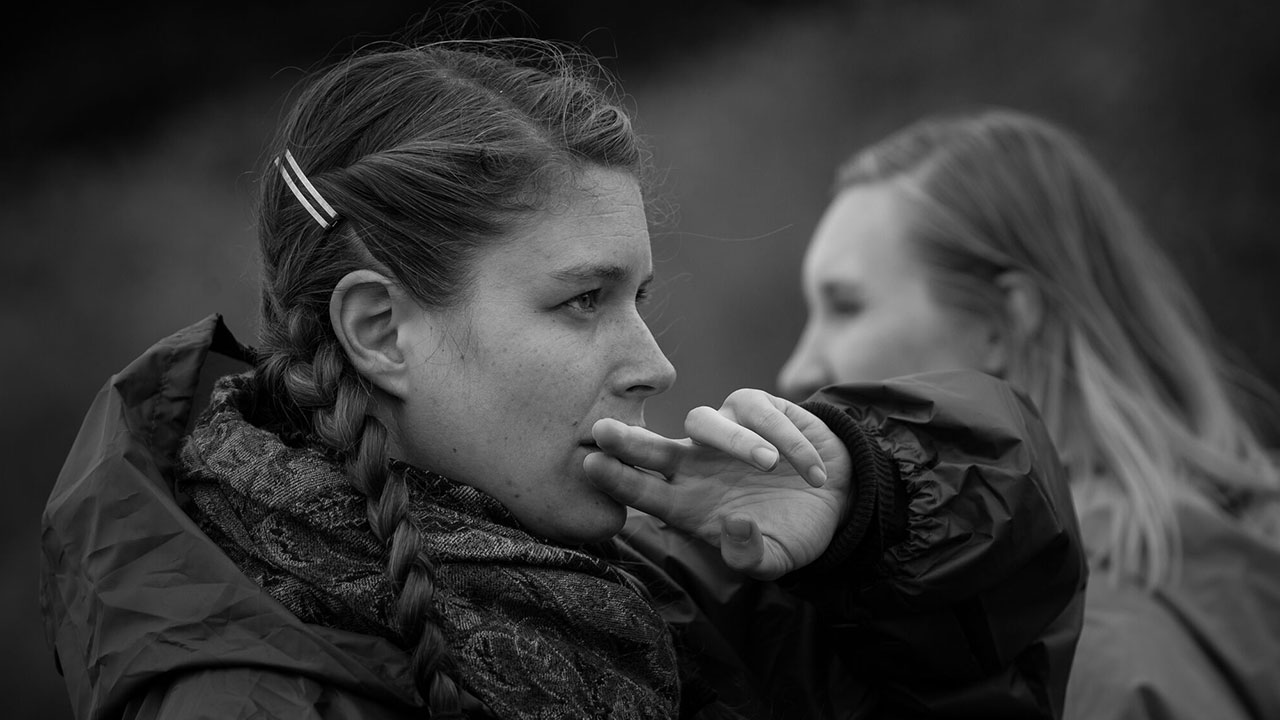 An Ethnobiologist with a Movie Camera
Territories at the Microscopic Level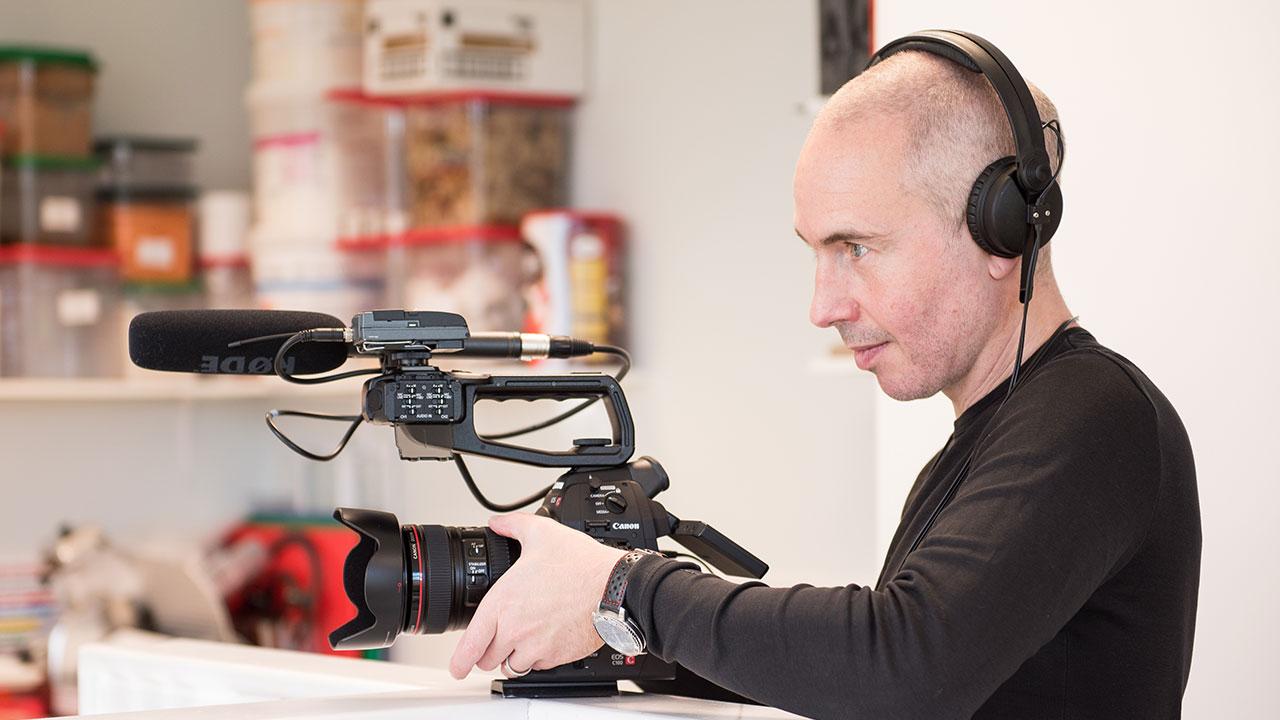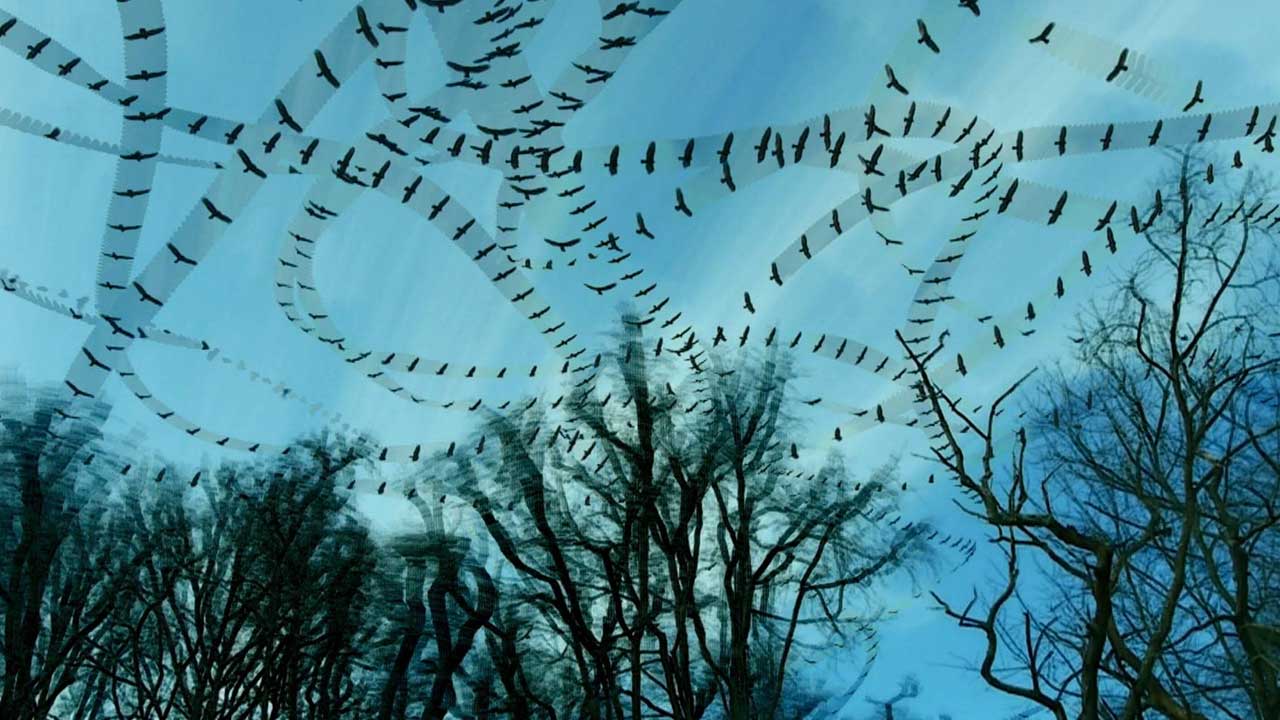 Tracing Animal Movement Patterns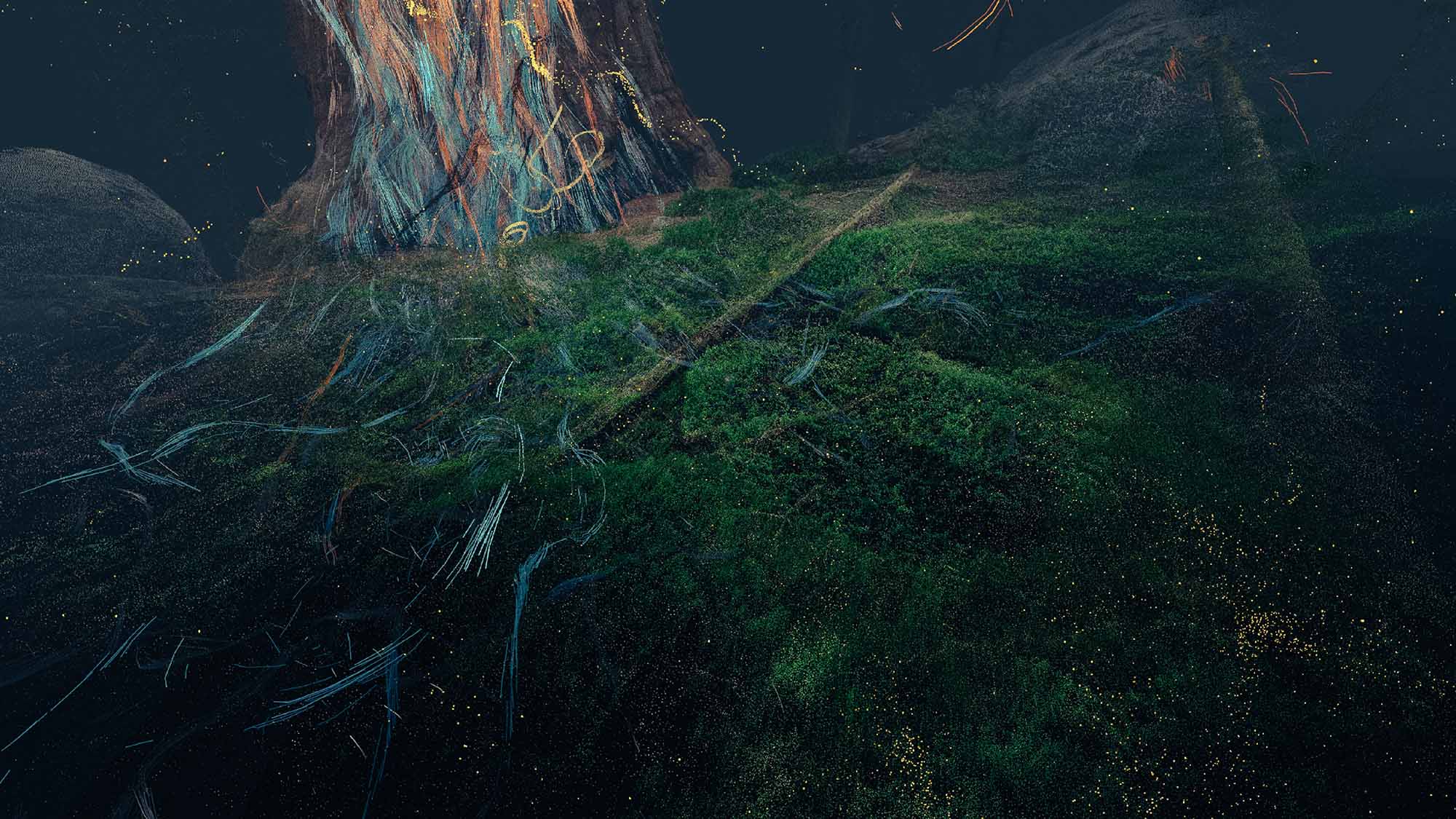 VR Visions of an Ancient Sequoia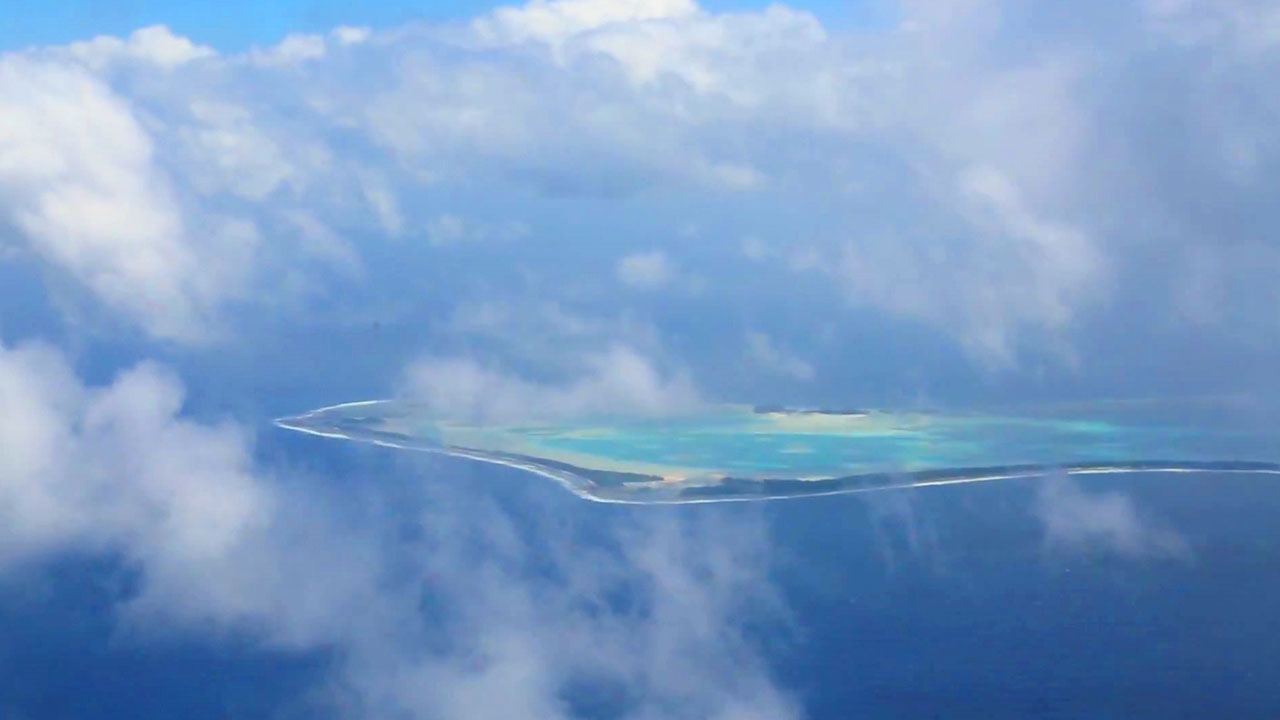 Cyber Nations: An Interview with the director of .TV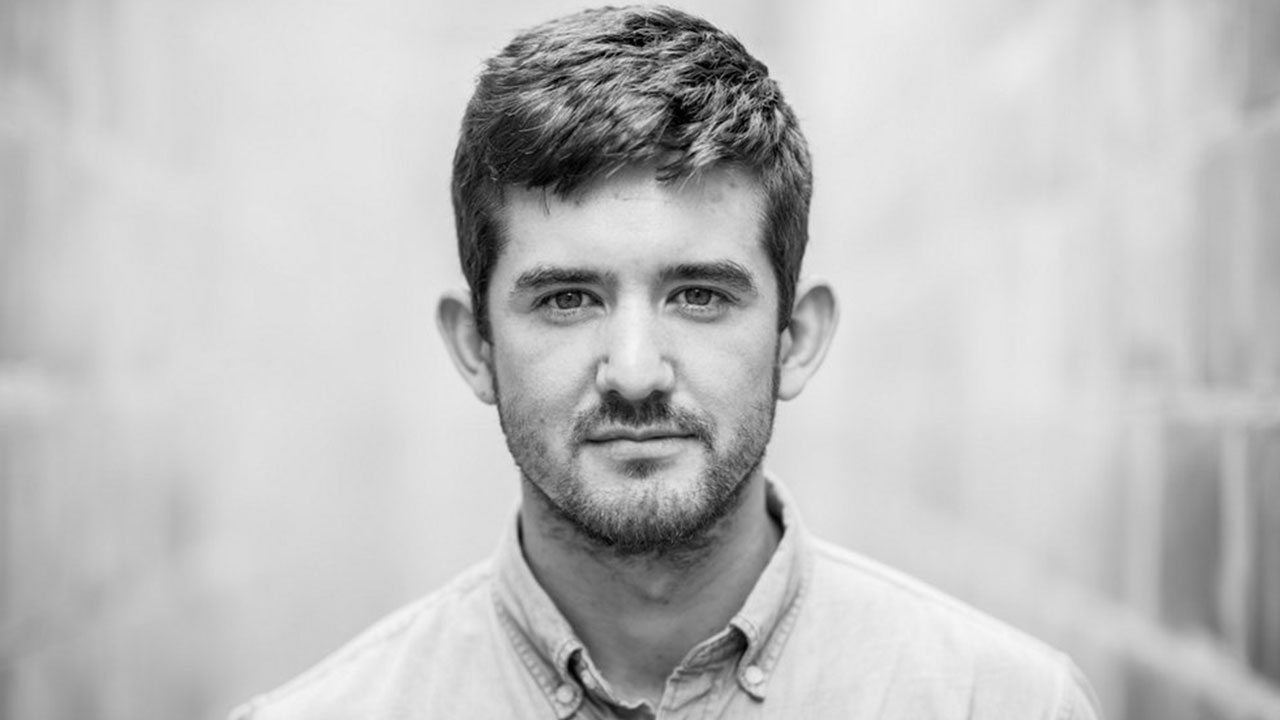 Selections from Bluebrain: A 10-Year Neuroscience Documentary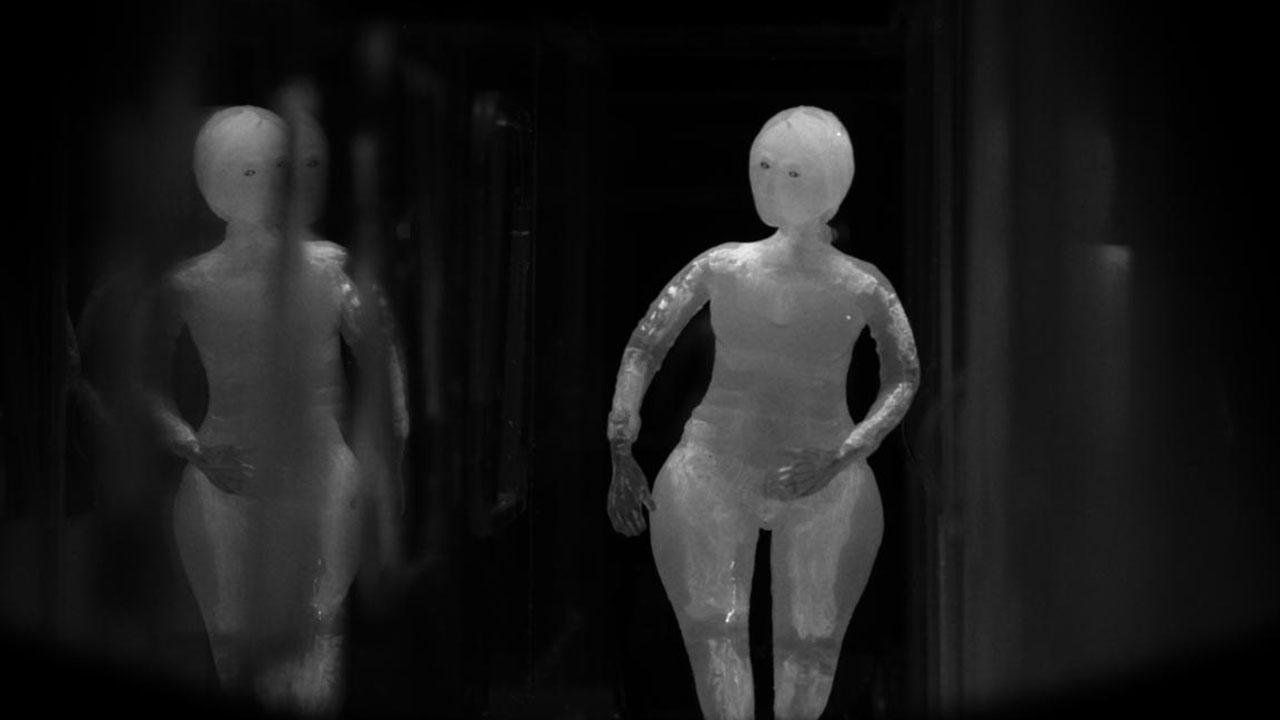 Stranger Than Fiction: Three True Tales From Our Archives
Visualizing an Intimate Journey Through the Brain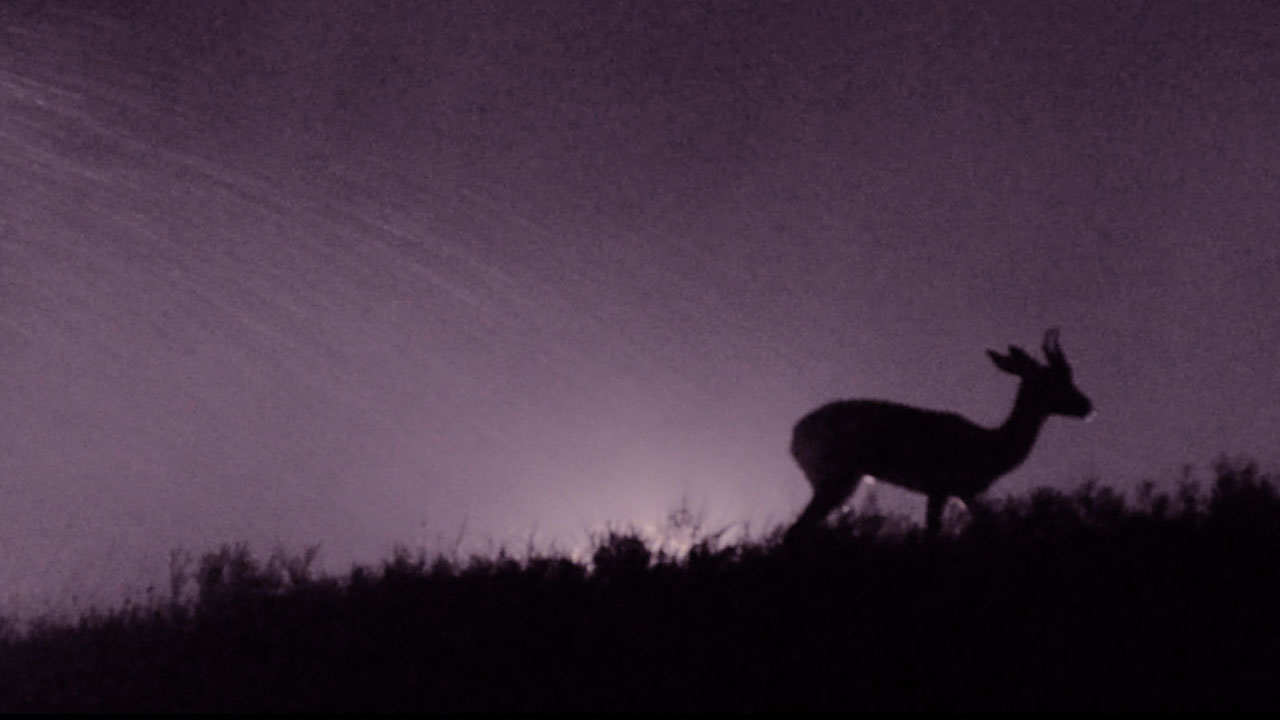 Animal Perspectives in Science and Fiction in the UAE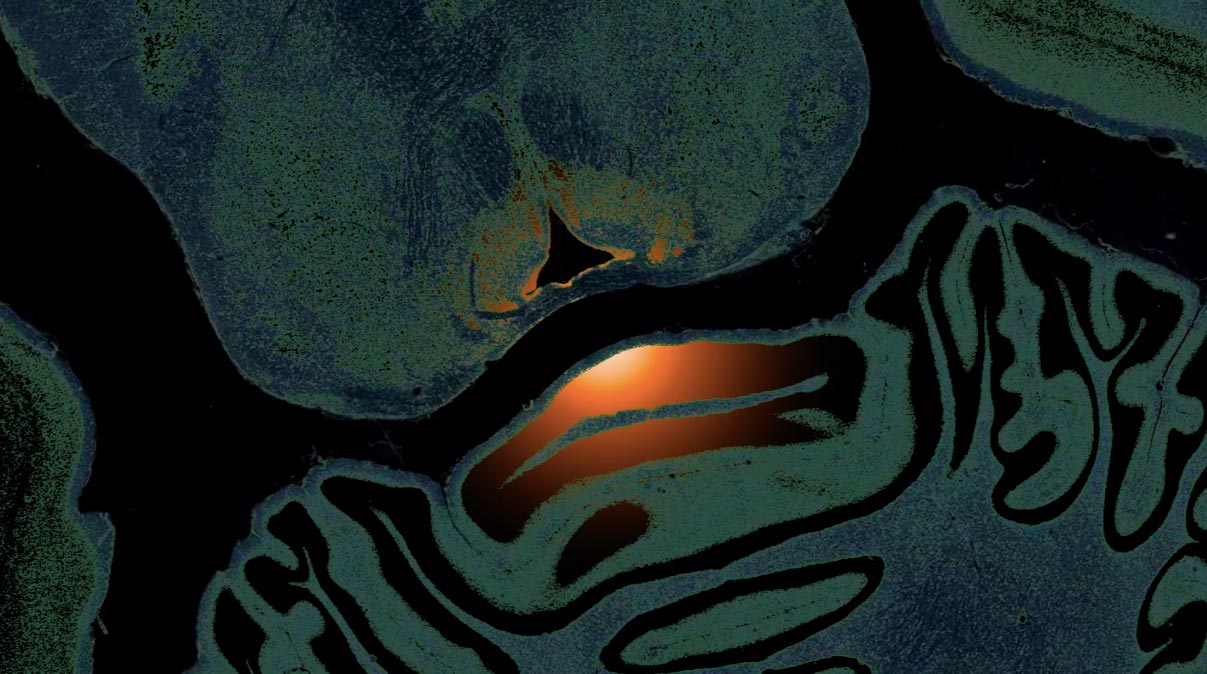 Memory is Everything, Without It We Are Nothing
Film, Knowledge, Networks: the Collaboratorium + Open Media Science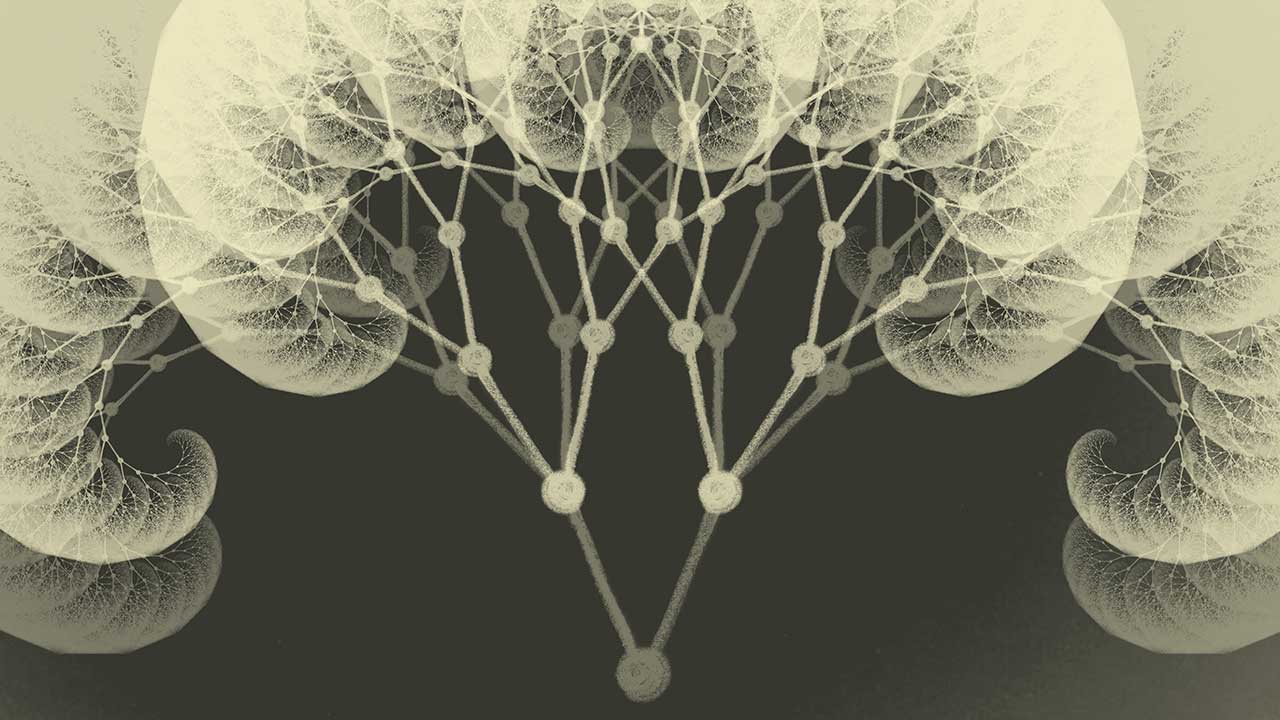 The Chain Reaction of Life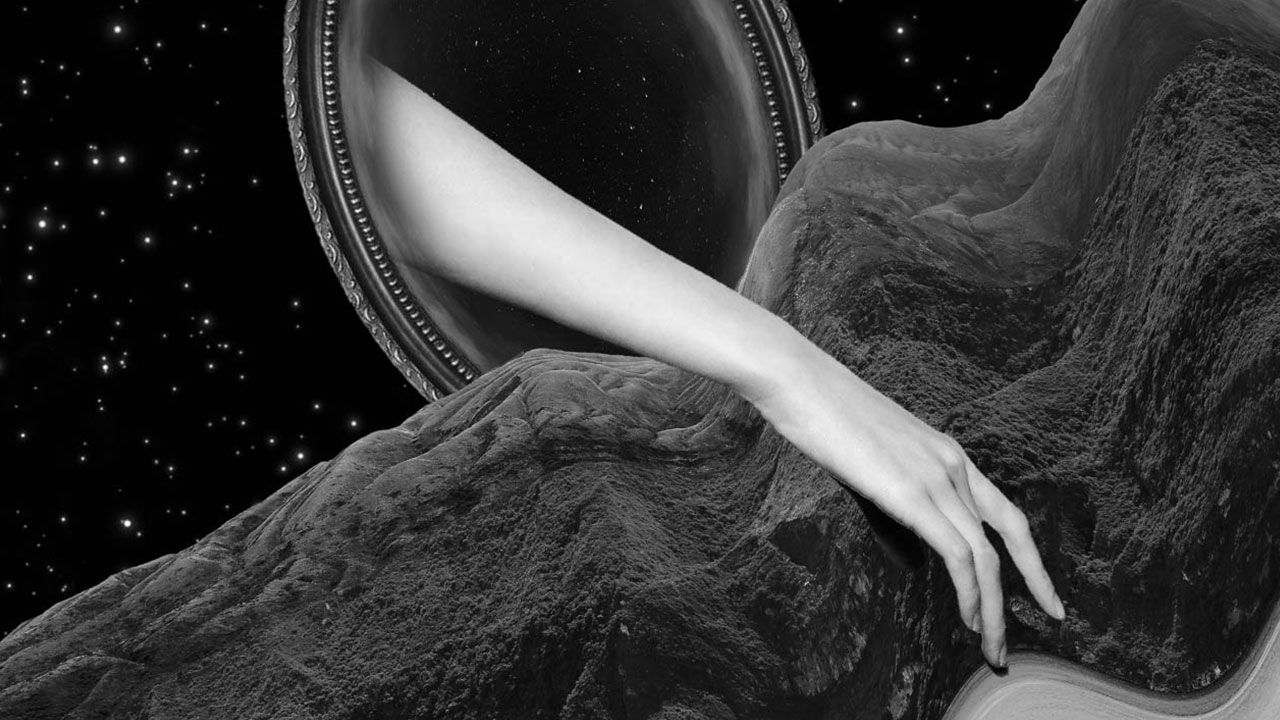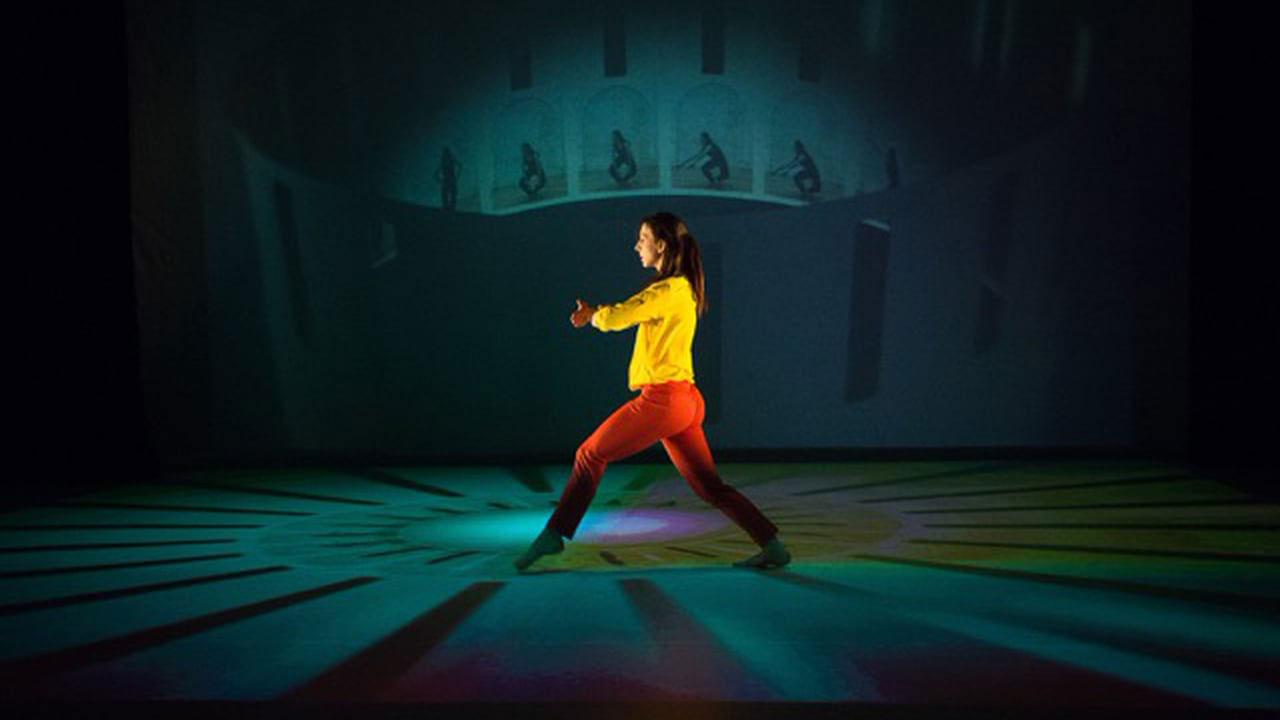 The Dance That Takes Place in Our Heads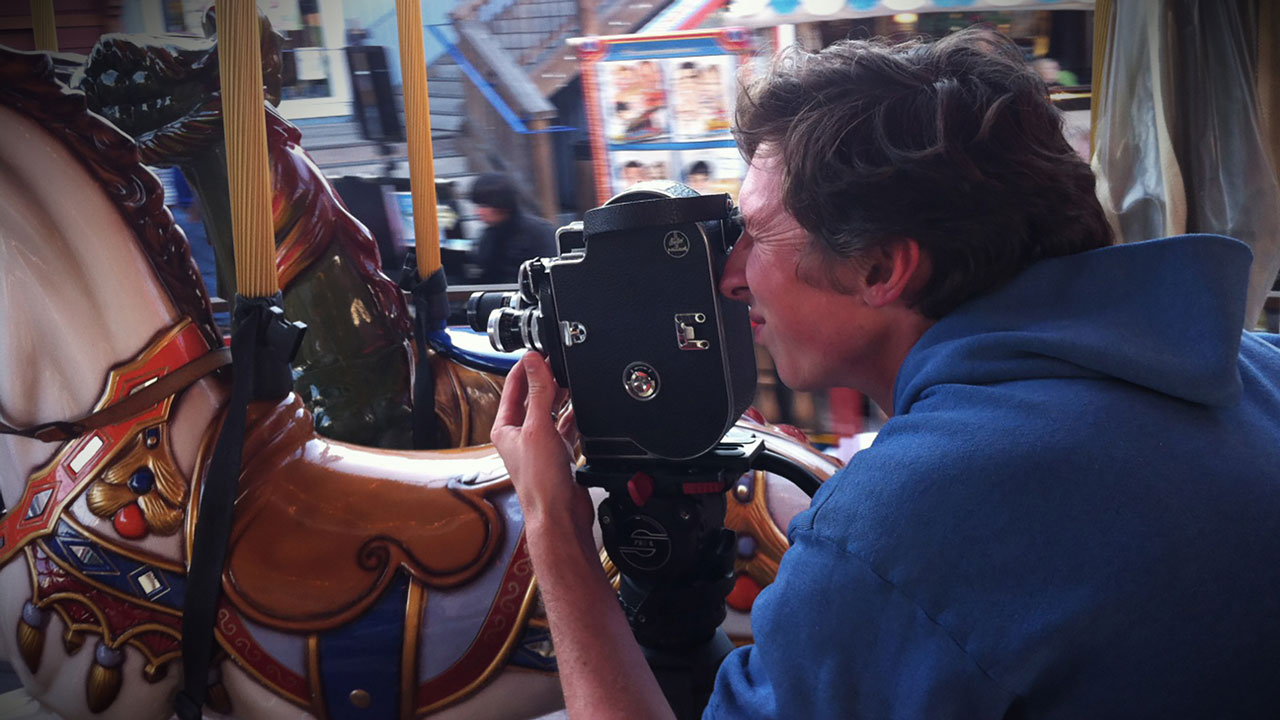 Close Examinations: Decibels, Droughts & Death
How Ordinary Things Transform Into a Magical World Under The Microscope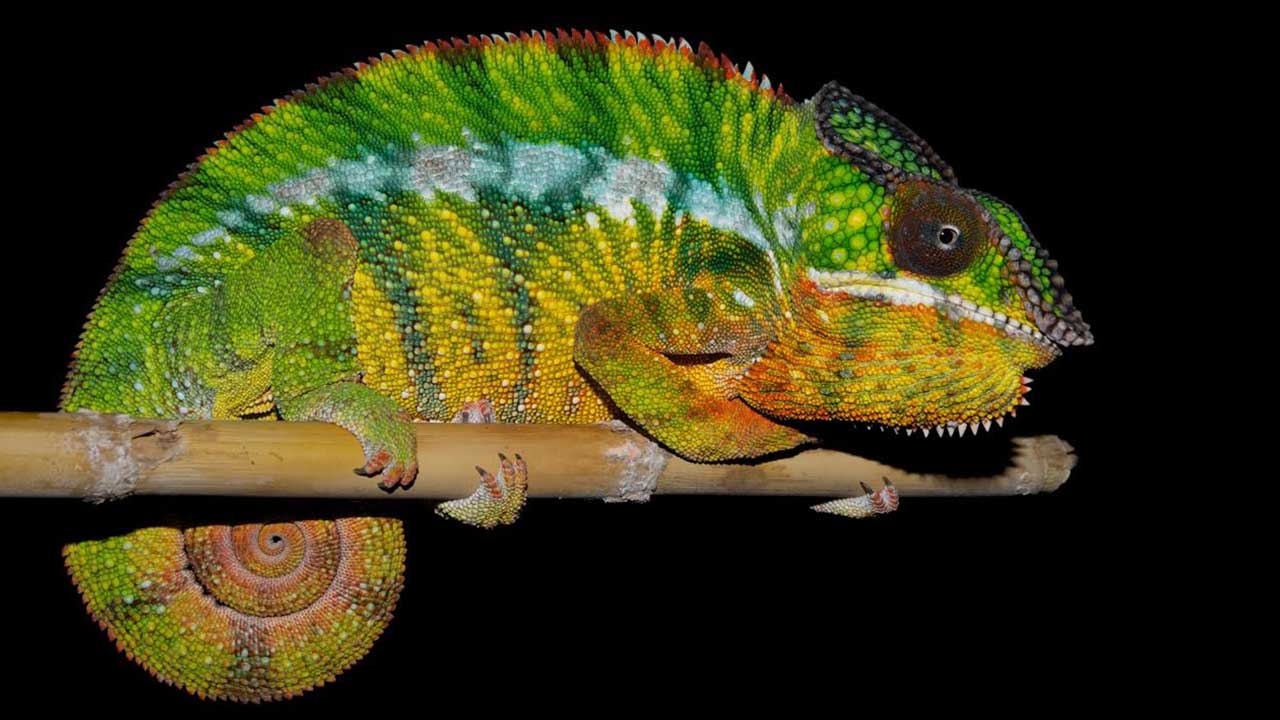 Recording a Chameleon Changing its Color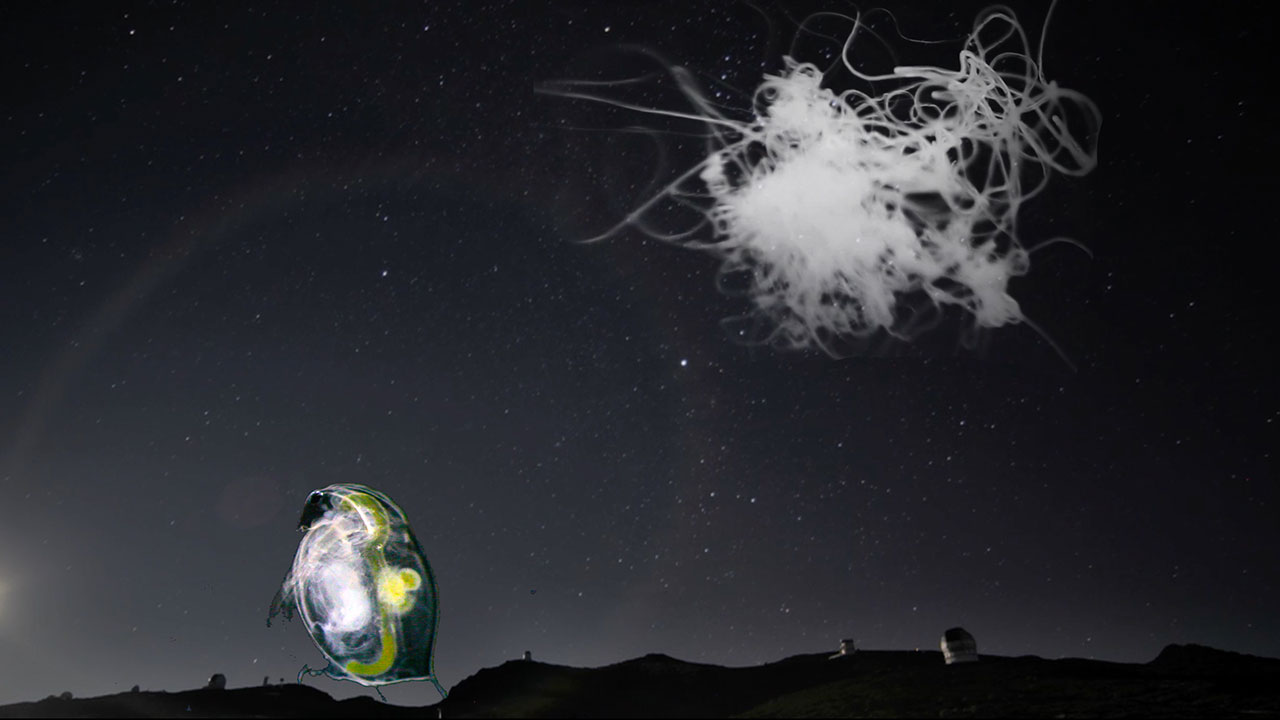 Space, Time And Little Creatures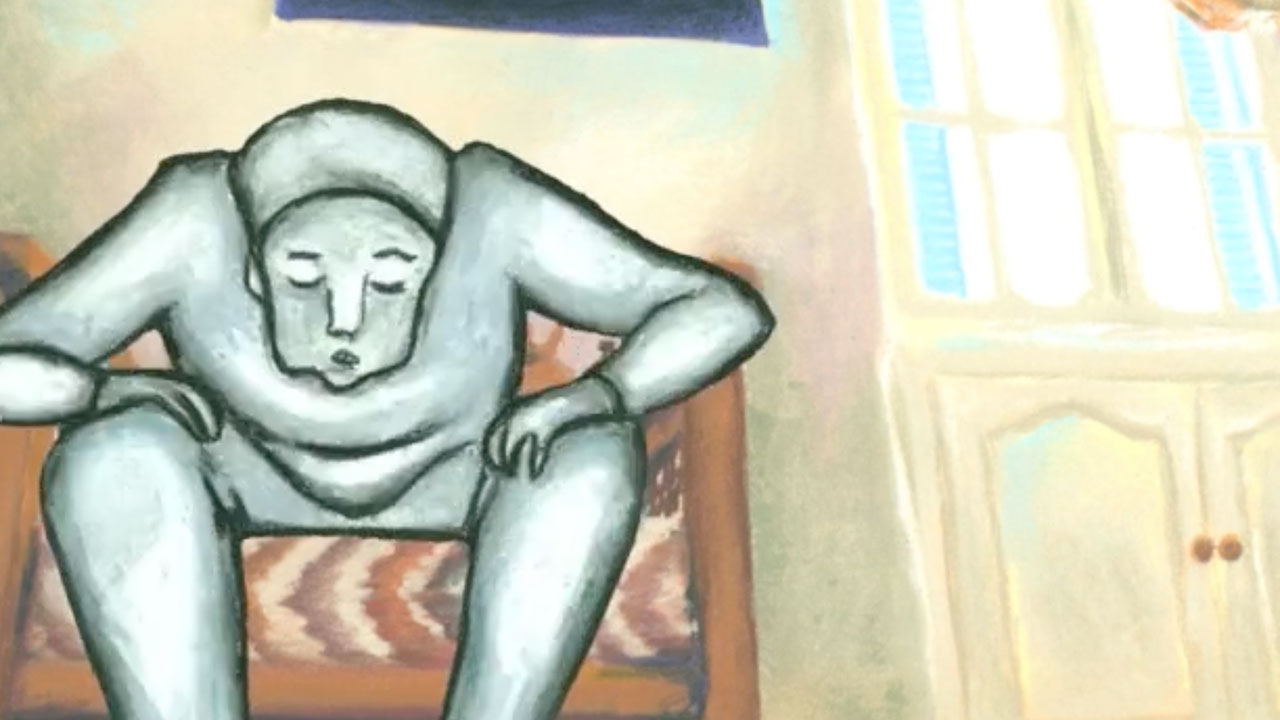 The End: The Labocine guide to surviving an apocalypse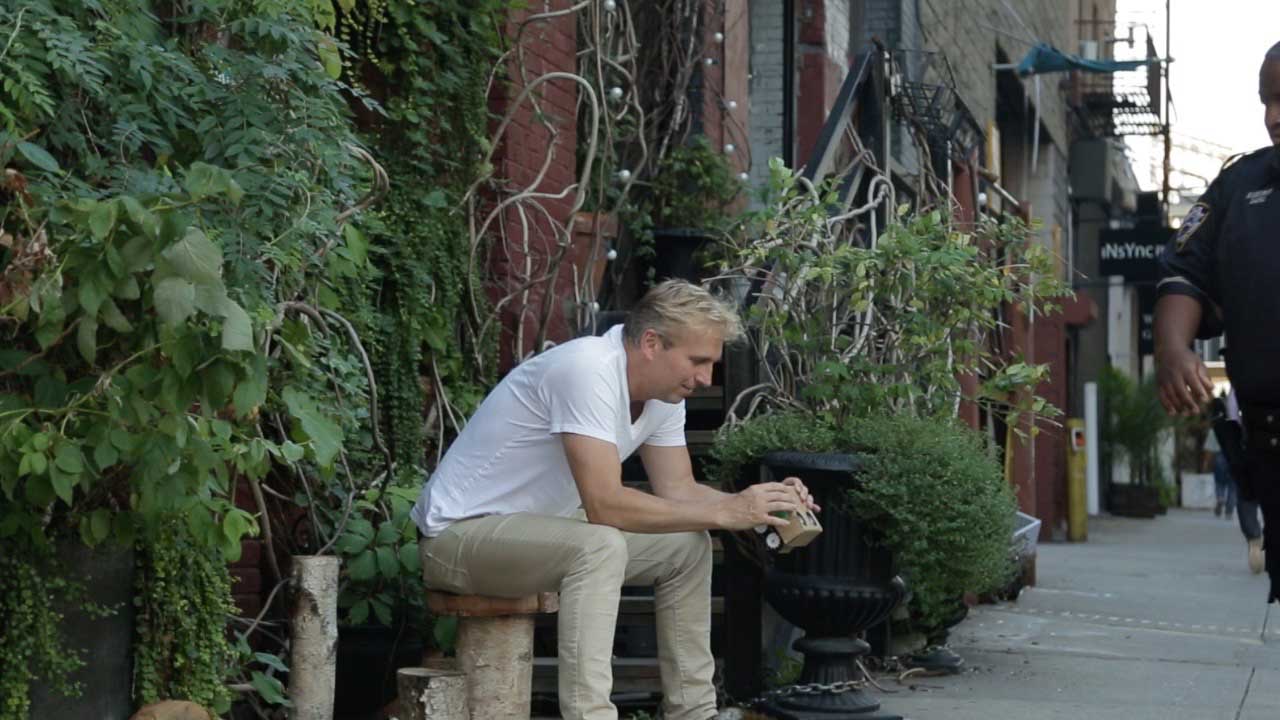 Defiance Against Emotional Repression: The Cogit-Prop Films of Brent Hoff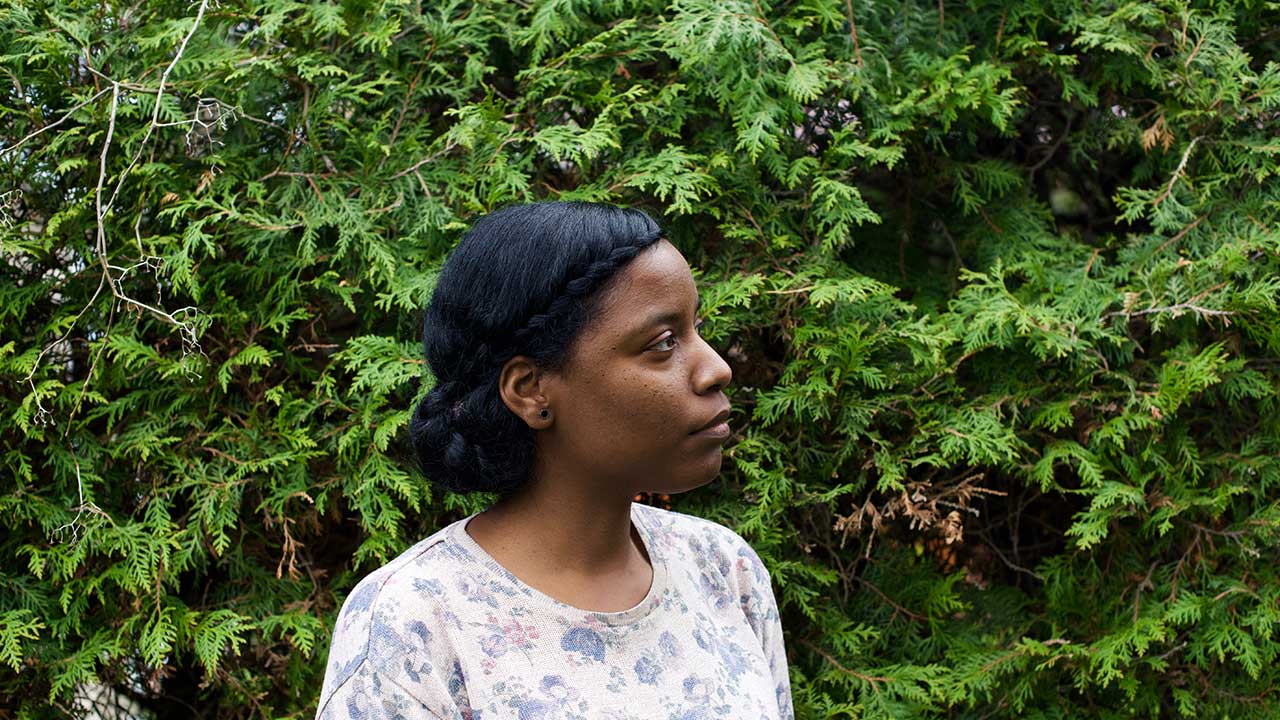 Poetic States, Celluloid Lands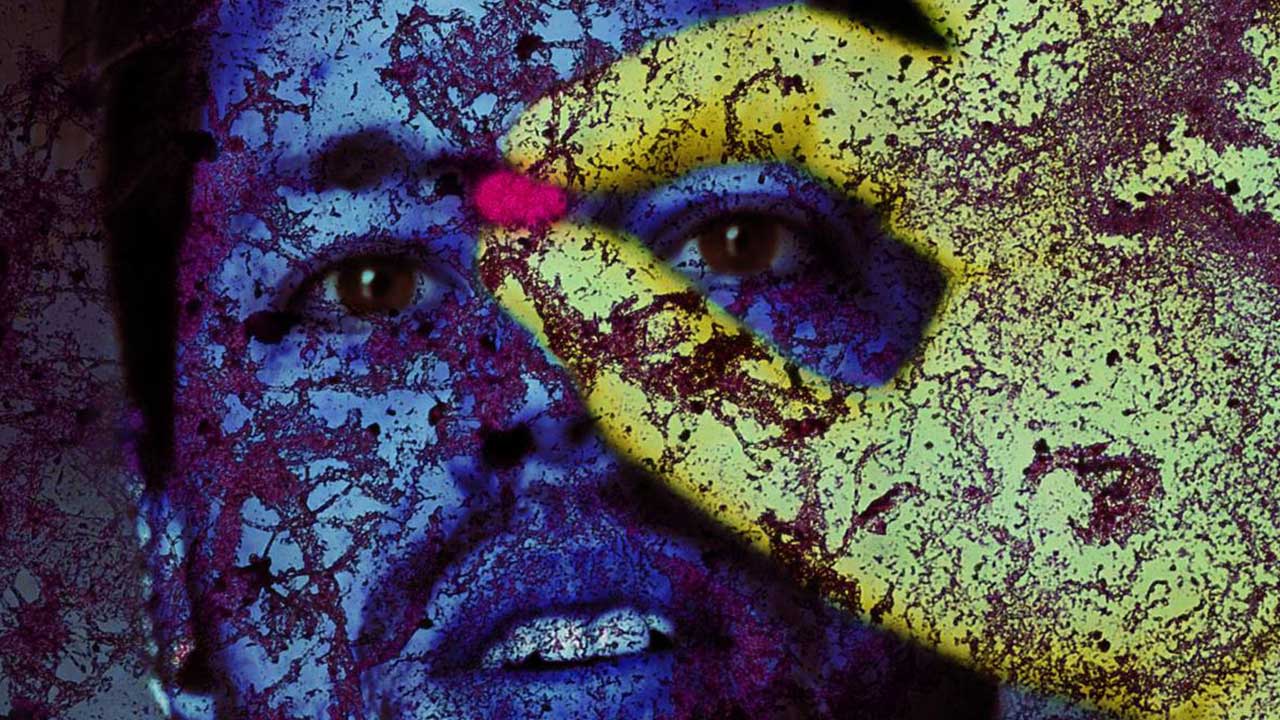 Hacking Your Genes Has Never Been Easier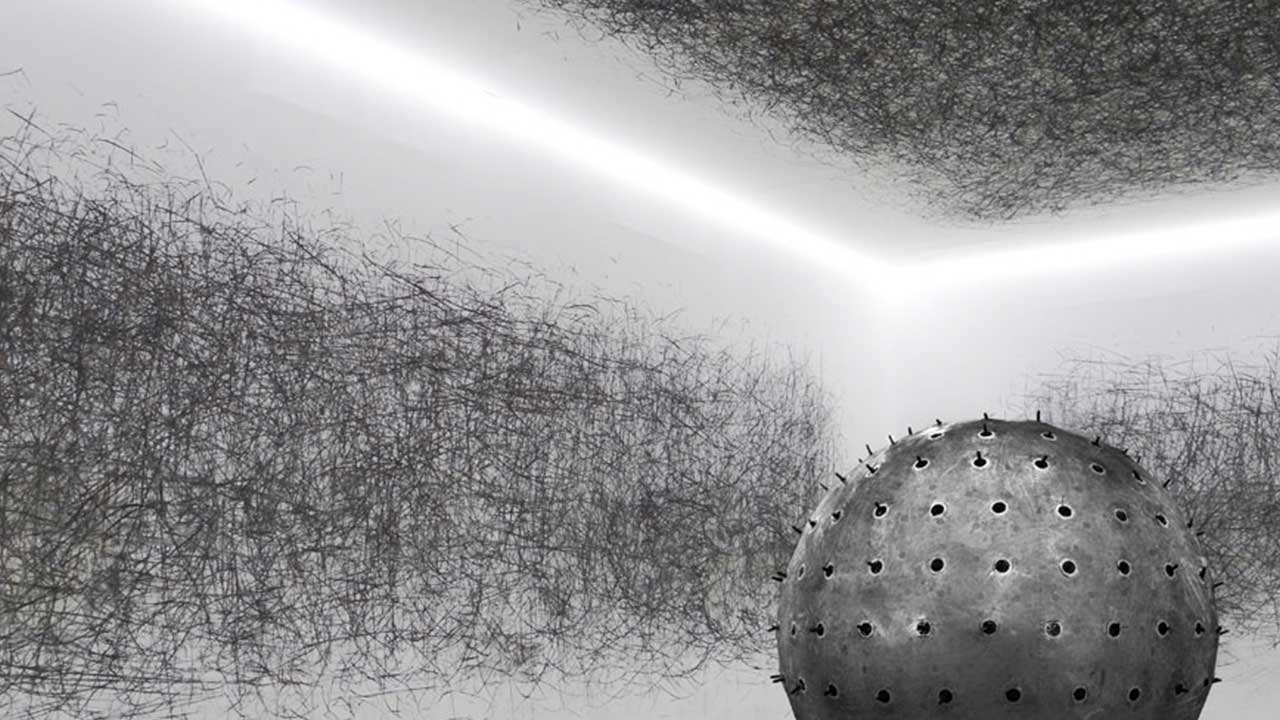 Intimacy and Catastrophe: How film frames climate change
Nostalgia and the Natural World: a Lilian Mehrel Multiverse
In Search of the Persian Leopard and Beyond: Rare Wildlife Films of Iran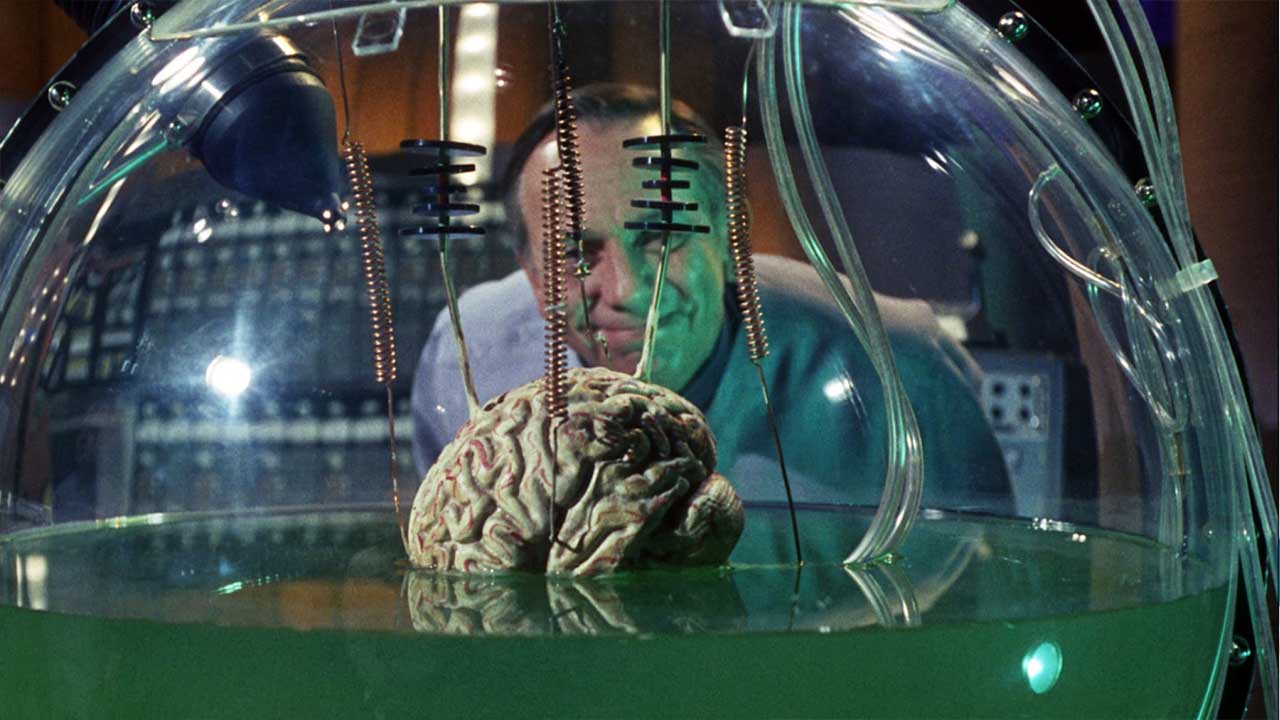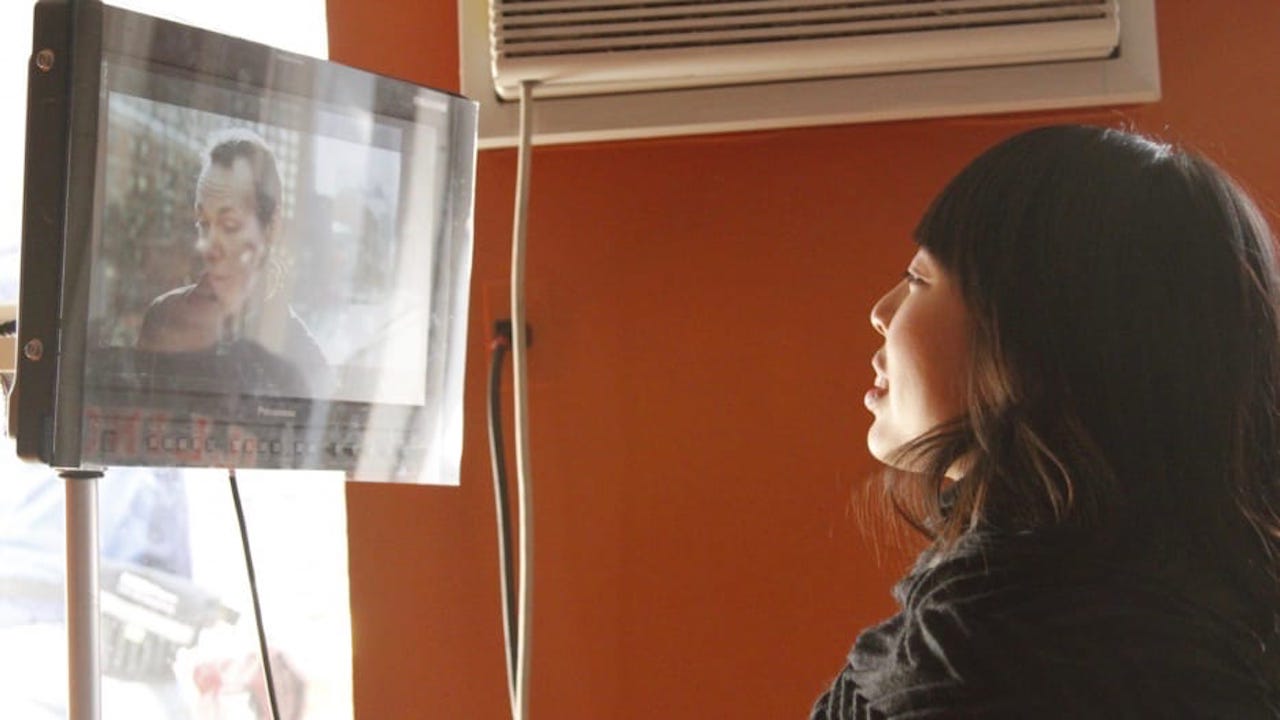 Telling Sci-Fi Stories with Women at the Forefront — a Conversation With Director Cidney Hue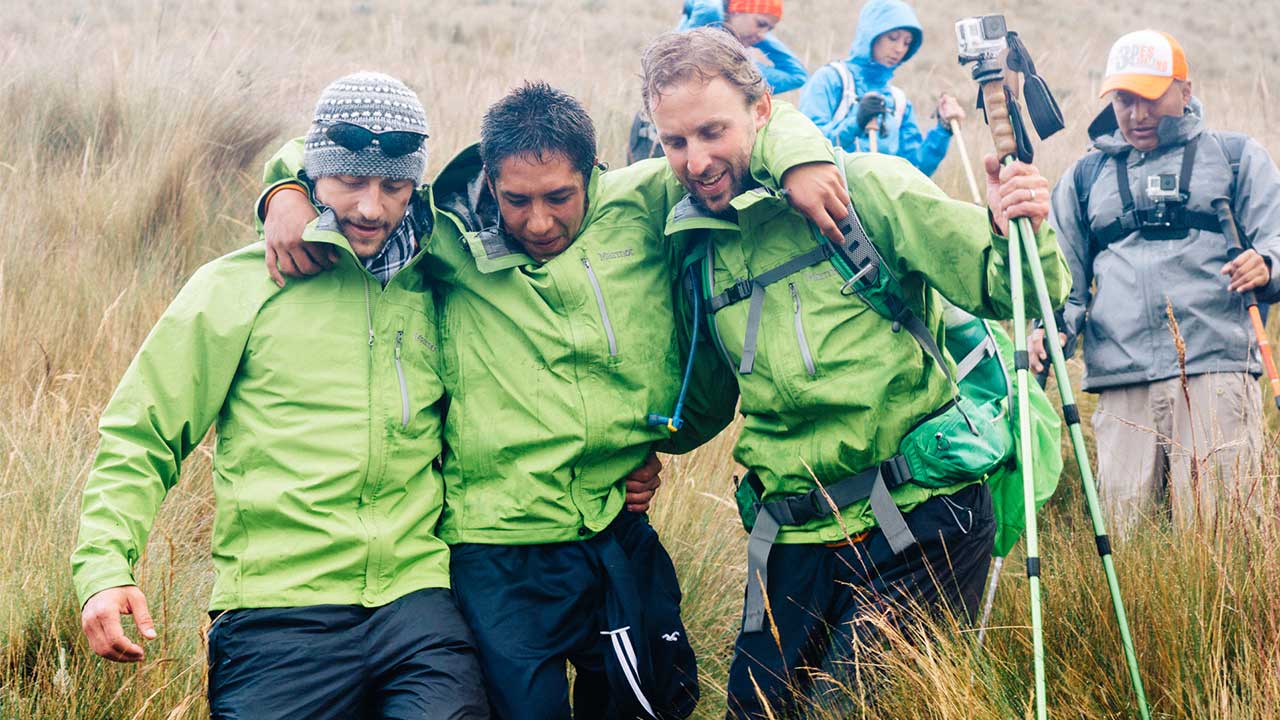 A Chance to Climb Mountains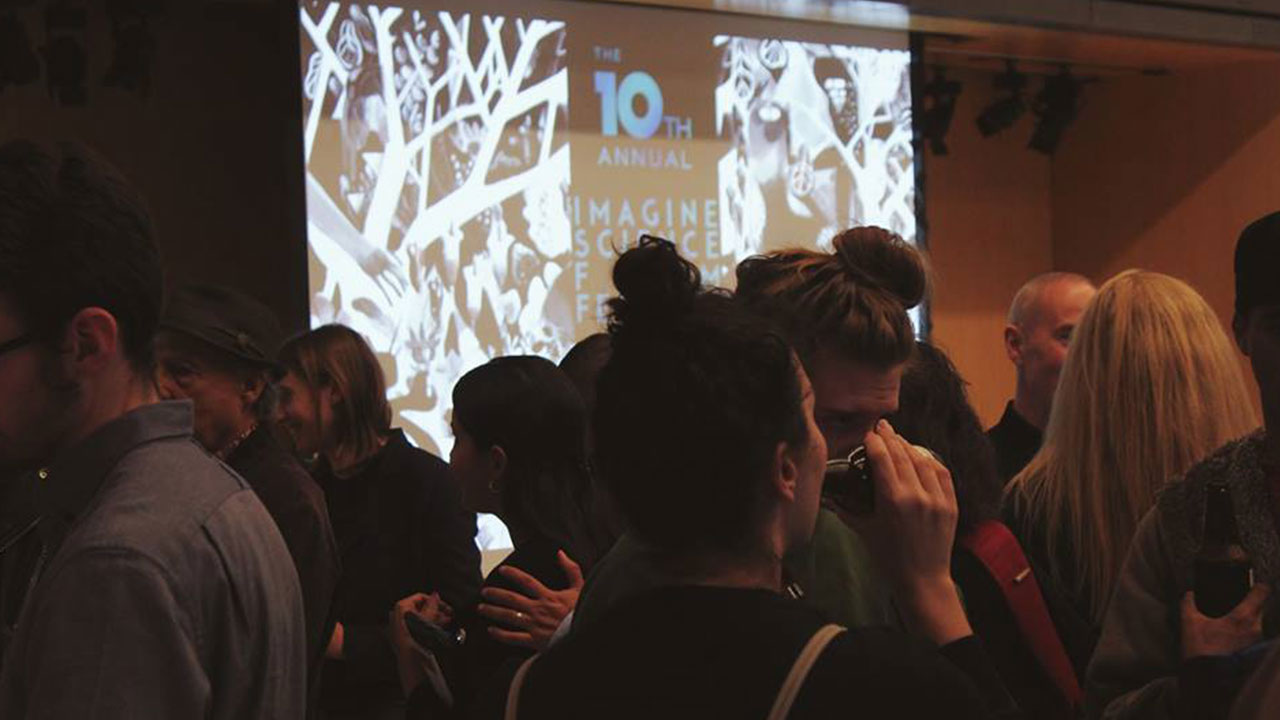 Winners of the 10th Annual Imagine Science Film Festival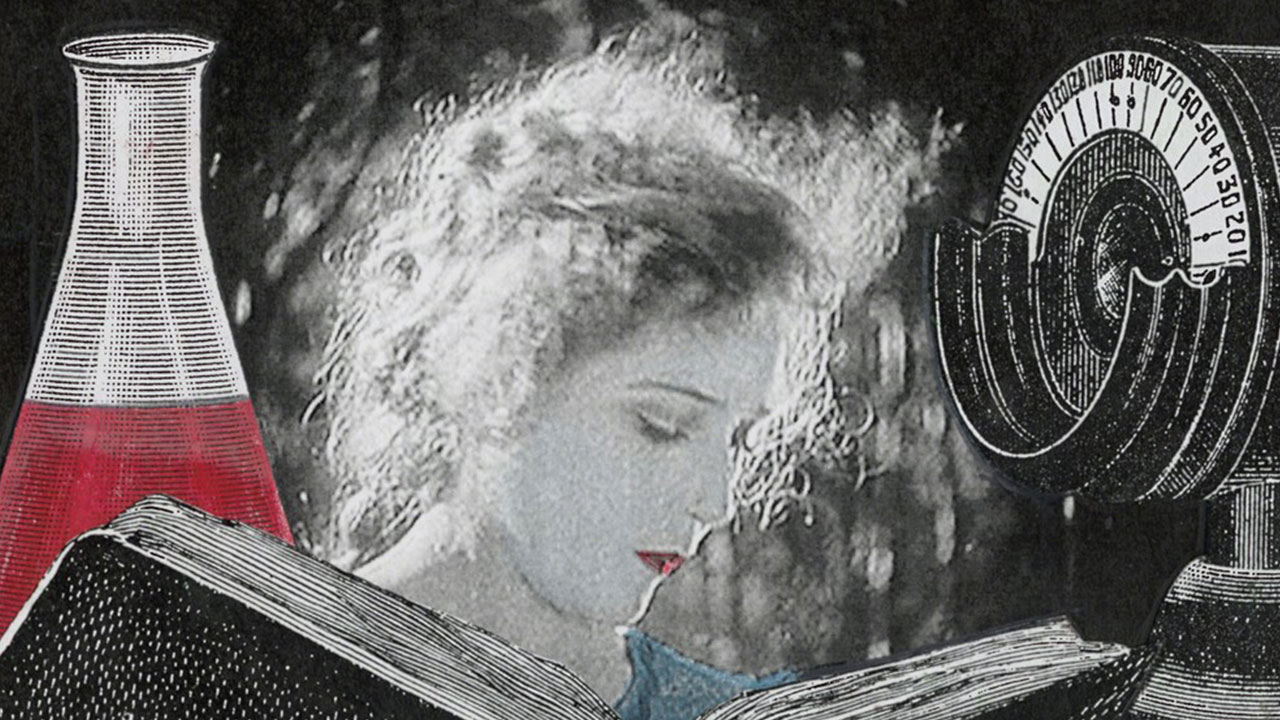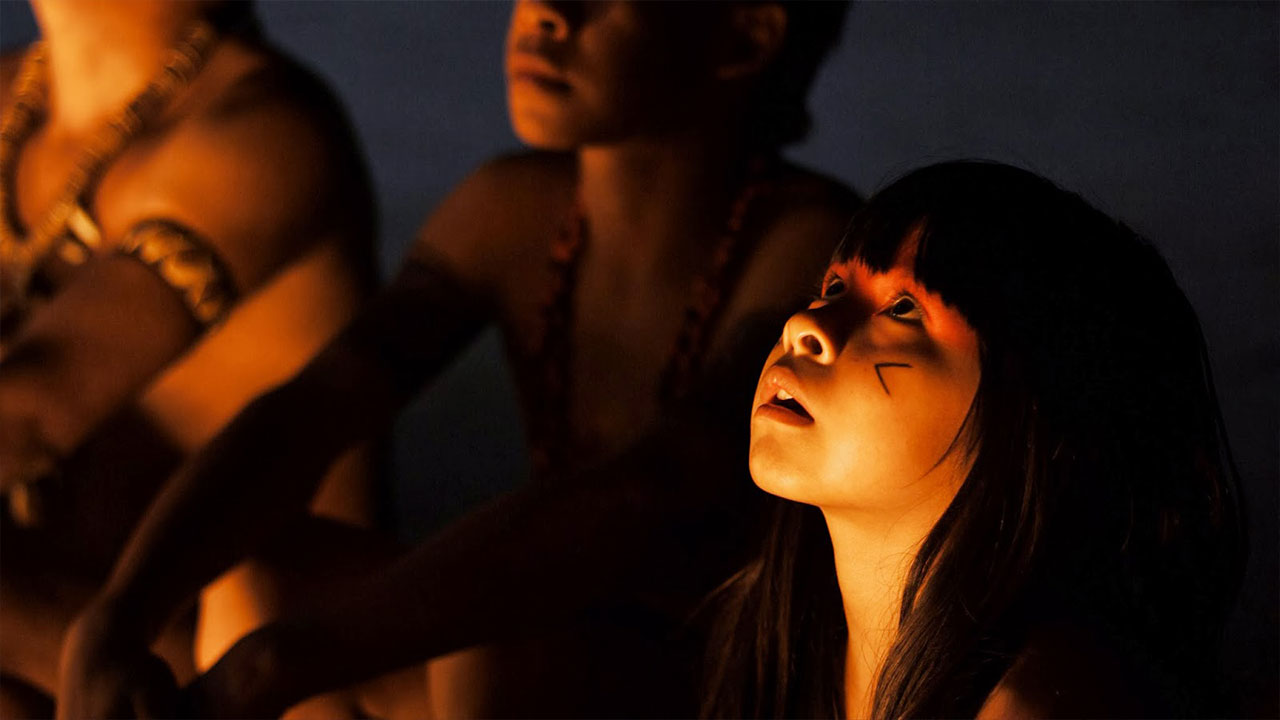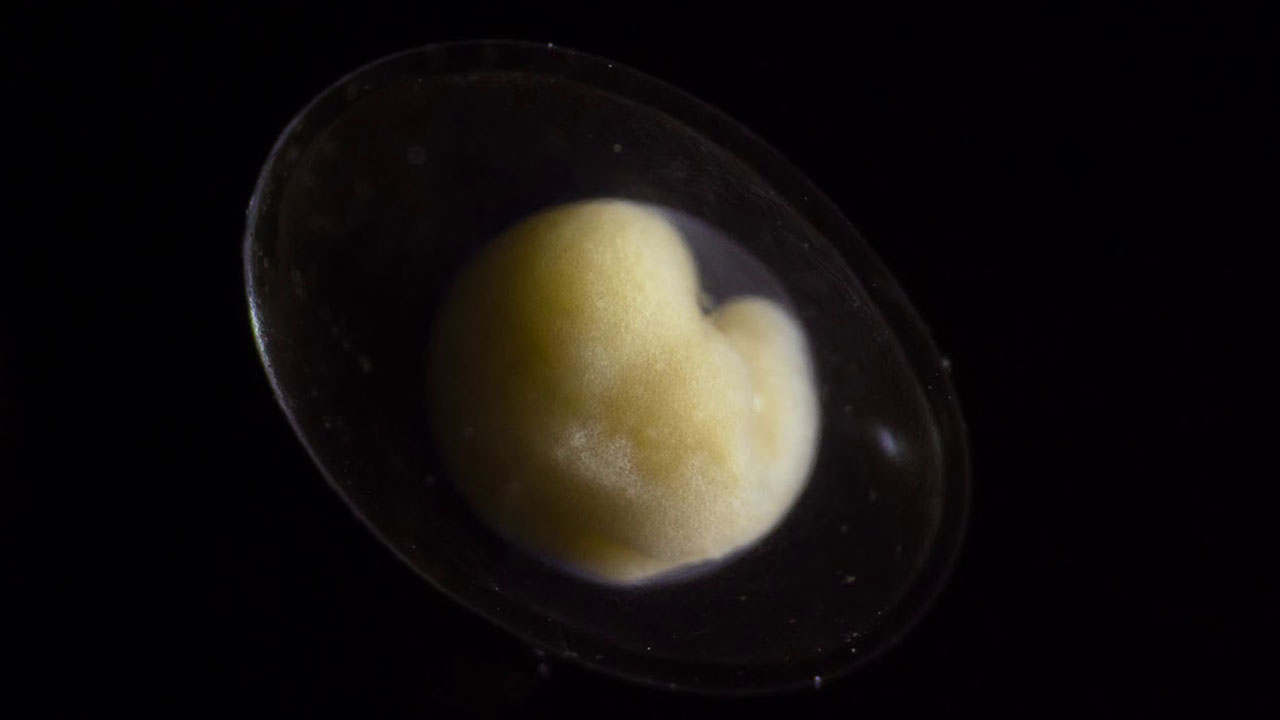 Don't Call it a Come Back – Resurgent Stories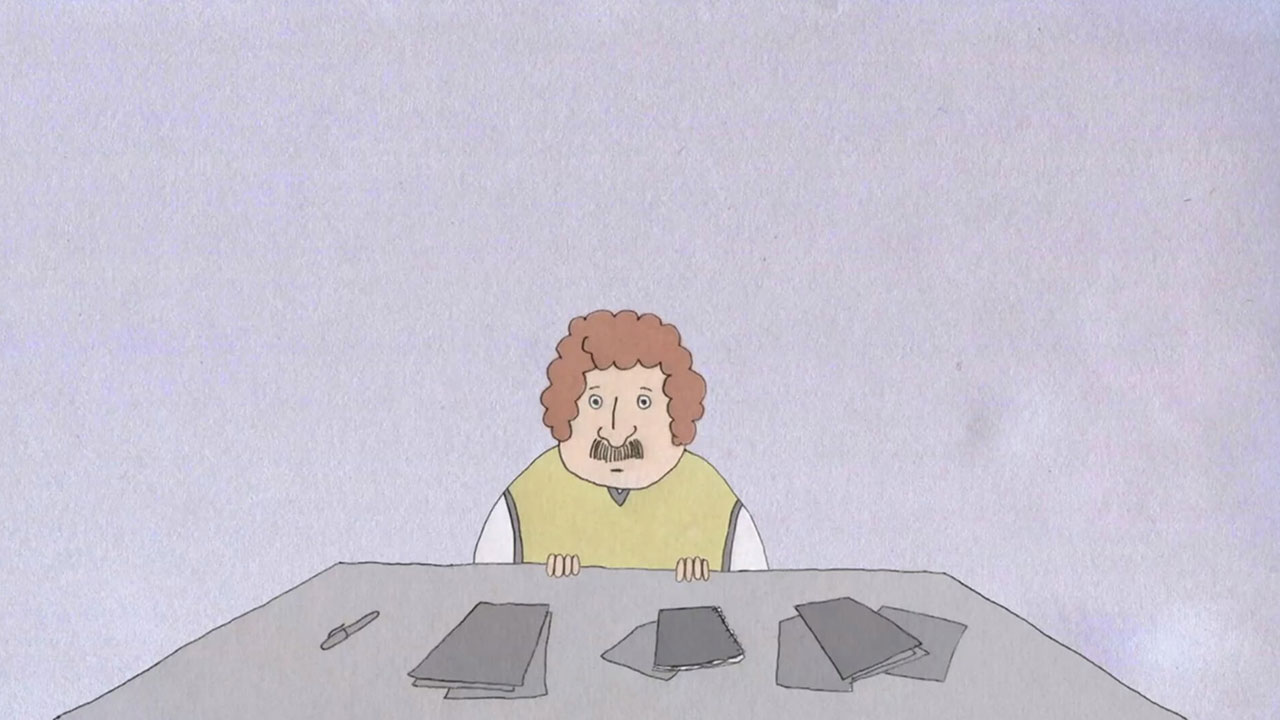 Simple lines, complex tales: the power of animation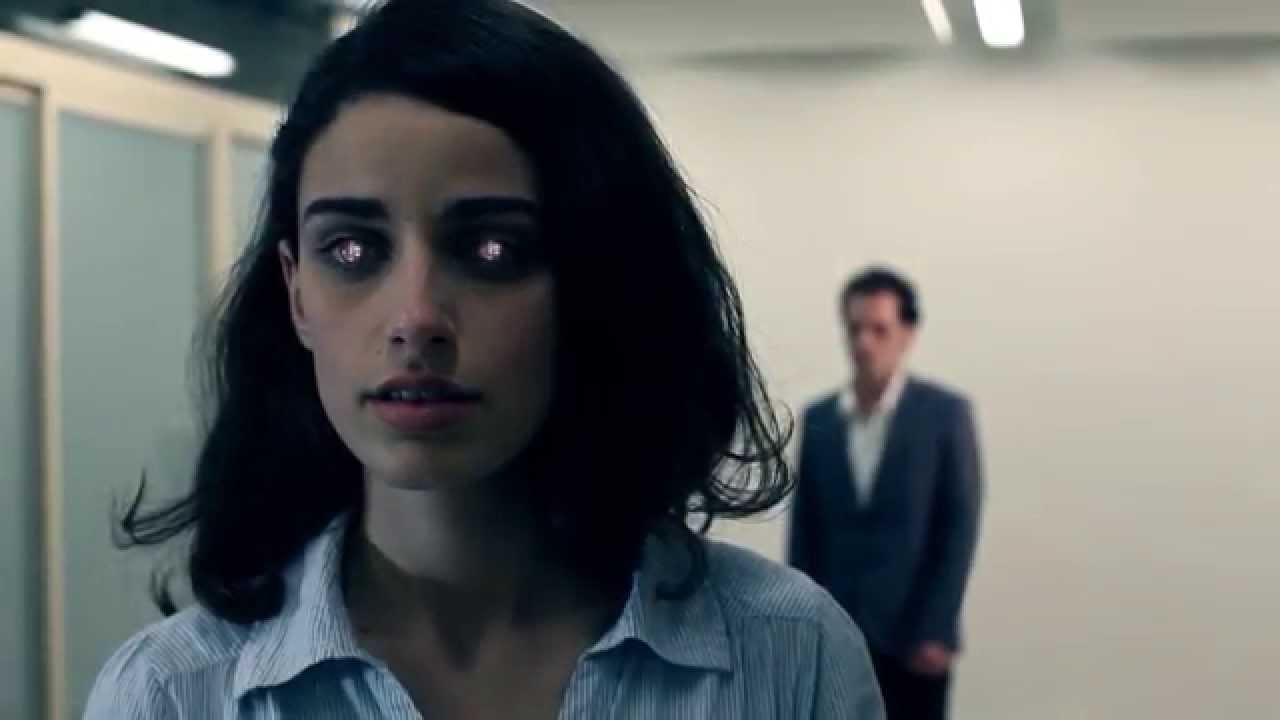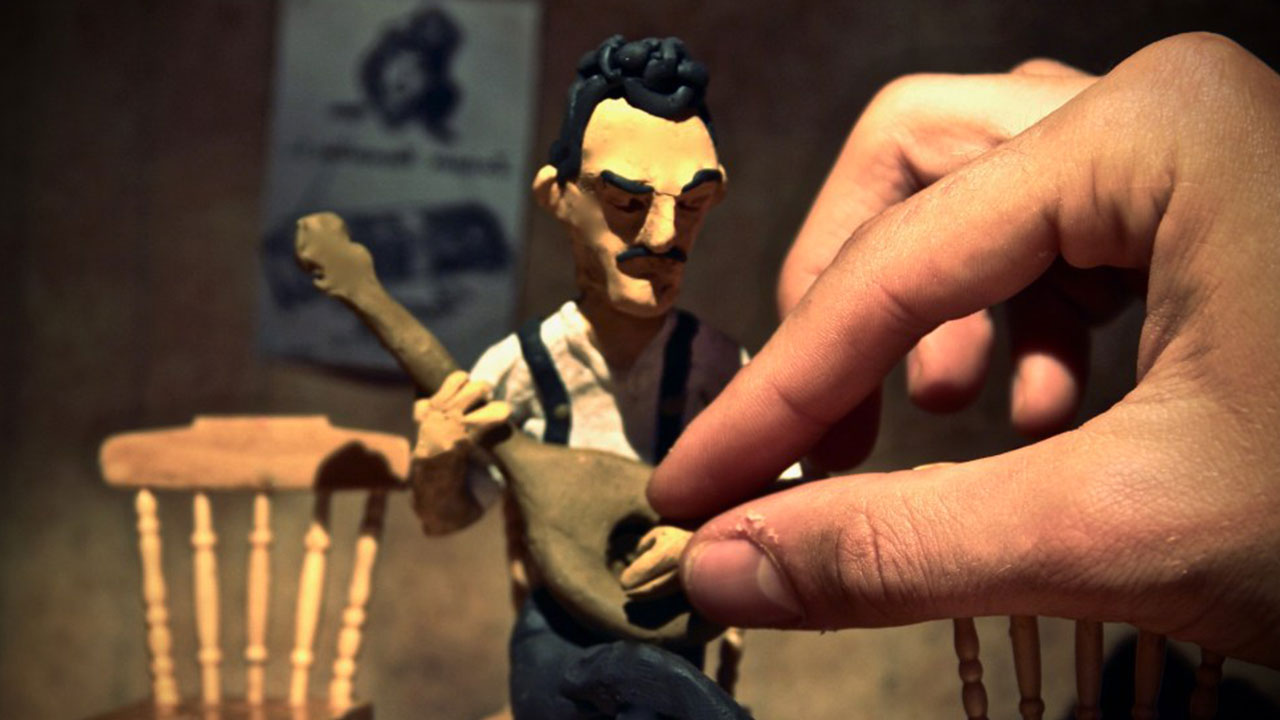 Stop motion will save the (film) world!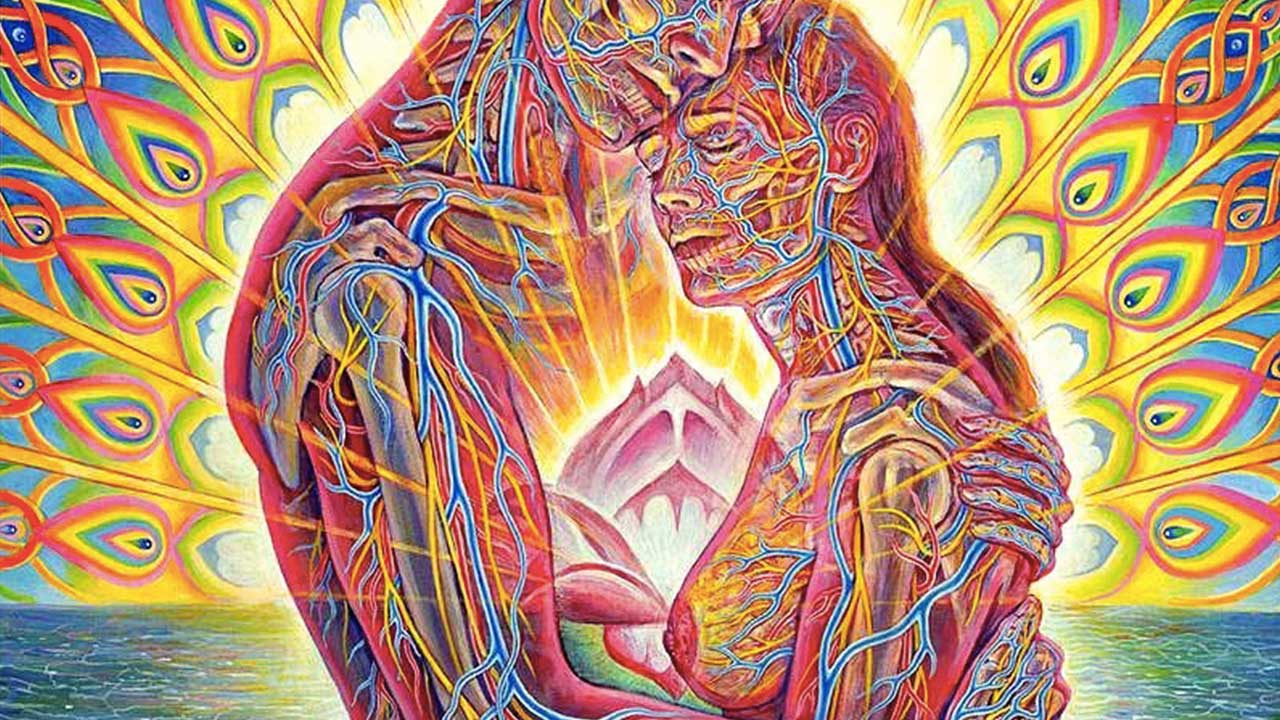 Love, Relationships, Babies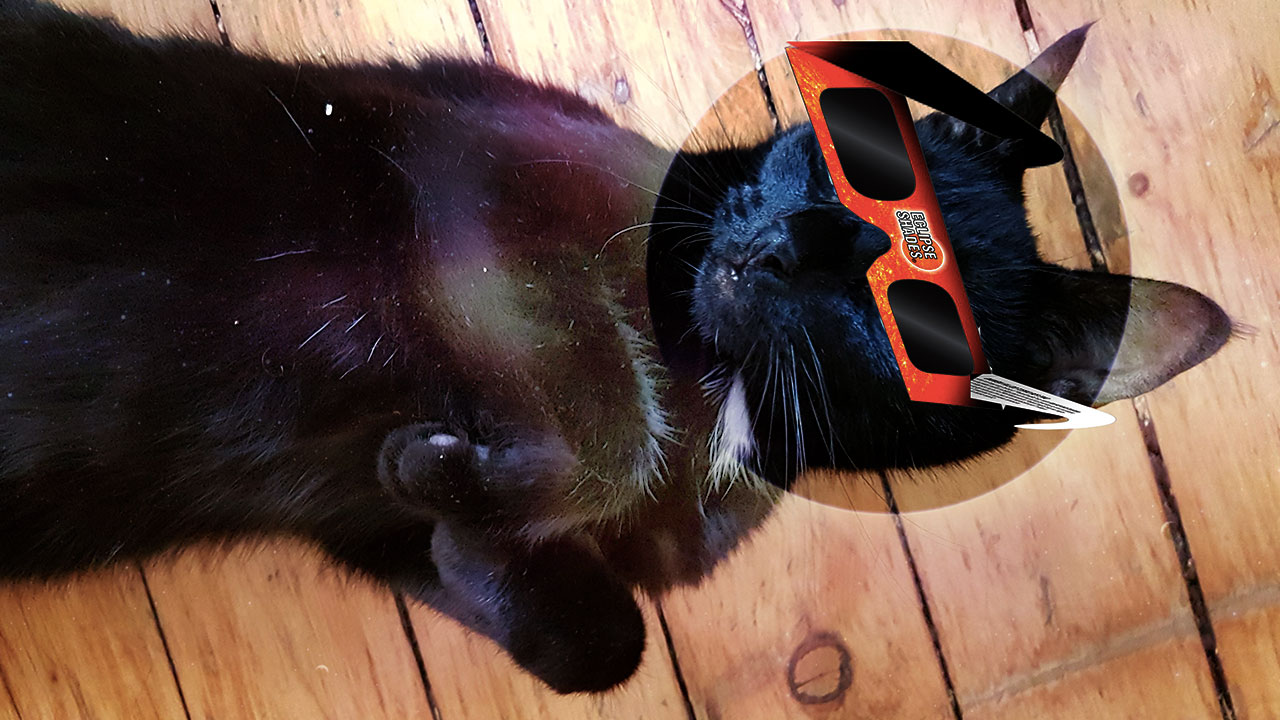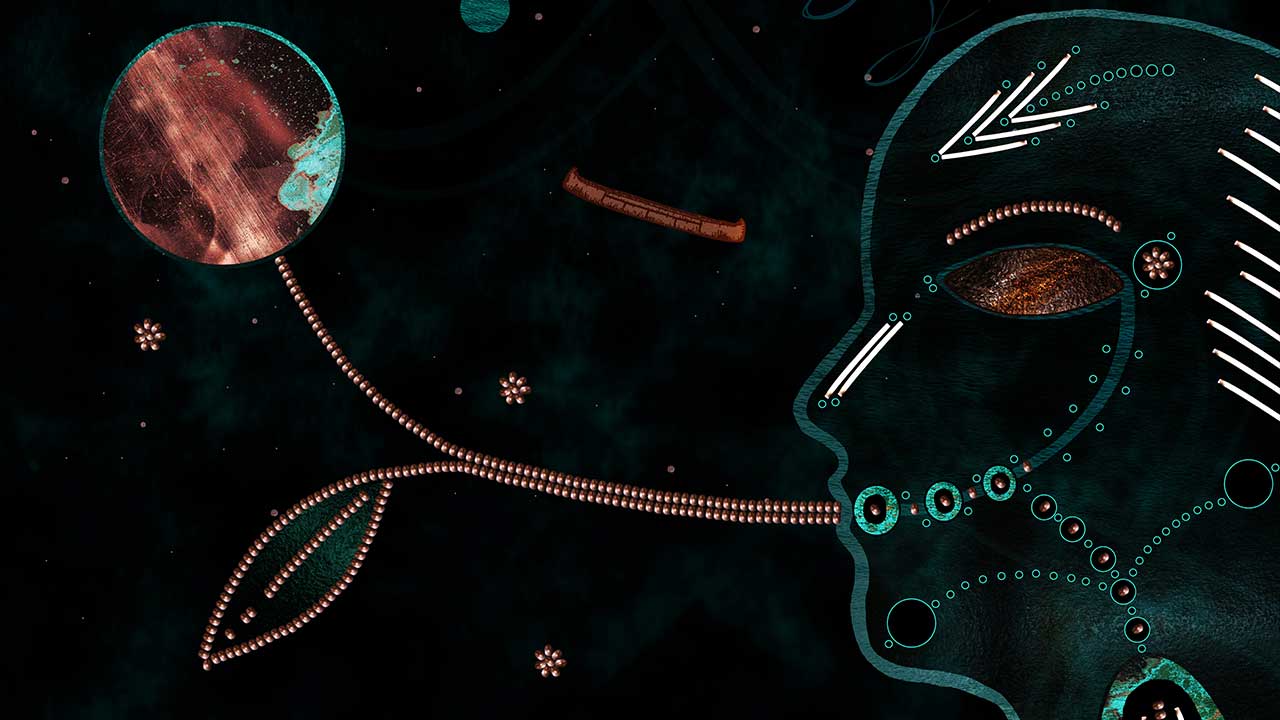 Animating Indigenous Scientific Literacies
Science Makes for Great art, But What About the Reverse?
My heart, the cold has already killed me
Can we capture the sublime? On fireflies, shrinking habitats, and the possibilities of film and video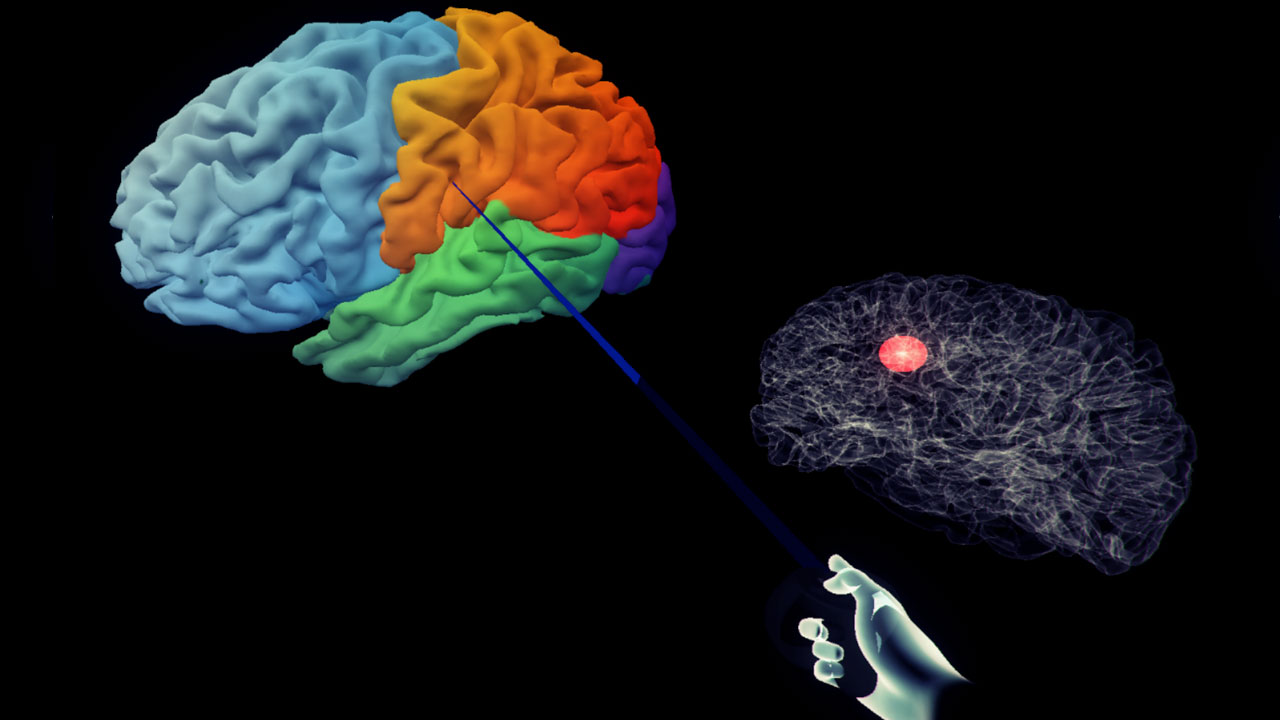 The Virtual Brain Project: Using Immersive Virtual Reality To Enhance Neuroscience Research And Instruction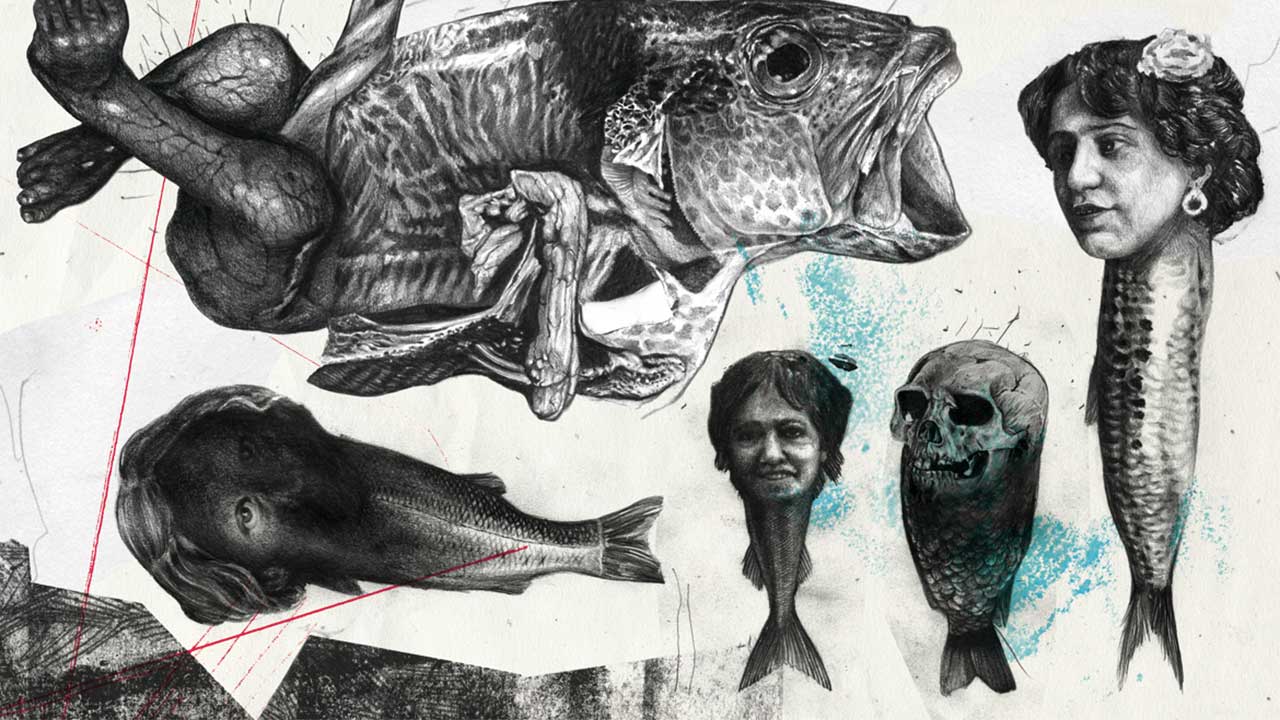 Beautifully Unsettling Art Evoking Monsters and Myth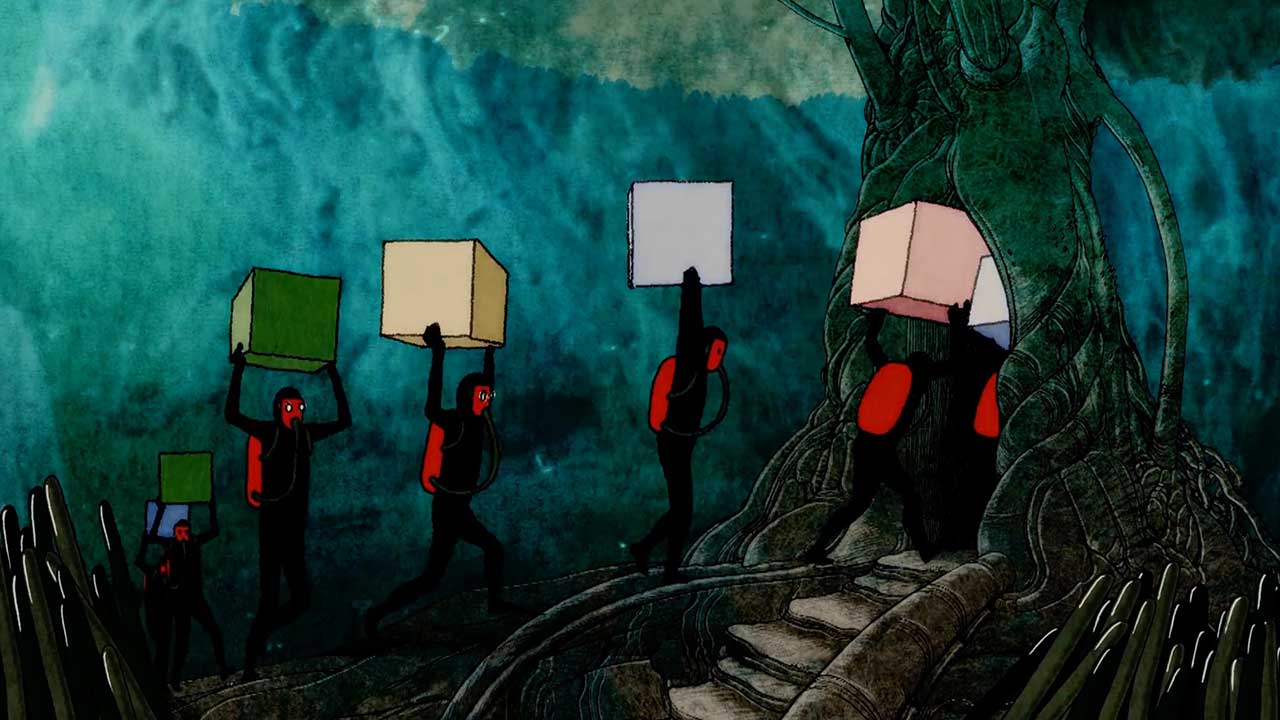 Animated. Science. Fiction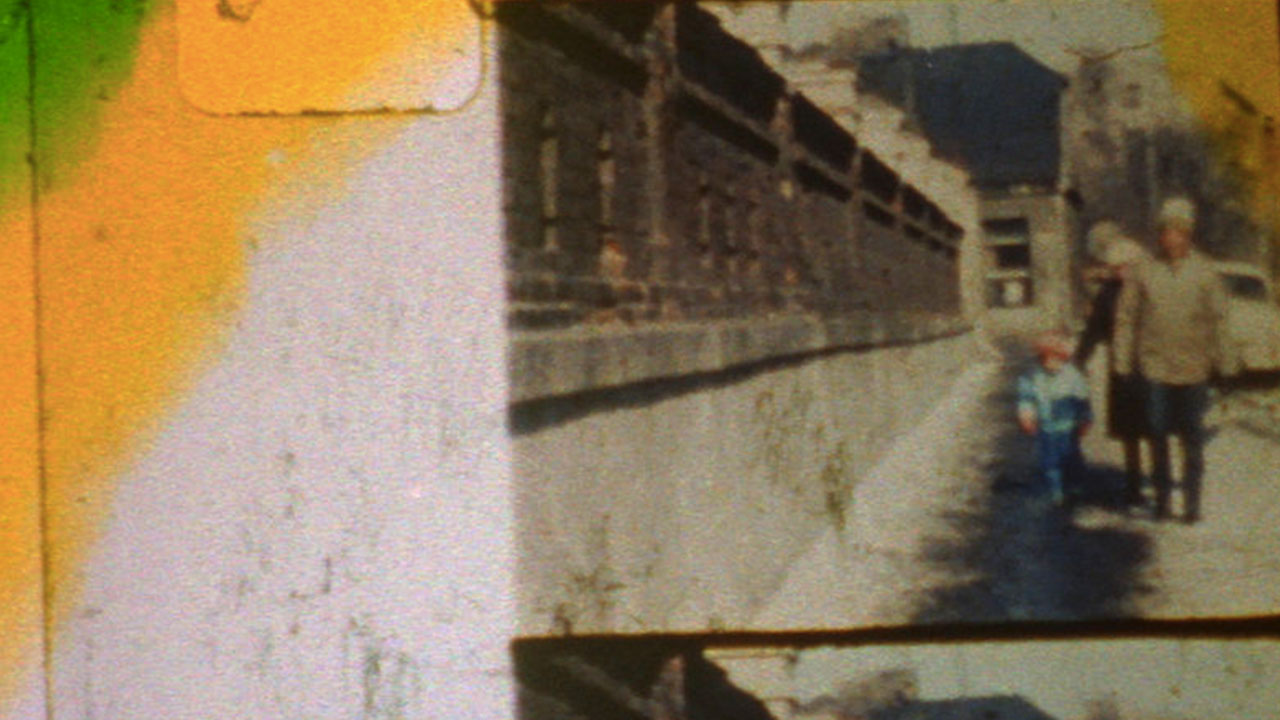 The Artwork of Migration: How movement functions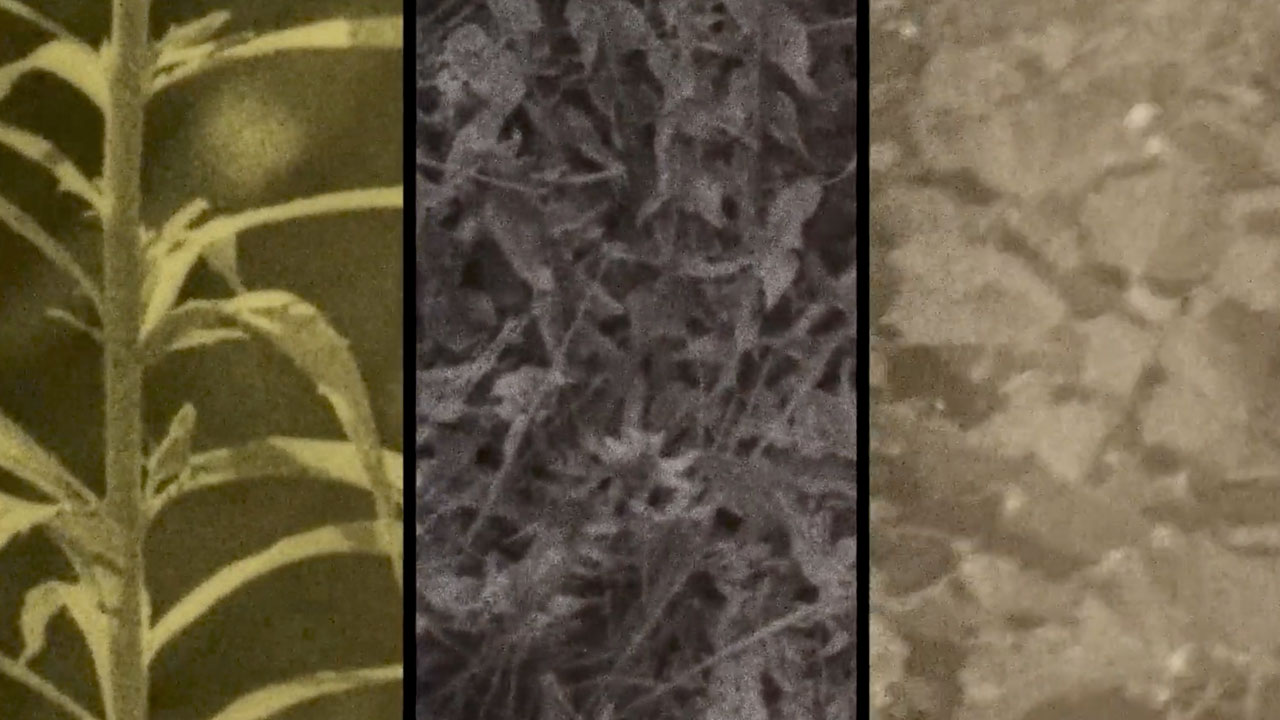 How Film Creates Multitudes  
The Horror of Science in 21st Century Film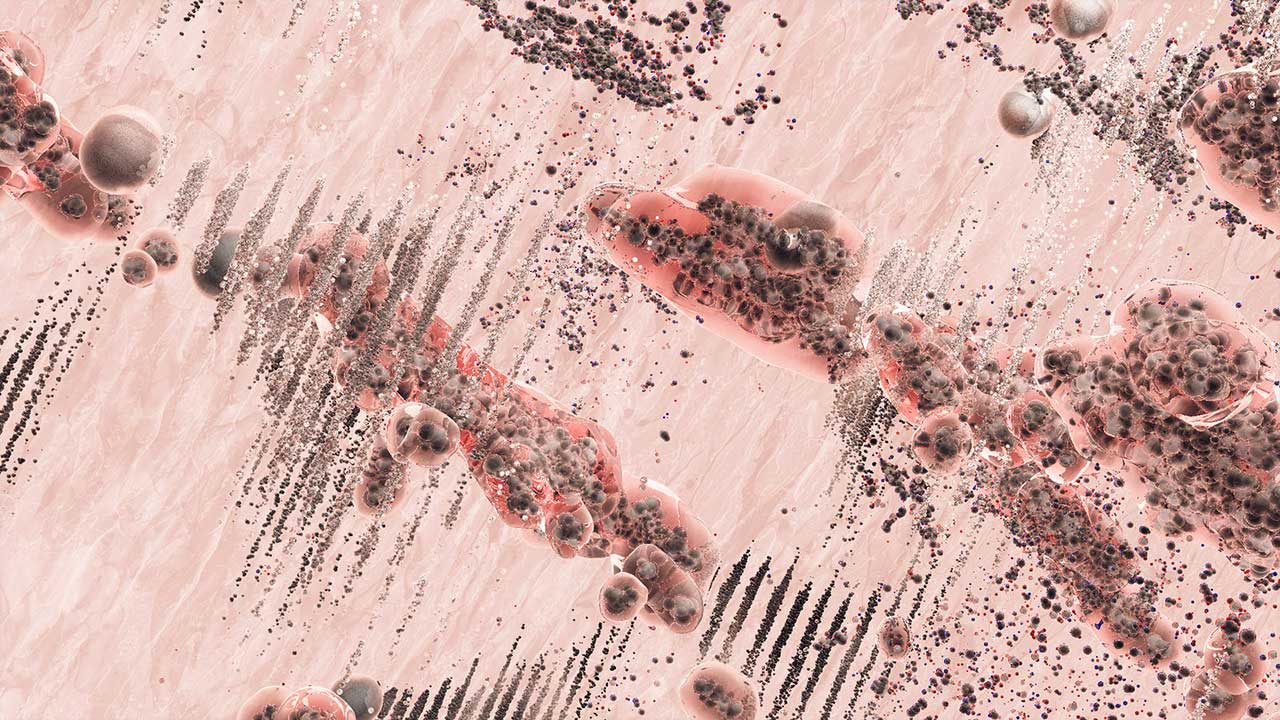 The City: How I Dream It & How I Feel It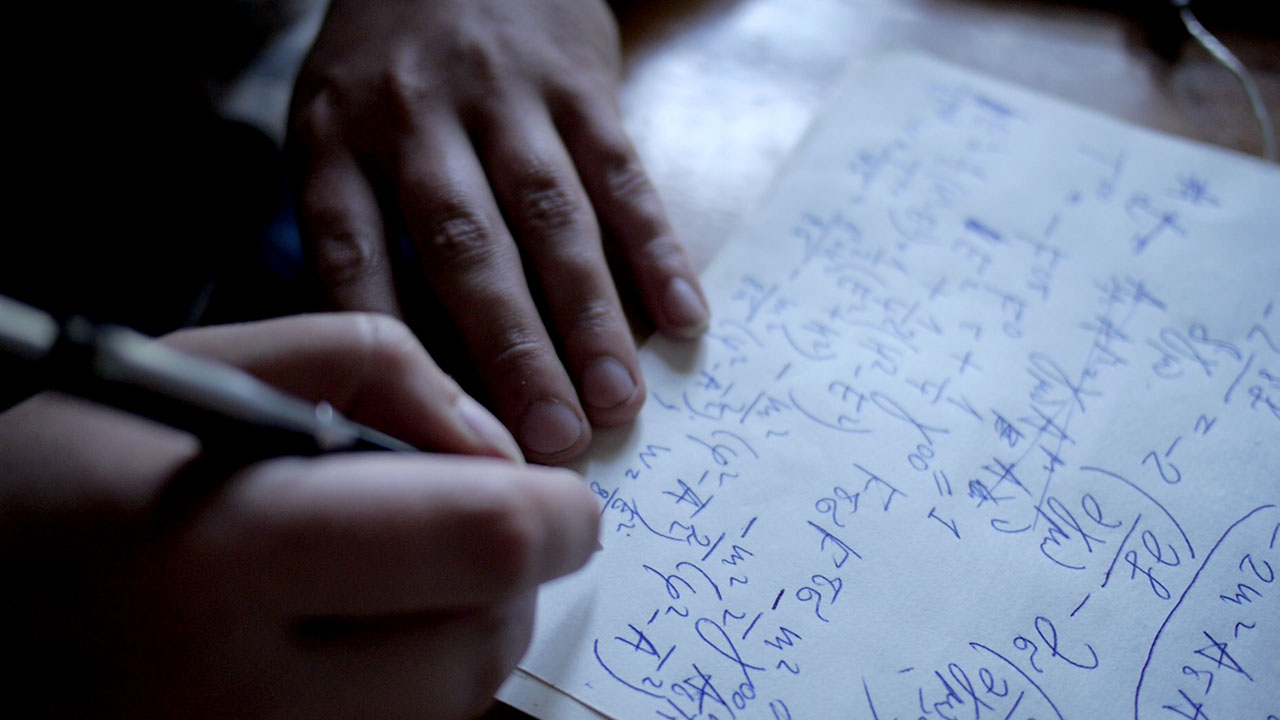 The Poetry and the Prose of Math - Part 2: Prose
Border landscapes: The River is a Seam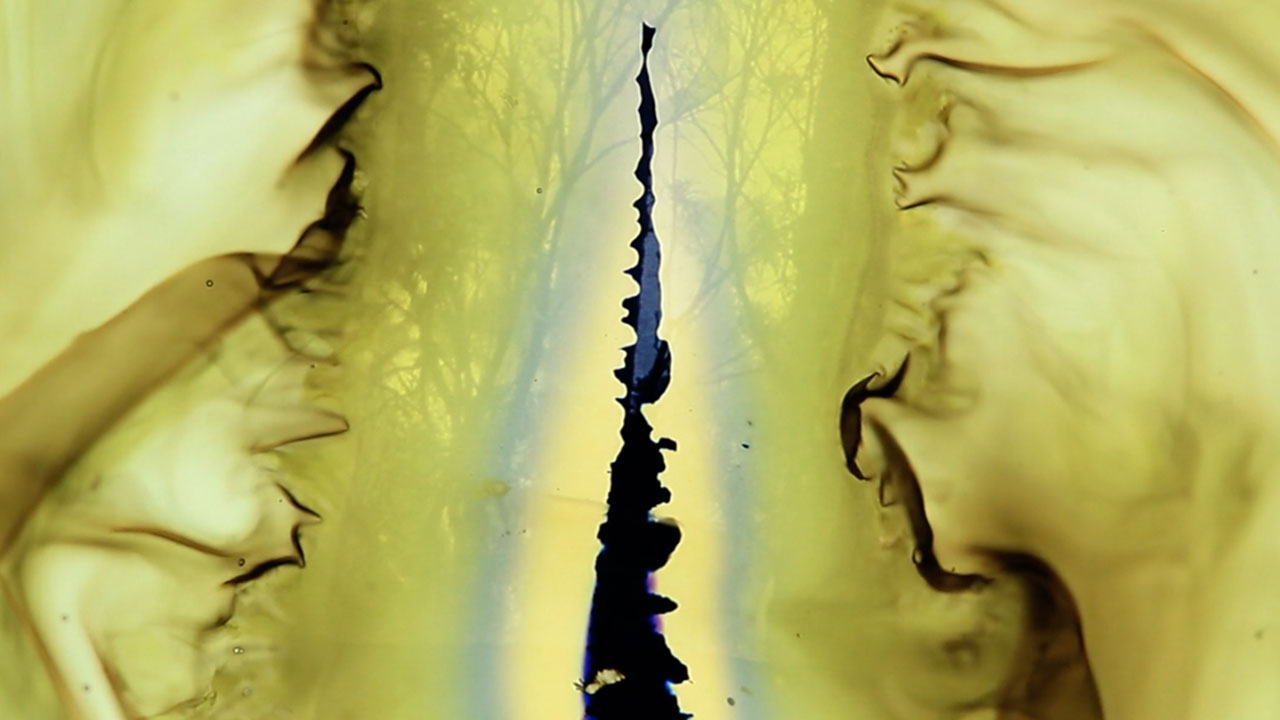 A New Wave of Climate Change Cinematography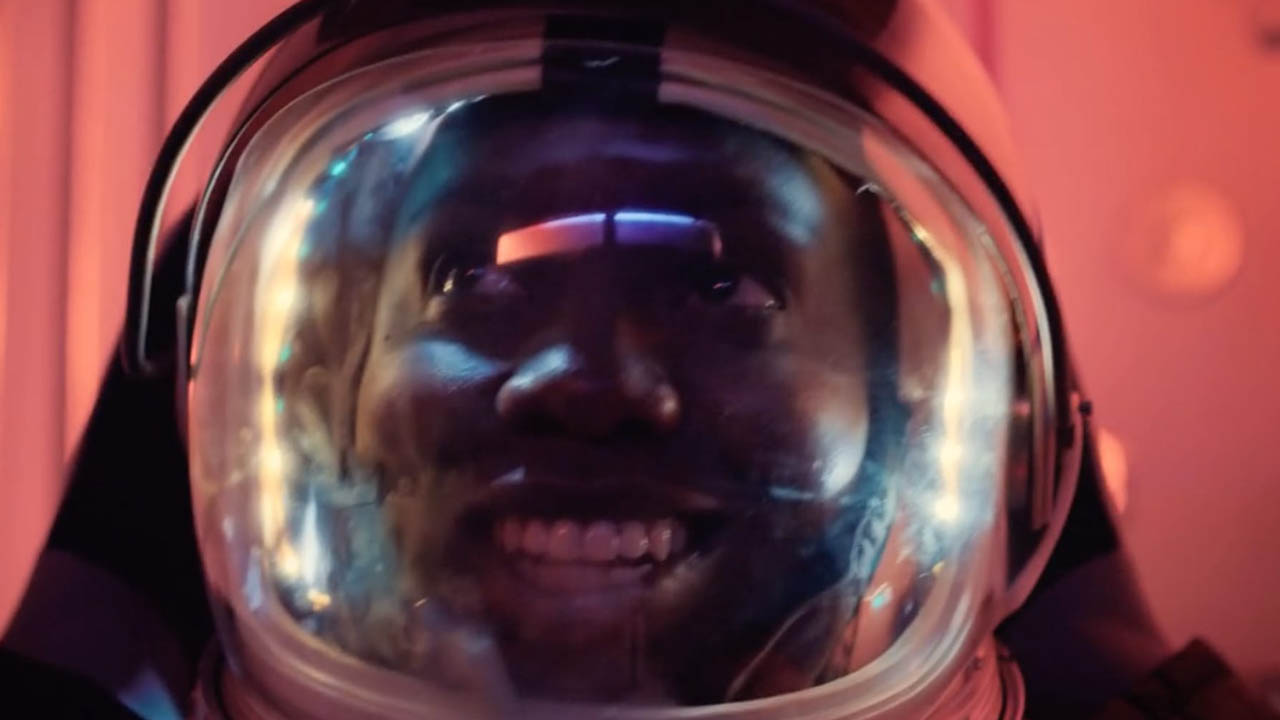 Selections from 2016 Imagine Science Films Festival Presenters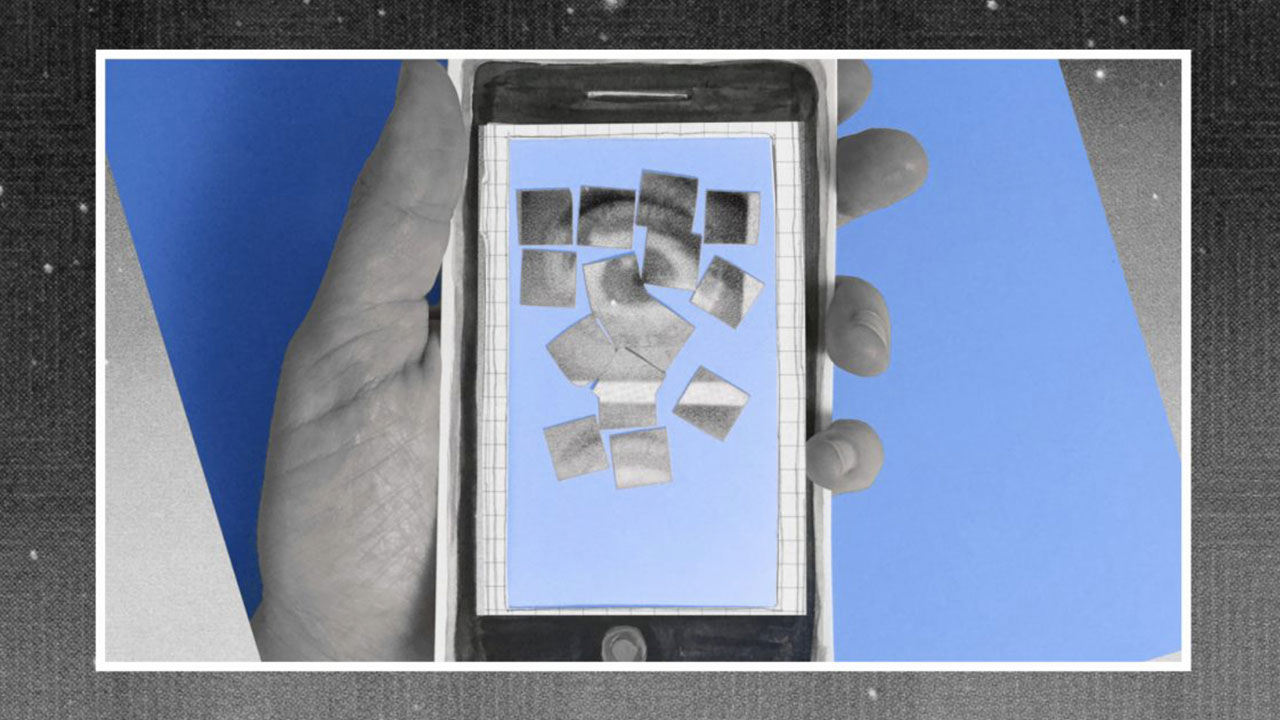 What Does It Mean to be An Internet User?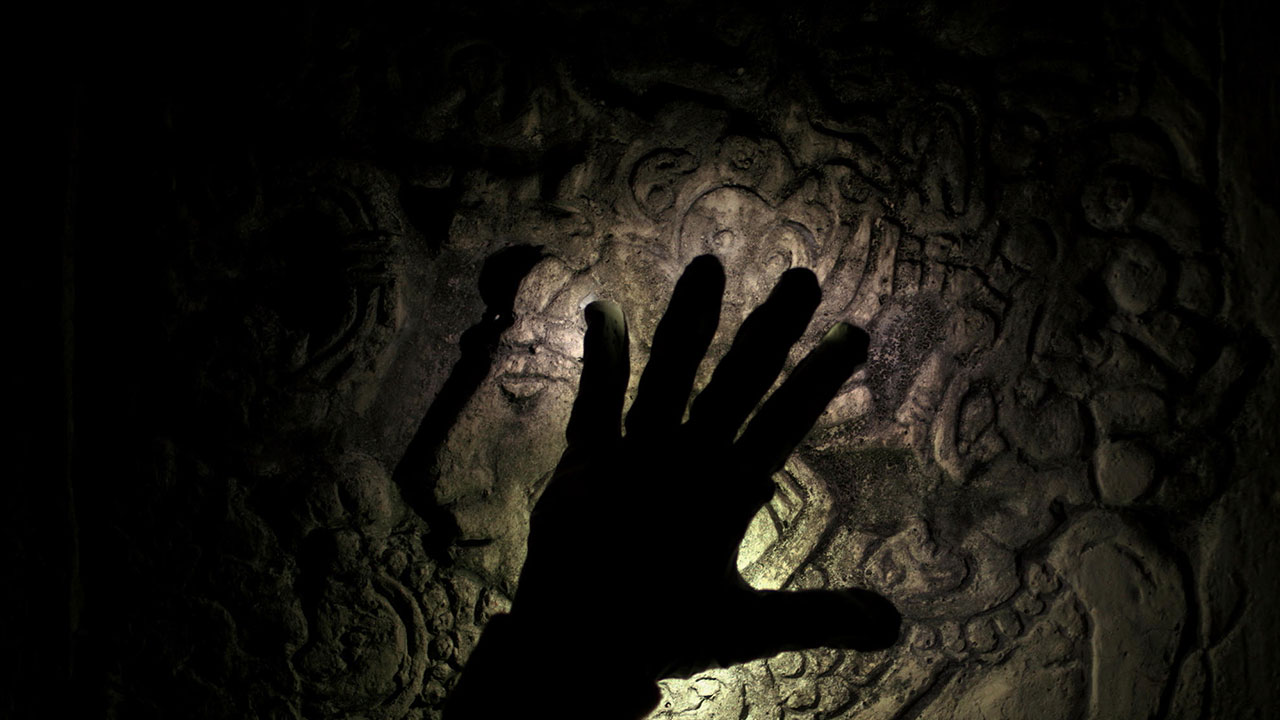 Trance-like Rituals in Mexico Predict the Future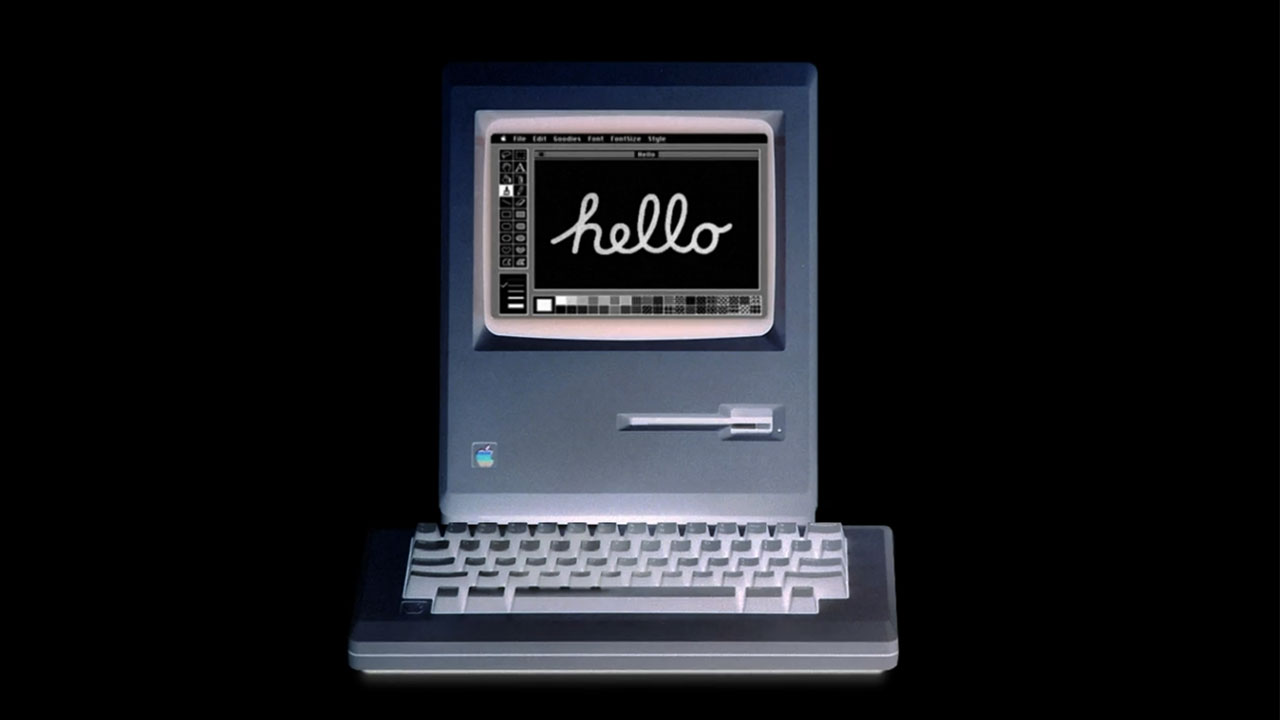 Cultural Heritage and Filmmaking in Kenya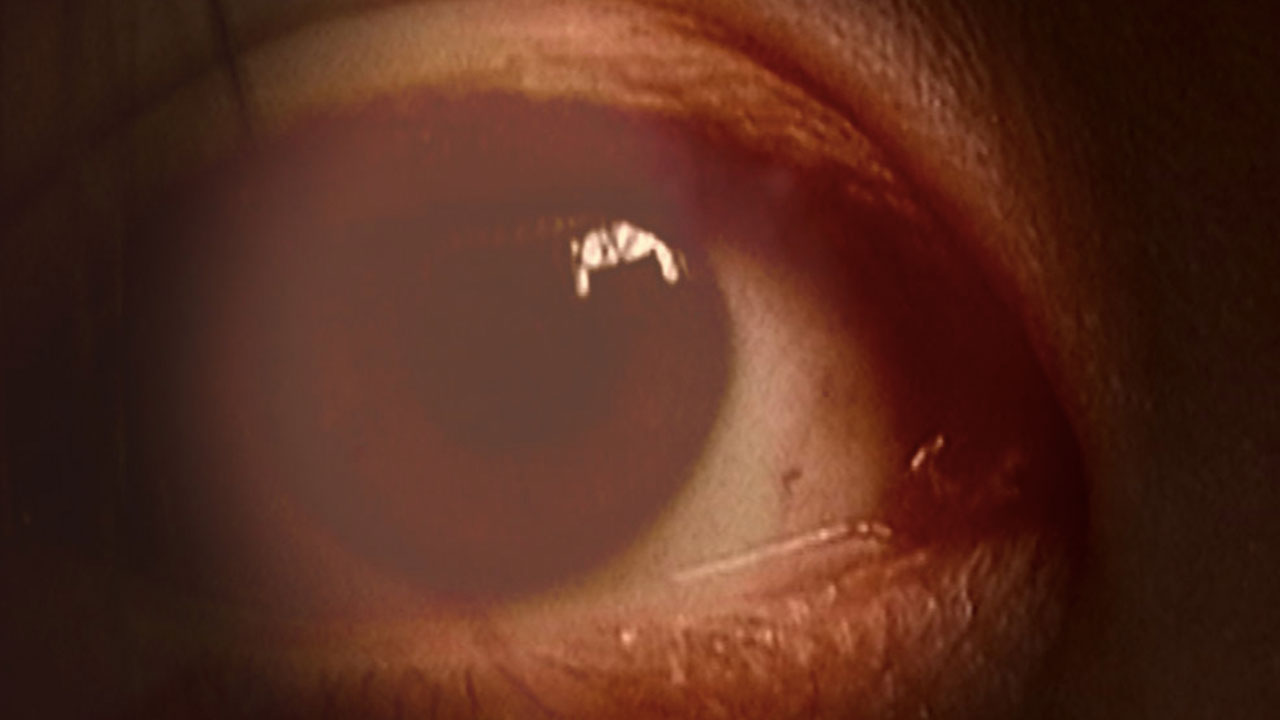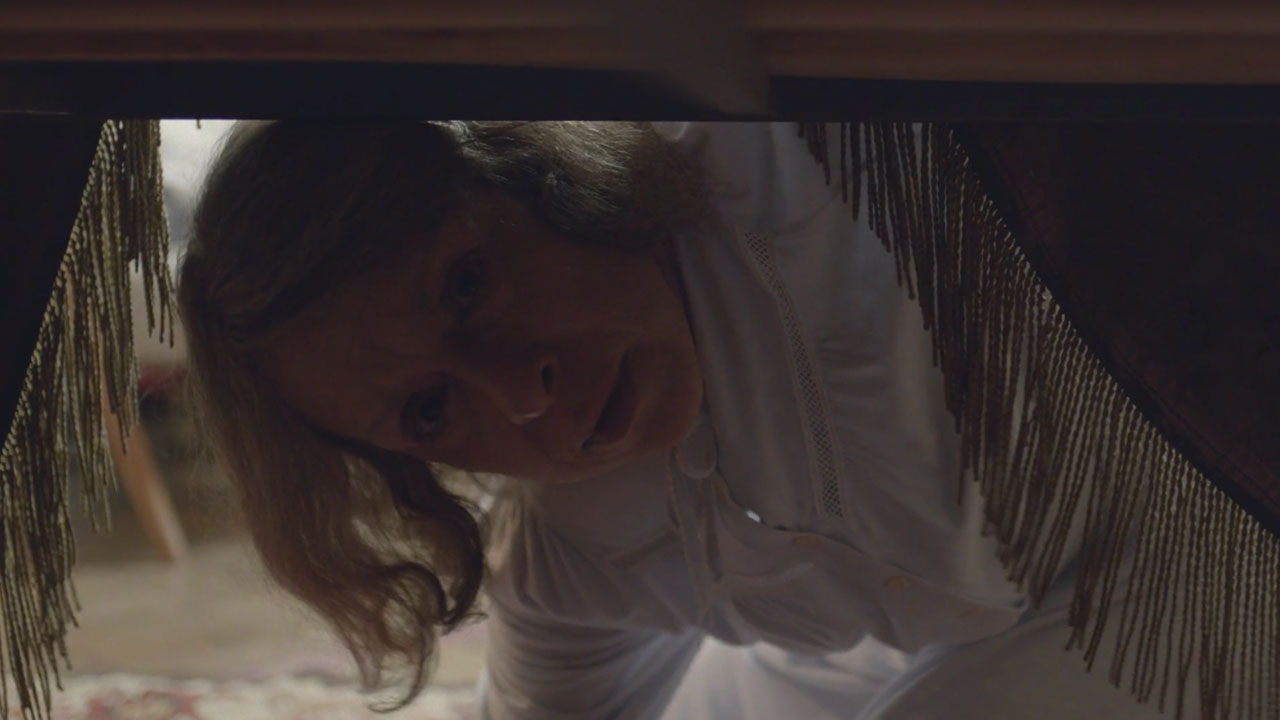 Acquiring One Self from The Many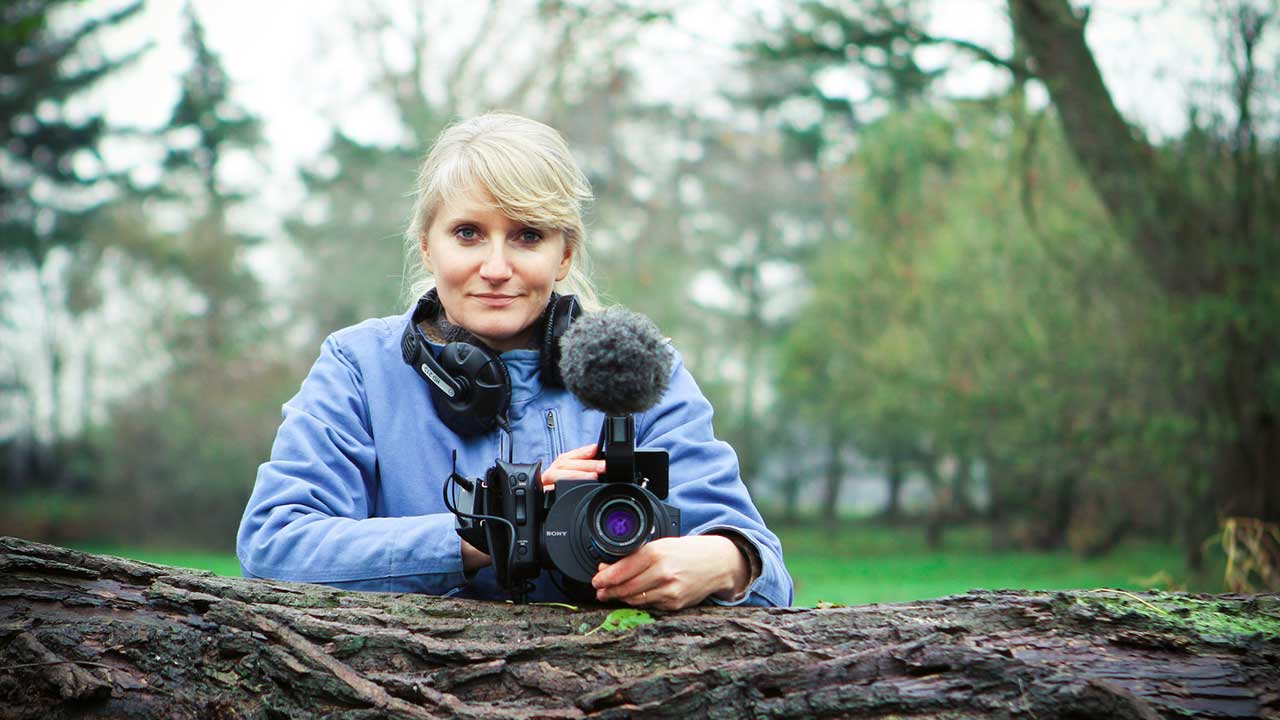 Does Consciousness Exist Outside of Our Body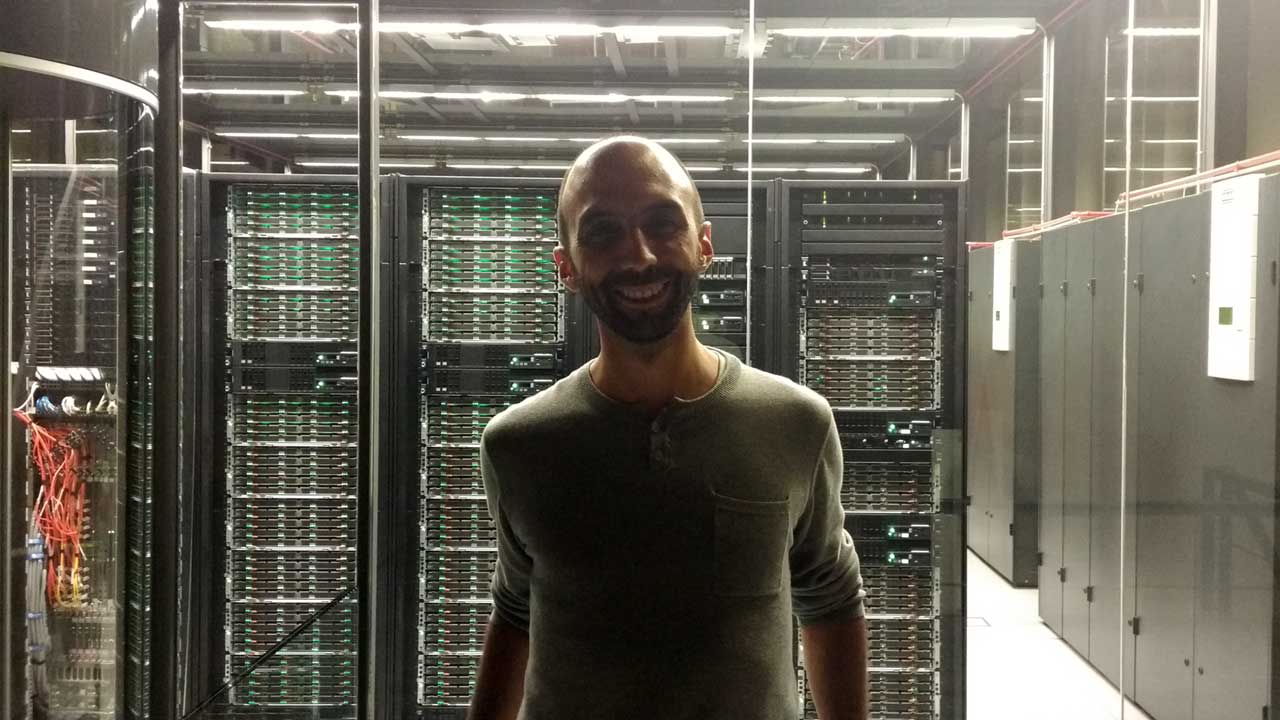 Telling Stories with Data Visualization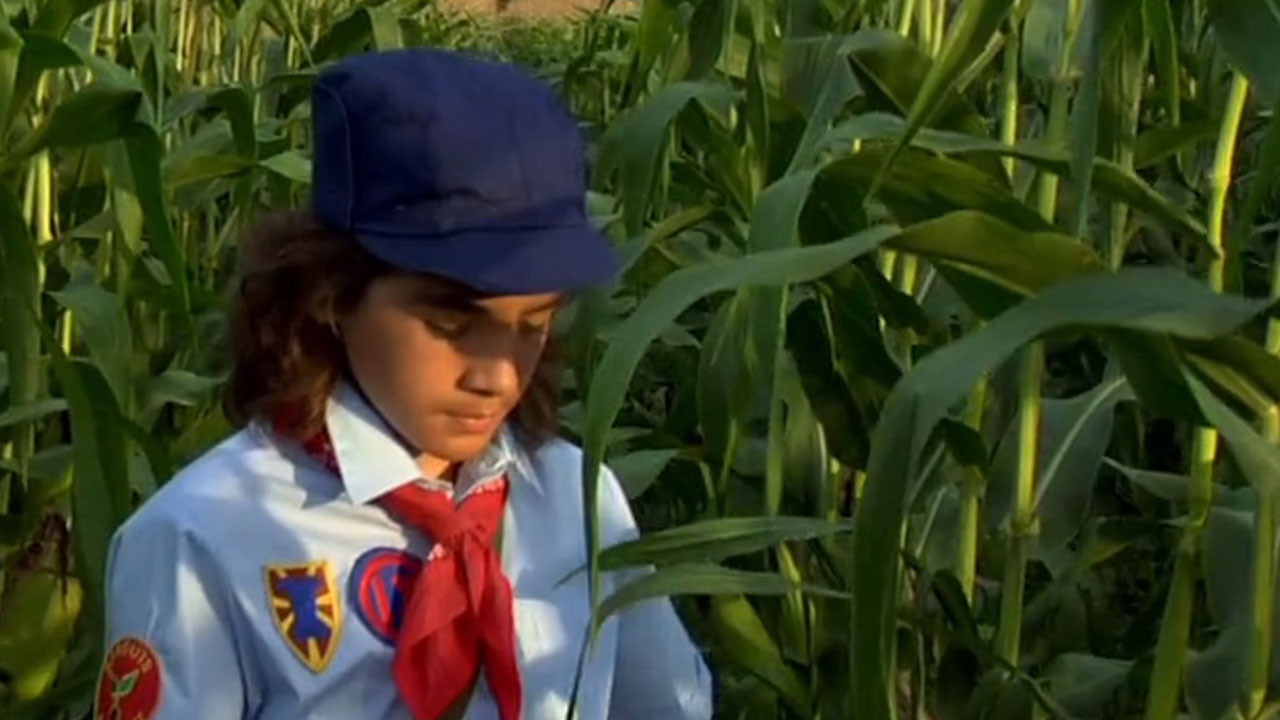 Food, Corruption and Celebration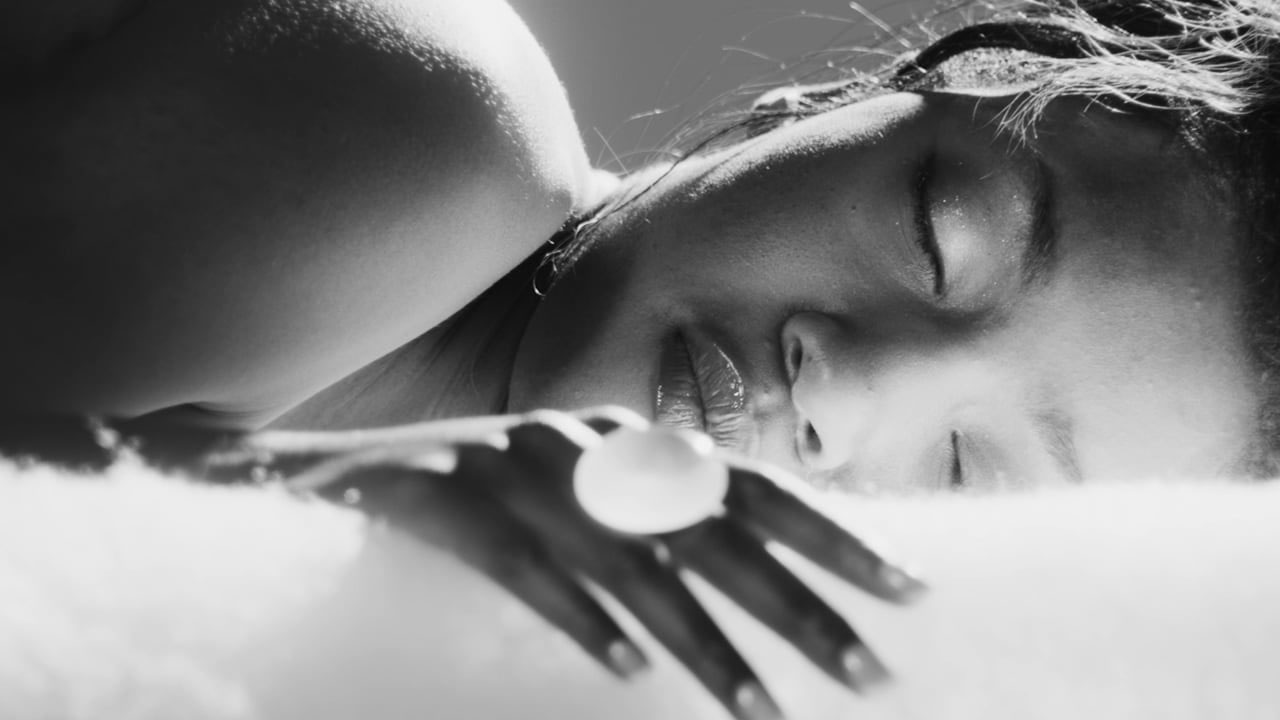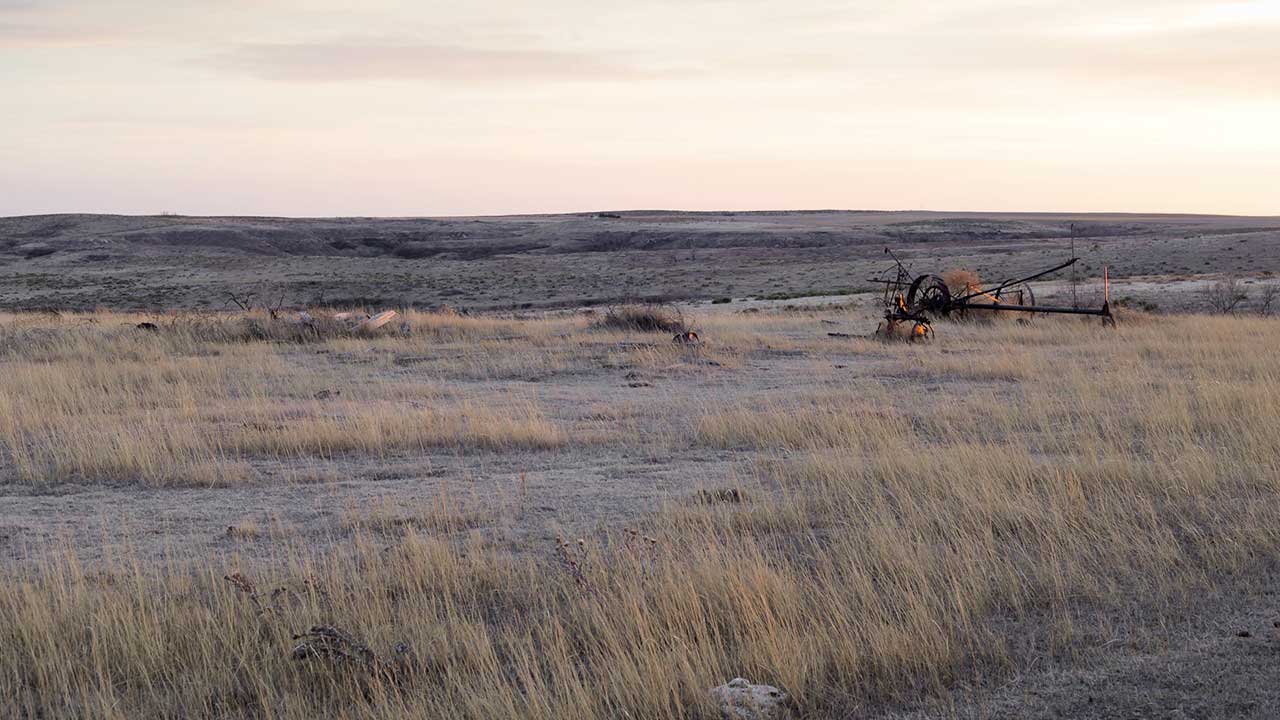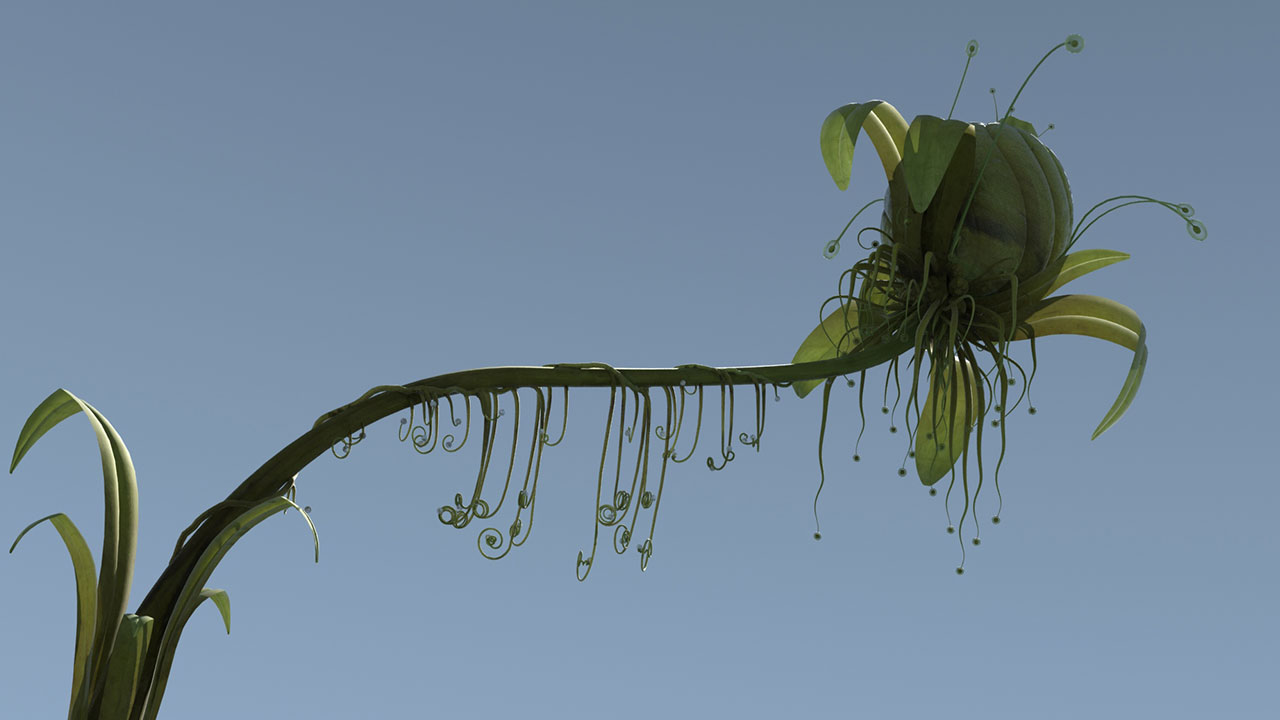 The Persistence of Life: Survival Cinema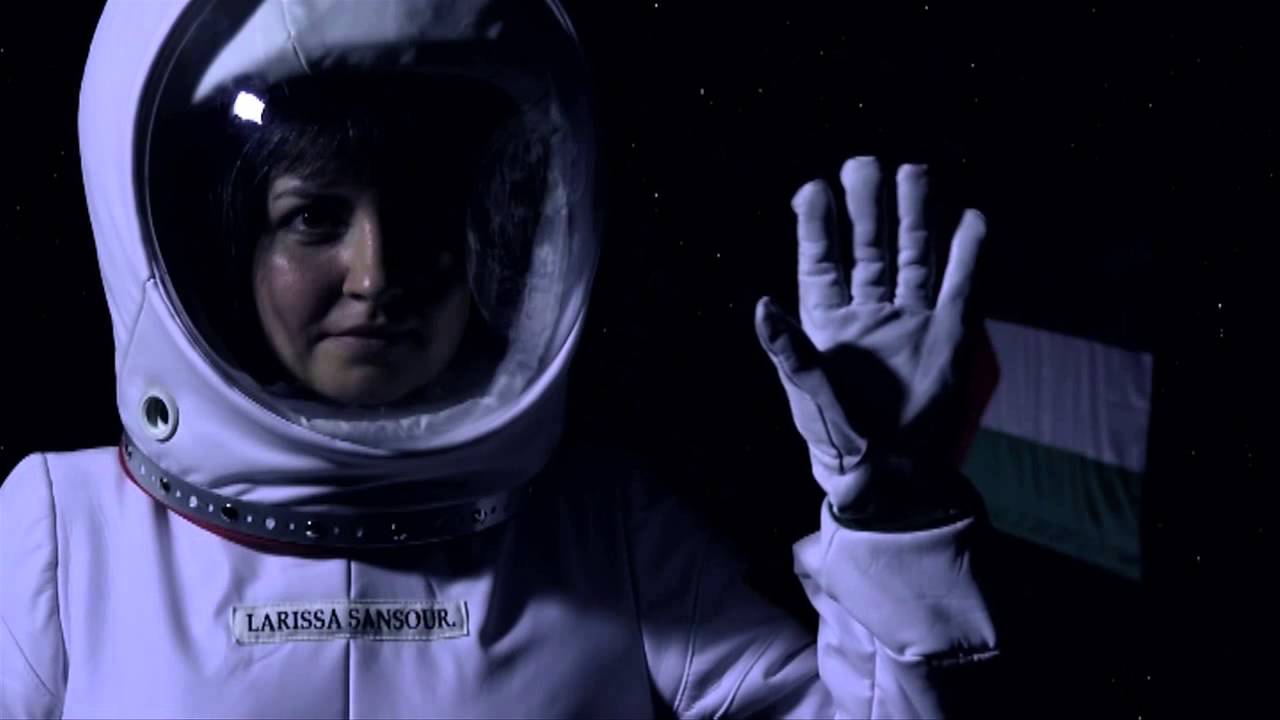 Modern Arab Science Fiction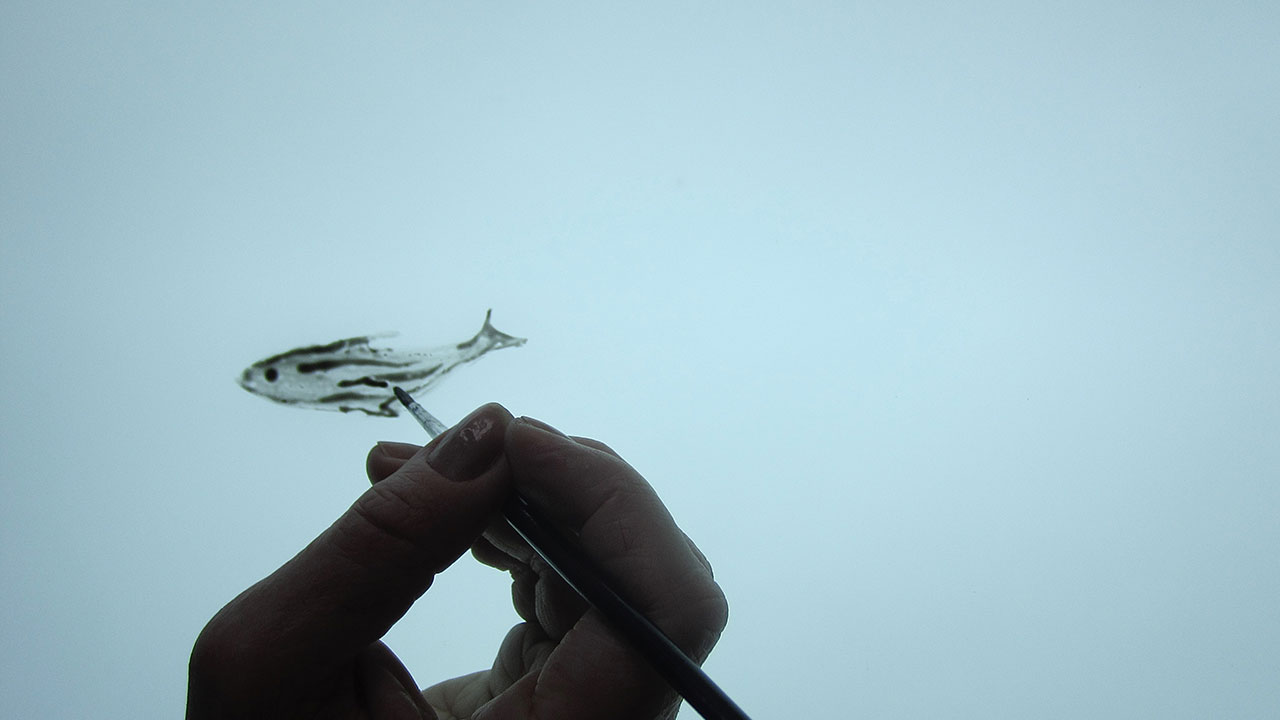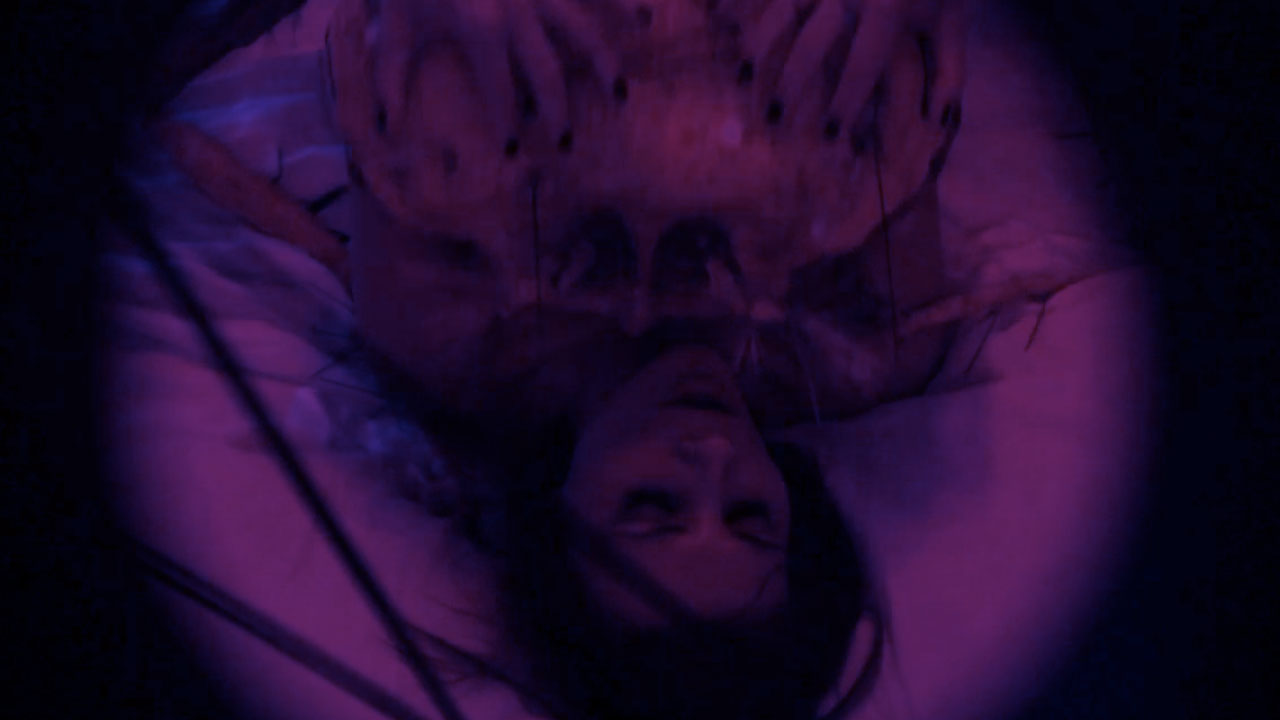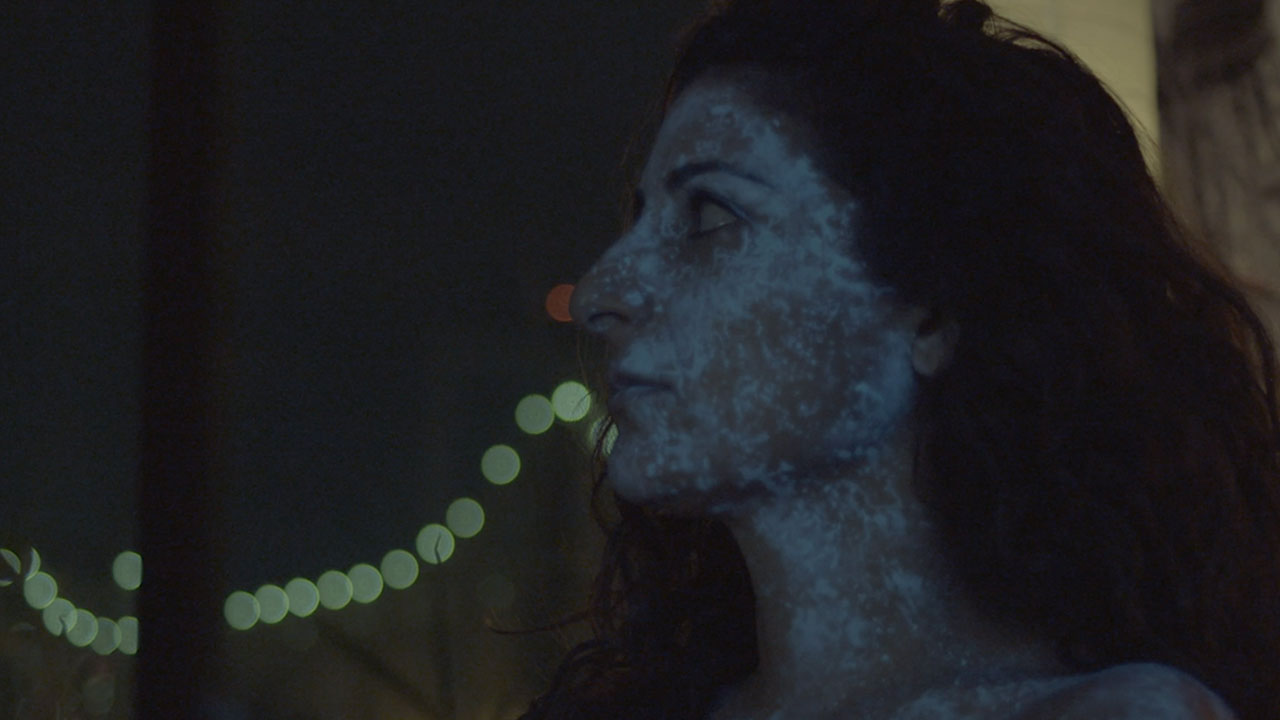 What's Emerged from the Symbiosis Competition at the 12th Annual Imagine Science Film Festival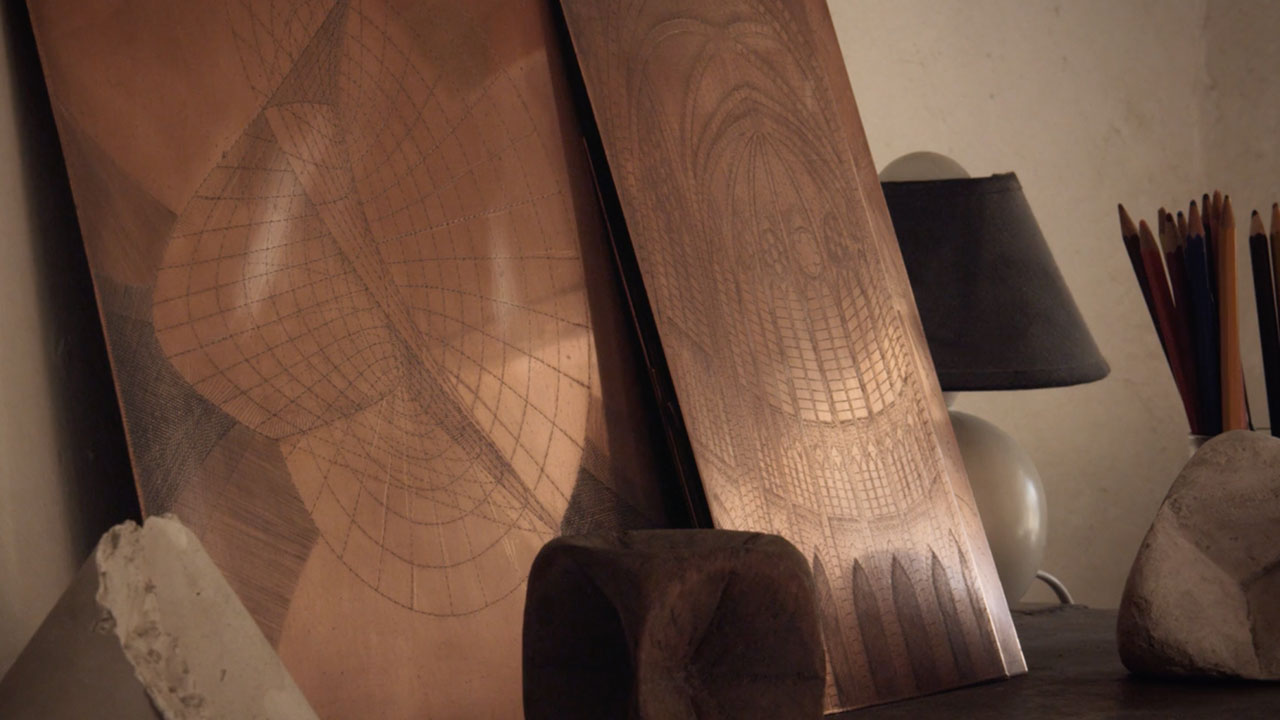 The Poetry and the Prose of Math - Part 1: Poetry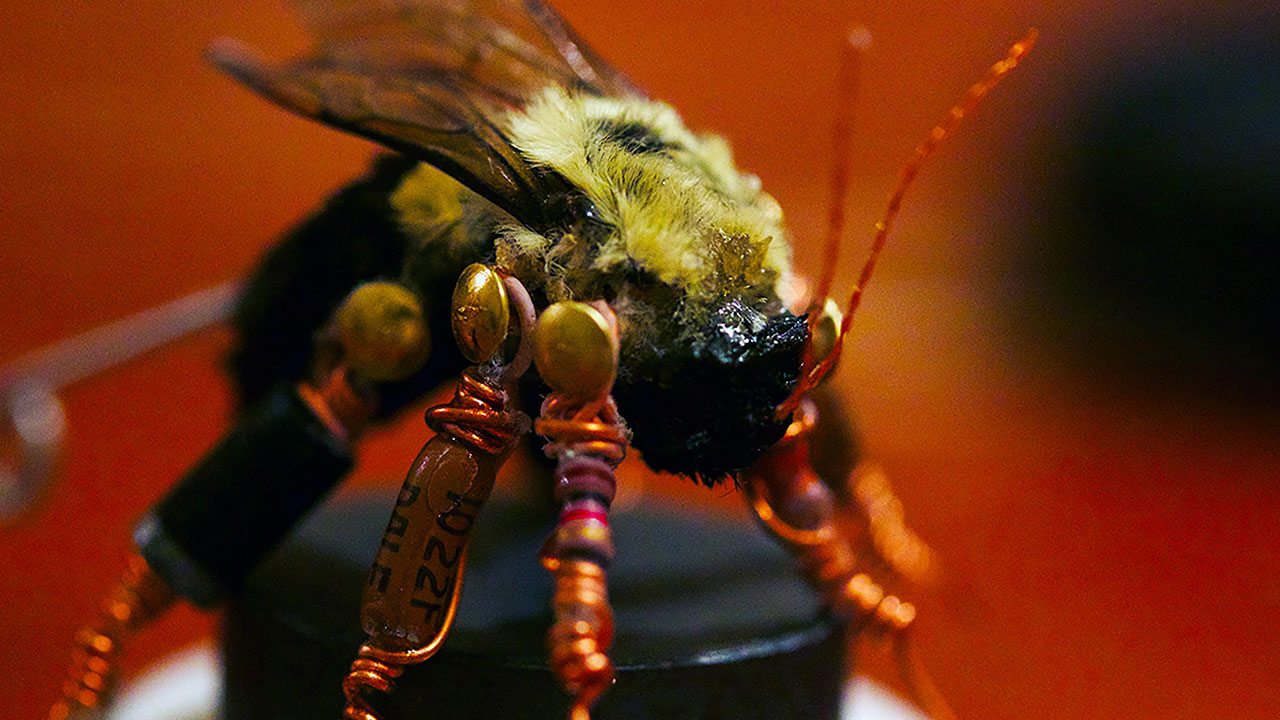 New Life: Survival and Resurrection in short film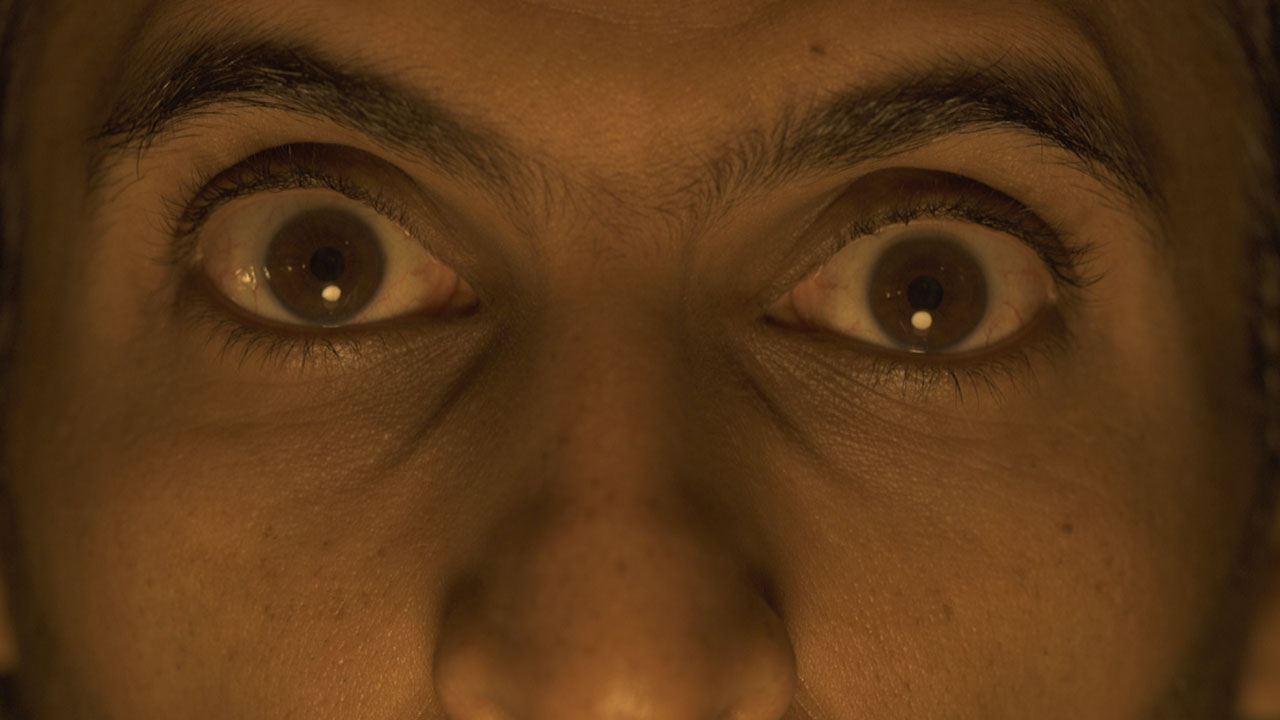 The Marginalized Protagonist in Kuwaiti Short Films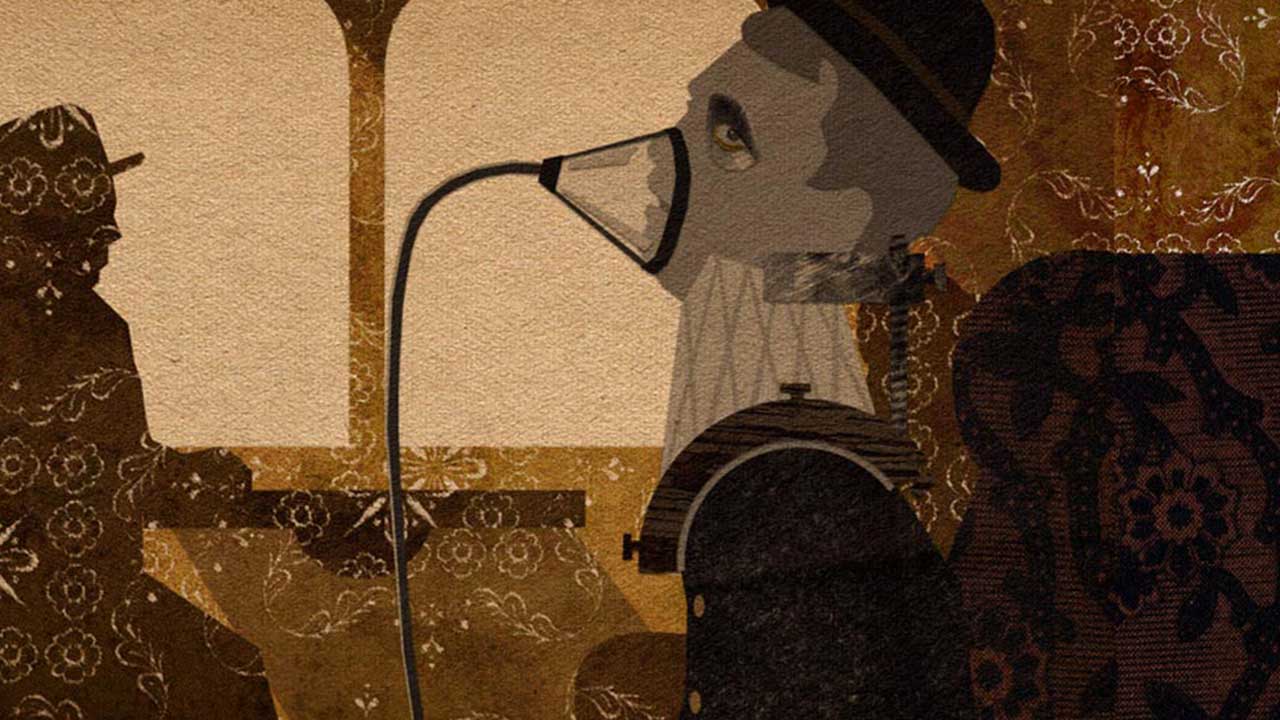 Cinema's Codes and Puzzles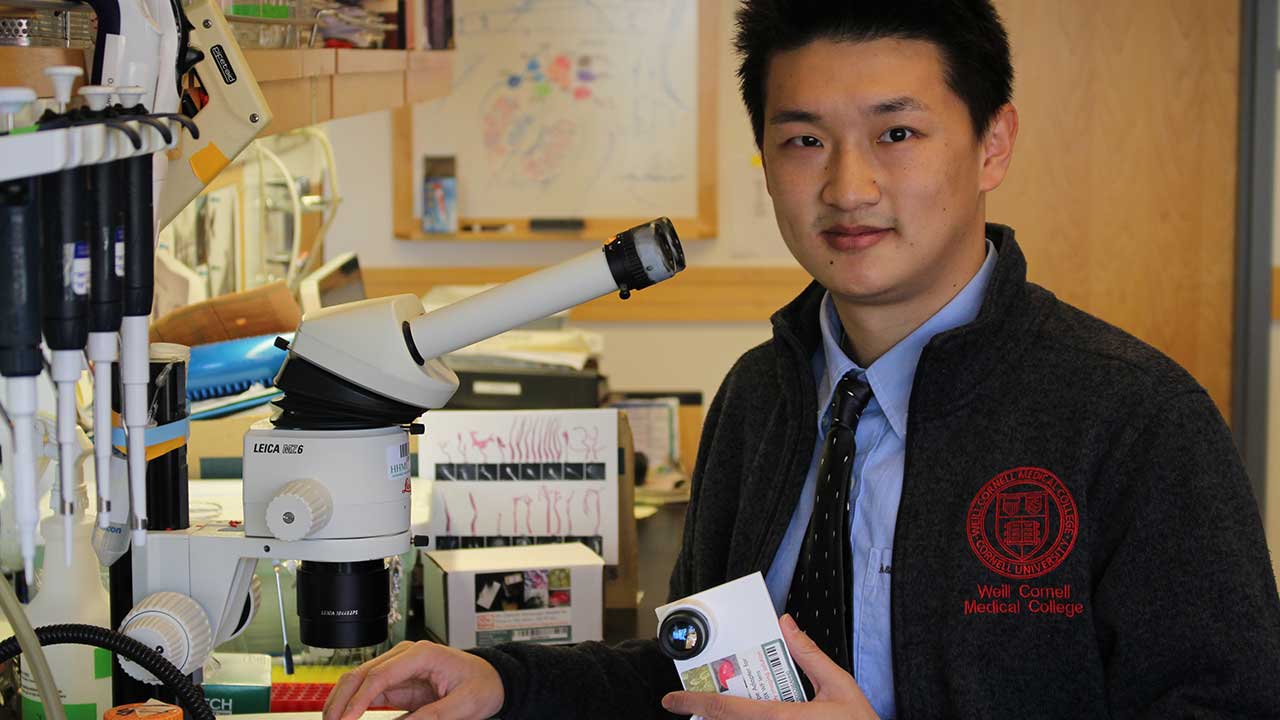 The Moving Microscopic World: 8 Microscopy Films from Scientist Du Cheng
Abstract theory has real consequences, in the past and today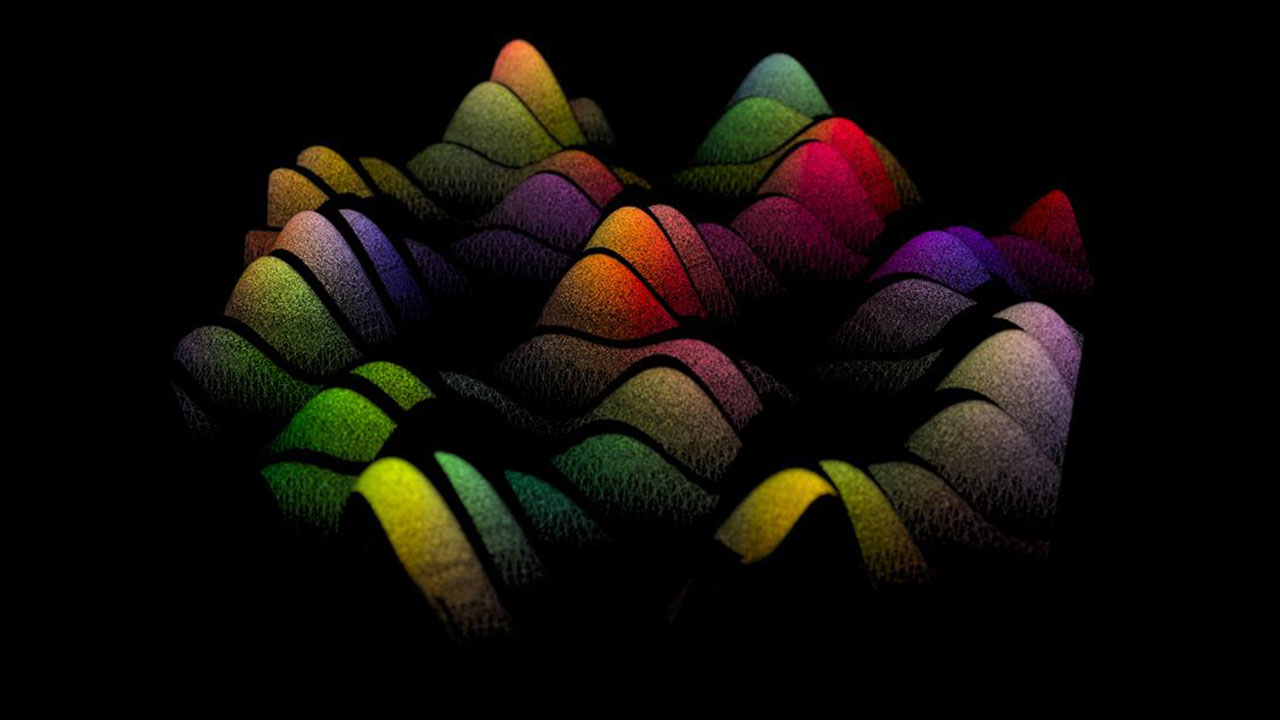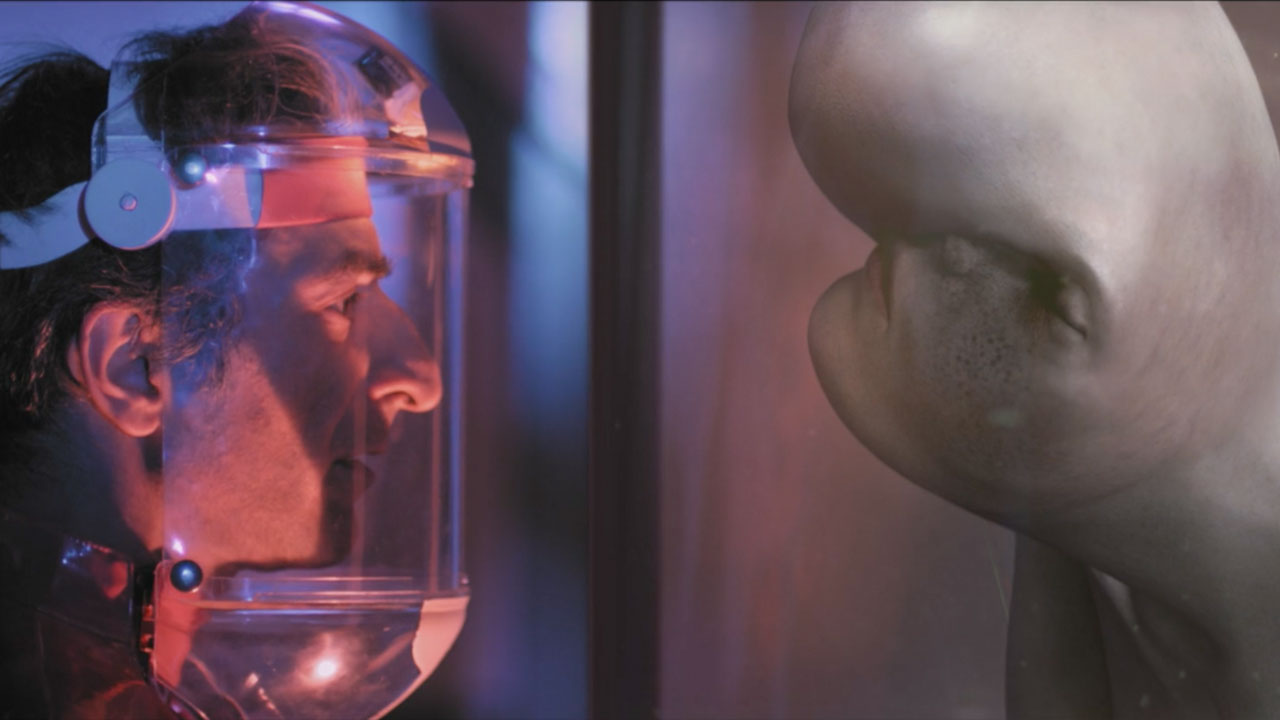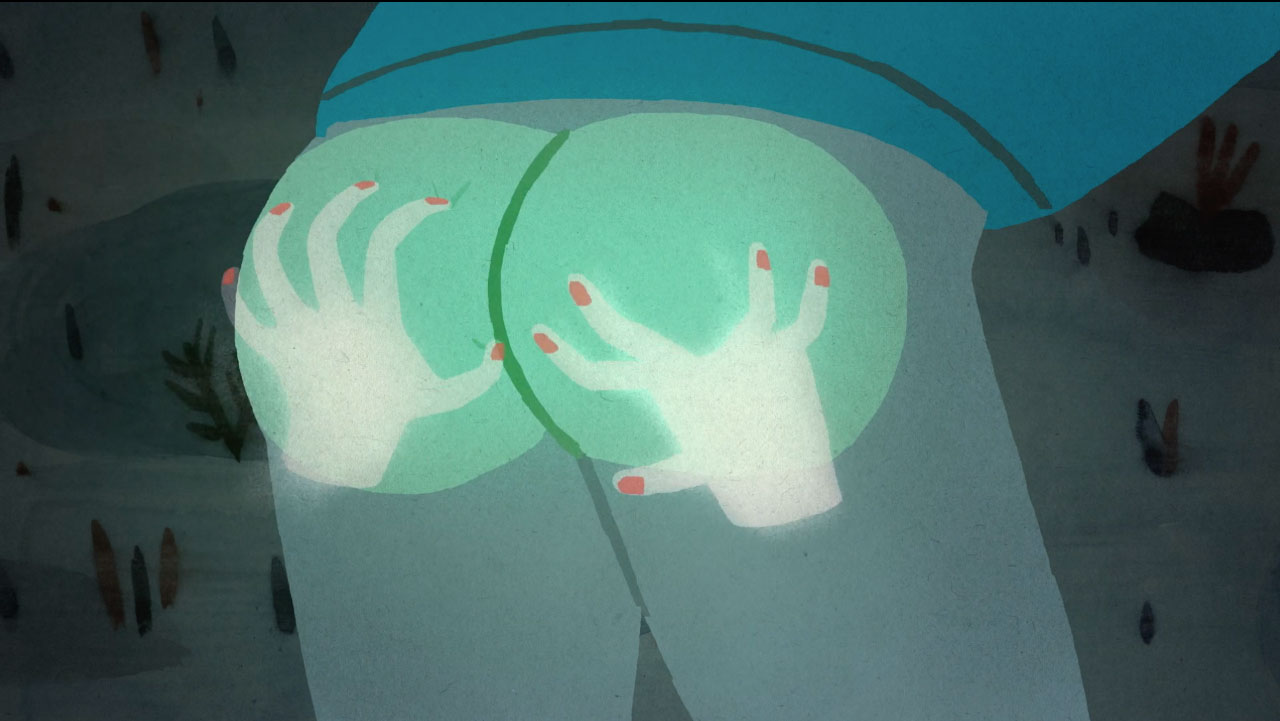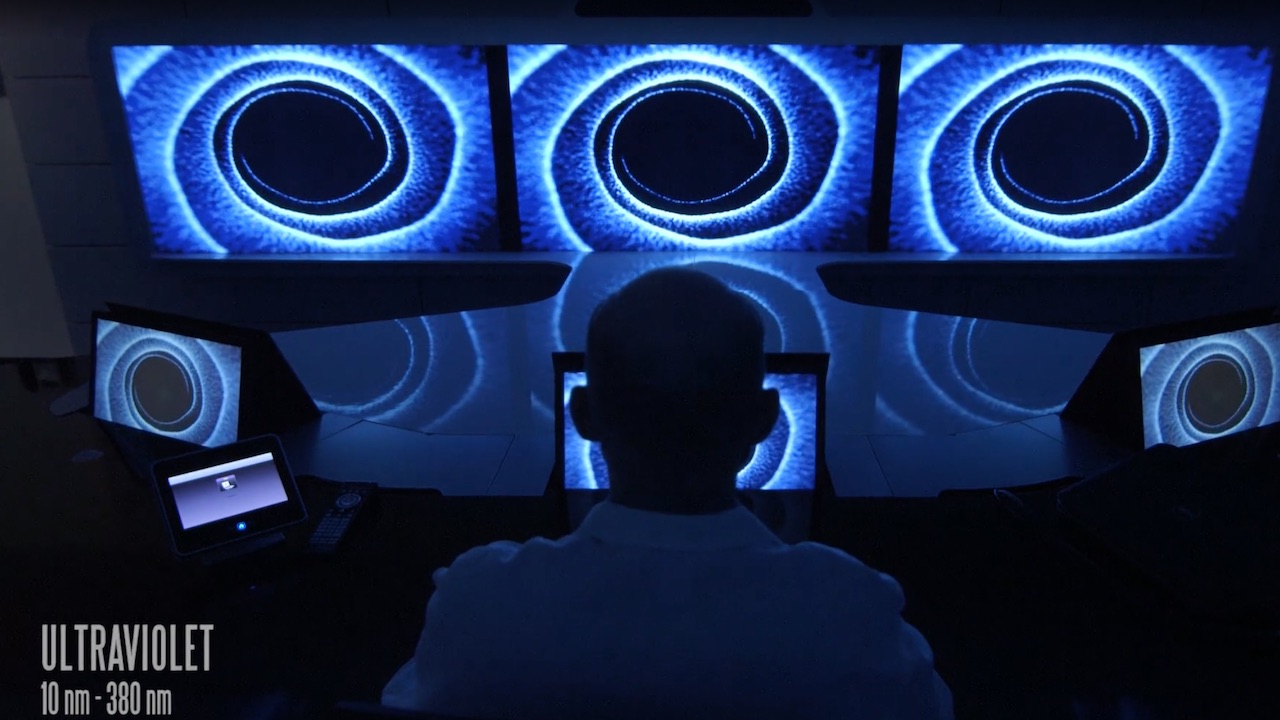 6 Brilliant Science Films From Symbiosis 2016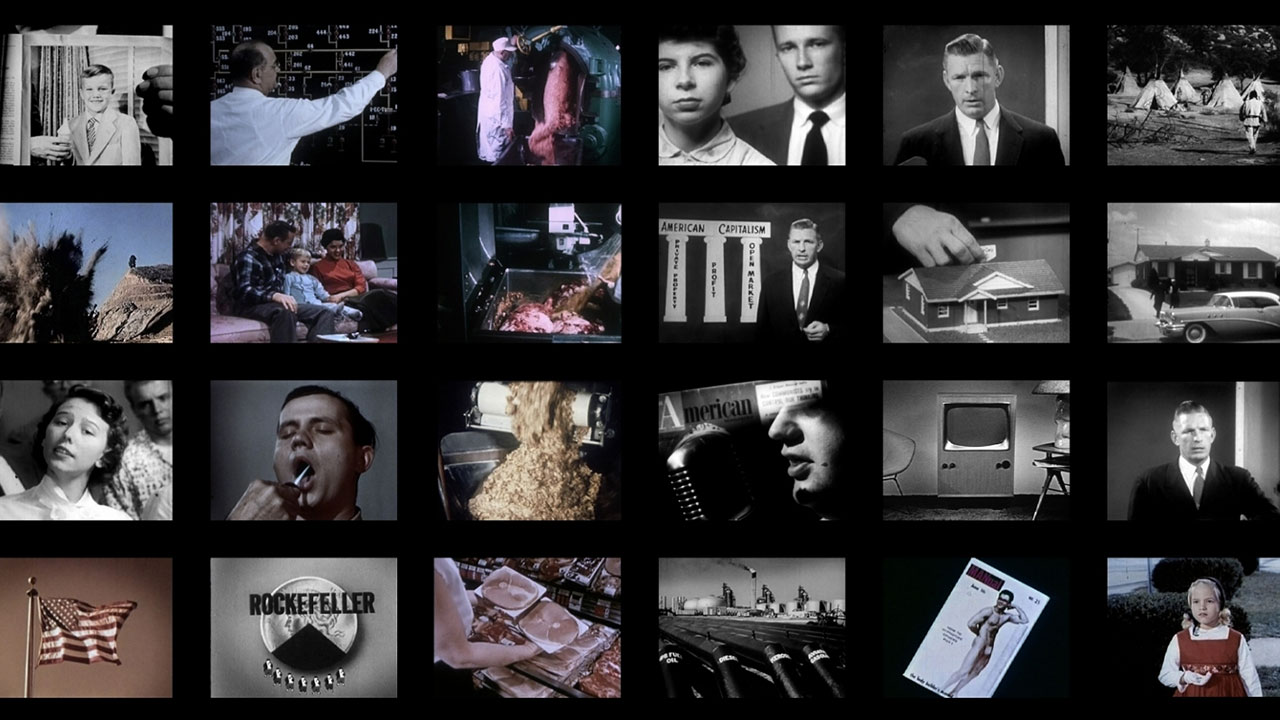 Computation and the Future of the Human Condition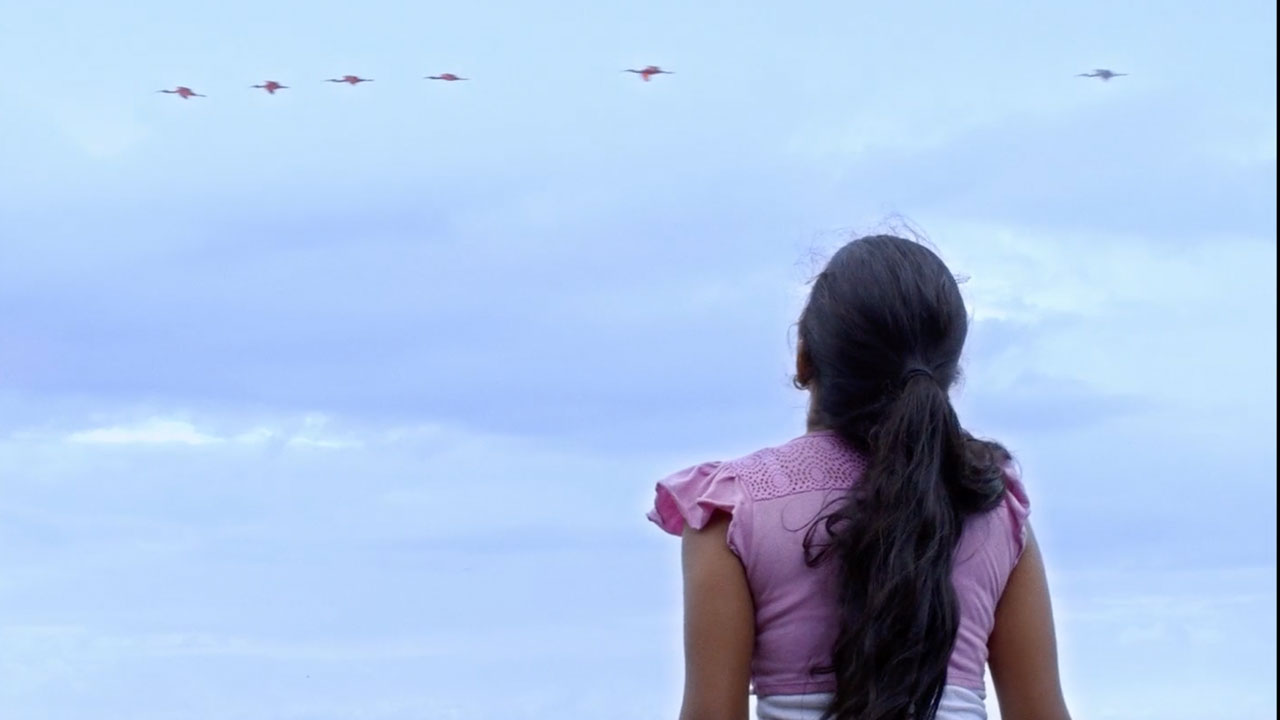 Transformative Desperation
A Deeper Look into the Mundane
Scavenging Sustenance: Man vs. The Man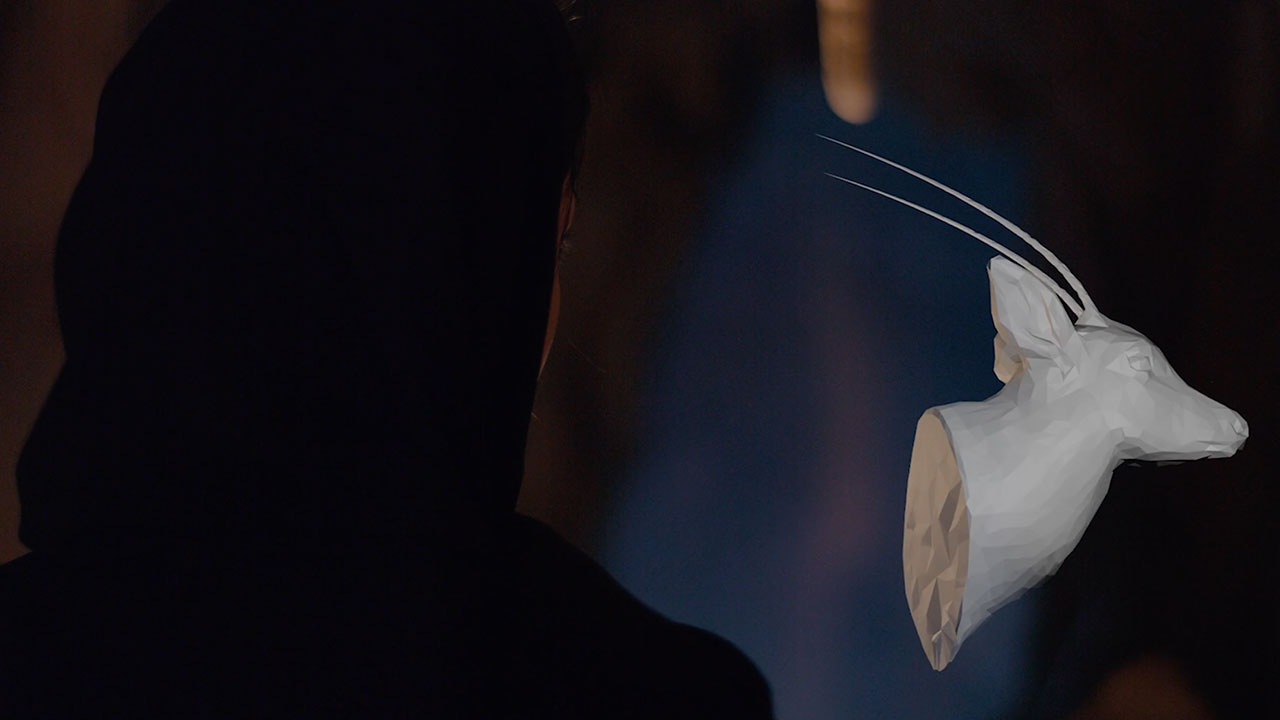 Connection and Communication: What Does it Take?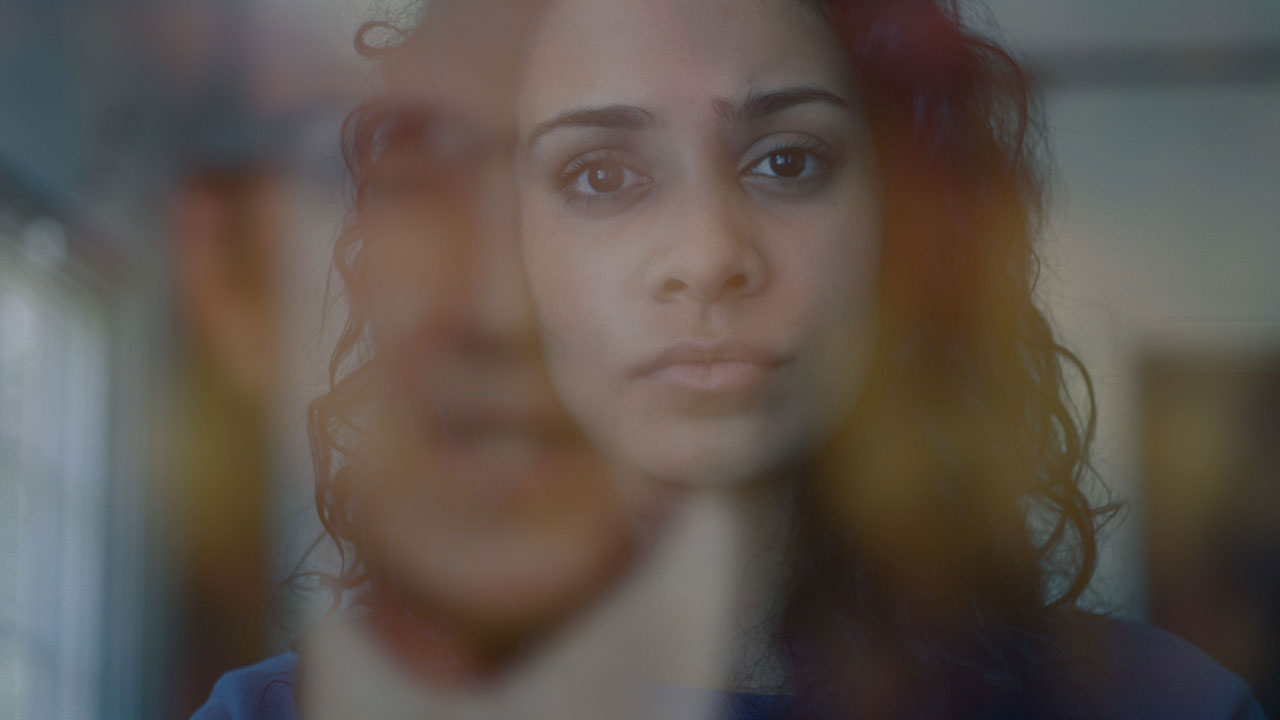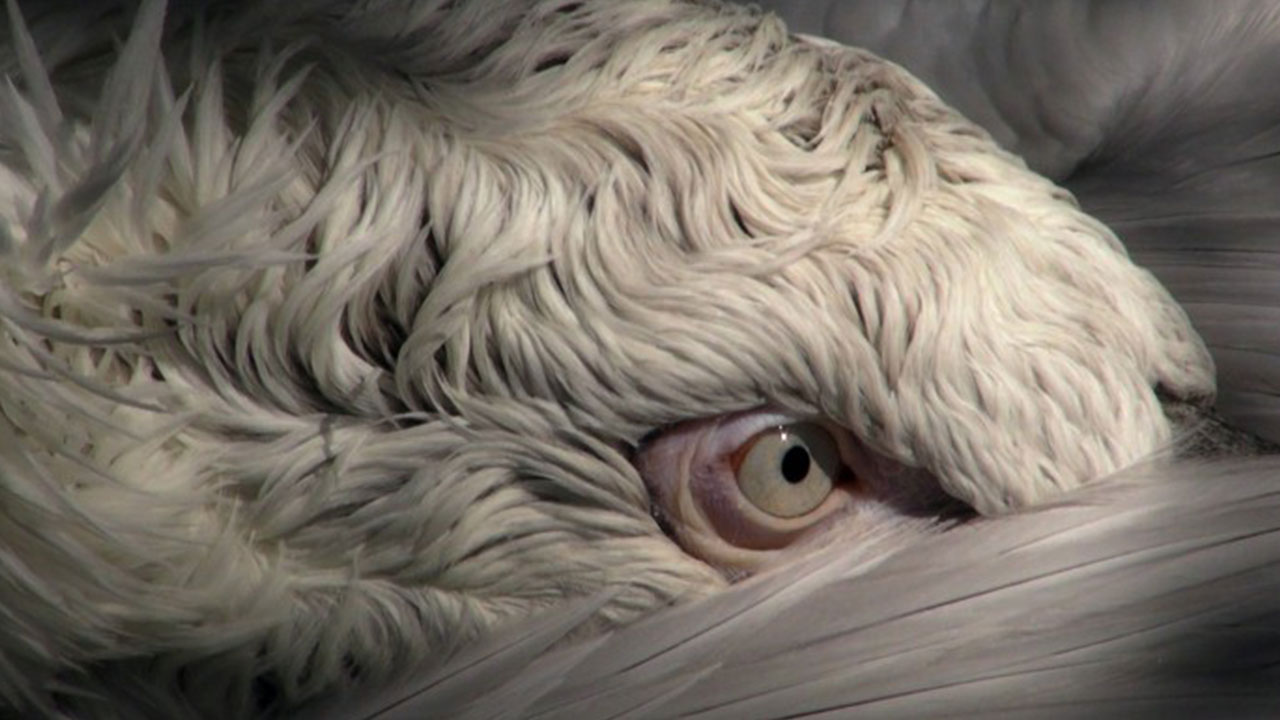 The World According to Birds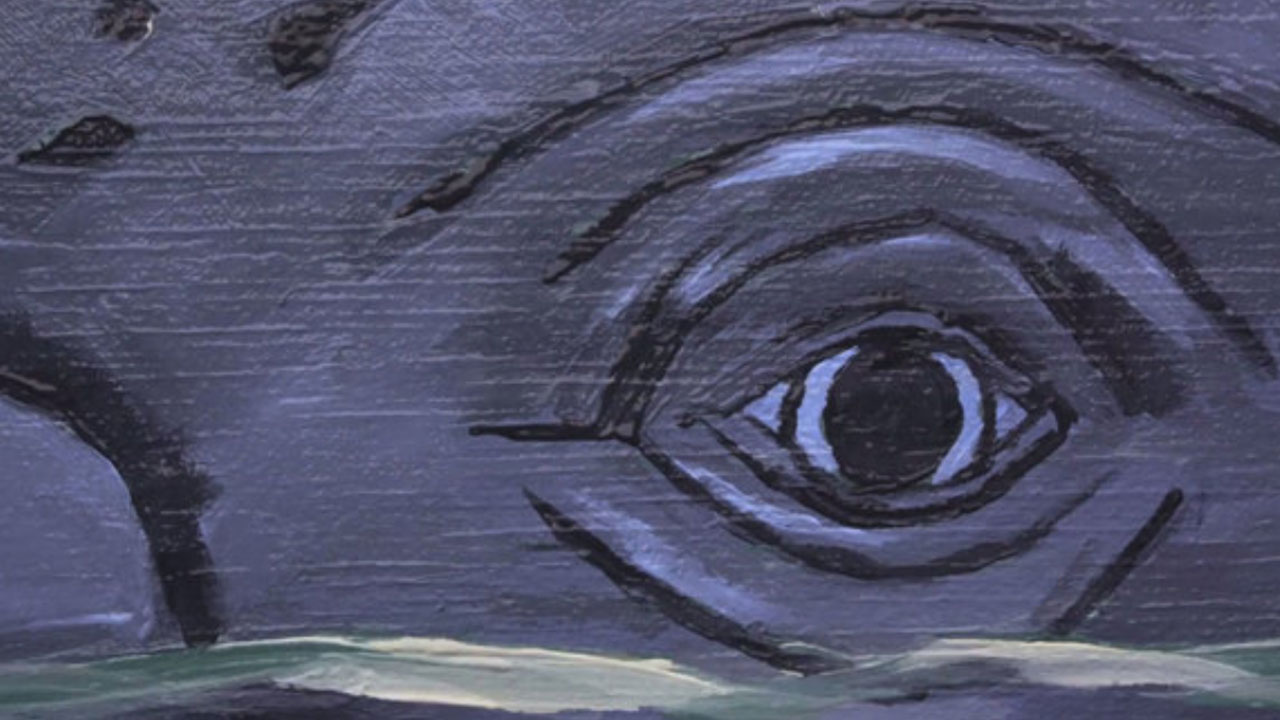 Whales and Humans Intertwined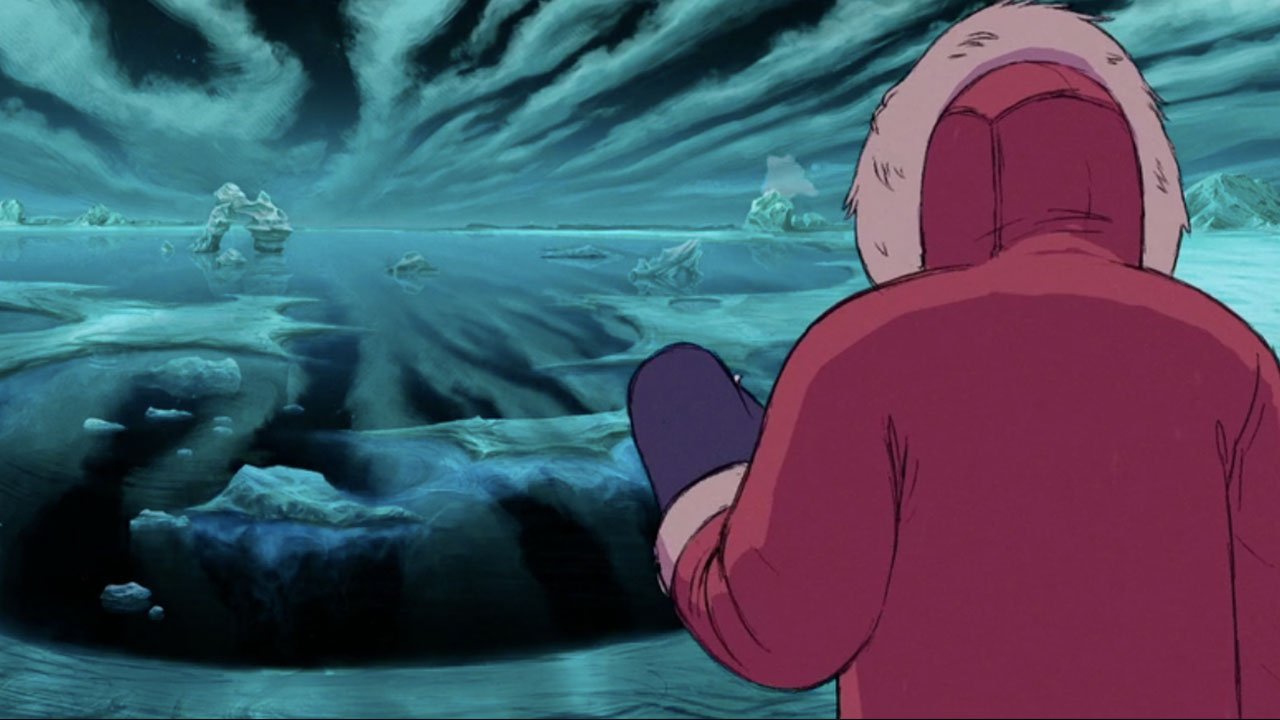 Wild Lands Shape Human Awareness
Citizen Science Levels up with Eyewire, a Game to Map the Brain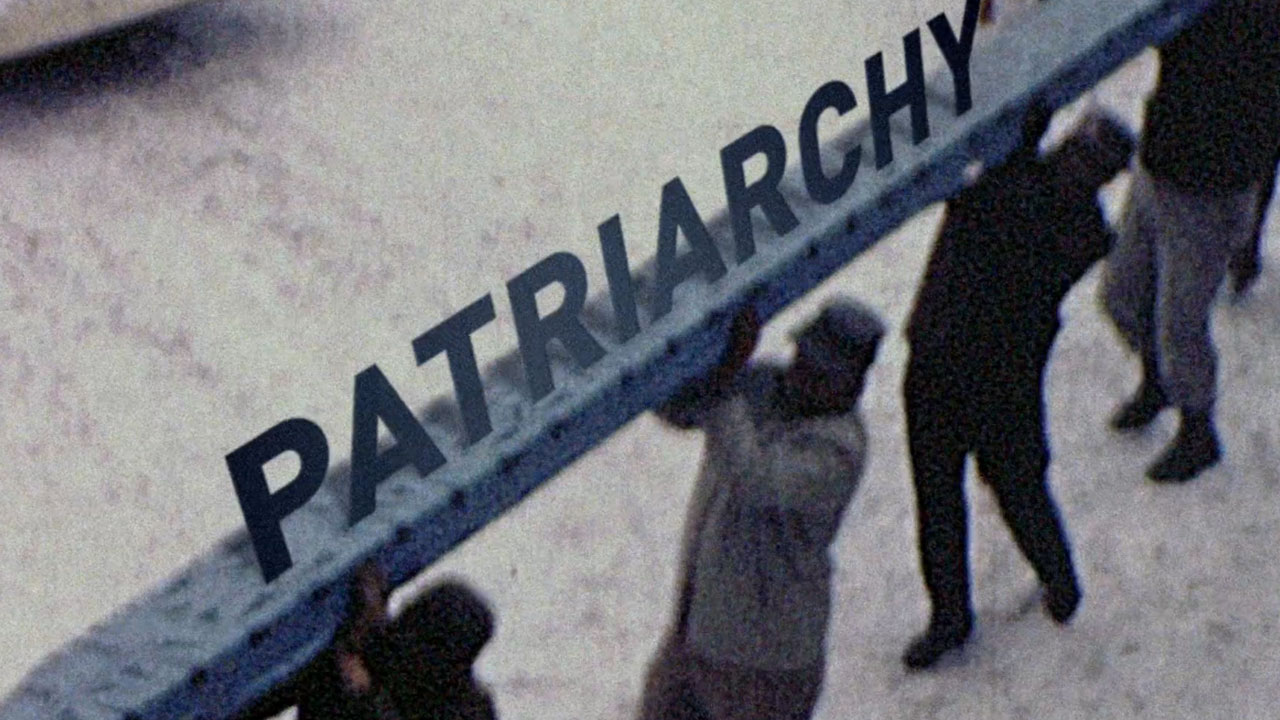 Women Leaders, Myths and Nationhood
Top Ten: Animated Films from the Science New Wave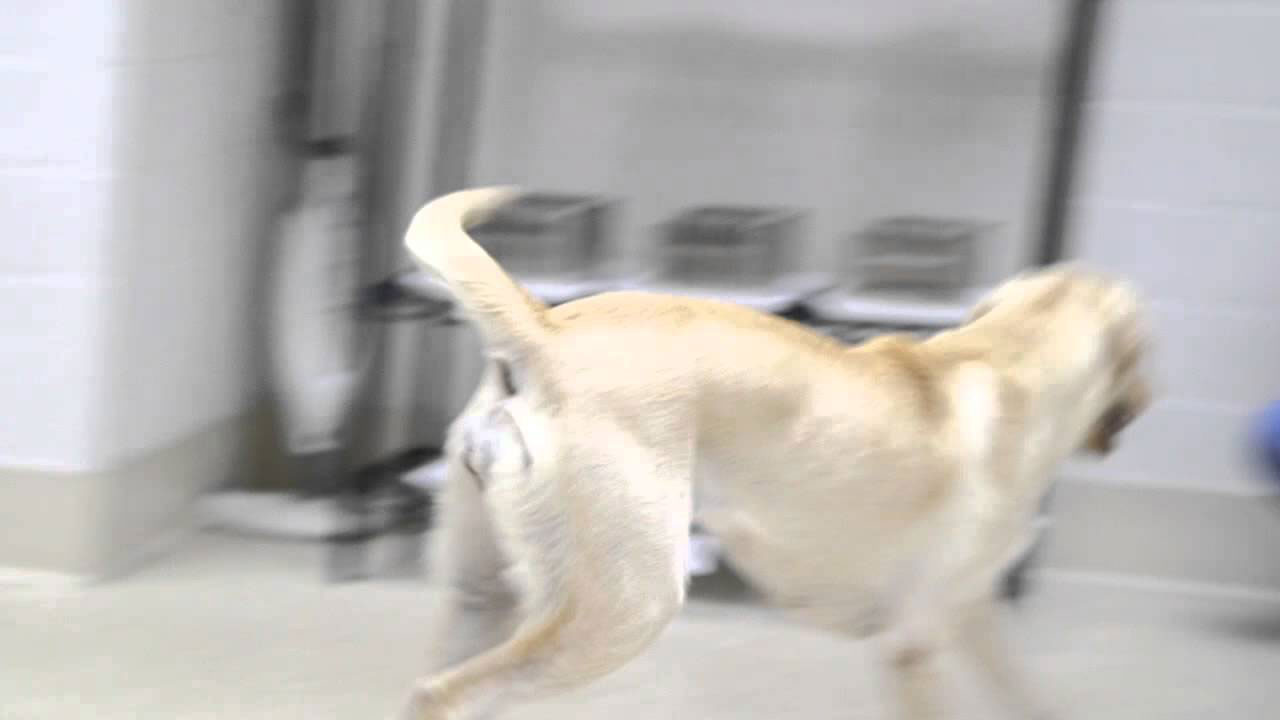 Dogs, Cancer and Medicine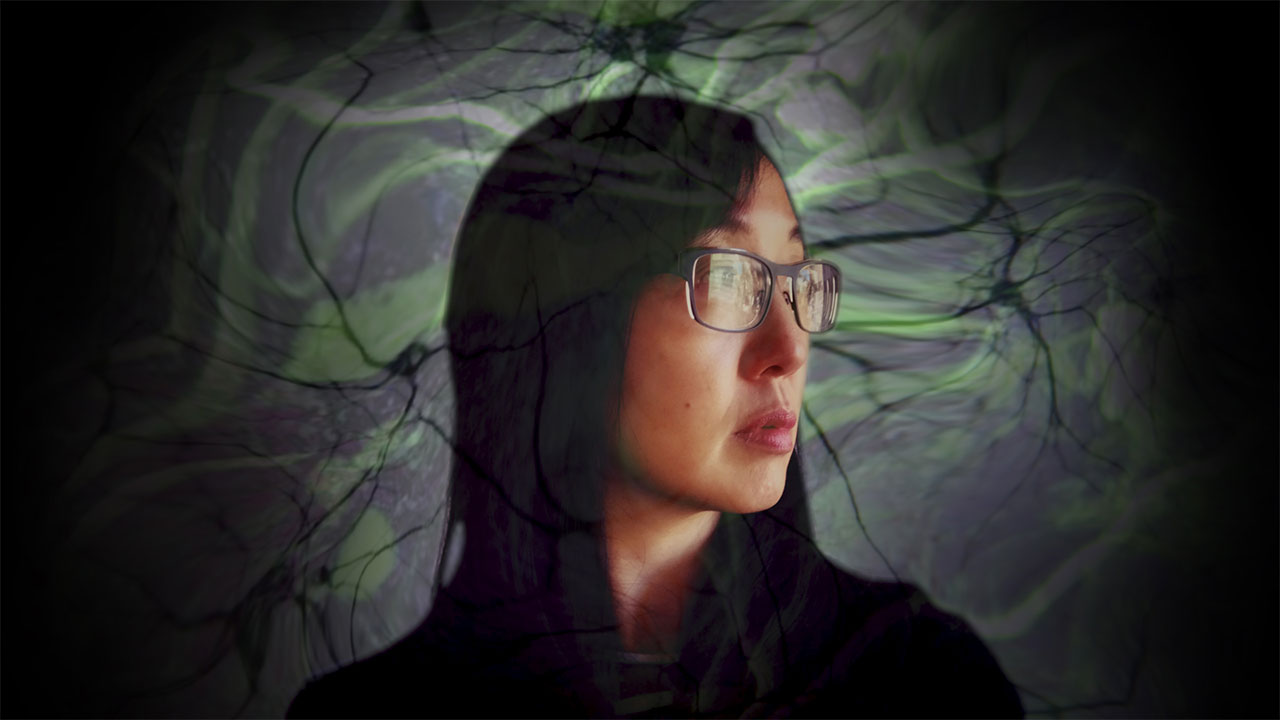 The Netherworld of Consciousness: Films of Jeannette Louie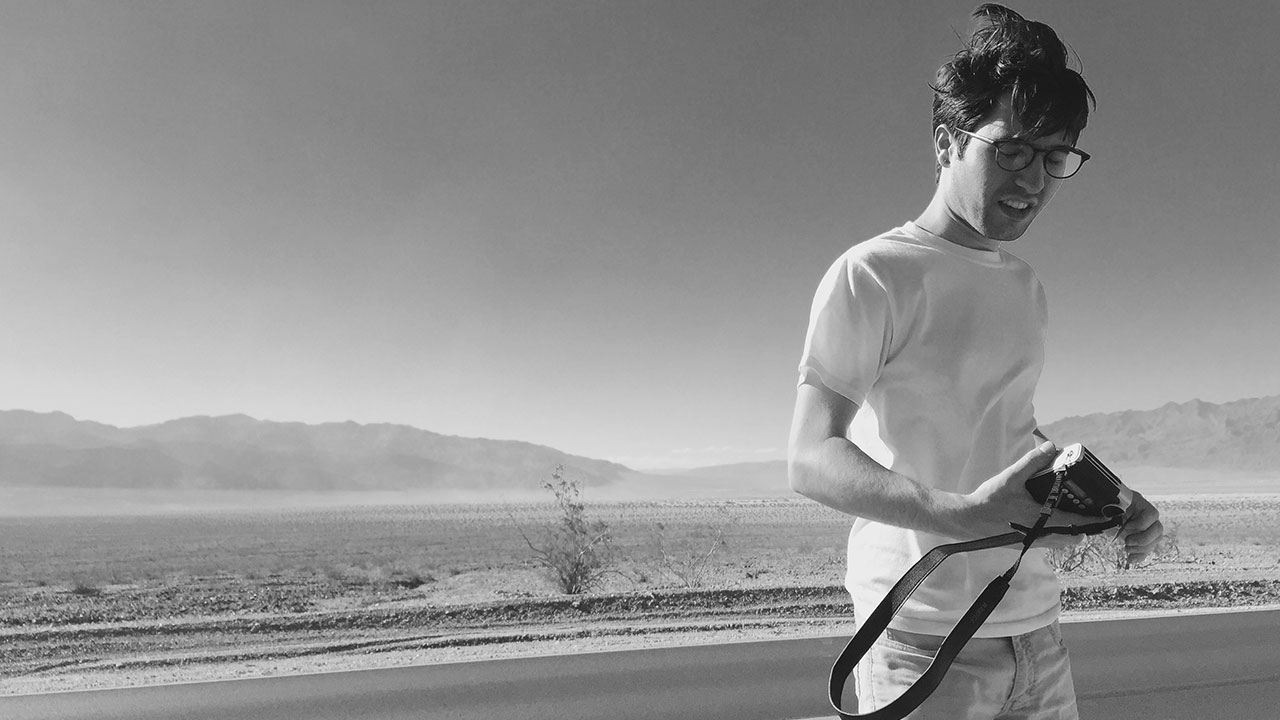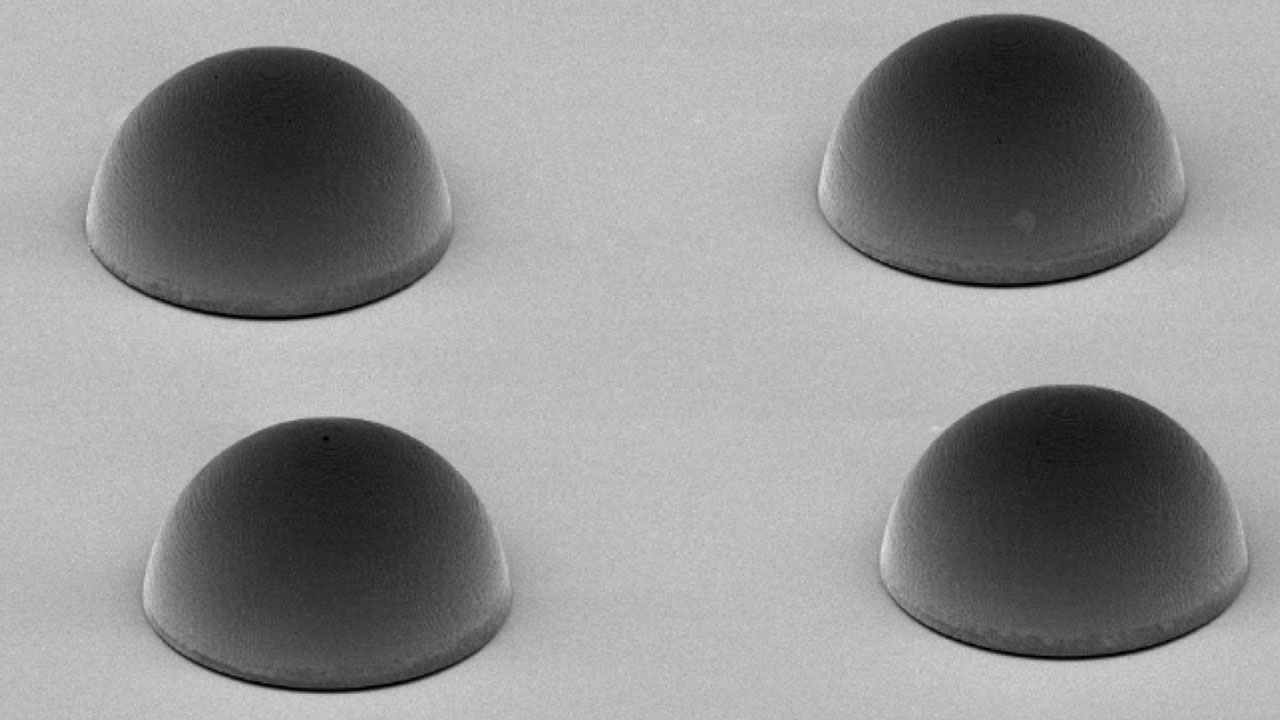 Micro and Nano Theme Parks For Worms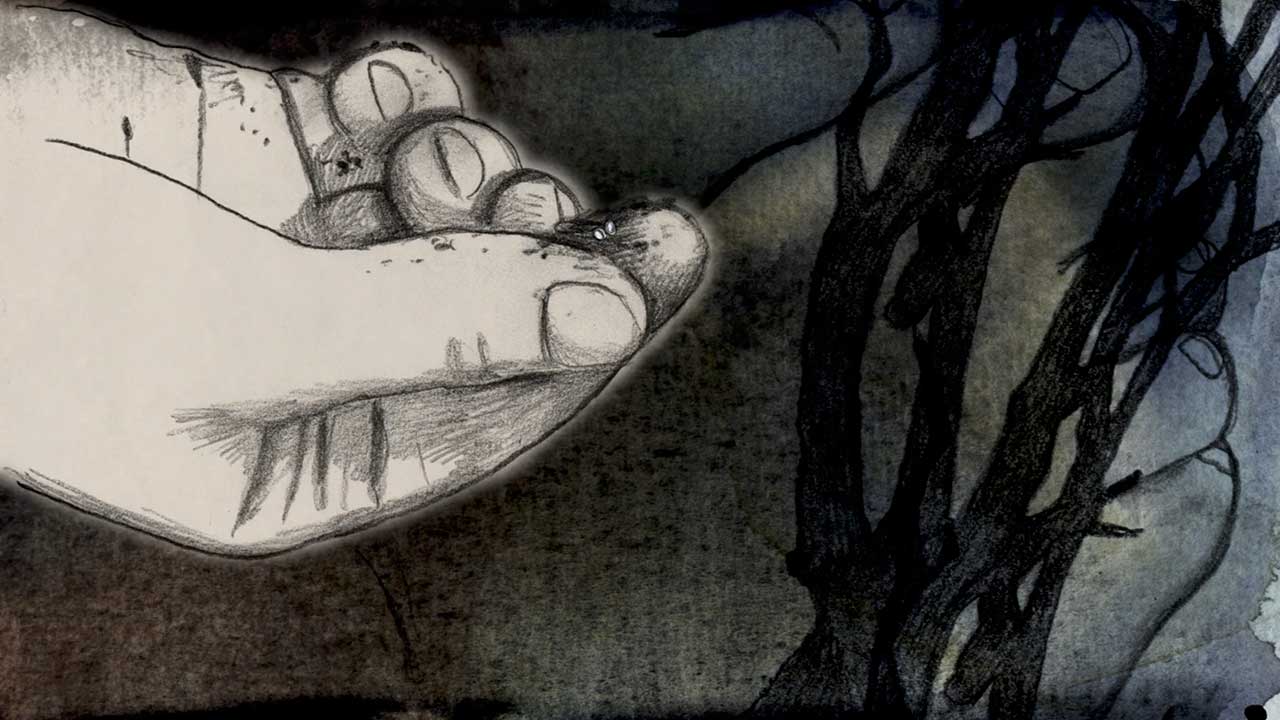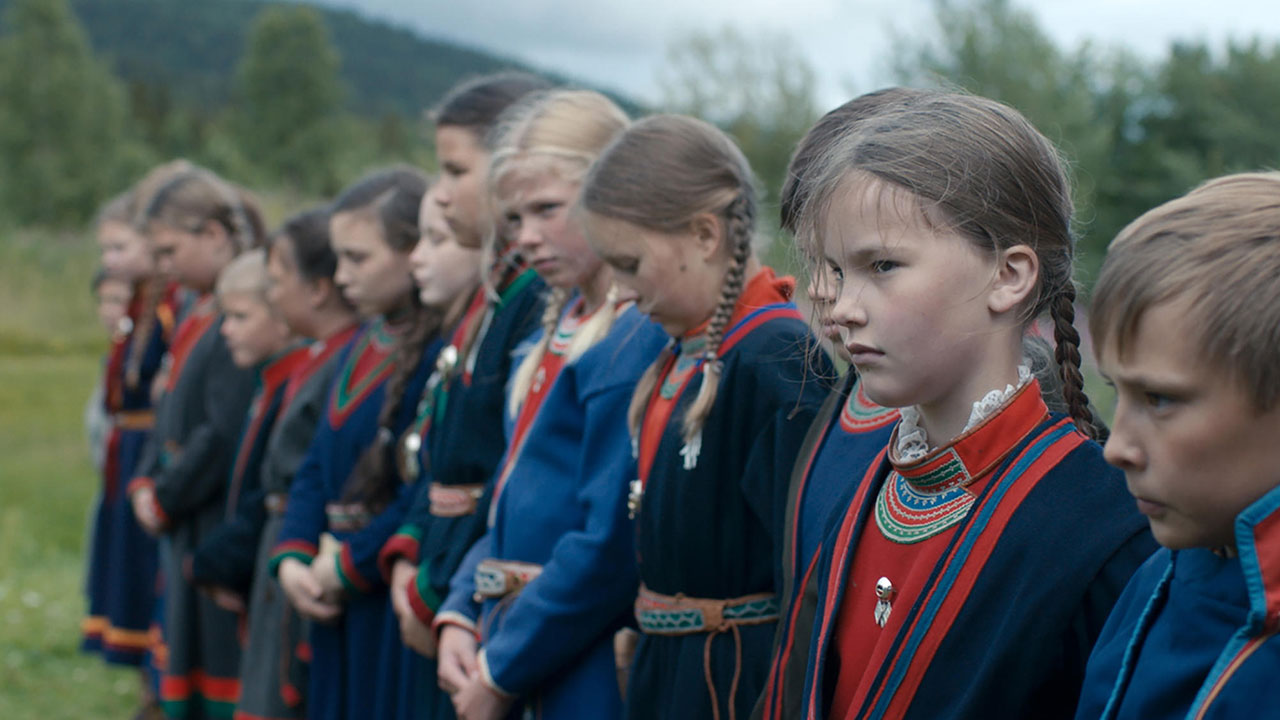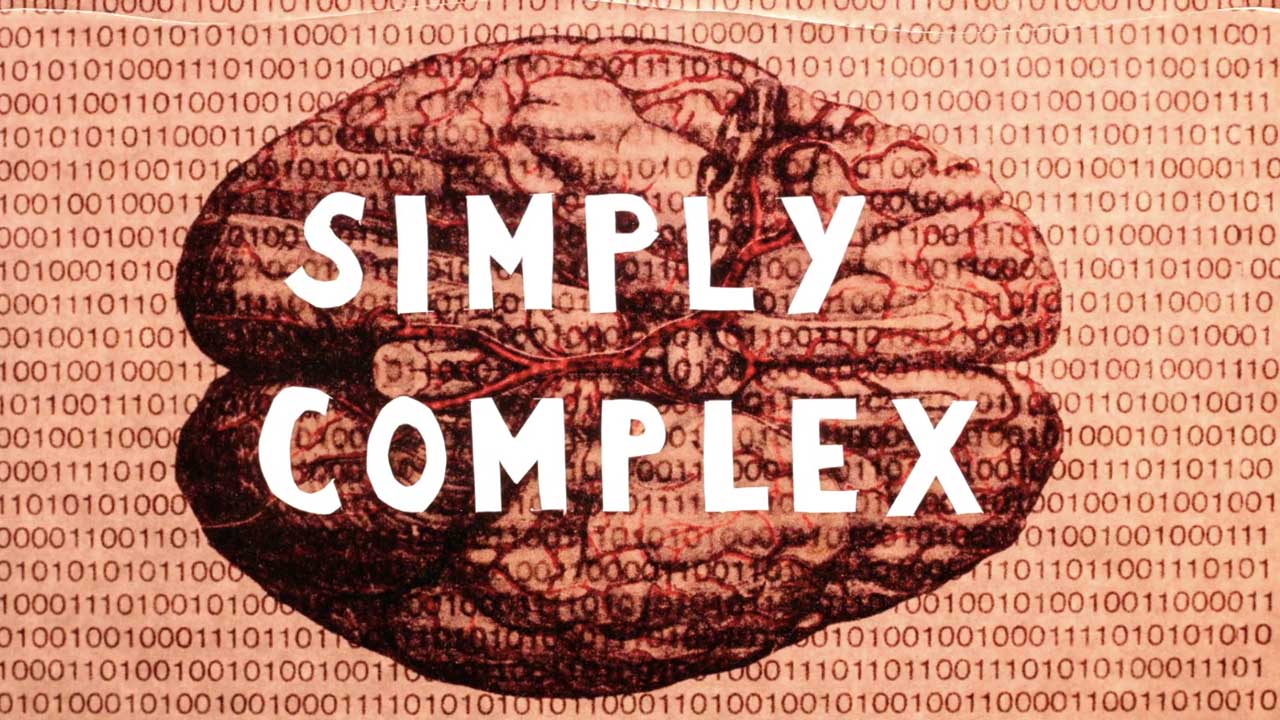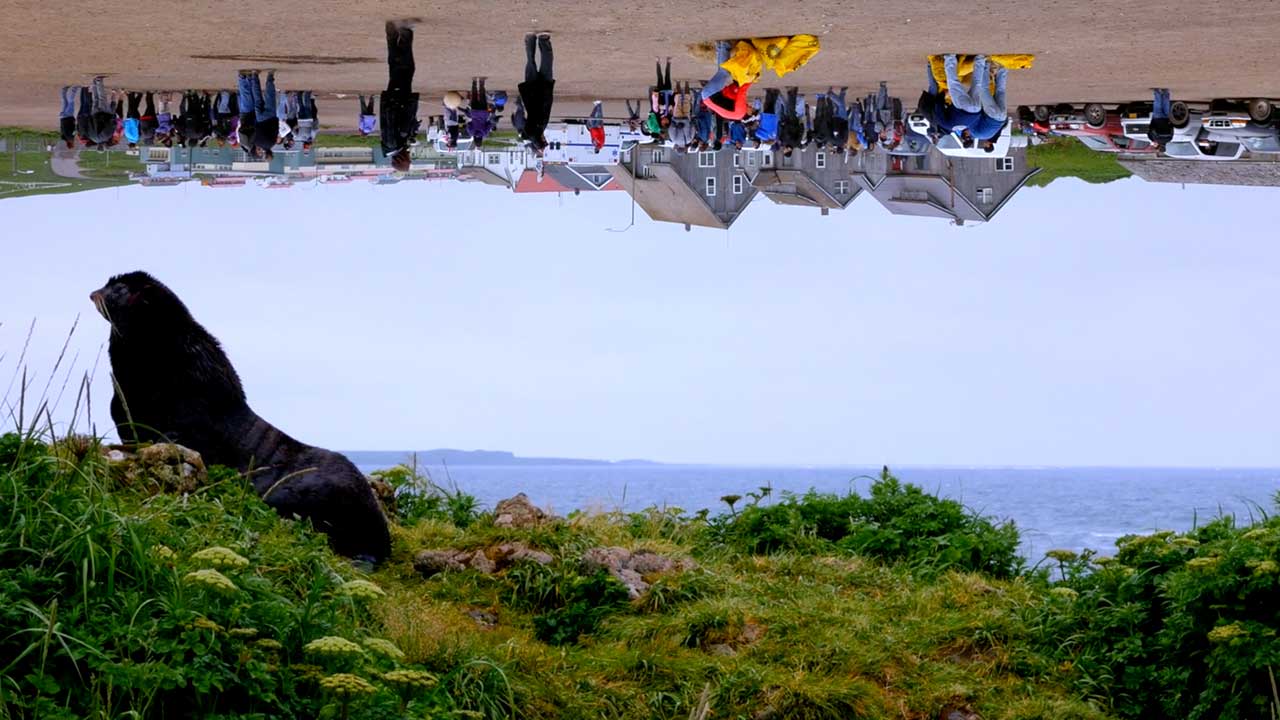 Fauna and Landscapes in Indigenous Stories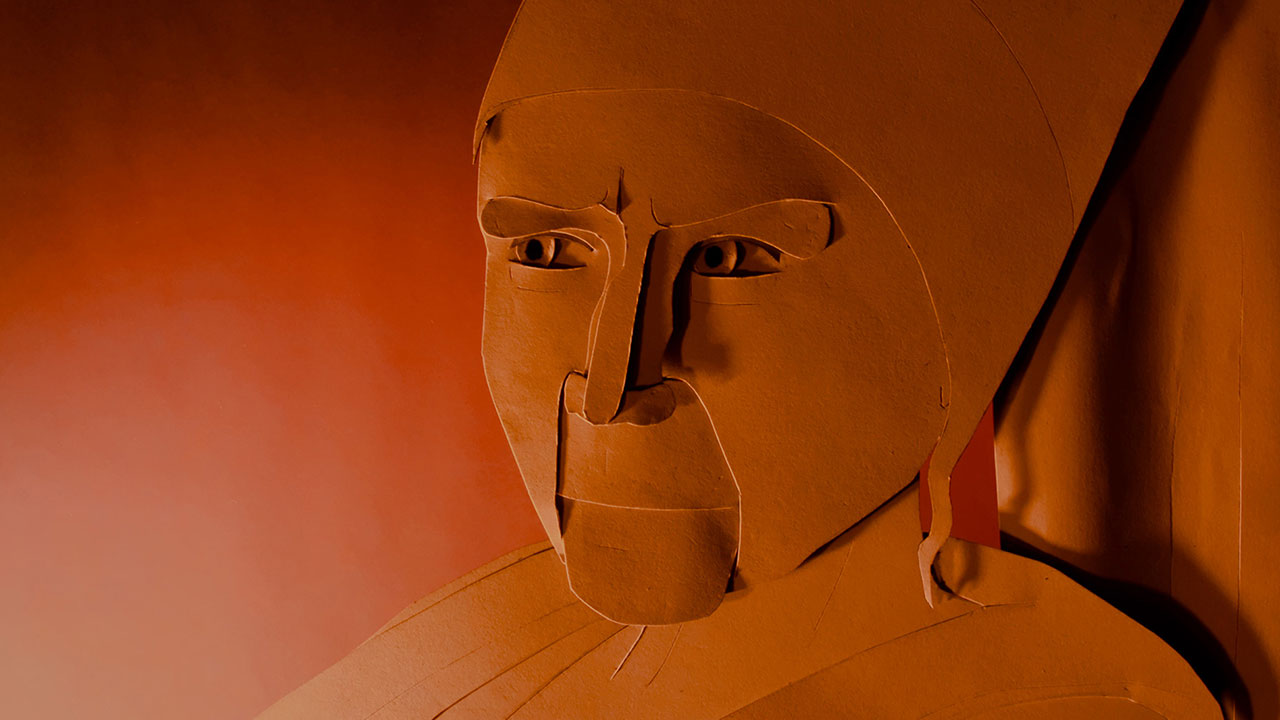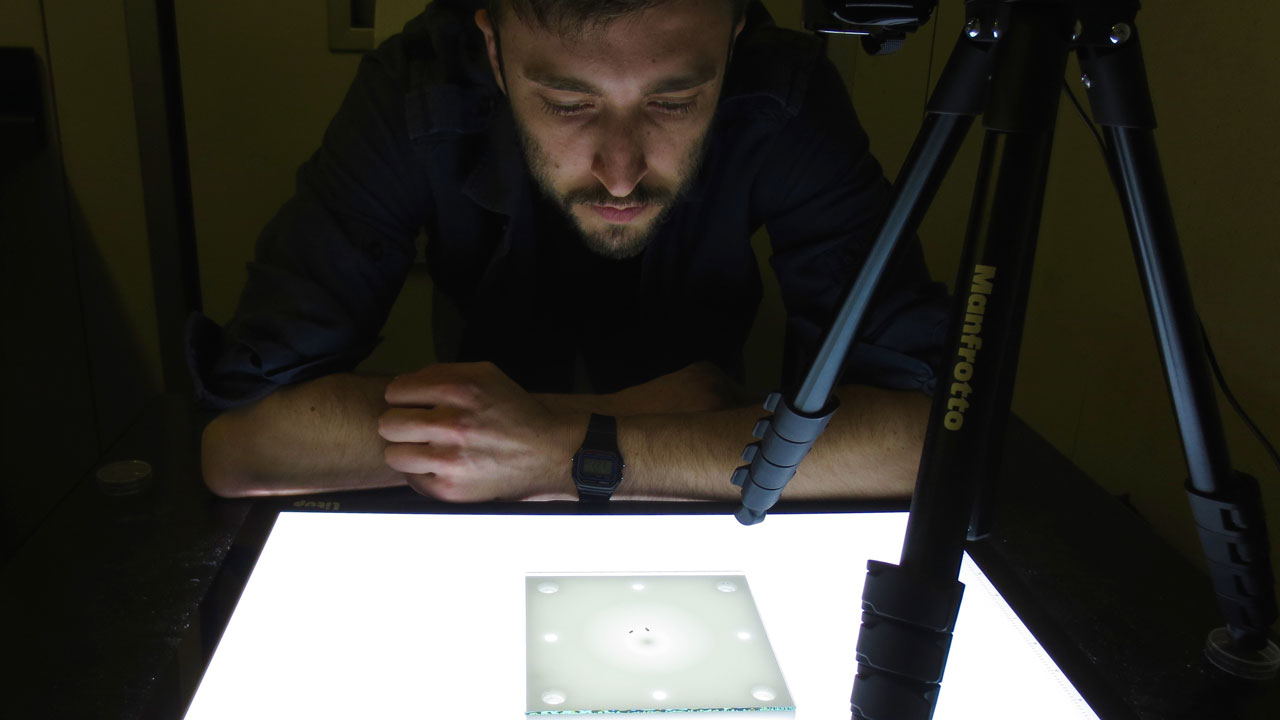 What flies can teach us about the evolution of behavior and morphology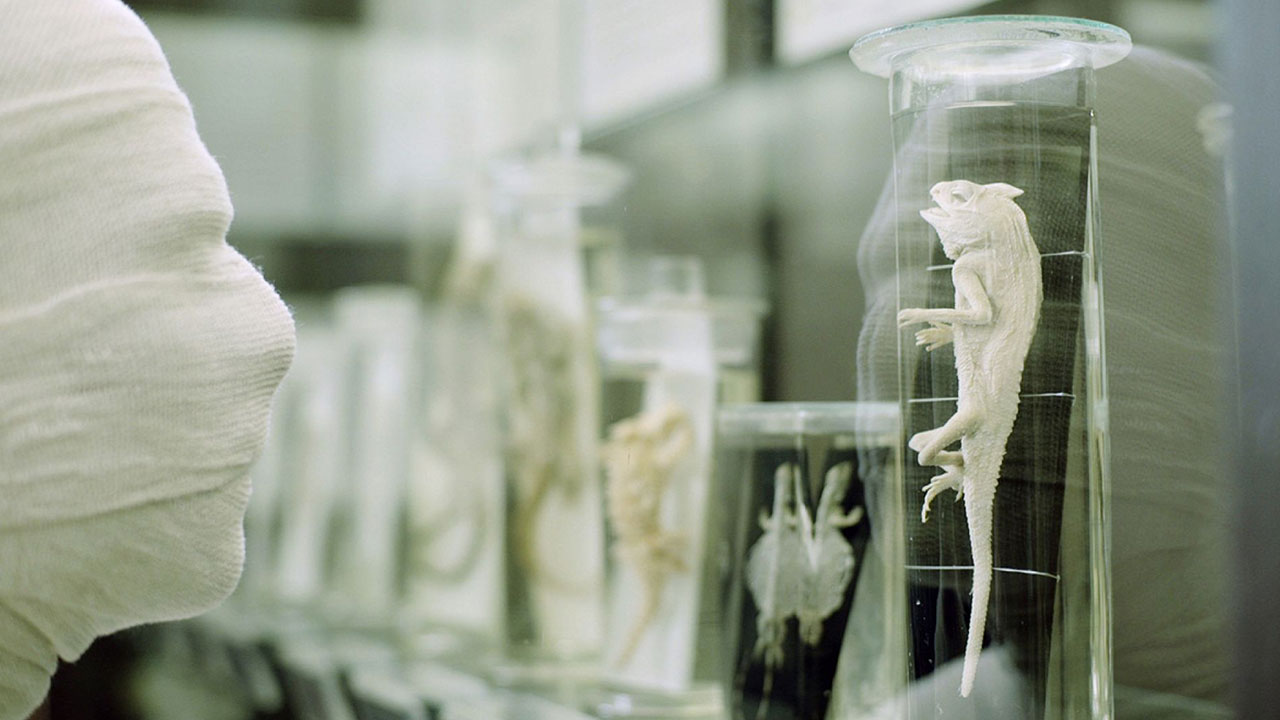 Immortality and Resurrection For All!!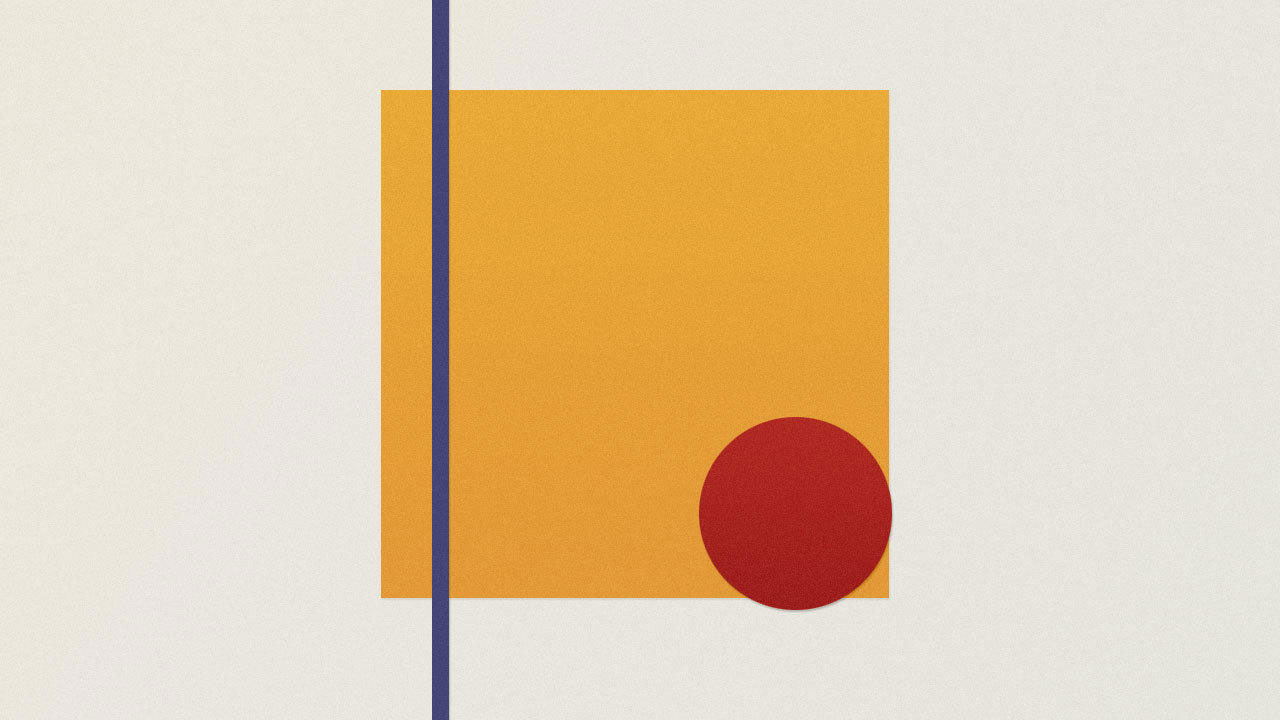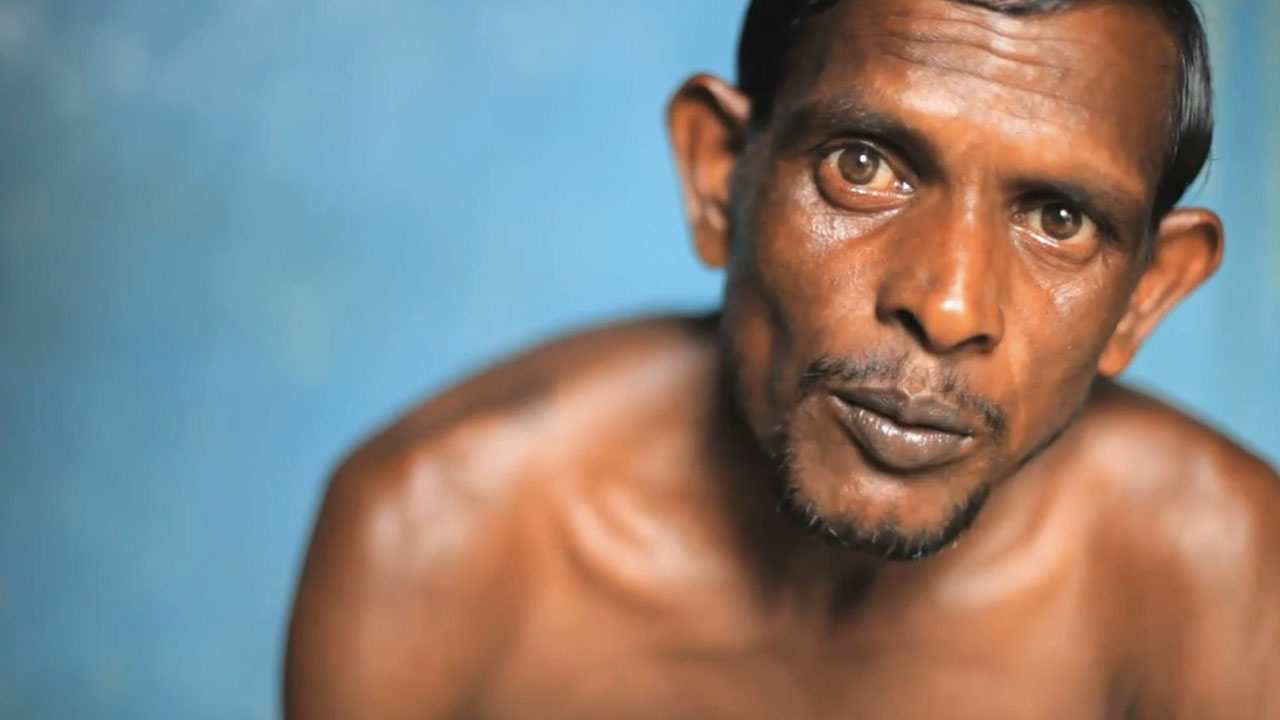 Fracking, Hurricanes, Rising Seas, Leadership, and Climate Change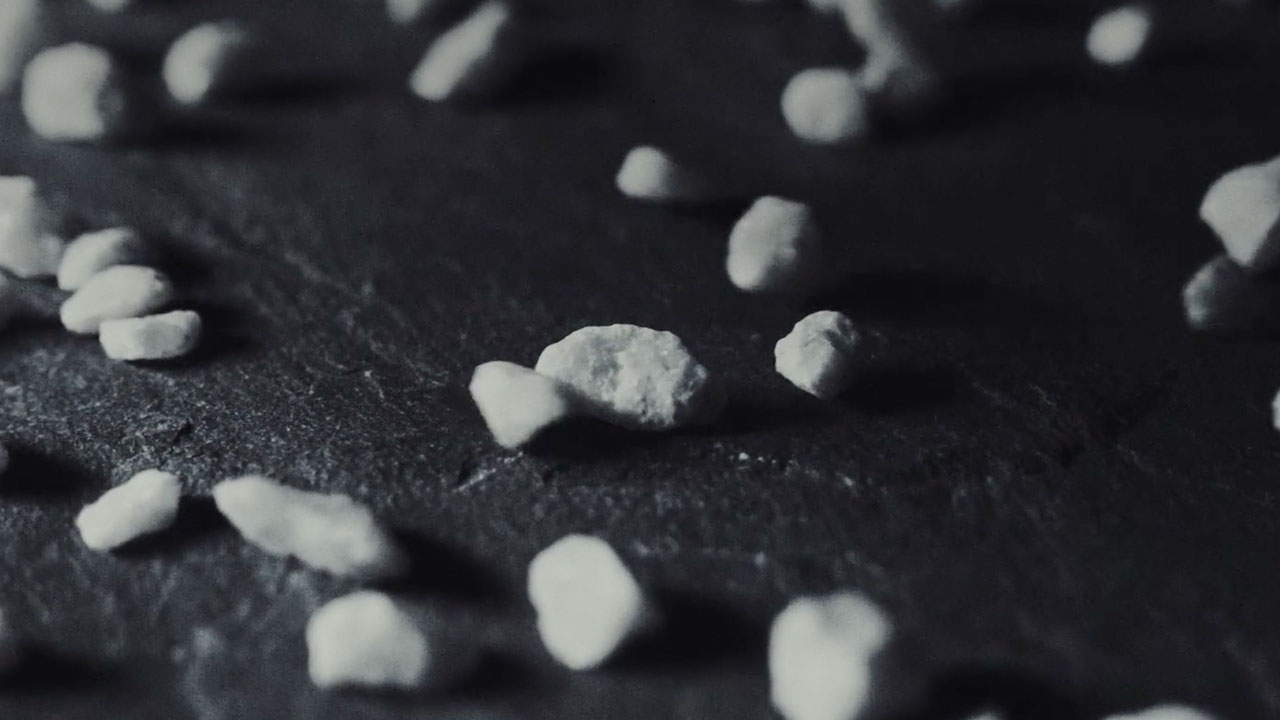 Messages Behind the Science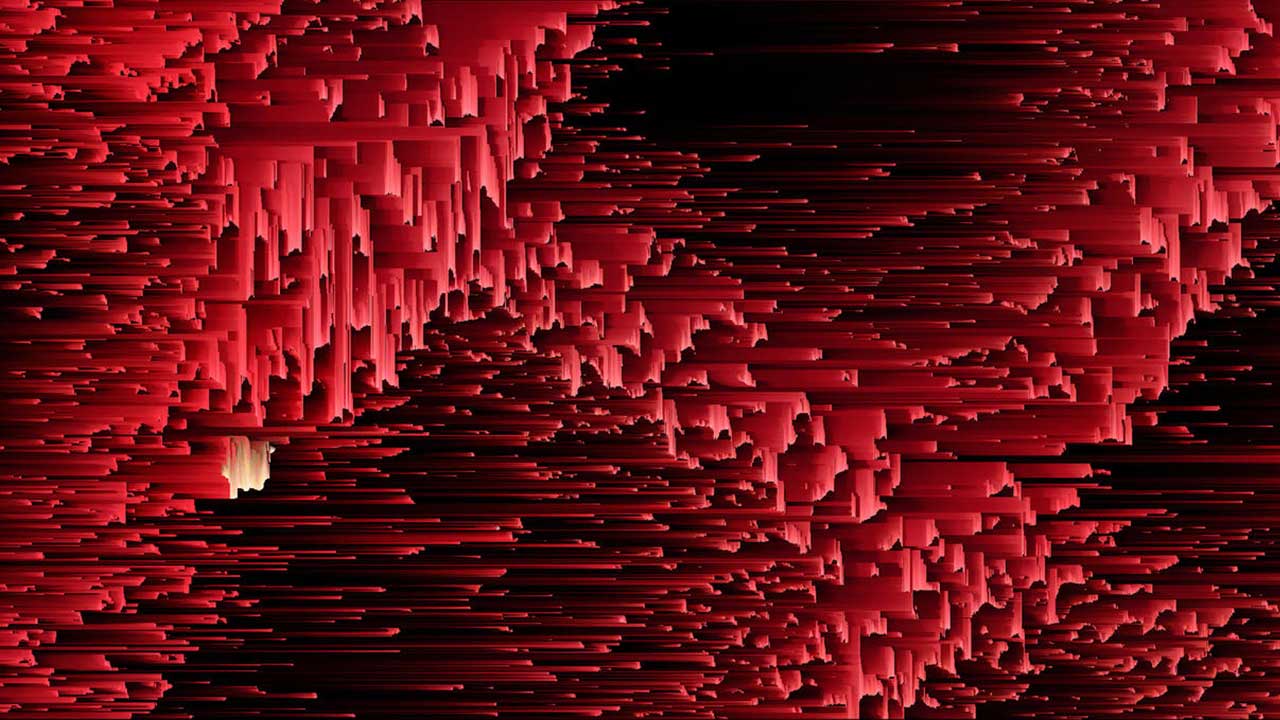 There Will Never Be a Final Film Format (Part 2): Celluloid-Digital Collisions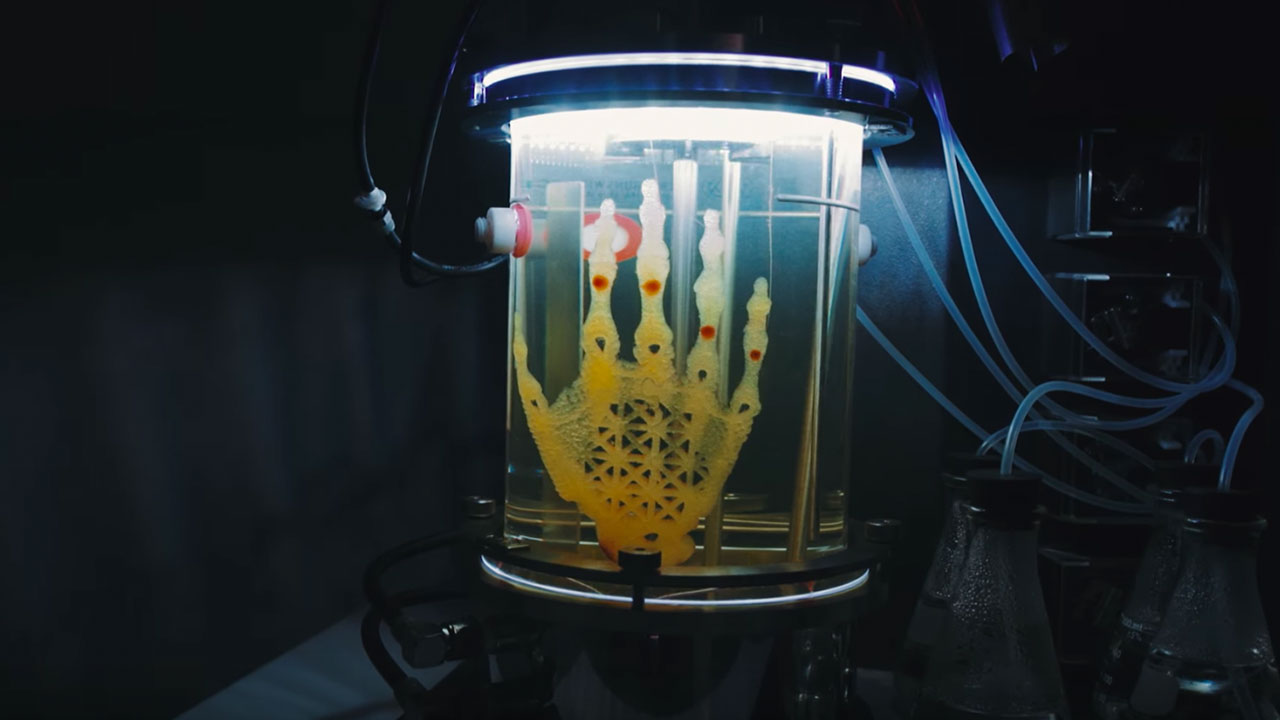 Artificial Life and the Post-Human Filmic Experience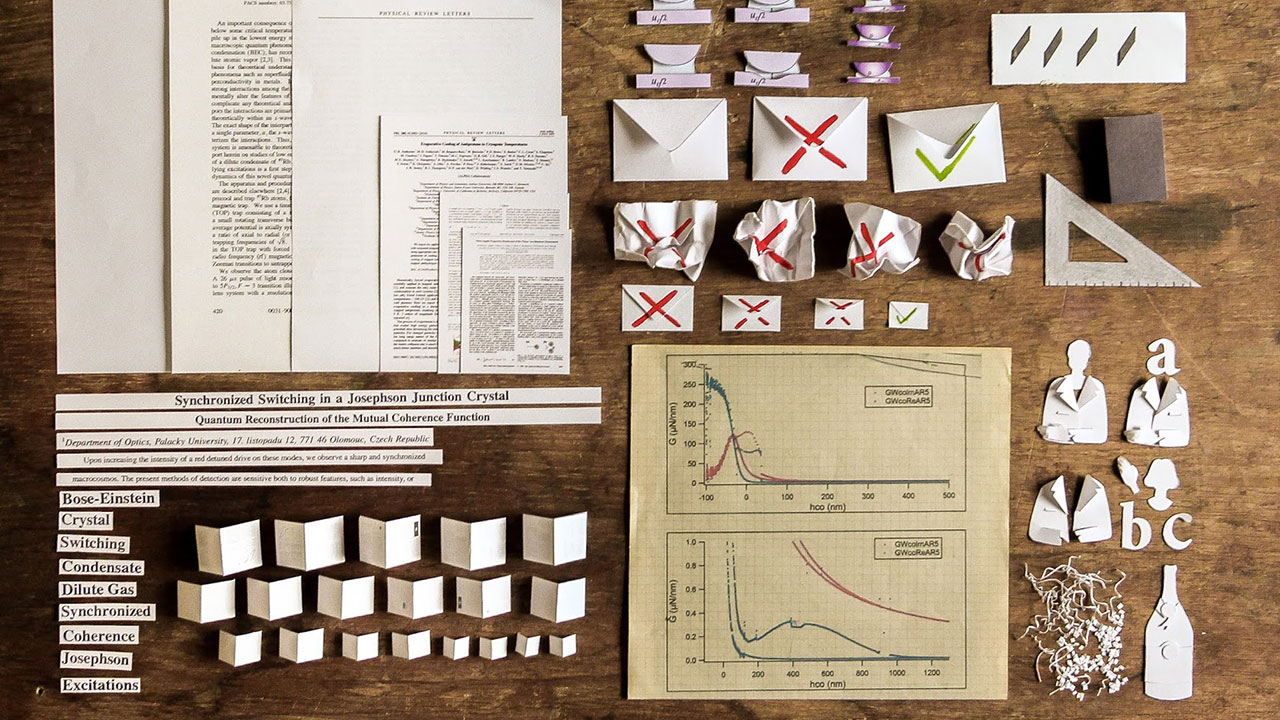 Unseemly: the body's exquisite horror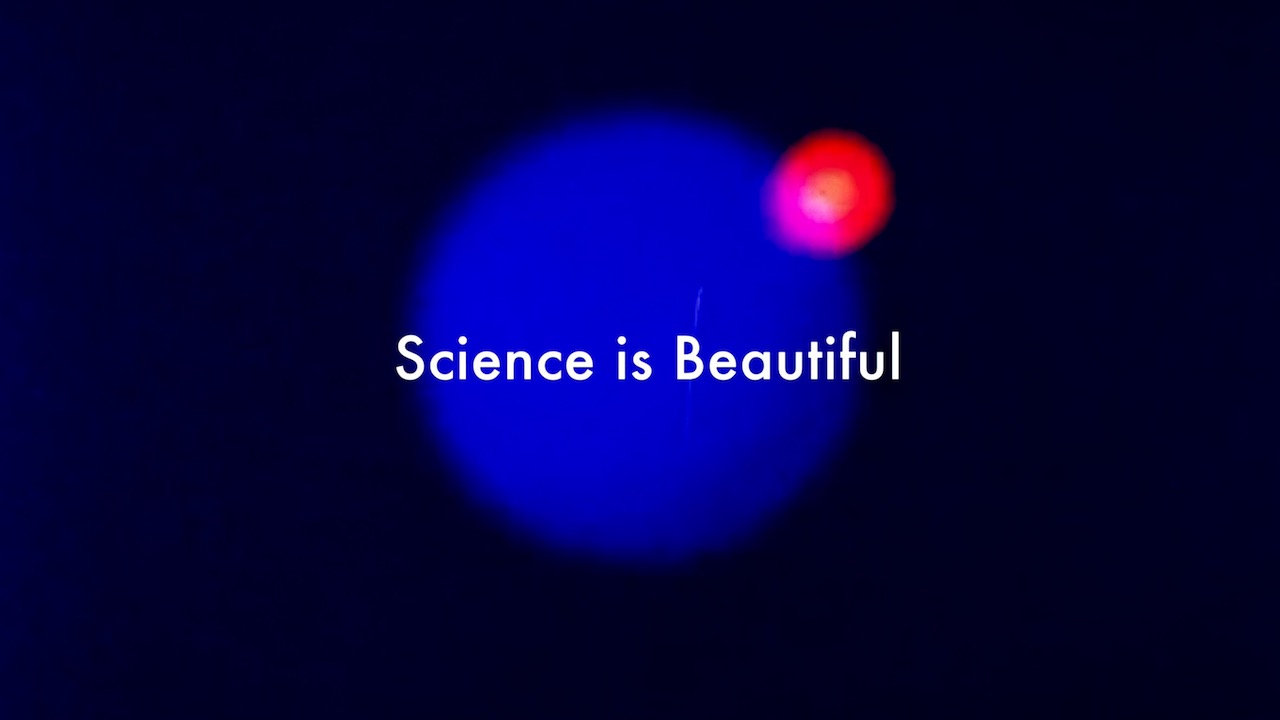 7 Ways to Promote #ScienceMatters in Your Daily Life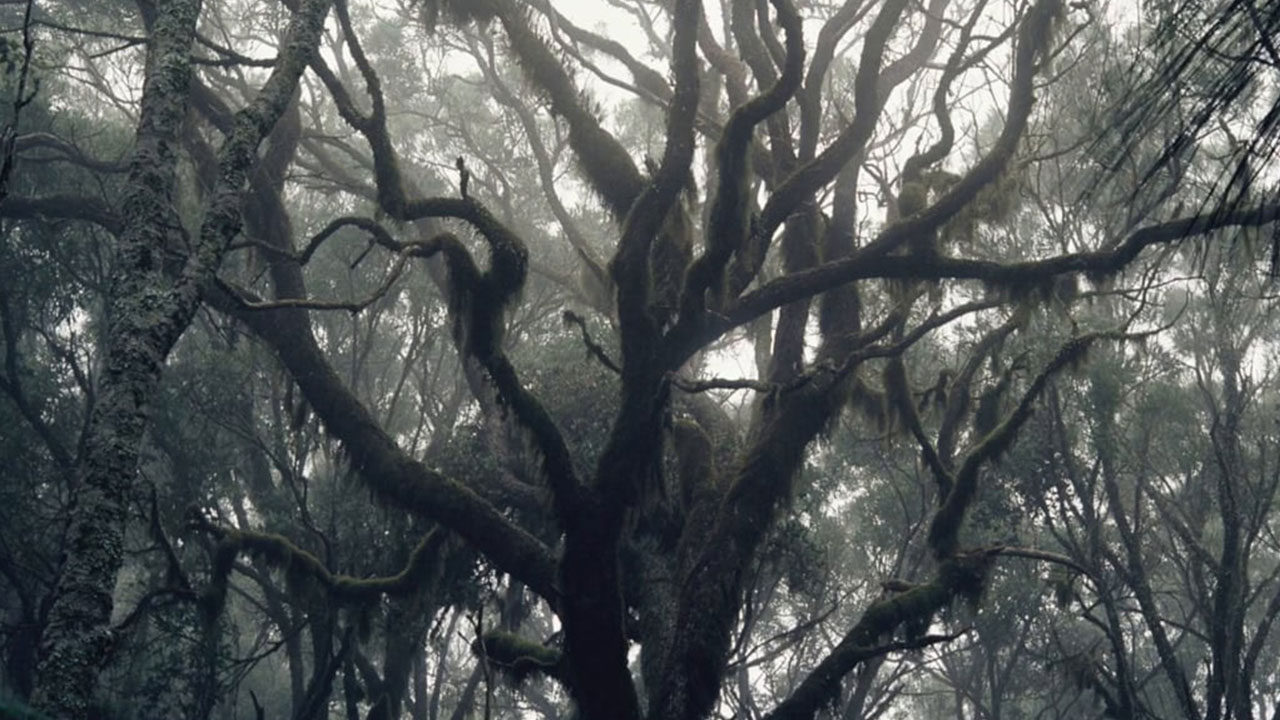 We and the Earth breathe together