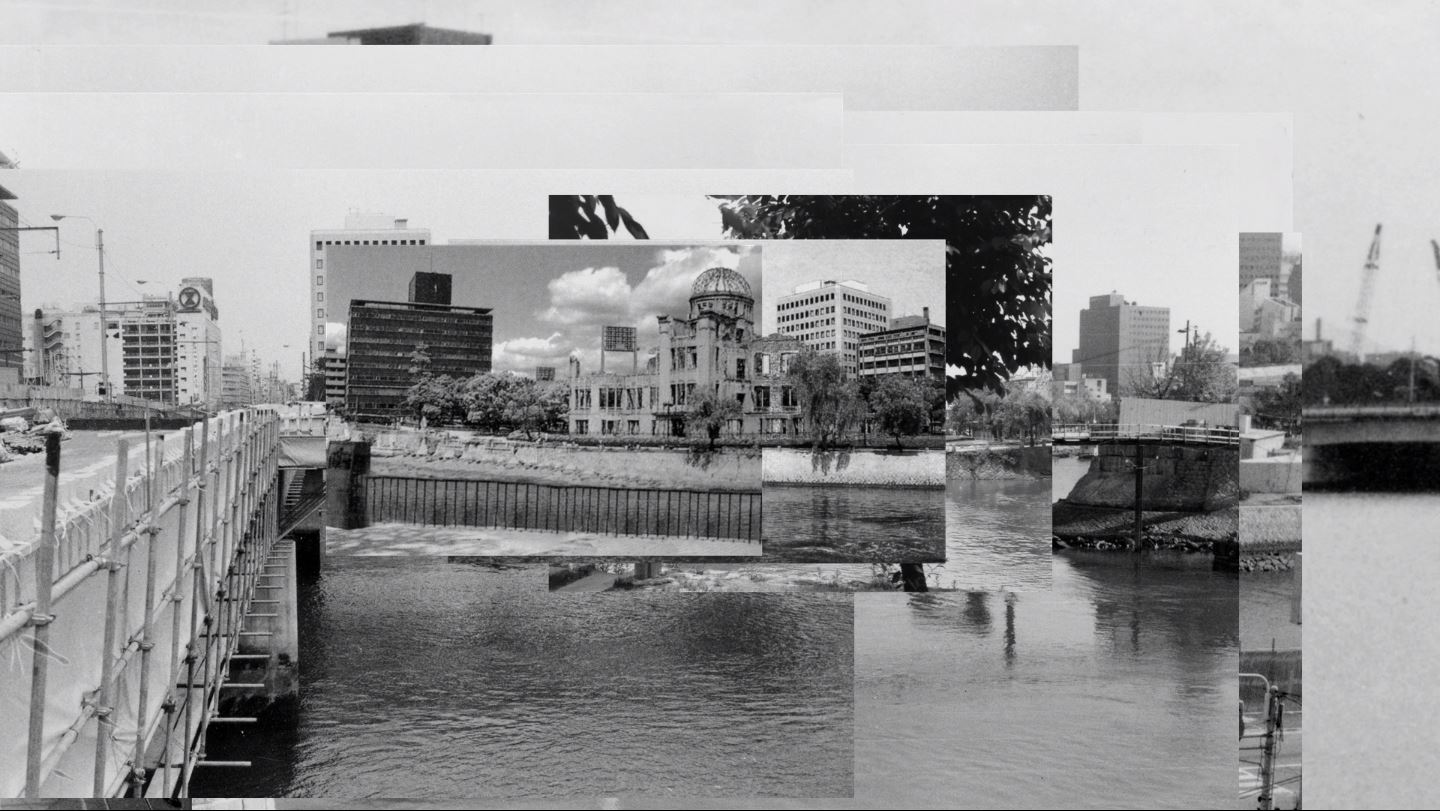 Nijuman No Borei (200 000 fantômes / 200 000 Phantoms)
Jean-Gabriel Périot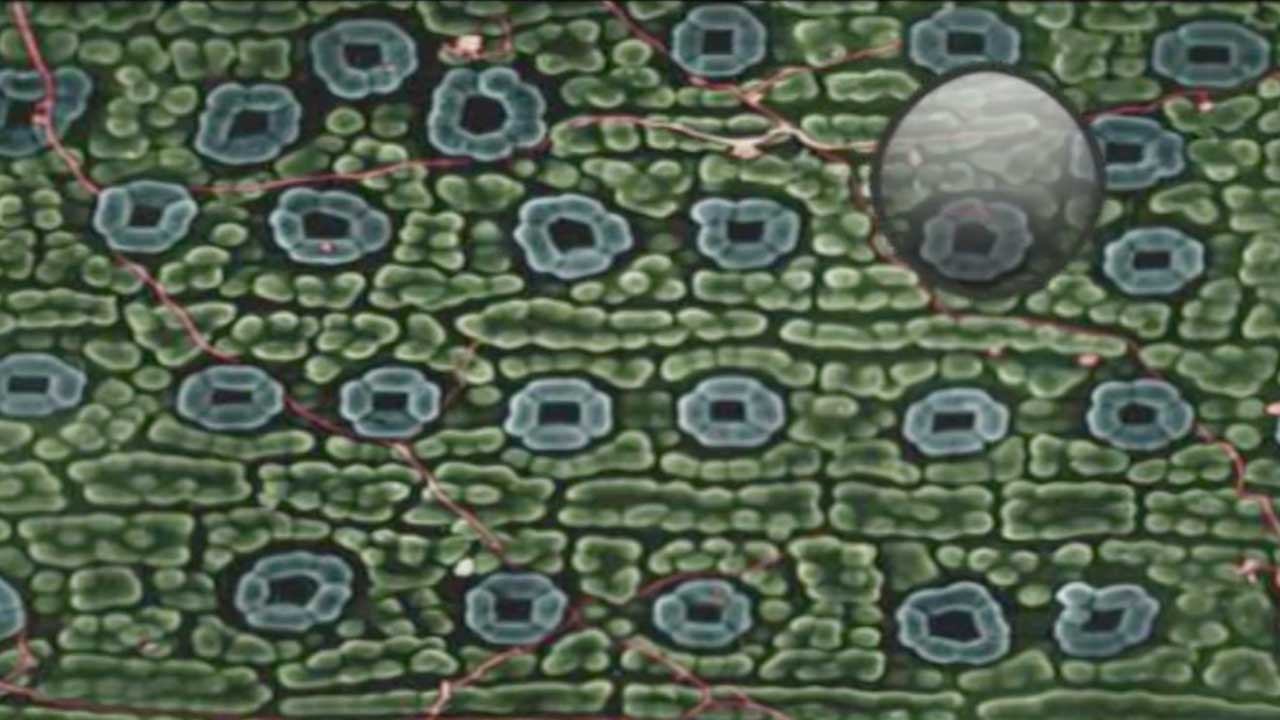 Photo Synthesis
Barry J. Gibb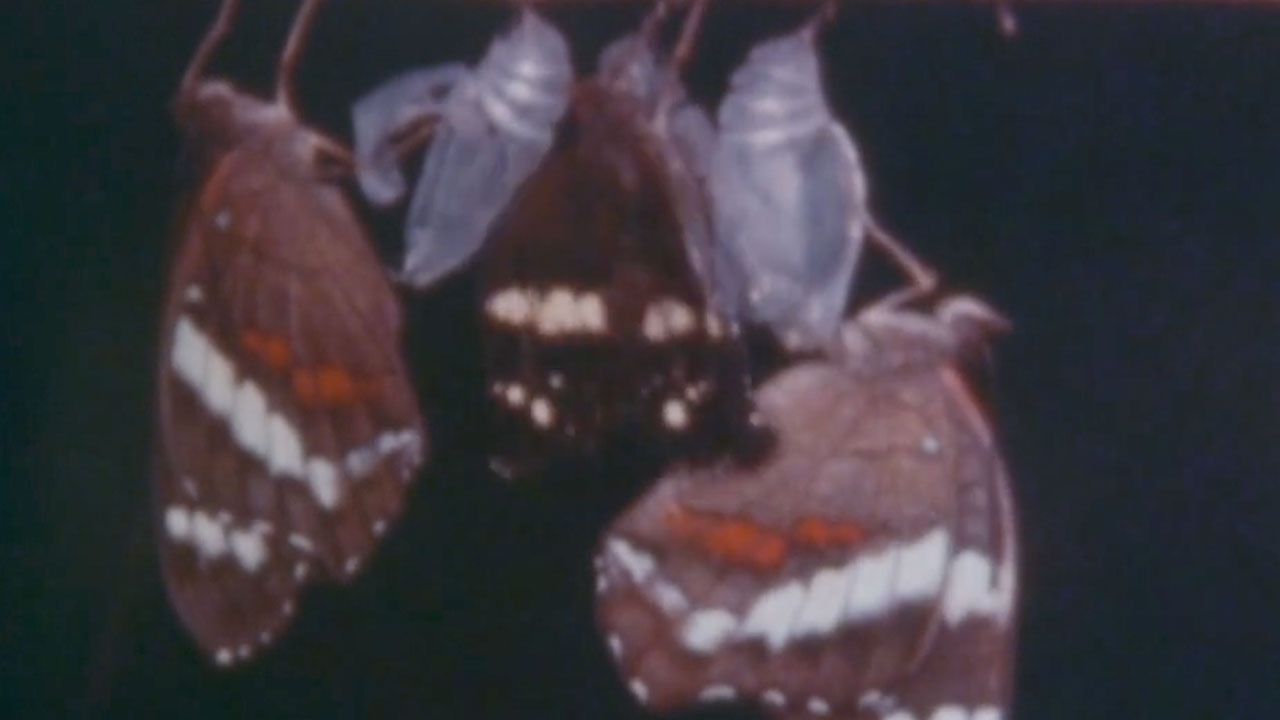 Rearing Anartia Butterflies
Smithsonian Institution Archives,Arnaud Martin,Kristina Dutton,Lisa Schonberg
Archives of Extinction
Alyse Takayesu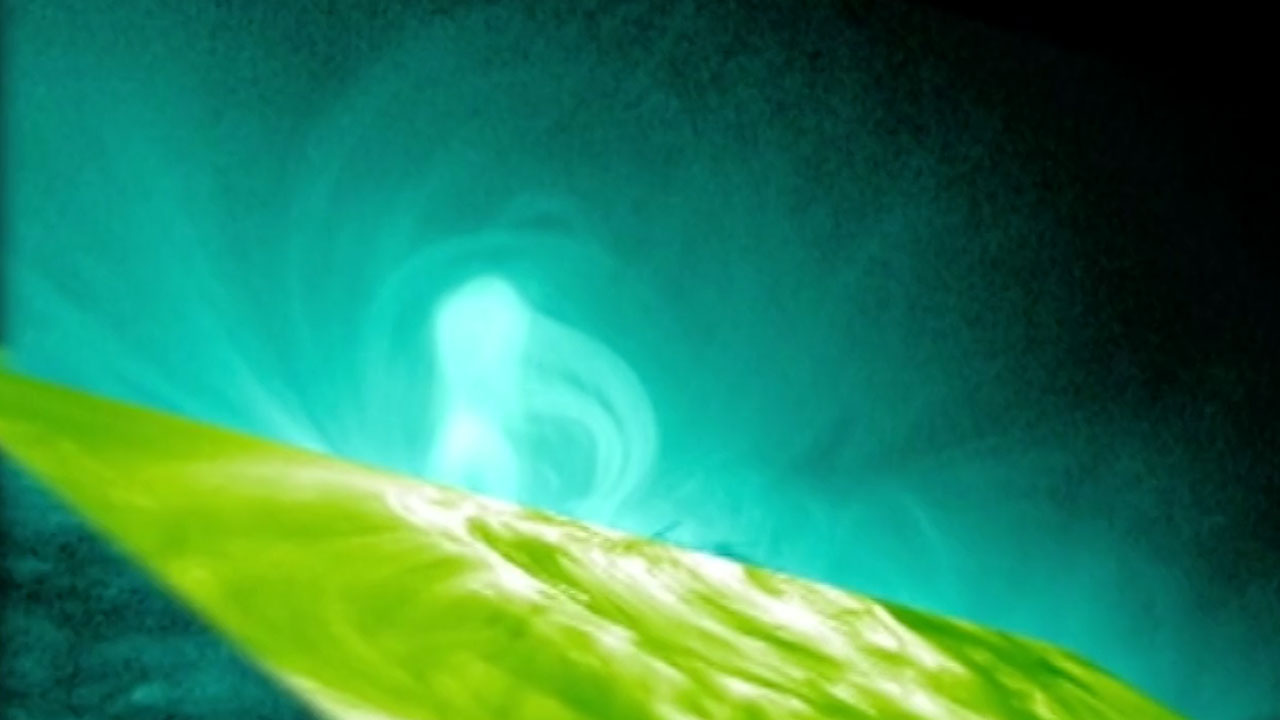 The Sun
Lyndon Lorenz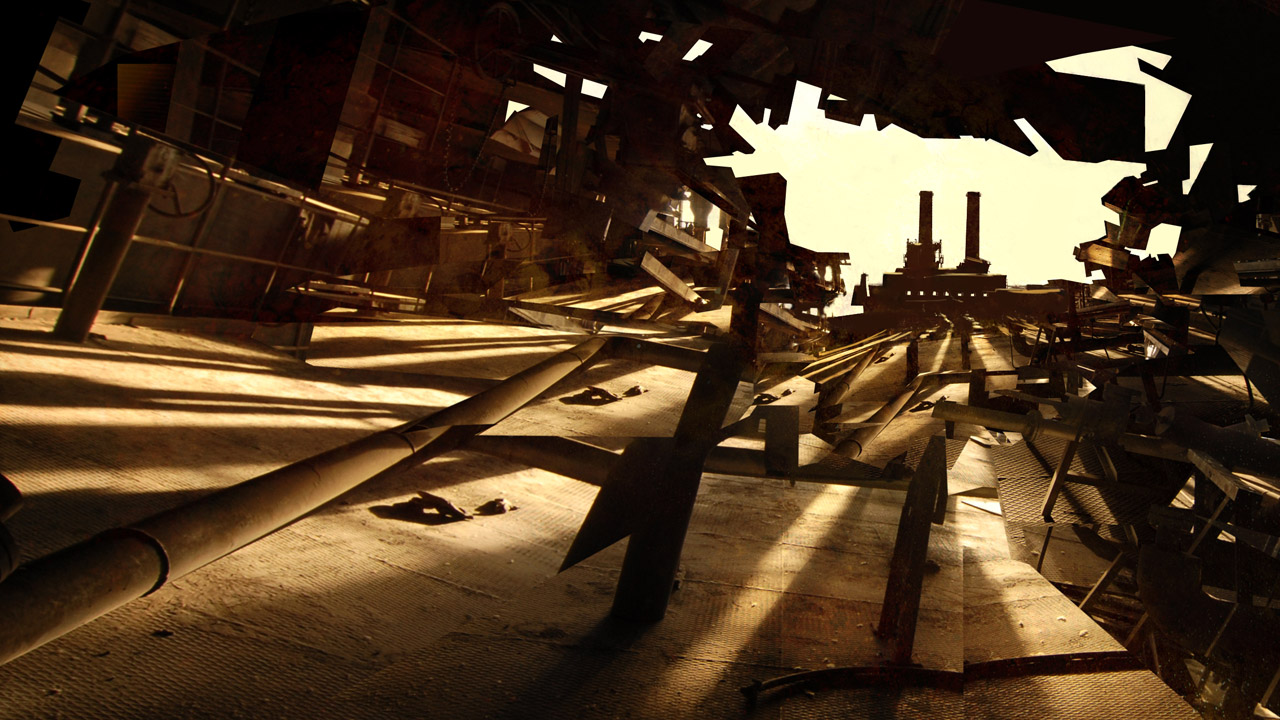 Hanasaari A
Hannes Vartiainen, Pekka Veikkolainen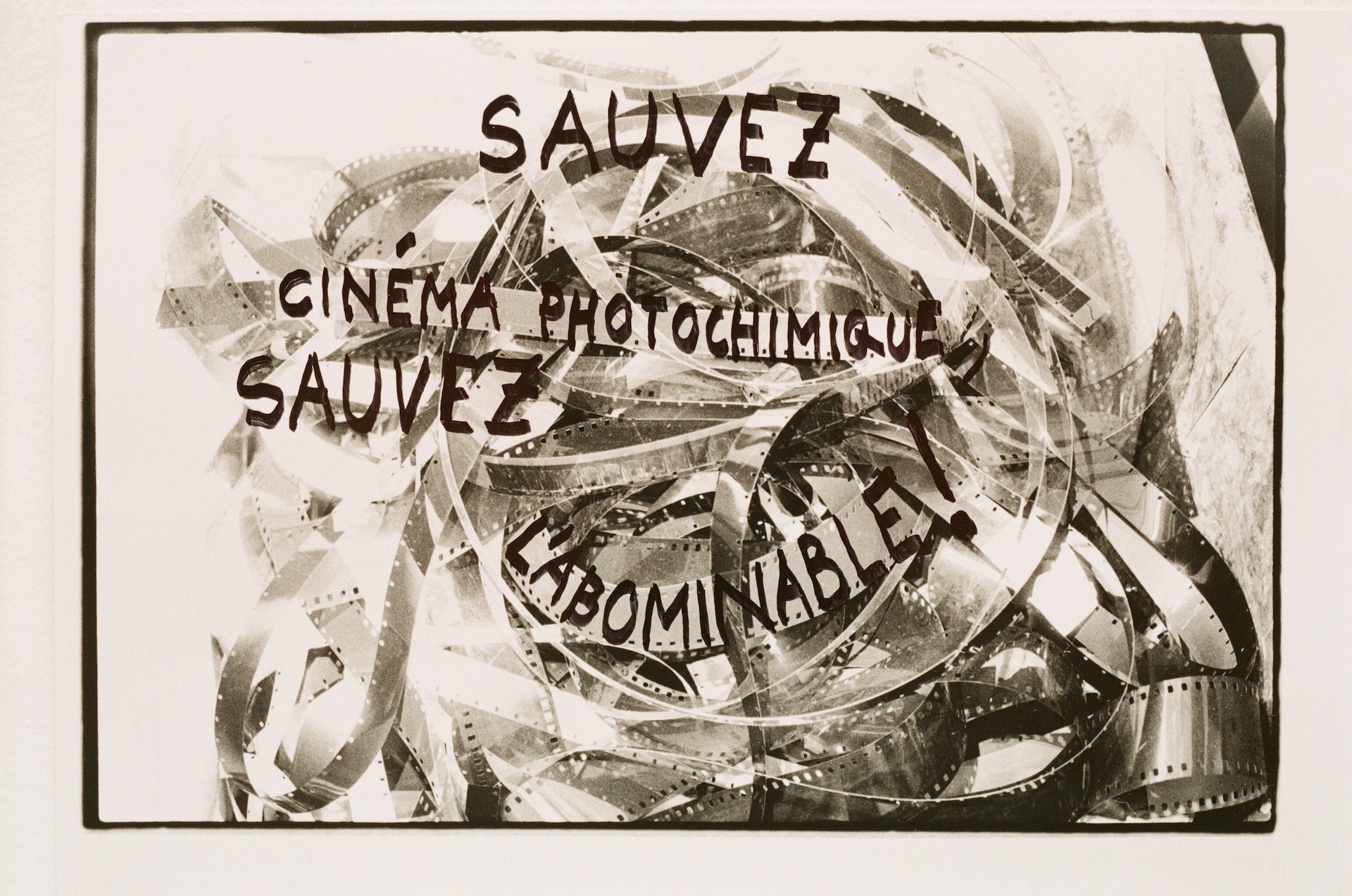 Sauvez l'Abominable (Save l'Abominable)
Friedl vom Gröller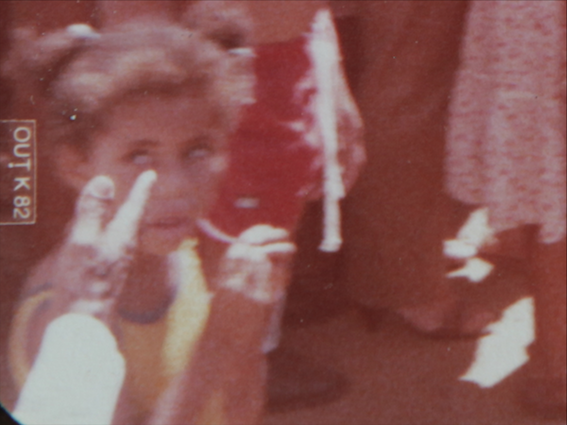 Crianças Fantasmas (Ghost Children)
JOÃO VIEIRA TORRES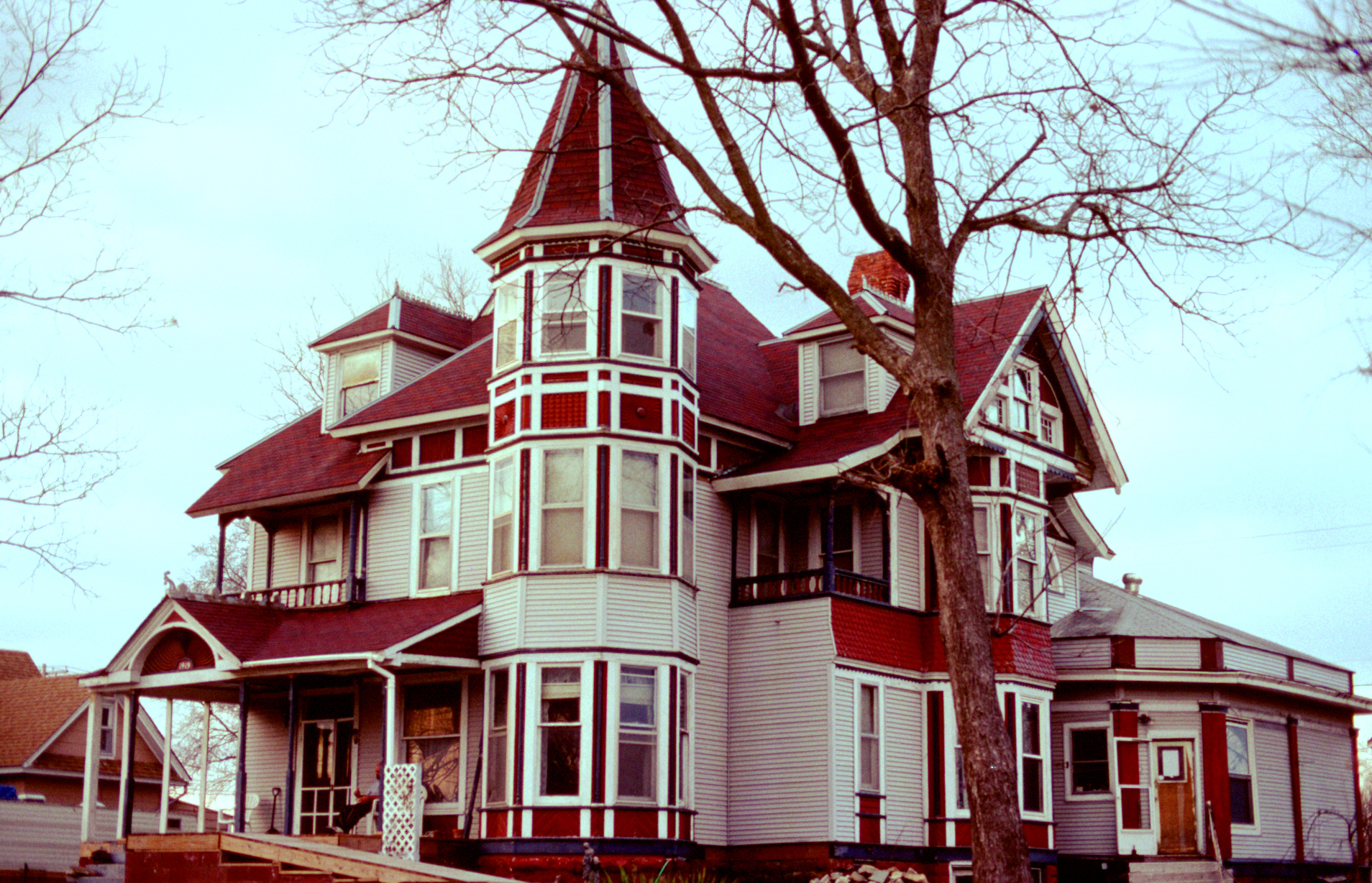 Kodachrome 2010
Xander Robin
Tarnation
Jonathan Caouette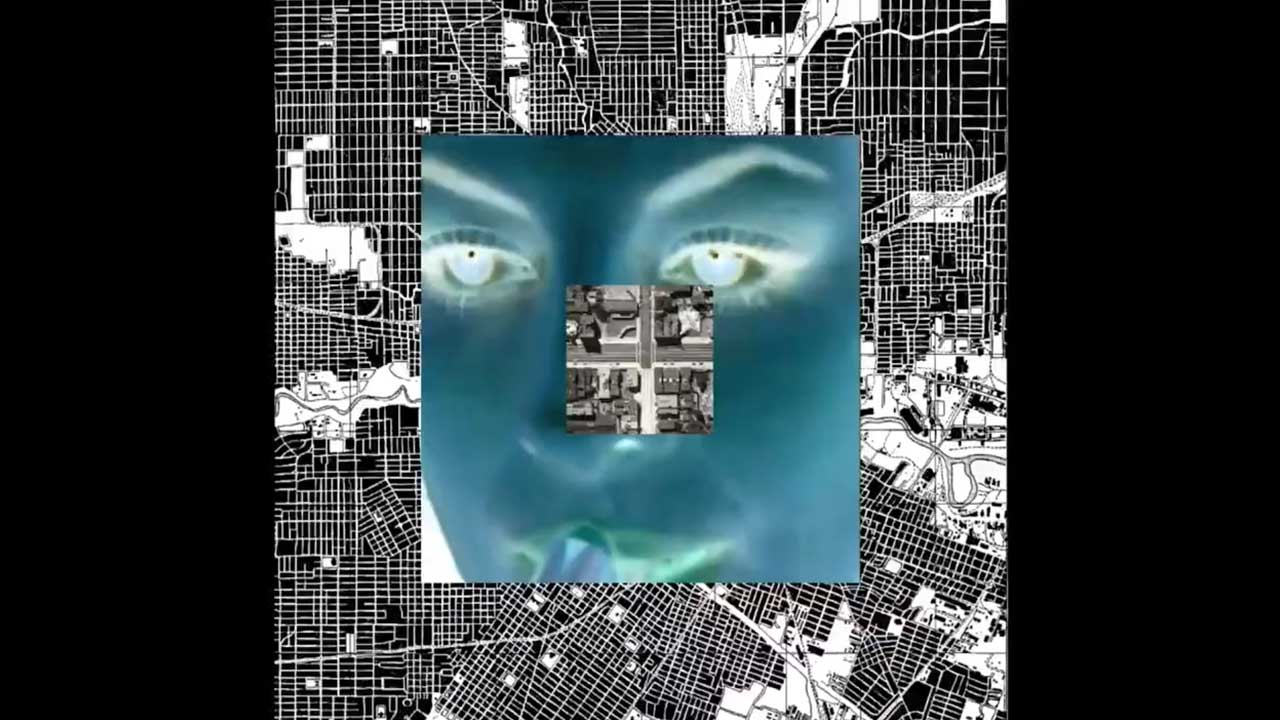 The Architect & The Gardener
Thibault Le Texier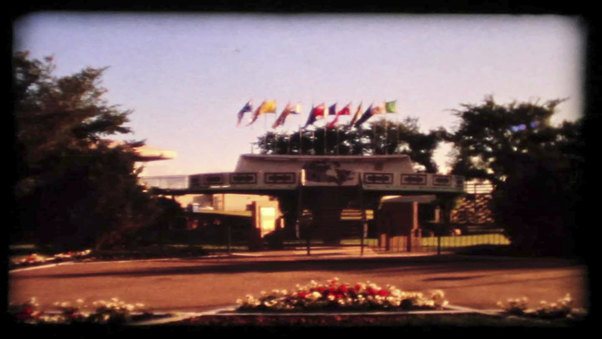 1967: A People Kind of Place
Jacqueline Hoang Nguyen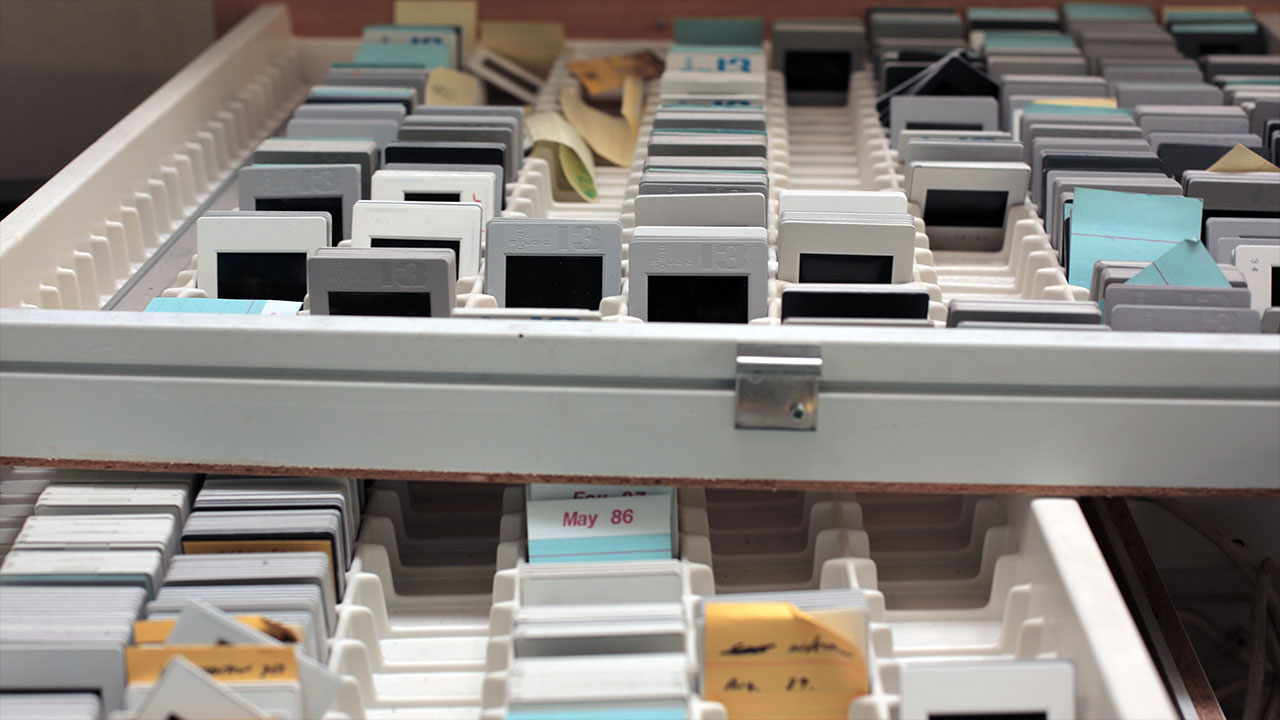 La couleur de l'intervalle (the color in between)
Giulia Grossmann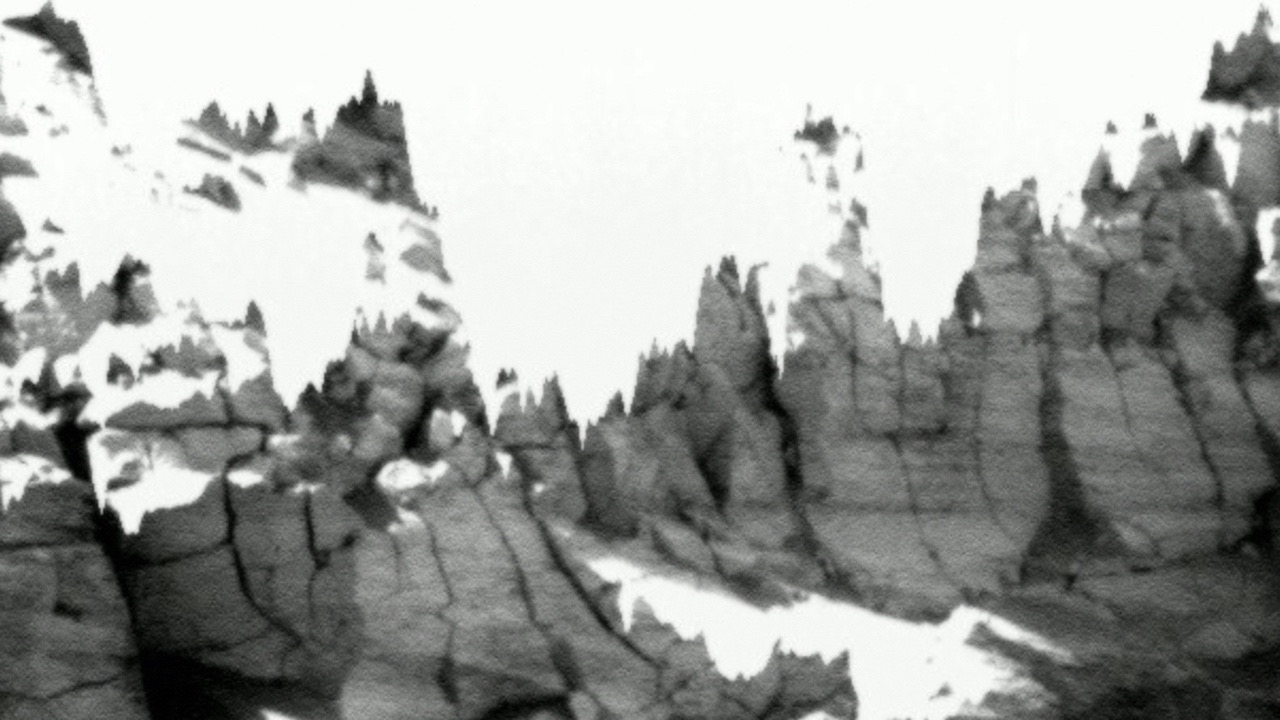 Meridian Plain
Laura Kraning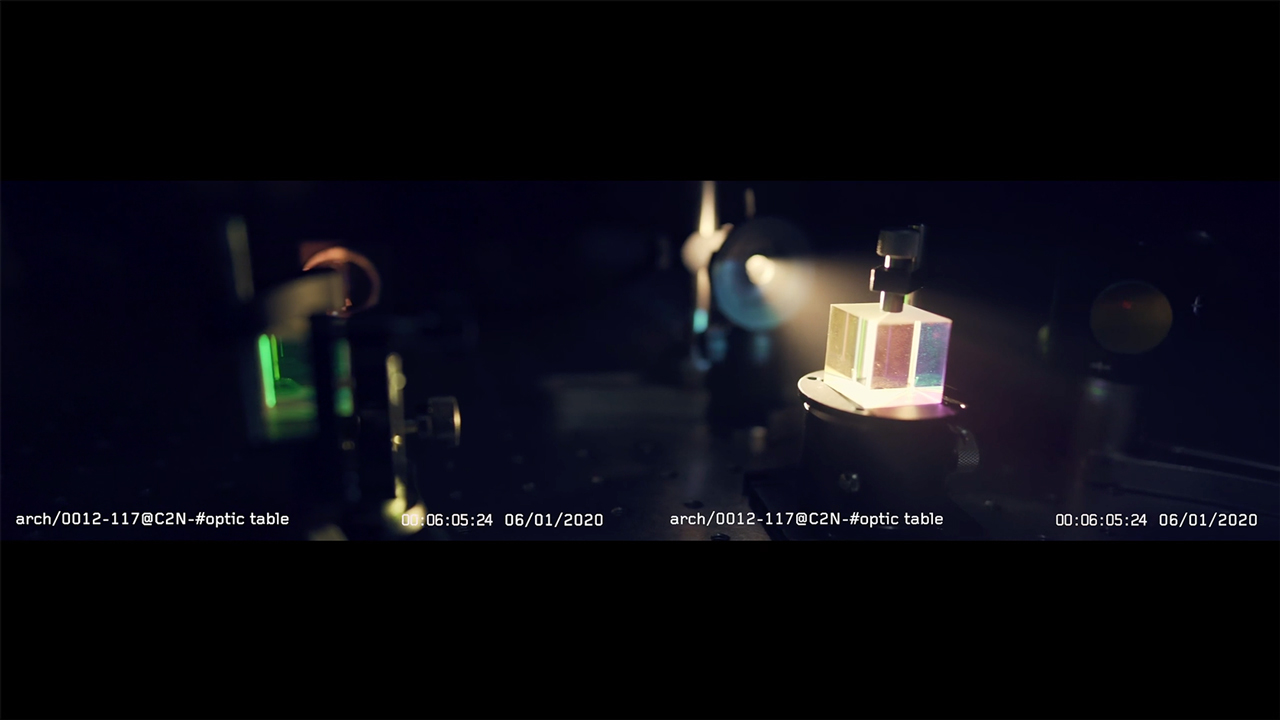 Janus 2155 - The last archive
Stefane Perraud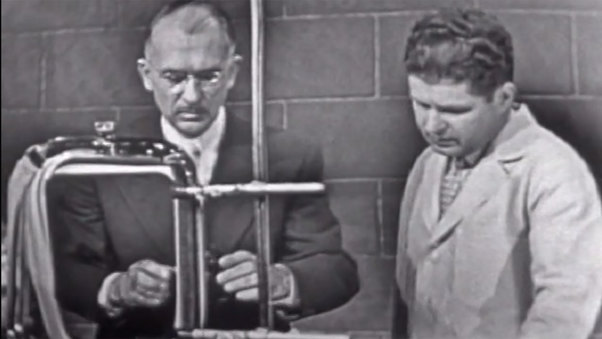 The Flow of Heat
Prelinger Archives
BFI, Film is Fragile
Carl Addy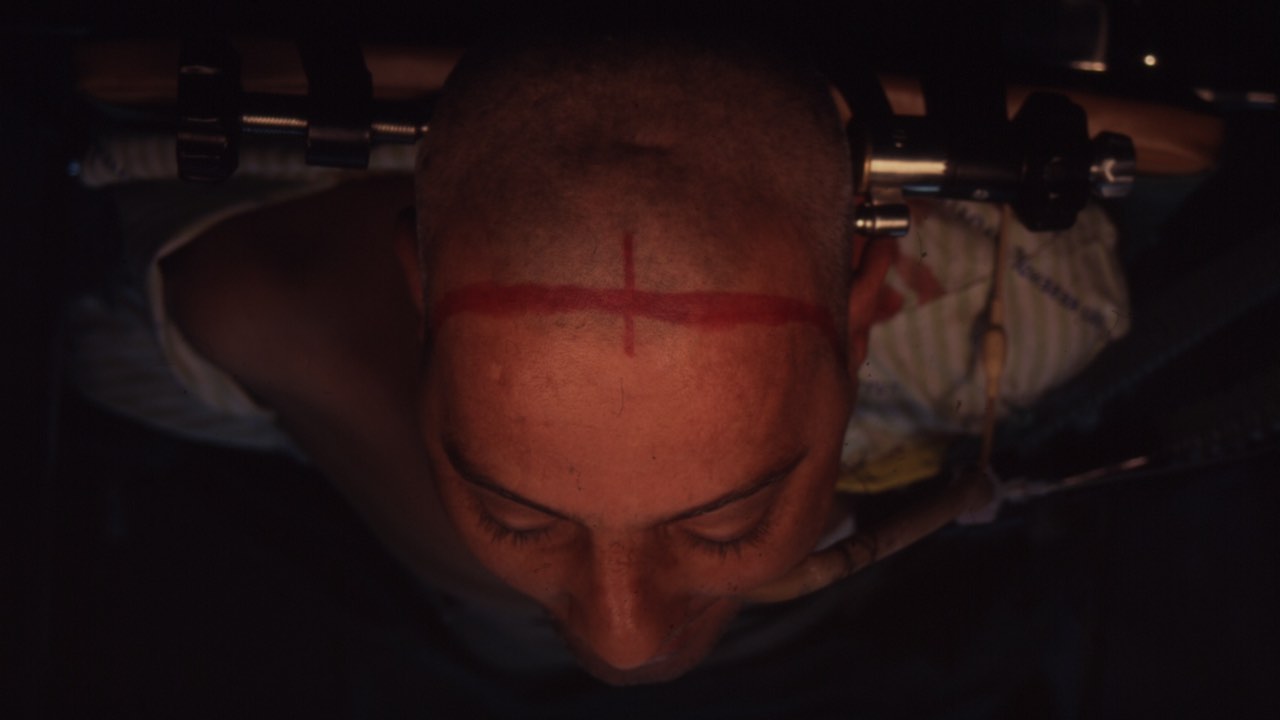 Saturation
Victor Galvão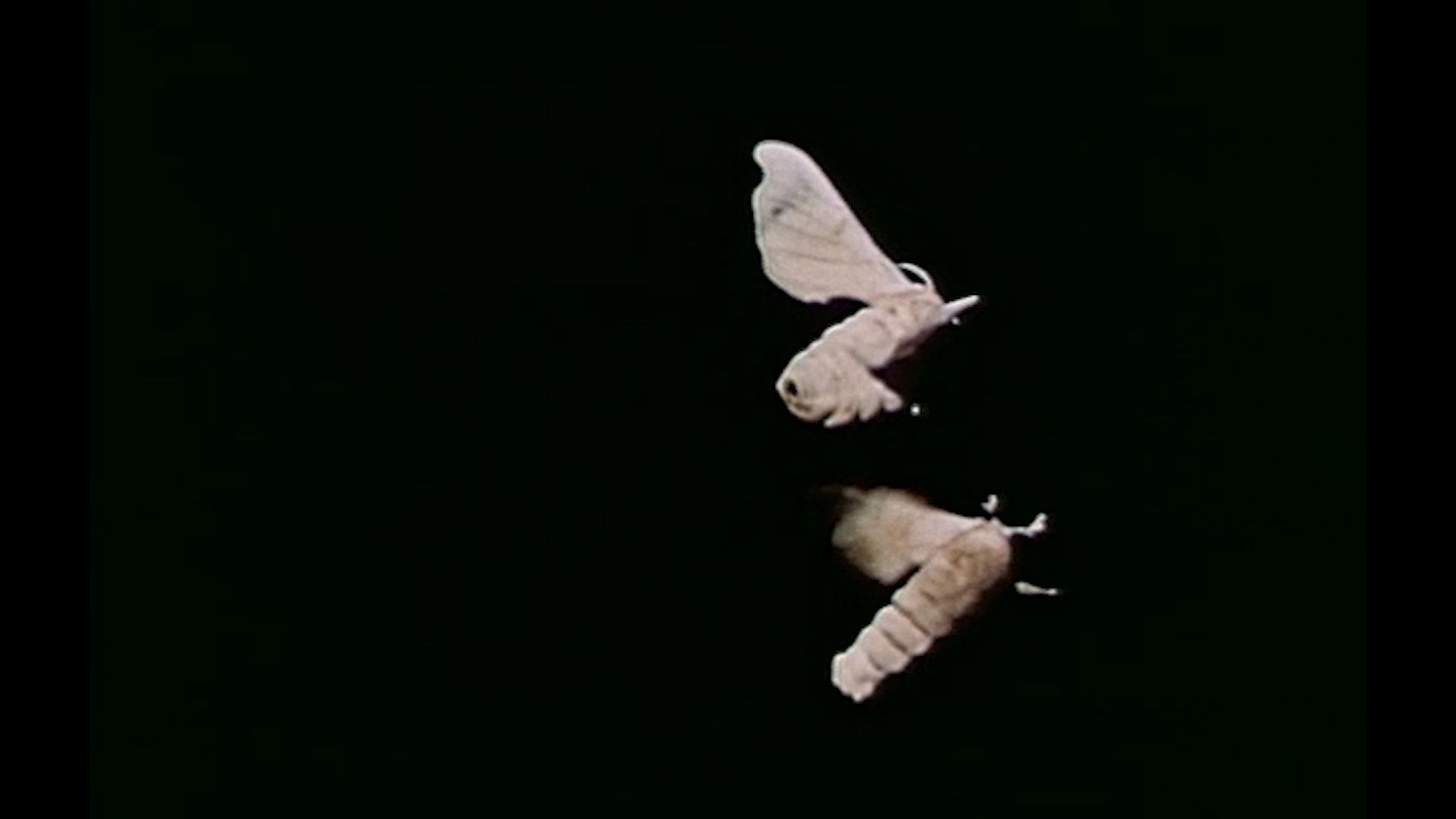 A Nice Place to Leave
Maya Connors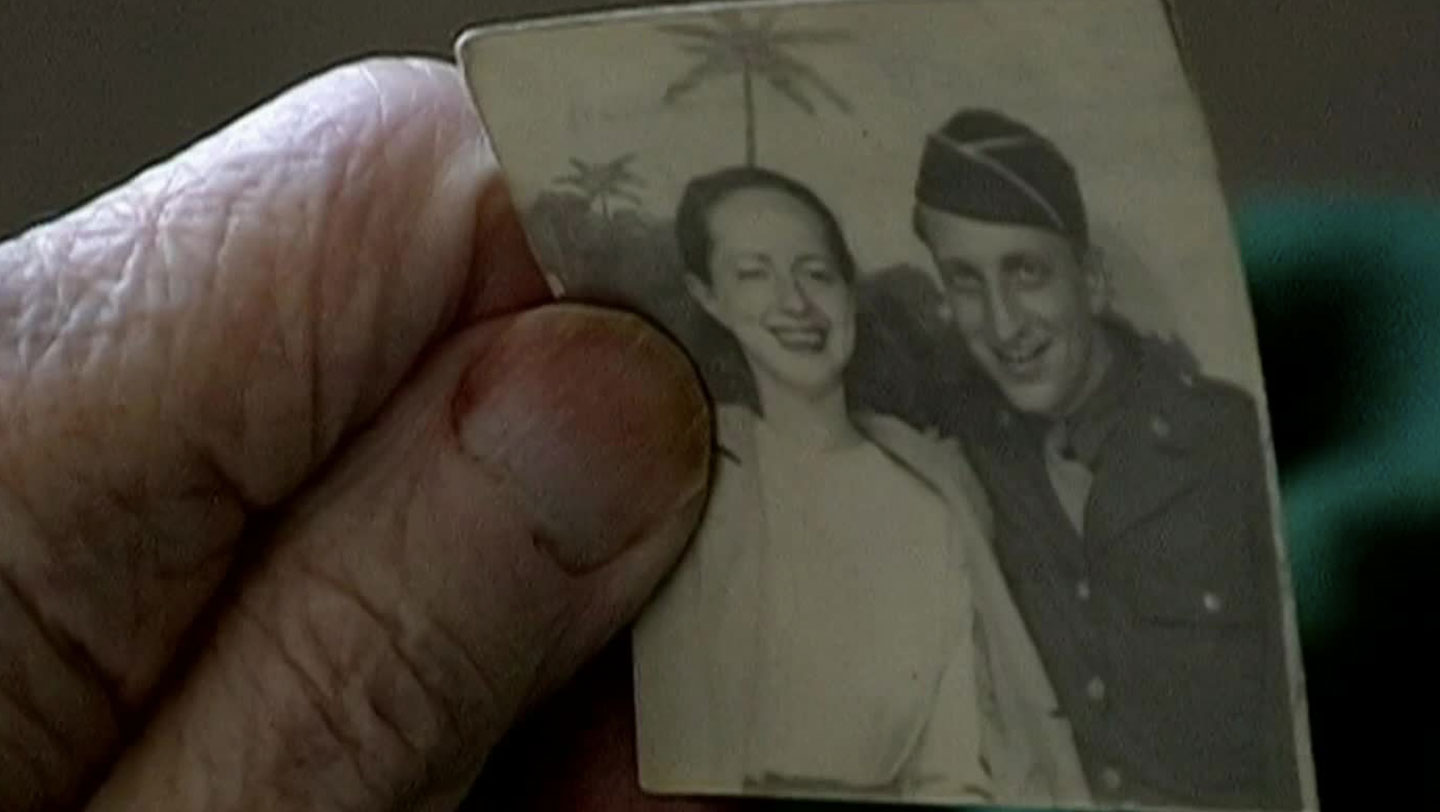 First Cousin Last Removed
Alan Berliner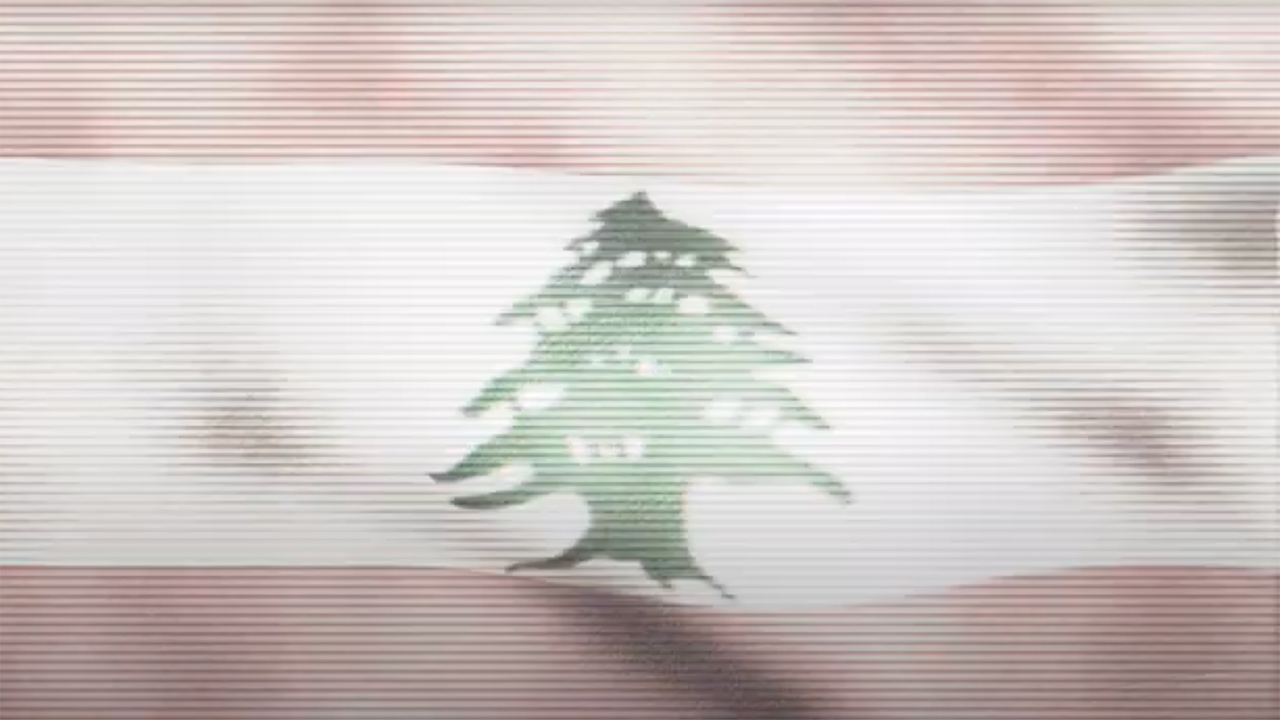 Hacking Gebran Bassil's Xenophobia
Tom J. Abi Samra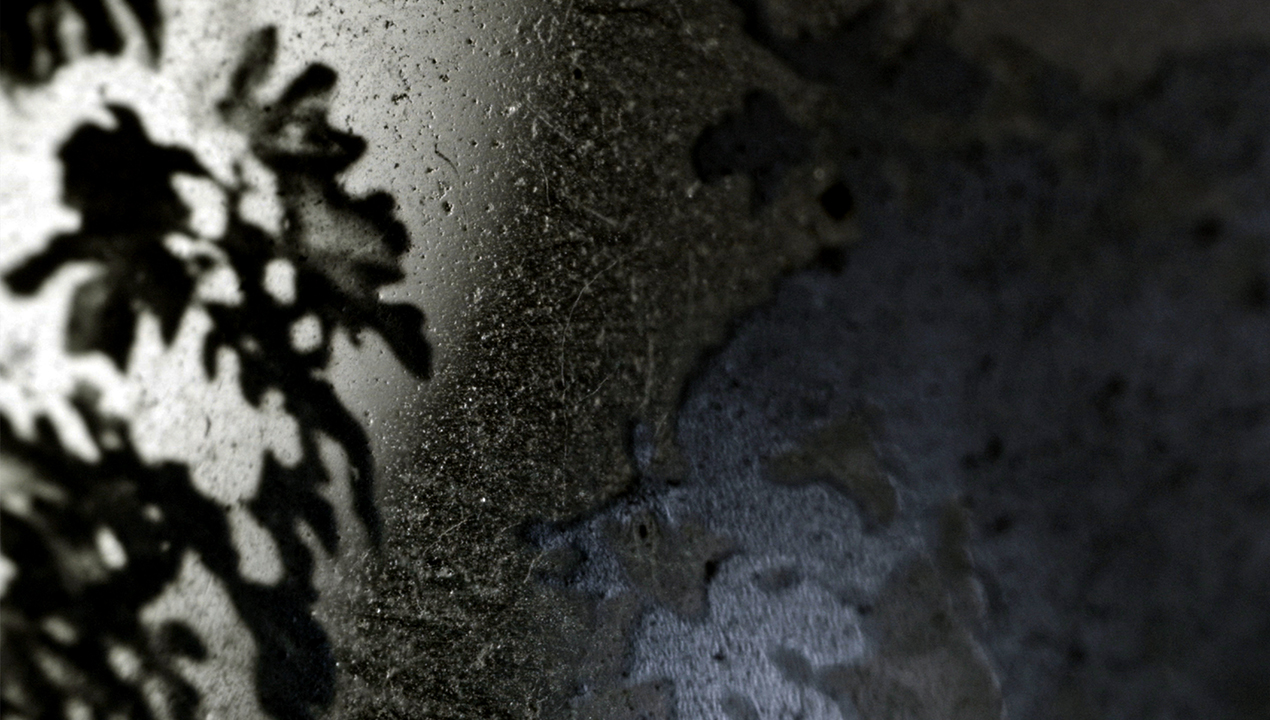 Light Surfaces
Cornish and Braun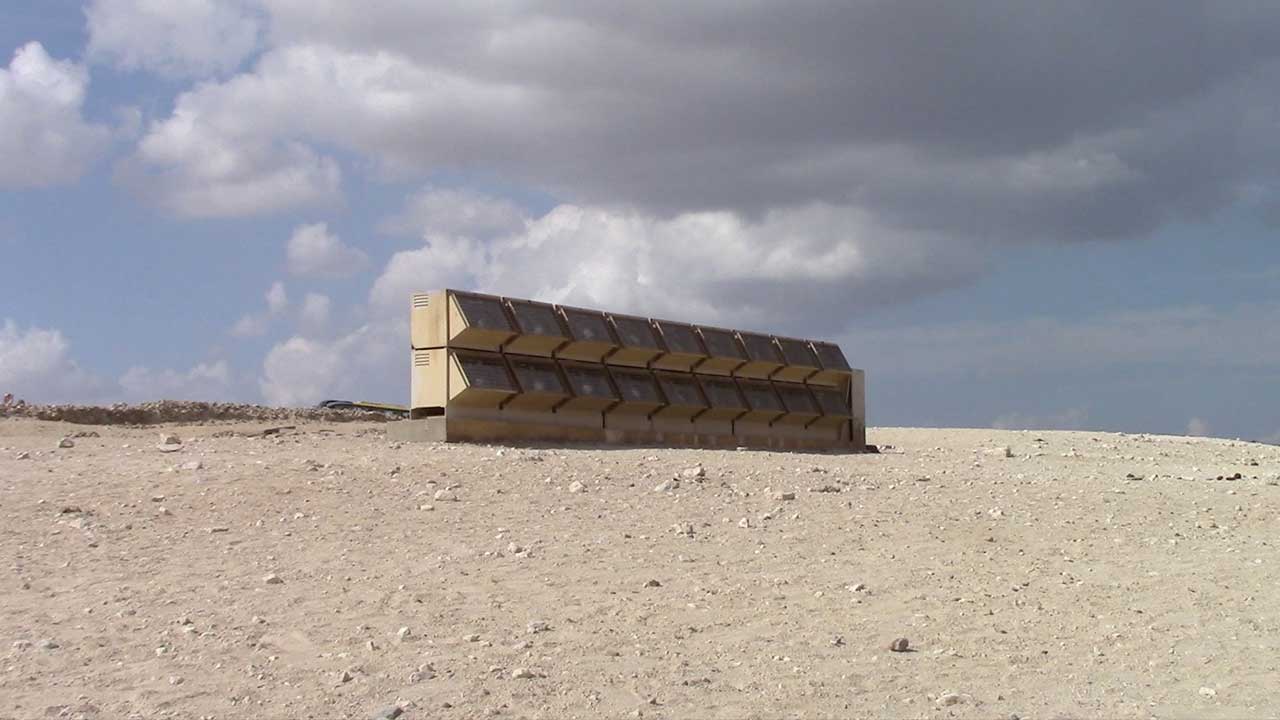 pepsi, cola, water?
Tom Bogaert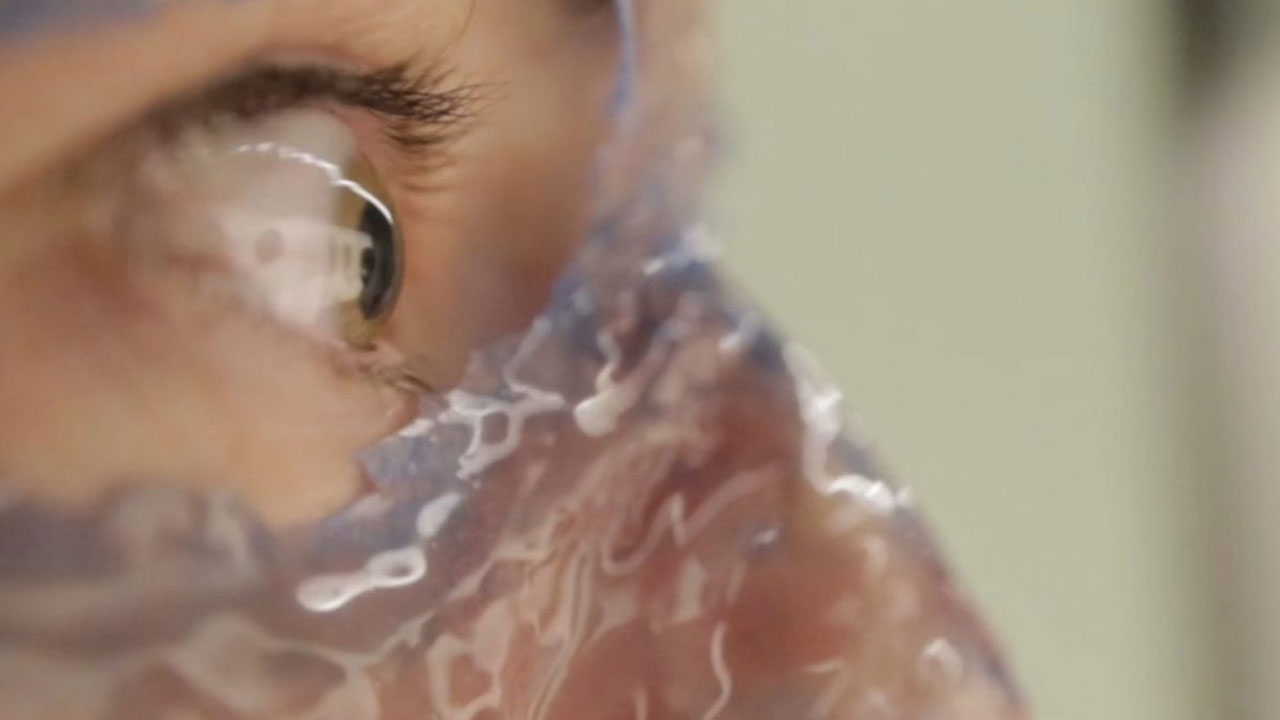 The Violence of a Civilization without Secrets
Adam Khalil,Zack Khalil,Jackson Polys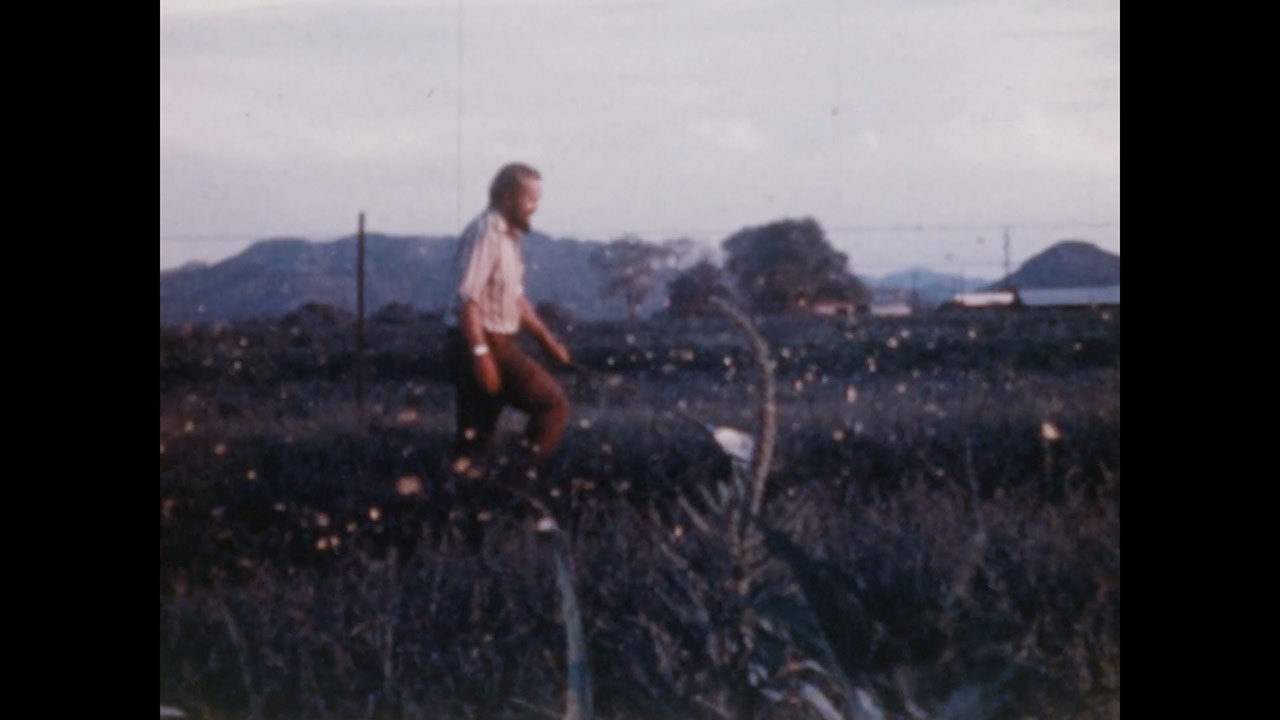 Colias, "The Sulfur Butterflies"
Smithsonian Institution Archives,Arnaud Martin,Kristina Dutton,Lisa Schonberg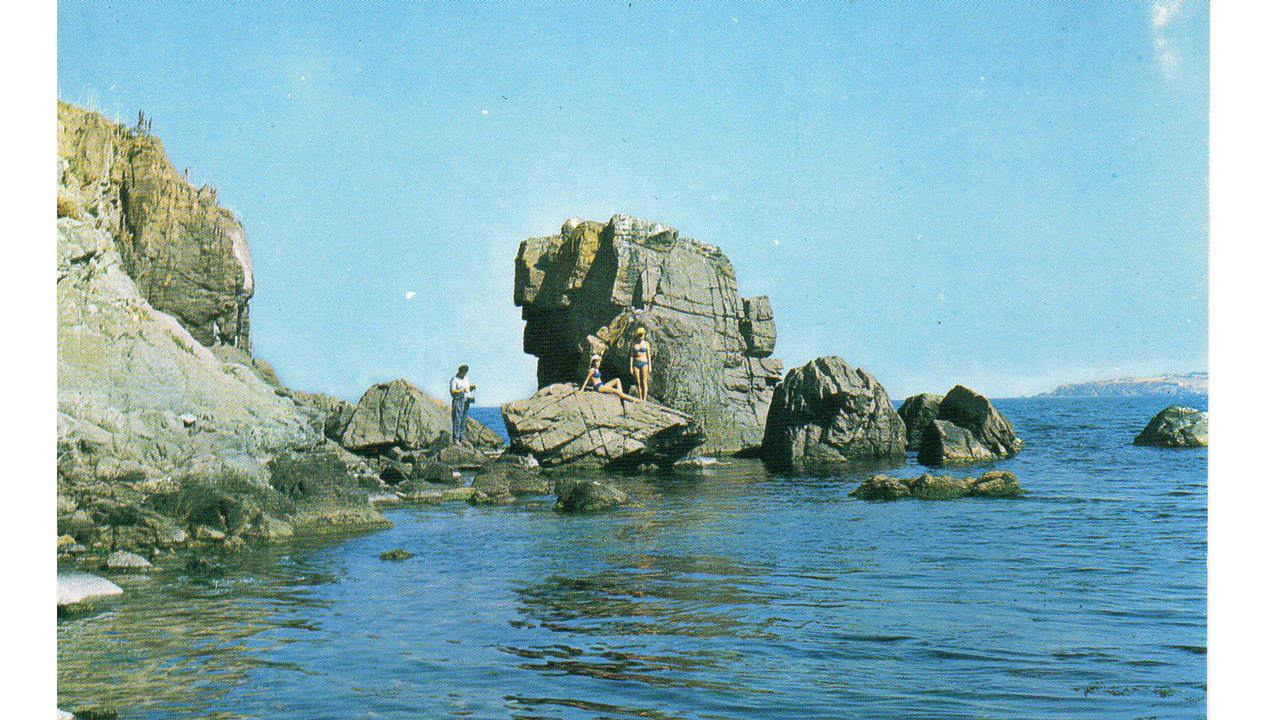 A Found Beach - Omnibus
Keitaro Oshima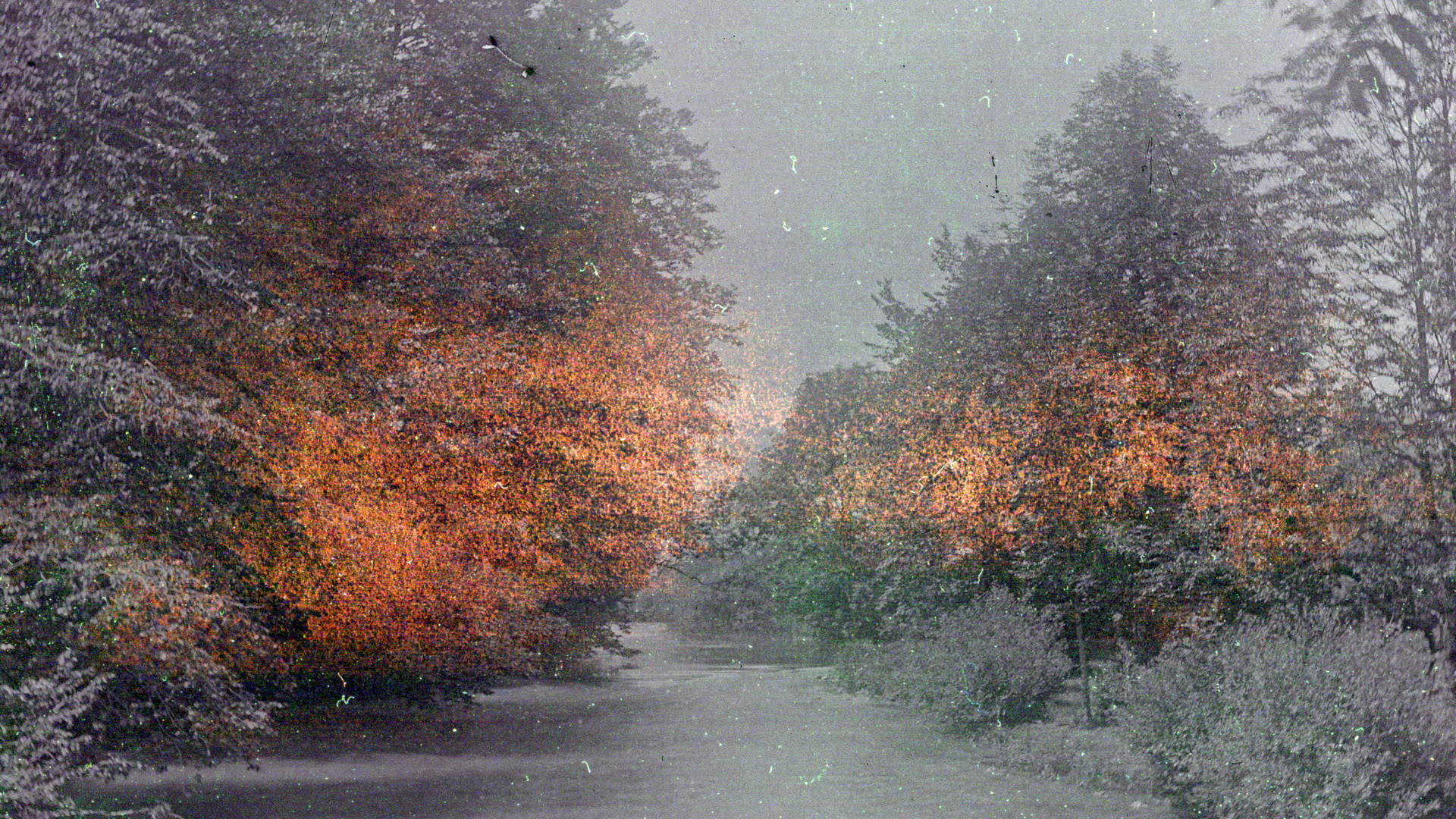 Vintage Print
Siegfried Fruhauf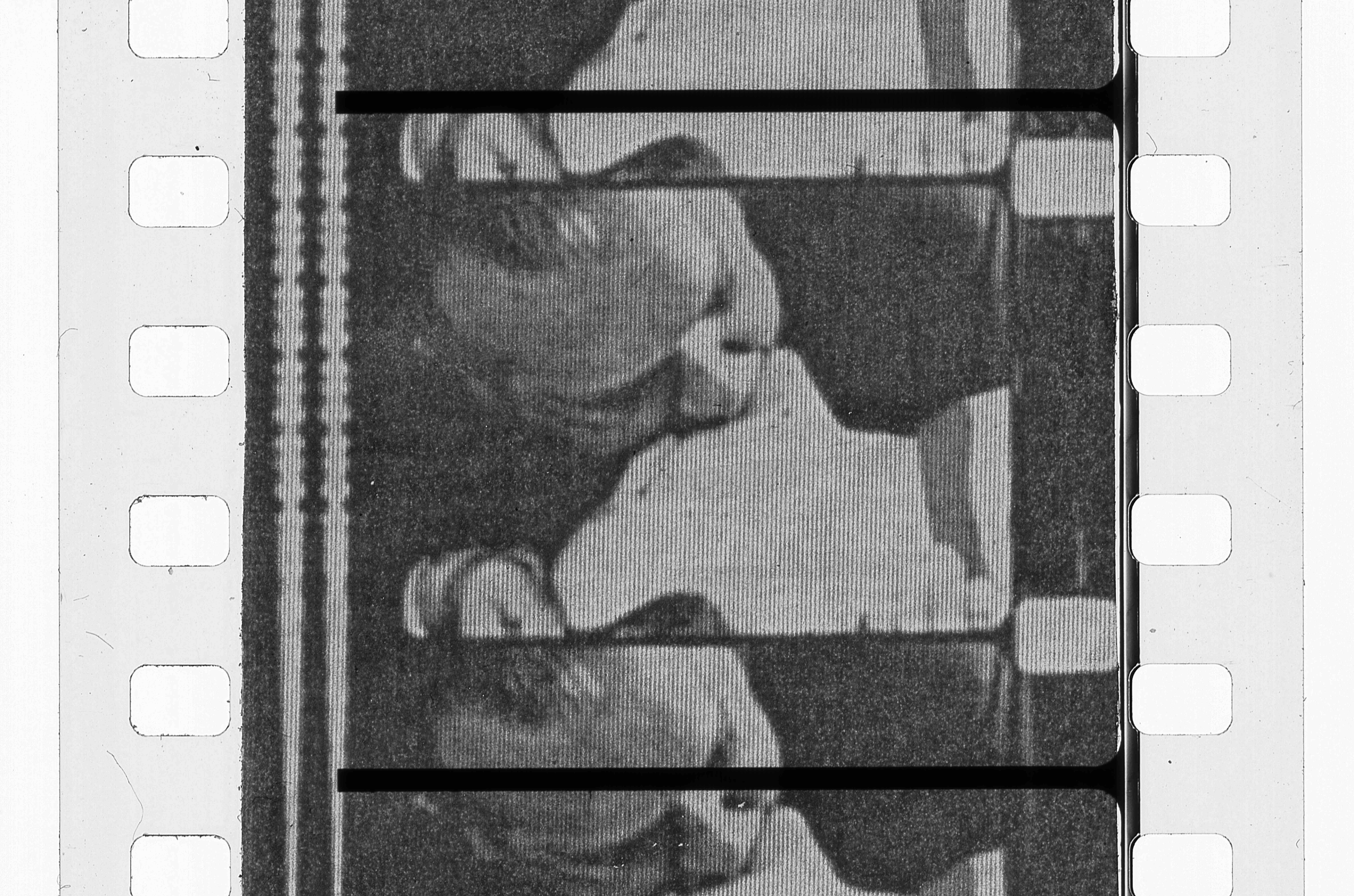 Blow-Up
Siegfried Fruhauf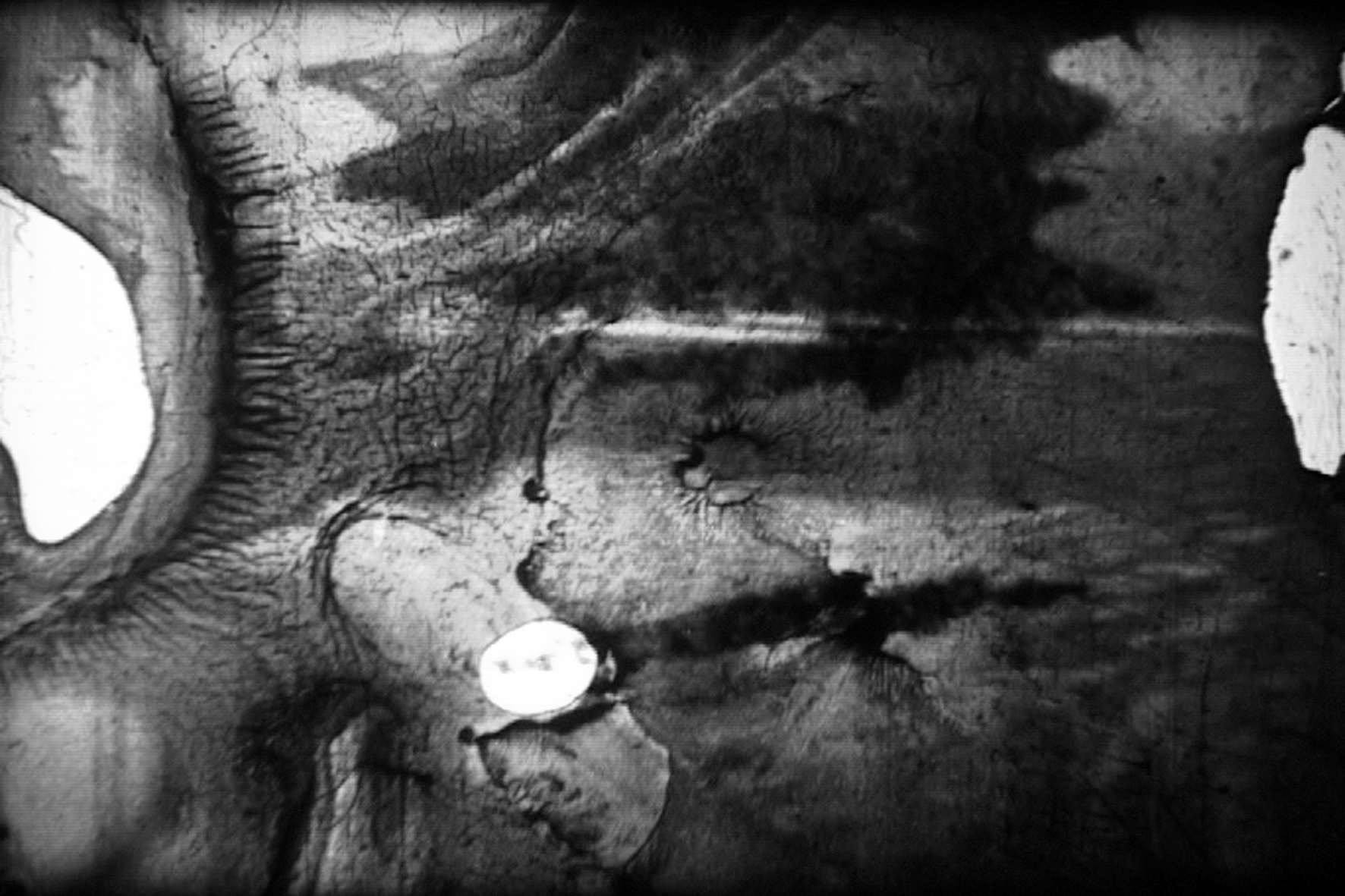 Jour Sombre
Johannes Hammel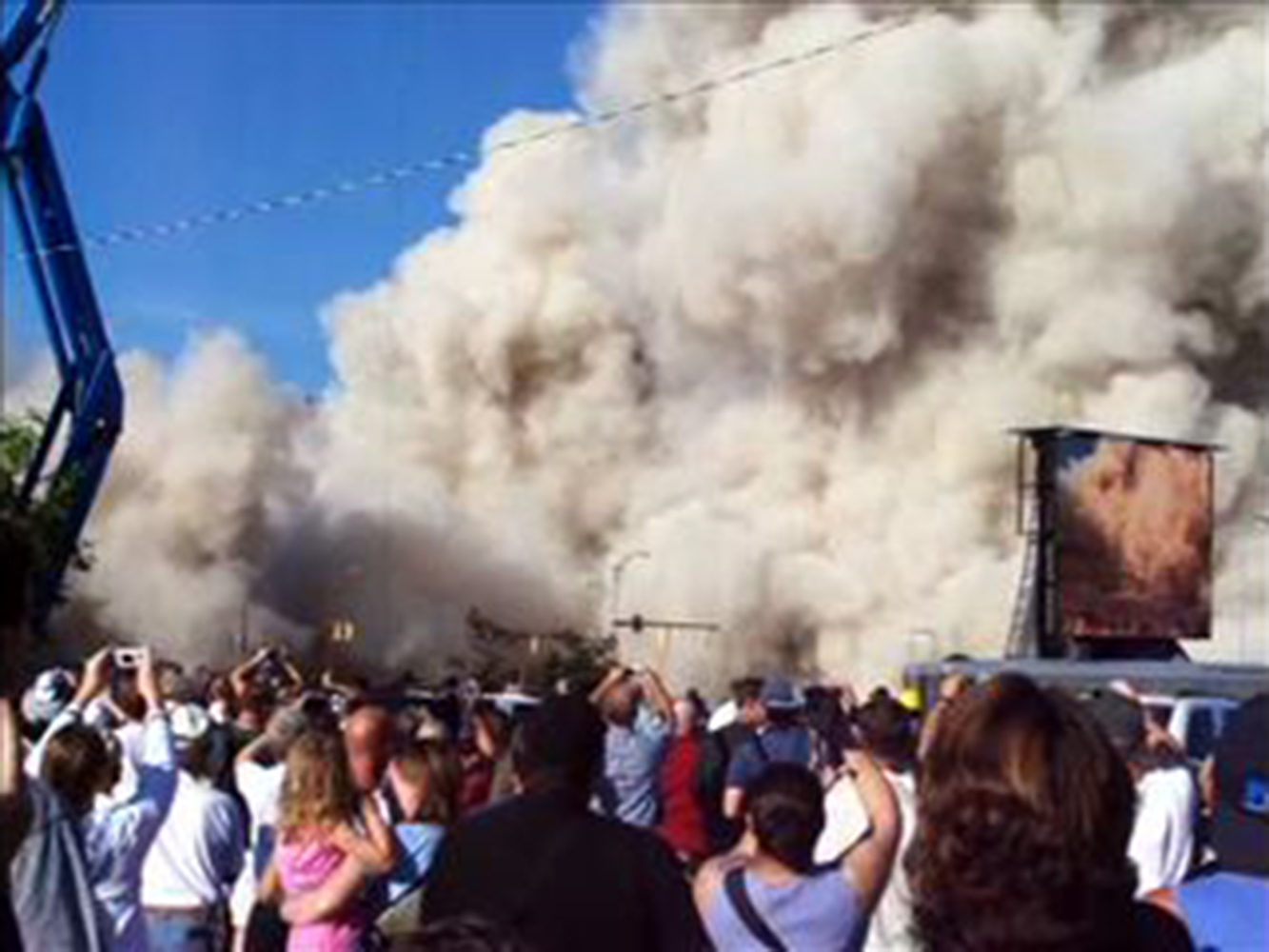 W O W (Kodak)
Viktoria Schmid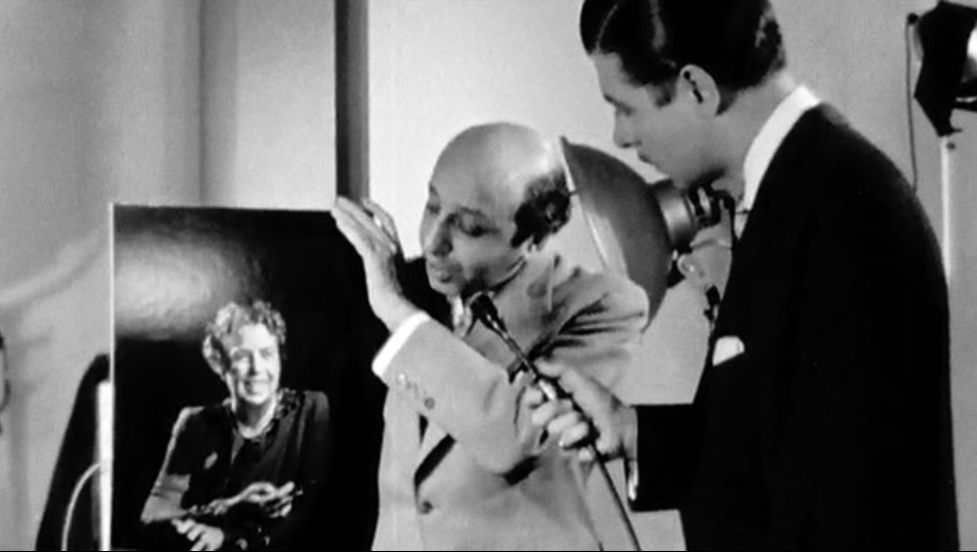 Camera Men
Allen Stark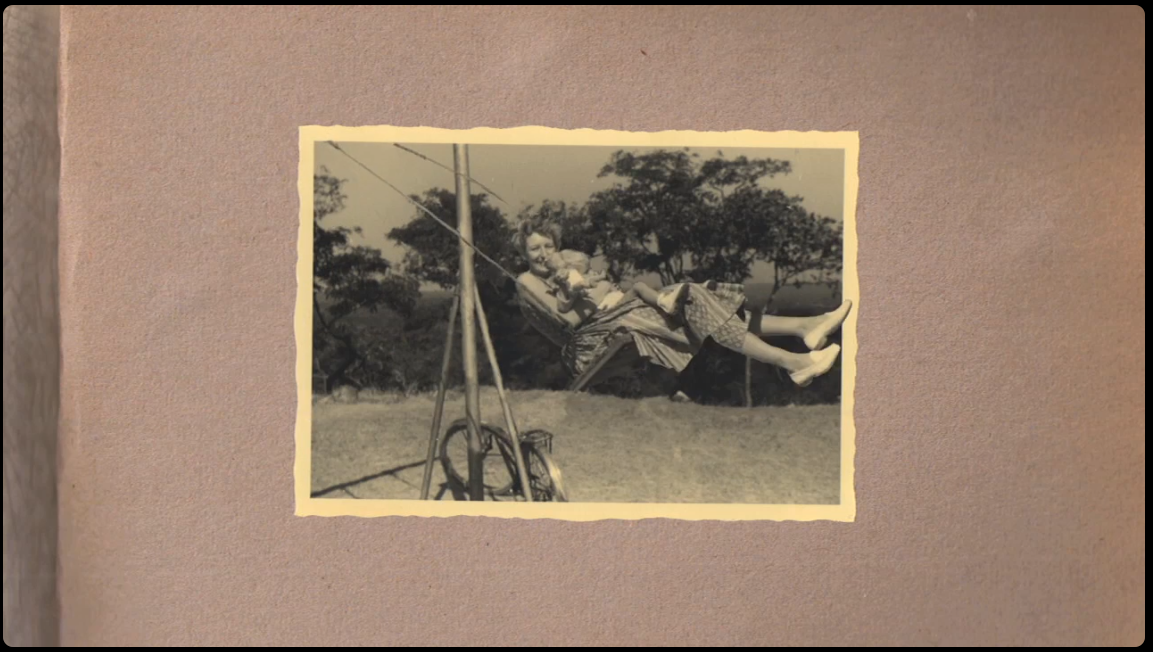 L'ouroboros
Aline Quertain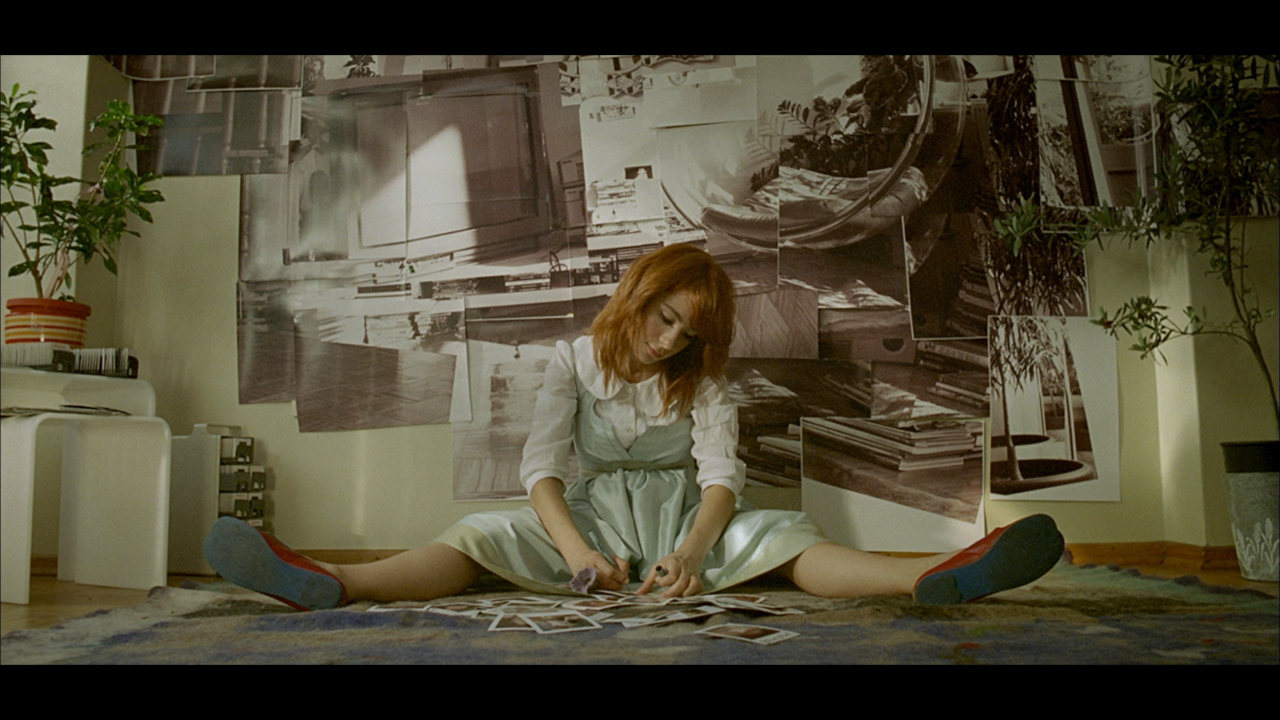 Forget Me Not
Pelin Aytemiz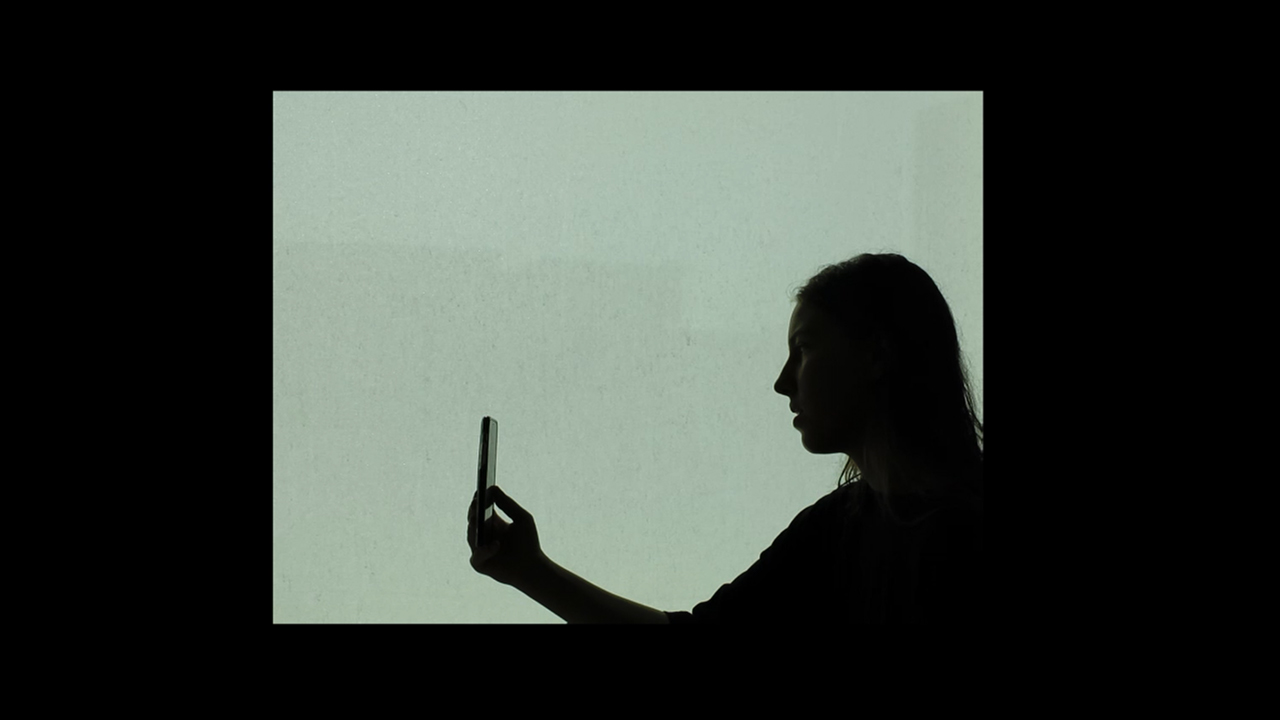 Connection
Auguste Nomeikaite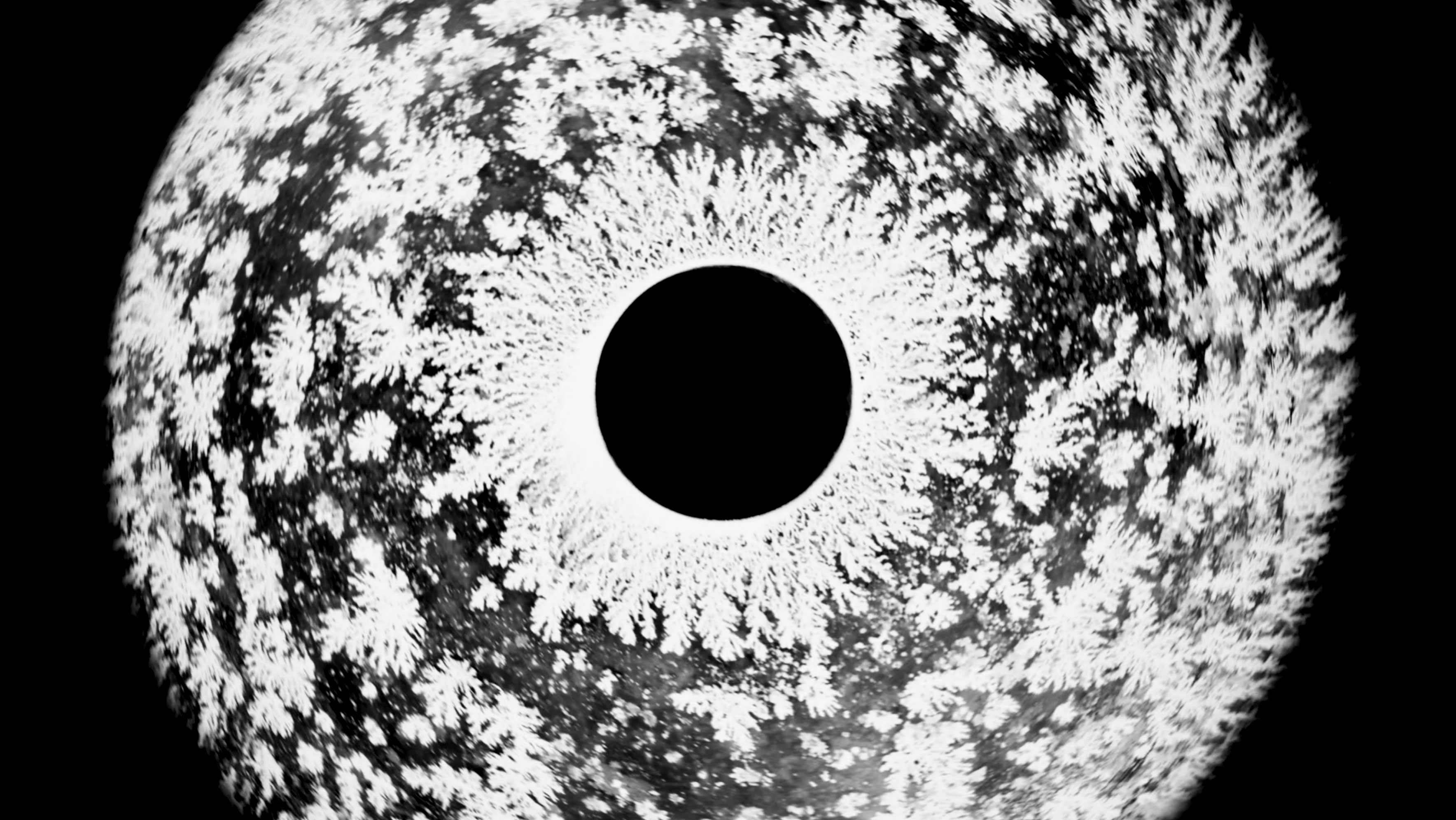 Earth's Answer (La Réponse de La Terre)
Giulia Grossmann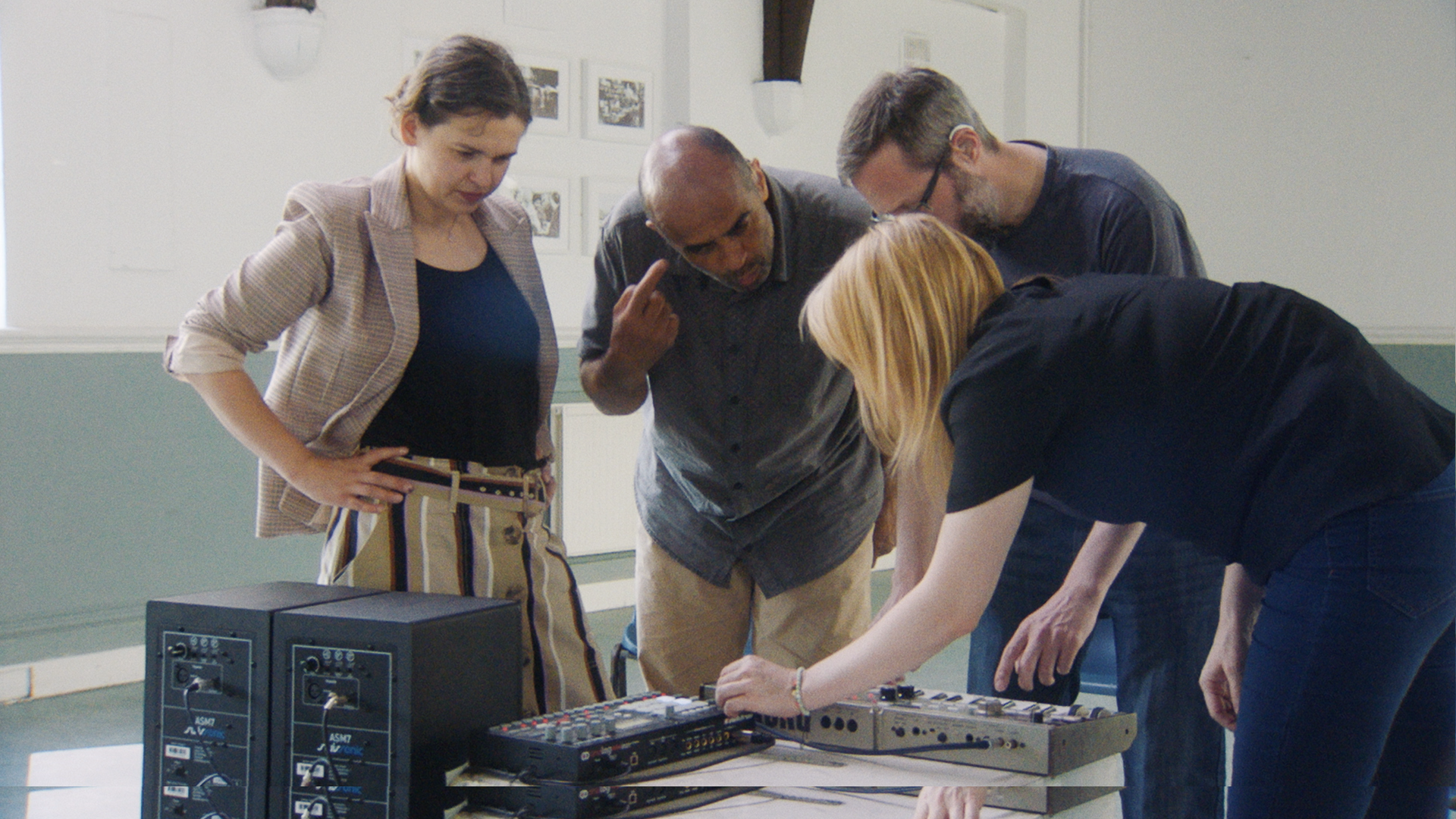 A Sonic Pulse
Dorothy Allen-Pickard and Antoine Marinot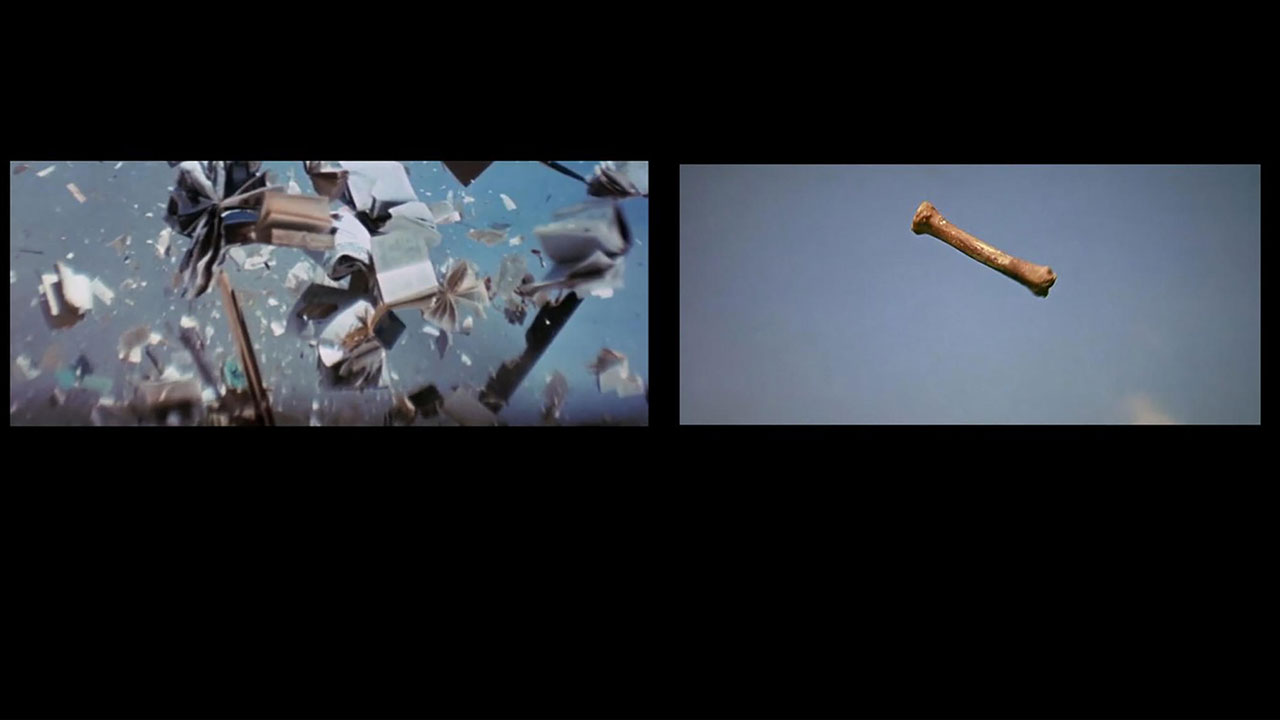 Empty Horses (Üres lovak)
Péter Lichter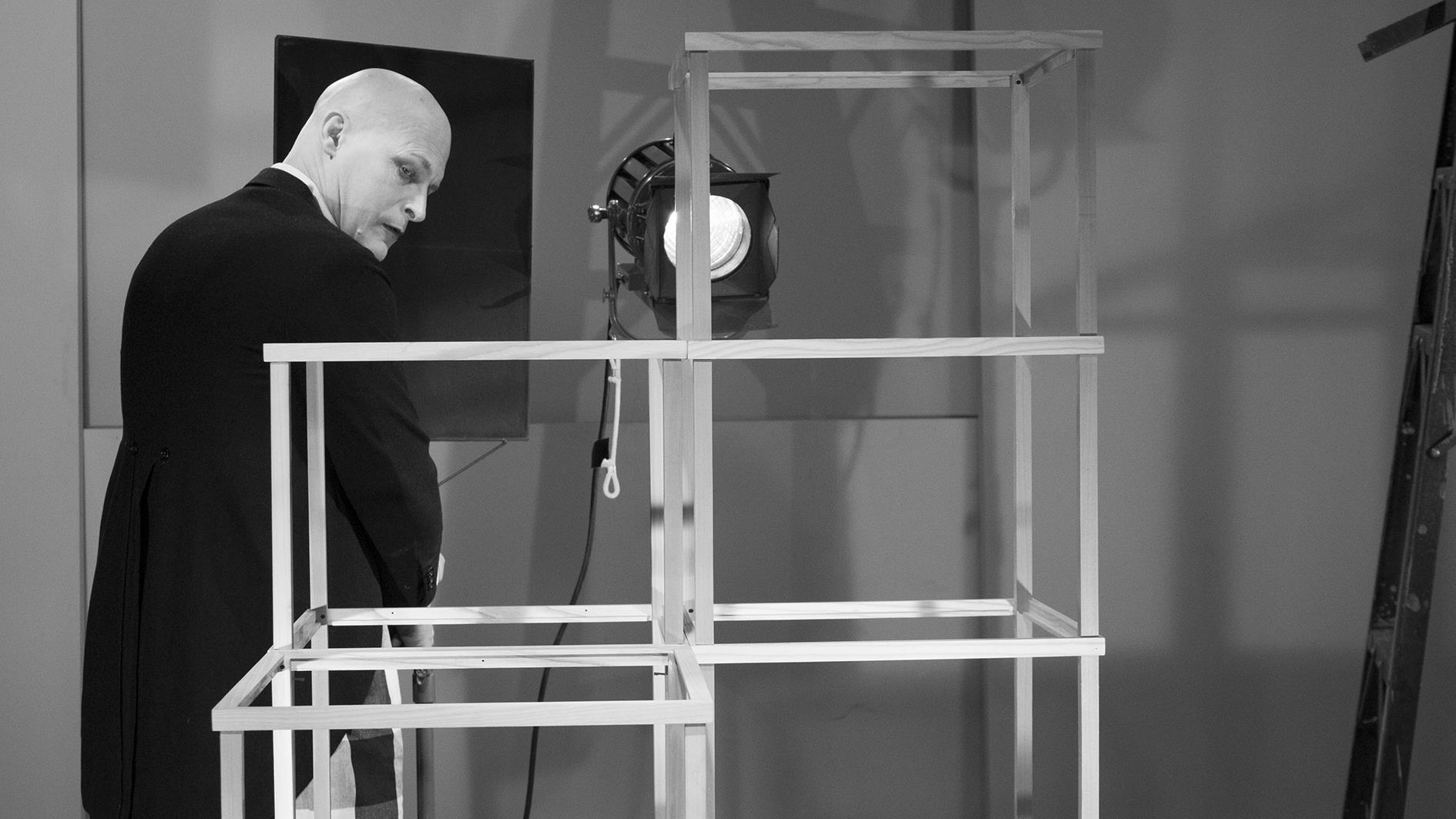 Glass House
Zoe Beloff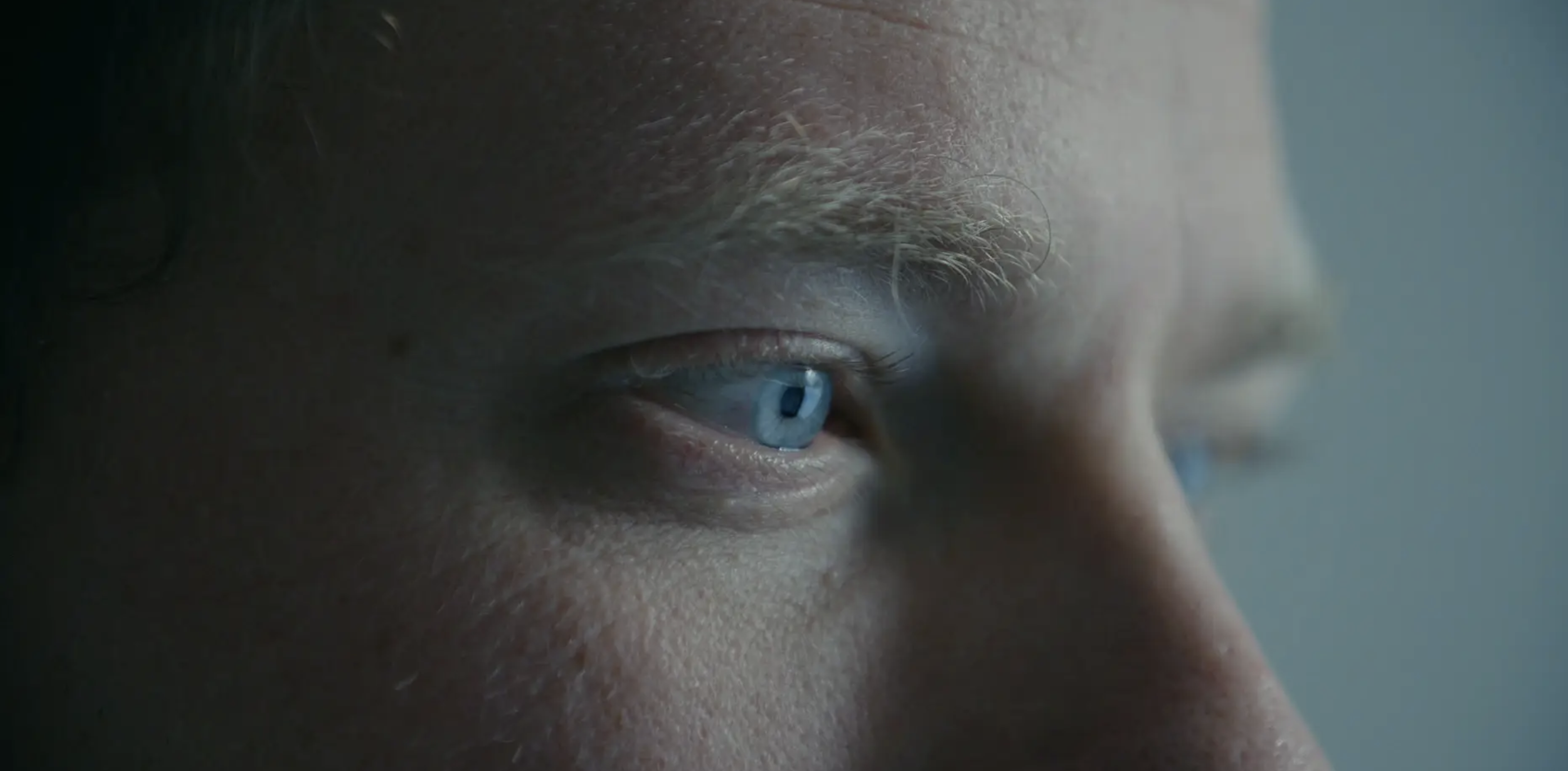 Project Mosul
Joosung Kwon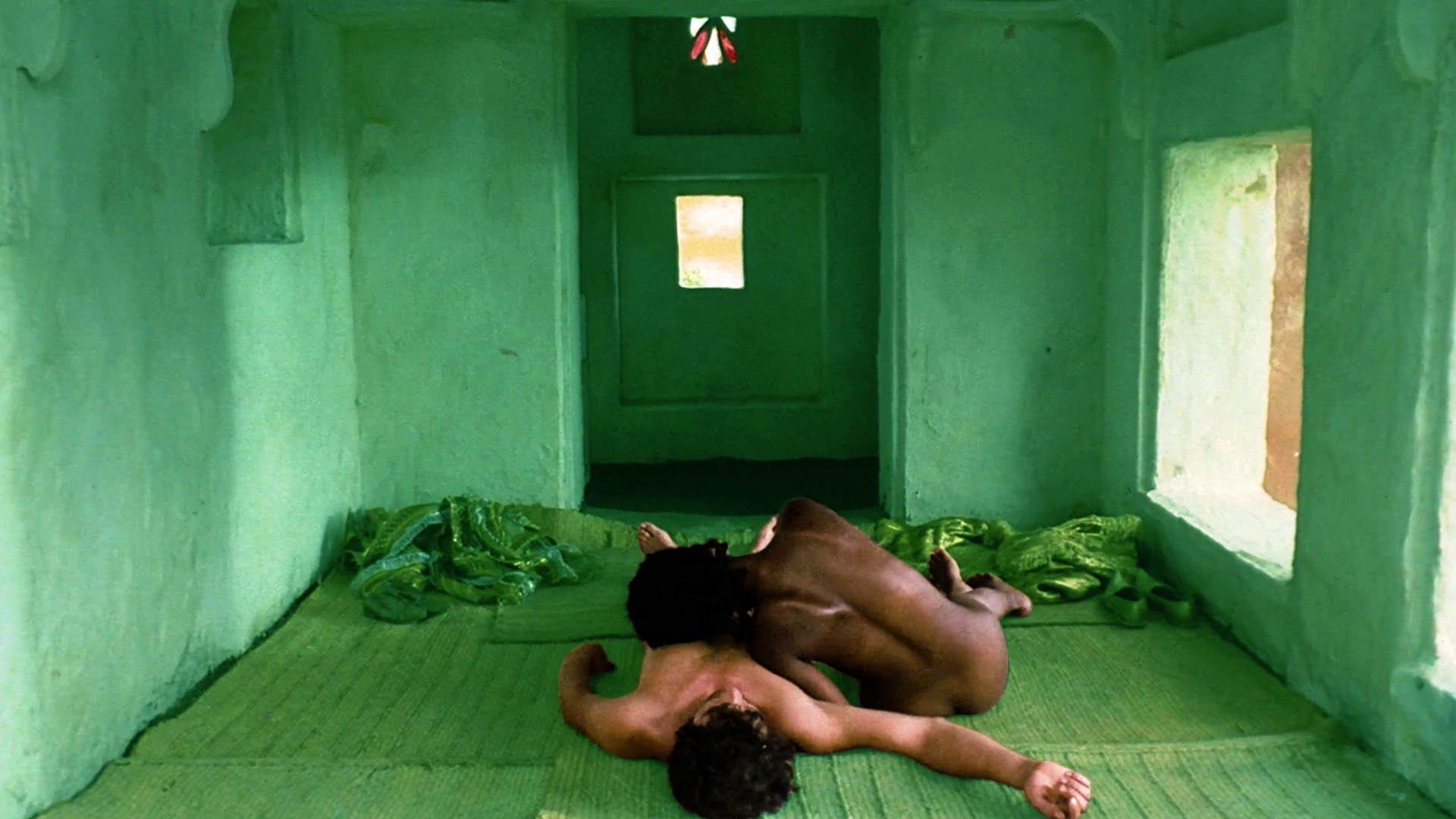 Fever Freaks
Frédéric Moffet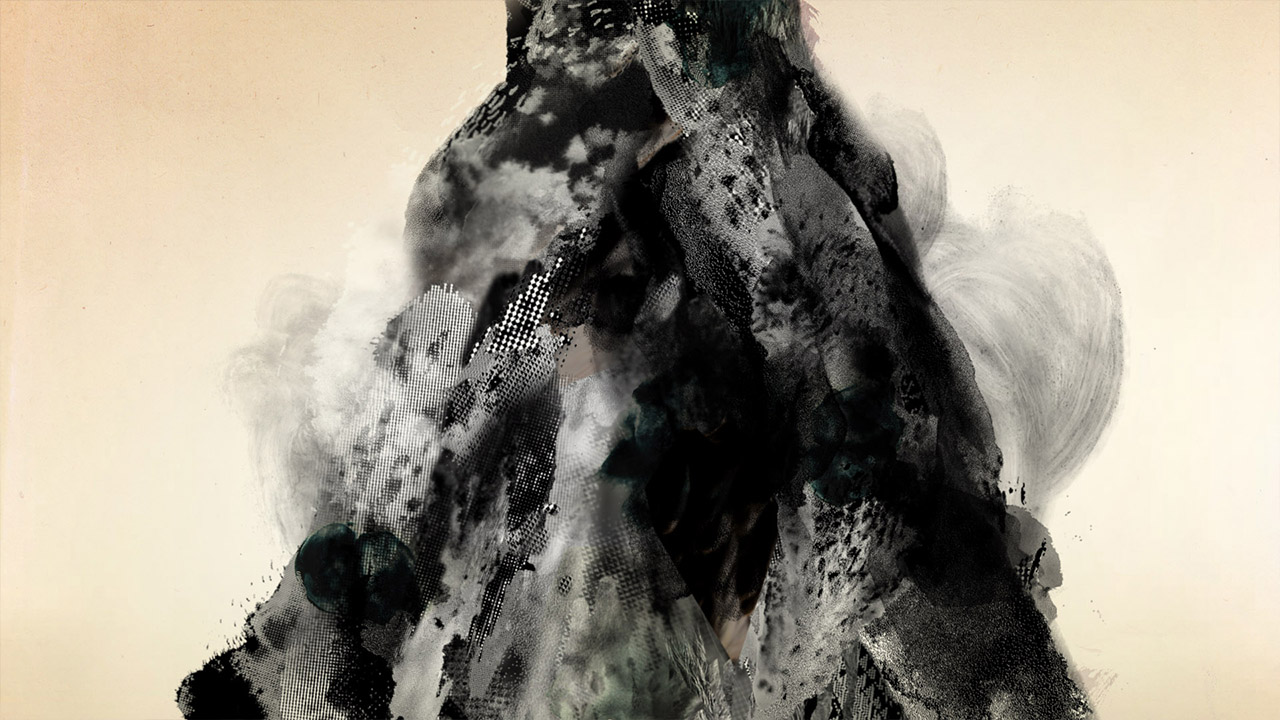 Hypnagogia
Magdalena Kvasnickova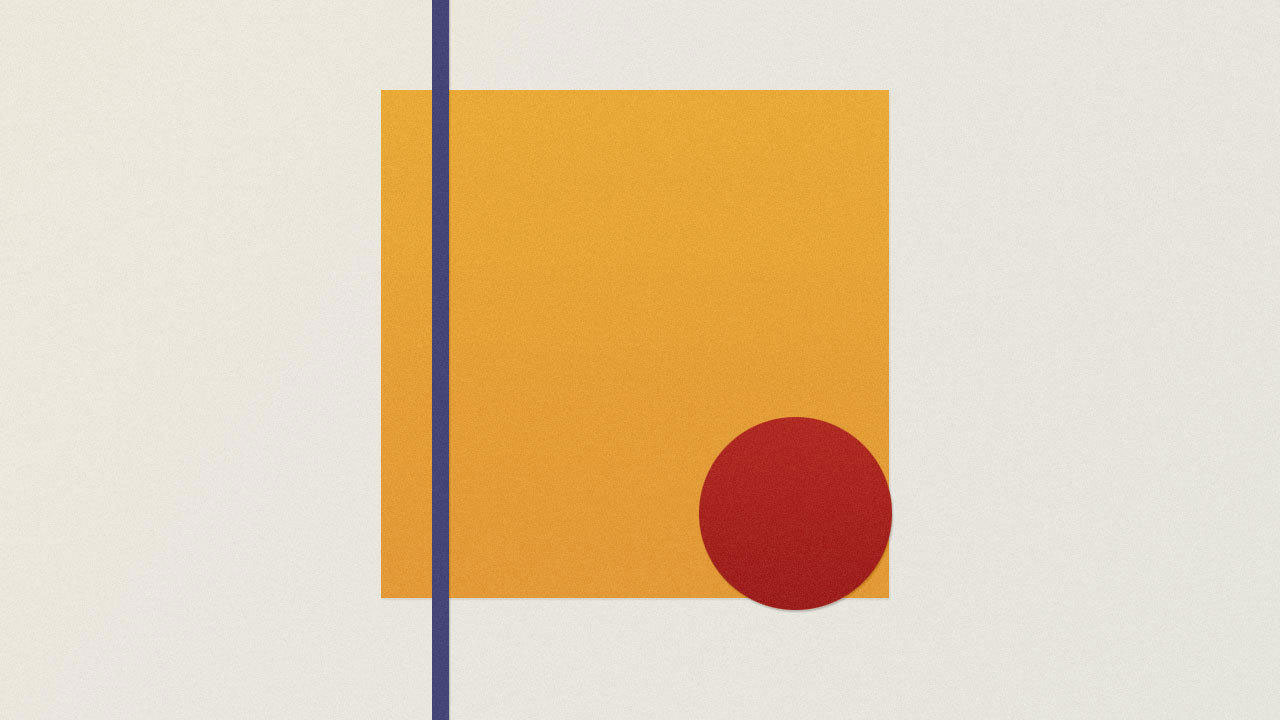 The Dot and the Line: A Romance in Lower Mathematics
Chuck Jones,Maurice Noble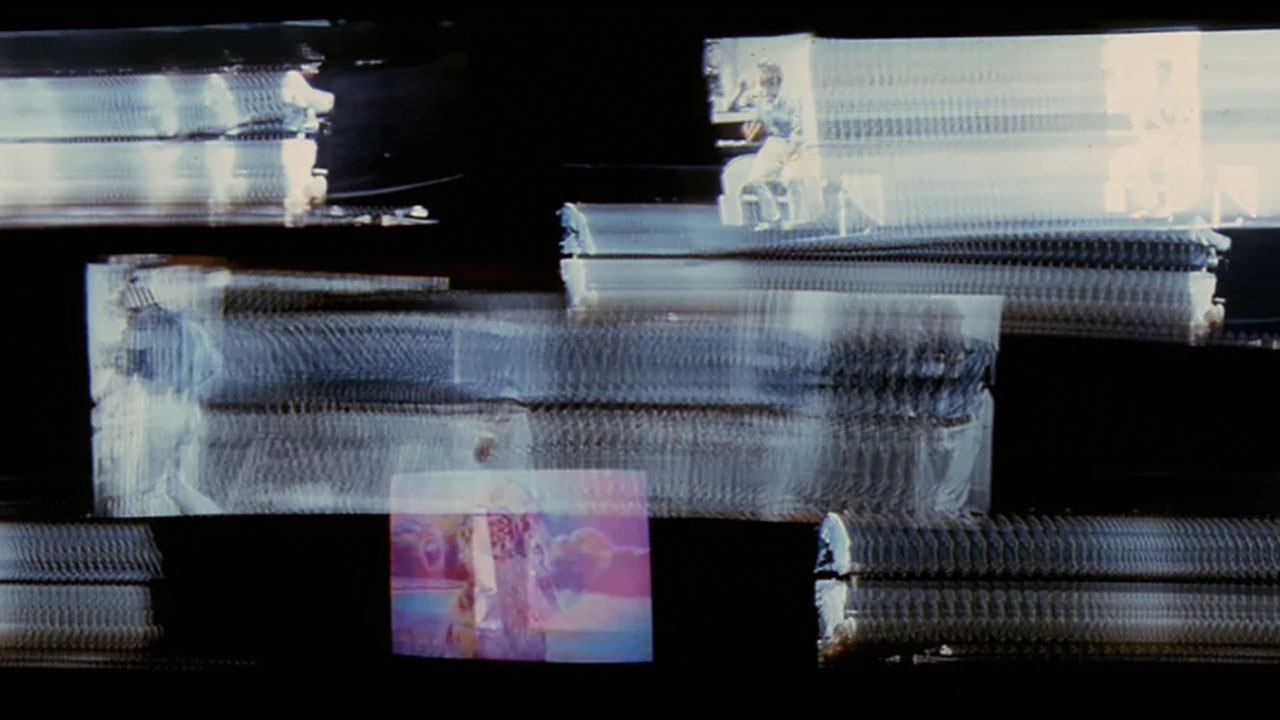 Chronogram of Inexistent Time
Malena Szlam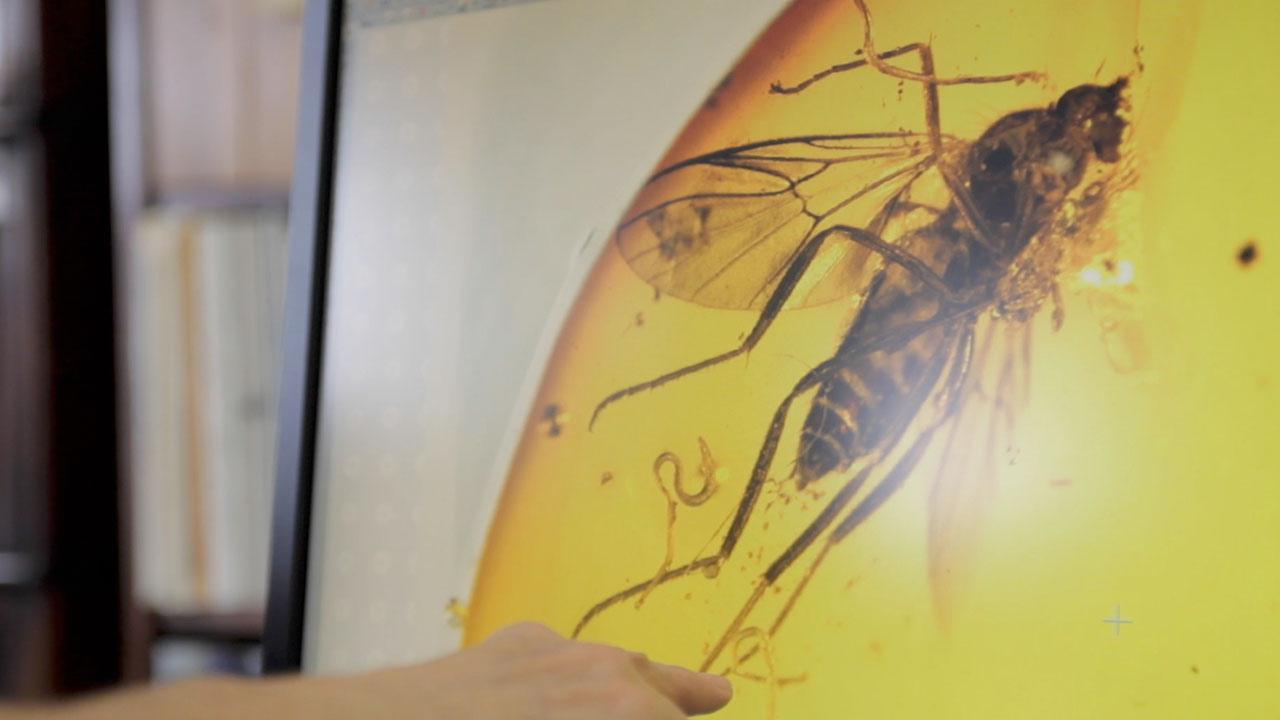 Amber
Samuel Ridgeway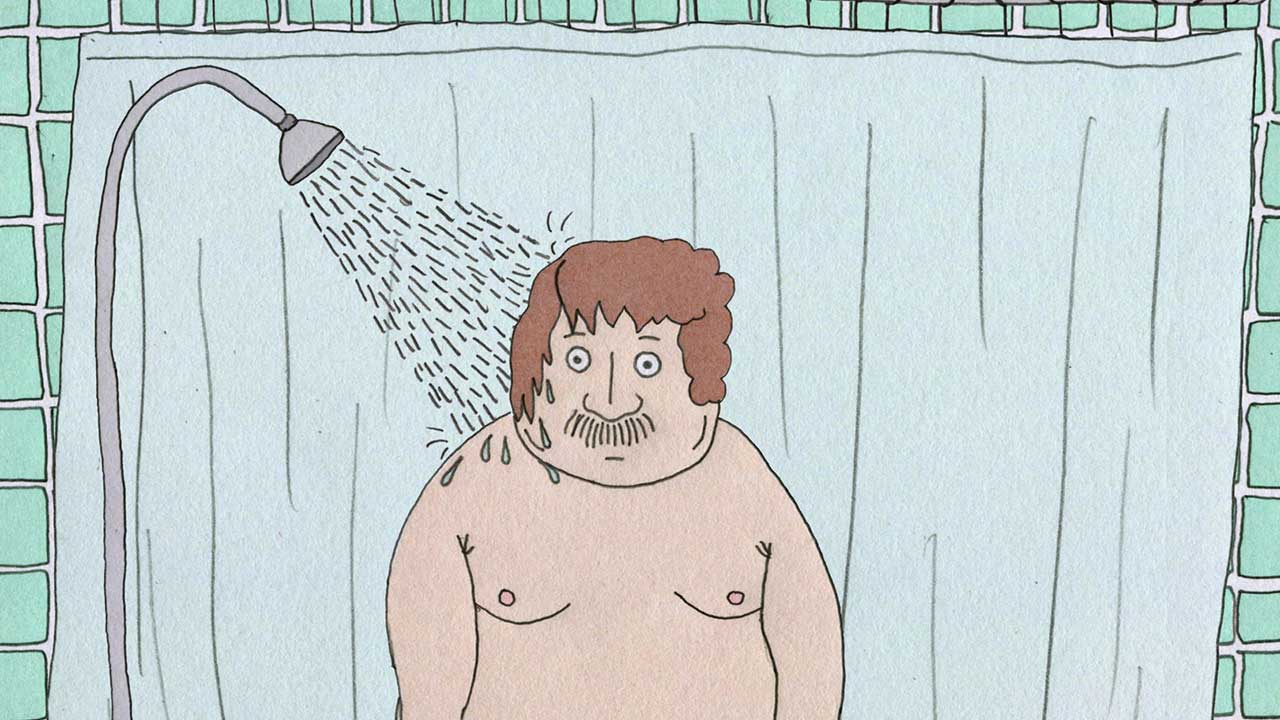 Yearbook
Bernardo Britto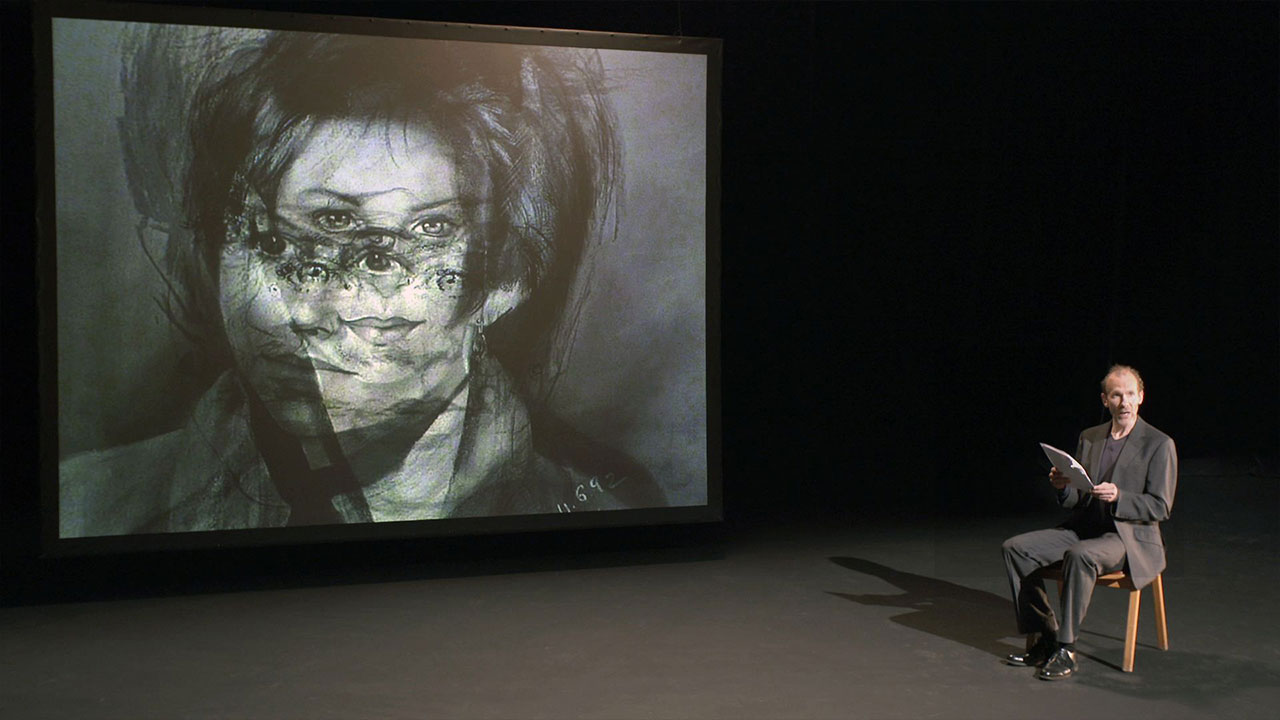 Manual/2: The Patient Artist
Barbara Visser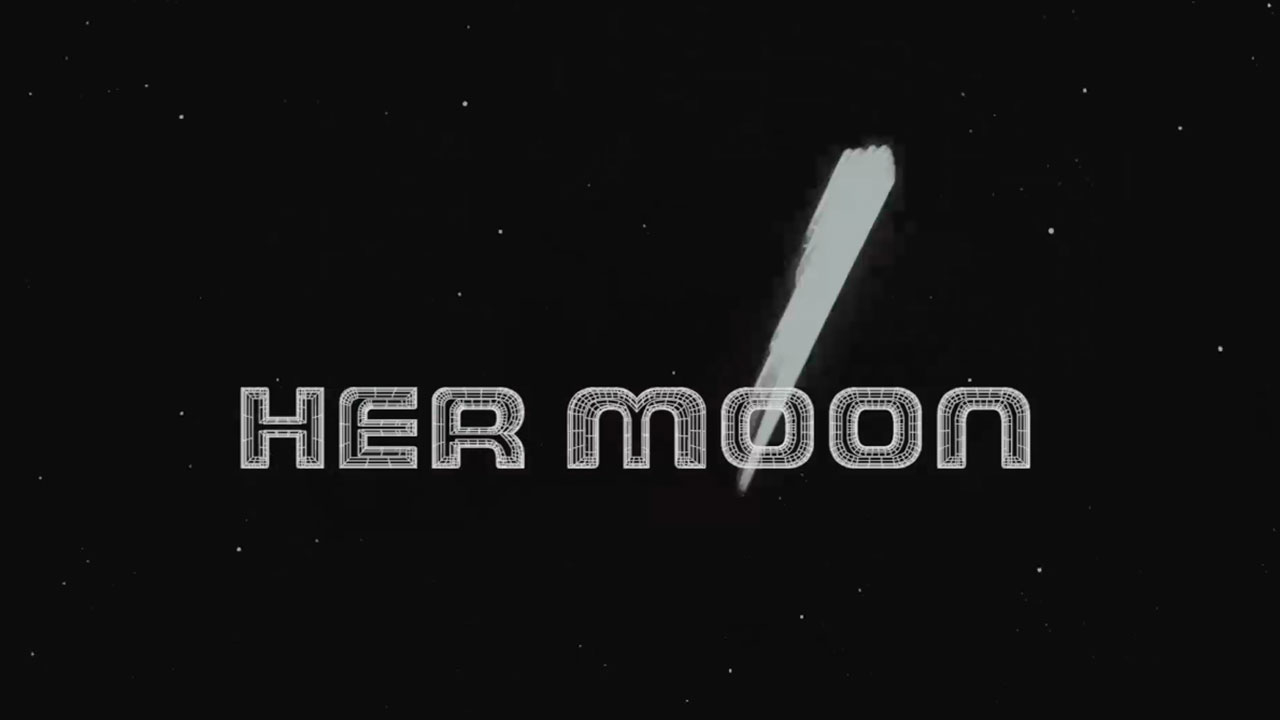 Her Moon
Lilian Mehrel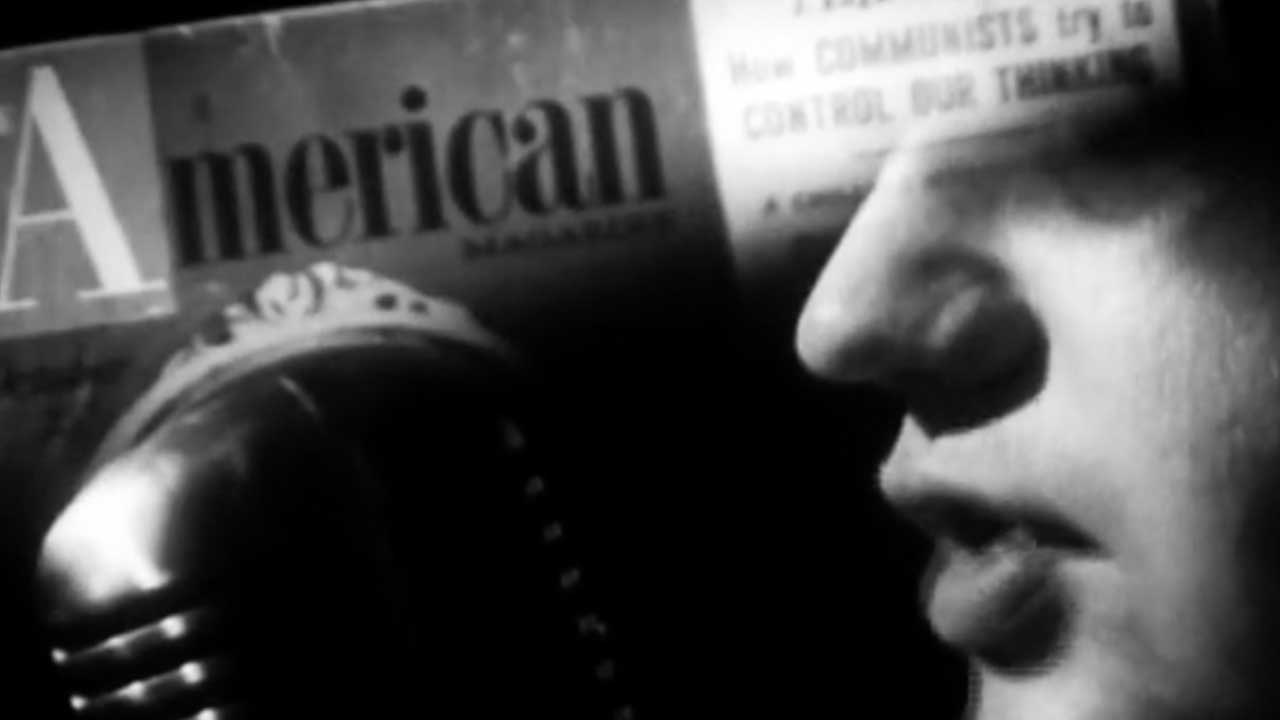 American Capitalism, A Self-Portrait
Thibault Le Texier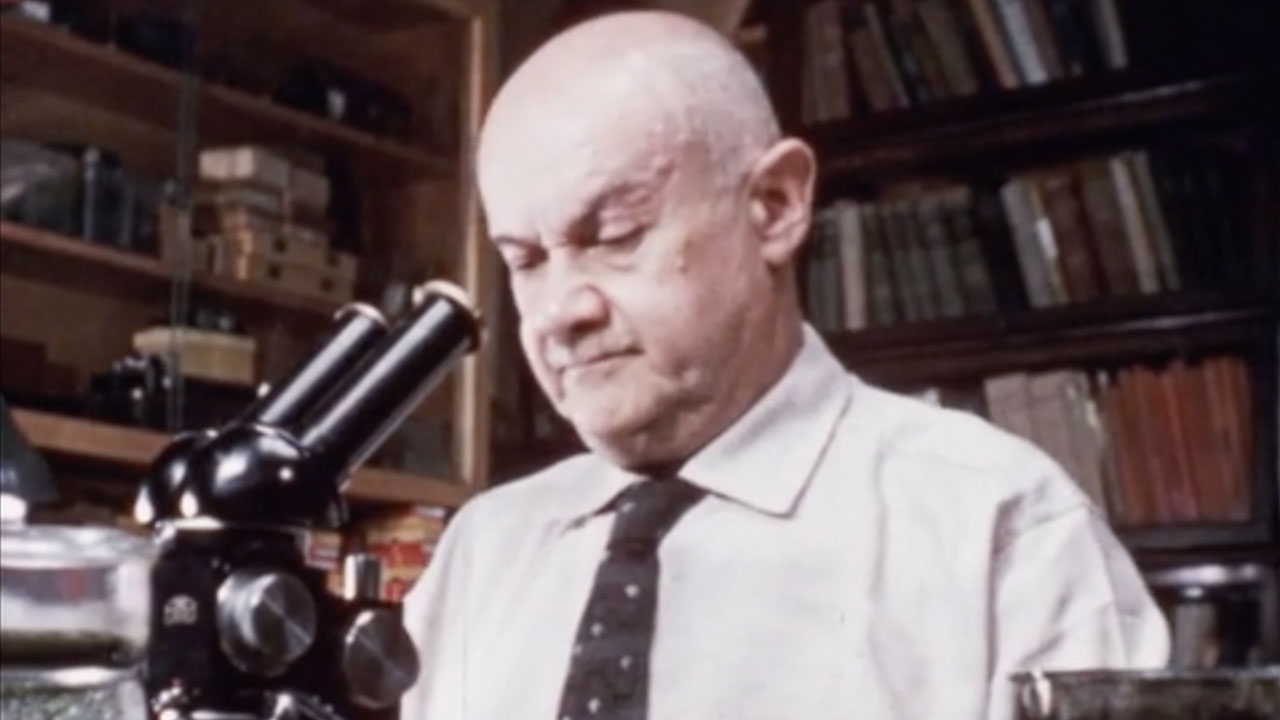 The Worlds of Dr. Vishniac
Donald F. Hornig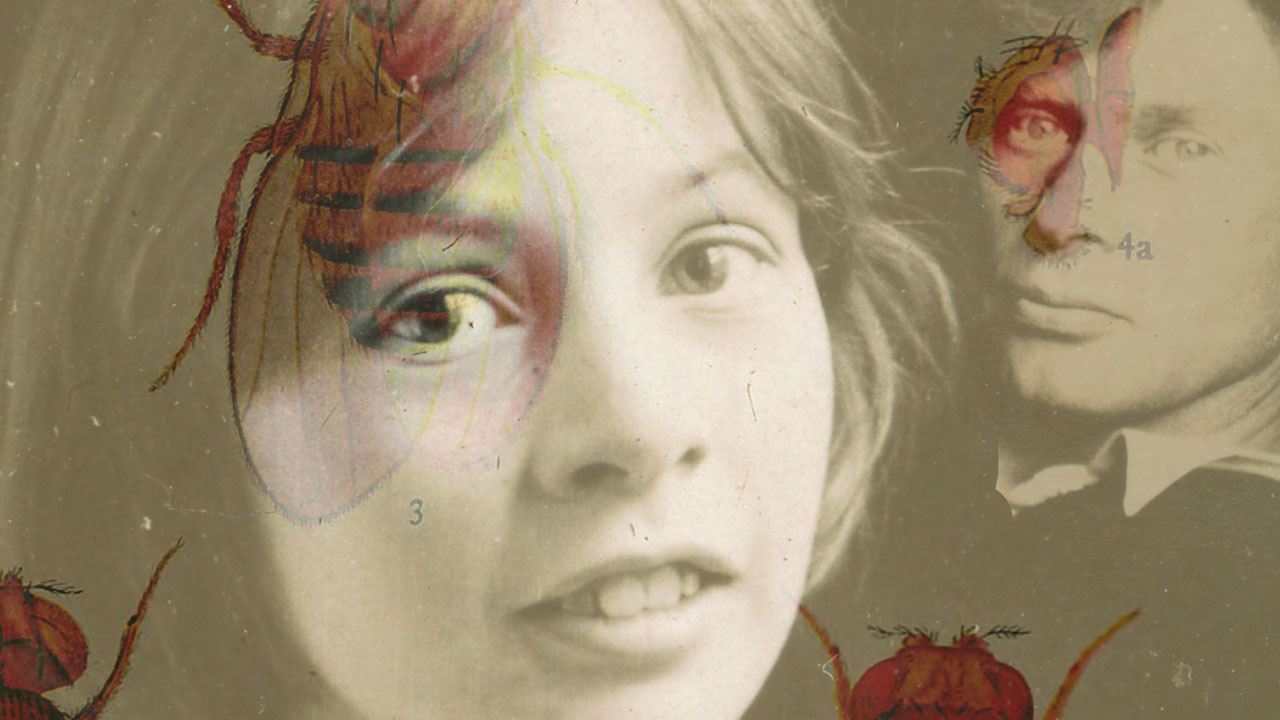 Daughter of Genetics
Alexis Gambis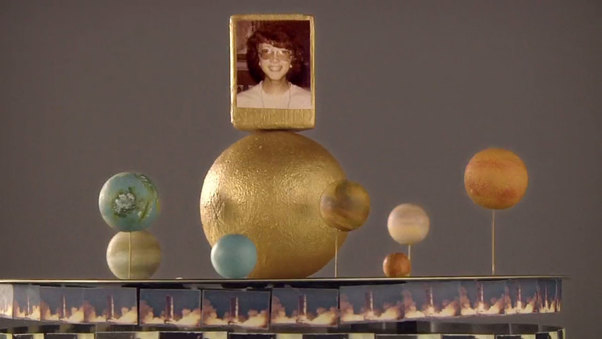 My Face is in Space
Tom Jobbins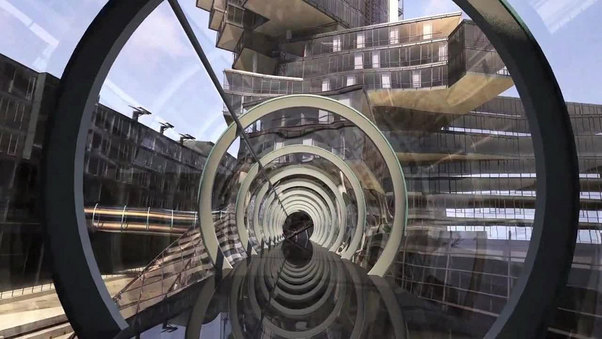 The Invention of the Desert
Thibault Le Texier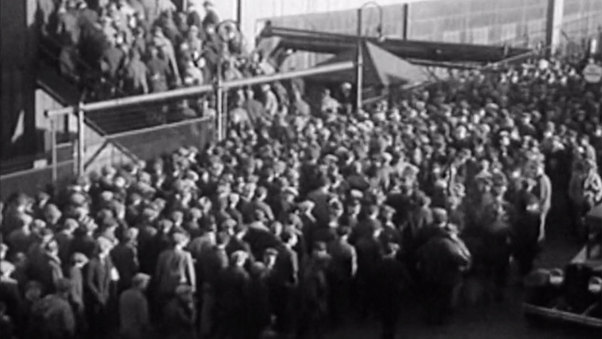 The Human Factor
Thibault Le Texier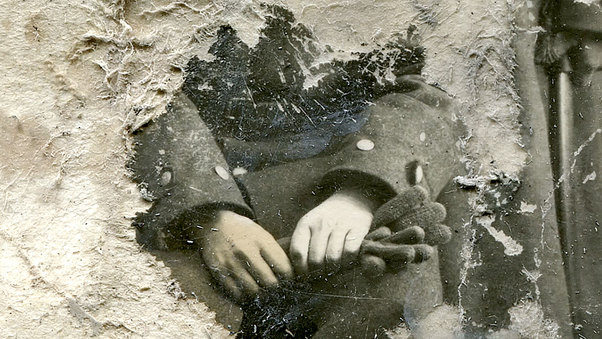 Papierowe pudelko (Paper Box)
Zbigniew Czapla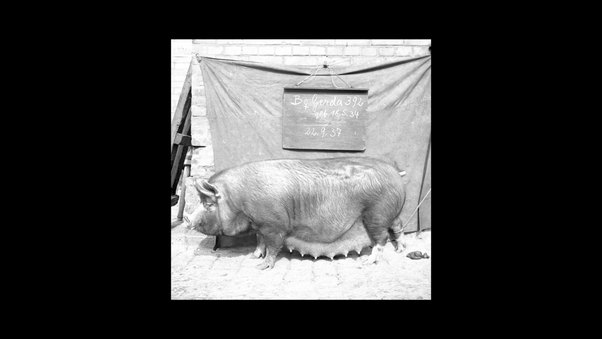 Alles was Irgendwie NütztAll (All What is Somehow Useful )
Pim Zwier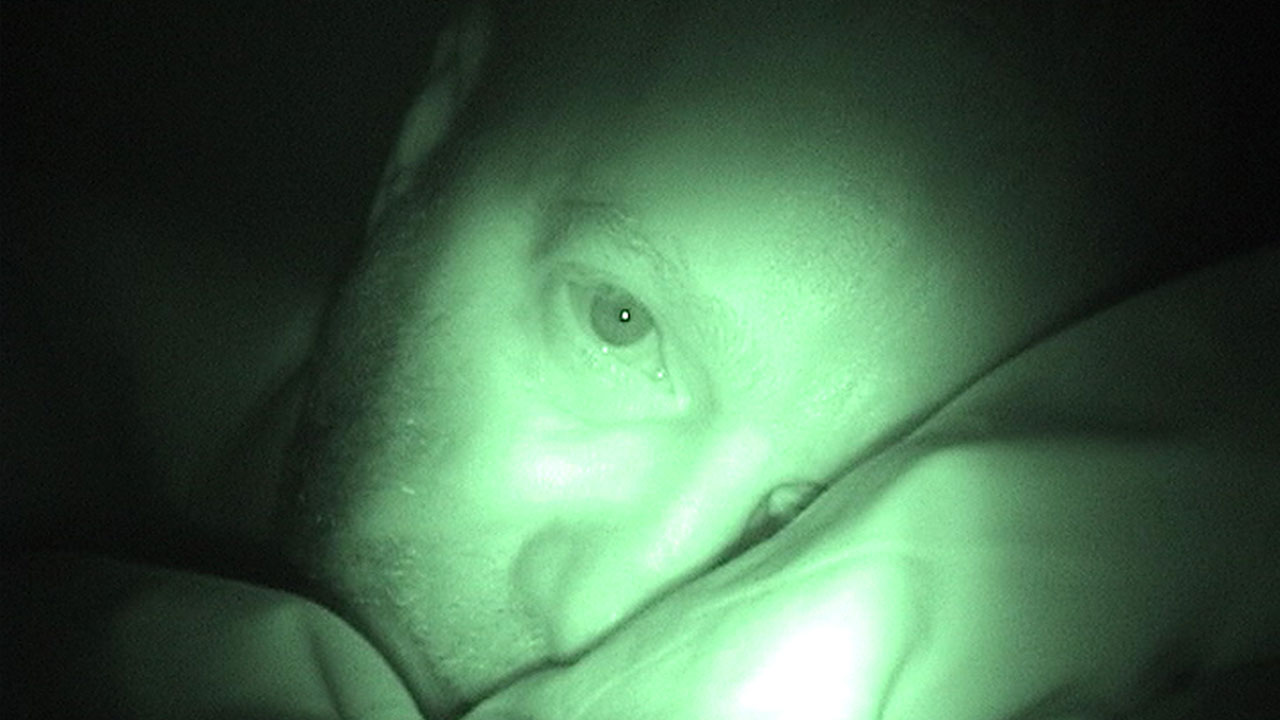 Wide Awake
Alan Berliner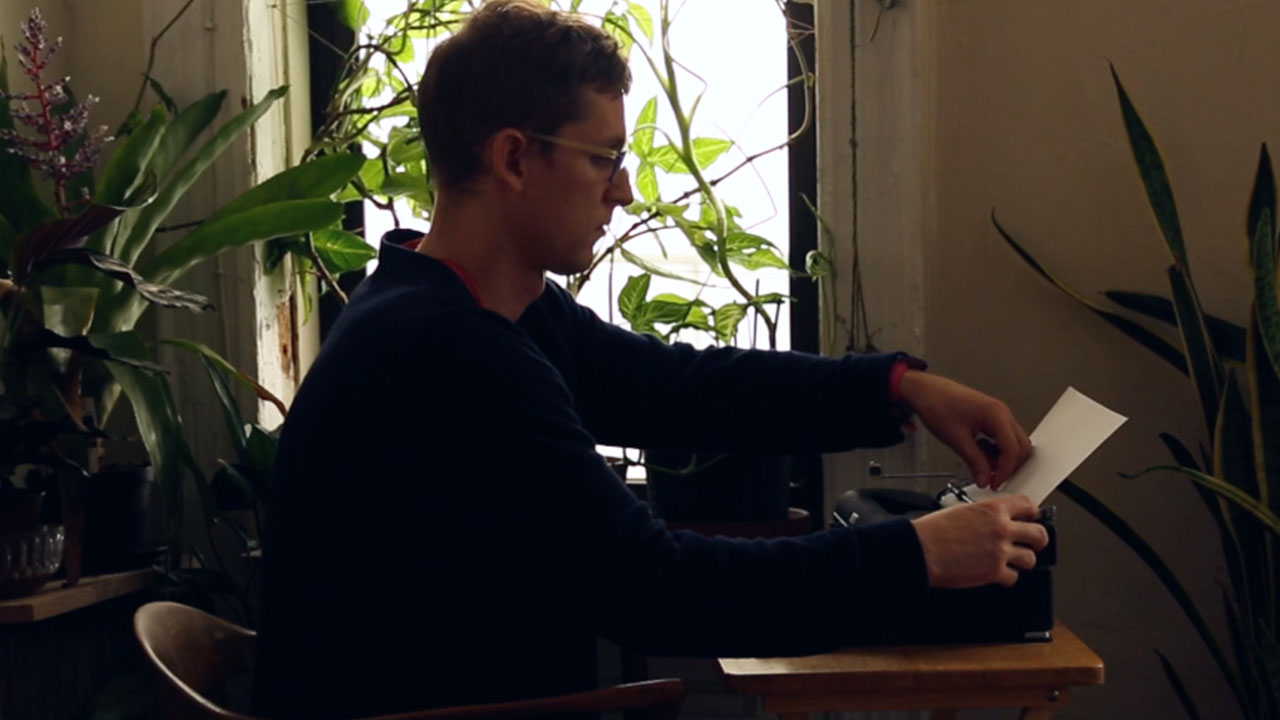 Light-Hearted
Beatrice Copeland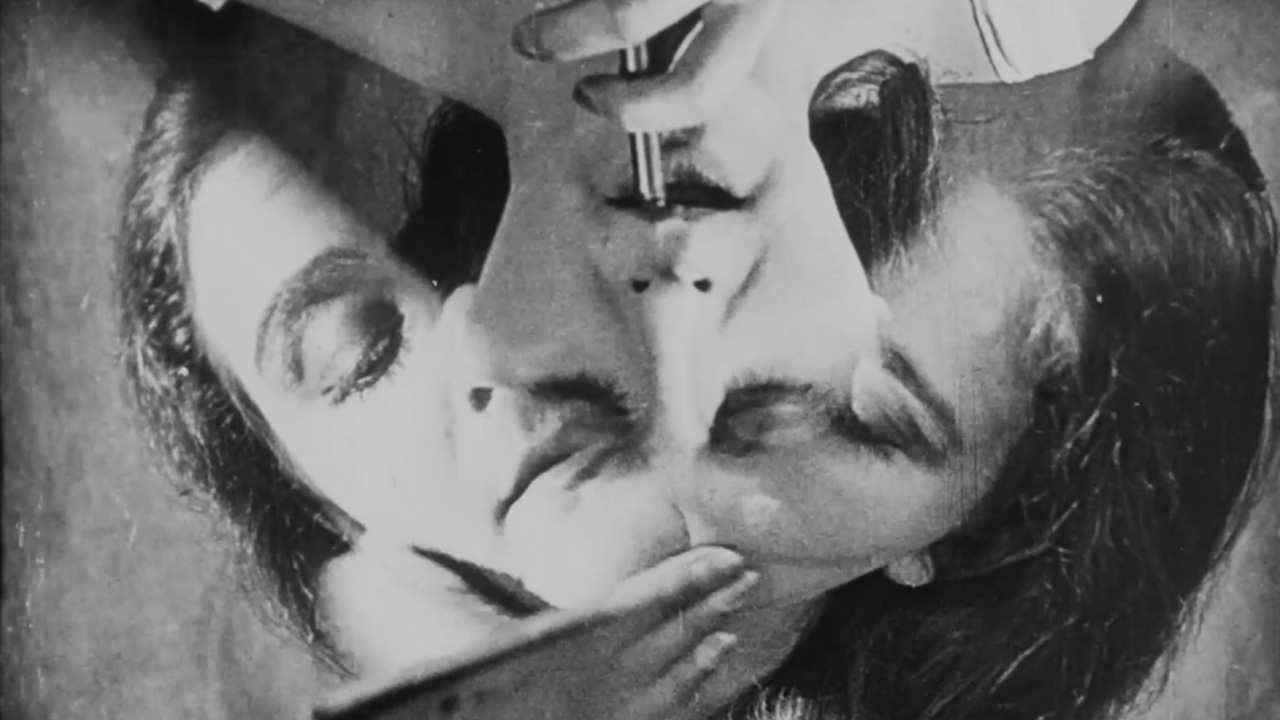 Dreams Rewired
Manu Luksch, Martin Reinhart, Thomas Tode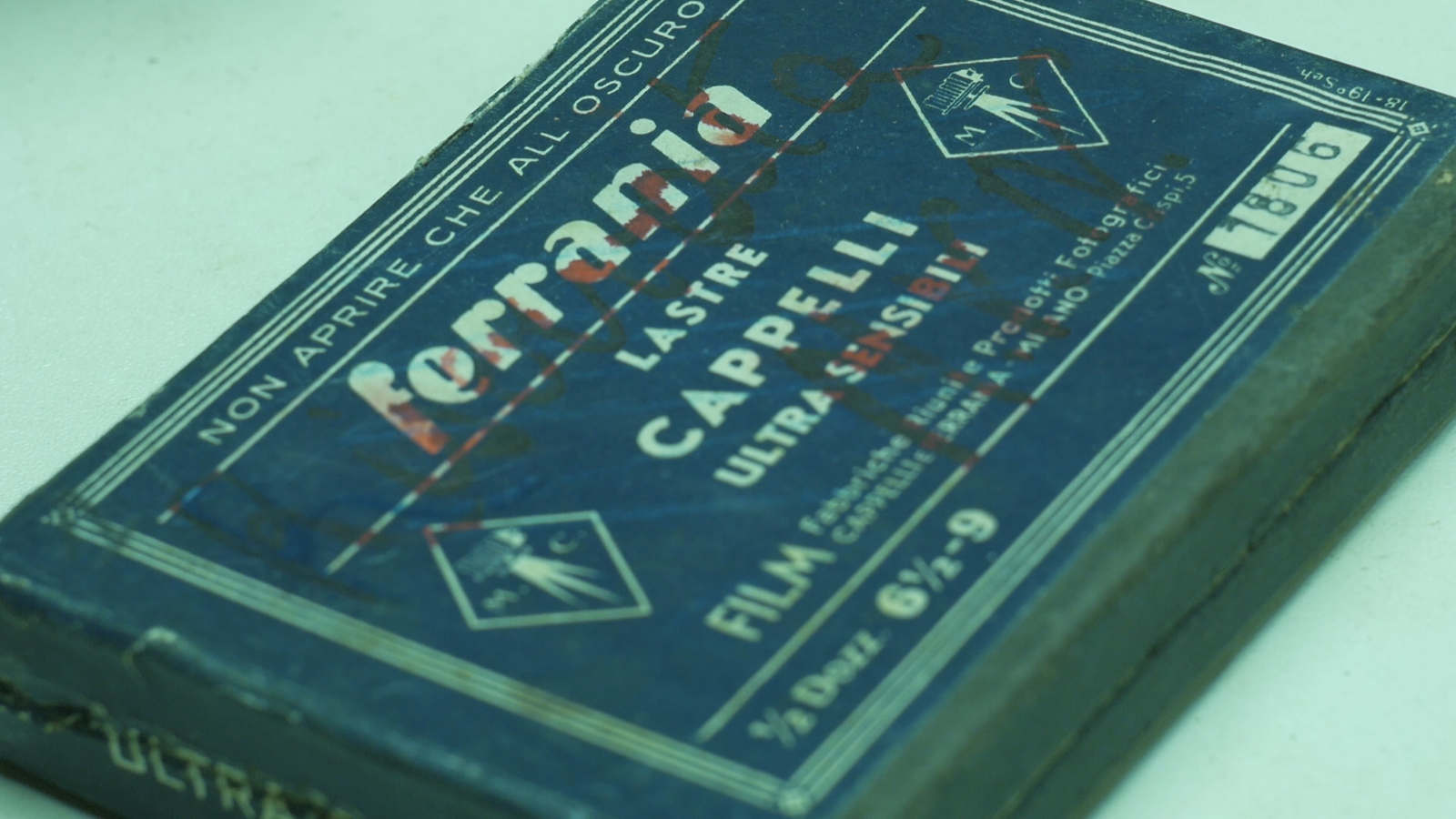 How to Catch a Star
Pamela Breda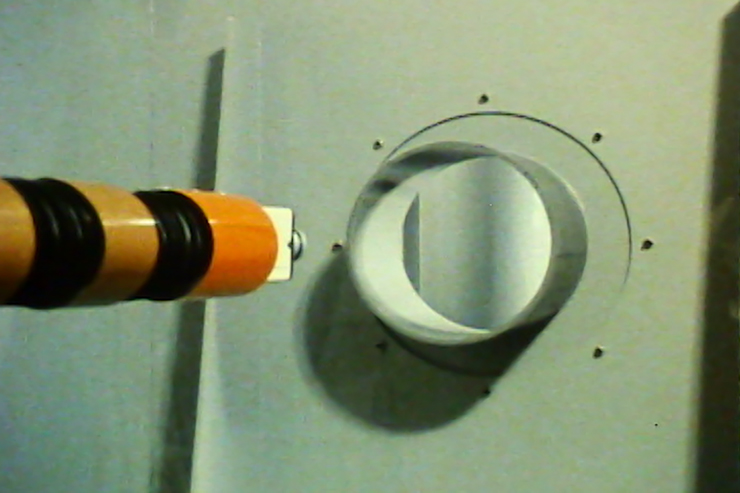 Sky Room
Marianna Milhorat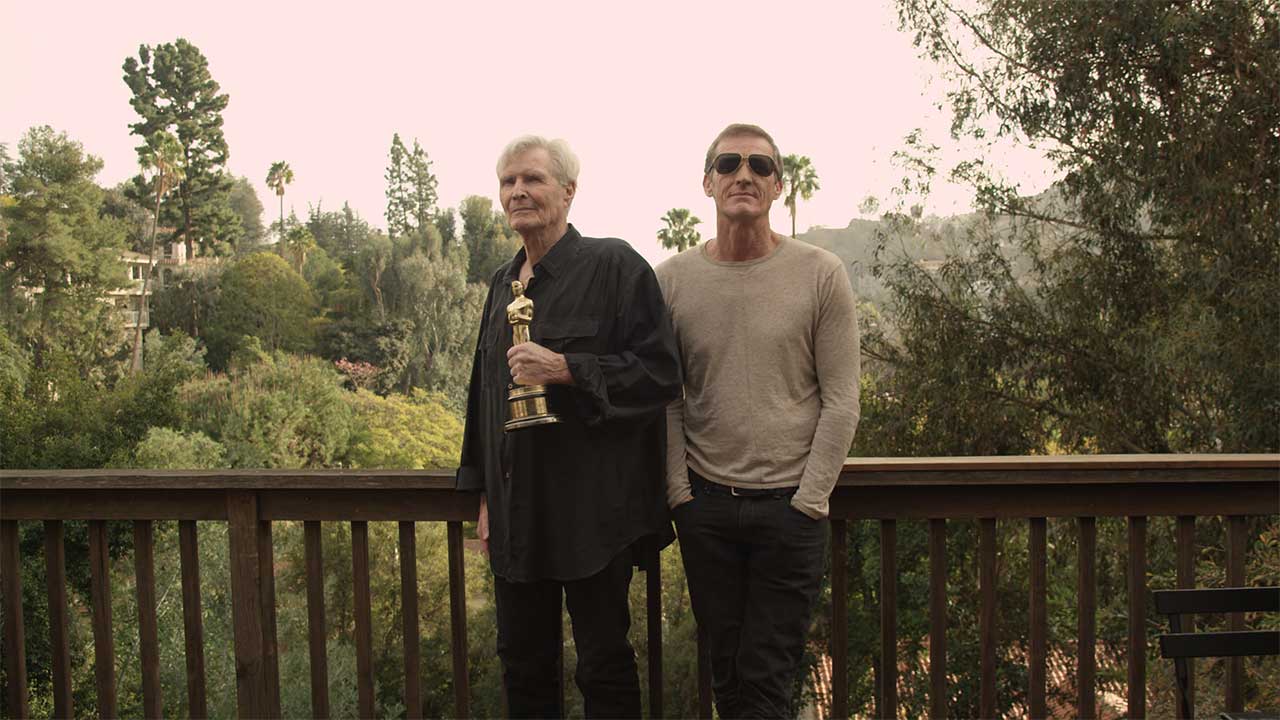 Popcorn Politics: Terminator 2 and Other Frankensteins
Will Slocombe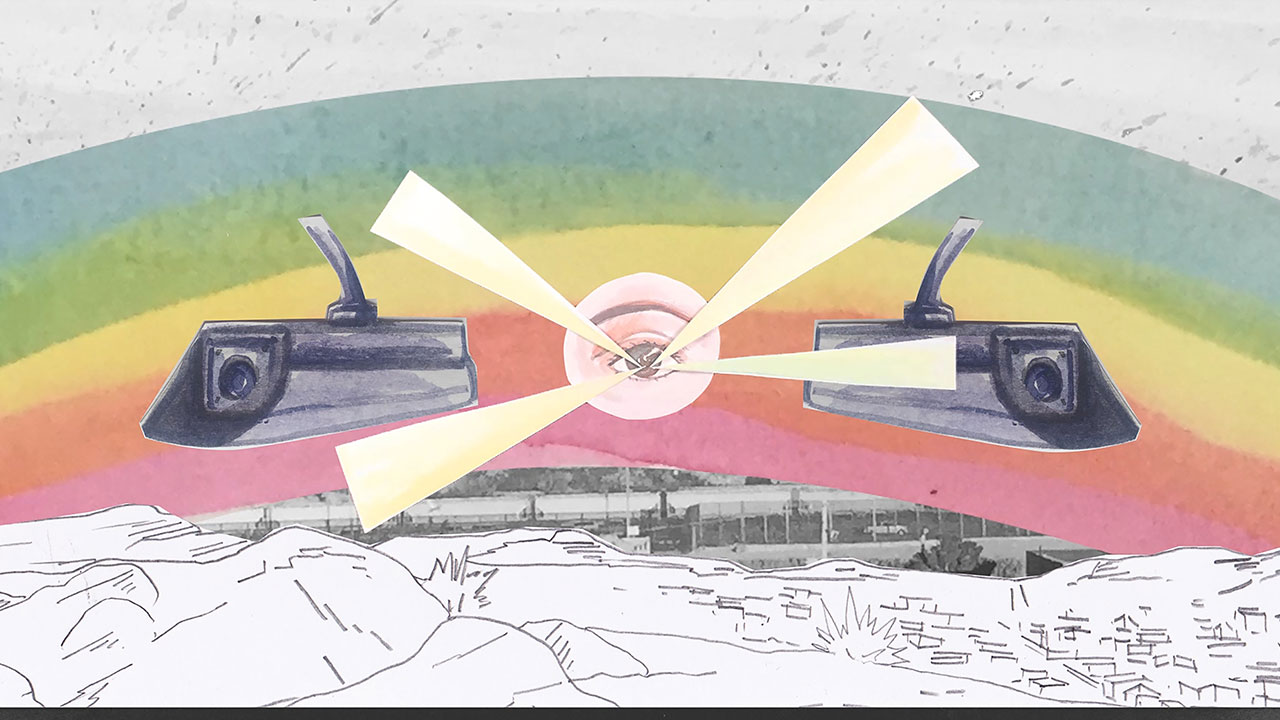 Selections from Fred's Rainbow Bar and Other Stages on the International Border
Nicole Antebi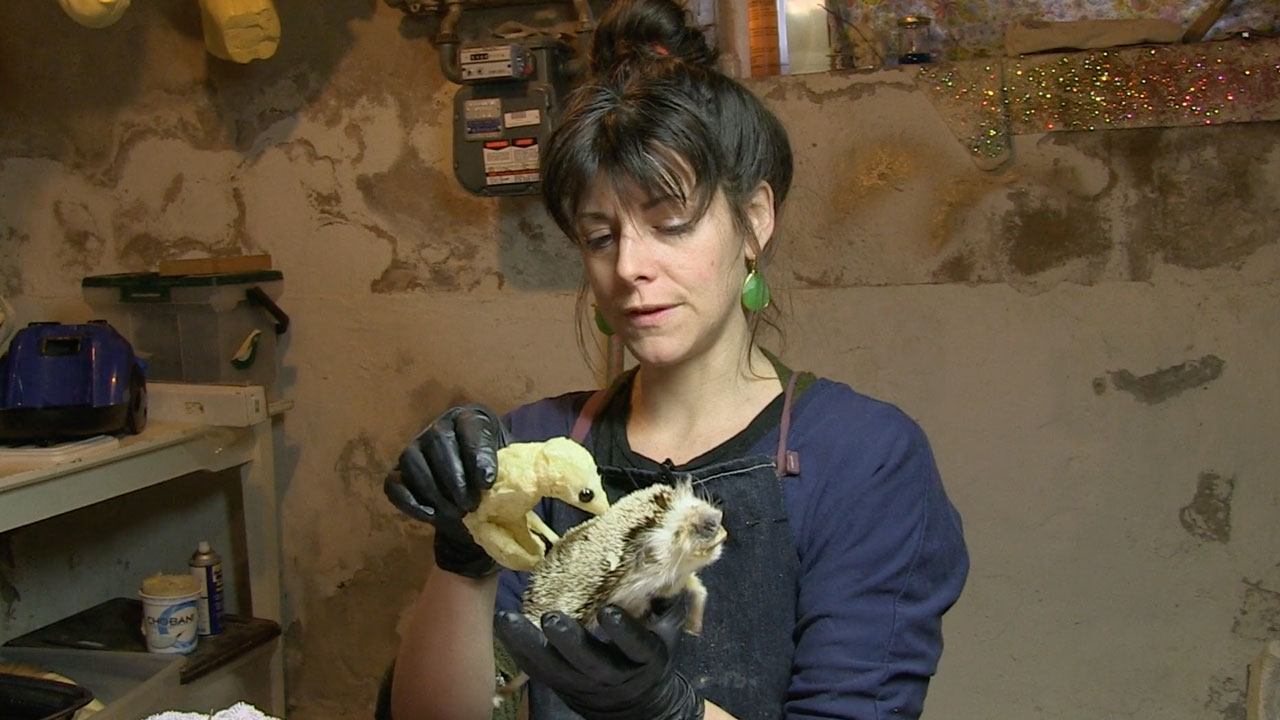 Death & Taxidermy
Mariel Carr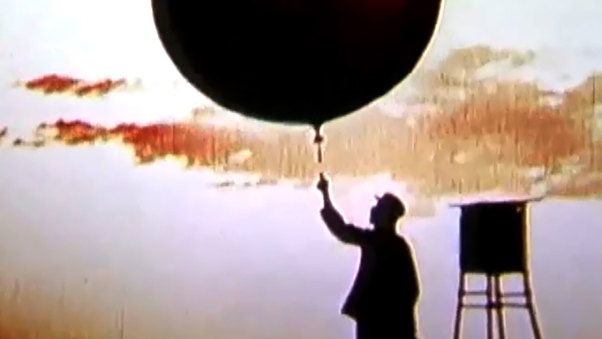 The Atom Bomb
Vanessa Gould
Värin - äänin (With colour - with sound)
Petteri Cederberg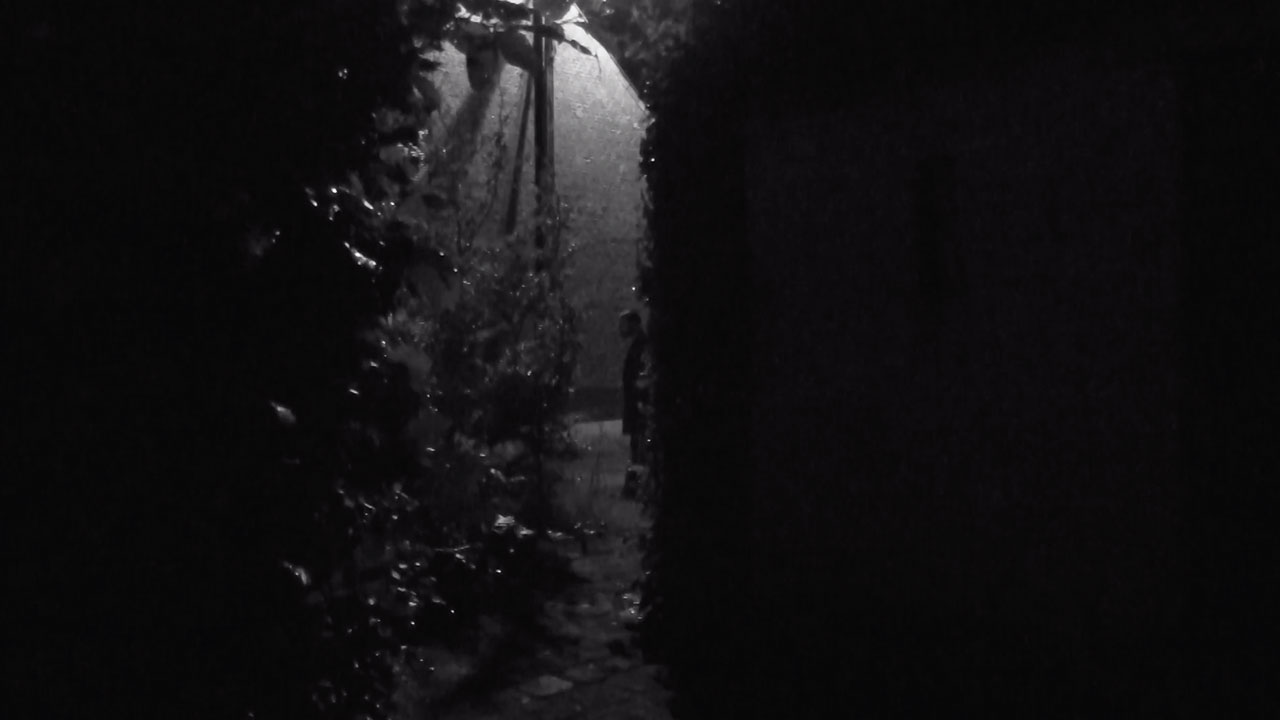 Lucid Dreaming
Nina Lassila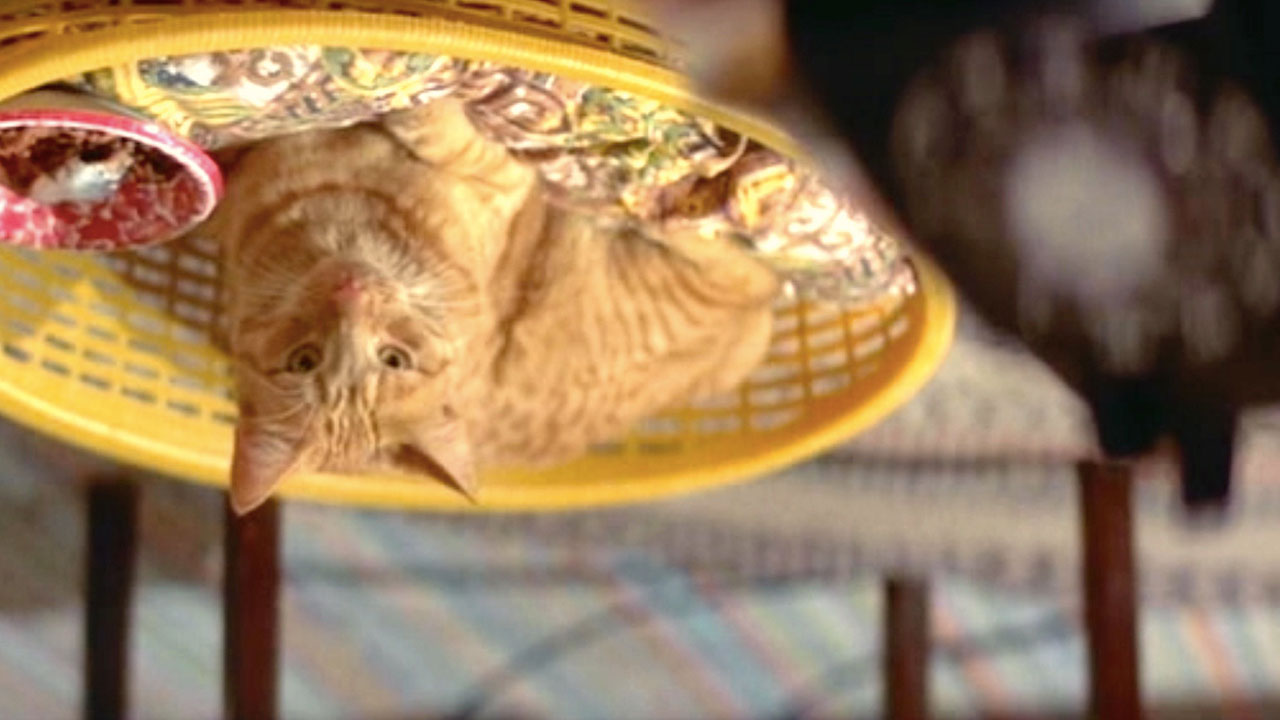 Bridge Over Troubled Water
Jari Kallio,Jaakko Pallasvuo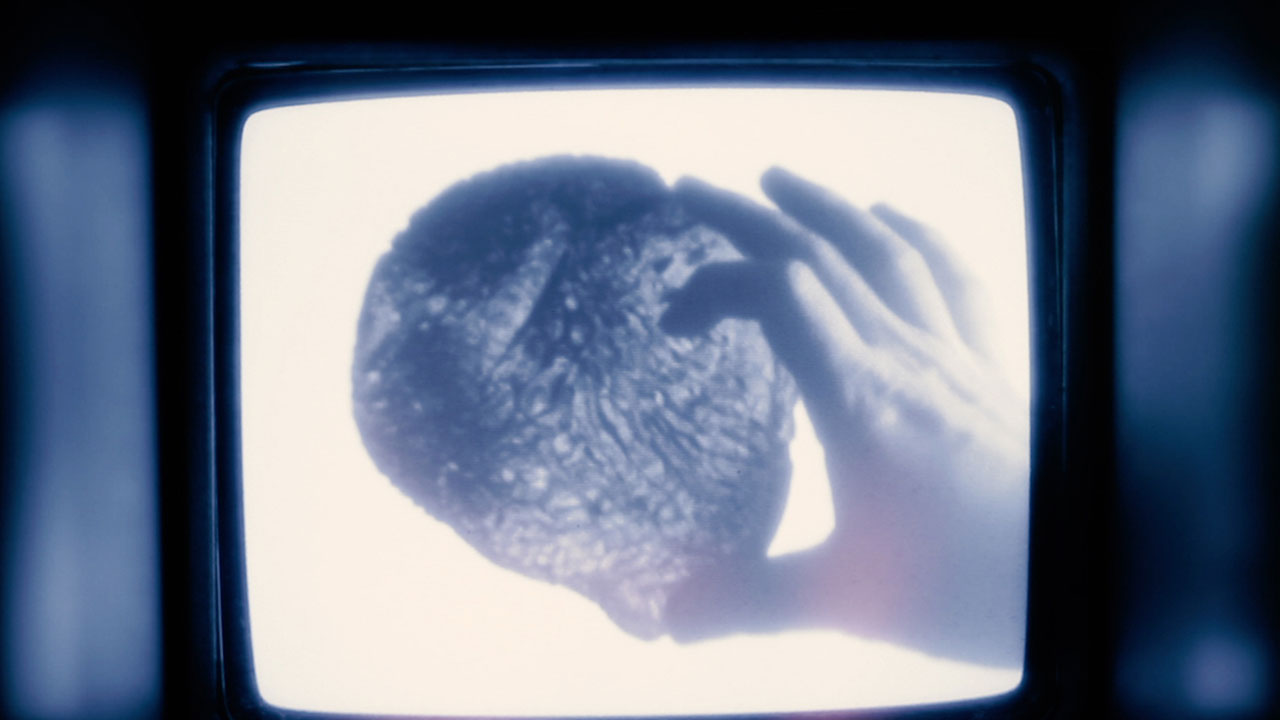 Light of its History
Alex Ingersoll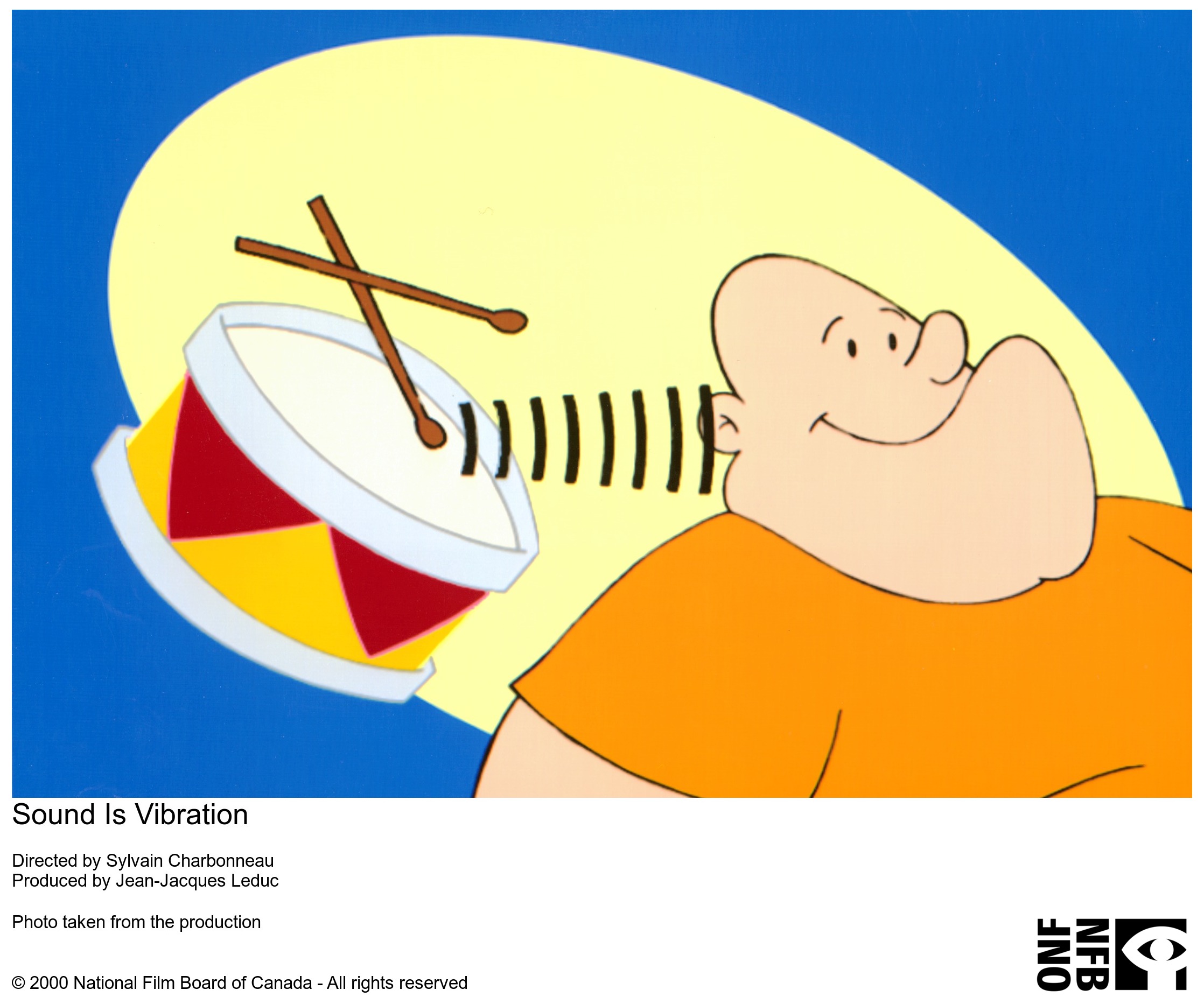 Sound Is Vibration
Sylvain Charbonneau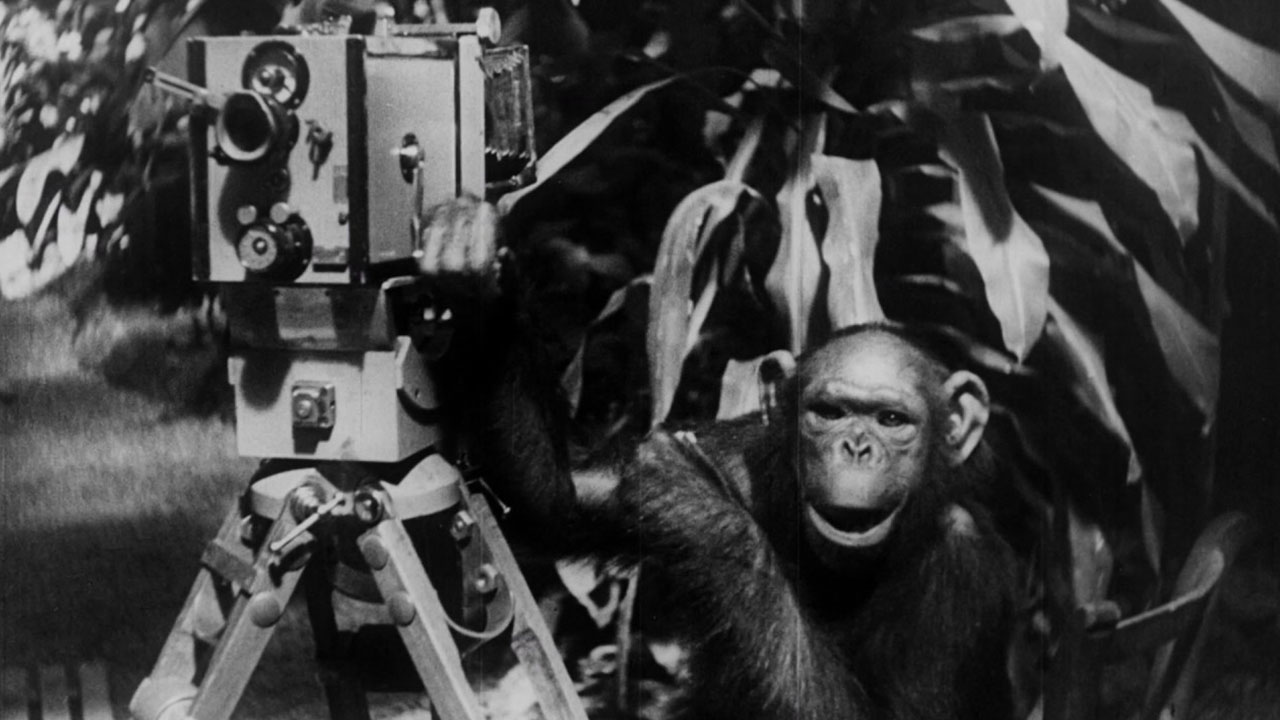 Cinema Futures
Michael Palm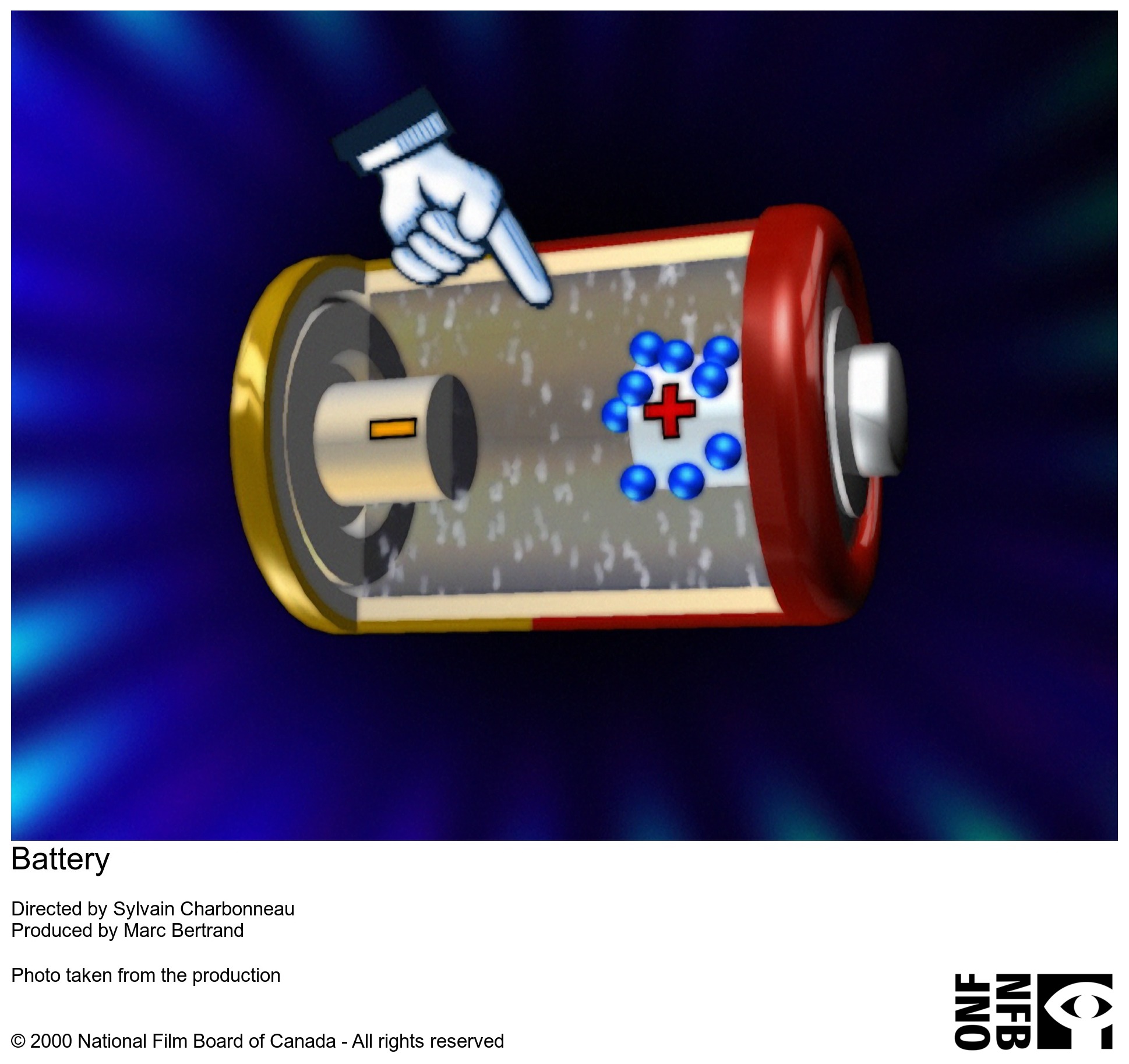 Battery
Sylvain Charbonneau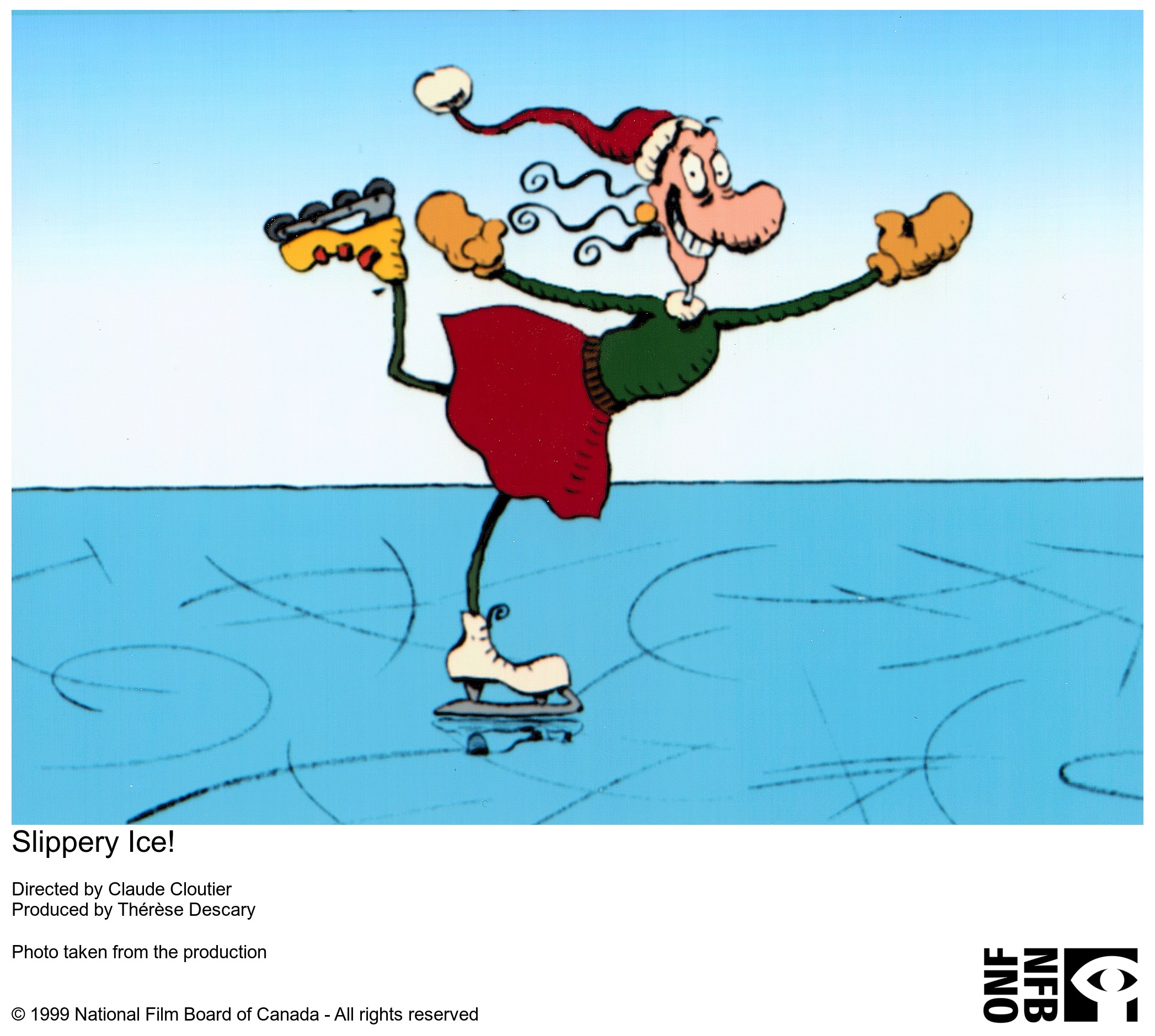 Slippery Ice!
Claude Cloutier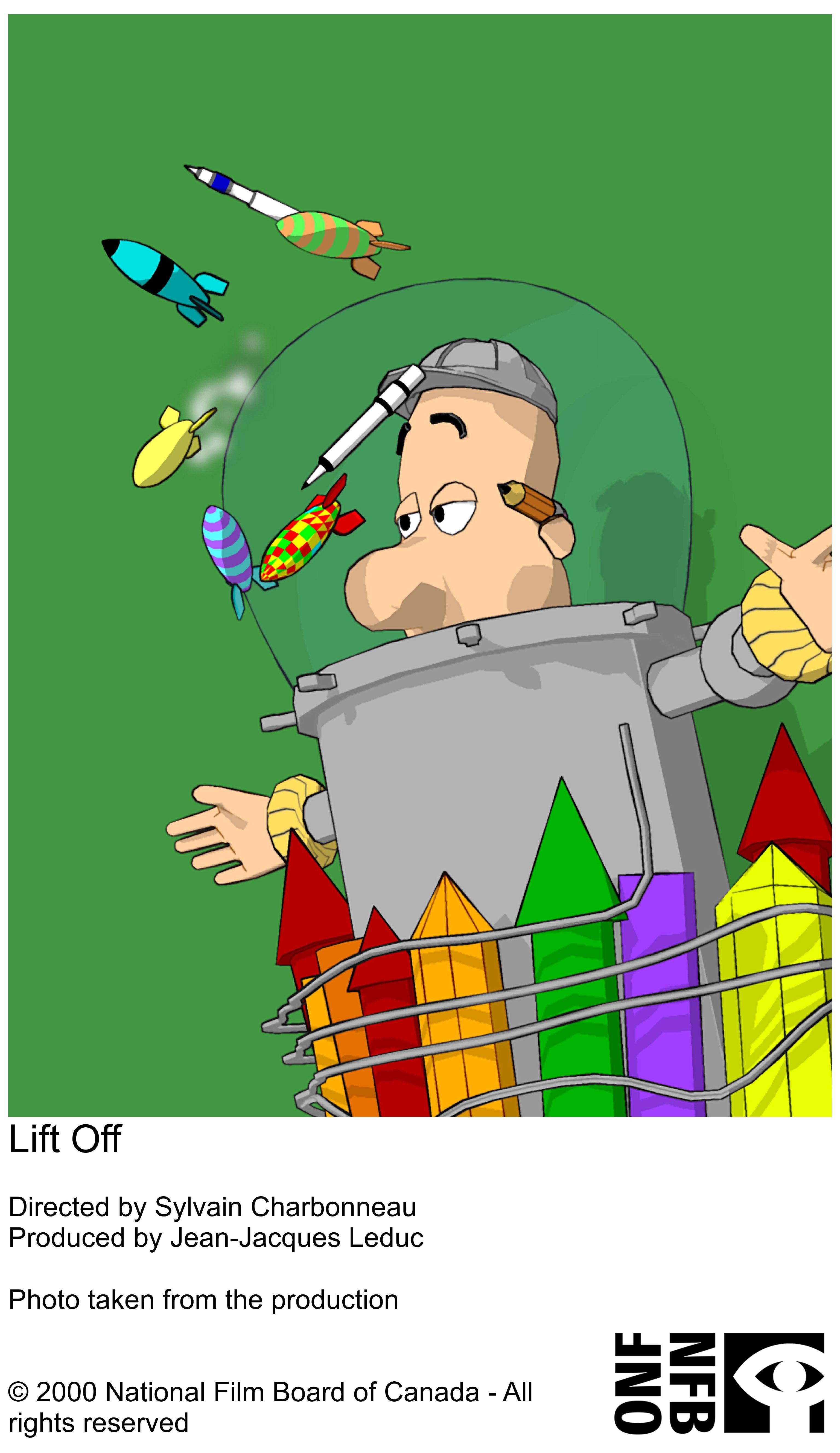 Lift Off
Sylvain Charbonneau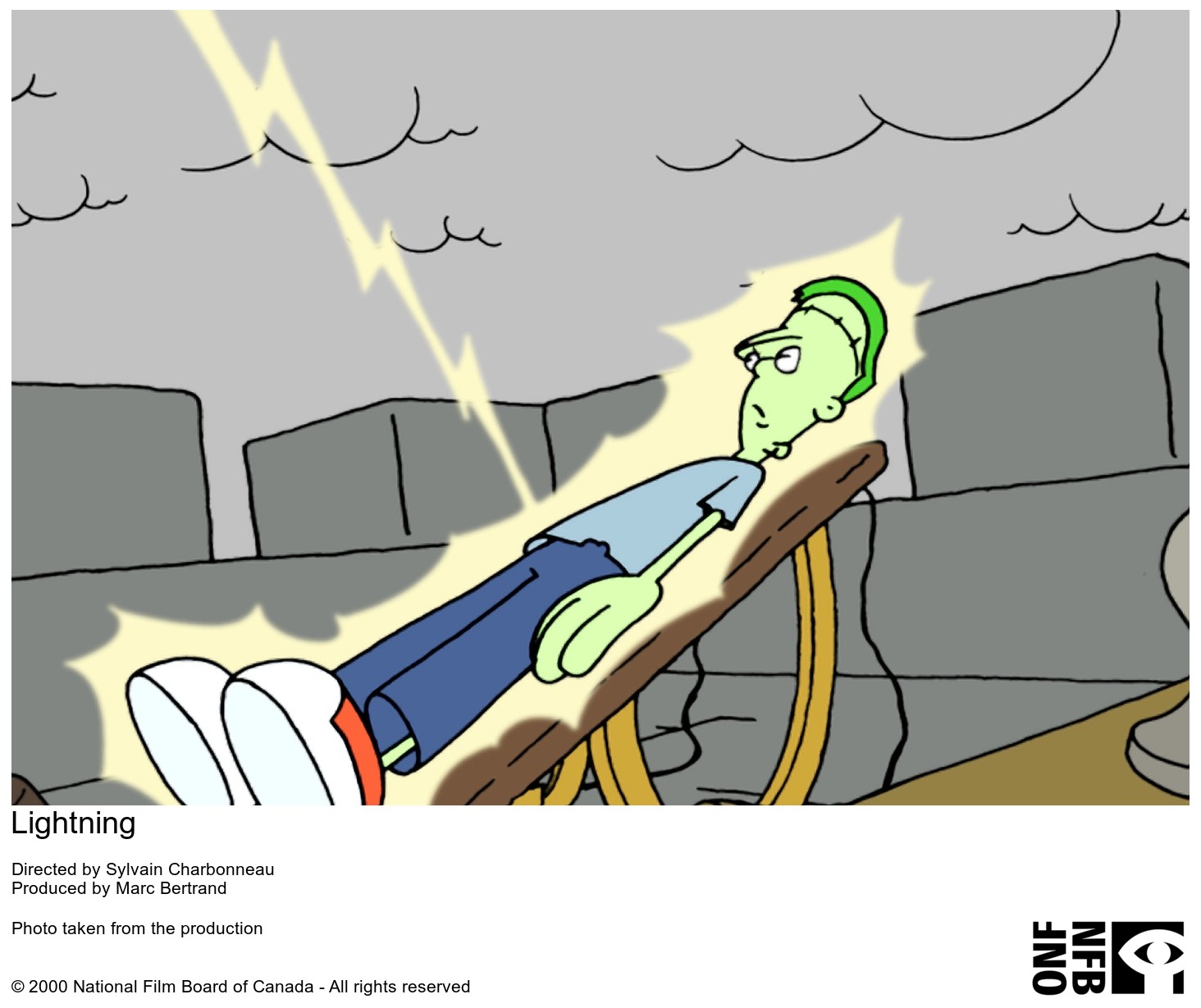 Lightning
Sylvain Charbonneau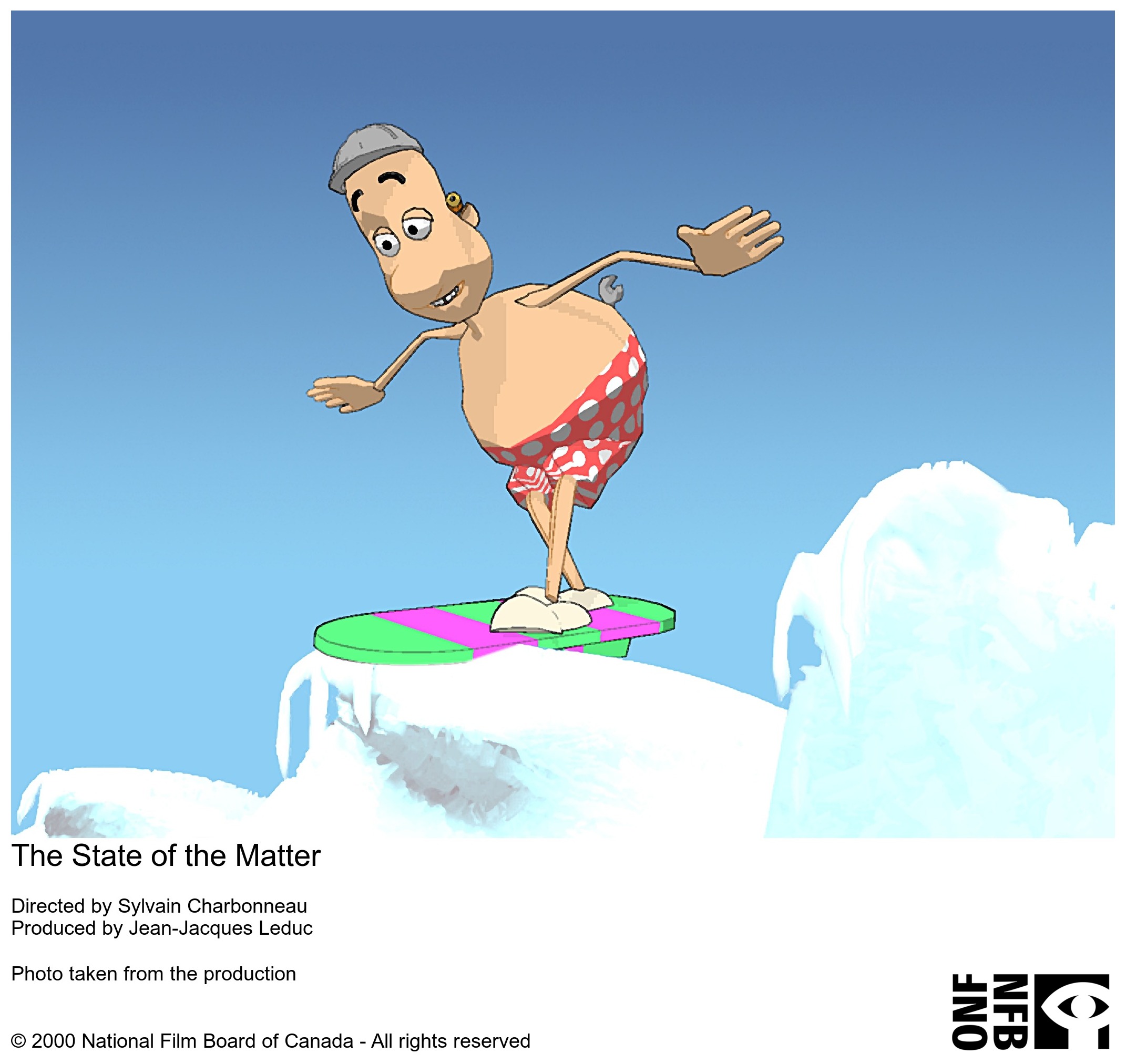 The State of the Matter
Sylvain Charbonneau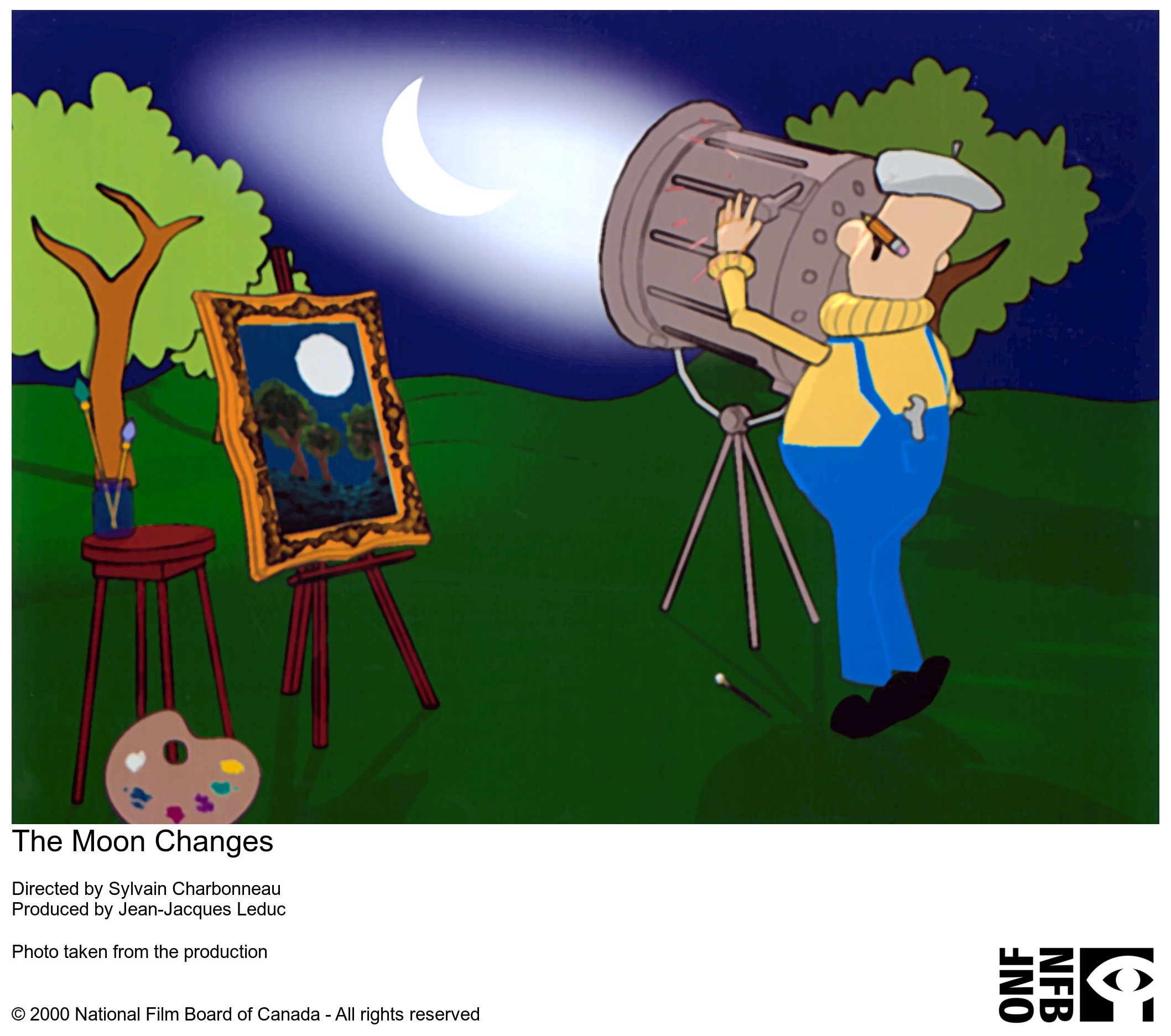 The Moon Changes
Sylvain Charbonneau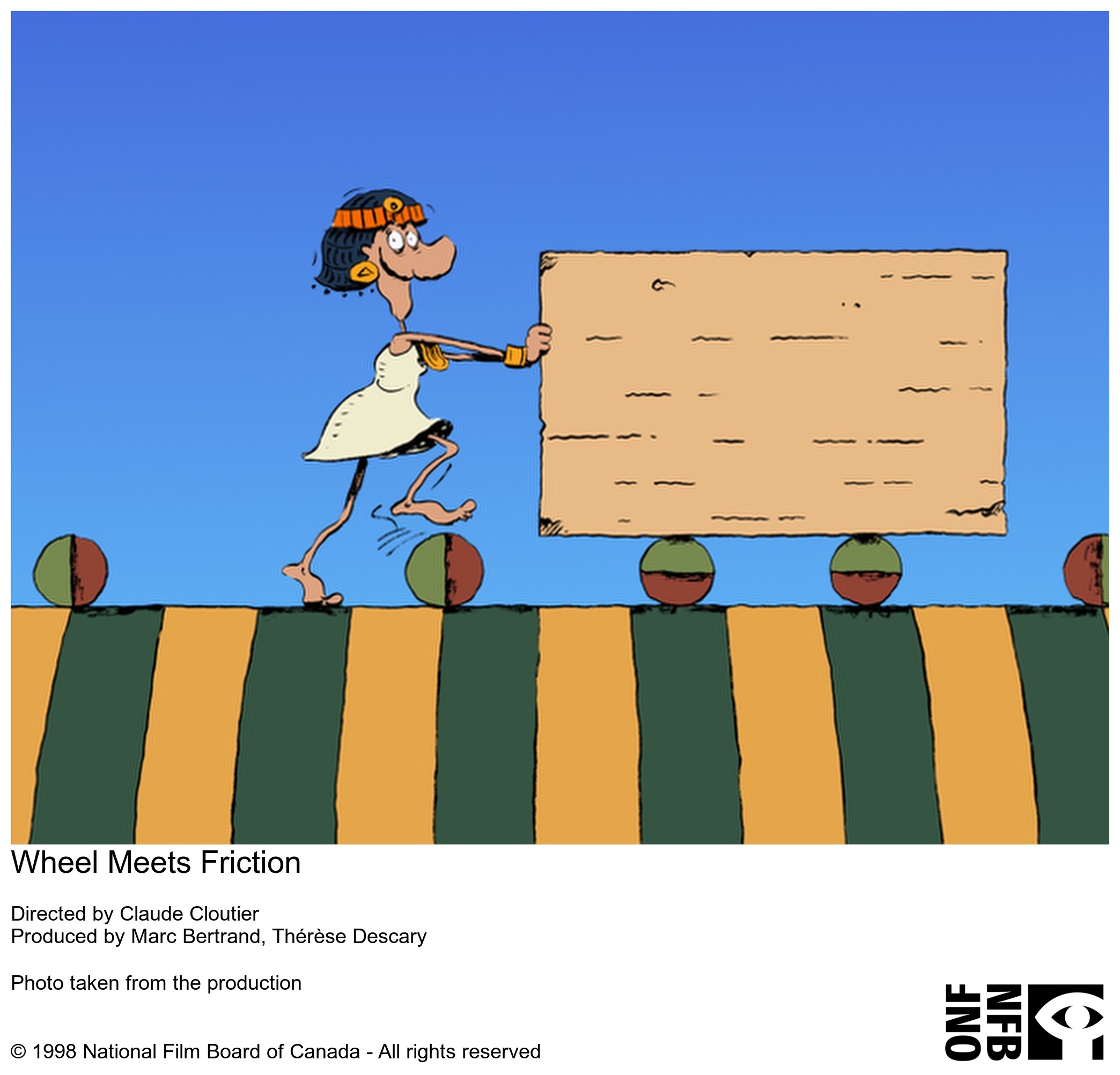 Wheel Meets Friction
Claude Cloutier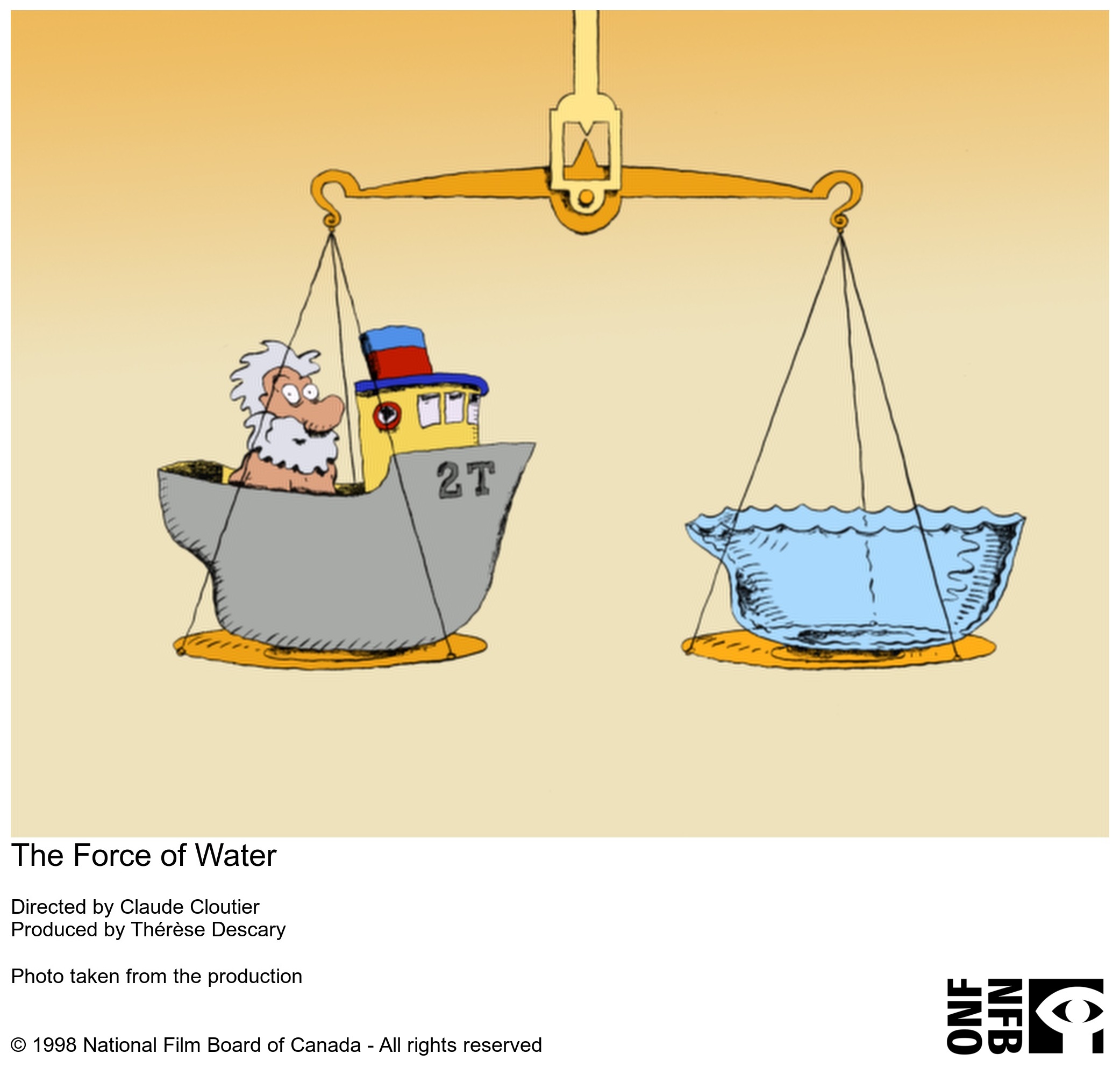 The Force of Water
Claude Cloutier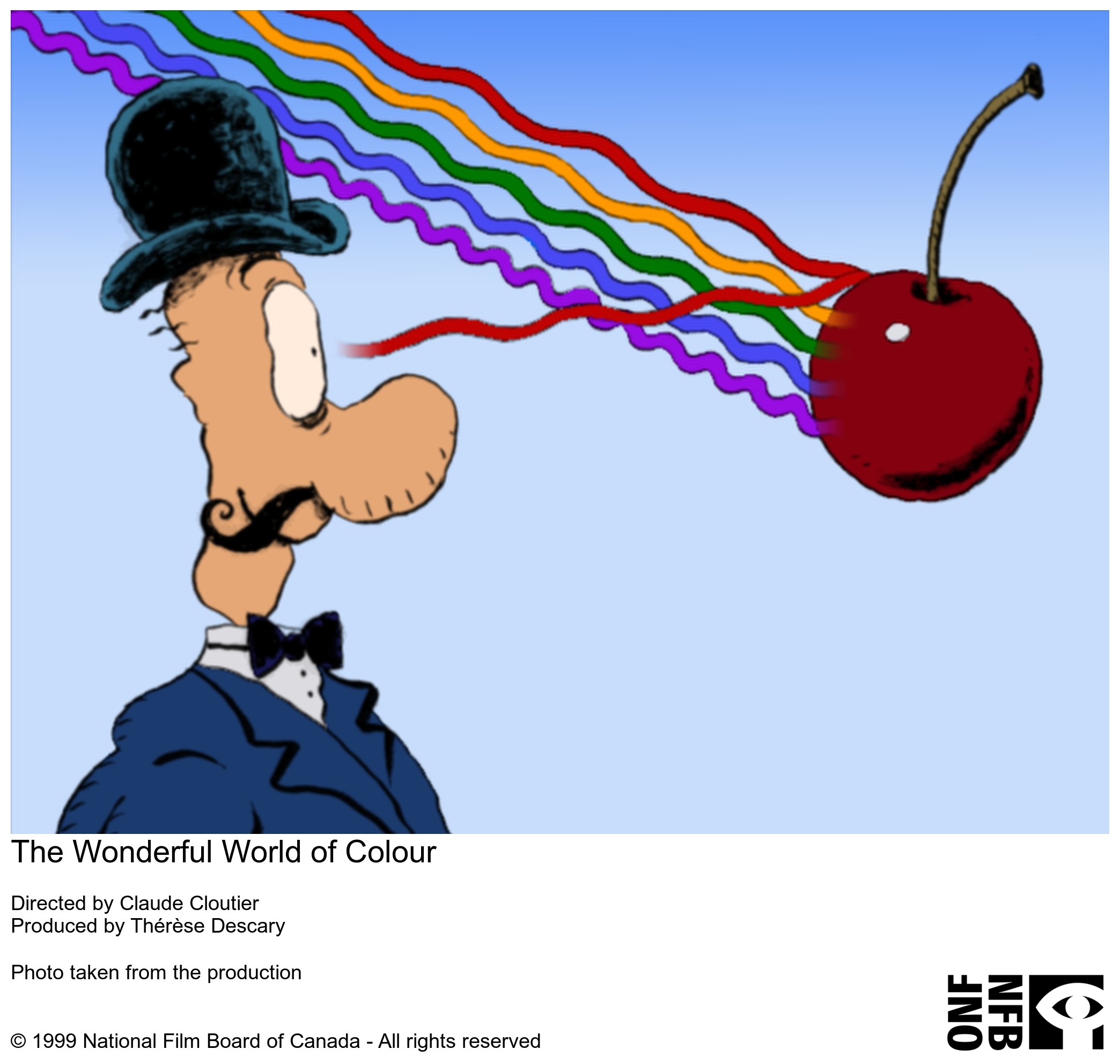 The Wonderful World of Colour
Claude Cloutier
A Place I've Never Been
Adrian Flury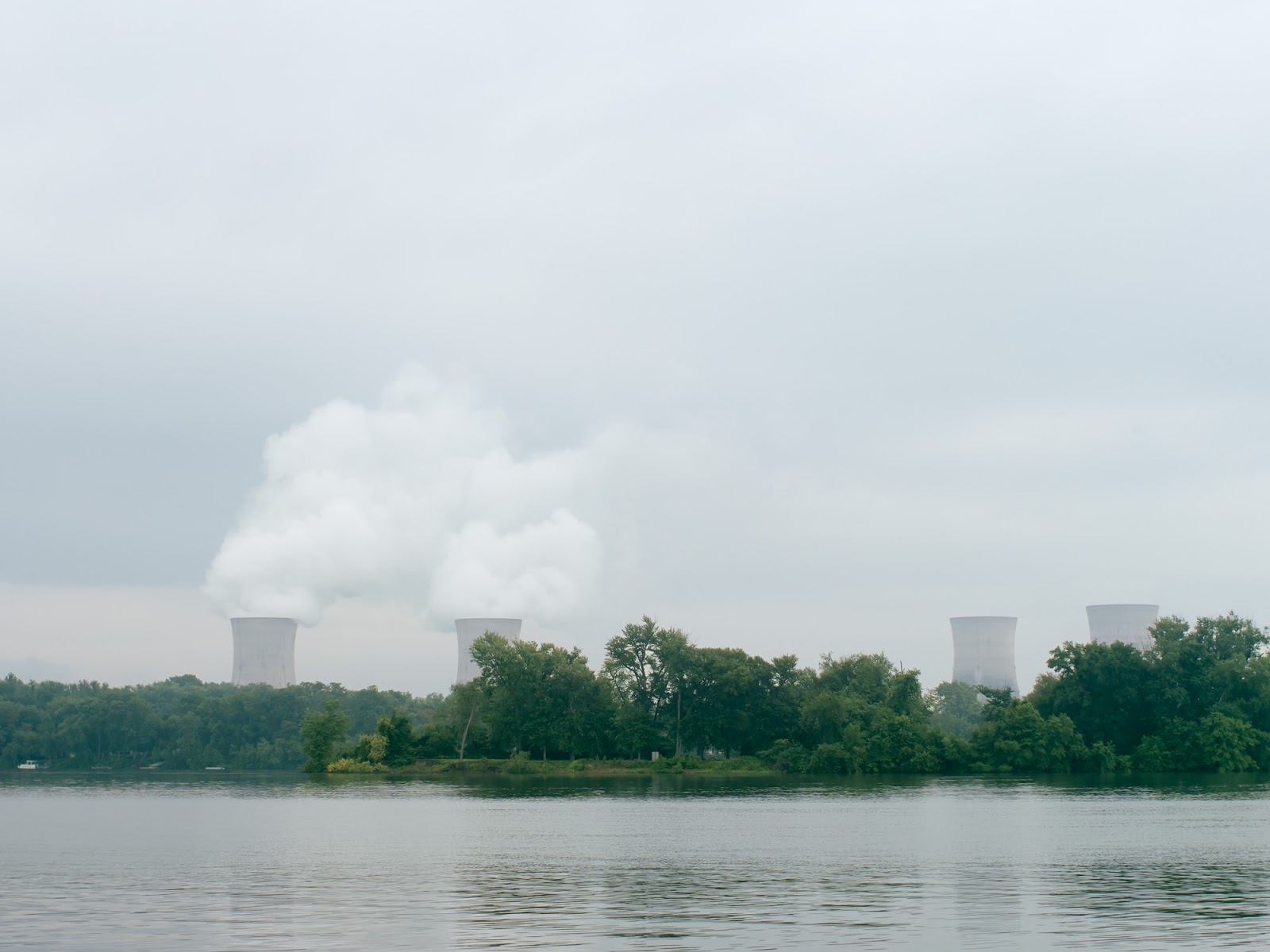 SAFSTOR
Adam Diller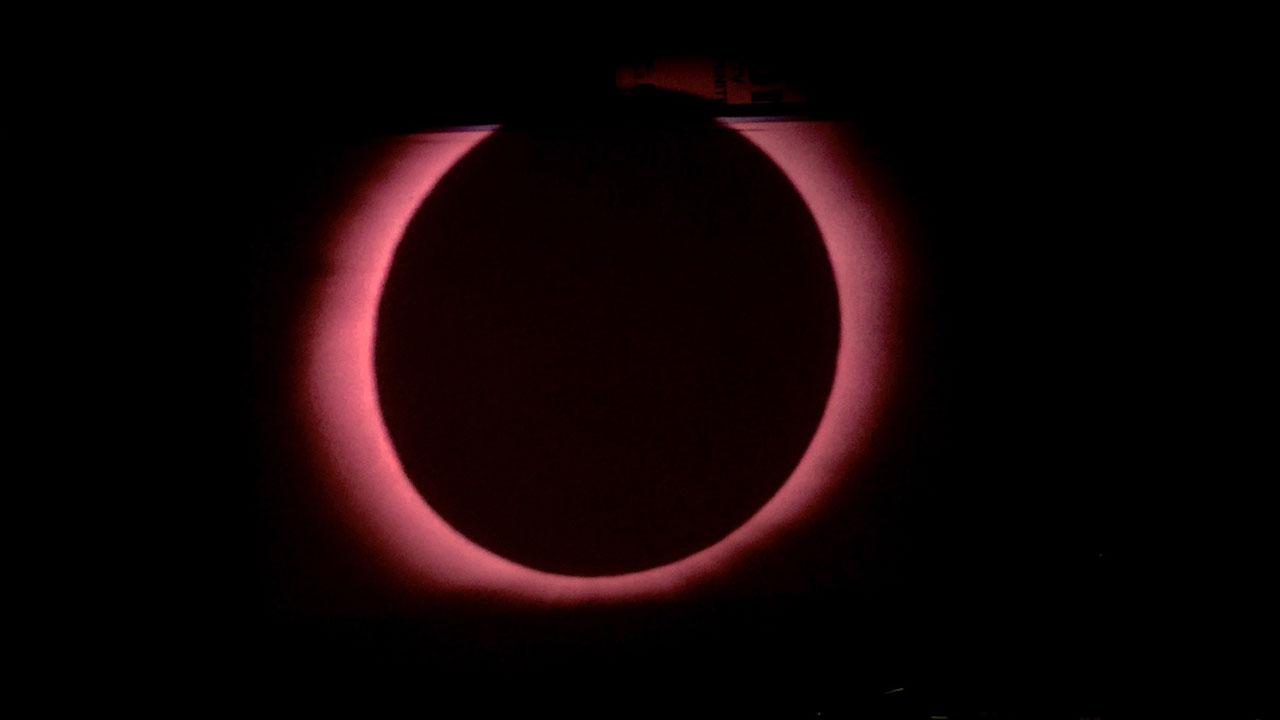 Sun Zero to Planet Six
Kristin Cato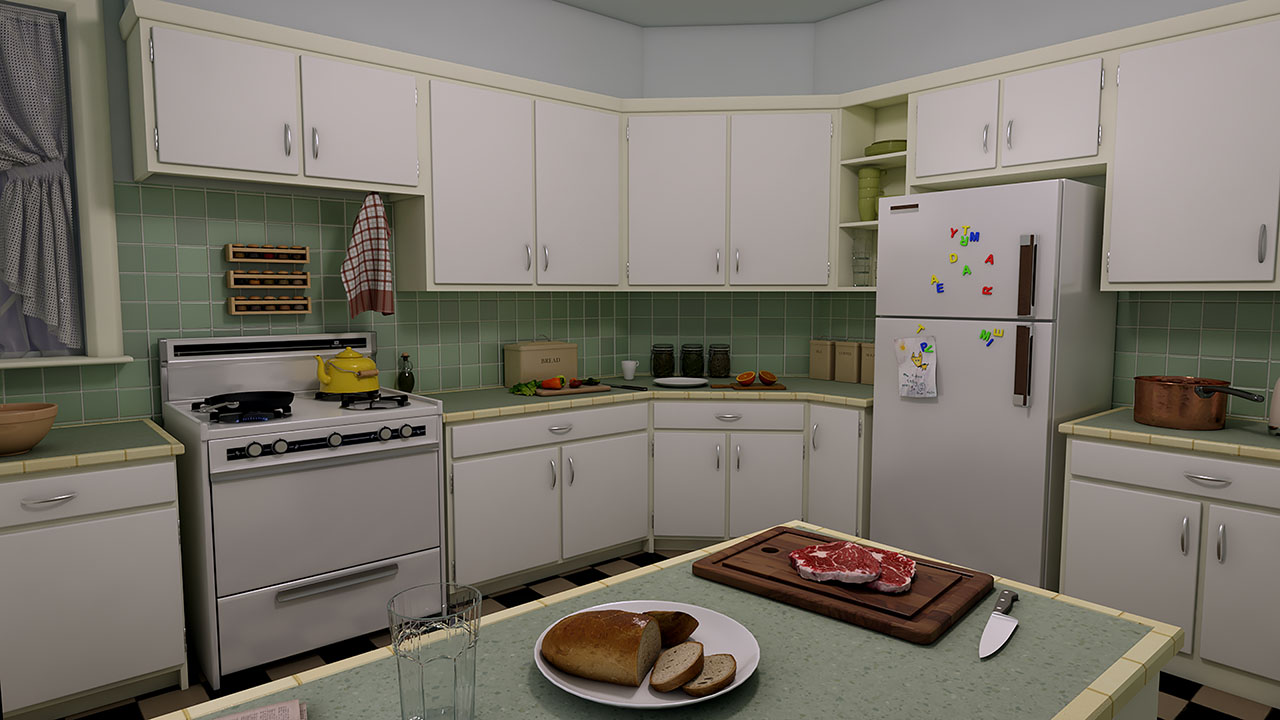 Demonic
Pia Borg
Gil
Eva Giolo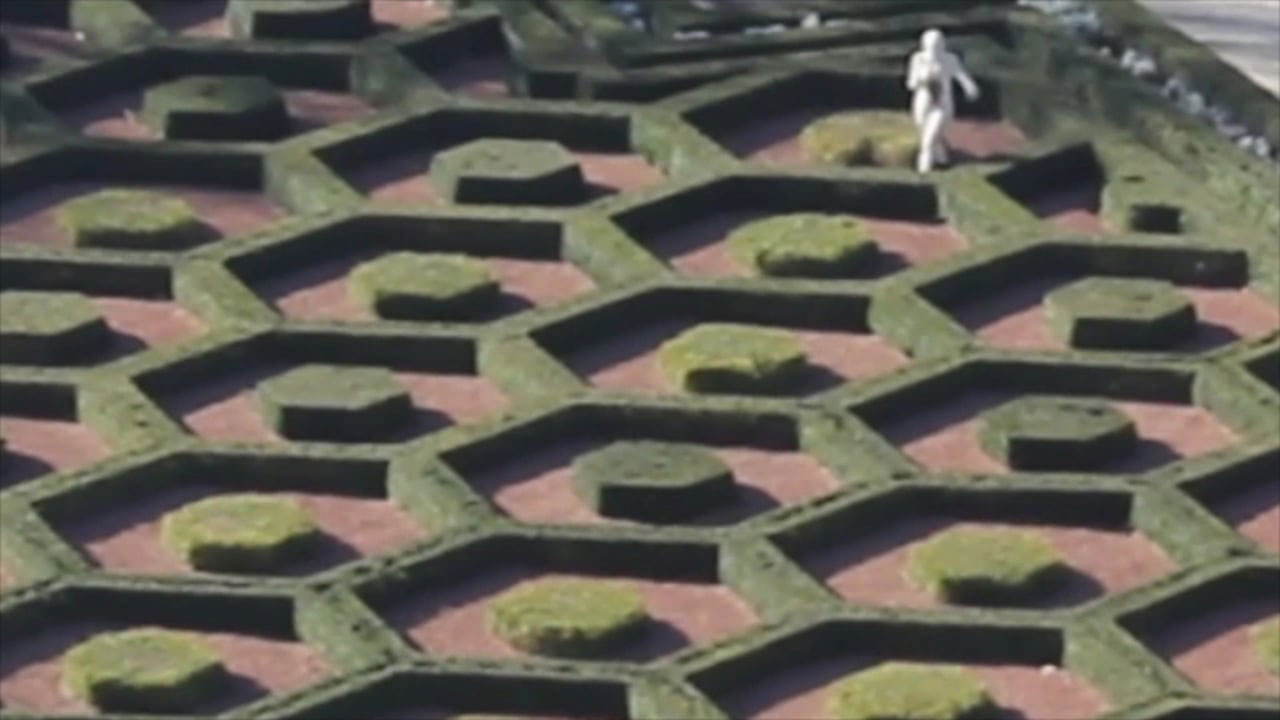 Algorithmic Poetry
Nicolai Bosko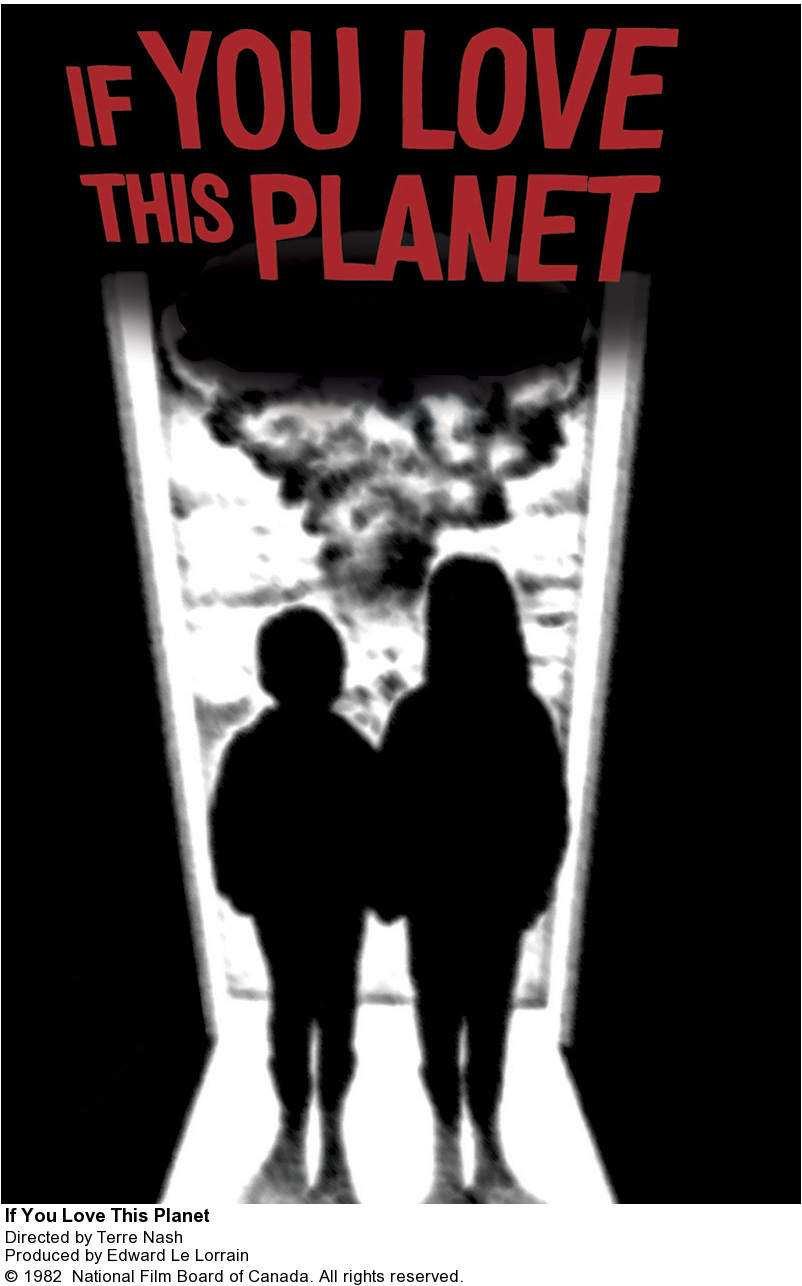 If You Love This Planet
Terre Nash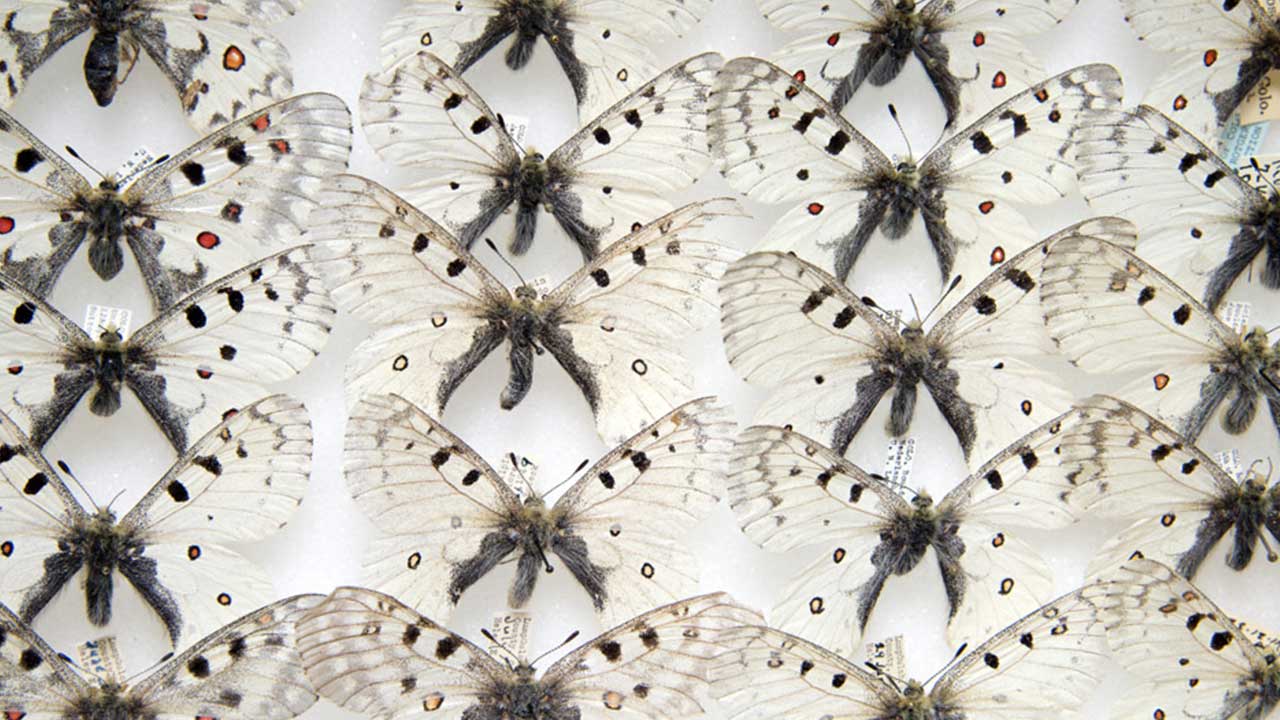 Insecta
Ramey Newell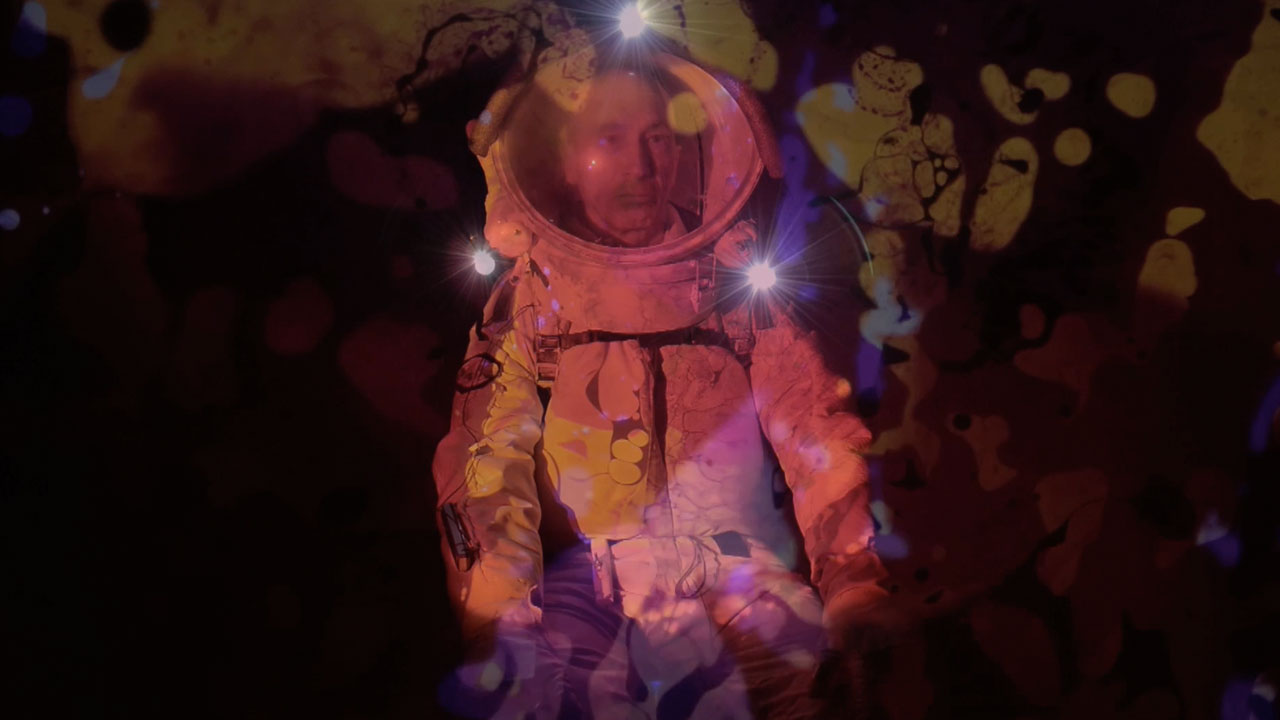 Mars Society
Giulia Grossmann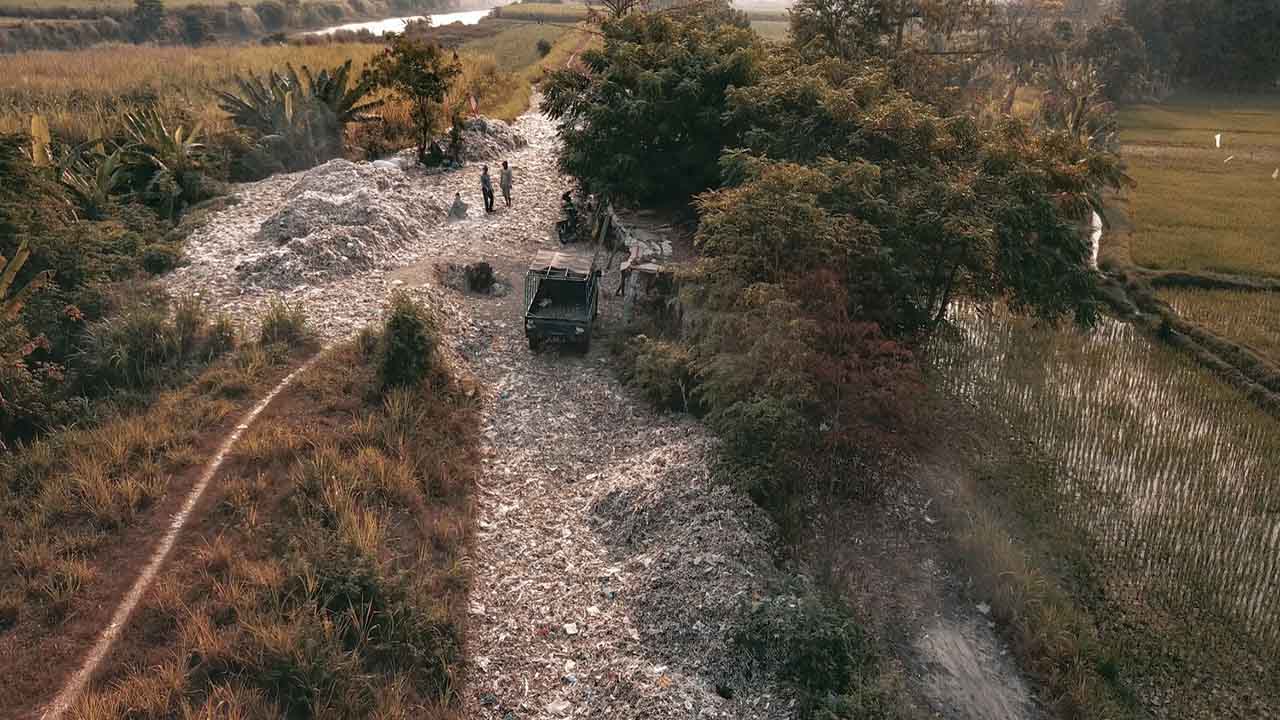 The Story of Plastic
Deia Schlosberg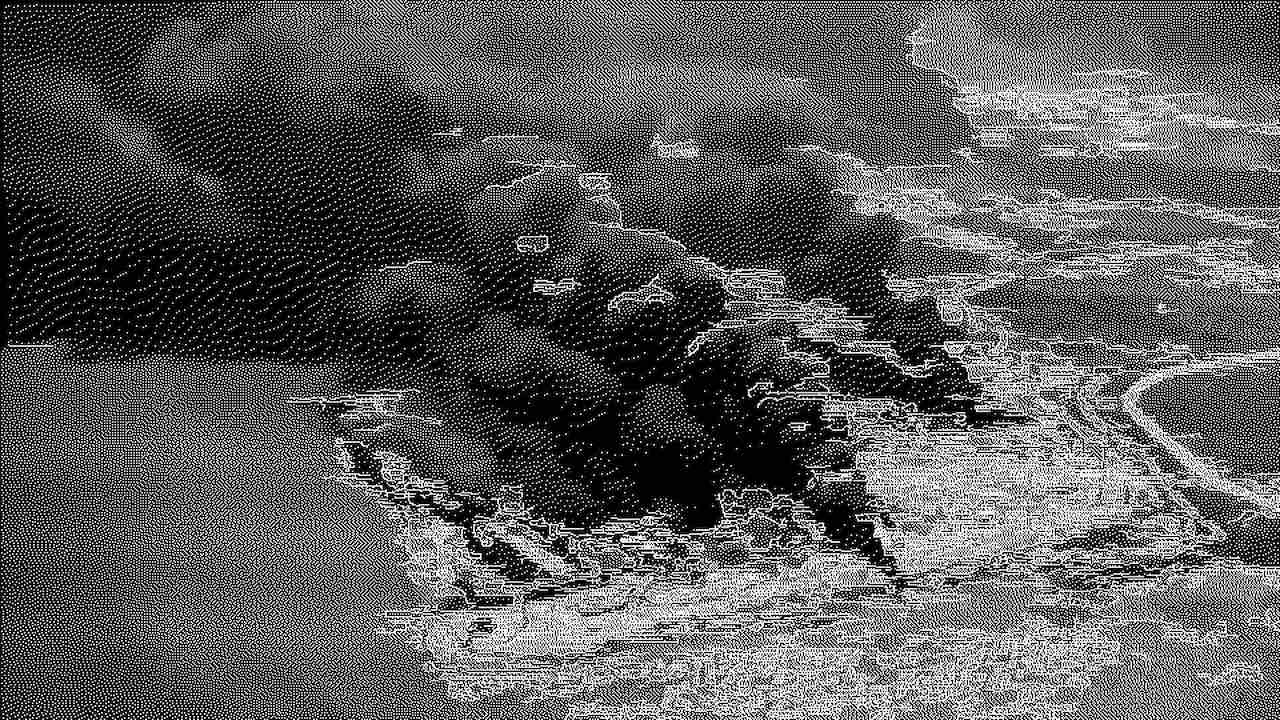 Loathing...
Franz Milec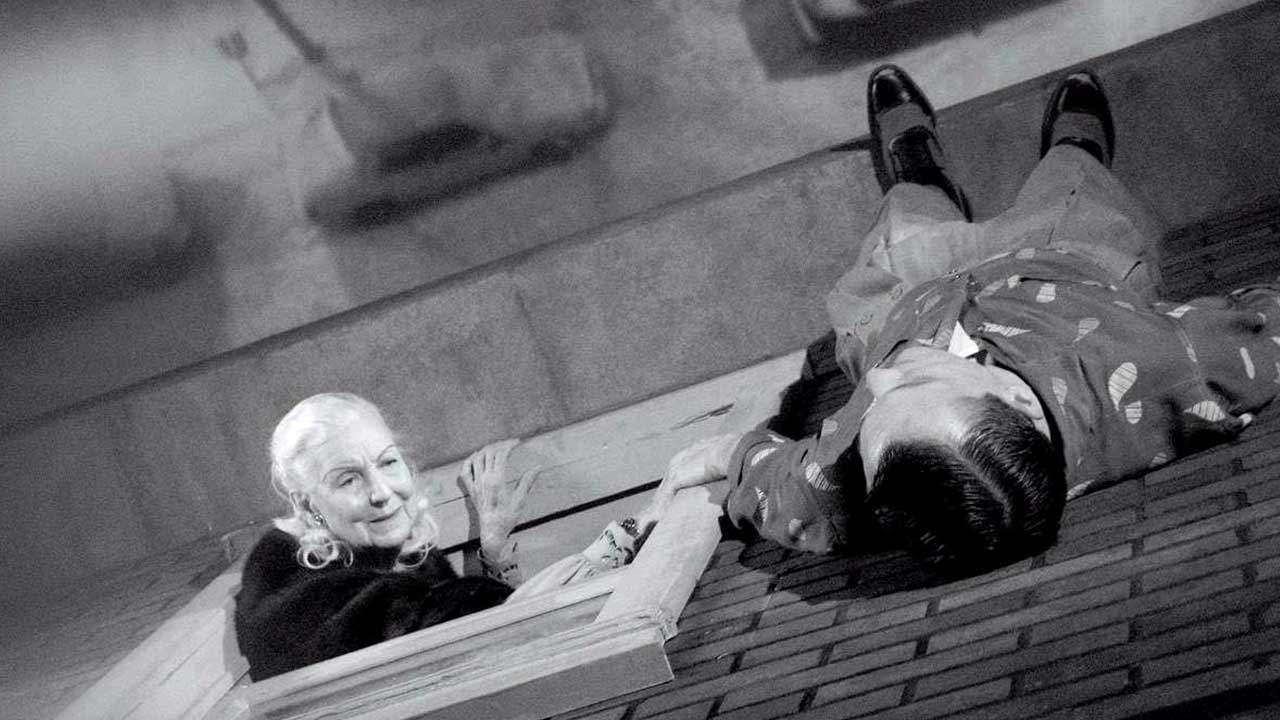 My Winnipeg
Guy Maddin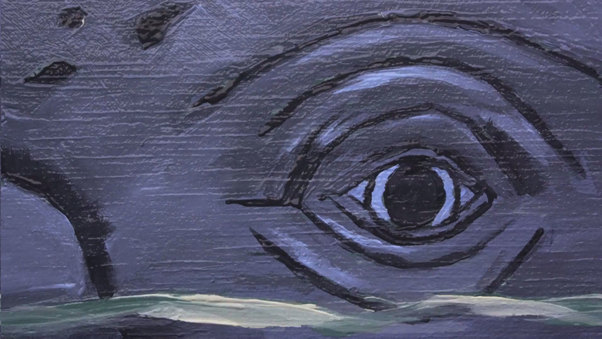 The Whale Story
Tess Martin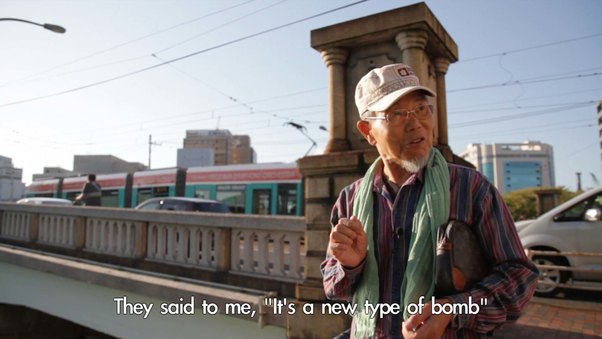 An All-Encompassing Light
Chloe White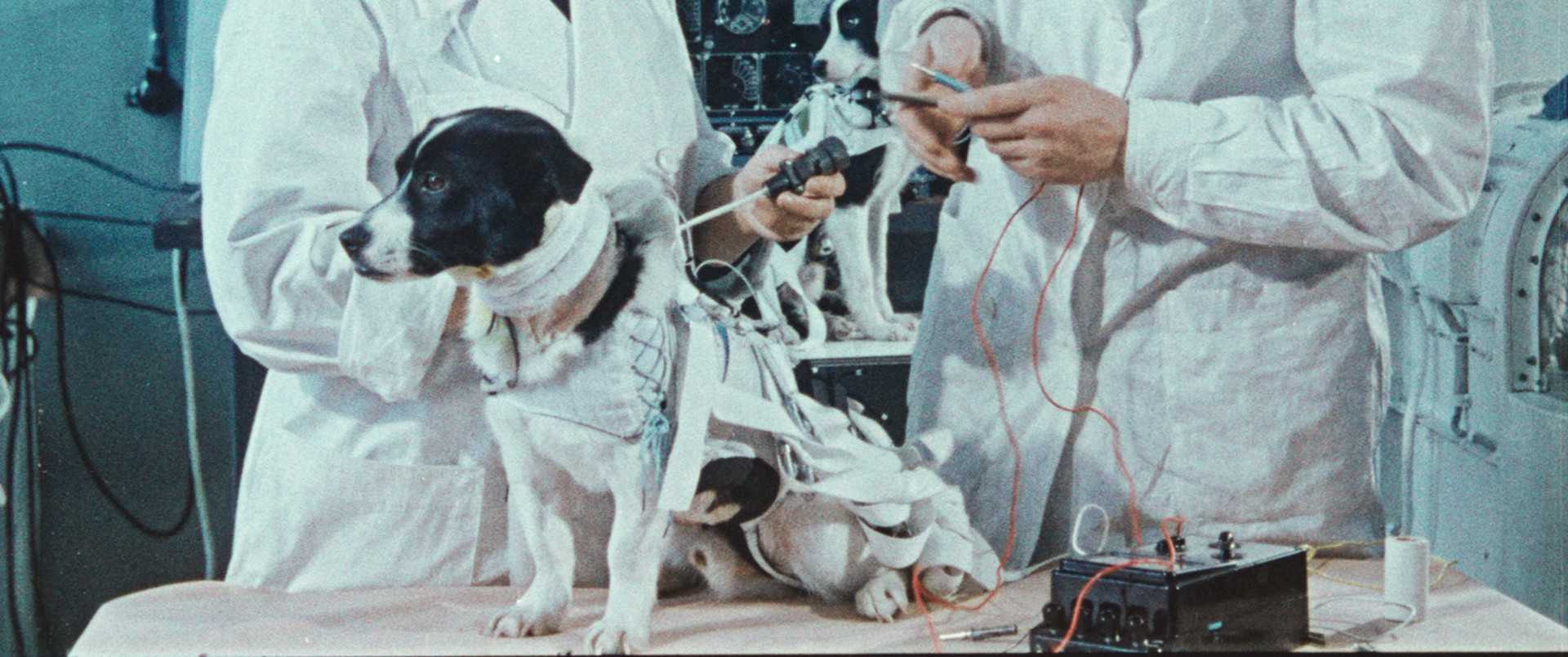 Space Dogs
Elsa Kremser, Levin Peter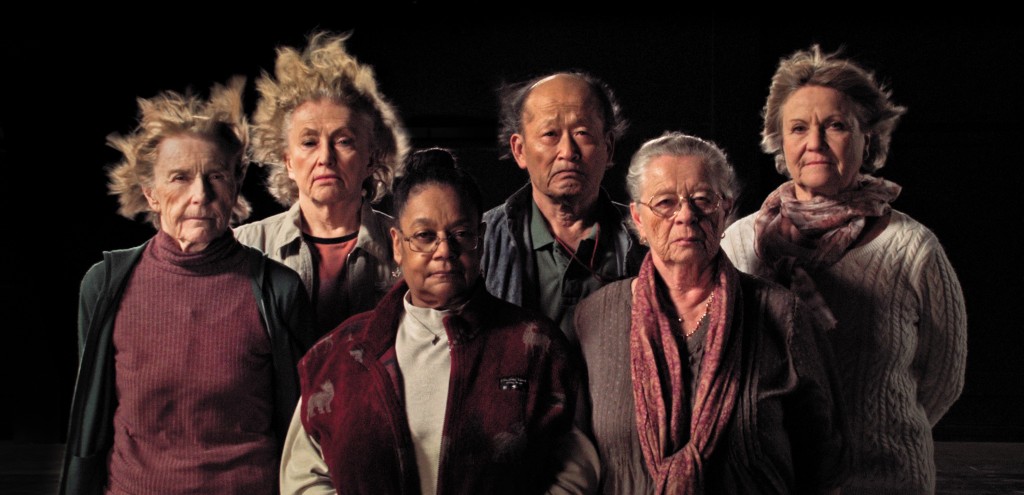 The Raft
Marcus Lindeen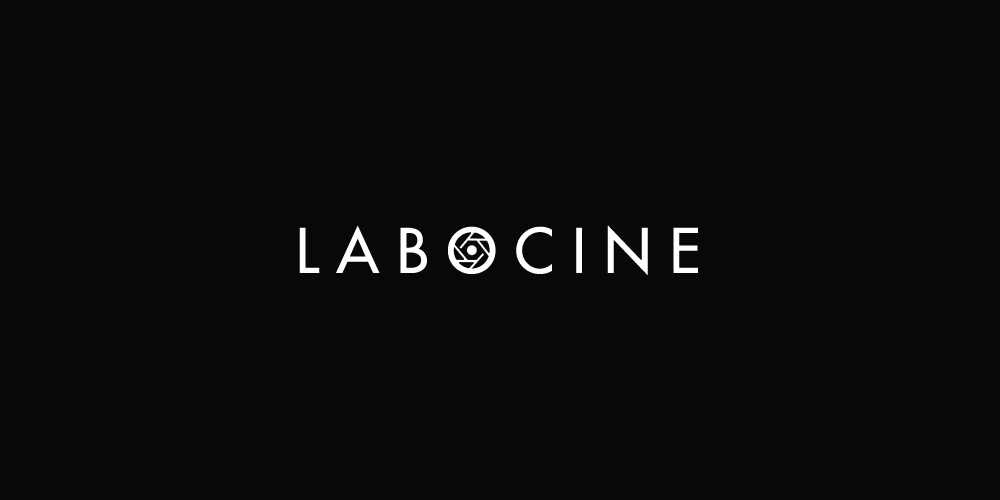 The Sulfur Butterflies
Robert Silberglied & Orley R. Taylor Jr.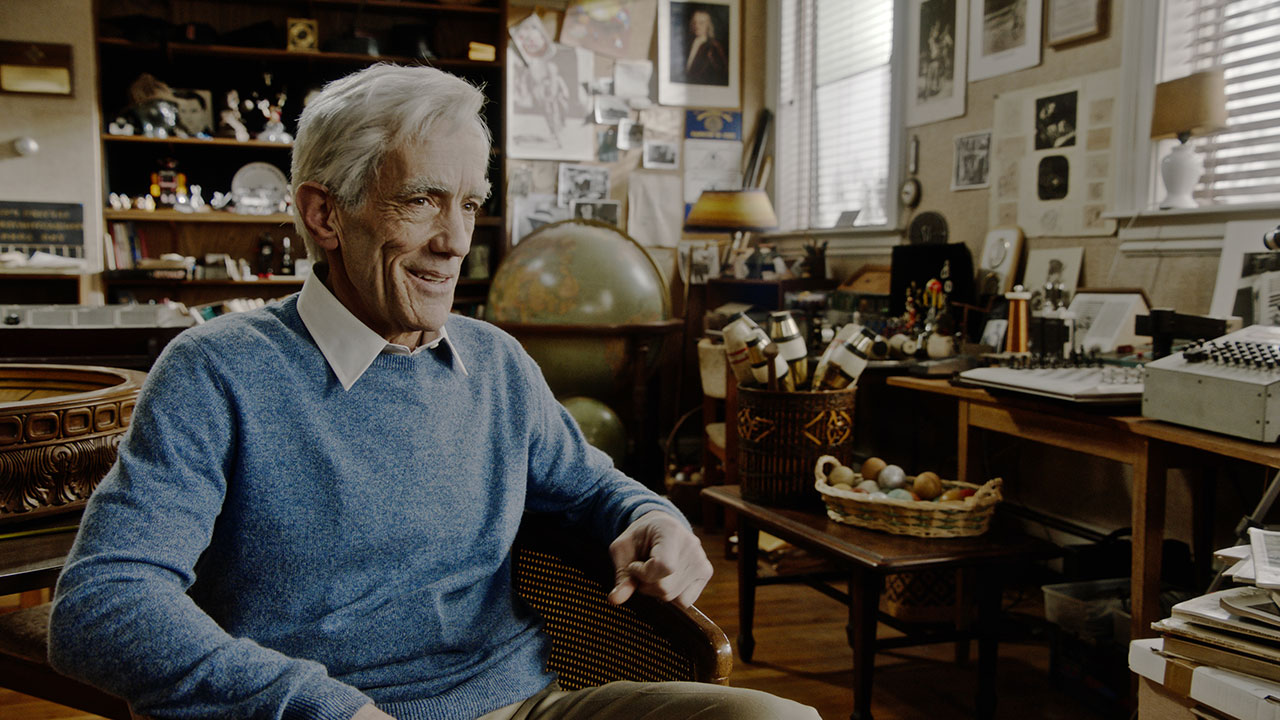 The Bit Player
Mark A. Levinson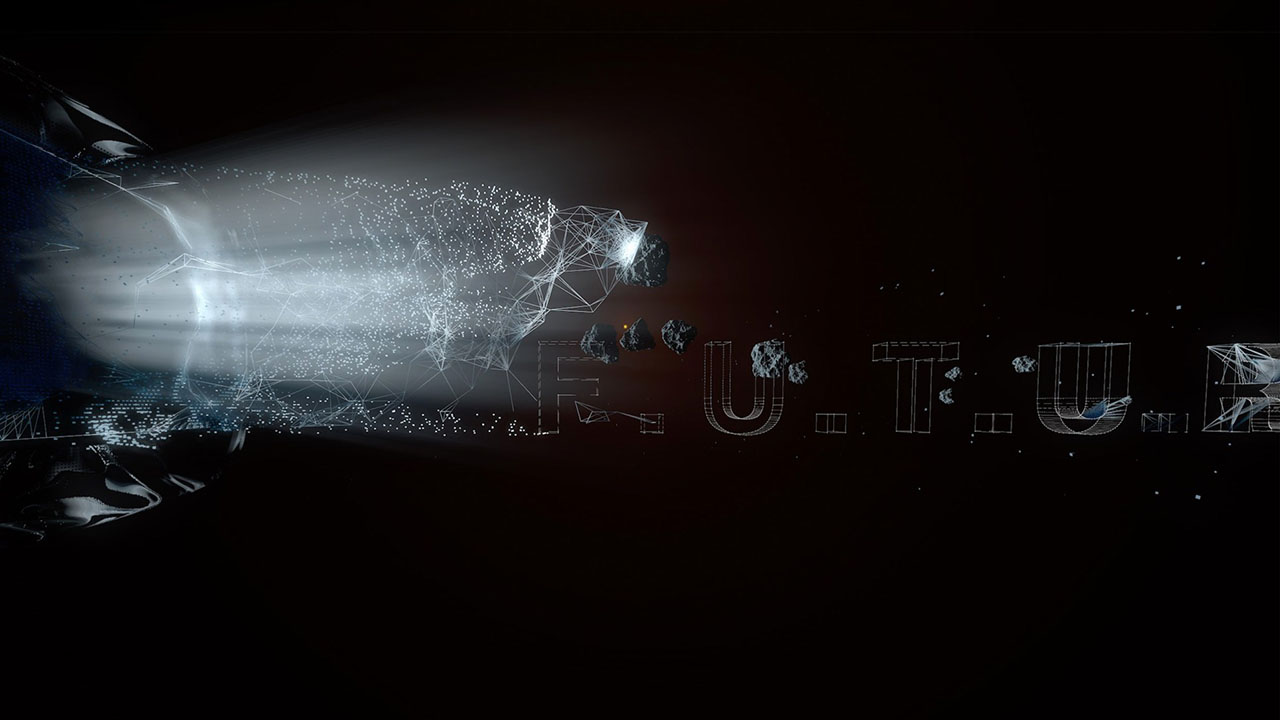 I Saw the Future
François Vautier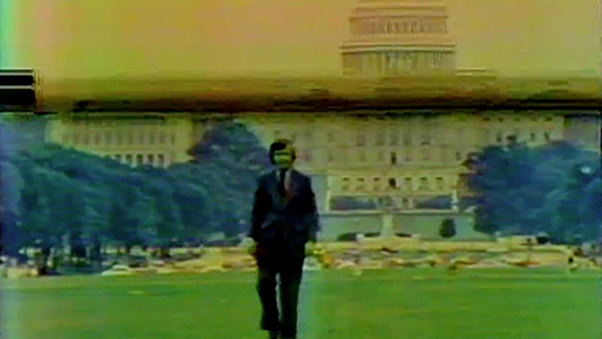 Psychic Driving
William E. Jones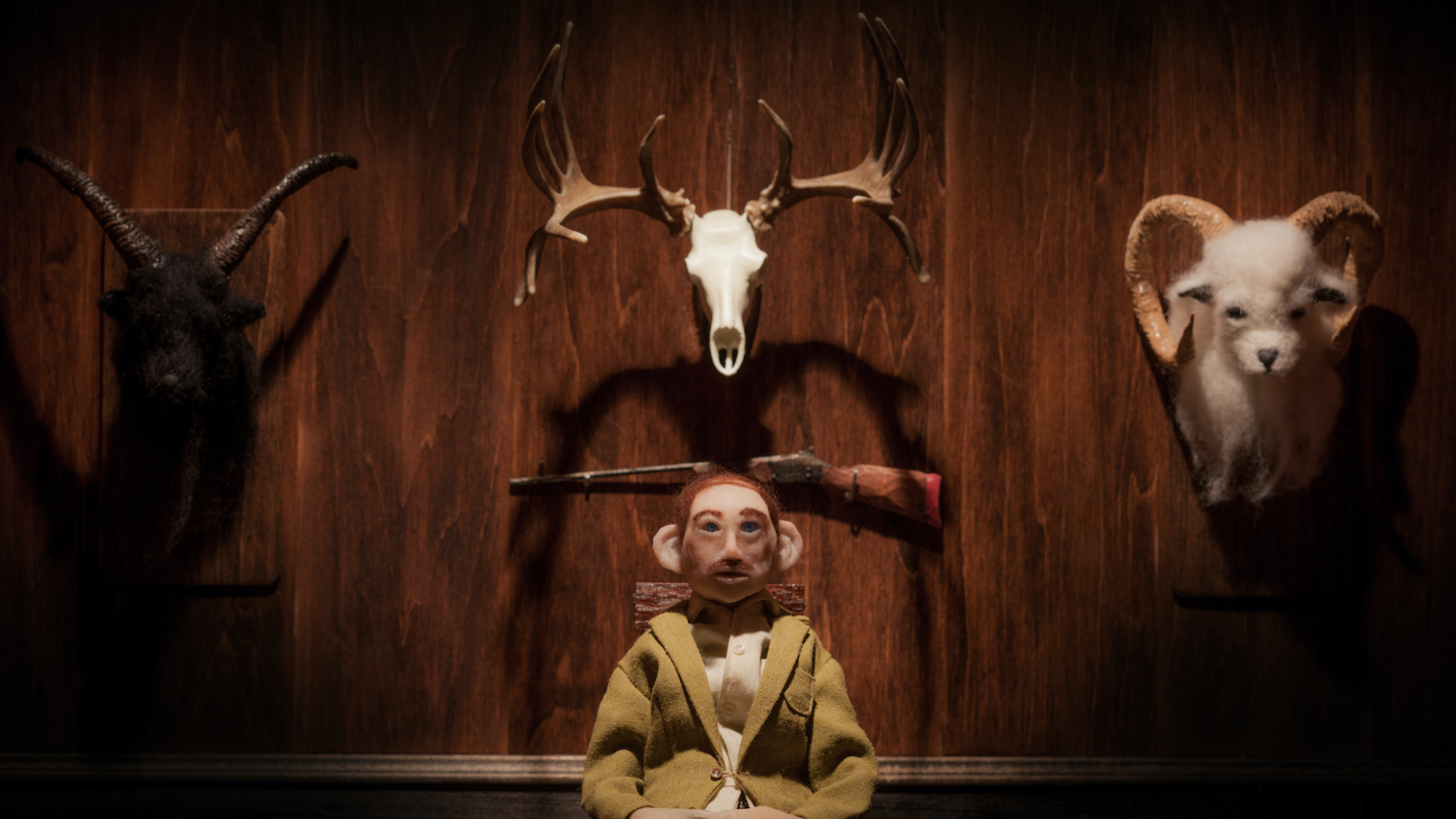 Black Dog
Josh Tuthill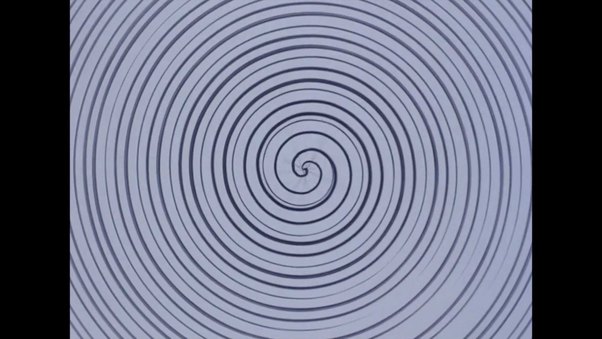 Exploratorium
Jon Boorstin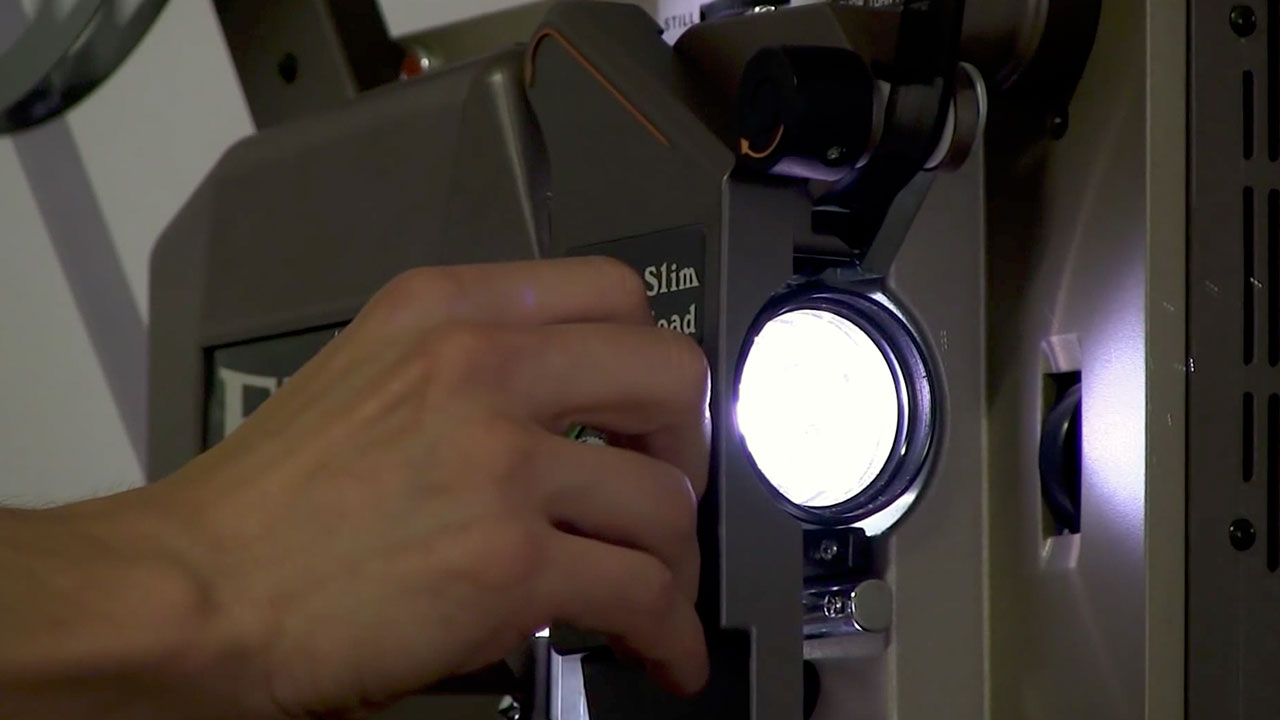 The Science of Cinema
Colin Stringer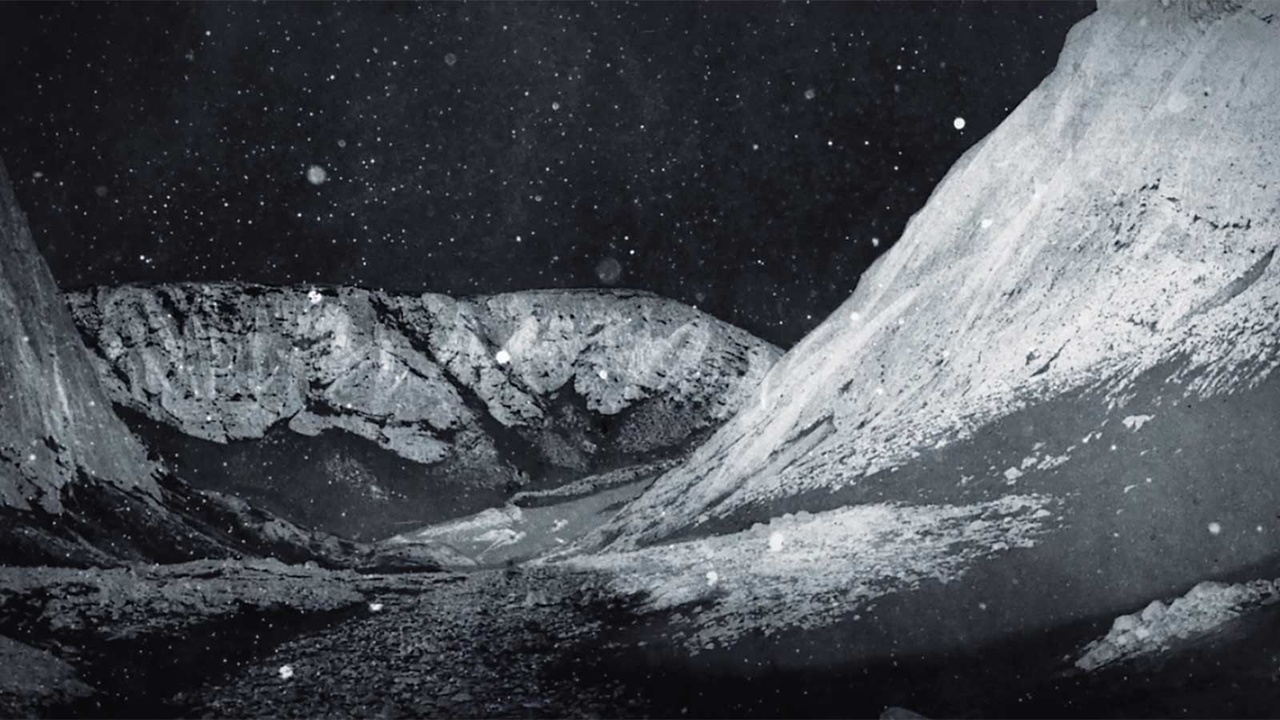 Bad Circumstances
Max Kestner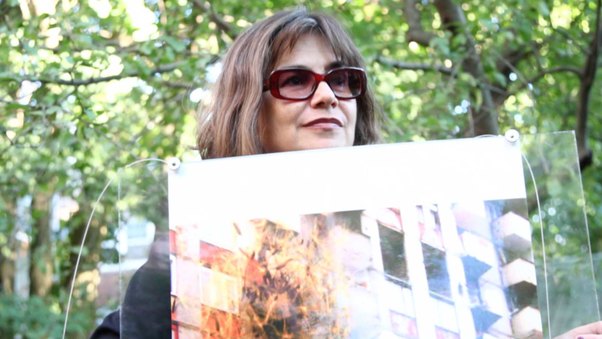 Hypochondria of the Heart
Janna Kyllästinen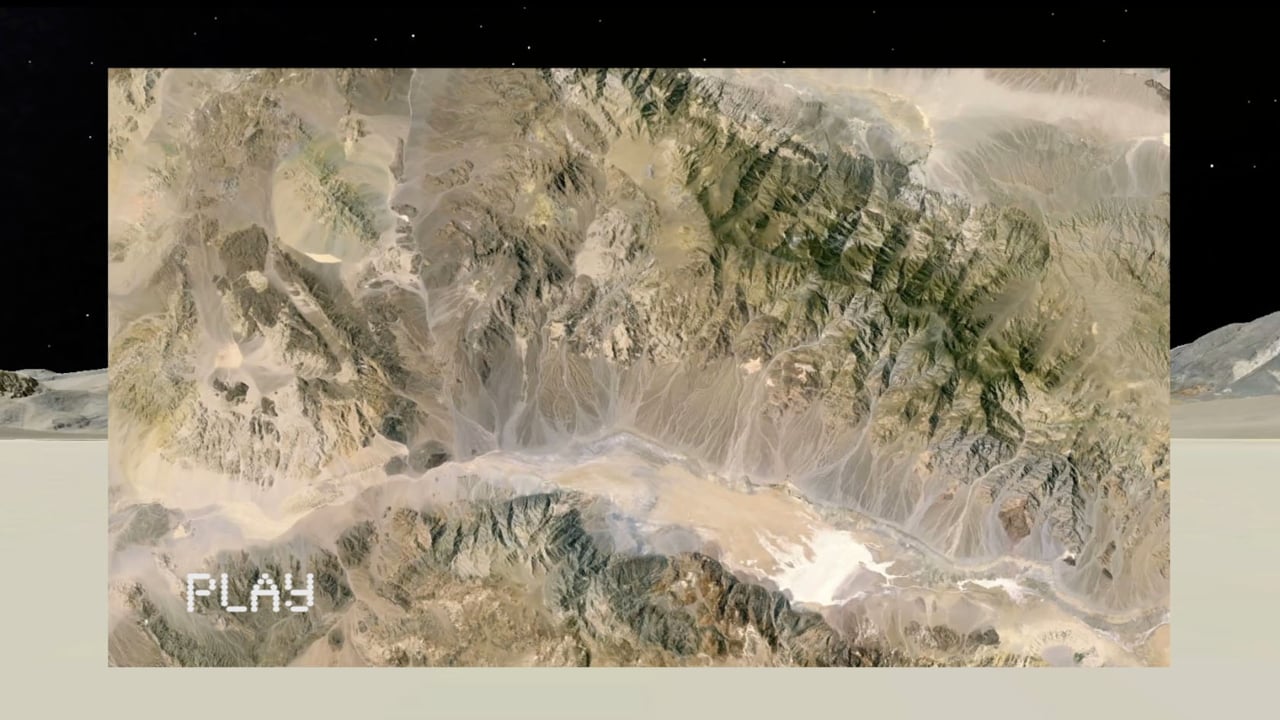 Canaries in the Mine
Lana Z. Caplan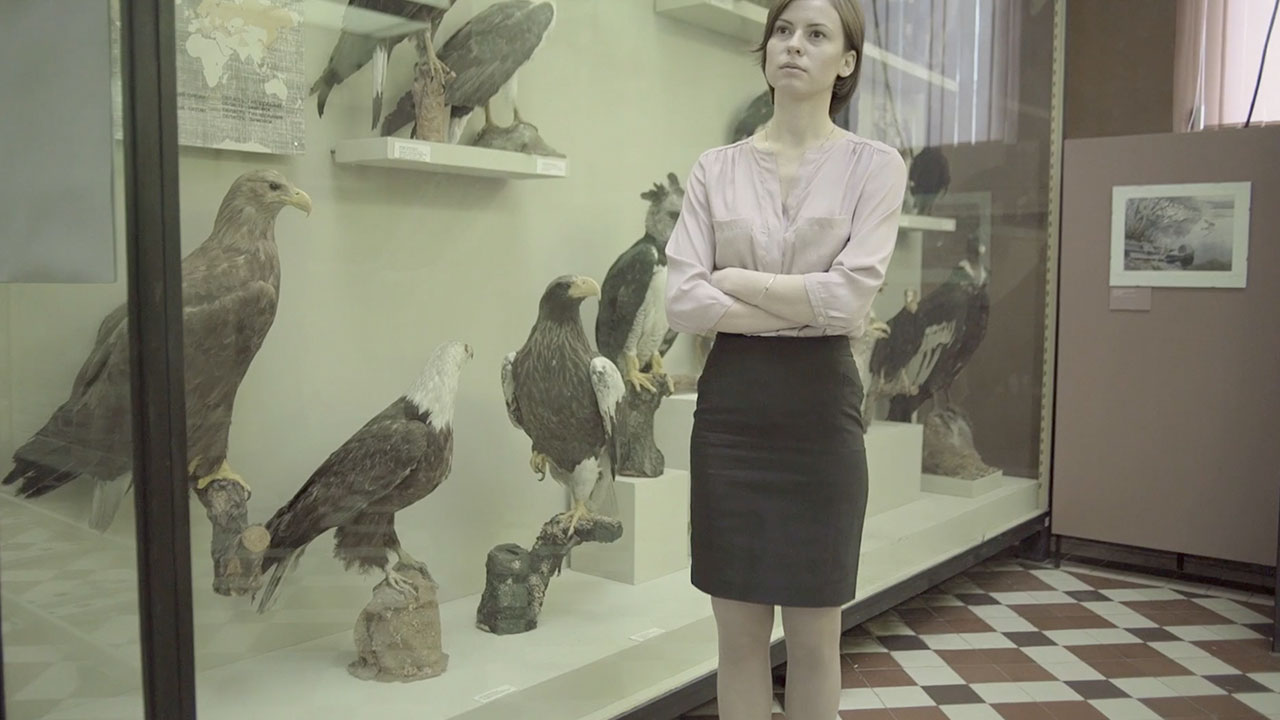 Immortality and Resurrection for All!!!
Anton Vidokle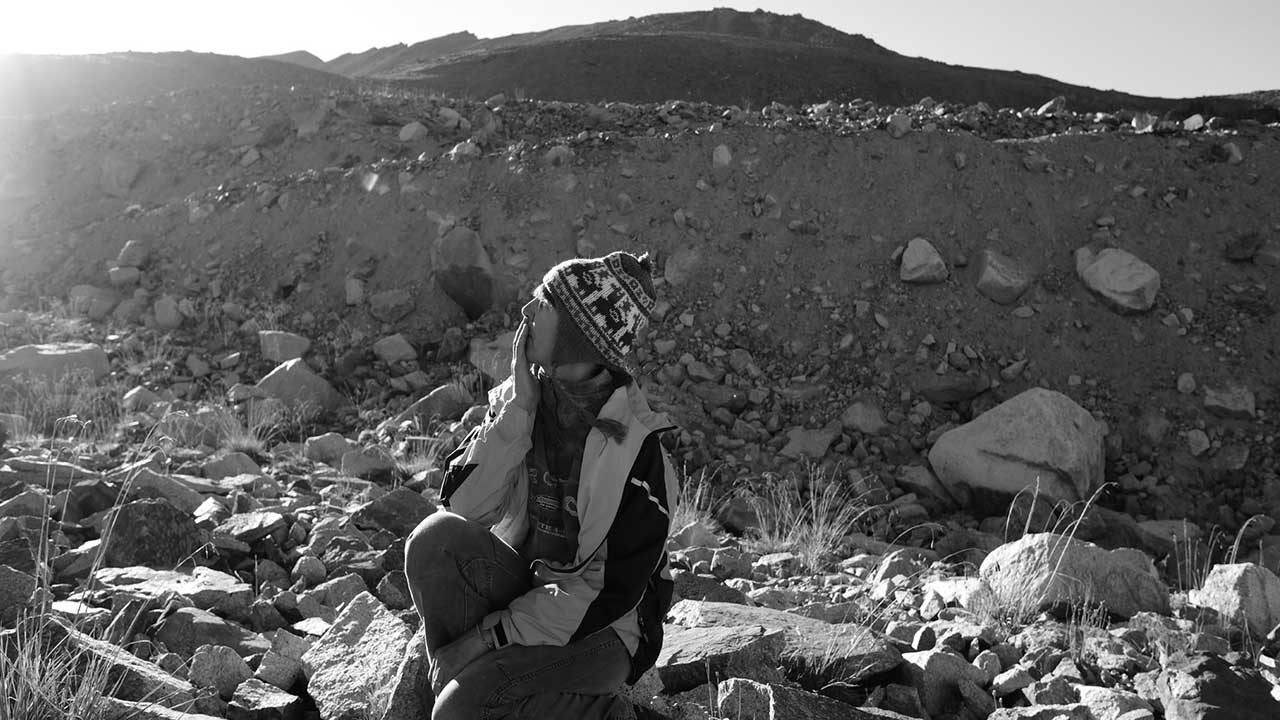 Women and the Glacier
Audrius Stonys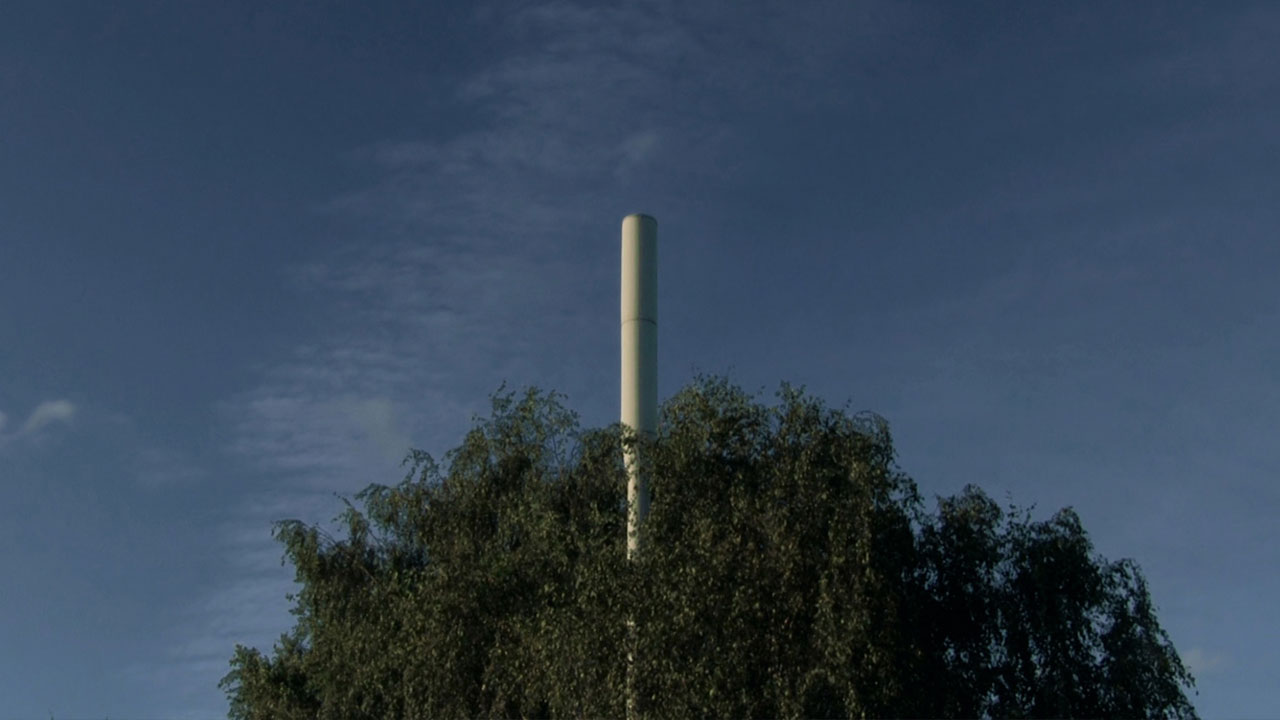 Thought Broadcasting
Nick Jordan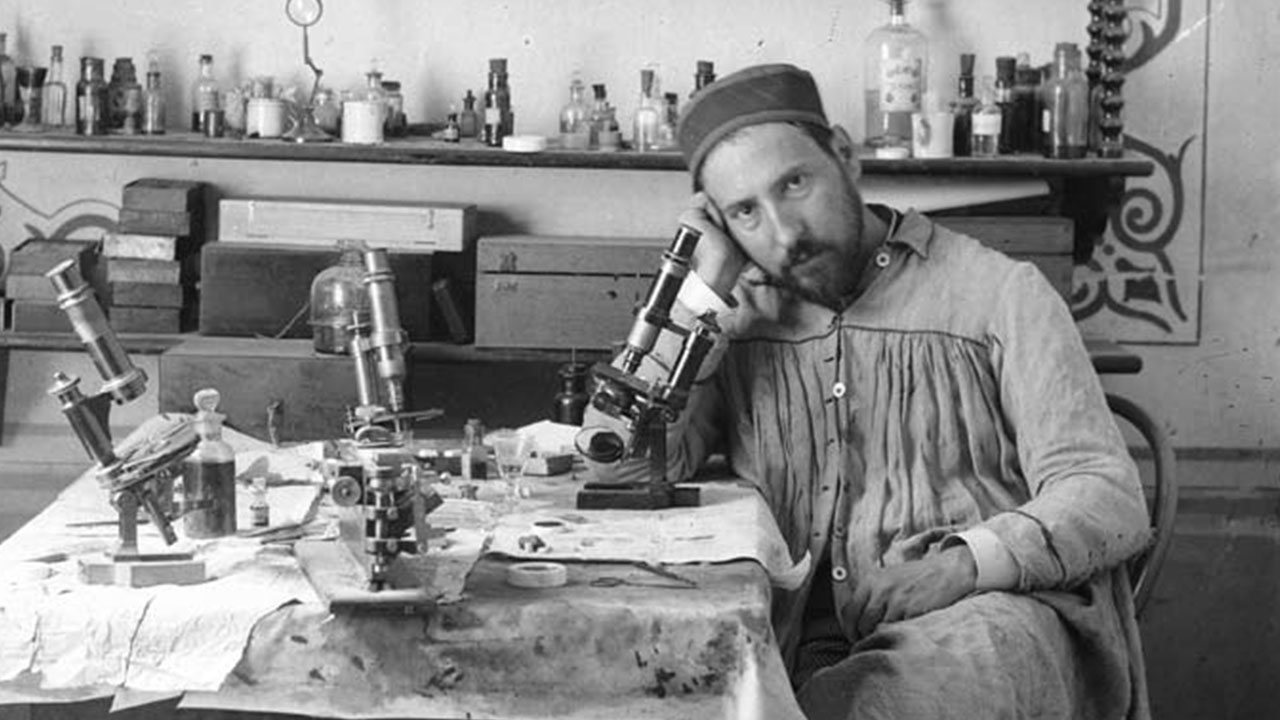 Las Mariposas del Alma (Butterflies of the Soul)
Ana Martínez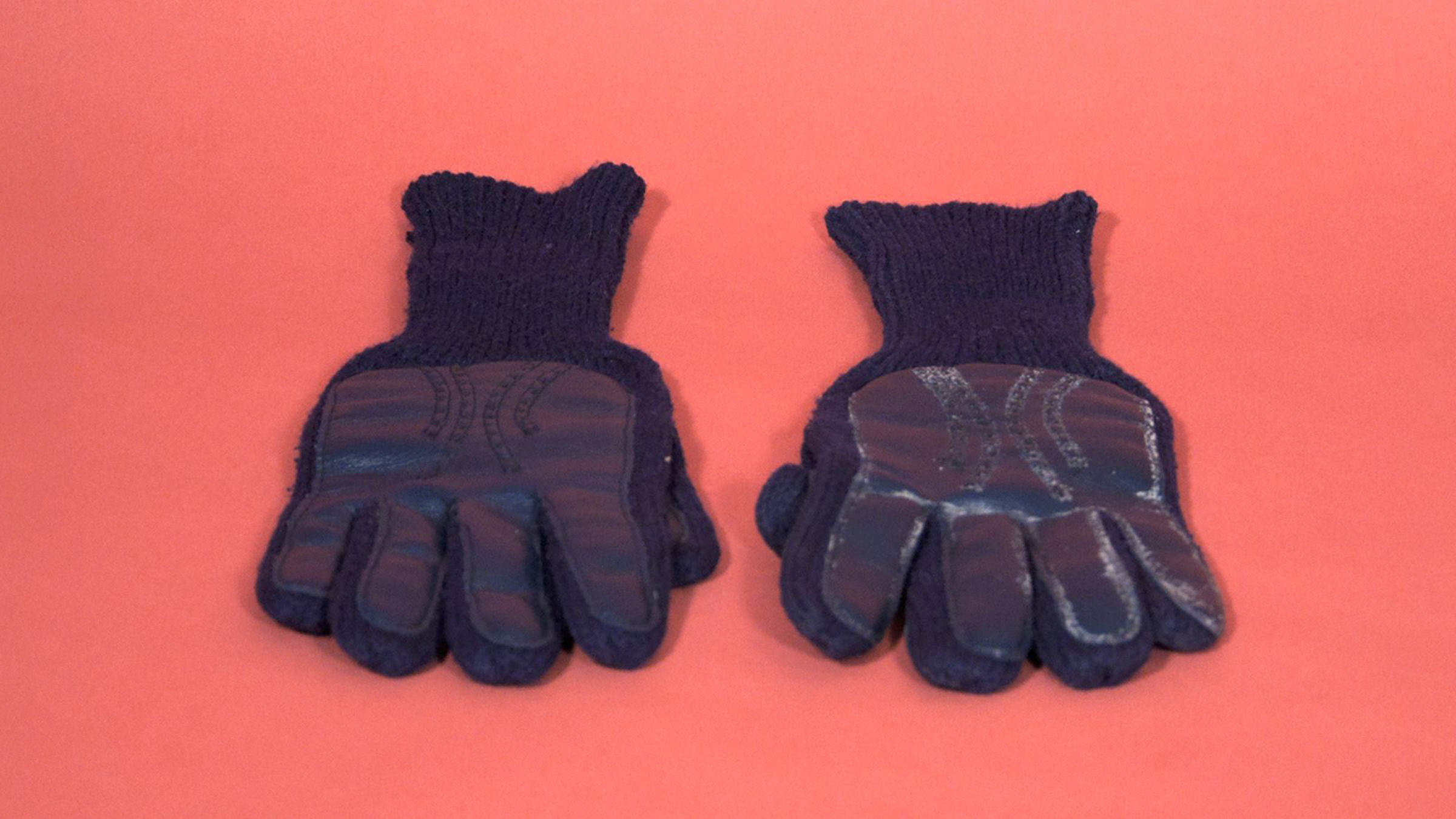 The Invisible World
Jesse McLean
Chains of Custody
Anisha Chadha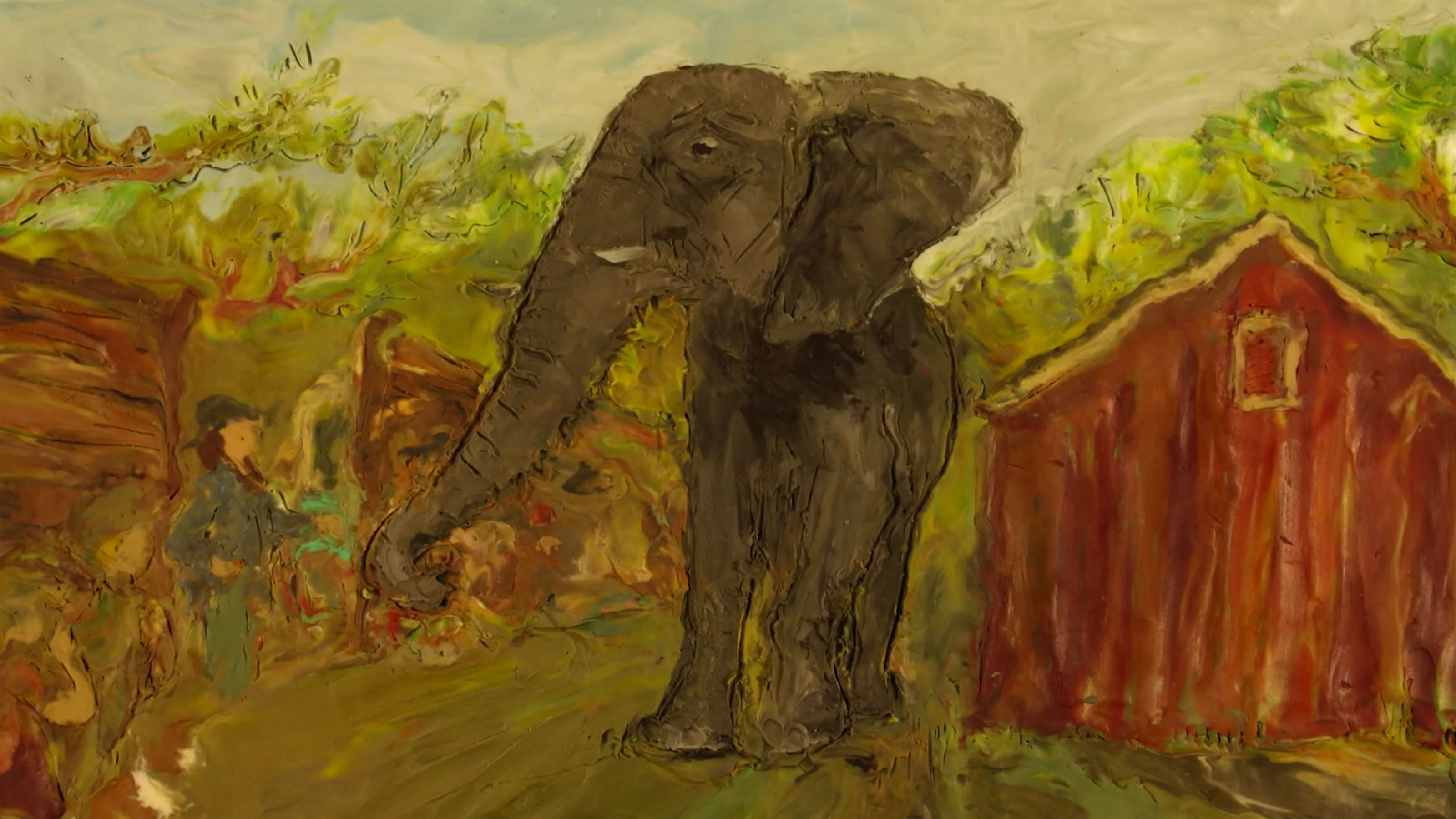 The Elephant's Song
Lynn Tomlinson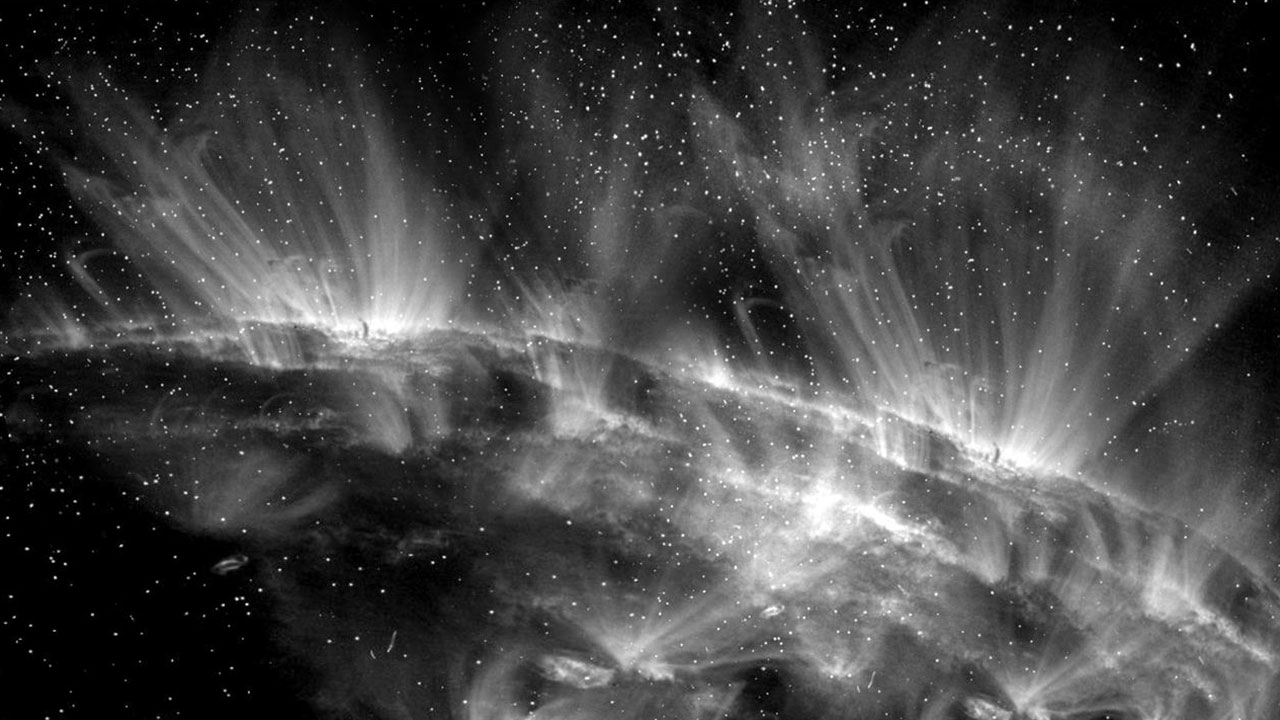 Brilliant Noise
Semiconductor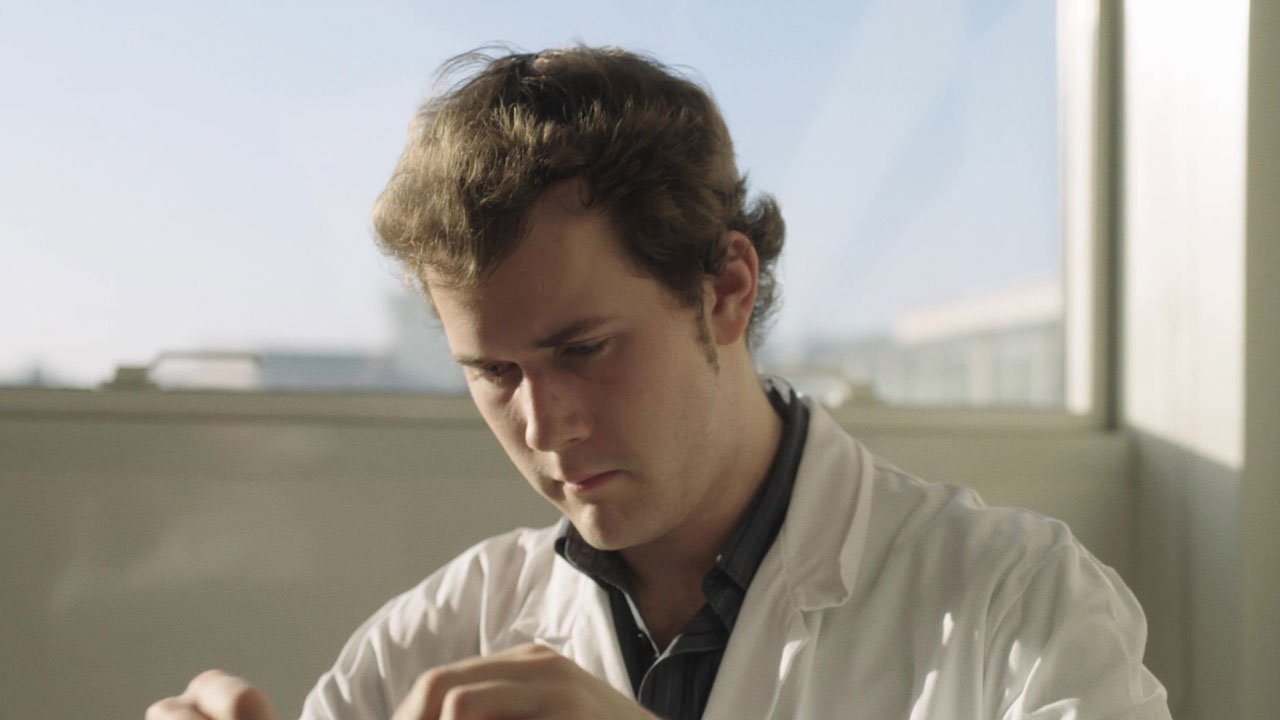 The Researchers (Les Chercheurs)
Aurélien Peilloux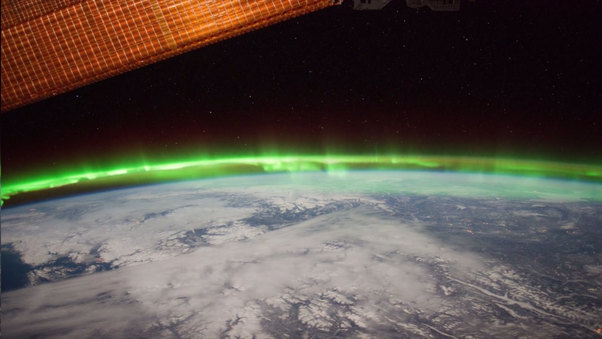 The ISS Image Frontier - Making the Invisible Visible Part 5 (2013)
Christoph Malin
The ISS Image Frontier - Making the Invisible Visible
Christoph Malin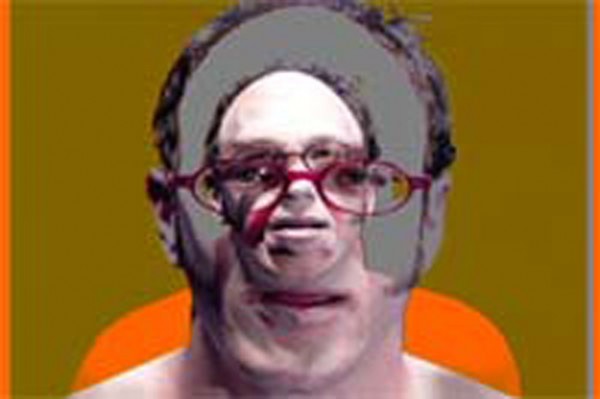 Stories from the Genome
Rachel Mayeri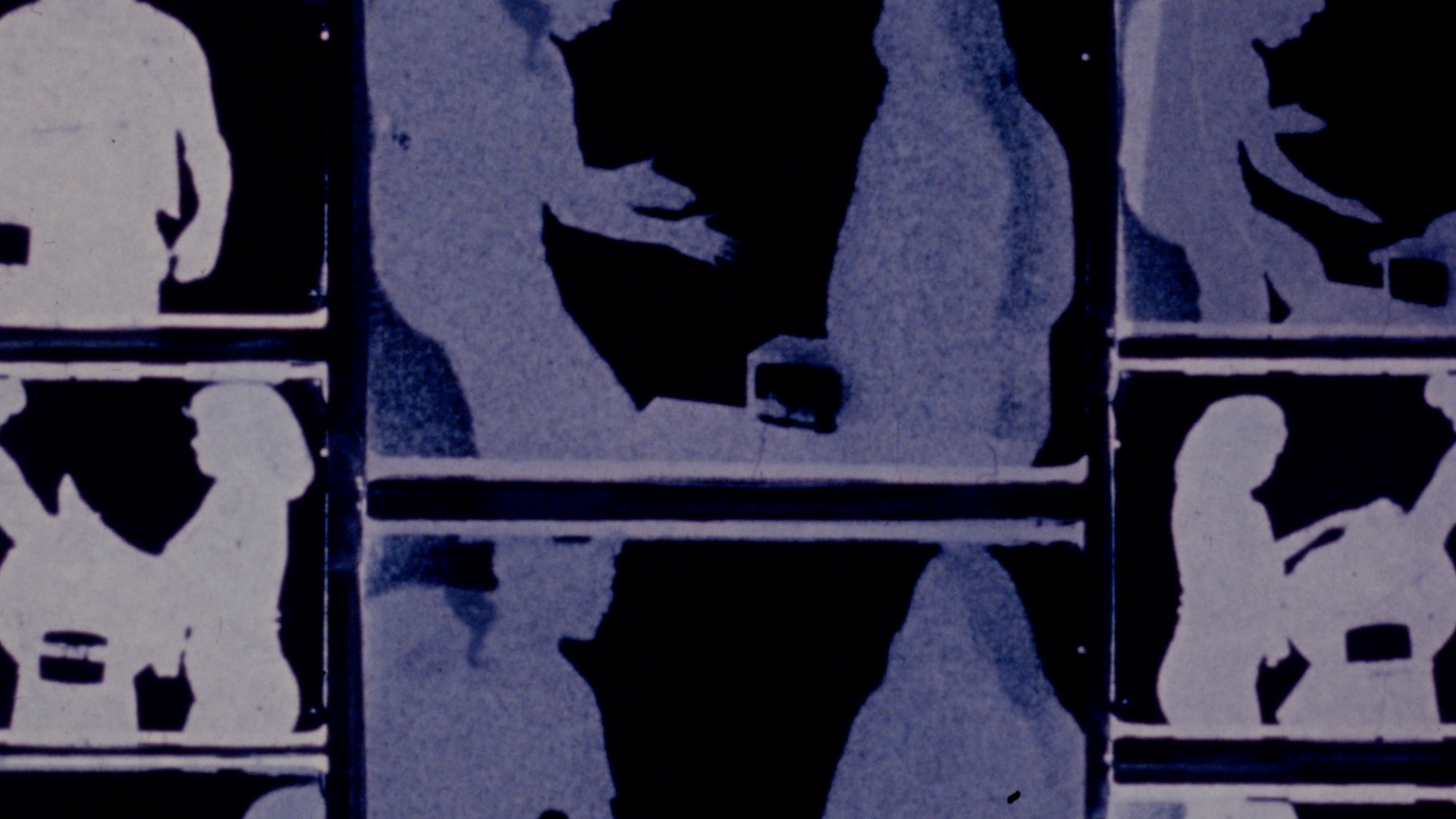 Grain Graphics
Dana Plays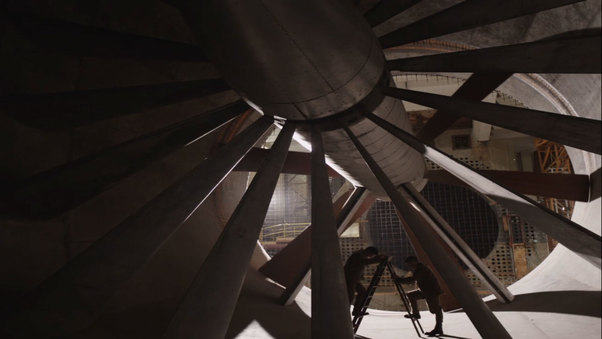 Undead Sun
Jane and Louise Wilson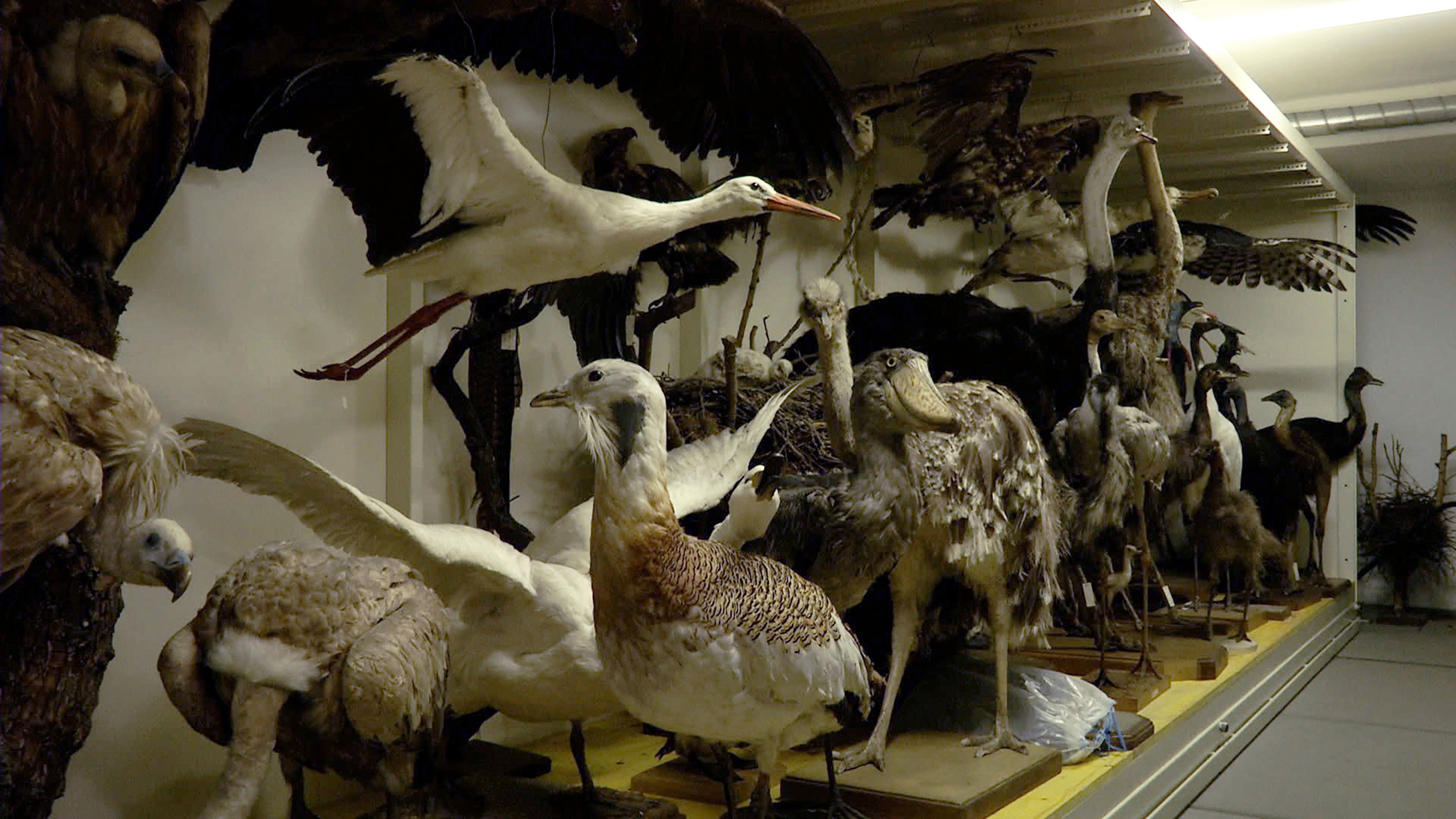 Golden Genes
Clemens Stachel, Wolfgang Konrad, Ursula Hansbauer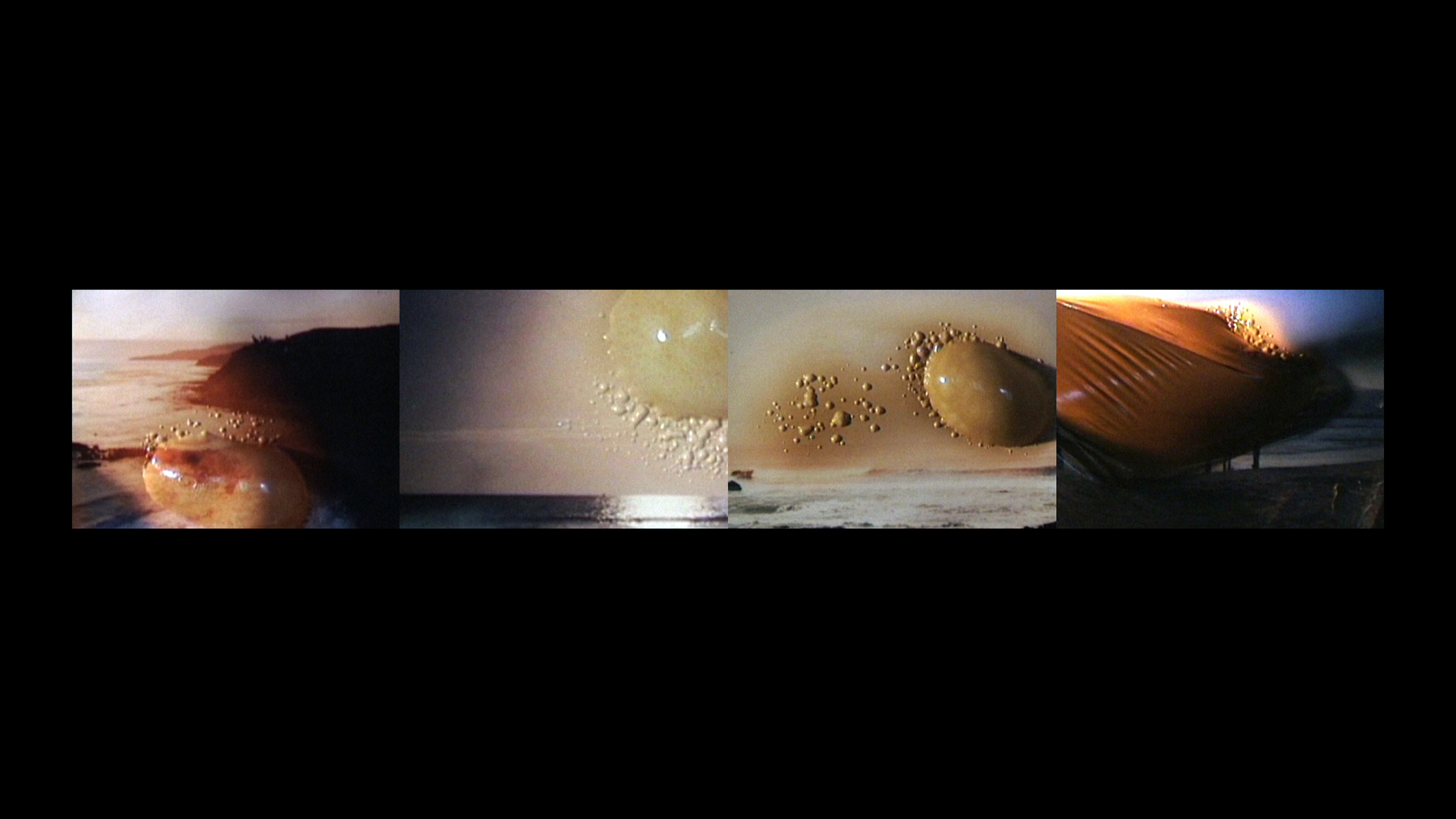 Still Dissolution
Siegfried Fruhauf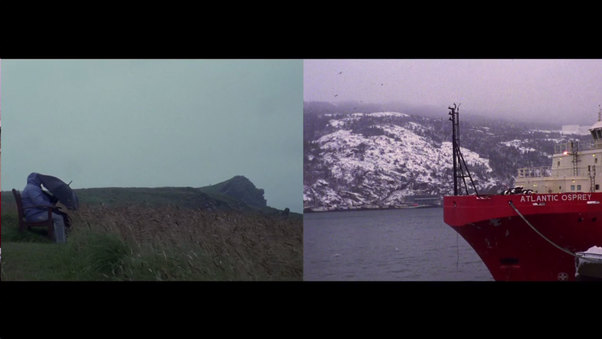 Strange Lines and Distances
Joshua Bonnetta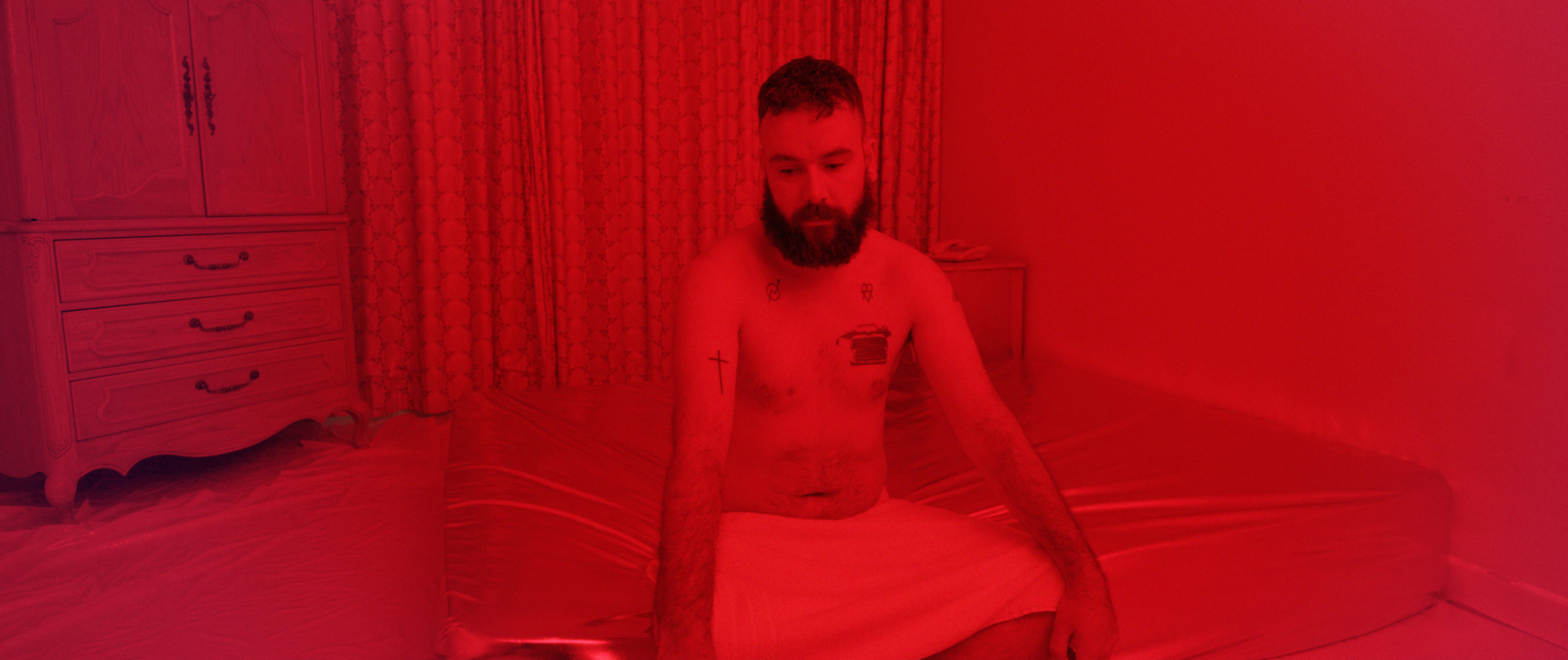 Far from the reach of the sun
Kevin Gaffney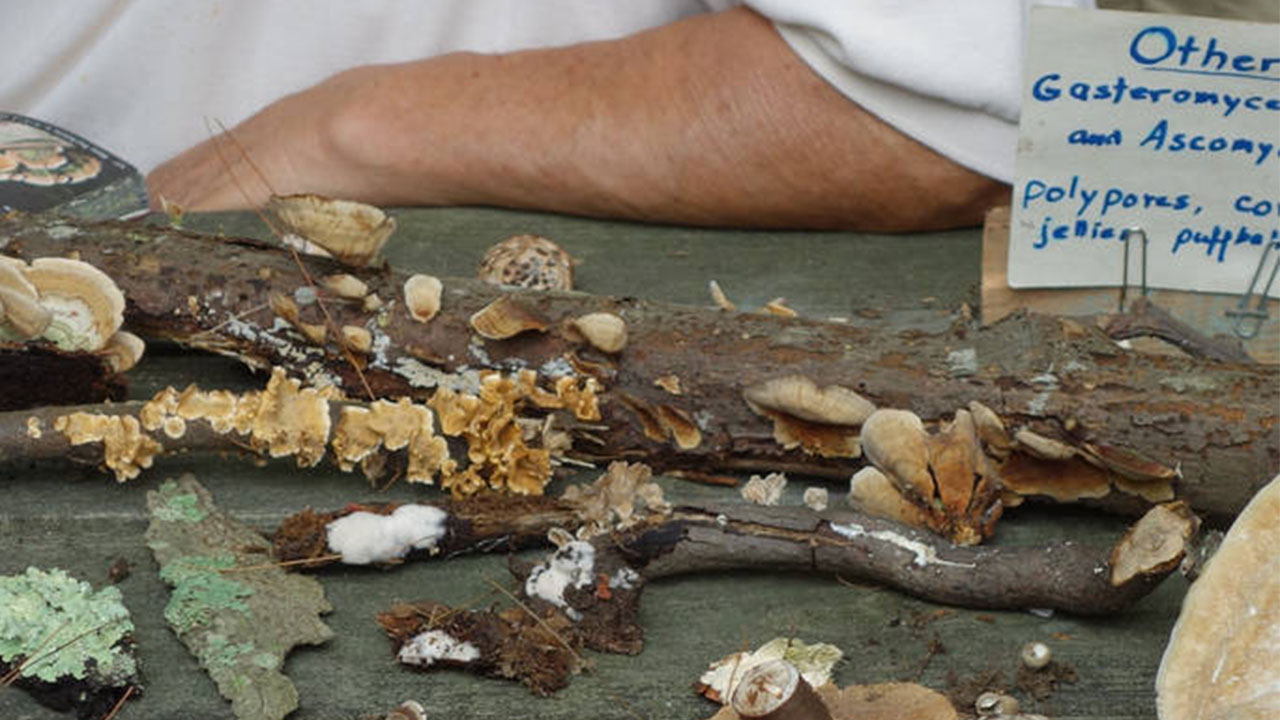 Mycological
Ernst Karel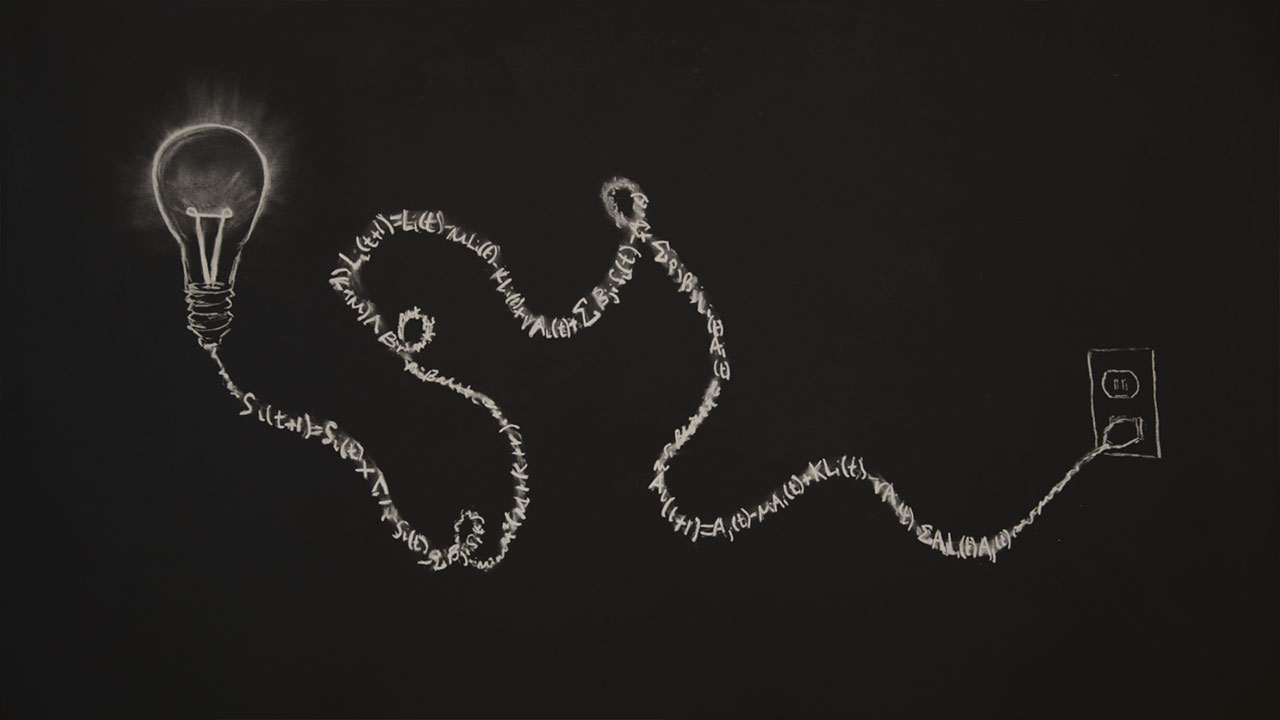 Persistence & Vision
Mahalia Lepage,Jeremiah Yarmie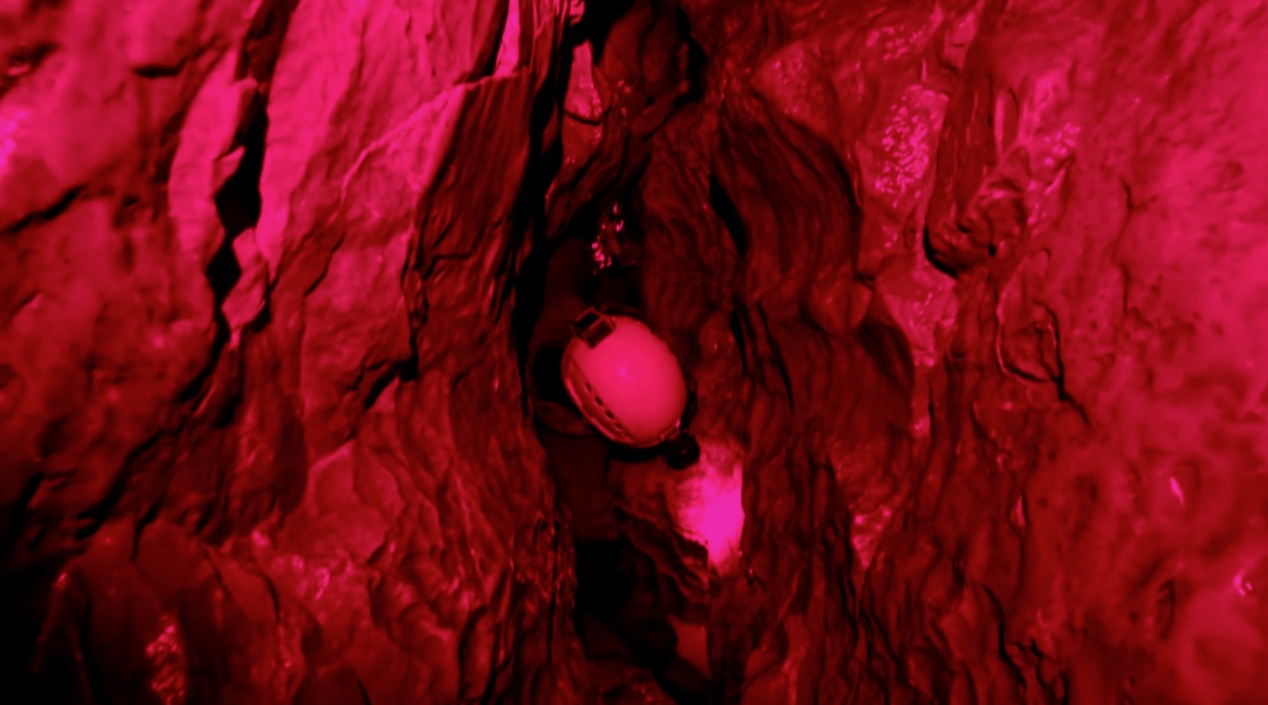 Notes From the Subsurface
Charlie Tweed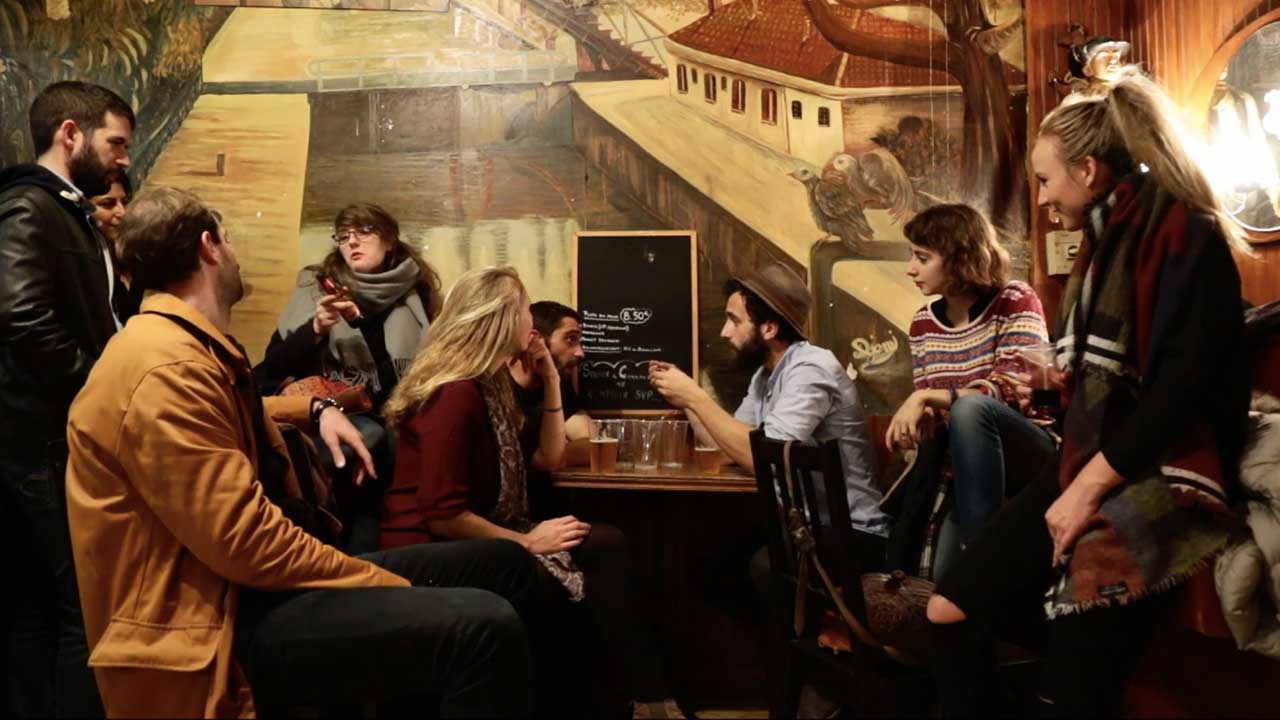 Bien Heureux (All is Well)
Pierre-Arnaud Lime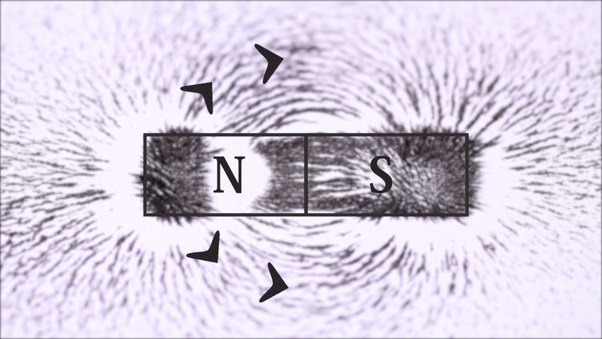 The 7 Laws of Magnetism/ Les Sept Preceptes du Magnétisme
Diane Rottner,Arnaud Tetelin,Line Hachme
Rakka
Neill Blomkamp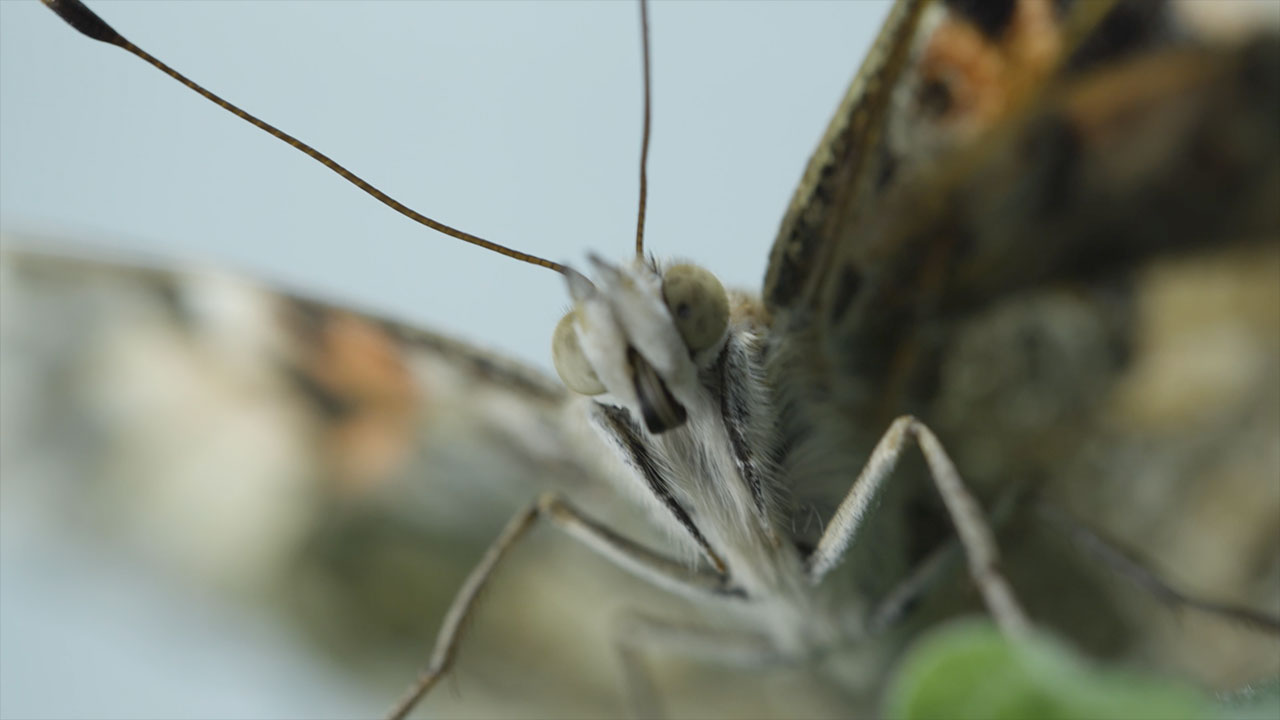 Papillons
Orsolya Szantho,Roland Folkmayer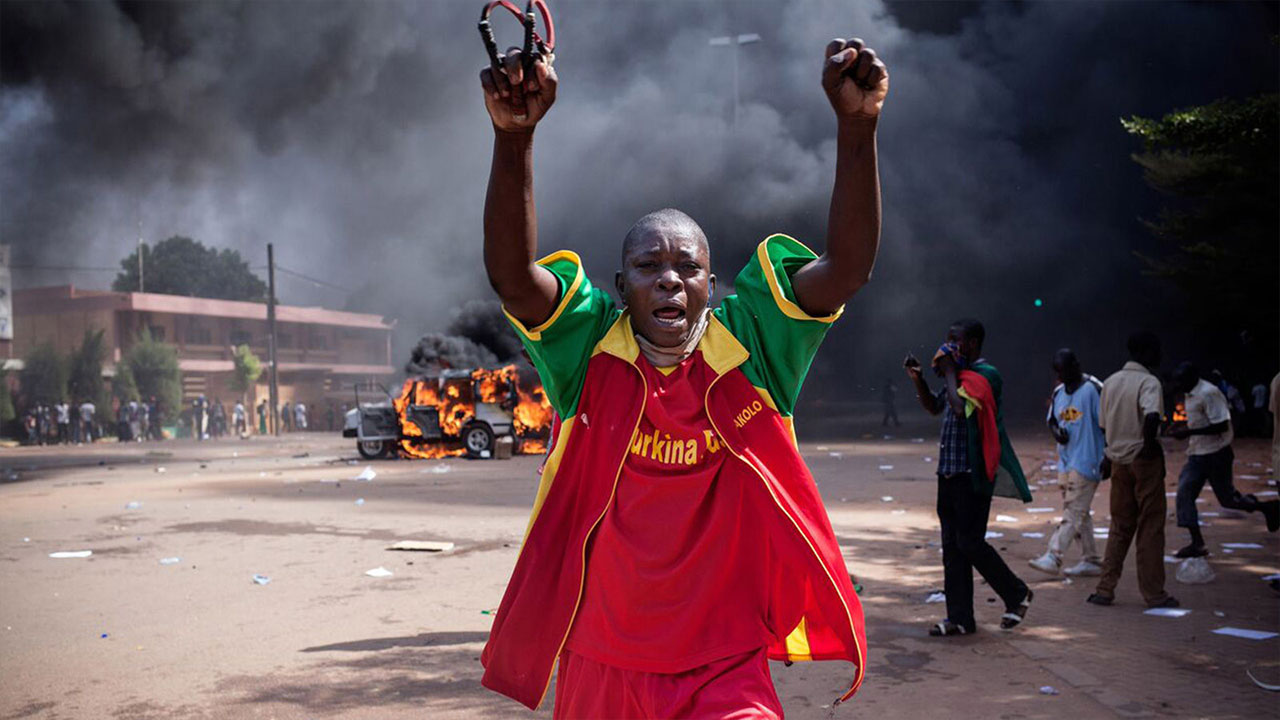 Burkinabè Rising: the art of resistance in Burkina Faso
Iara Lee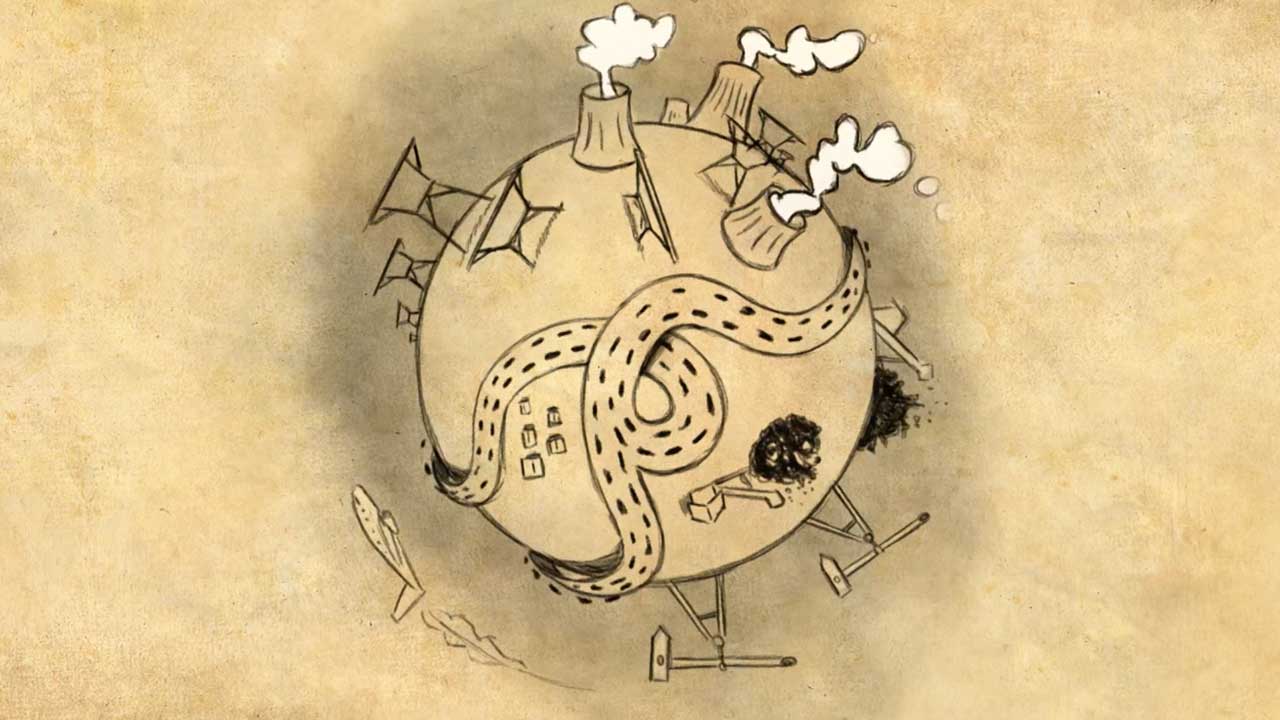 Welcome to the Anthropocene
Loïc Fontimpe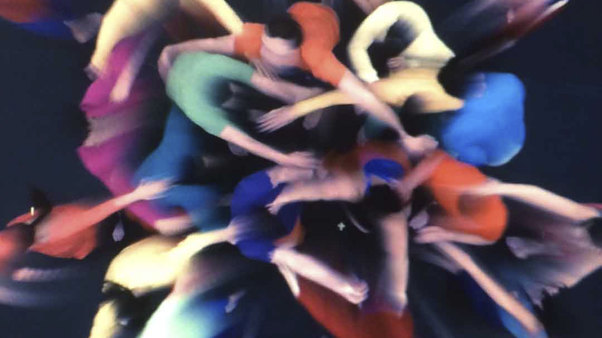 Dance of the Neurons
Jody Oberfelder,Eric Siegel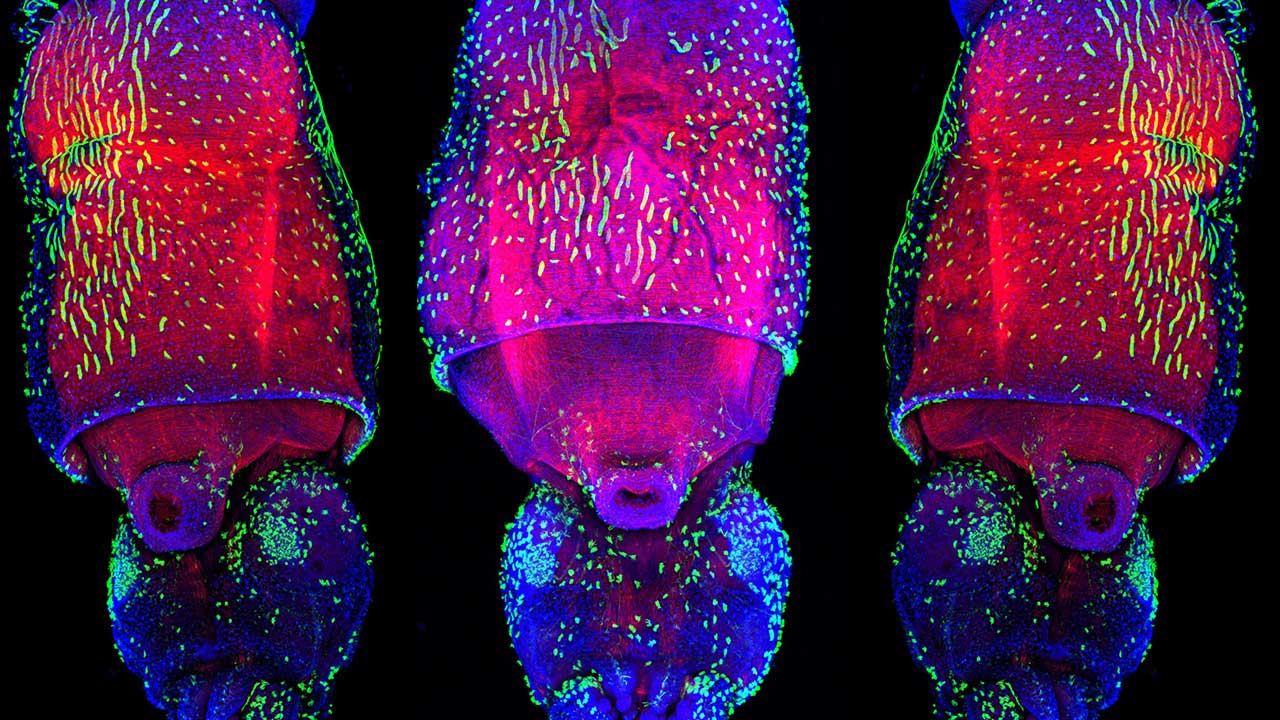 Squid: Coming to Life
Nipam Patel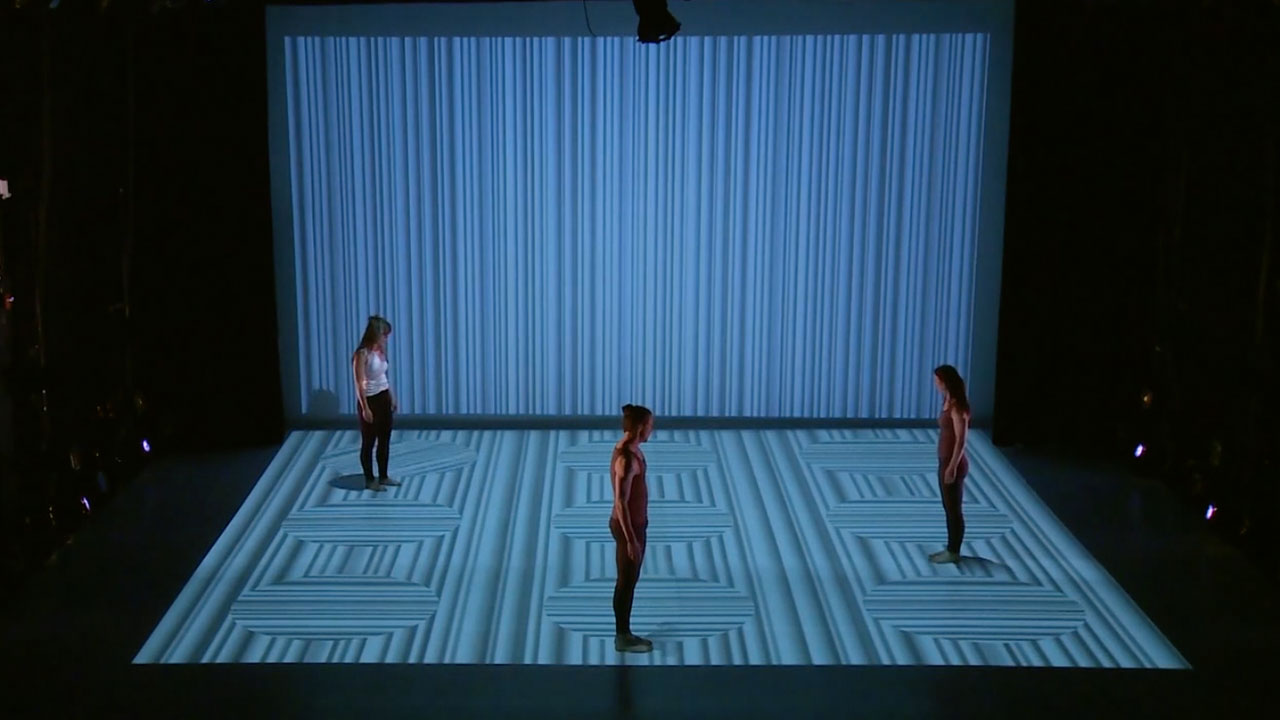 The Brain Piece (excerpts)
Jody Oberfelder,Eric Siegel,Nel Shelby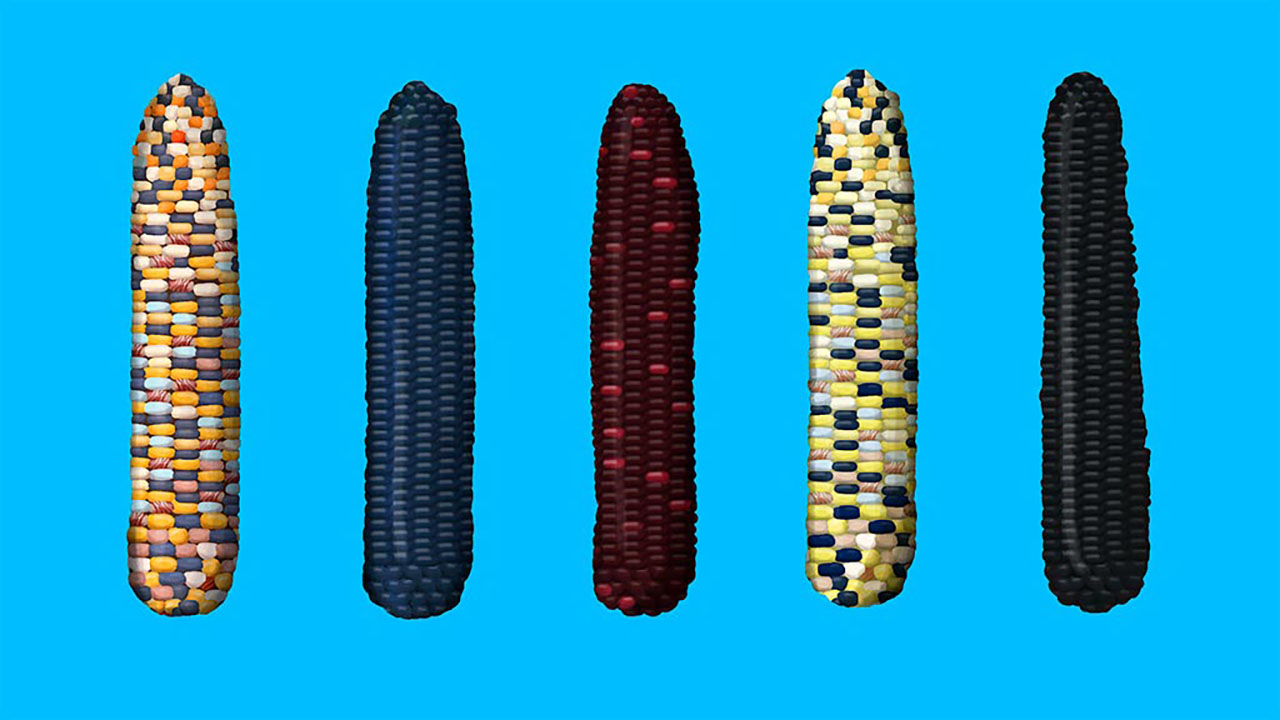 The Institute
Alexander Glandien
Adrenergic center of the locus coeruleus in a human brain (view of the brainstem)
Nicolas Renier,Csaba Adori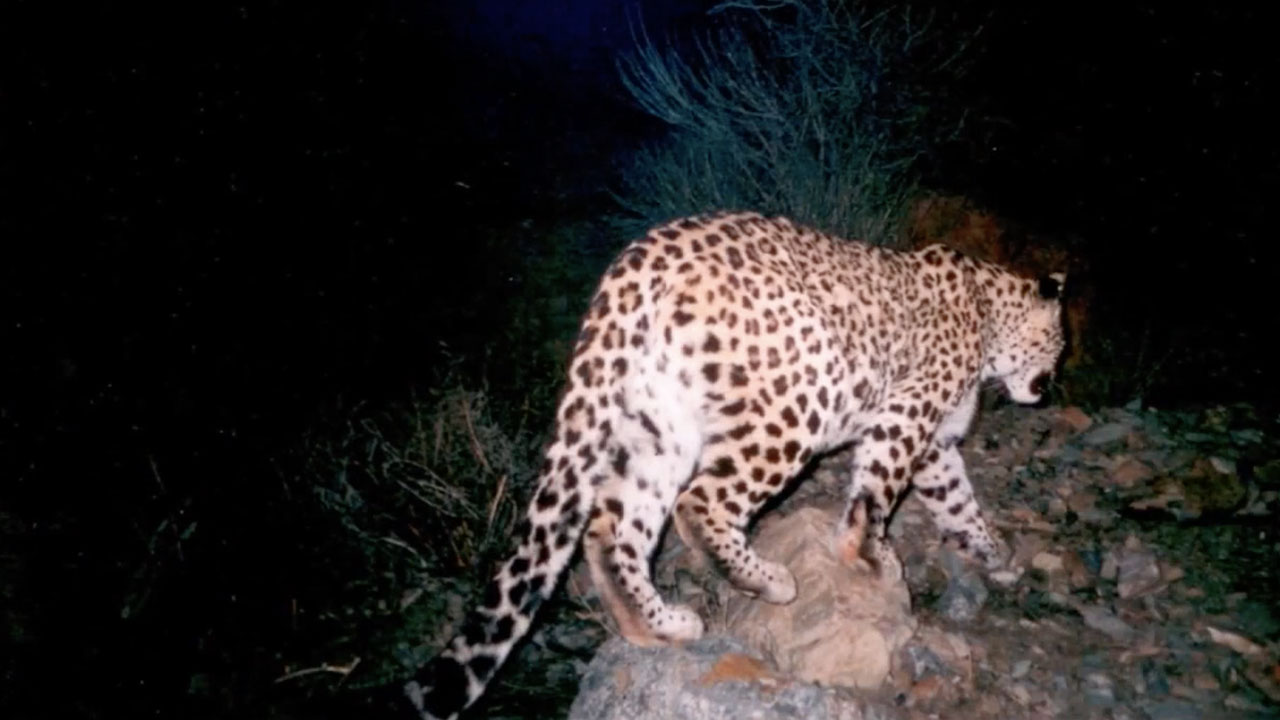 In Search of Persian Leopard
Fathollah Amiri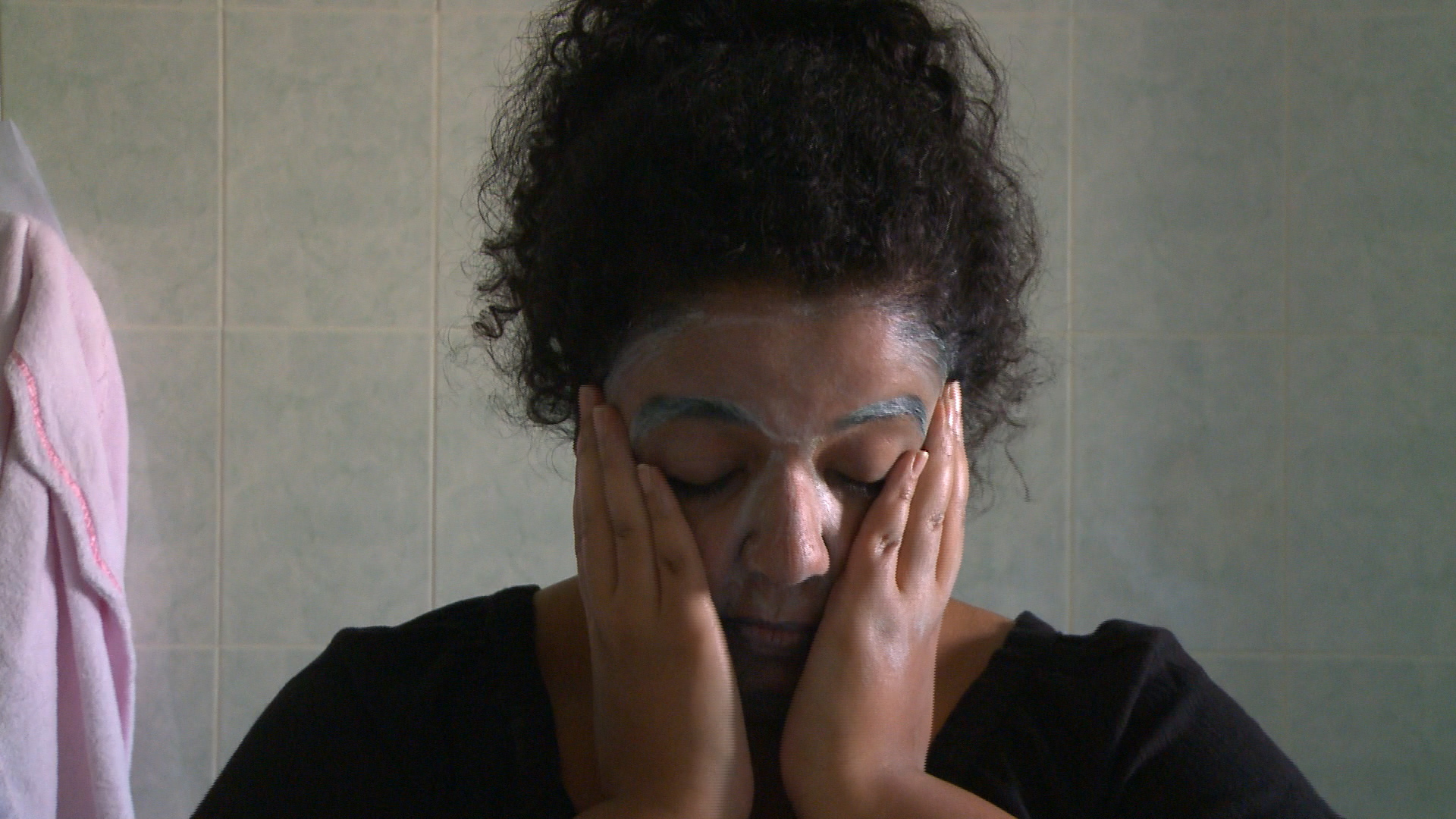 The Bleaching Syndrome
Eiman Mirghani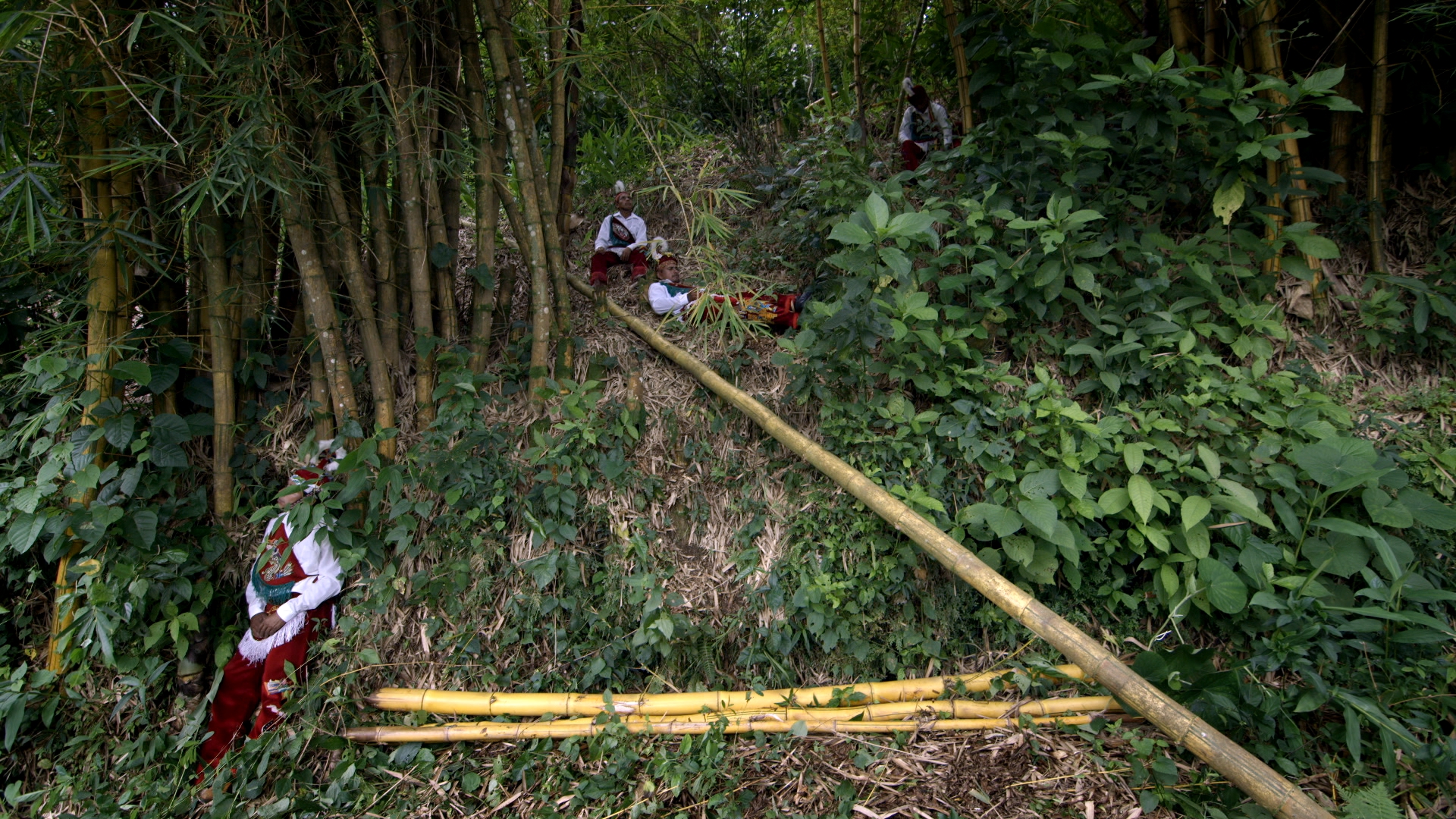 Meteorito
Mauricio Sáenz-Cánovas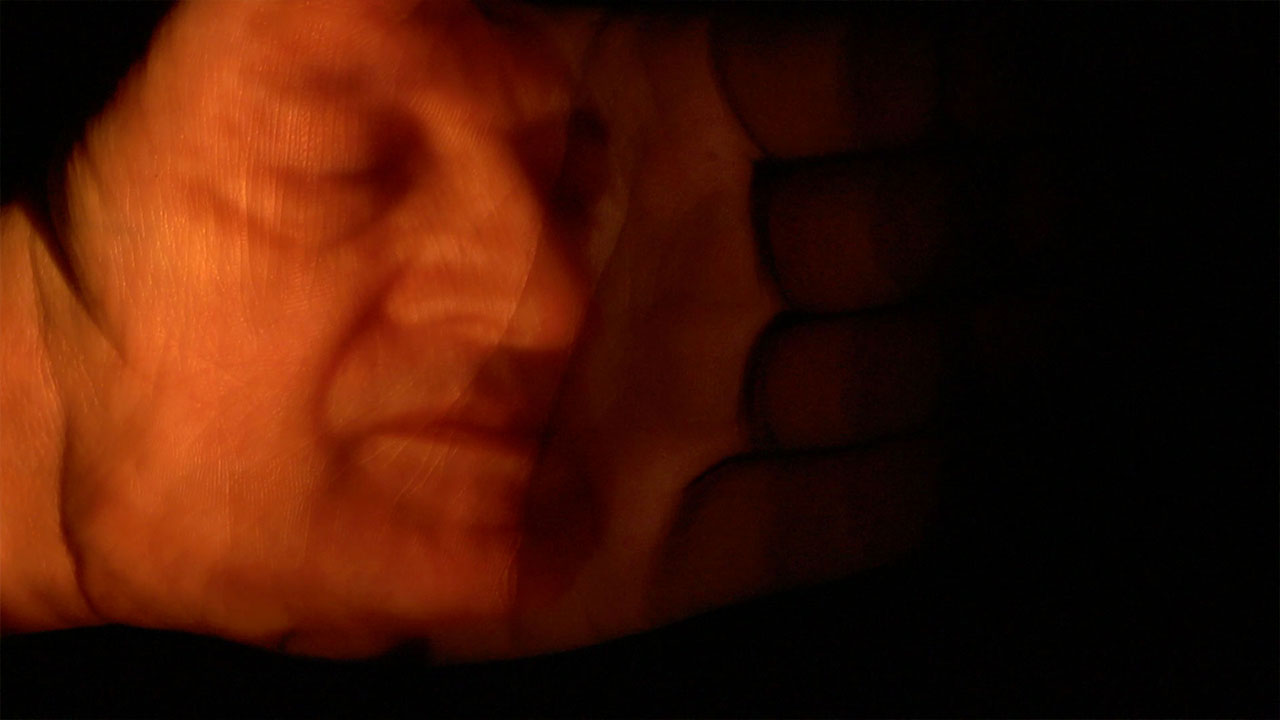 Peau (Skin)
Marine Koenig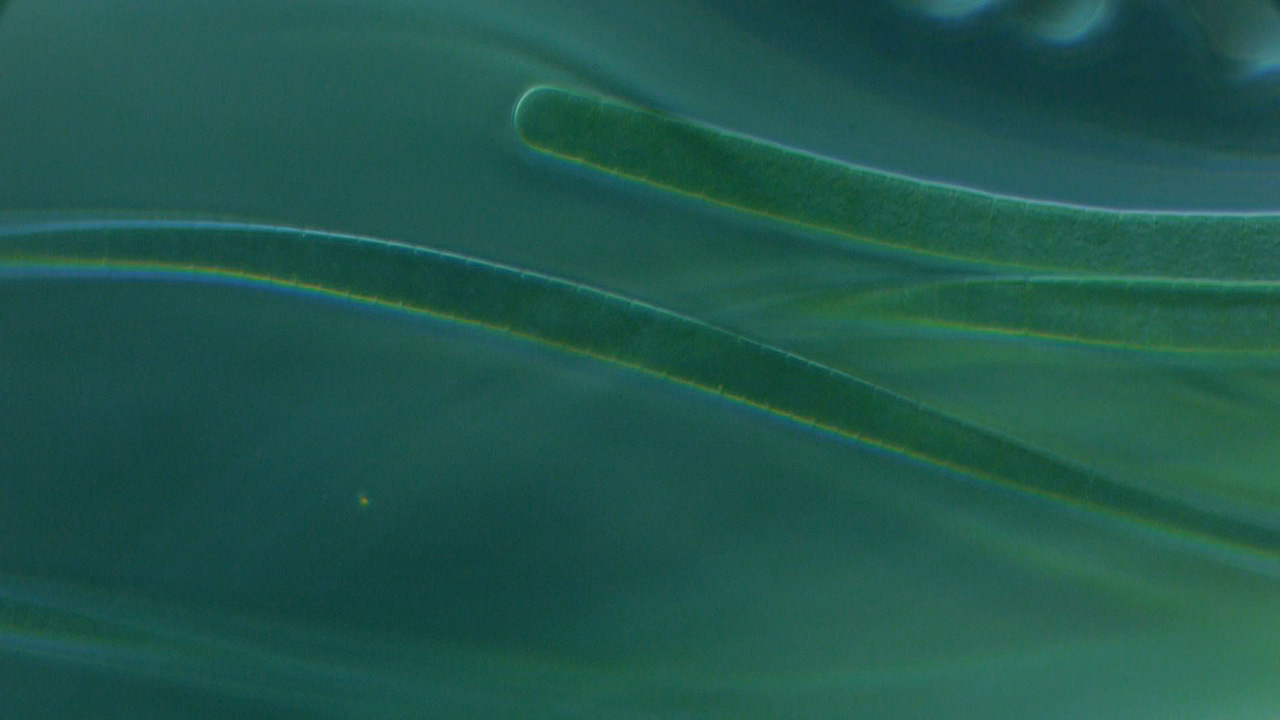 Cyanobacteria
Danielle Parsons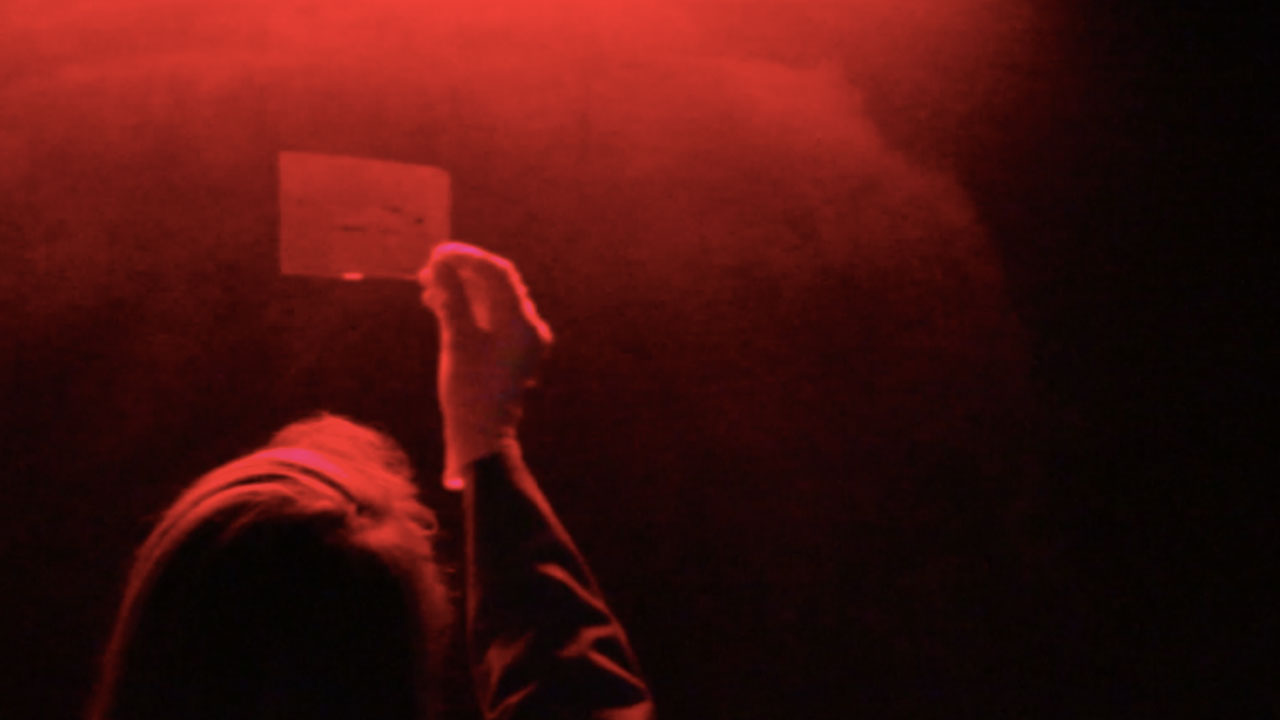 95%
Marie Coutelier,Alexandre Labarussiat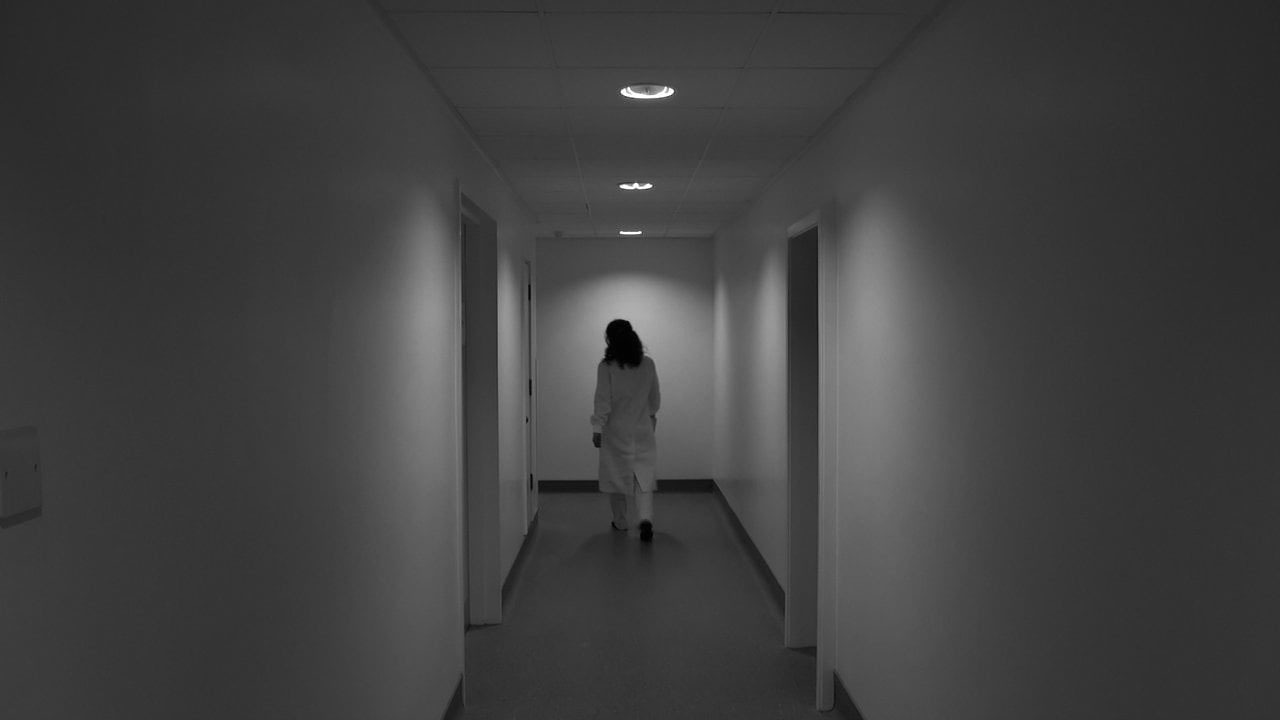 Laboratory Film
Andy Birtwistle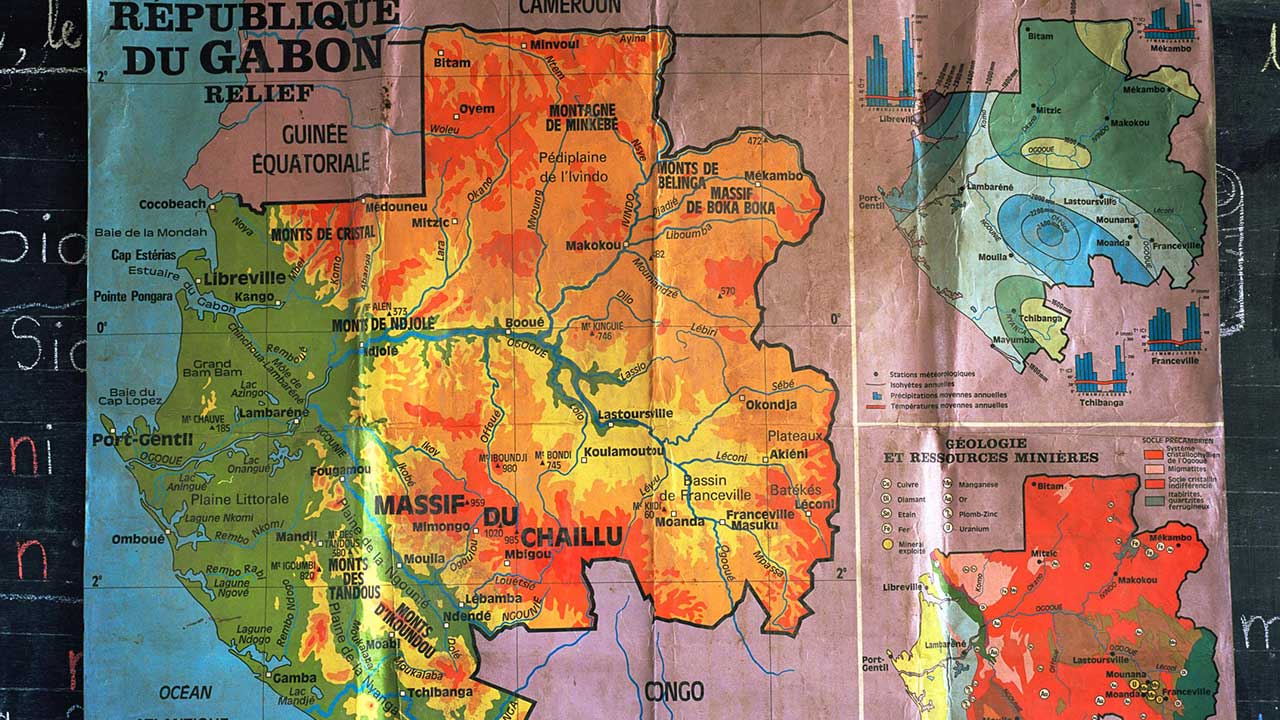 Chasing Cuckoos
Toby Smith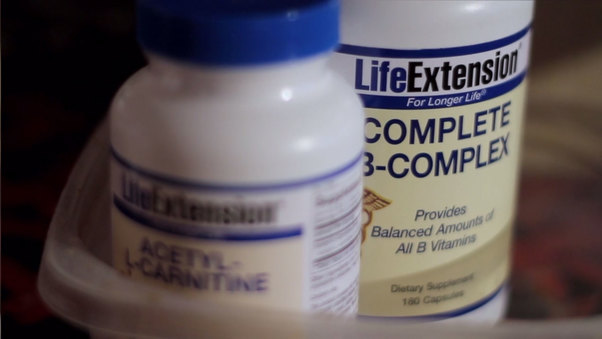 We Will Live Again
Myles Kane,Joshua Koury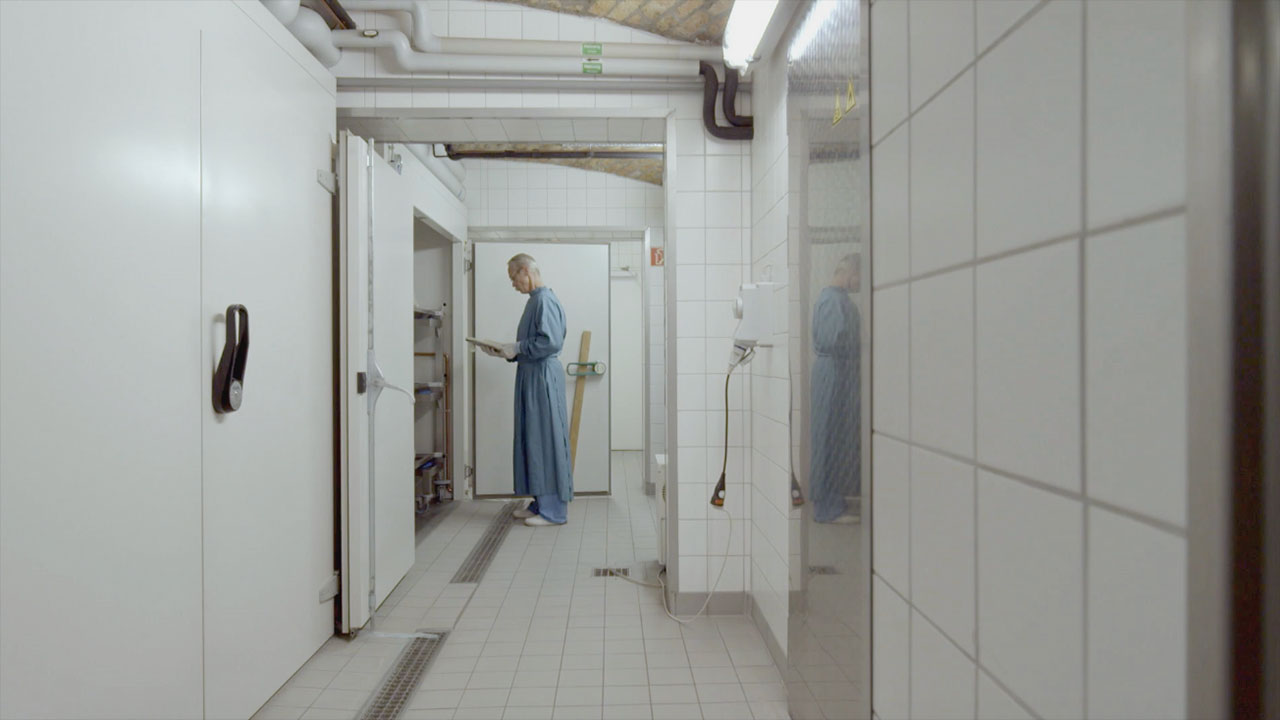 Formalin und Spiritus (Spirit of a Dissection)
Iris Fegerl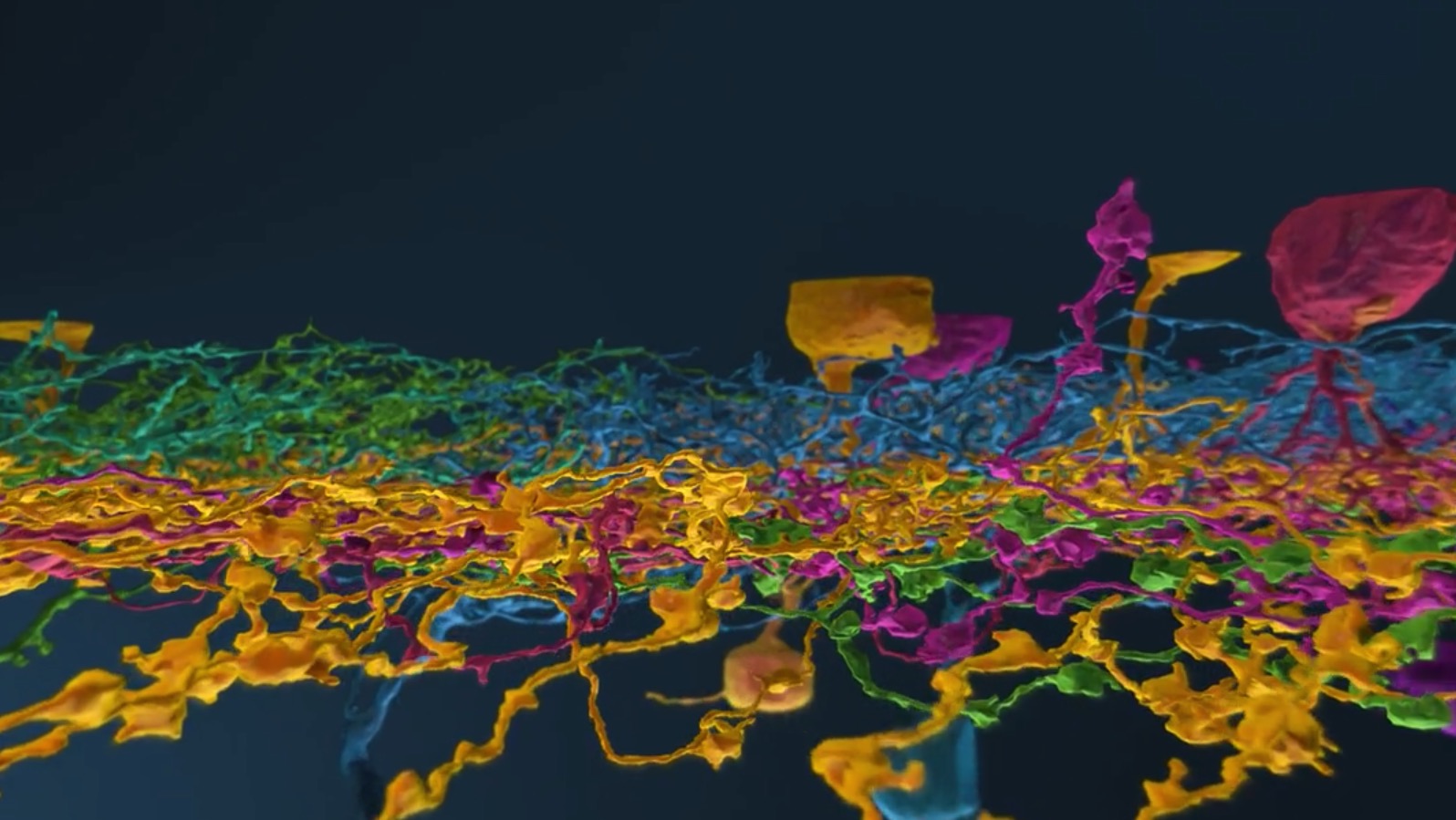 Eyewire Promotional Video
Alex Norton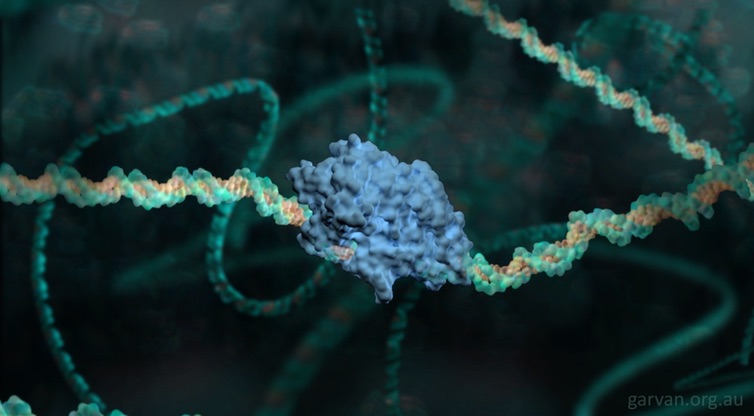 Tagging DNA
Kate Patterson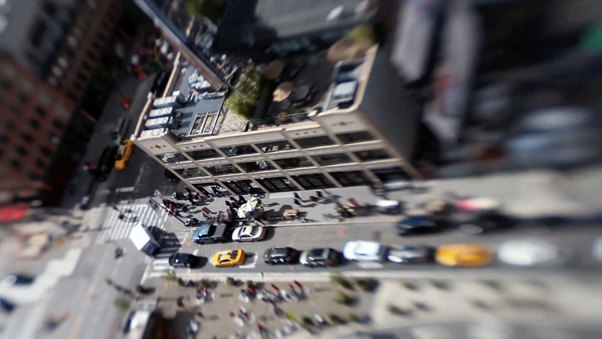 Cloud
Anne Milne,James Zhao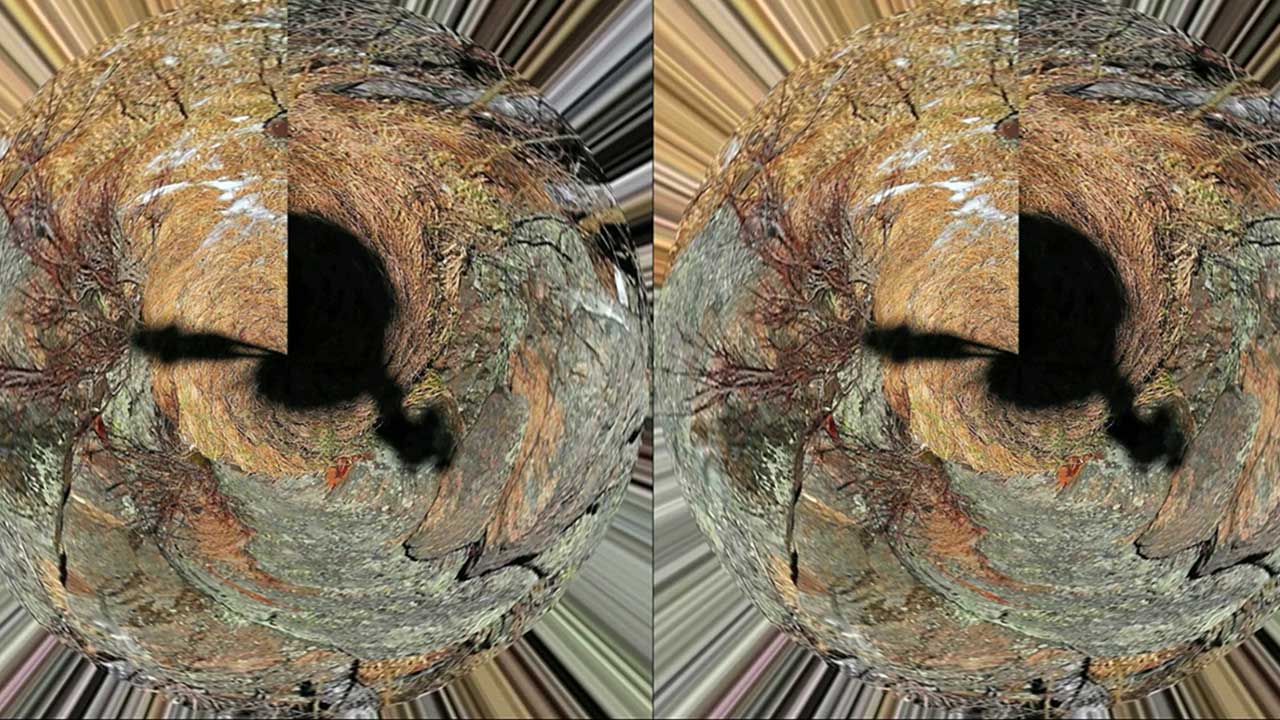 Soon It Would Be Too Hot
Jeanne Liotta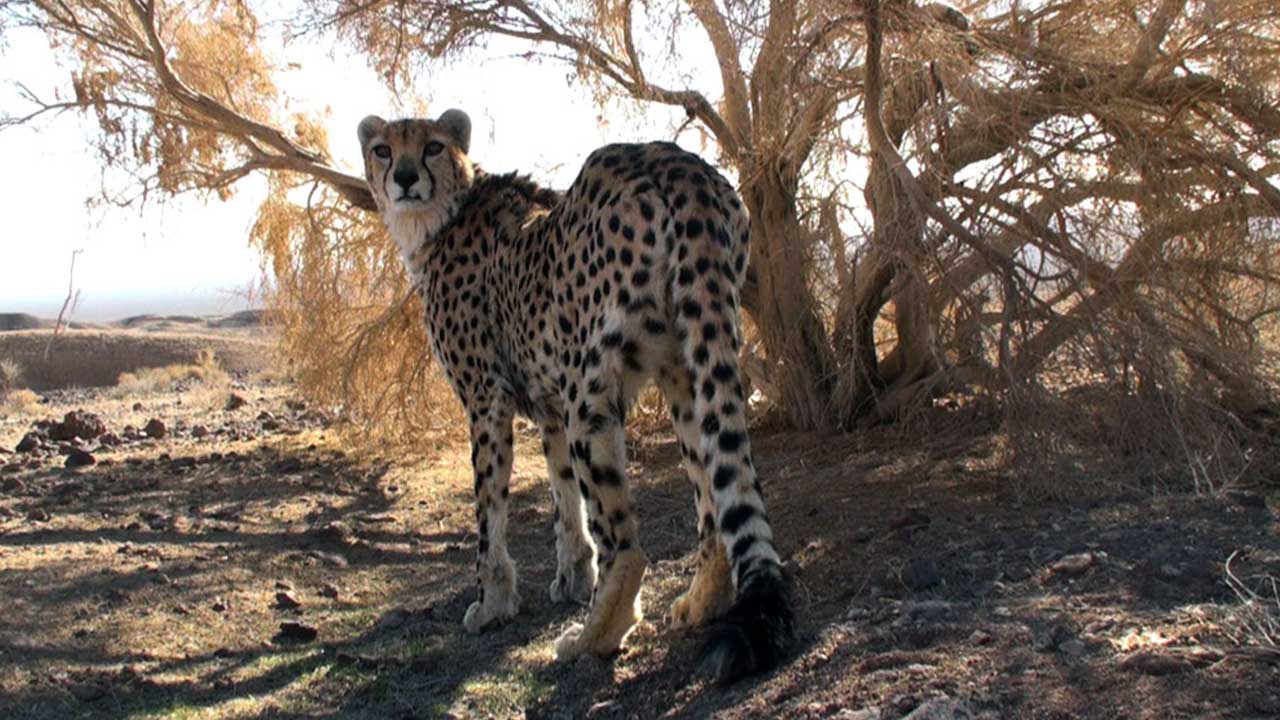 Tanhavash
Fathollah Amiri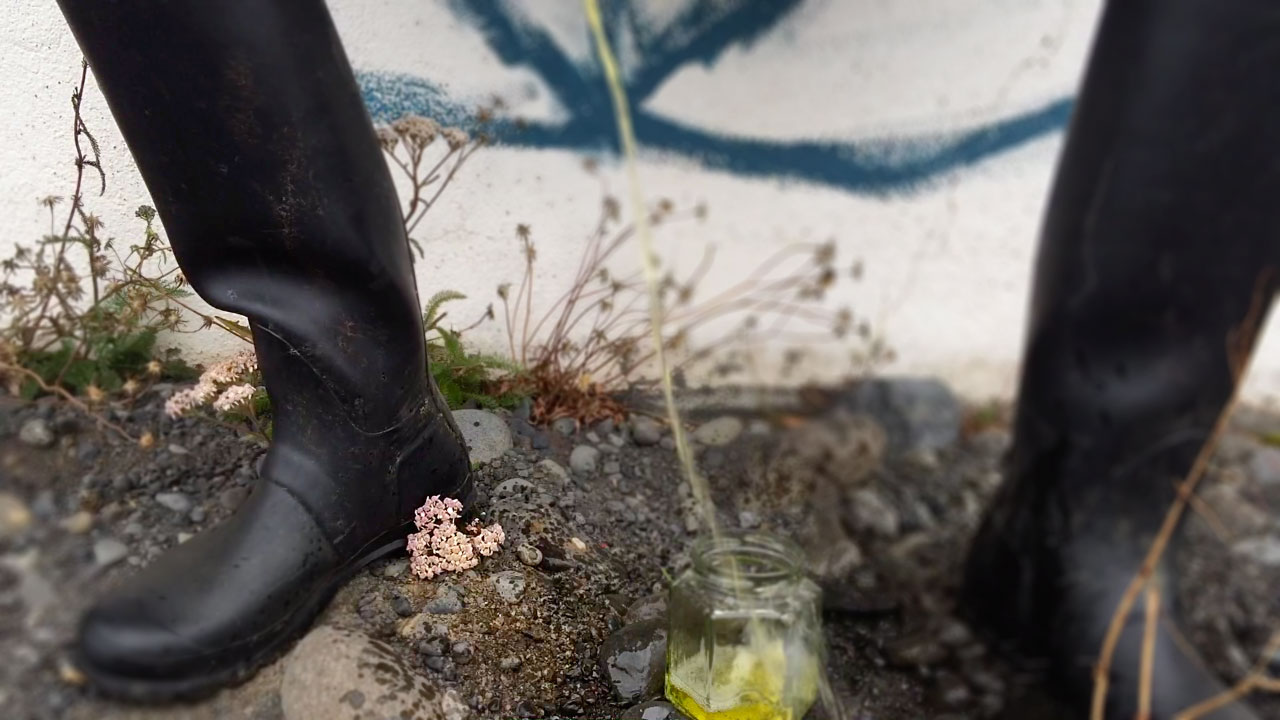 BLÓM + BLÓÐ
WhiteFeather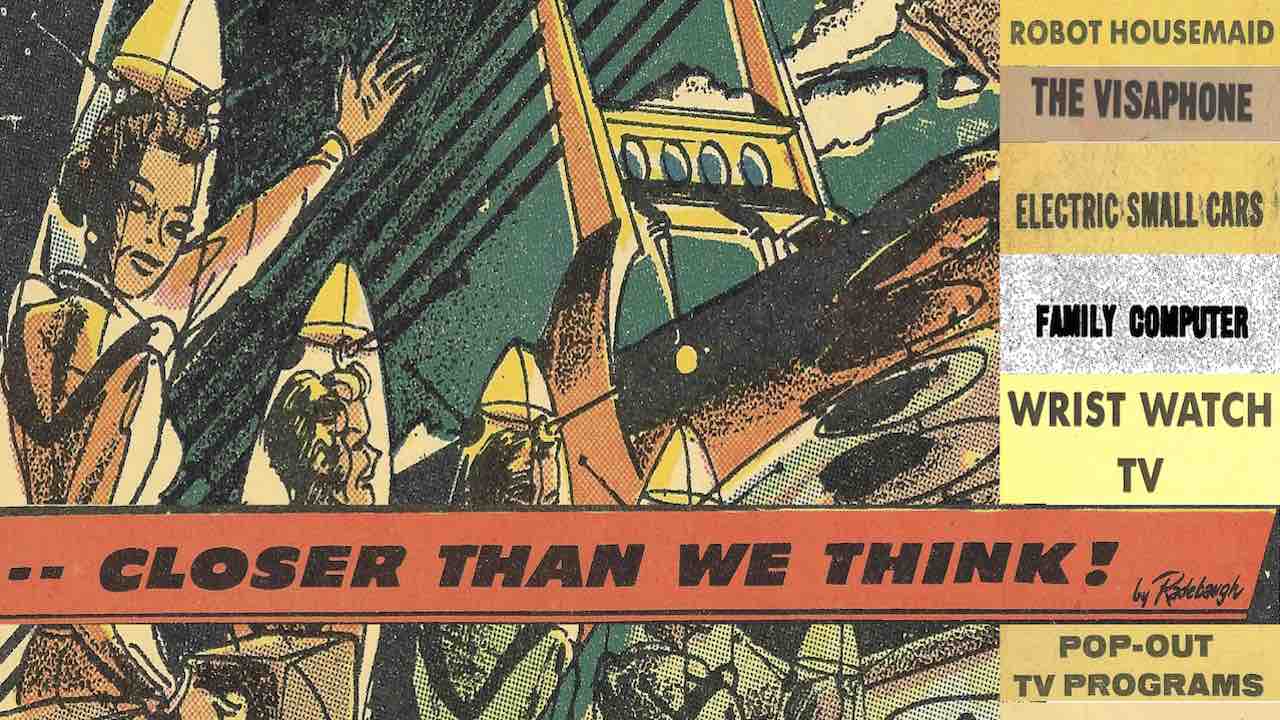 Closer Than We Think
Brett Ryan Bonowicz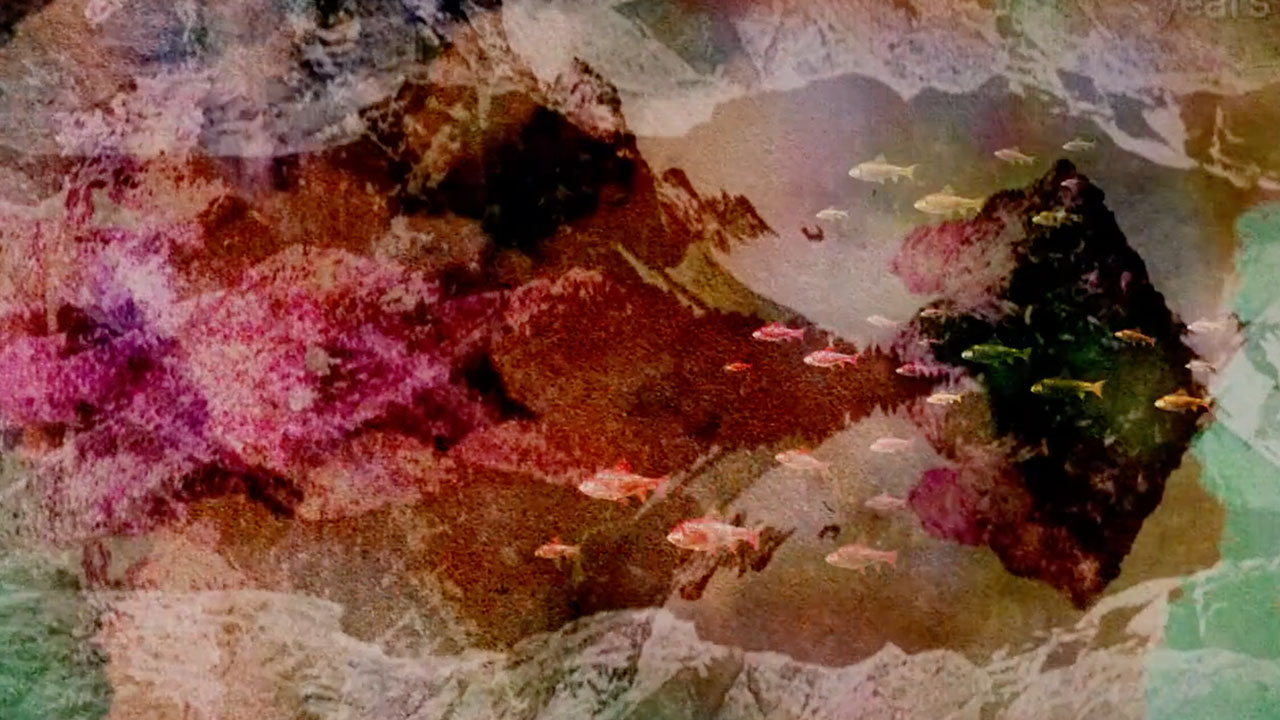 A Case For Dreaming
Tiffany Shlain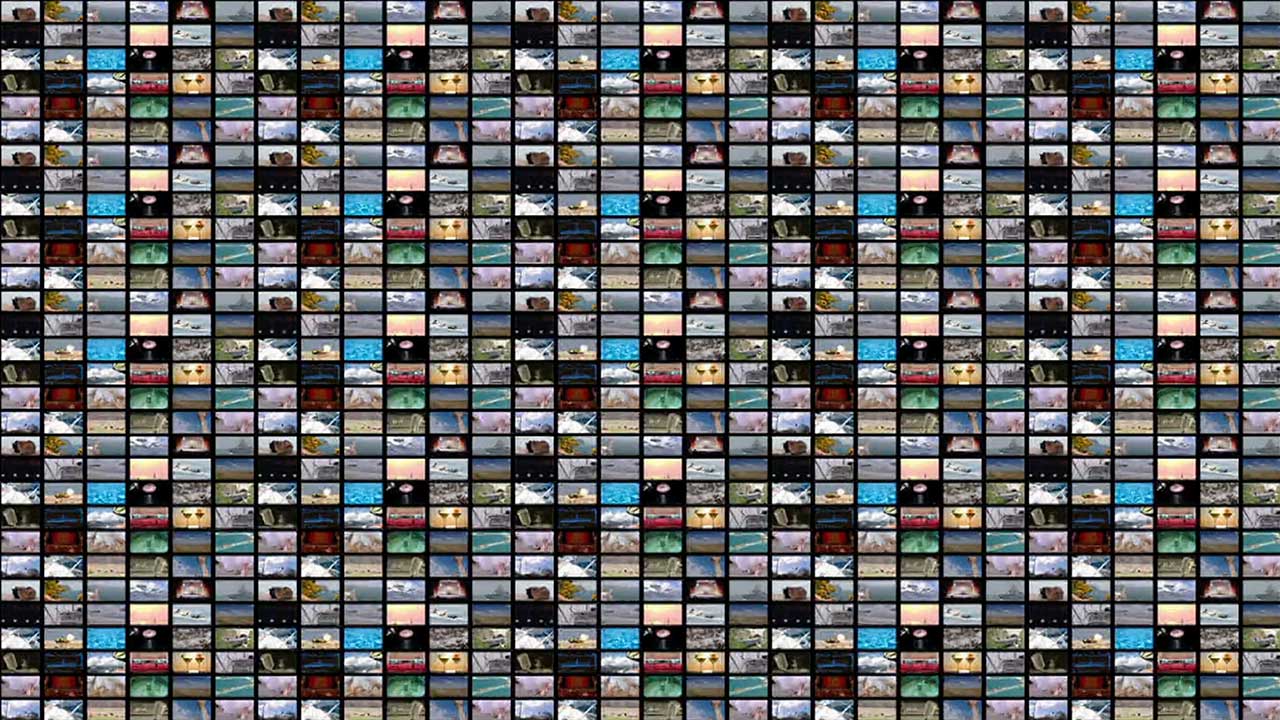 Technology Shabbats
Tiffany Shlain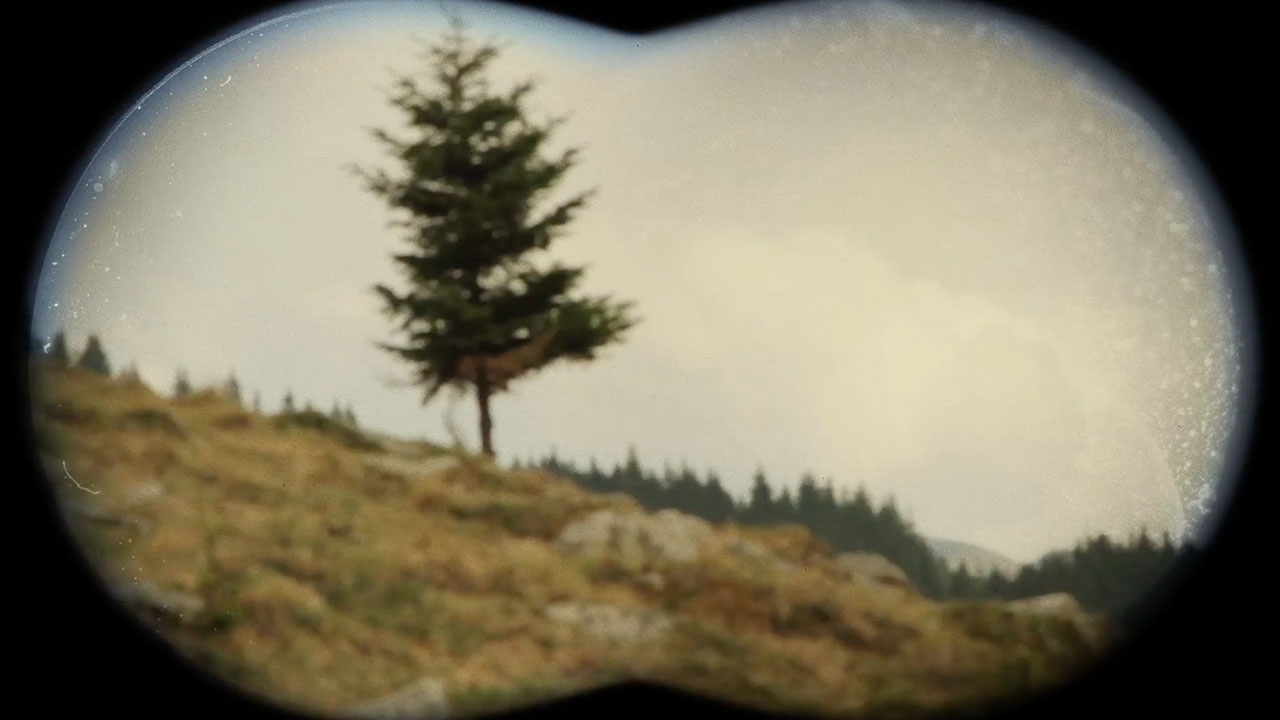 30,000 Days: Living Life with Meaning & Purpose
Tiffany Shlain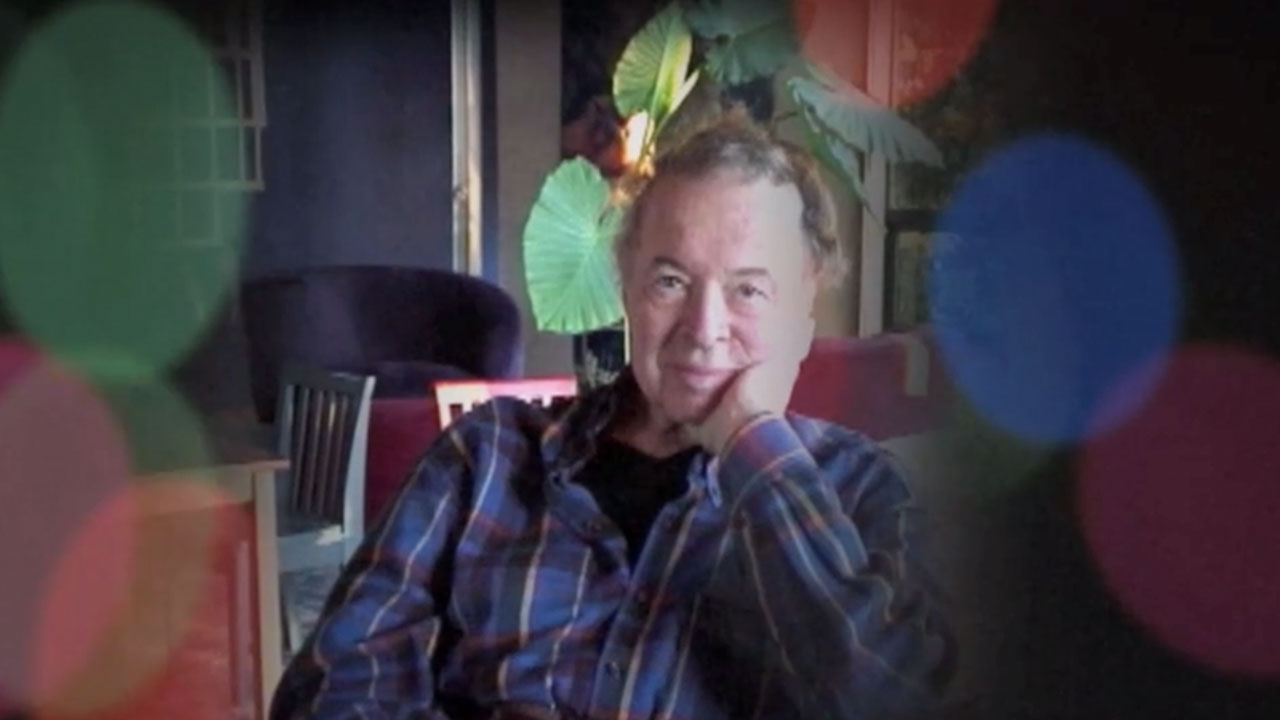 The Future of Our Species
Tiffany Shlain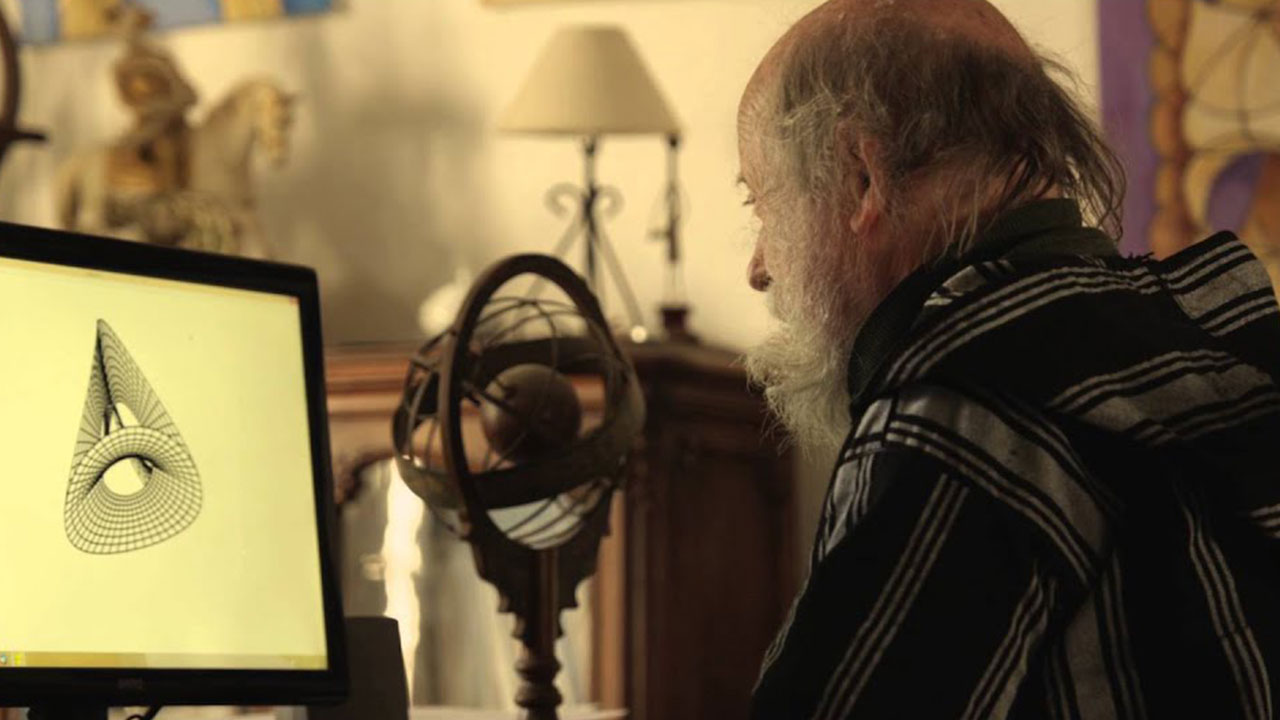 The Mathematics Engraver
Quentin Lazzarotto
Alamto a Reptile Wonderland
Fathollah Amiri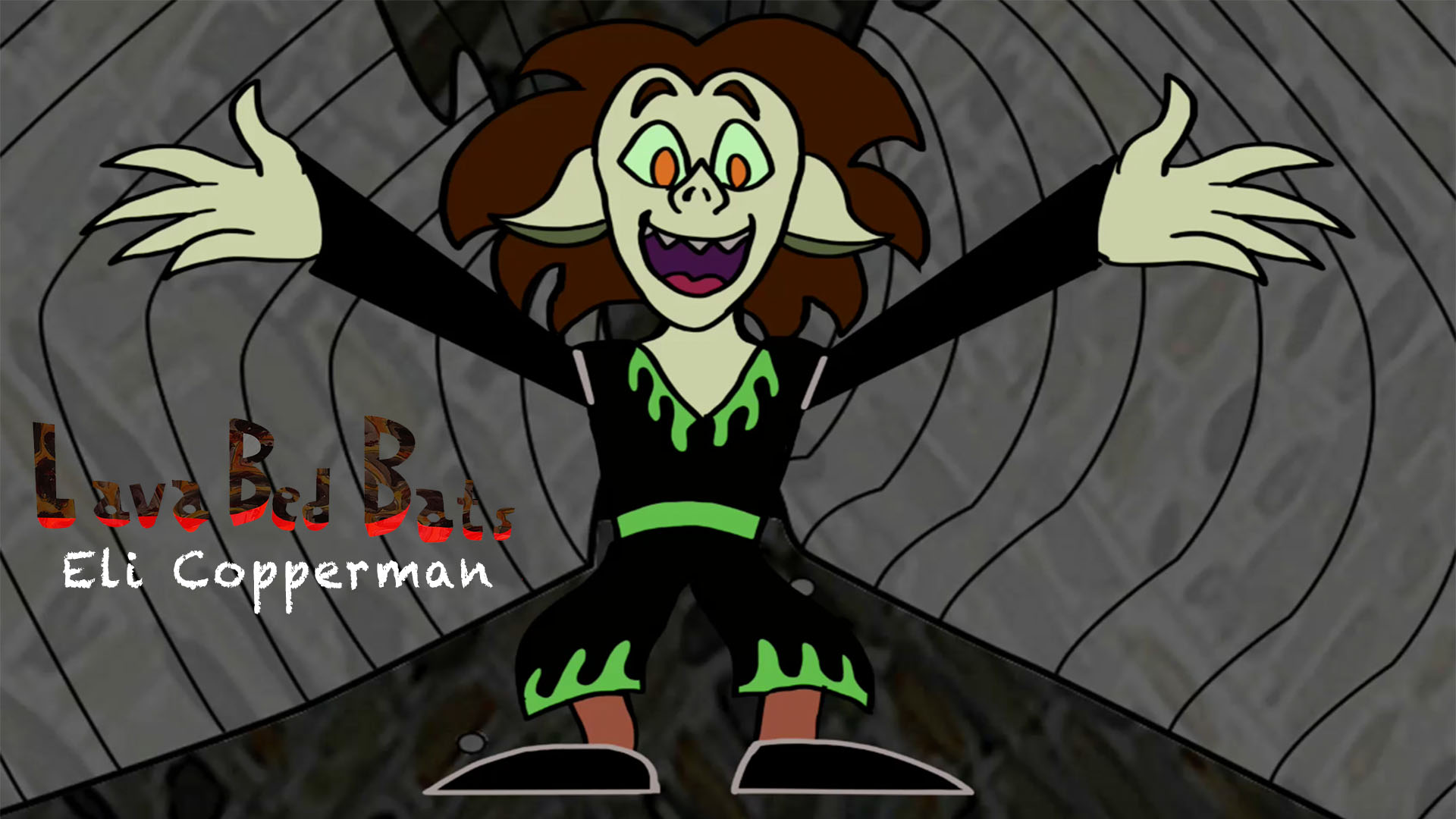 Lava Bed Bats
Eli Copperman & Celine Krempp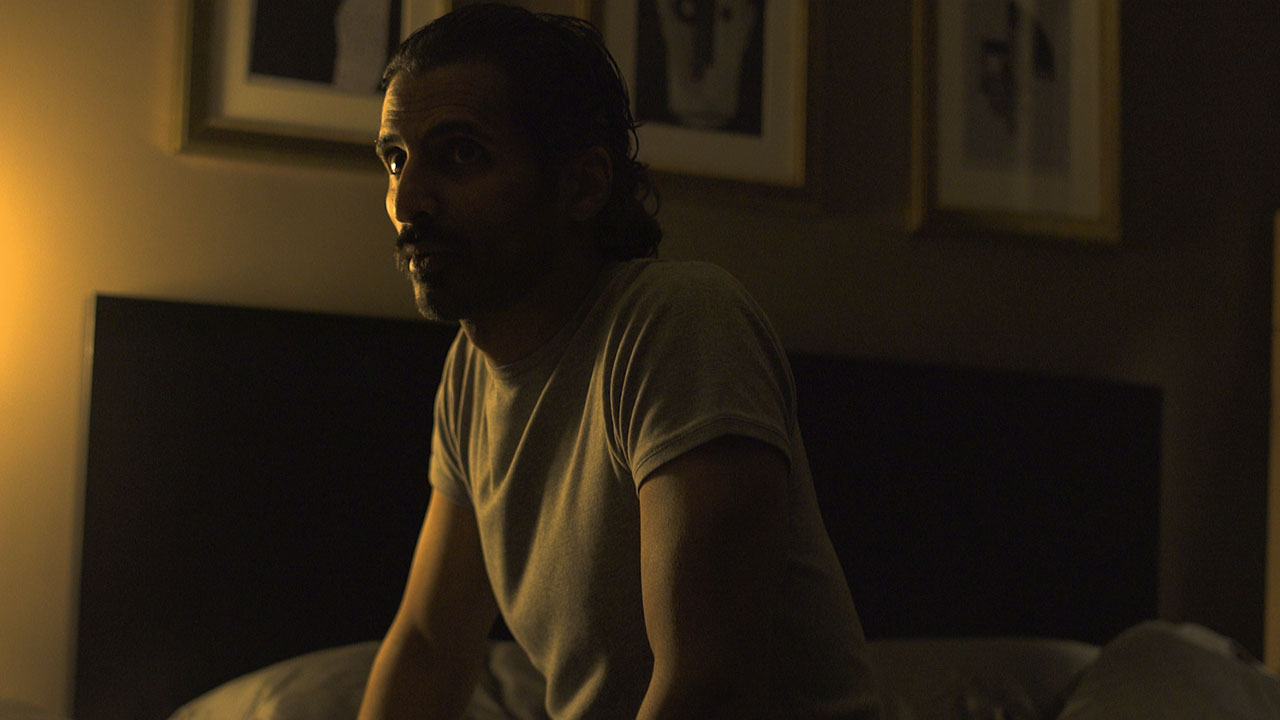 WIthin Me
Abdulaziz Alballam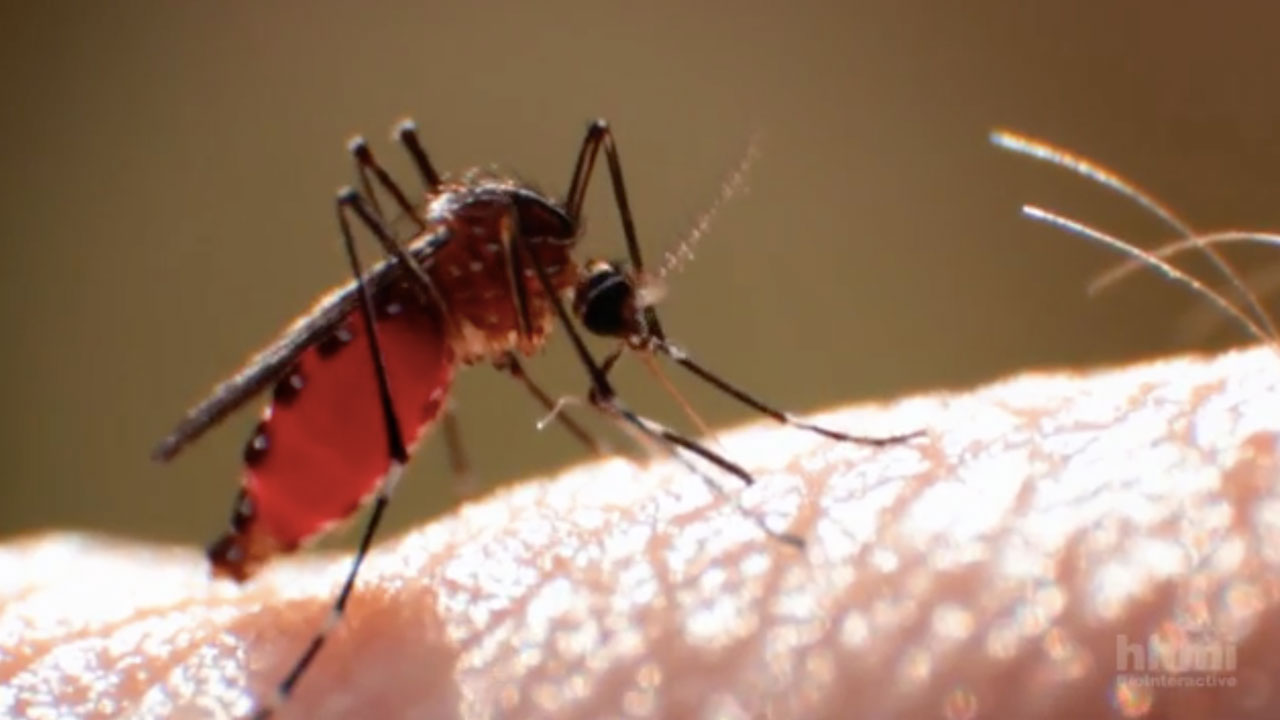 Genetically Modified Mosquitoes
James Barrat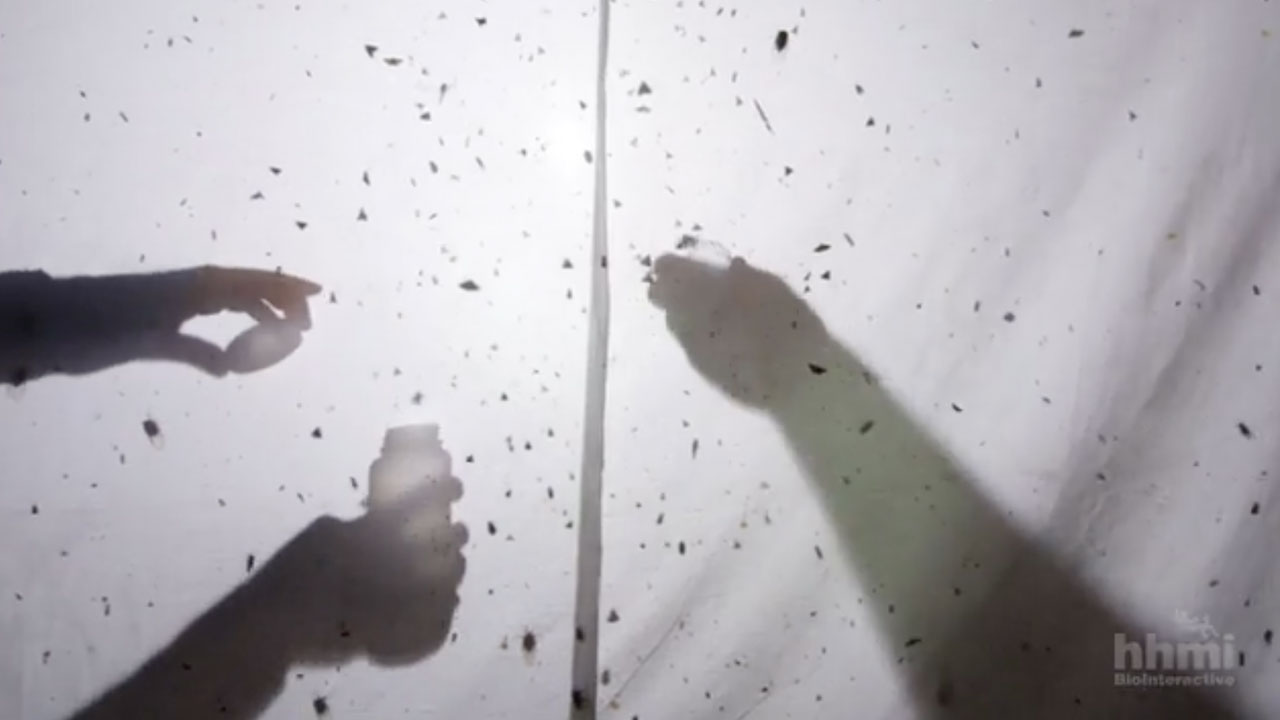 Moth Mimicry: Using Ultrasound to Avoid Bats
Carla Rebai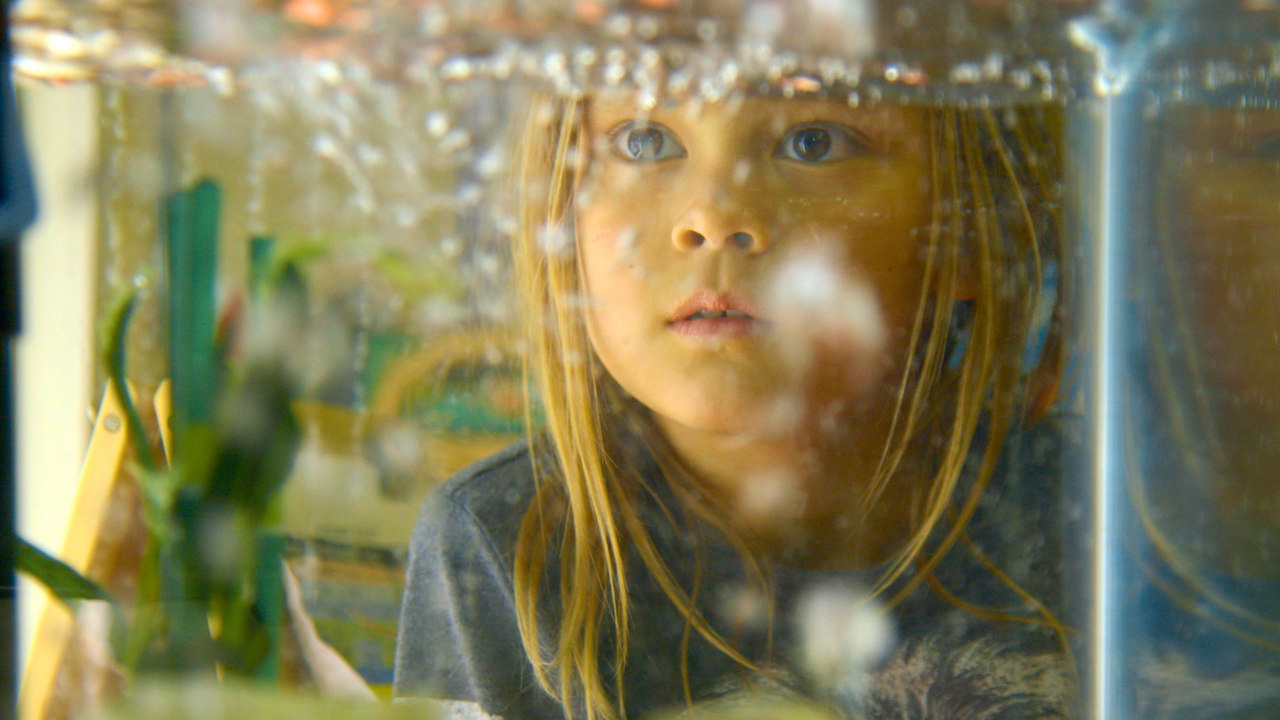 A View from the Window
Azar Kafaei and Chris Filippone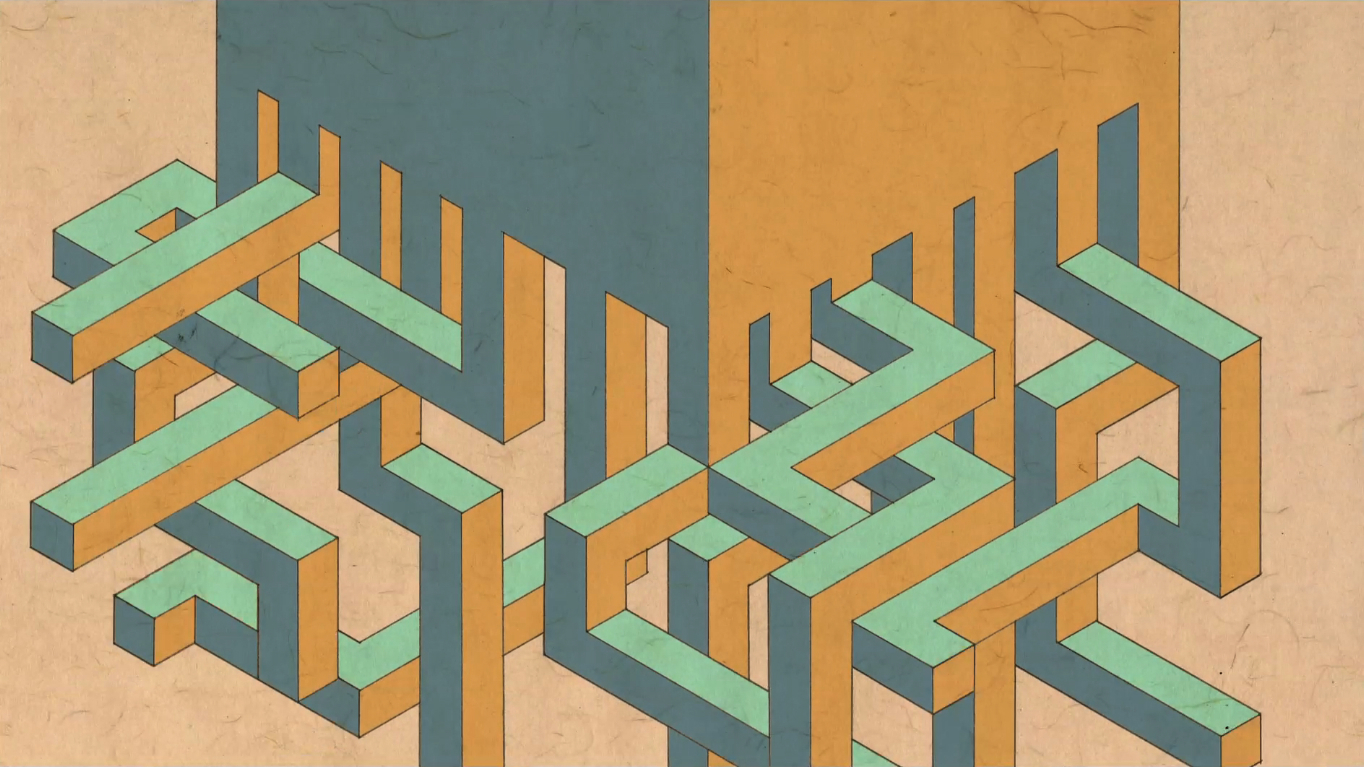 MODERN No.2
Mirai Mizue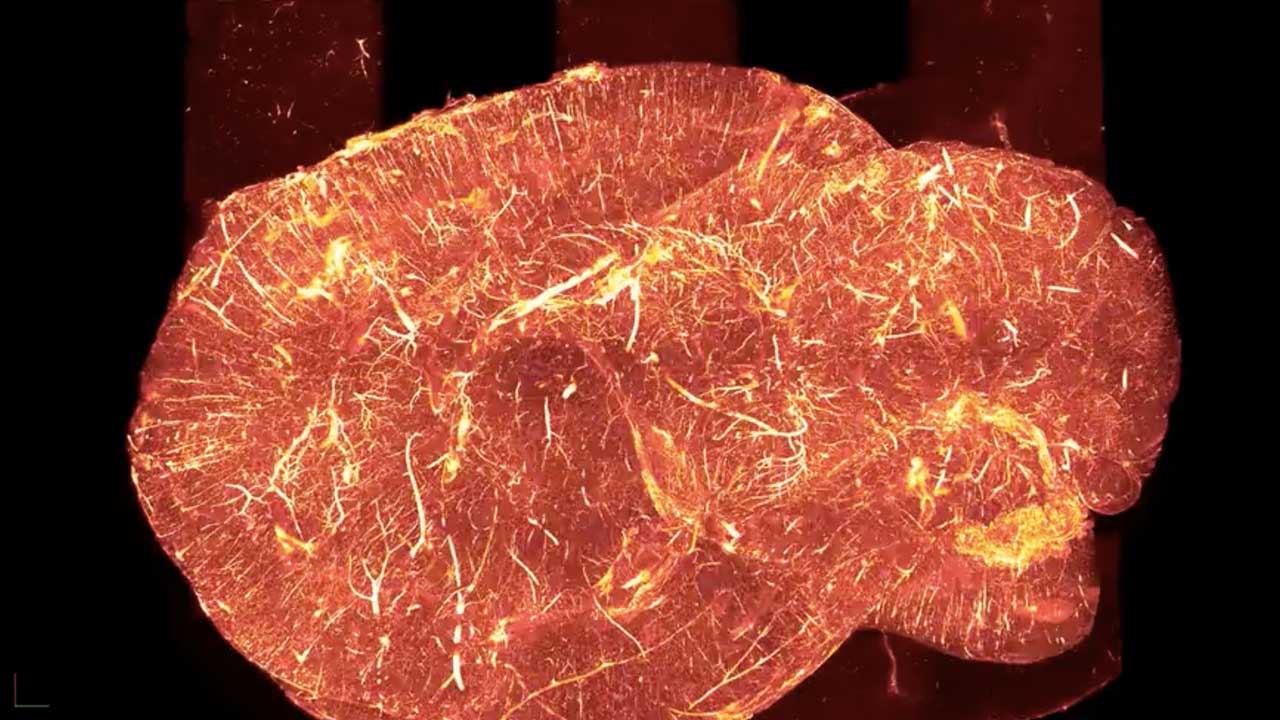 Micro-vasculature of the mouse brain
Nicolas Renier,Christoph Kirst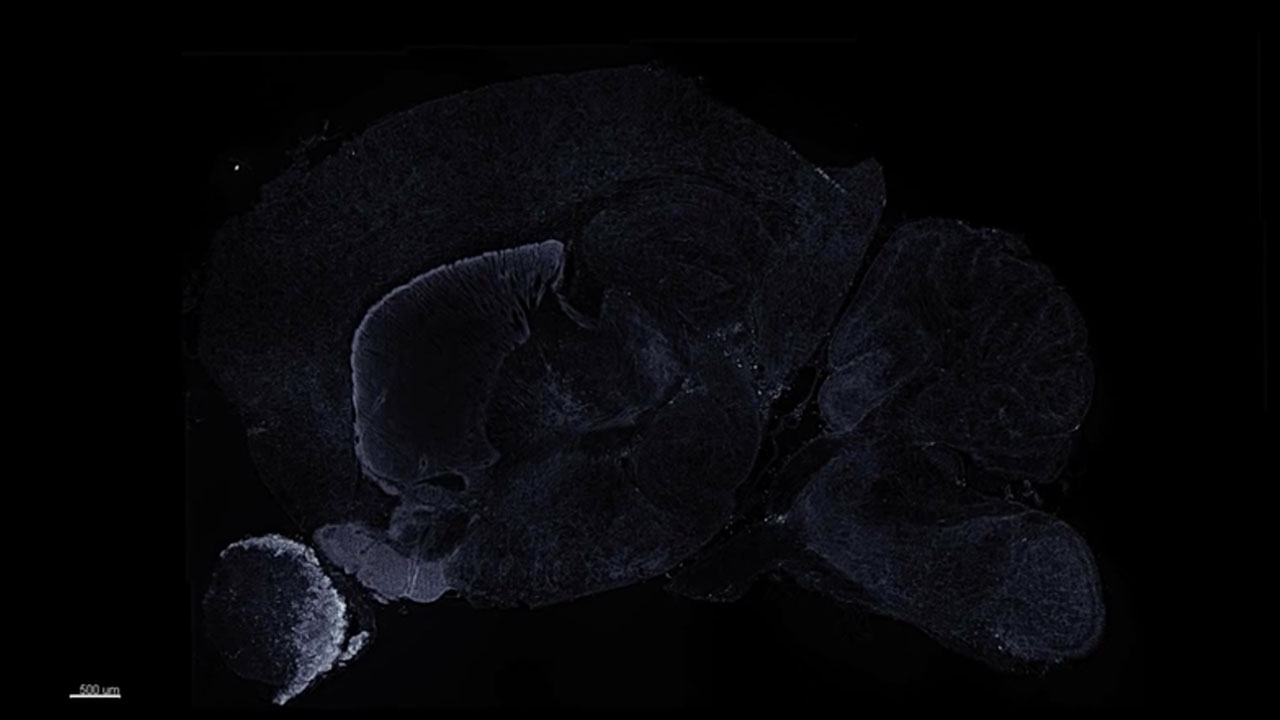 Adrenergic and dopaminergic systems of the adult mouse brain
Nicolas Renier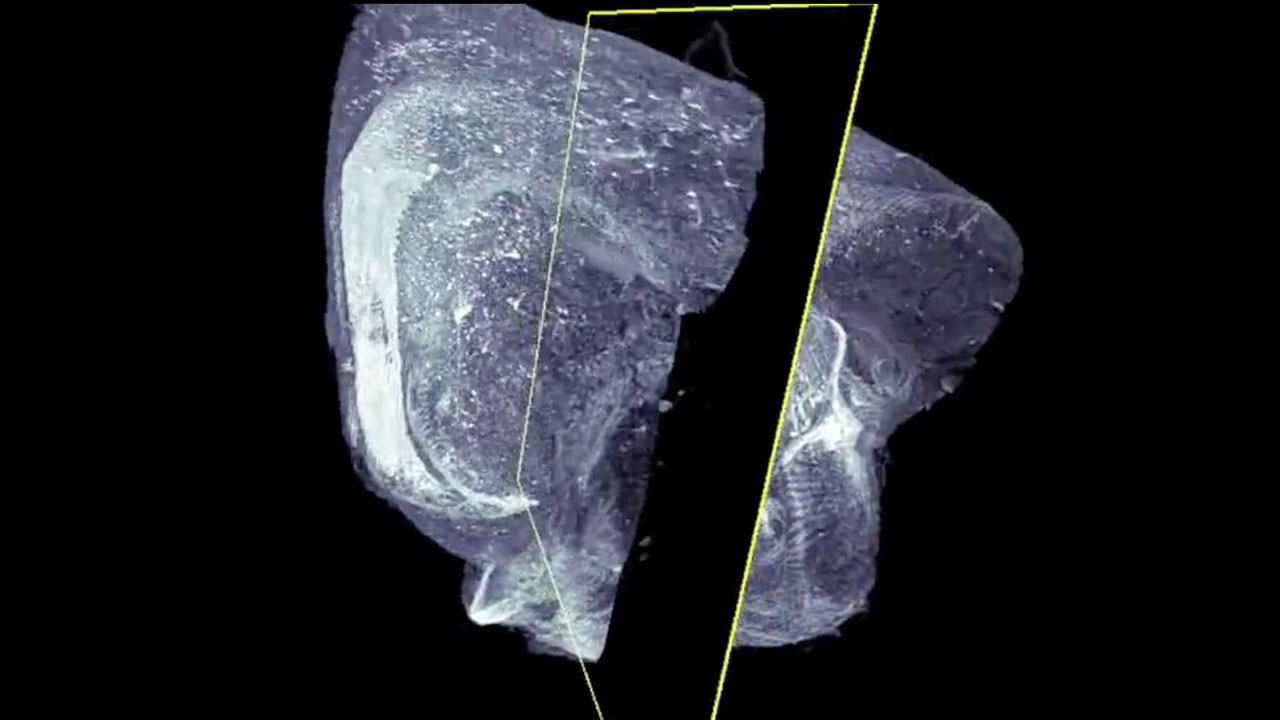 Adult mouse brain showing pyramidal neurons and their projections
Nicolas Renier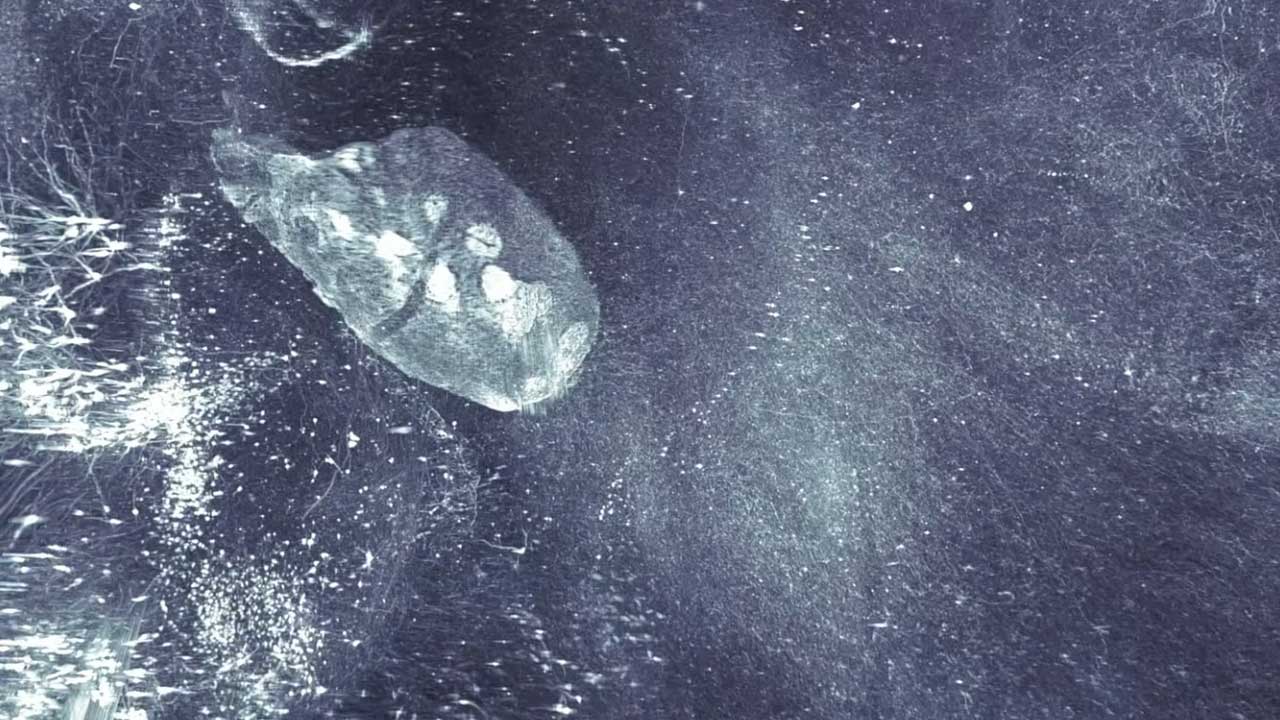 Adrenergic and Dopaminergic systems of the mouse embryo and adult mouse brain
Nicolas Renier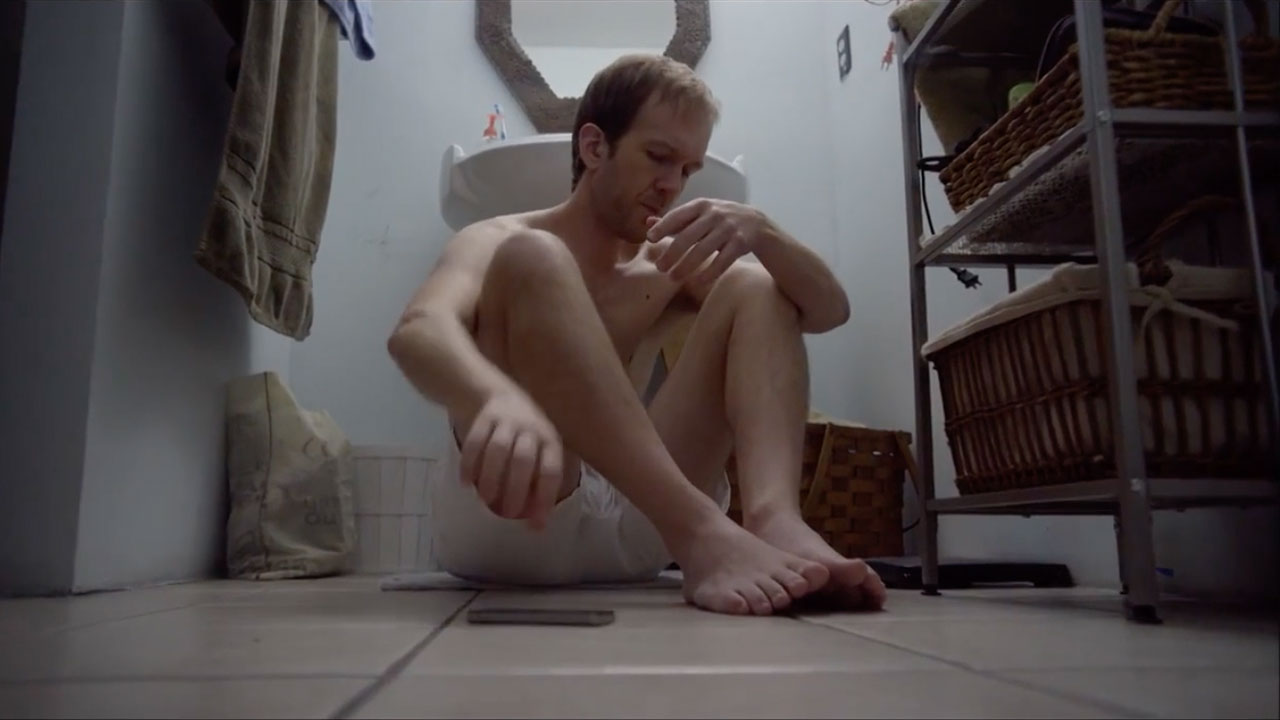 APP
Alexander Berman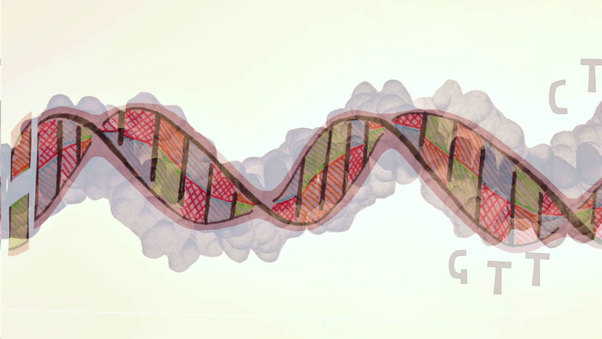 Simply Complex
Cameron Duguid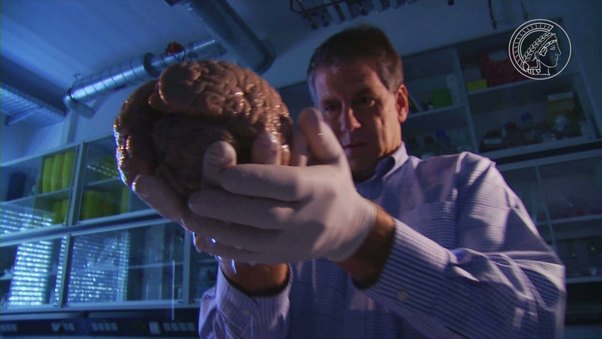 How Synapses Spark
Anna Massih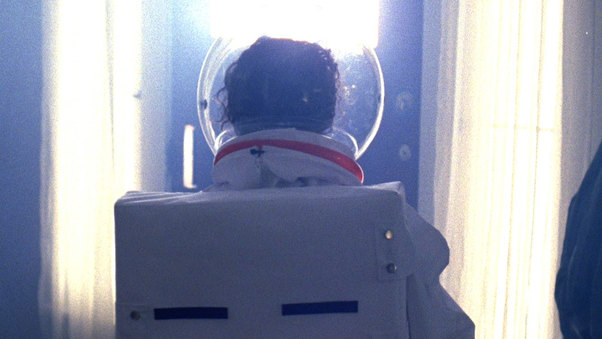 Dharini (Earth)
Anupama Pradhan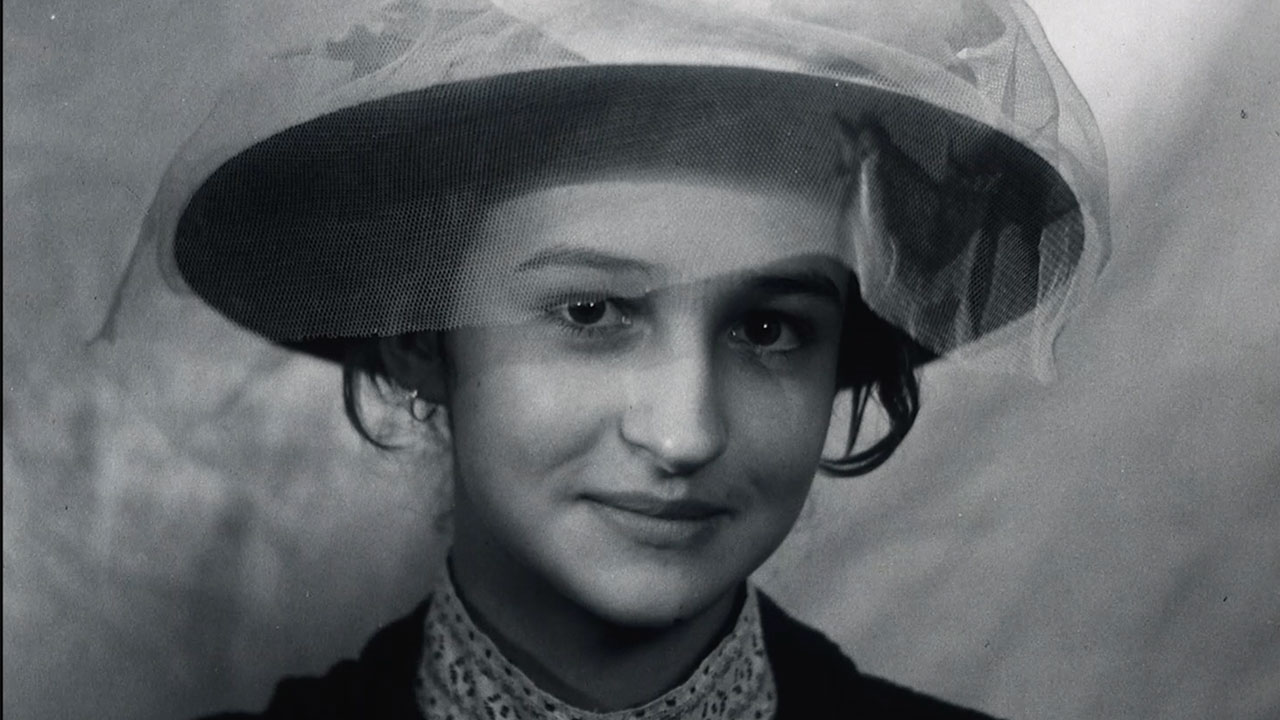 Photographer
Alexander Kott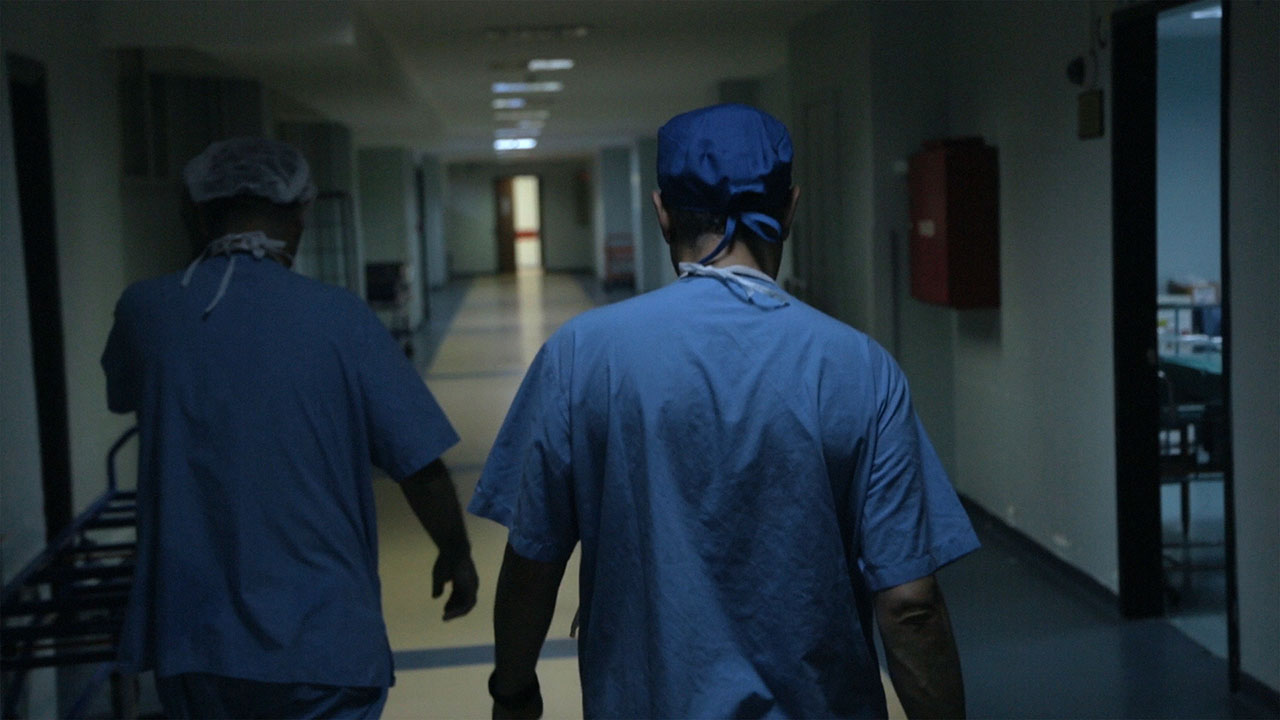 Phases of Matter
Deniz Tortum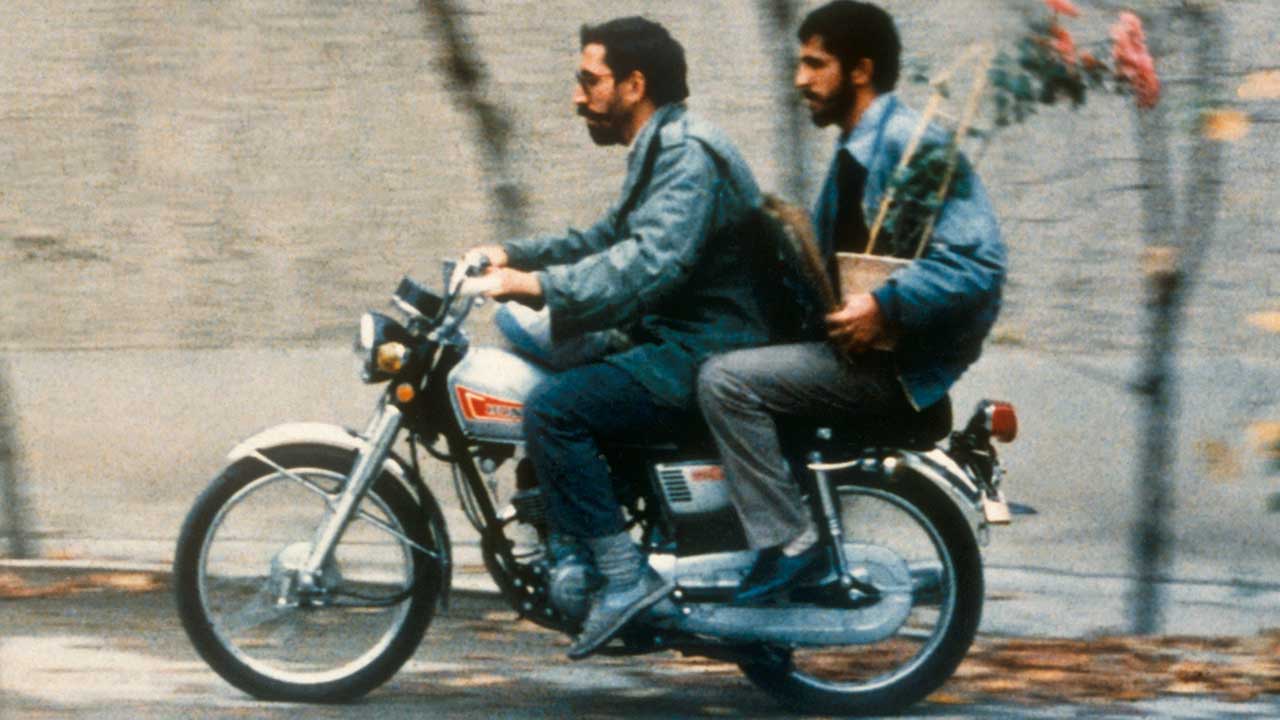 Close-Up
Abbas Kiarostami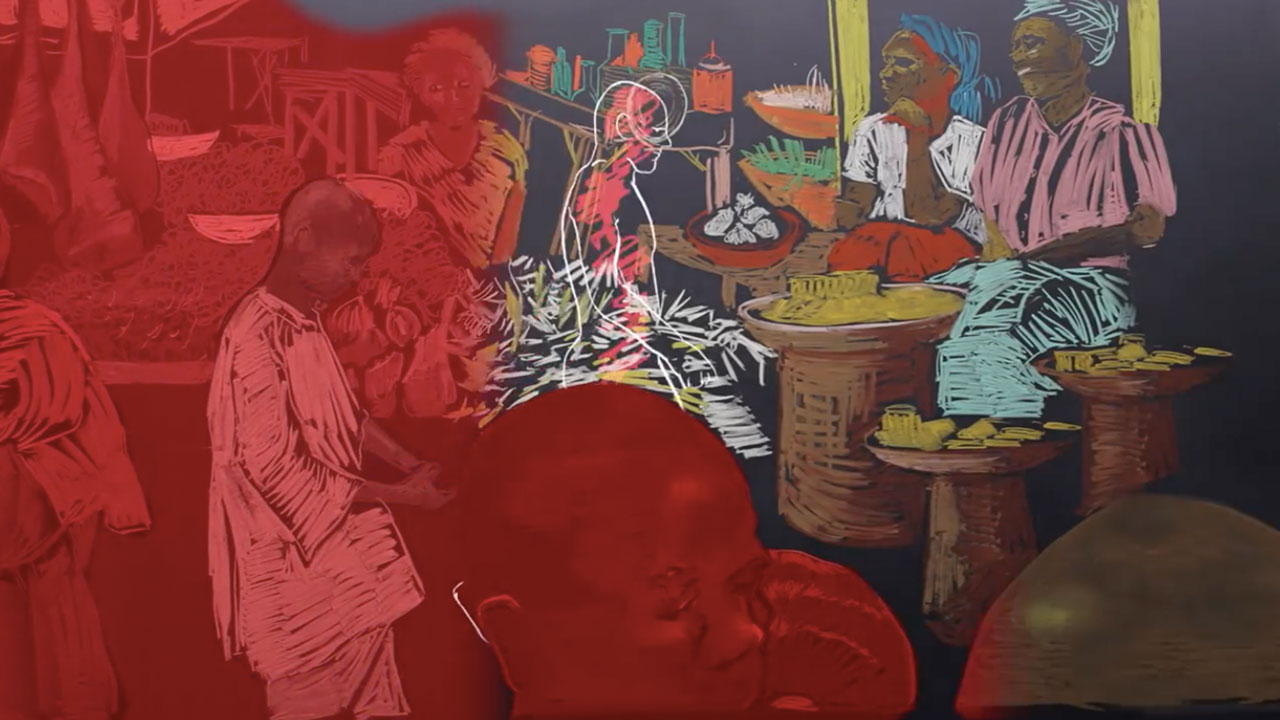 Think Like a Scientist -- Natural Selection in an Outbreak
Nate Dappen,Neil Loisin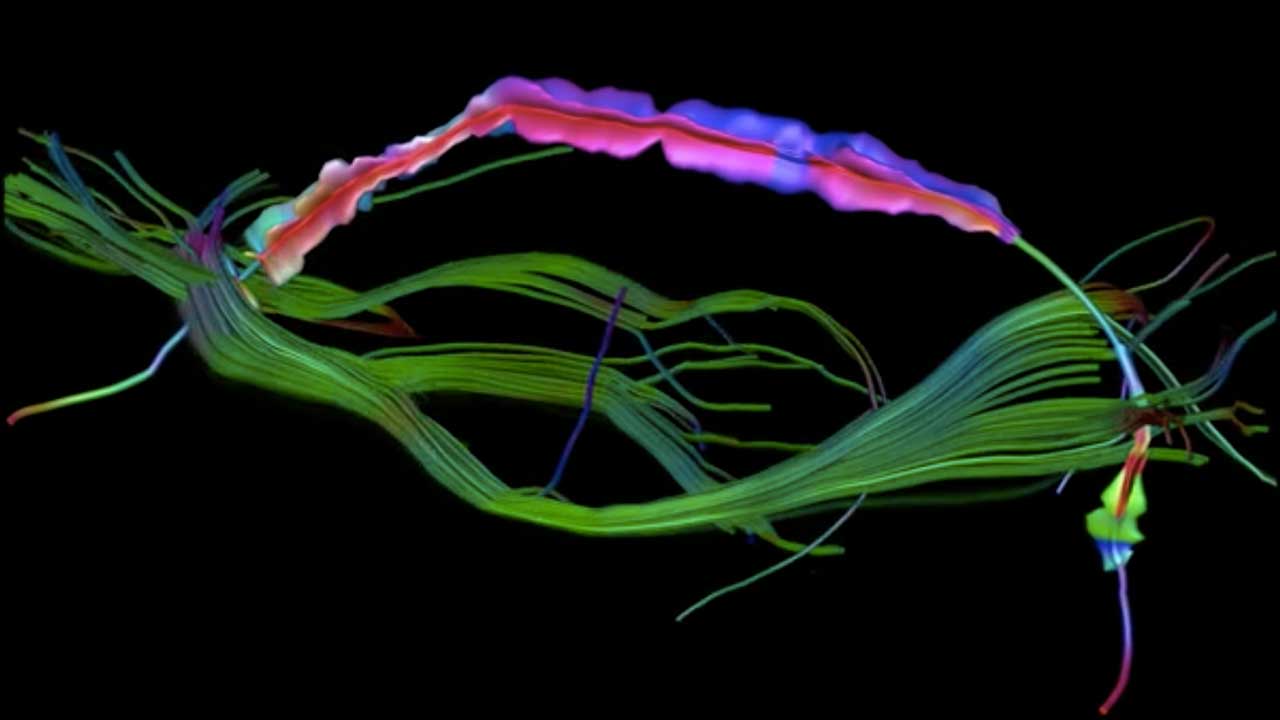 Visualizing Crossing Fibers
Sjoerd Vos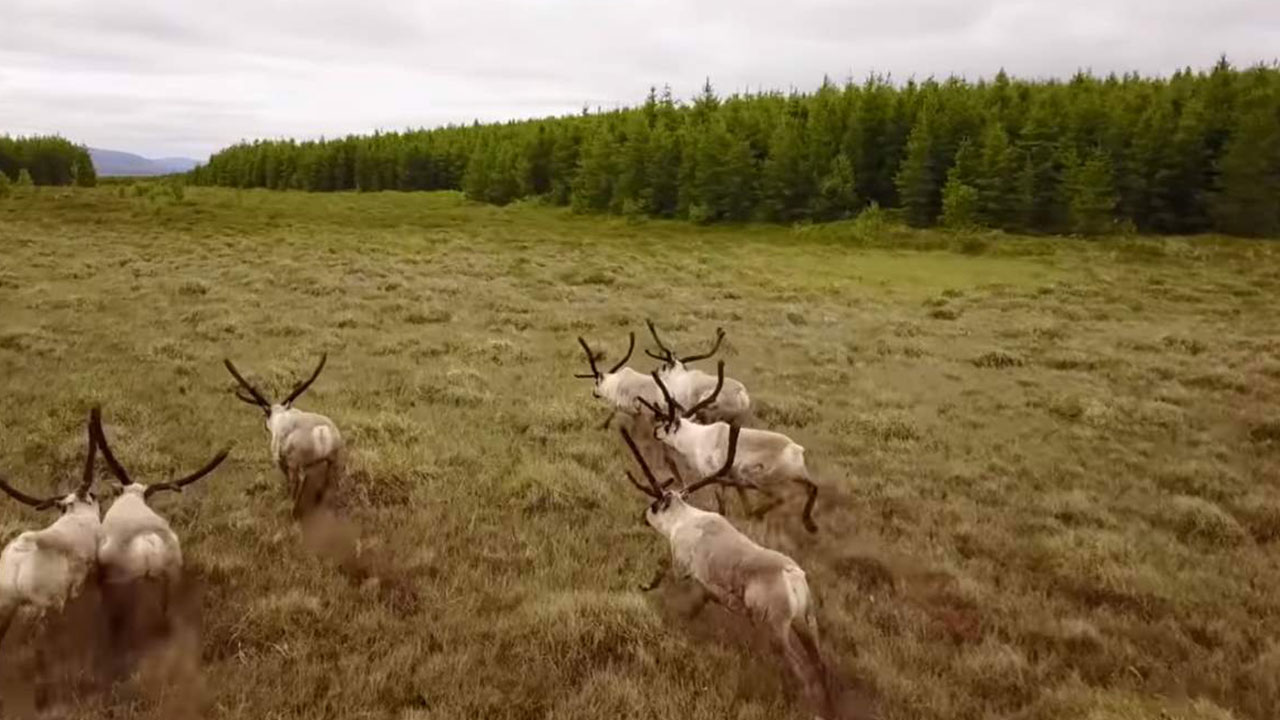 Afforesting Iceland
Ewa Hermanowicz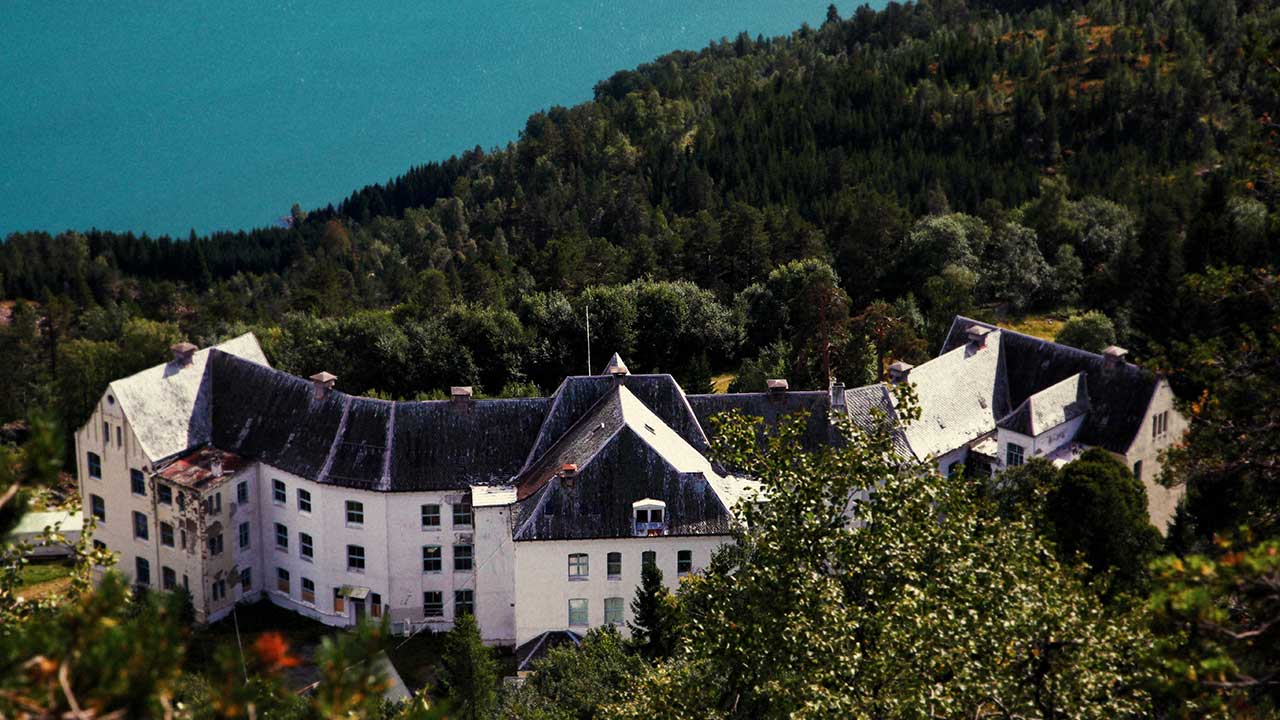 Stories of the Sanatorium (Sanatoriet)
Therese Jacobson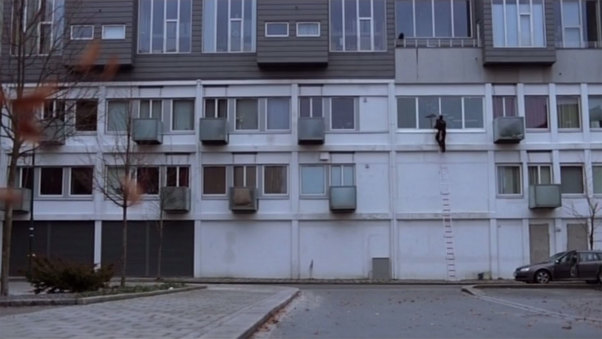 Cold and Dry
Kristoffer Joner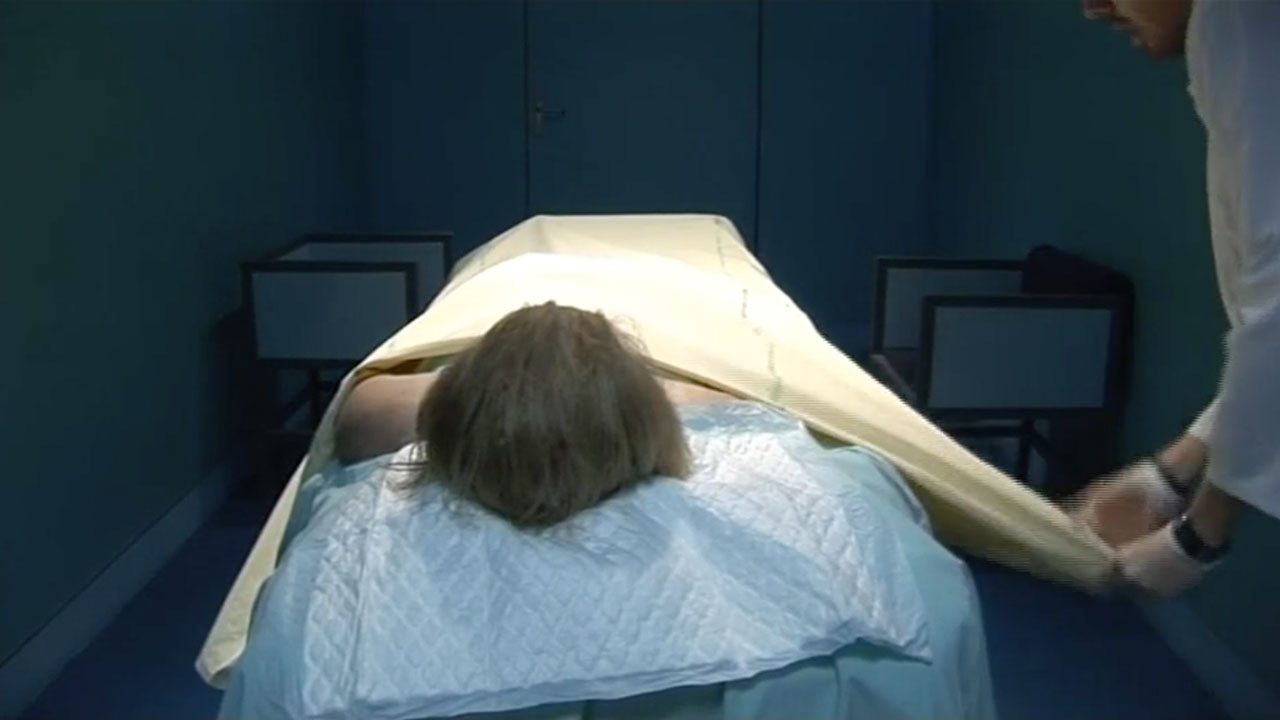 Autopsie
Adrien Klapisz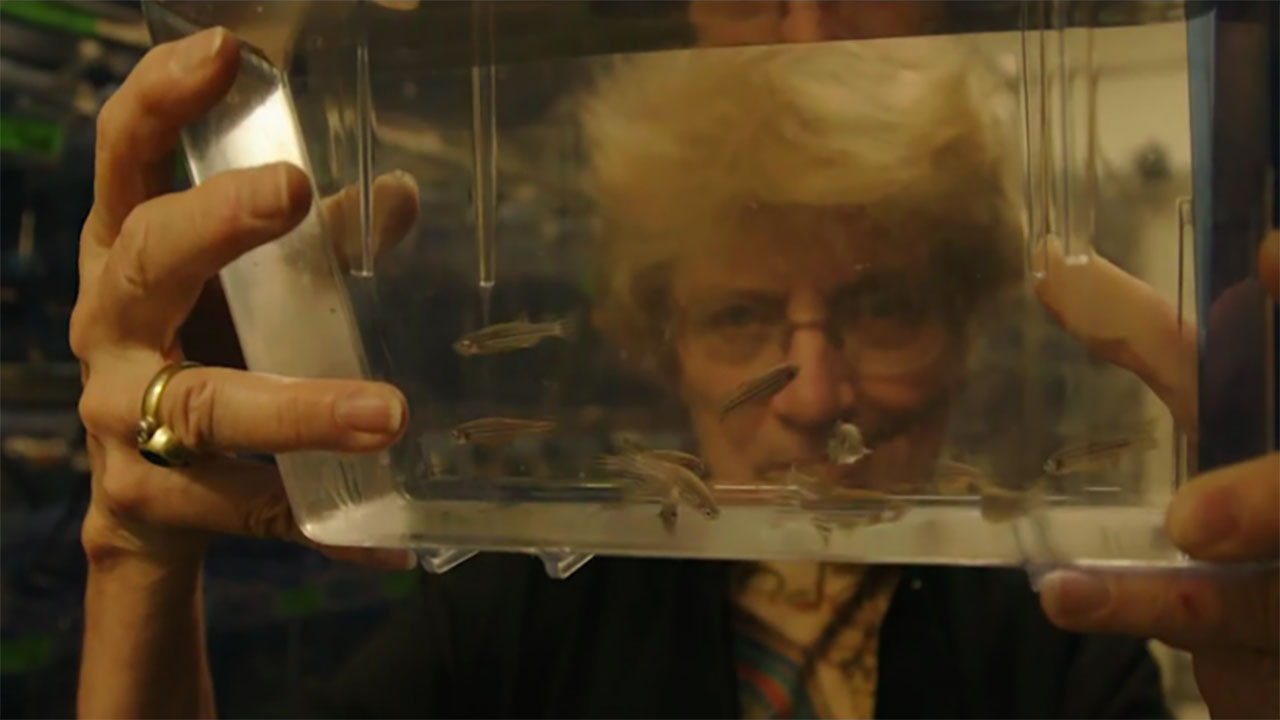 Picture A Scientist
Ian Cheney, sharon Shattuck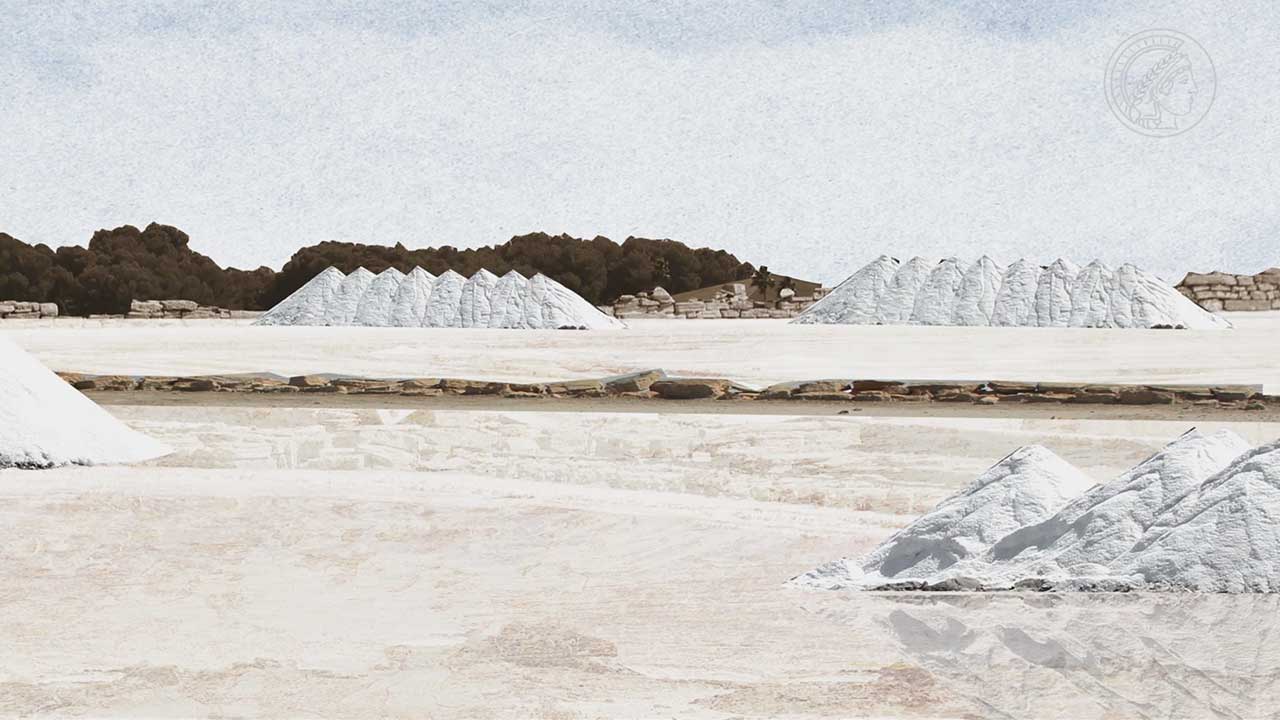 Optogenetics - Light Gets on Your Nerves
Oliver Päßler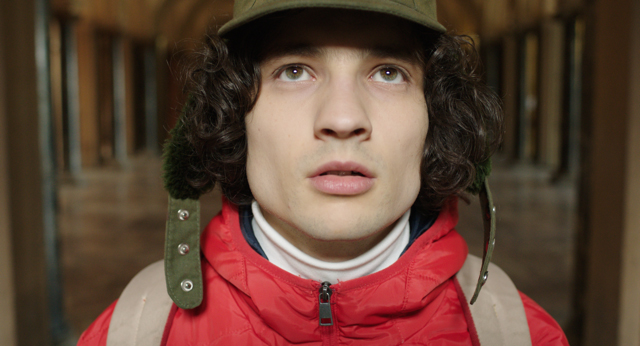 Quand on ne sait pas voler (If you can't fly)
Thomas Keumurian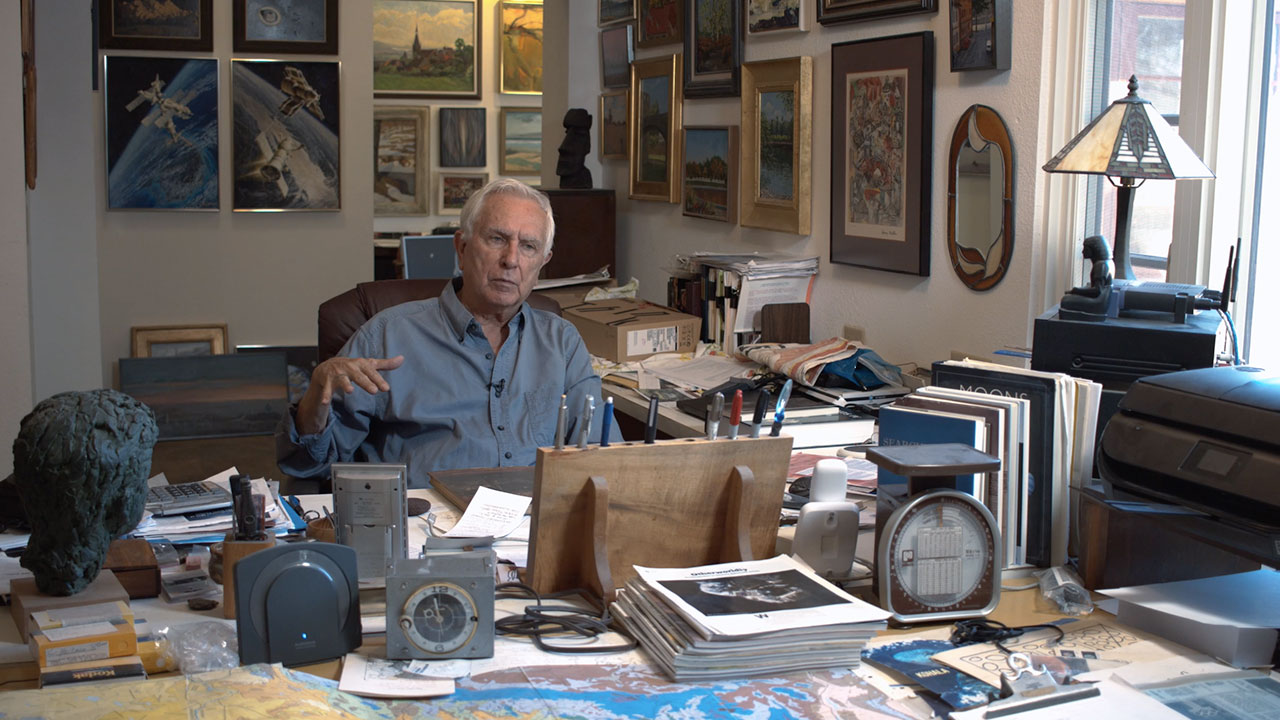 Artist Depiction by William K. Hartmann
Brett Ryan Bonowicz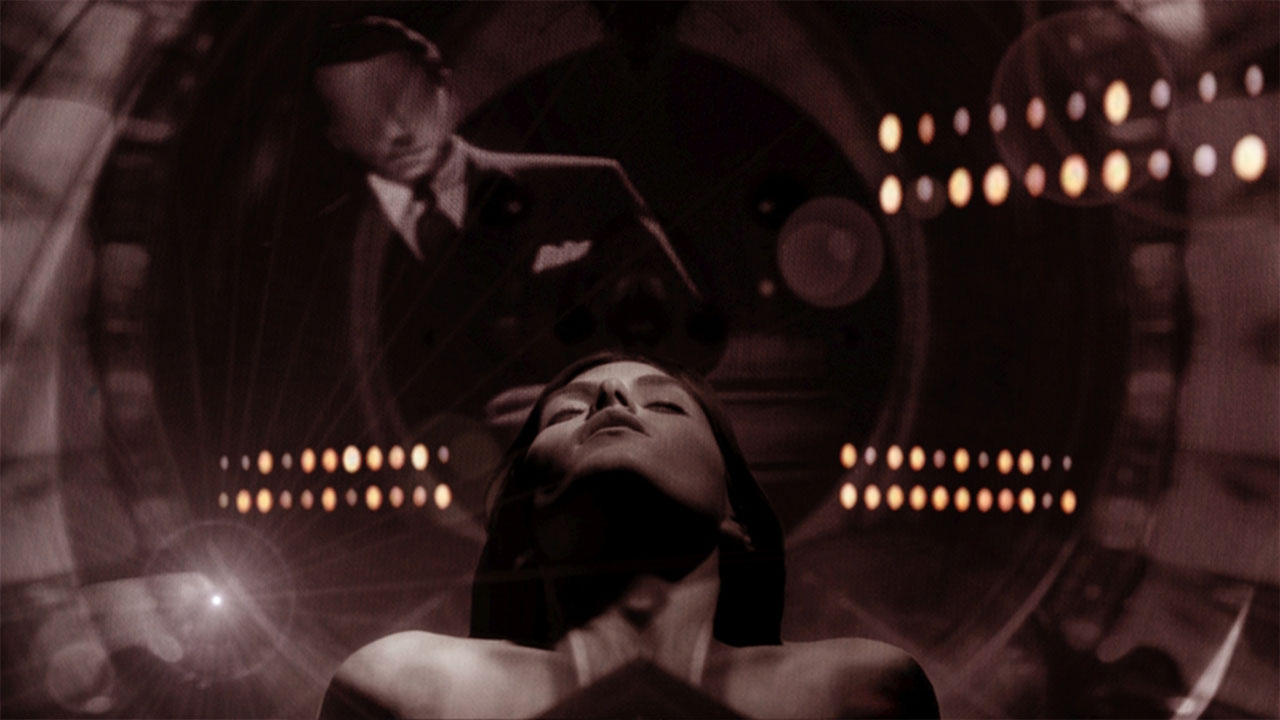 Unknown Energies, Unidentified Emotions
Dalibor Barić,Tomislav Babić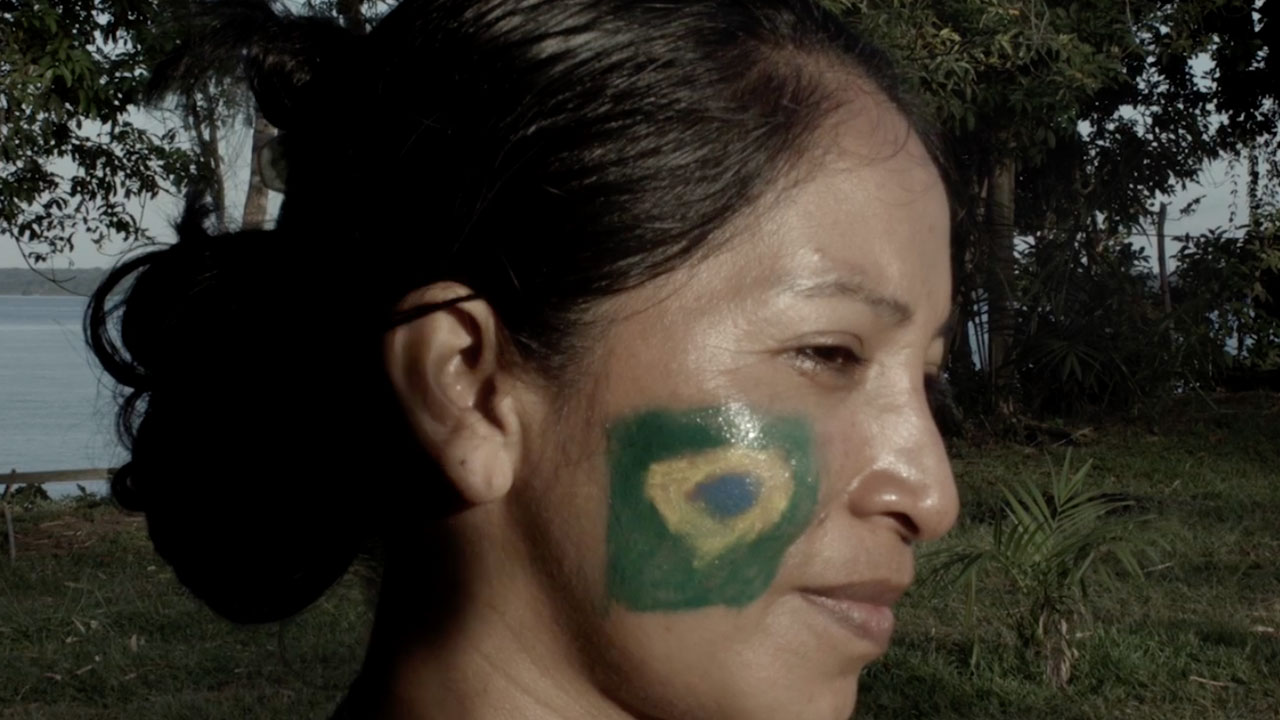 Field Work - World Cup: Gene
Alexis Gambis
The Humpback Microbiome
Nguyen Khoi Nguyen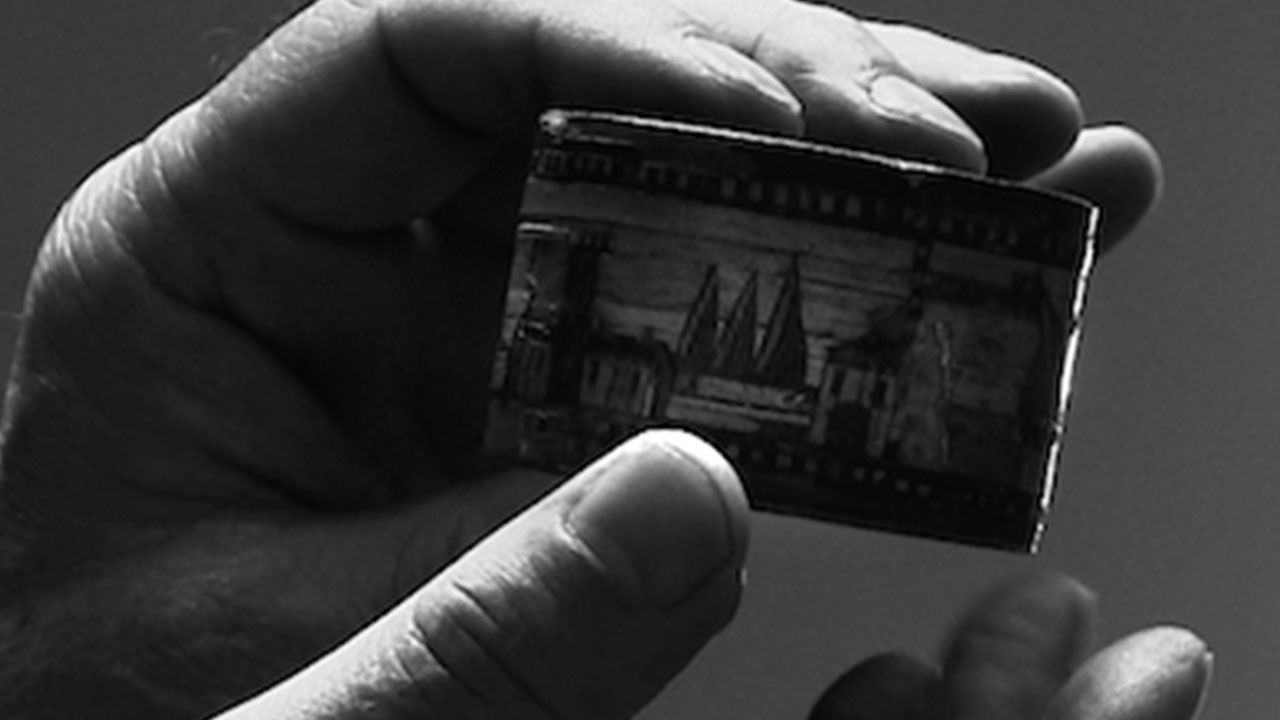 Fleurs Sauvages (Savage Flowers)
Guillaume Massart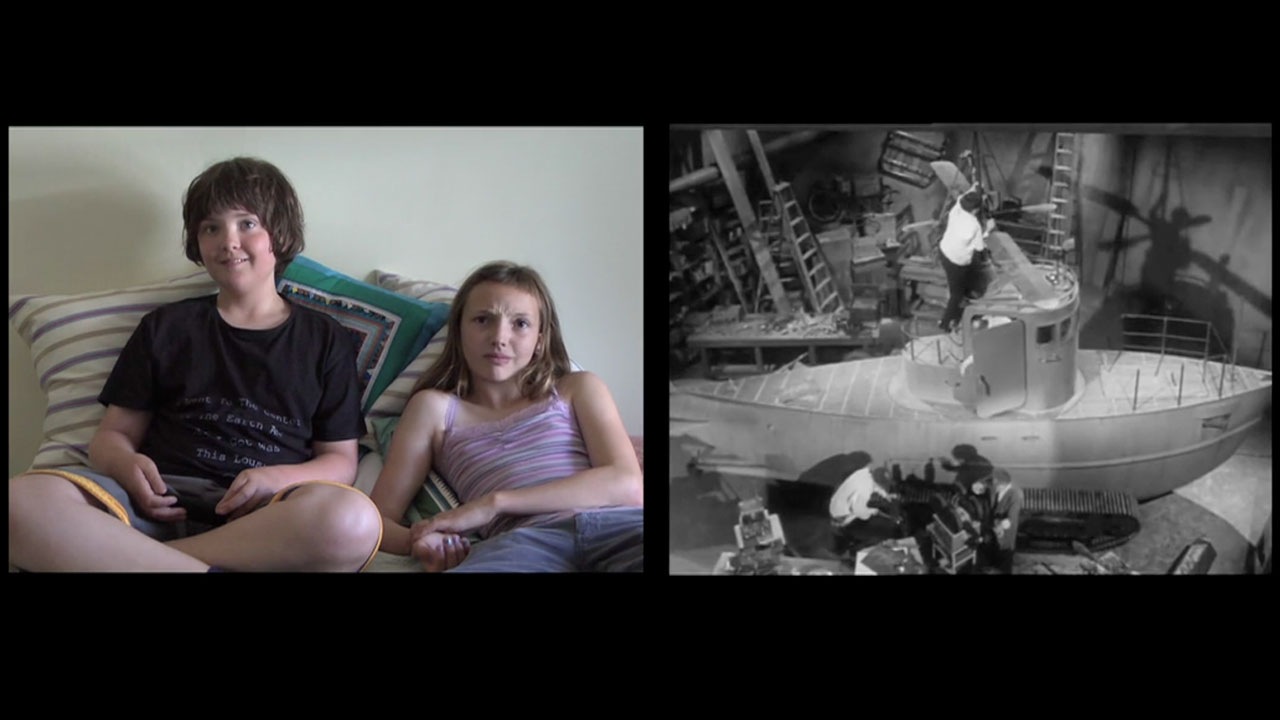 Primate Cinema: Movies for Monkeys
Rachel Mayeri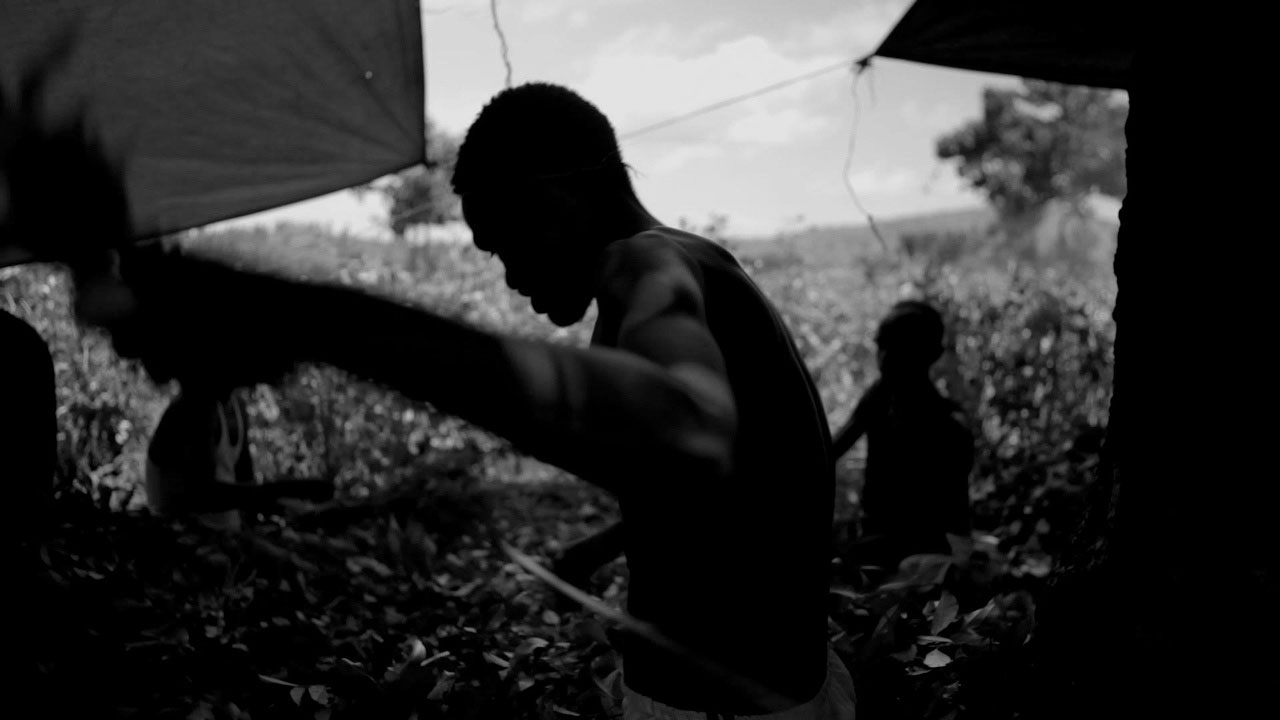 Faya Dayi
Jessica Beshir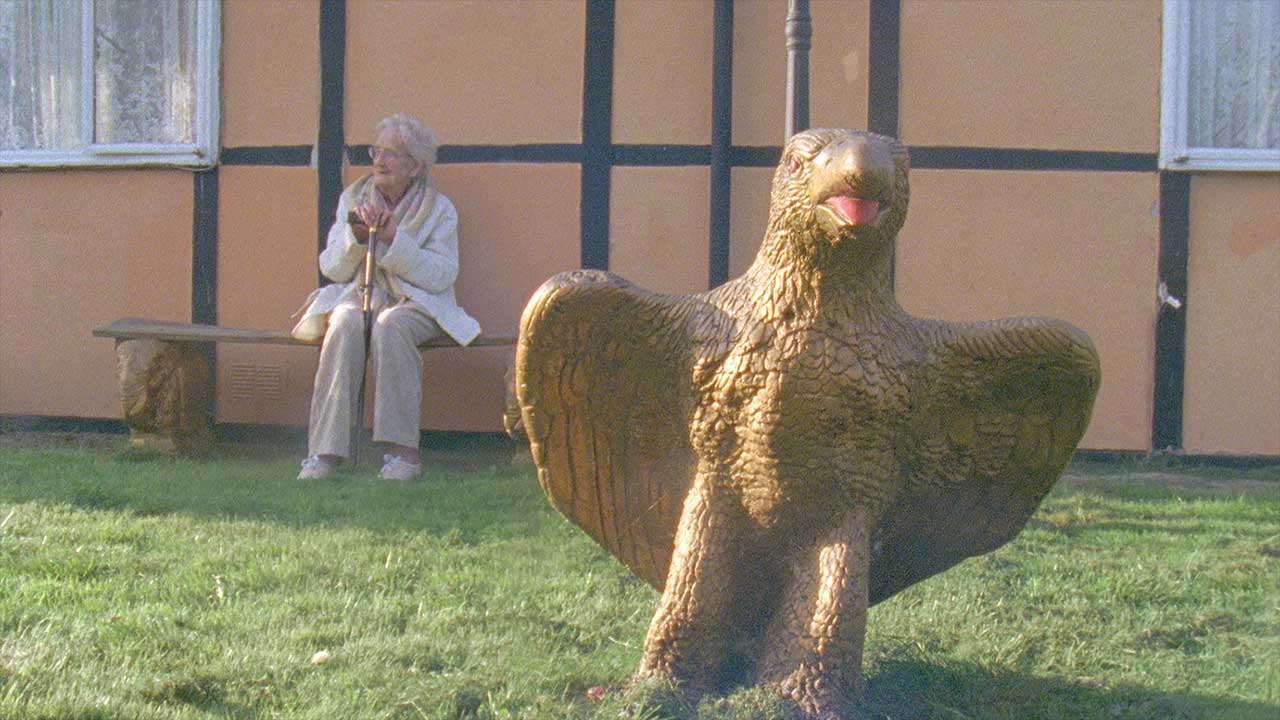 Lifespan
Jessica Bishopp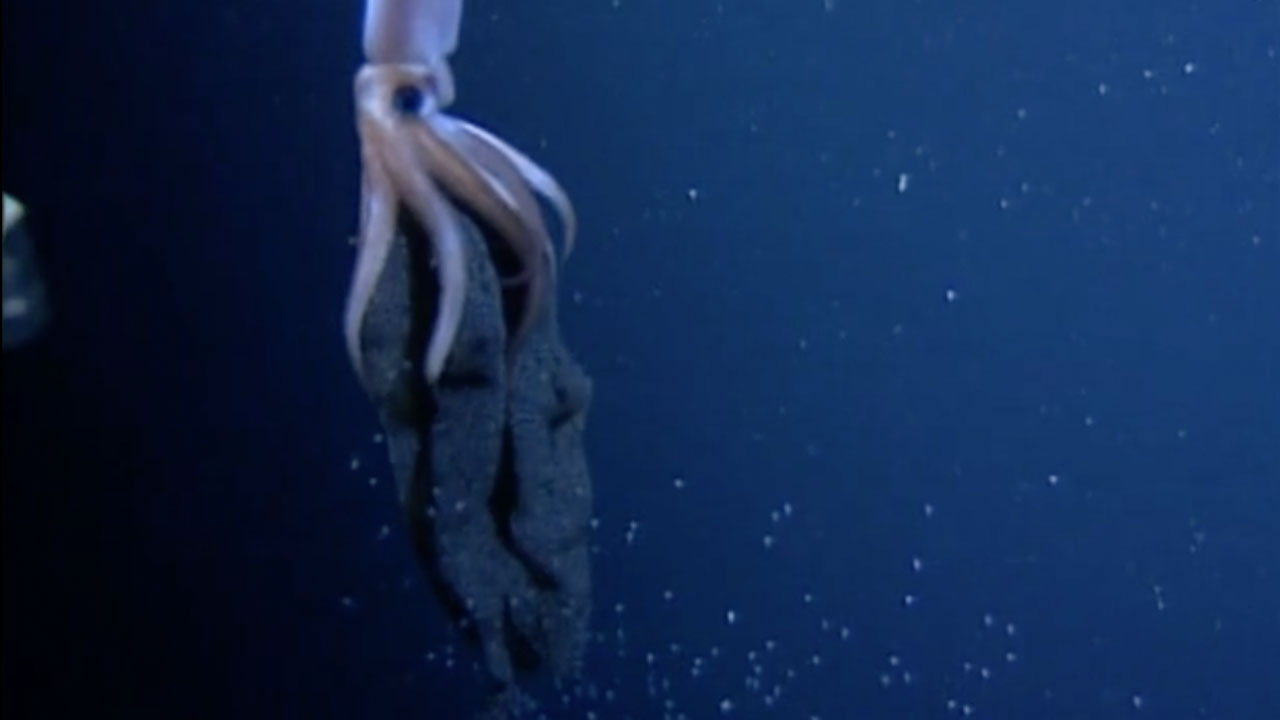 Born Like Stars
Brent Hoff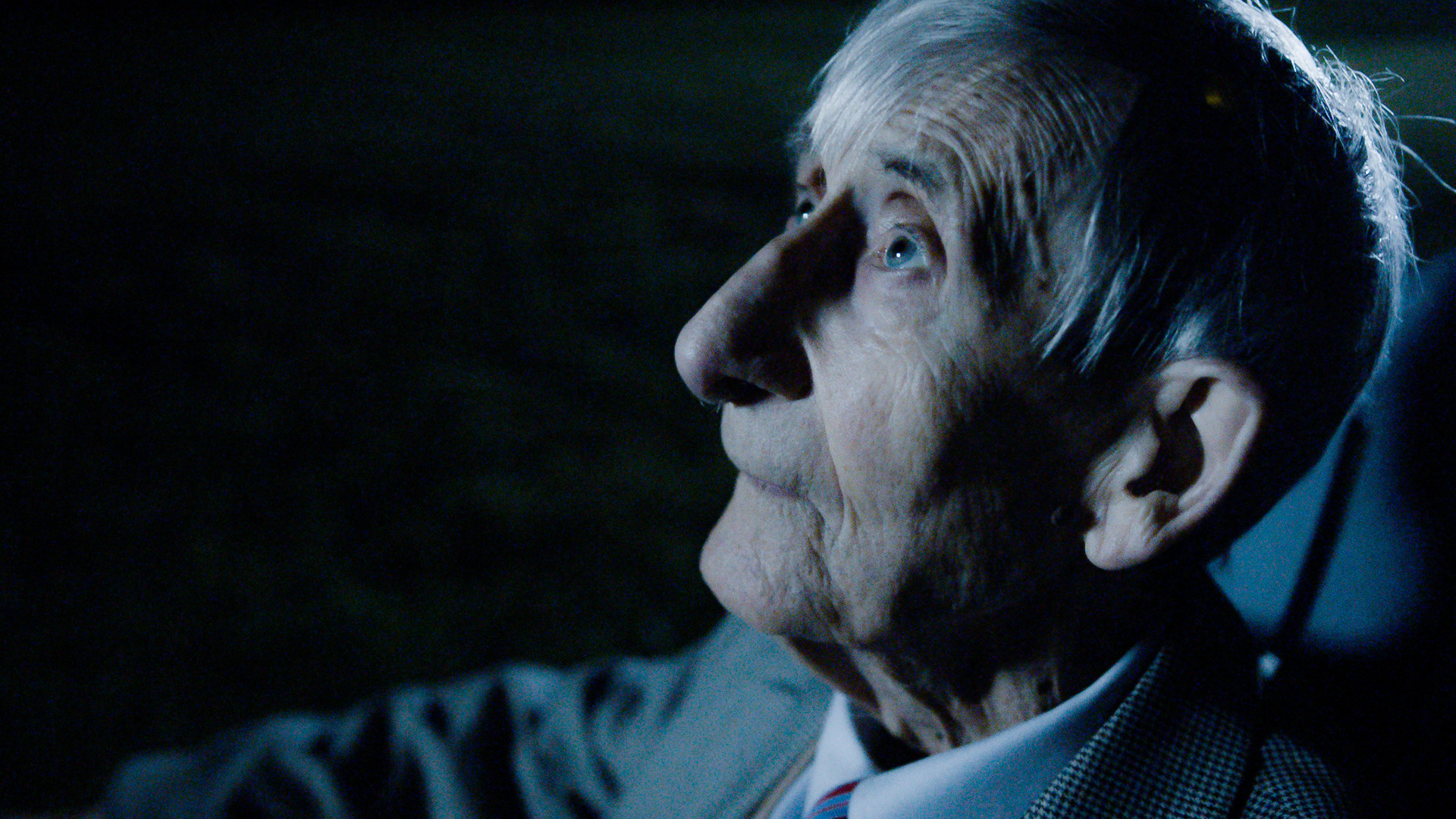 The World of Thinking
Misha Wessel, Thomas Blom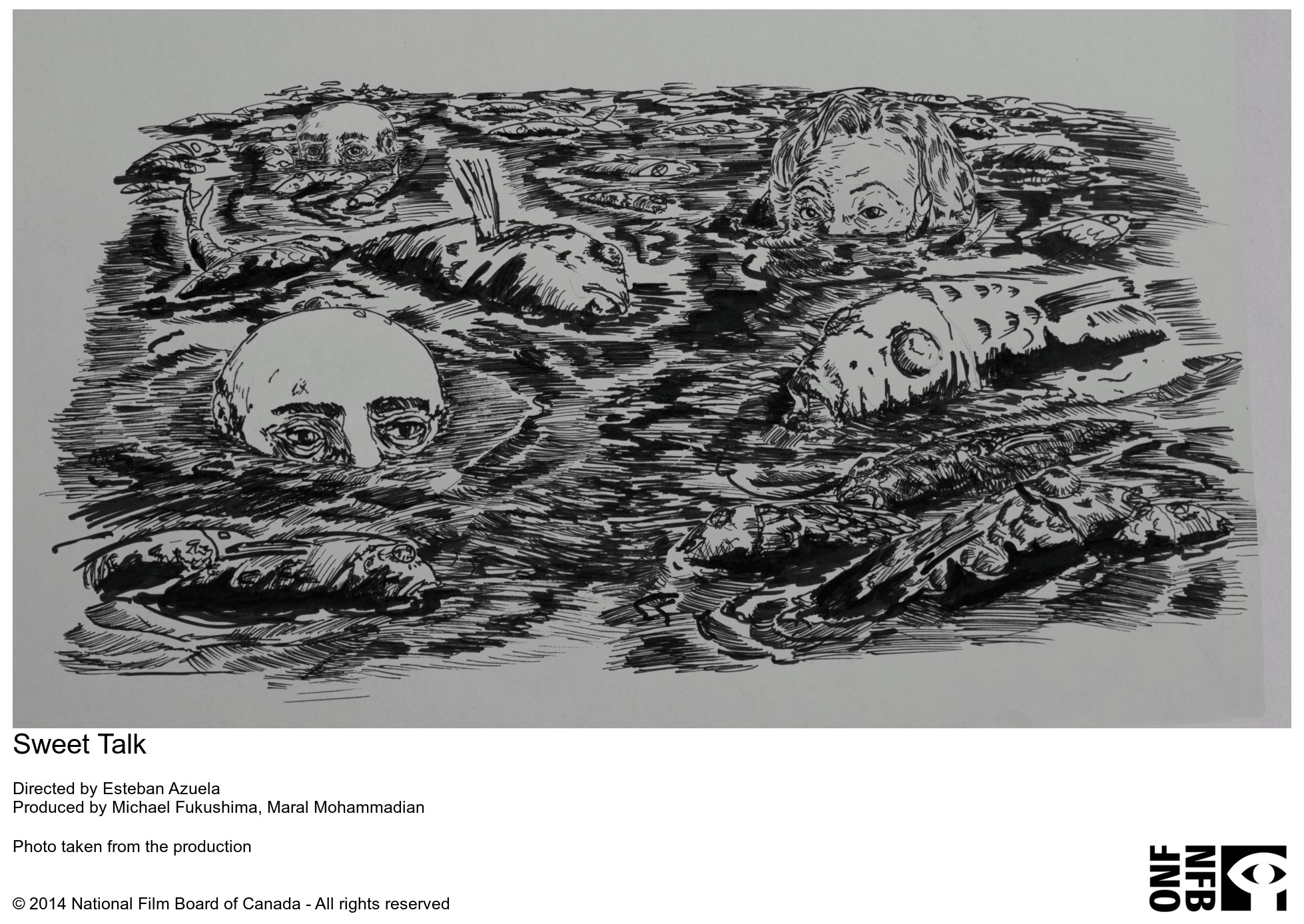 Sweet Talk
Esteban Azuela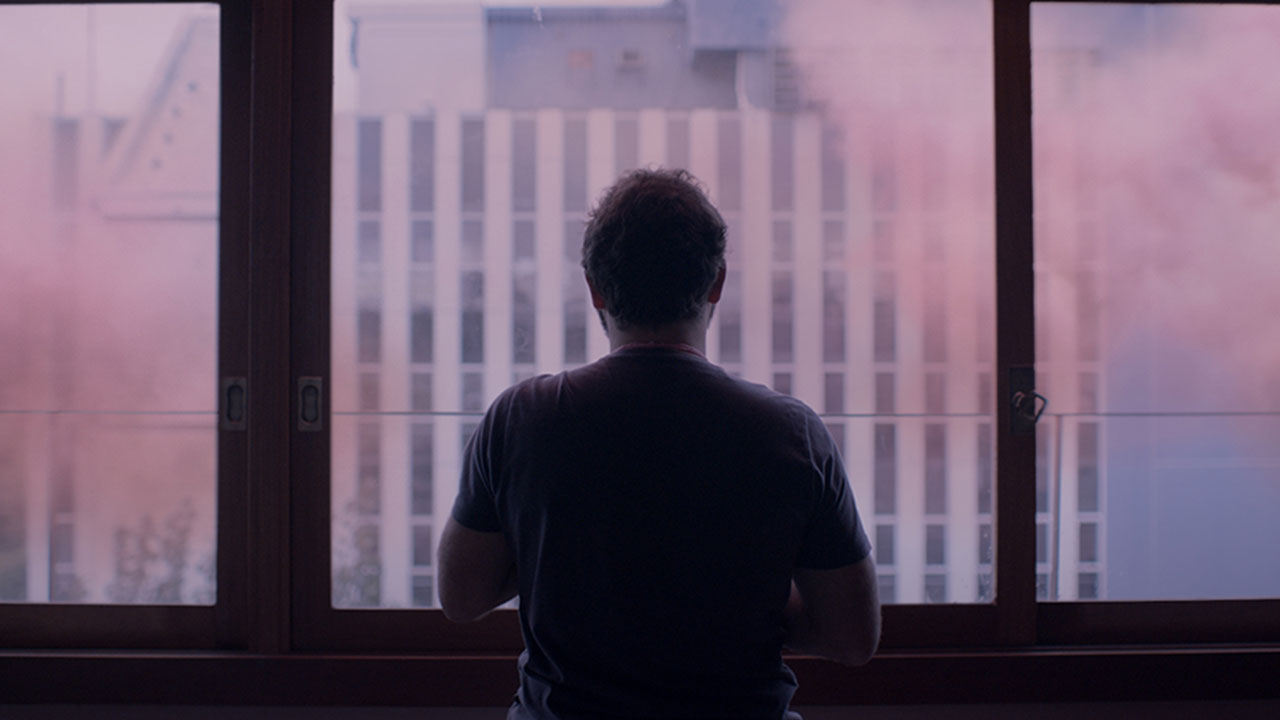 The Pink Cloud (A Nuvem Rosa)
Iuli Gerbase
Brilliant Darkness: Hotaru in the Night
Emily Driscoll
The Chemical House
Anne-laure Languille,Eric Gayer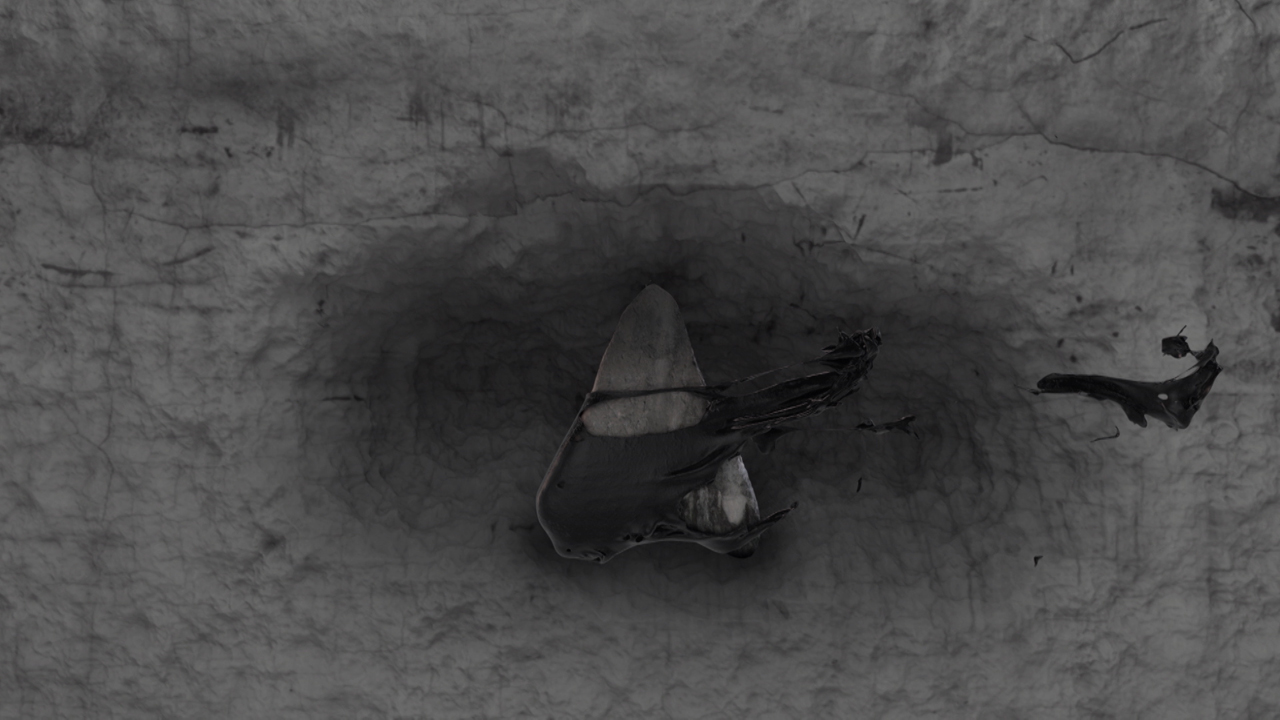 Die Versteinerten (Fossilized)
Esteban Rivera Ariza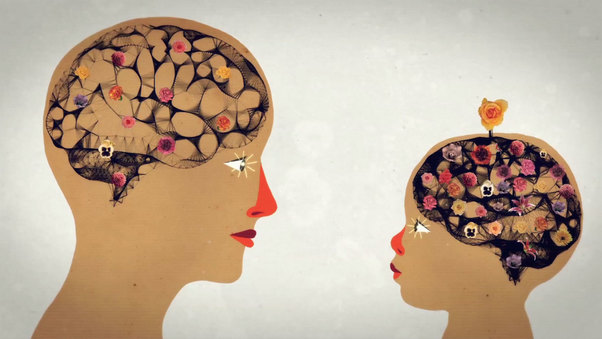 Brain Power: From Neurons to Networks
Tiffany Shlain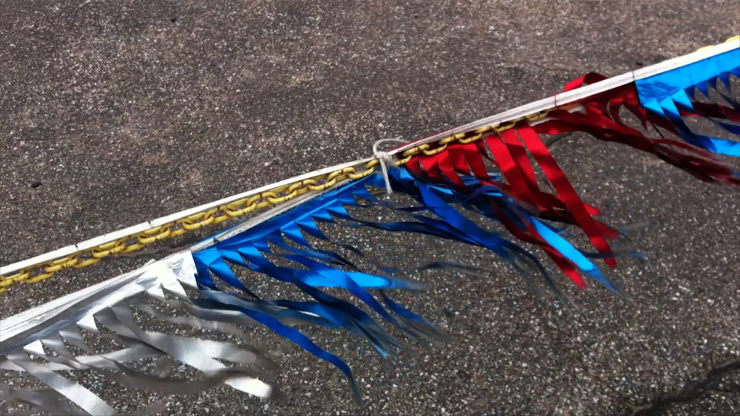 Explorations of an unexplained time traveler
Christina Battle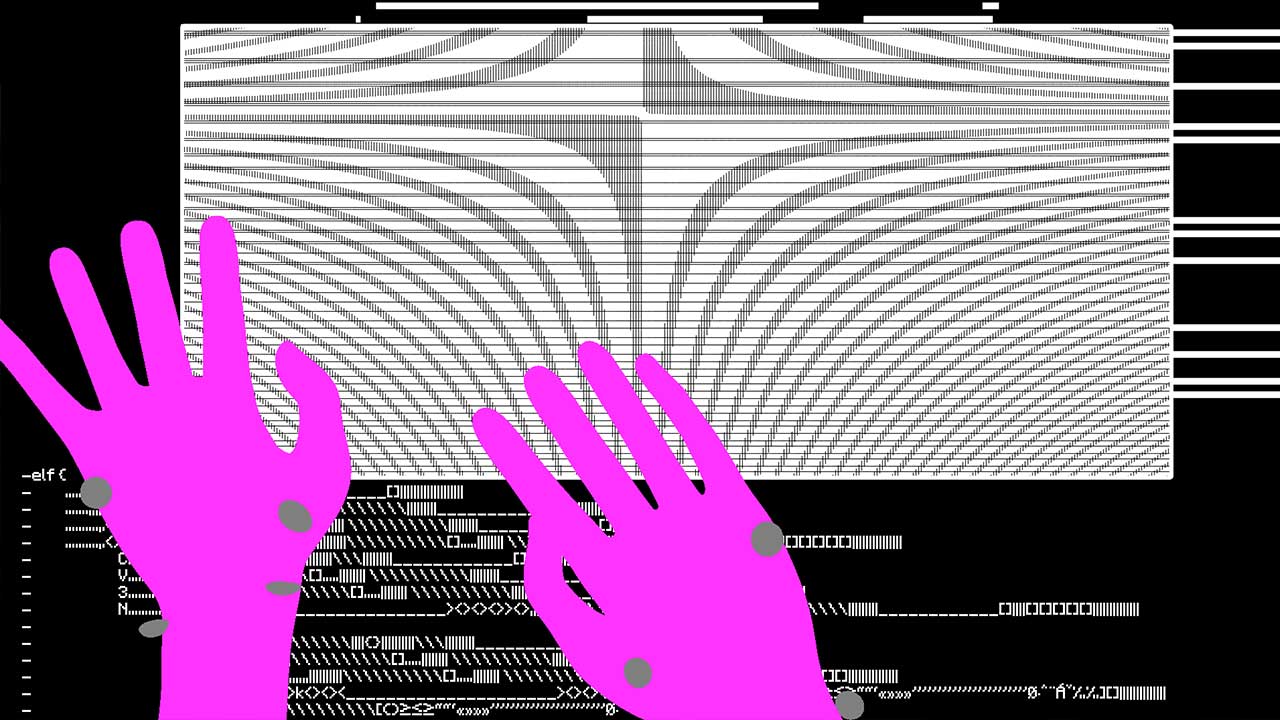 Nematodes
Peter Burr,Alexandra Grote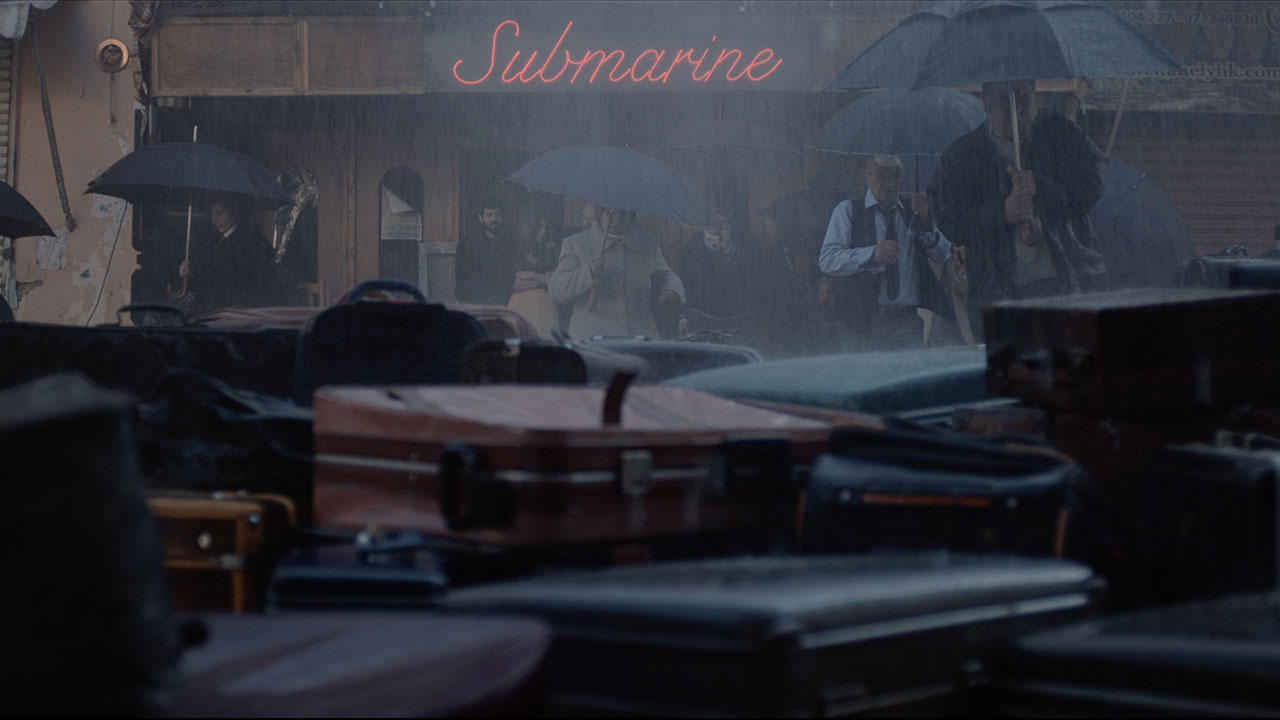 Submarine
Mounia Akl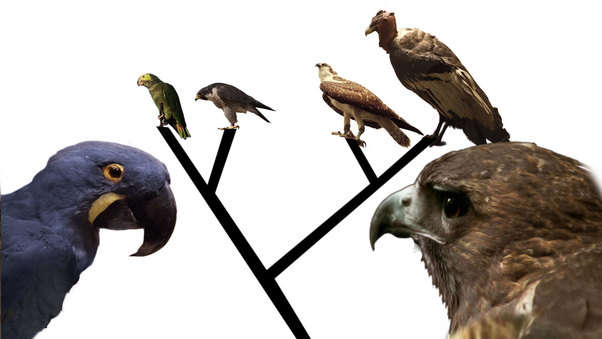 The Birds and the Trees
Kate Webbink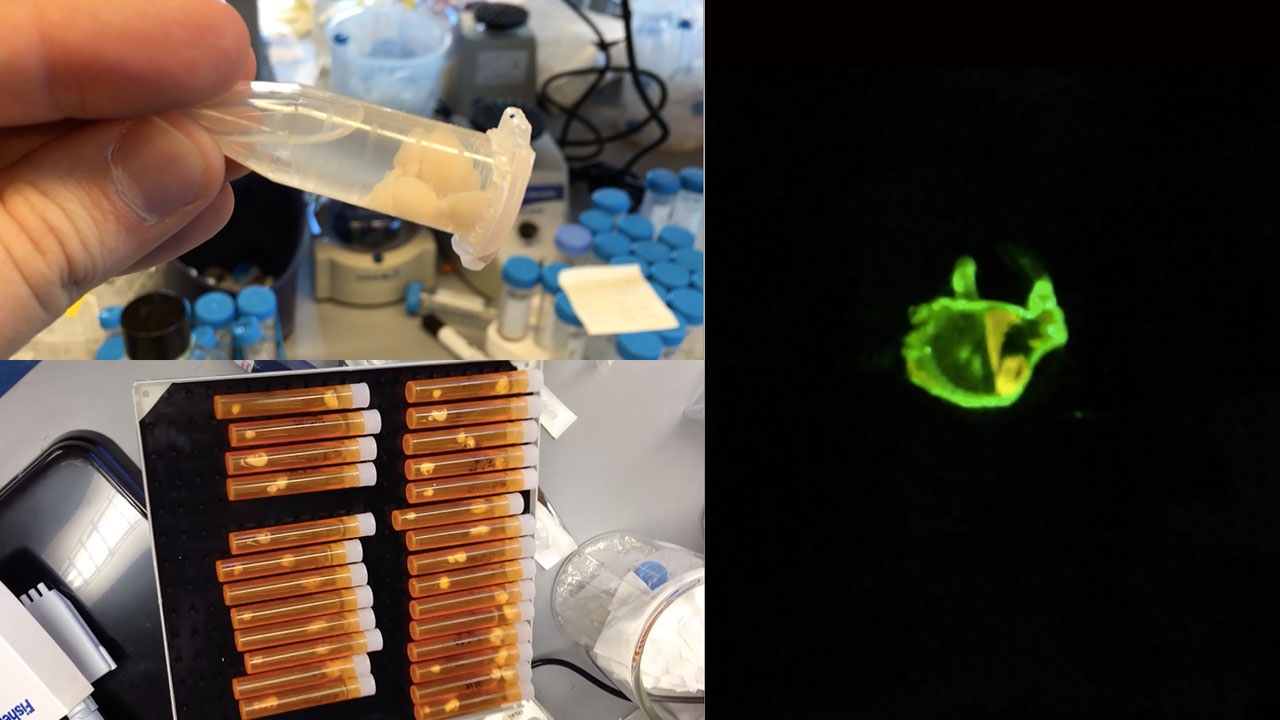 Mouse Embryo Prep for 3D Imaging
Nicolas Renier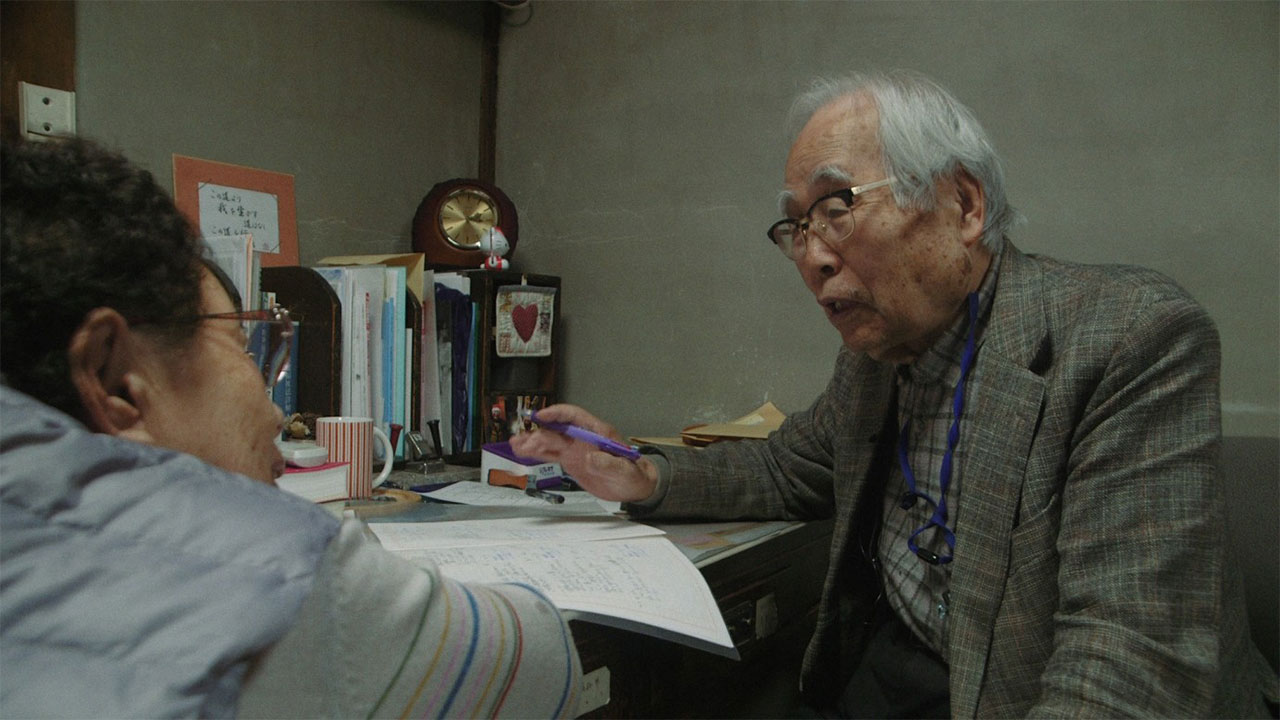 Seishin 0 (Zero)
Kazuhiro Soda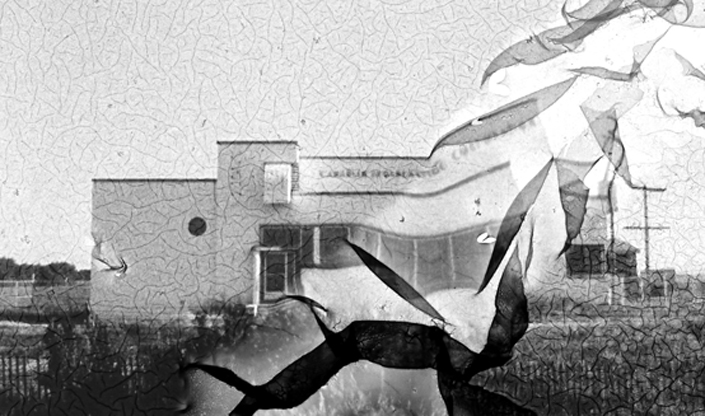 Farewell Transmission
Michael Rollo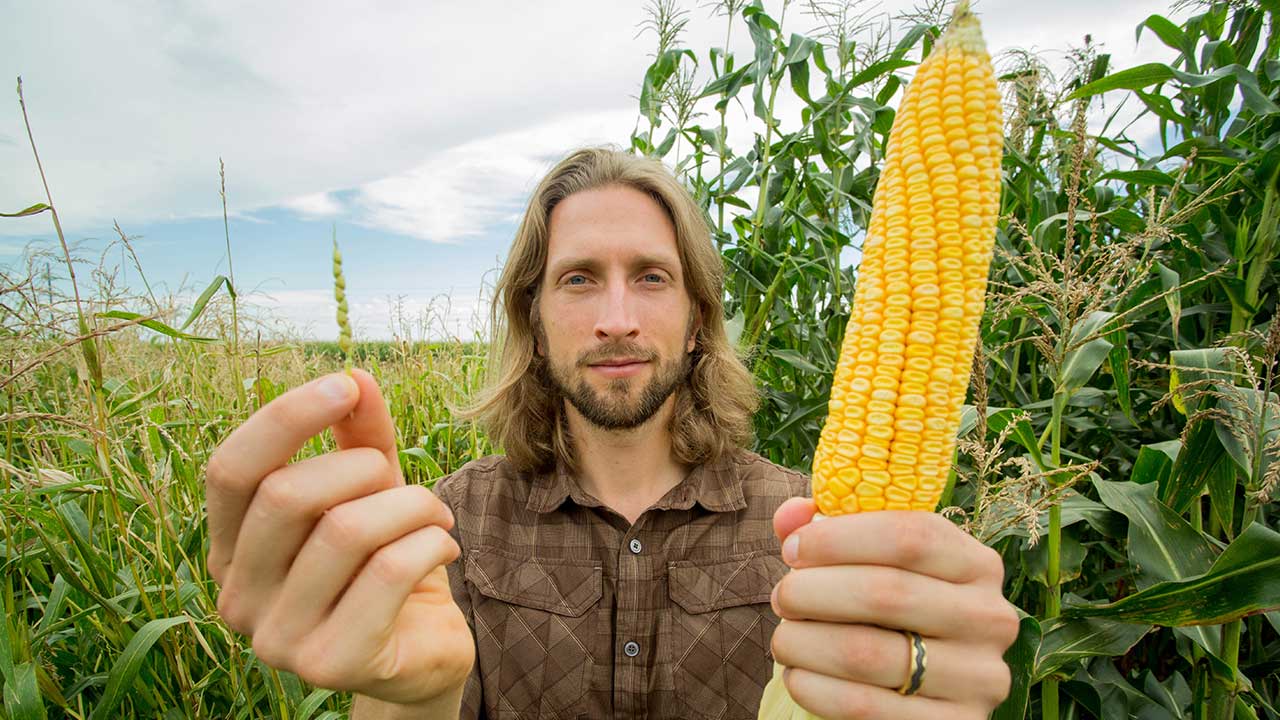 Popped Secret: The Mysterious Origin of Corn
Nathan Dappen,Neil Losin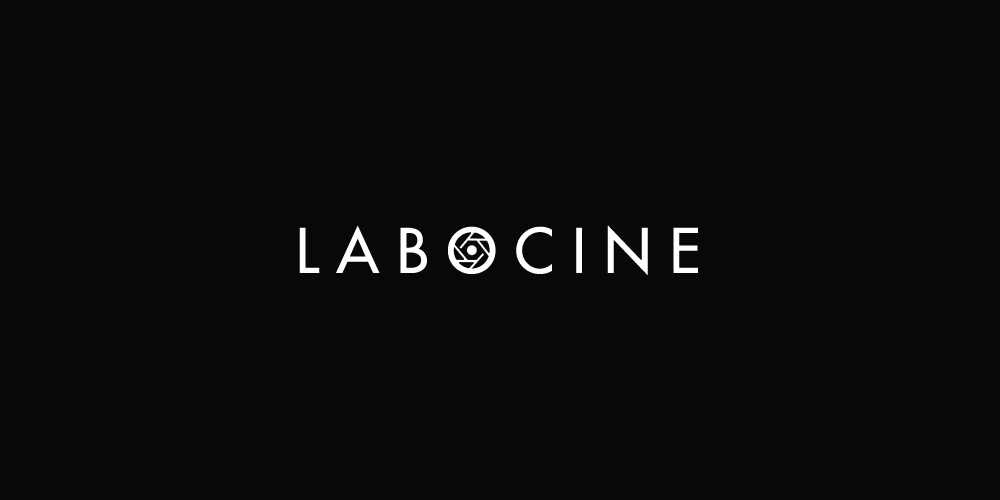 Bluebrain Year 8
Noah Hutton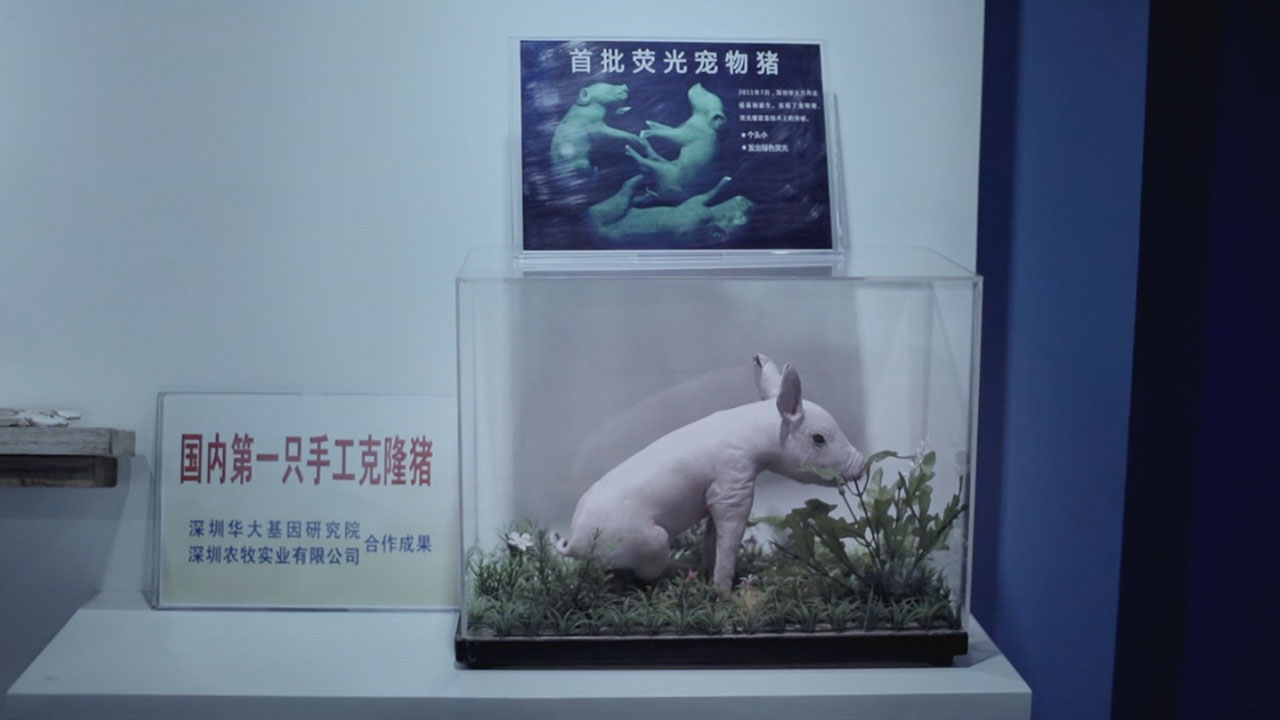 DNA Dreams
Bregtje Van Der Haak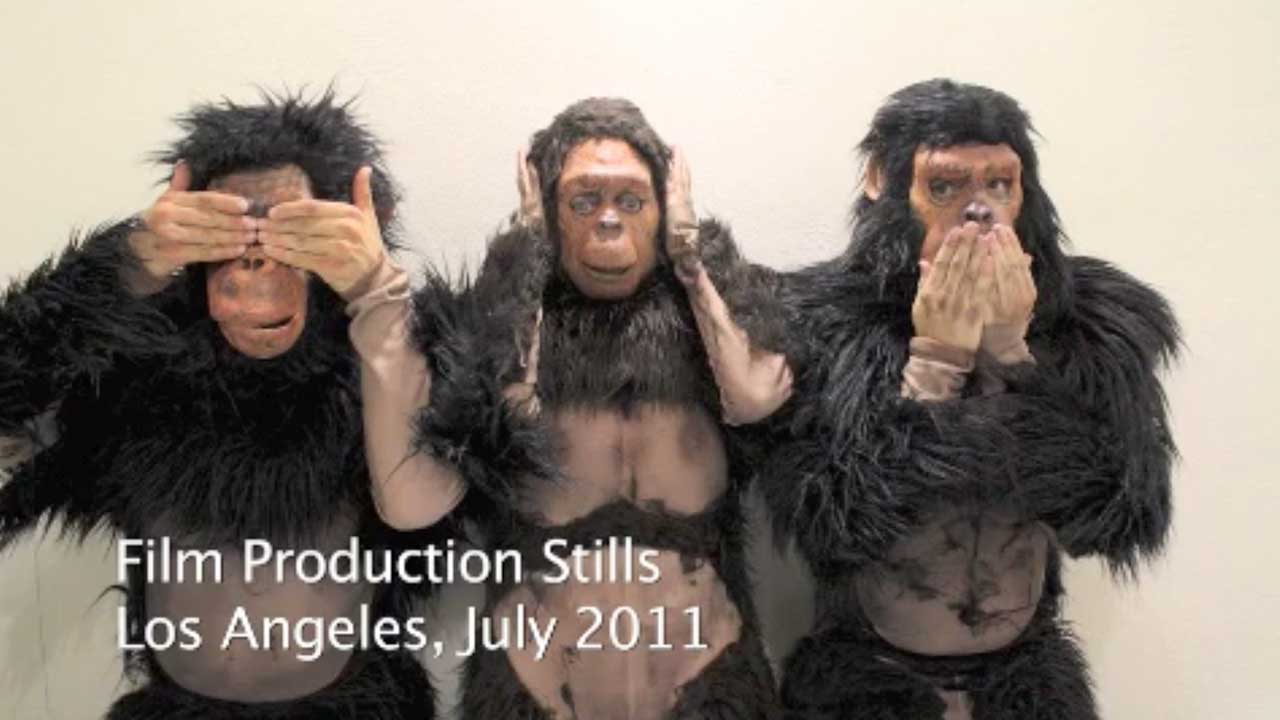 The Making of Primate Cinema: Apes as Family
Rebecca Rowles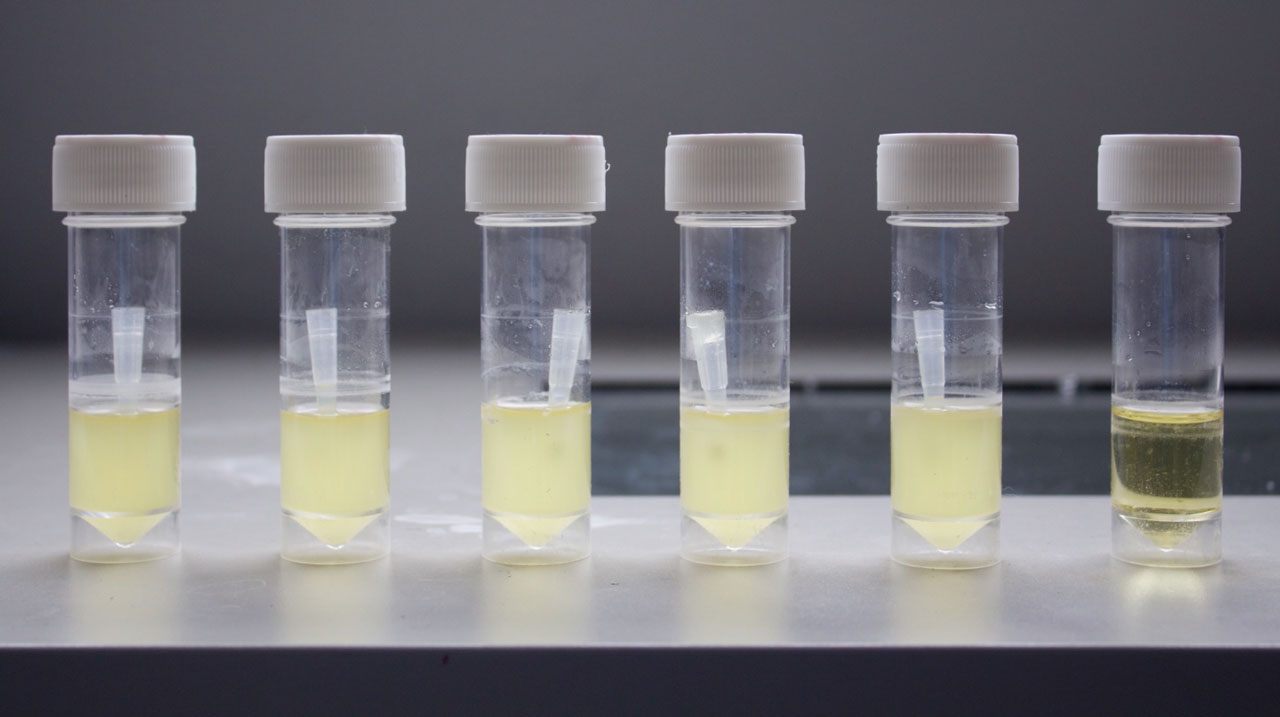 Lively Material
Louise Mackenzie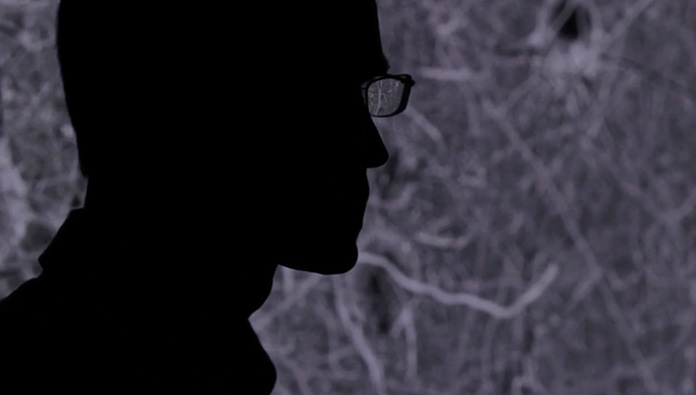 Bluebrain: Year 7 Preview
Noah Hutton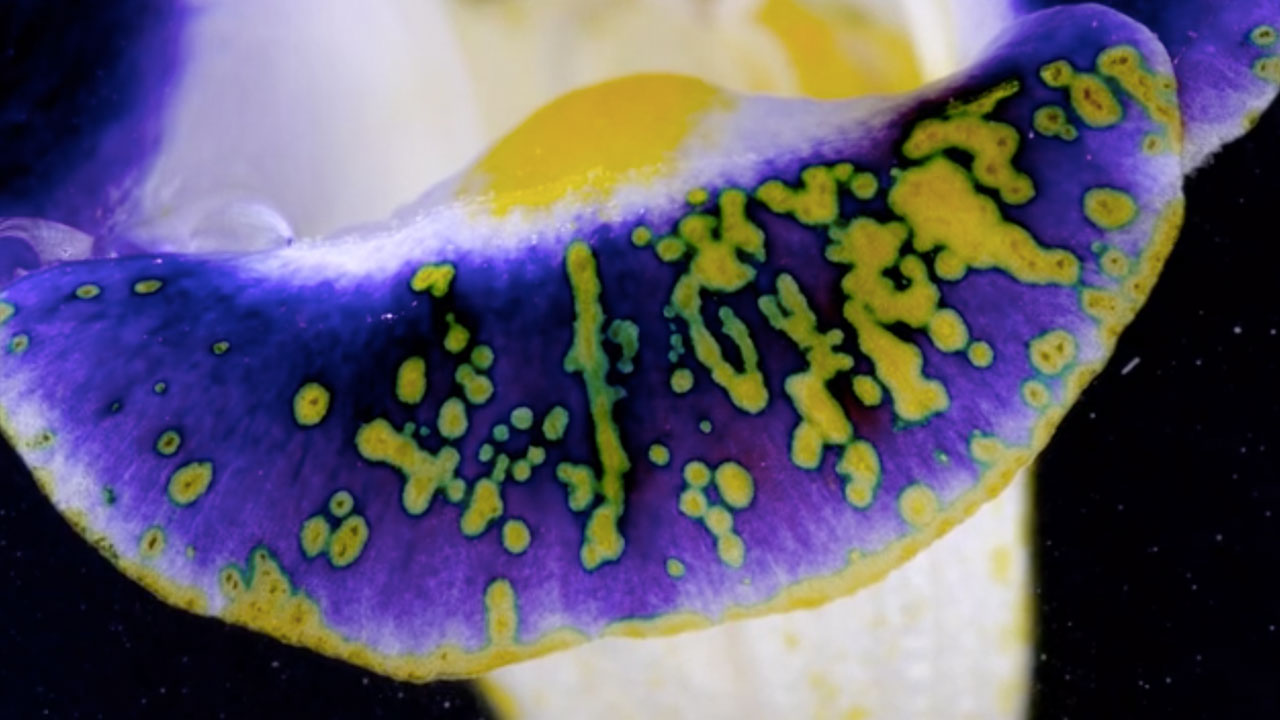 Beautiful Reactions
Yan Liang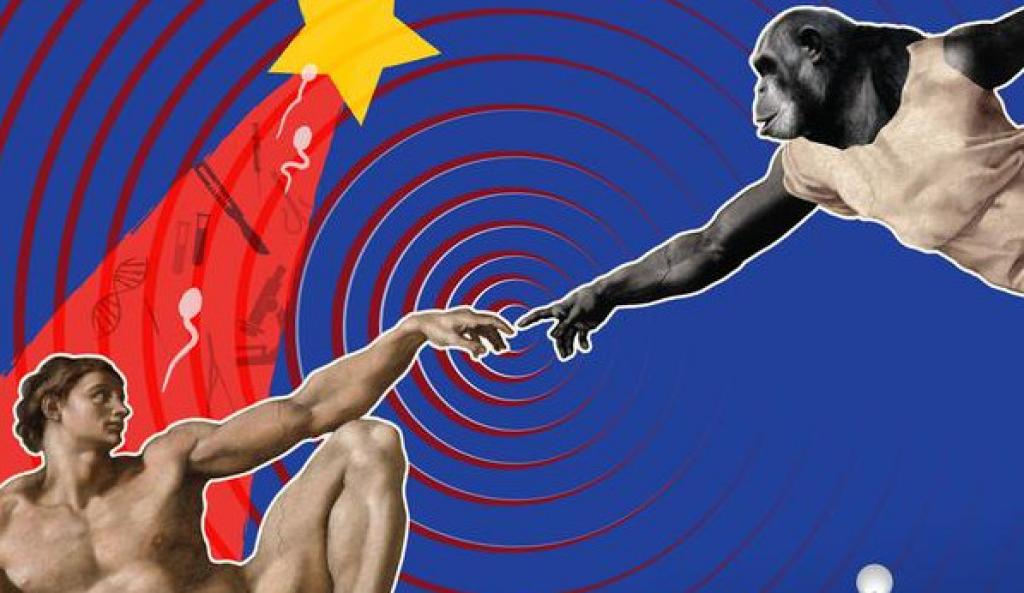 Tarzan's Testicles
Alexandru Solomon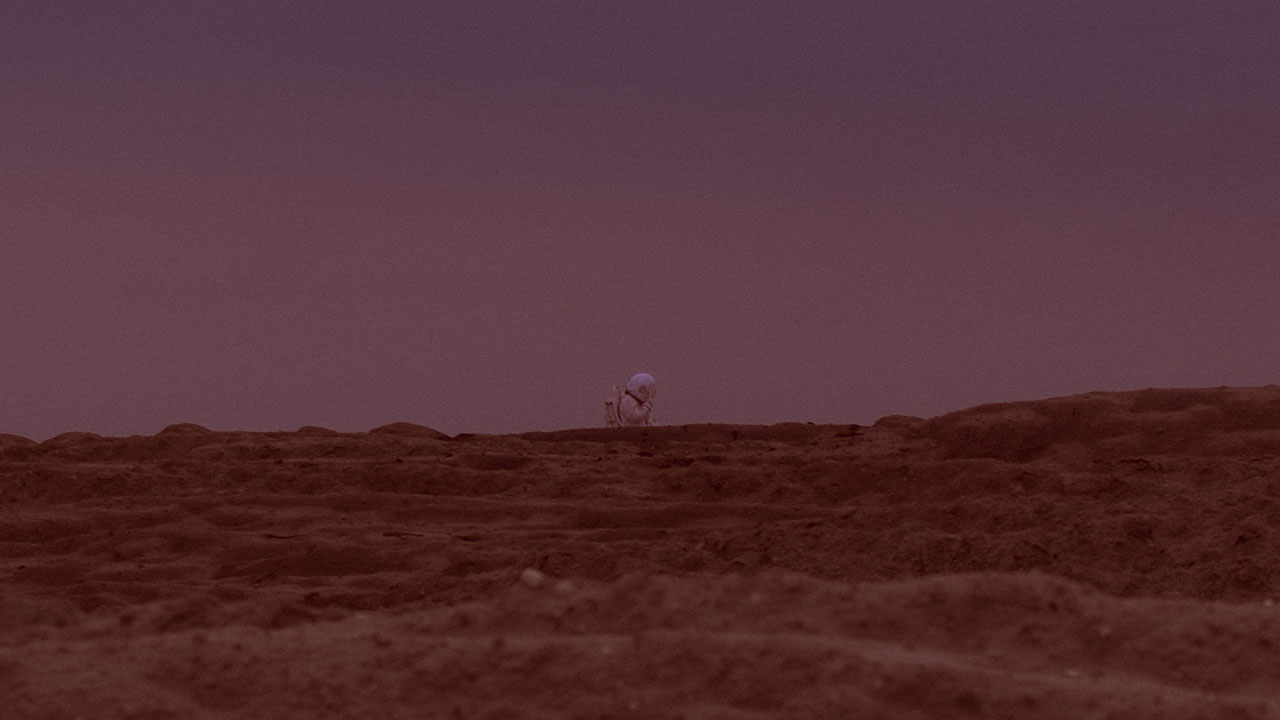 First Pole on Mars
Agnieszka Elbanowska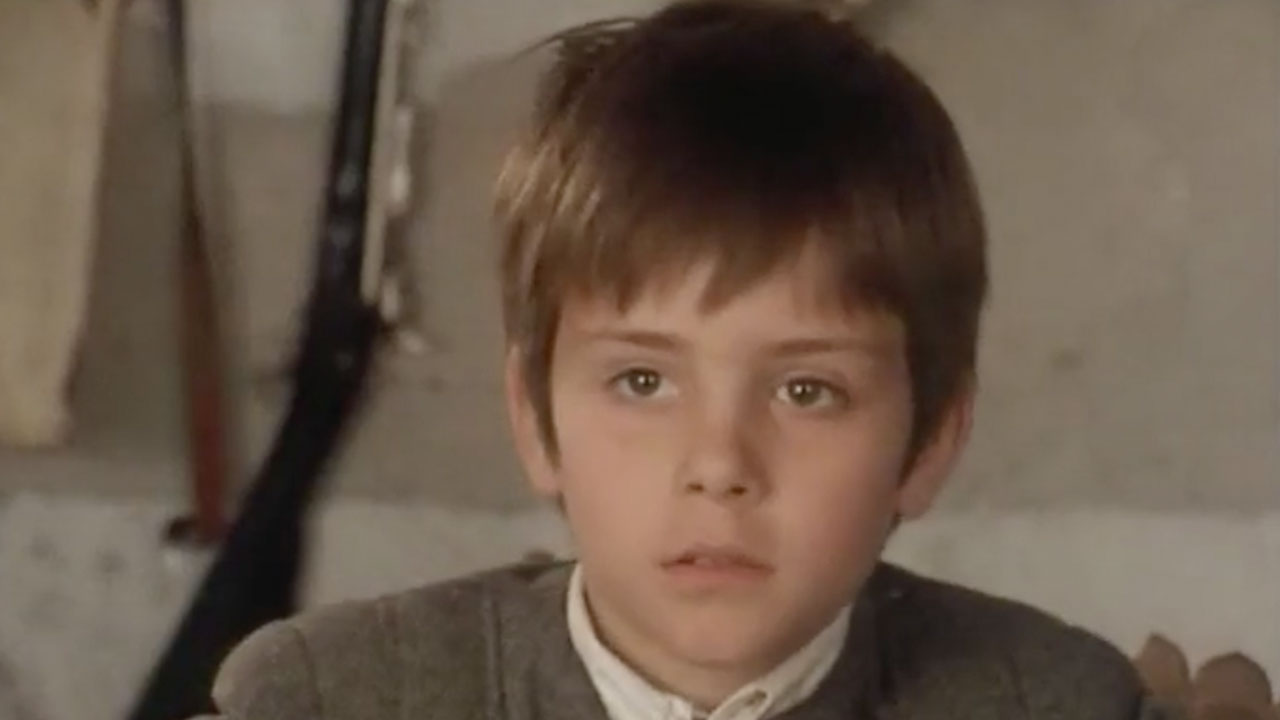 Ramón y Cajal: A Story About Will Power - Episode 1 (of 9)
José María Forqué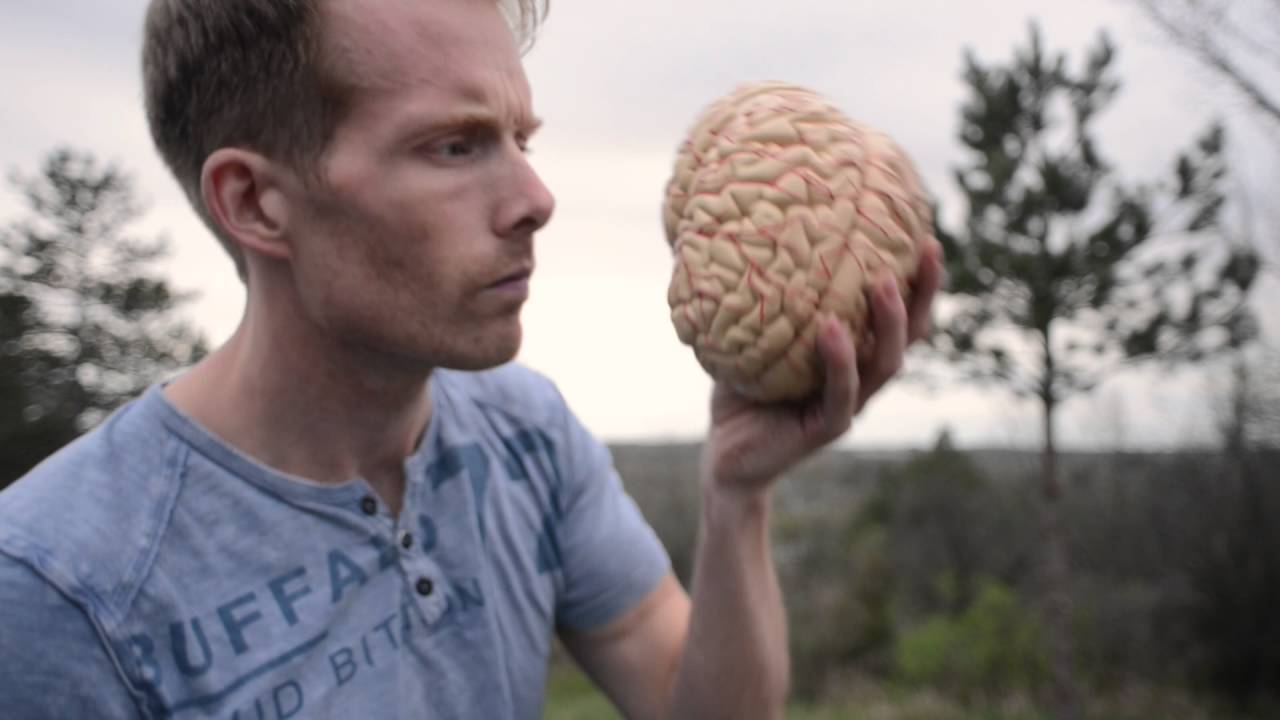 Depression in the Brain
Bryce Sage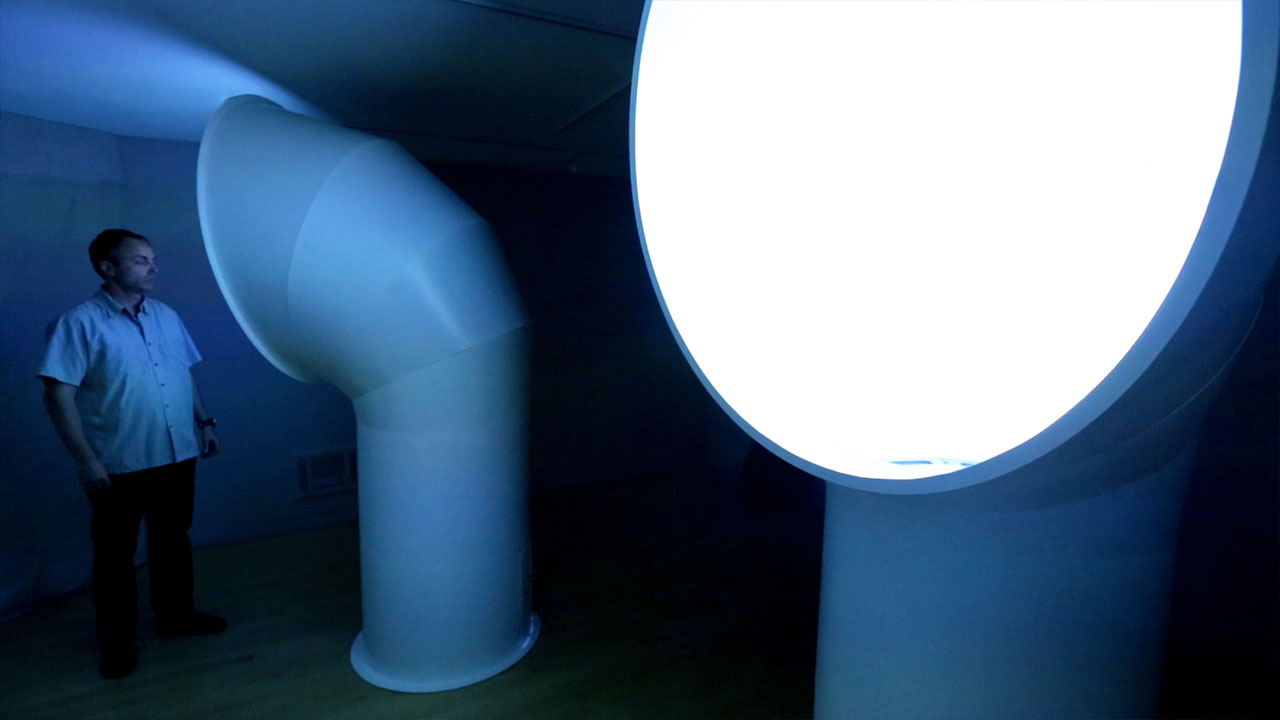 CODE HUMPBACK 'What are the Whales Saying?
Charles Lindsay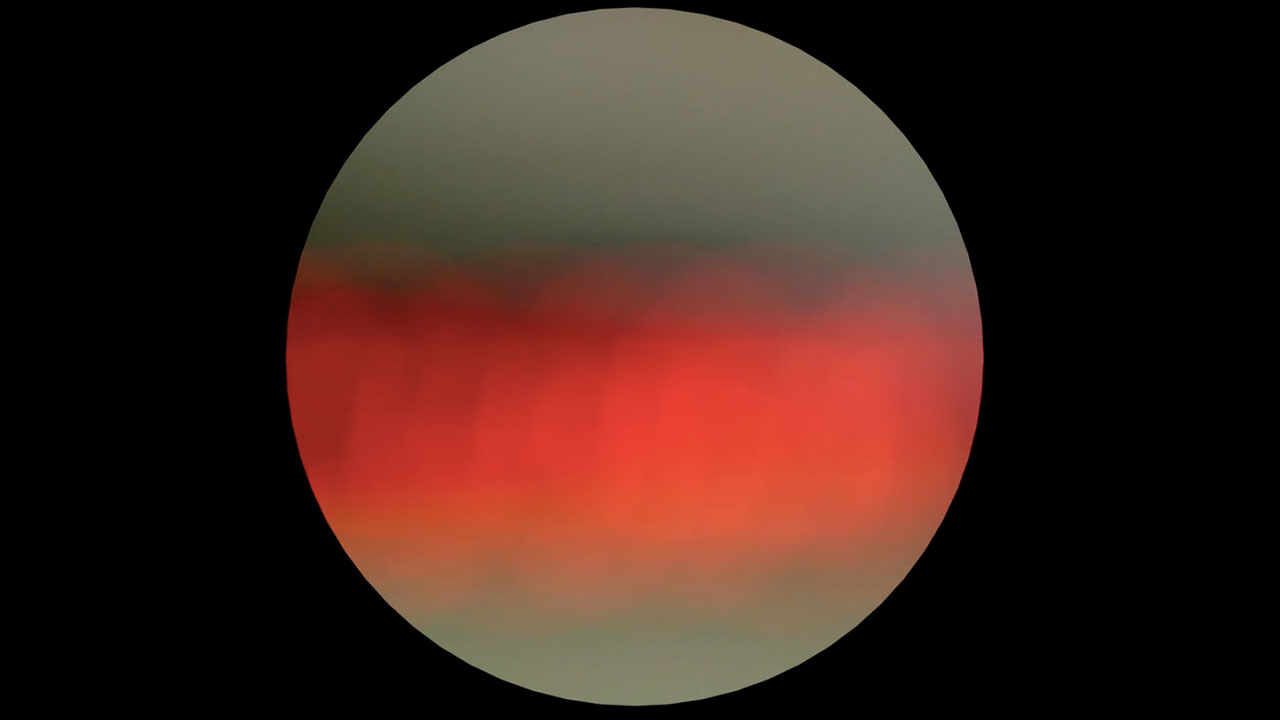 CODE HUMPBACK 'All We Need is Love'
Charles Lindsay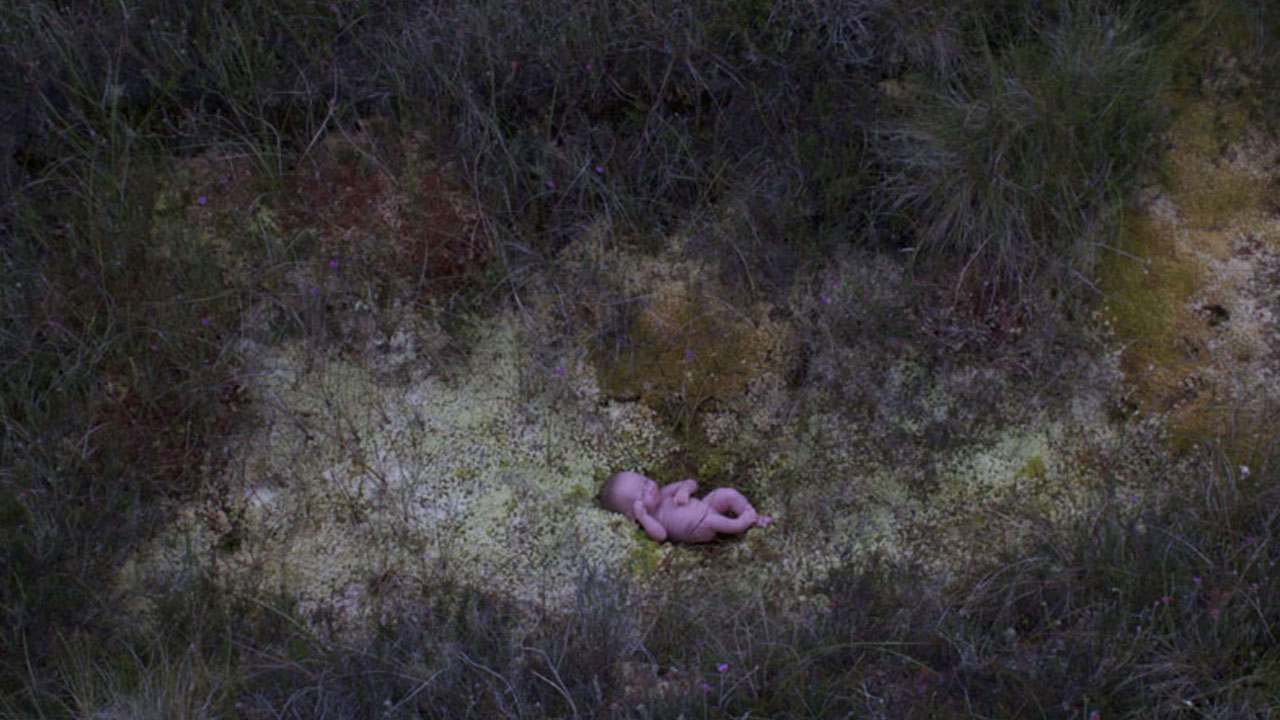 Seeing Colours in an Oil Slick
Kevin Gaffney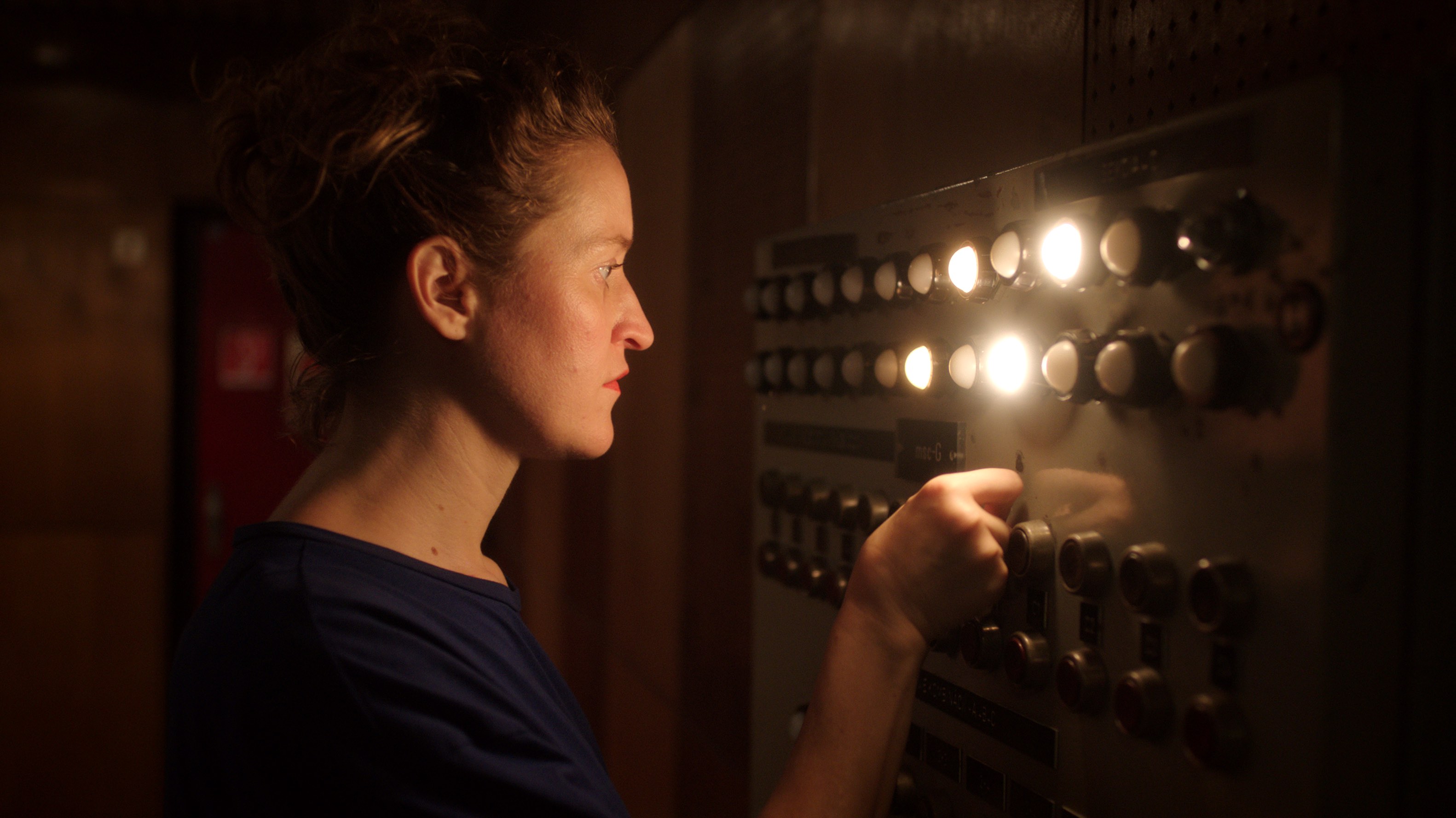 The Sound is Innocent
Johana OŽVOLD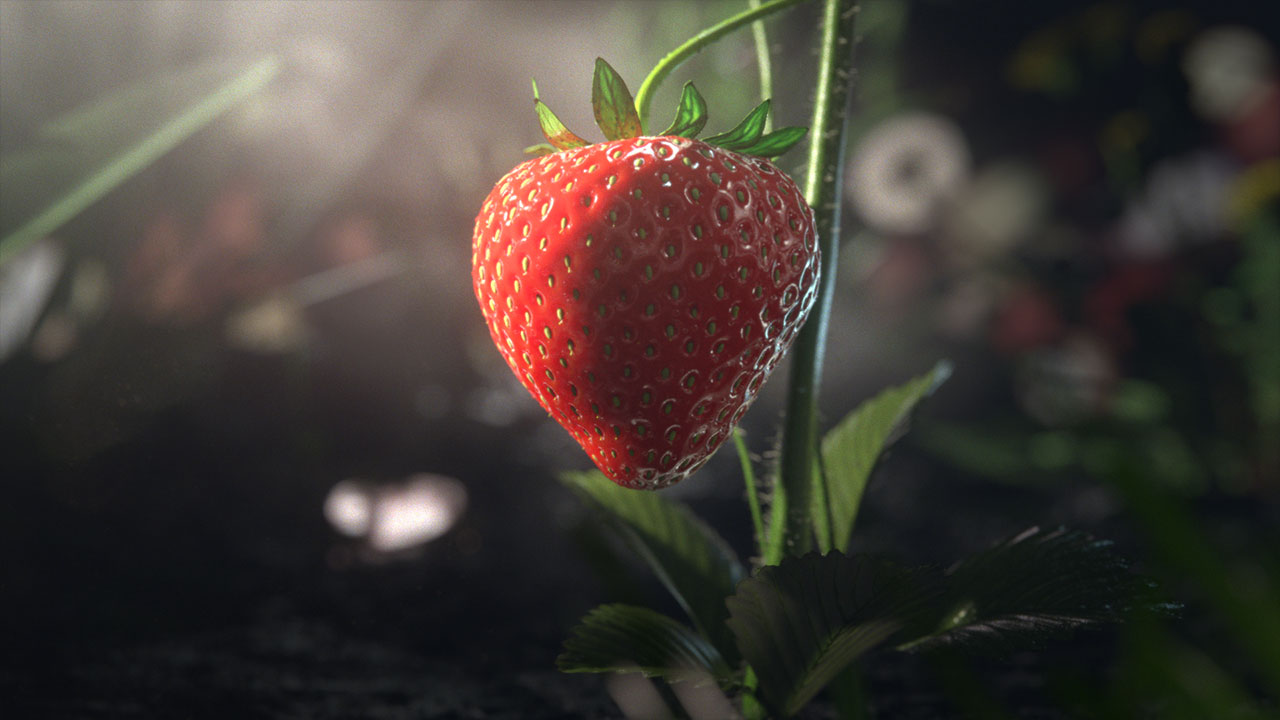 The Shark in the Park
Polynoid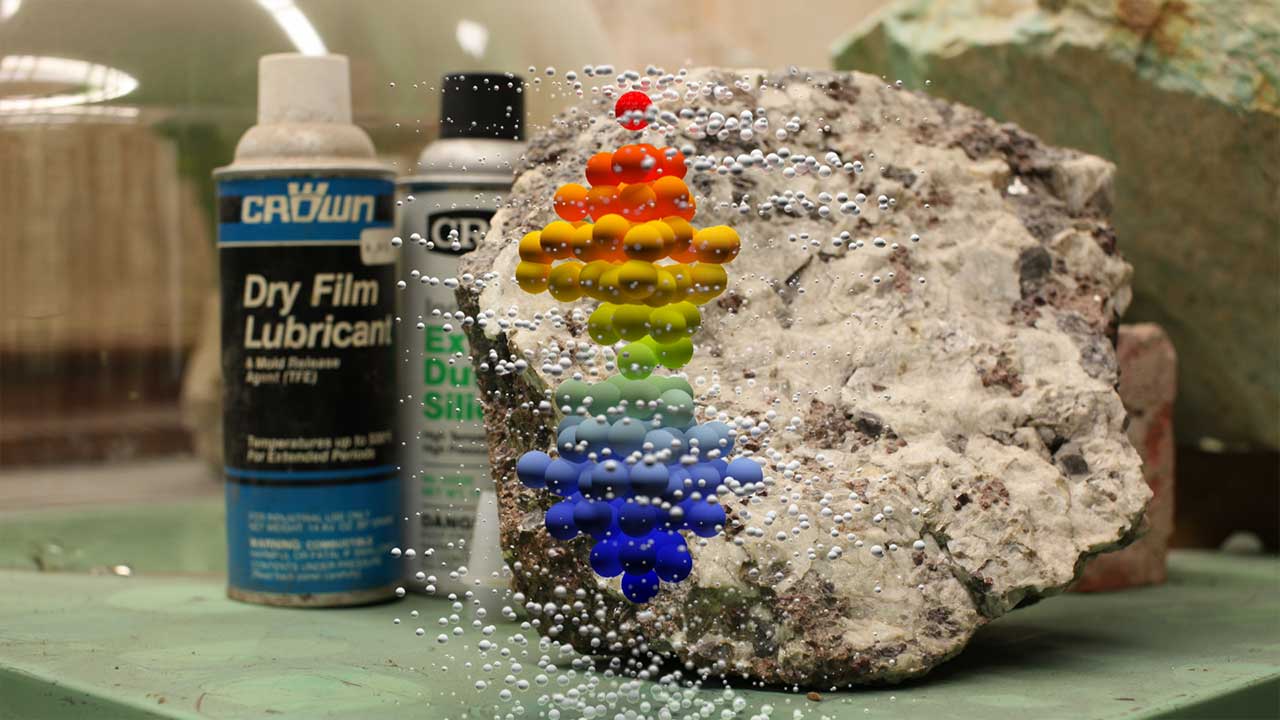 Where Shapes Come From
Semiconductor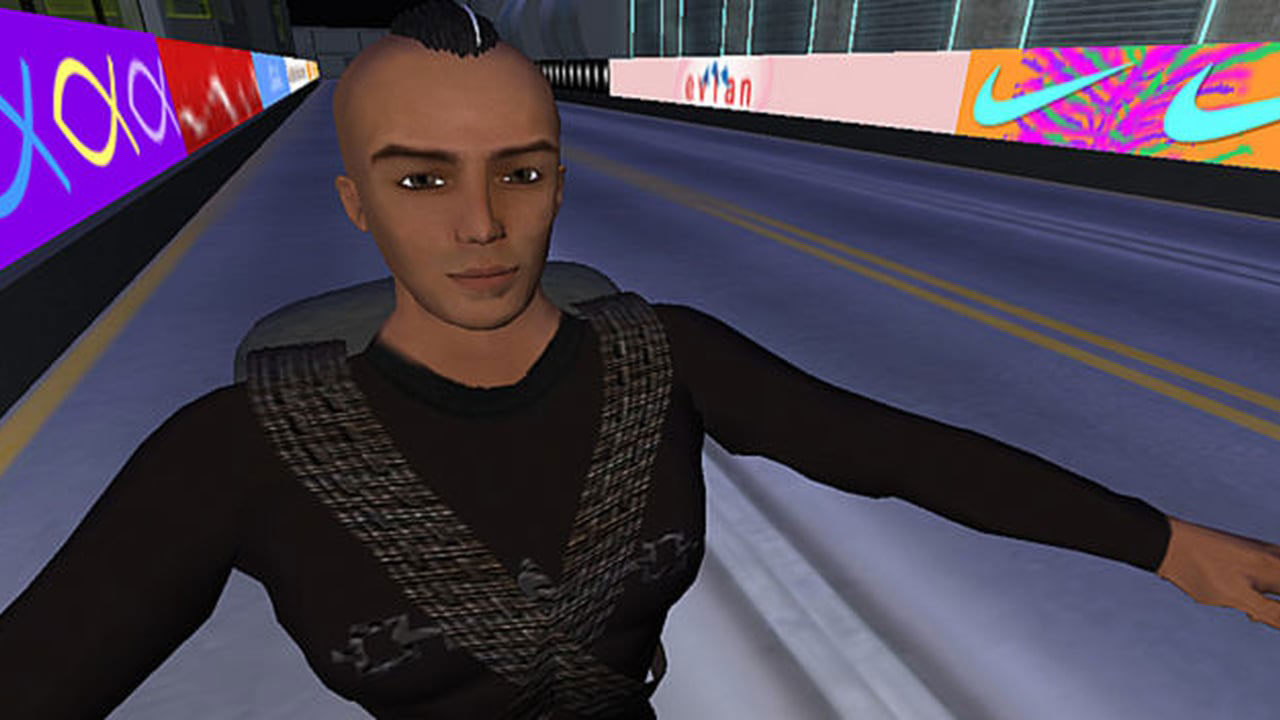 TimeTraveller™ Episode 01
Skawennati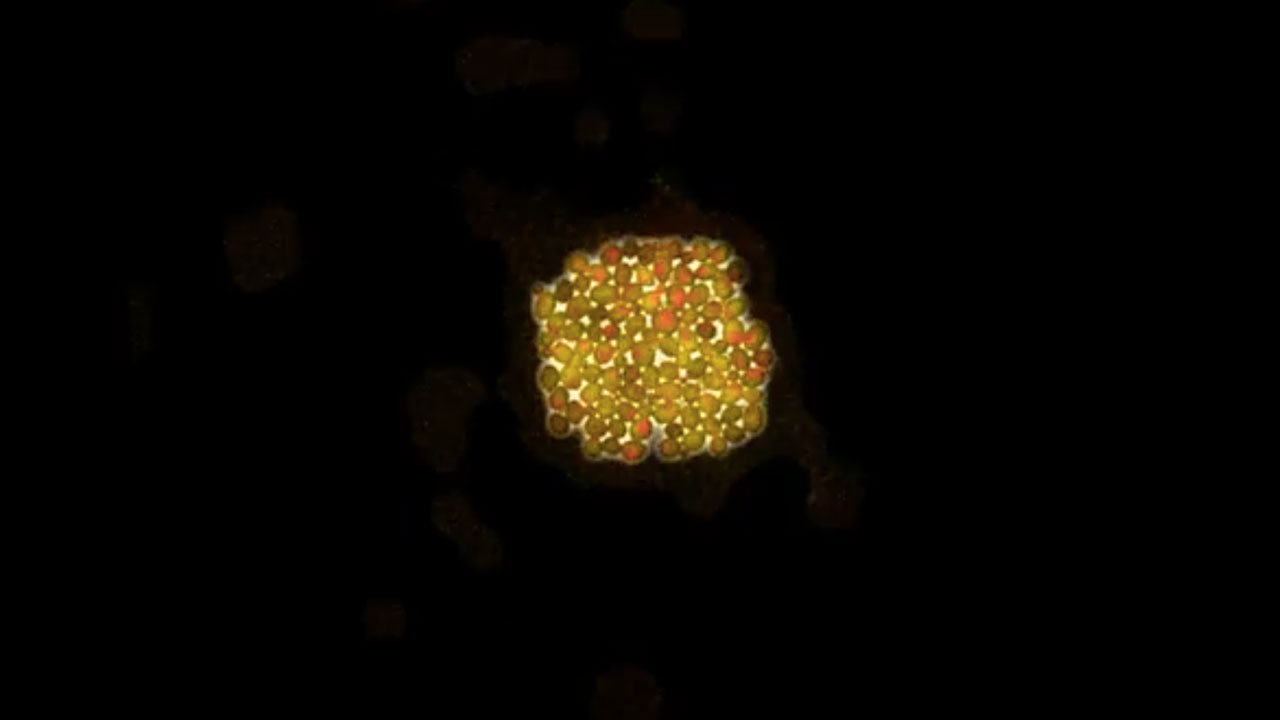 Yeast Cell Growth Meets The Beatles
Andrej Ondracka,Bernie Langs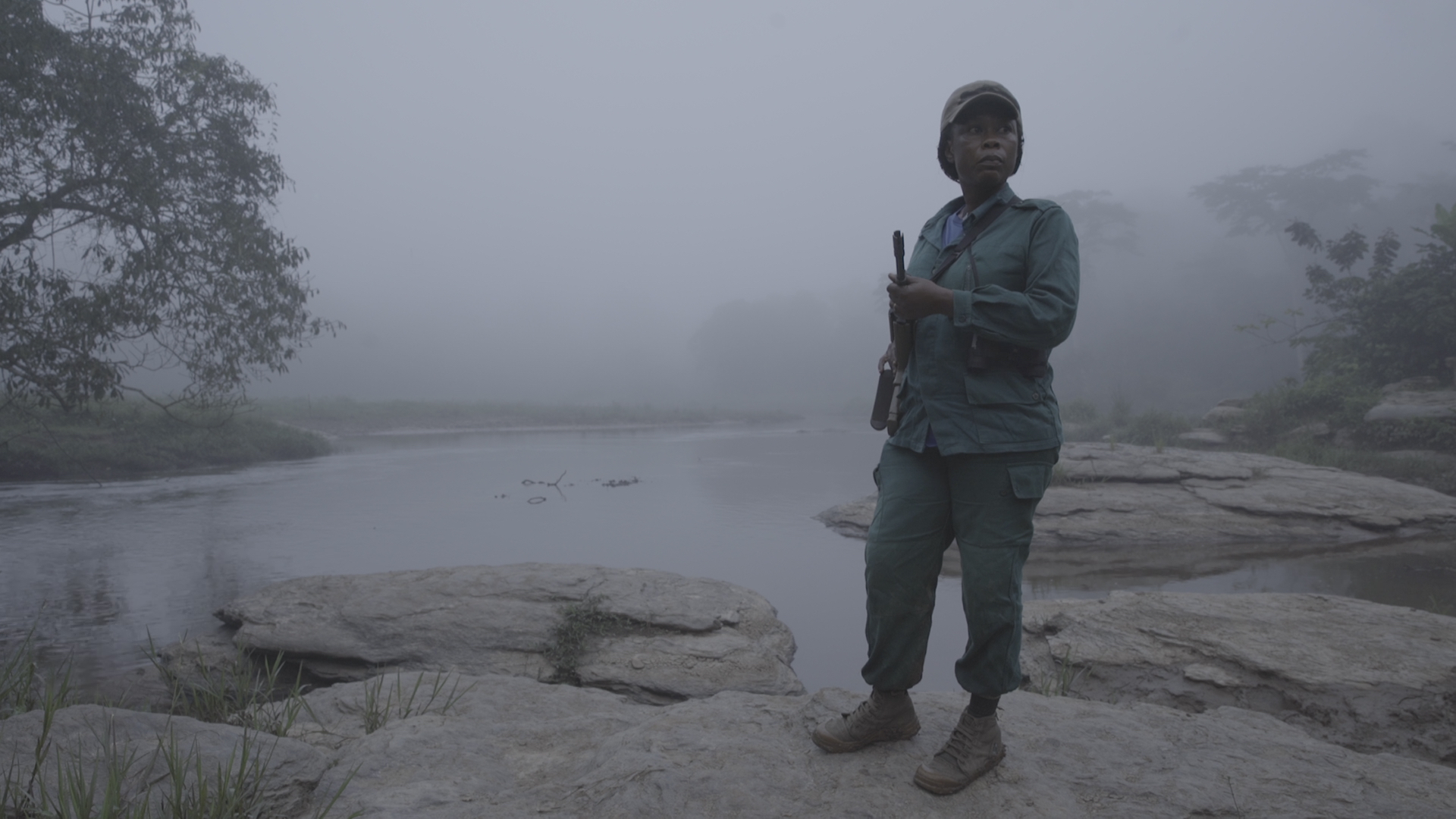 Silent Forests
Mariah Wilson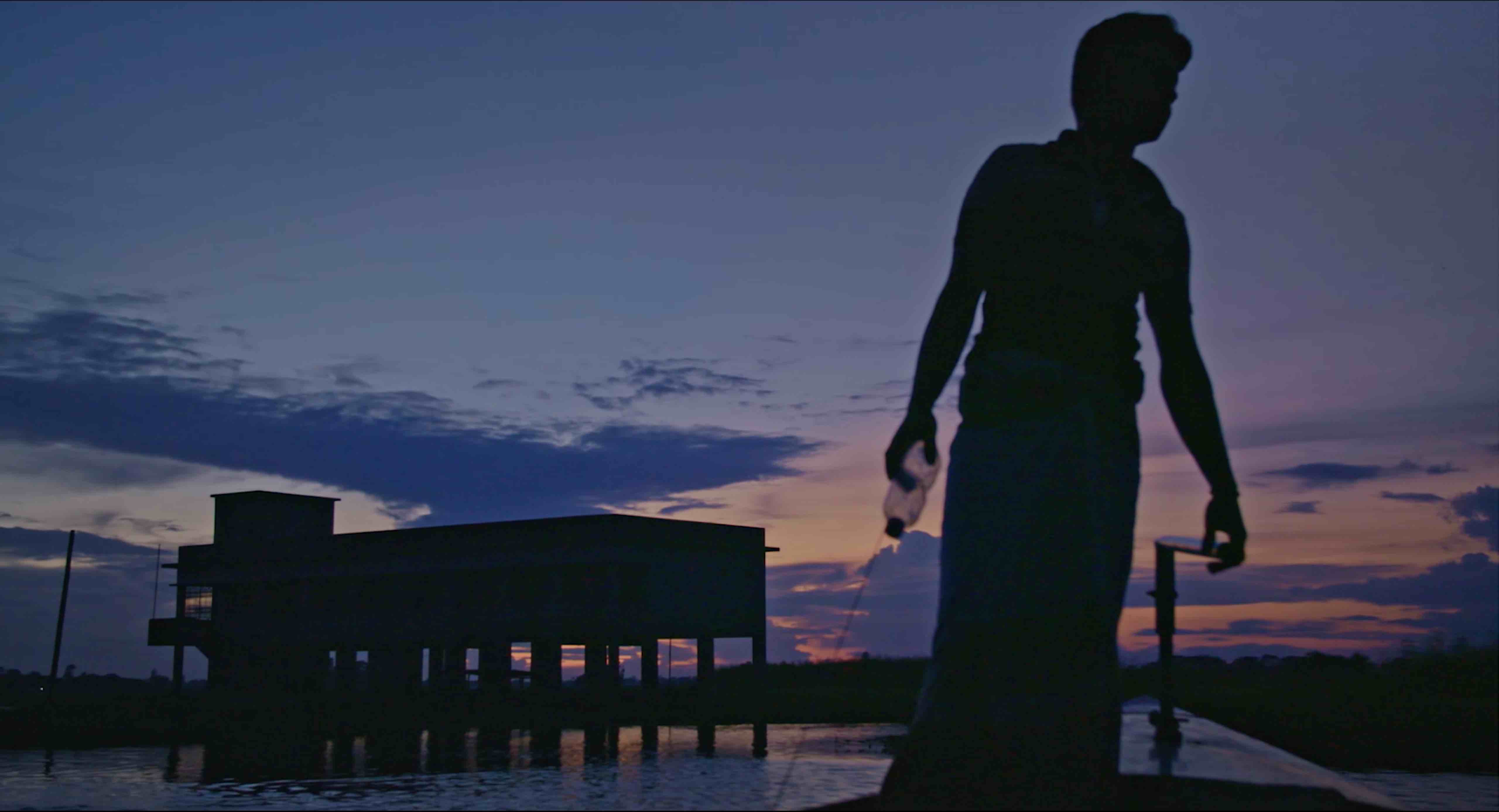 Once you know (Une fois que tu sais)
Emmanuel Cappellin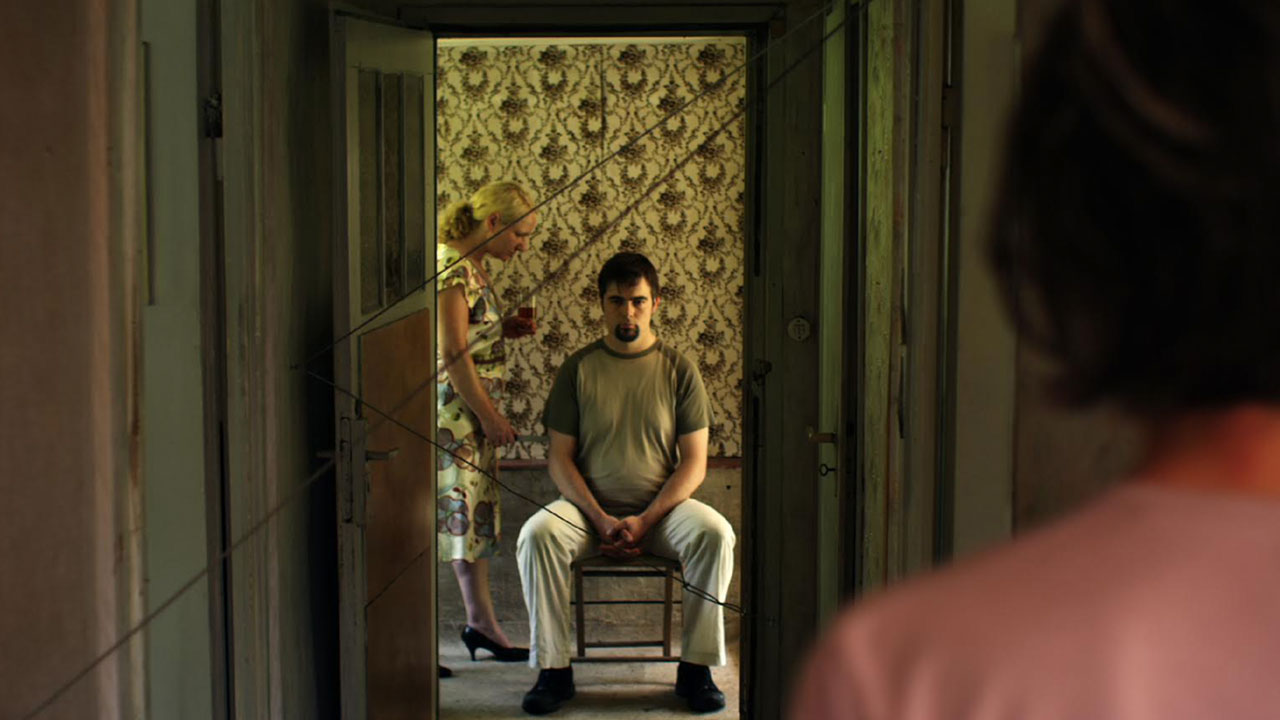 Weather House
Frauke Havemann,Eric Schefter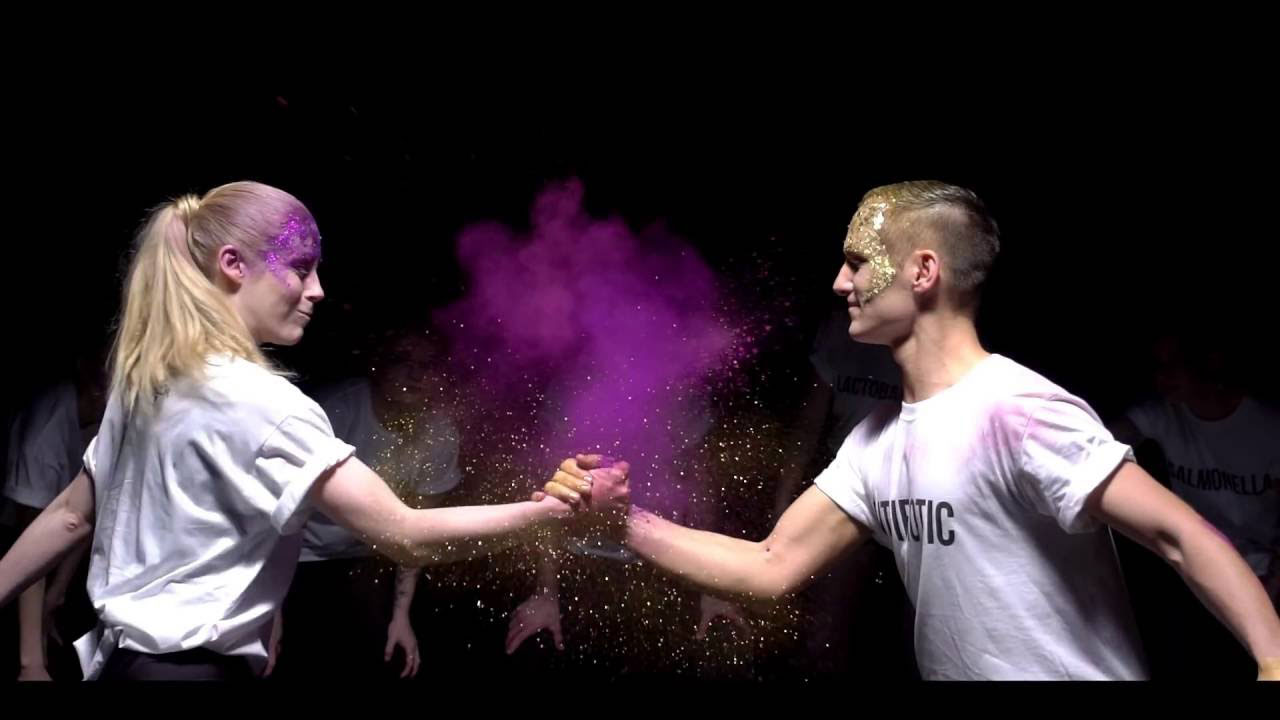 Antibiotic Apocalypse
Carla Brown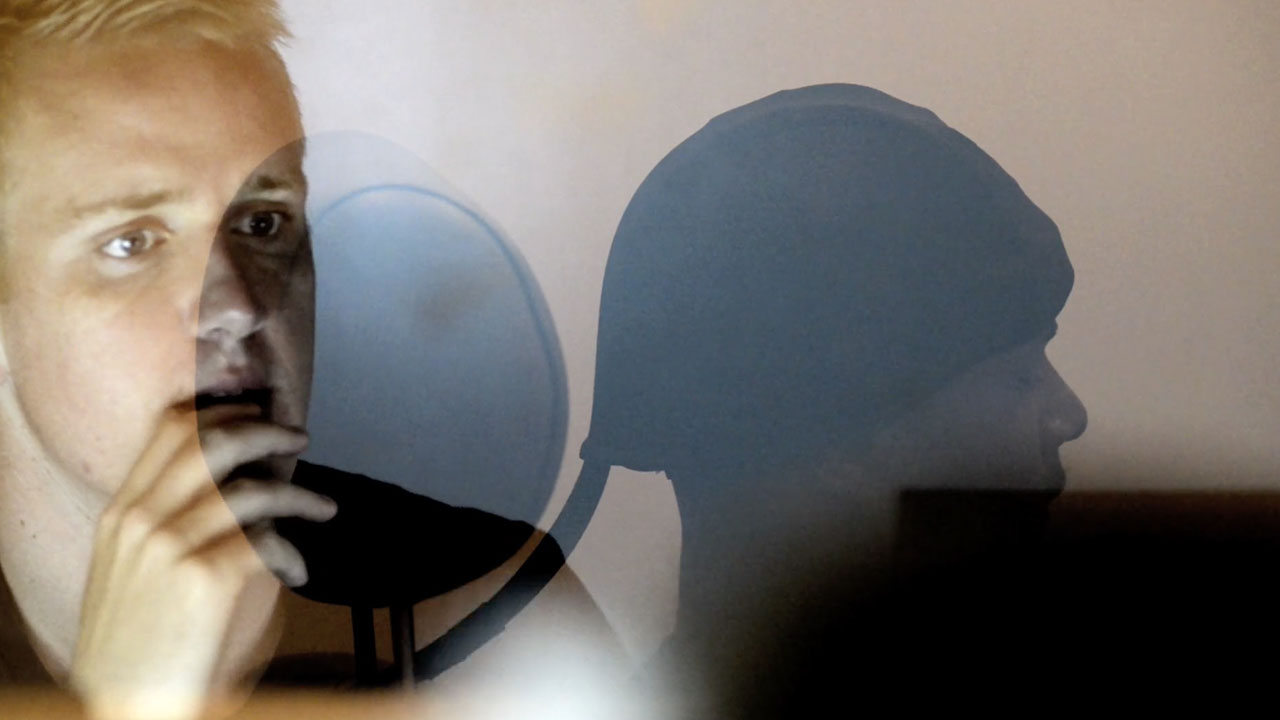 Apparatus Synapse
William Noland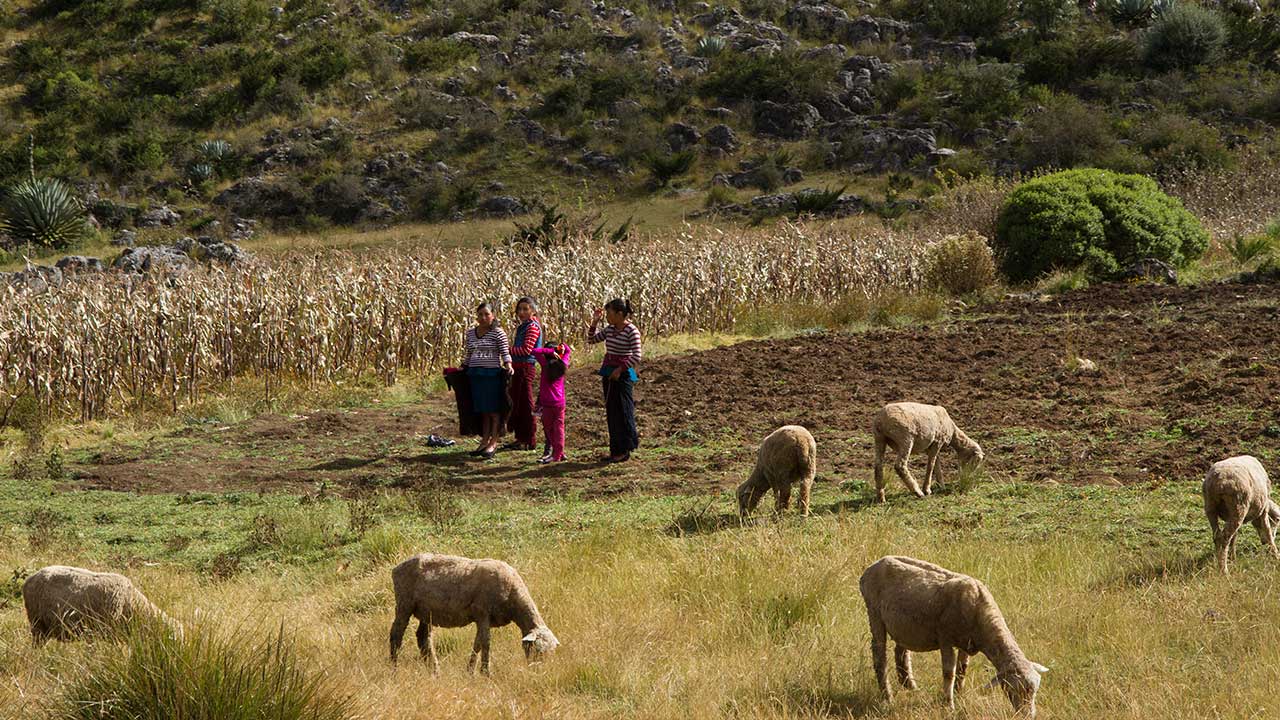 Guardabosques - Guardians of the Forest
Mari Cleven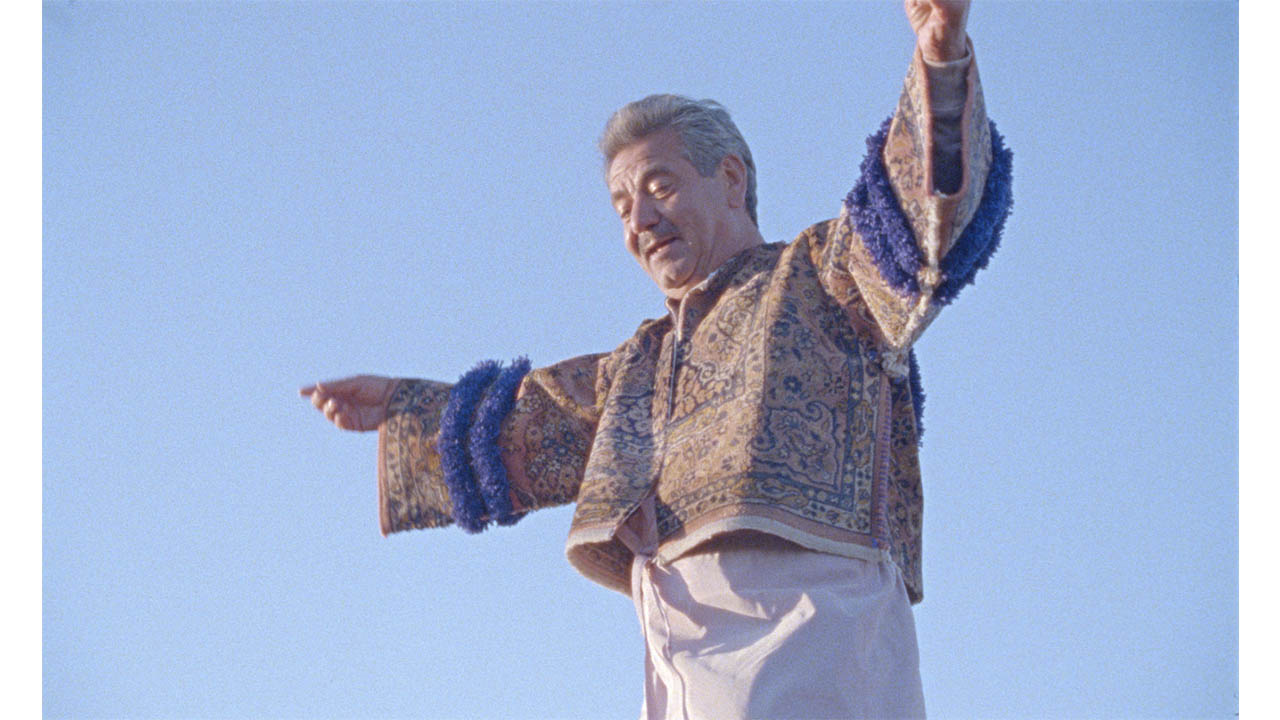 Baba
Sarah Blok, Lisa Konno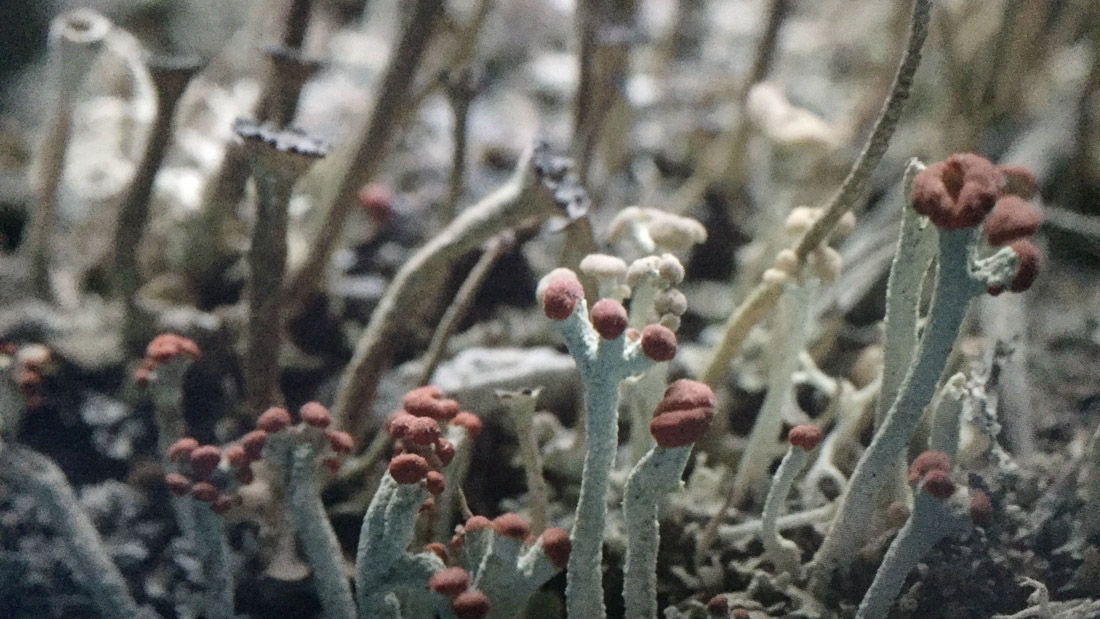 Lichen
Lisa Jackson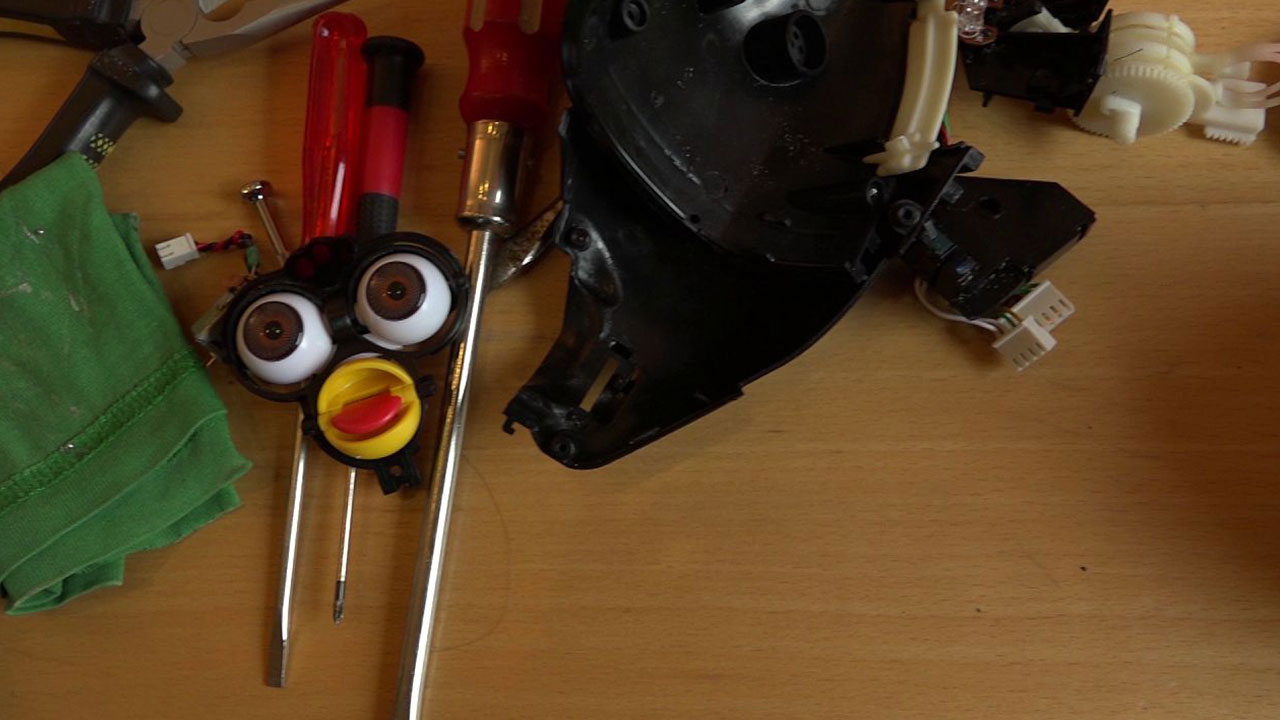 Oo-nye-doo?
Lisa Heissenberg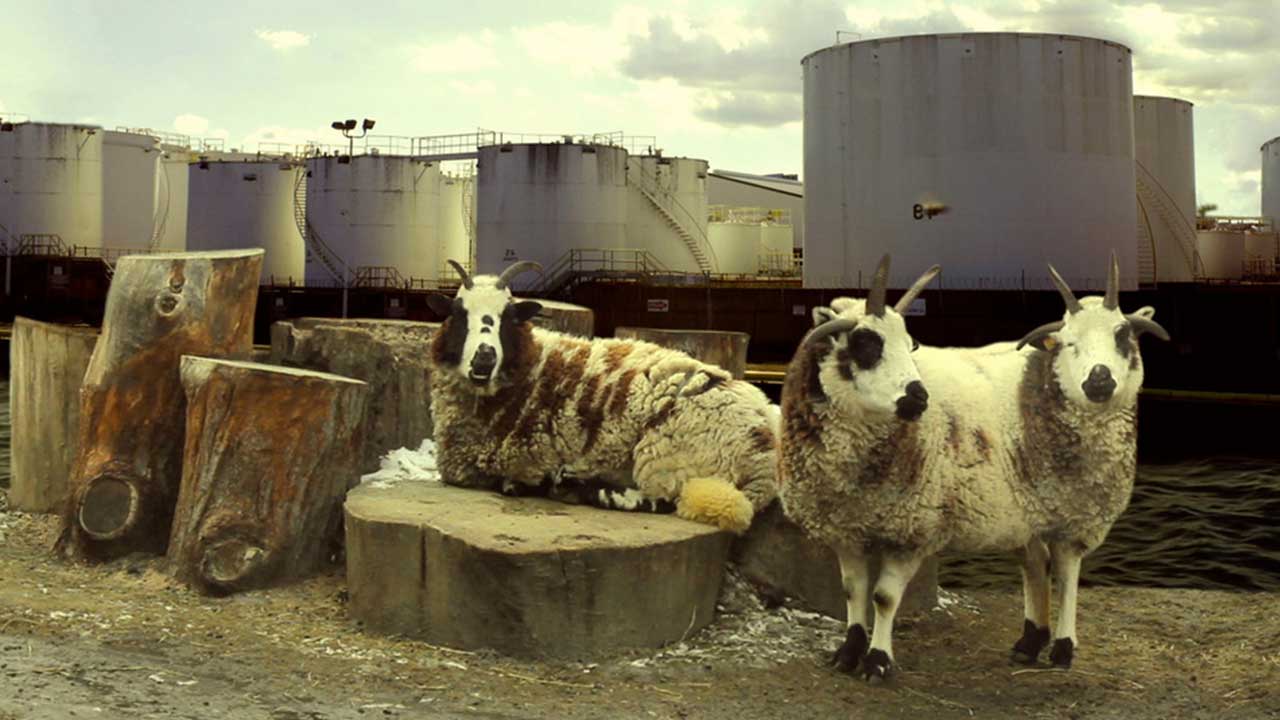 Season of Wonder
Lisa Crafts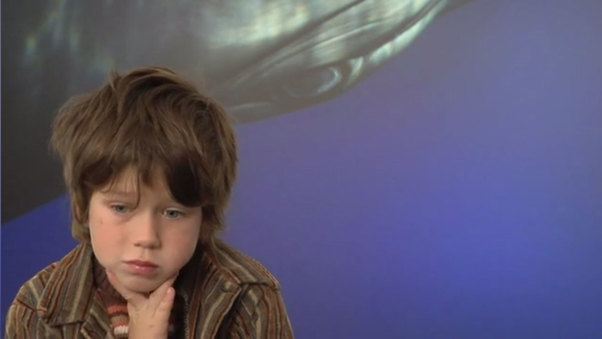 Willem and the Whales
Kate Miller,Lisa Coscino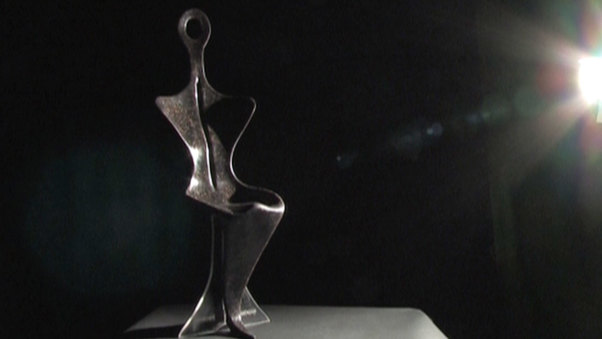 Hairytale
Lisa Forrest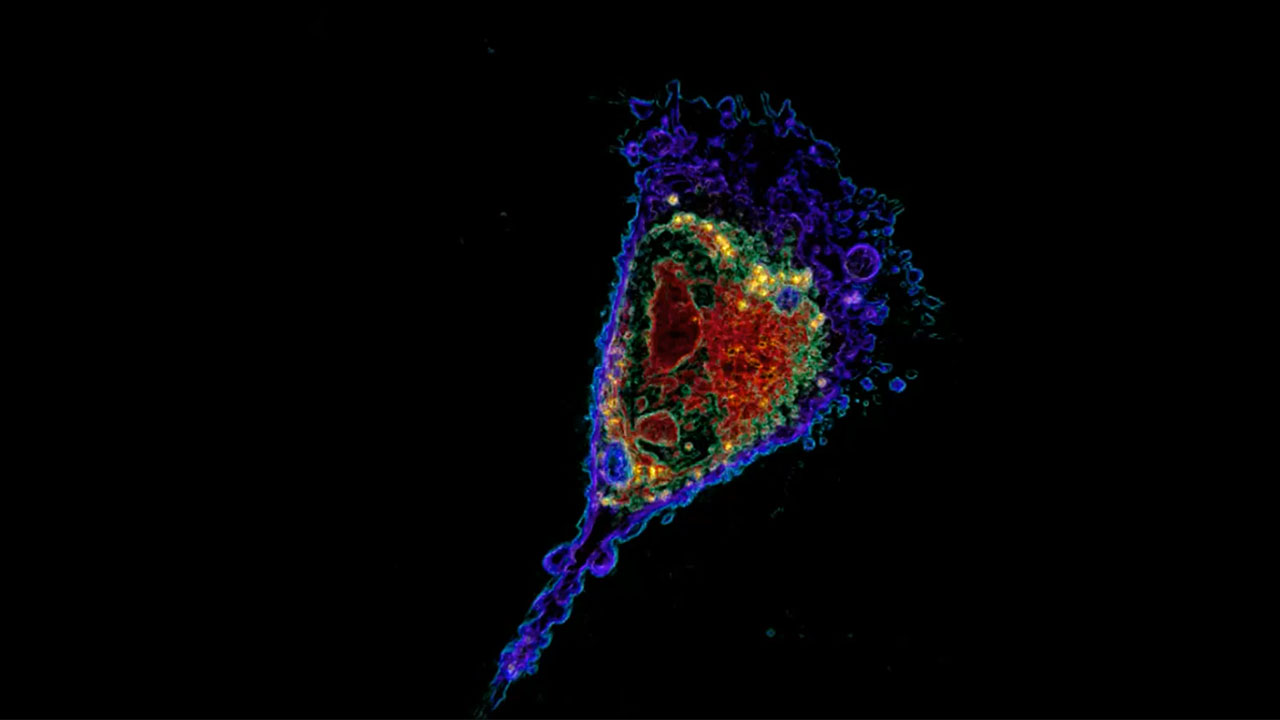 Apoptosis (Programmed Cell Death) - Live and in 3D
Lisa Pollaro,Nanolive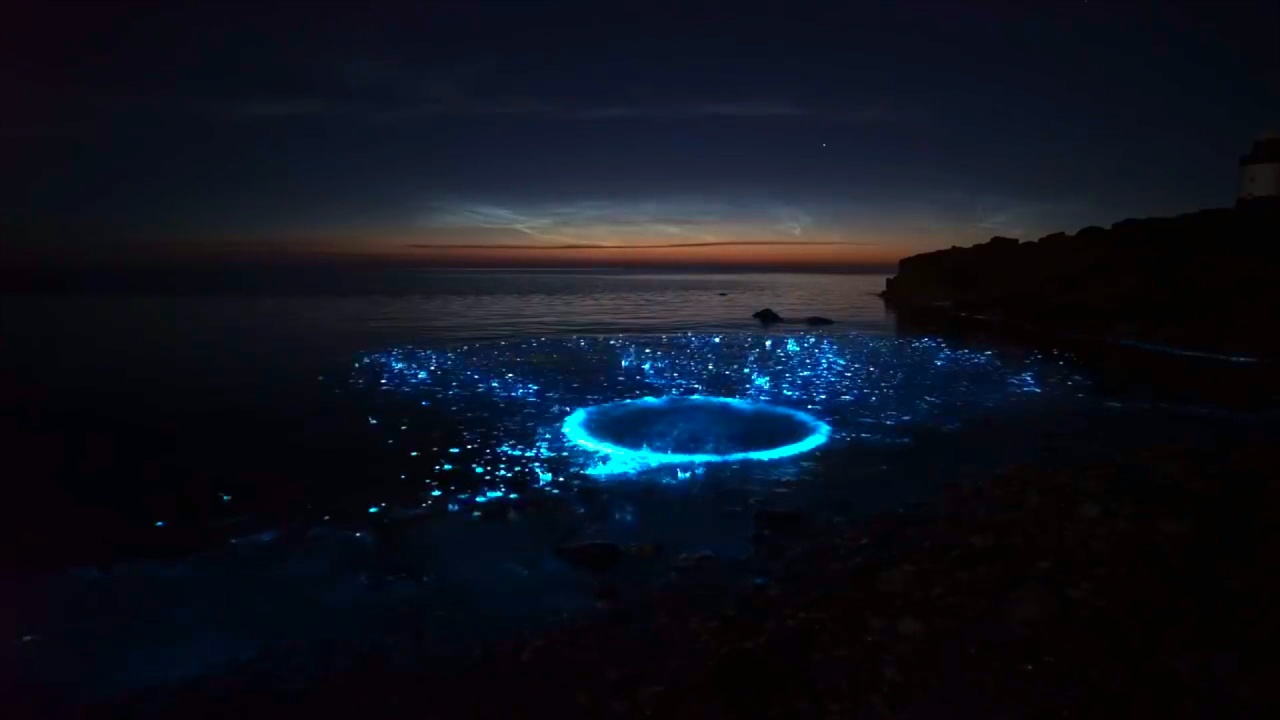 Living Light
Iwan Evans
Color of Space
Richard Stanley
Brainy
Daniel Joseph Borgman
The Strange Rebirth of Andrew Weil
Joel Garber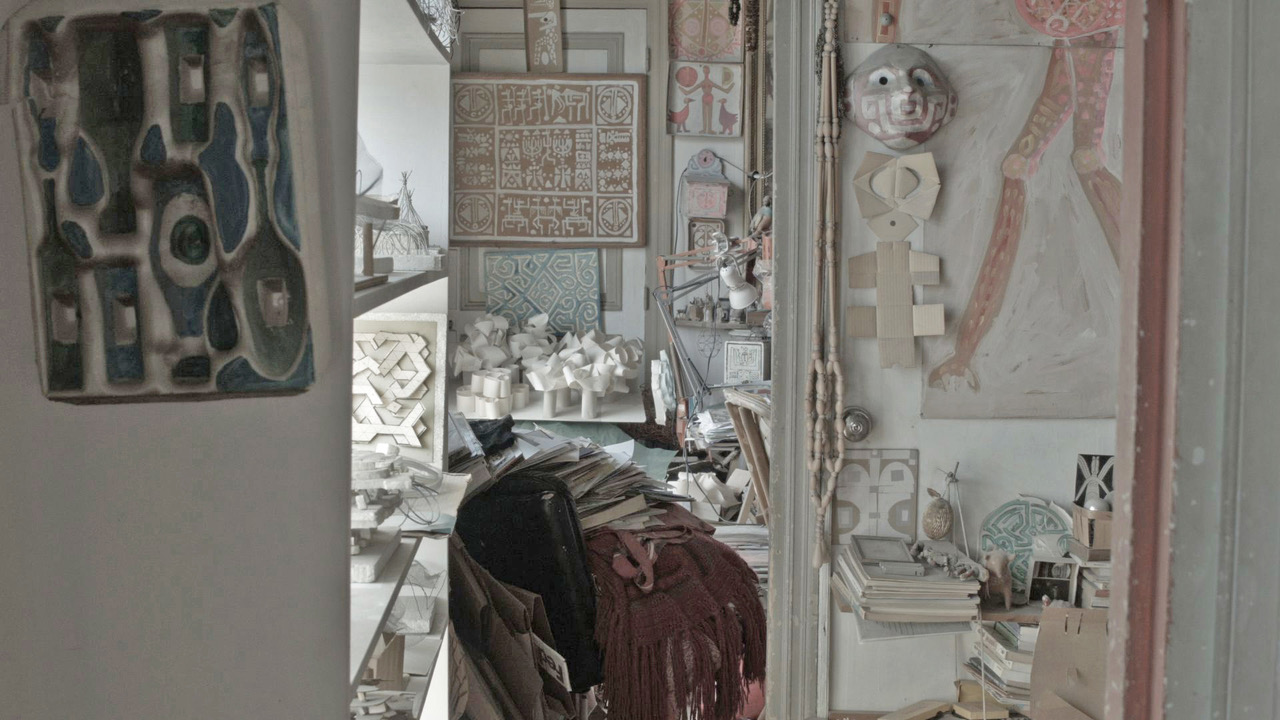 60 Elephants. Episodes of a Theory
Michael Klein, Sasha Pirker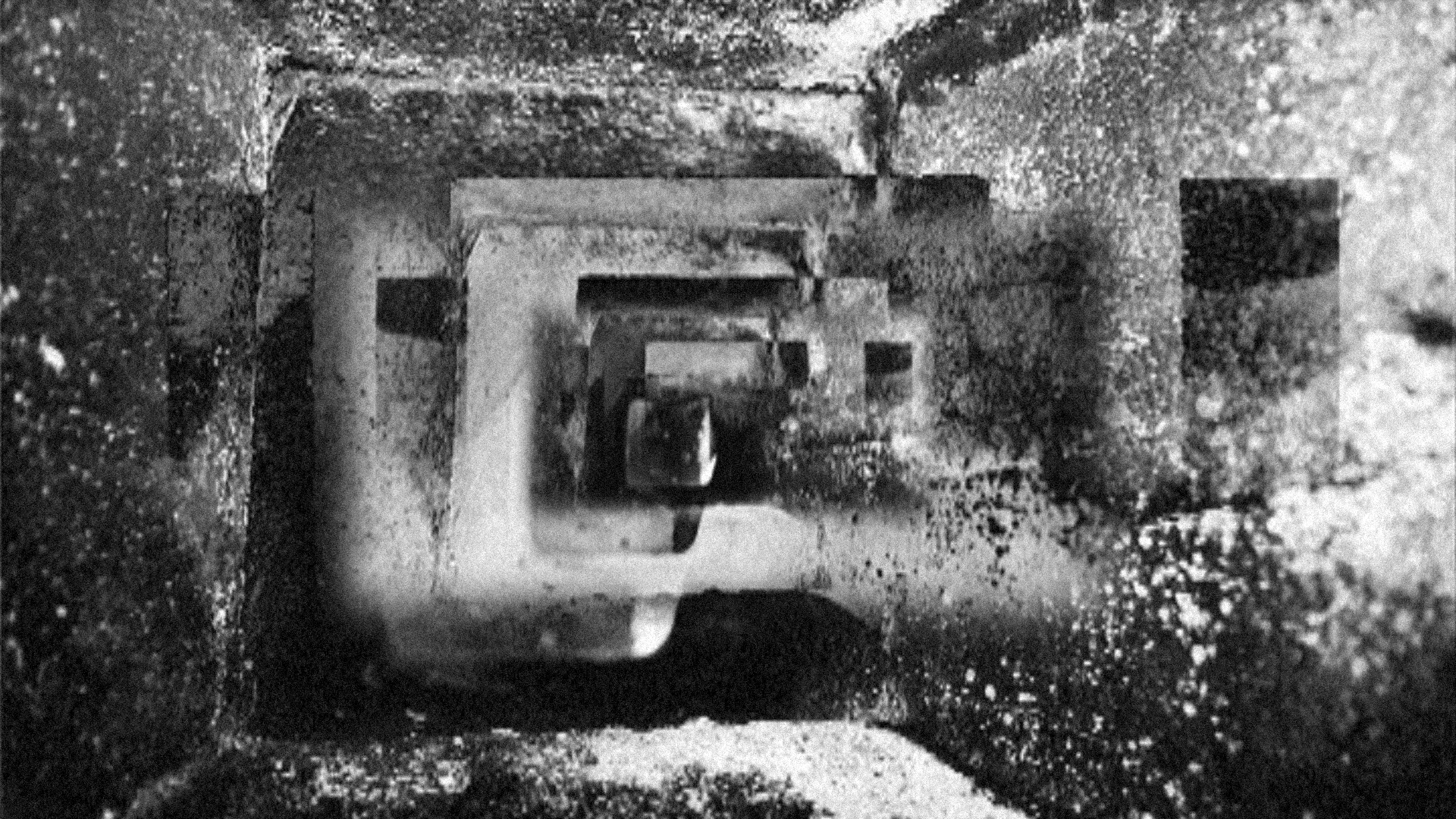 Exterior Extended
Siegfried Fruhauf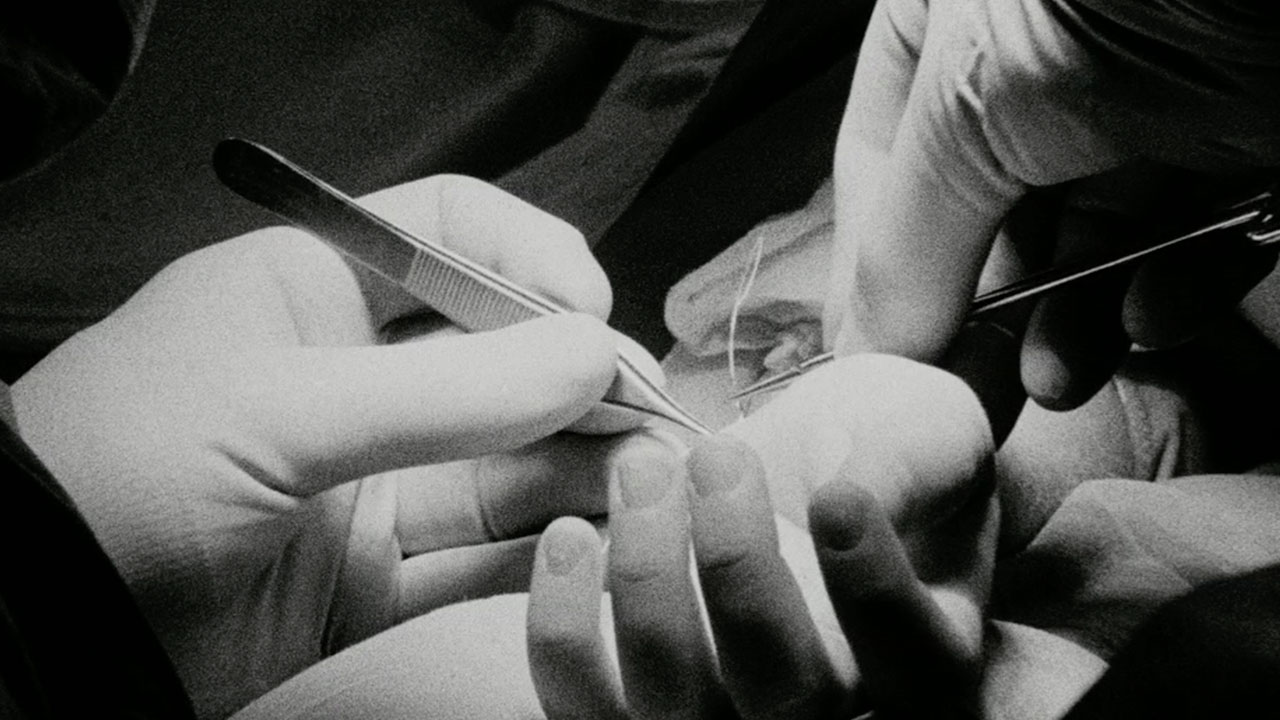 Matters of the Heart
Christina Lammer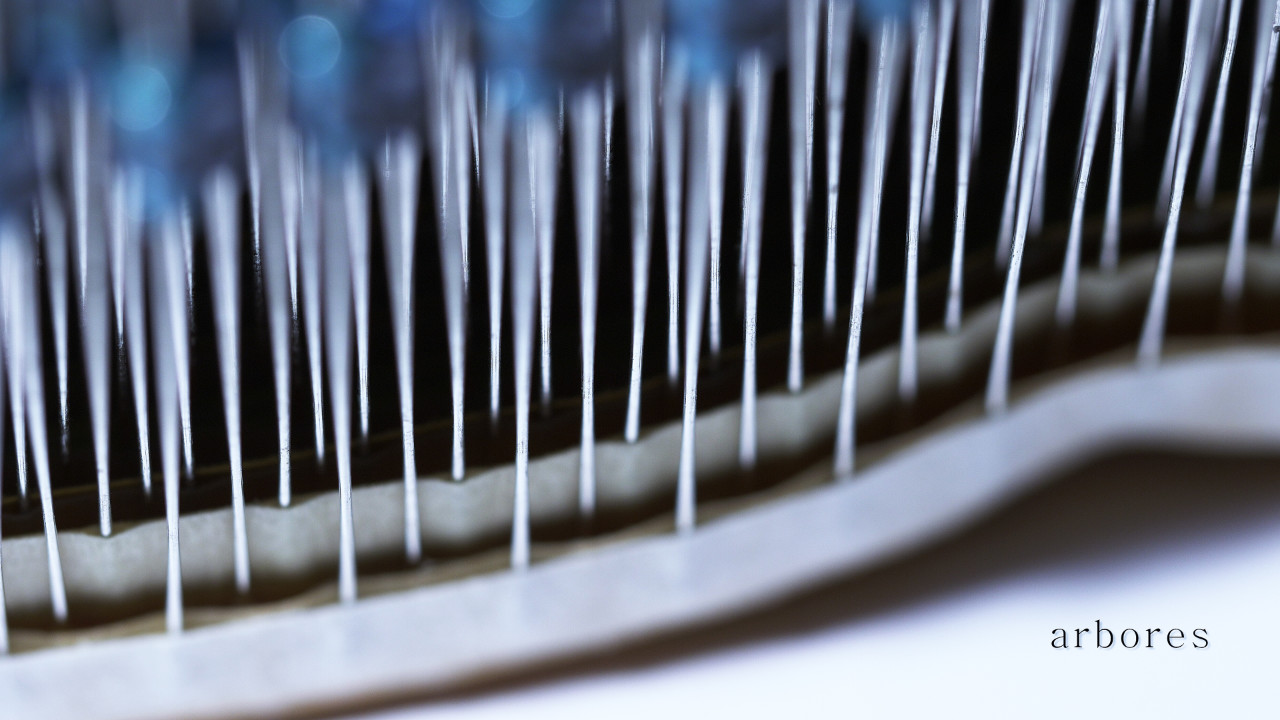 Structures of Nature
Martin Gerigk
The iMom
Ariel Martin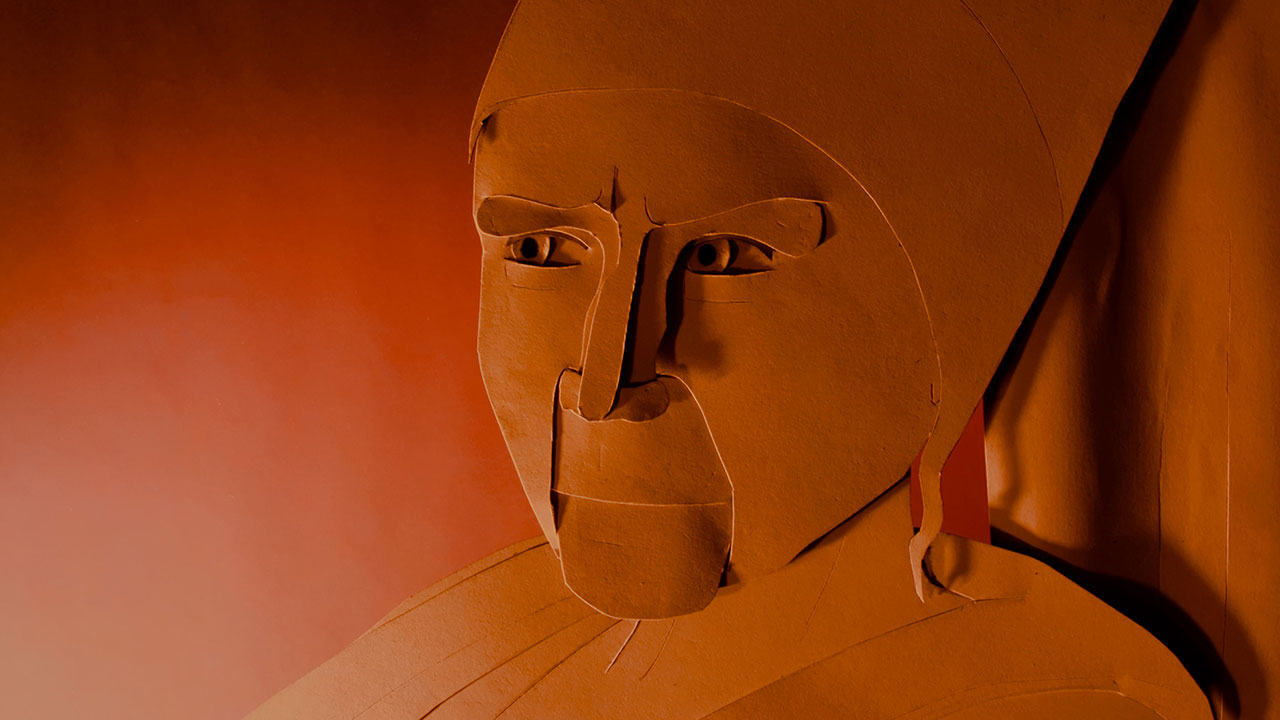 Ginevra
Tess Martin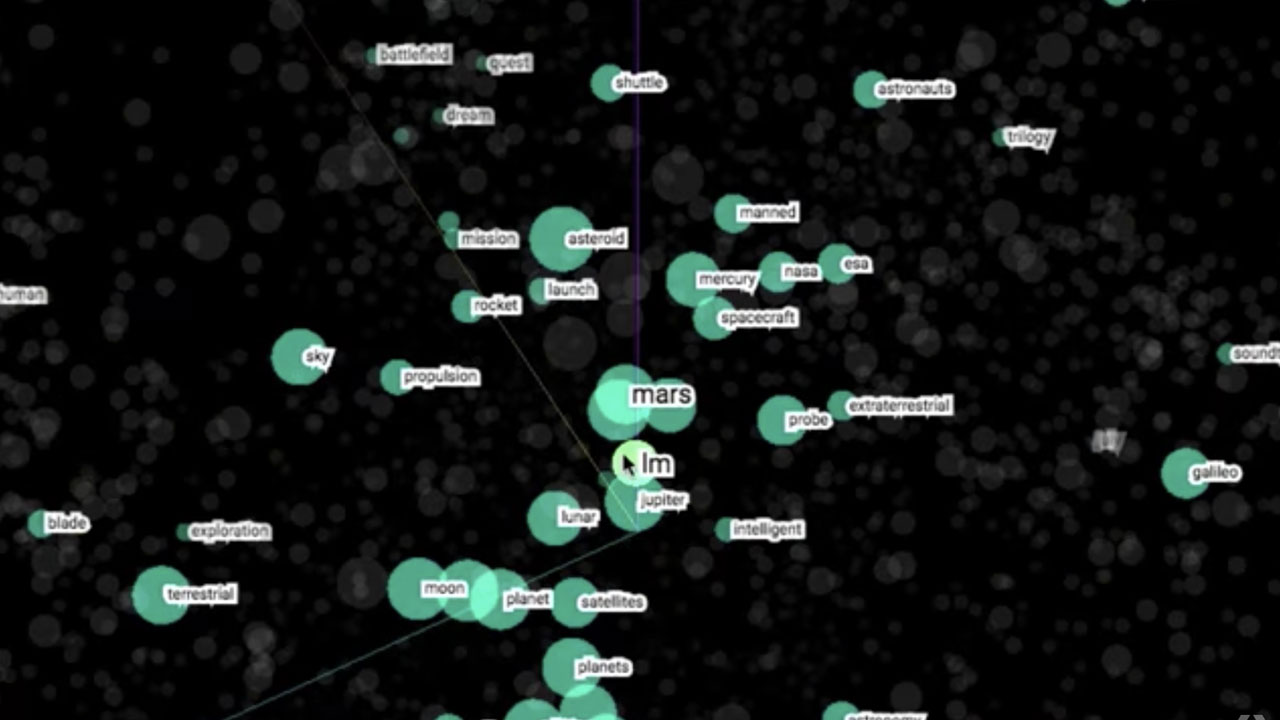 A.I. Experiments - Visualizing High-Dimensional Space
Fernanda Viégas,Martin Wattenberg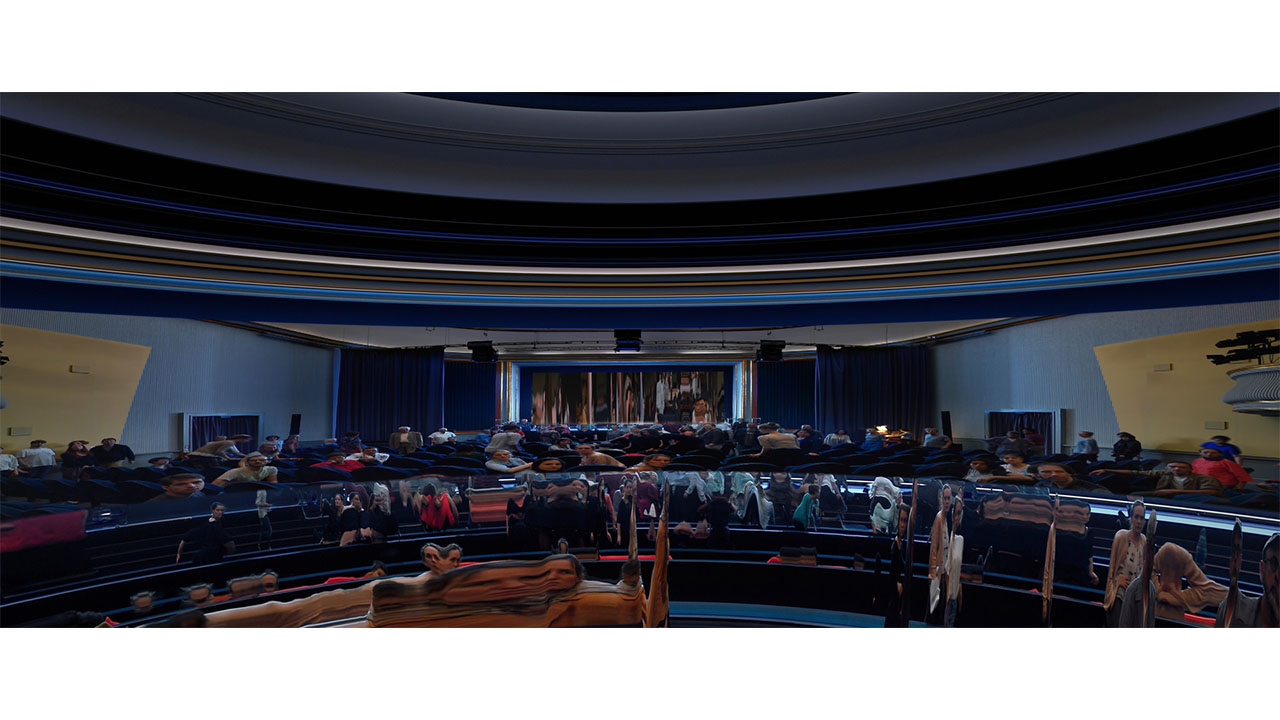 TX - REVERSE
Martin Reinhart, Virgil Widrich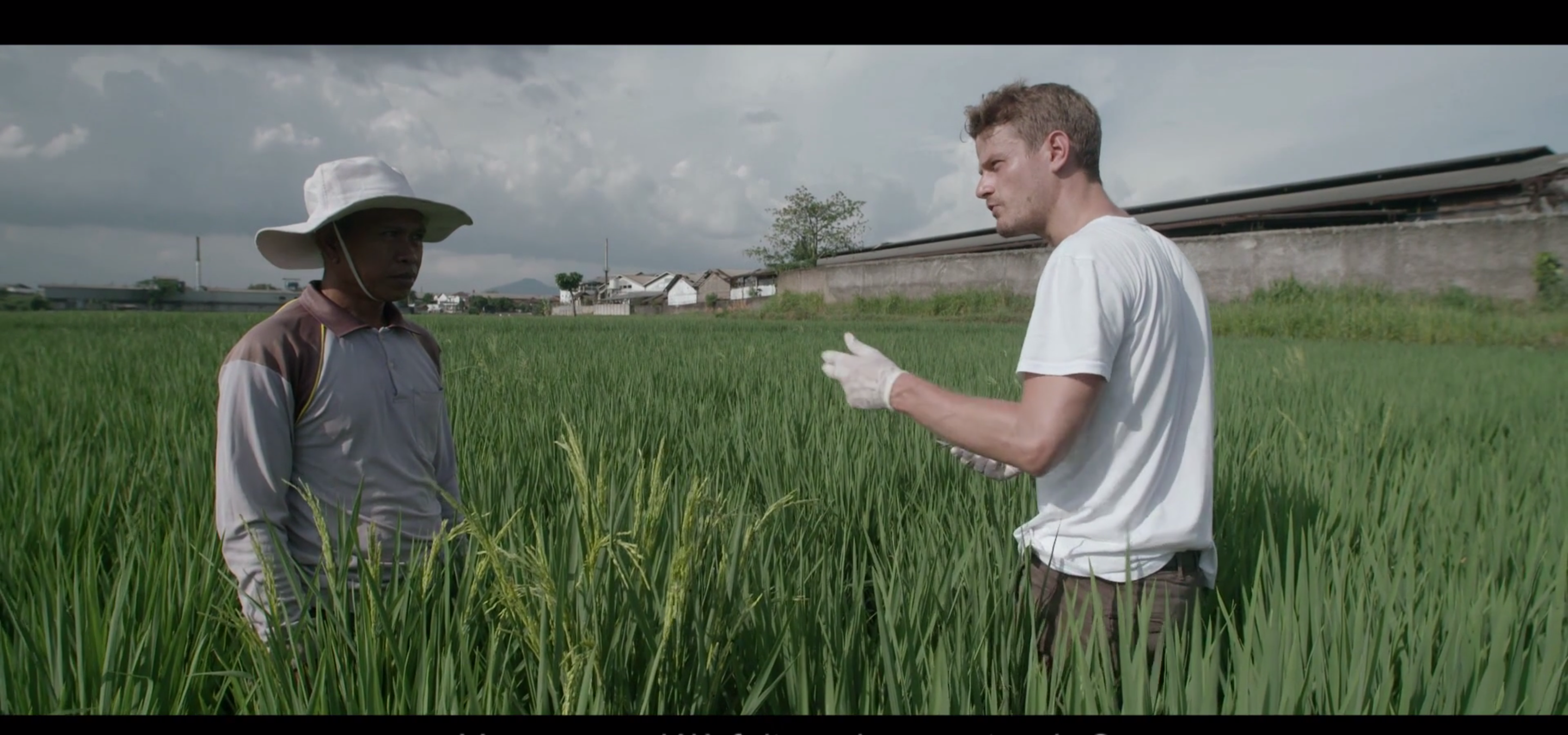 Green Warriors: Indonesia, The World's Most Polluted River
Martin Boudot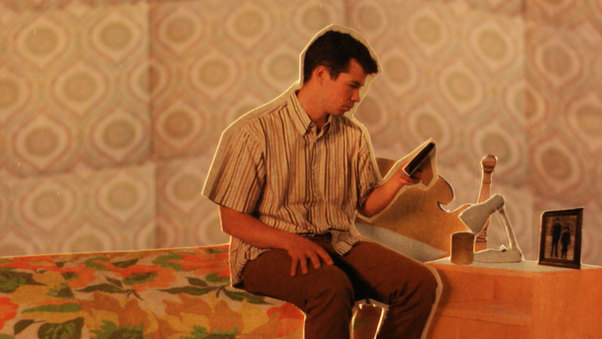 The Lost Mariner
Tess Martin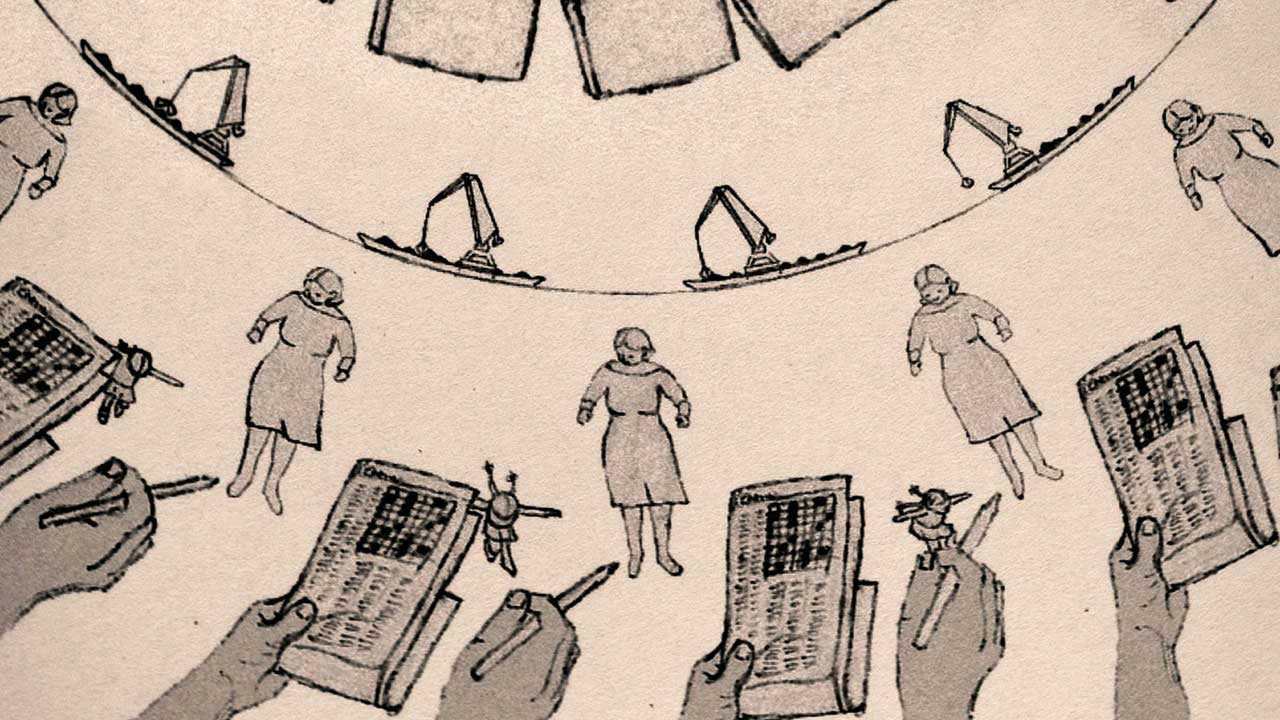 Orbit
Tess Martin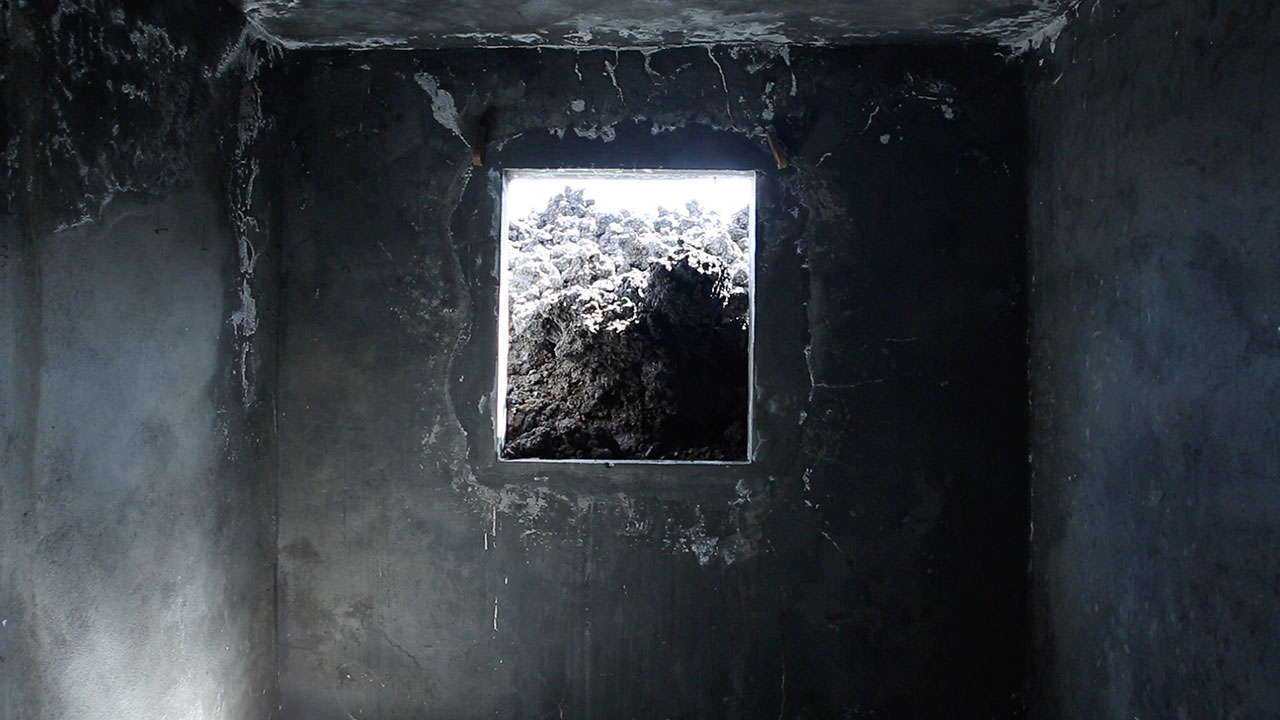 The Ashes Remain Warm
Mónica Martins Nunes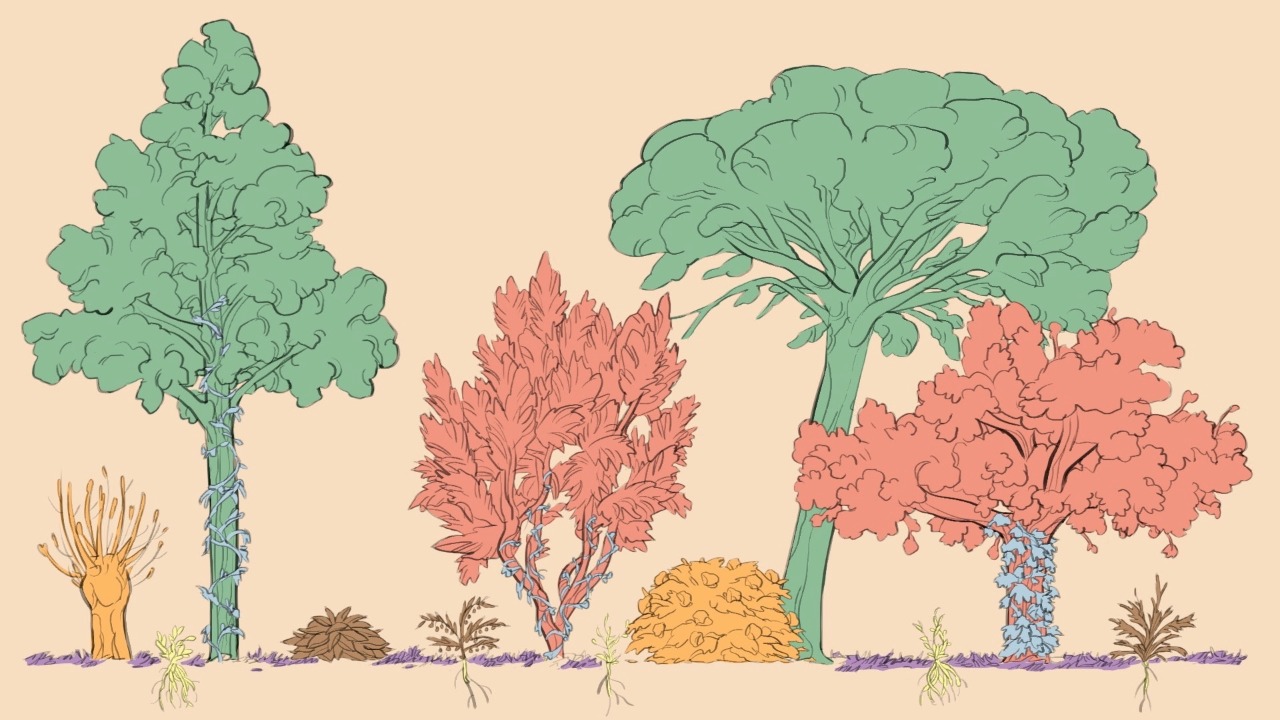 Plant some trees and go from there
Thomas Regnault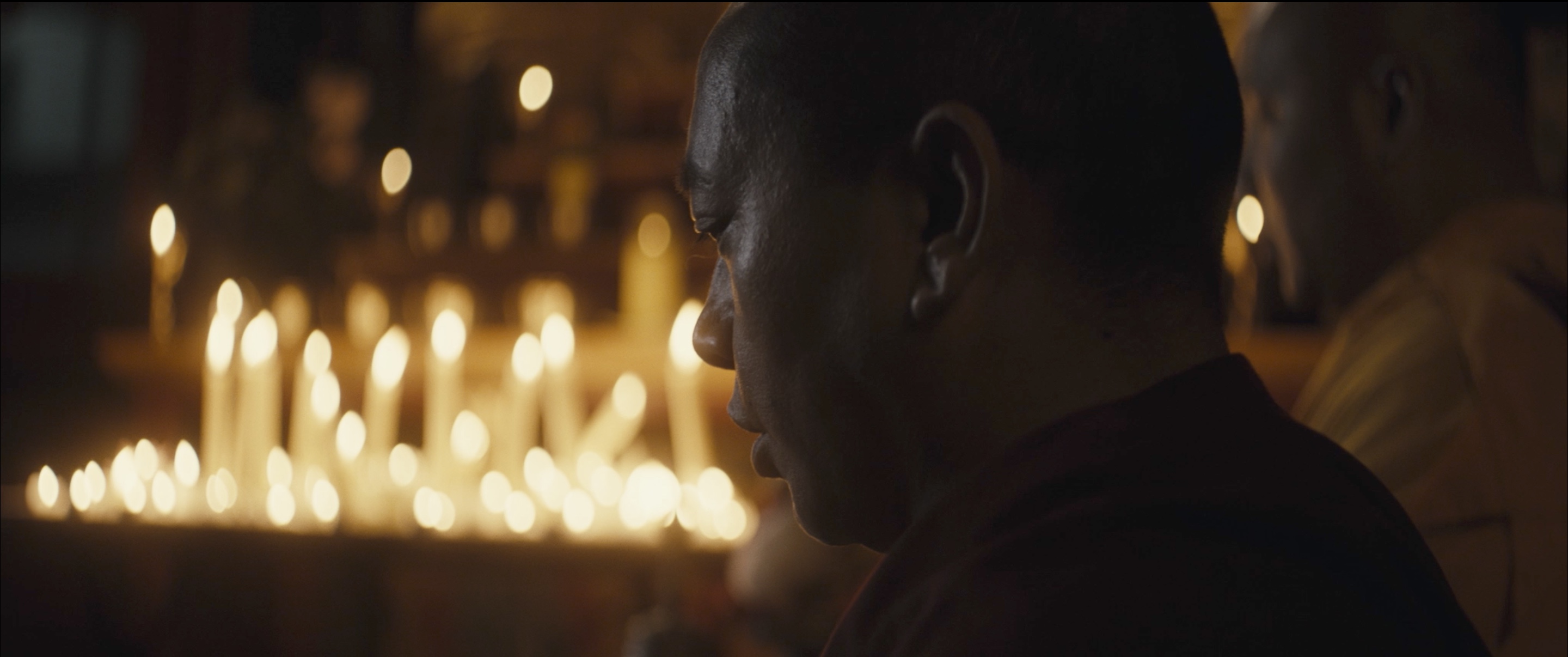 The Nine Billion Names Of God
Dominique FILHOL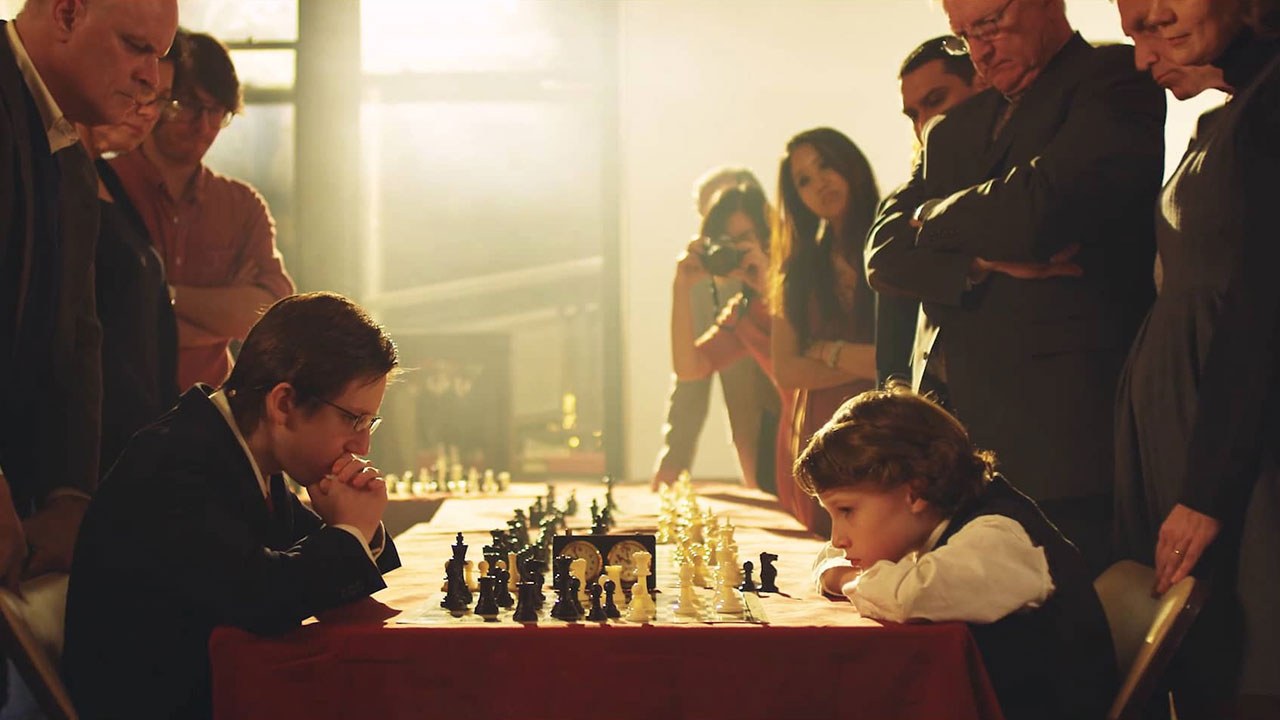 The King's Pawn
Jonah Bleicher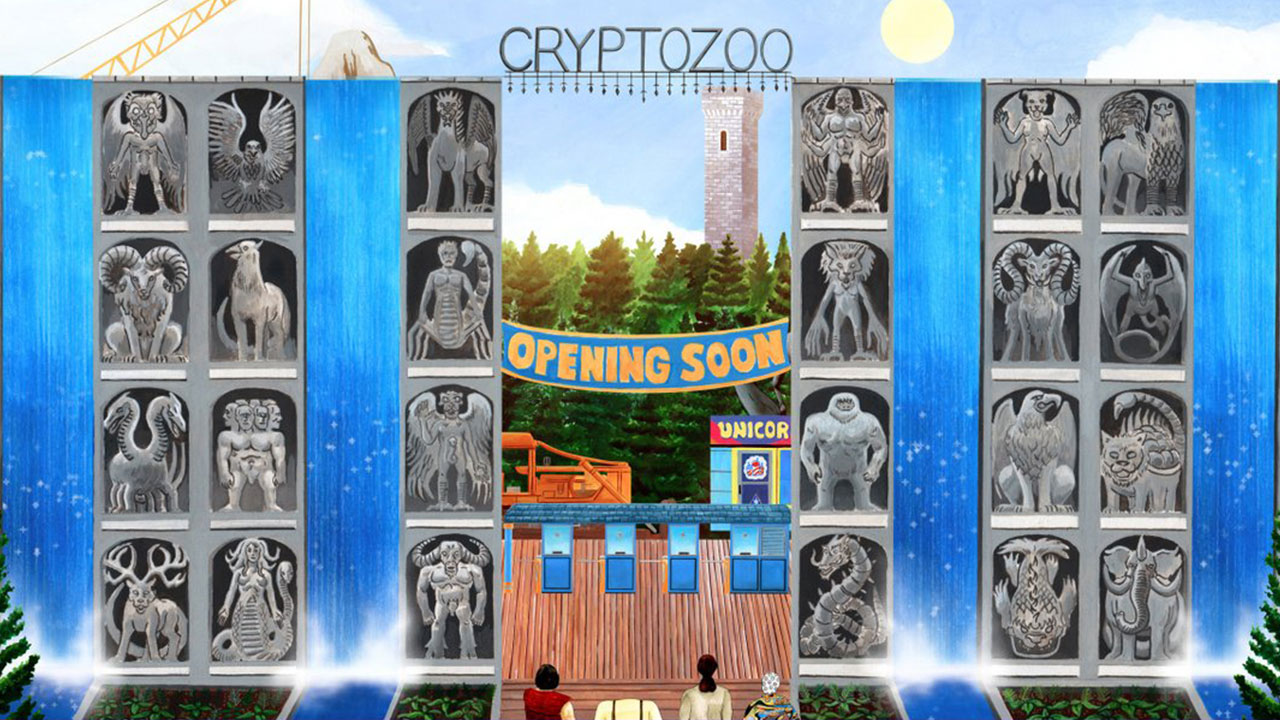 Cryptozoo
Dash Shaw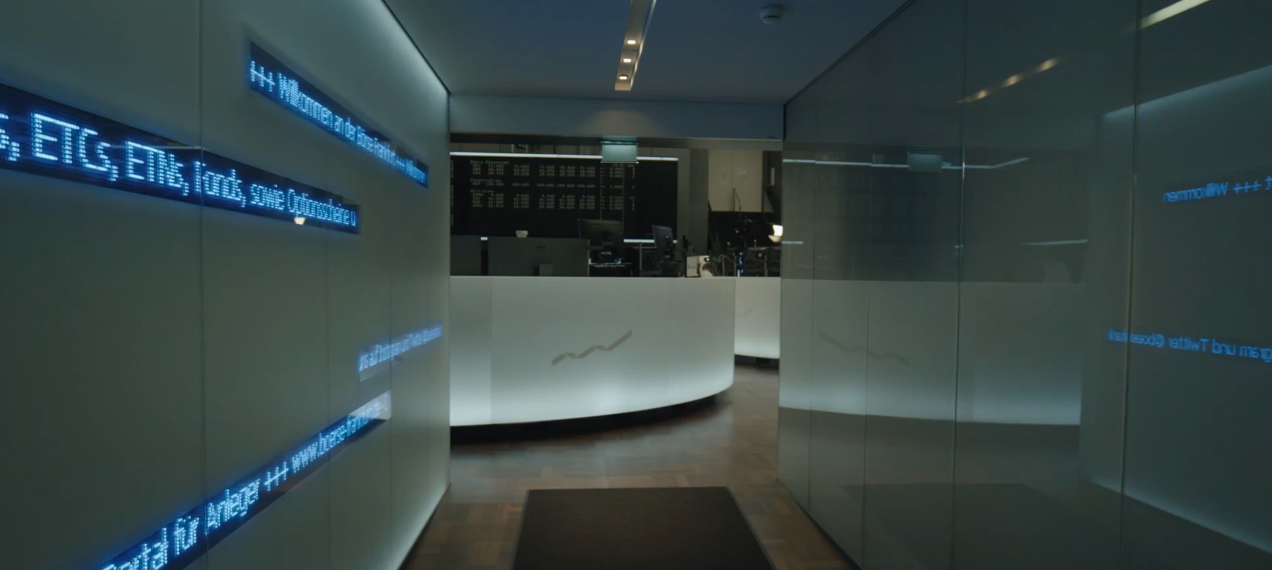 Money Bots
Daniel Andrew Wunderer, Friedrich Moser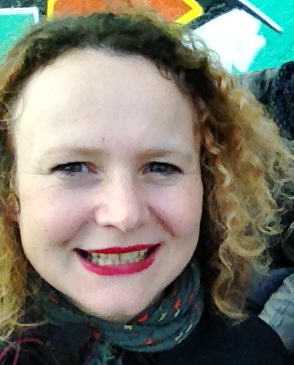 Harmonies
Eurydice Calméjane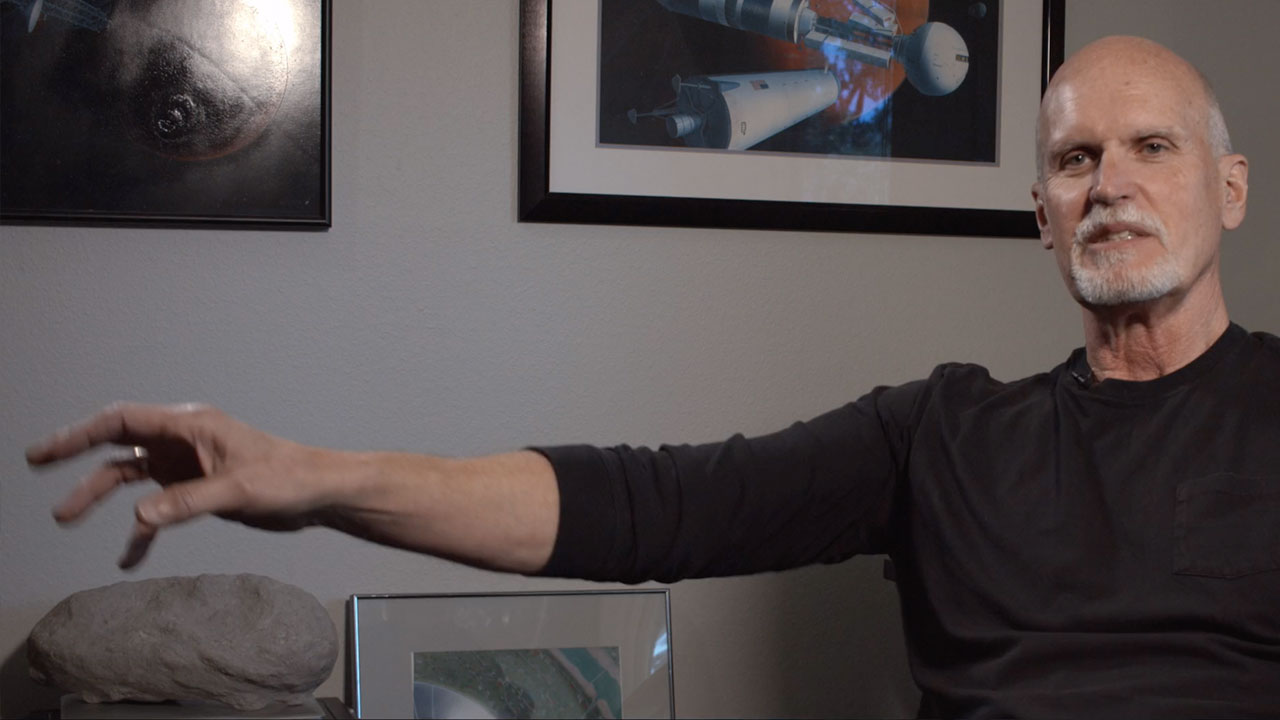 Artist Depiction by Pat Rawlings
Brett Ryan Bonowicz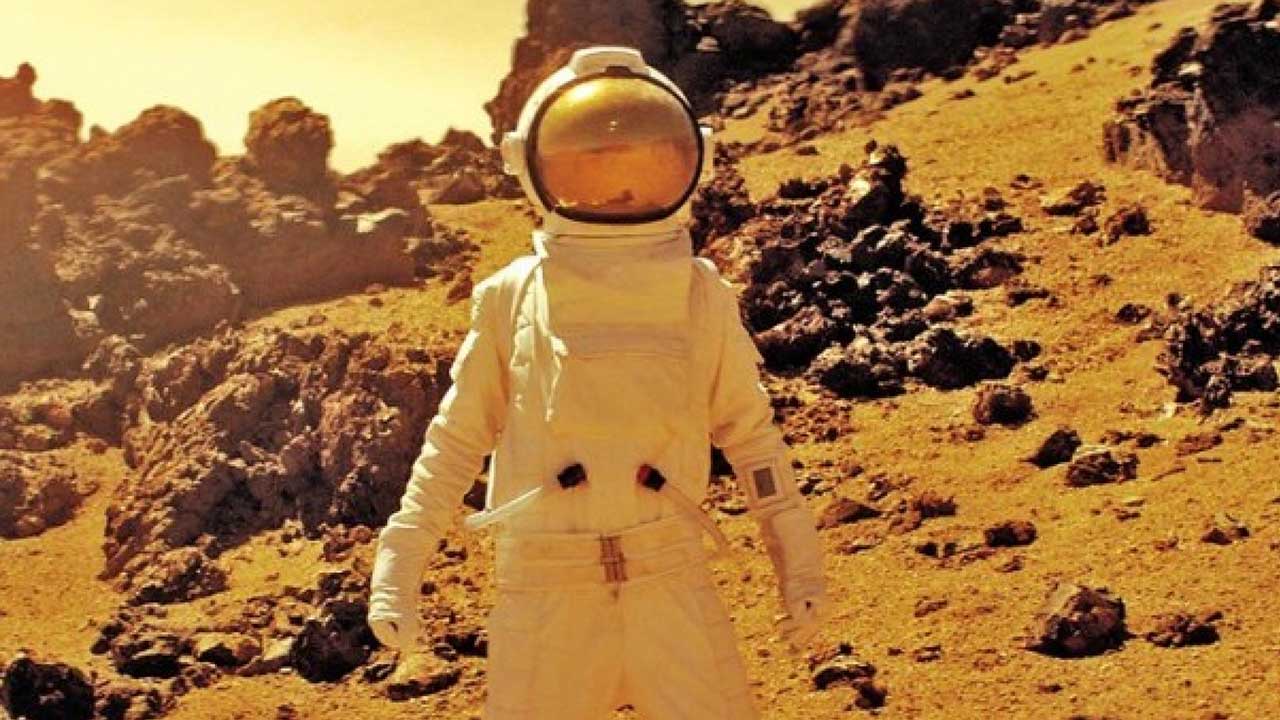 Voice Over
Martín Rosete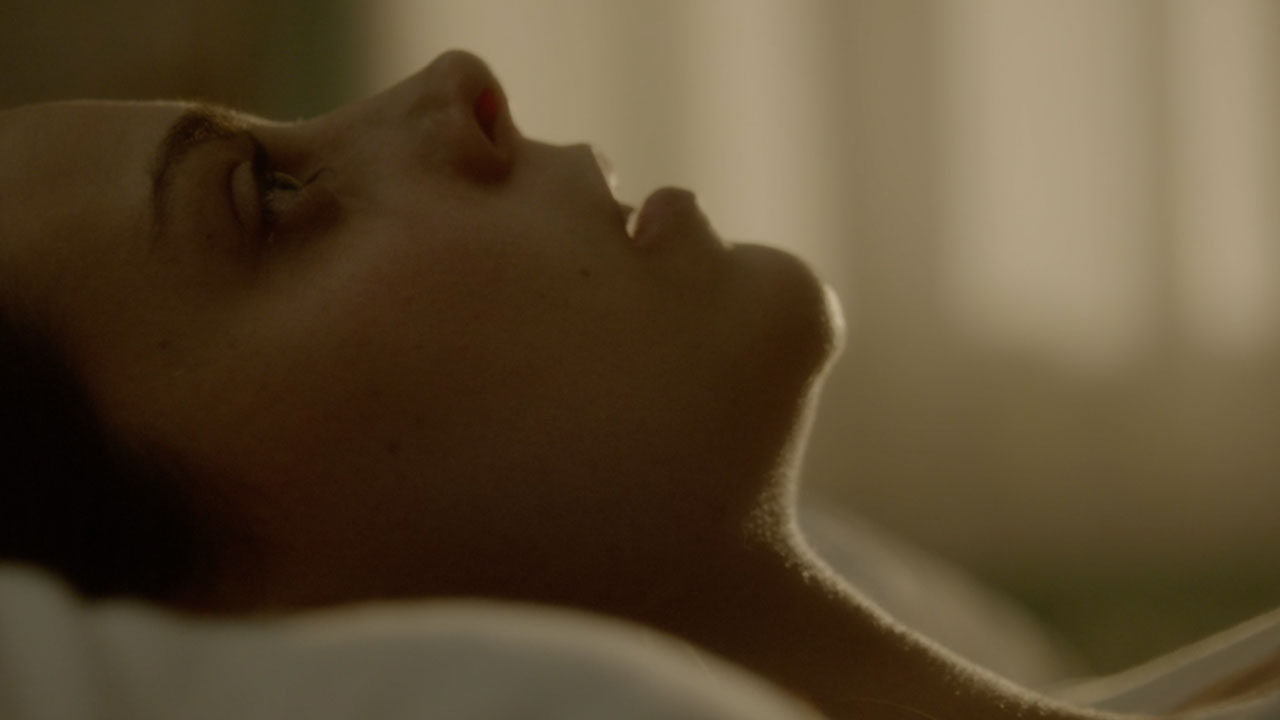 Despertar (Awake)
Marta Medina Del Valle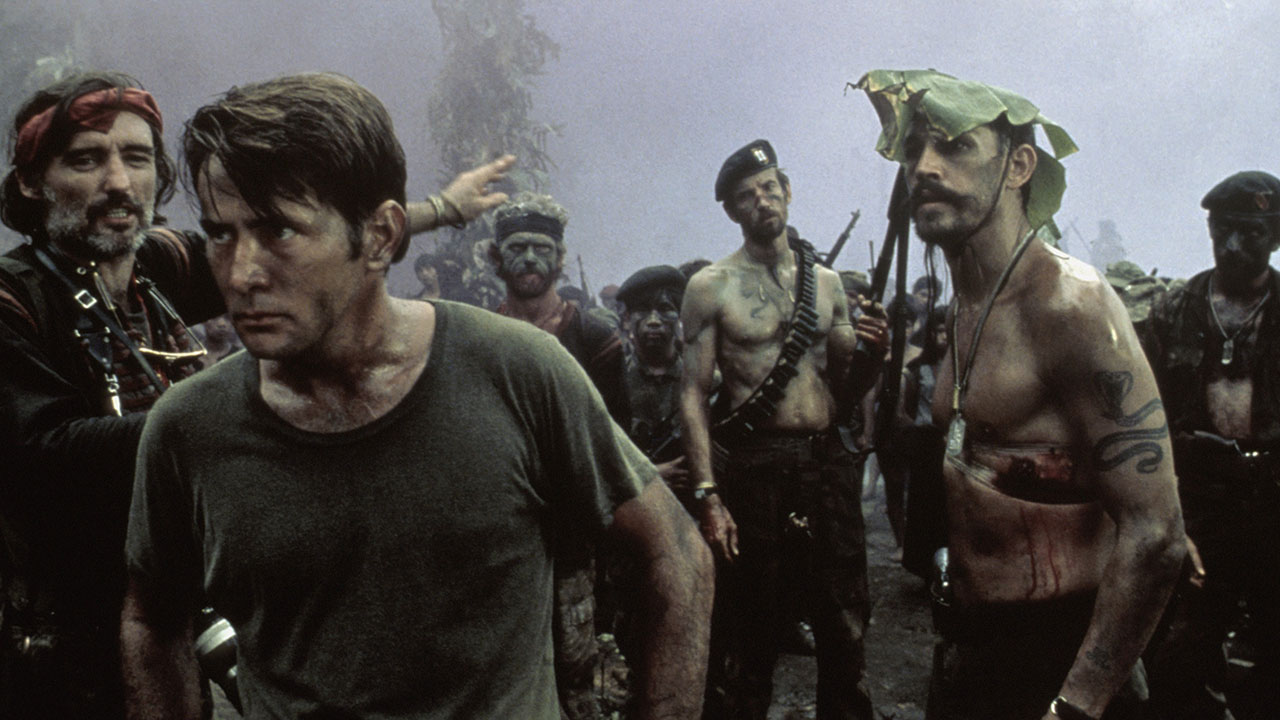 Heart of Darkness: A Filmmaker's Apocalypse
Fax Bahr,George Hickenlooper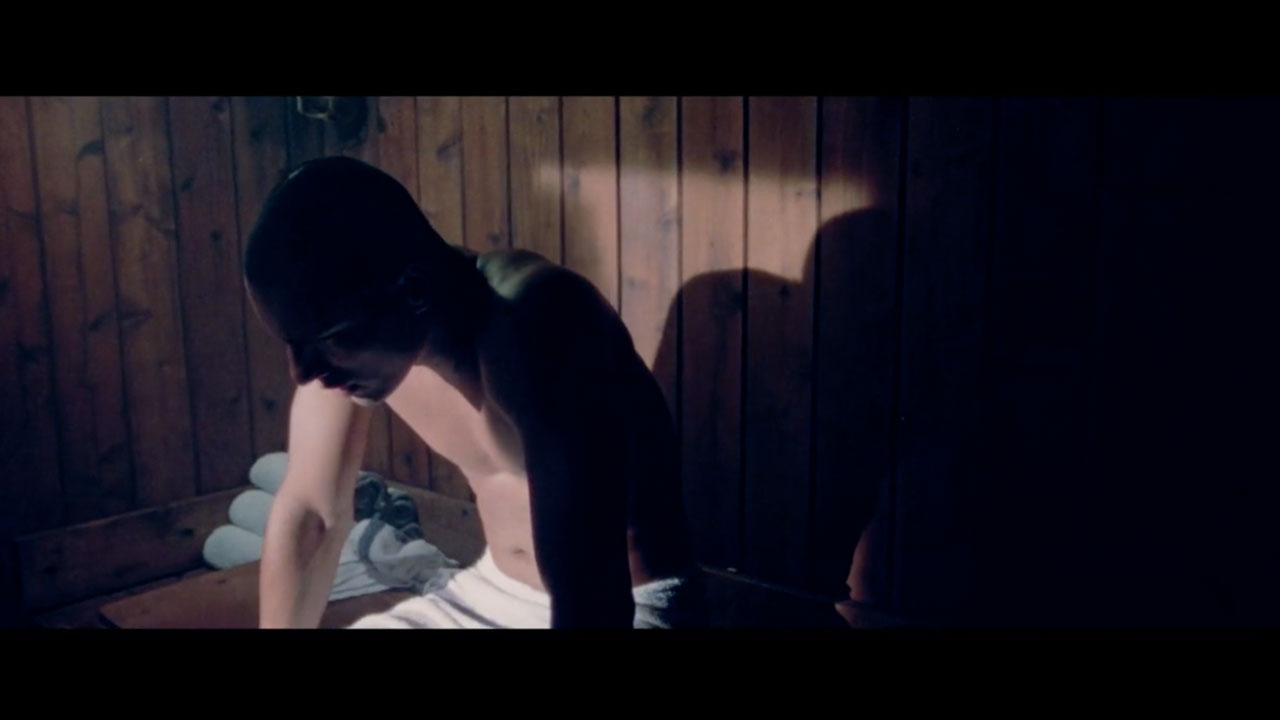 A Crack
Lilian Mehrel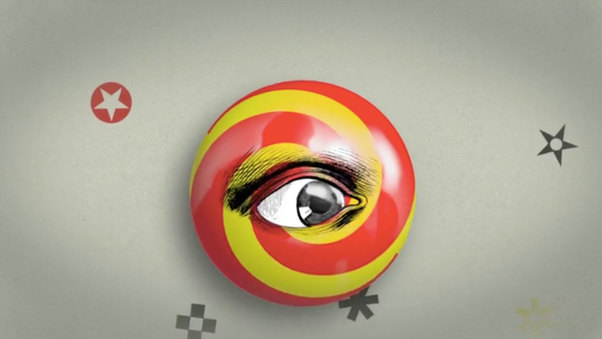 James
Denis Van Waerebeke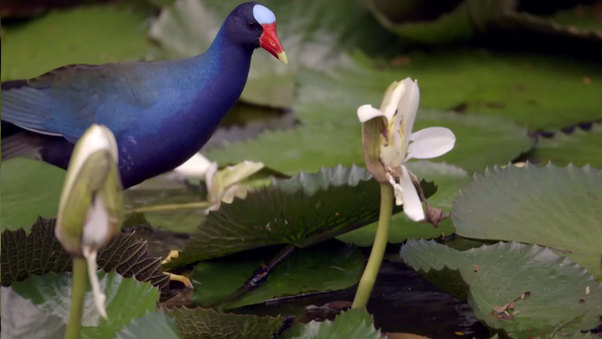 The Messenger
Su Rynard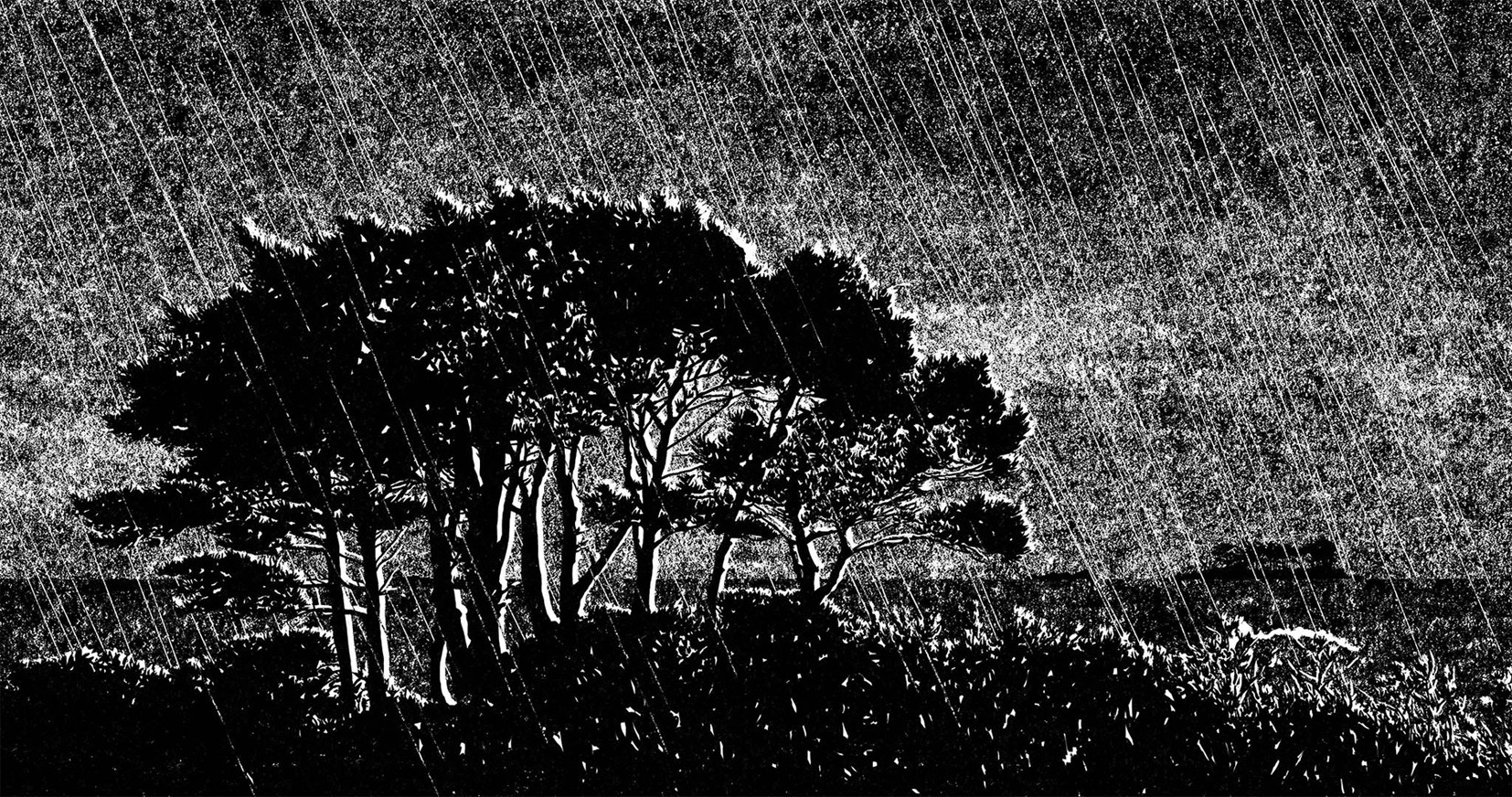 The Shoreline (Rivages)
Sophie Racine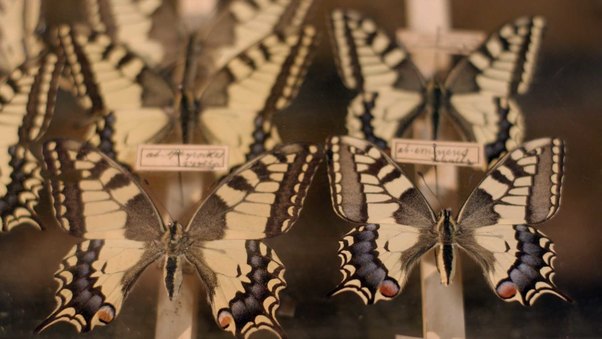 Breathtaking
Pim Zwier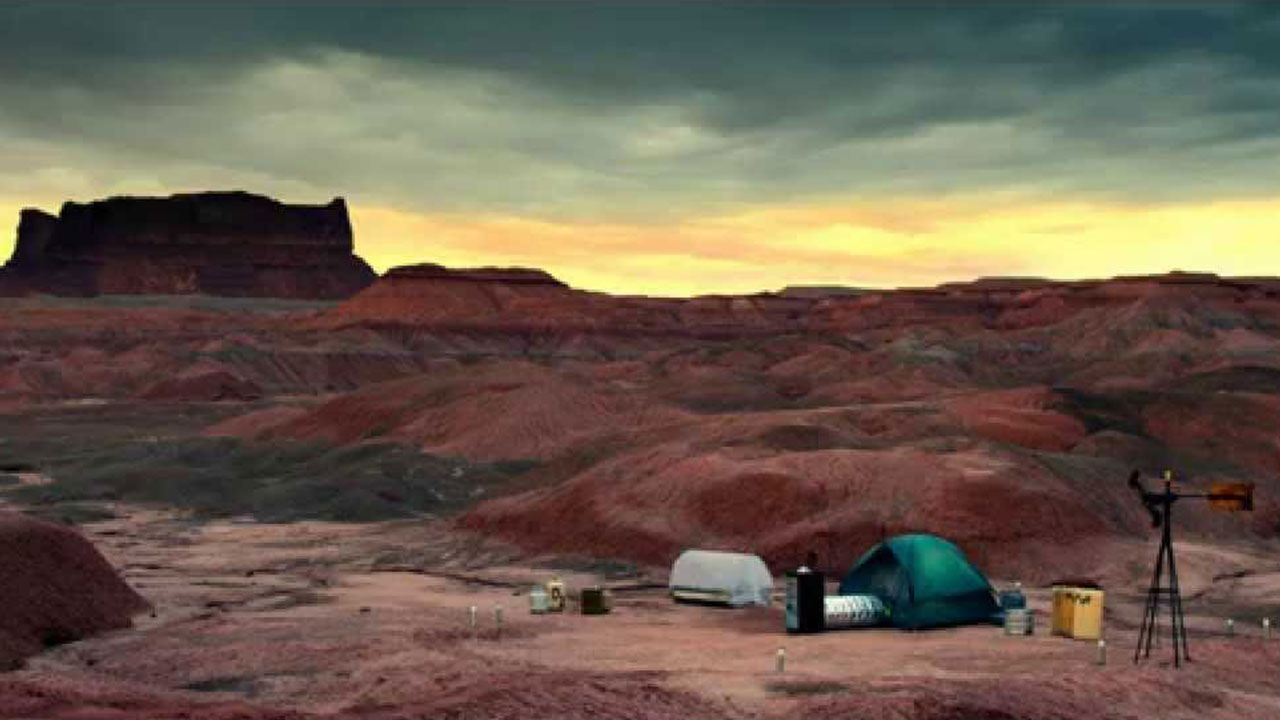 Delivery from Earth
Michael Becker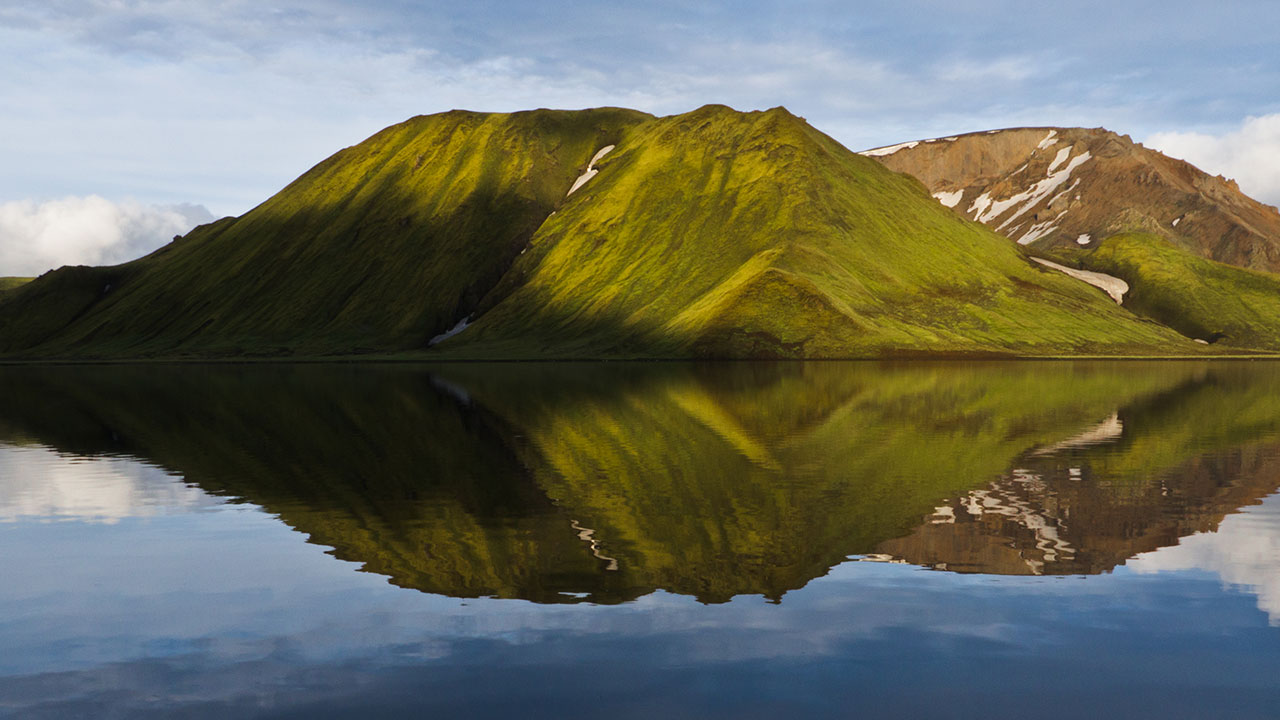 Meta (3.1 / km²)
Sandro Bocci
The Early Days of a Butterfly Wing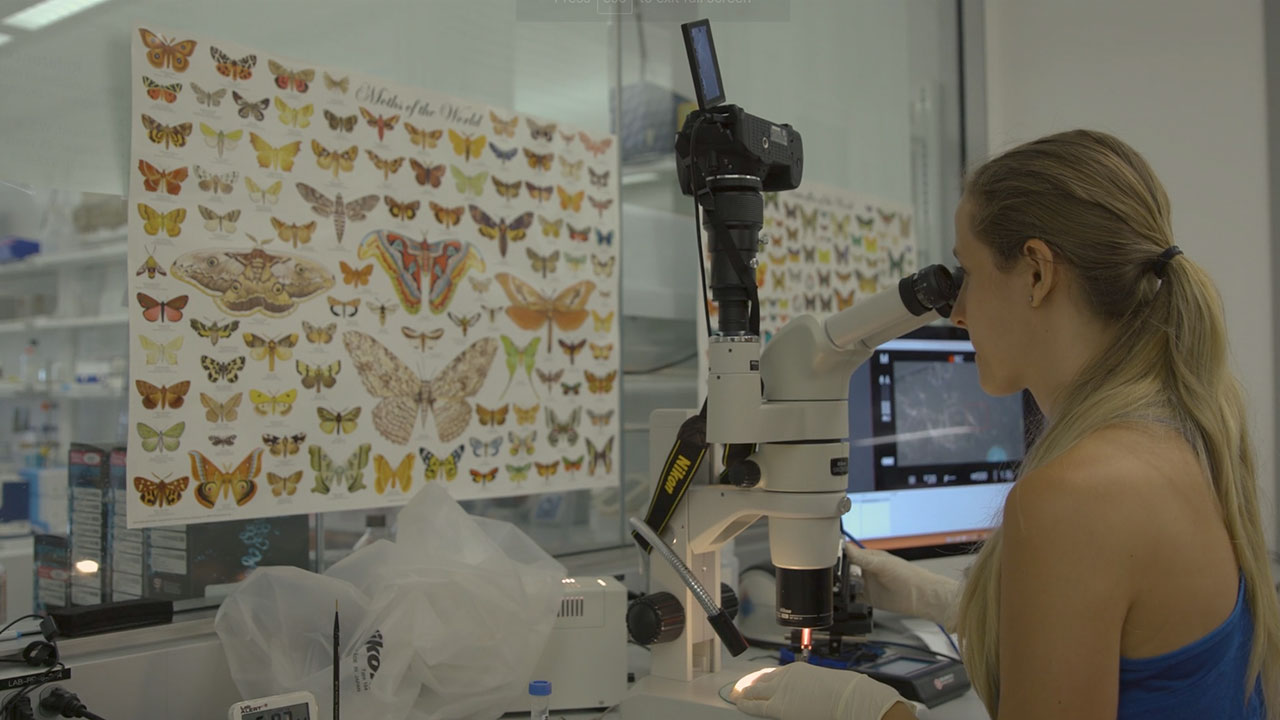 CRISPR Injection: First Steps to Modify Butterfly Wing Color and Shape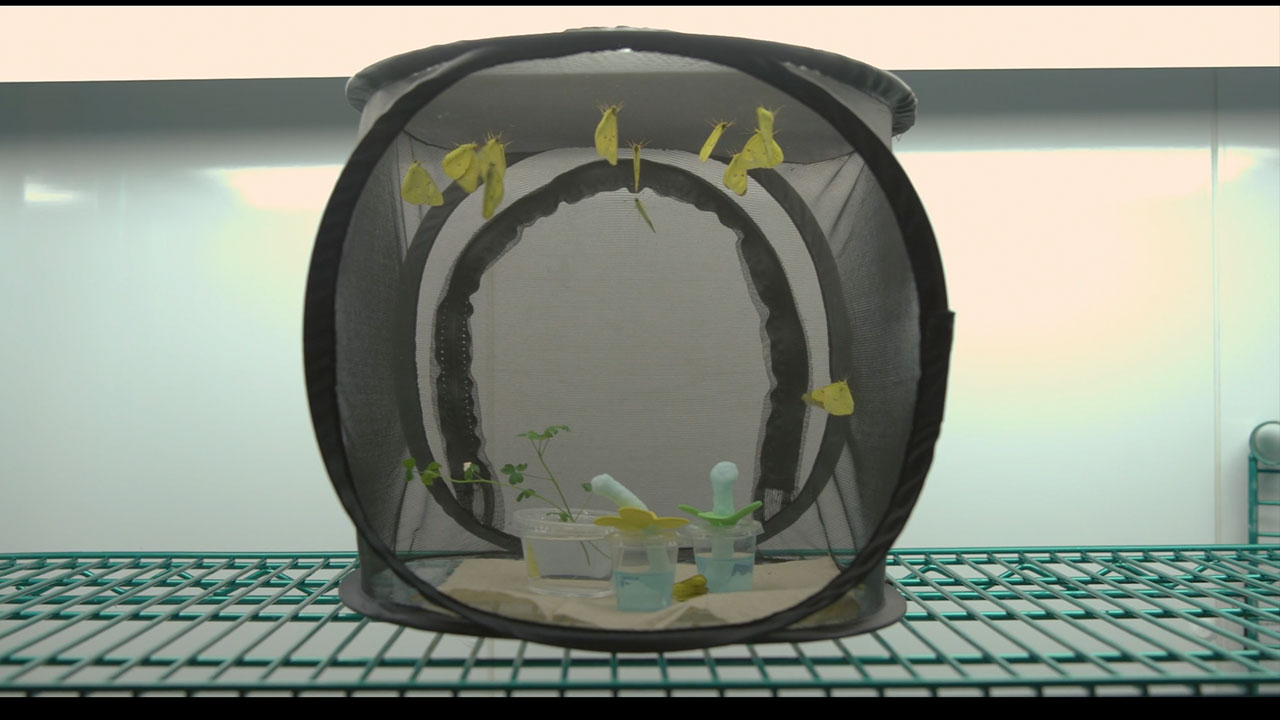 A Portable Butterfly Vivarium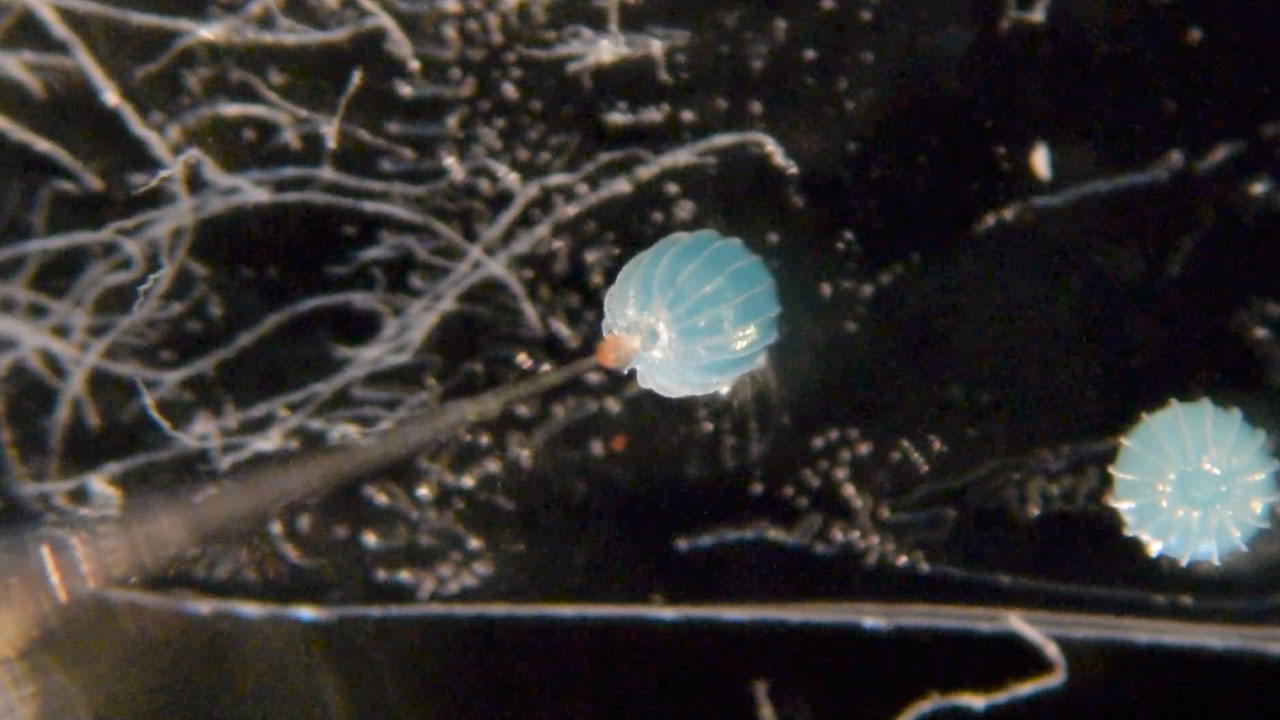 CRISPR Injection in Butterfly Eggs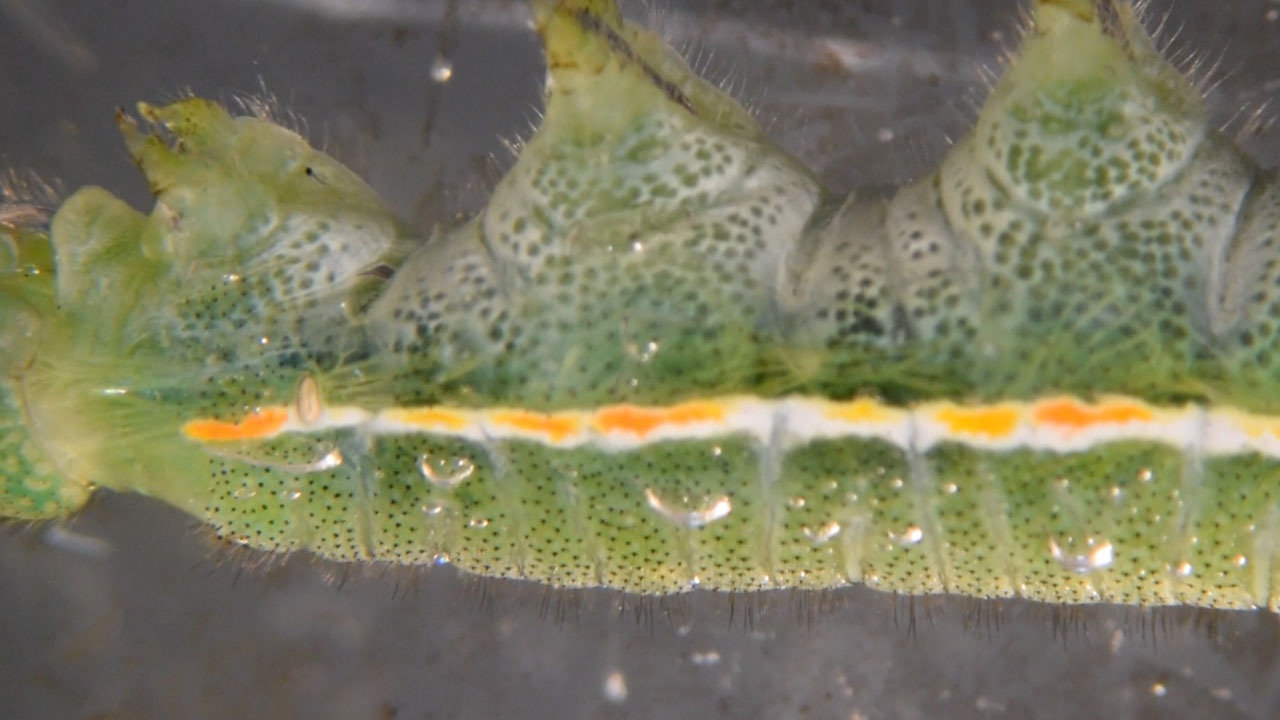 Searching for the Origin of the Butterfly Wing in a Caterpillar
Through the Eyes of a Sea Turtle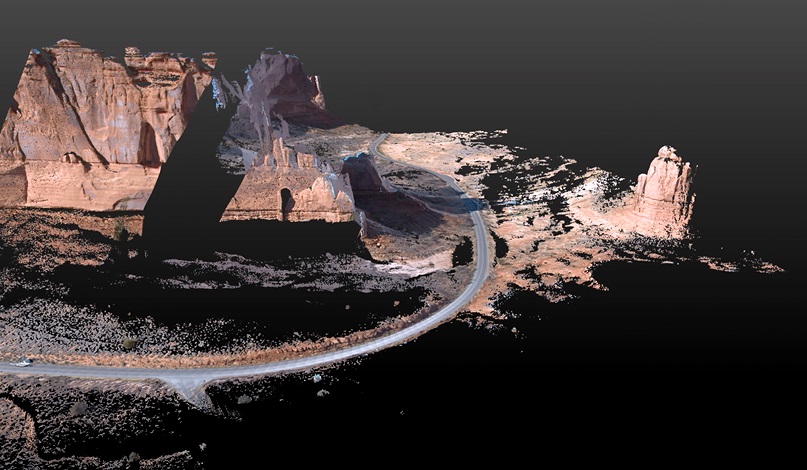 Driving through (laser point) clouds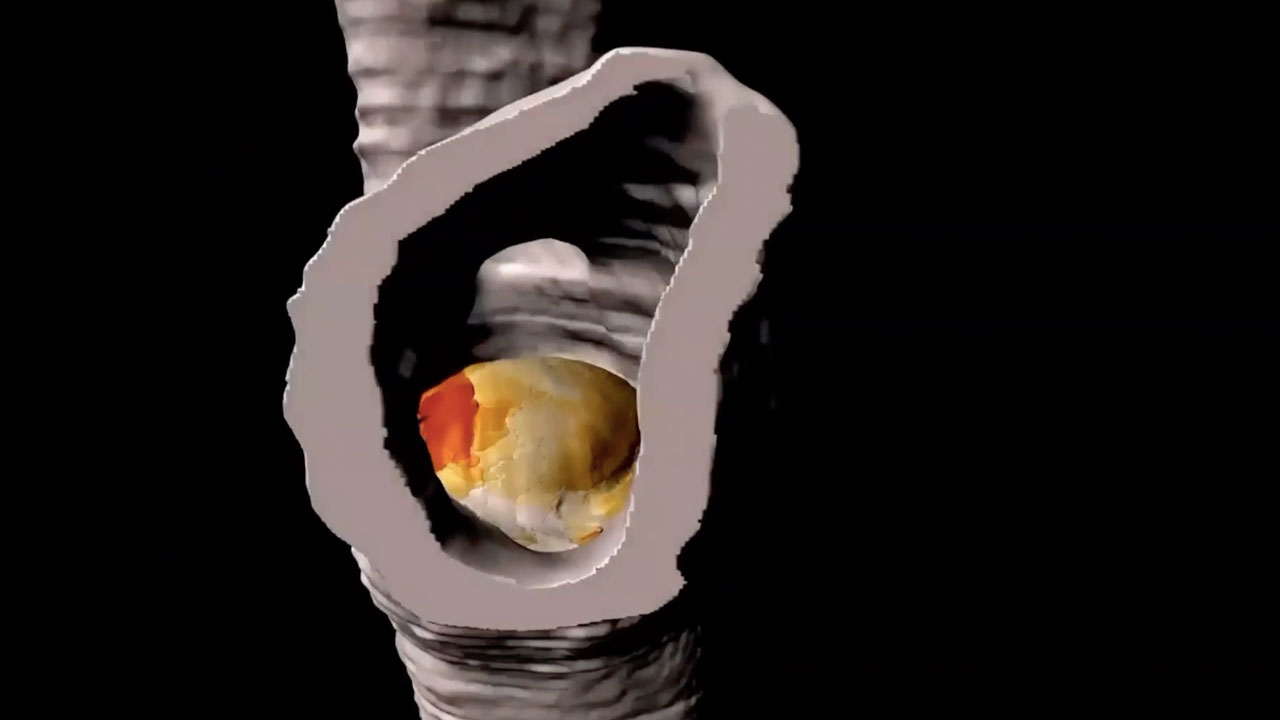 3D imaging of blood vessels and atherosclerotic plaques in mice
A Voyage Through A Mouse Embryo at 14 days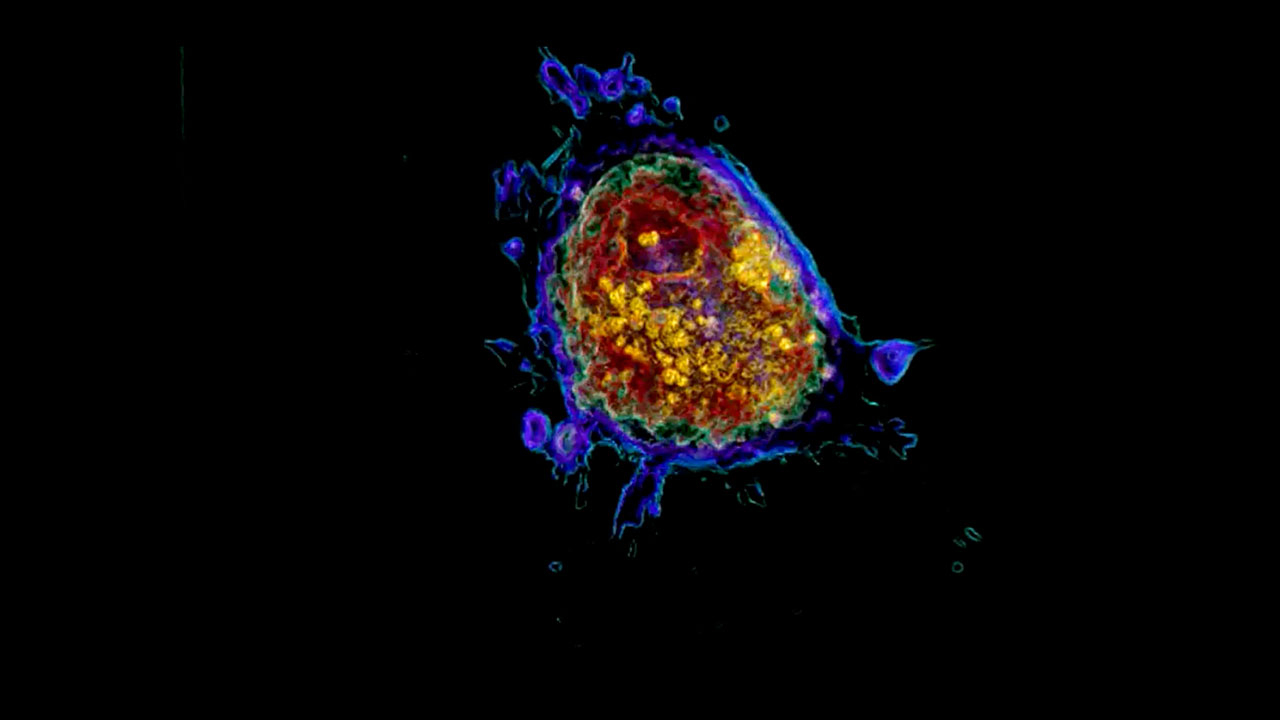 Apoptosis (Programmed Cell Death) - Live and in 3D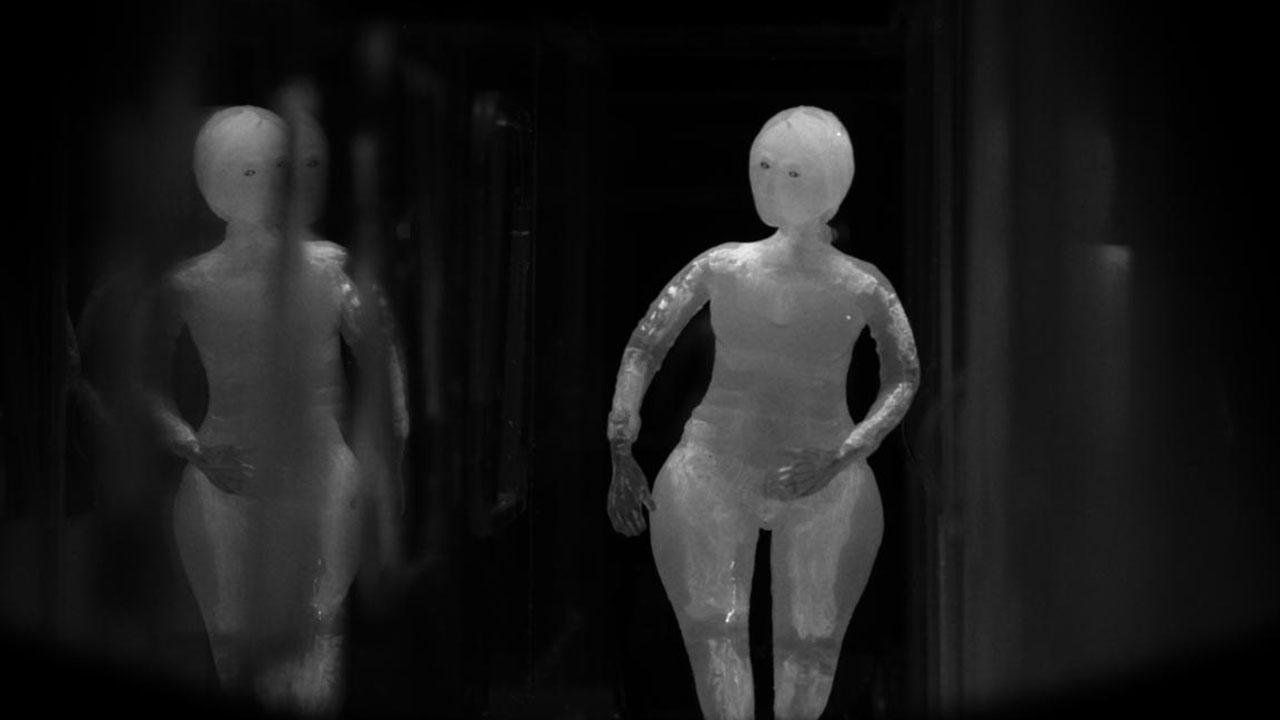 Stranger Than Fiction: Three True Tales From Our Archives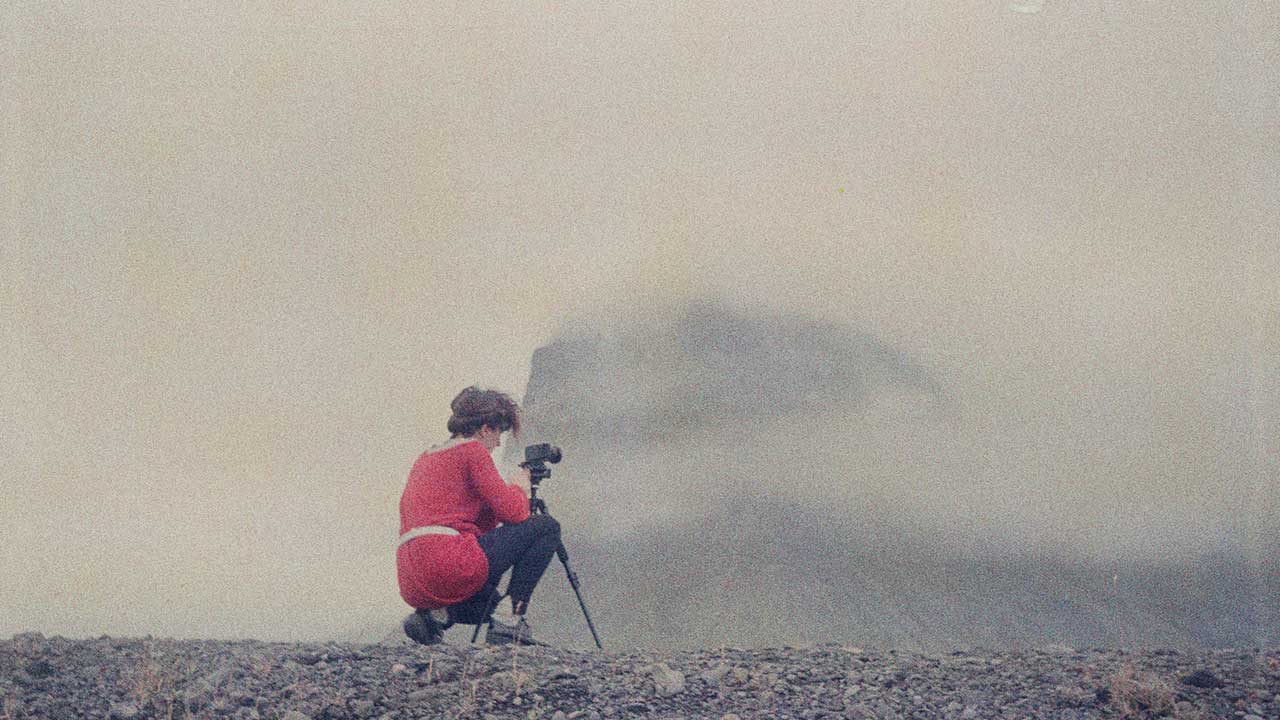 Redefining the Scientific Fiction(s)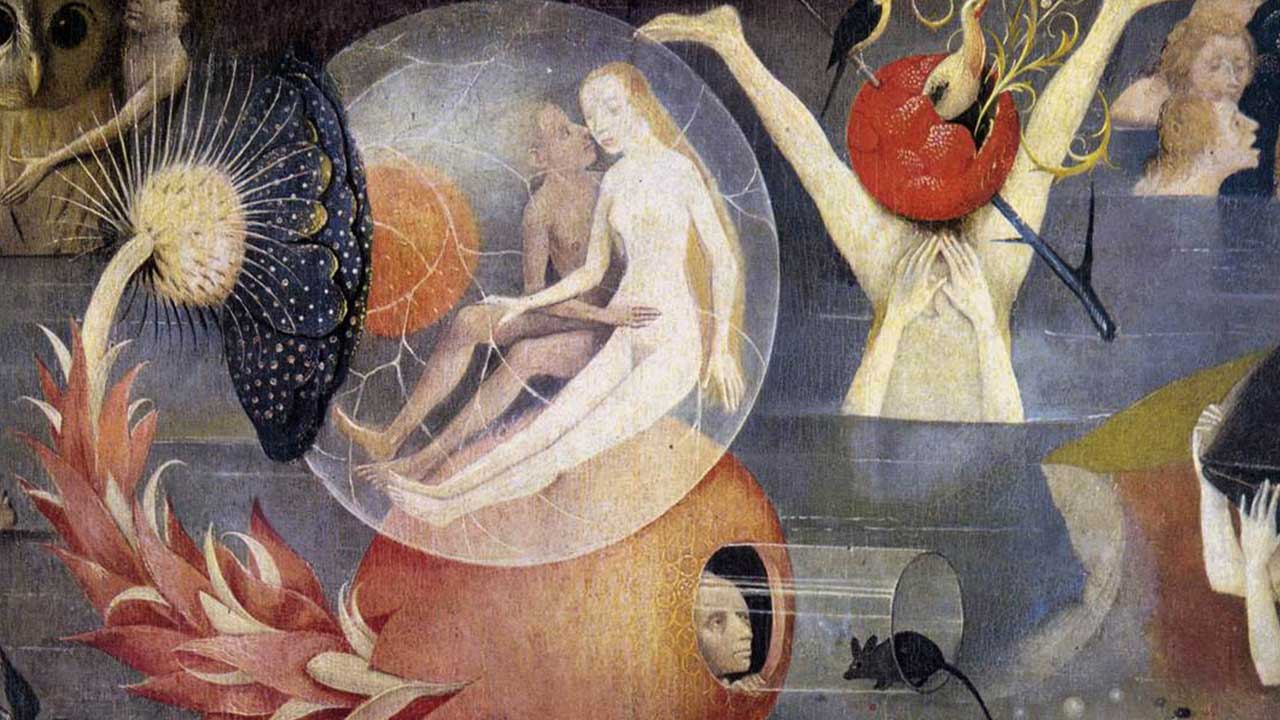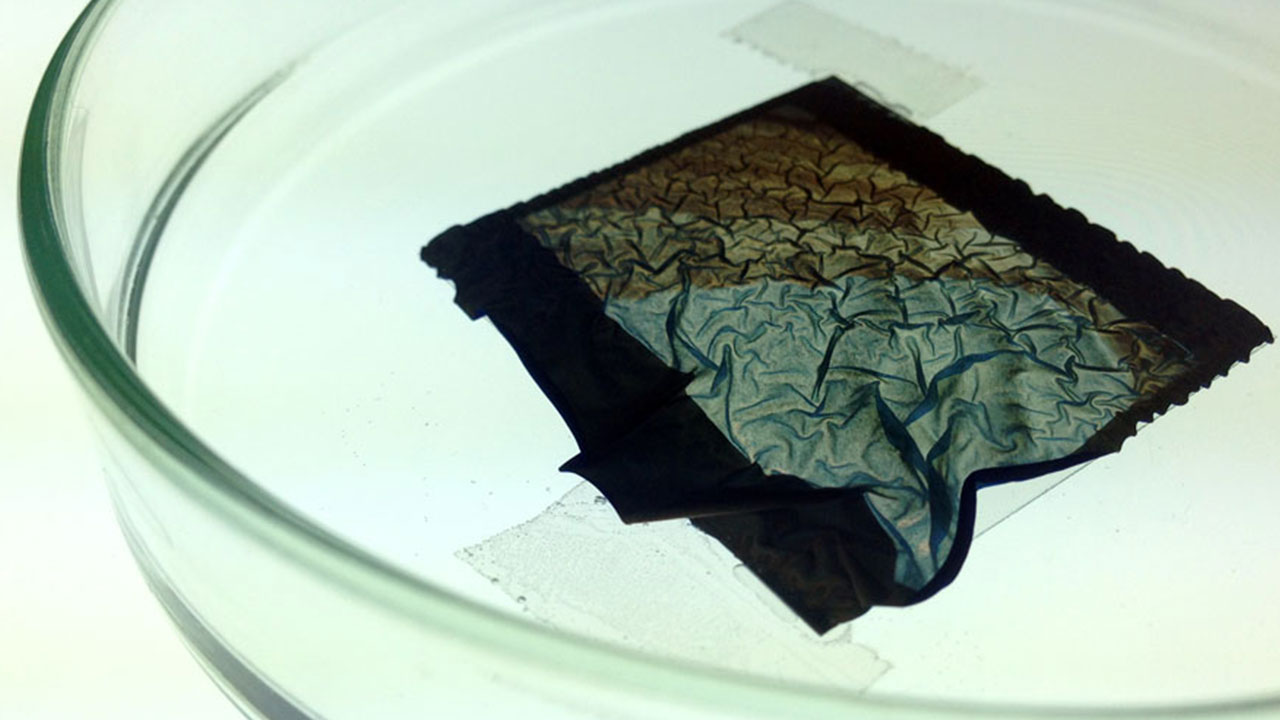 Old Growth: A material metaphor for humanity's effects on the environment
Landscapes & Language of the Anthropocene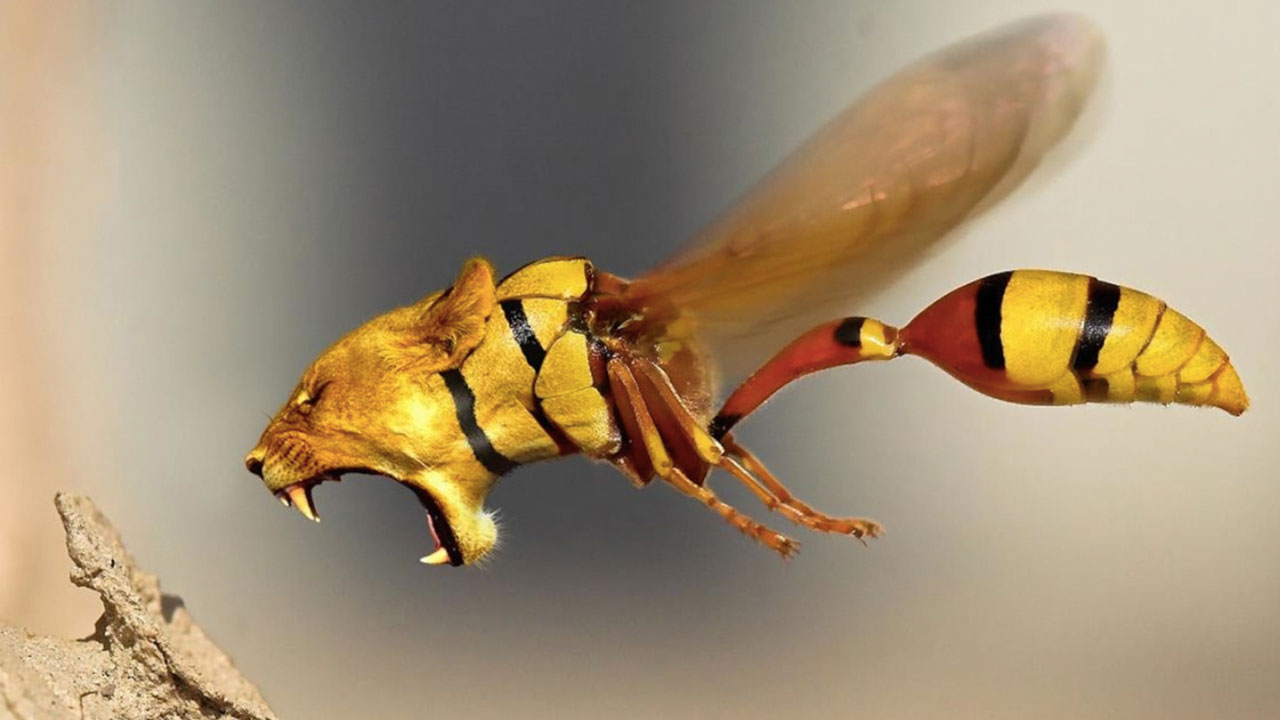 Chimera: Reality or Myth?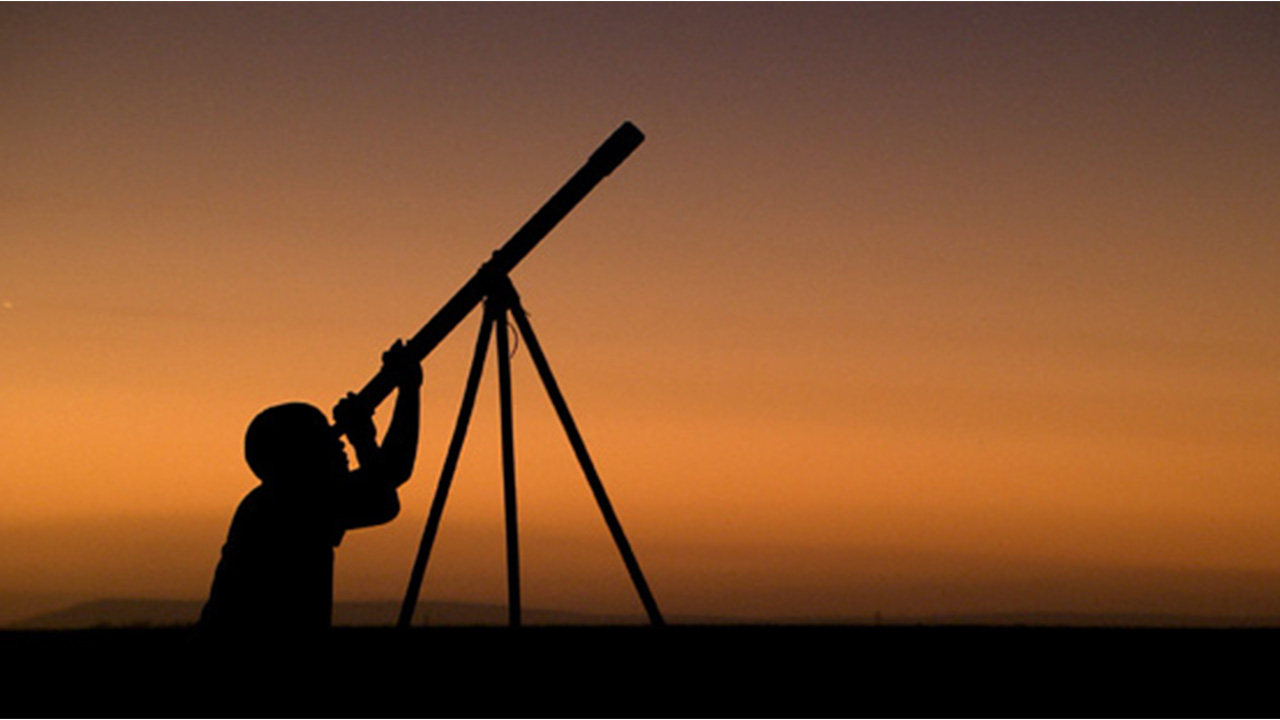 The Function of Astronomy in Pre-Historic Africa
The City: How I Dream It & How I Feel It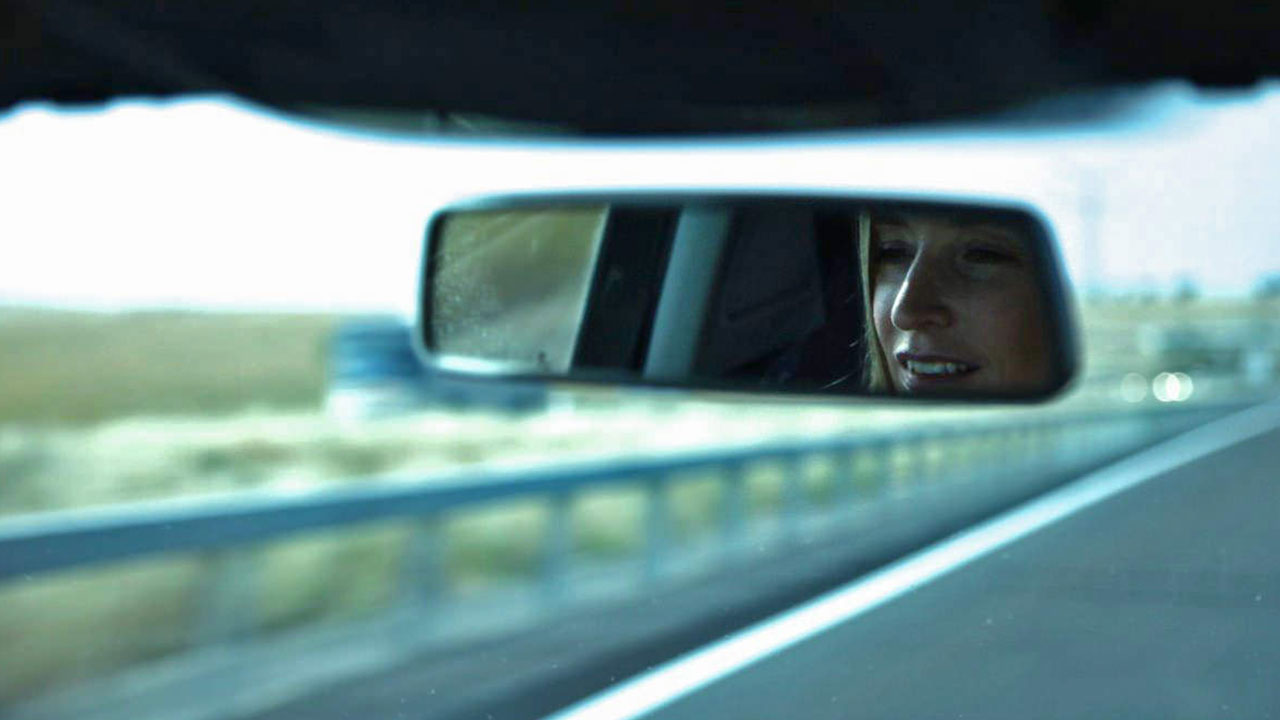 A Haunting Exploration into the Nature of Memory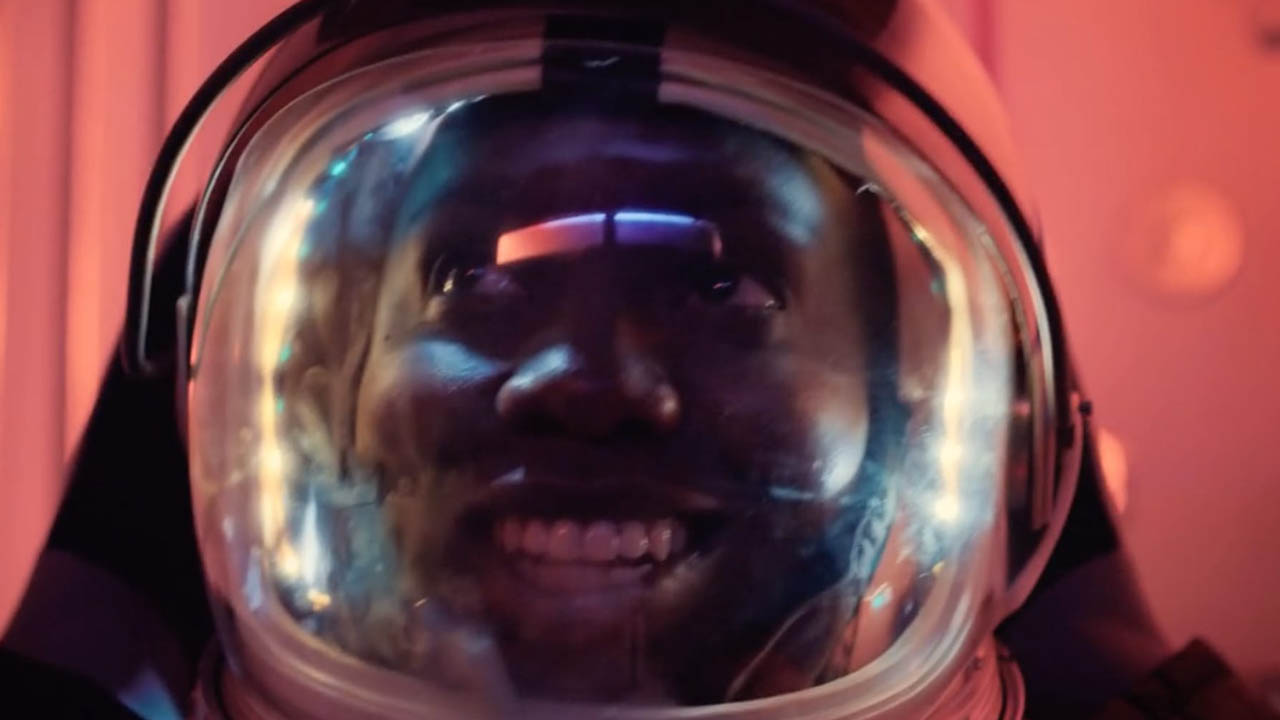 Selections from 2016 Imagine Science Films Festival Presenters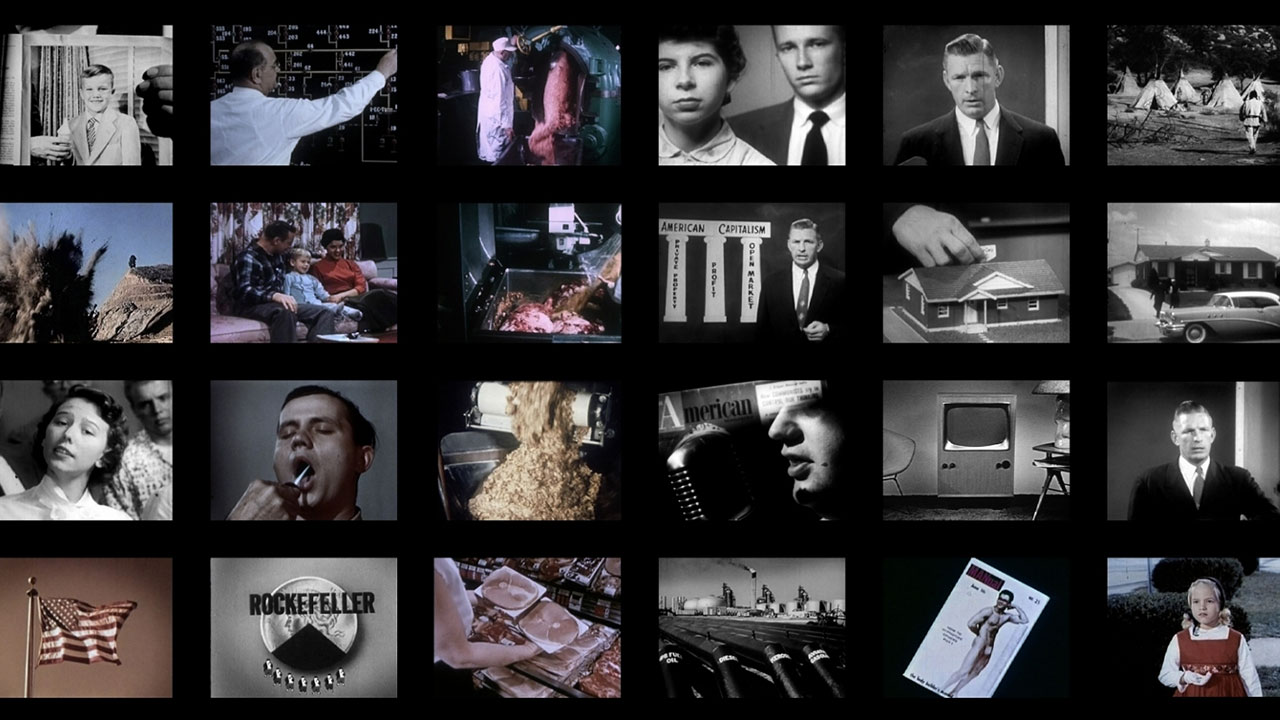 Computation and the Future of the Human Condition
Exploring film in the science classroom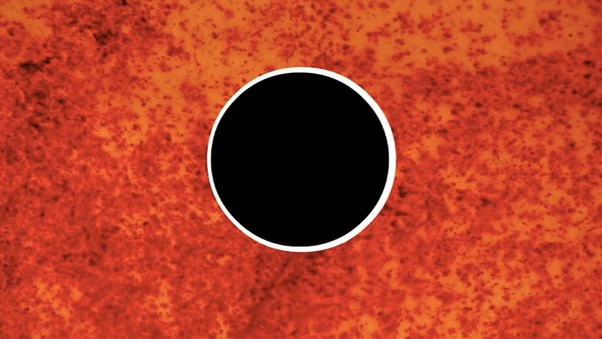 5 Visionary Films to Celebrate the 2017 Solar Eclipse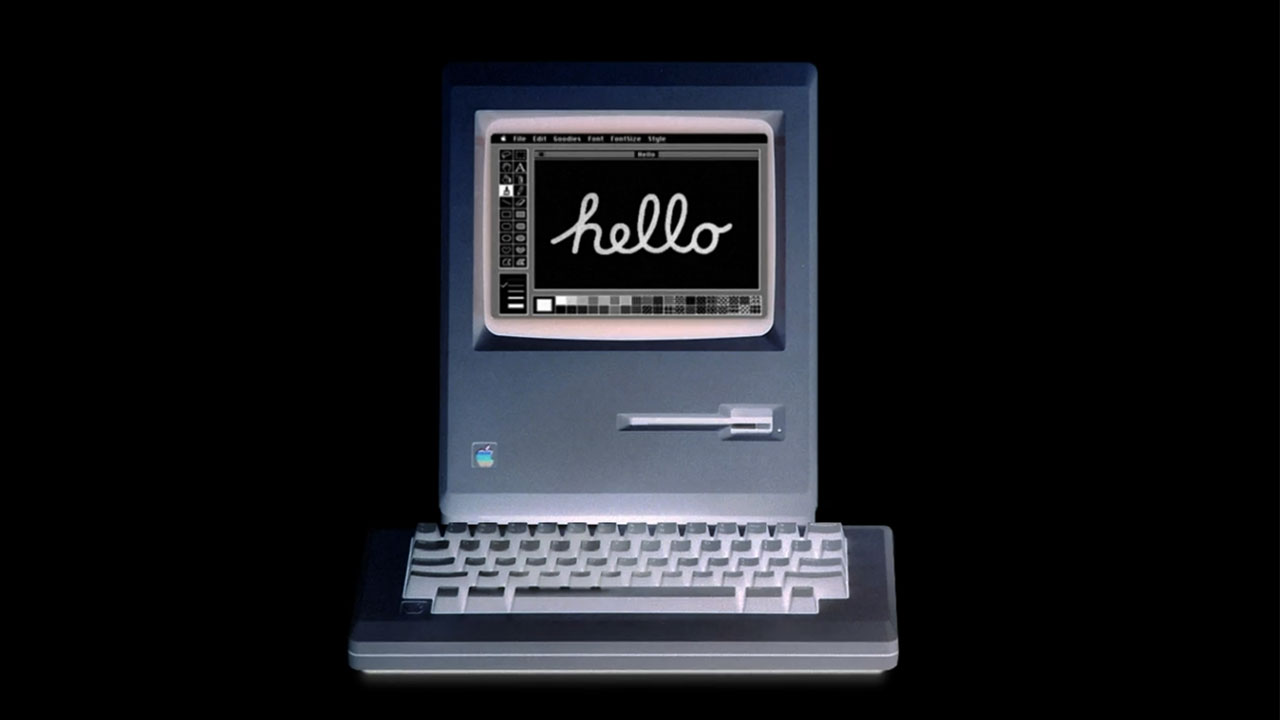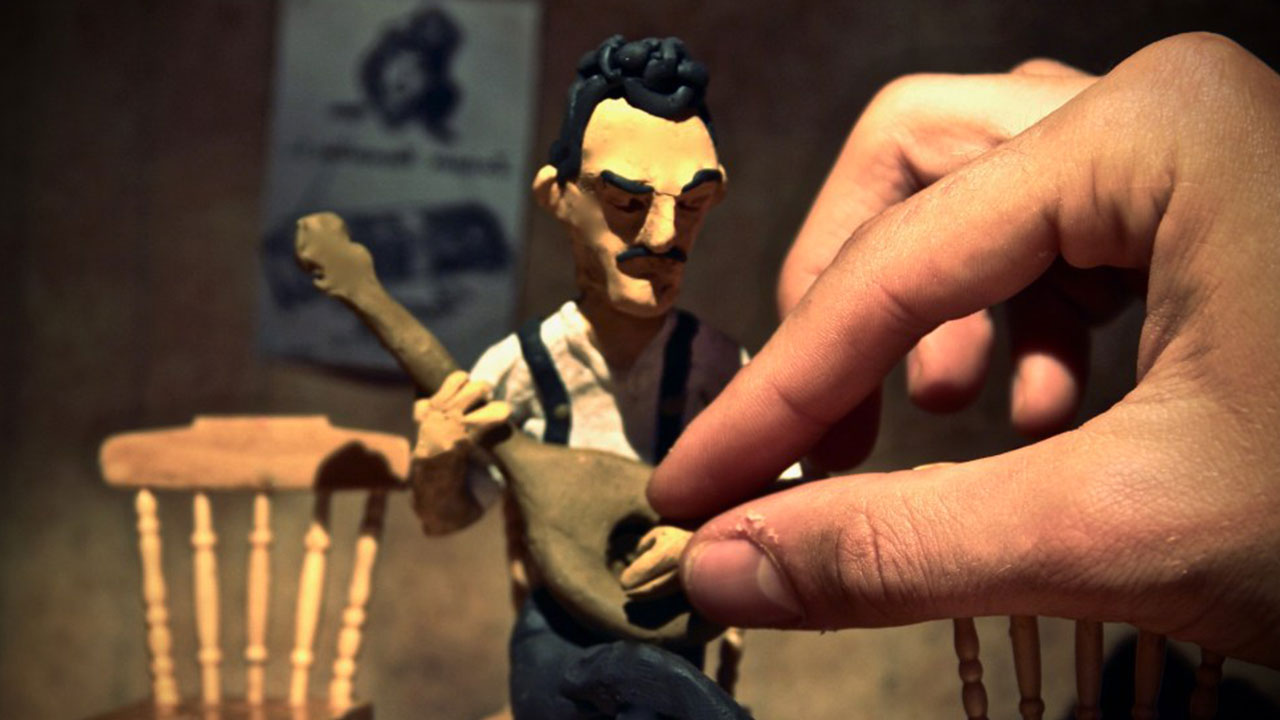 Stop motion will save the (film) world!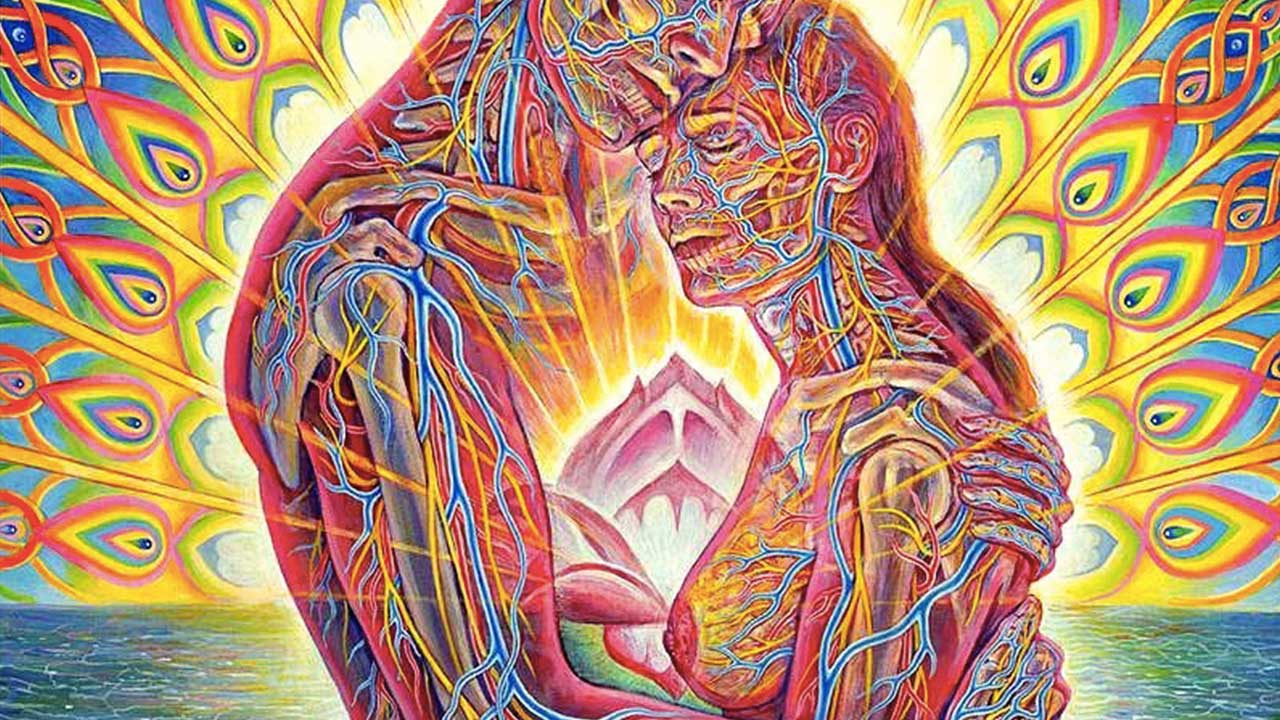 Love, Relationships, Babies
Top Ten: Animated Films from the Science New Wave SciArt On Screen: Quimtai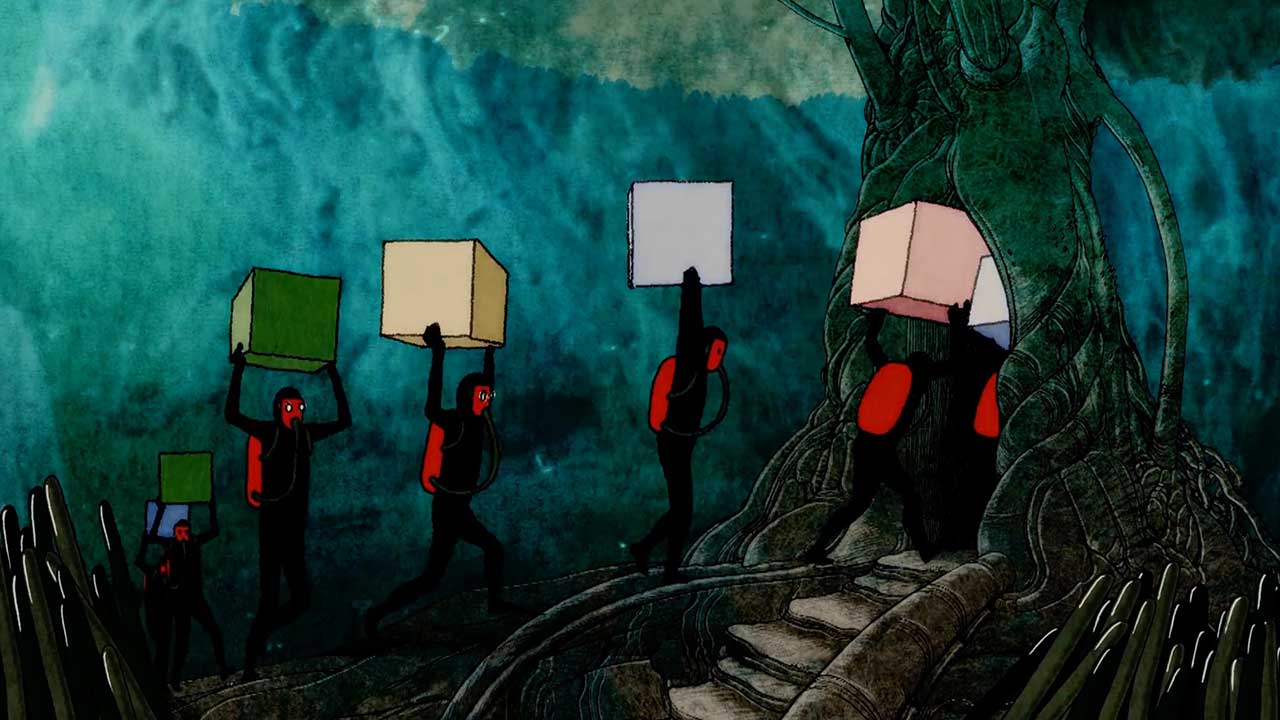 Animated. Science. Fiction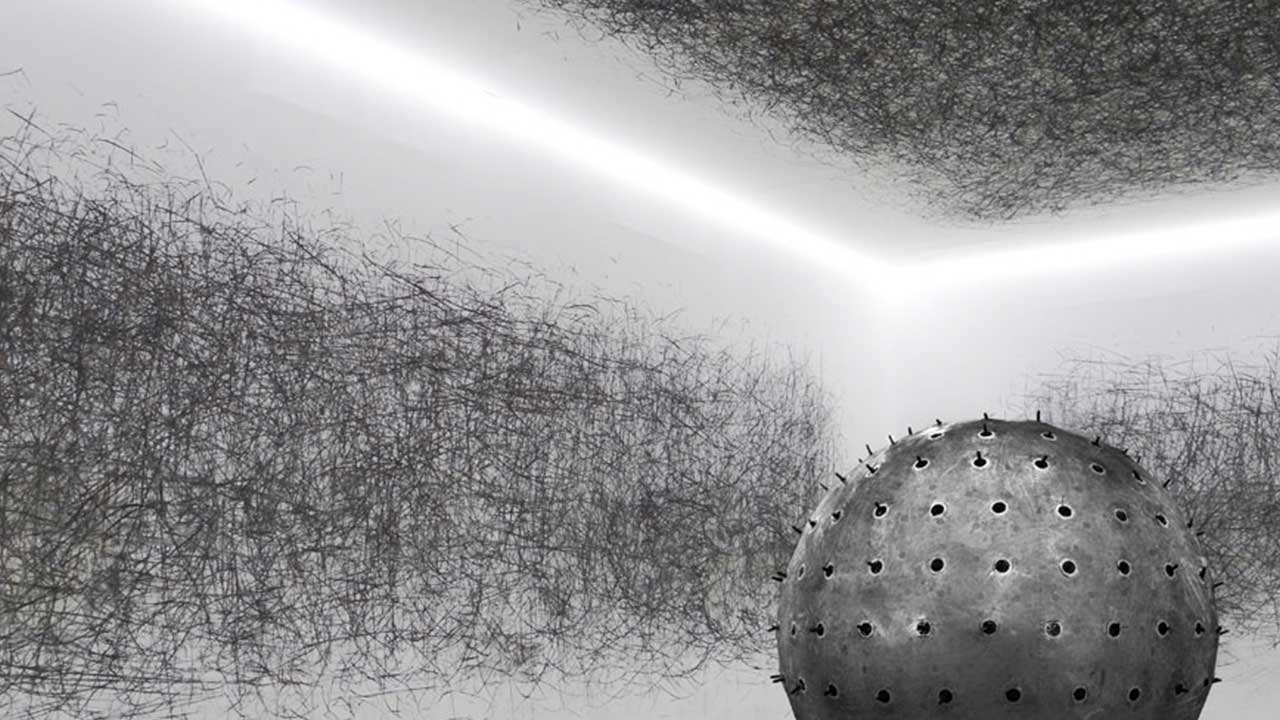 Intimacy and Catastrophe: How film frames climate change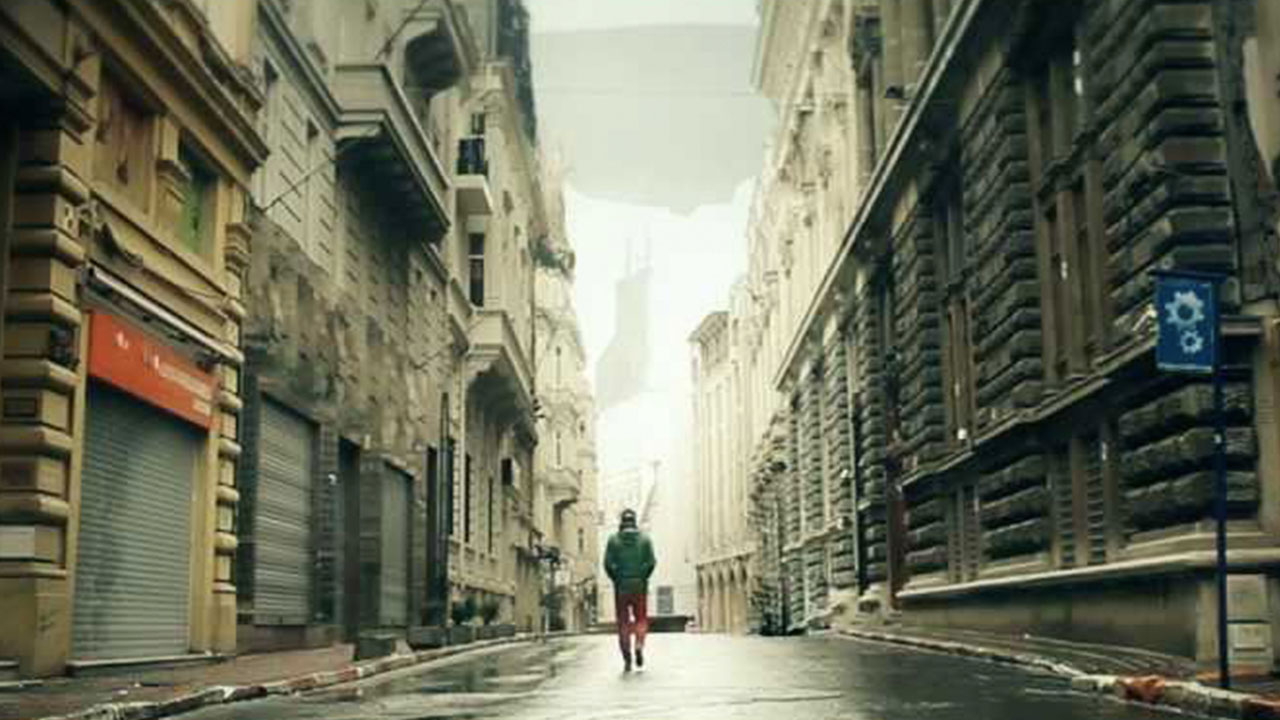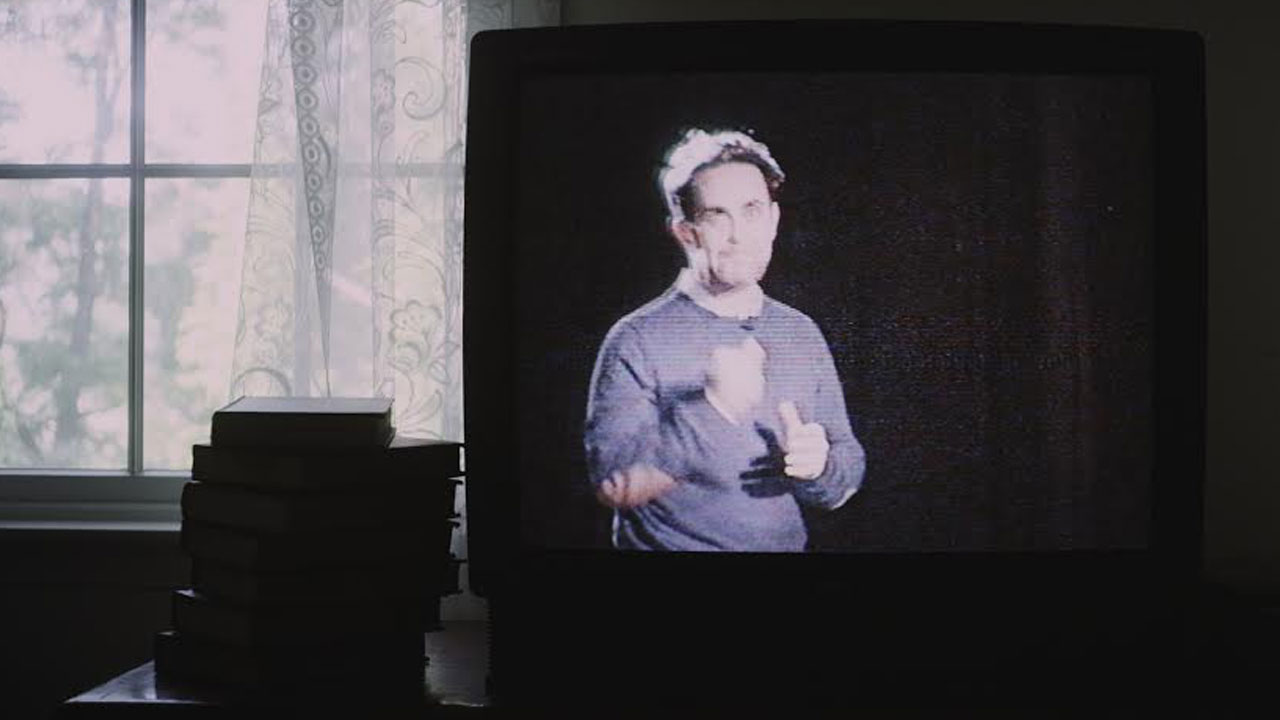 What did the future look like?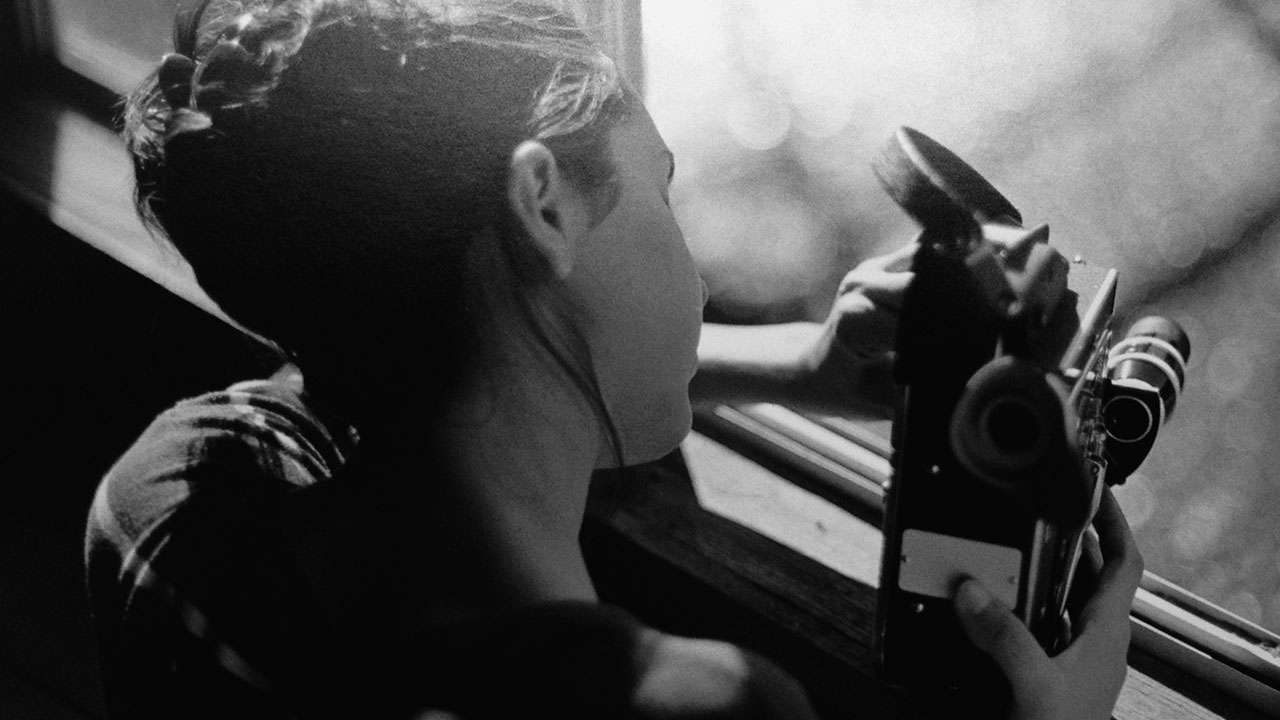 Science and Poetry in the Everyday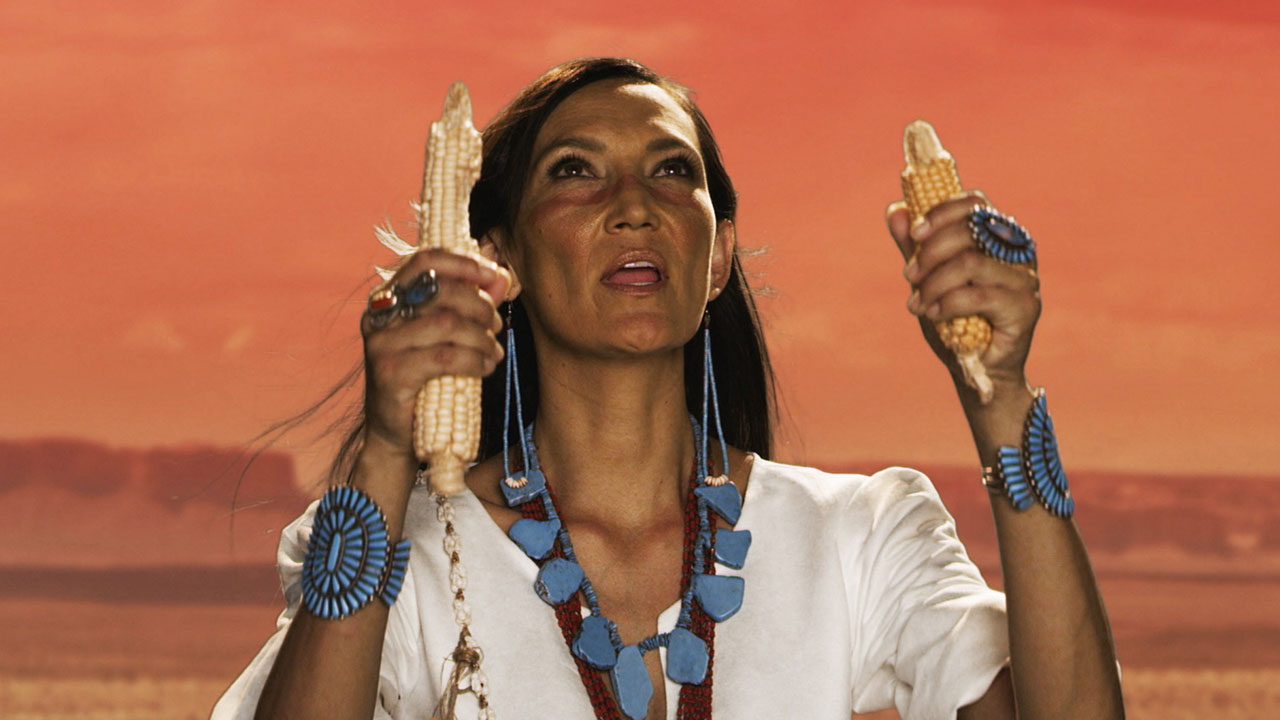 Indigenous Filmmakers Reimagine Science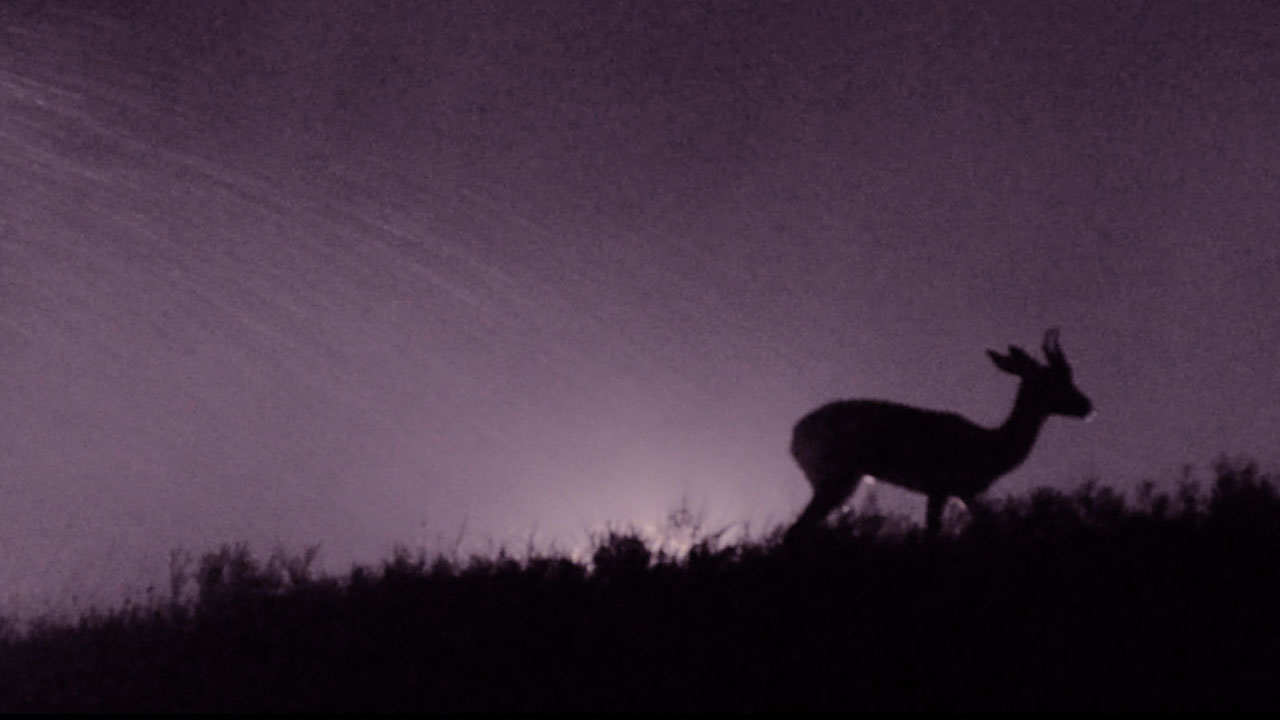 Animal Perspectives in Science and Fiction in the UAE
Musical and Mythological Visual Enchantments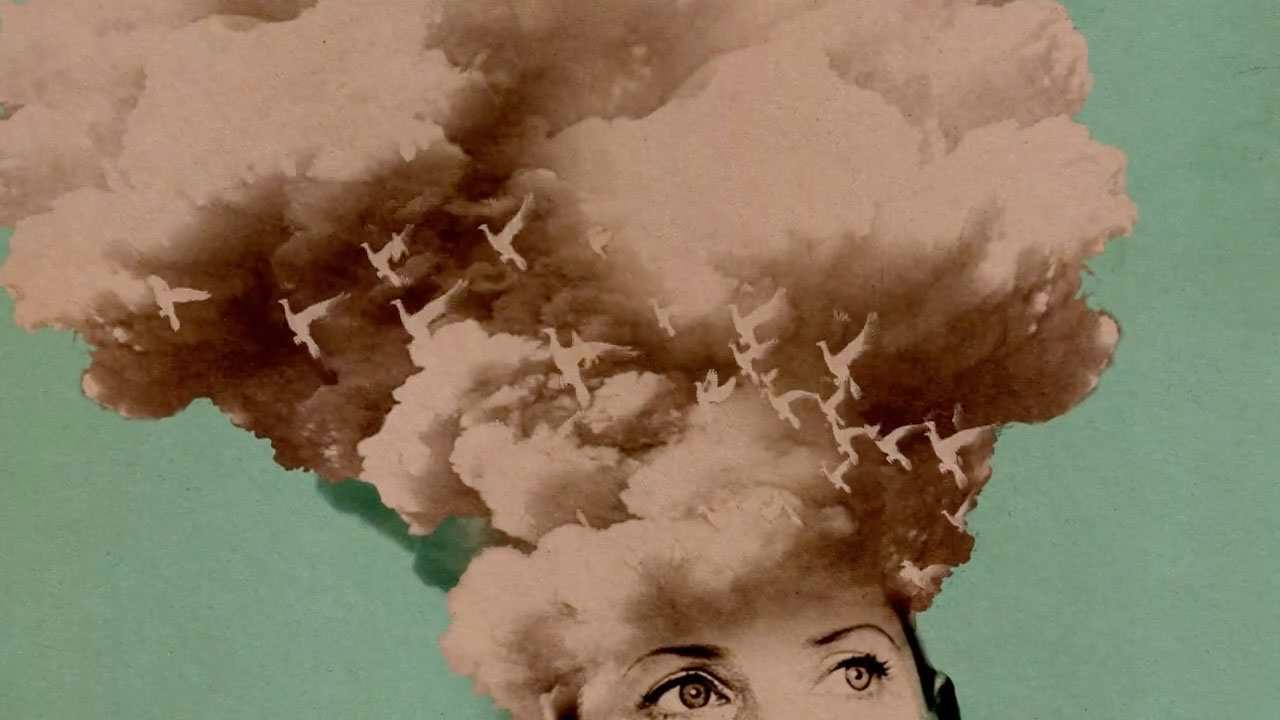 The Work of Tiffany Shlain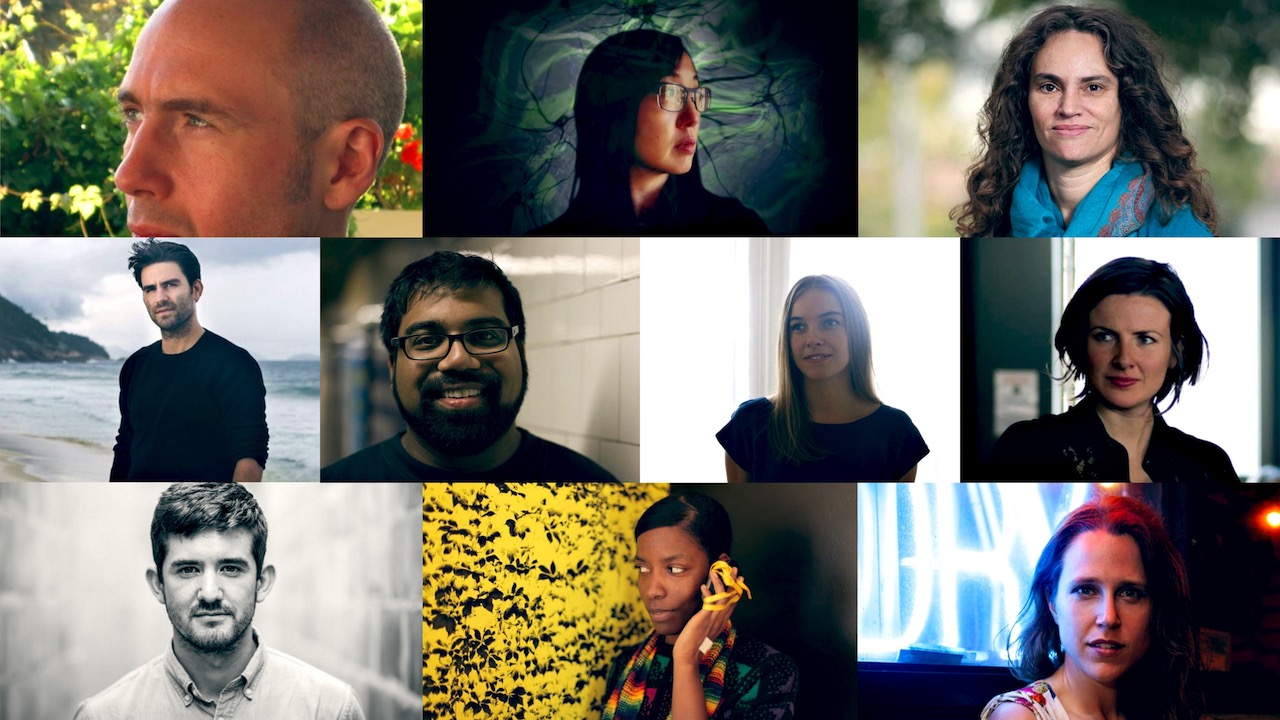 Announcing the Ten Visionary Filmmakers of "Chimera Experiments"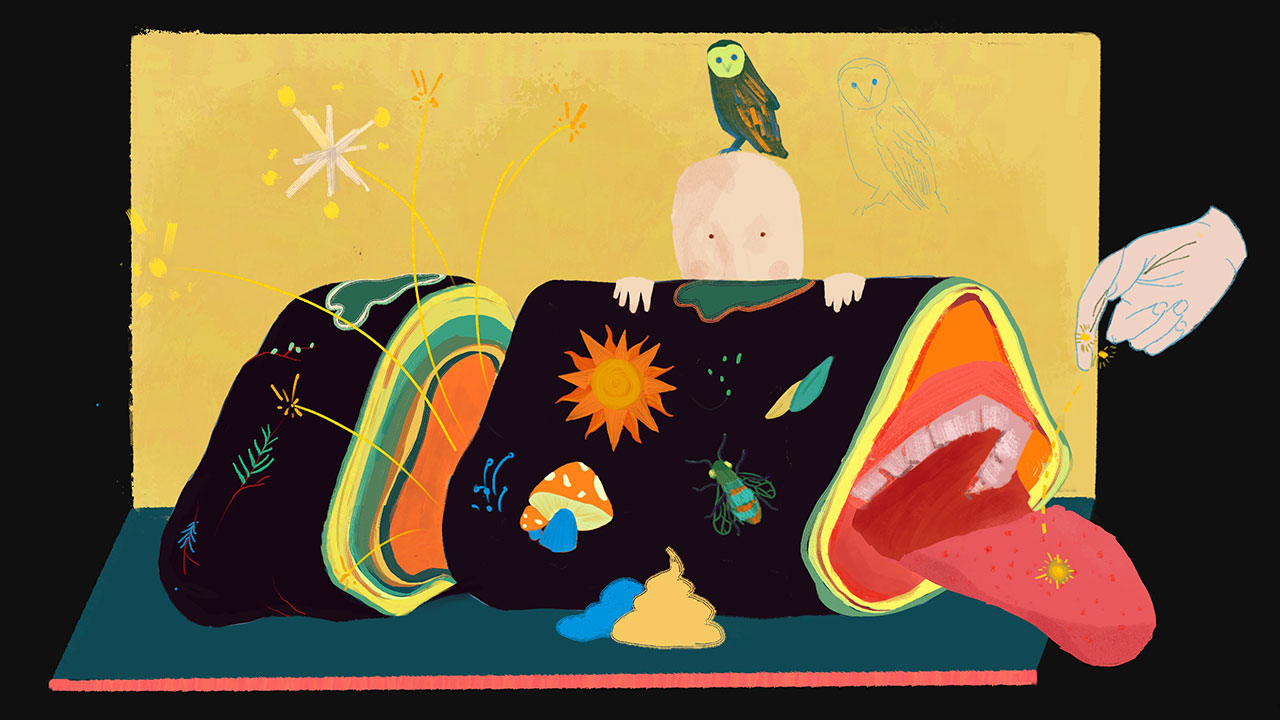 Symbiosis at the 13th Annual Imagine Science Film Festival: Crisis Through The Lens Migration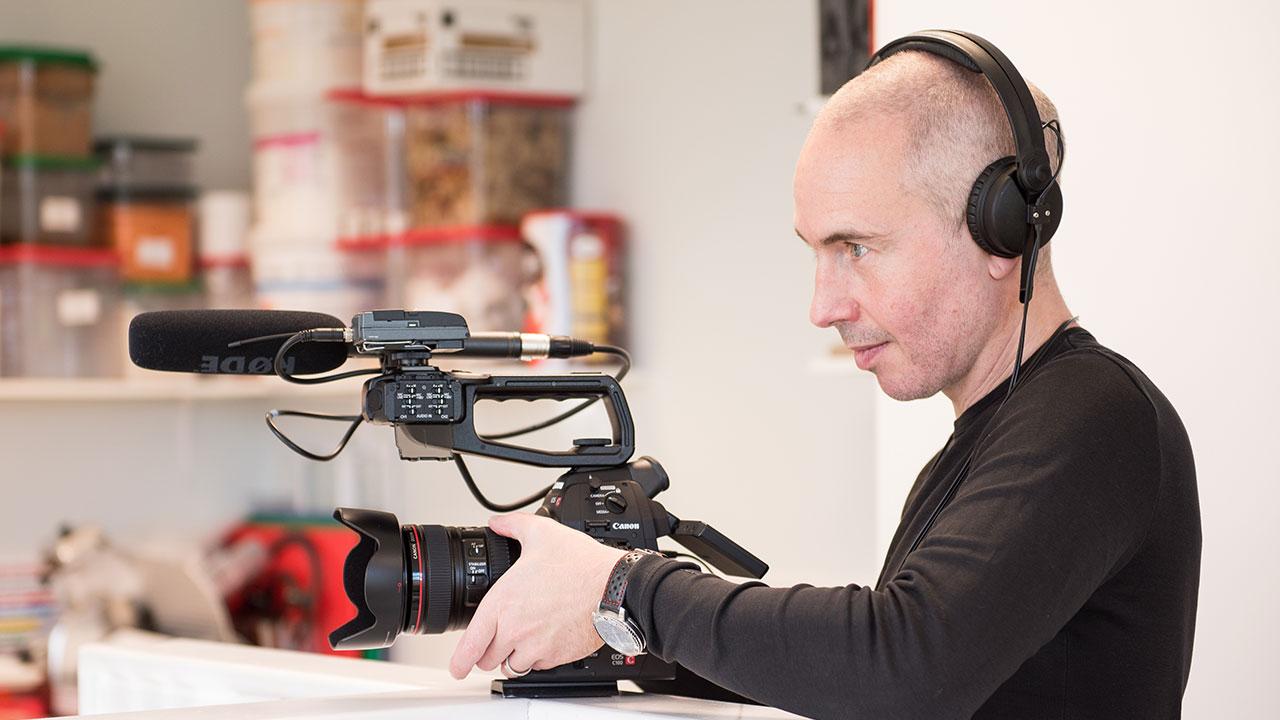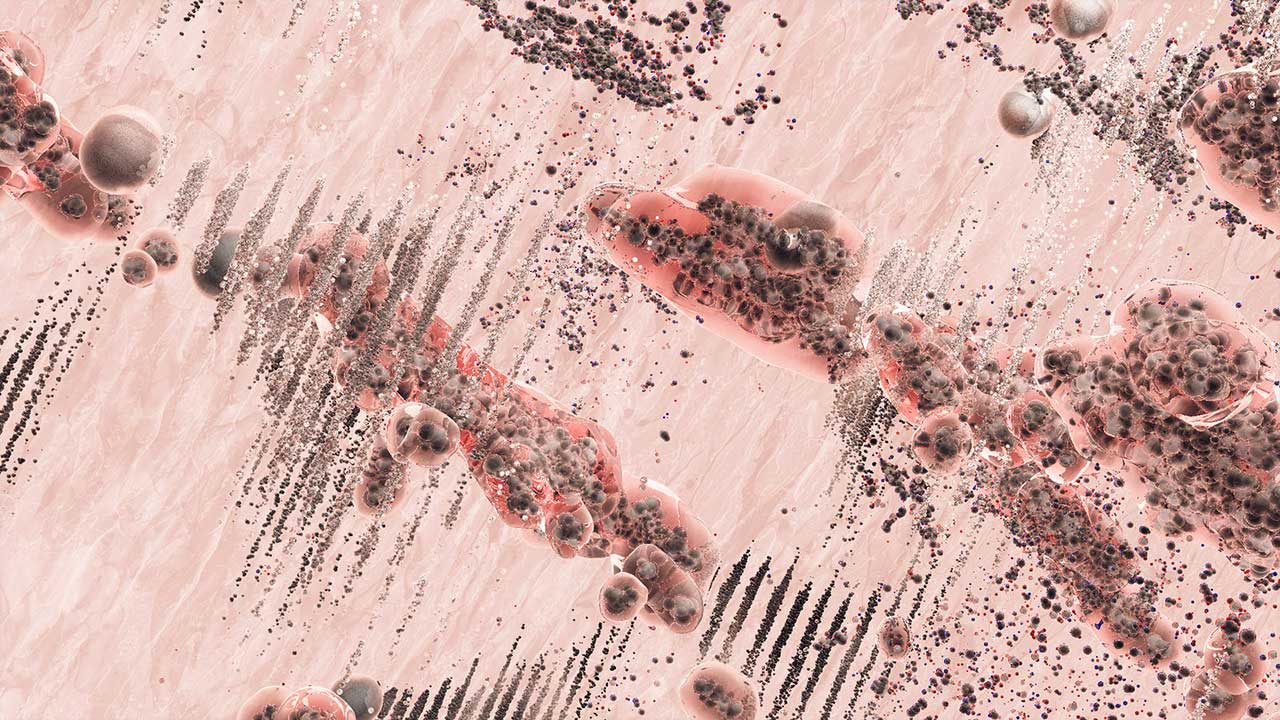 In Search of the Persian Leopard and Beyond: Rare Wildlife Films of Iran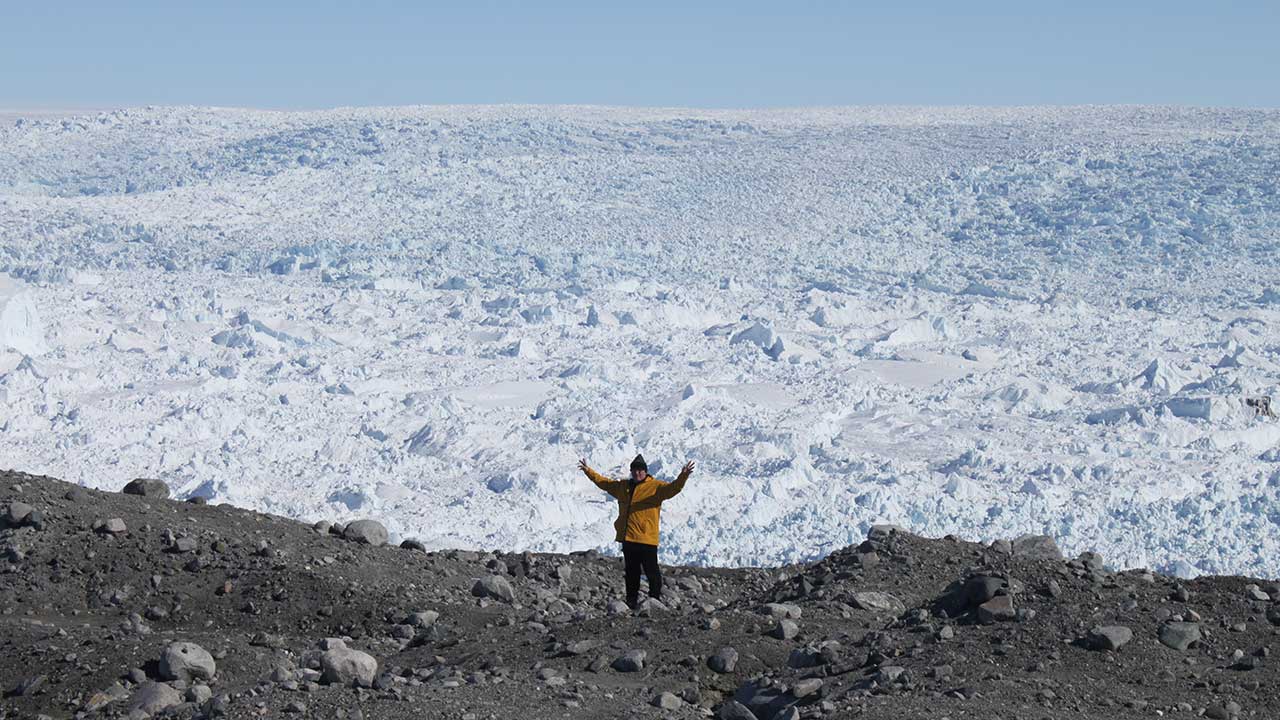 Visualizing the Real-World Effects of Climate Change on Glacier Streams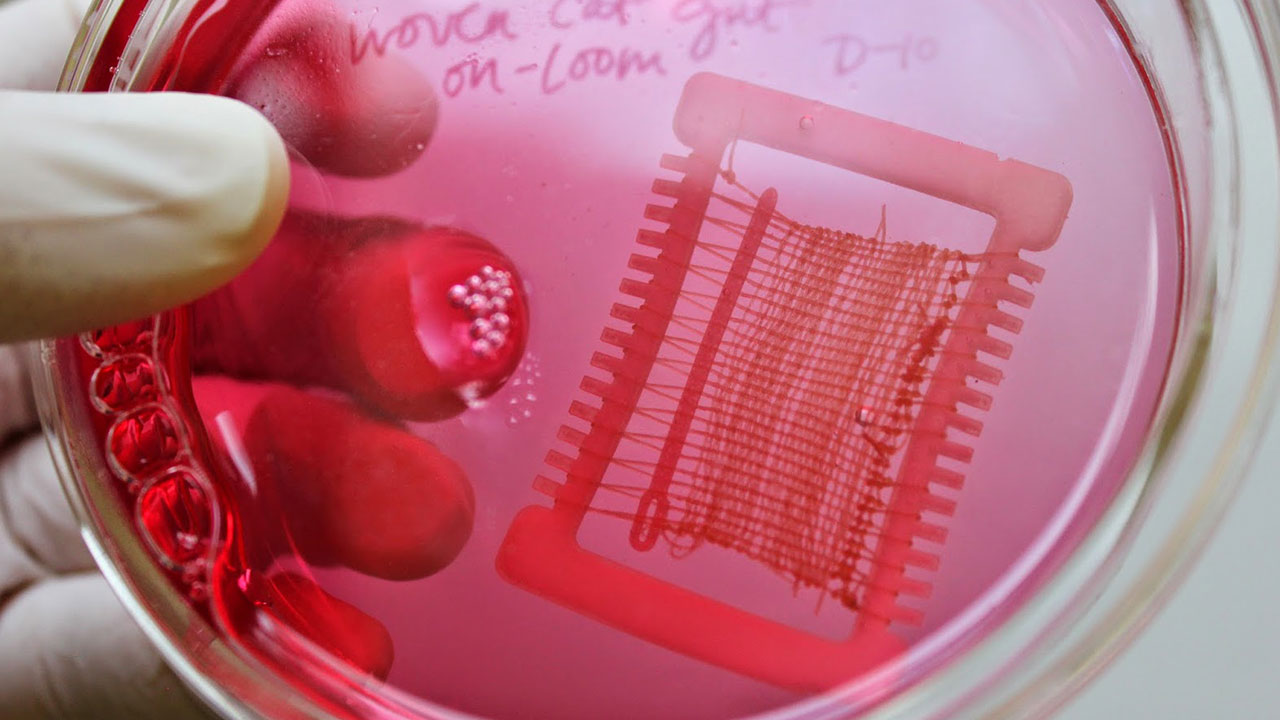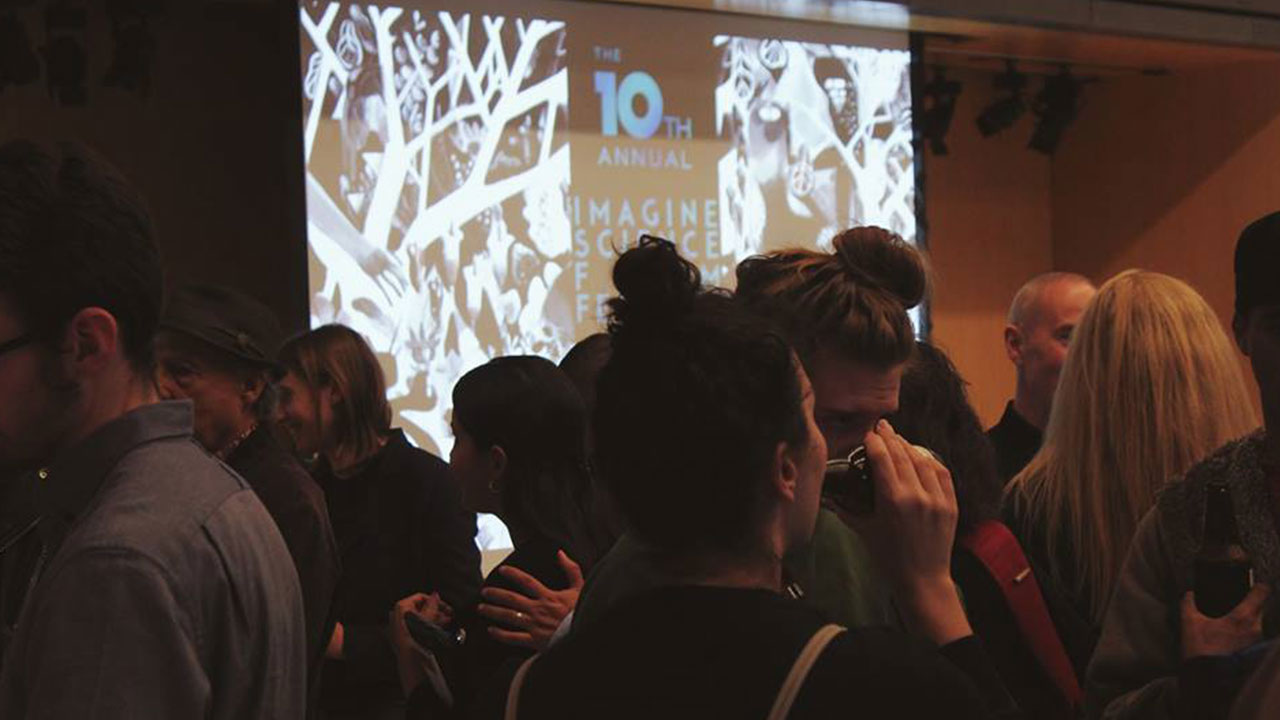 Winners of the 10th Annual Imagine Science Film Festival
Citizen Science Levels up with Eyewire, a Game to Map the Brain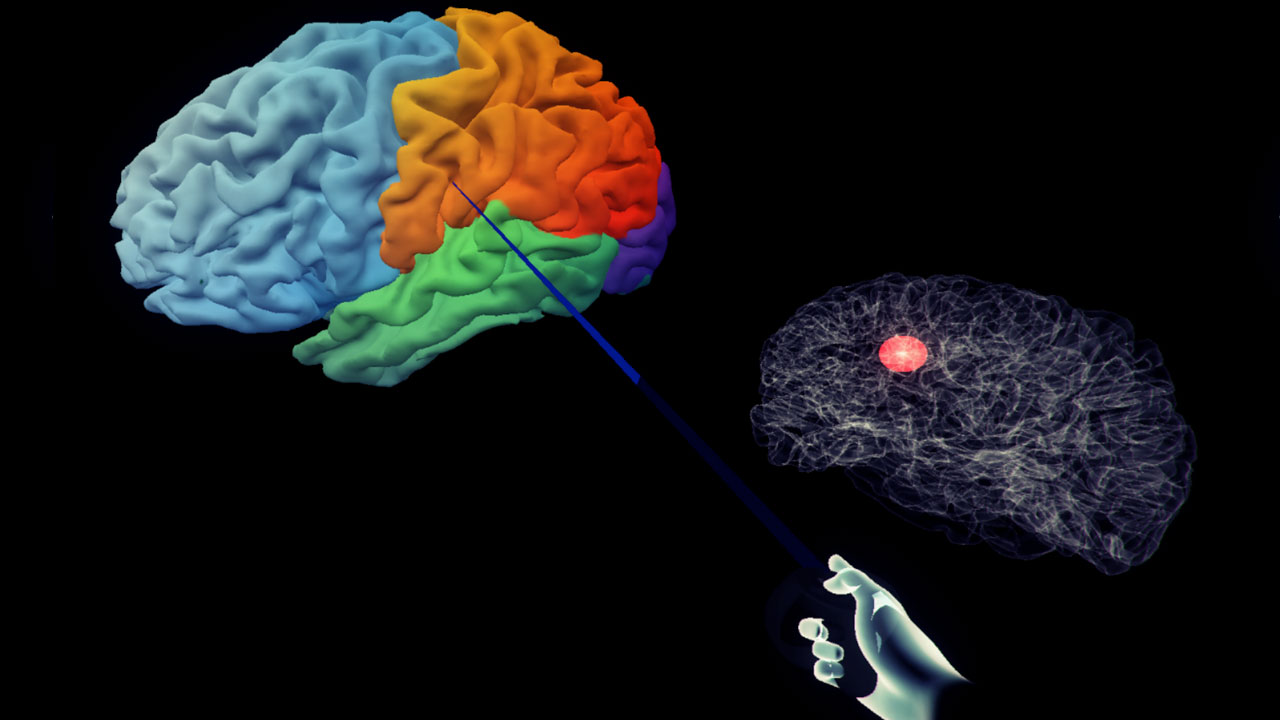 The Virtual Brain Project: Using Immersive Virtual Reality To Enhance Neuroscience Research And Instruction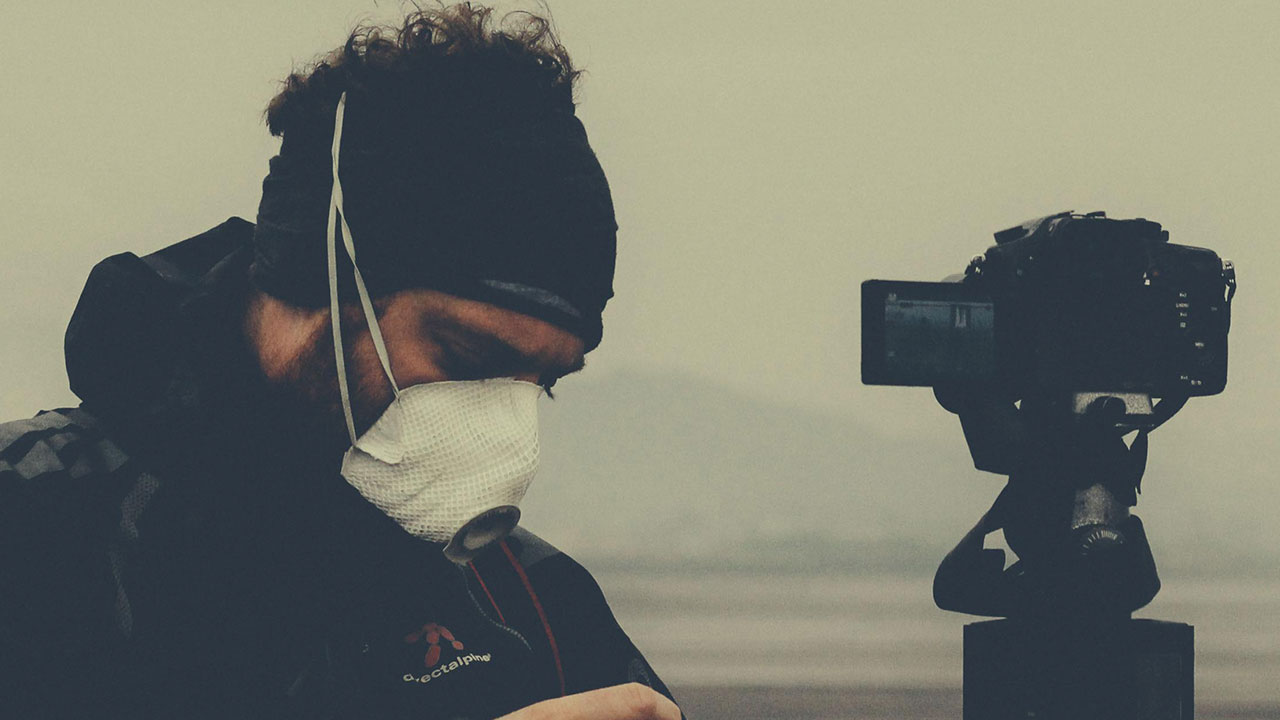 Stories from the the Edge of the Map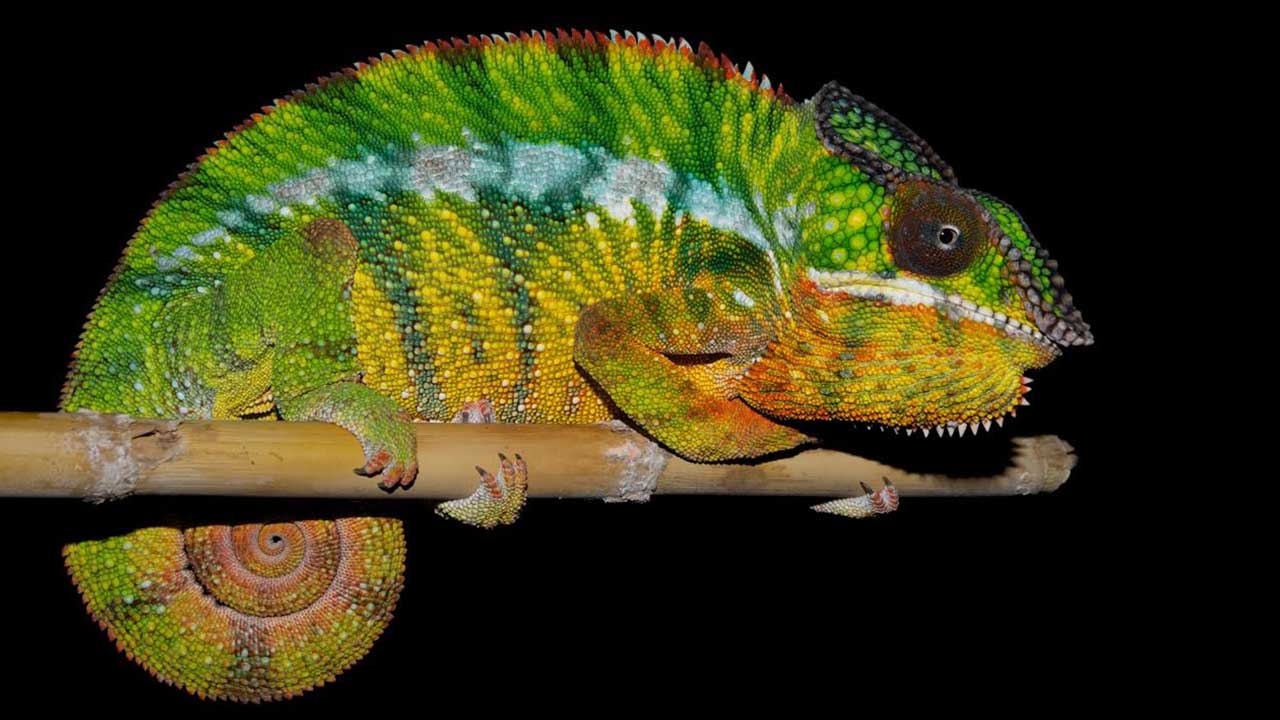 Recording a Chameleon Changing its Color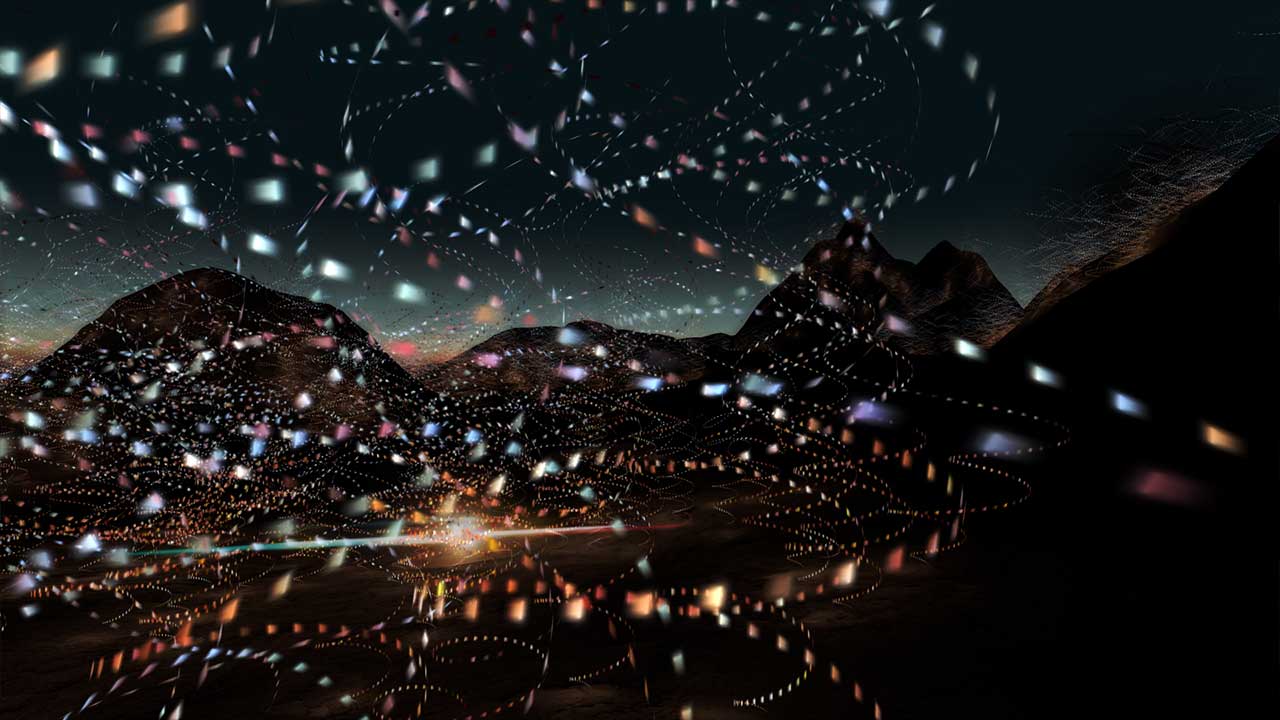 Silent Signal: Exploring Visionary Science through Experimental Animation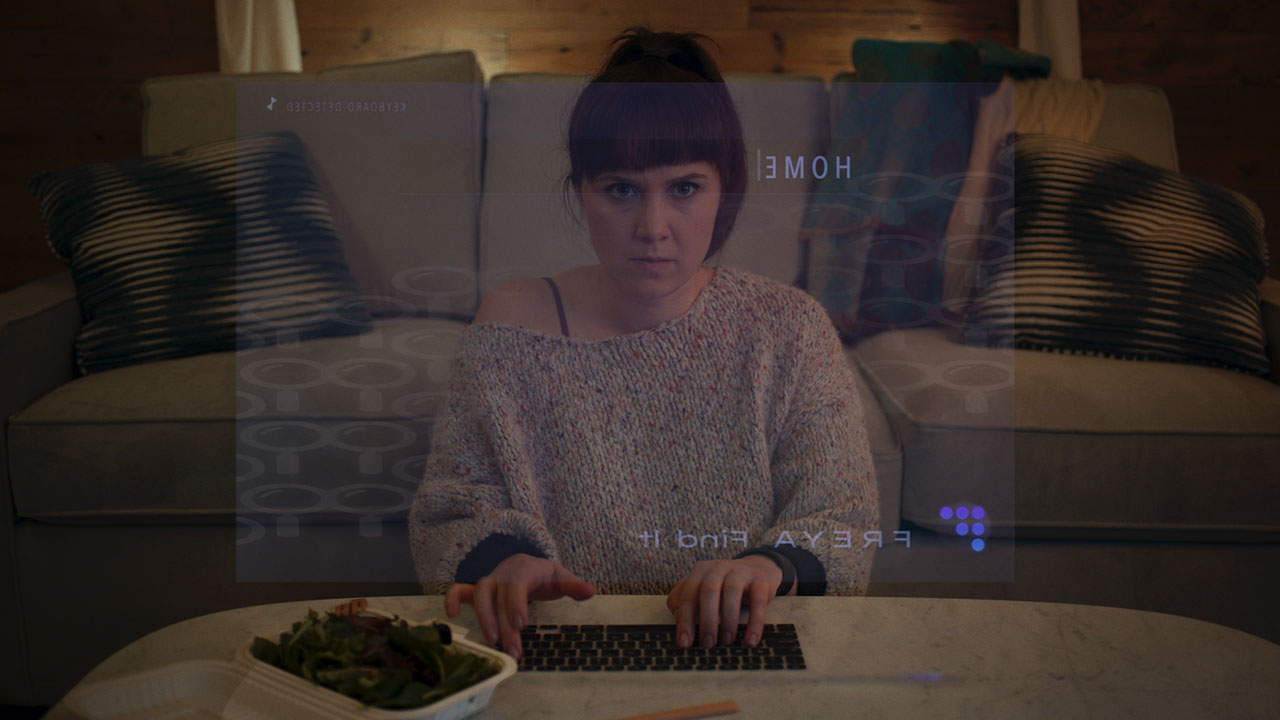 Science Cinema Online: the 13th Annual Imagine Science Film Festival
Labocine Invites Filmmakers to Apply for "Chimera Experiments"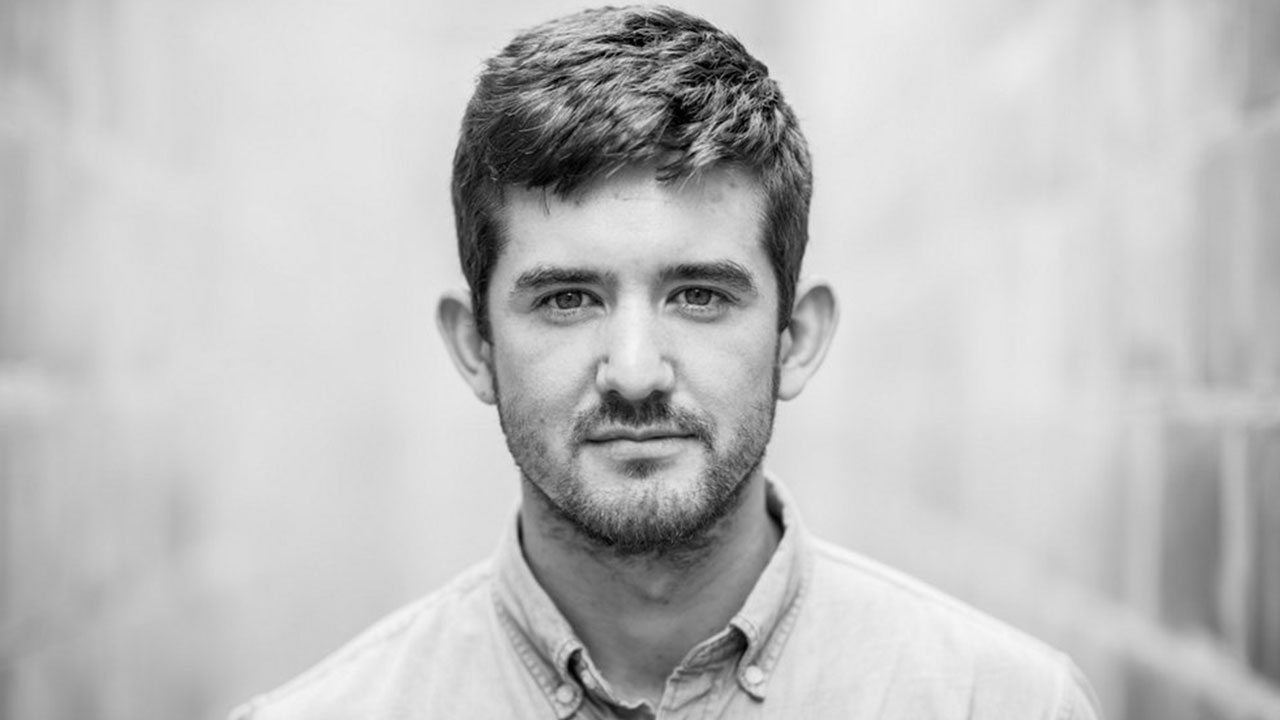 Selections from Bluebrain: A 10-Year Neuroscience Documentary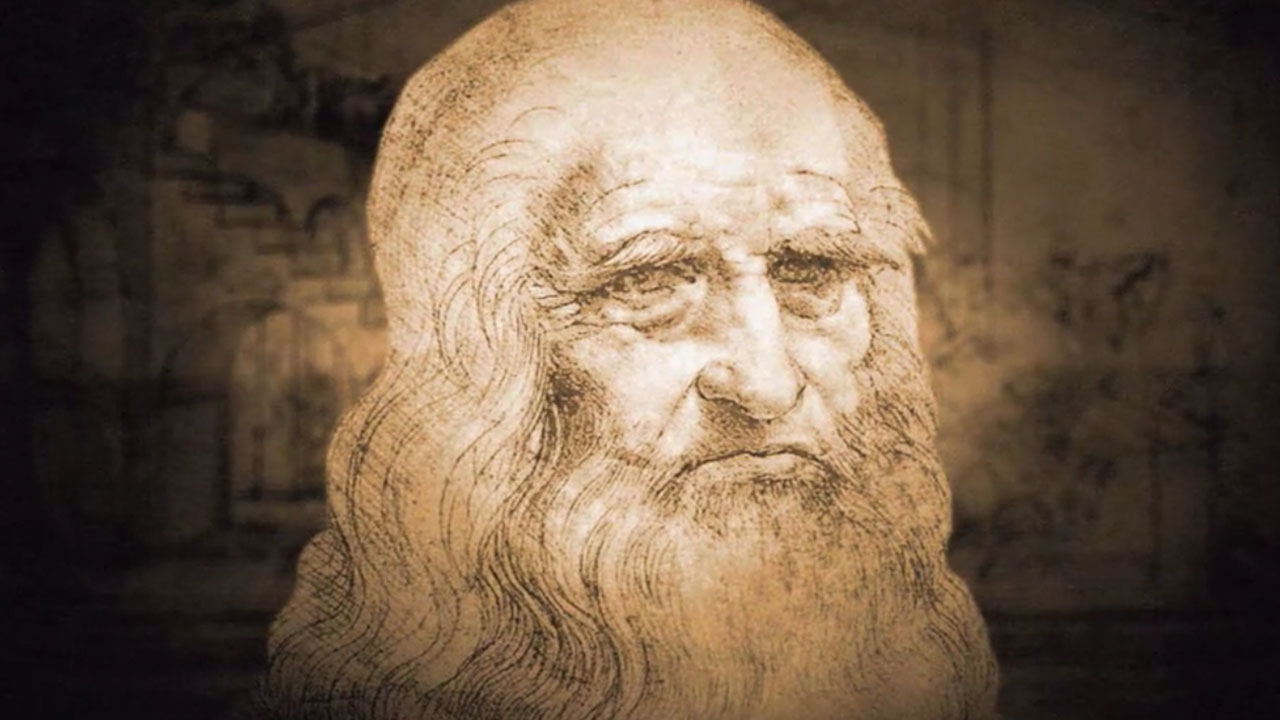 Leonardo and Friends Lead Us Into the Future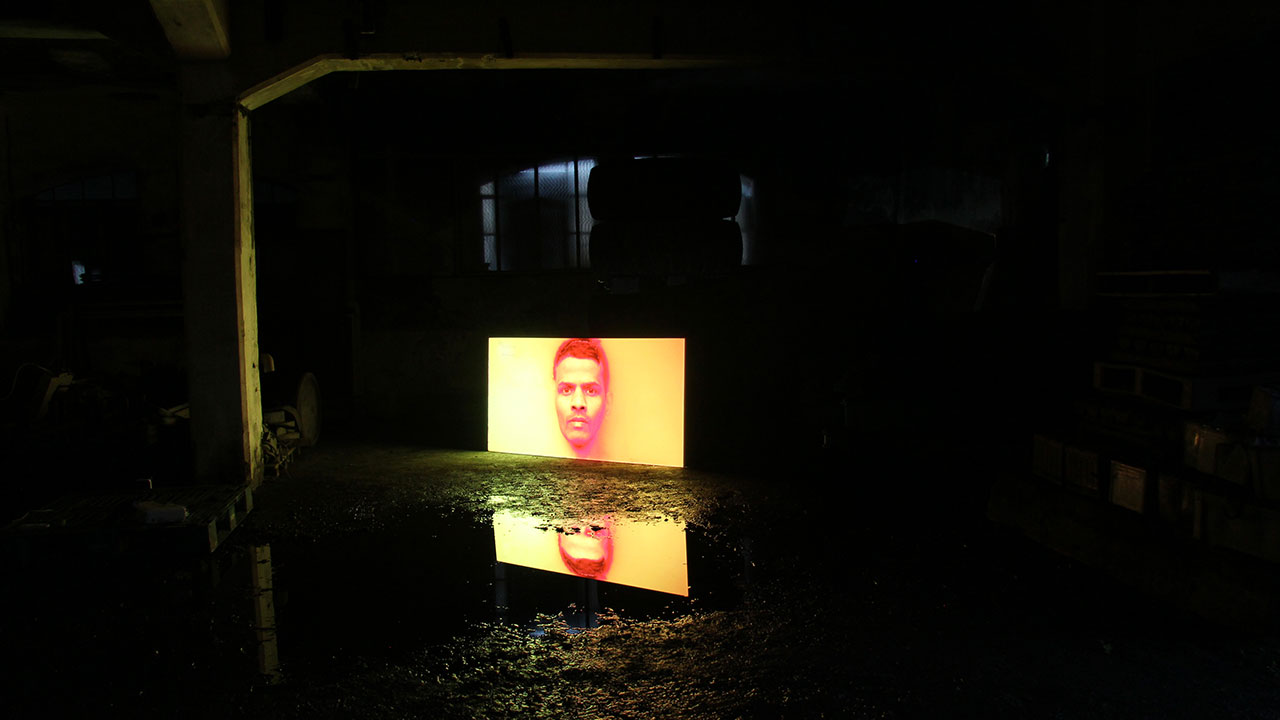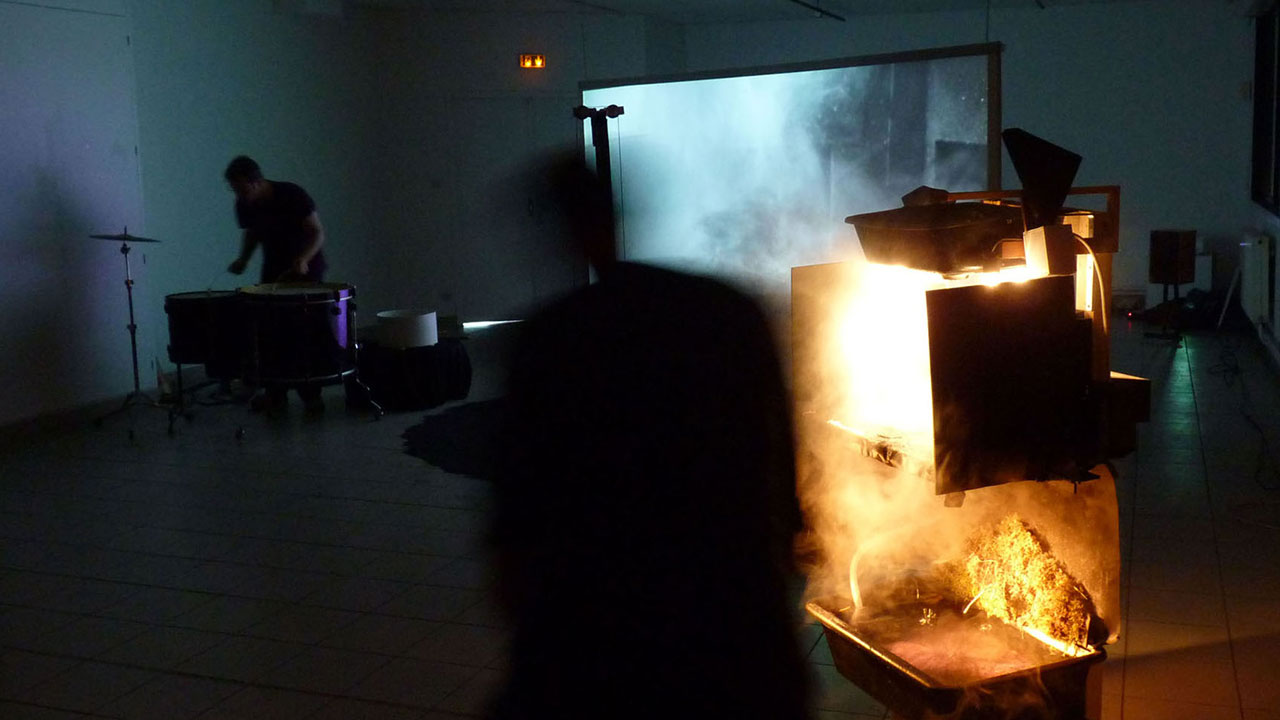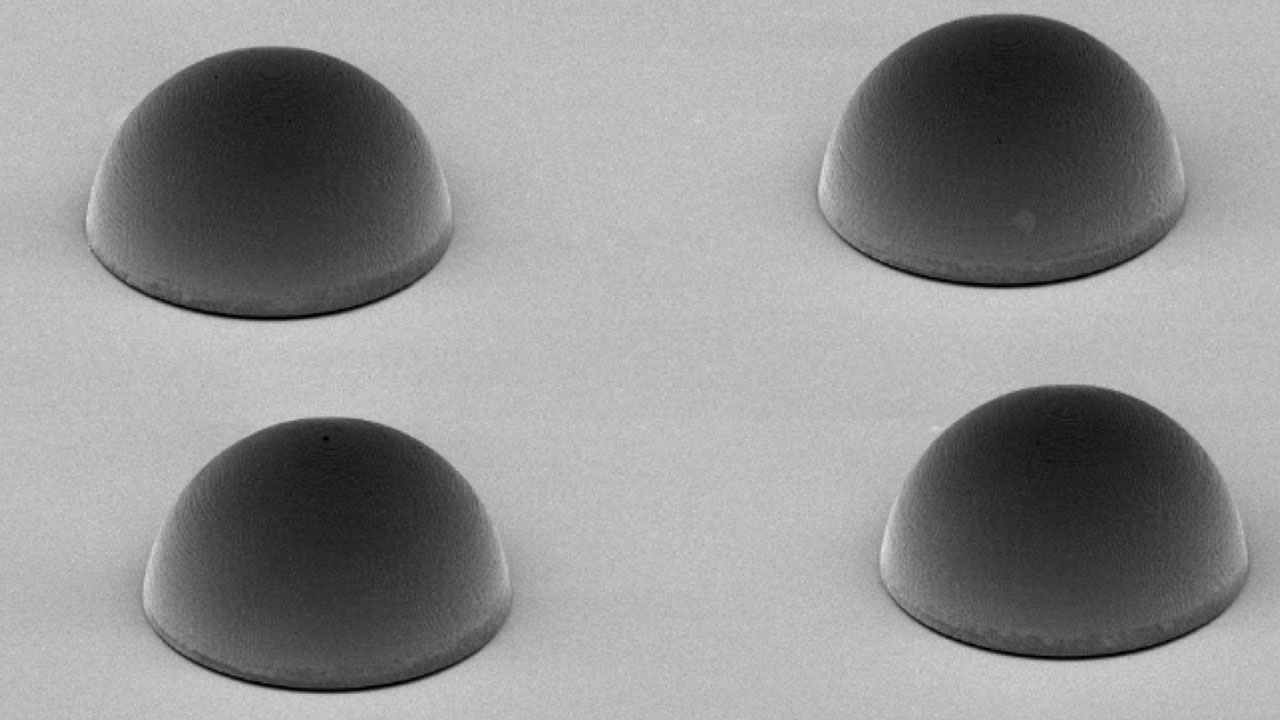 Micro and Nano Theme Parks For Worms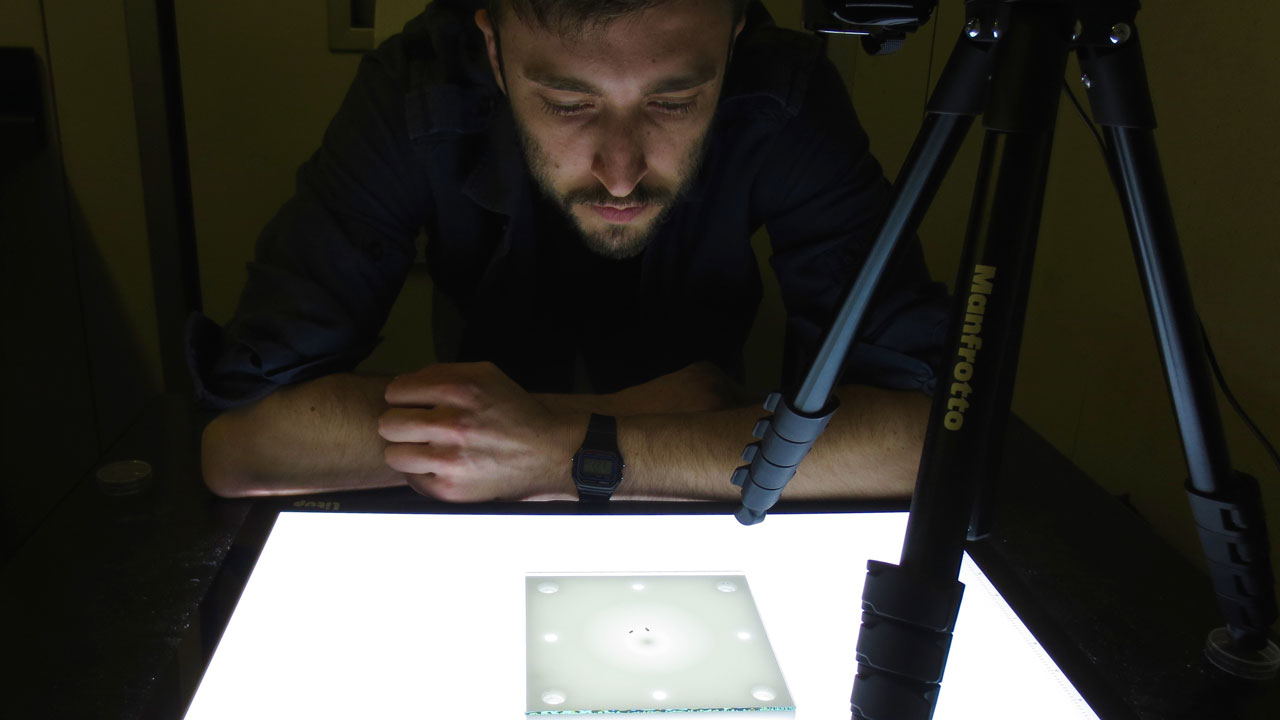 What flies can teach us about the evolution of behavior and morphology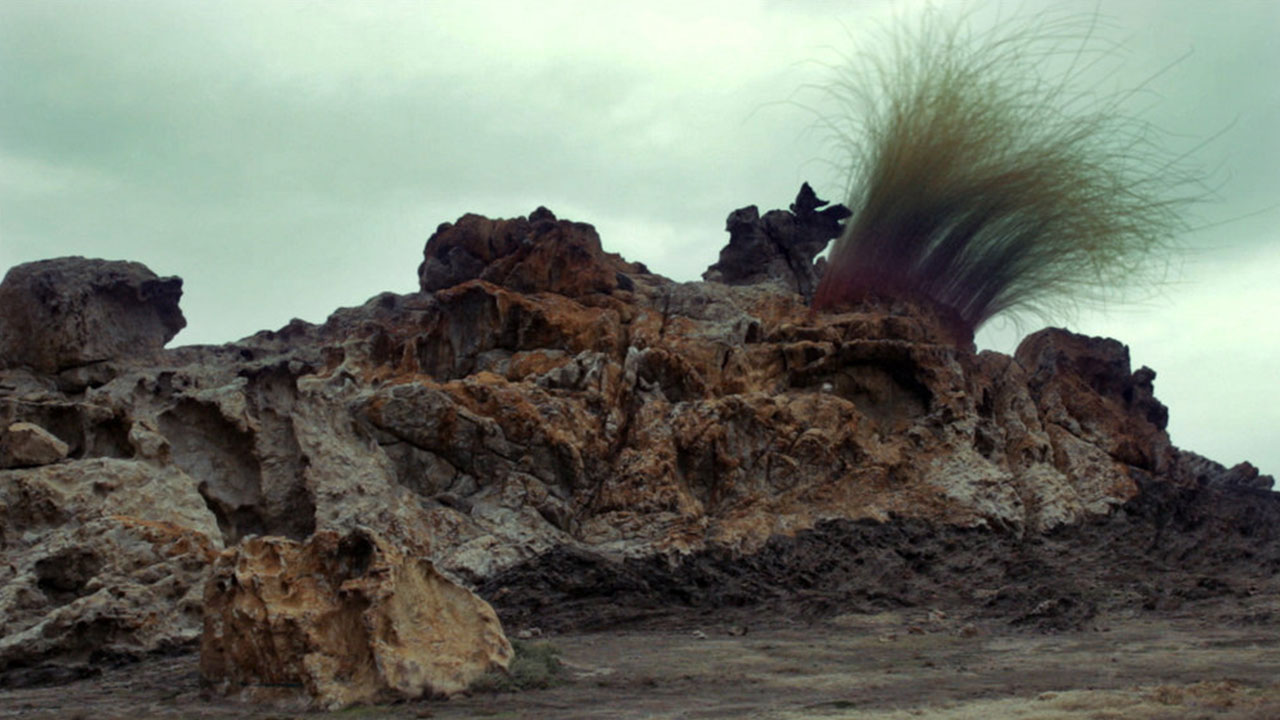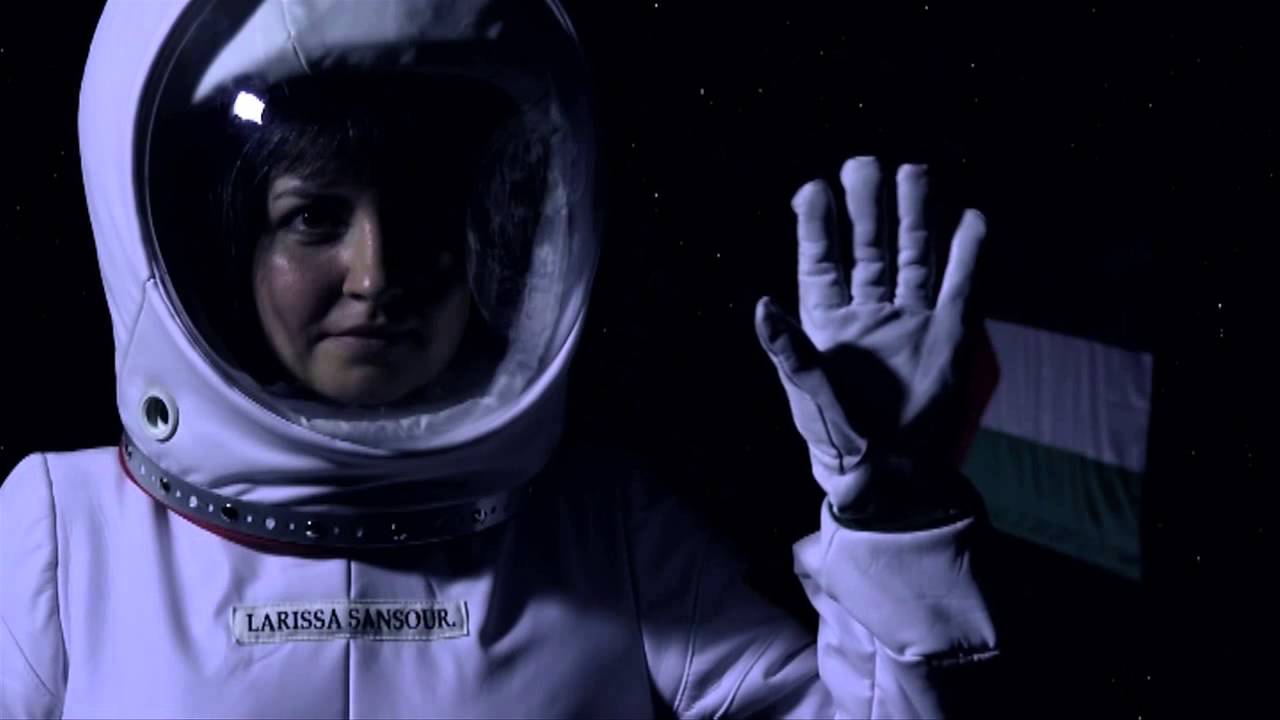 Modern Arab Science Fiction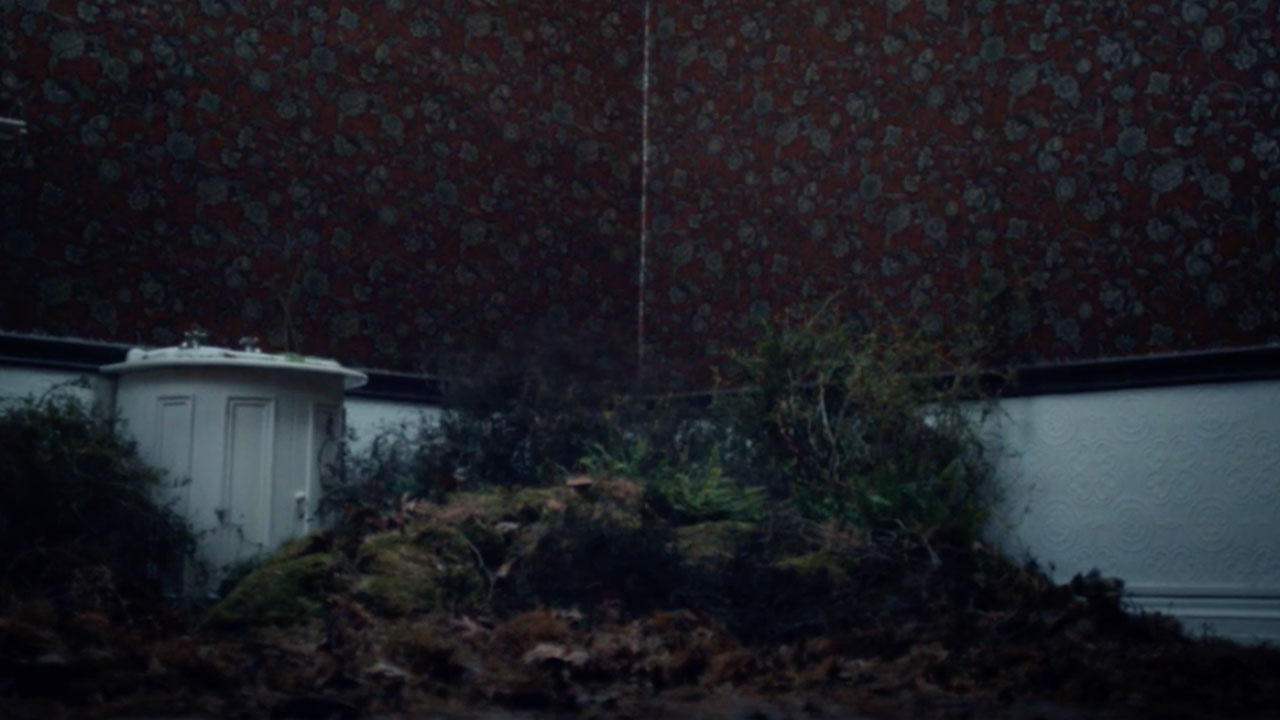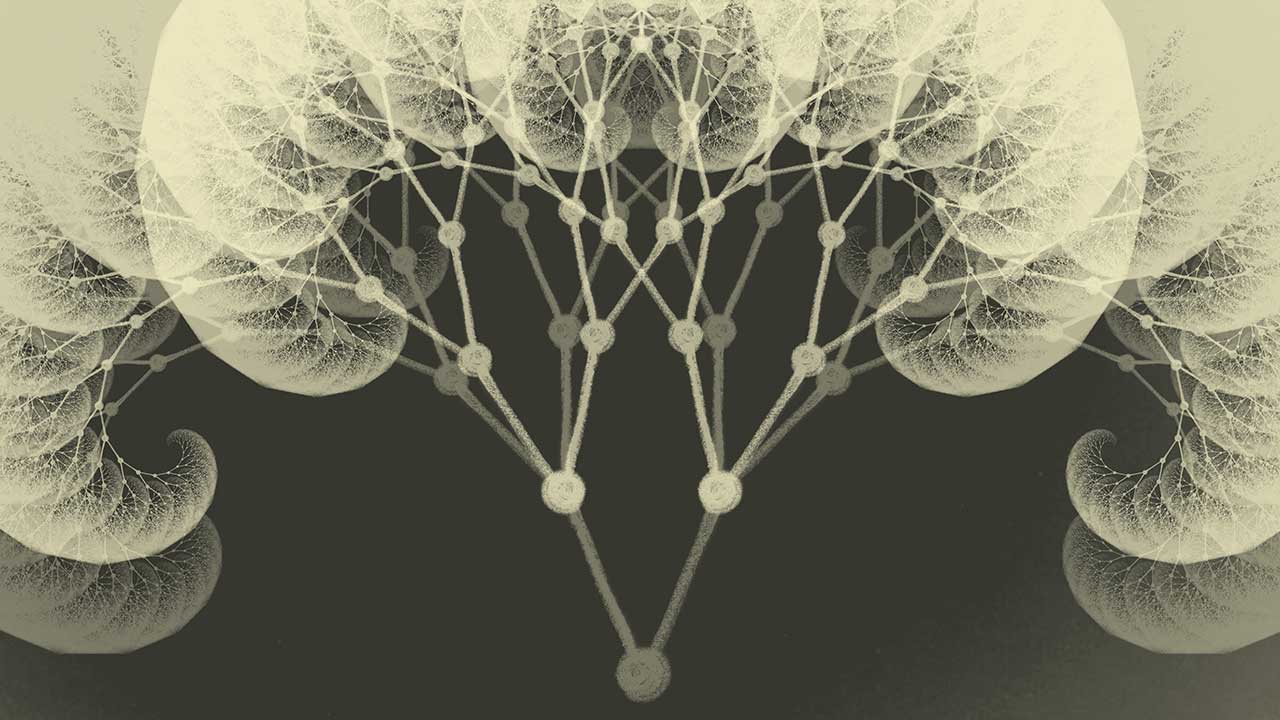 The Chain Reaction of Life
Film, Knowledge, Networks: the Collaboratorium + Open Media Science
A thousand hoofs – Greed and the Environment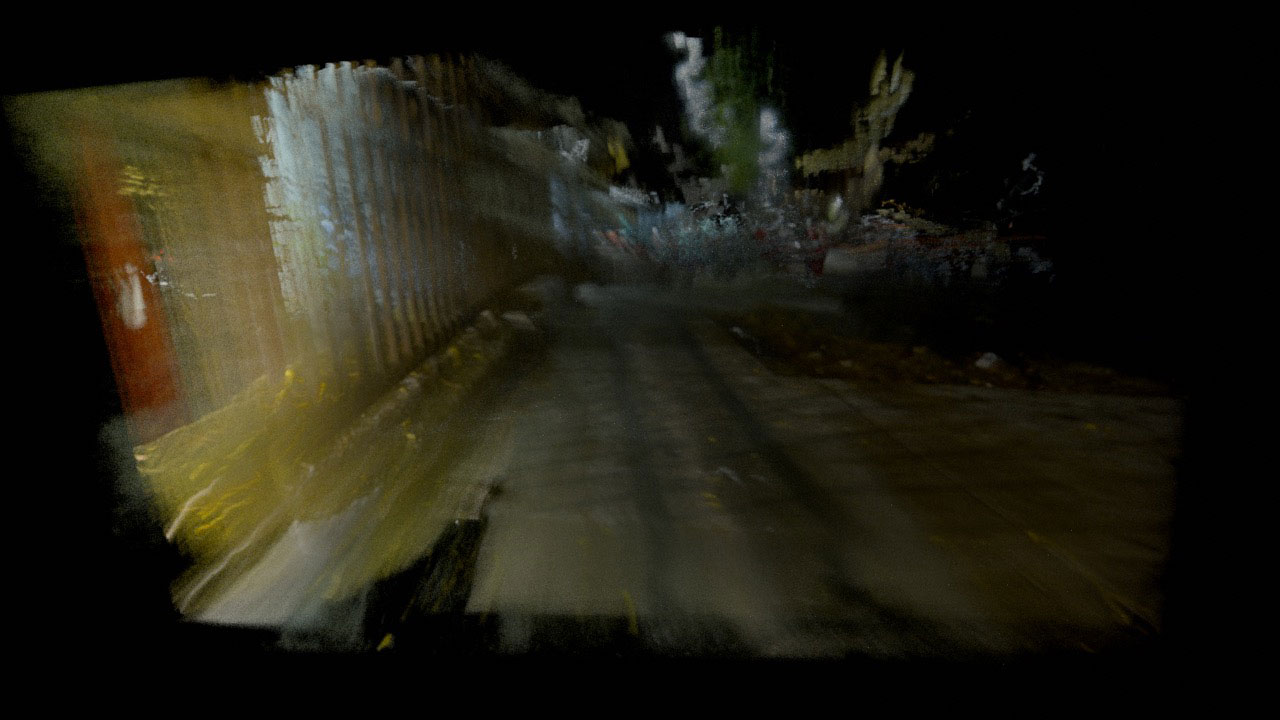 Hybrid Identities at the 10th Annual Imagine Science Film Festival
Cinematographic Voyages into Sensory Chaos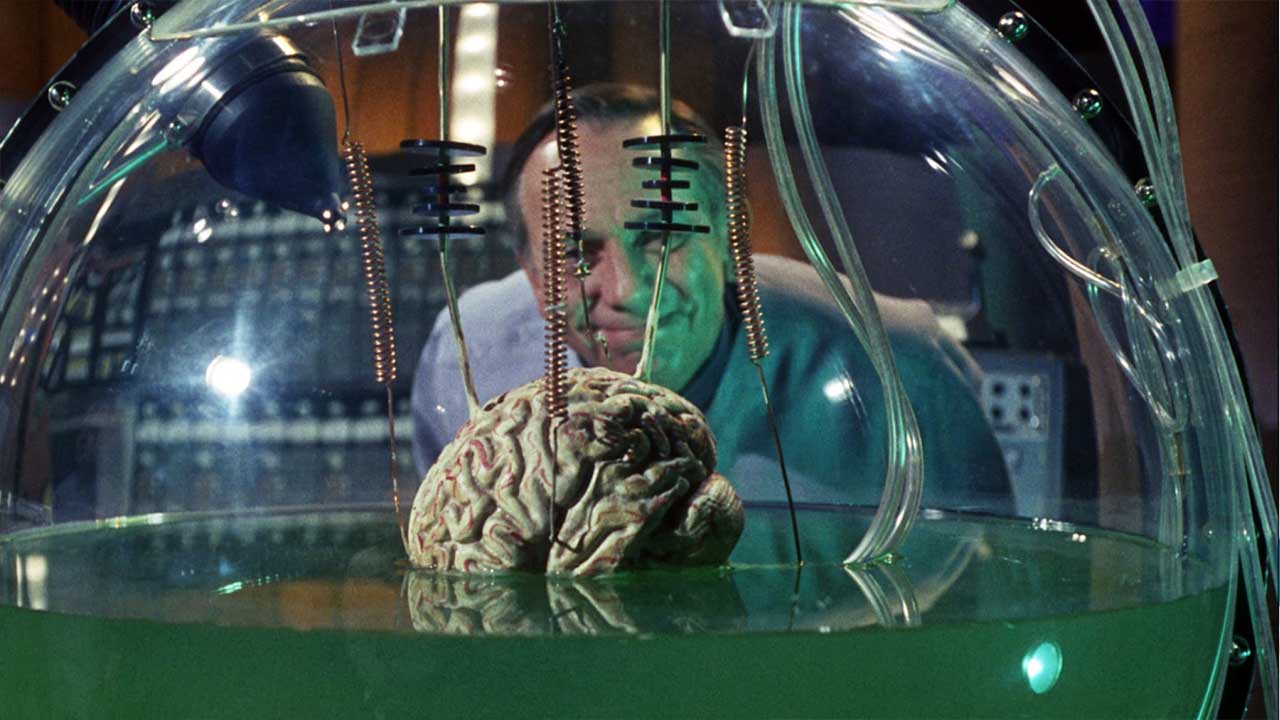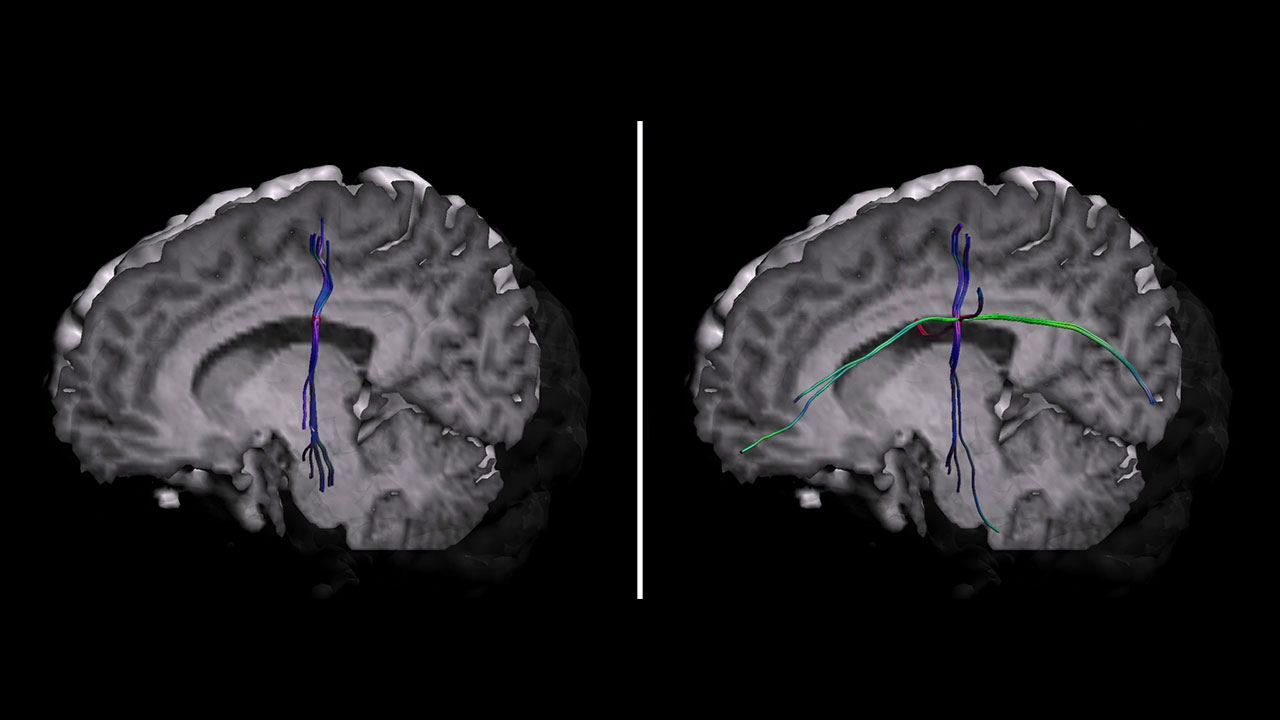 A World of Imagination and Collective Memory
Visualizing an Intimate Journey Through the Brain
Animating Life With Experimental Documentary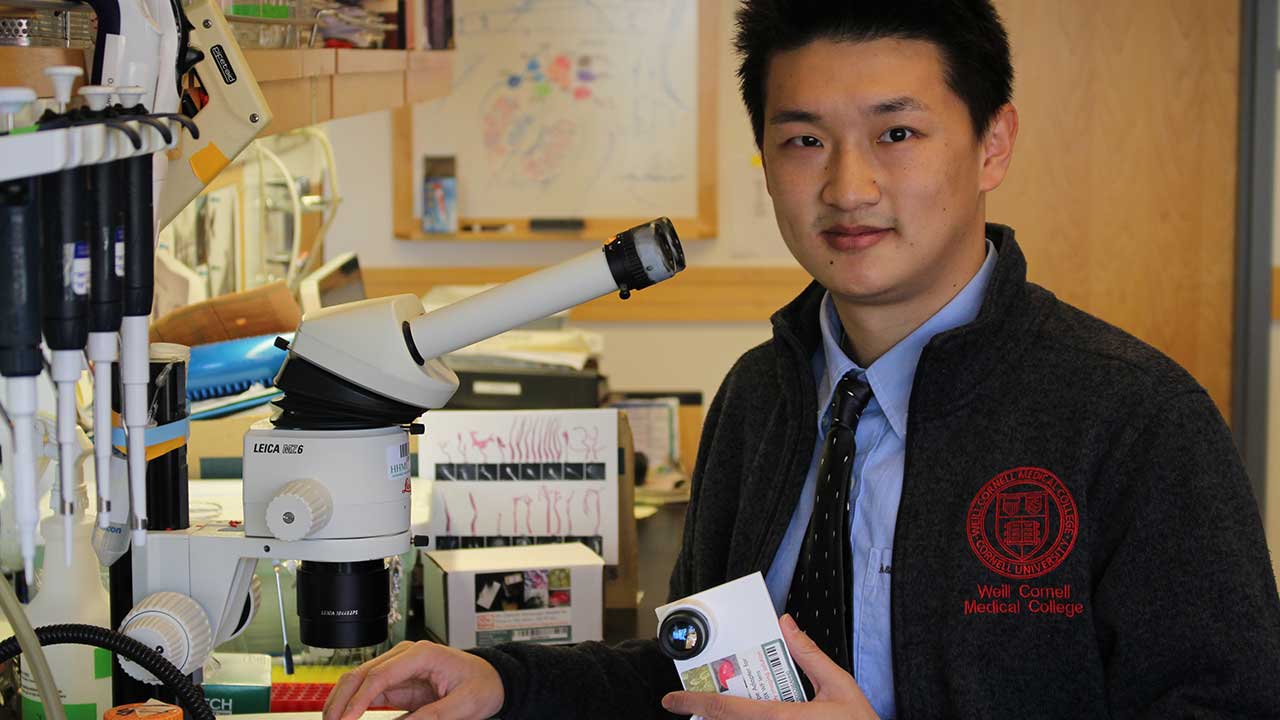 The Moving Microscopic World: 8 Microscopy Films from Scientist Du Cheng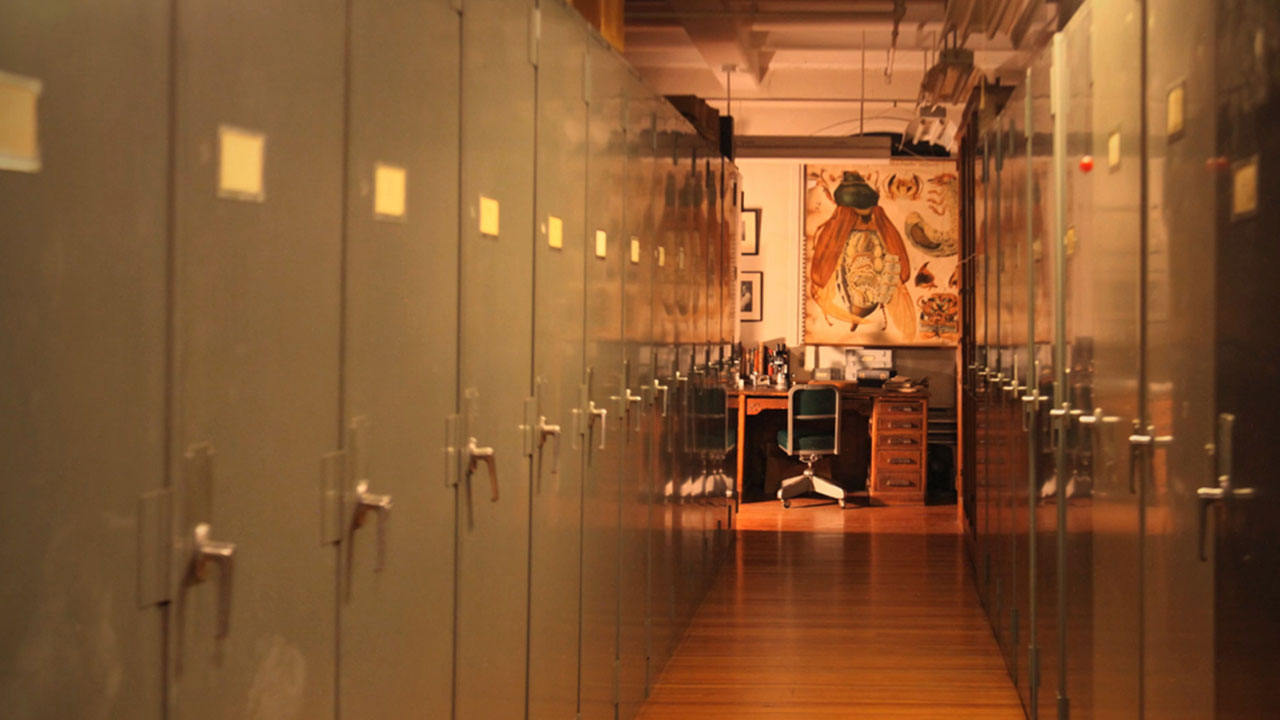 Adding Film to the Science Syllabus (Part 1)
Augmenting Human and Machine Intelligence with Data Visualization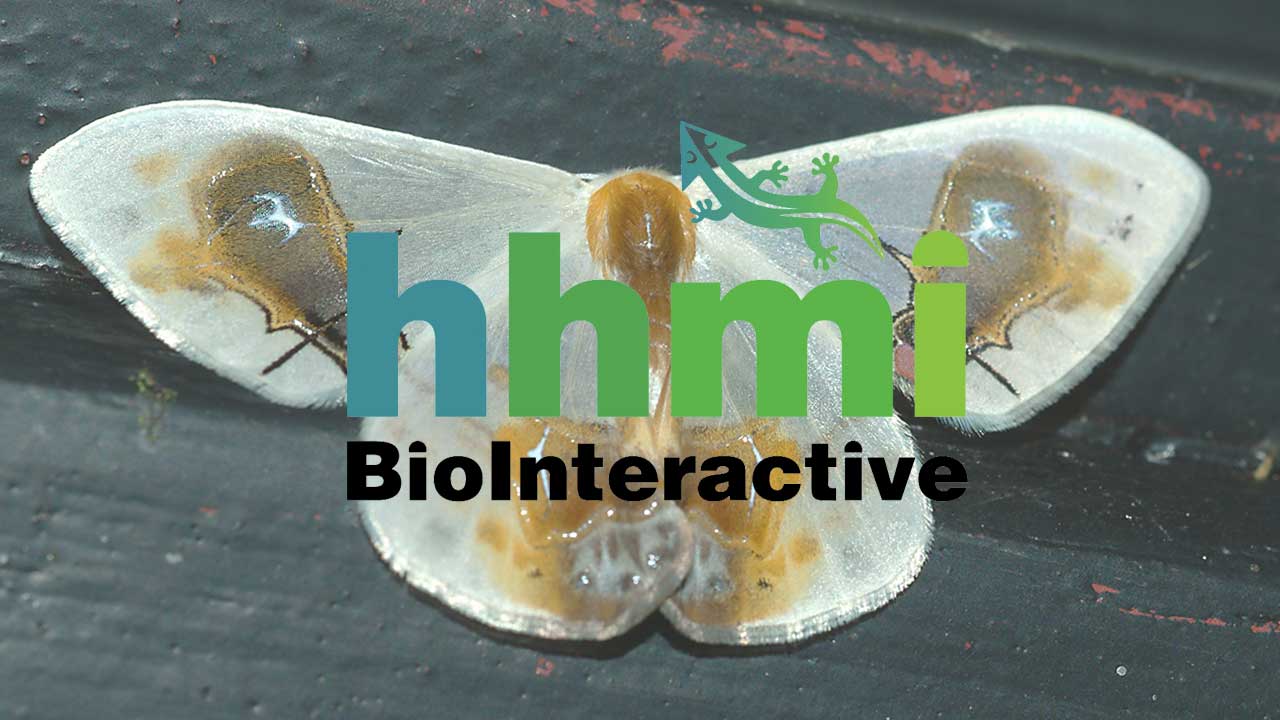 7 Videos That Use Beautiful Storytelling to Advance Science Education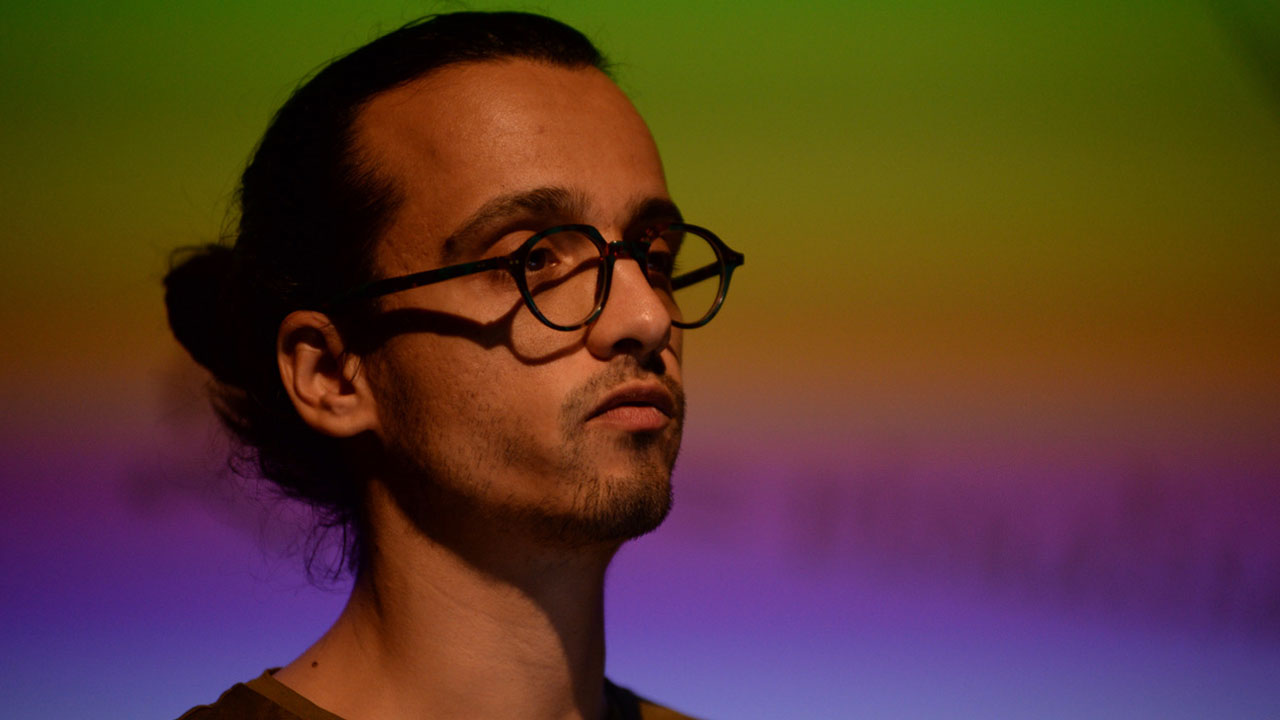 Endless Forms Most Beautiful: The Scientific Art of Markos Kay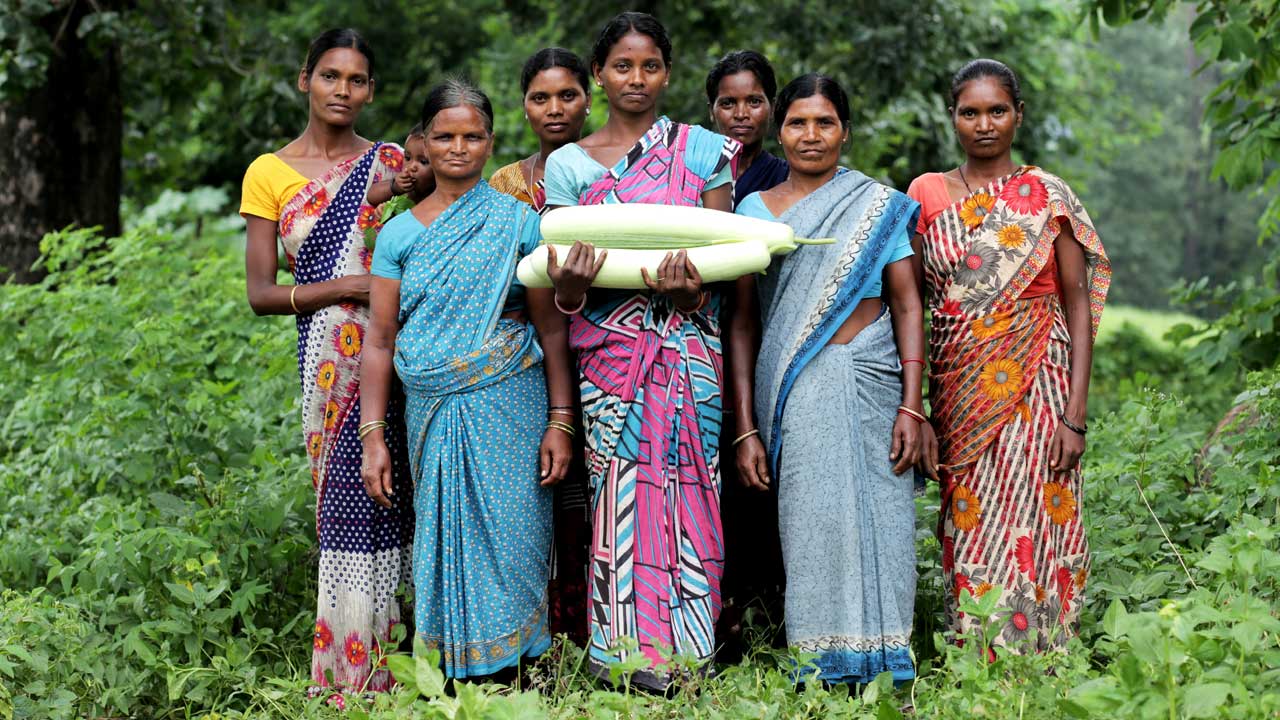 The Source Project: 8 shorts about empowerment and sustainability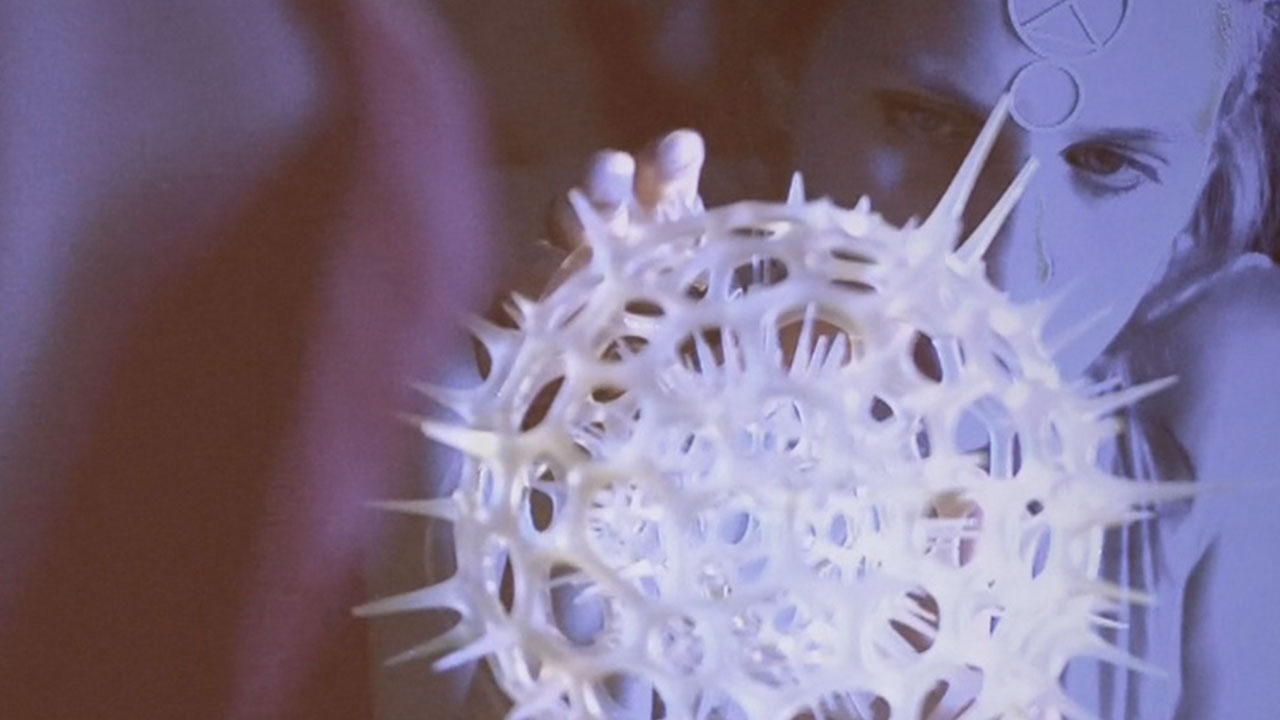 Microscopic Melodramas, A Surrealistic look at Our Oceans in Peril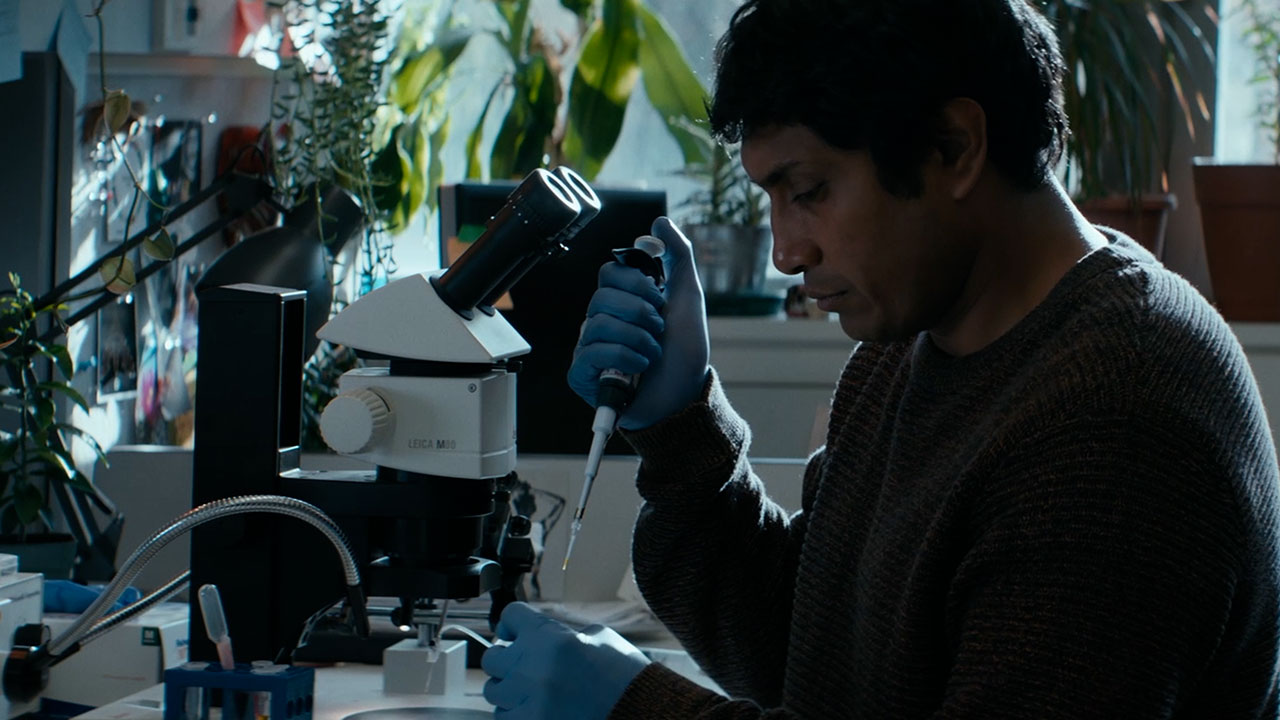 Science at Sundance Goes Virtual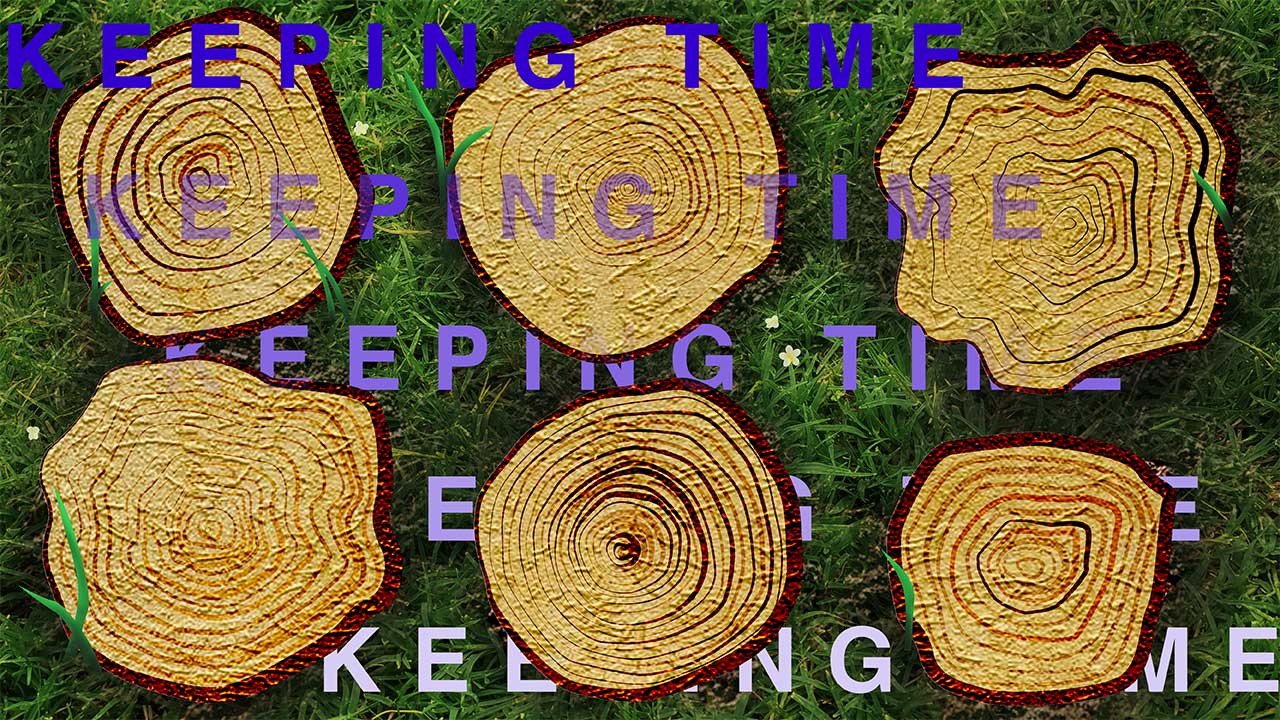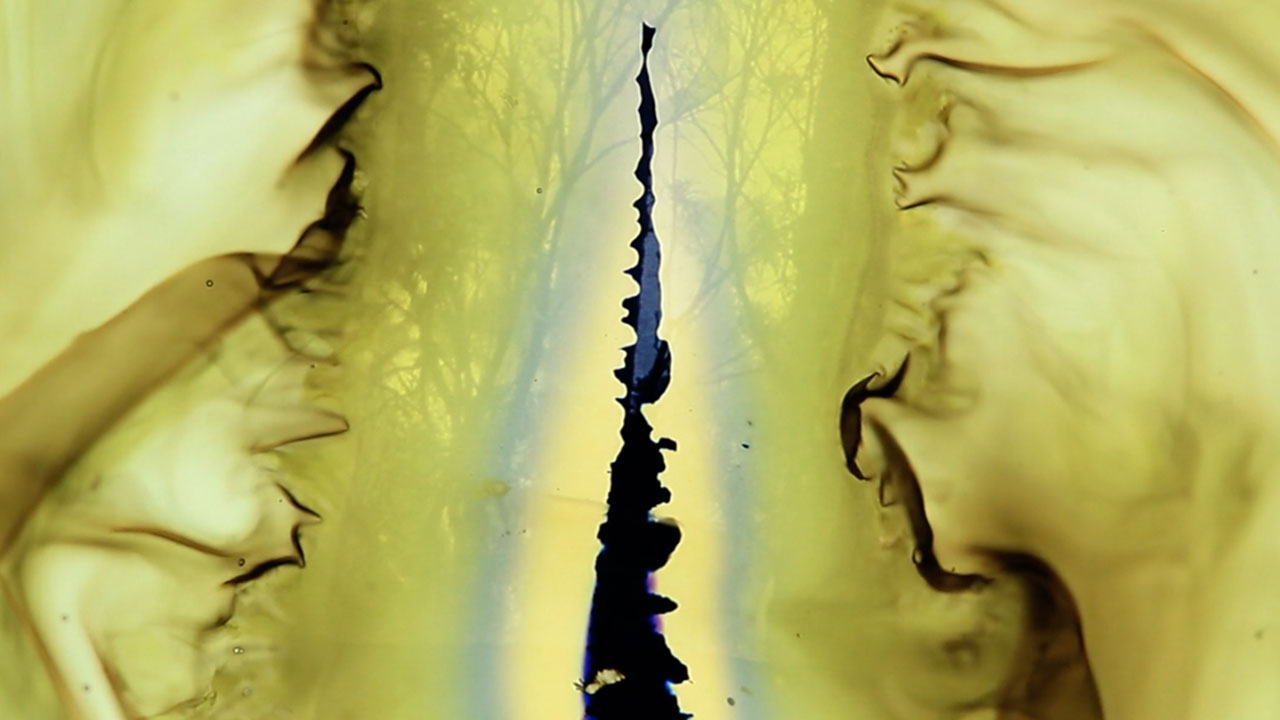 A New Wave of Climate Change Cinematography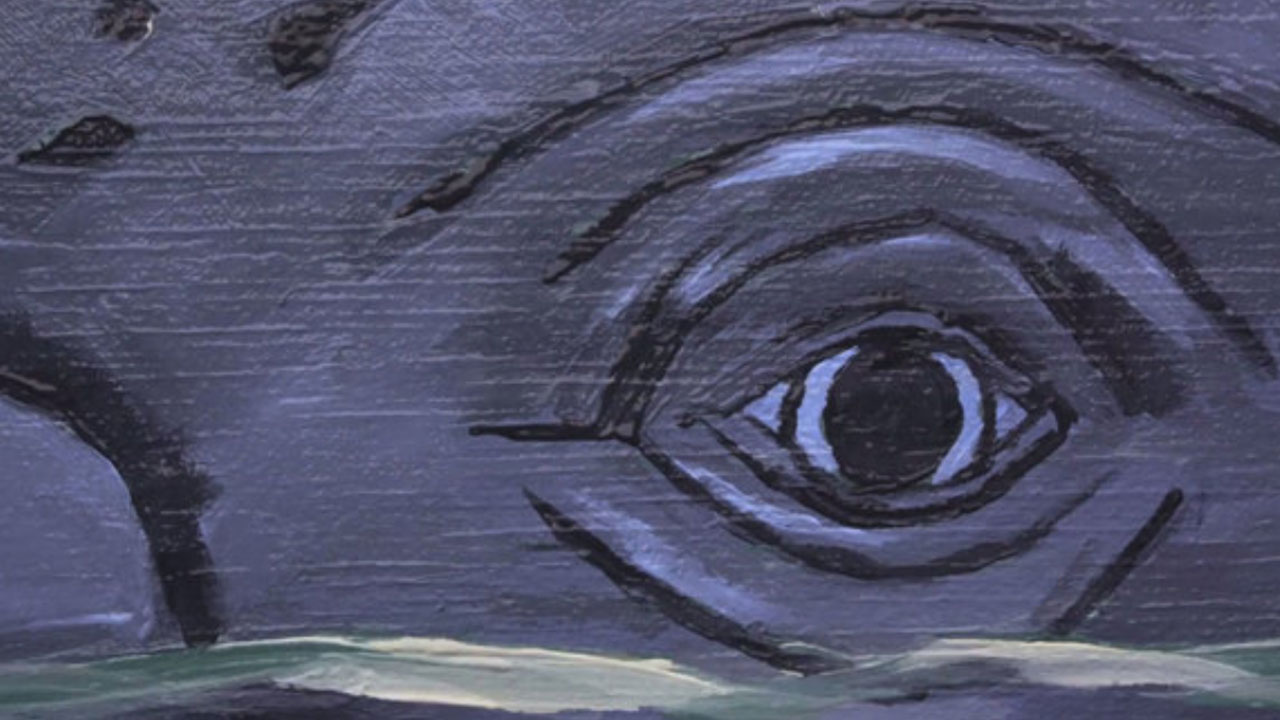 Whales and Humans Intertwined