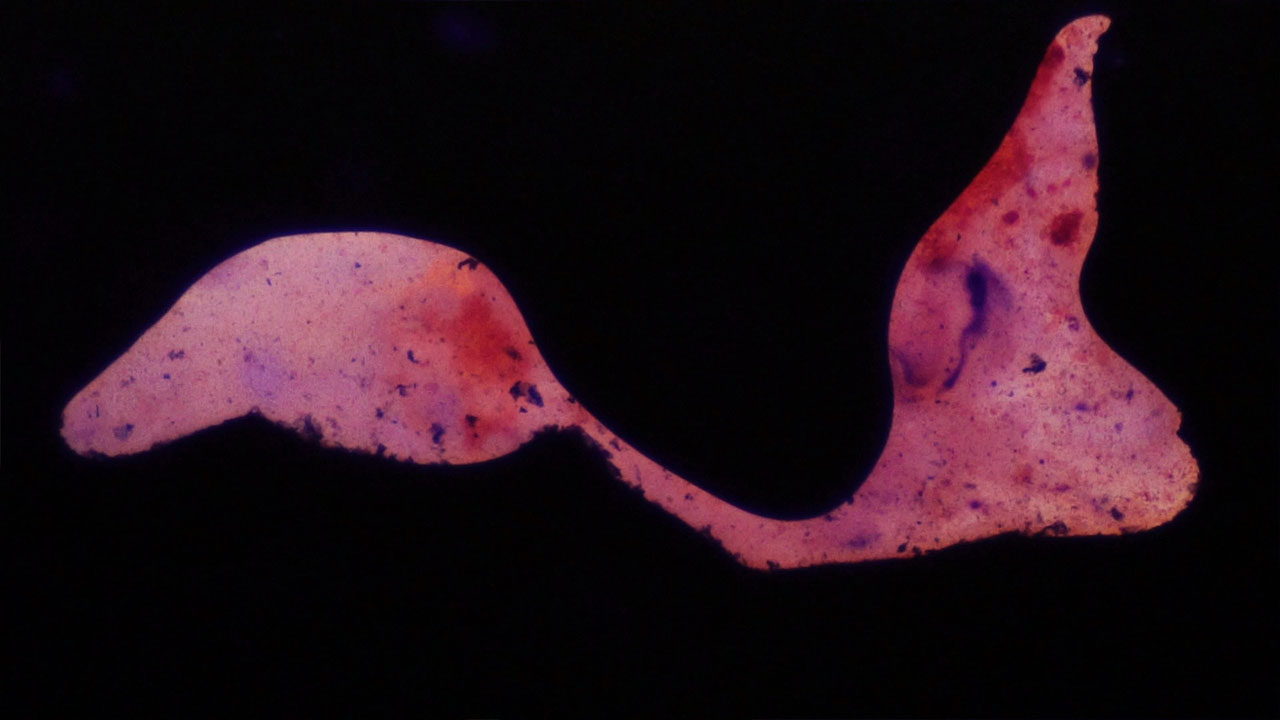 Form by surface tension under a microscope at 100x
Nick Viana
A mixture of supravital stains shaped by surface tension under a microscope at 40x
Nick Viana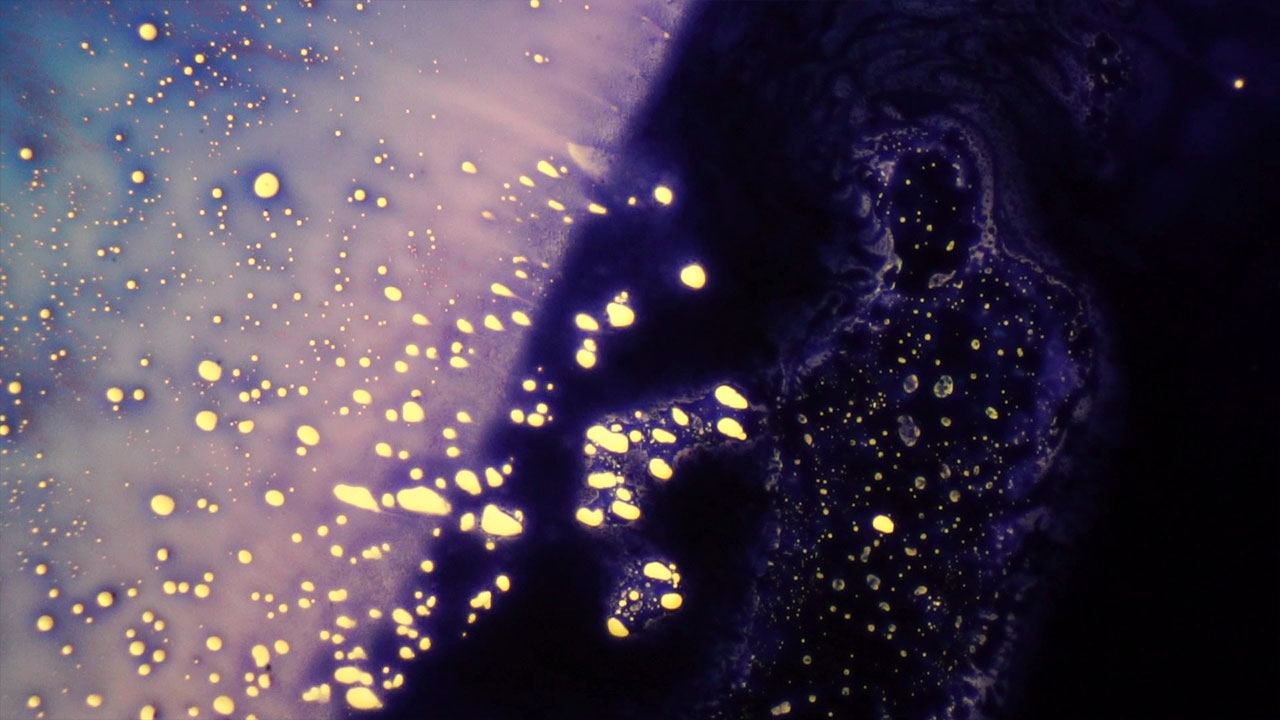 Two supravital stains mixing under a microscope at 40x
Nick Viana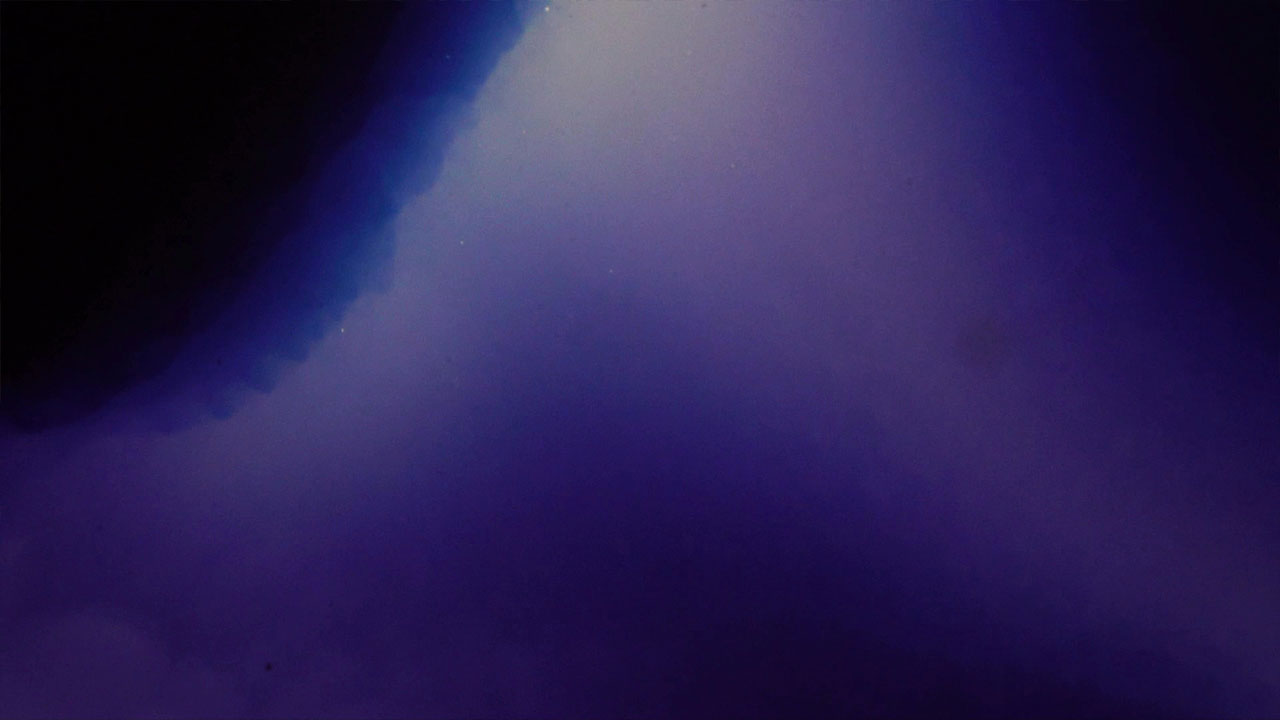 Finding a large space under a microscope at 100x
Nick Viana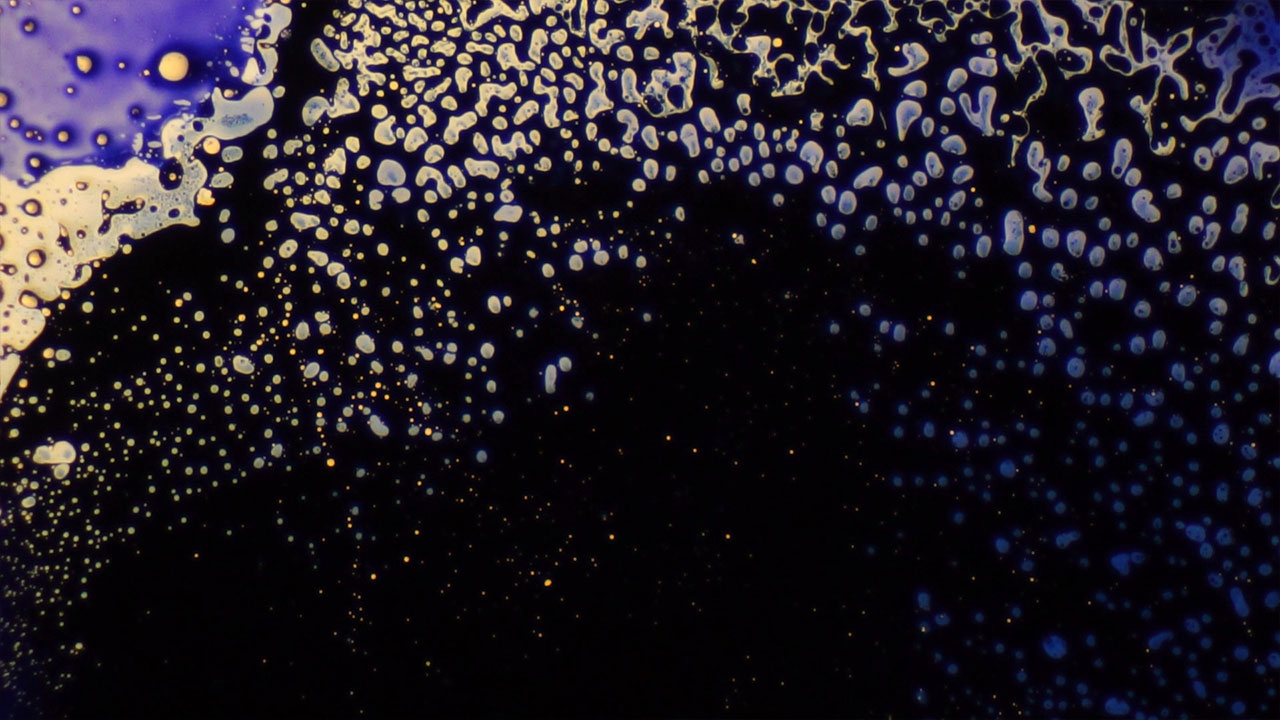 Revealing the final moments of a bubble under a microscope at 40x
Nick Viana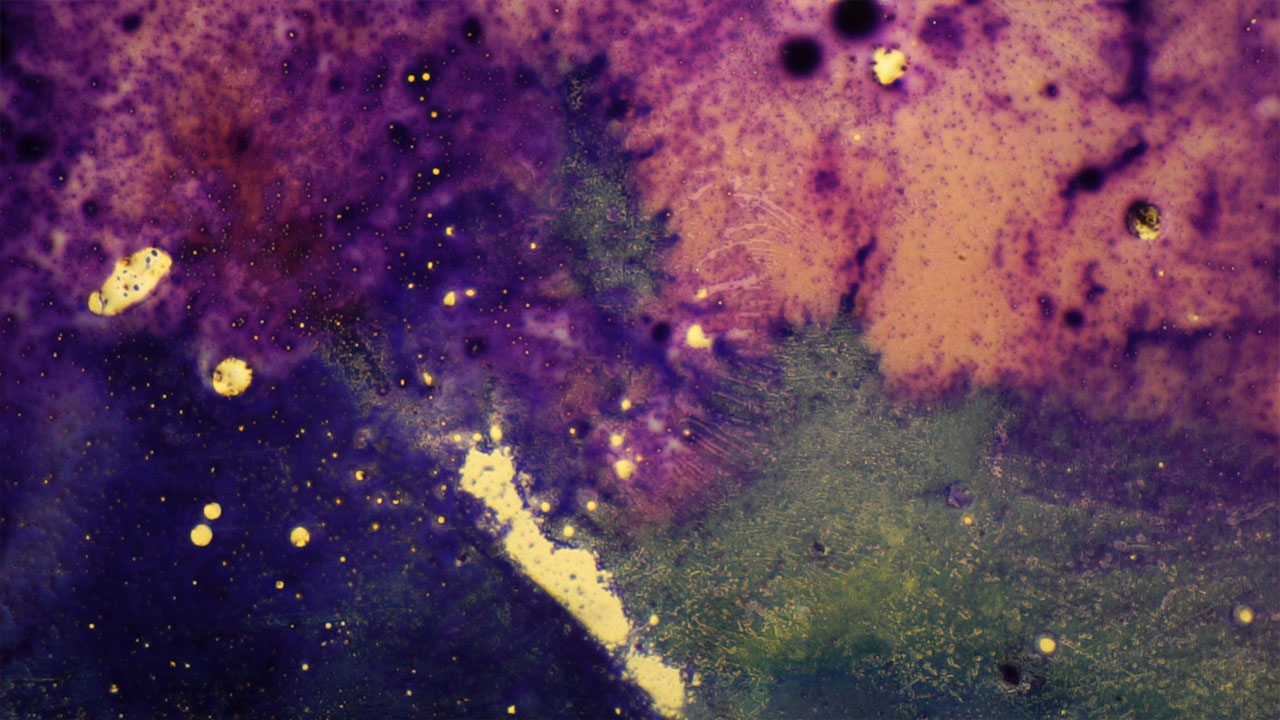 A supravital stain dries and reveals a colorful landscape under a microscope at 40x
Nick Viana
Alcohol interacting with immersion oil & supravital stains under a microscope at 40x
Nick Viana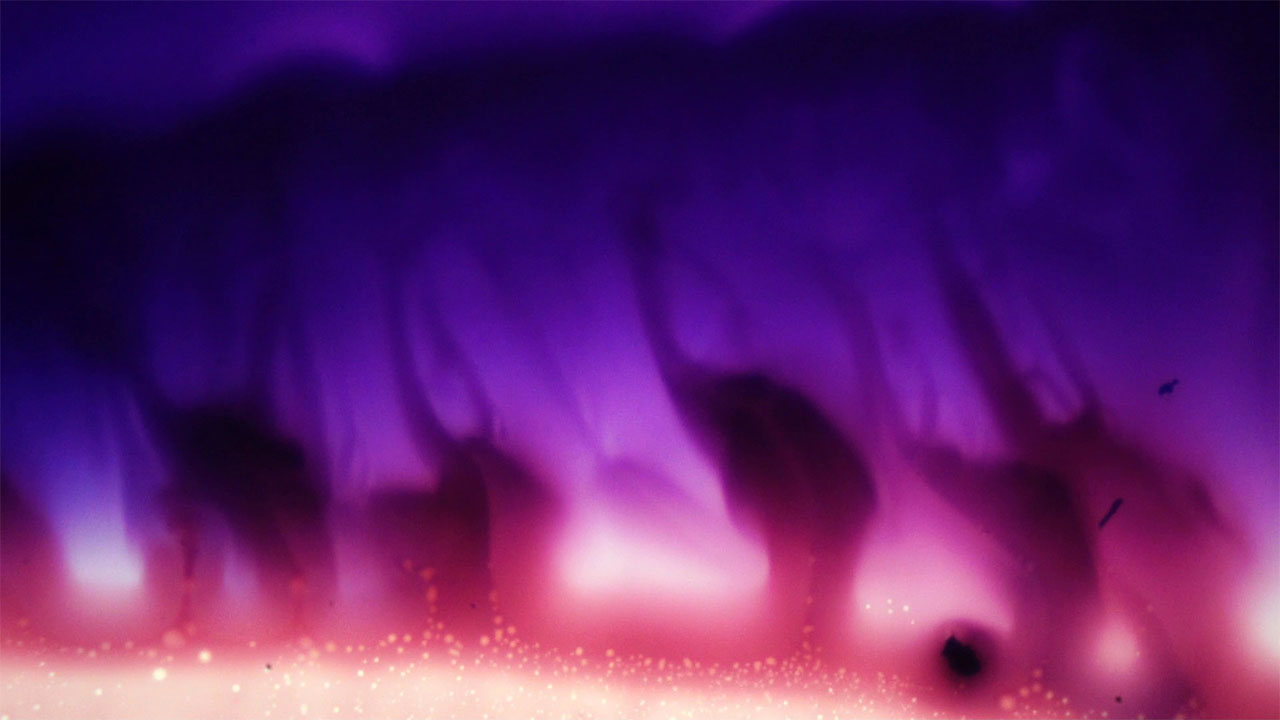 Supravital stains reacting under a microscope at 40x
Nick Viana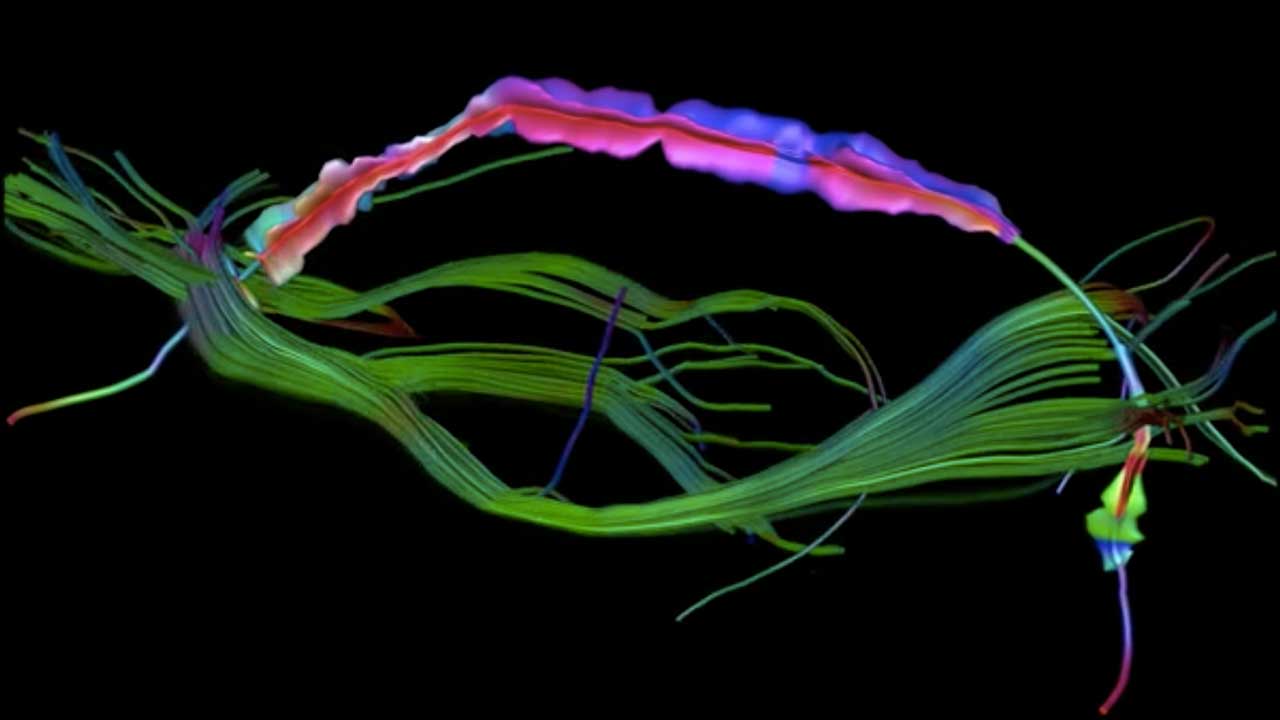 Visualizing Crossing Fibers
Sjoerd Vos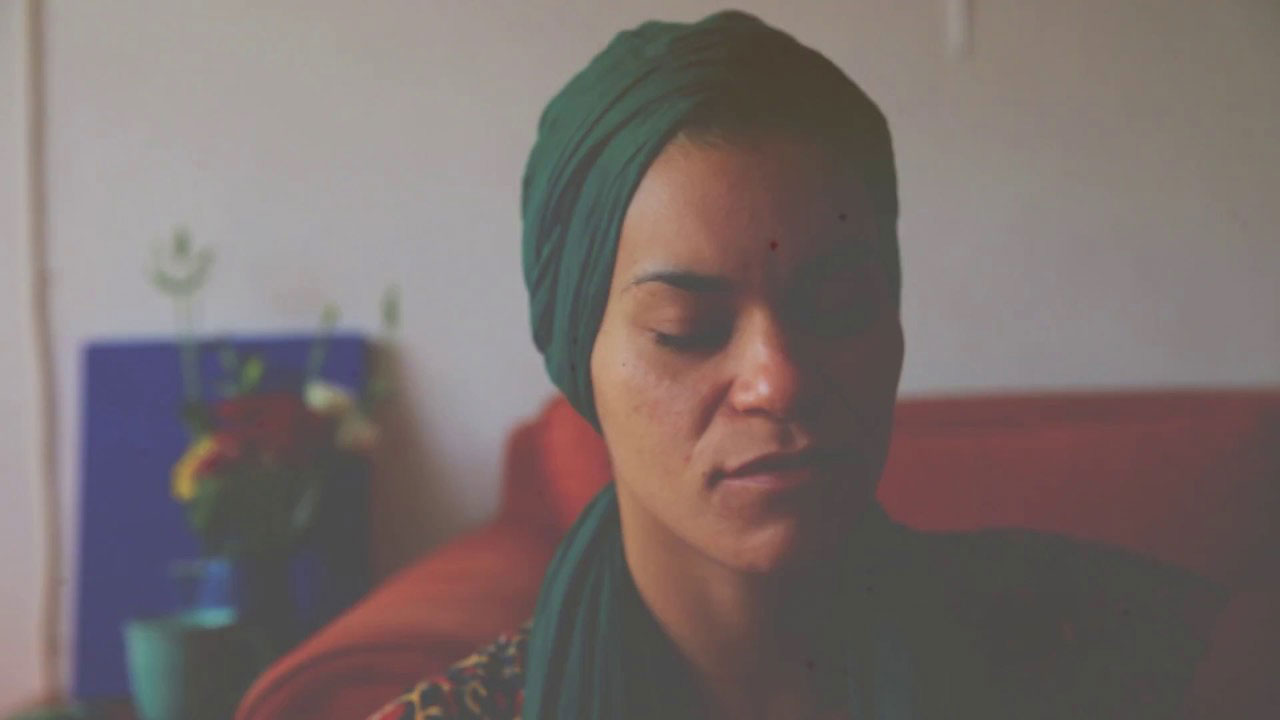 New Moon
Philippa Ndisi-Herrmann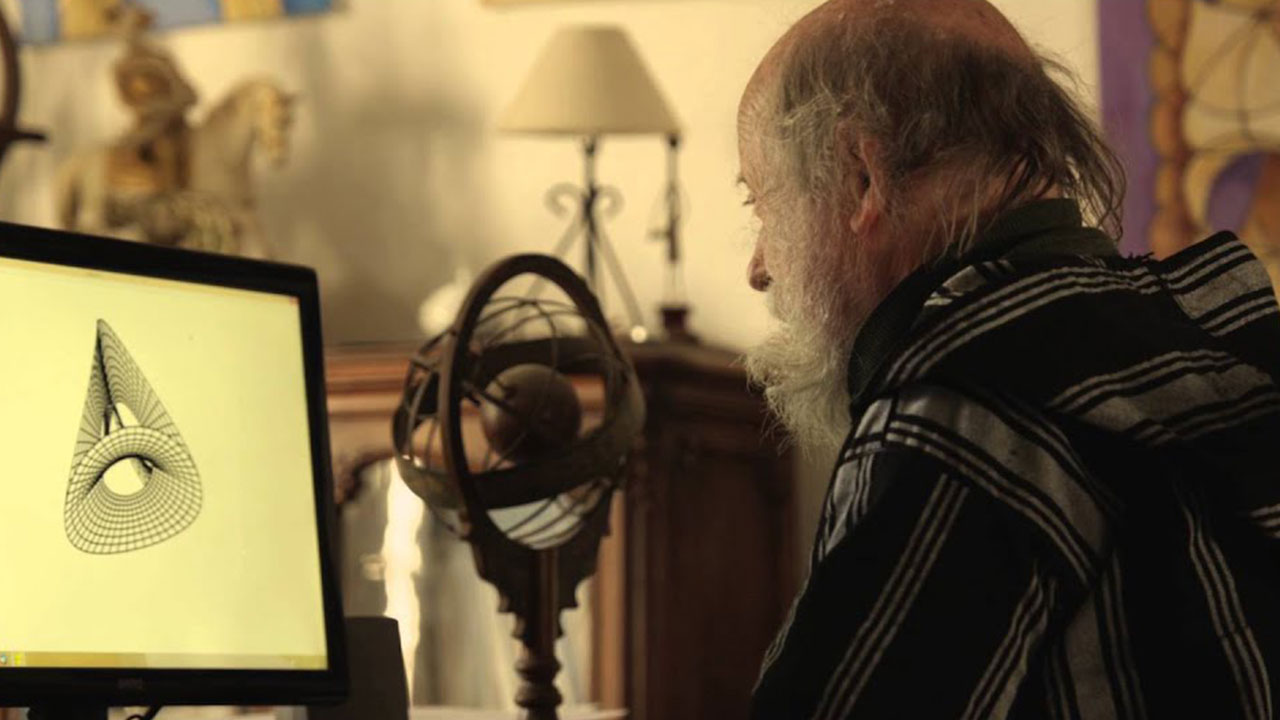 The Mathematics Engraver
Quentin Lazzarotto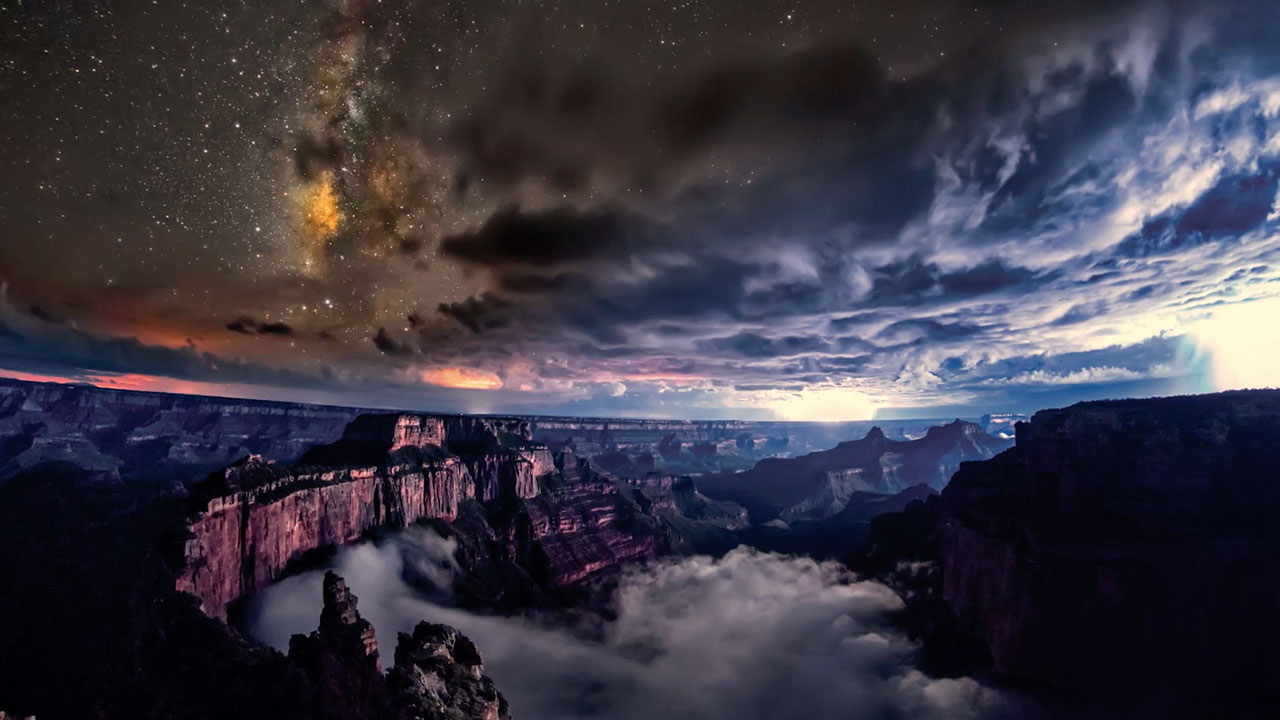 Kaibab Elegy
Harun Mehmedinovic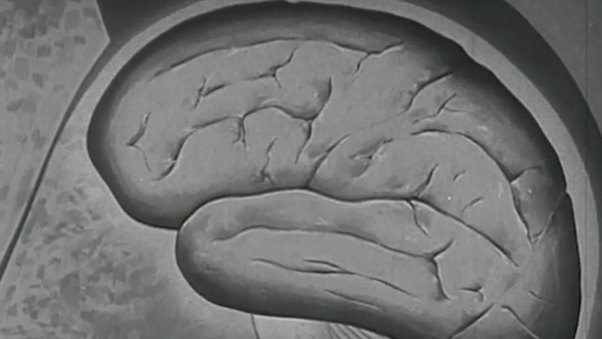 Field Work - World Cup: Kinetic
Alexis Gambis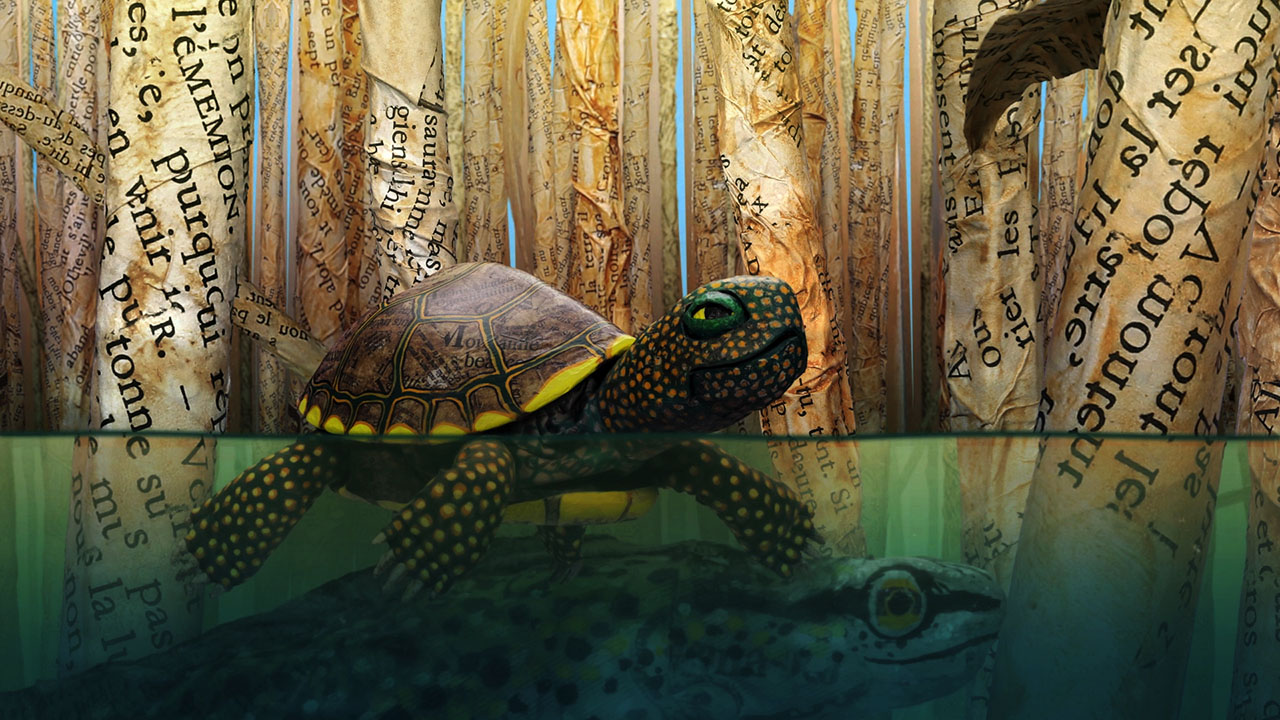 Hello World: "Pond Turtle"
Anne-Lise Koehler, Eric Serre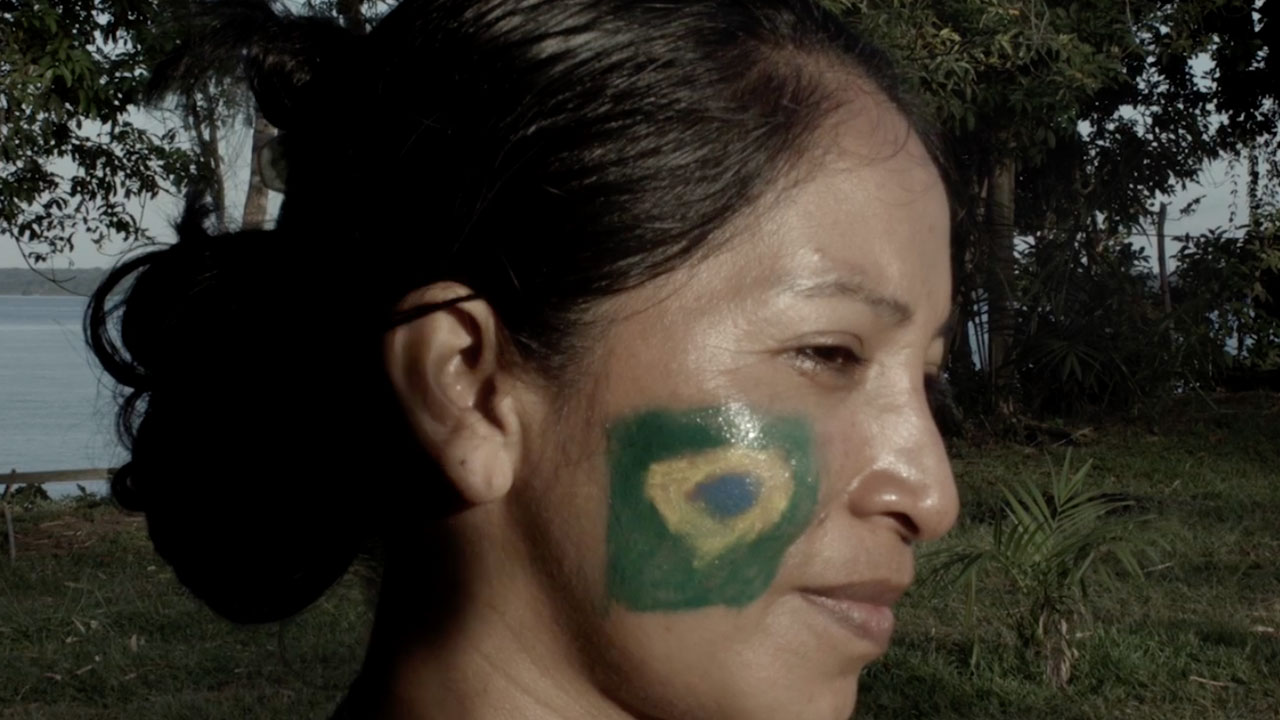 Field Work - World Cup: Gene
Alexis Gambis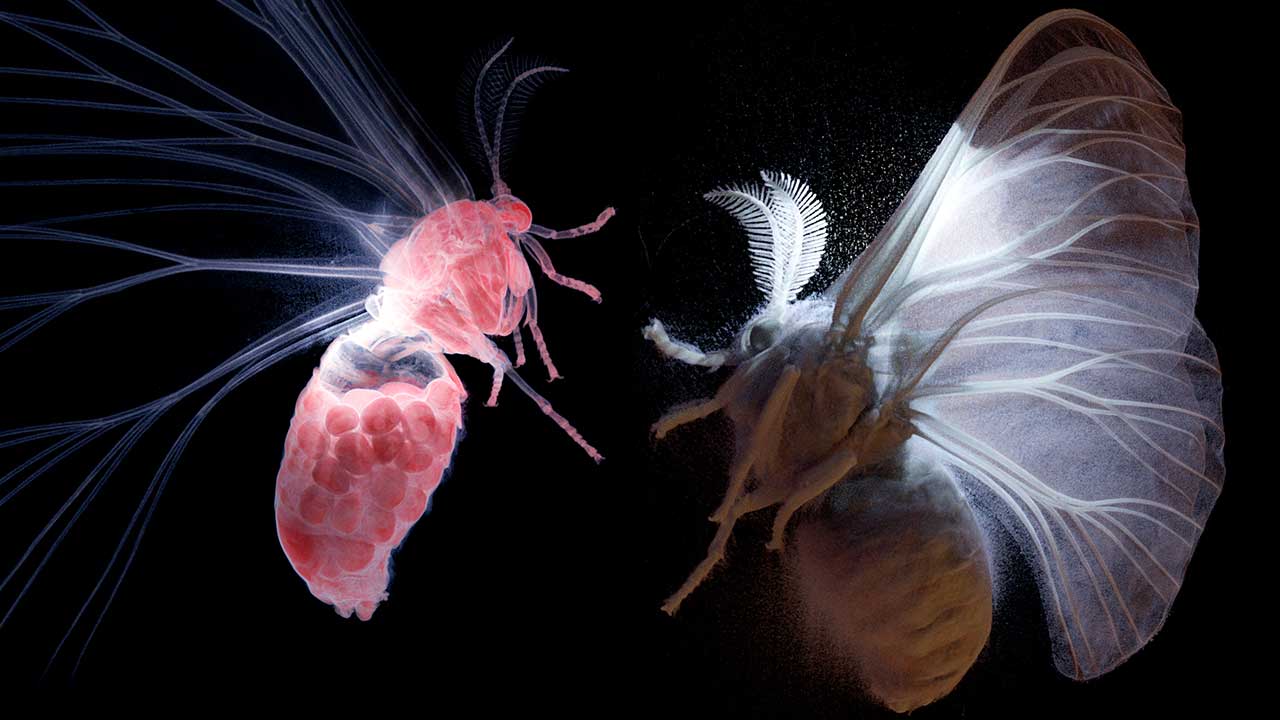 The Secret World of Moths
Hannes Vartiainen,Pekka Veikkolainen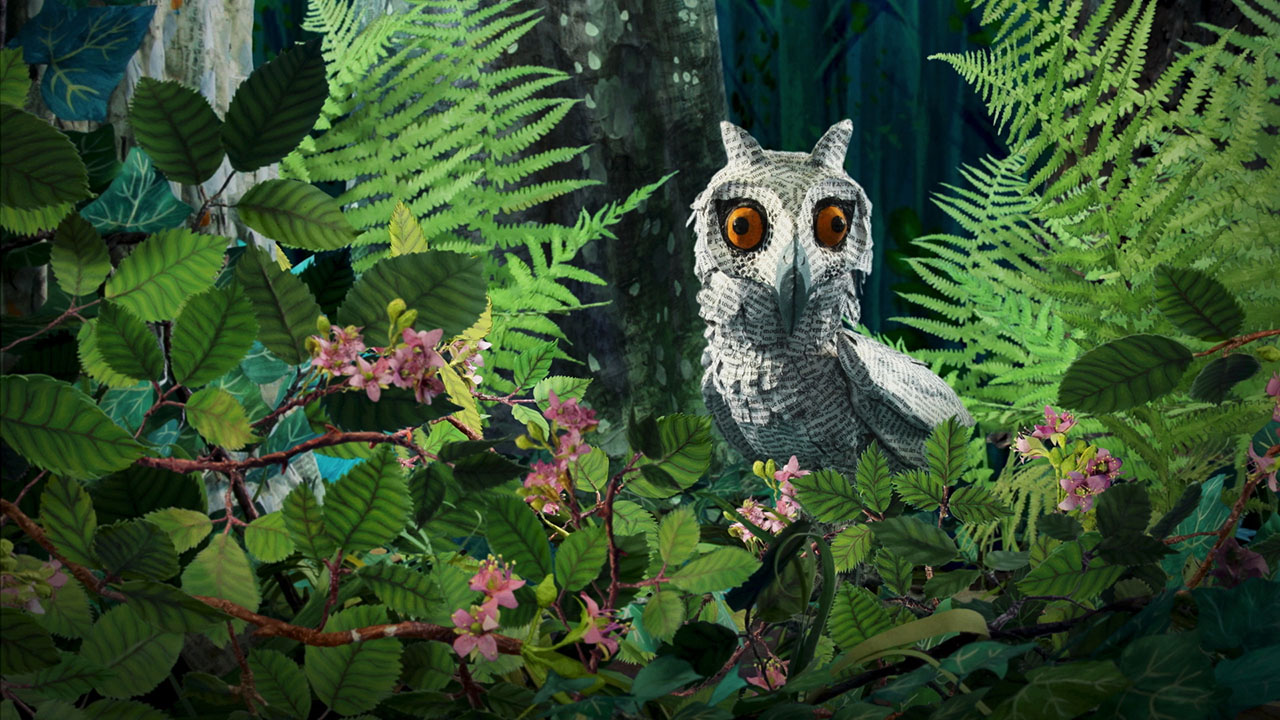 Hello World! "The Long-Eared Owl"
Anne-Lise Koehler,Eric Serre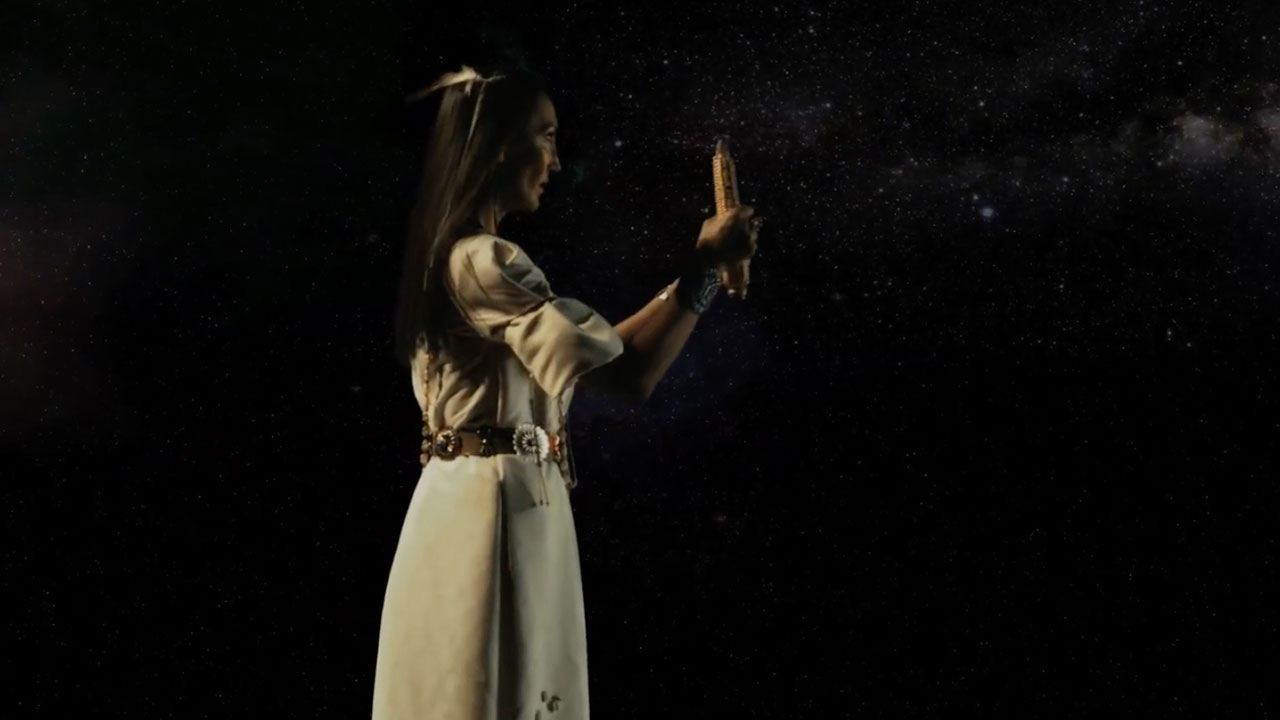 The 6th World
Nanobah Becker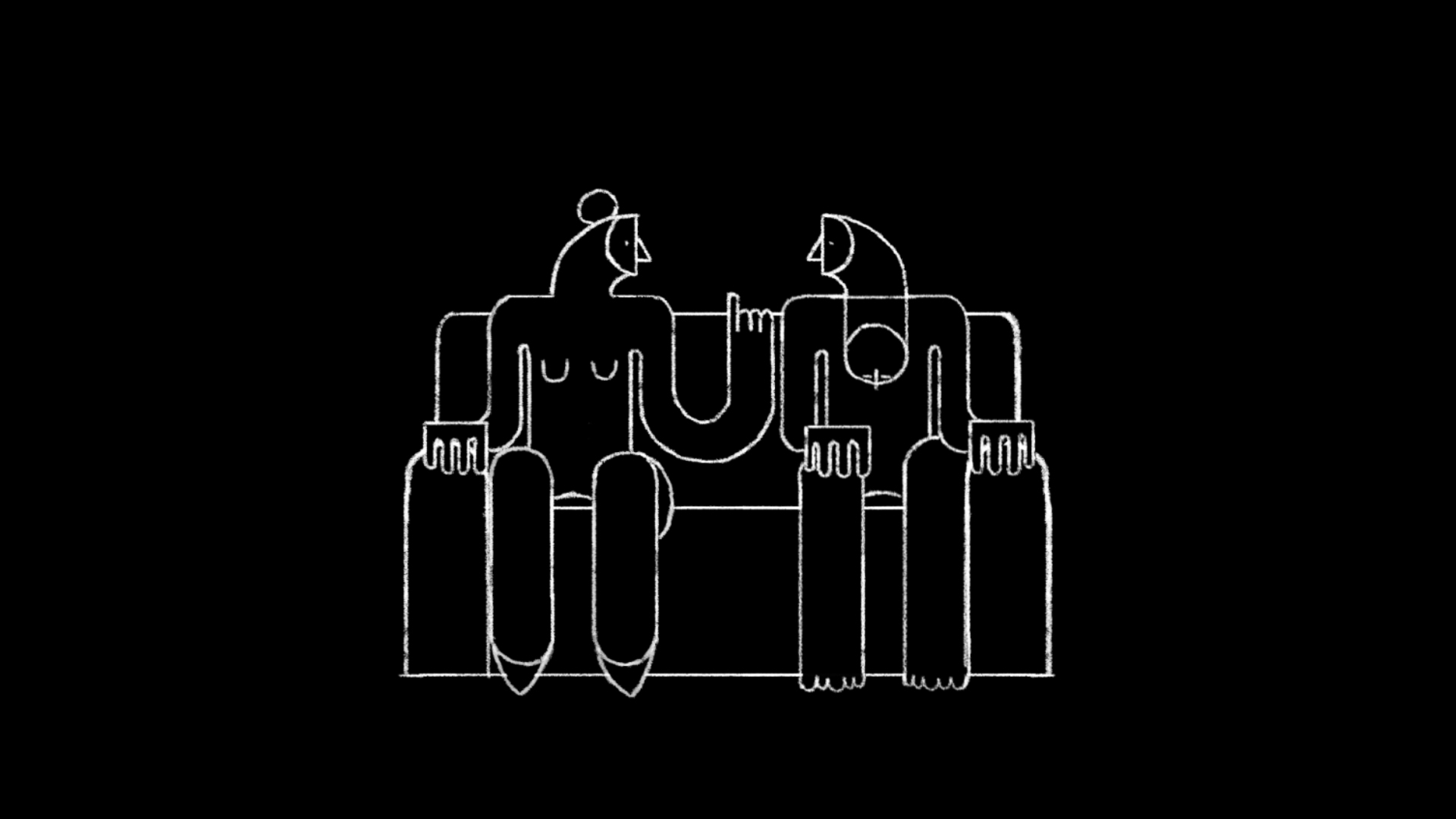 Wyjde z siebie (Beside Oneself)
Karolina Specht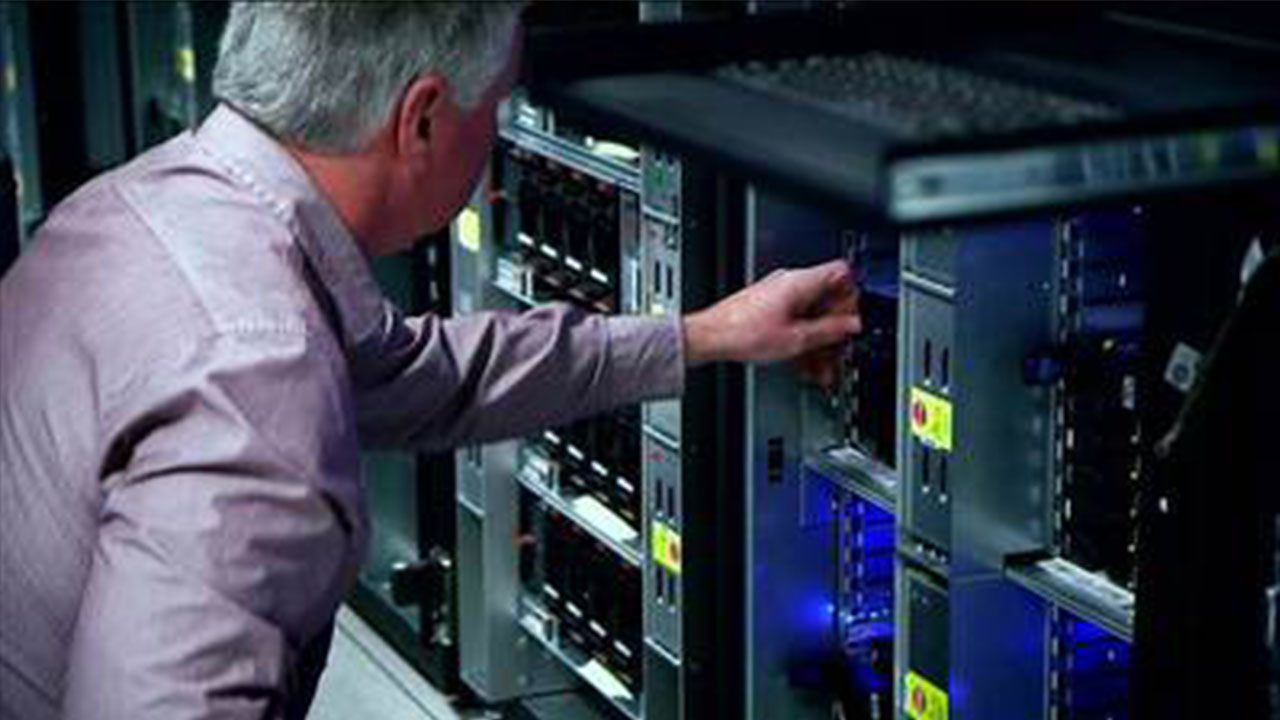 Digital Memory Gatekeepers
Quentin Domart
How to Feed the World
Denis van Waerbeke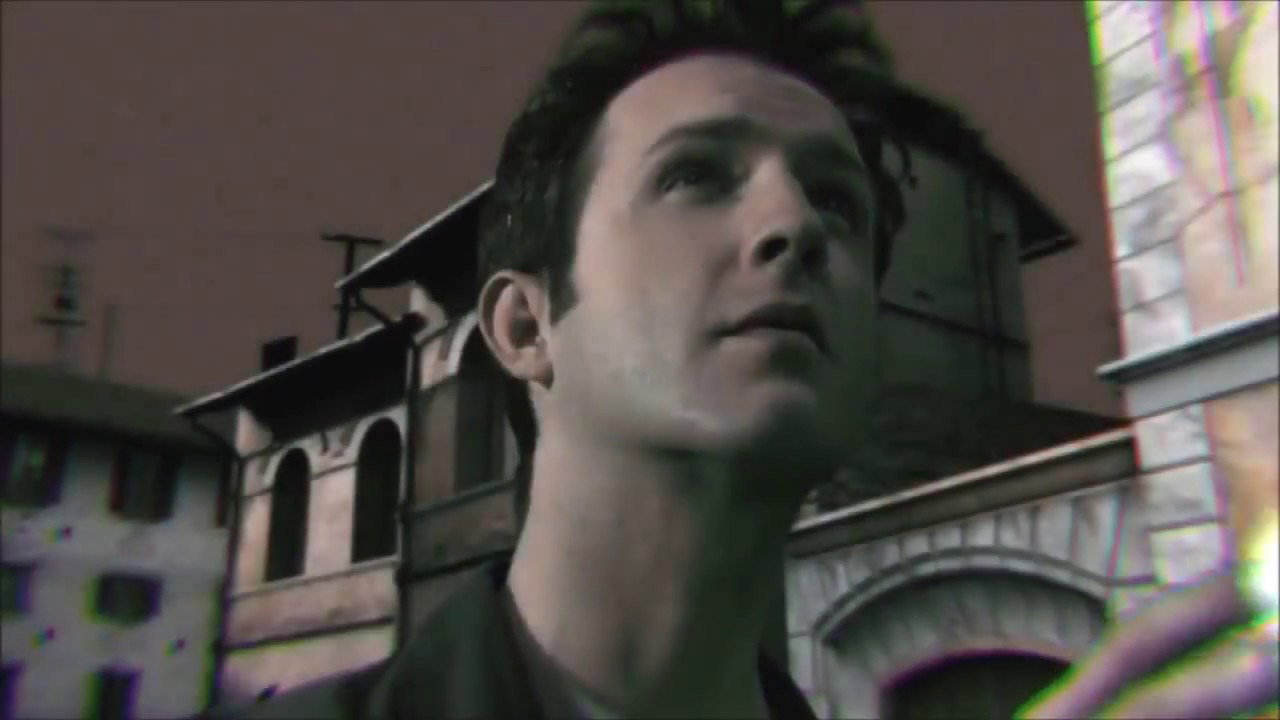 World Builder
Bruce Branit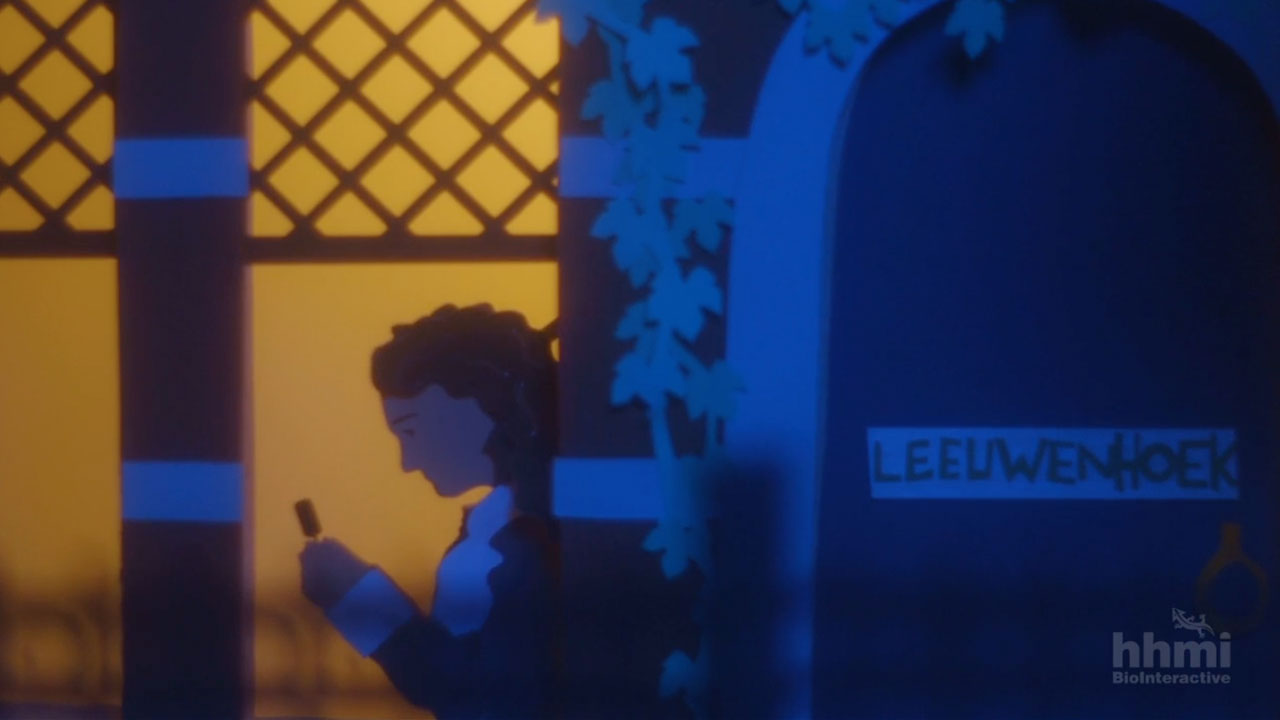 Animated Life: Seeing the Invisible
Flora Lichtman,Sharon Shattuck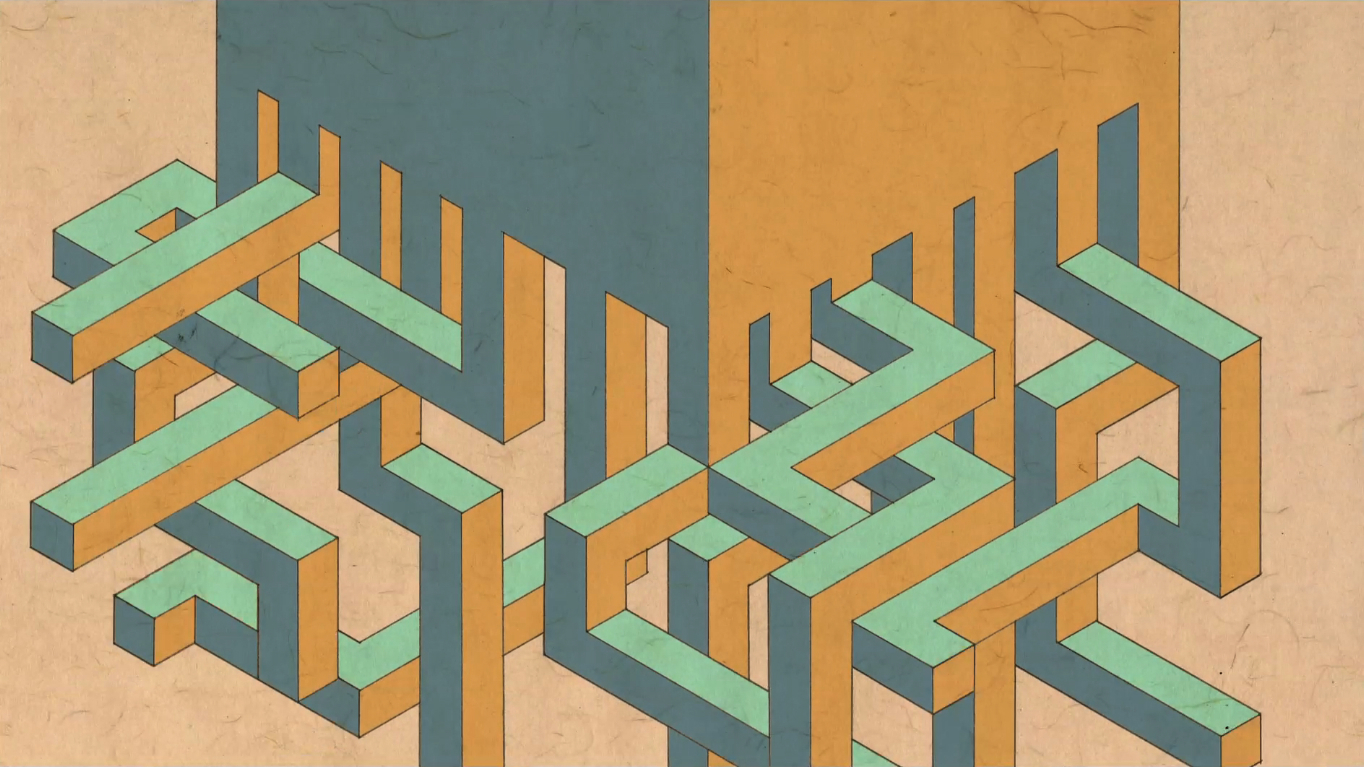 MODERN No.2
Mirai Mizue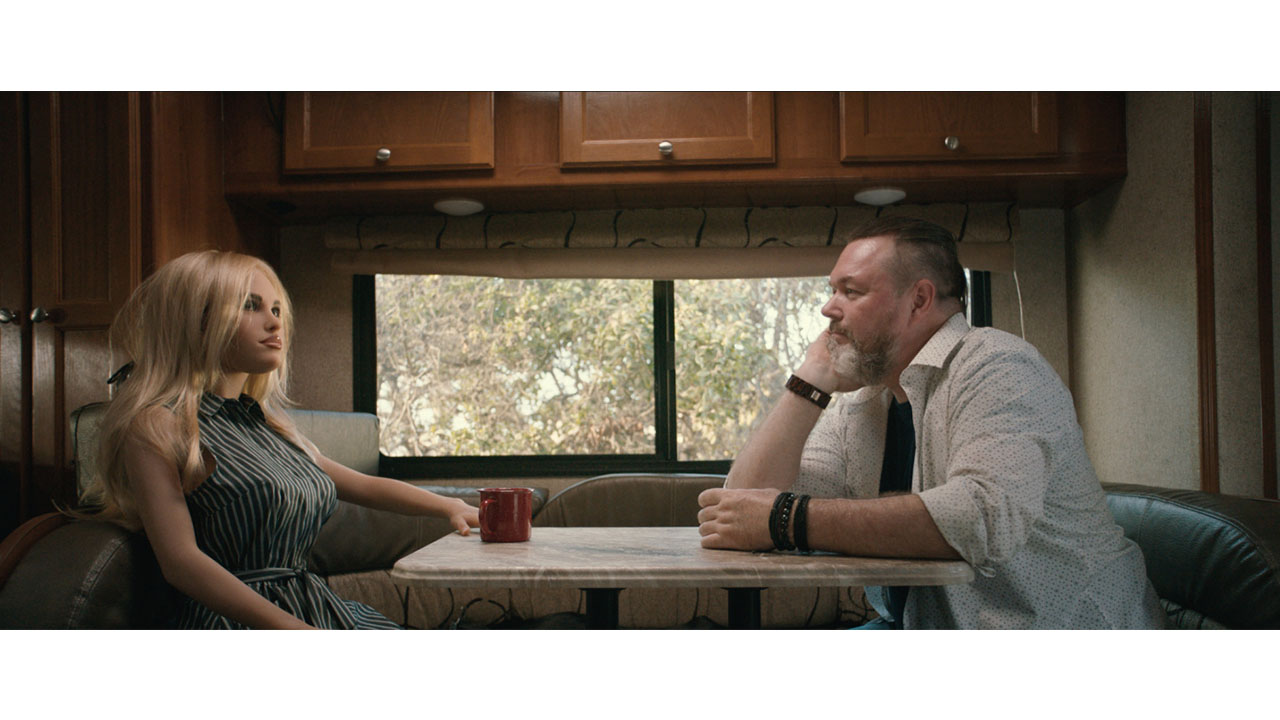 Hi, AI – Love Stories from the Future
Isa Willinger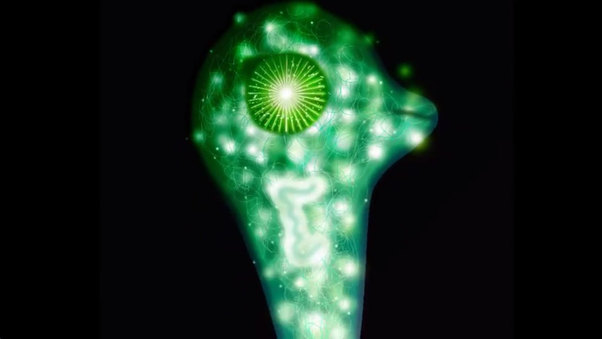 The World of Synthetic Biology
Klemen Trupej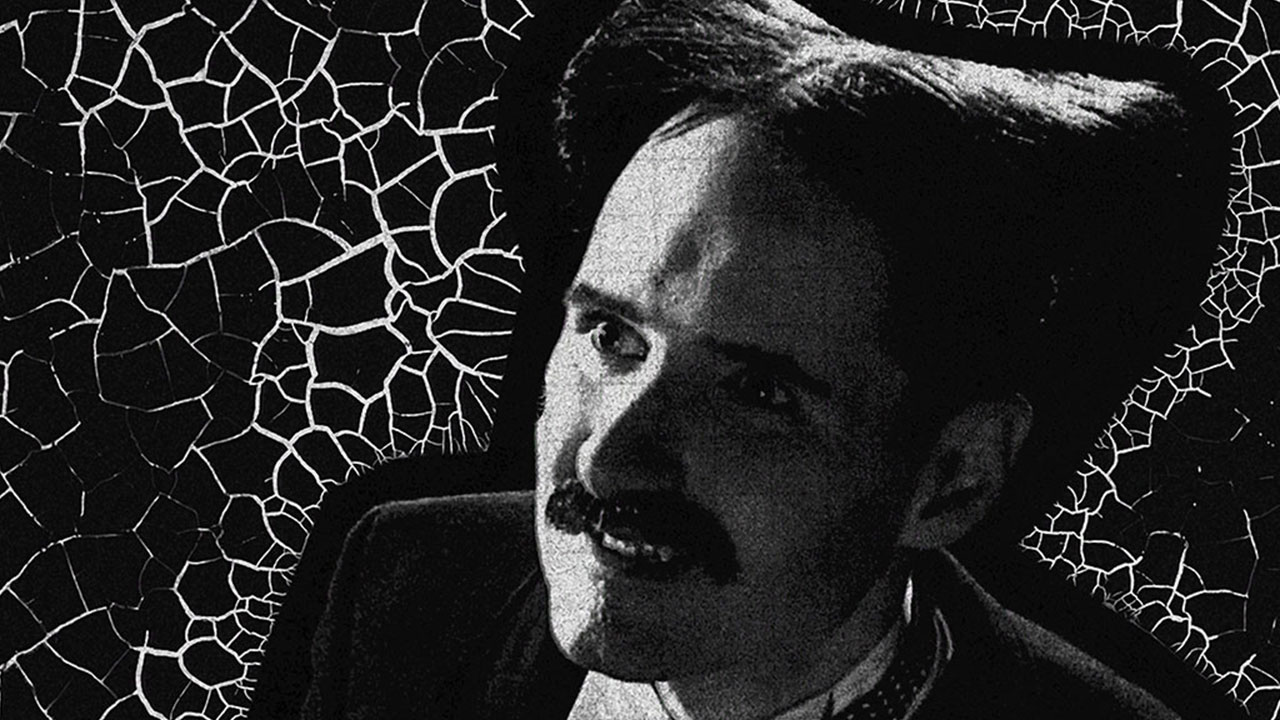 The Tesla World Light
Matthew Rankin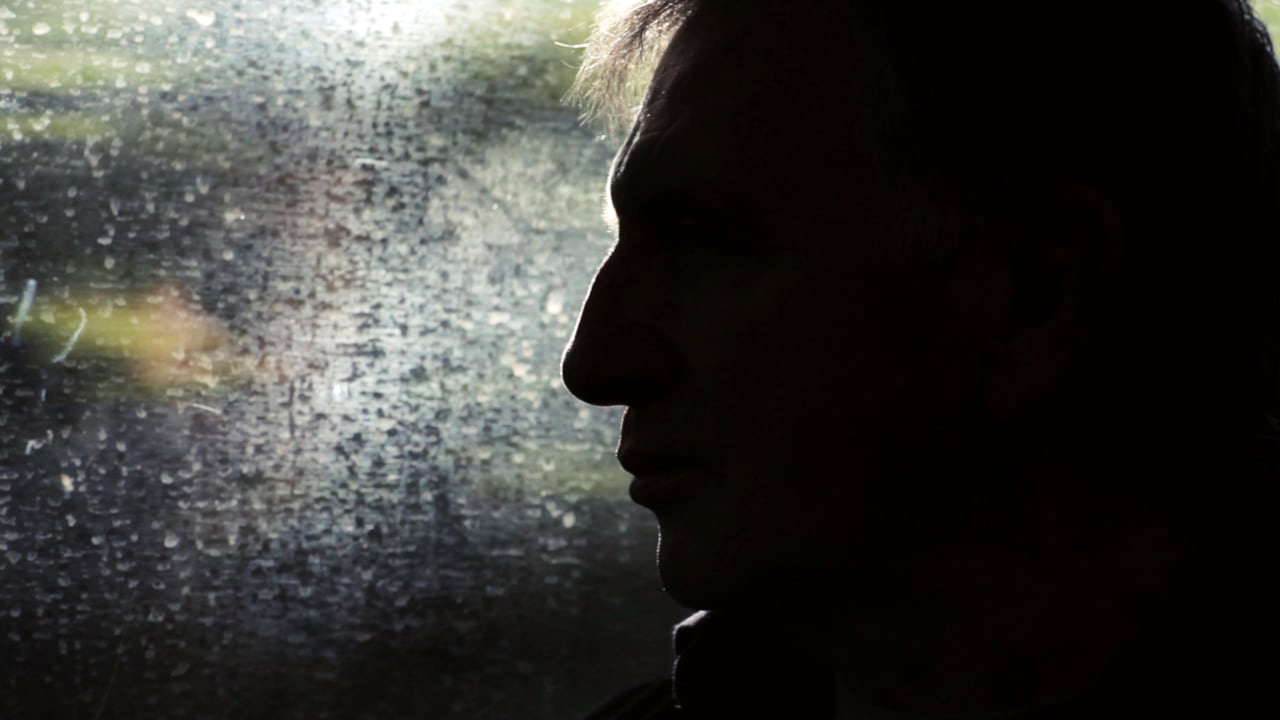 Another Green World
Christina Hardinge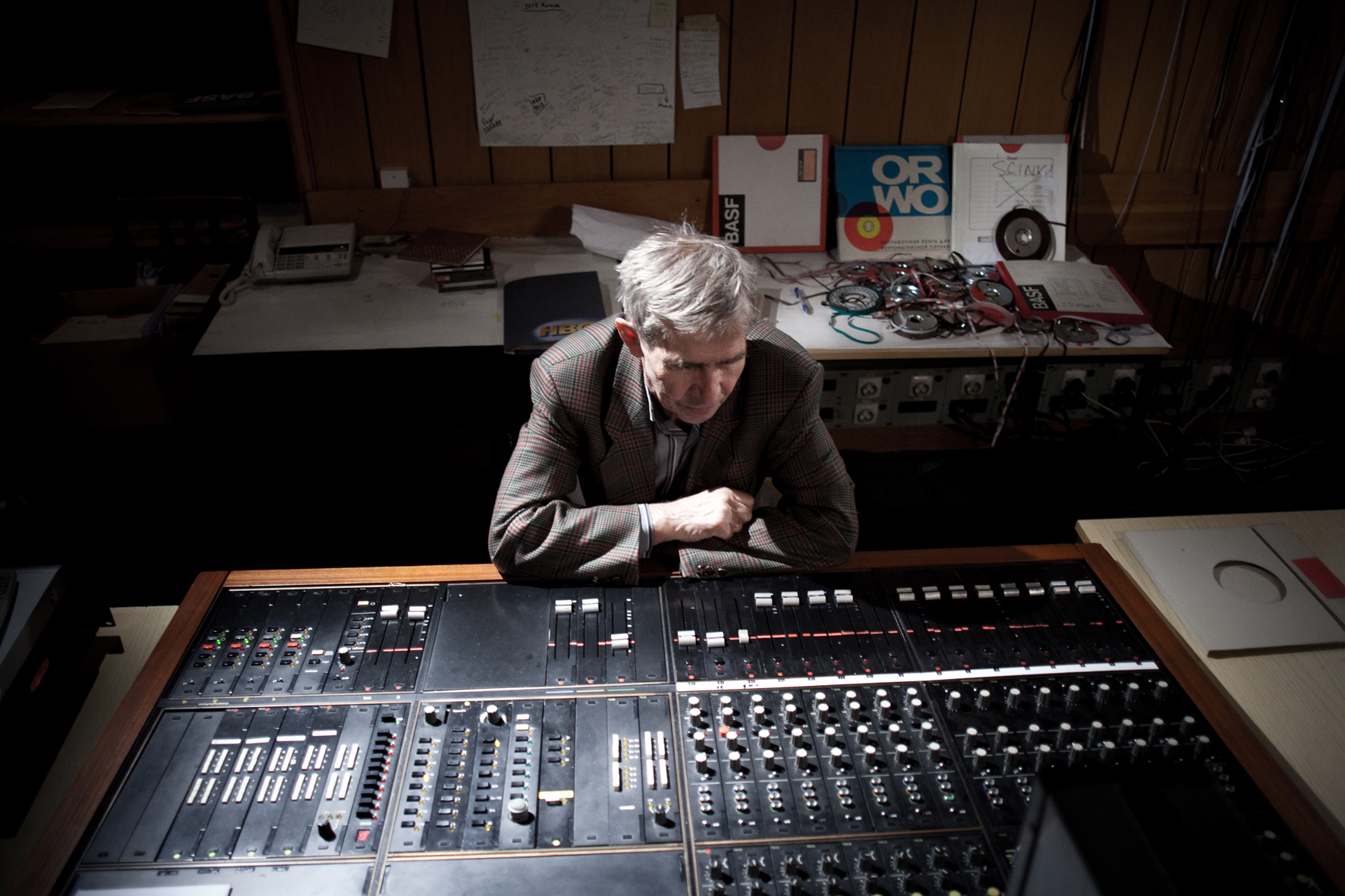 15 Corners of the World
Zuzanna Solakiewicz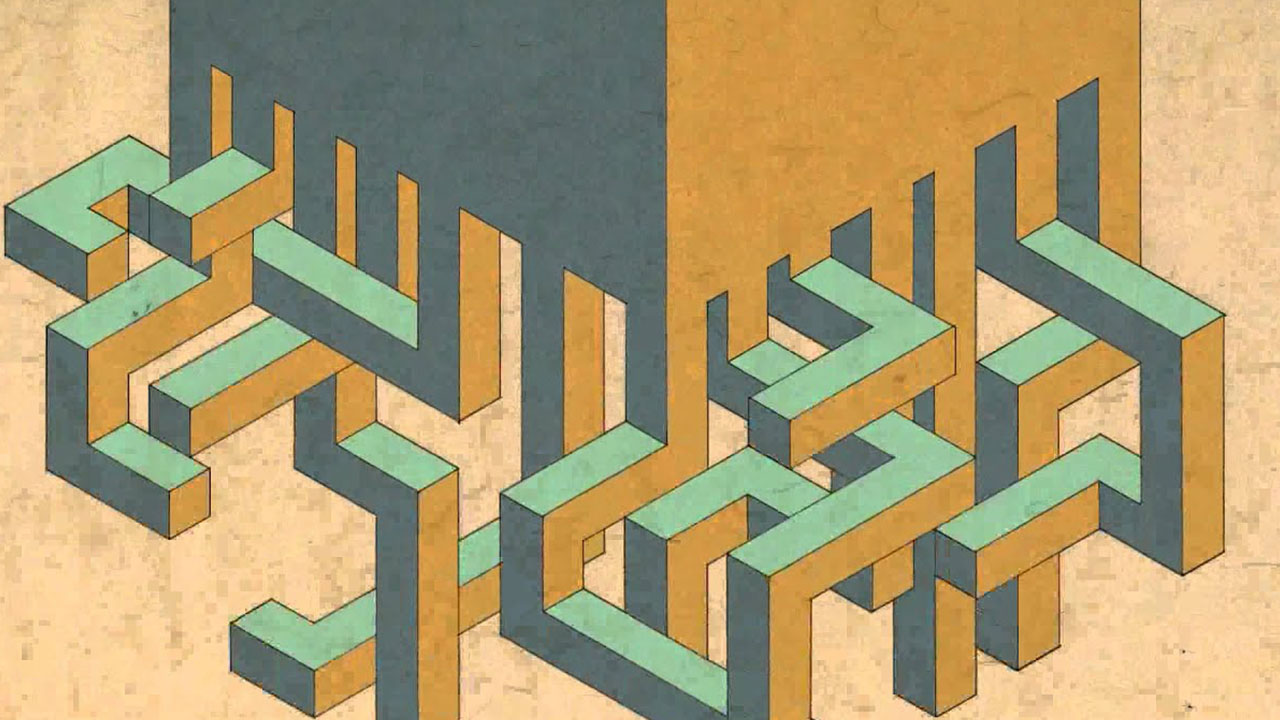 Modern No.2
Mirai Mizue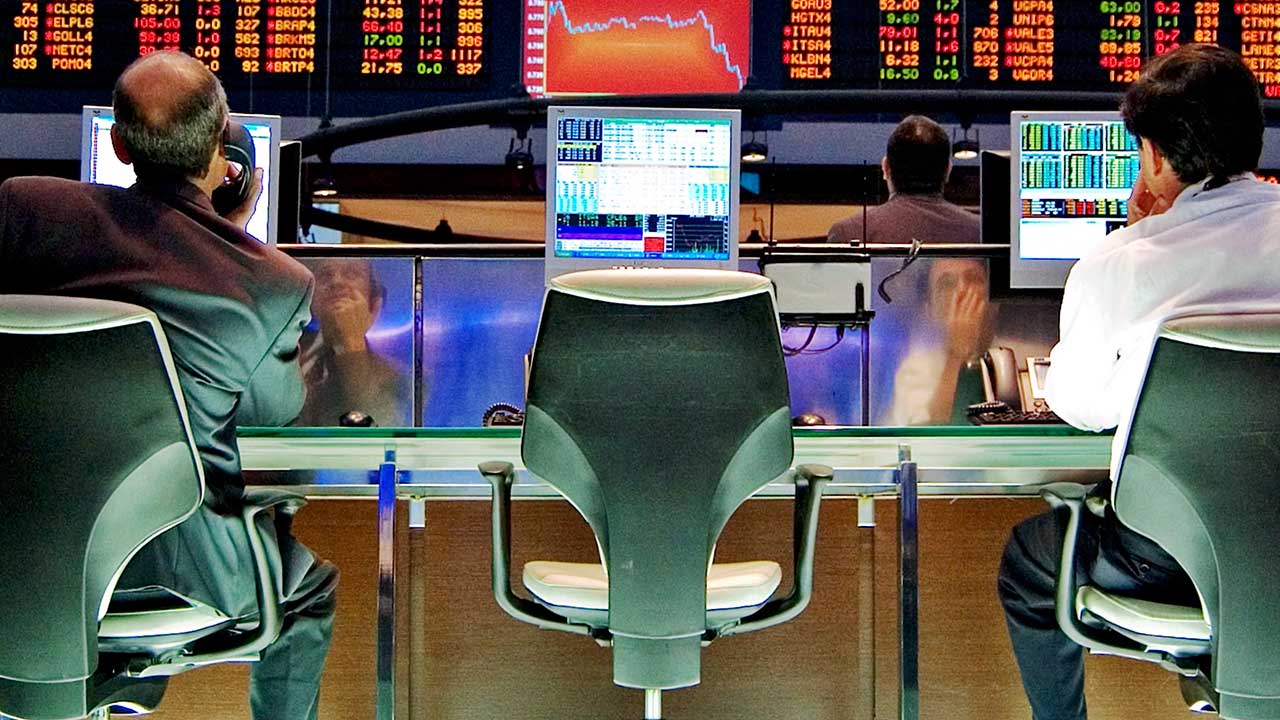 Changing the World: Bit by Bit
Ahmed Geaissa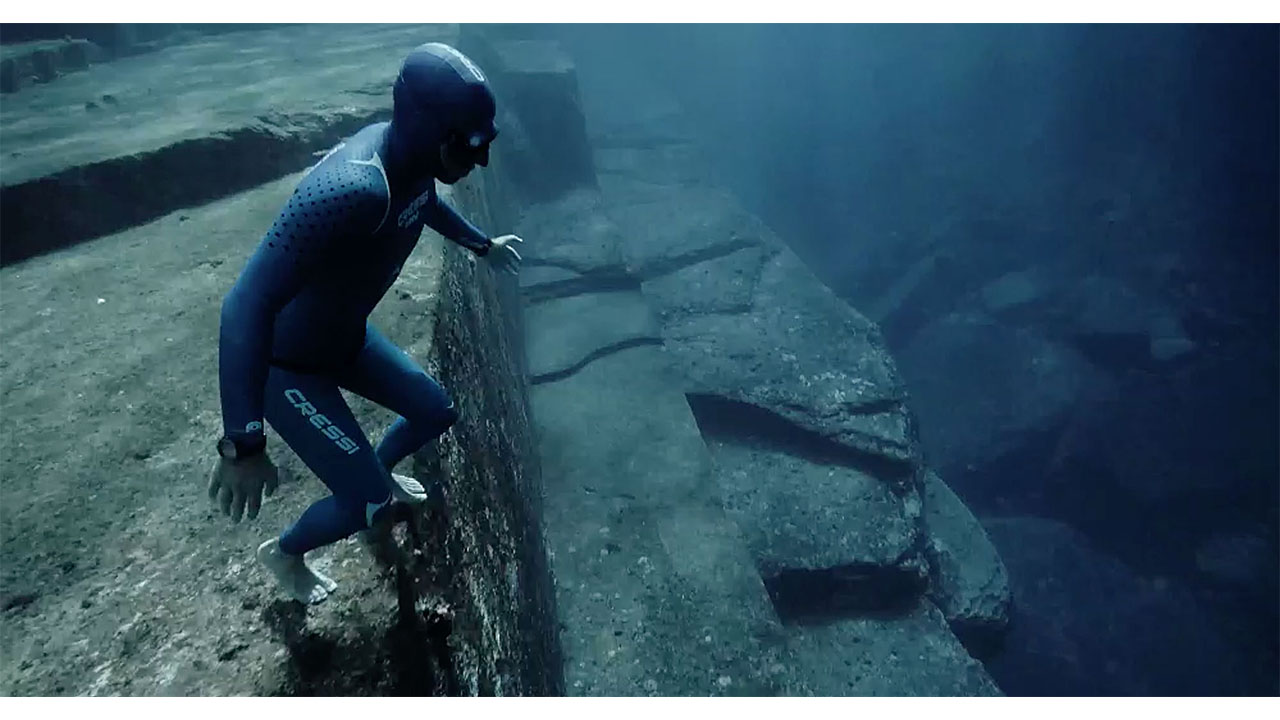 One Breath Around The World
Guillaume Néry, Julie Gautier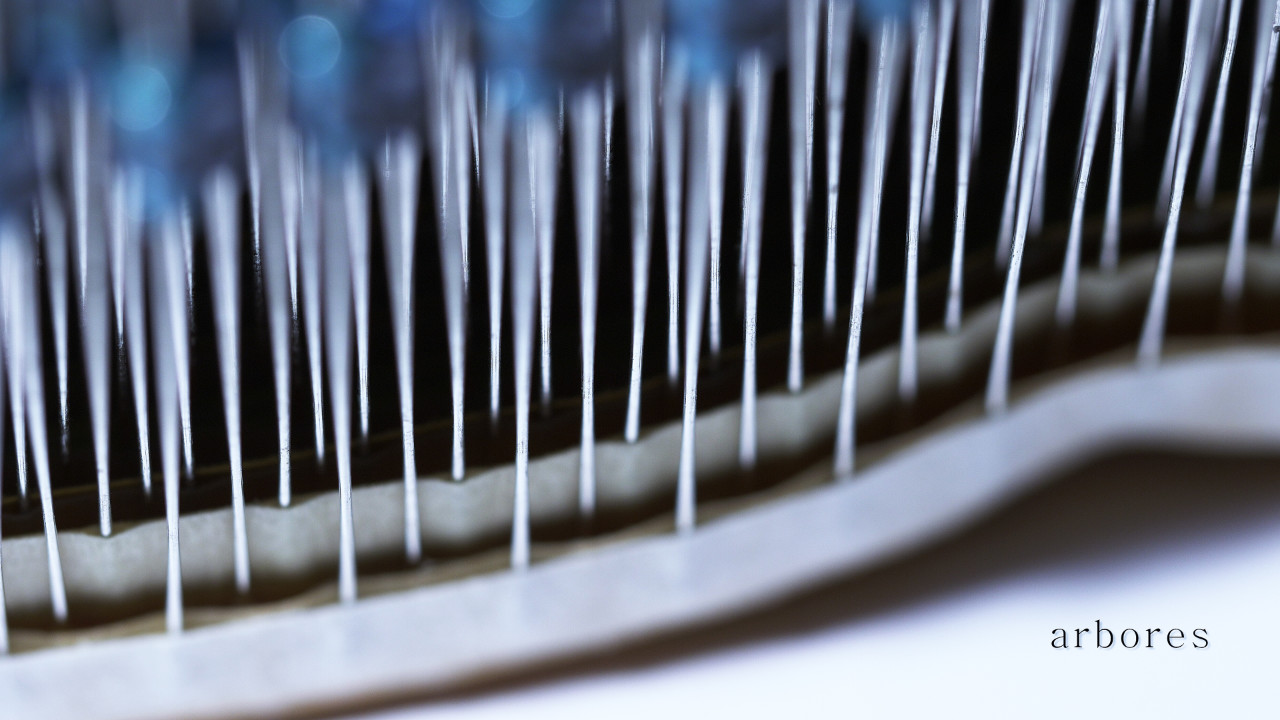 Structures of Nature
Martin Gerigk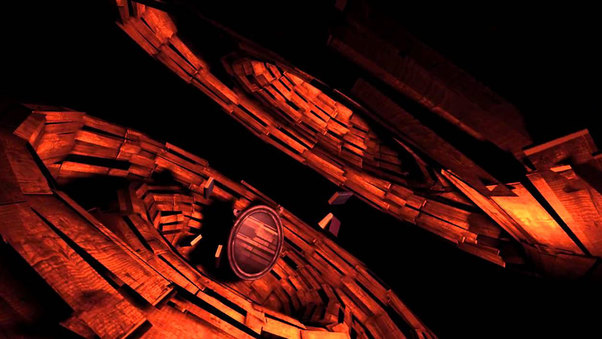 Shelter
Carl Burton
How to Let Go of the World and Love All the Things Climate Can't Change
Josh Fox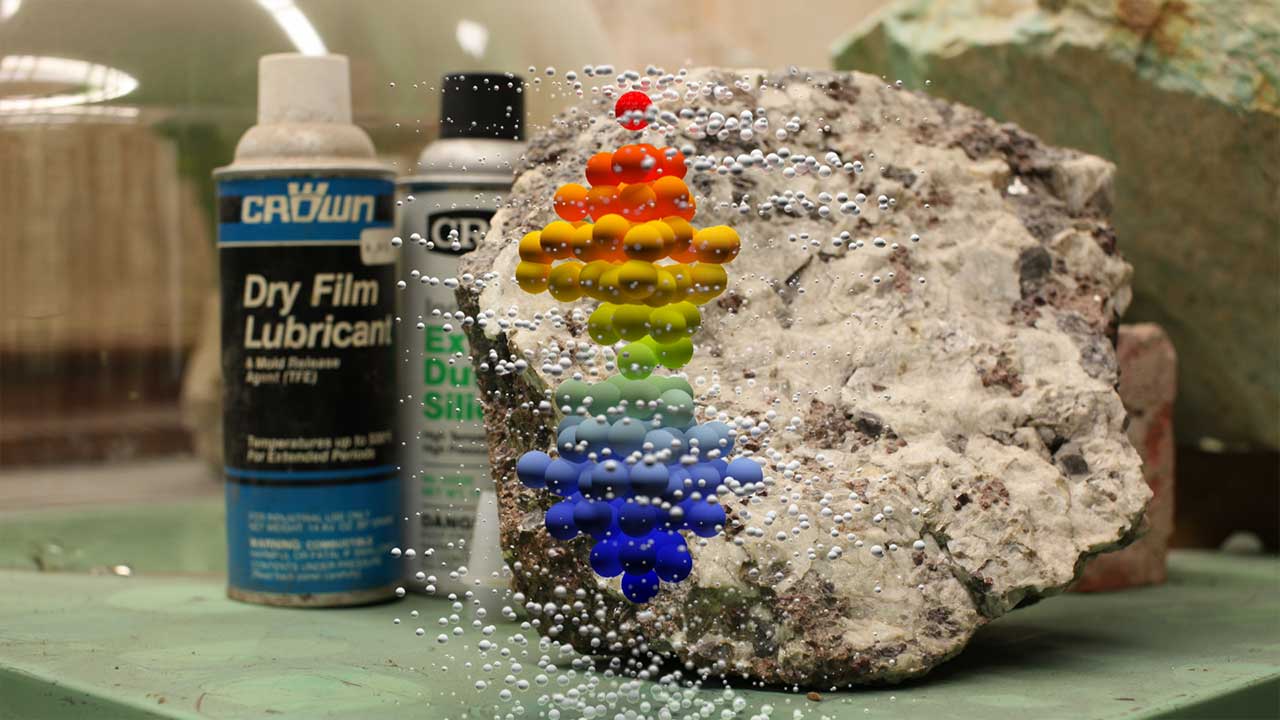 Where Shapes Come From
Semiconductor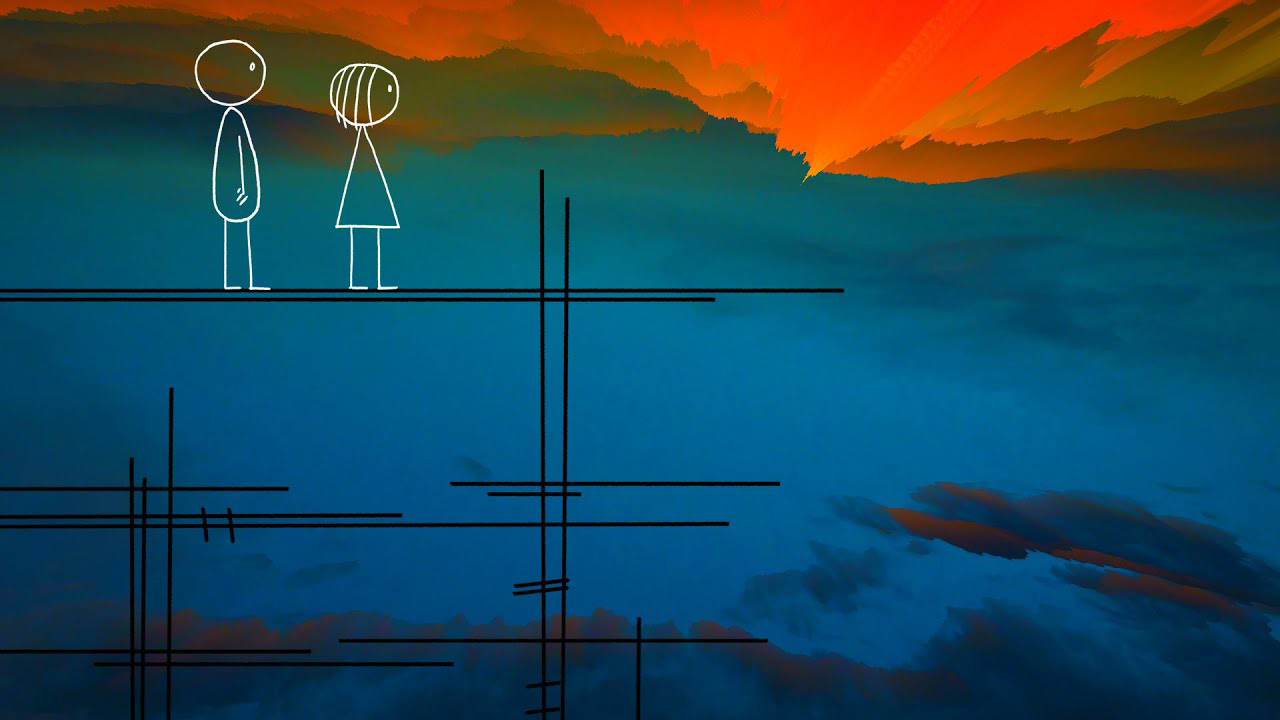 World of Tomorrow
Don Hertzfeldt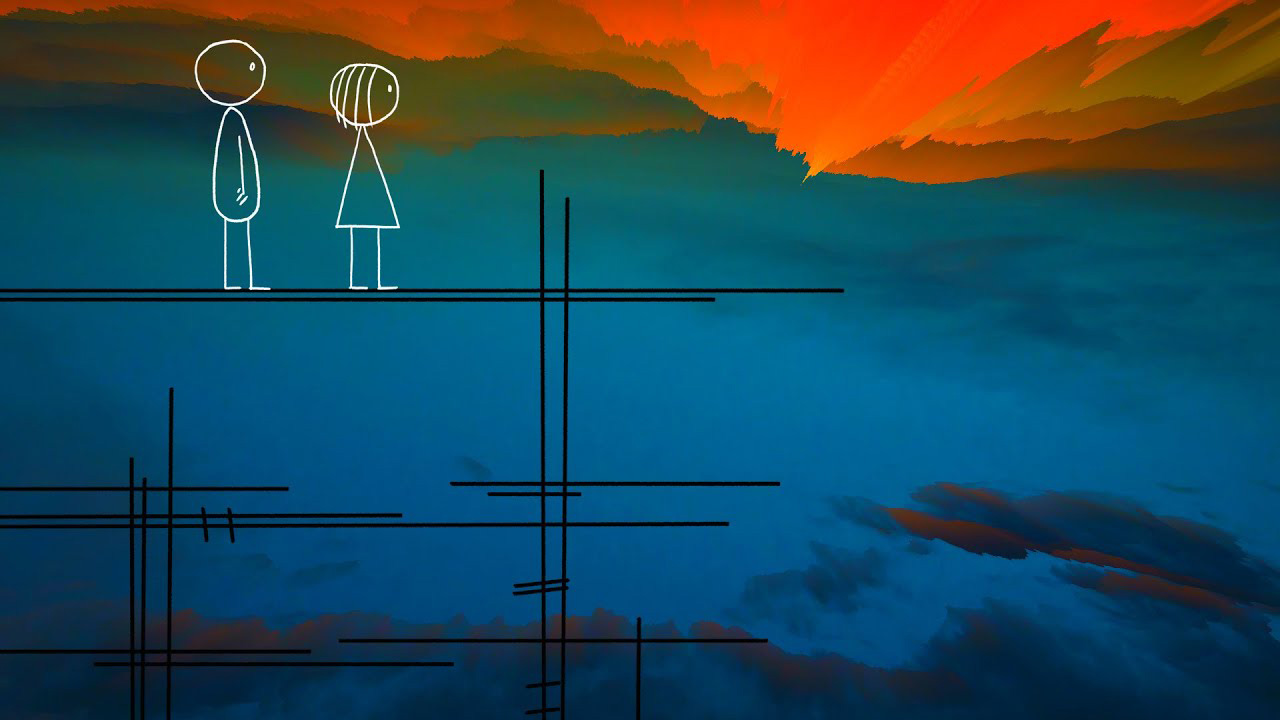 World of Tomorrow
Don Hertzfeldt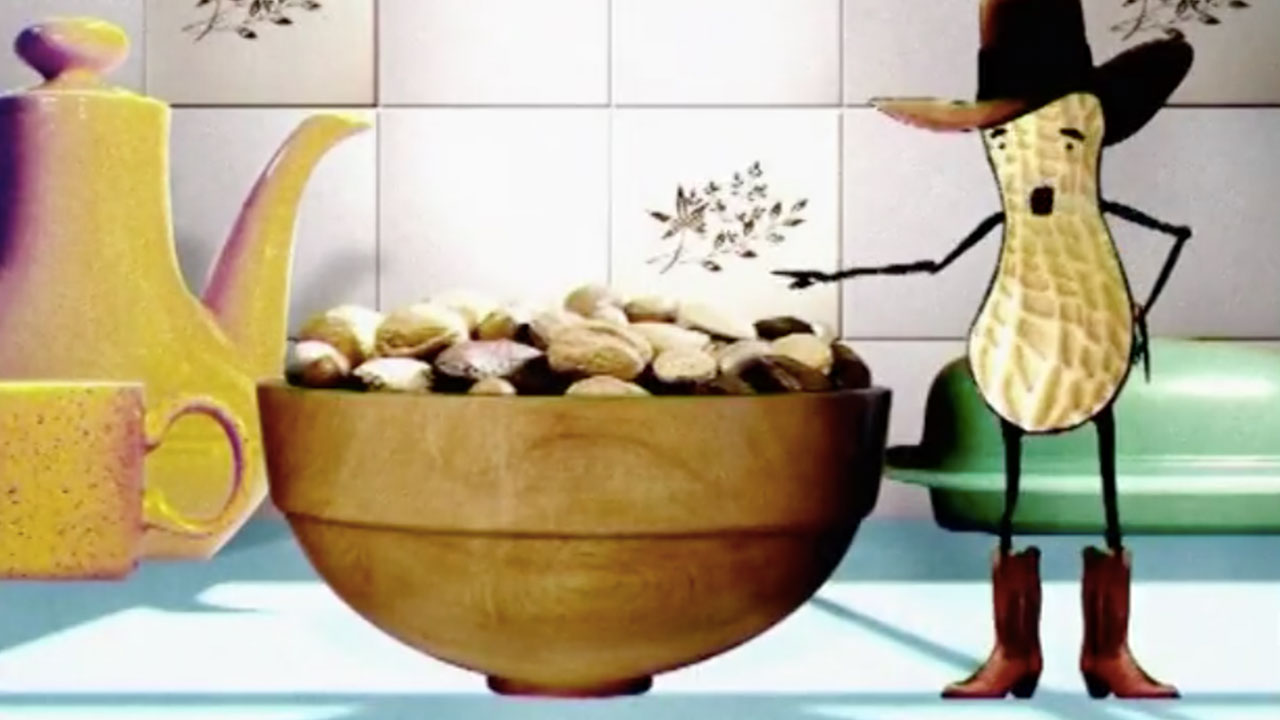 The Luckiest Nut in the World
Emily James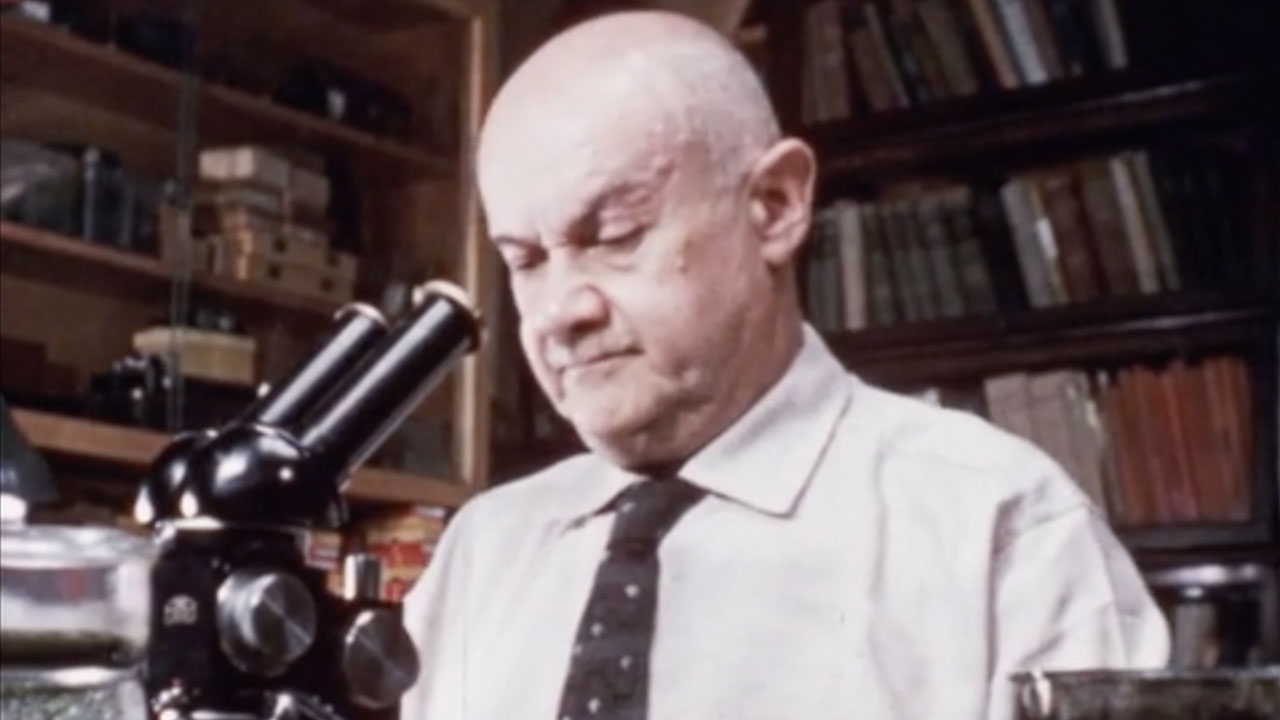 The Worlds of Dr. Vishniac
Donald F. Hornig
Bugarach
Sergi Cameron,Ventura Durall,Salvador Sunyer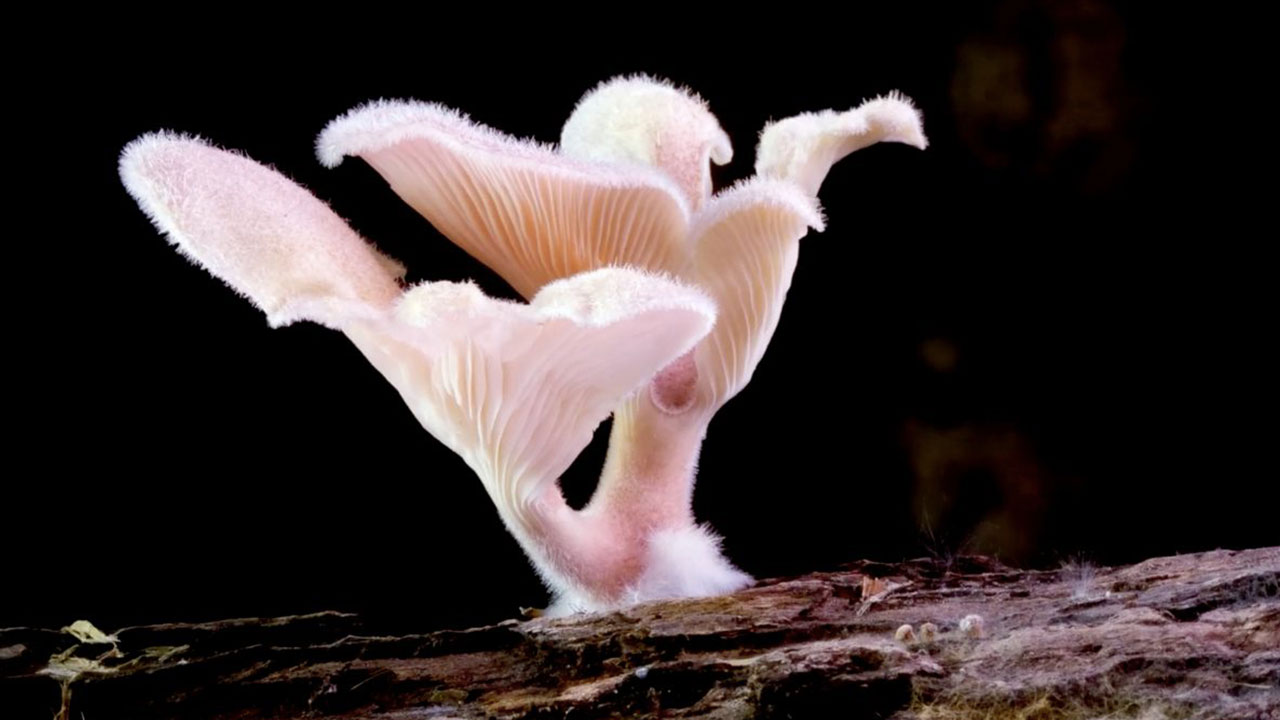 The Kingdom – How Fungi Made Our World
Annamaria Talas,Simon Nasht
Worlds: The Kepler Planet Candidates
Alex Harrison Parker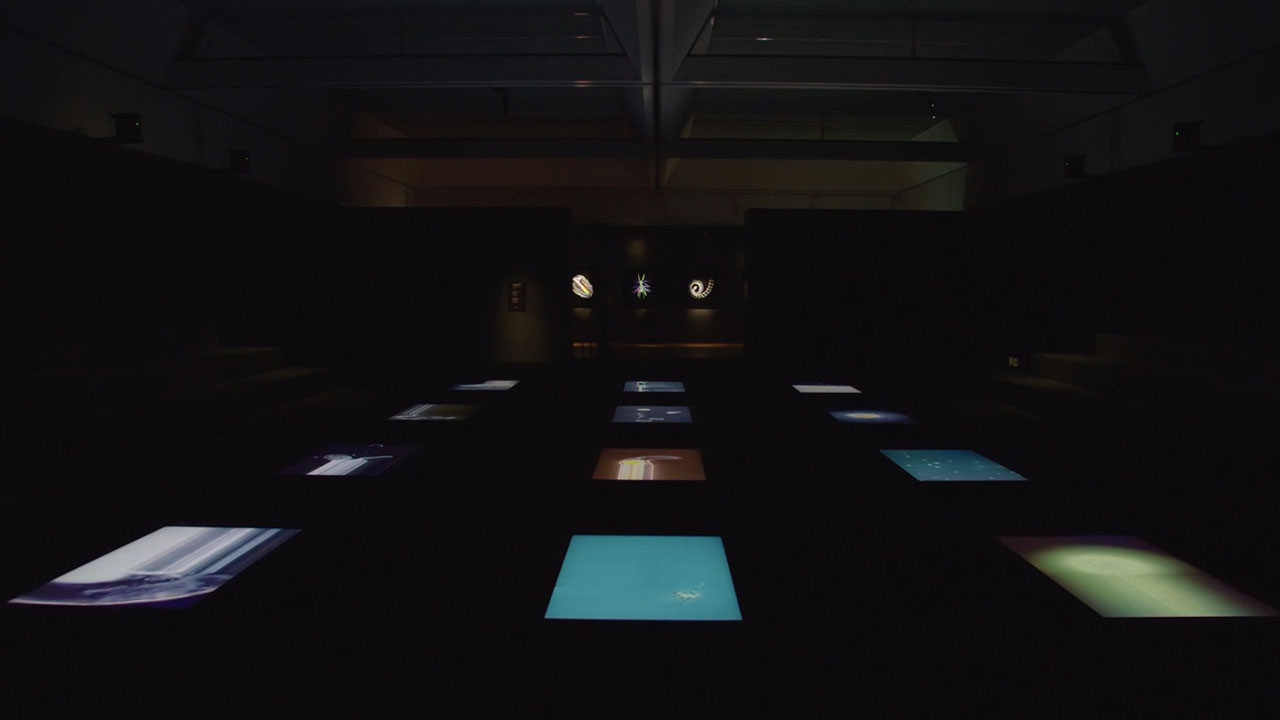 PLANKTON: A Drifting World at the Origin of Life
Christian Sardet,Hiroyasu Takahashi
Transistors: Teeny Tech that Changed the World
Abby Kent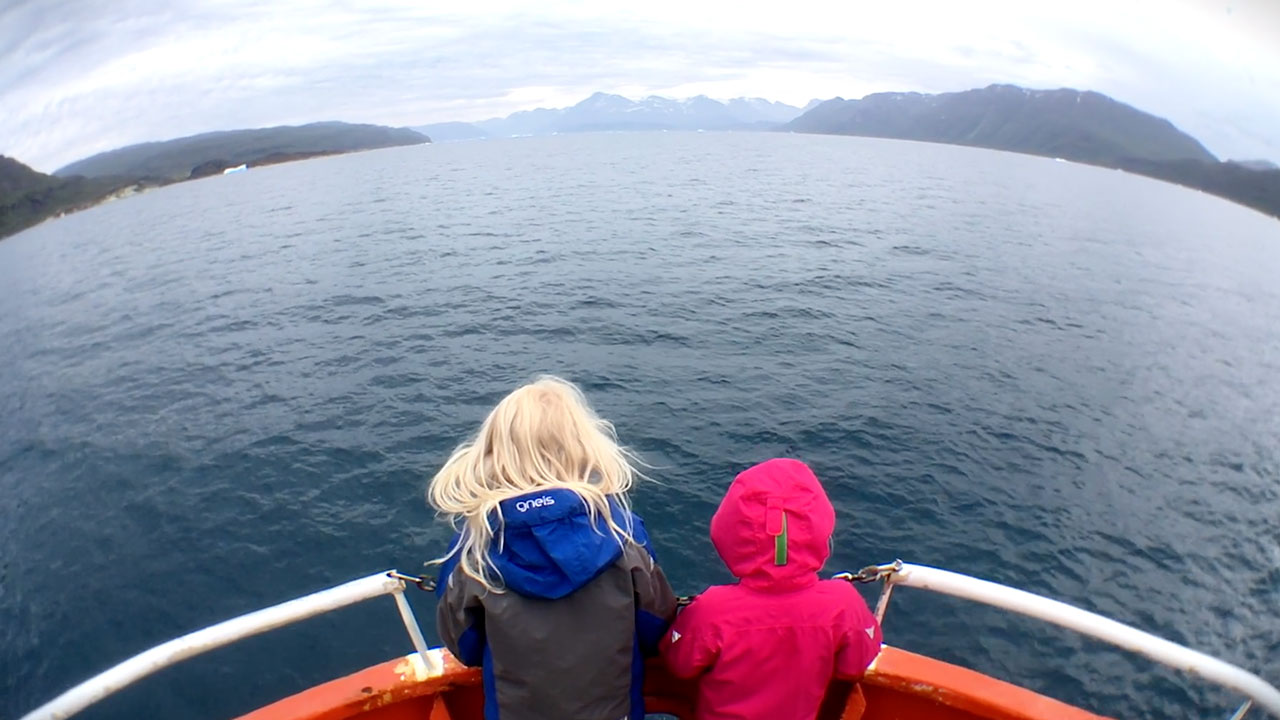 Home
Inuk Jørgensen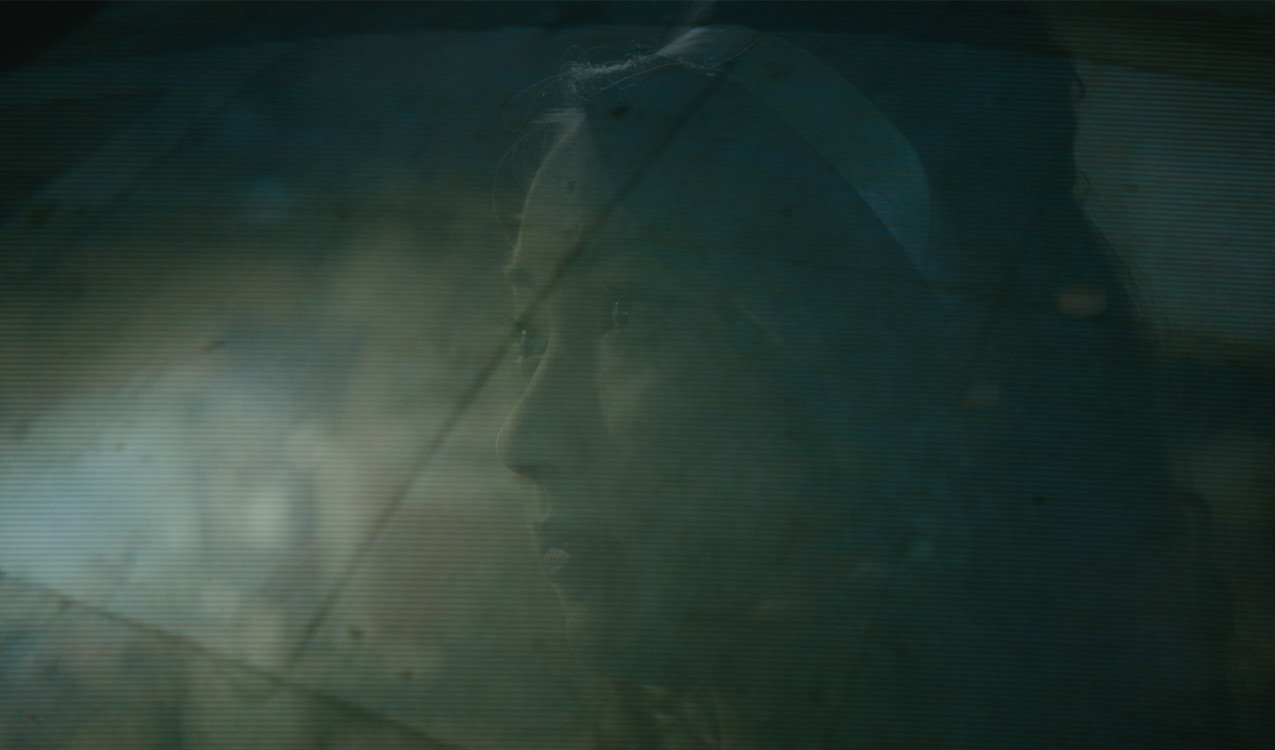 Kiko
Jamil Munoz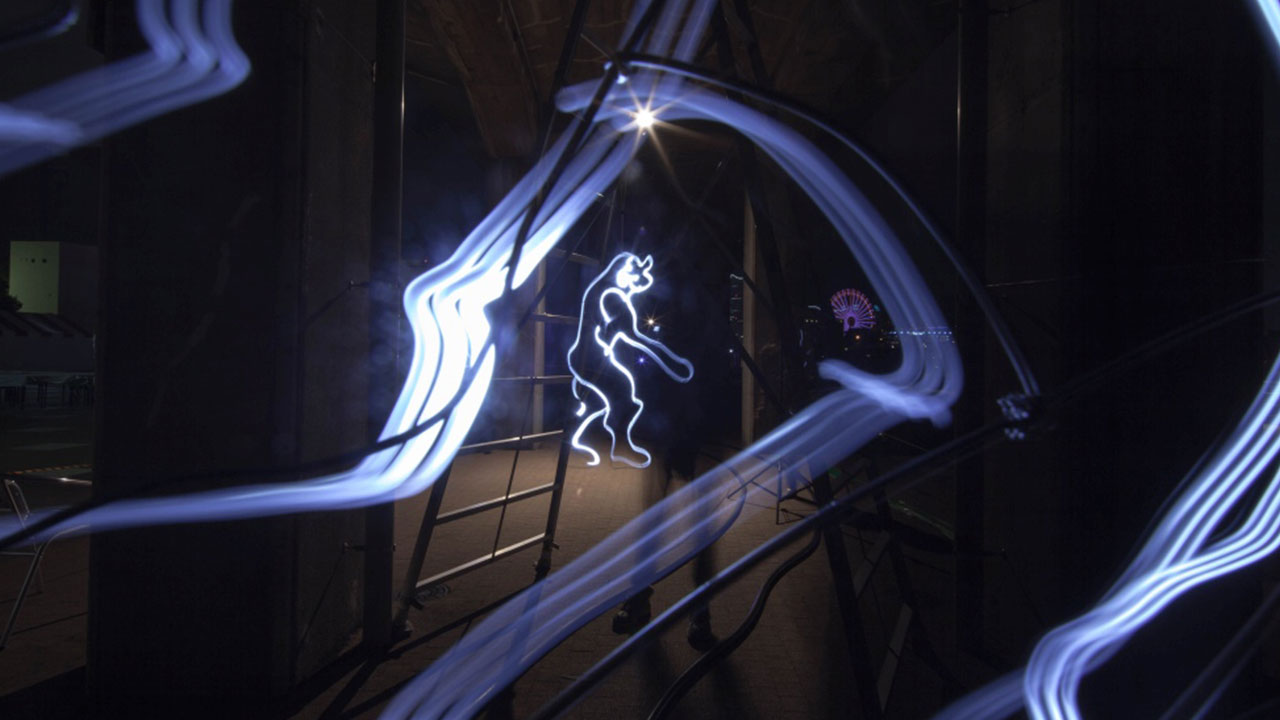 Track
TOCHKA (Takeshi Nagata & Kazue Monno)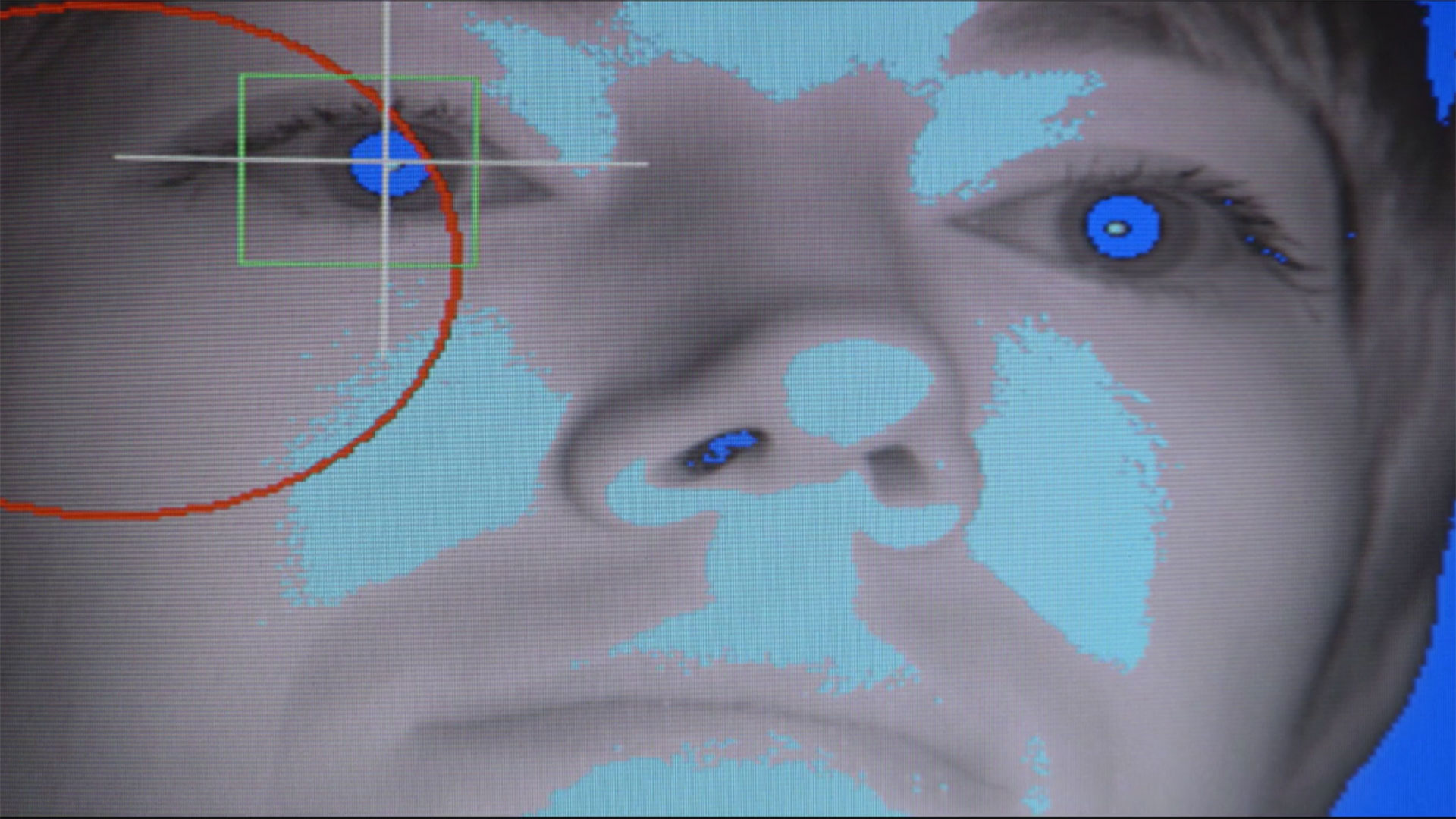 The Mirror System (Le Système Miroir)
Eva Zornio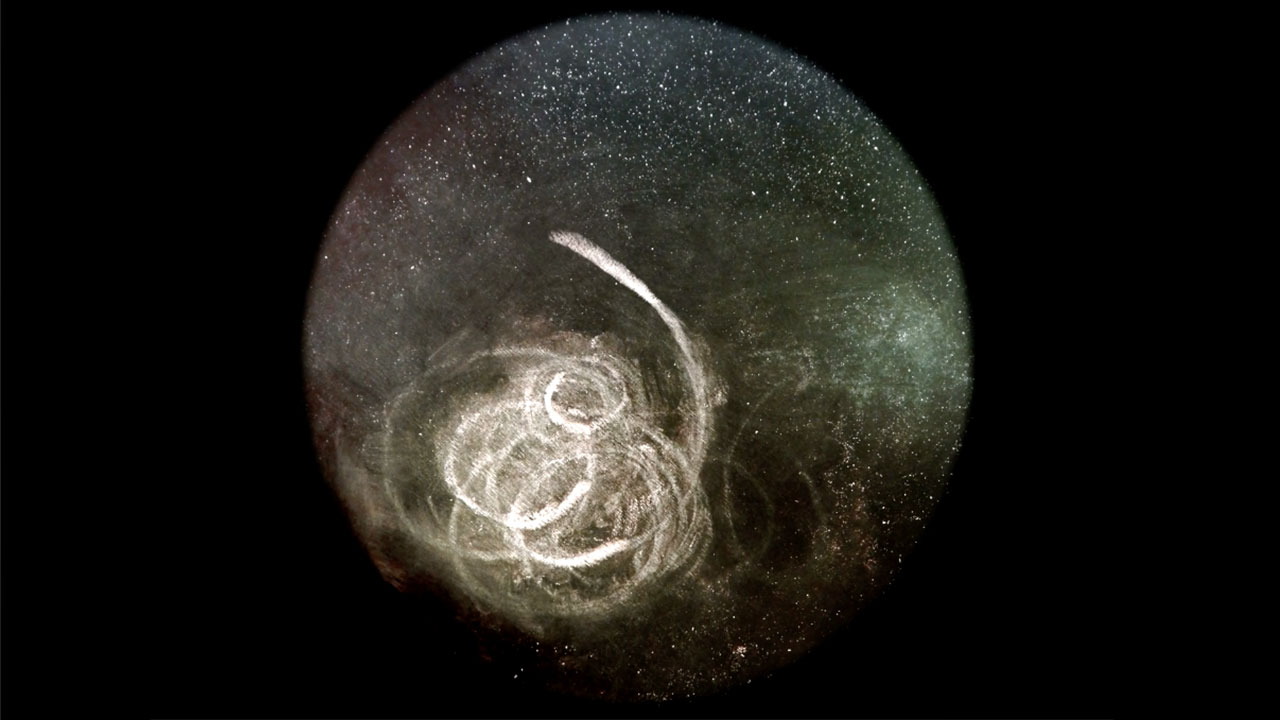 ABIOTISM 3 / Matter #1
Simona Koch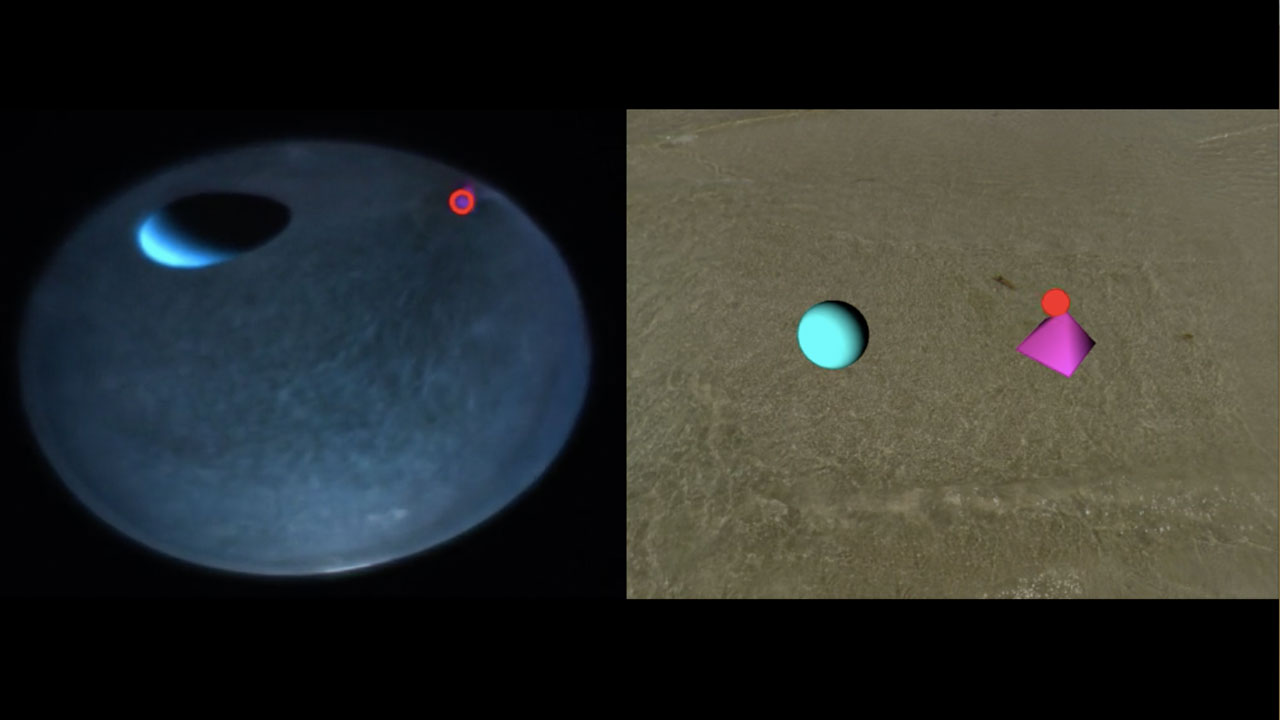 Photo realistic and naturalistic VR for freely swimming fish
Andrew Straw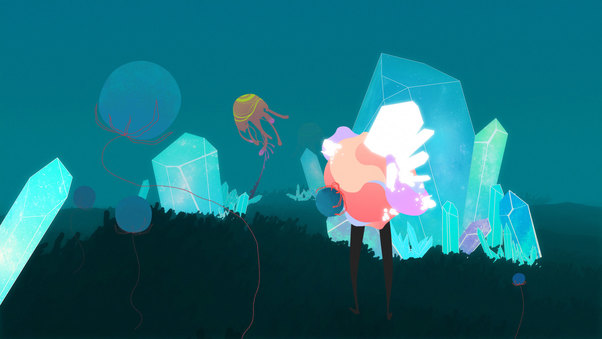 Mirage
Yaya Xu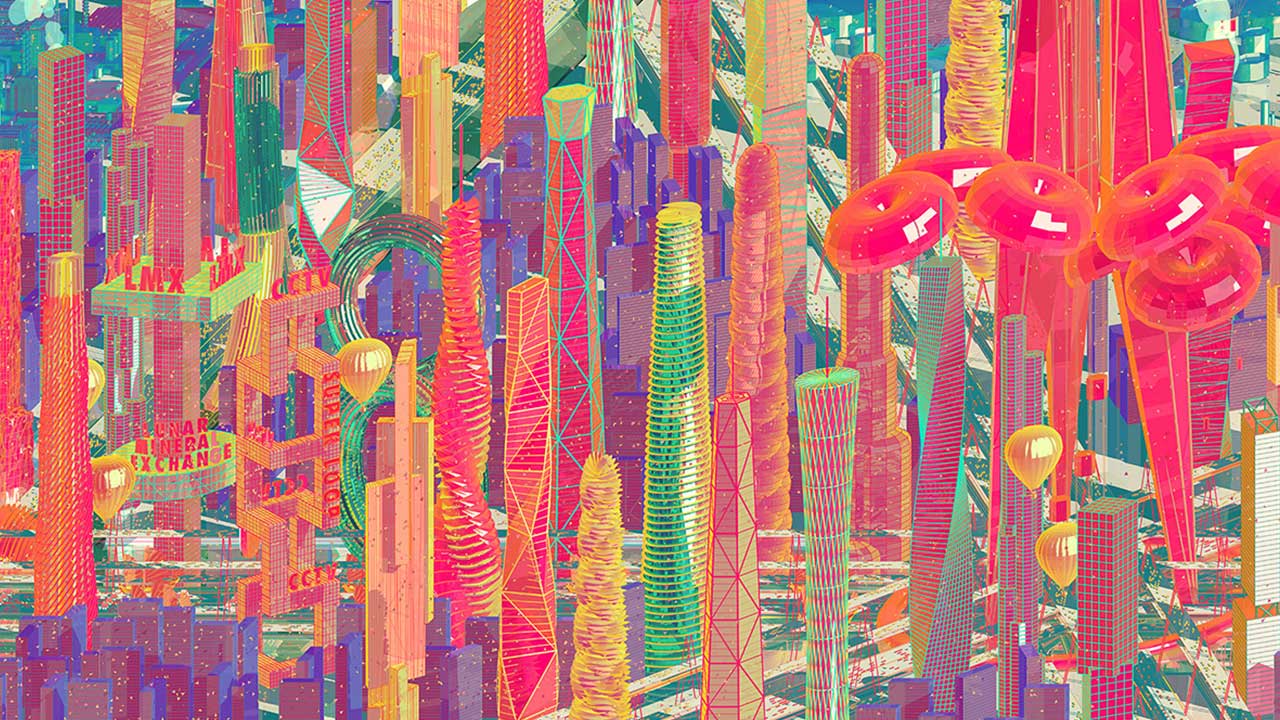 Lunar Economic Zone
Zhan Wang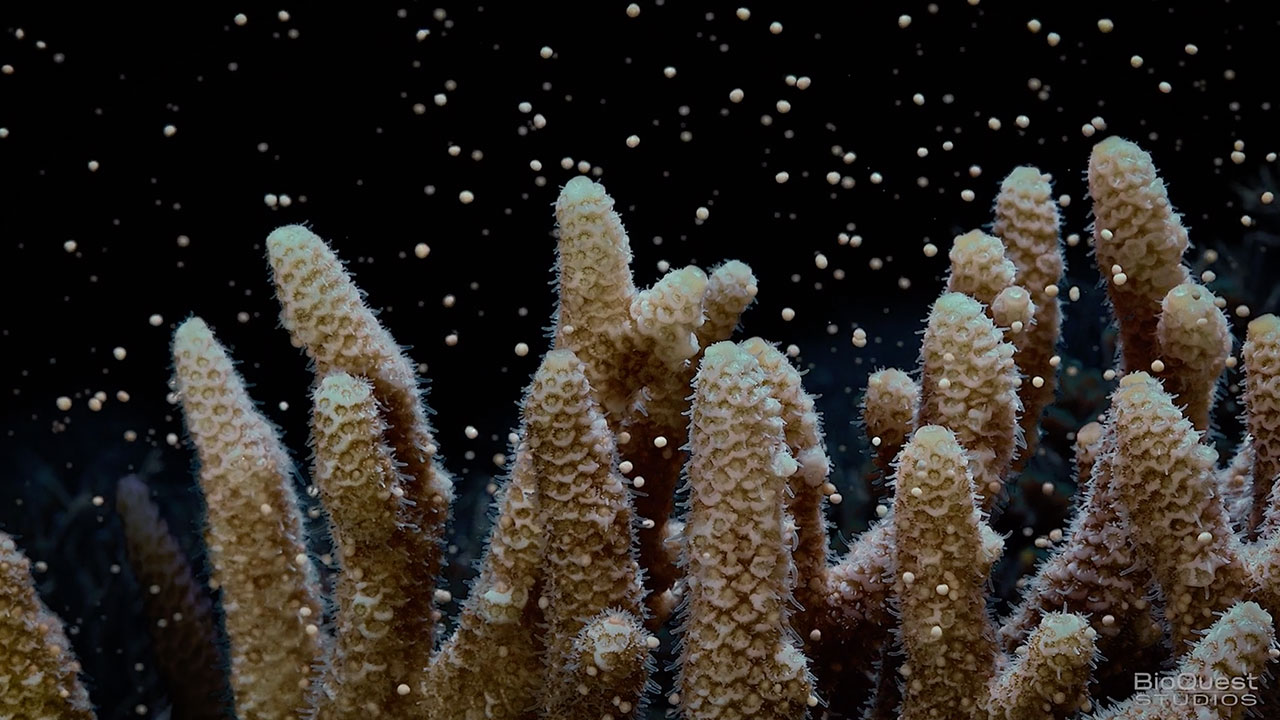 Corals - Ancient Survivors
Louise Polain,Daniel Stoupin,& Pete West
Bright Spots
Jilli Rose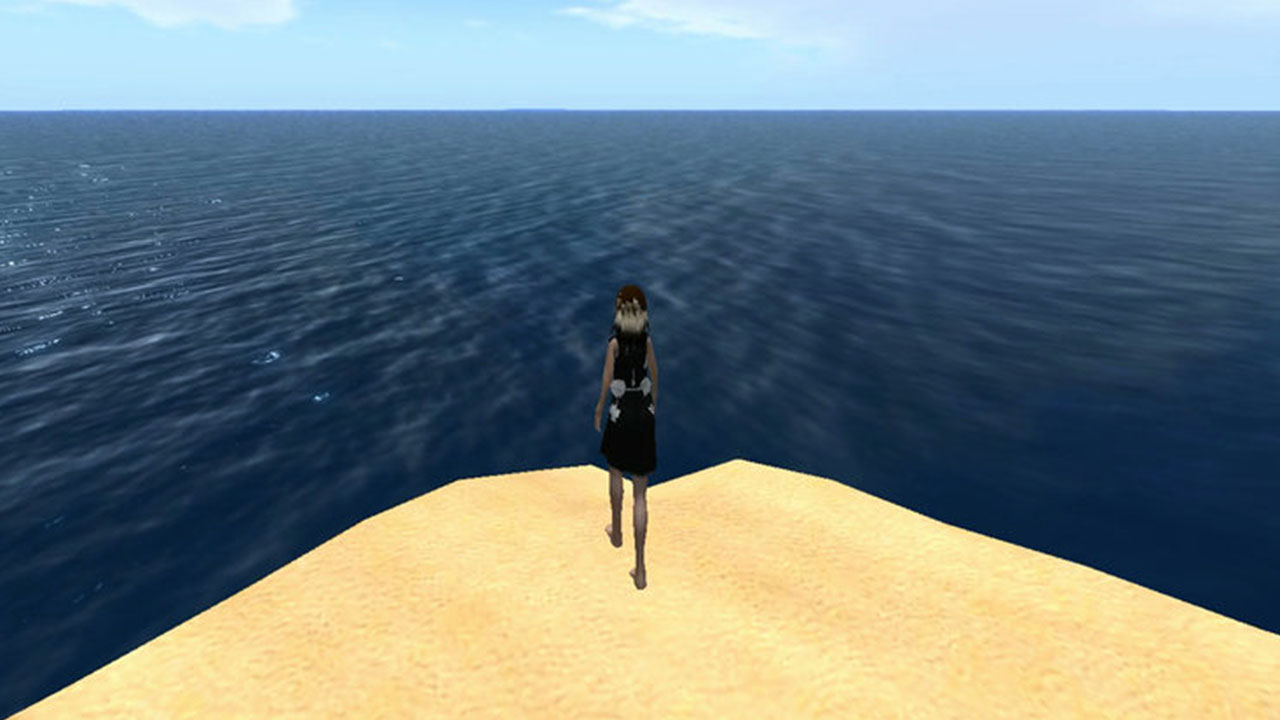 Utopia 1.0
Annie Berman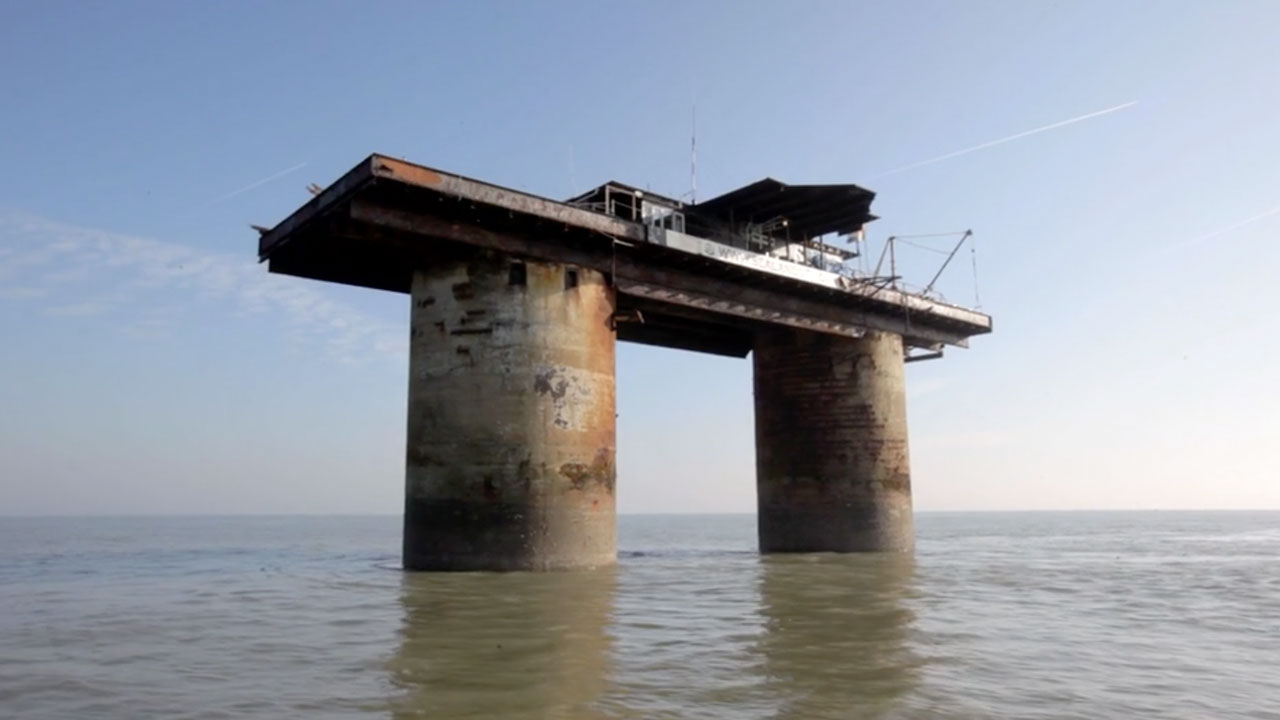 Sealand
Toby Smith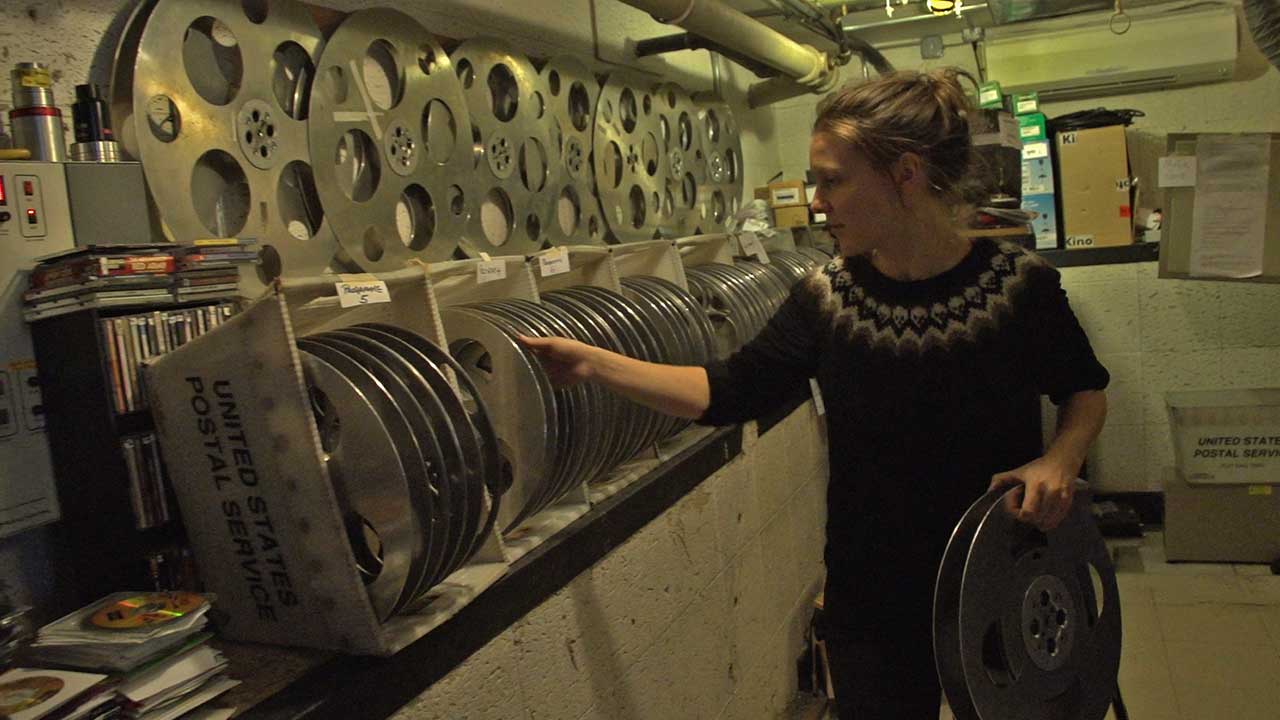 A Film Is A Film Is A Film
Eva Von Schweinitz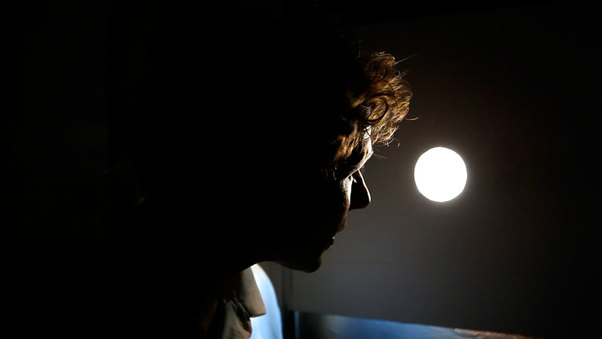 Invisible
Lia Giraud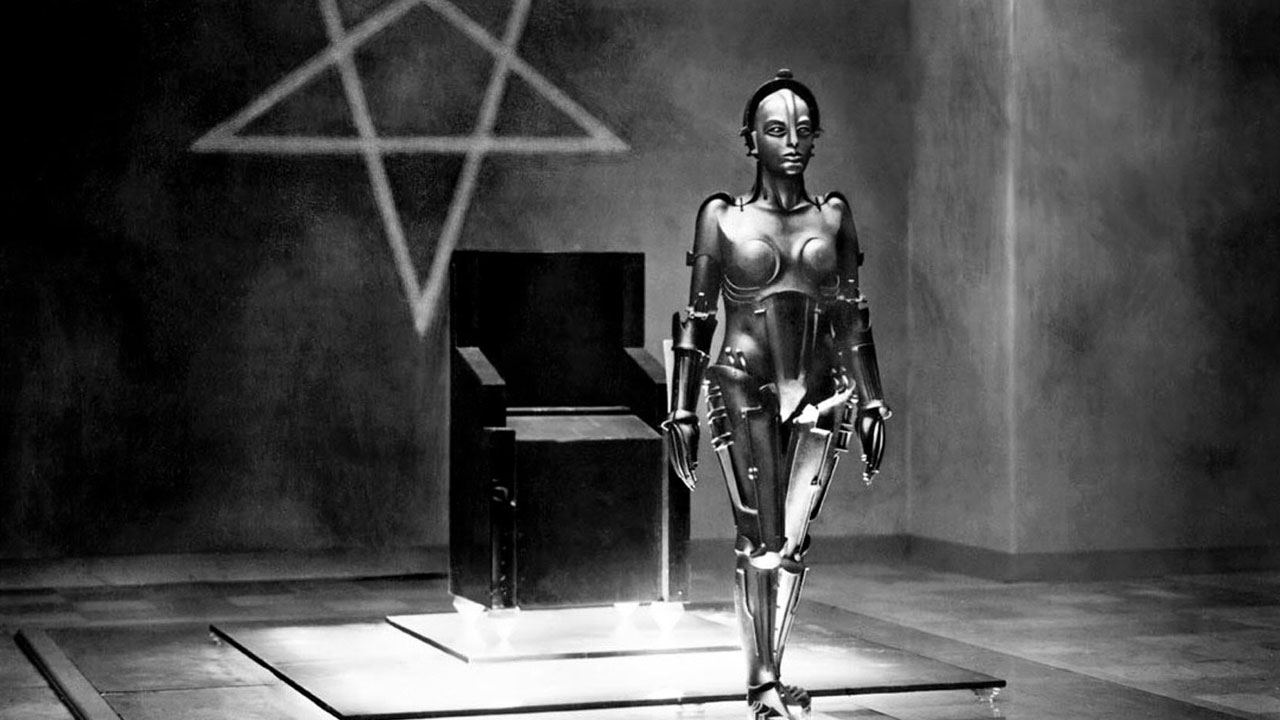 Metropolis
Fritz Lang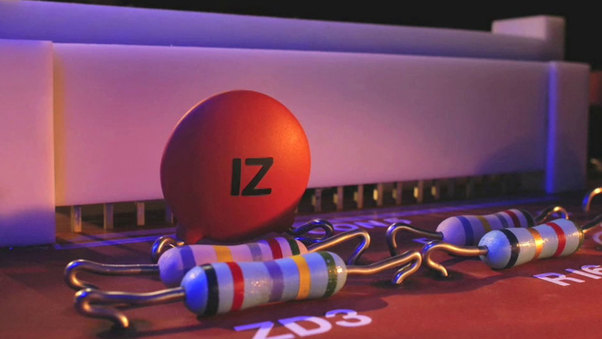 Off-Line
Tom Gasek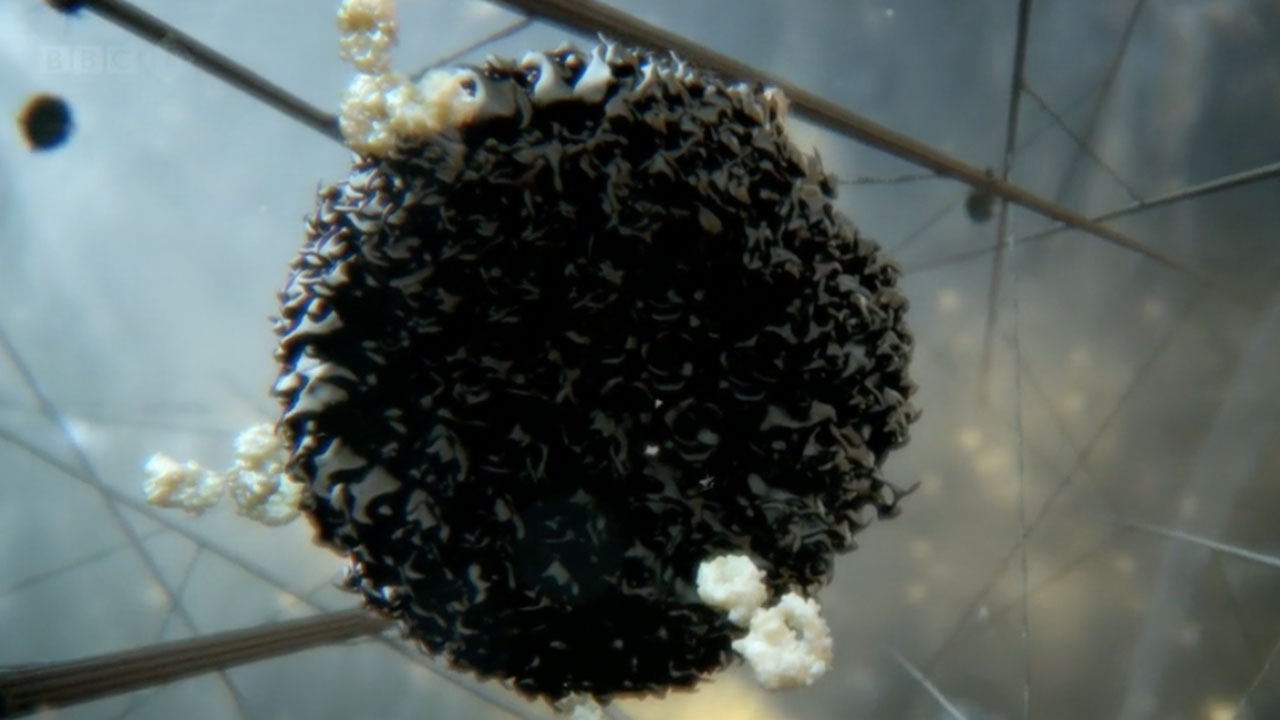 Secret Universe: The Hidden Life of the Cell
Mike Davis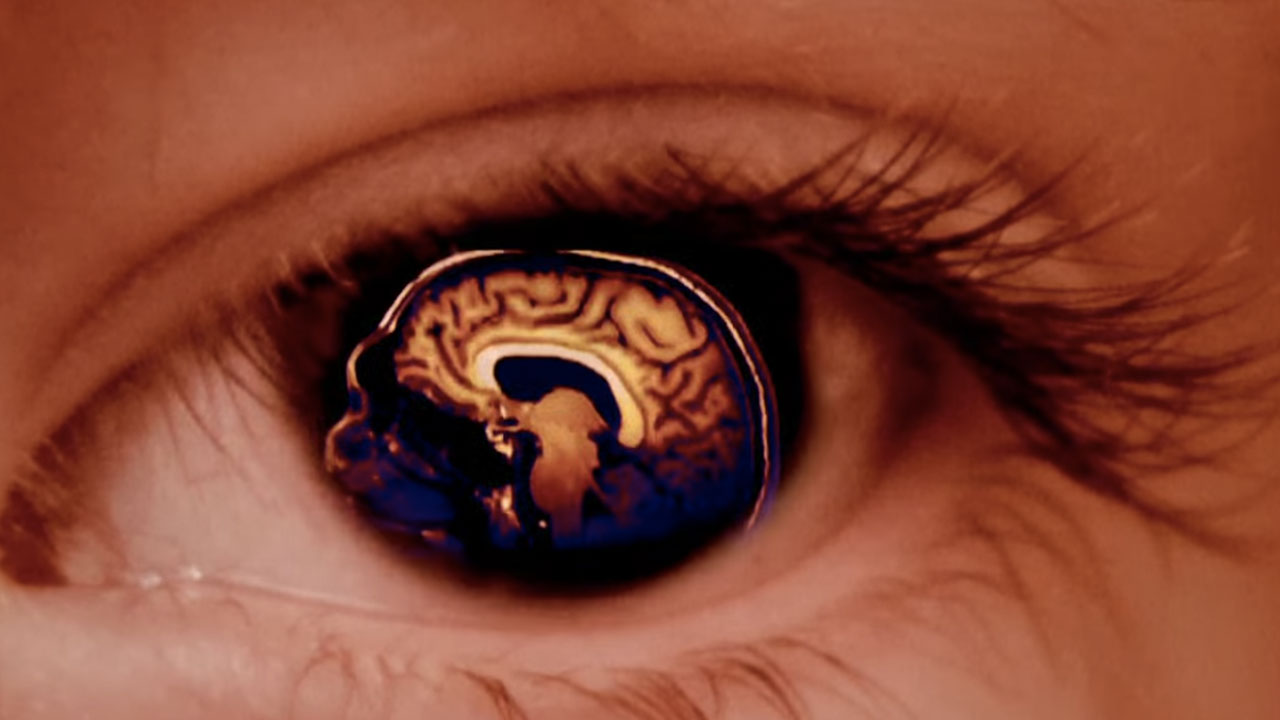 Love, Hate and Everything in Between
Alex Gabbay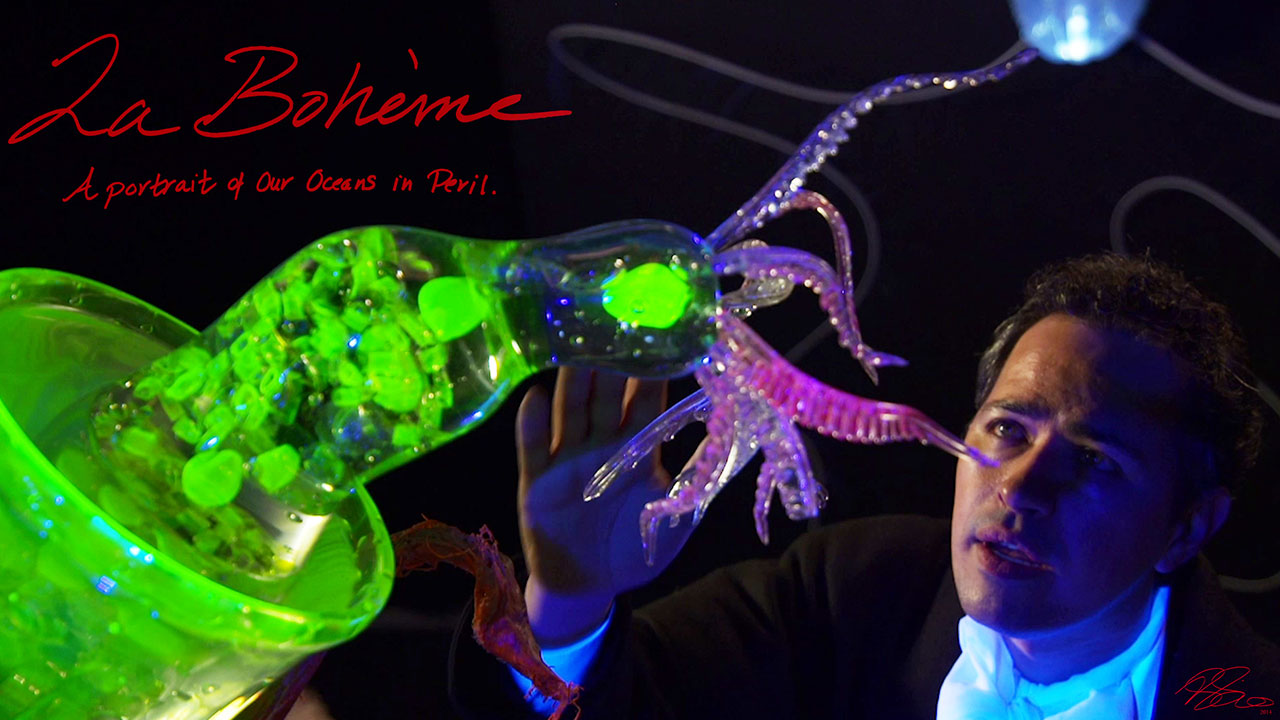 La Bohème: A Portrait of Today's Oceans in Peril
Mara Haseltine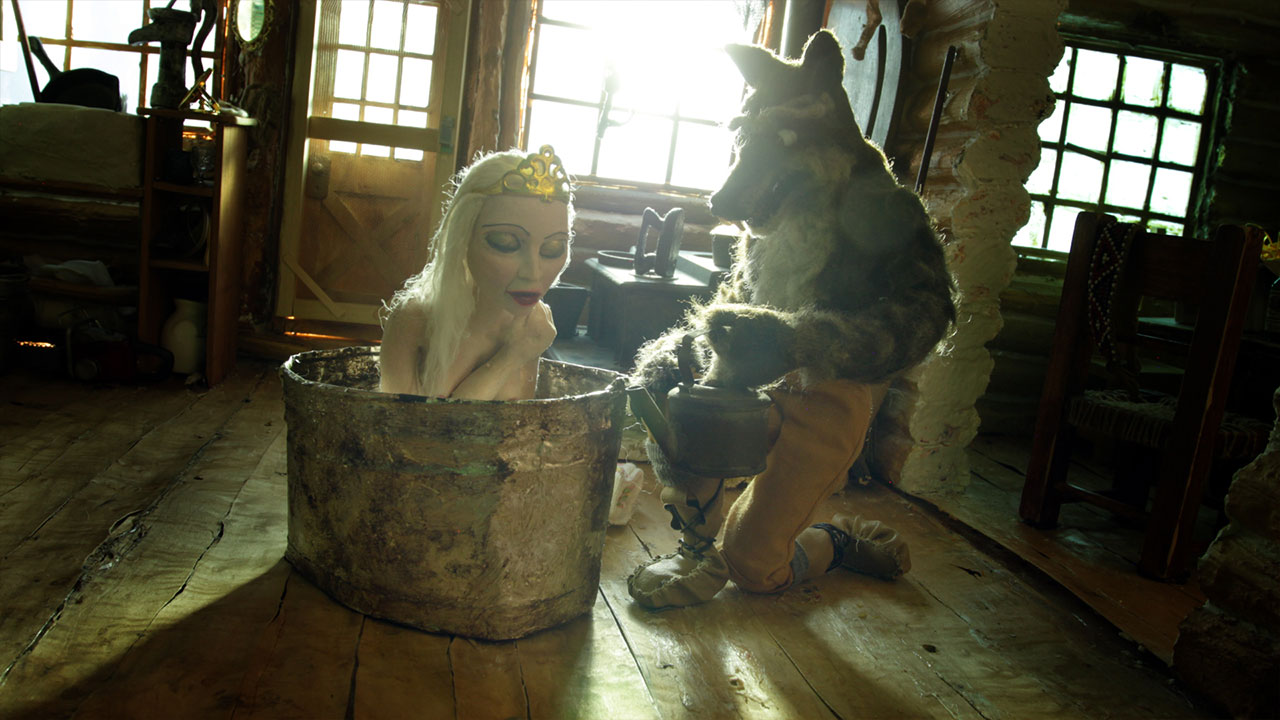 The Lodge
Terril Calder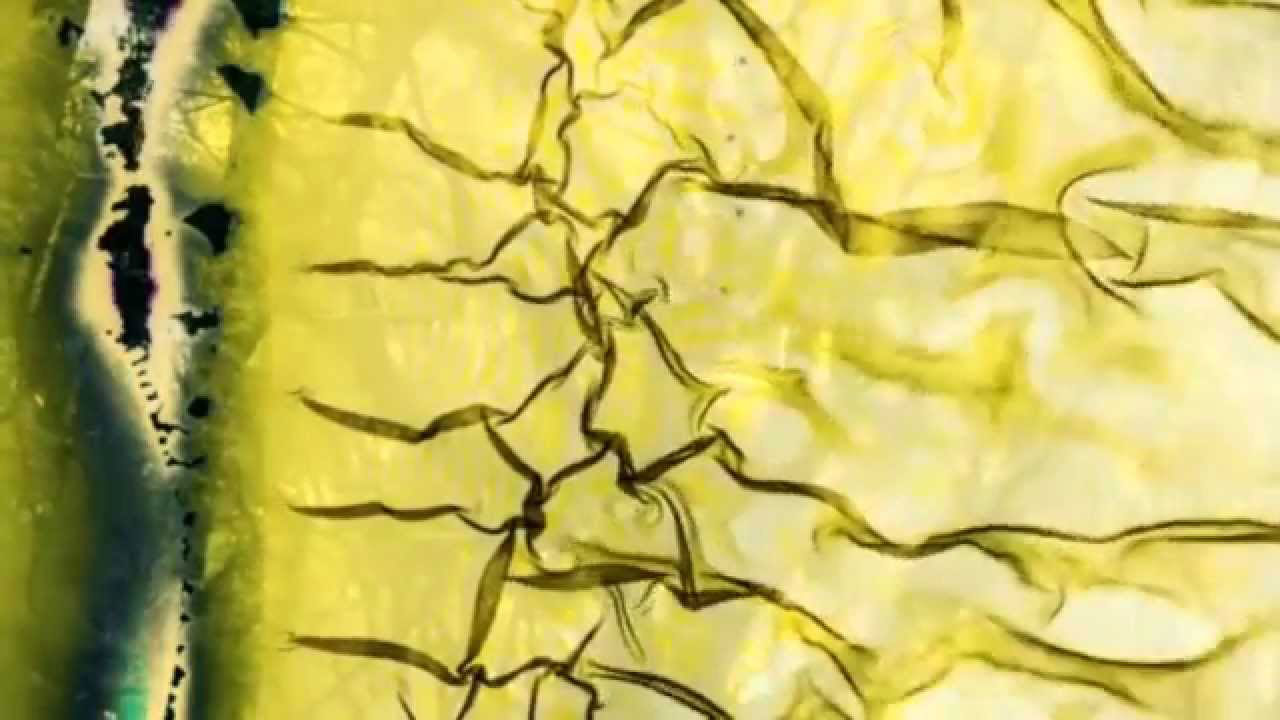 Deforest
Grayson Cooke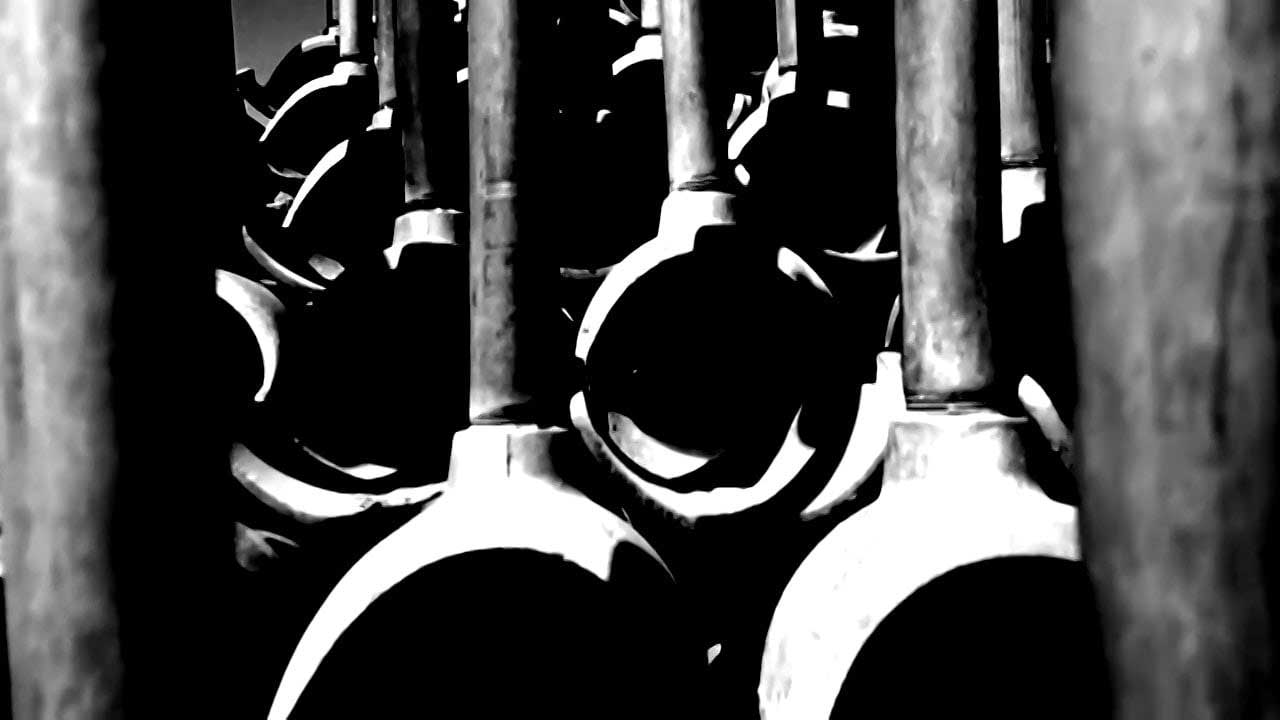 One Of Tarkovsky's Dreams
Jeff Alu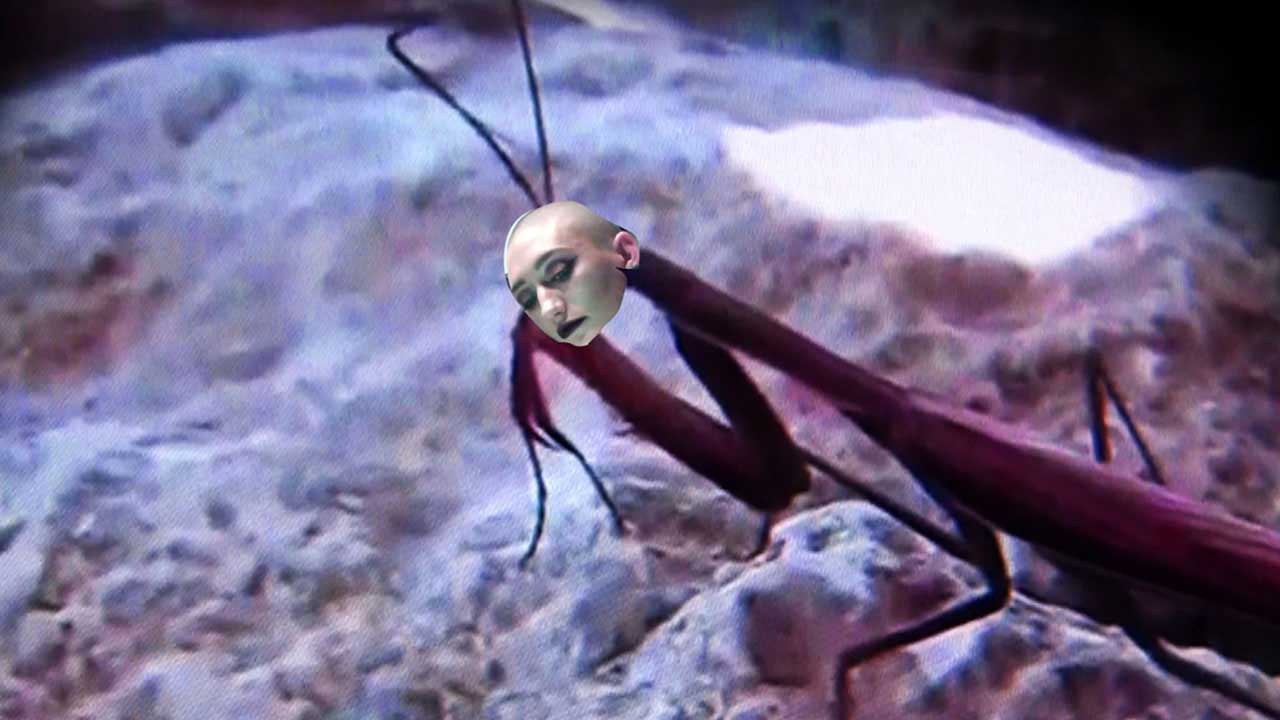 Architecture of the Breath
Kathy Rose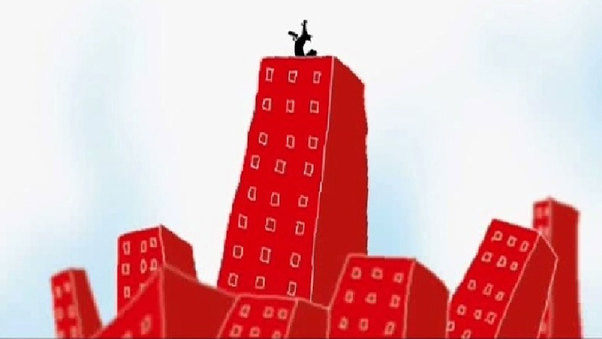 A Biometric Tale
Nicolas Jacquet
Prey
Boyoung Kim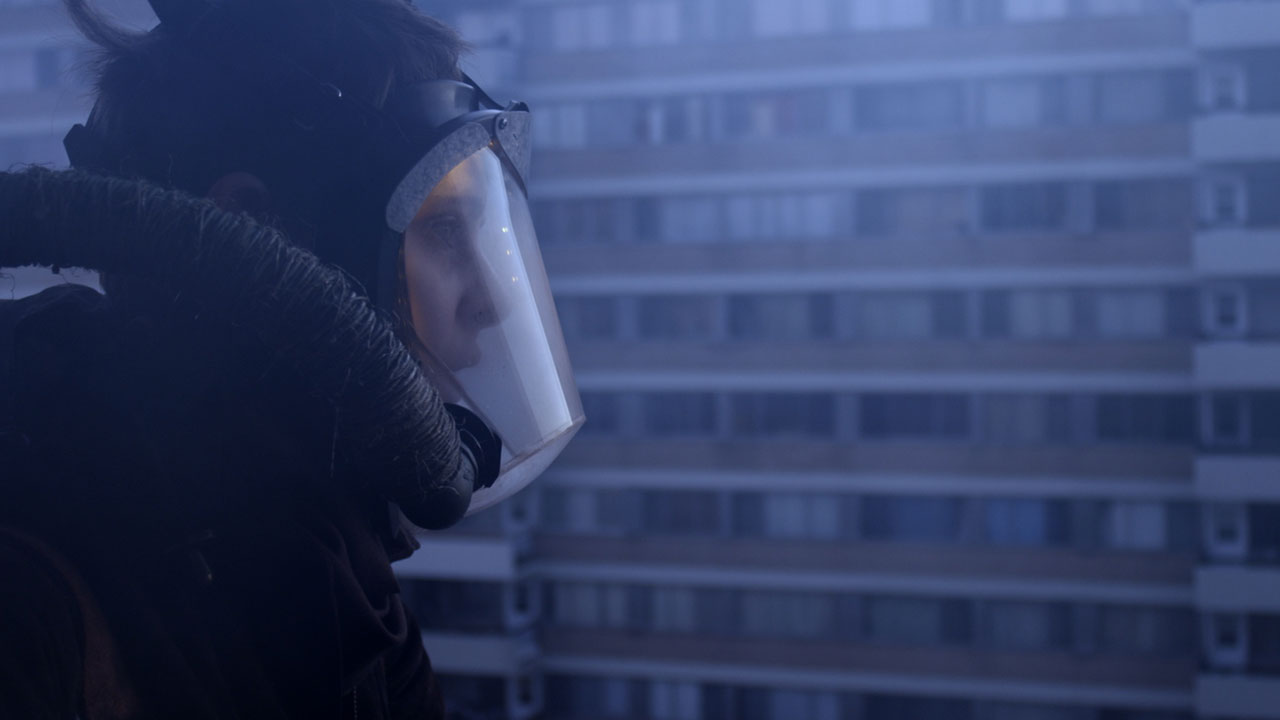 Days of Eva
Vincent René-Lortie
Pig Film
Joshua Gibson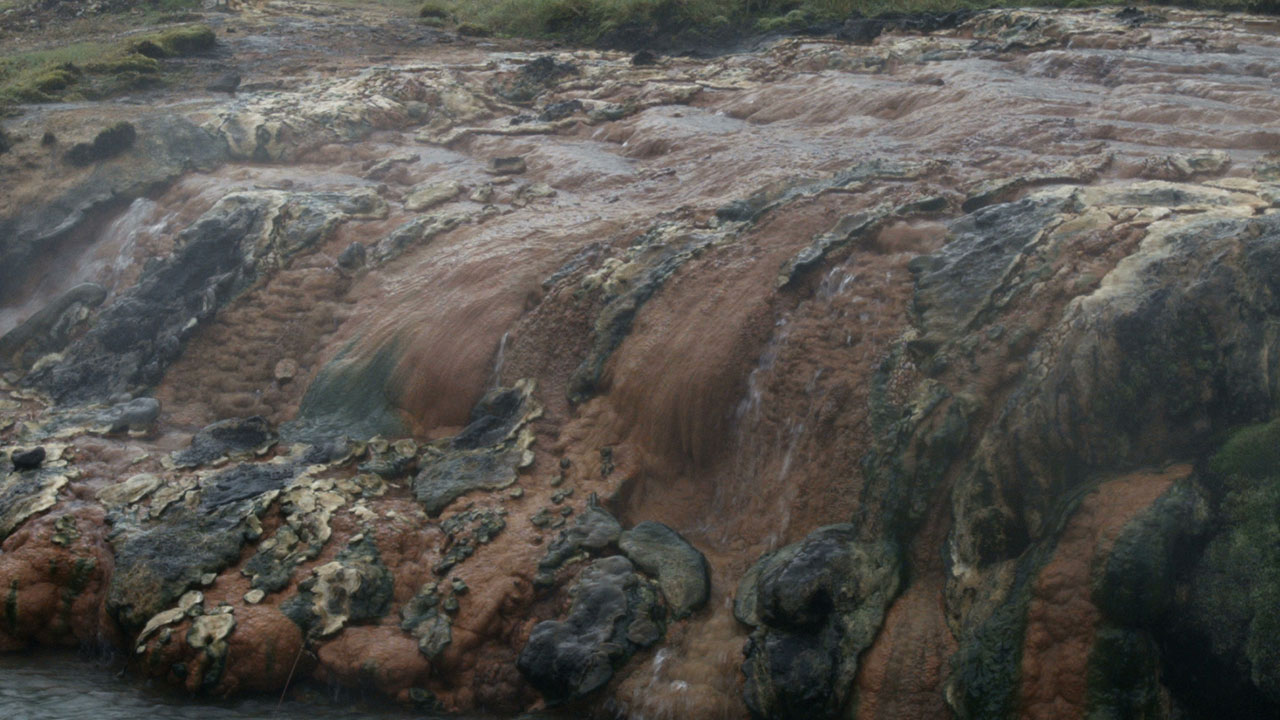 Proxima B
Giulia Grossmann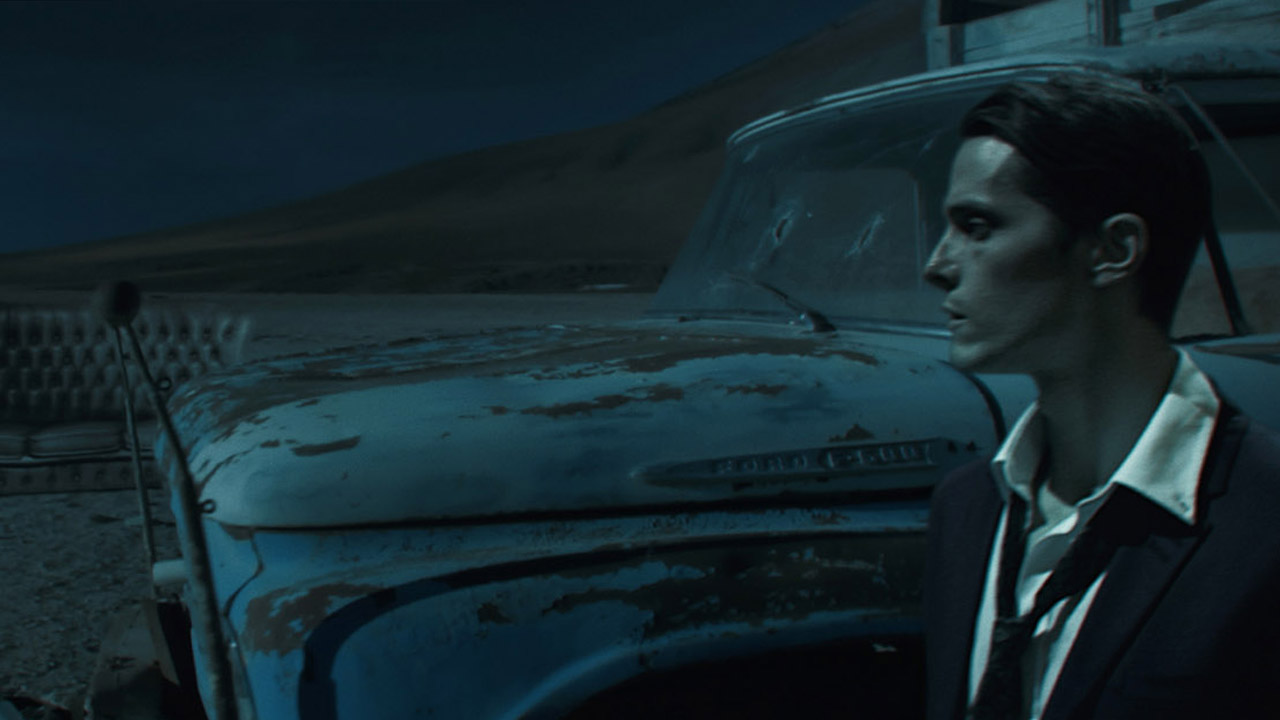 Into the Stream
Alexey Marfin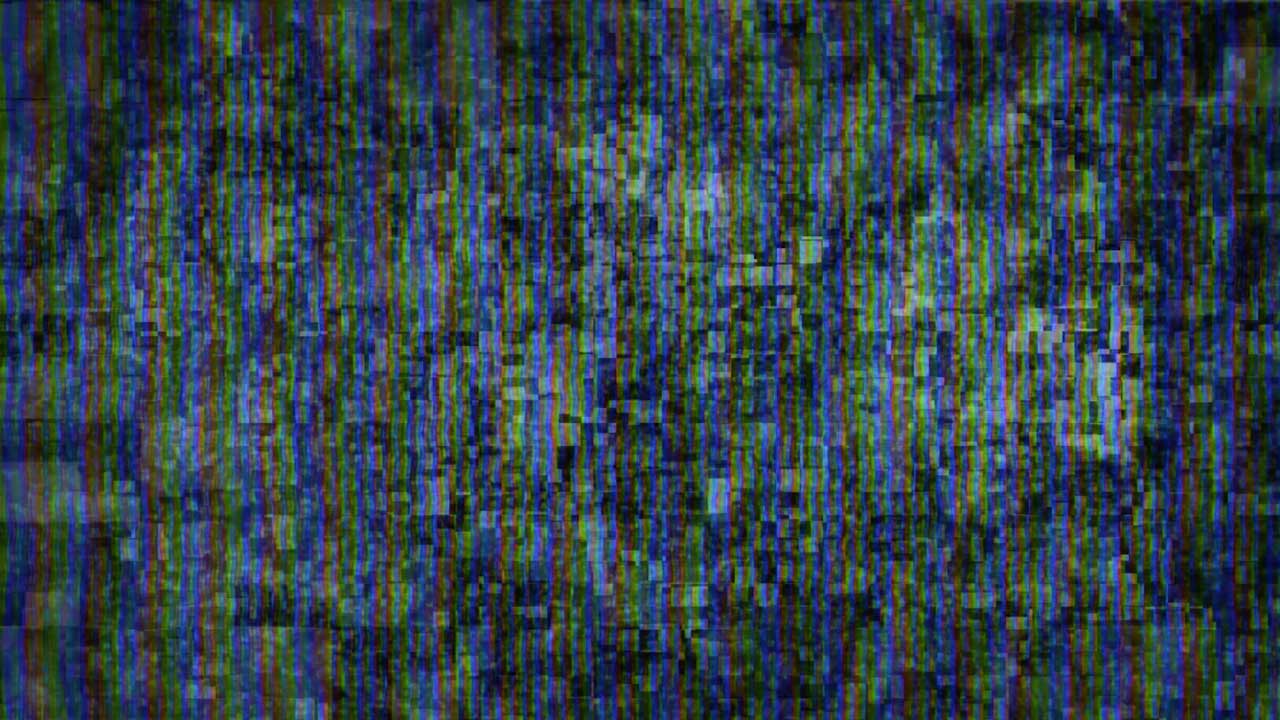 Blind
Sampiero Medori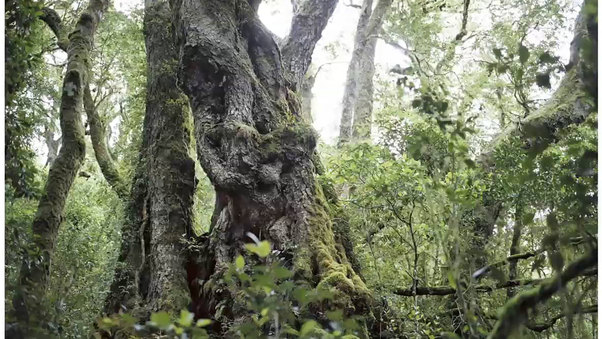 Oldest Things
Rachel Sussman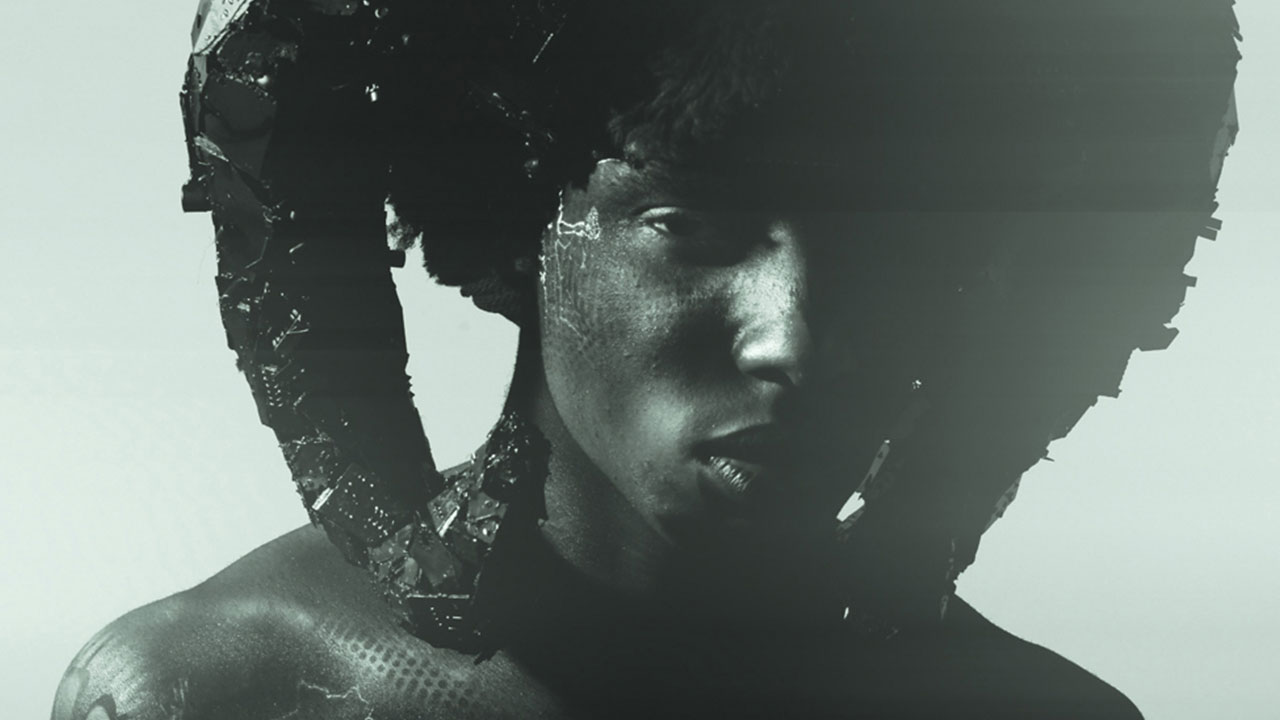 Agophobia
Benjamin Ross Hayden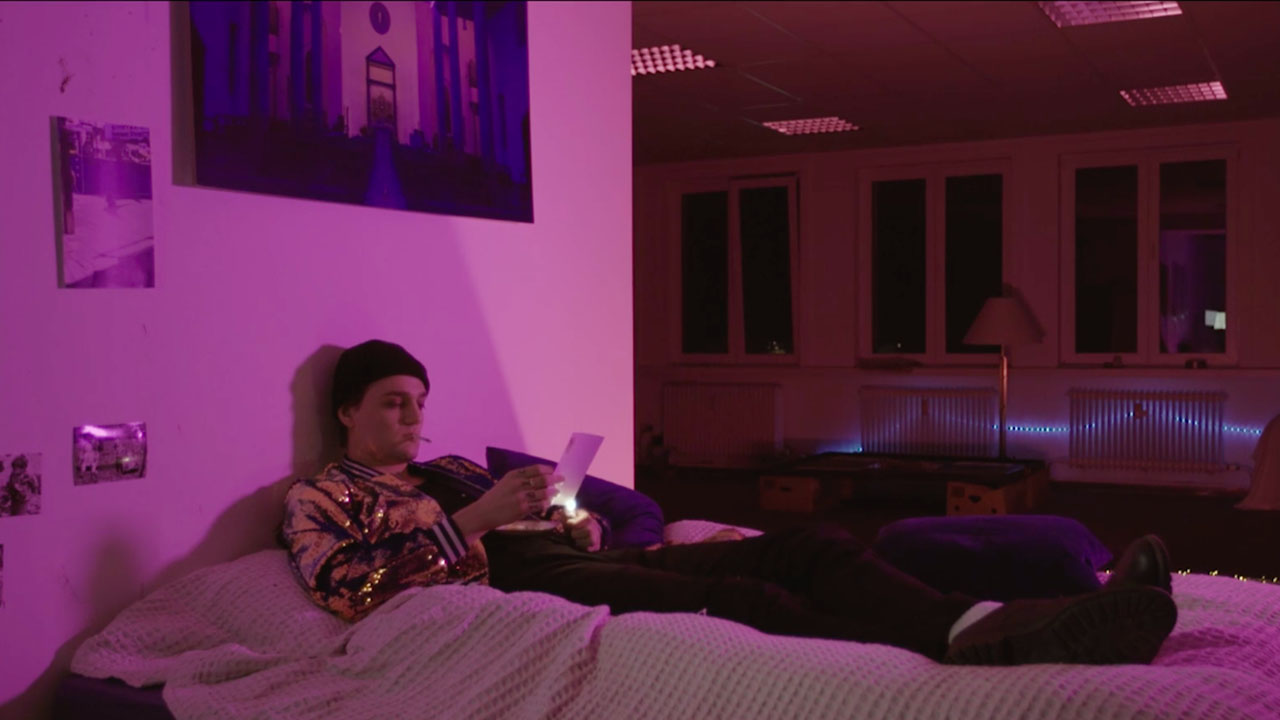 Eudaimonia
Emilia Tikka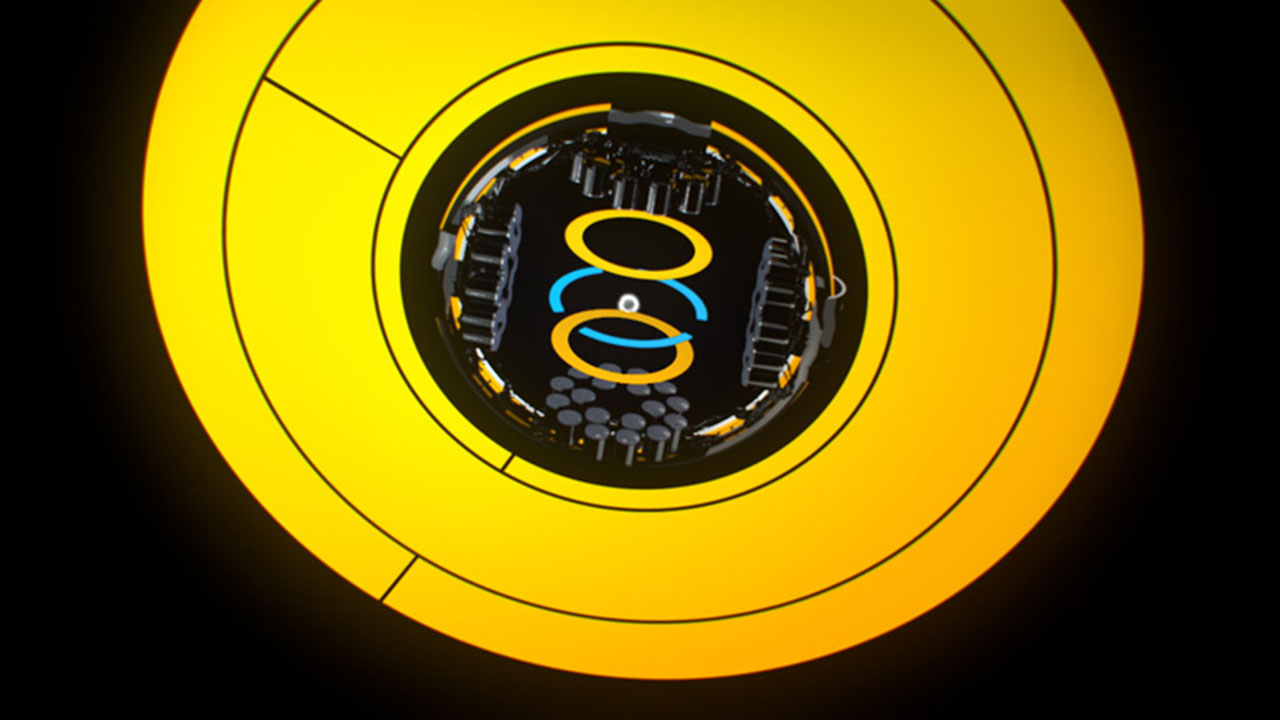 Macrostructure
Eric Schockmel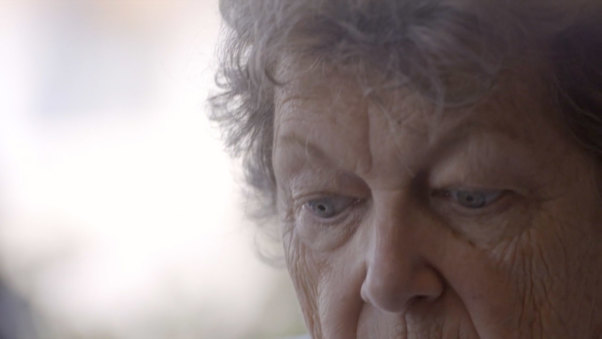 The Sound Inside
Tyler Trumbo
Long Journey of a Fish
Christoffer Dreyer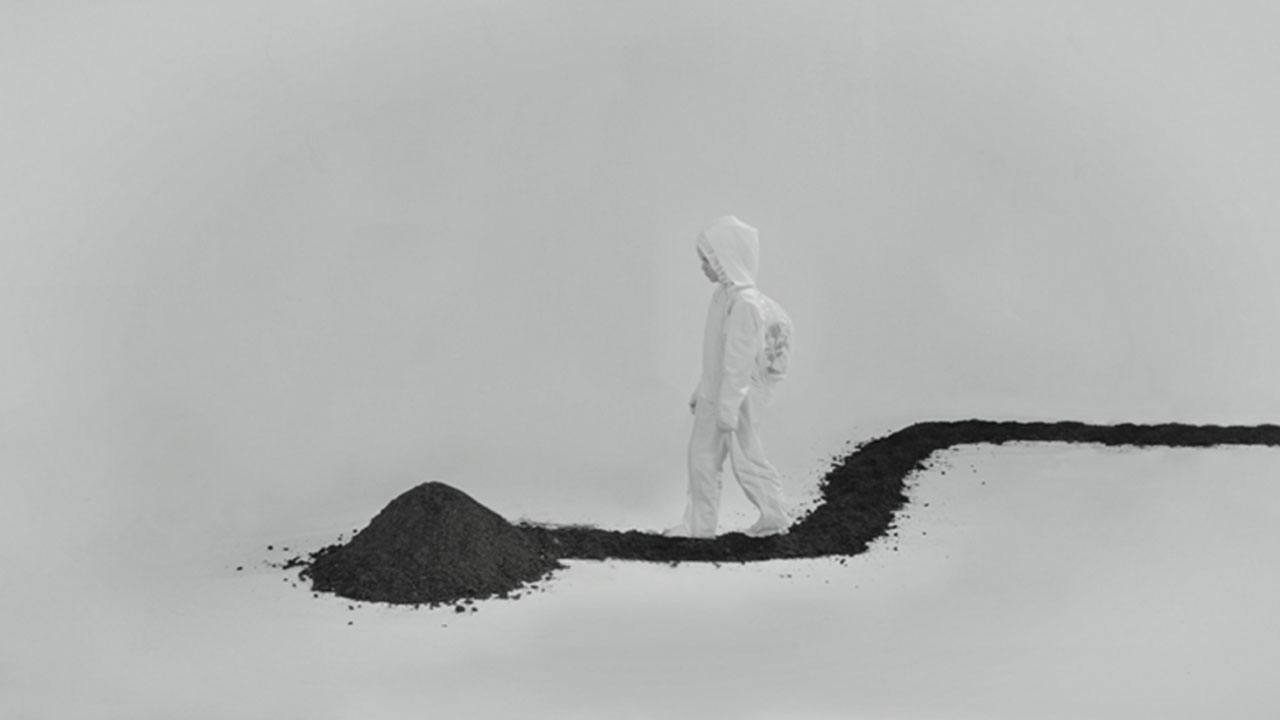 Plastic Child
Carolin Koss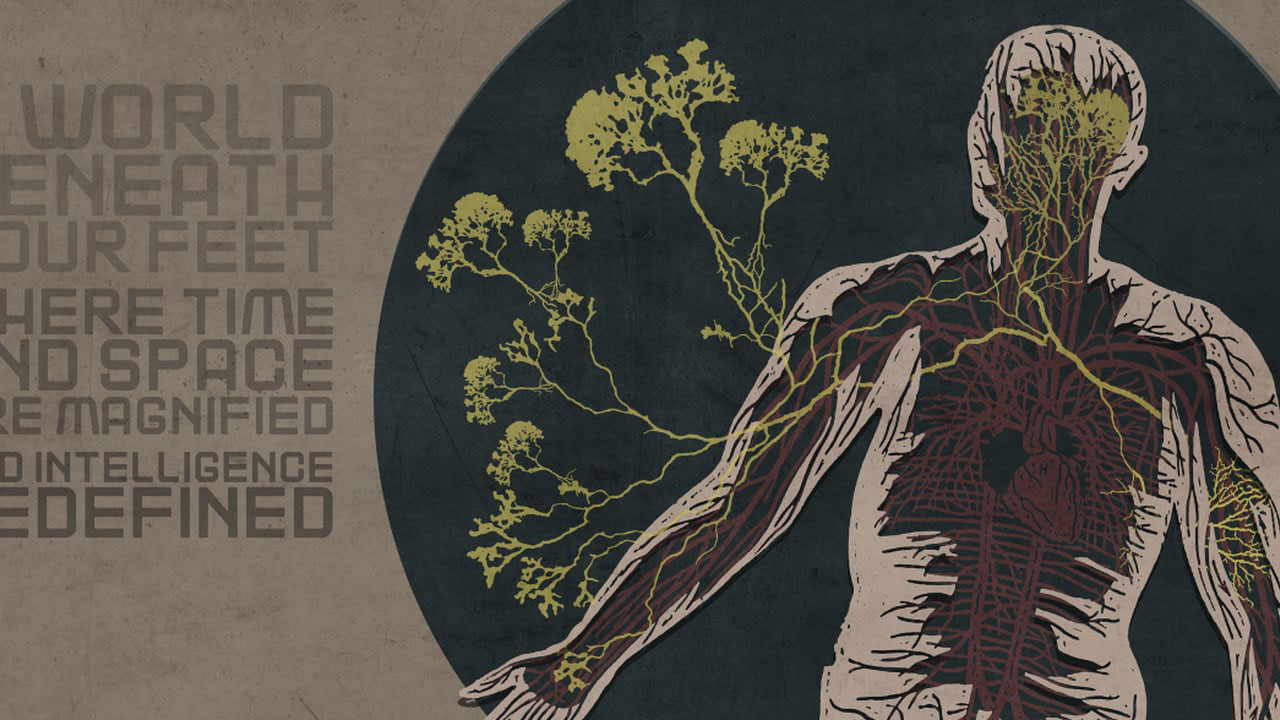 The Creeping Garden
Tim Grabham,Jasper Sharp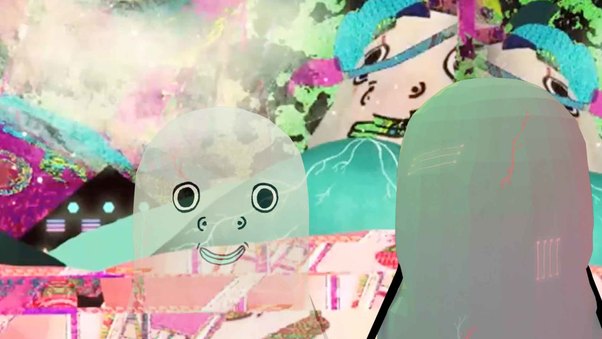 El Sol Como un Gran Animal Oscuro (The Sun Like a Big Dark Animal)
Christina Felisgrau,Ronnie Rivera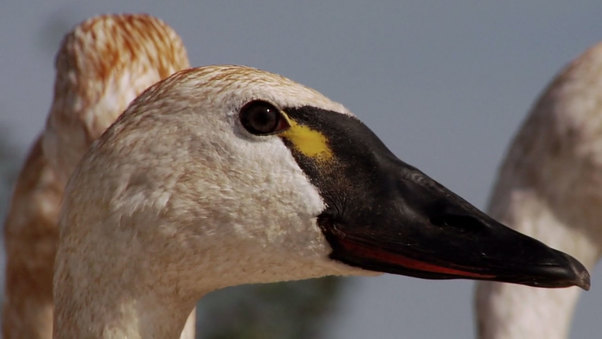 Chasing Birds In Beringia
Stephani Gordon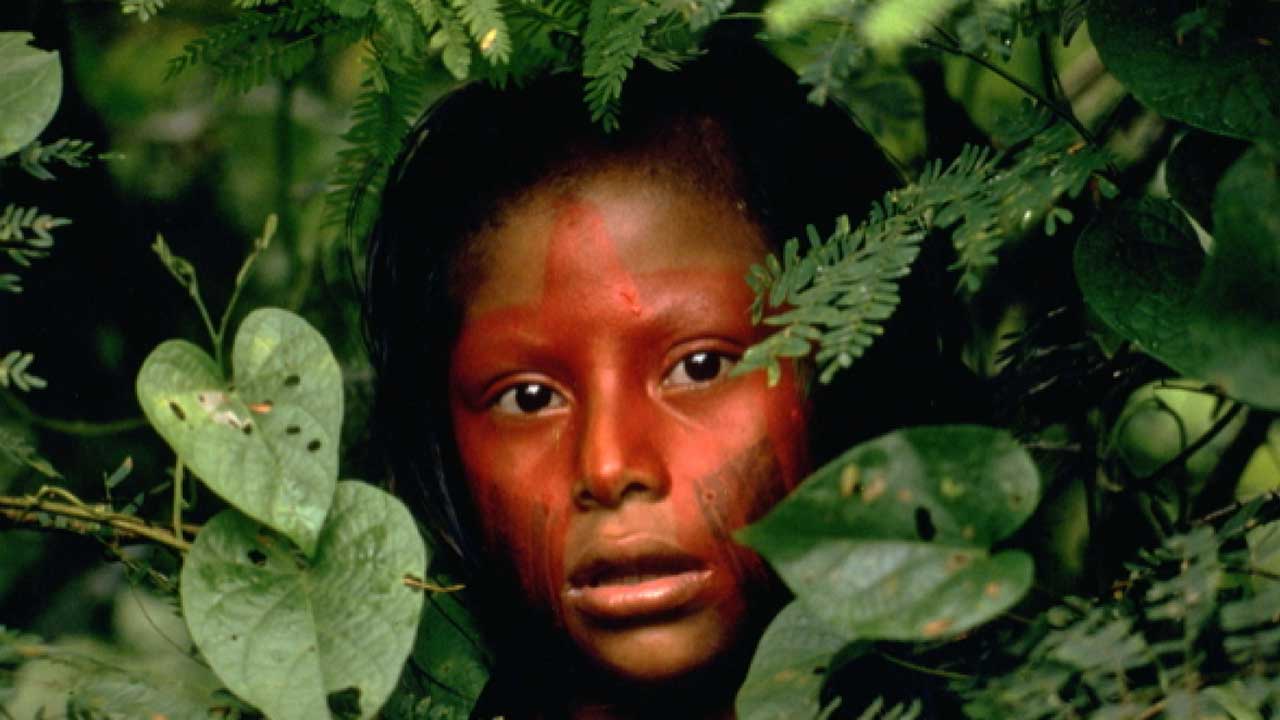 Baraka
Ron Fricke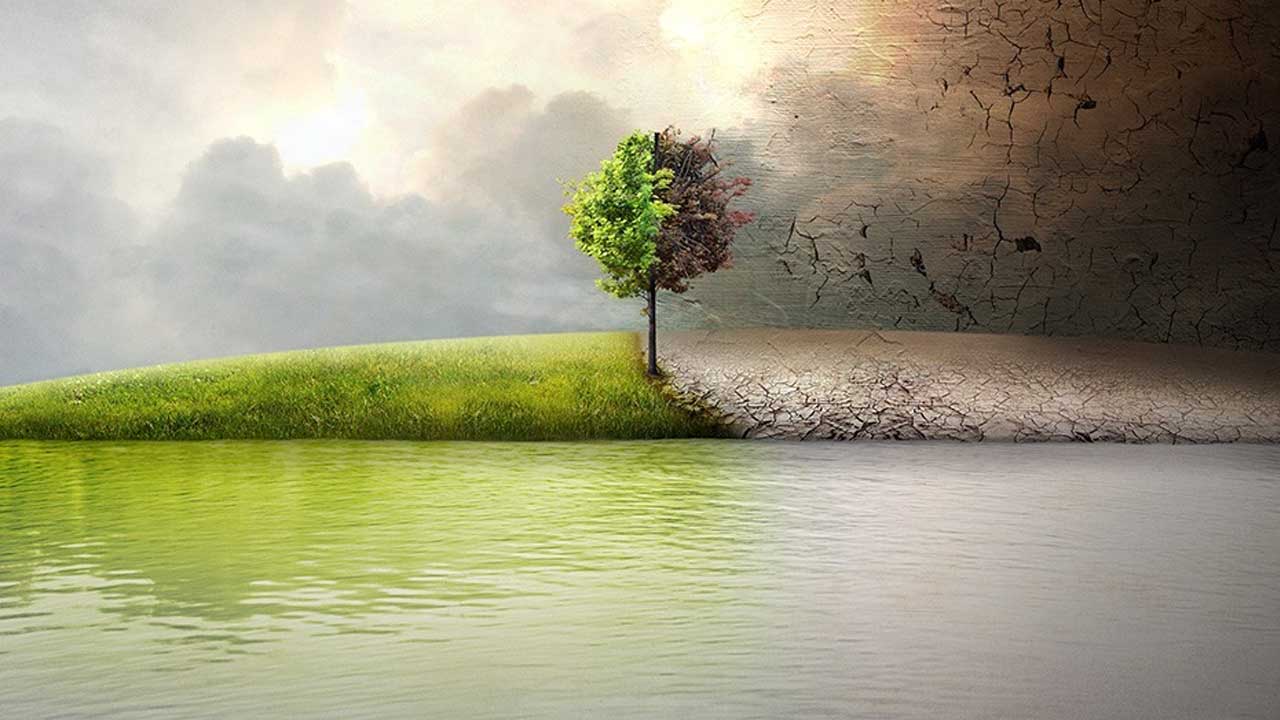 Before the Flood
Fisher Stevens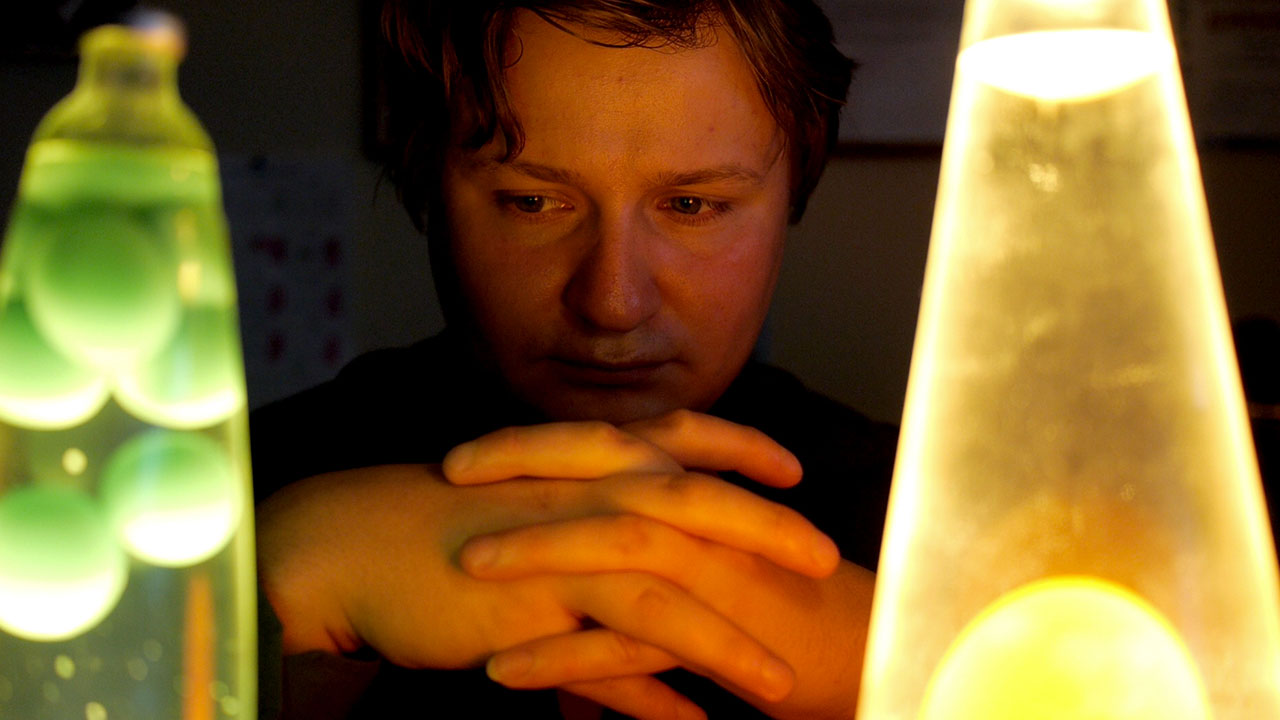 Strange Particles
Denis Klebleev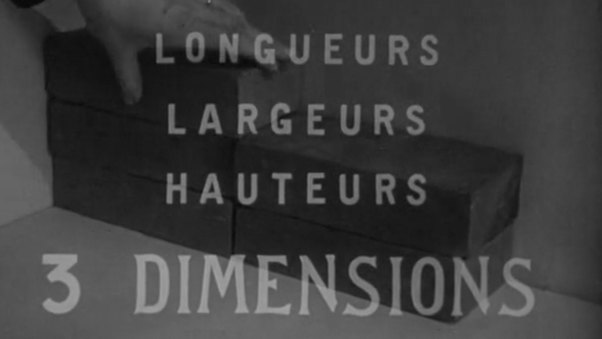 Fourth Dimension
Jean Painlevé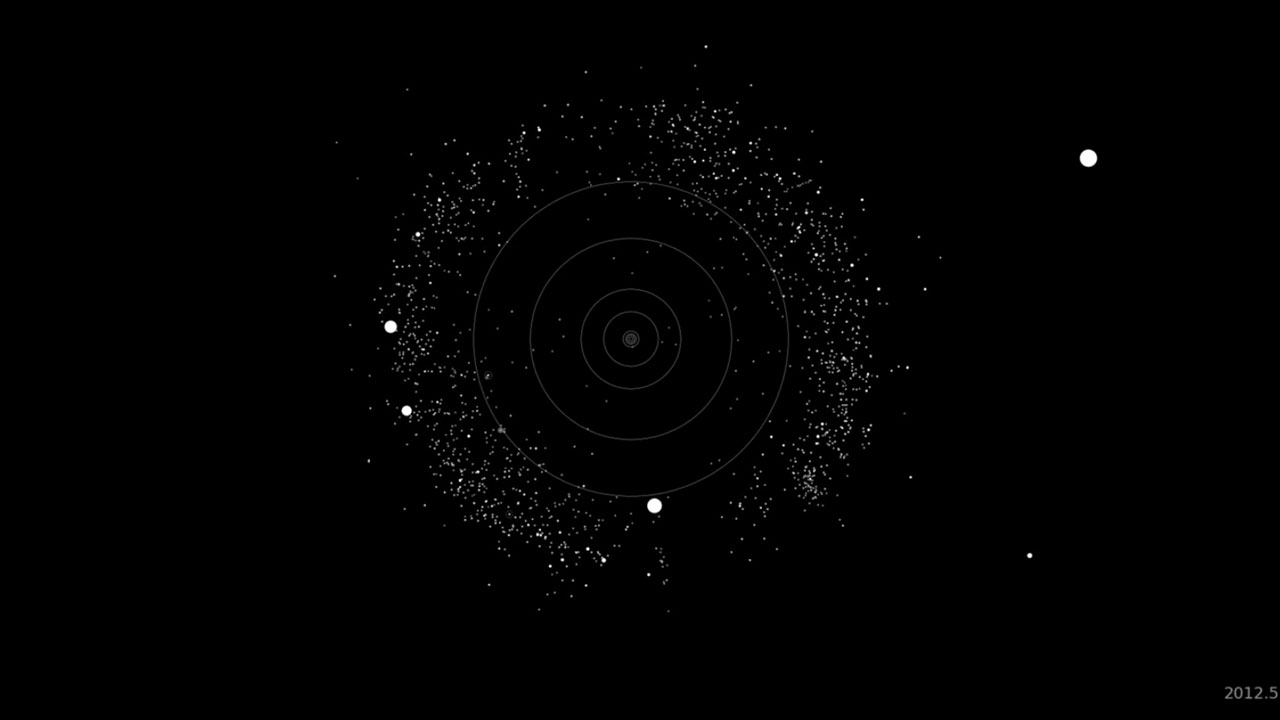 Beyond Neptune
Alex Parker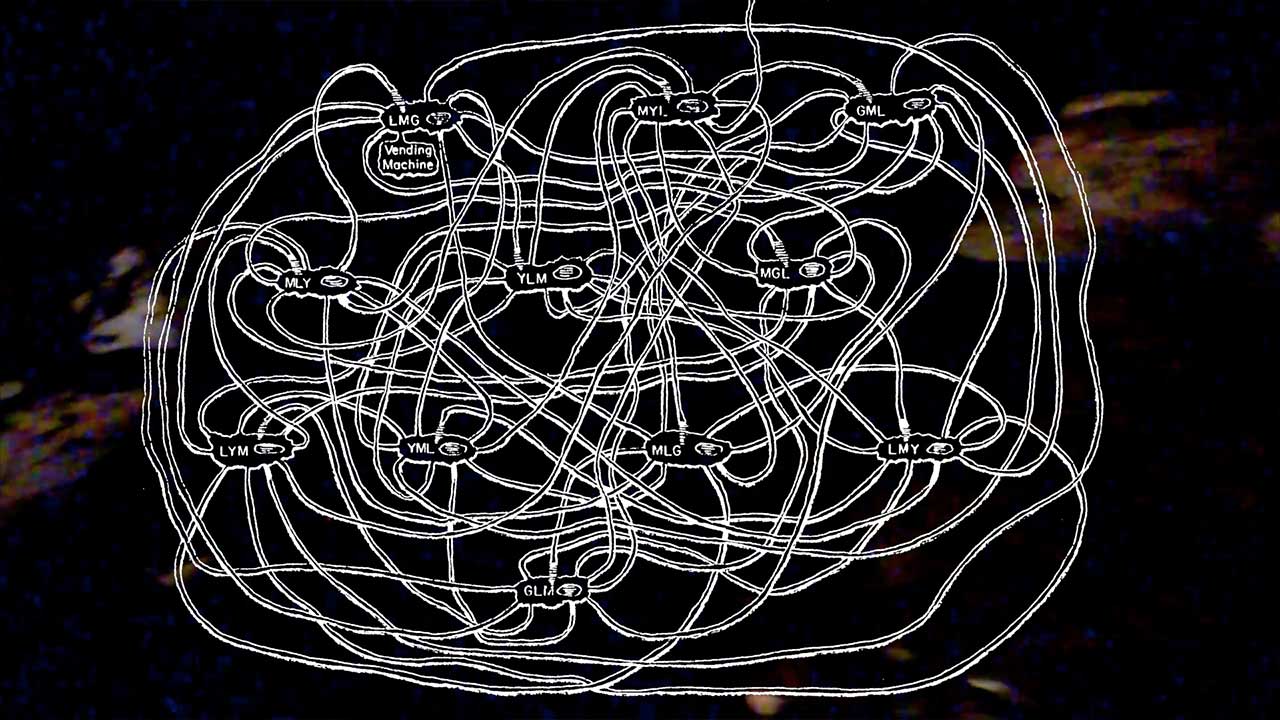 Colossal Cave
Graeme Arnfield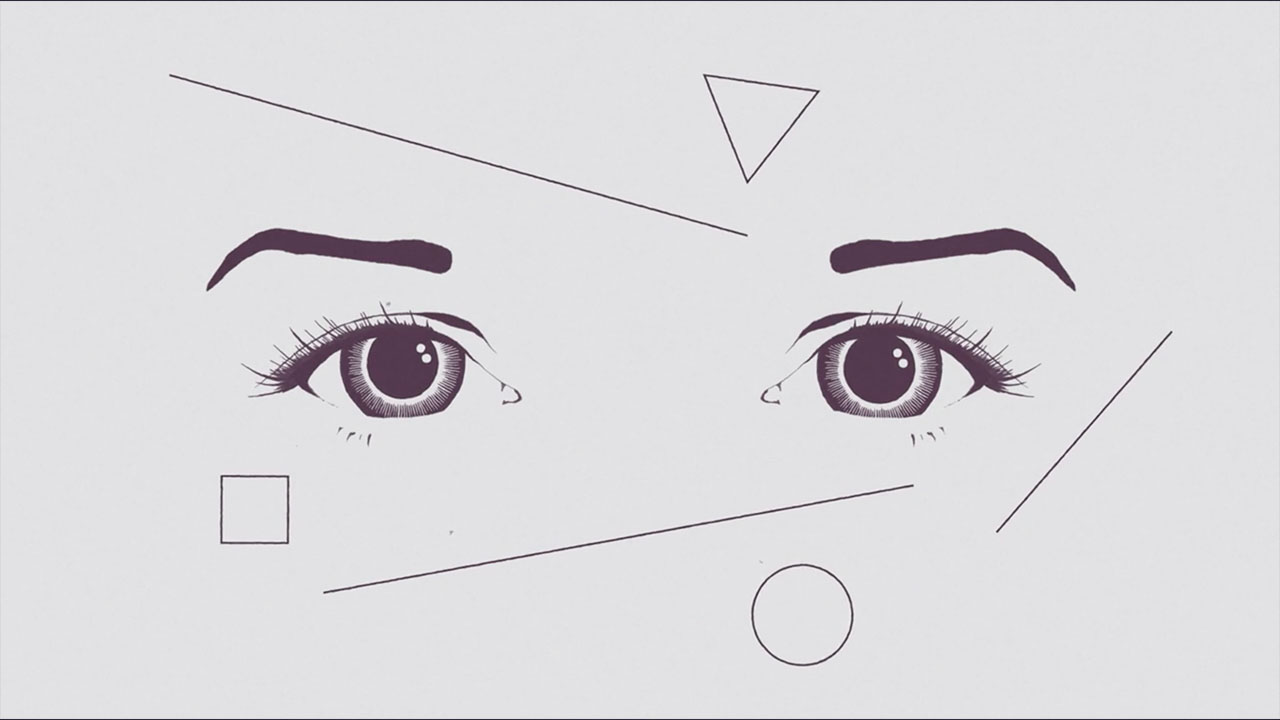 Beau Lotto – Understanding Perception: How We Experience the Meaning We Create
Steve West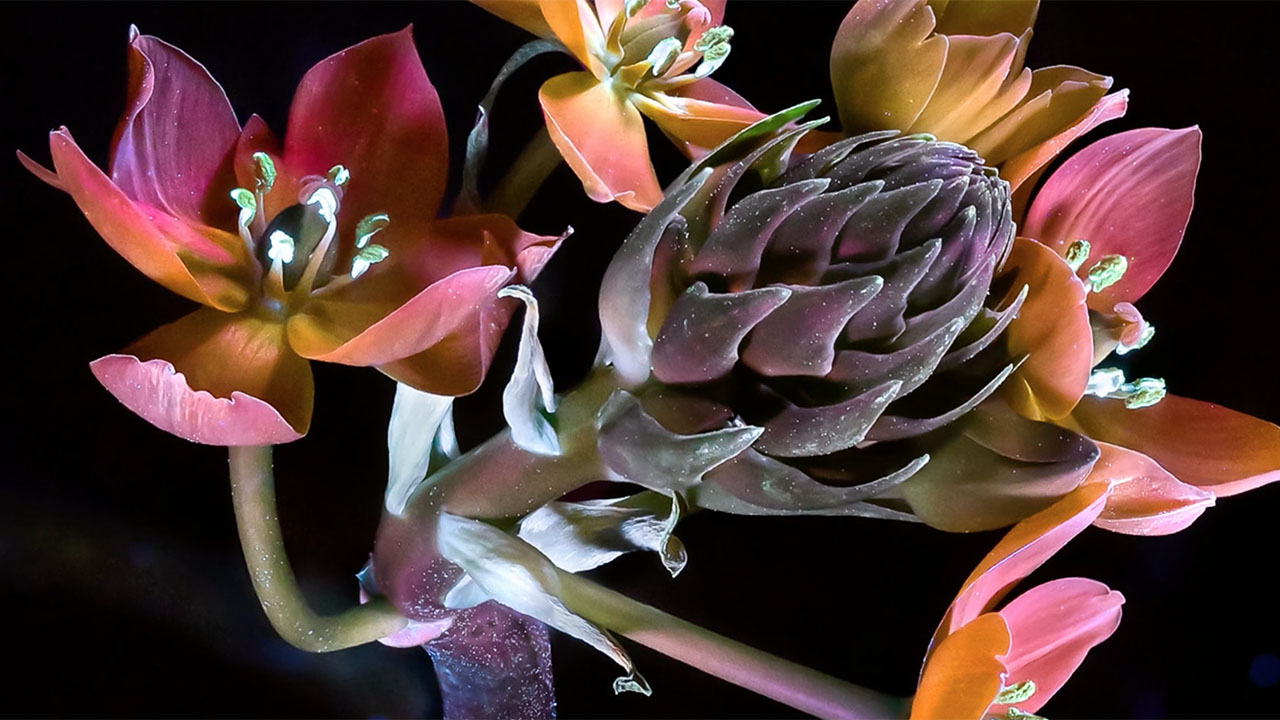 Out of Sight
Su Rynard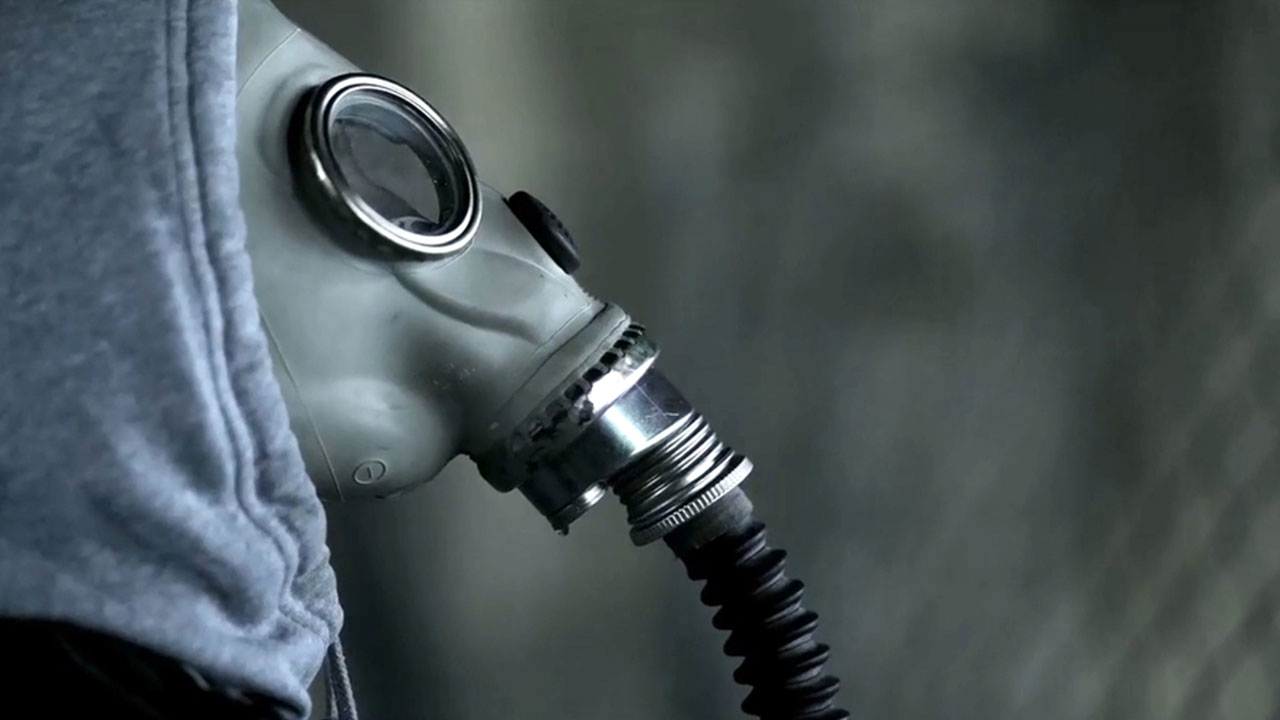 Smog
Jad Sleiman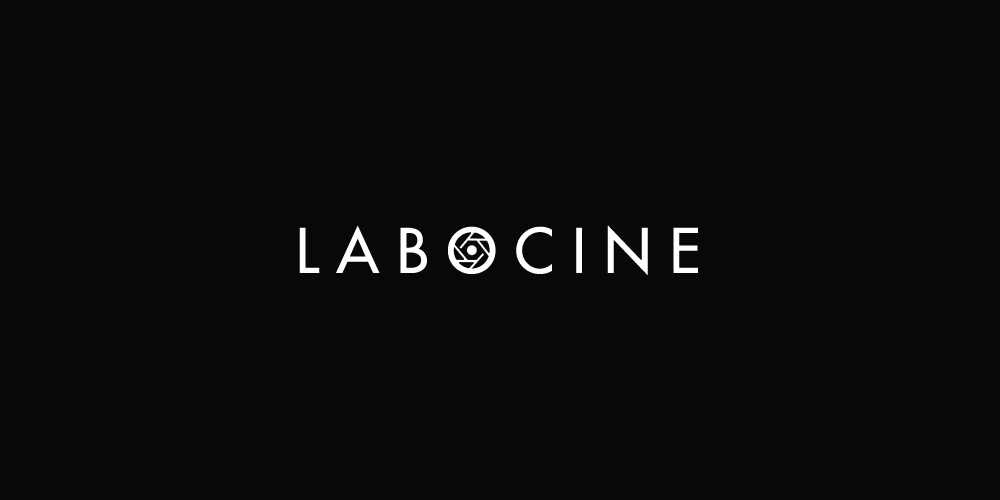 [O]
Mario Radev & Chiara Sgatti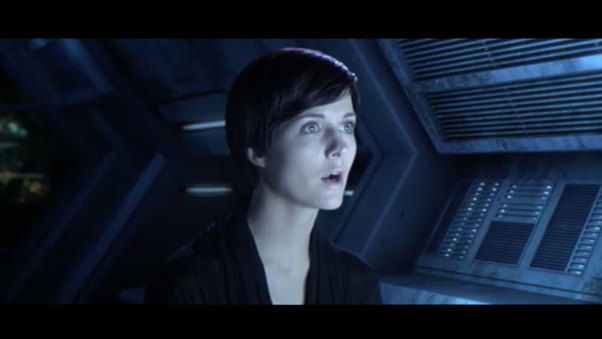 The Machine Stops
Nathan Freise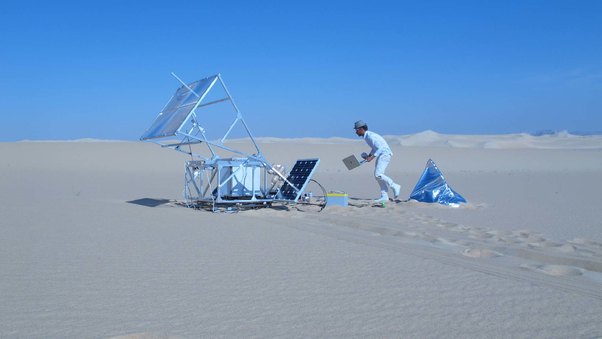 Solar Sinter Project
Markus Kayser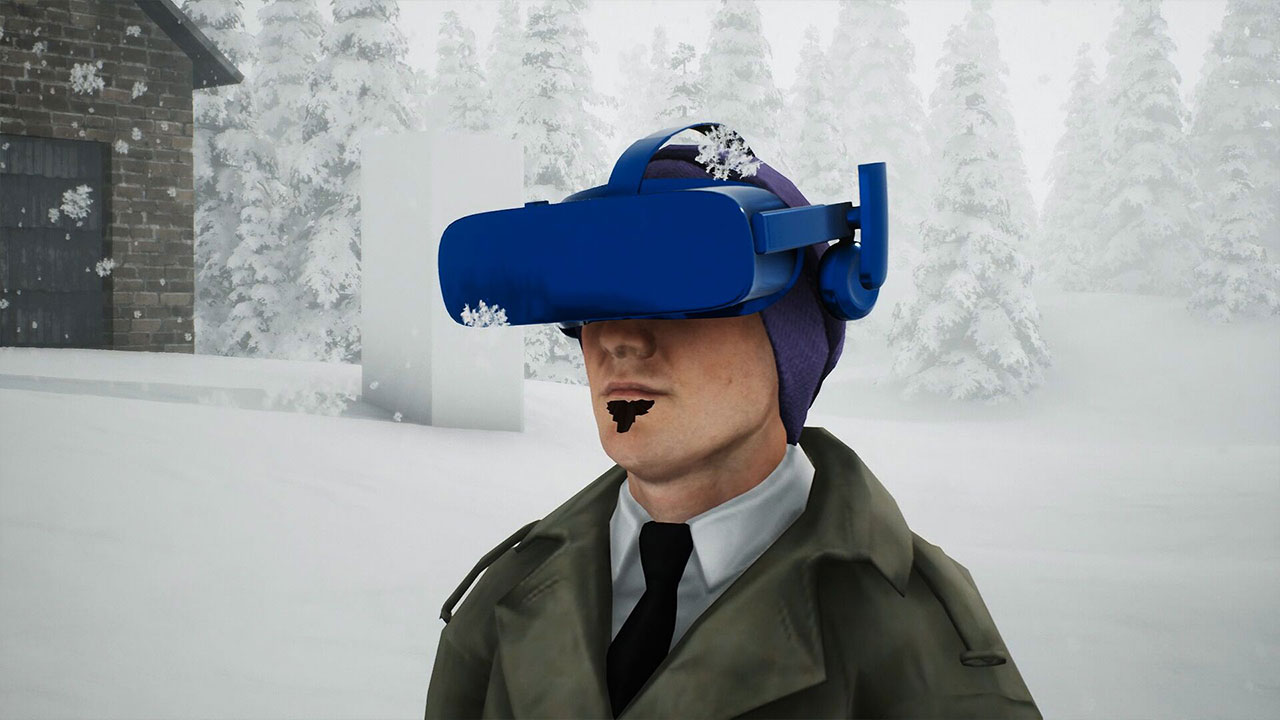 Another Planet
Amir Yatziv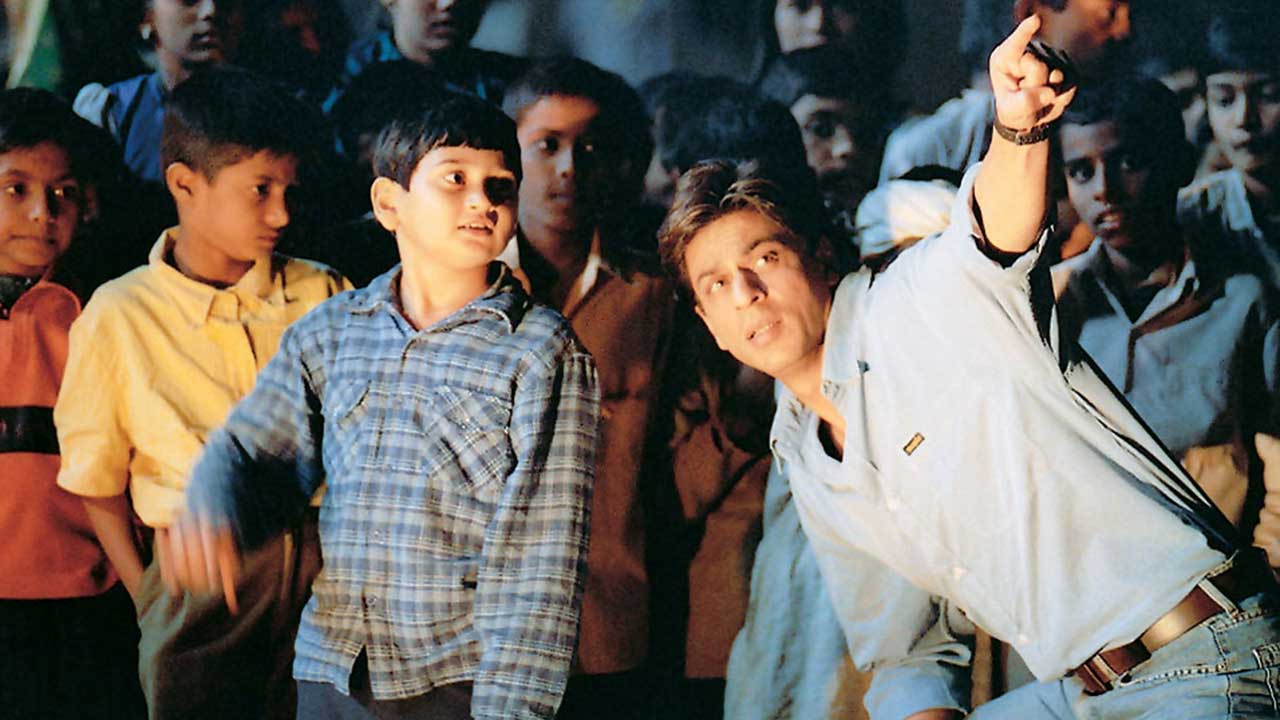 Swades
Ashutosh Gowariker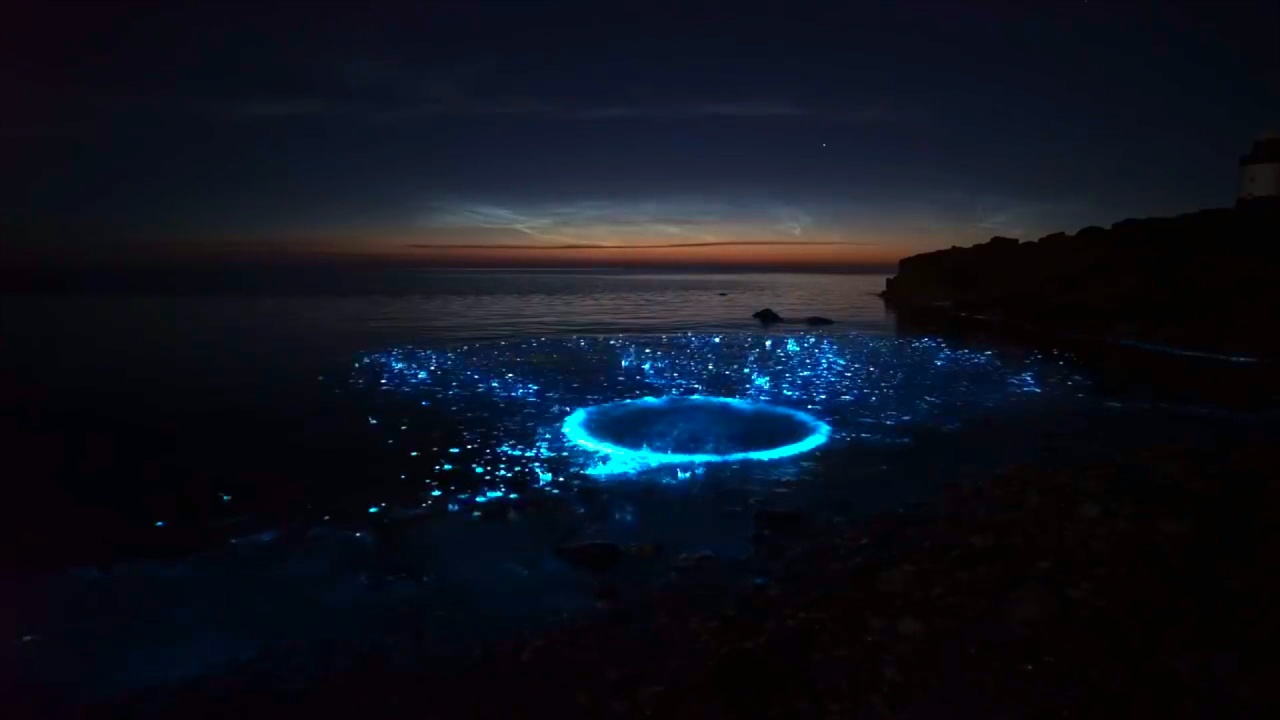 Living Light
Iwan Evans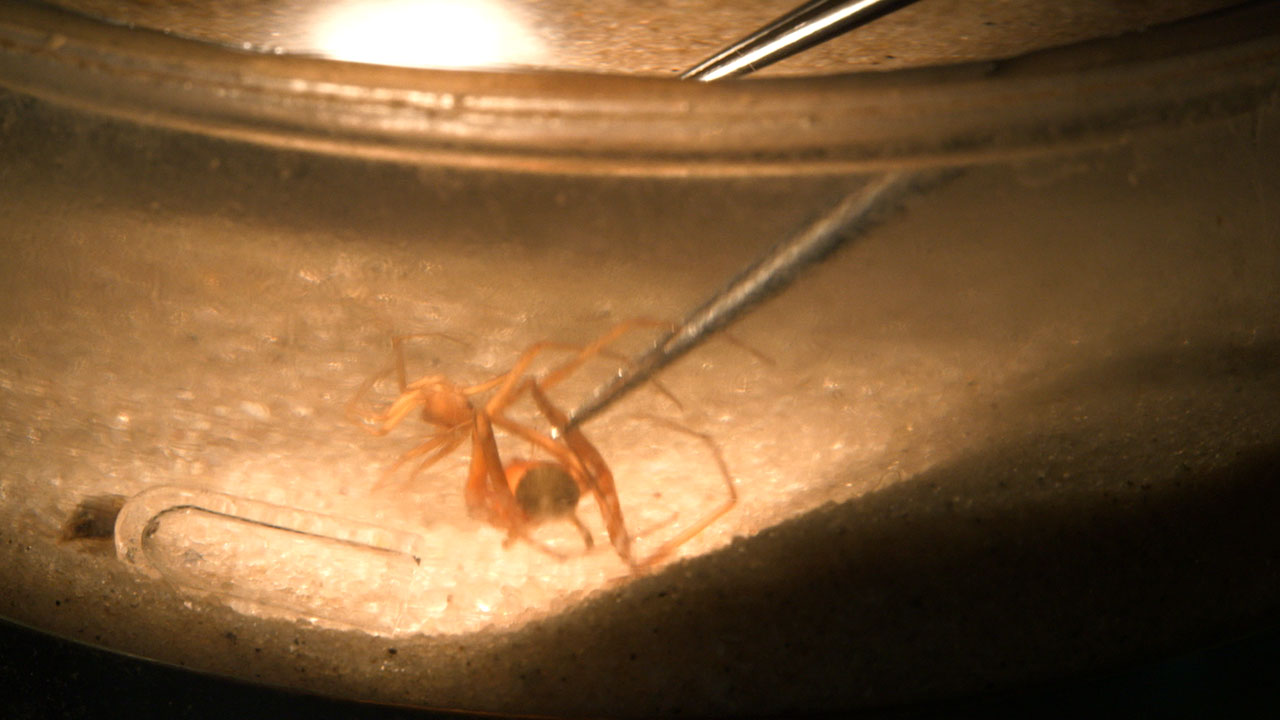 What No One's Ever Seen
Sandya Viswanathan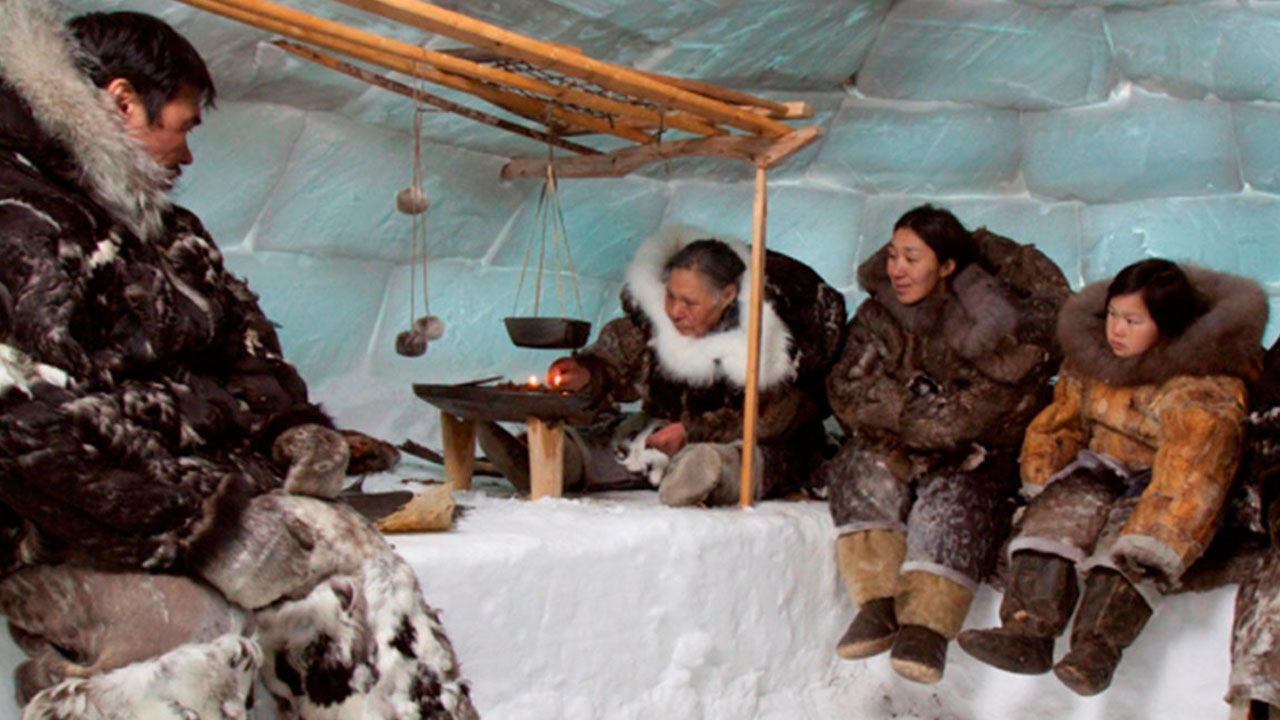 People of a Feather
Joel Heath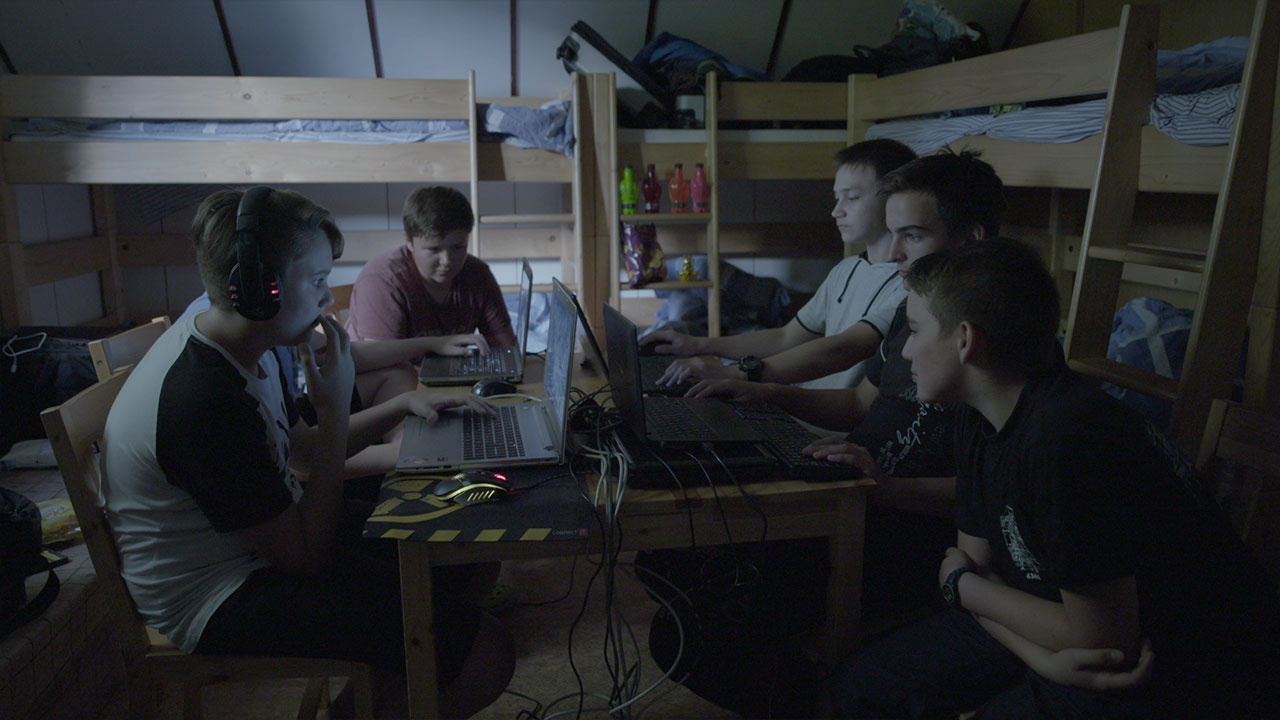 Children Online
Kateřina Hager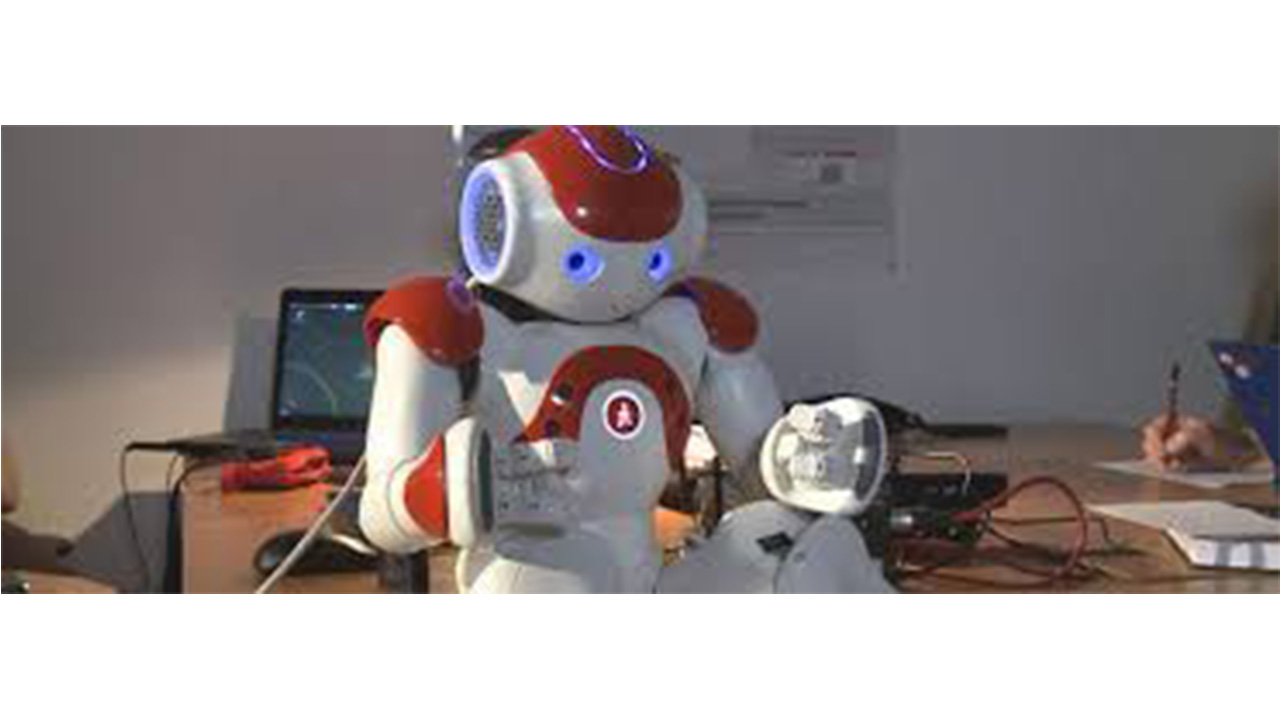 Living With Robots ( Vivre avec les Robots)
Elodie Fertil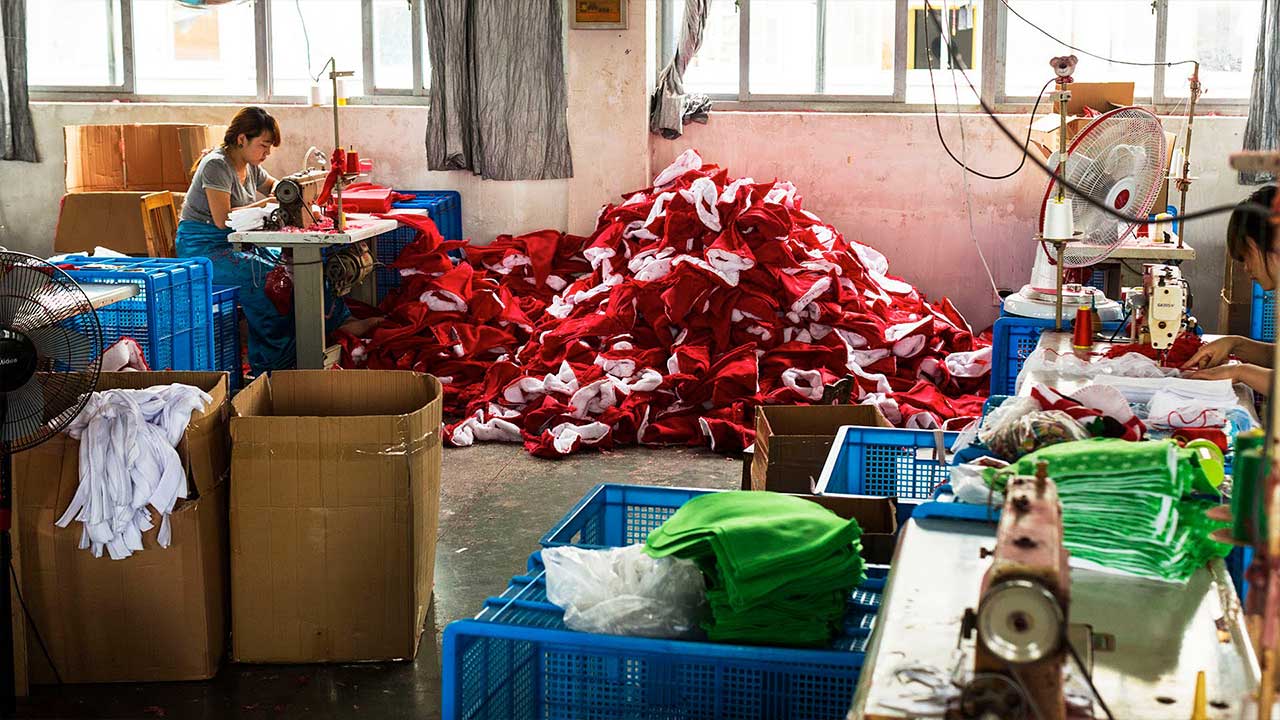 Xmas Unwrapped
Toby Smith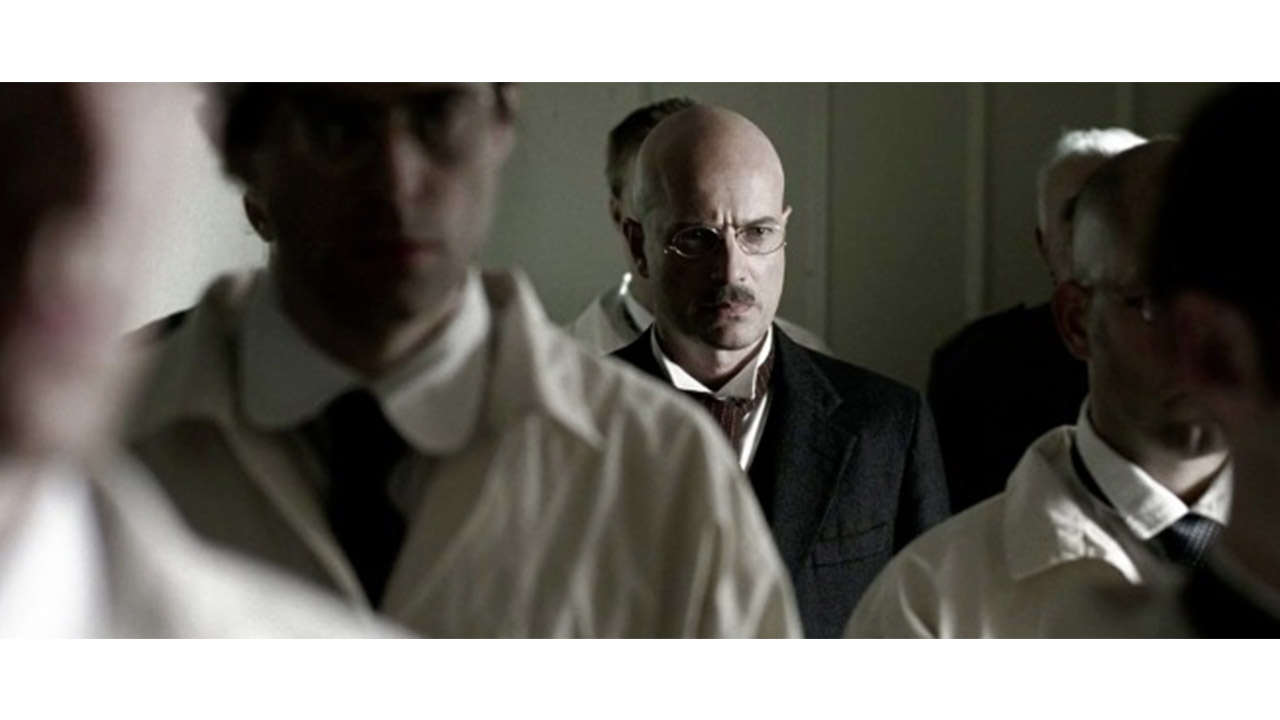 Haber
Daniel Ragussis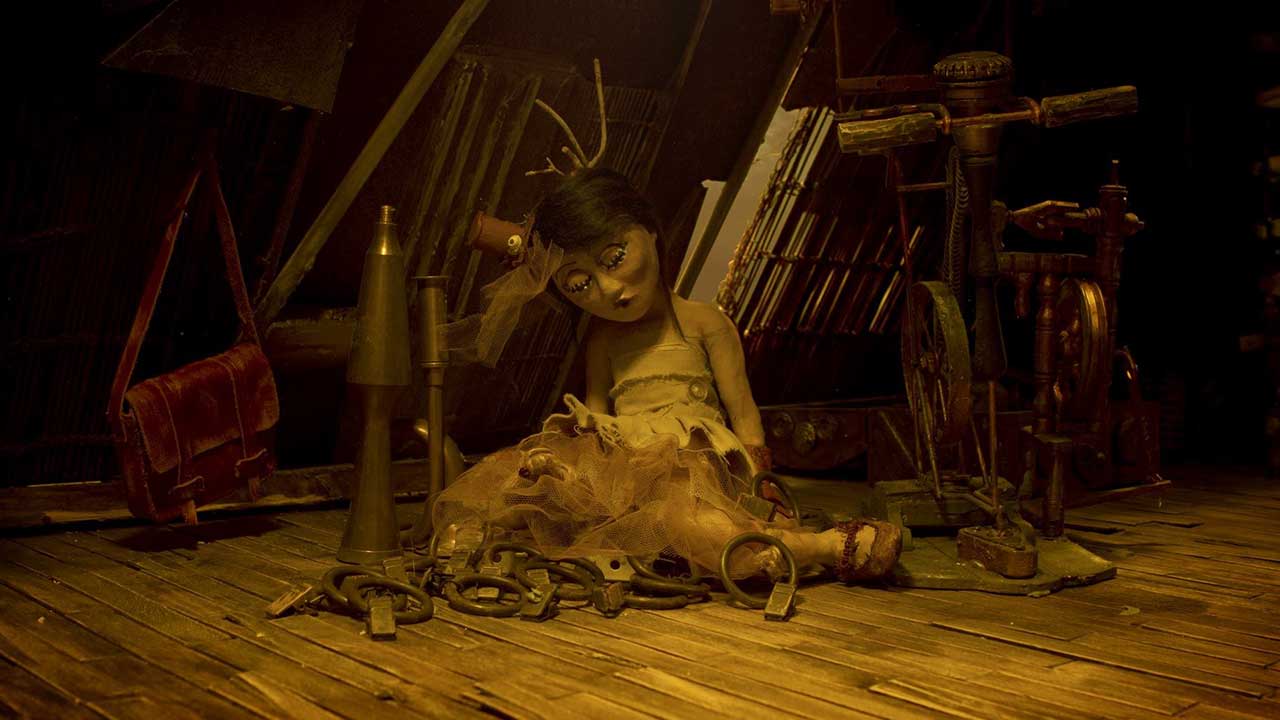 Indigo
Amanda Strong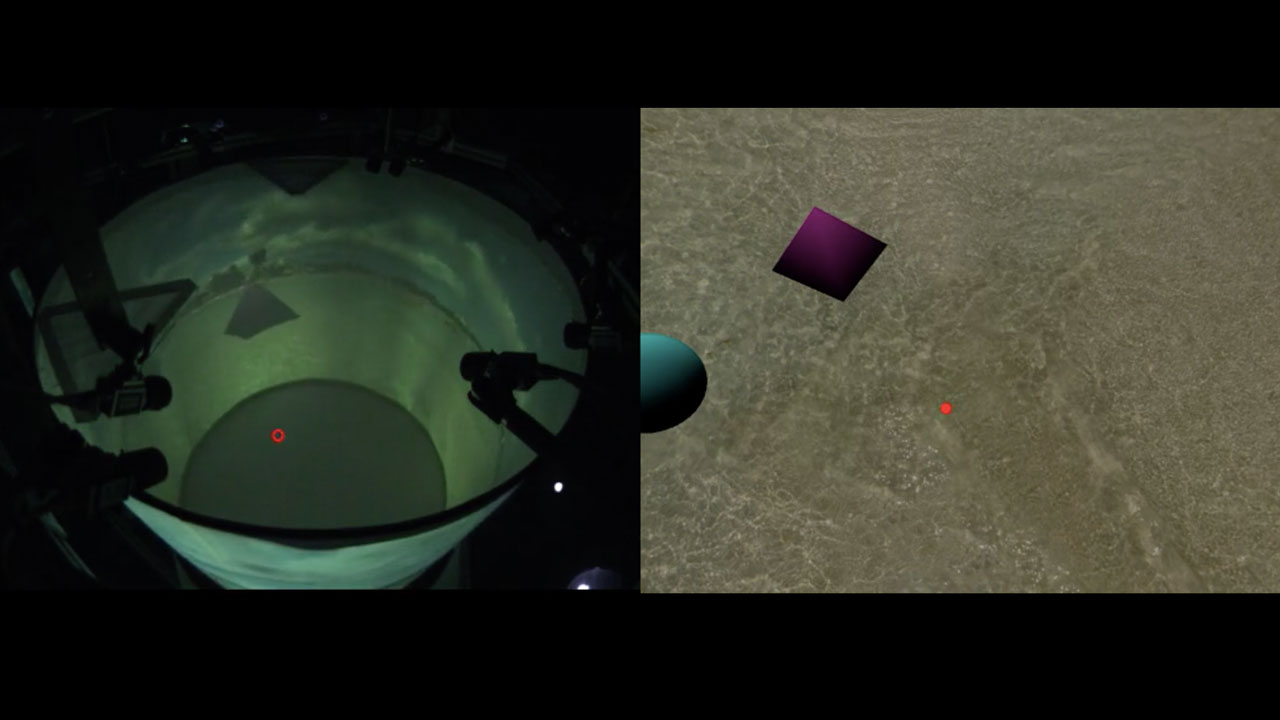 Photo realistic and naturalistic VR for freely flying Drosophila
Andrew Straw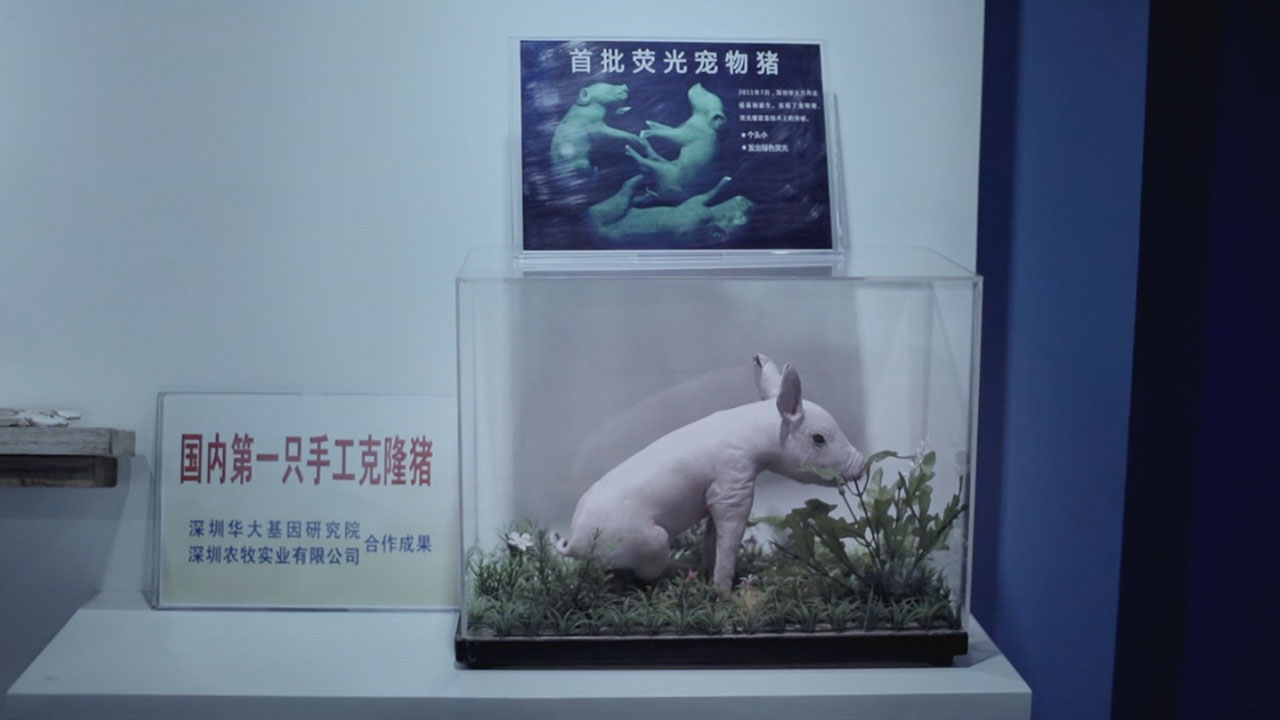 DNA Dreams
Bregtje Van Der Haak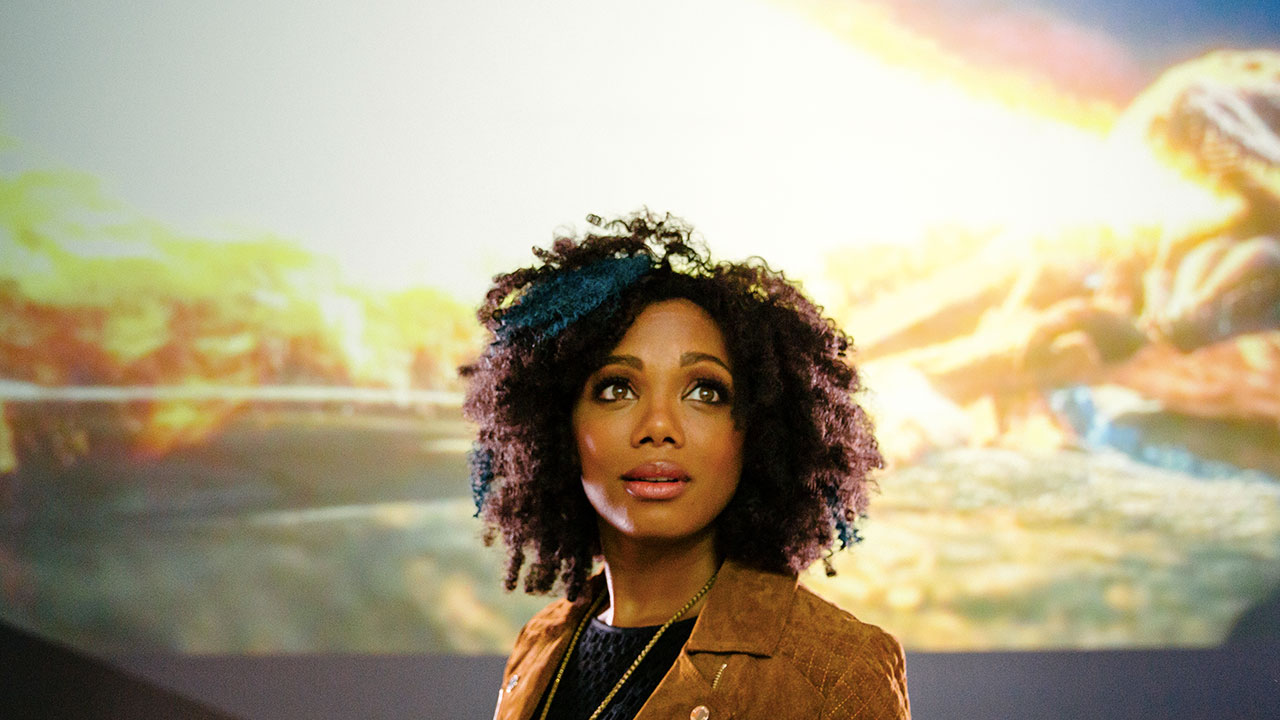 Real Artists
Cameo Wood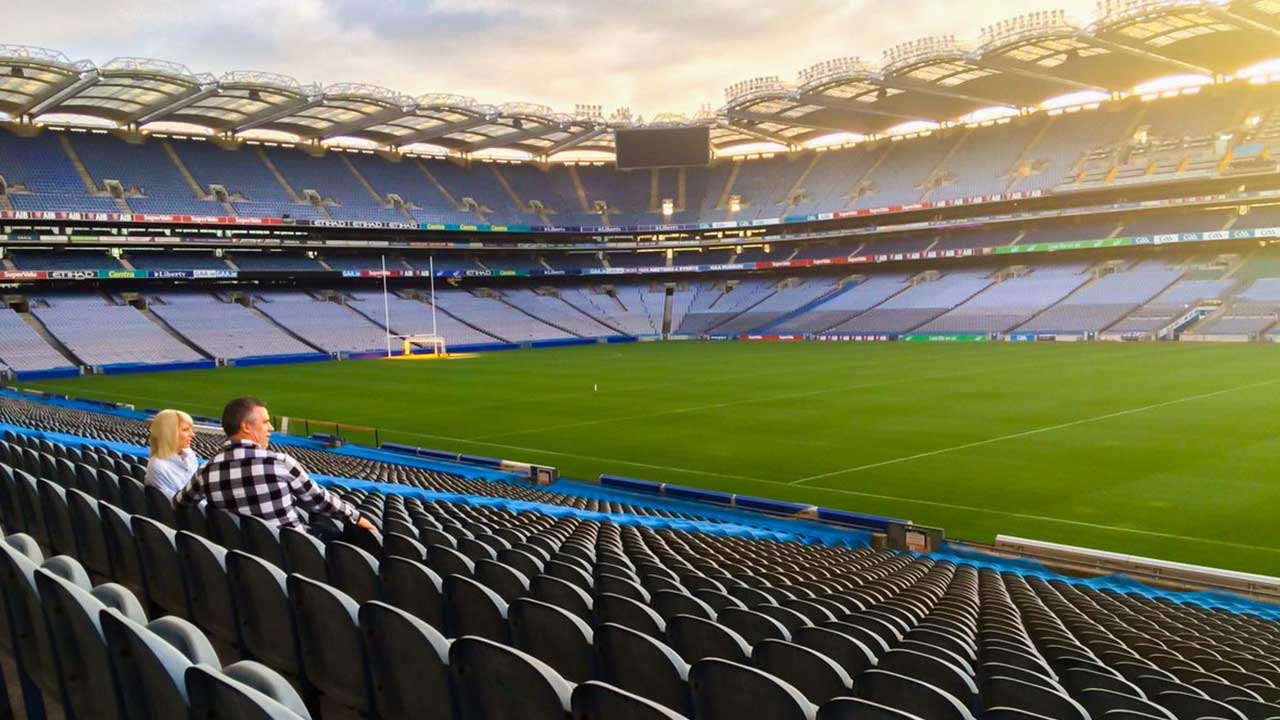 Mending Legends
Paul Webster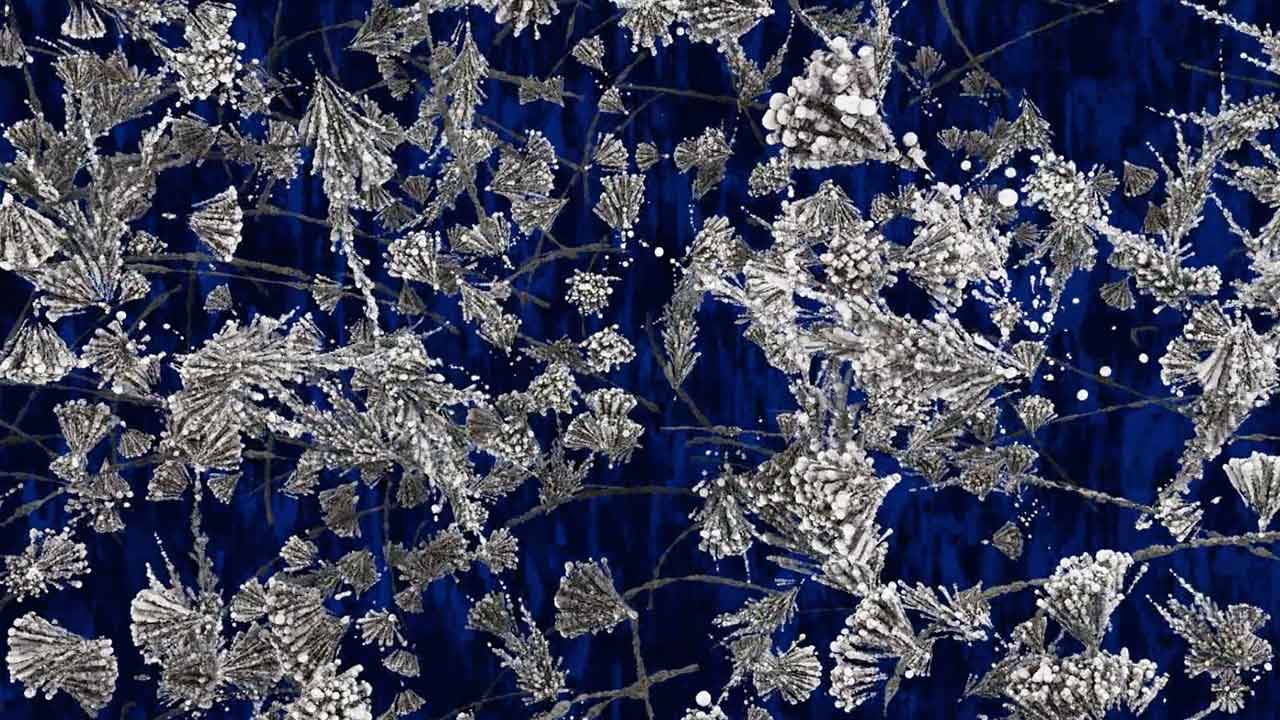 Quantum Fluctuations
Markos Kay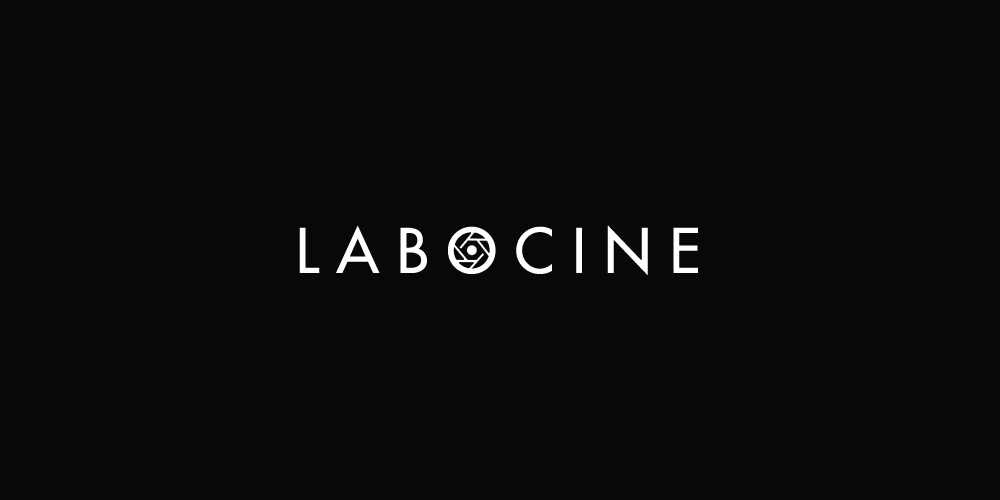 Seoul Machine City
Liam Young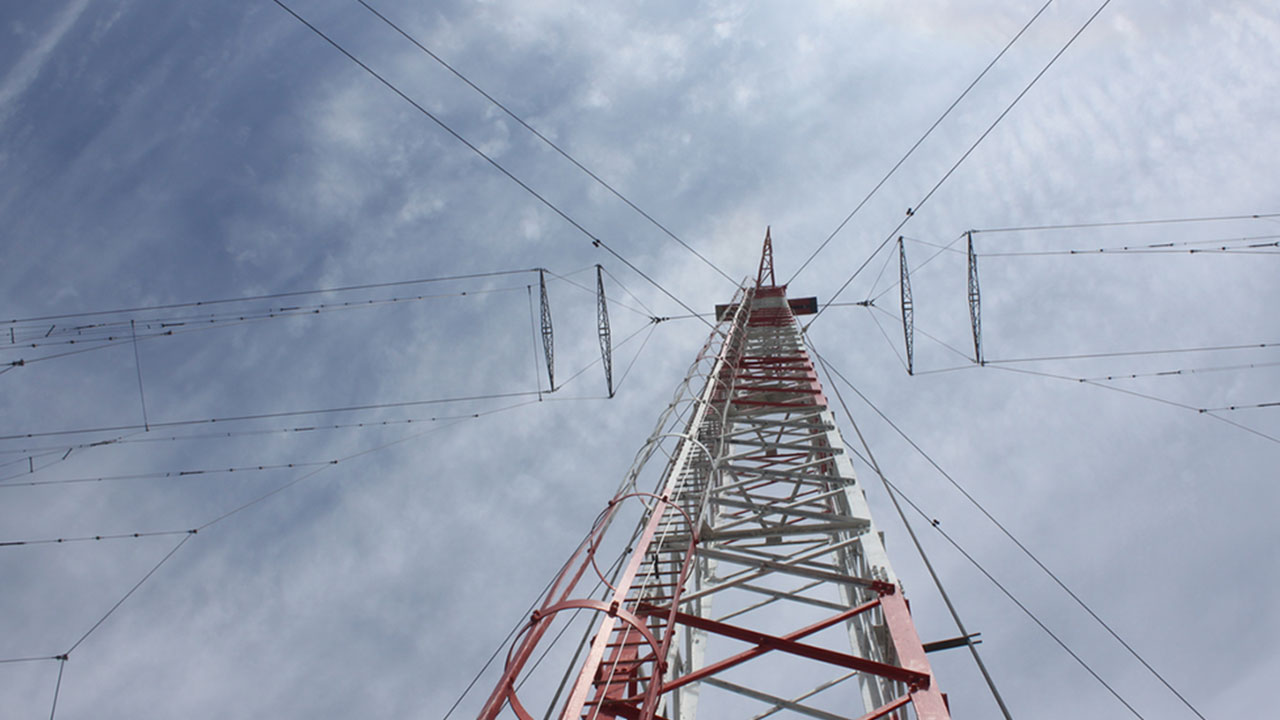 Spectres of Shortwave / Ombres des ondes courtes
Amanda Dawn Christie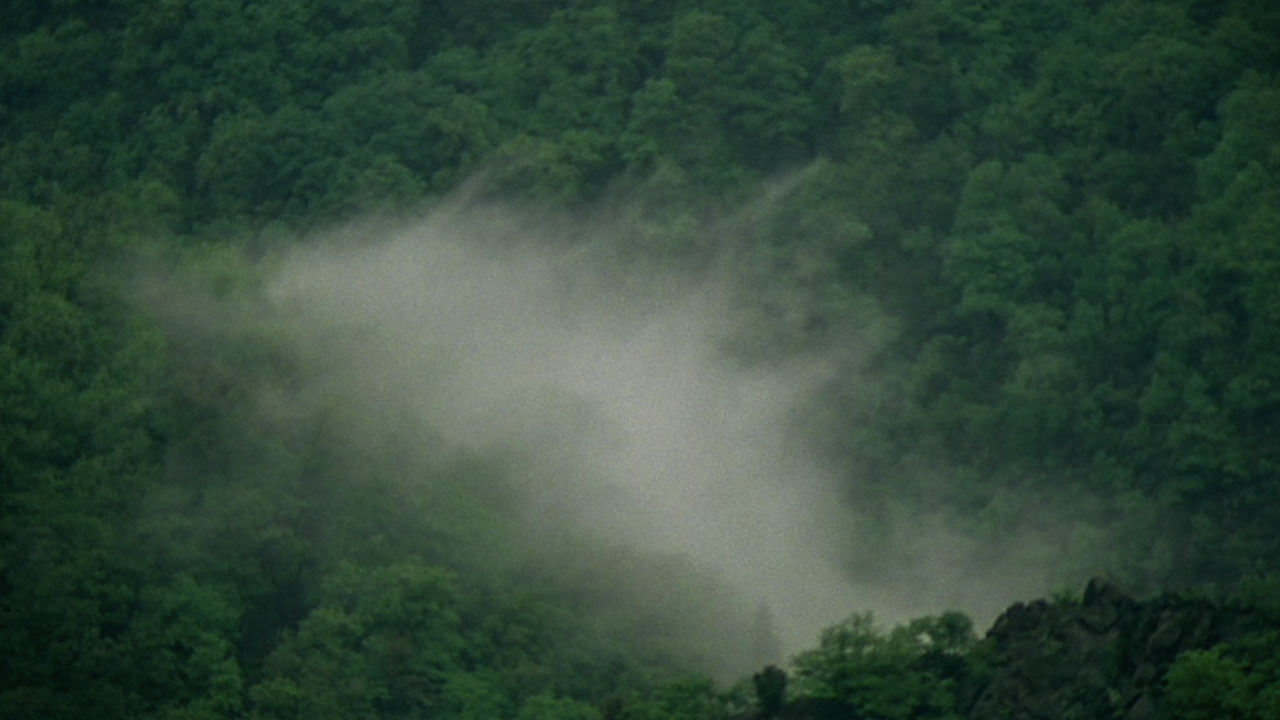 nebel (fog)
Nicole Vögele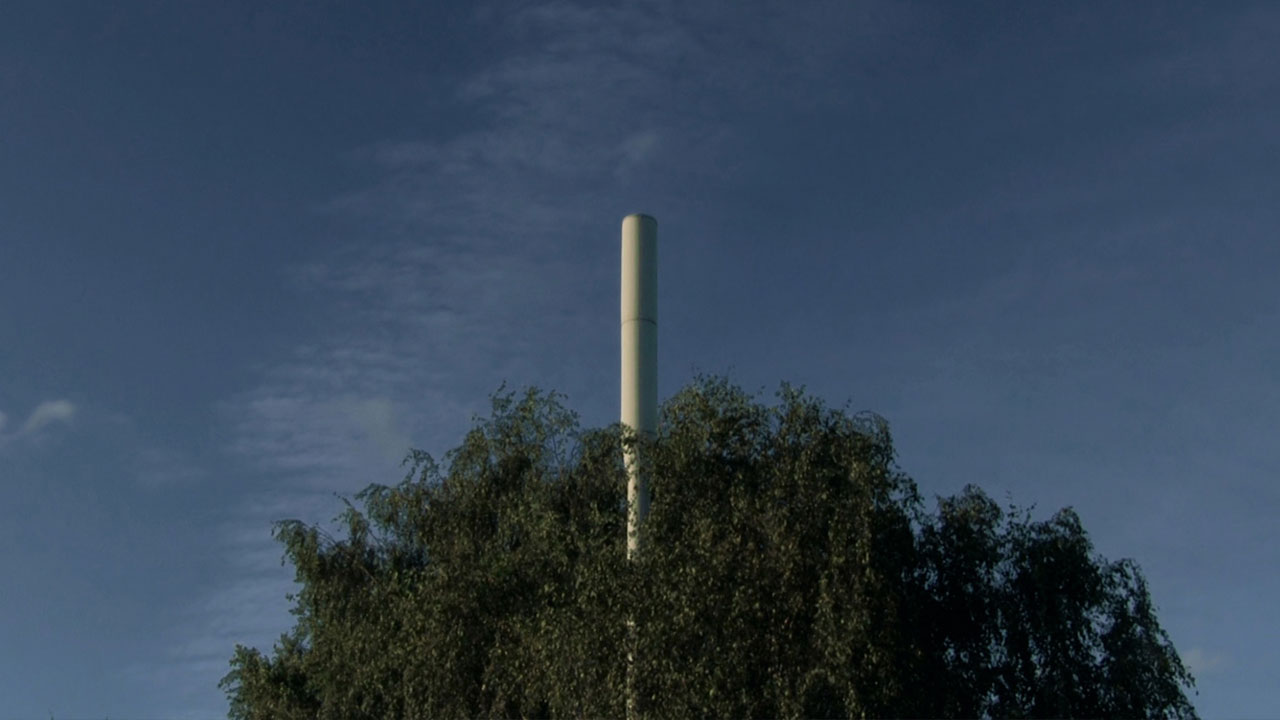 Thought Broadcasting
Nick Jordan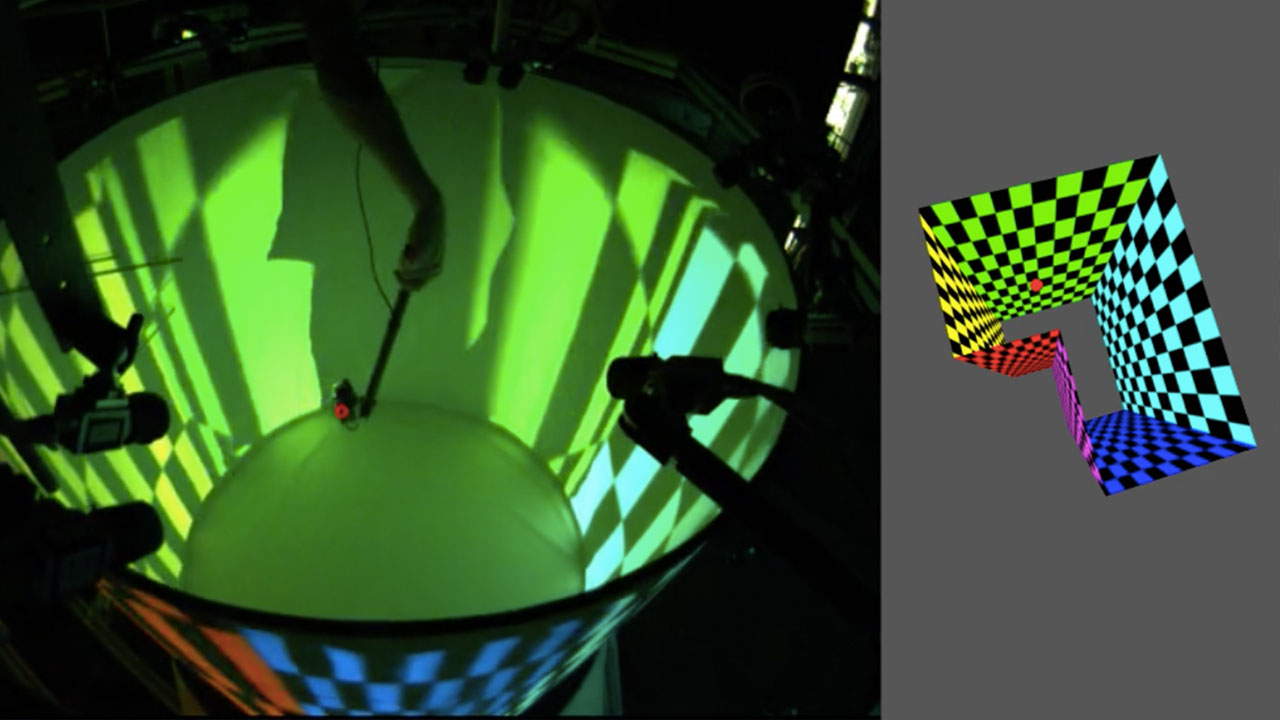 Demonstration of multiple-display perspective correct VR
Andrew Straw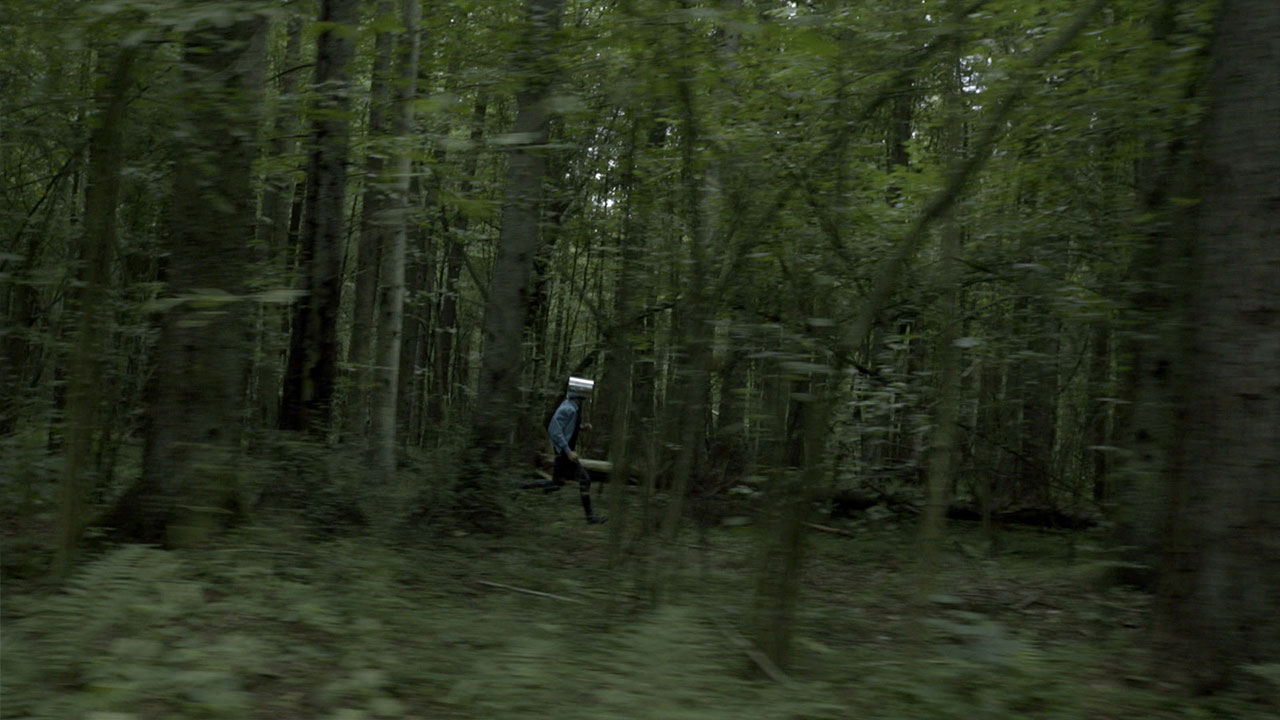 Interface
Anna Hoetjes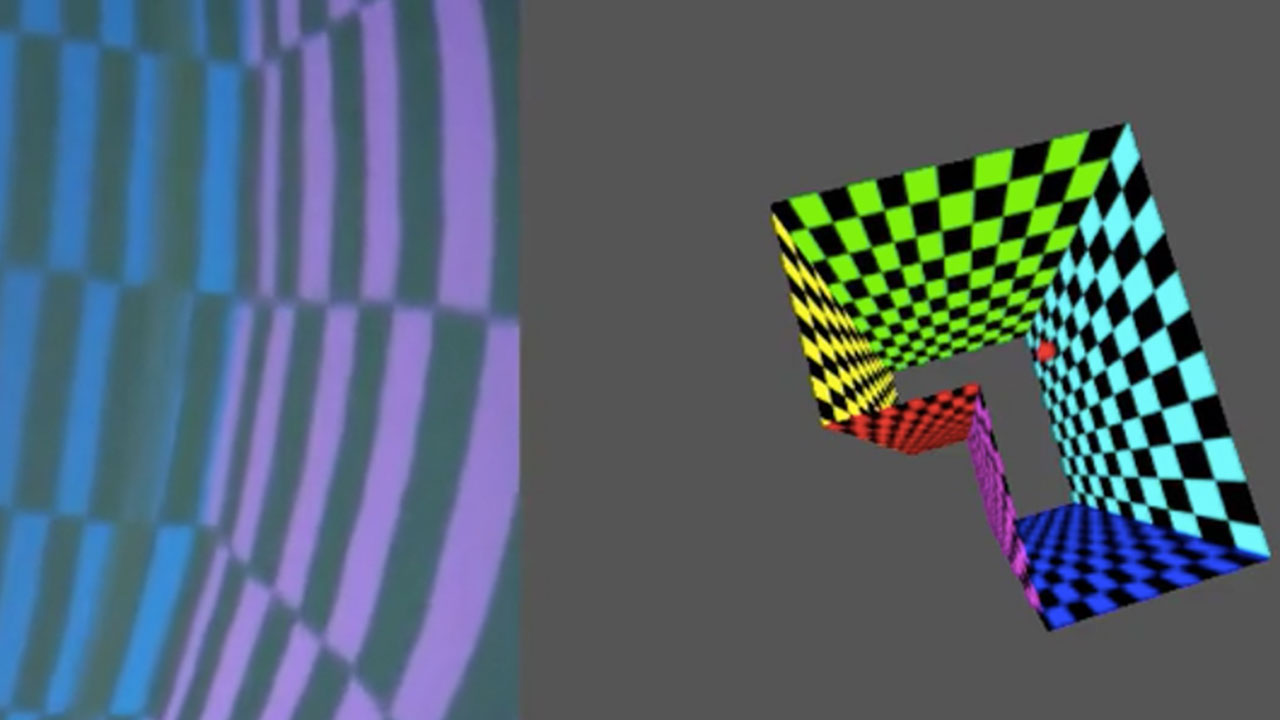 Demonstration of VR from the perspective of a freely moving observer
Andrew Strayer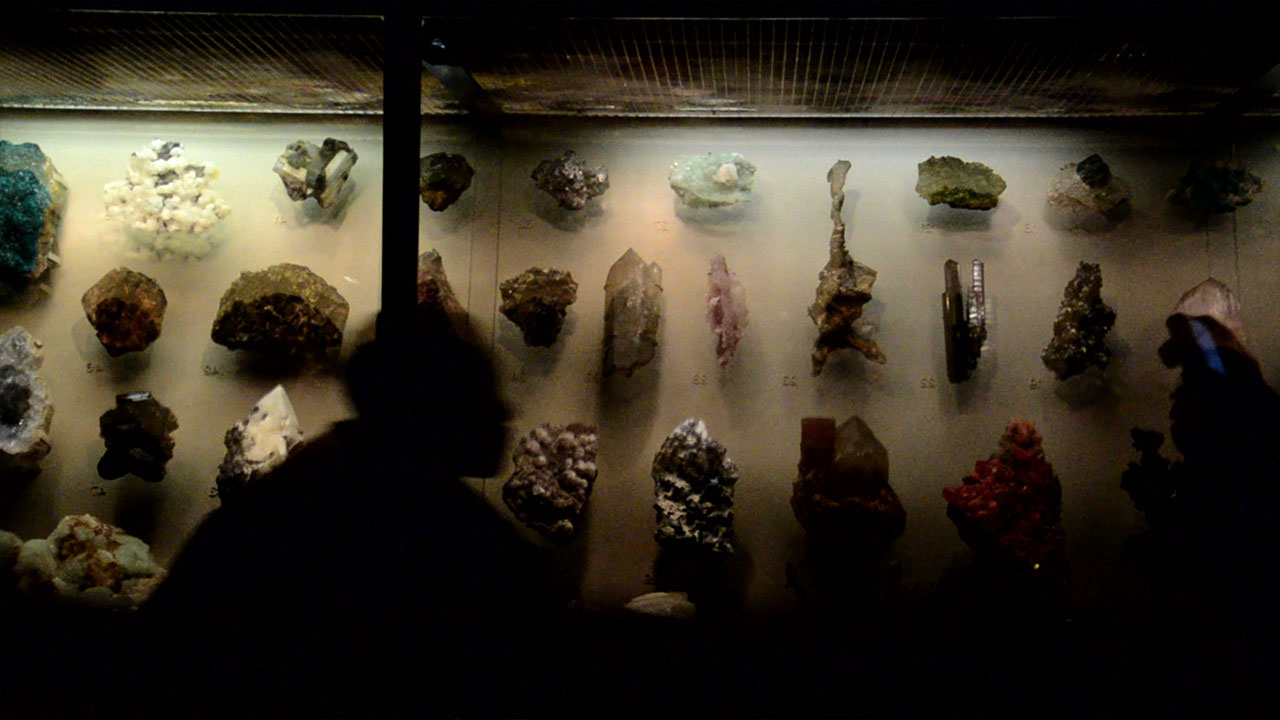 The Lanthanide Series
Erin Espelie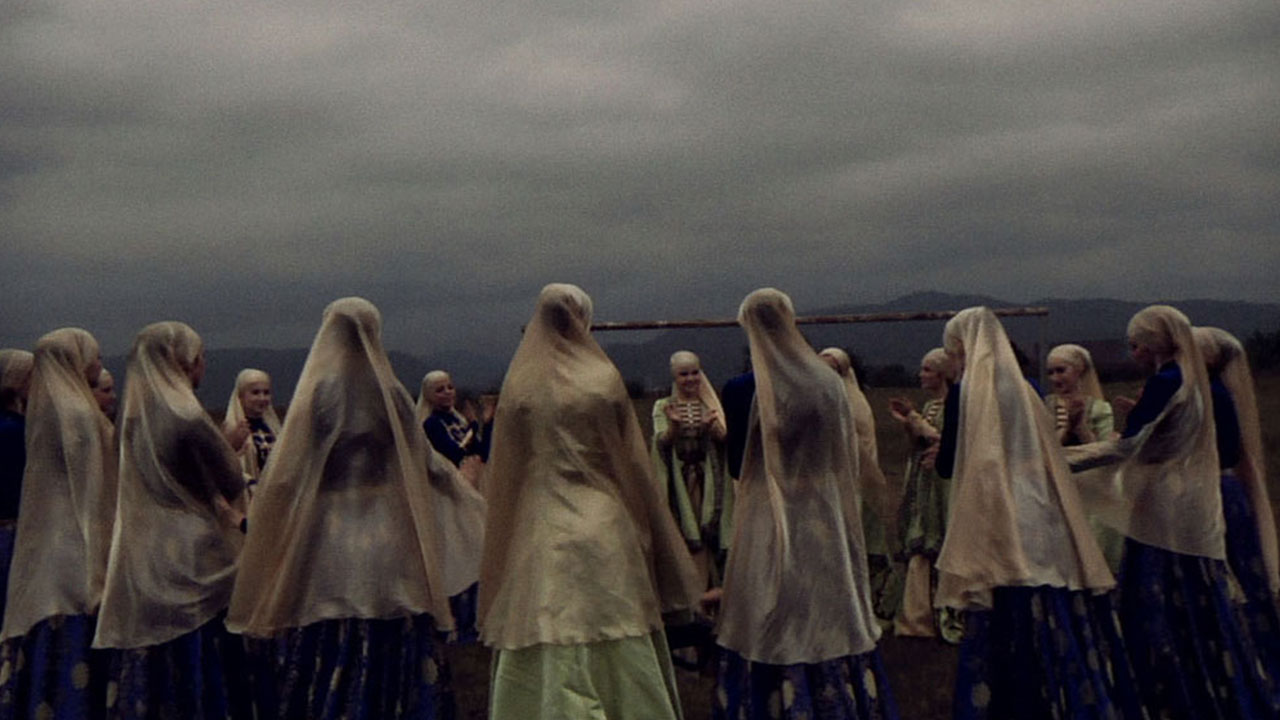 Hibridos
Vincent Moon,Priscilla Telmon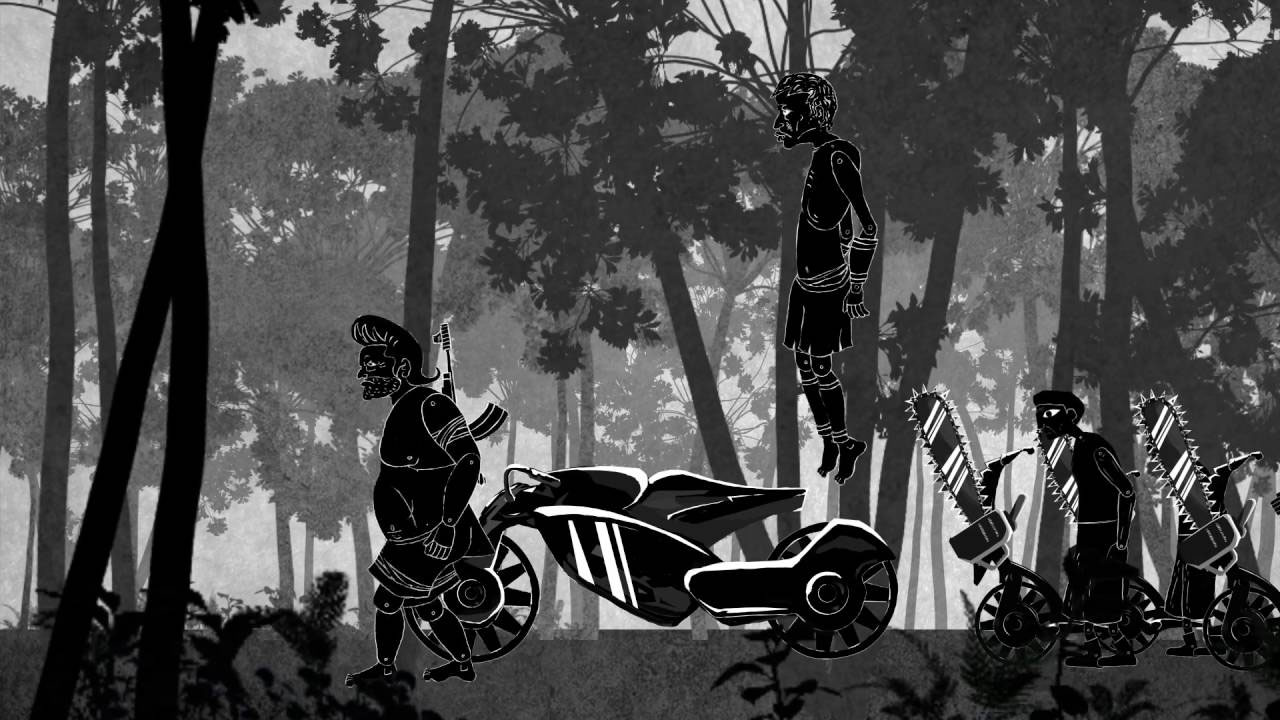 Shadows: Saving the Rain Forest
Isaac Kerlow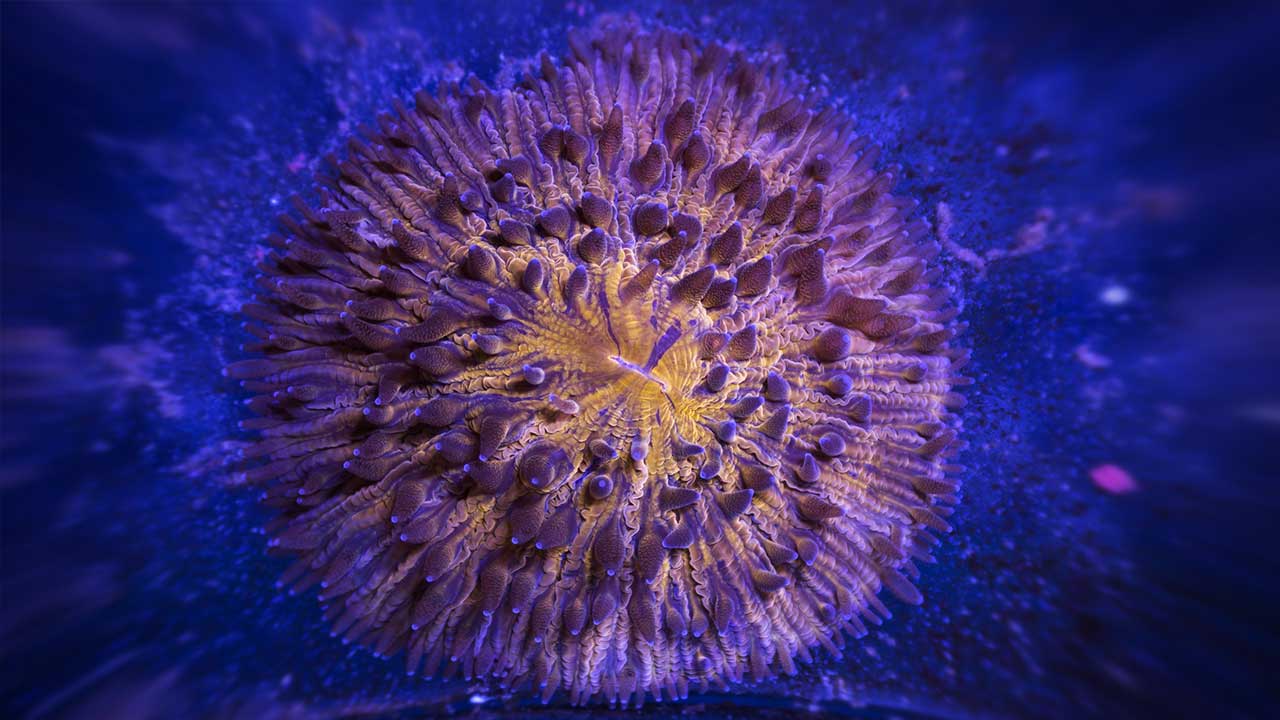 Meanwhile
Sandro Bocci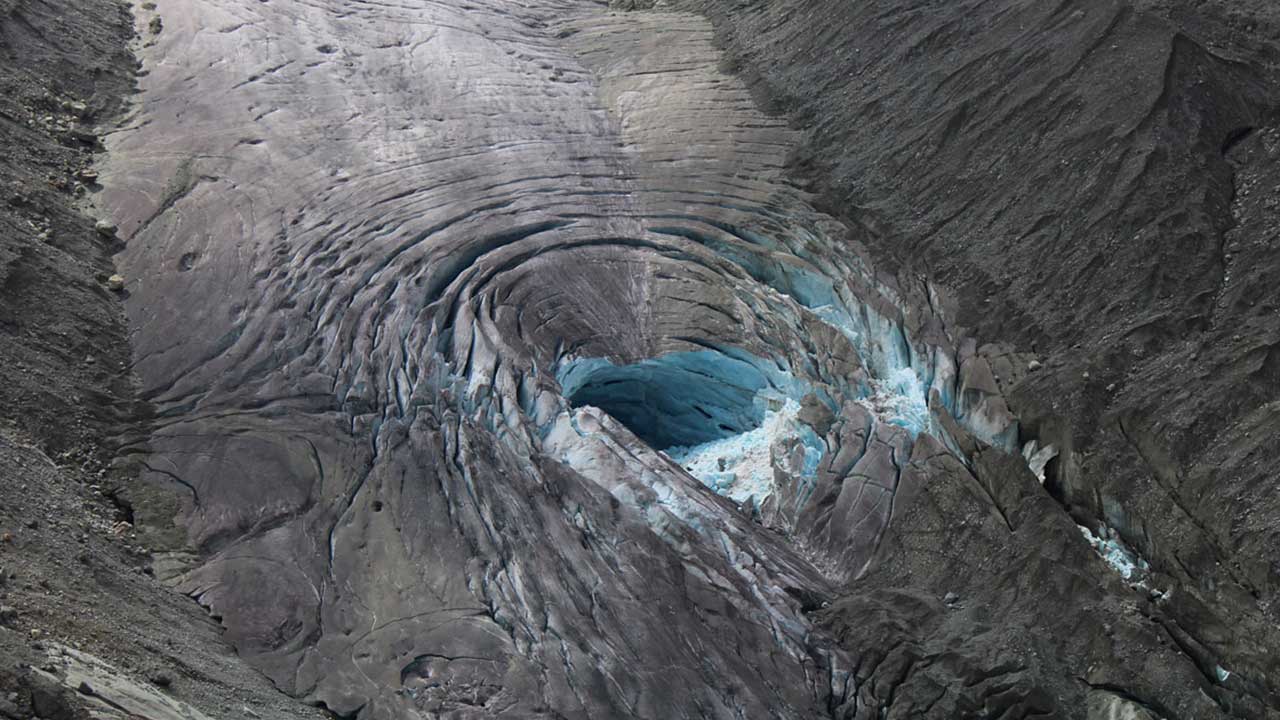 Blast
Francesco Mattuzzi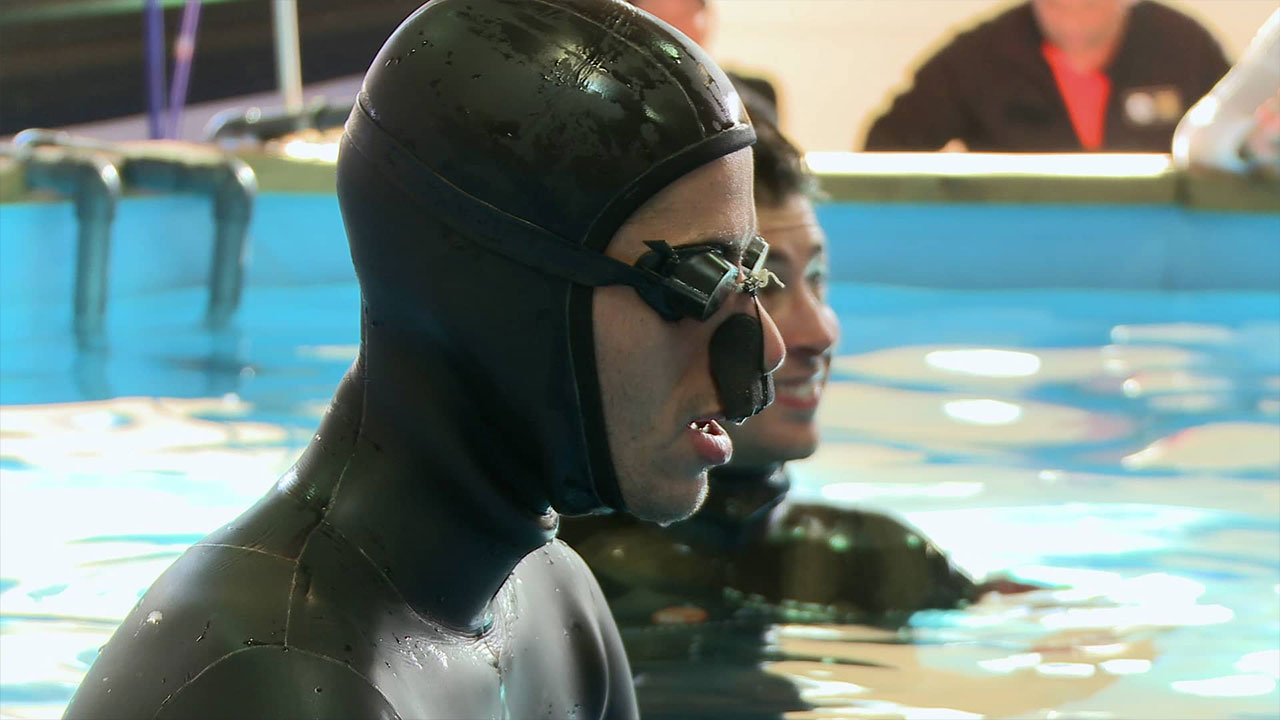 Aire
Ricardo Íscar Álvarez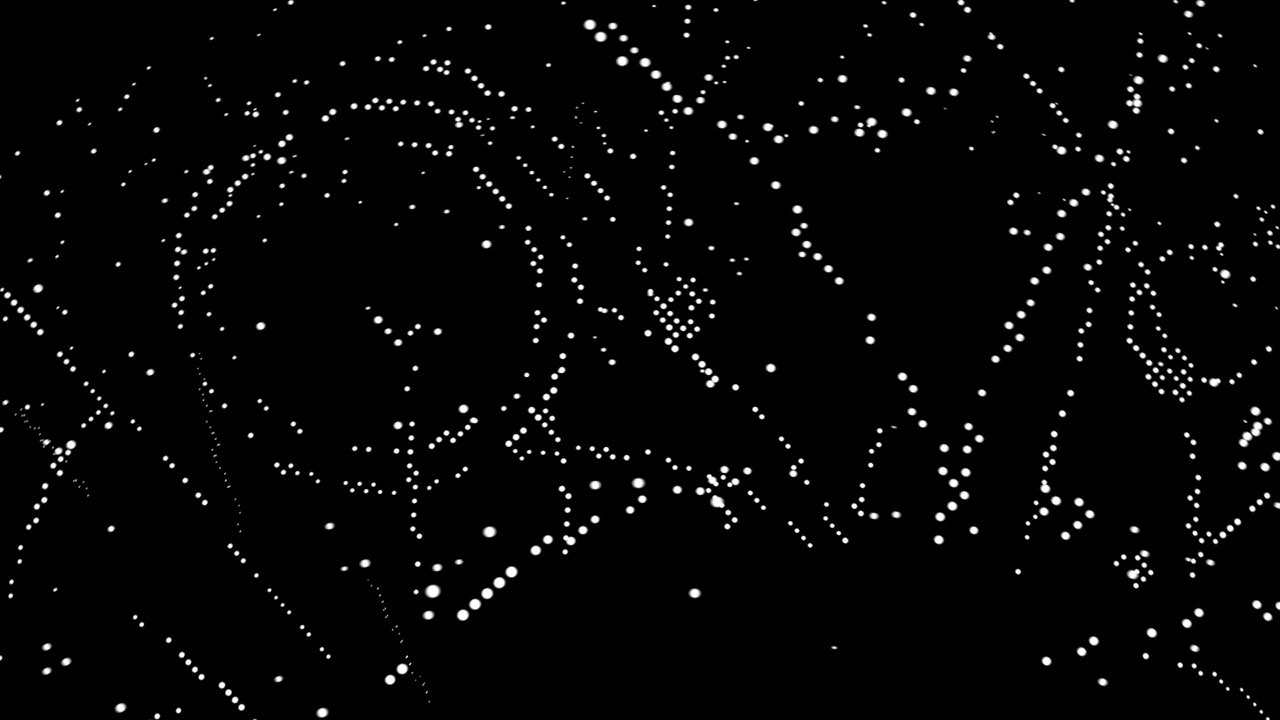 The View from Nowhere
Semiconductor: Ruth Jarman & Joe Gerhardt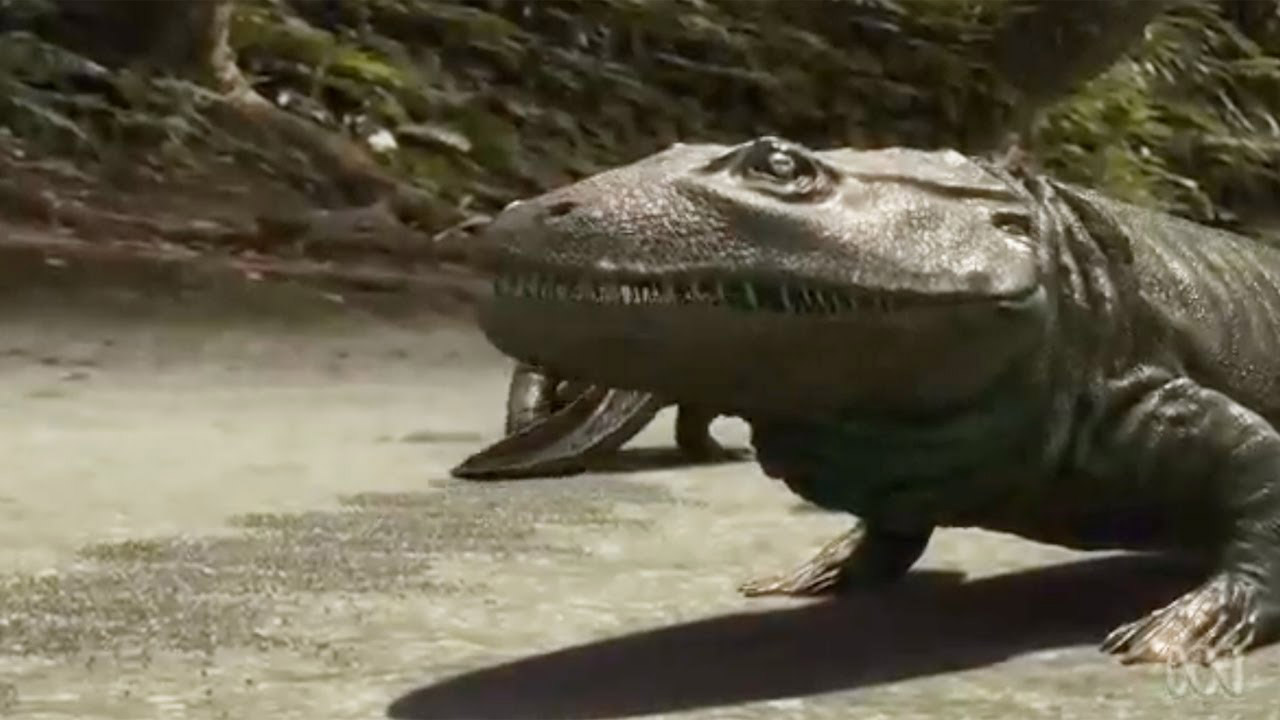 Australia The Time Travellers Guide
Richard Smith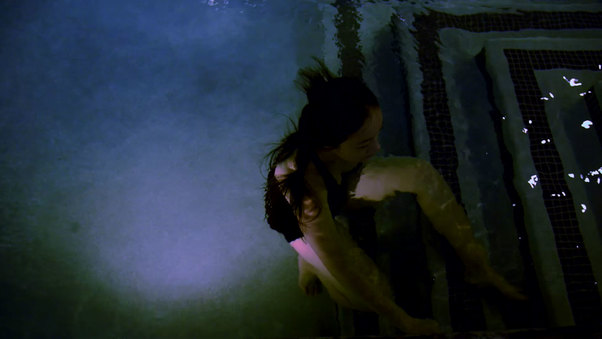 air (verb)
Lilian Mehrel,Jinelle Wint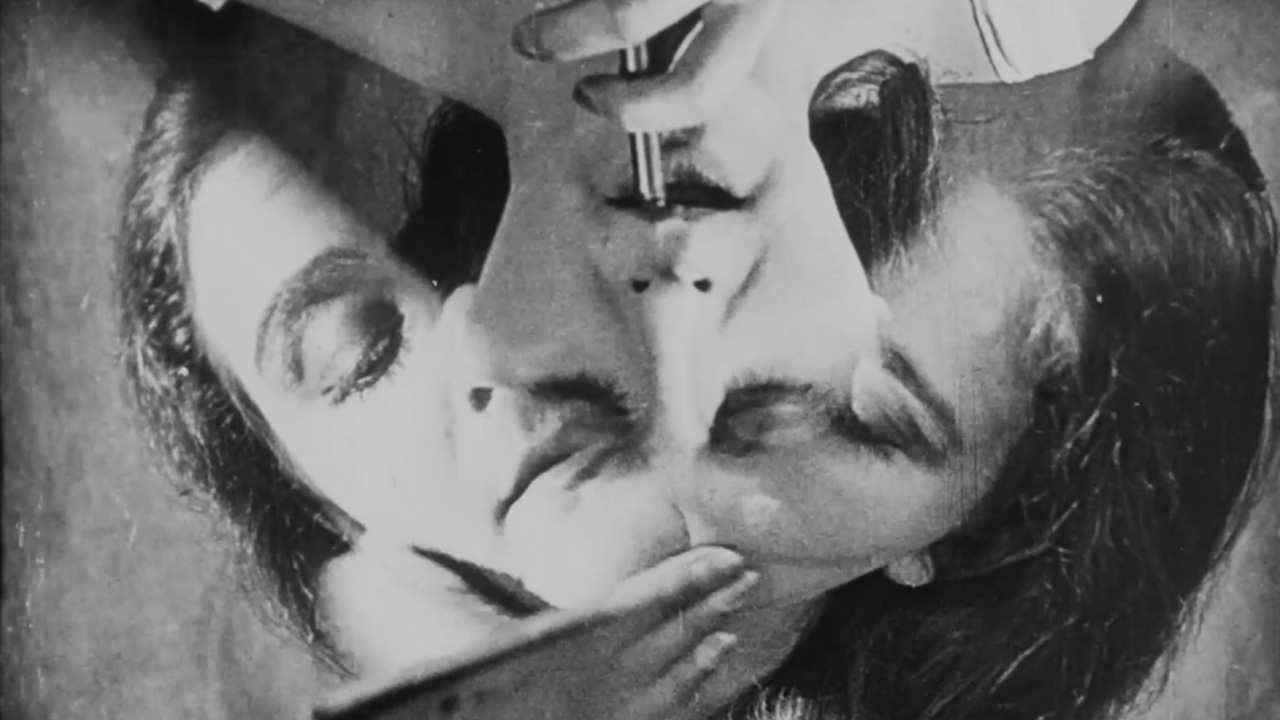 Dreams Rewired
Manu Luksch, Martin Reinhart, Thomas Tode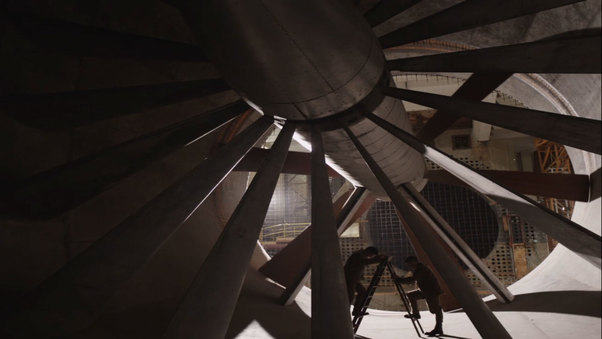 Undead Sun
Jane and Louise Wilson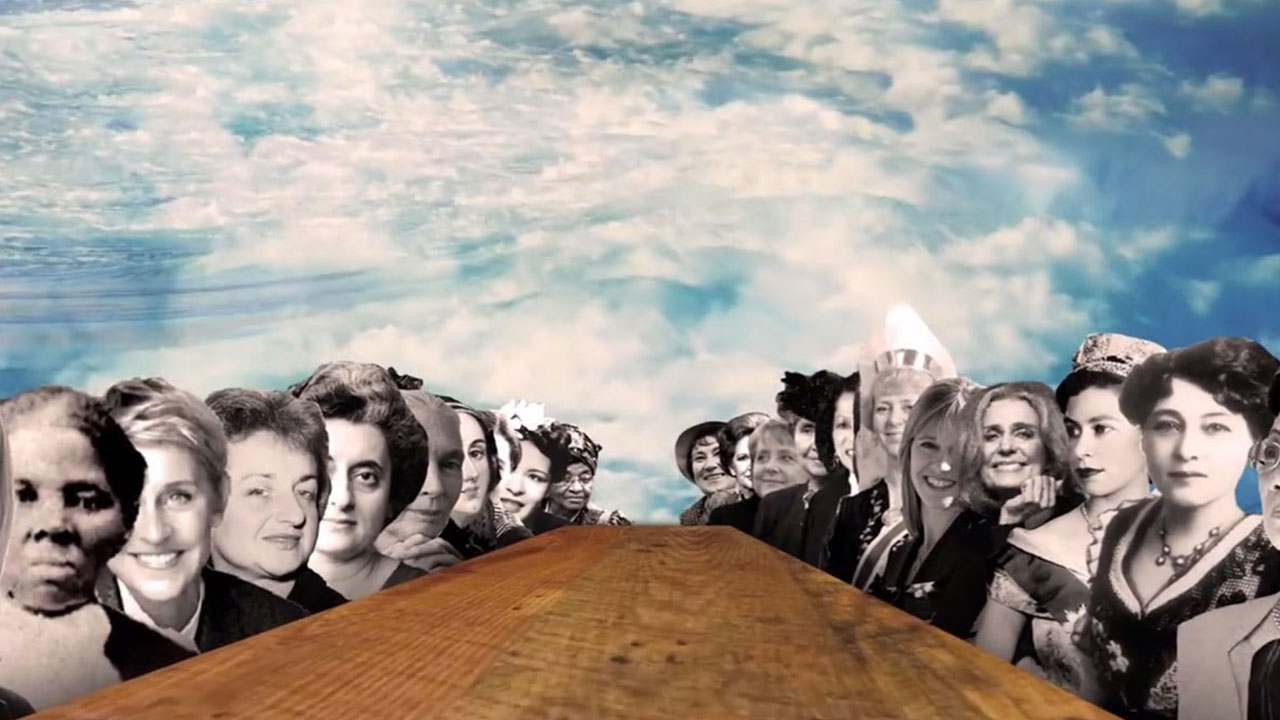 50/50: Rethinking the Past, Present & Future of Women + Power
Tiffany Shlain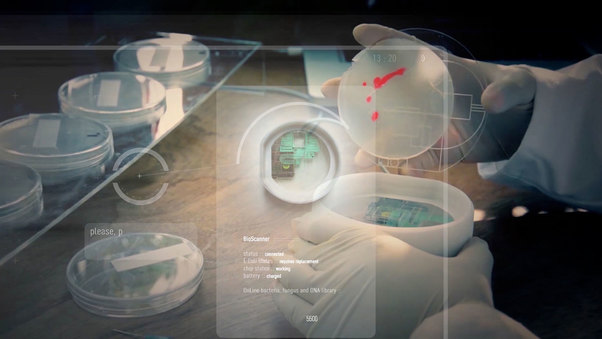 BioFlanneur
Aleks Cicha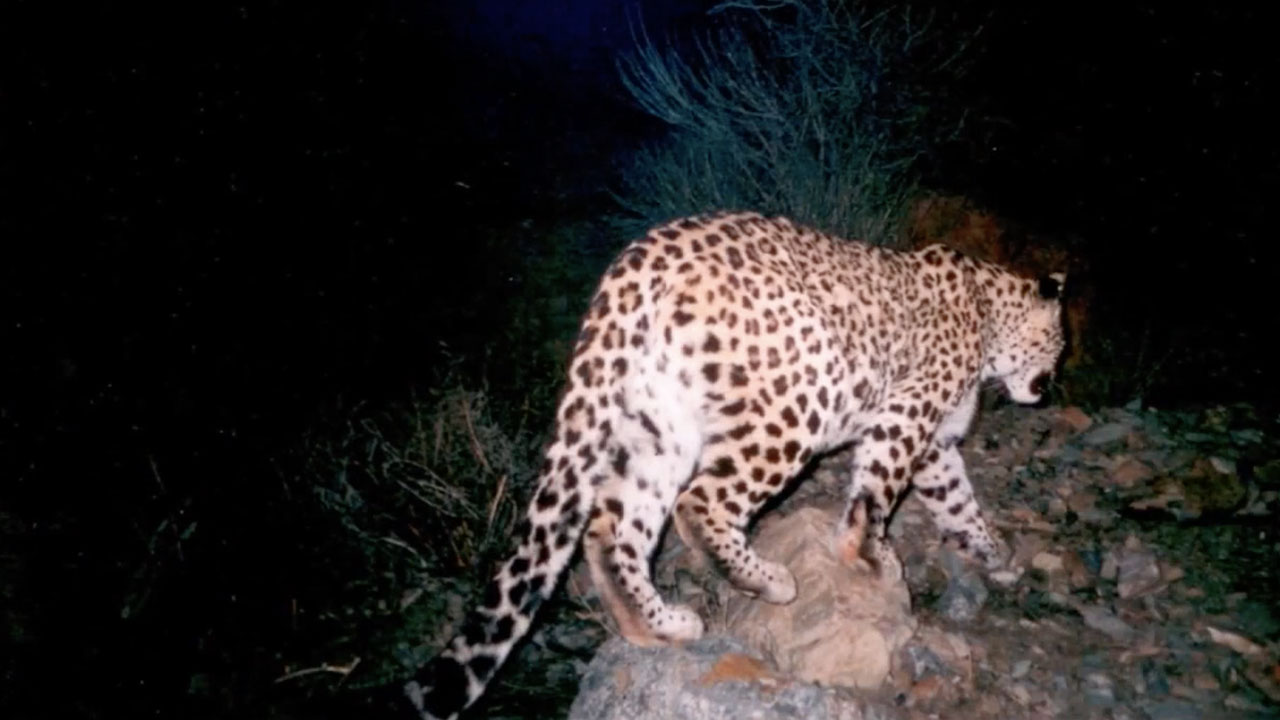 In Search of Persian Leopard
Fathollah Amiri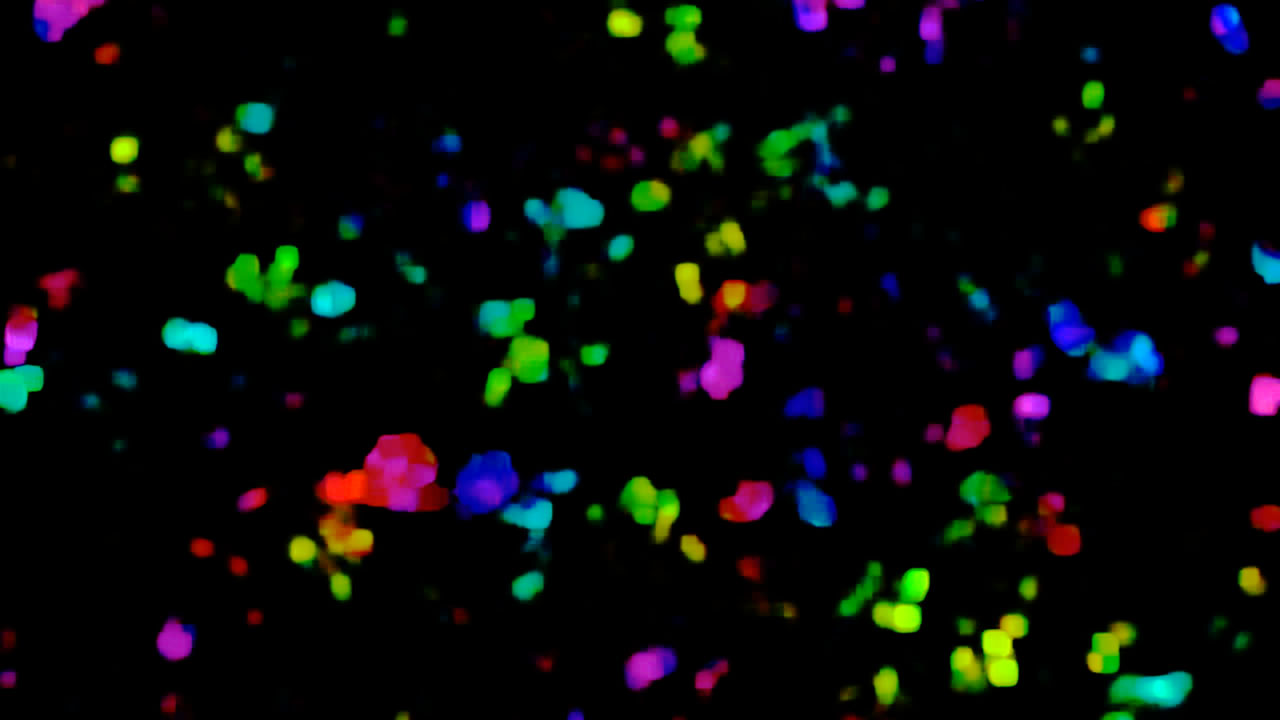 It has to be lived once and dreamed twice
Rainer Kohlberger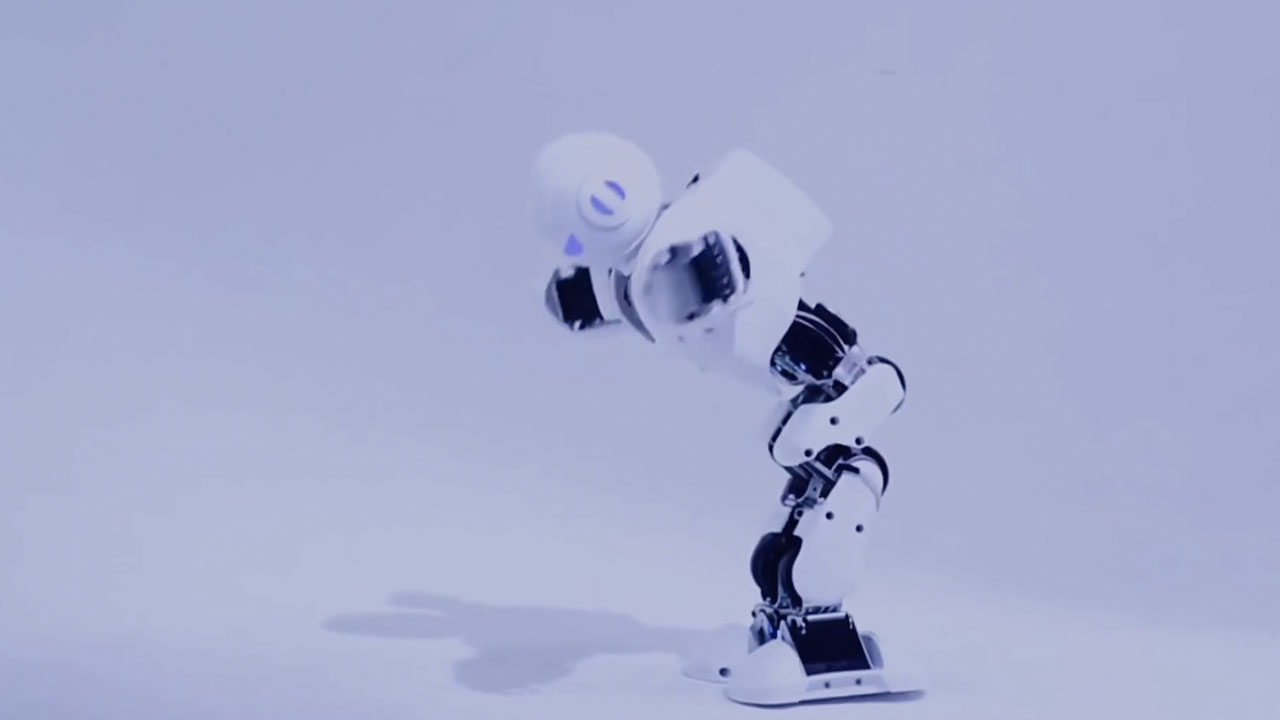 The Human Robot
Rob Van Hattum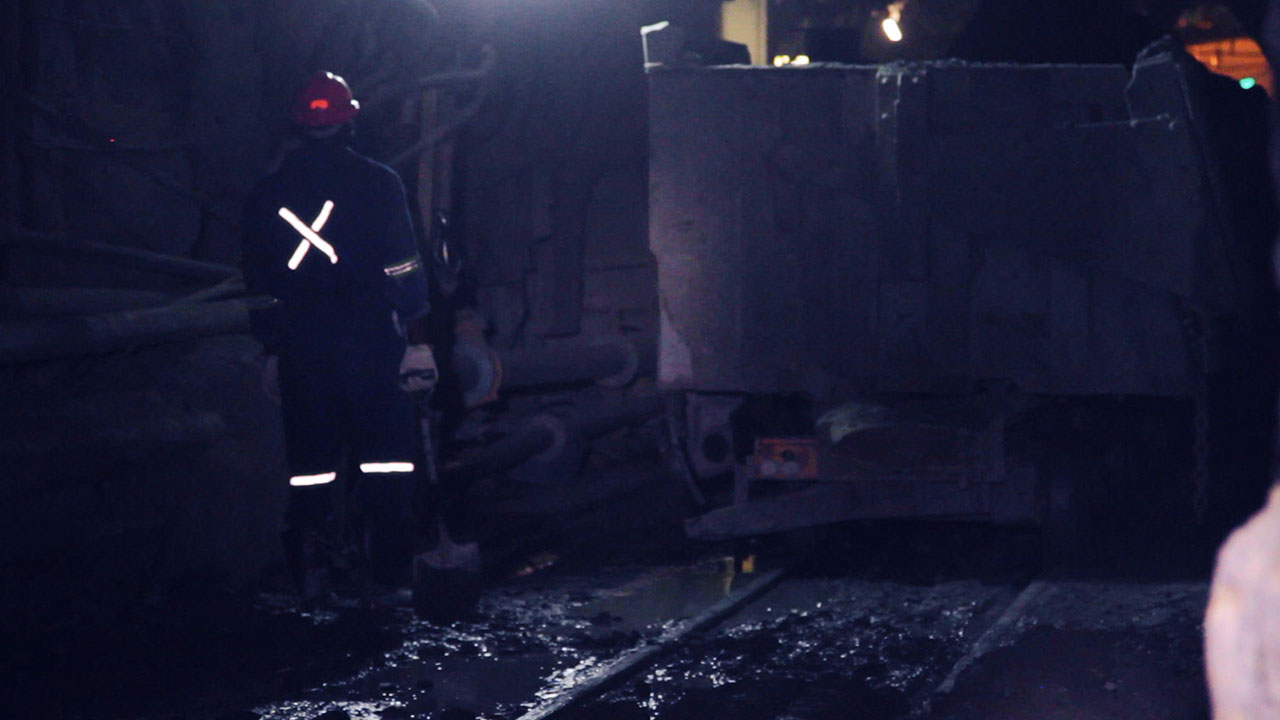 the I mine
Emilio Moreno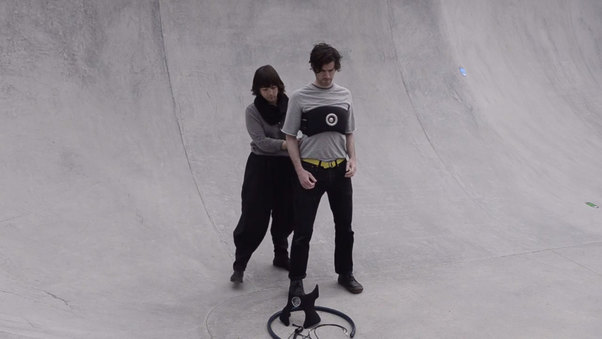 Data Dance
Sara Krugman,Zubin Pastakia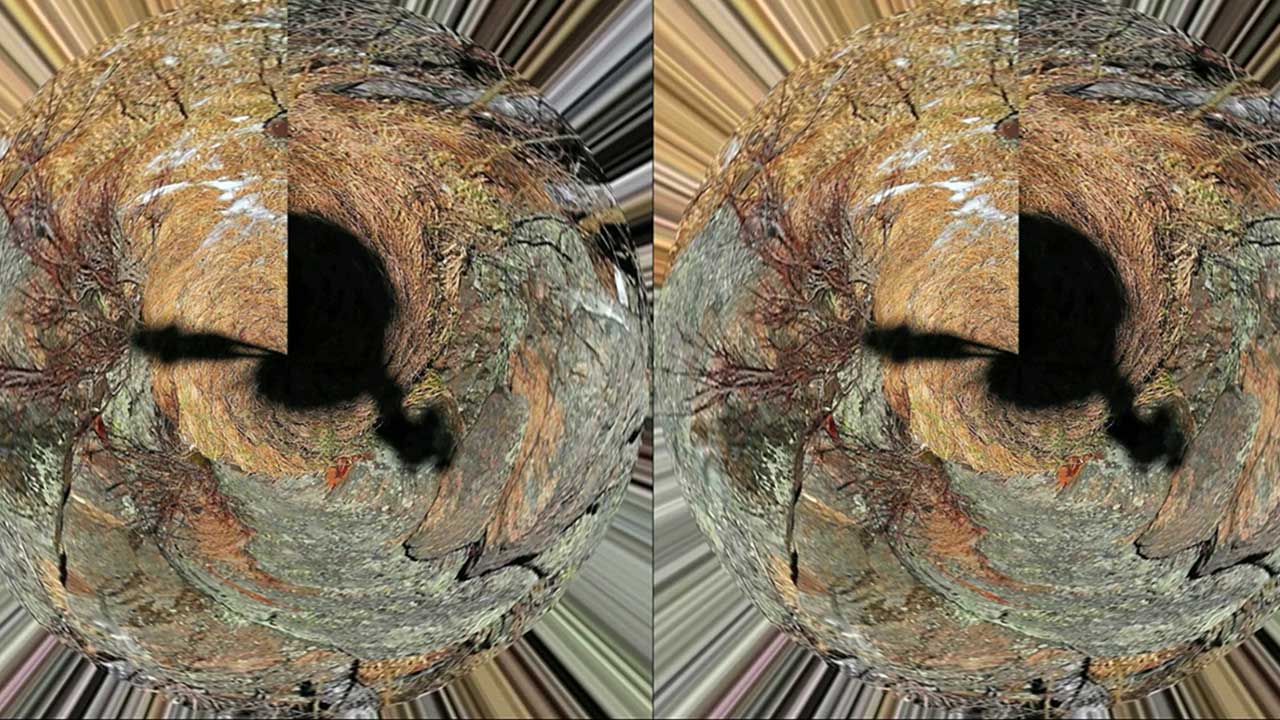 Soon It Would Be Too Hot
Jeanne Liotta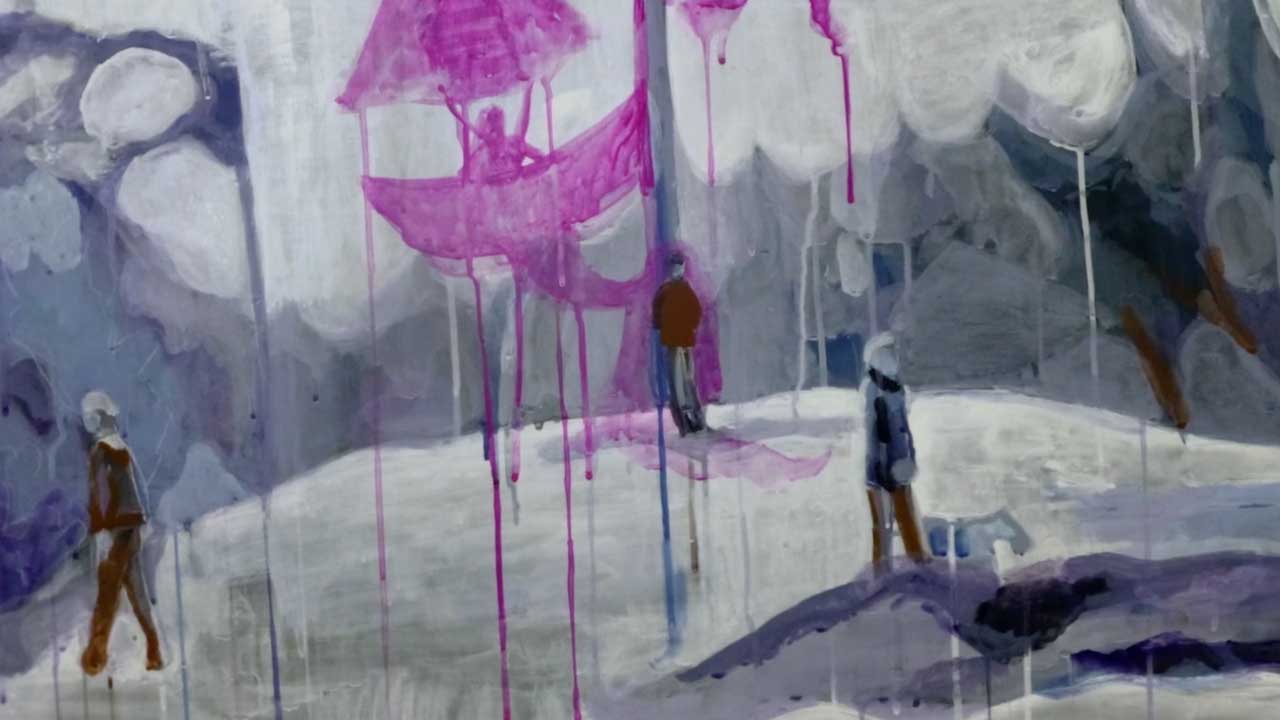 See Memory
Viviane Silvera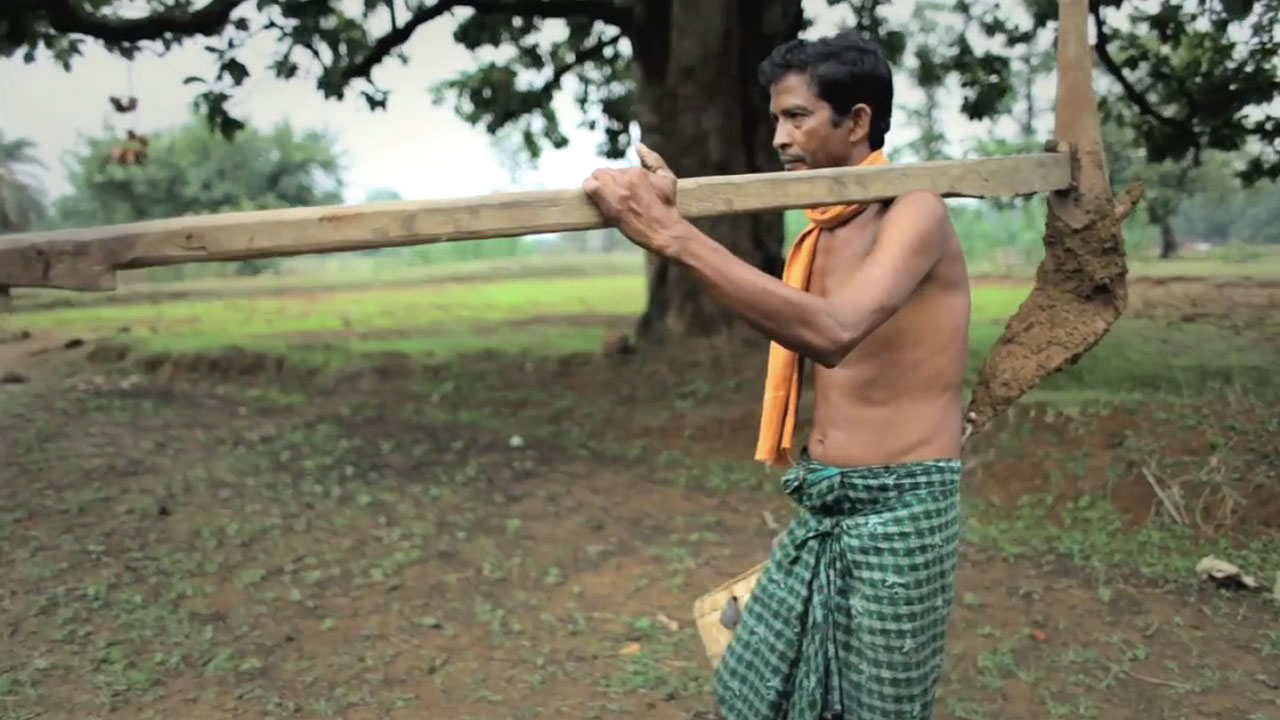 Upendra has Worms
Chintan Gohil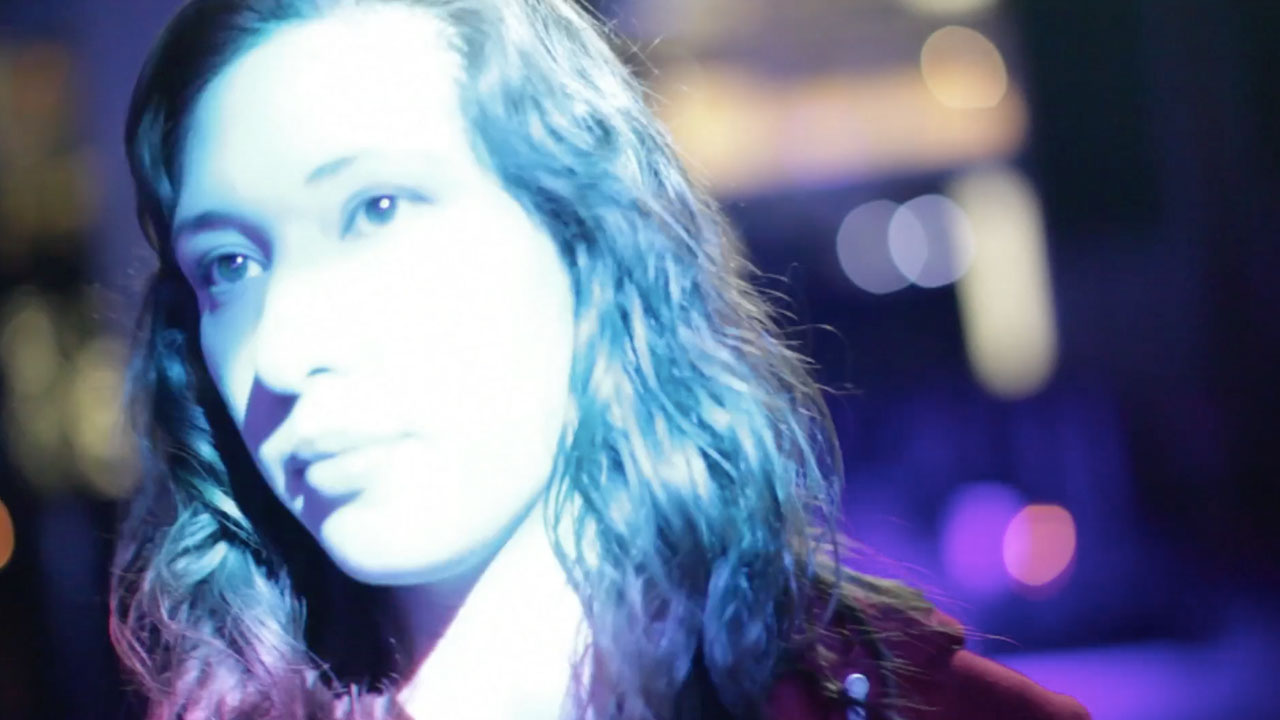 Chlorophyl
Barry Jenkins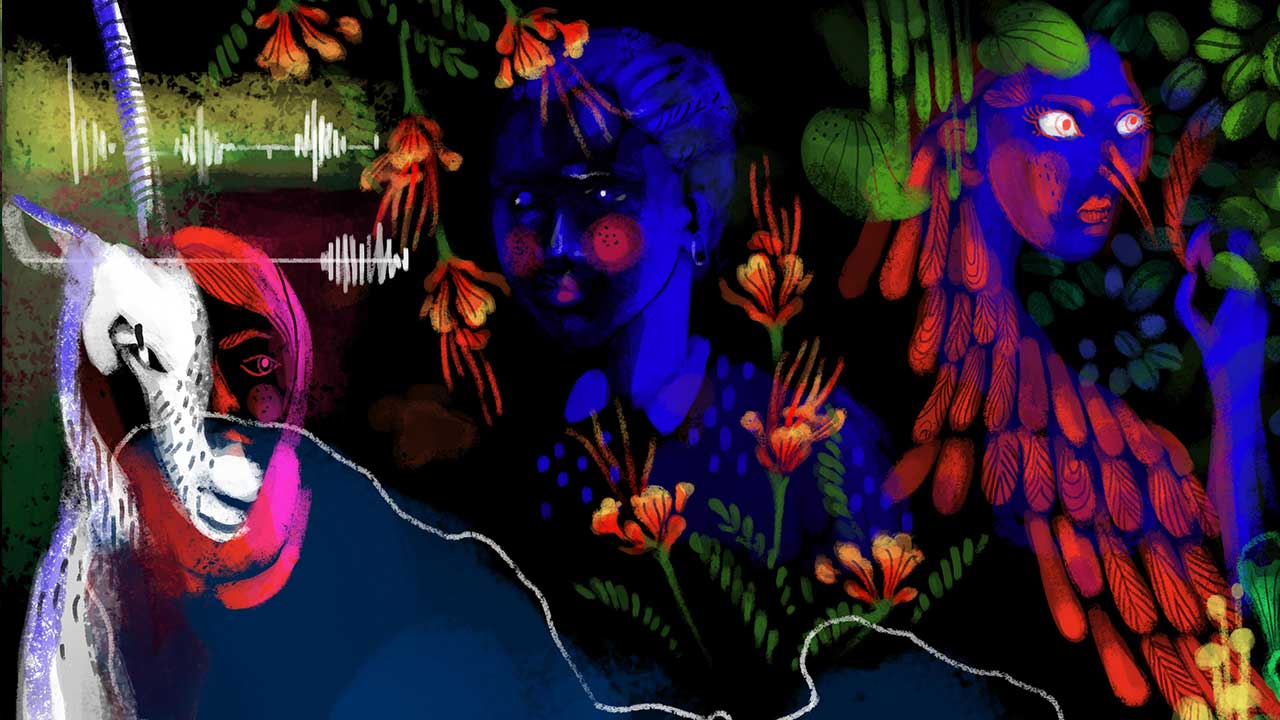 Mosaic
Miryam Charles,Josephine Decker,Alexis Gambis,Barry J Gibb,Ian Harnarine,Noah Hutton,Demelza Kooij,Jeannette Louie,Rachel Mayeri,Sally Warring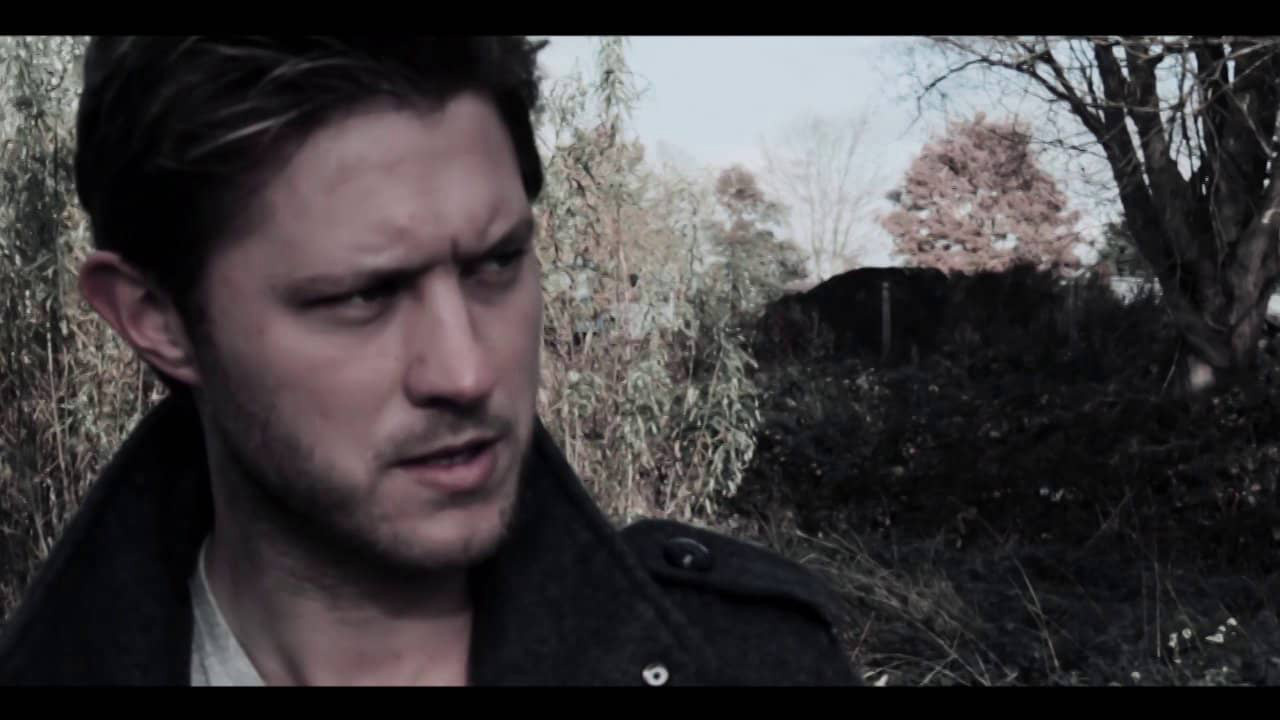 Cell
Paul Holbrook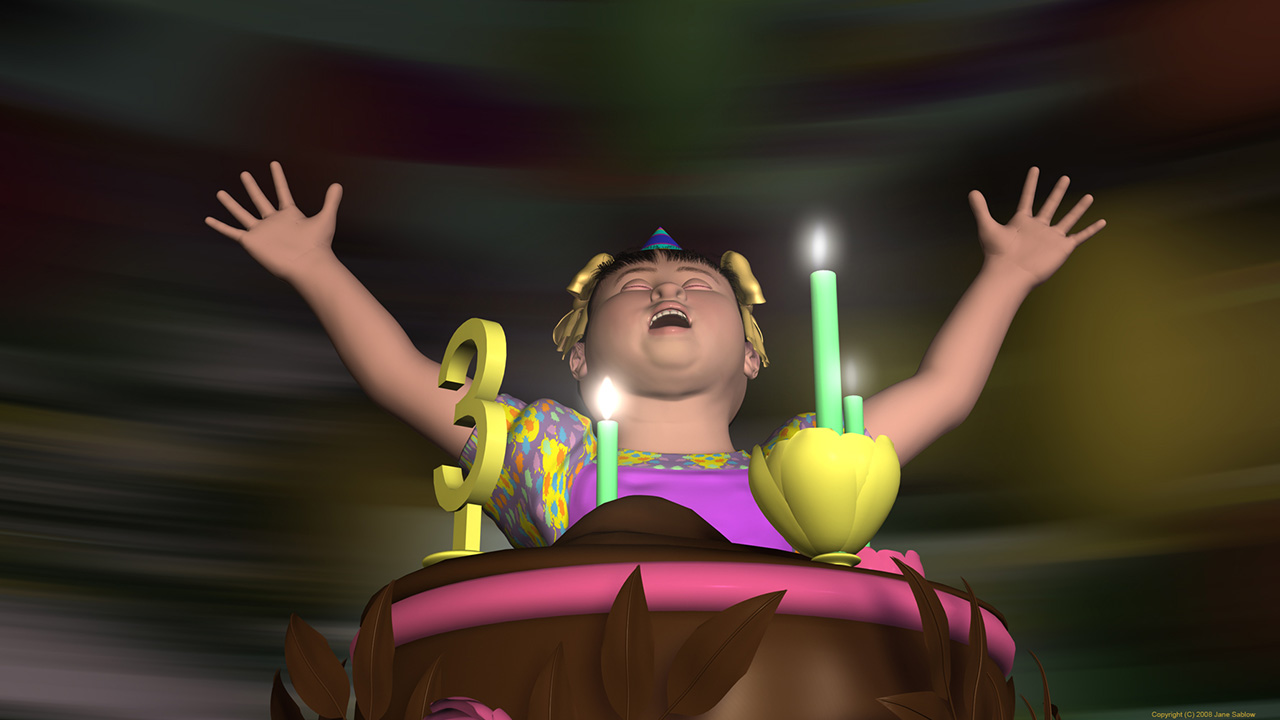 Wishful Thinking
Jane Sablow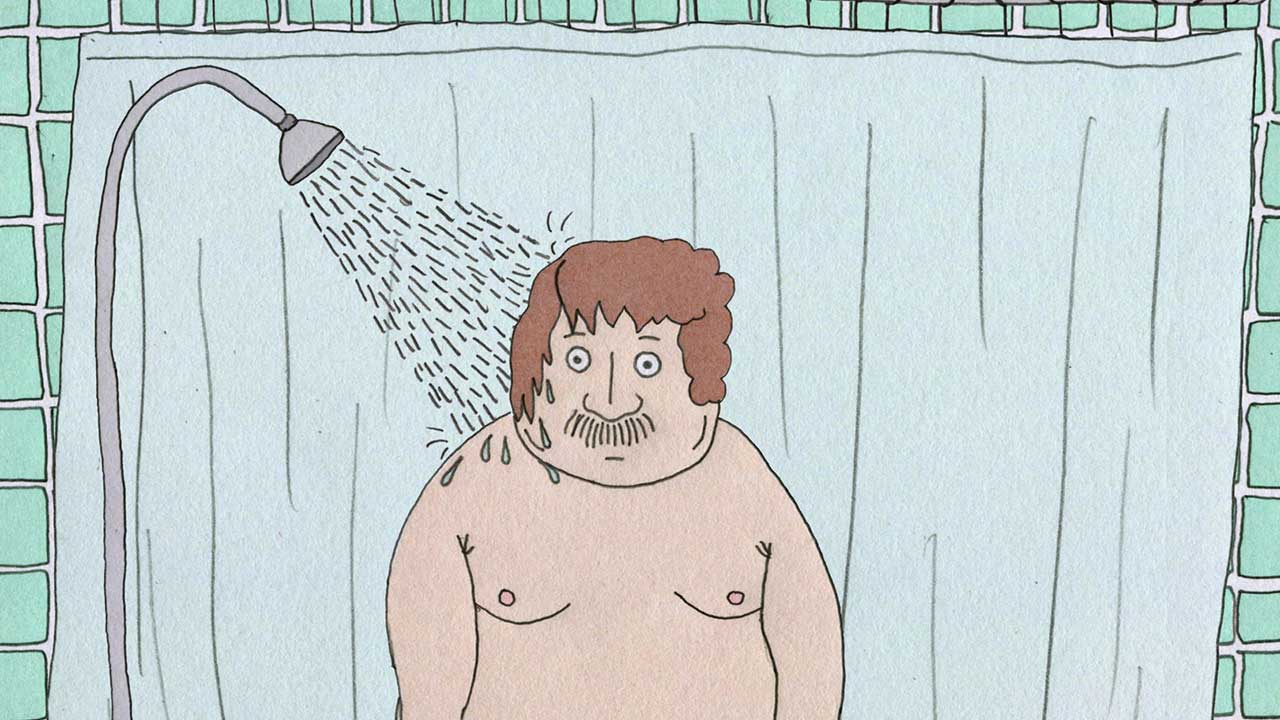 Yearbook
Bernardo Britto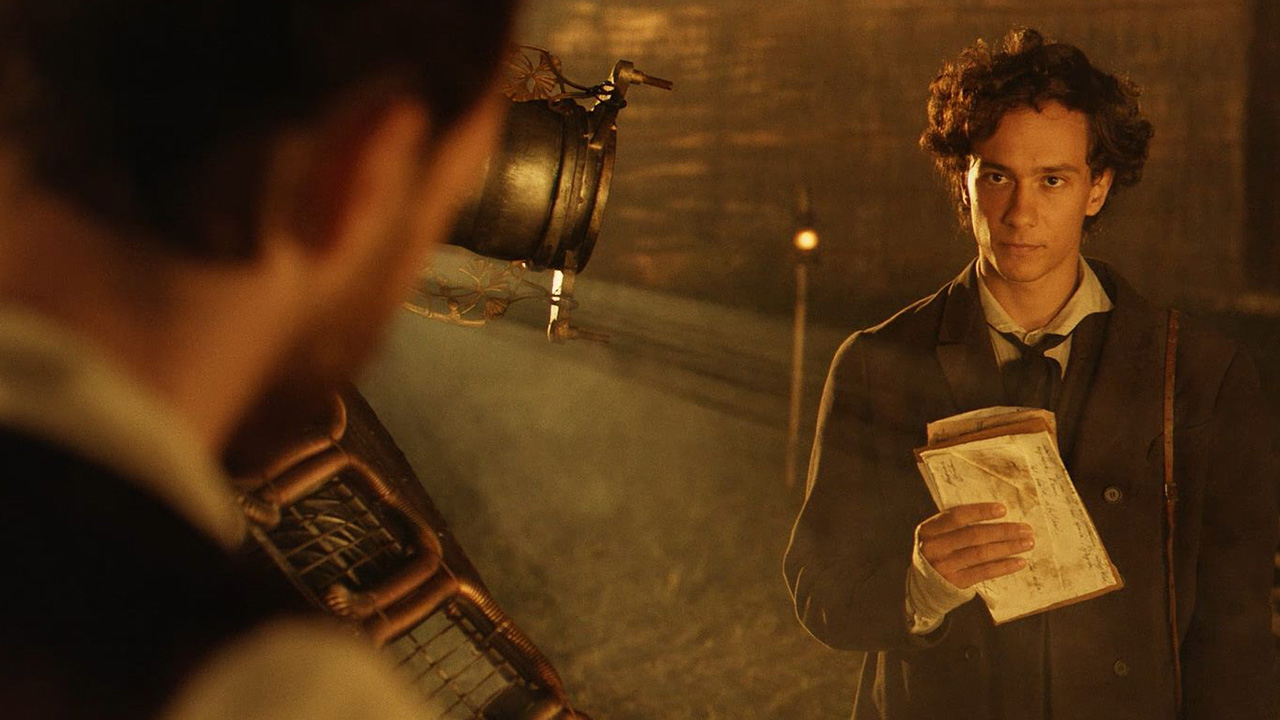 Irinyi
Nikol Cibulya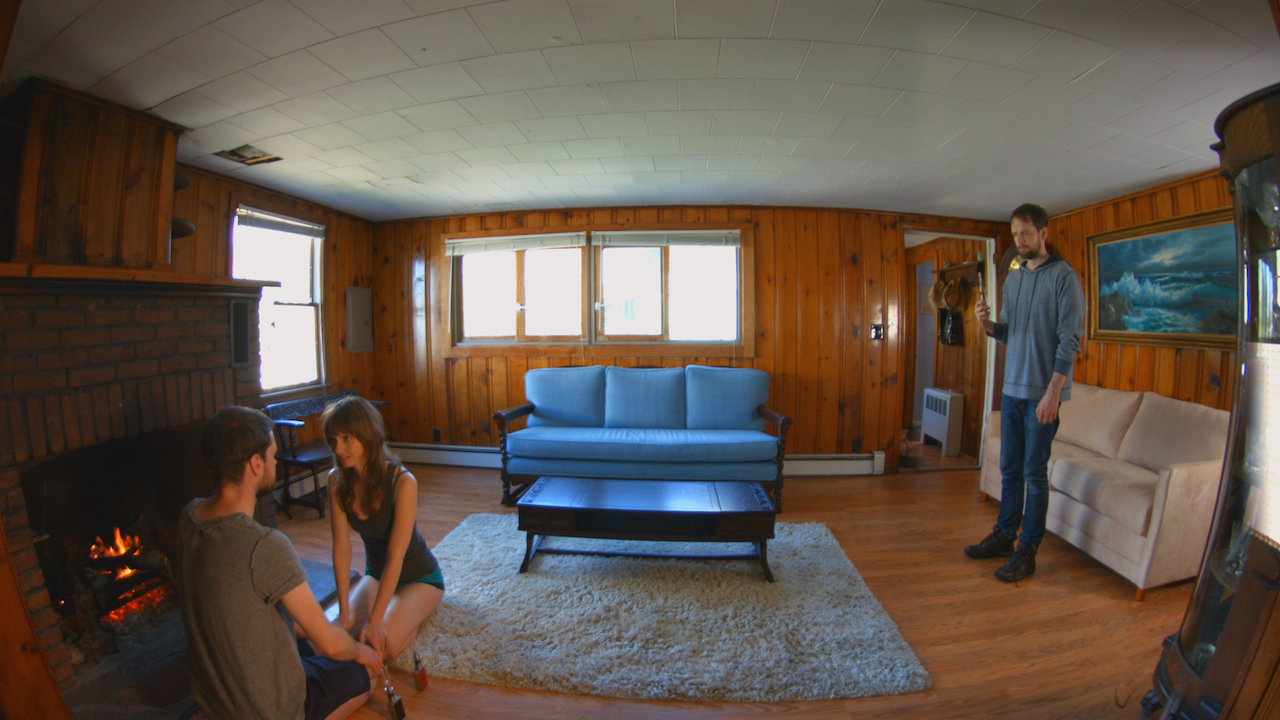 Olfactory
Christopher Piazza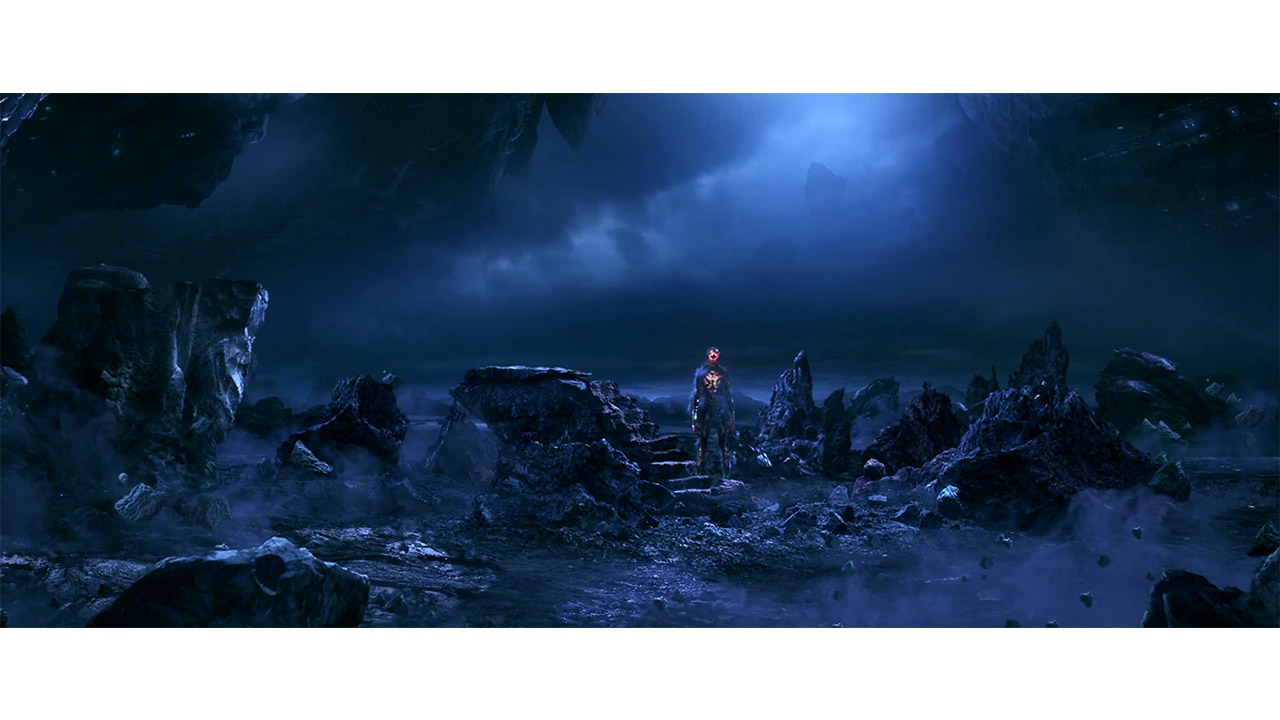 Uncanny Valley
Federico Heller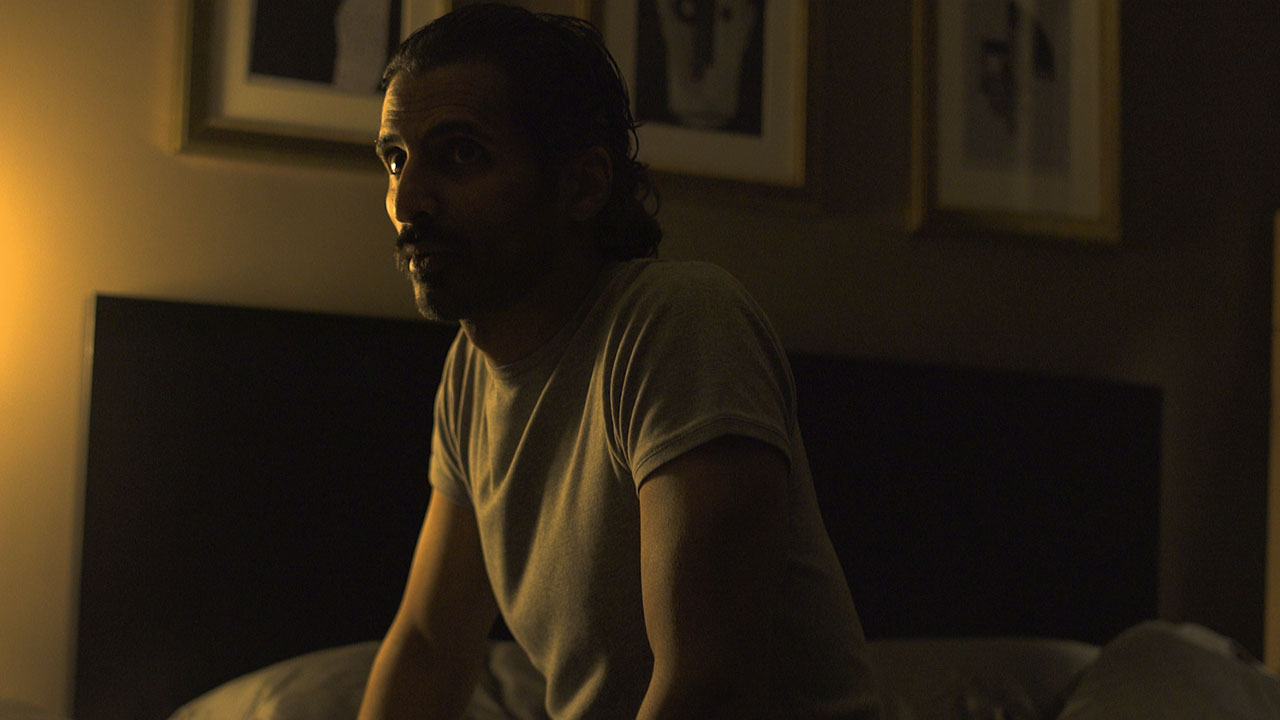 WIthin Me
Abdulaziz Alballam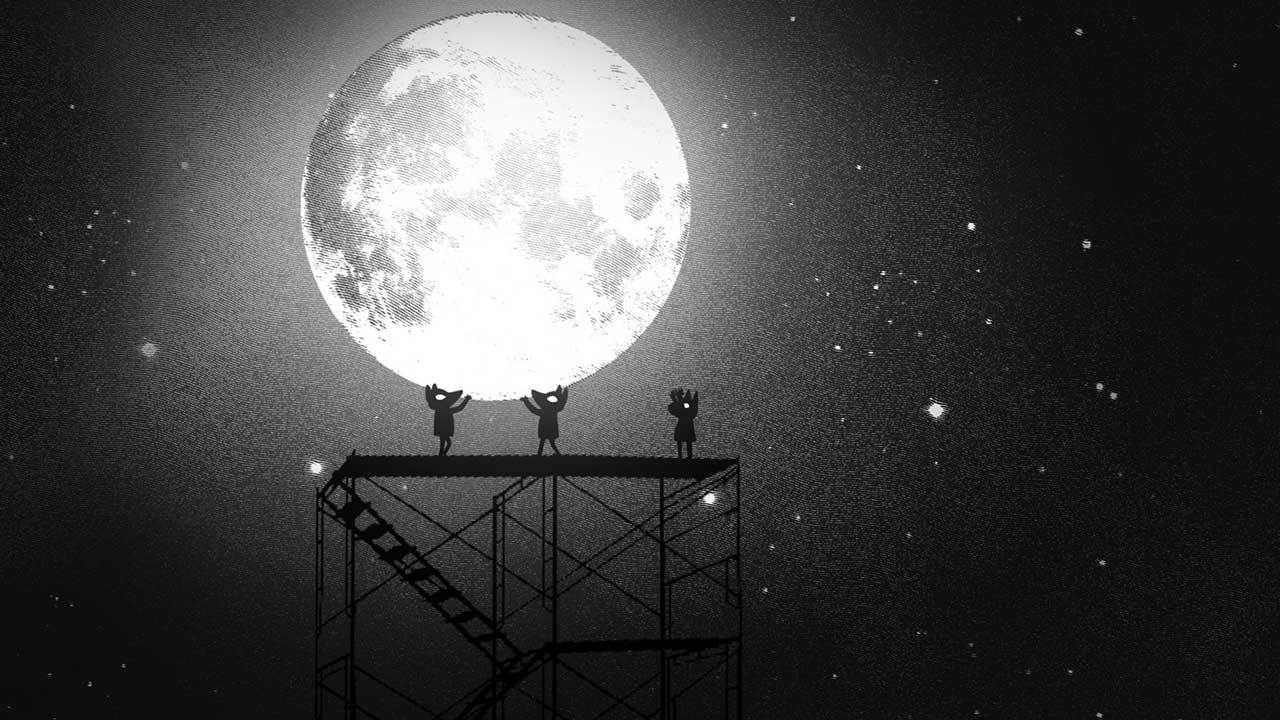 Decorado
Alberto Vazquez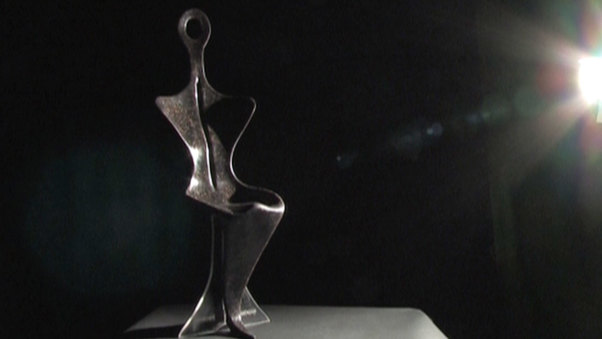 Hairytale
Lisa Forrest
Circadia
Leigha Foy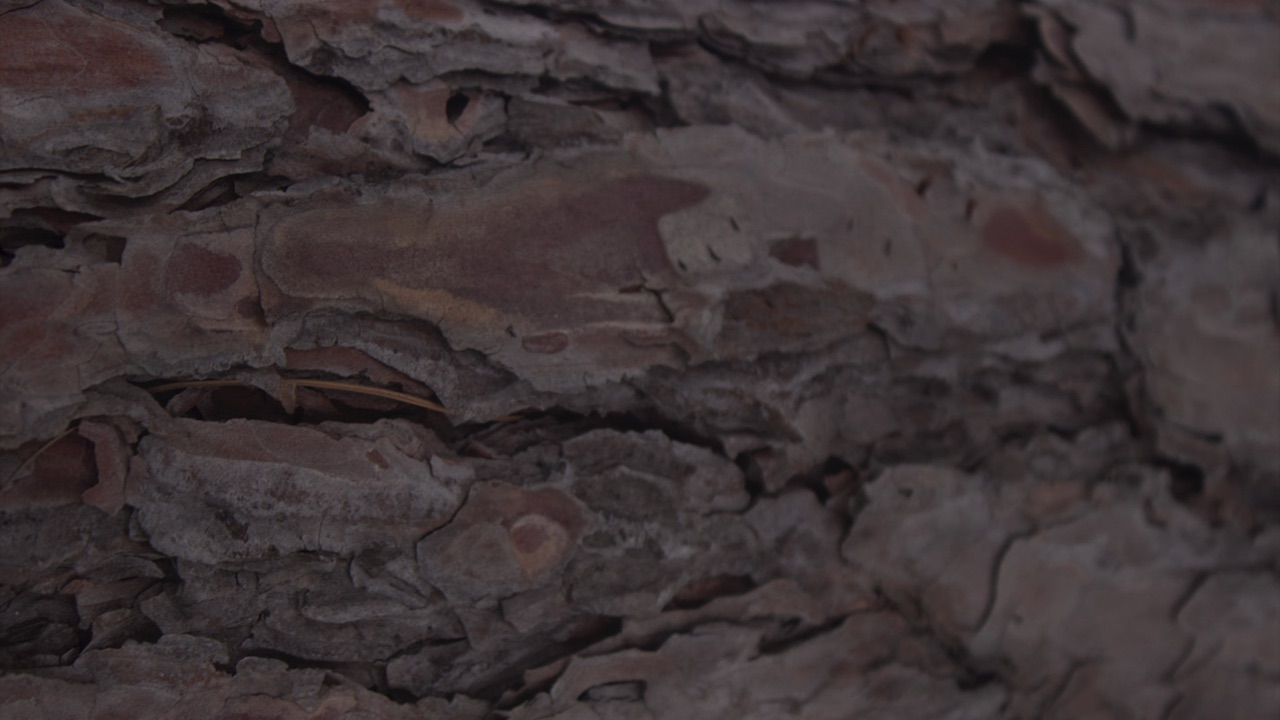 A Year
Nick White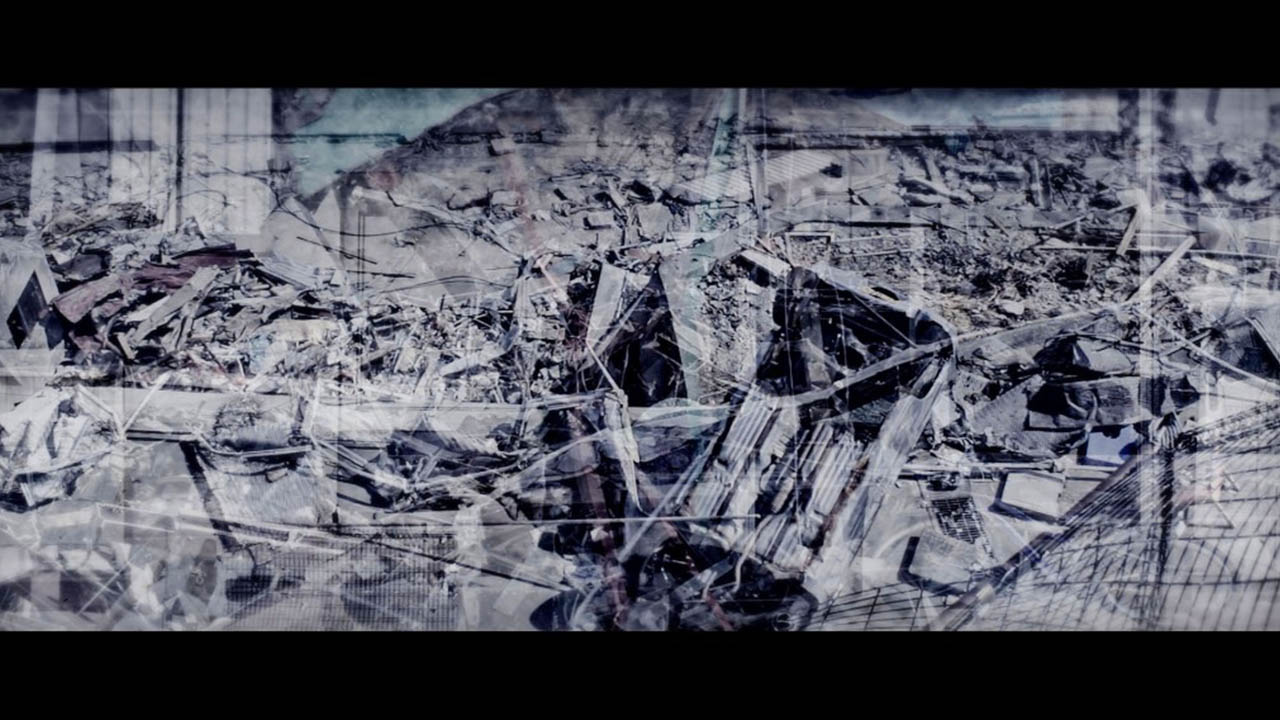 Substanz (Substance)
Sebastian Mez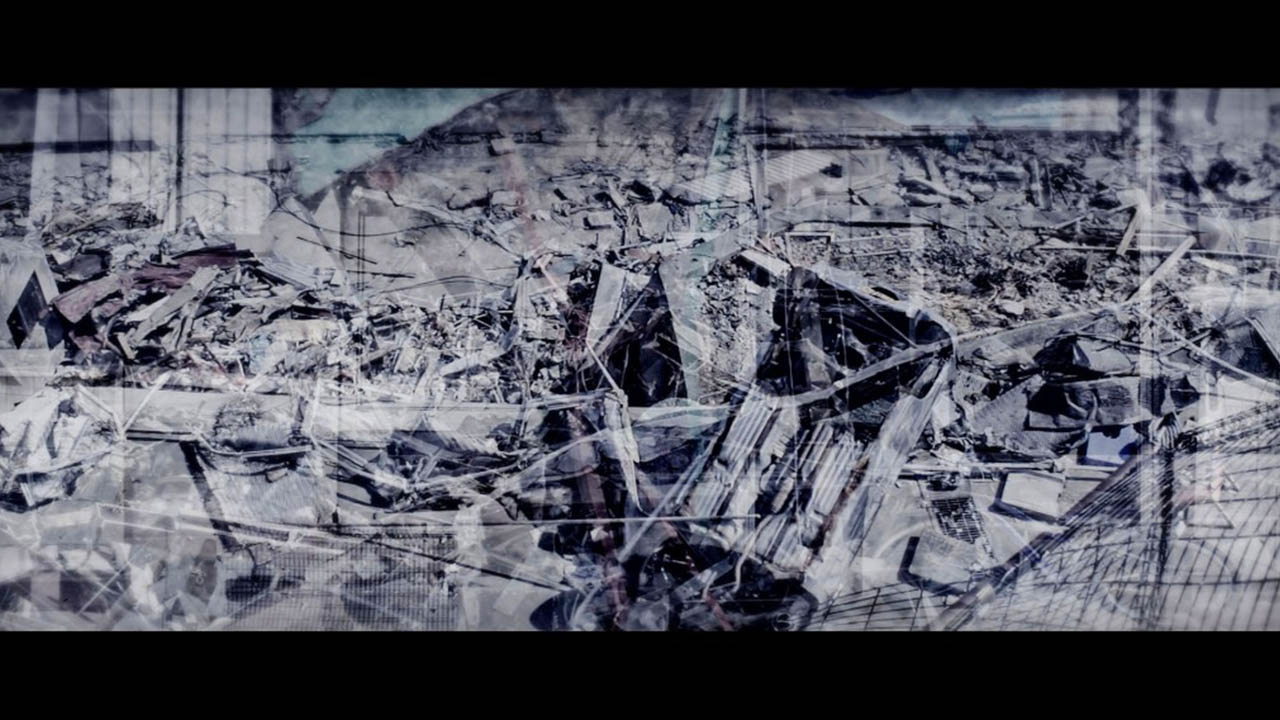 Subtance
Sebastian Mez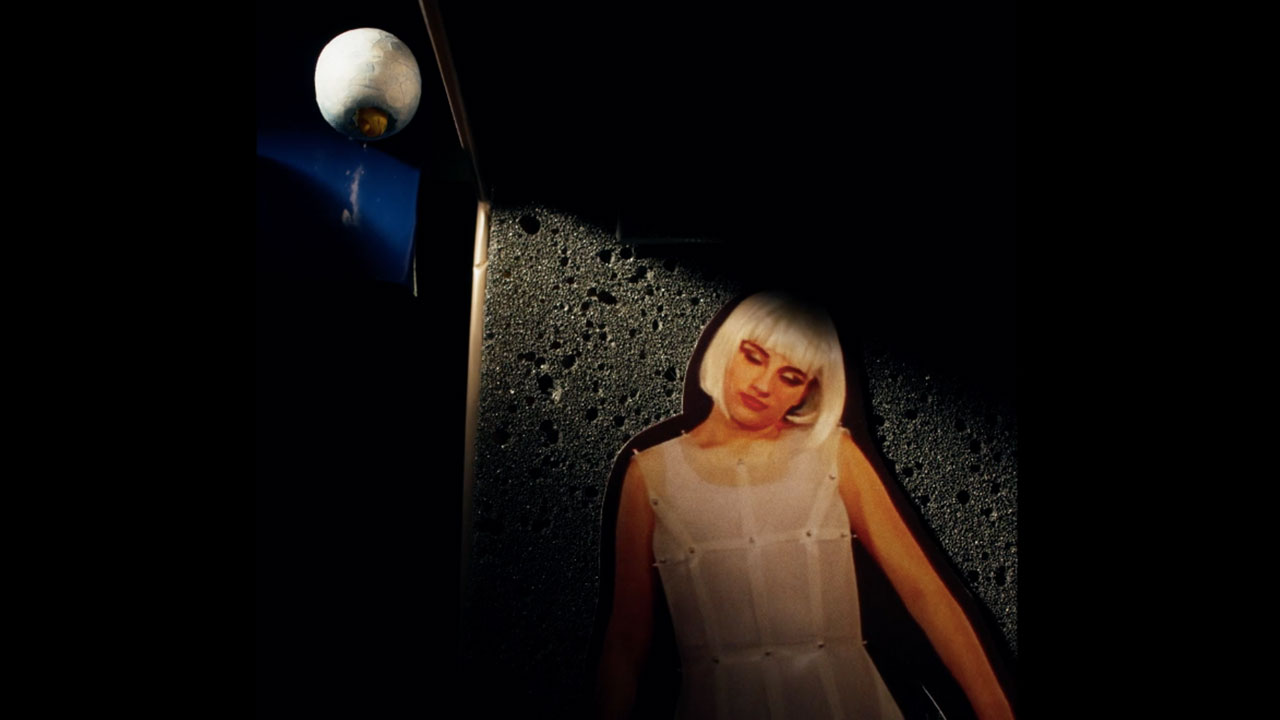 Tesseract
Fadi El Samra
Bionic Girl
St̩ephanie Cabdevila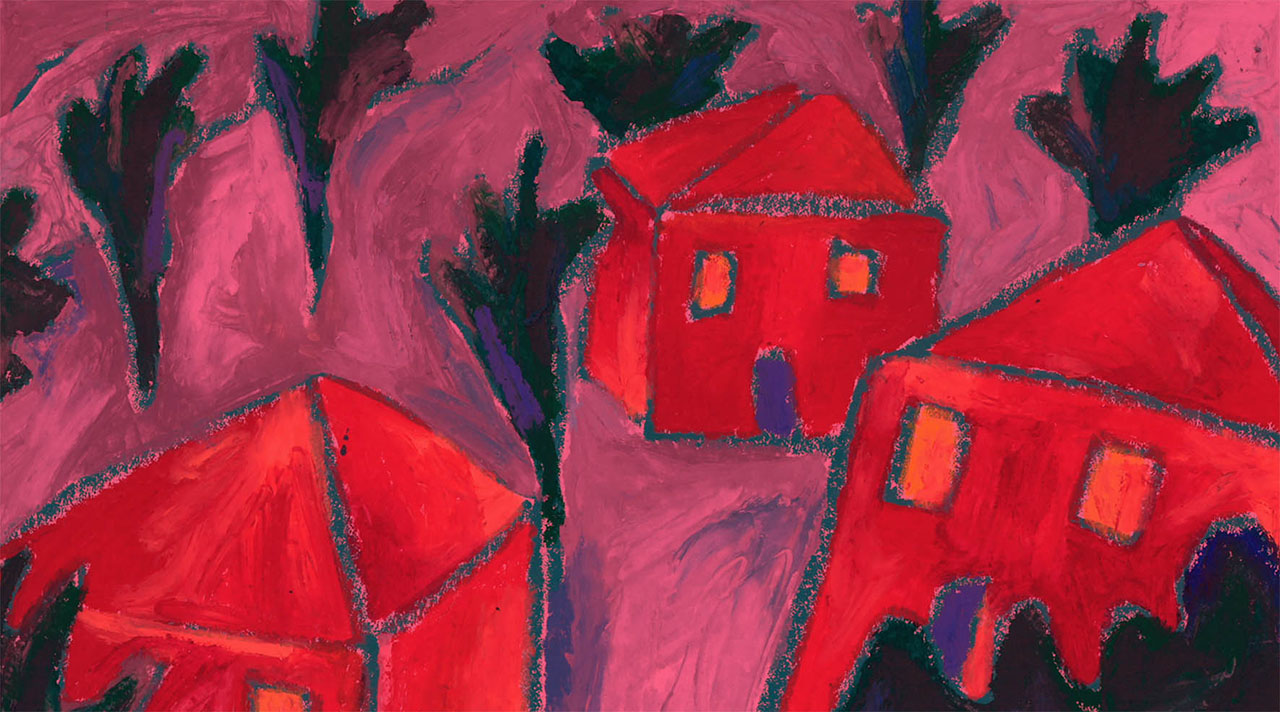 The Redness of Red
Emily Downe
Cliché
Vincent Lacrocq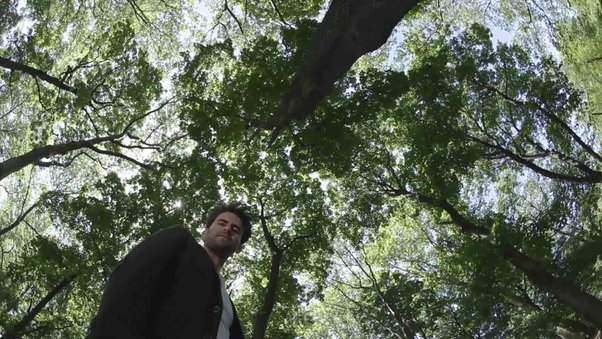 We Just Don't Know
Alexis Gambis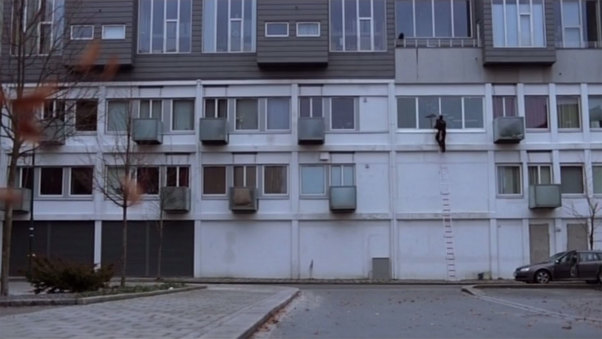 Cold and Dry
Kristoffer Joner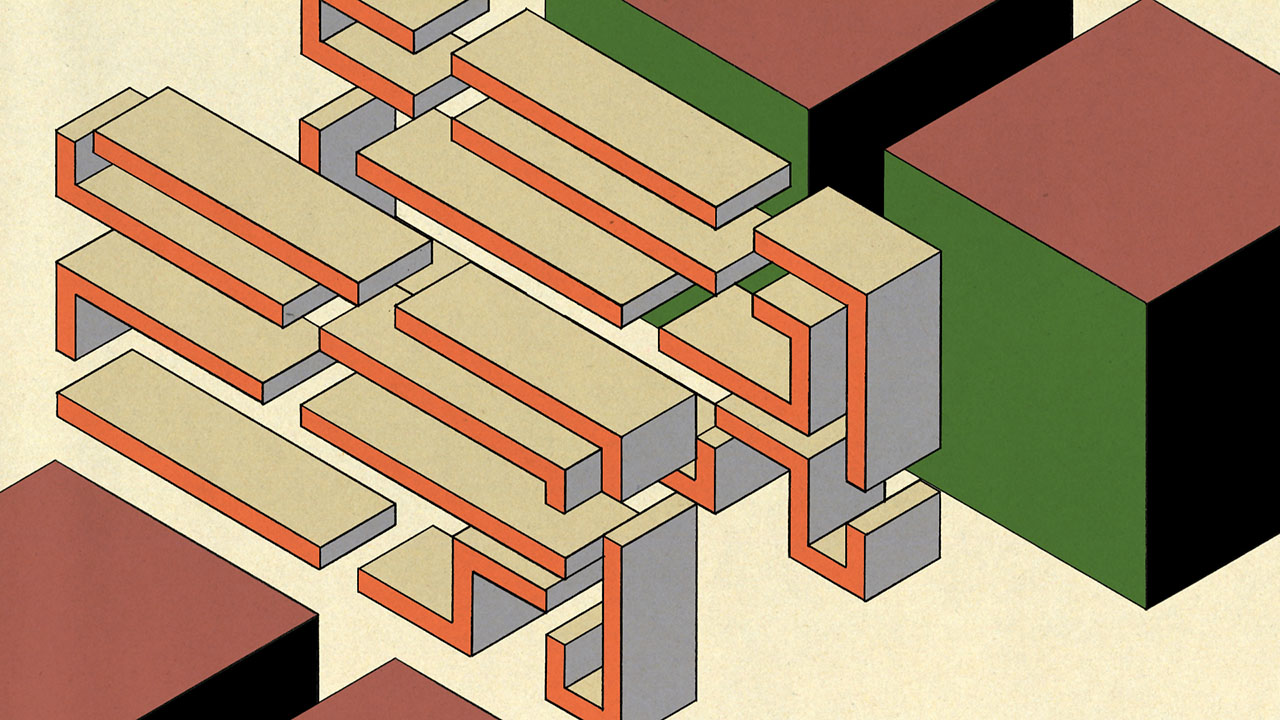 Dreamland
Mirai Mizue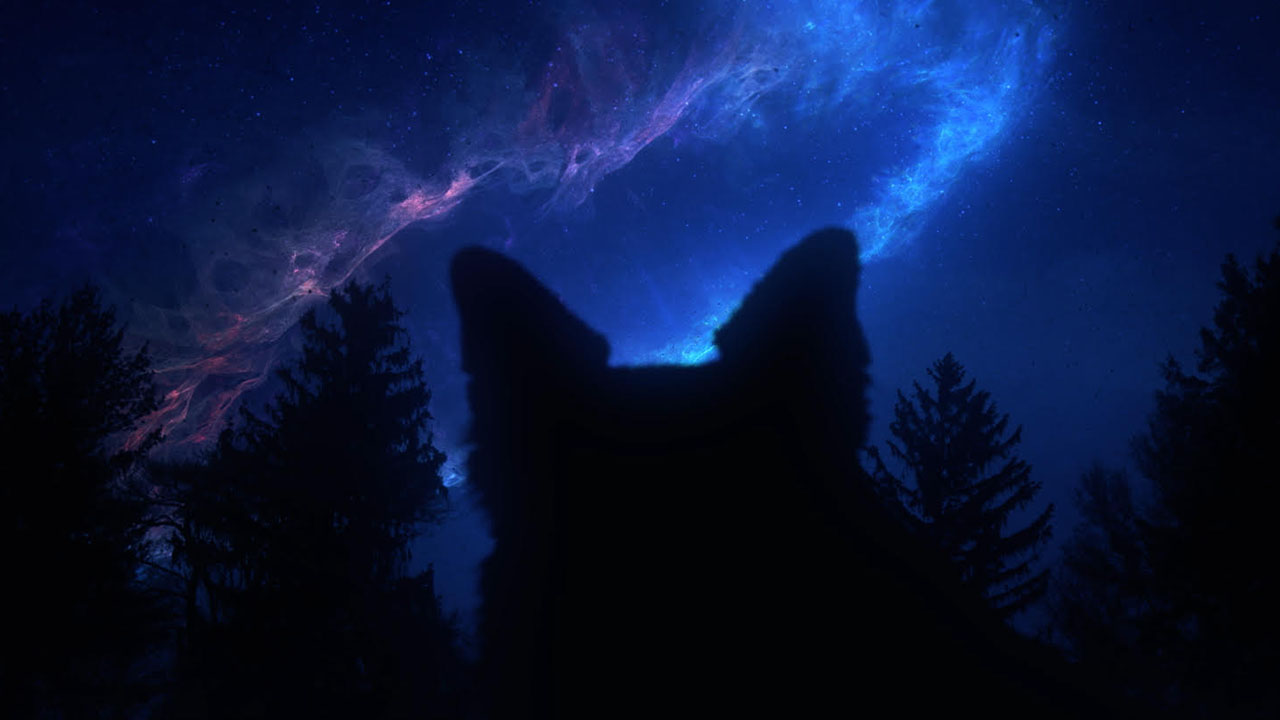 Dog in the Woods
Christian Chapman,Paul Jason Hoffman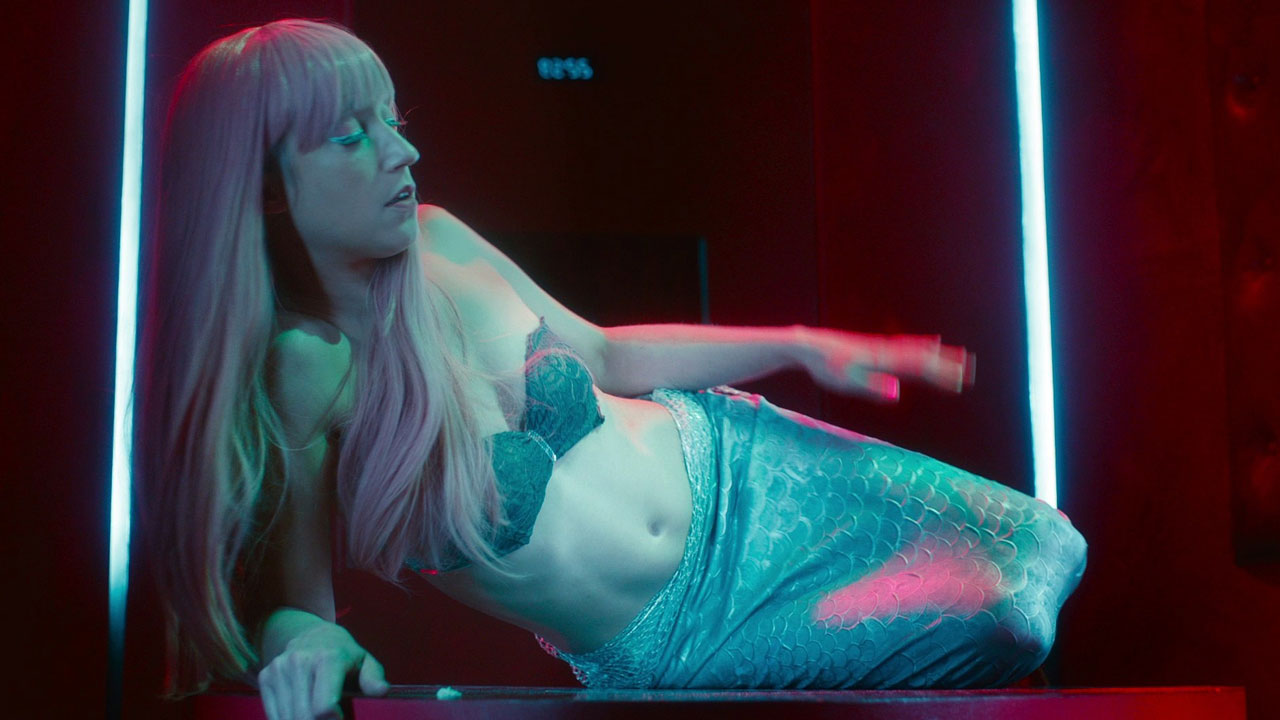 Noyade Intedite (No Drowning)
Mélanie Laleu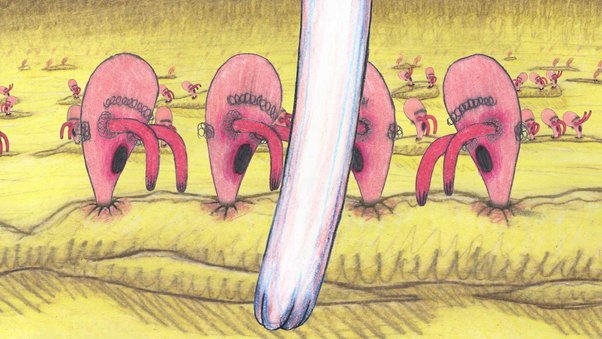 Bottom Feeders
Matt Reynolds
Project Nim
Alexis Gambis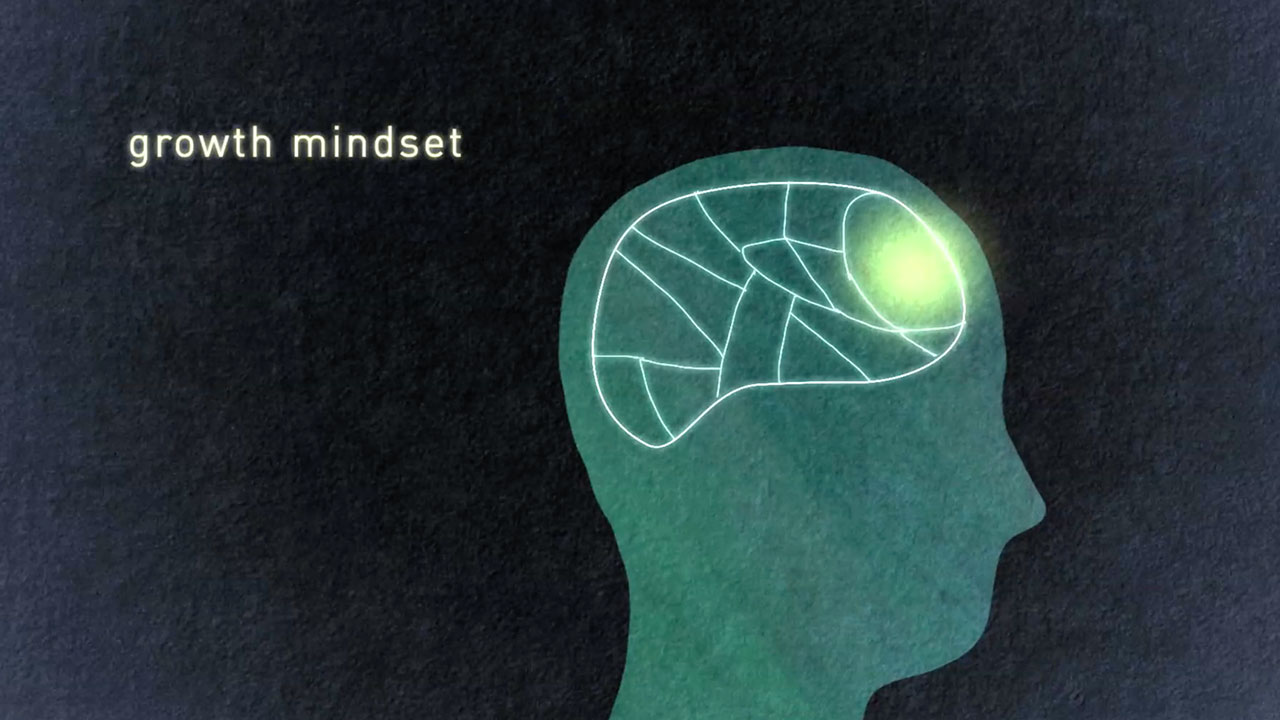 The Science of Character
Tiffany Shlain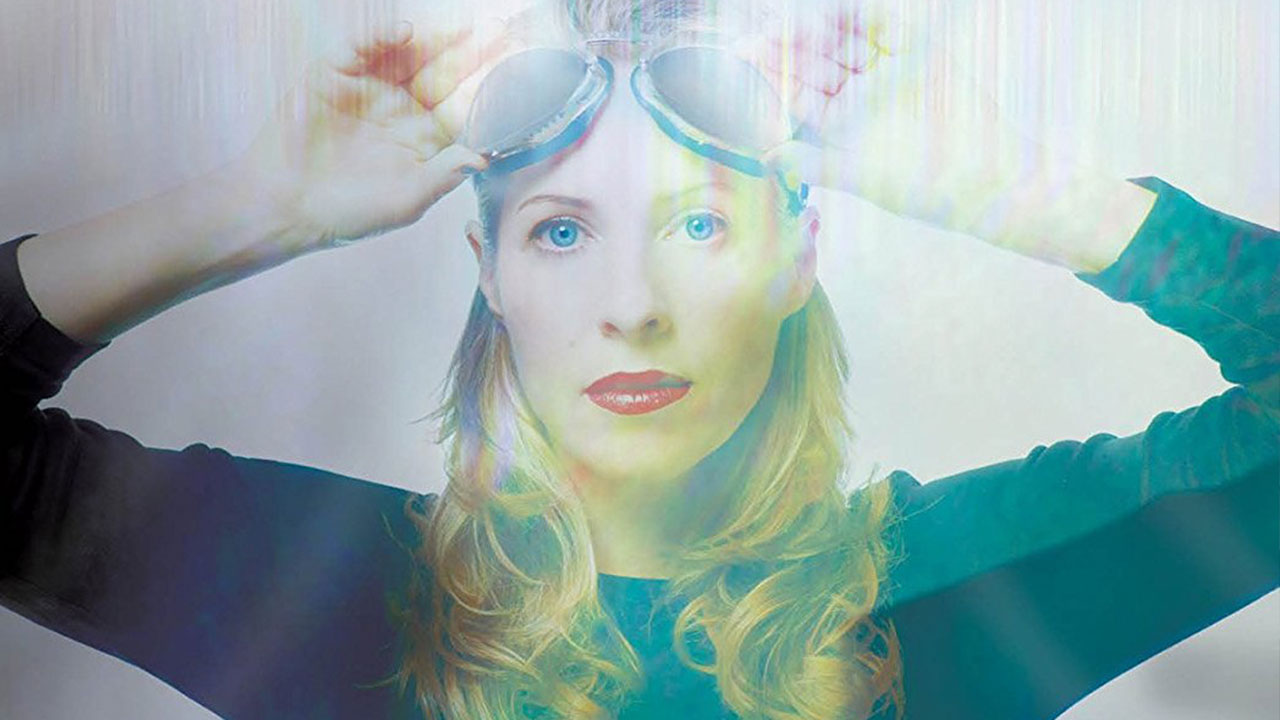 Connected: An Autoblogography about Love, Death & Technology
Tiffany Shlain
Kinsetsu – textures from planet 9
Clemens Wirth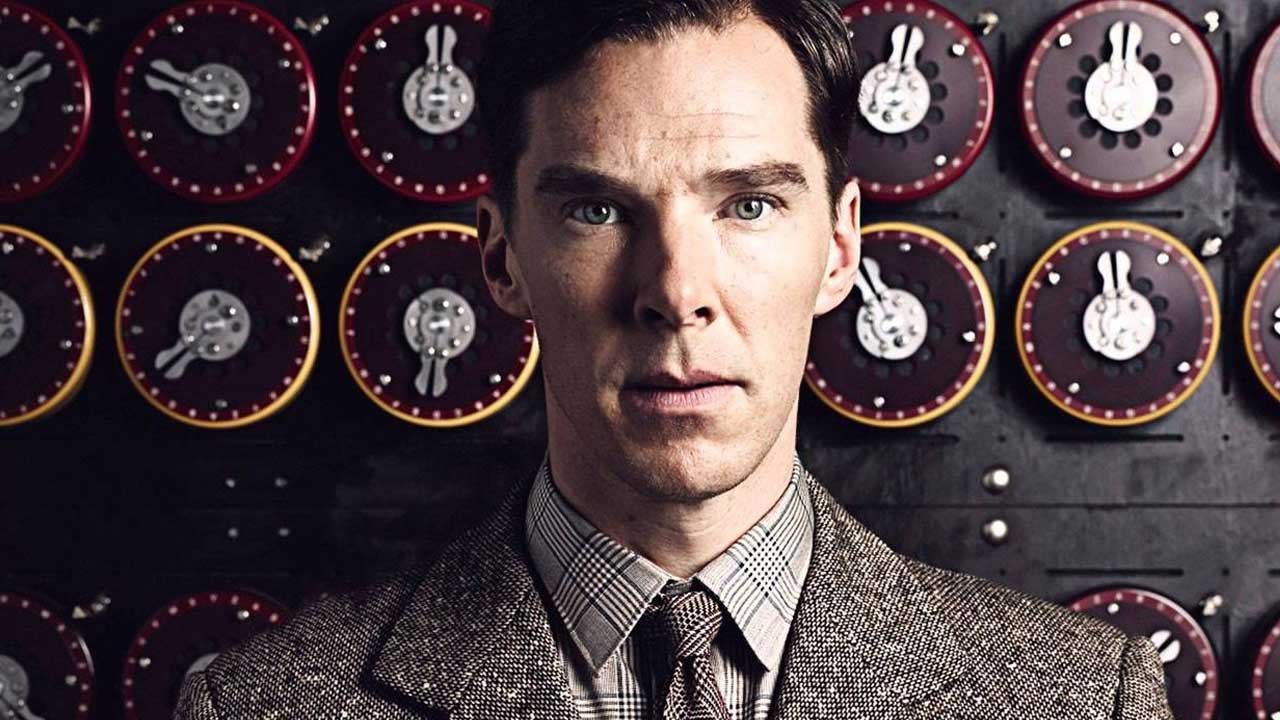 The Imitation Game
Morten Tyldum
The Wind
Lina Ghaibeh,May Ghaibeh
Stealing Smart
Charlie Cole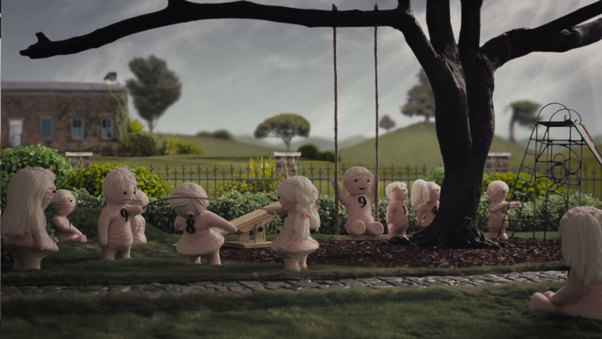 Zero
Christopher Kezelos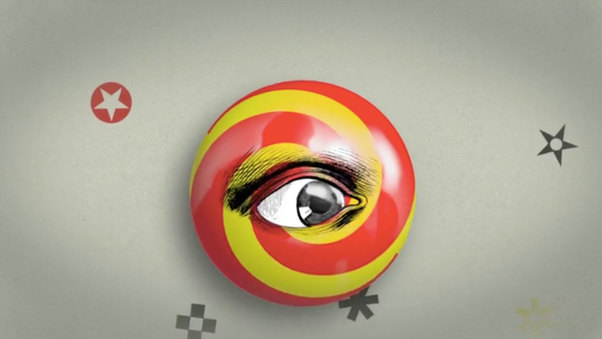 James
Denis Van Waerebeke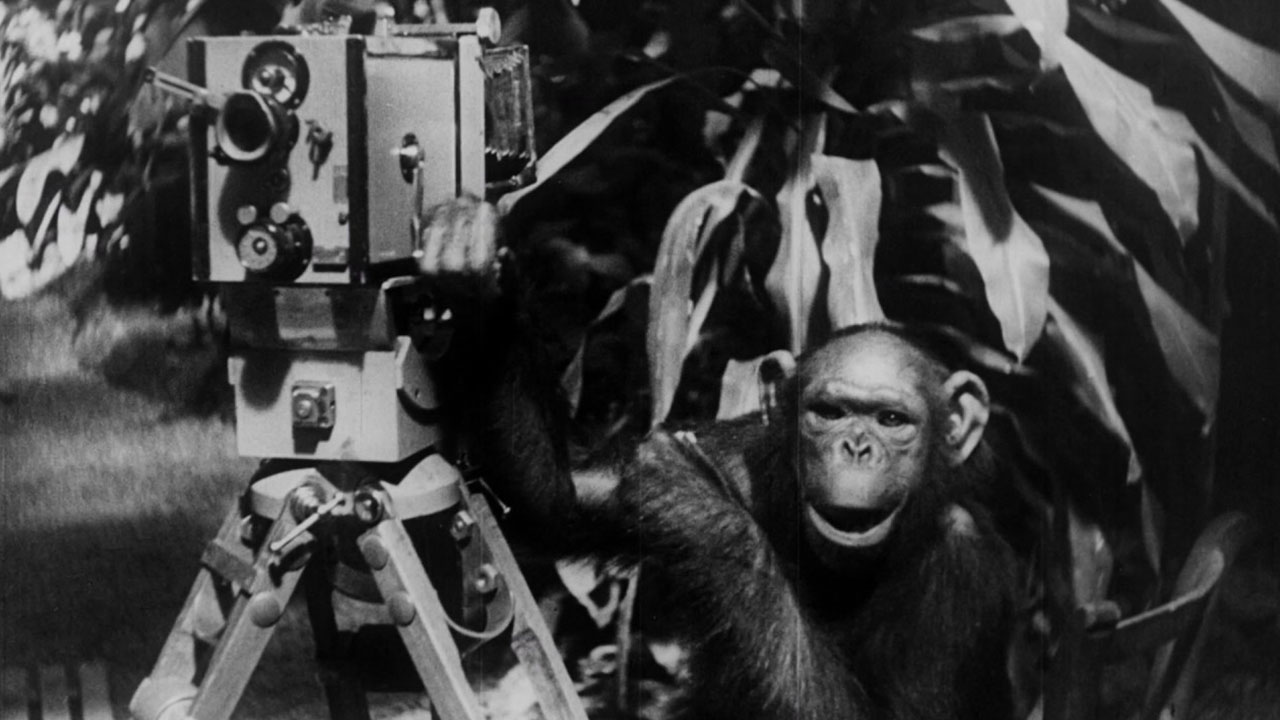 Cinema Futures
Michael Palm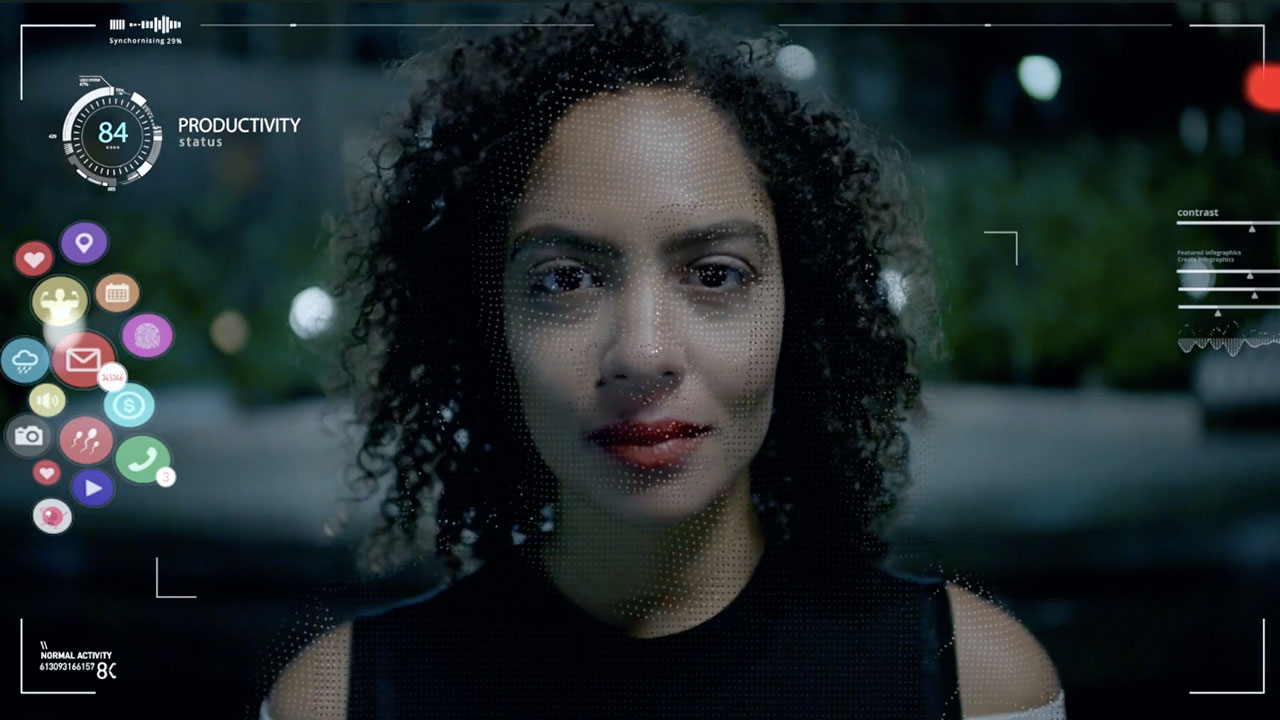 Gadget
Sebastiano Pupino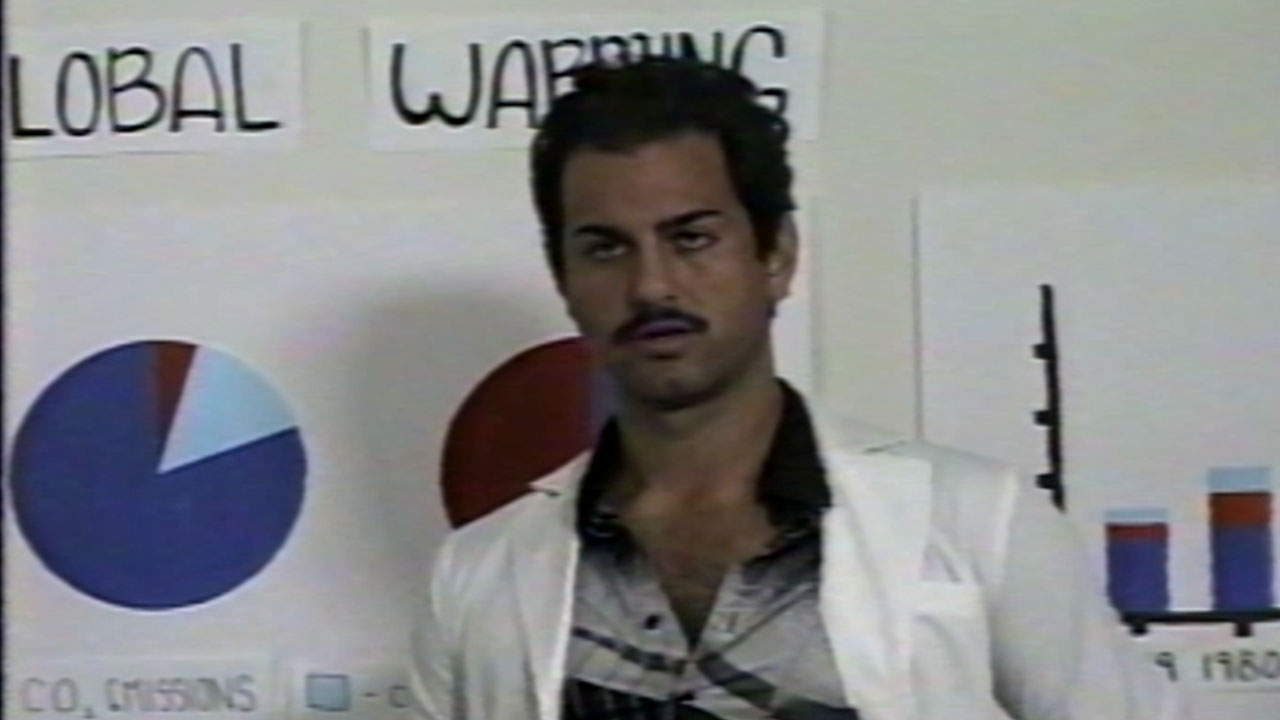 Hot Winter: A Film by Dick Pierre
Jack Henry Robbins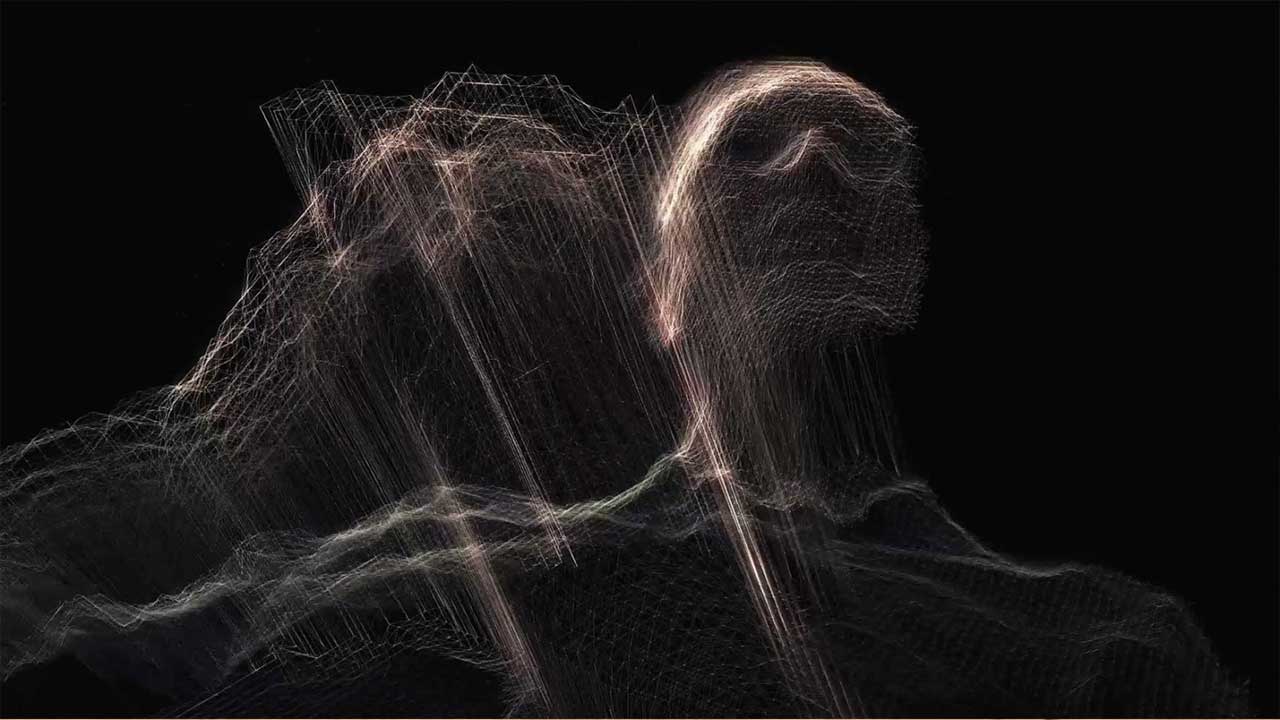 In Limbo
Antoine Viviani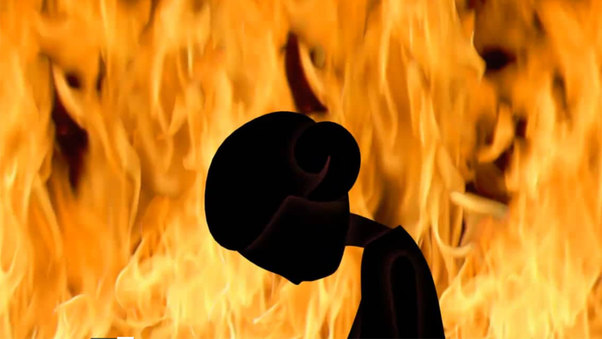 Stairs to No End
Daniella Koffler,Eitan Shefer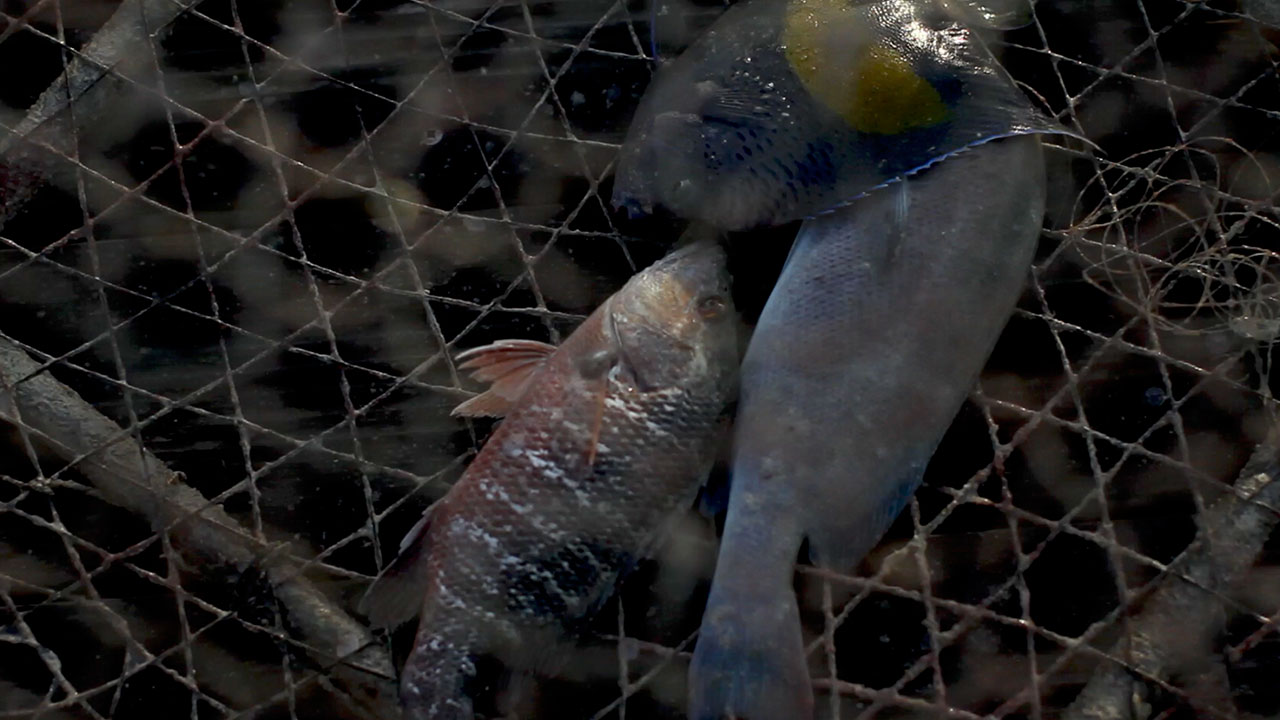 Saif
Latifa Khoory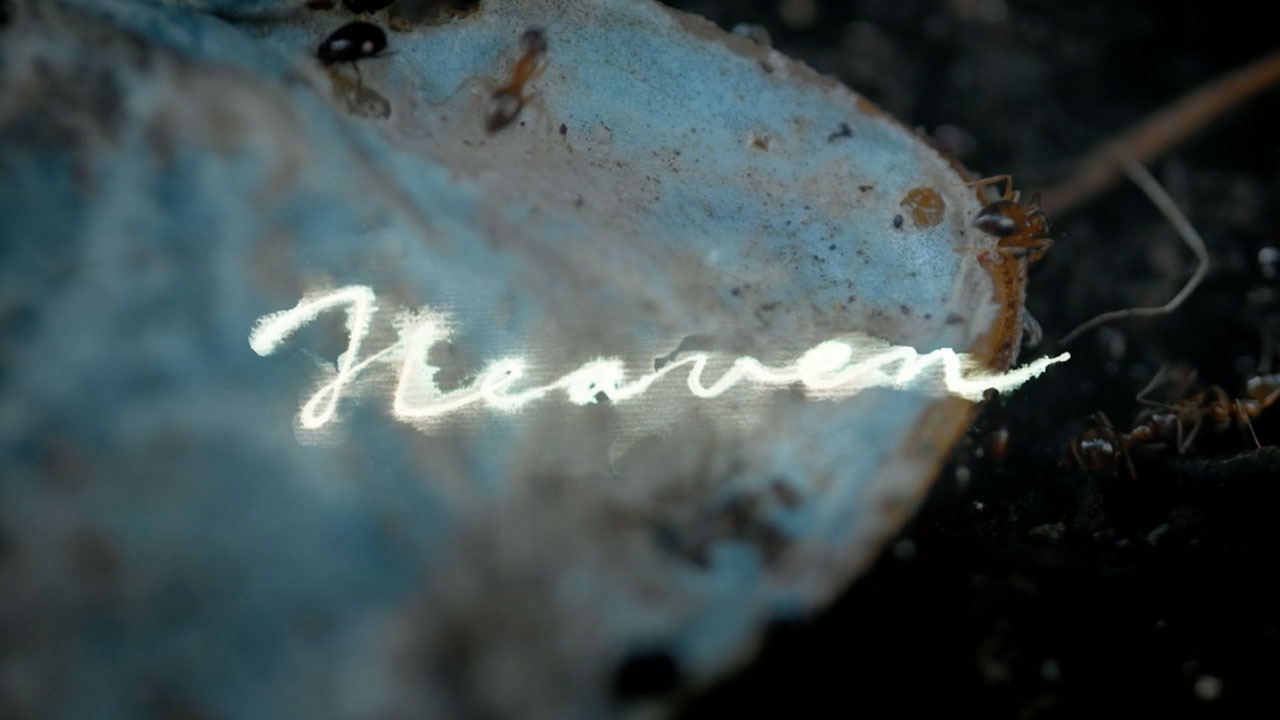 Heaven
Isamu Hirabayashi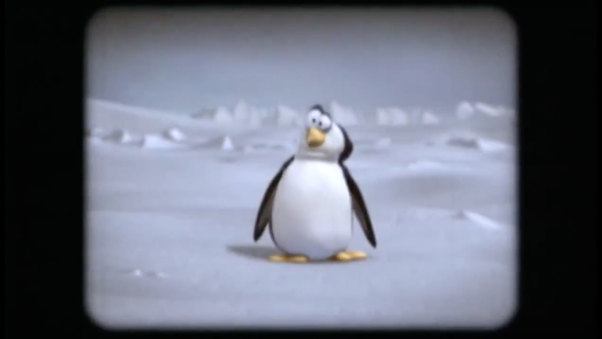 Skylight
David Baas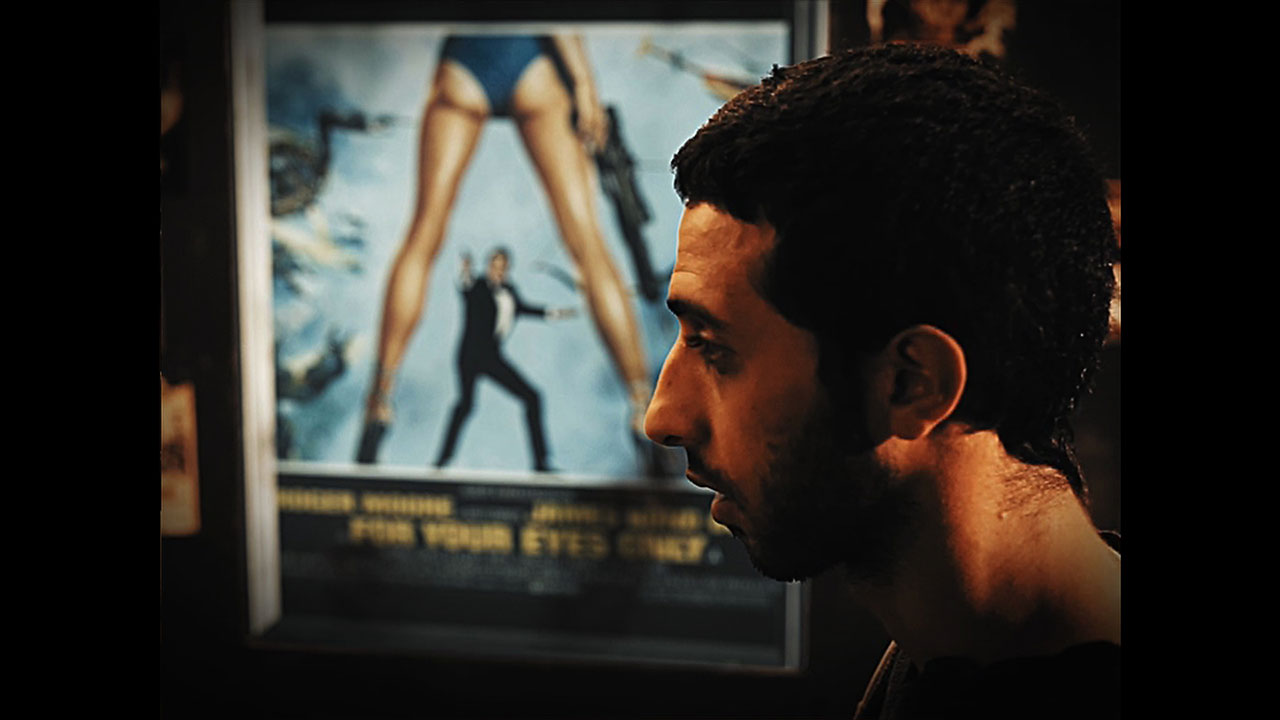 No Exit
Mohanad Yaqubi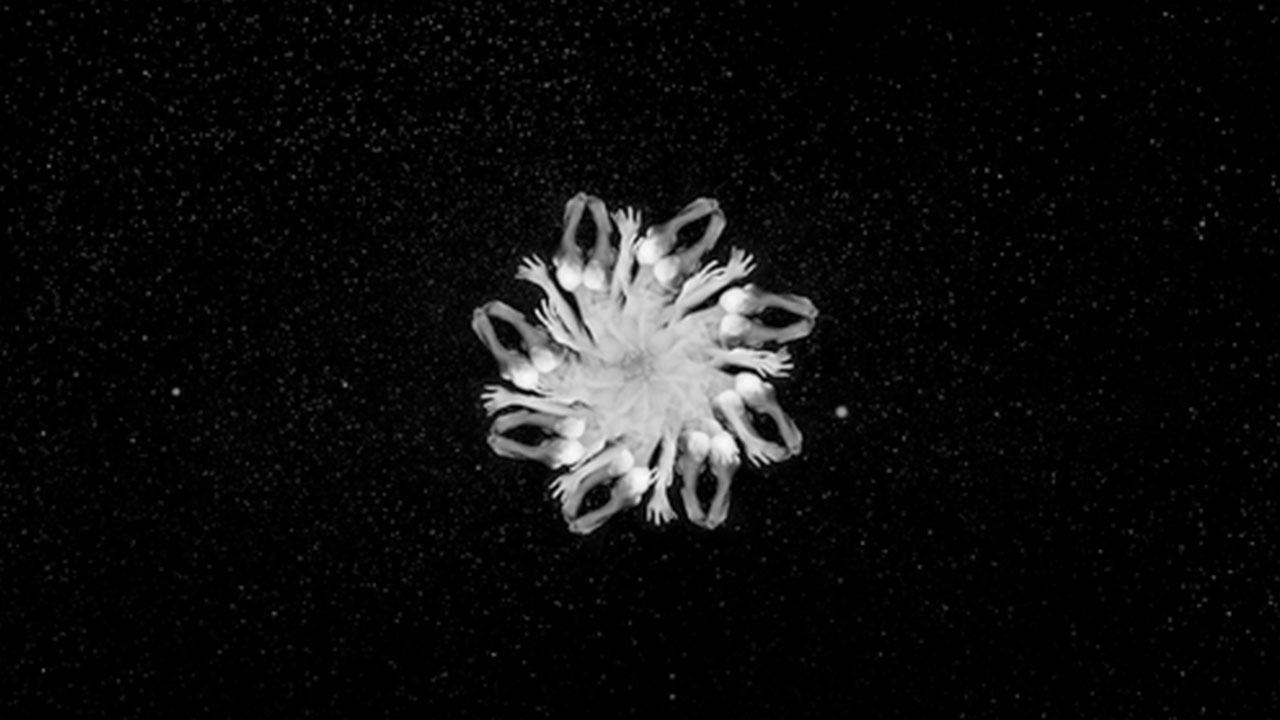 The Bones Remember
Jim Chuchu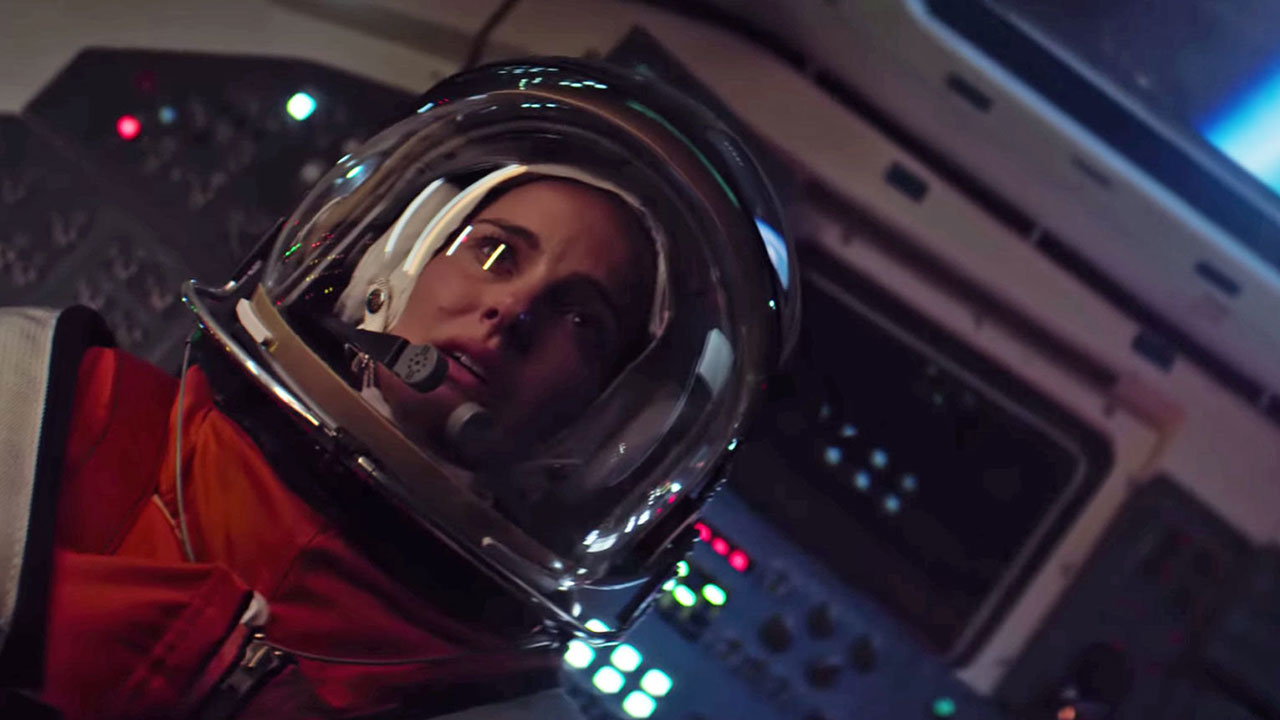 Lucy in the Sky
Noah Hawley
Orfeo Nel Canale Alimentare
Rachel Mayeri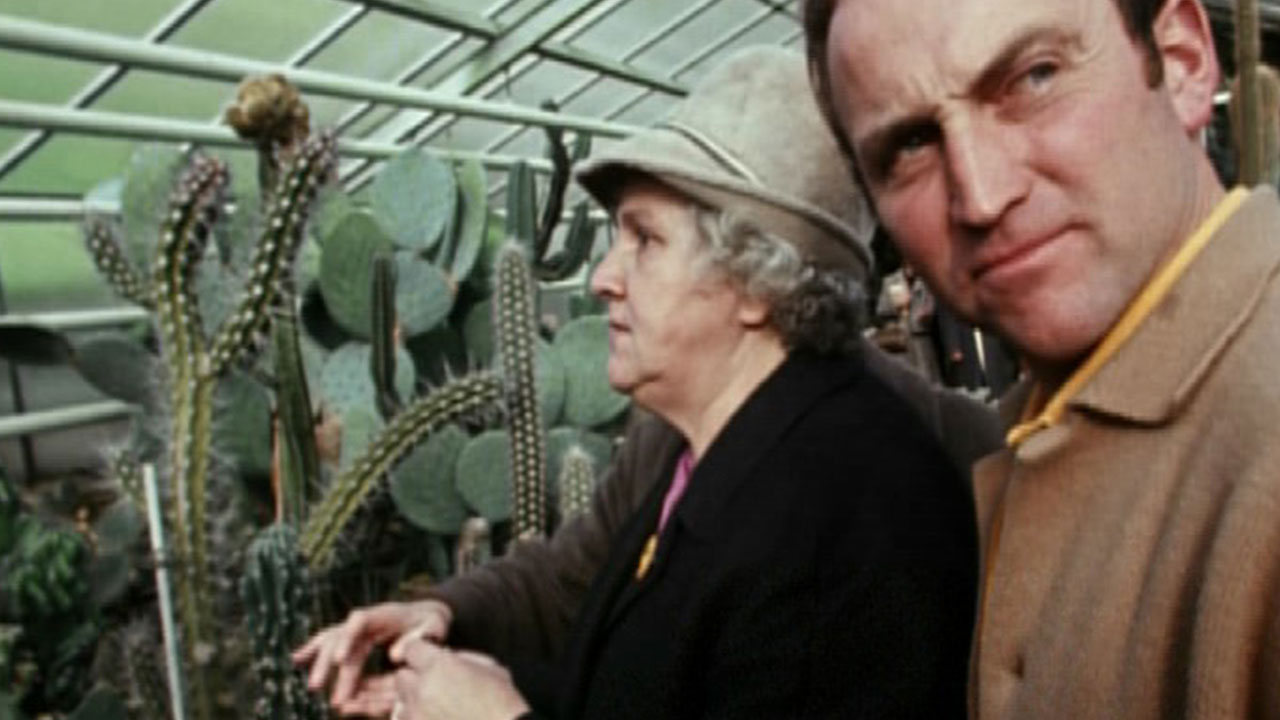 Land of Silence and Darkness
Werner Herzog
The Decelerator Helmet
Lorenz Potthast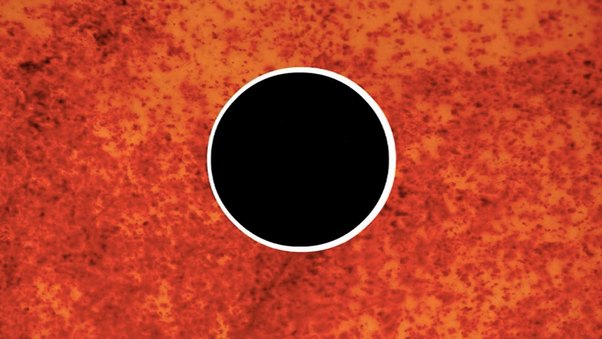 Eclipse
Karlis Vitols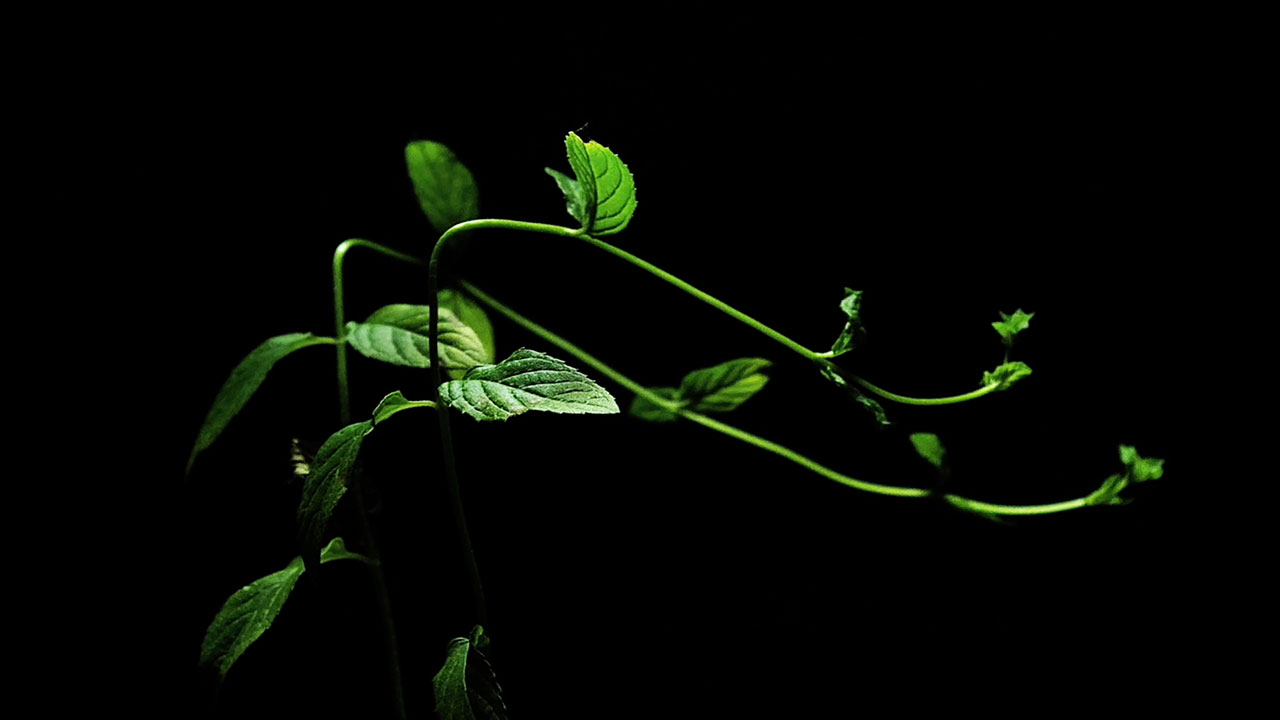 Metamorphosis of Plants
Urszula Zajączkowska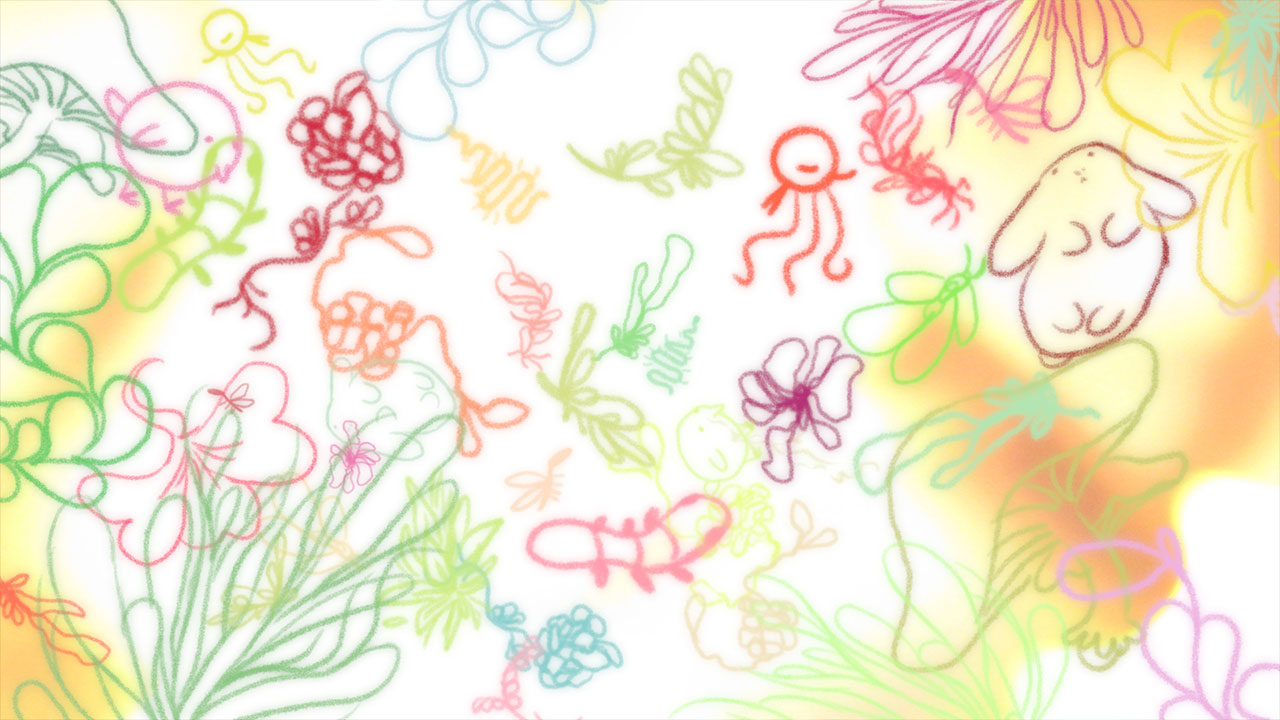 Phosphenes
Catherine Slilaty
2042
Emiliano Castro Vizcarra
2000: A Documentary Science Fiction
Andrey Paounov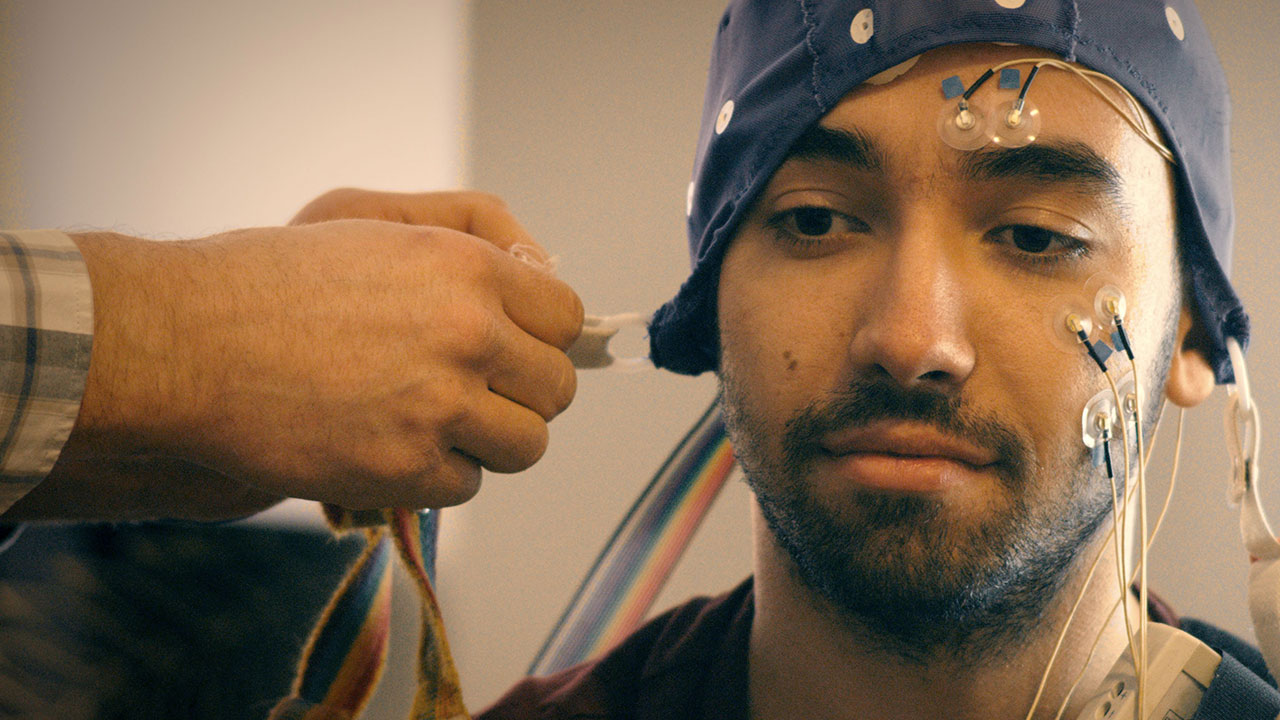 Love & Engineering
Tonislav Hristov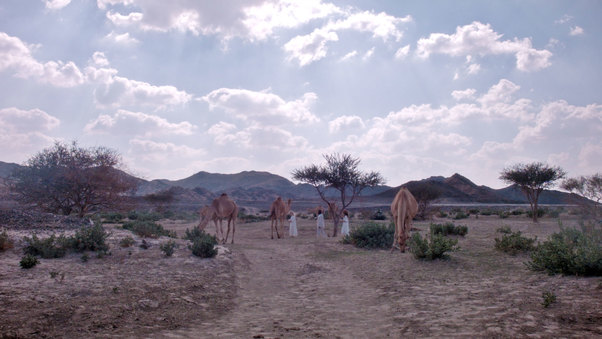 The Water In Ourselves
Omar Shoukri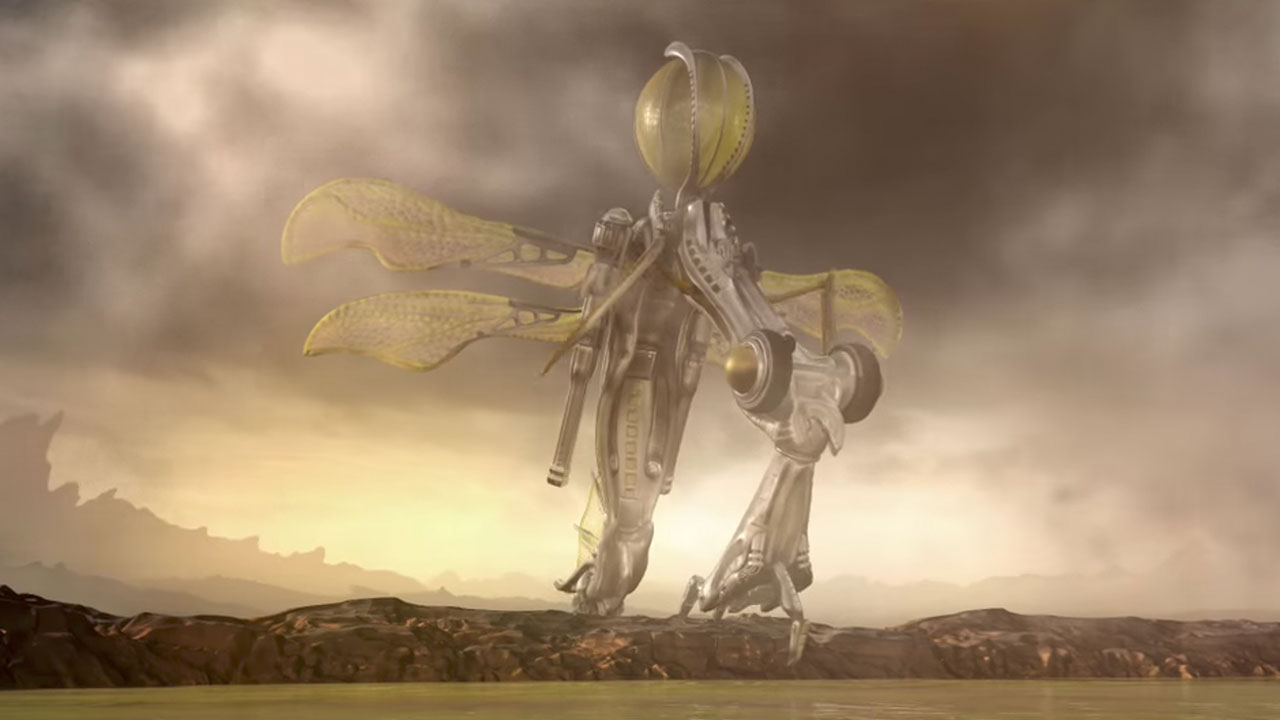 Abiogenesis
Richard Mans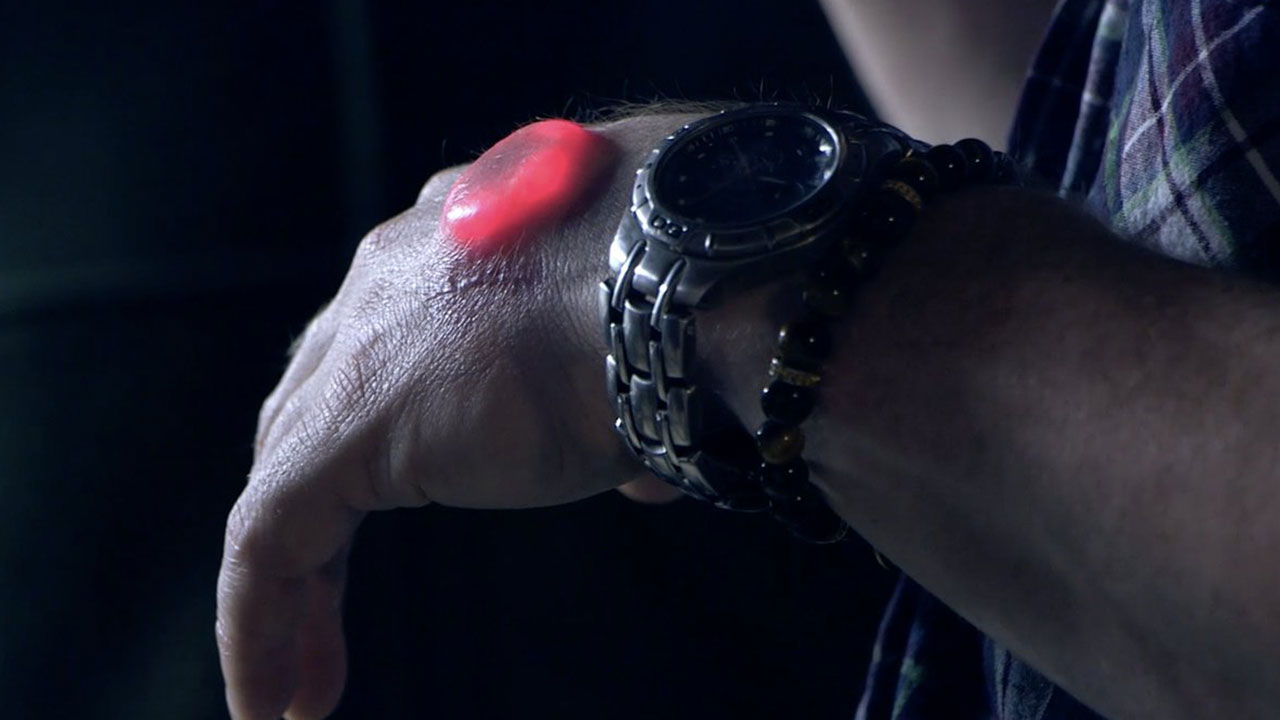 Becoming Cyborg
Cécile Borkhataria,Christine Low,Katya Berger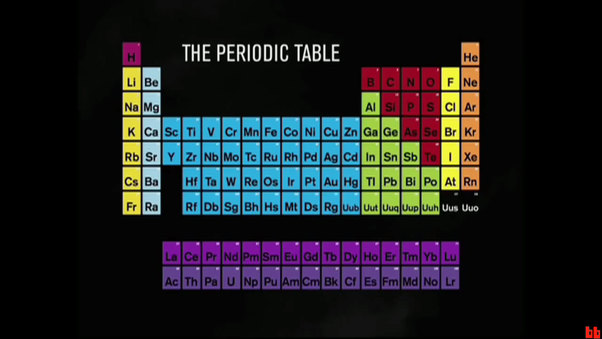 Meet the Elements
Feel Good Anyway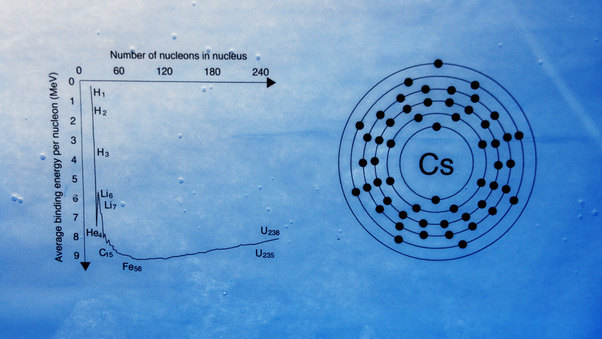 abbau
Masahiro Ohsuka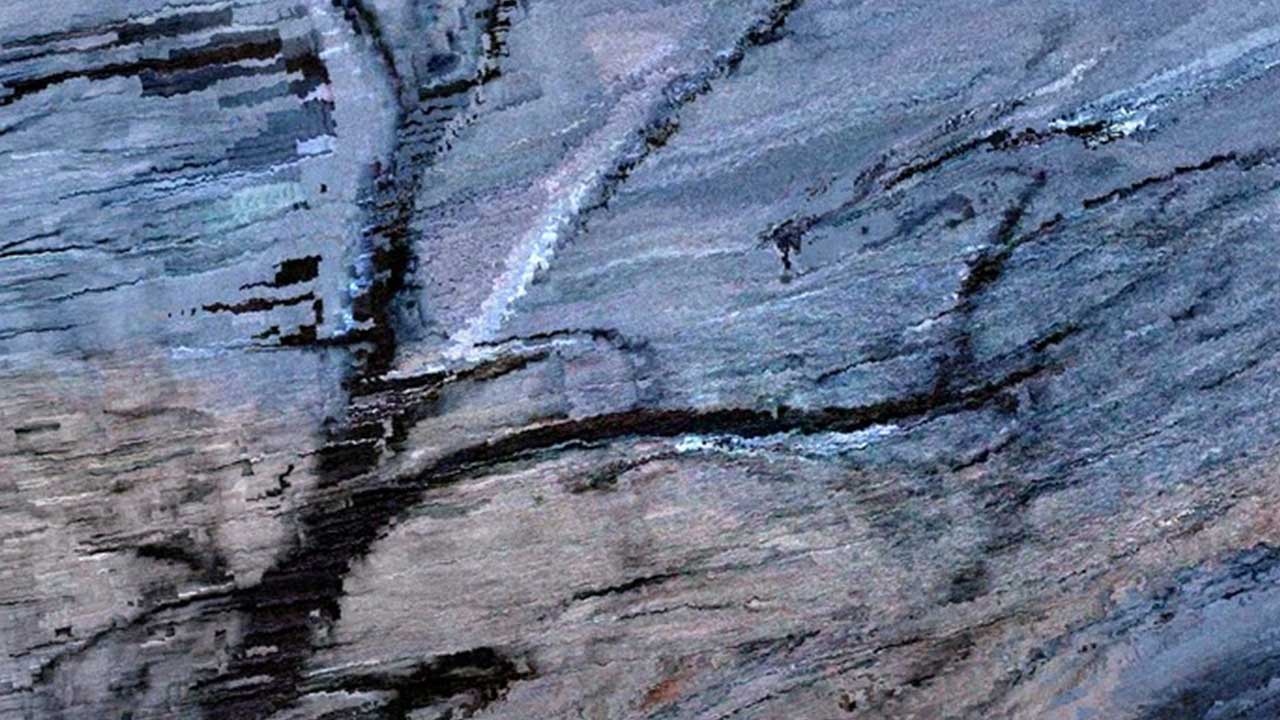 Ondes Noires (Dark Waves)
Ismaël Joffroy Chandoutis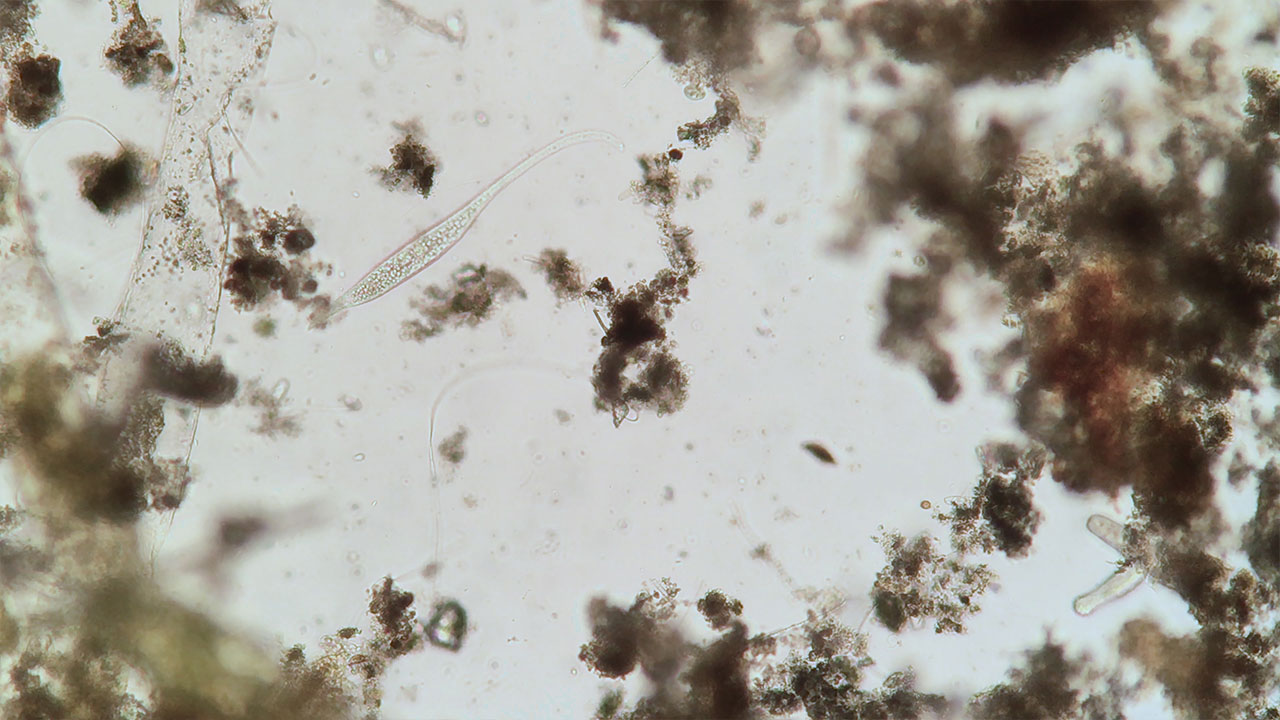 Microcosmos
Sally Warring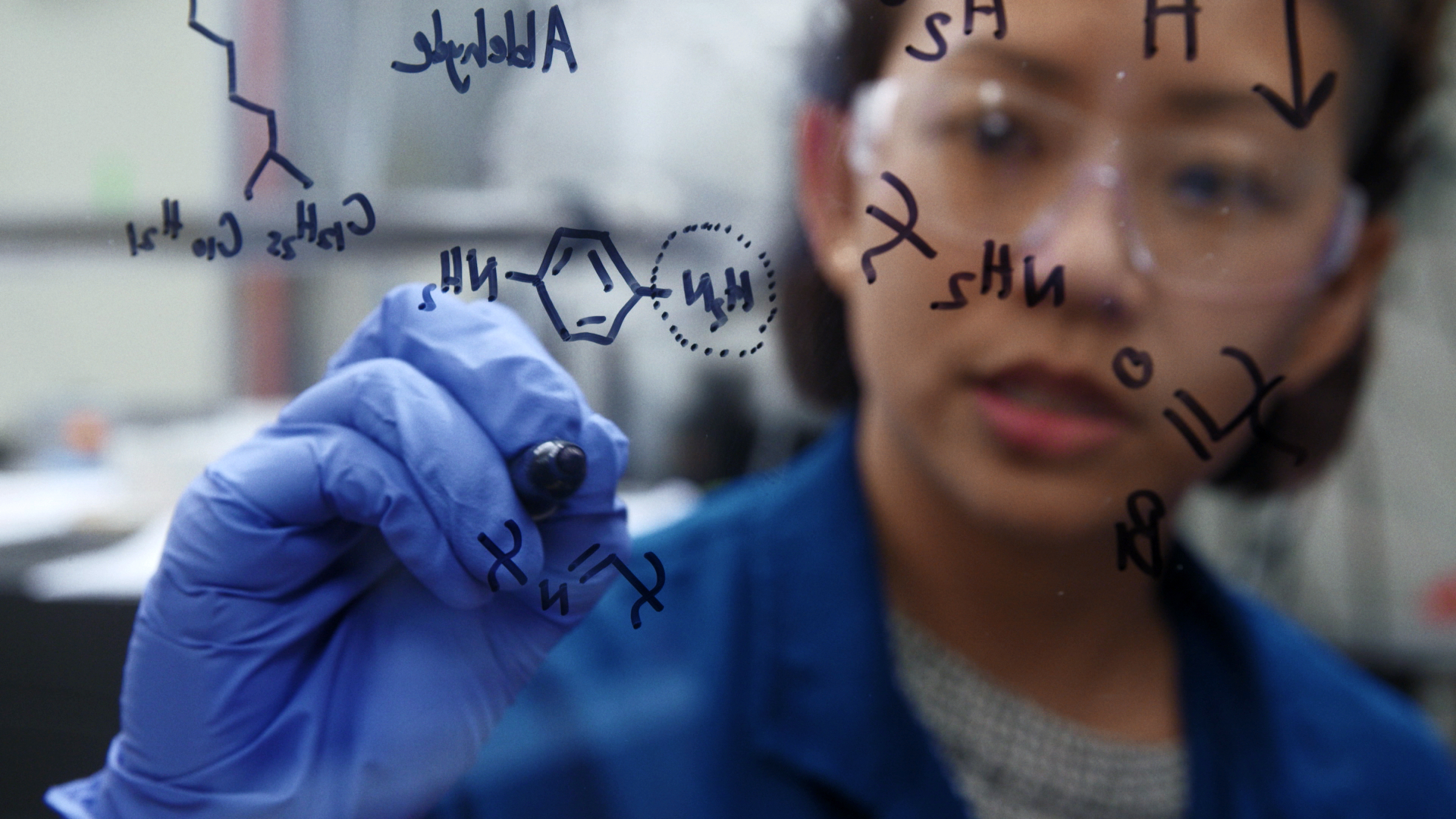 Under The Skin
Miao Wang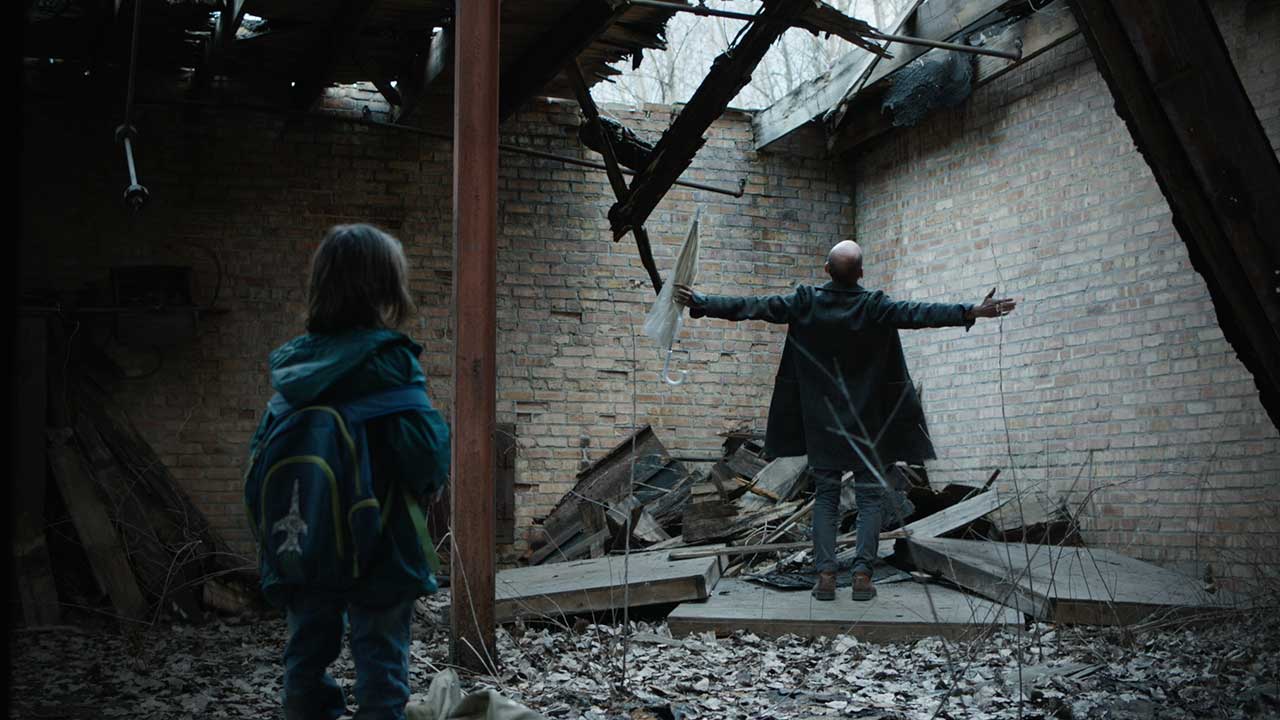 Embers
Claire Carré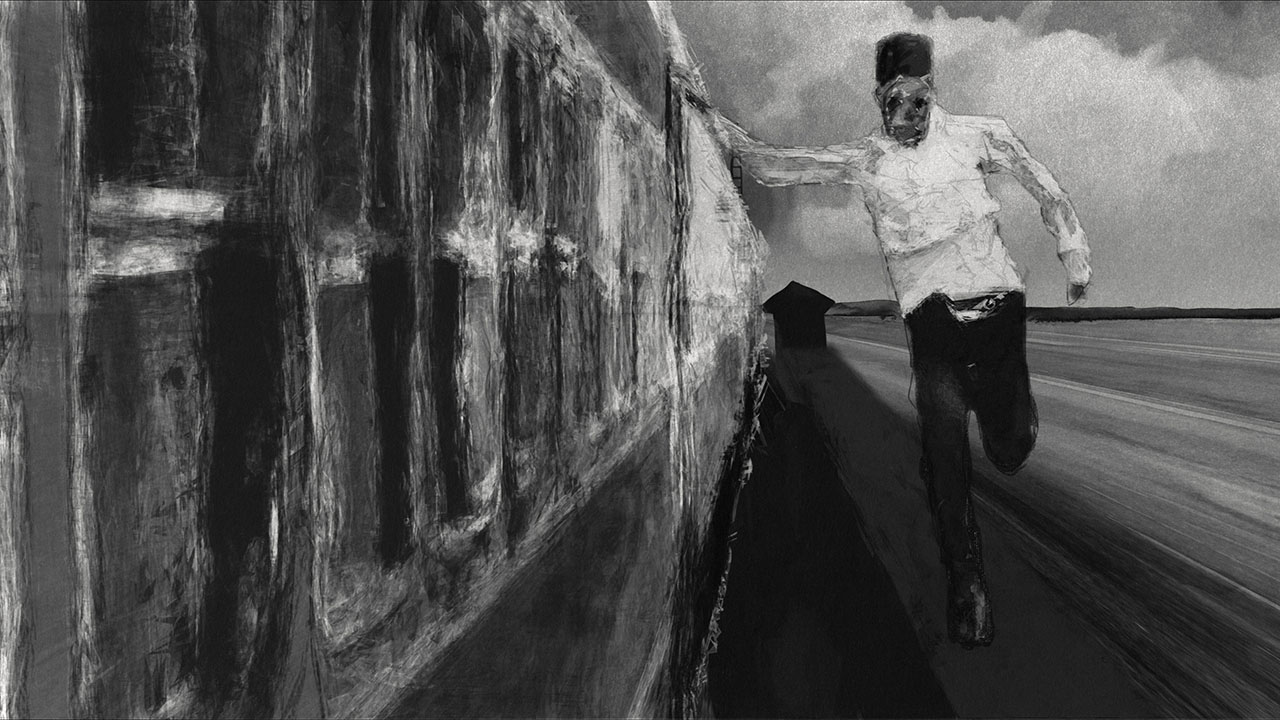 32-rbit
Victor Orozco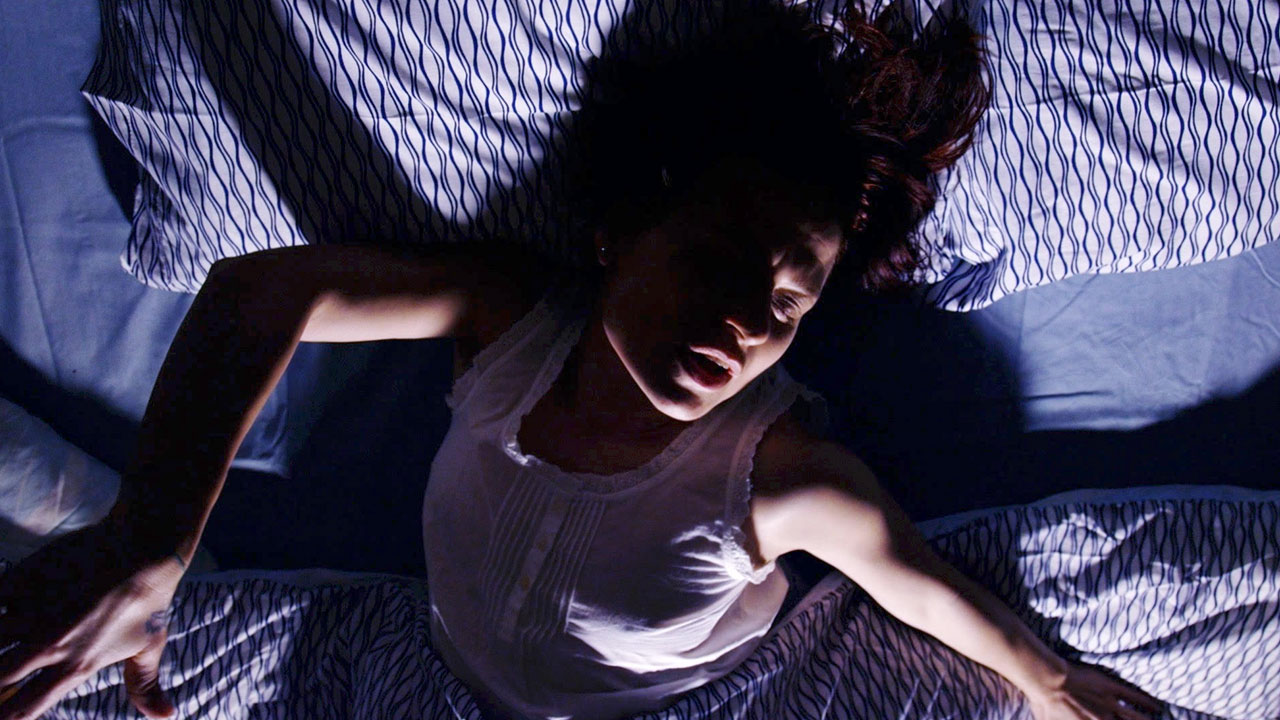 Mother, a fairy tale
Barry J Gibb
Of Biblical Proportions
Patrik Eklund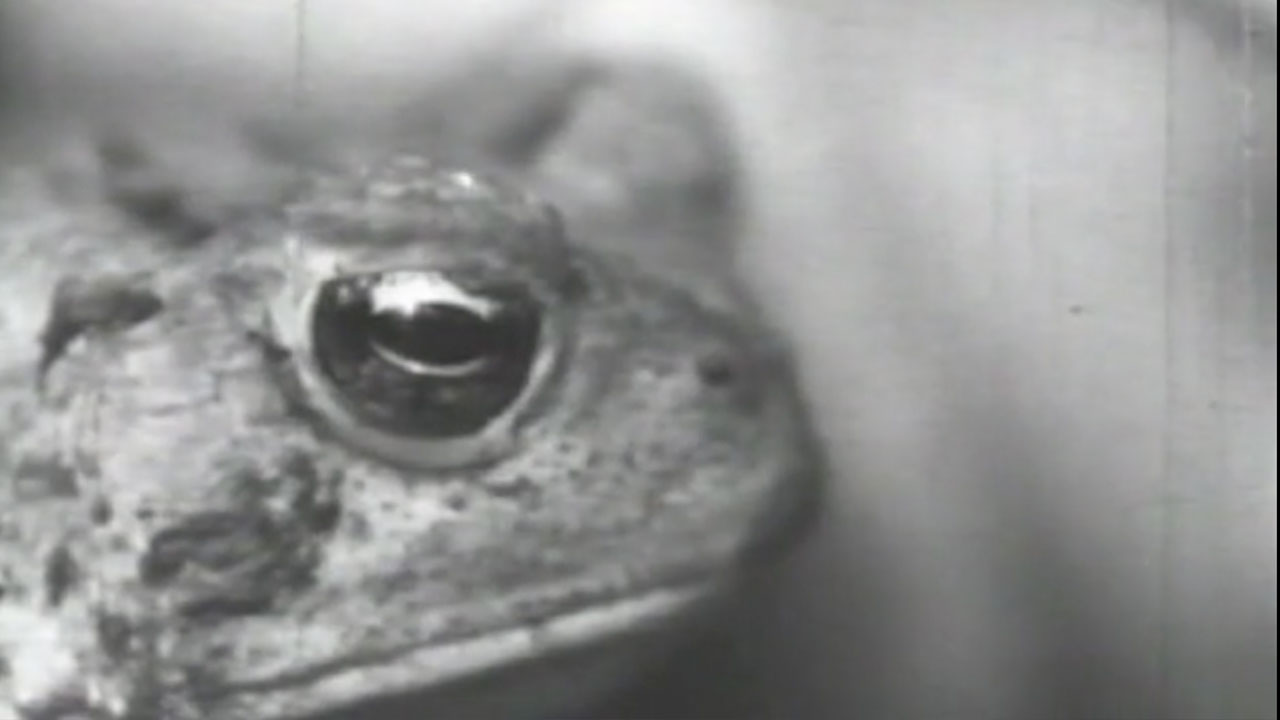 Silent Springs
Erin Espelie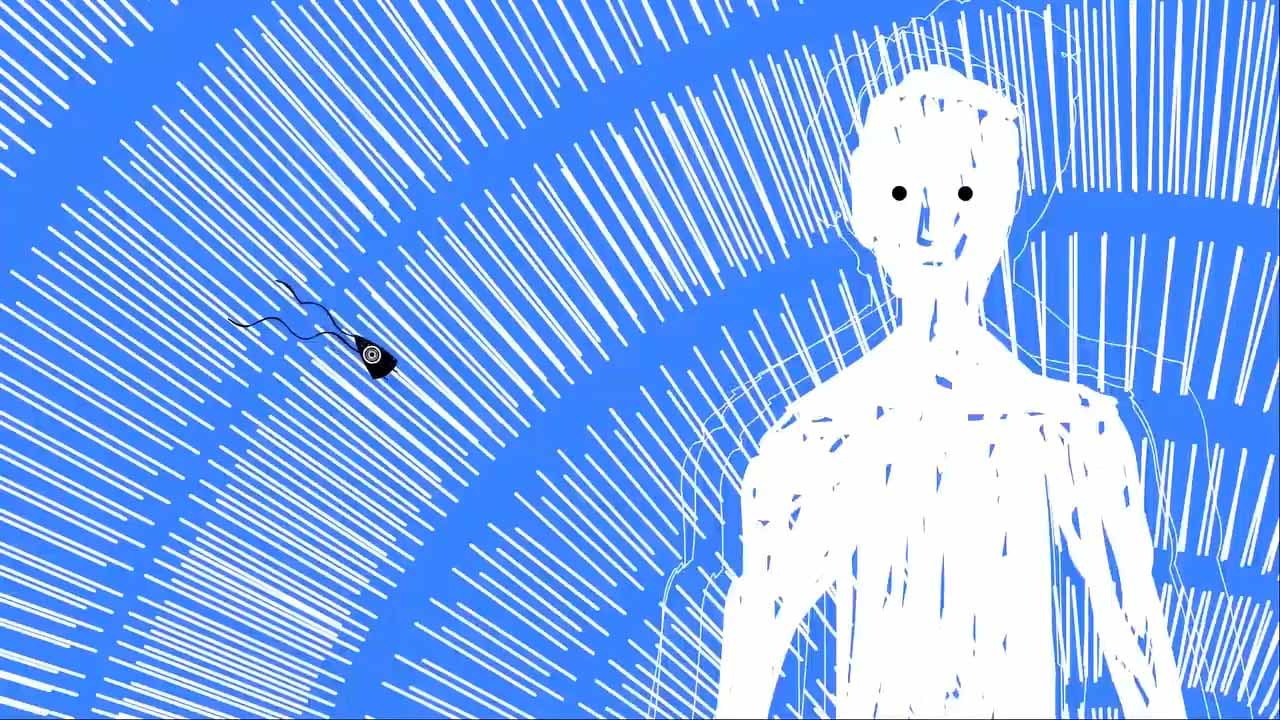 Children of Future Sleep
Ivan Gopienko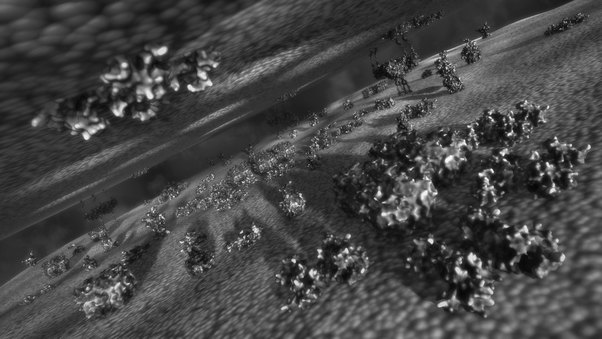 Protein Expression
Monica Zoppè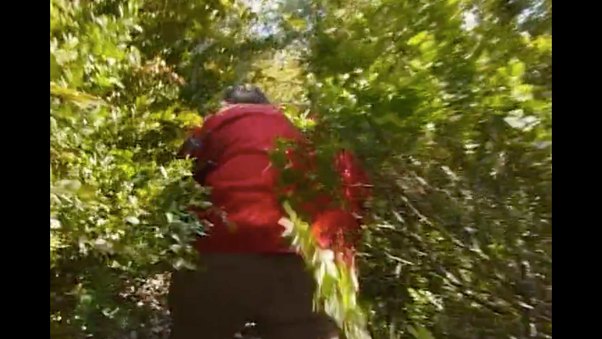 Life After the Death of Henrietta Lacks (La Vie apres la mort de Henrietta Lacks)
Mathias Thery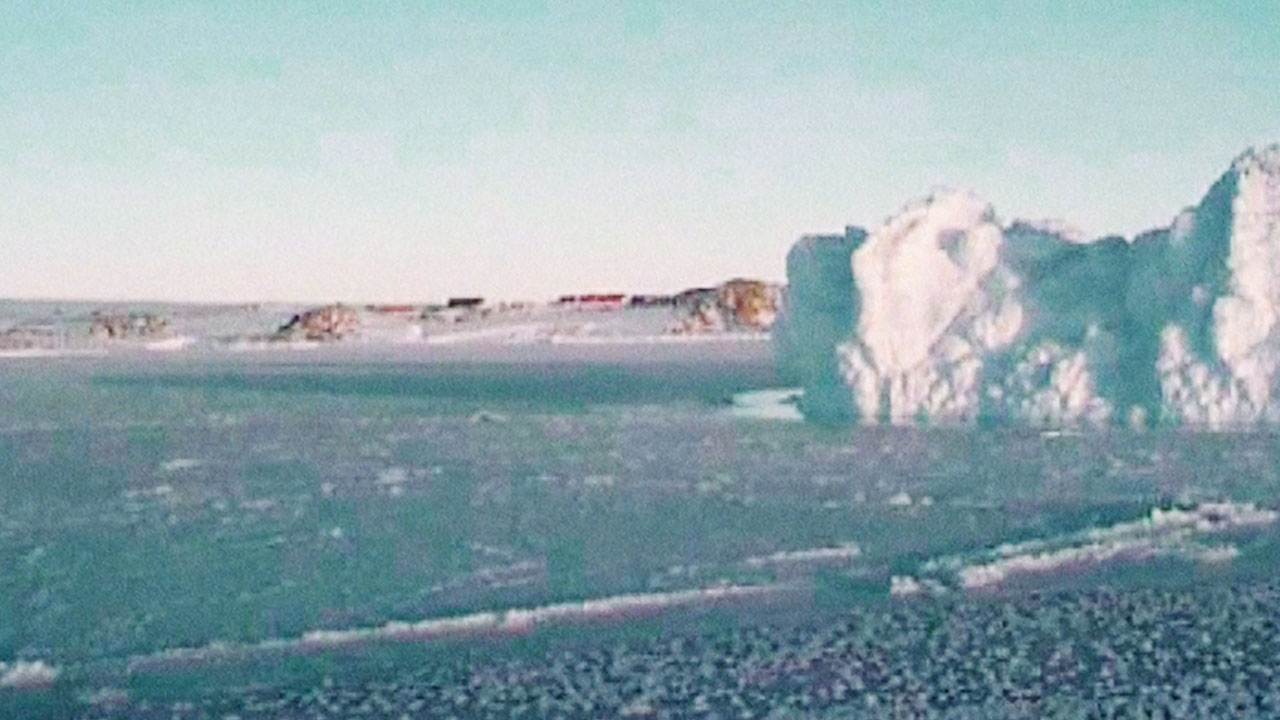 Sea Concrete Human
Michael Palm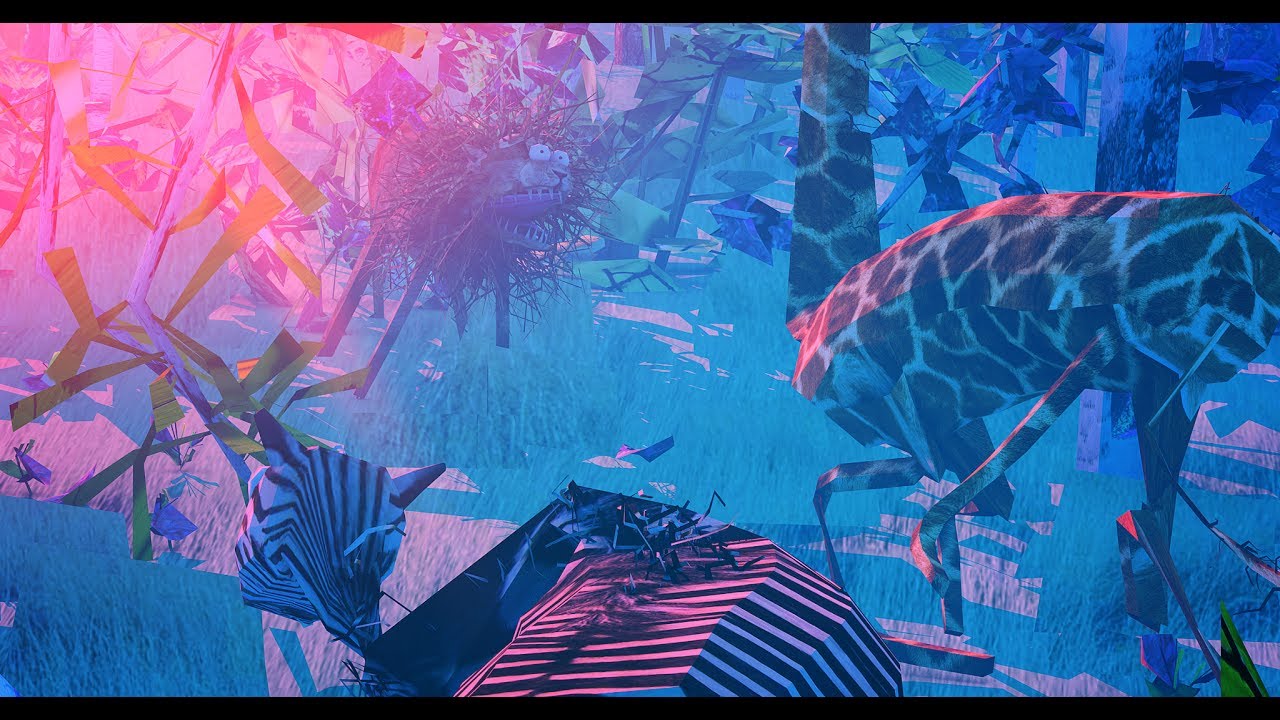 Ugly
Nikita Diakur
Symphony no. 42
Réka Bucsi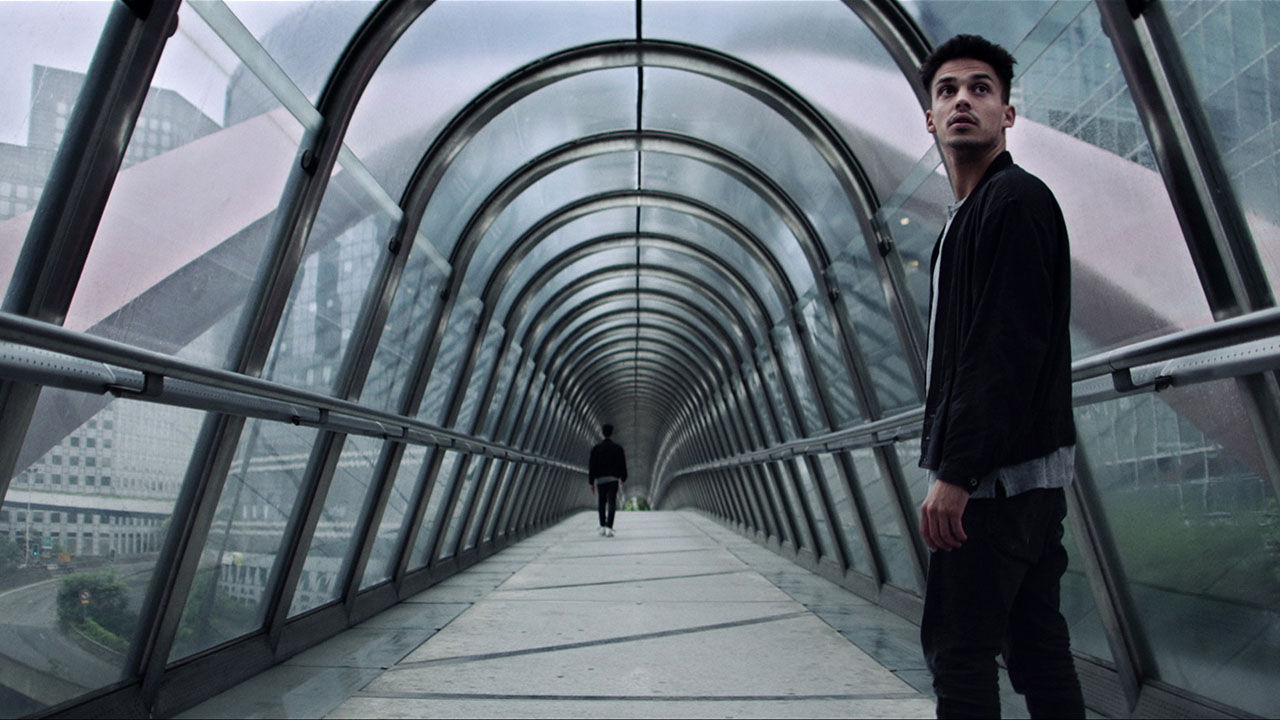 We Are Data
Moritz Mueller-Preisser, Franziska Brozio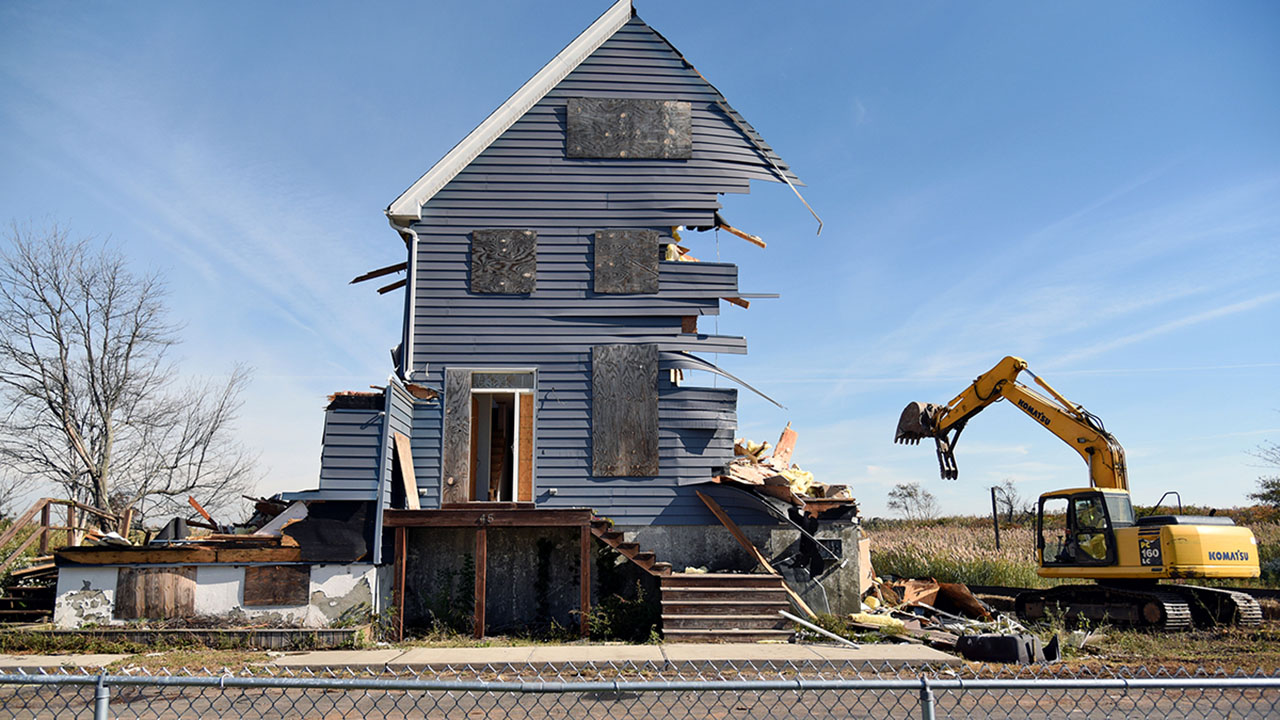 The Fall
Boris Labbé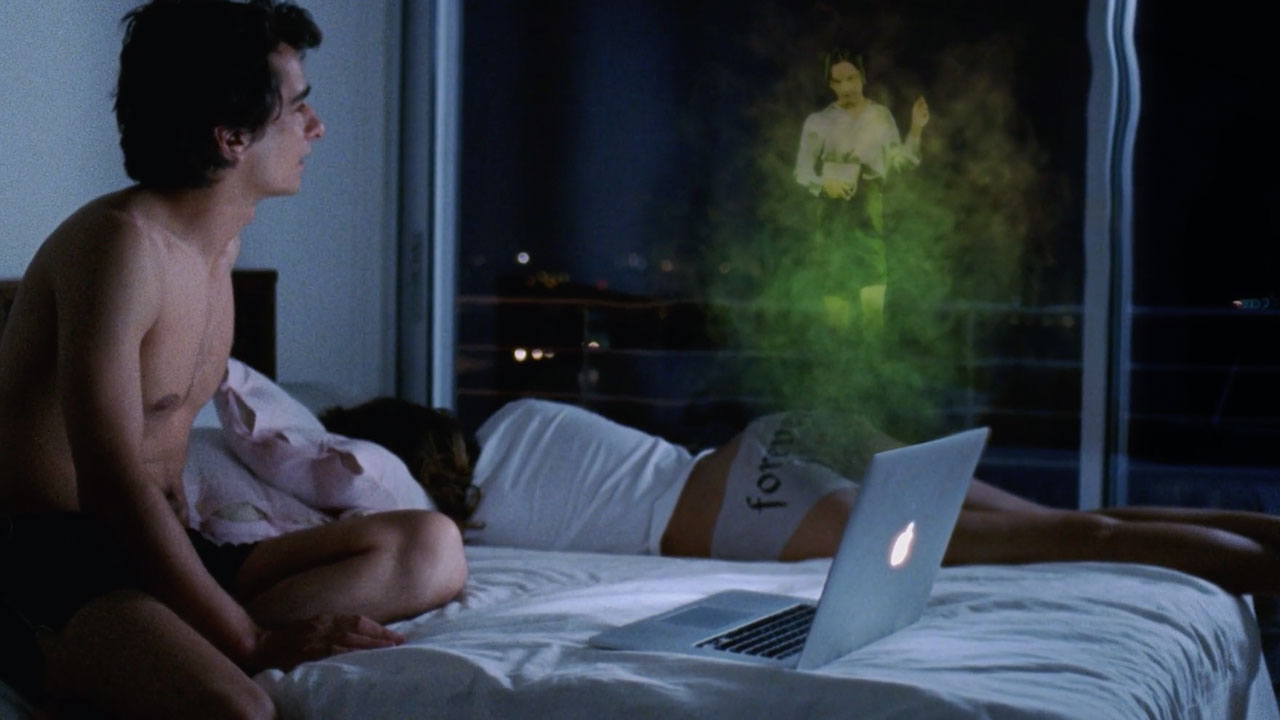 Freud und Friends
Gabriel Abrantes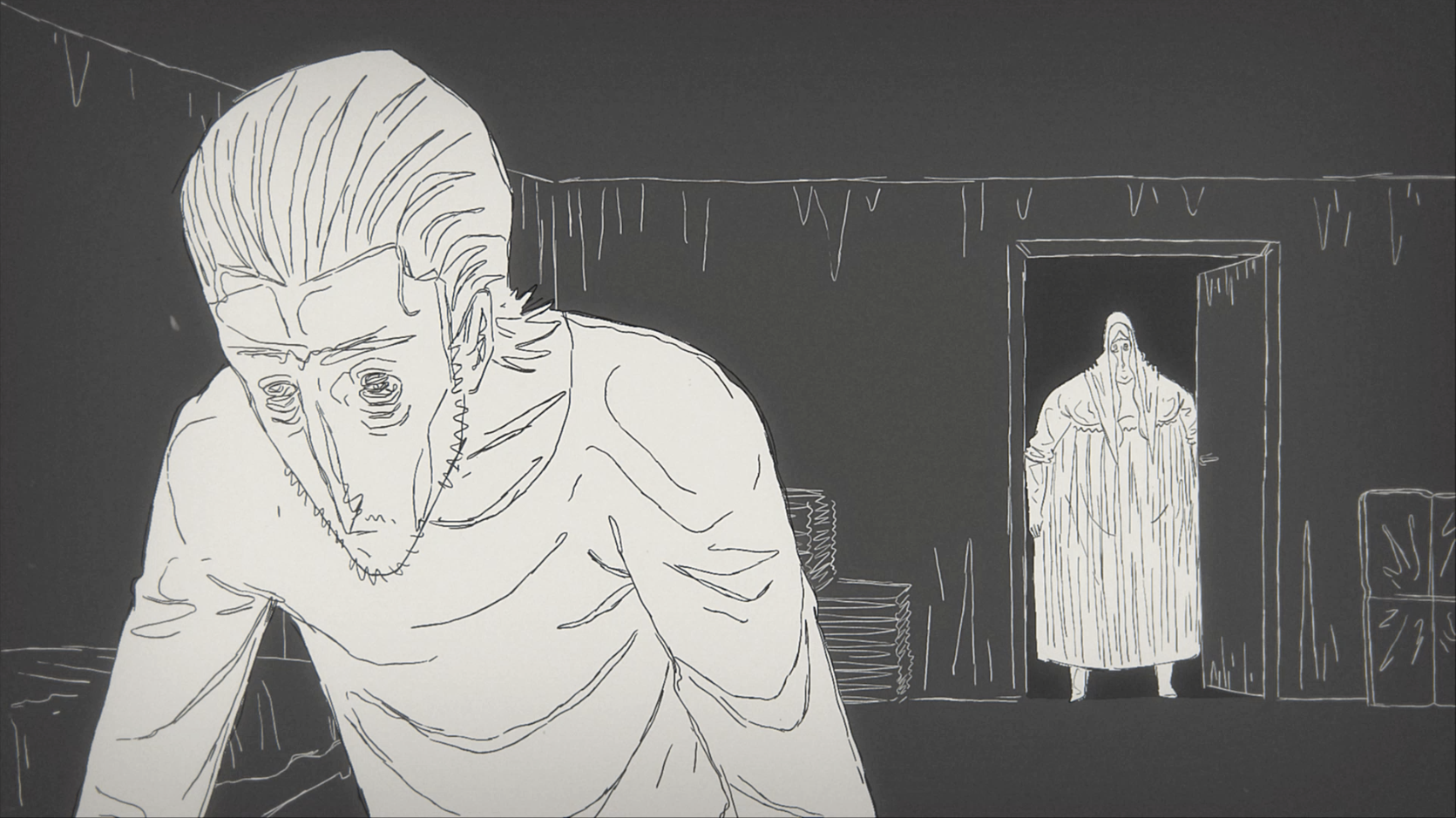 Transformation
Yousef Abdul ameer al bagshi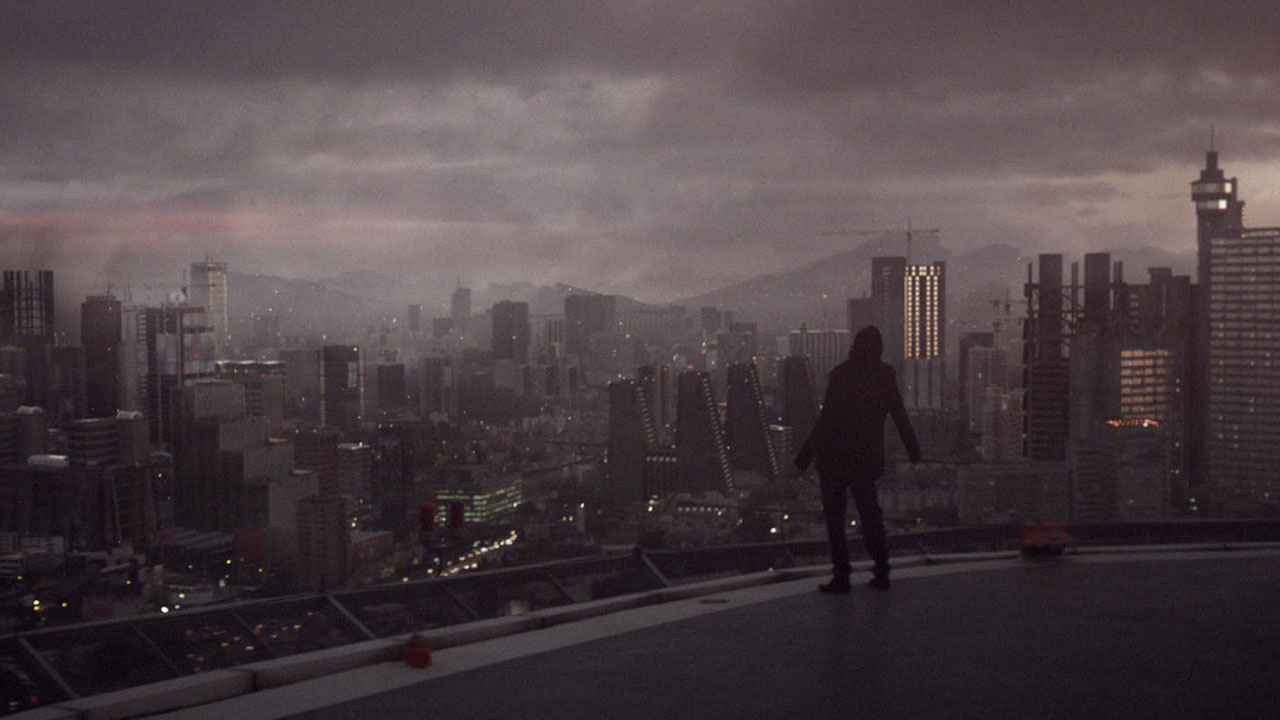 Sundays
Mischa Rozema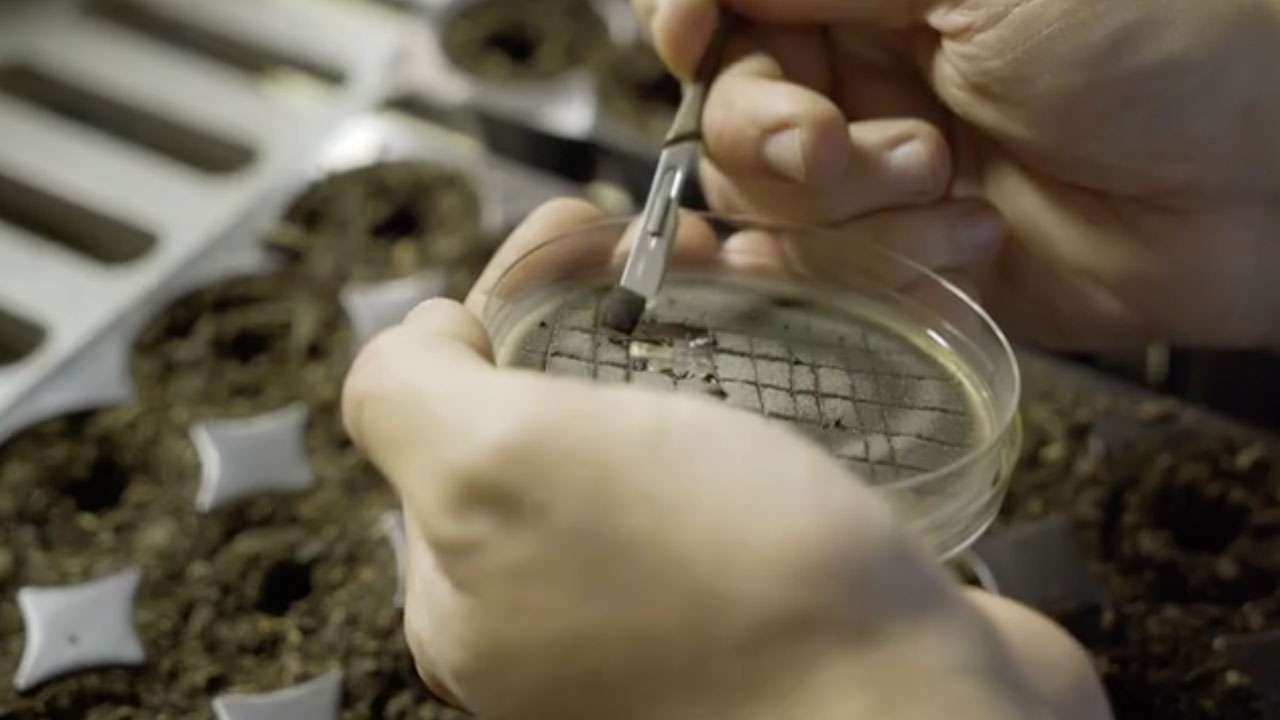 Grassroots
Frank Oly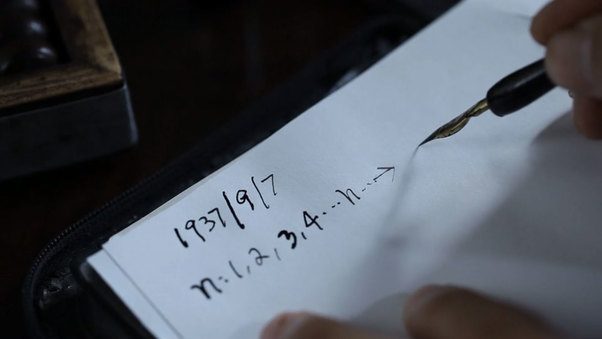 The Lesson
Chen Ni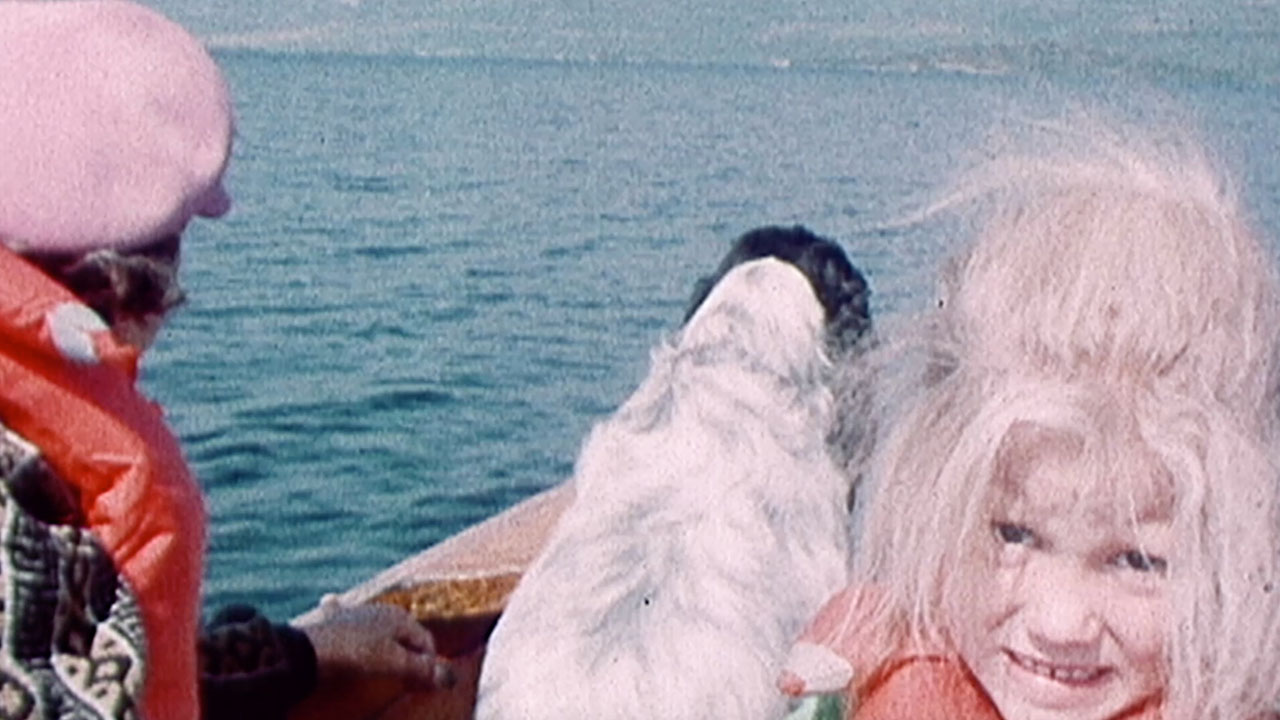 In a Few Years Everything Will Be Different
Julie Engaas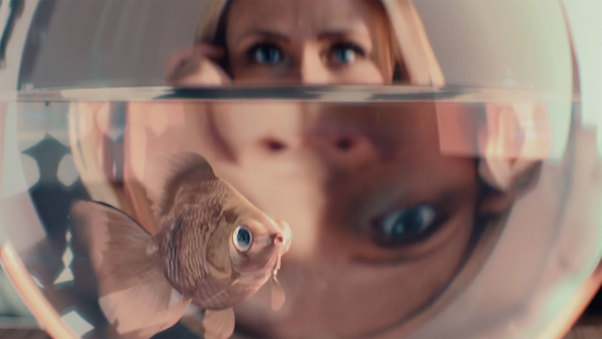 Blue-Eyed Me
Alexey Marfin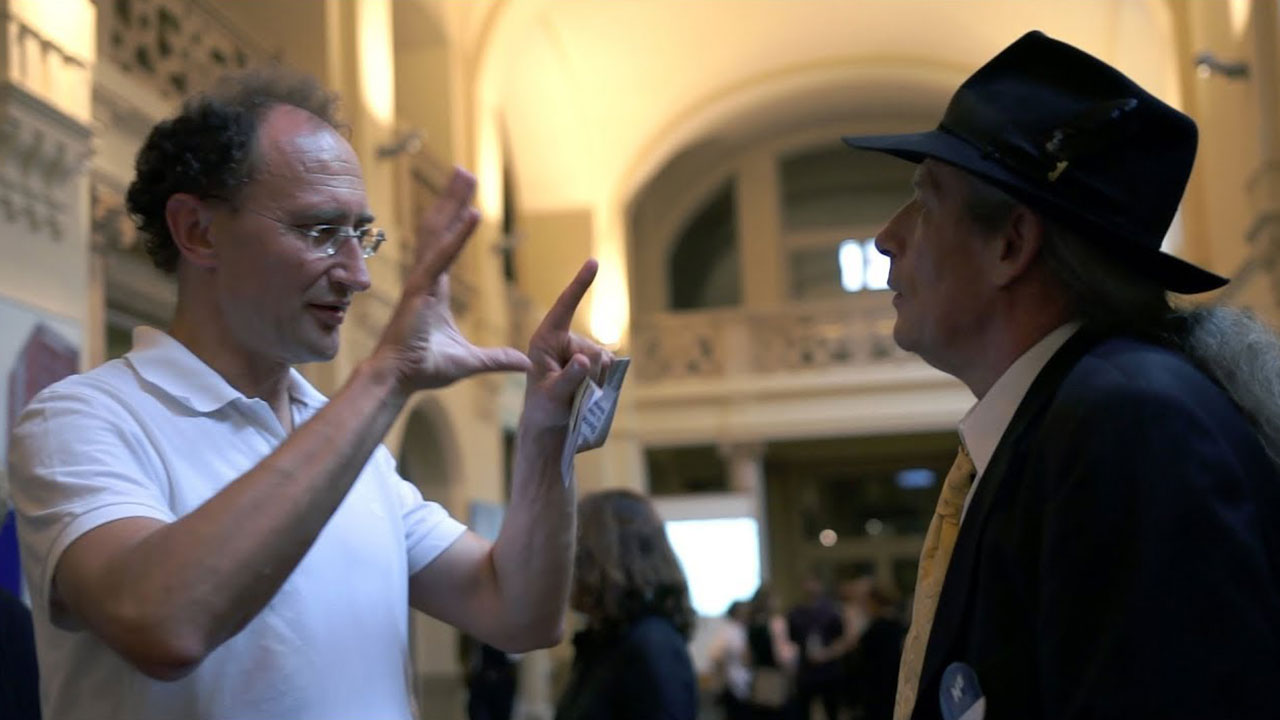 Head, Heart and Soul
Ekaterina Eremenko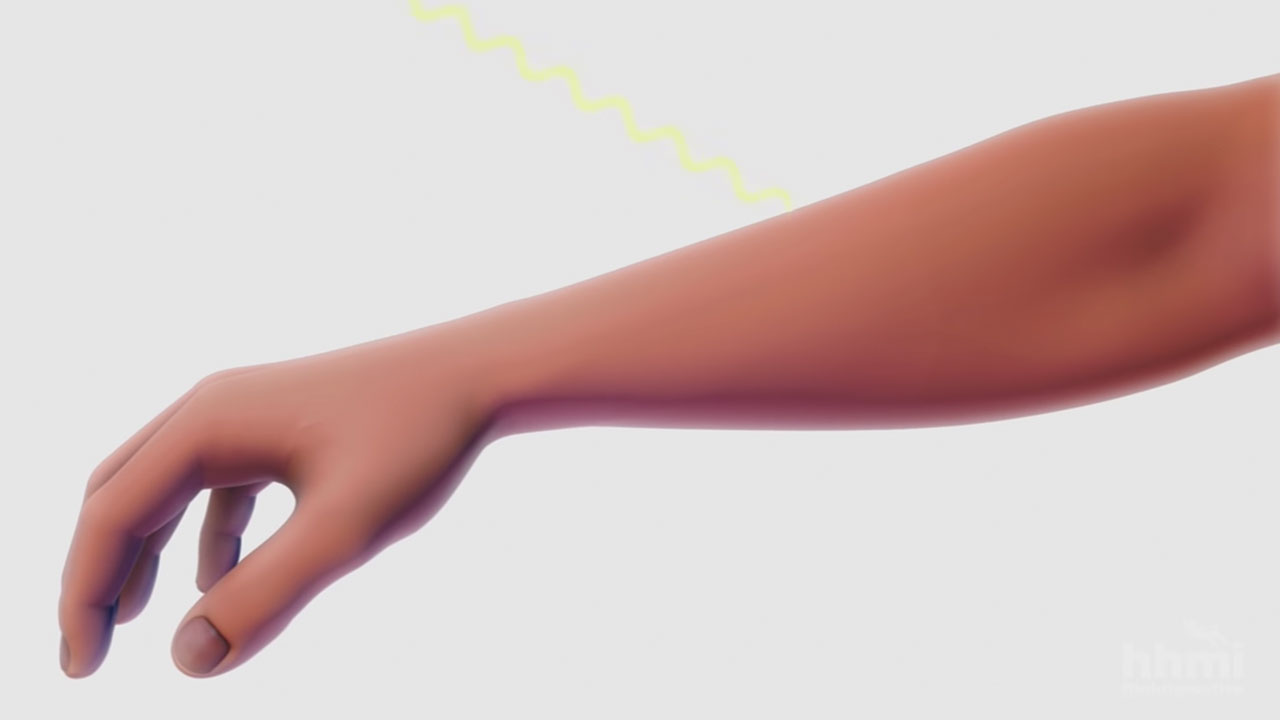 The Biology of Skin Color
Rob Whittlesey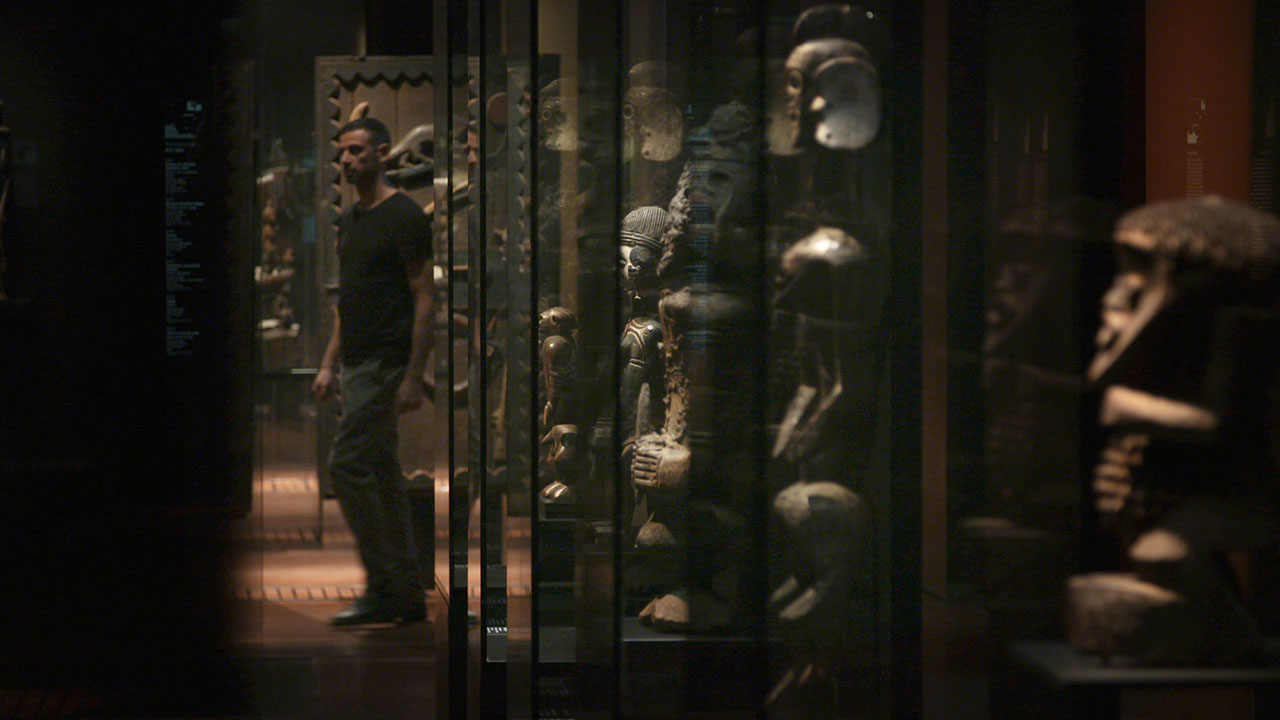 Somniculus
Ali Cherri
Downside Up
Peter Ghesquiere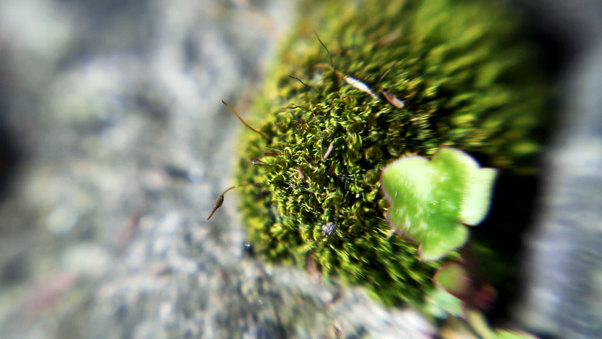 Invasion
Anne Milne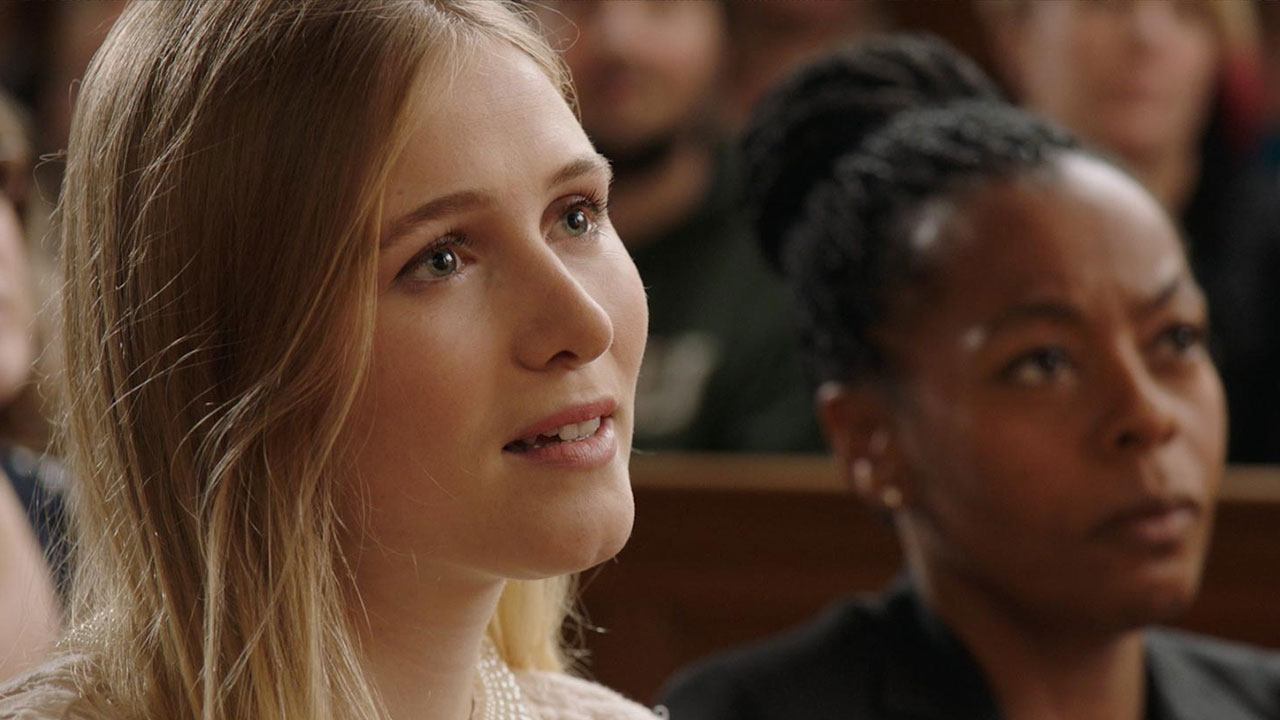 On Being a Scientist
Gosja Klivtonne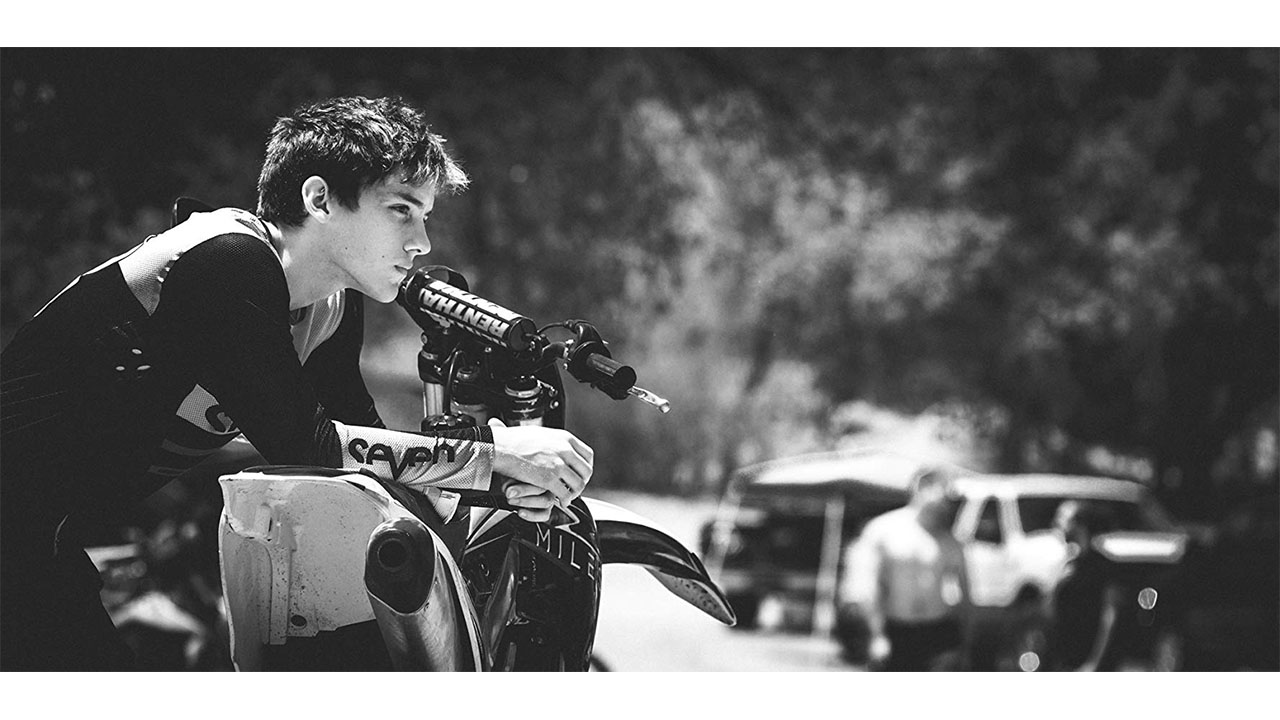 Miles
Oliver Daly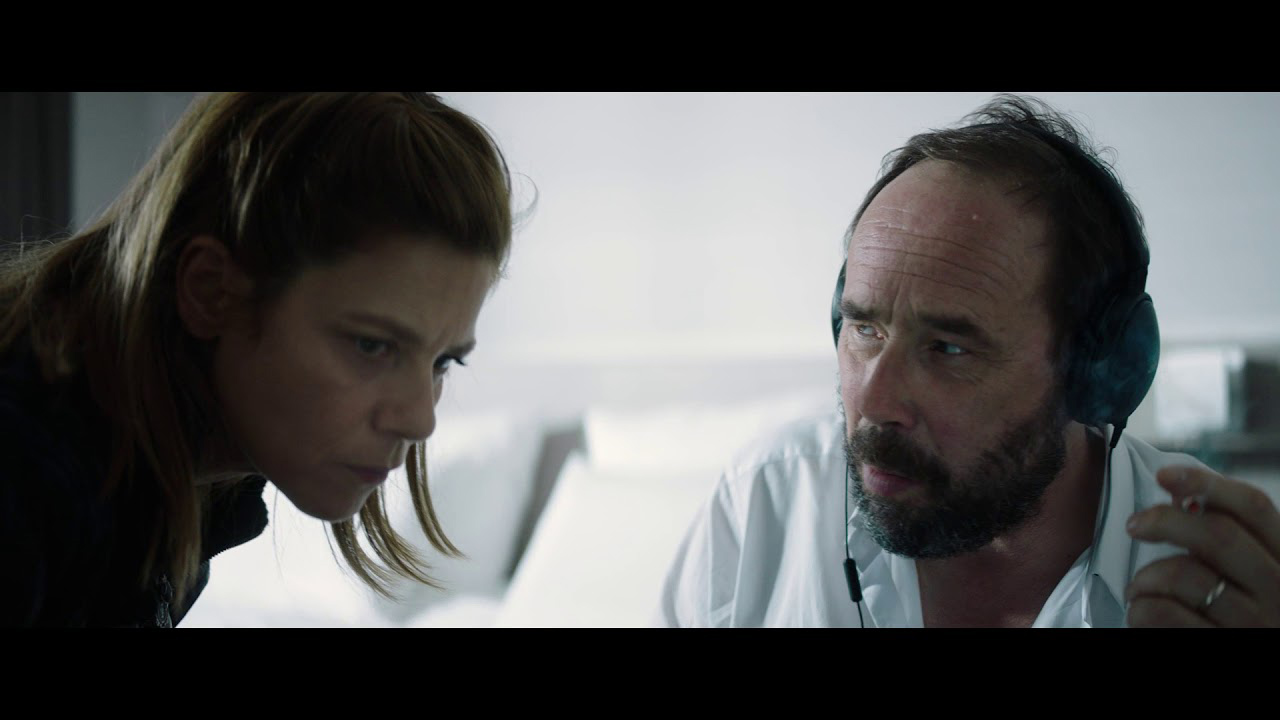 Conviction
Neill Blomkamp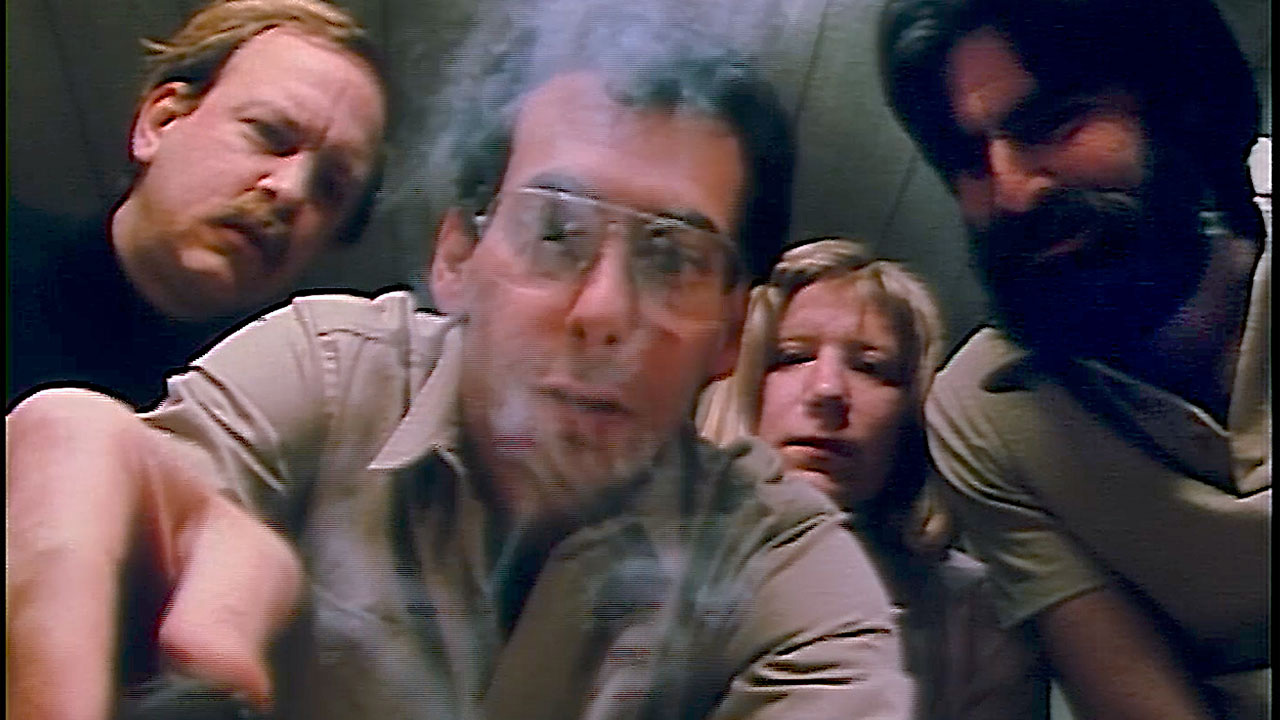 INVENTION!
Loren S. Miller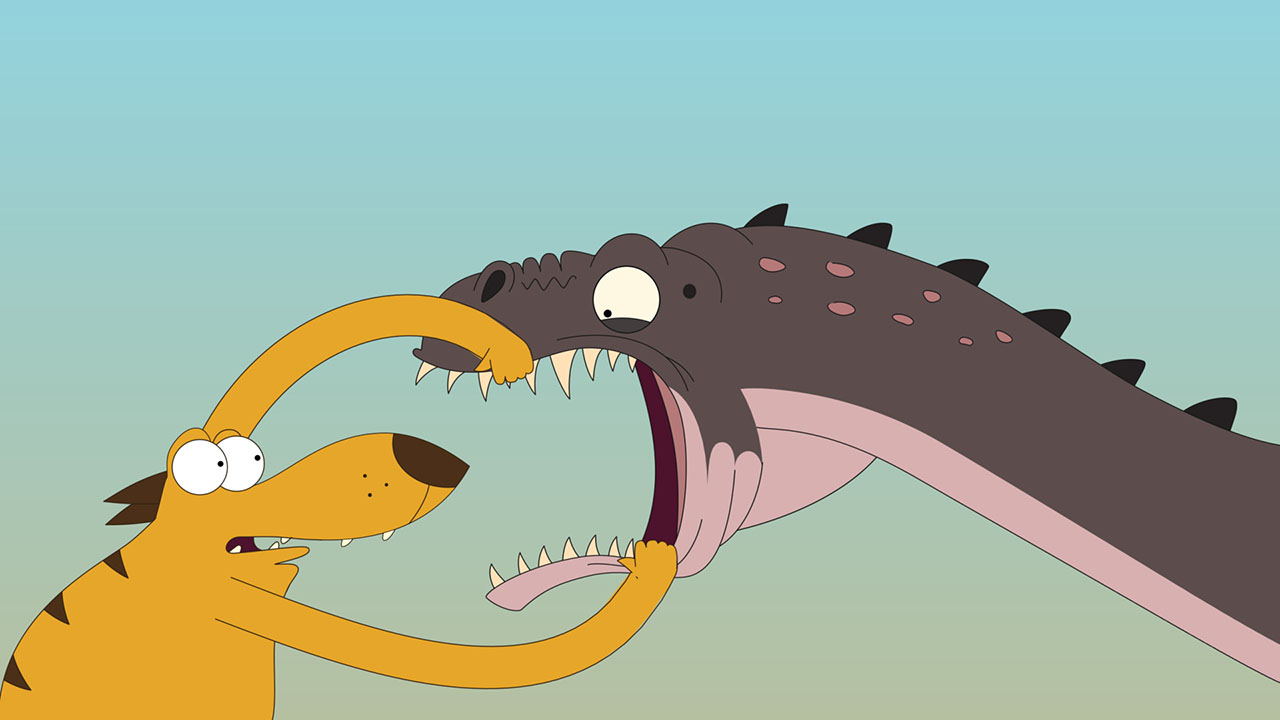 V Is for Vulcanosaur
Marcel Barelli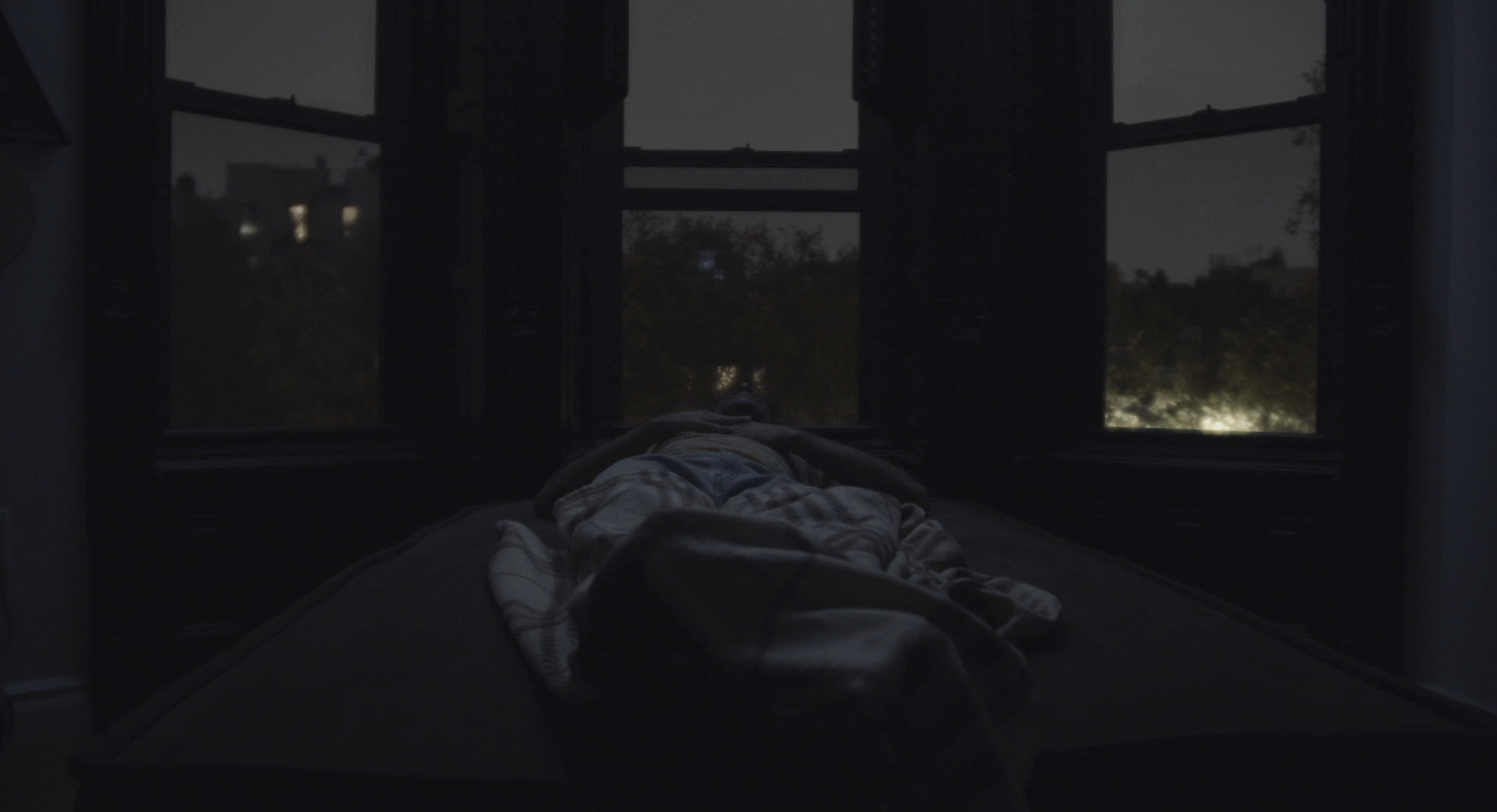 Legacy
Emilia Tikka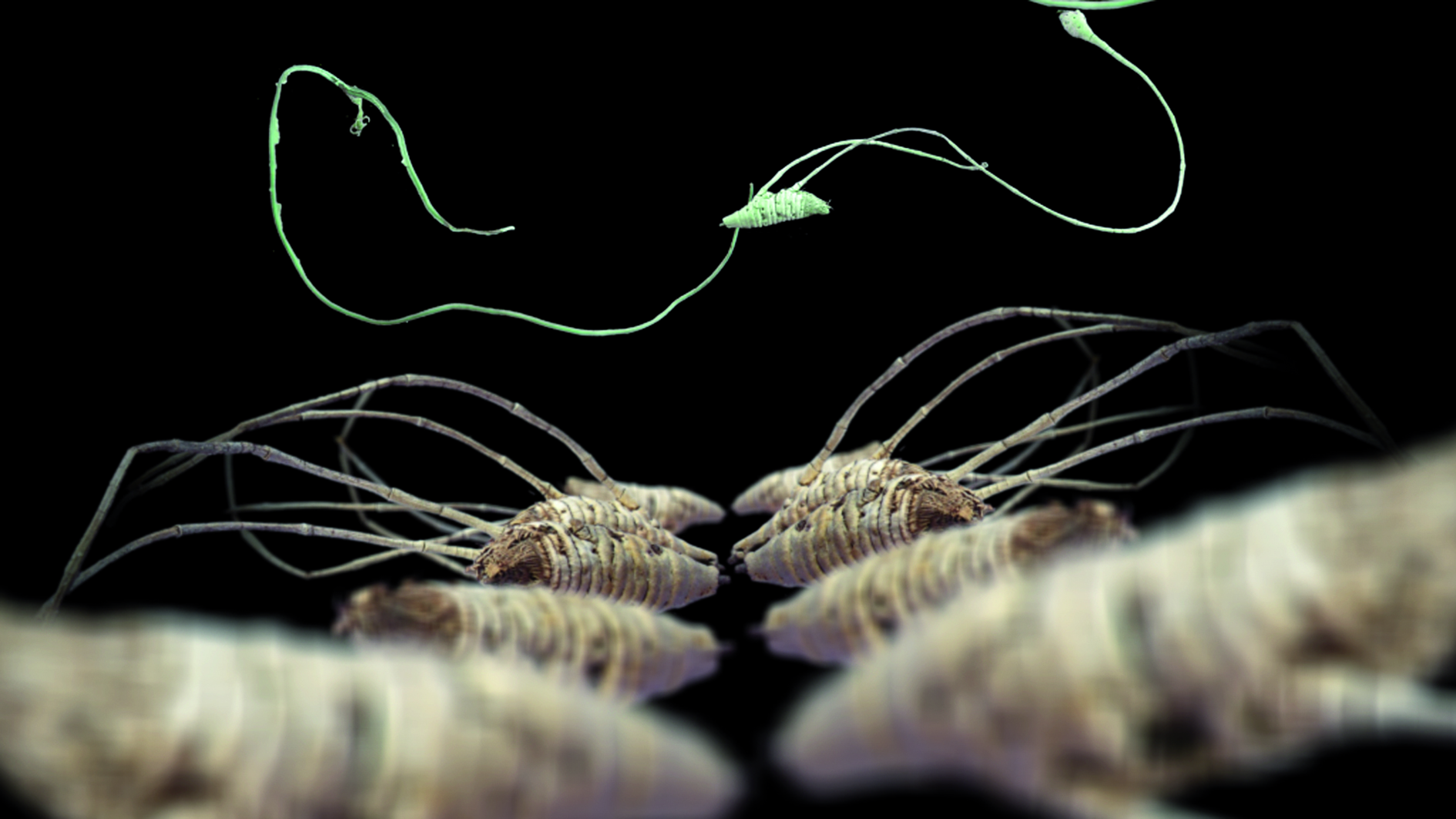 Microphobia
Nikki Schuster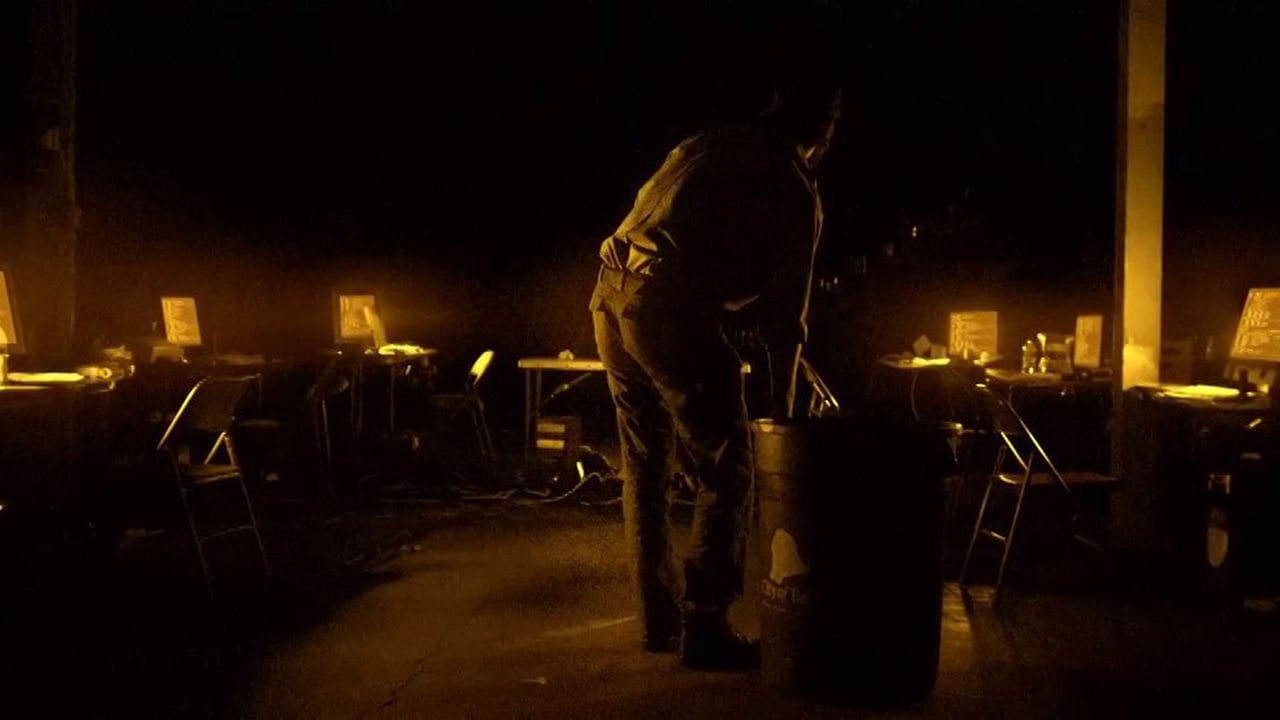 The Awareness
Henry Dunham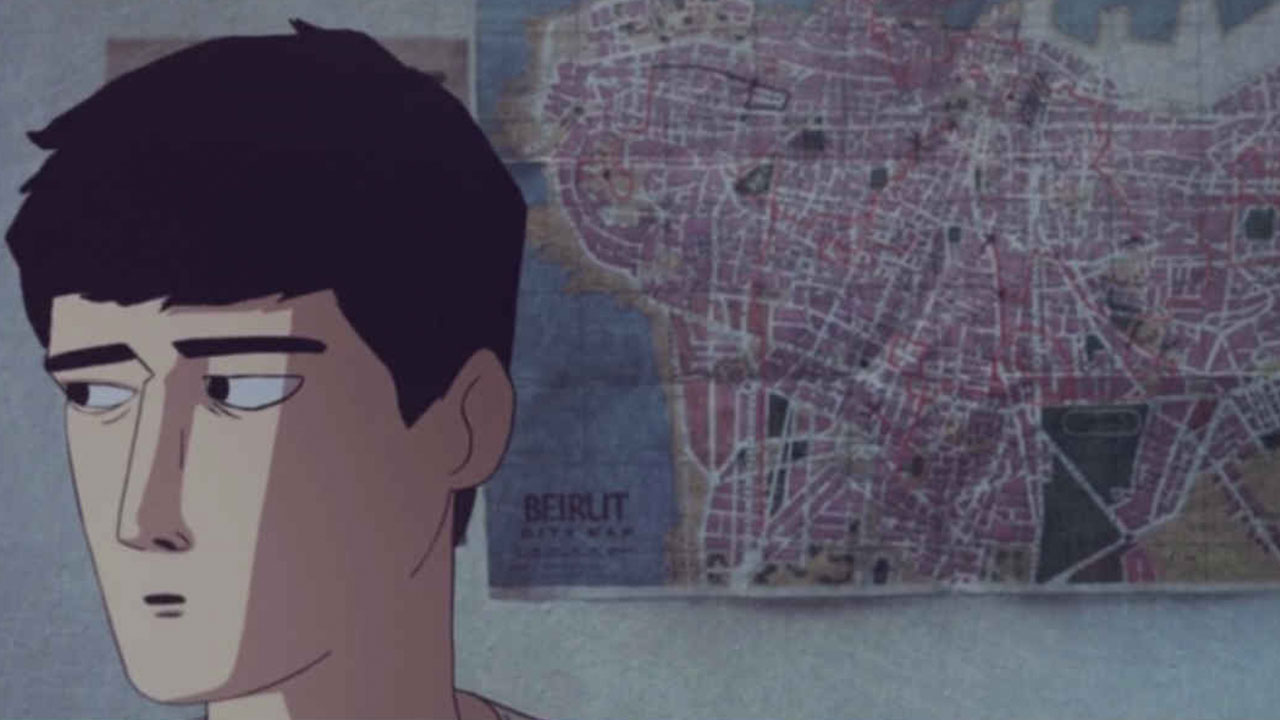 Waves '98
Ely Dagher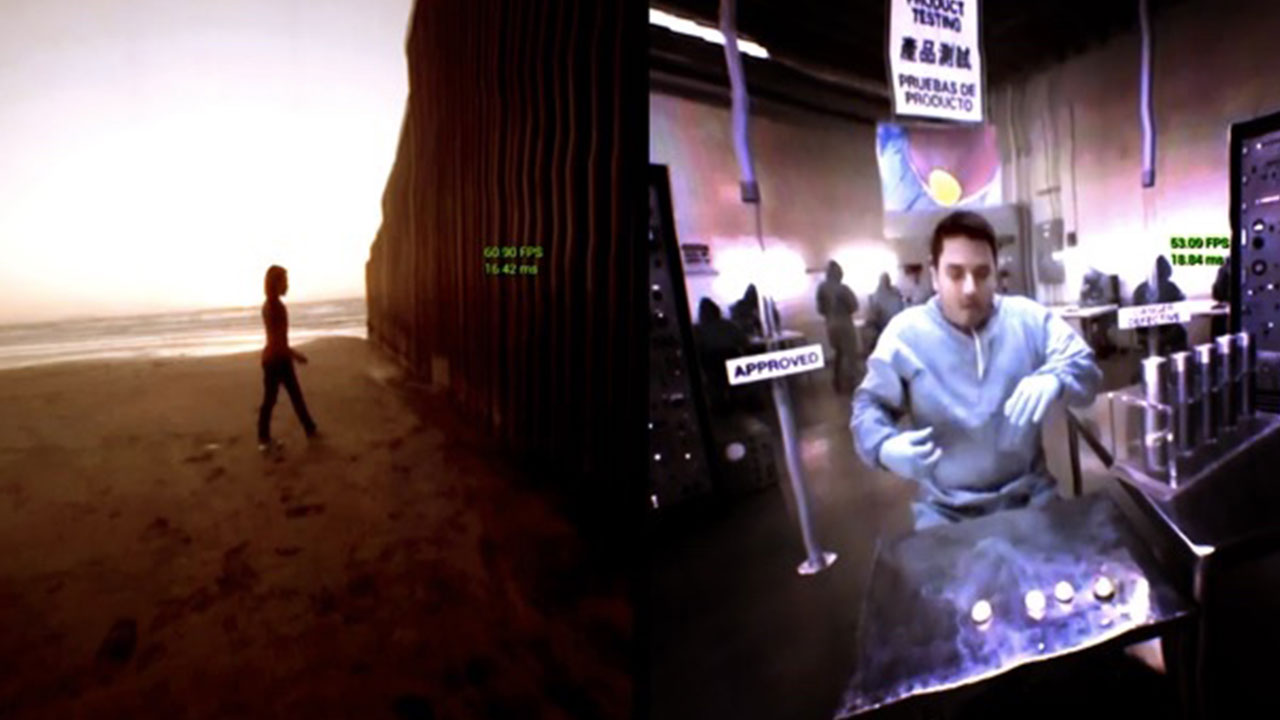 Reaching the Shore
Alex Rivera,Nonny De La Peña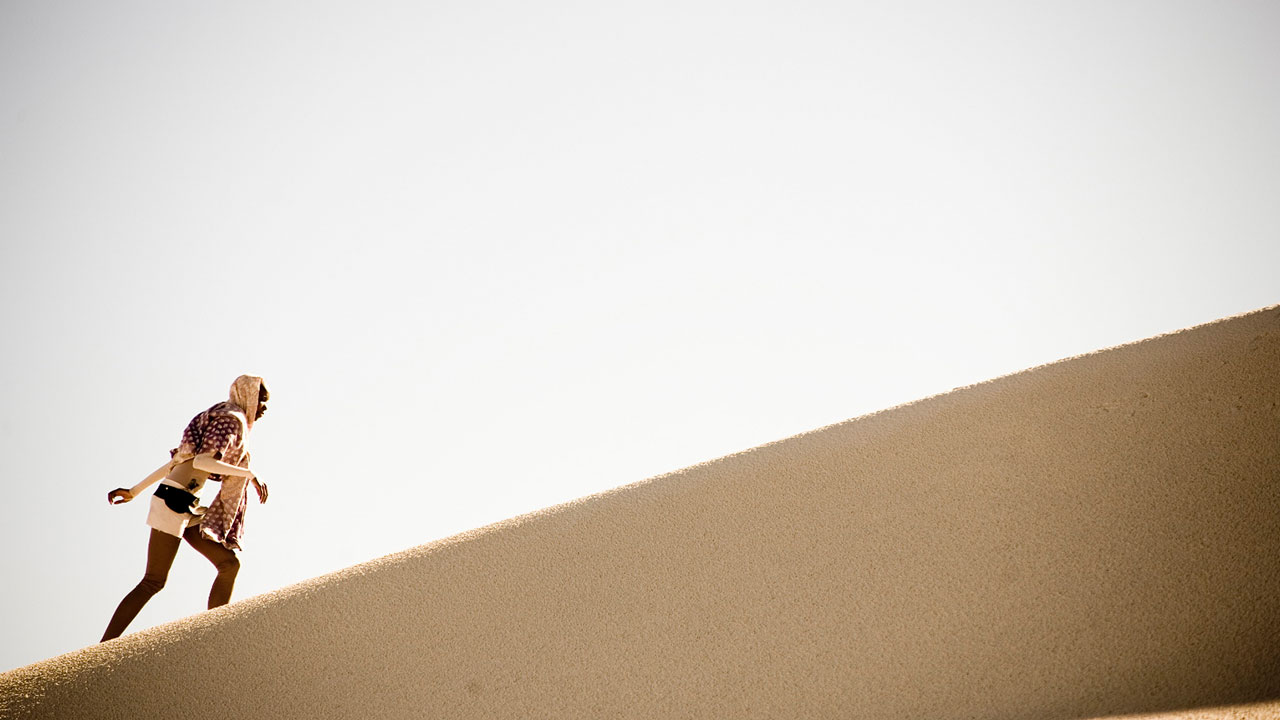 Pumzi
Wanuri Kahiu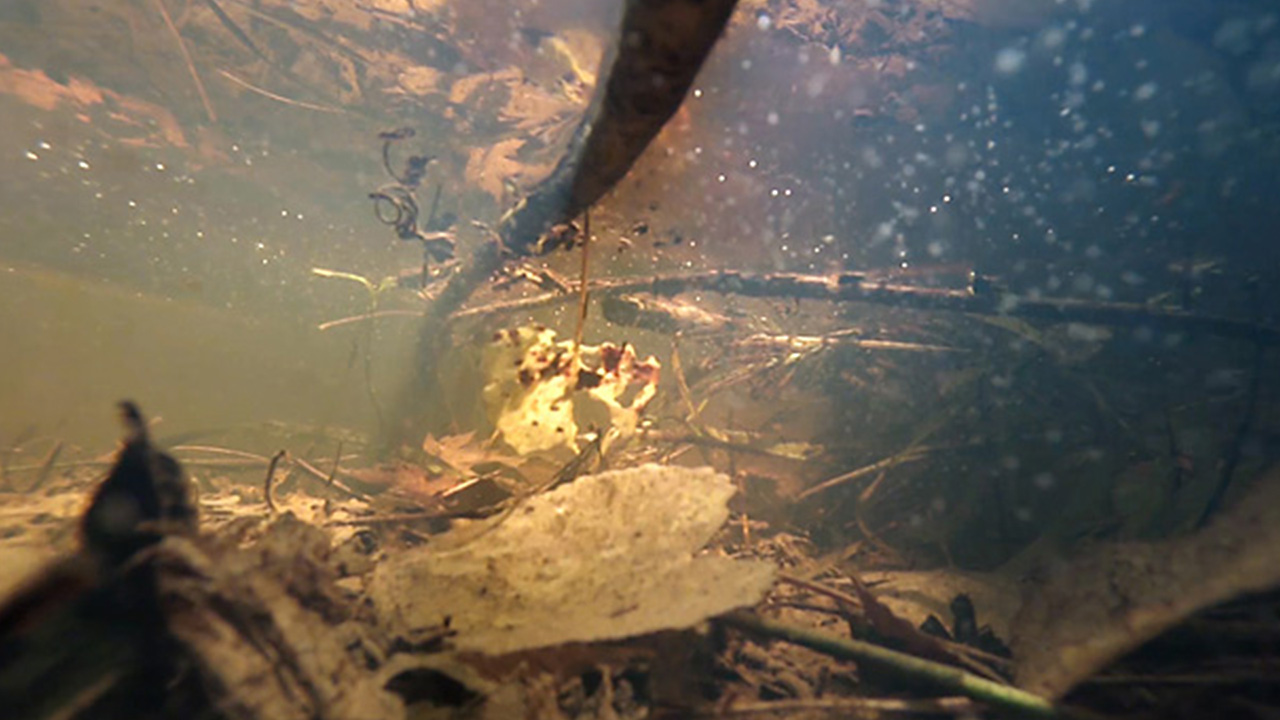 Fairy Shrimp
Melissa Lesh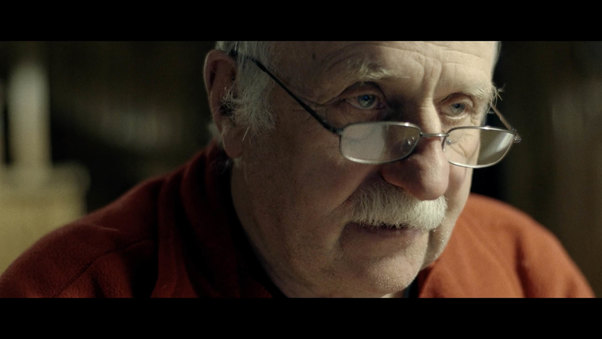 The Place
Julia Popławska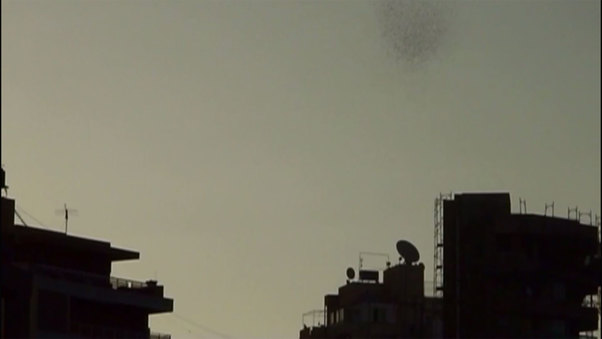 Slippage & Dreams in 3 Chapters
Ali Cherri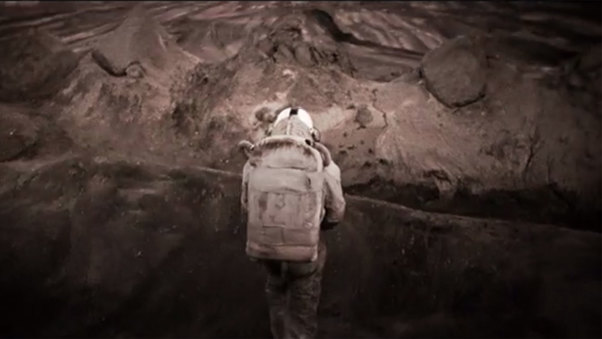 Yuri Lennon Landing on Alpha 46
Anthony Vouradoux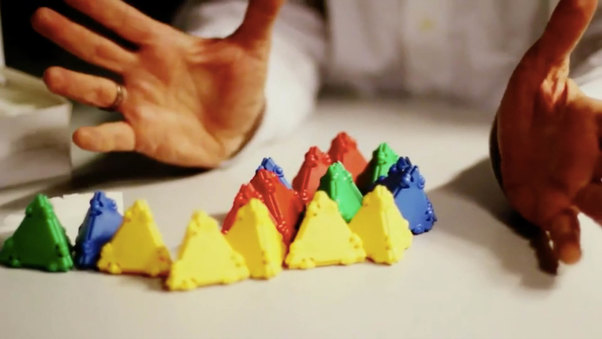 Colors of Math
Ekaterina Eremenko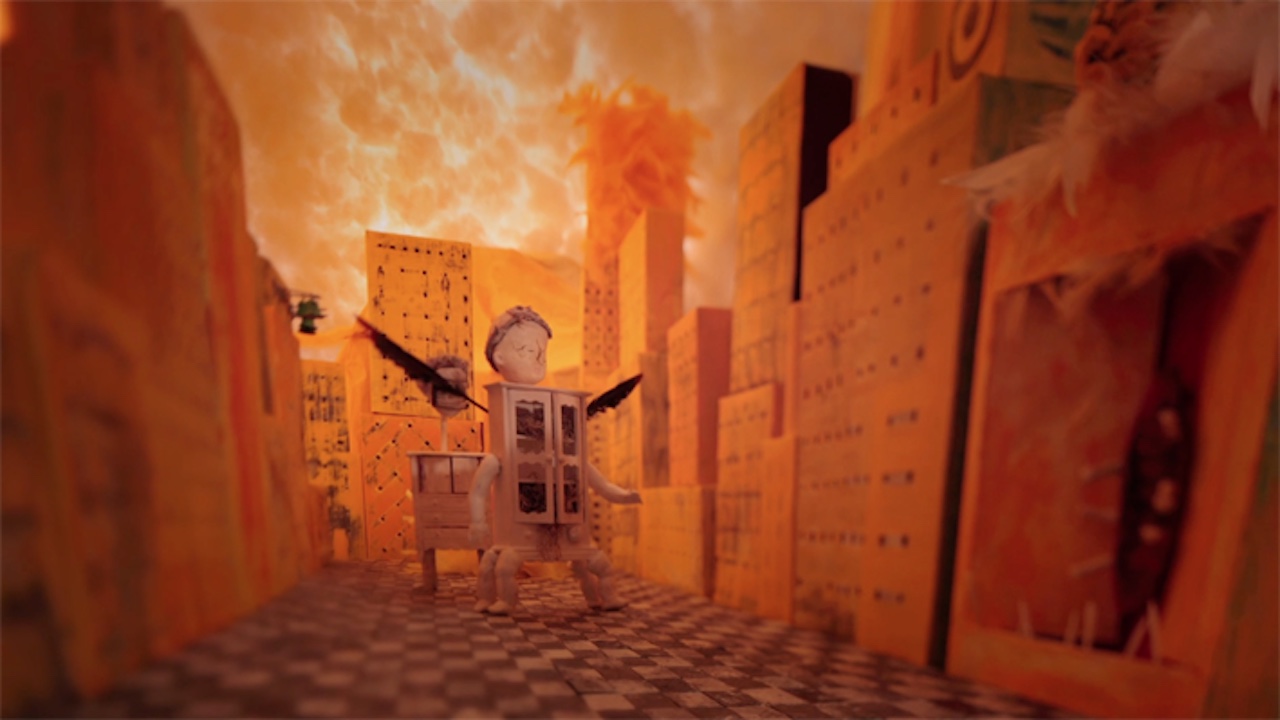 Move
John Graham
Synapse Dance
Karen Suzuki
Ex Nihilo
Timo Wright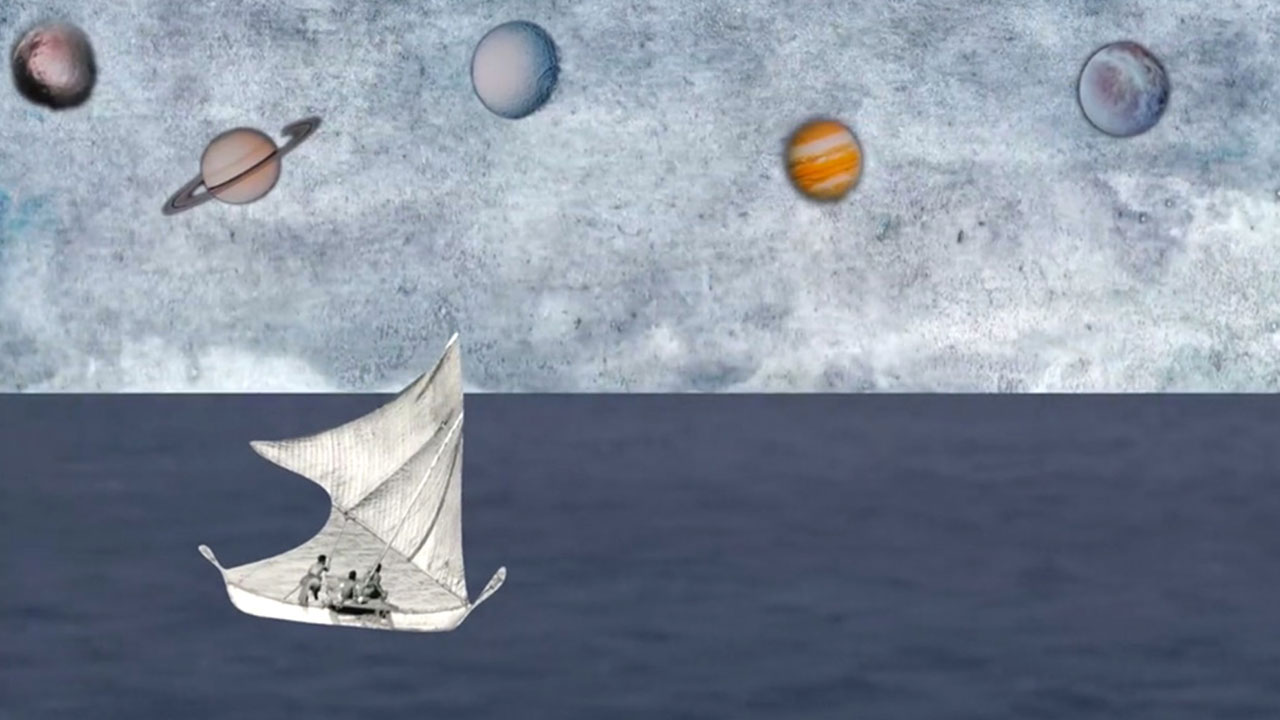 Slingshots of the Oceanic
Flora Lichtman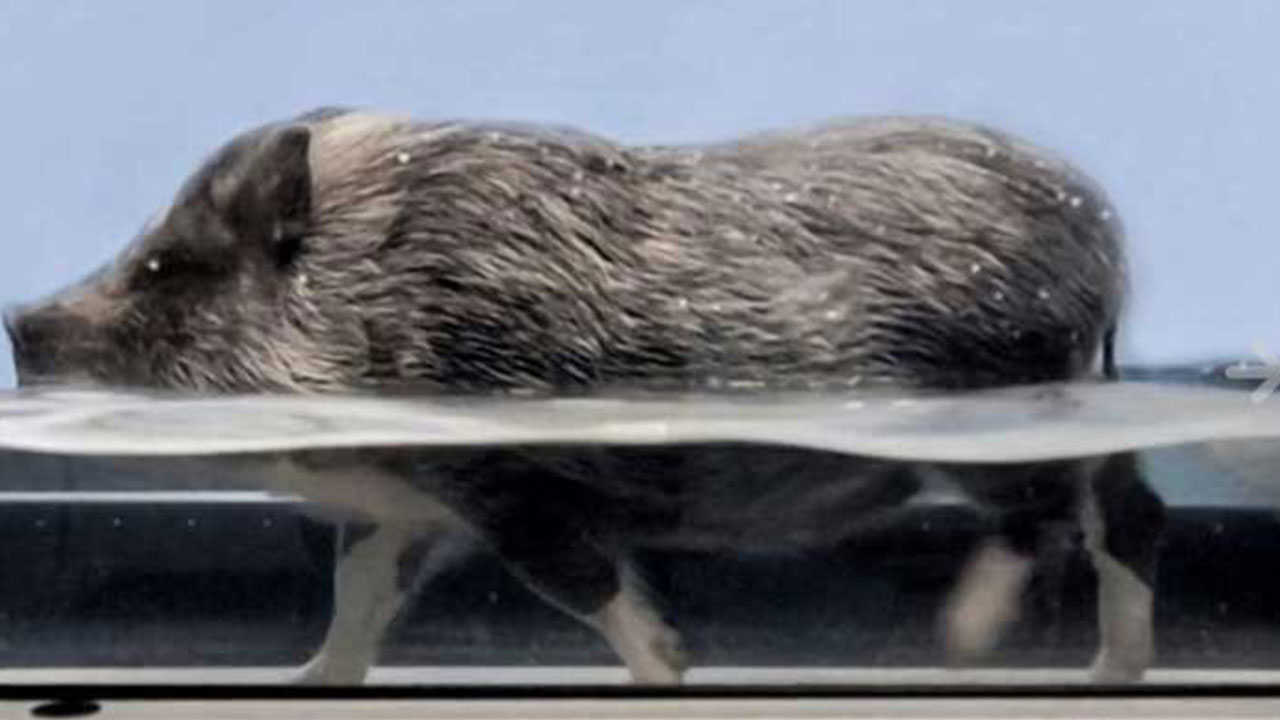 Animals Under Anaesthesia: Speculations on the Dreamlife of Beasts
Brian M. Cassidy,Melanie Shatzky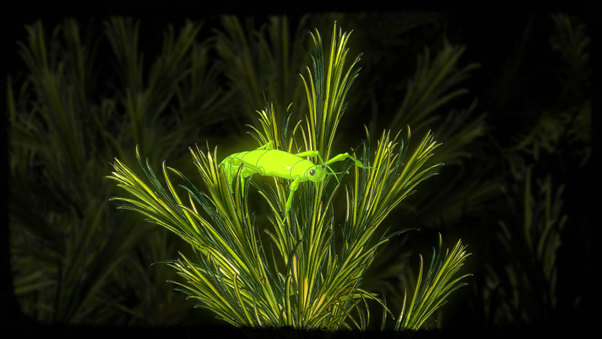 Sticky
Jilli Rose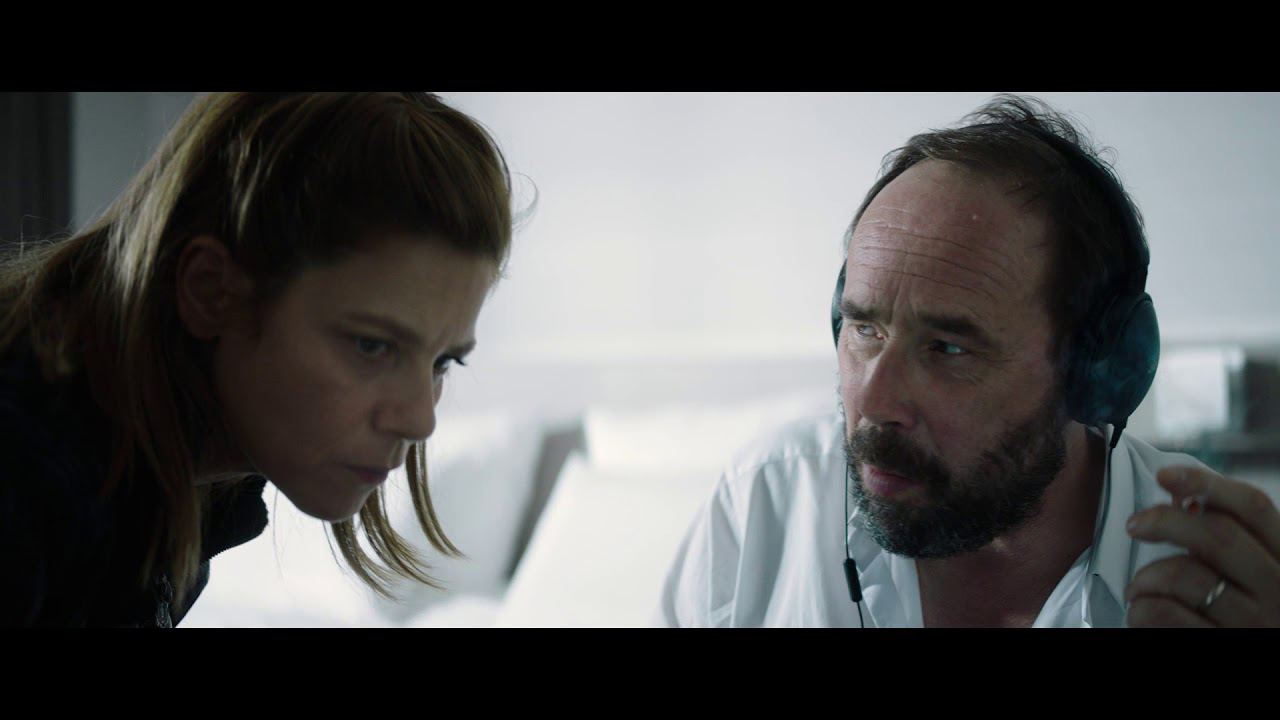 Conviction
Neill Blomkamp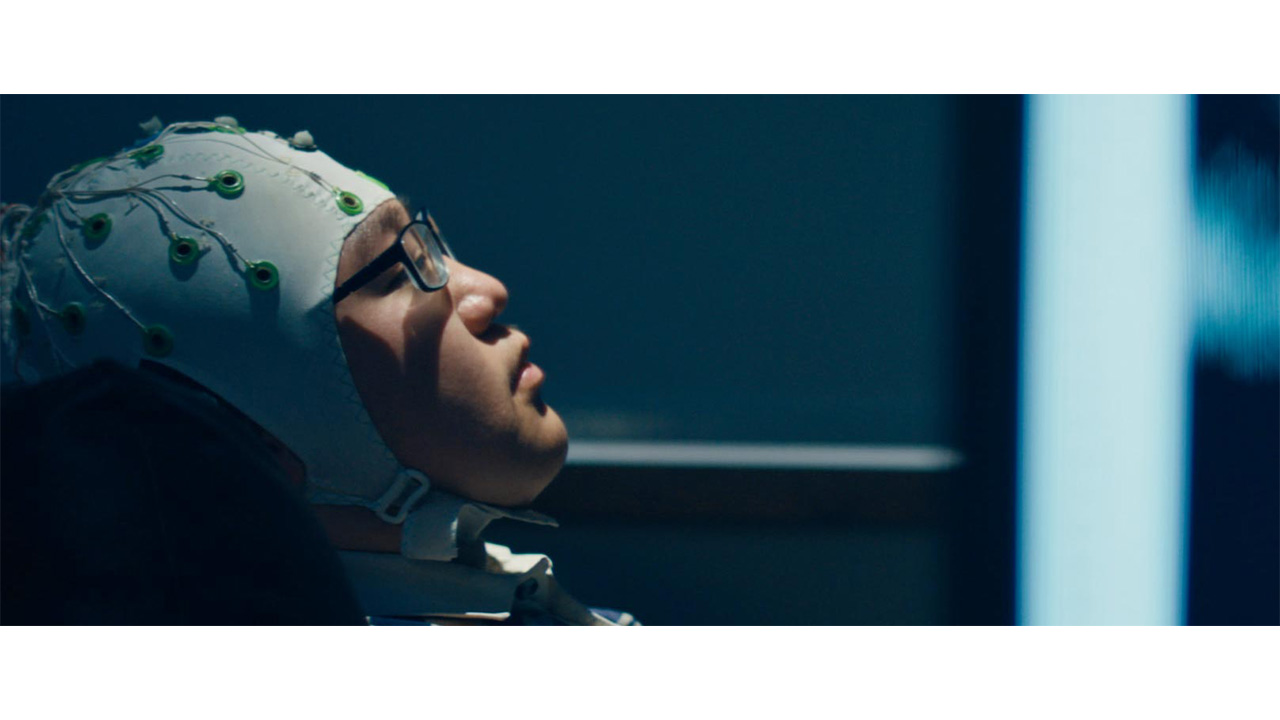 I Am Human
Elena Gaby, Taryn Southern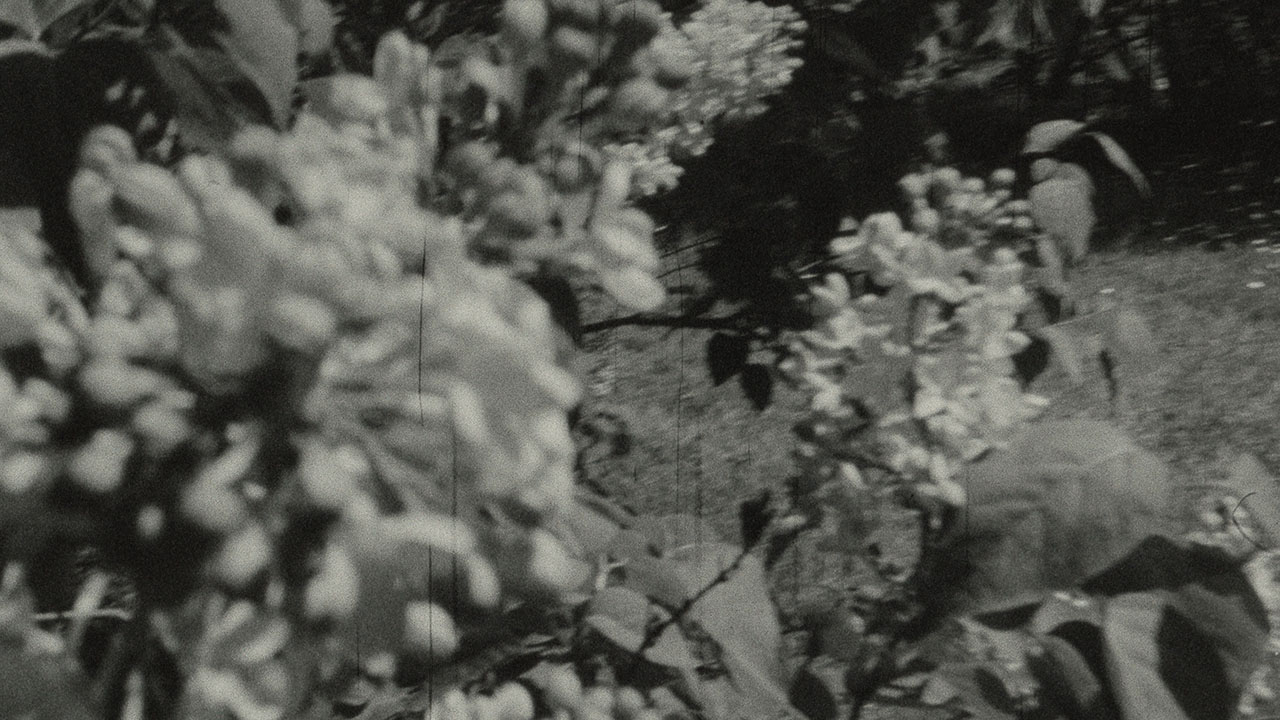 The Lilac Game
Emma Piper-Burket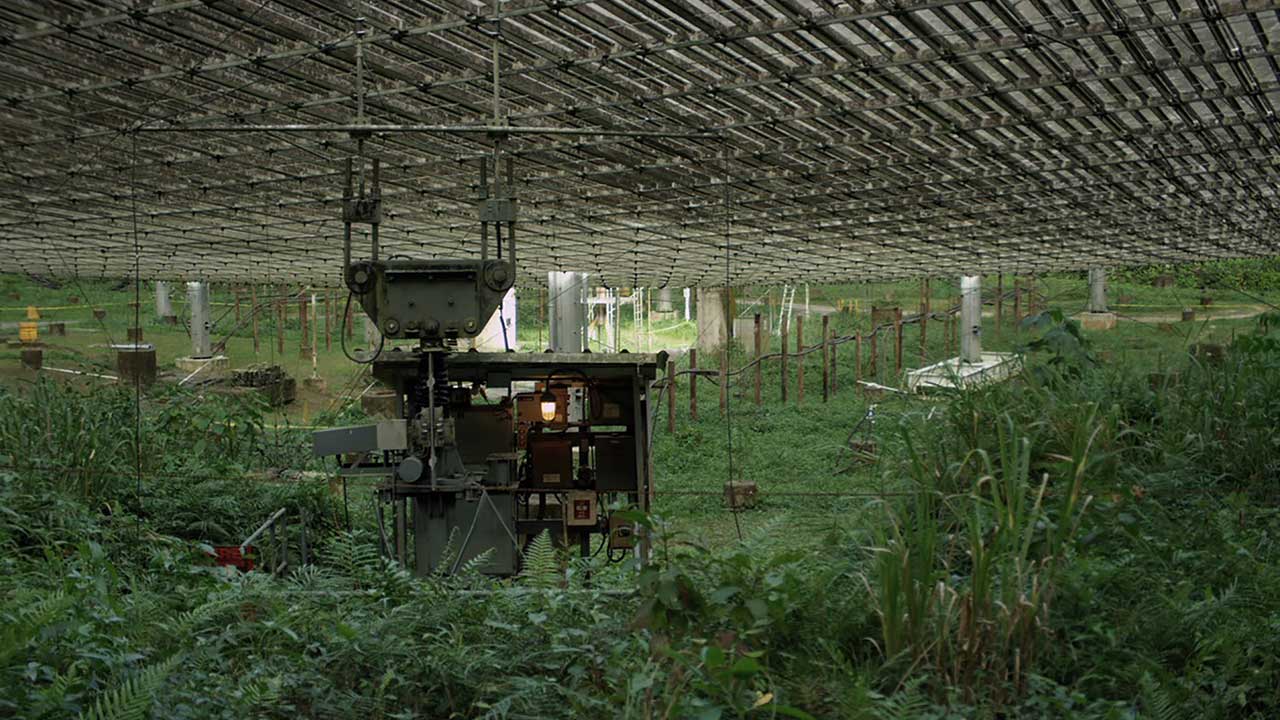 The Great Silence
Jennifer Allora,Guillermo Calzadilla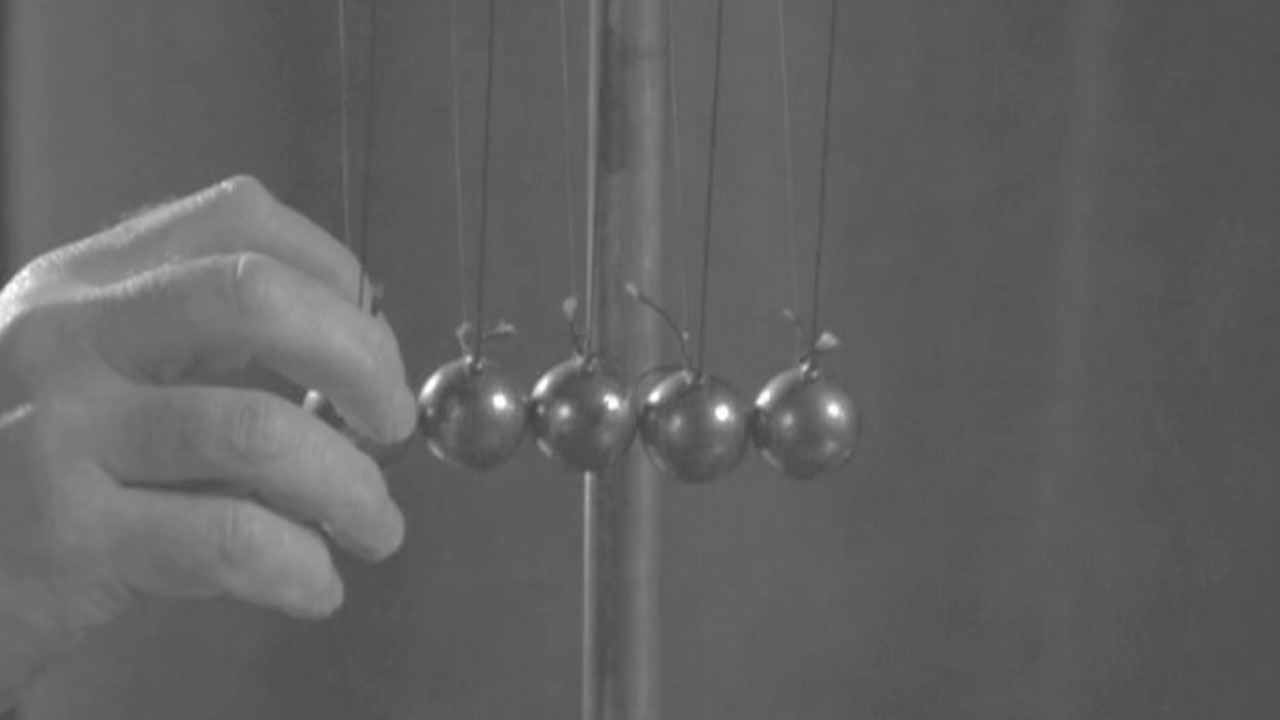 Conservation
Ian Harnarine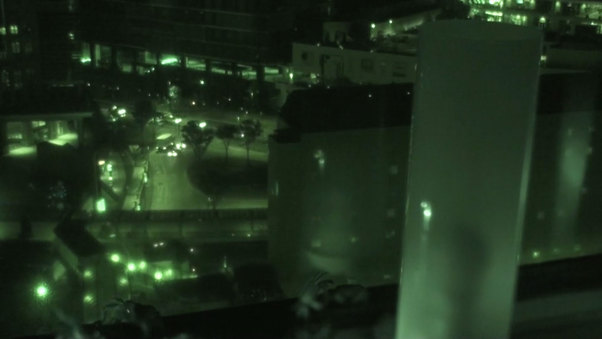 IR Planet
Hirofumi Nakamoto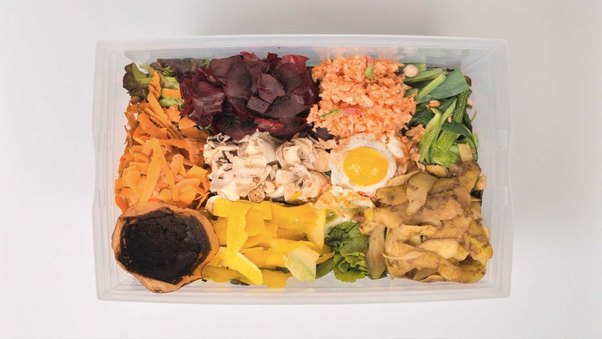 Illustration Compostage
Élise Auffray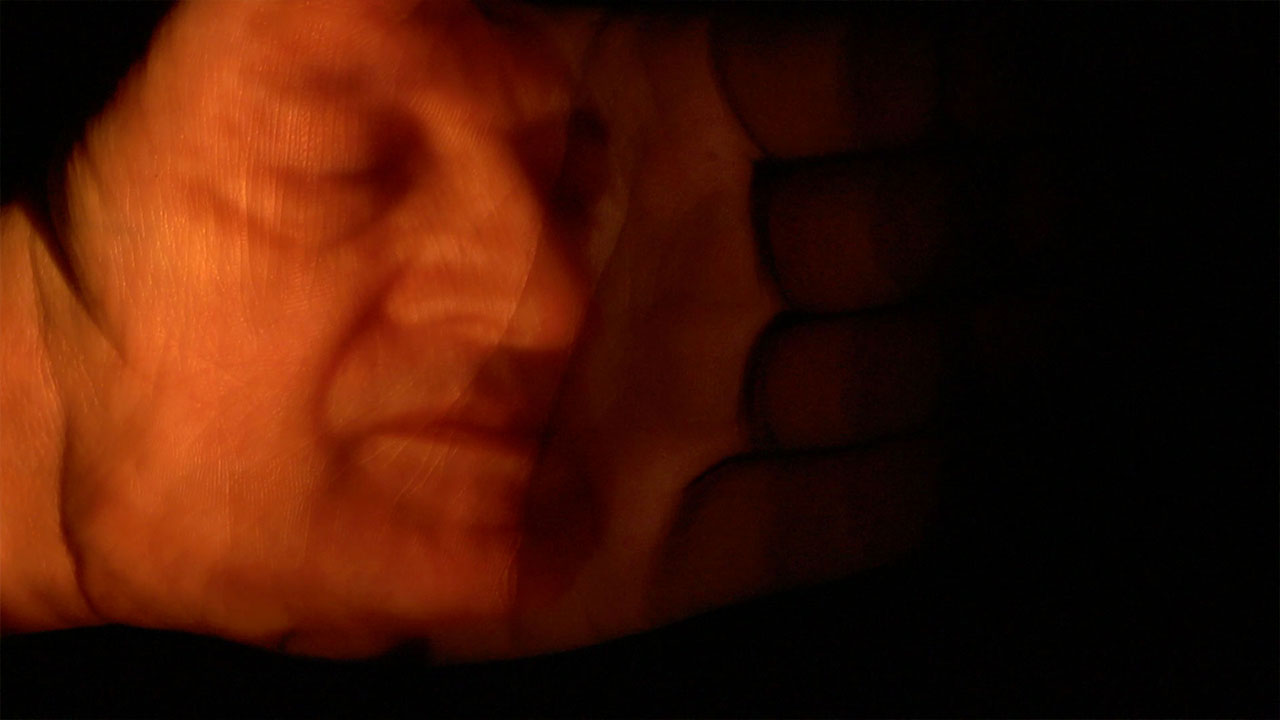 Peau (Skin)
Marine Koenig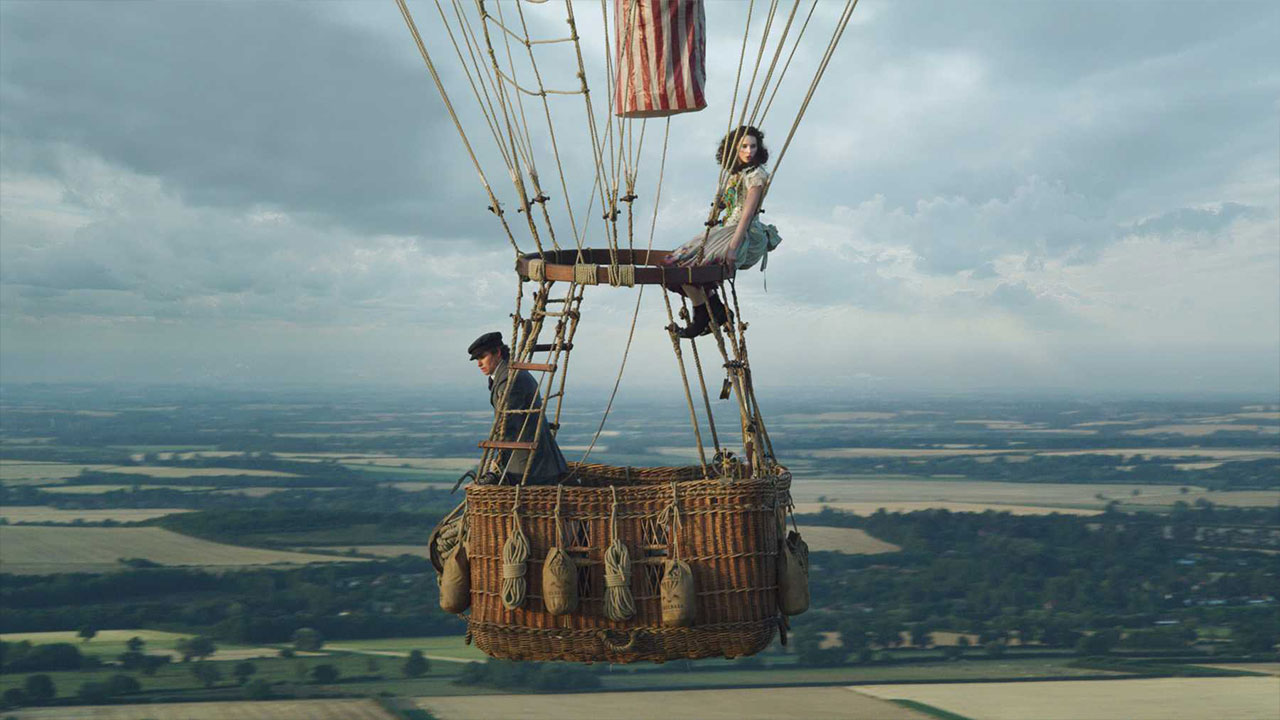 The Aeronauts
Tom Harper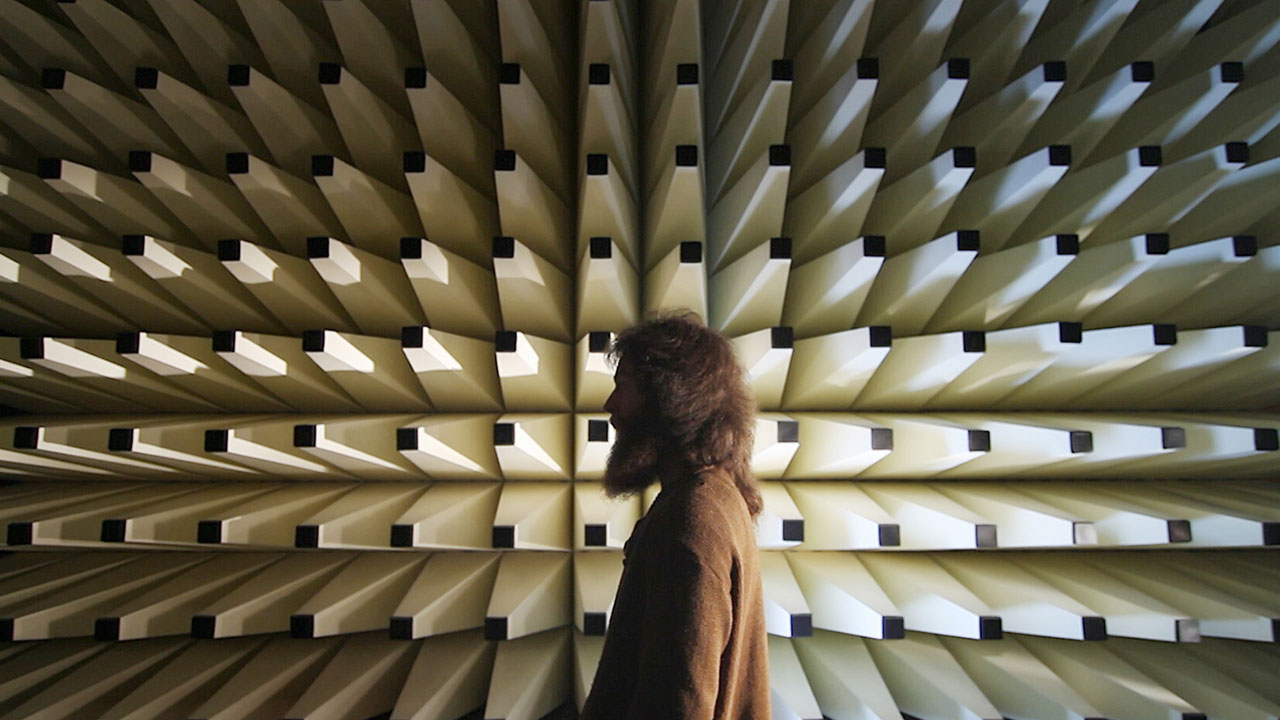 Shoulder The Lion
Erinnisse Heuer,Patryk Rebisz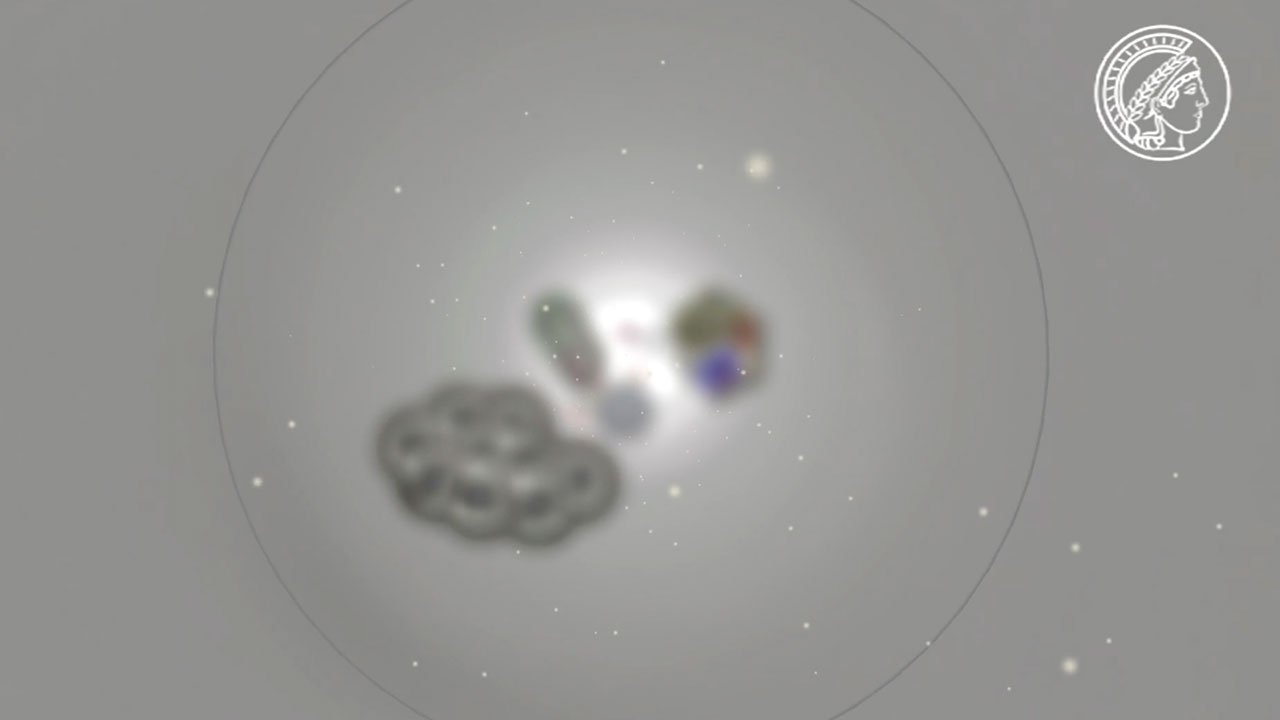 STED - Mikroskopie jenseits optischer Grenzen
Beate Häutemann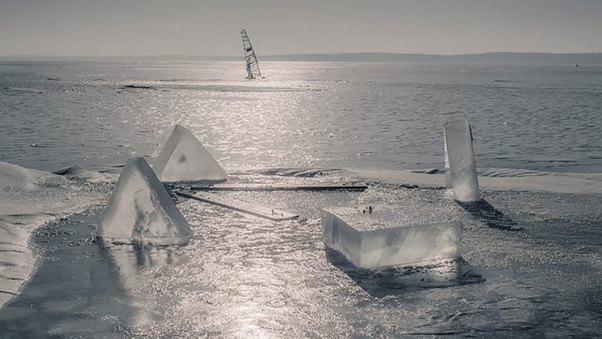 Object
Paulina Skibińska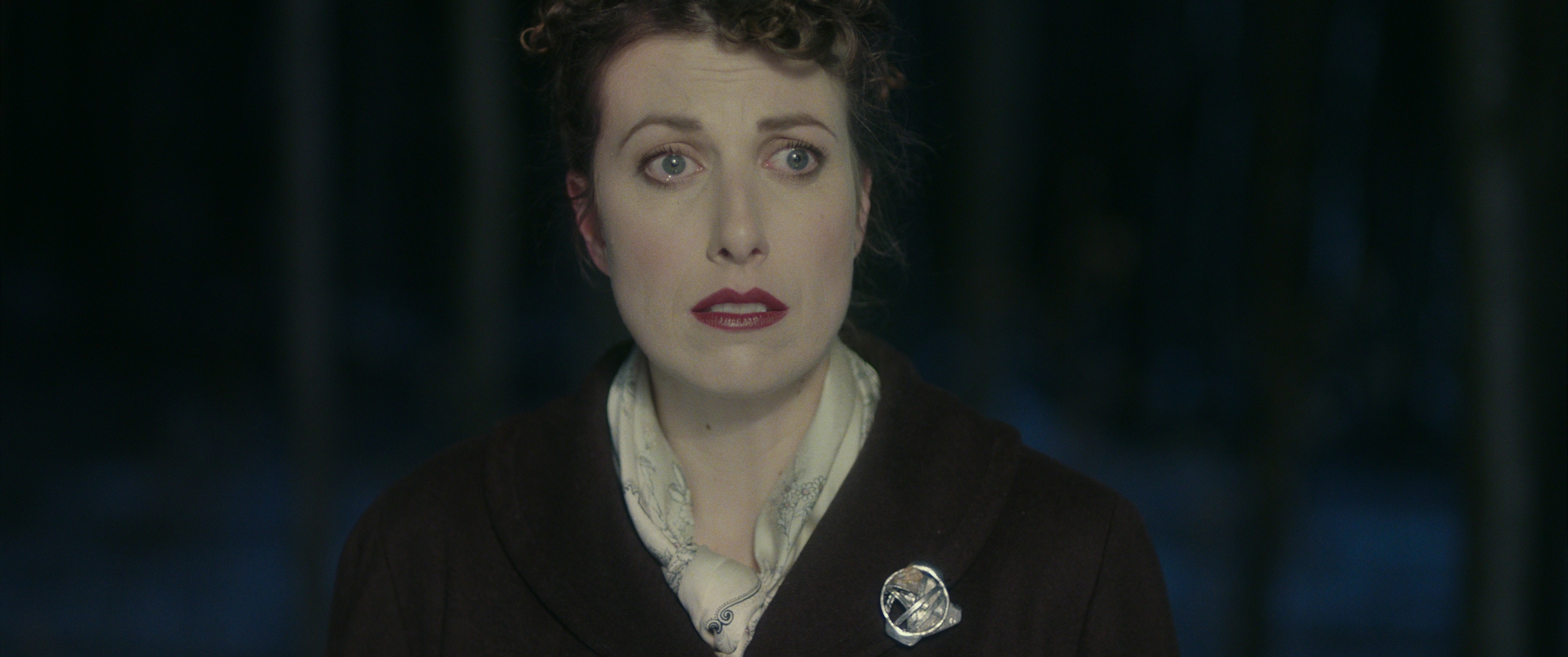 The Light Years
Sarianne Cormier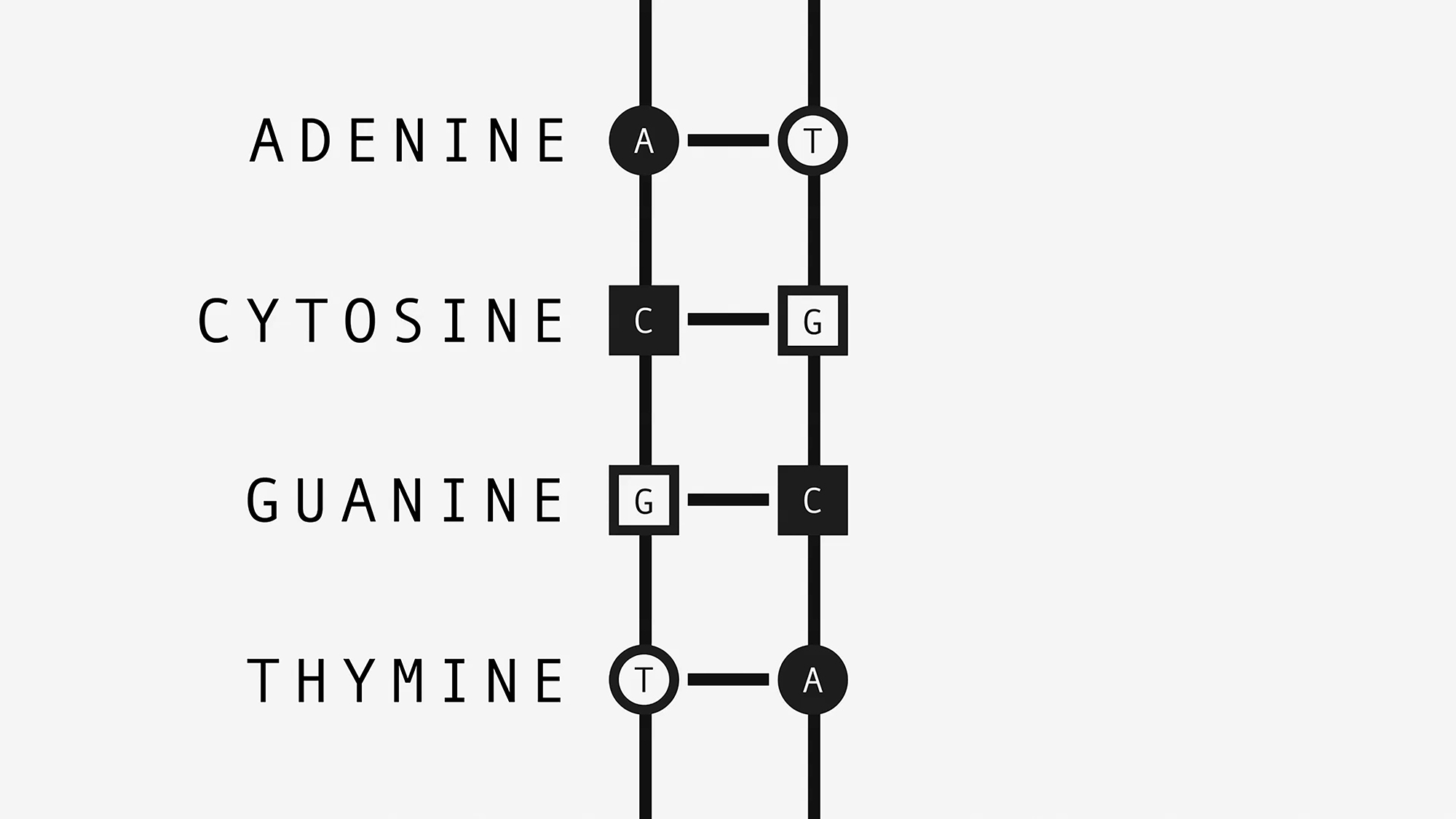 Re-Writing Life
Kelly Nyks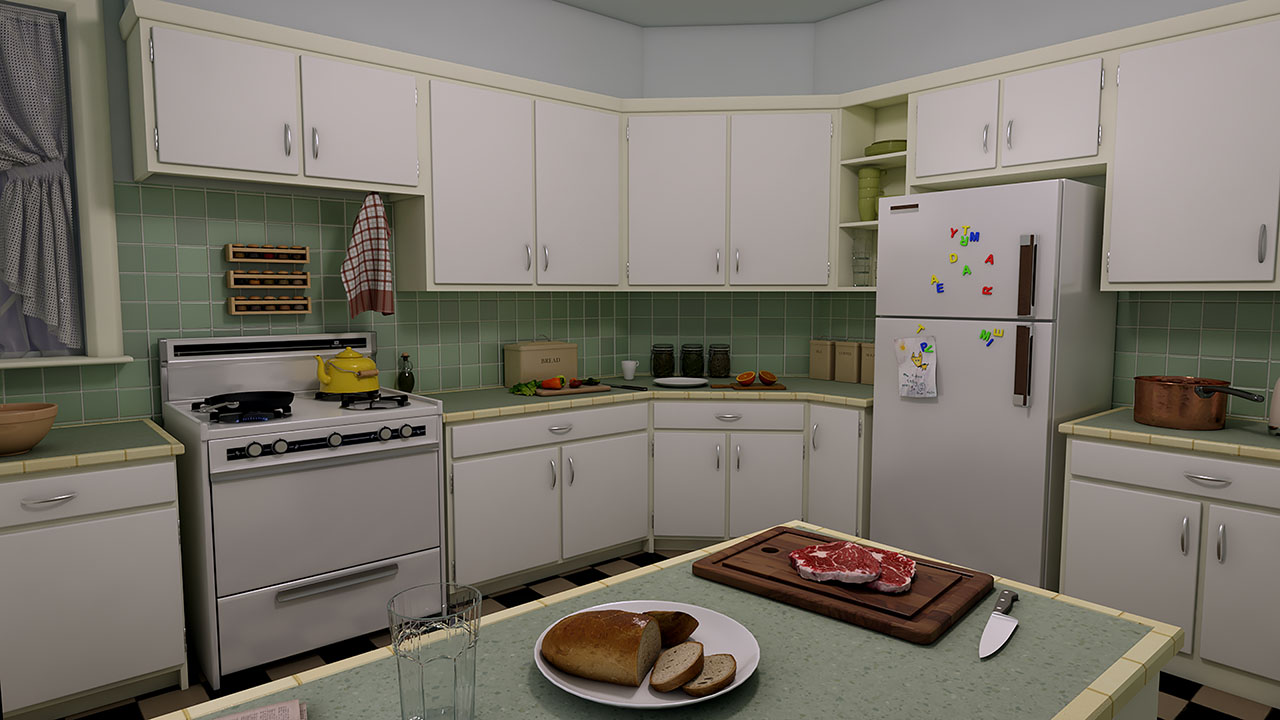 Demonic
Pia Borg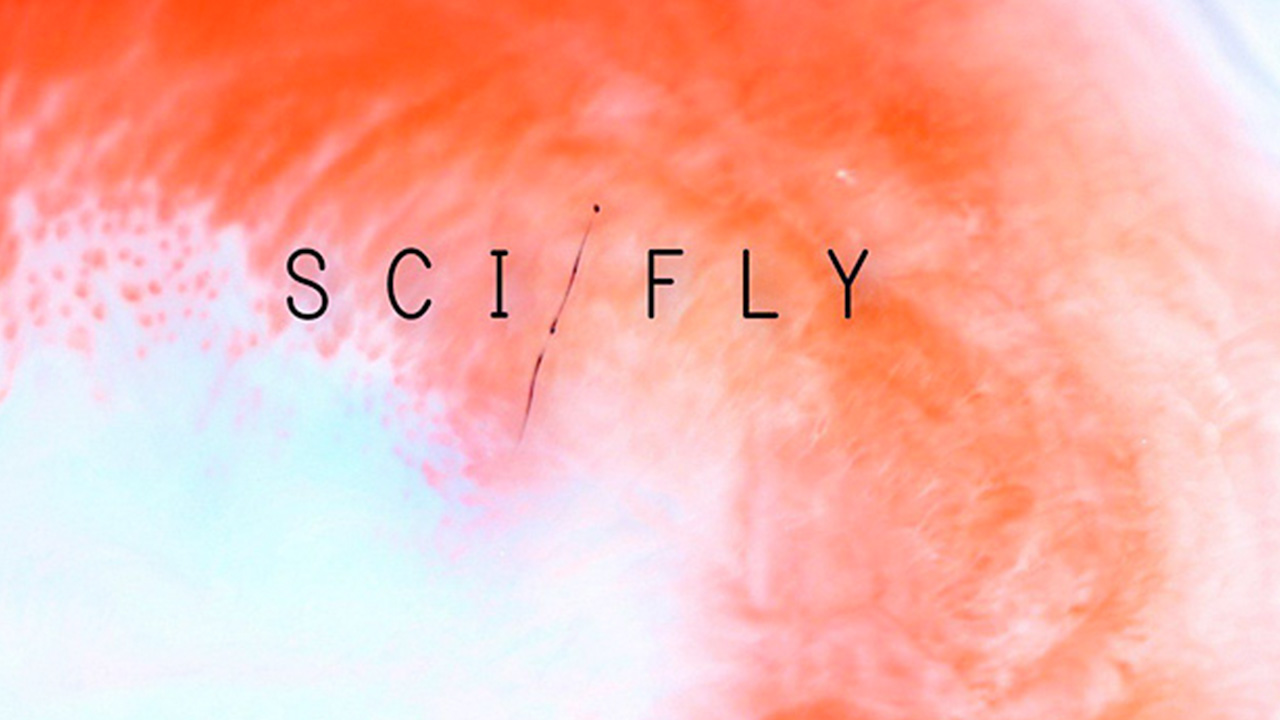 Sci-Fly
Joey Shanks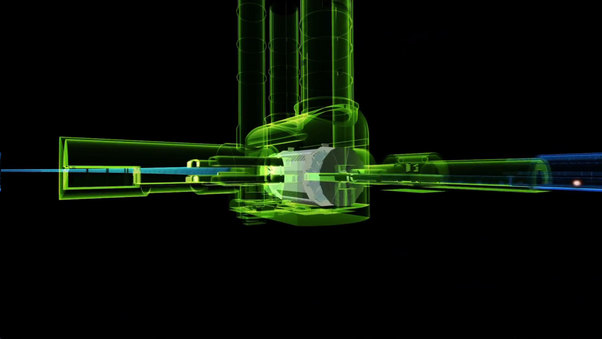 The Present
Scott Thrift
Figure
Lanre Malaolu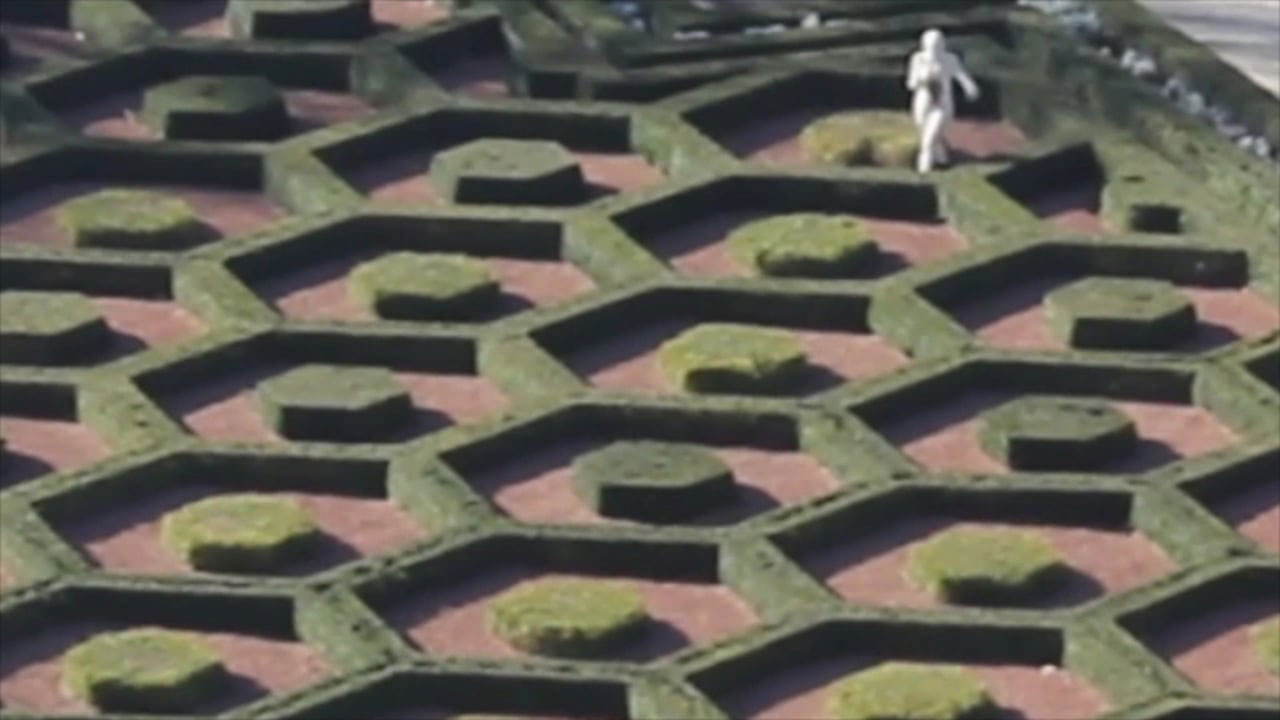 Algorithmic Poetry
Nicolai Bosko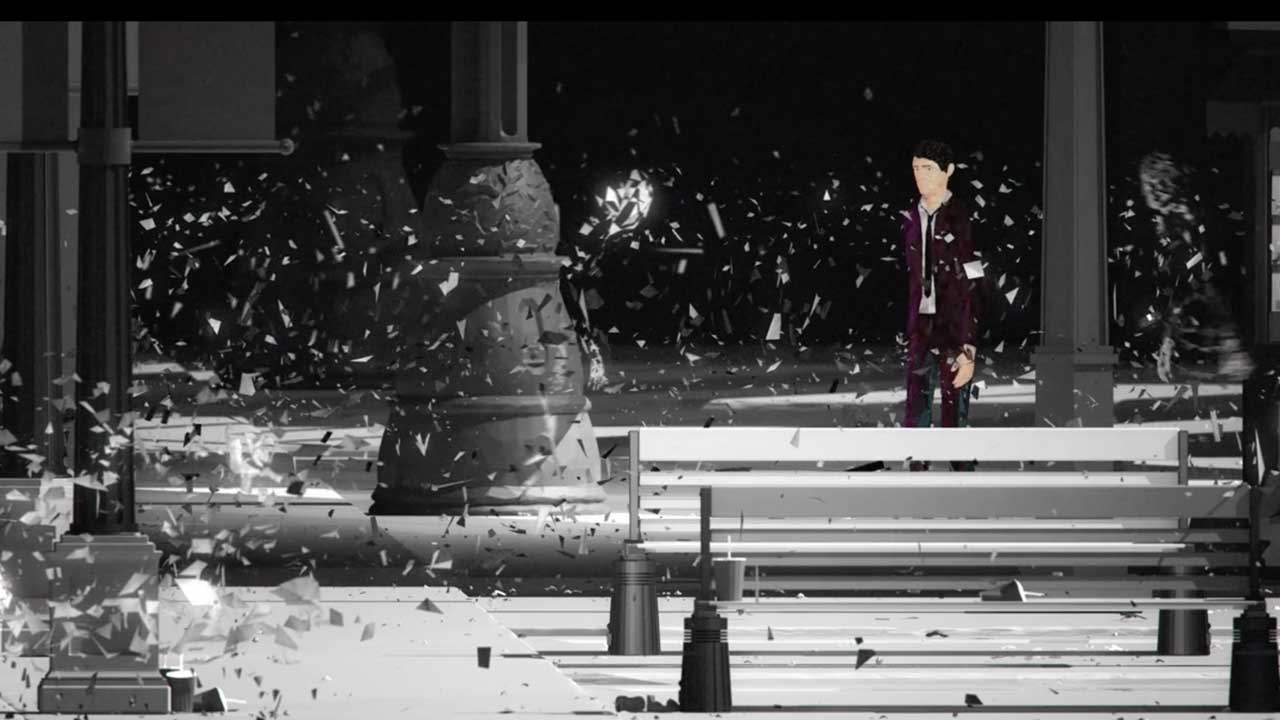 Planemo
Veljko Popovic
Wrapped
Roman Kälin,Florian Wittmann,Falko Paeper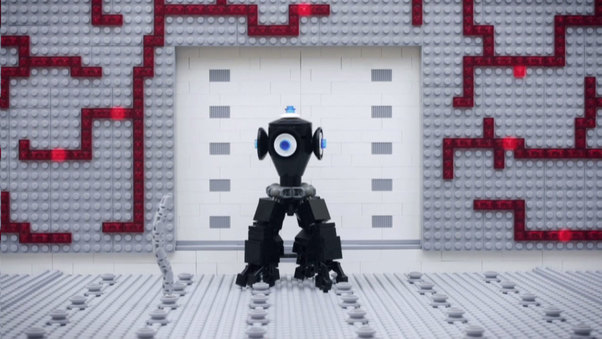 Virus
Fred Mangan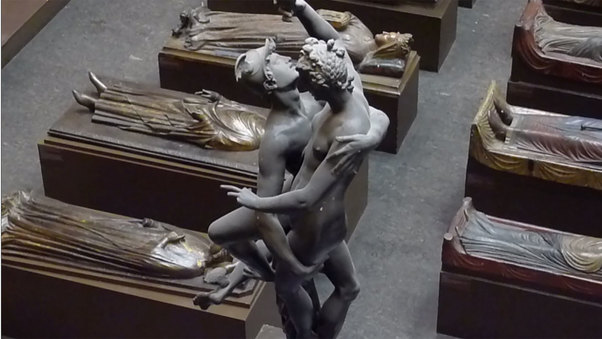 Resonance
Geraldine Cox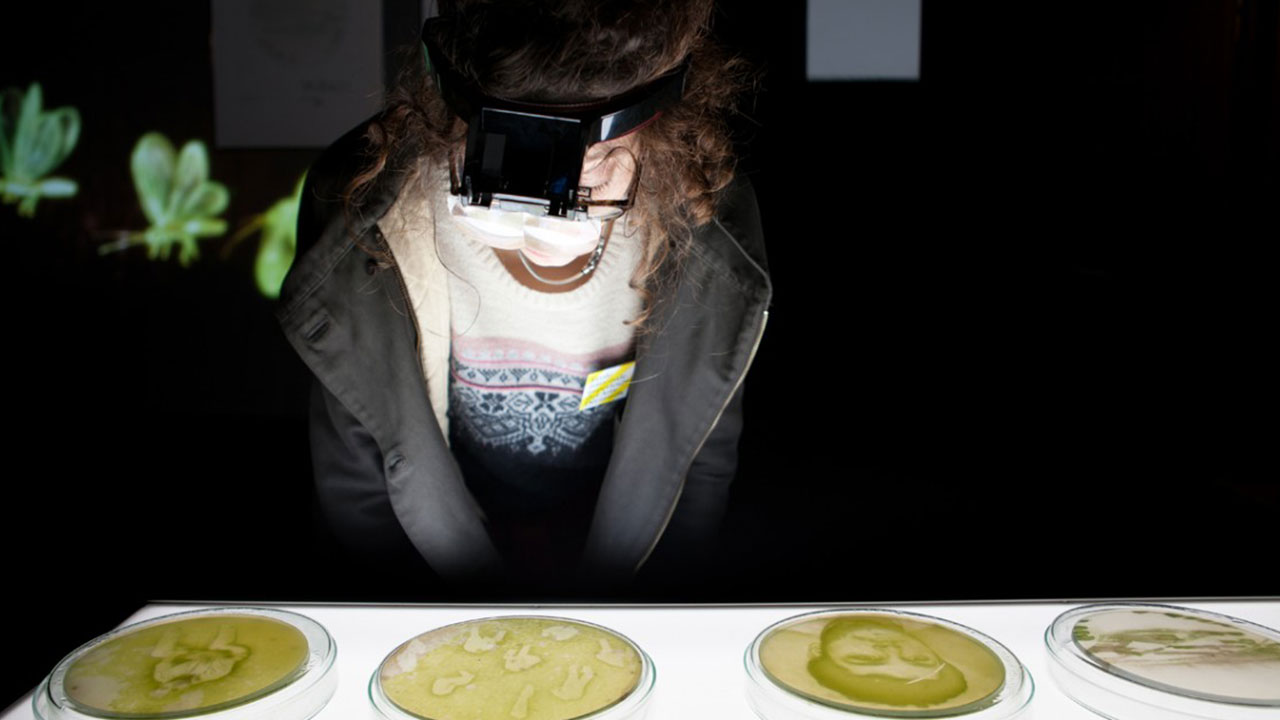 Cultures
Lia Giraud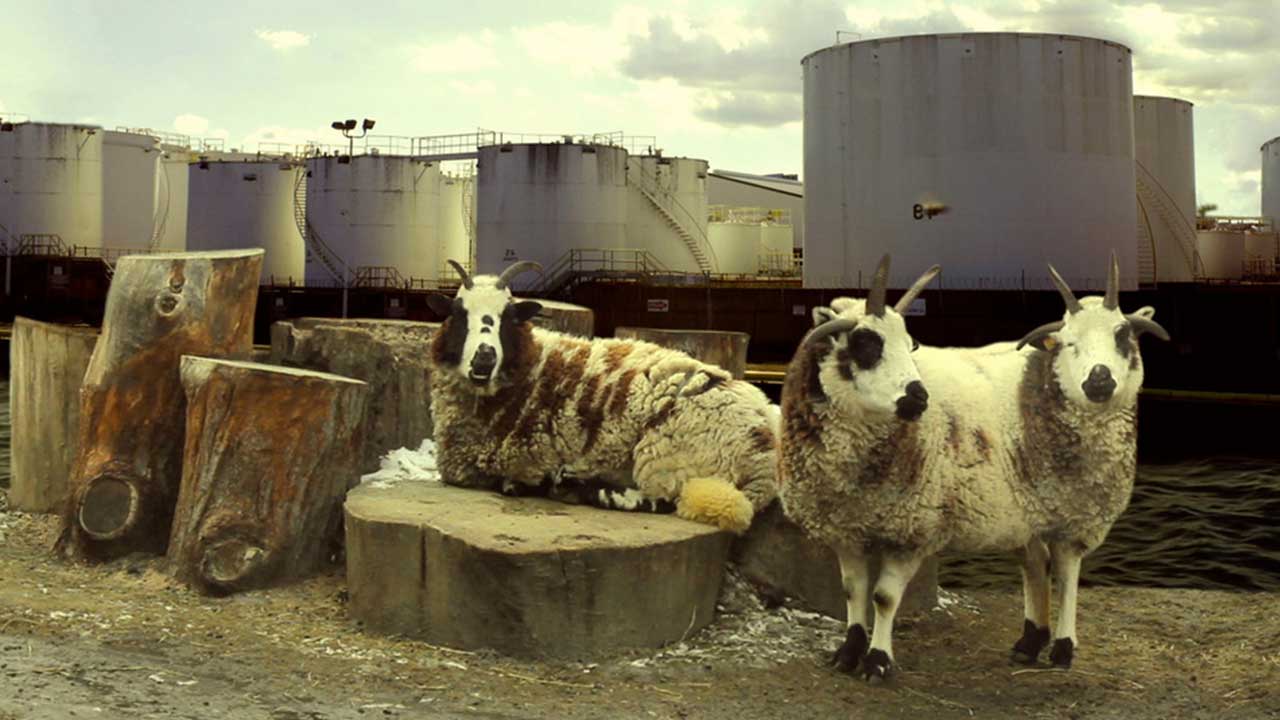 Season of Wonder
Lisa Crafts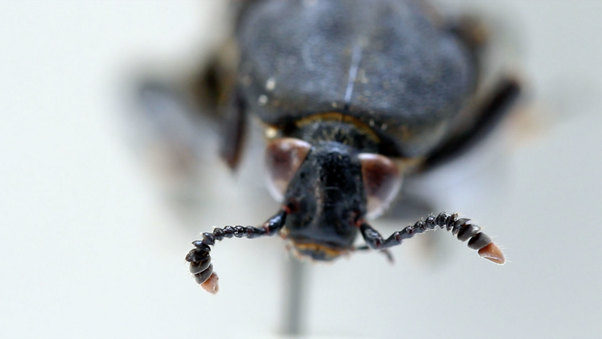 Fossil Carrion Feeders
Federico Pardo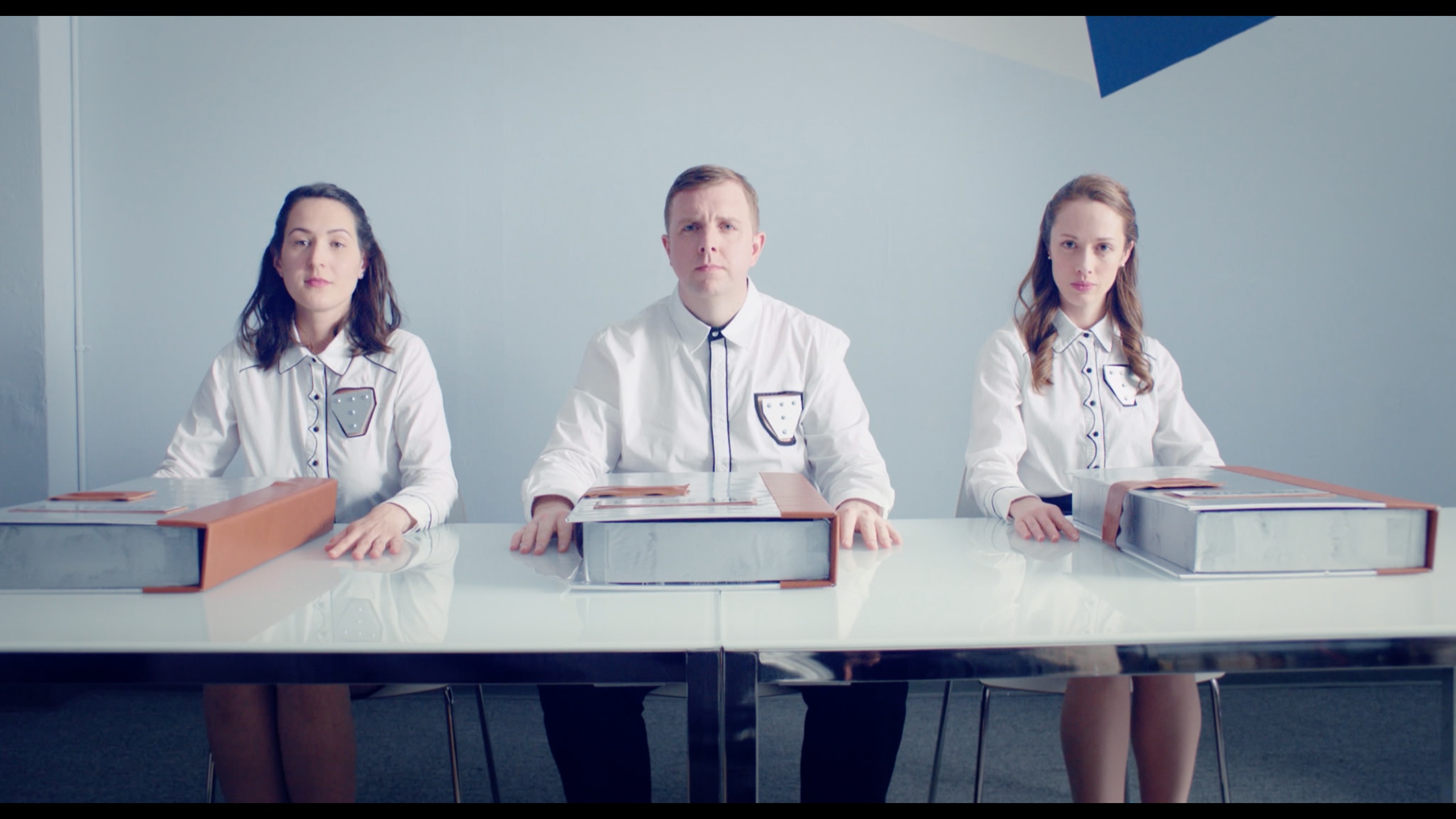 e.ro.sion, noun
Catriona Rubenis-Stevens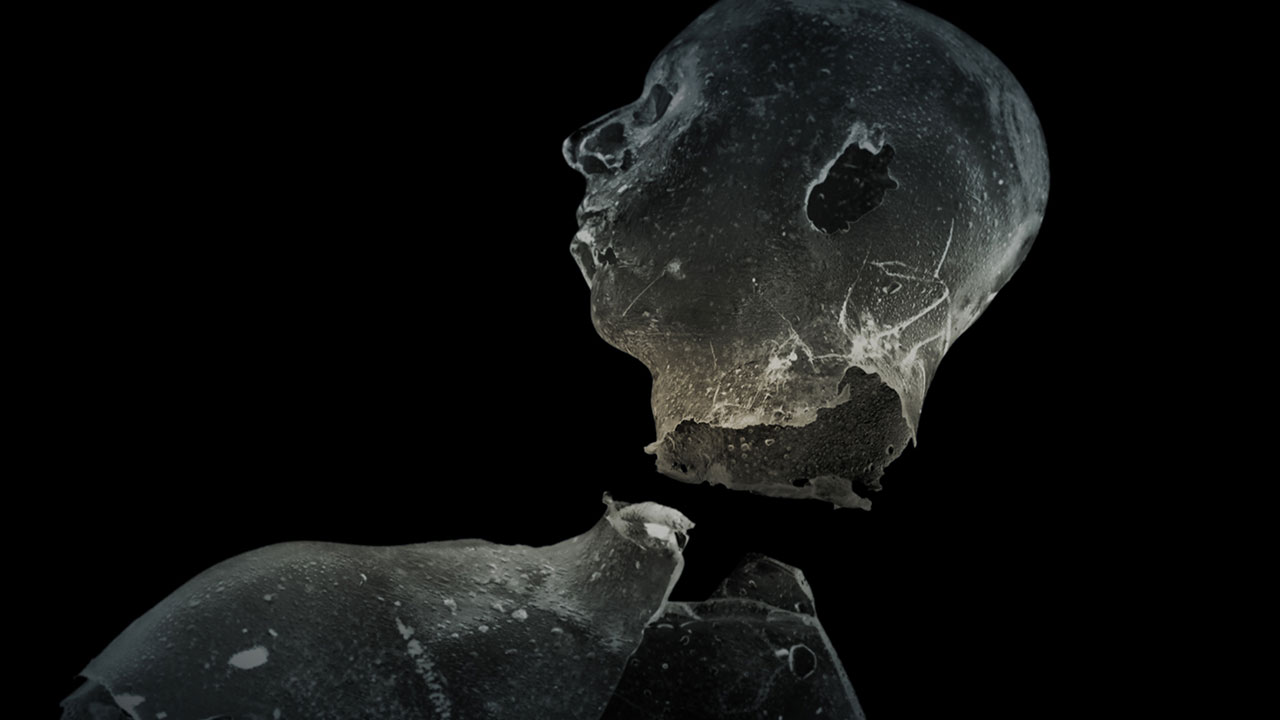 Squame
Nicolas Brault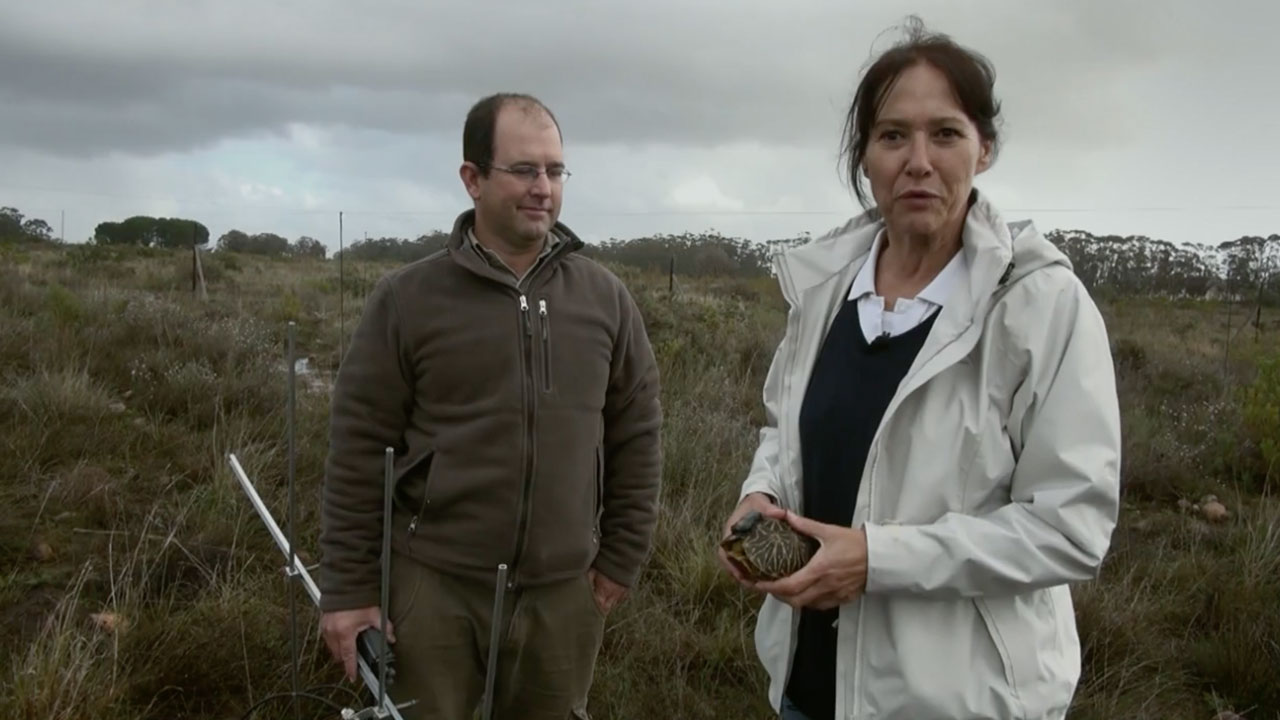 Protect Me, Leave Me
Khawla Al Maamari,Noura Al Suwaidi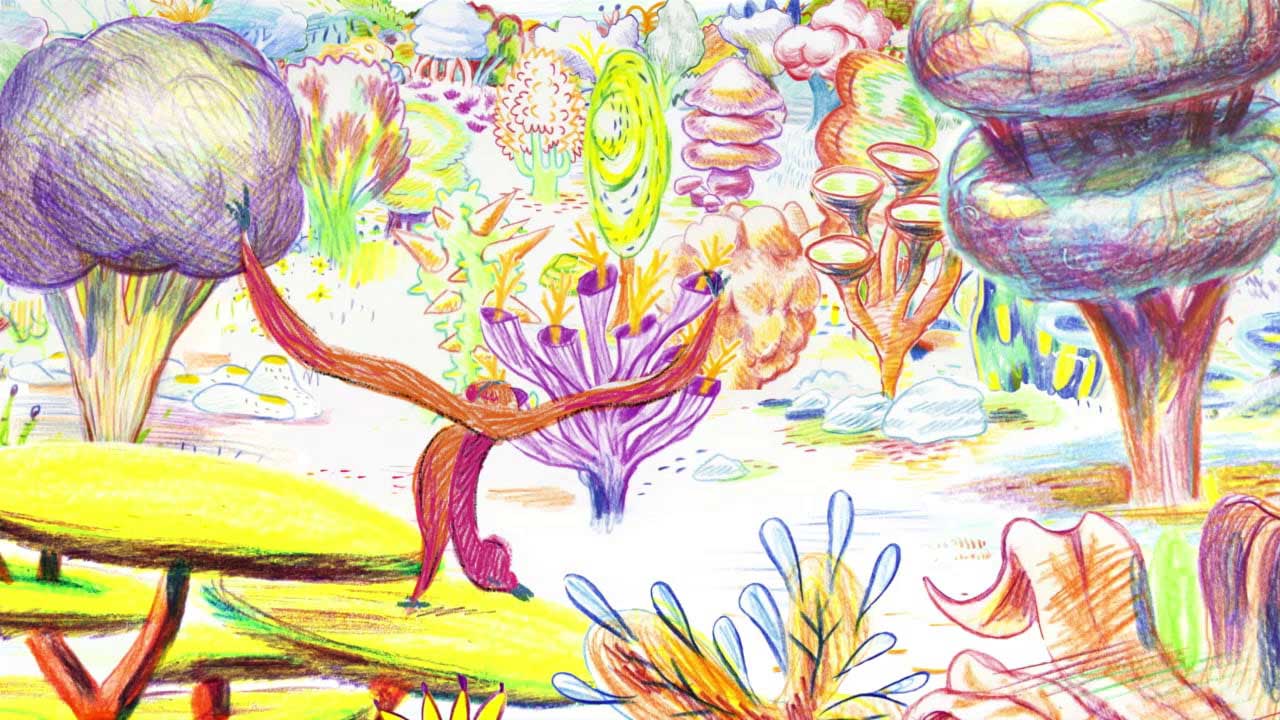 Zooz
Romain Blanc-Tailleur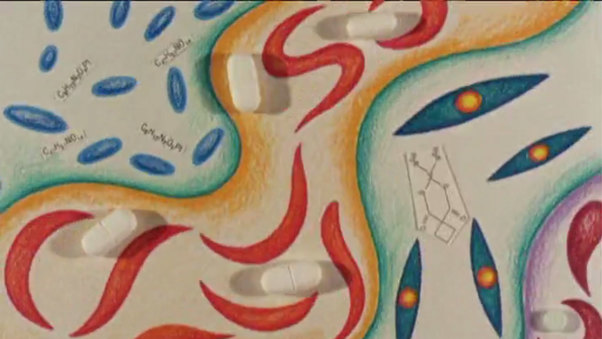 Twist of Fate
Karen Aqua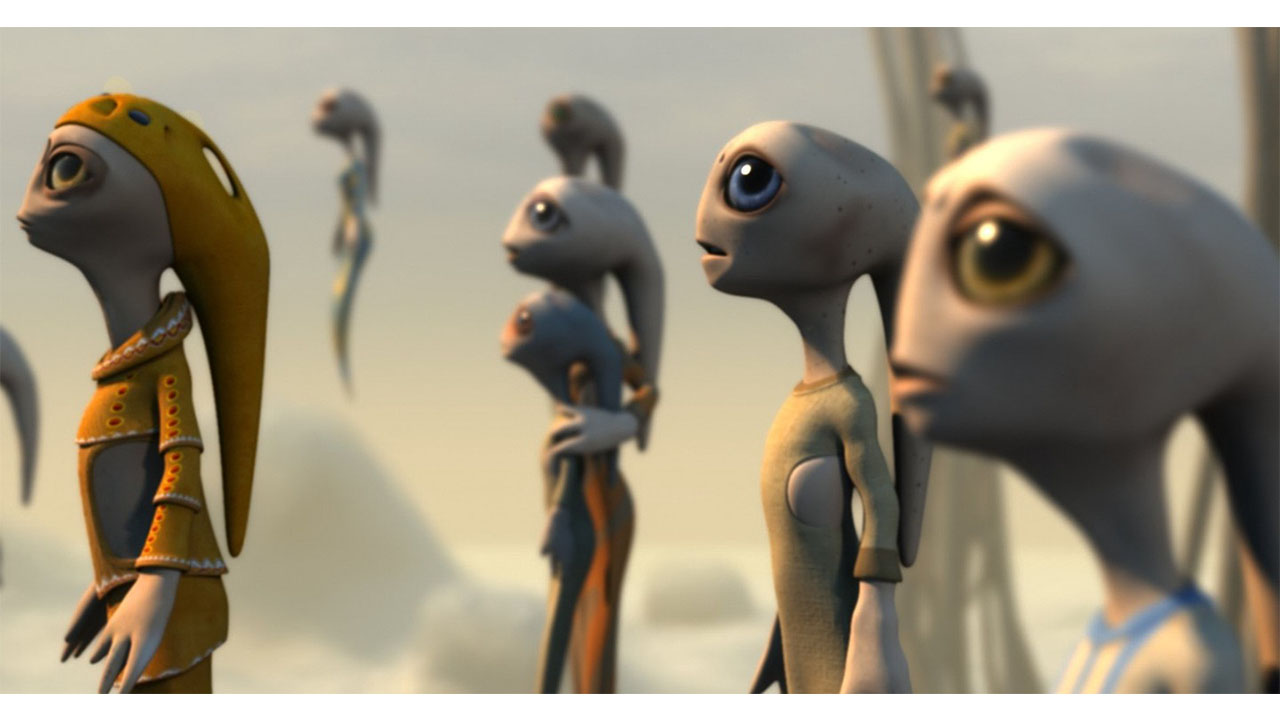 Battle for Terra
Aristomenis Tsirbas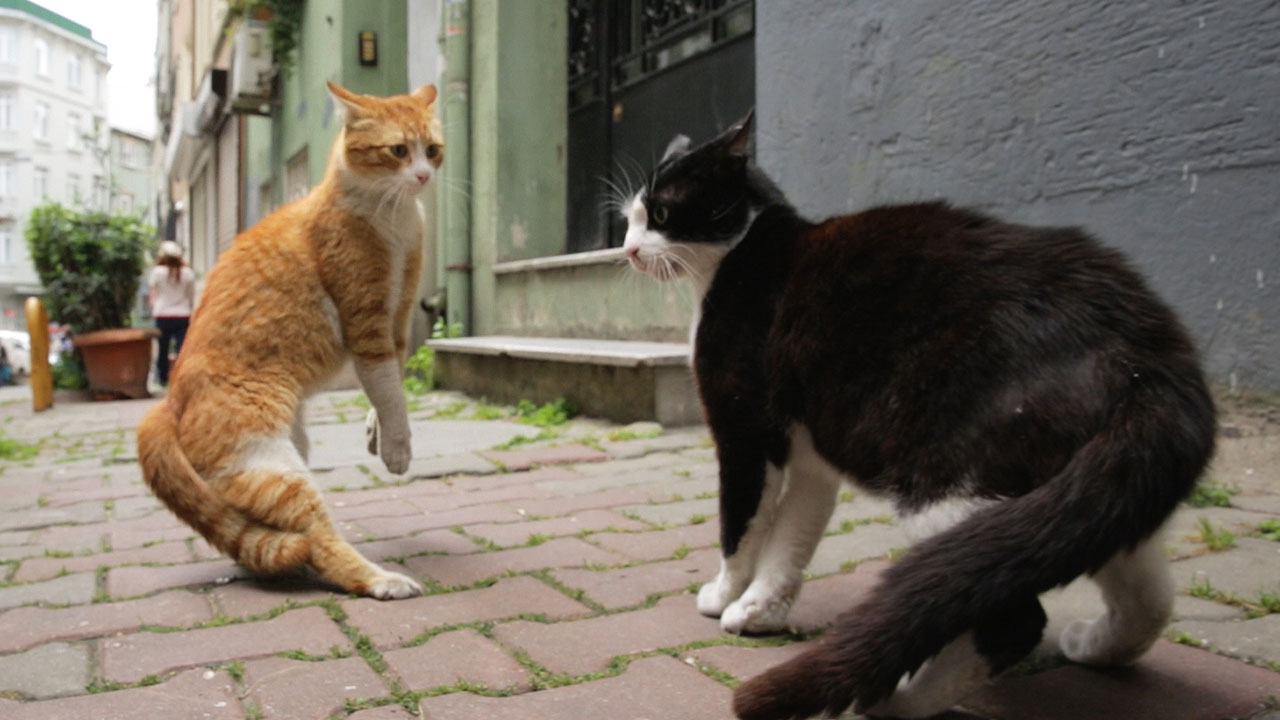 Kedi
Ceyda Torun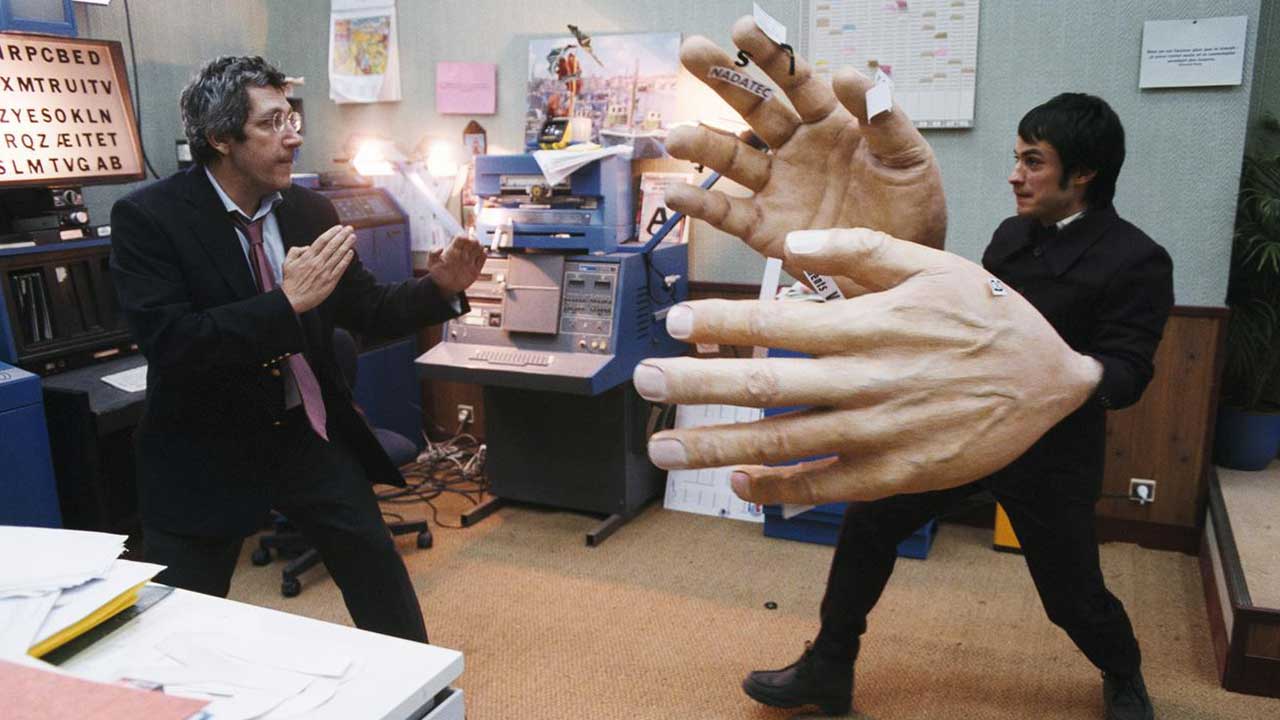 The Science of Sleep
Michel Gondry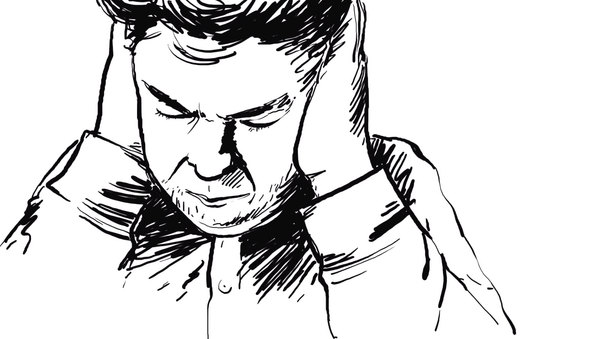 Living in Space
Katre Steinbrück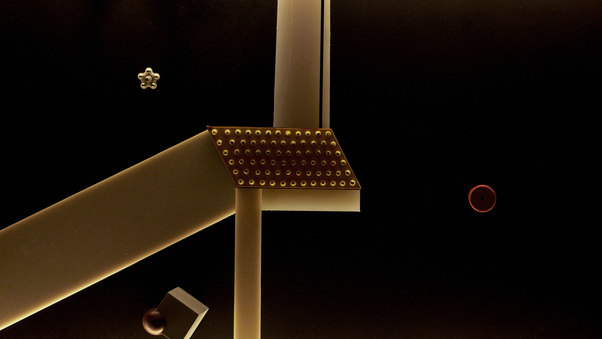 Shift
Max Hattler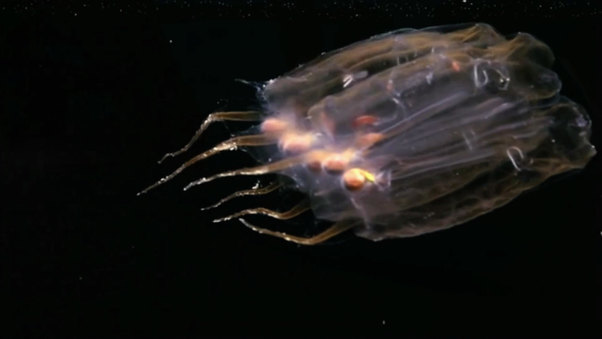 Invisible Ocean: Plankton and Plastic
Emily V. Driscoll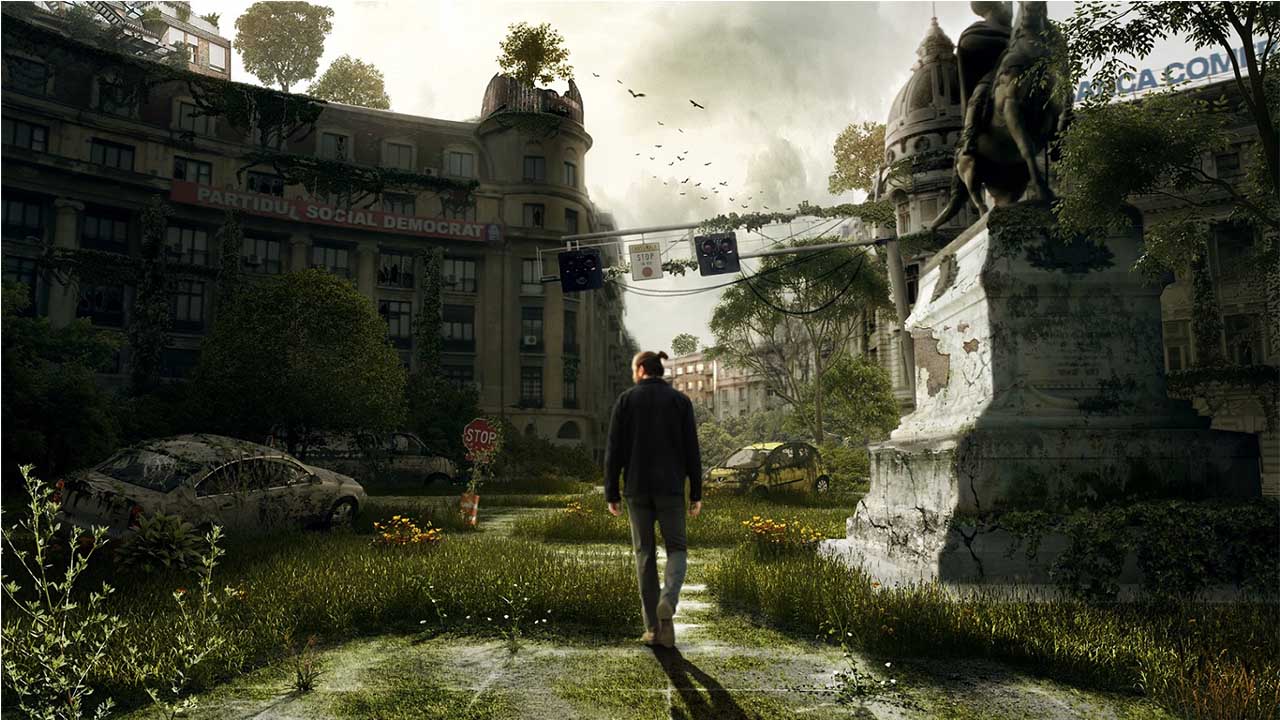 Dreams on Sale
Vlad Buzaianu
Birds
Ulu Braun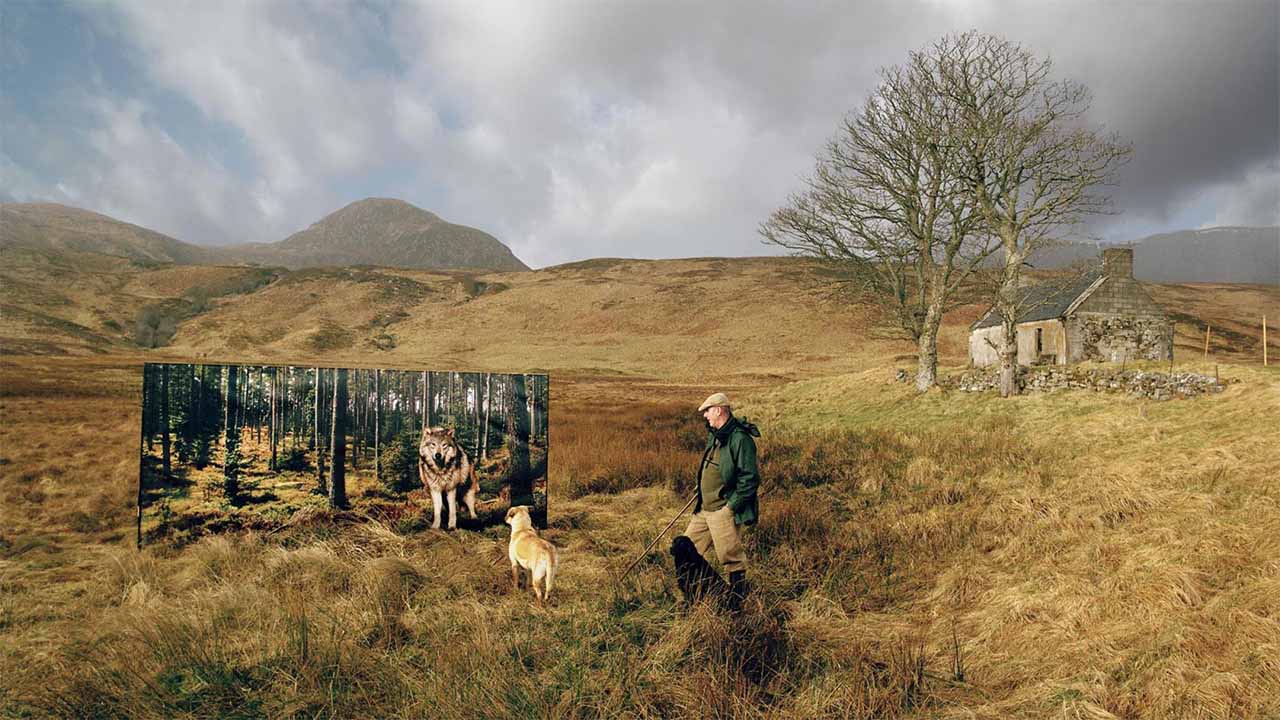 The Serengeti Rules
Nicolas Brown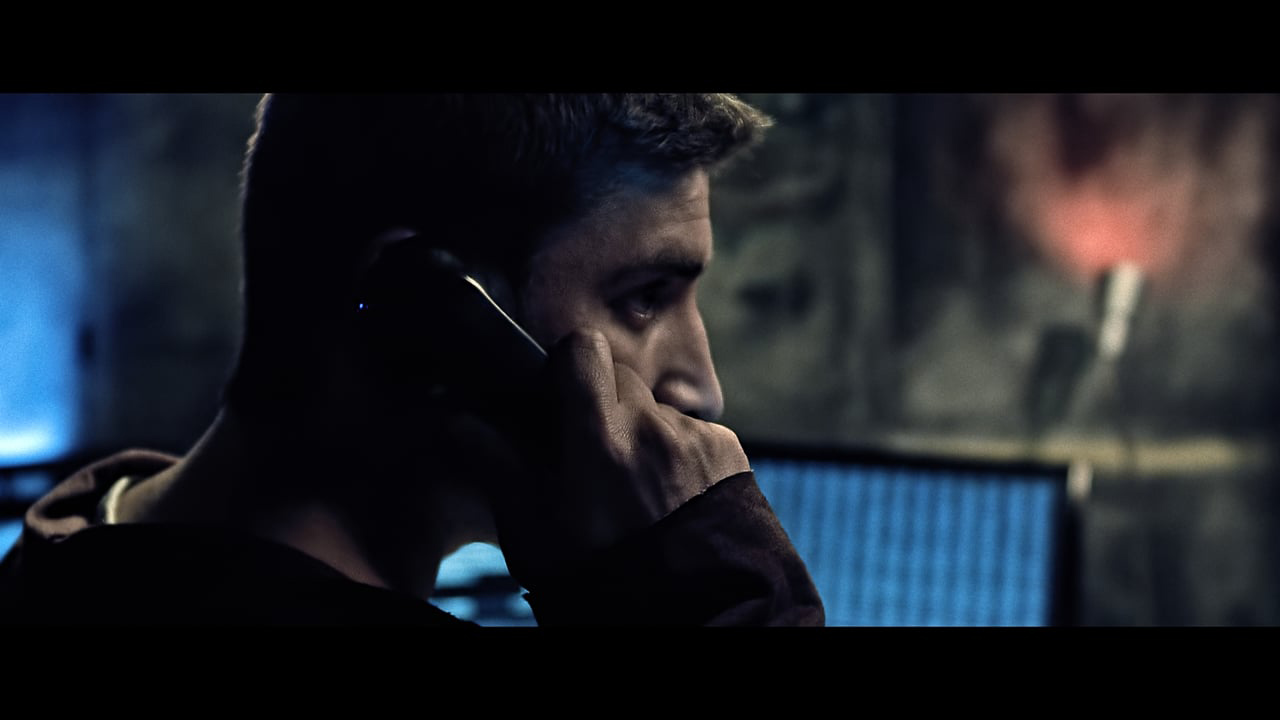 The Wheel of Time
Kagan Kerimoglu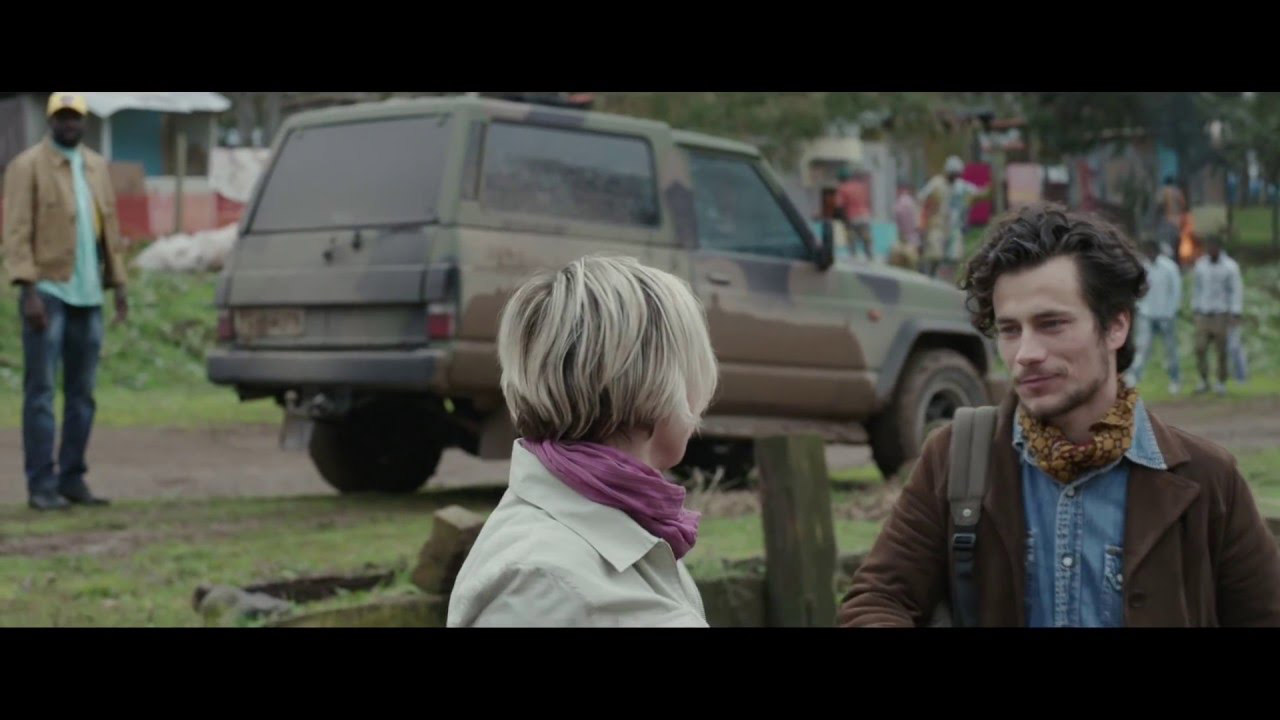 Ebola
Cristian Marazziti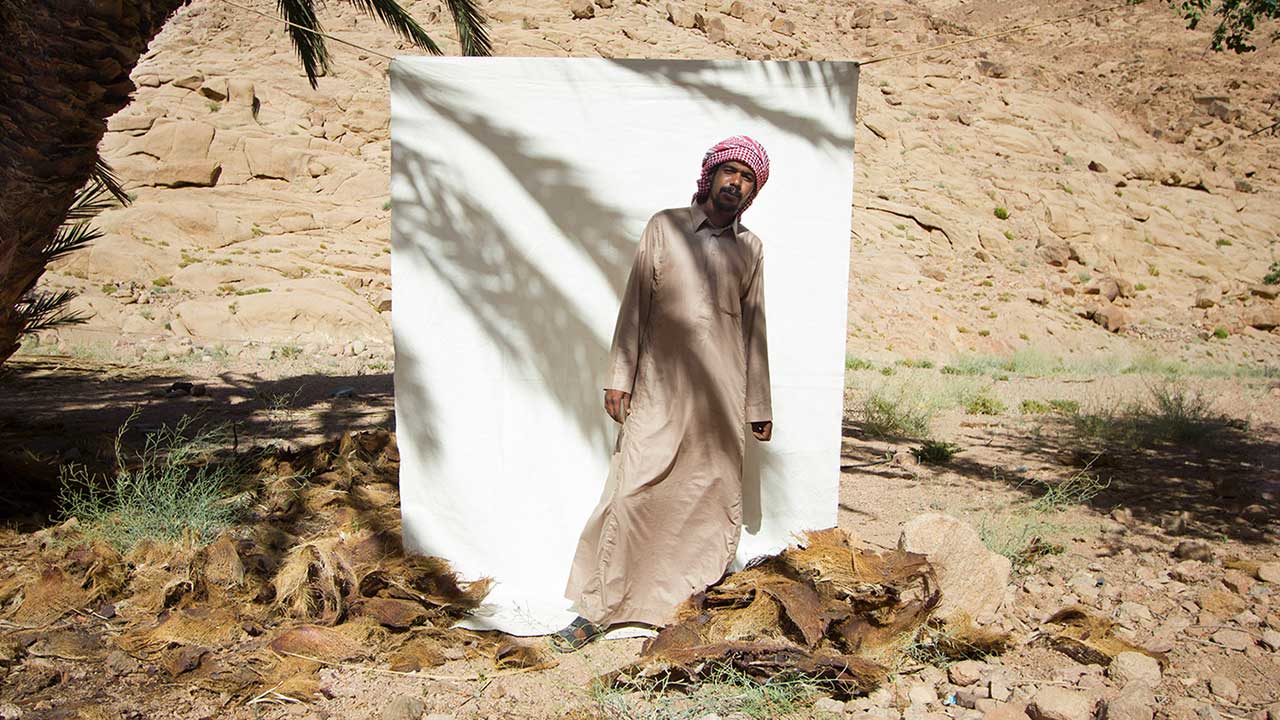 The Orchard Keepers
Bryony Dunne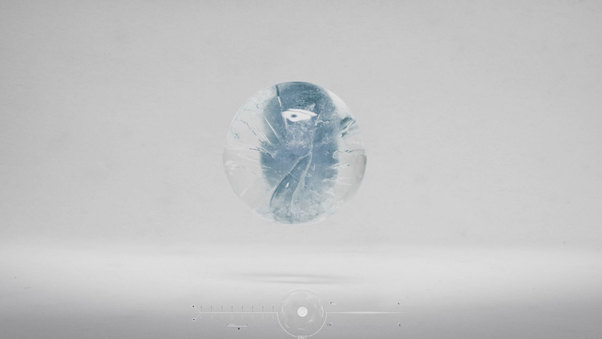 Gravity
Clemens Wirth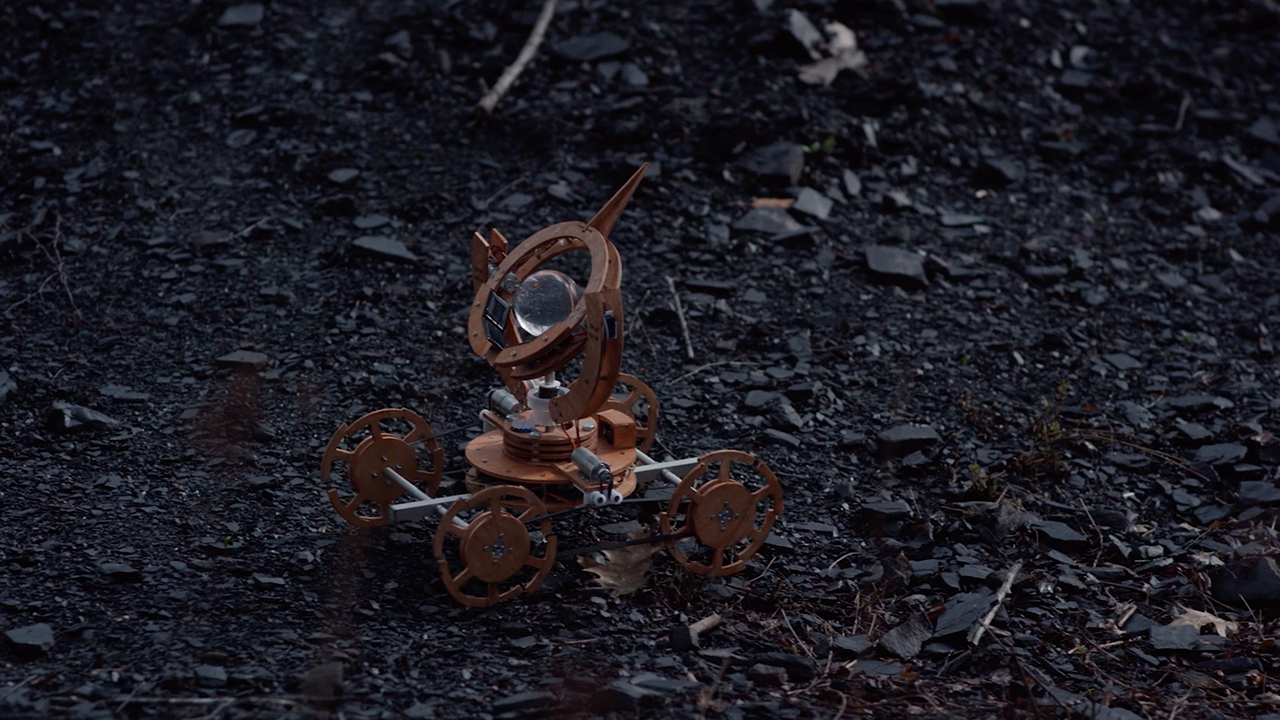 Heliotropism of the Future
Hadrien Téqui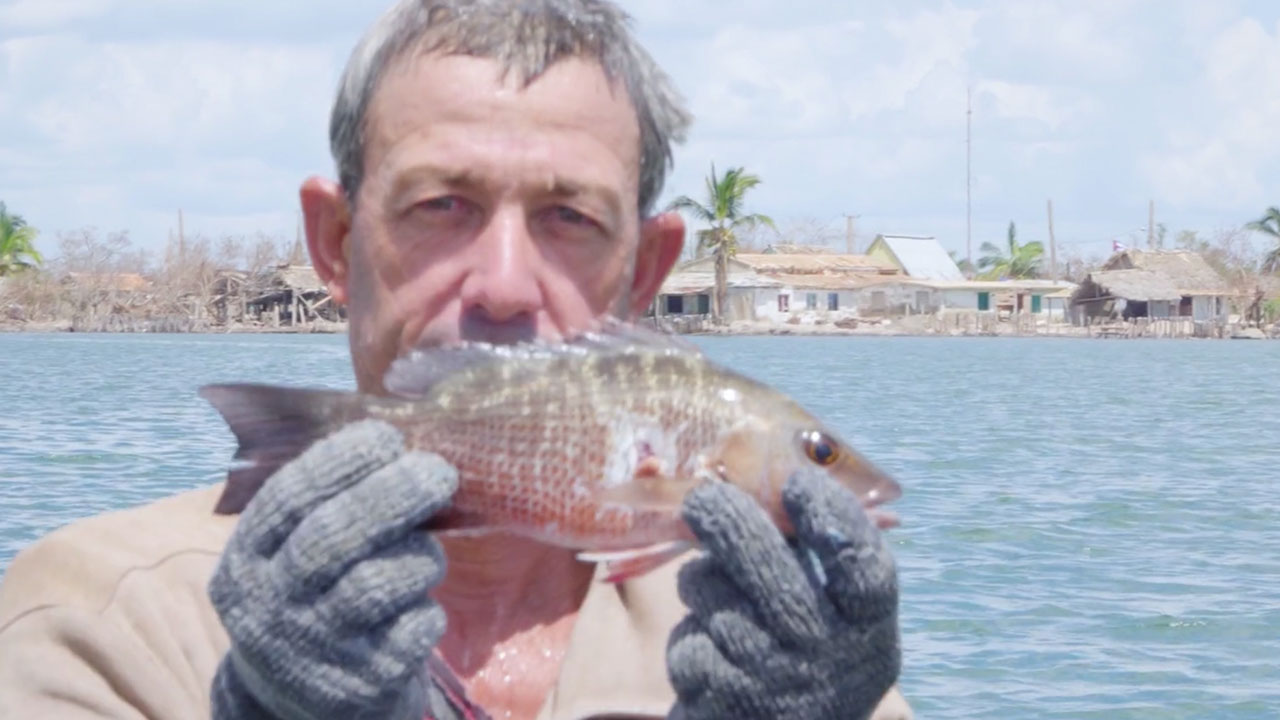 Aftermath: a row along Cuba in the wake of a hurricane
Ben Meissner,Kevin G.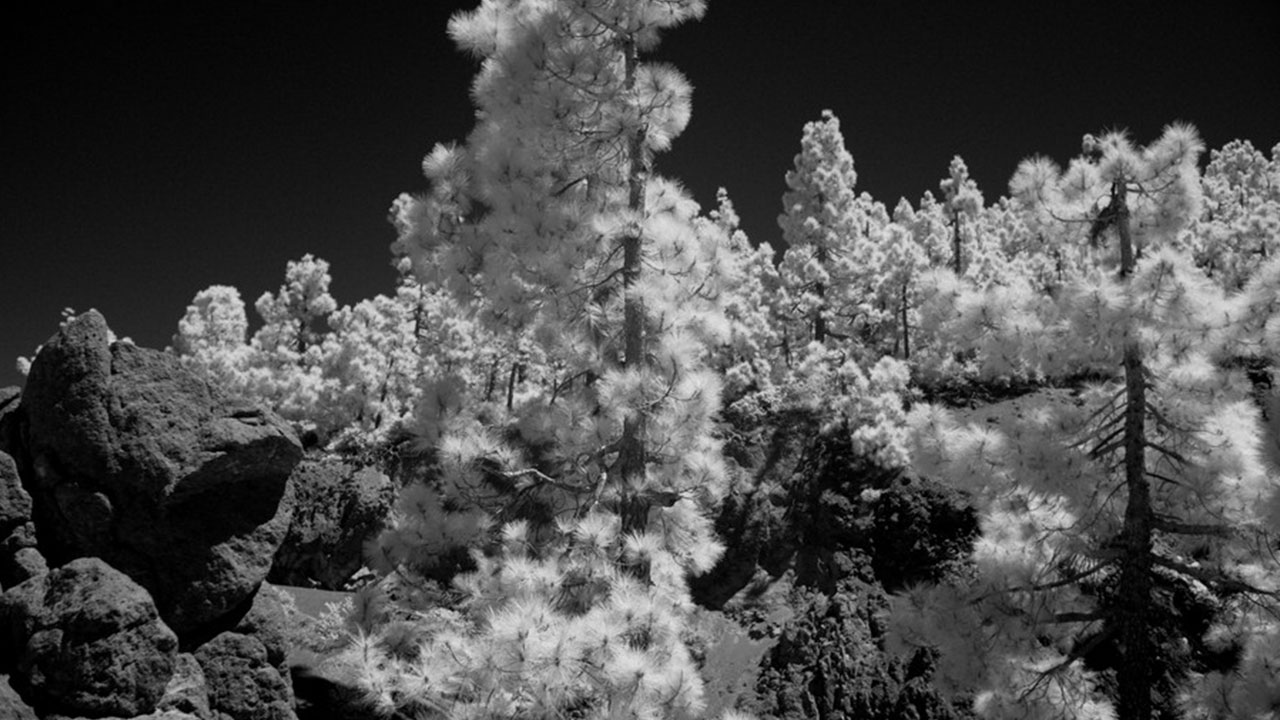 Cosmorama
Hugo Deverchère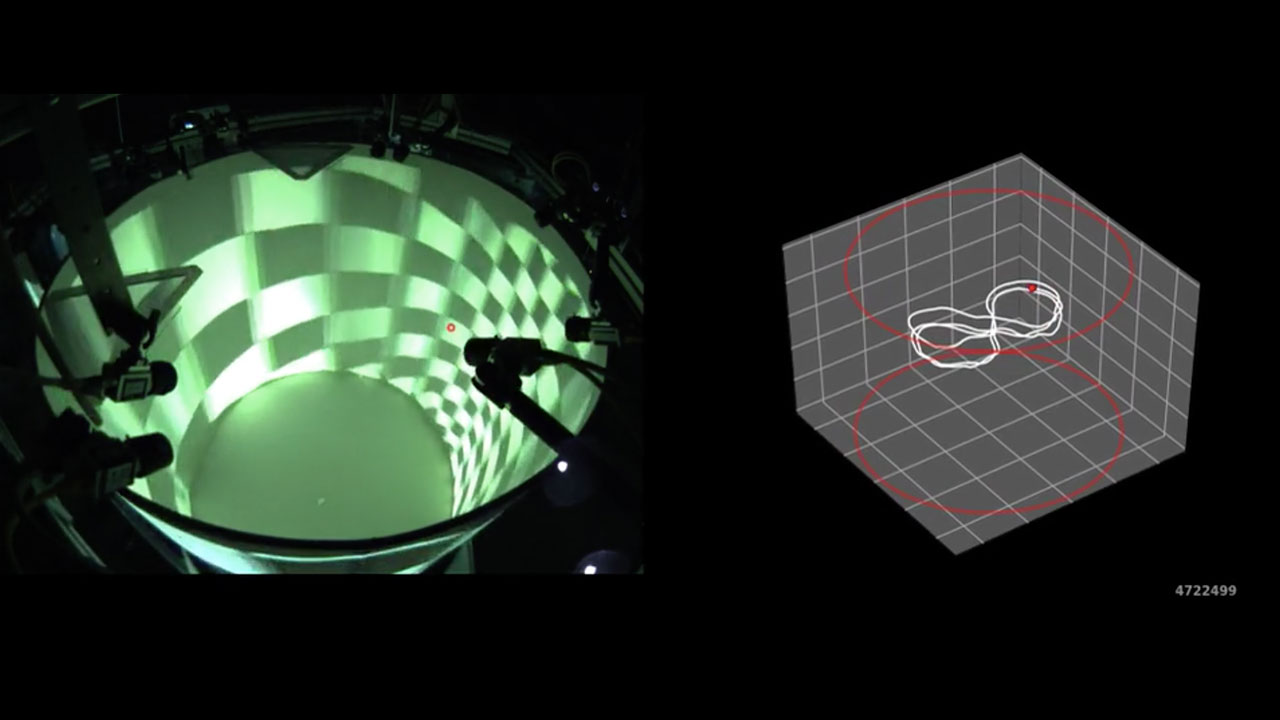 Remote control flies – controlling the behavior of Drosophila by exploiting the optomotor response
Andrew Straw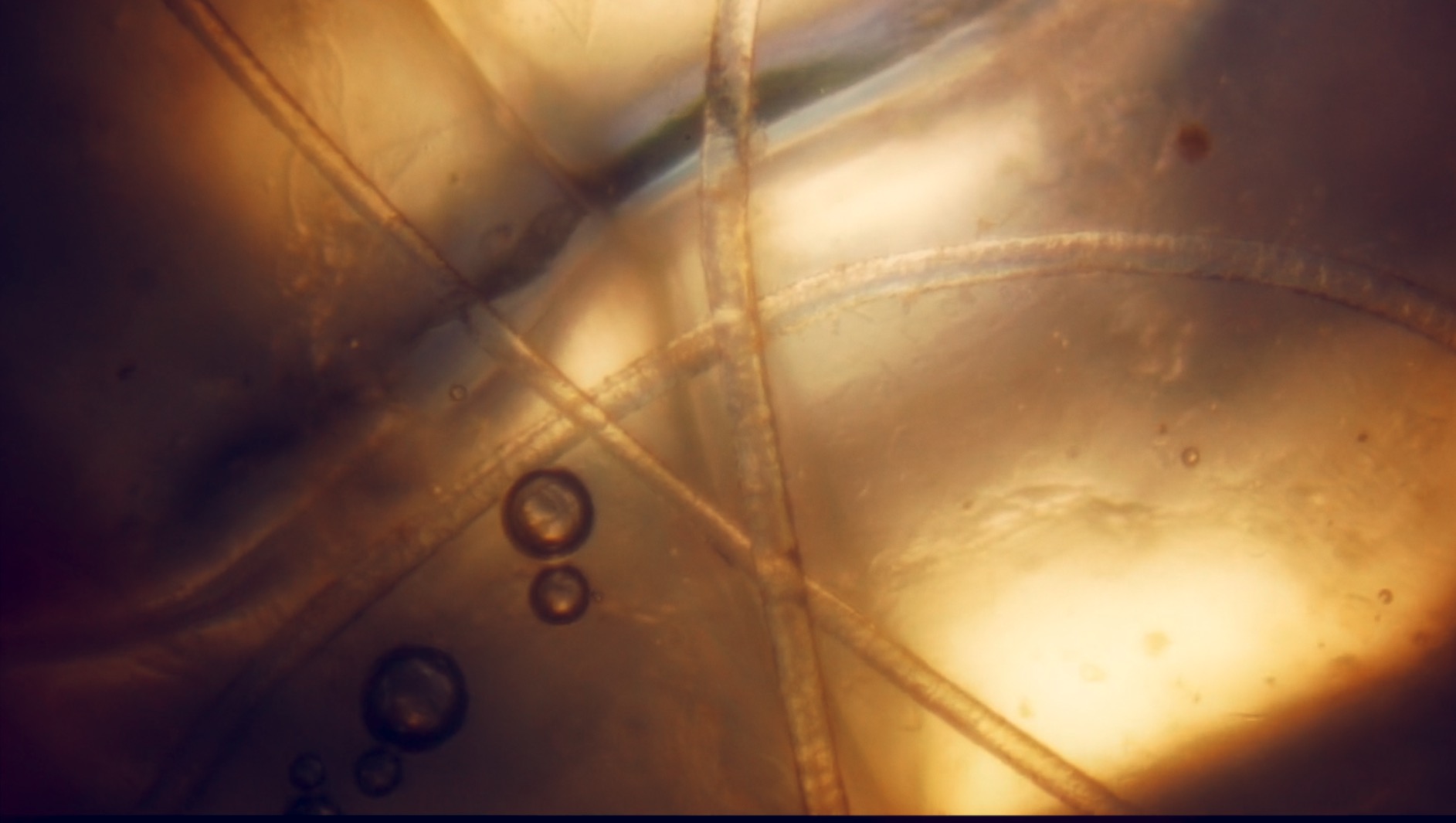 SIGINT
Phil Hastings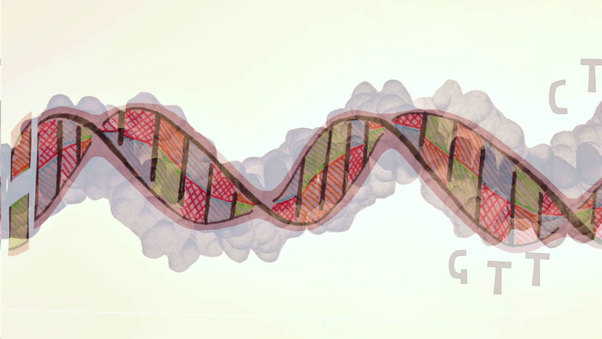 Simply Complex
Cameron Duguid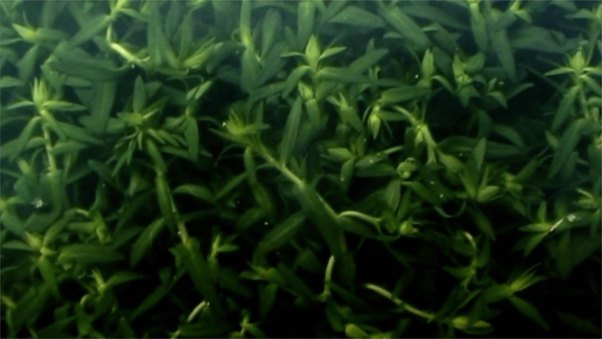 Grow
Johan Rijpma,Berend van Eerde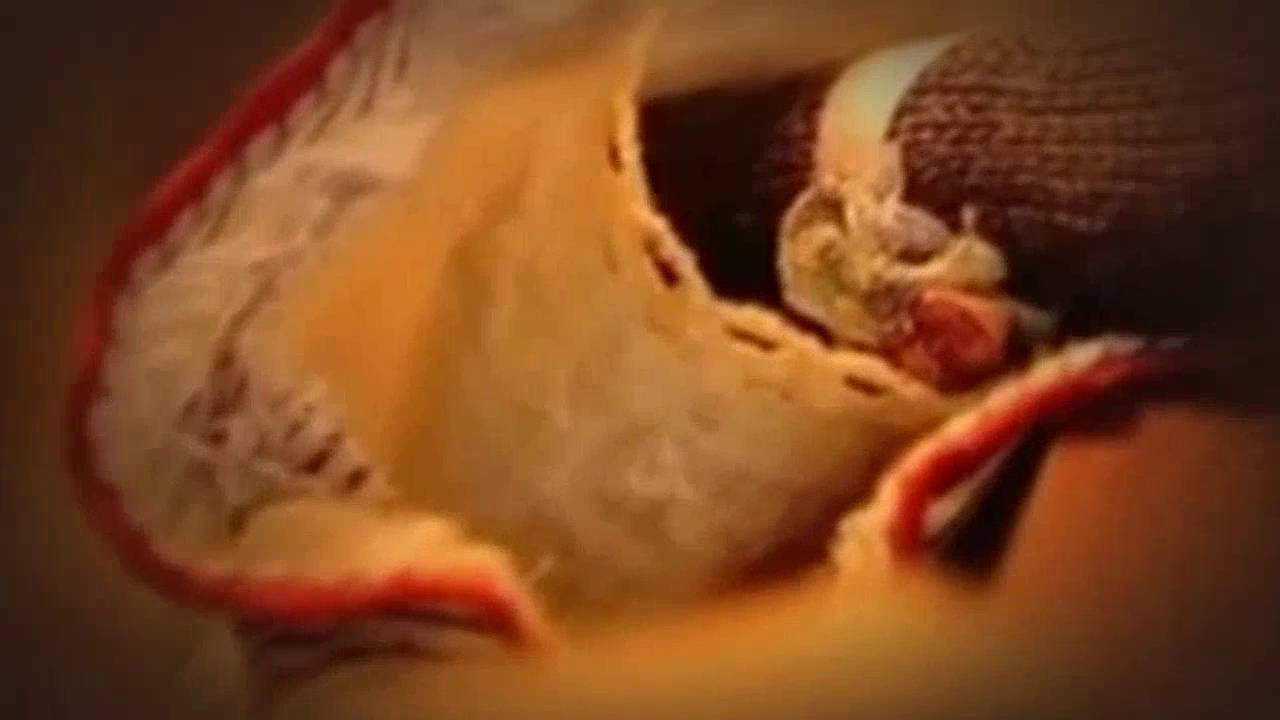 Of Dolls & Murder
Susan Marks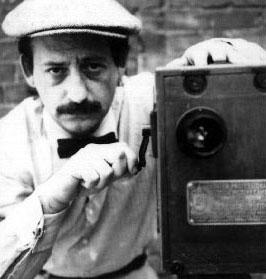 The Age of Invention
Albert Kish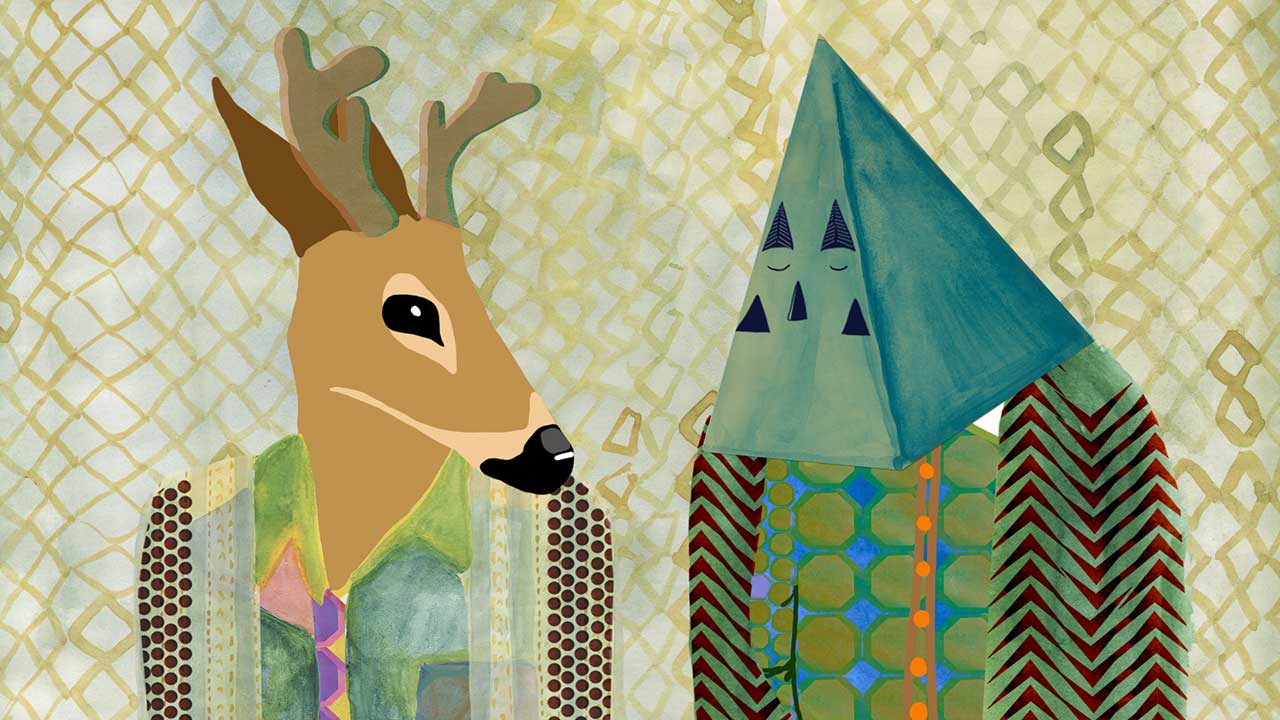 Things used to be hidden
Tara Mercedes Wood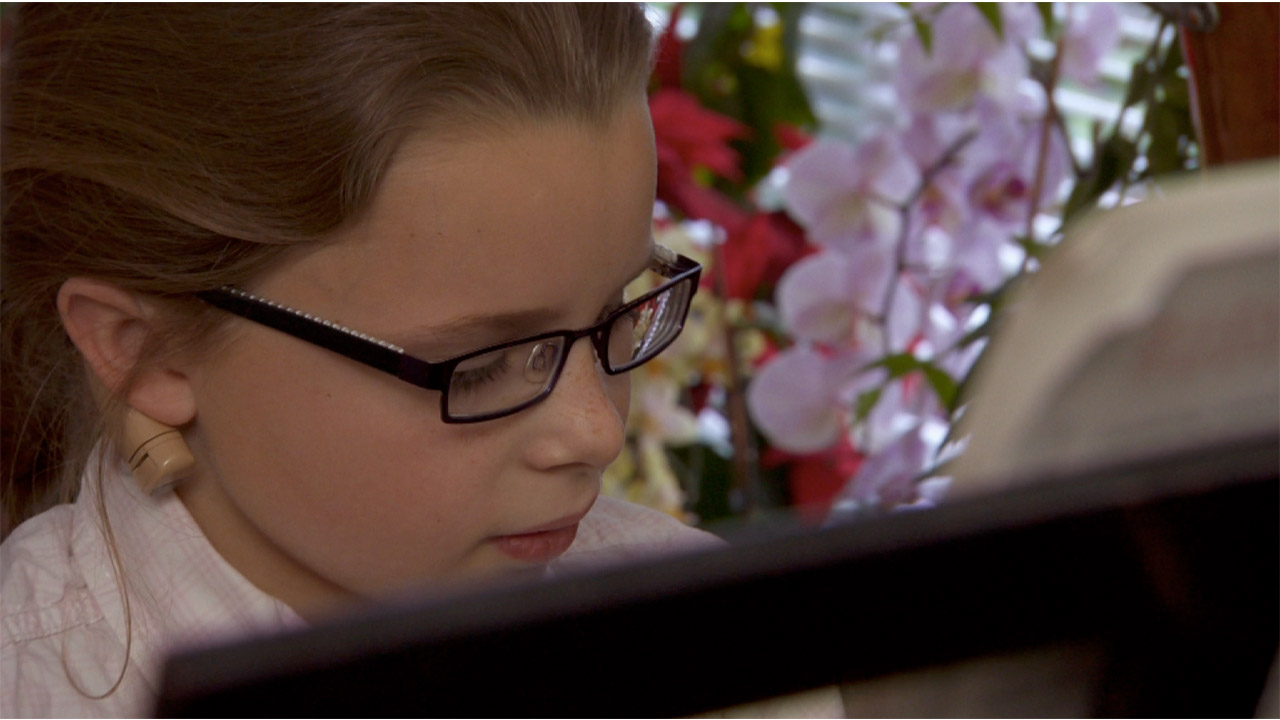 Lost and Sound
Lindsey Dryden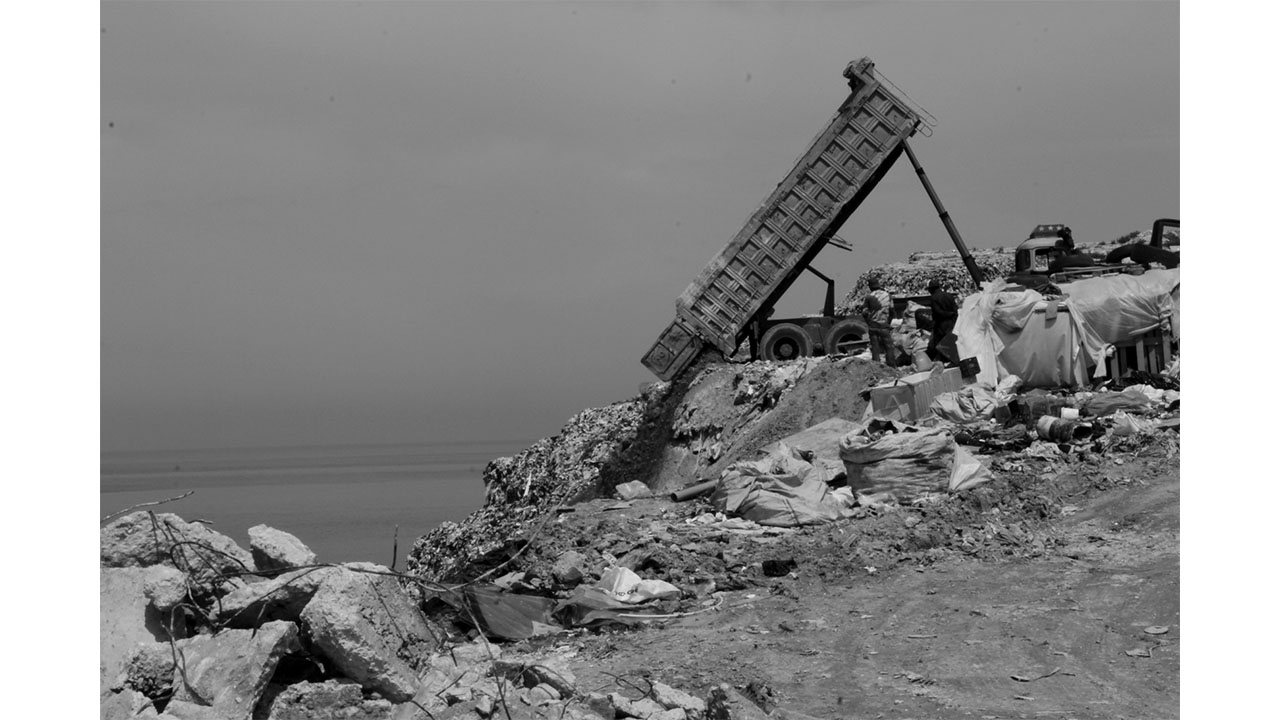 Trashed
Candida Brady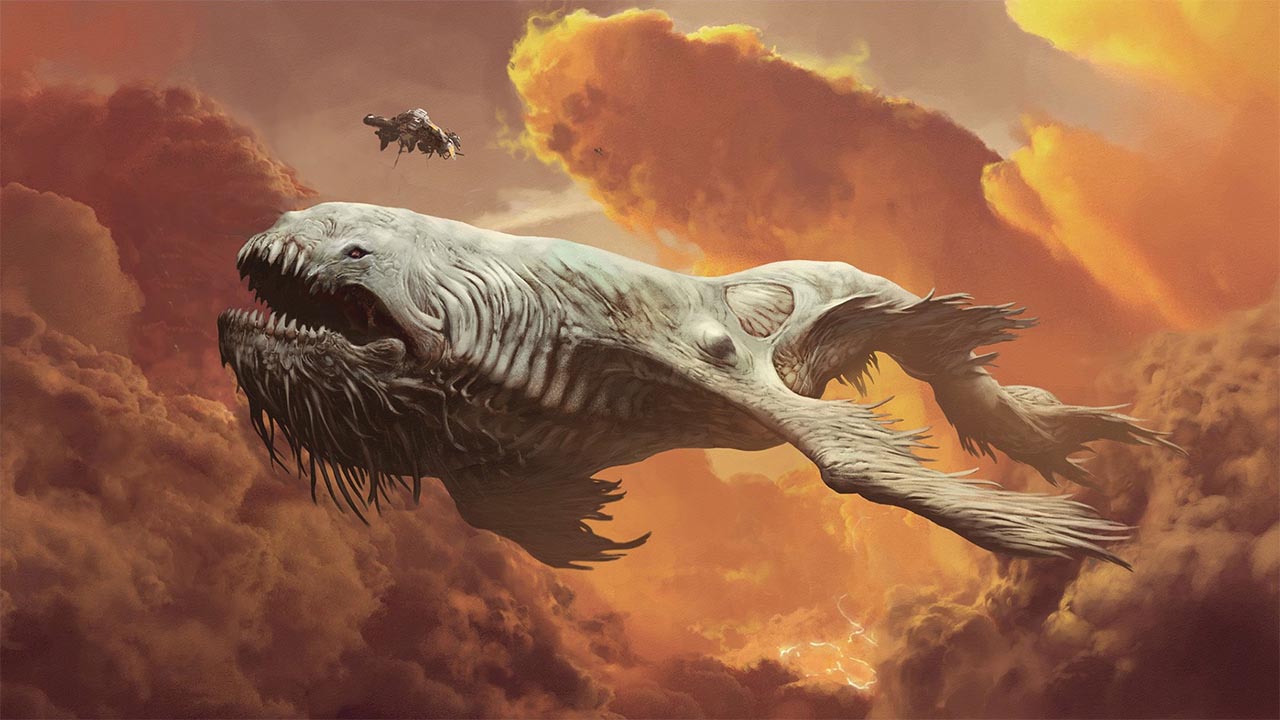 The Leviathan
Ruairi Robinson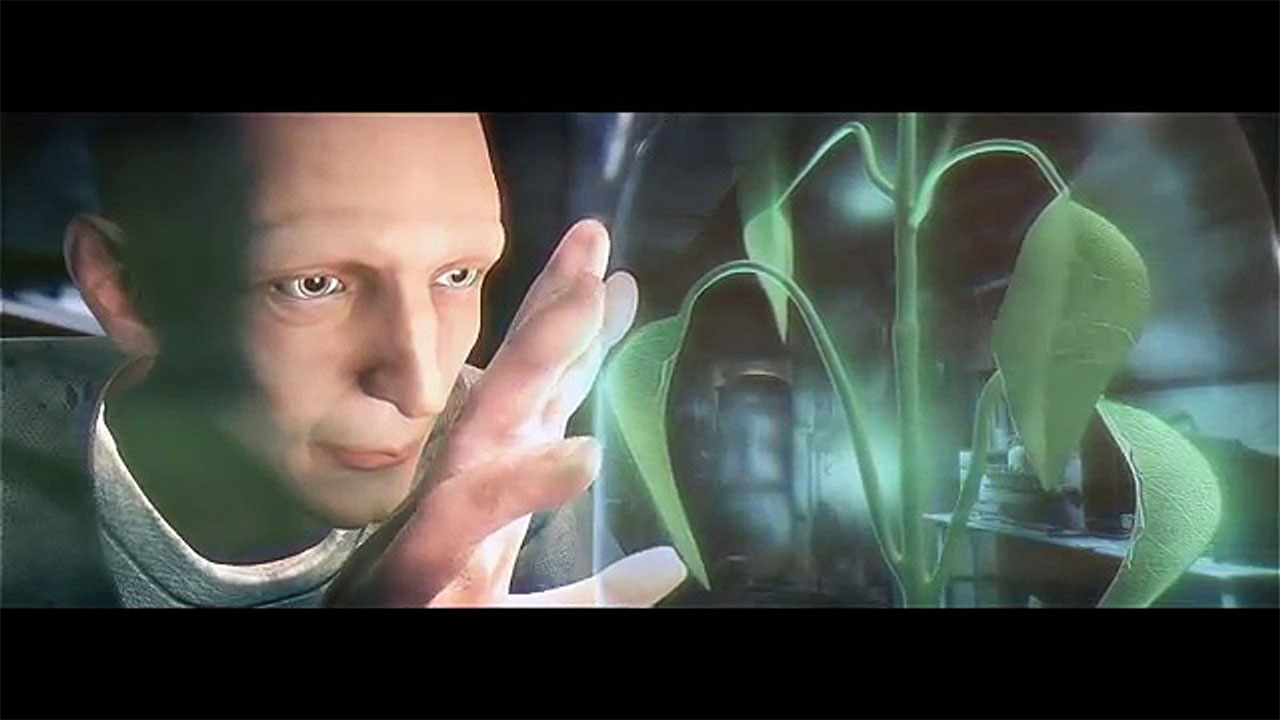 Oxygen
Murat Kılıç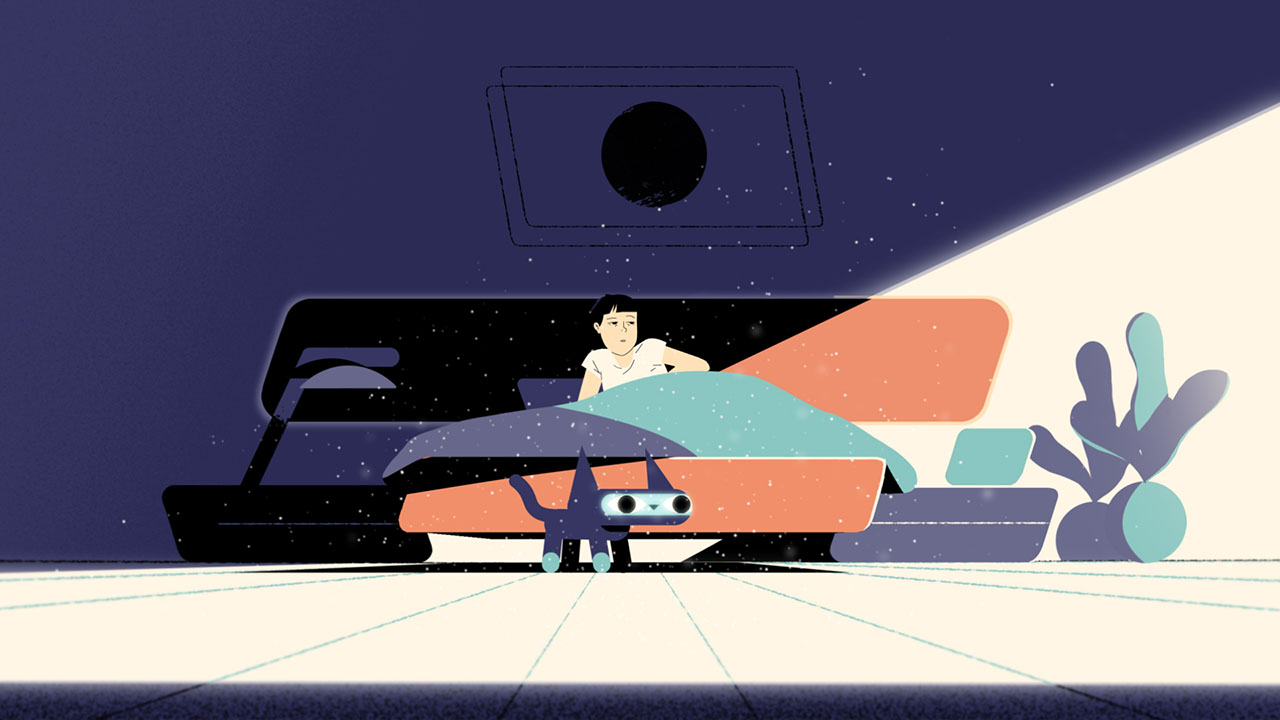 Last Job on Earth
Moth Studio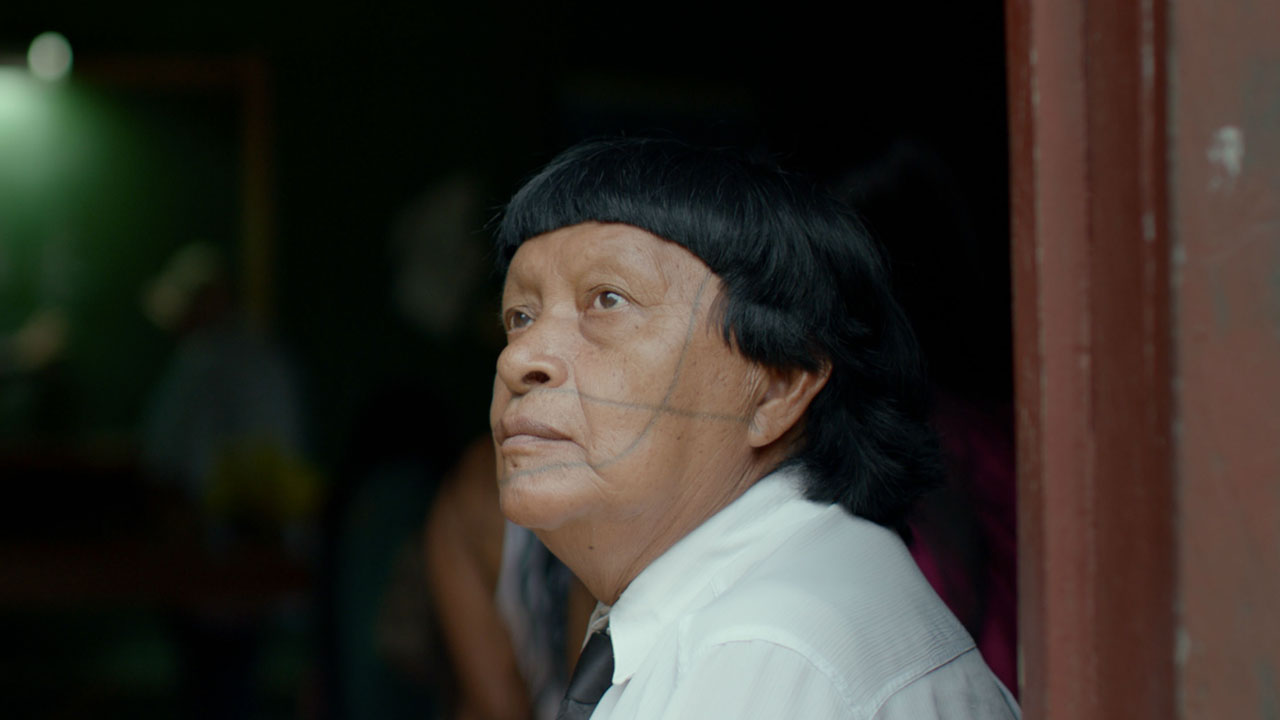 Ex-Shaman
Luiz Bolognesi
Sans Soleil
Chris Marker
Livity
Giulia Grossmann
Taxi Tehran
Jafar Panahi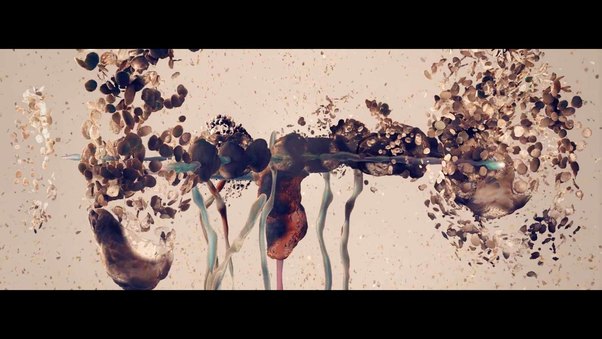 Cytoplasmic Playgrounds
Markos Kay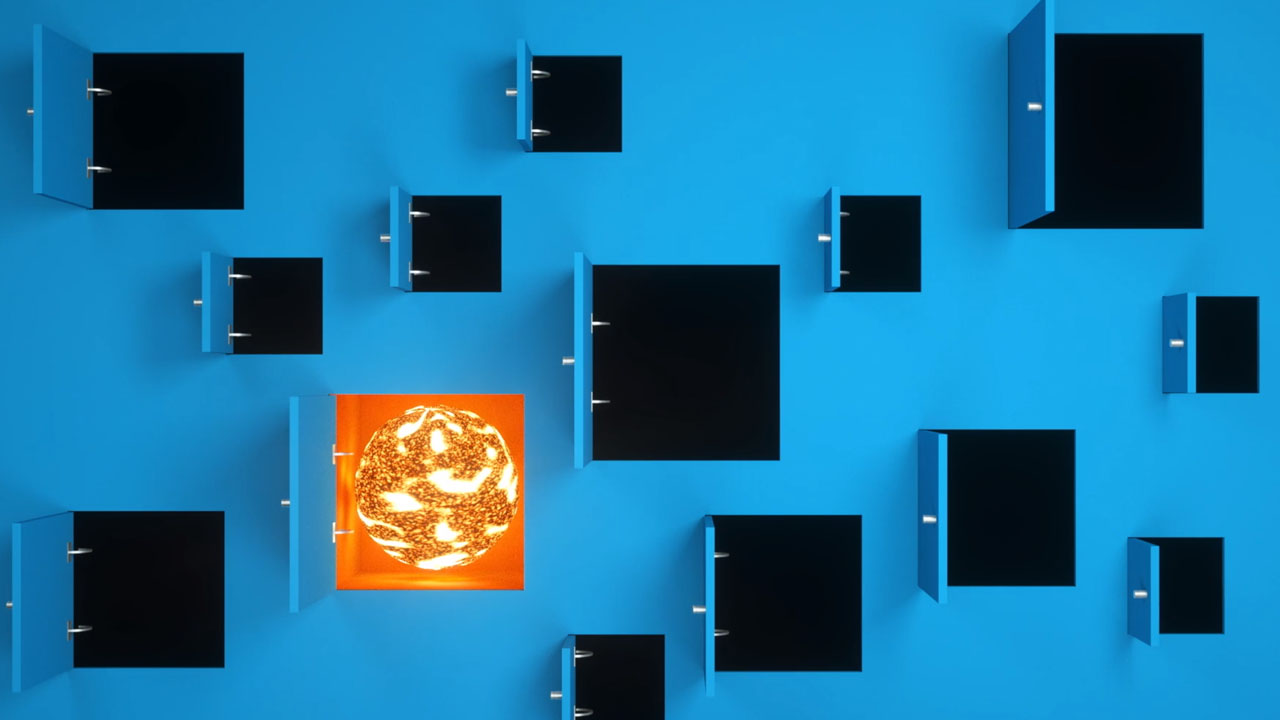 Could We Create Dark Matter?
Steve West
Becoming Animal
Emma Davie, Peter Mettler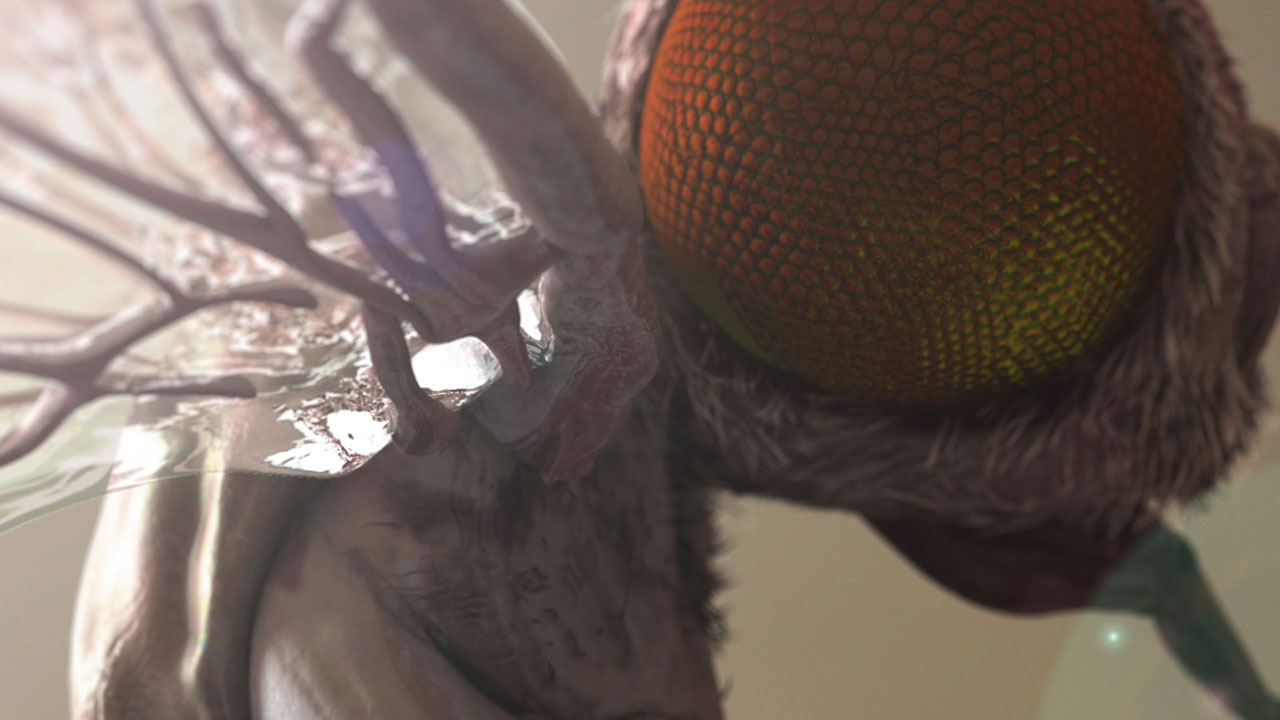 Flytopia
Karni Arieli, Saul Freed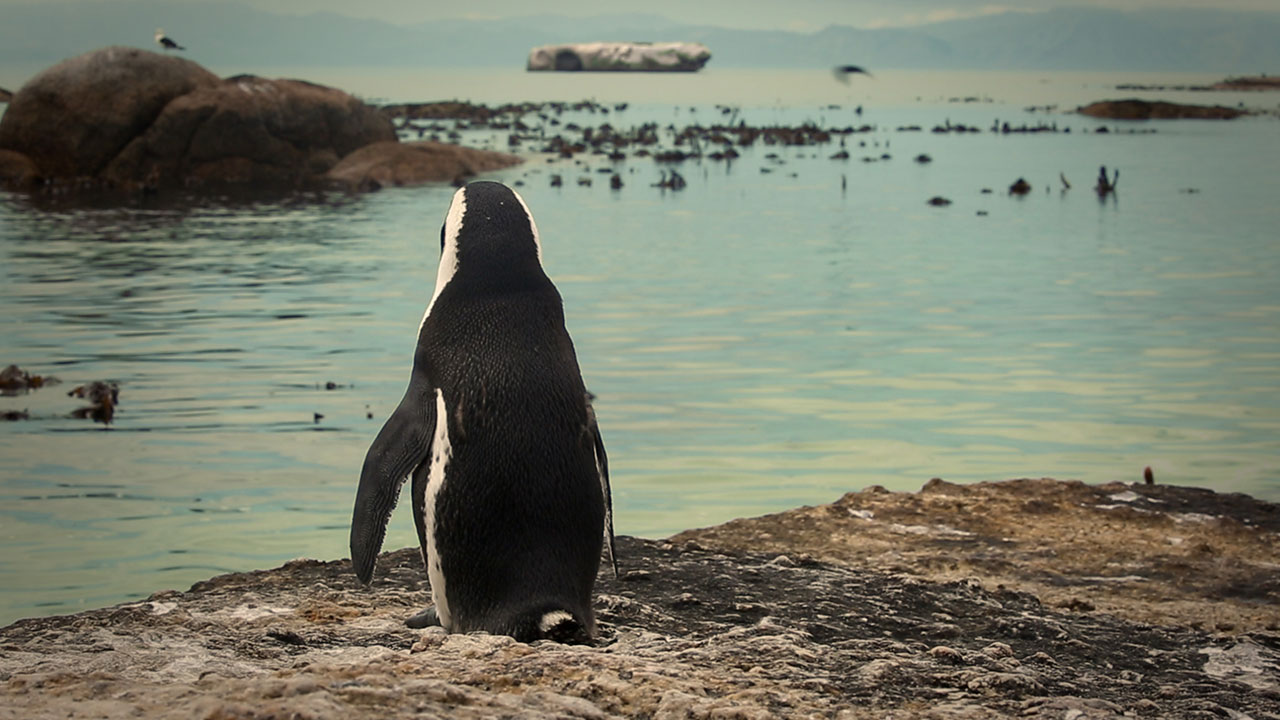 A Post Card Home
Omar Manjouneh
Feedback
Heidi Stokes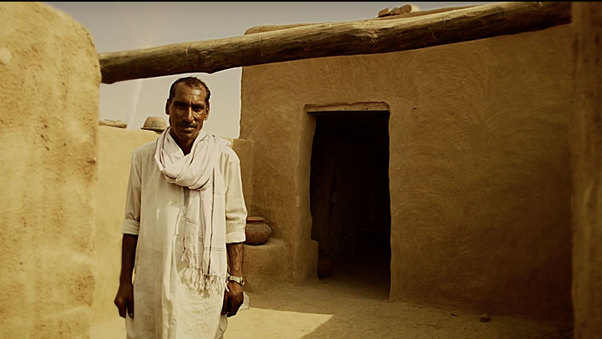 Spacefaring
Felipe Aguilar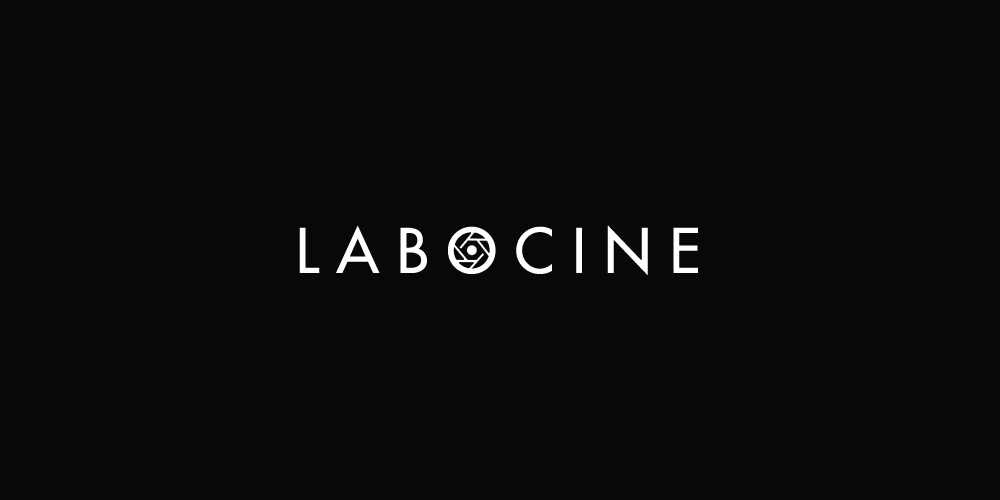 Space
Felipe Aguilar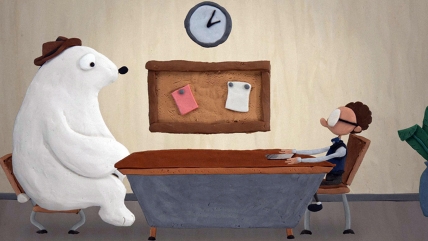 Meltdown
Carrie Mombourquette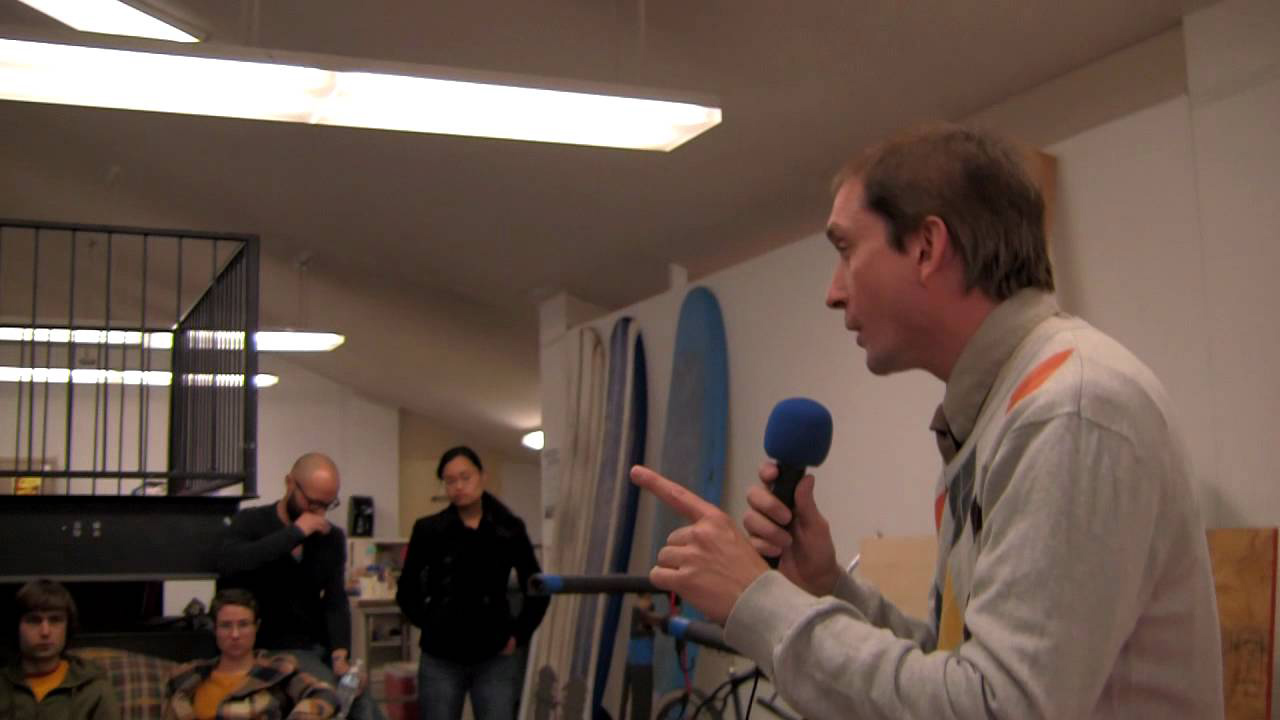 There Was Once a Bitter Bastard
Tristan Newcomb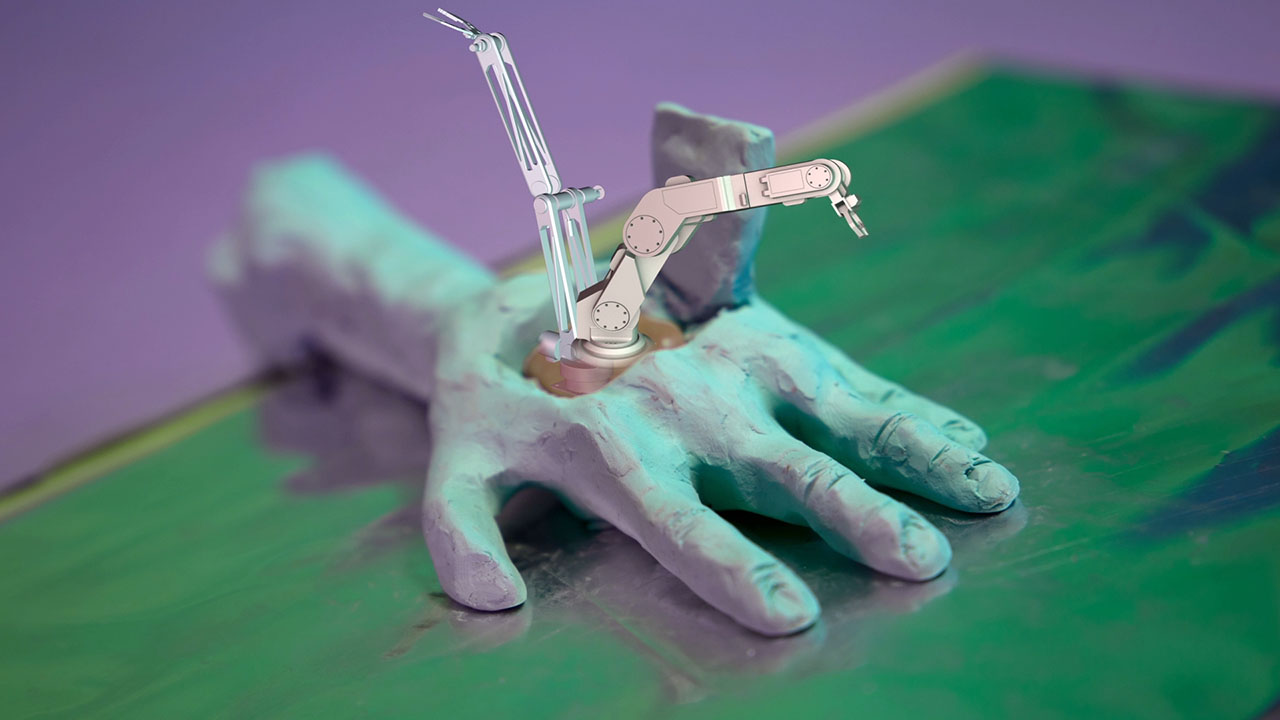 Reanimation! ep.4 - Tools of Our Own
Nadja Oertelt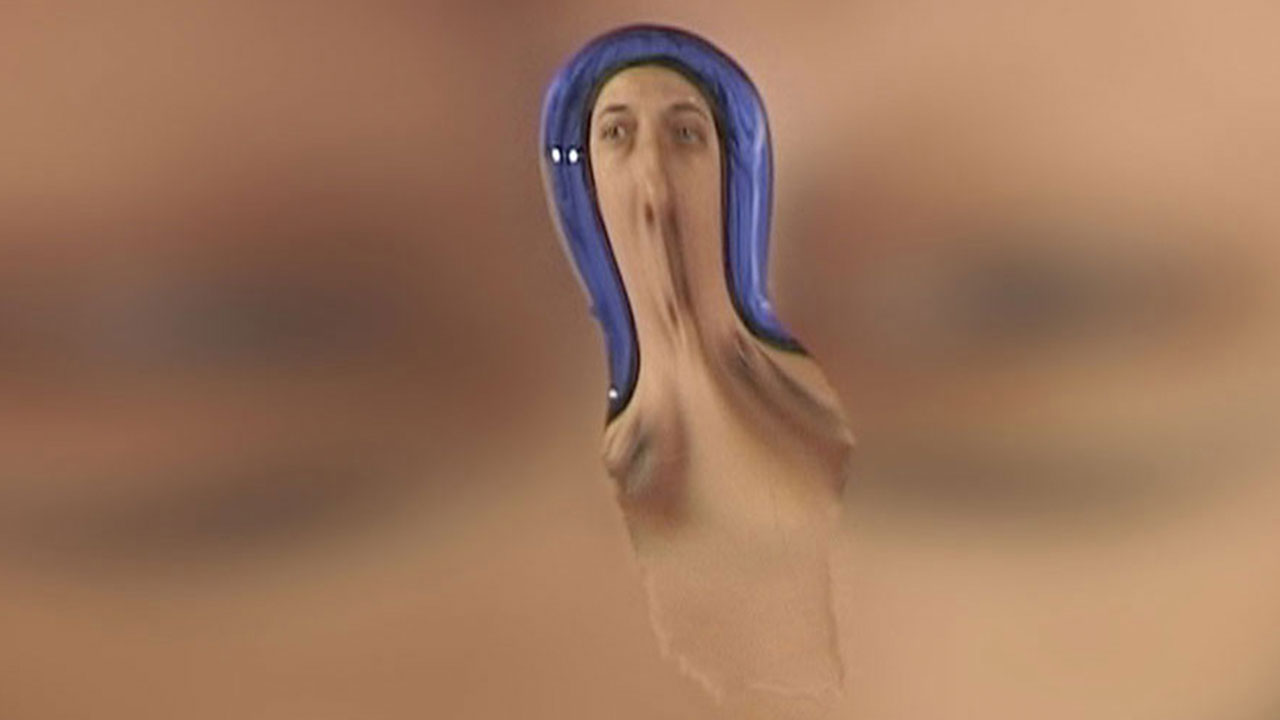 Routes
Karina Smigla-Bobinski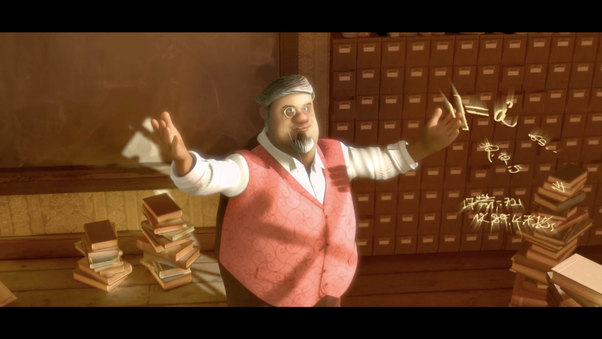 23 Degrees, 5 Minutes
Darragh O'Connell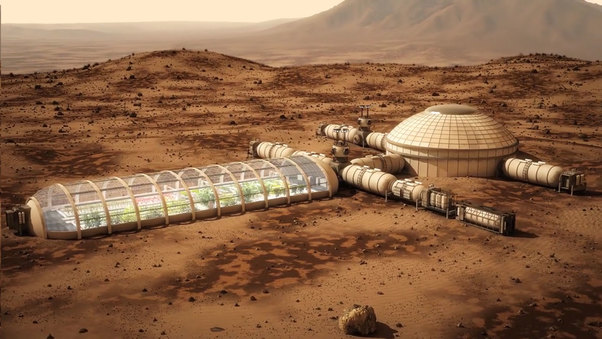 Someday Somewhere Beyond
Jonathan Minard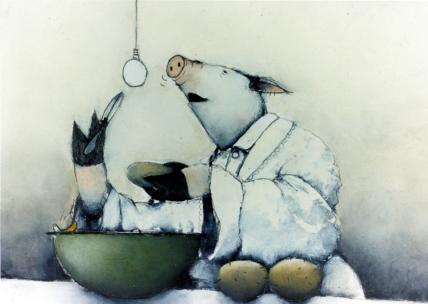 When the Day Breaks
Amanda Forbis, Wendy Tilby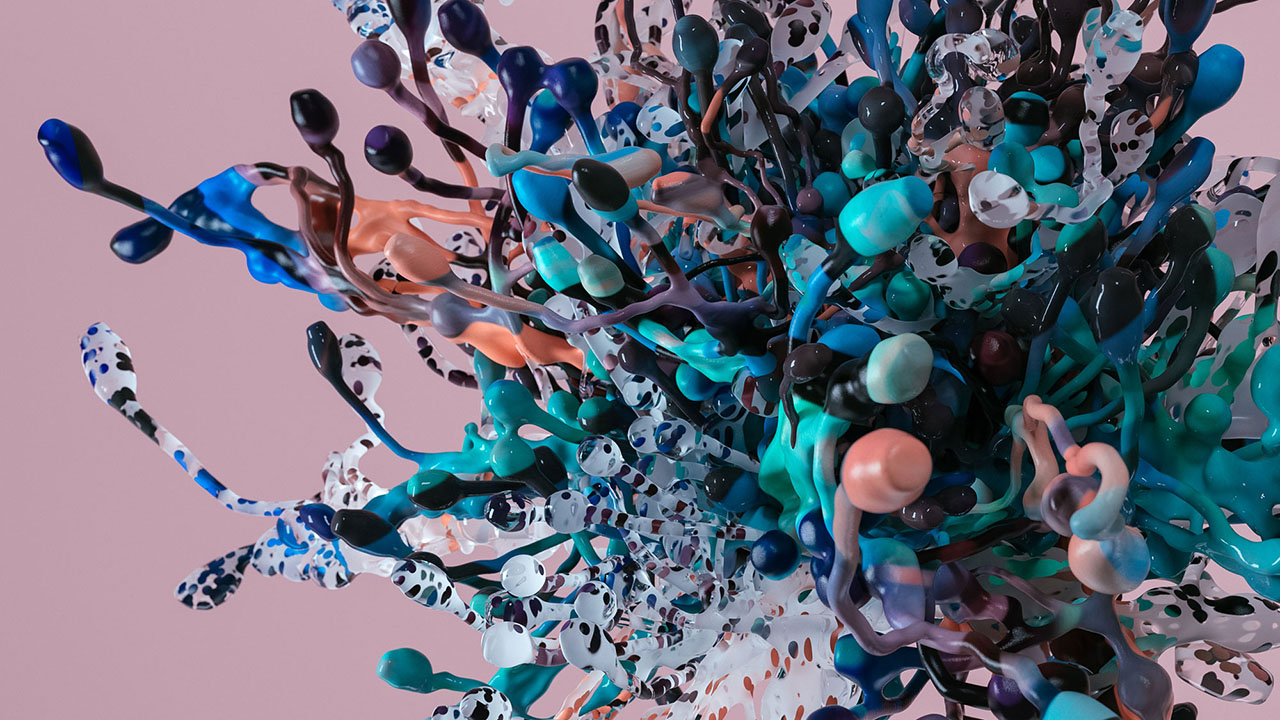 Shroooms
CatK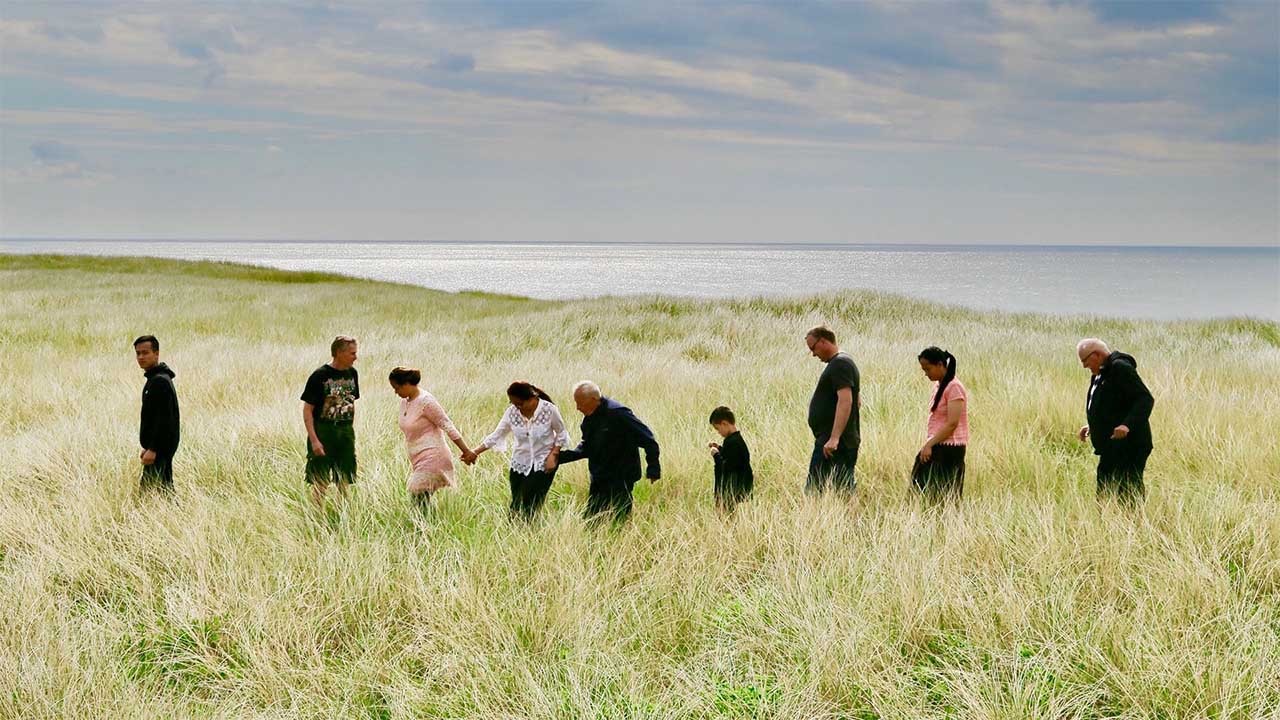 Heartbound: A Different Kind of Love Story
Janus Metz, Sine Plambech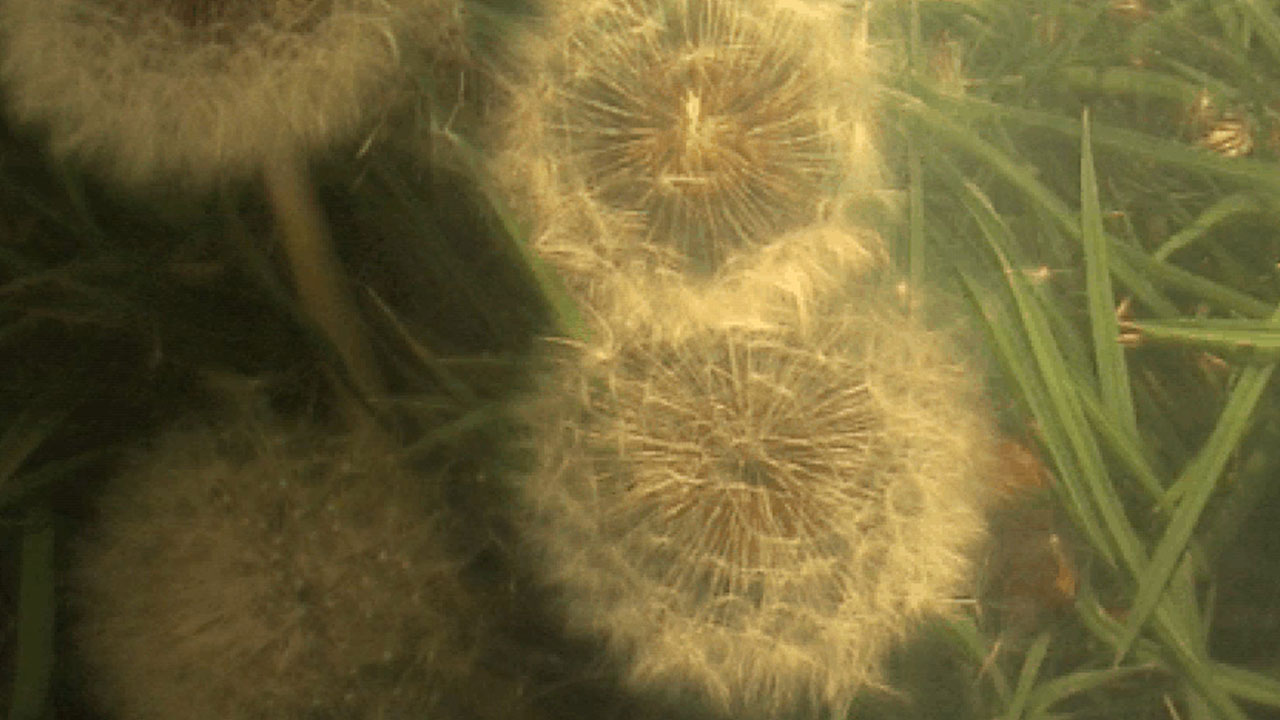 Groeien
Johan Rijpma,Berend Van Eerde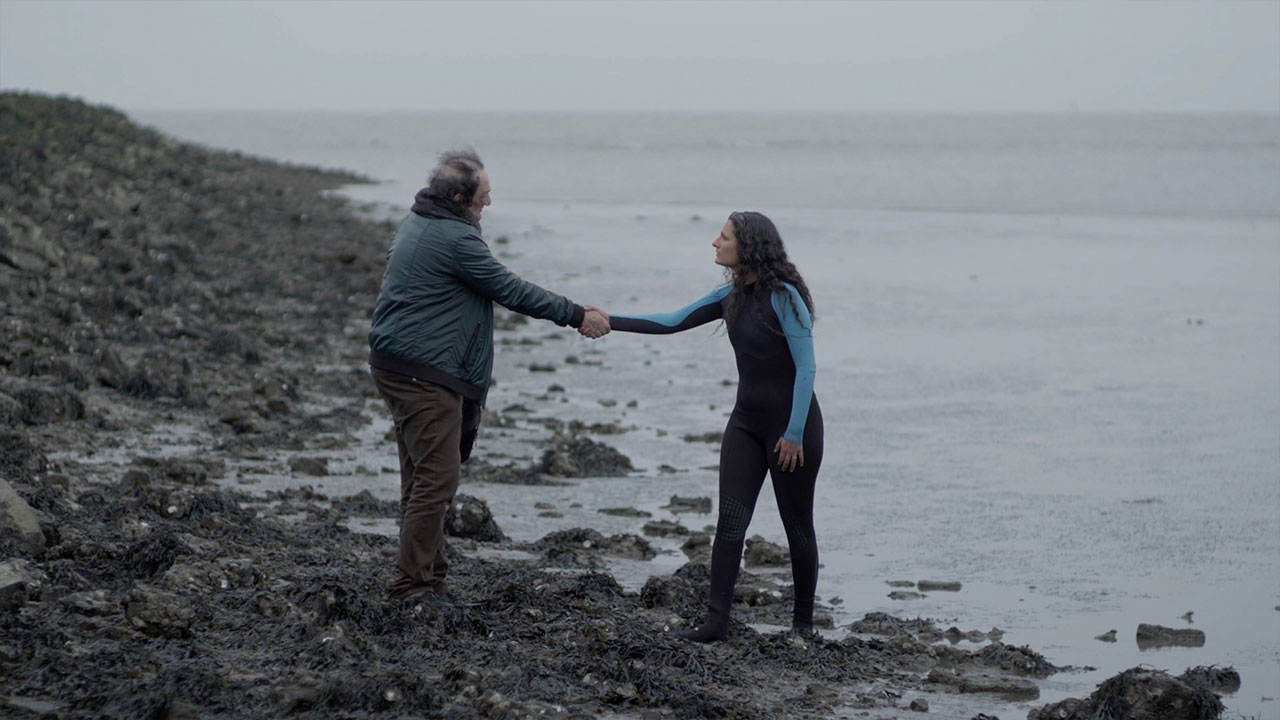 Before I Forget
Mariam Mekiwi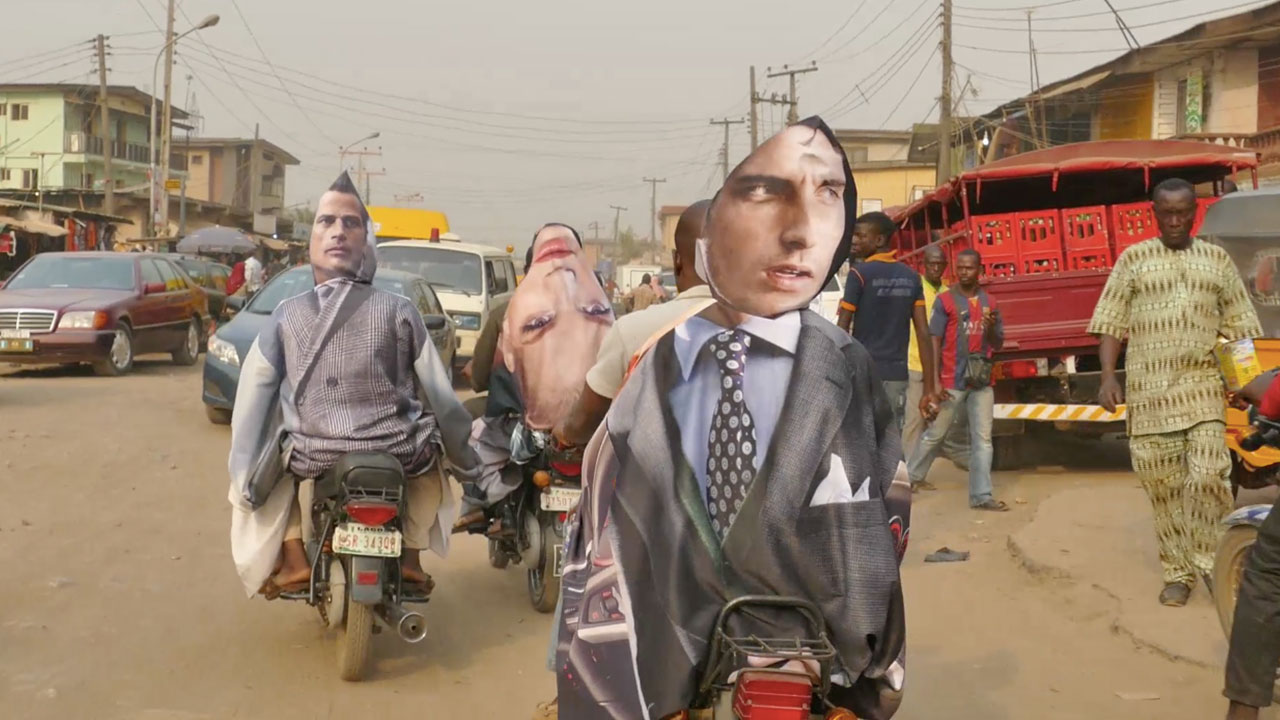 All My Phones Numbers Drowned In
Michel Korn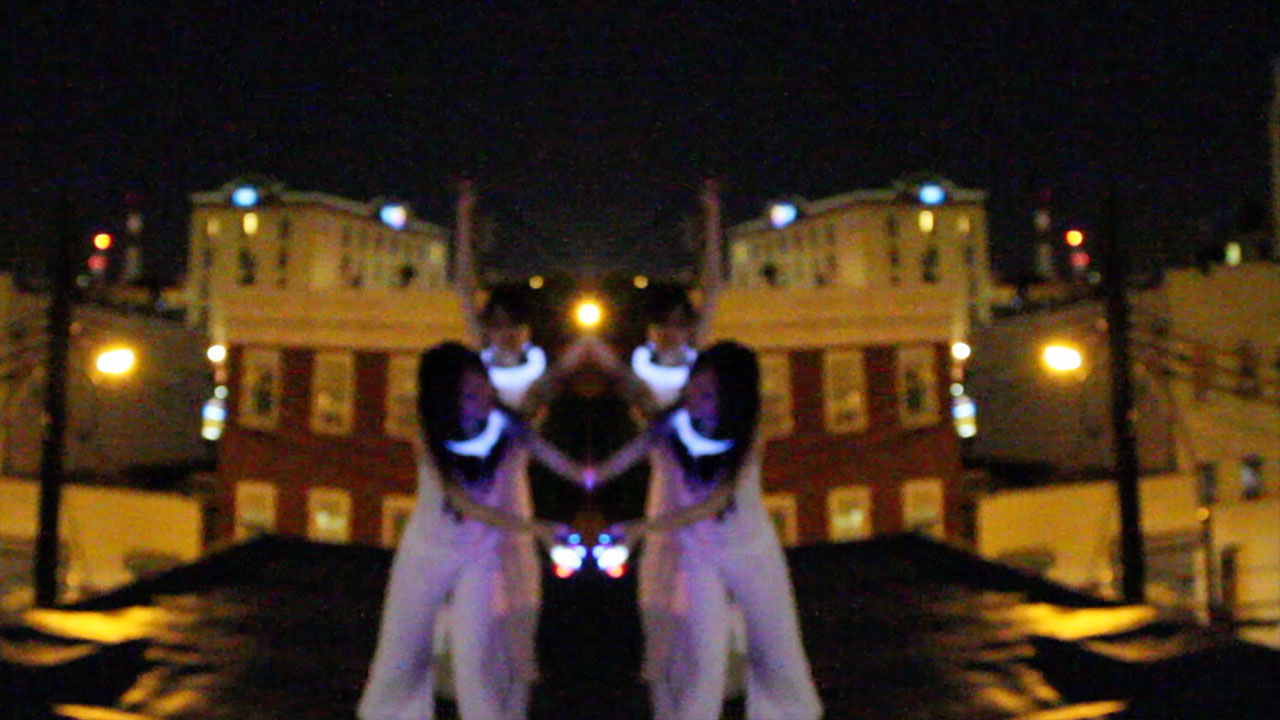 Light Dreams In and Out
Graciela Cassel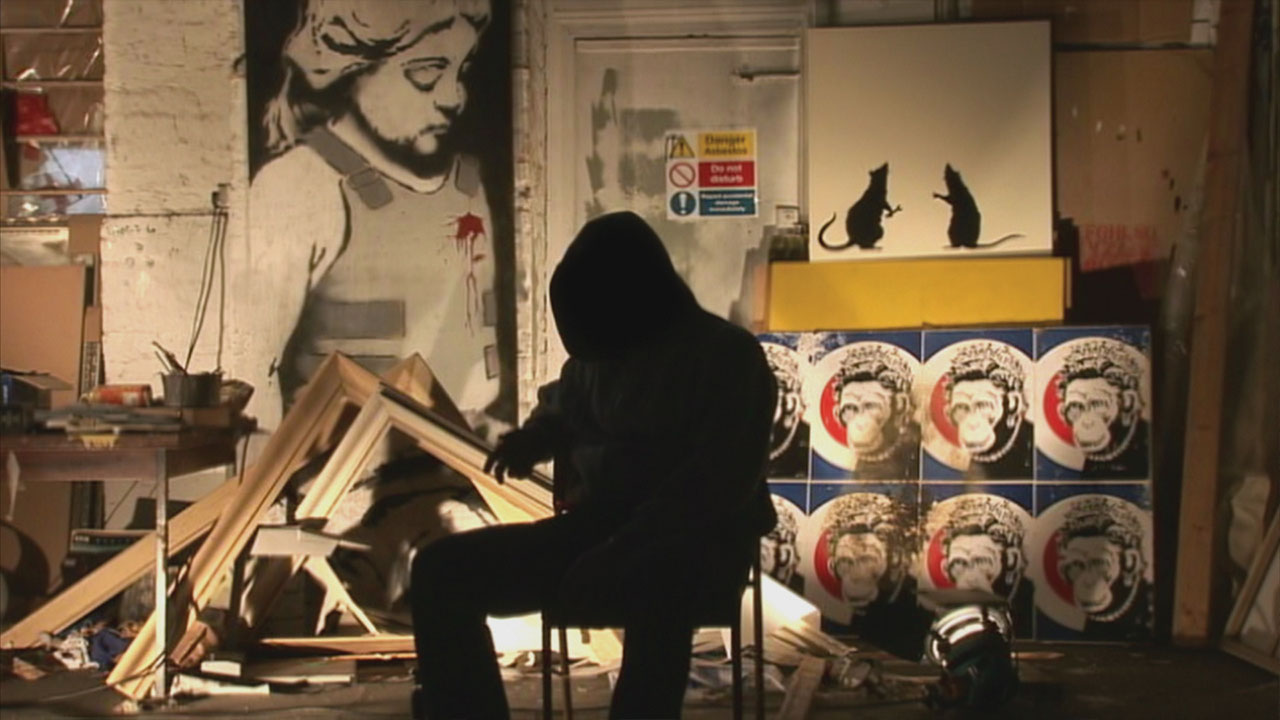 Exit Through The Gift Shop
Bansky
Seed
Hugo Perez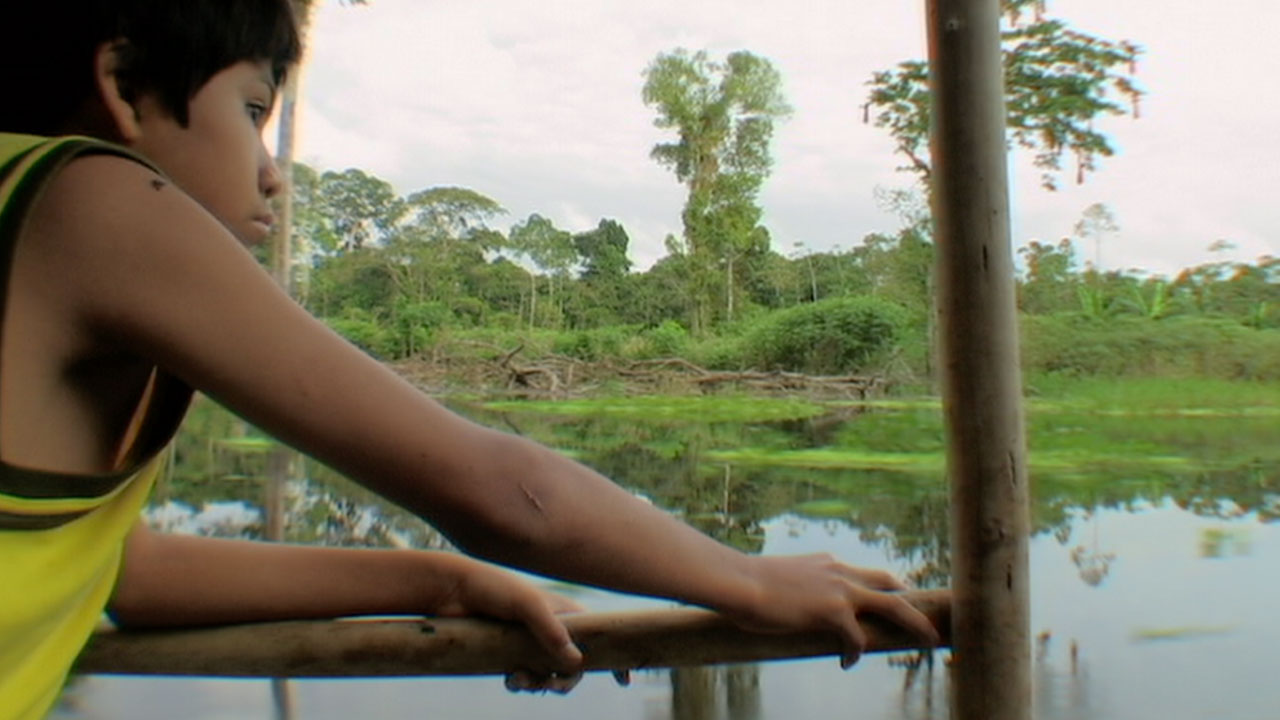 The Shaman and the Scientist
Sarah Hutt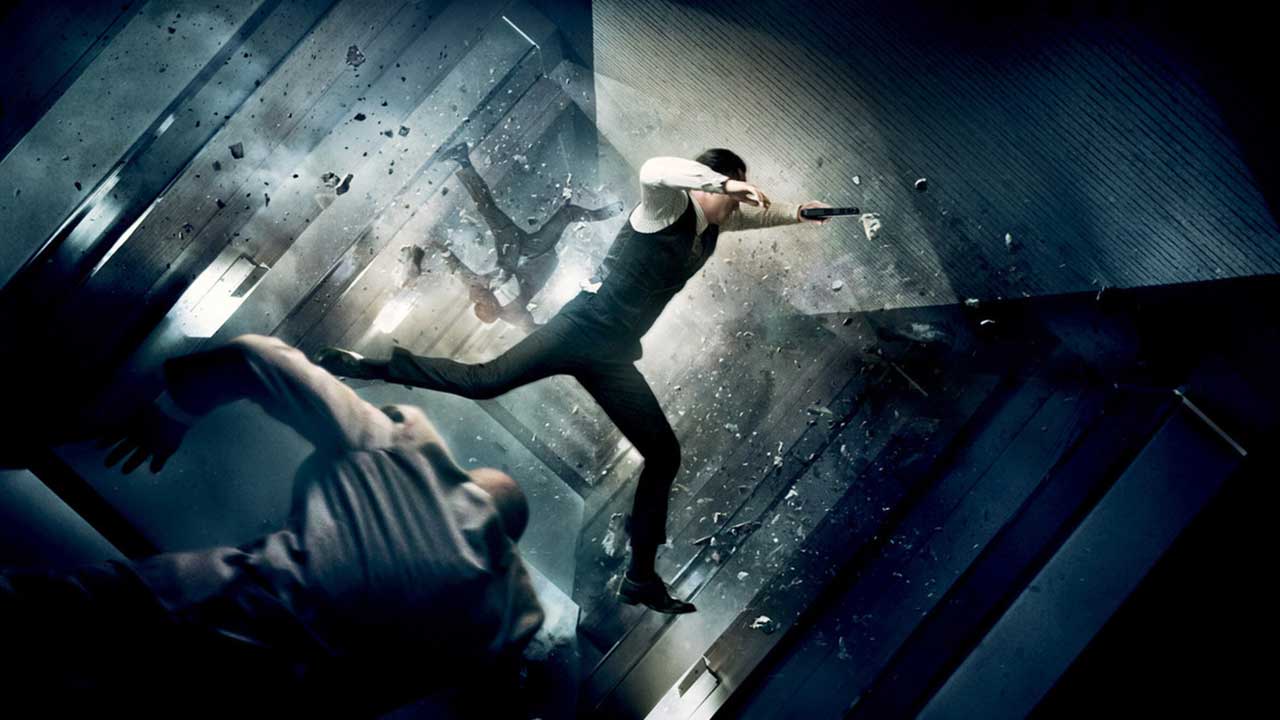 Inception
Christopher Nolan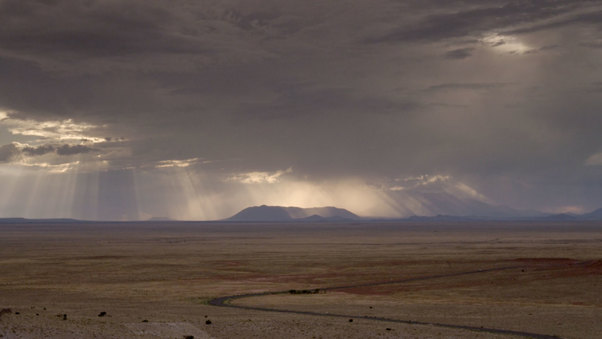 Focus on Infinity
Joerg Burger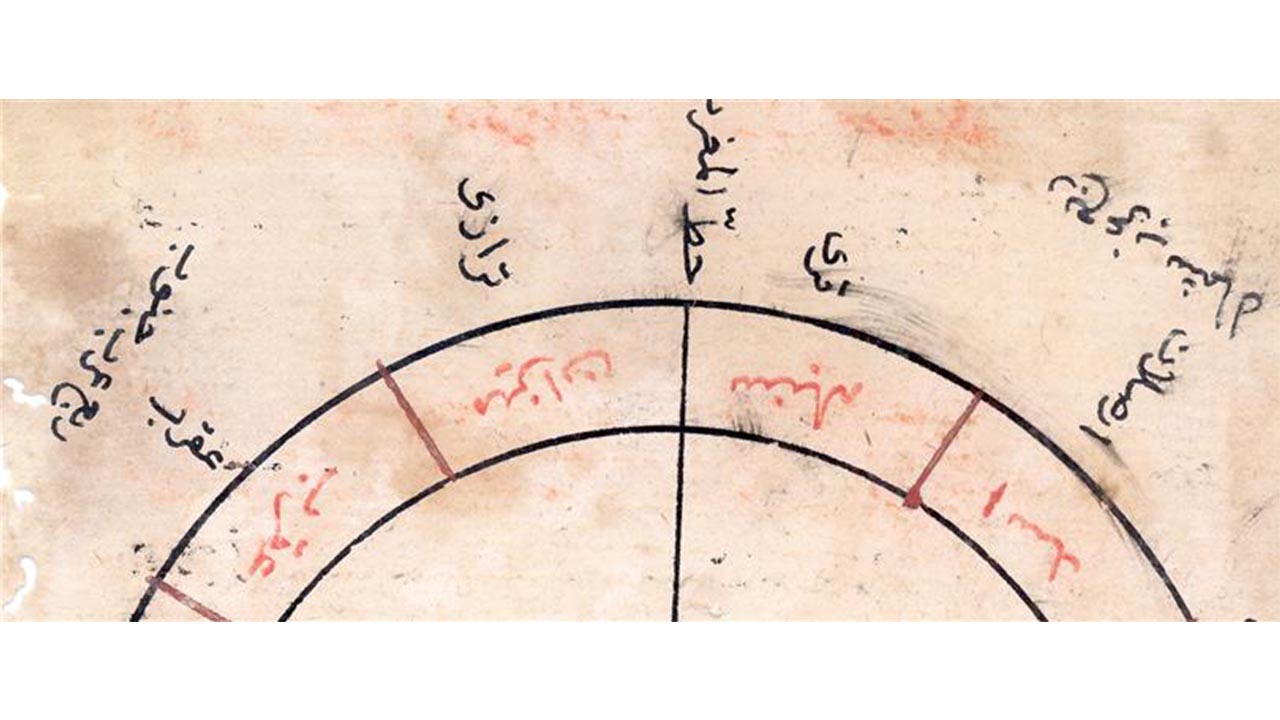 The Ancient Astronomers of Timbuktu
Sharron Hawkes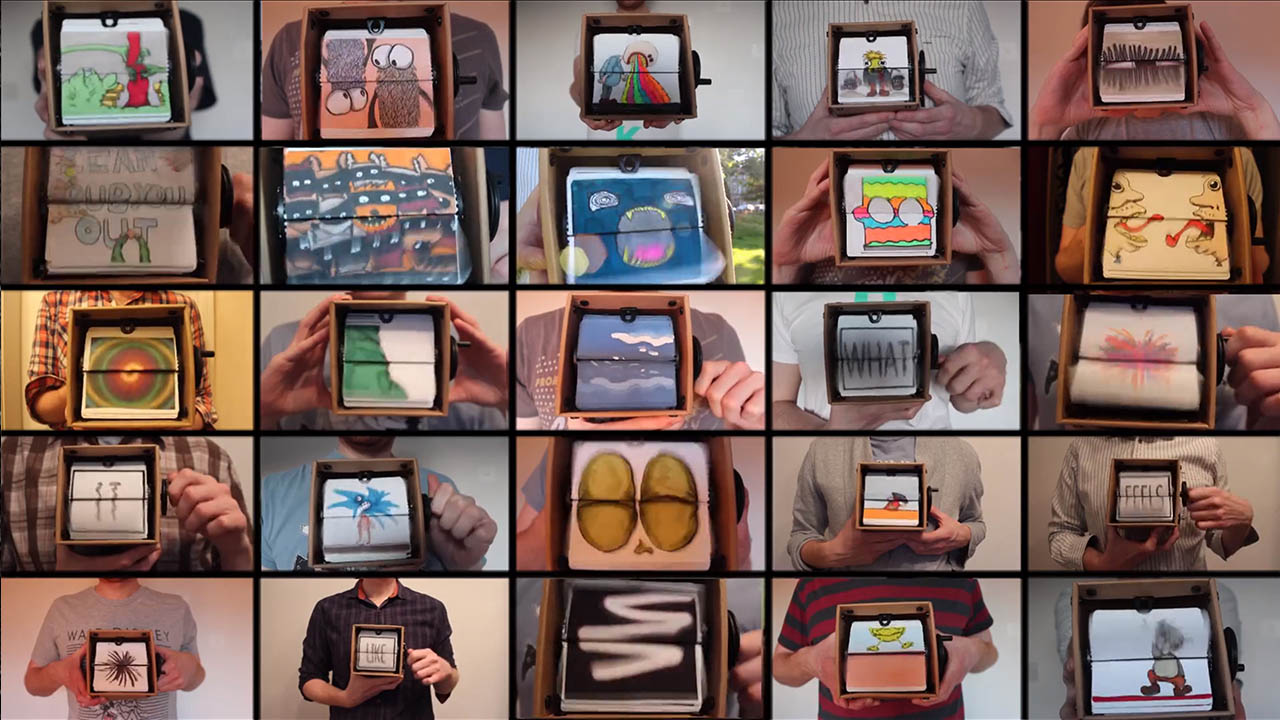 What It Feels Like
Steven Fraser
Bad Boy Breathing
Jeppe Hansen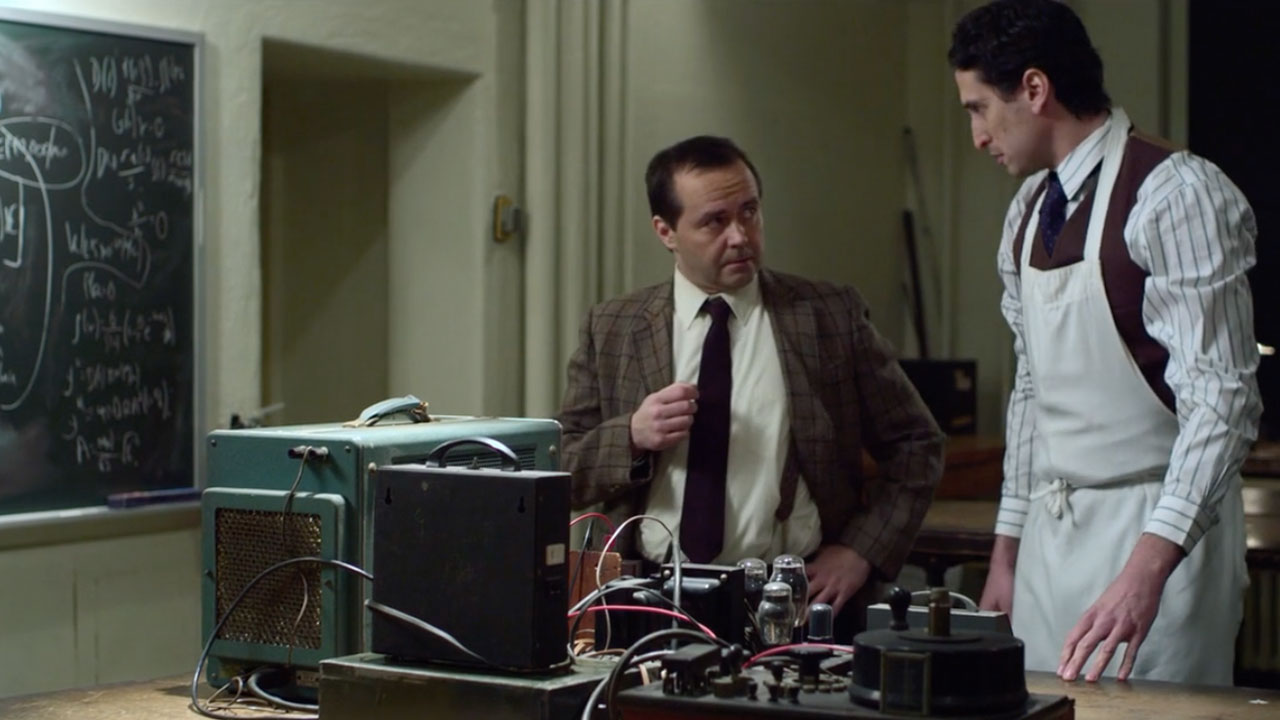 Breaking the Chain
Stuart Weinstock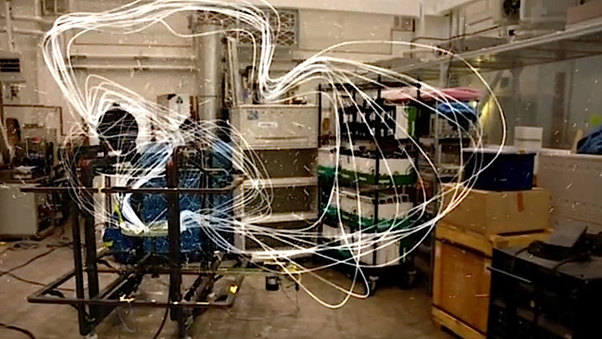 Magnetic Movie
Semiconductor (Ruth Jarman,Joe Gerhardt)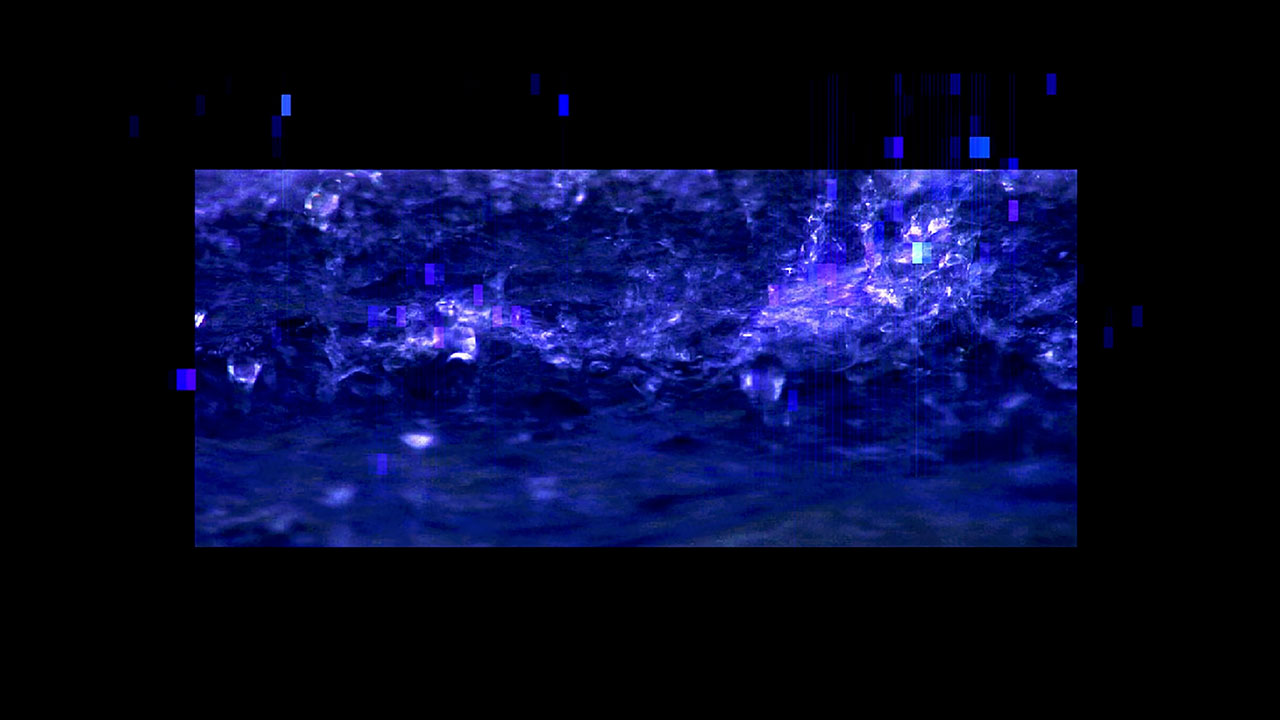 Quantum Theater of the Aquatic
Carolyn Turner
Foodstuffs
Joseph Childs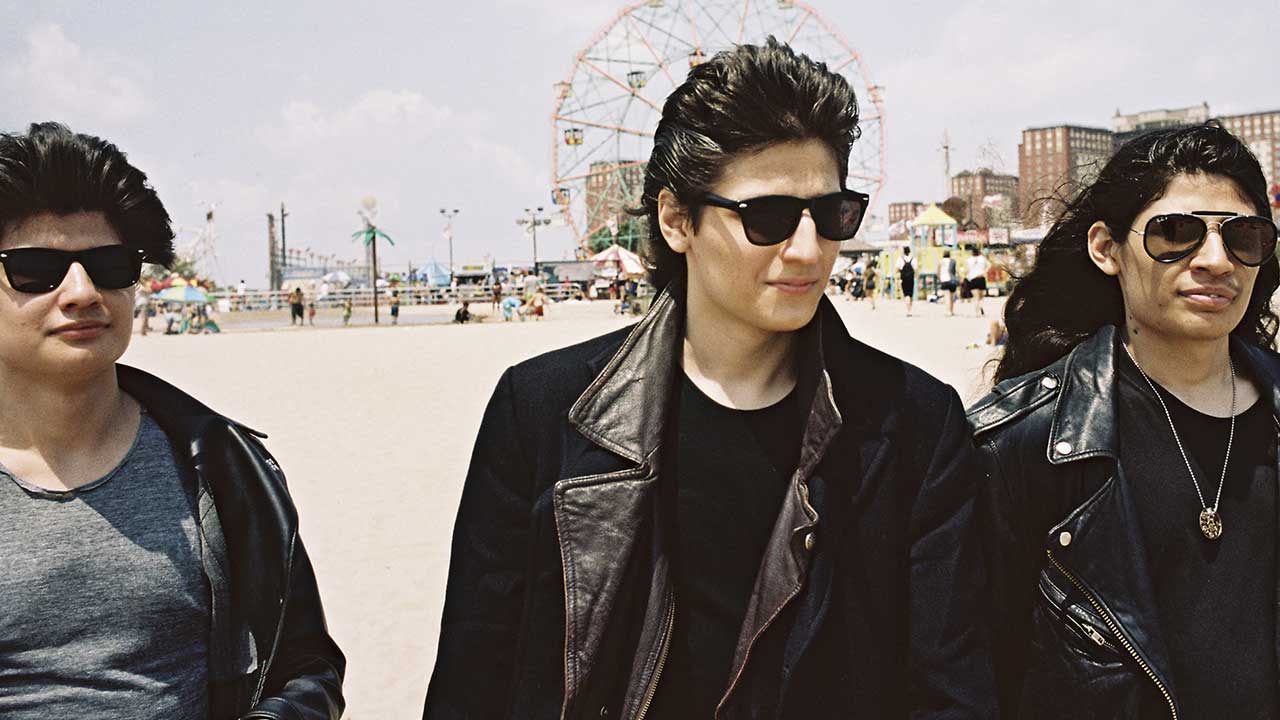 The Wolfpack
Crystal Moselle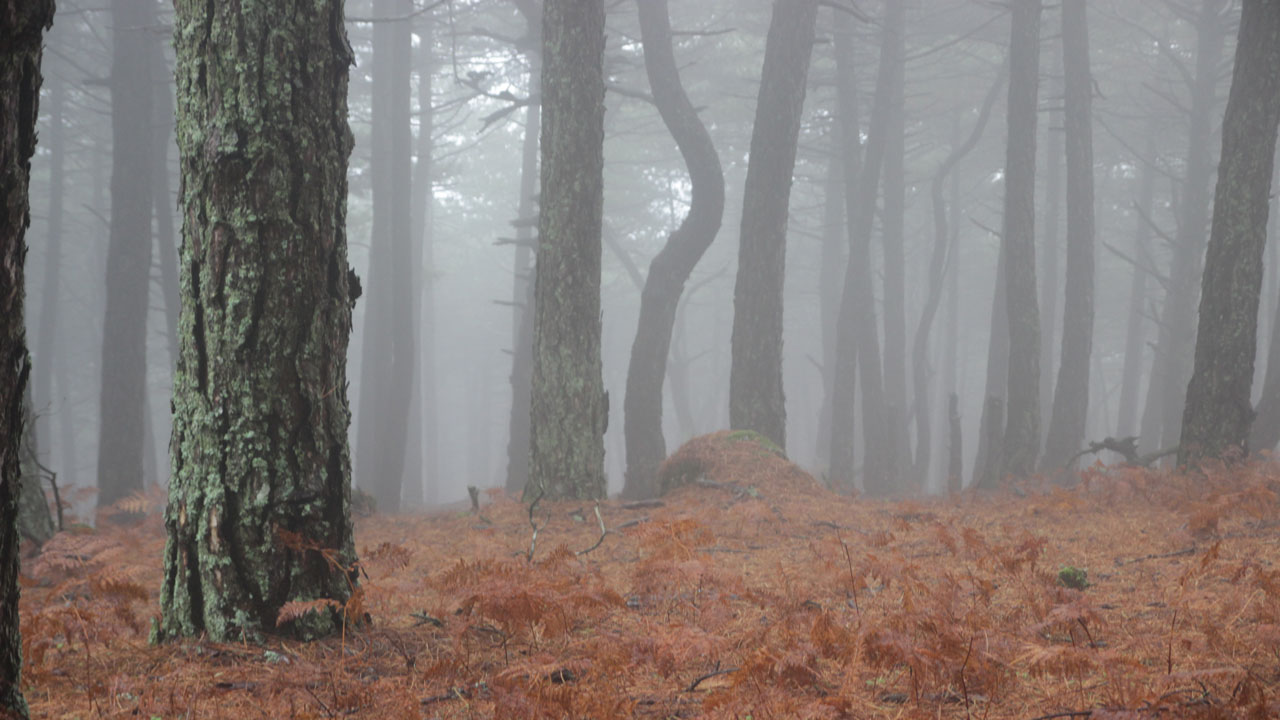 20 million years old ancestor of black pine
Ewa Hermanowicz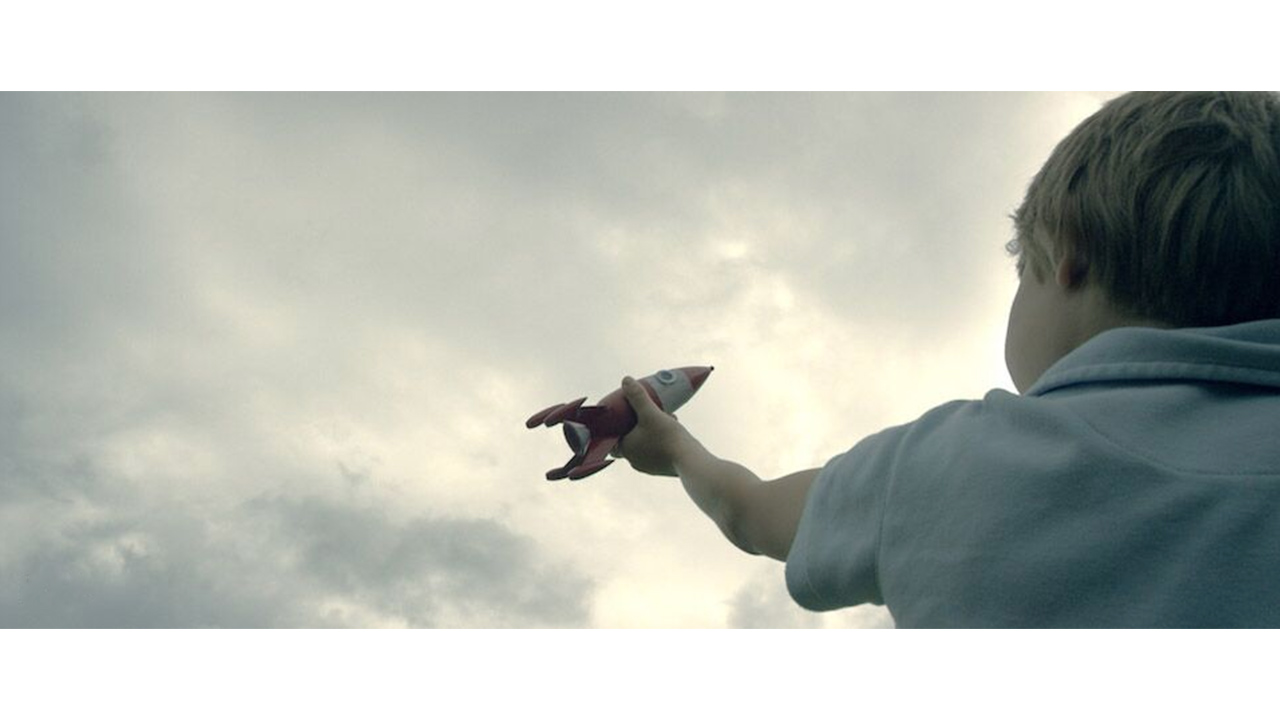 Faster Than Light
Adam Stern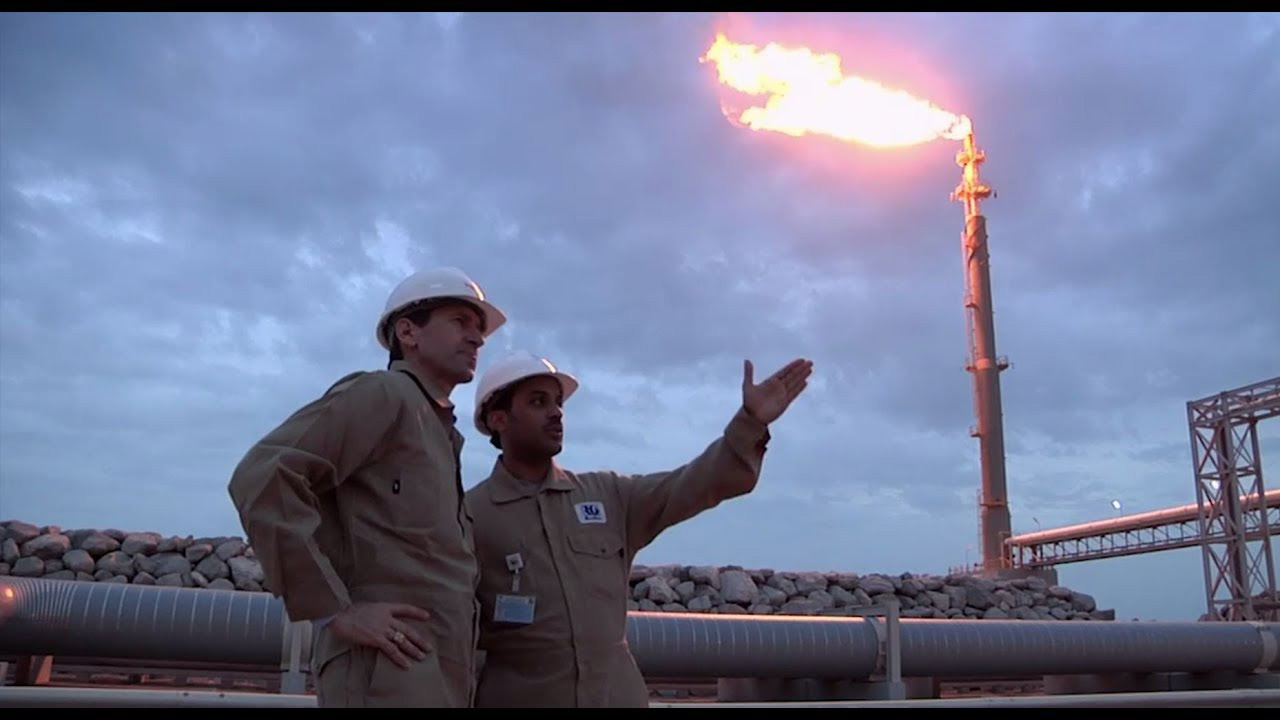 Switch
Harry Lynch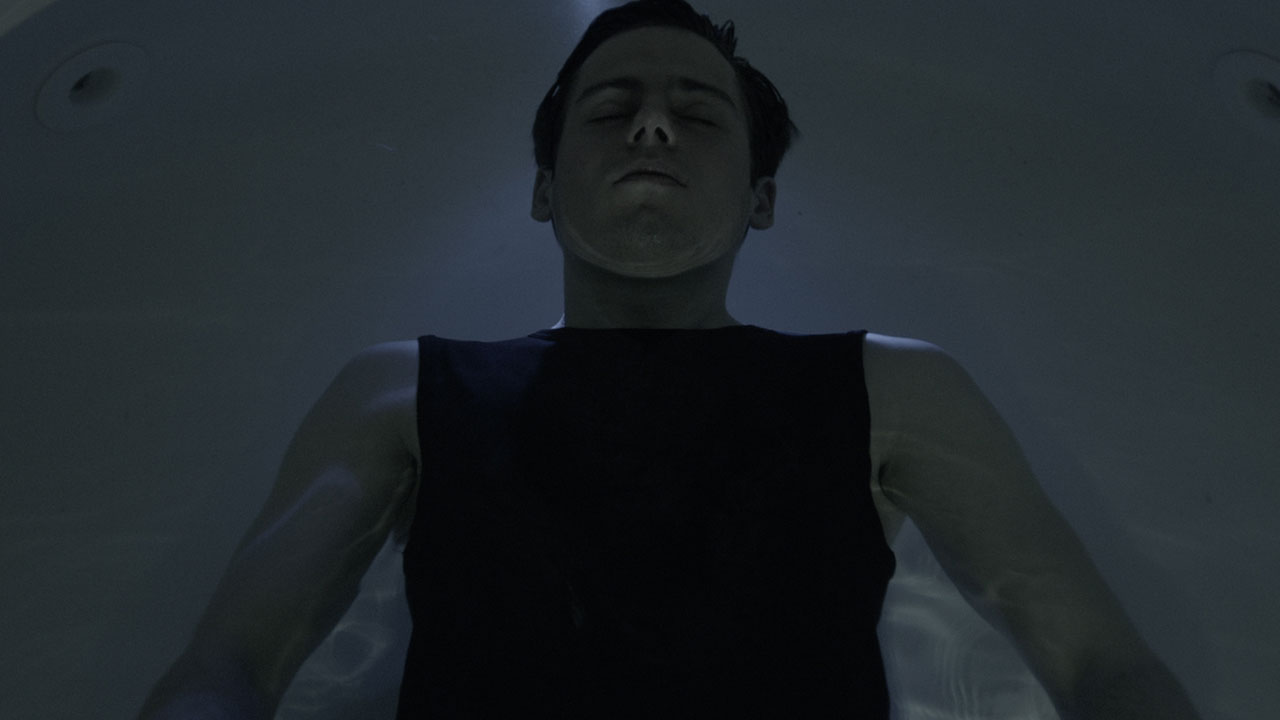 Mind Your Body
Silke C. Engler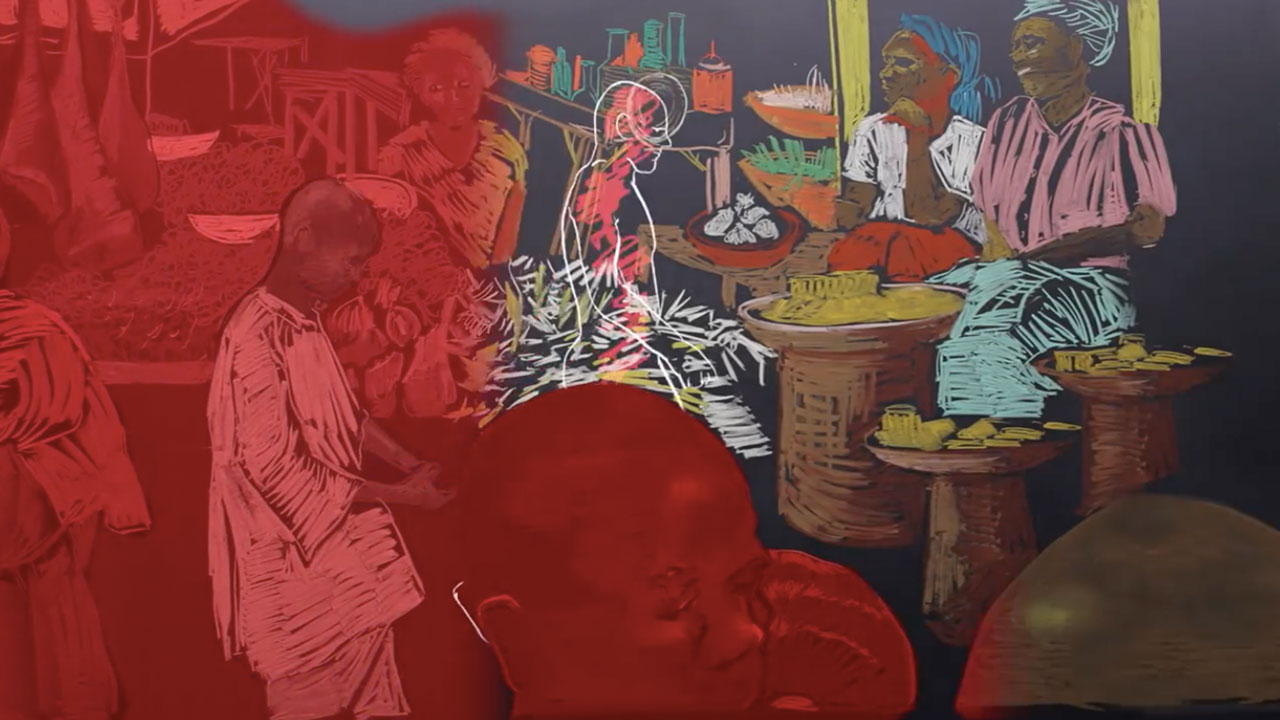 Think Like a Scientist -- Natural Selection in an Outbreak
Nate Dappen,Neil Loisin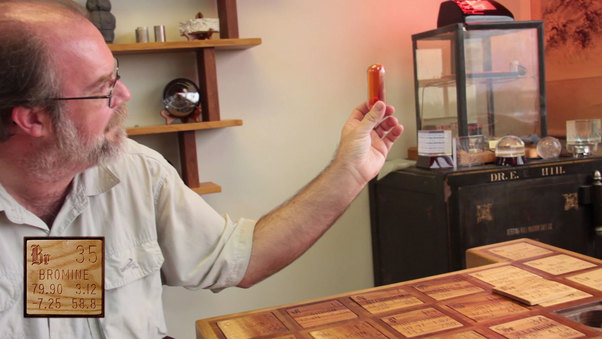 Periodic Table Table
Kirk Zamieroski,Adam Dylewski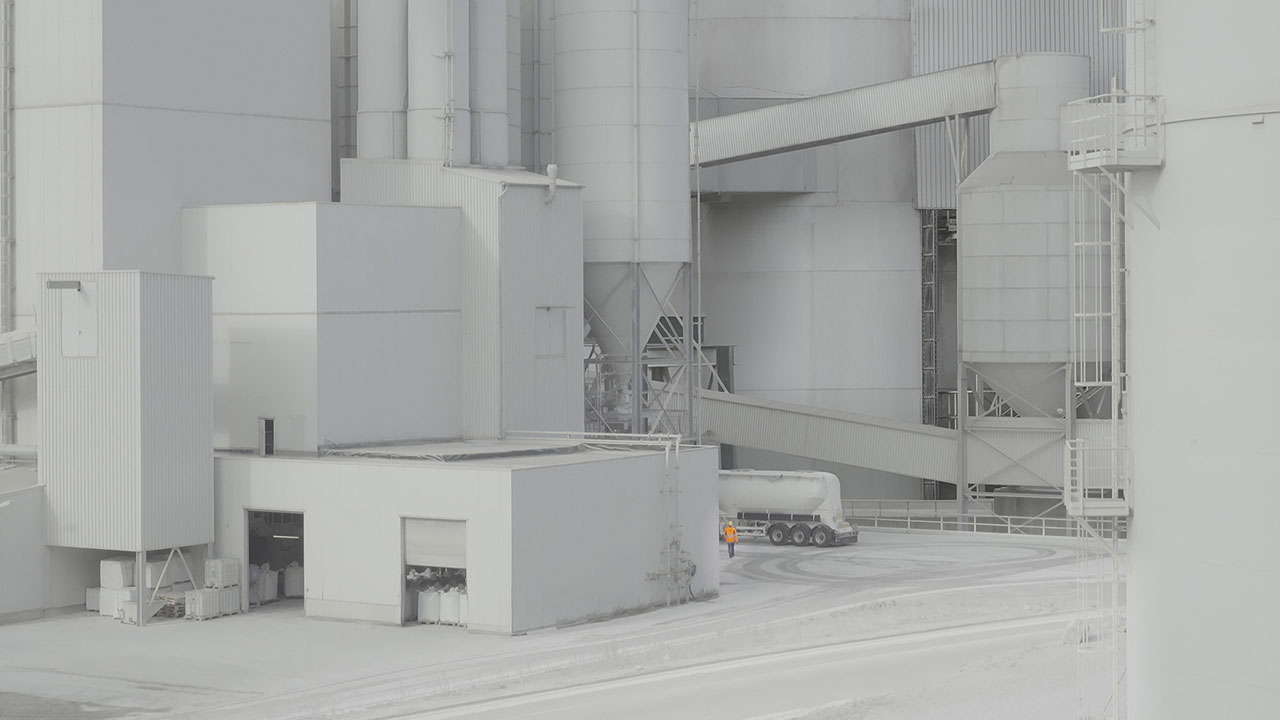 Kaltes Tal
Johannes Krell,Florian Fischer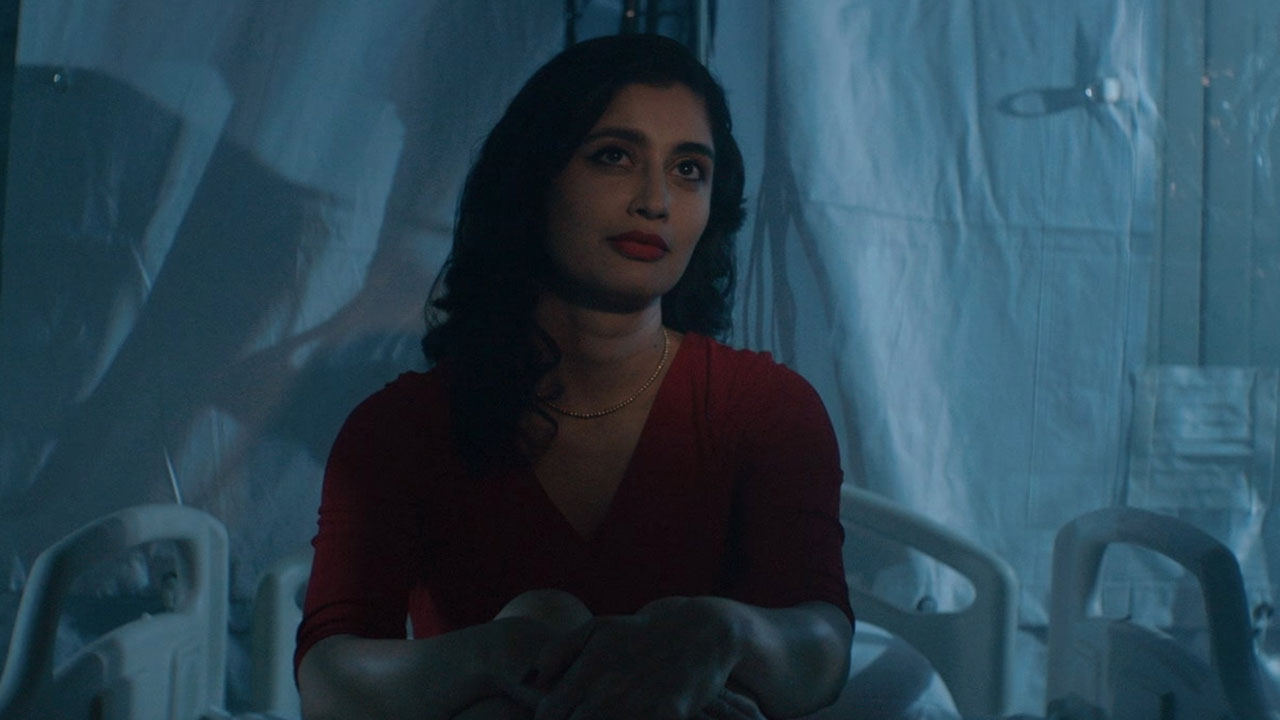 Chimera
Maurice Haeems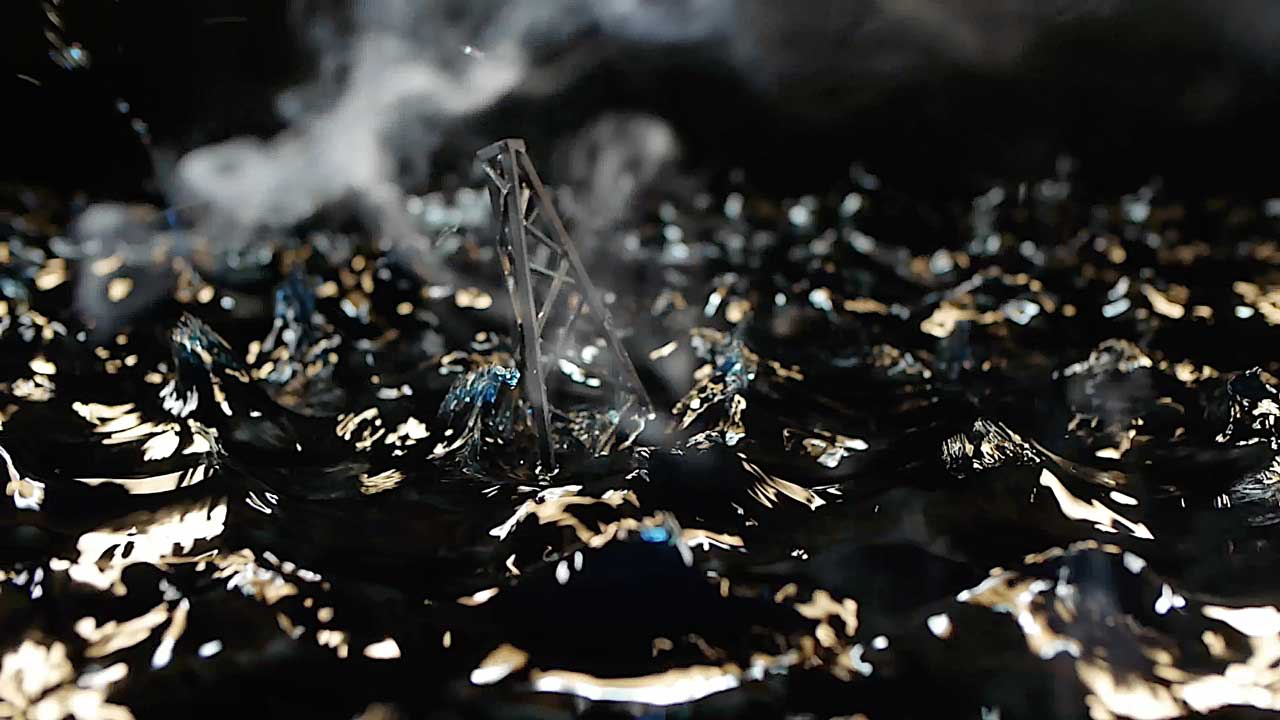 Sea of Instability
Frank Lesbros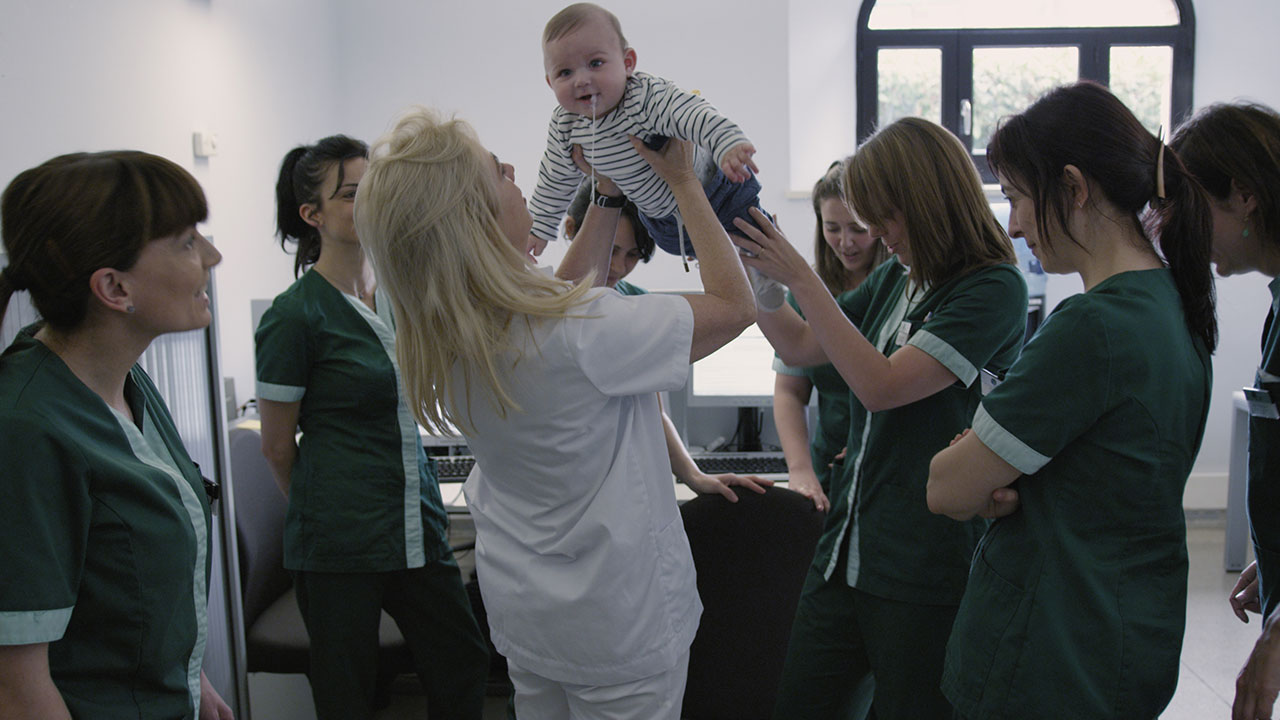 Future Baby
Maria Arlamovsky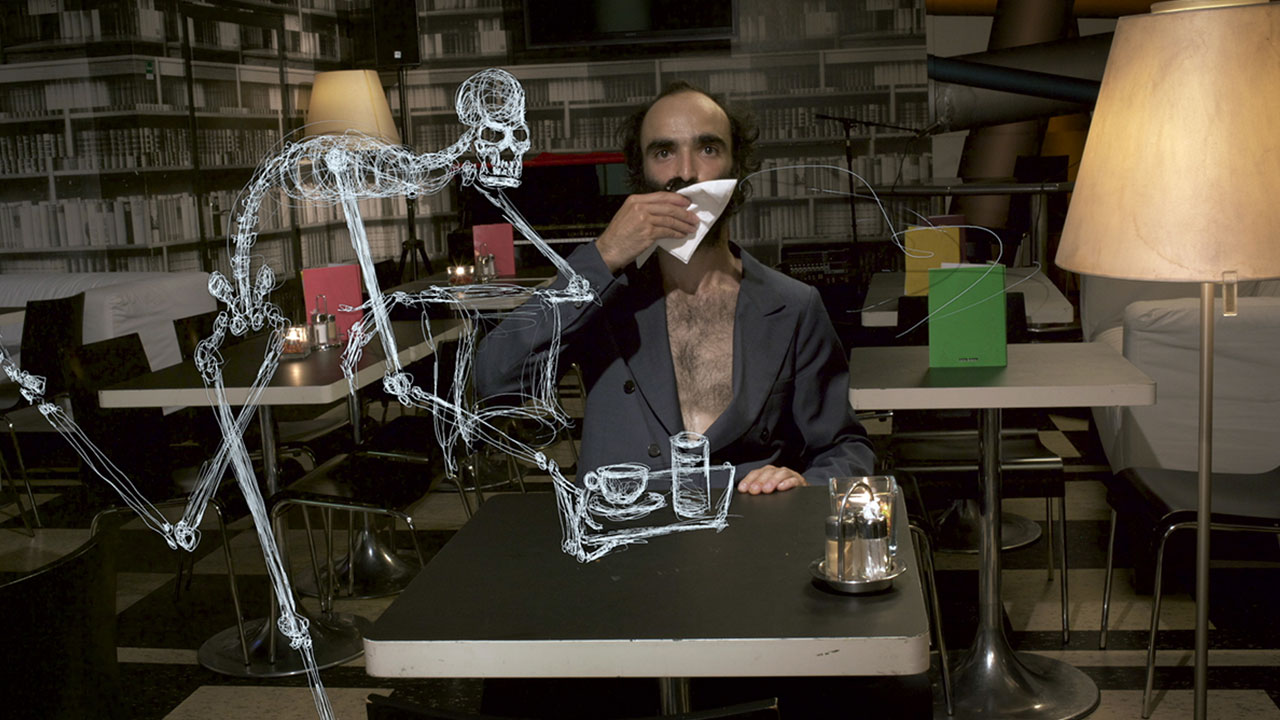 Dead Reckoning
Paul Wenniger,Susan Yong
Consider the Ant
Emily Fraser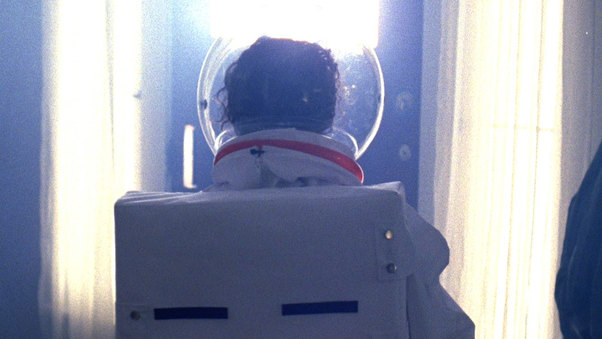 Dharini (Earth)
Anupama Pradhan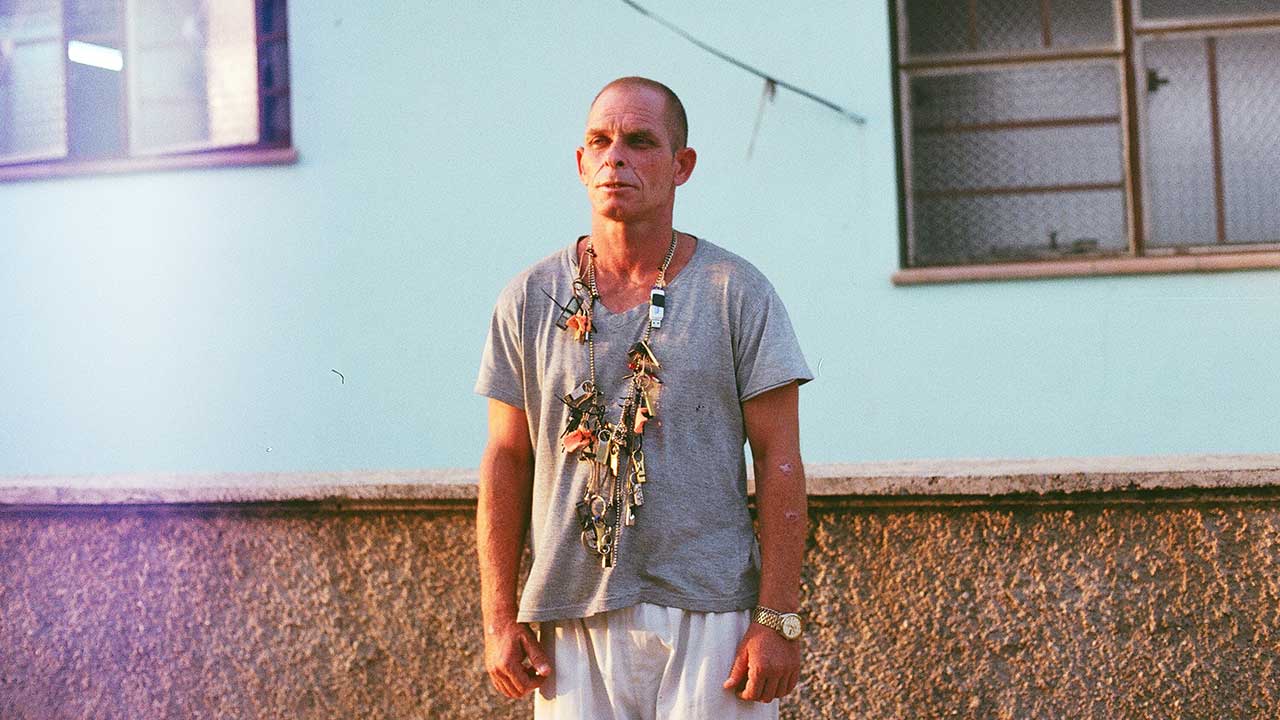 Armeggeddon 2
Corey Hughes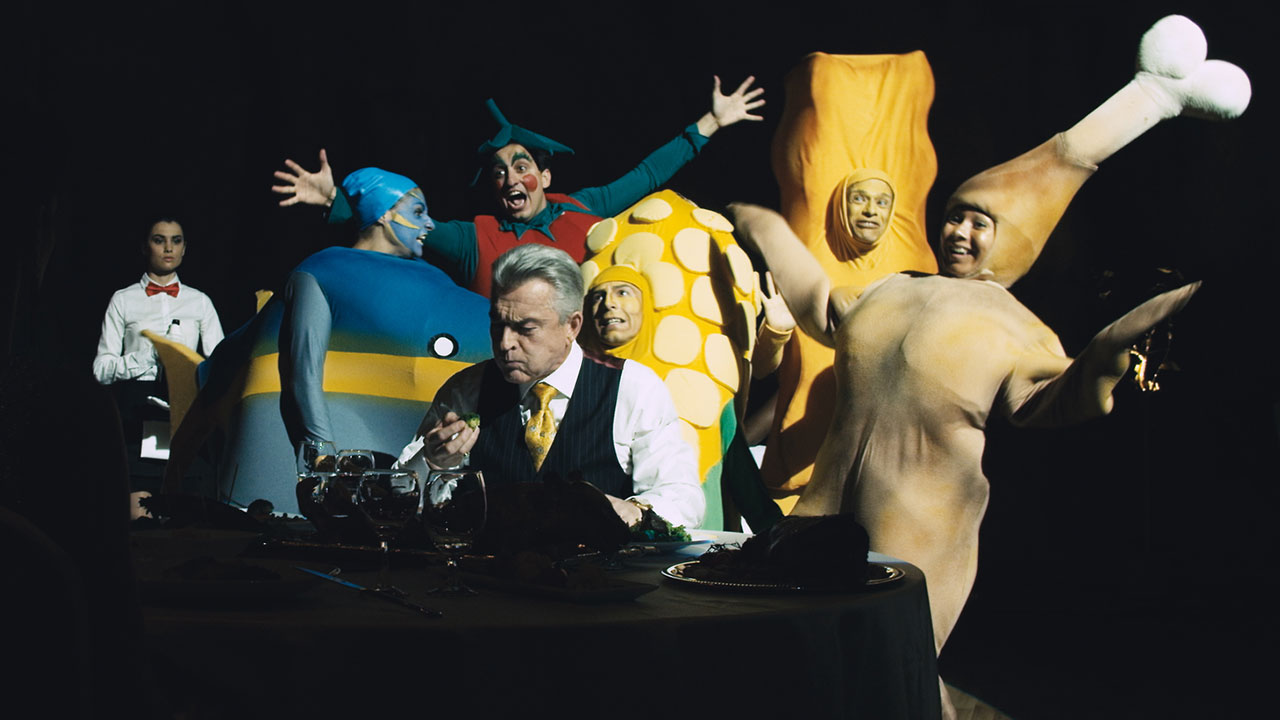 Eat Me!
Ilina Perianova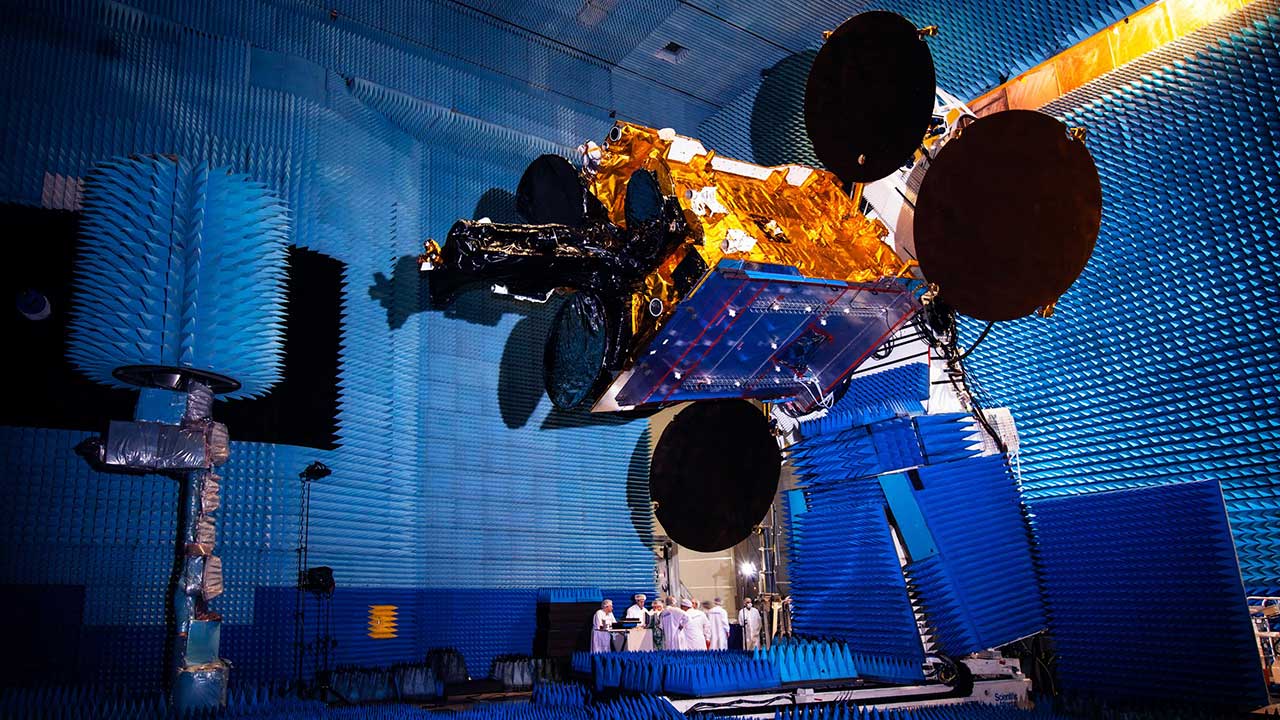 Geosynchronous
Toby Smith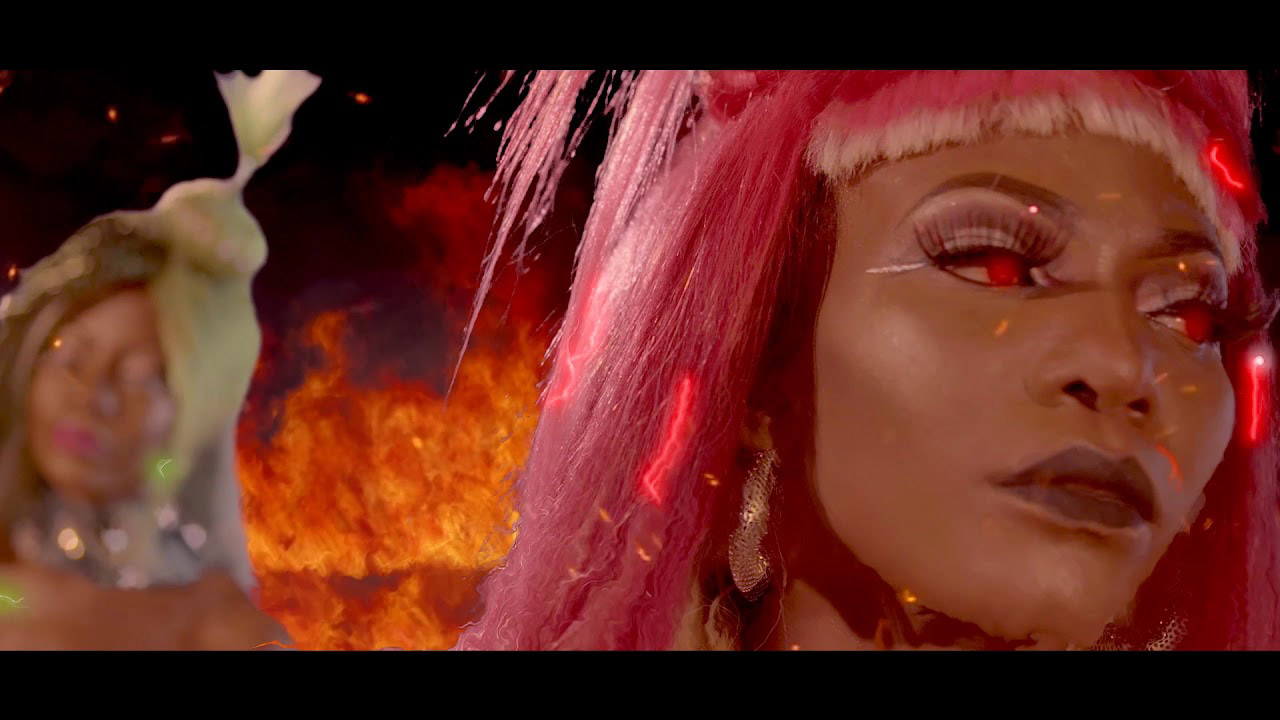 Hello, Rain
C.J. 'Fiery' Obasi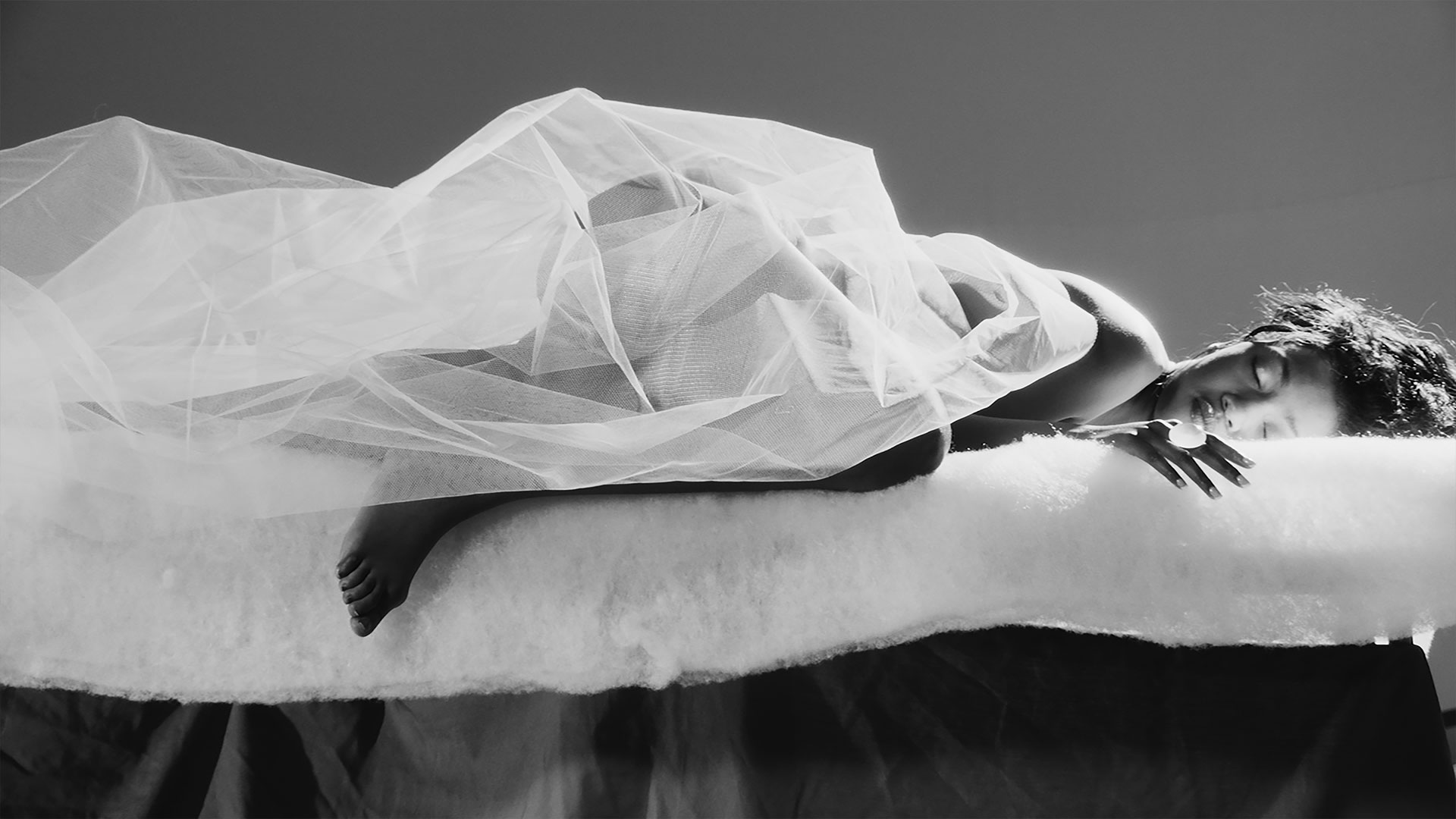 Naked Reality
Jean-Pierre Bekolo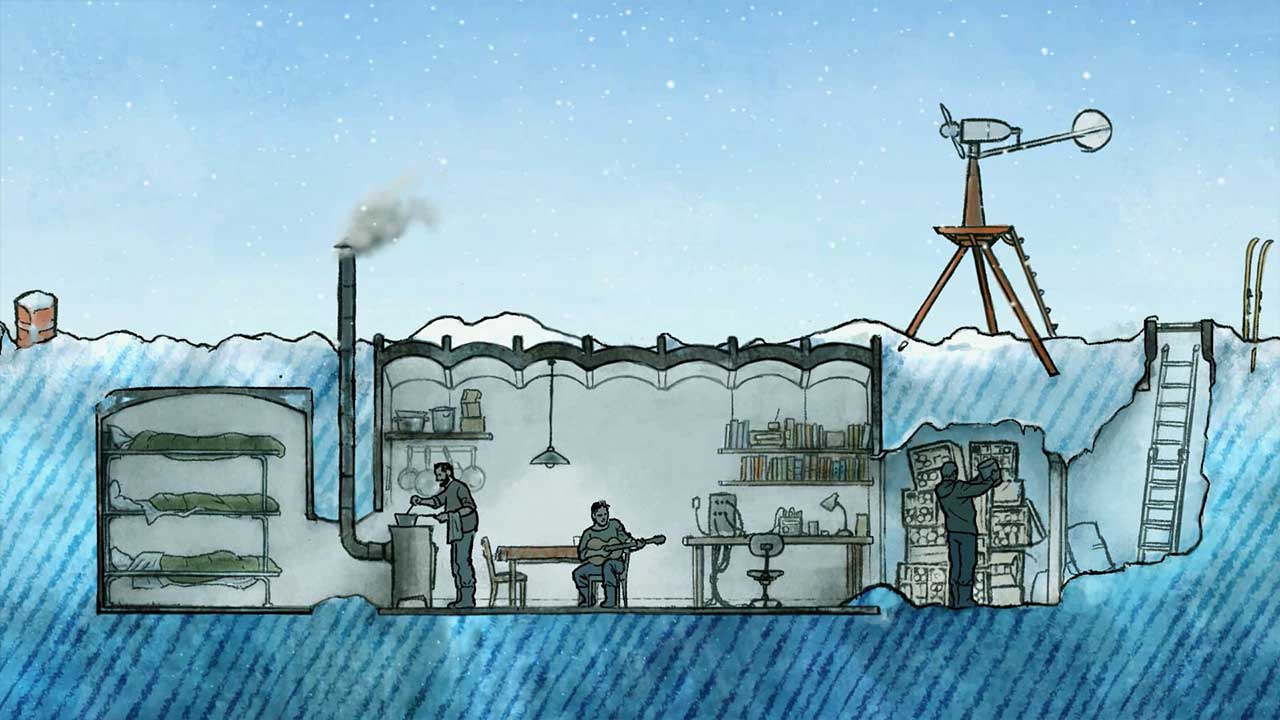 The Secrets Held in Ice
Loïc Fontimpe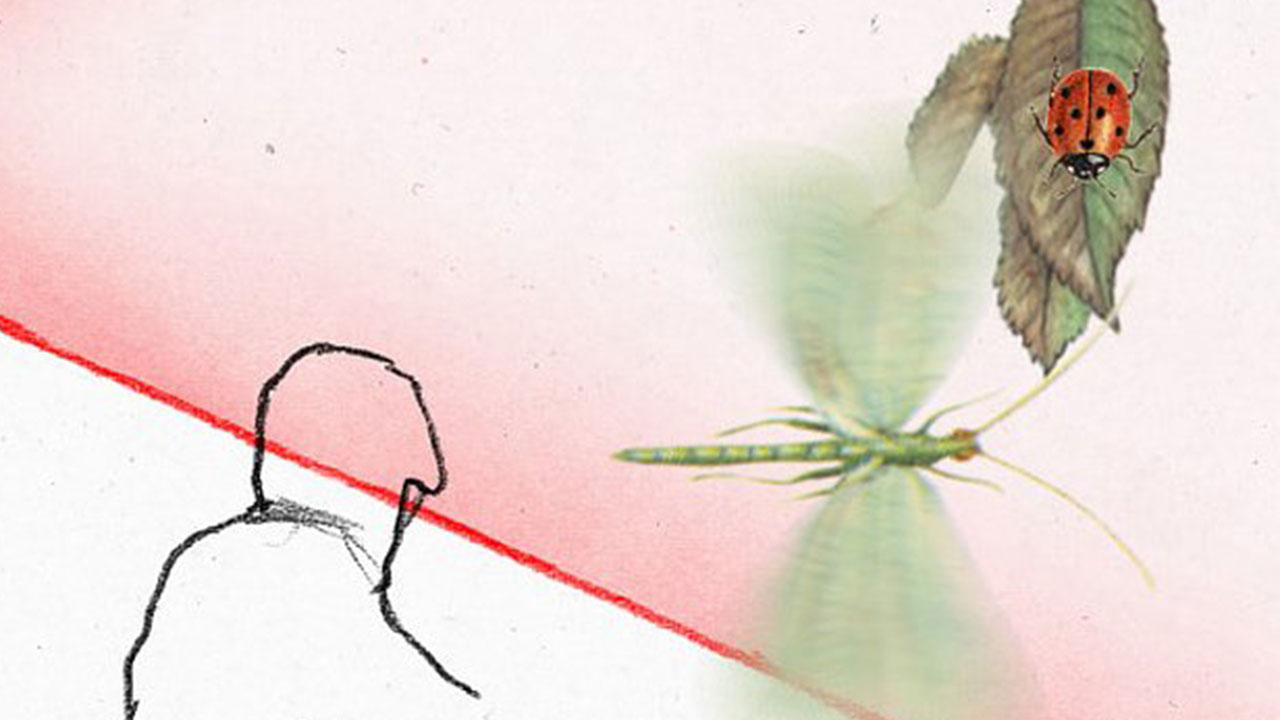 Sound Shadows
Julie Engaas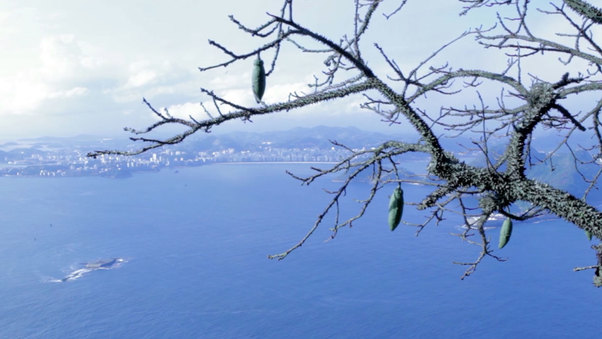 Campo Experimental
Alexis Gambis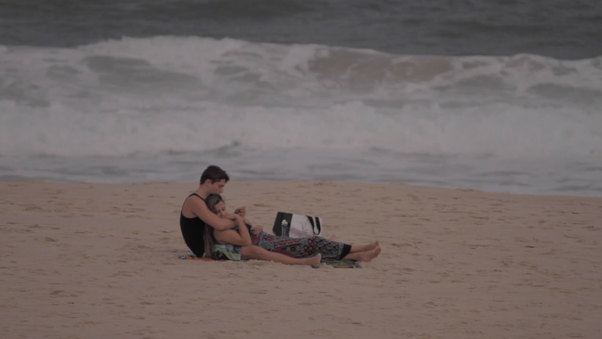 Field Work Brazil: Amor
Alexis Gambis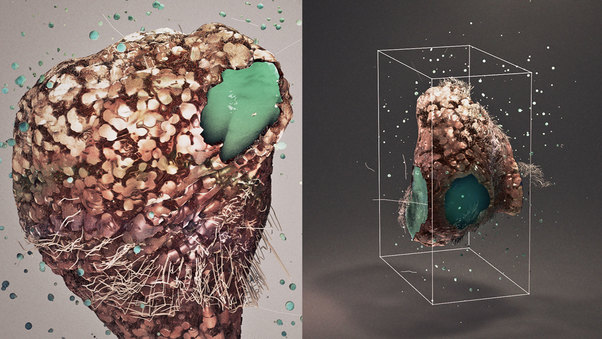 Microscopic Leaps
Markos Kay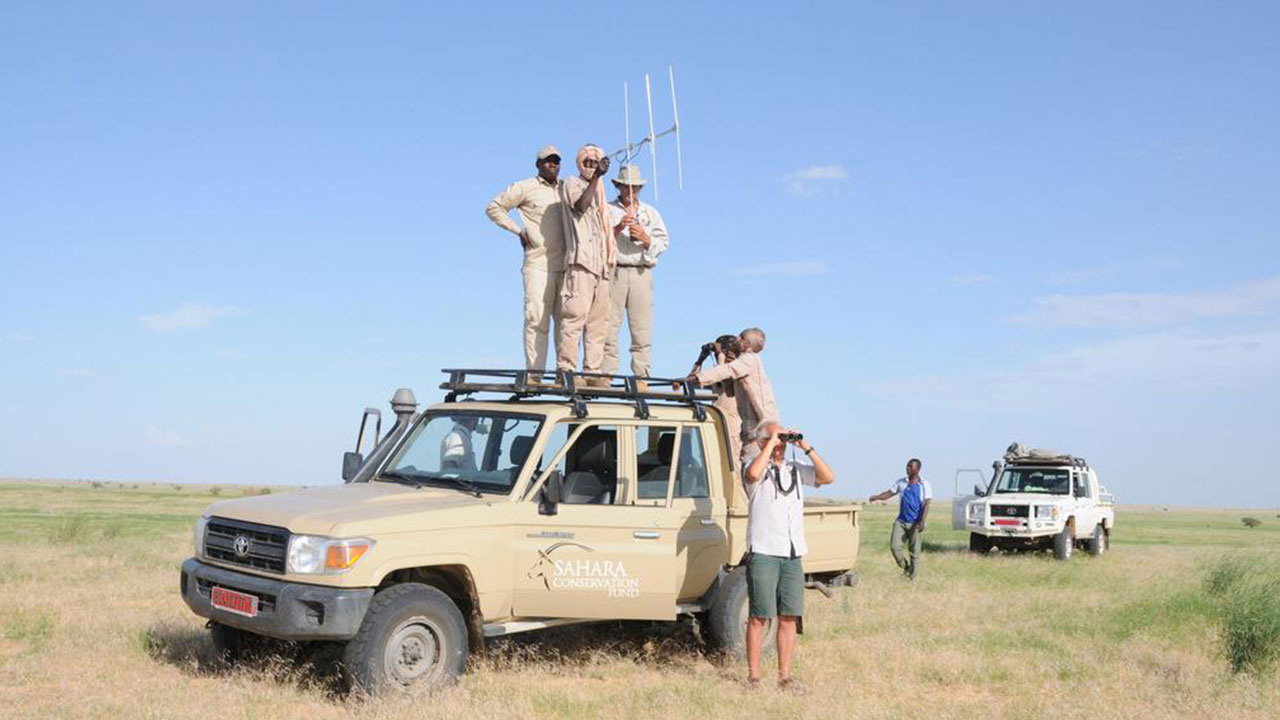 Back to the Wild
Veronica Iacono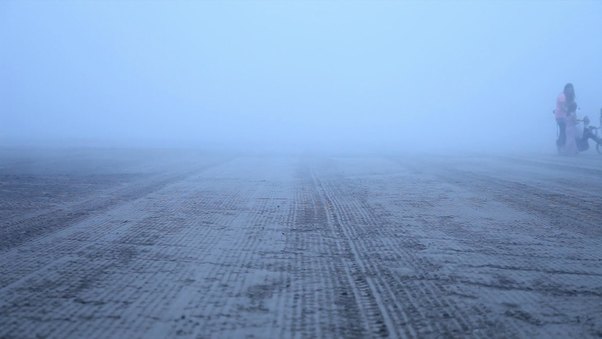 Une Terre Familière
Marianna Milhorat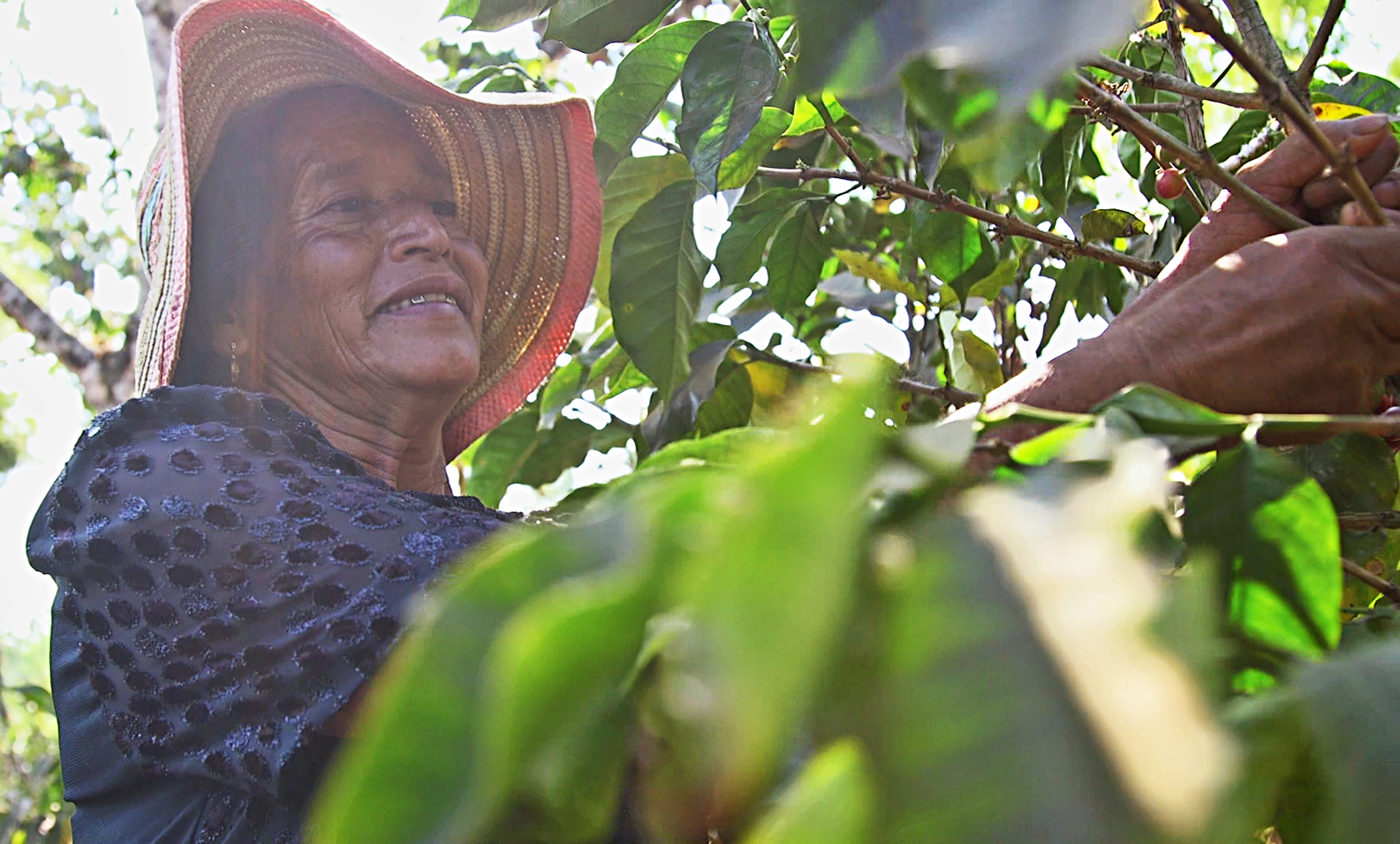 Dry Roast
Emily Thomas, Lauren Schwartzman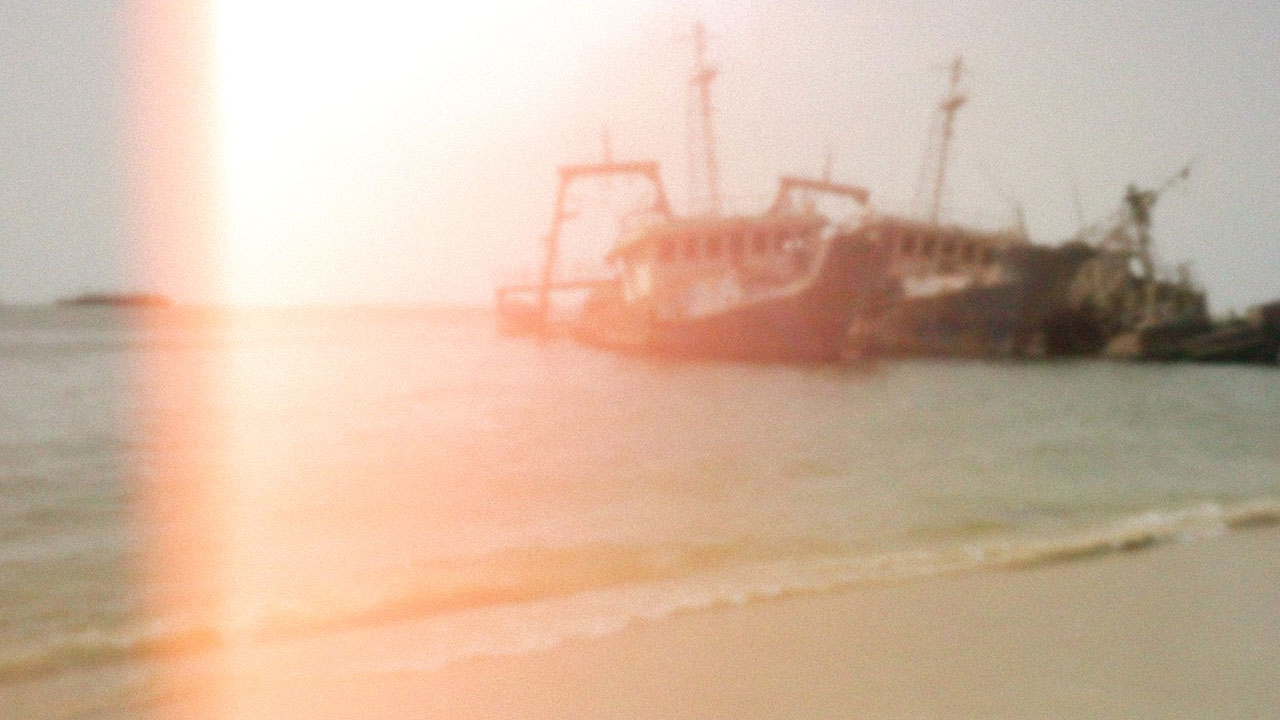 Matière première (Raw Material)
Jean-Francois Reverdy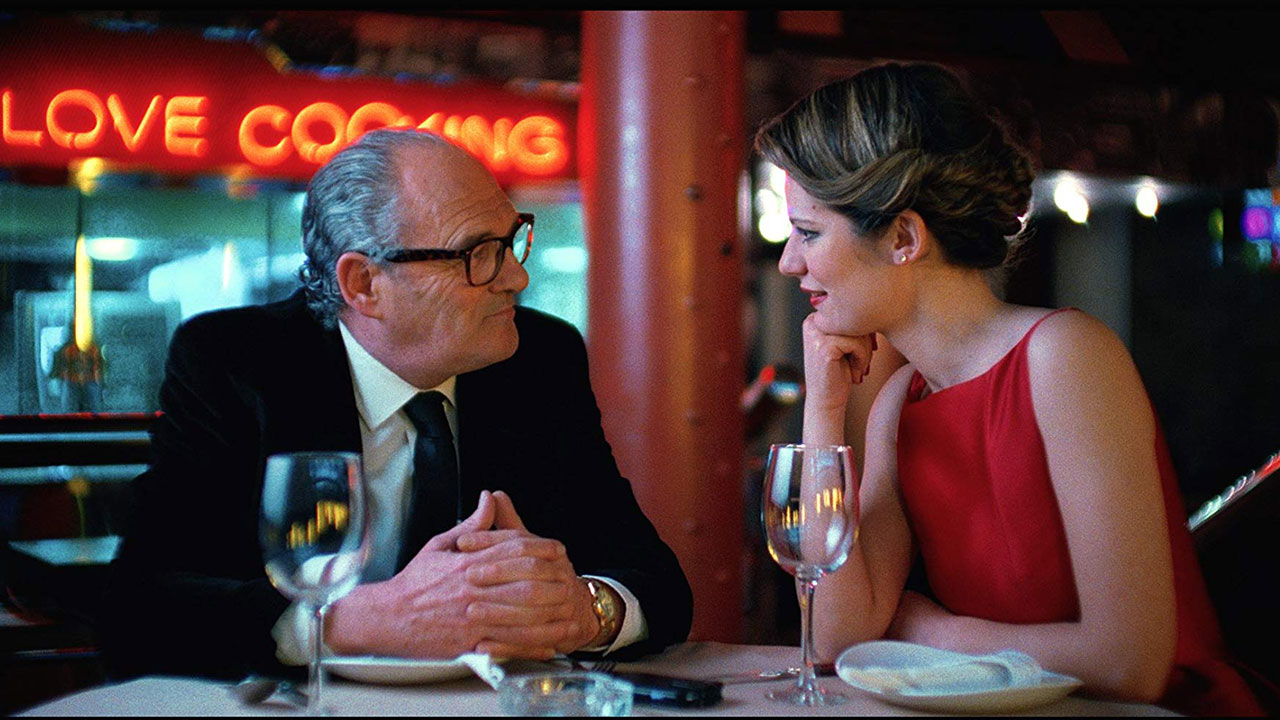 Yellow Cab 267
Patricia Venti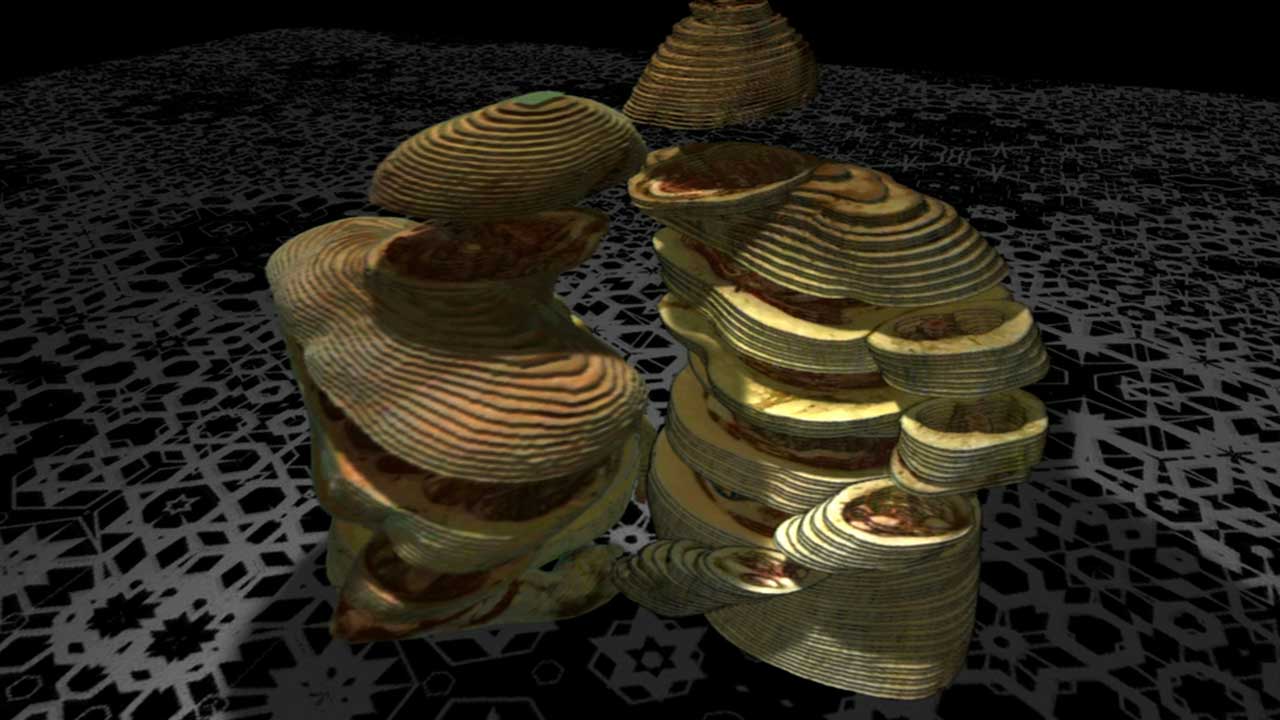 Addendum
Jérôme Lefdup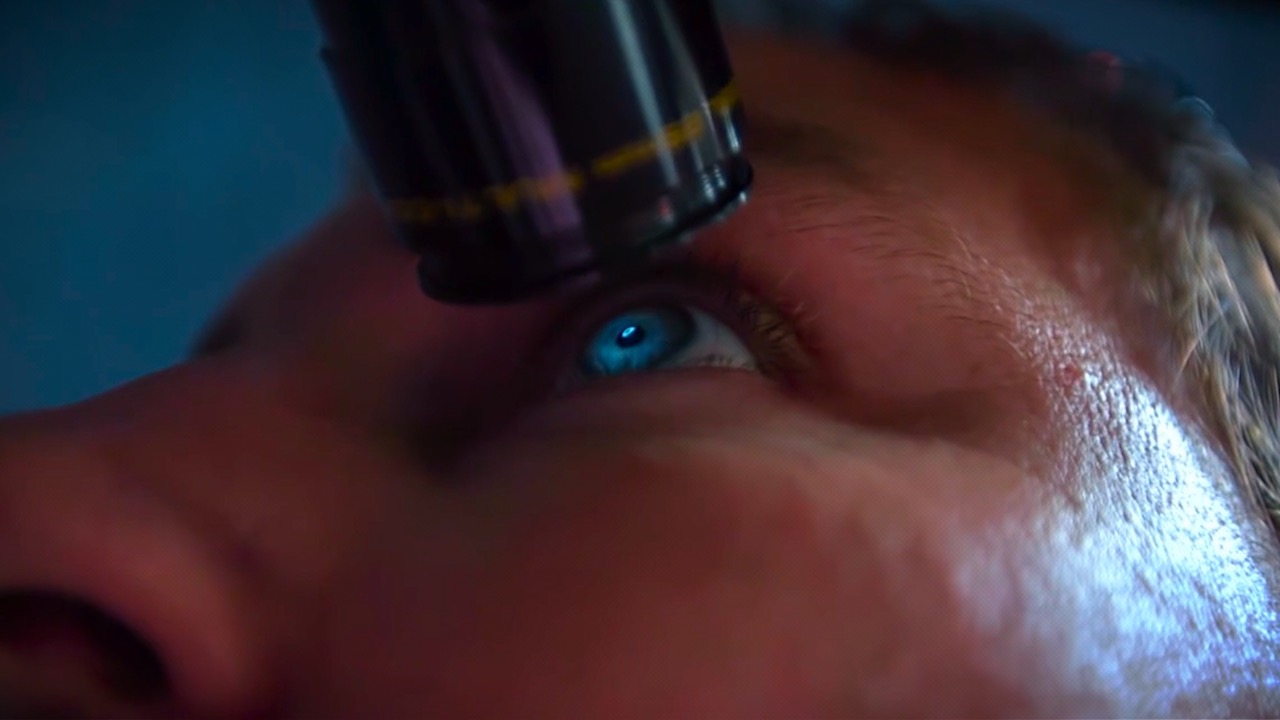 The Telescope: Our Bridge To The Infinite
Jason Silva
The Diving Bell and the Butterfly
Julian Schnabel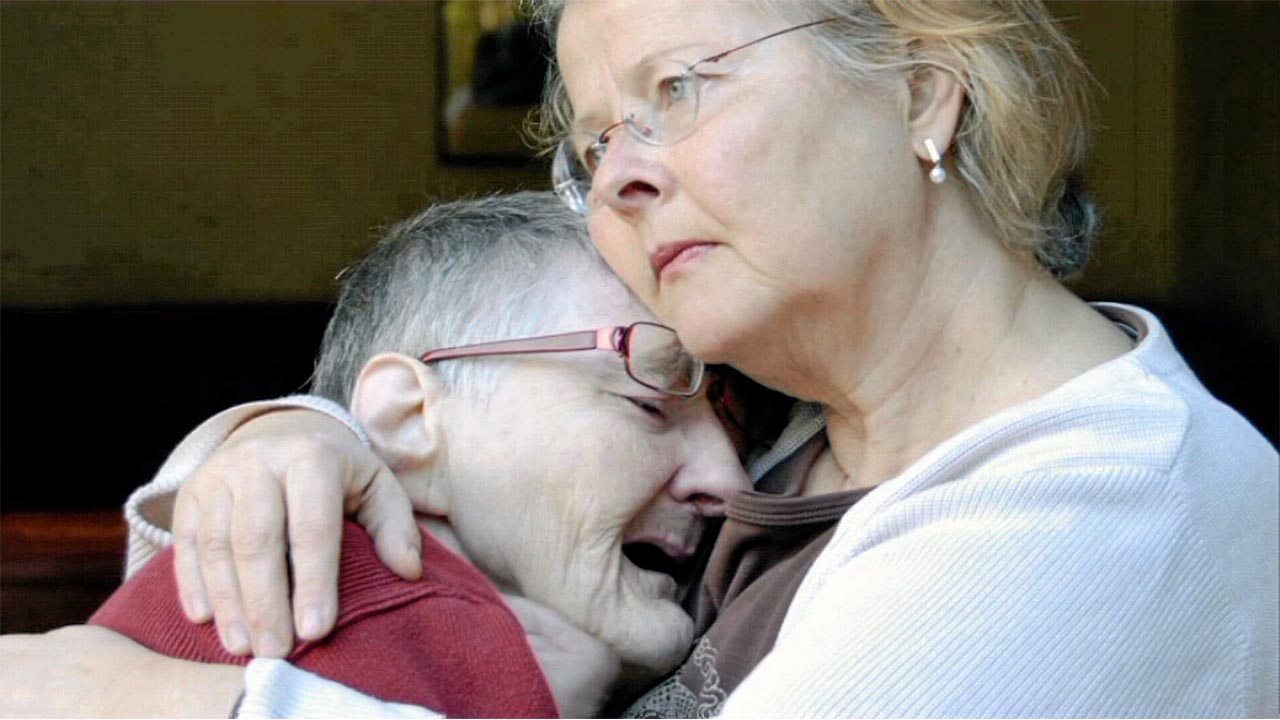 Silver Tsunami
Cynthia Harrison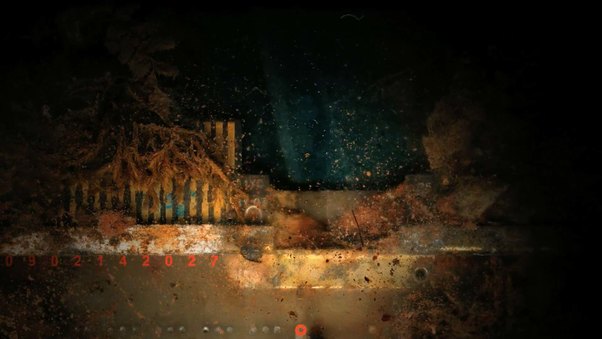 Ants in My Scanner
François Vautier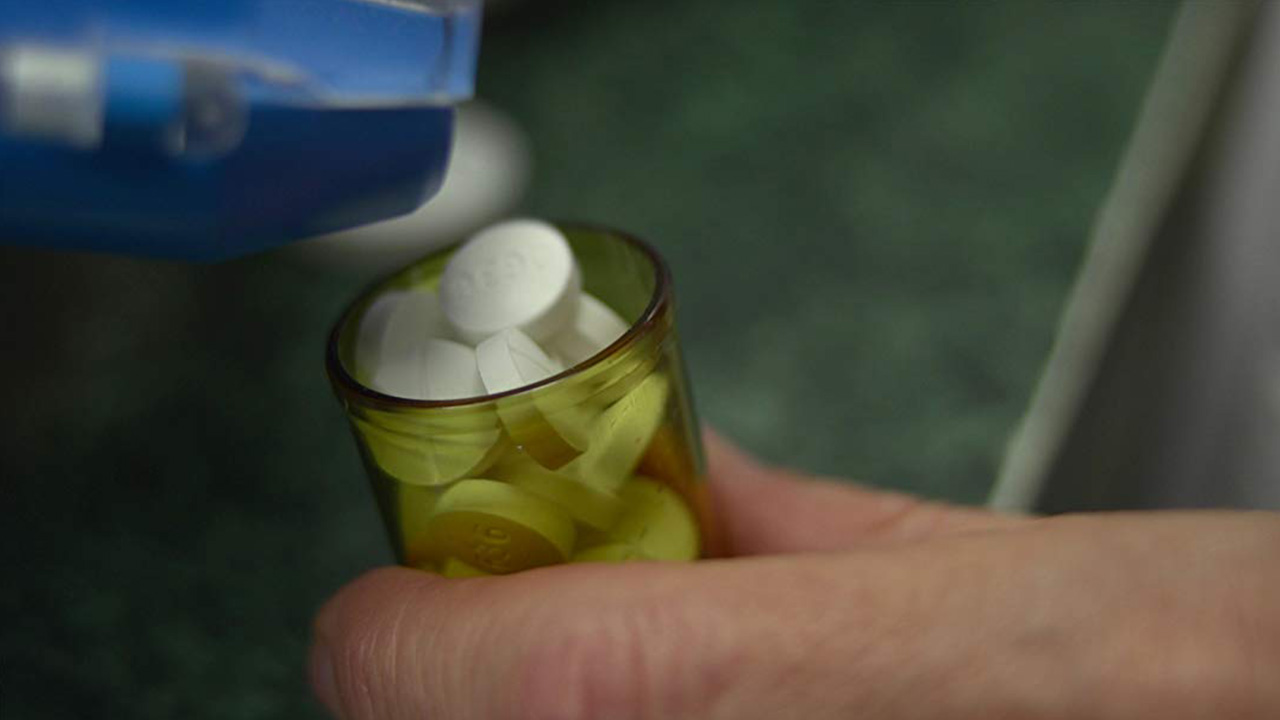 The Age of Anxiety
Scott Harper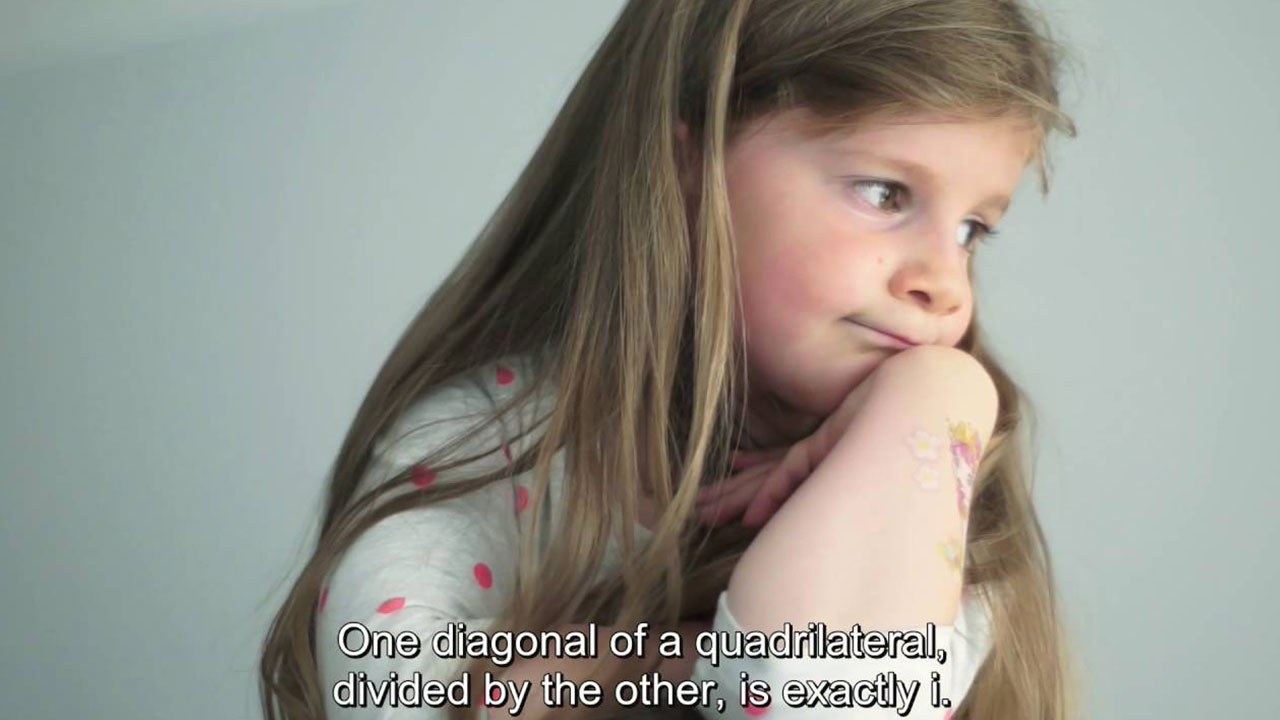 The Discrete Charm of Geometry
Ekaterina Eremenko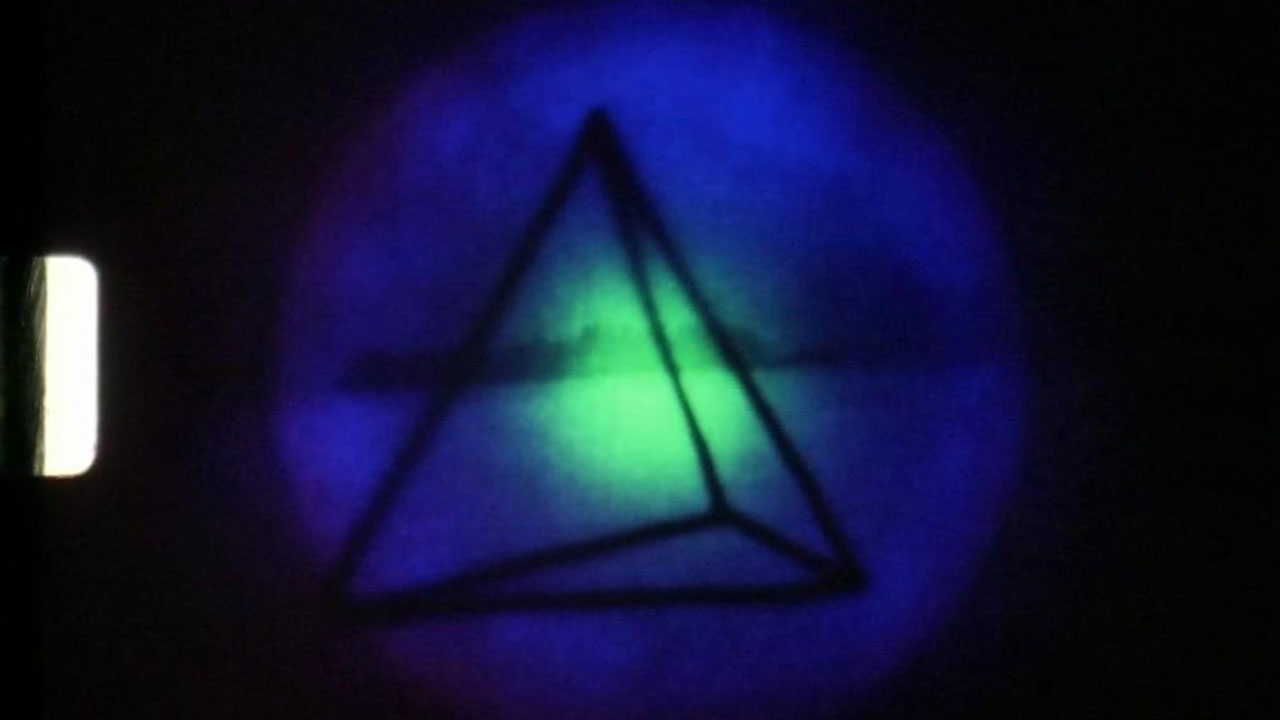 Everything Turns
Aaron Zeghers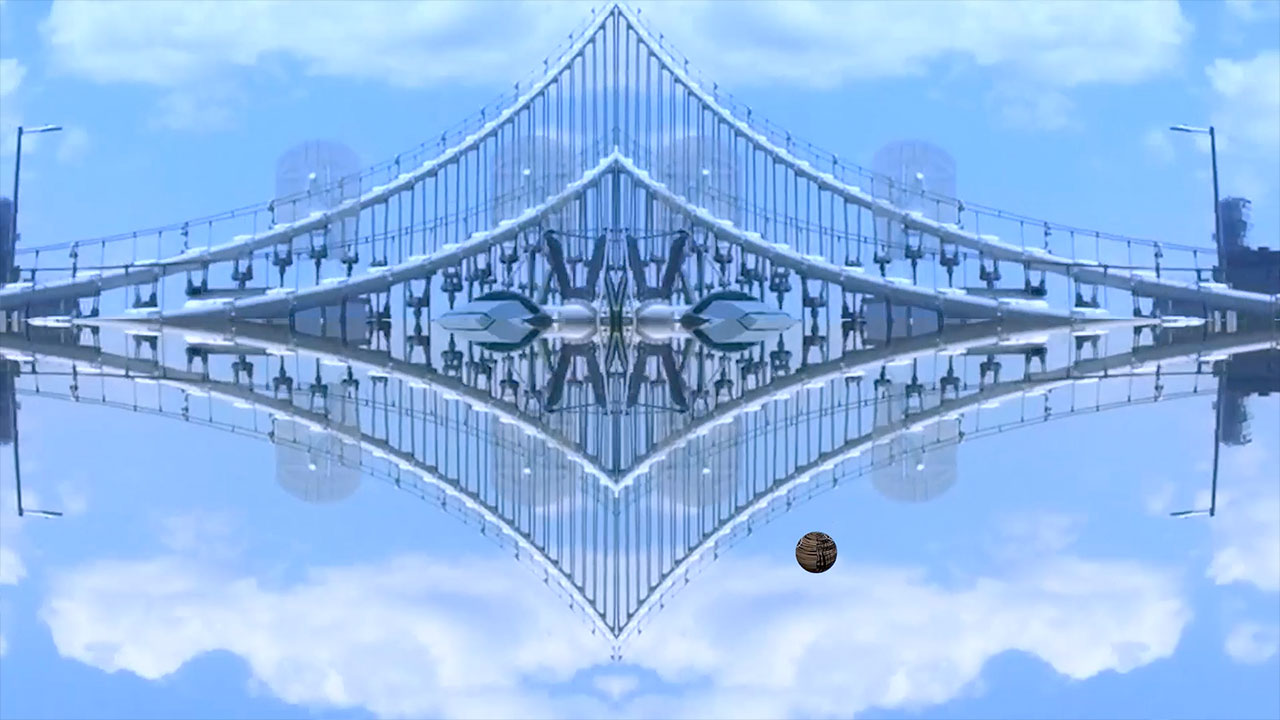 Portal 2
Graciela Cassel
Cidade Pequena (Small Town)
Diogo Costa Amarante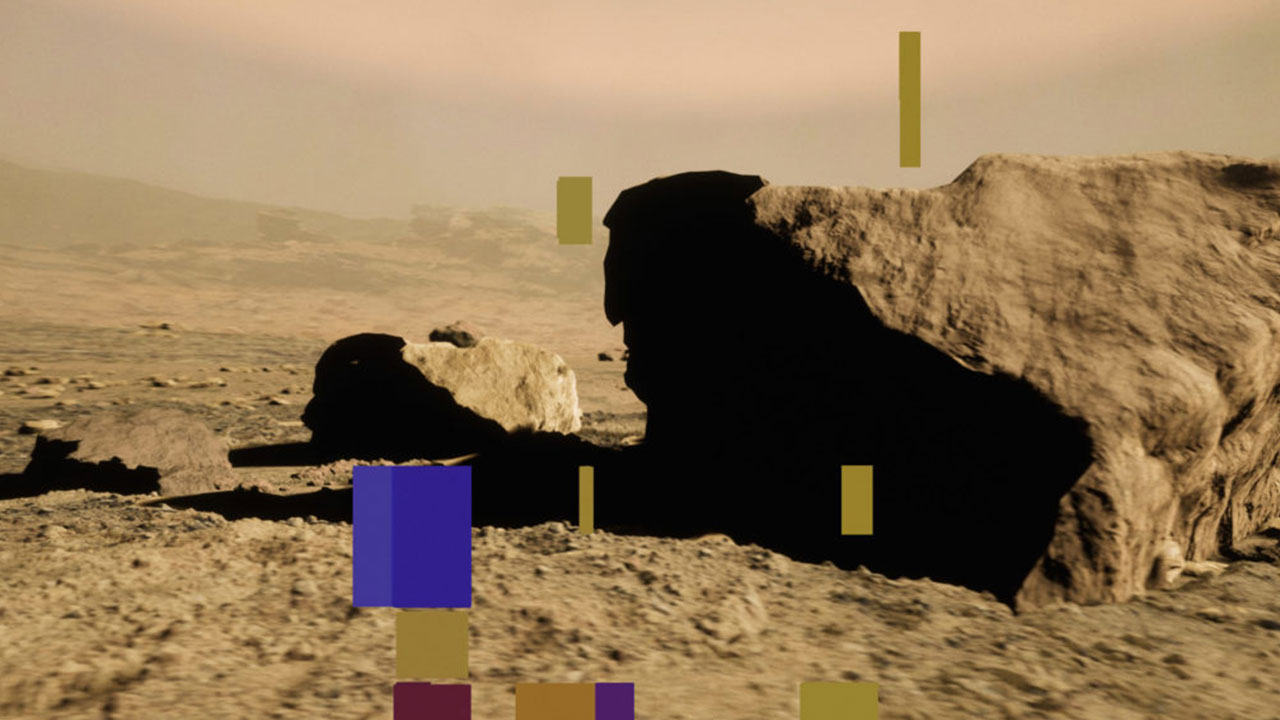 Mars kuvien takaa (The Other Side of the Mars)
Minna Långström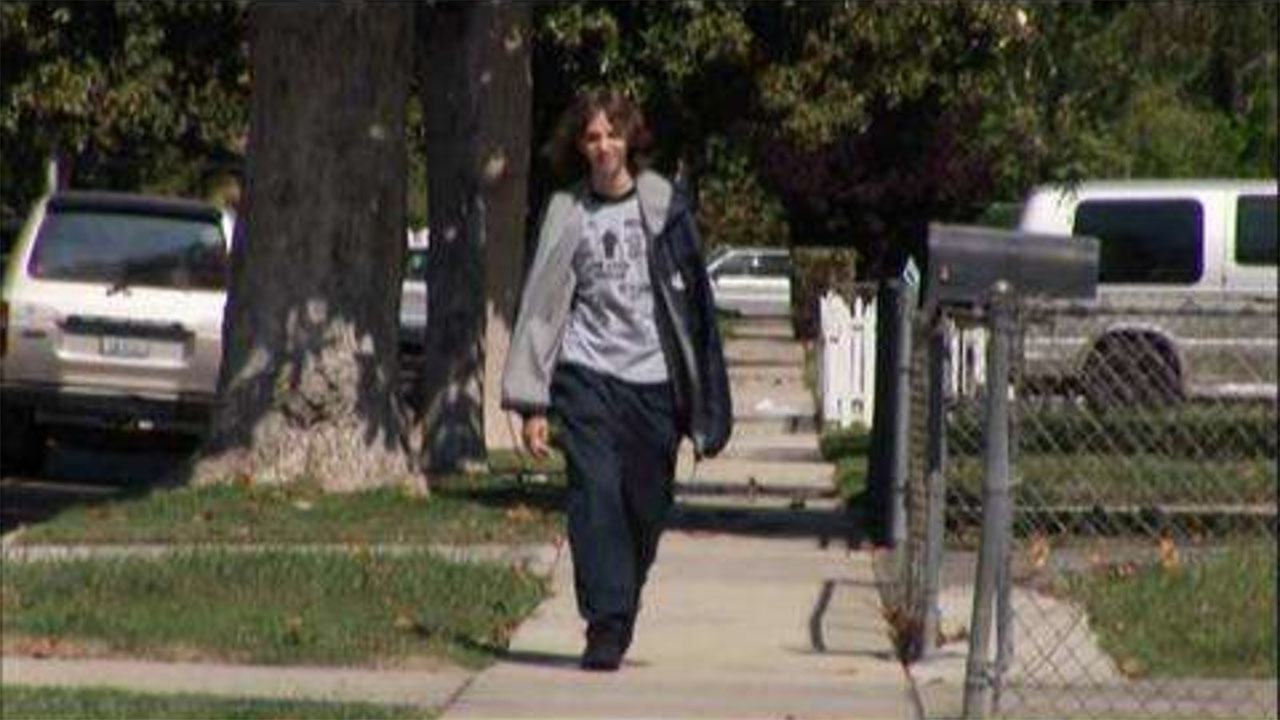 Hard Problems
George Paul Csicsery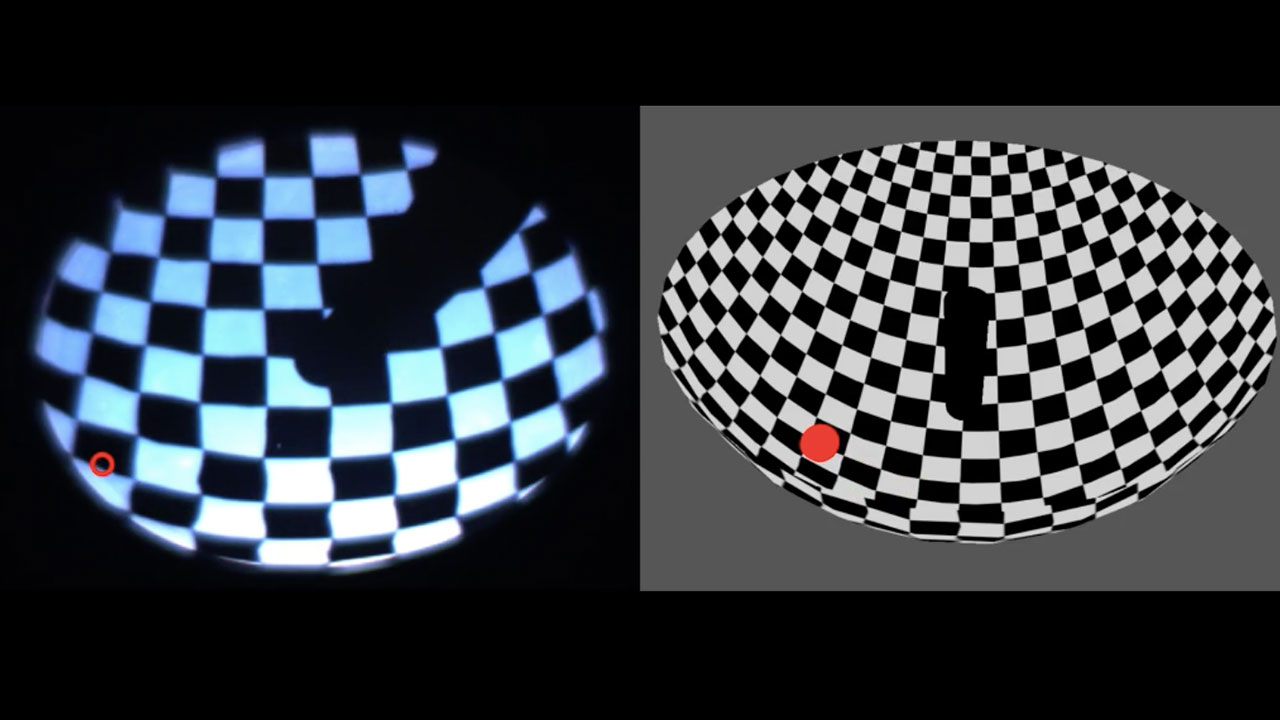 Simulation of a virtual post for freely swimming Zebrafish
Andrew Straw
Moxie
Andrés Mansisidor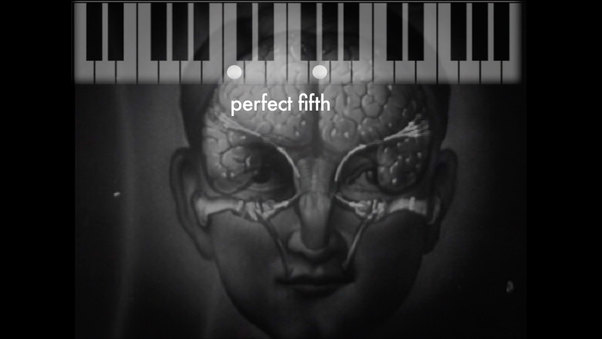 Into Noise
Janna Kyllästinen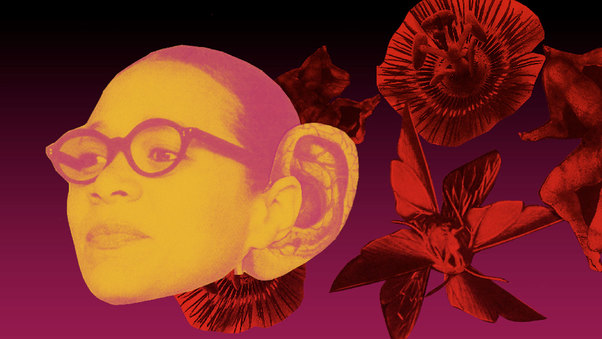 The Strange Eyes of Dr. Myes
Nancy Andrews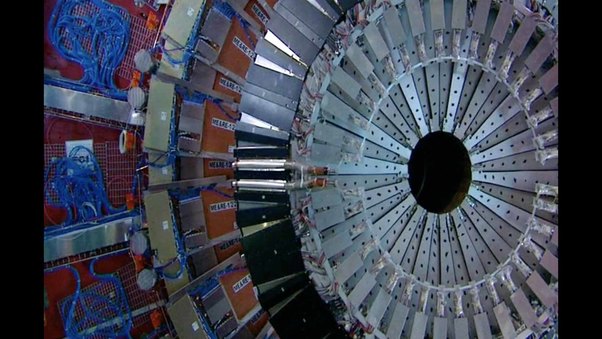 Higgs - Into the Heart of Imagination
Hannie van den Bergh,Jan van den Berg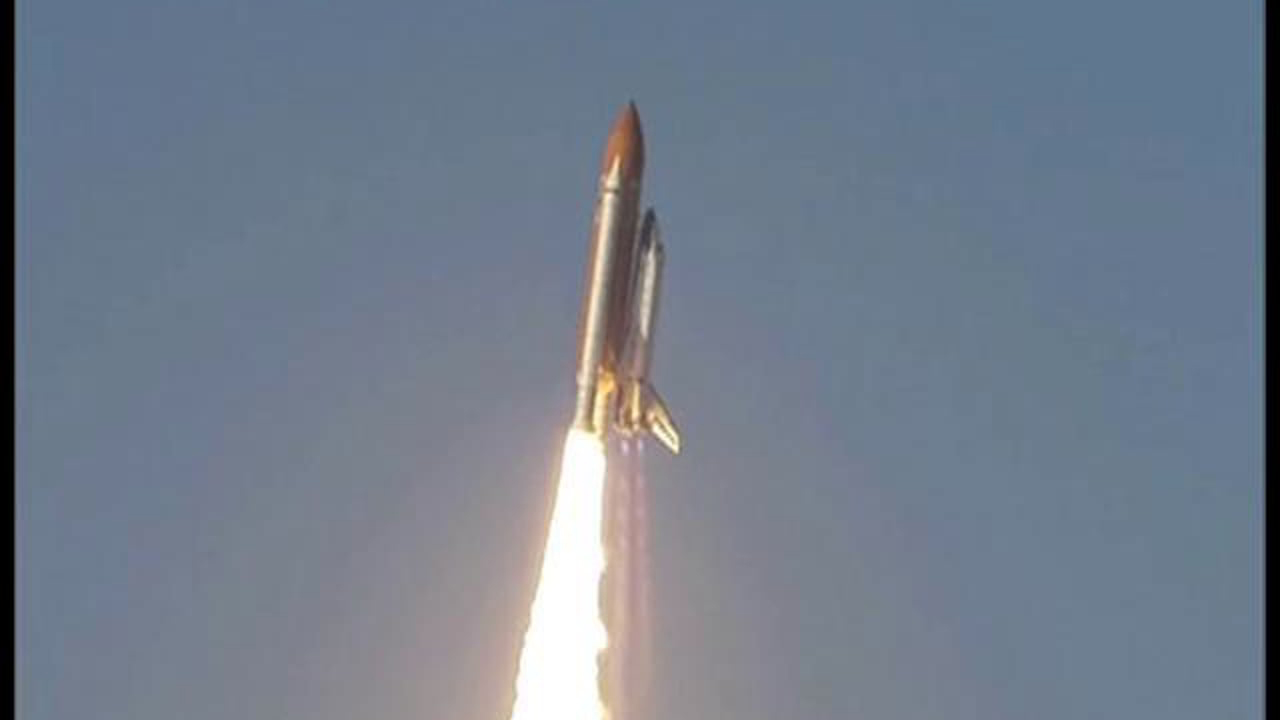 Wally's mission on Mars
Lisa Mills
Stereopsis
Joseph Singer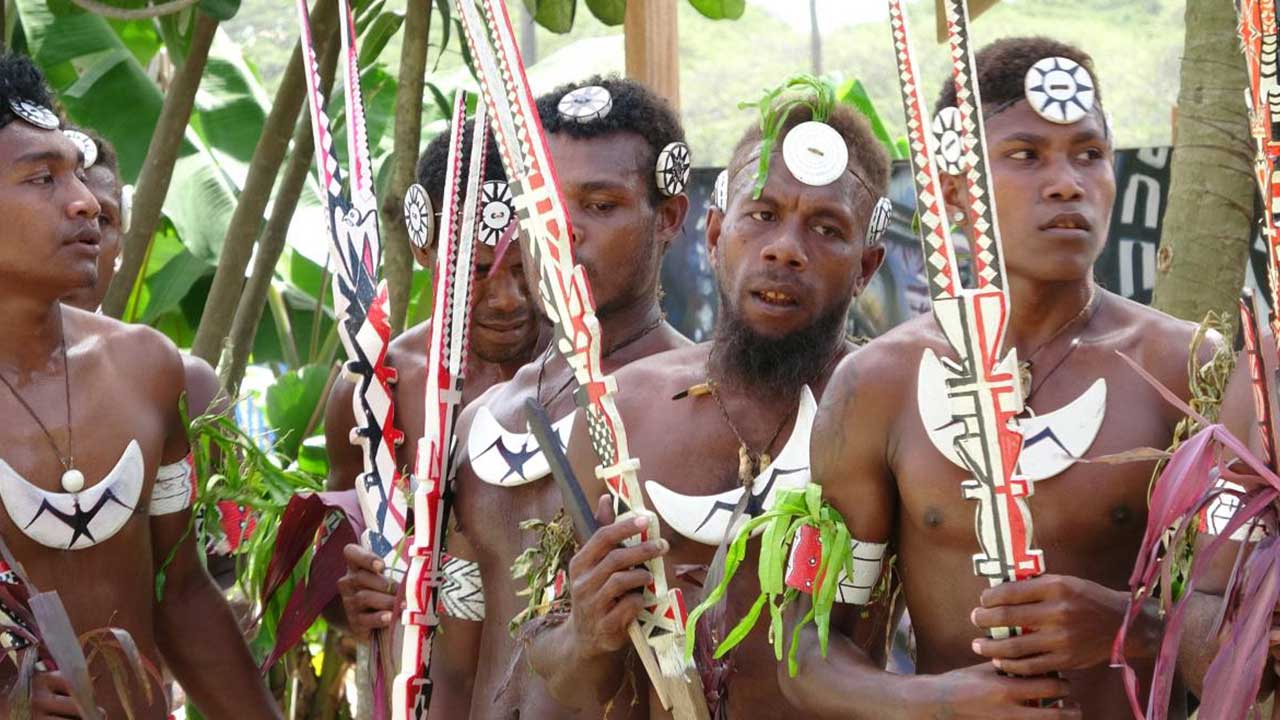 WANTOKS: dance of resilience in Melanesia
Iara Lee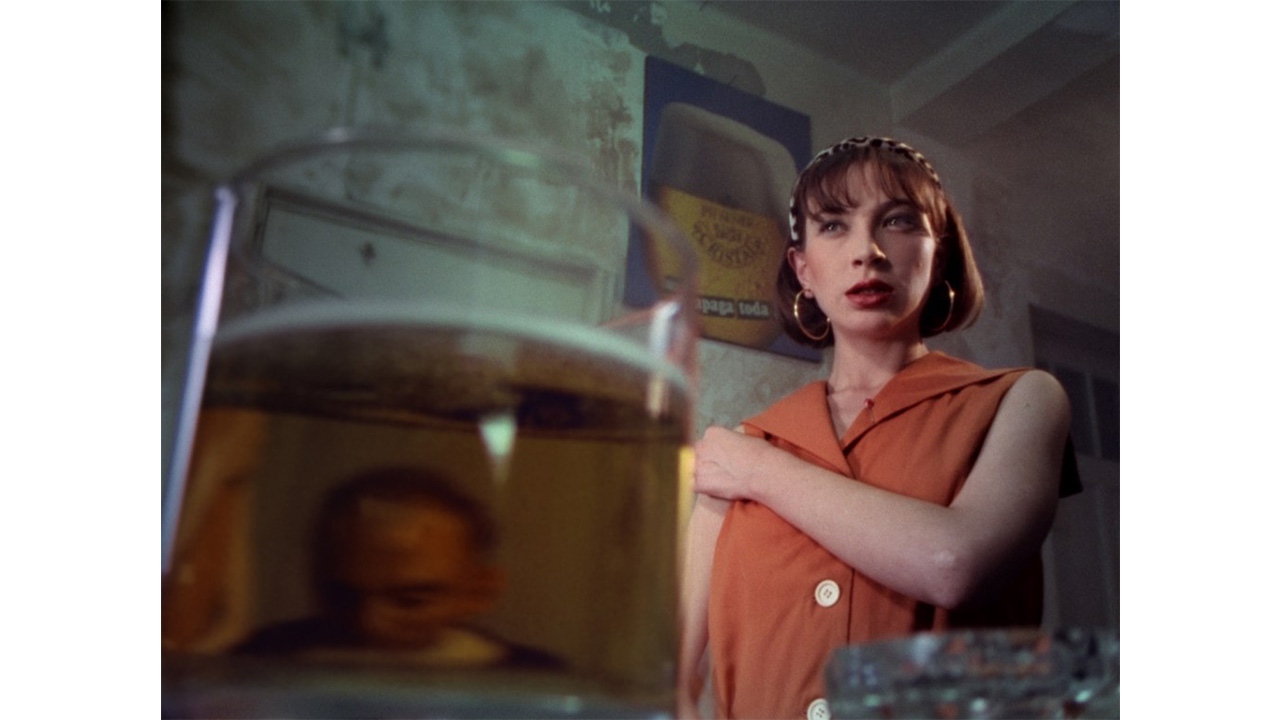 Exquisite Corpse
Scott David Russell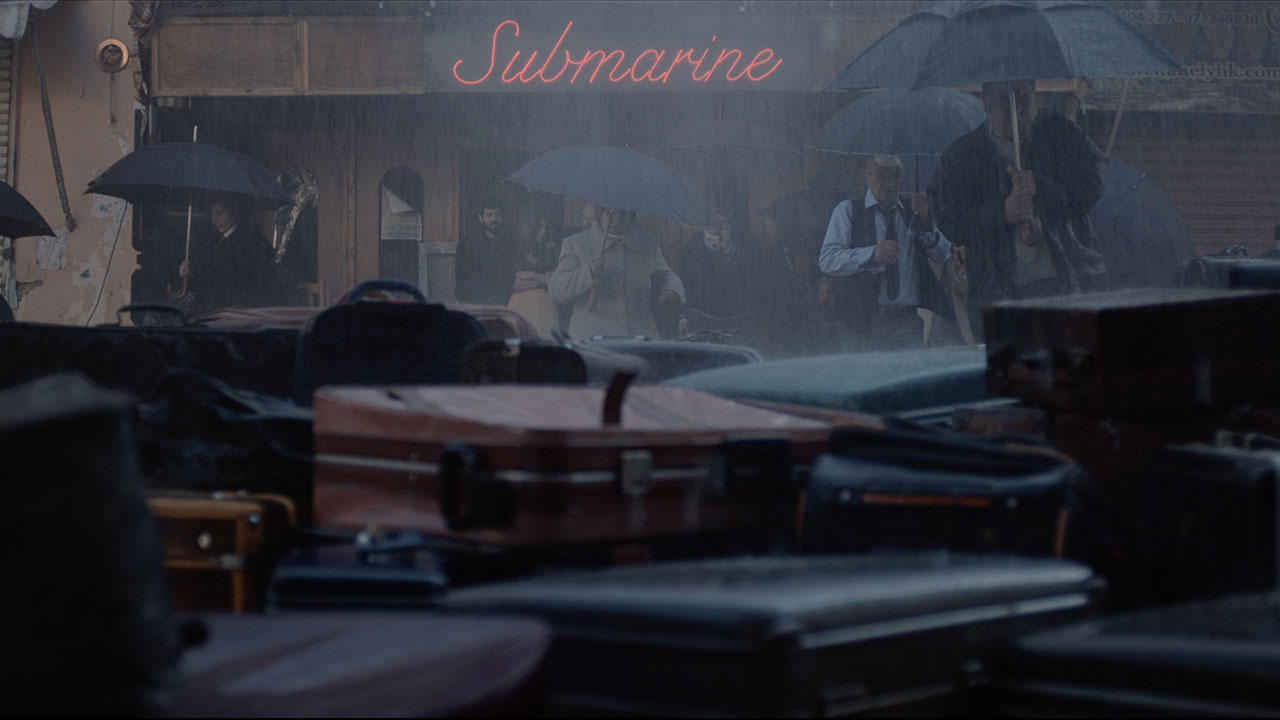 Submarine
Mounia Akl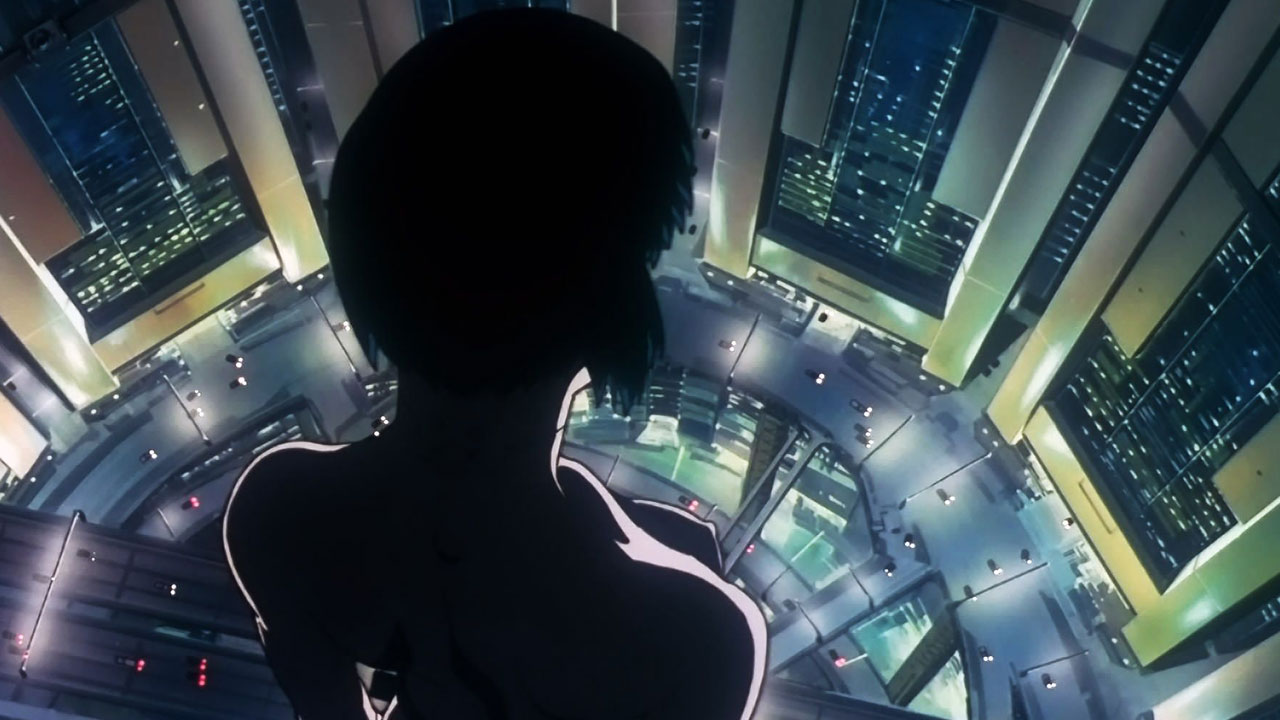 Ghost in the Shell
Mamoru Oshii
Here and the Great Elsewhere
Michèle Lemieux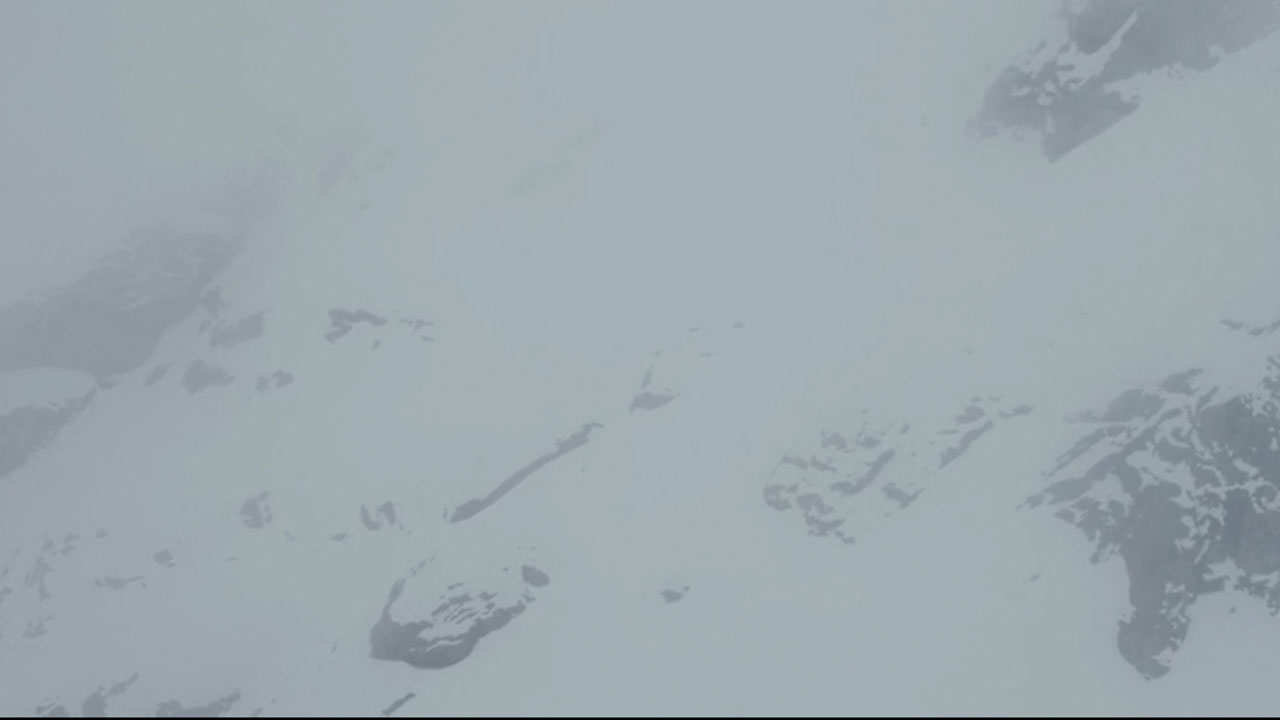 White Planet
Francesco Mattuzzi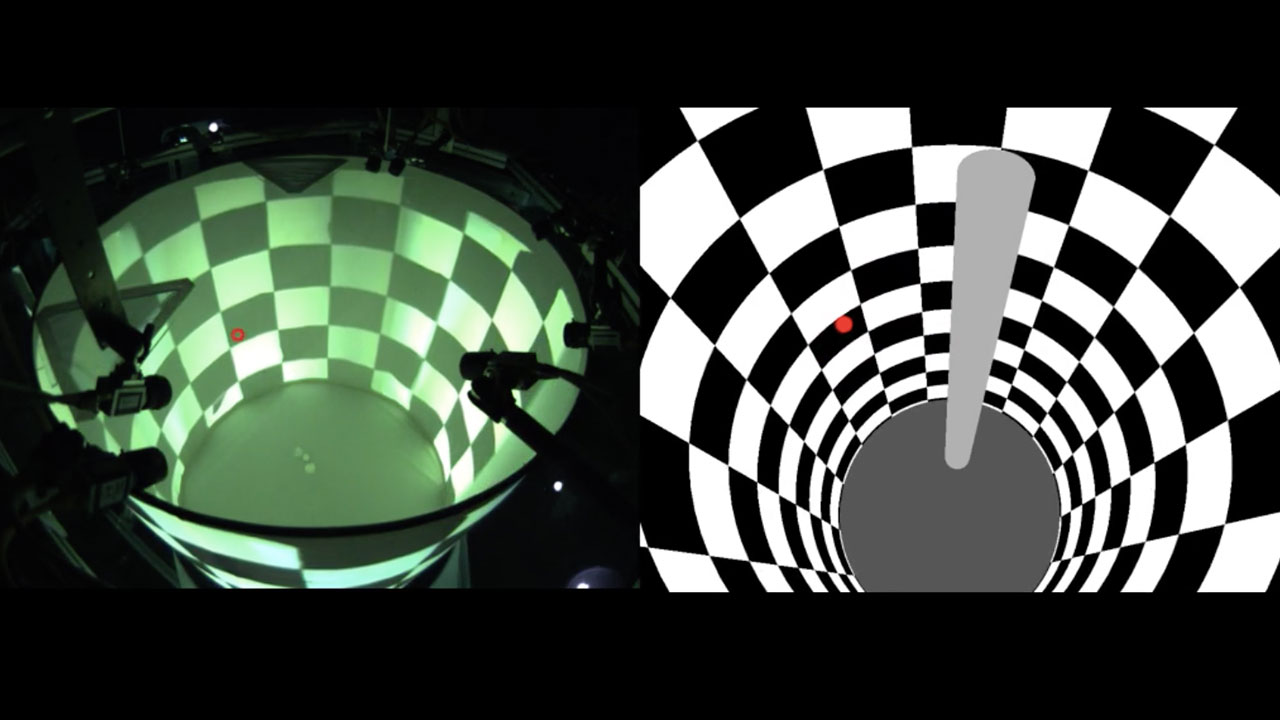 Simulation of a virtual post for freely flying Drosophila
Andrew Straw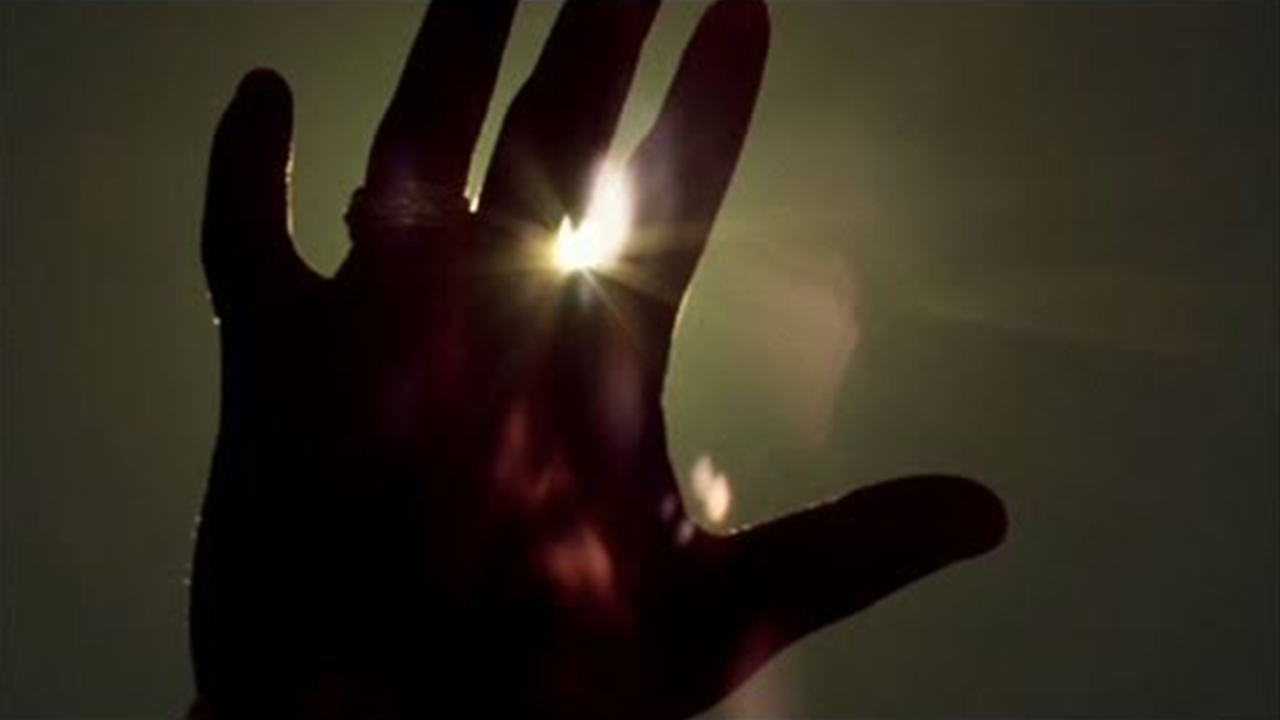 White
A. Sayeeda Moreno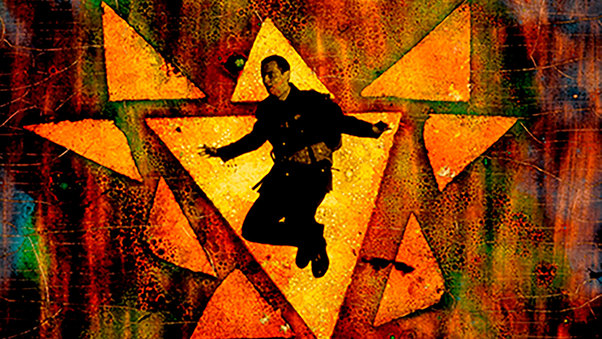 Mynarski Death Plummet
Matthew Rankin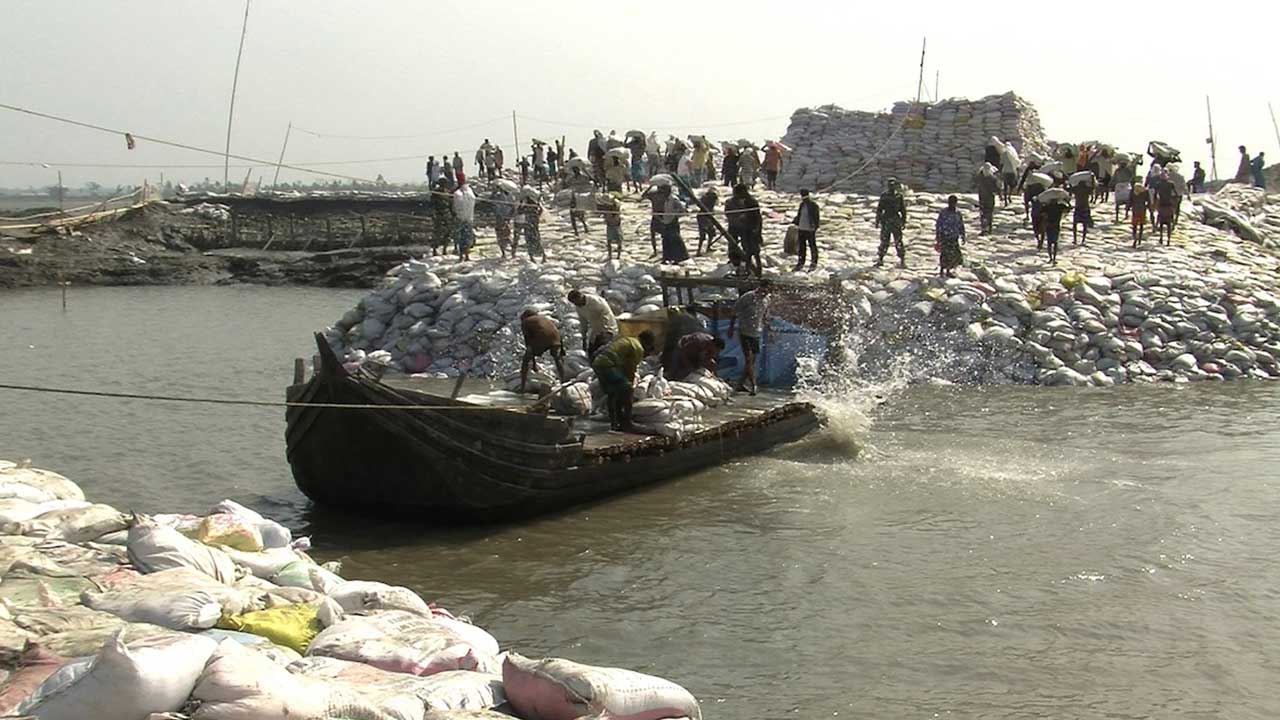 Deep Weather
Ursula Biemann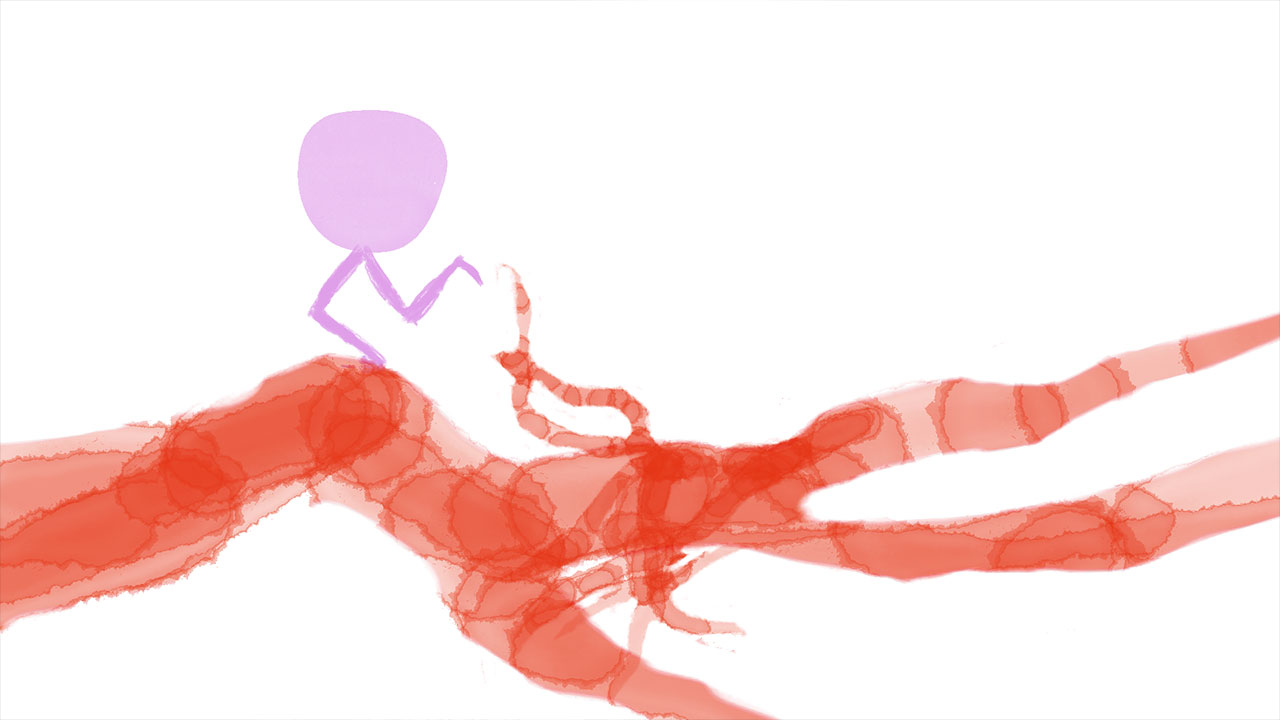 Loop
Samantha Moore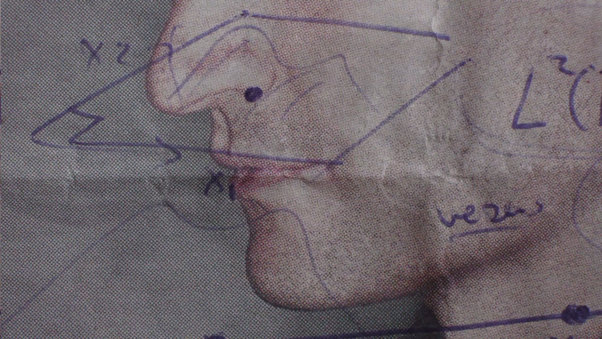 Writing
Geraldine Cox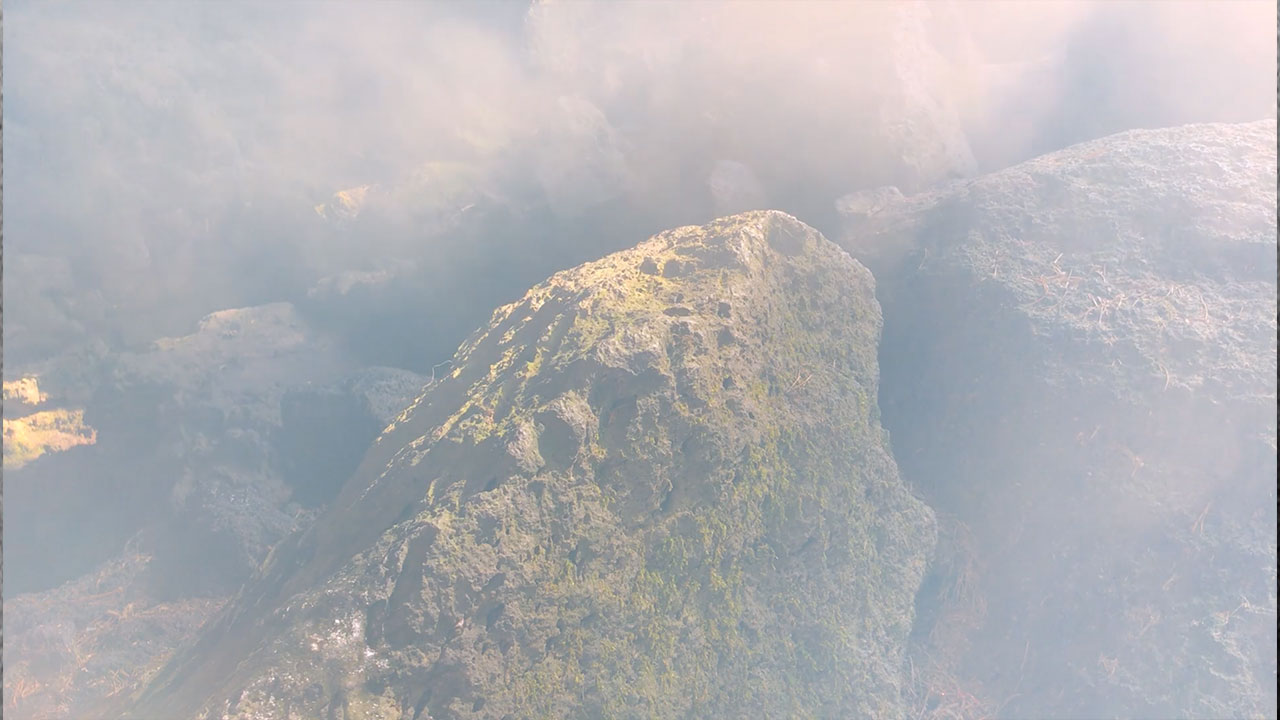 Mirror of the Virgin Forest
Hirofumi Nakamoto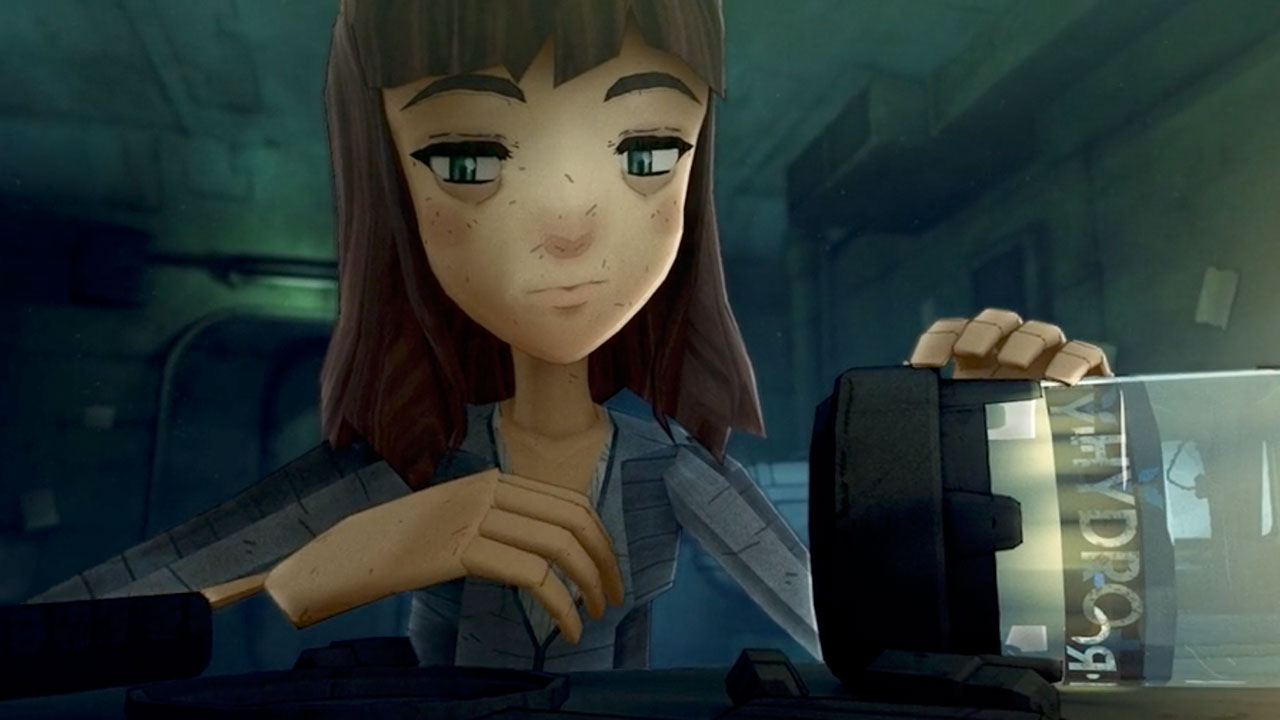 Fathoms
Joe Russ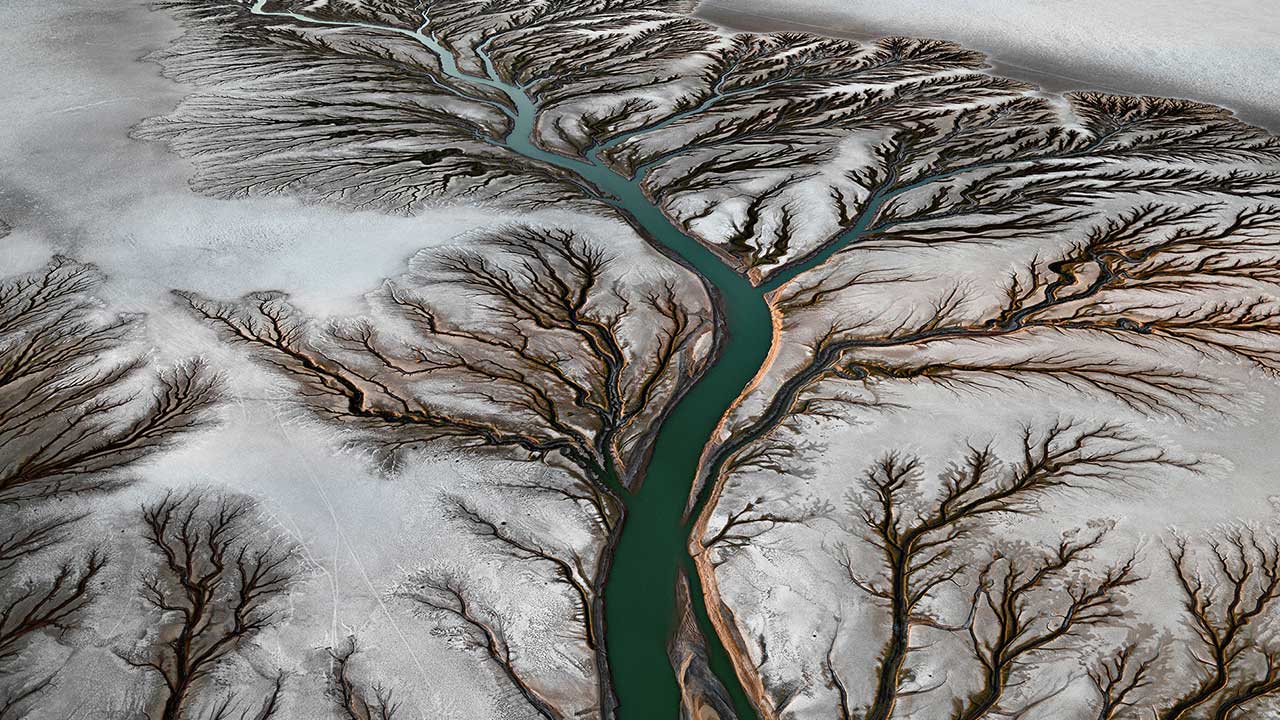 Watermark
Jennifer Baichwal,Edward Burtynsky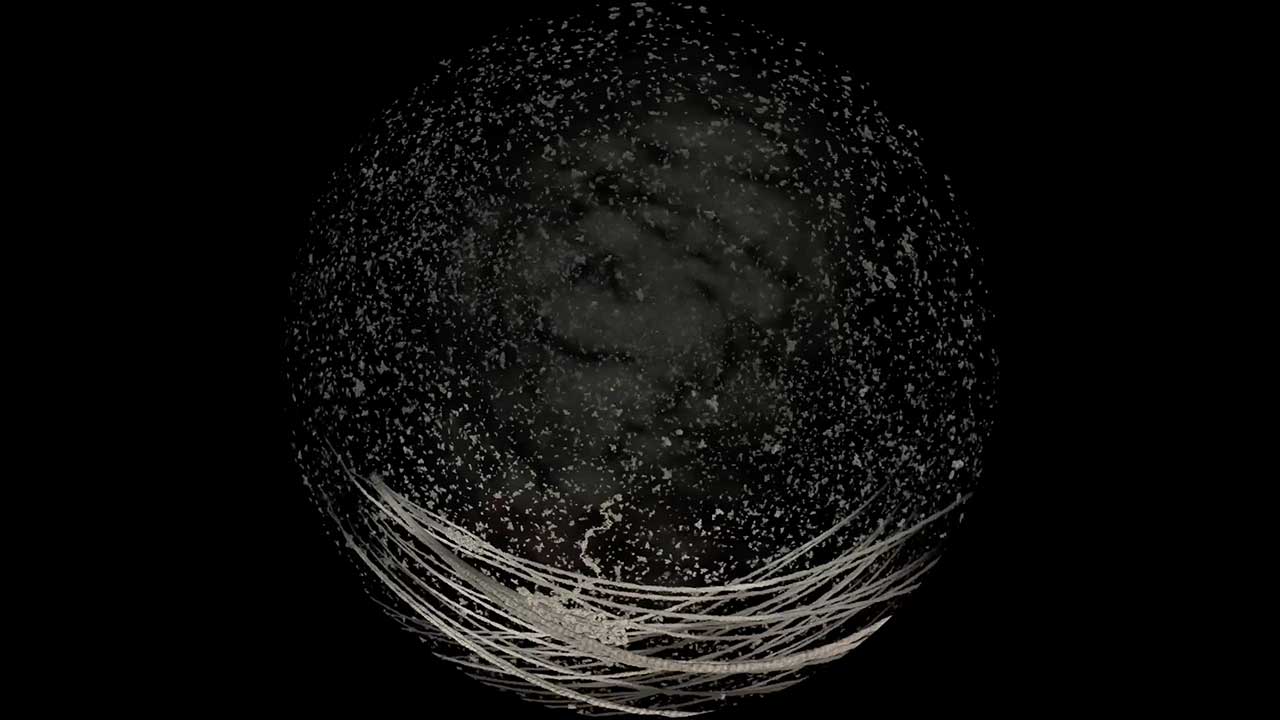 Nanoplanet
Monica Zoppè
Acid Science Underground
Daniel Maszkovitch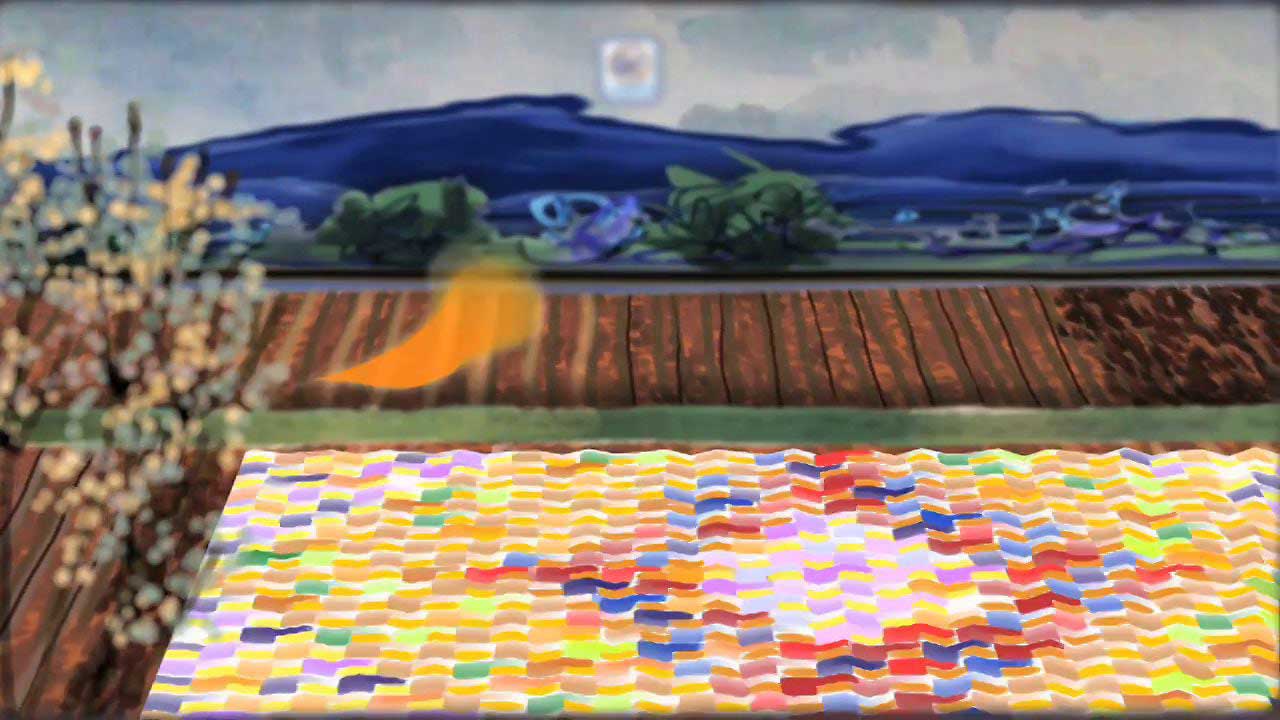 An Eyeful of Sound
Samantha Moore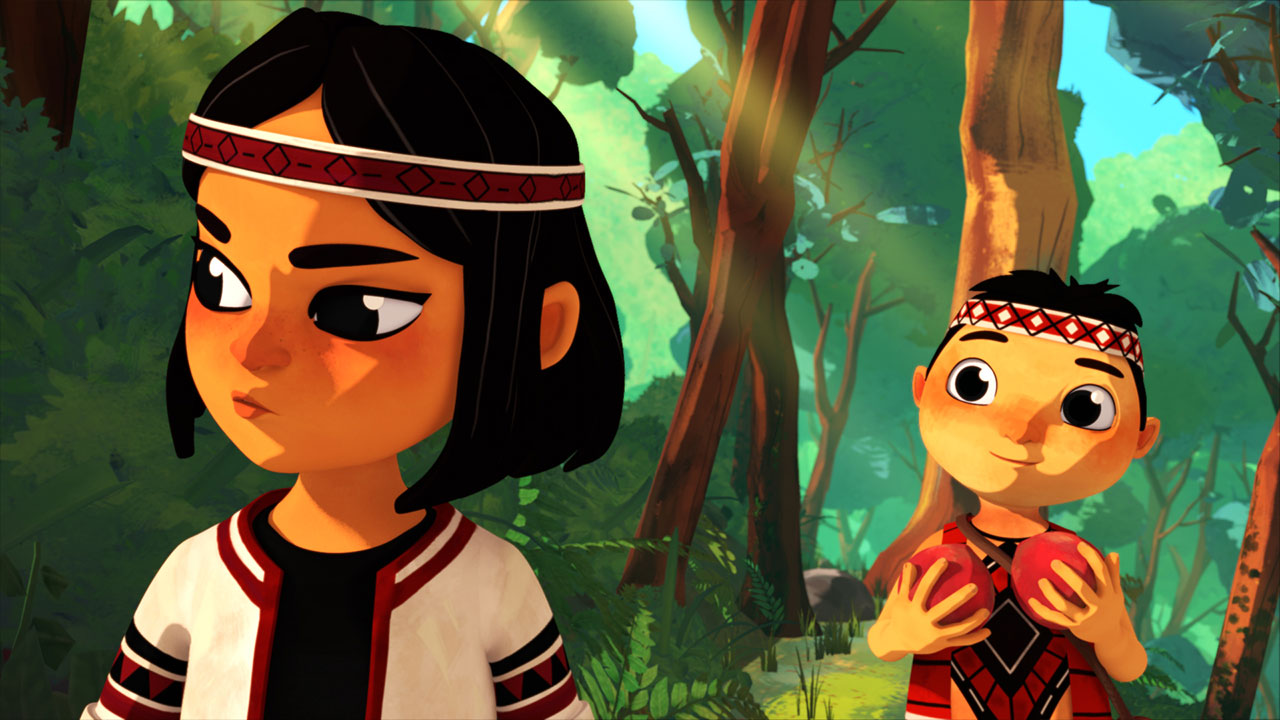 Go Go Giwas - Episode 1
Yi-Feng Kao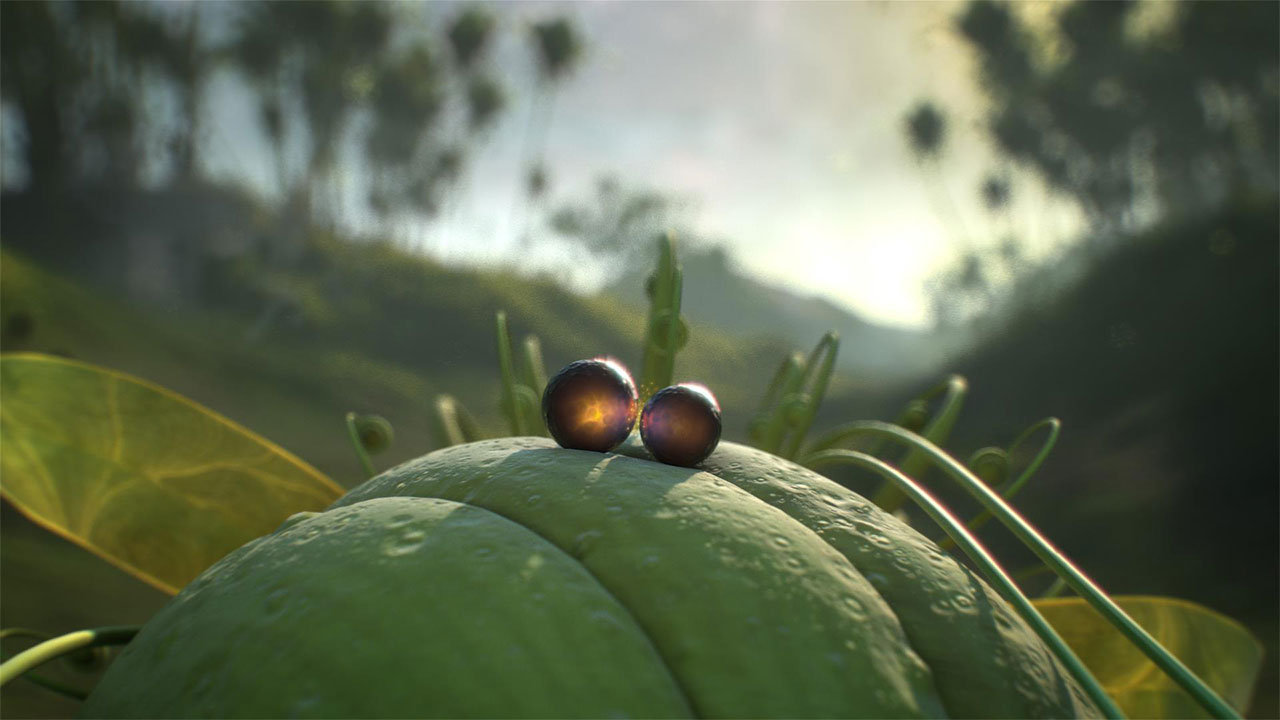 The Rise and Fall of Globosome
Sascha Geddert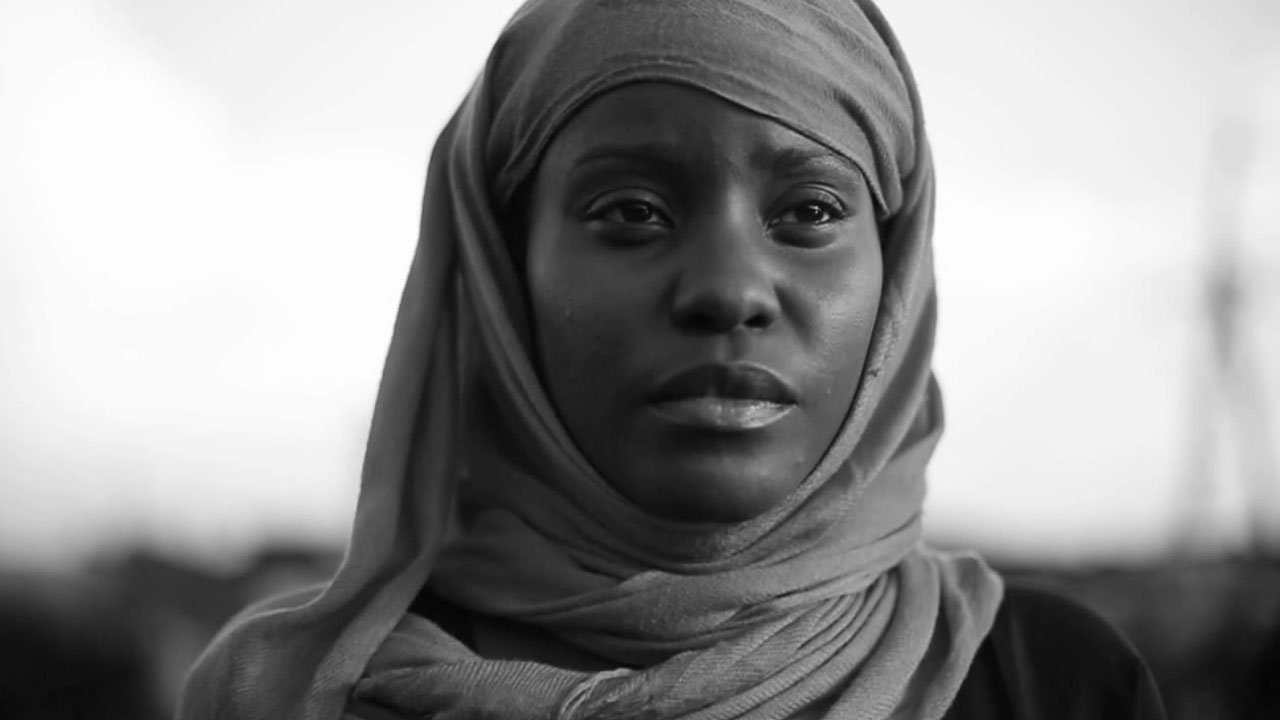 Monsoons Over the Moon
Dan Muchina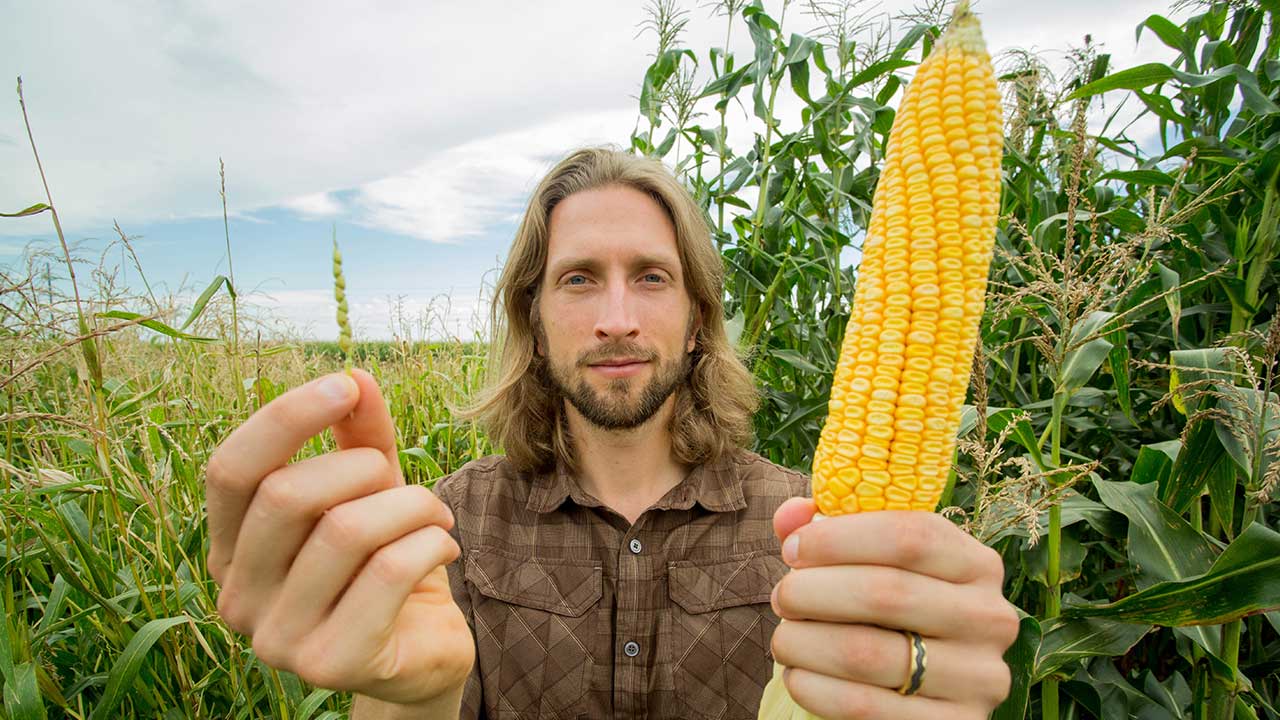 Popped Secret: The Mysterious Origin of Corn
Nathan Dappen,Neil Losin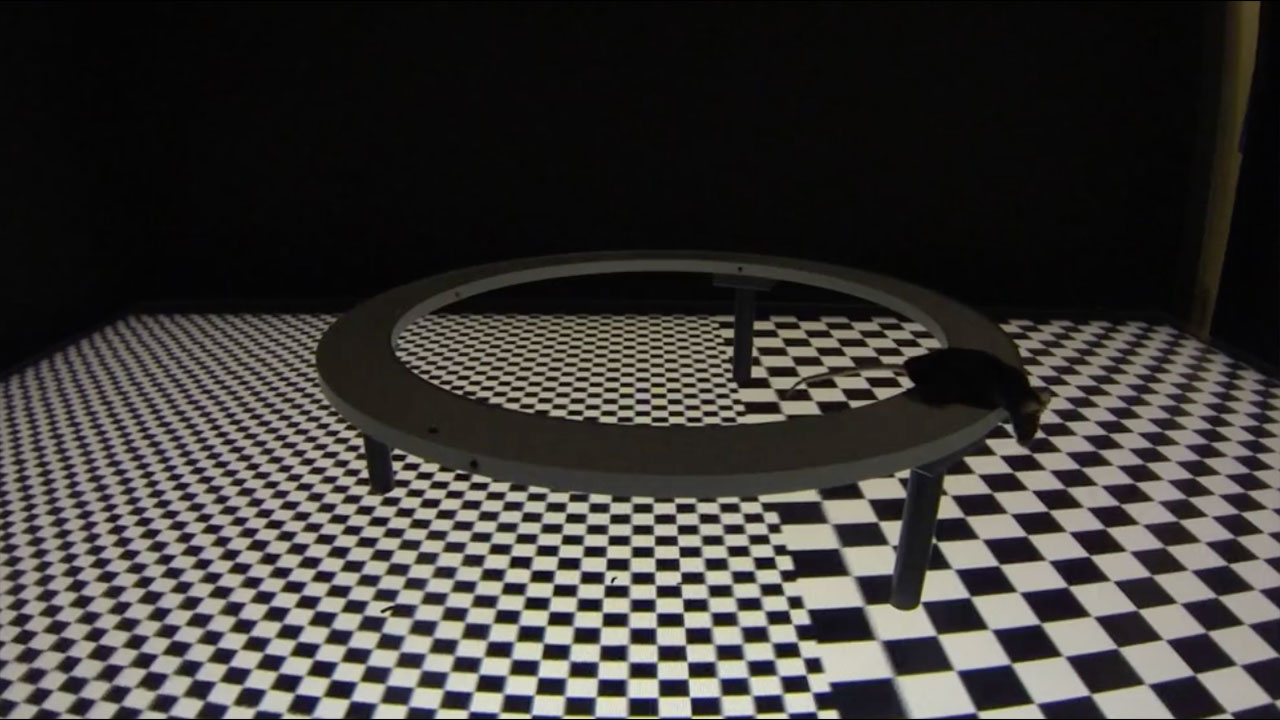 A virtual elevated maze paradigm for freely moving mice
Andrew Straw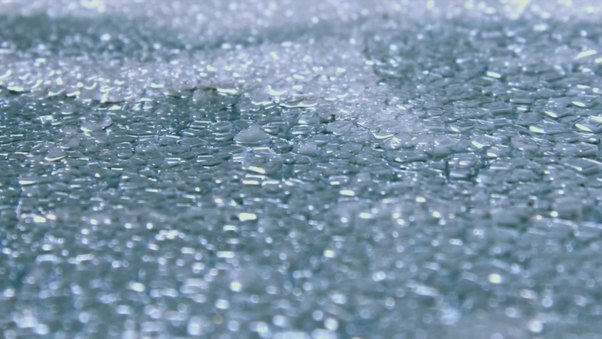 Planet A
Momoko Seto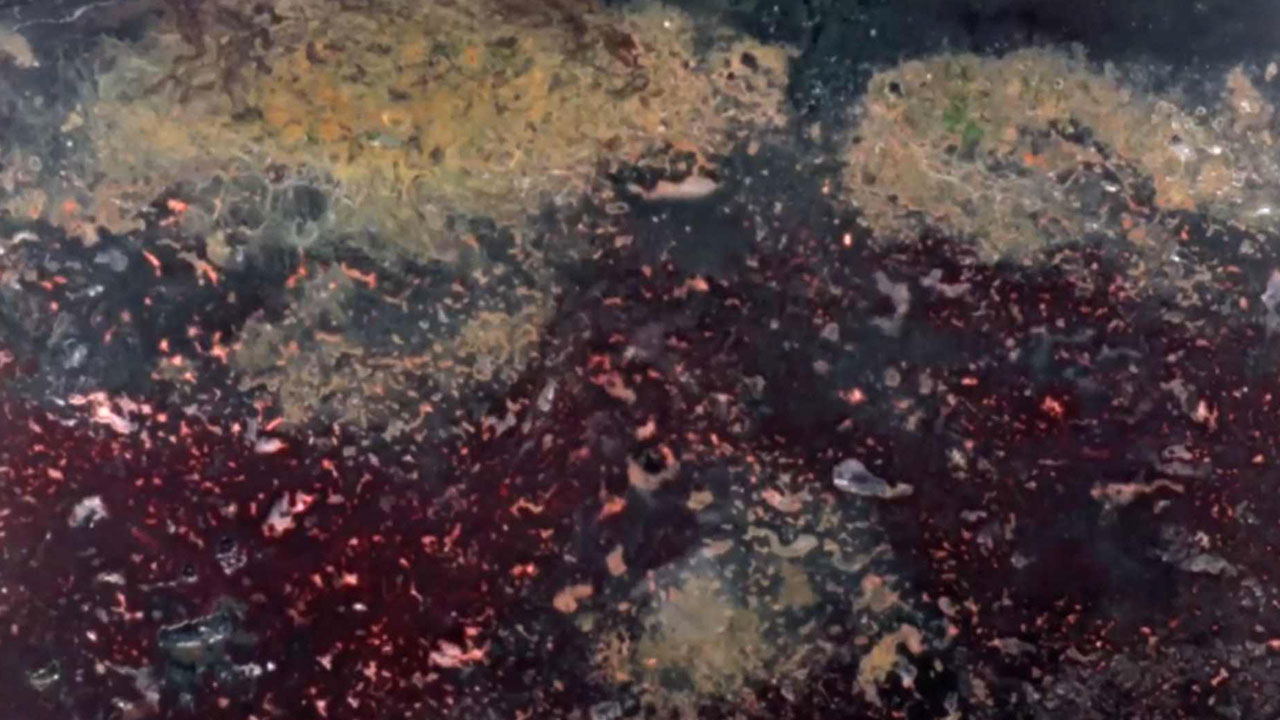 As Above, So Below
Sarah J. Christman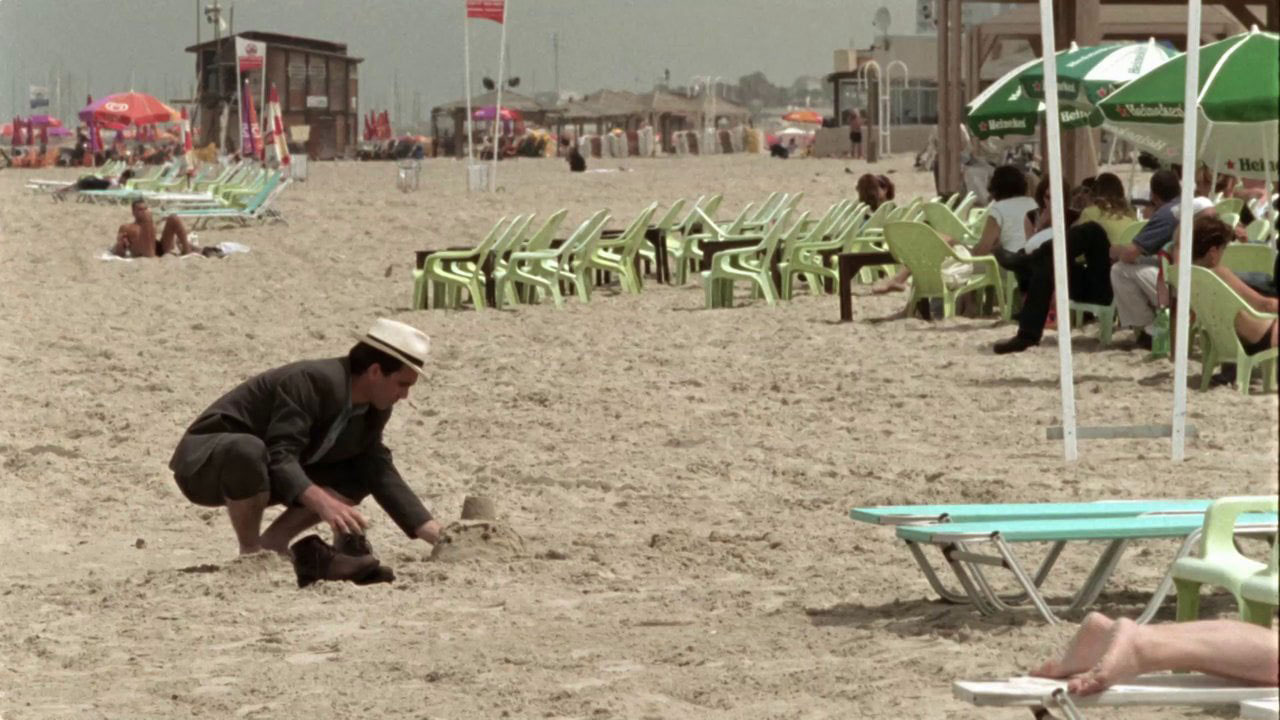 A Virus in the City
Cédric Venail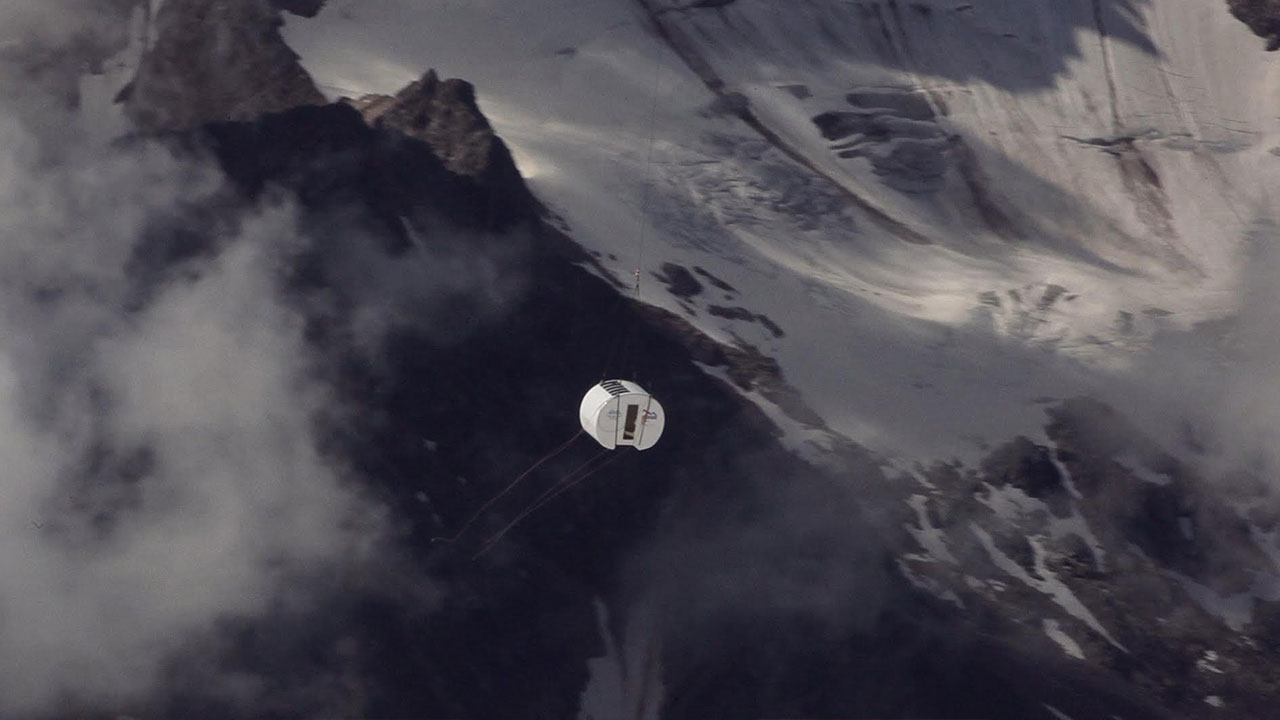 Eyelid
Francesco Mattuzzi,Renato Rinaldi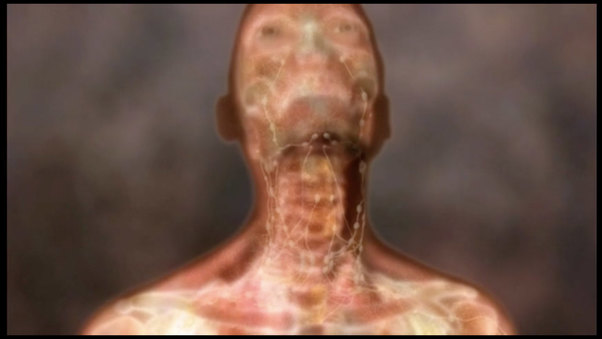 Fighting Infection by Clonal Selection
Etsuko Uno,Drew Berry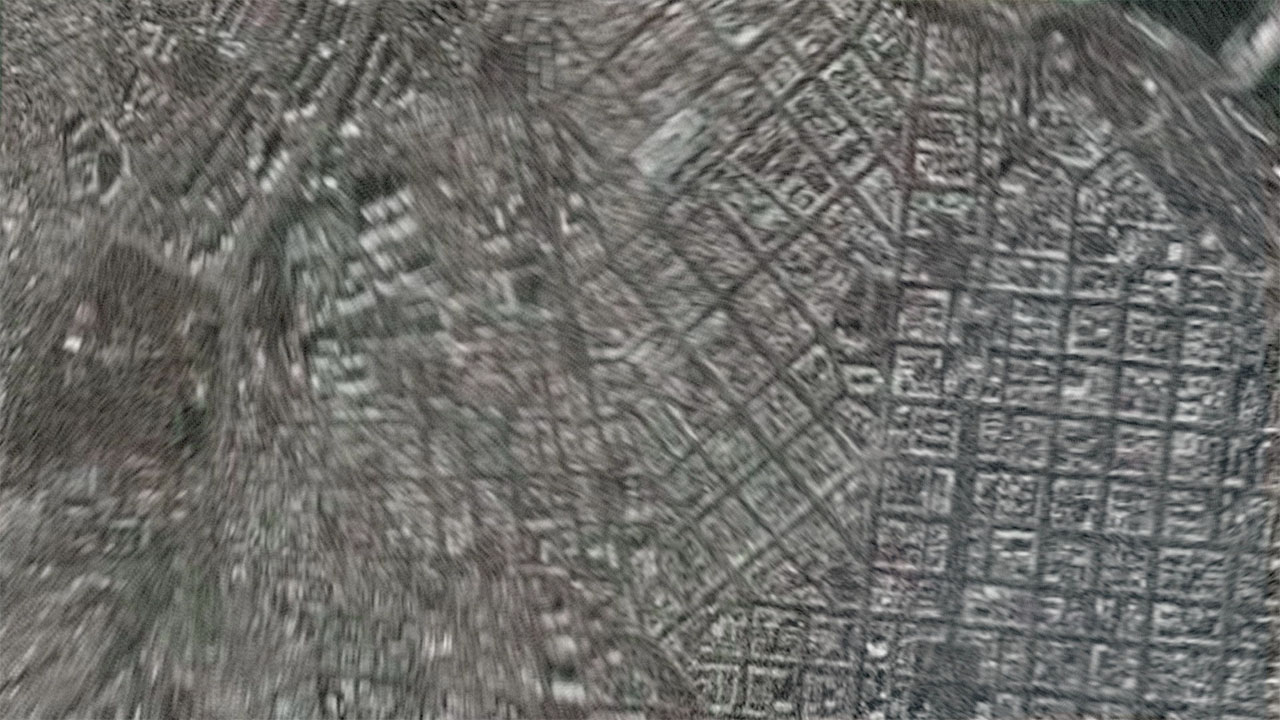 Buffer Zone Blues
Franz Milec
An Aviation Field
Joana Pimenta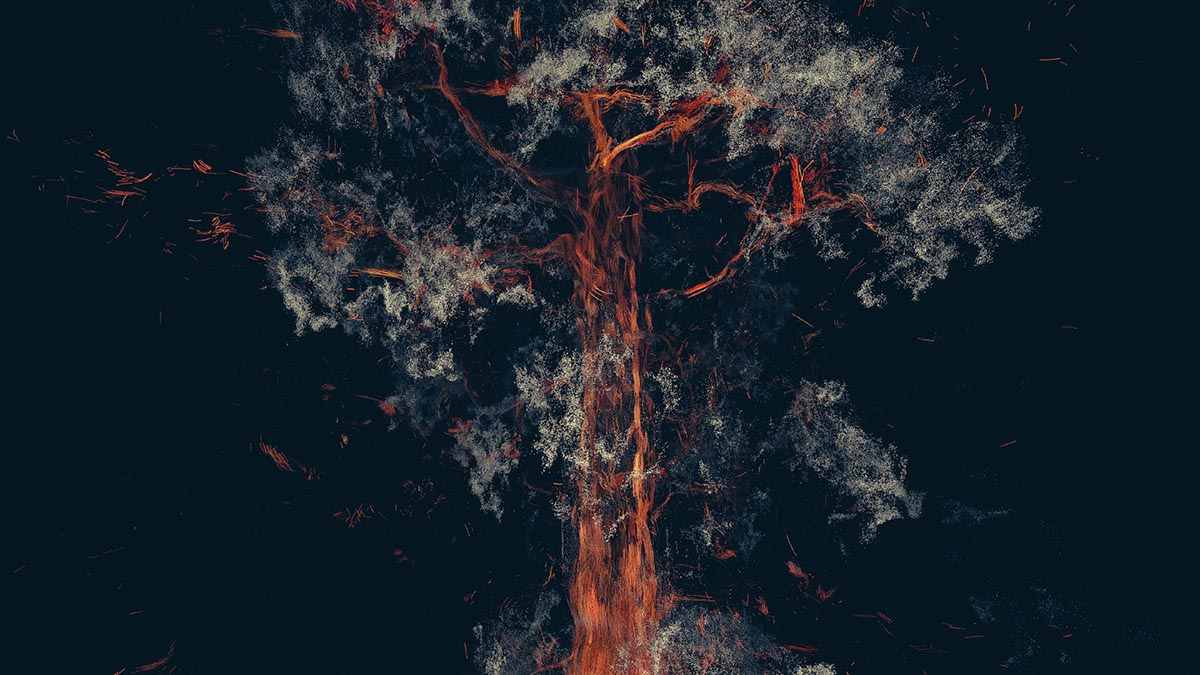 Treehugger: Wawona Teaser
Marshmallow Laser Feast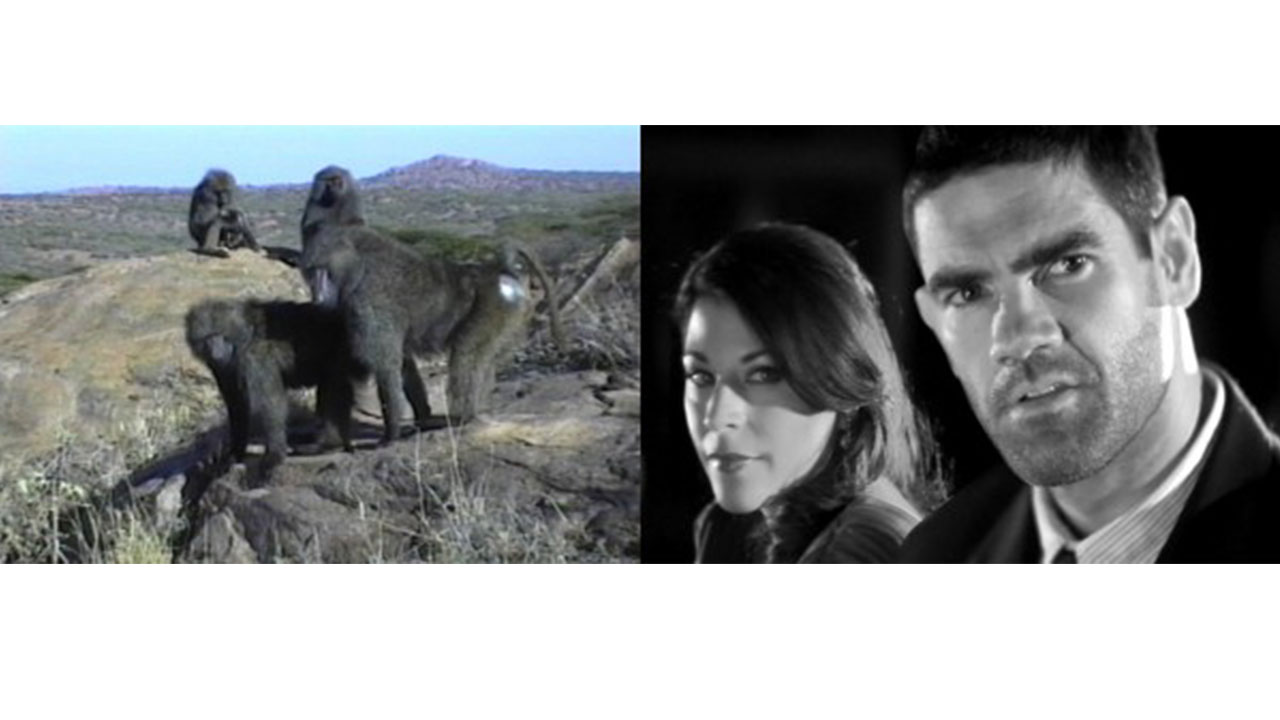 Primate Cinema: Baboons as Friends
Rachel Mayeri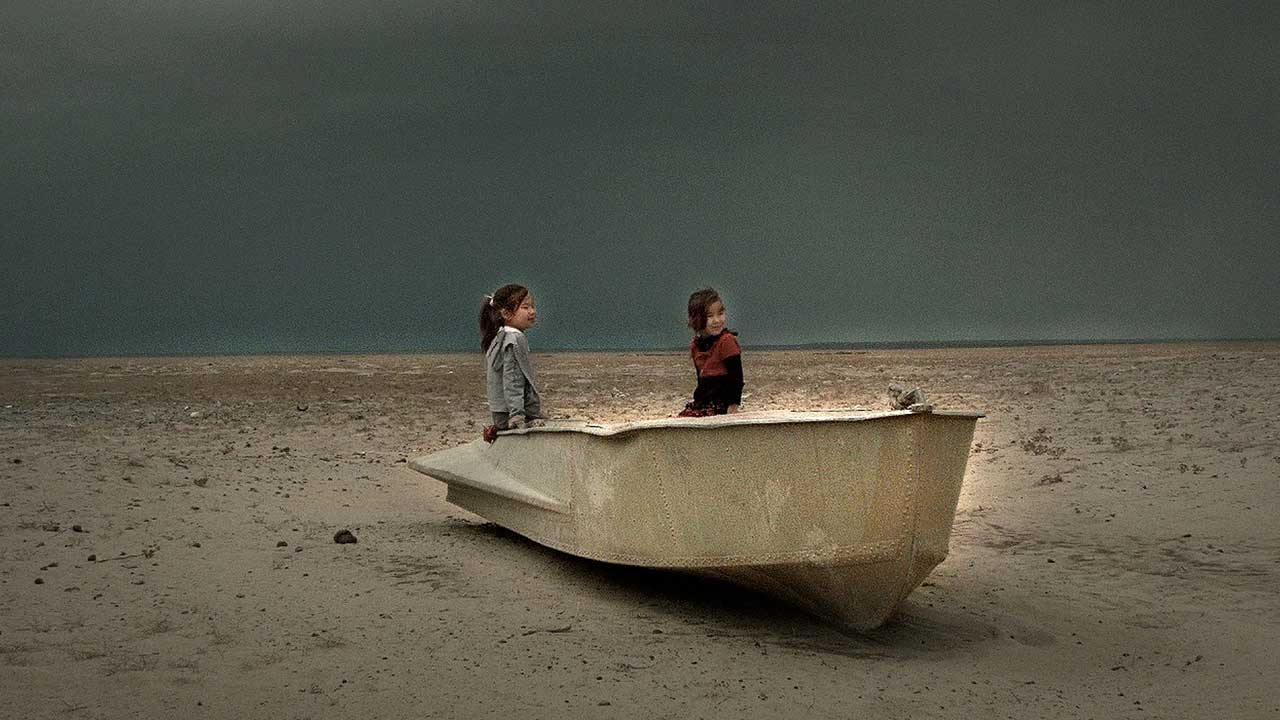 Zhalanash - Empty Shore
Marcin Sauter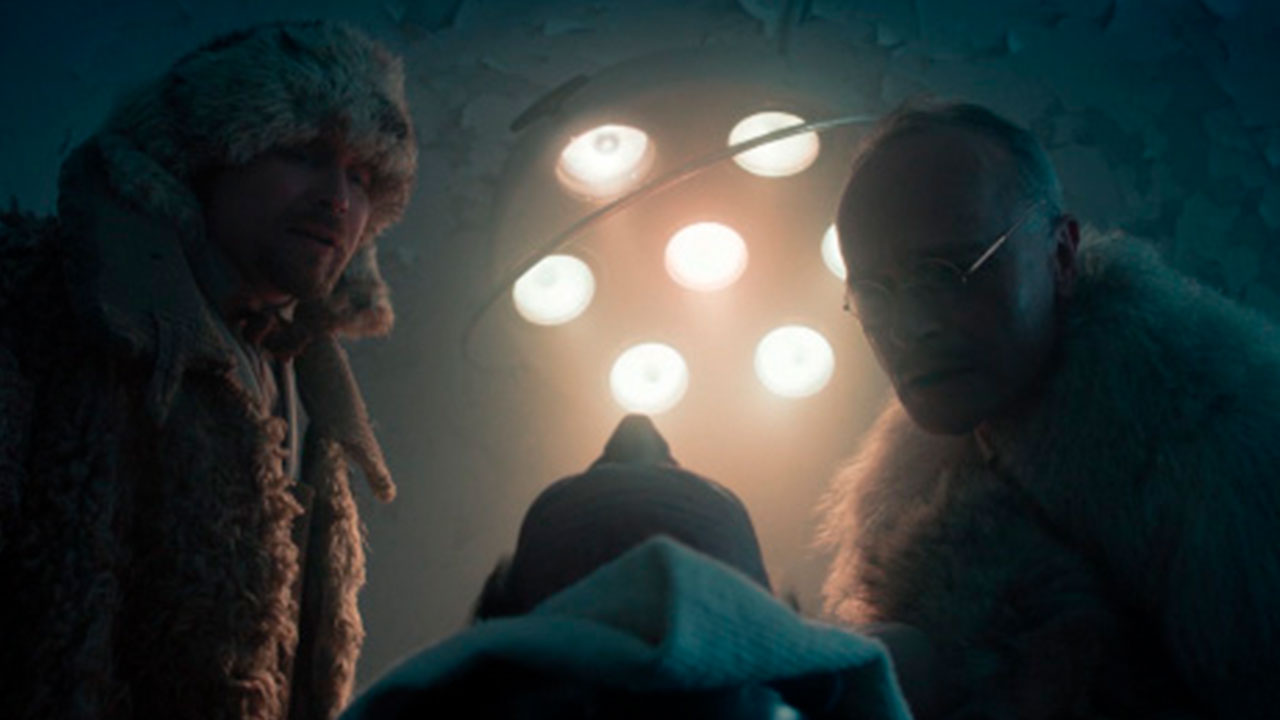 Mausoleum
Lauri Randla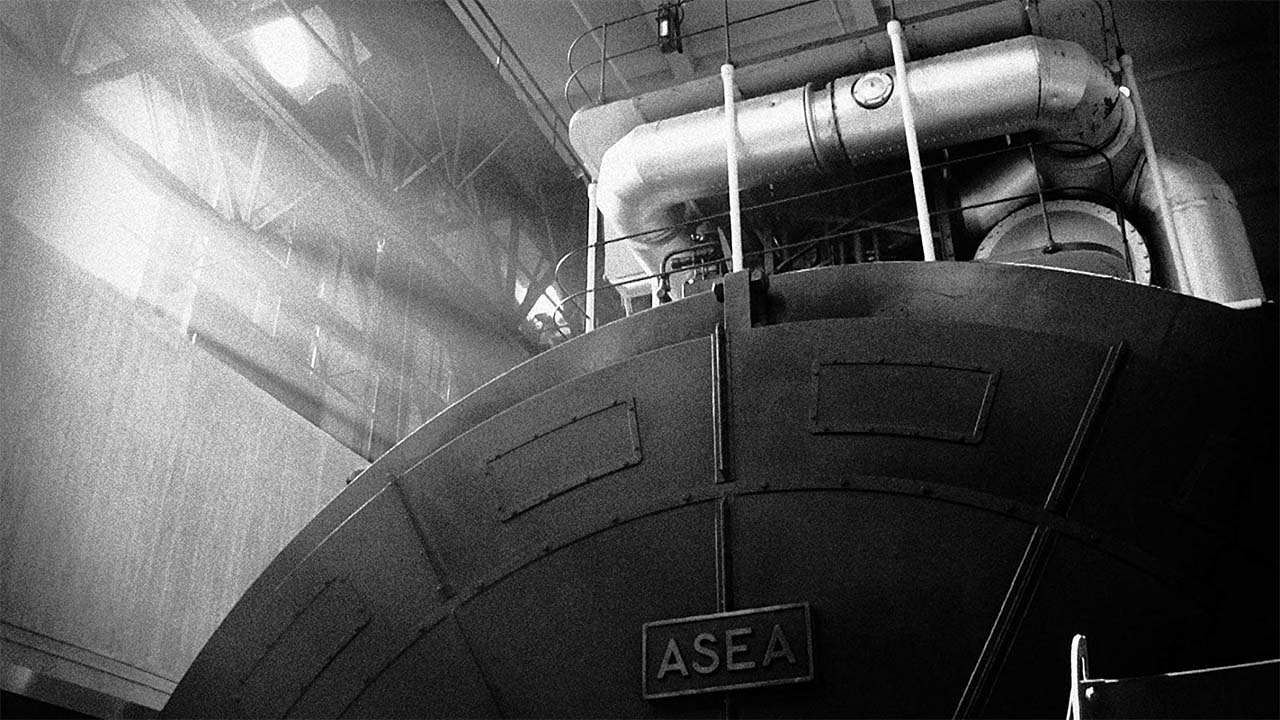 Simple Machines
H. Paul Moon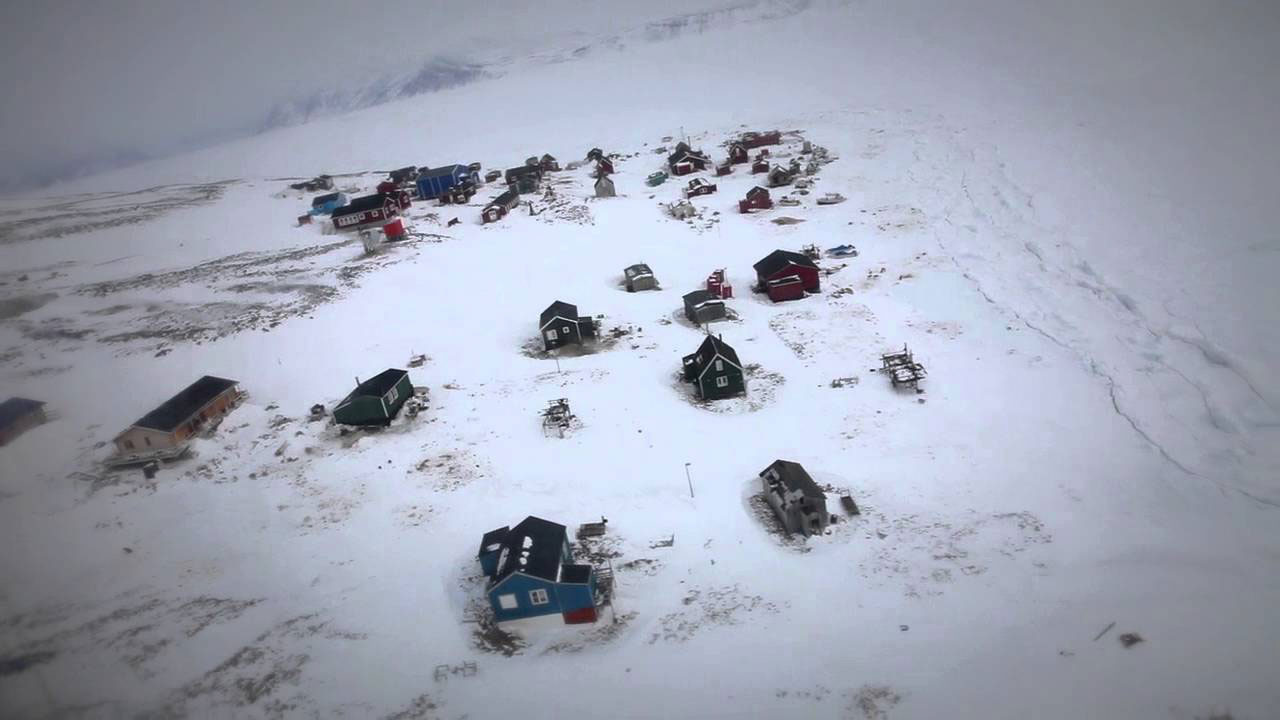 Sila and the Gatekeepers of the Arctic
Corina Gamma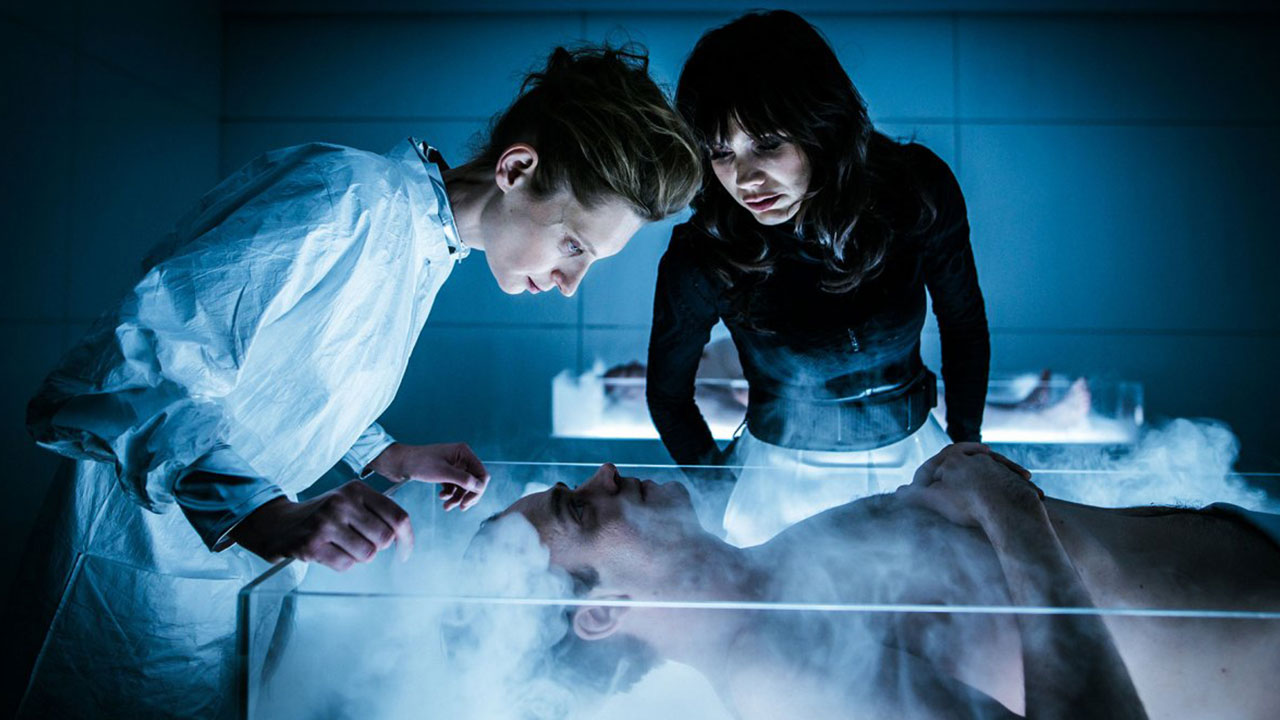 The Man with the Magic Box
Bodo Kox
Fabula Rasa (Parades)
Sarah Arnold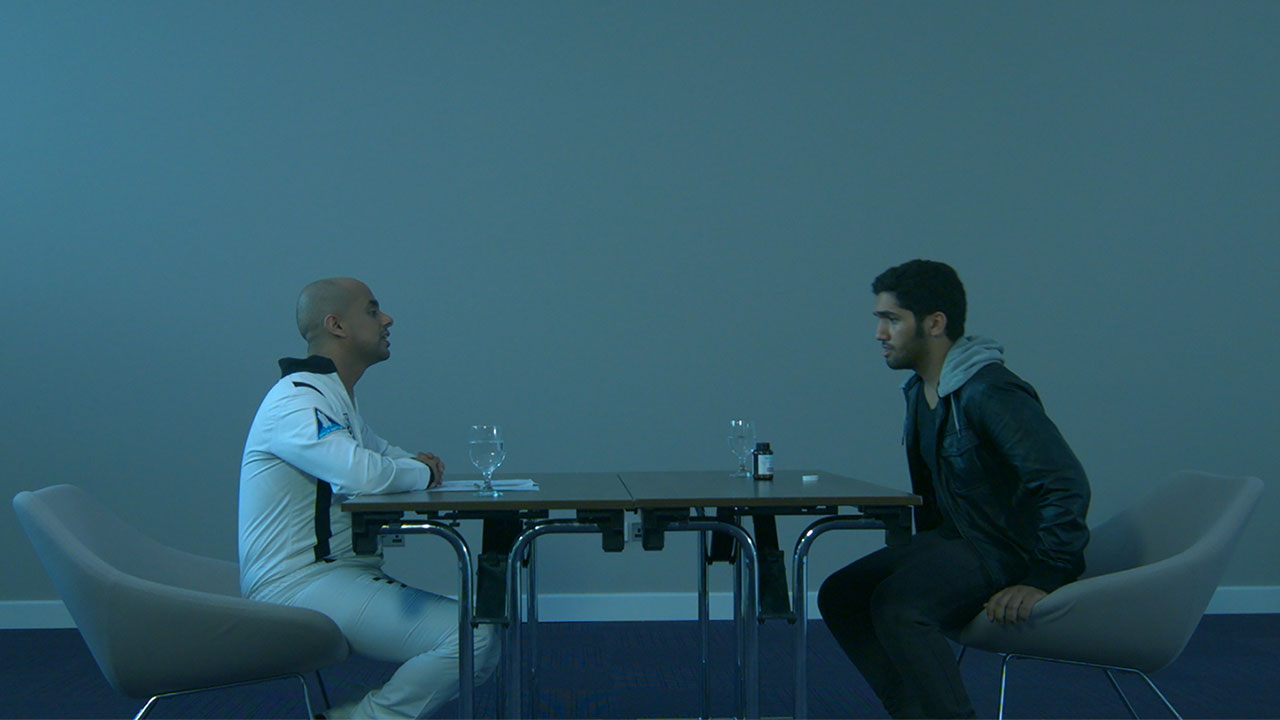 The Last Interview
Mohamed Al Hamadi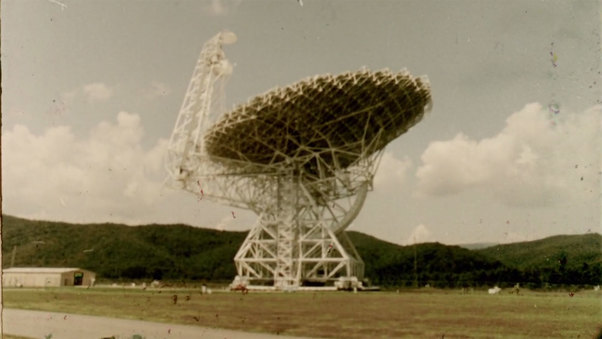 Quiet Zone
David Bryant,Karl Lemieux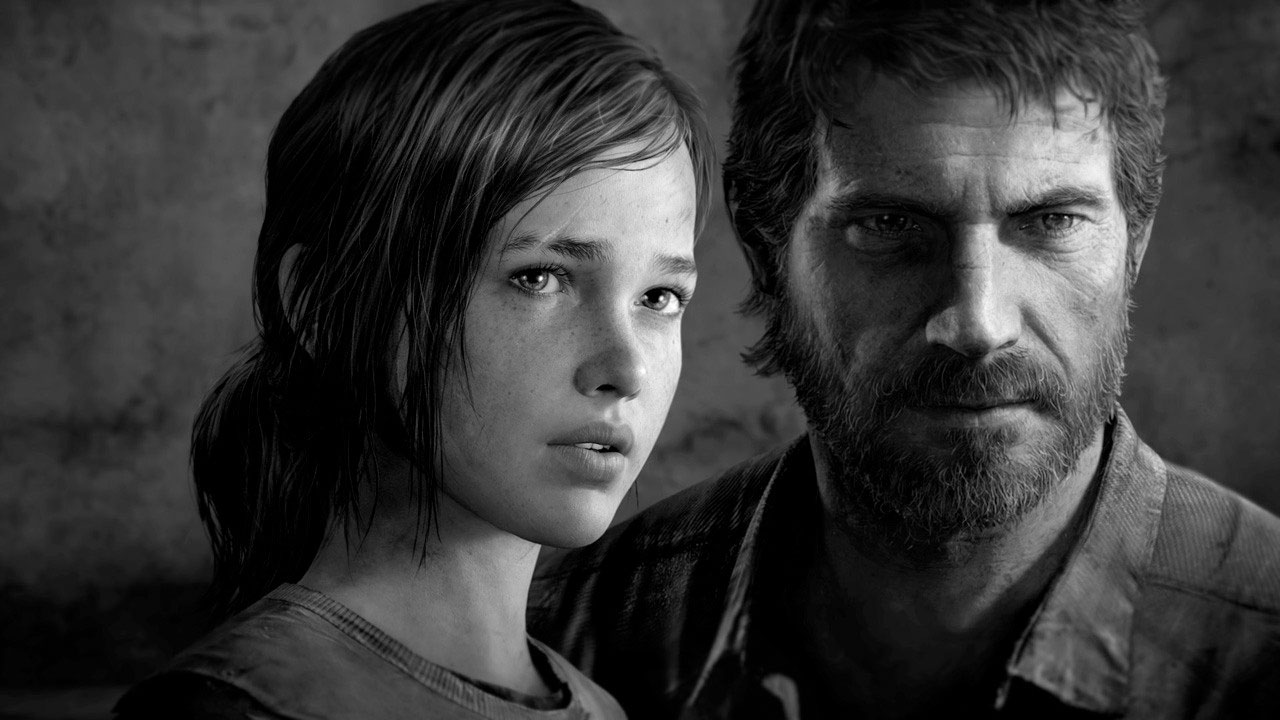 The Science of The Last of Us
Barry J. Gibb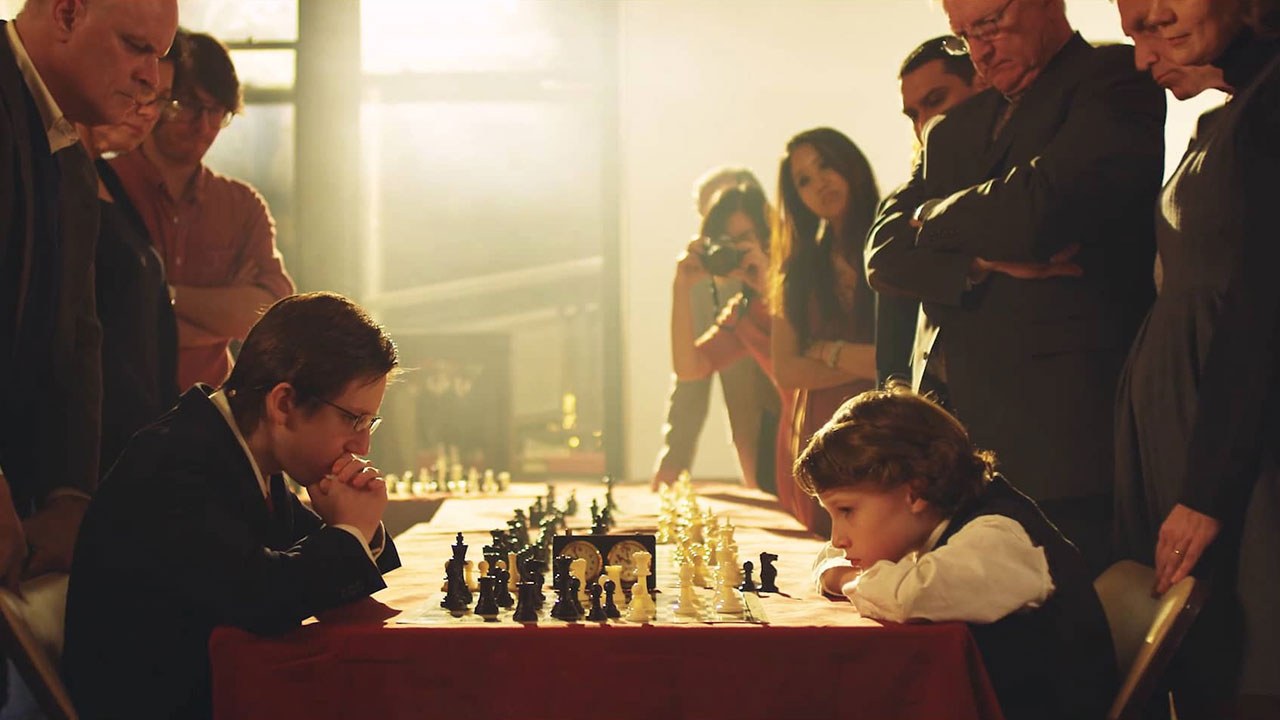 The King's Pawn
Jonah Bleicher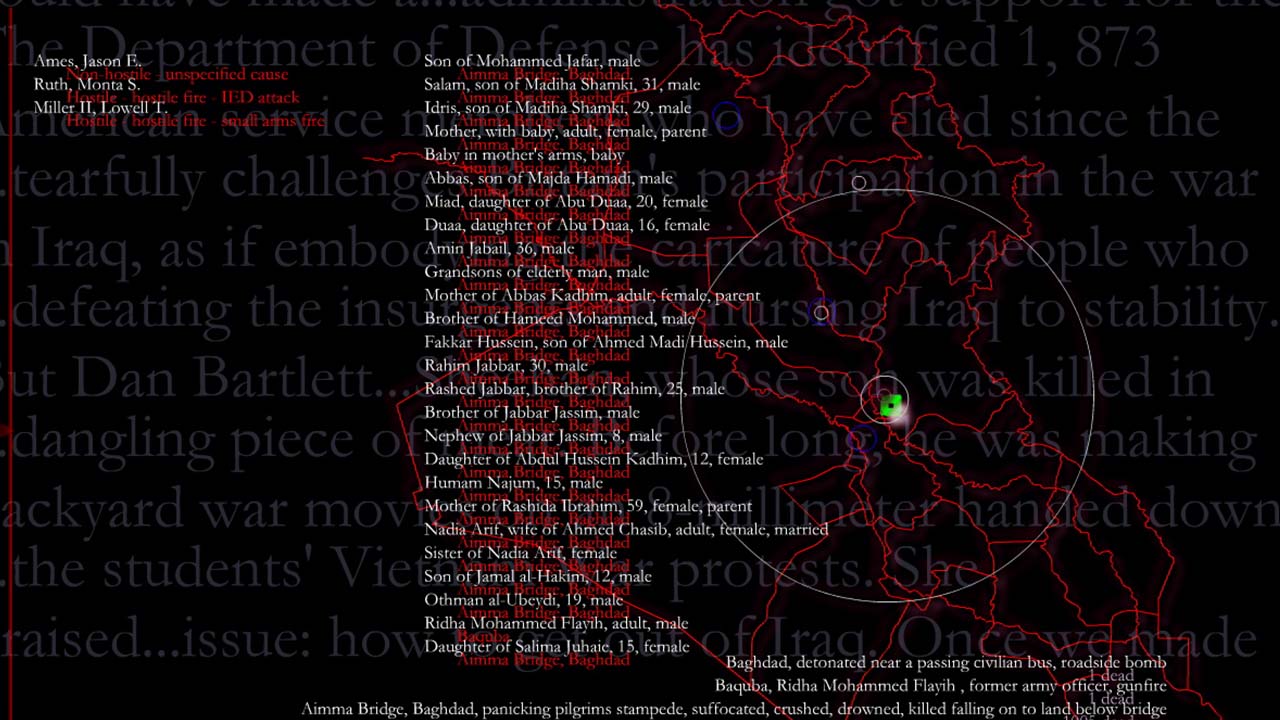 Hard Data
R. Luke DuBois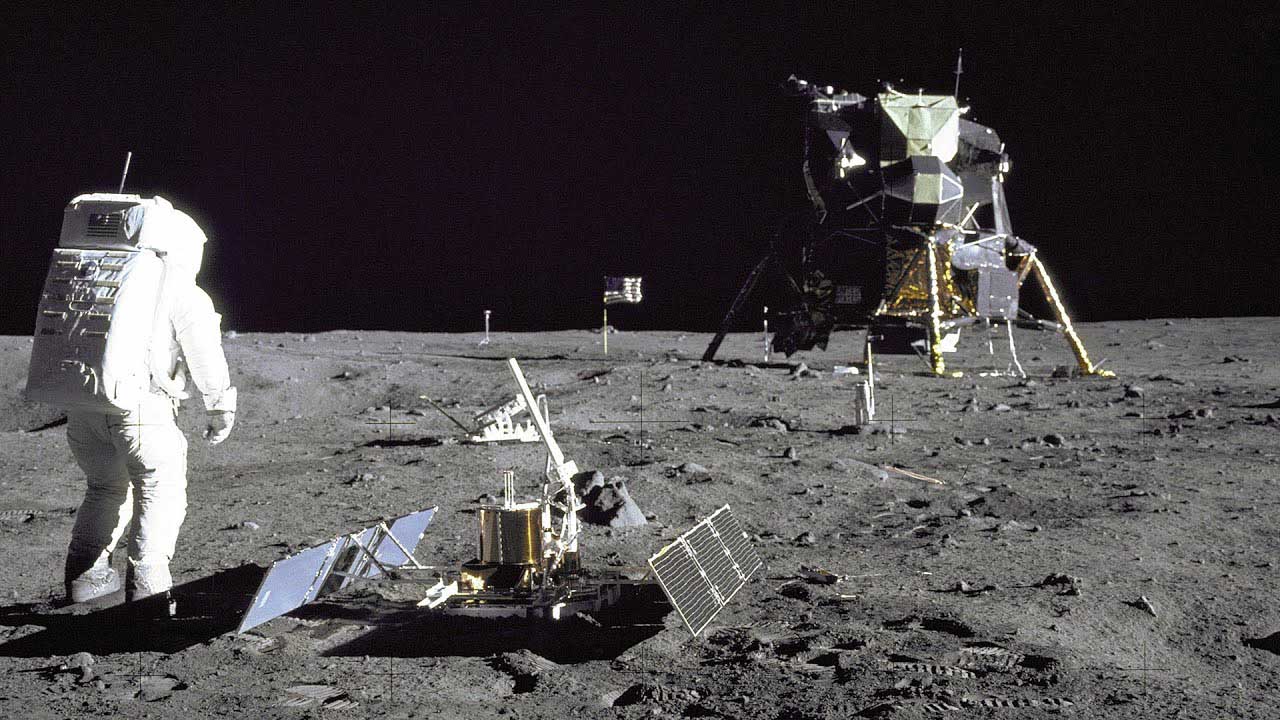 Moon Beat
Kevin Stirling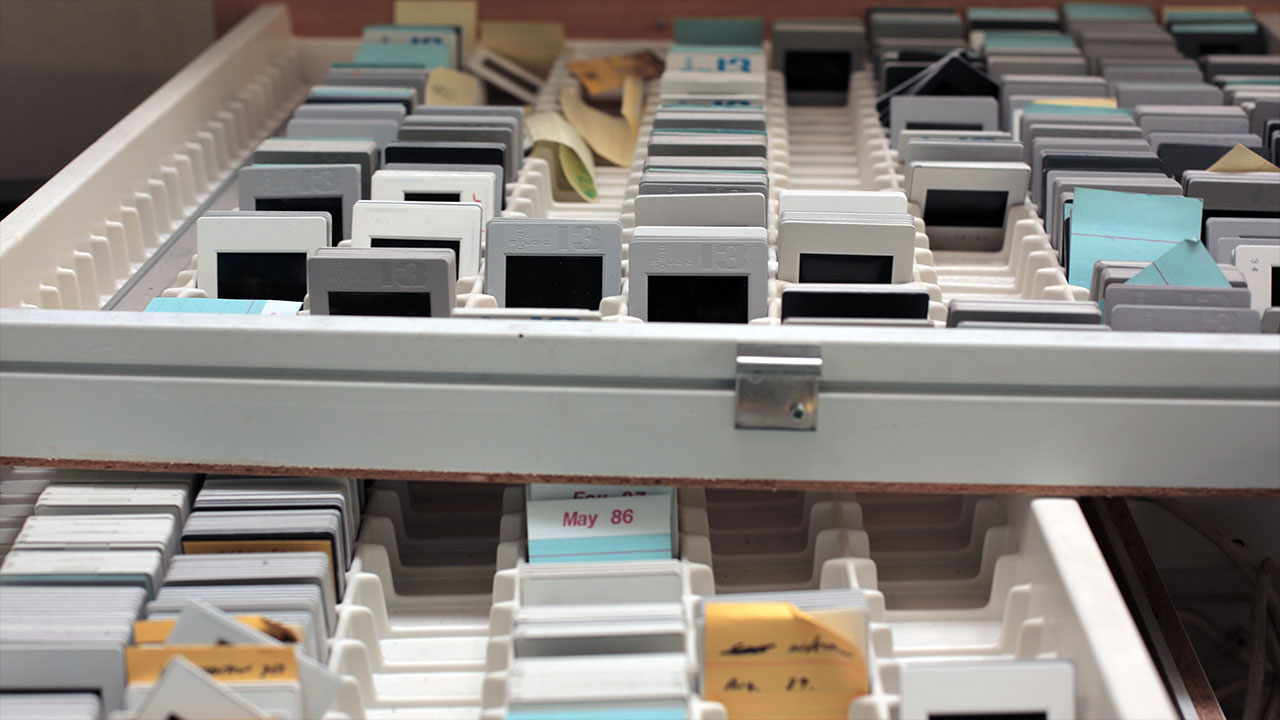 La couleur de l'intervalle (the color in between)
Giulia Grossmann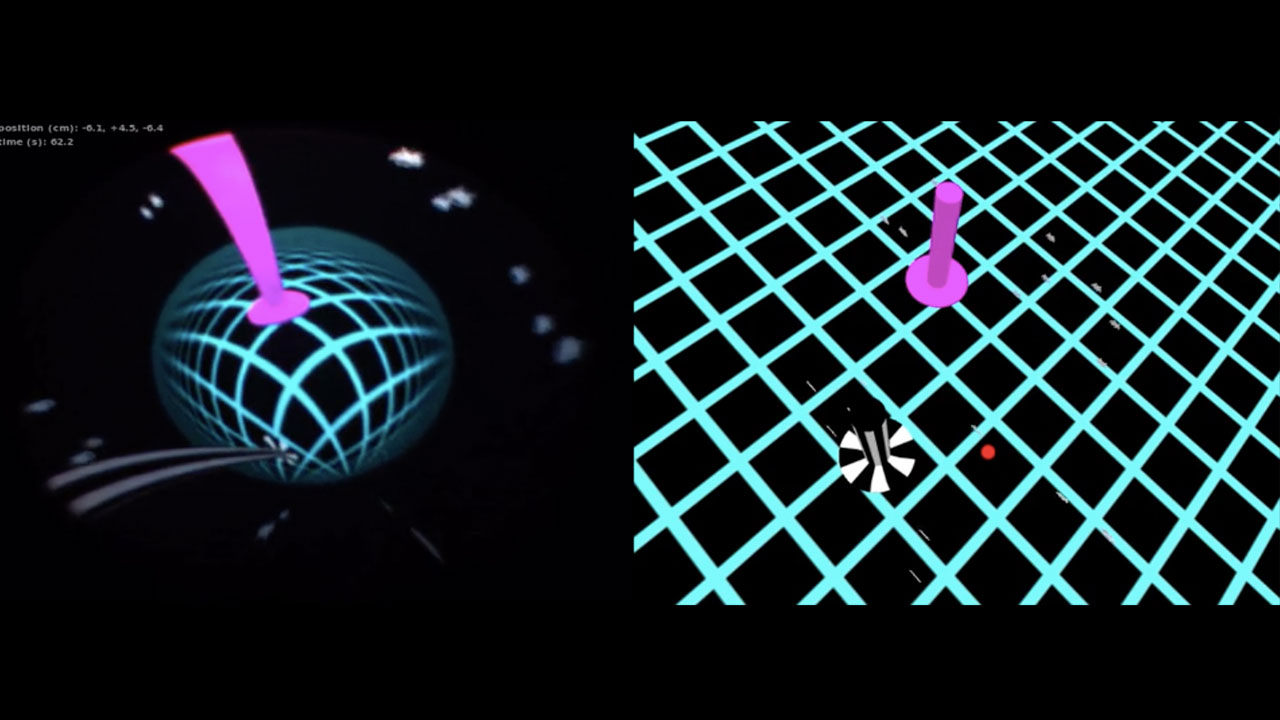 Zebrafish in two-alternative forced choice swarm teleportation experiment
Andrew Straw
Zebrafish in two-alternative forced choice teleportation experiment
Andrew Straw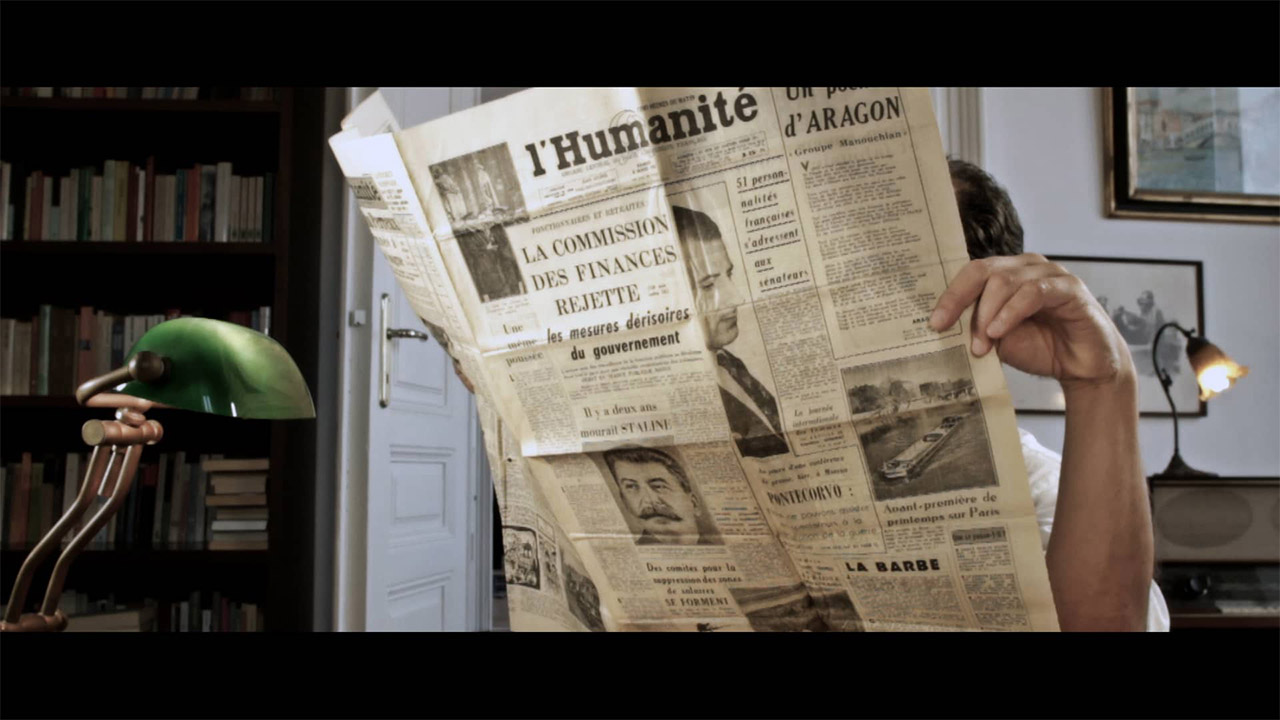 The Story of Bruno Pontecorvo
Diego Cenetiempo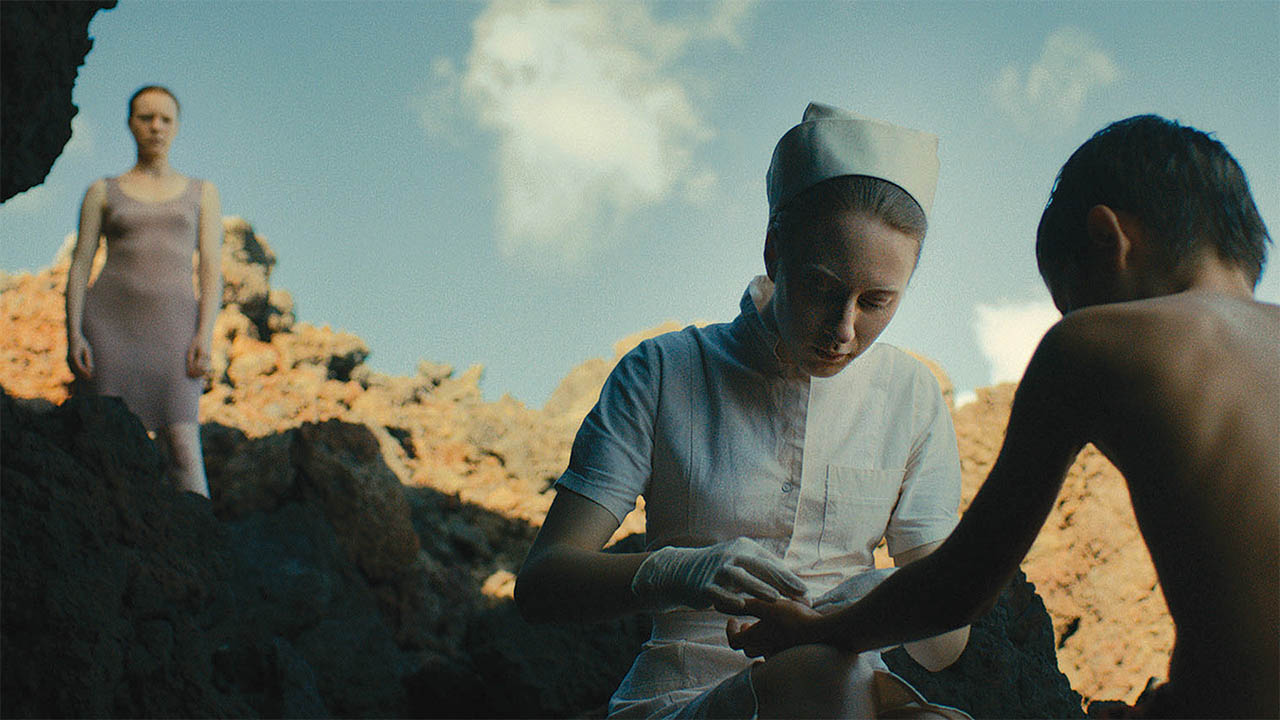 Evolution
Lucile Hadžihalilović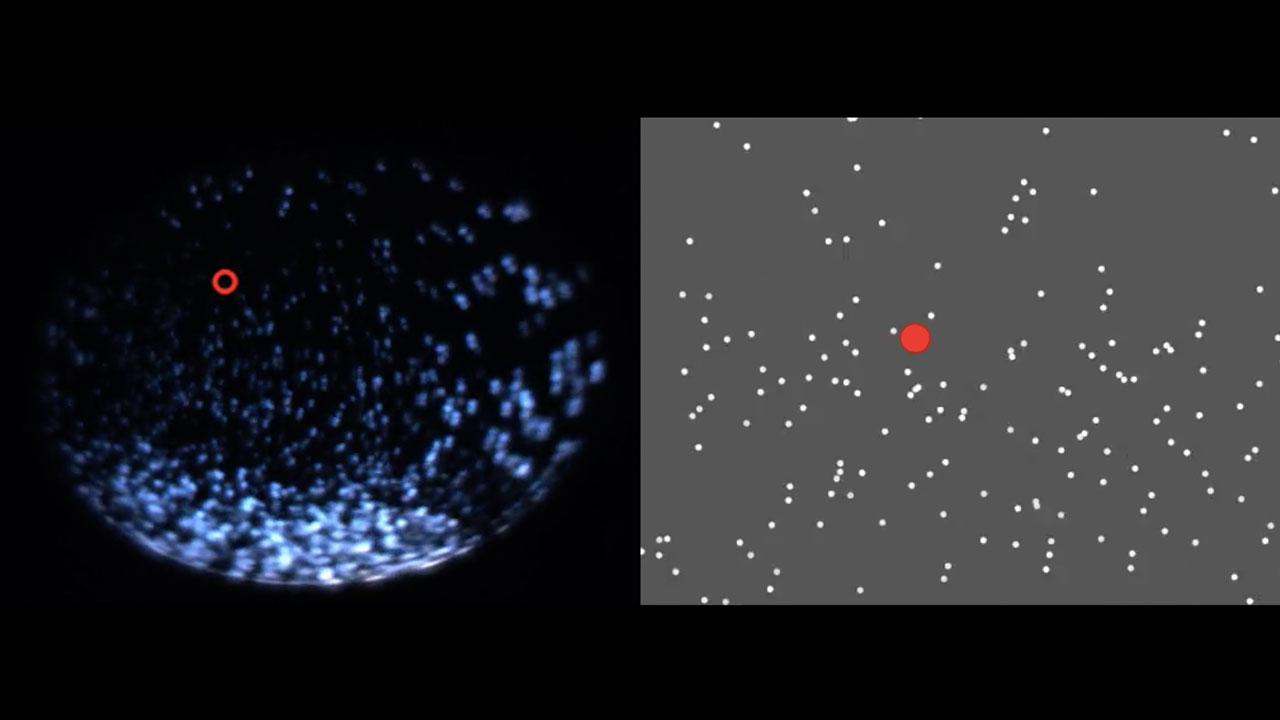 Zebrafish swims among a cloud of 3D dots
Andrew Straw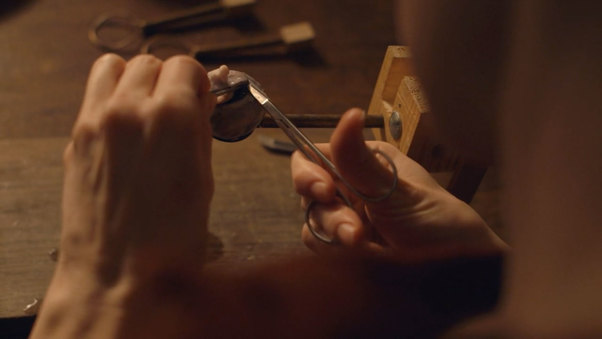 In Waking Hours
Sarah Vanagt & Katrien Vanagt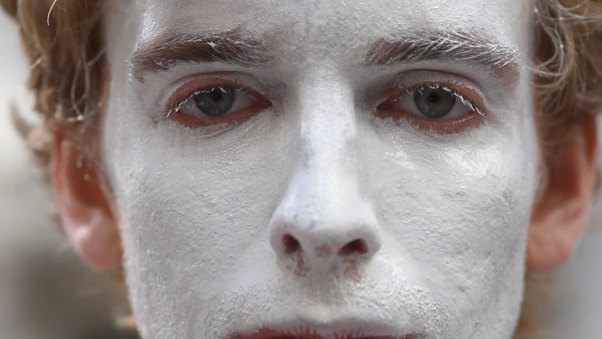 Empty Space
Steve Gong,Zephyr Peynore
Way of All Flesh
Adam Curtis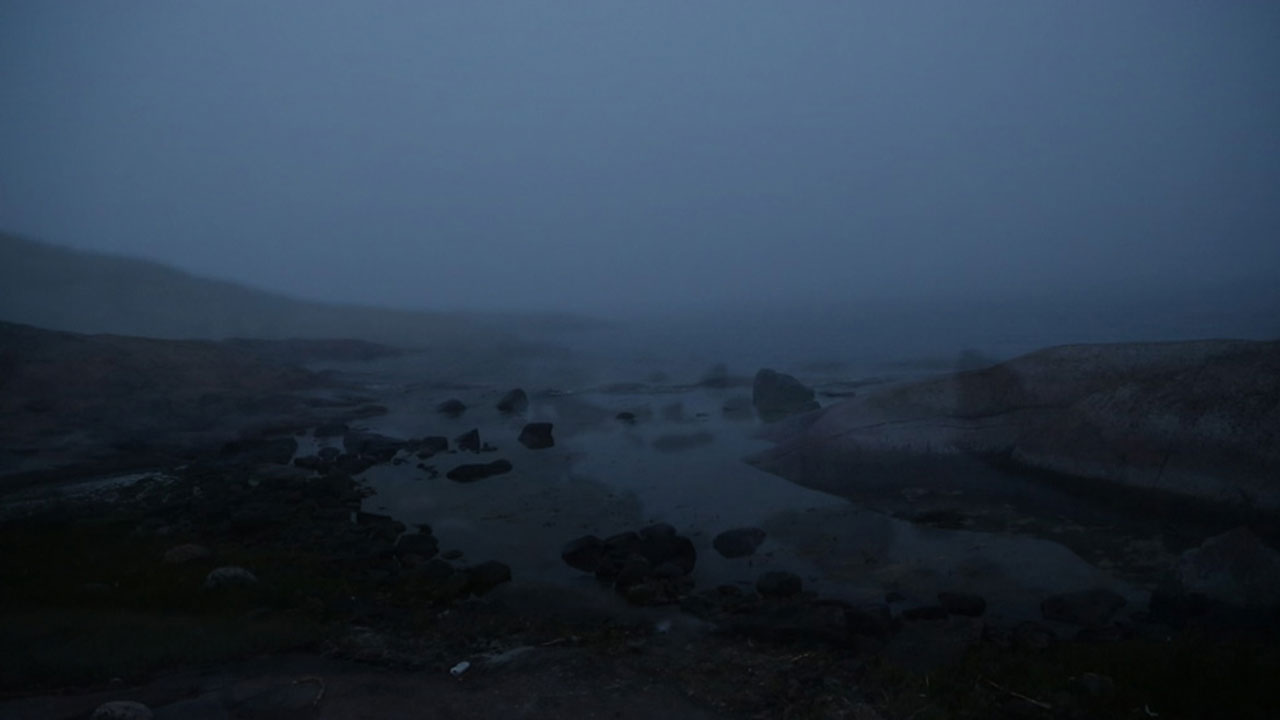 SUR l'eau REAL
Marjo Levlin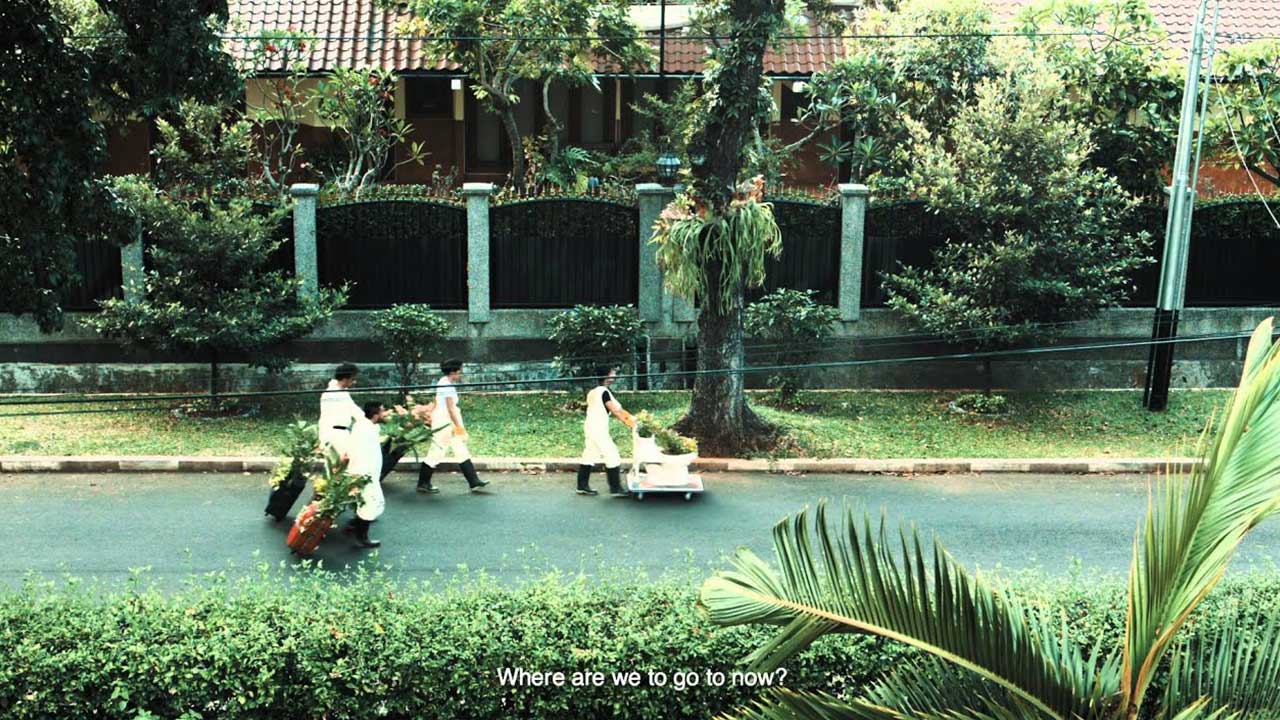 Flutter Echoes and Notes Concerning Nature
Amir Pohan
The Loneliest
Lilian Mehrel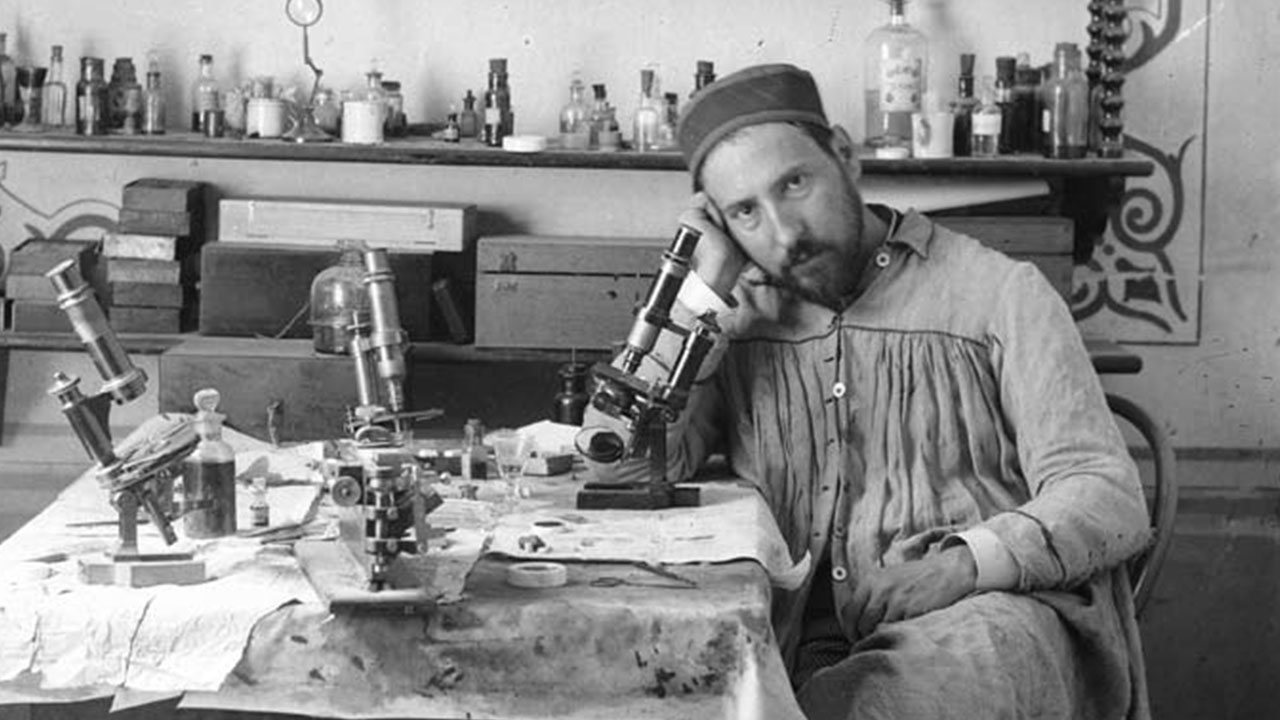 Las Mariposas del Alma (Butterflies of the Soul)
Ana Martínez
Asbestos
Sasha Litvintseva,Graeme Arnfield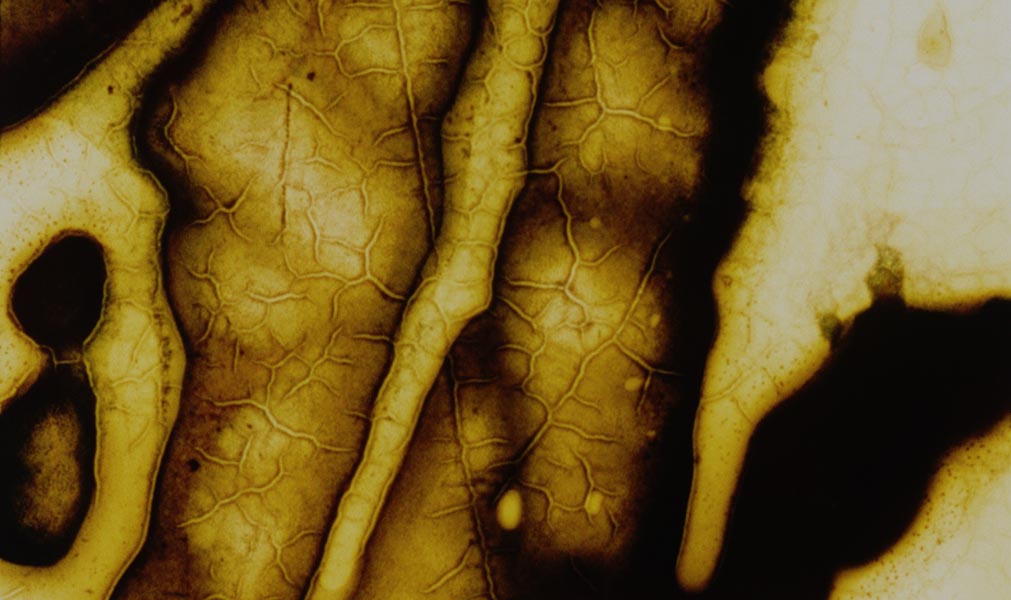 The Mulch Spider's Dream
Karel Doing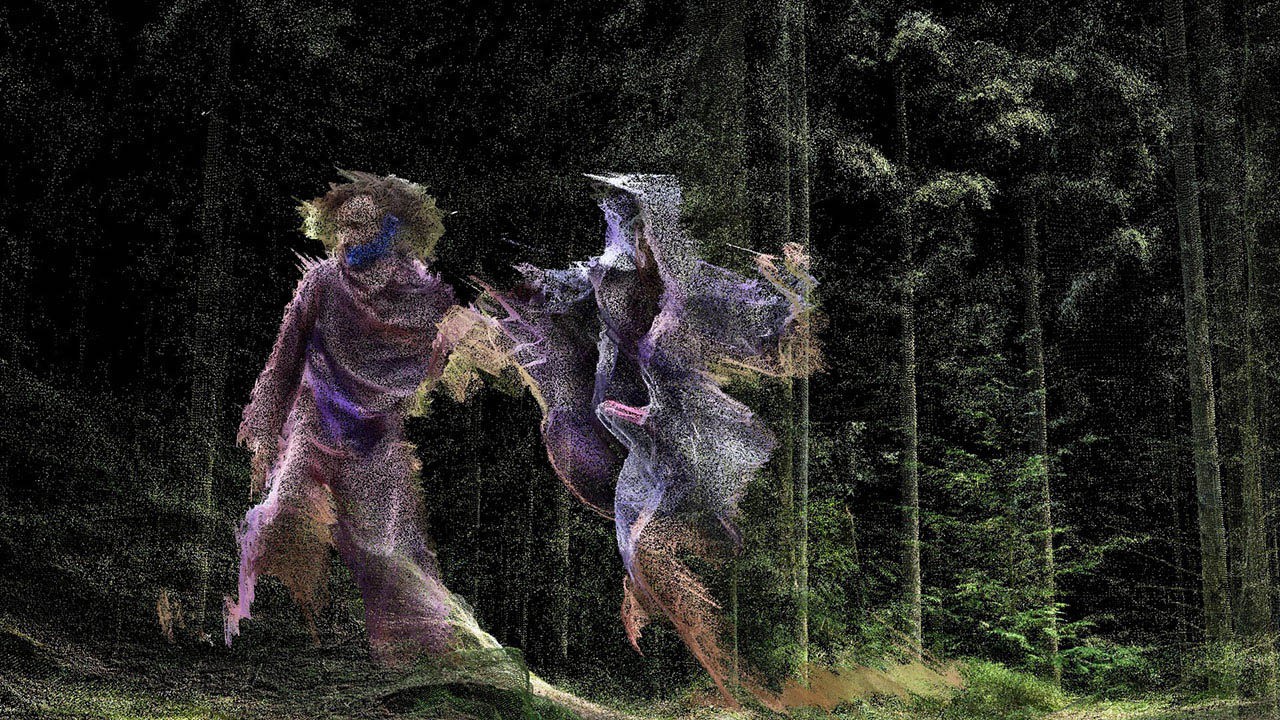 Where the City Can't See
Liam Young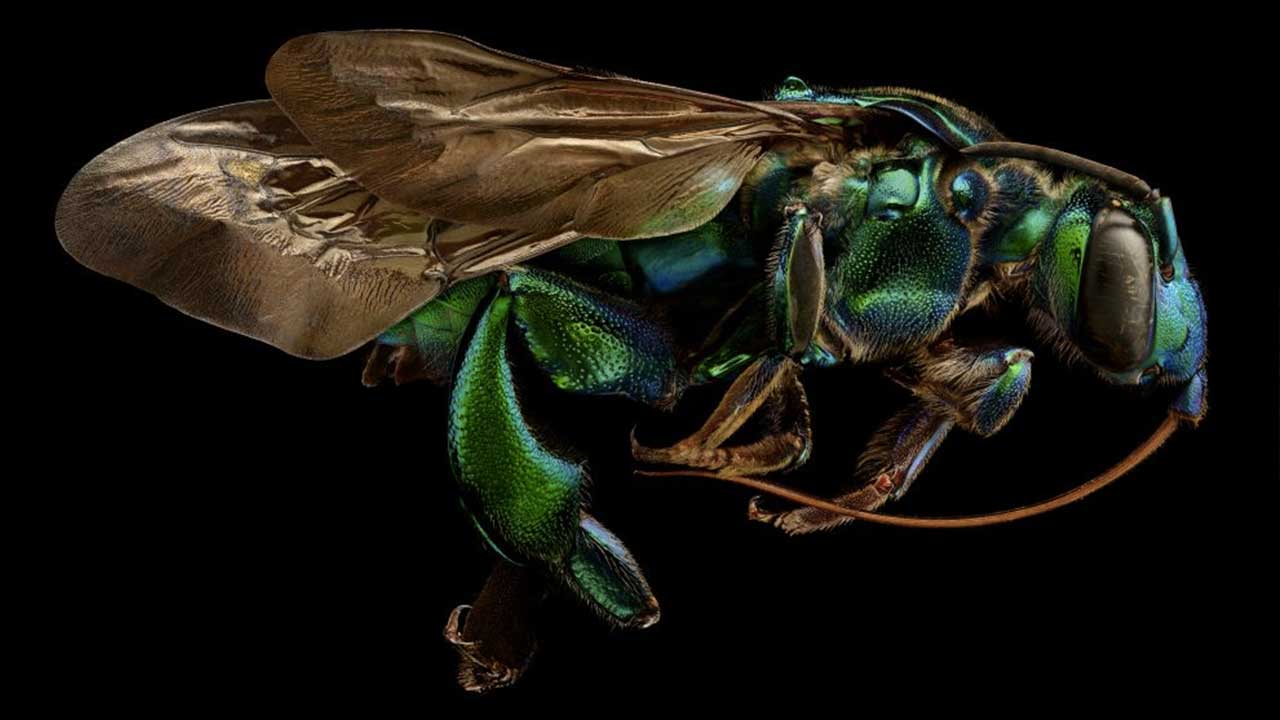 Microsculpture
Tanya Cochrane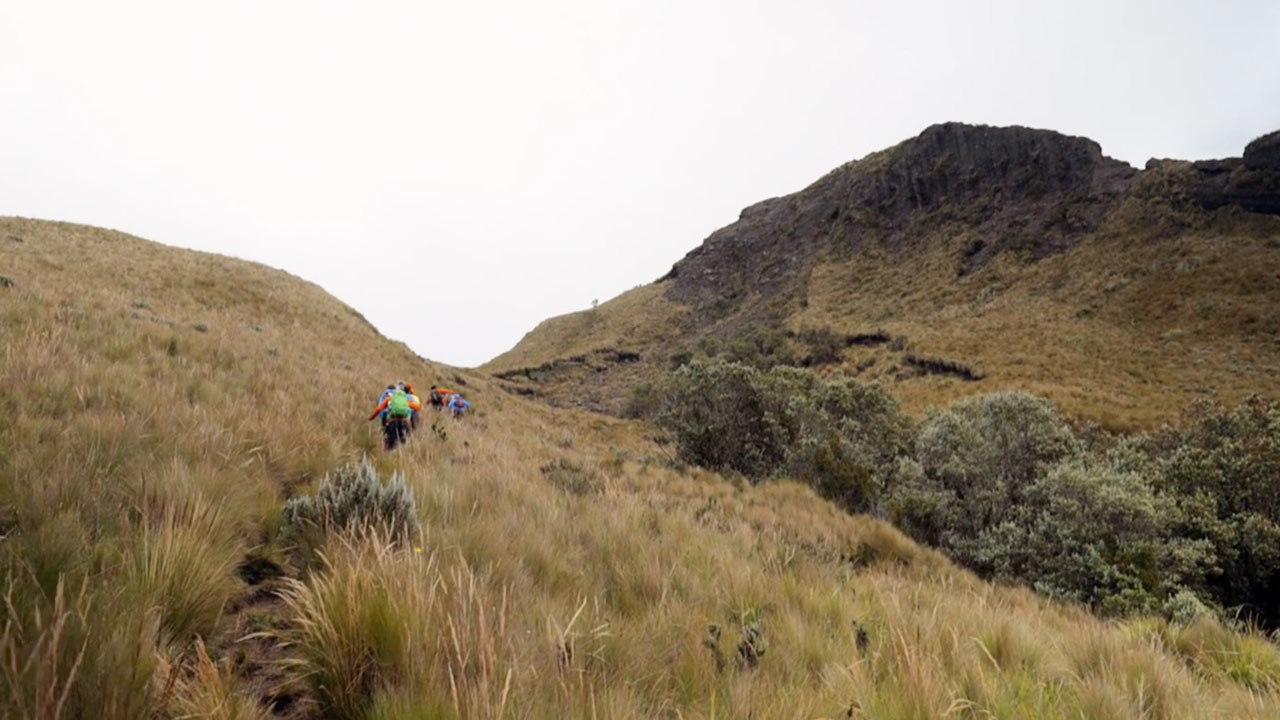 In Extremity
Jake Farmer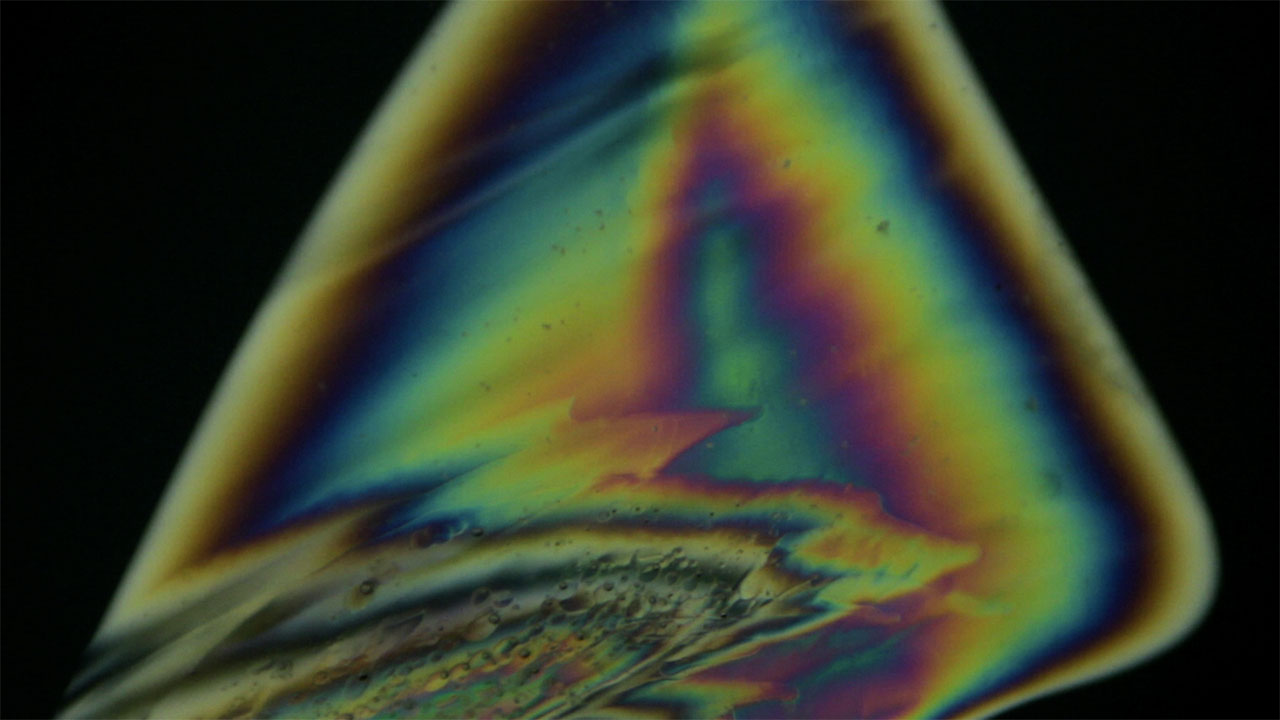 Point of No Return
Zachary Finkelstein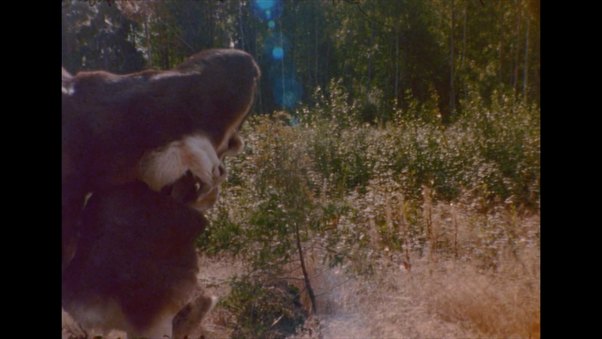 The Wapiti
Anssi Kasitonni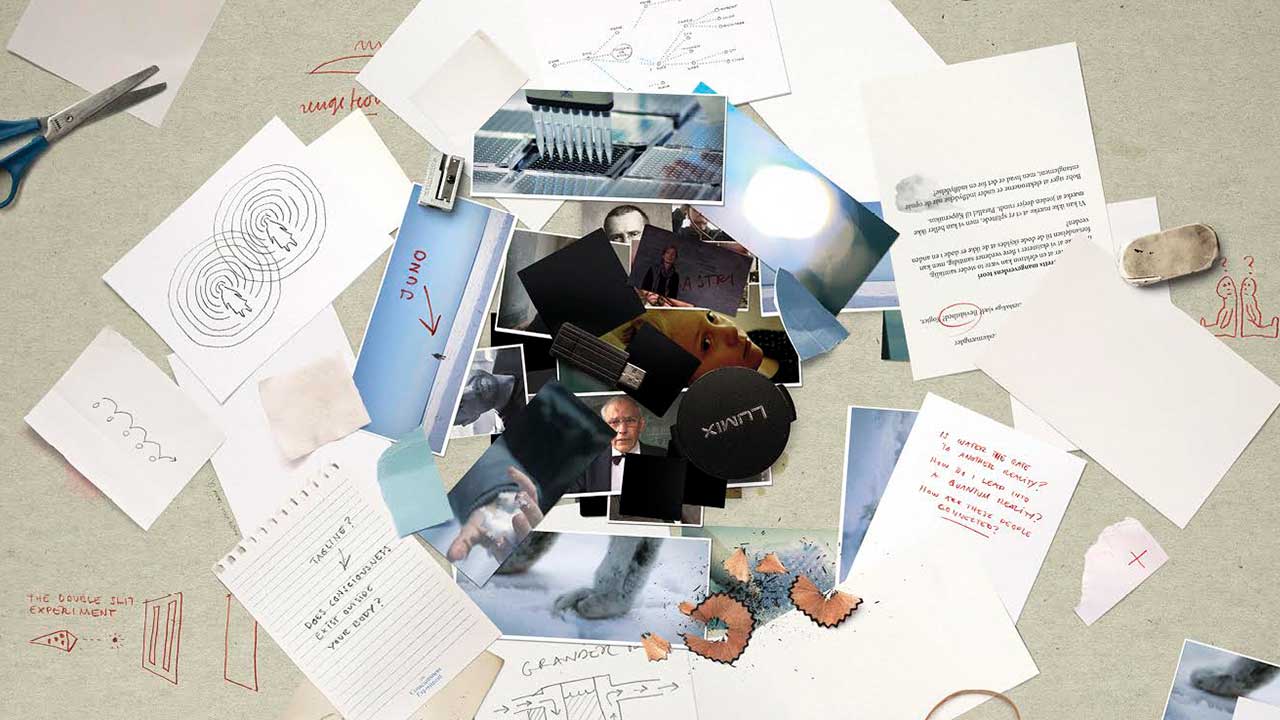 ...when you look away (trailer)
Phie Ambo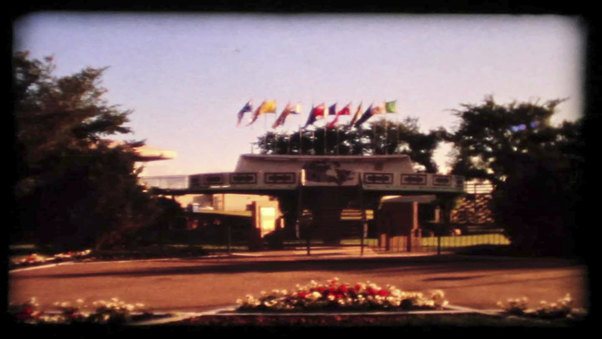 1967: A People Kind of Place
Jacqueline Hoang Nguyen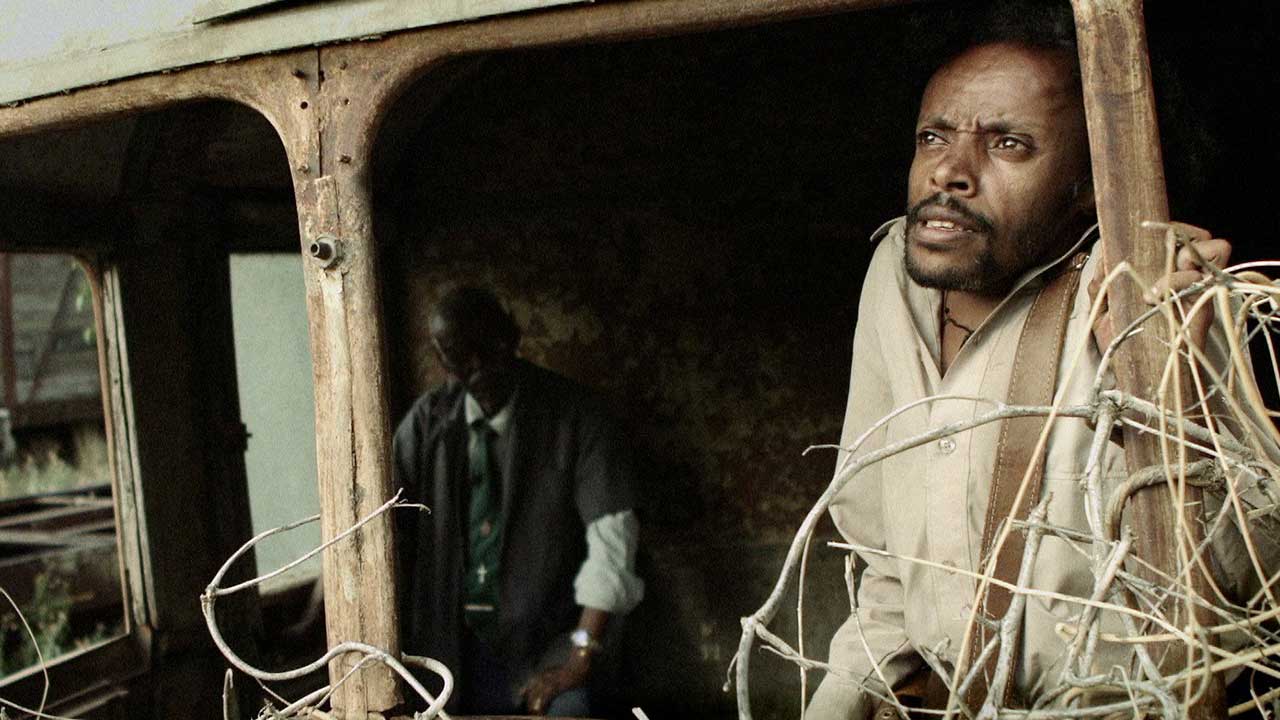 Crumbs
Miguel Llansó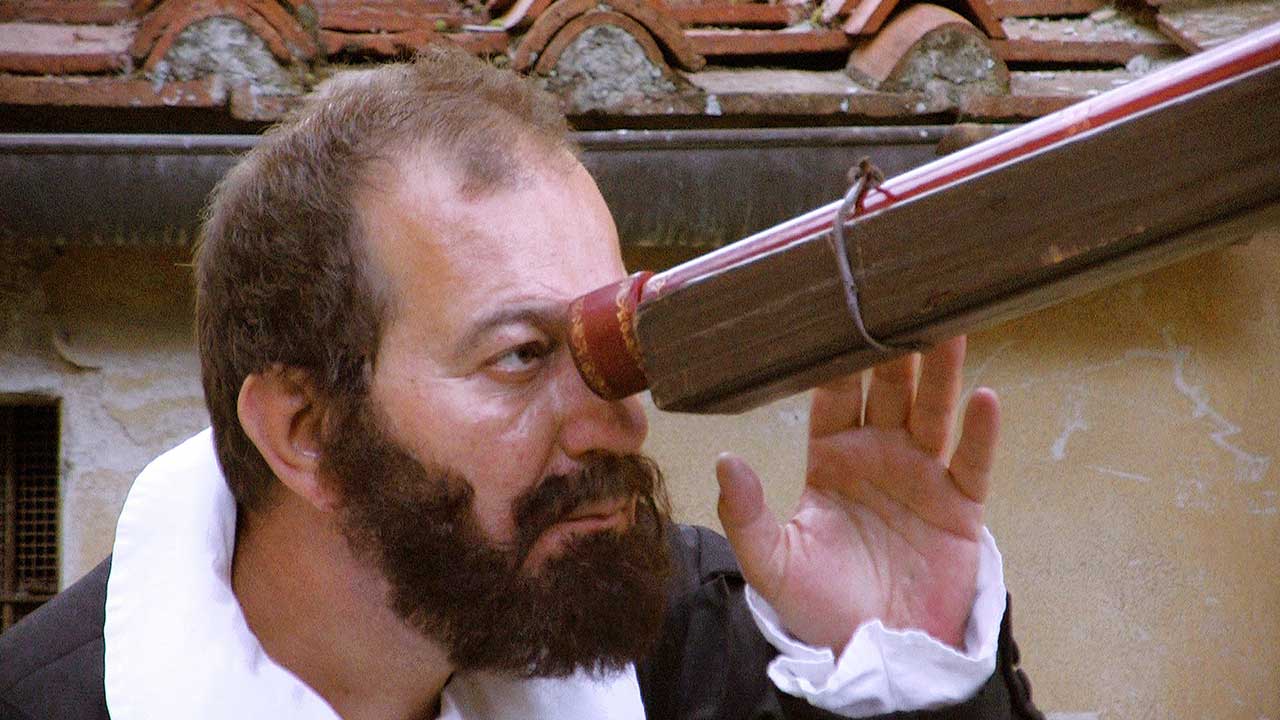 400 Years of Telescope
Kris Koenig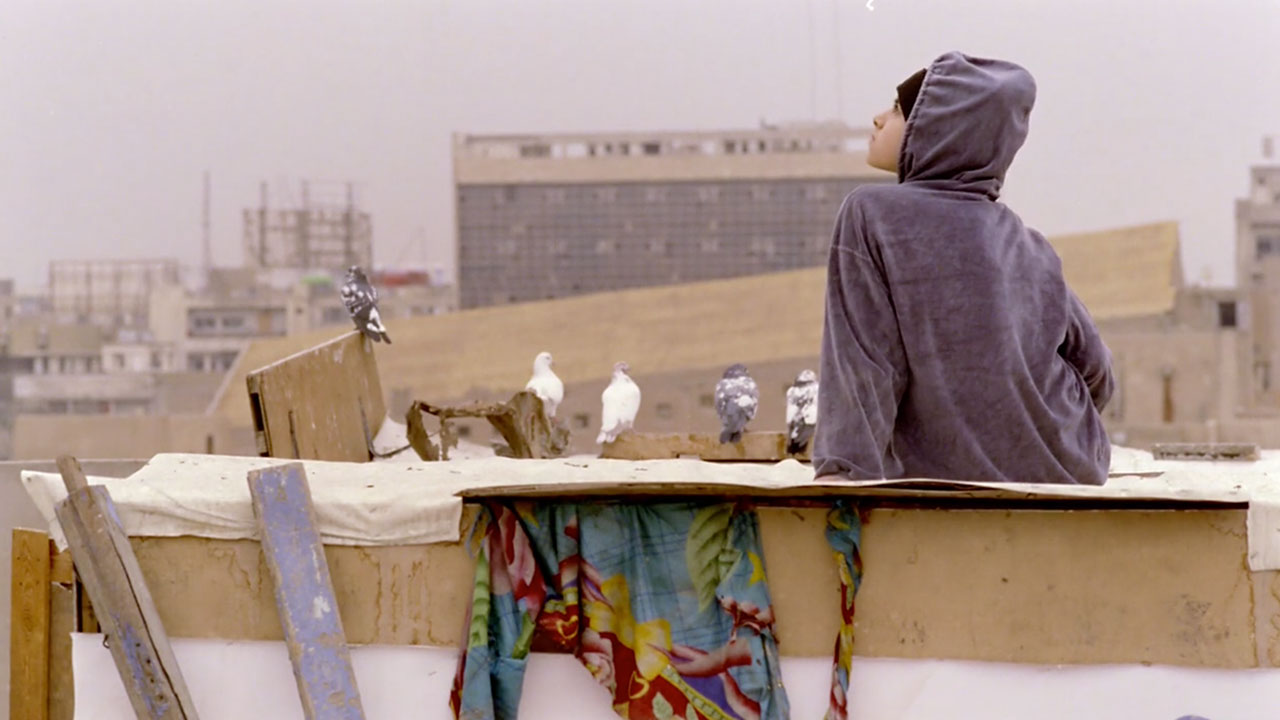 Nesma's Birds
Najwan Ali,Medoo Ali,Mohammad Jaafarn,Fatima Sah
Astronomer's Paradise
Christoph Malin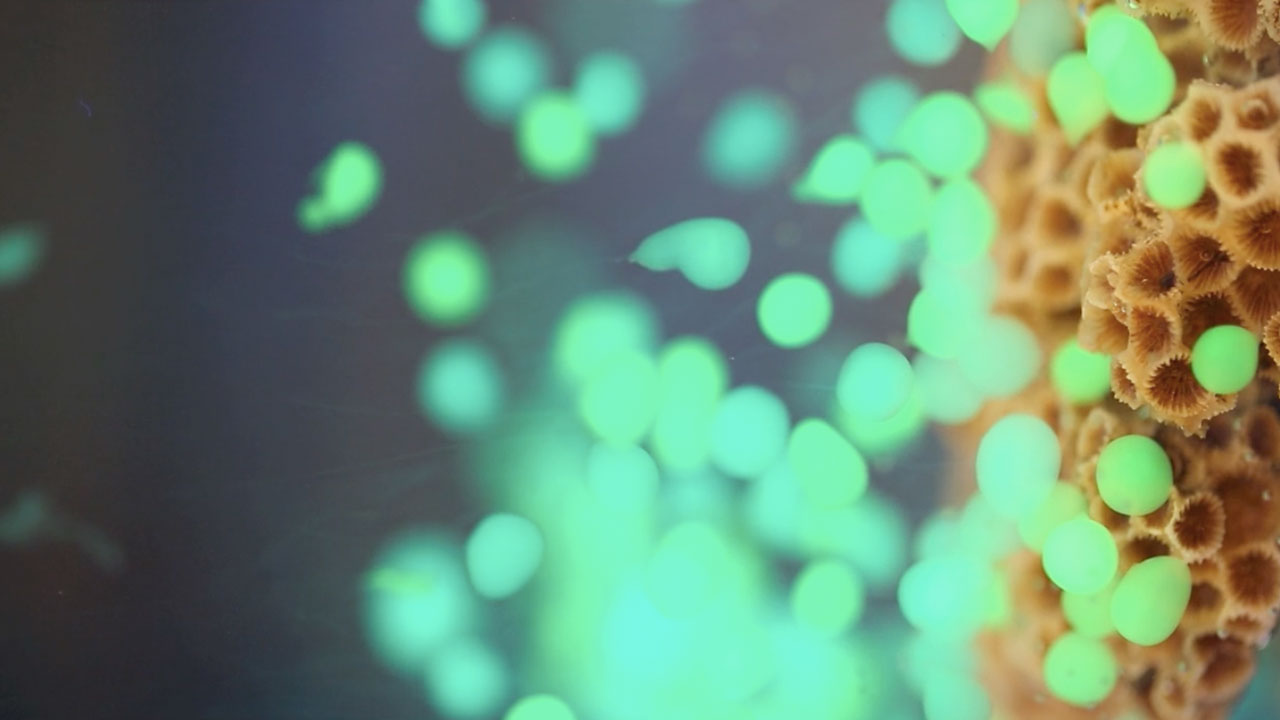 Je mange la mort pour diner
Mara Haseltine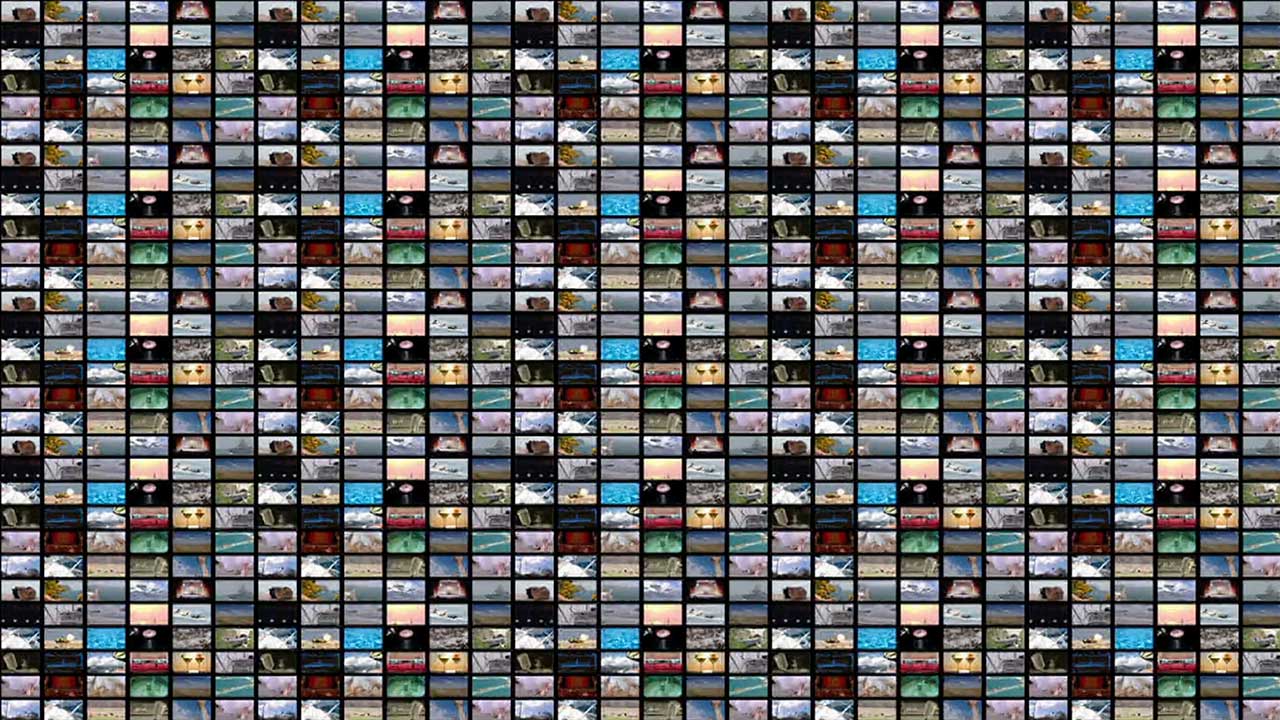 Technology Shabbats
Tiffany Shlain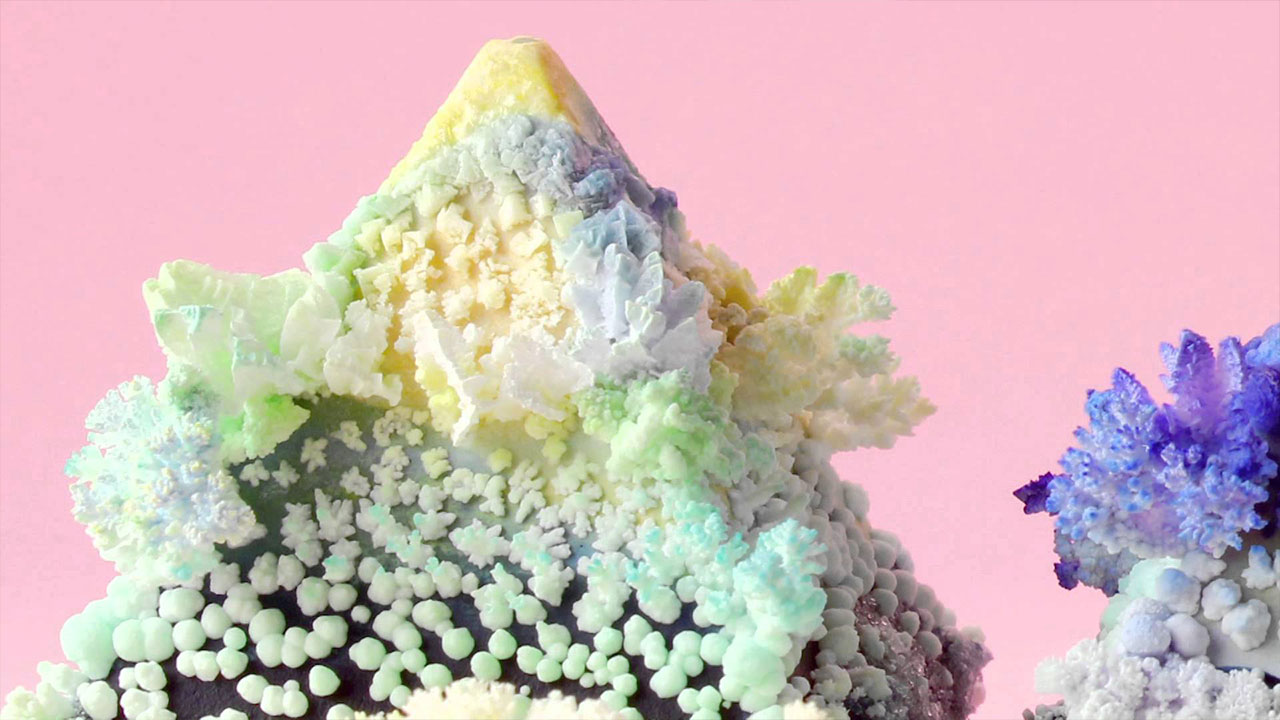 You Can Sunbathe in the Storm
Alice Dunseath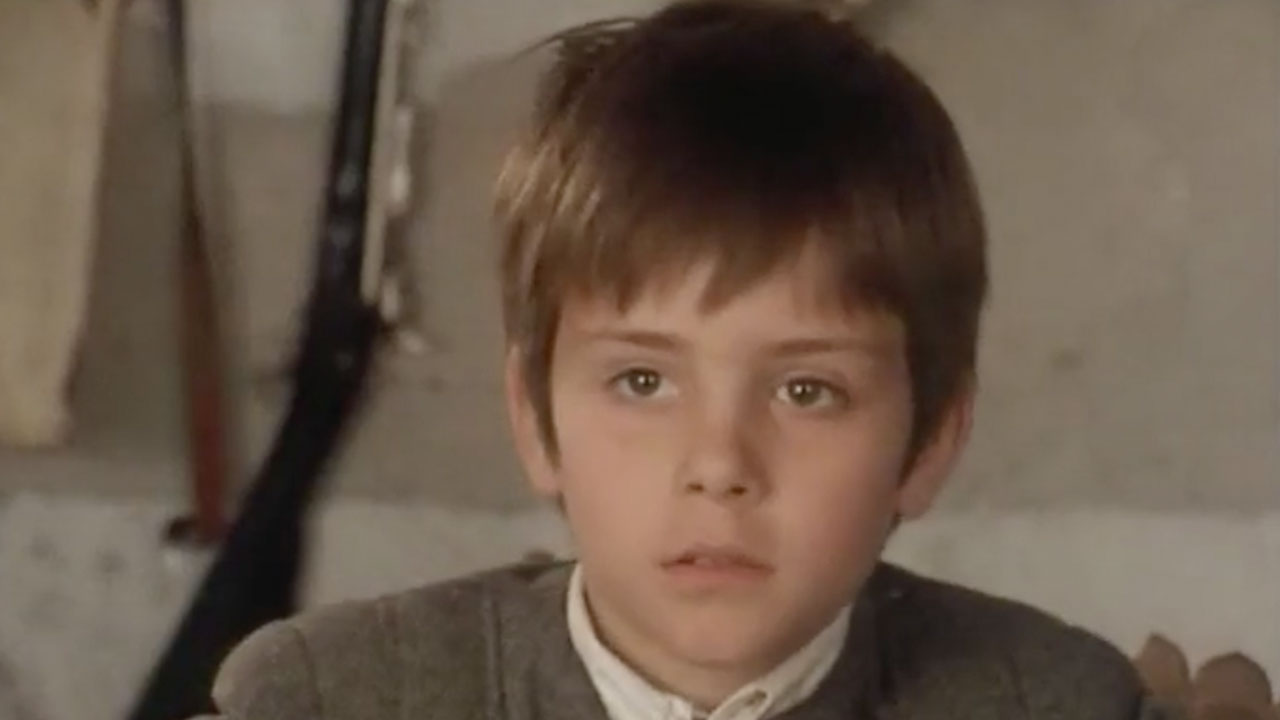 Ramón y Cajal: A Story About Will Power - Episode 1 (of 9)
José María Forqué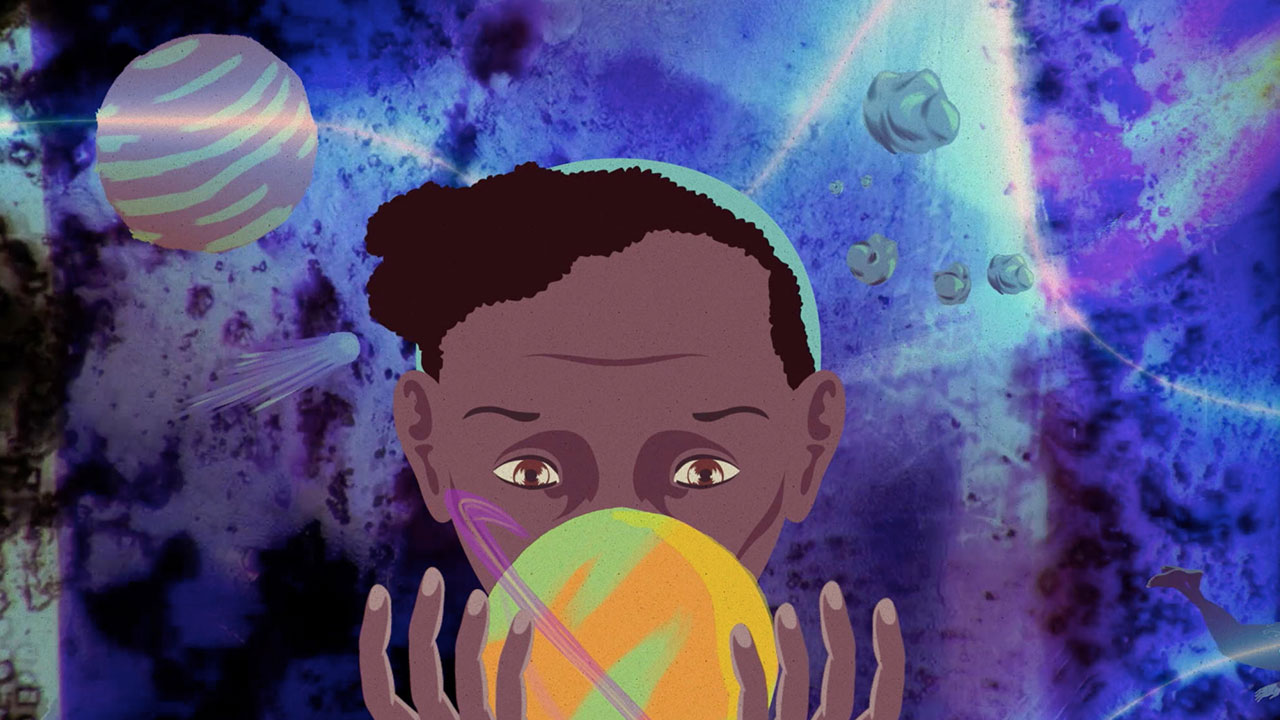 The Golden Chain
Ezra Clayton Daniels,Adebukola Bodunrin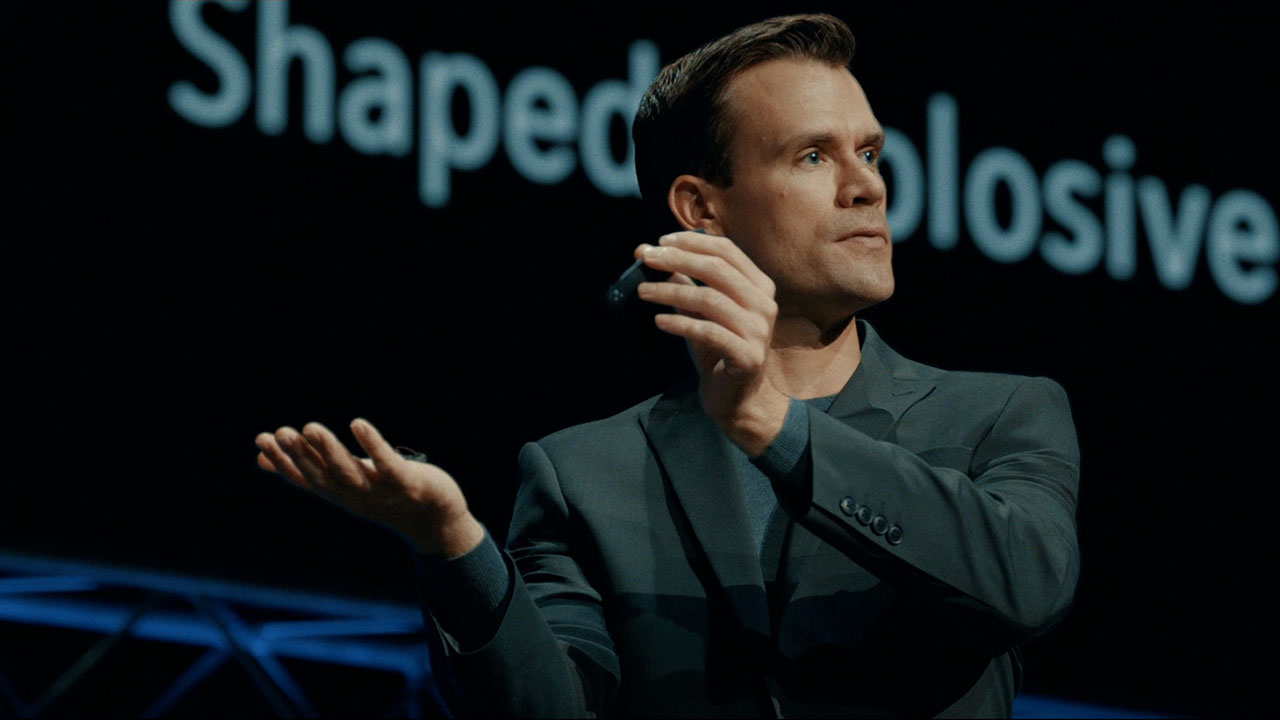 Slaughterbots
Stewart Sugg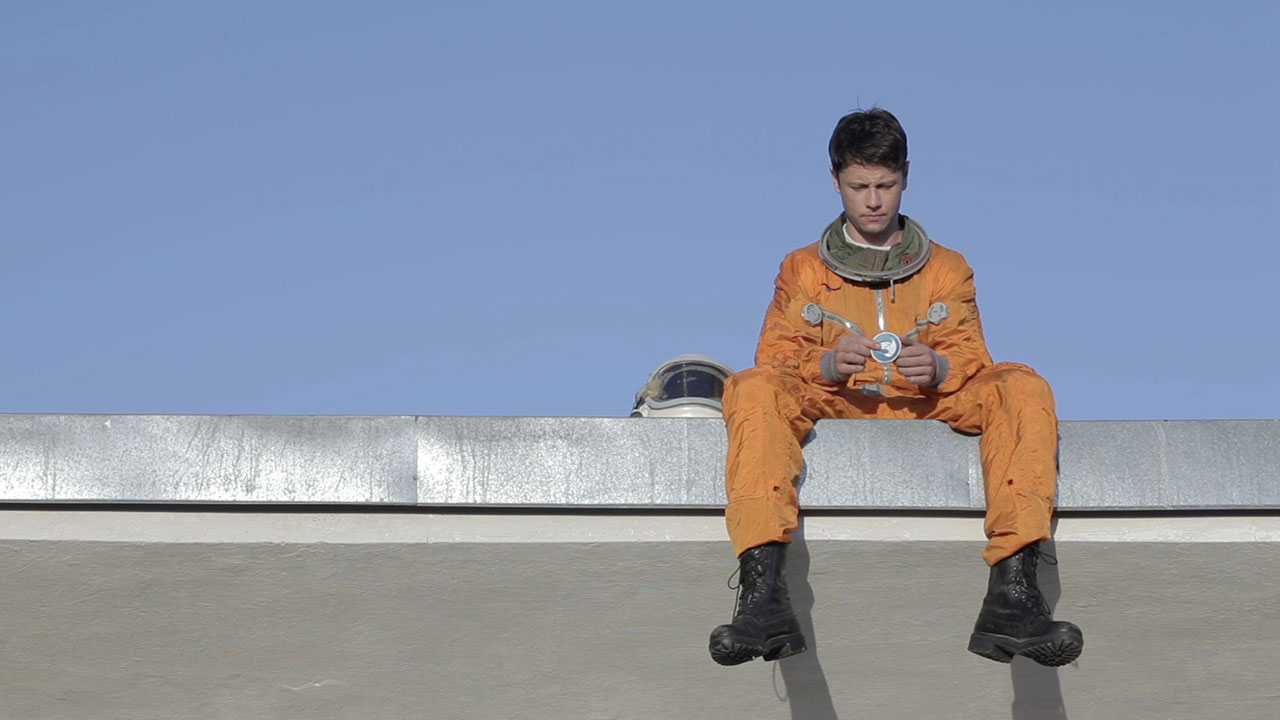 El Cosmonauta (The Cosmonaut)
Nicolas Alcalá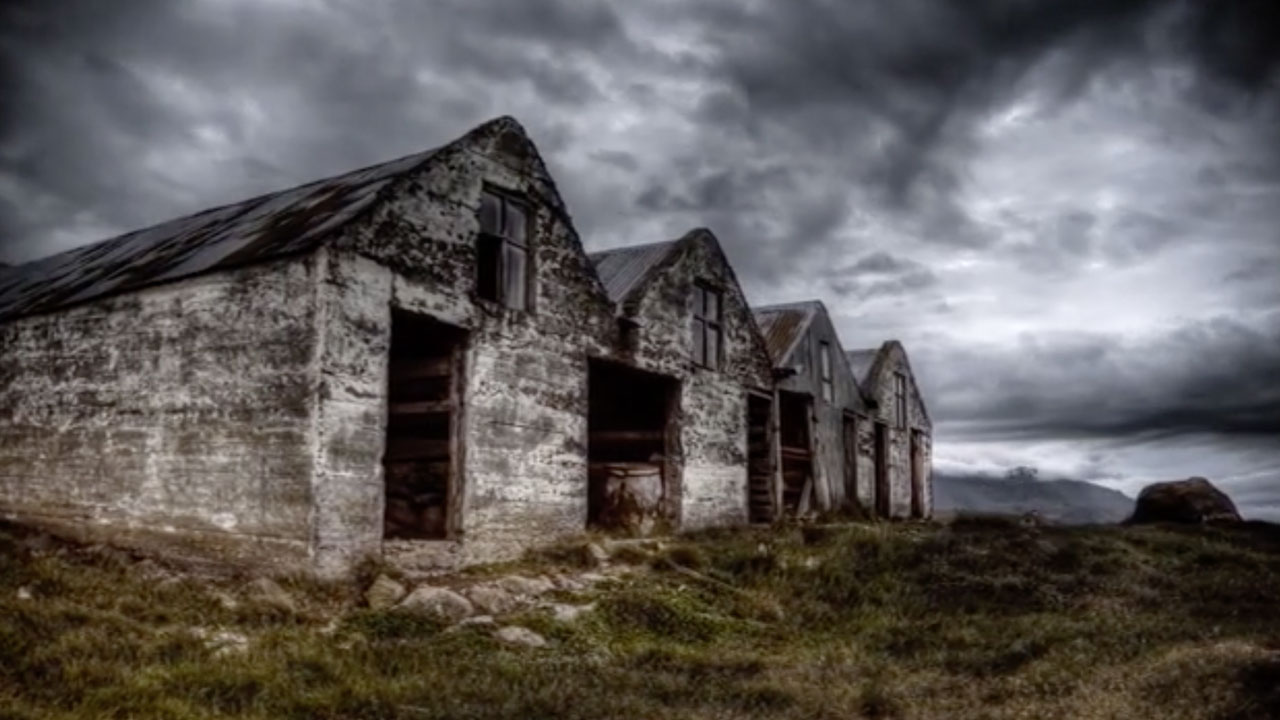 I was born screaming in America
Sandro Bocci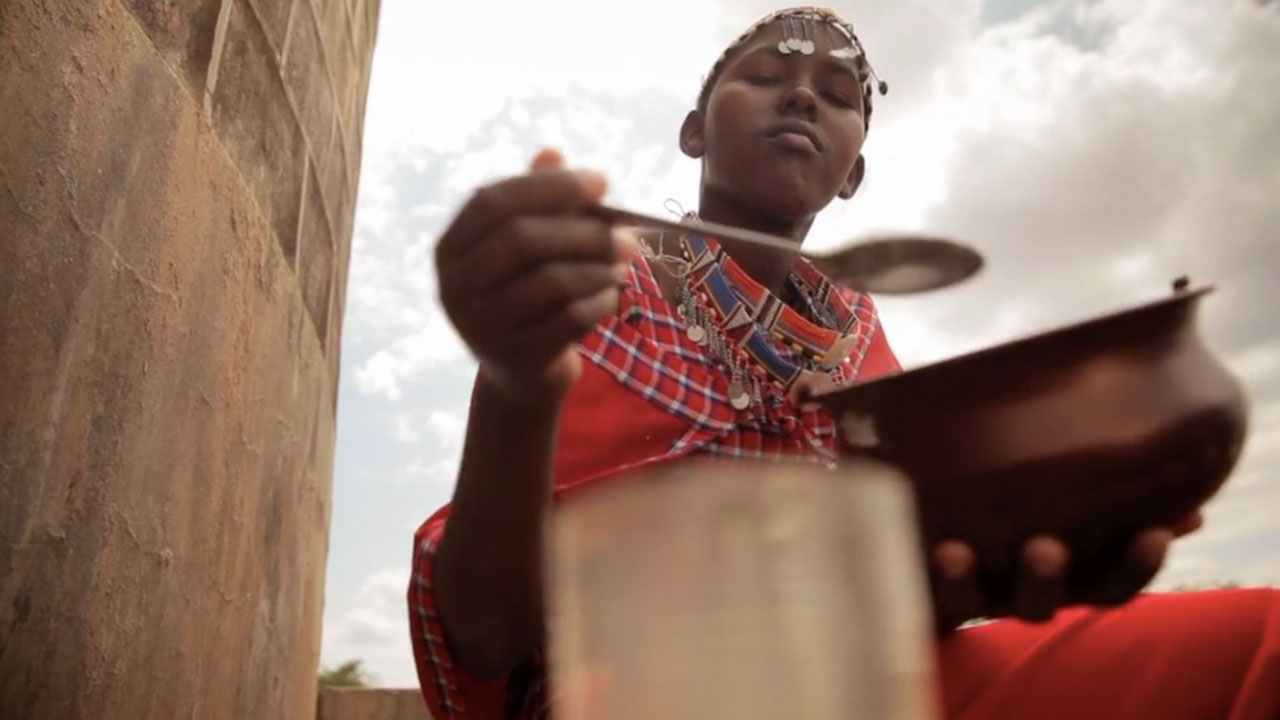 Full Proof - Salt
Uif Putters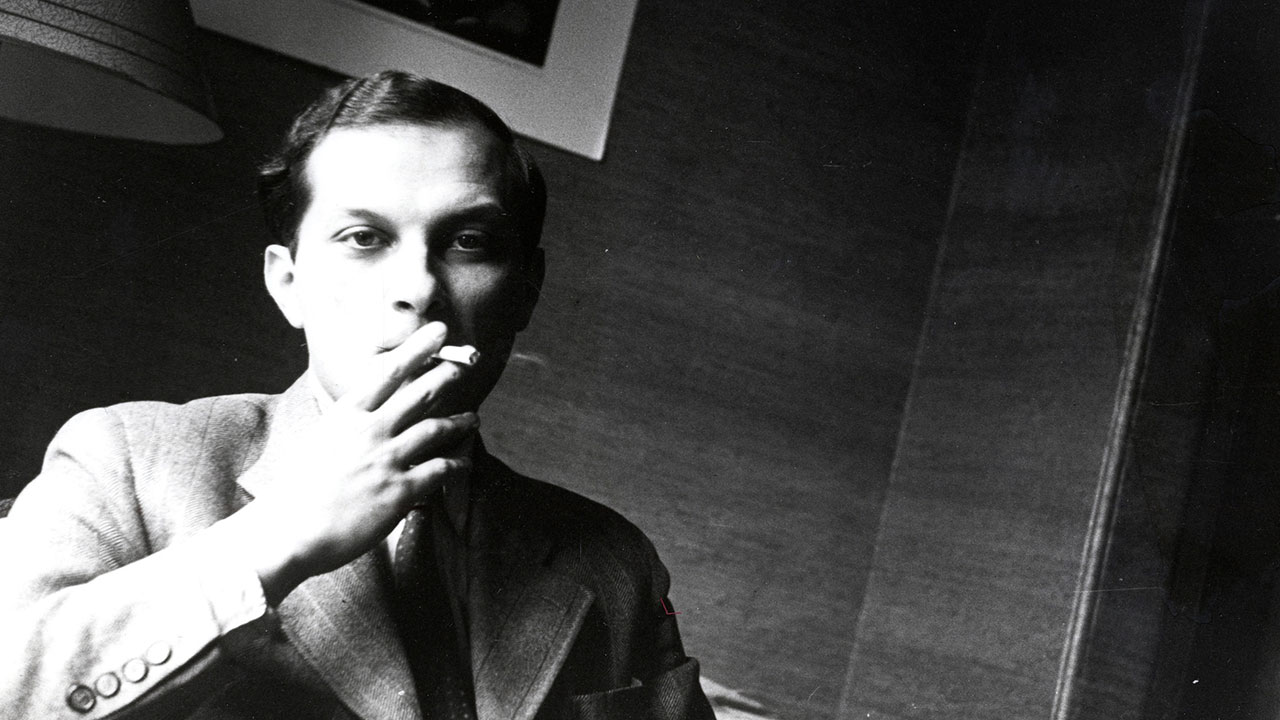 Adventures of a Mathematician
Thor Klein
Chimps and Humans Play Interspecies Video Game
Rachel Mayeri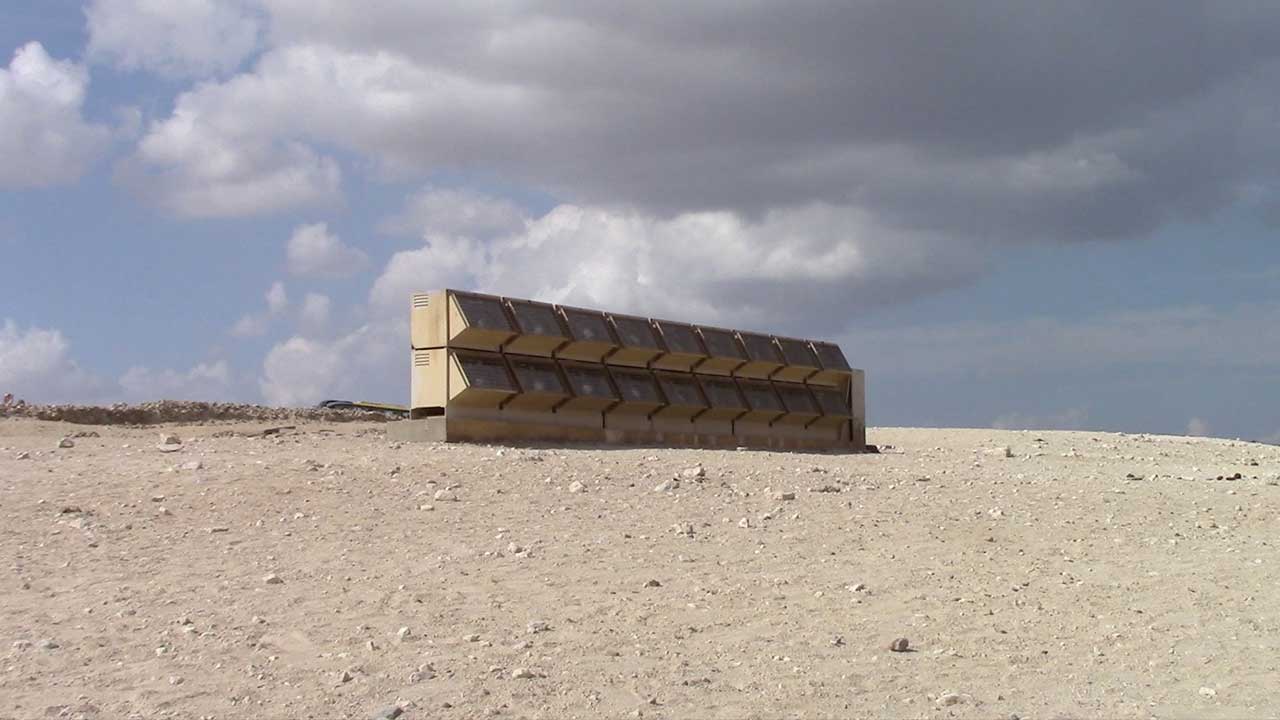 pepsi, cola, water?
Tom Bogaert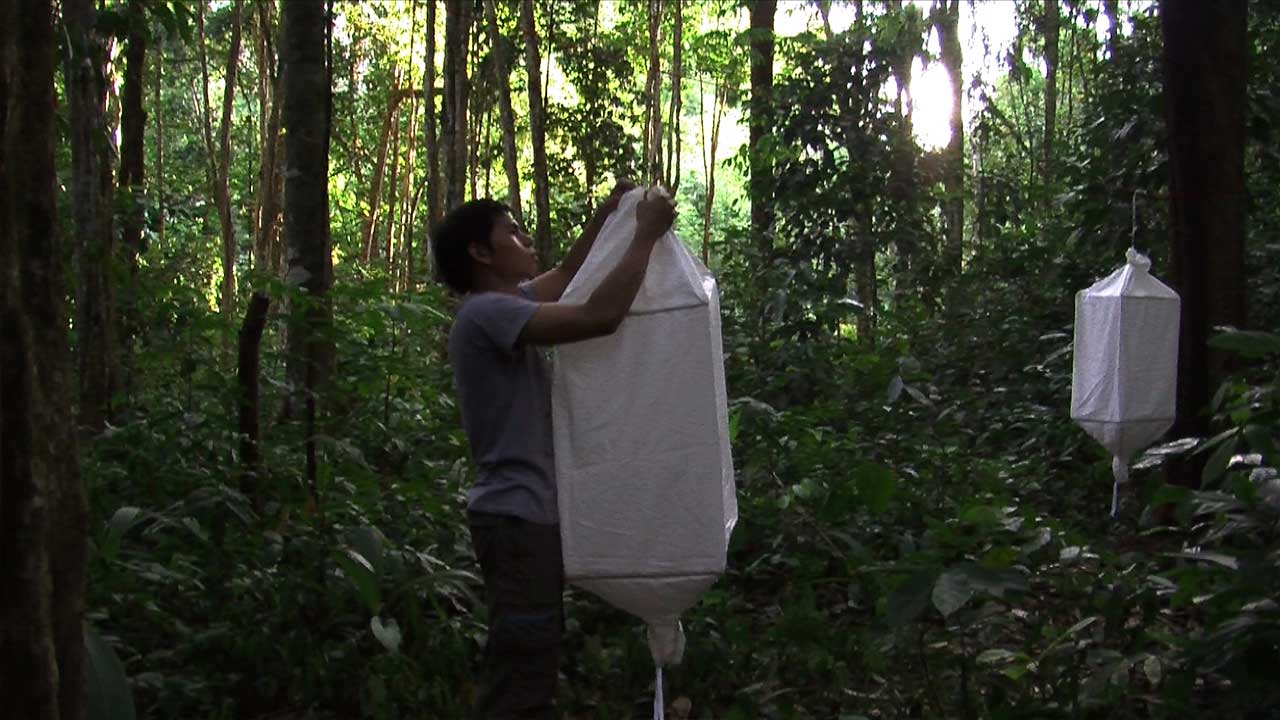 Biosemiotic Borneo
Ursula Biemann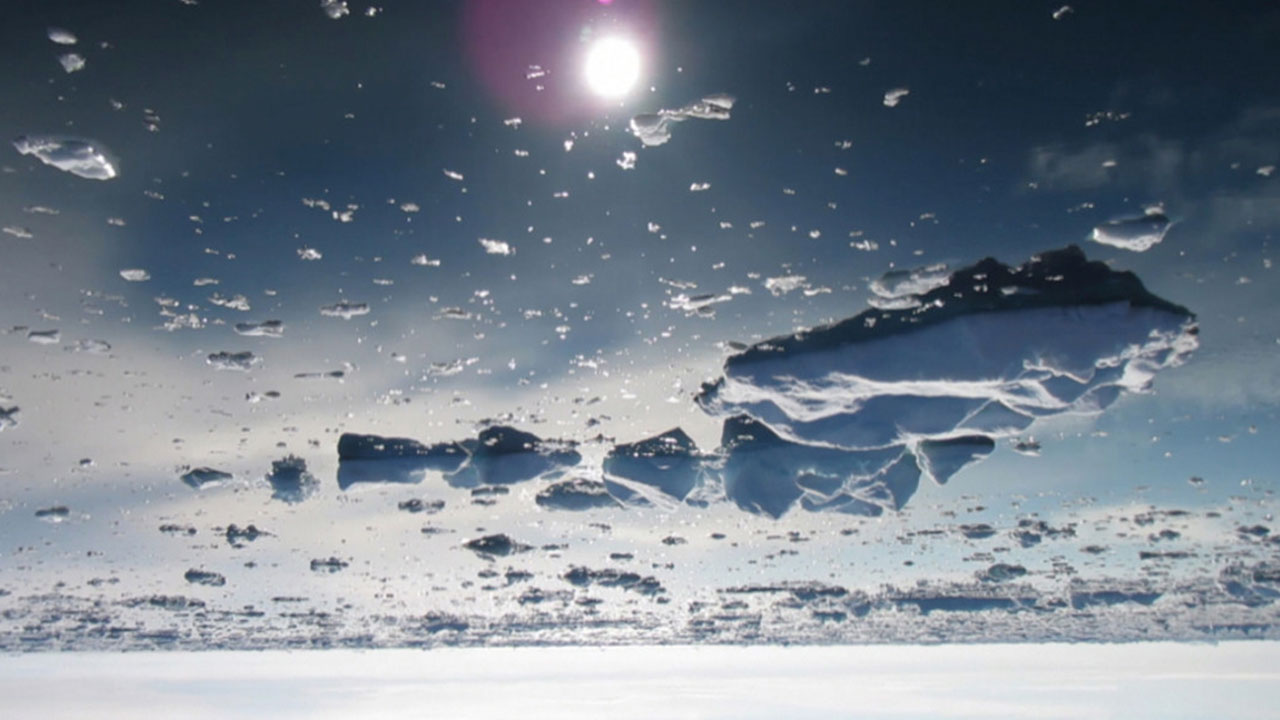 Subatlantic
Ursula Biemann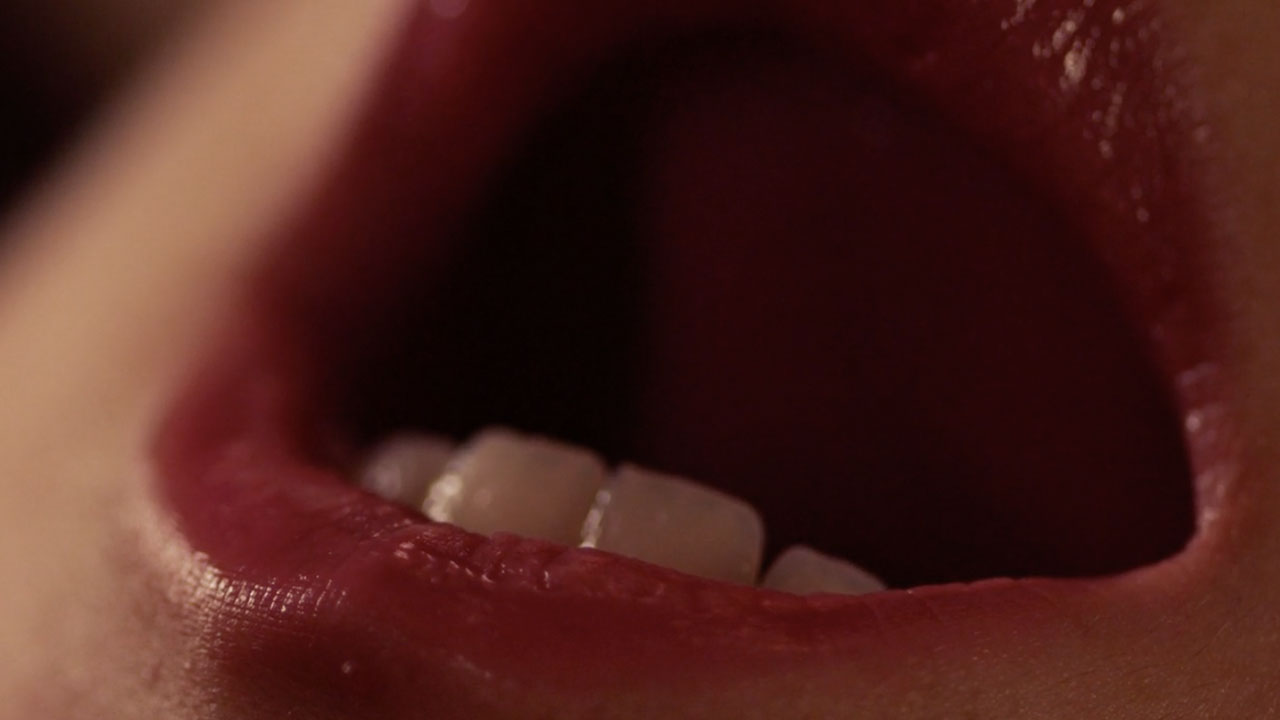 O
Cris Gris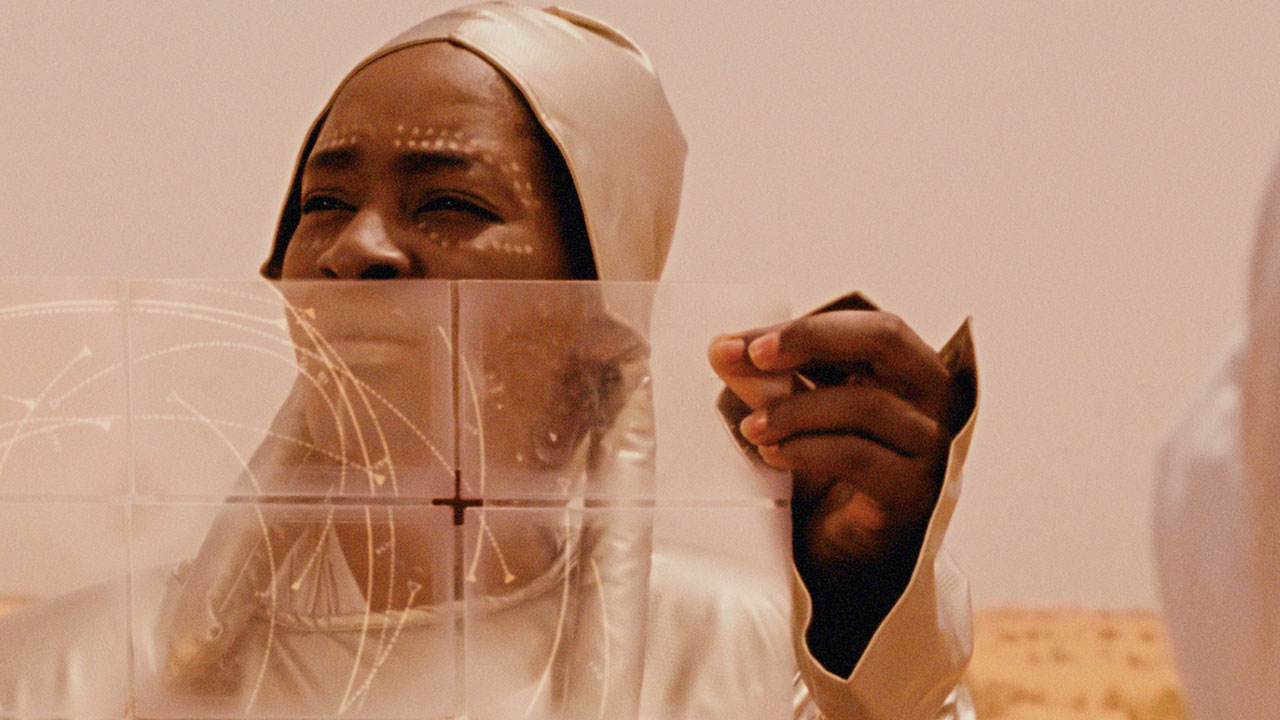 Drexciya
Simon Rittmeier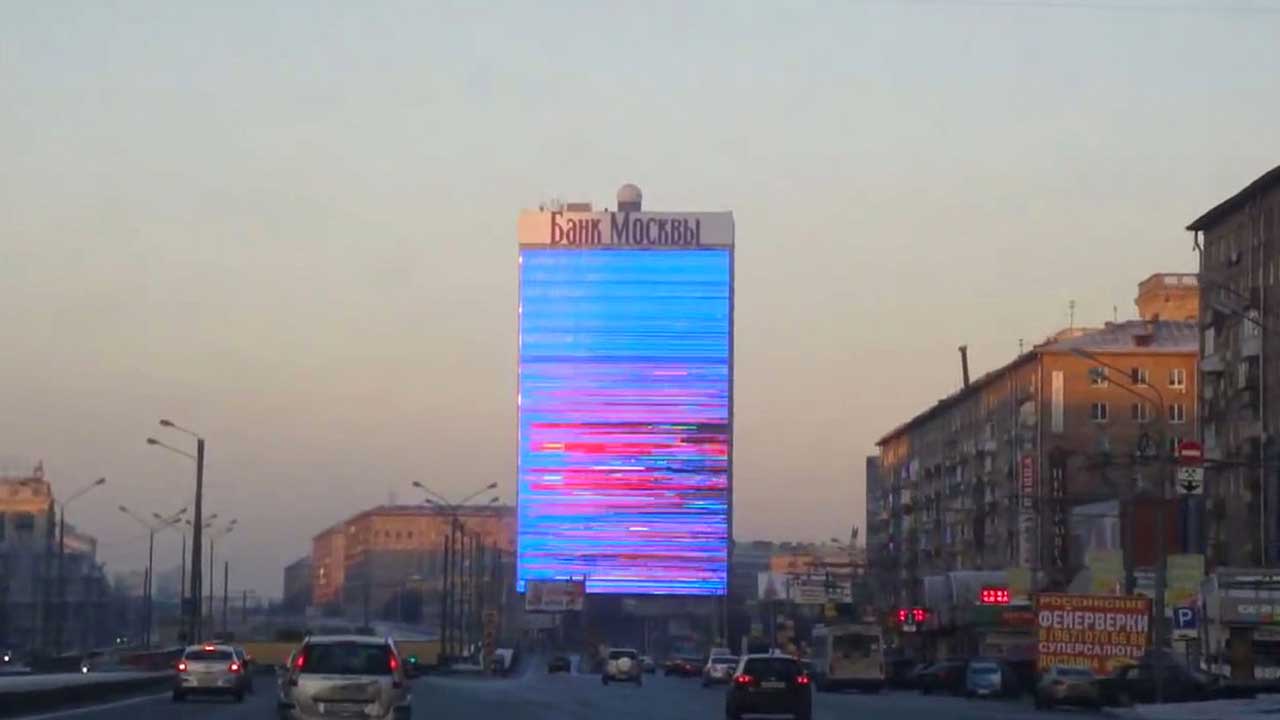 Immortality, home and elsewhere
Sasha Litvintseva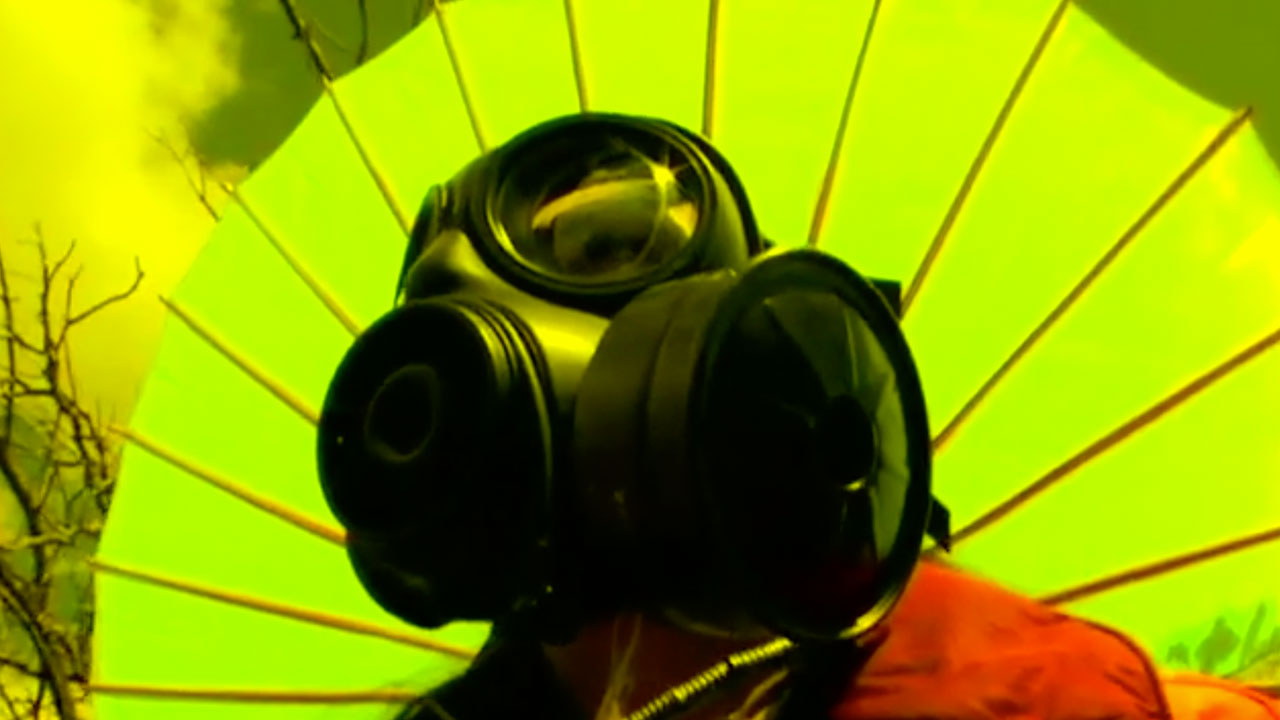 Future Warrior
Jeana Francis,Nigel LongSoldier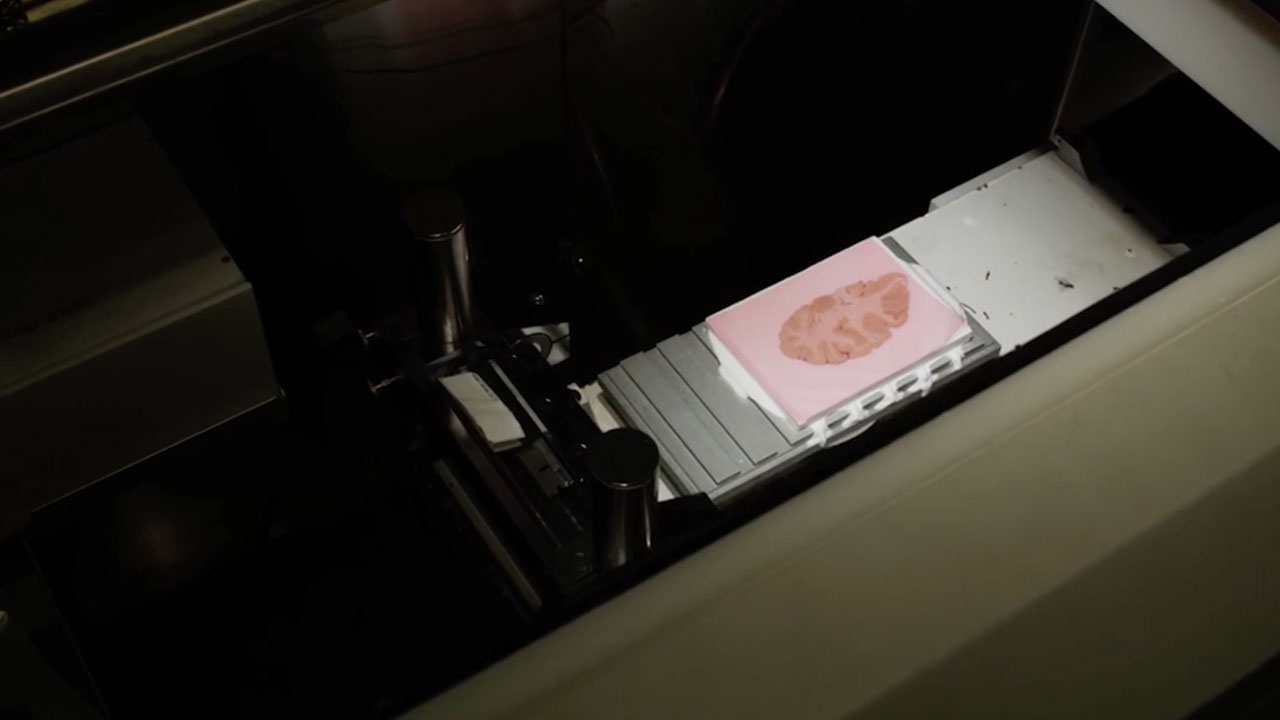 Bluebrain: Competition
Noah Hutton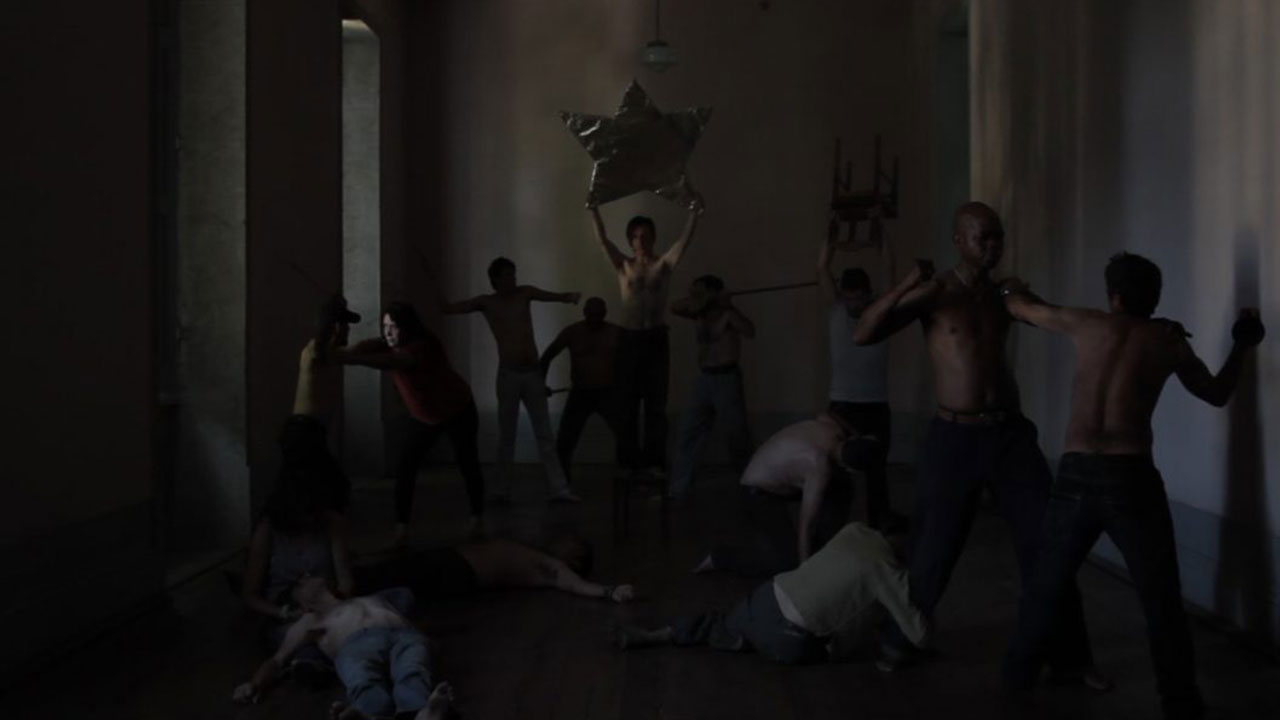 SILÊNCIO
Christophe Bisson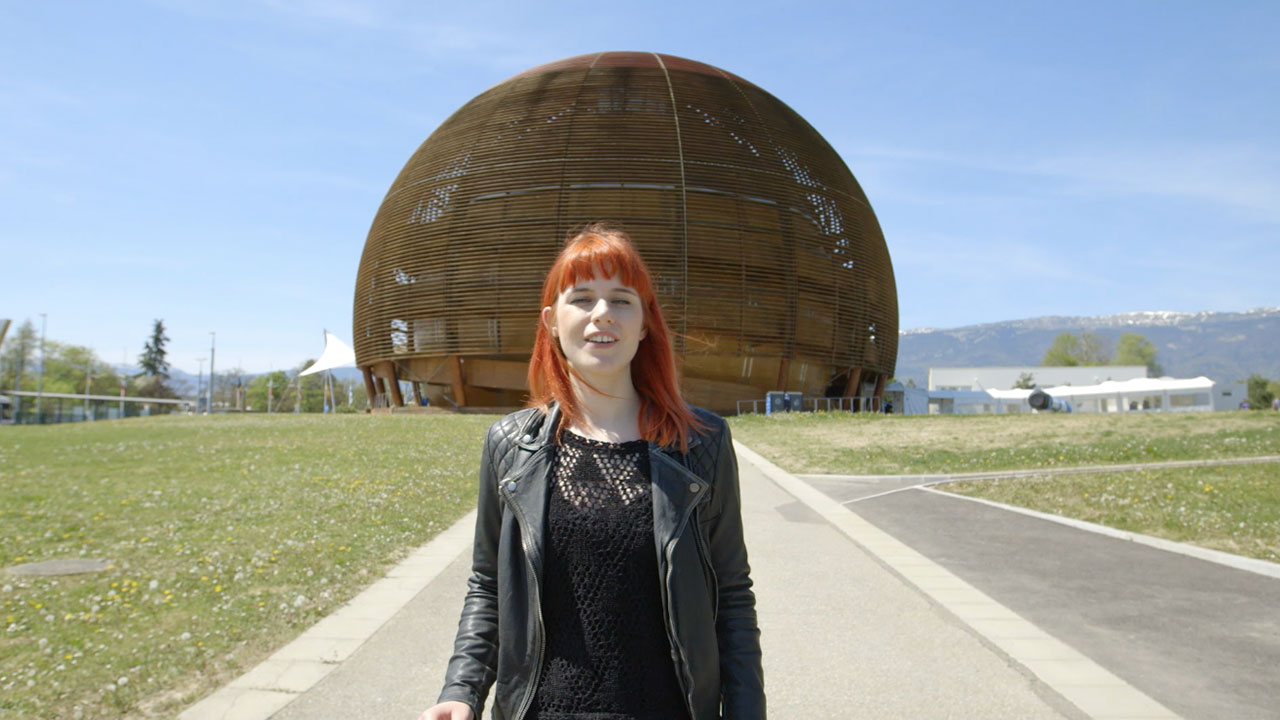 SUPERSYMMETRY: Cern's Search for New Physics
Alex Pasternak
White Winter Hymnal
Sean Pecknold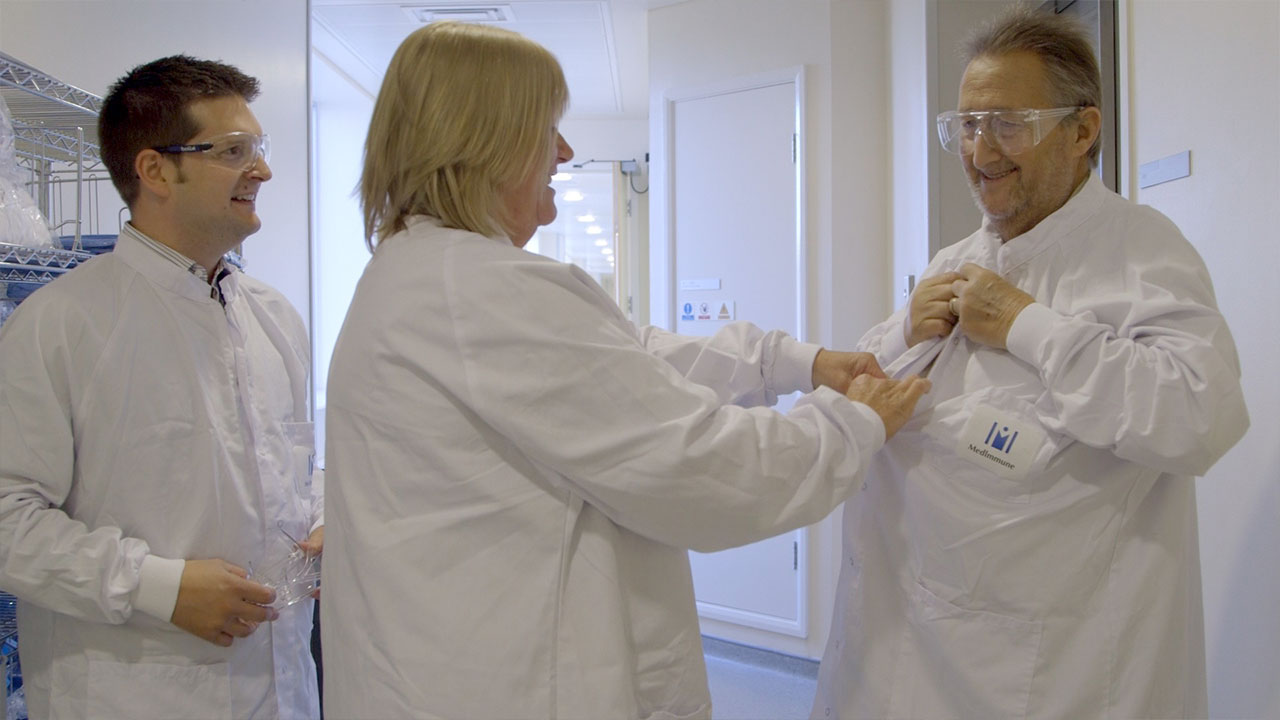 The Pain Detective
Barry J. Gibb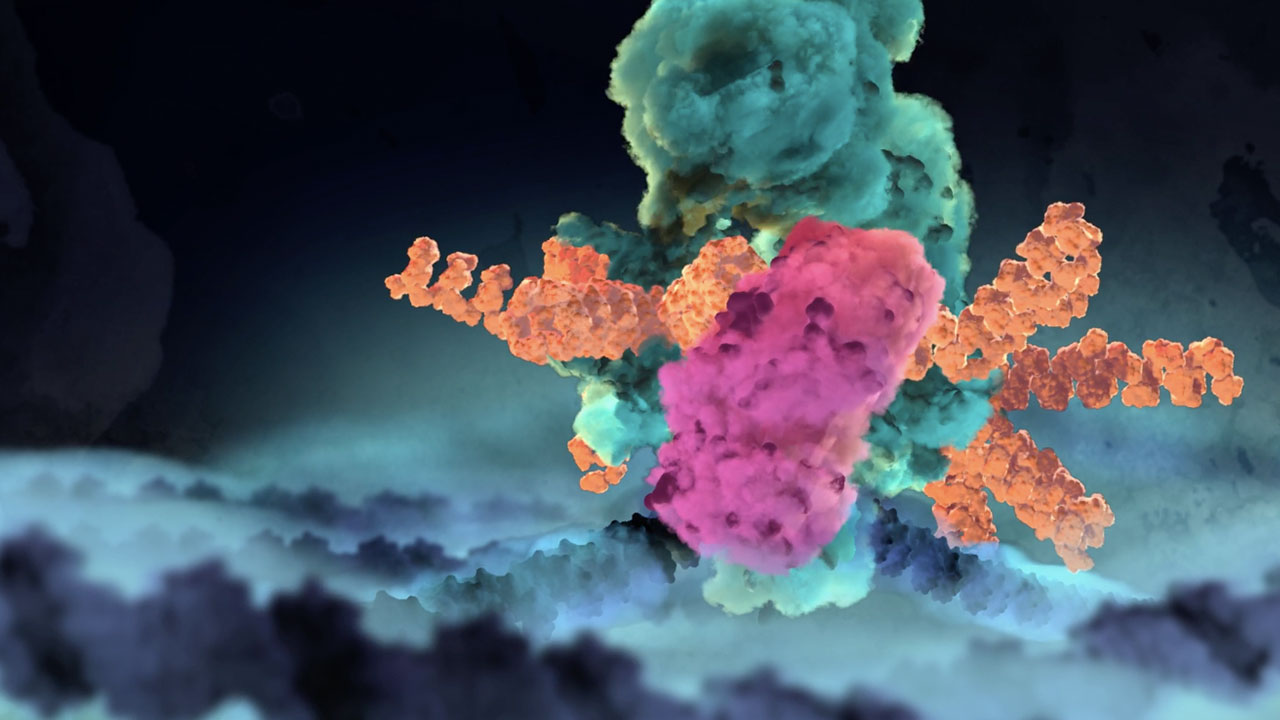 Our Resilient Genome
Alexandra Pina Kingman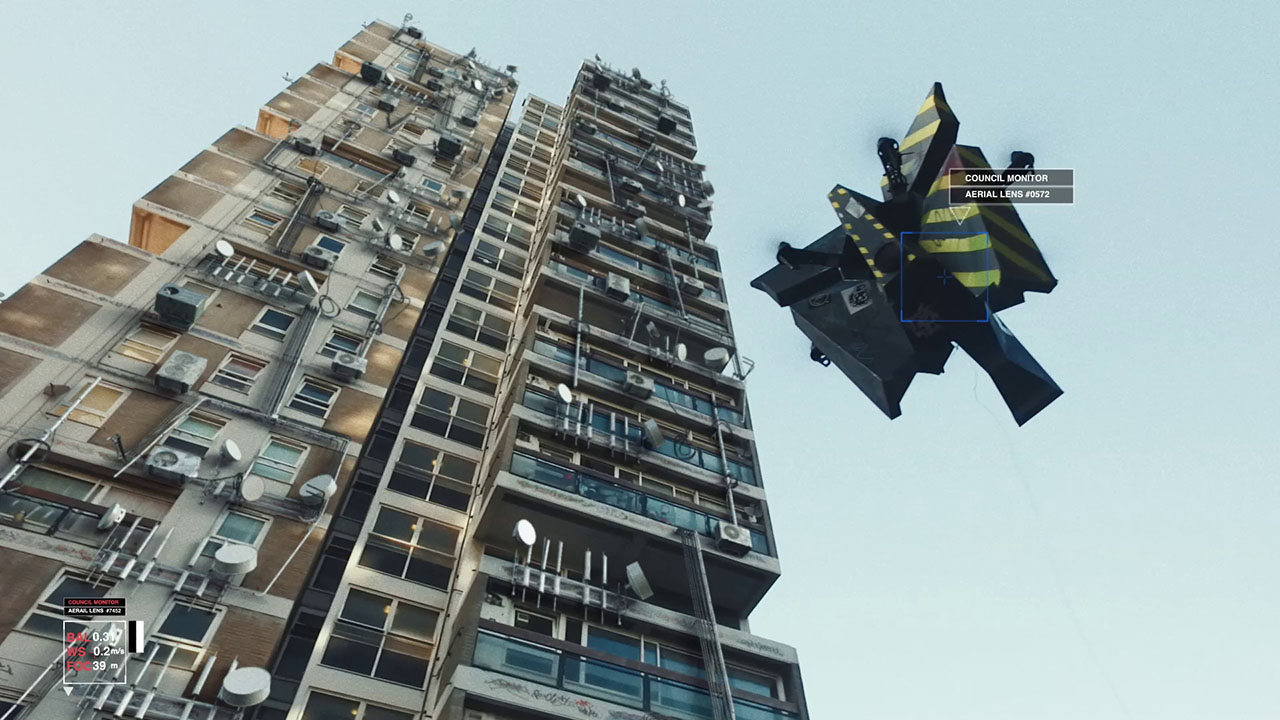 In the Robot Skies
Liam Young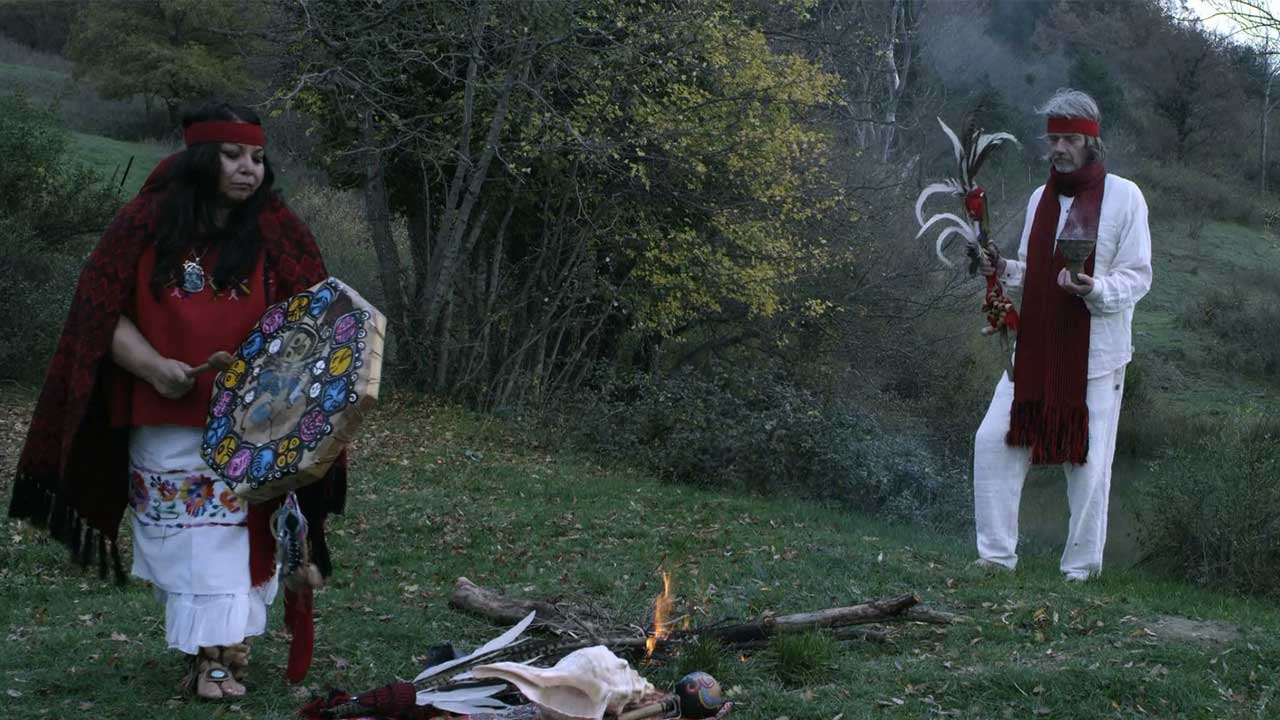 Peaks experience
Giulia Grossmann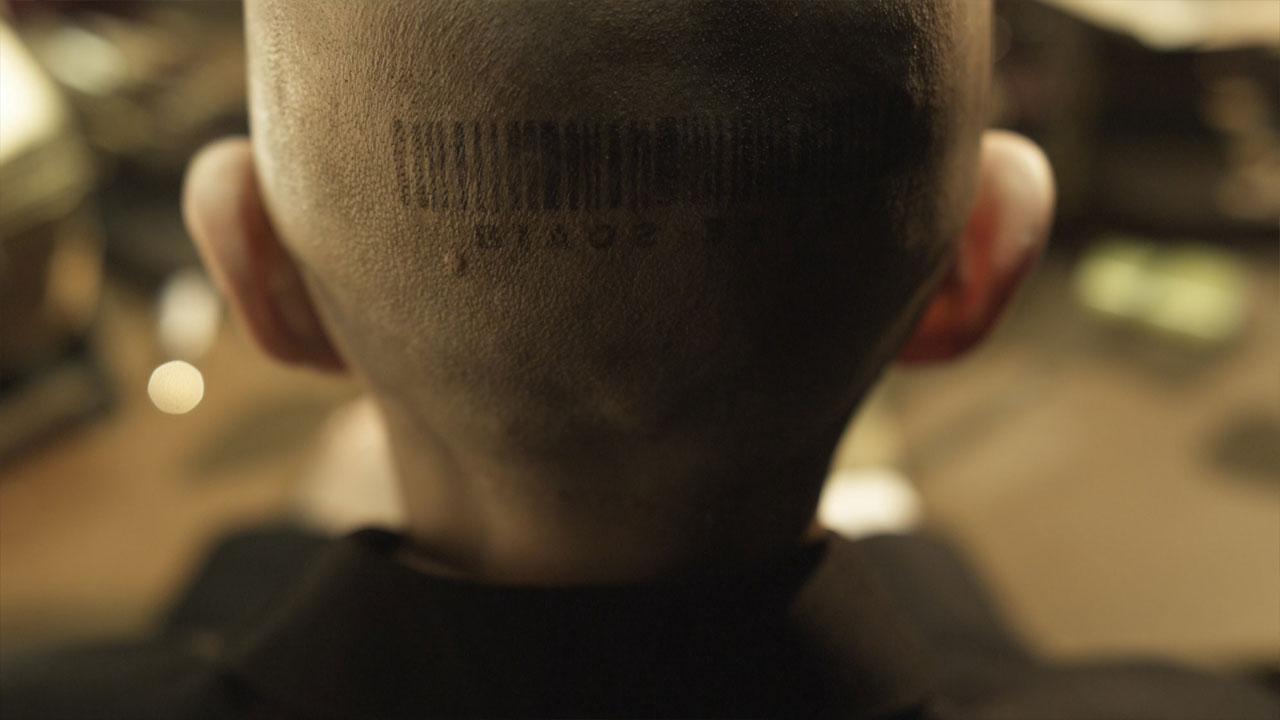 File Under Miscellaneous
Jeff Barnaby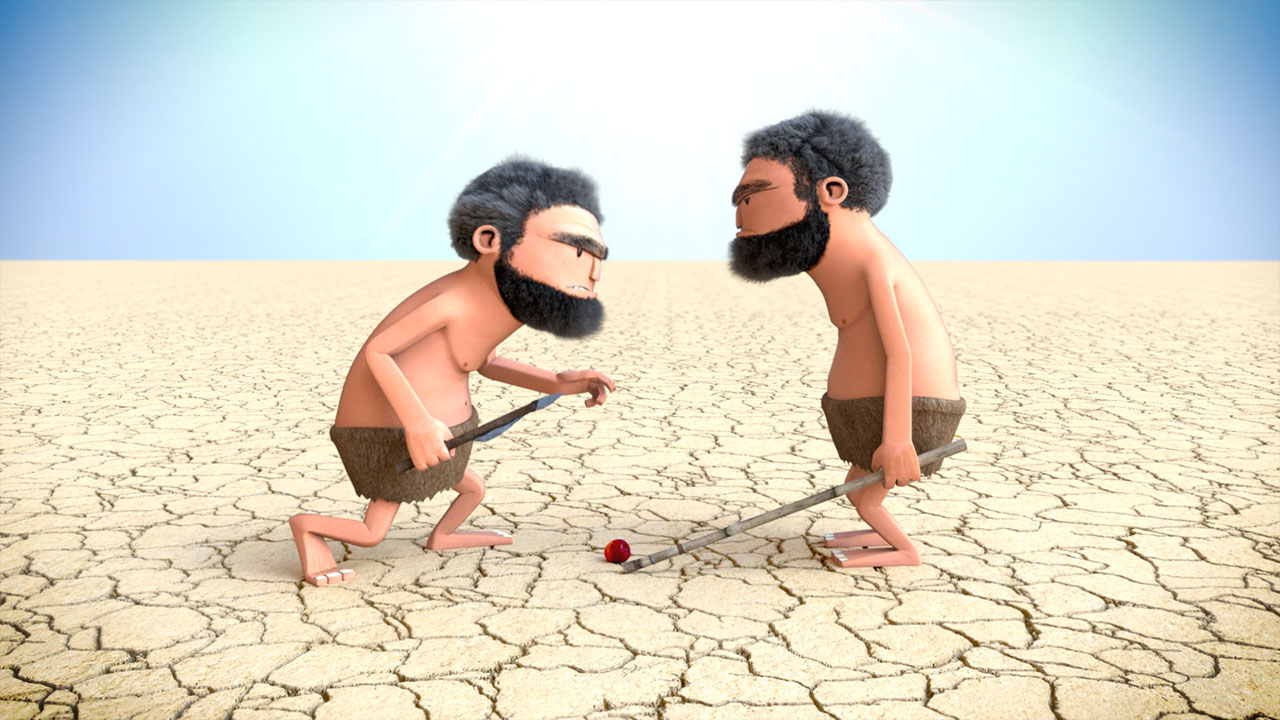 Simulados
Guillermo Marin,Fernando Cucchietti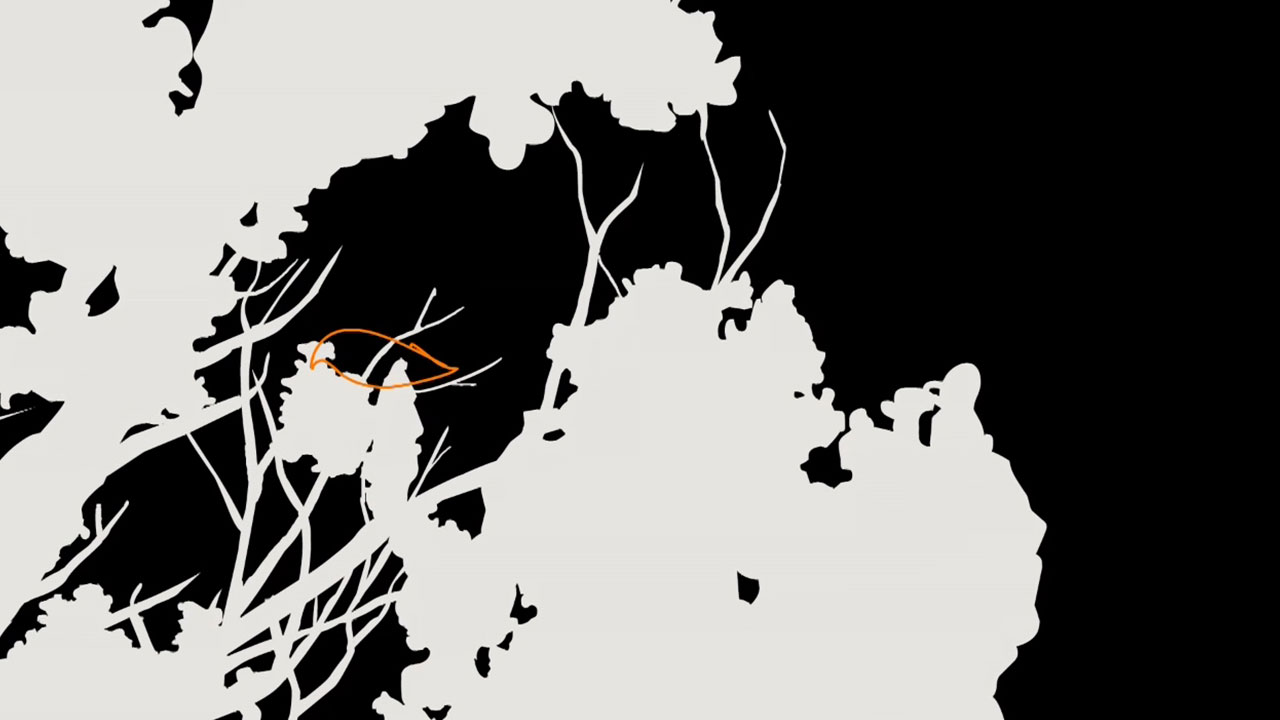 Struggle for Existence
Laurie Sumiye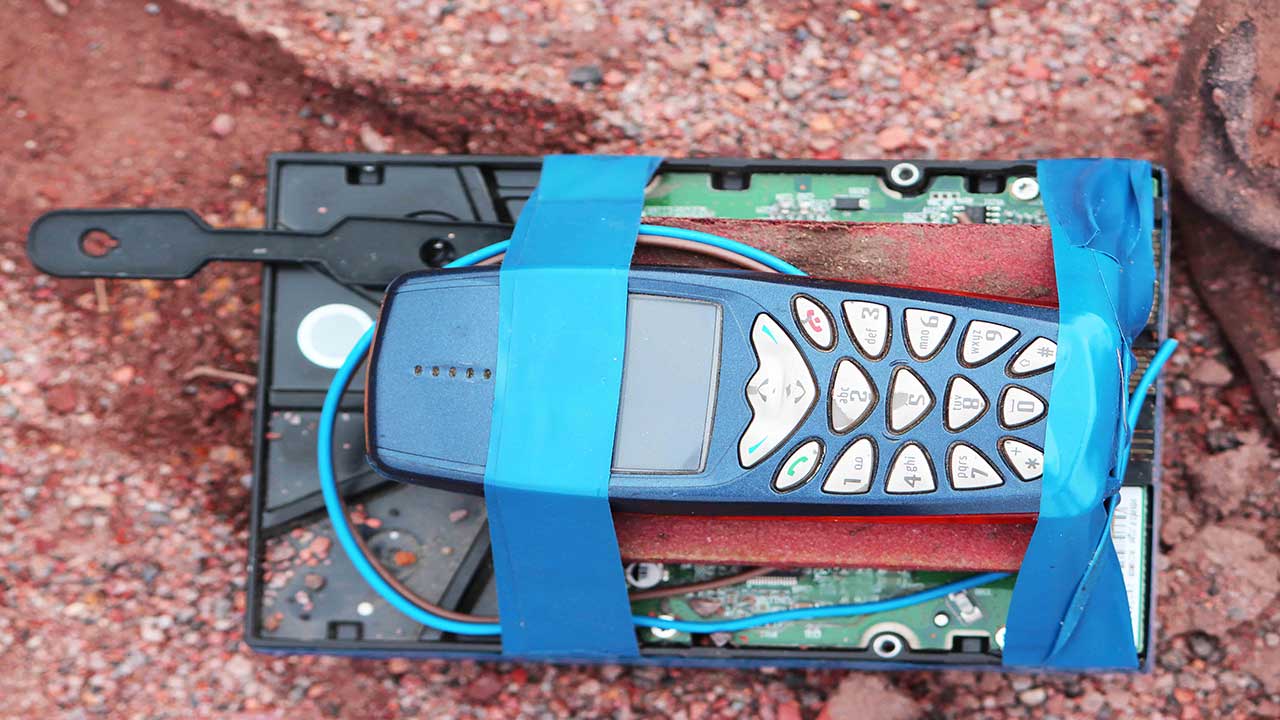 Dude Down
George Barber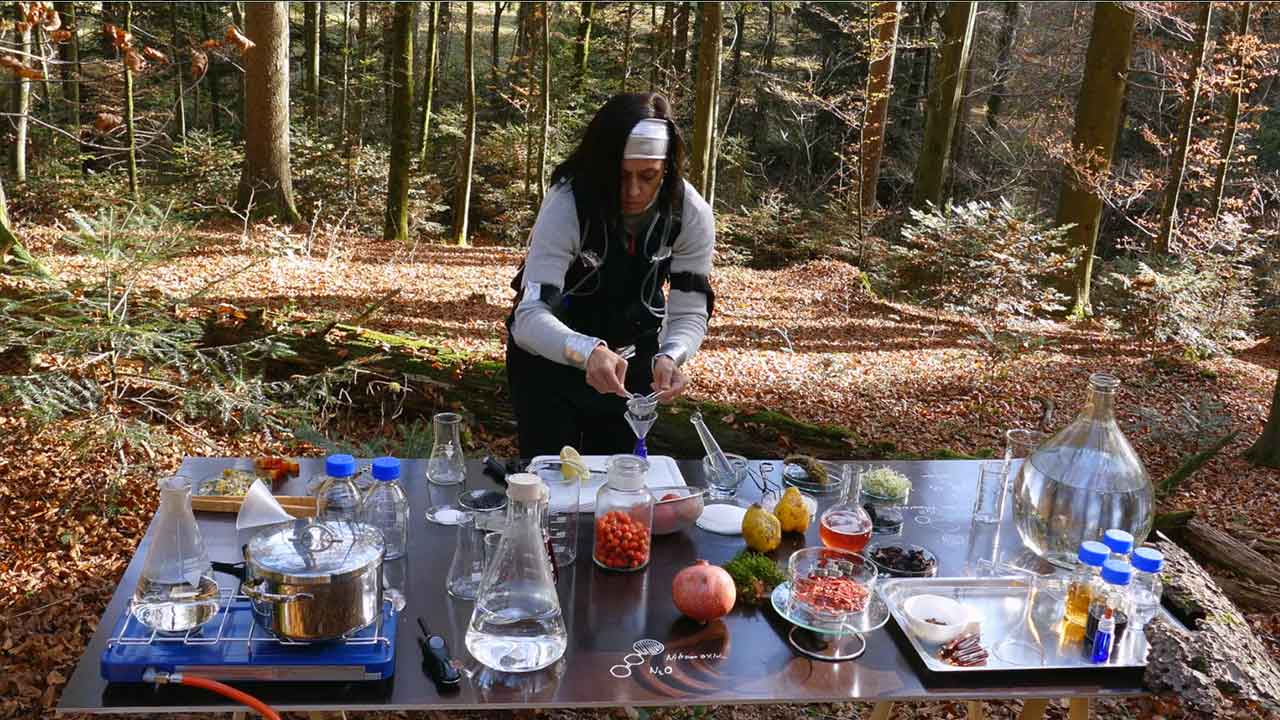 Twenty-One Percent
Ursula Biemann,Mo Diener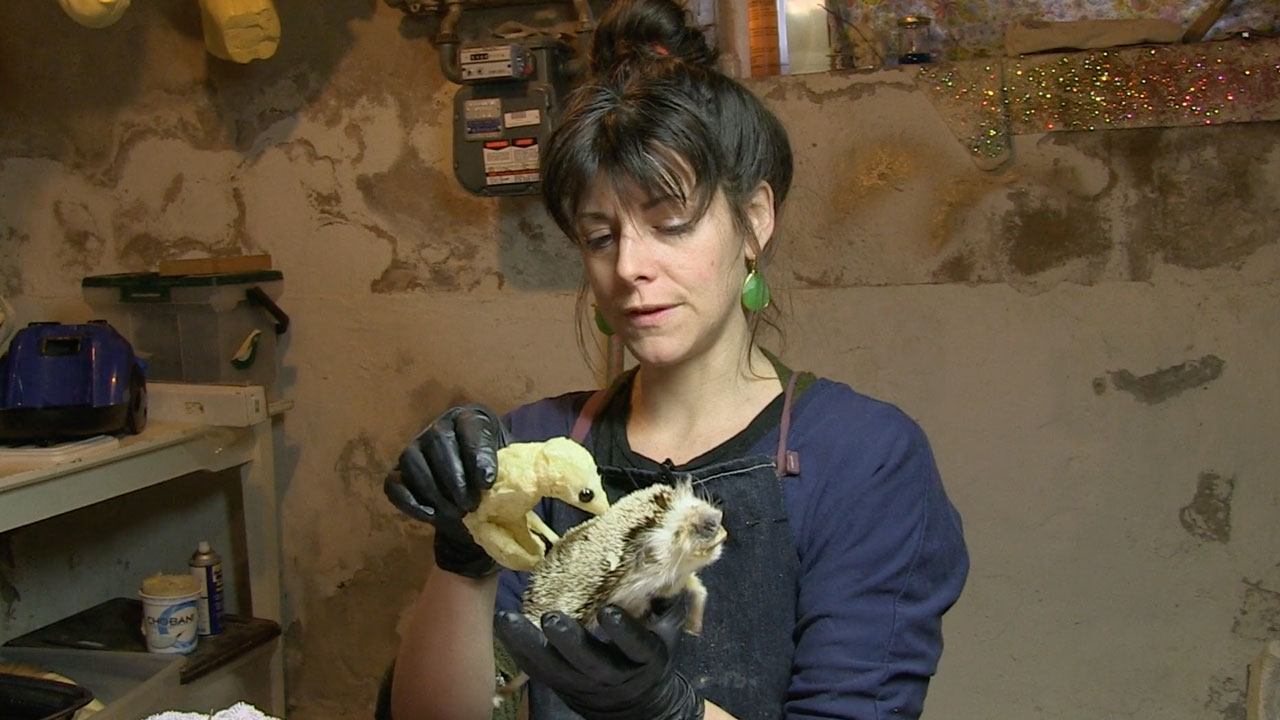 Death & Taxidermy
Mariel Carr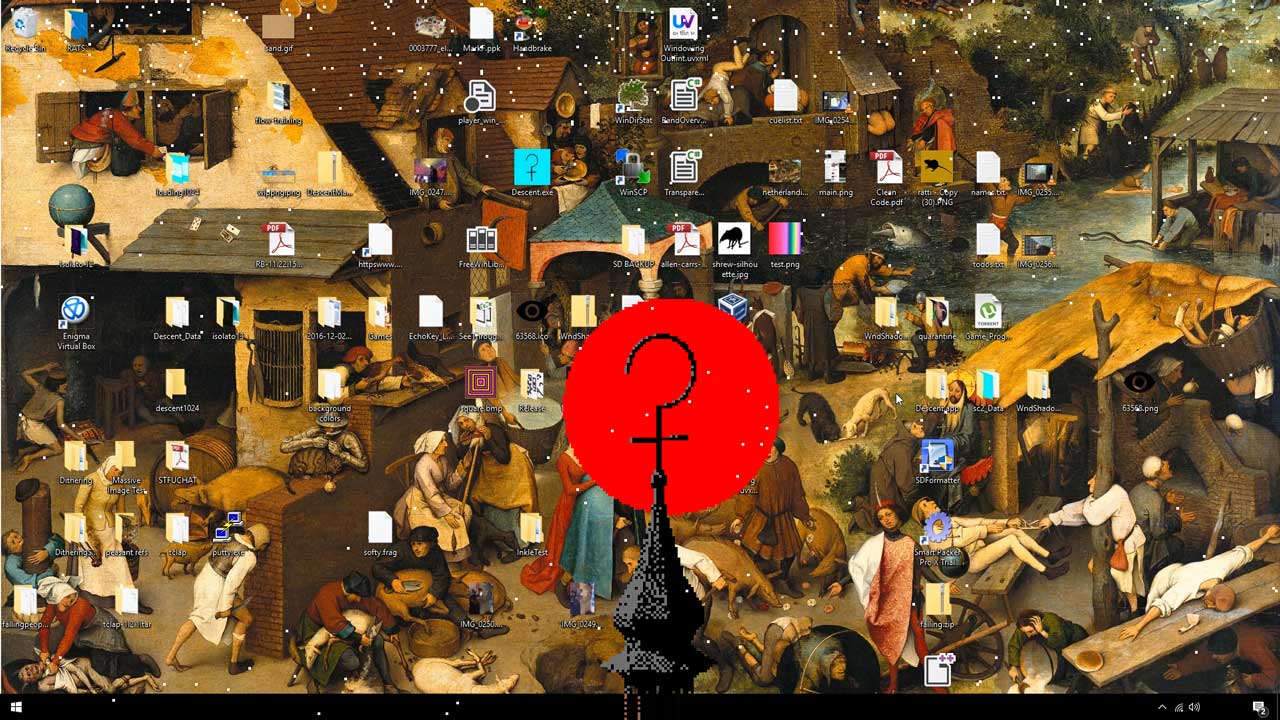 Descent
Peter Burr,Mark Fingerhut,Forma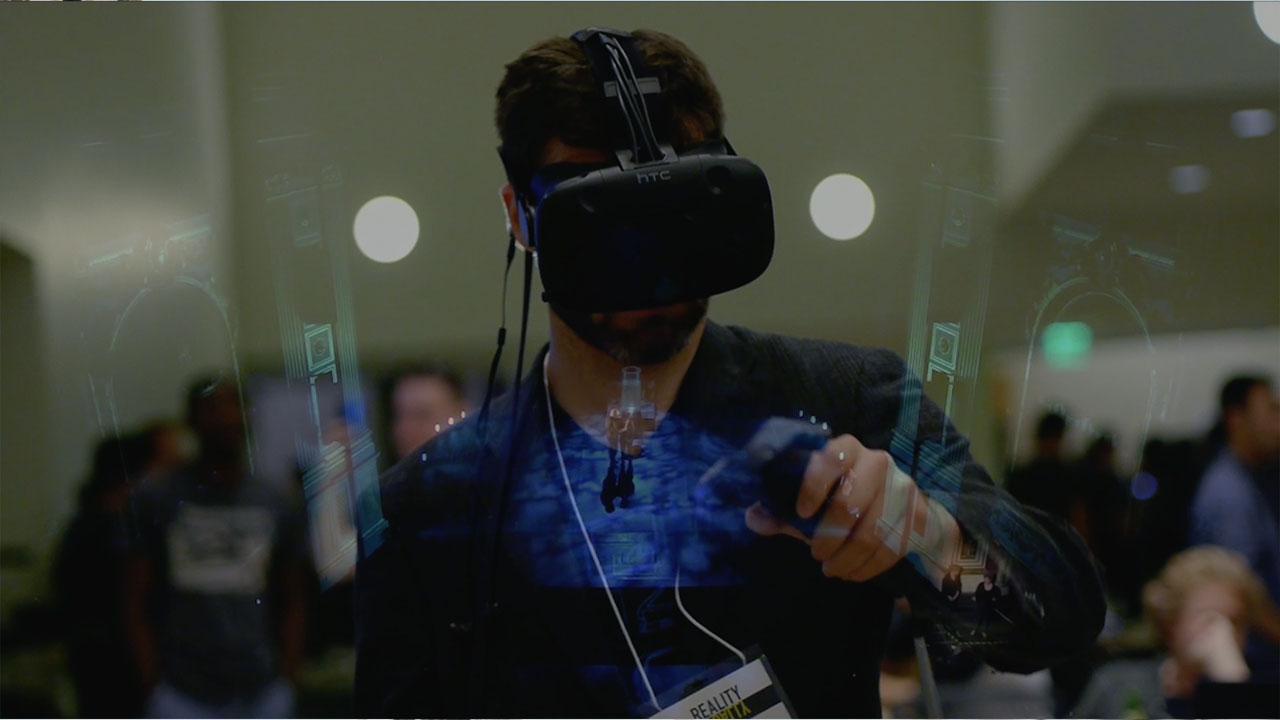 Harvard + MIT Knowledge Journey - Open Media Science
Daniel Oxenhandler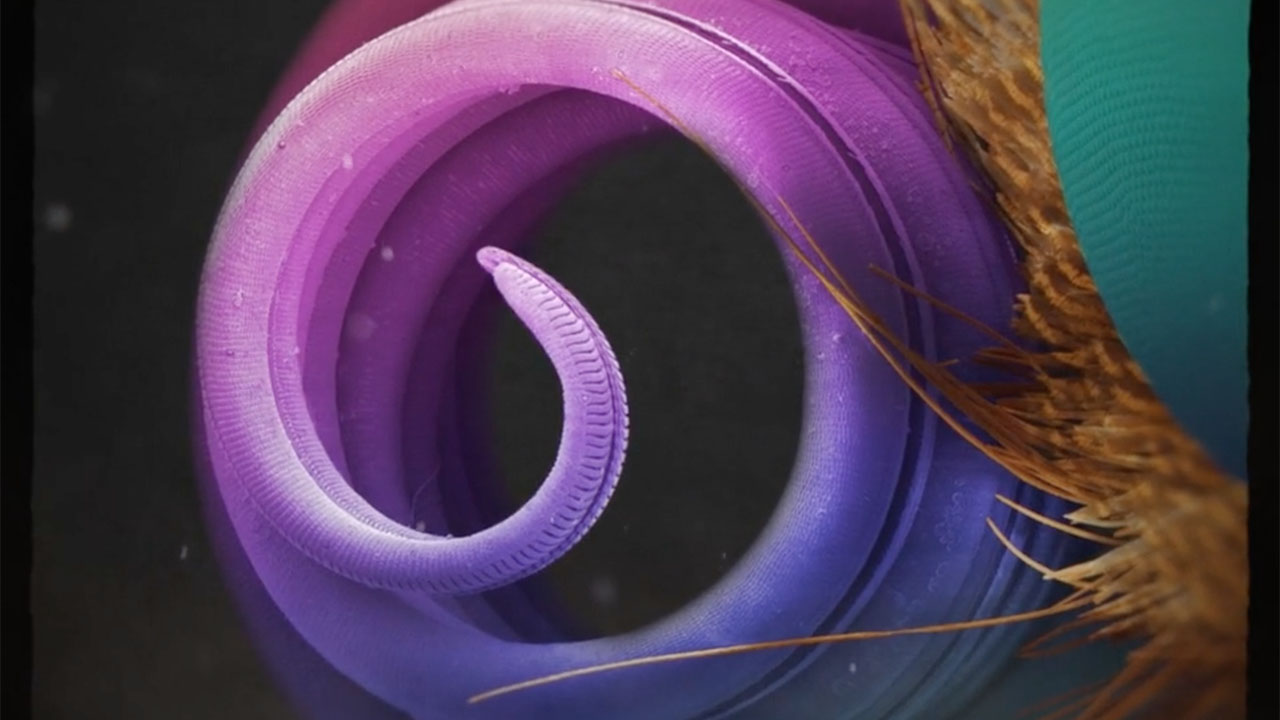 Non Linear
Linnea Rundgren & Hugo Farrant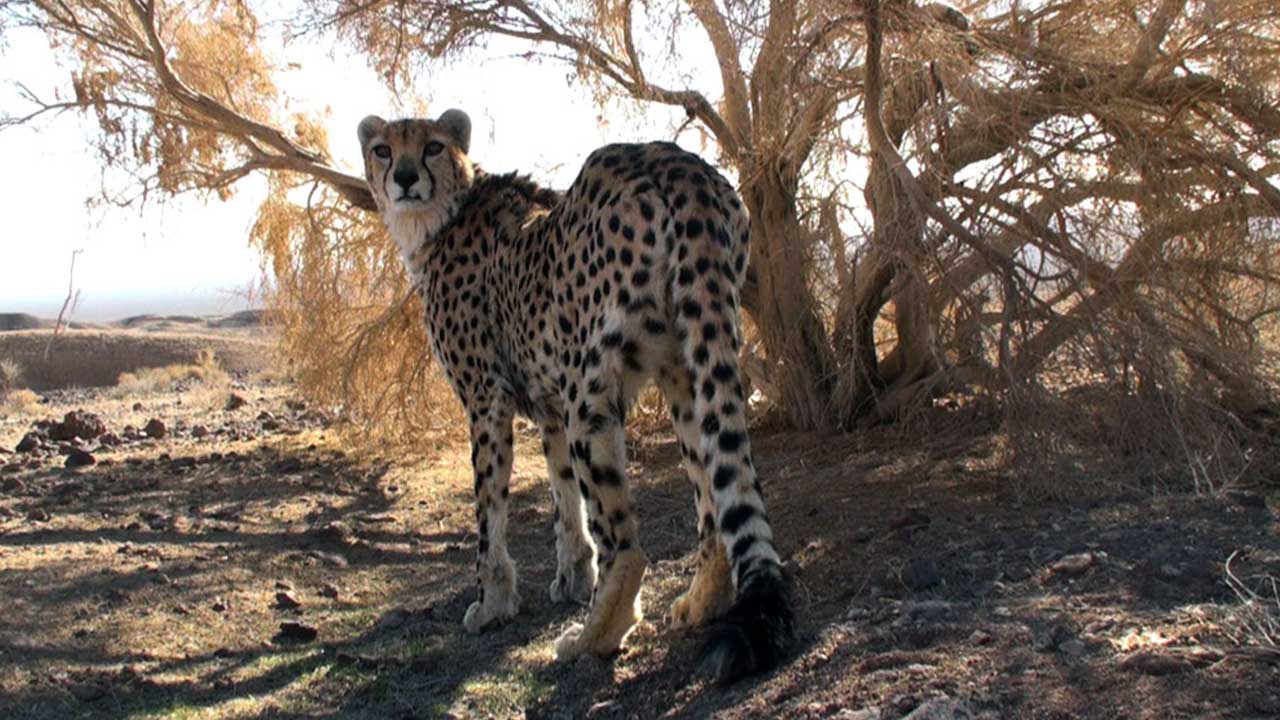 Tanhavash
Fathollah Amiri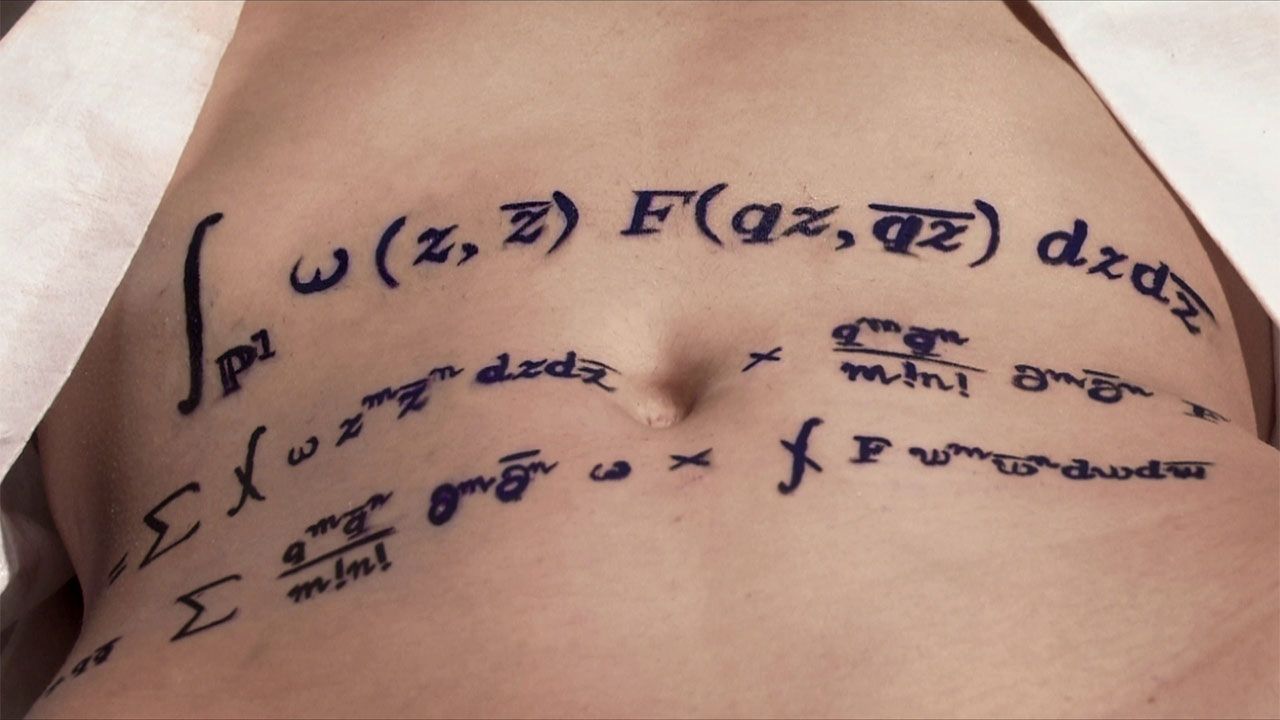 Rites of Love and Math
Reine Graves,Edward Frenkel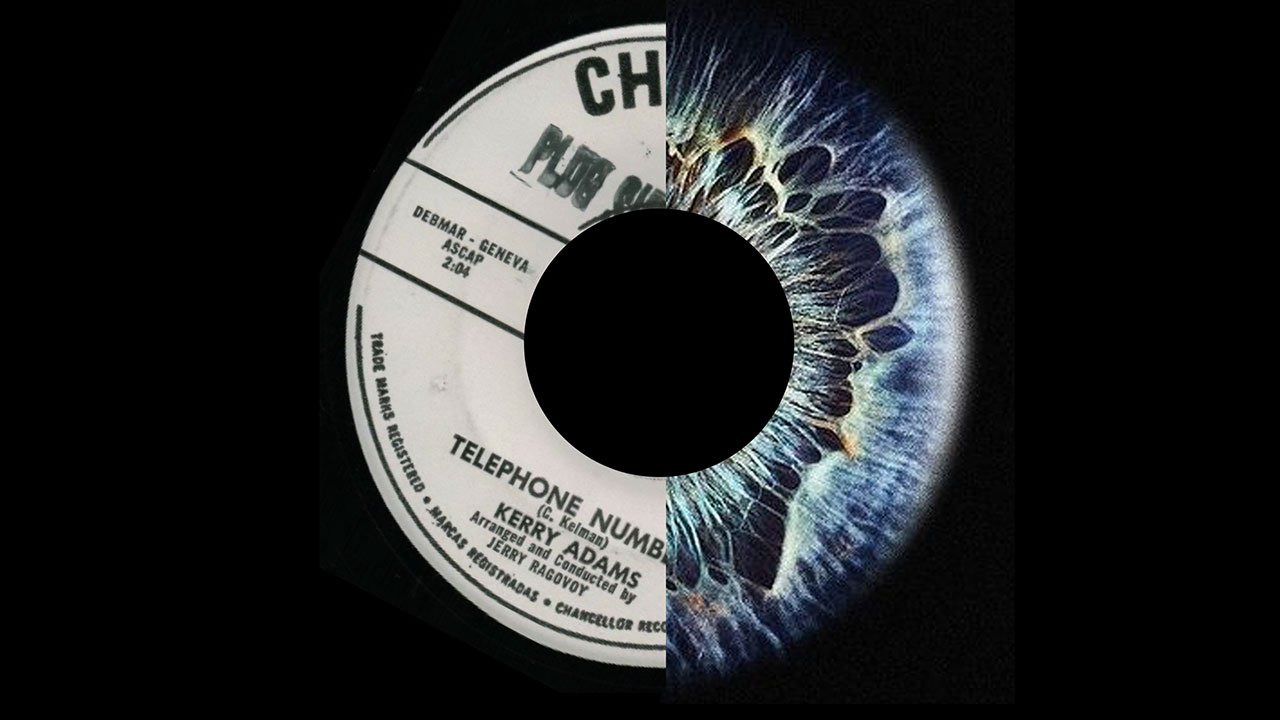 With These Eyes
Evan Ari Kelman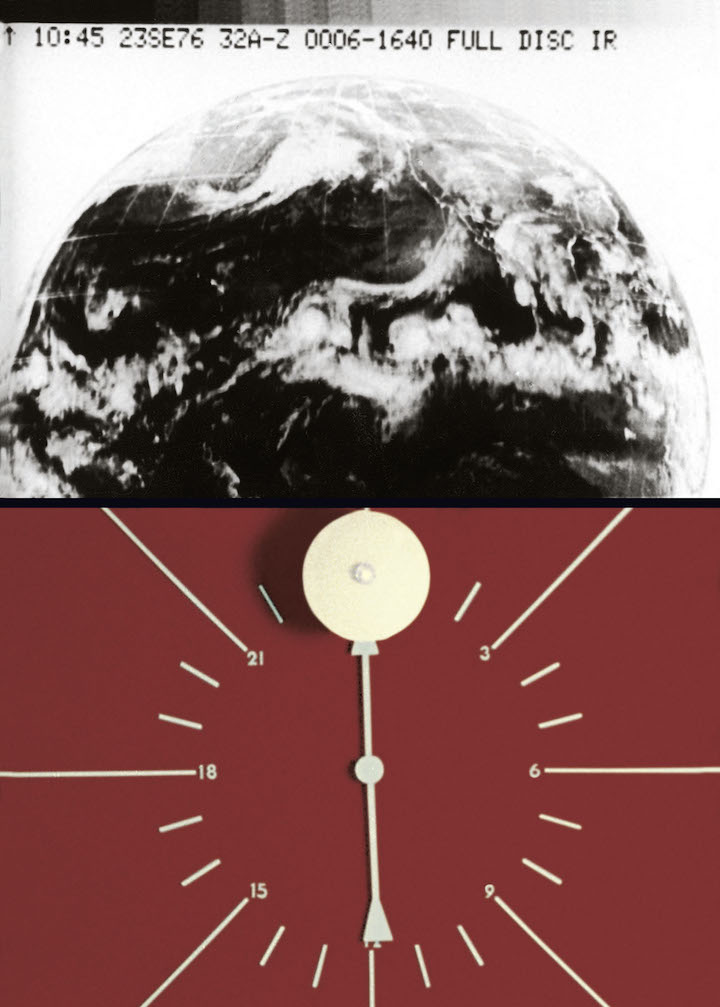 Film ist. (1-12)
Gustav Deutsch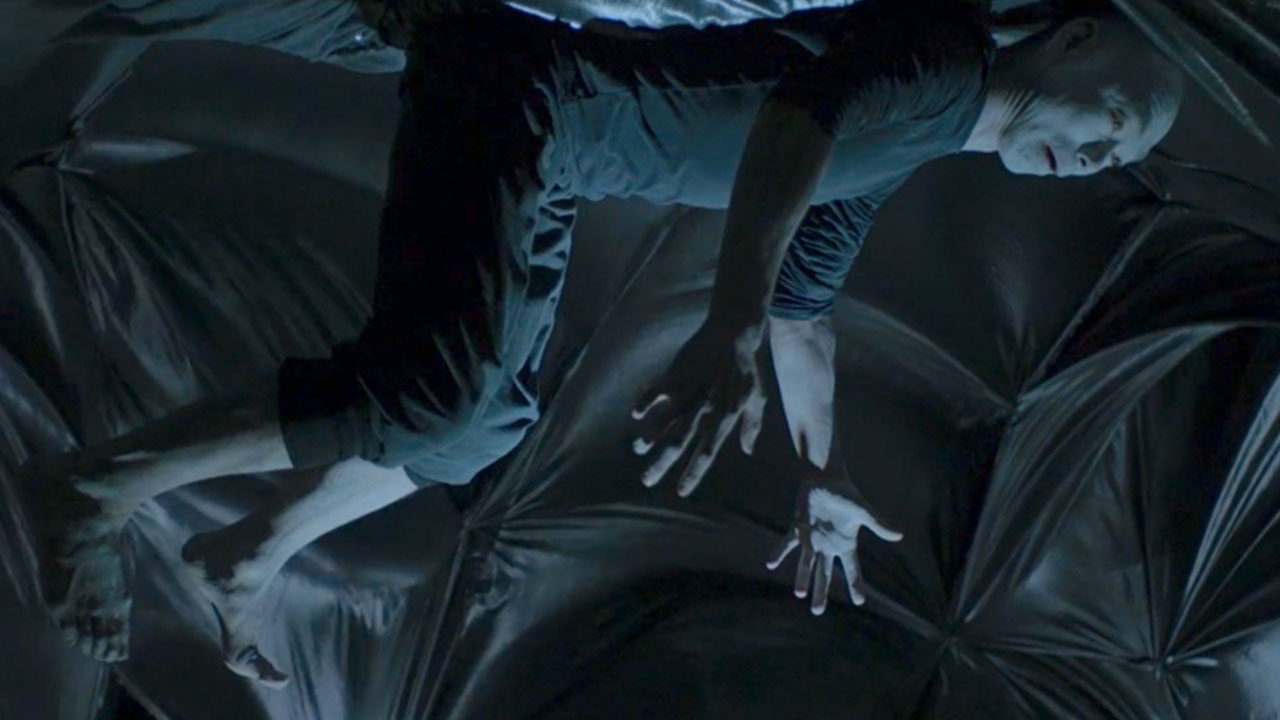 Singularity Song
Rachel Mason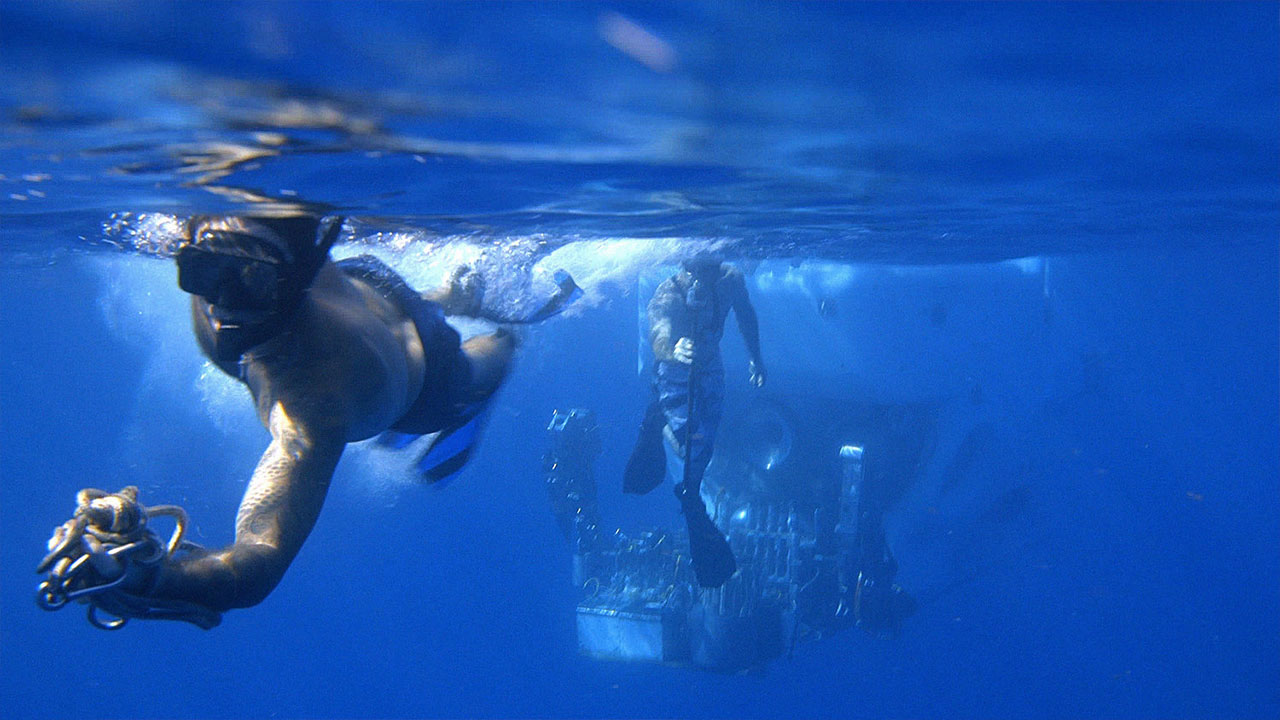 Acid Horizon
Ivan Hurzeler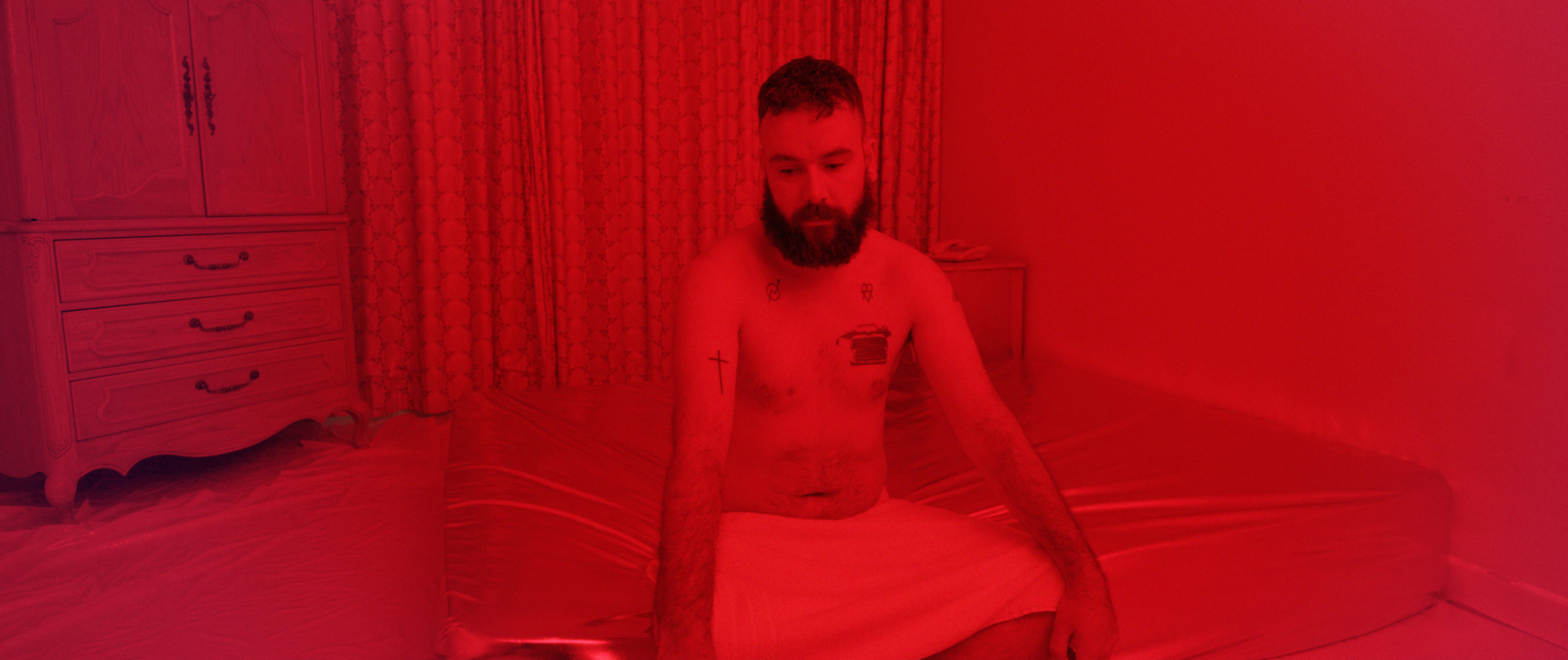 Far from the reach of the sun
Kevin Gaffney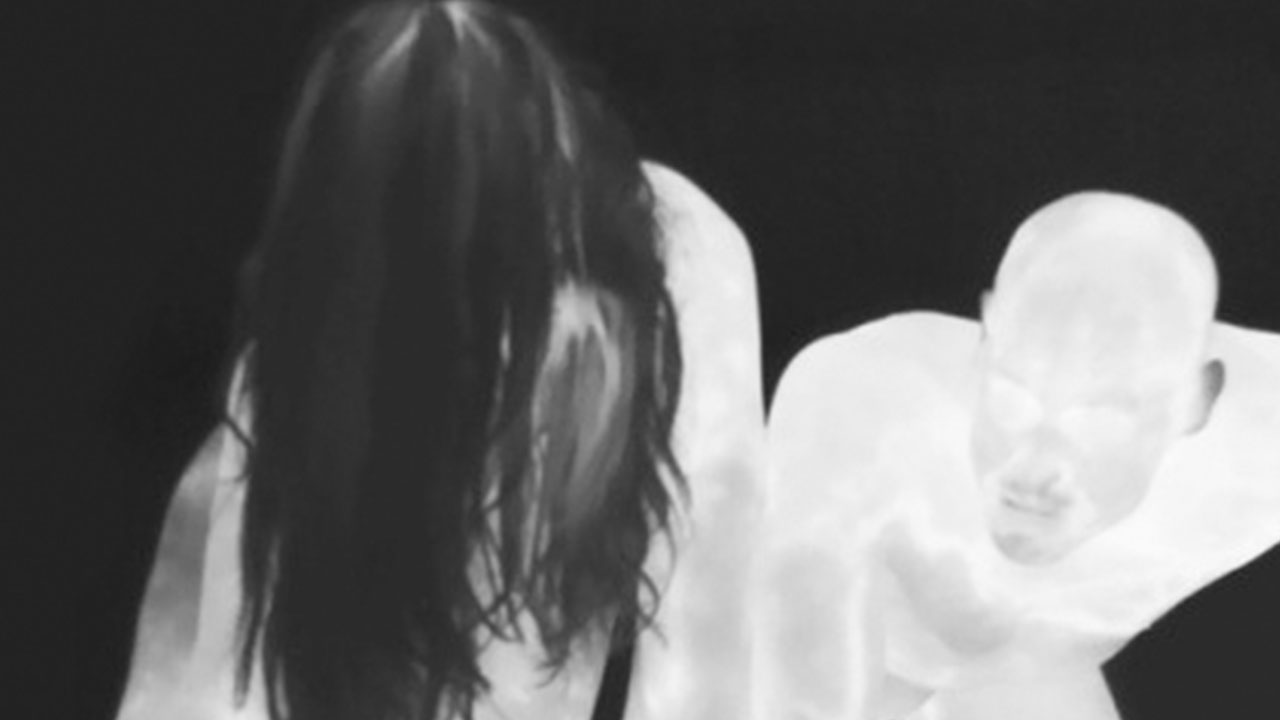 Incident Energy
Marne Lucas,Jacob Pander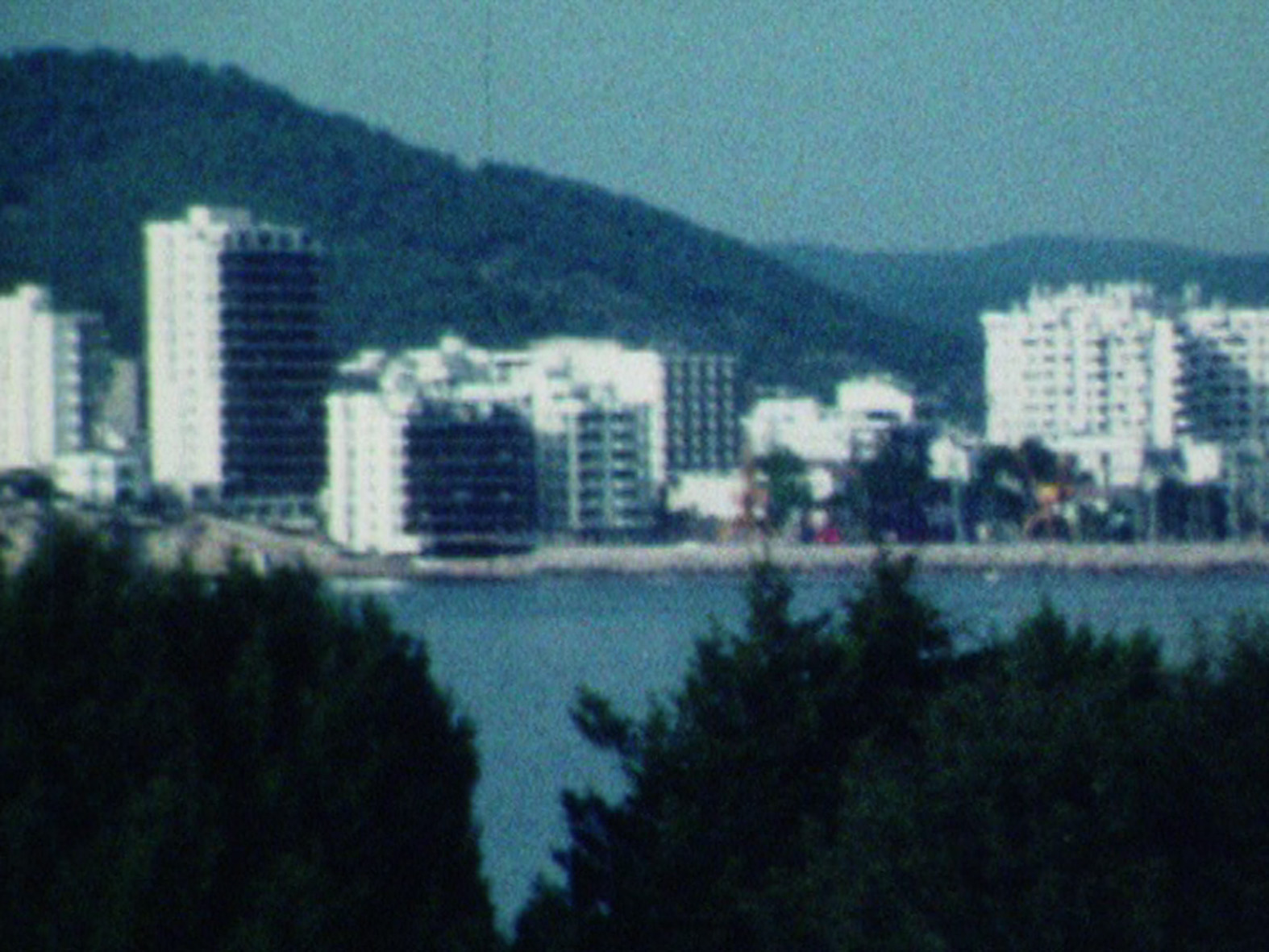 Siesta
David Krems, Furtado Hugo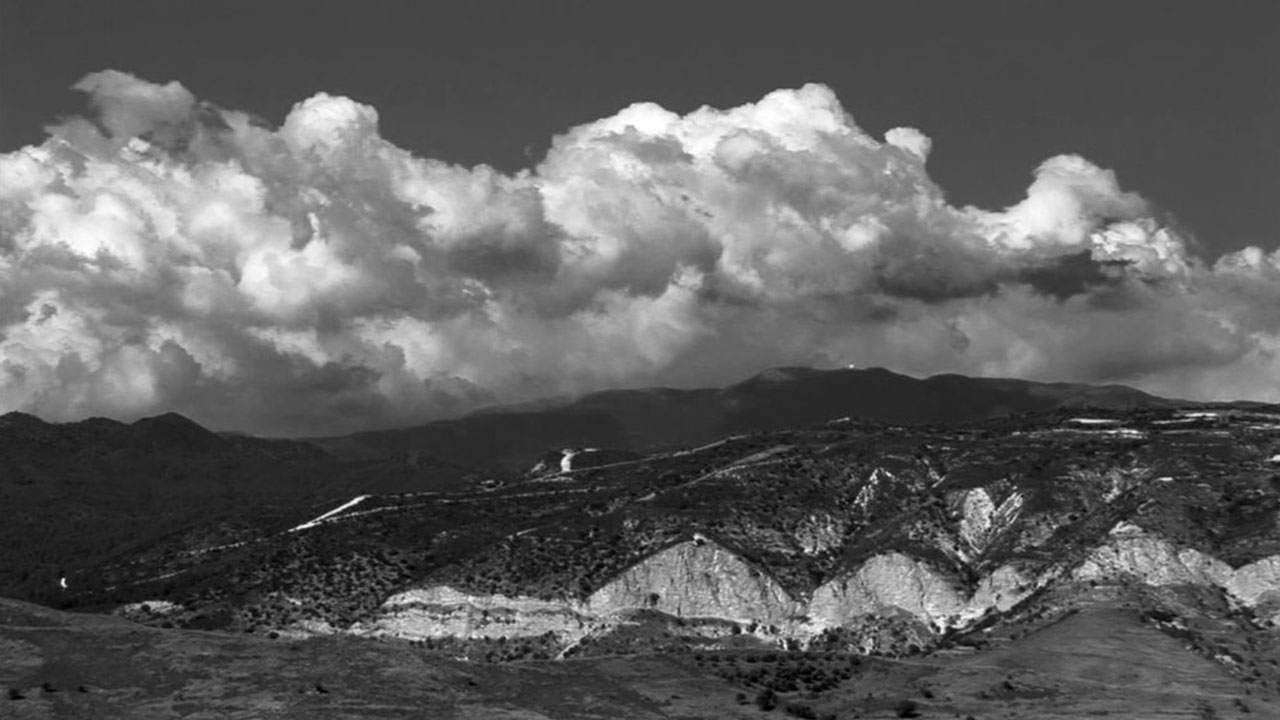 Koloni (Colony)
Gürcan Keltek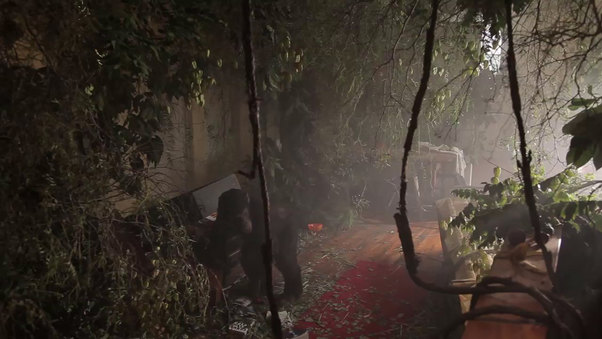 Primate Cinema: Apes as Family
Rachel Mayeri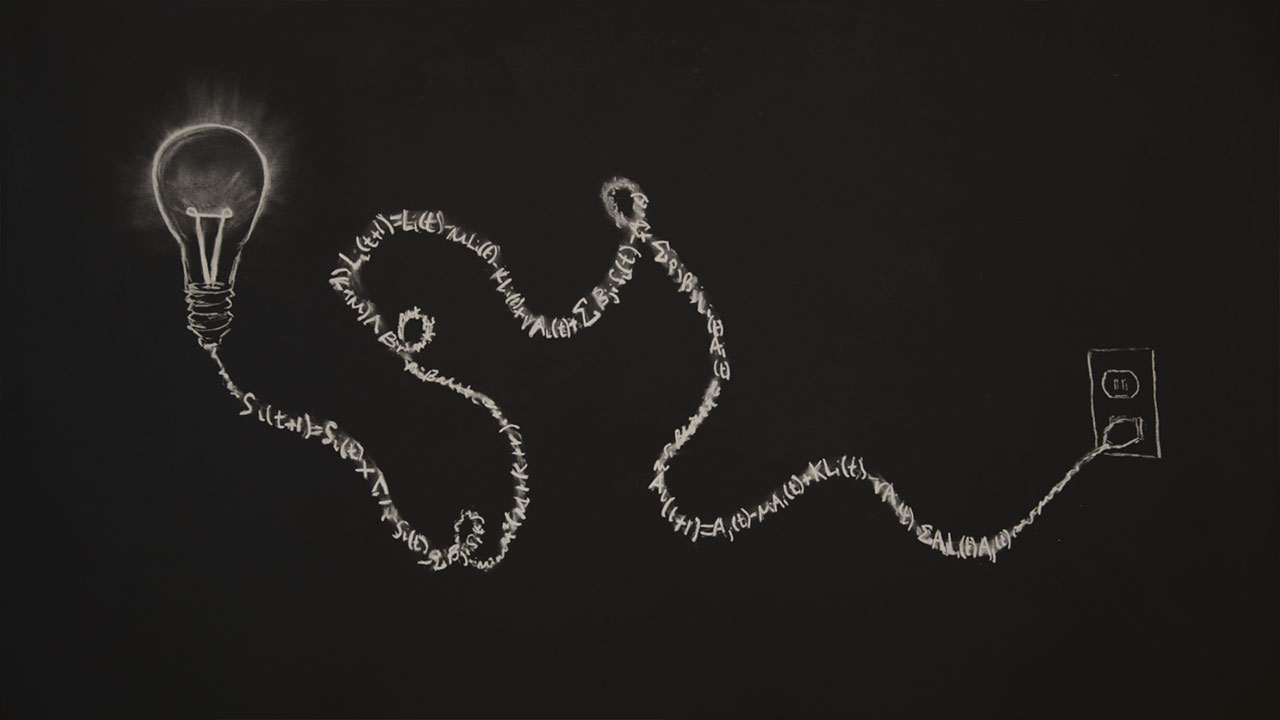 Persistence & Vision
Mahalia Lepage,Jeremiah Yarmie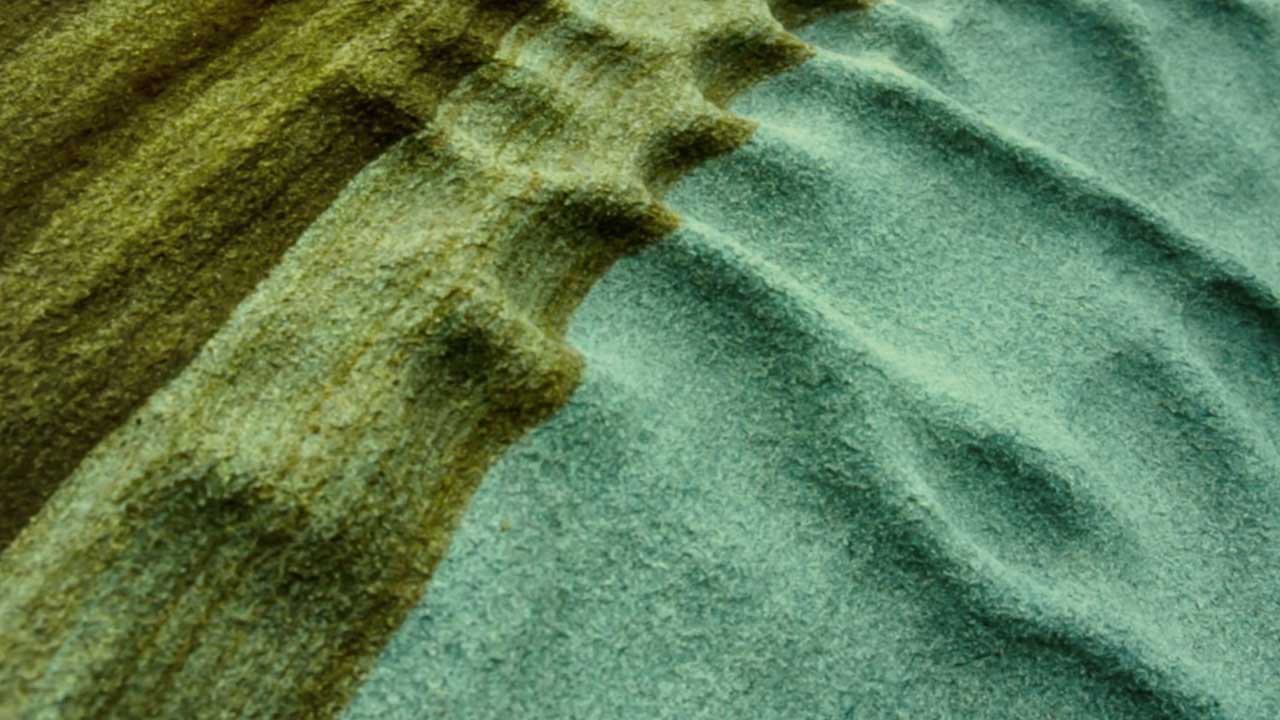 Frack
Grayson Cooke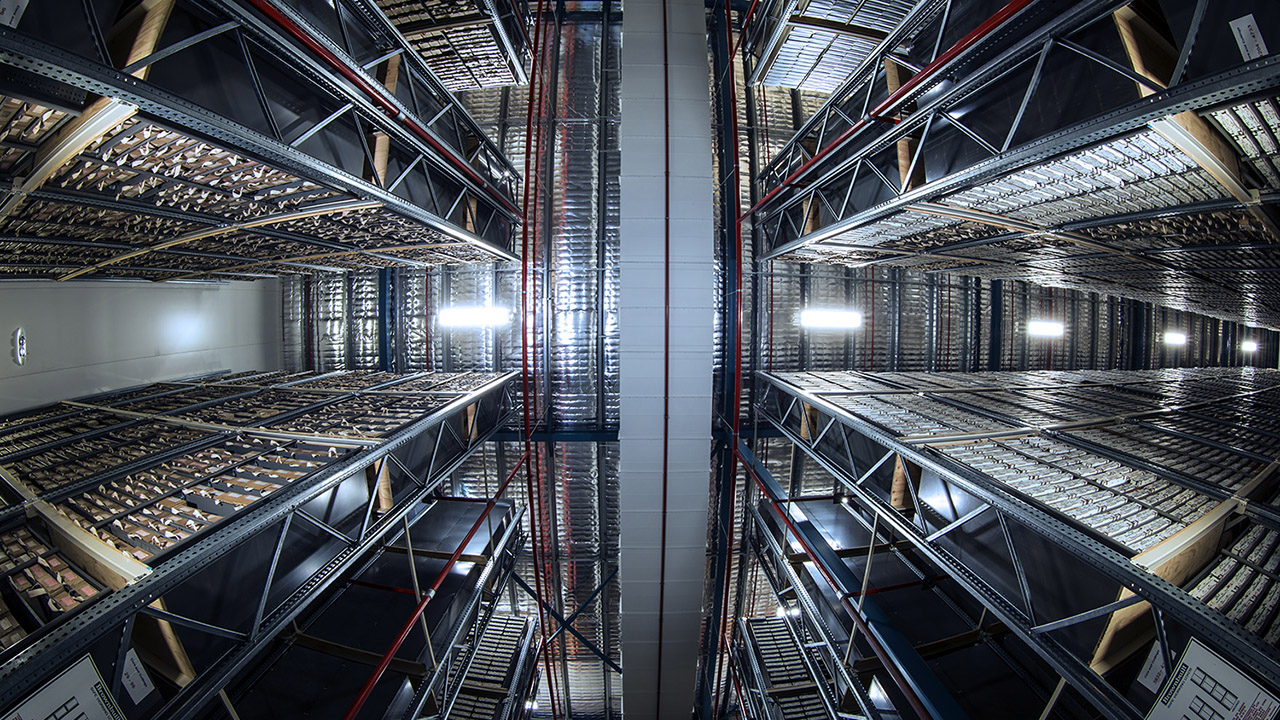 Two Songs for a Changeling Earth
Grayson Cooke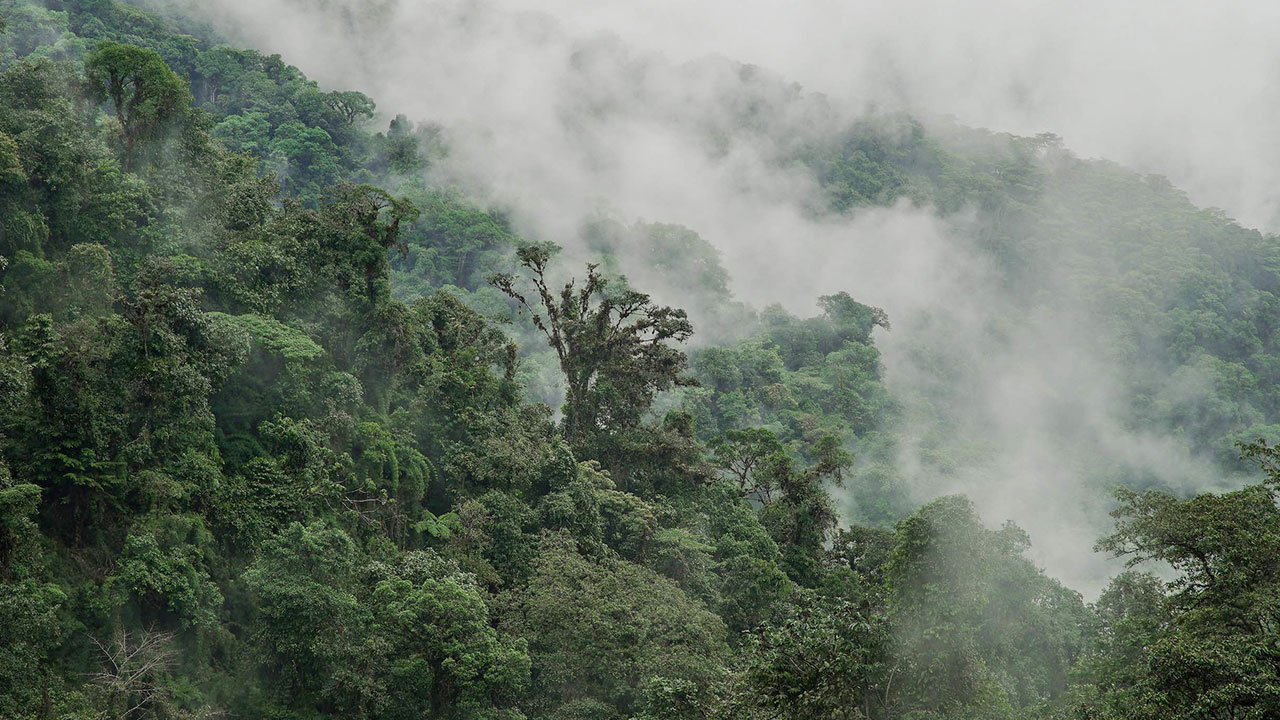 Dusk Chorus (based on Fragments of Extinction)
David Monacchi,Nika Šaravanja,Alessandro D'Emilia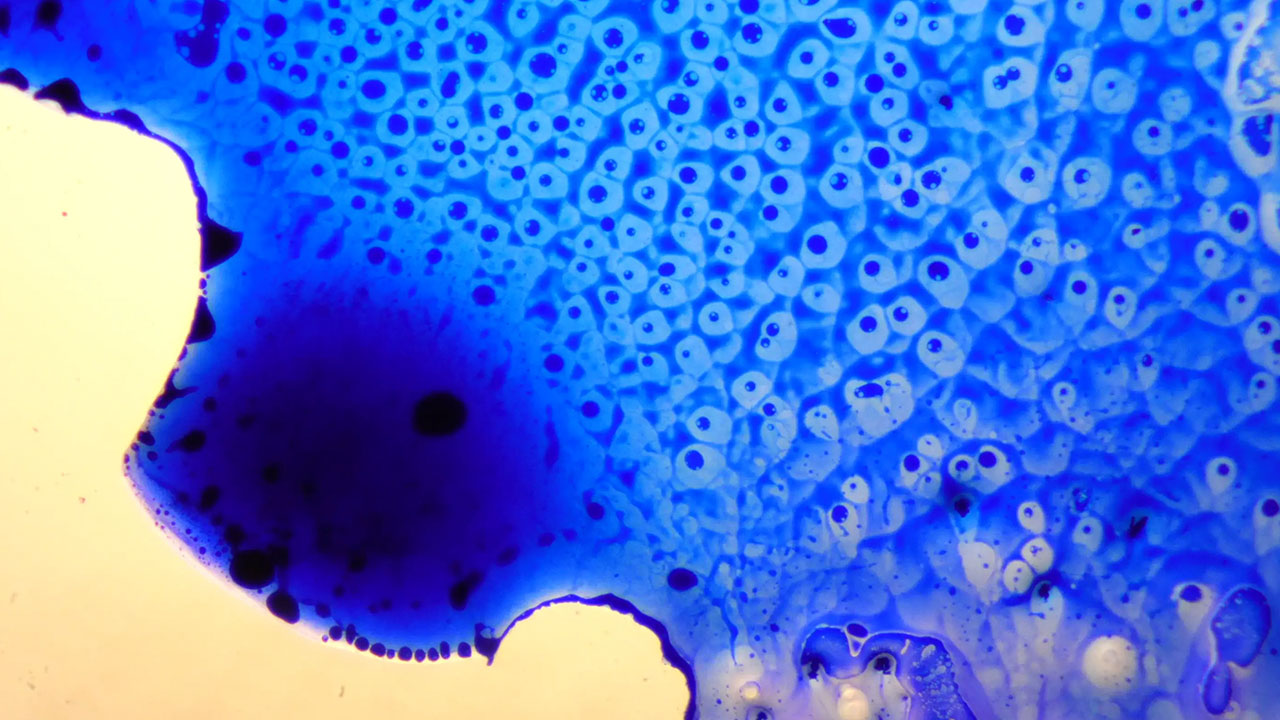 Brilliant Cresyl Blue 40x Lightfield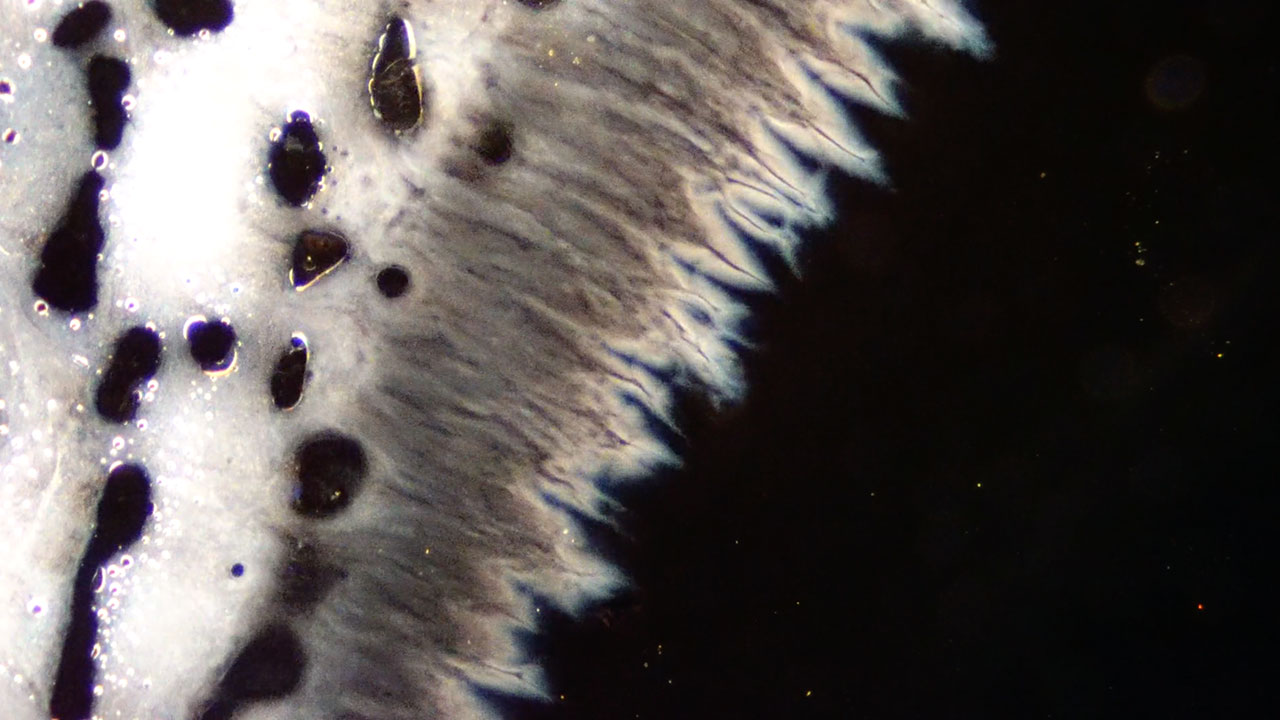 Acetone Alcohol 40x Darkfield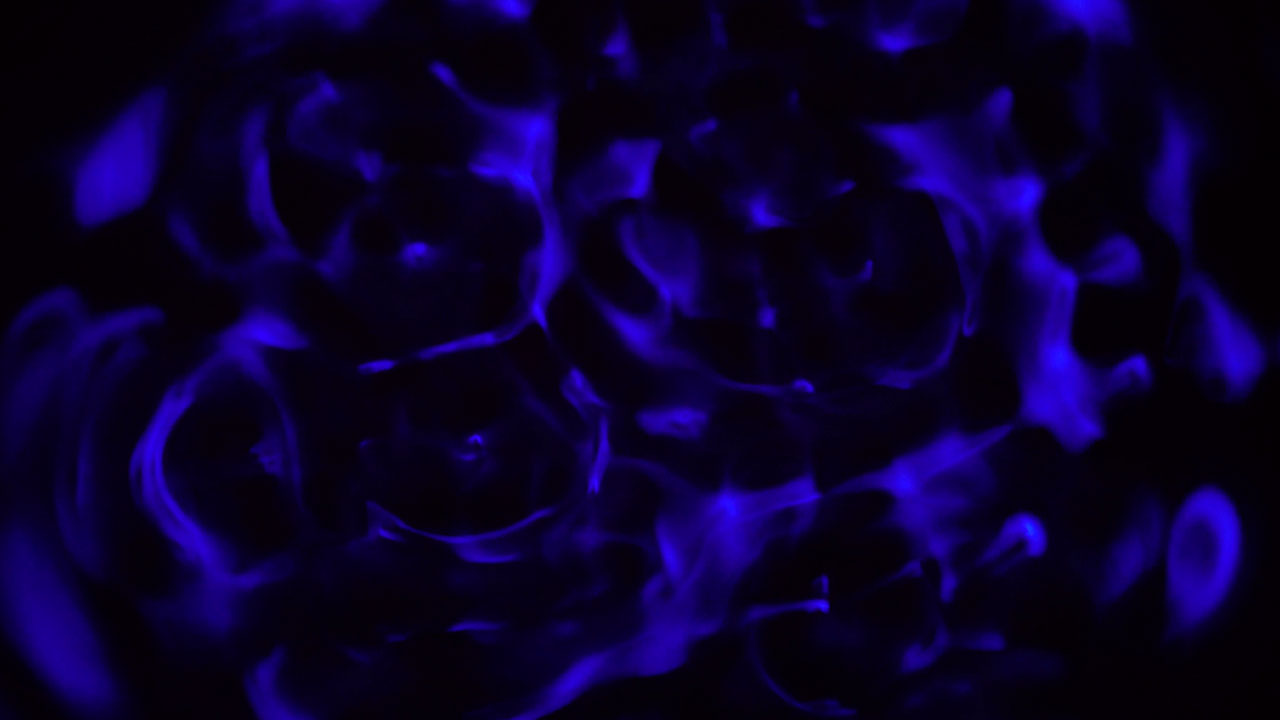 Cymatics 78hz With Darklight Reflection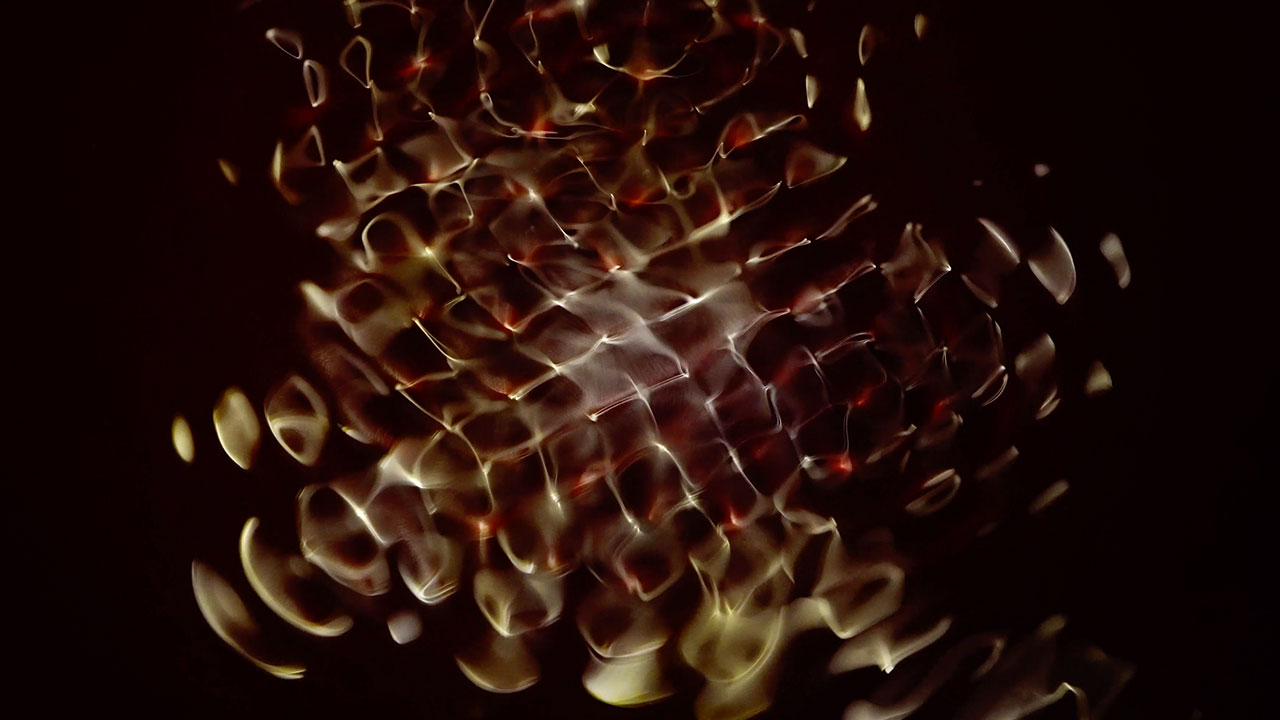 Cymatics 96hz LED Light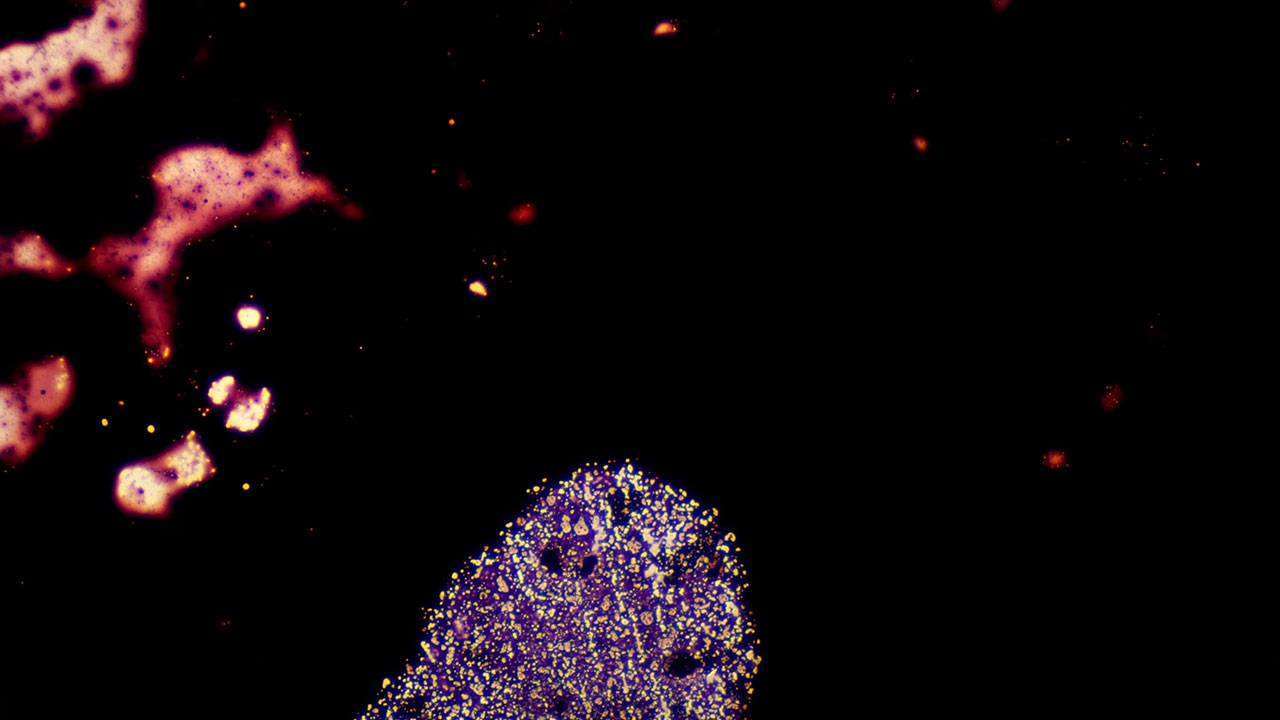 Supravital stains reacting under a microscope at 40x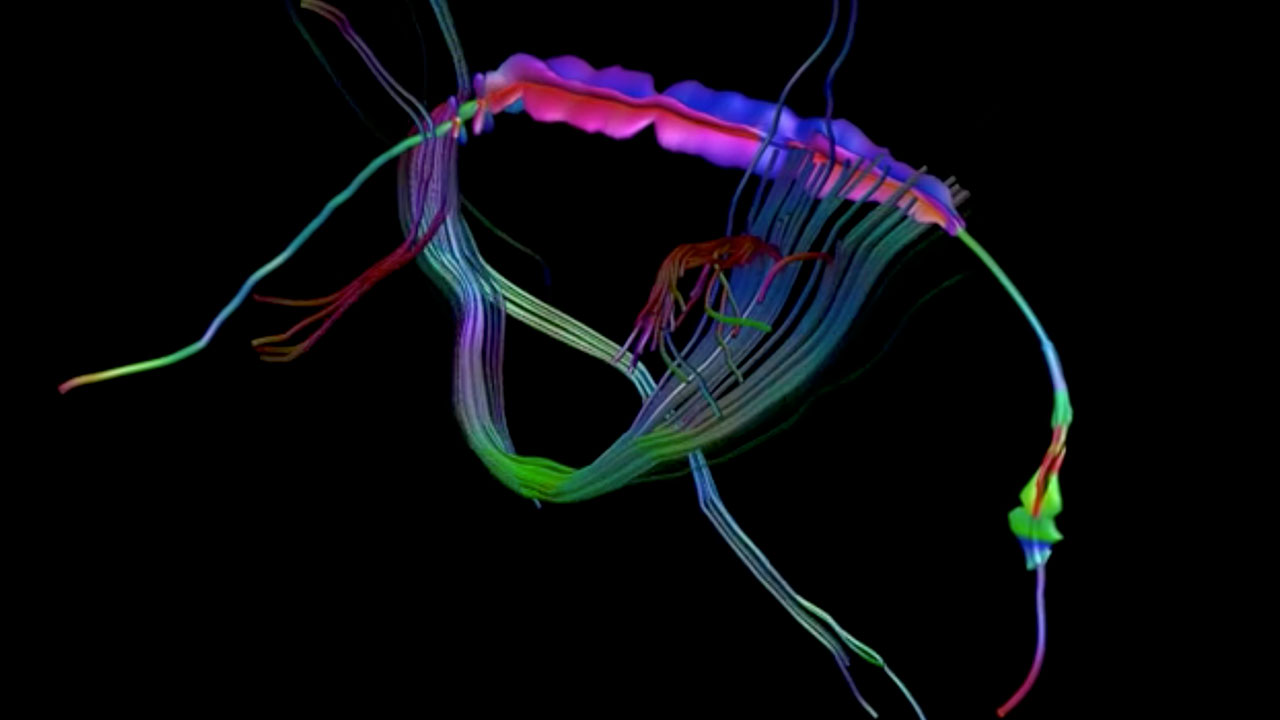 Visualizing Crossing Fibers
Through the Eyes of a Sea Turtle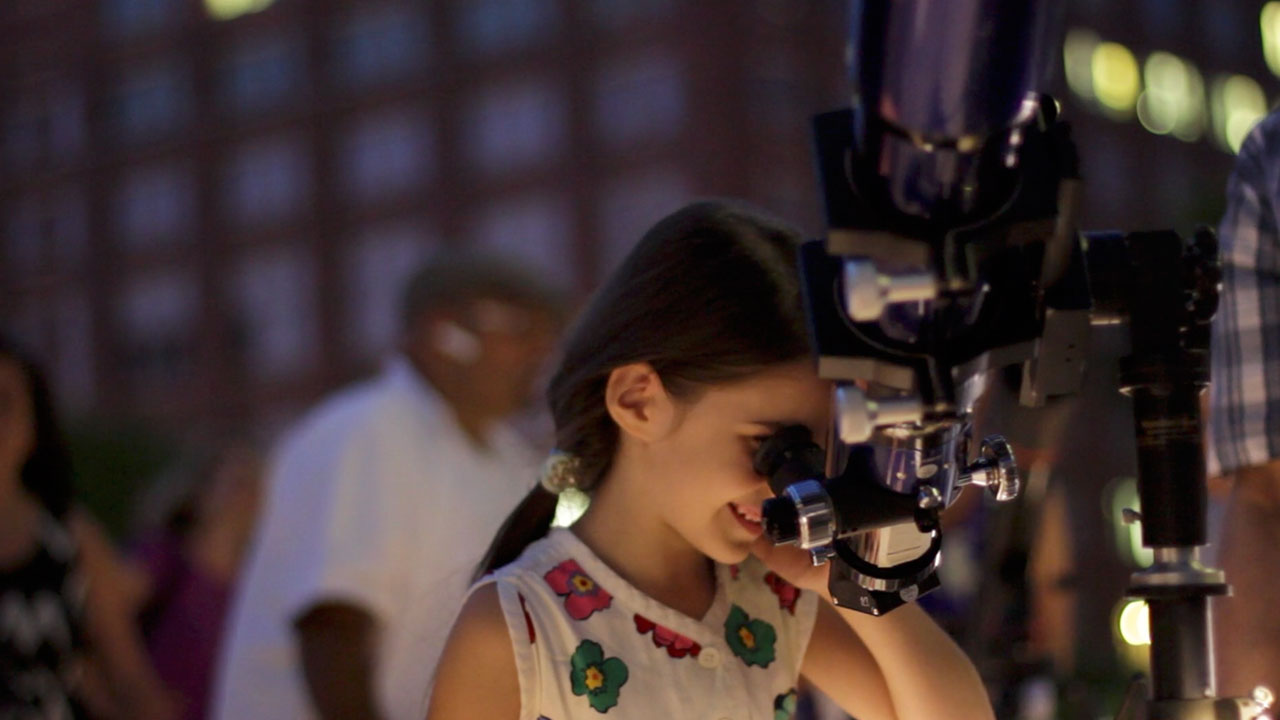 Young Girl Looks through a Telescope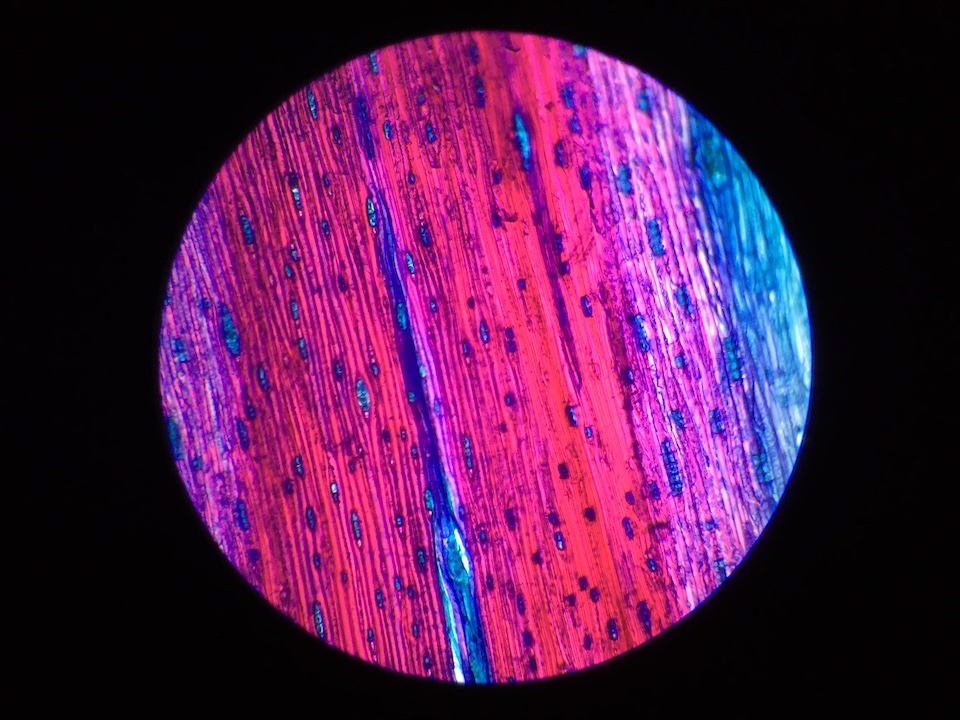 Plants up-close: The beautiful design of stems and roots
A virtual elevated maze paradigm for freely moving mice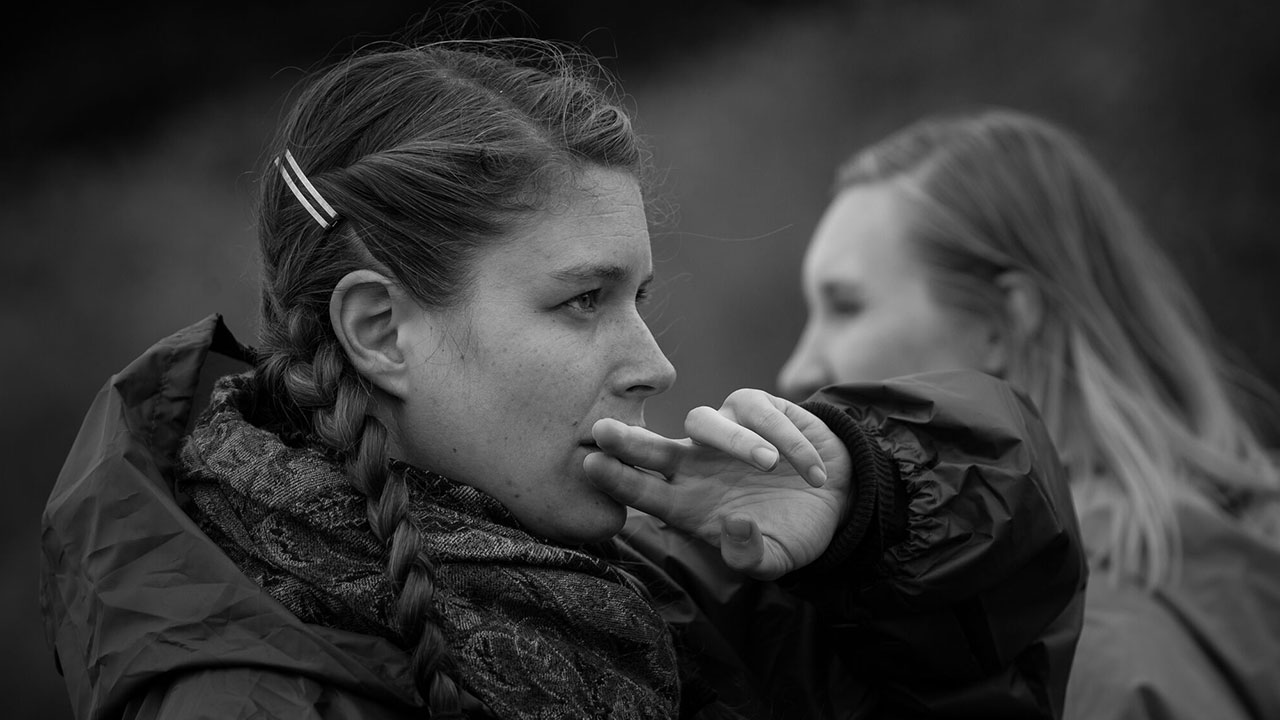 An Ethnobiologist with a Movie Camera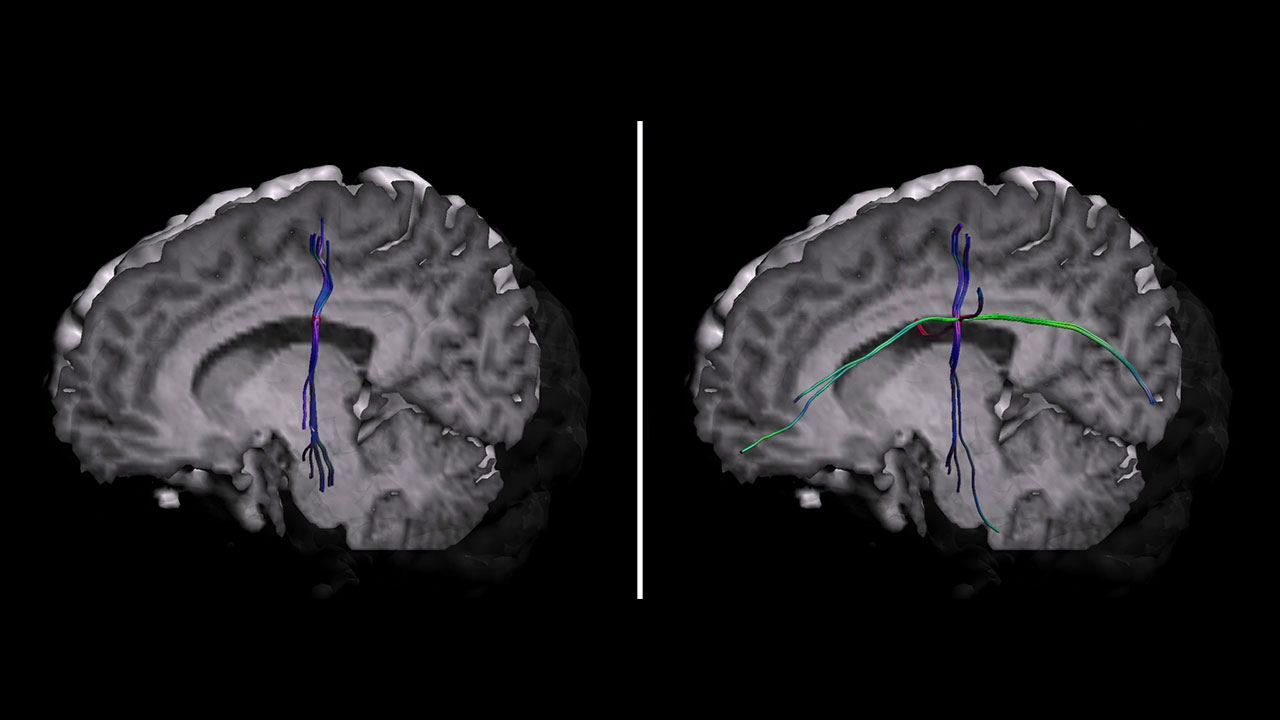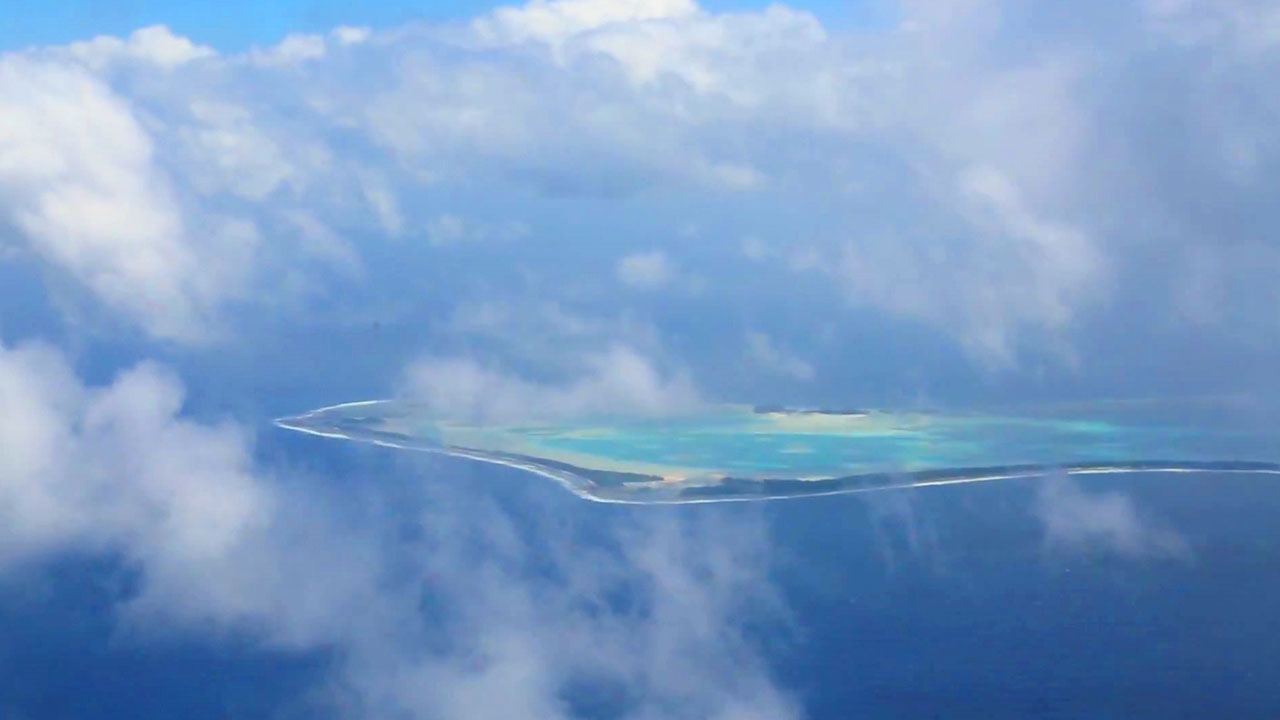 Cyber Nations: An Interview with the director of .TV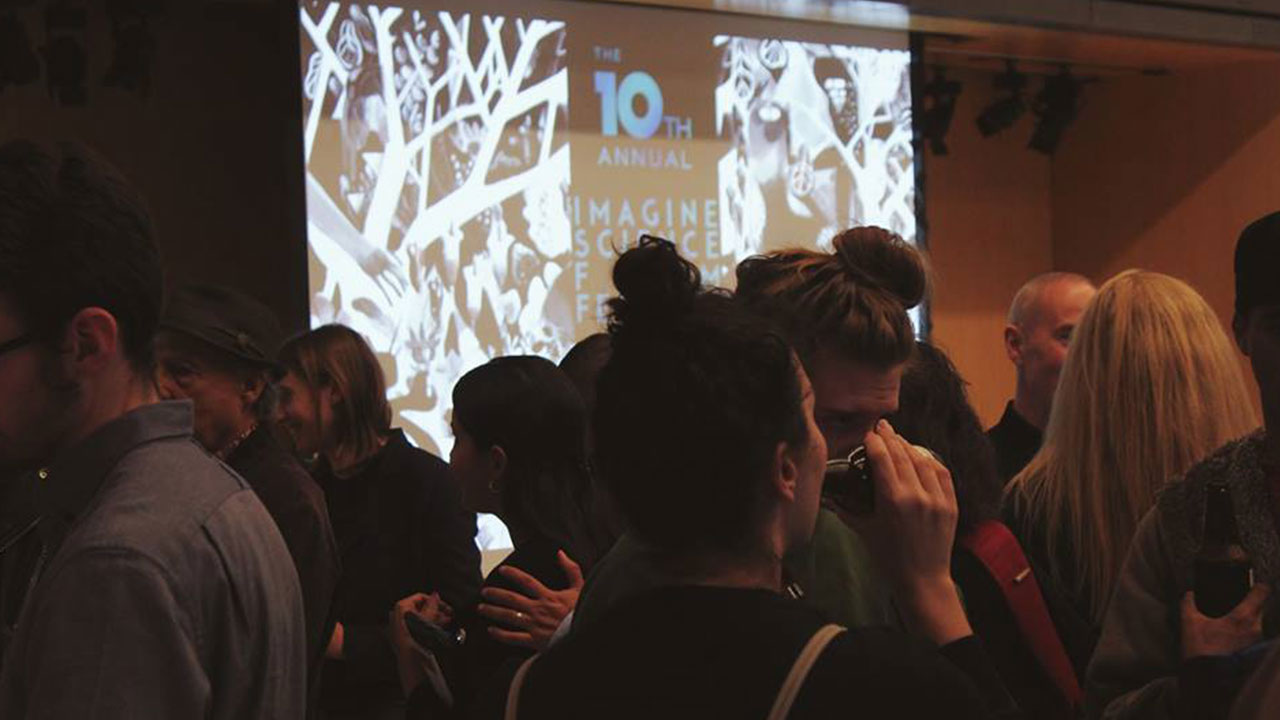 Winners of the 10th Annual Imagine Science Film Festival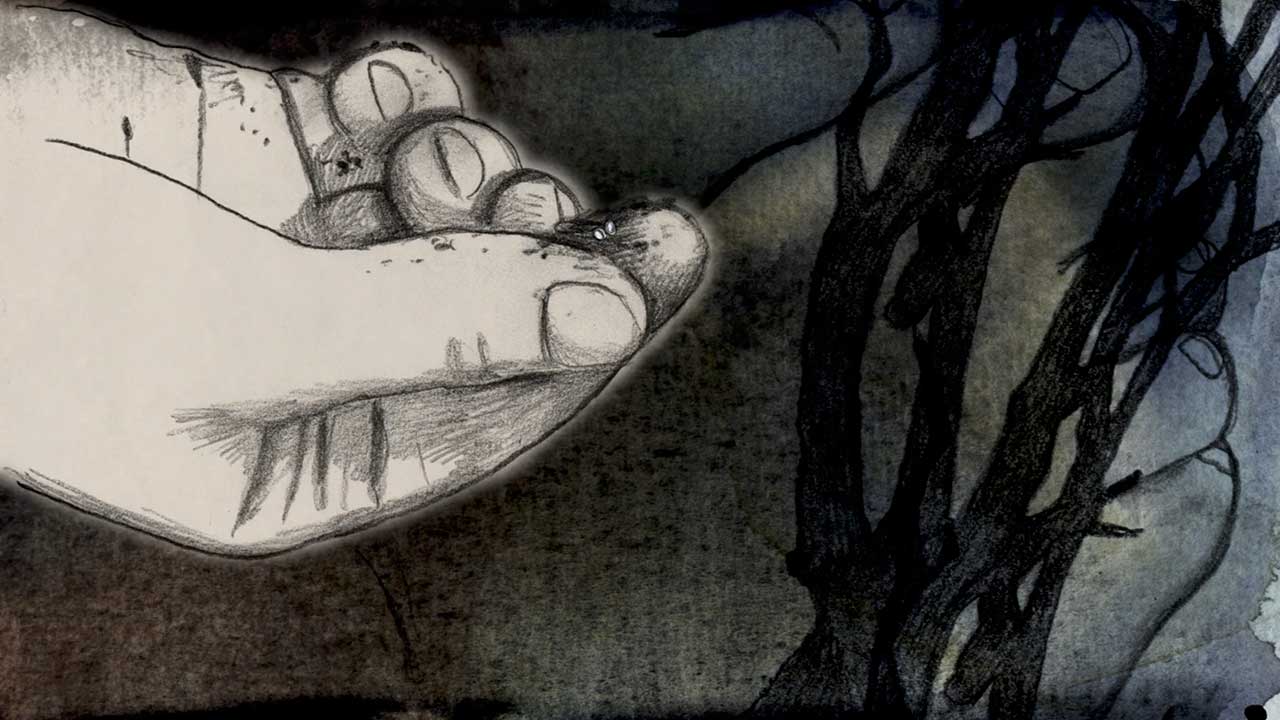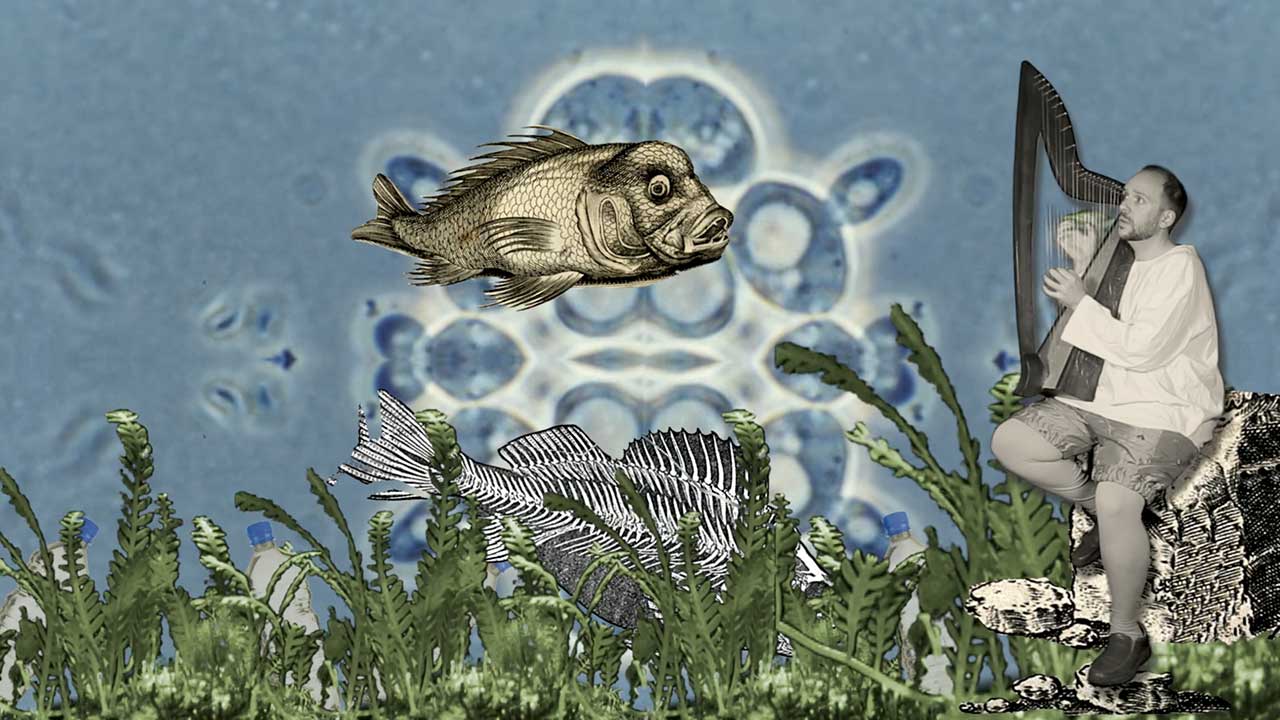 The Rulers of Our Inner World
Science and Film as Instruments for Scrutinizing Our World
A World of Imagination and Collective Memory
How Ordinary Things Transform Into a Magical World Under The Microscope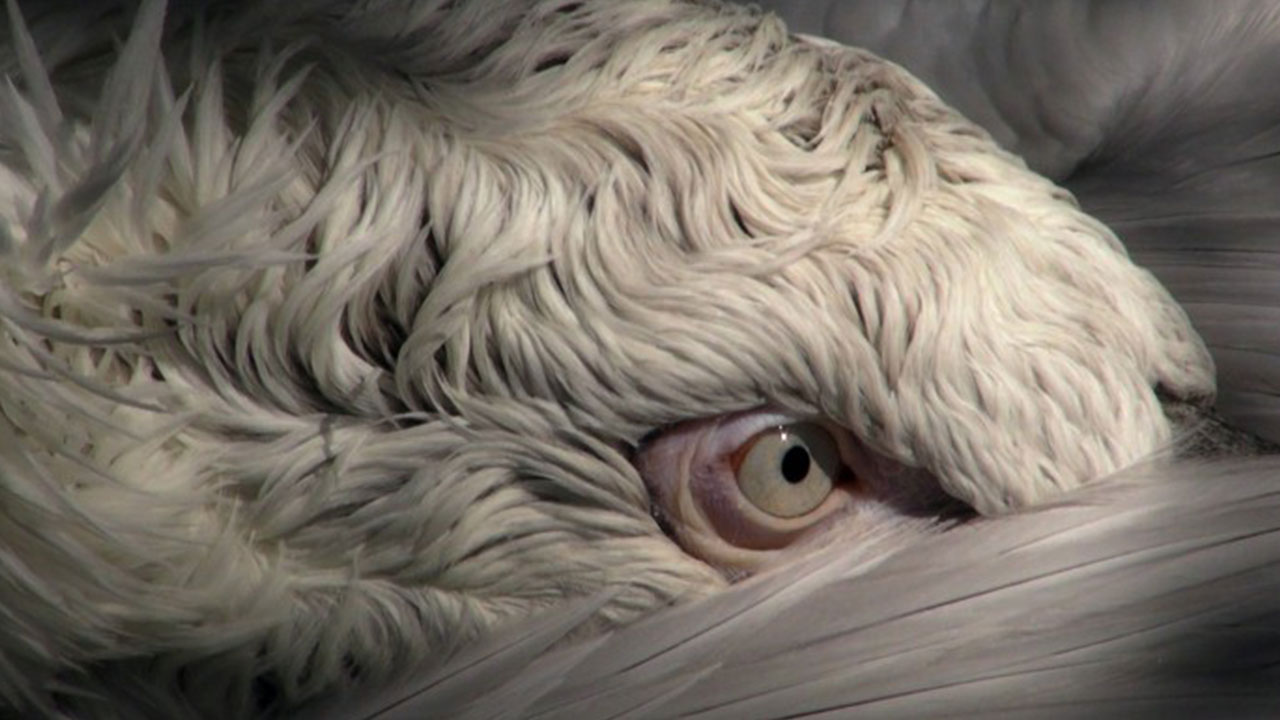 The World According to Birds
Nostalgia and the Natural World: a Lilian Mehrel Multiverse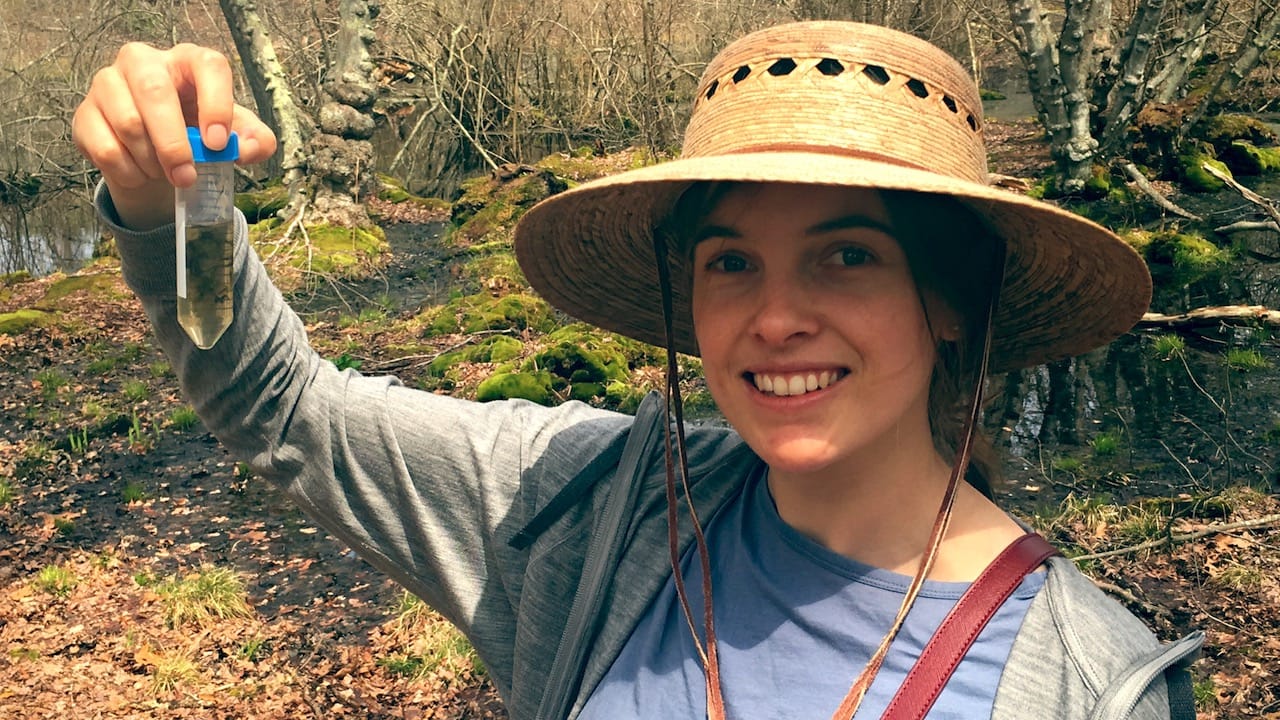 Selections From Pondlife: The Hidden World of New York City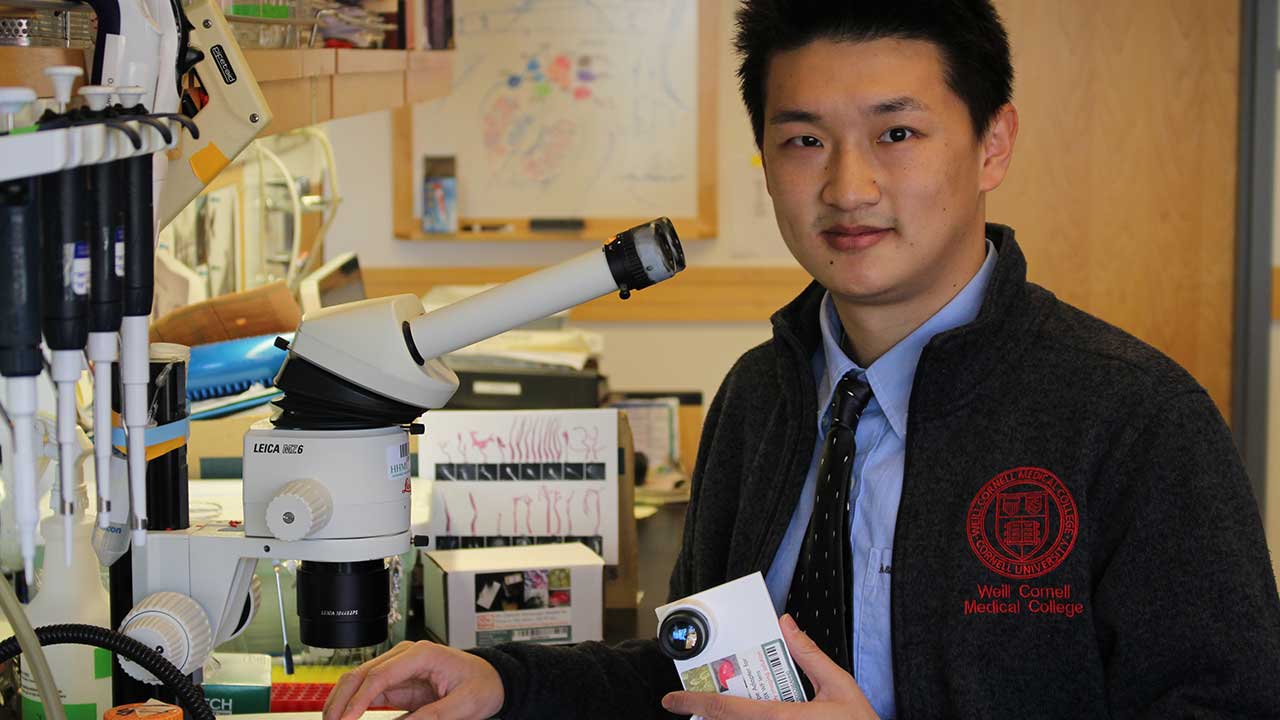 The Moving Microscopic World: 8 Microscopy Films from Scientist Du Cheng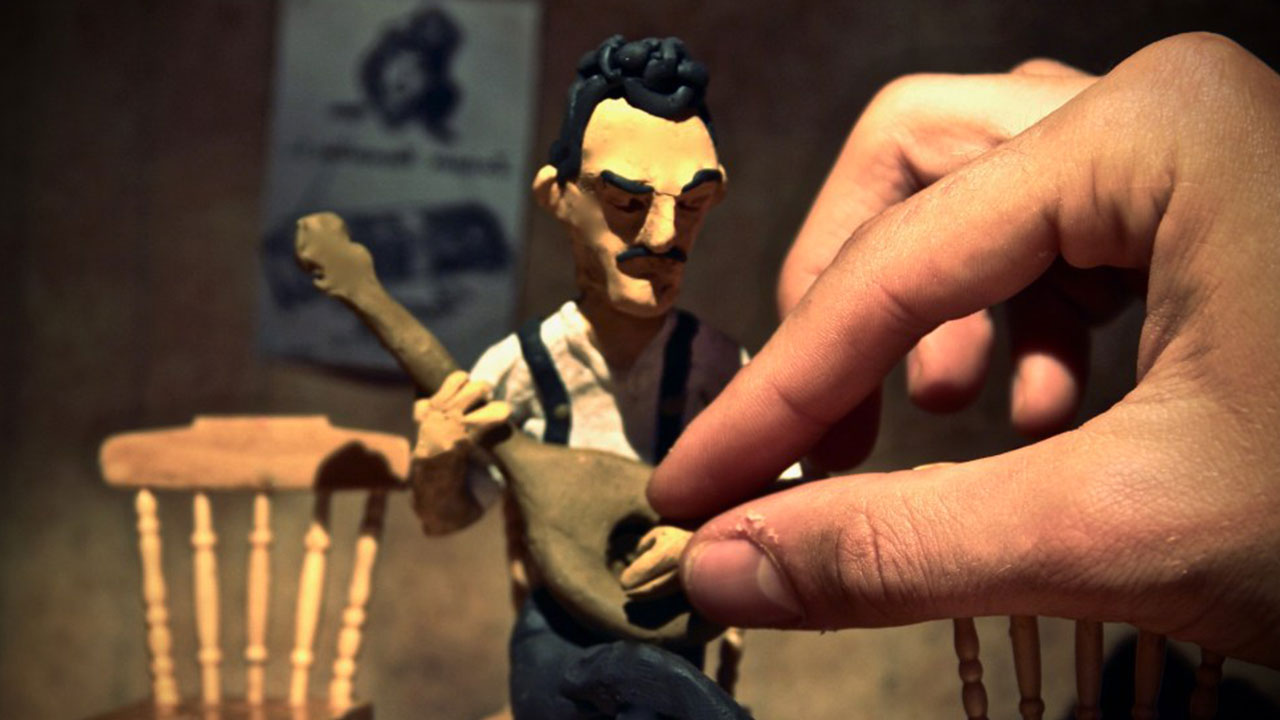 Stop motion will save the (film) world!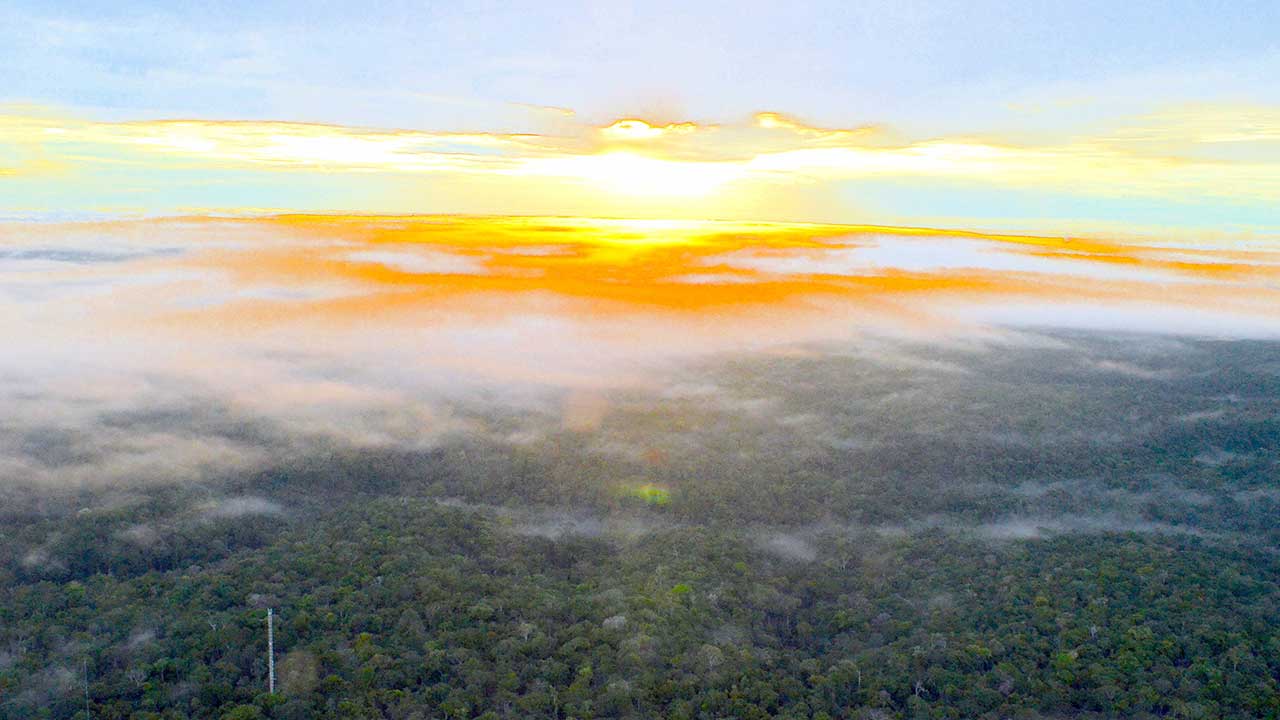 Global Warning: Reports Around the World on Climate Science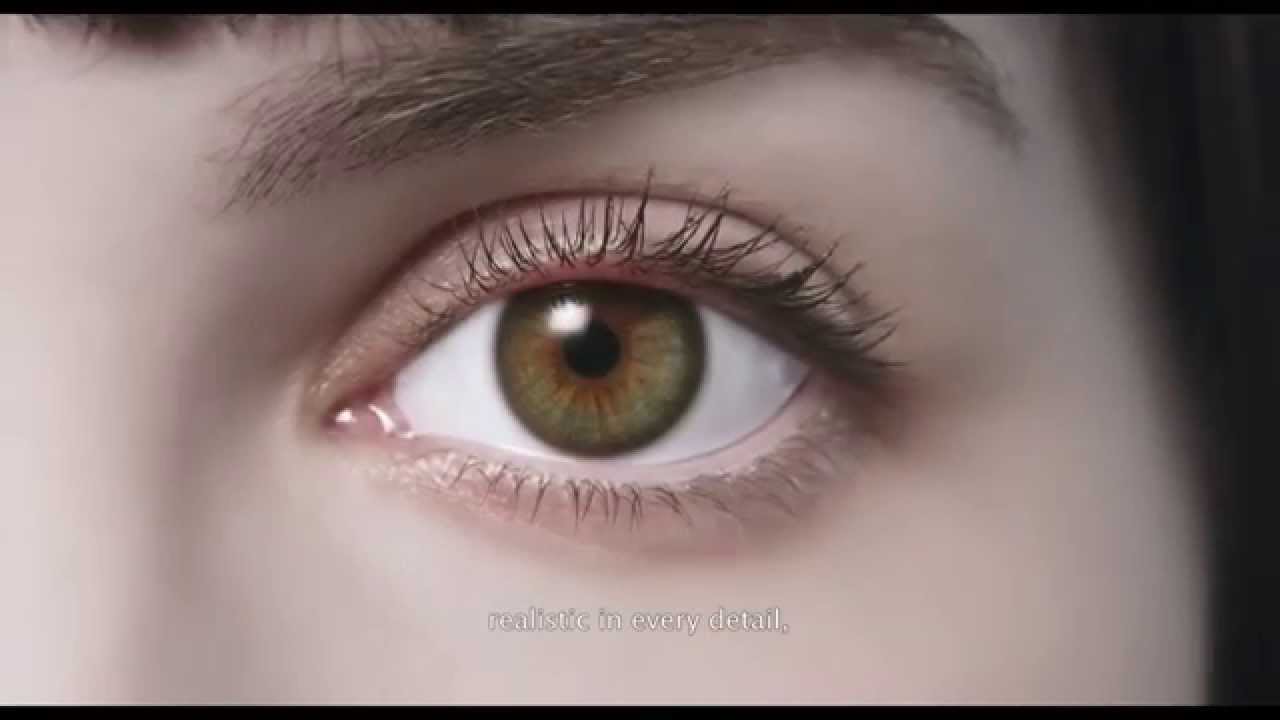 Irreplaceable: Love, Meaning, and Attachment in a robotic world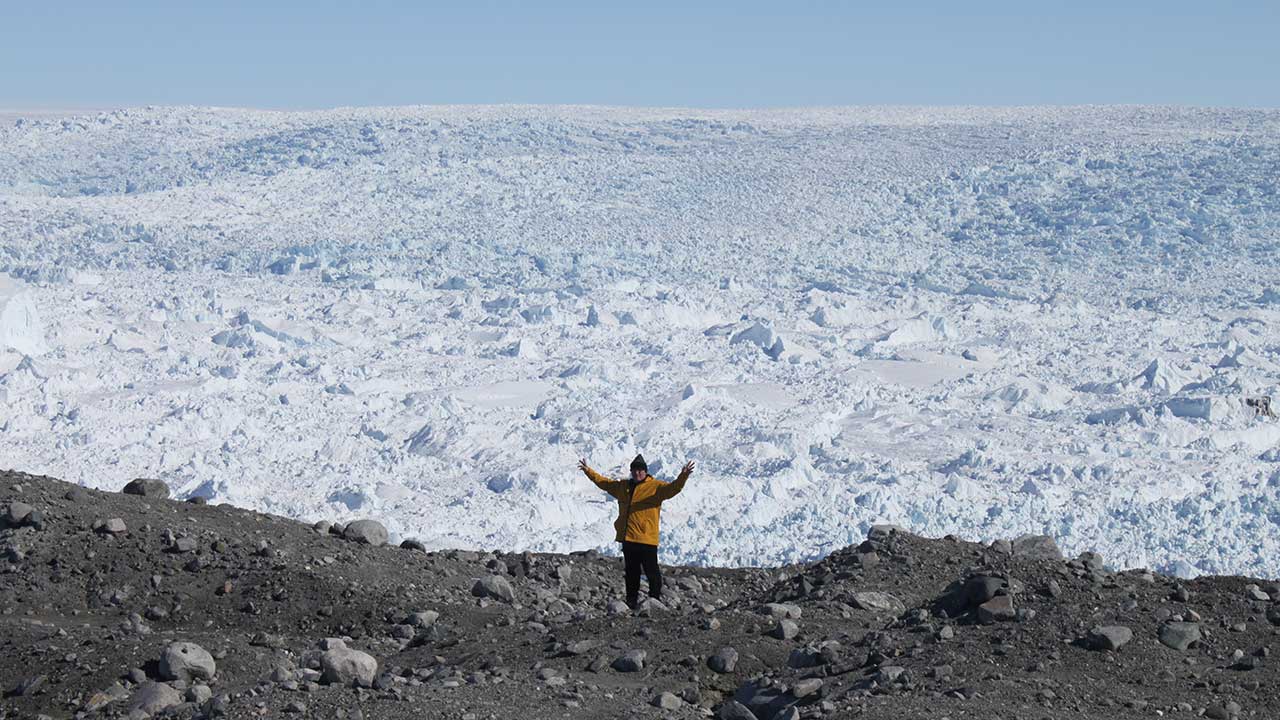 Visualizing the Real-World Effects of Climate Change on Glacier Streams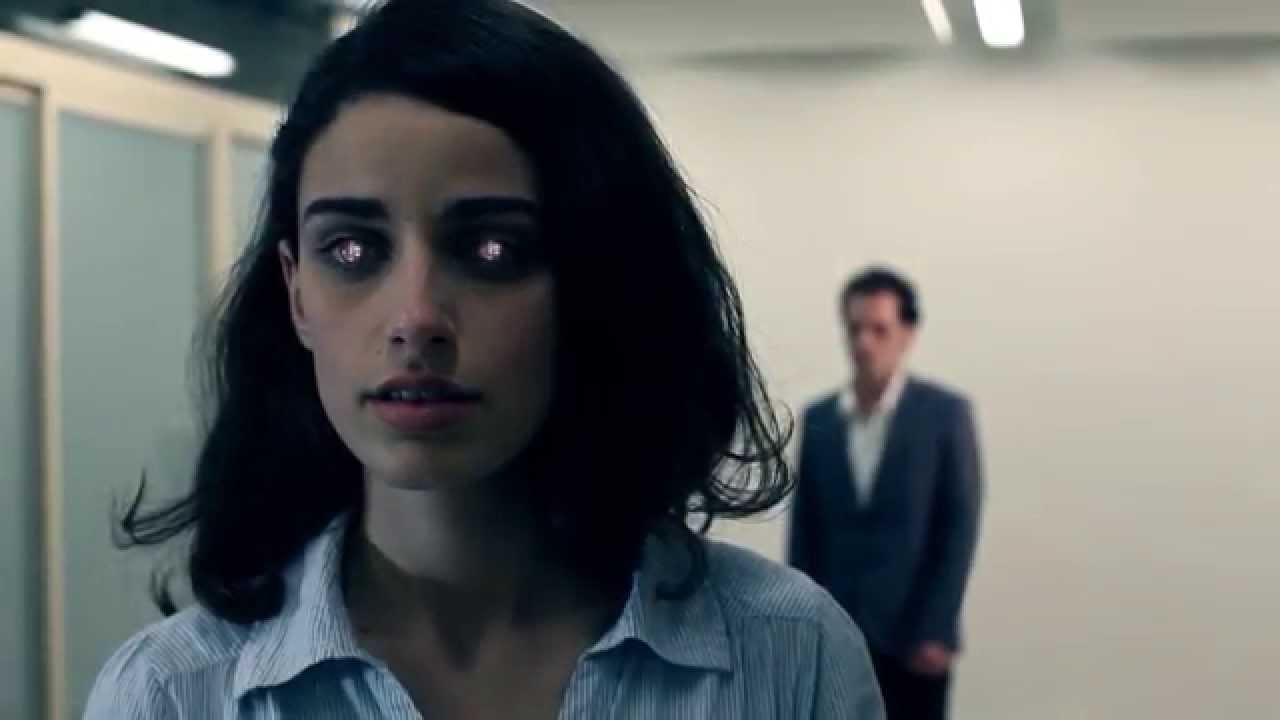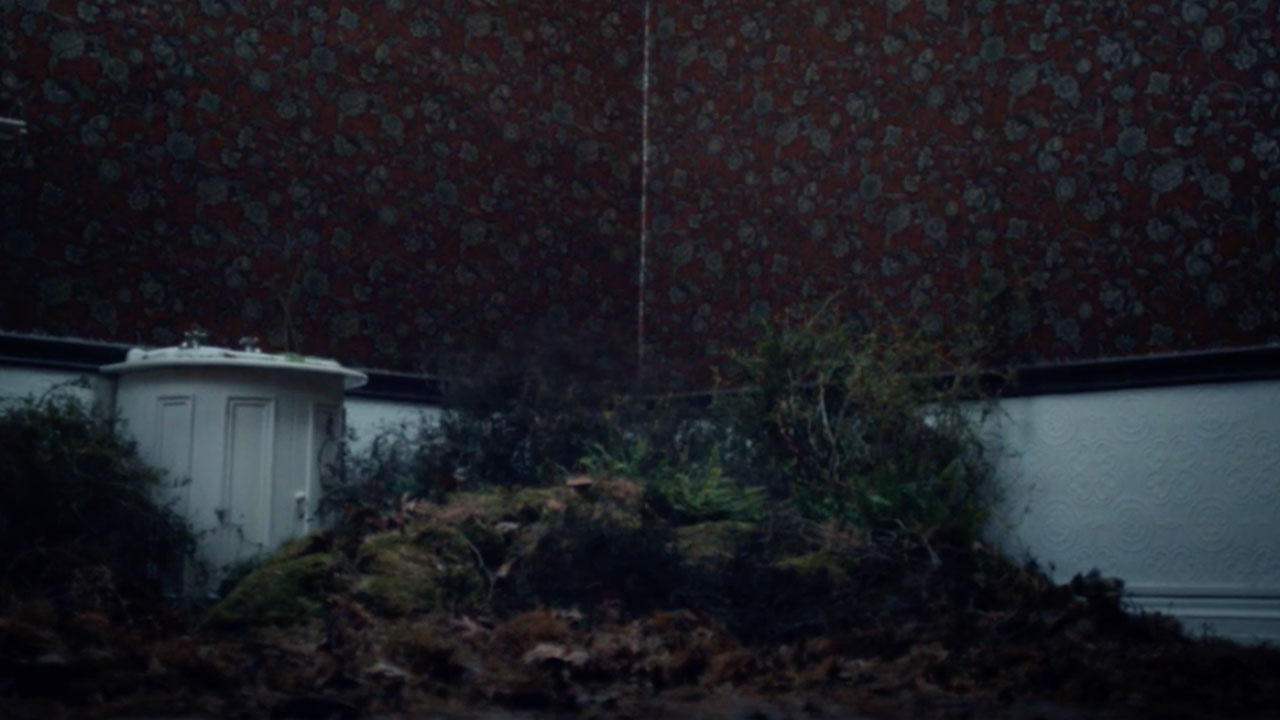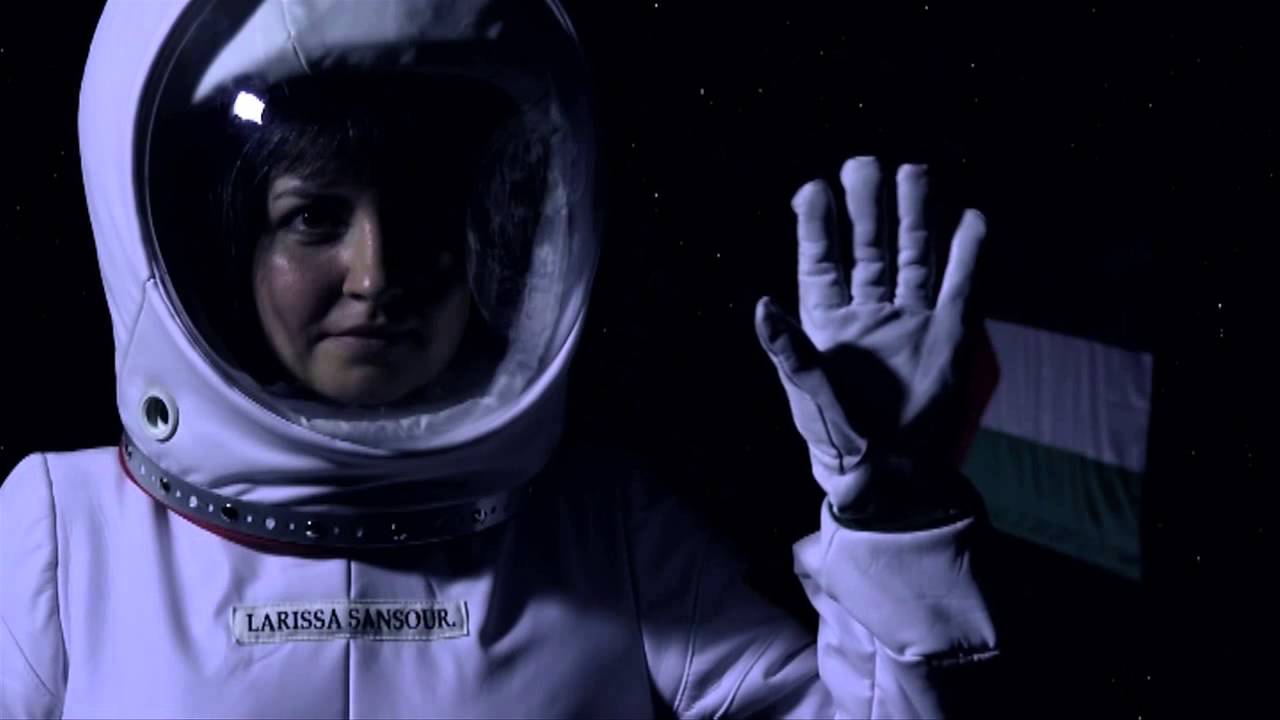 Modern Arab Science Fiction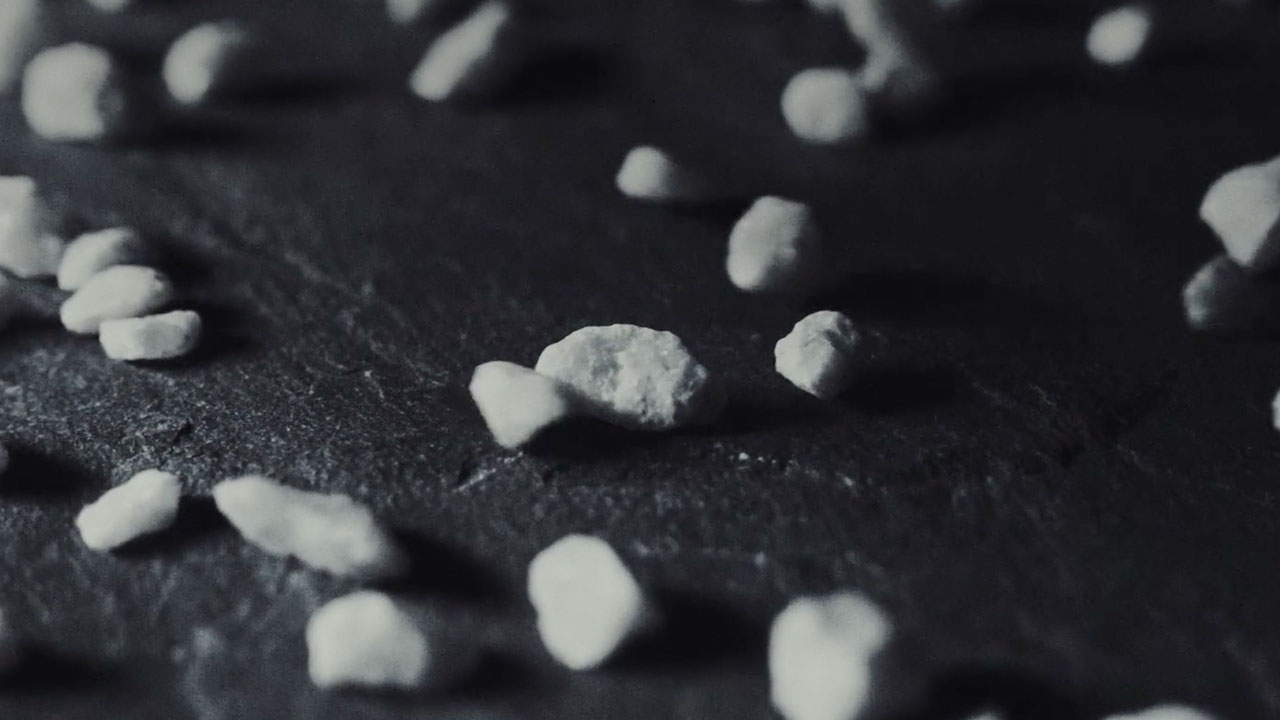 Messages Behind the Science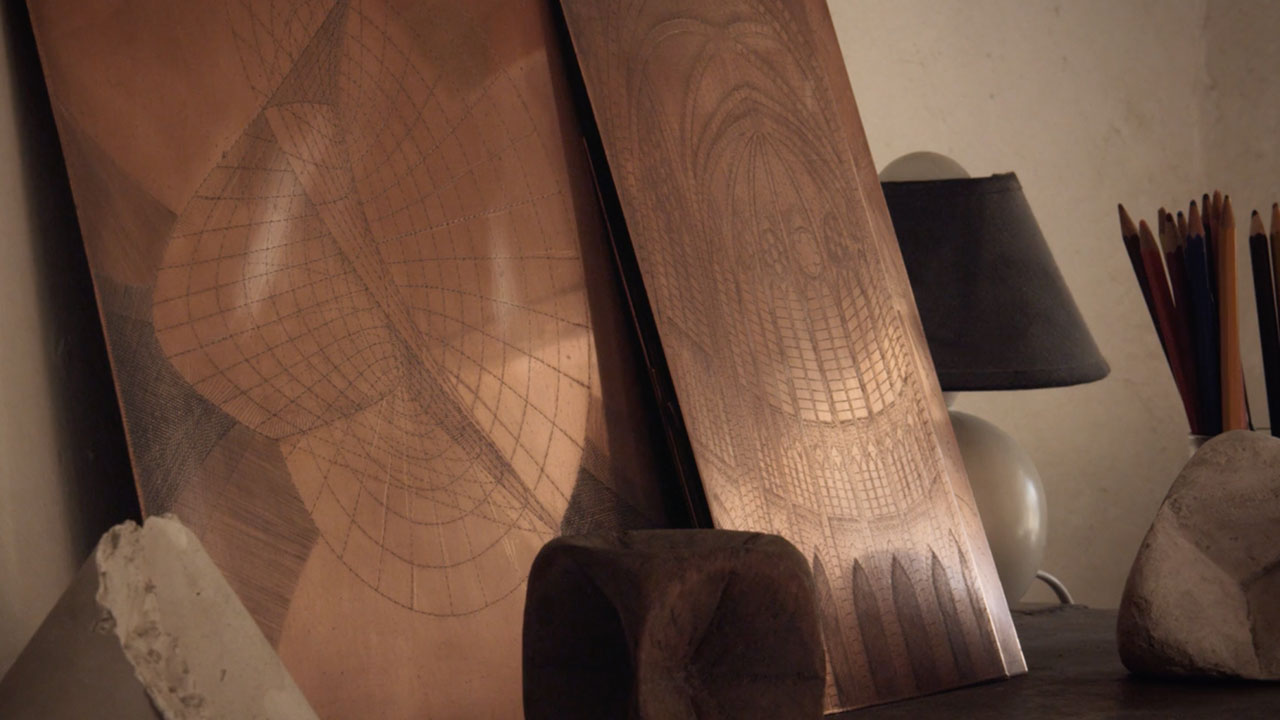 The Poetry and the Prose of Math - Part 1: Poetry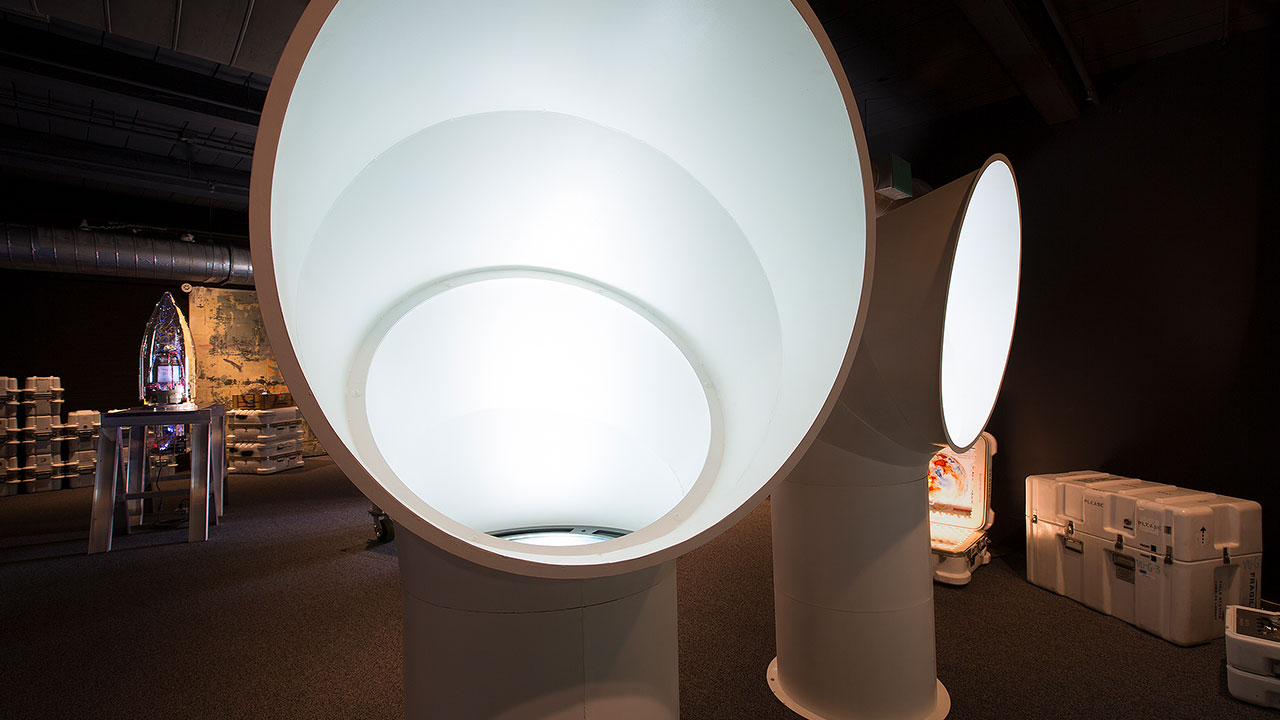 The Horror of Science in 21st Century Film
The Genetic Modification Question: Pets Edition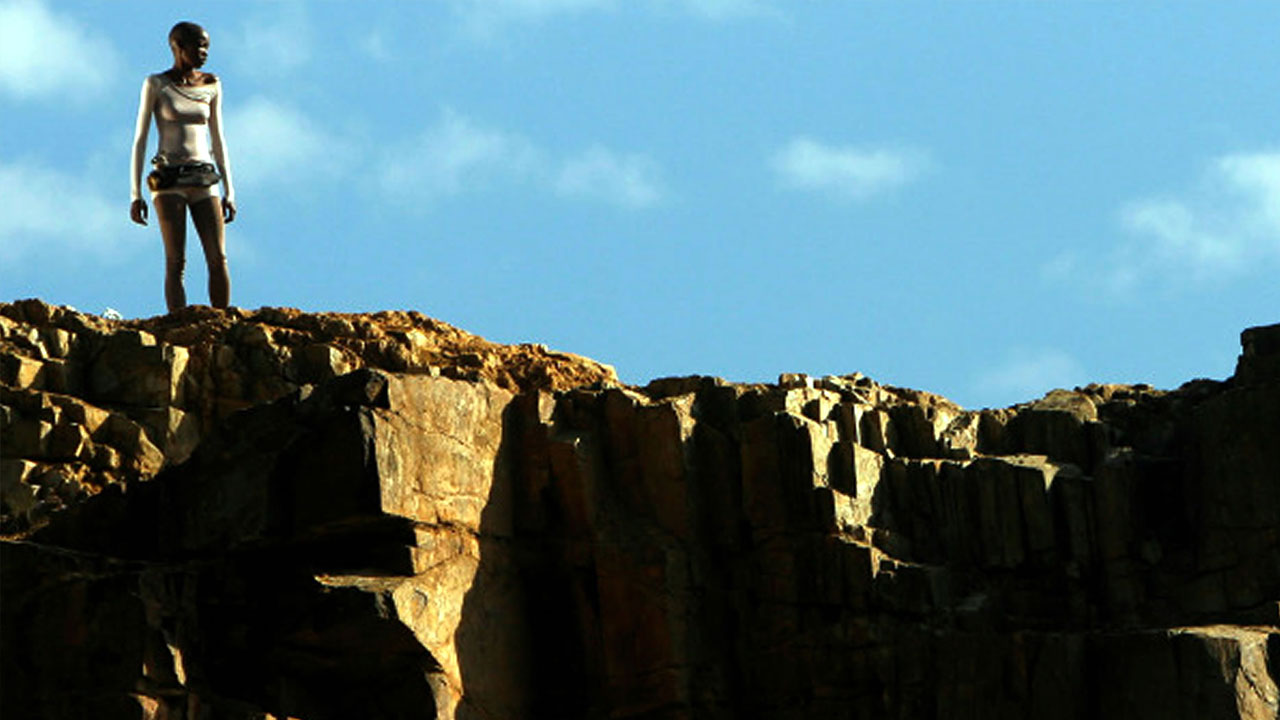 Imagining the Future in the Global South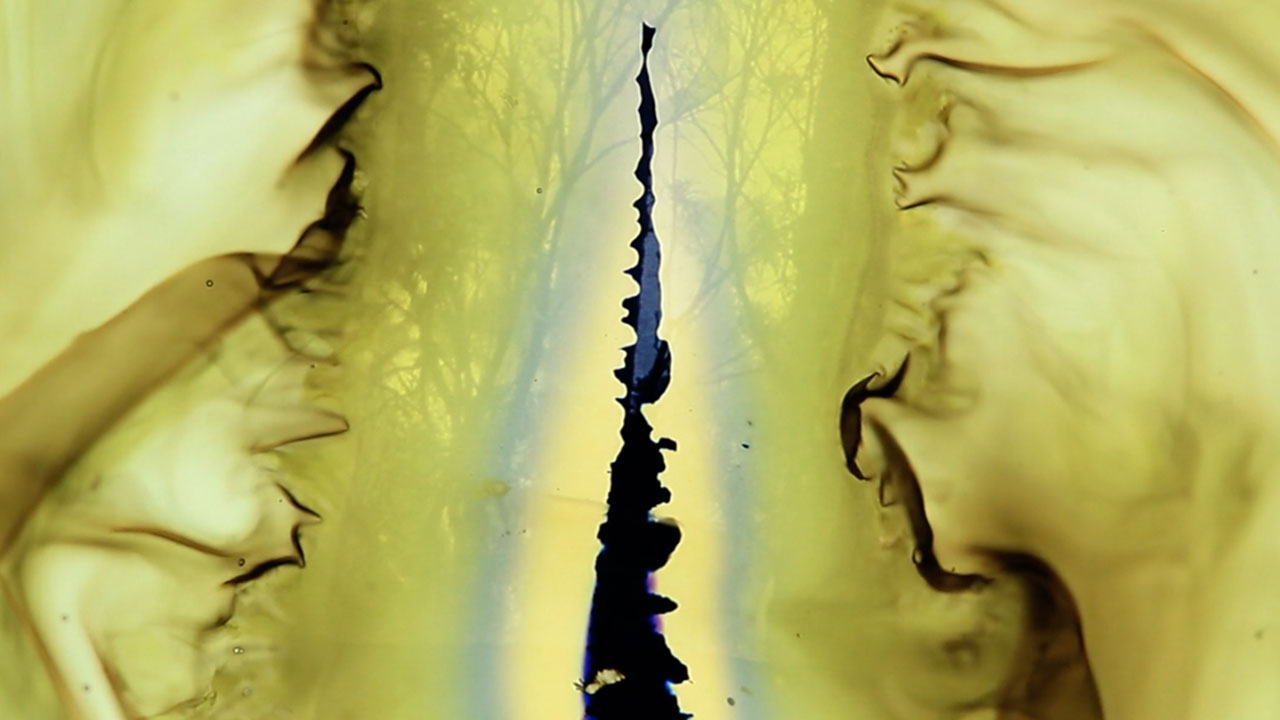 A New Wave of Climate Change Cinematography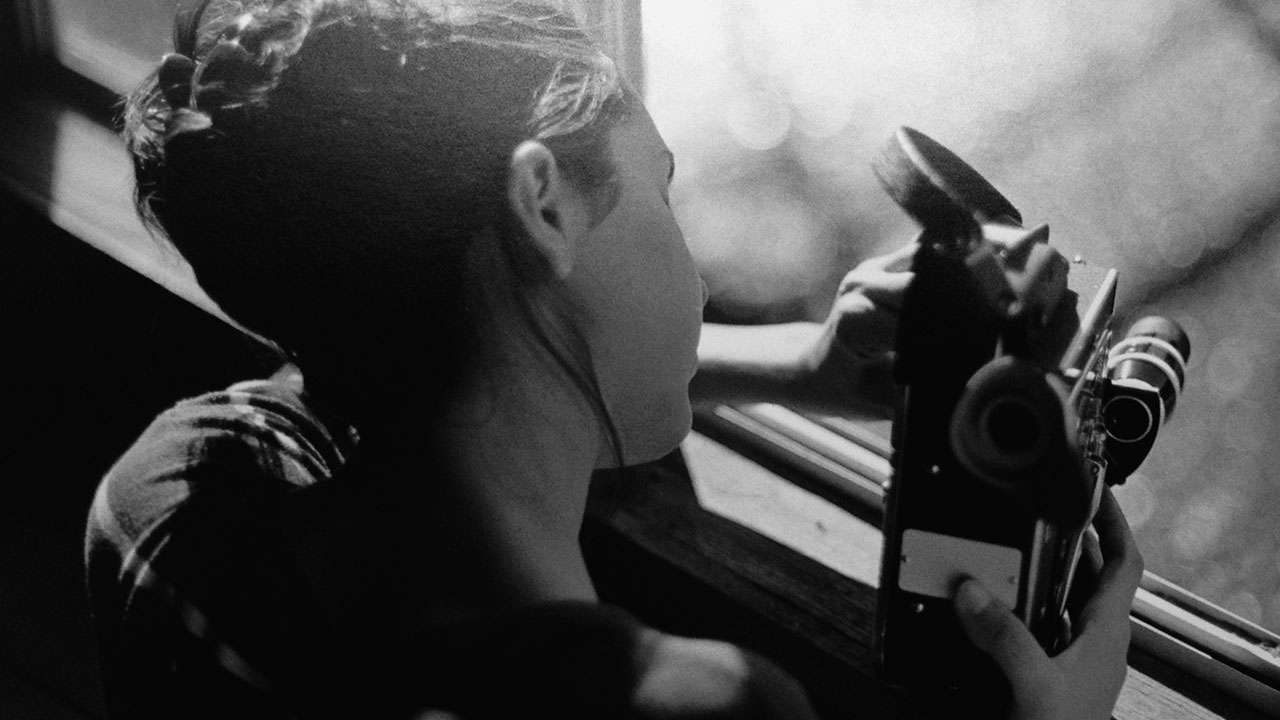 Science and Poetry in the Everyday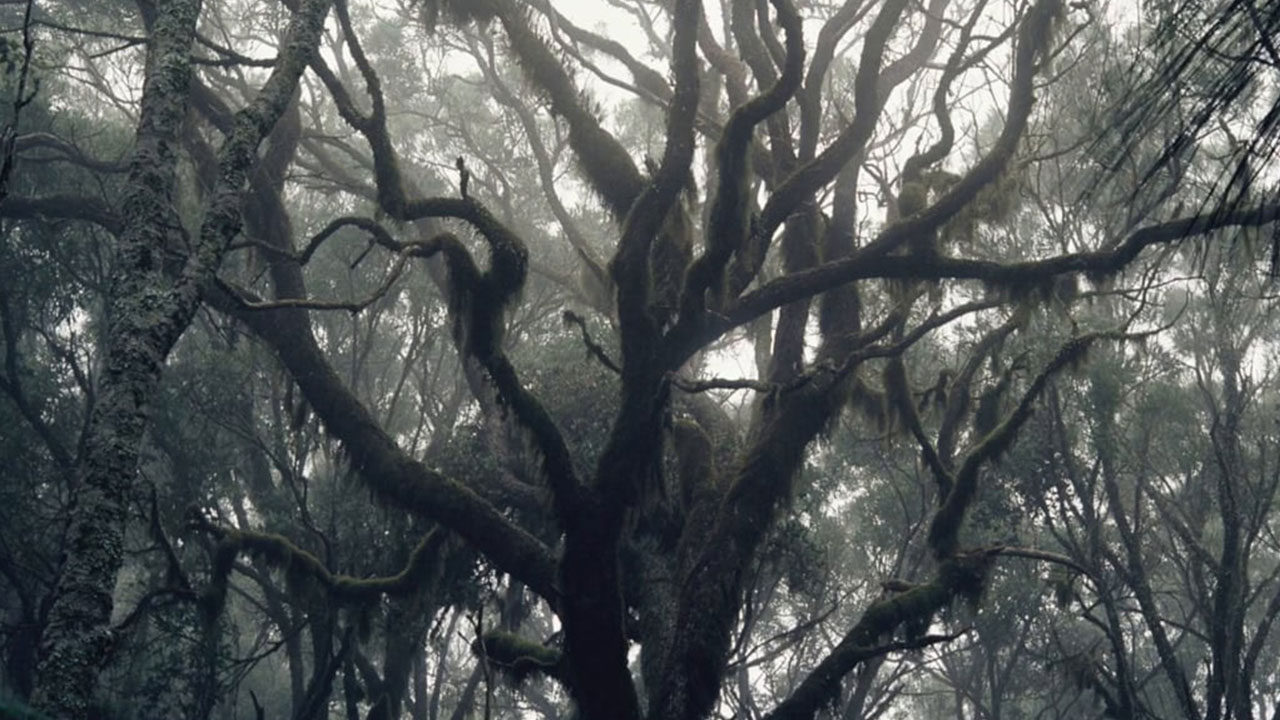 We and the Earth breathe together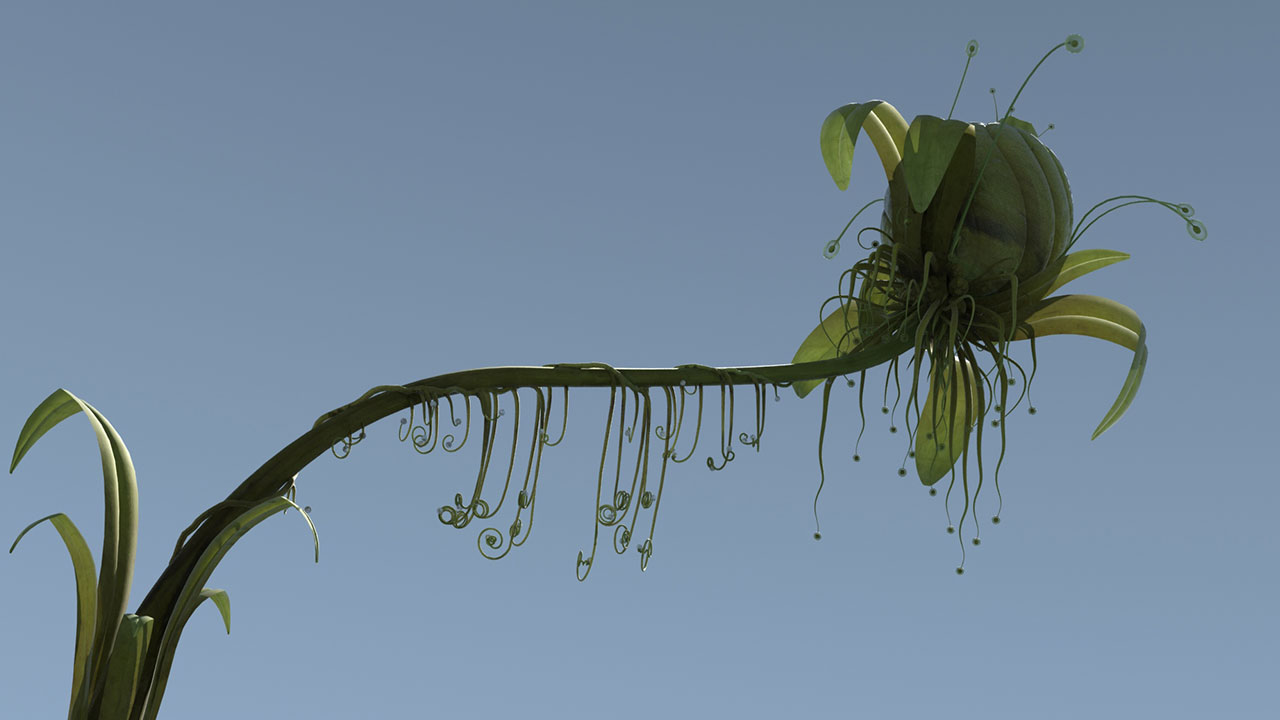 The Persistence of Life: Survival Cinema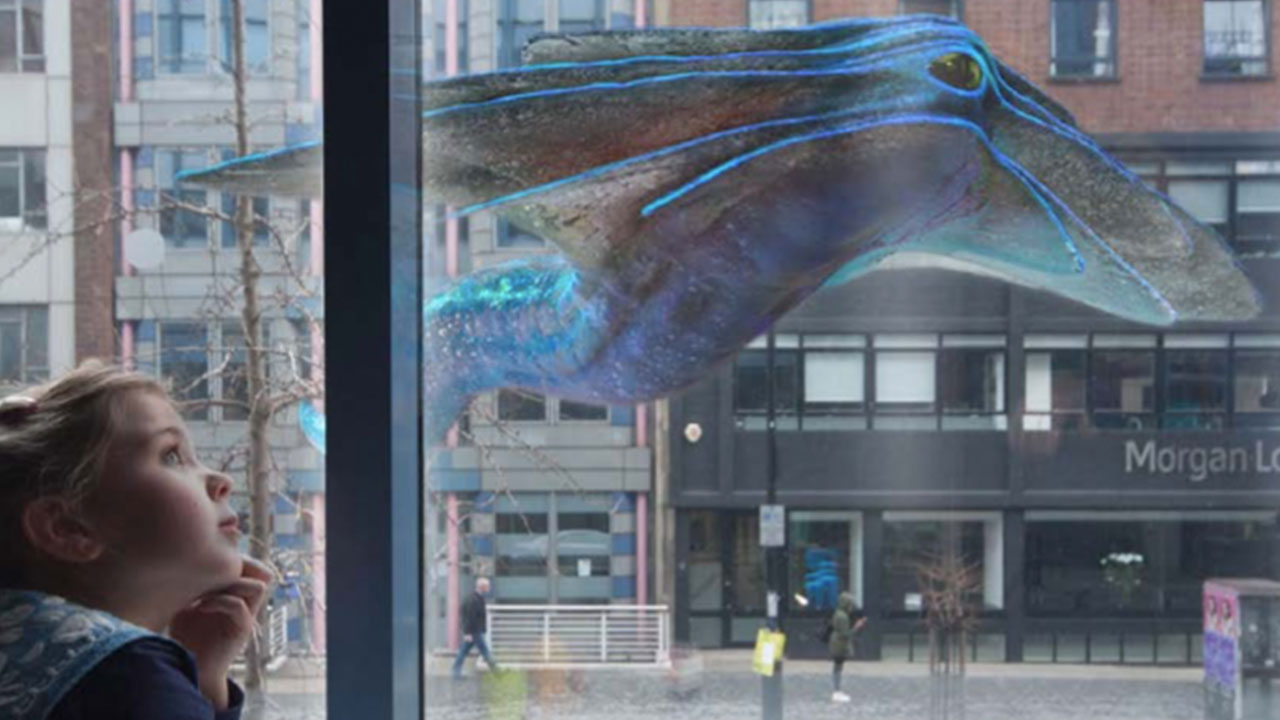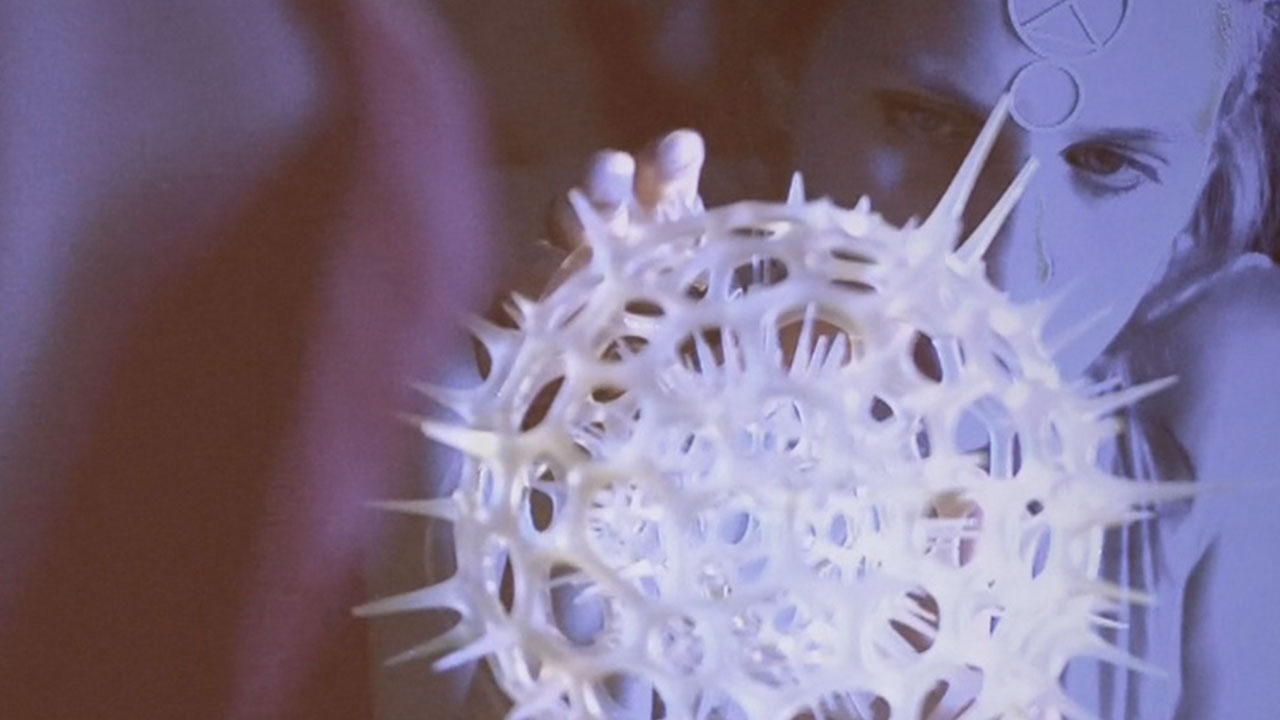 Microscopic Melodramas, A Surrealistic look at Our Oceans in Peril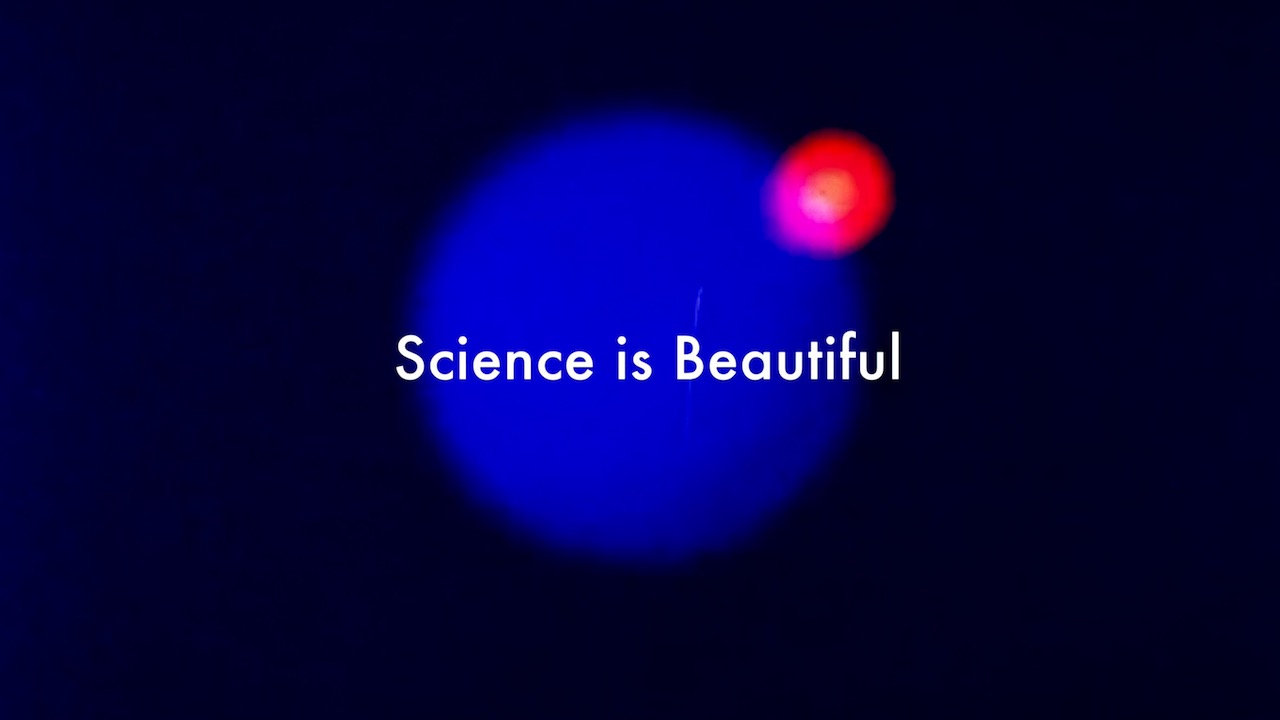 7 Ways to Promote #ScienceMatters in Your Daily Life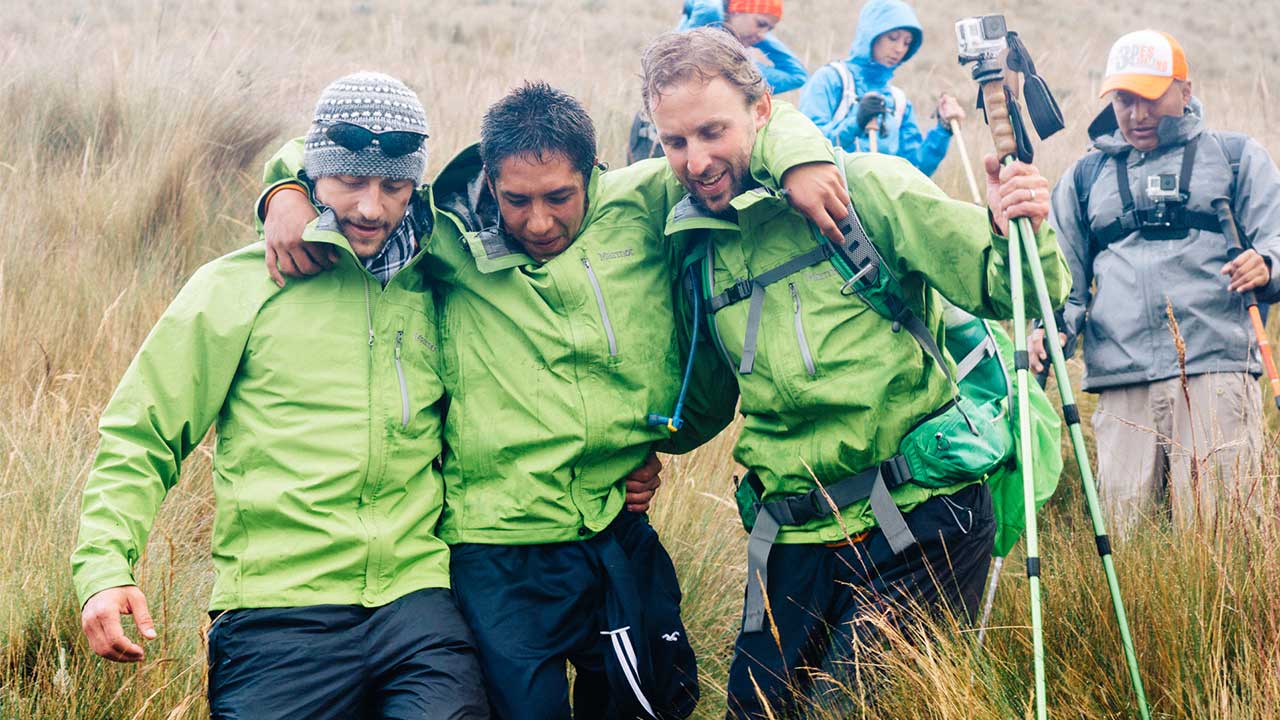 A Chance to Climb Mountains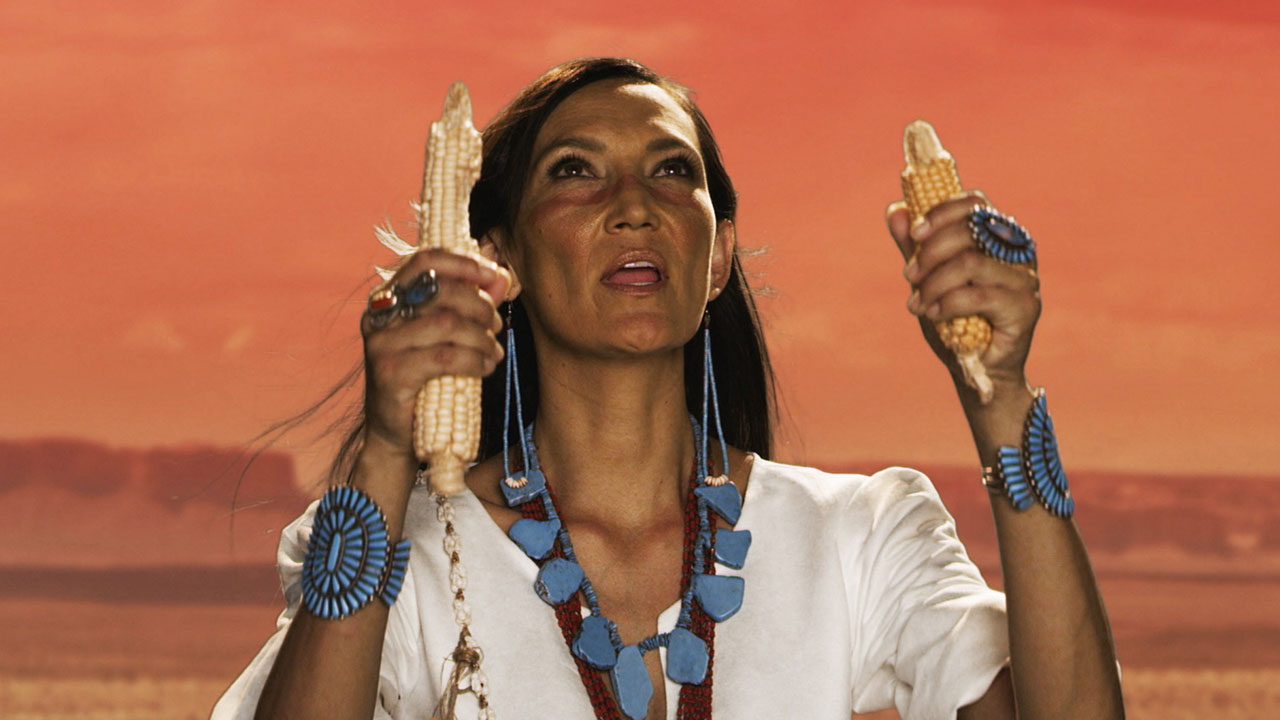 Indigenous Filmmakers Reimagine Science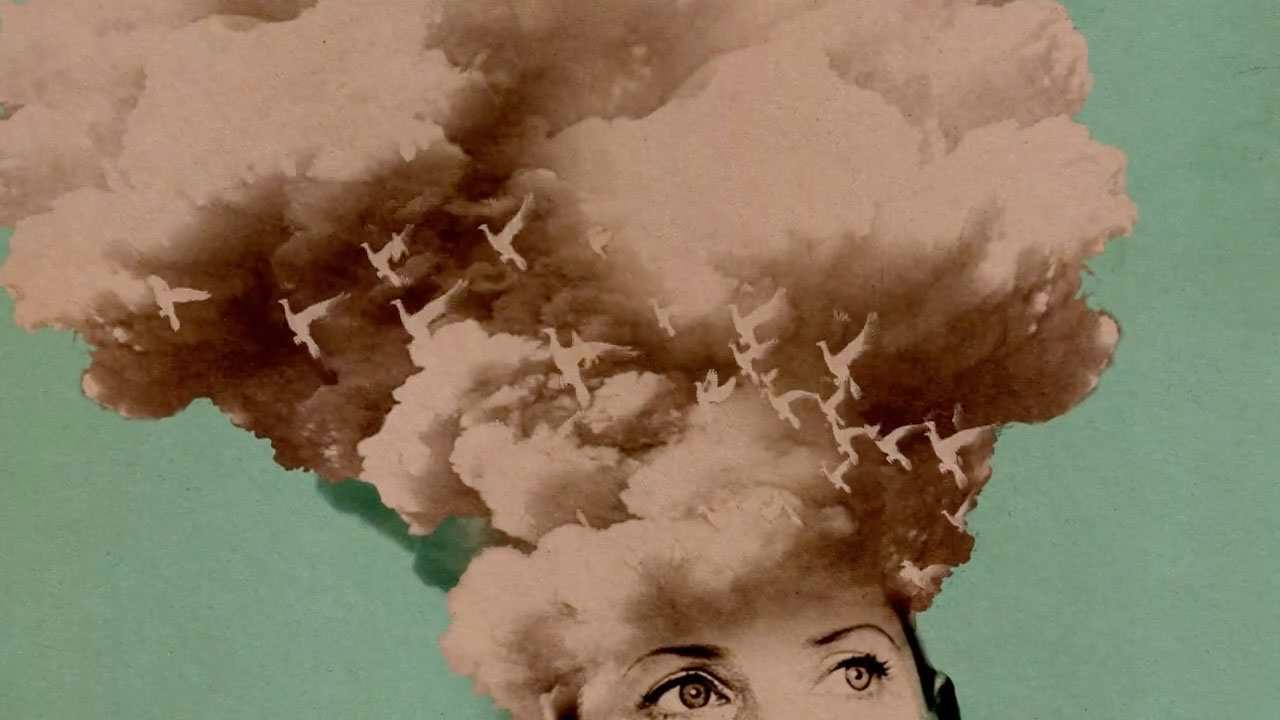 The Work of Tiffany Shlain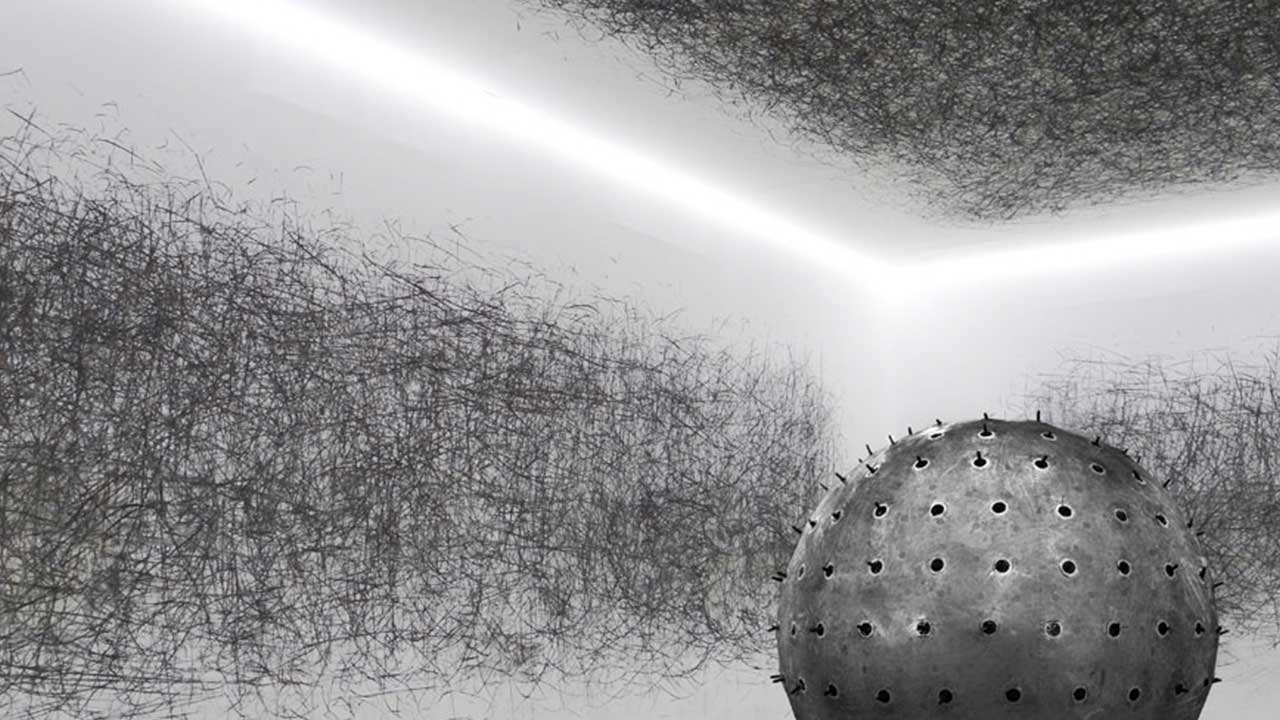 Intimacy and Catastrophe: How film frames climate change
Augmenting Human and Machine Intelligence with Data Visualization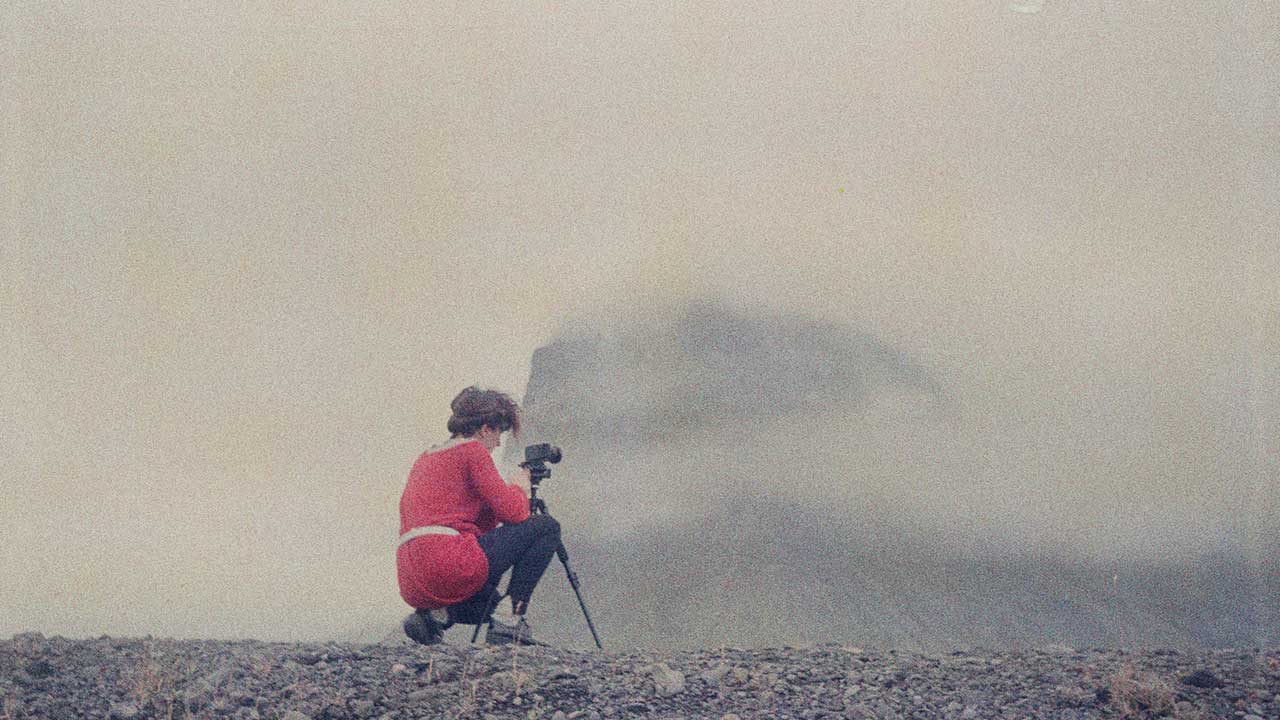 Redefining the Scientific Fiction(s)
Top Ten: Animated Films from the Science New Wave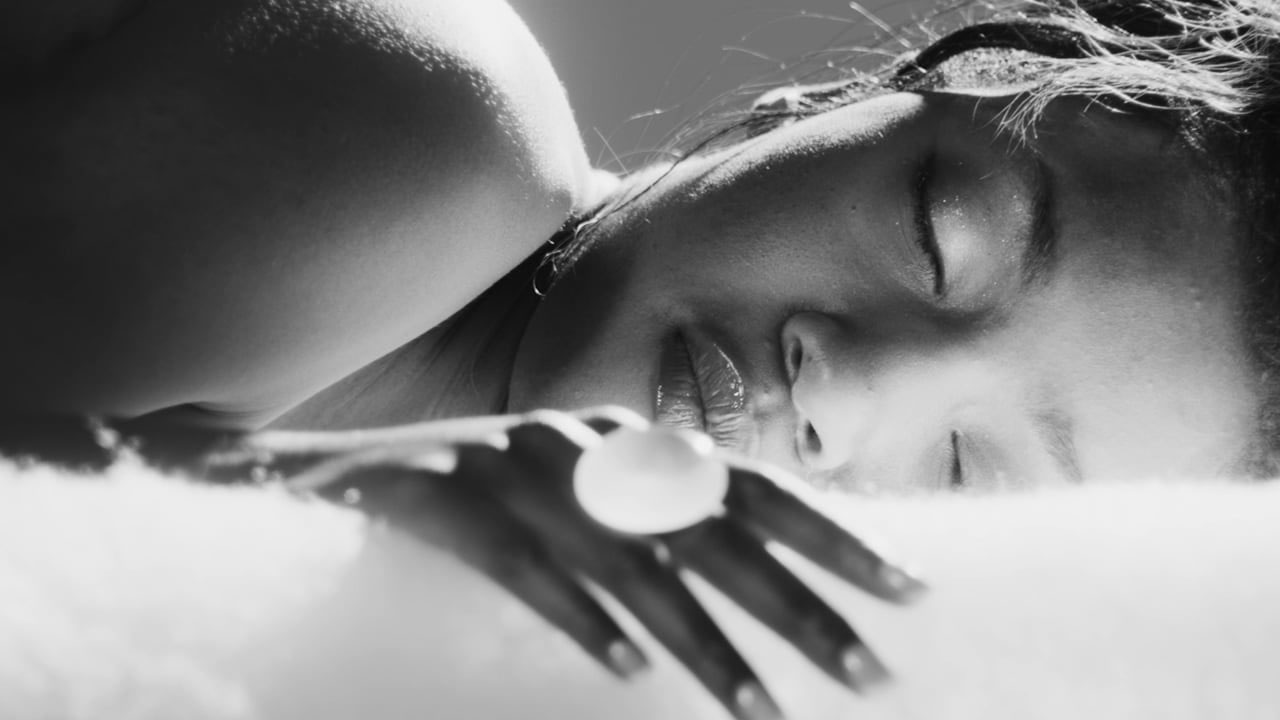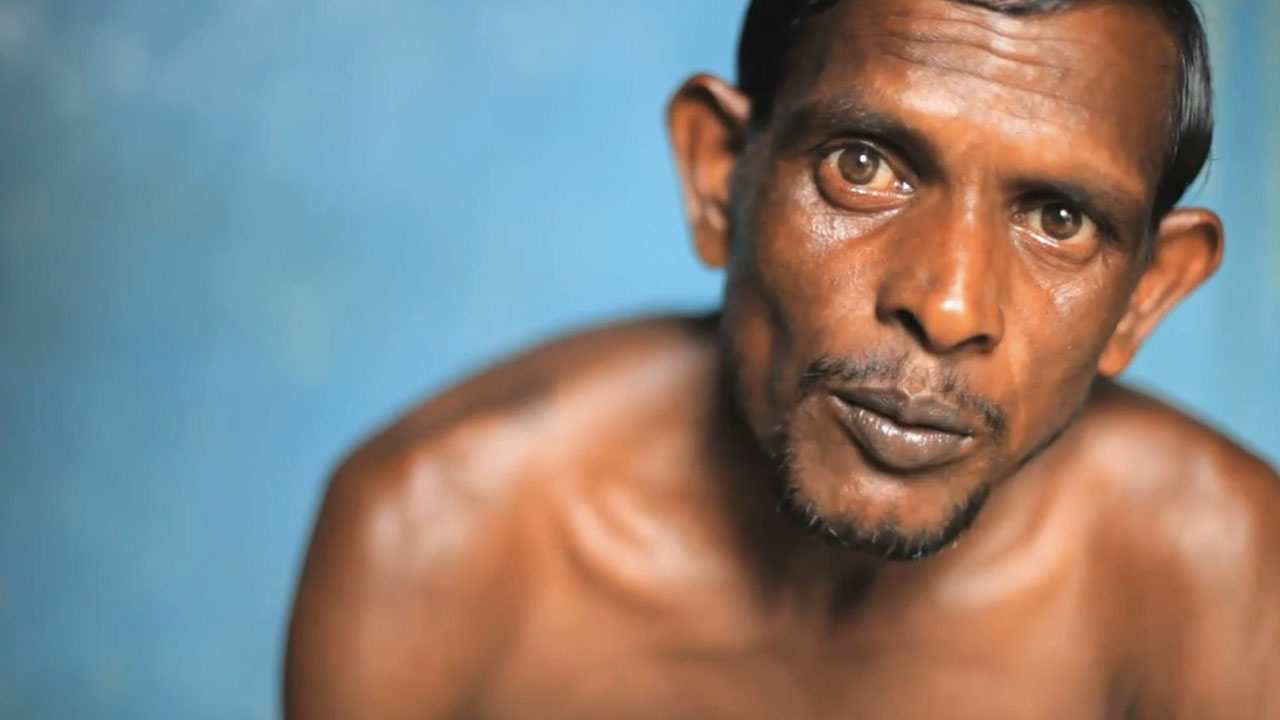 Fracking, Hurricanes, Rising Seas, Leadership, and Climate Change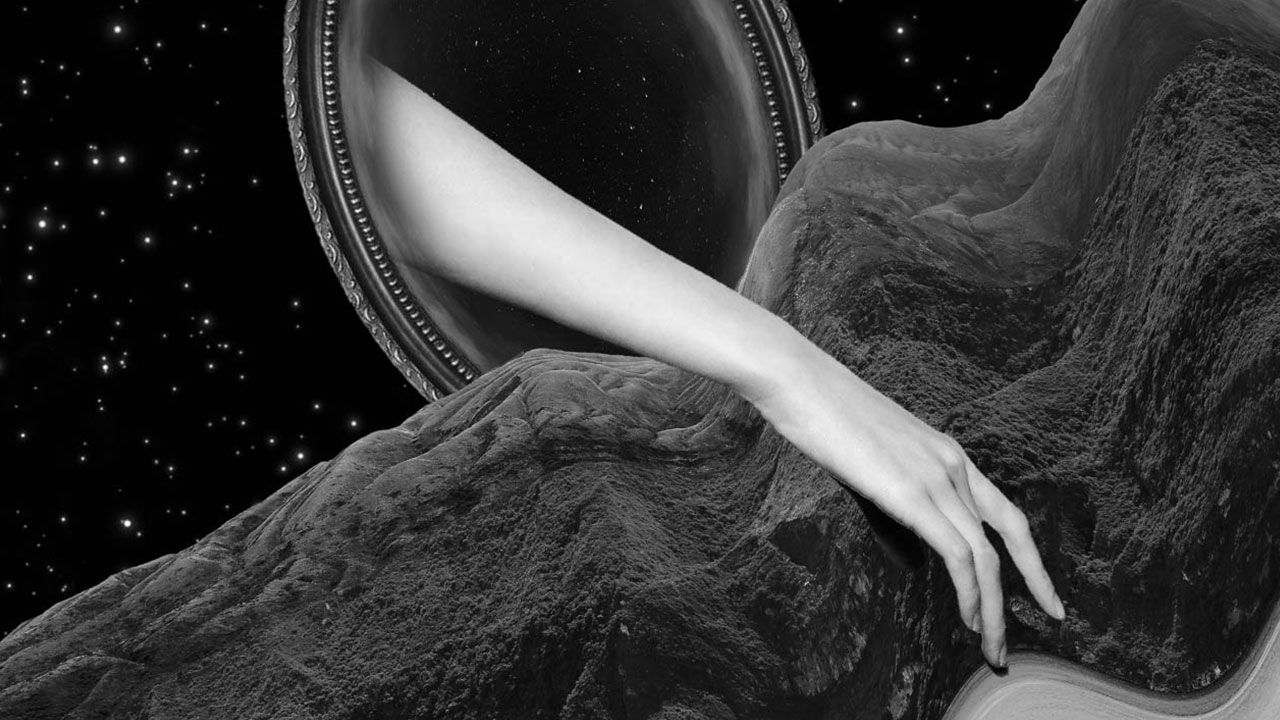 Adding Film to the Science Syllabus (Part 3)
Attuning to Changing Planetary Conditions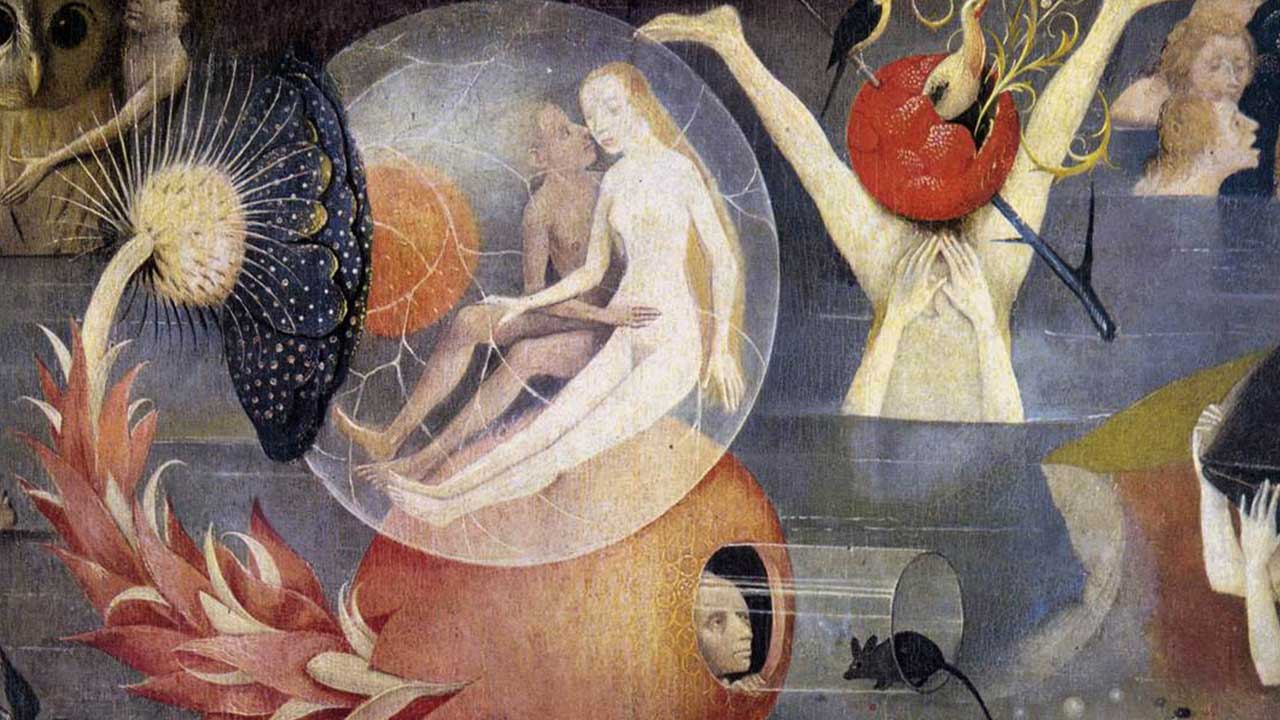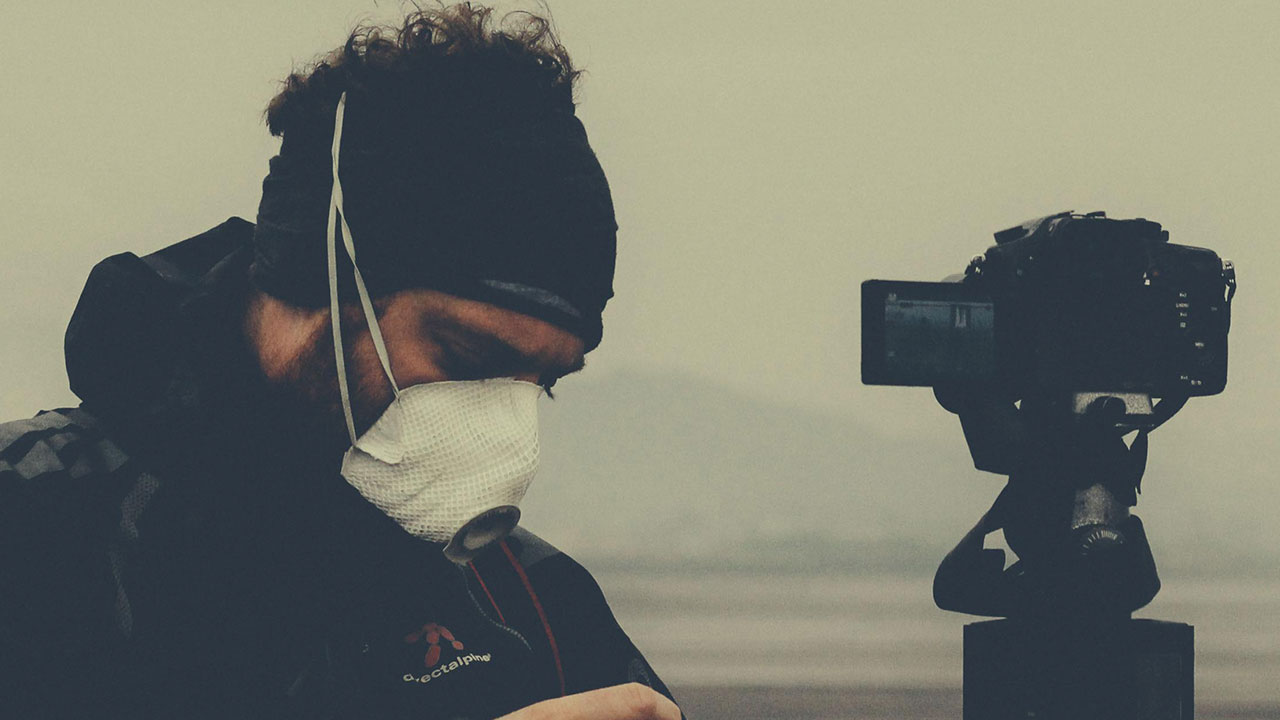 Stories from the the Edge of the Map
In Search of the Persian Leopard and Beyond: Rare Wildlife Films of Iran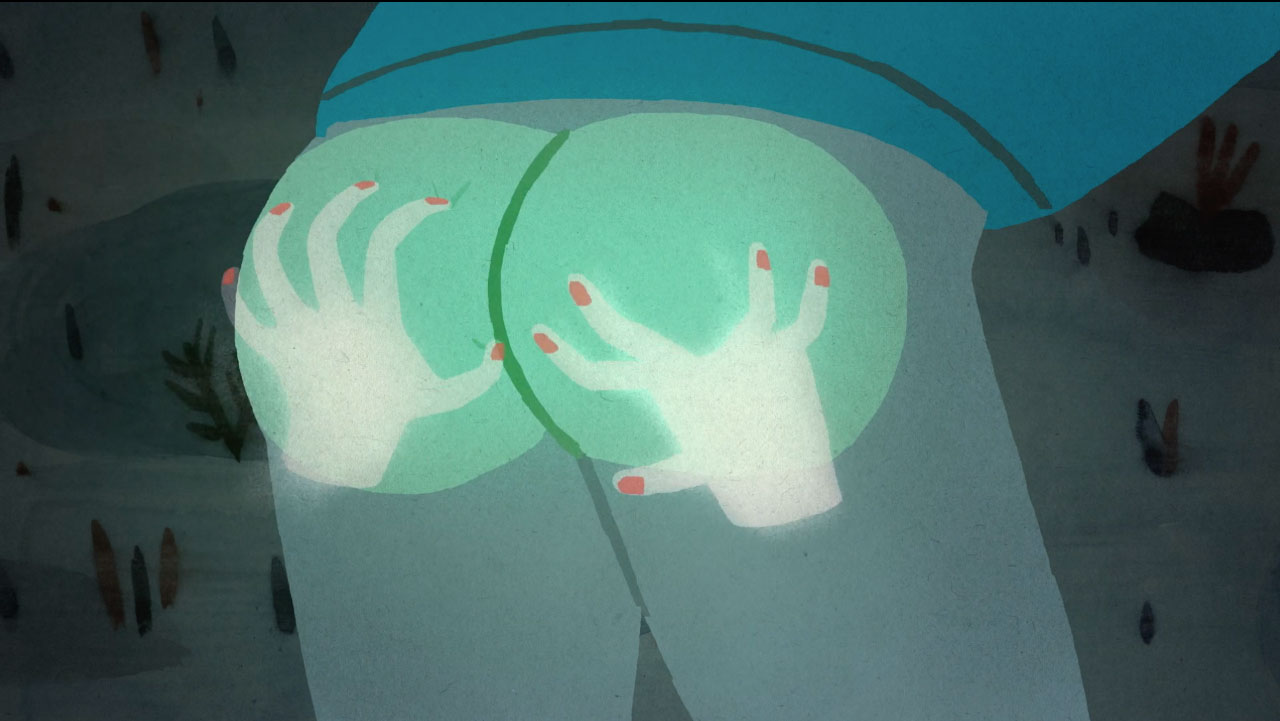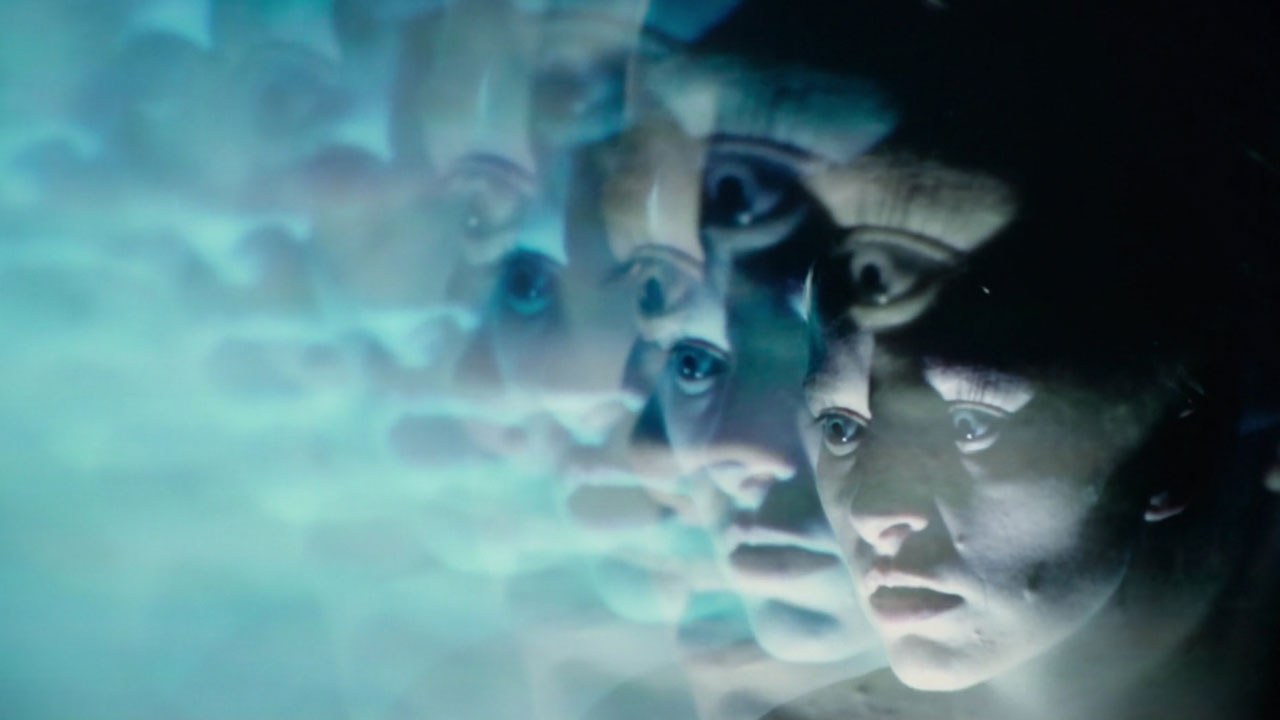 Your Guide to Science at the 2019 Toronto International Film Festival
Down the rabbit hole: Four short films through the space-time continuum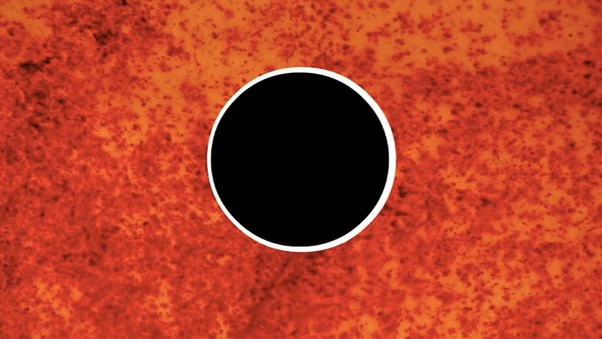 5 Visionary Films to Celebrate the 2017 Solar Eclipse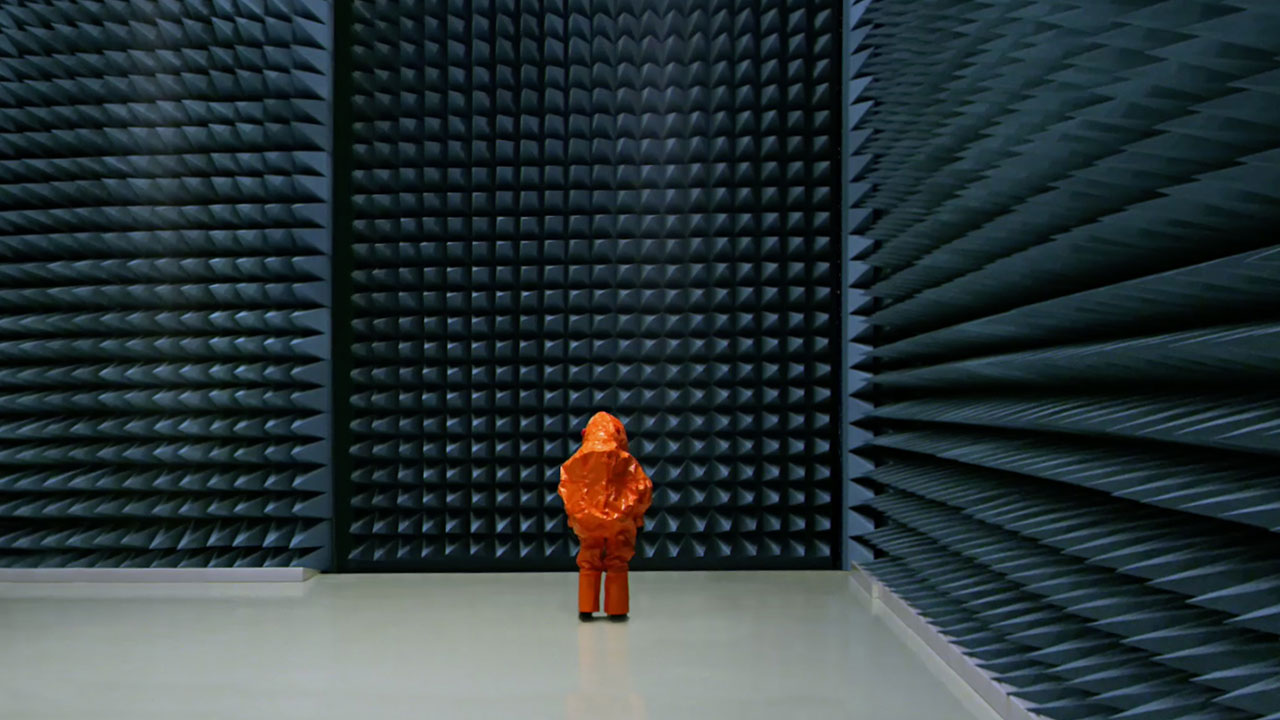 What it means to be human in the 21st century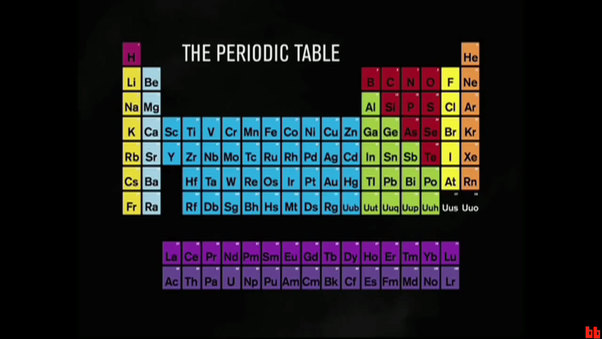 Adding film to the chemistry syllabus (Week 1)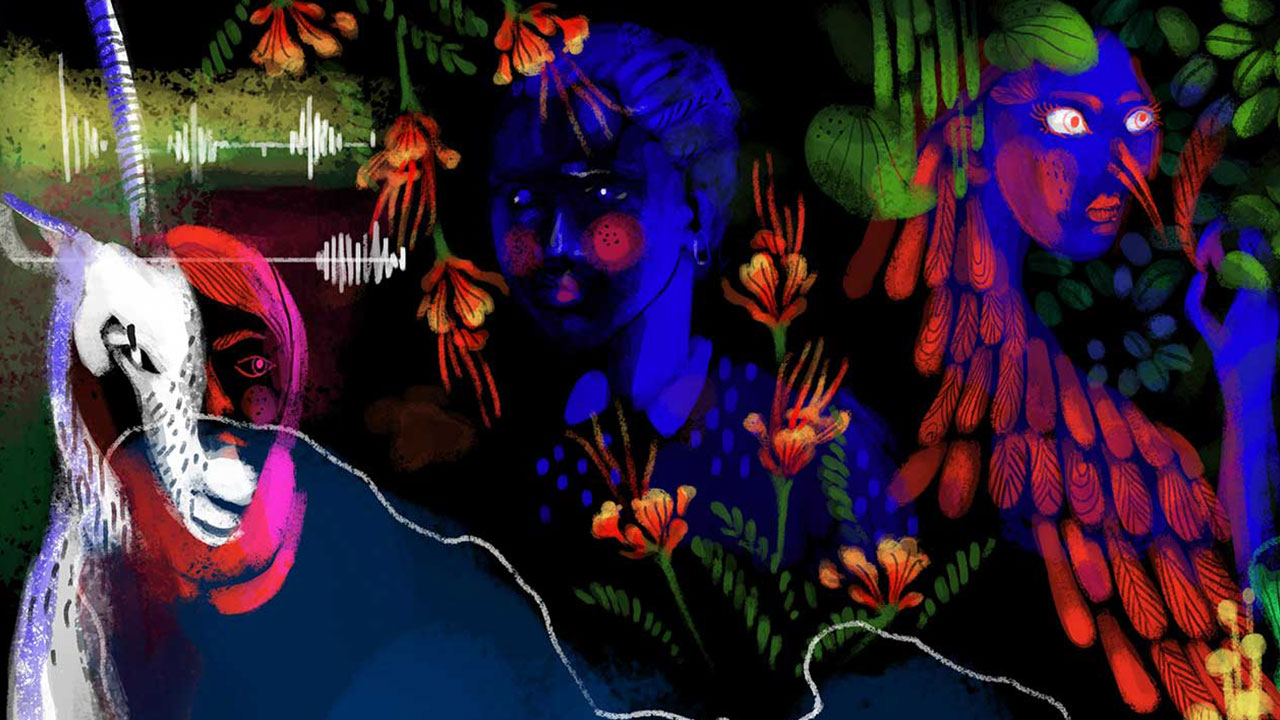 My heart, the cold has already killed me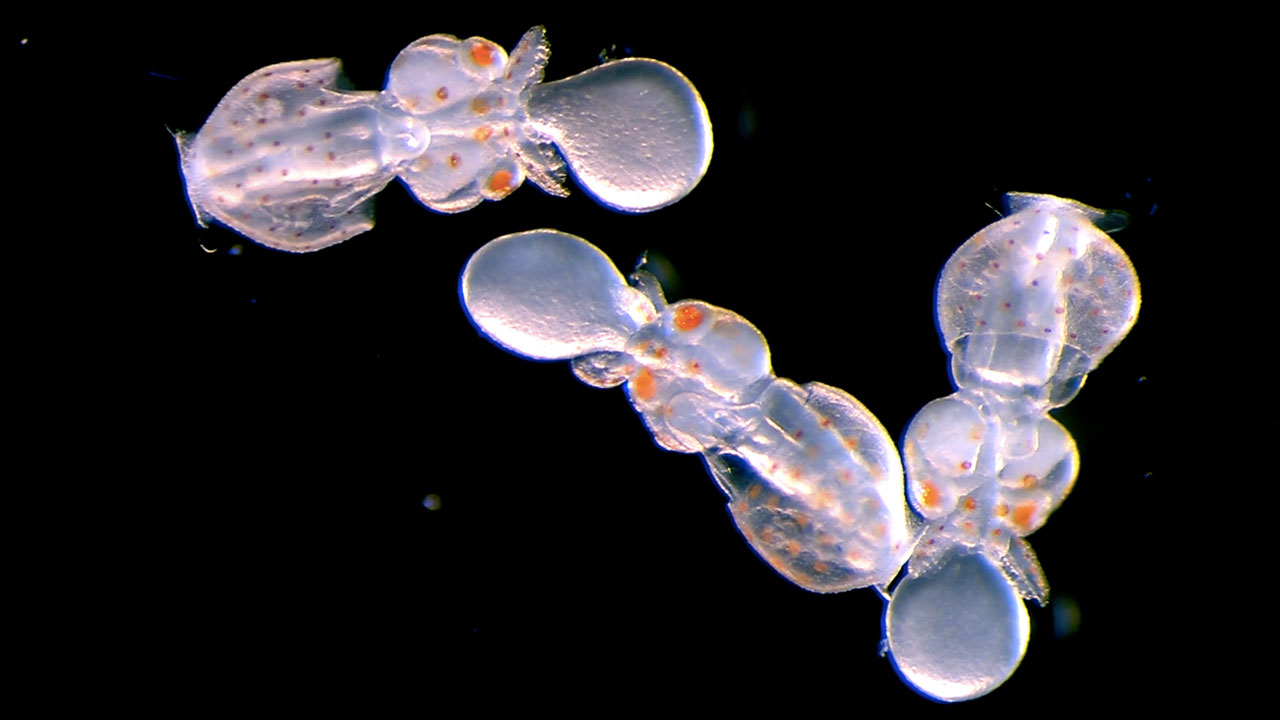 Science as Cinema: A Metamorphosis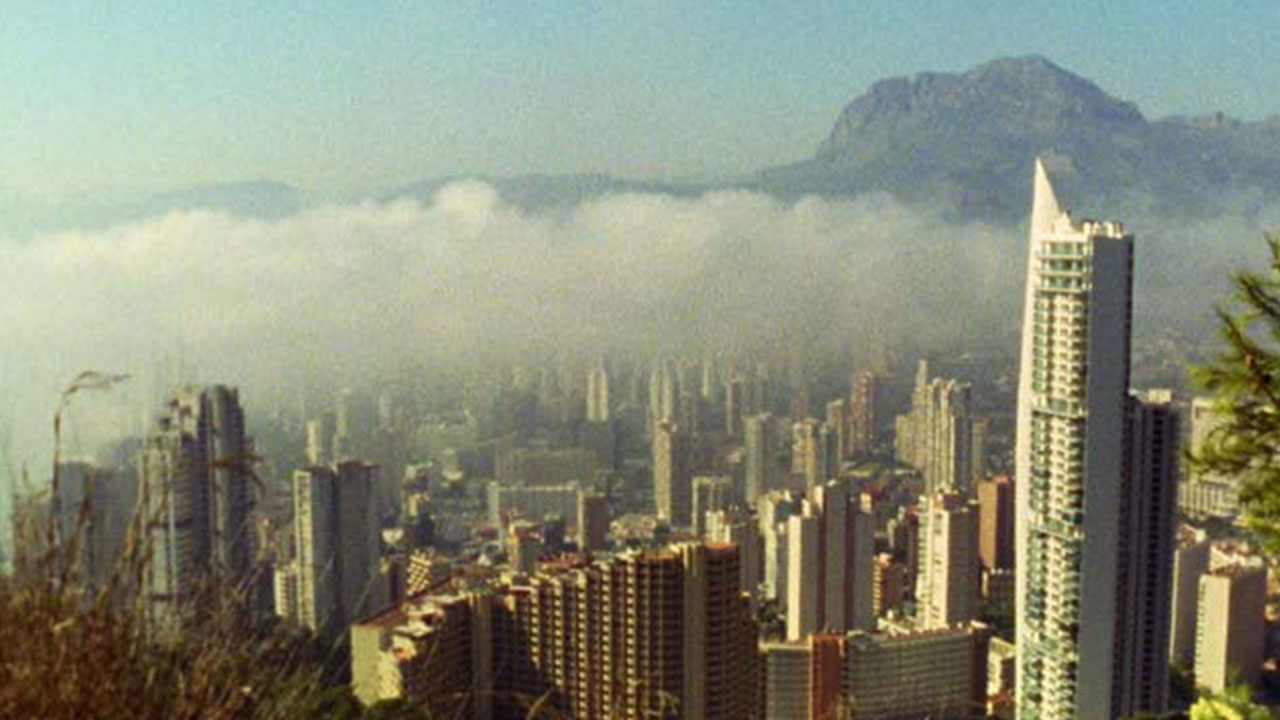 Beyond Good and Evil: Ethics and Artificial intelligence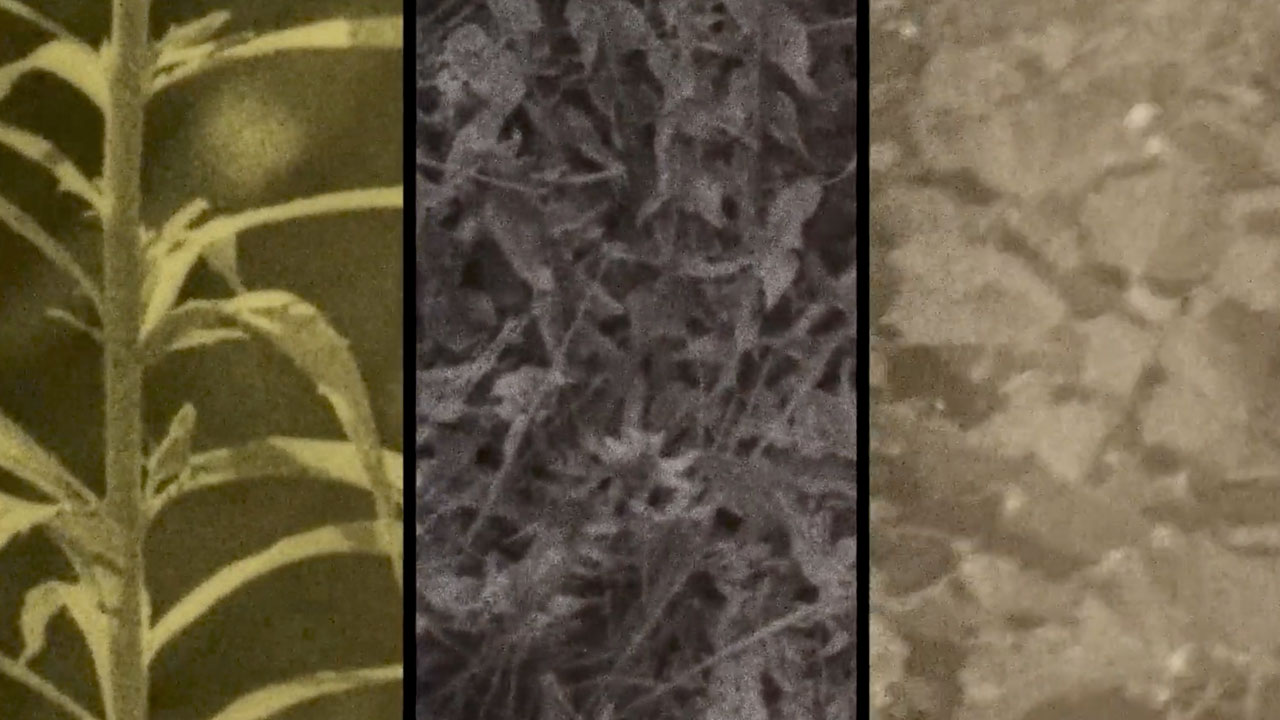 How Film Creates Multitudes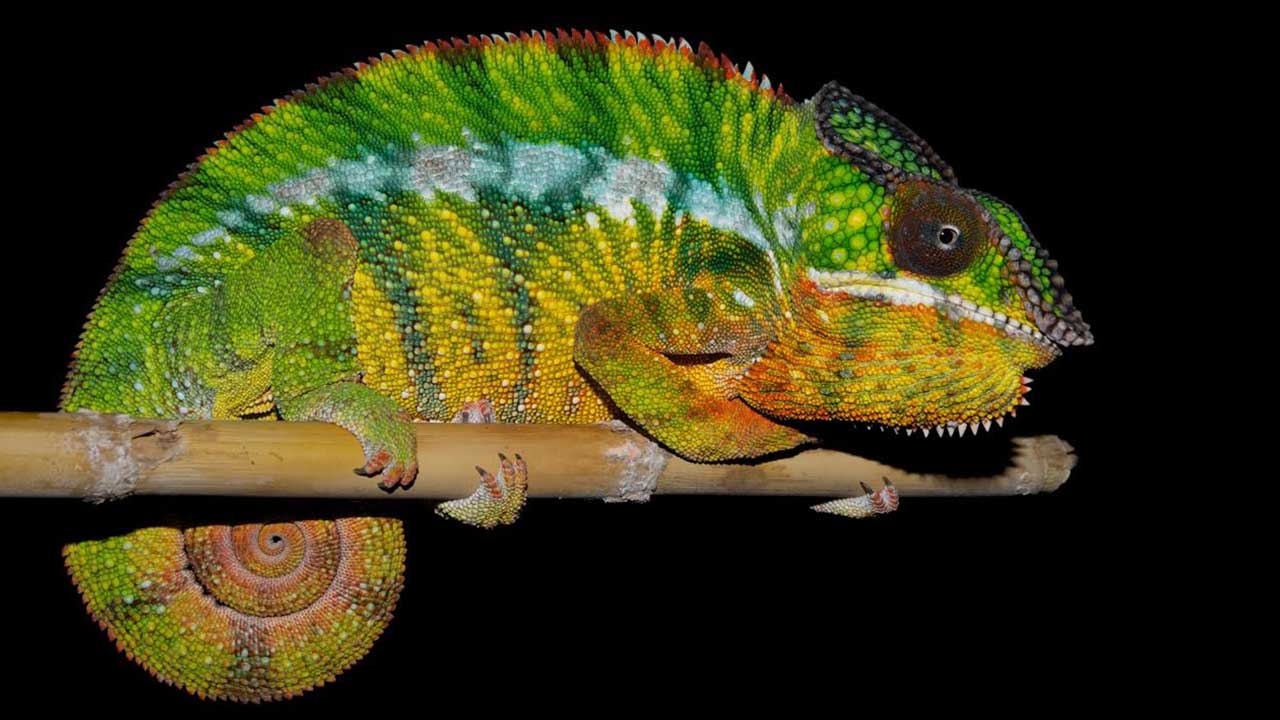 Recording a Chameleon Changing its Color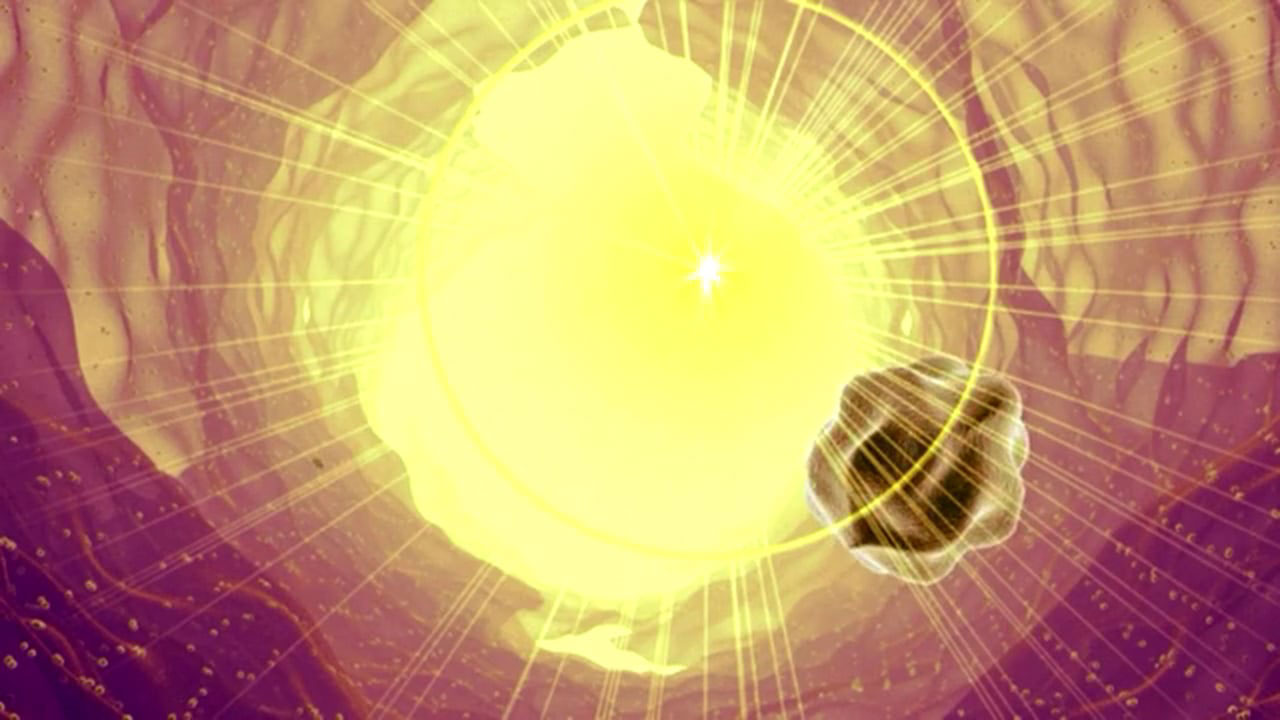 Abstract theory has real consequences, in the past and today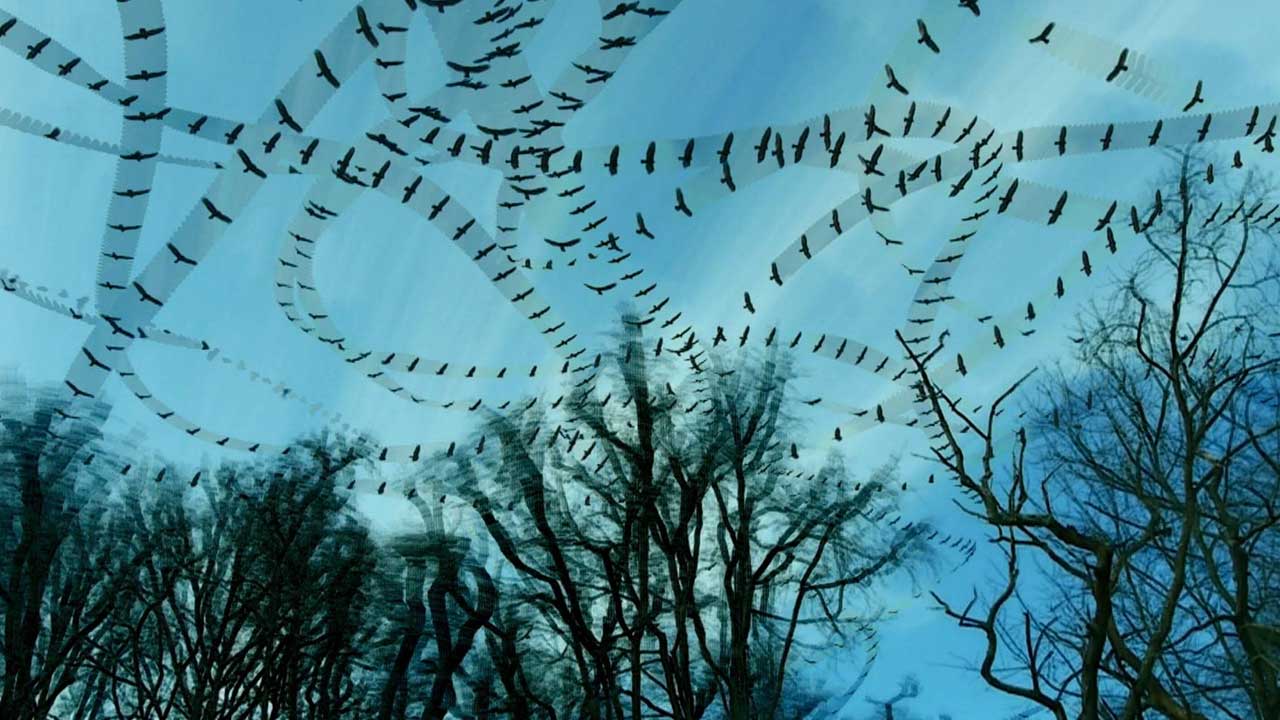 Tracing Animal Movement Patterns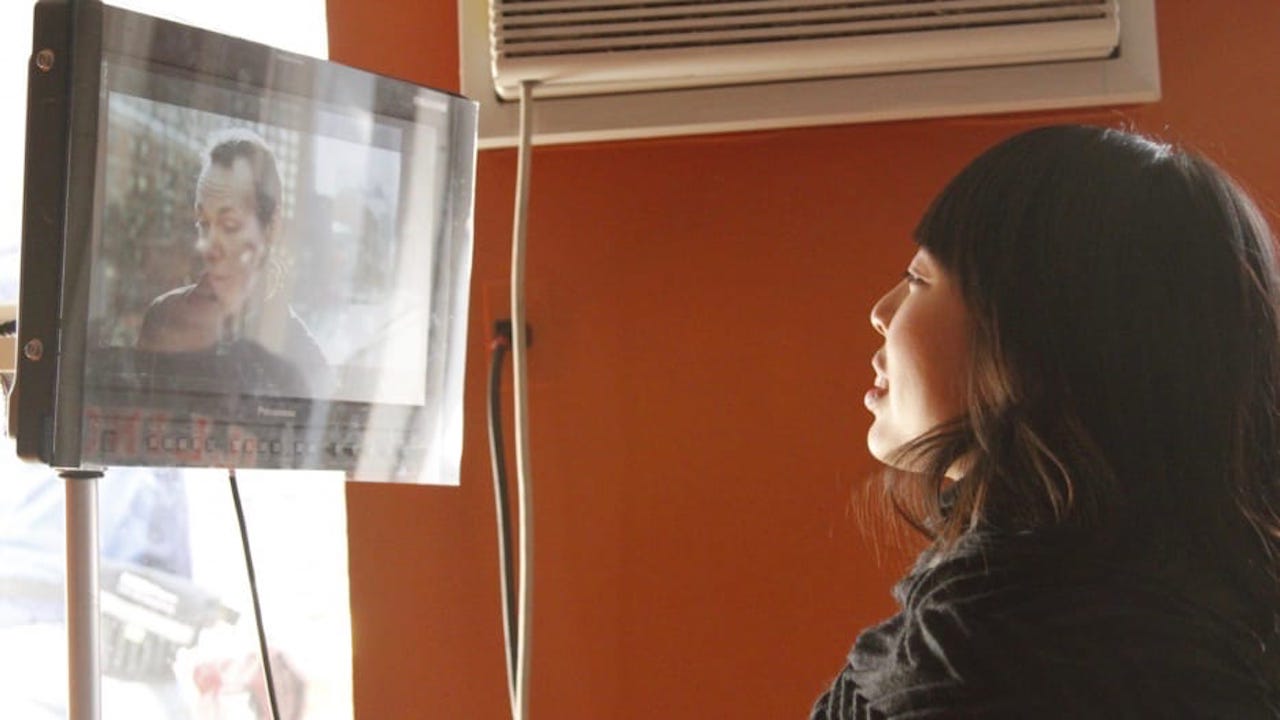 Telling Sci-Fi Stories with Women at the Forefront — a Conversation With Director Cidney Hue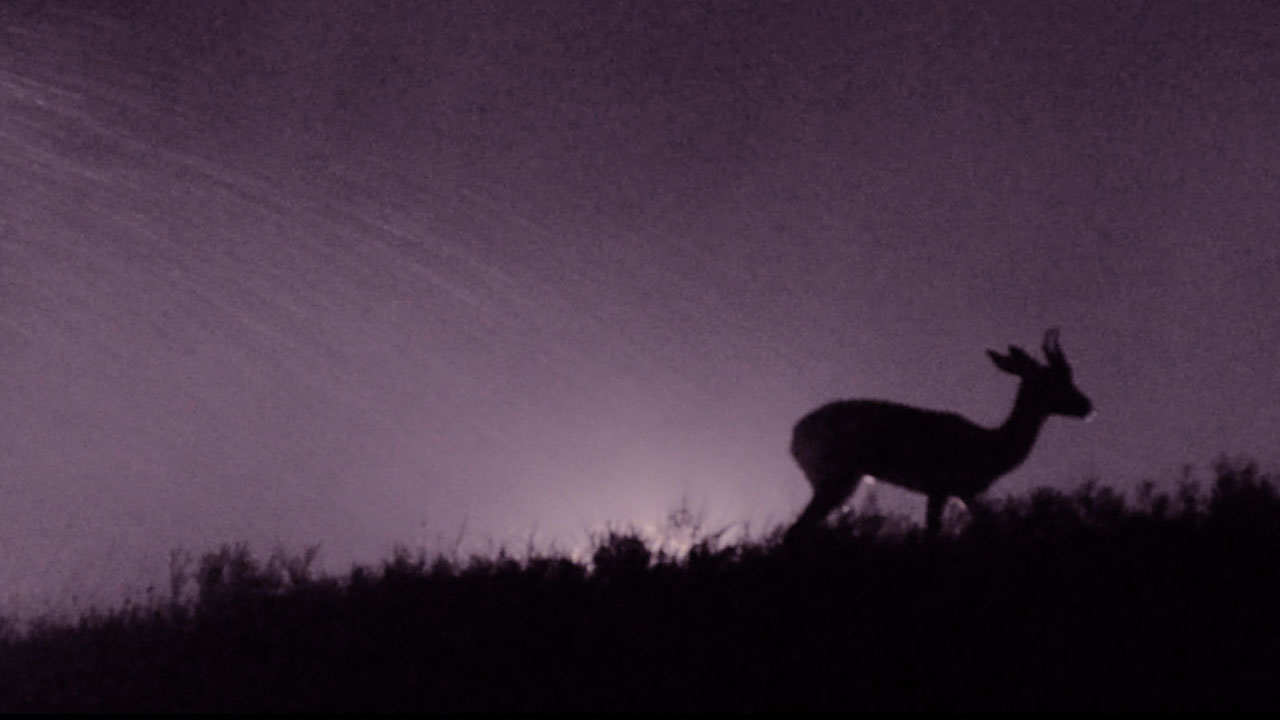 Animal Perspectives in Science and Fiction in the UAE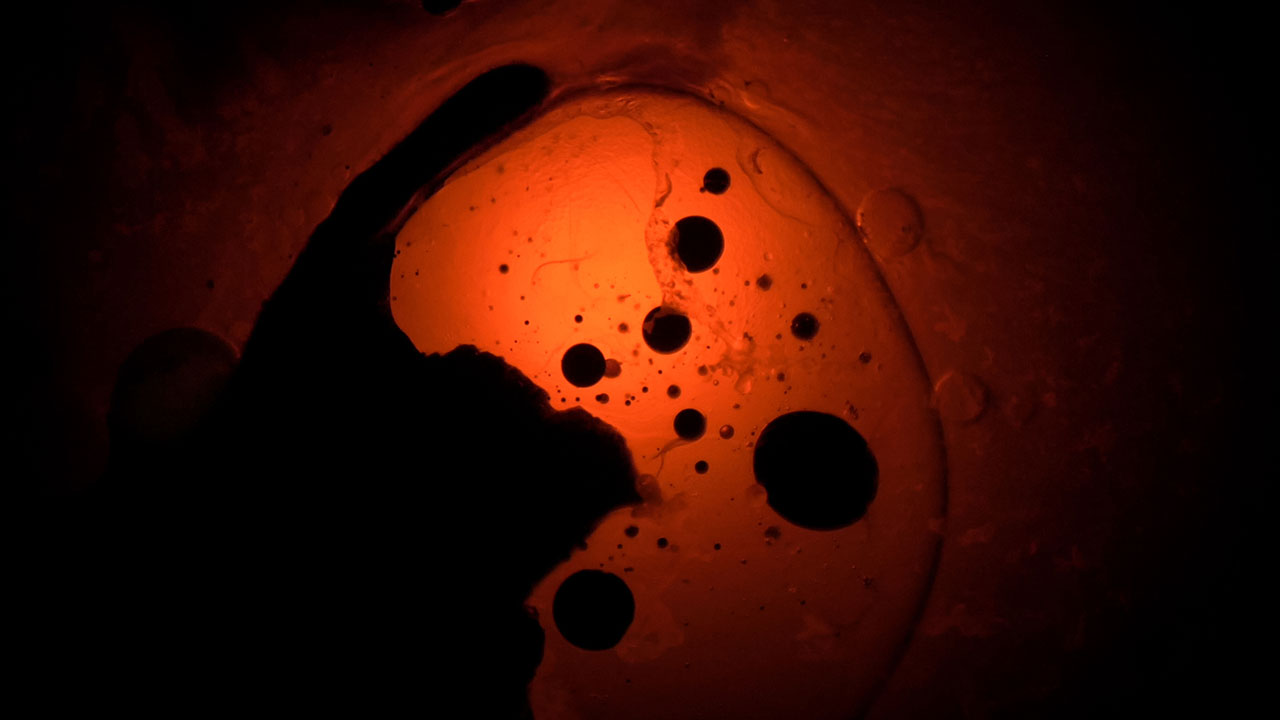 Visual Speculations and The Cyclic Path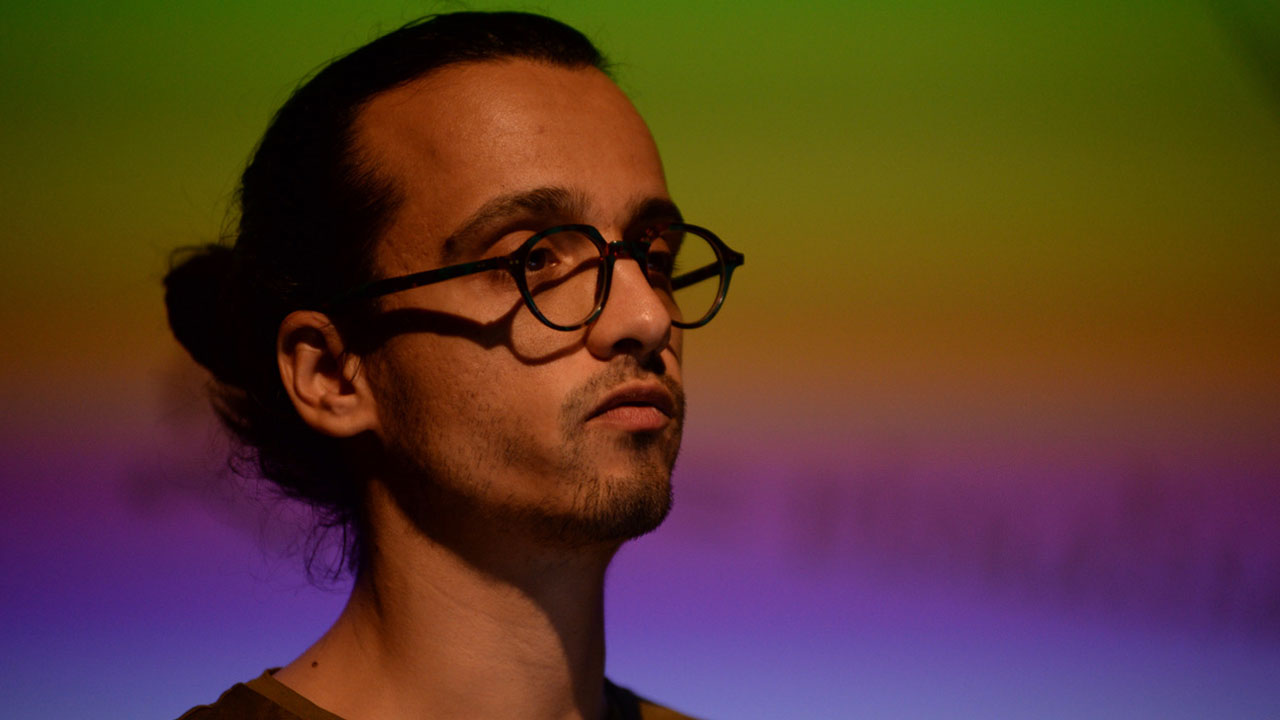 Endless Forms Most Beautiful: The Scientific Art of Markos Kay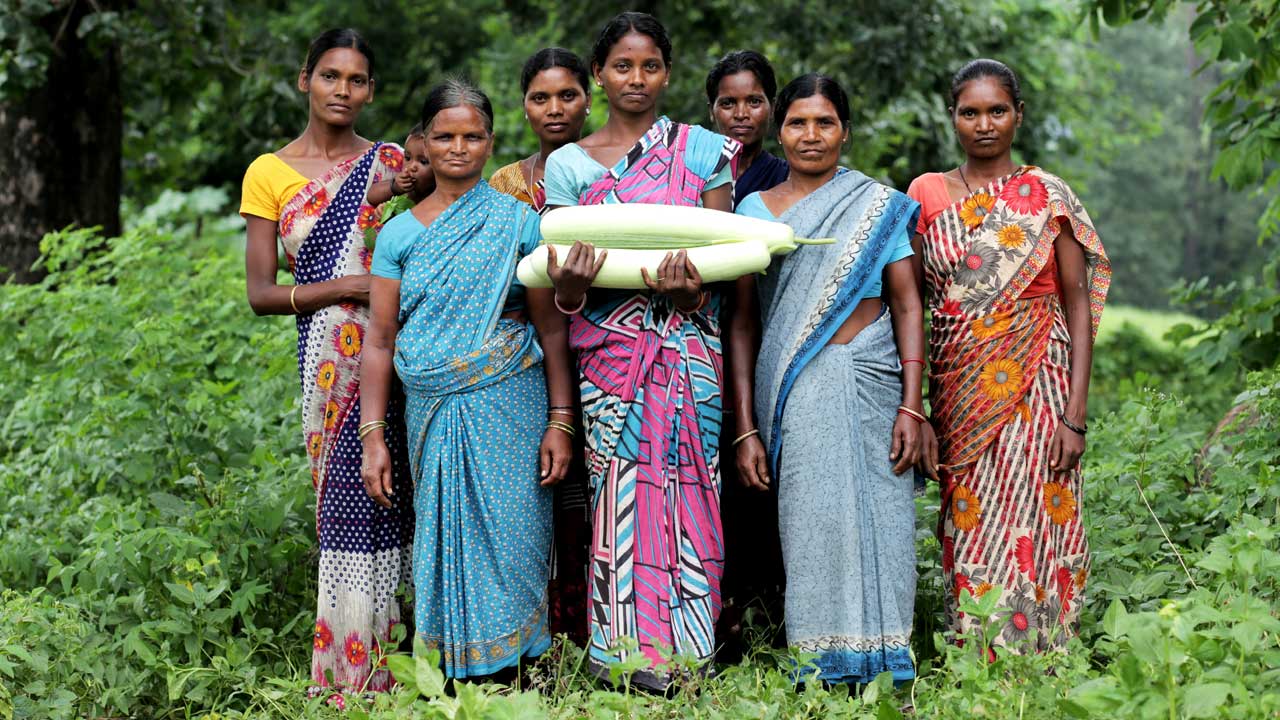 The Source Project: 8 shorts about empowerment and sustainability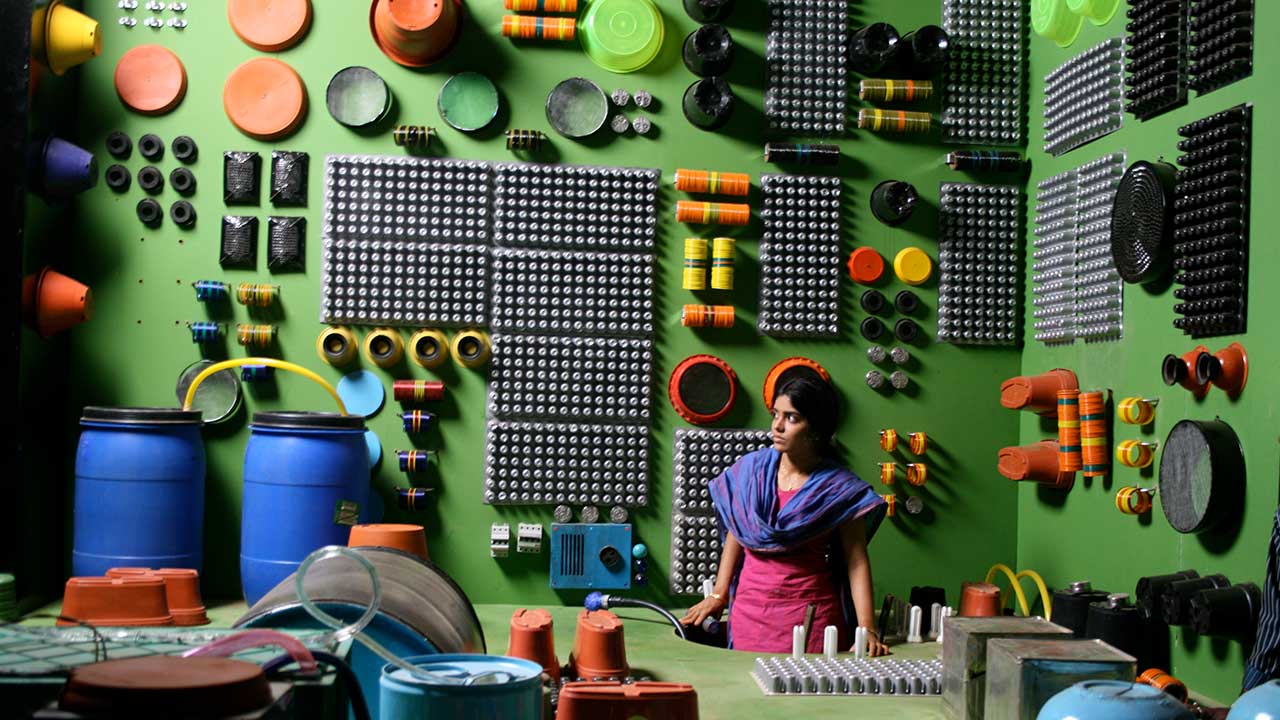 6 Scientific Journeys Through Present and Future India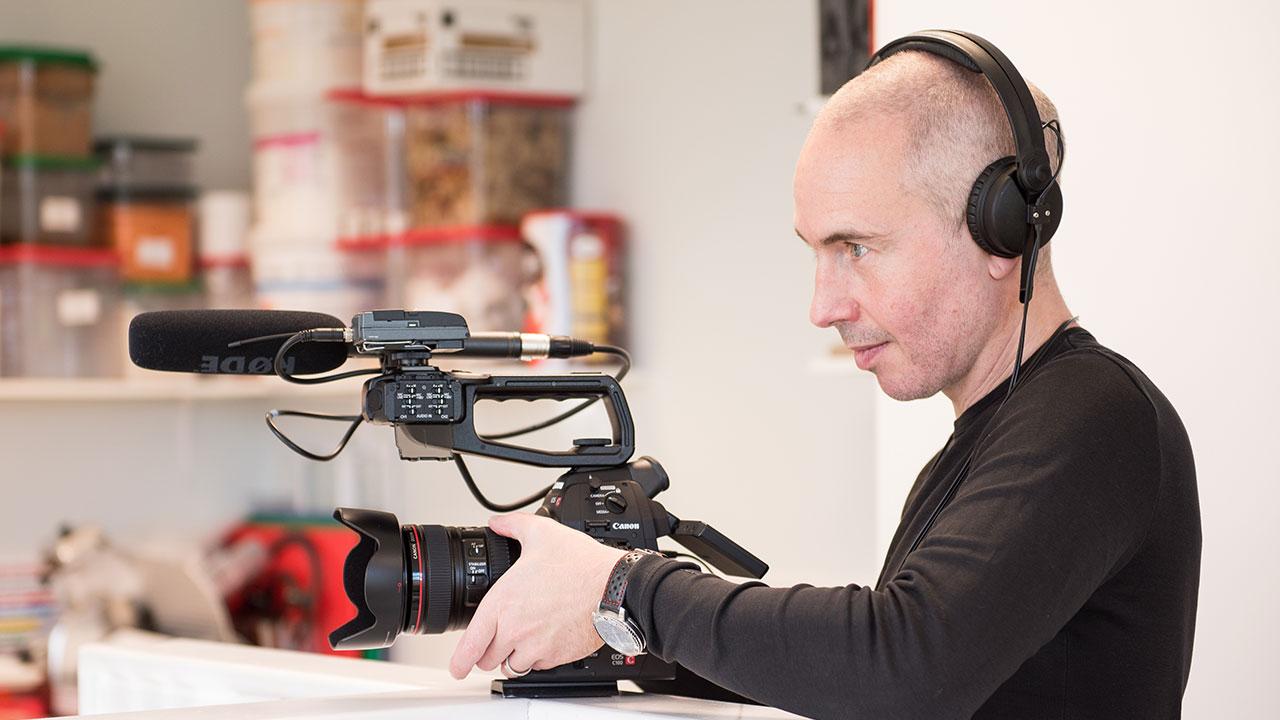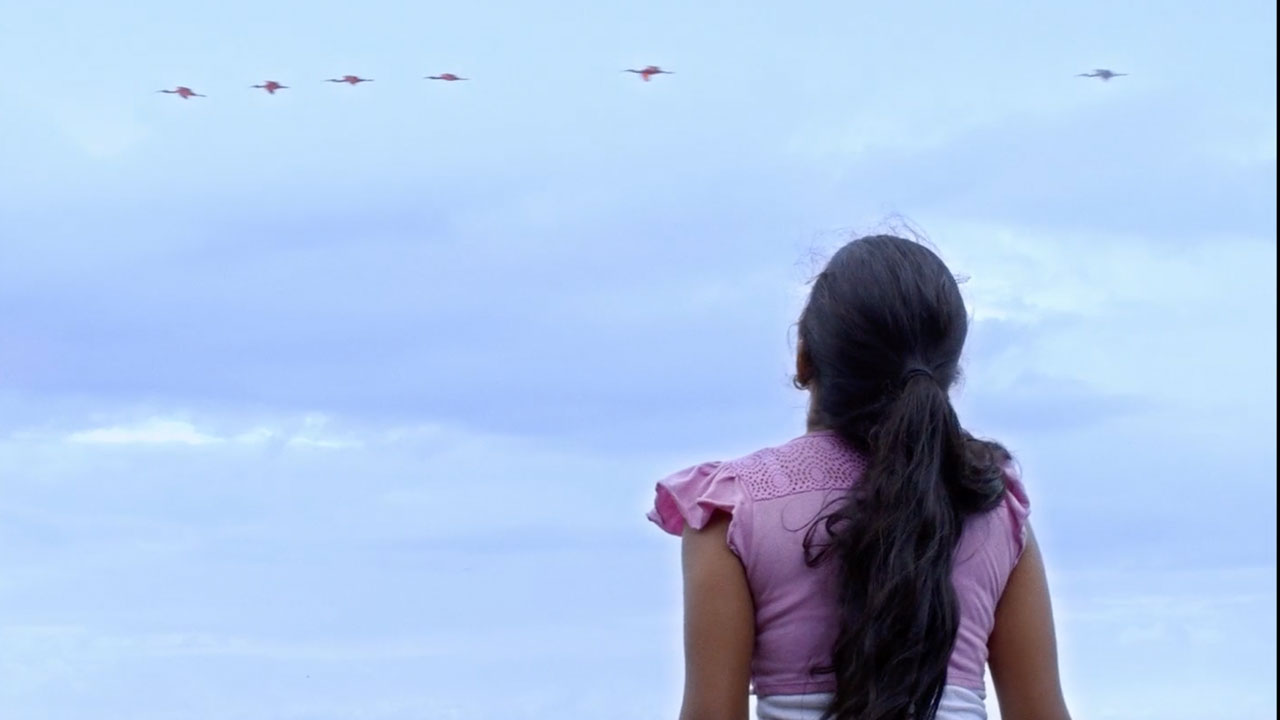 Transformative Desperation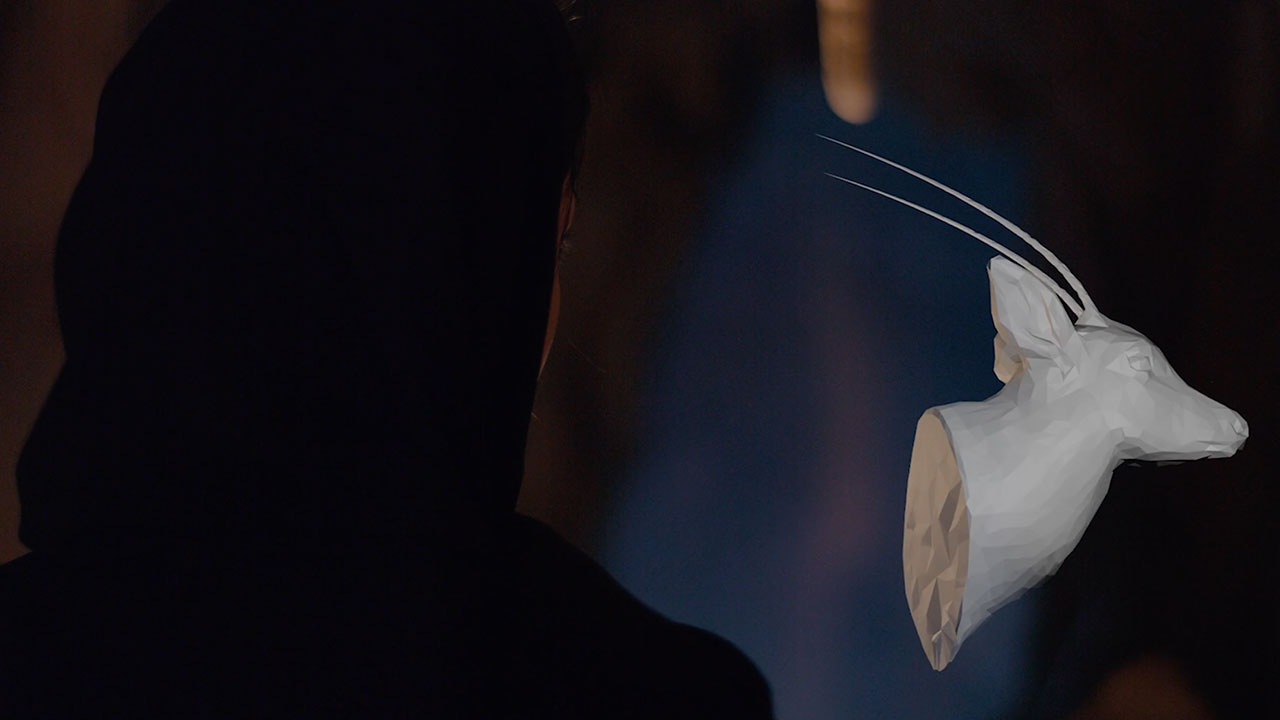 Connection and Communication: What Does it Take?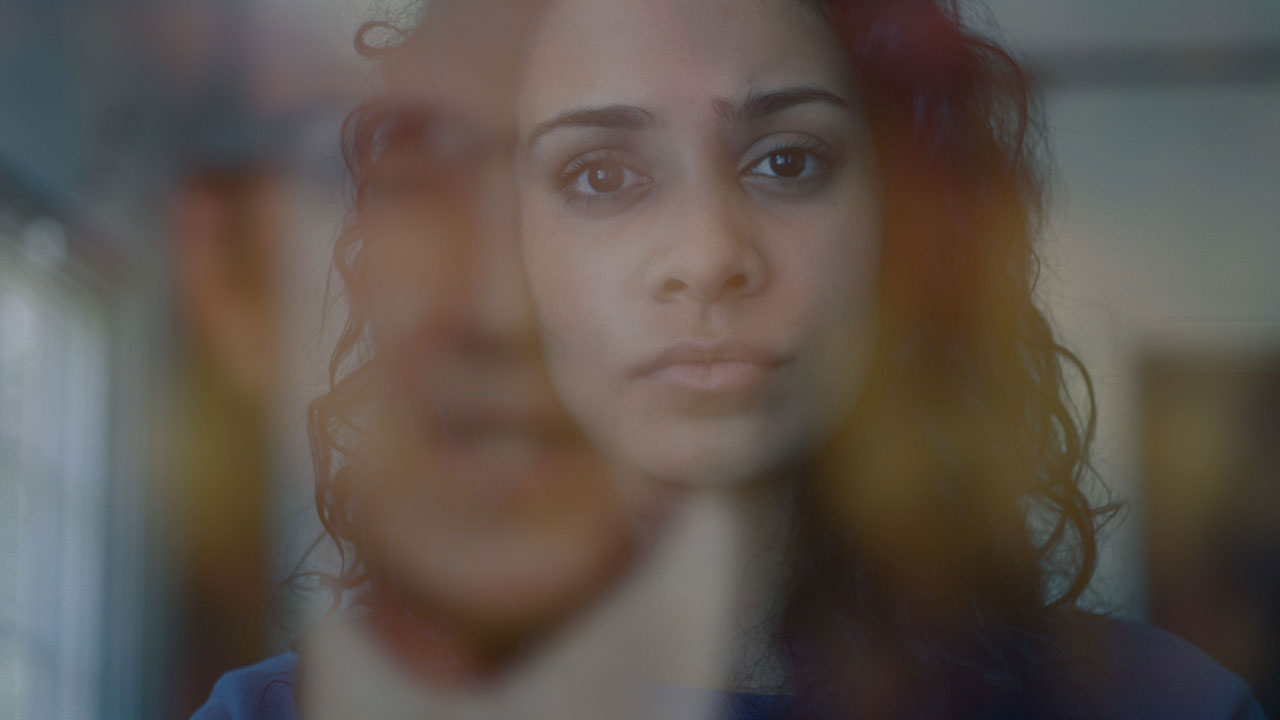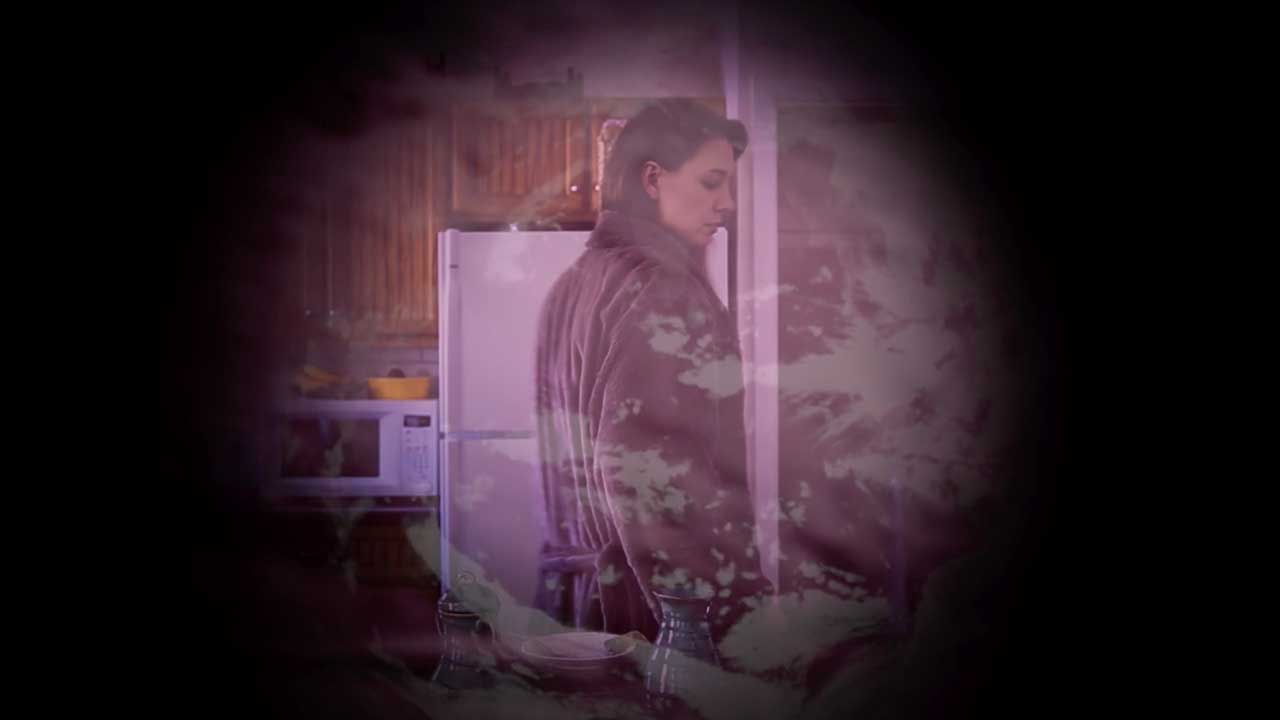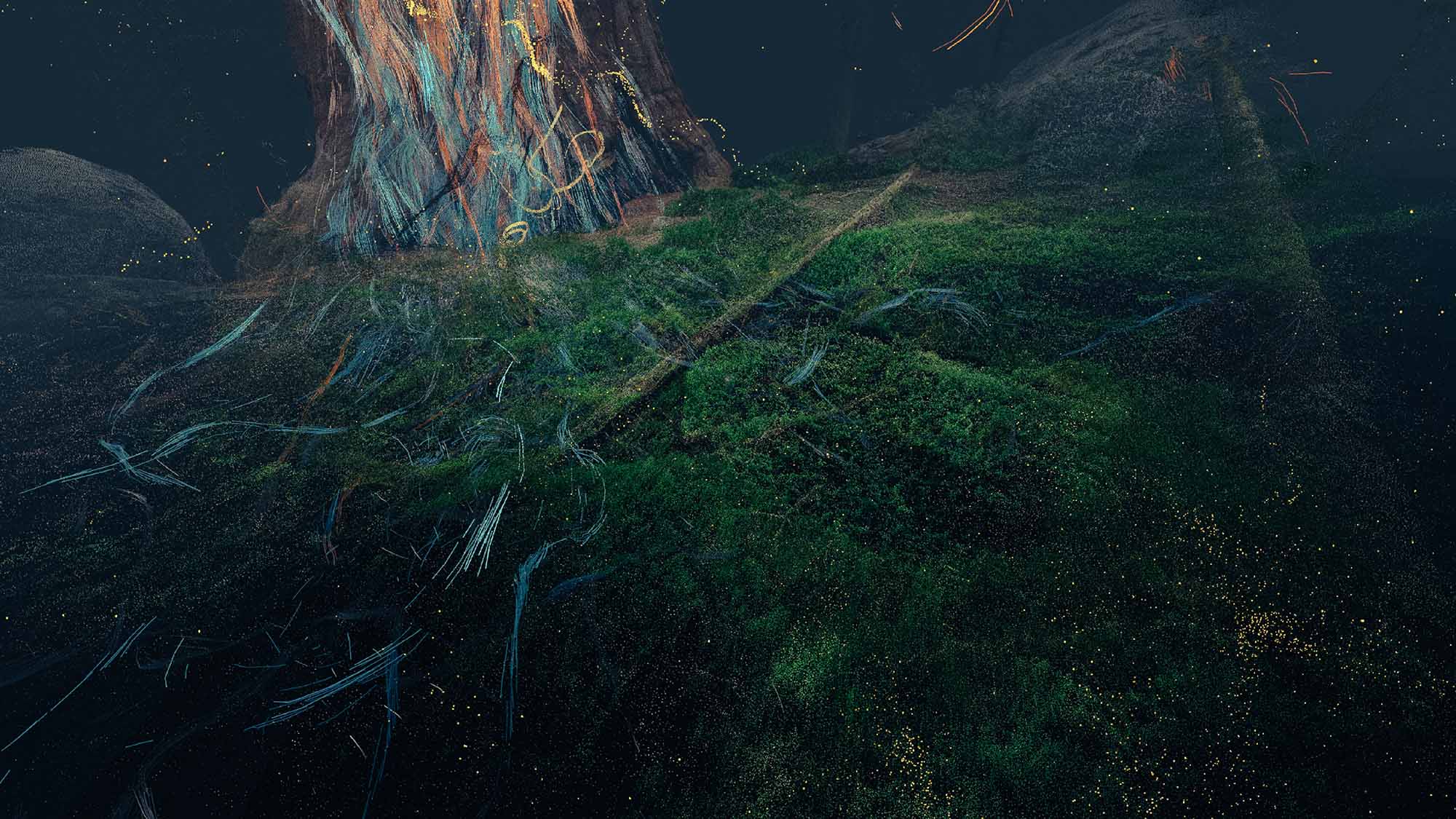 VR Visions of an Ancient Sequoia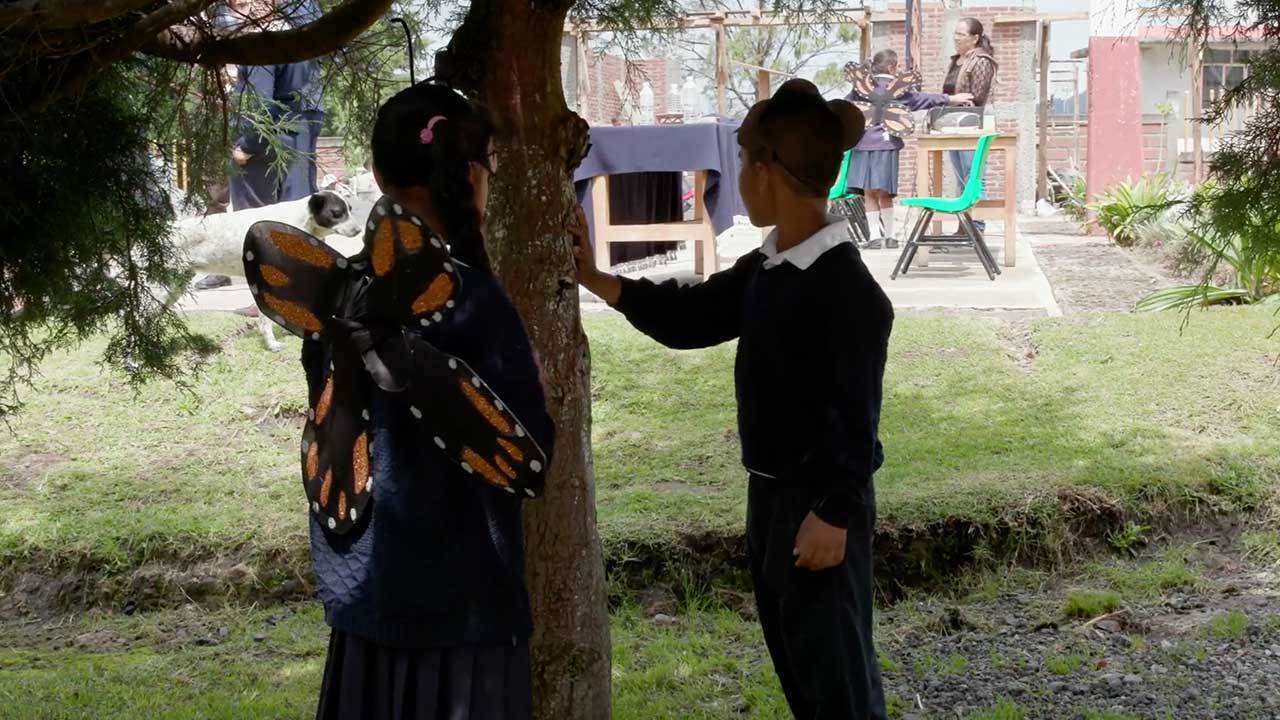 Metamorphosis: Examining Rites of Passage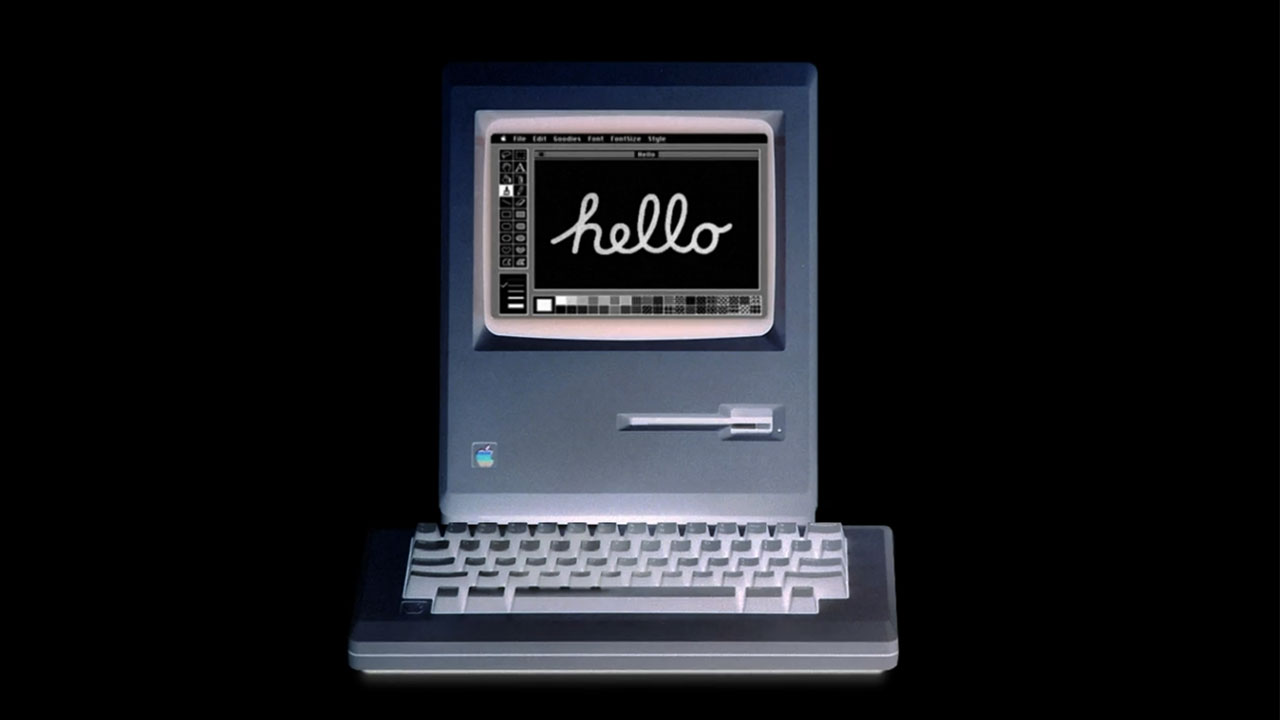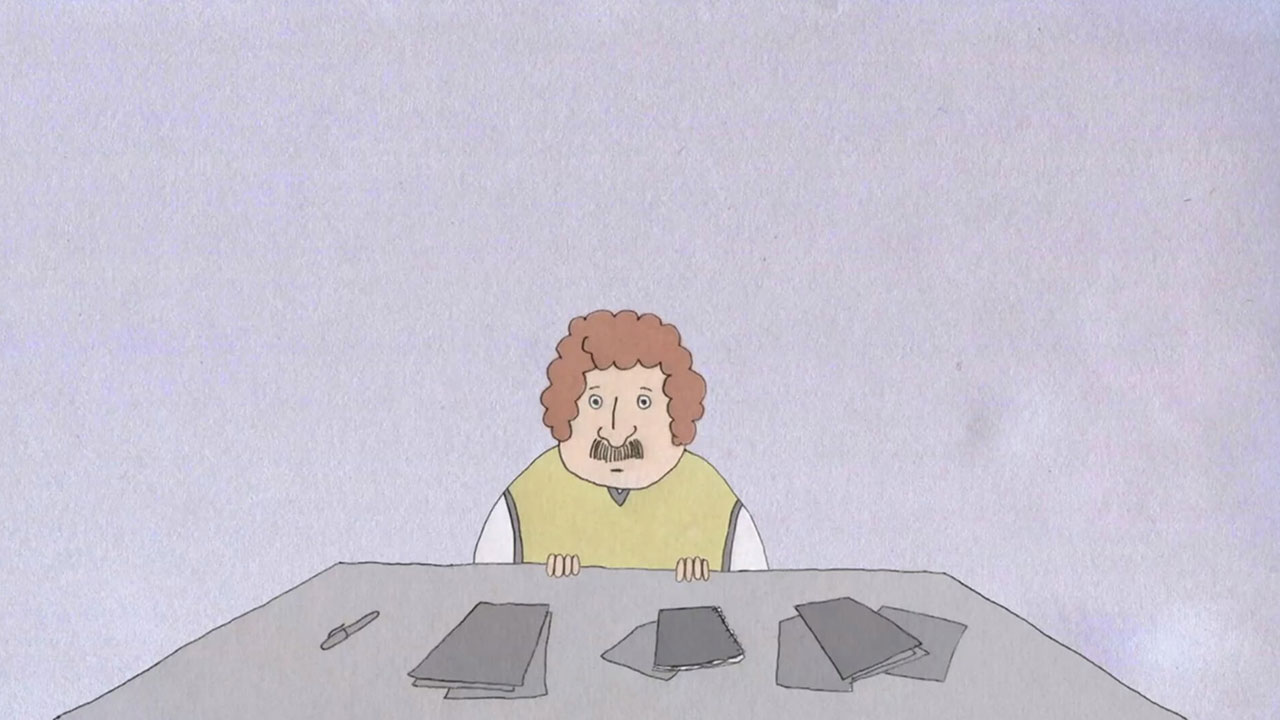 Simple lines, complex tales: the power of animation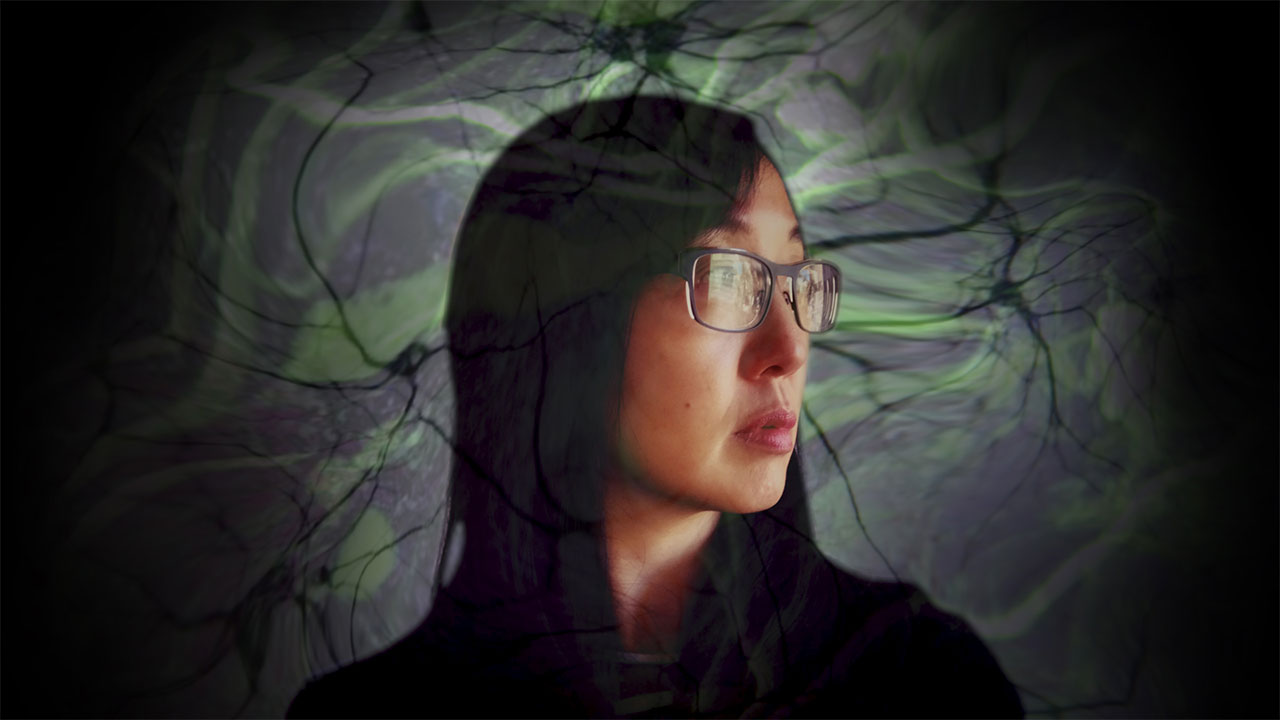 The Netherworld of Consciousness: Films of Jeannette Louie SciArt On Screen: Quimtai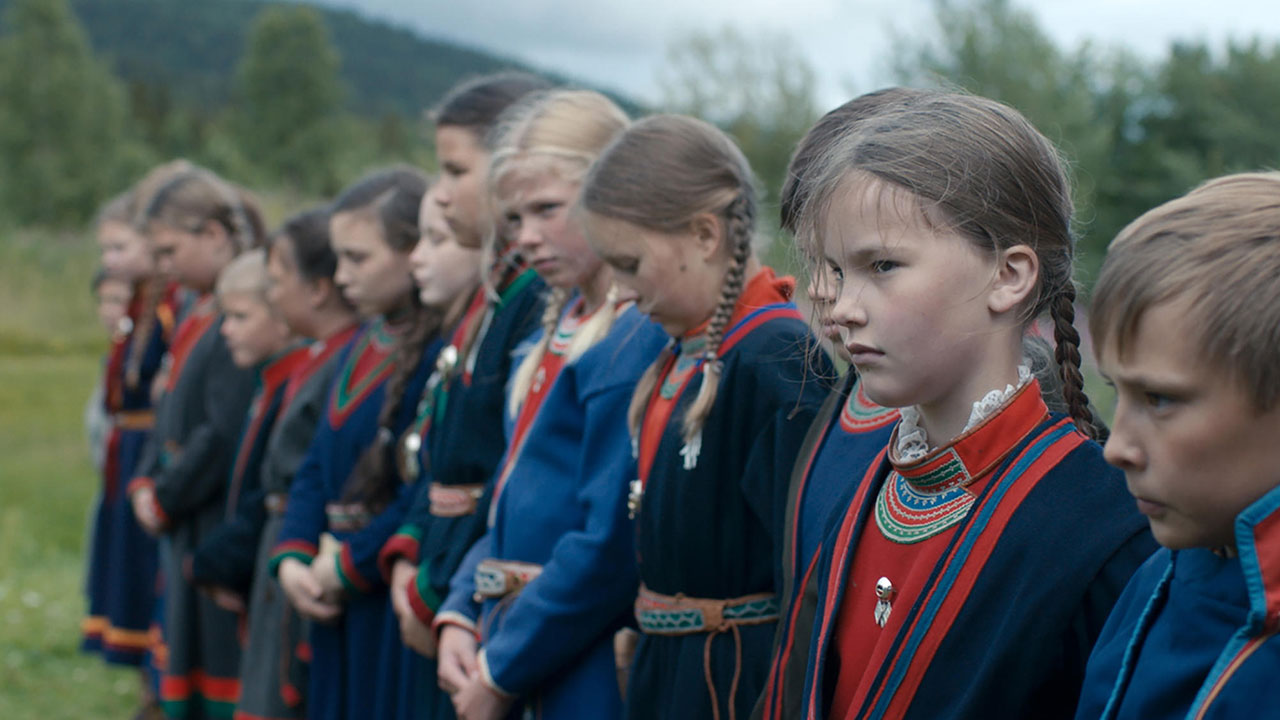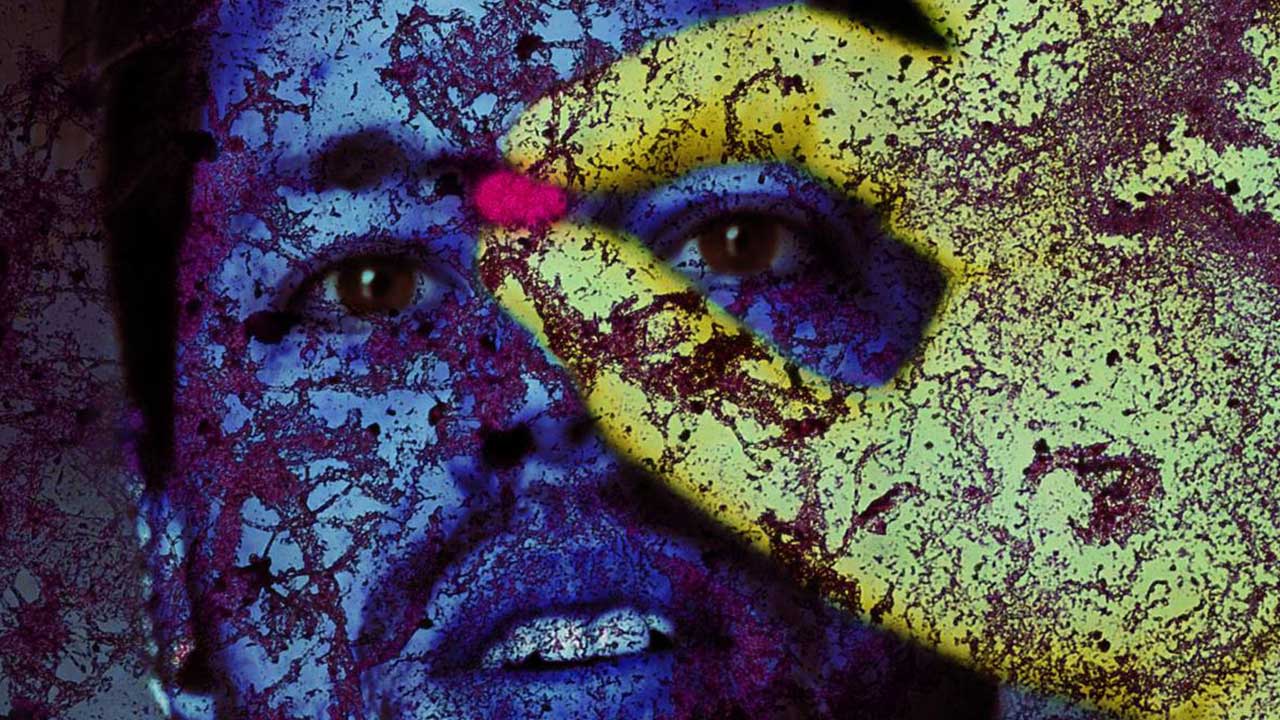 Hacking Your Genes Has Never Been Easier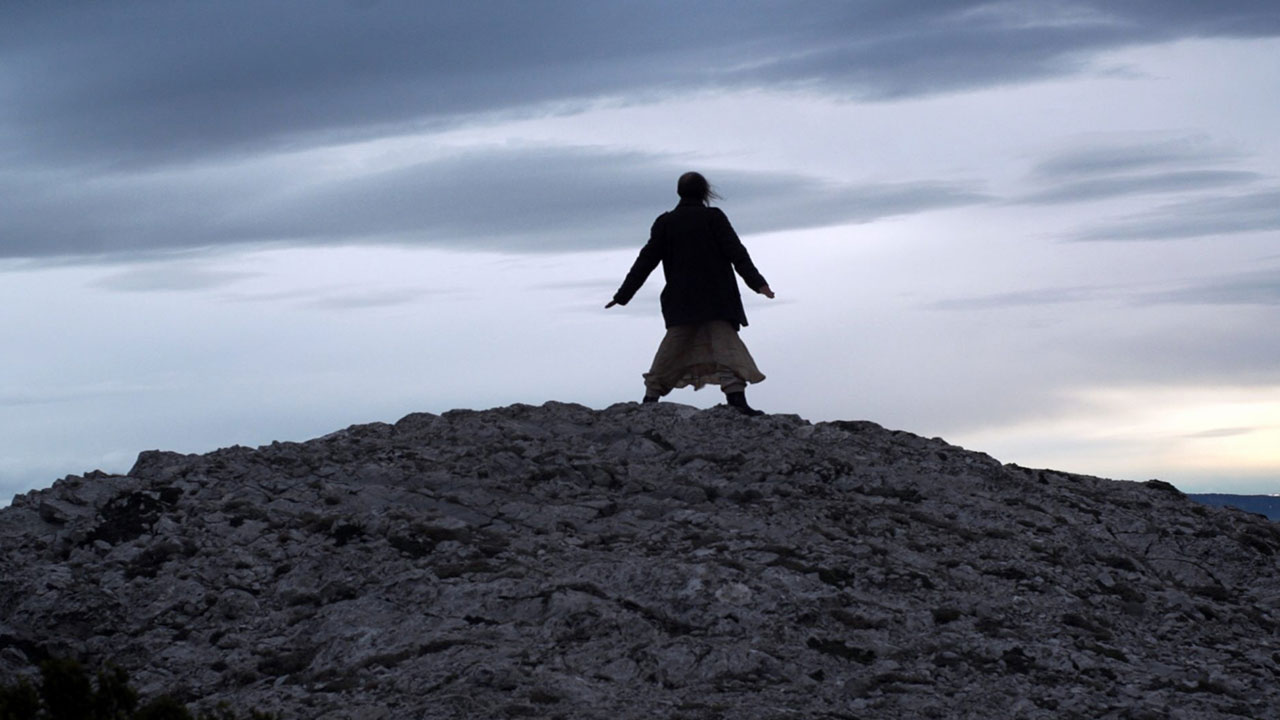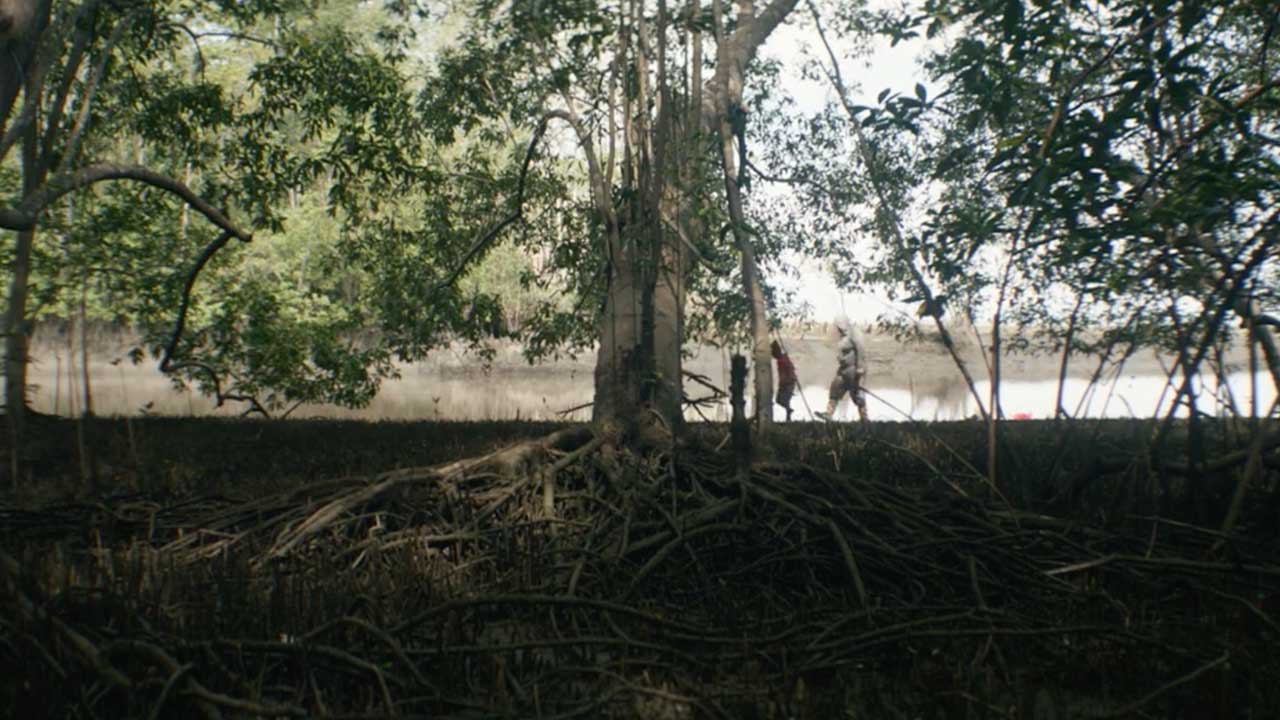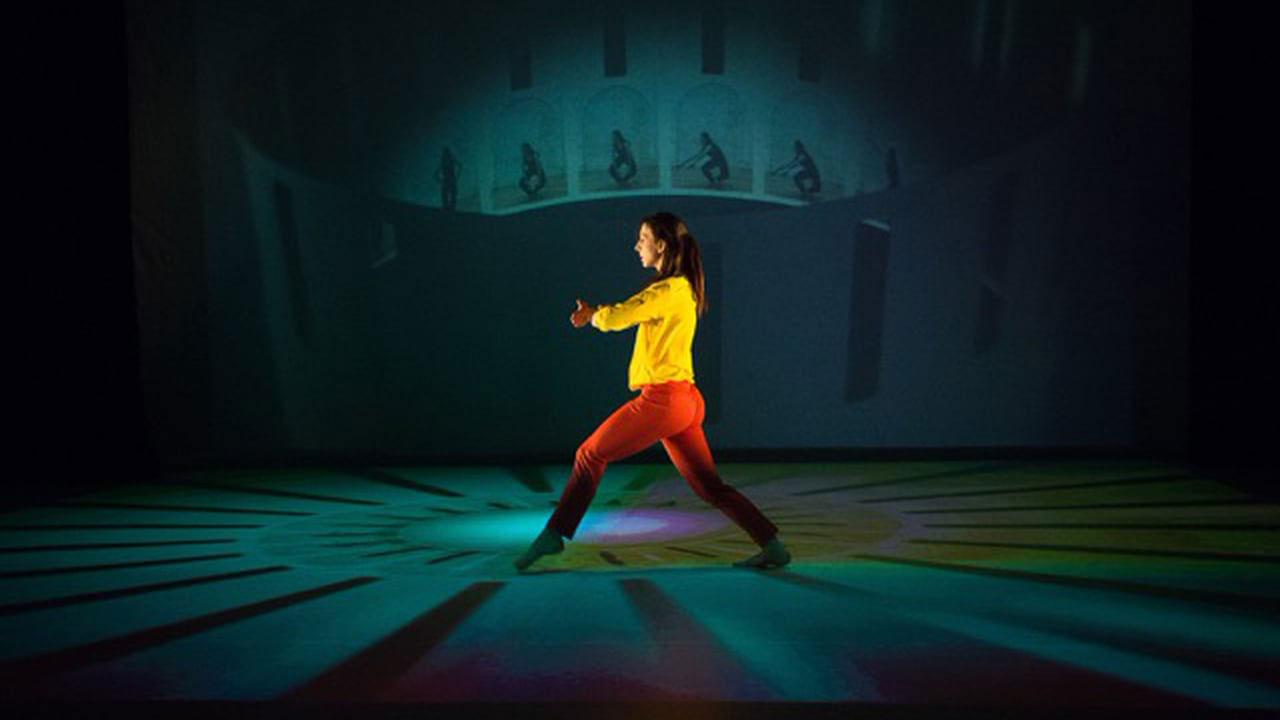 The Dance That Takes Place in Our Heads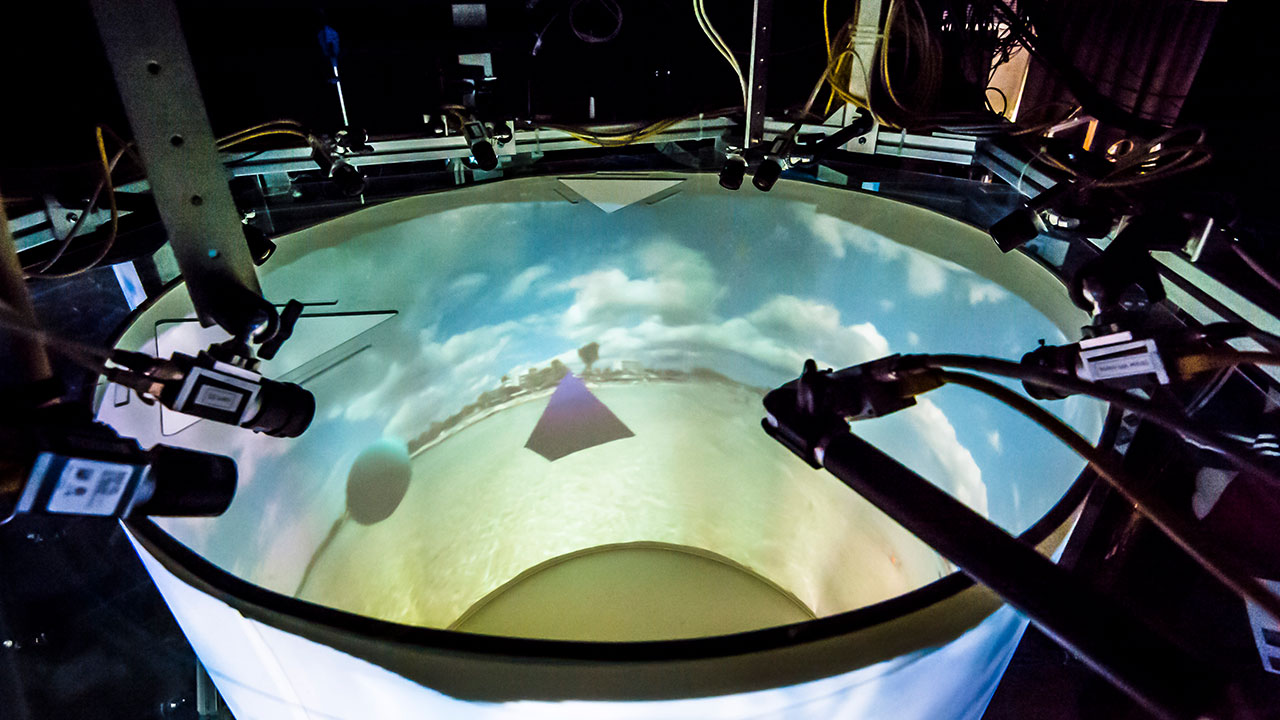 Virtual Reality for Freely Moving Animals
Cinematographic Voyages into Sensory Chaos
The Secret Garden: Evolutions of Virtual Plants & Corals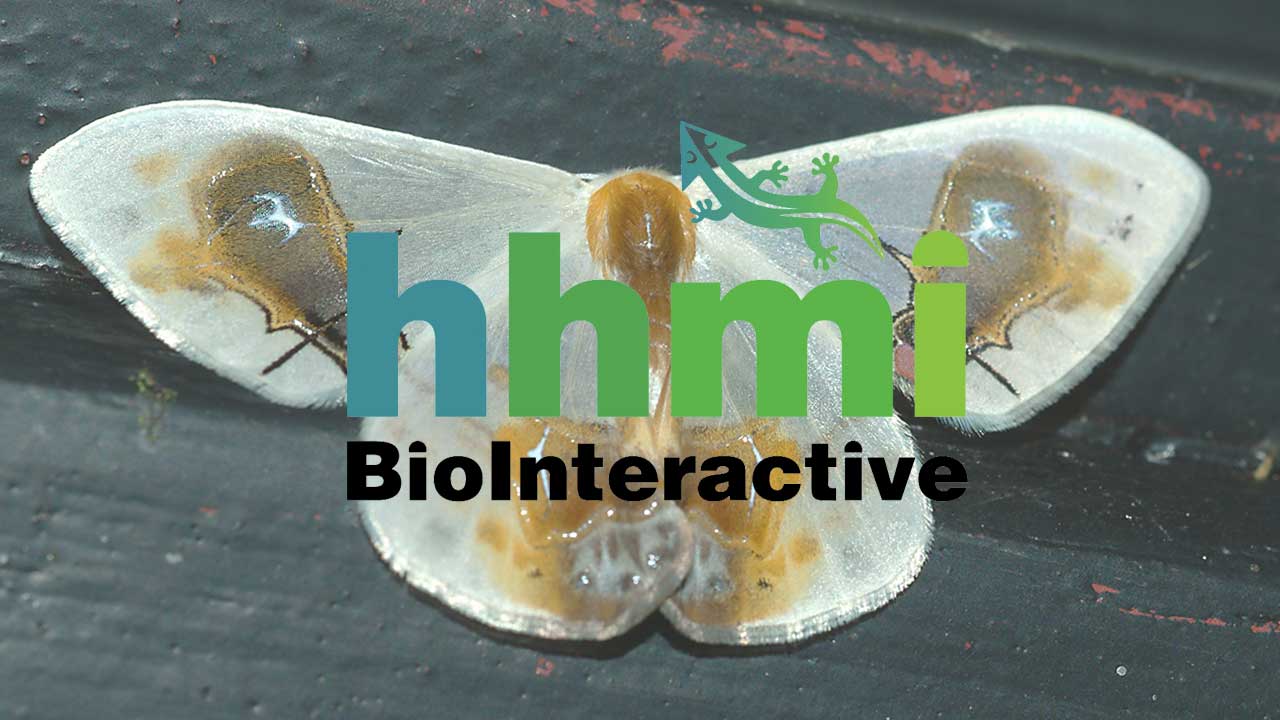 7 Videos That Use Beautiful Storytelling to Advance Science Education
Landscapes & Language of the Anthropocene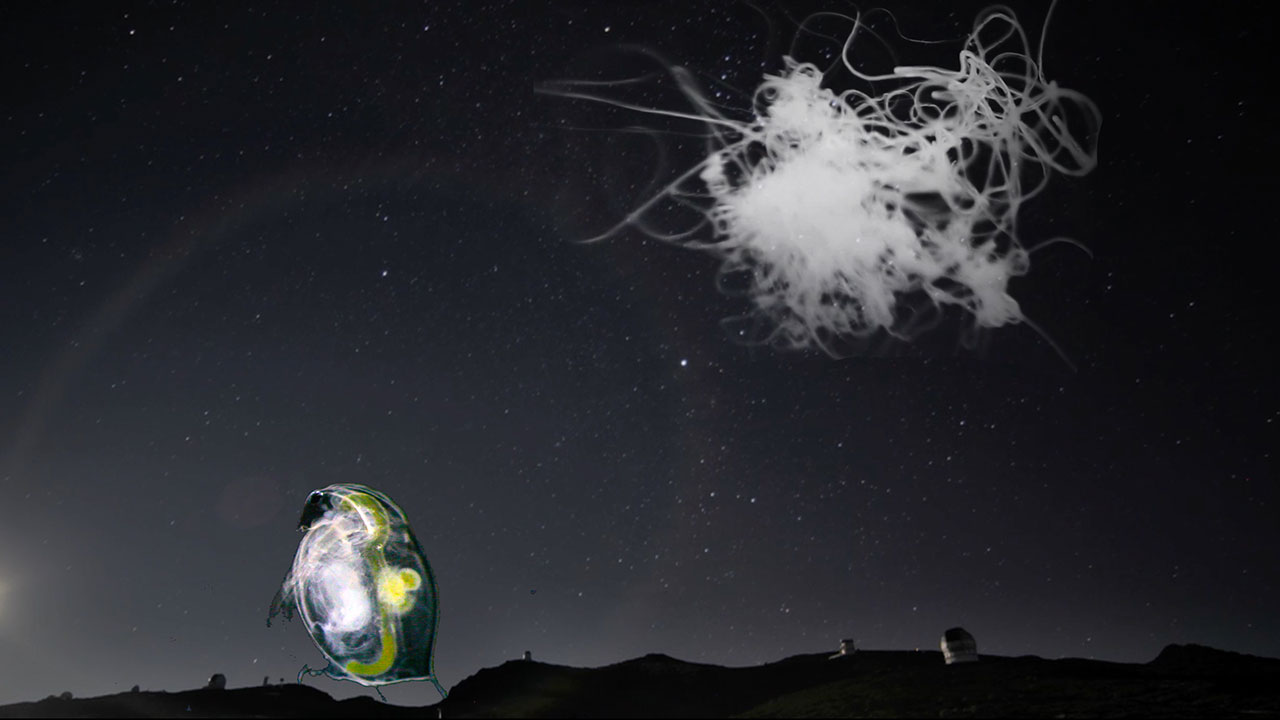 Space, Time And Little Creatures
A Tale of Motherhood and Science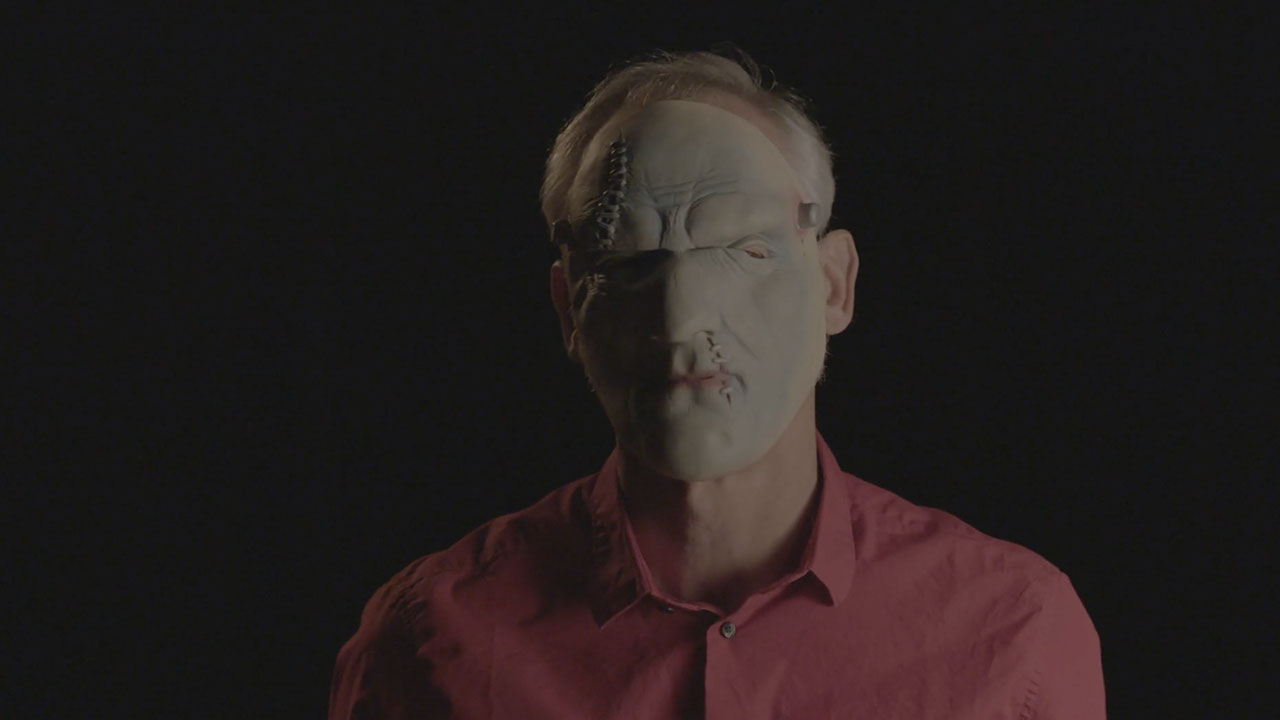 A Choreography of Emotions & Fear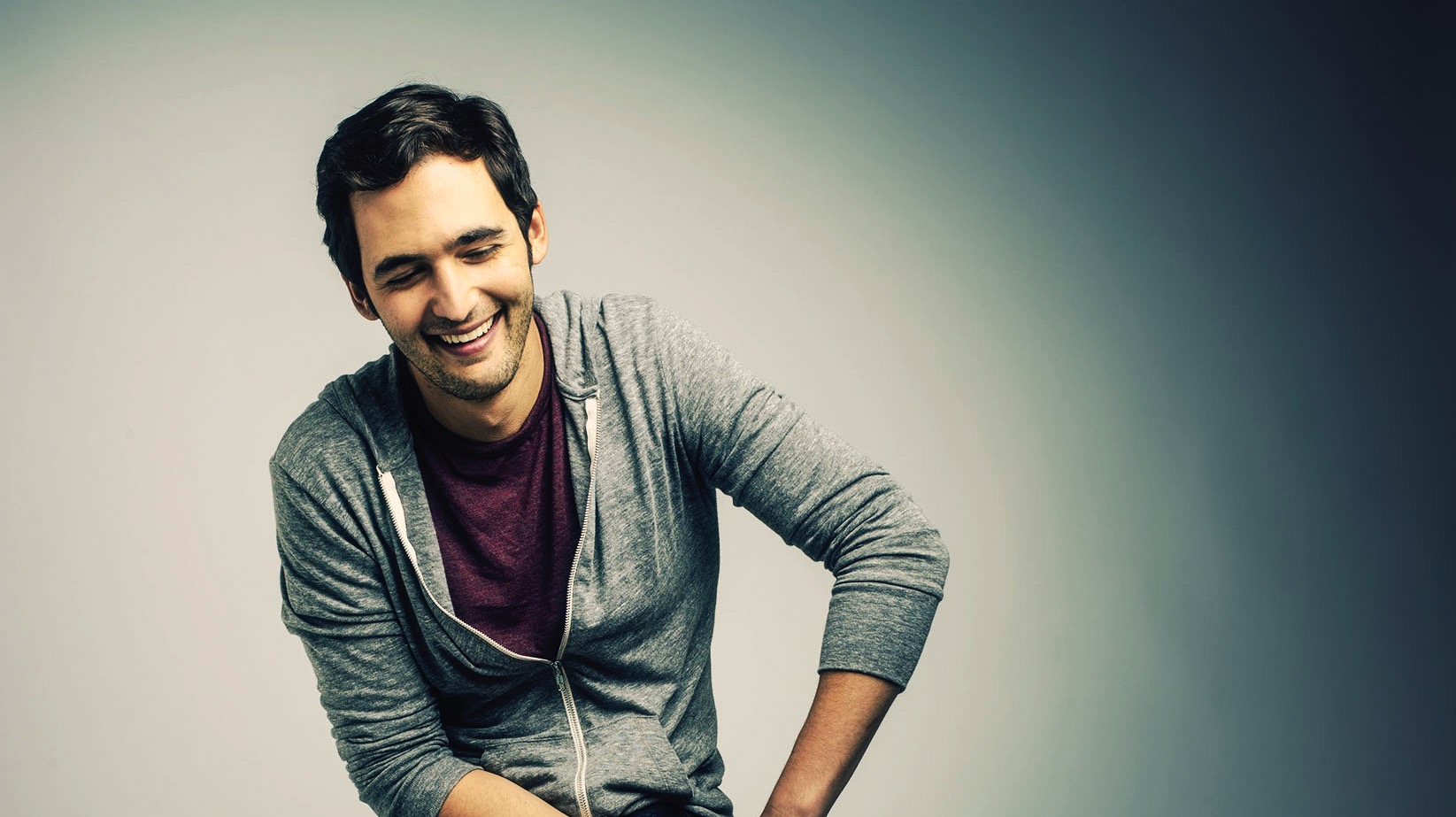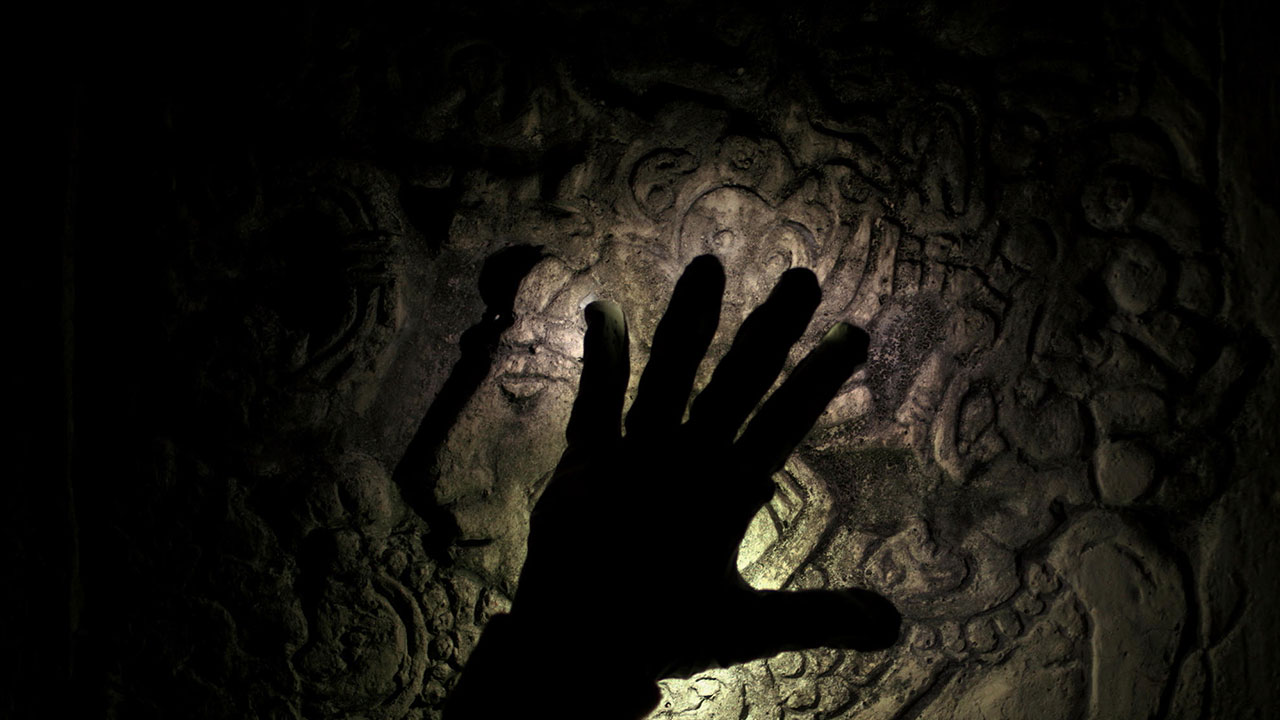 Trance-like Rituals in Mexico Predict the Future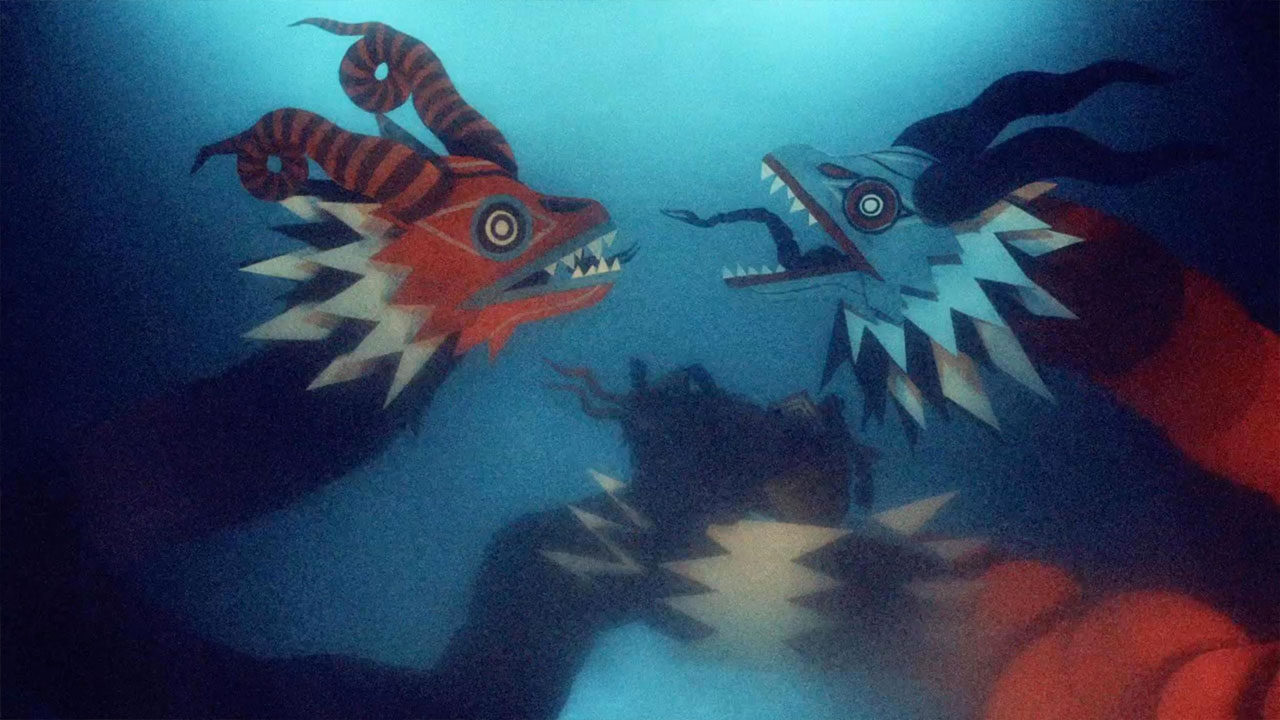 Mystical Paths & Scientific Connections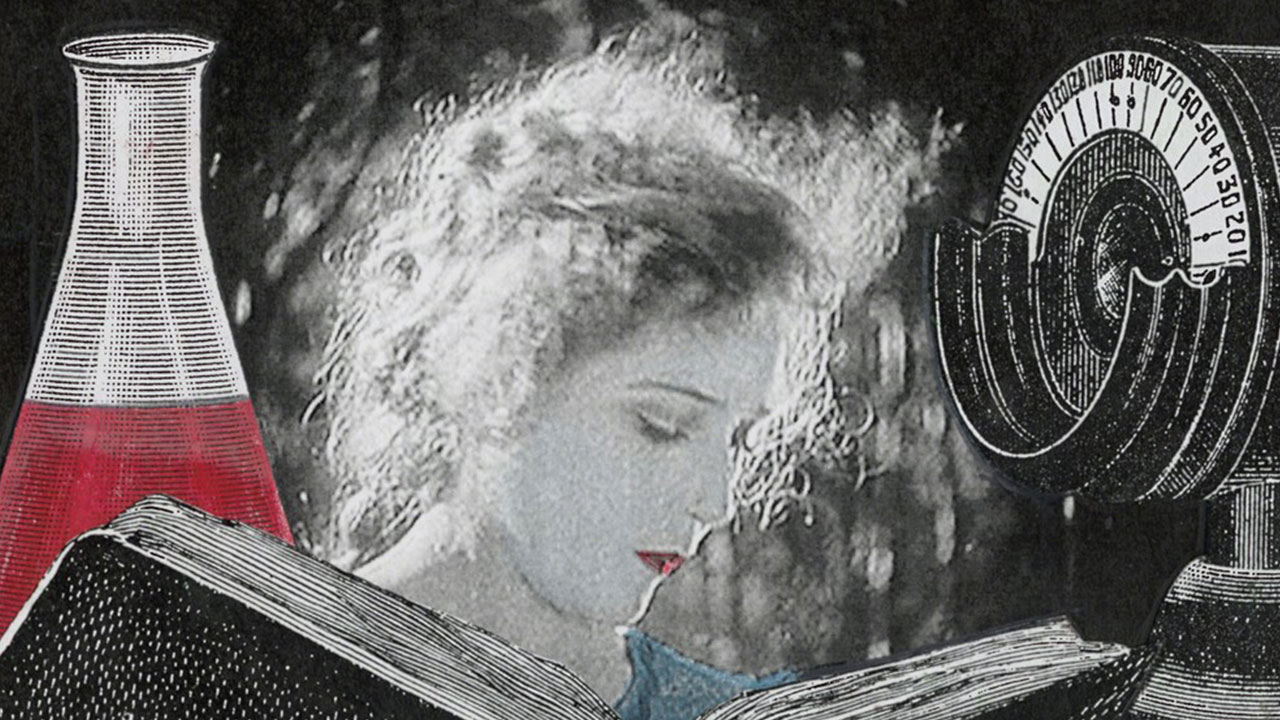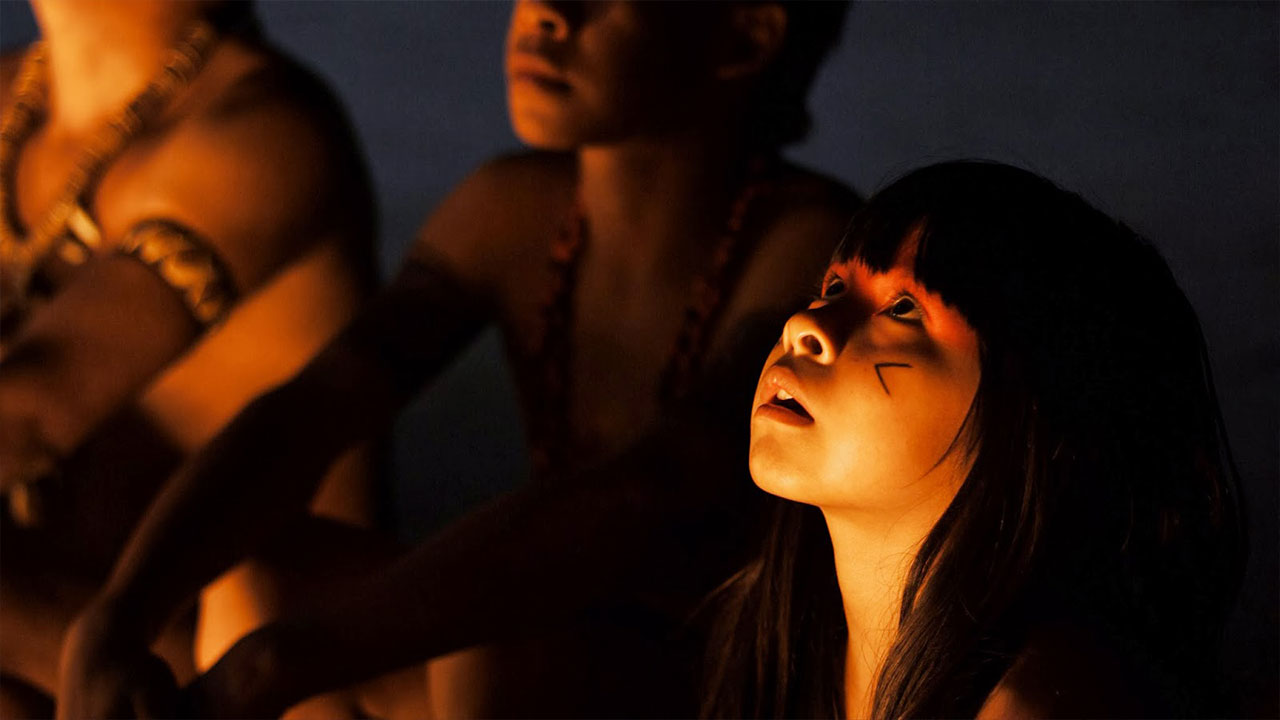 The Birth of Science New Wave Cinema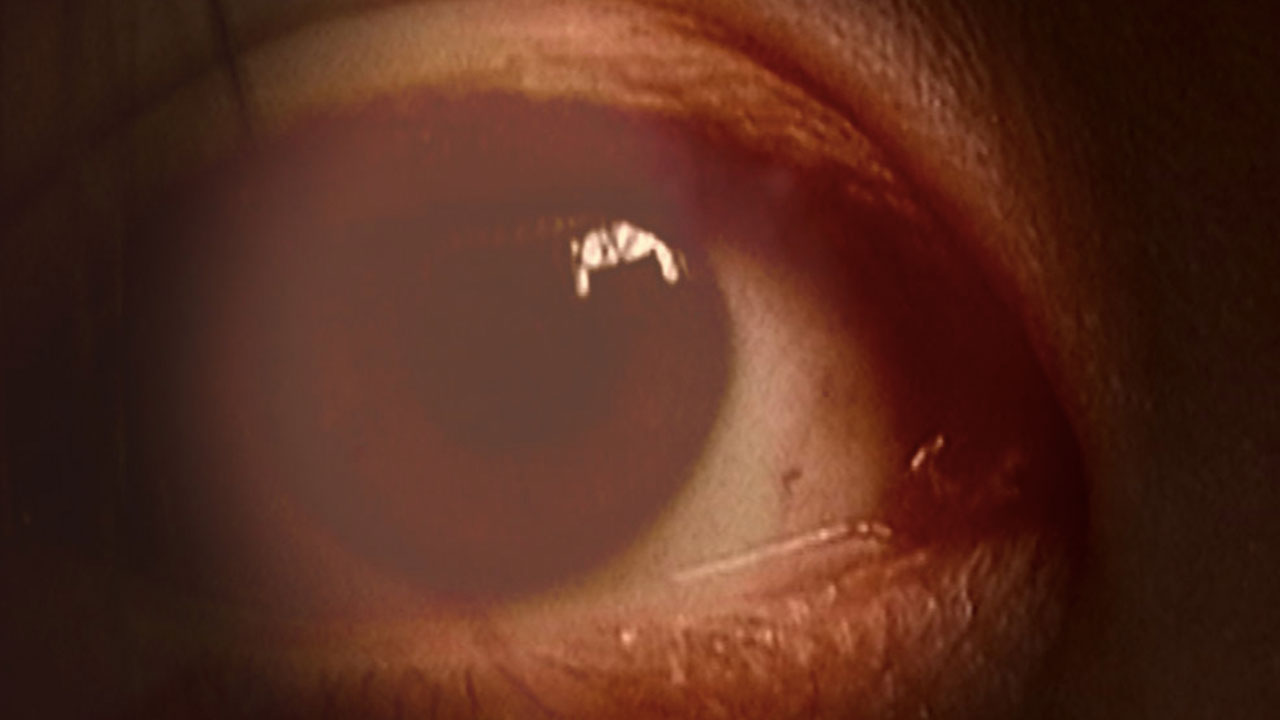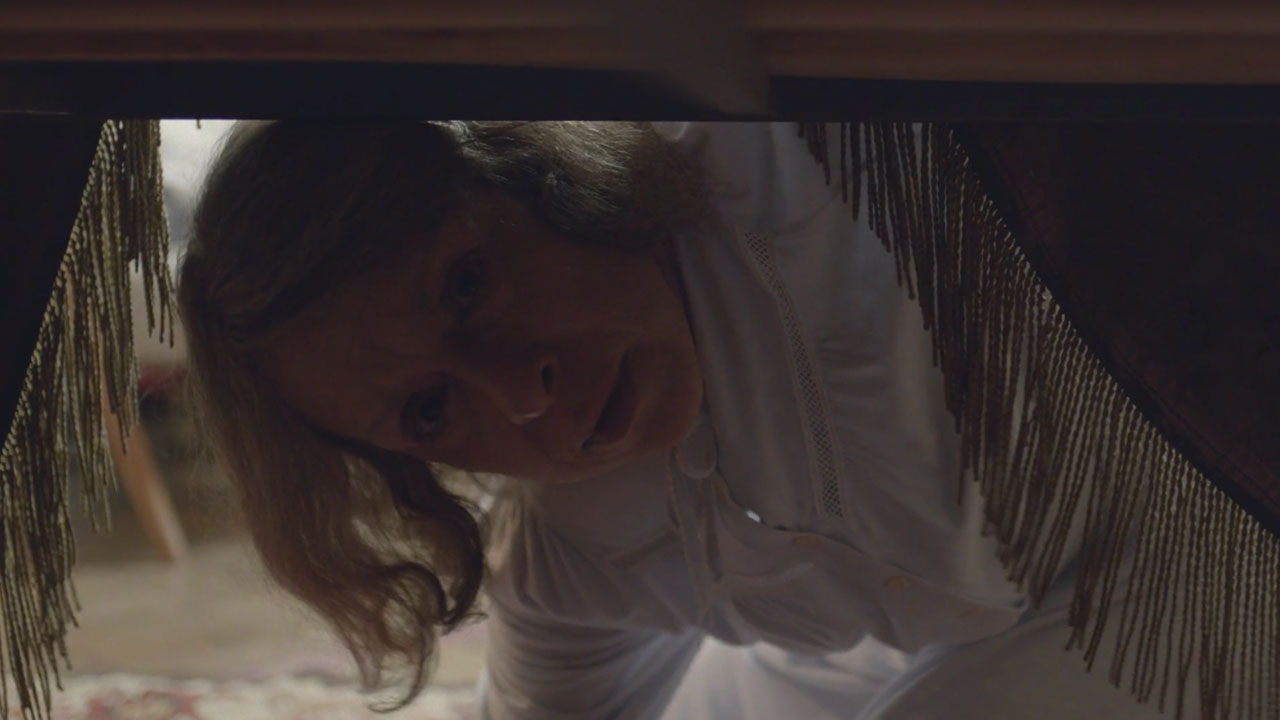 Acquiring One Self from The Many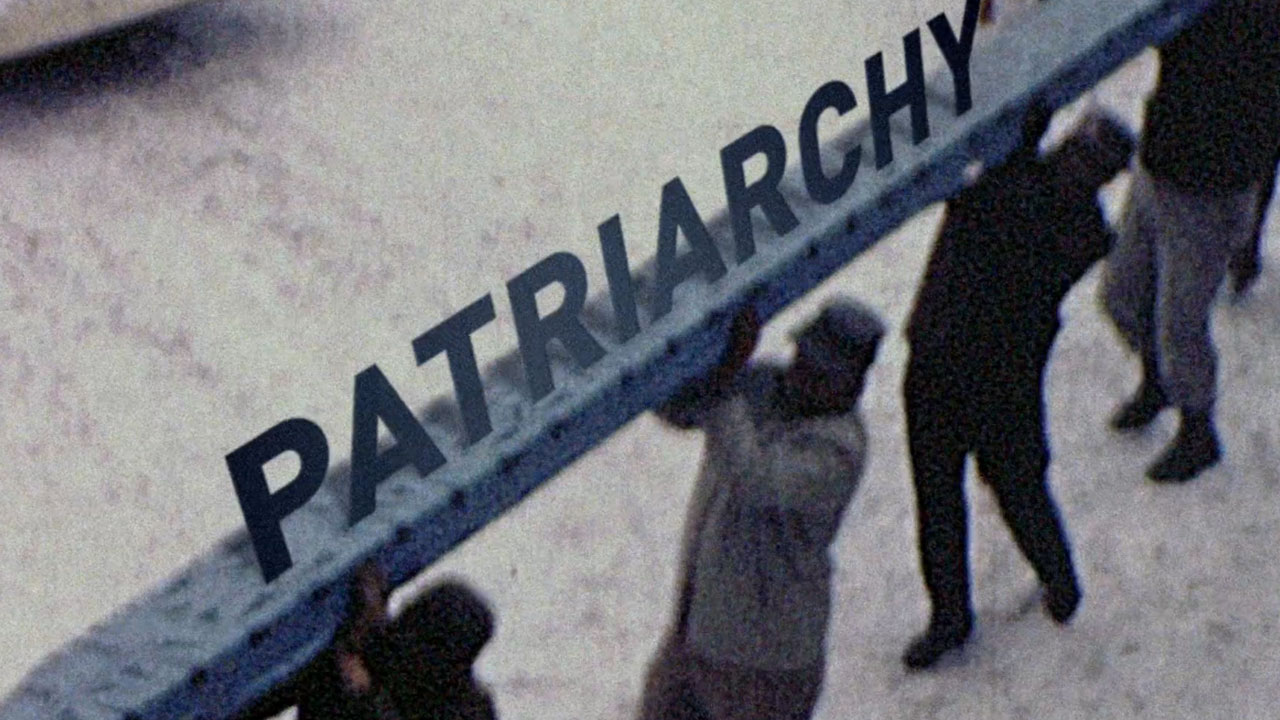 Women Leaders, Myths and Nationhood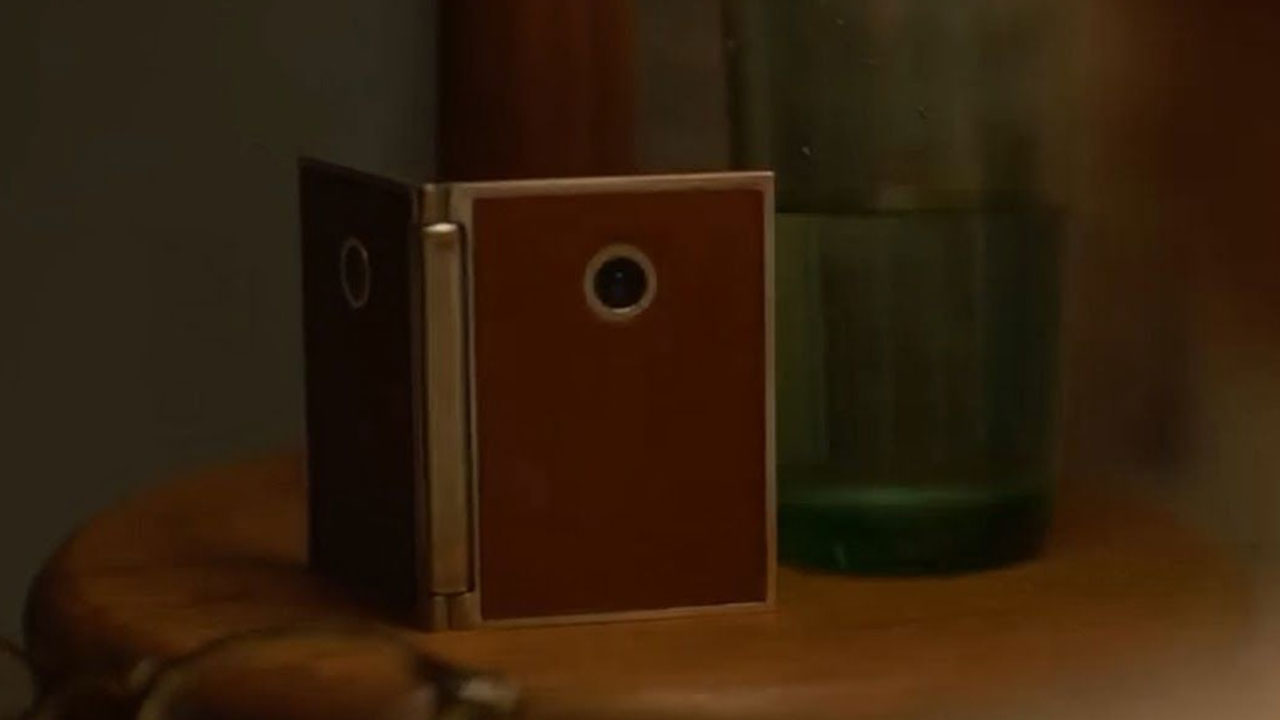 A.D.A.M. - ON SCREEN From Labocine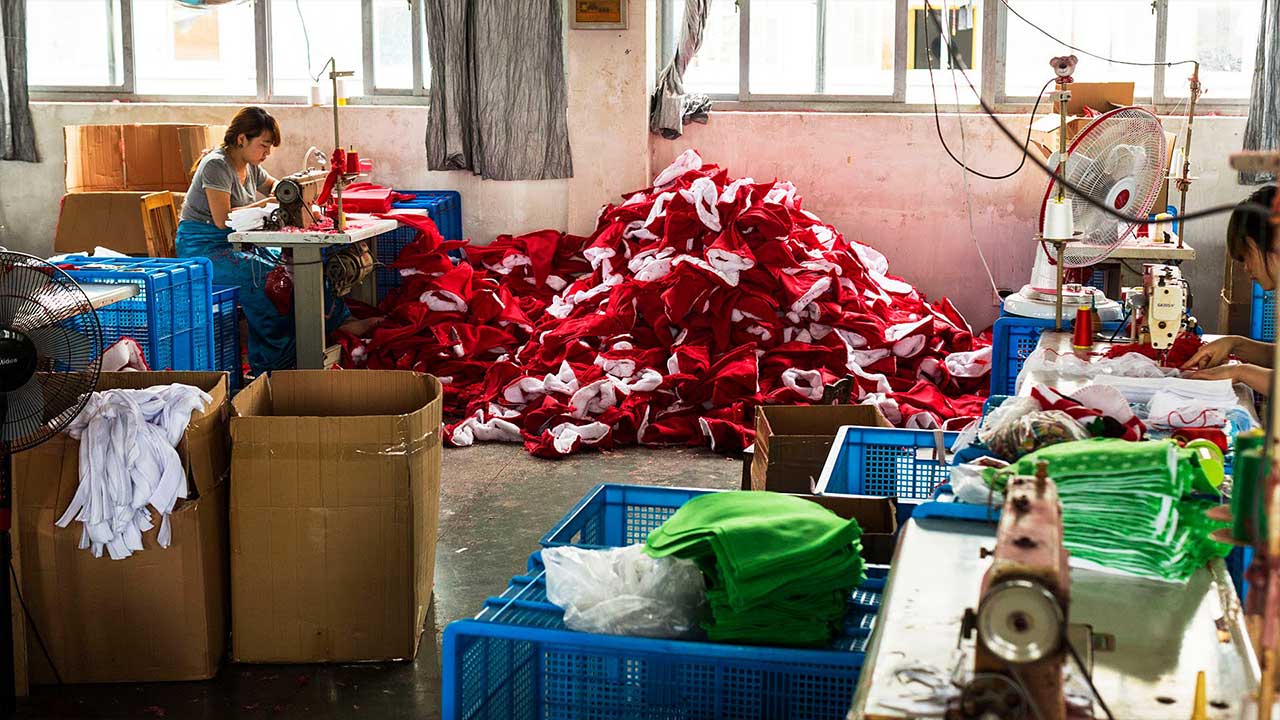 Buy Now or Forever Stall Our Advancements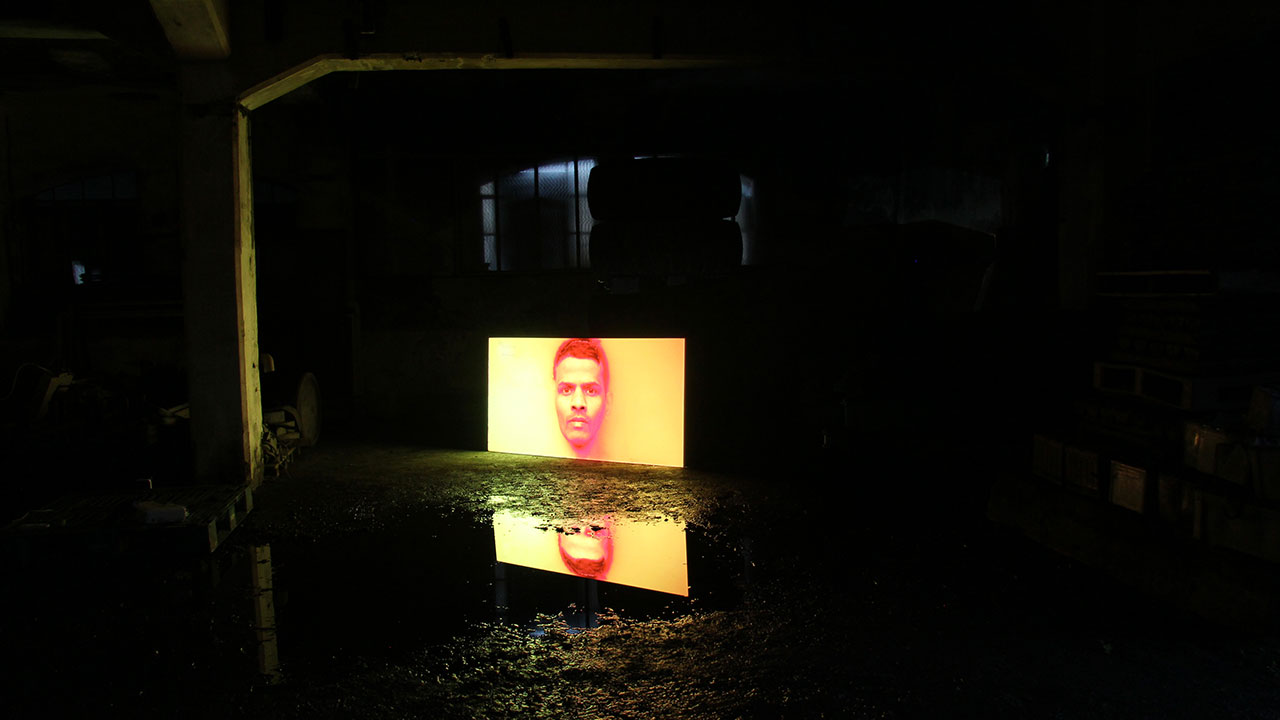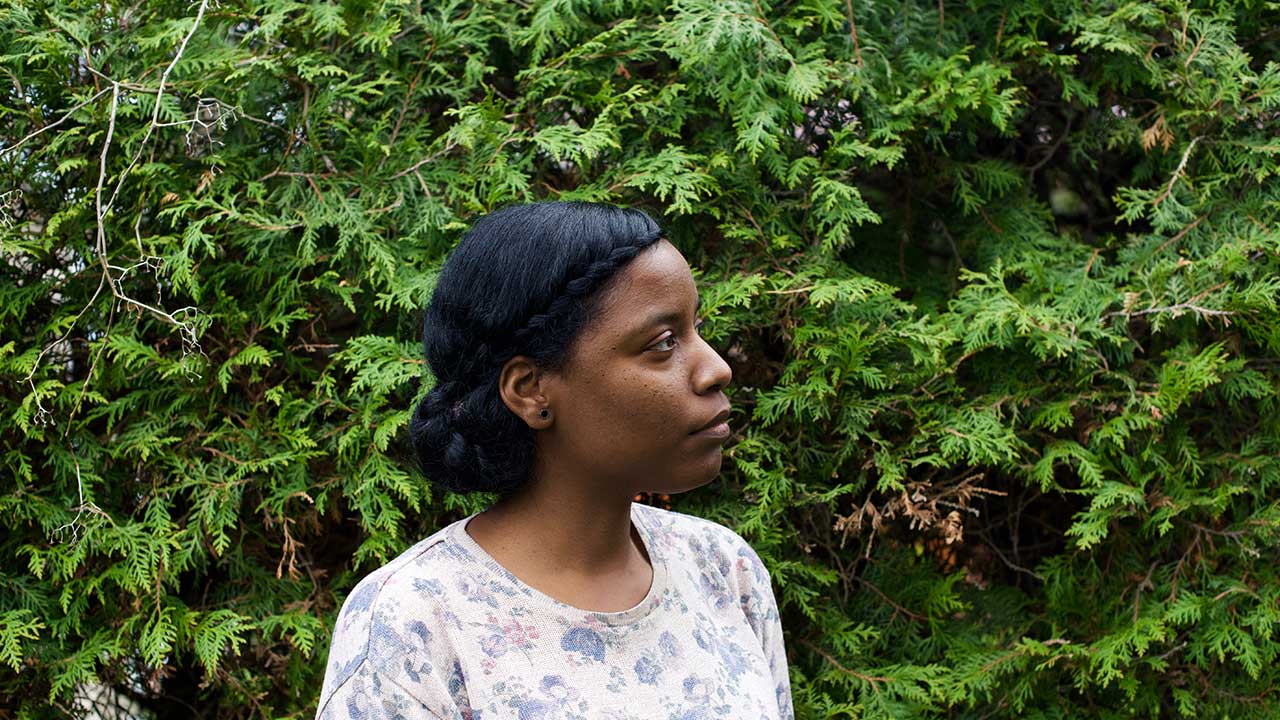 Poetic States, Celluloid Lands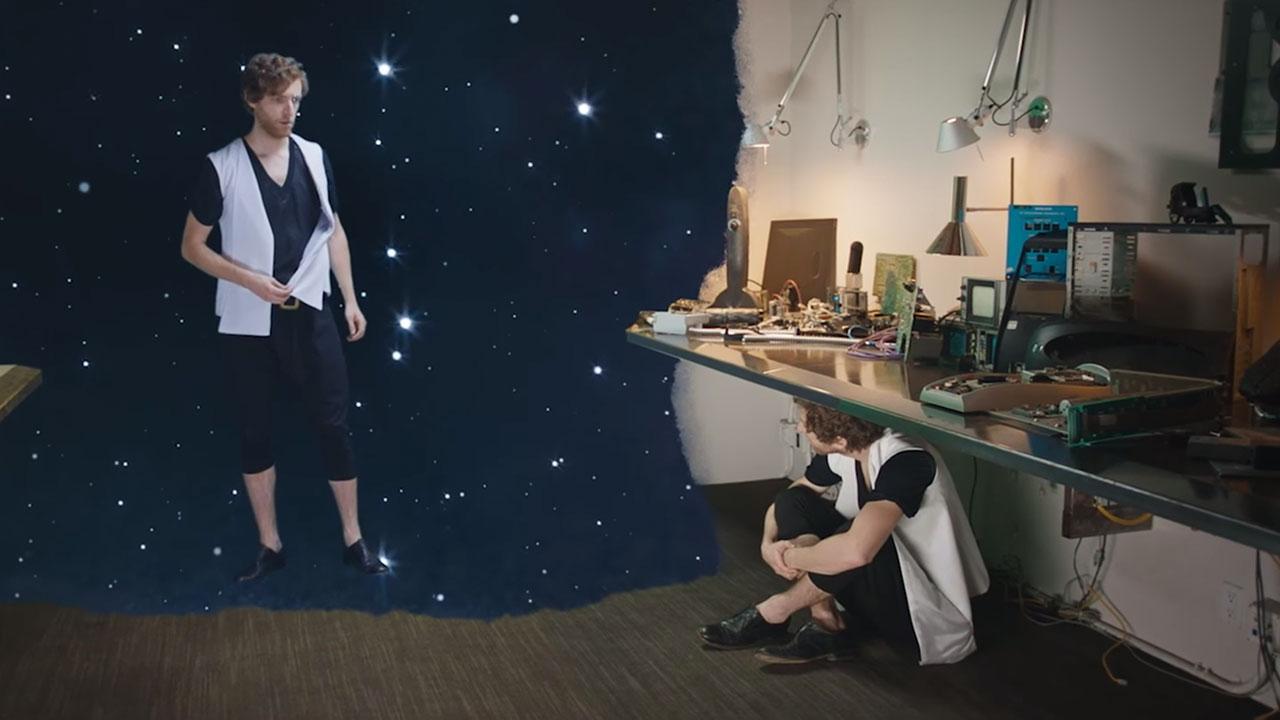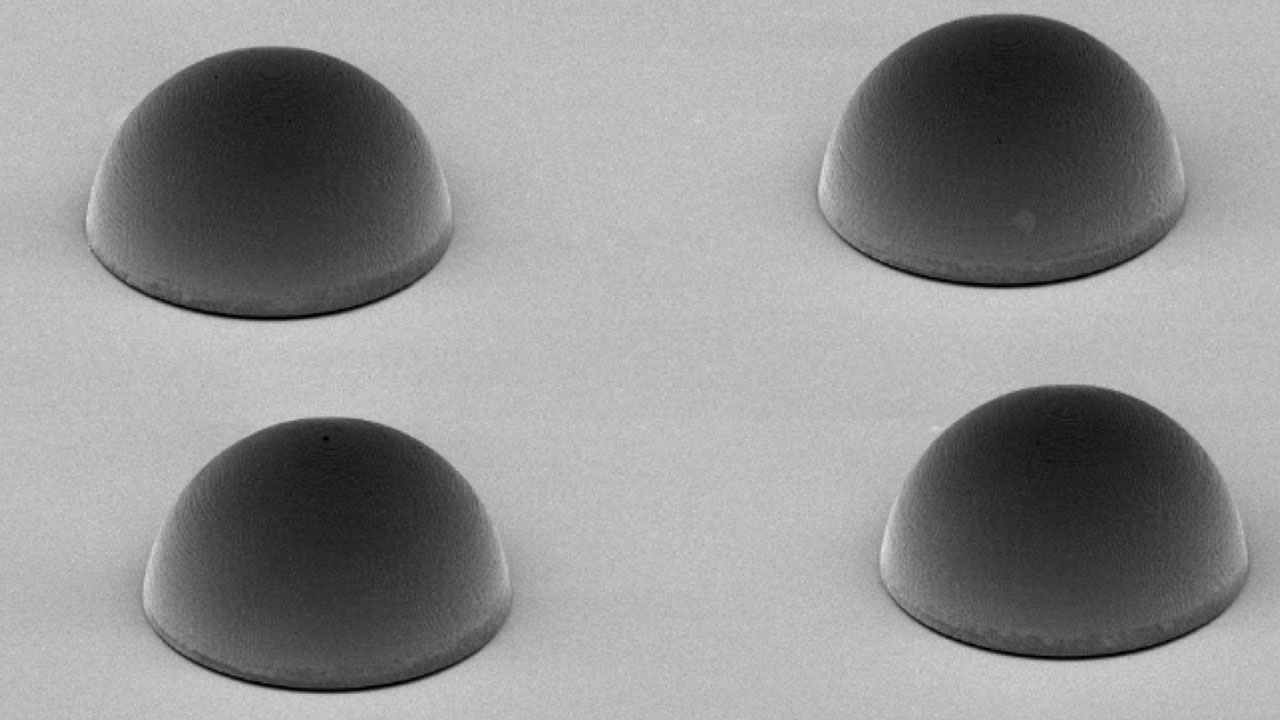 Micro and Nano Theme Parks For Worms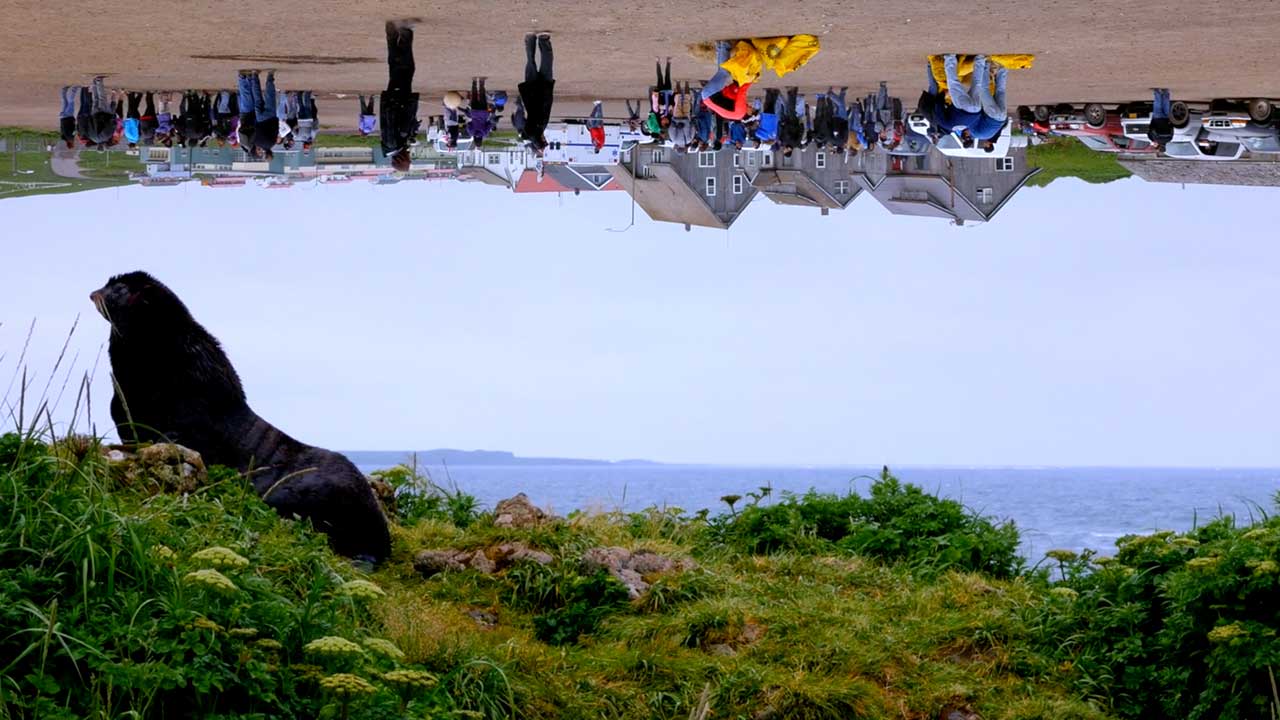 Fauna and Landscapes in Indigenous Stories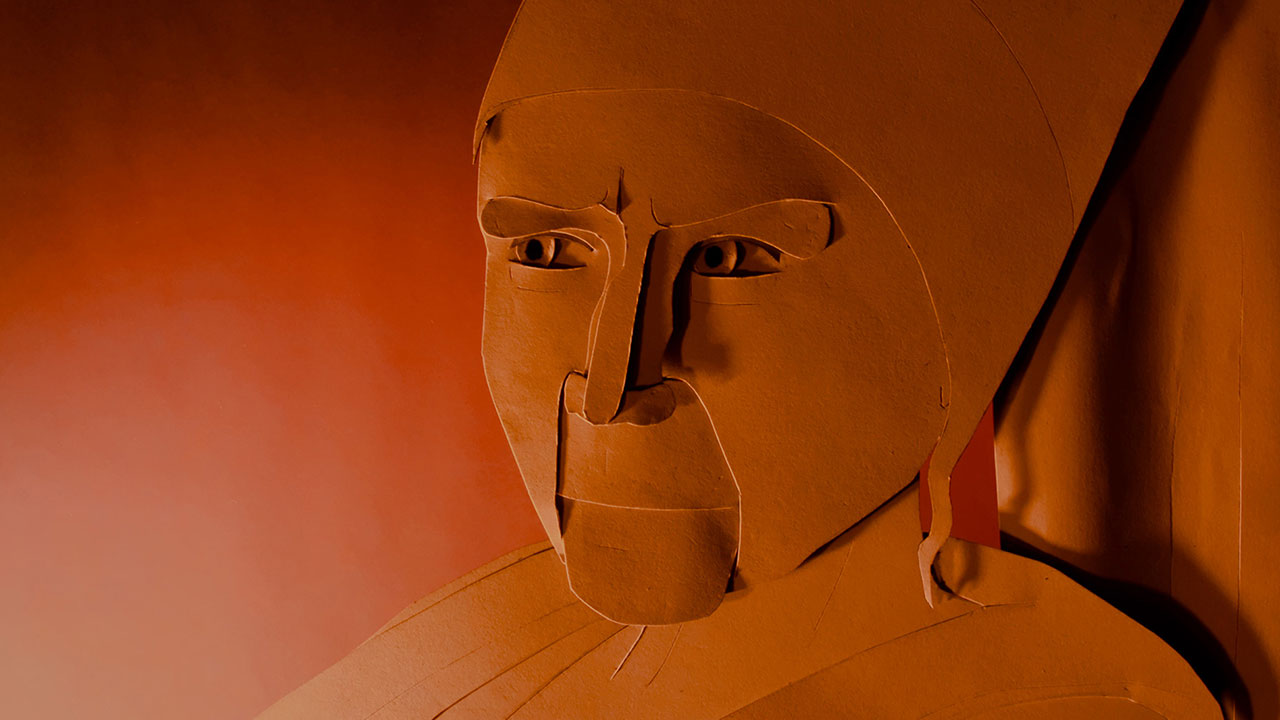 Can we capture the sublime? On fireflies, shrinking habitats, and the possibilities of film and video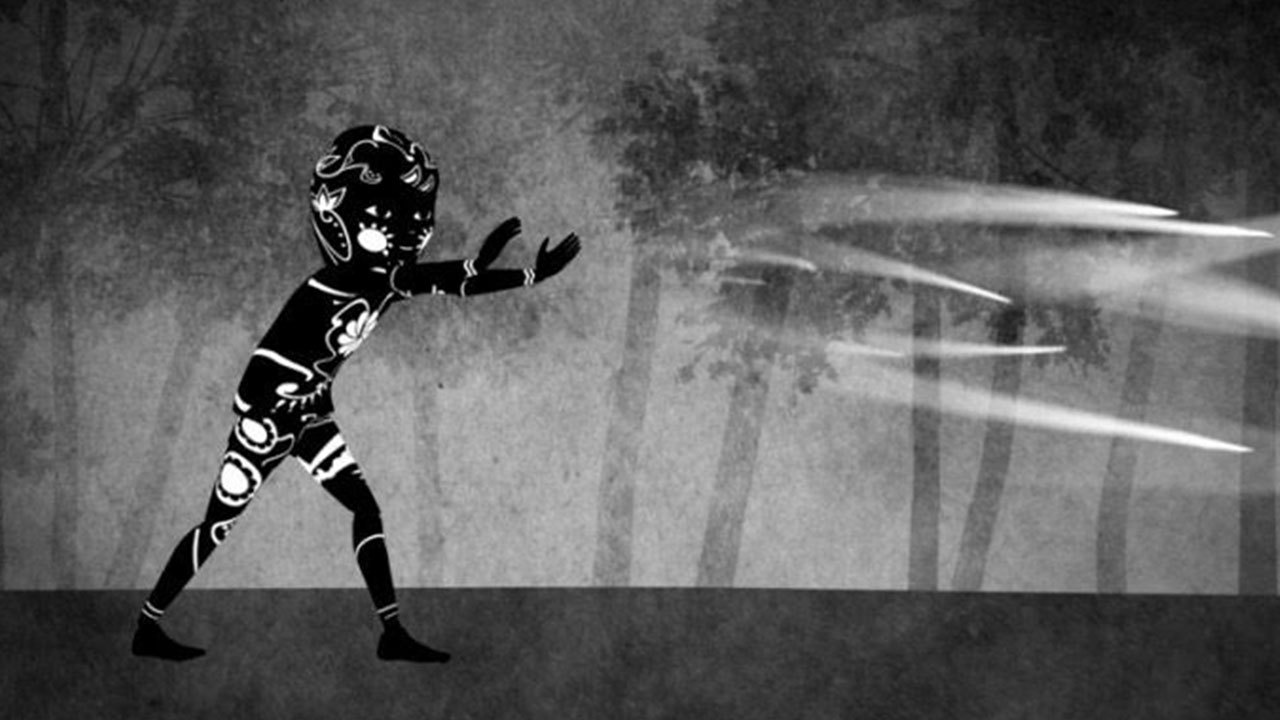 Avatars, myths, shadows, and hieroglyphs: Screens in Southeast Asia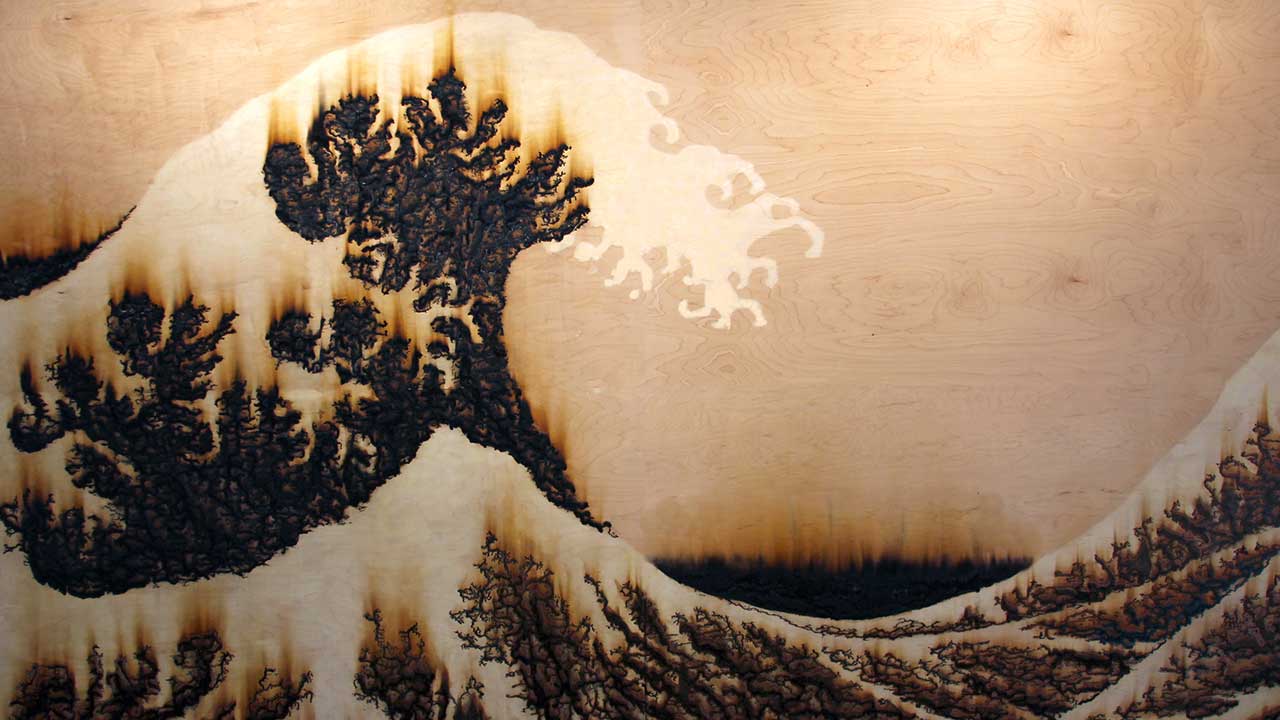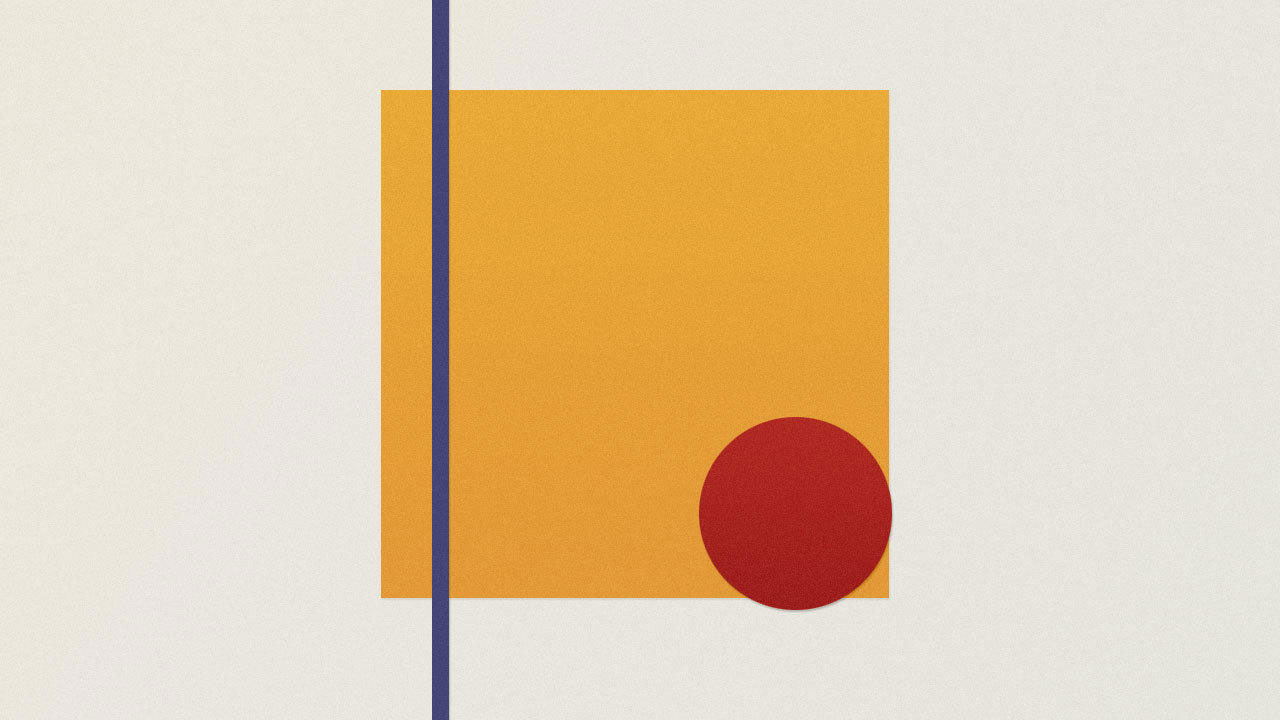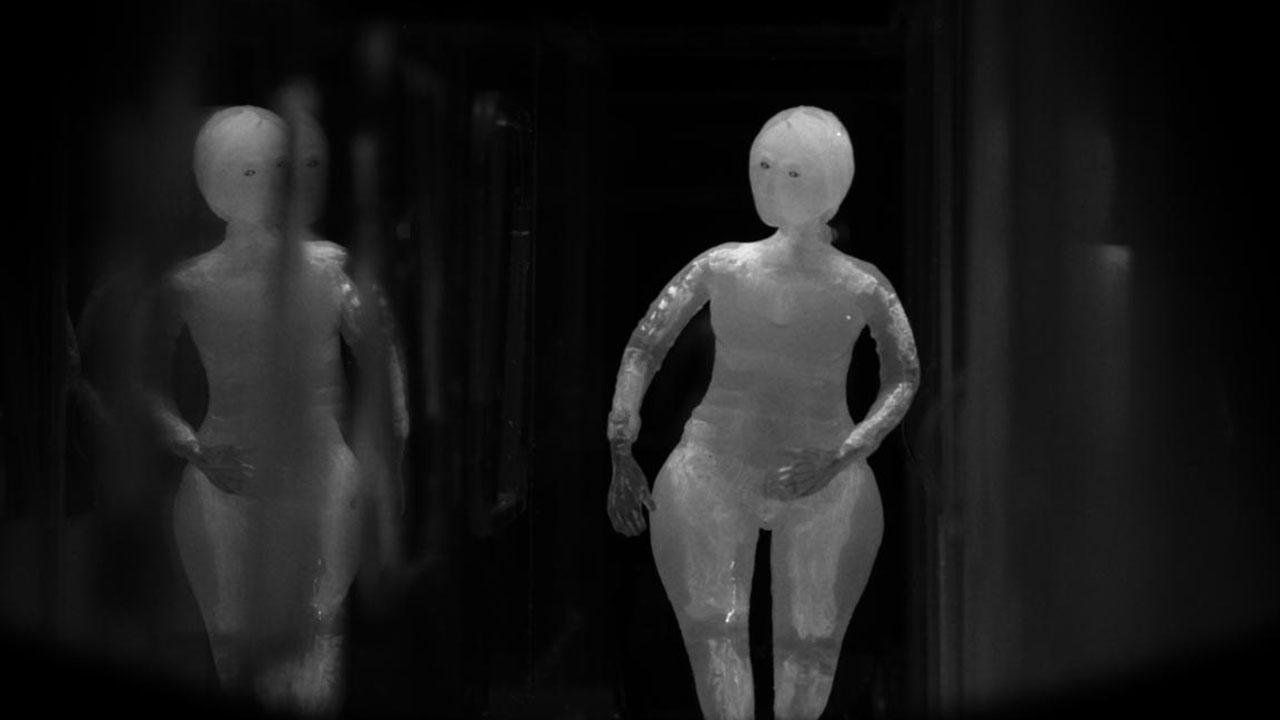 Stranger Than Fiction: Three True Tales From Our Archives
A thousand hoofs – Greed and the Environment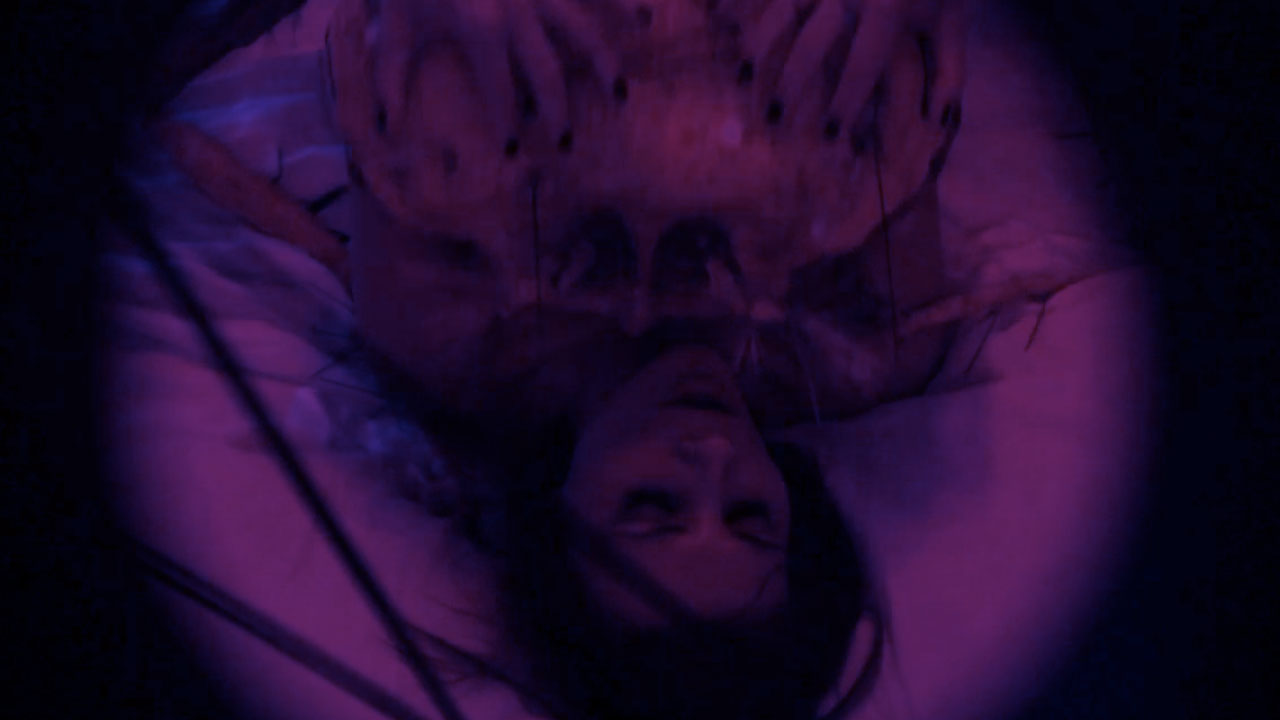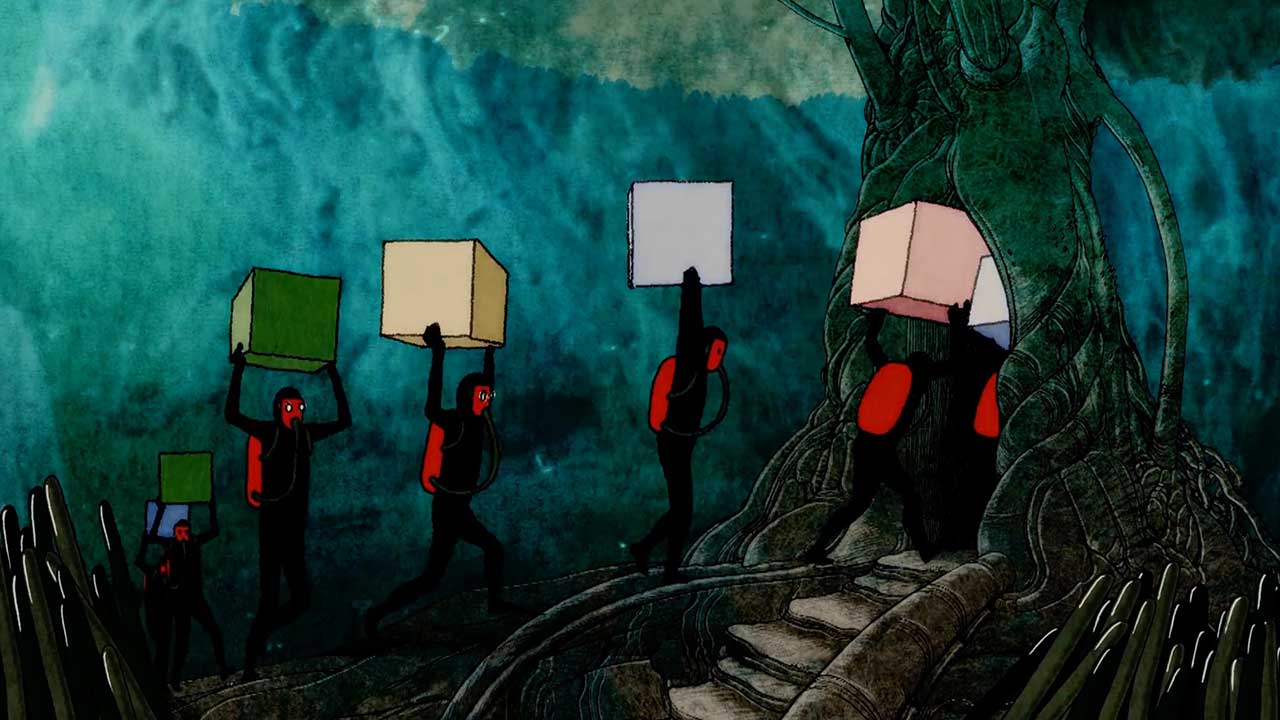 Animated. Science. Fiction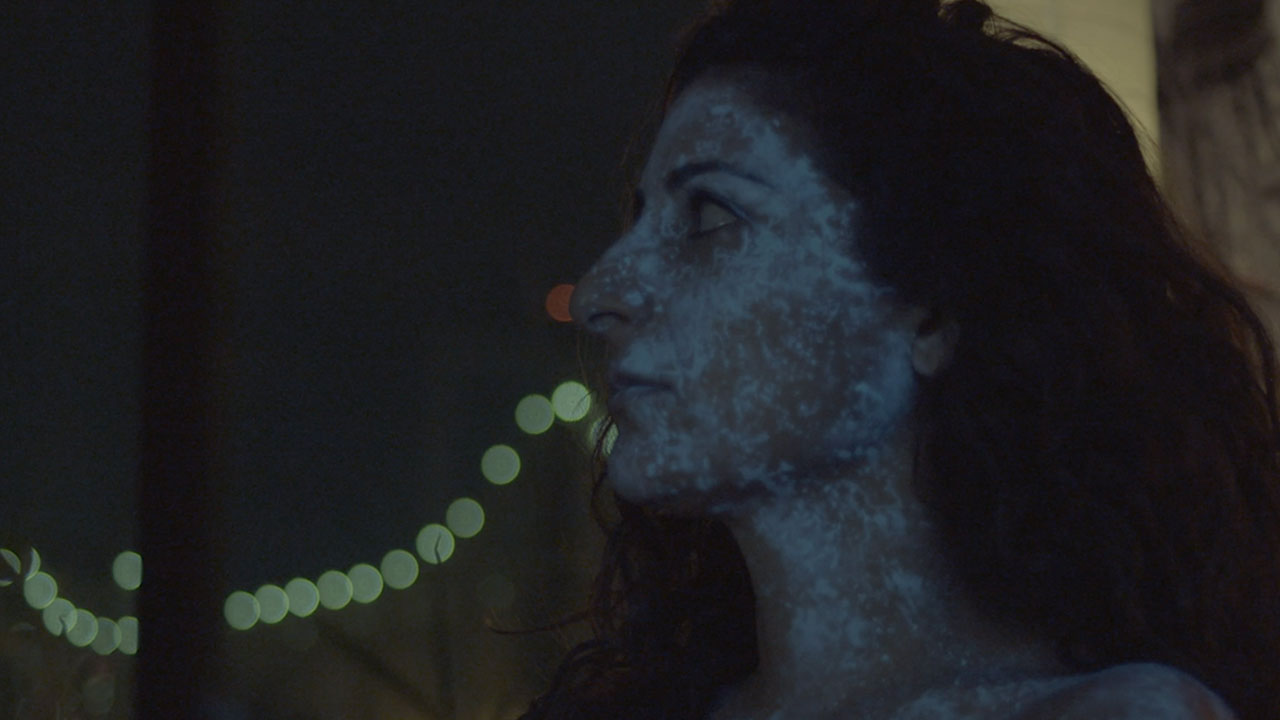 What's Emerged from the Symbiosis Competition at the 12th Annual Imagine Science Film Festival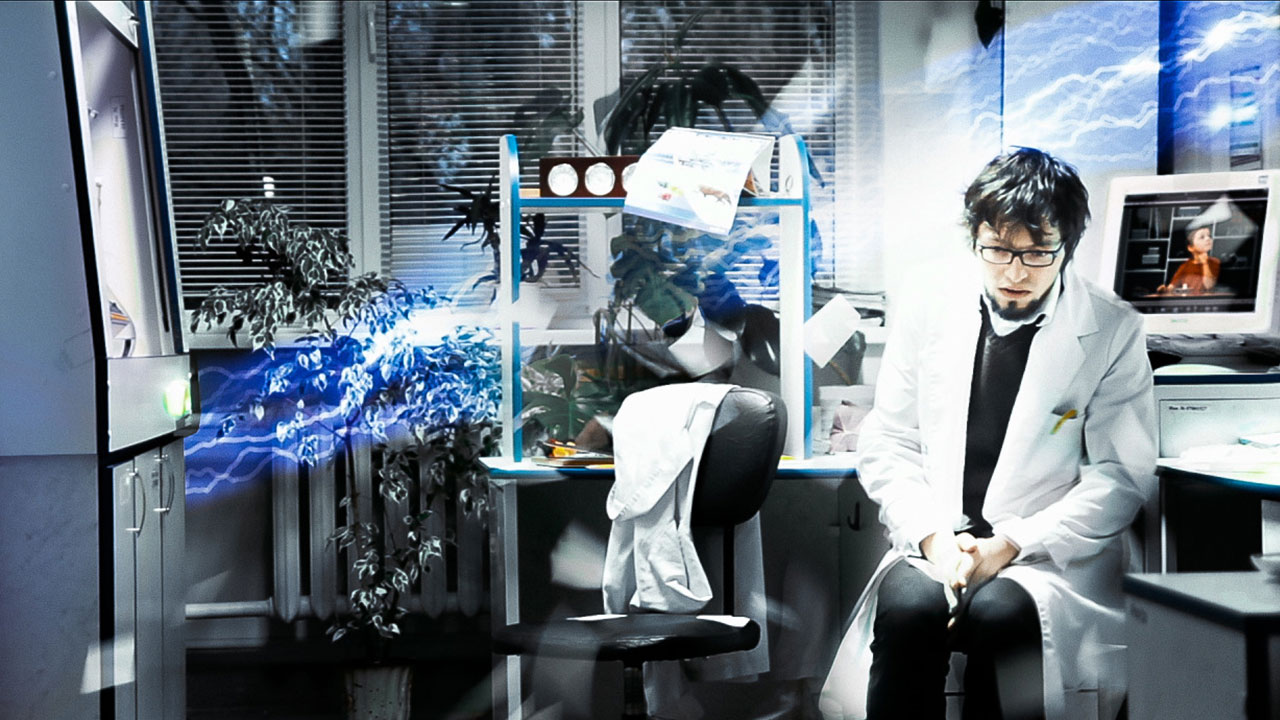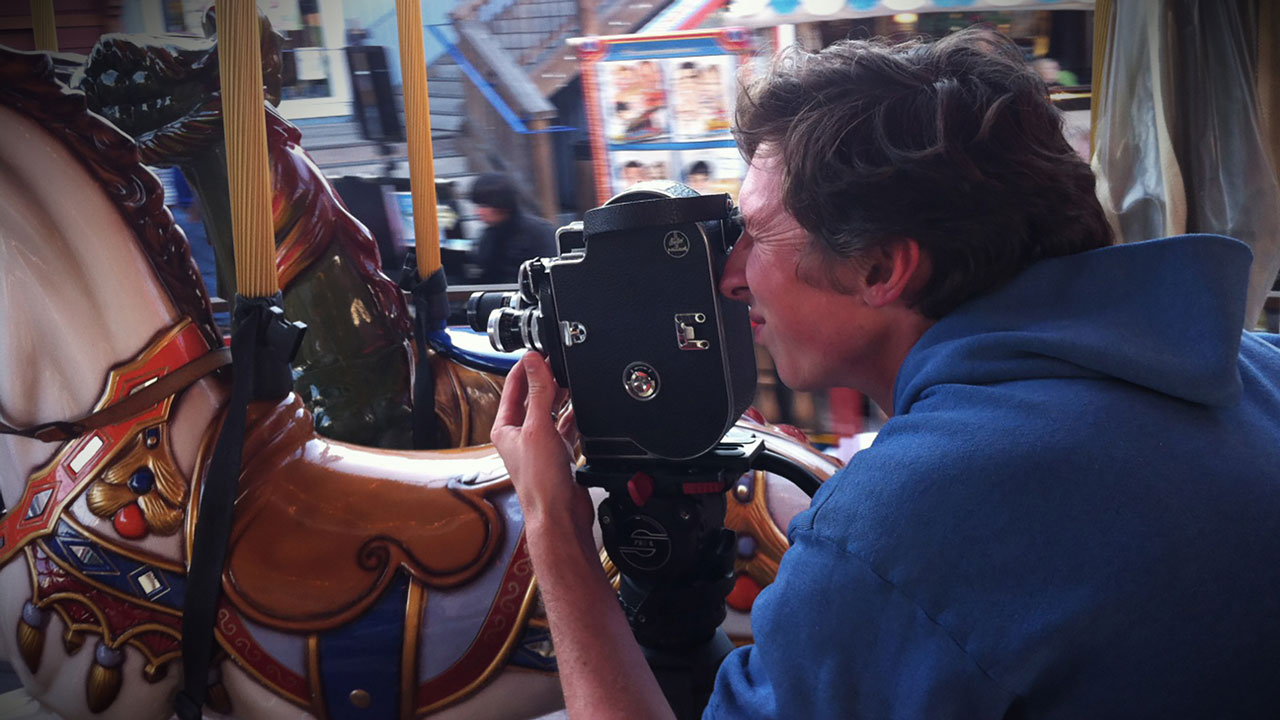 Close Examinations: Decibels, Droughts & Death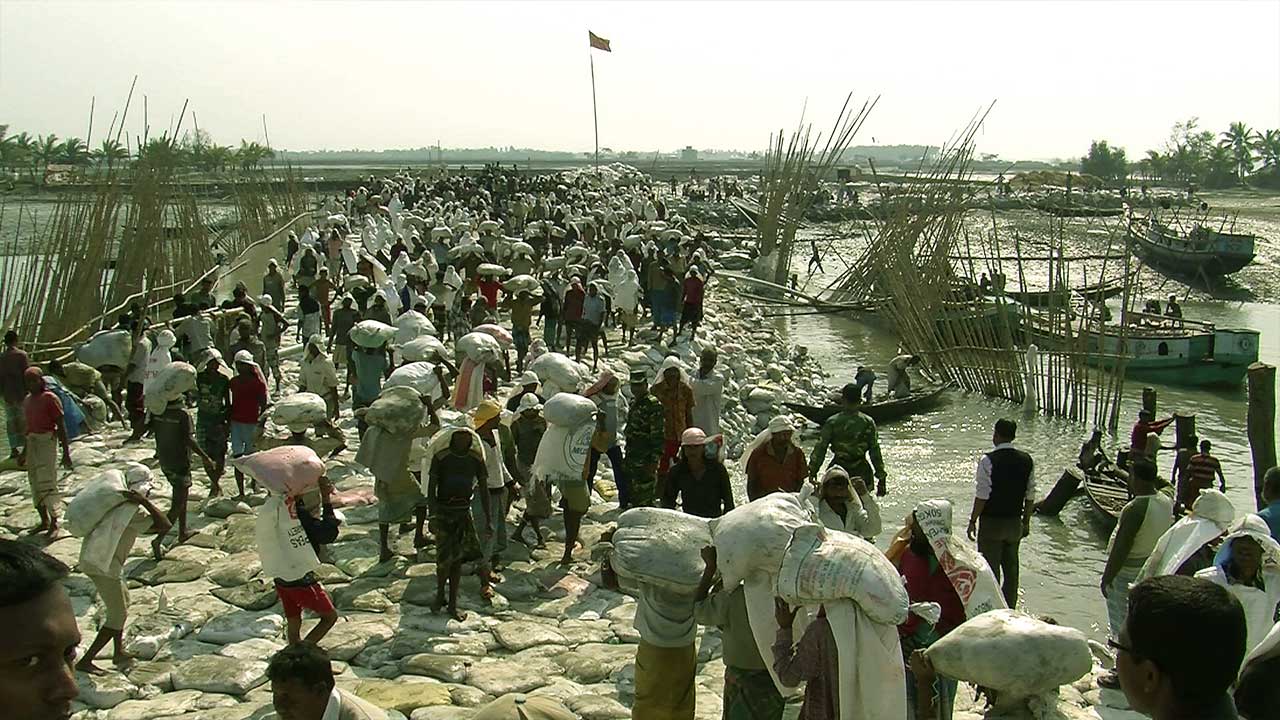 Retreating Earth, Environmental Refugees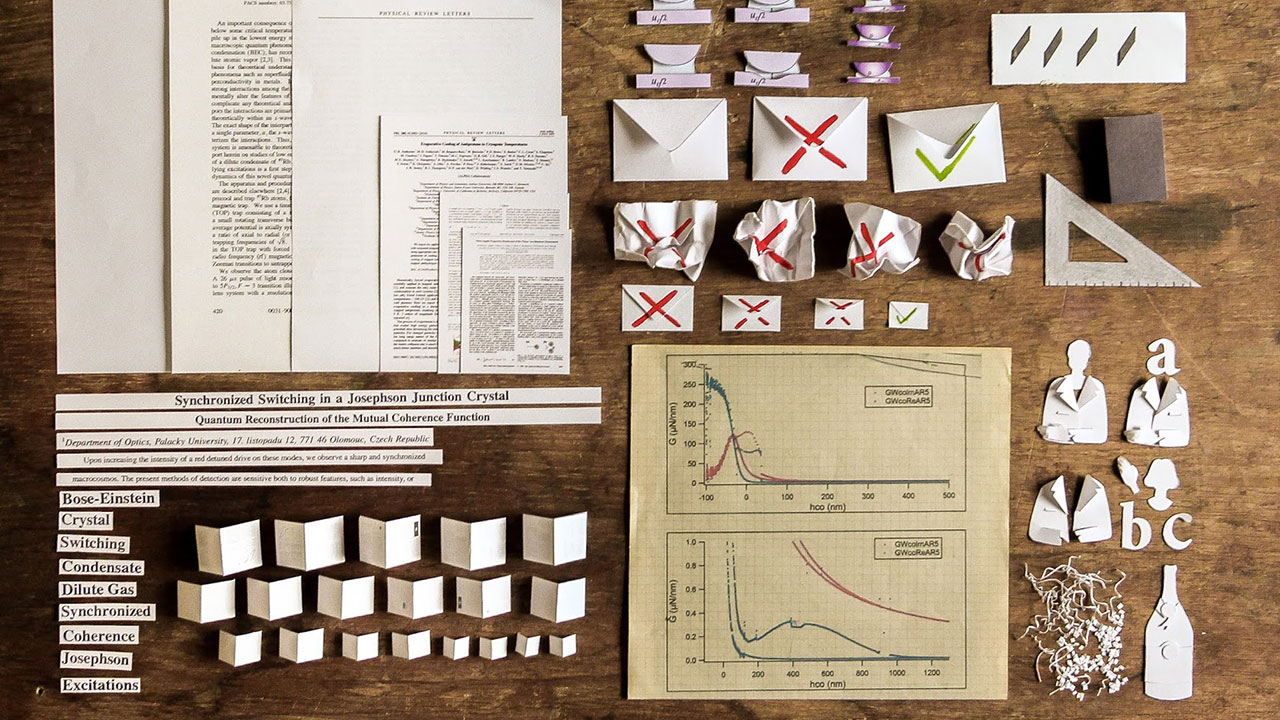 Space Explorers: Human Motives for Transcending Earth And Our Solar System.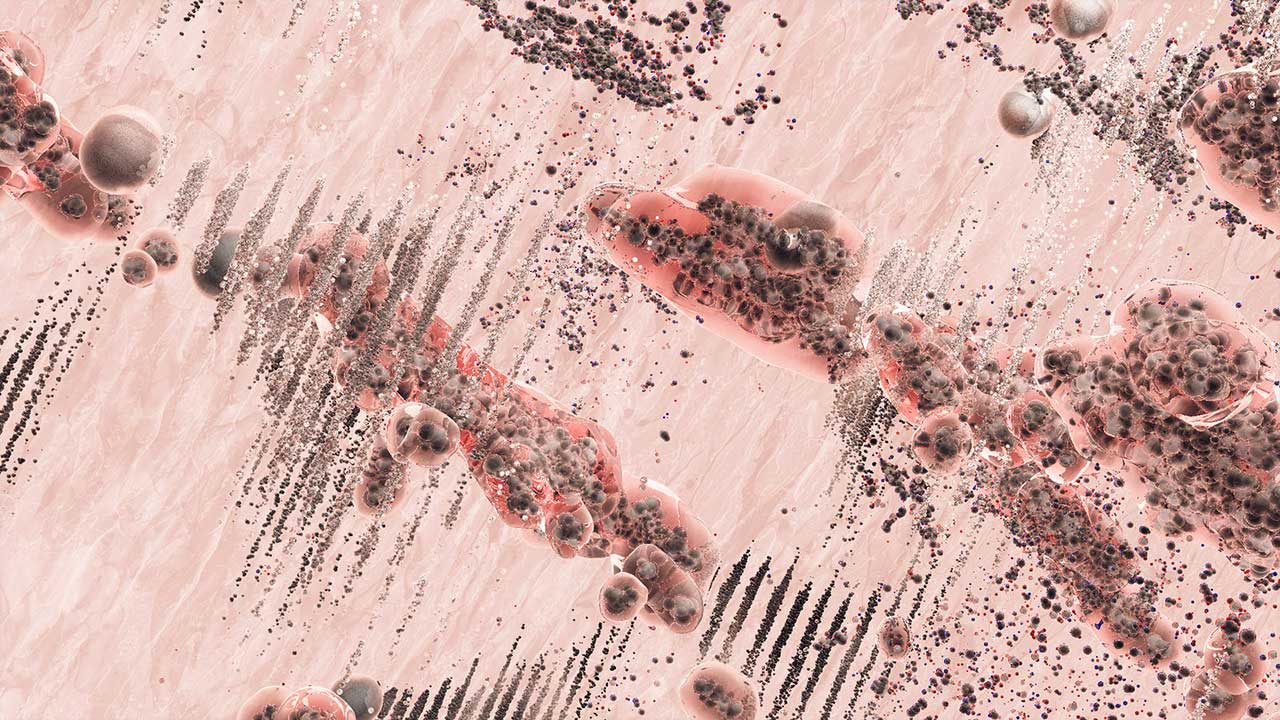 The City: How I Dream It & How I Feel It
Animating Life With Experimental Documentary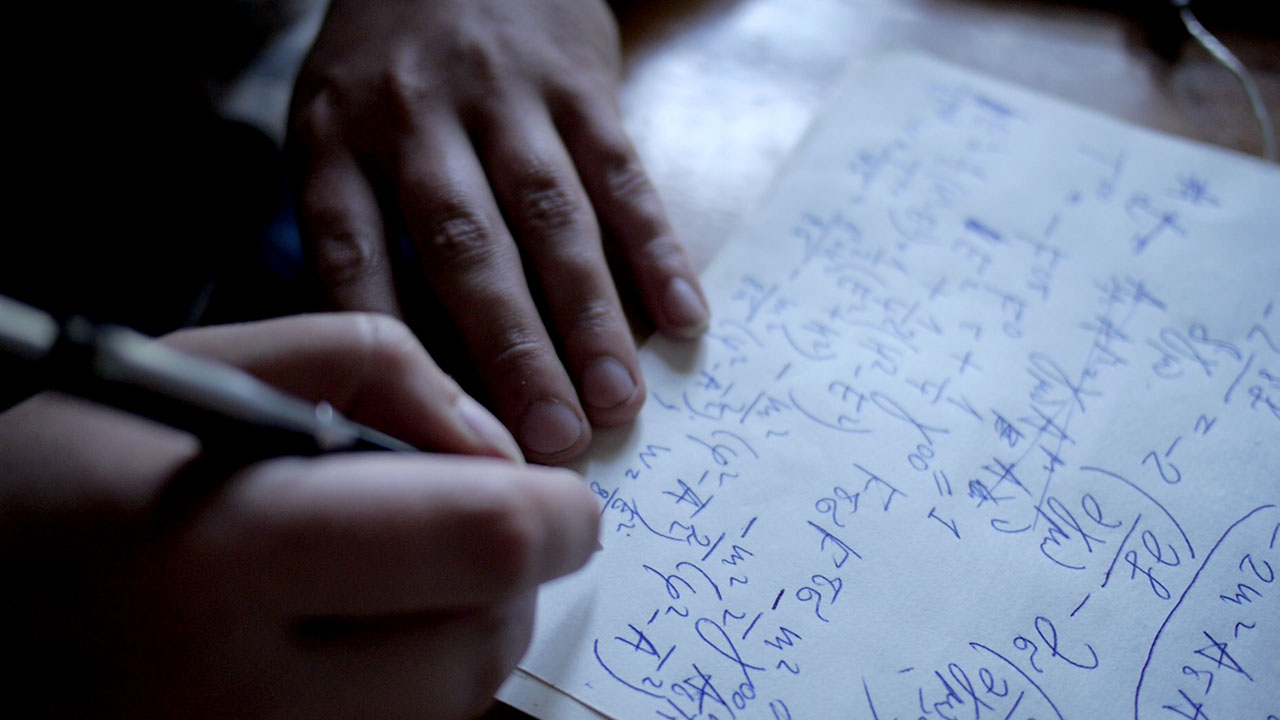 The Poetry and the Prose of Math - Part 2: Prose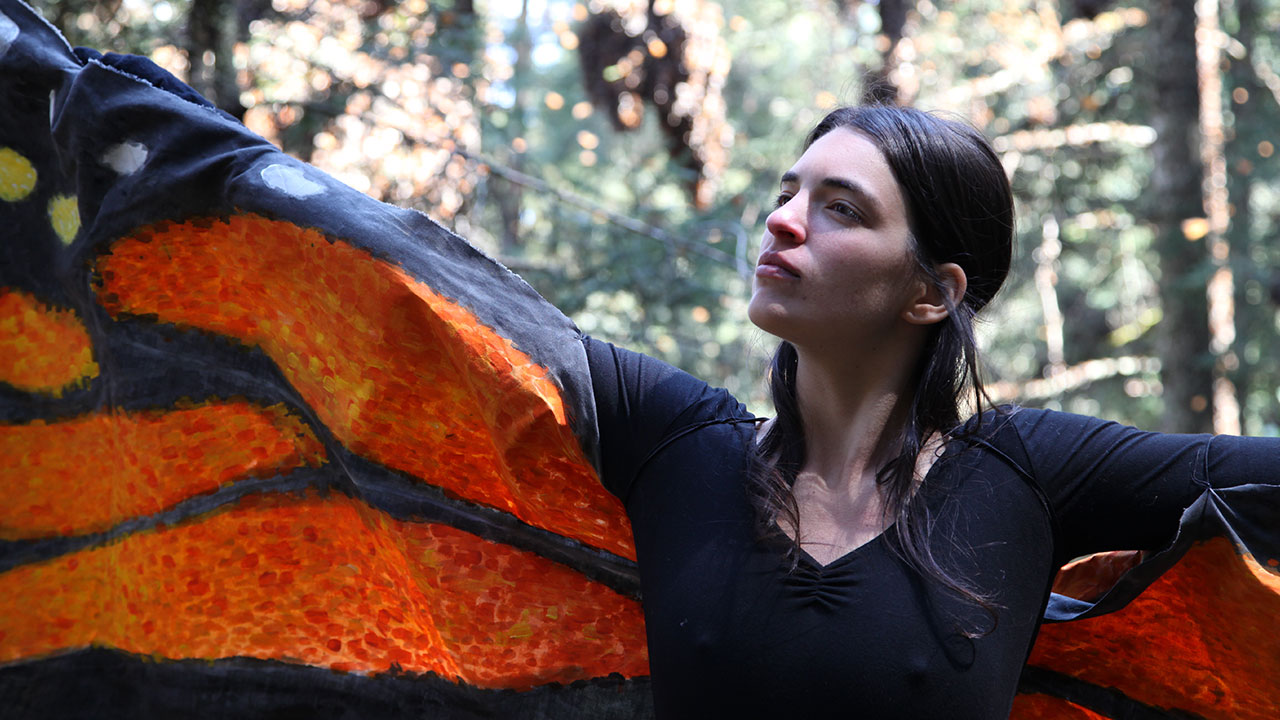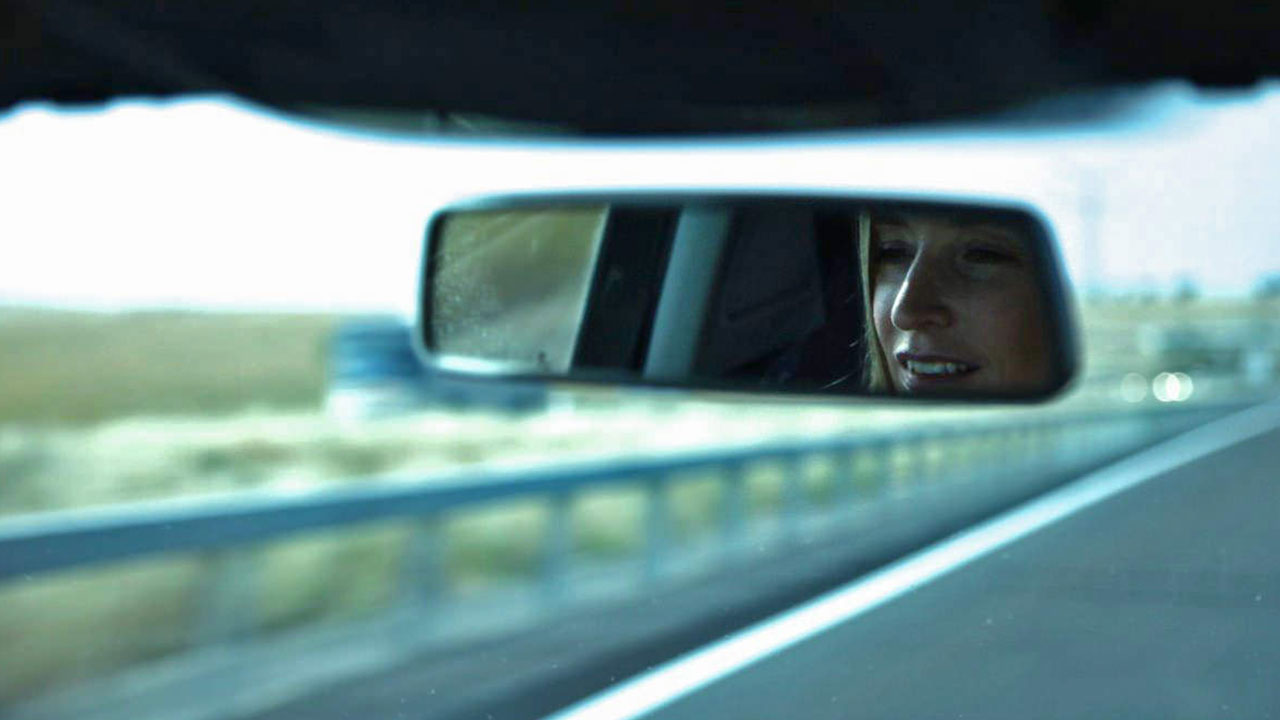 A Haunting Exploration into the Nature of Memory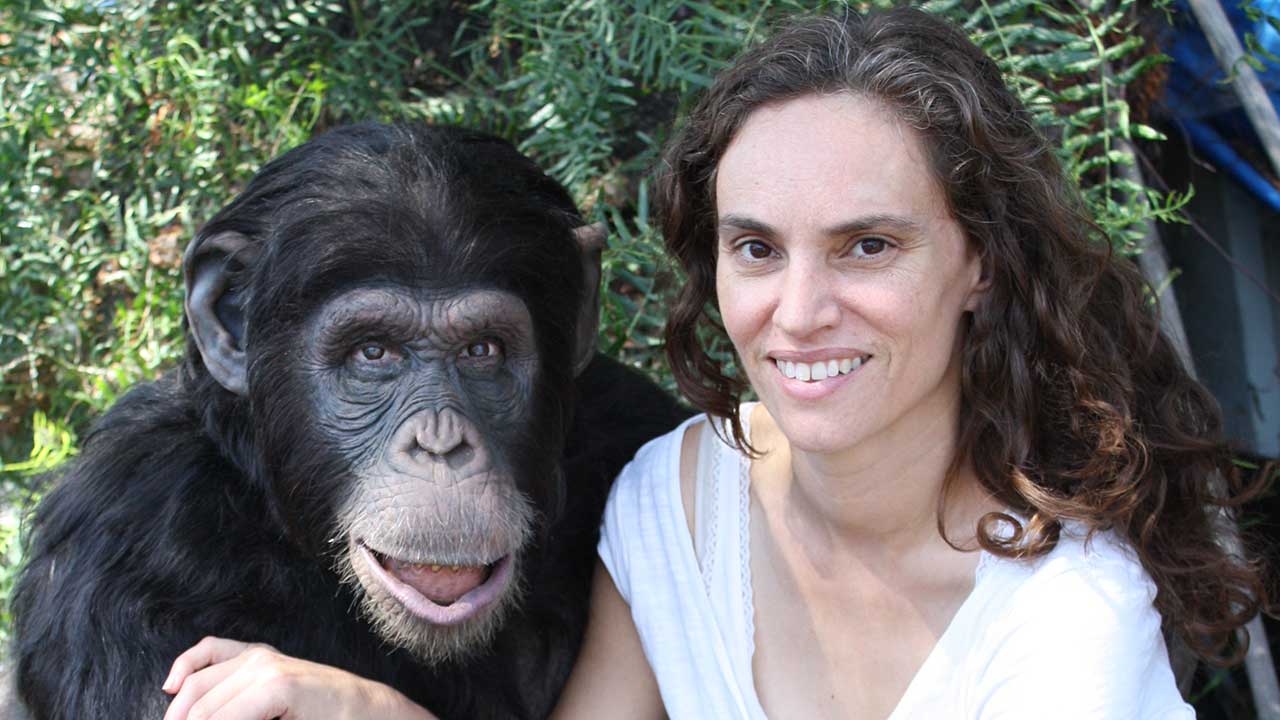 Films for the Non-Human Demographic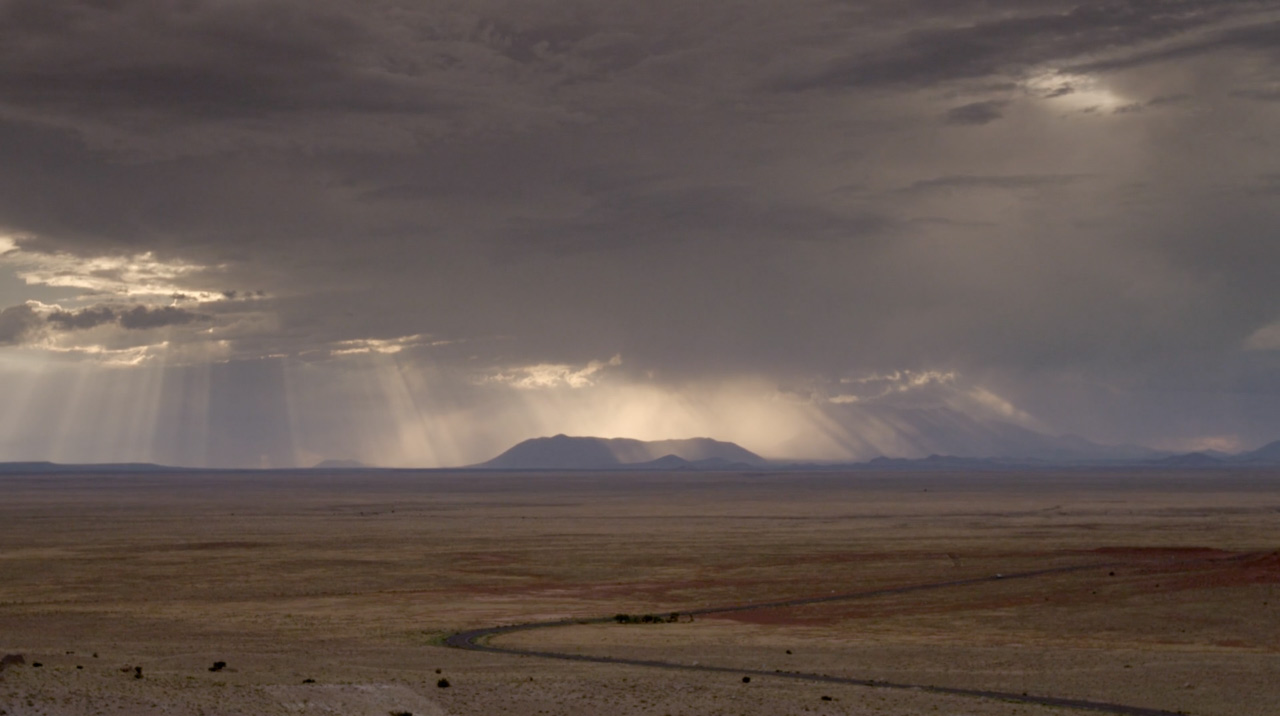 Science v. Religion: Genesis to Genetics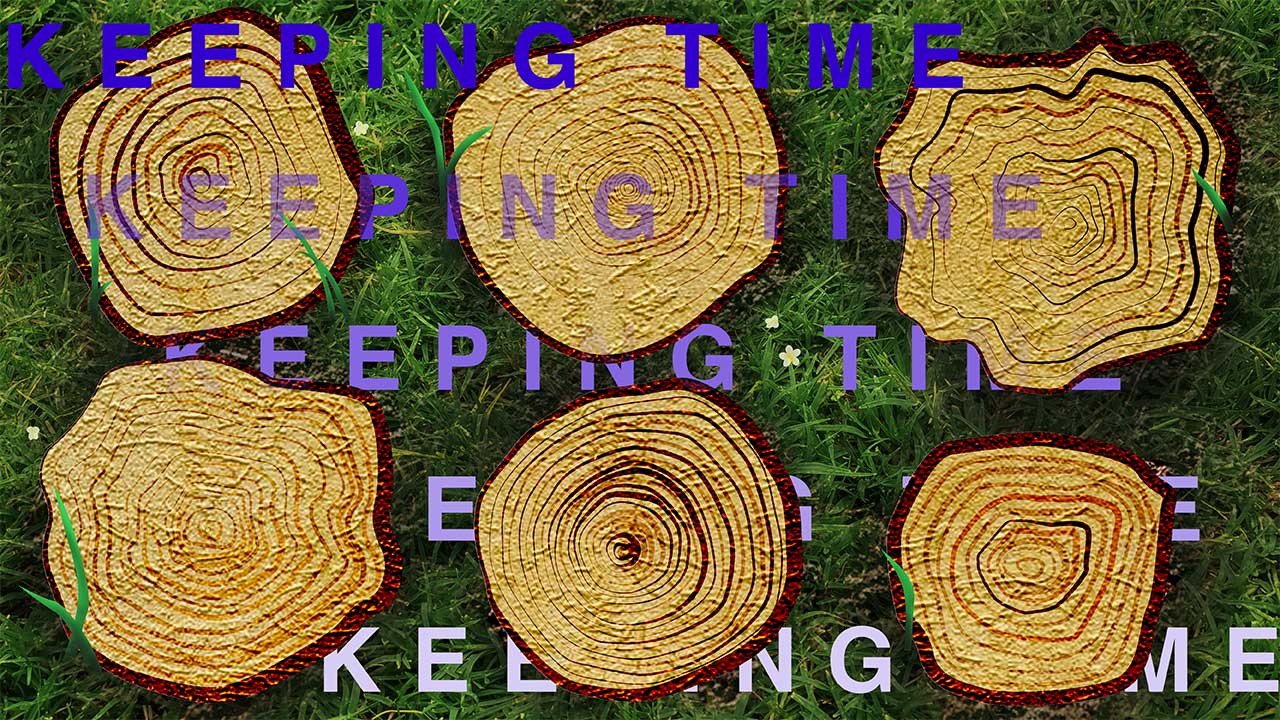 Dreams in Space: virtual voyages in n-dimensional biology
What Science Reveals About the Importance of Gratitude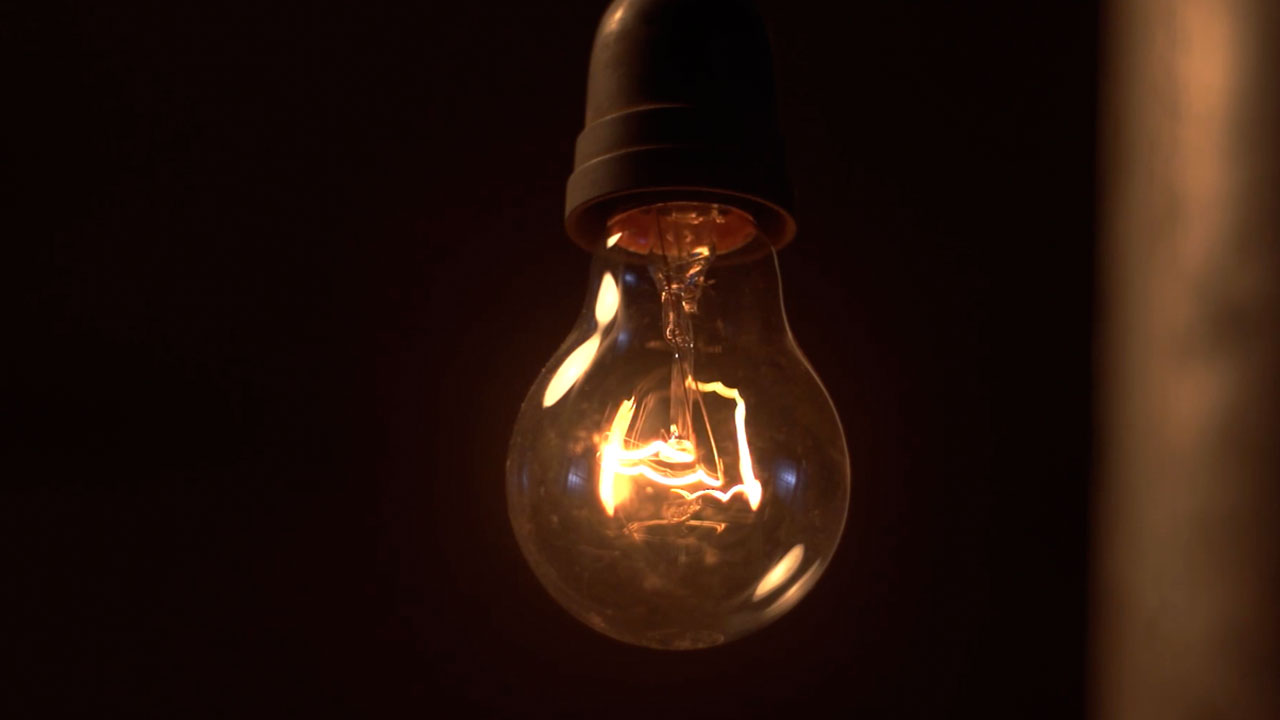 Three Short Takes from Science & Film
6 Beautiful Short Science Films About Nature and Humanity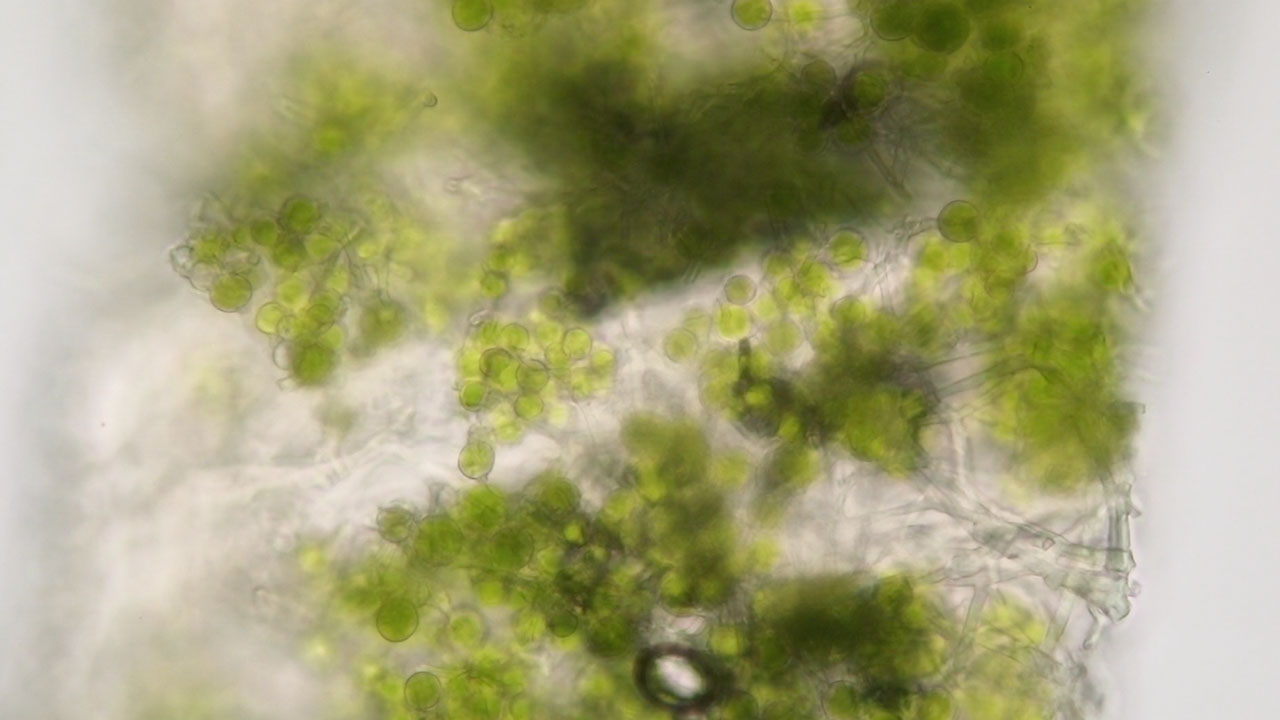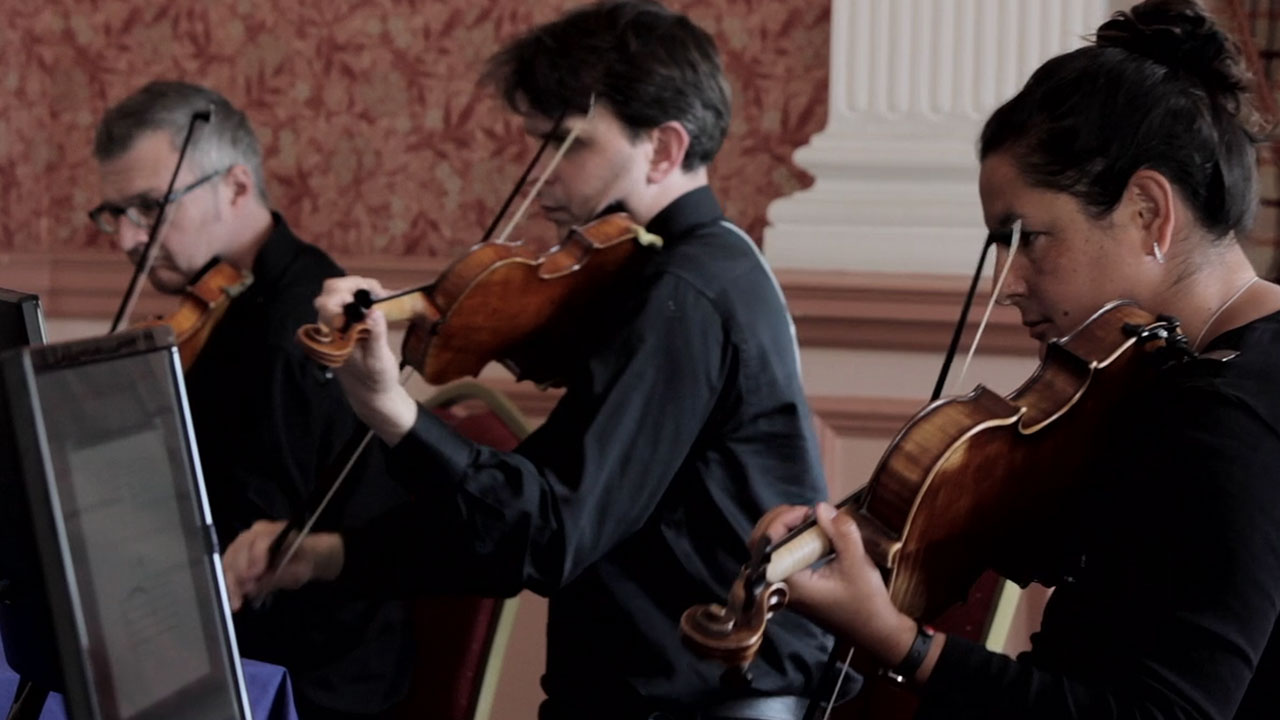 Labocine Invites Filmmakers to Apply for "Chimera Experiments"
The Pursuit of Hope and Knowledge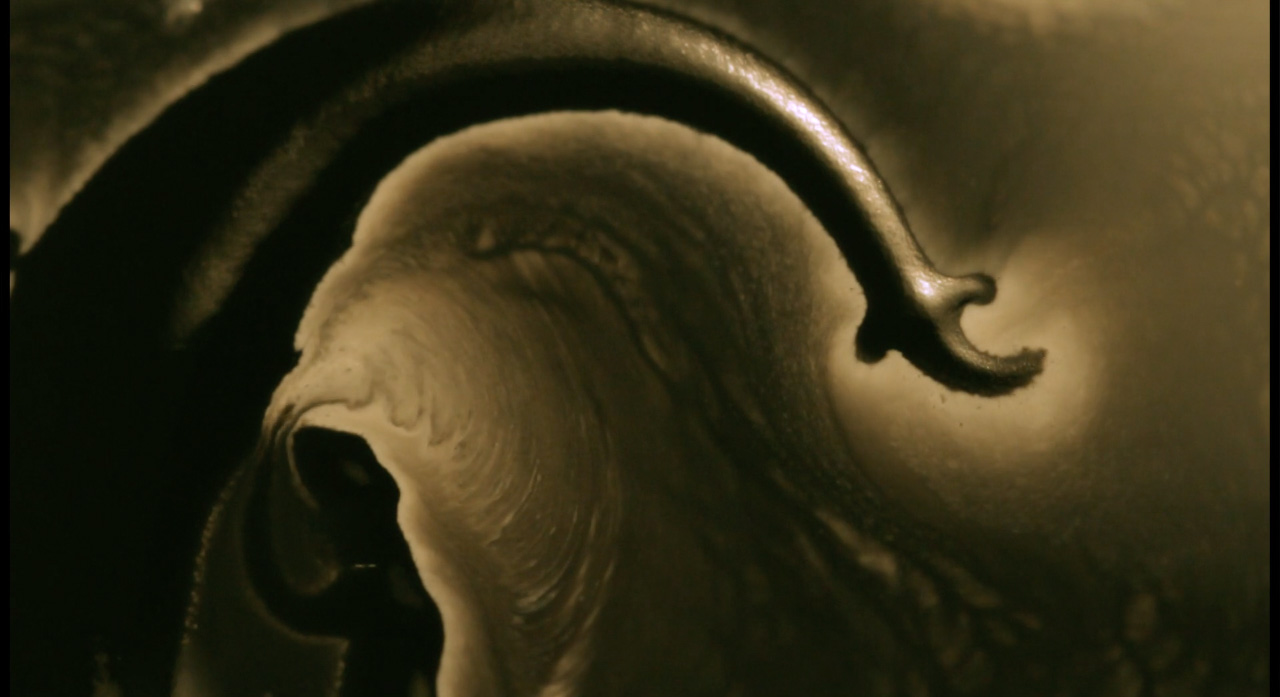 Don't Be Afraid of Science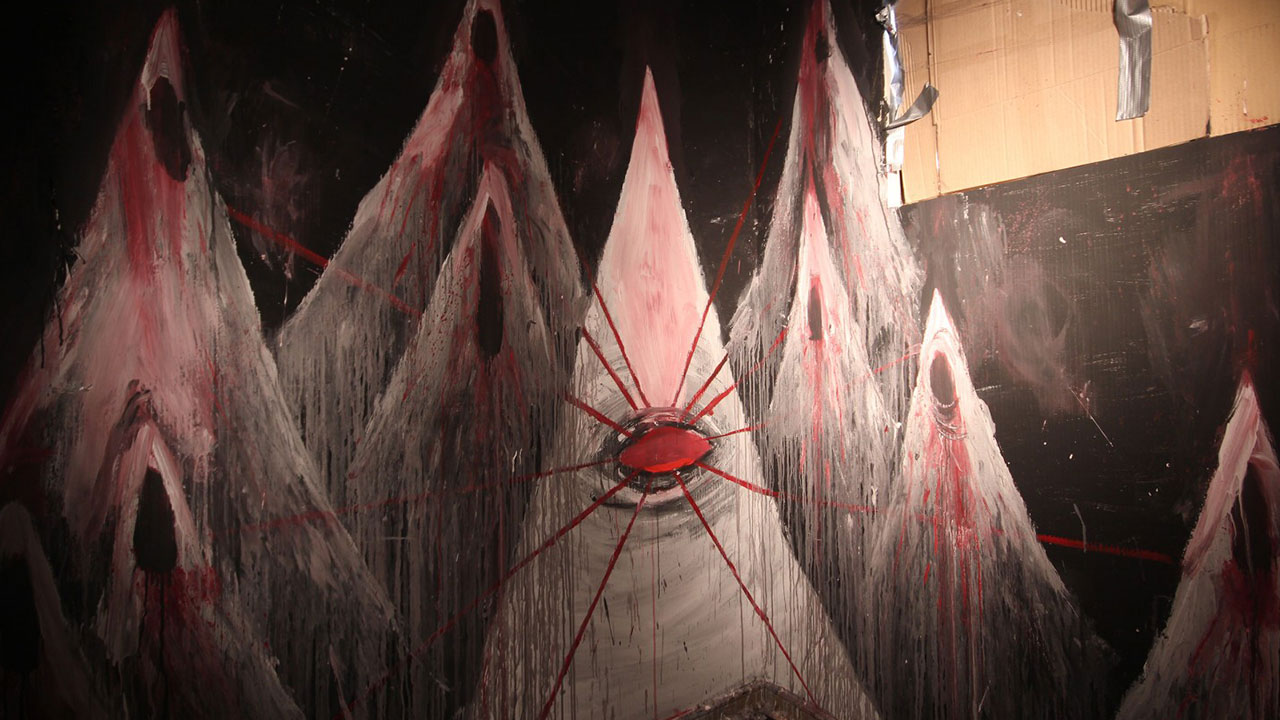 Psychotherapy: Who's Looking At Who?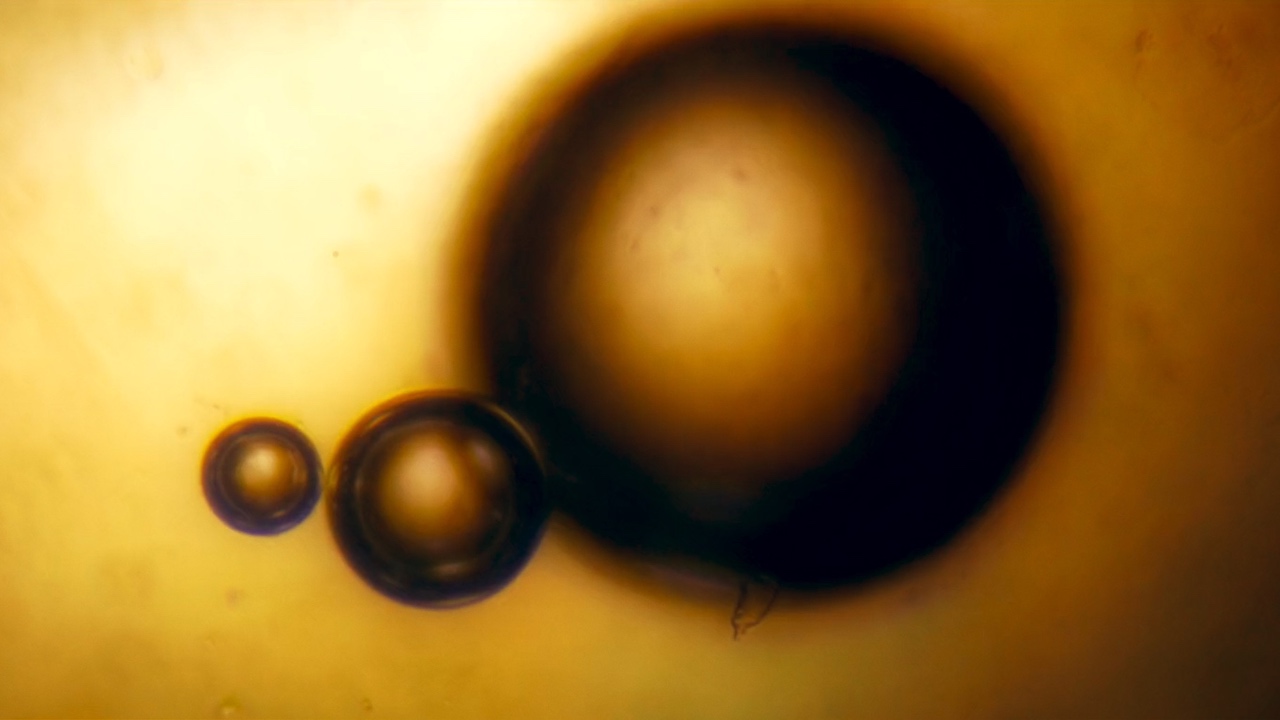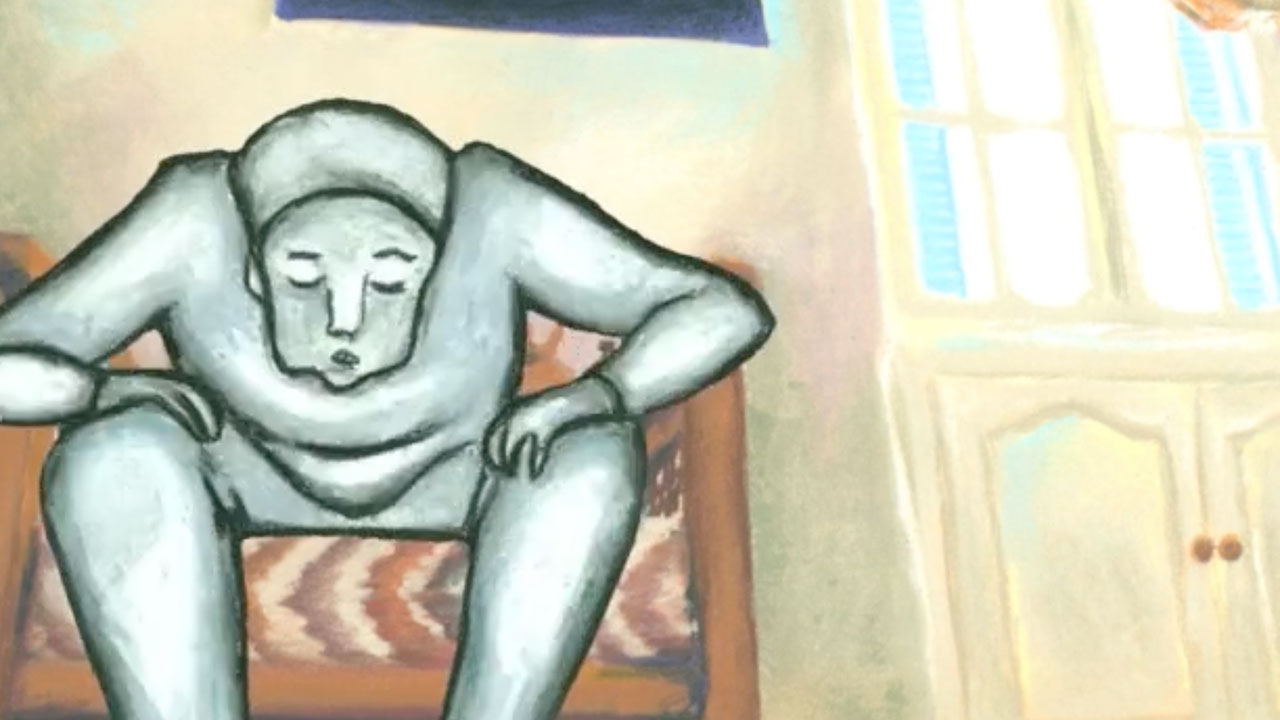 The End: The Labocine guide to surviving an apocalypse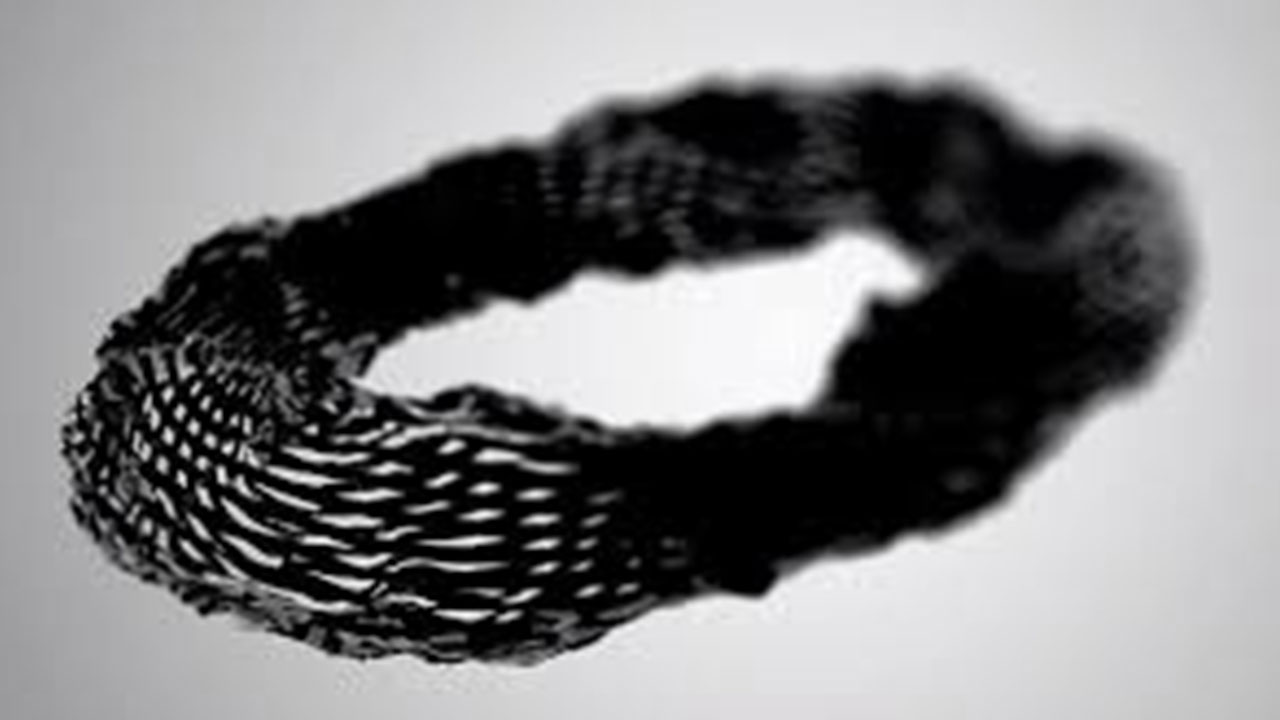 Culture, Health and Art in Africa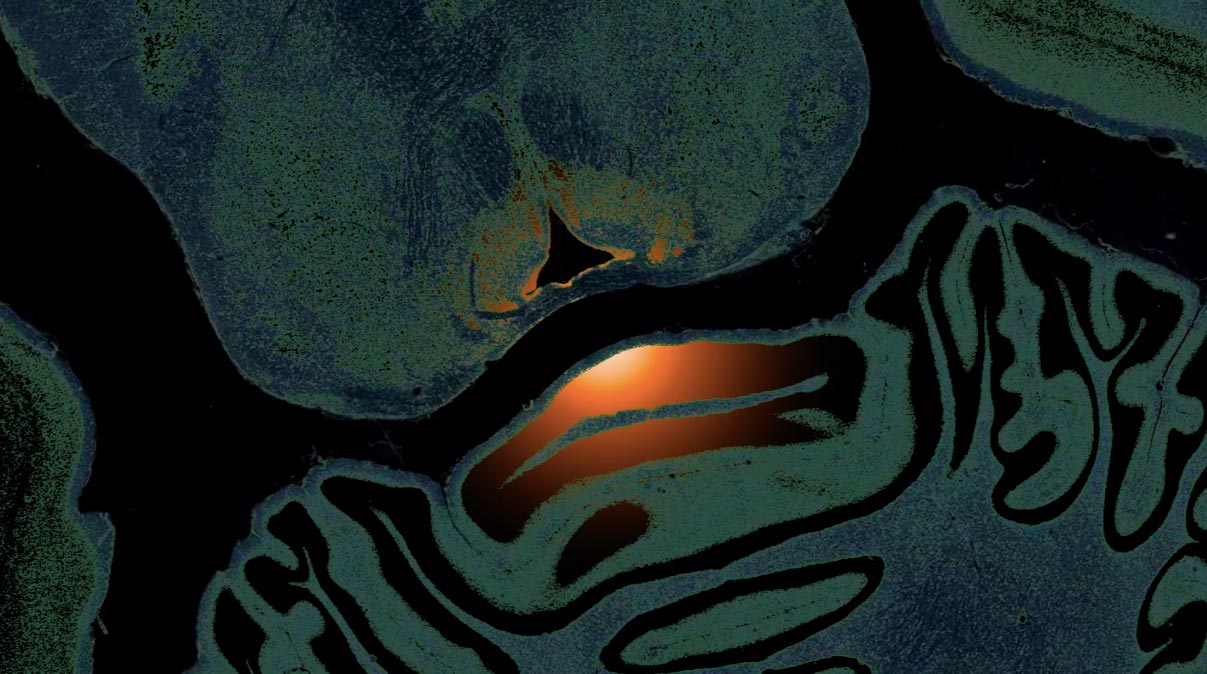 Memory is Everything, Without It We Are Nothing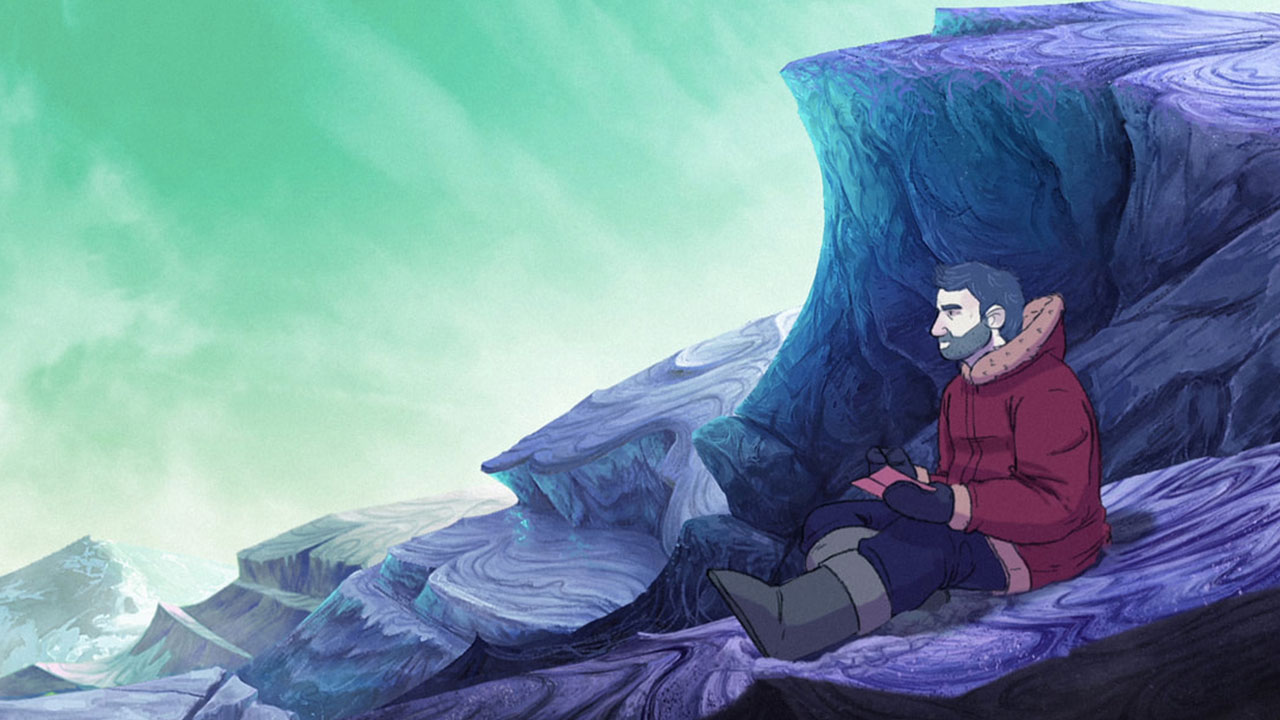 Below 0 Degrees - ON SCREEN from Labocine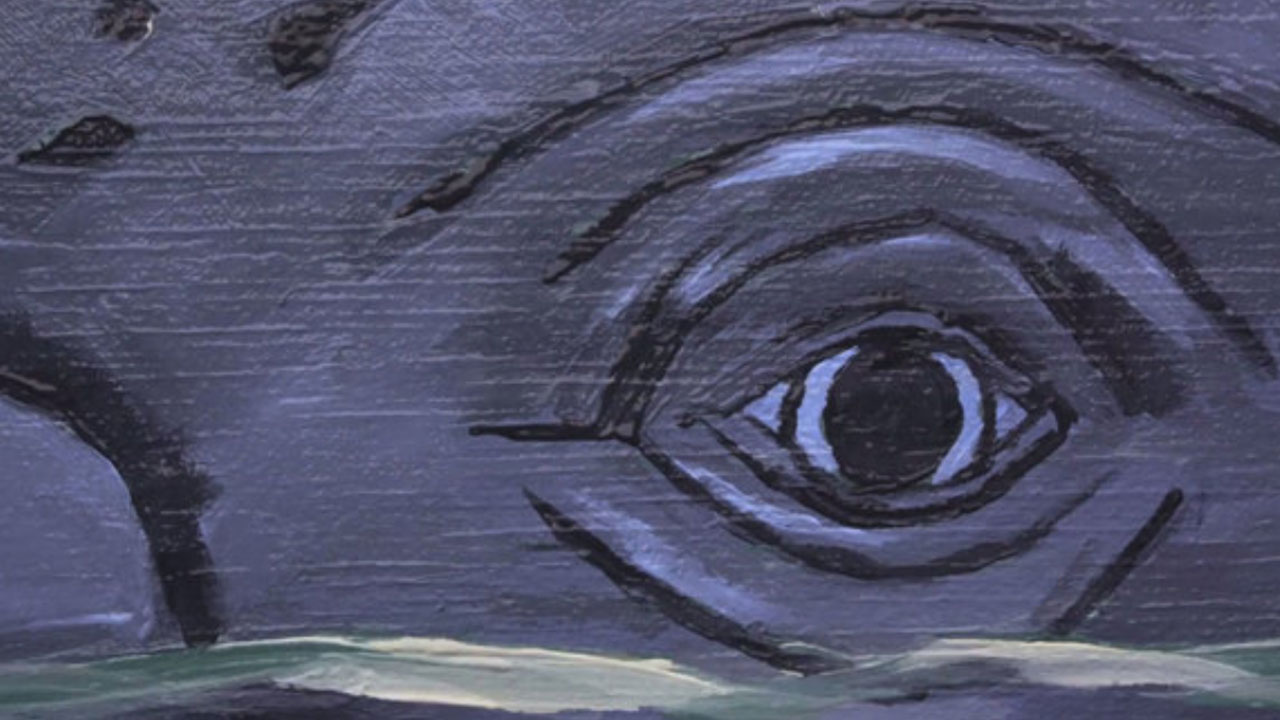 Whales and Humans Intertwined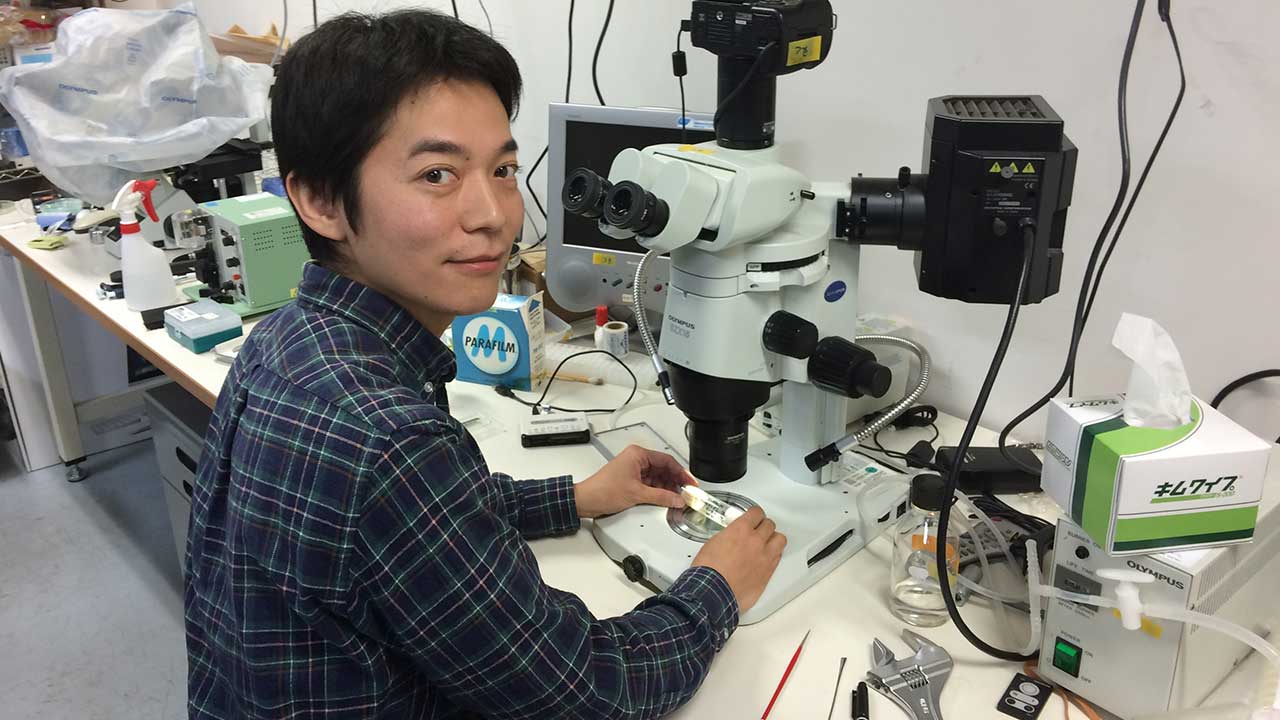 From the Kyoto Botanical Gardens to the Microscope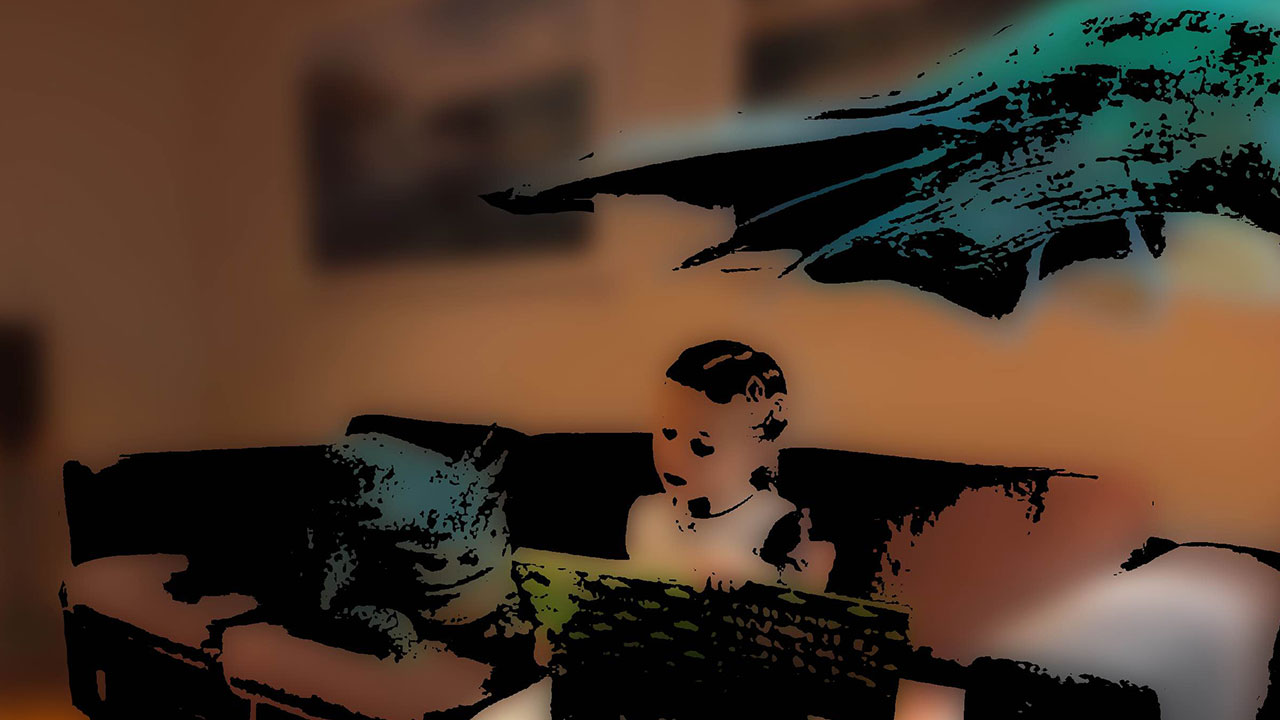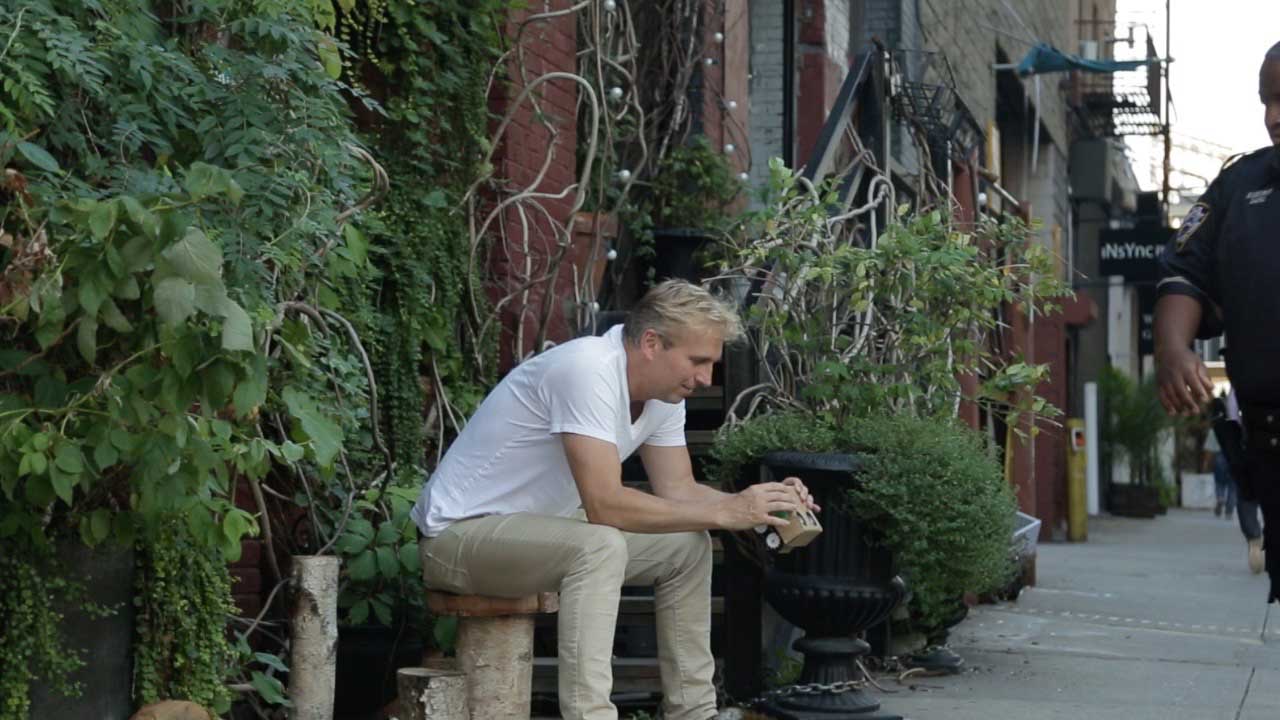 Defiance Against Emotional Repression: The Cogit-Prop Films of Brent Hoff
Cultural Heritage and Filmmaking in Kenya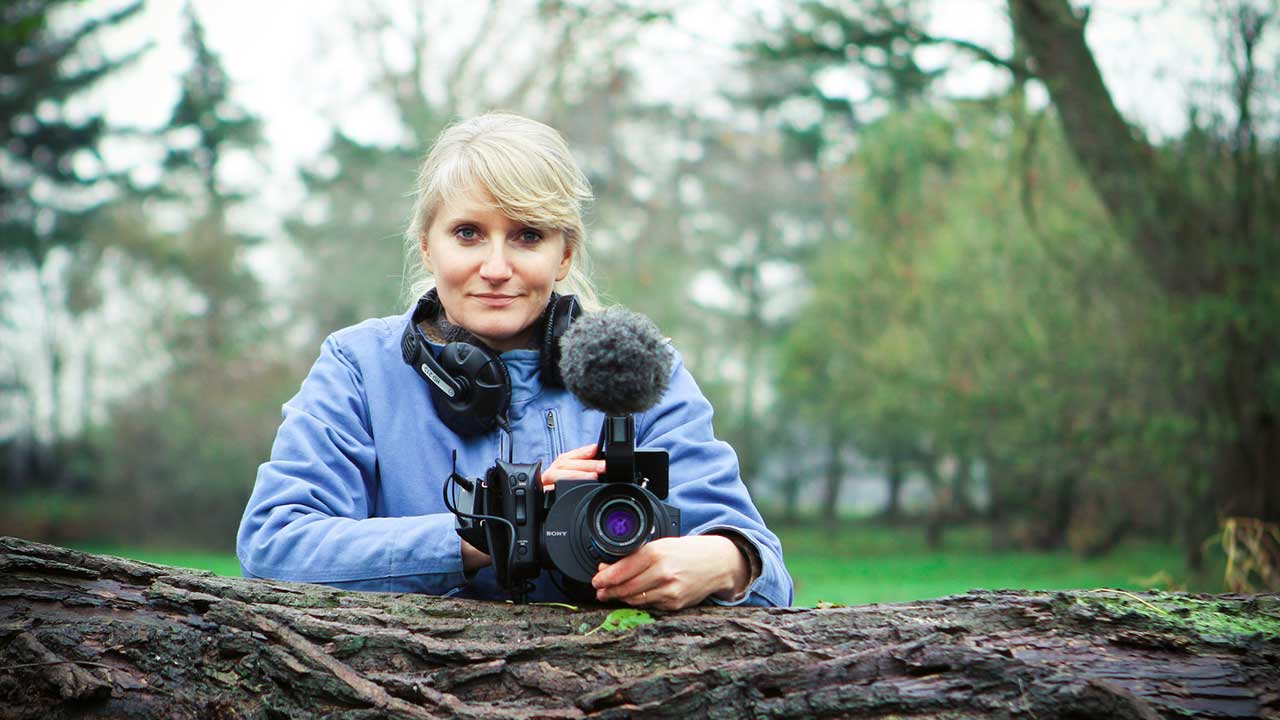 Does Consciousness Exist Outside of Our Body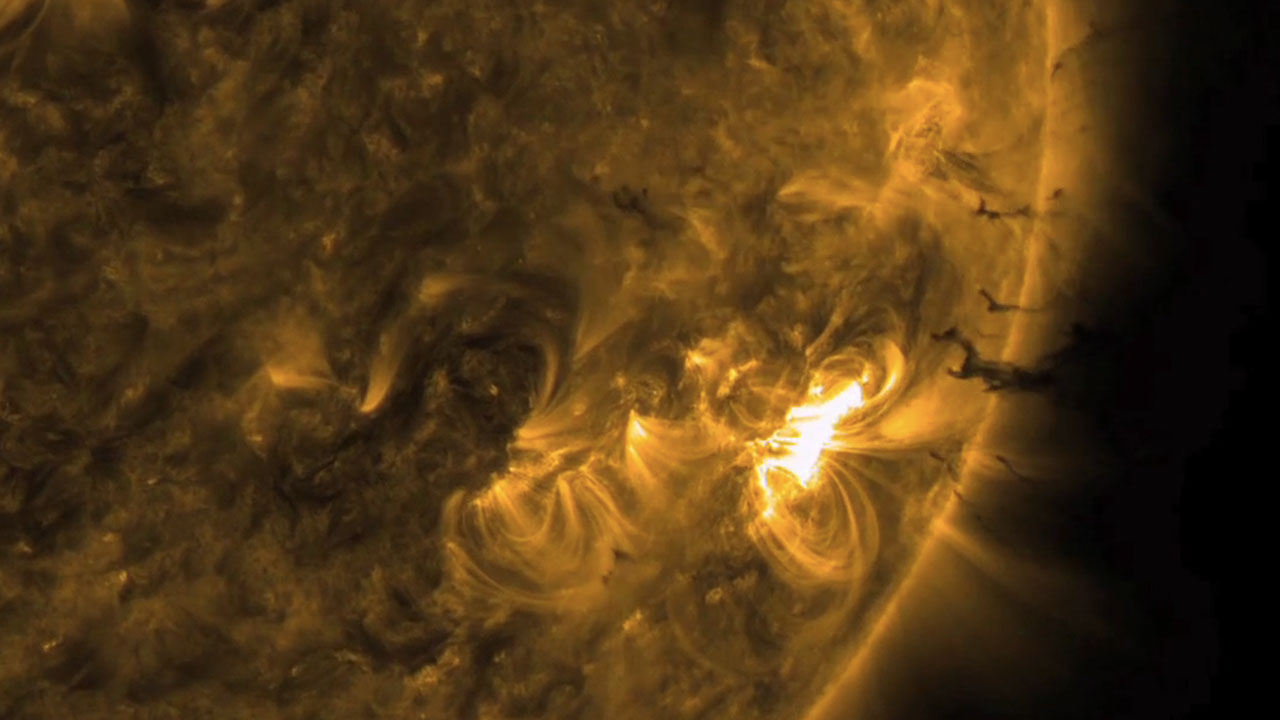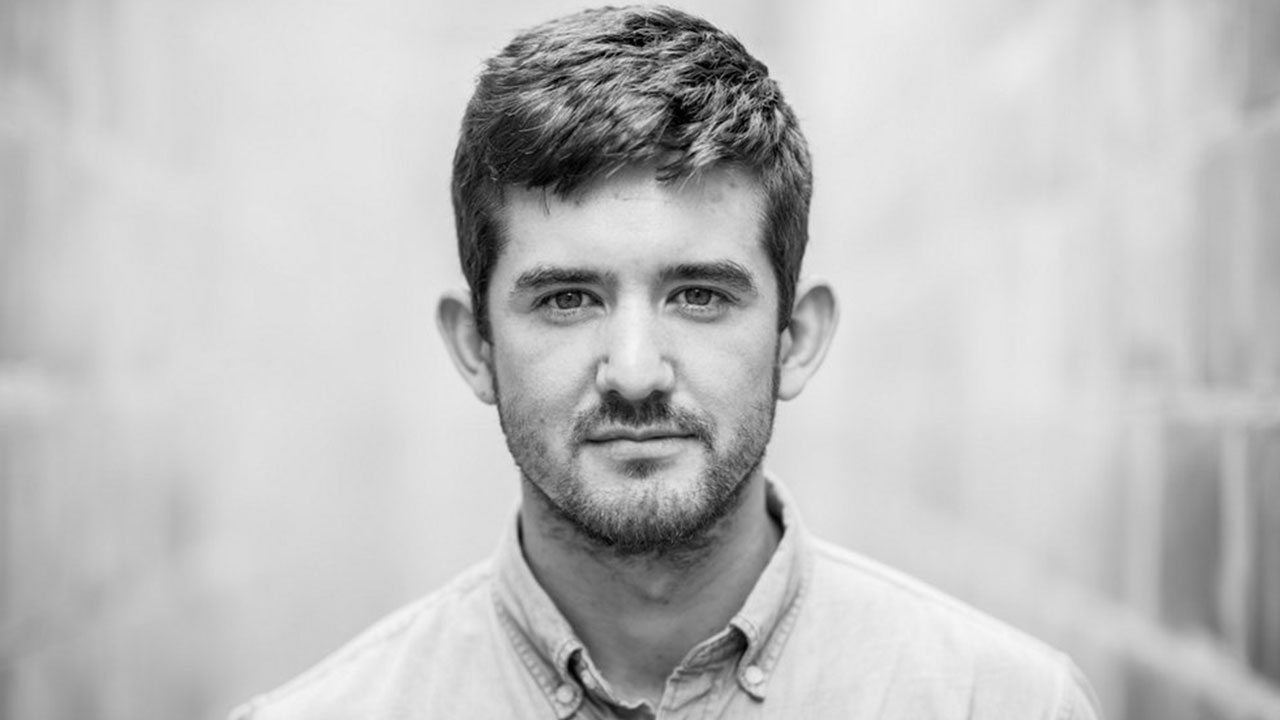 Selections from Bluebrain: A 10-Year Neuroscience Documentary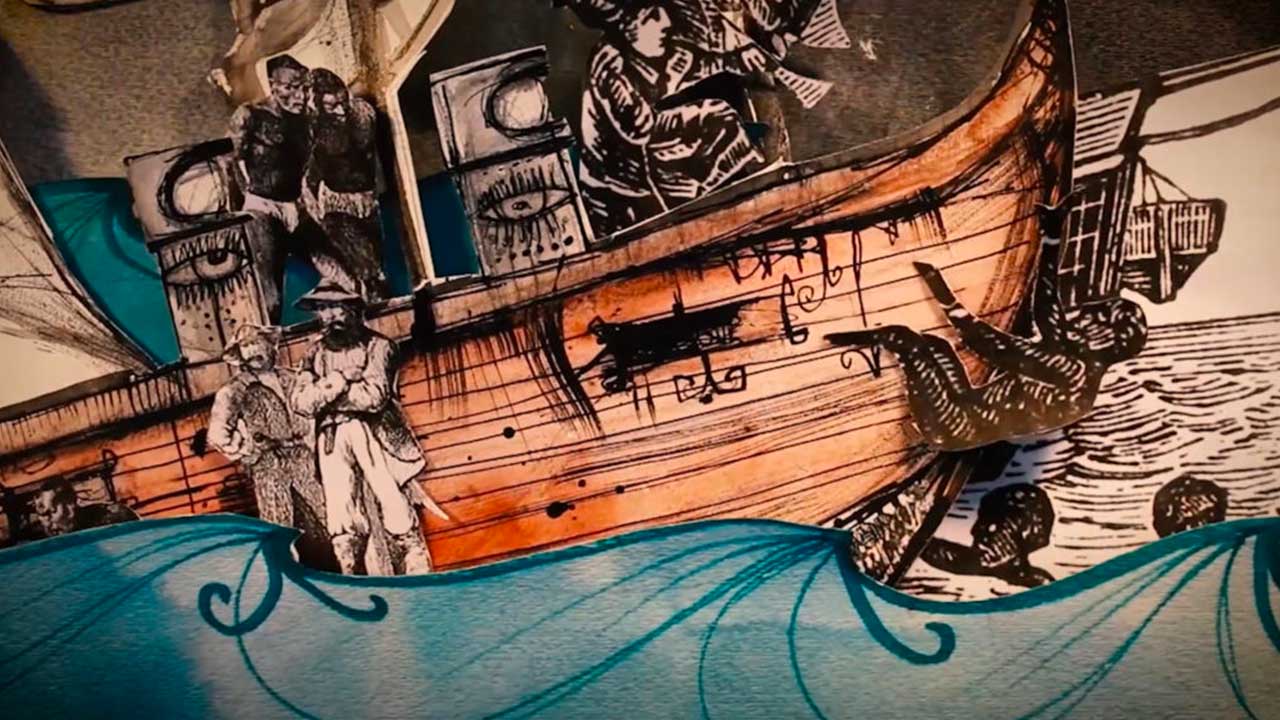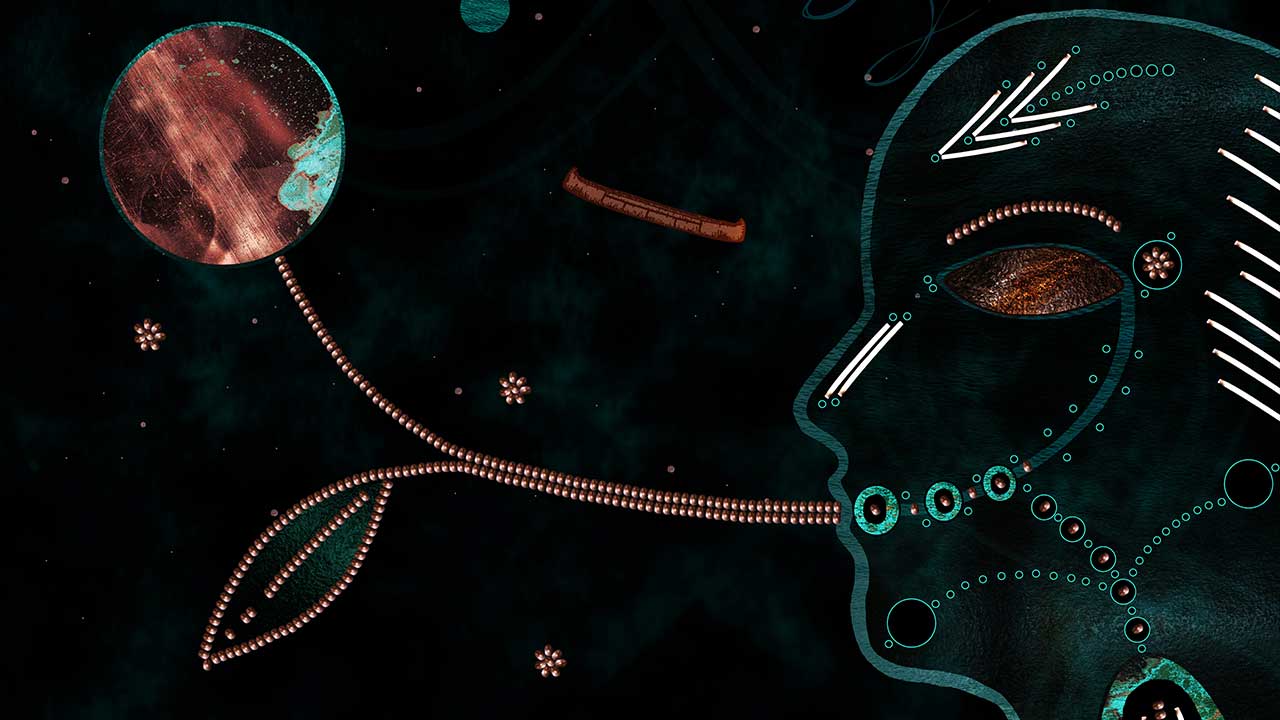 Animating Indigenous Scientific Literacies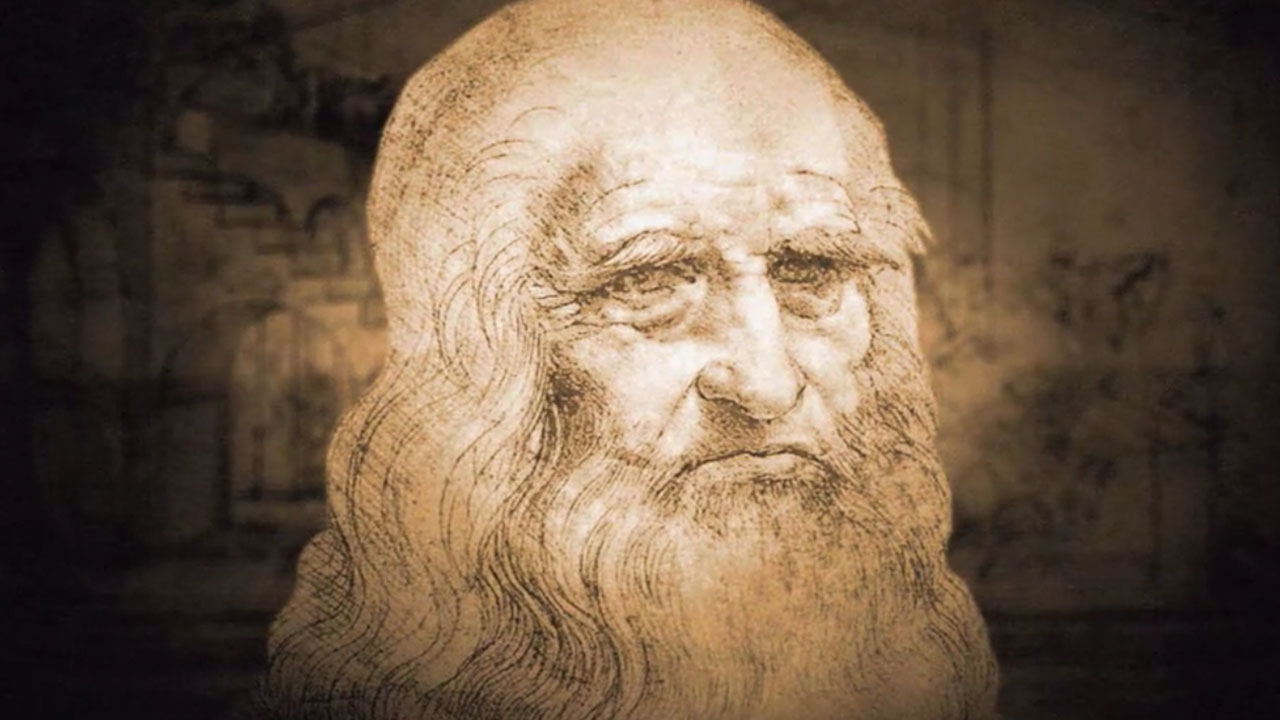 Leonardo and Friends Lead Us Into the Future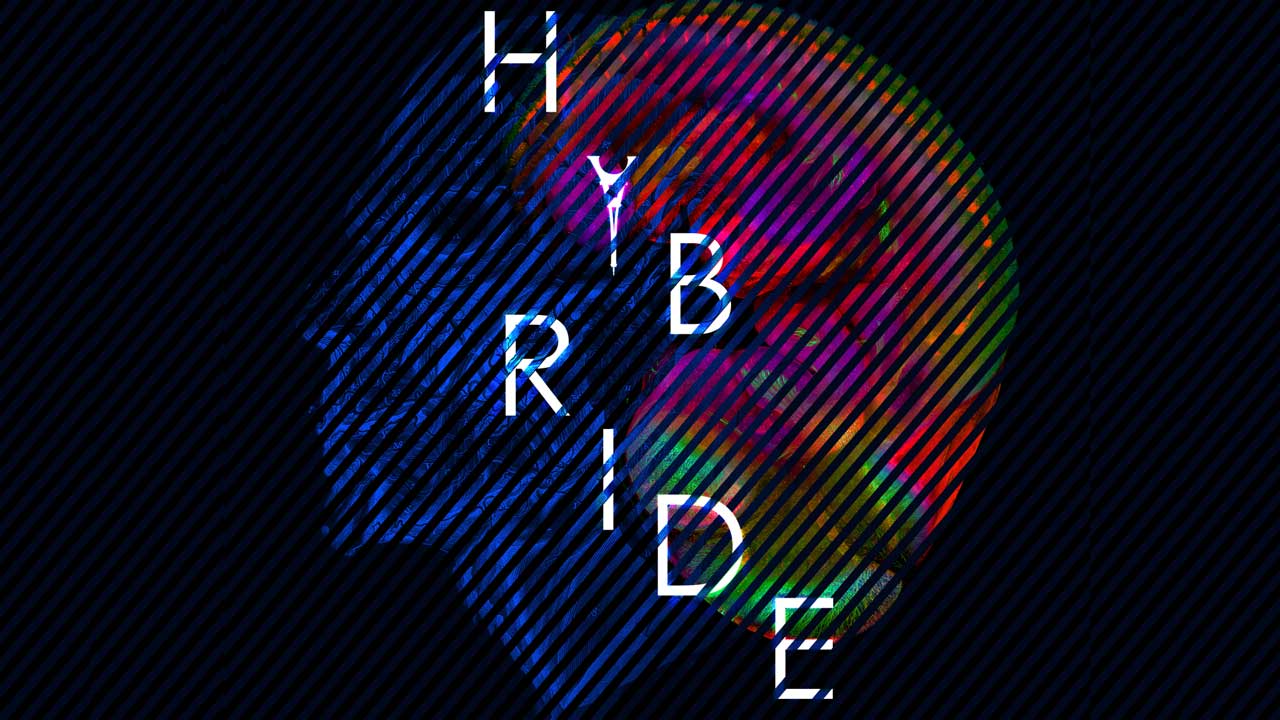 The Winning Films at Imagine Science Paris: A Celebration of Scientific Expressions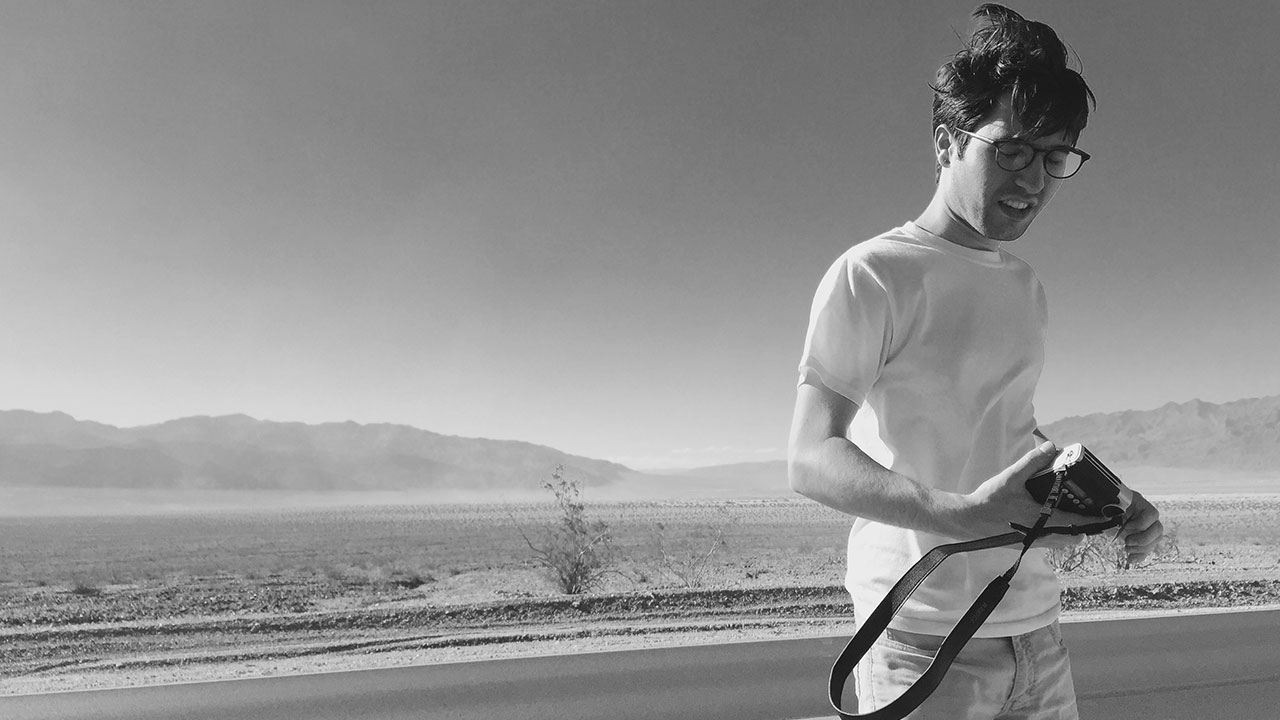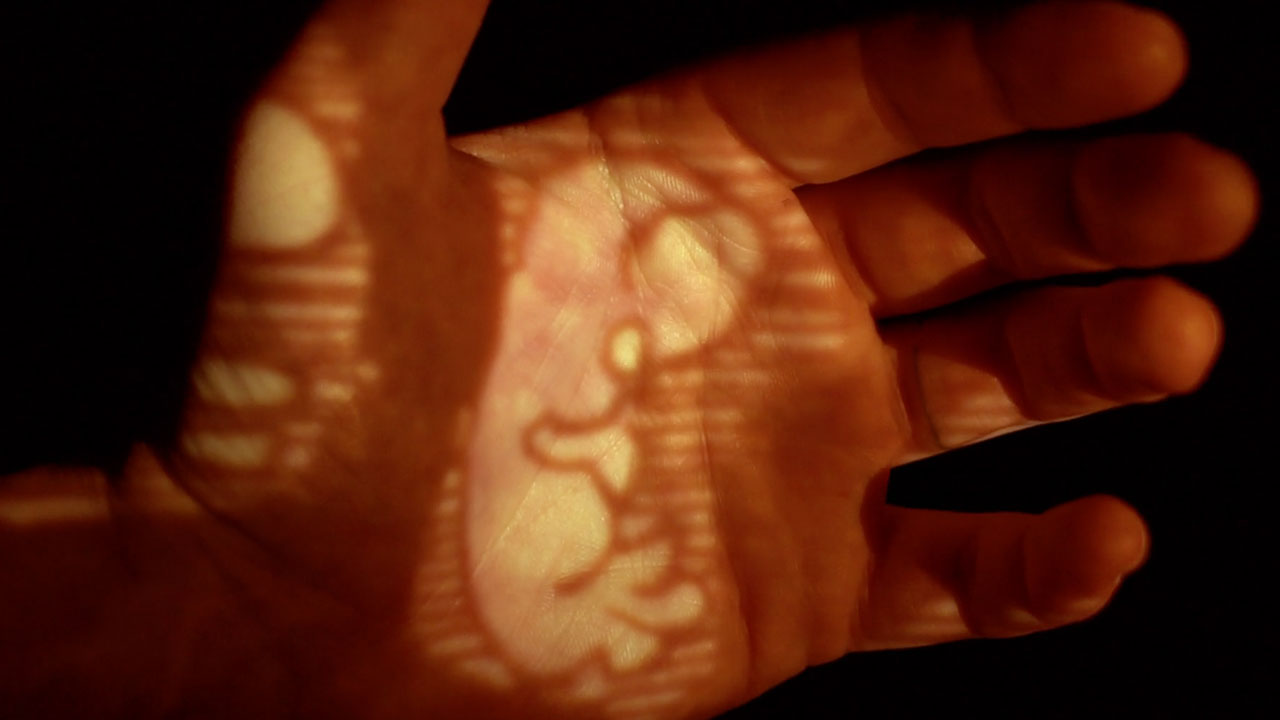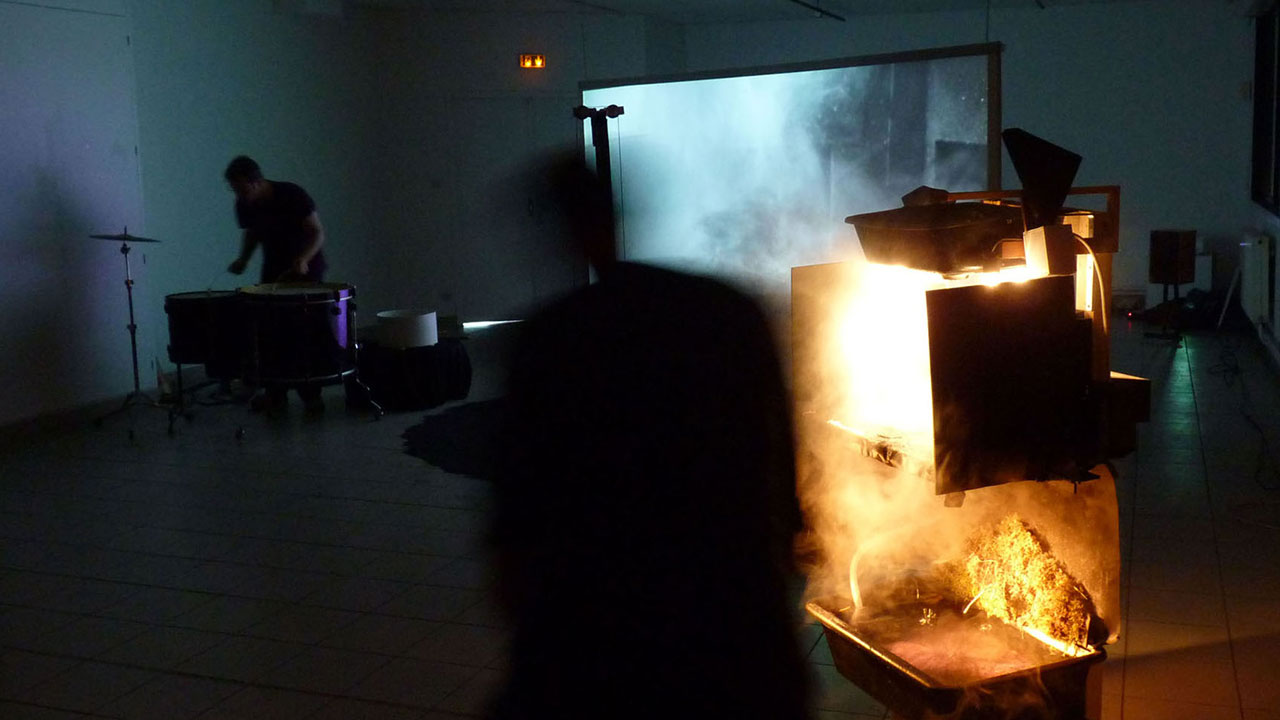 Science Makes for Great art, But What About the Reverse?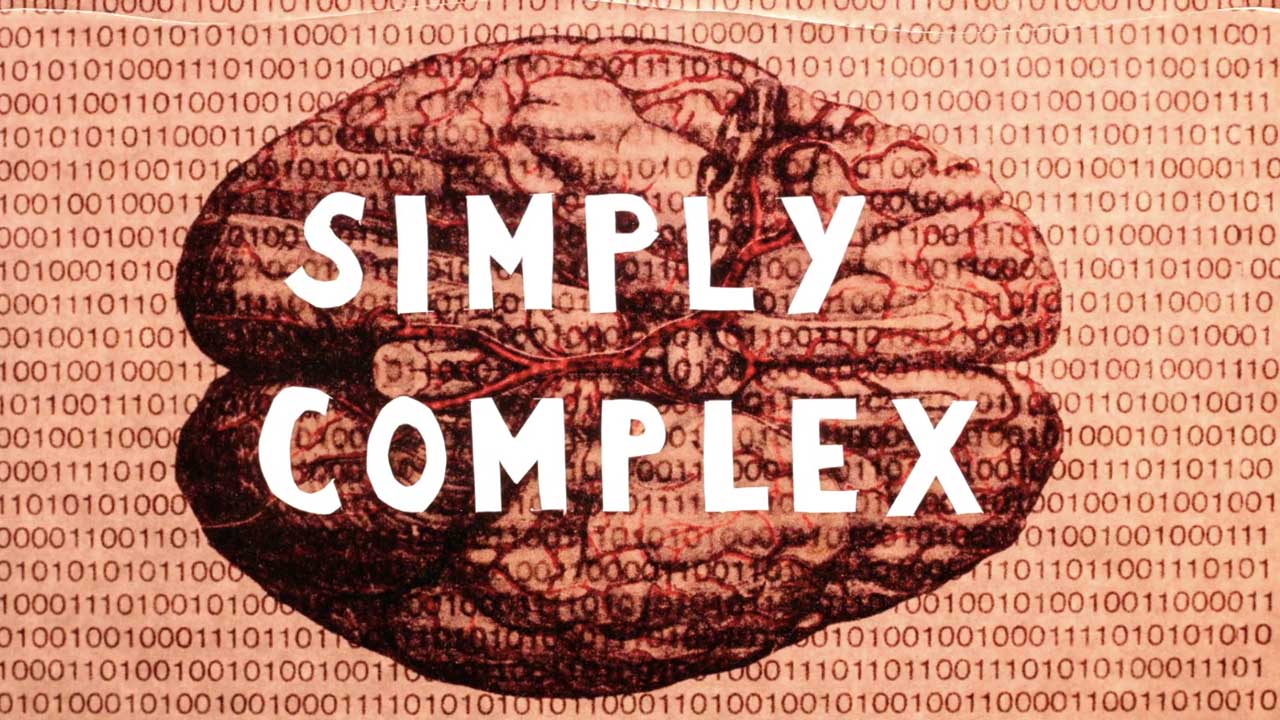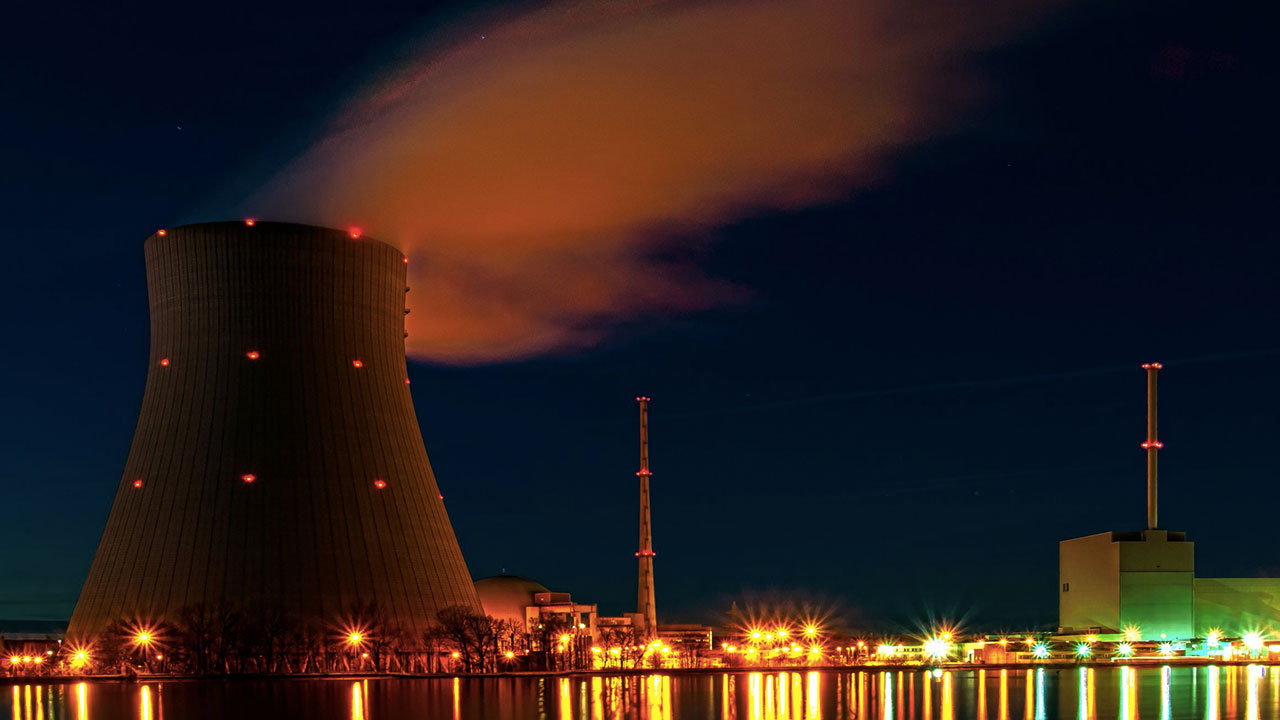 The Fukushima Disaster: Nuclear Trauma Lingers On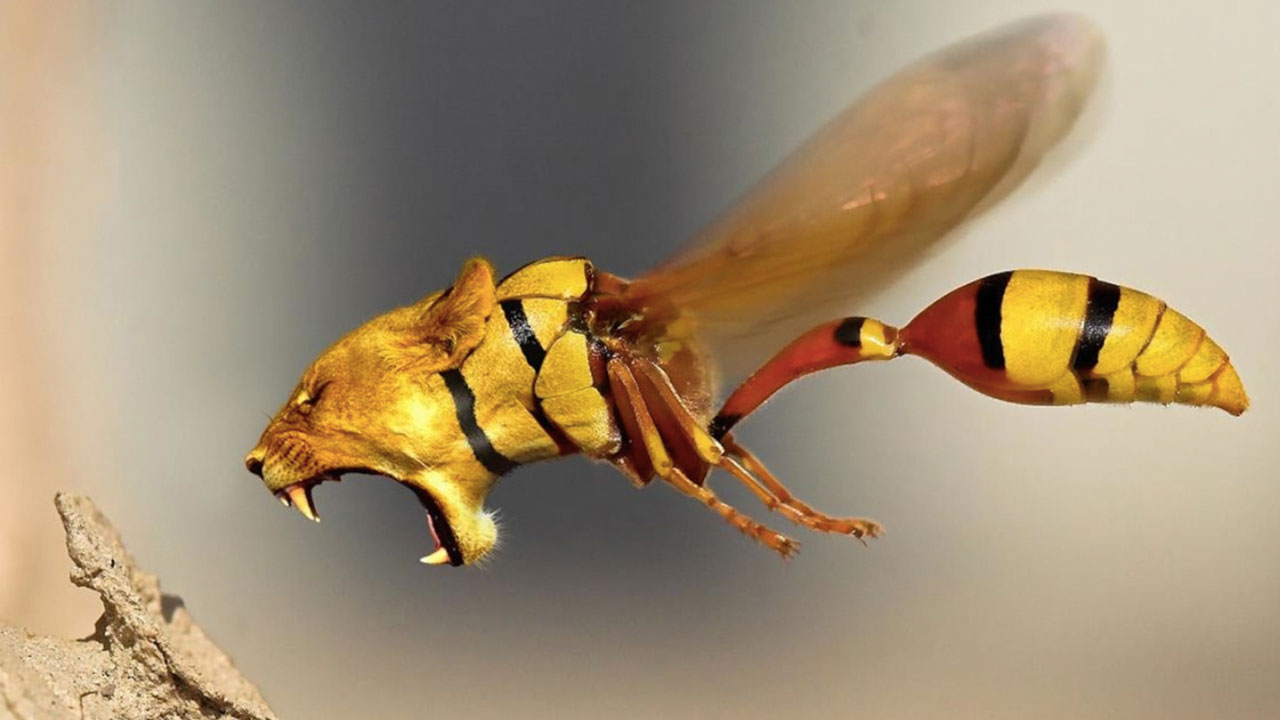 Chimera: Reality or Myth?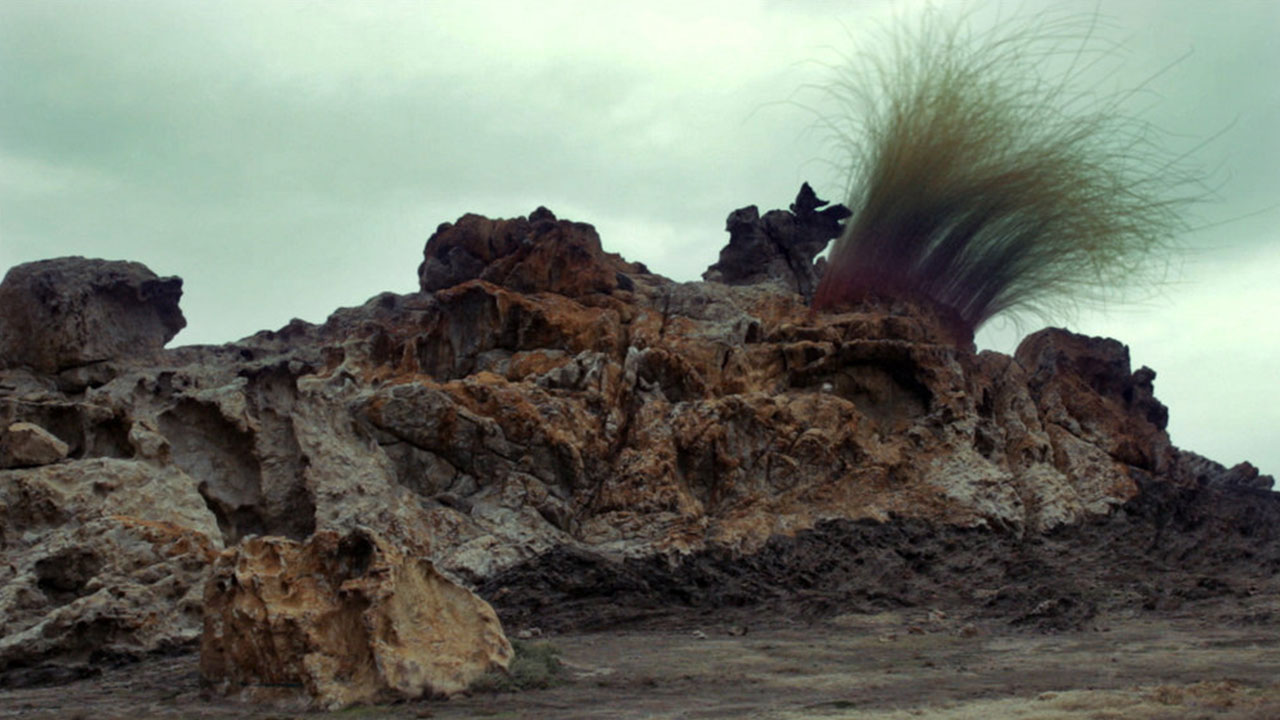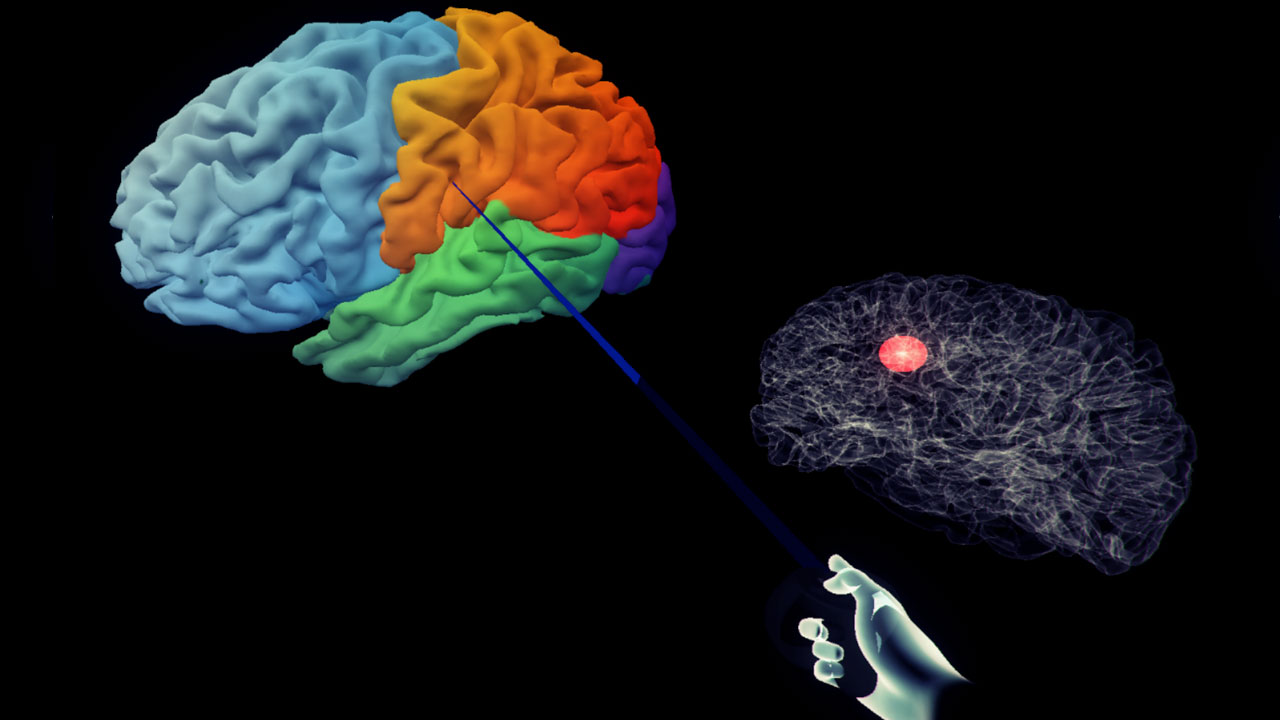 The Virtual Brain Project: Using Immersive Virtual Reality To Enhance Neuroscience Research And Instruction
Film, Knowledge, Networks: the Collaboratorium + Open Media Science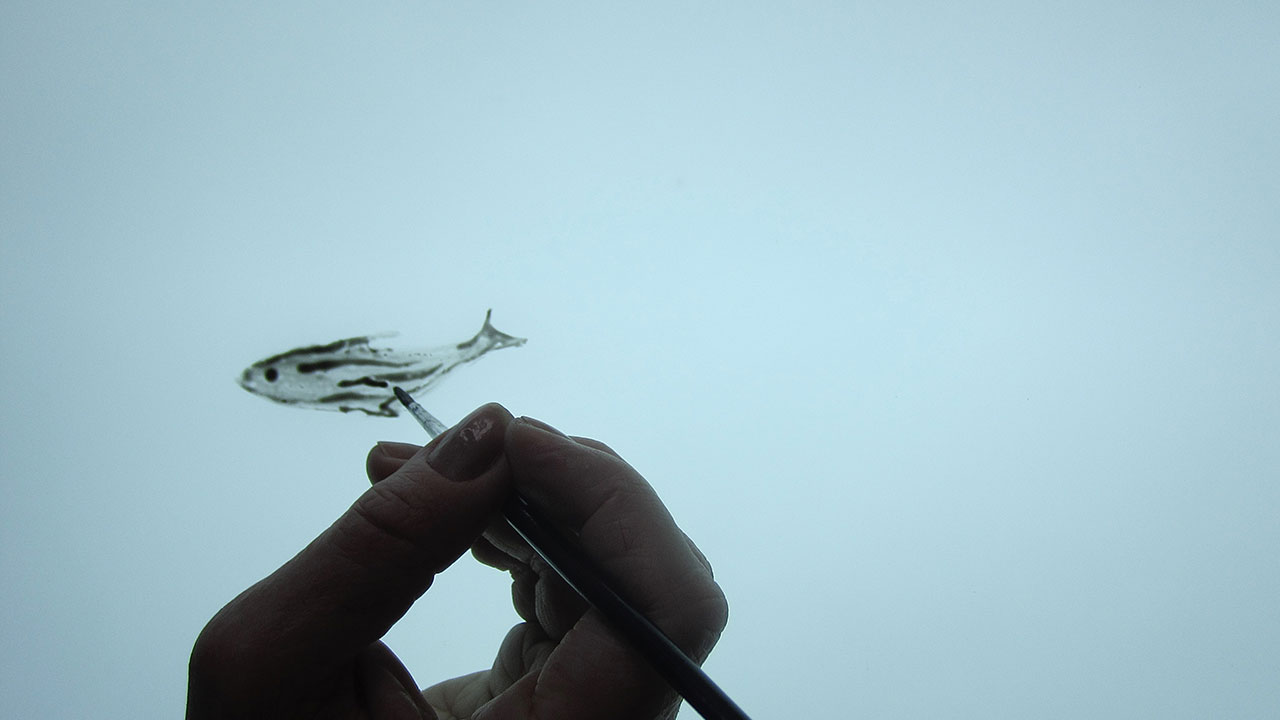 Adding Film to the Science Syllabus (Part 2)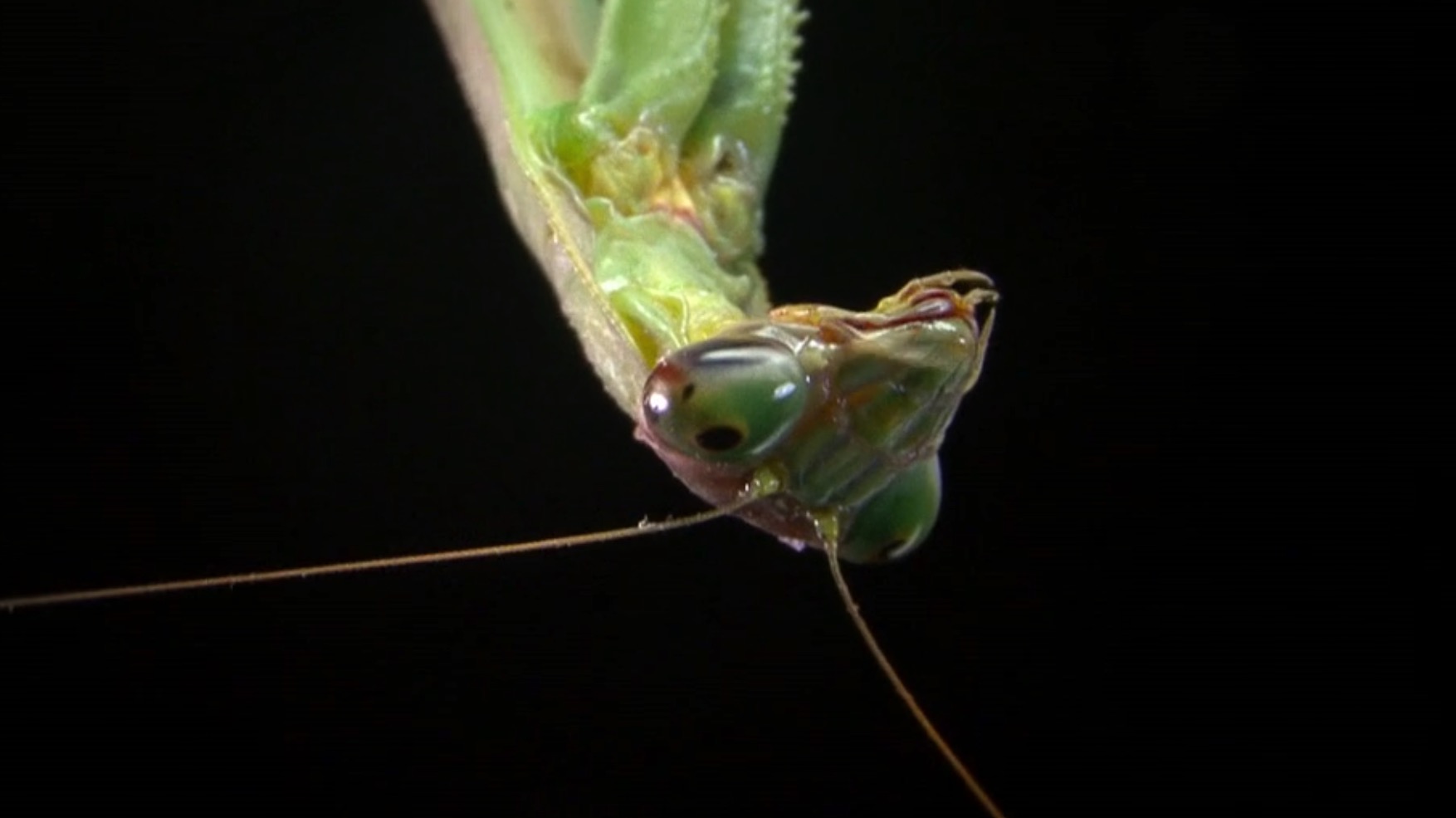 10 Short Science Films Celebrating Tiny Details Usually Unseen
There will never be a final film format (Part 1): The future of celluloid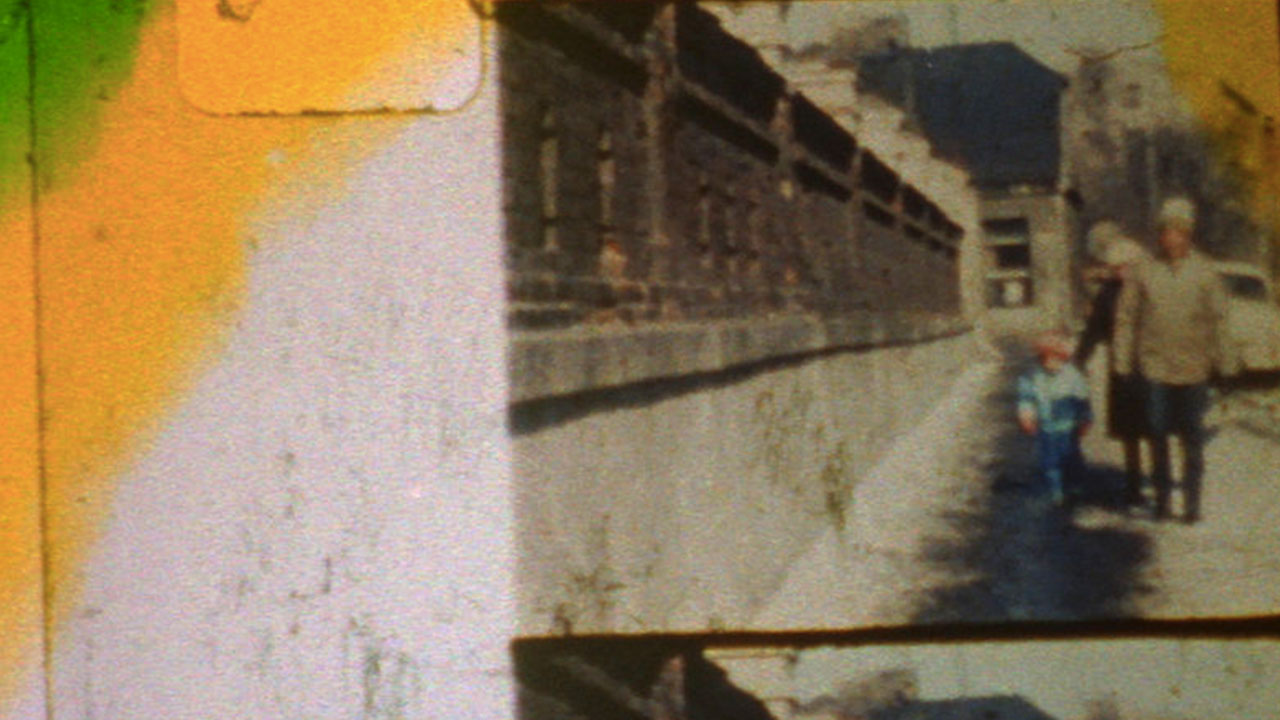 The Artwork of Migration: How movement functions
Unsettling Equilibrium and Envisioning a Better Future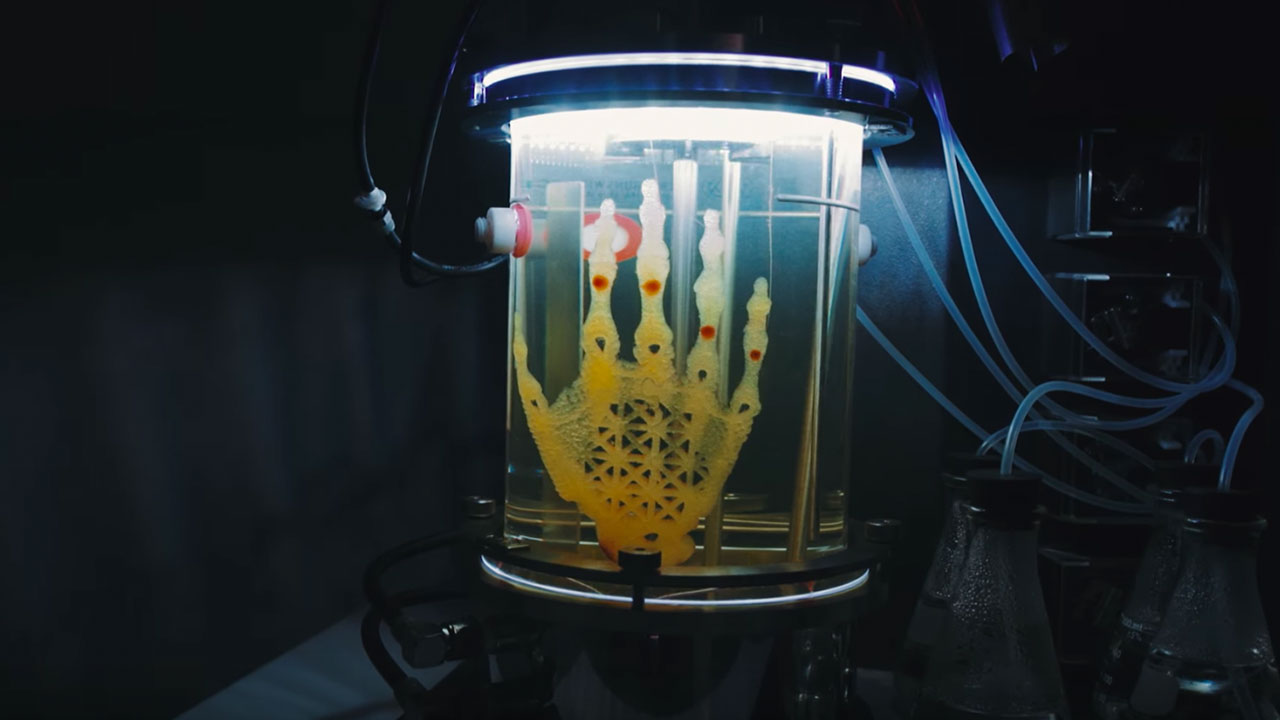 Artificial Life and the Post-Human Filmic Experience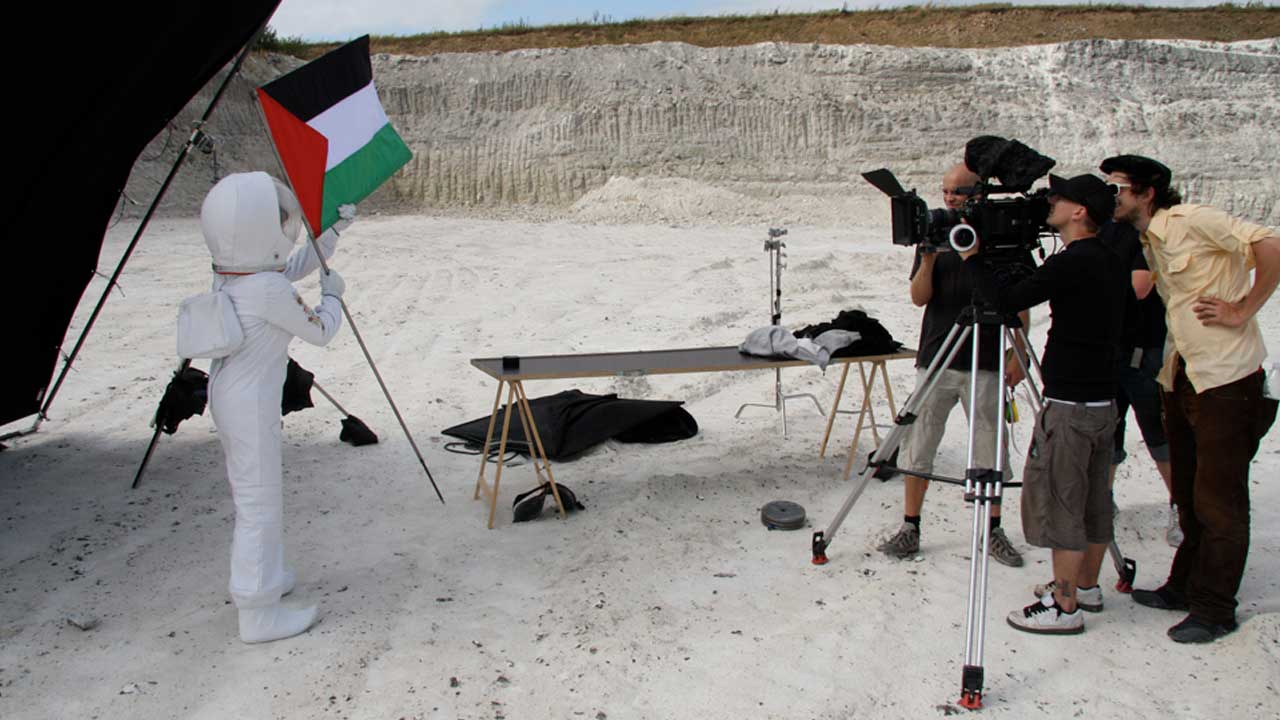 Envisioning Future States With Science Fiction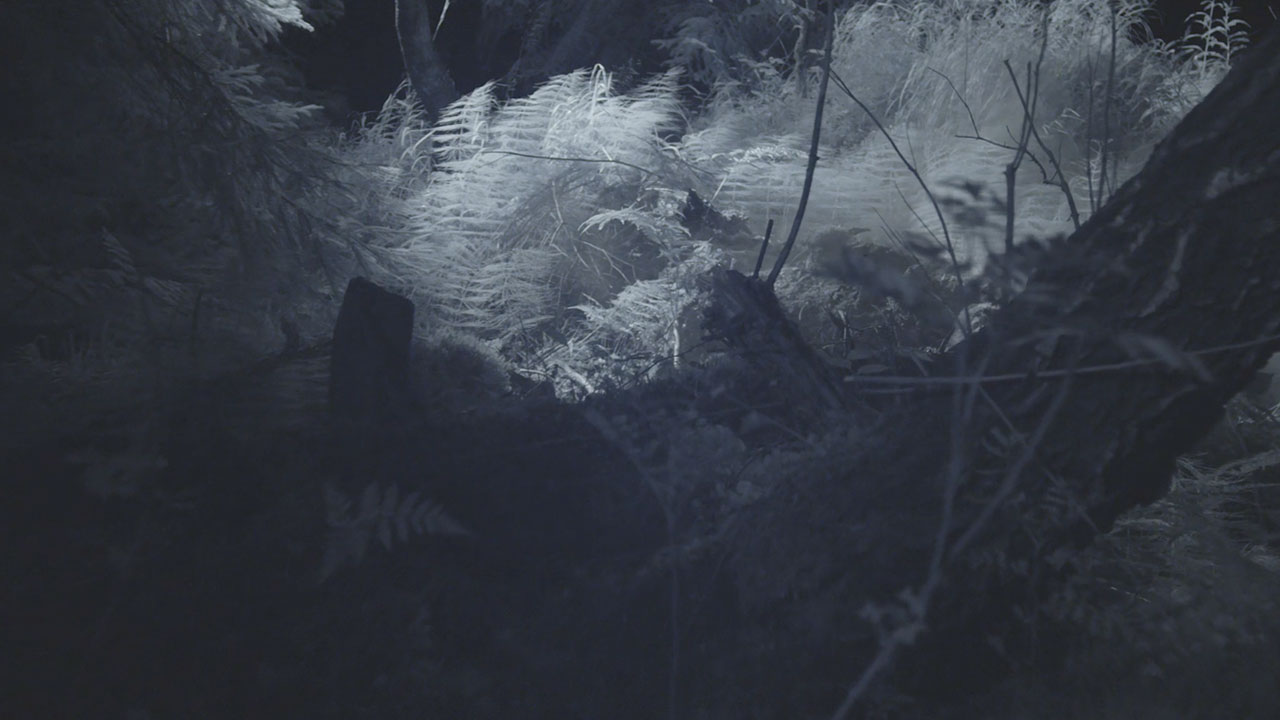 Mineral Motifs: Labor, time, extraction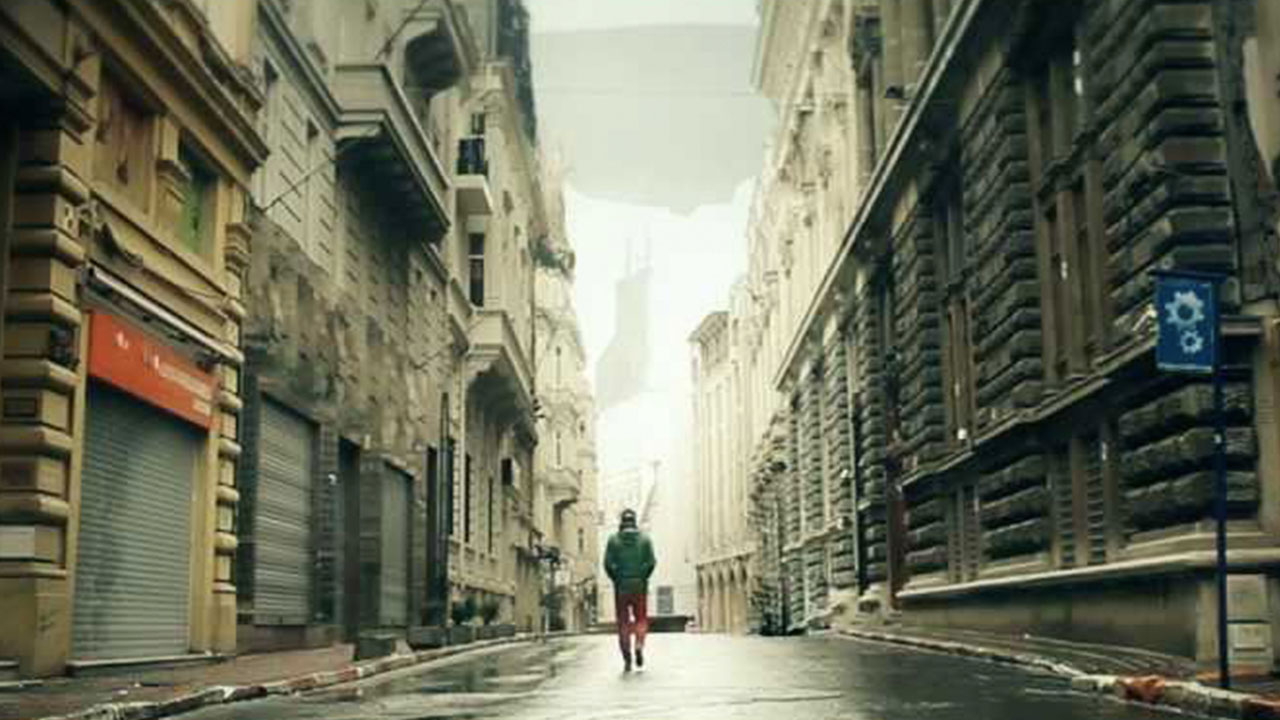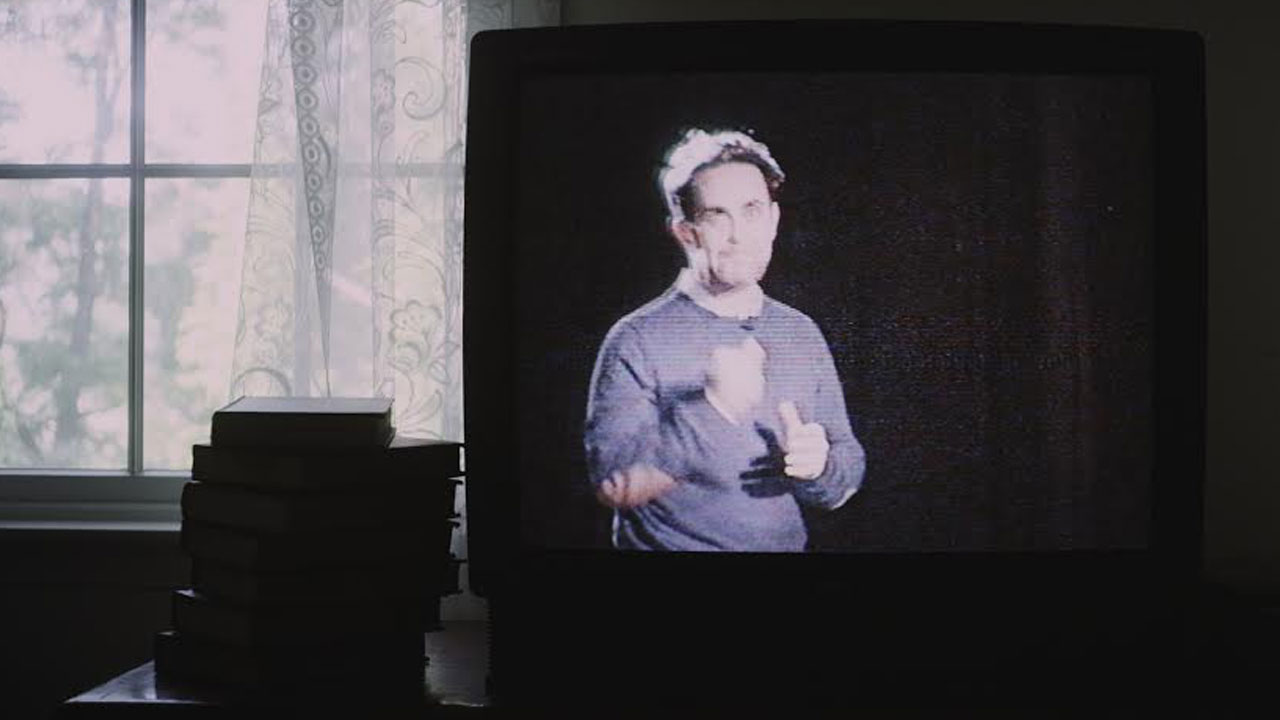 What did the future look like?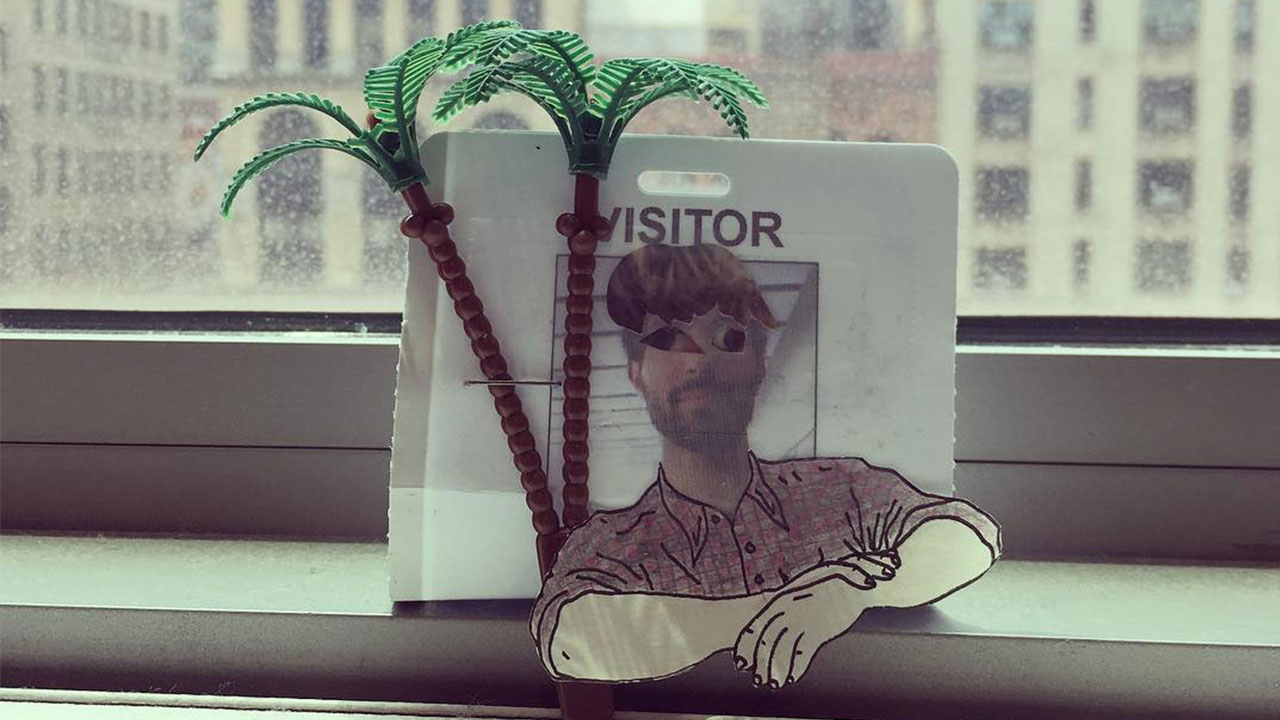 Spelling Out the Spellbinding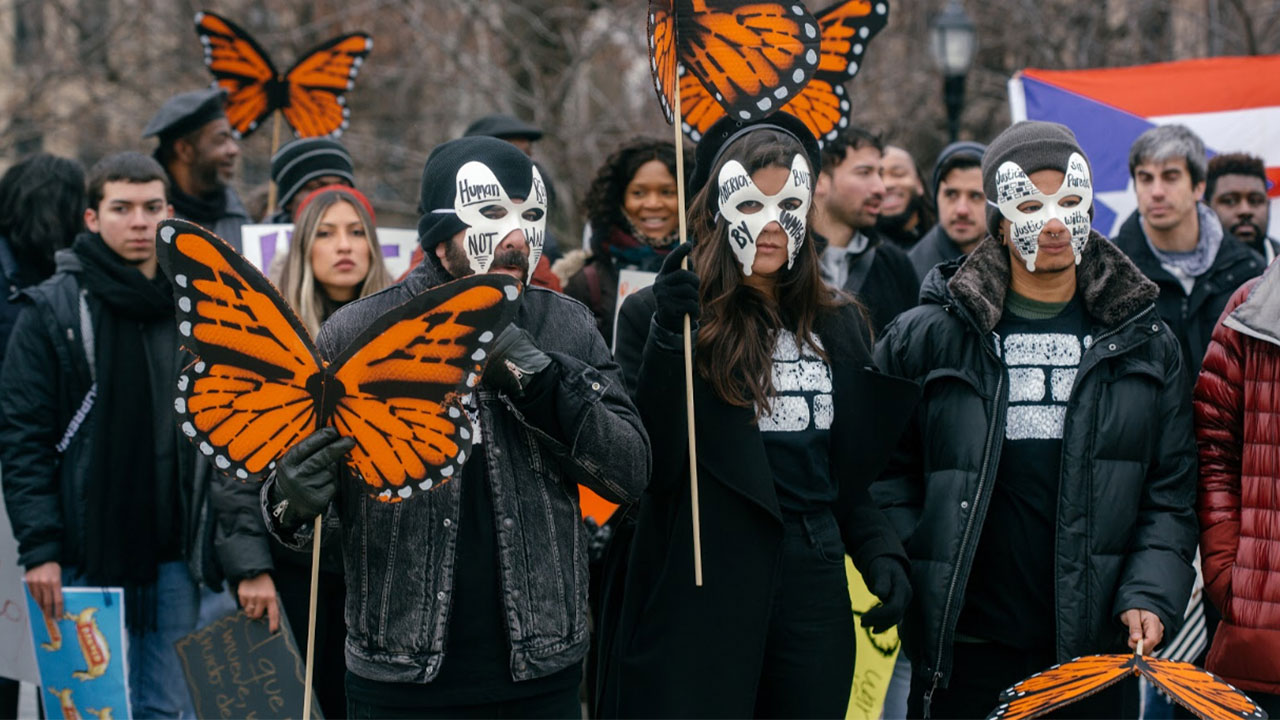 On The Wings of The Monarch: Behind-the-Scenes with Labocine's First Feature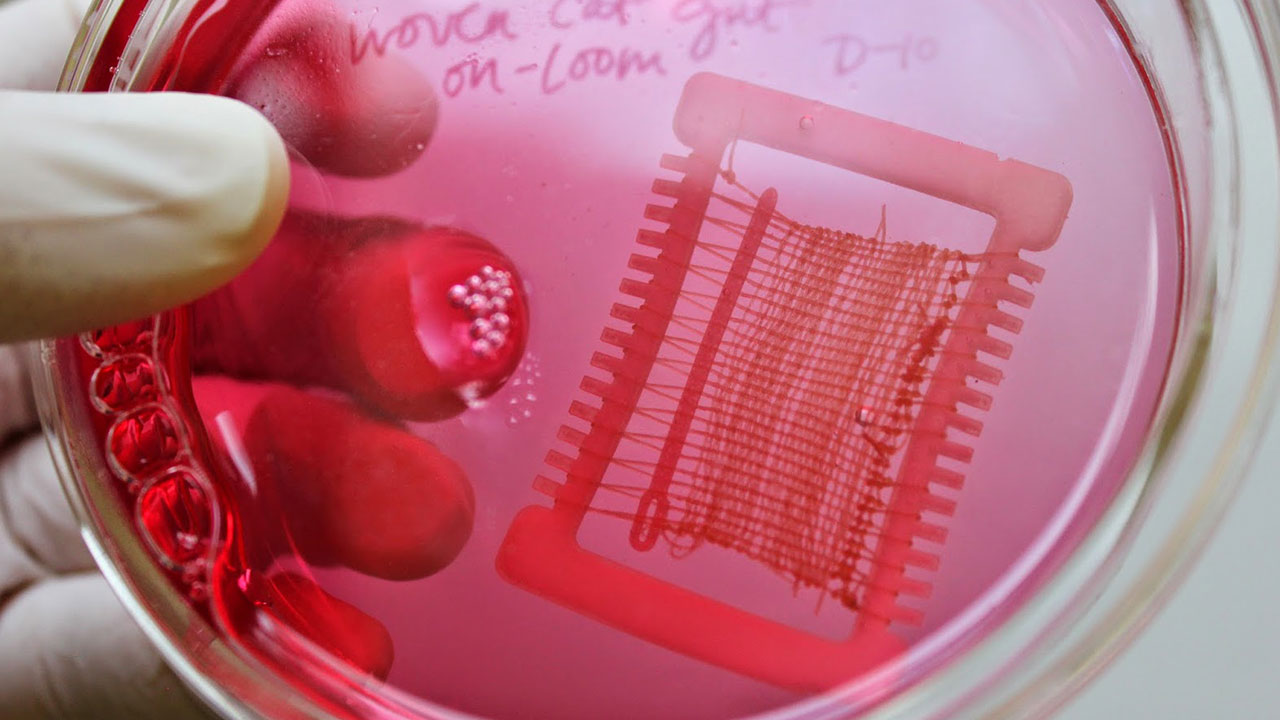 Visualizing an Intimate Journey Through the Brain
Visions of the Future: The Artist Depiction Series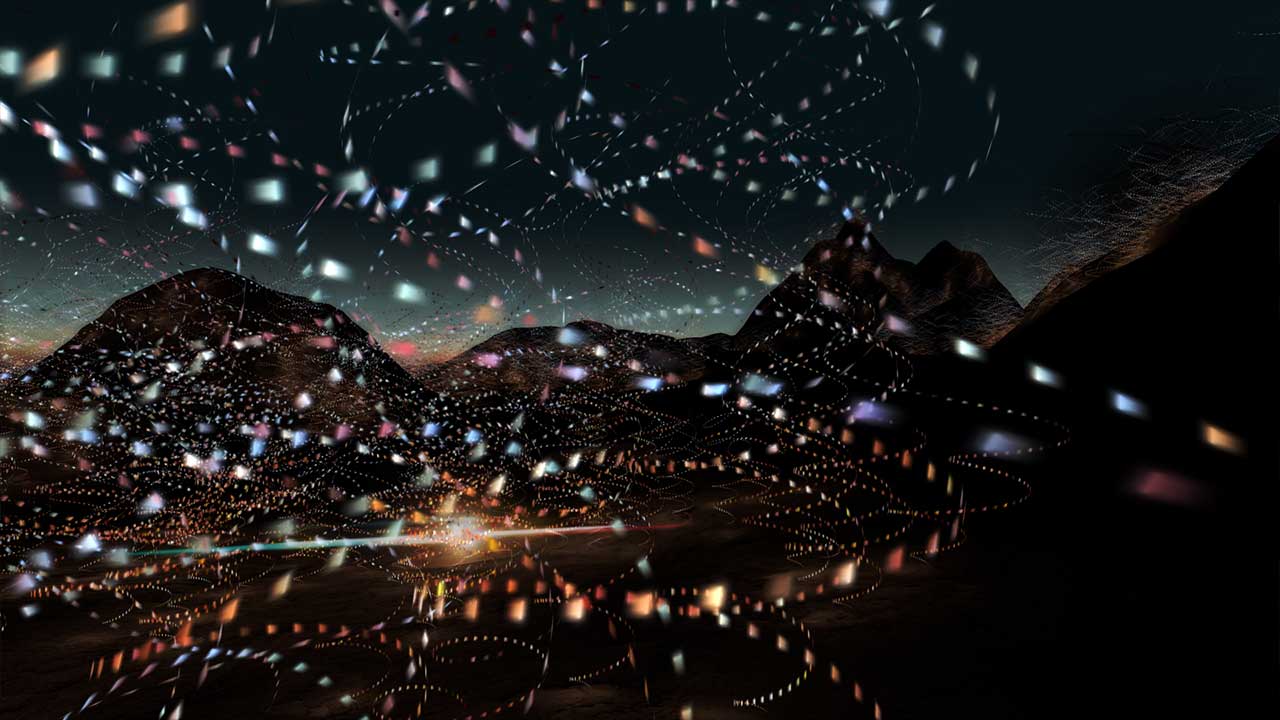 Silent Signal: Exploring Visionary Science through Experimental Animation
Becoming Animal: Cinemas of transformation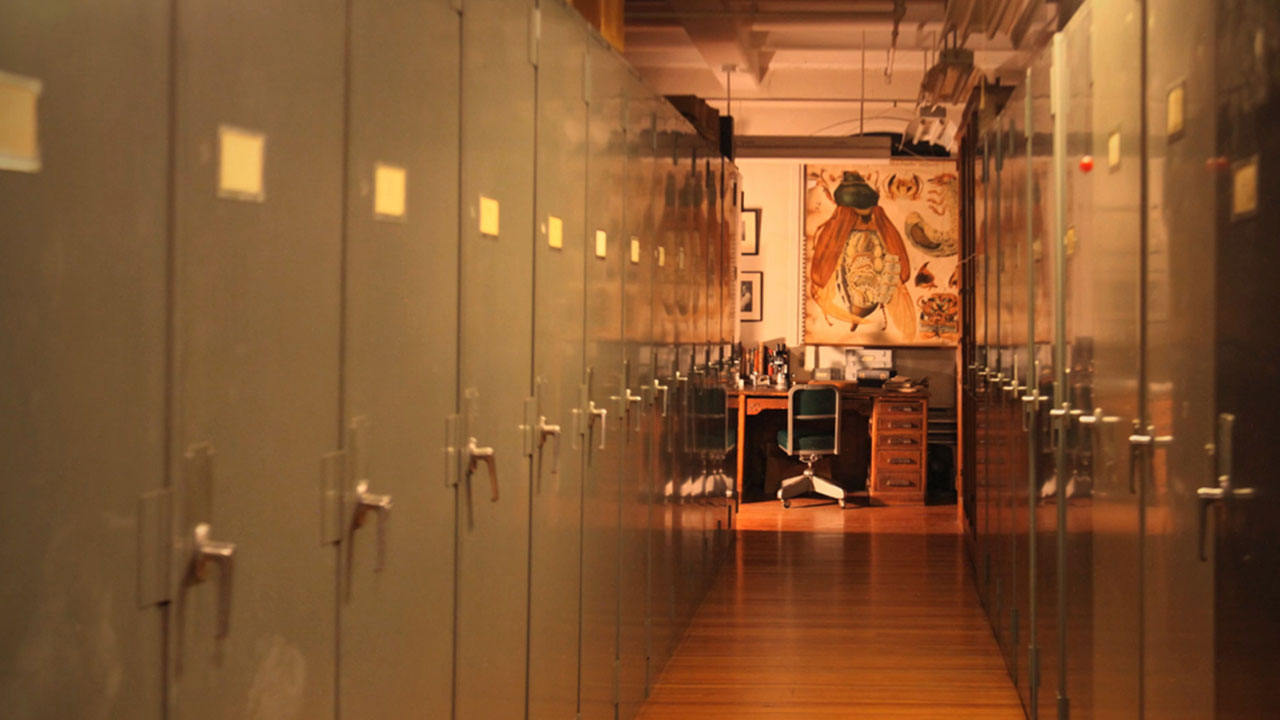 Adding Film to the Science Syllabus (Part 1)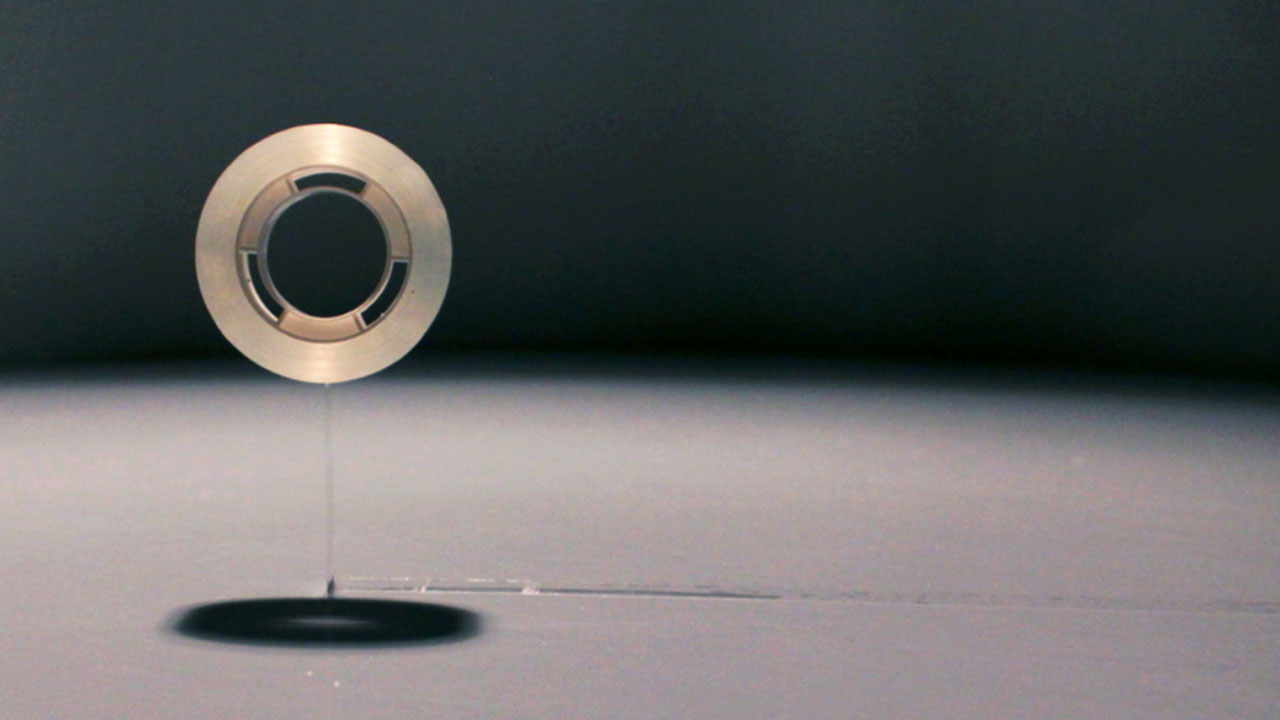 We cannot understand what we cannot imagine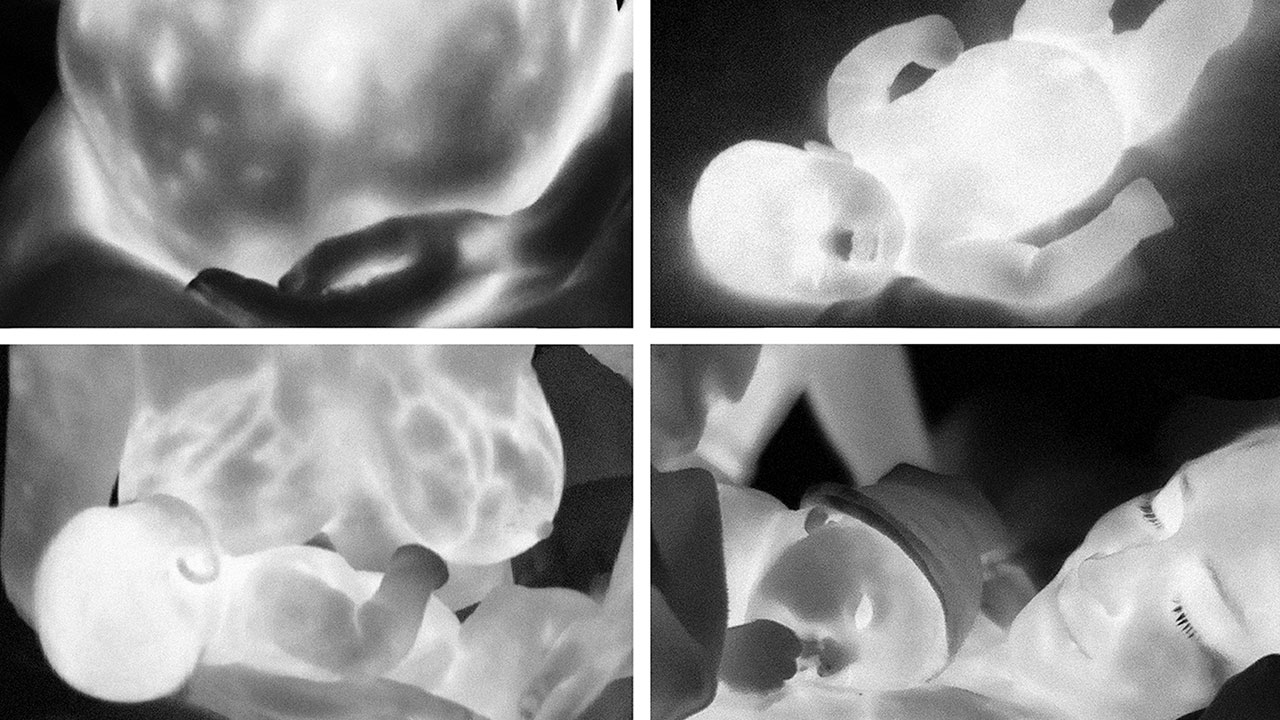 Marne Lucas: A Pioneer in Infrared Experimental Art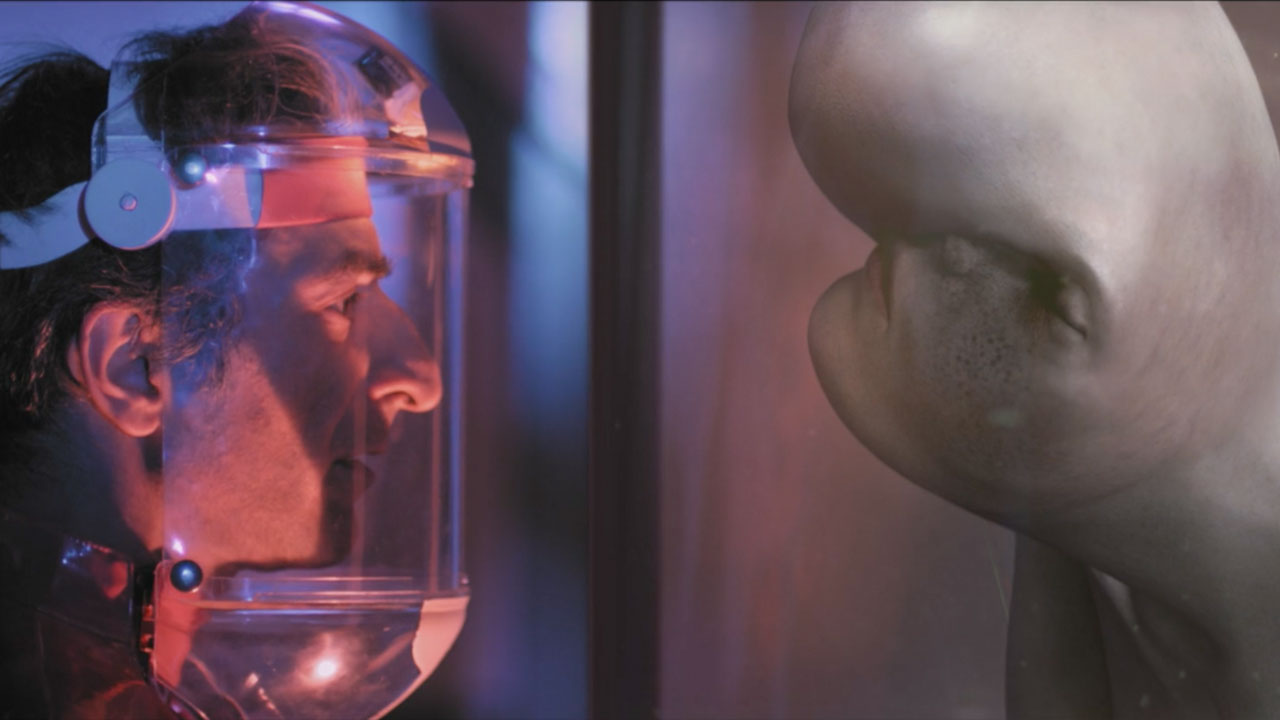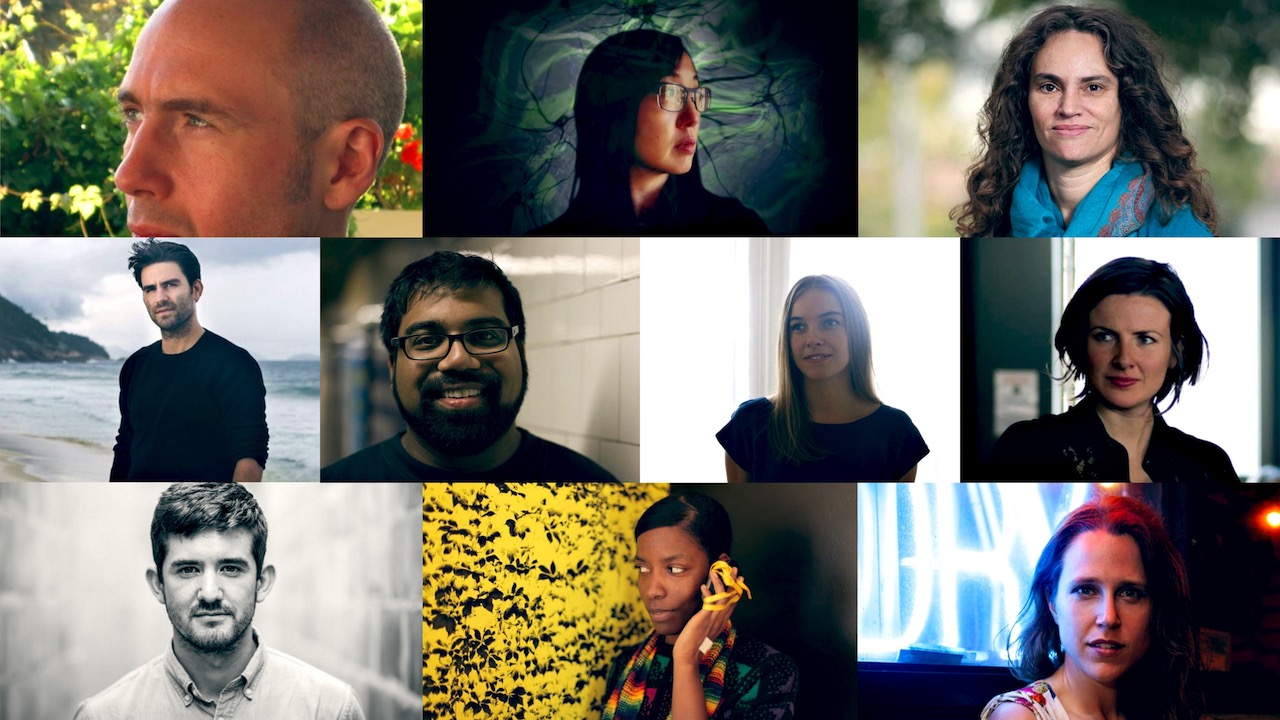 Announcing the Ten Visionary Filmmakers of "Chimera Experiments"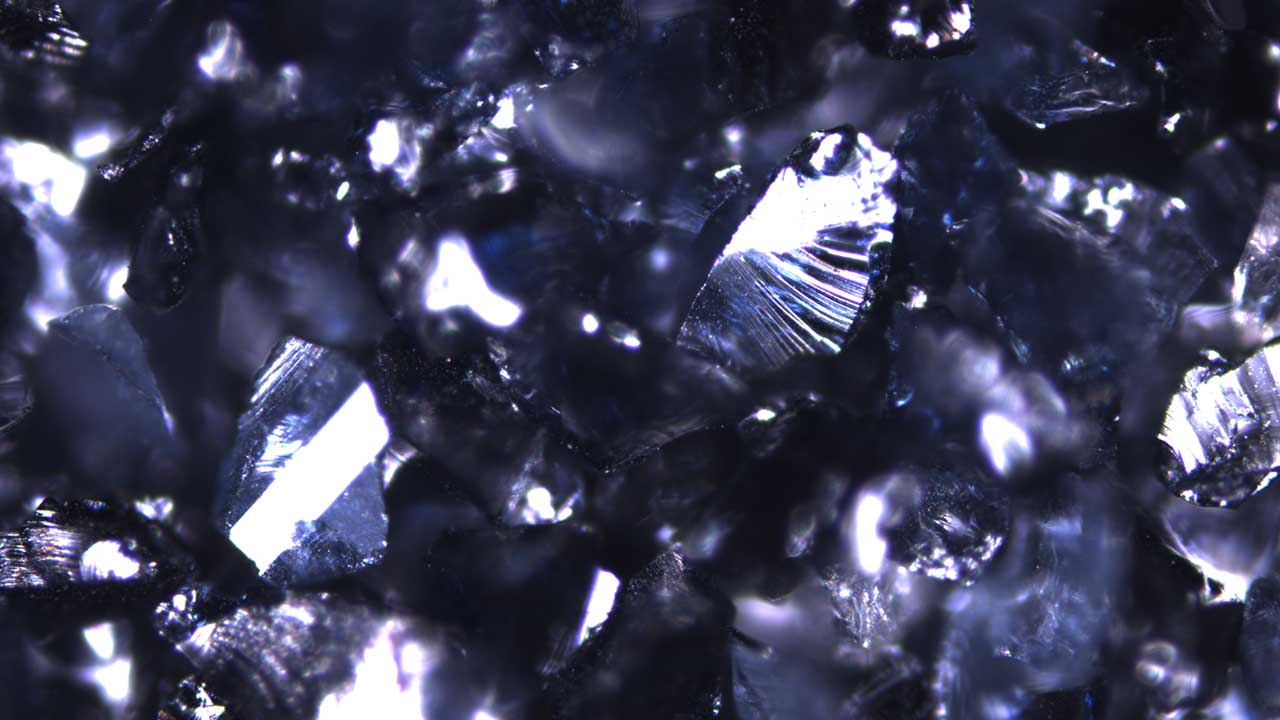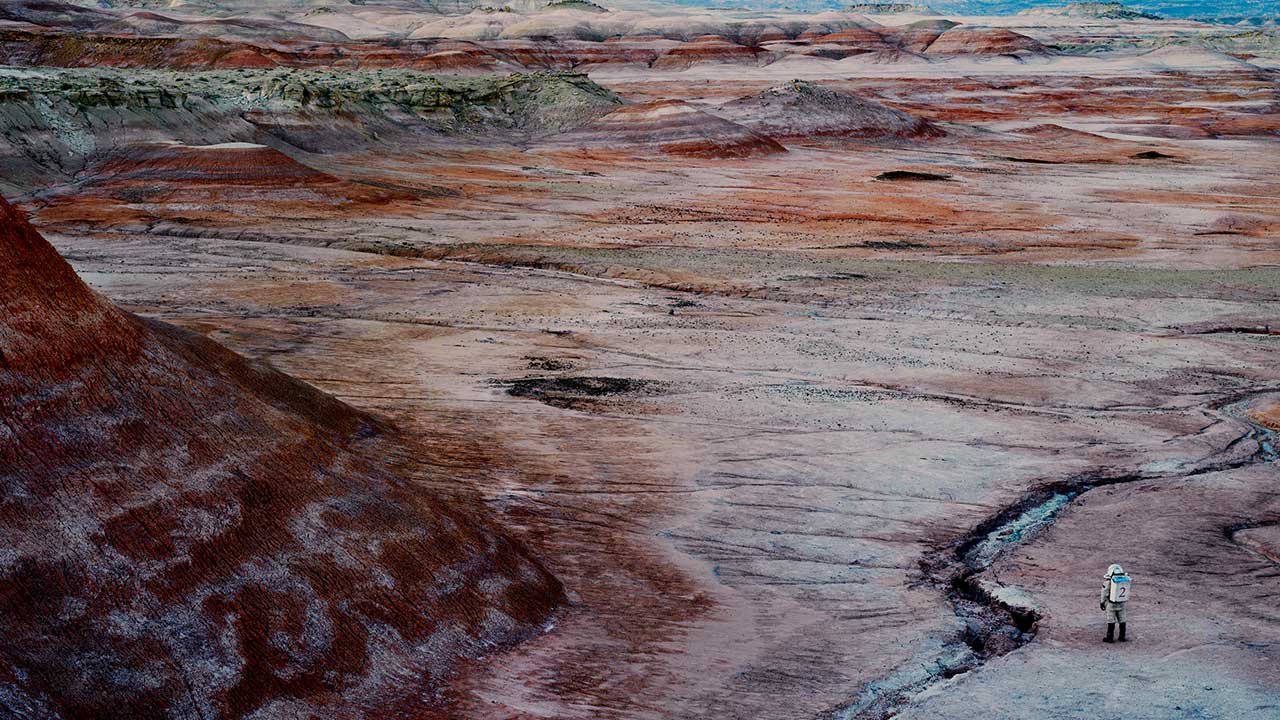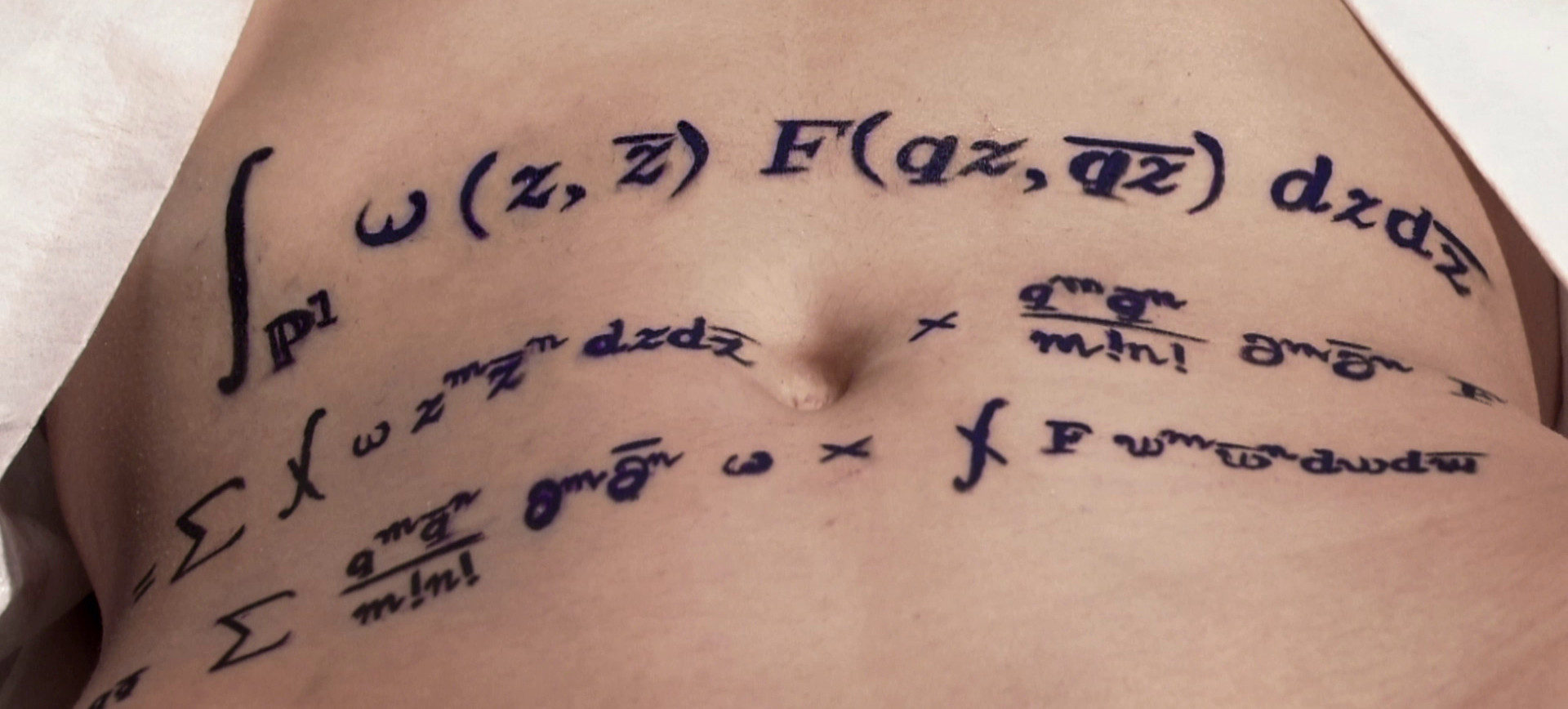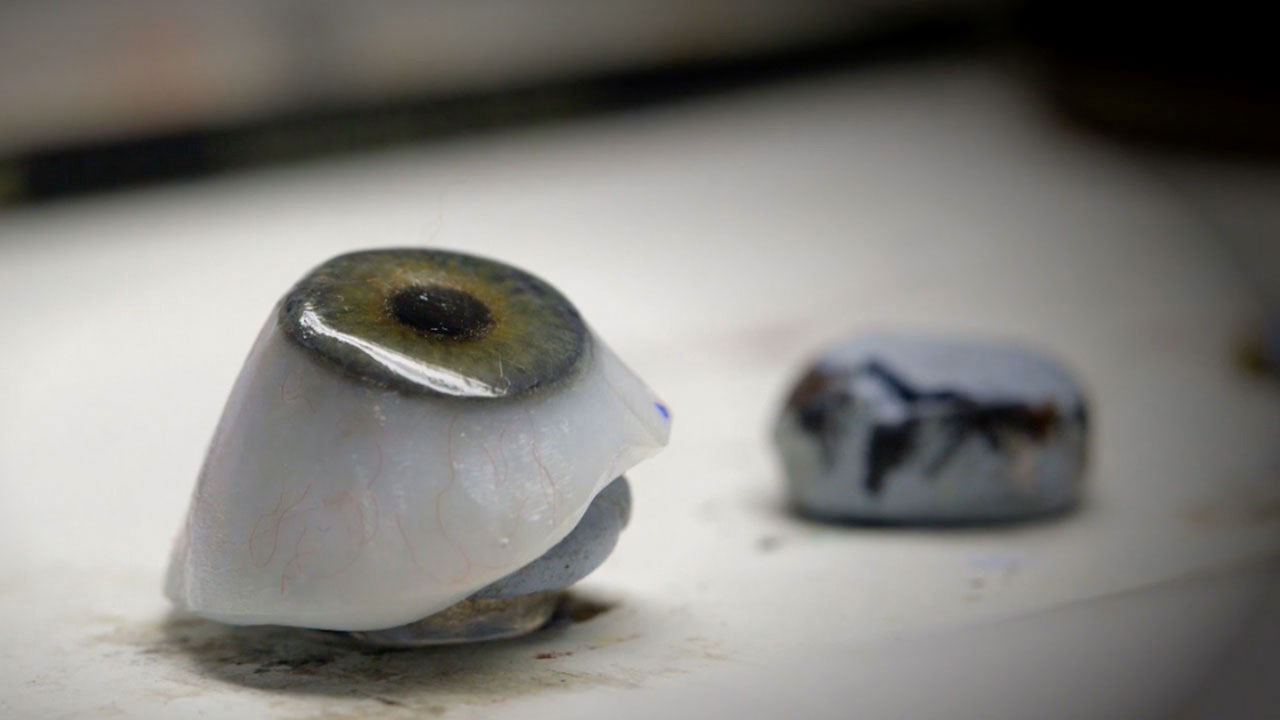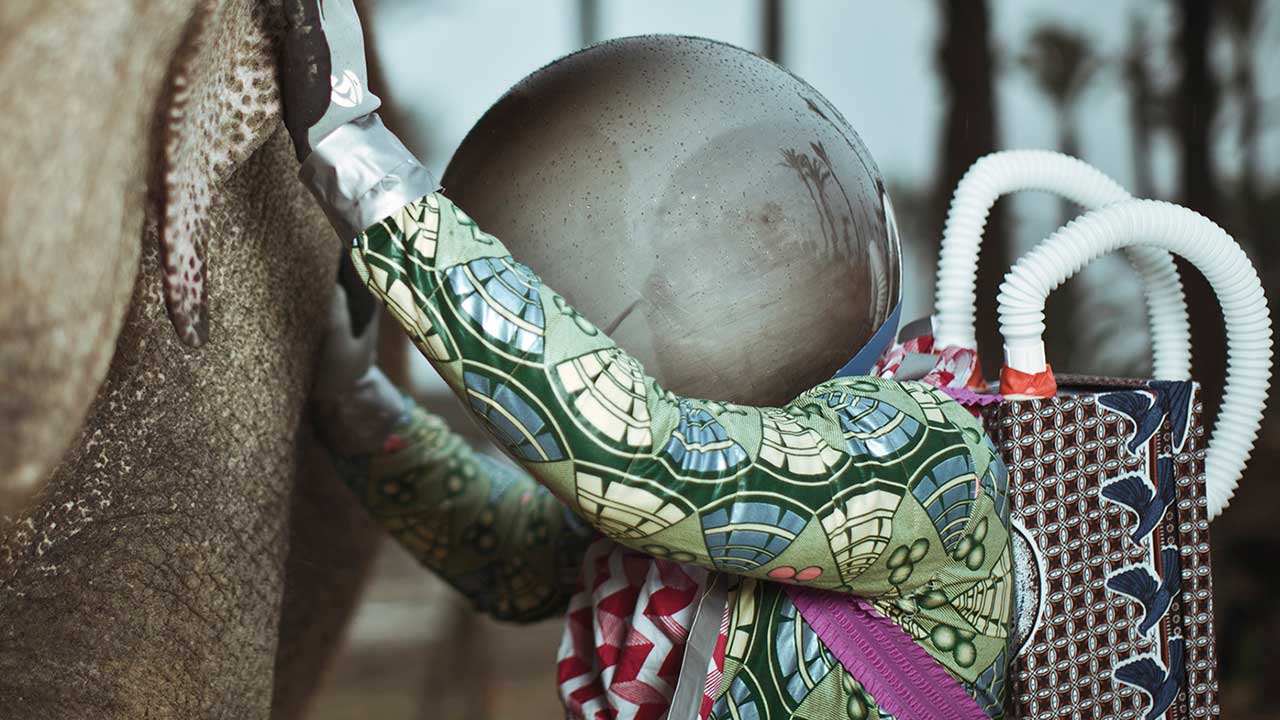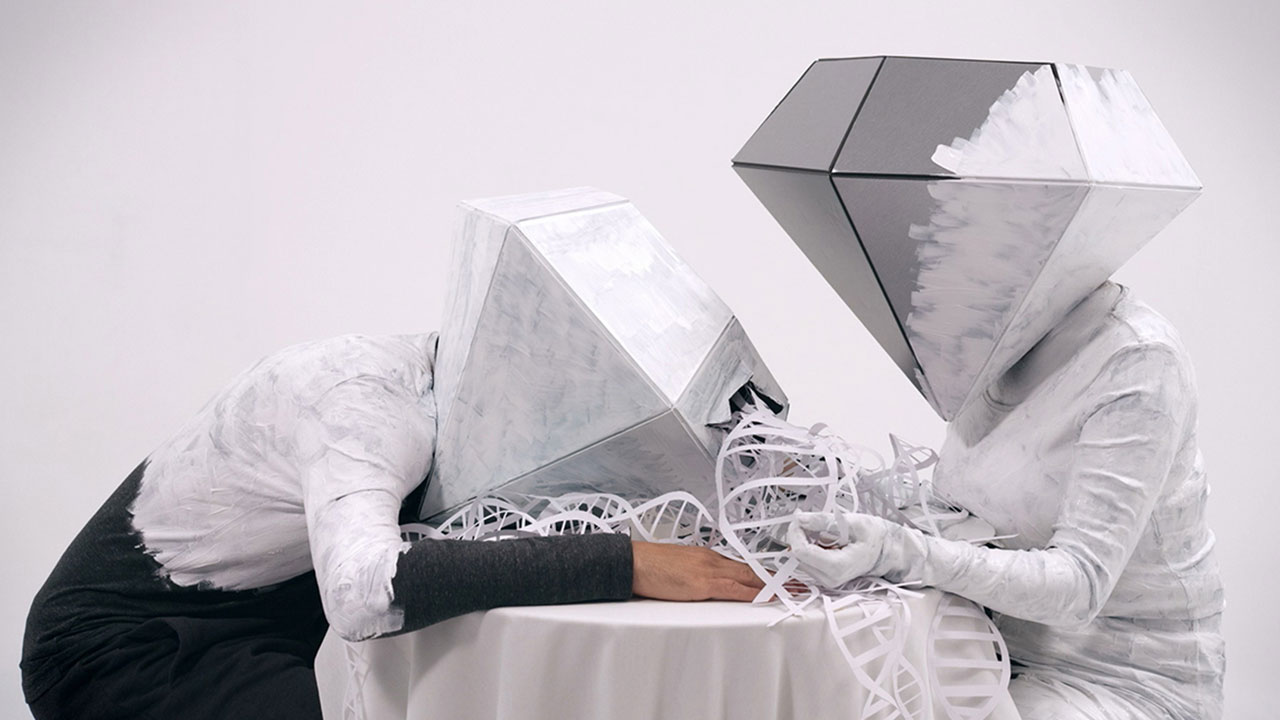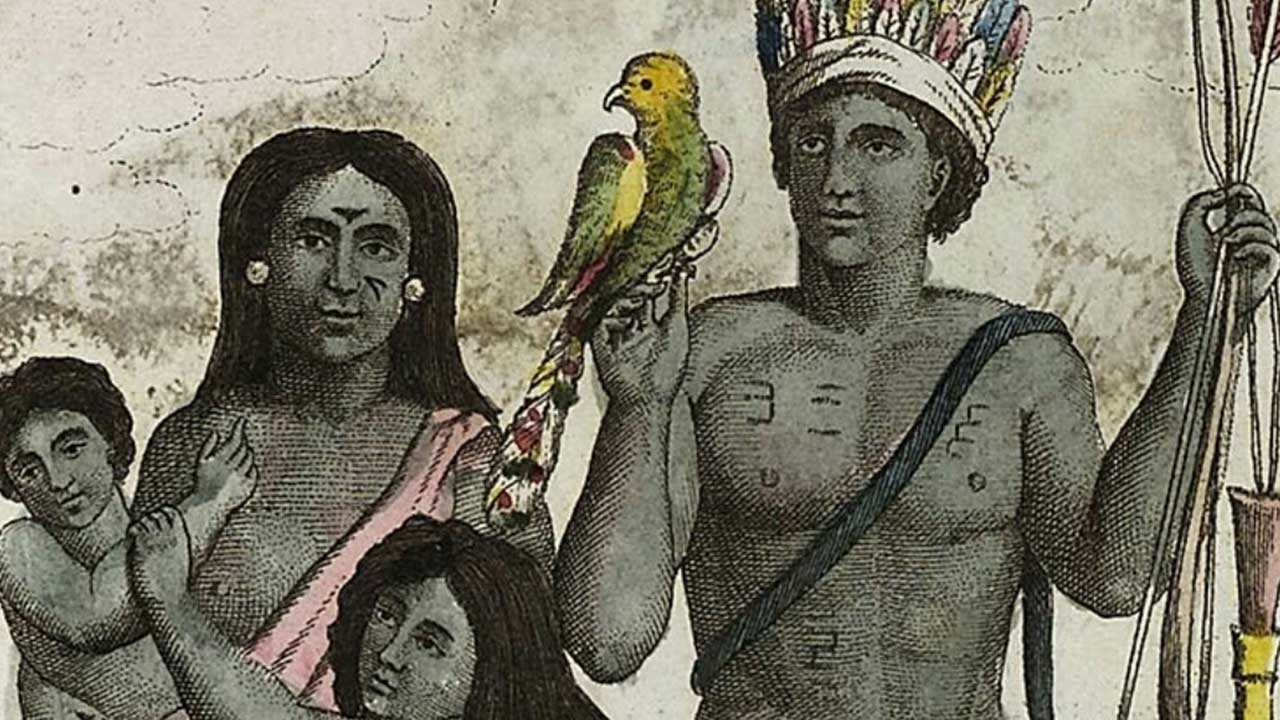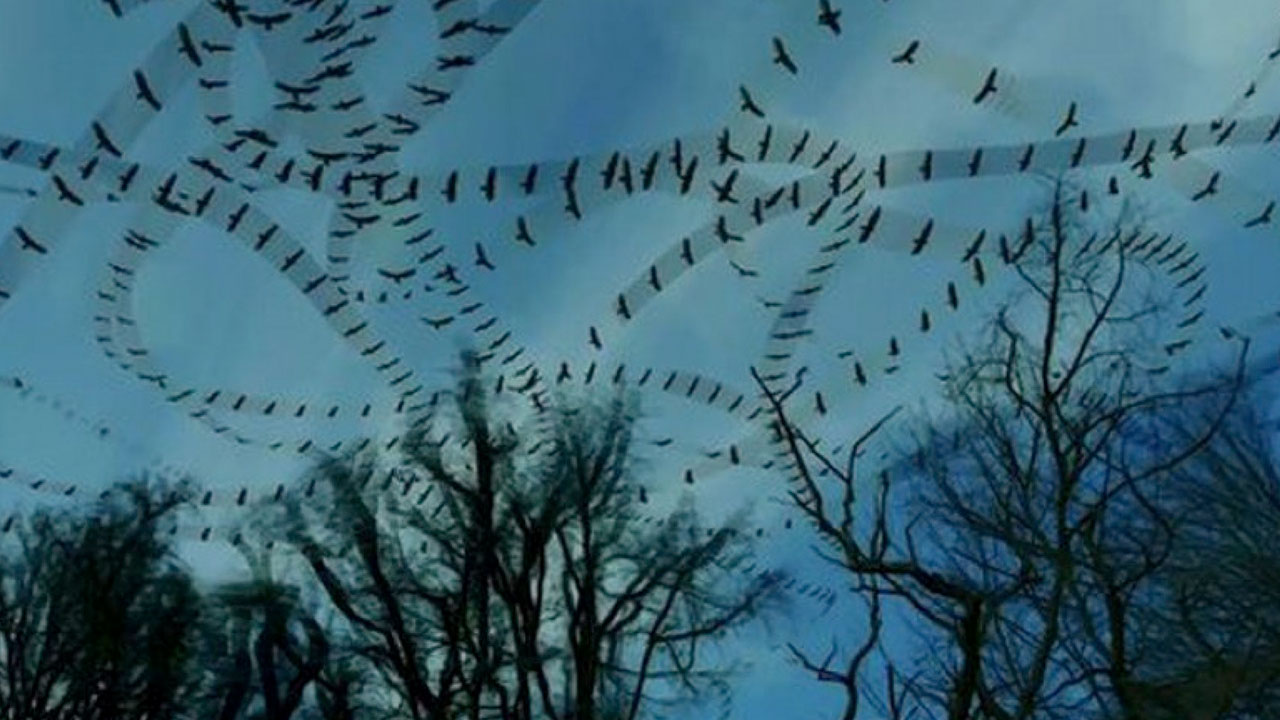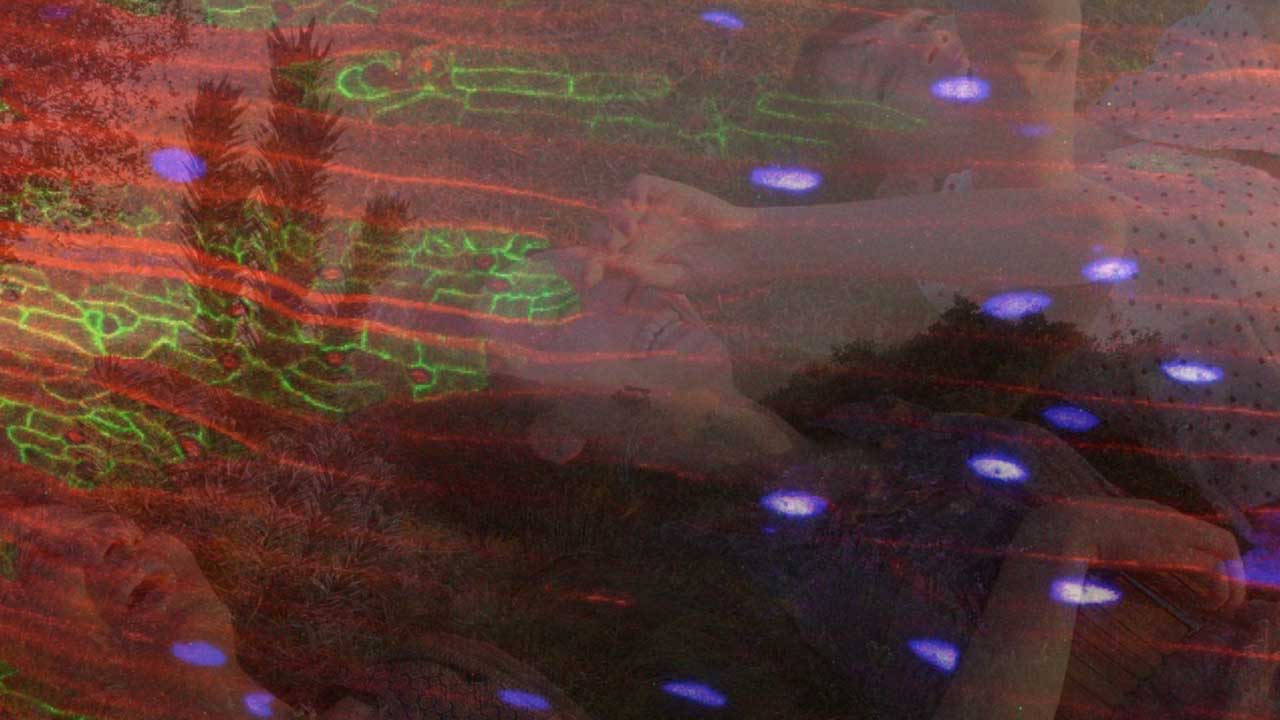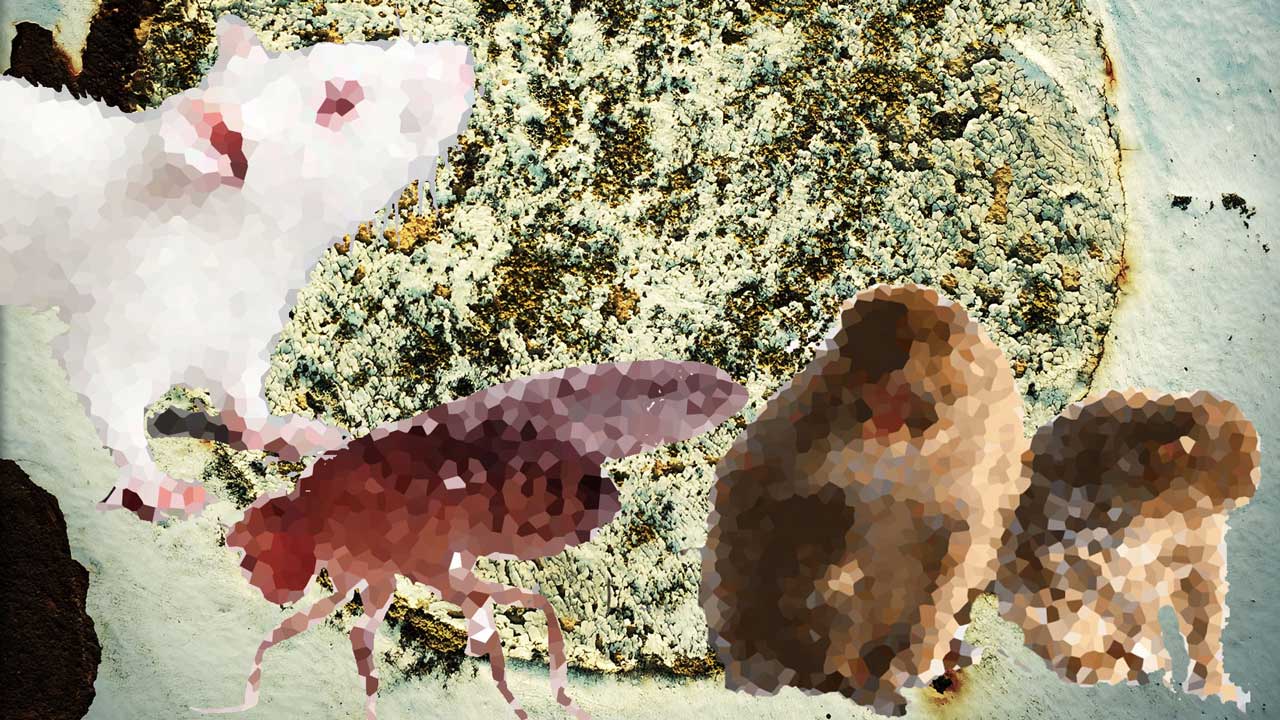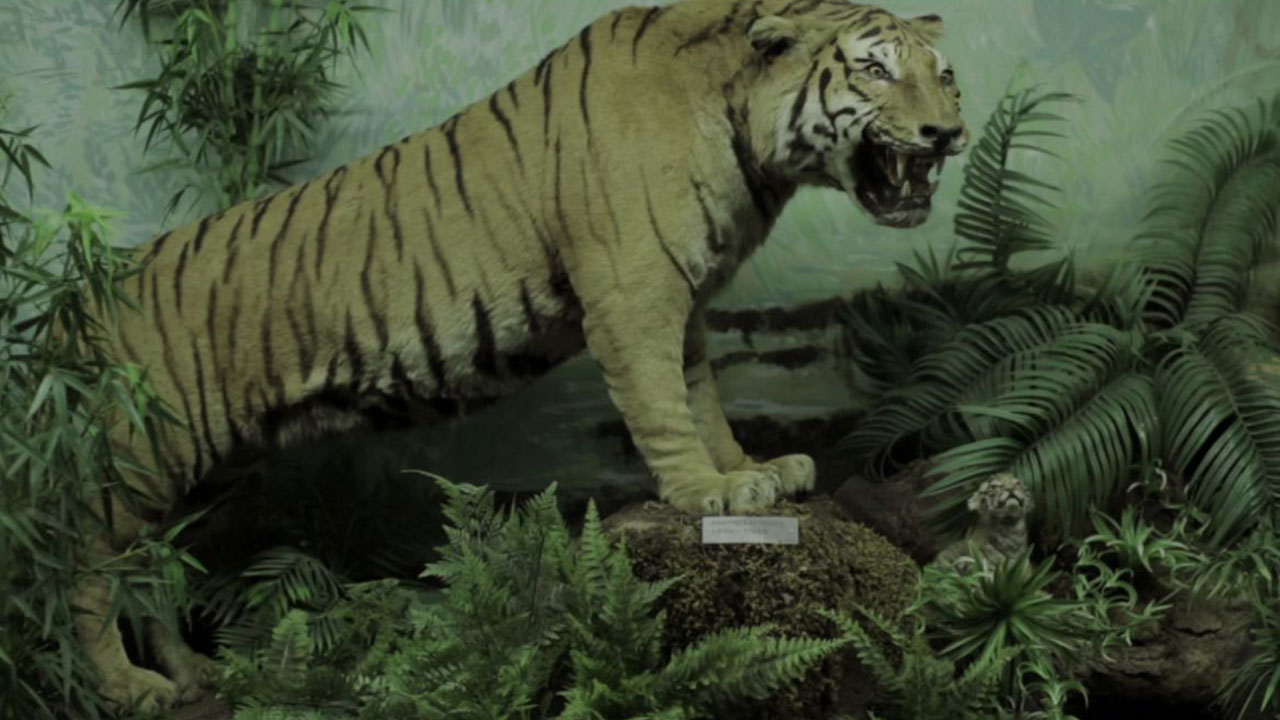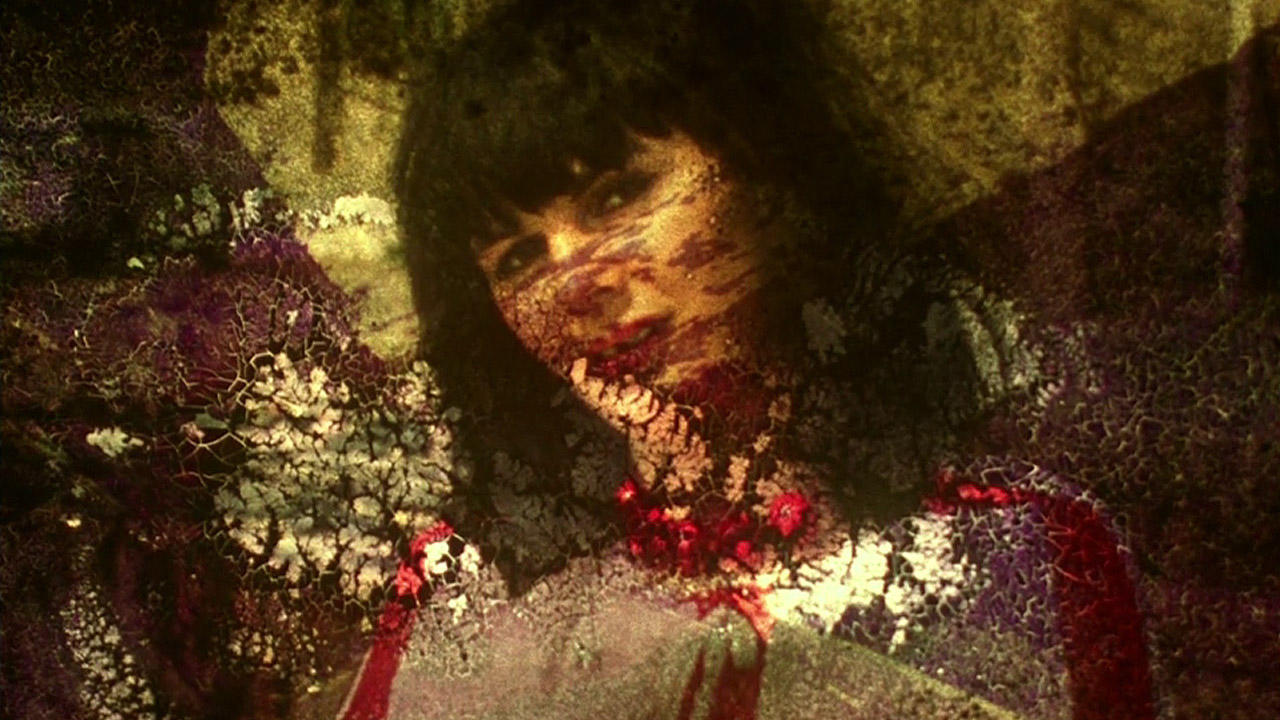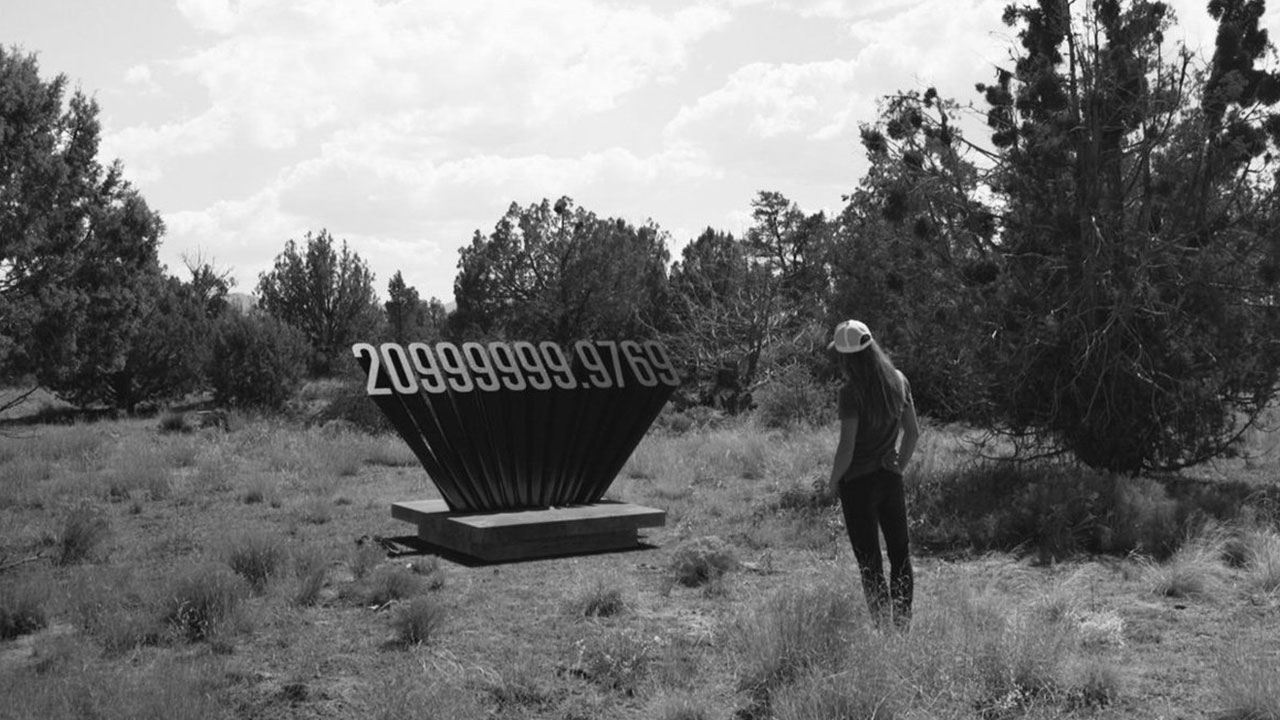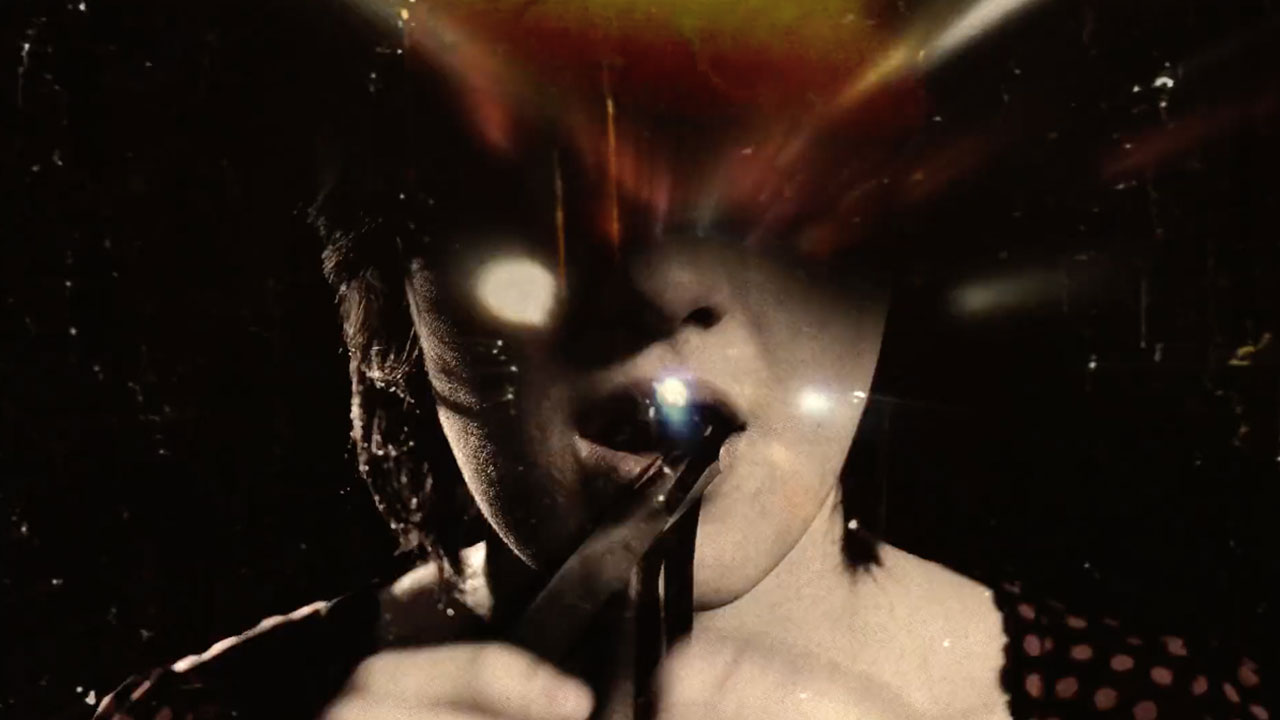 Psychological Architectures