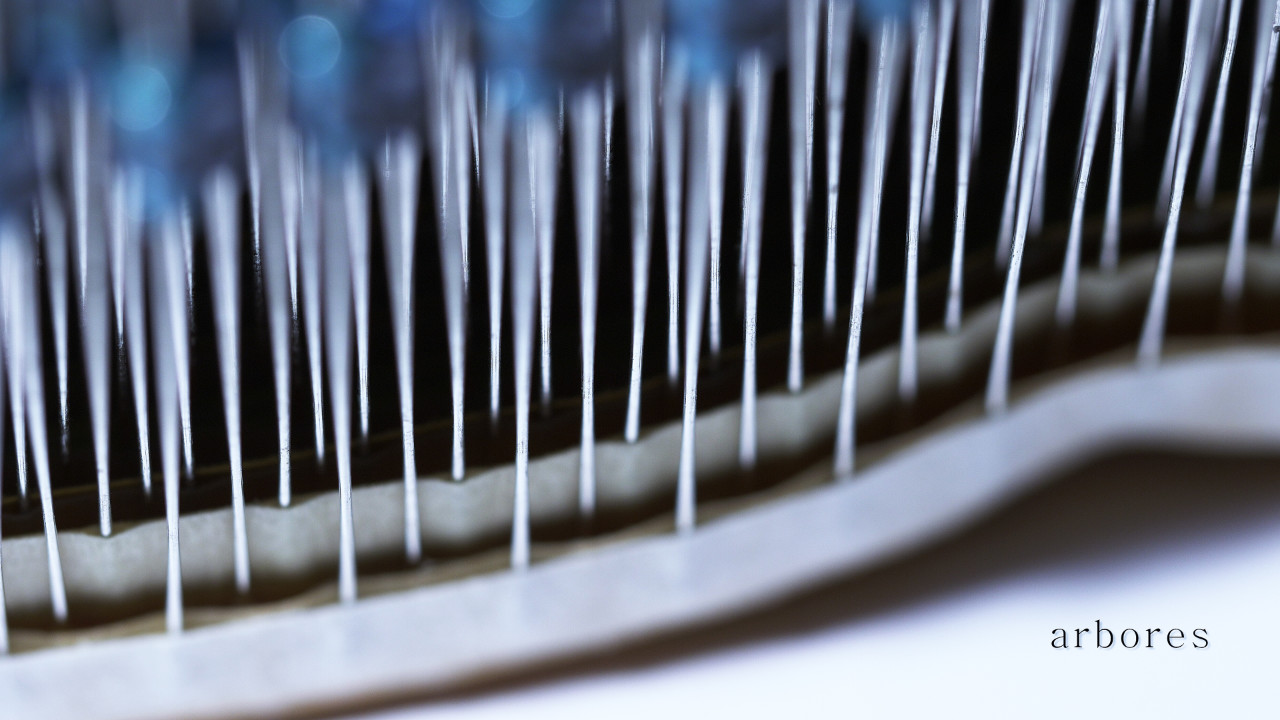 Structures of Nature
Martin Gerigk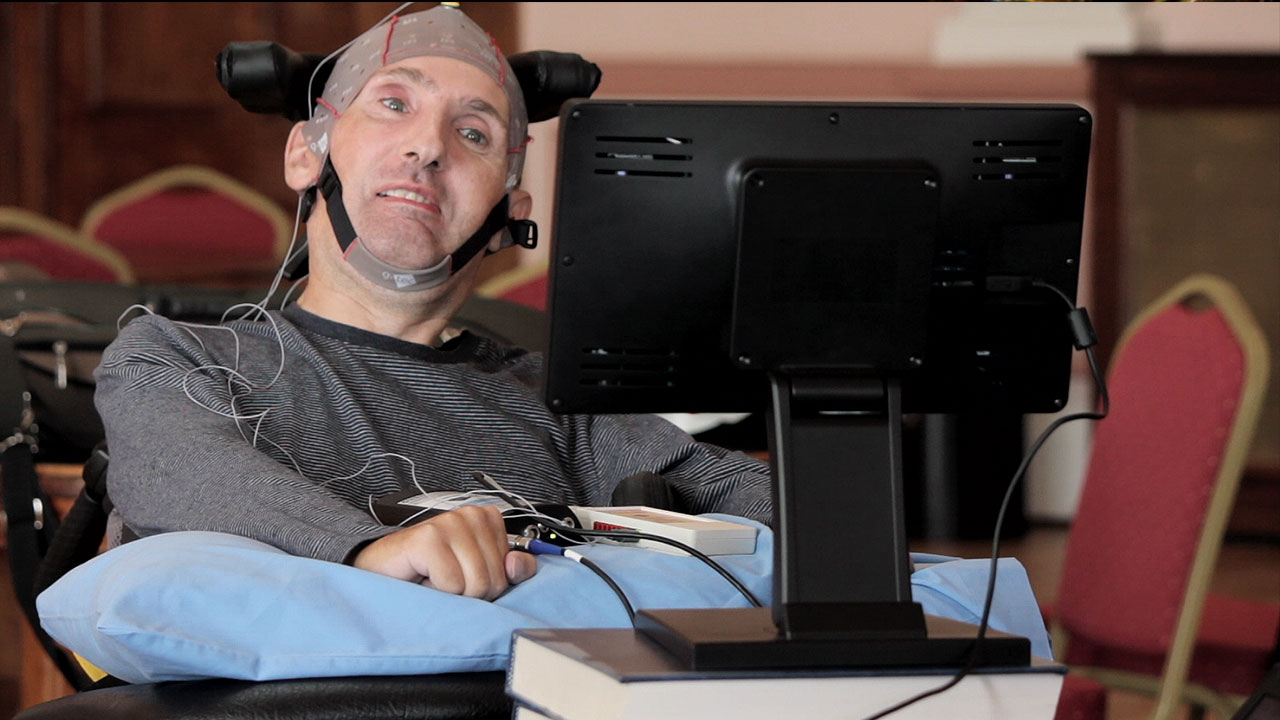 Paramusical Ensemble
Tim Grabham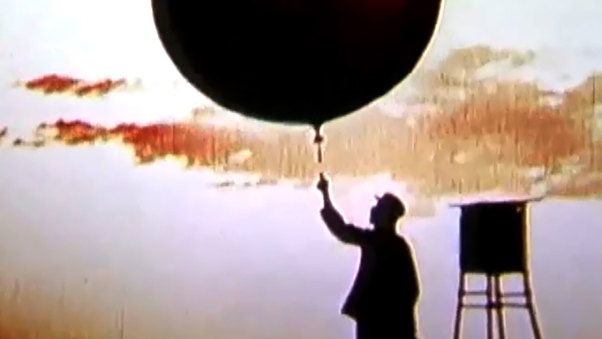 The Atom Bomb
Vanessa Gould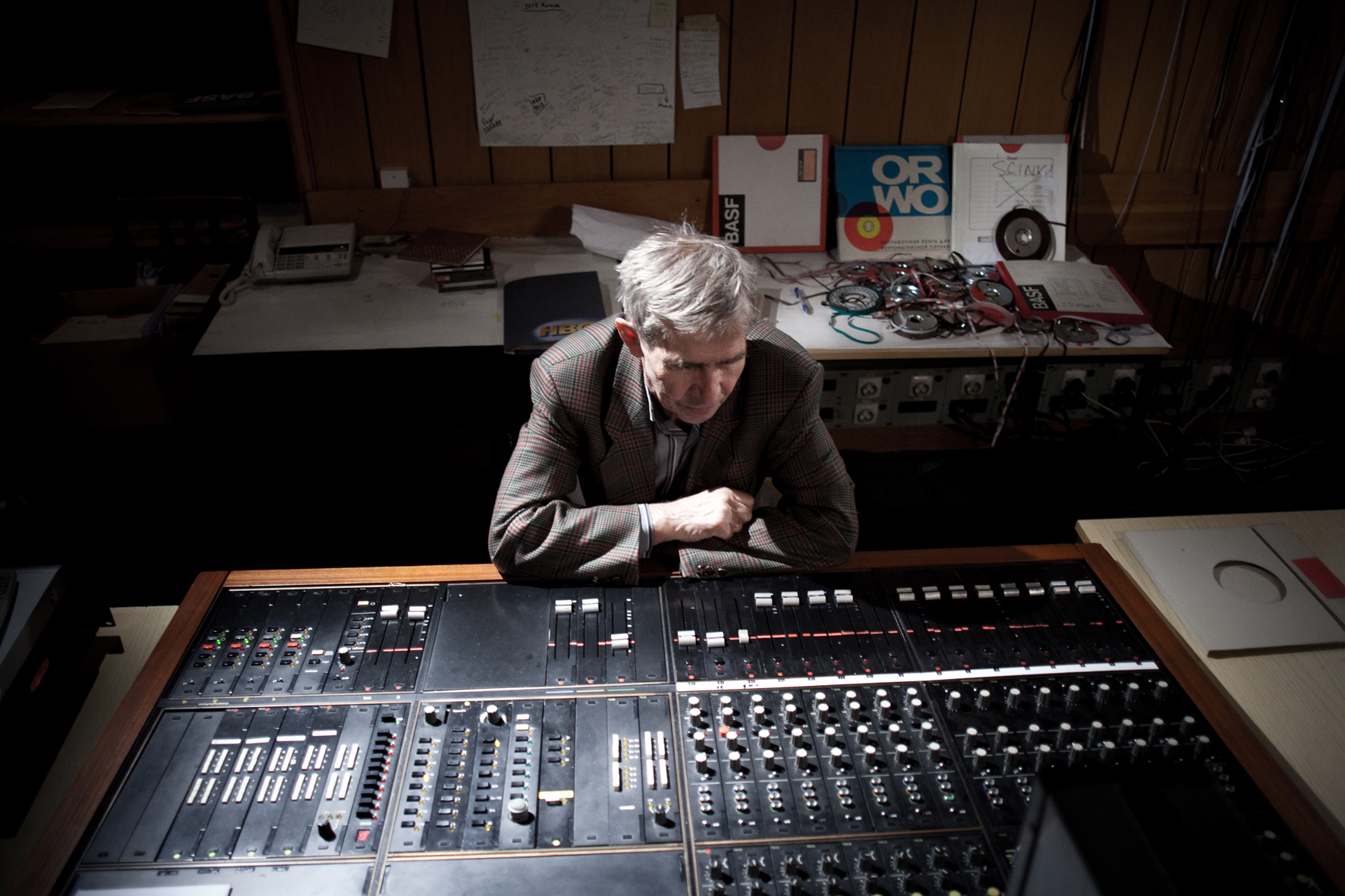 15 Corners of the World
Zuzanna Solakiewicz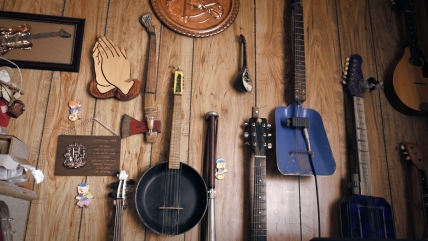 Home Cooked Music
Mike Maryniuk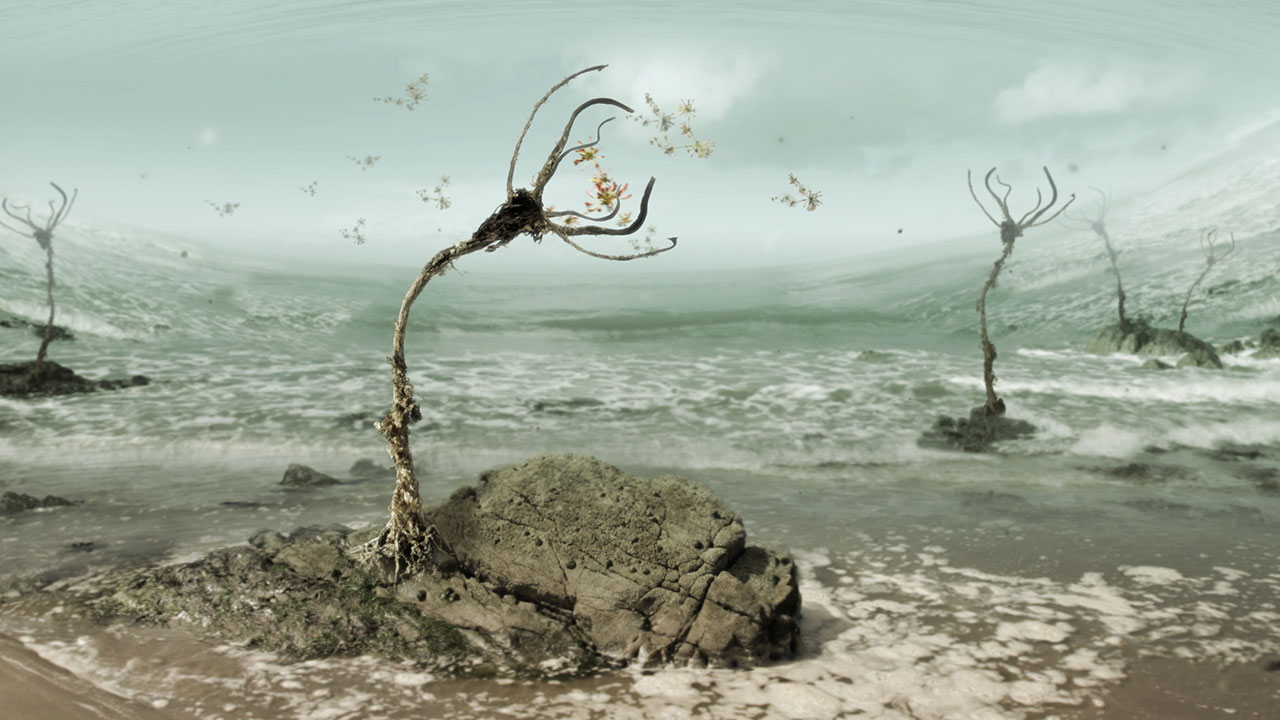 The Nose
Seán Vicary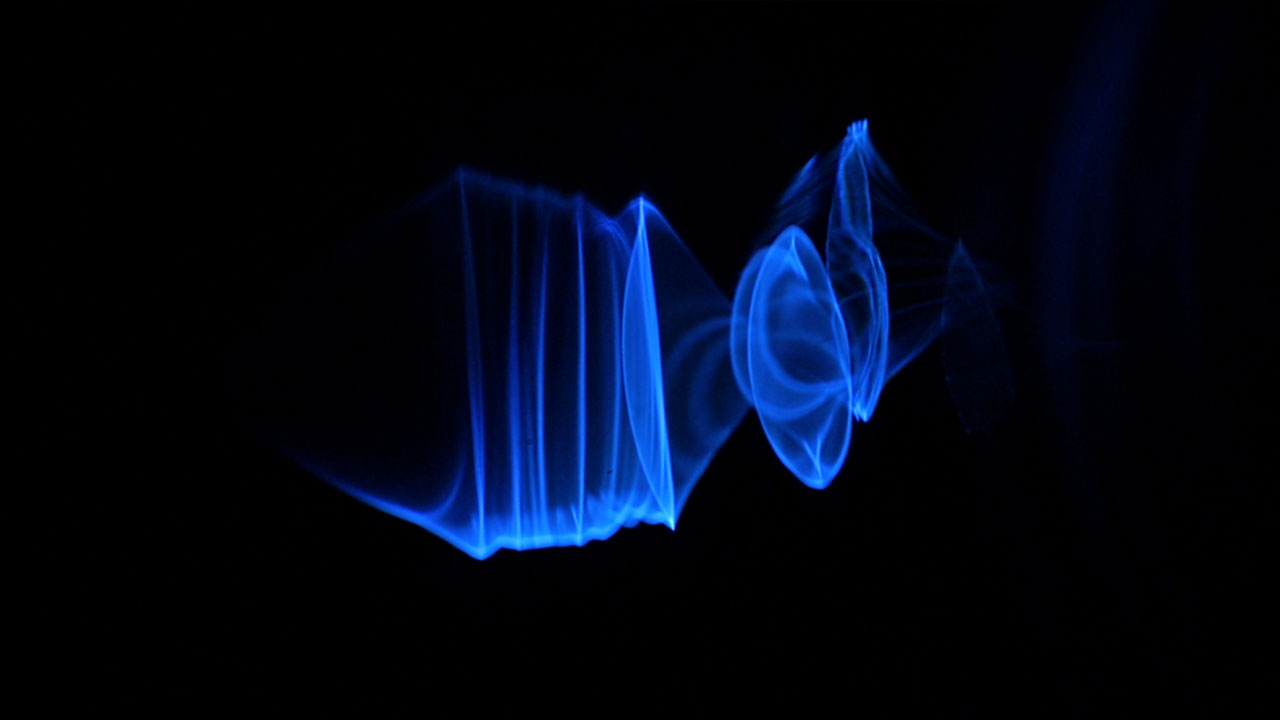 Take One - Iteration
Sandro Bocci
Butterfly Buckeye Development & Wing Close-up (music)
Aaron Pomerantz,Damien Gailly,Rachel Thayer,Nipam Patel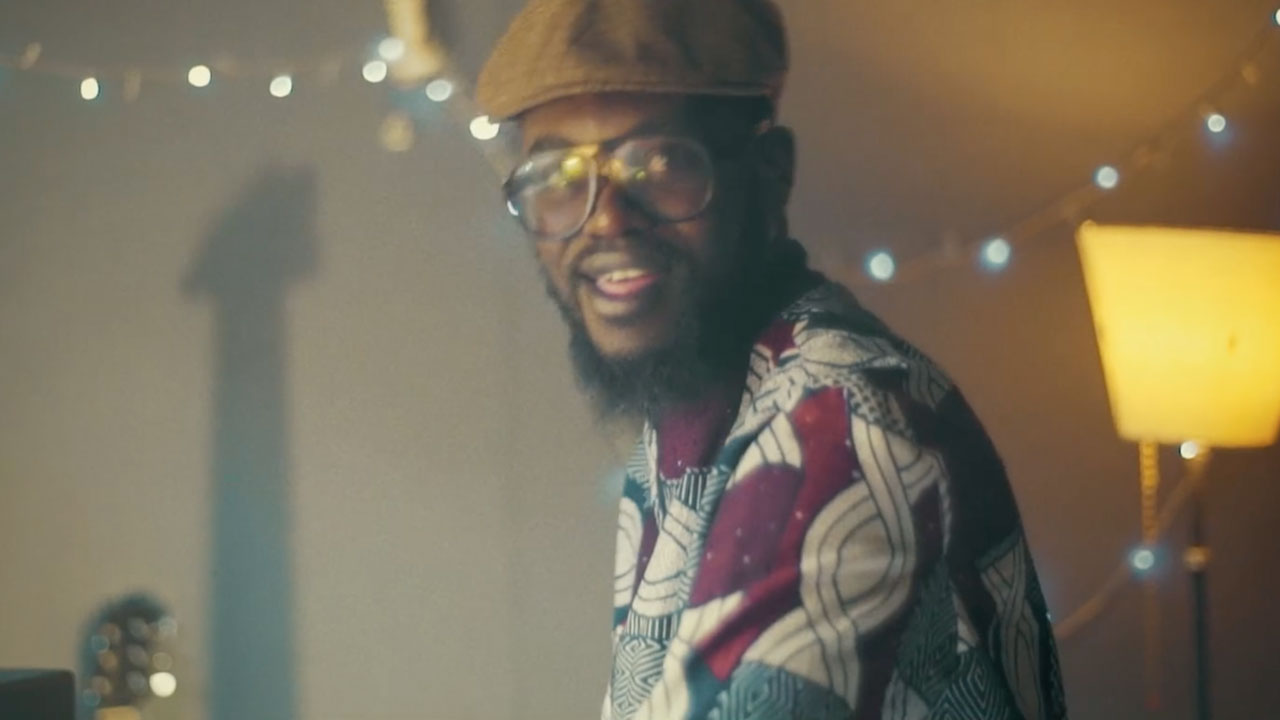 Blinky Bill
Mũchiri Njenga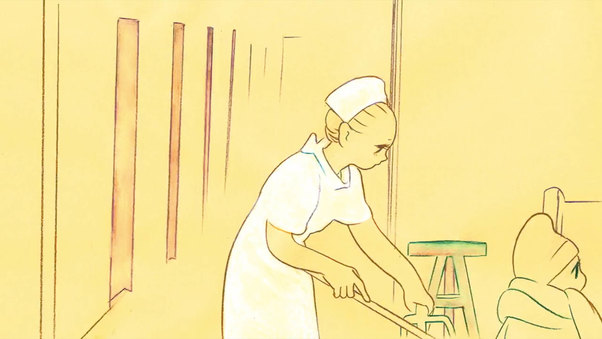 Airy Me
Yoko Kuno
The Holy Chicken of Life and Music
NOMINT,Christos Lefakis,Yannis Konstantinidis
Orfeo Nel Canale Alimentare
Rachel Mayeri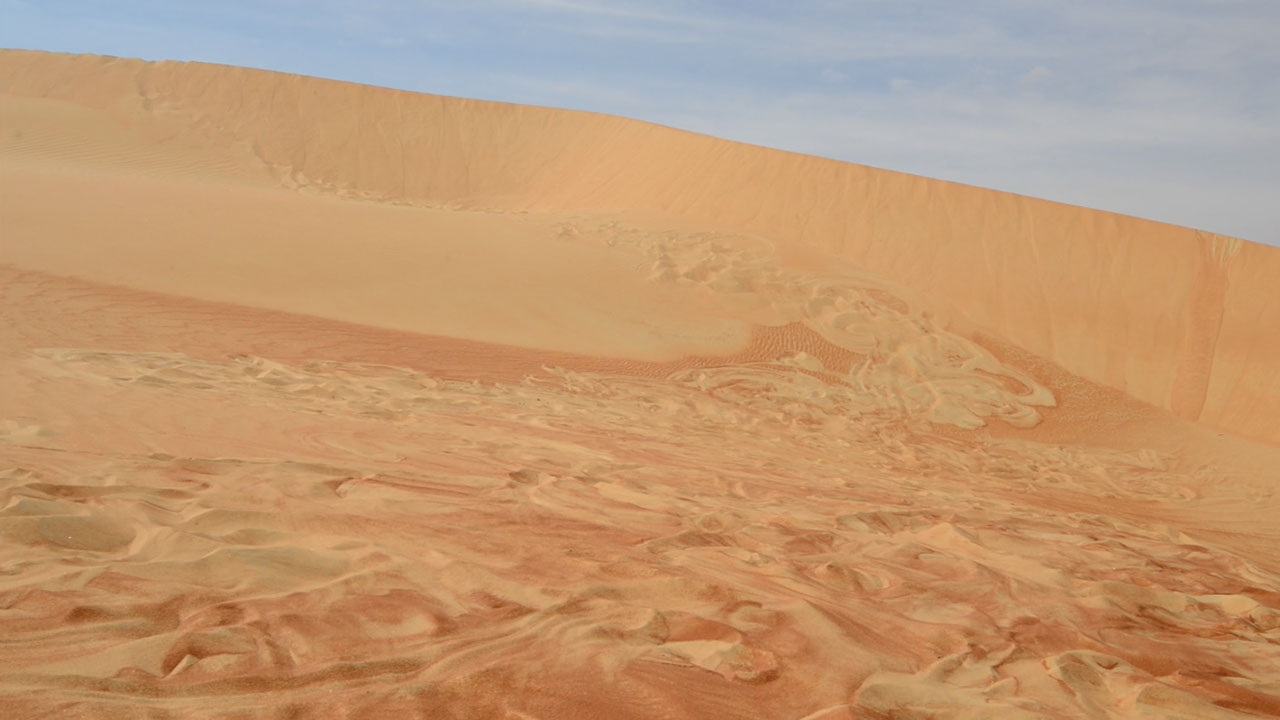 Jinn
Saguenail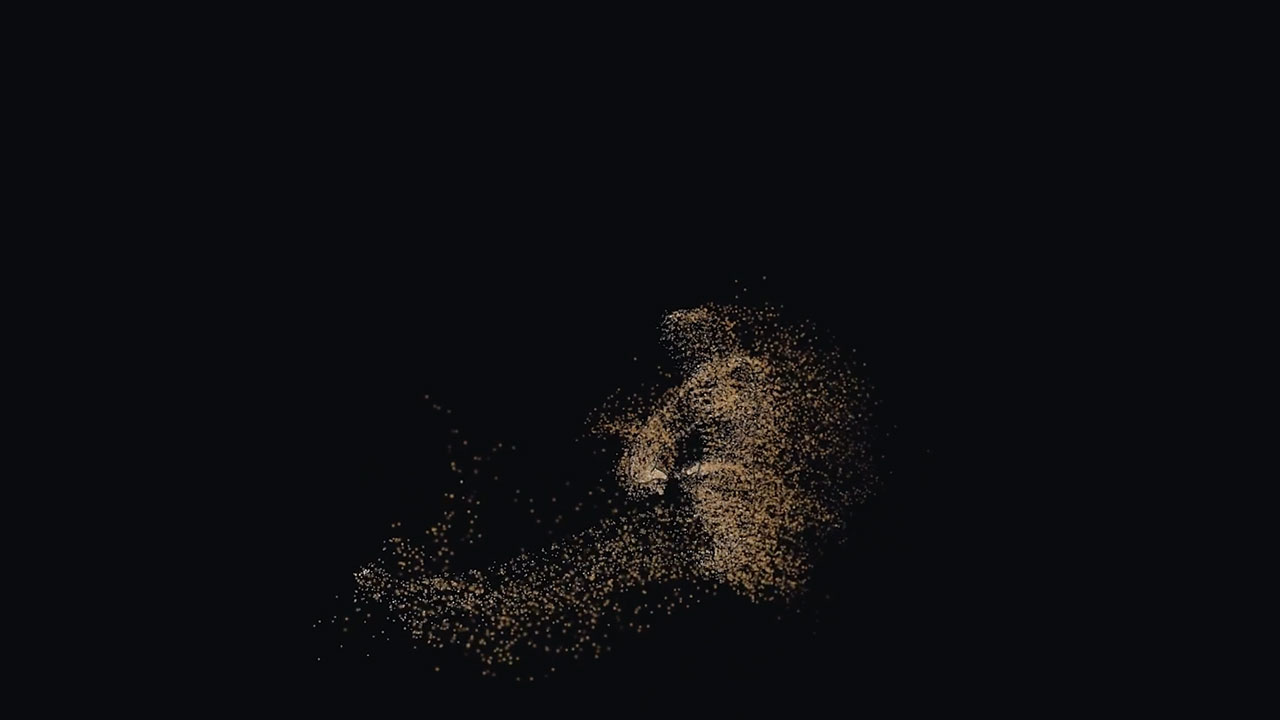 Sandghost dance
Kirk Woolford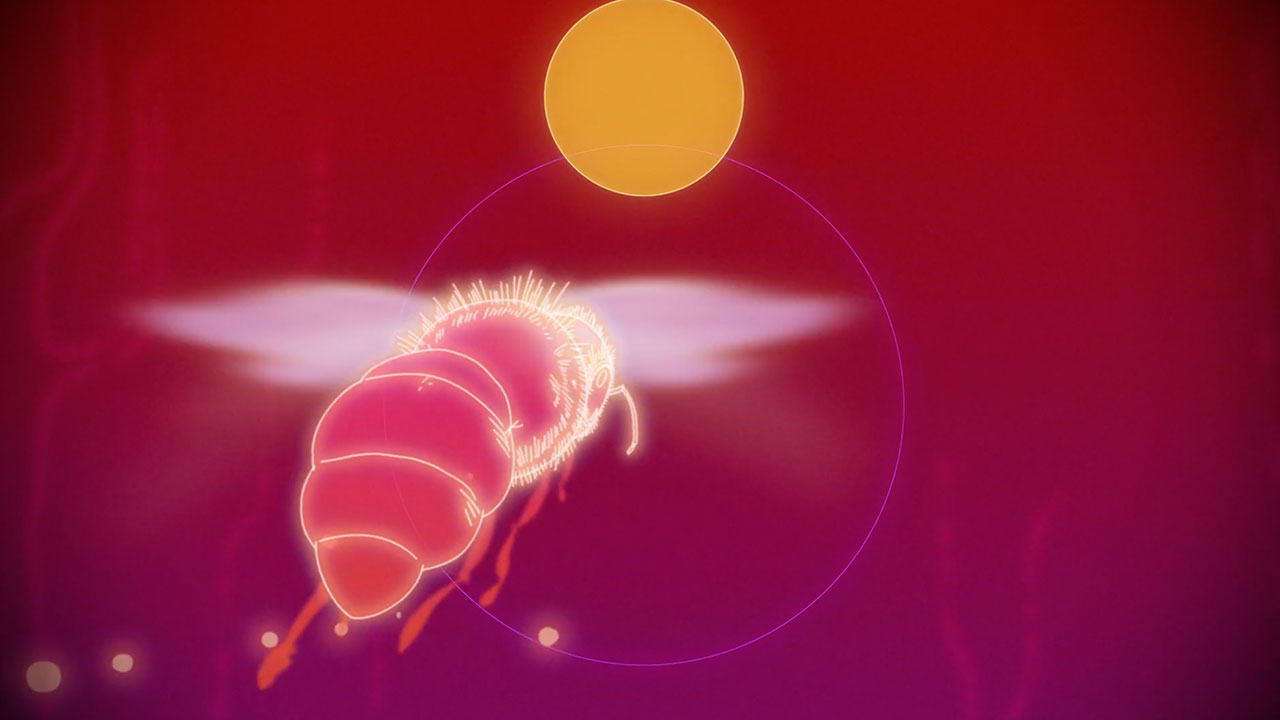 Ampersand
Erin Shea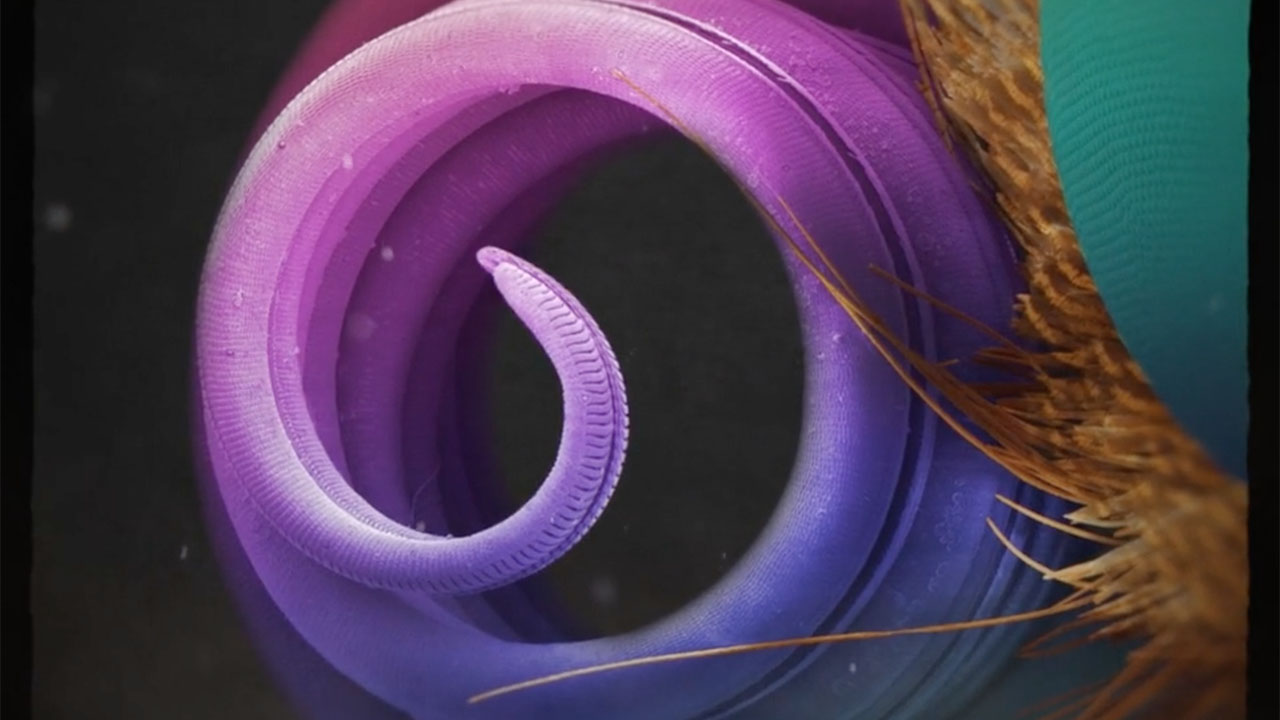 Non Linear
Linnea Rundgren & Hugo Farrant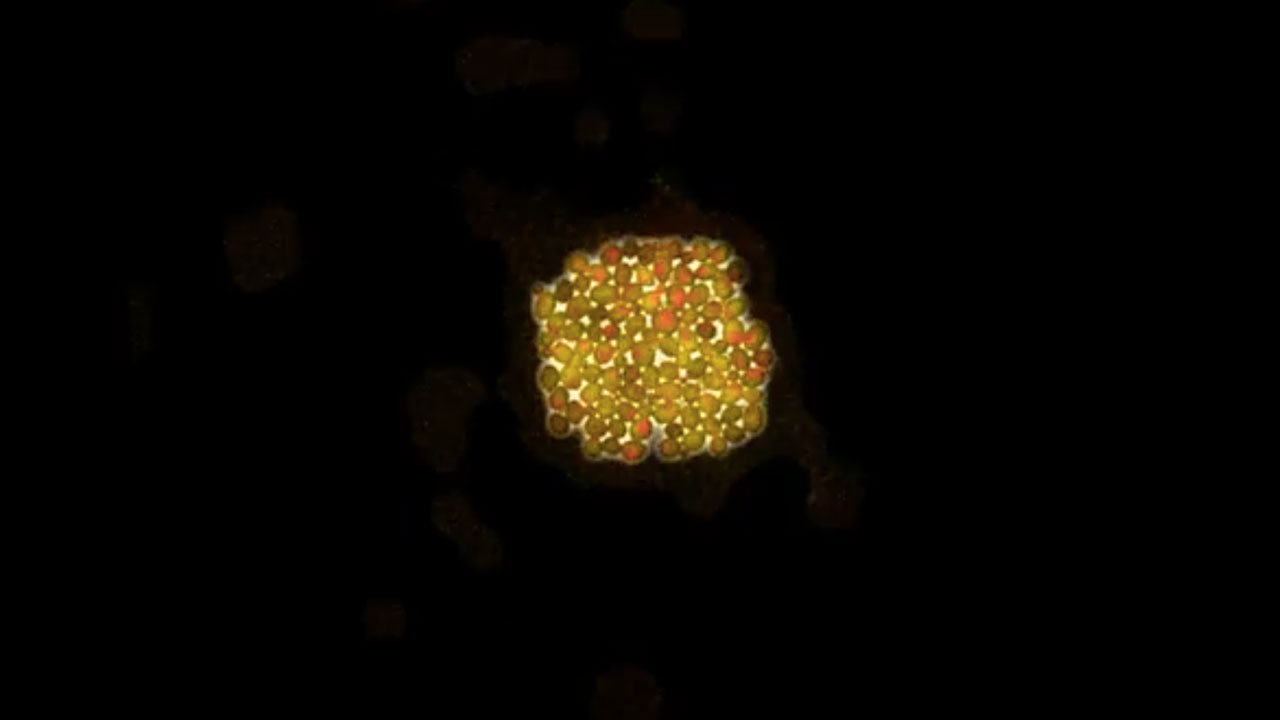 Yeast Cell Growth Meets The Beatles
Andrej Ondracka,Bernie Langs
Transes
Ahmed El-Maanouni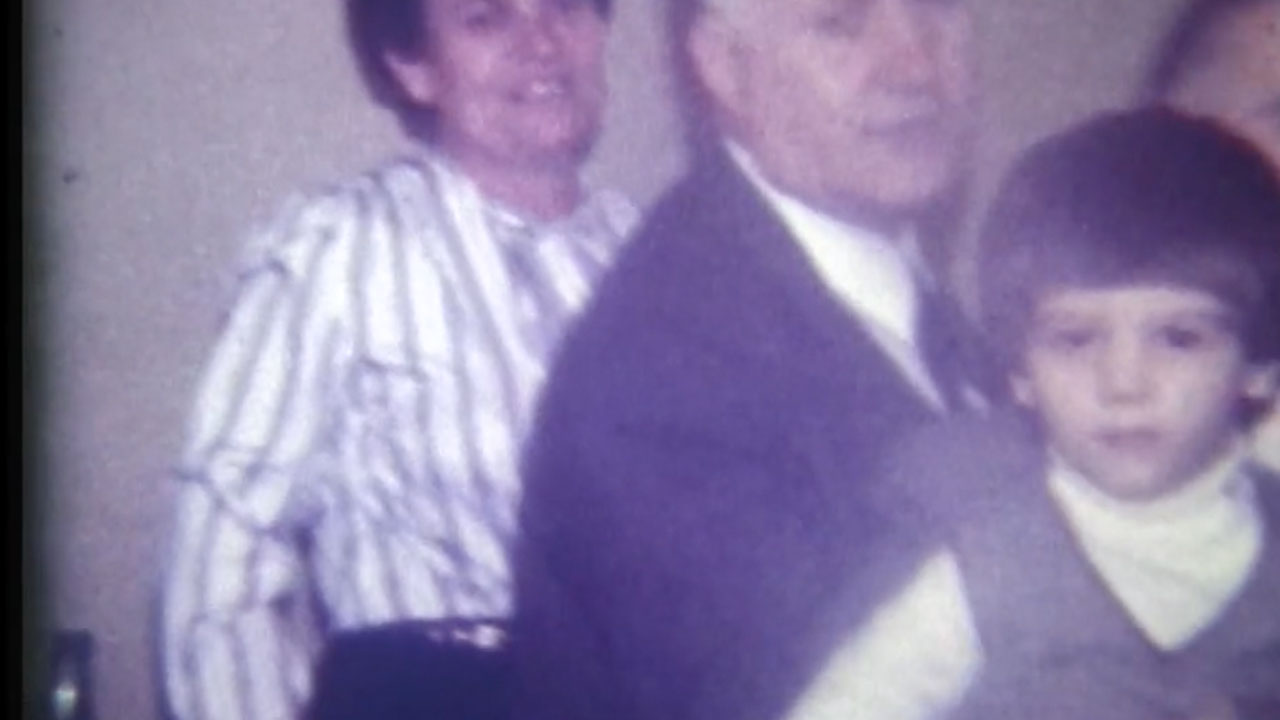 Labyrinth
Dimitris Papathanasis
3D Printed Records
Amanda Ghassaei
Pig Film
Joshua Gibson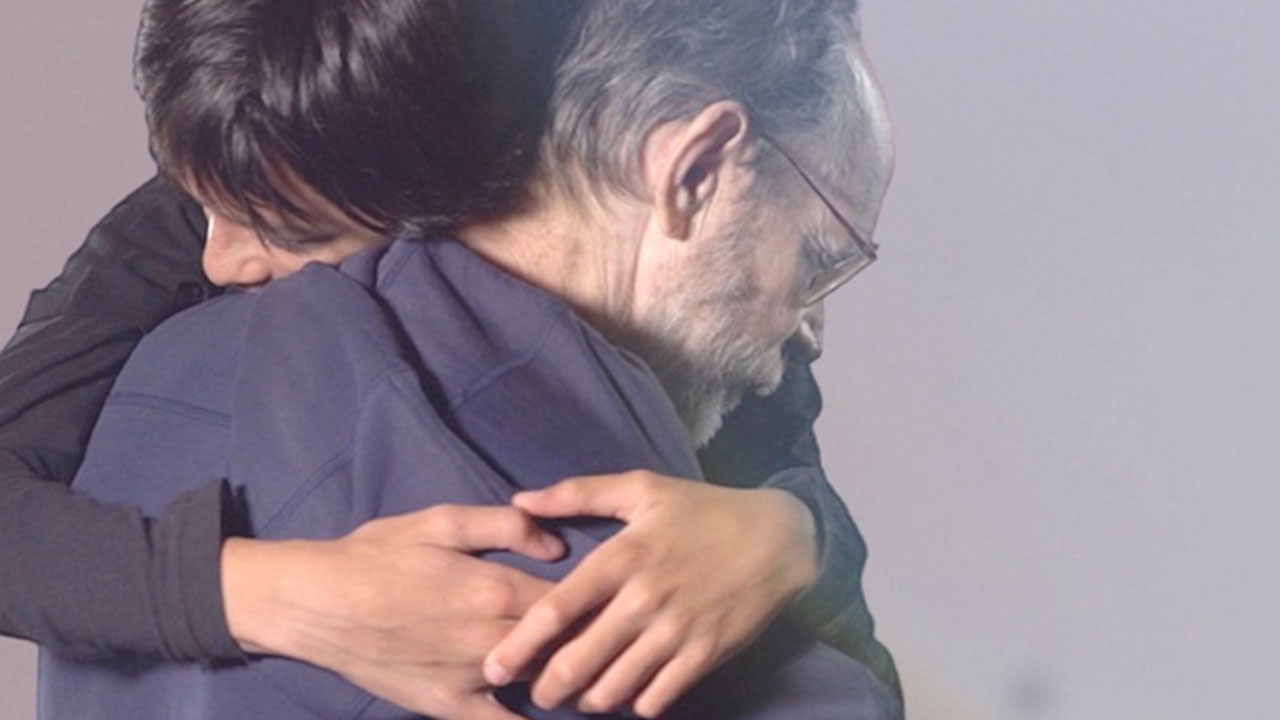 Uncrossed
Jonah King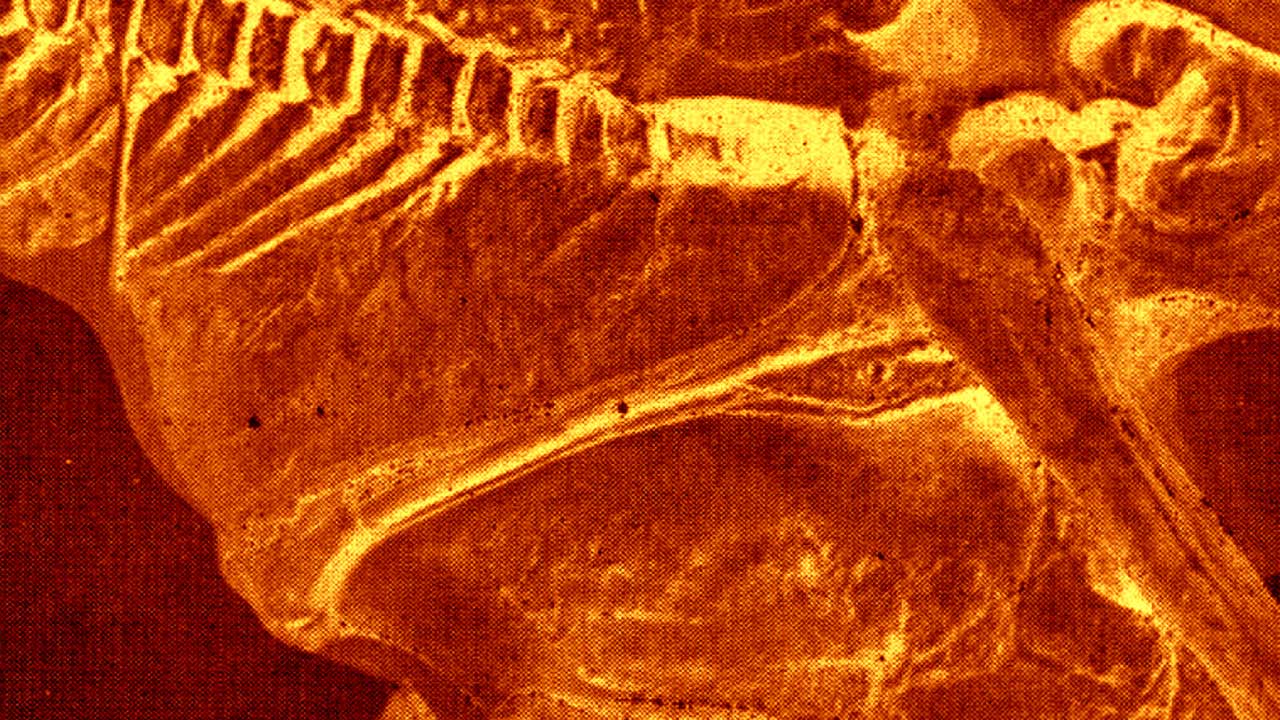 Gondwana
Riccardo Giacconi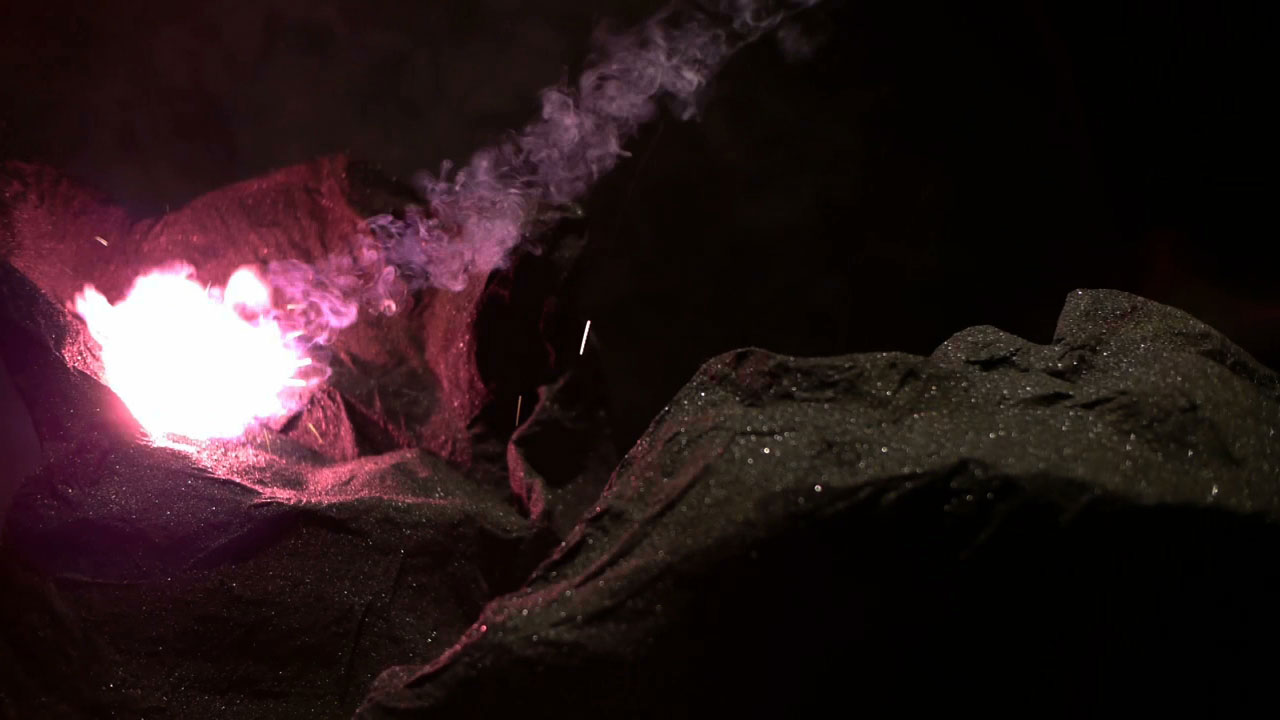 Olision Valley
Franck Lesbros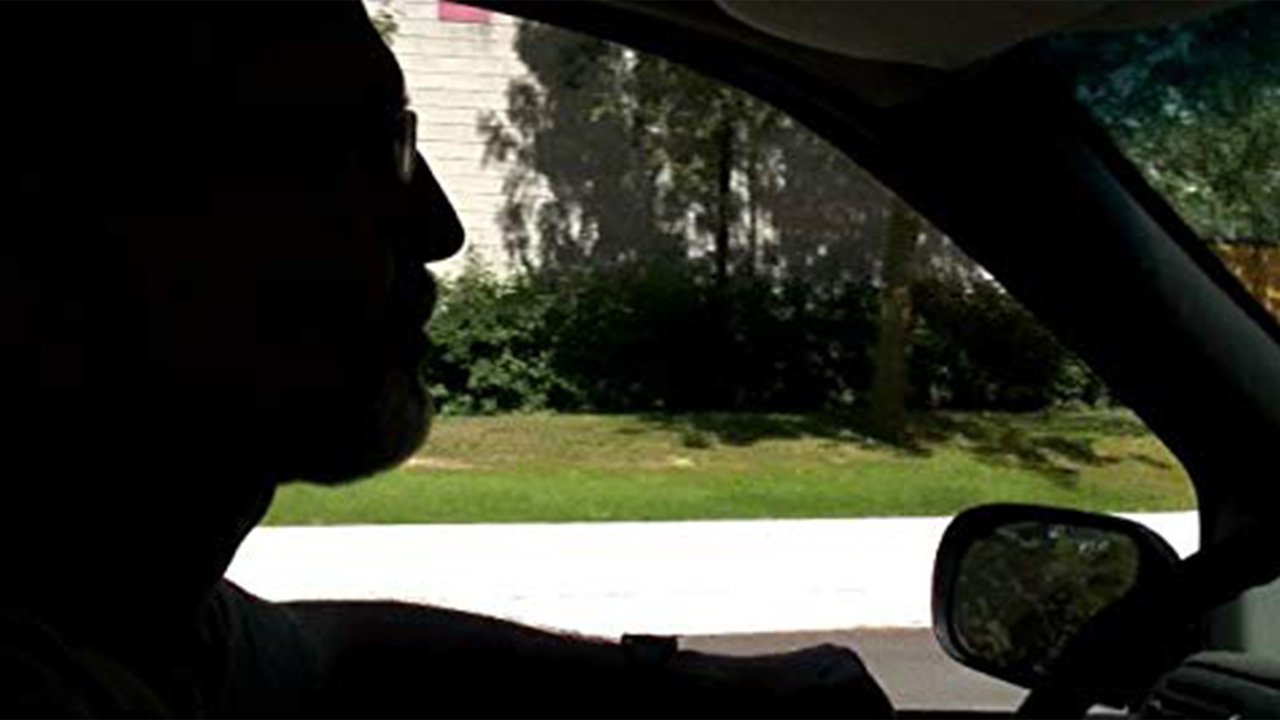 Rock to Rock
Melanie Wills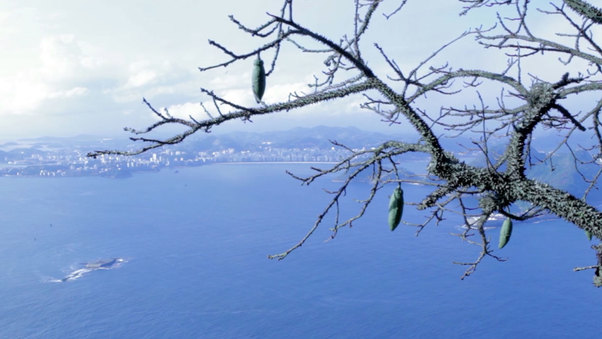 Campo Experimental
Alexis Gambis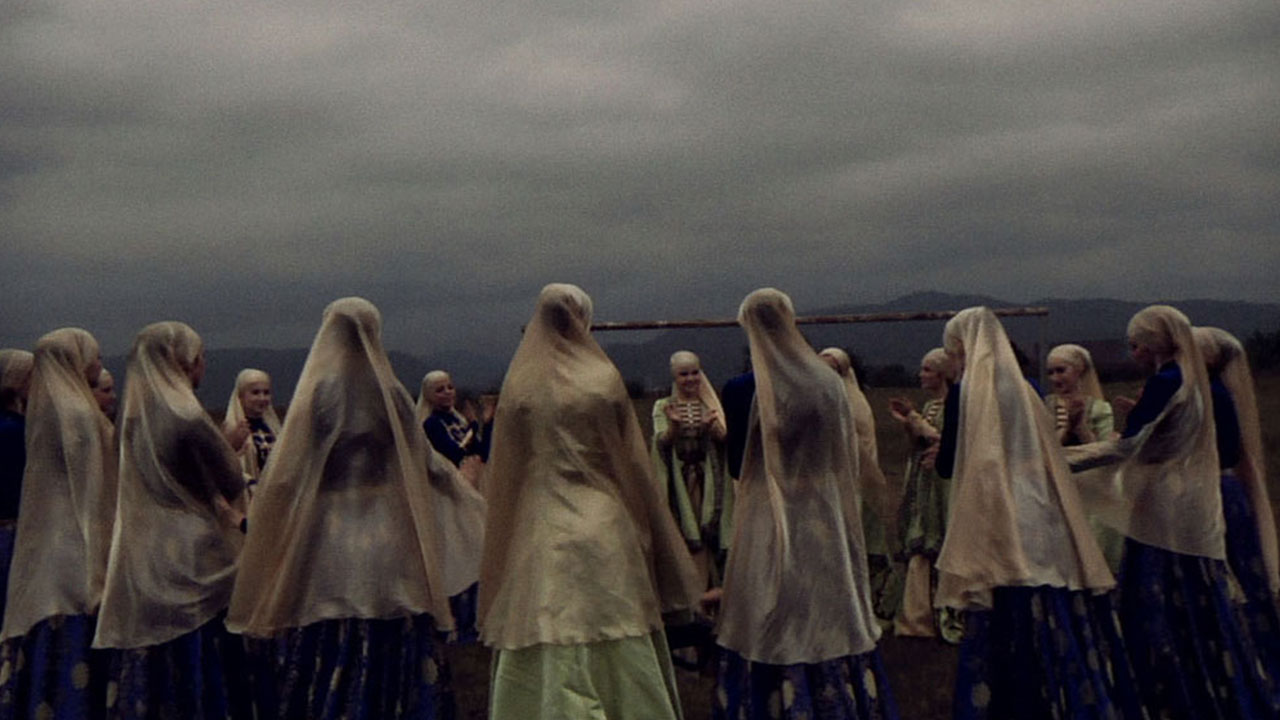 Hibridos
Vincent Moon,Priscilla Telmon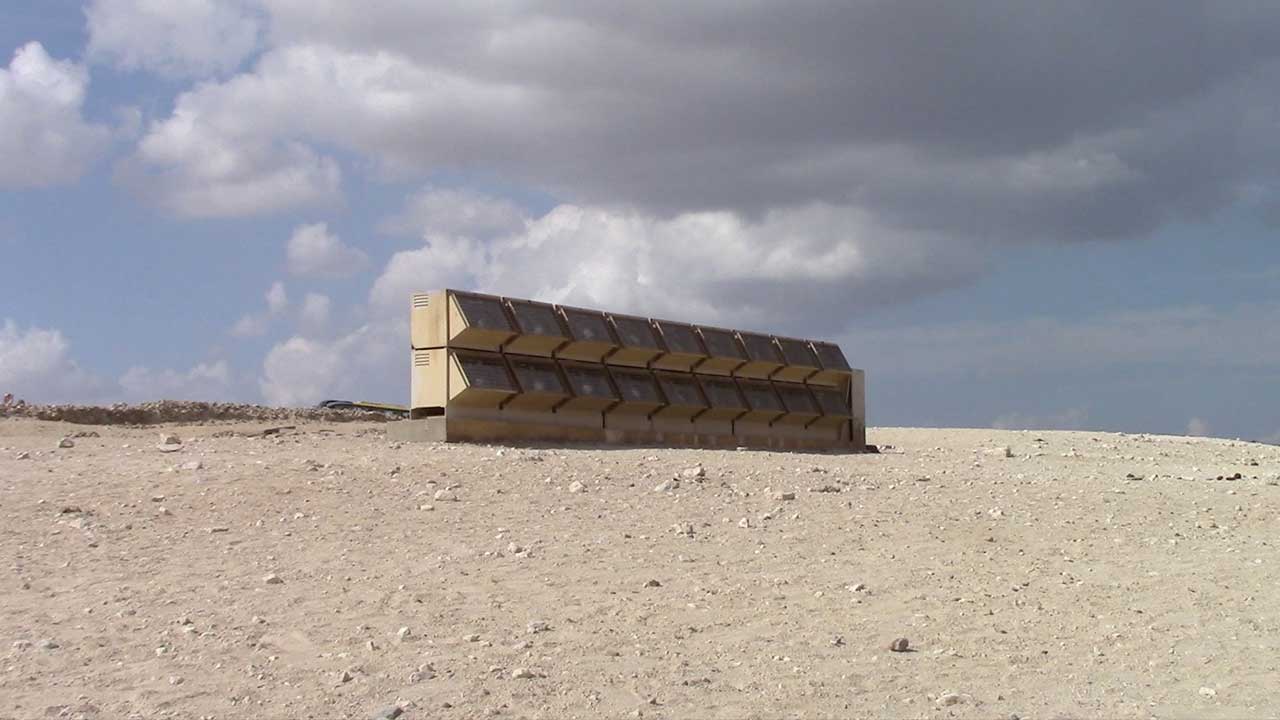 pepsi, cola, water?
Tom Bogaert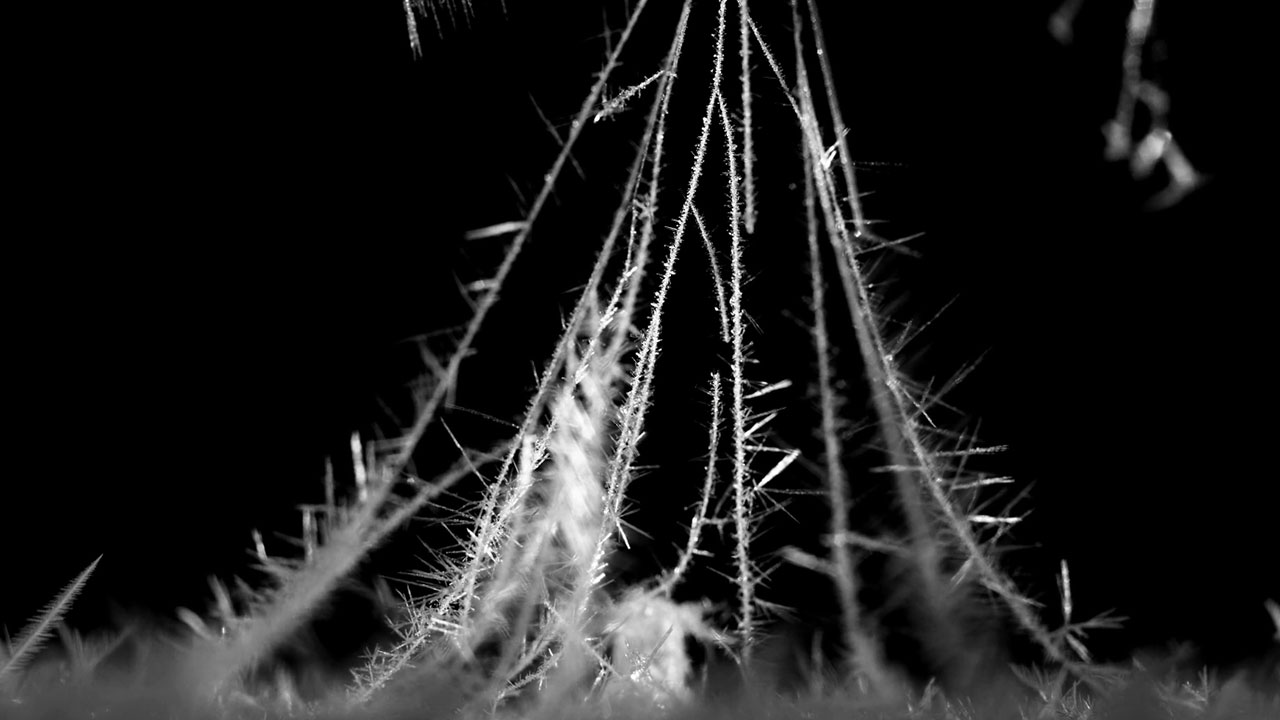 Cascades
Craig Ward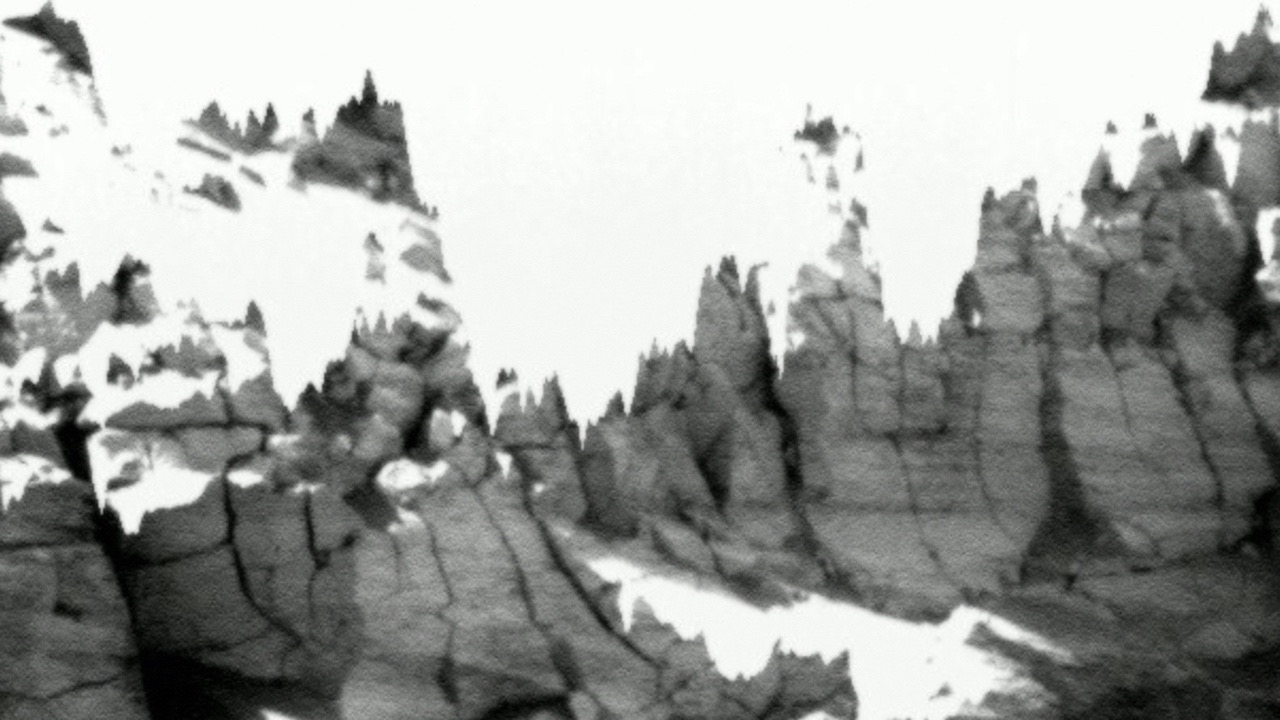 Meridian Plain
Laura Kraning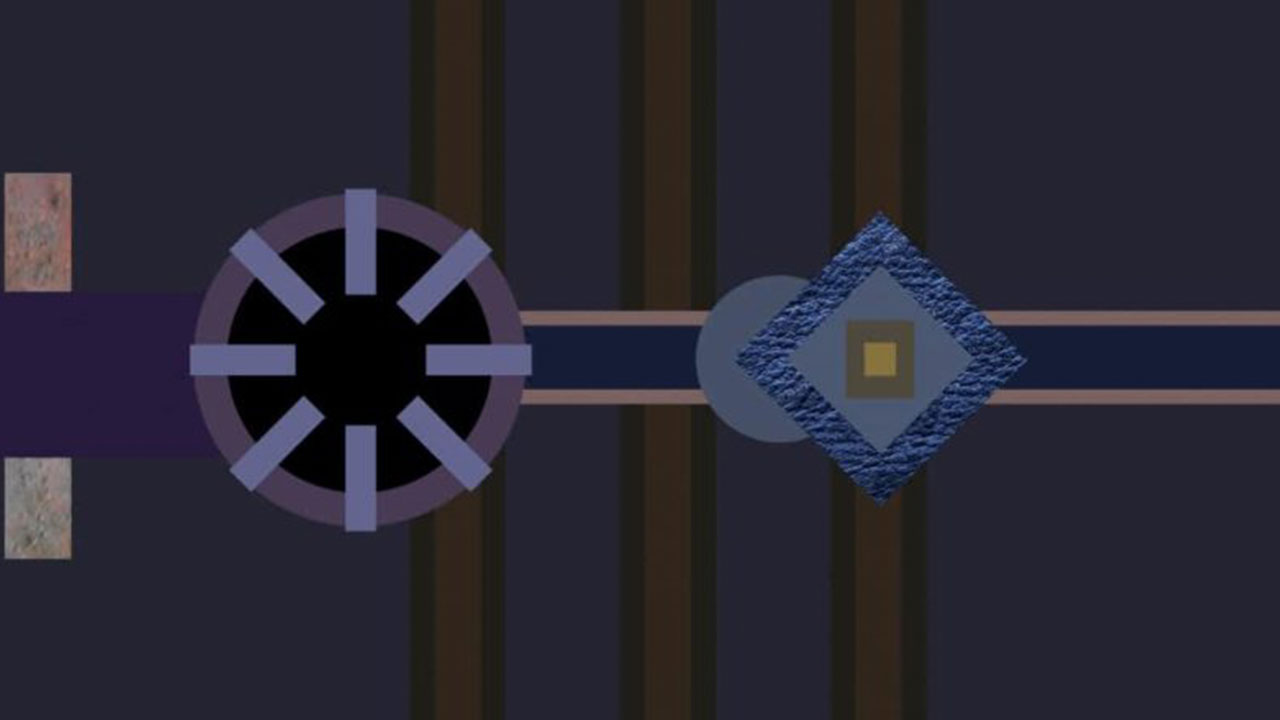 Leonardo's Formula
Yu Ka Man,Kwan Tsz Ching,Wong Ka Yiu
Insommia
Laetitia Morais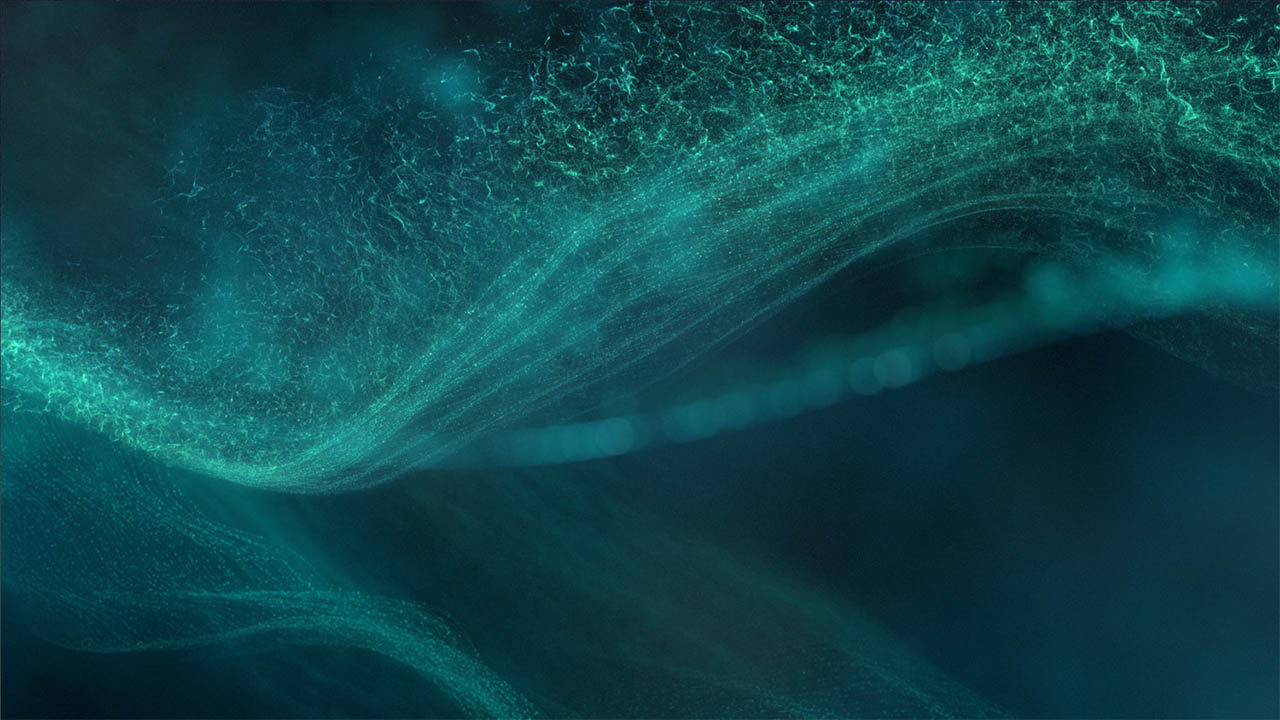 Oscillate
Daniel Sierra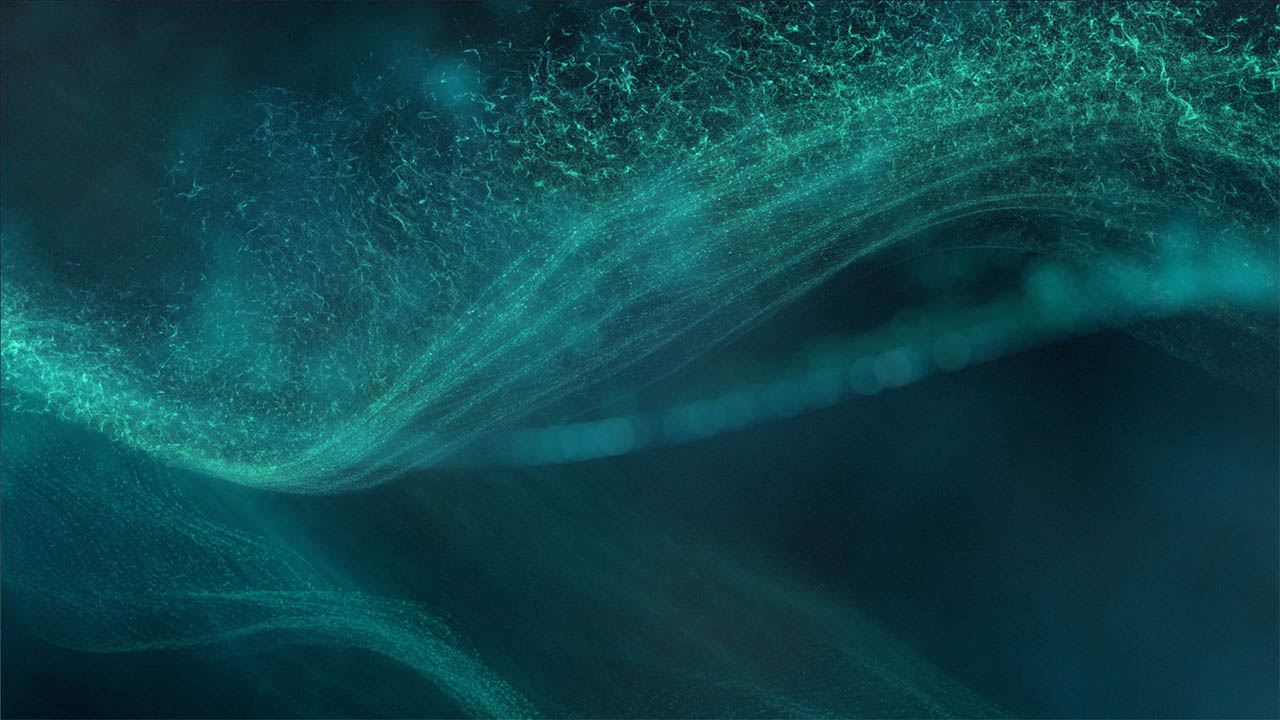 Oscillate
Daniel Sierra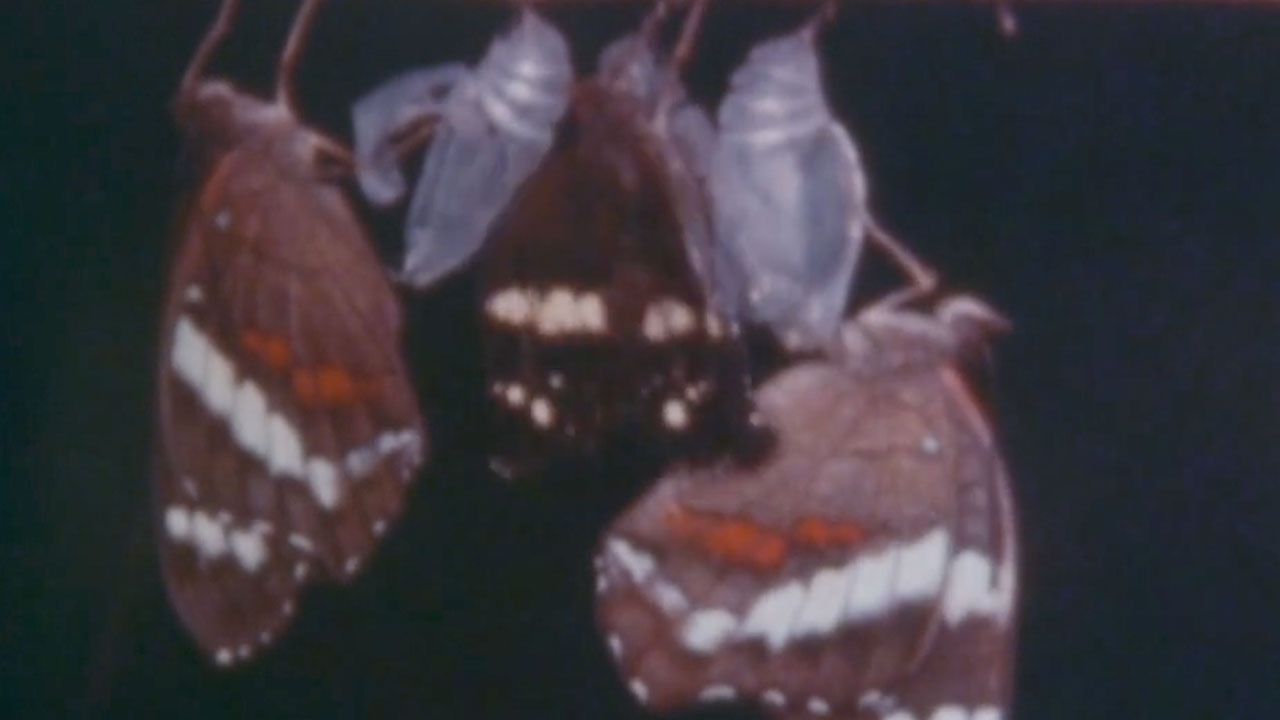 Rearing Anartia Butterflies
Smithsonian Institution Archives,Arnaud Martin,Kristina Dutton,Lisa Schonberg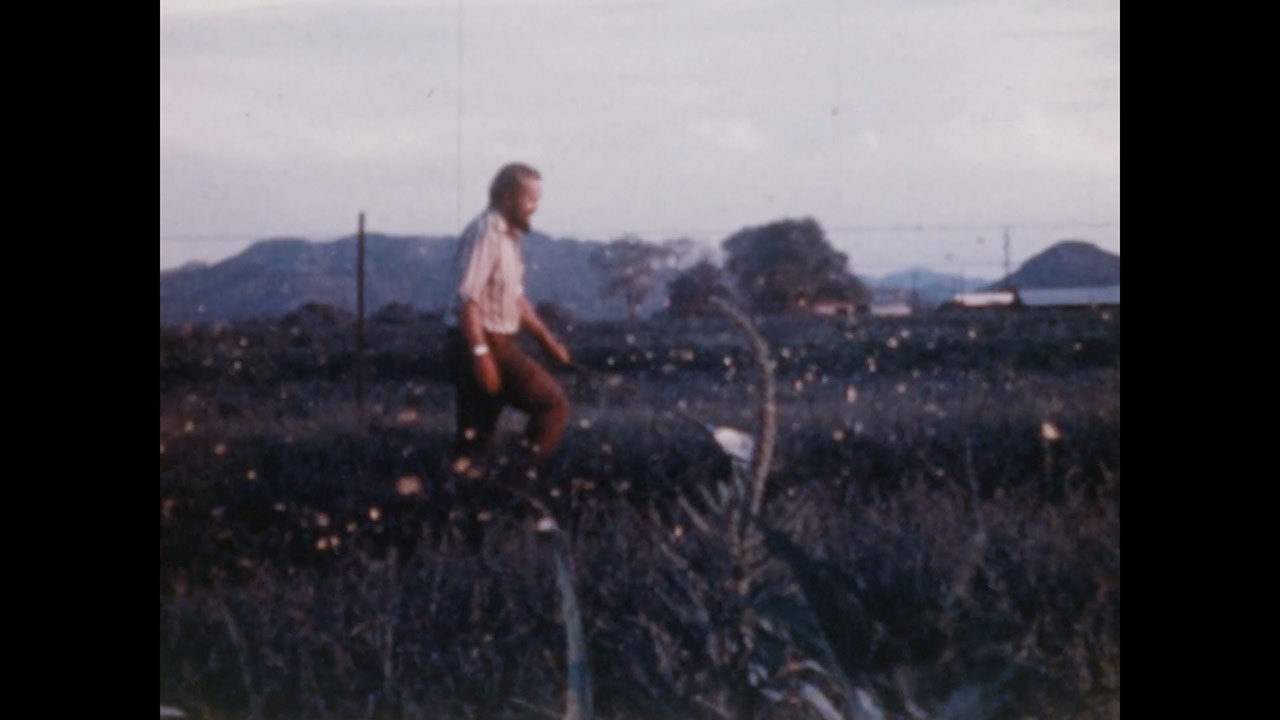 Colias, "The Sulfur Butterflies"
Smithsonian Institution Archives,Arnaud Martin,Kristina Dutton,Lisa Schonberg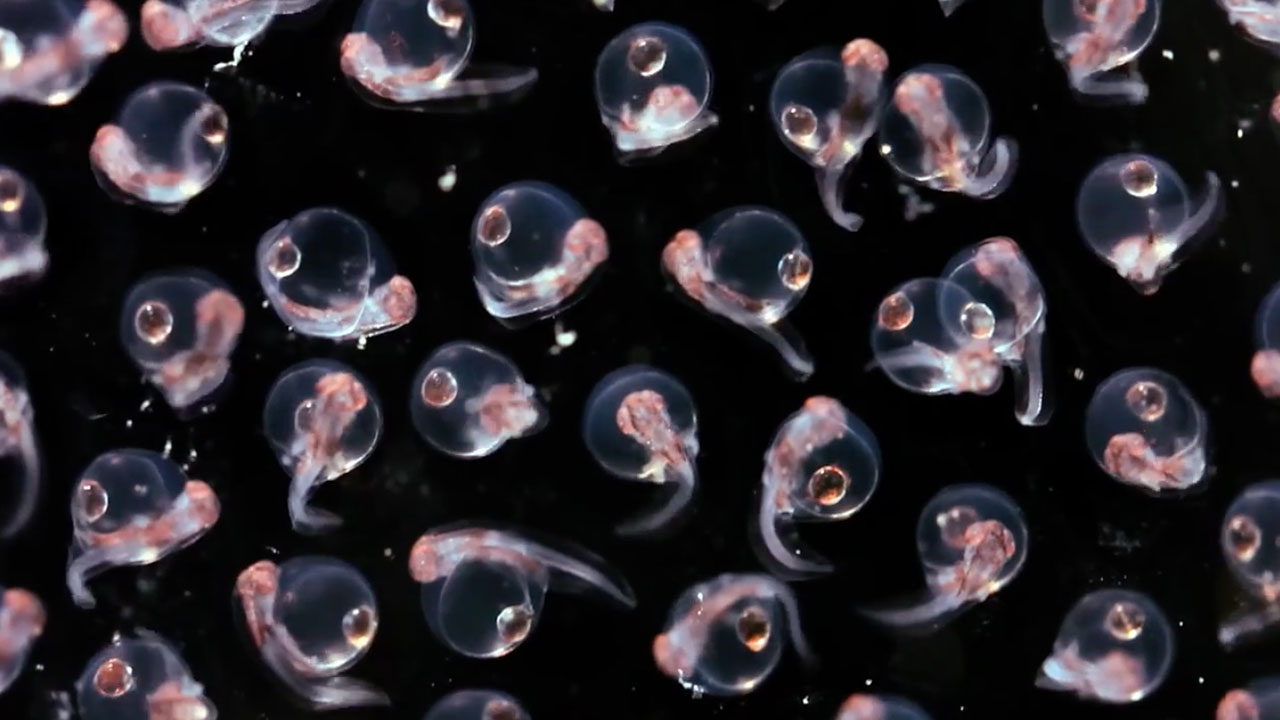 Manta Ray - Original Song From Racing Extinction
J. Ralph & Anohni (F.K.A. Antony)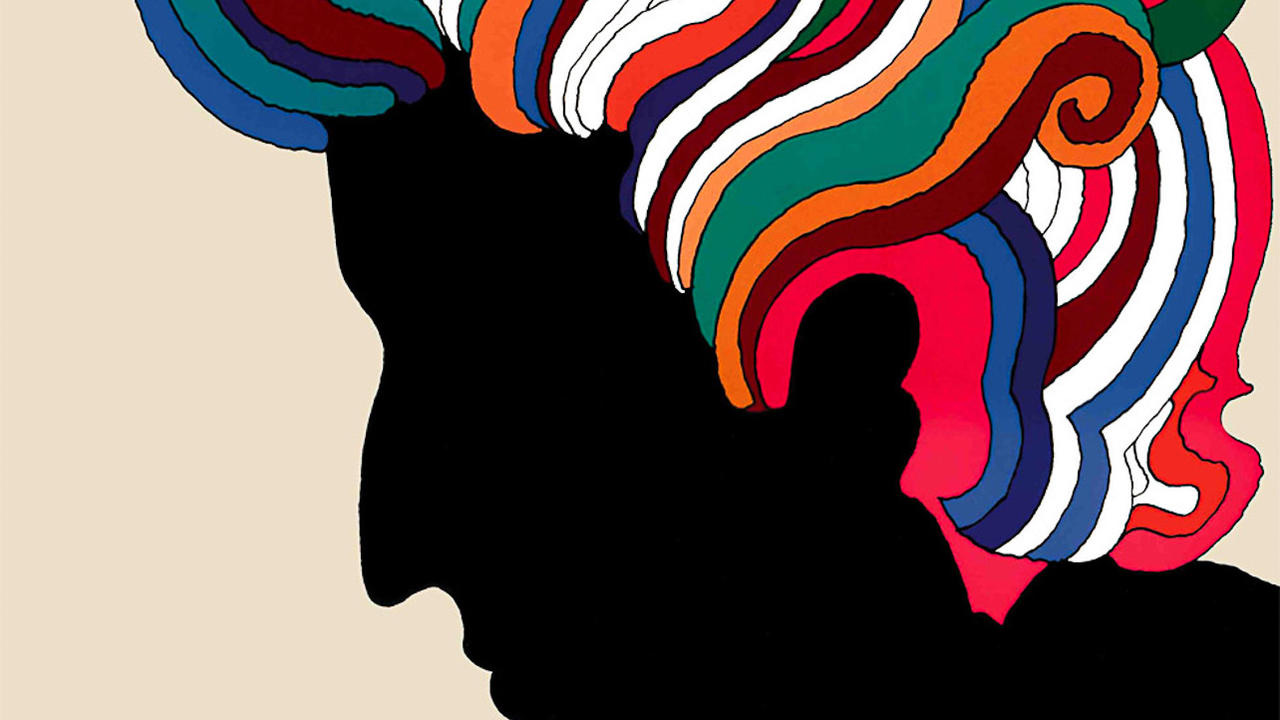 Milton Glaser: To Inform and Delight
Wendy Keys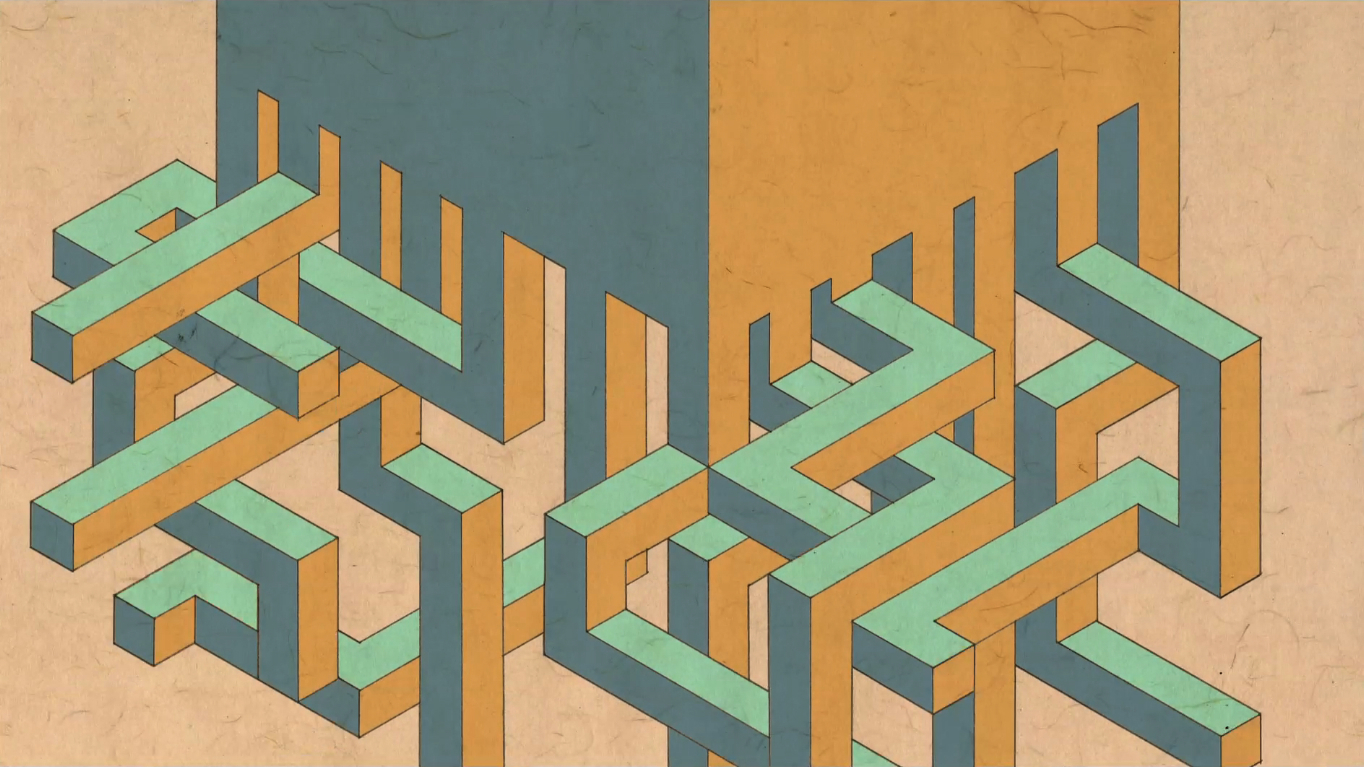 MODERN No.2
Mirai Mizue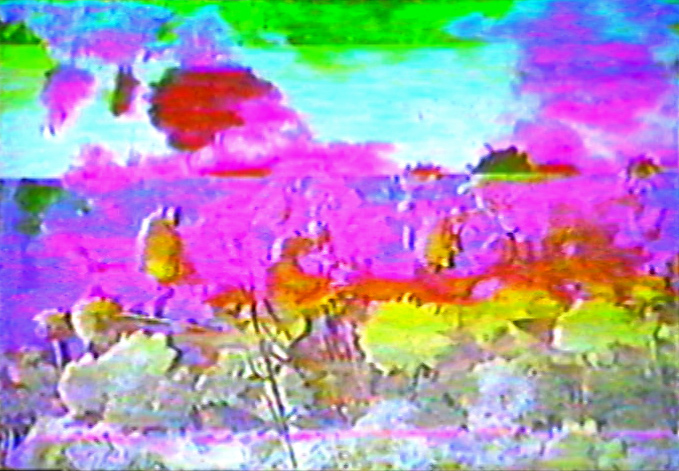 Plant Dreaming Deep
Charlotte Clermont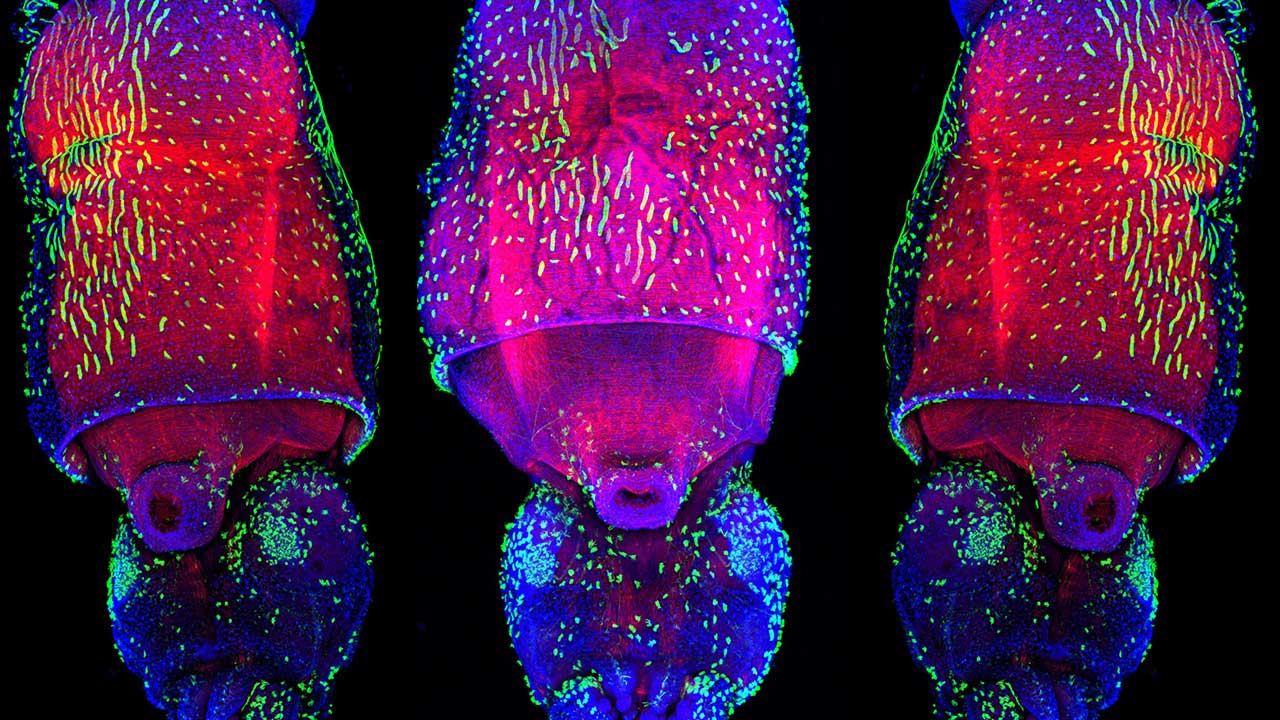 Squid: Coming to Life
Nipam Patel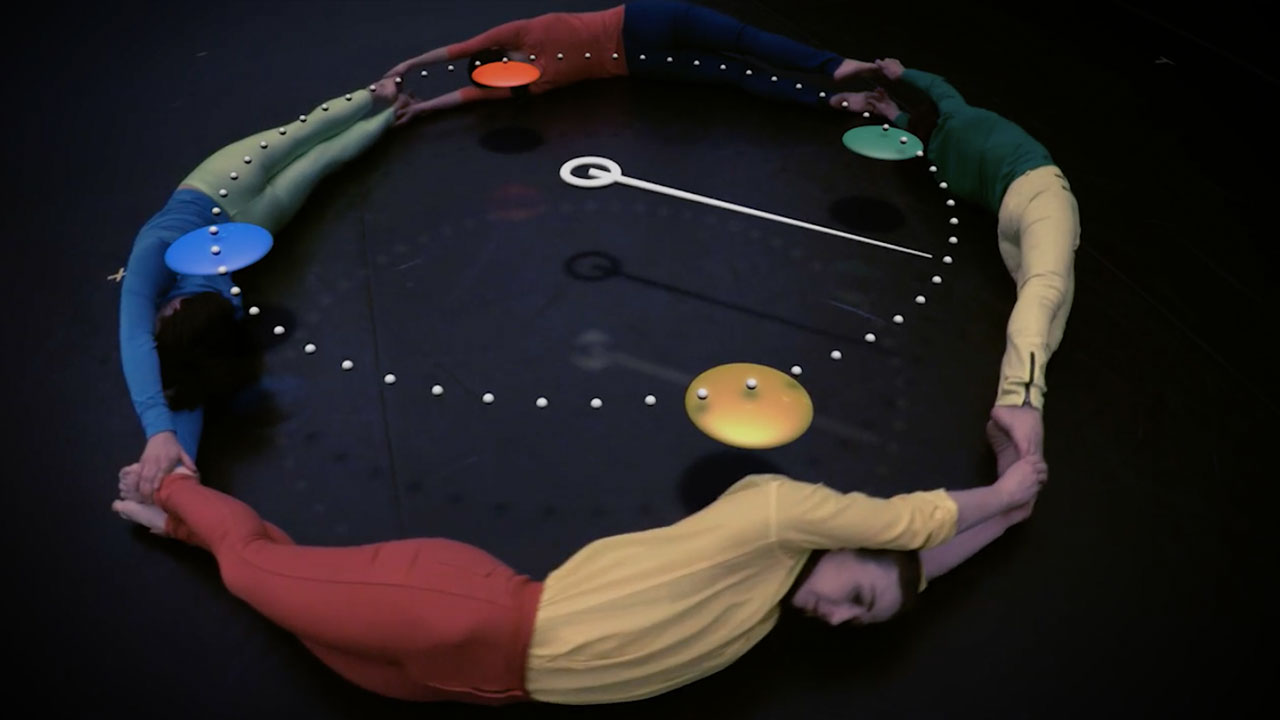 Dots
Jody Oberfelder,Eric Siegel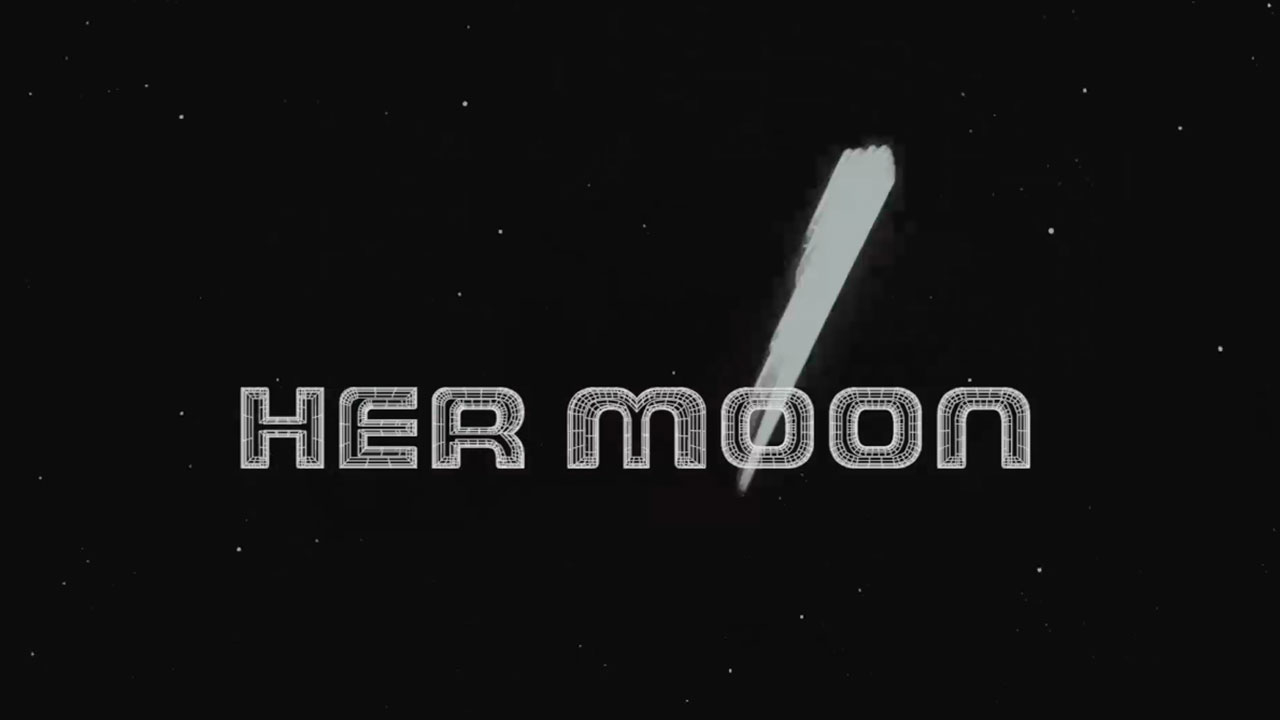 Her Moon
Lilian Mehrel
Livity
Giulia Grossmann
Sex On The Fly
Jon Massey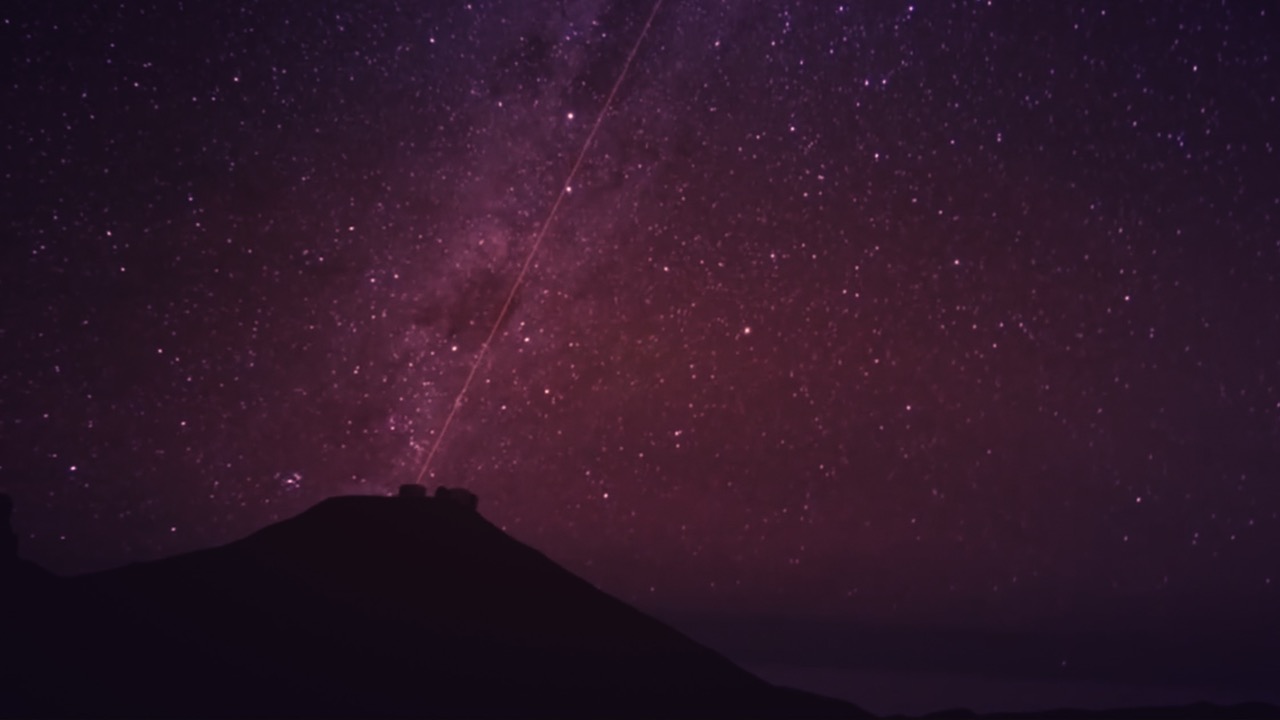 Winter Solstice
Jannes Becherer For ARES.ona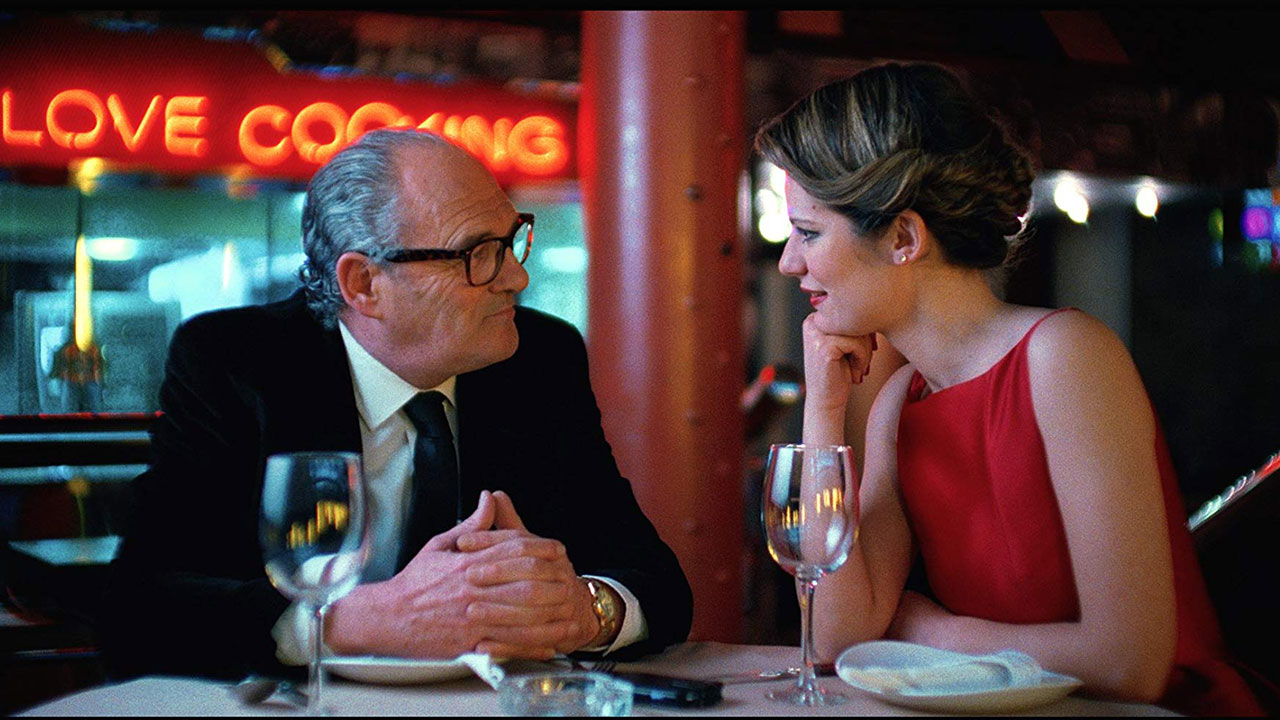 Yellow Cab 267
Patricia Venti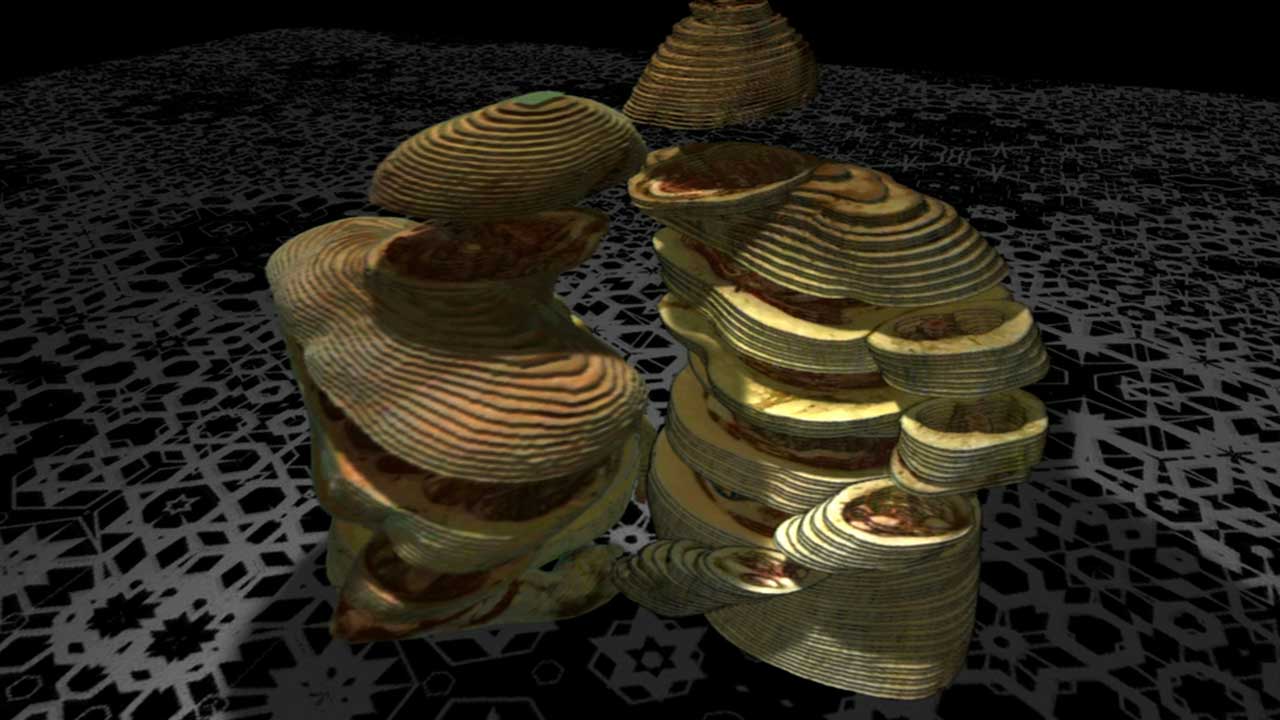 Addendum
Jérôme Lefdup
In Their Light: Star Trails from Five Continents
Alex Rivest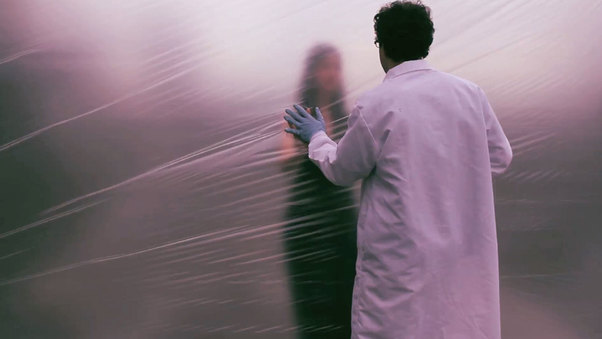 Mind Over Matter
Alexis Gambis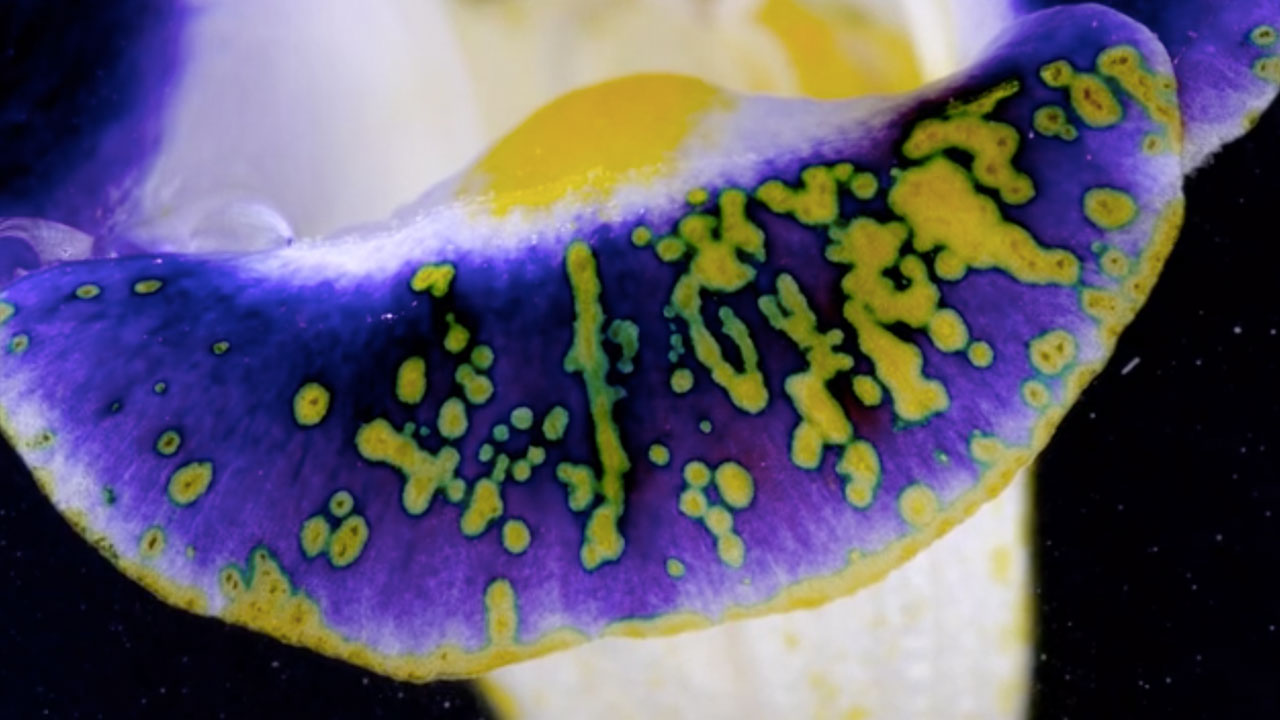 Beautiful Reactions
Yan Liang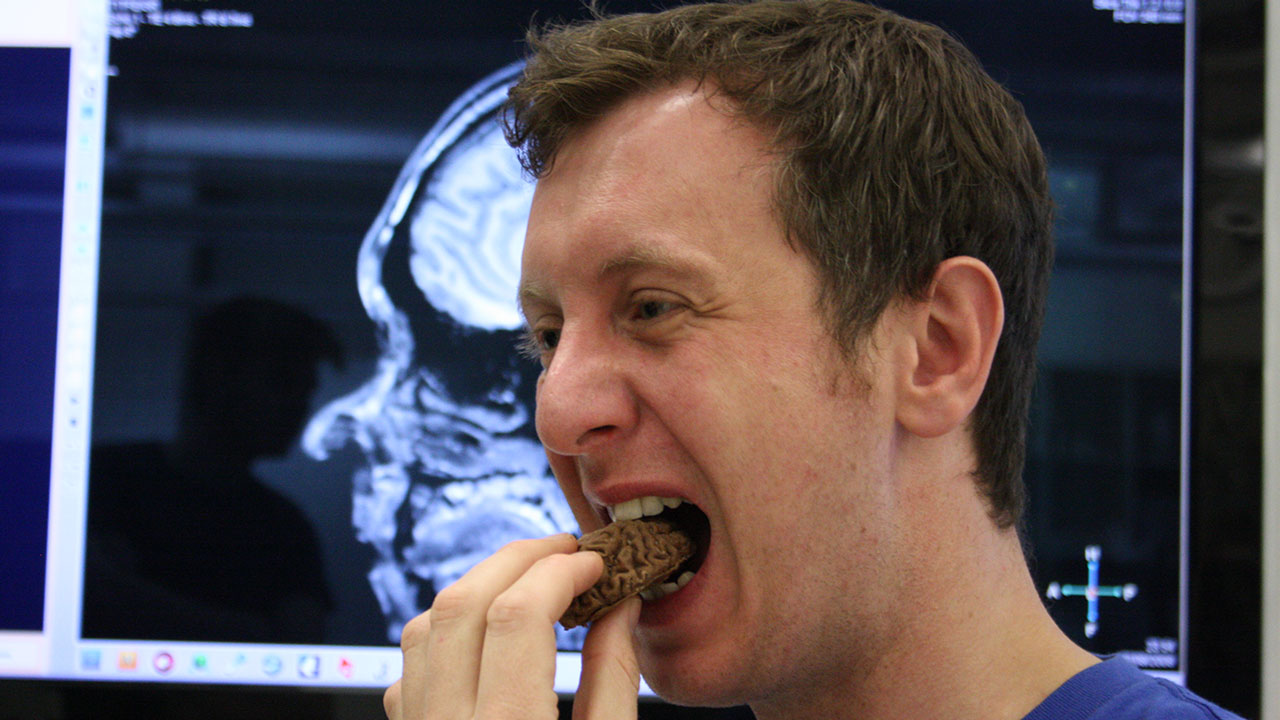 How To Eat Your Own (Chocolate) Brain!
Andy Millns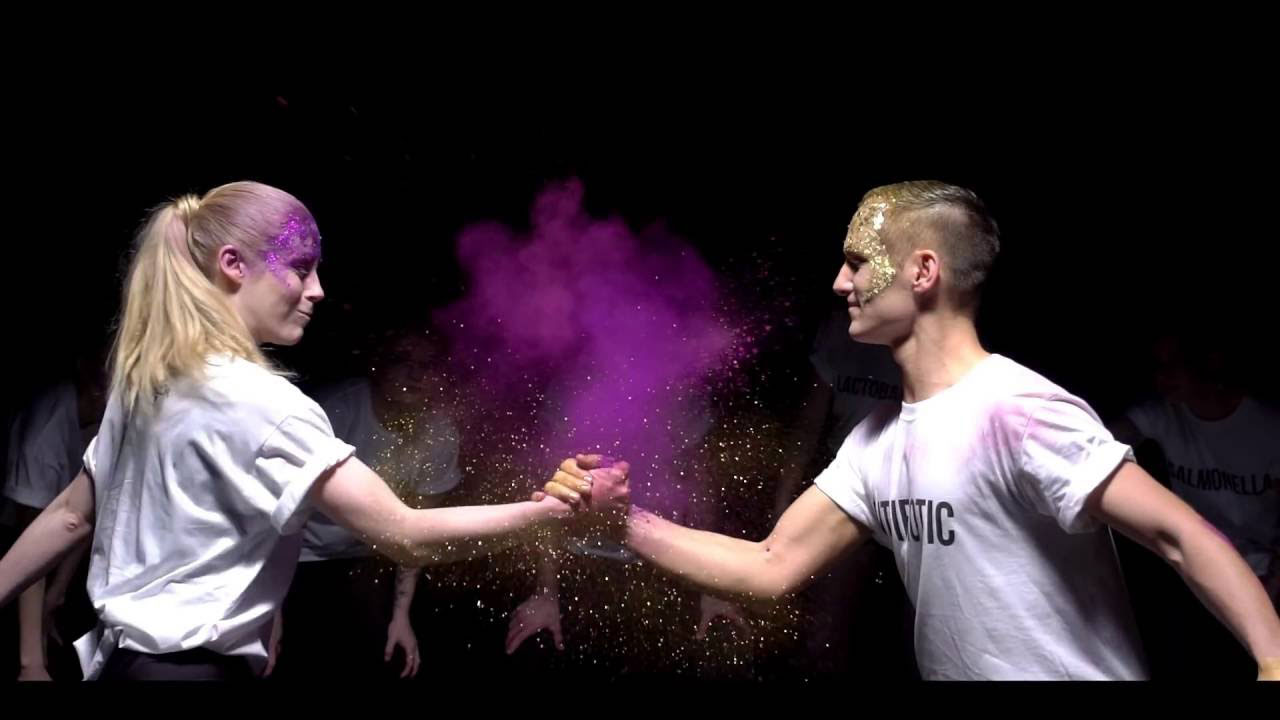 Antibiotic Apocalypse
Carla Brown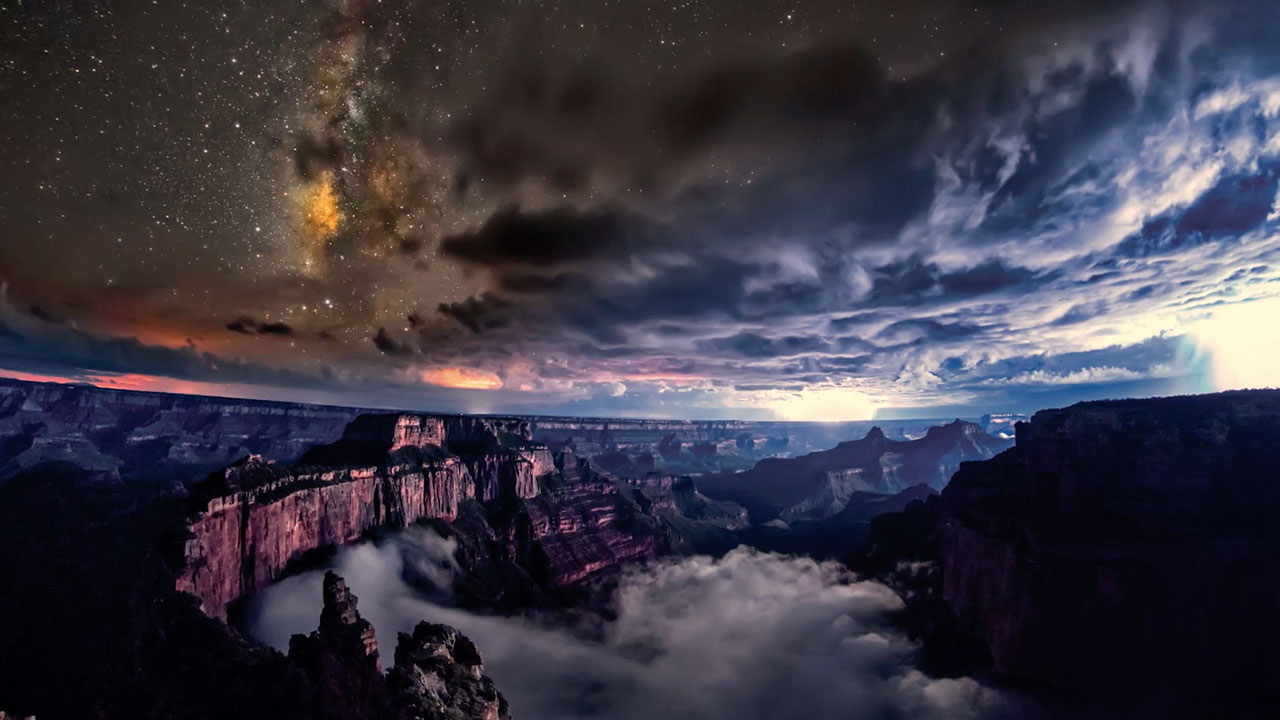 Kaibab Elegy
Harun Mehmedinovic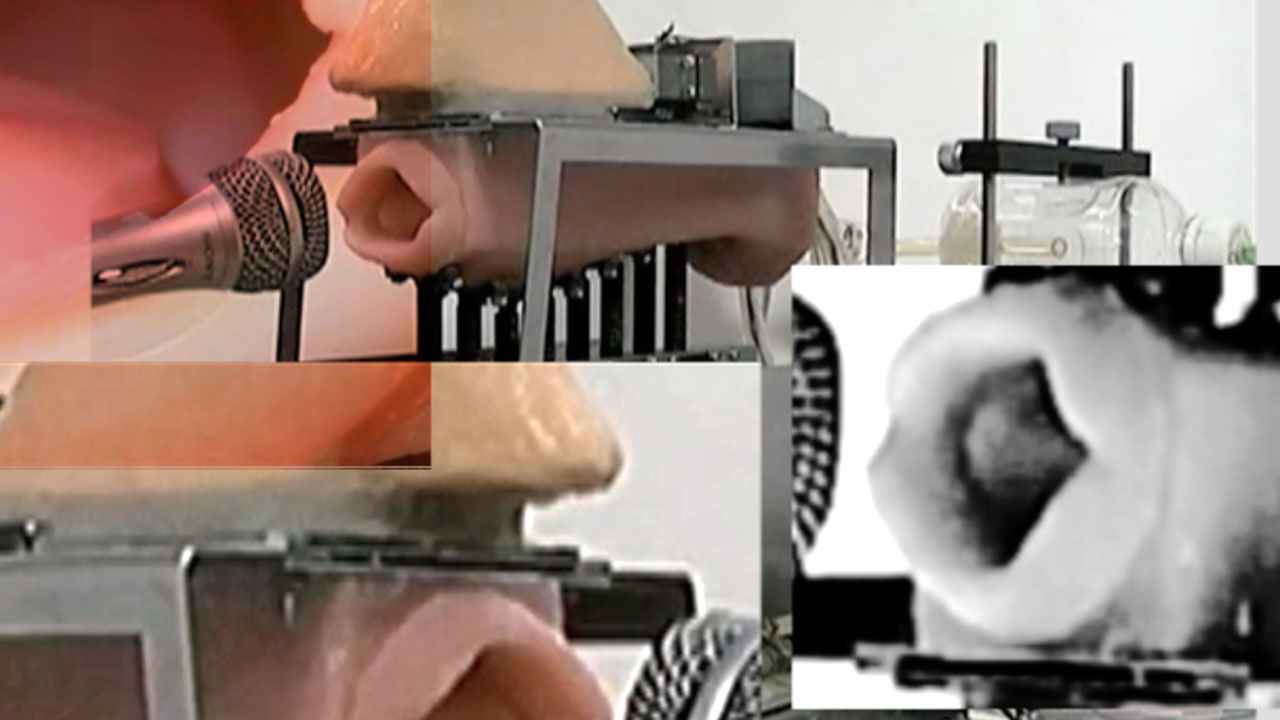 Notes on Noise 01 Hoffmann's Hymn
Norbert Pfaffenbichler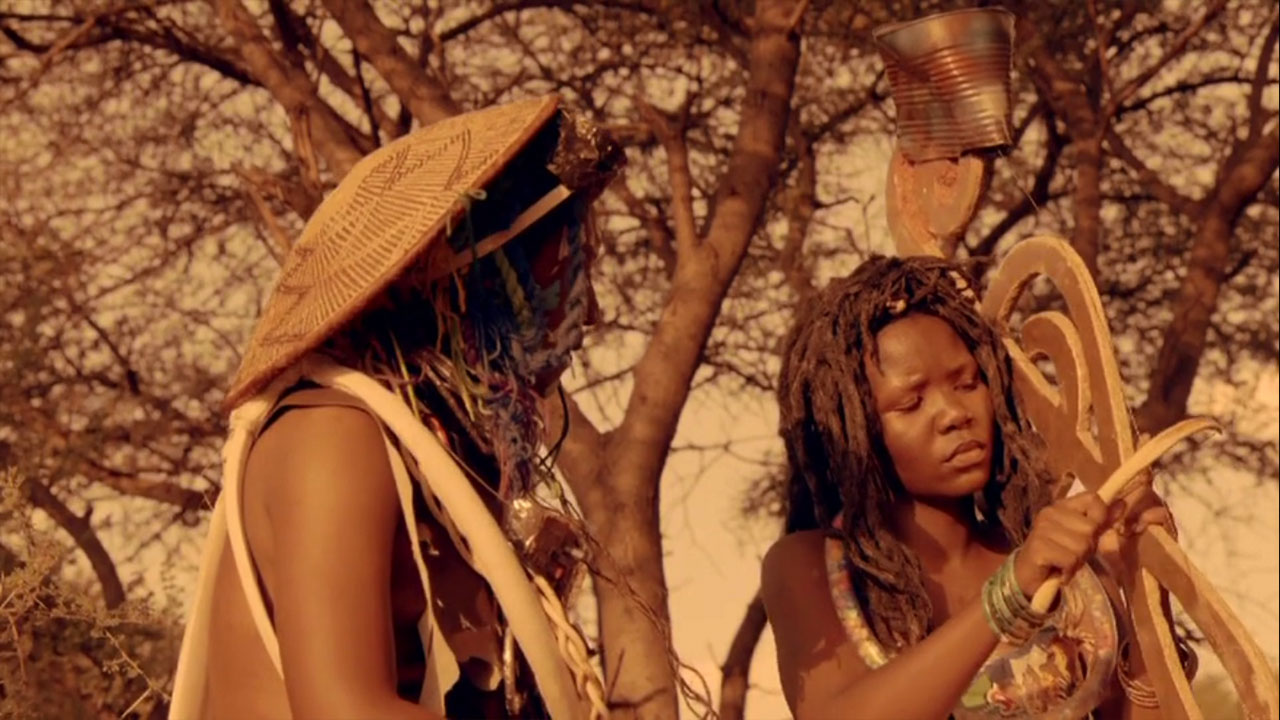 Raskanta
Phatsimo Gosego Kutile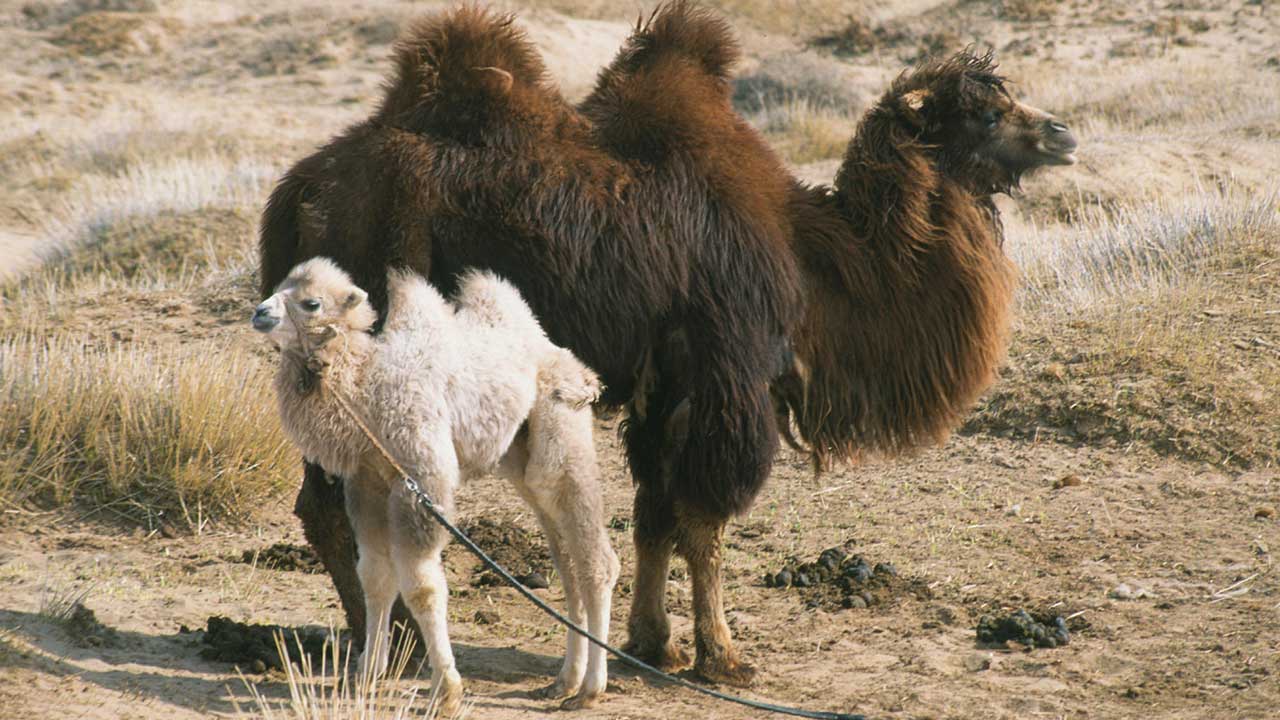 The Story of the Weeping Camel
Byambasuren Davaa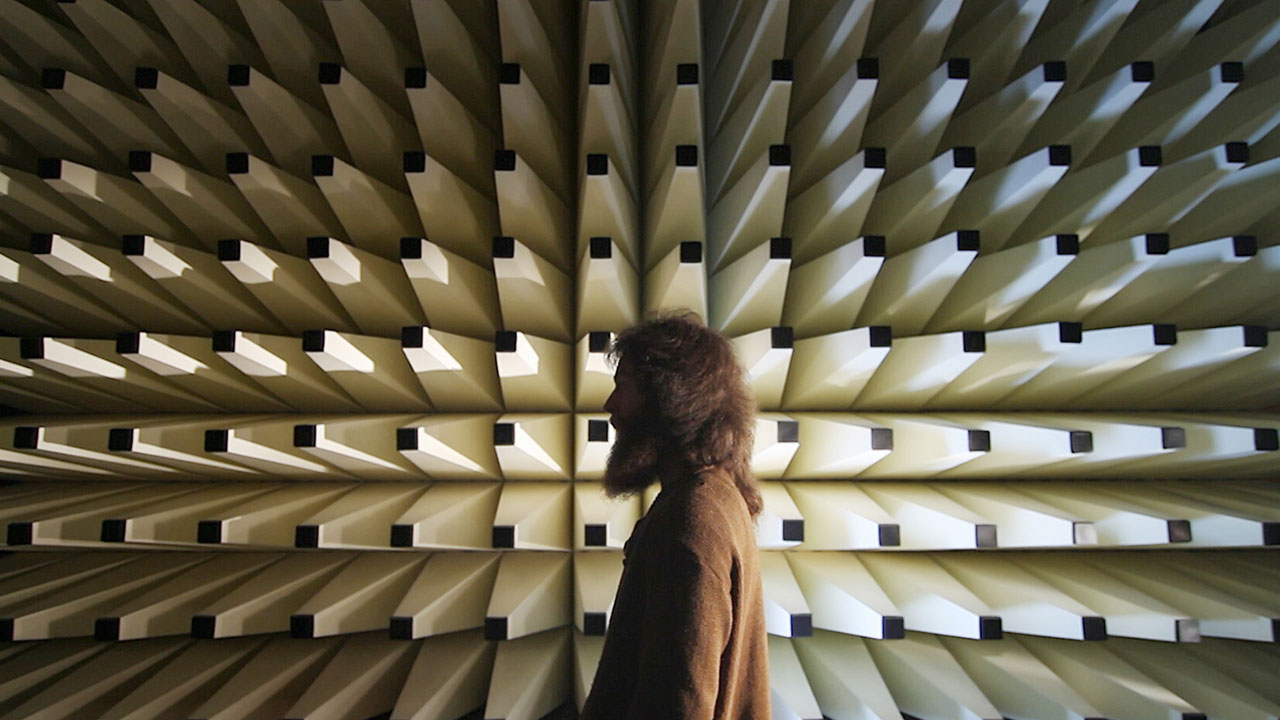 Shoulder The Lion
Erinnisse Heuer,Patryk Rebisz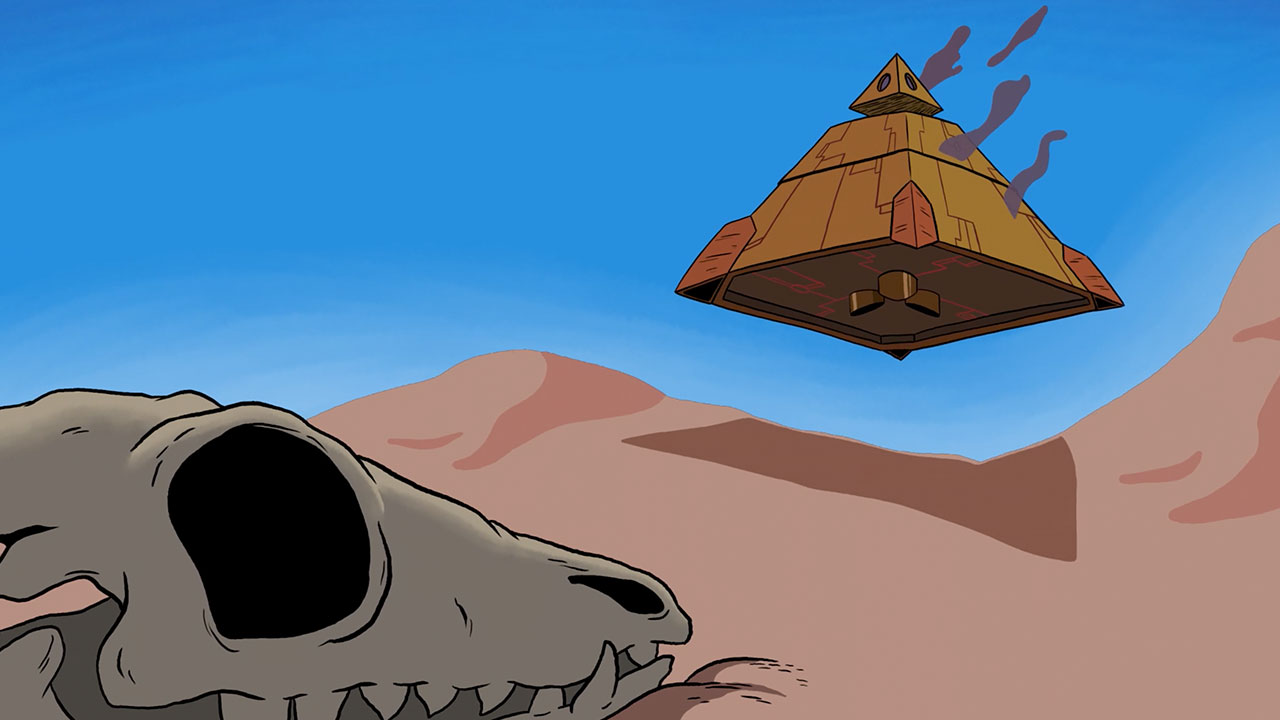 Snake Bomb
Nolan J. Downs,Chris Kalis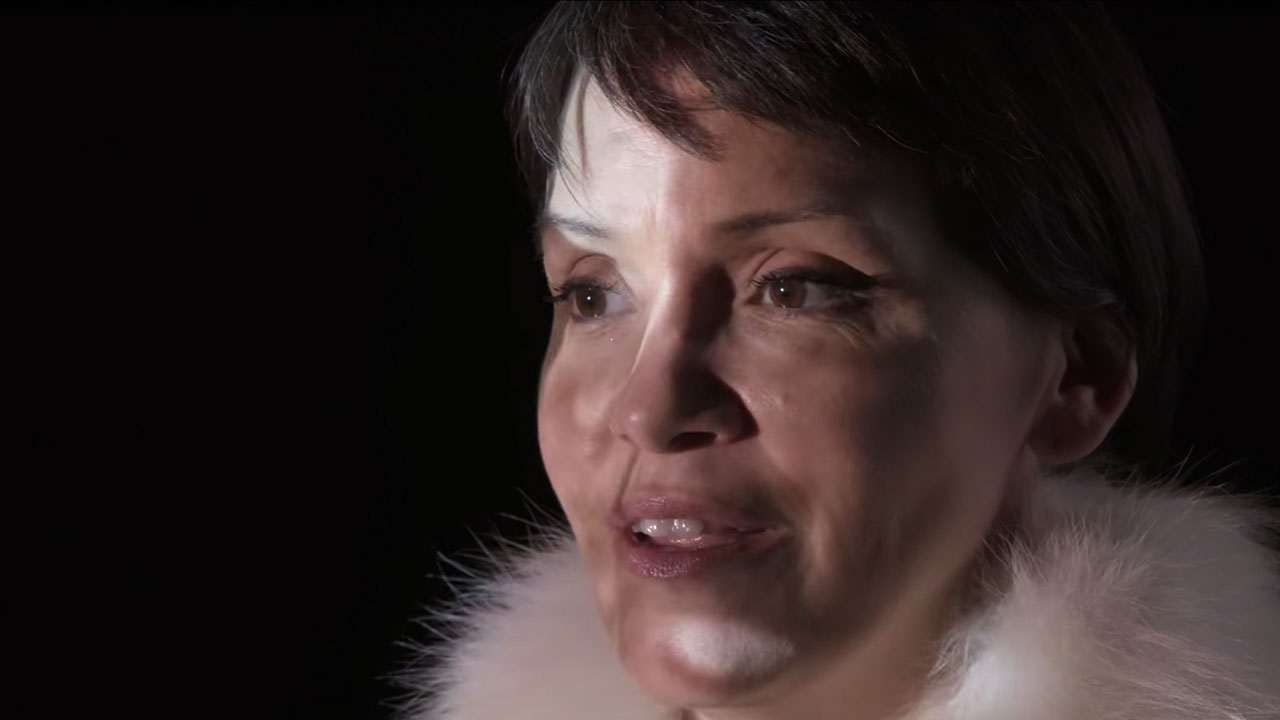 Breaths
Nyla Innuksuk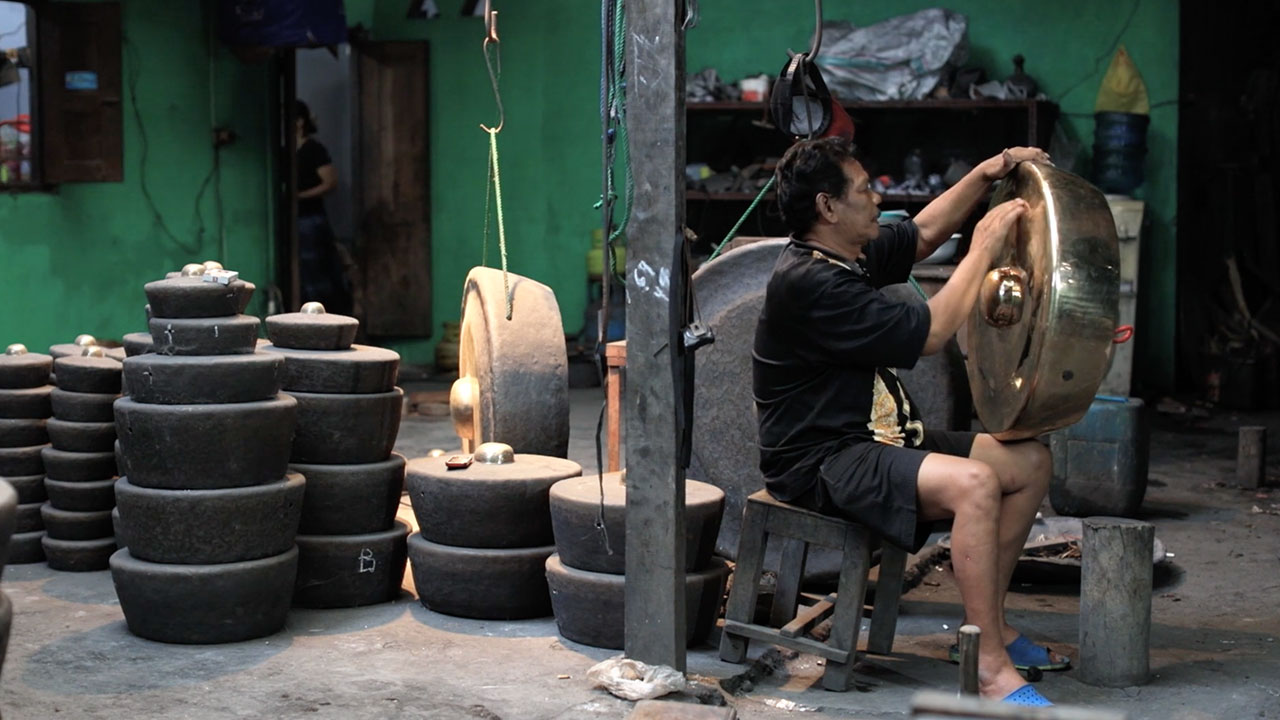 Sekur Arum
Maurice Gunning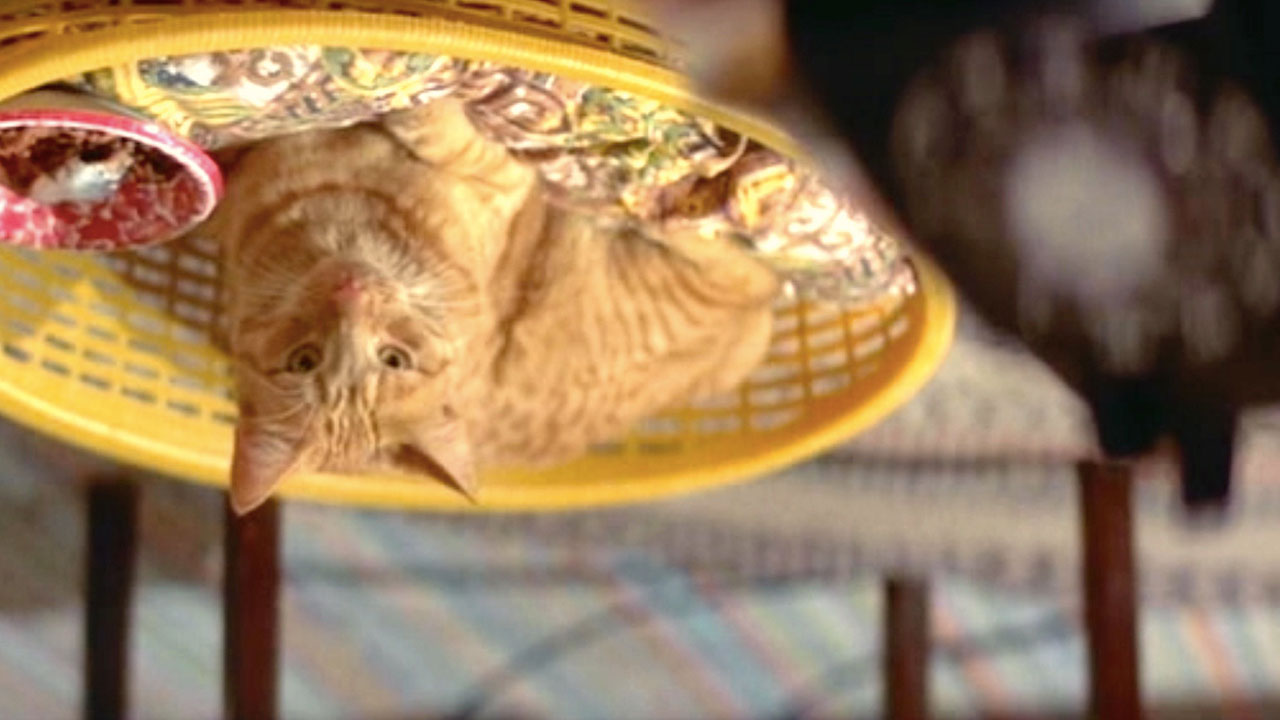 Bridge Over Troubled Water
Jari Kallio,Jaakko Pallasvuo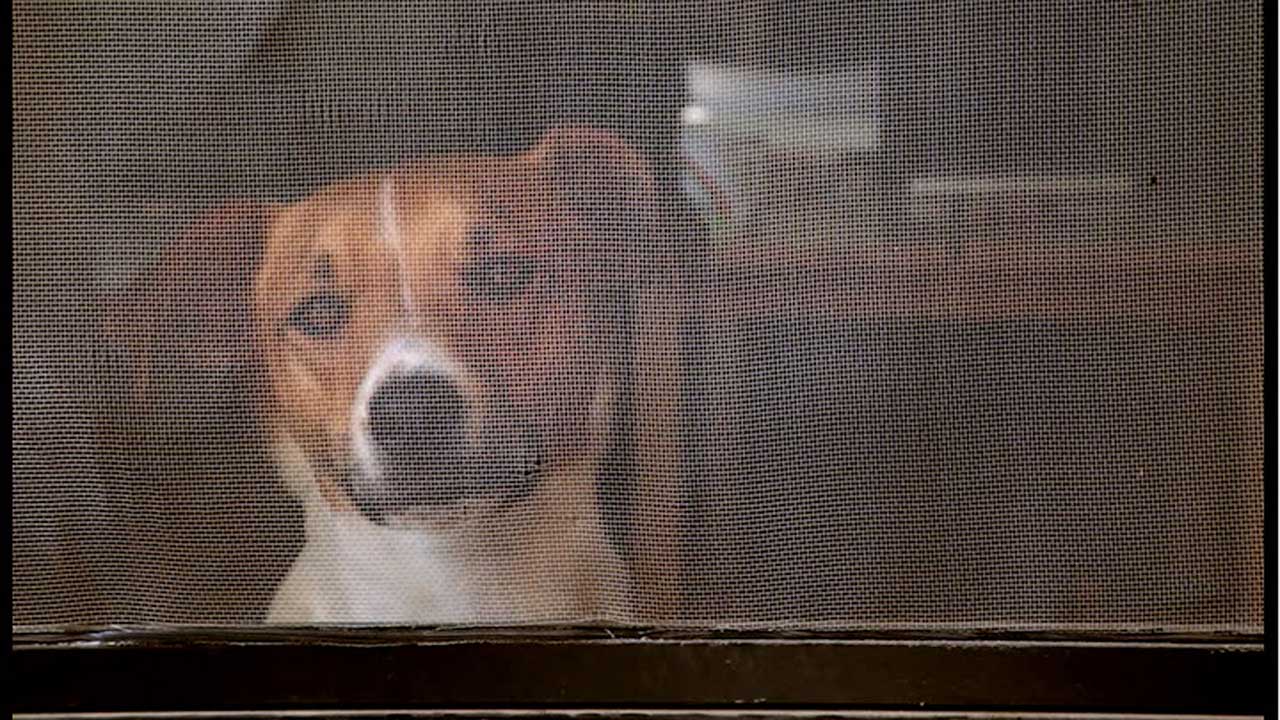 See a Dog, Hear a Dog
Jesse McLean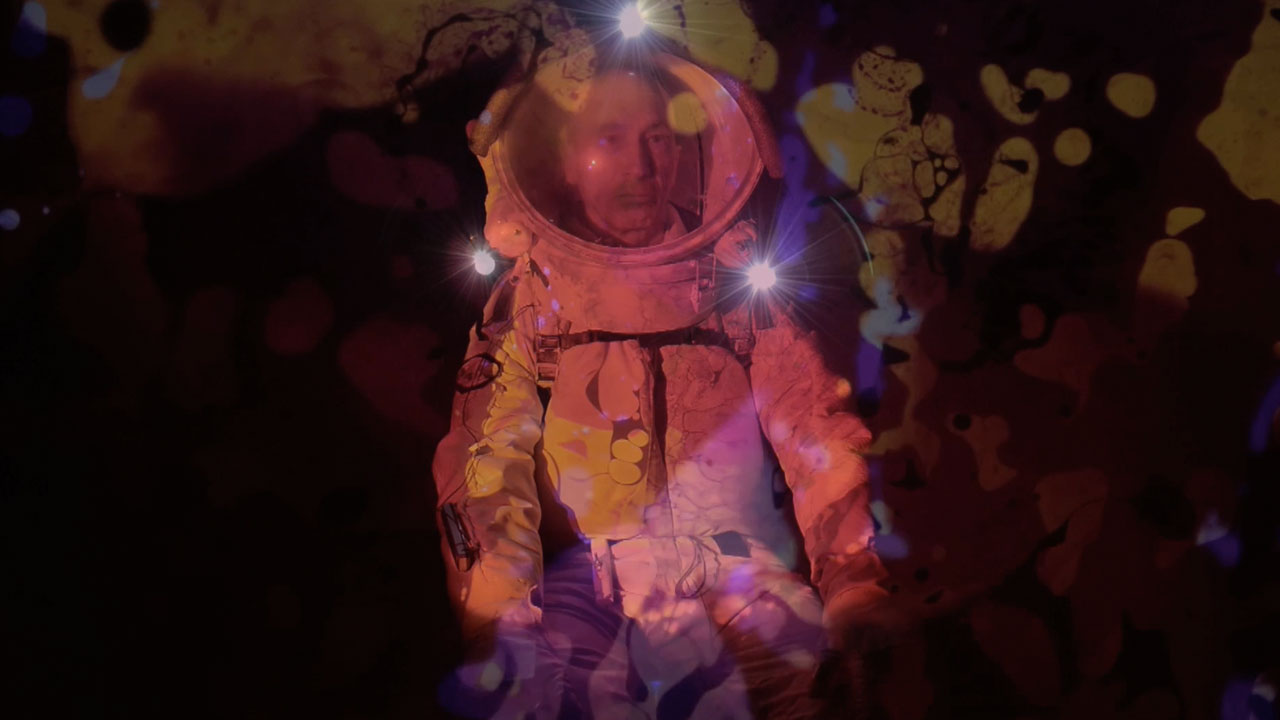 Mars Society
Giulia Grossmann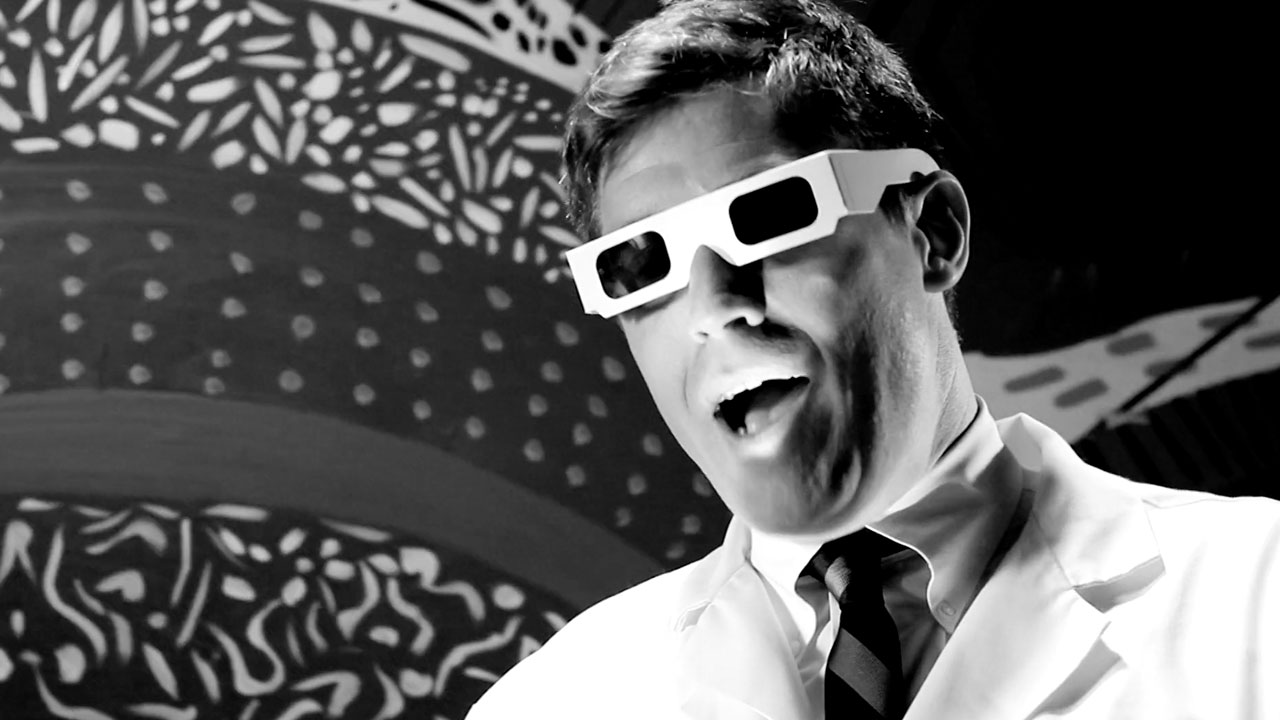 Life and Freaky Times of Uncle Luke
Jillian Mayer,Lucas Leyva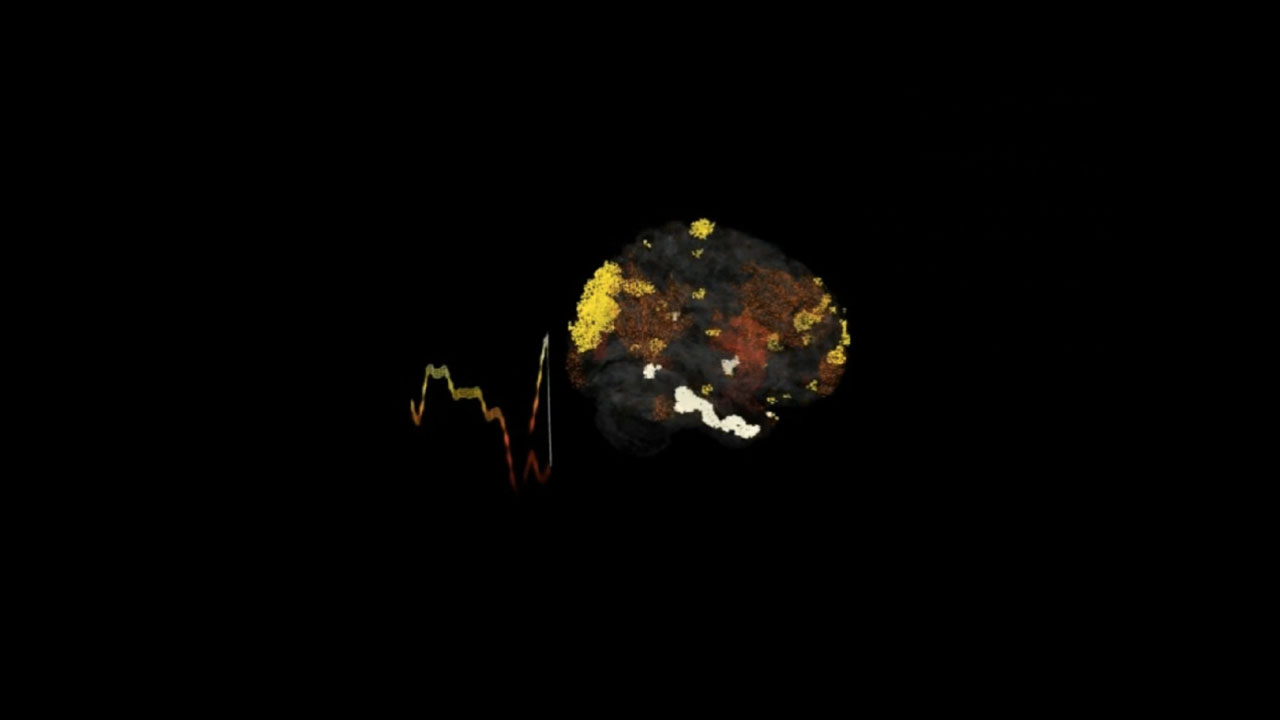 Smart Pattern
Dan Lloyd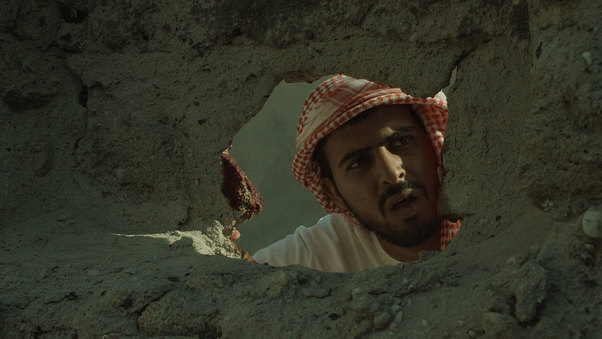 Return to the Sea
Alexis Gambis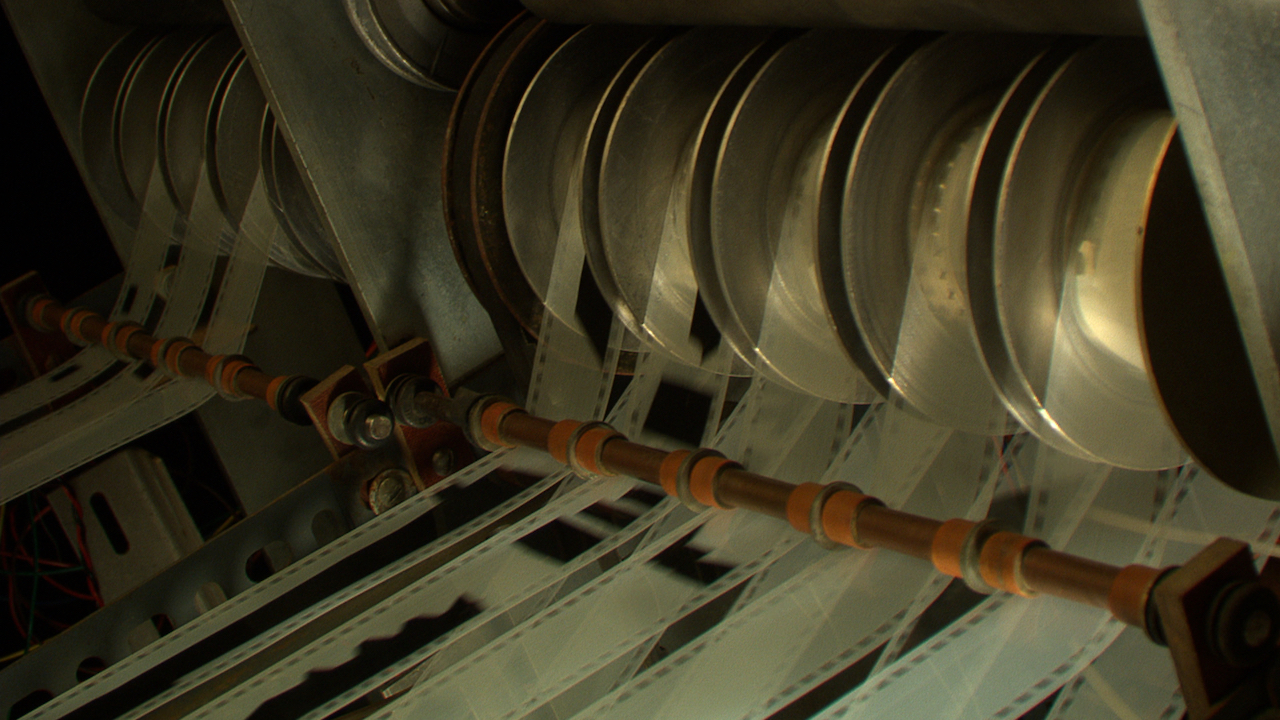 Oramics: Atlantis Anew
Aura Satz
The Stem Cell's Journey
Jeff Alu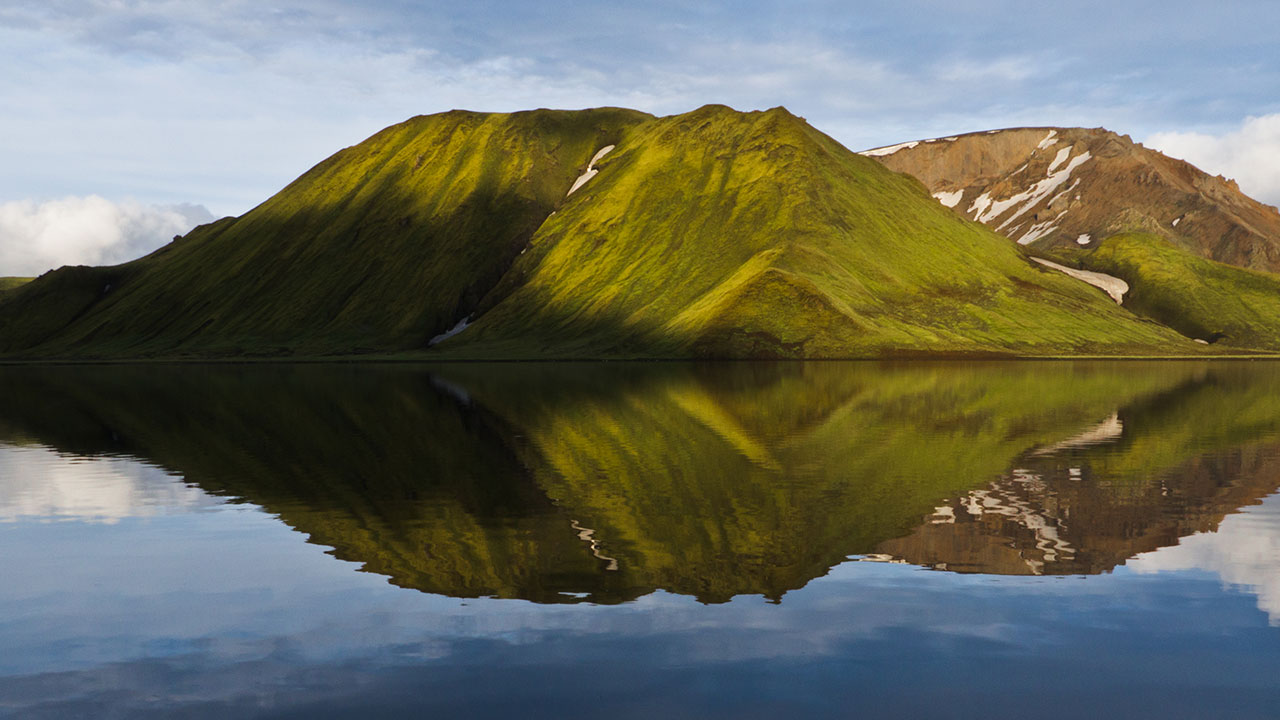 Meta (3.1 / km²)
Sandro Bocci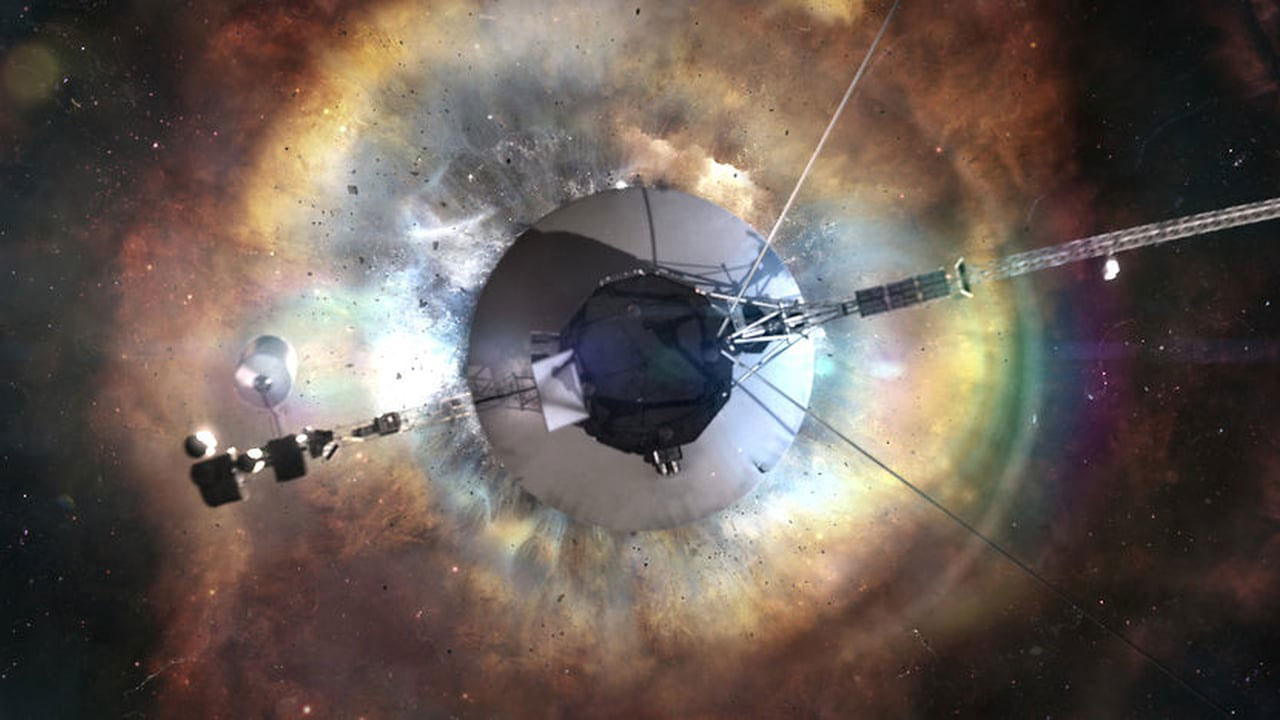 Stardust
Mischa Rozema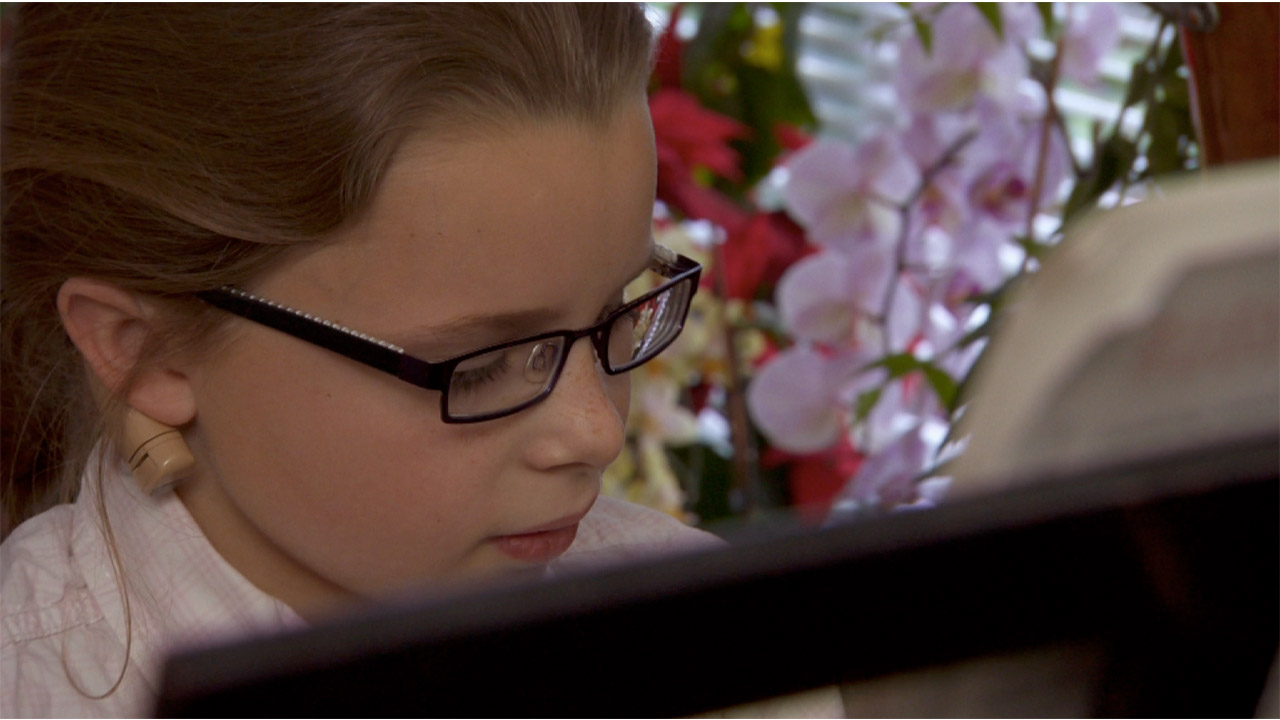 Lost and Sound
Lindsey Dryden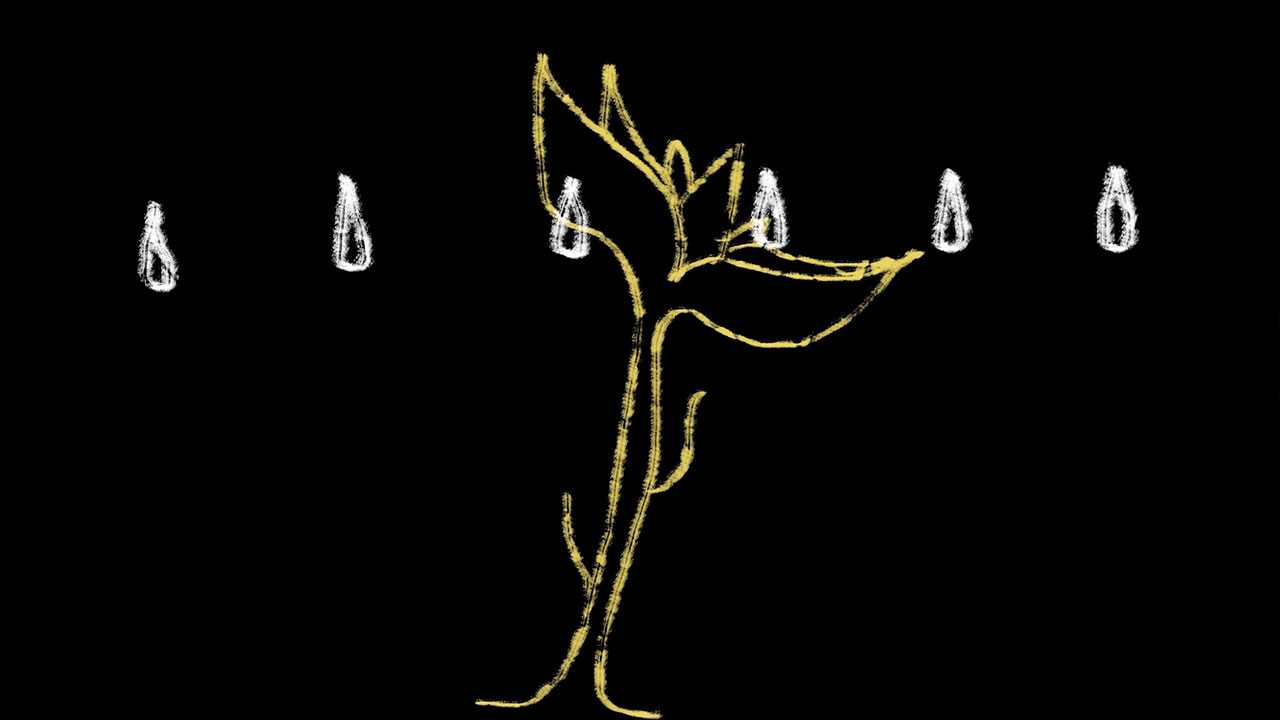 Lace Murex
Crystal Yip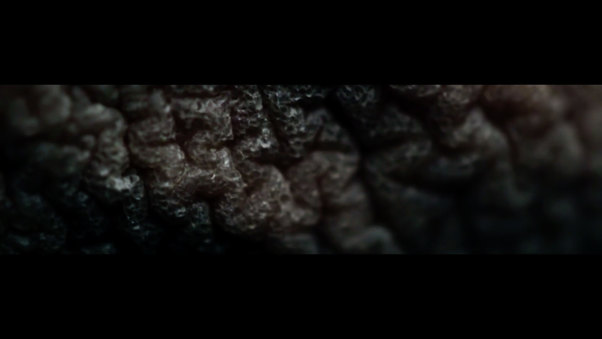 Limbic
Manfred Borsch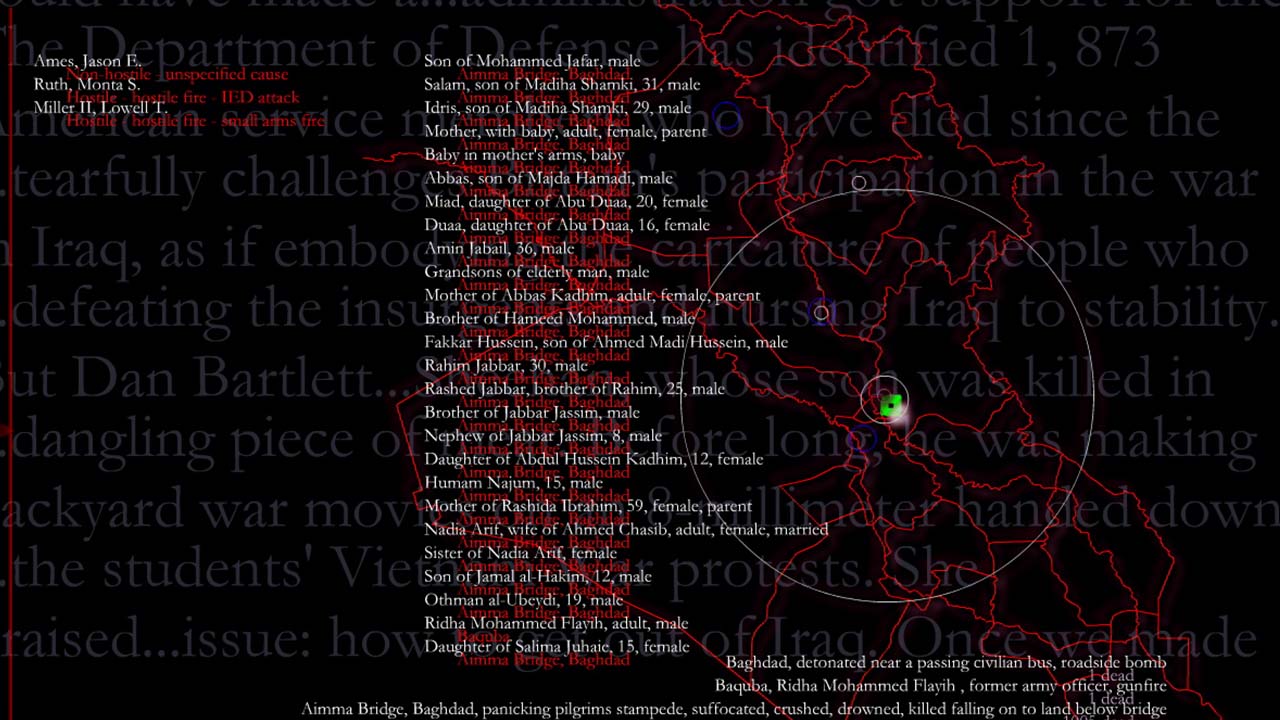 Hard Data
R. Luke DuBois
White Winter Hymnal
Sean Pecknold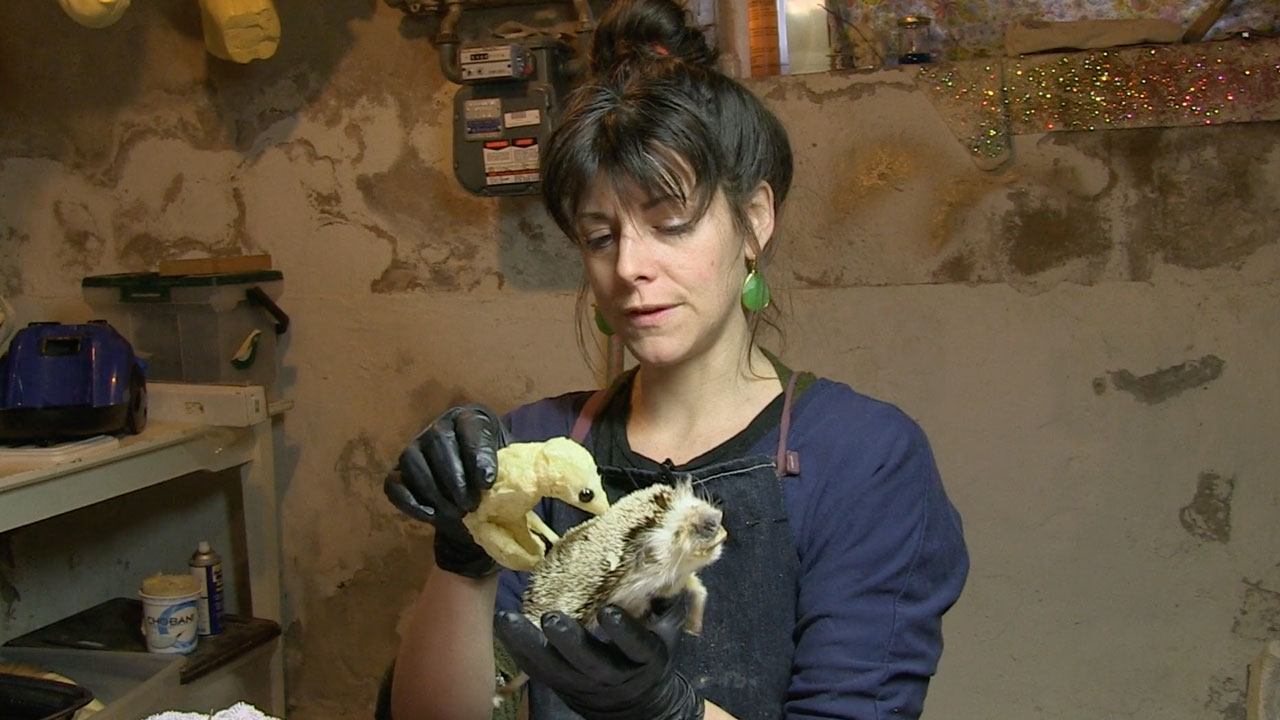 Death & Taxidermy
Mariel Carr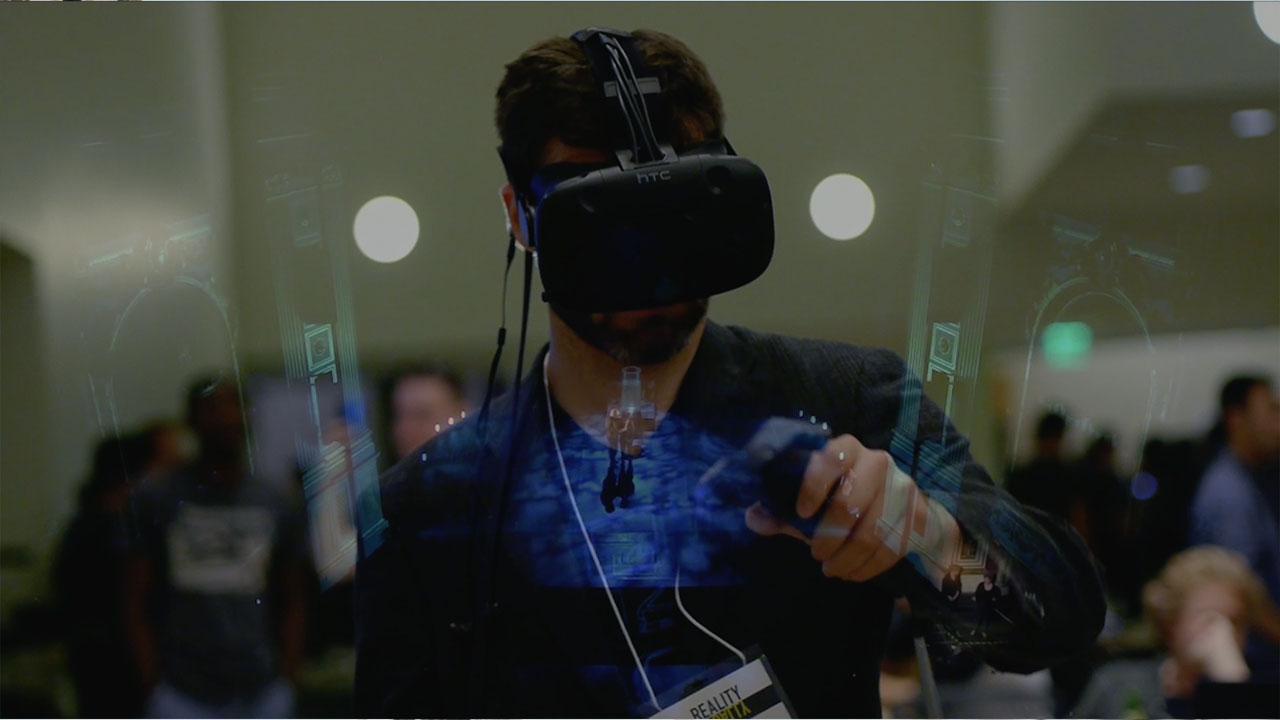 Harvard + MIT Knowledge Journey - Open Media Science
Daniel Oxenhandler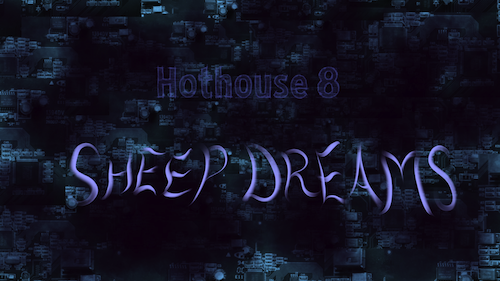 Reverie.exe
Wen Zhang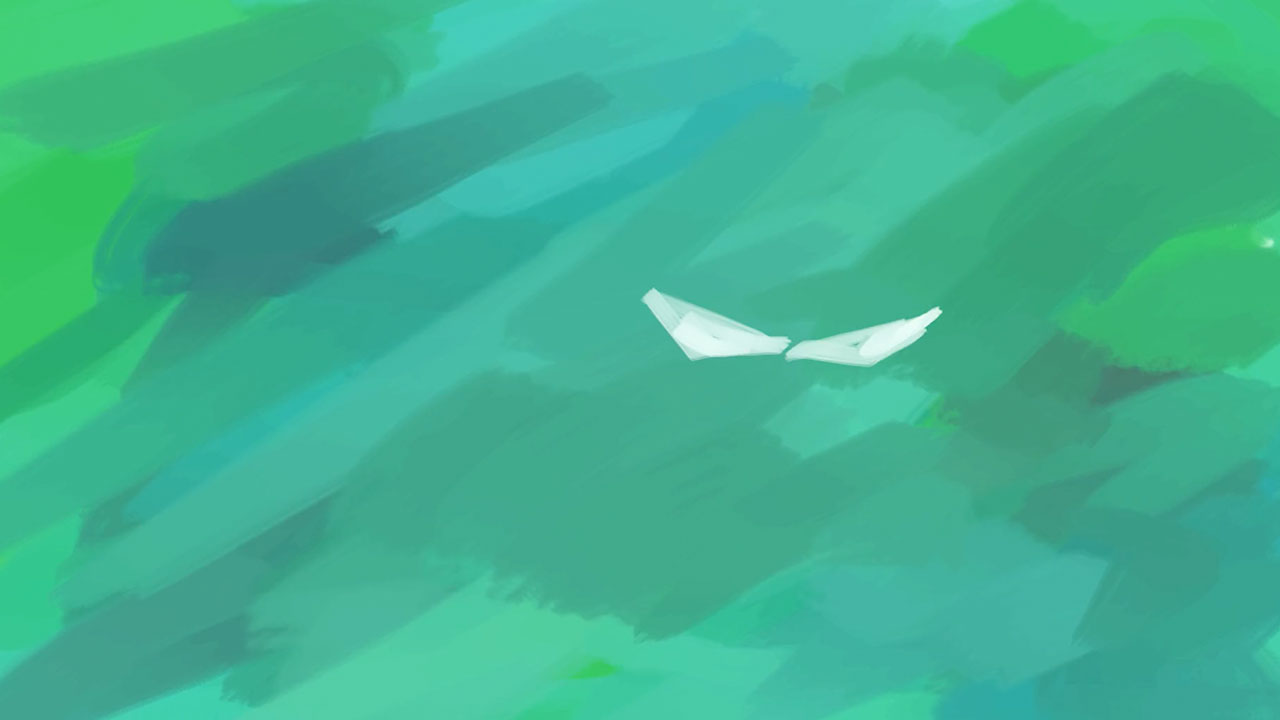 Slow Rings
Susan Sun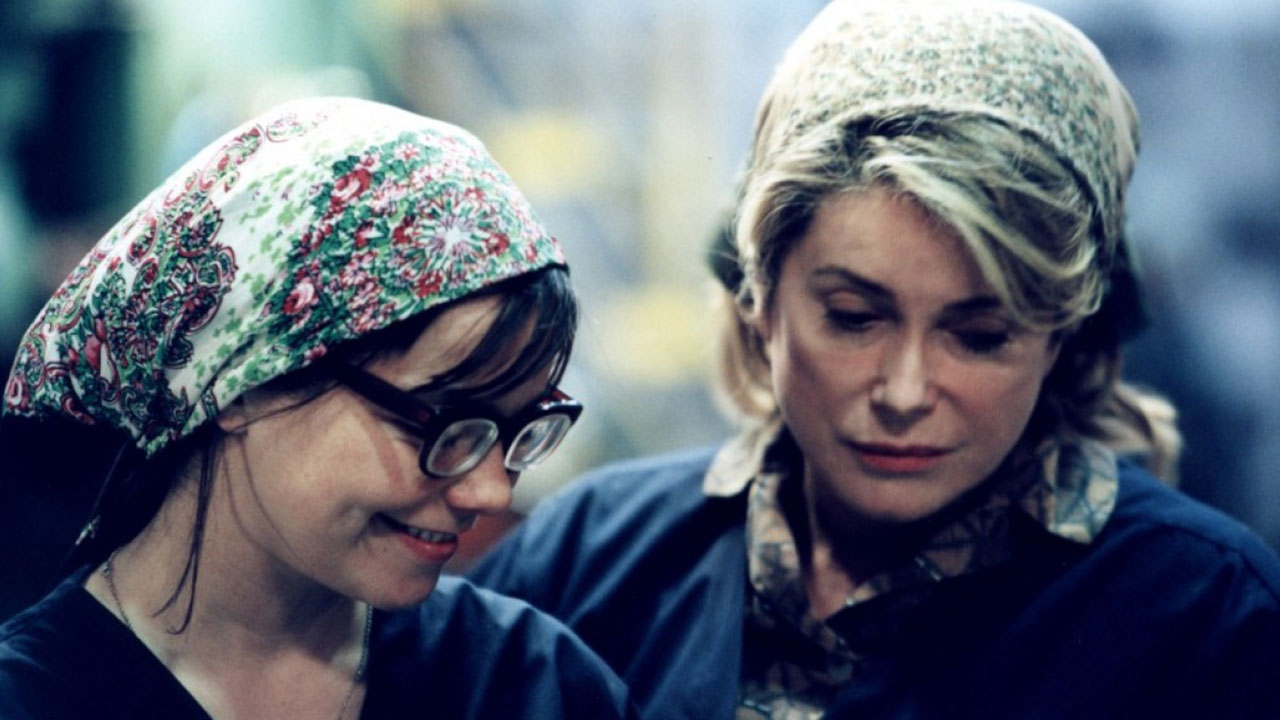 Dancer in the Dark
Lars Von Trier
The Path Without End
Elizabeth LaPensée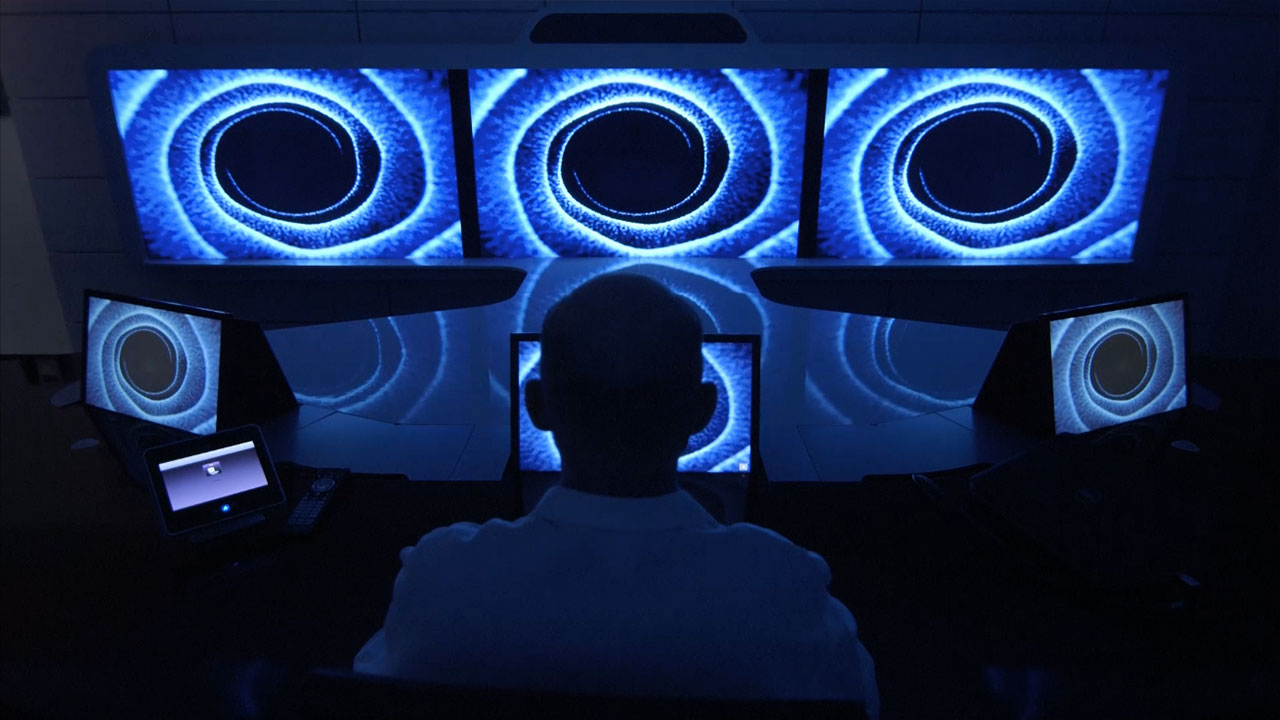 Spectrum
Cidney Hue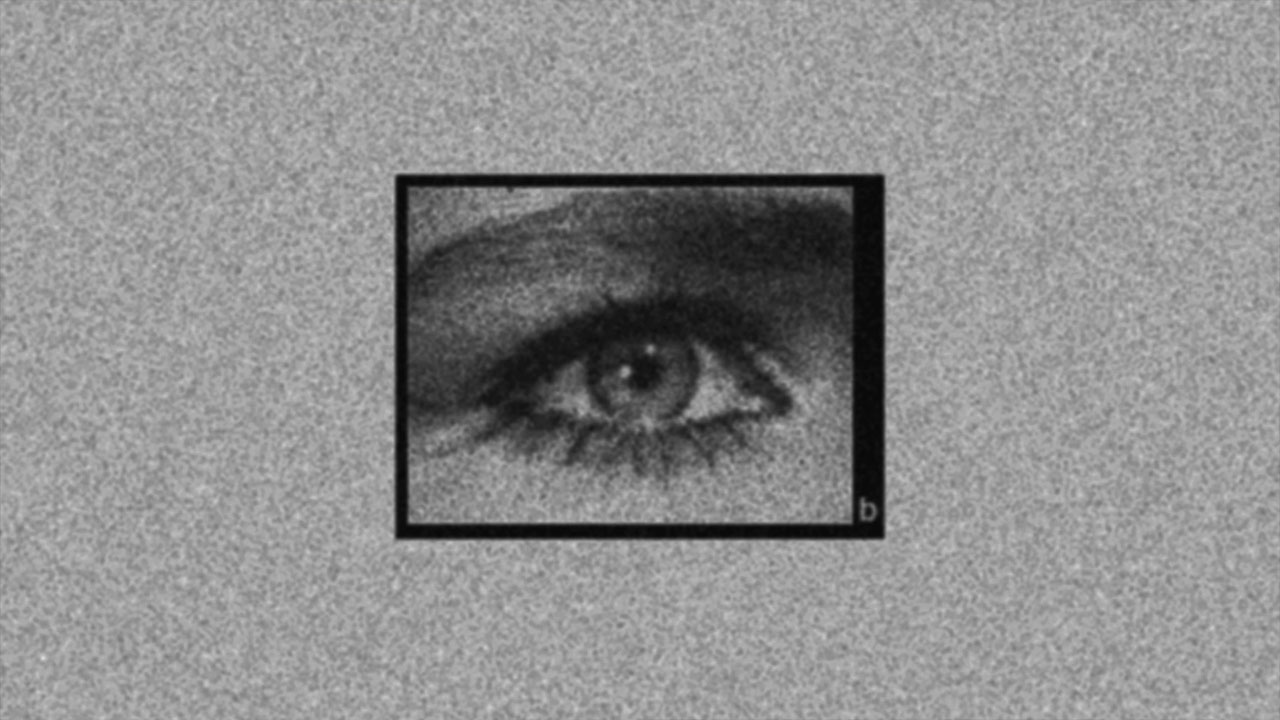 Evolutionary Jerks & Gradualist Creeps
Duncan Marquiss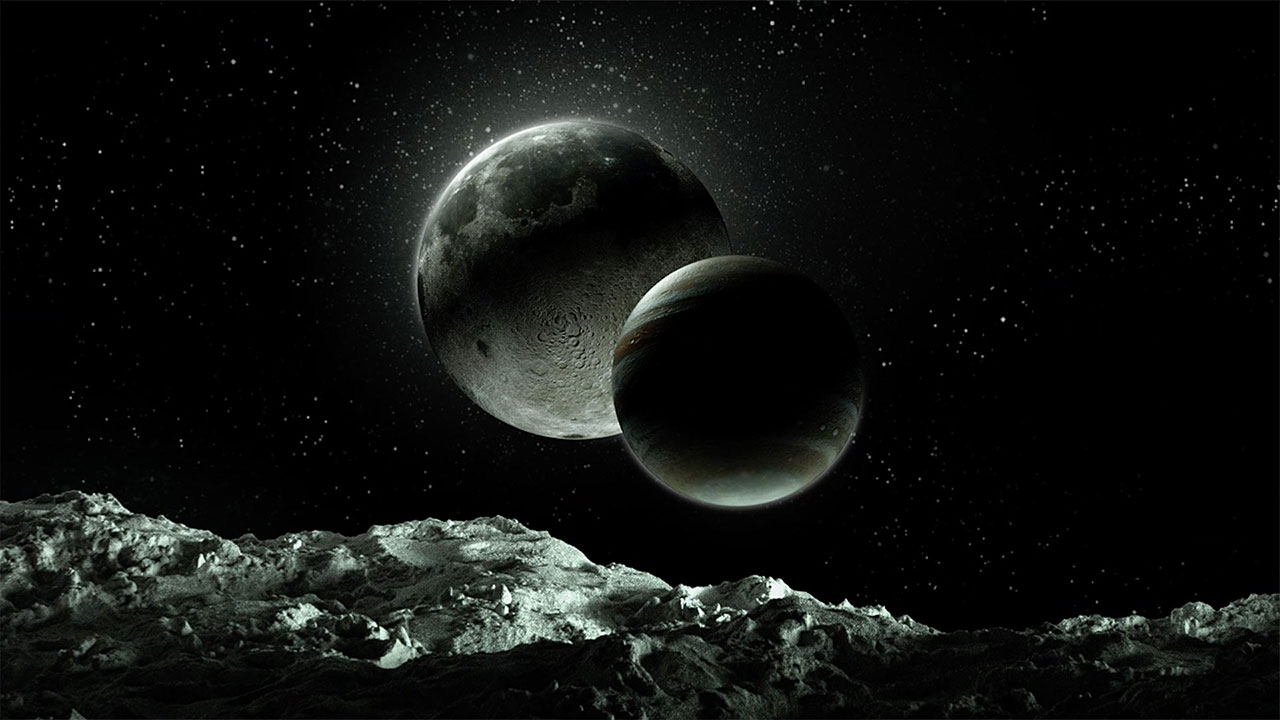 Genesis
Onur Senturk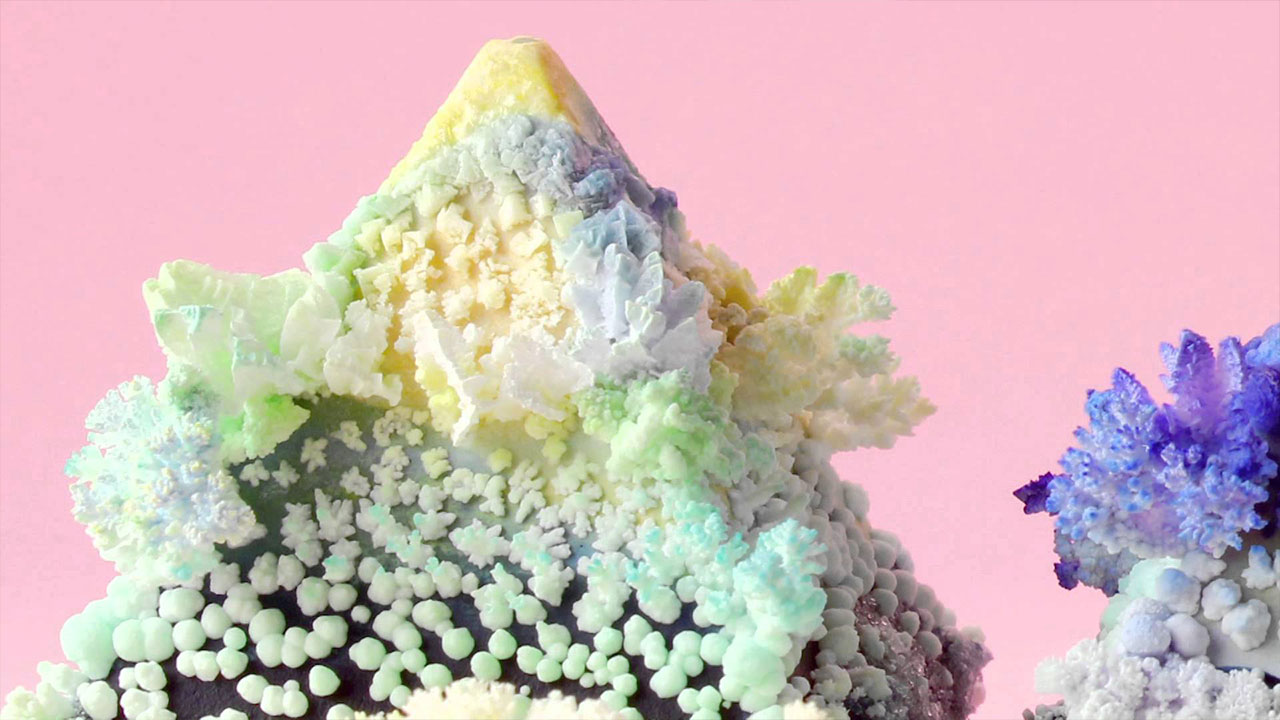 You Can Sunbathe in the Storm
Alice Dunseath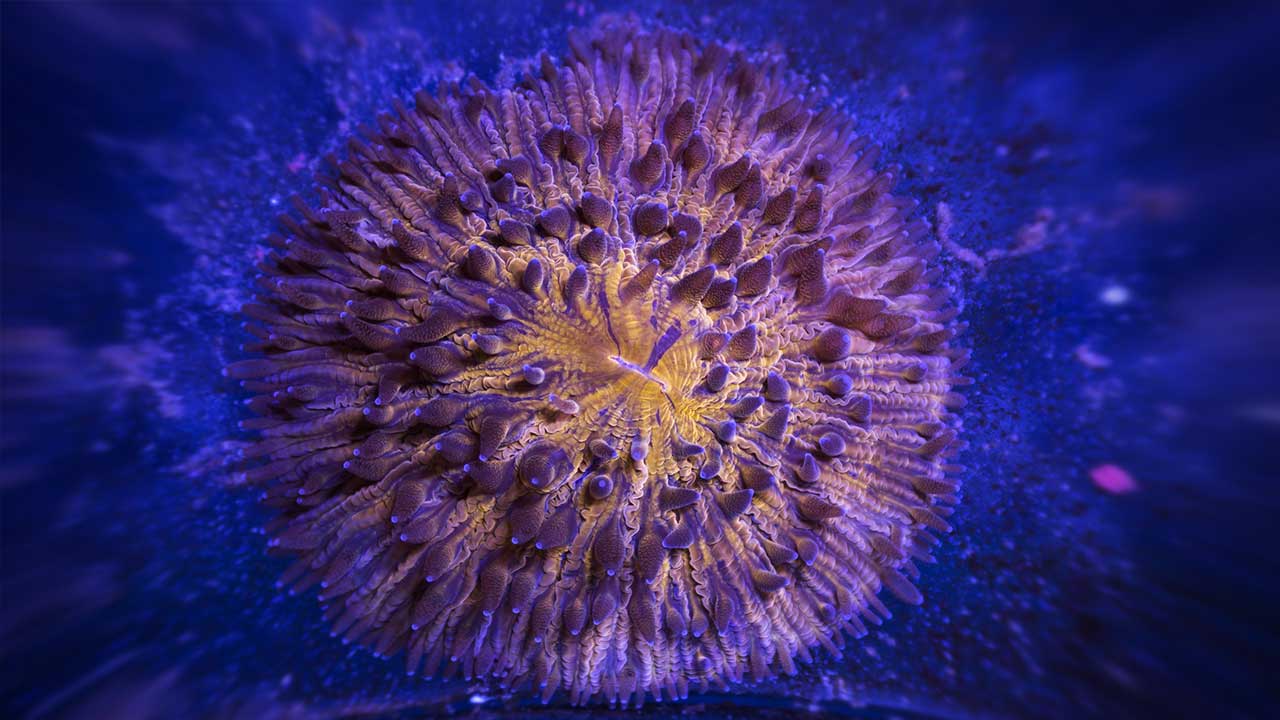 Meanwhile
Sandro Bocci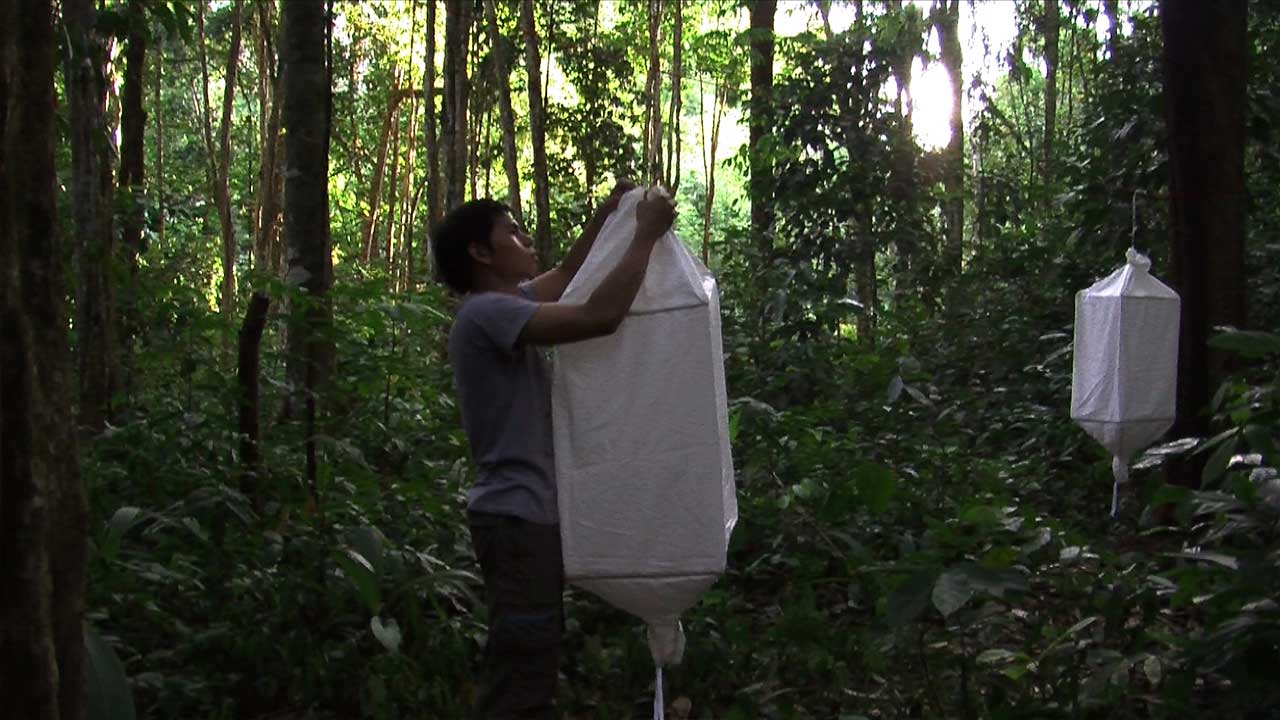 Biosemiotic Borneo
Ursula Biemann
The Shrine / An Argument
Sean Pecknold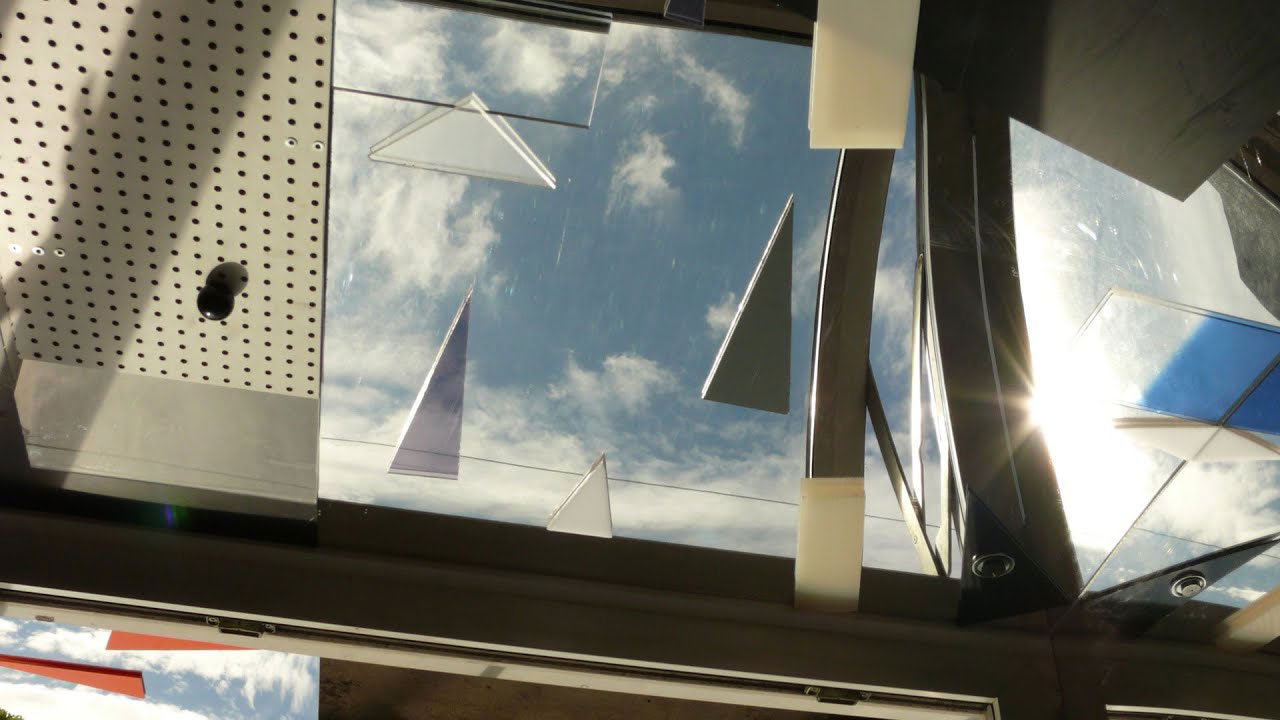 AANAATT
Max Hattler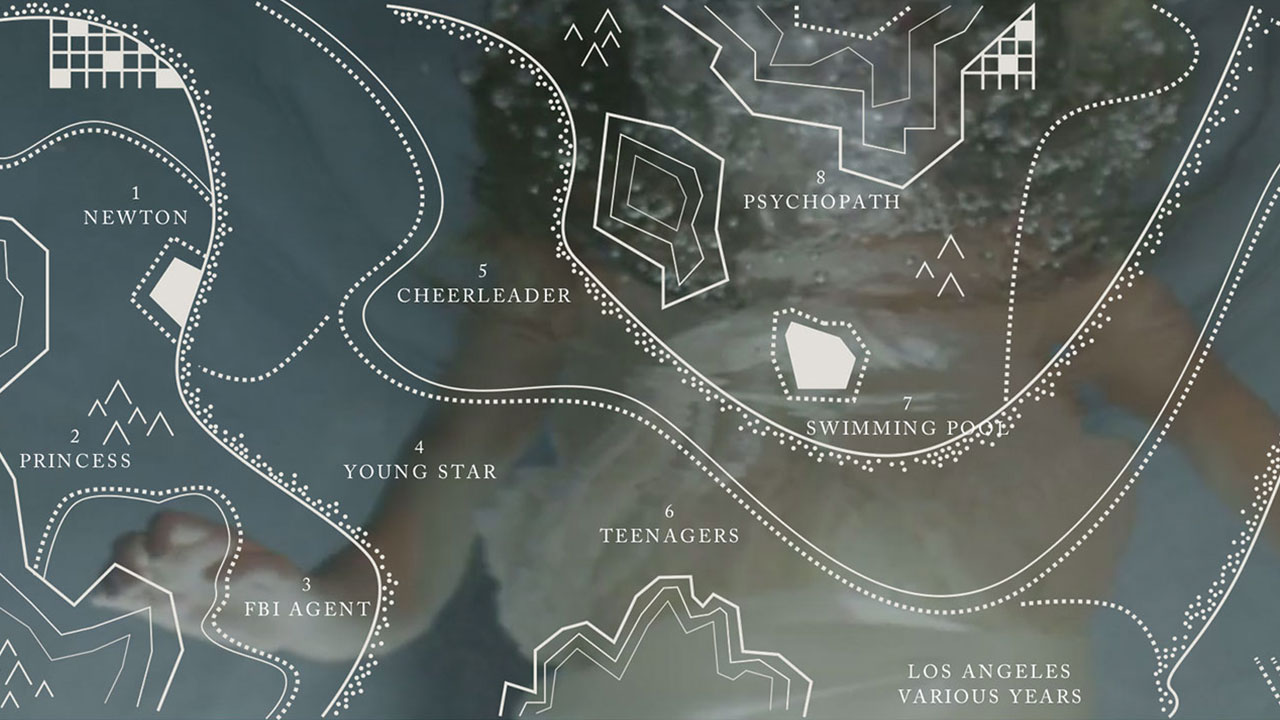 A Study in Time Travel
Sean Pecknold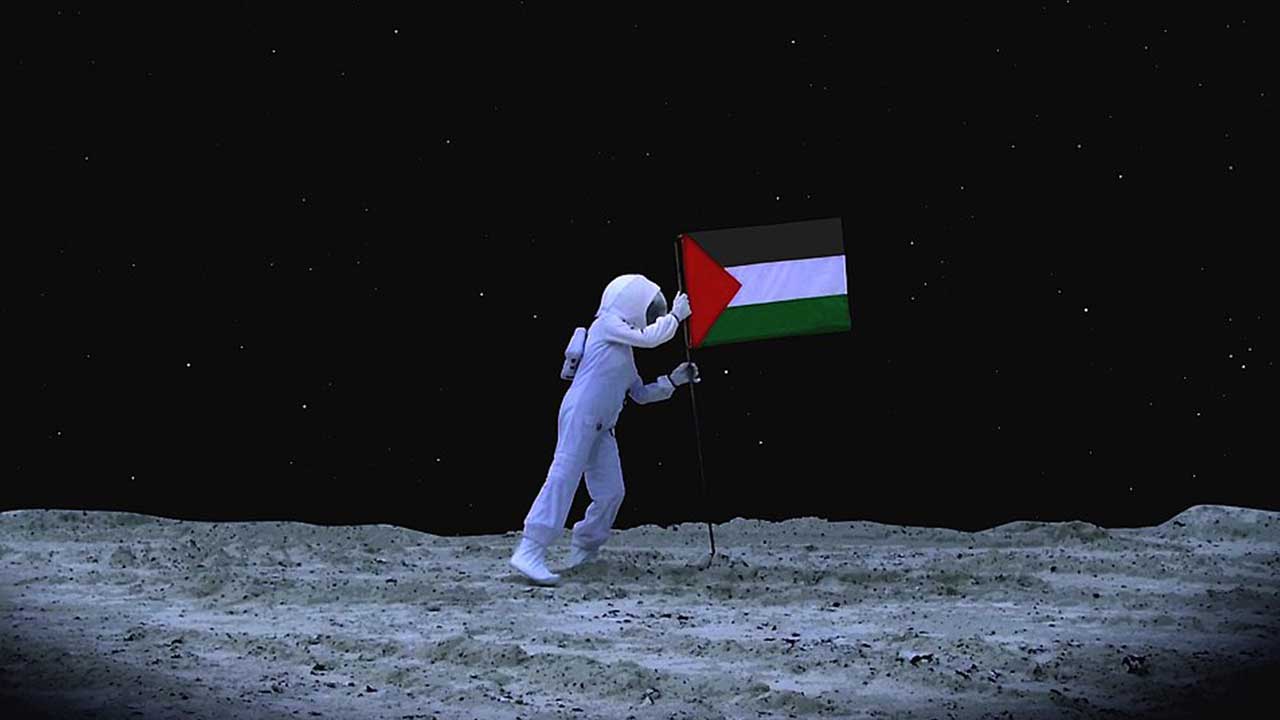 A Space Exodus
Larissa Sansour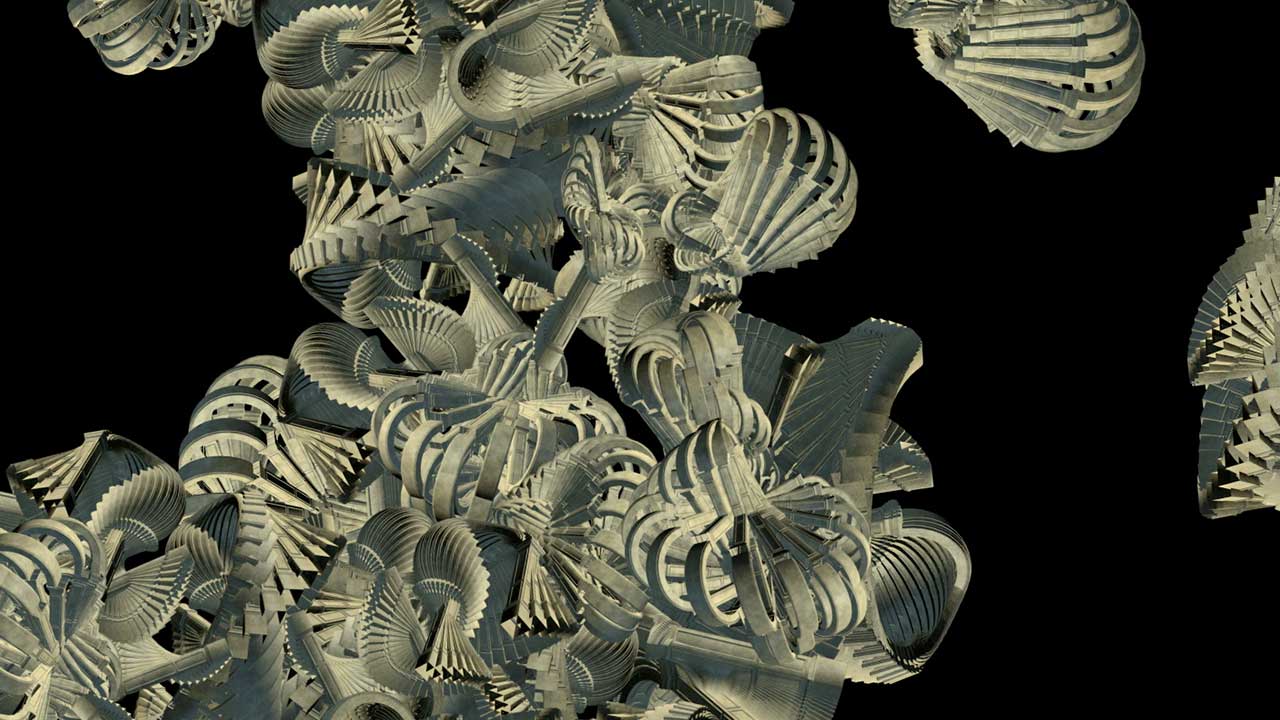 Disenchanted Island [Excerpt]
Tal Rosner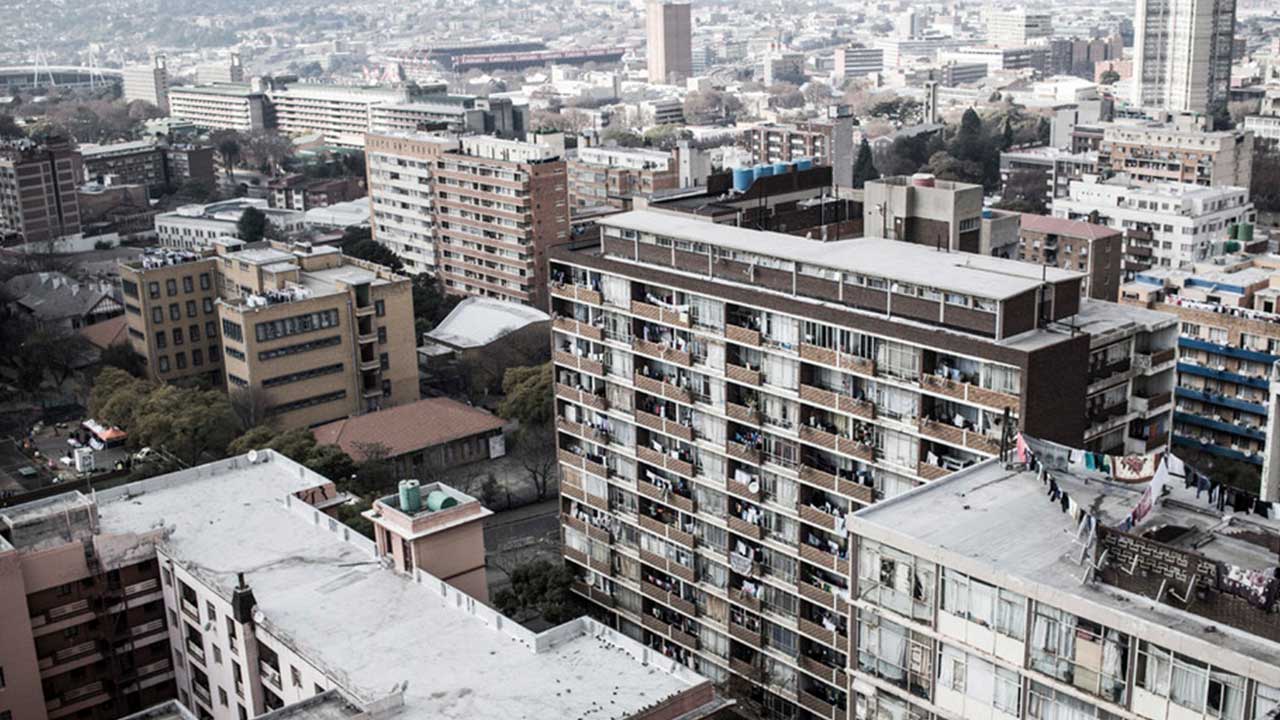 Ghost Diamond
Chris Saunders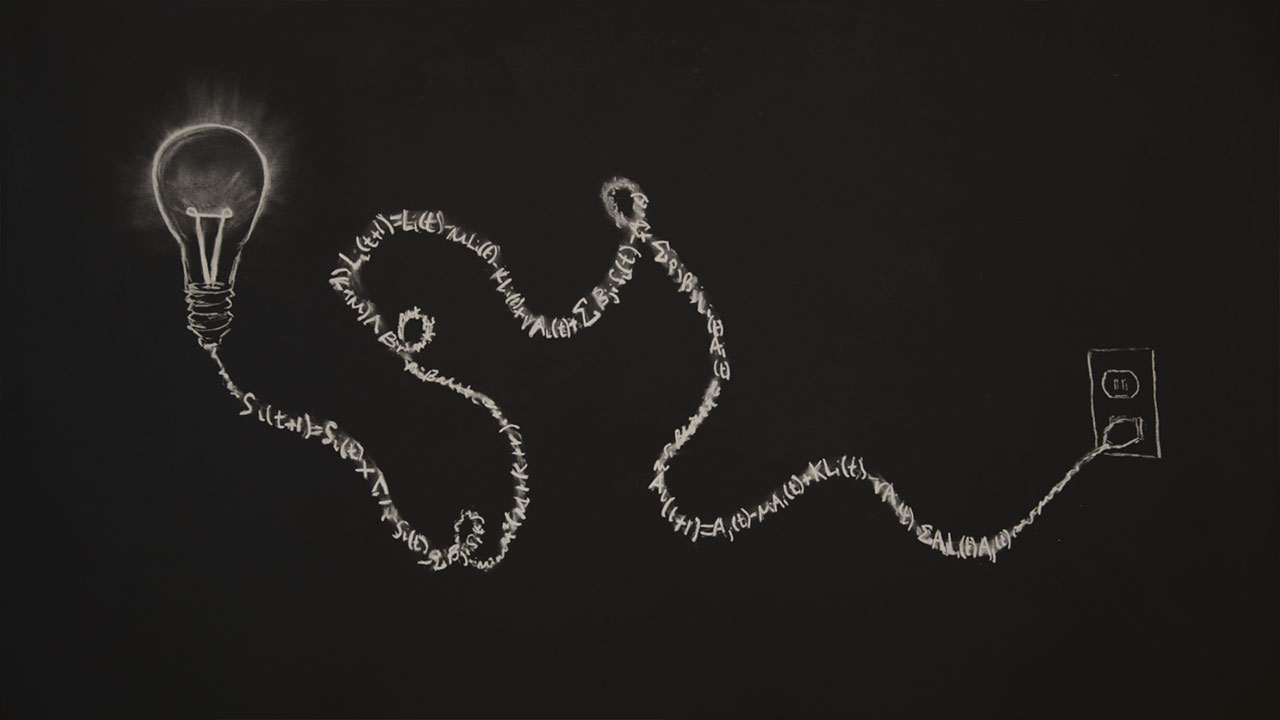 Persistence & Vision
Mahalia Lepage,Jeremiah Yarmie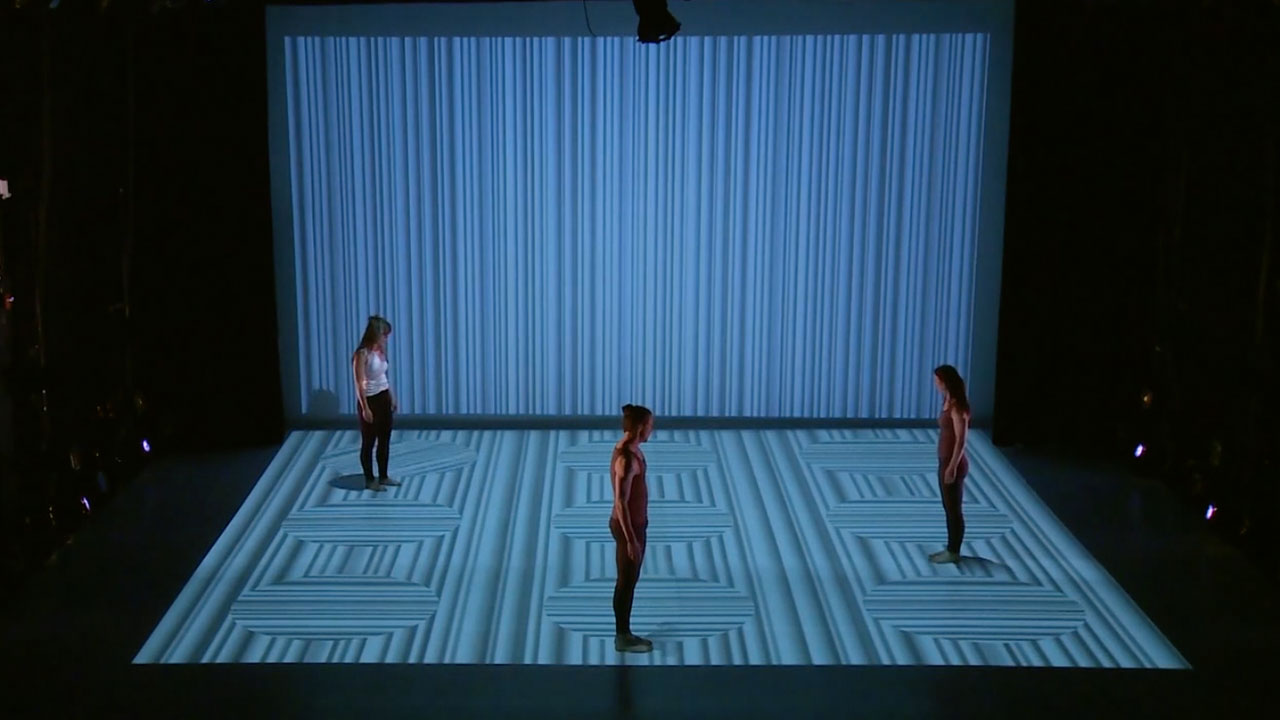 The Brain Piece (excerpts)
Jody Oberfelder,Eric Siegel,Nel Shelby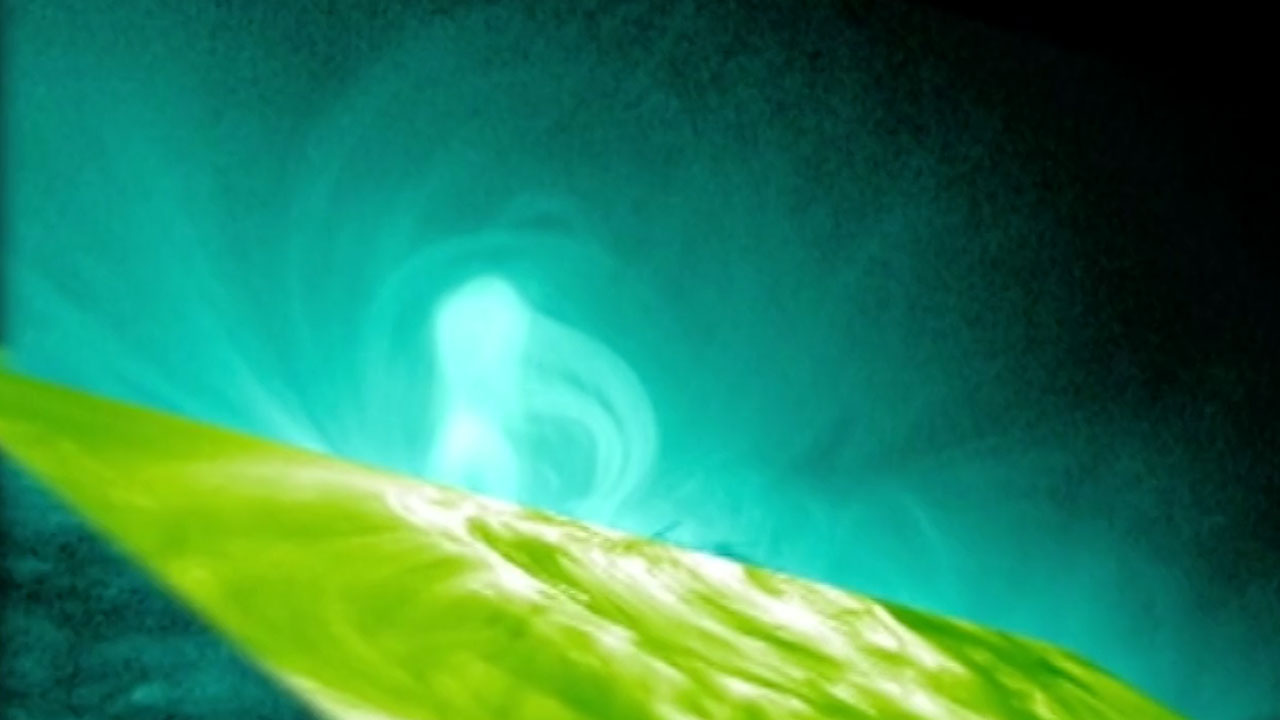 The Sun
Lyndon Lorenz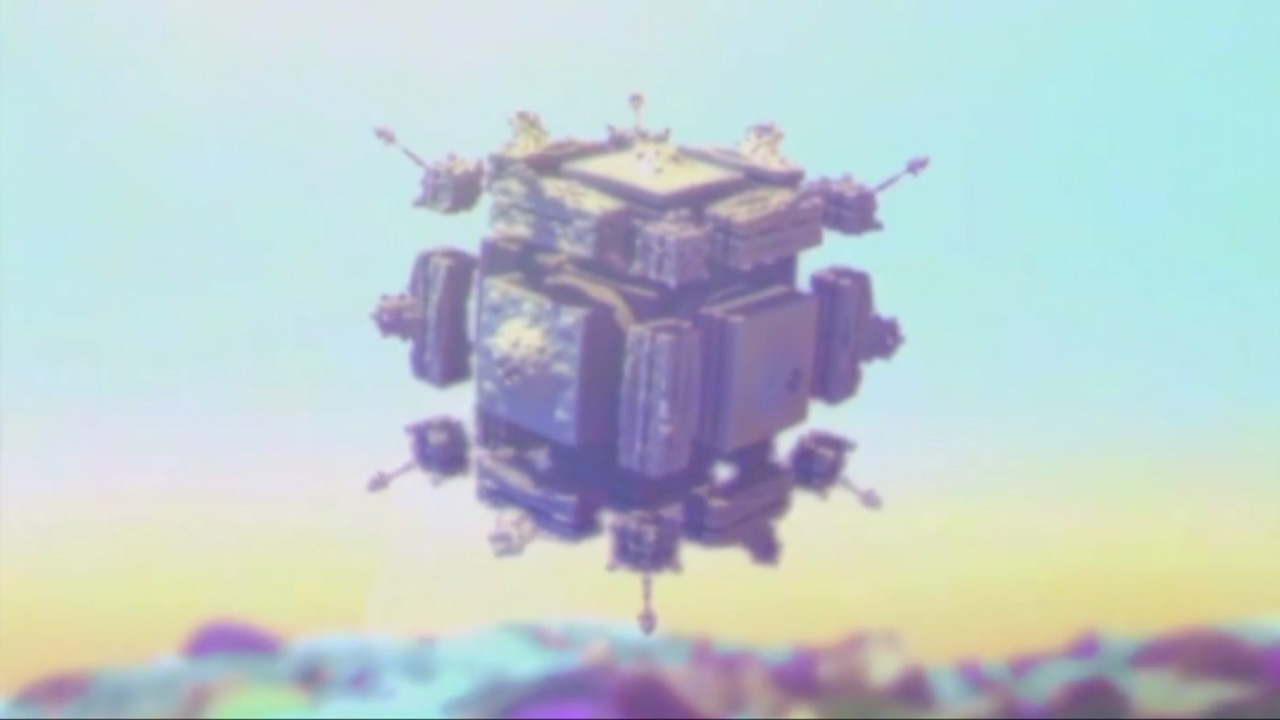 Malfunction
Matteo Zamagni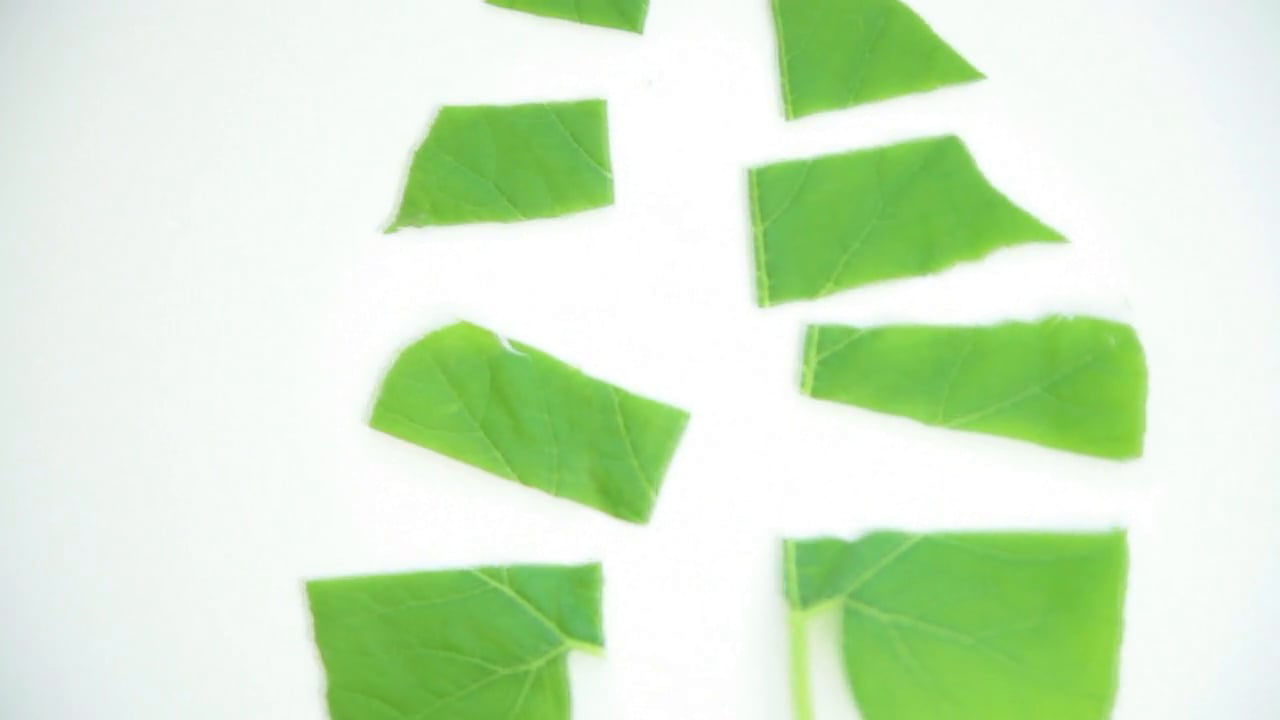 cambium killers
Ula Zajączkowska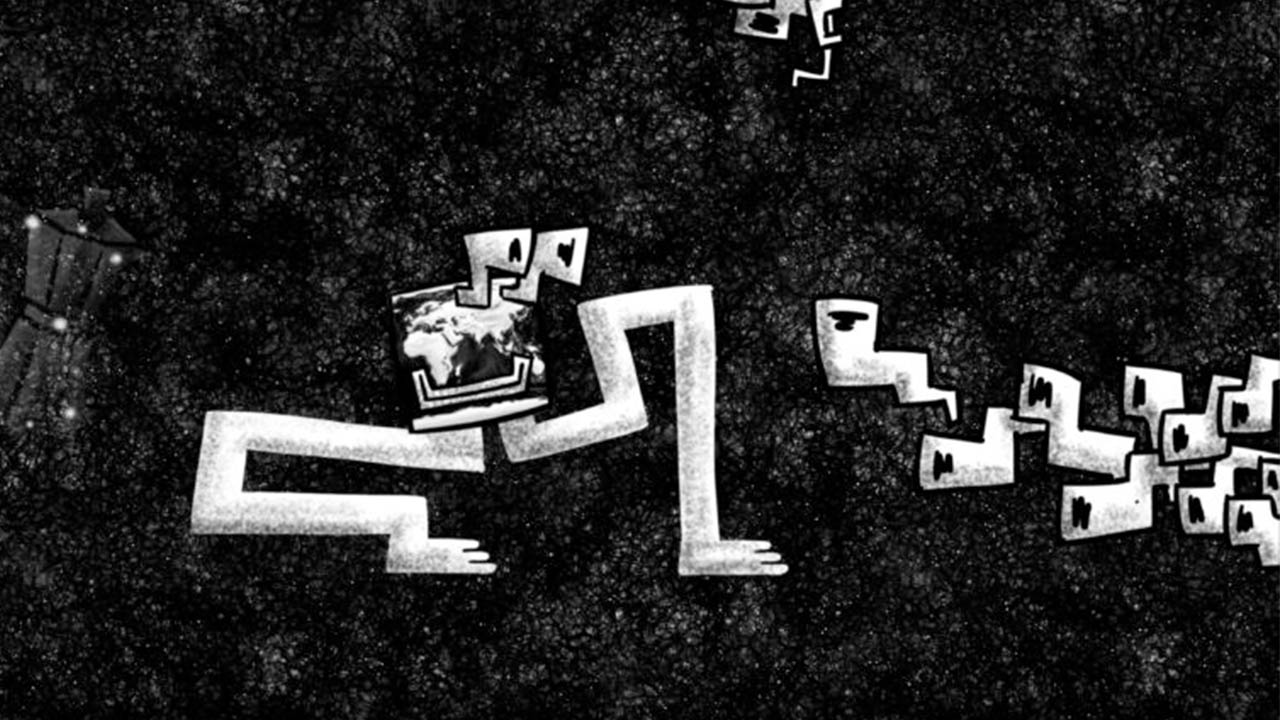 La Terre (The Earth)
Nicolas Bougère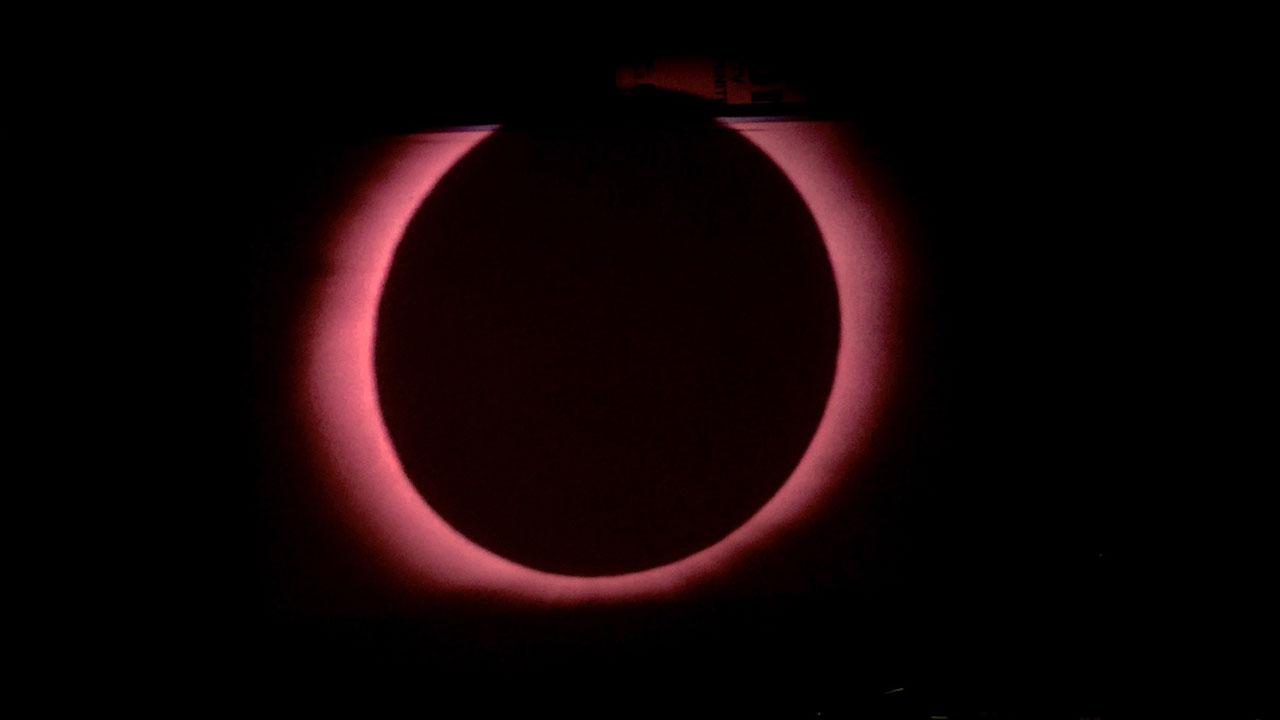 Sun Zero to Planet Six
Kristin Cato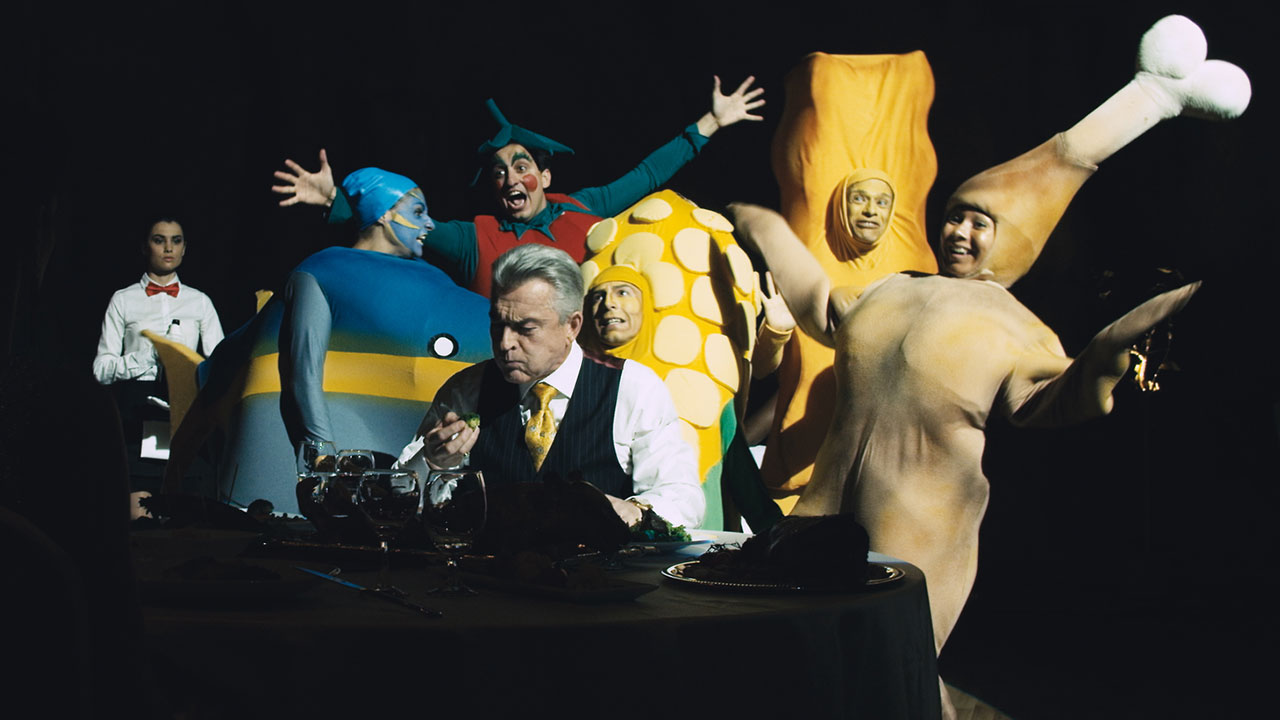 Eat Me!
Ilina Perianova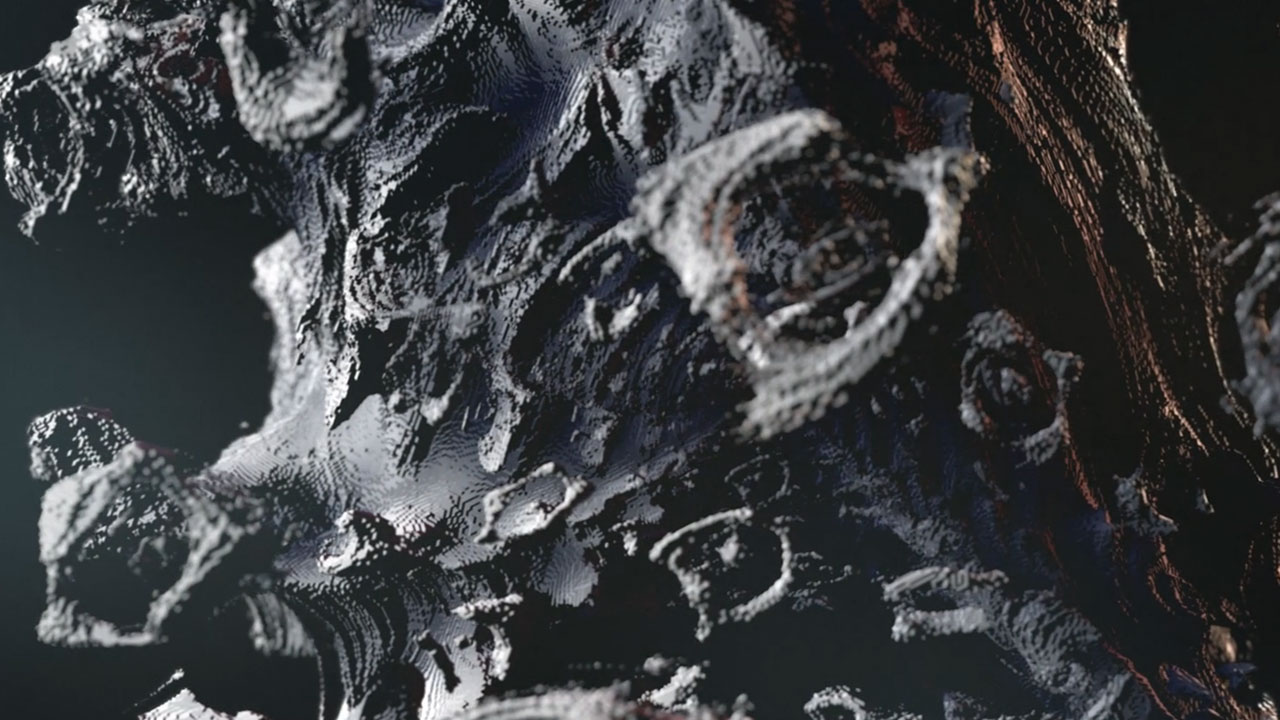 Thödgal
Matteo Zamagni
Rhinospider - An Operation In Three Acts
Luzi Katamay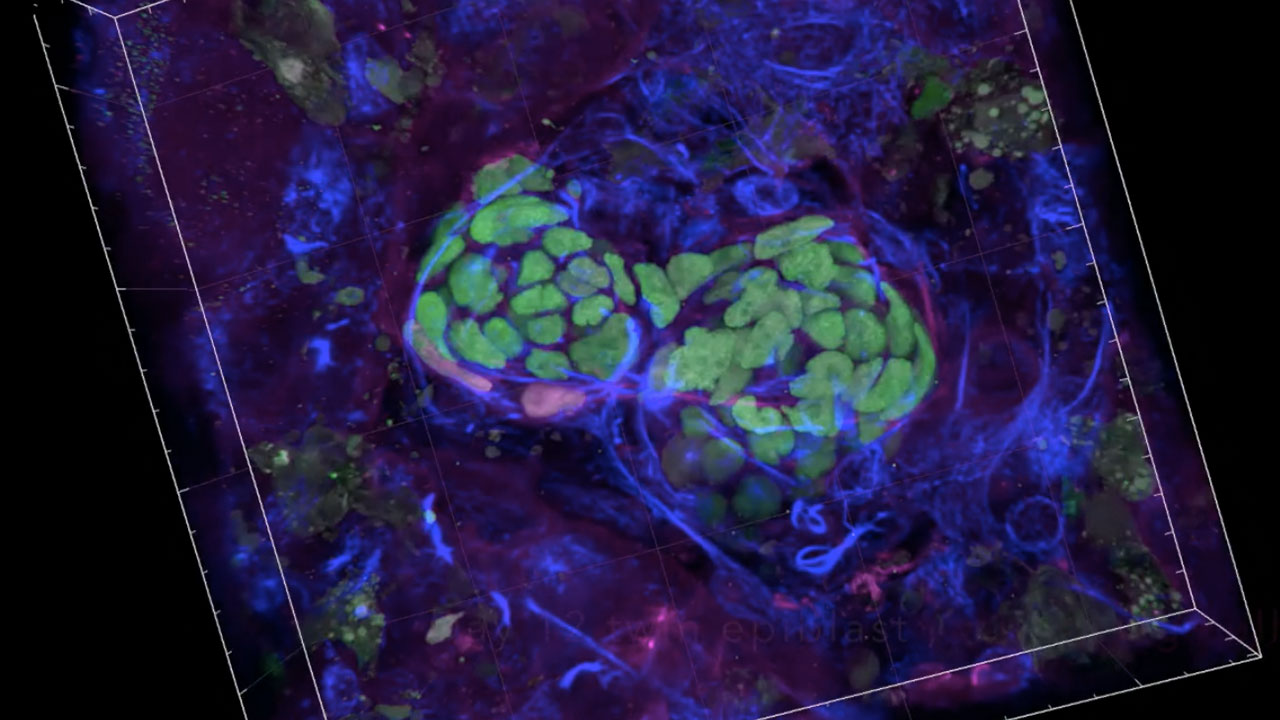 Human Development: Day 6 to 14
Gist Croft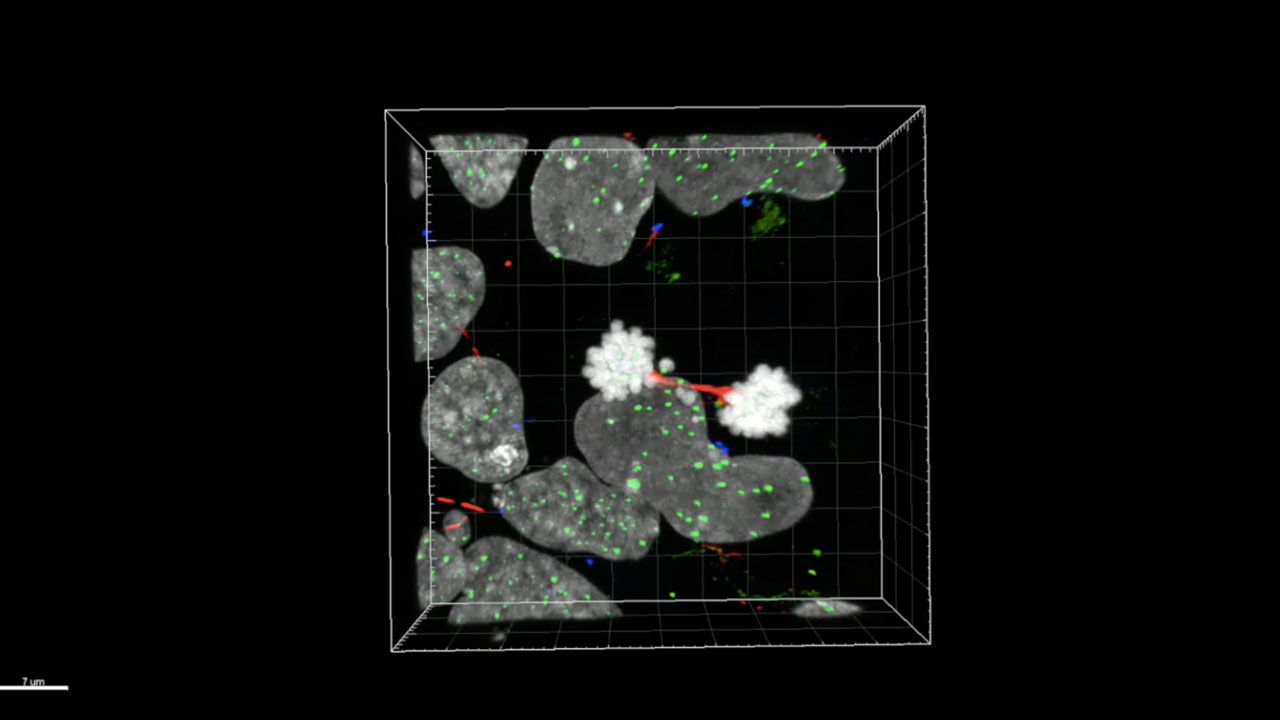 Huntington's disease cell division phenotype
Gist Croft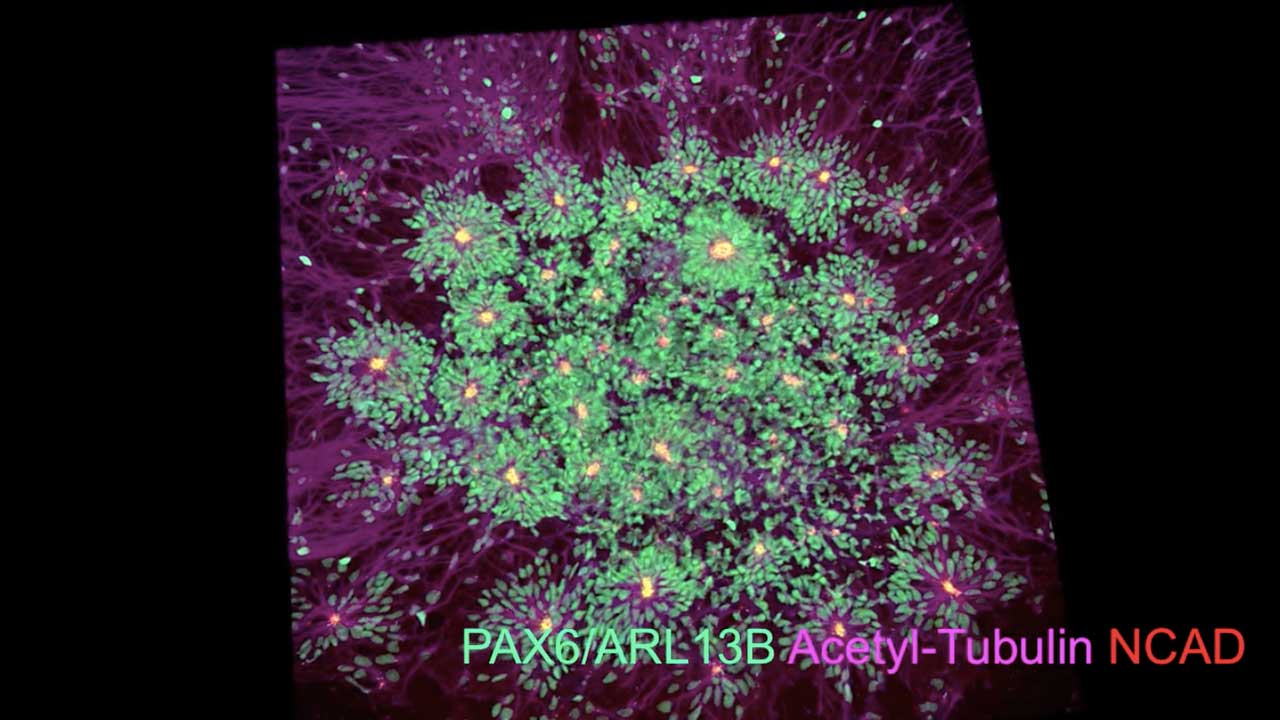 Neural rosettes differentiated from human embryonic stem cells
Gist Croft
Duality
Inés Vogelfang,Merritt Moore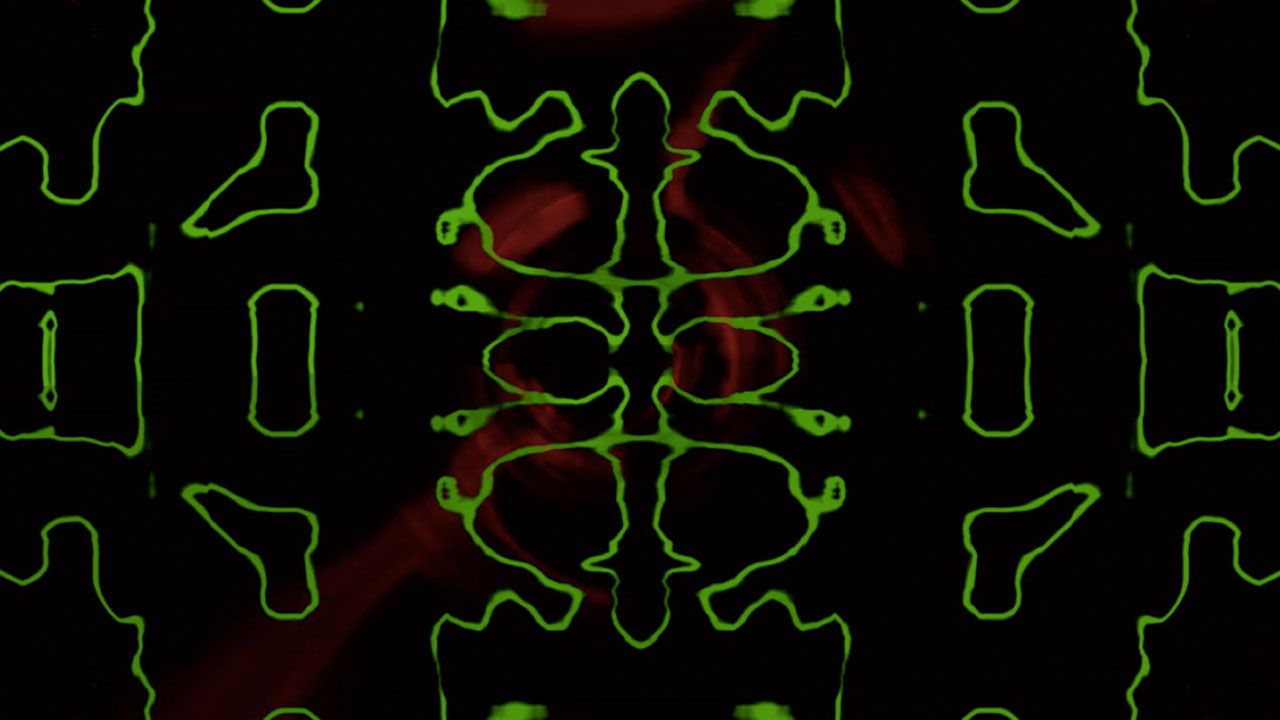 SYN
Harshini Karunaratne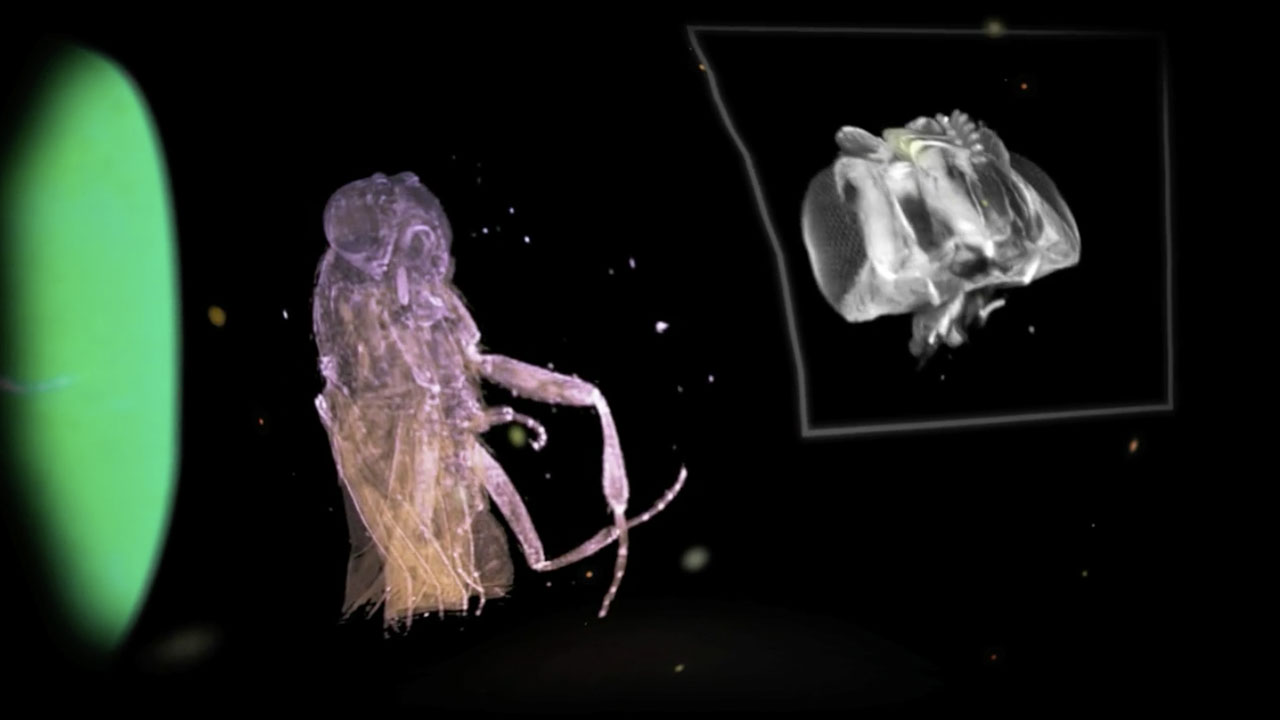 Evolution
Eskil Waldenstrøm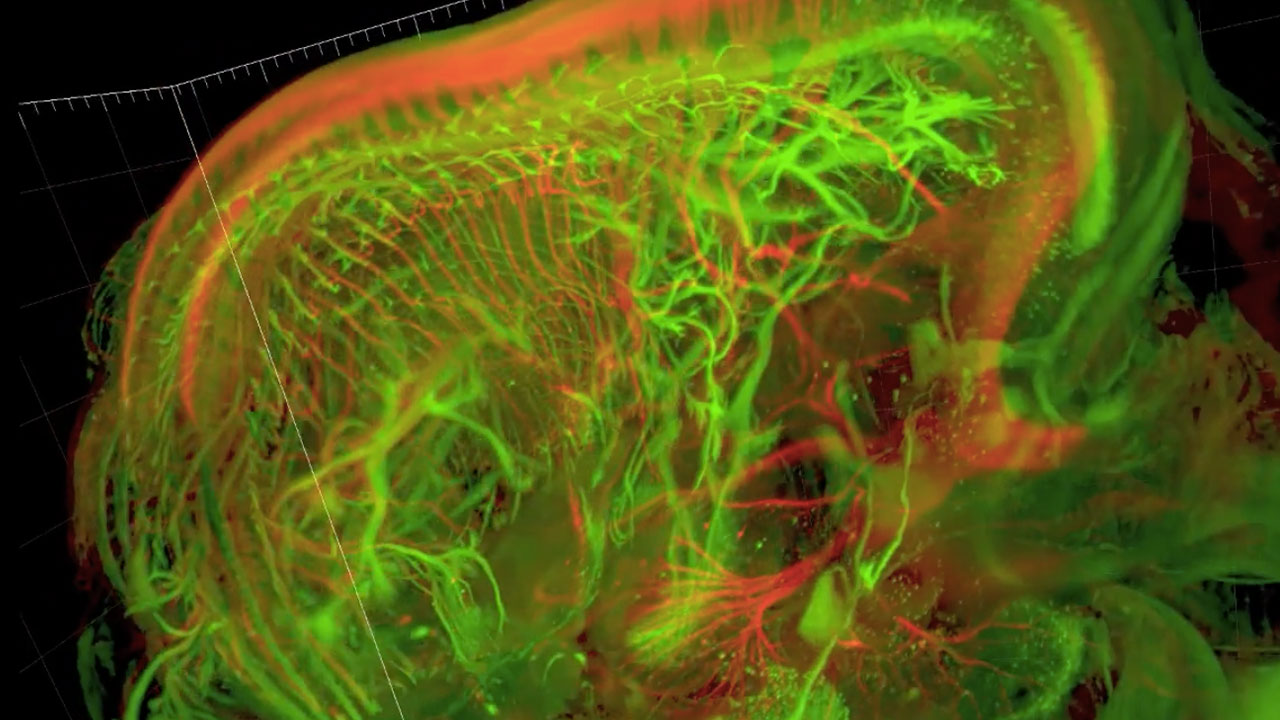 Sensory and motor nerves of the mouse embryo at 13.5 days
Gist Croft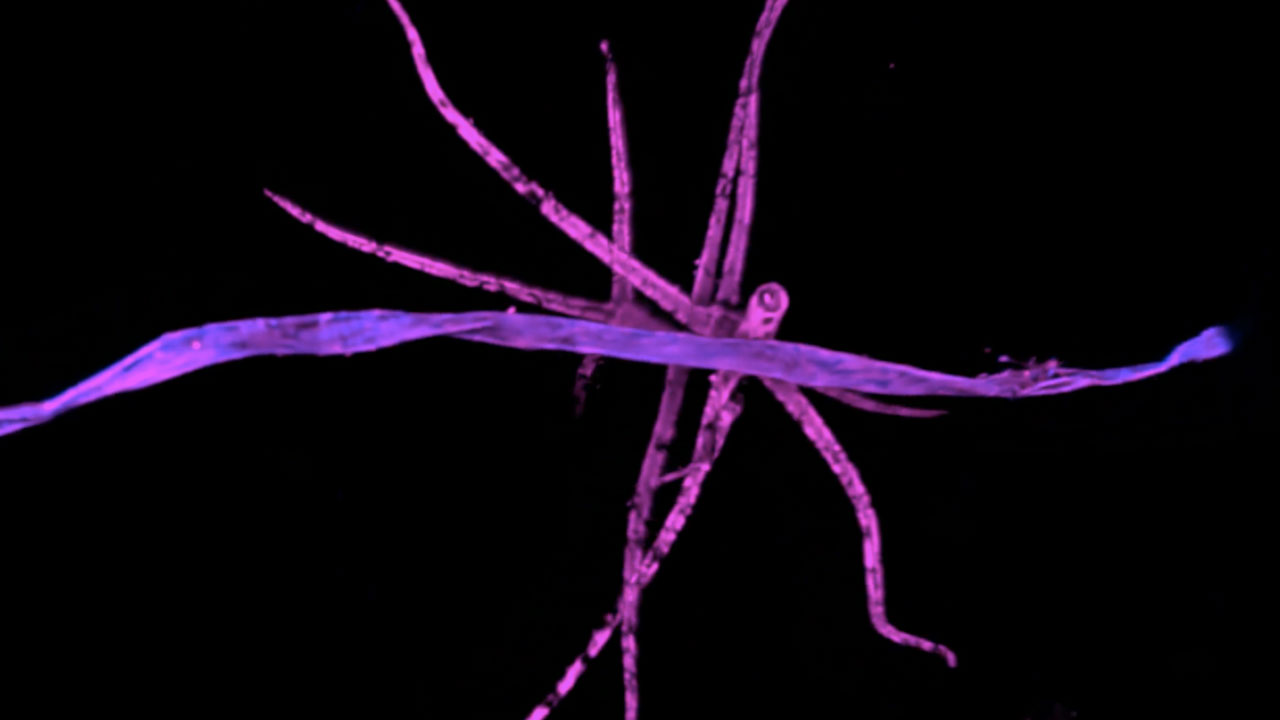 The Interlopers
Gist Croft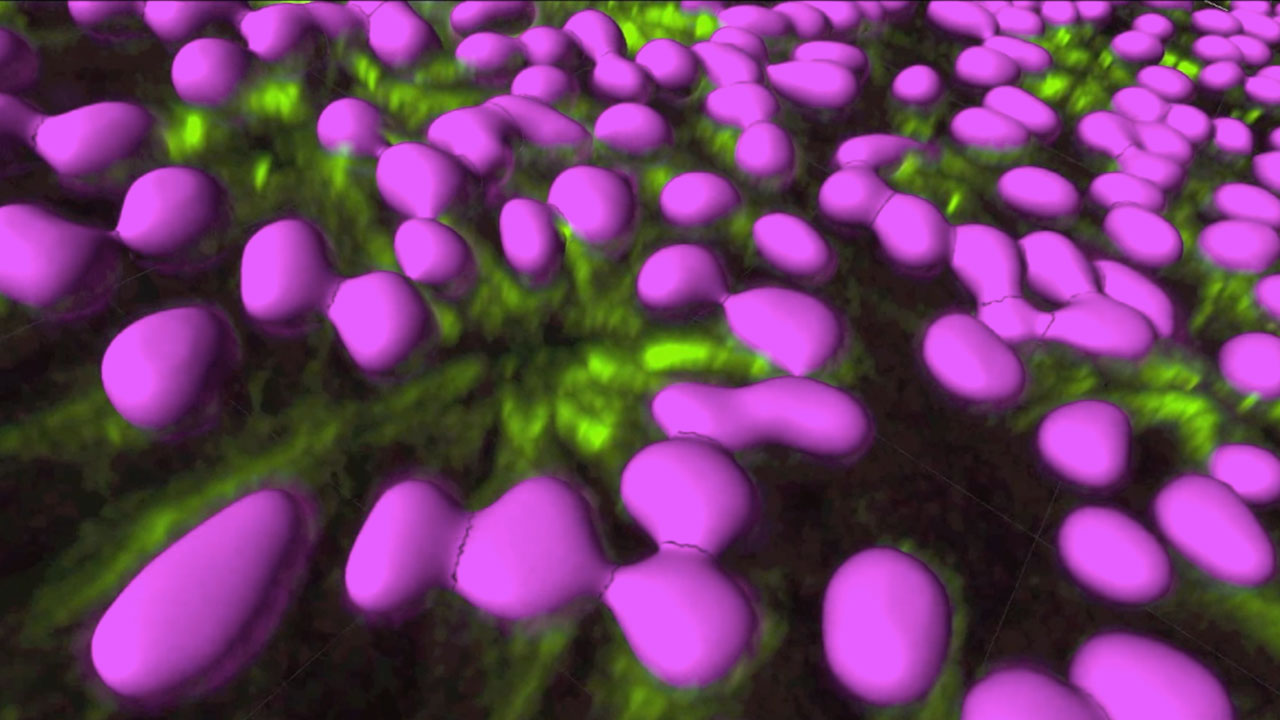 Undifferentiated pluripotent human embryonic stem cells (100X)
Gist Croft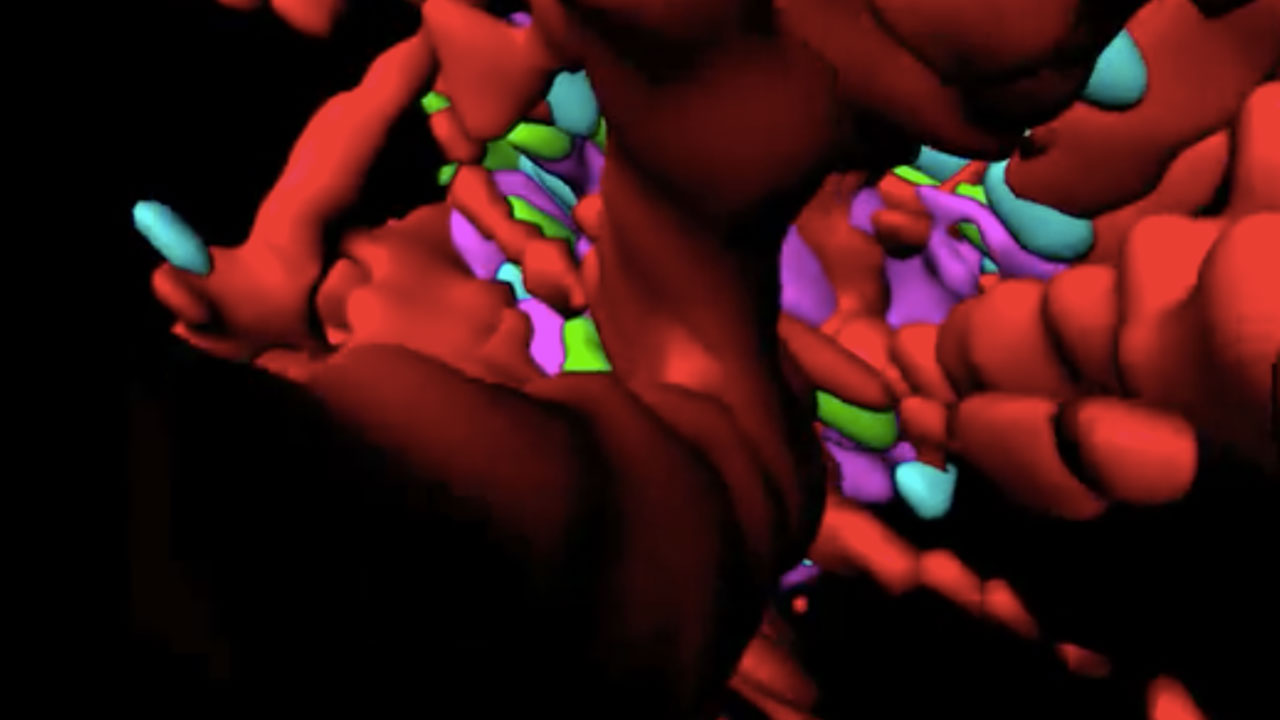 Neural rosettes: close up and surface modeling
Gist Croft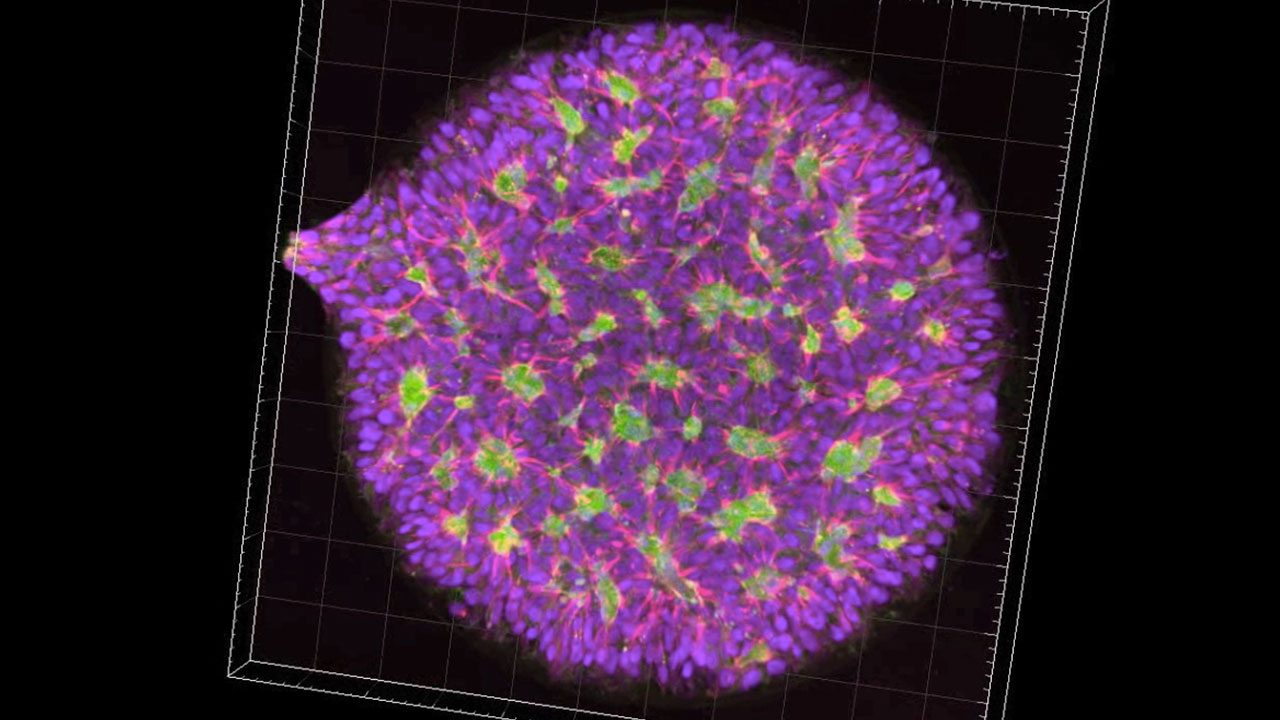 Undifferentiated pluripotent human embryonic stem cells (20X)
Gist Croft
Una Furtiva Lagrima
Carlo Vogele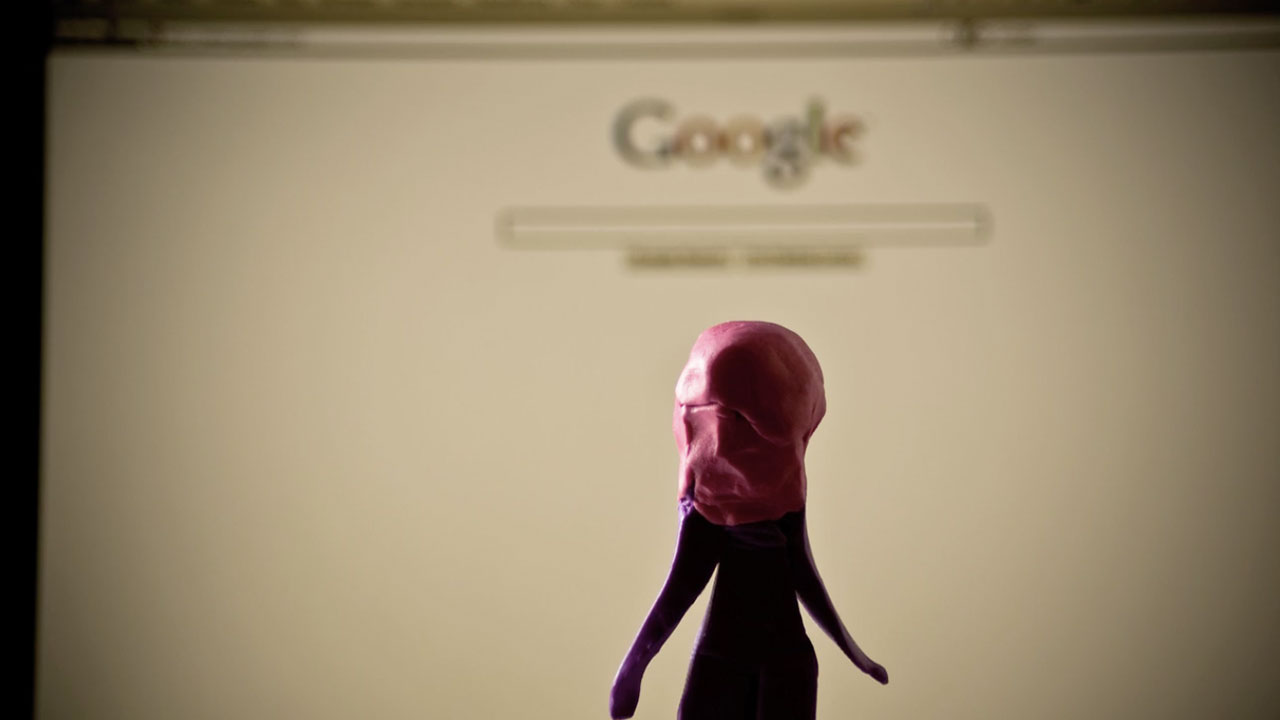 I Do Not Know Who I Am
Constantine Konovalov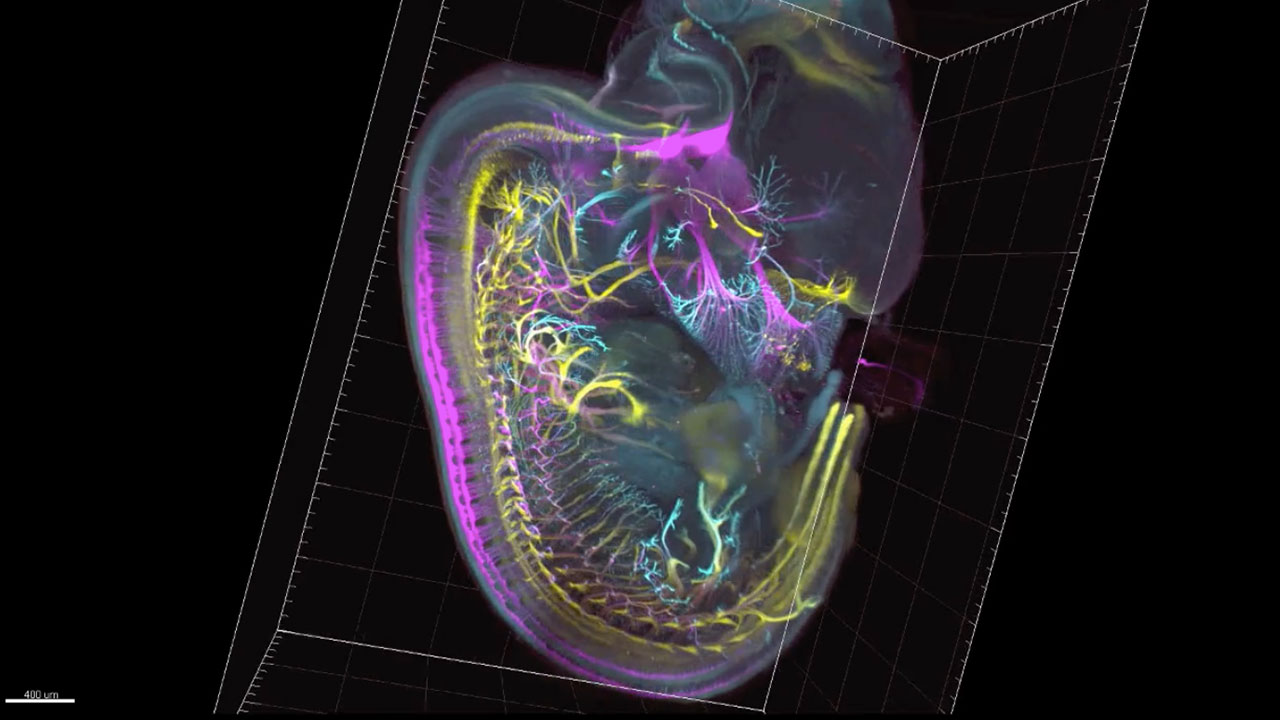 Sensory and motor nerves of the mouse embryo at 12.5 days
Gist Croft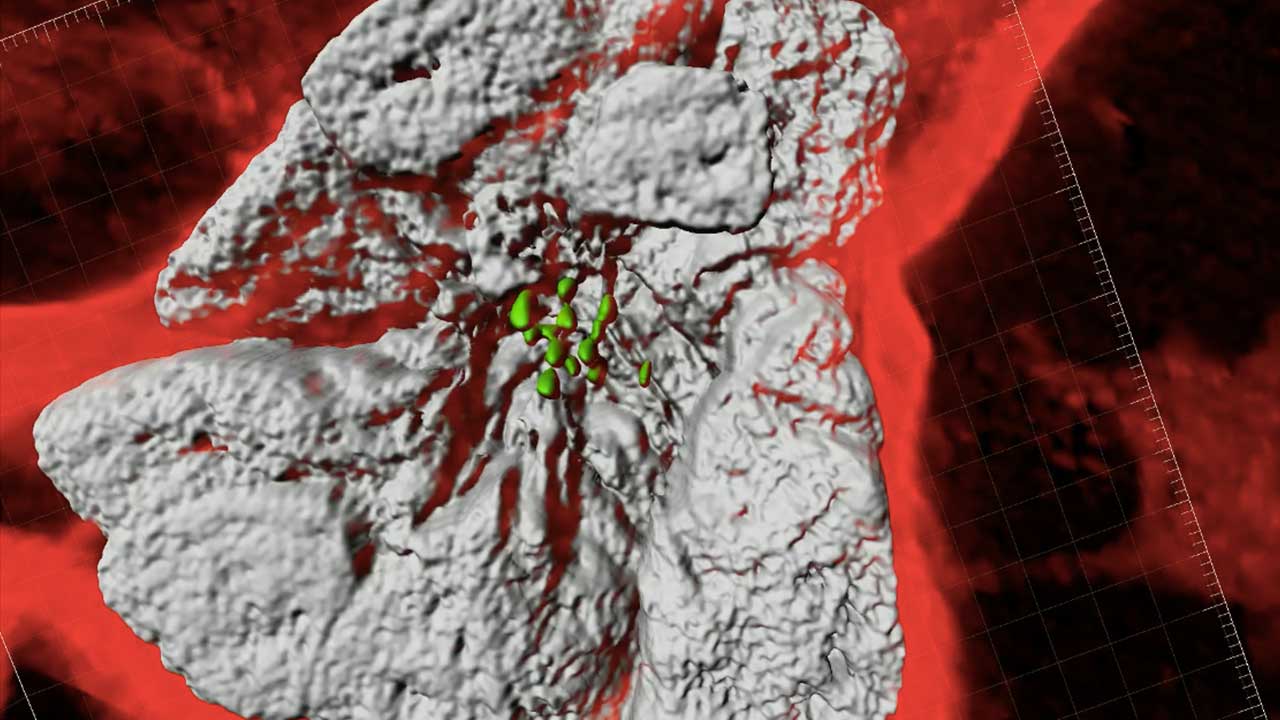 Huntington's Disease Neuron
Gist Croft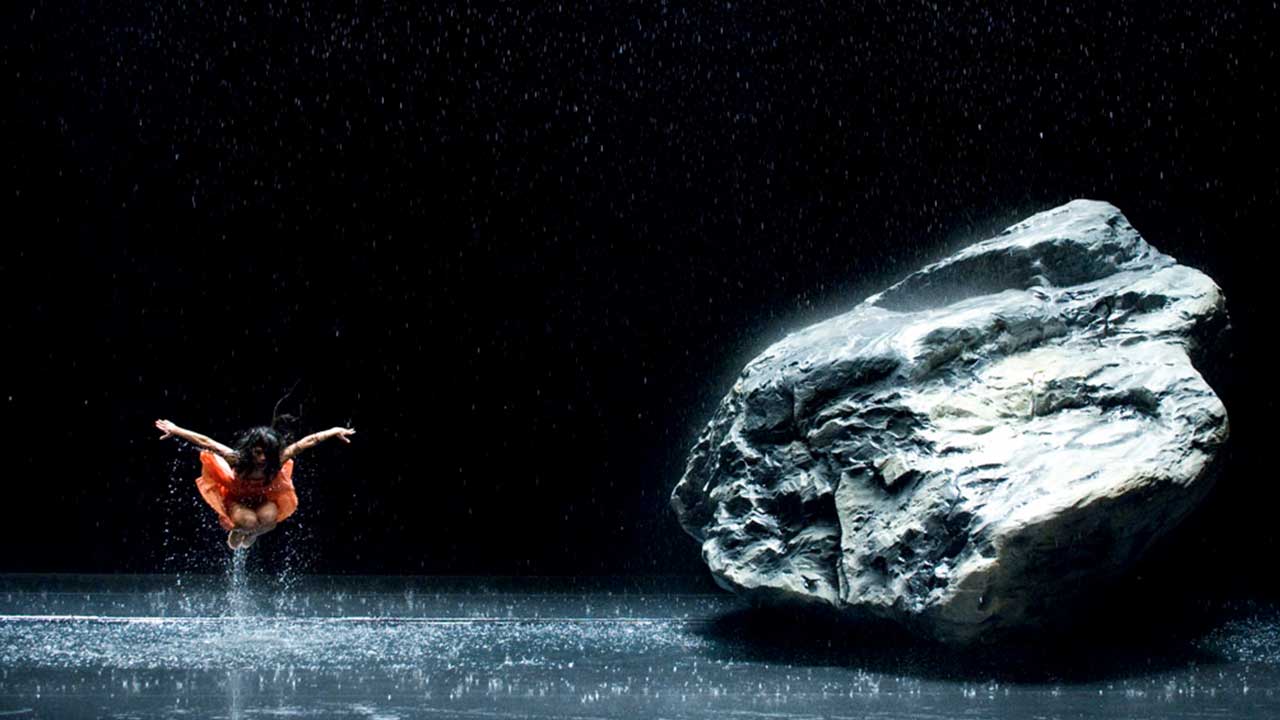 Pina
Wim Wenders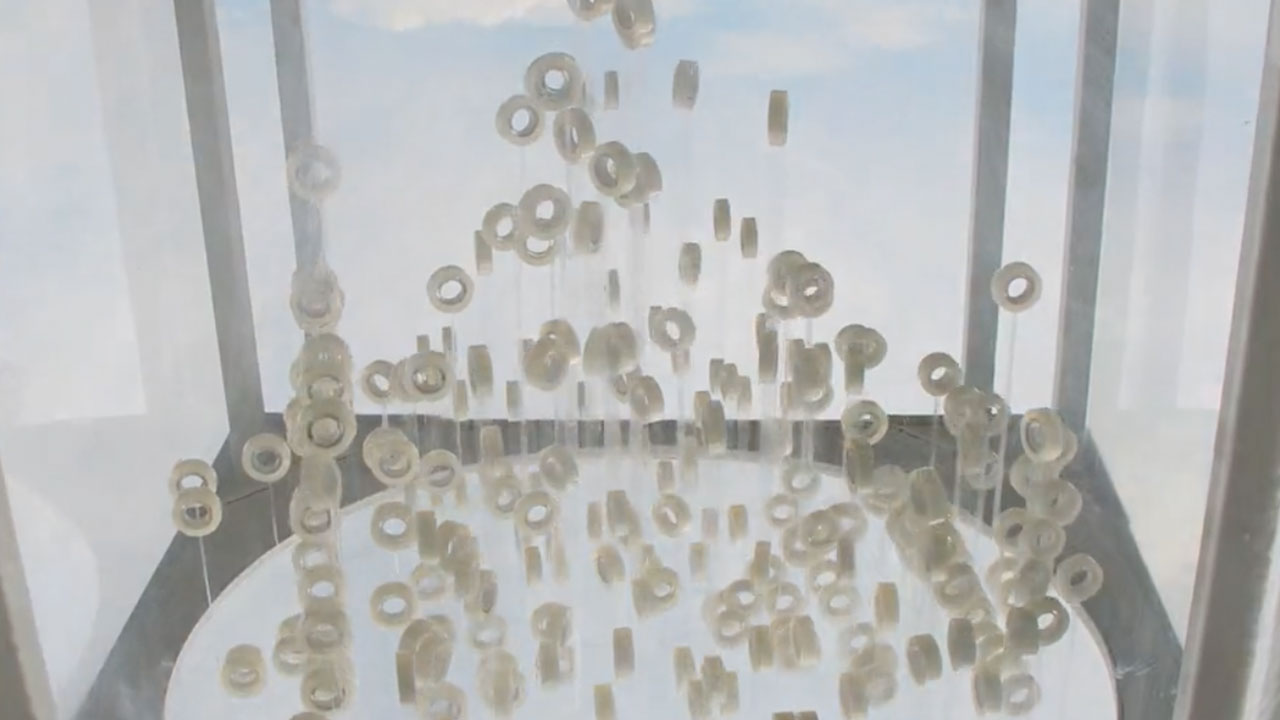 Tape Generations
Johan Rijpma
Primary Expansion
Johan Rijpma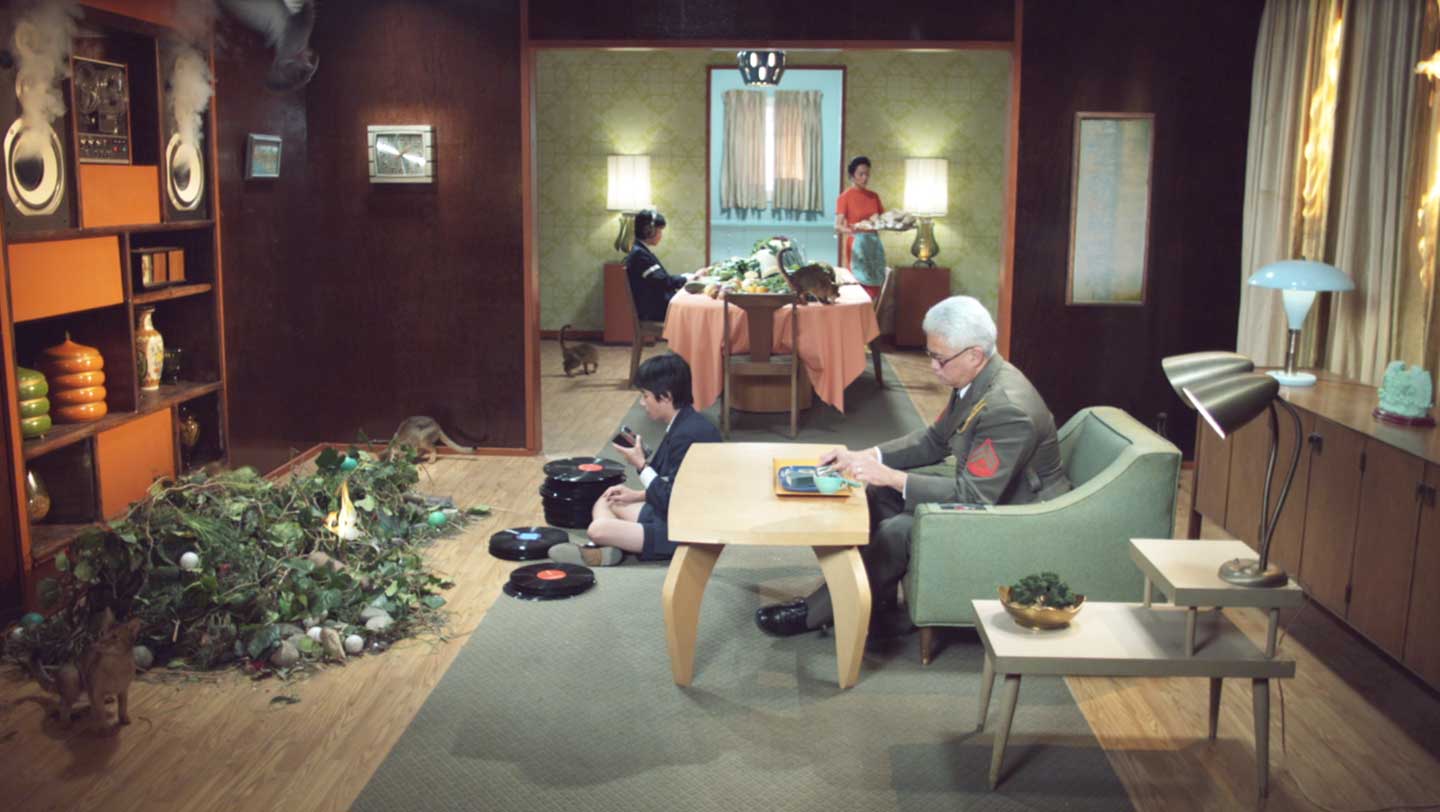 Synesthesia
Corey Creasey,Ian Kibbey,Terri Timely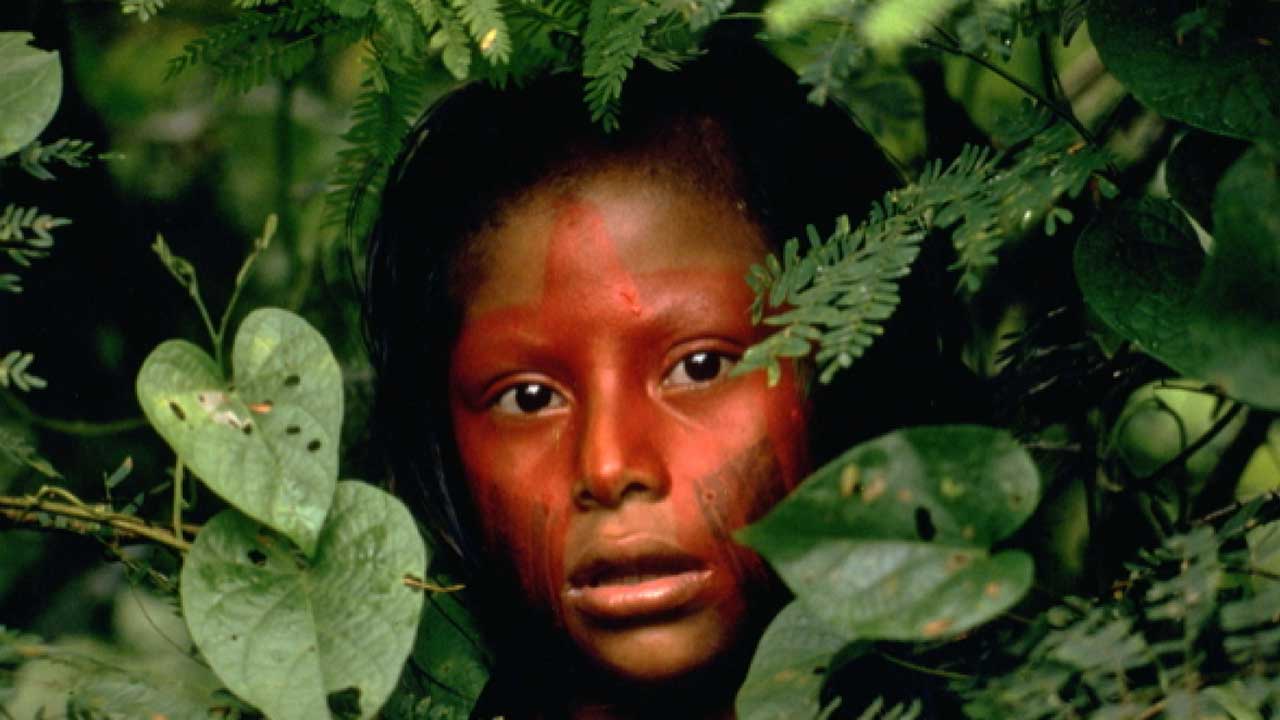 Baraka
Ron Fricke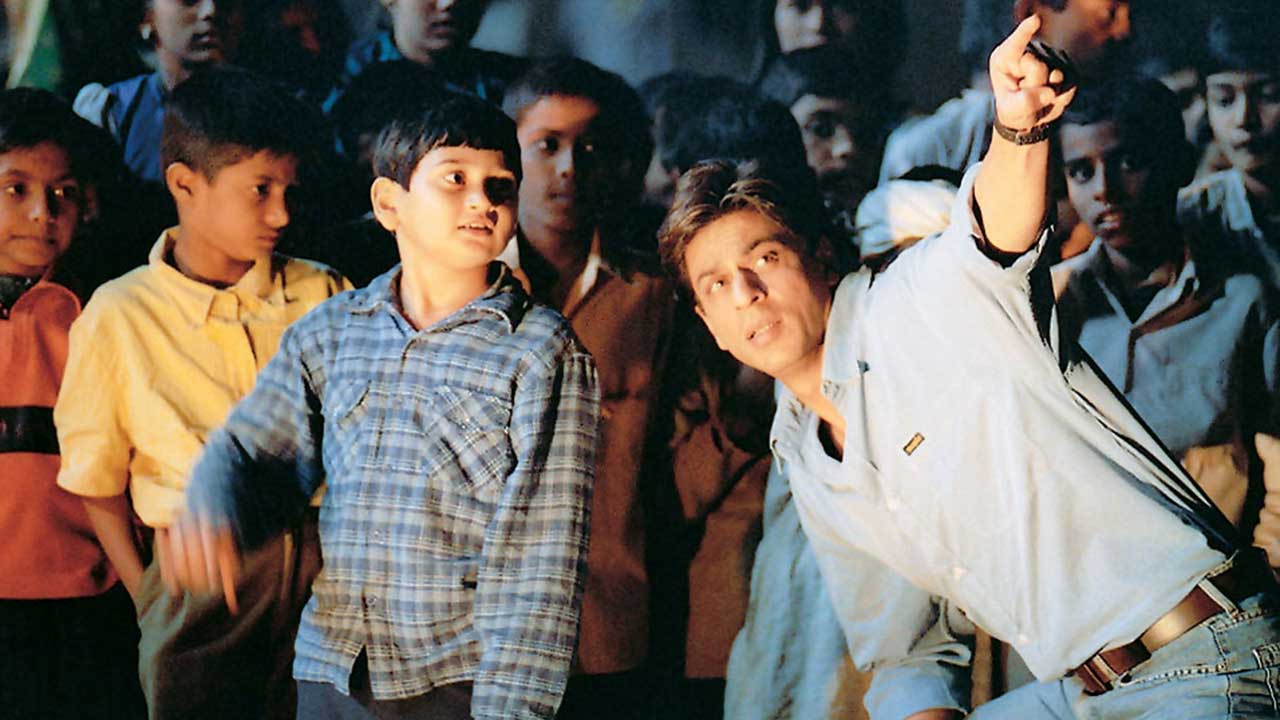 Swades
Ashutosh Gowariker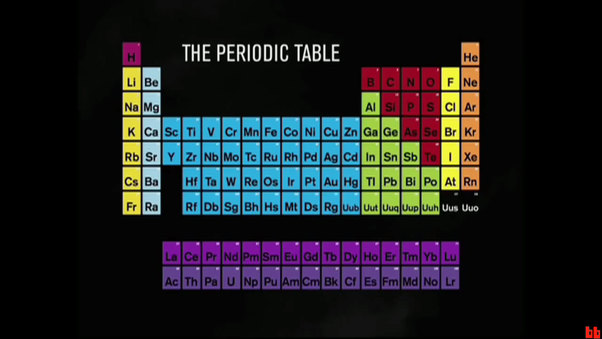 Meet the Elements
Feel Good Anyway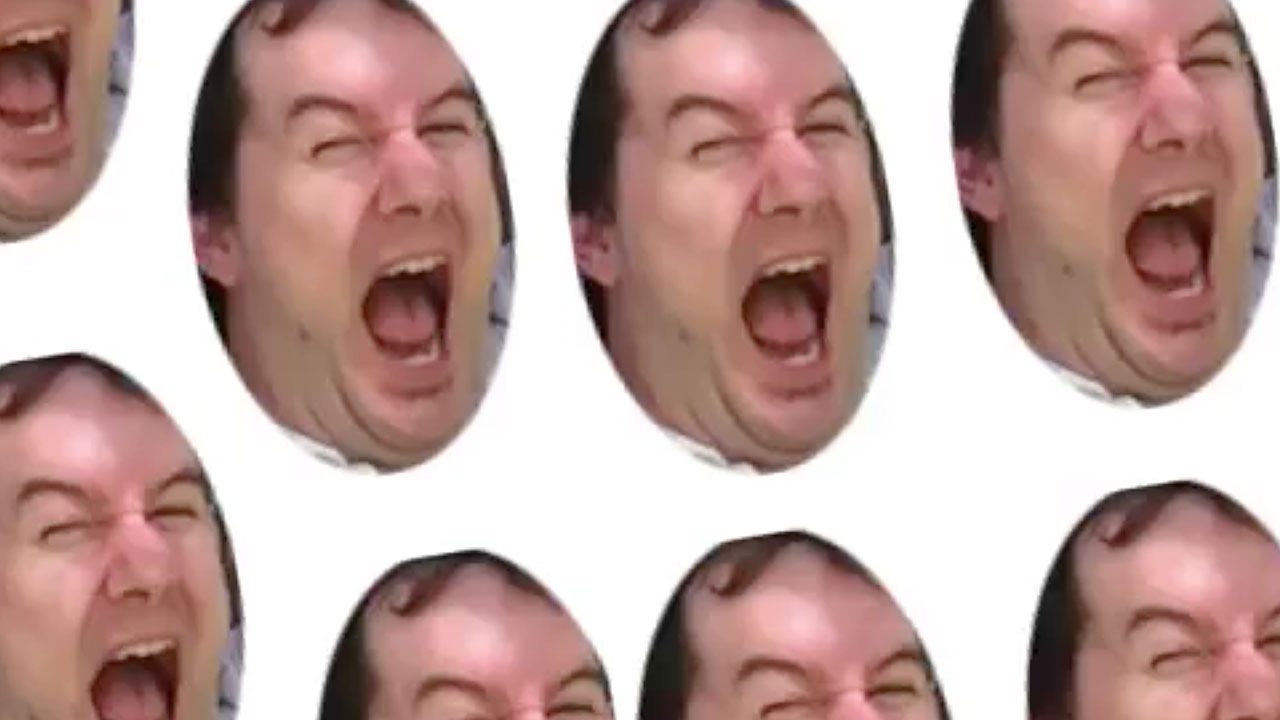 He's a budding budding yeast professor
Andrés Mansisidor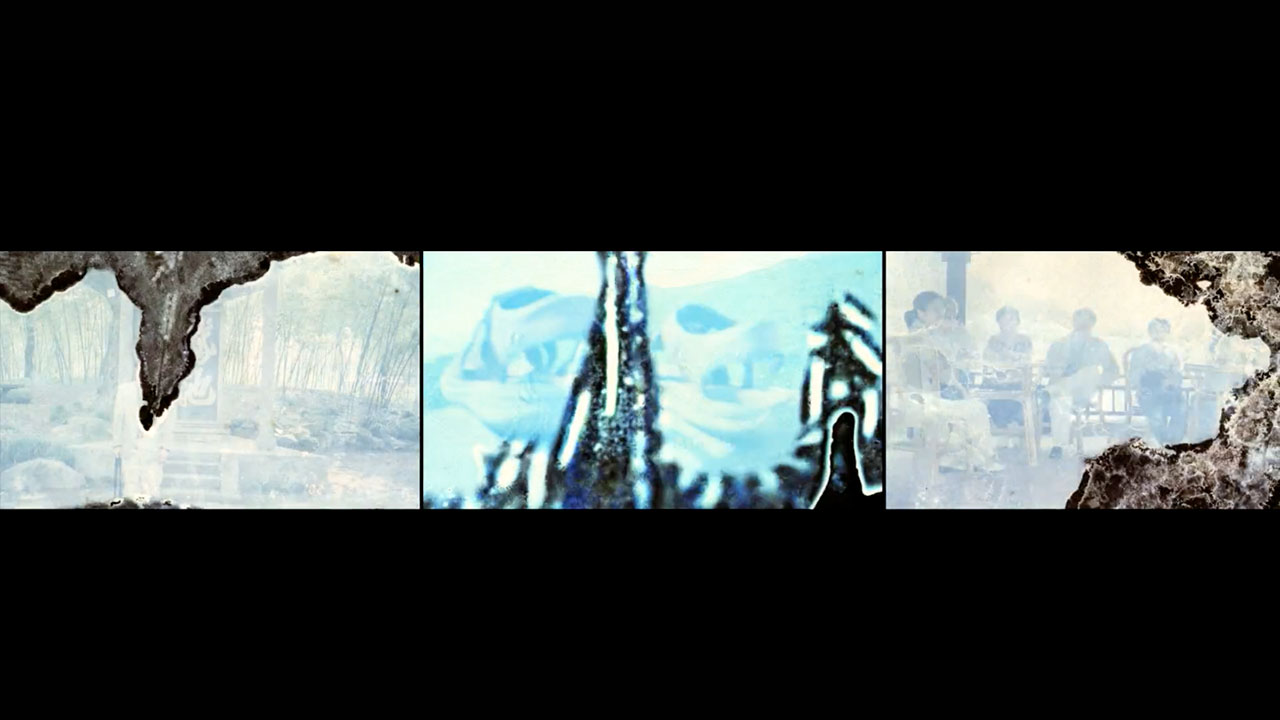 Recycled
Lei Lei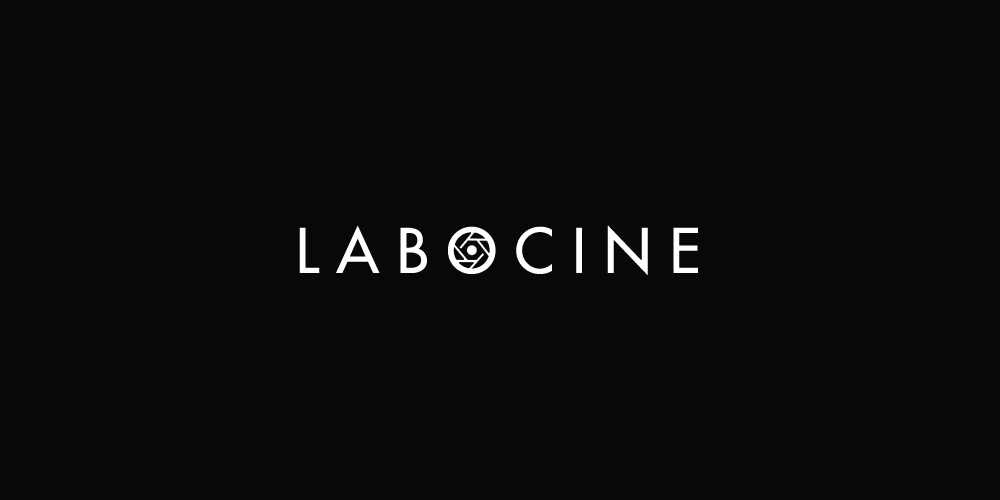 Greenhouse Audioscape
Ian B. Johnson
Lord Cry Cry – Blind Lightnin' Floor
Francis Kamprath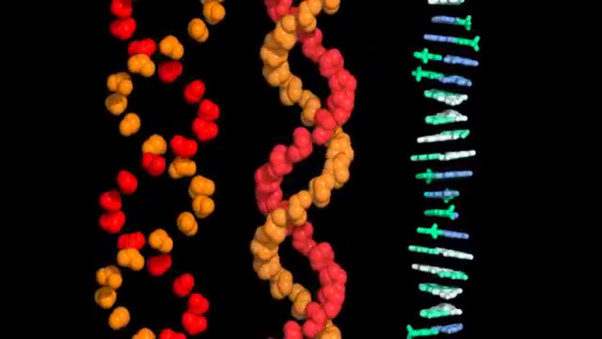 PCR Rap
Zachary Charlop-Powers
Refraction: The Alphabet
Jesse Zaninger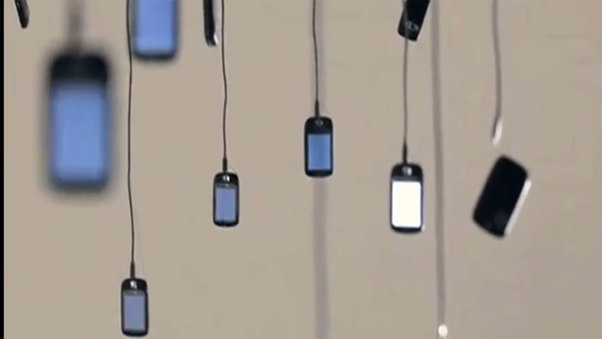 Experience Mobile Mobile
James Theophane
The Origin of Eukaryotes
Benny Lu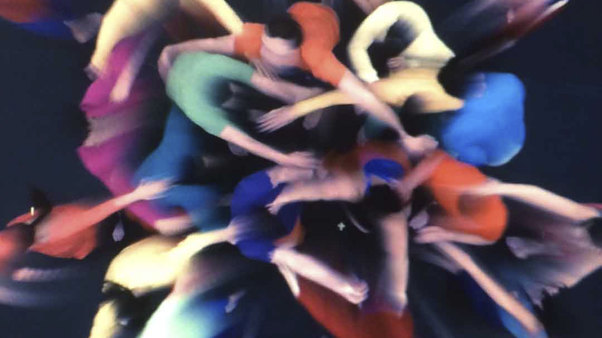 Dance of the Neurons
Jody Oberfelder,Eric Siegel
Biophilia Live
Nick Fenton,Peter Strickland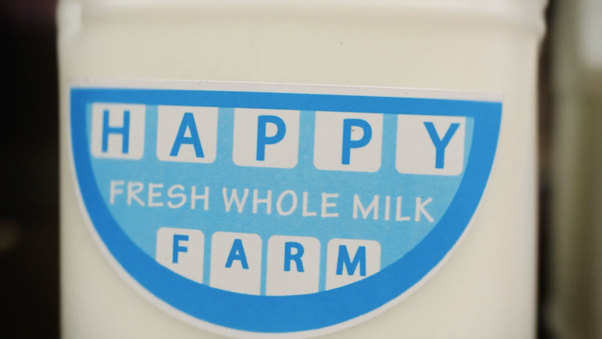 A Love Story...in Milk
Danann Breathnach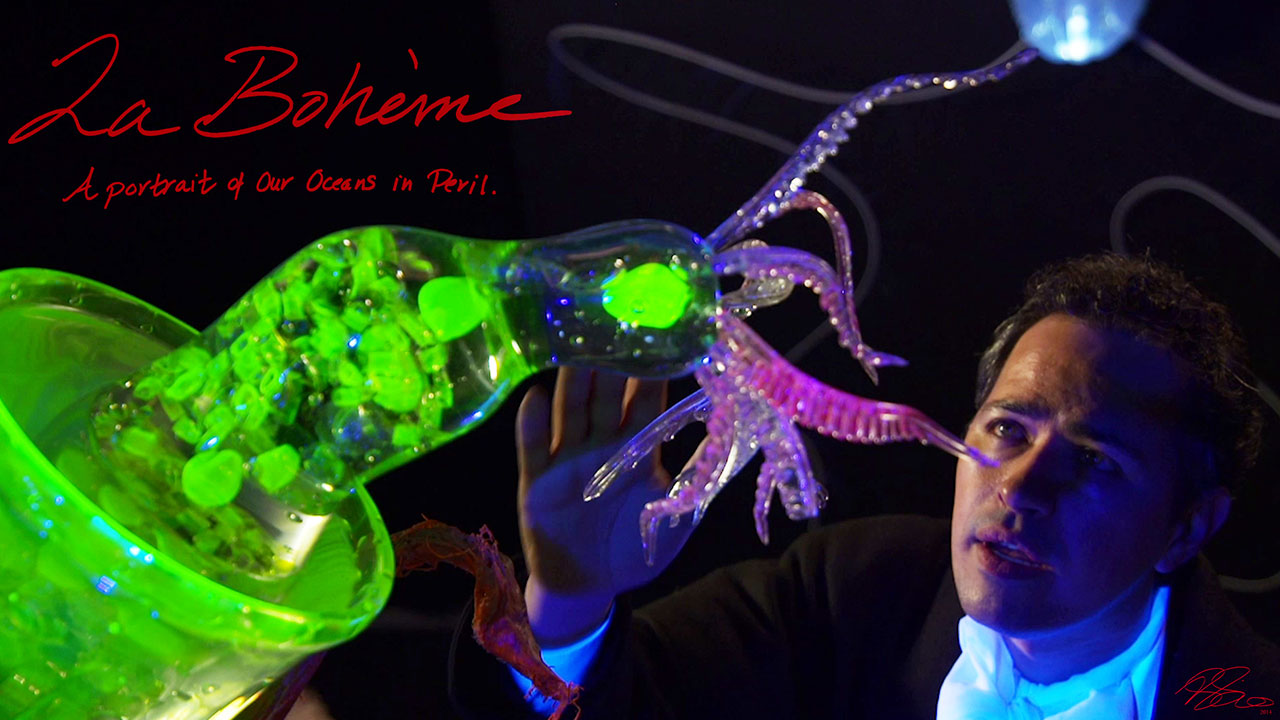 La Bohème: A Portrait of Today's Oceans in Peril
Mara Haseltine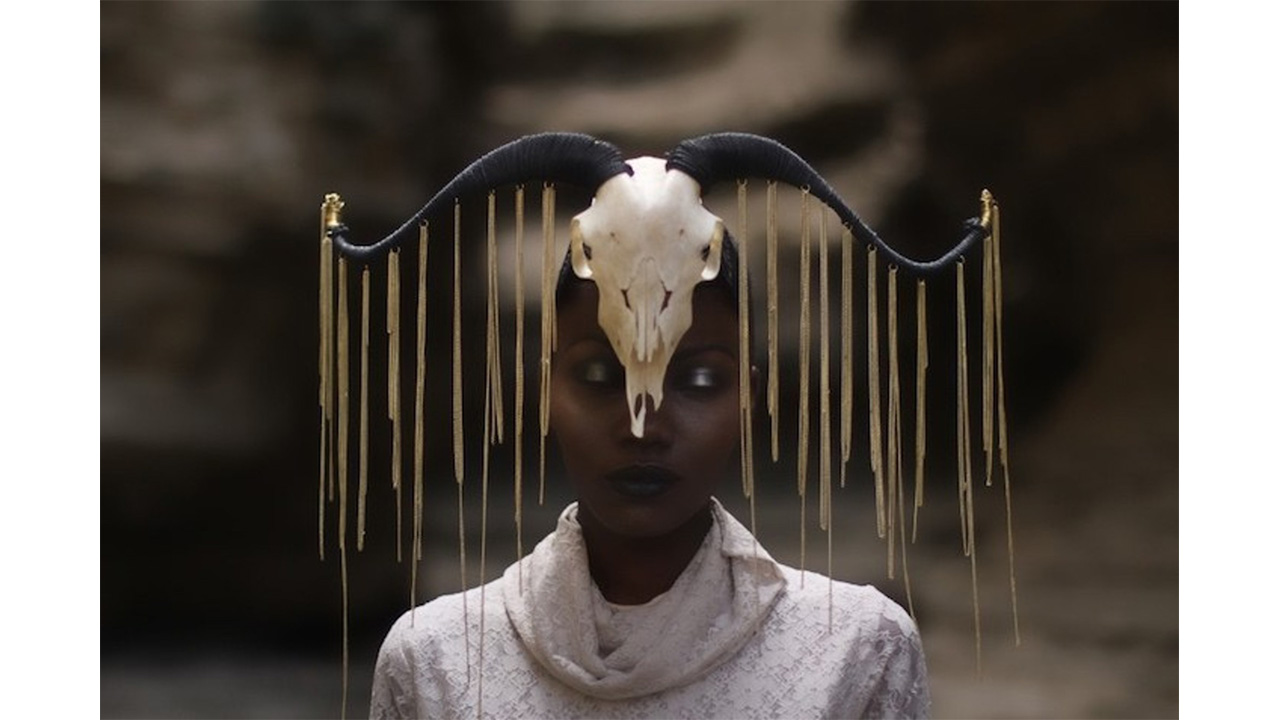 To Catch A Dream
Jim Chuchu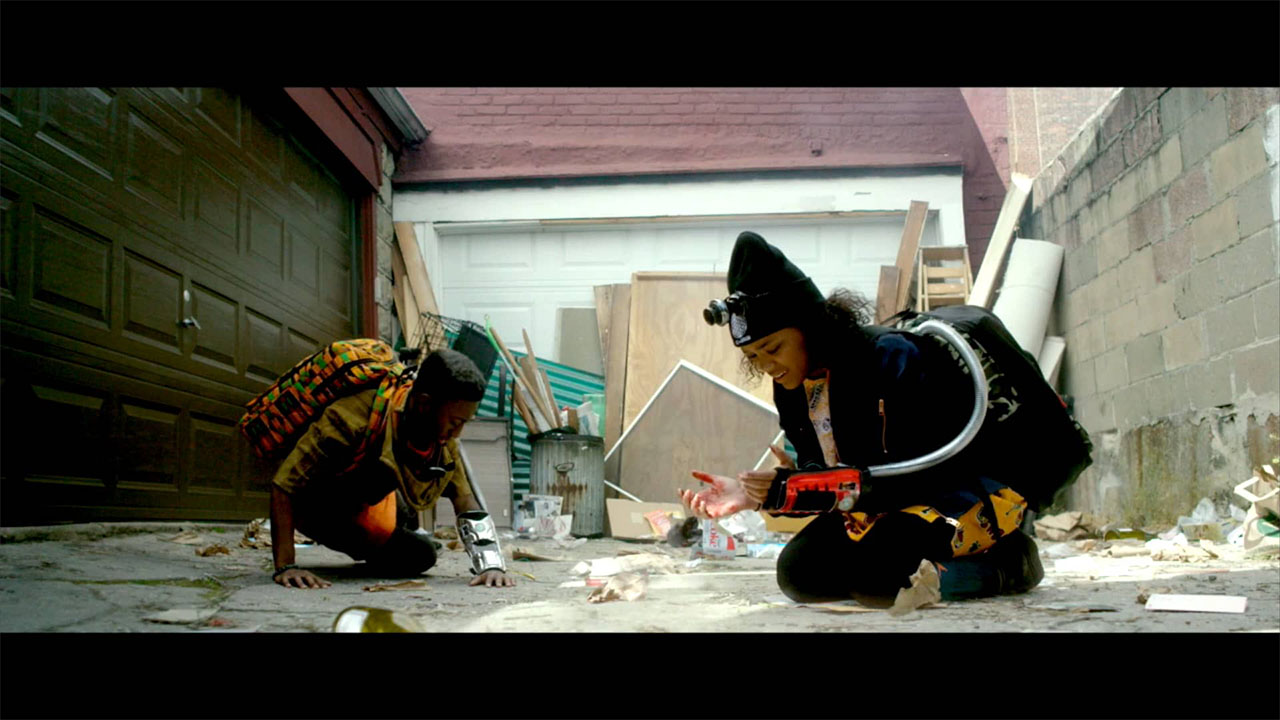 See You Yesterday
Stefon Bristol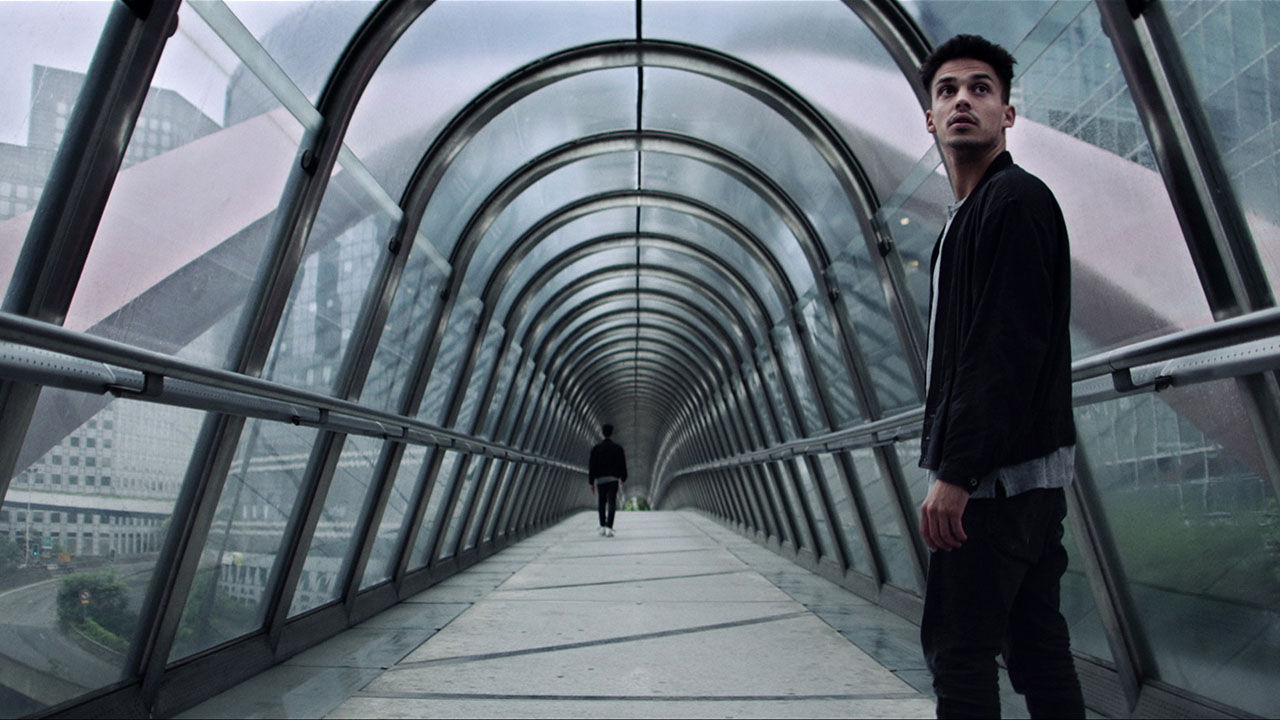 We Are Data
Moritz Mueller-Preisser, Franziska Brozio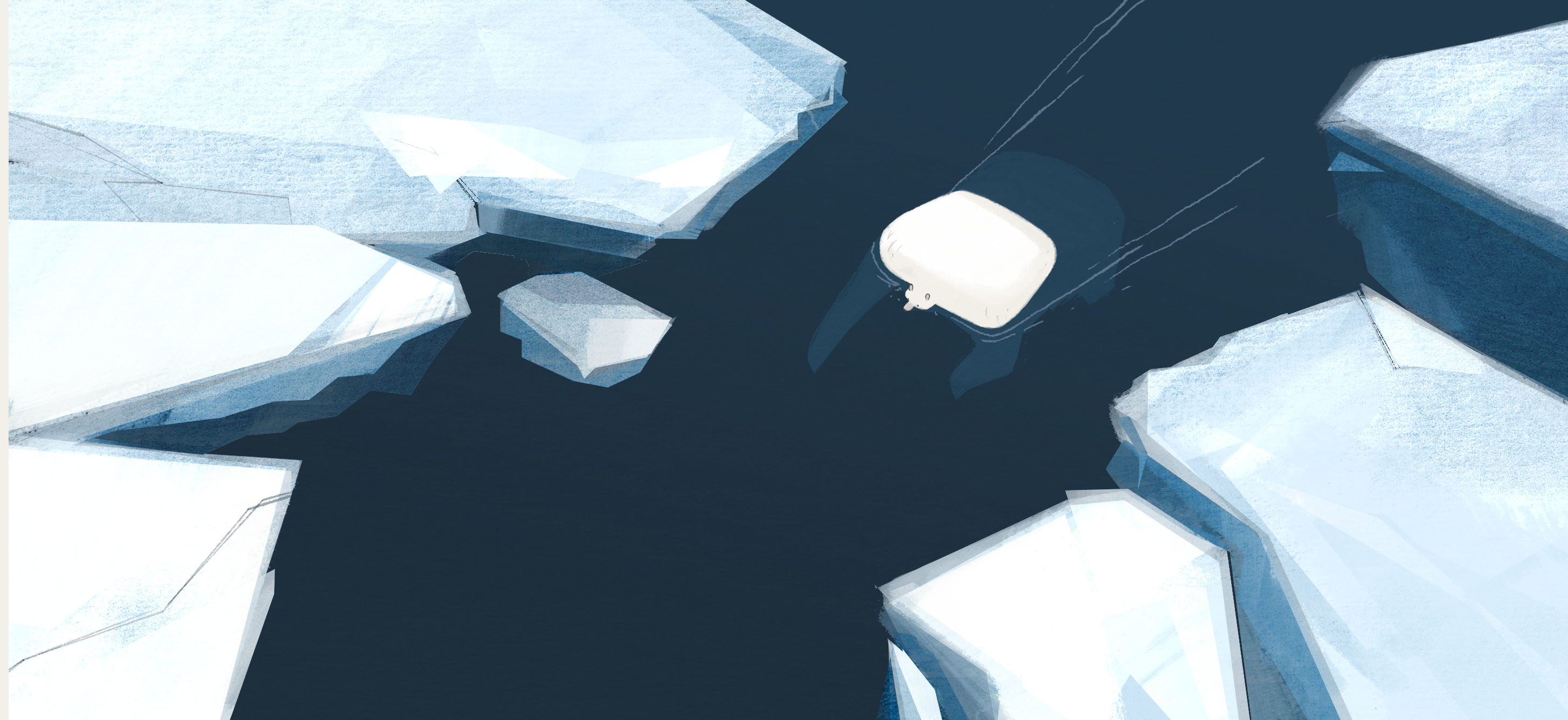 Bernard
Anna Oparkowska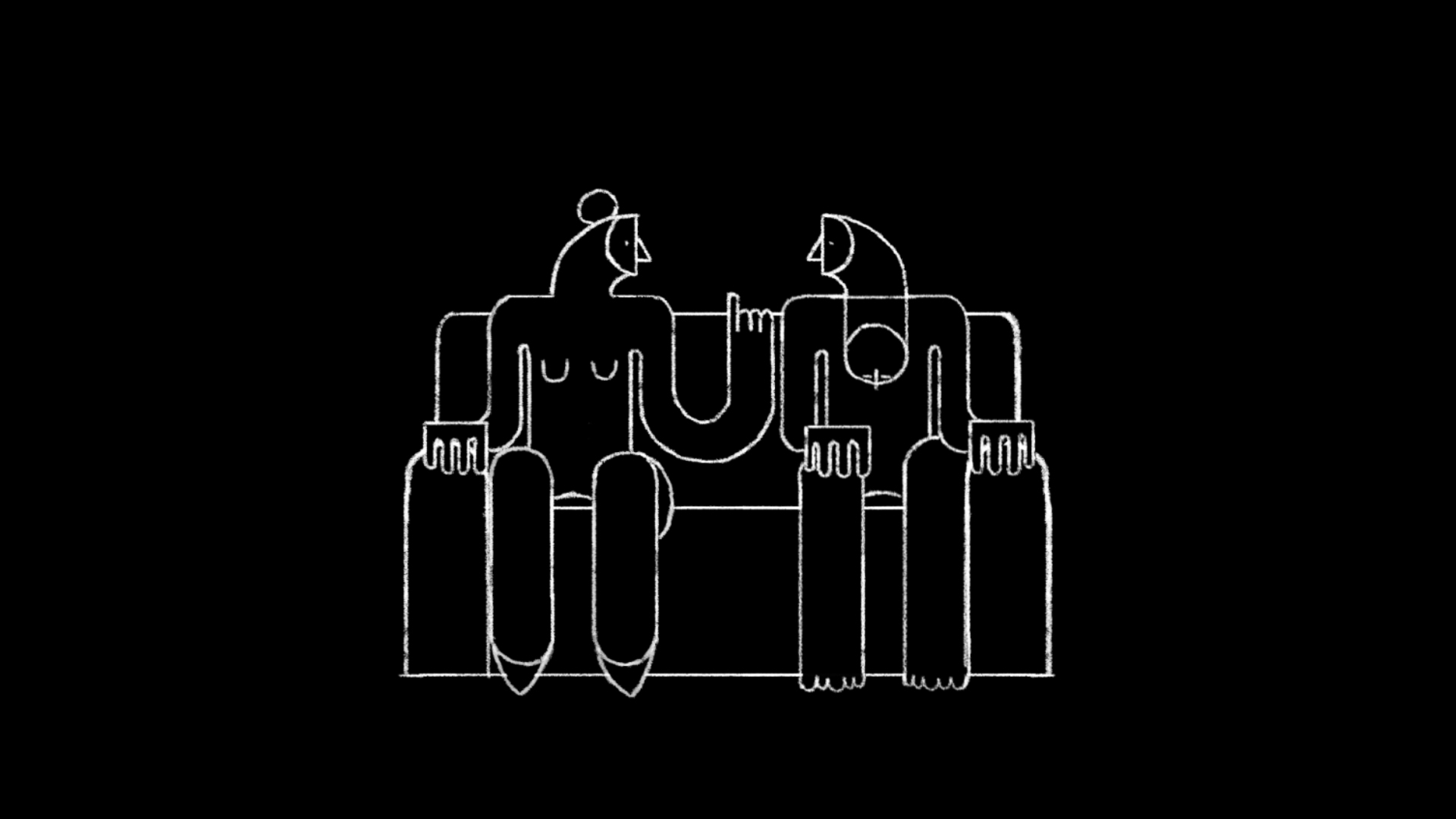 Wyjde z siebie (Beside Oneself)
Karolina Specht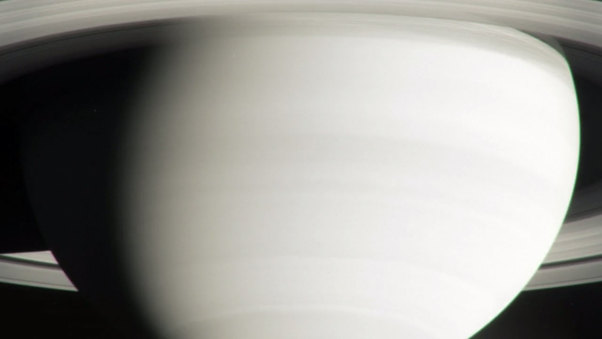 Cassini Mission
Chris Abbas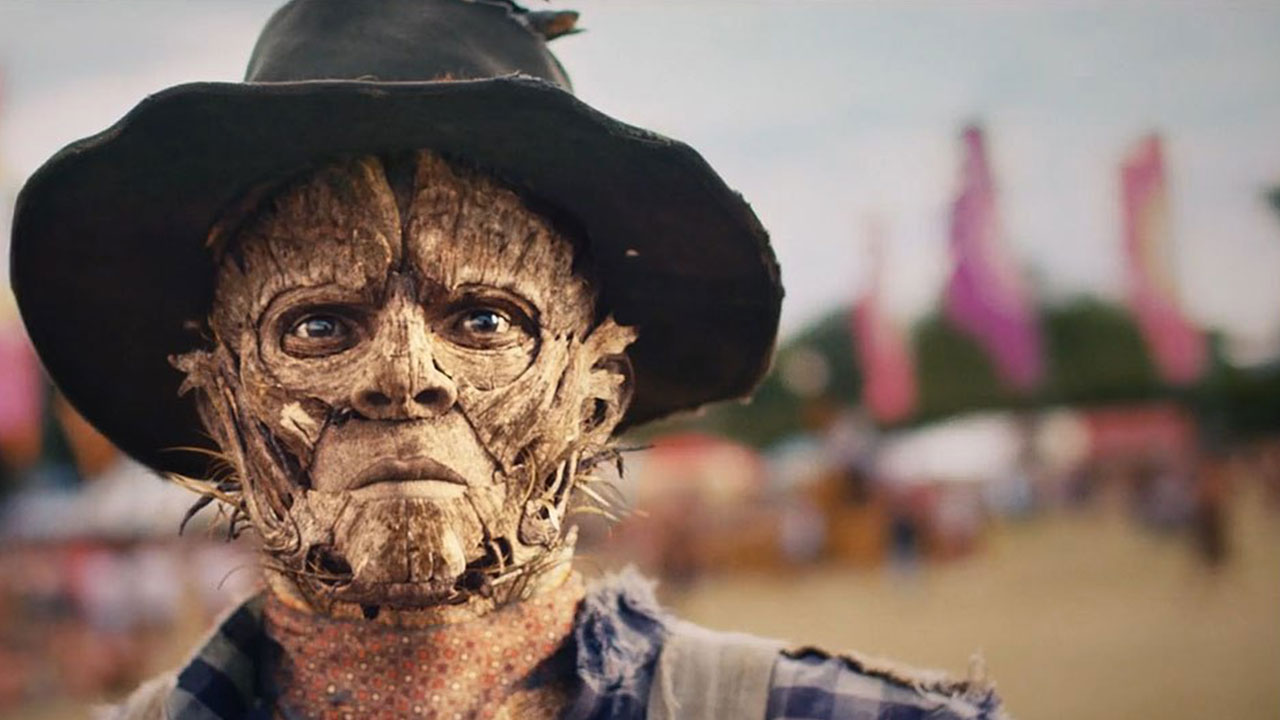 Robot & Scarecrow
Kibwe Tavares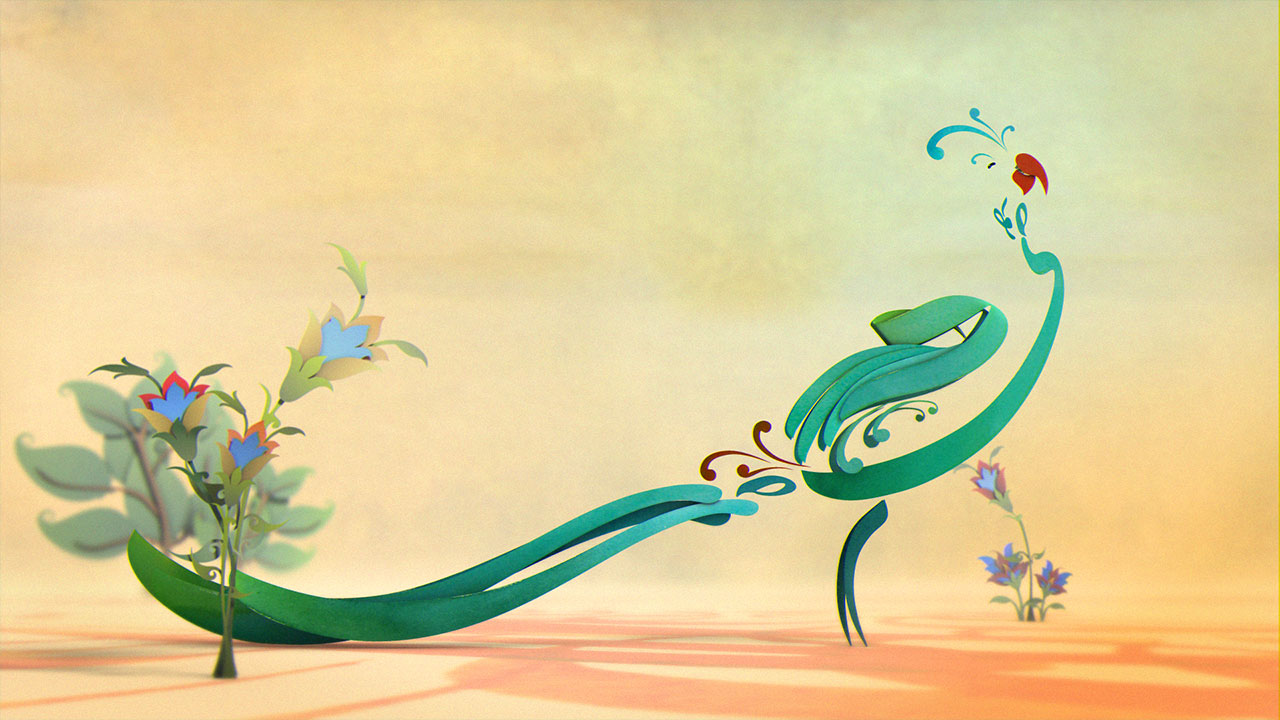 Simorgh
Meghdad Asadi
Hands to the Sky
Elizabeth LaPensée
Samsara
Ron Fricke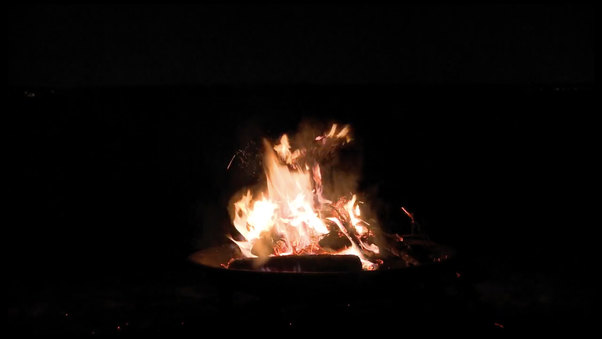 Combustion
Renaud Hall̩e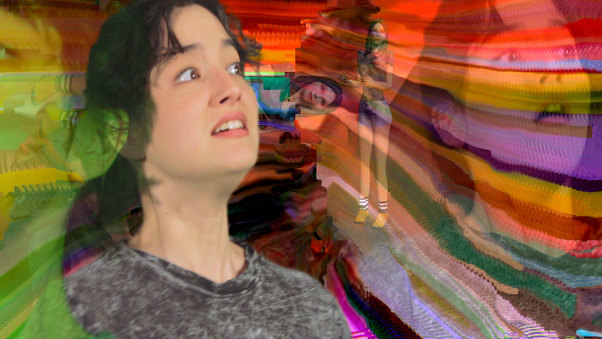 #PostModem
Jillian Mayer,Lucas Leyva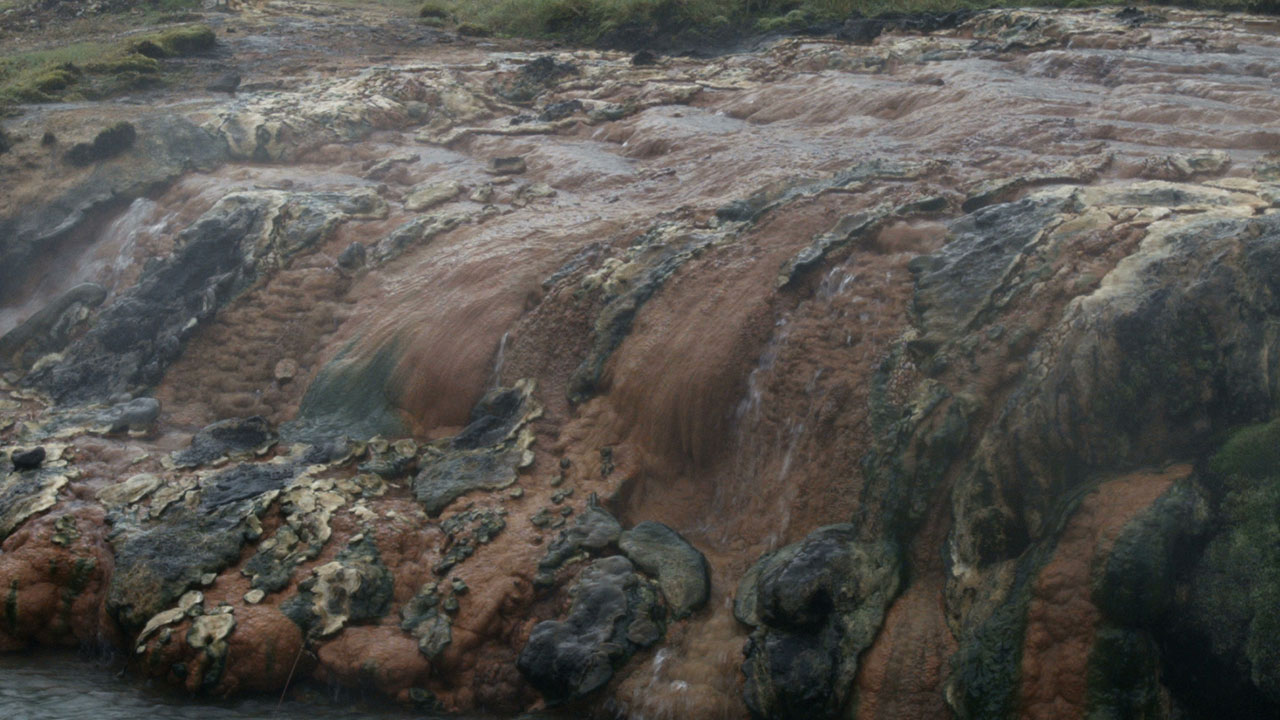 Proxima B
Giulia Grossmann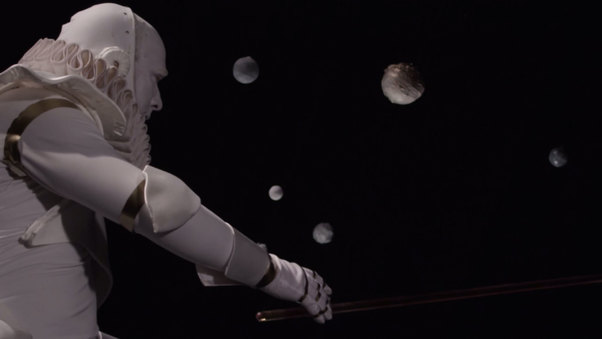 Triste Déserts - A Robots Tale
Stephanie Winter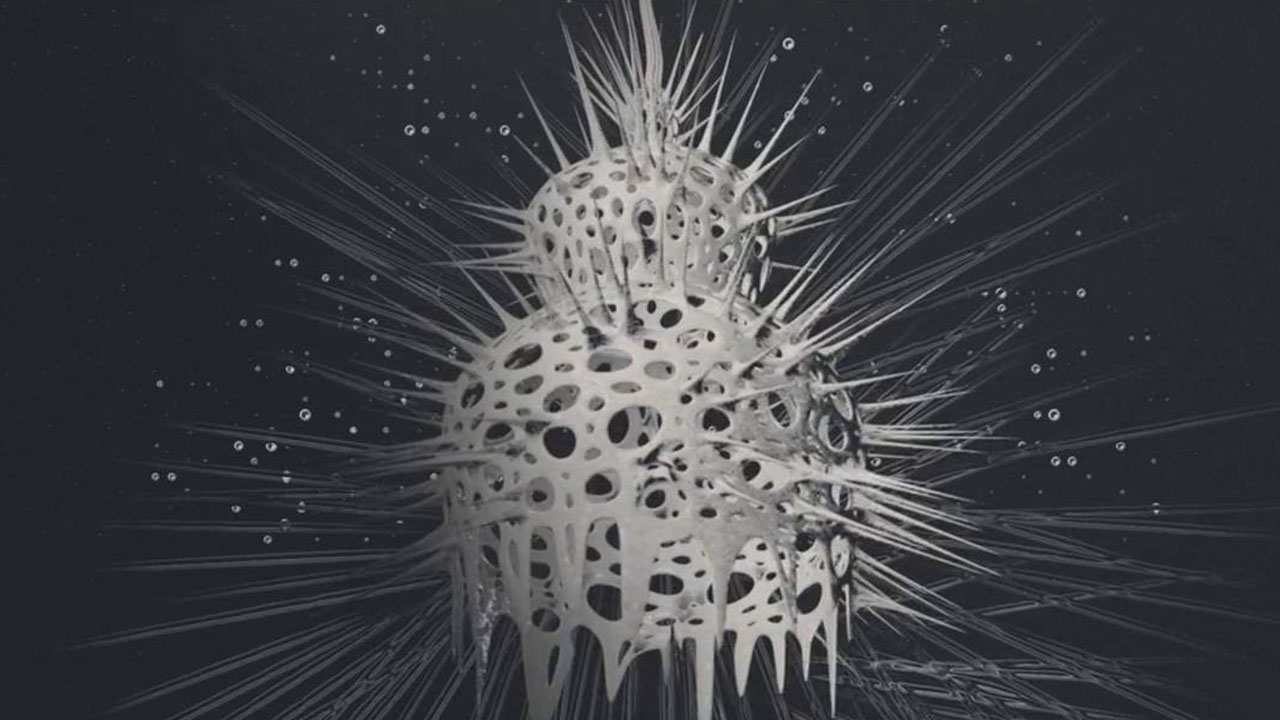 Far Beneath the Seashore
Asya Dyro
The Sea Seeks Its Own Level
Erin Espelie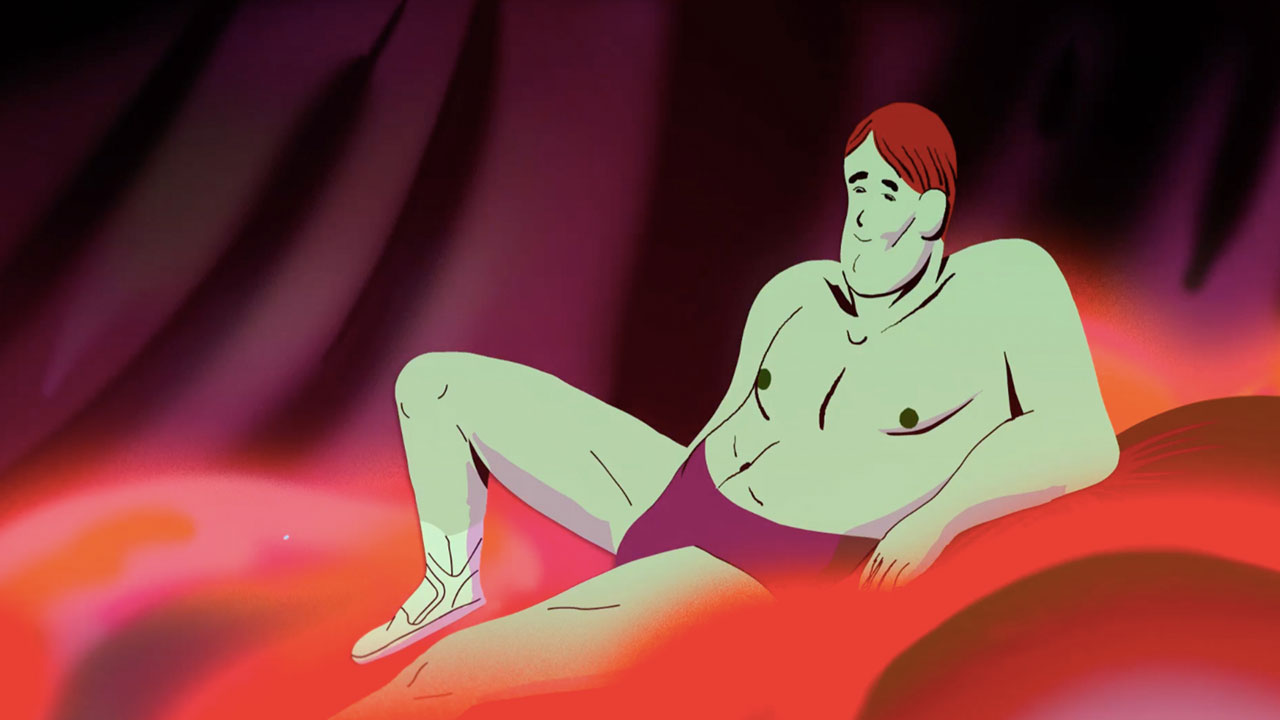 The Future
Greg Sharp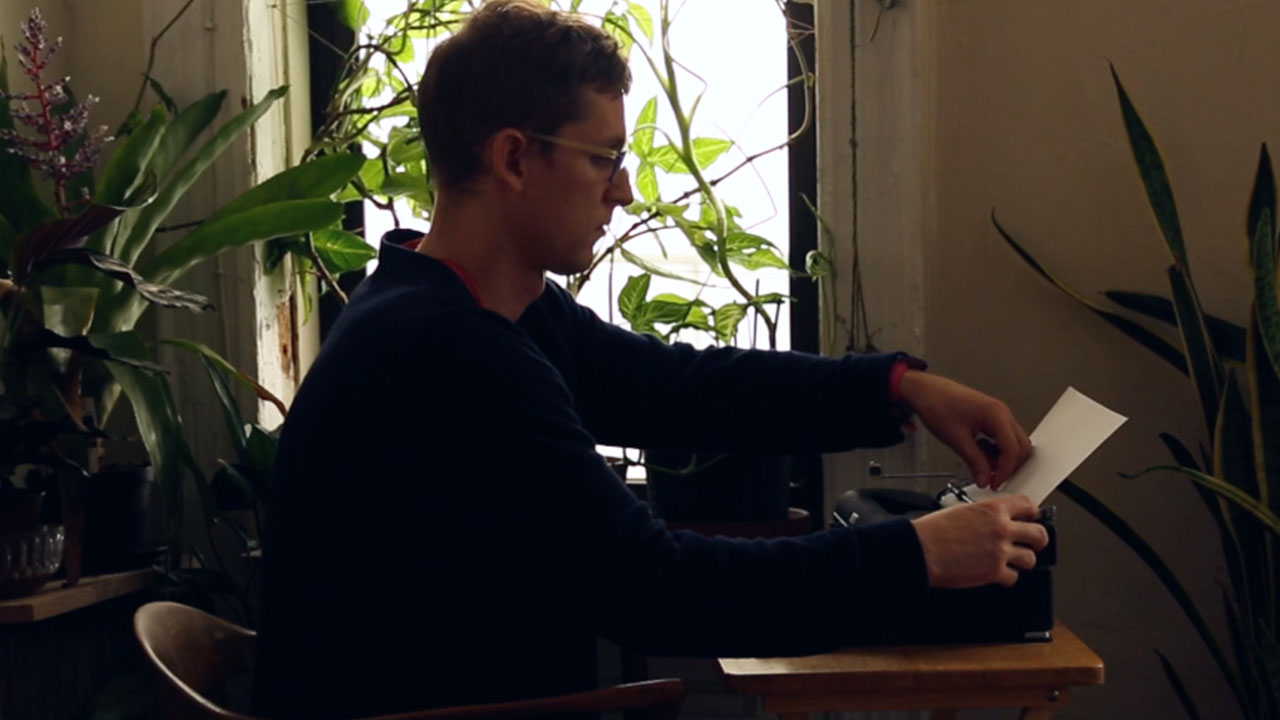 Light-Hearted
Beatrice Copeland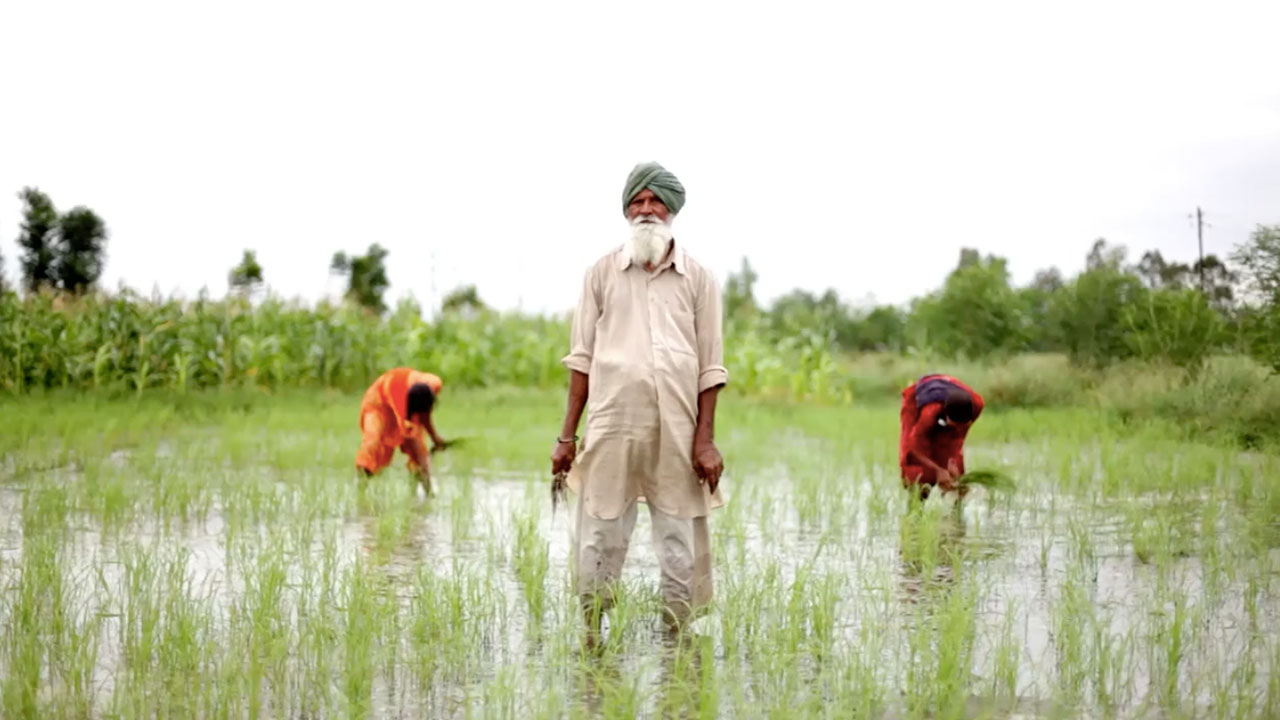 A Festival of Seed
Jason Taylor,Chintan Gohil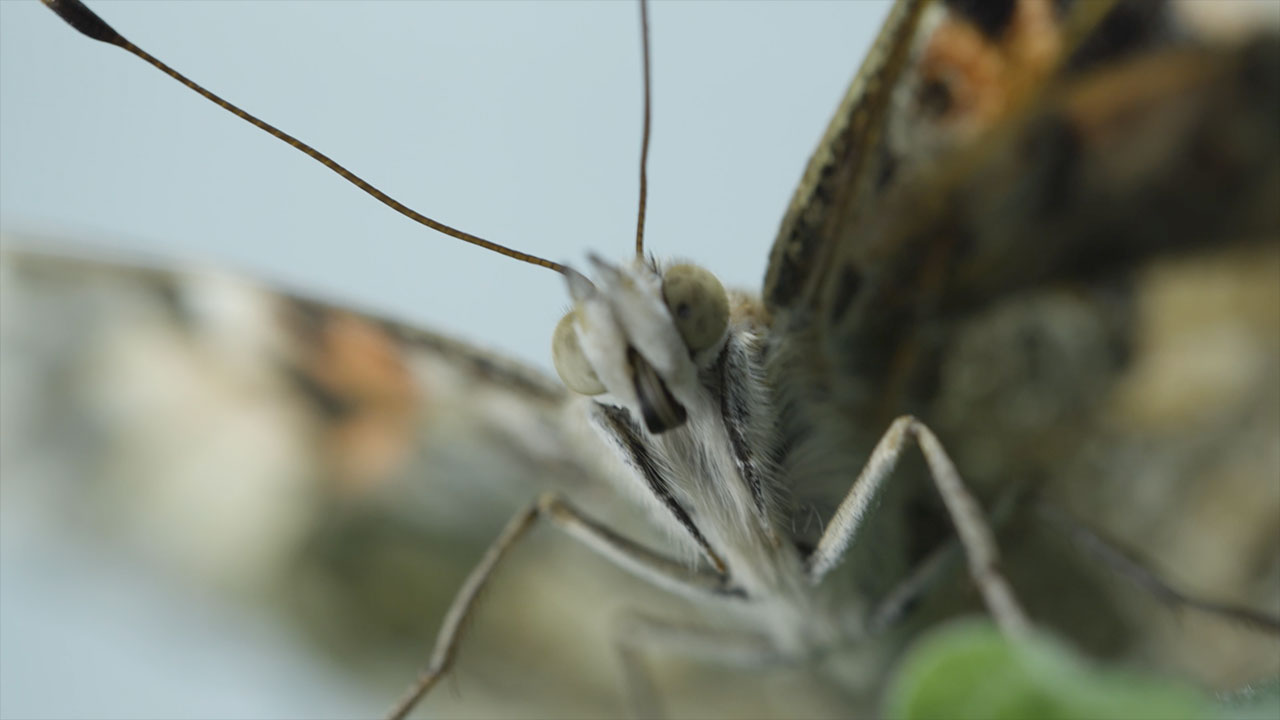 Papillons
Orsolya Szantho,Roland Folkmayer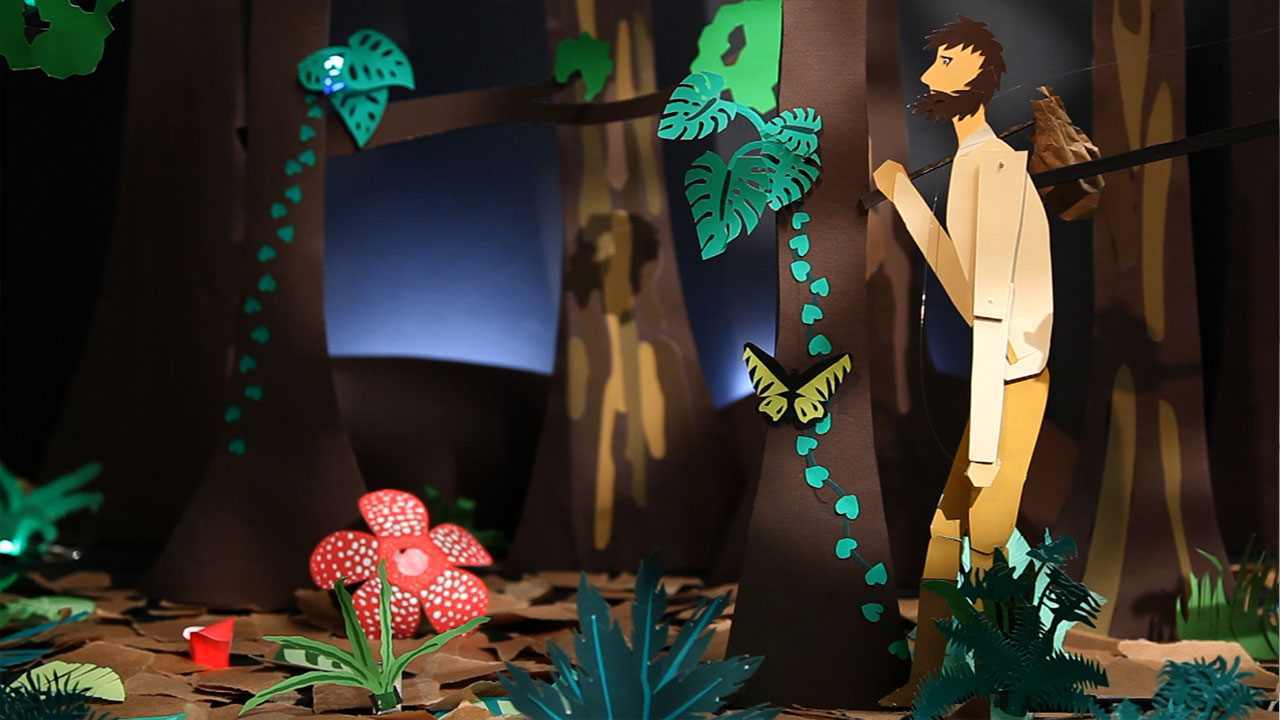 The Animated Life of A.R. Wallace
Sharon Shattuck,Flora Lichtman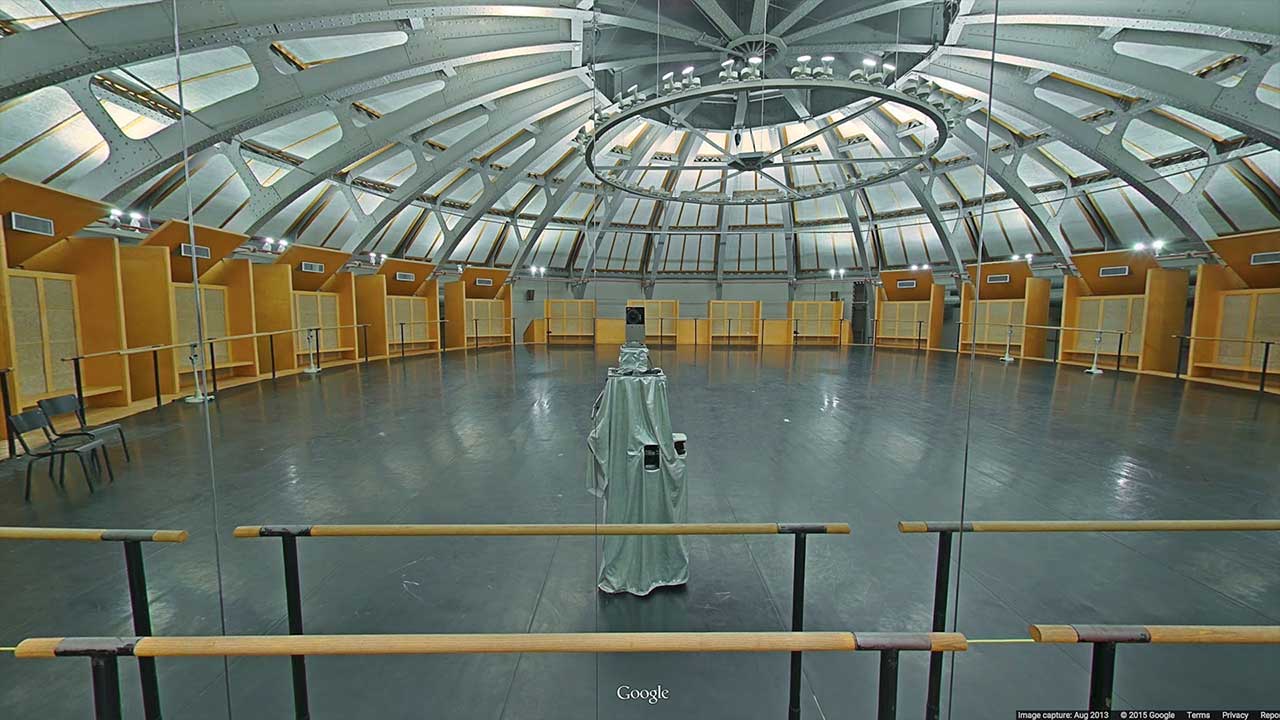 Sara The Dancer
Tim Ellrich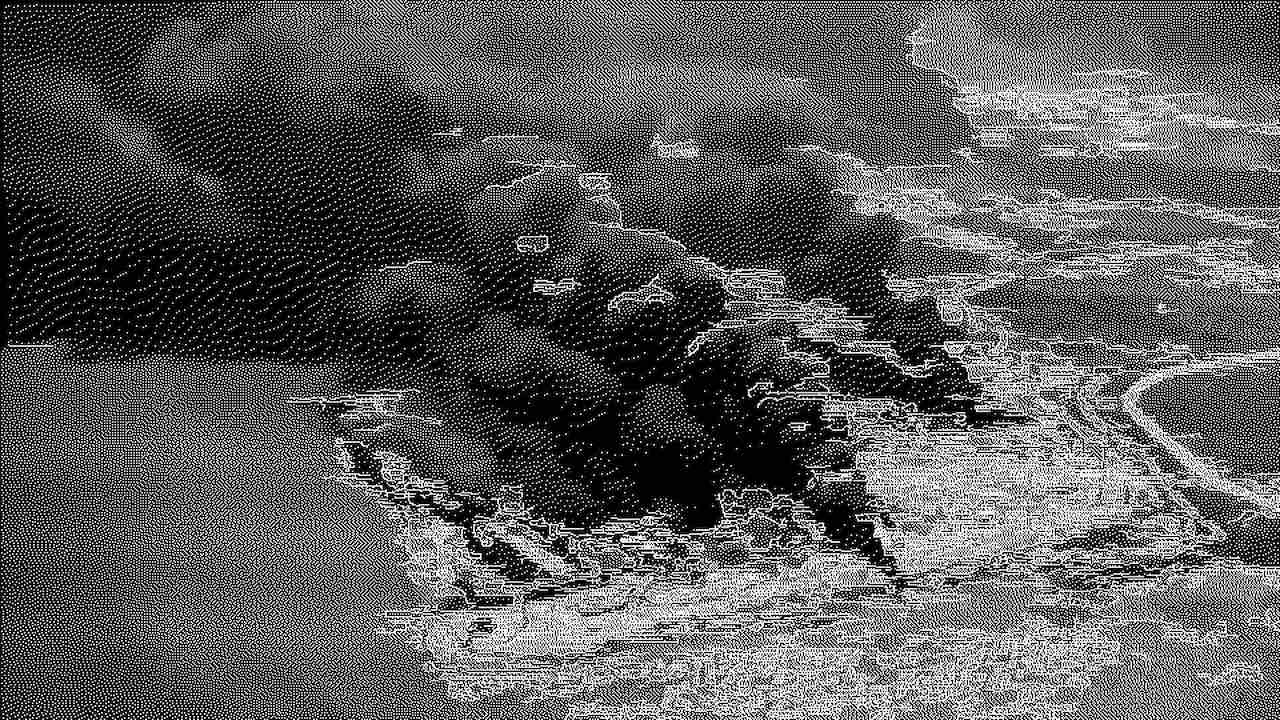 Loathing...
Franz Milec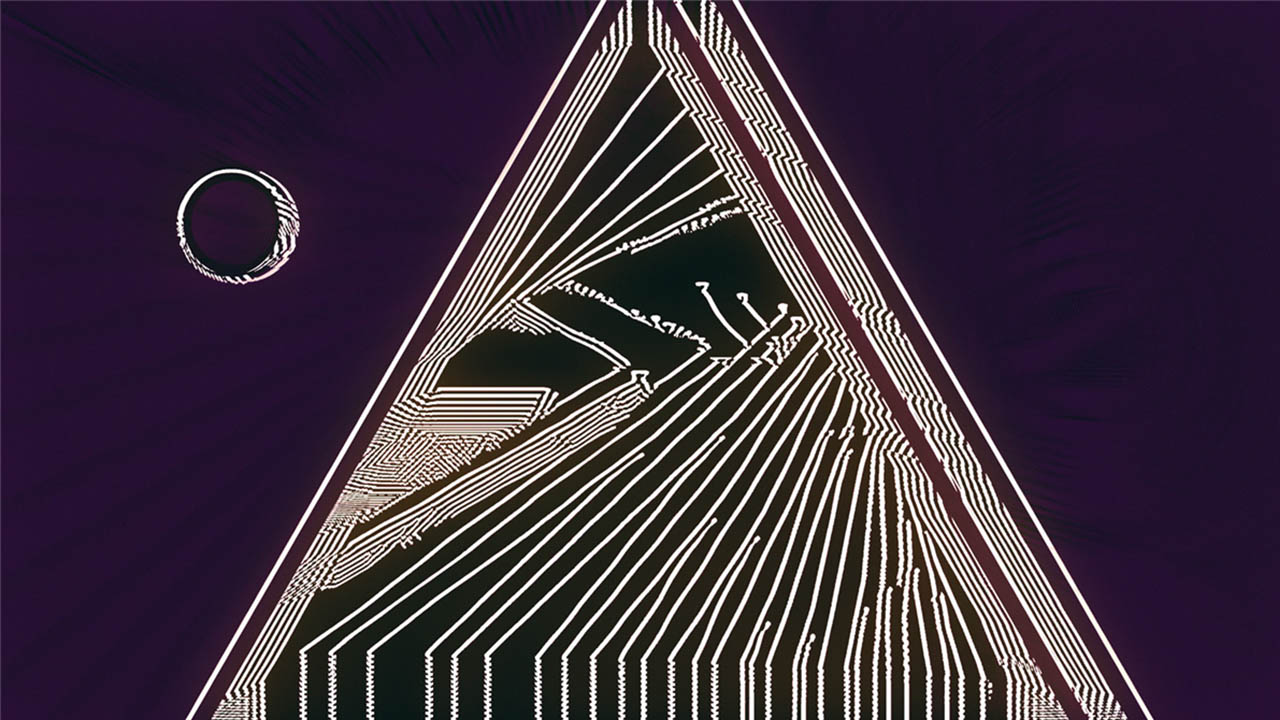 Divisional Articulations
Max Hattler
Sans Soleil
Chris Marker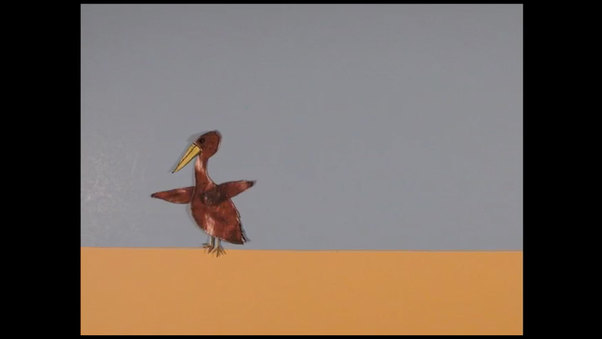 Darkened Horizons
Karen Aqua,Ken Field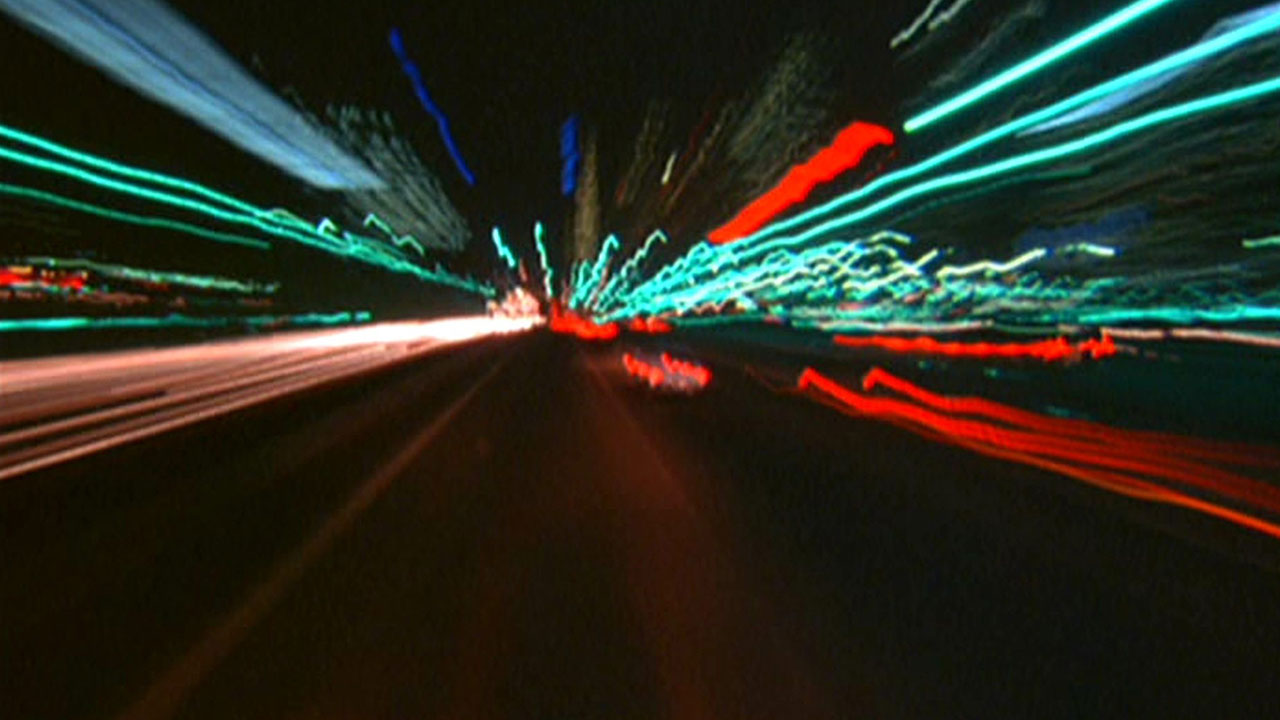 Koyaanisqatsi
Godfrey Reggio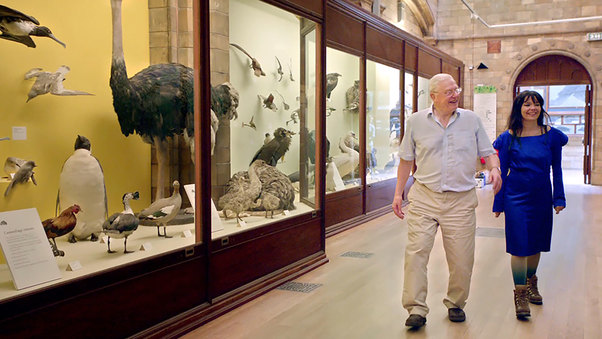 When Björk Met Attenborough
Louise Hooper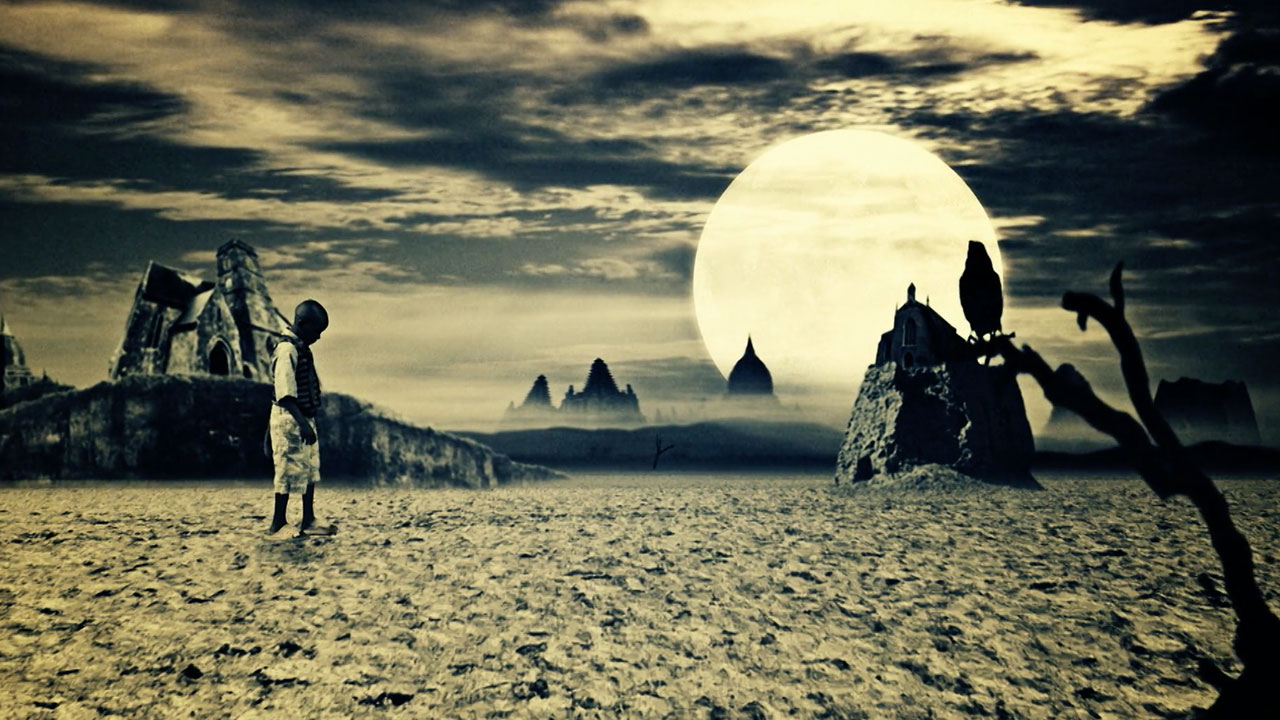 Kichwateli
Muchiri Njenga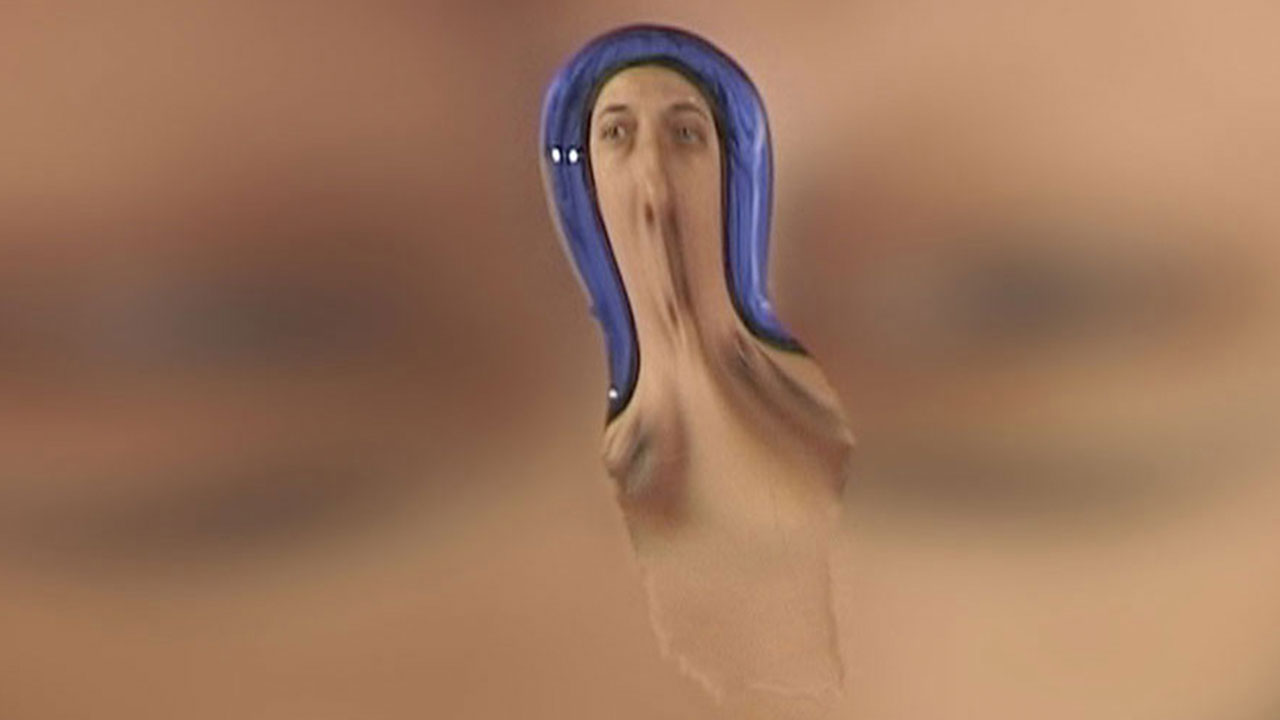 Routes
Karina Smigla-Bobinski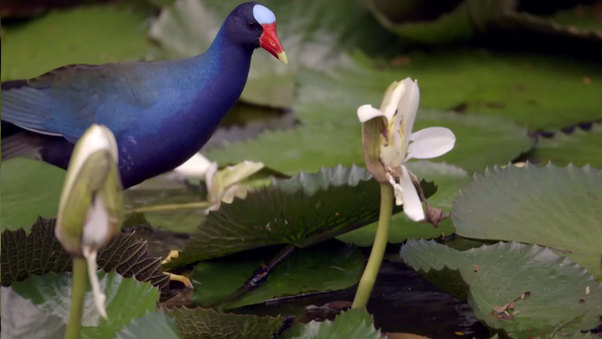 The Messenger
Su Rynard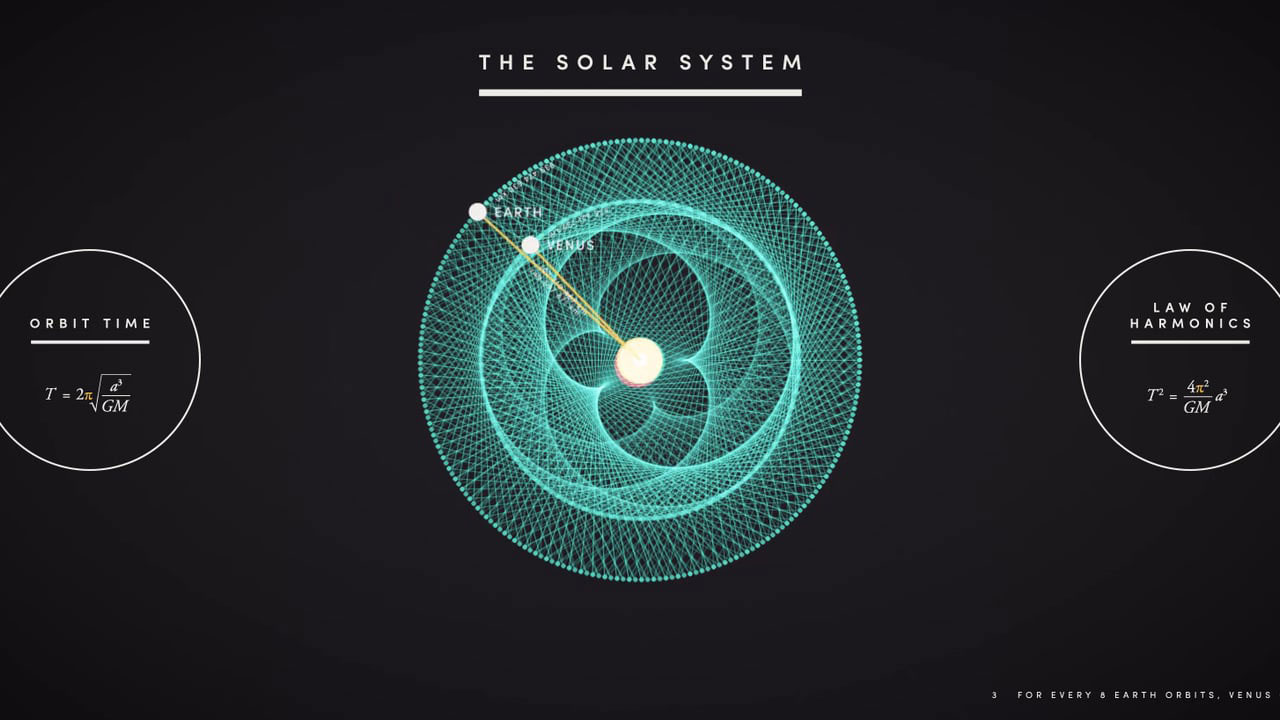 Beauty in Numbers
Rebecka Taule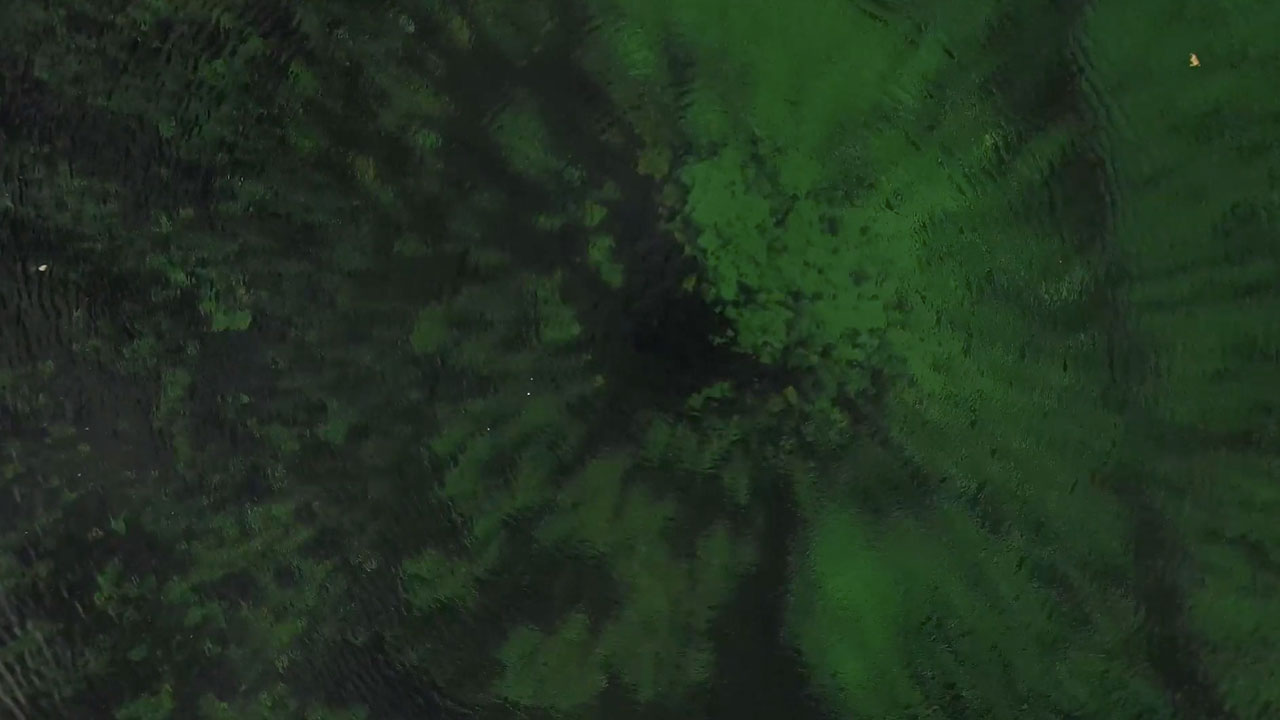 Butte's Berkeley Pit: New Life Emerges from its Toxic Waters
Anna Sagatov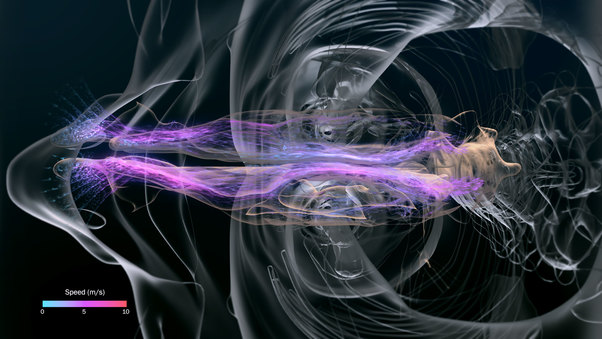 Sniff
Fernando Cucchietti,Guillermo Marin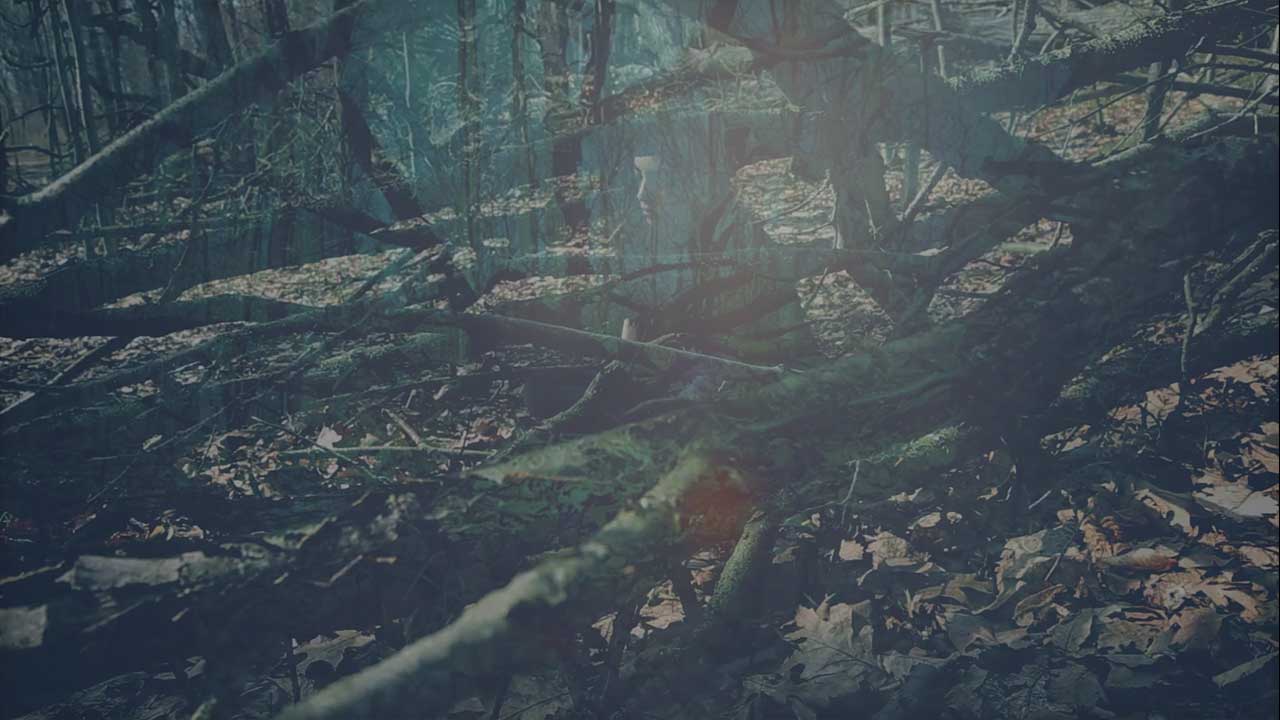 A Careful Resurrection
Jeannette Louie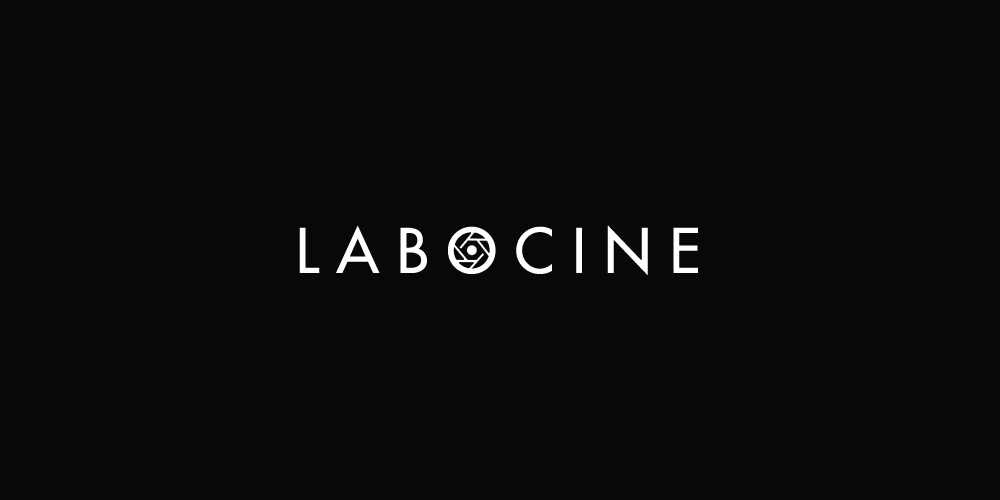 Wild
Volkan Budak
Coffee Ring Effect
Kurtis Sensenig
Gargantua
Sandro Bocci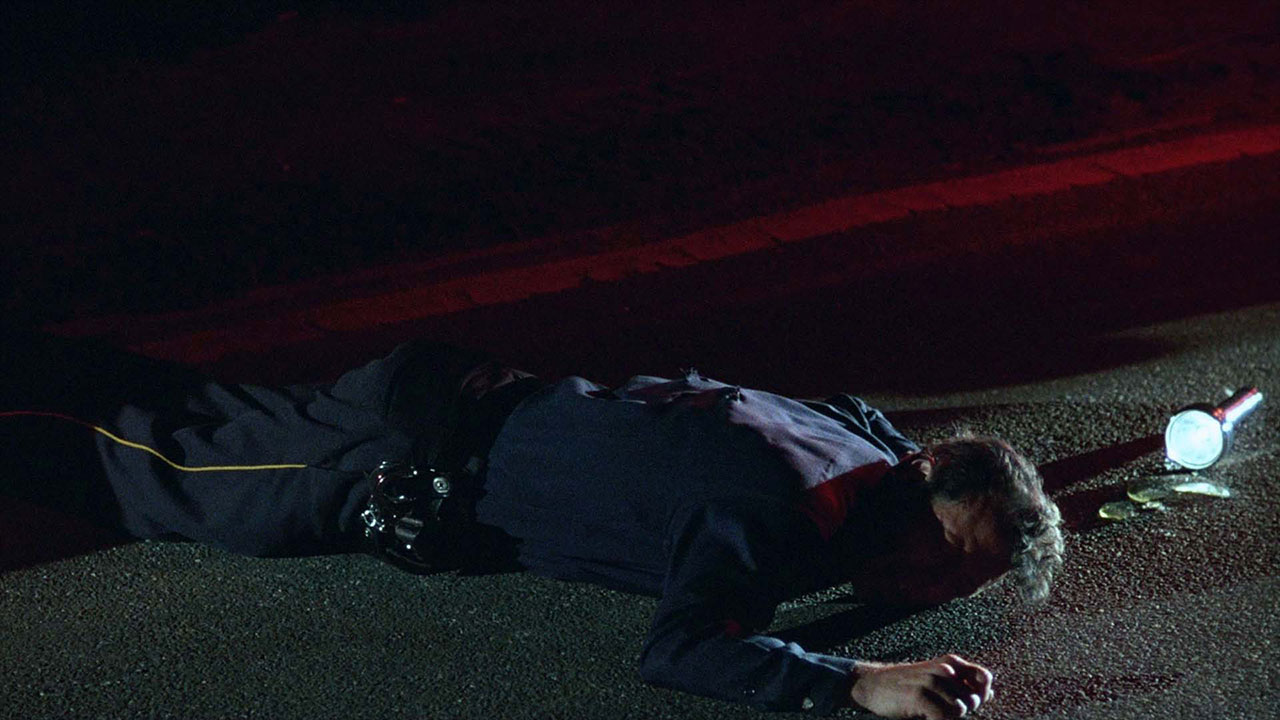 The Thin Blue Line
Errol Morris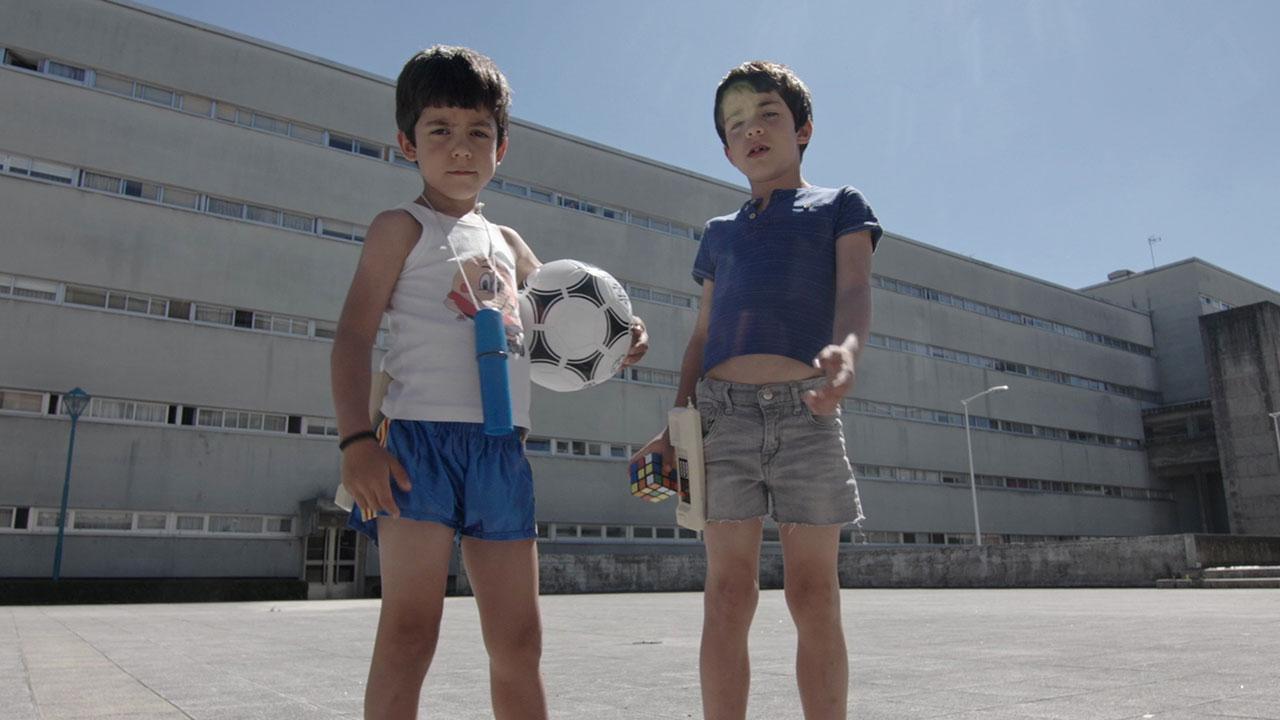 Einstein-Rosen
Olga Osorio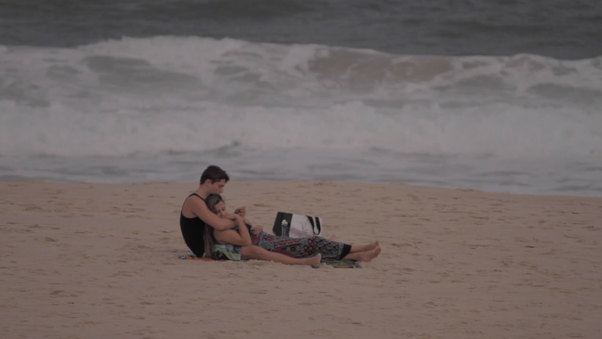 Field Work Brazil: Amor
Alexis Gambis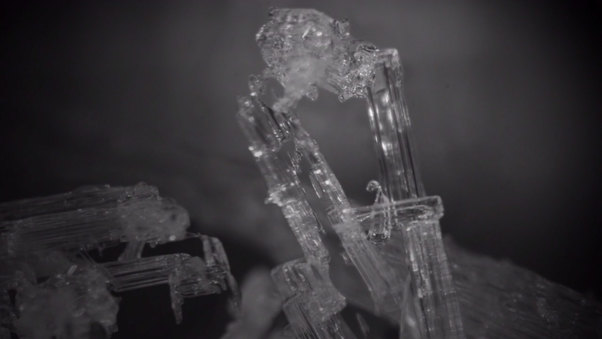 Avalanche Engineers
Abigail Kent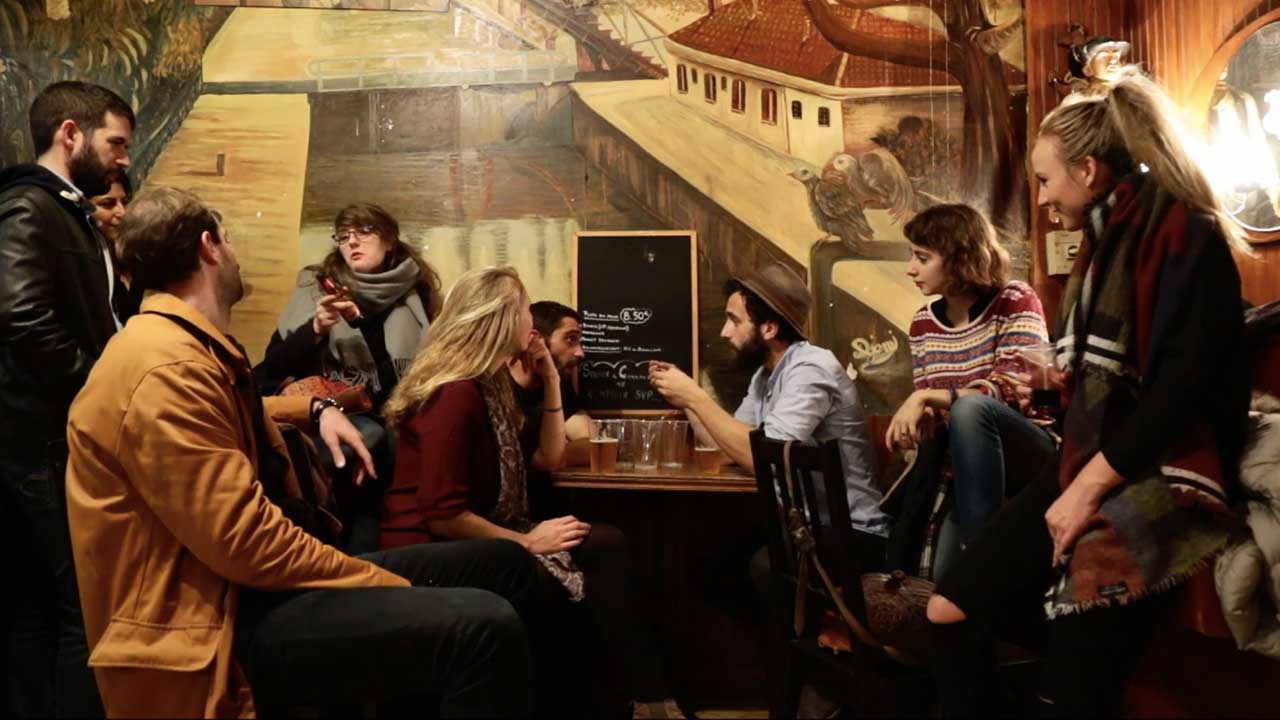 Bien Heureux (All is Well)
Pierre-Arnaud Lime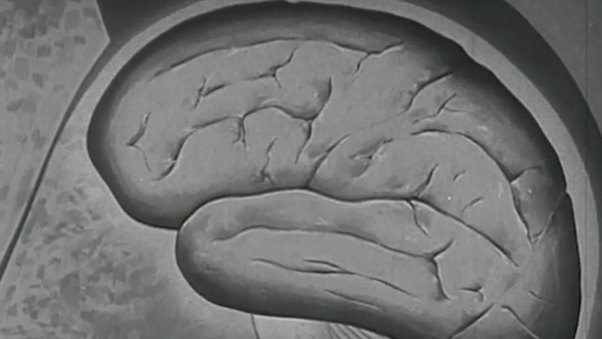 Field Work - World Cup: Kinetic
Alexis Gambis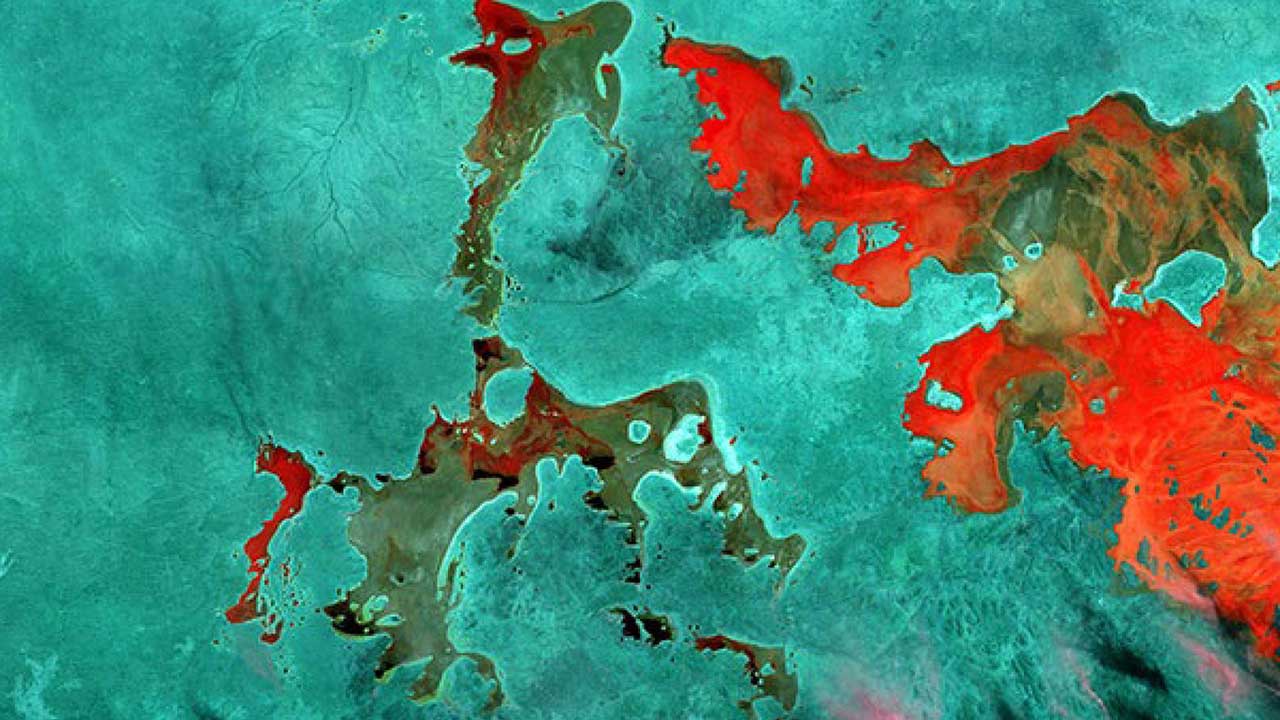 Open Air
Grayson Cooke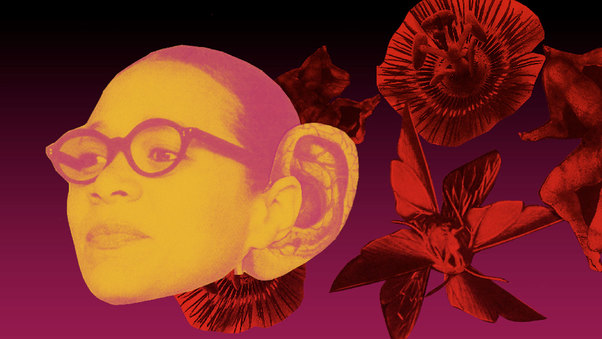 The Strange Eyes of Dr. Myes
Nancy Andrews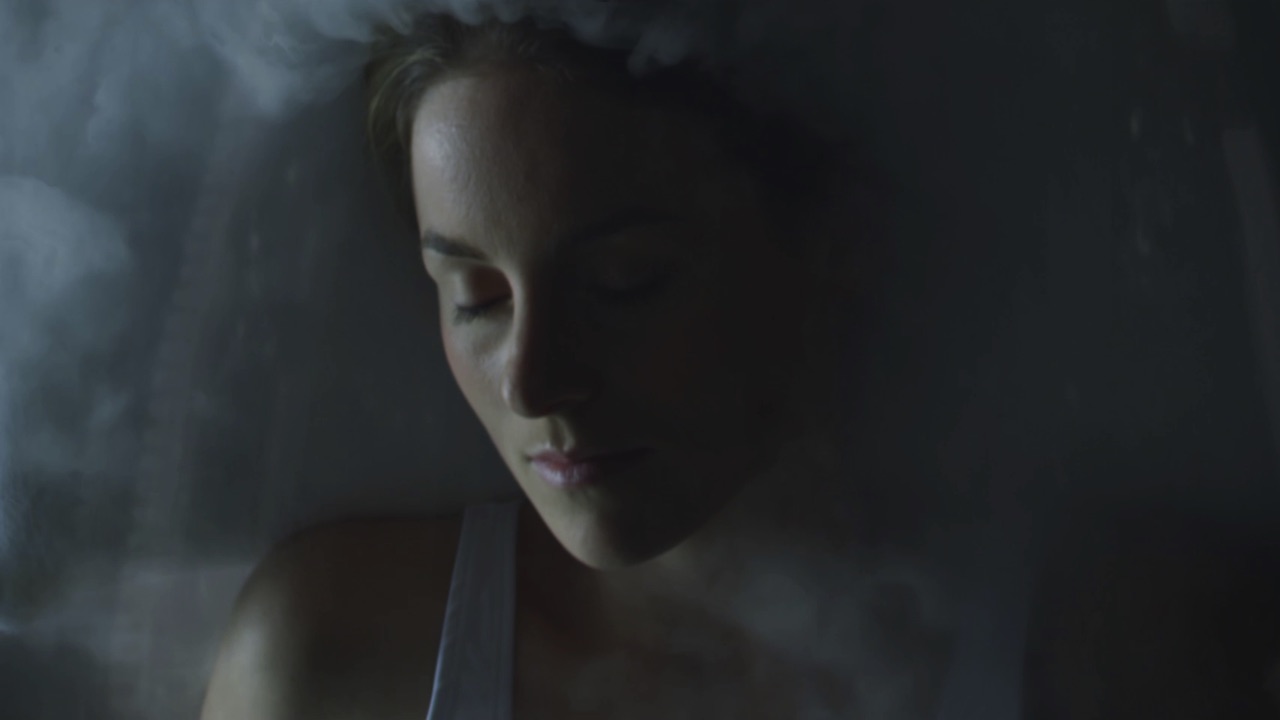 Odessa
Cidney Hue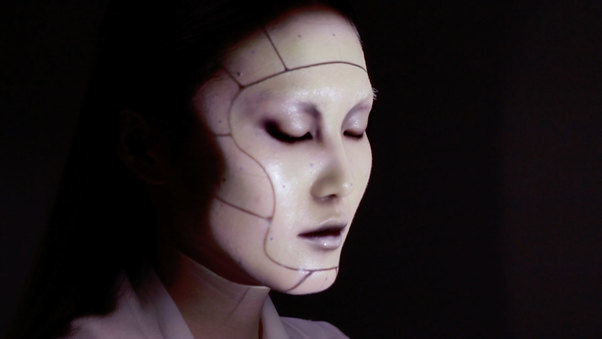 OMOTE / Real-Time Face Tracking & Projection Mapping
Nobumichi Asai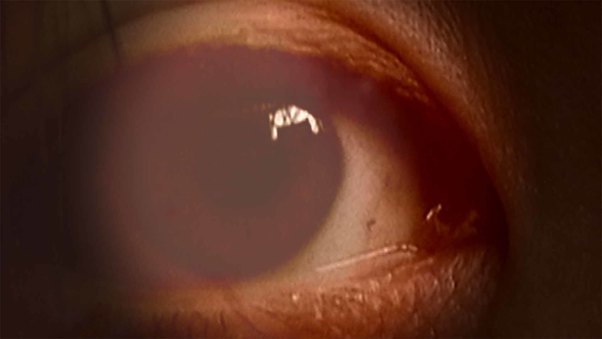 Amygdala
Jeannette Louie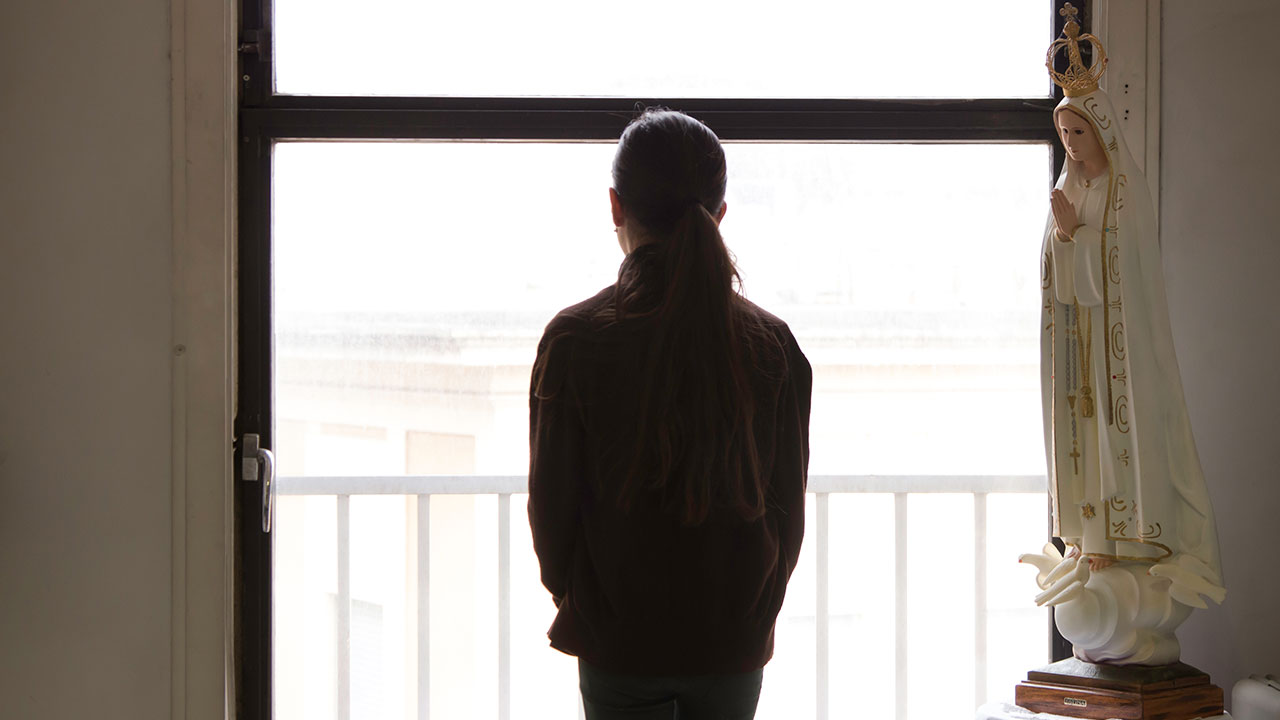 Il Silenzio (The Silence)
Ali Asgari,Farnoosh Samadi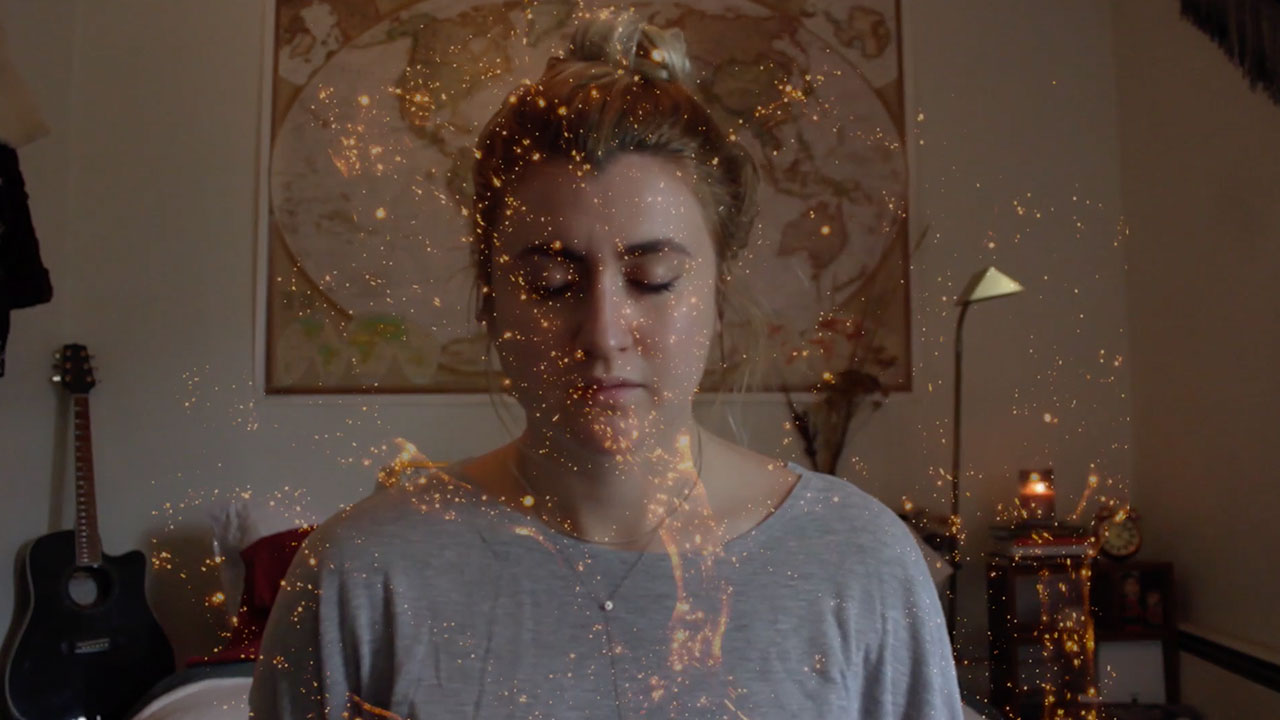 Breathe
Anna Sagatov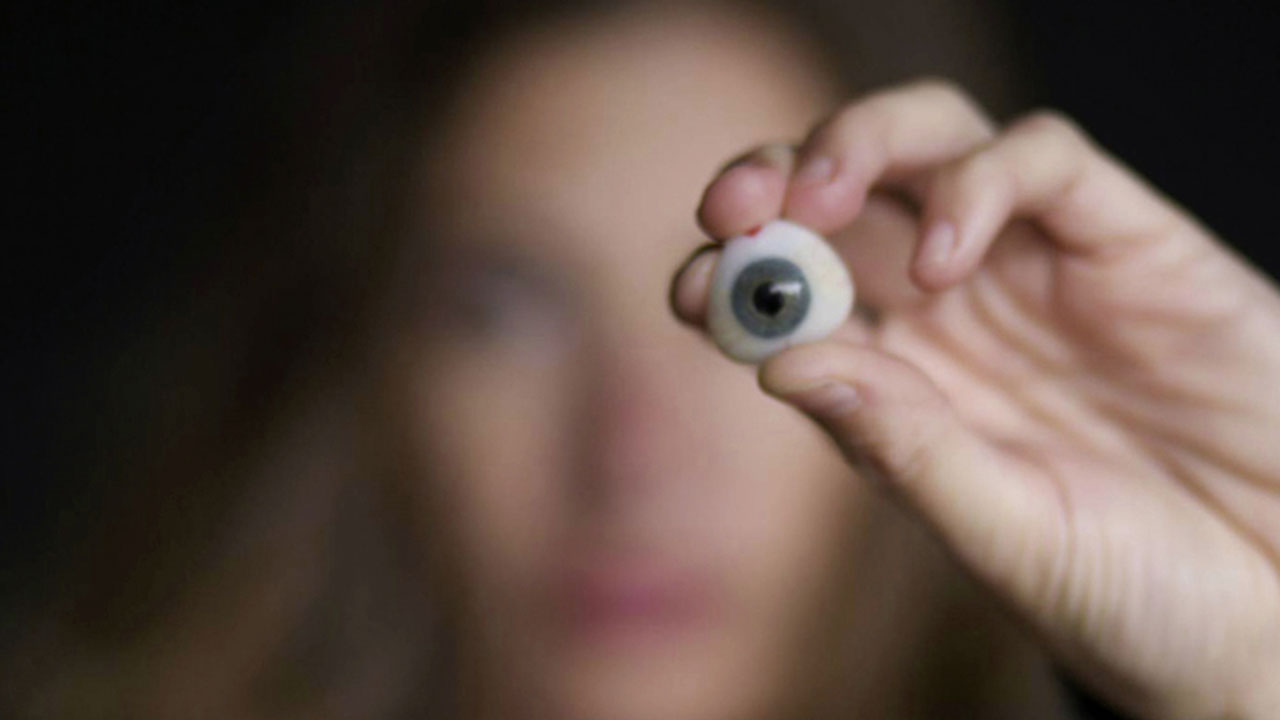 Eye, Camera
Brittney Shepherd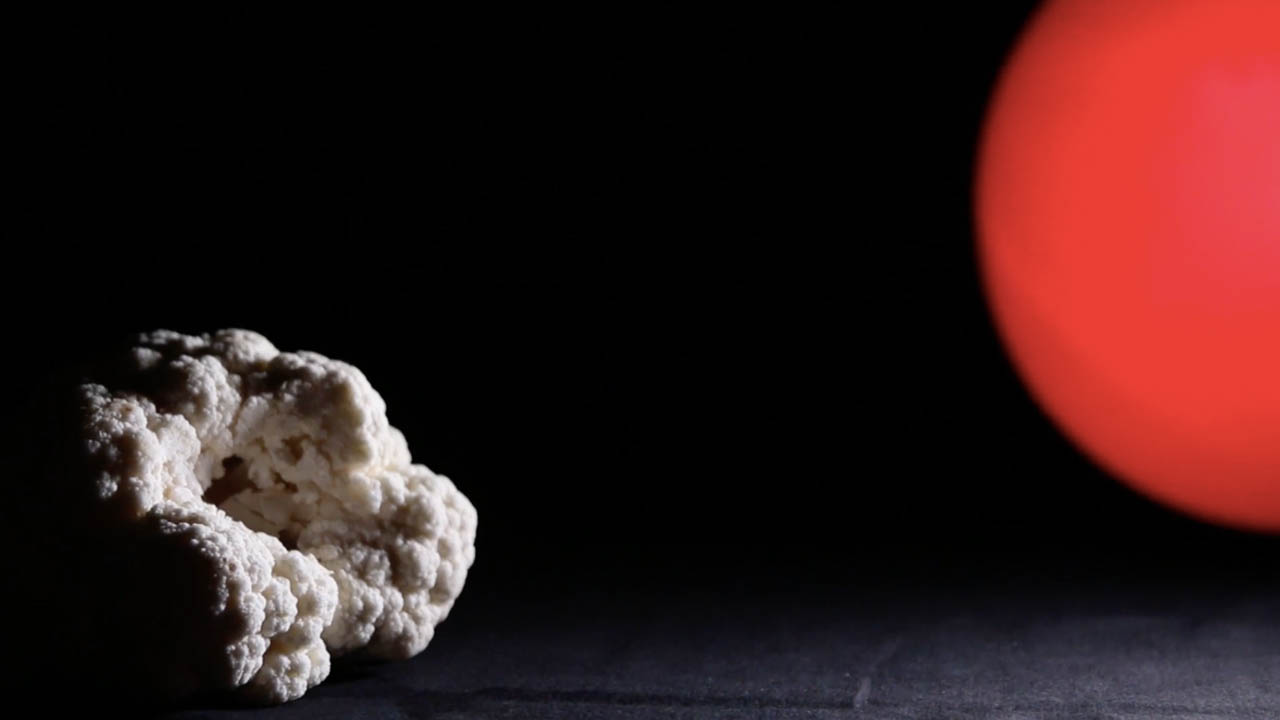 La Thérapie Photodynamique (Photodynamic Therapy)
Clement Dupont,Salvo Manzone
The Making of Love
Jeannette Louie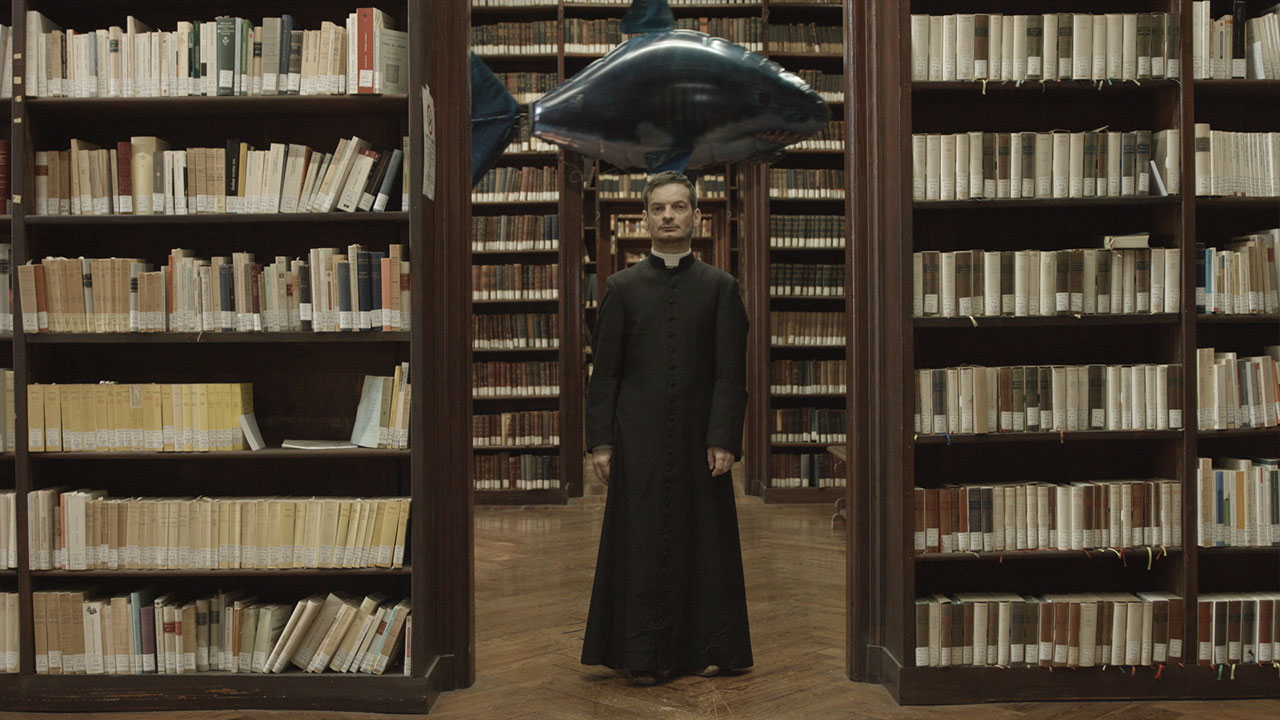 Wisdom Teeth
Esteban Rivera Ariza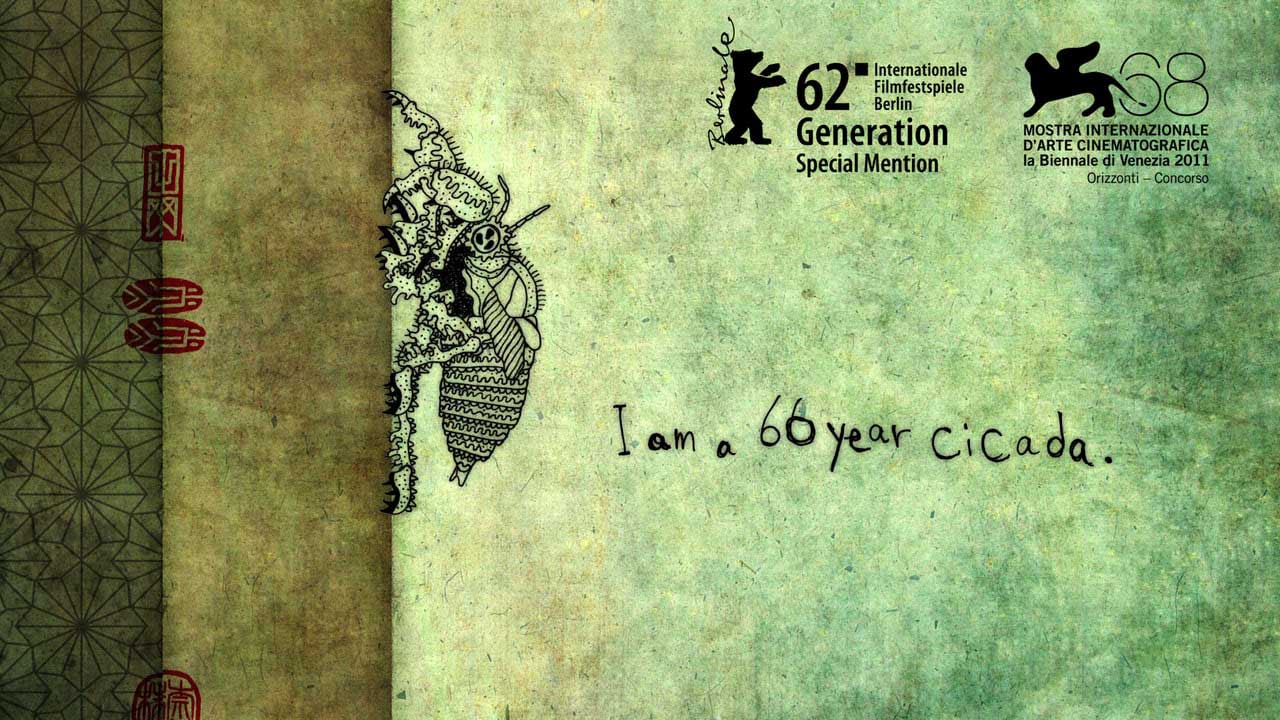 663114
Isamu Hirabayashi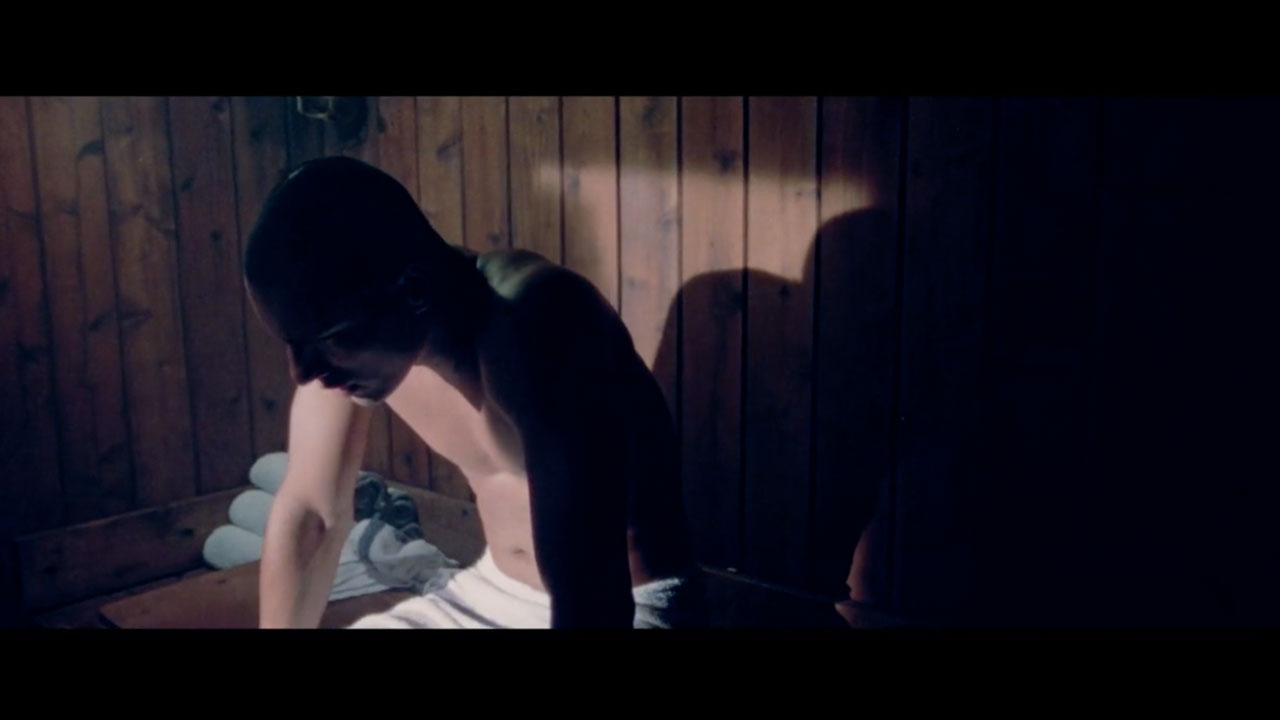 A Crack
Lilian Mehrel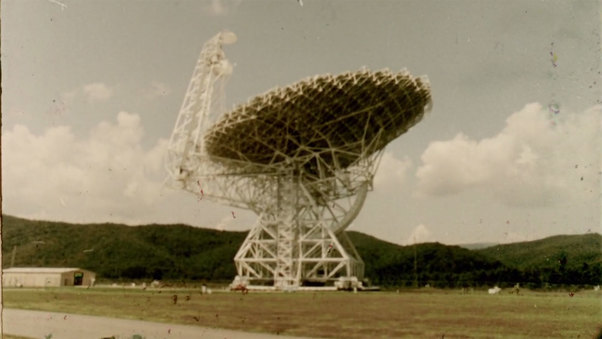 Quiet Zone
David Bryant,Karl Lemieux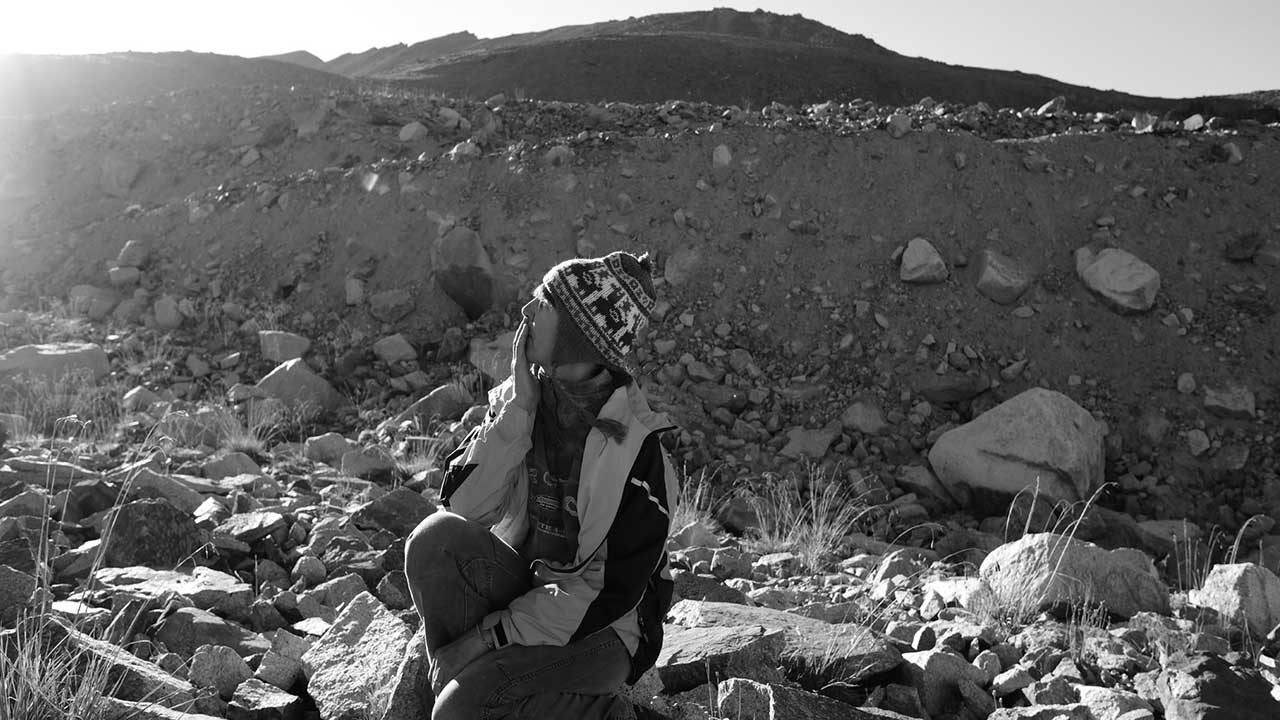 Women and the Glacier
Audrius Stonys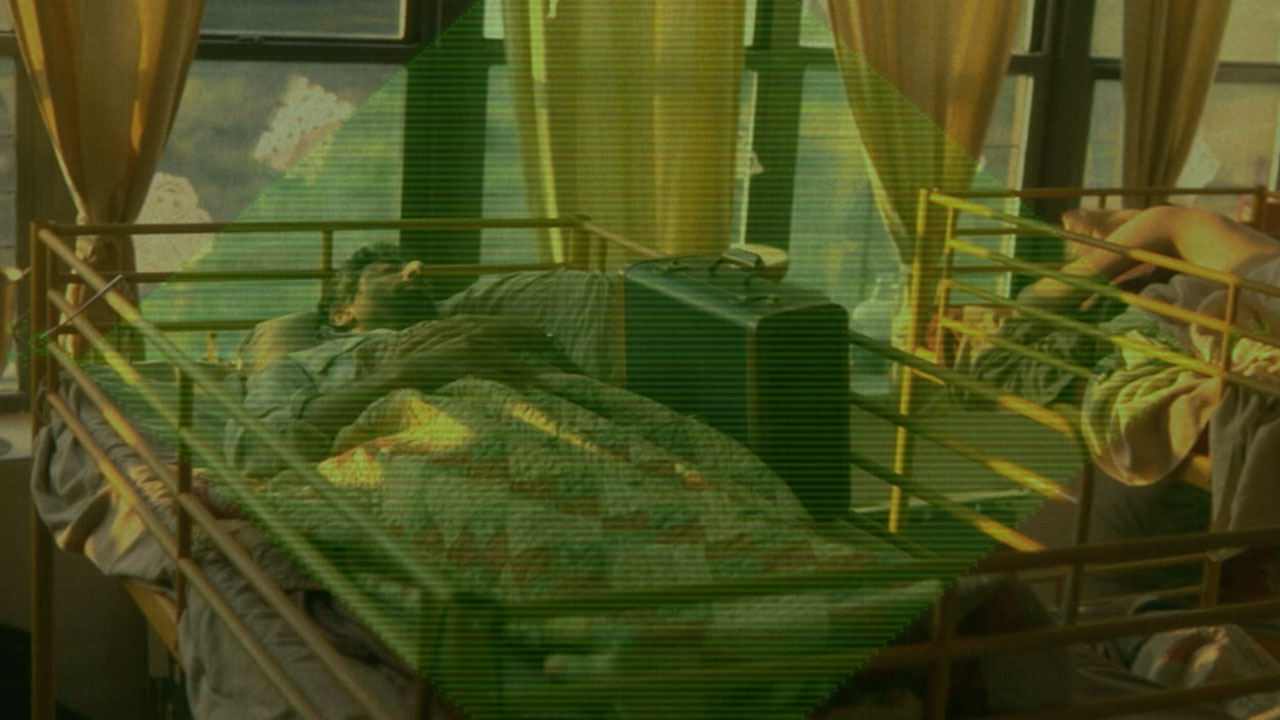 Digital Physics
Jonathan Khanlian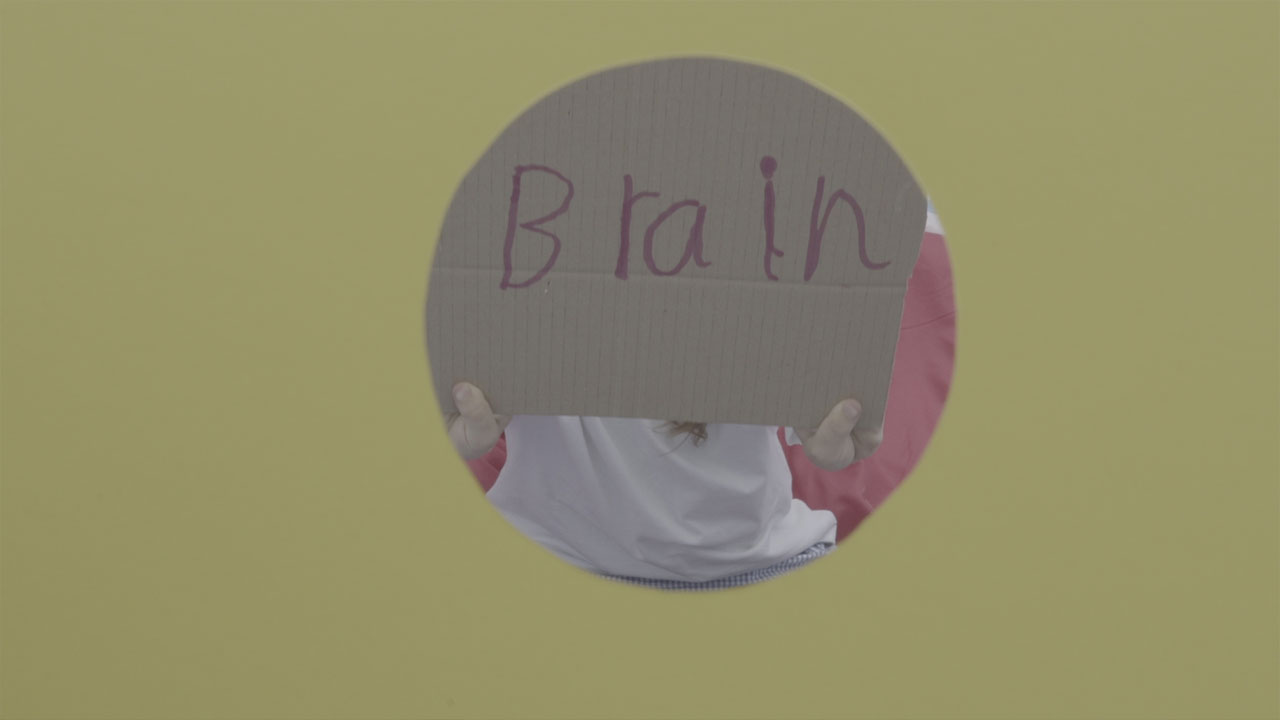 Dish Life
Chloë Thomas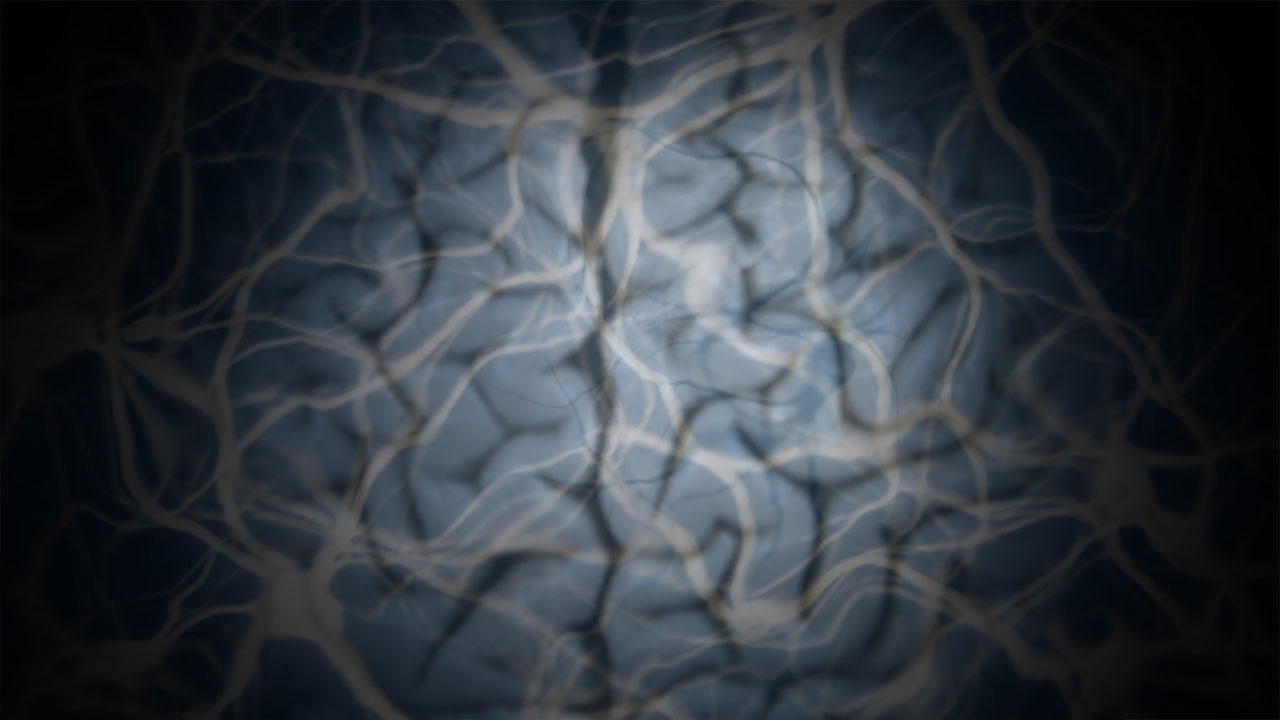 The Land Within
Jeannette Louie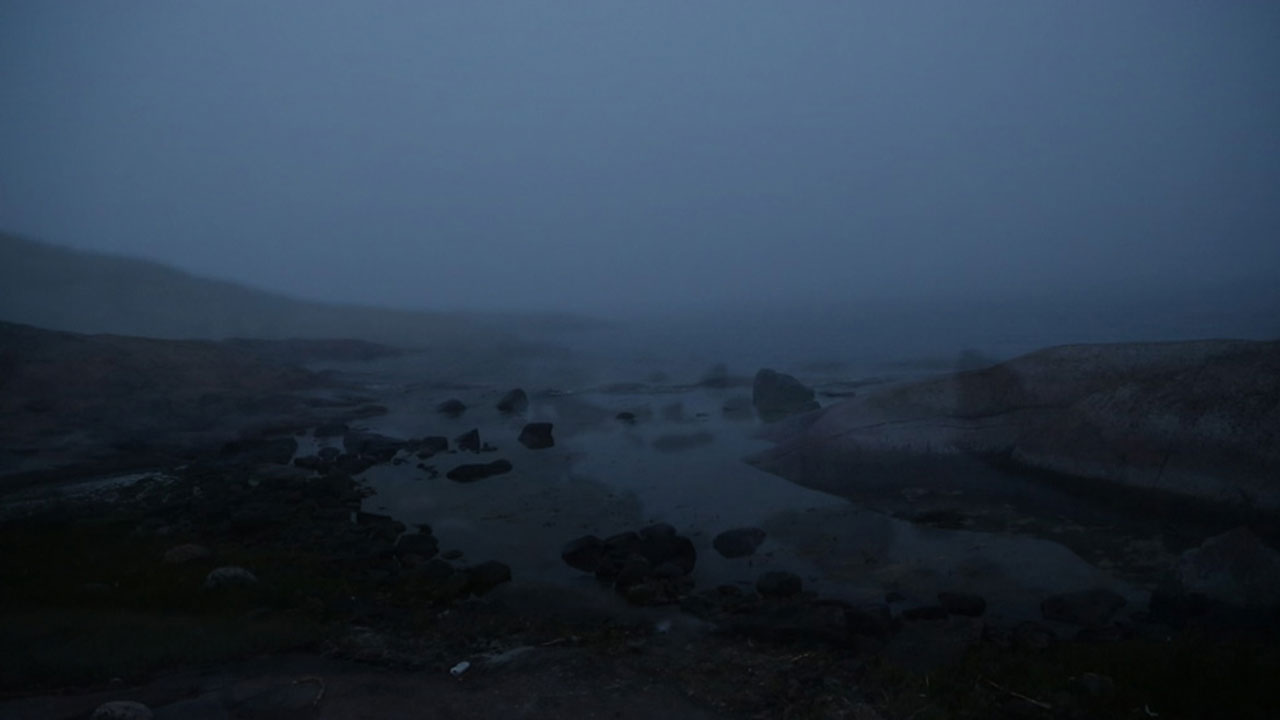 SUR l'eau REAL
Marjo Levlin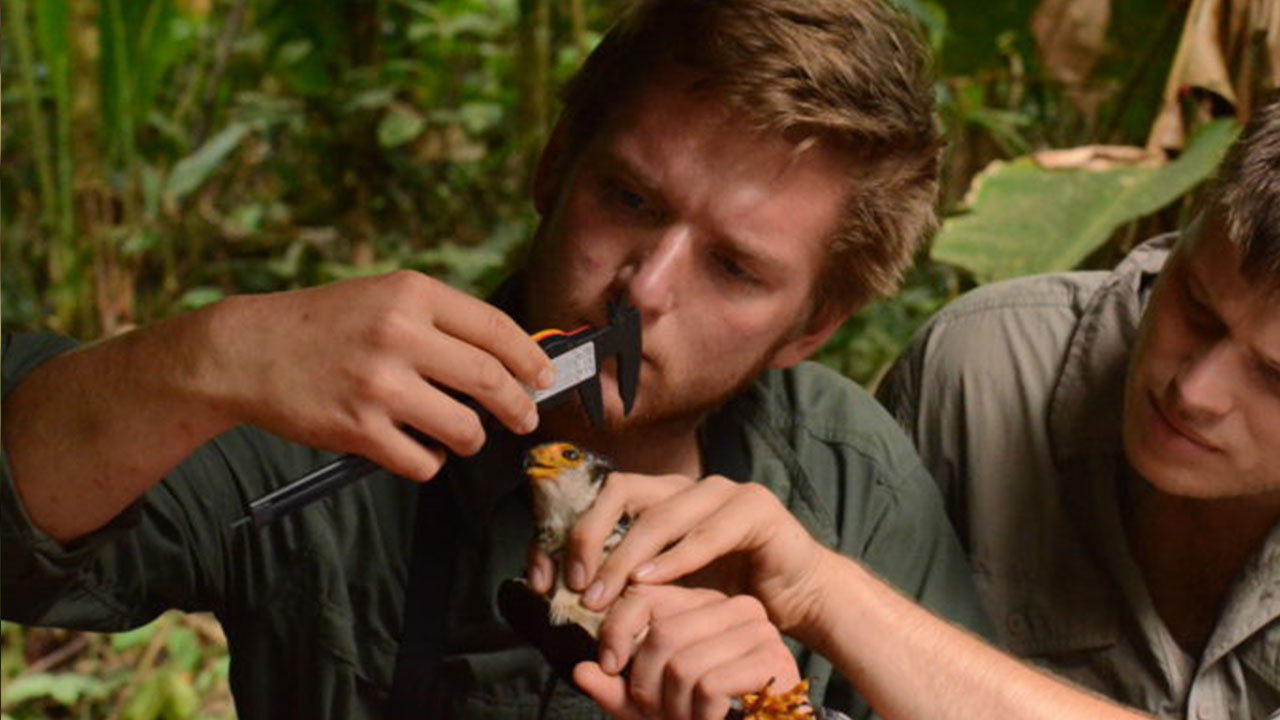 Tropical Birds Confront Global Warming
Daniel Grossman
Alamto a Reptile Wonderland
Fathollah Amiri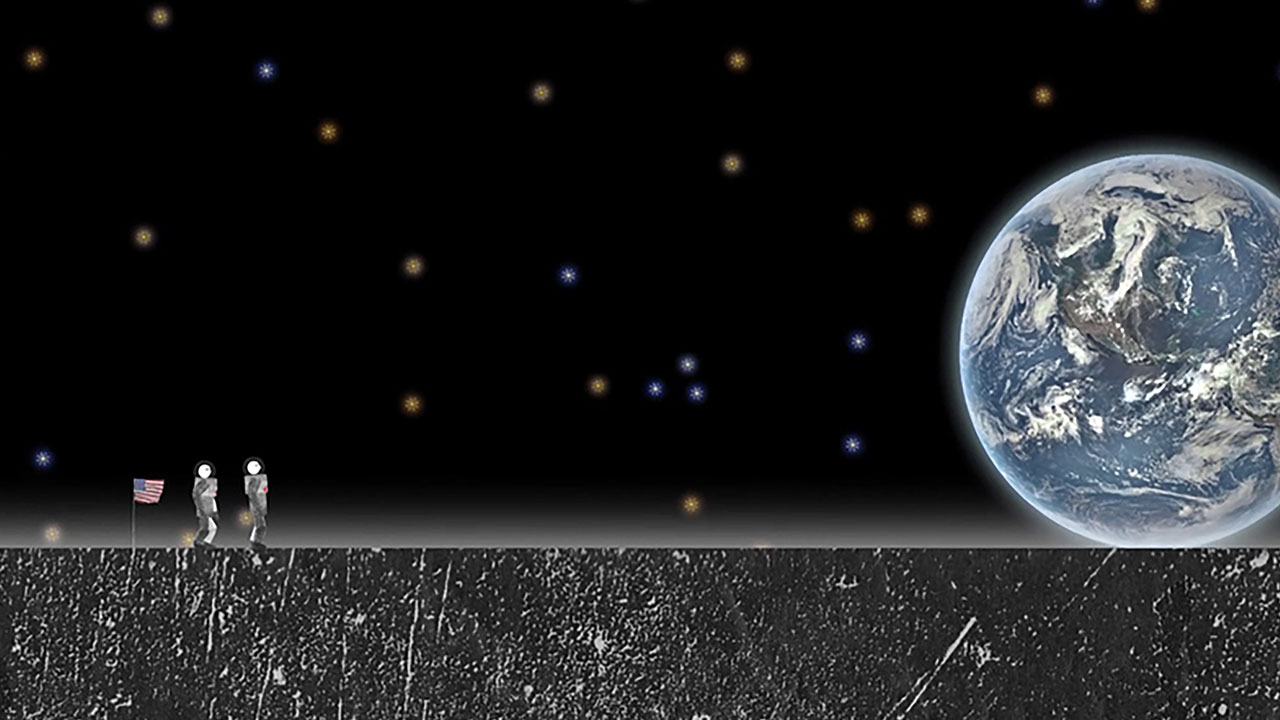 A Story from Space
Joseph Childs,Iro Tsavala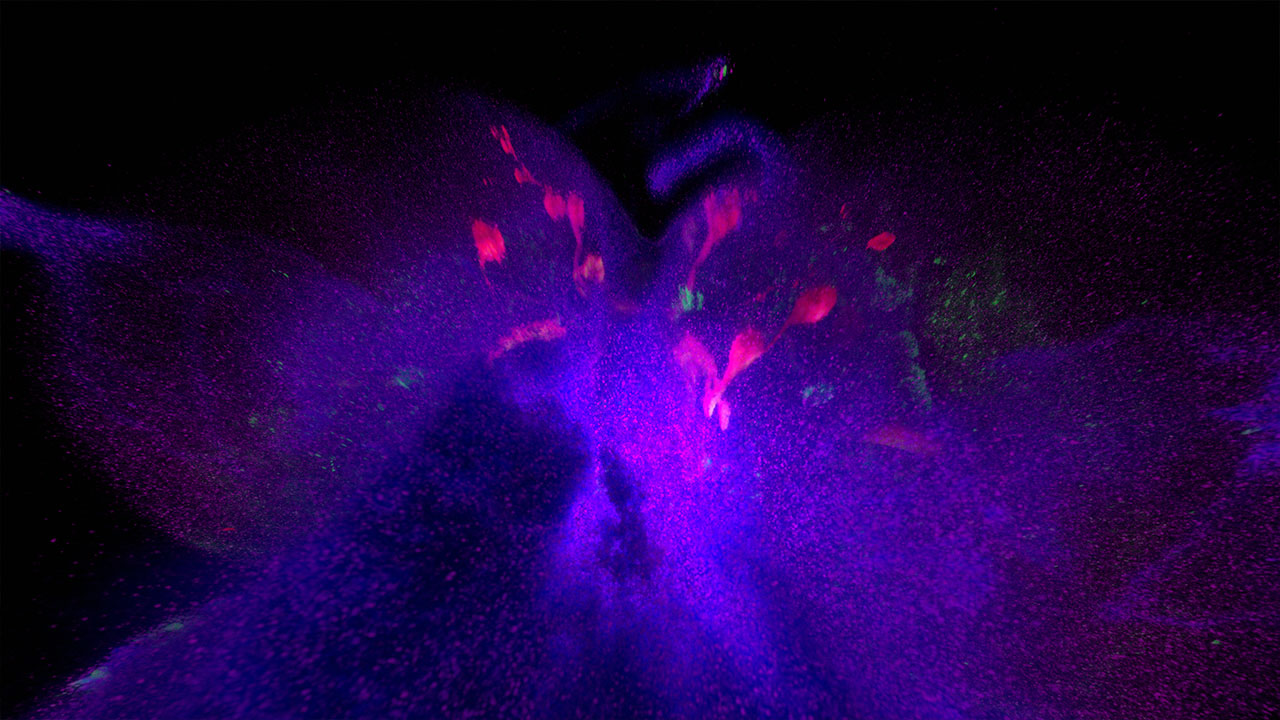 Optic Identity
Hannes Vartiainen,Pekka Veikkolainen,Janne Pulkkinen,Huayi Wei
Voltage
Filippe Lyra,William Paiva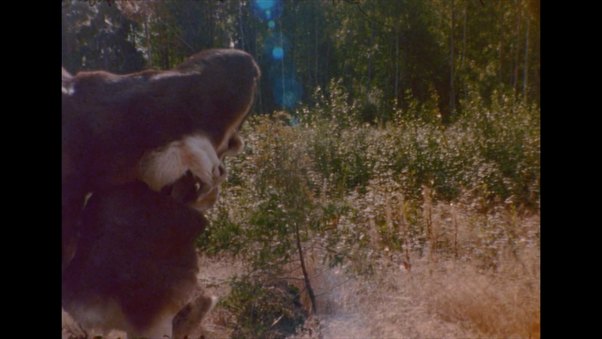 The Wapiti
Anssi Kasitonni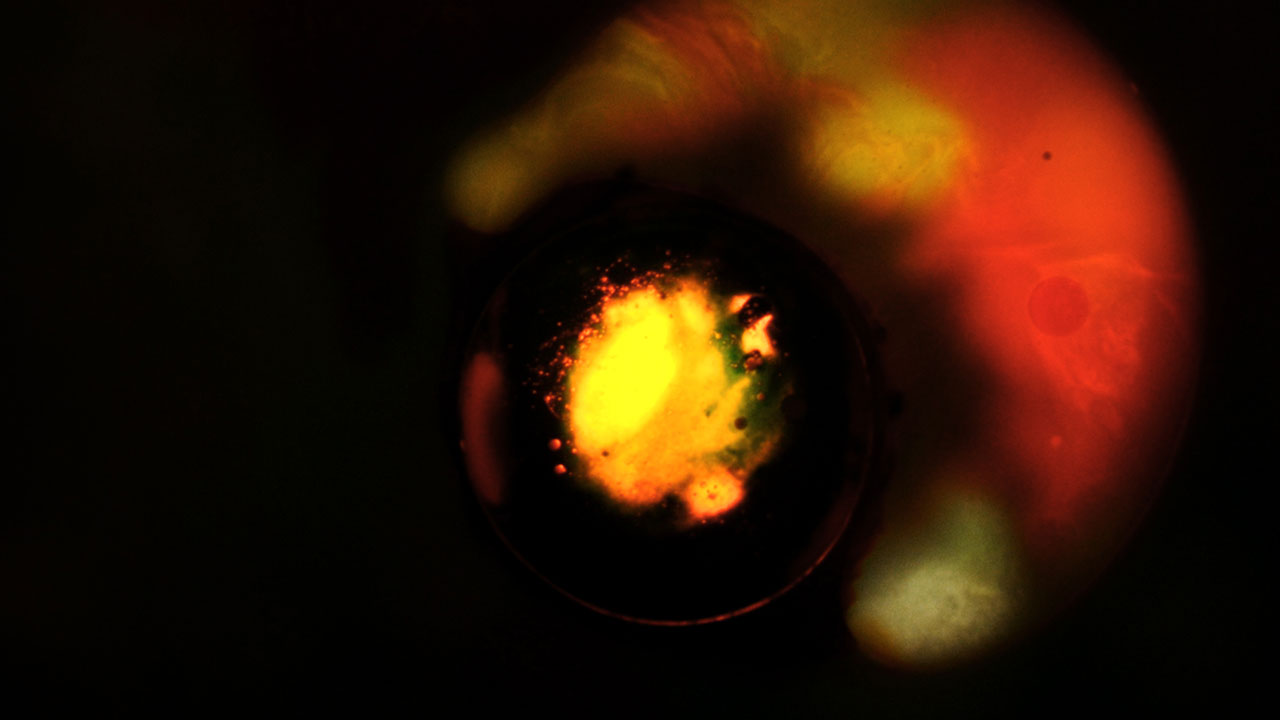 Porgrave
Sandro Bocci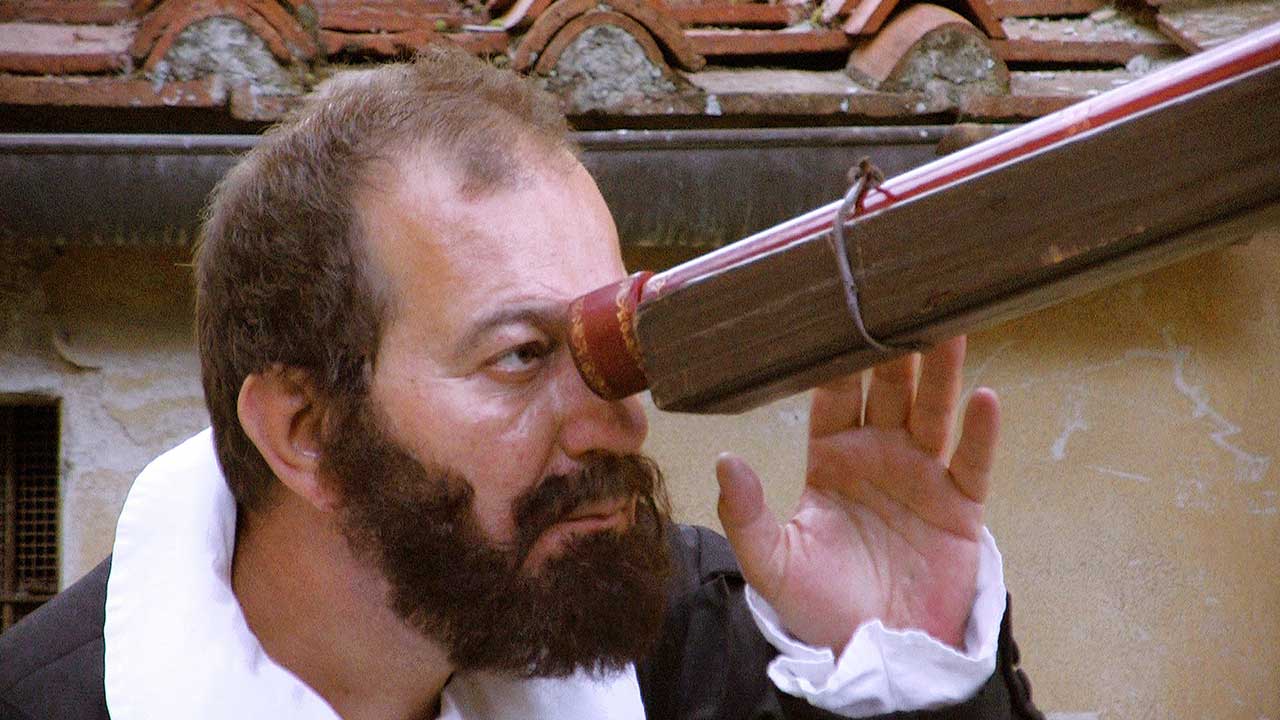 400 Years of Telescope
Kris Koenig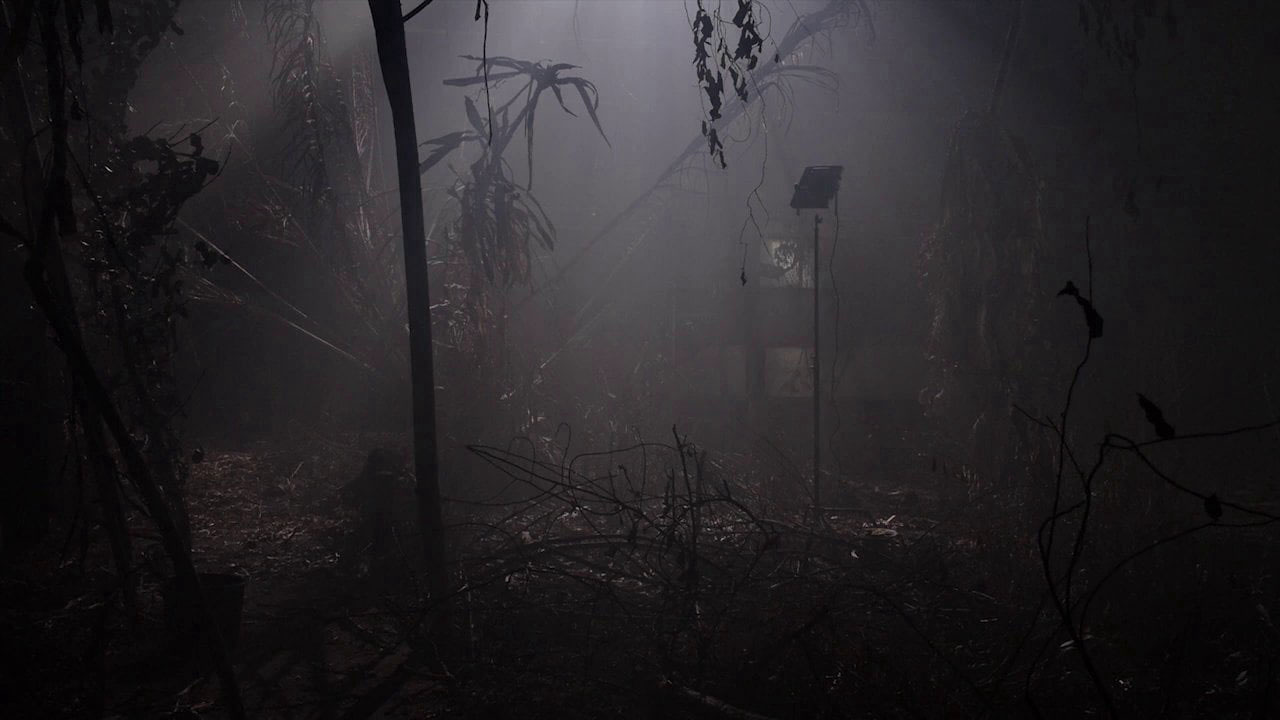 Herbarium
Barbara Visser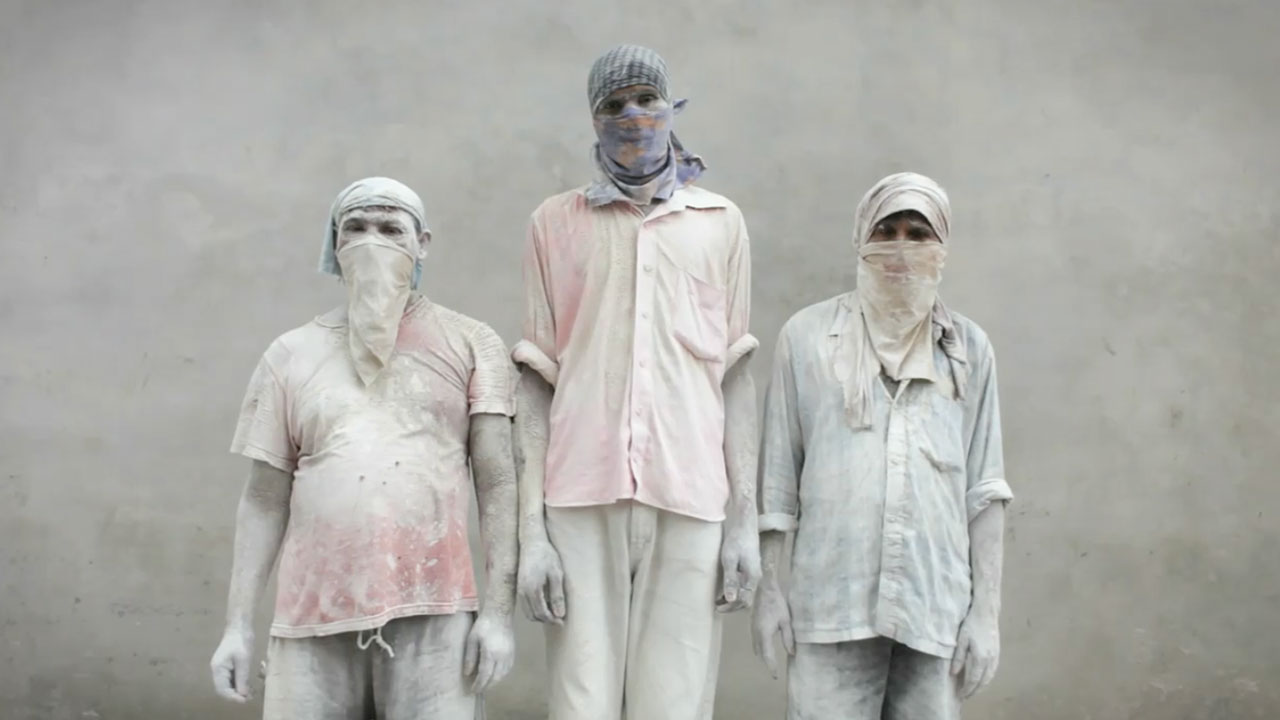 Not a Very Green Revolution
Chintan Gohil
Just Browsing
Joanne McNeil,Nicole Antebi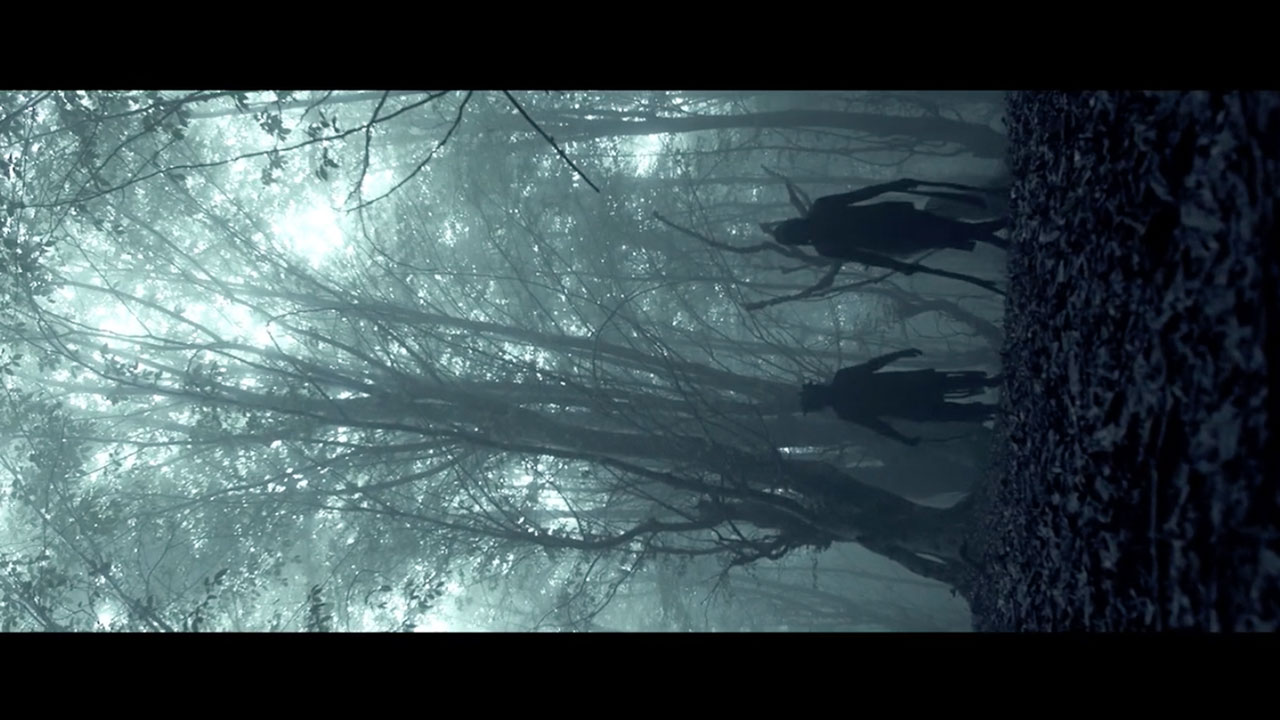 Flesym
Behrooz Roostaei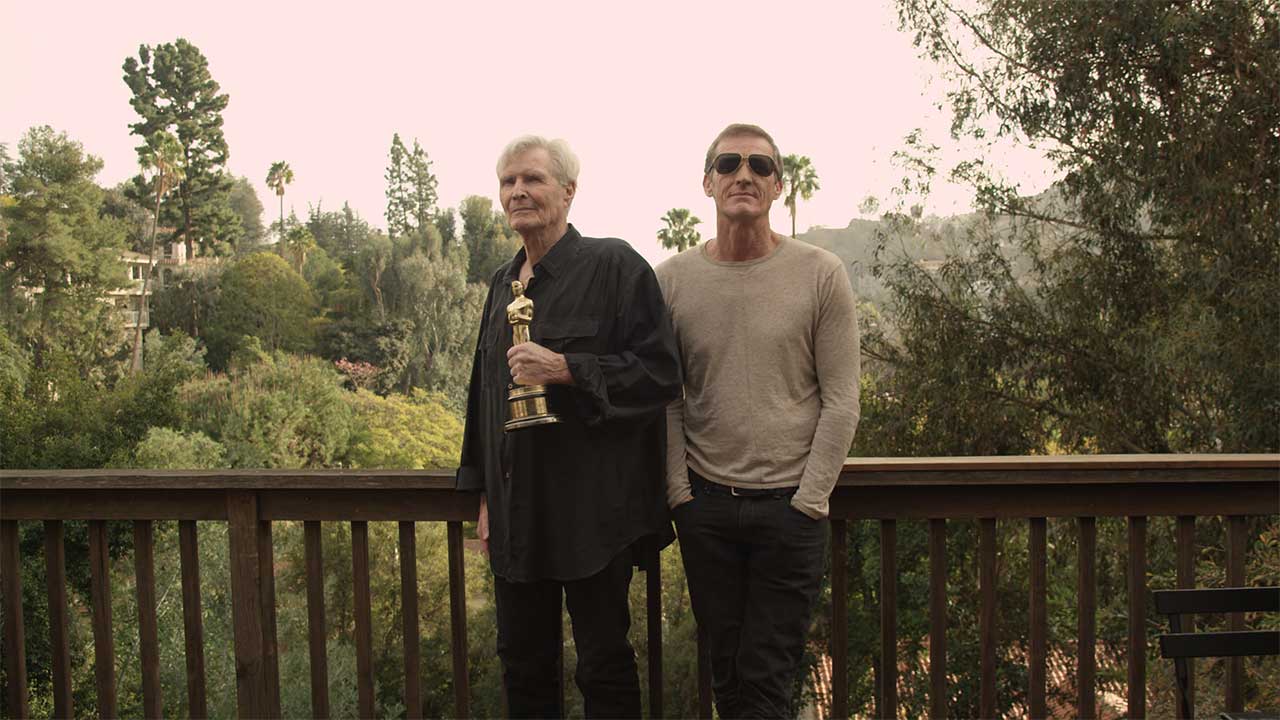 Popcorn Politics: Terminator 2 and Other Frankensteins
Will Slocombe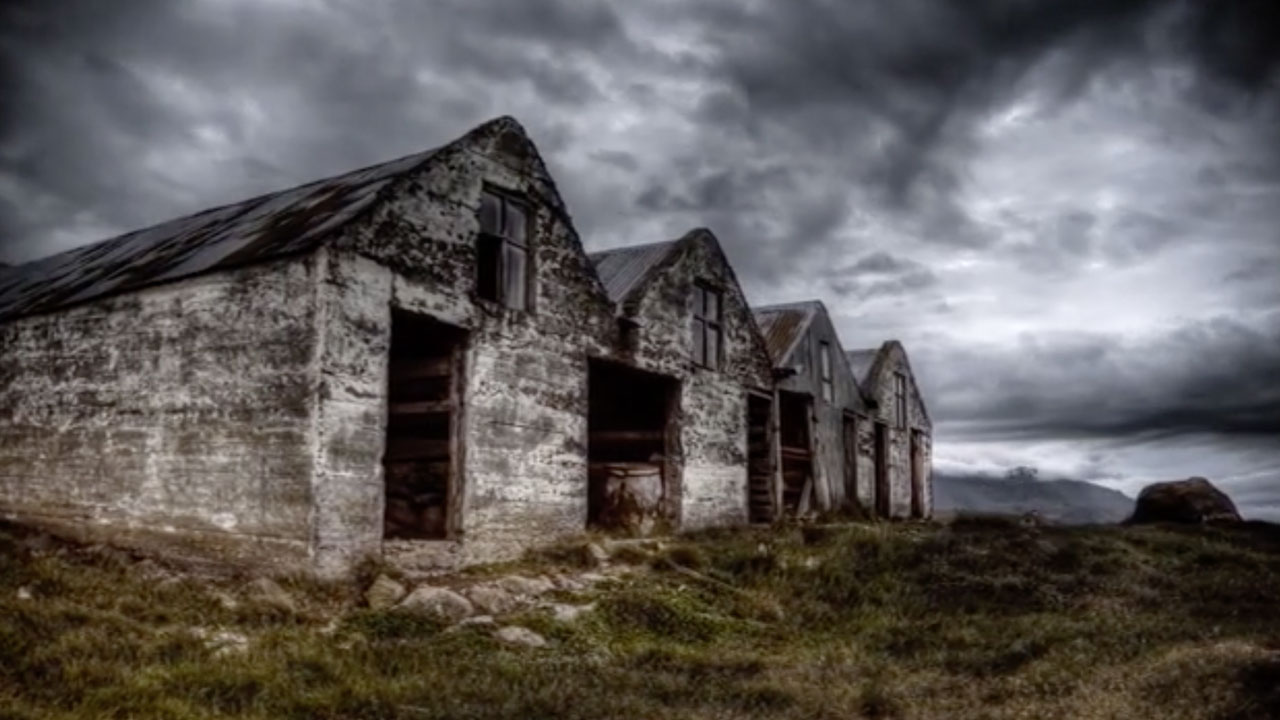 I was born screaming in America
Sandro Bocci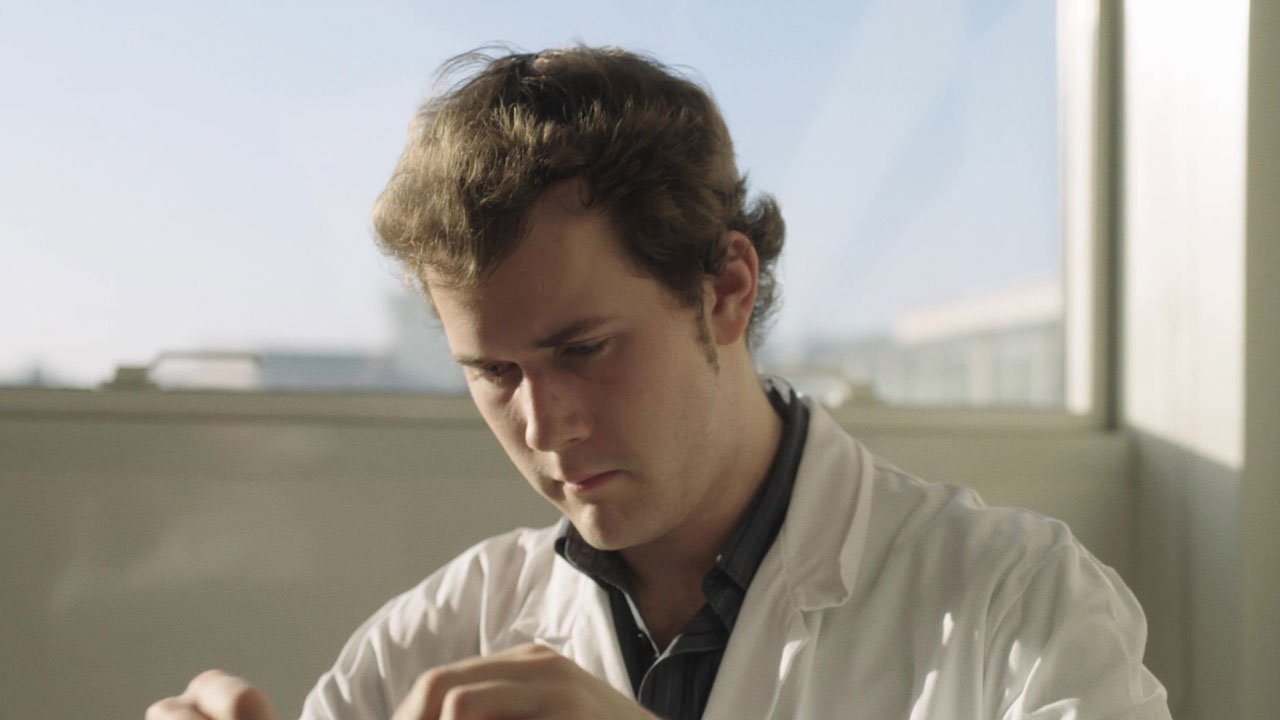 The Researchers (Les Chercheurs)
Aurélien Peilloux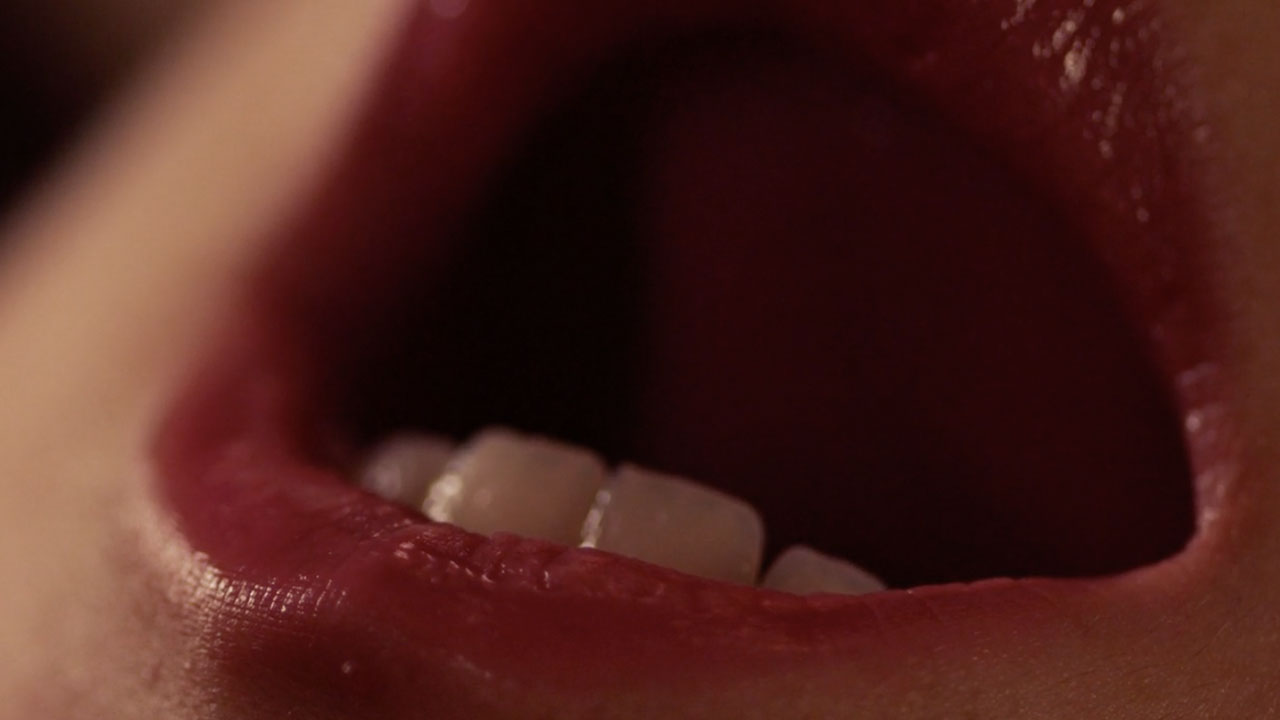 O
Cris Gris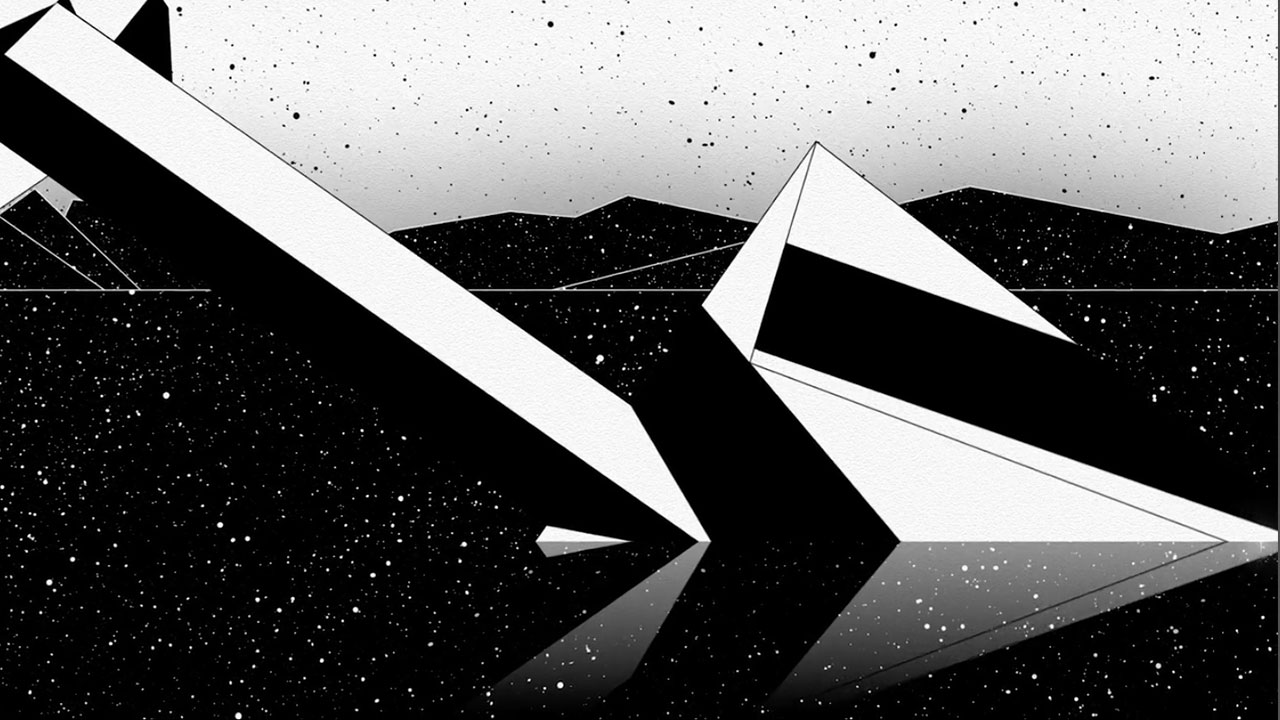 Information Skies
Daniel Van Der Velden,Vinca Kruk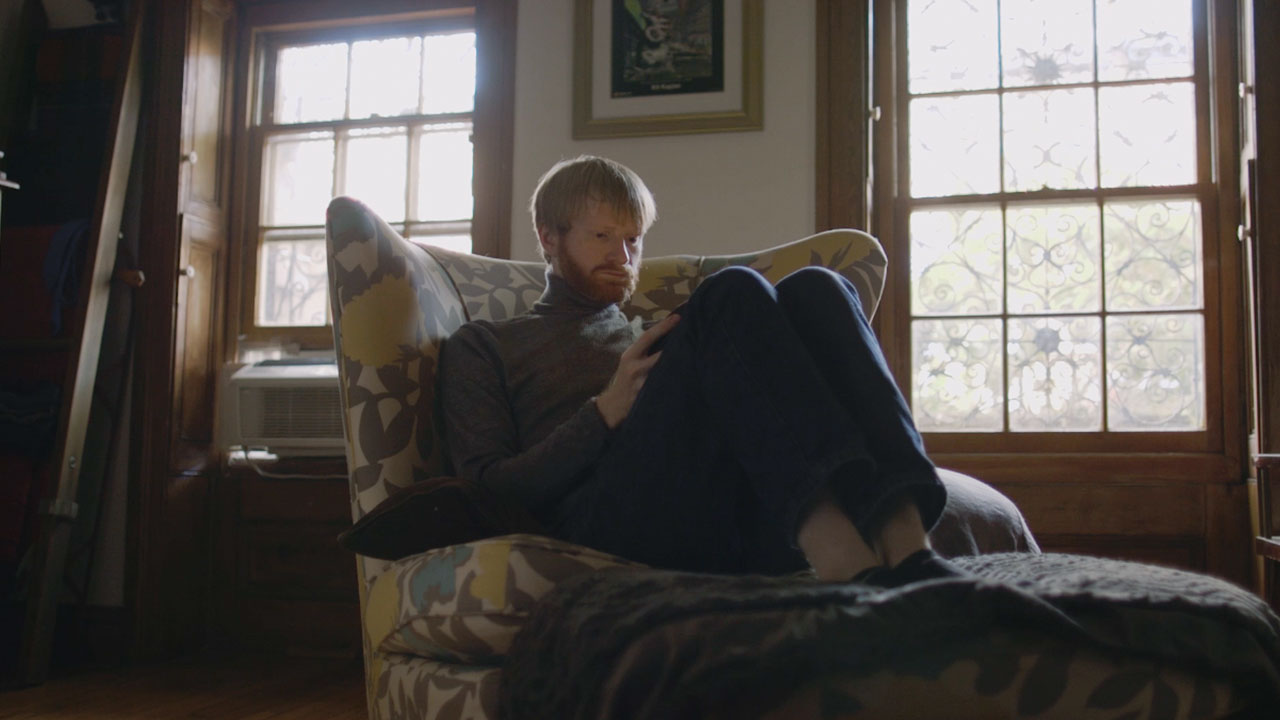 COLORCONDITION
Jason Chew,Rodrigo Valles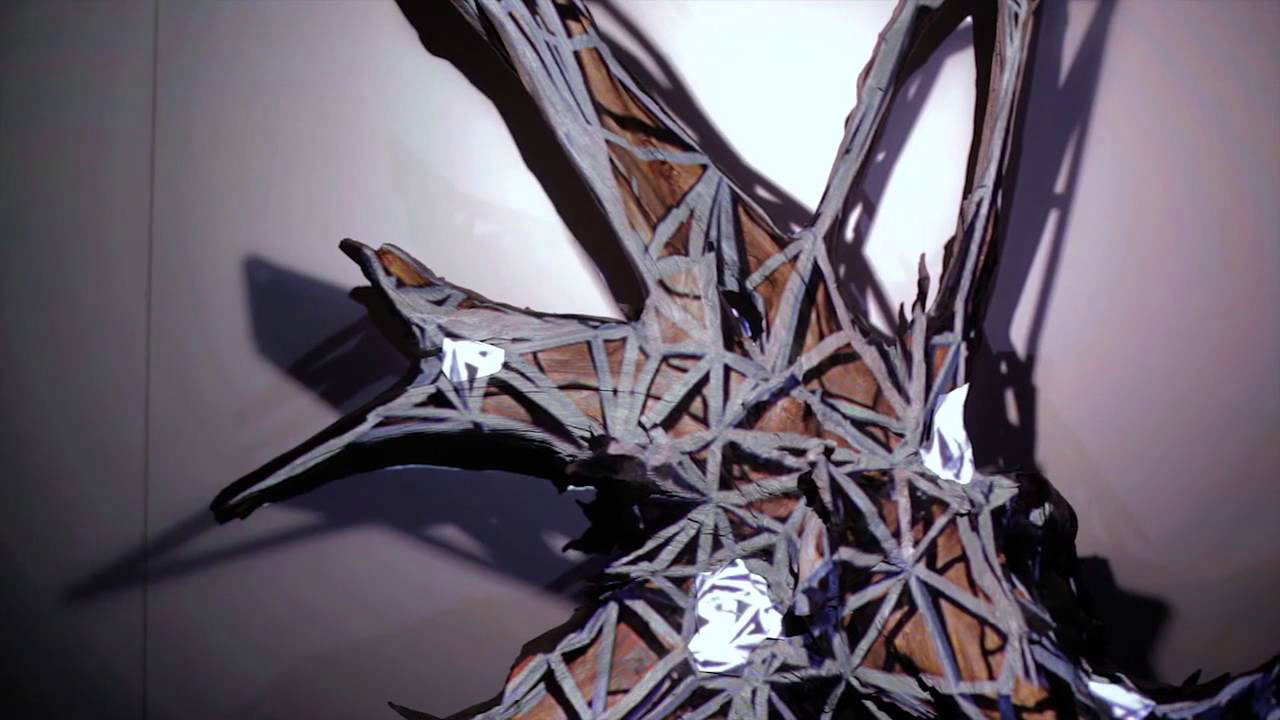 Radix
Xenorama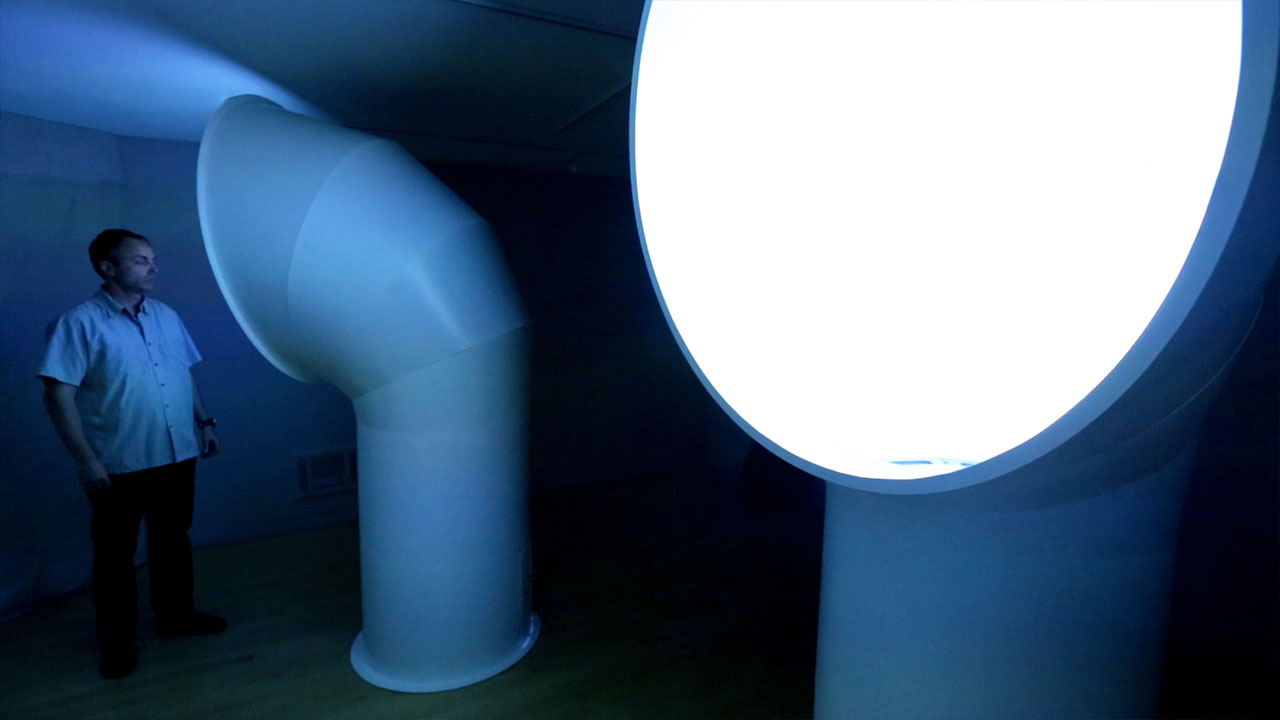 CODE HUMPBACK 'What are the Whales Saying?
Charles Lindsay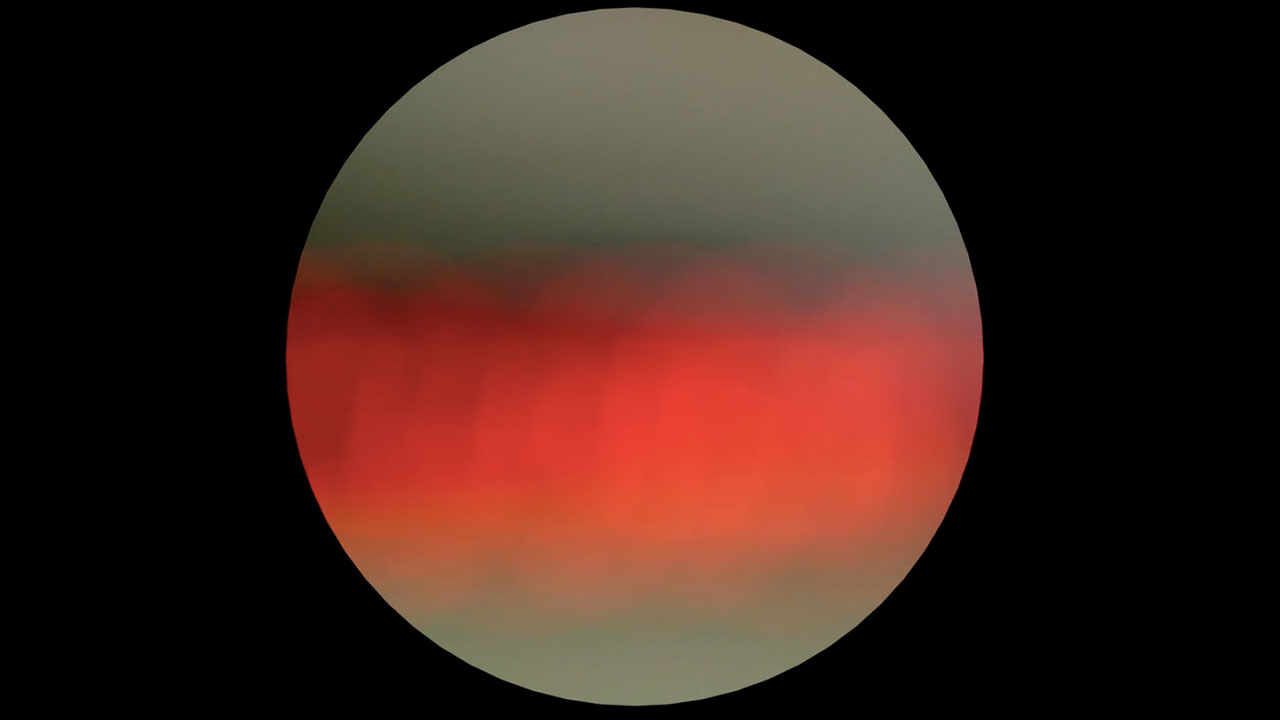 CODE HUMPBACK 'All We Need is Love'
Charles Lindsay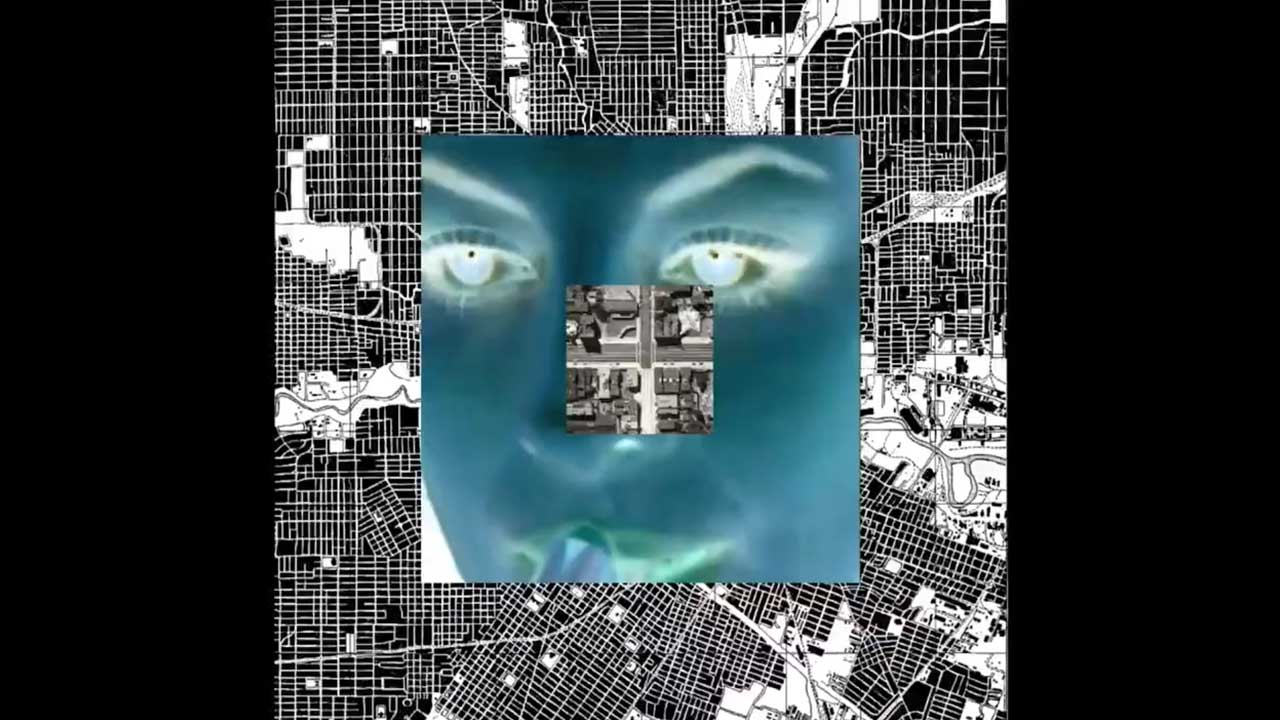 The Architect & The Gardener
Thibault Le Texier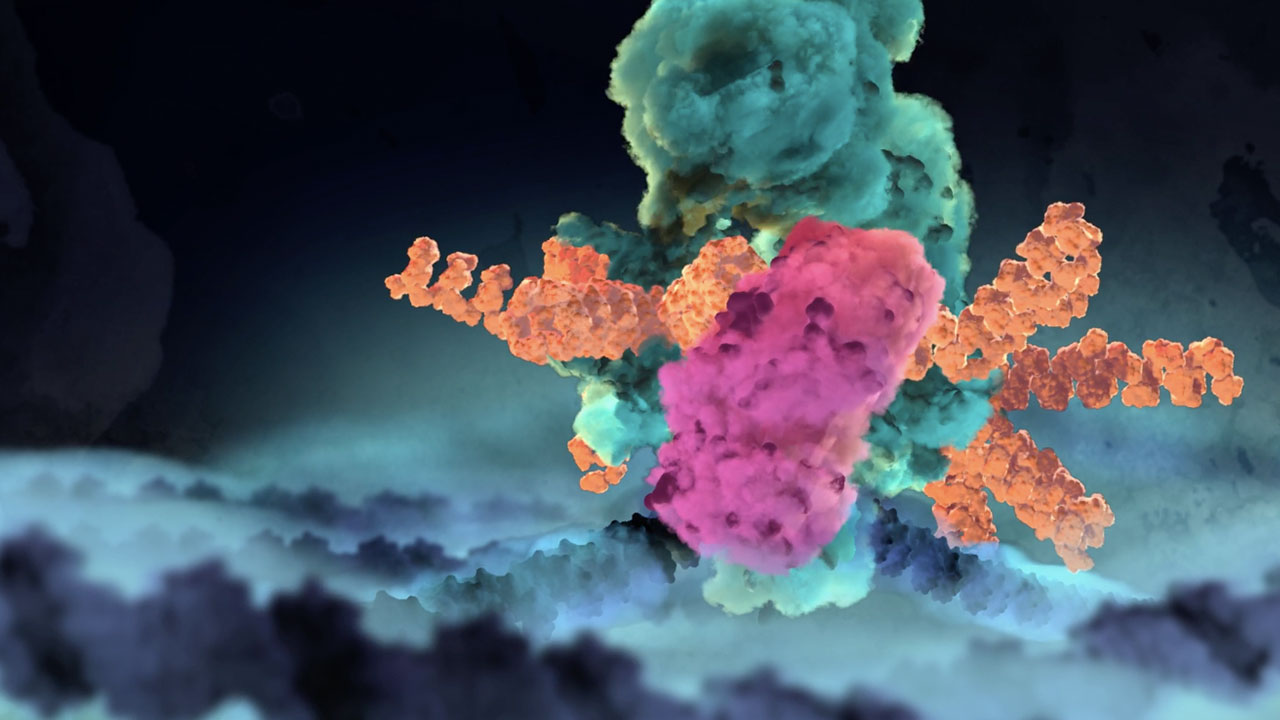 Our Resilient Genome
Alexandra Pina Kingman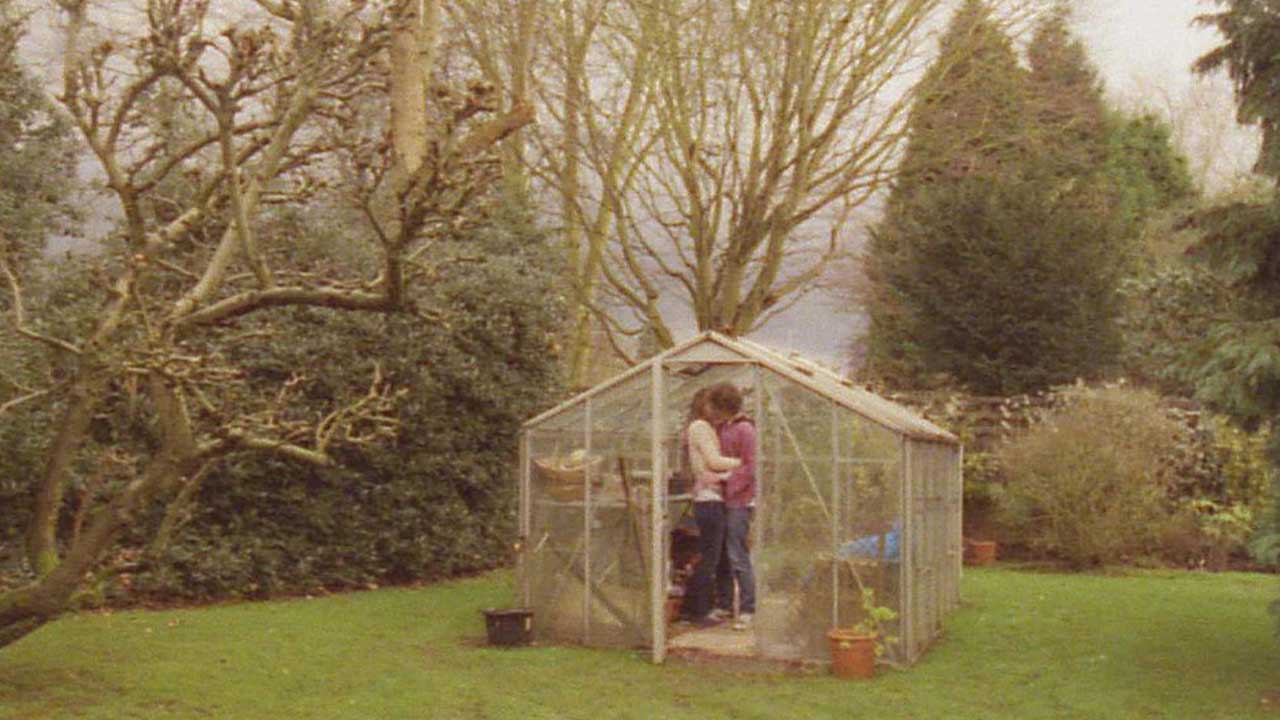 Nulepsy
Jessica Sarah Rinland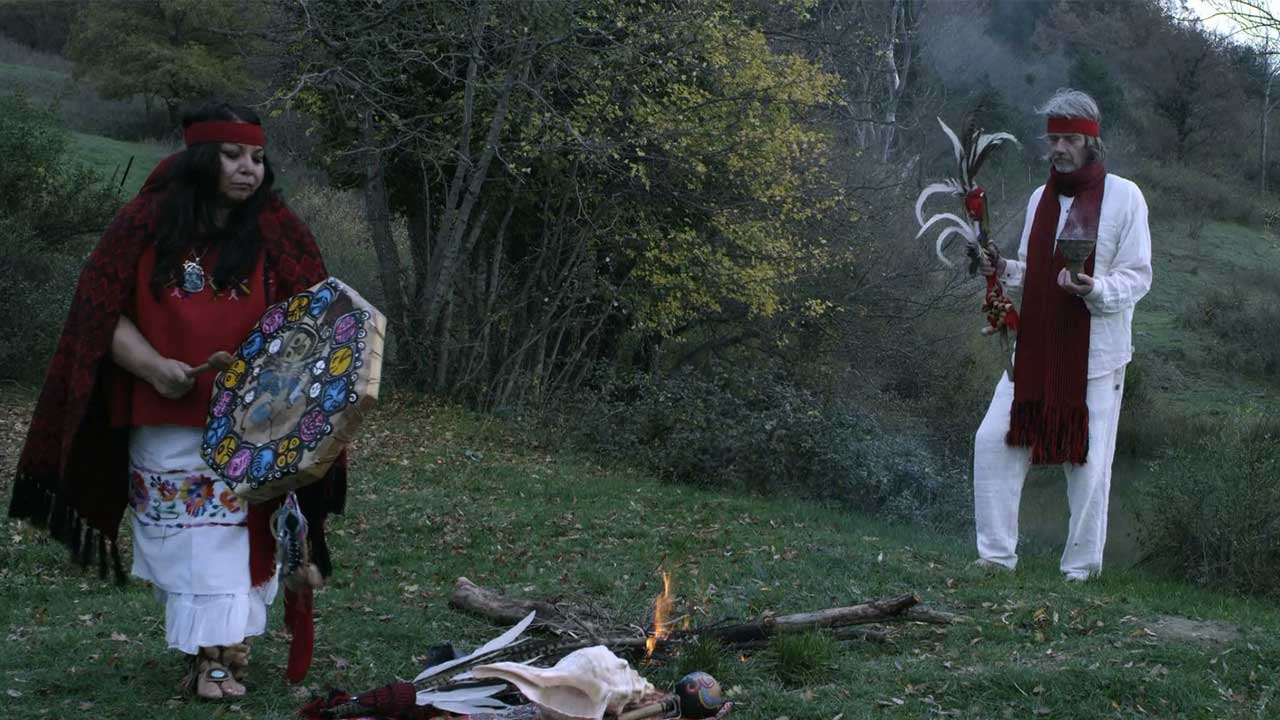 Peaks experience
Giulia Grossmann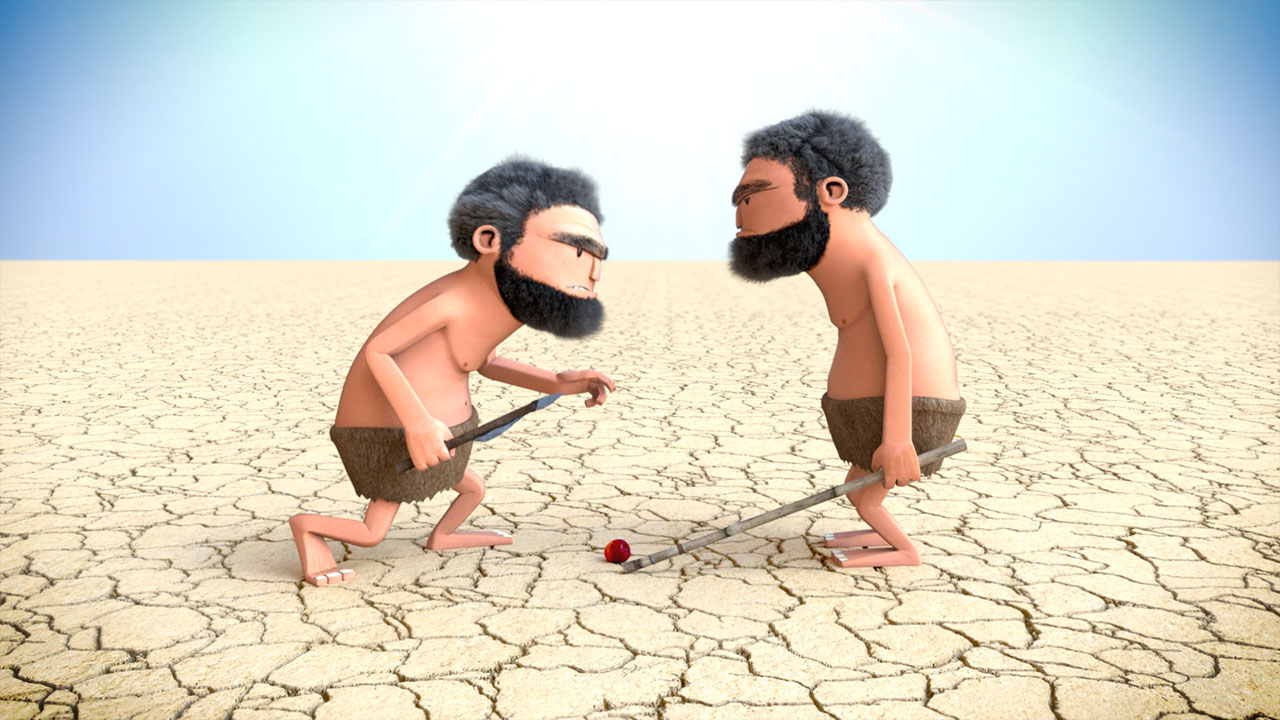 Simulados
Guillermo Marin,Fernando Cucchietti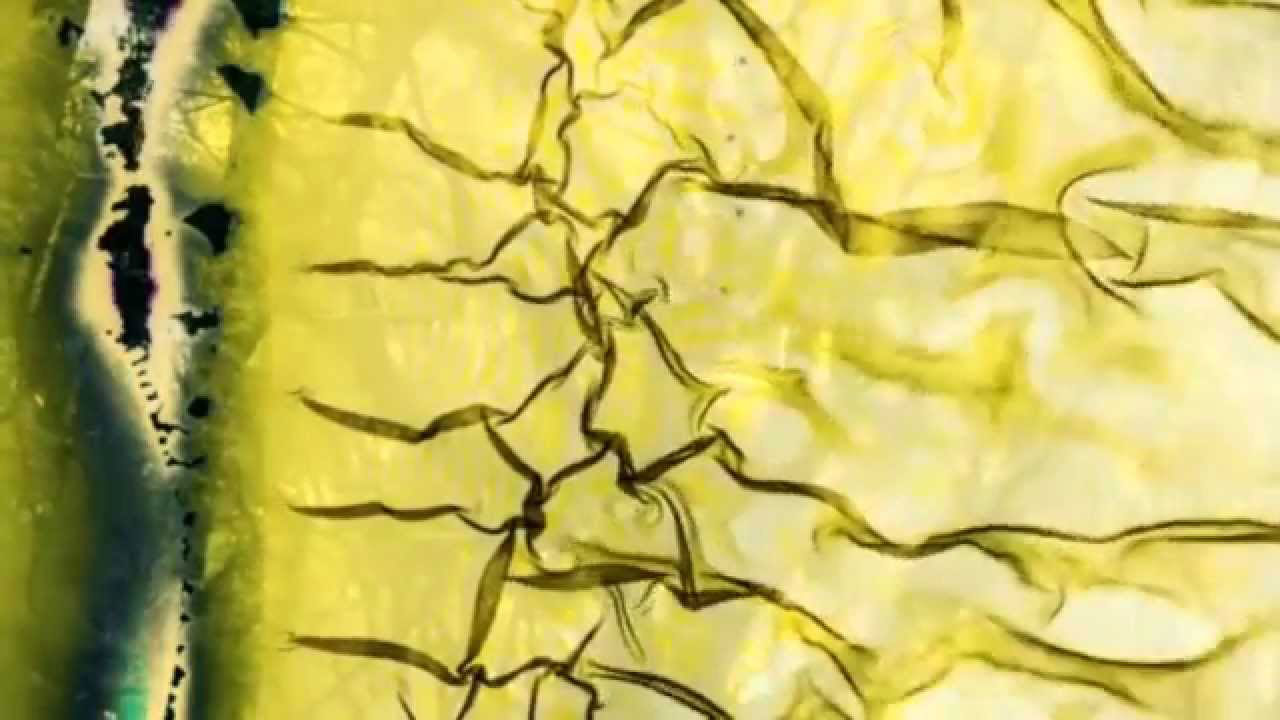 Deforest
Grayson Cooke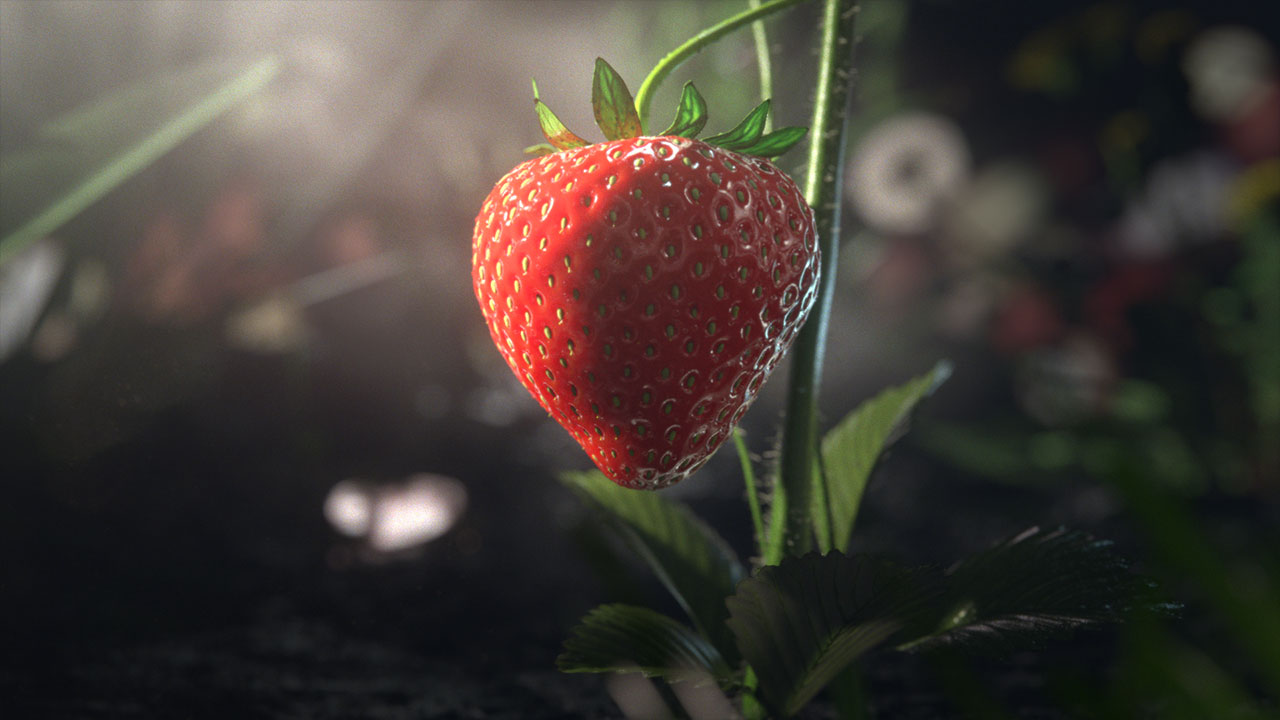 The Shark in the Park
Polynoid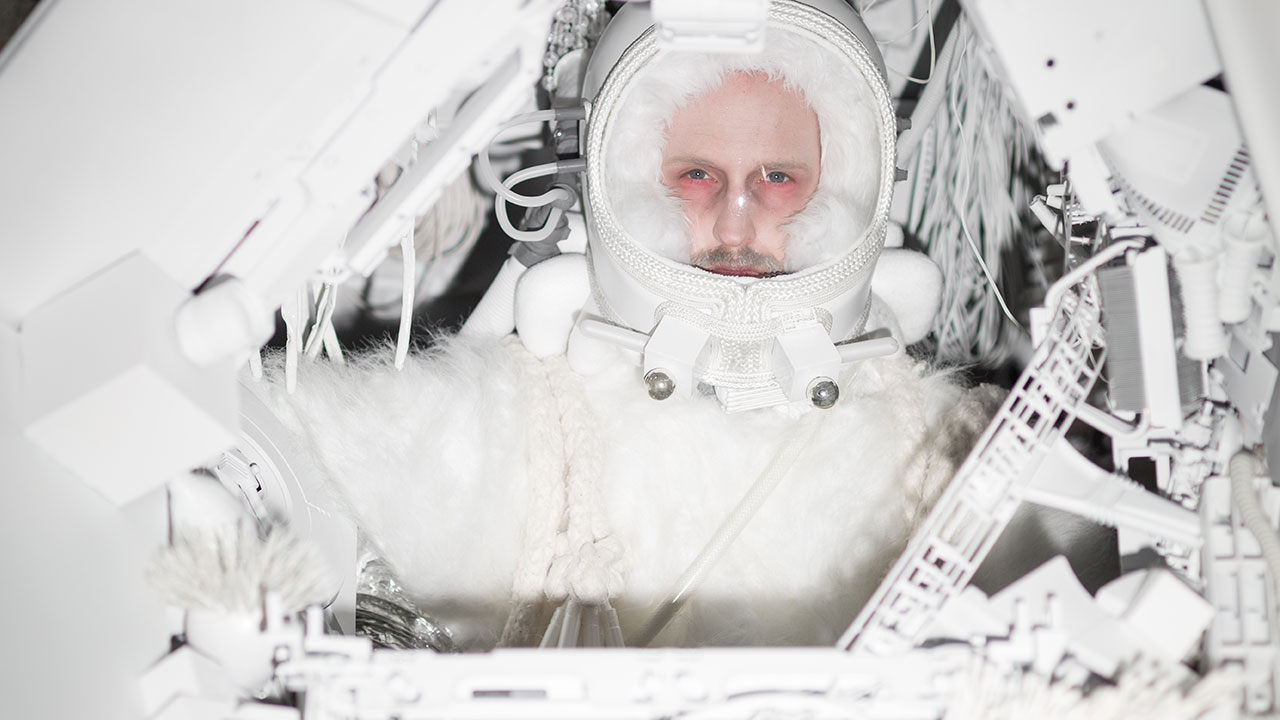 Voyage of the Galactic Space Dangler
Evan Mann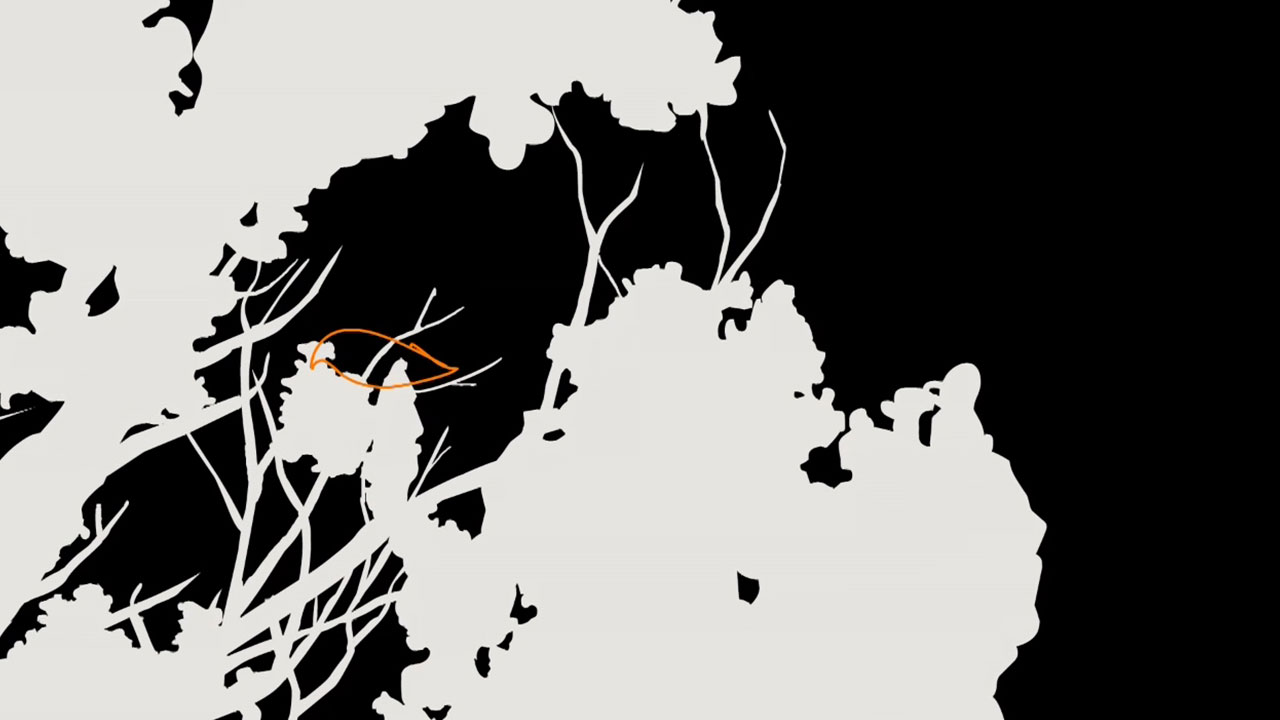 Struggle for Existence
Laurie Sumiye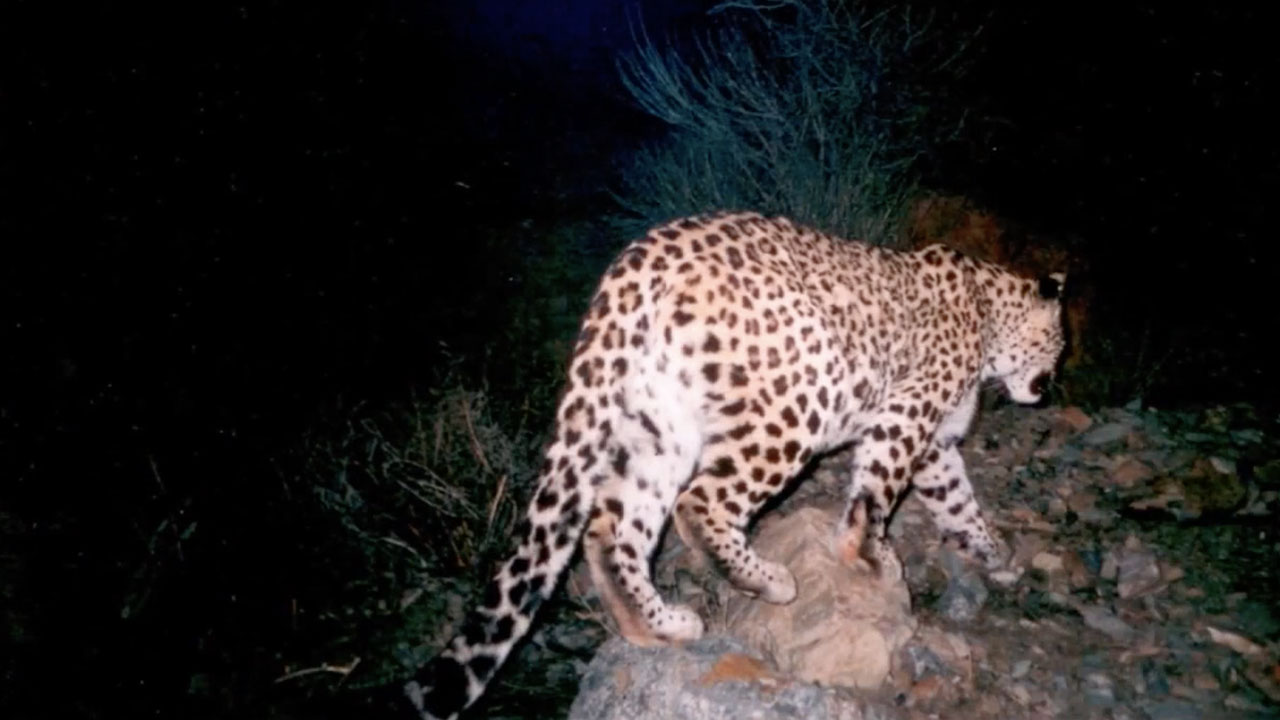 In Search of Persian Leopard
Fathollah Amiri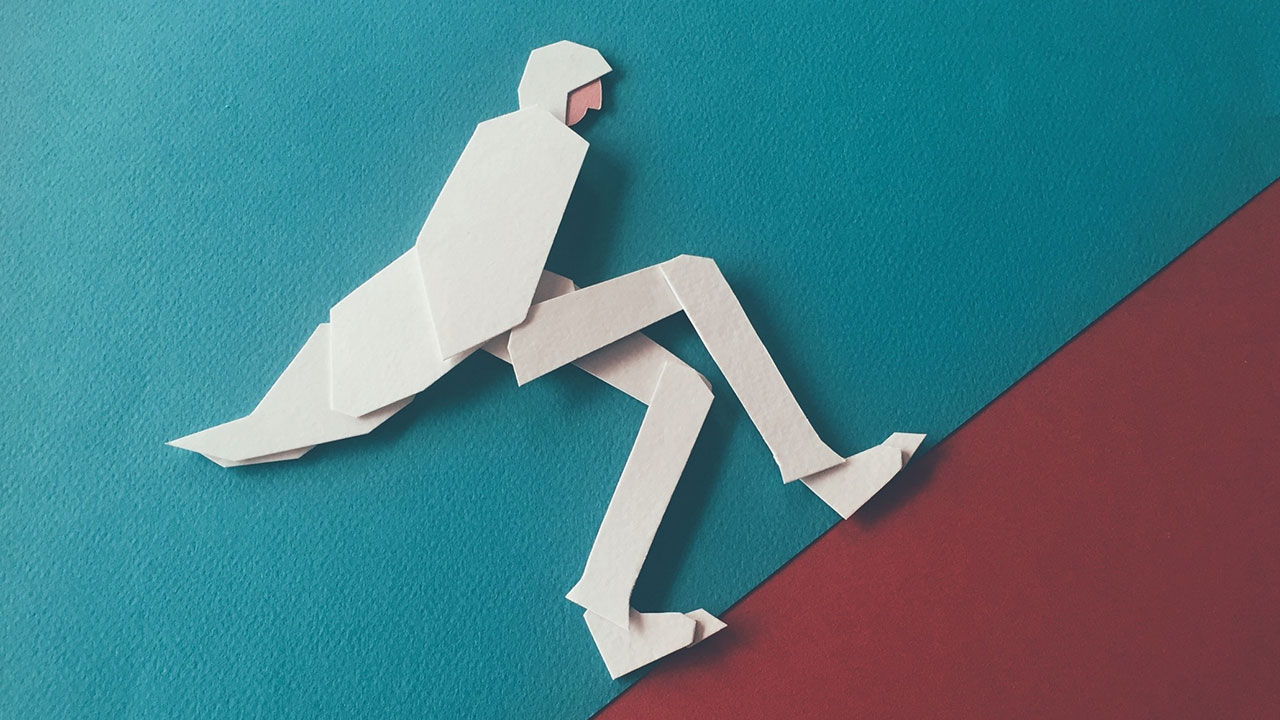 Ornetica Hesse
Sean Pecknold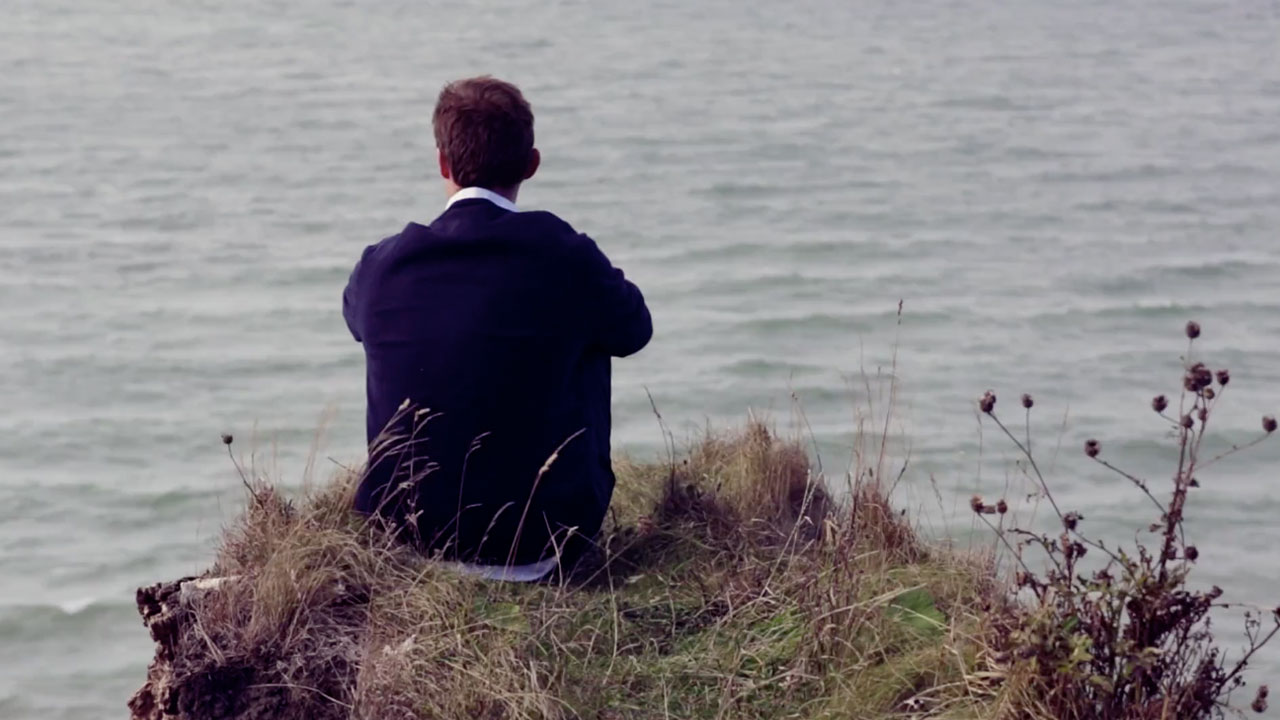 Collaboration: On the Edge of a New Paradigm?
Alfred Birkegaard,Katja Gry Birkegaard Carlsen
Jesper Baker
Sean Pecknold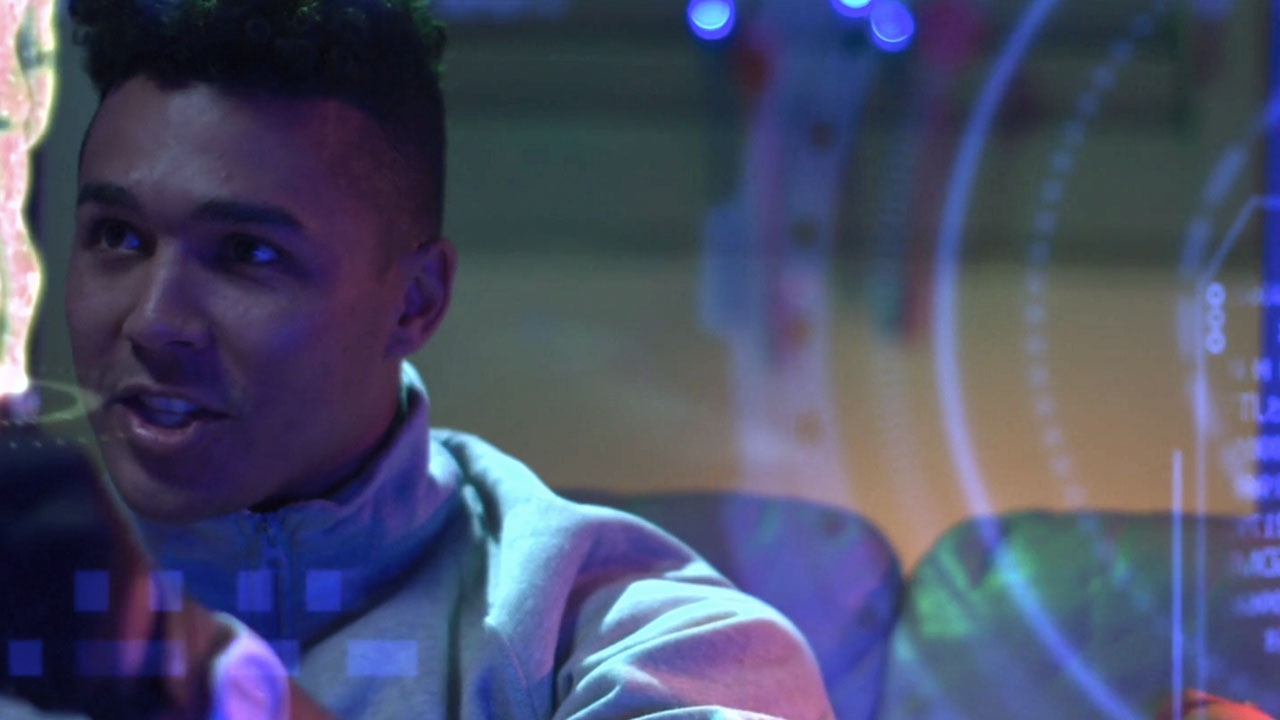 4D
Laurence Rosier Staines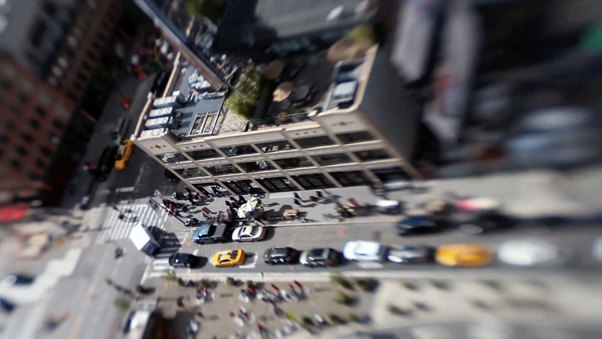 Cloud
Anne Milne,James Zhao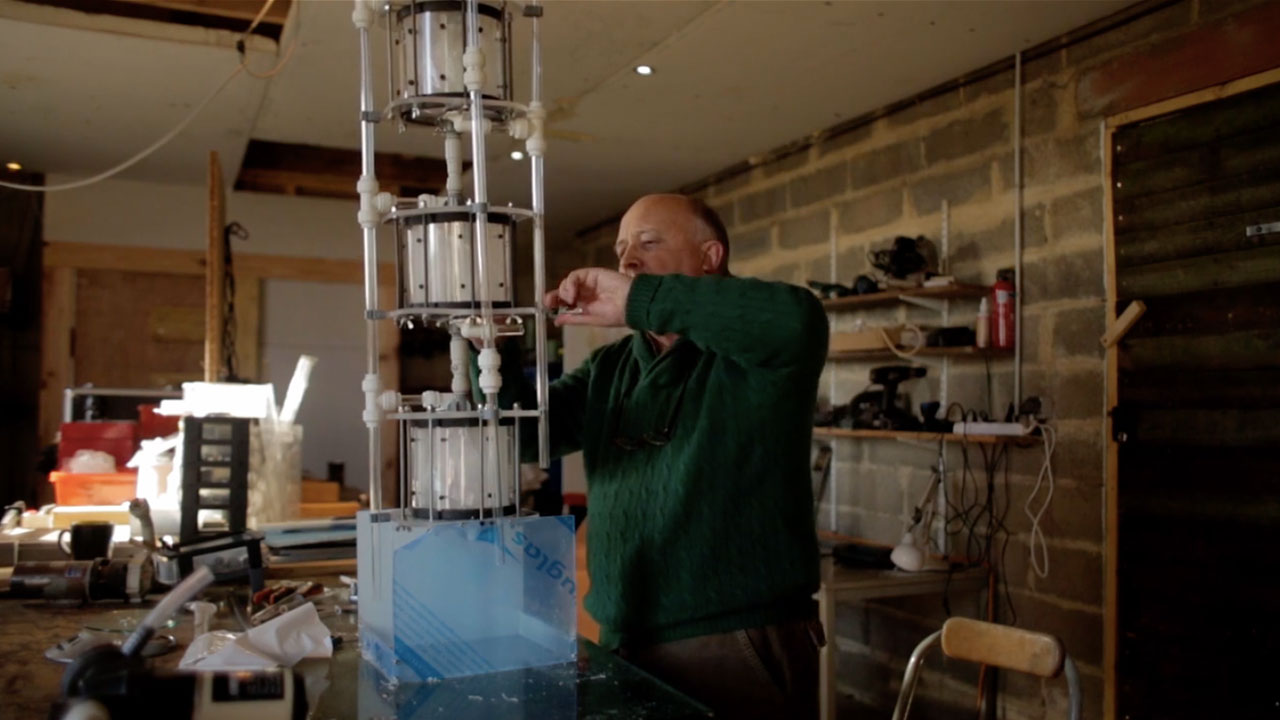 A Hydrocarbon Heaven
Chintan Gohil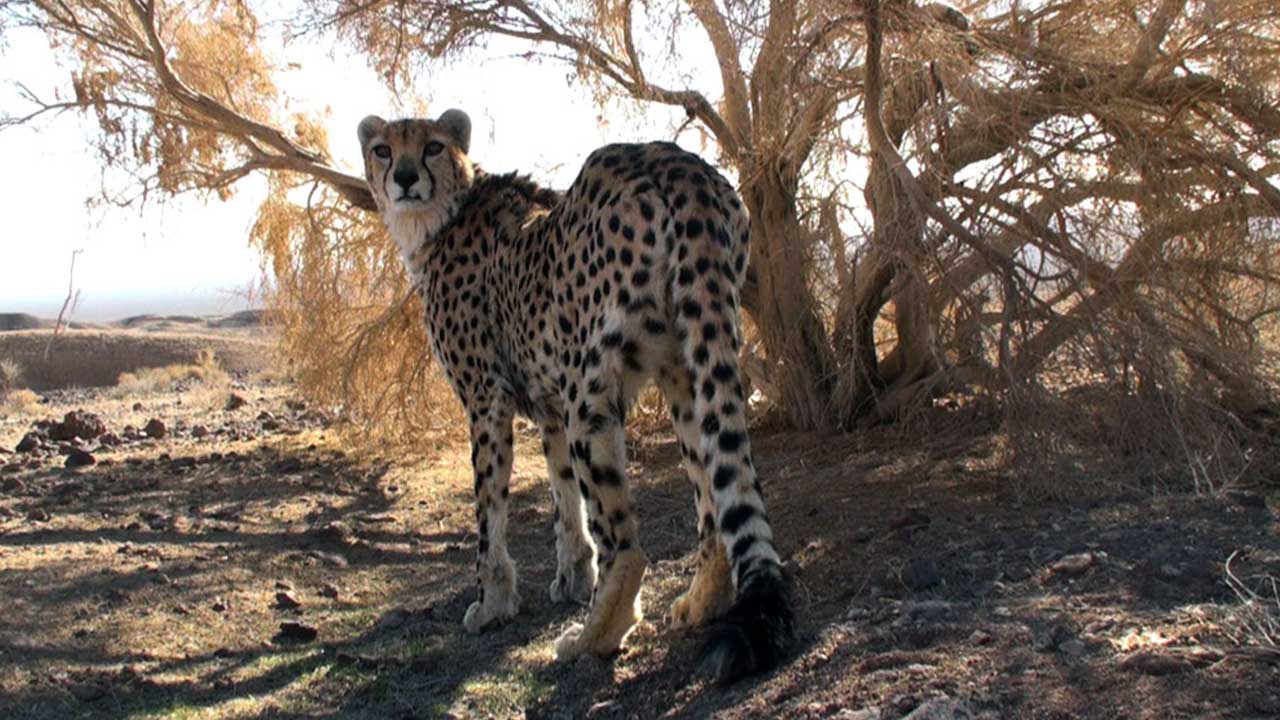 Tanhavash
Fathollah Amiri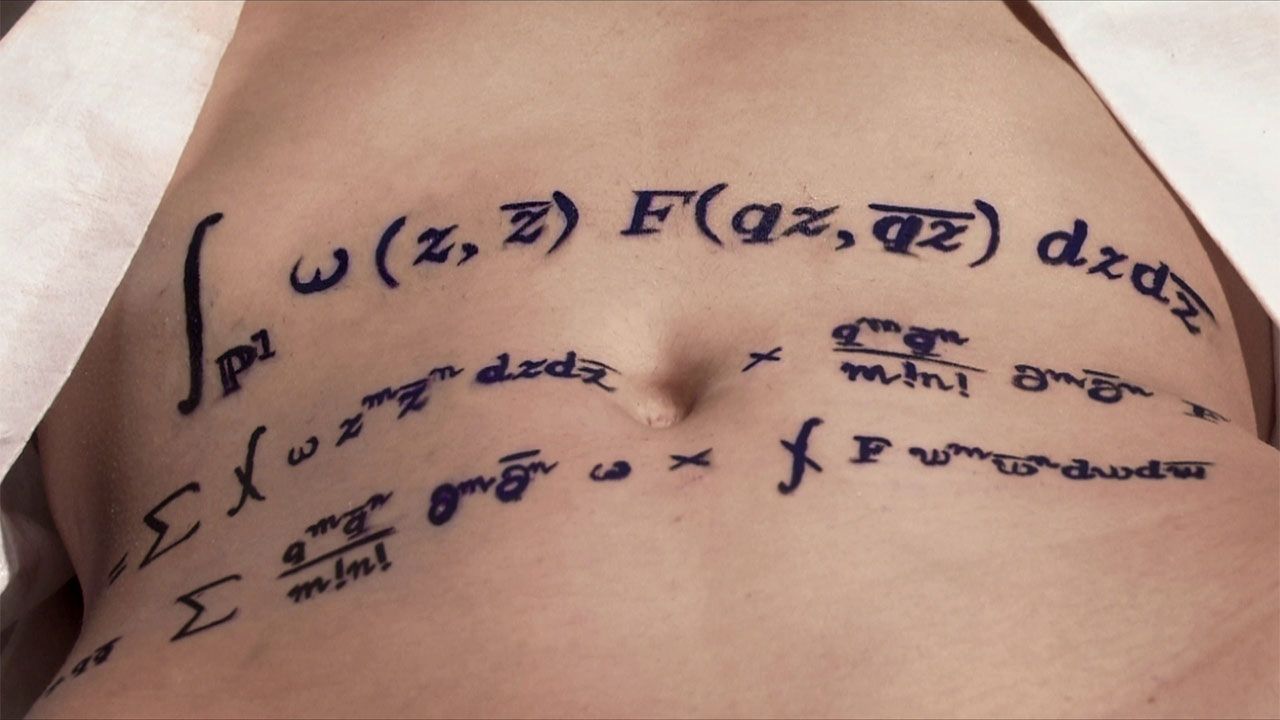 Rites of Love and Math
Reine Graves,Edward Frenkel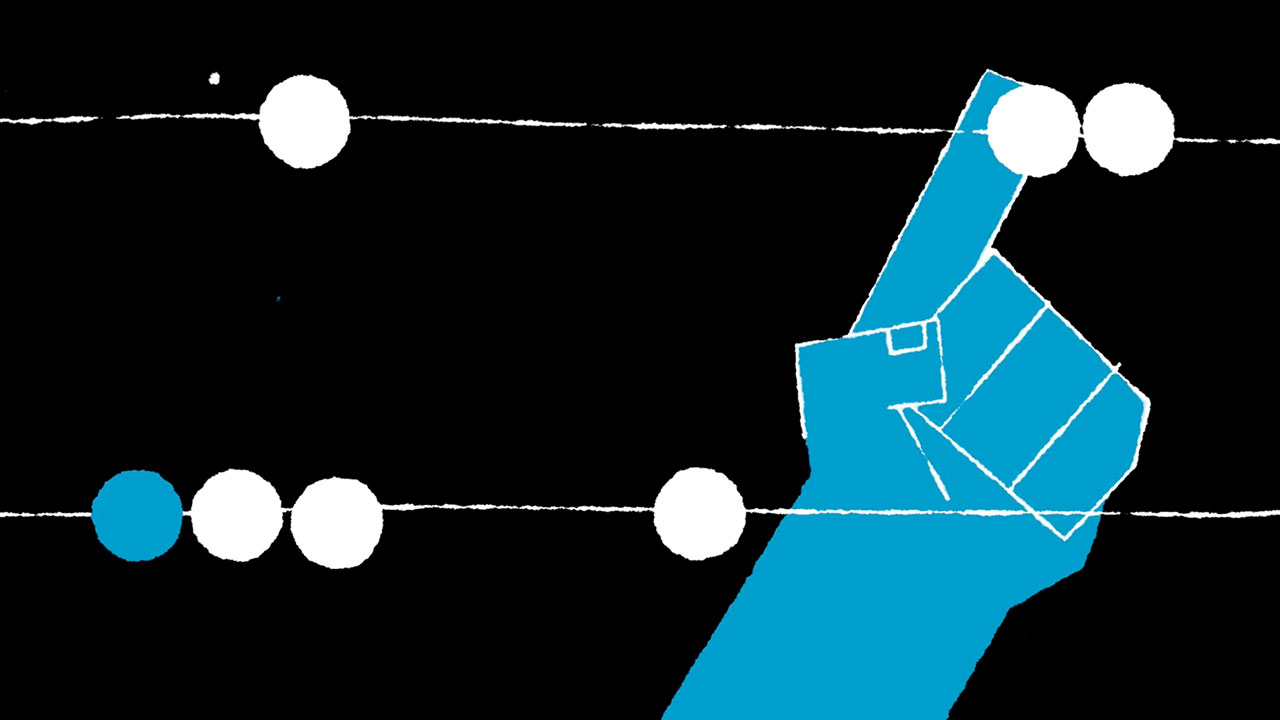 Reanimation ep6: Monsters in the Machine
Joe Richard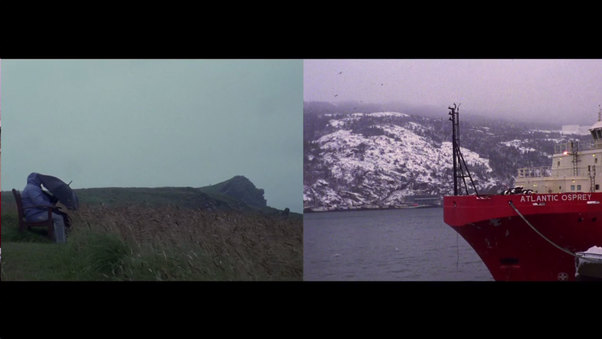 Strange Lines and Distances
Joshua Bonnetta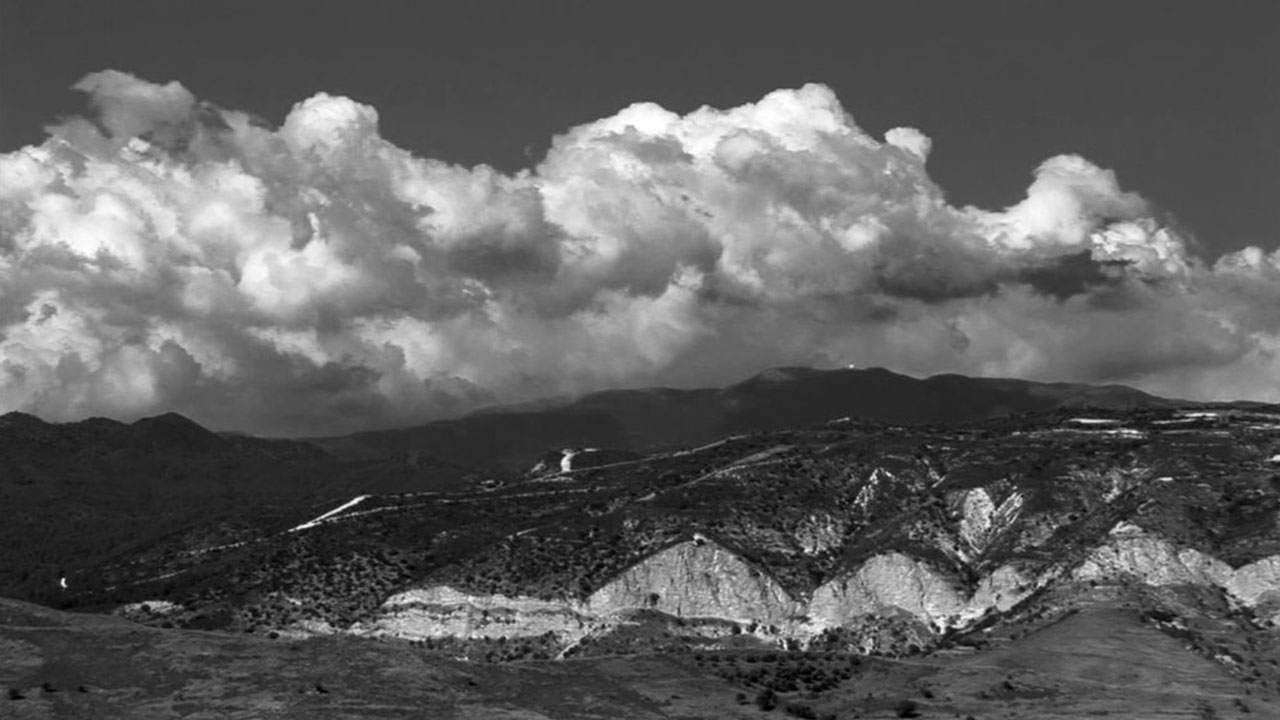 Koloni (Colony)
Gürcan Keltek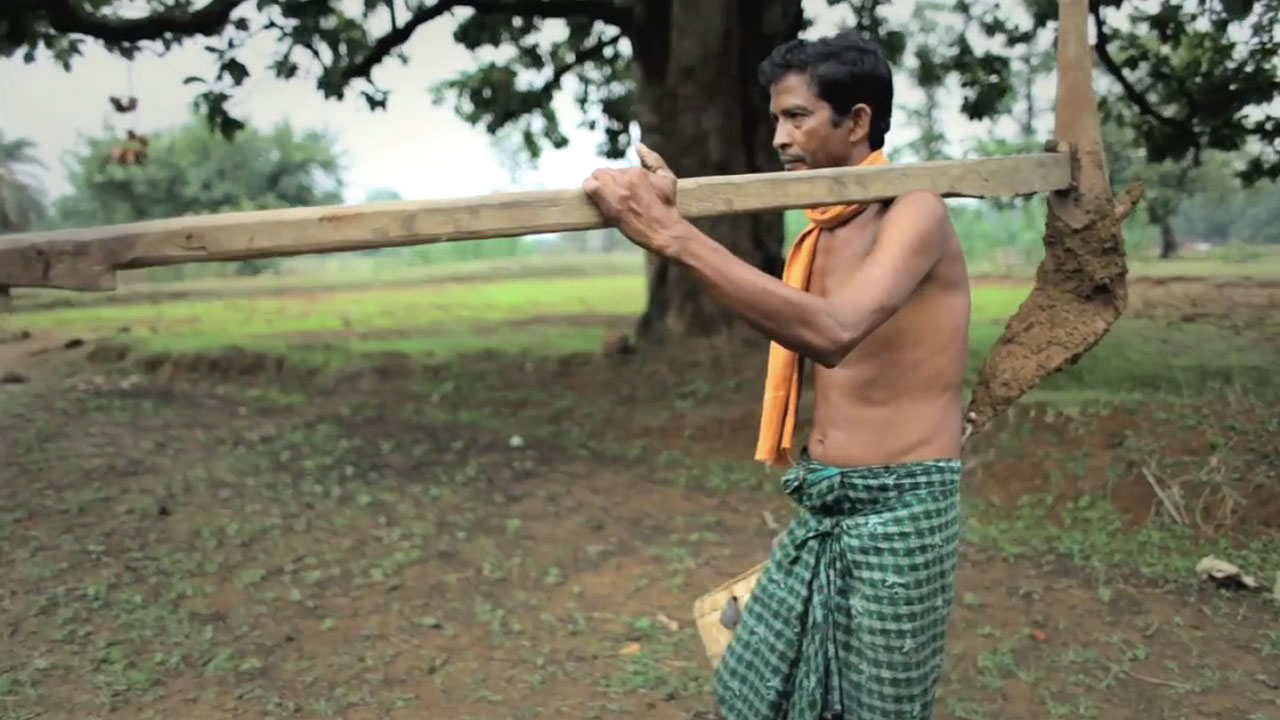 Upendra has Worms
Chintan Gohil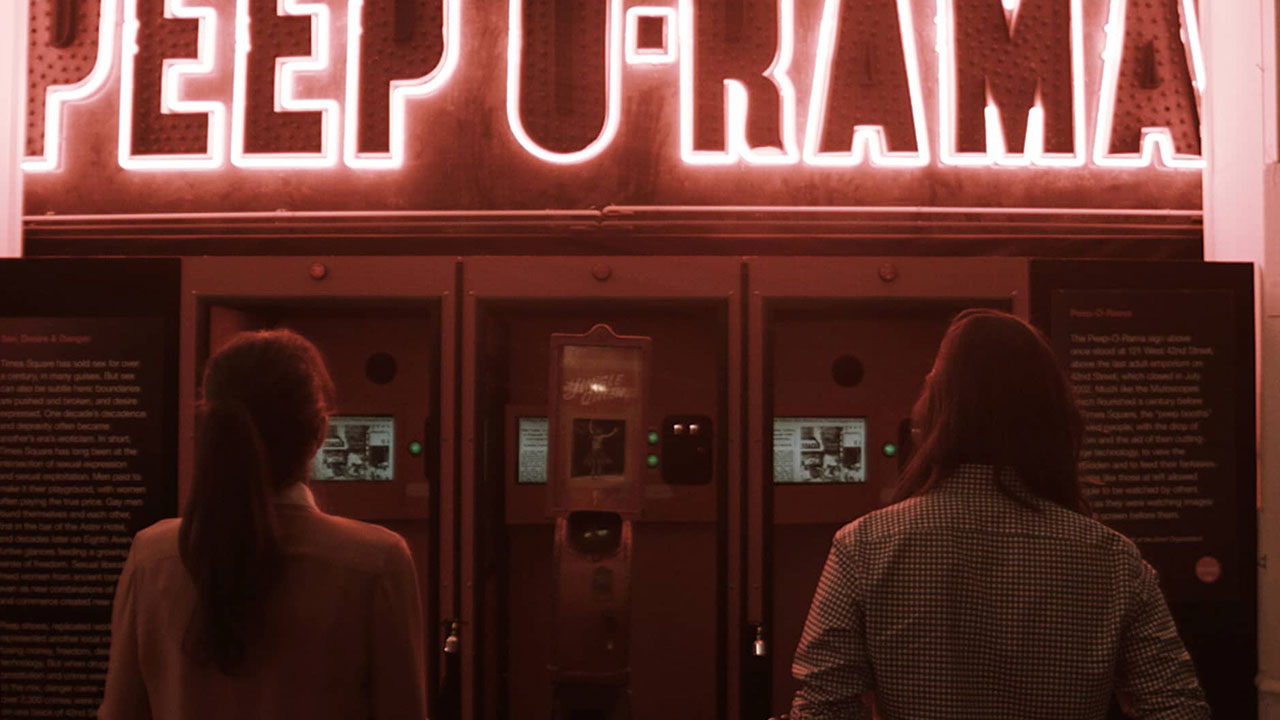 Lena's Complicated Machine
Malik Isasis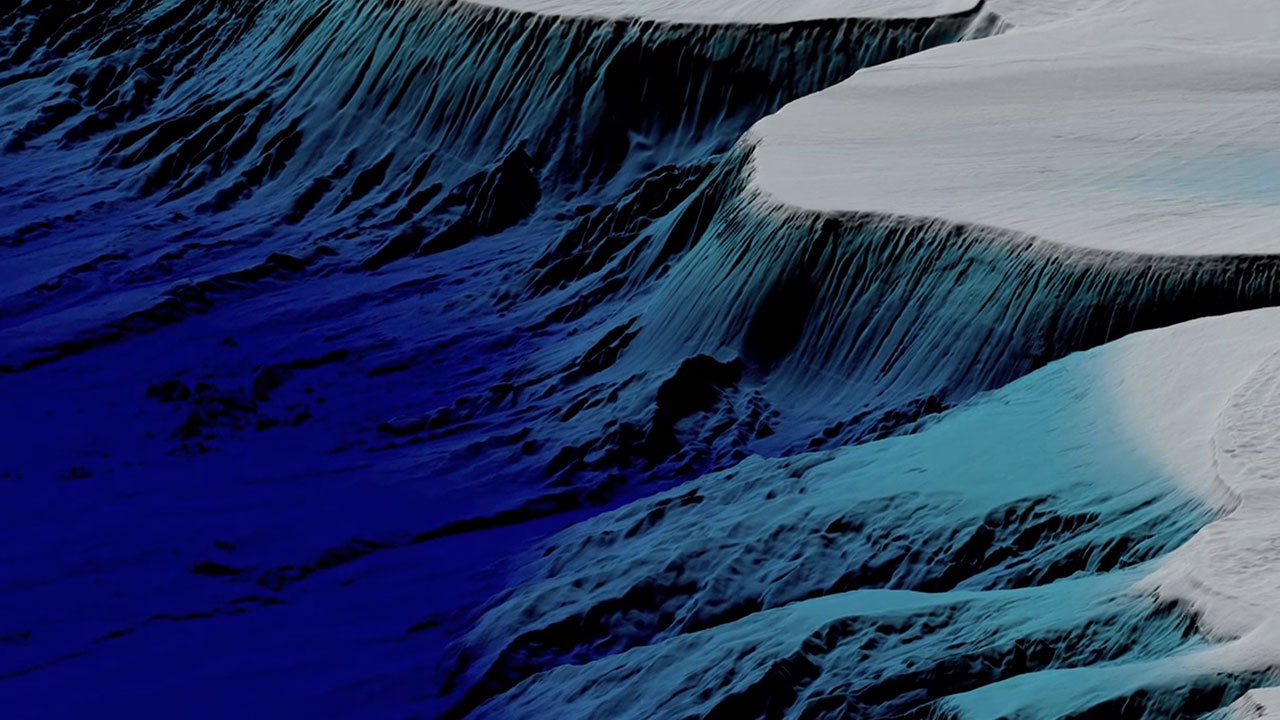 Acoustic Ocean
Ursula Biemann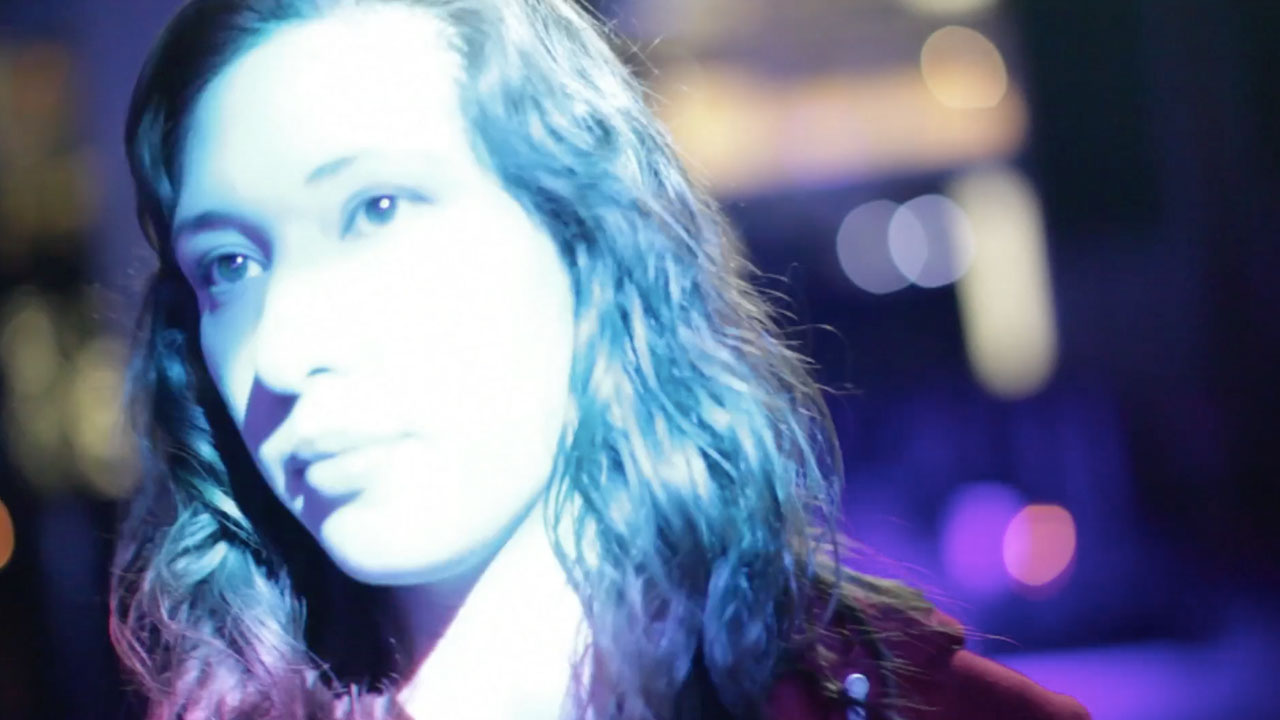 Chlorophyl
Barry Jenkins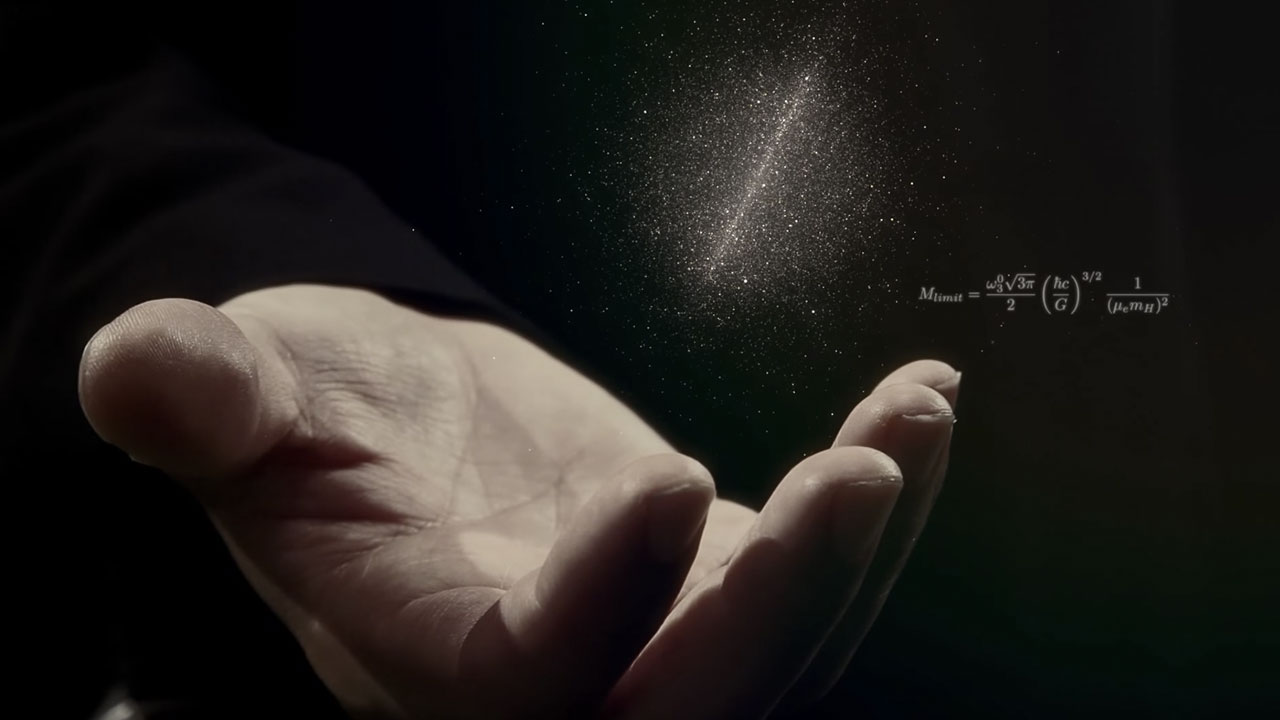 Supercomputing and eScience
Fernando Mucchietti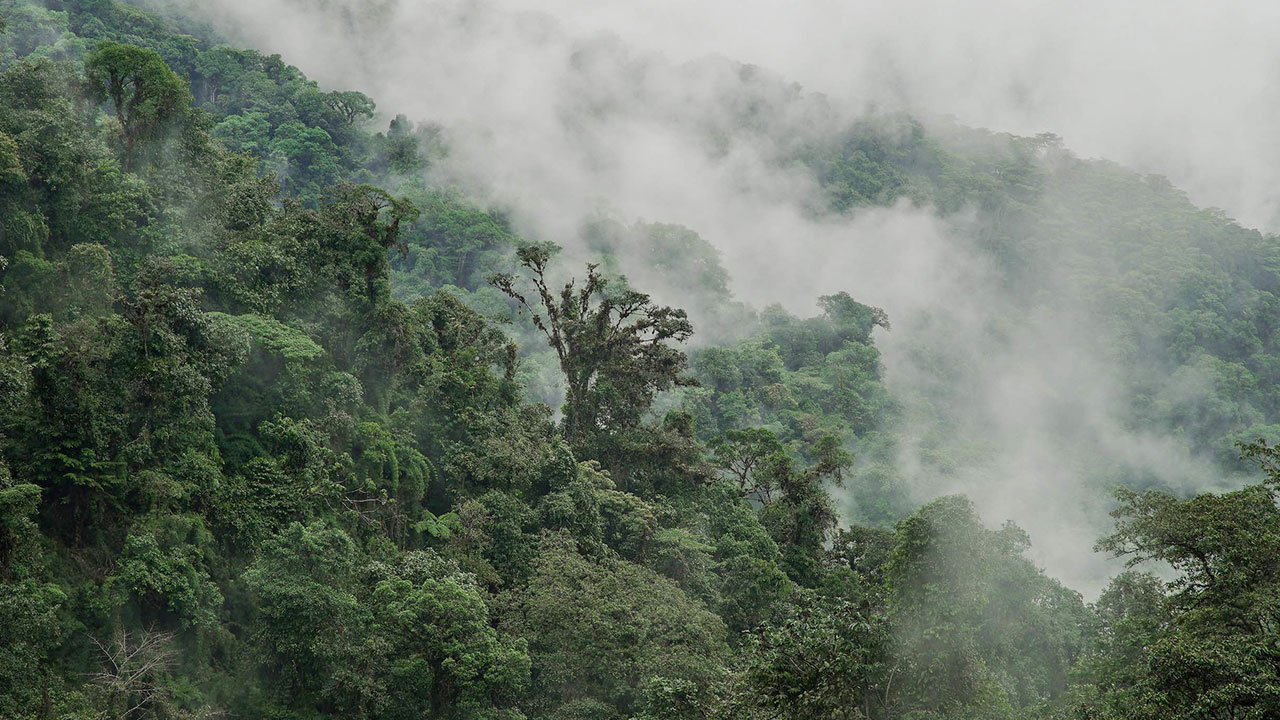 Dusk Chorus (based on Fragments of Extinction)
David Monacchi,Nika Šaravanja,Alessandro D'Emilia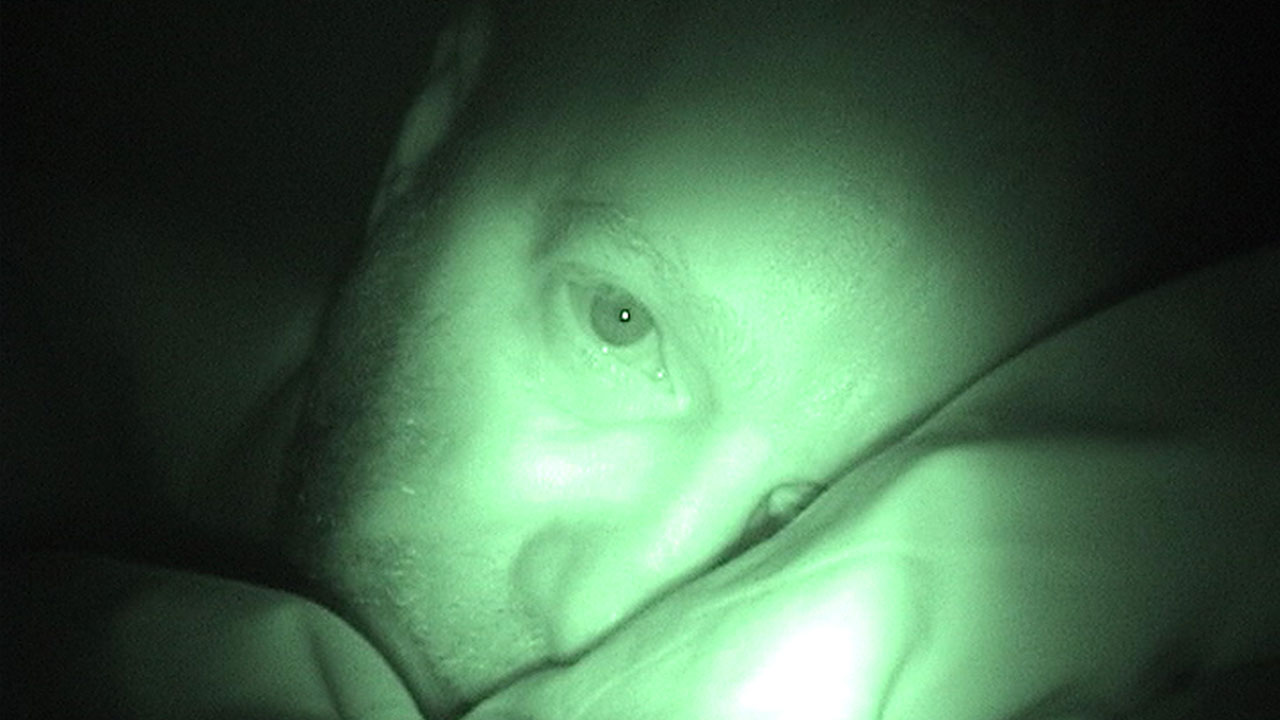 Wide Awake
Alan Berliner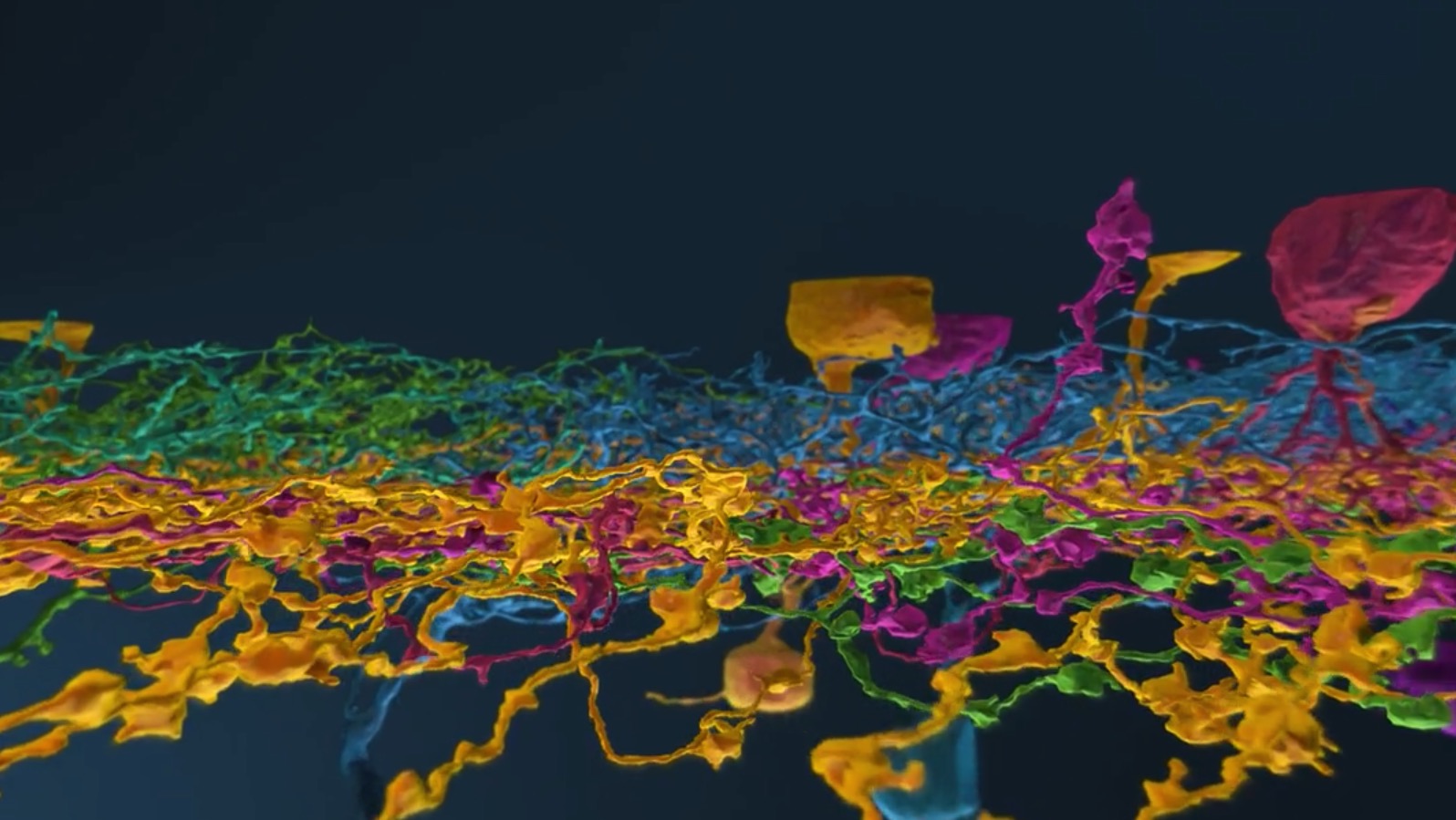 Eyewire Promotional Video
Alex Norton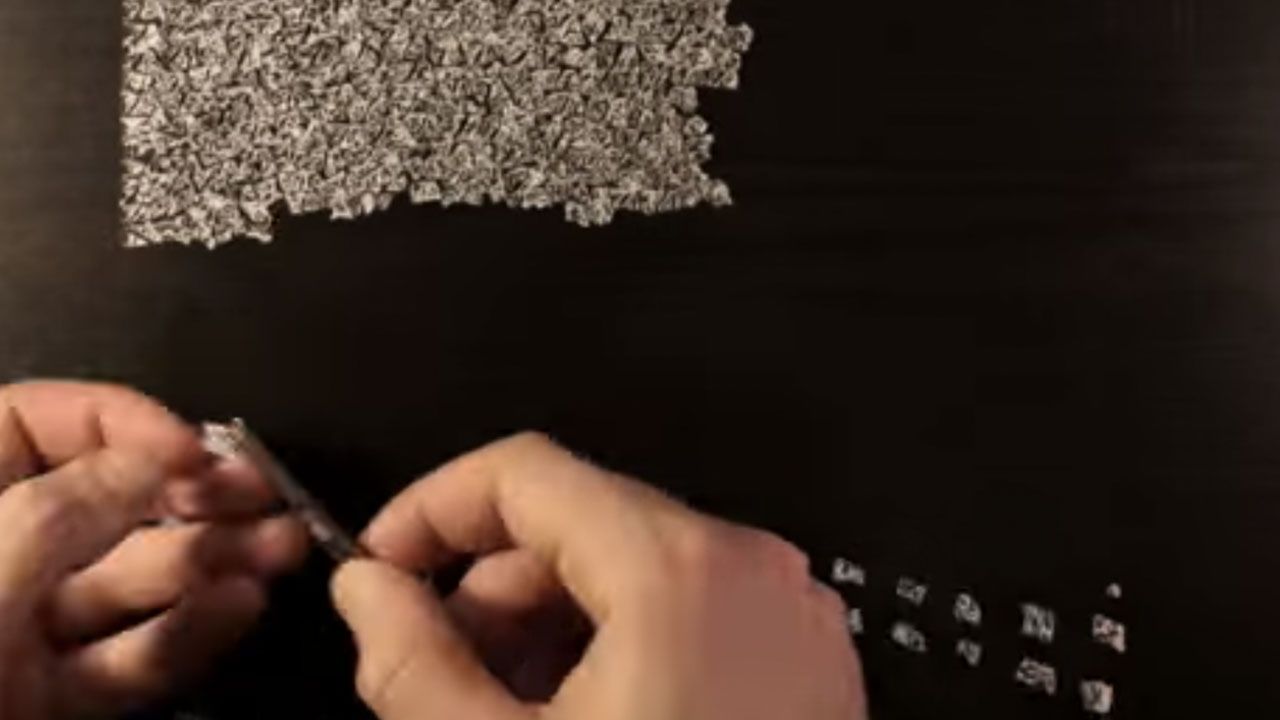 Division (making of video)
Johan Rijpma
Video Ergo Sum
Karolina Uchman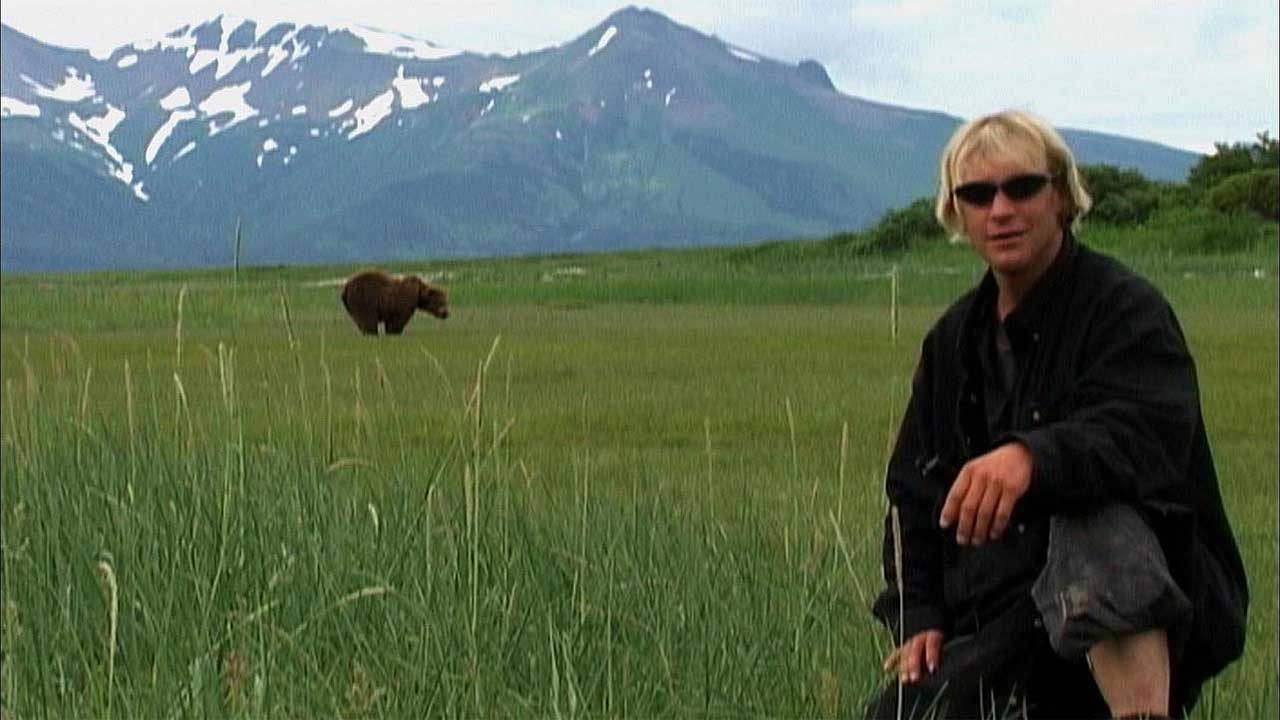 Grizzly Man
Werner Herzog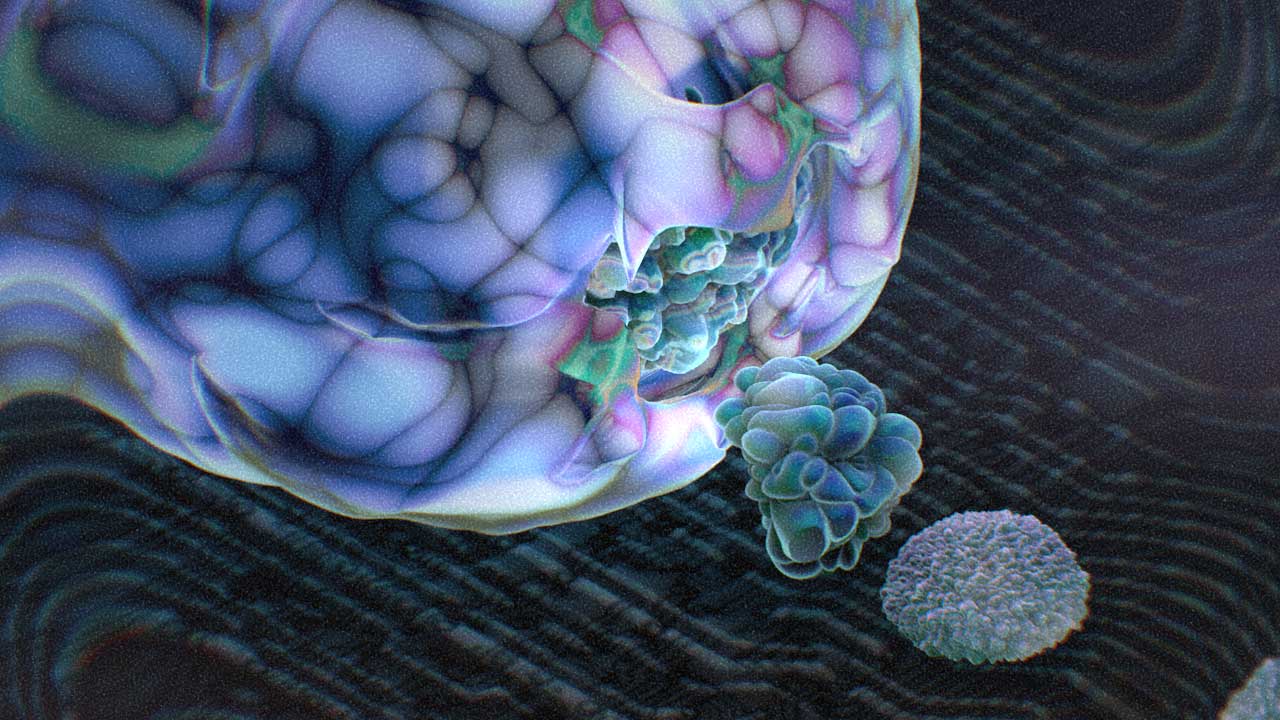 Immunecraft
Eric Schockmel,Megan MacLeod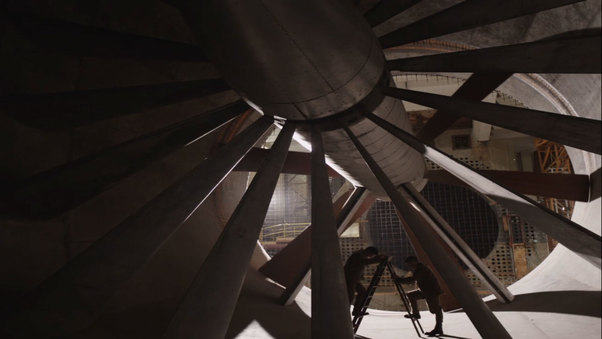 Undead Sun
Jane and Louise Wilson
Chimps and Humans Play Interspecies Video Game
Rachel Mayeri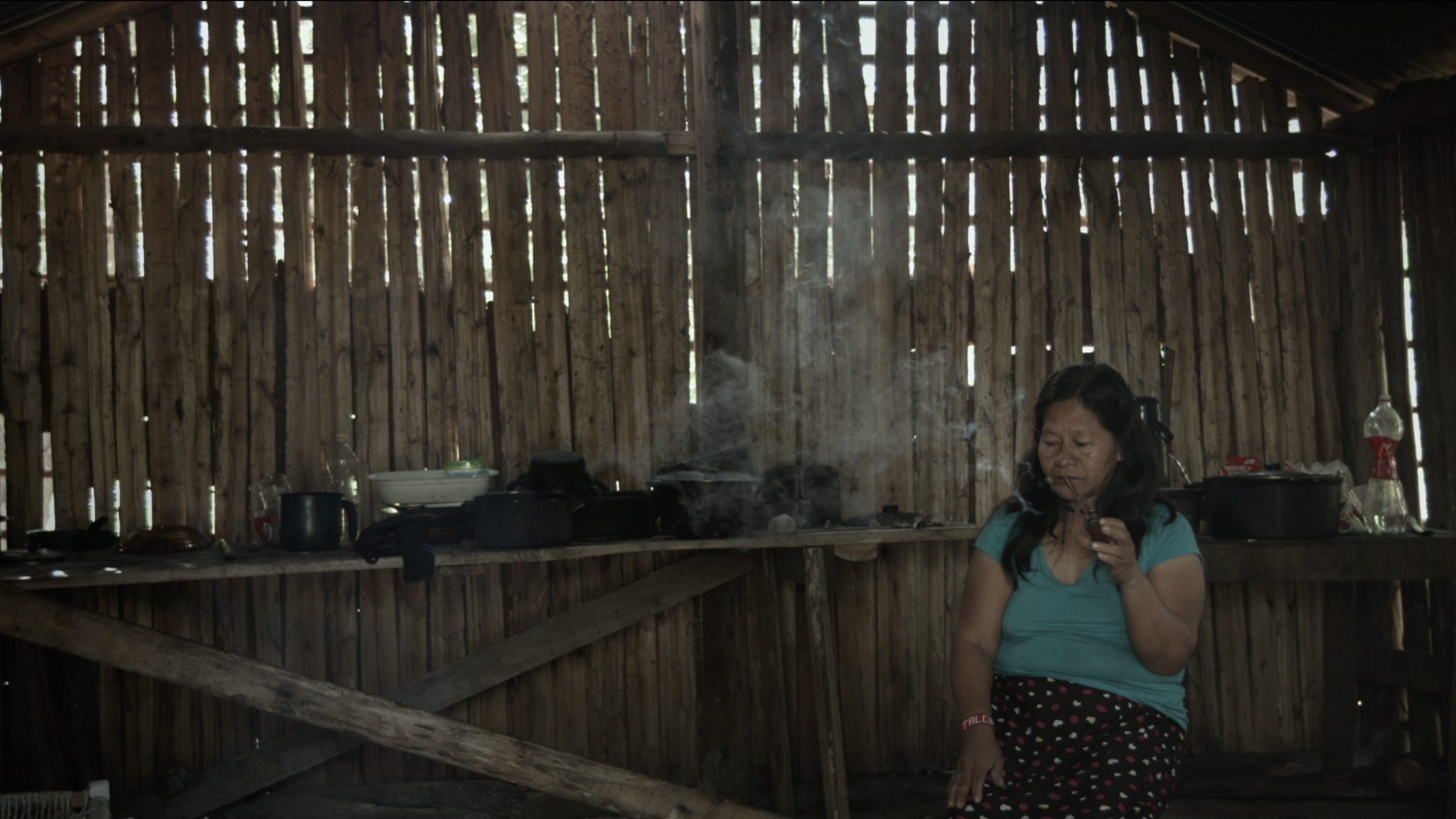 Antes do Lembrar (Stone Engravings and the Three-colored Chickenpox Tale)
Luciana Mazeto, Vinícius Lopes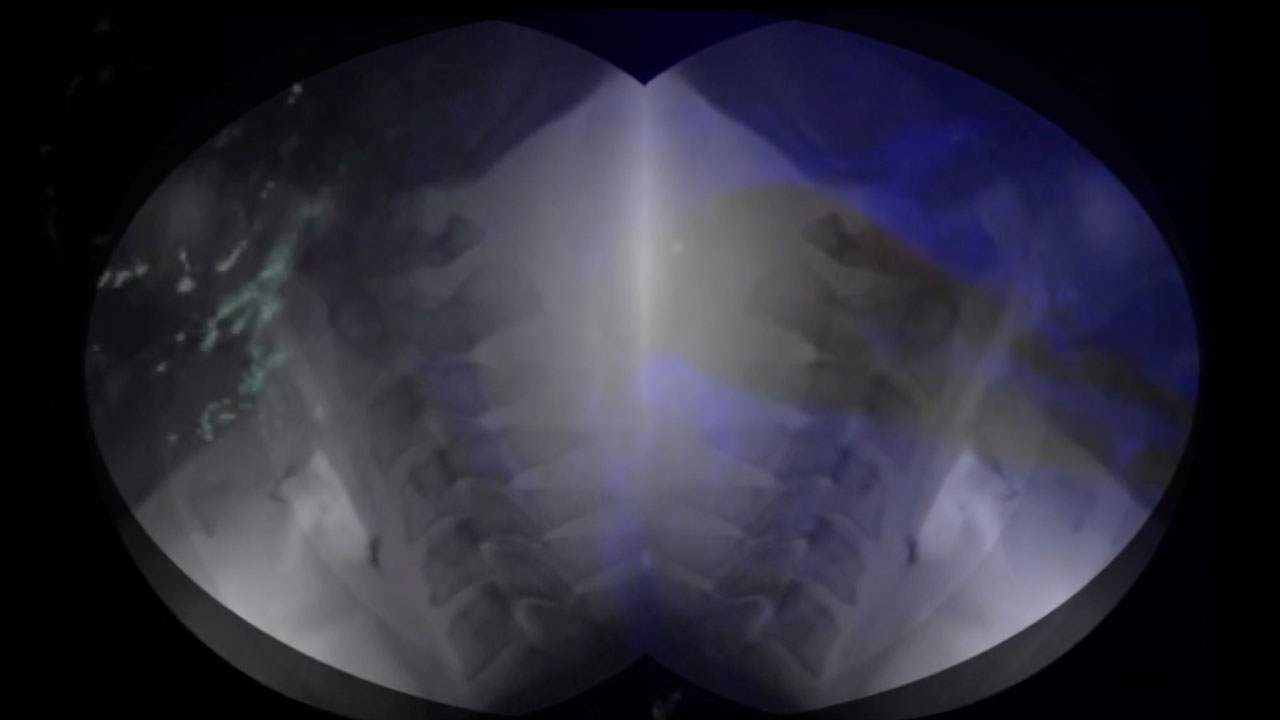 Mi Tierra Invincible (My Invincible Land)
Juan Miceli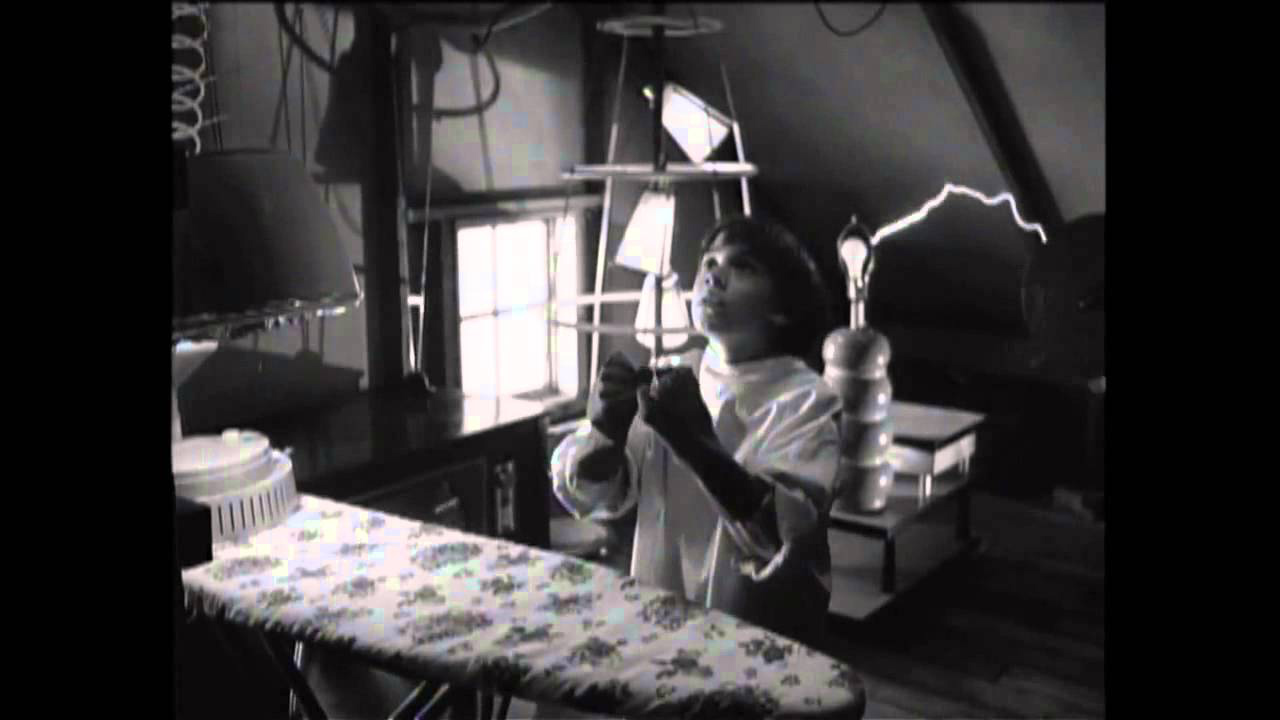 Frankenweenie
Tim Burton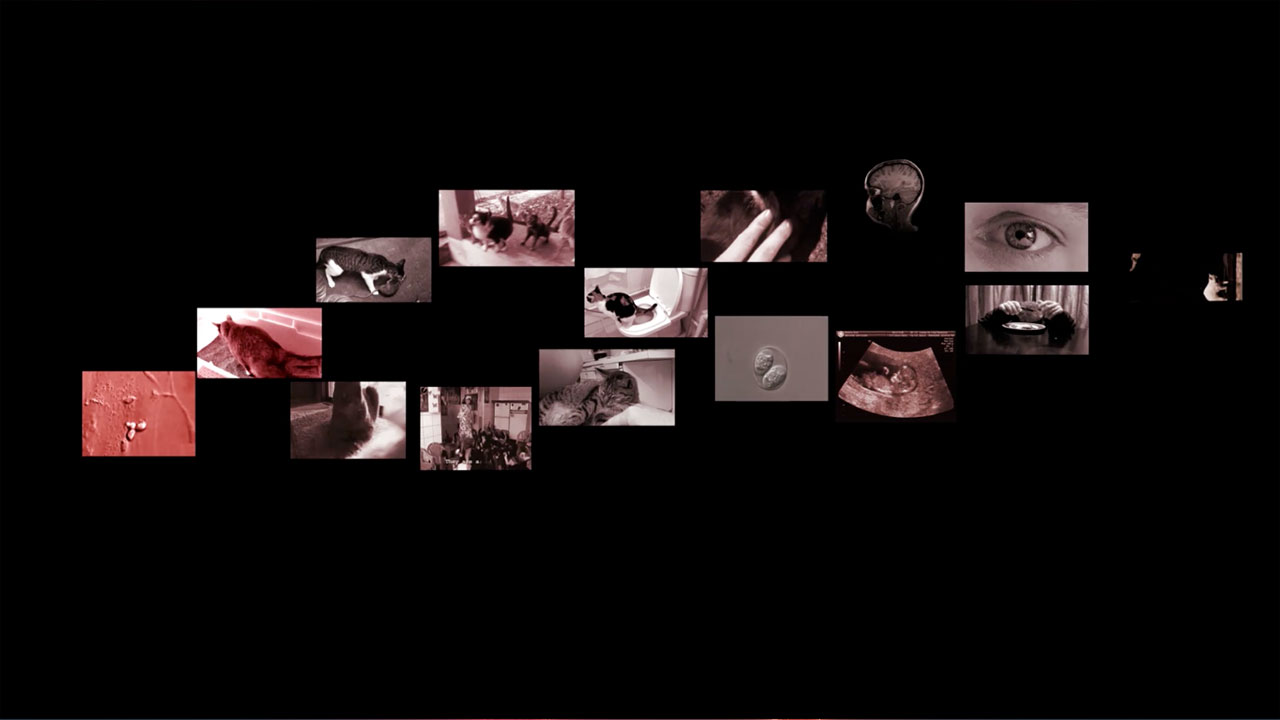 Life Cycle of Toxoplasma Gondii
Rachel Mayeri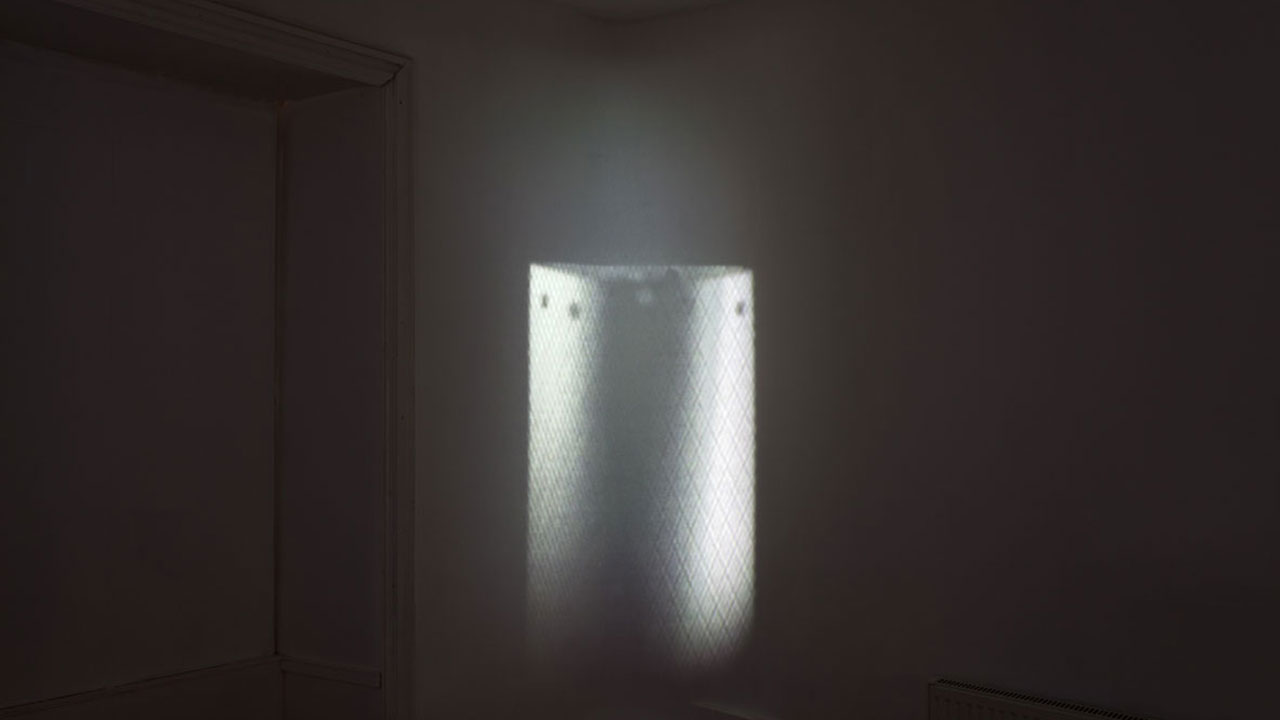 Renderuin
Duncan Marquiss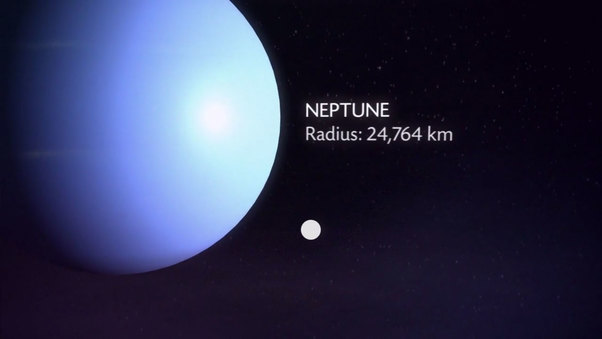 Scale
Brad Goodspeed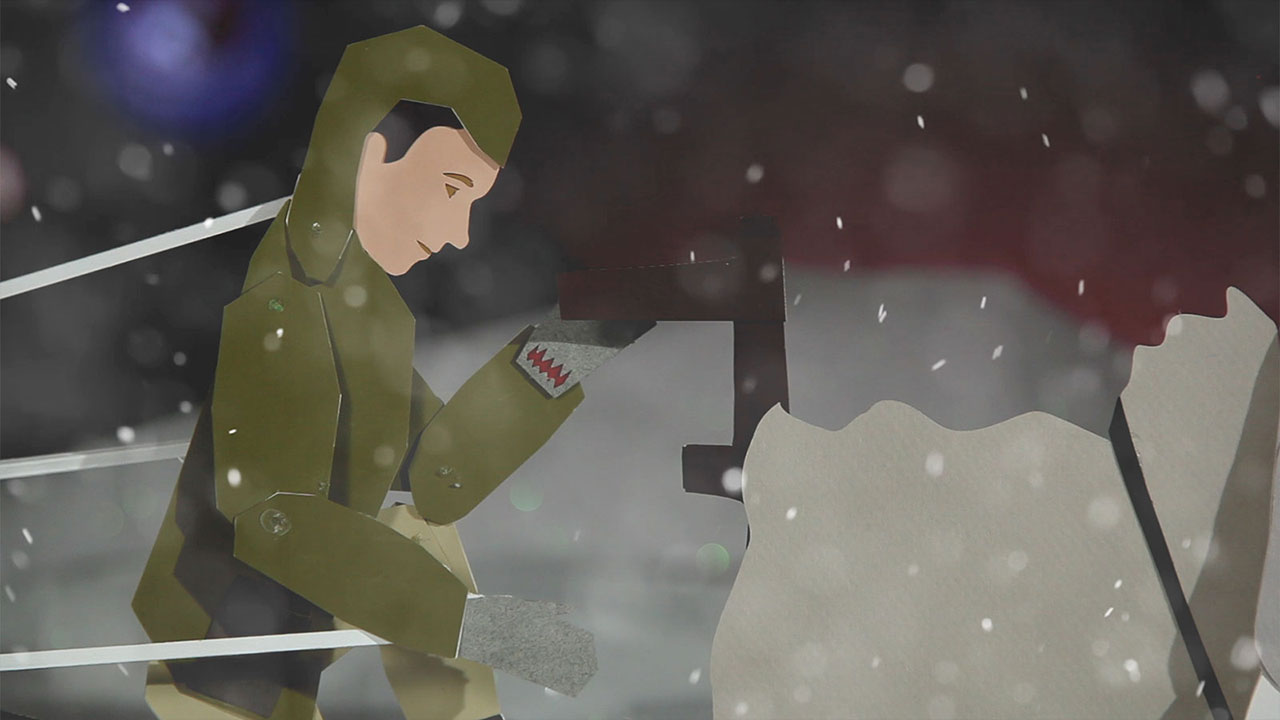 Animated Life: Pangea
Sharon Shattuck,Flora Lichtman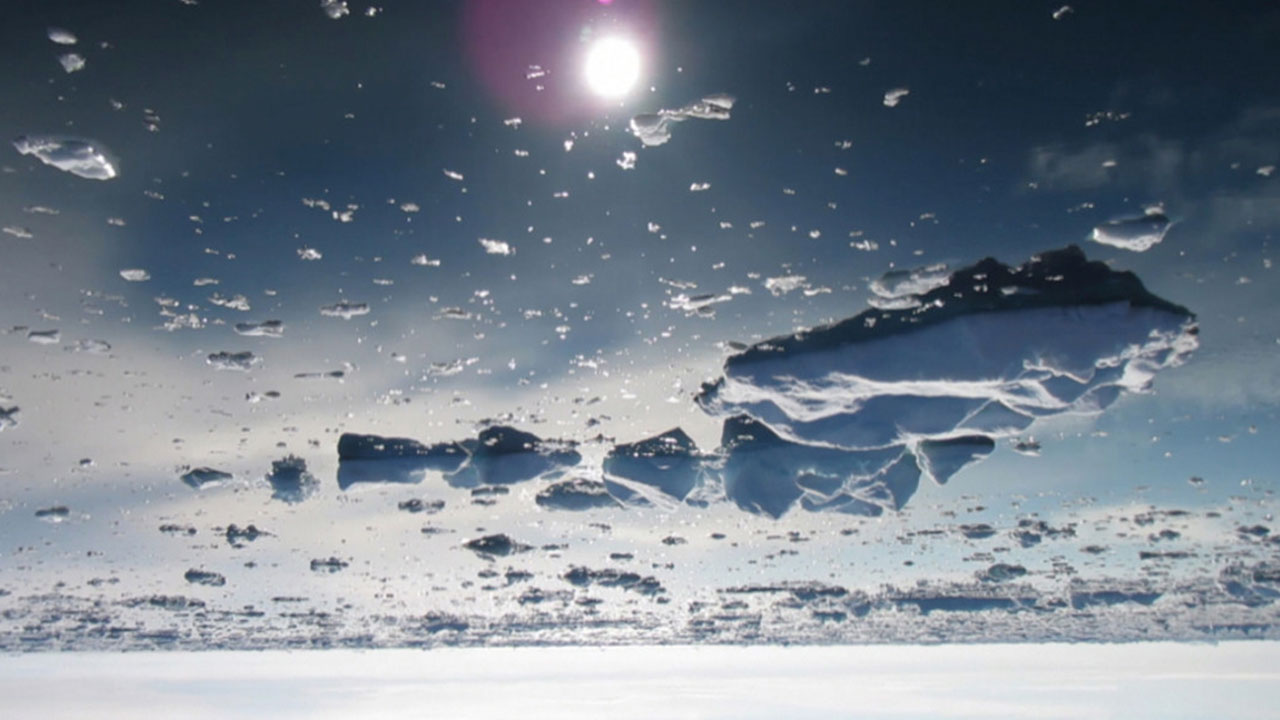 Subatlantic
Ursula Biemann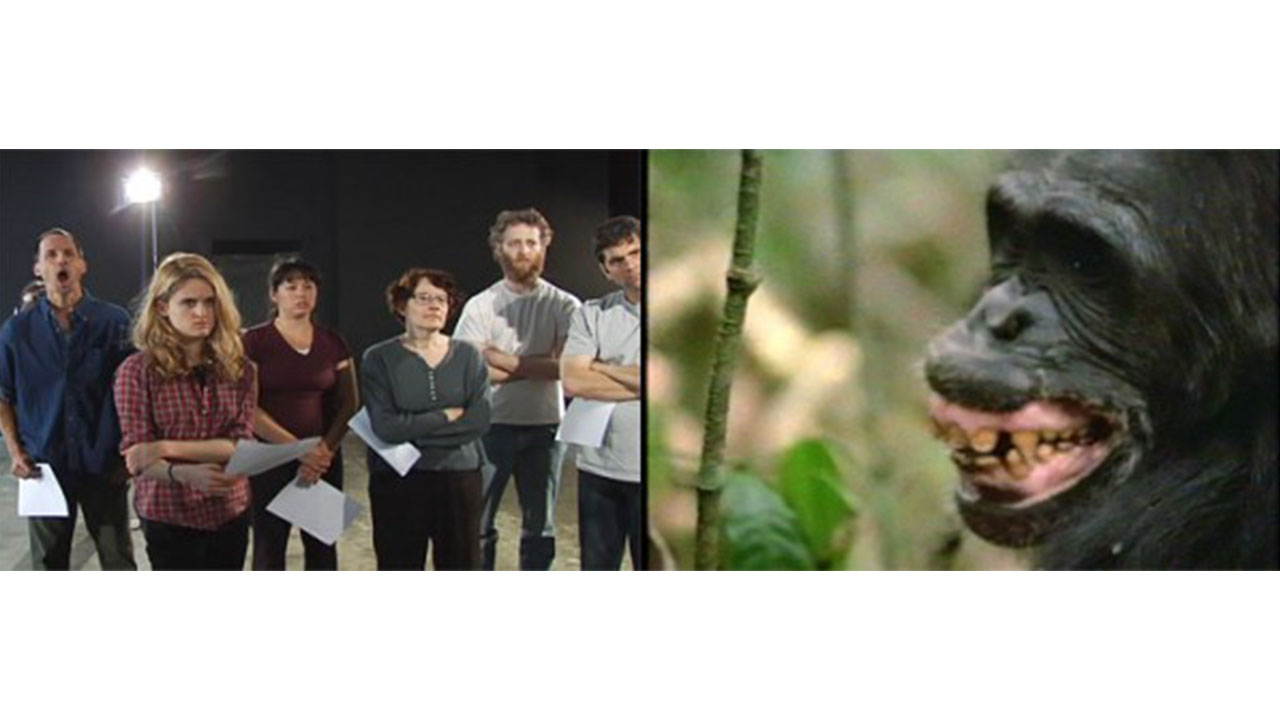 Primate Cinema: How to Act like an Animal
Rachel Mayeri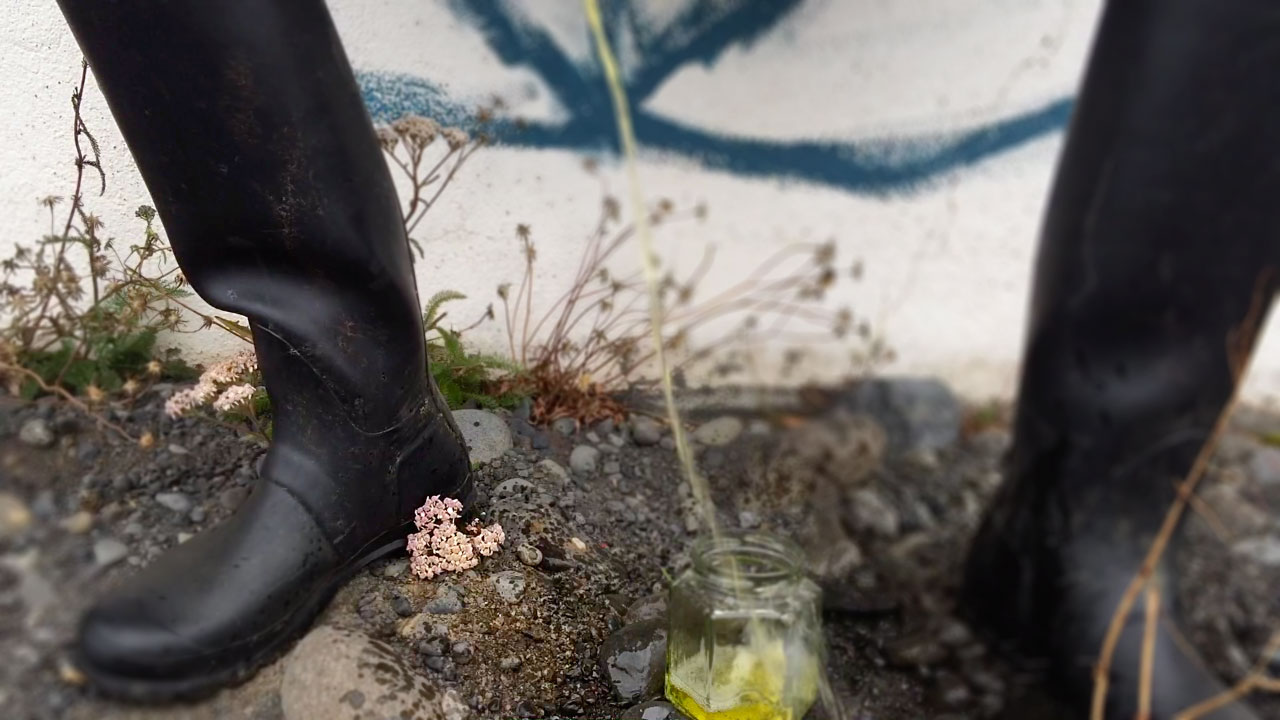 BLÓM + BLÓÐ
WhiteFeather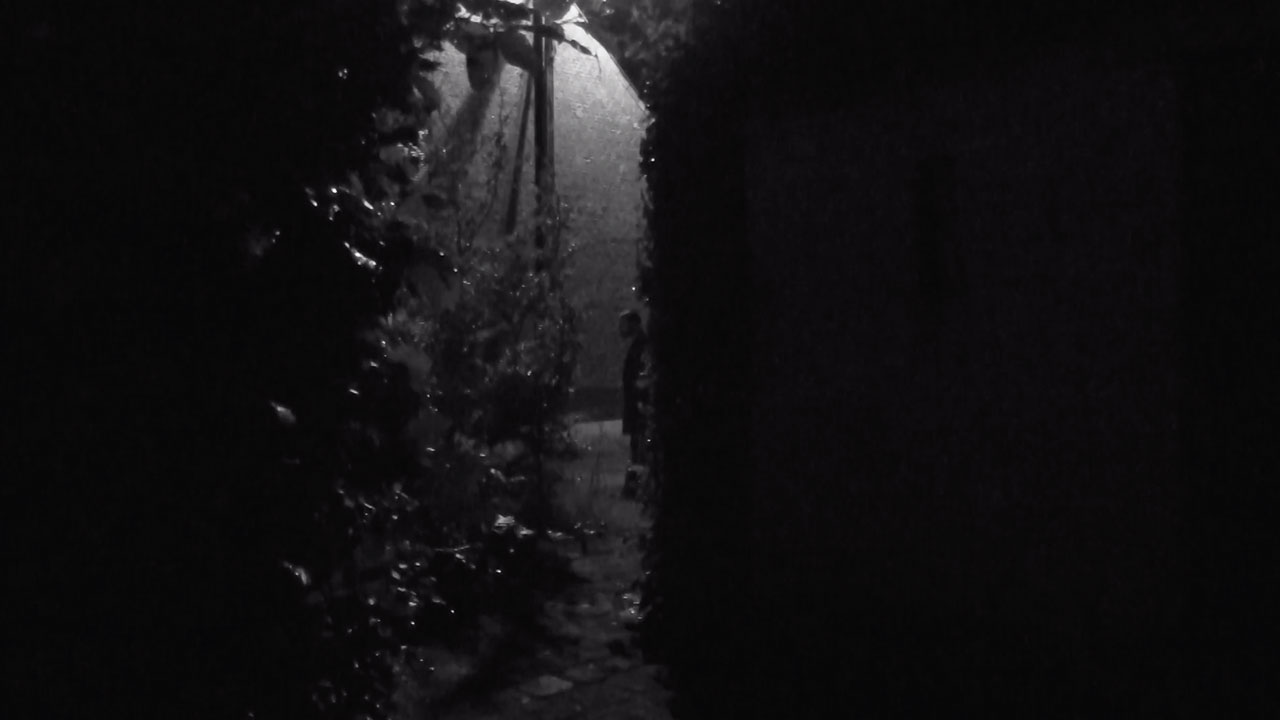 Lucid Dreaming
Nina Lassila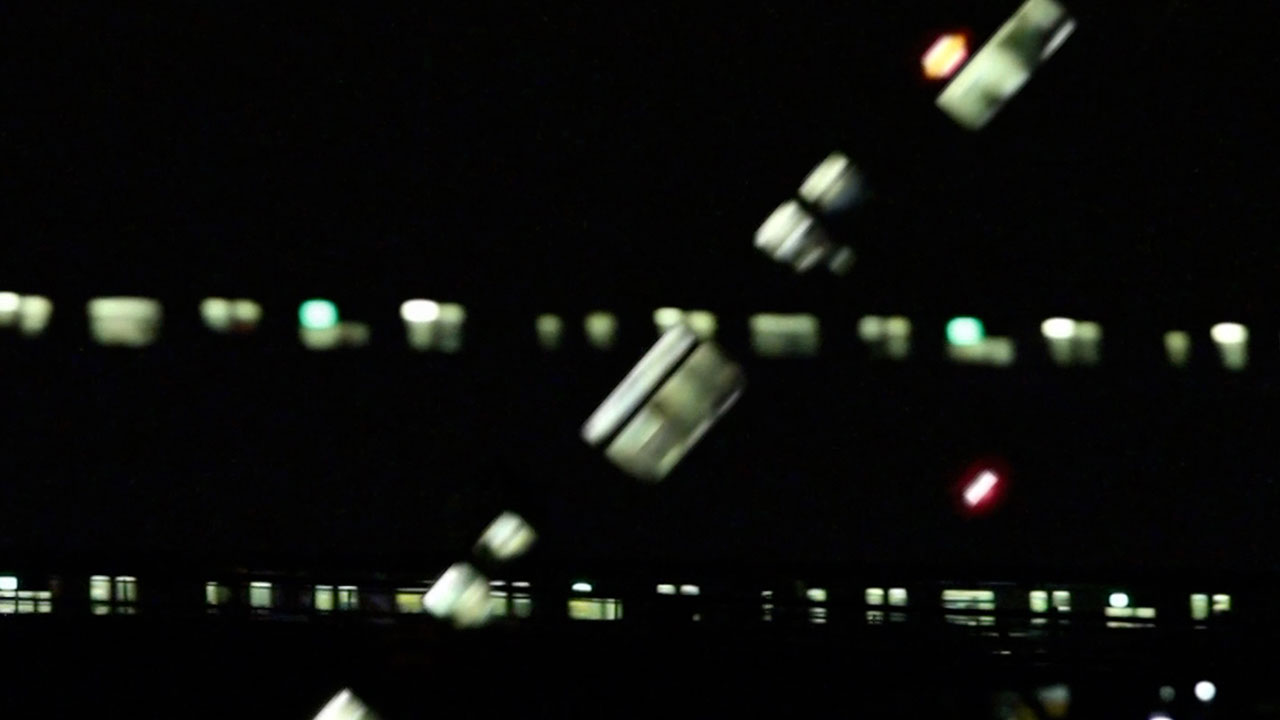 Citylife 2
Graciela Cassel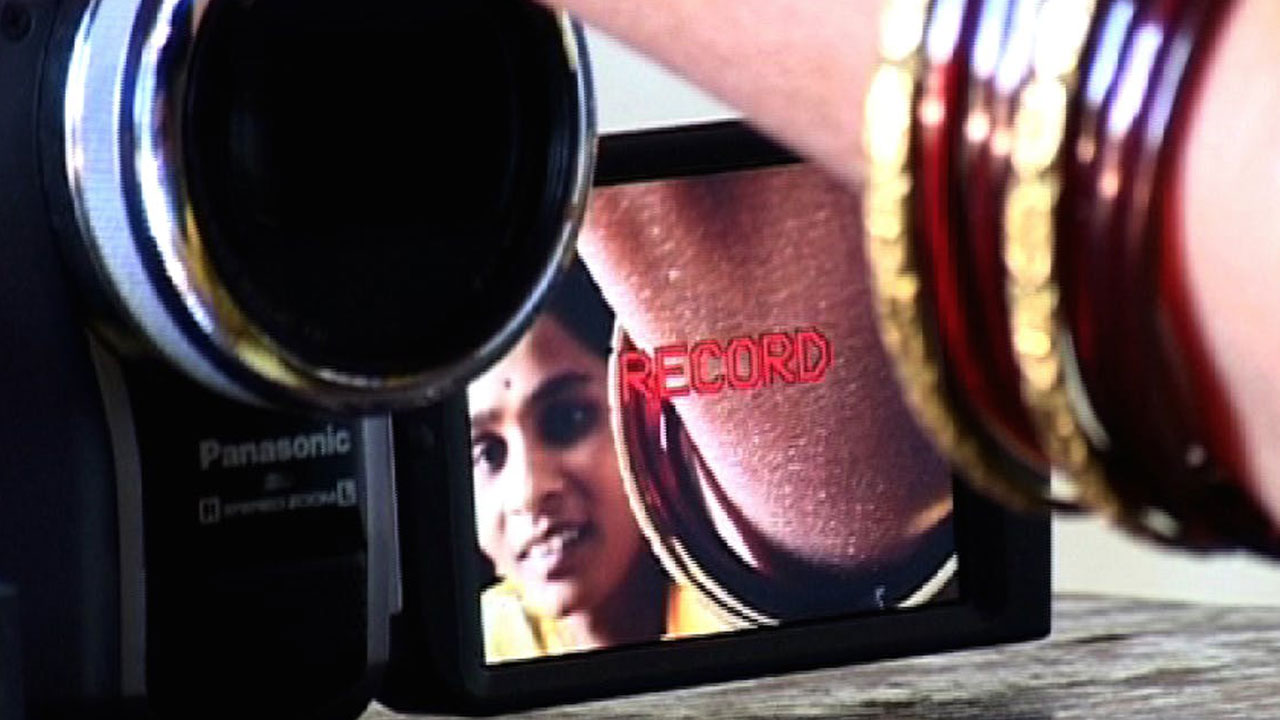 Village Tales
Sue Sudbury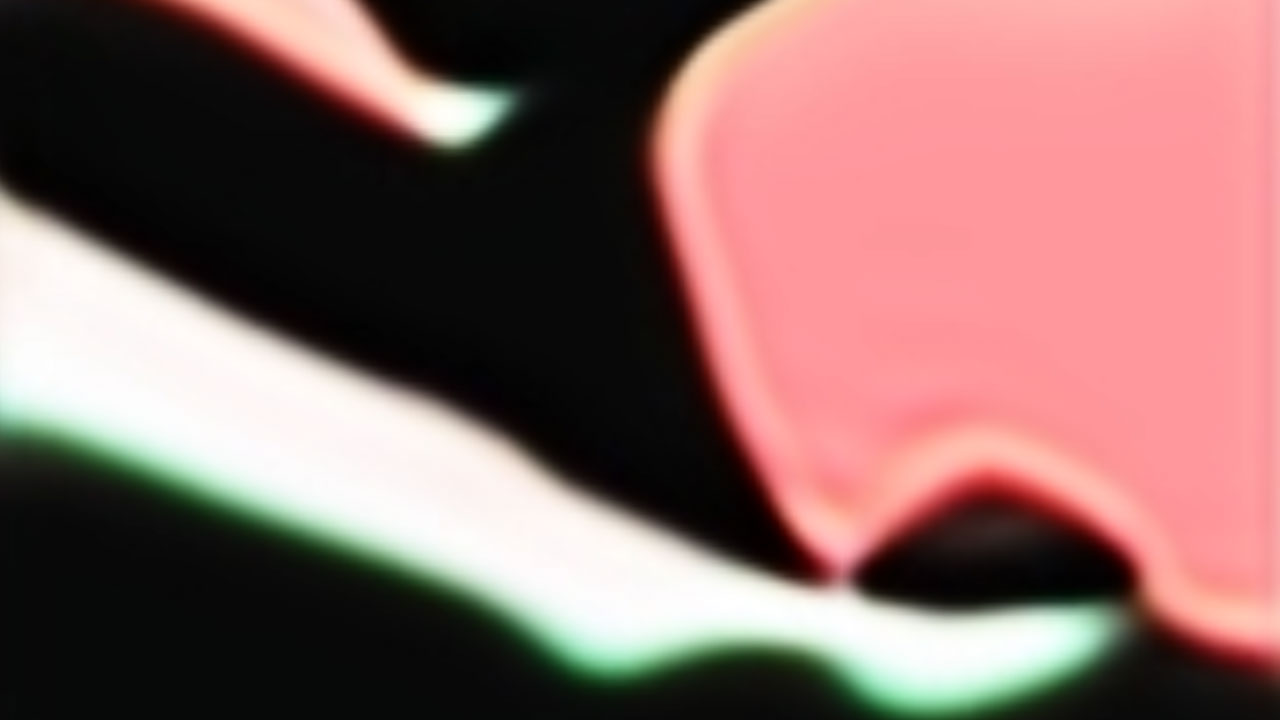 Amusement Park Home Movies Inspire the Algorithm
Caleb Foss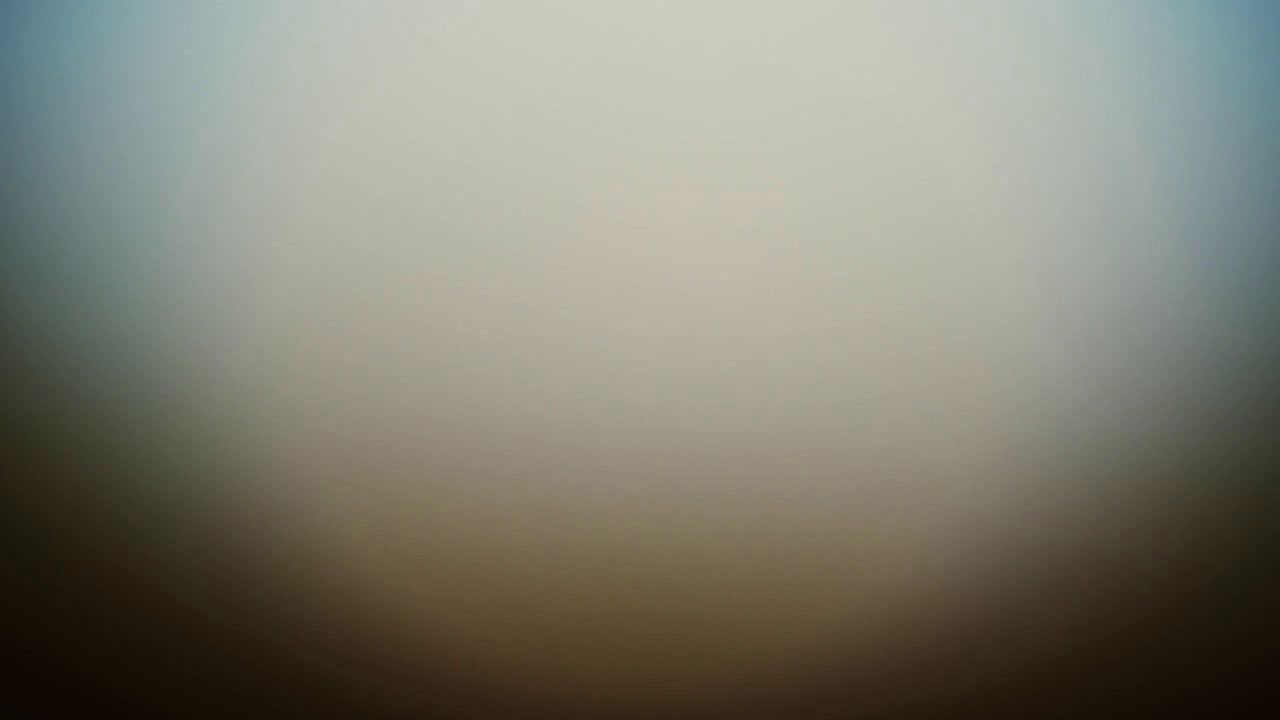 Untitled (La Vallée Von Uexküll)
Fabien Giraud,Raphaël Siboni
Synchronicity
Robin Meier,Andre Gwerder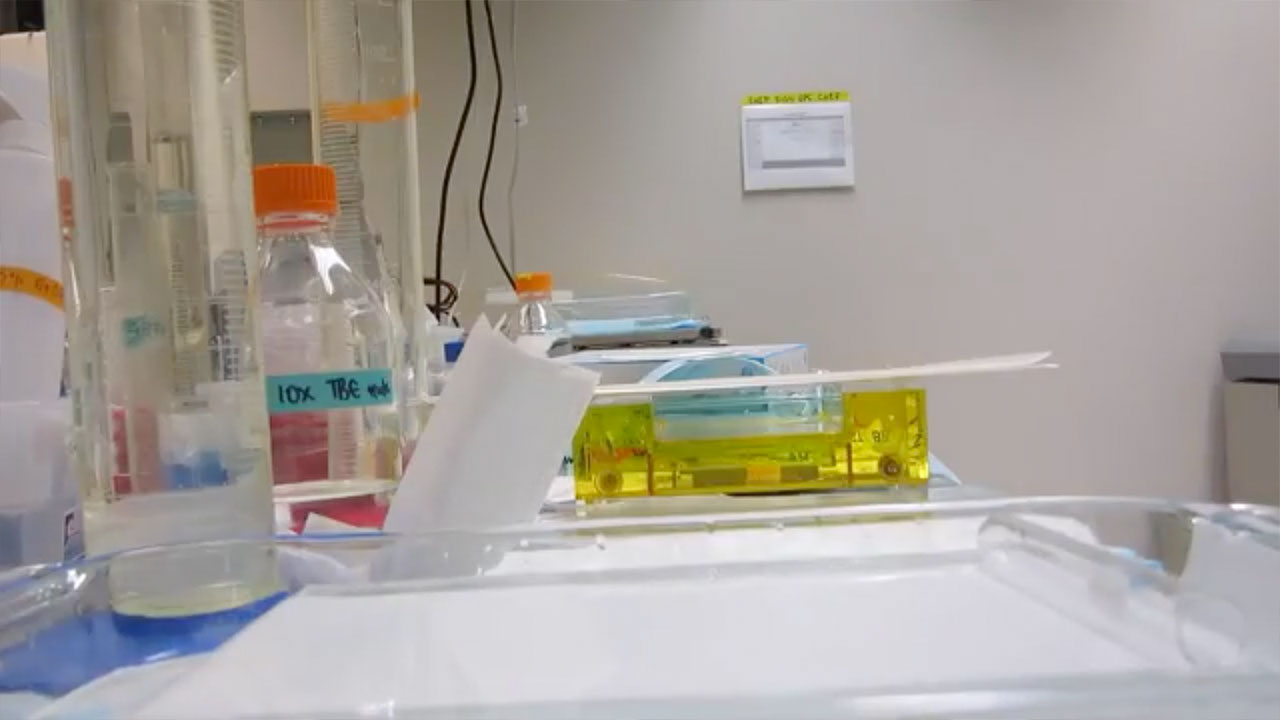 Southern Blotting Yall
Andrés Mansisidor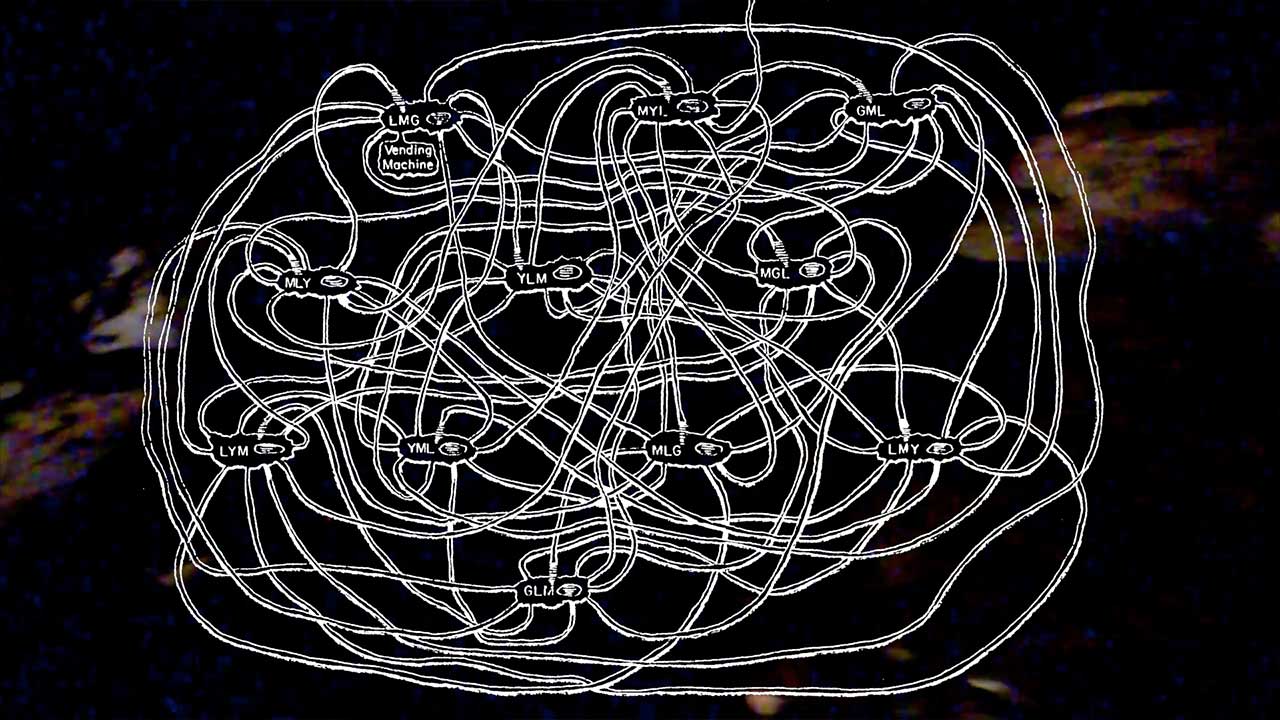 Colossal Cave
Graeme Arnfield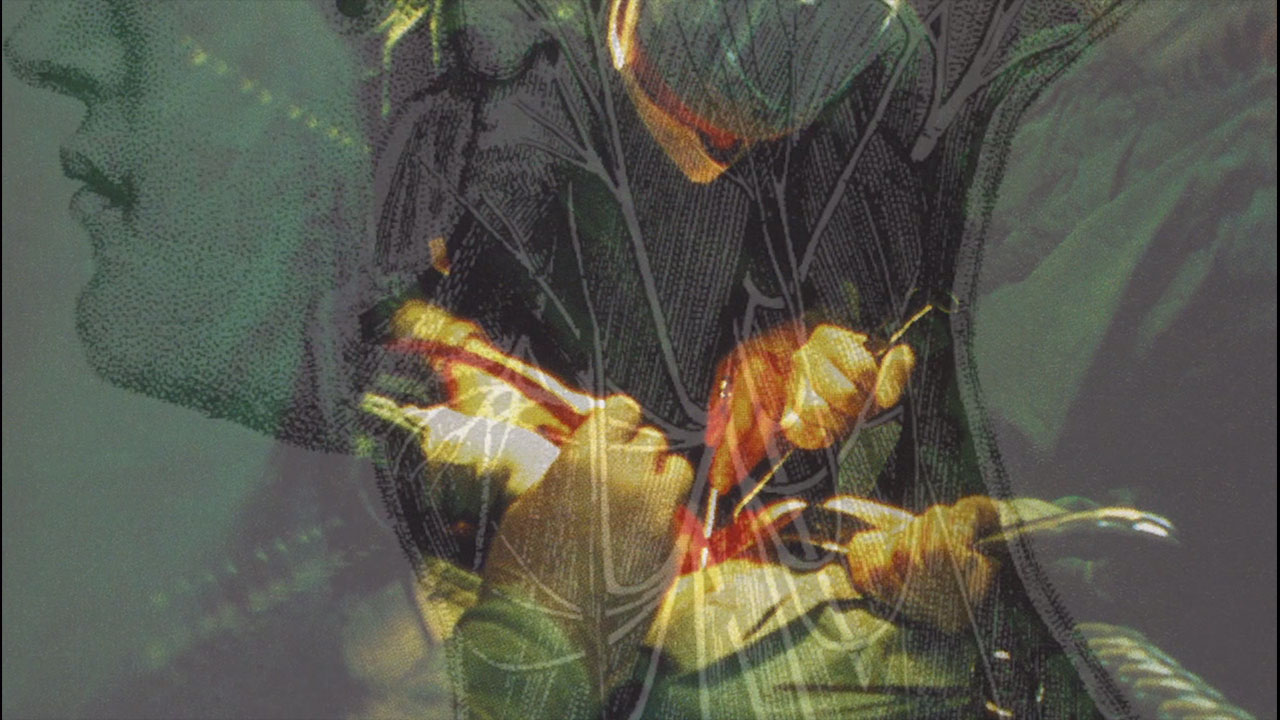 Sonia, Interlude
Jeannette Louie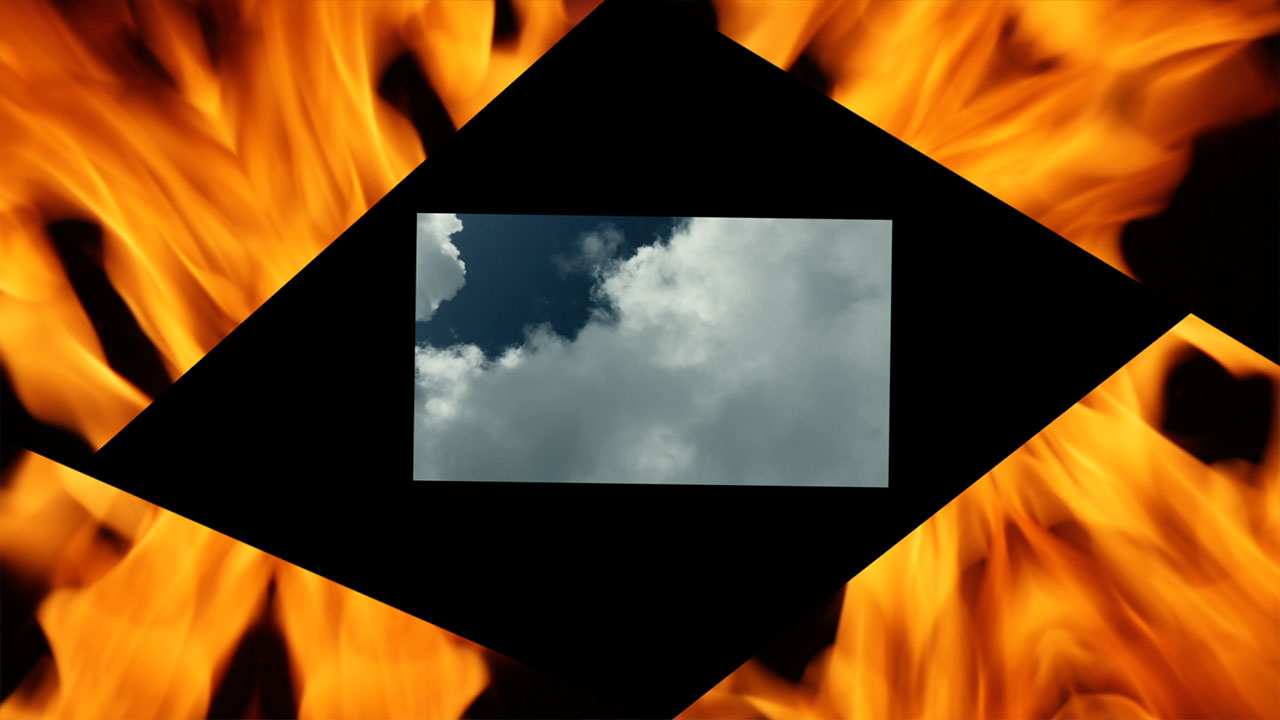 Subliminal
Graciela Cassel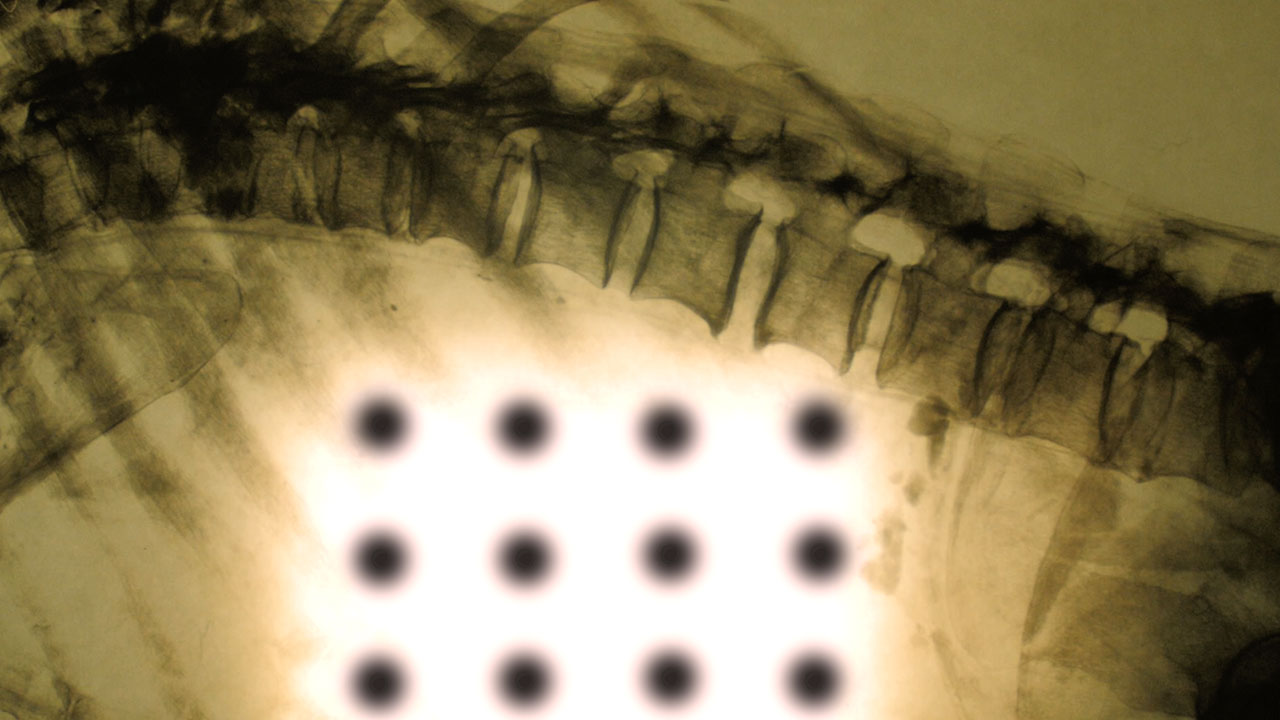 A New Kind of Ray
Emma Rozanski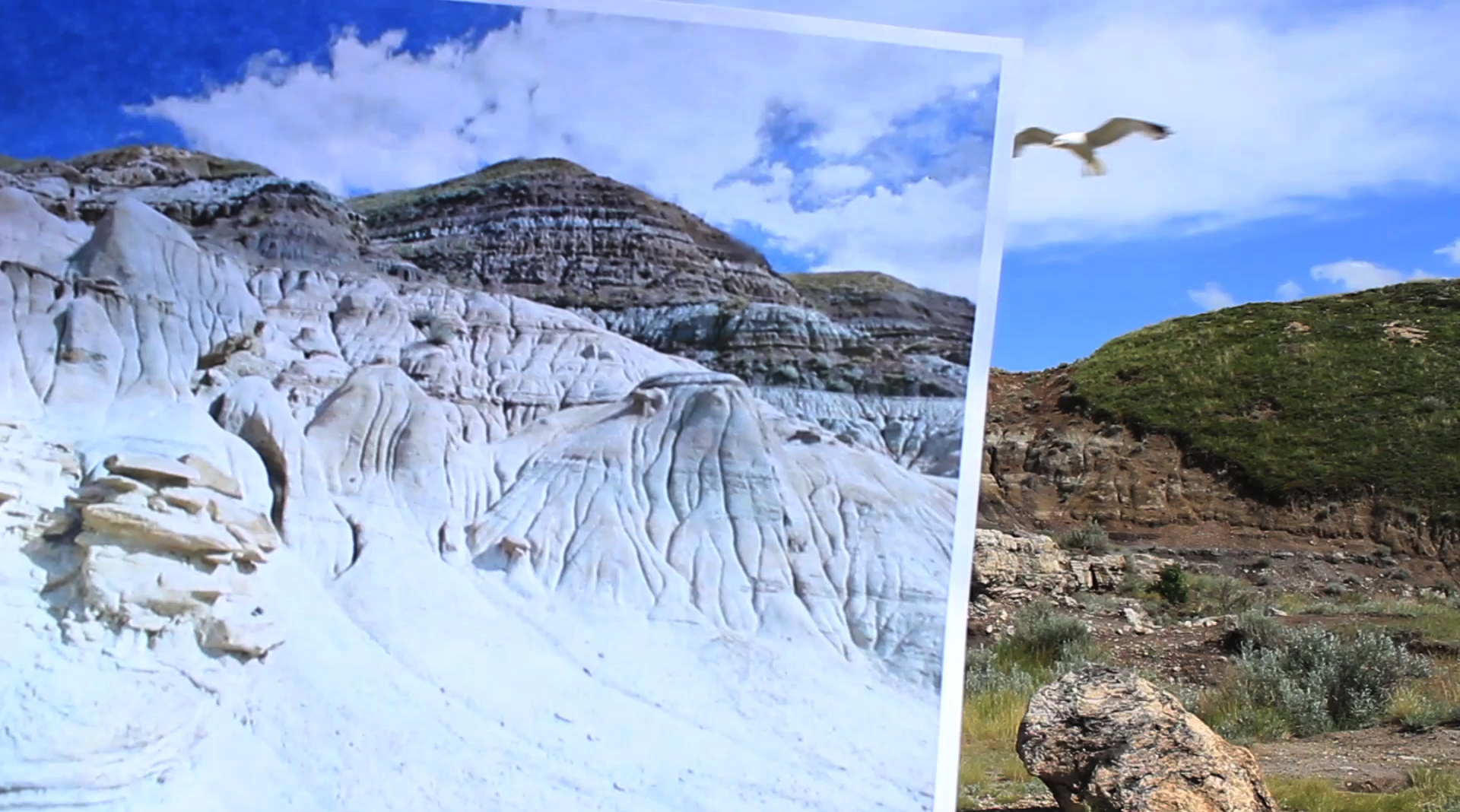 Water Once Ruled
Christina Battle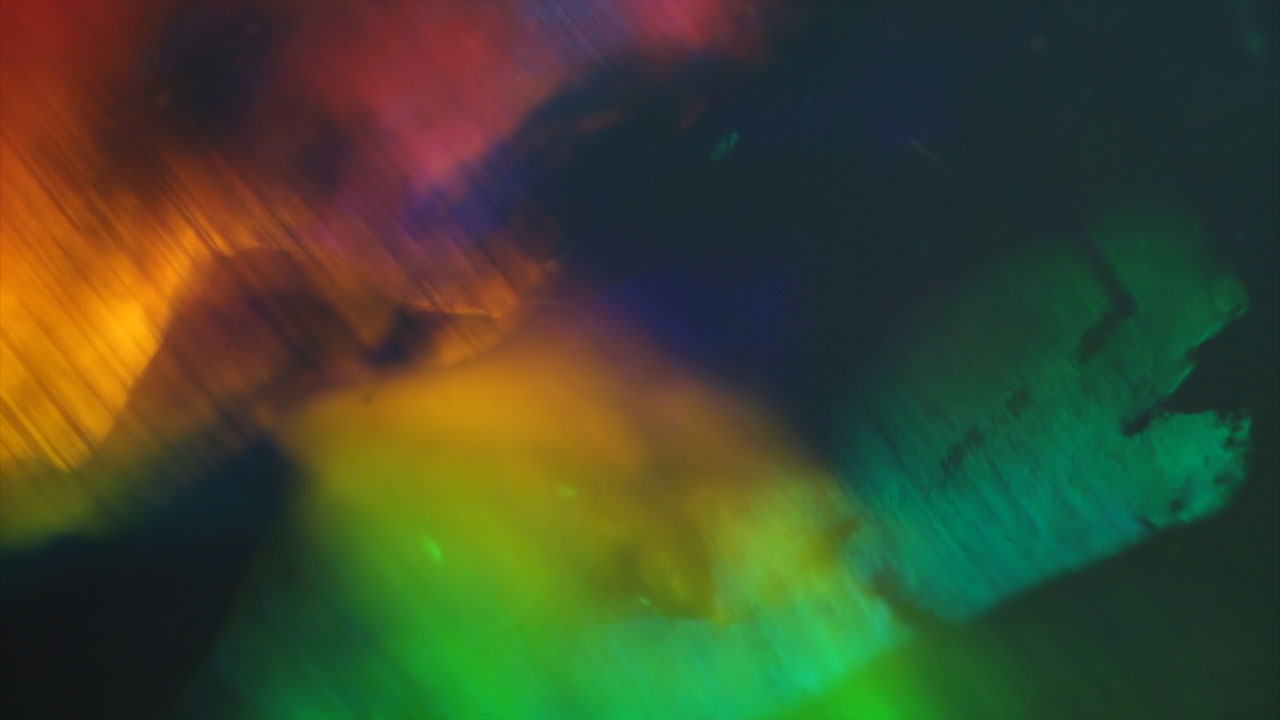 Play of Color
Danielle Parsons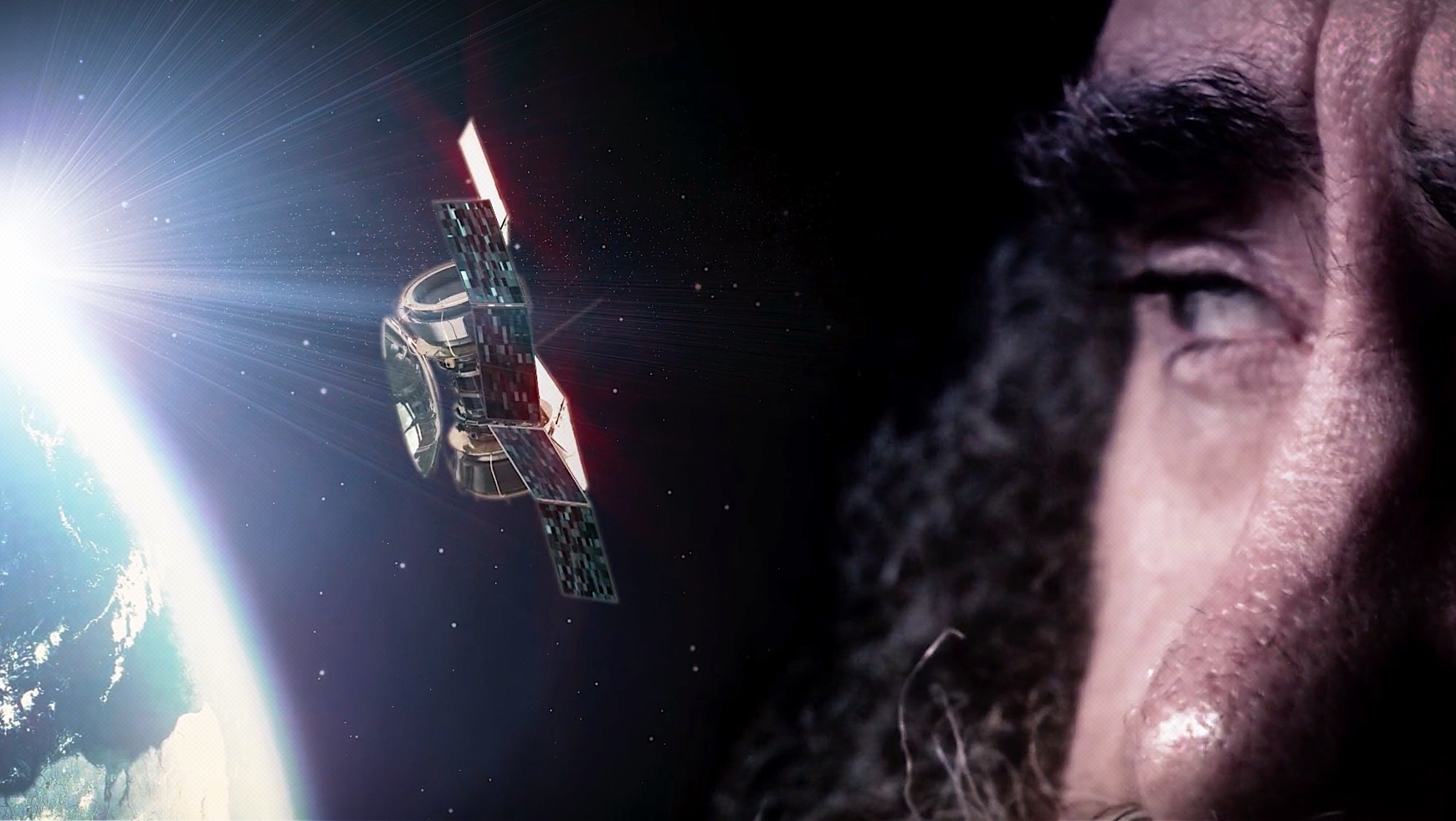 To Be Human Is To Be Transhuman
Jason Silva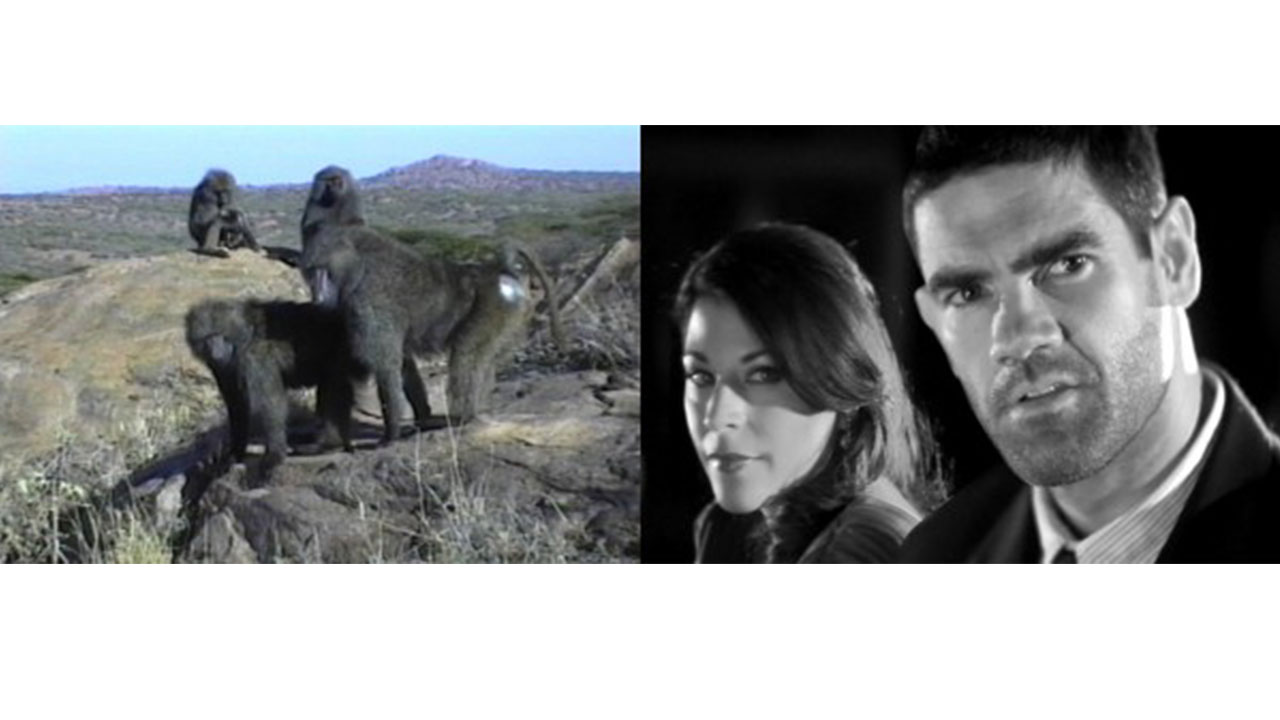 Primate Cinema: Baboons as Friends
Rachel Mayeri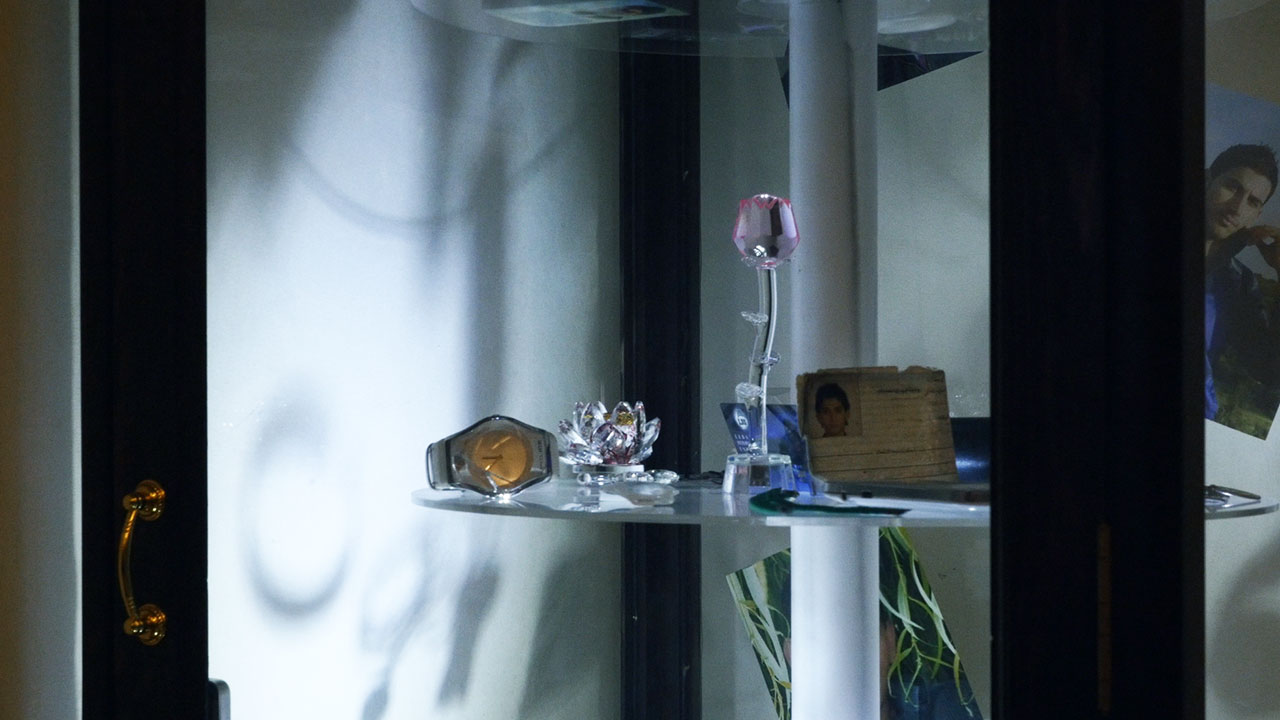 Constructed Futures: Haret Hreik
Sandra Schäfer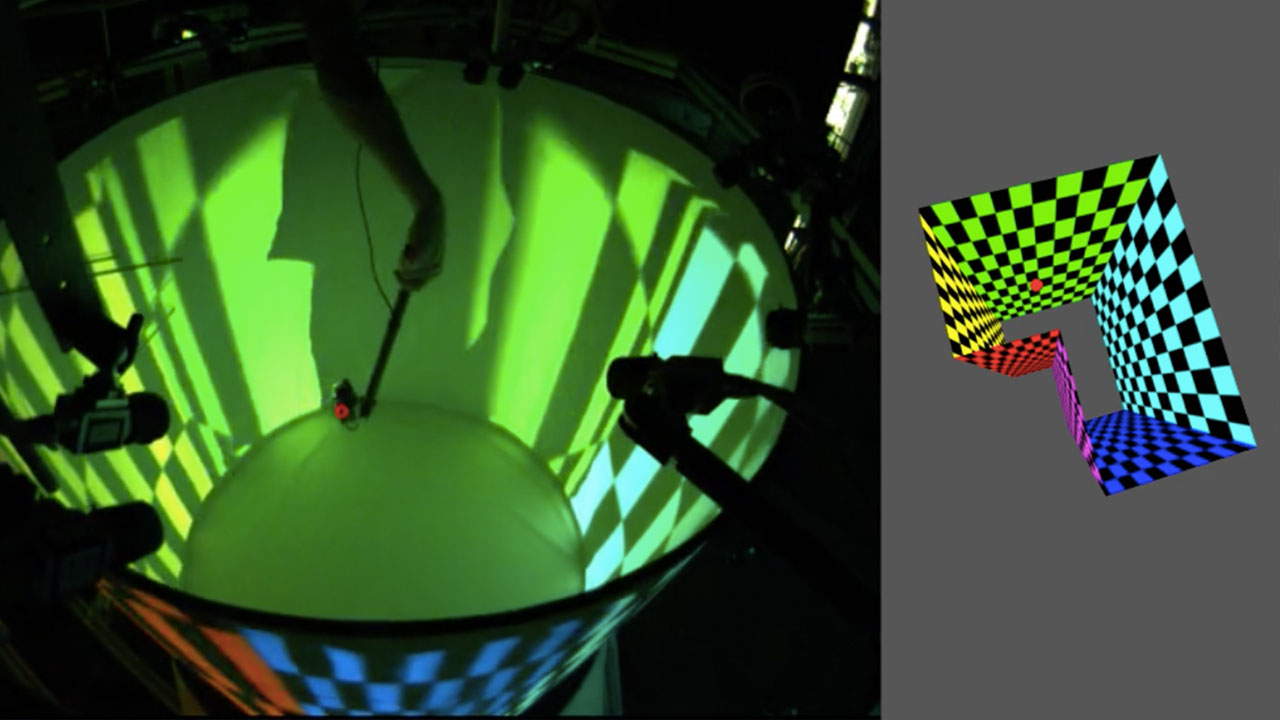 Demonstration of multiple-display perspective correct VR
Andrew Straw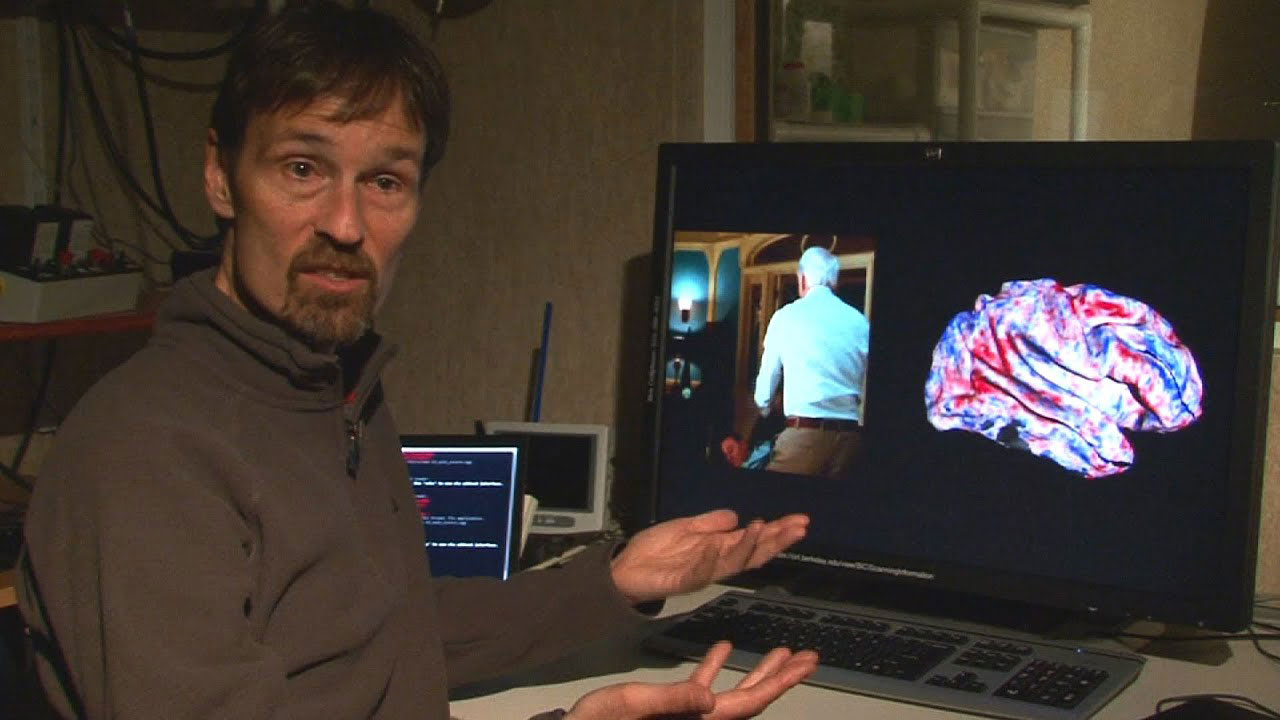 Movie reconstruction from human brain activity
Jack Gallant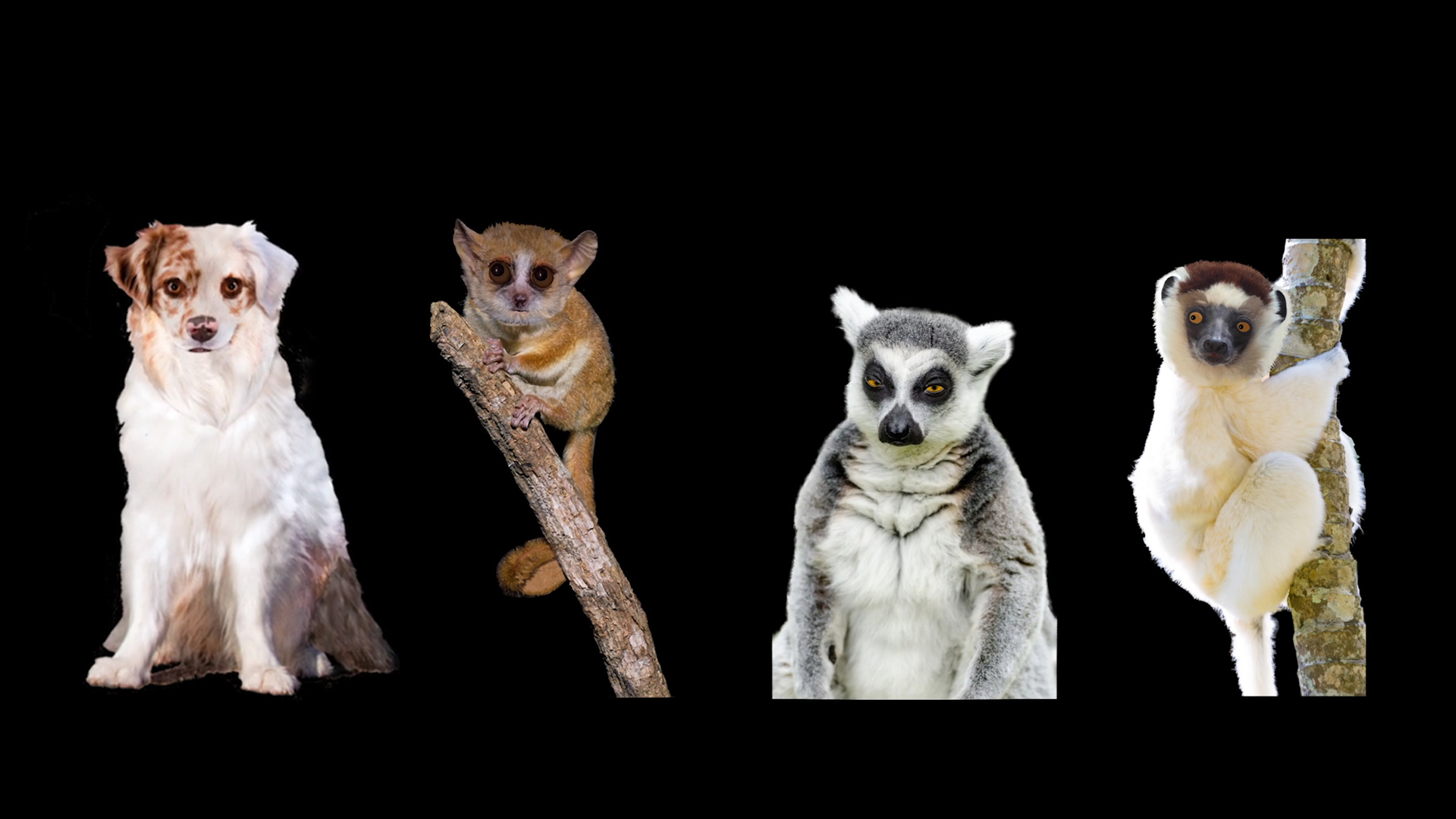 The Jollies: A Biographical Artwork about Primatologist Alison Jolly
Rachel Mayeri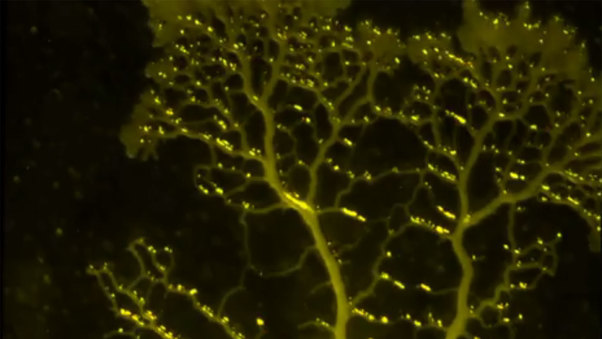 Physarum Polycephalum
Anna Sagatov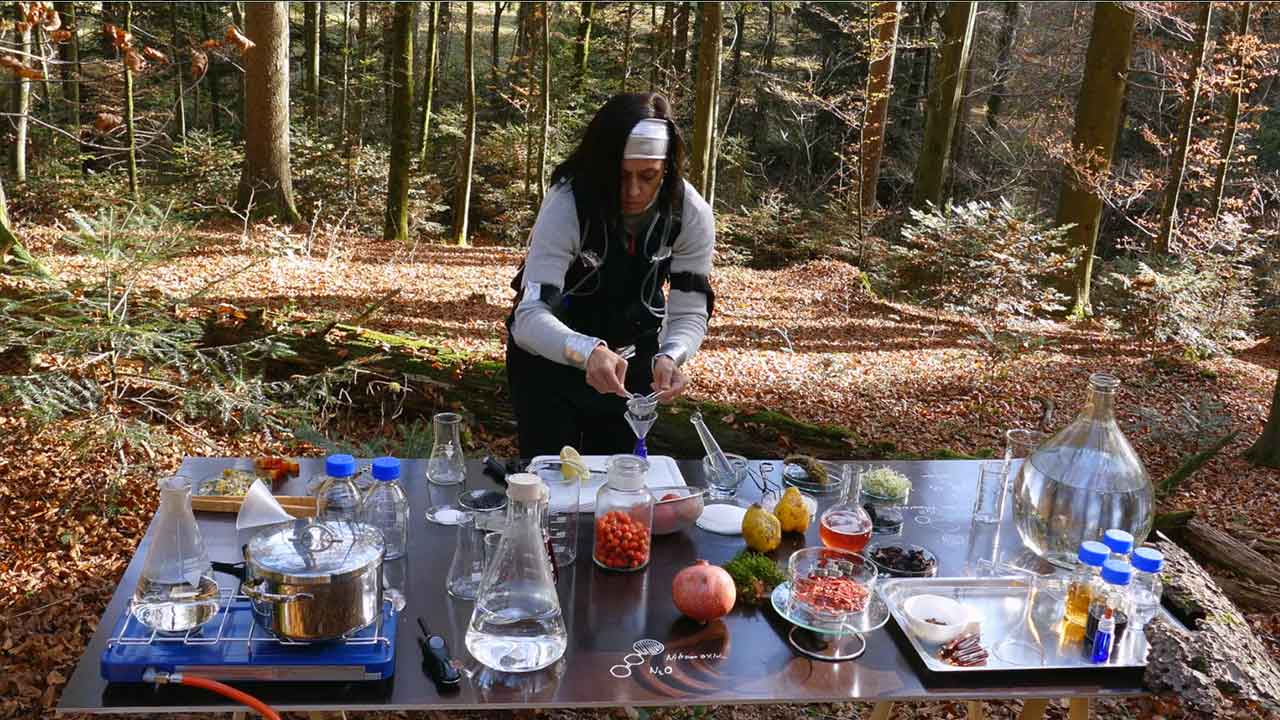 Twenty-One Percent
Ursula Biemann,Mo Diener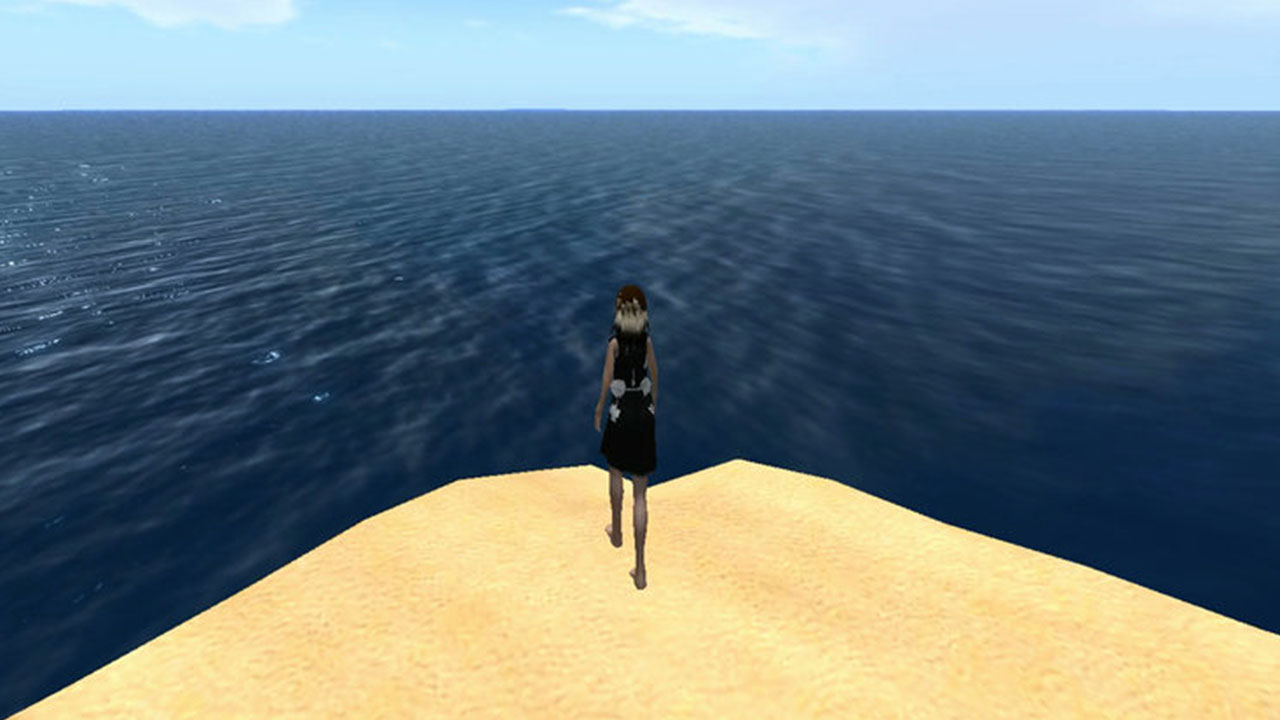 Utopia 1.0
Annie Berman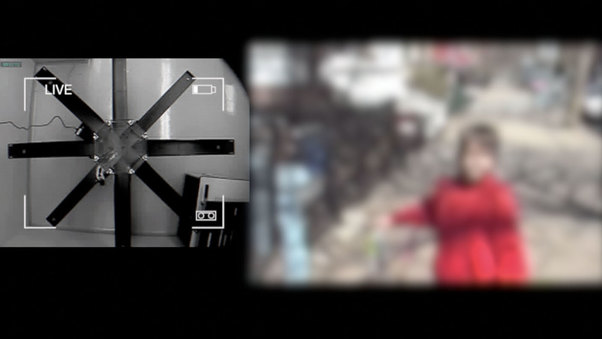 Murine Montage
Alexis Gambis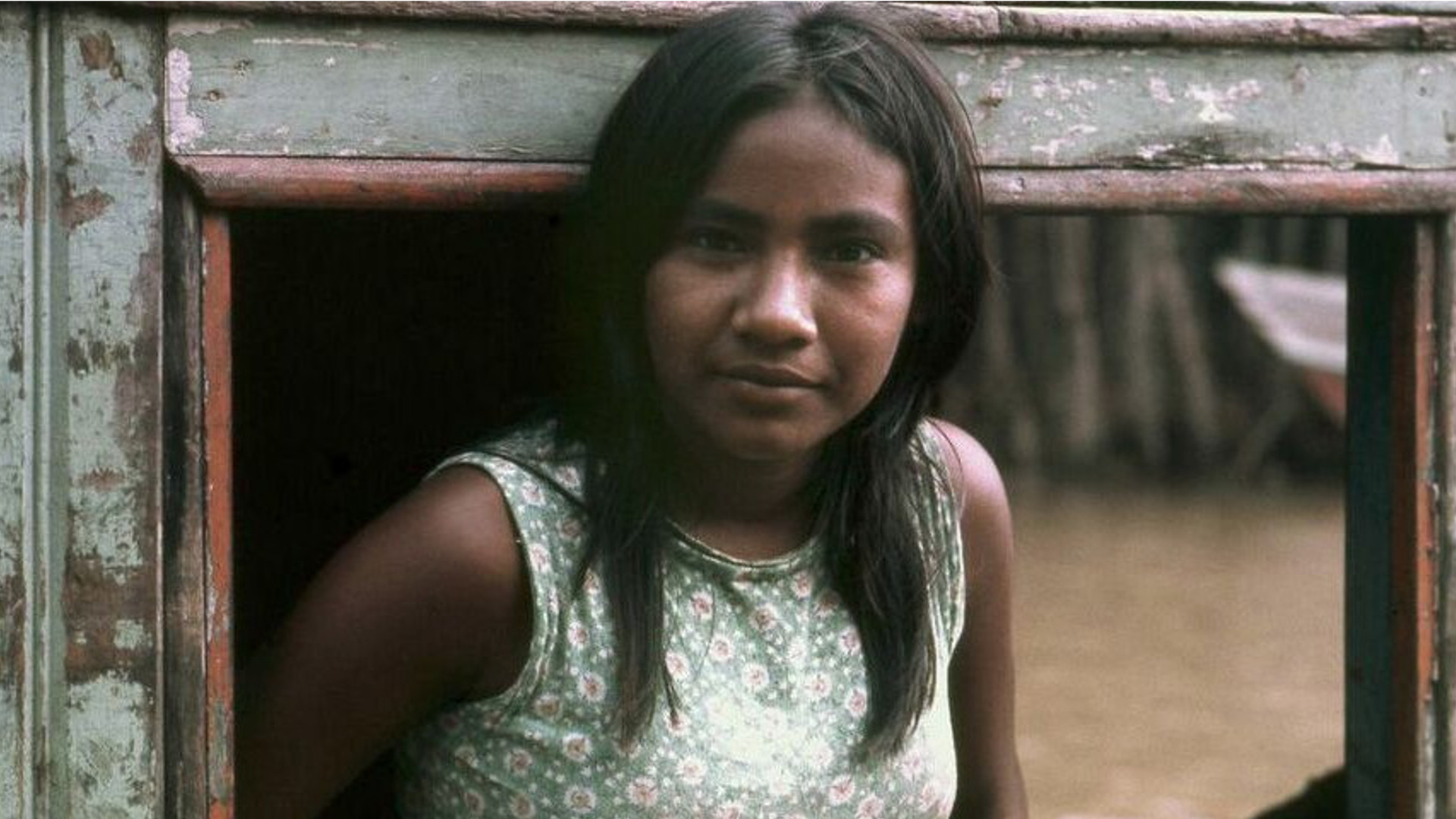 Iracema, uma transa amazônica (Iracema)
Jorge Bodanzky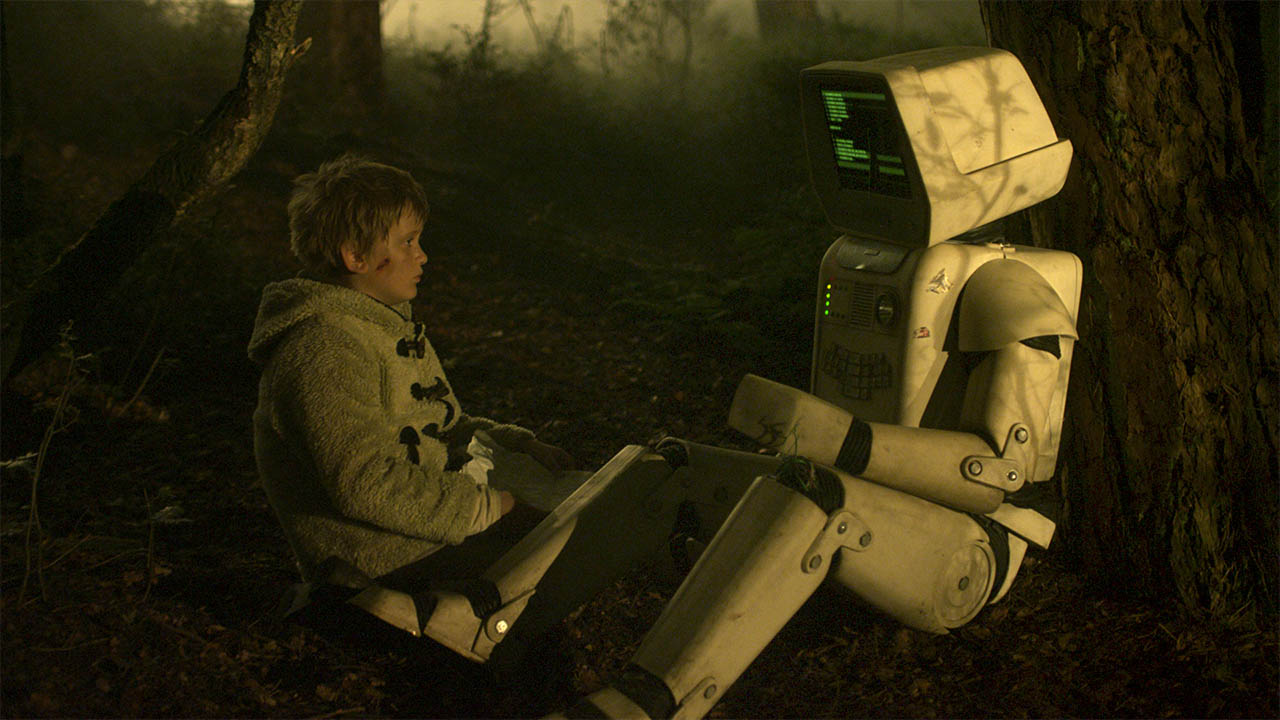 The Incredible Machine
Paul Cohen
Constant Activity
#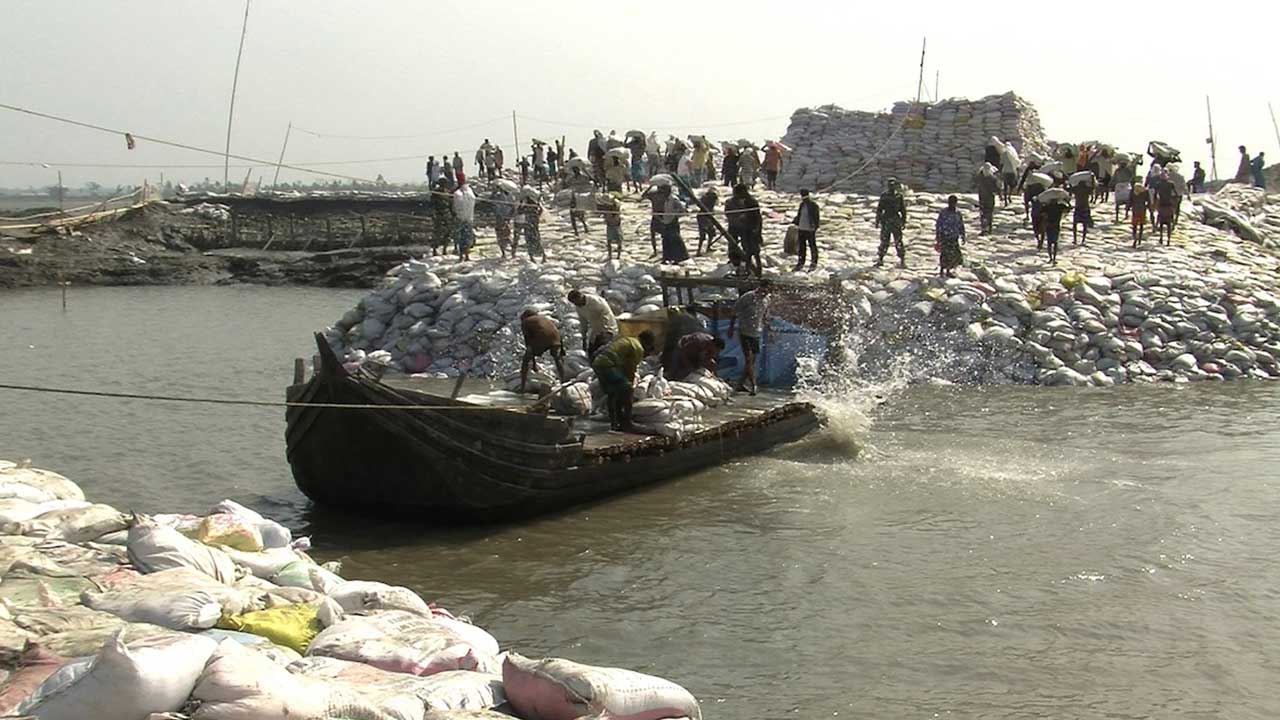 Deep Weather
Ursula Biemann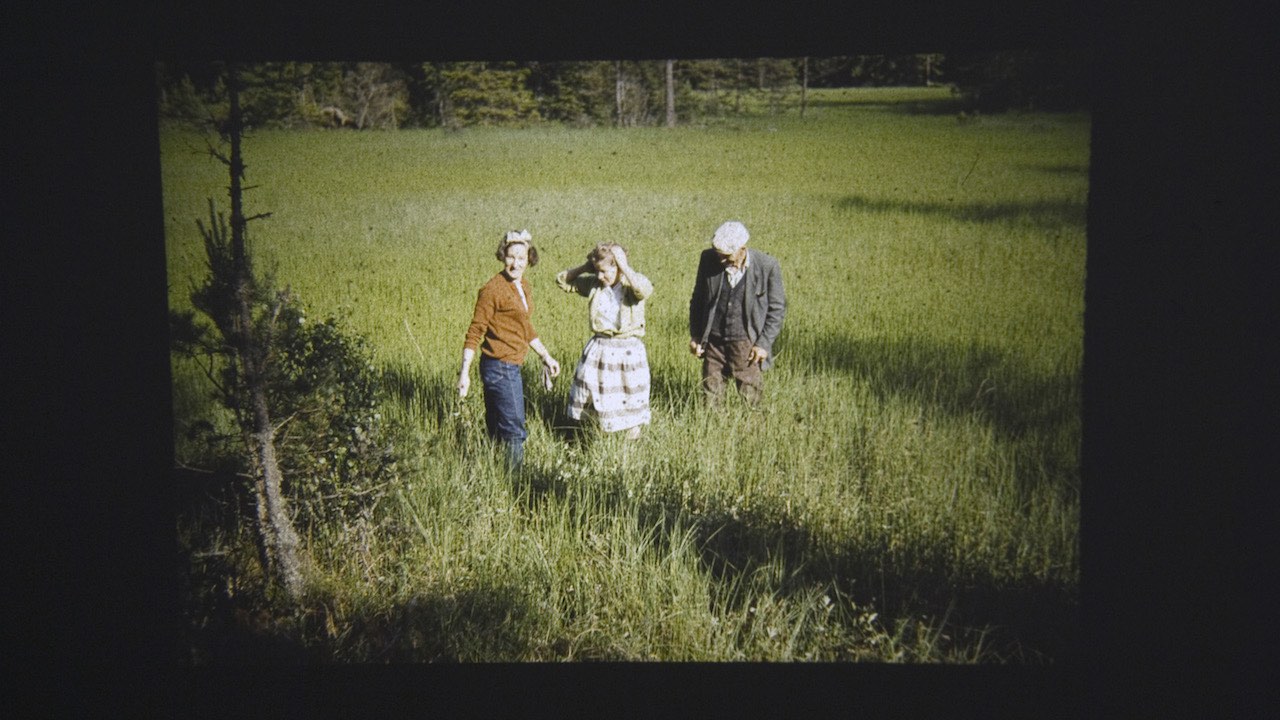 I remember my dreams by the colour they are...
Maria Magnusson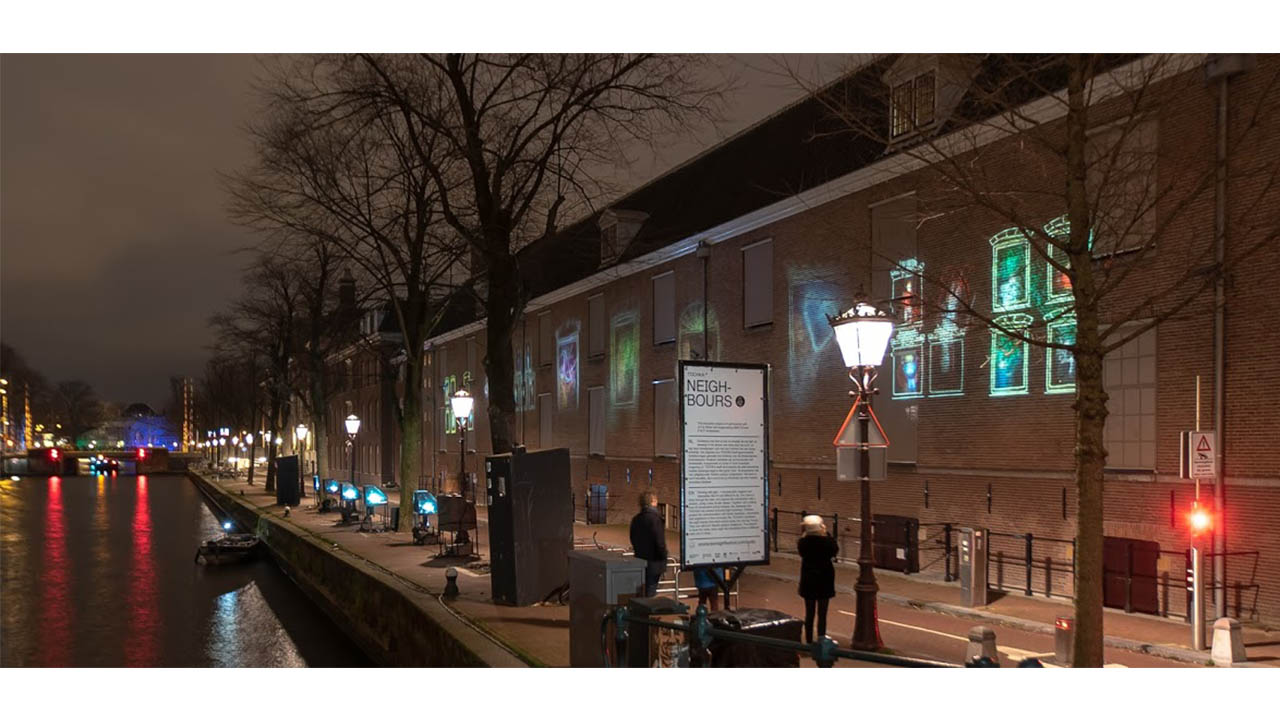 Tochka (Track)
Takeshi Nagata, Kazue Monno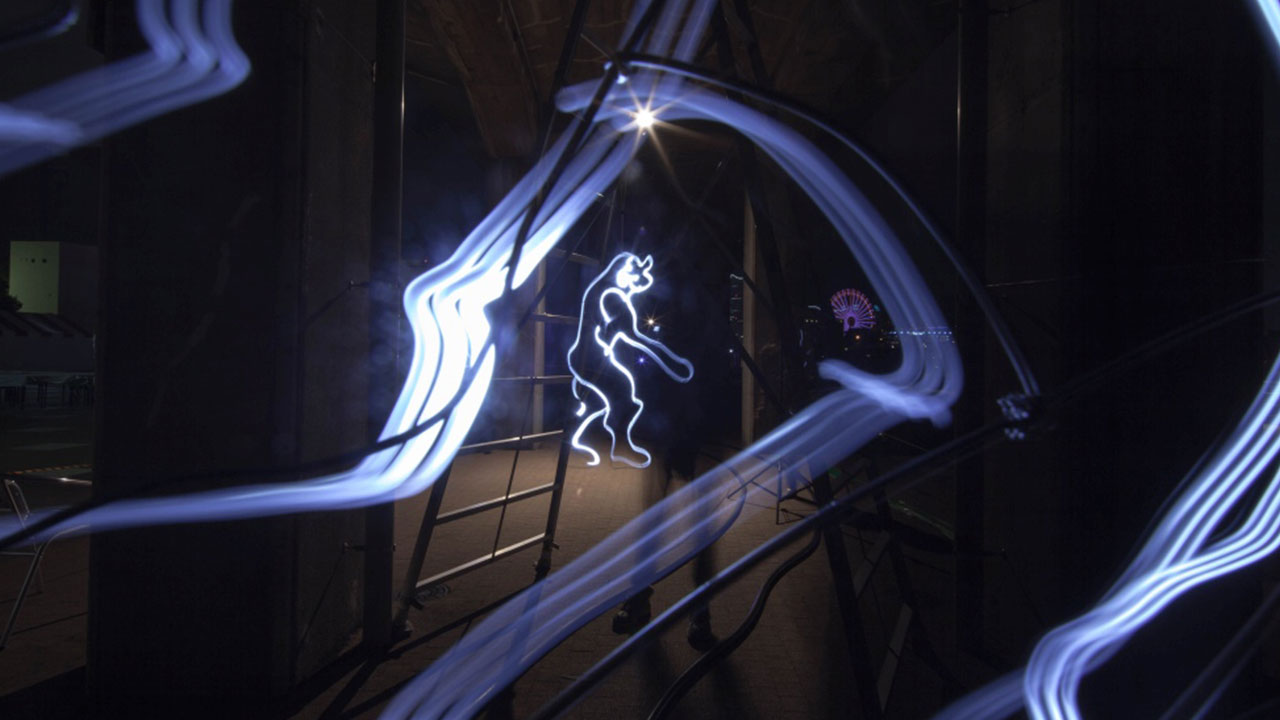 Track
TOCHKA (Takeshi Nagata & Kazue Monno)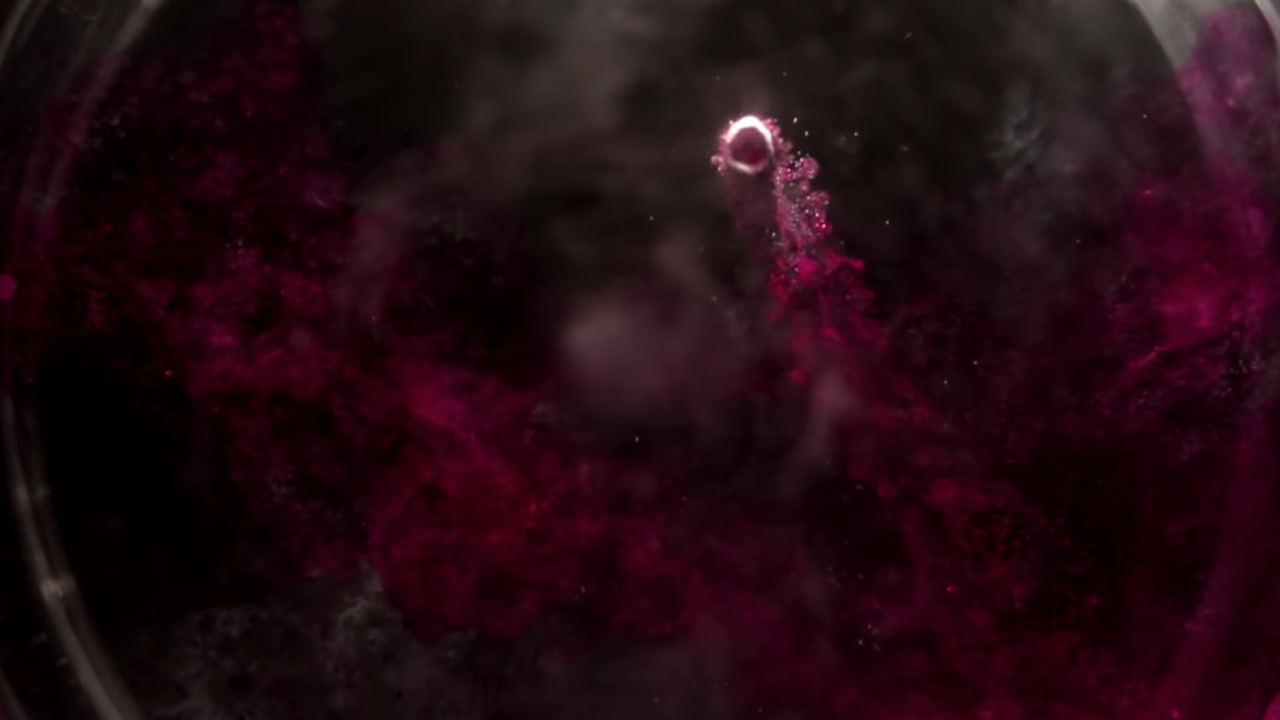 Matéria visível: Sódio em água com fenolftaleína (Visible matter: chemistry – sodium)
Tiago Marconi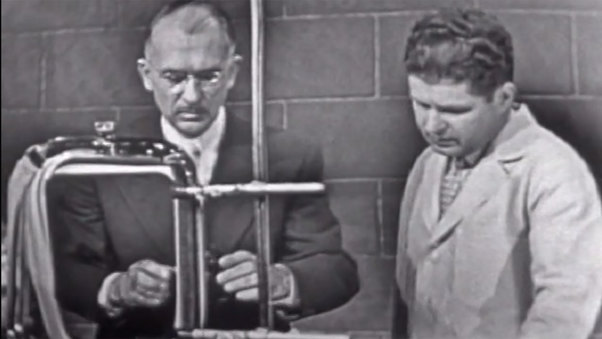 The Flow of Heat
Prelinger Archives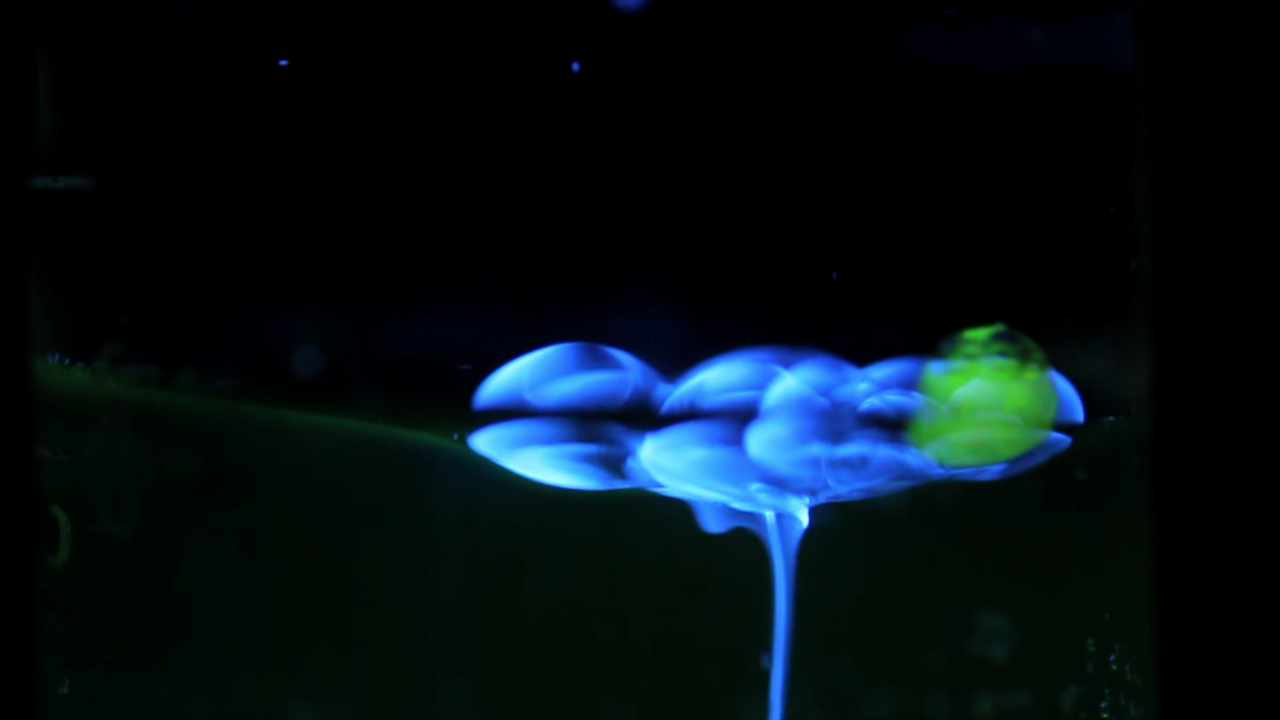 Matéria visível: Fluoresceína e sulfato de quinino em vaselina e água sob luz ultravioleta (Visible matter: chemistry – fluorescein)
Tiago Marconi
This Is Not a Film
Jafar Panahi,Mojtaba Mirtahmasb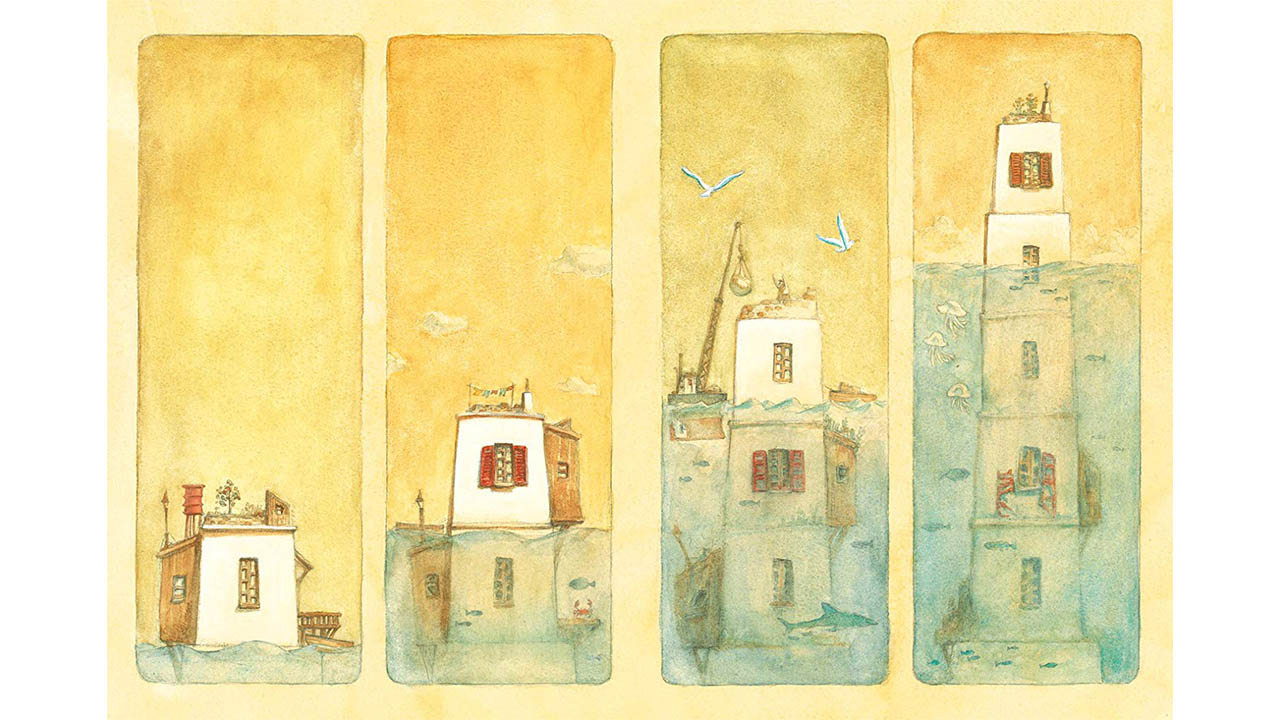 The House of Small Cubes
Kunio Kato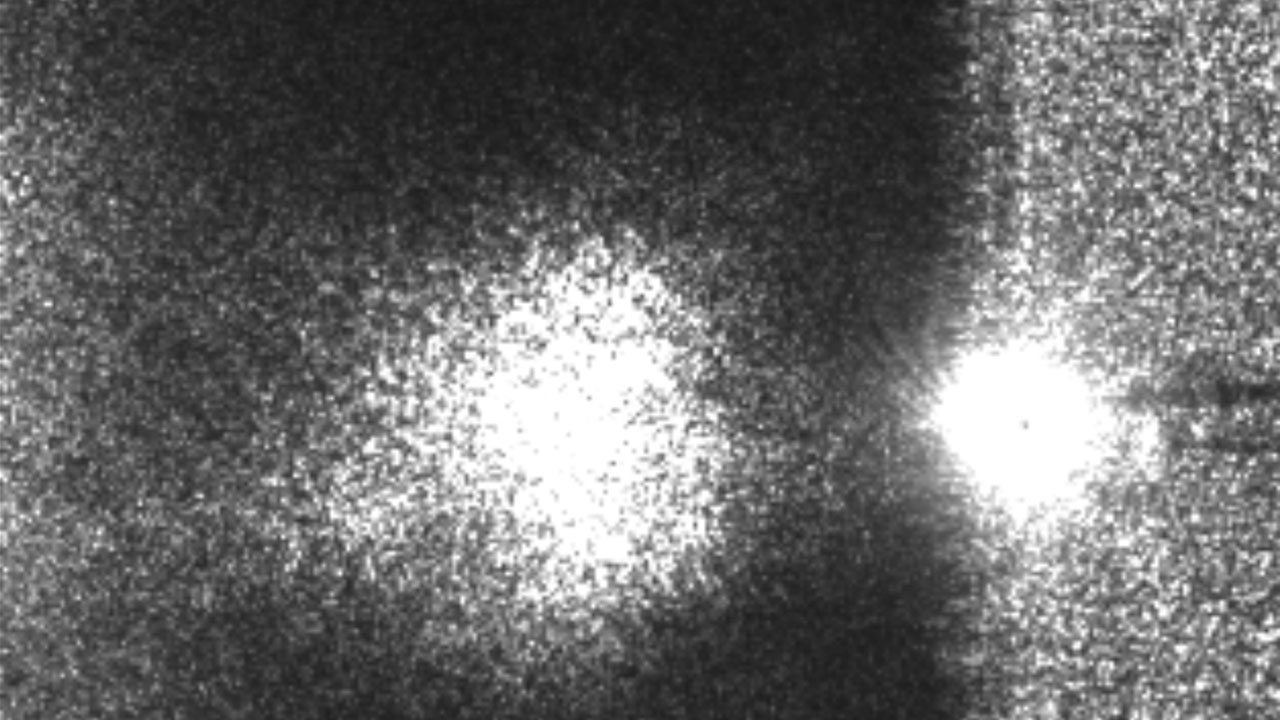 Fiber Coupling
Rafael (Yong-Ak) Song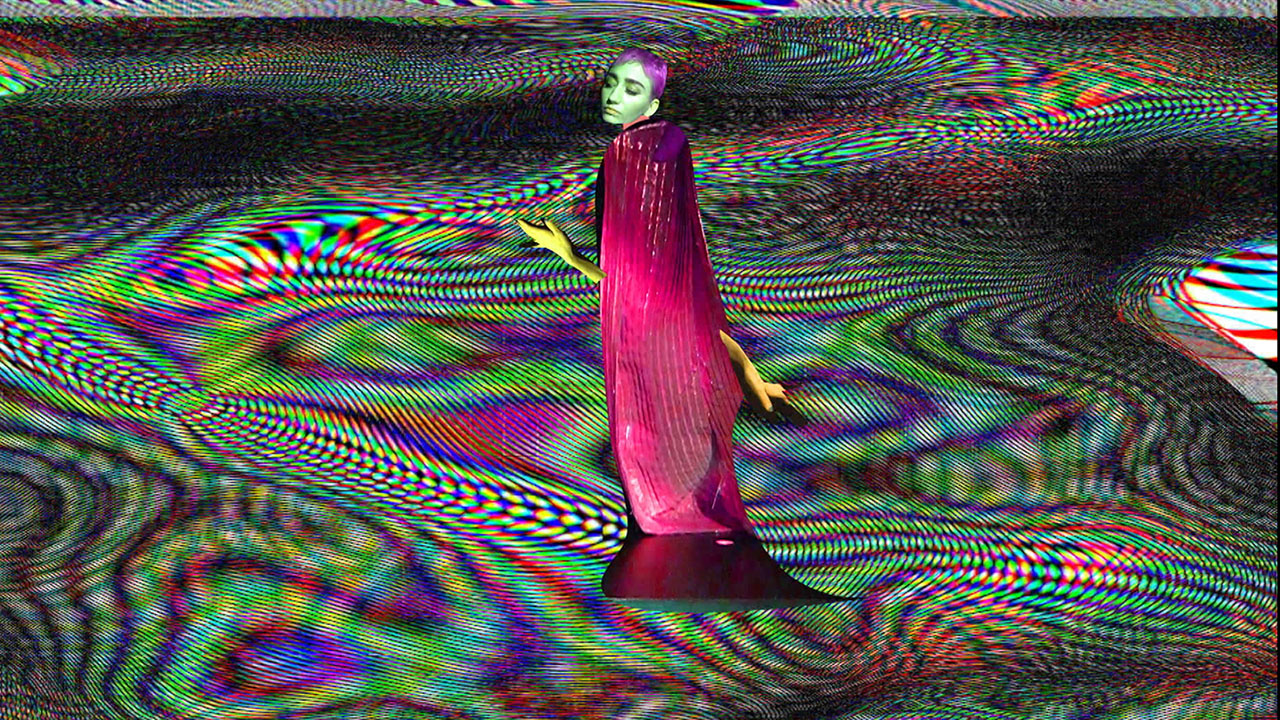 Reverie of the Puppets
Kathy Rose
Sleepless
Emily Fraser
The Dying Physicist
Sam Molleur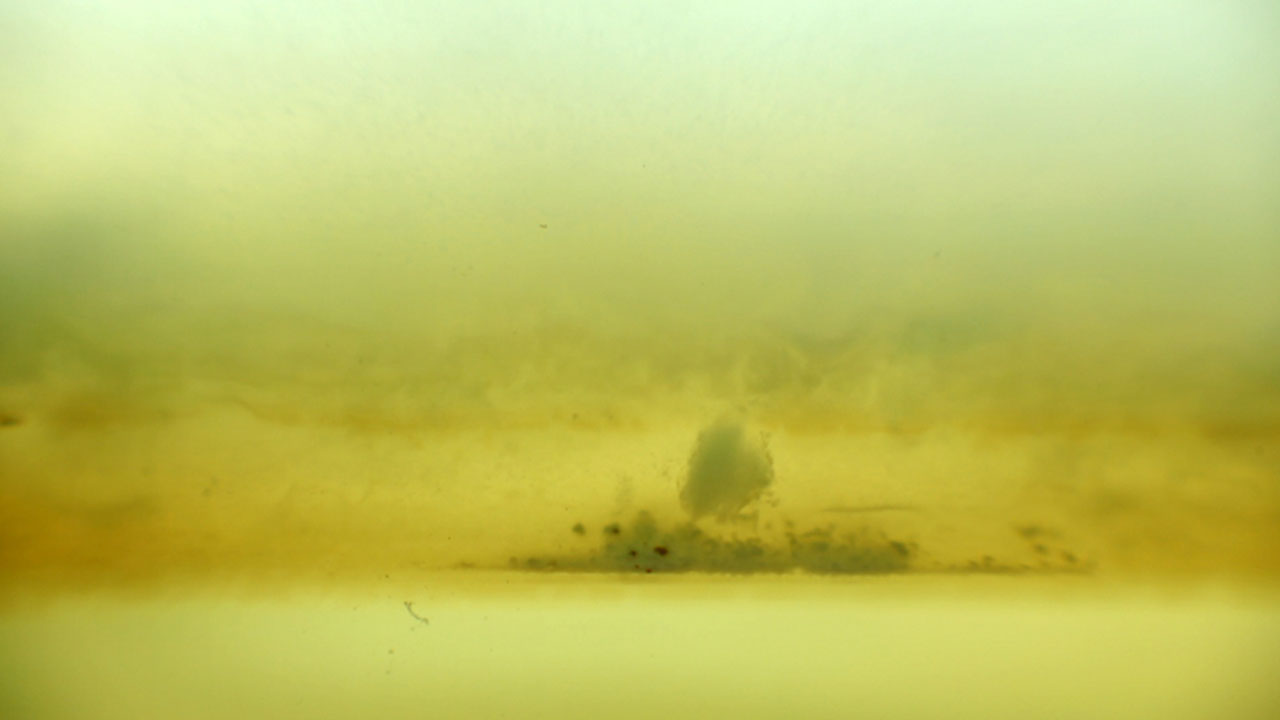 A Thing Among Things
Giovanni Giaretta
Foreign Bodies
Nicolas Brault
Whale Fall (After Life of a Whale)
Sharon Shattuck,Flora Lichtman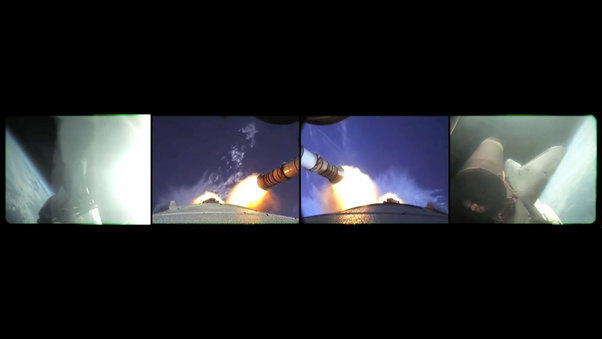 Shuttle Endeavor Final Launch
Chase Heavener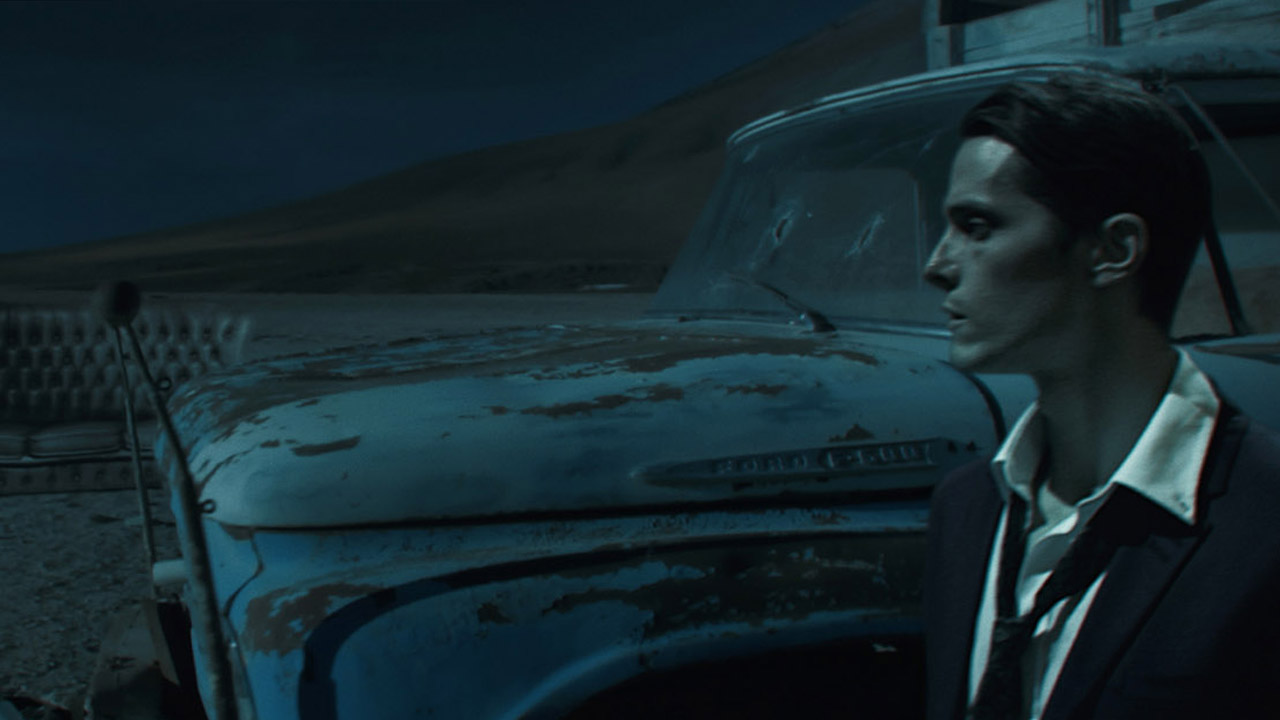 Into the Stream
Alexey Marfin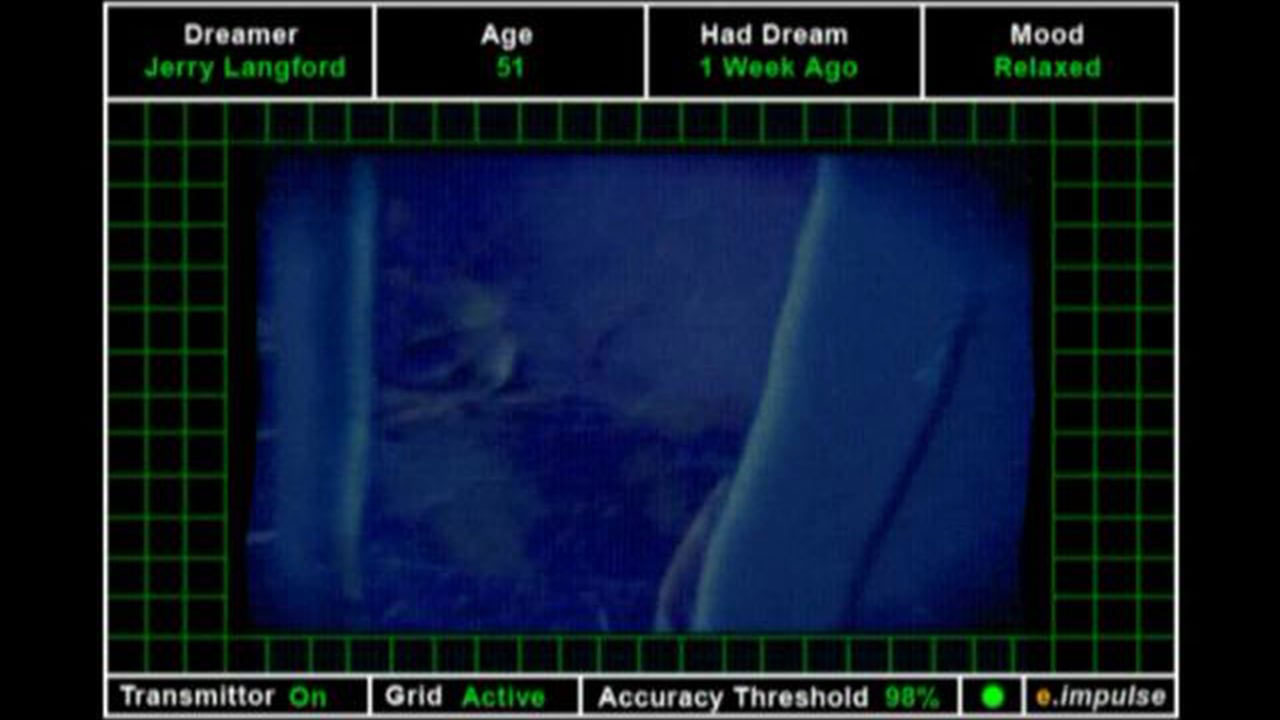 Dreamers
Jeff Alu
Ring Resonator
Rafael (Yong-Aka) Song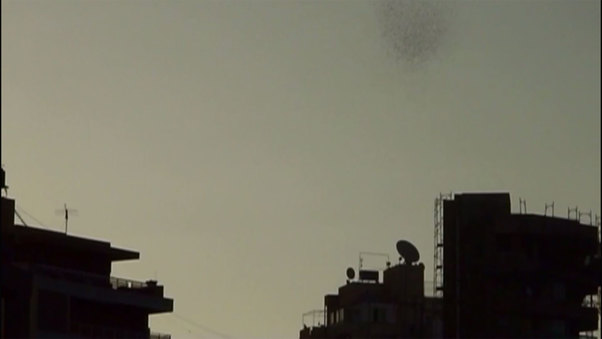 Slippage & Dreams in 3 Chapters
Ali Cherri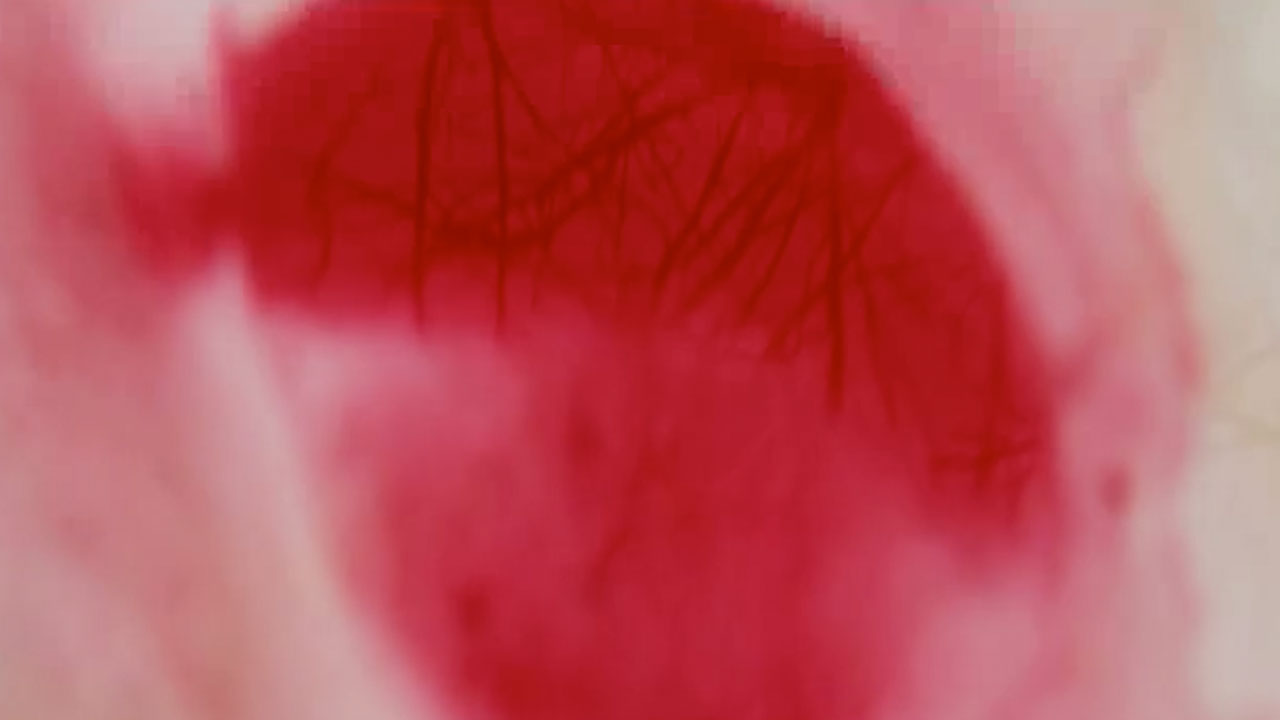 Dreaming Tigers
Graciela Cassel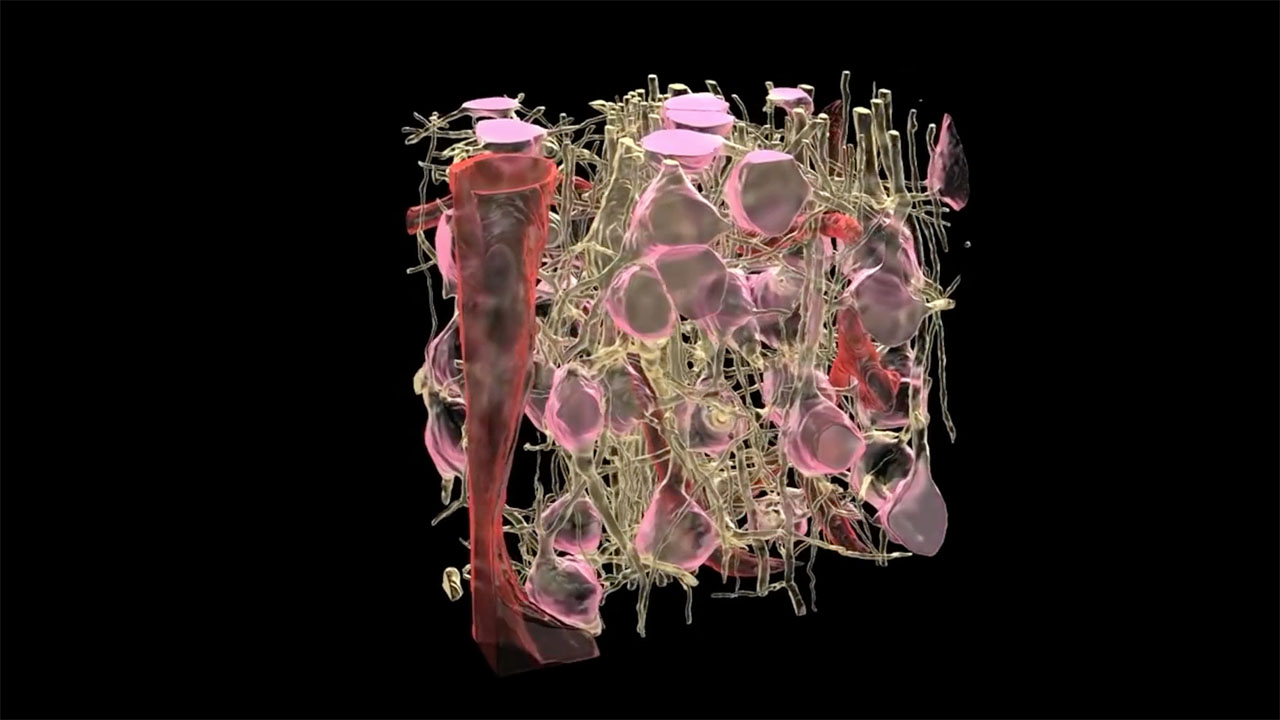 Four Winds
Geoffrey Pugen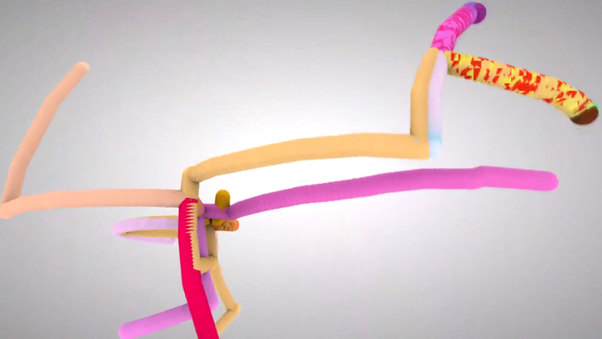 Origin of Mass
Aleksandar Rodic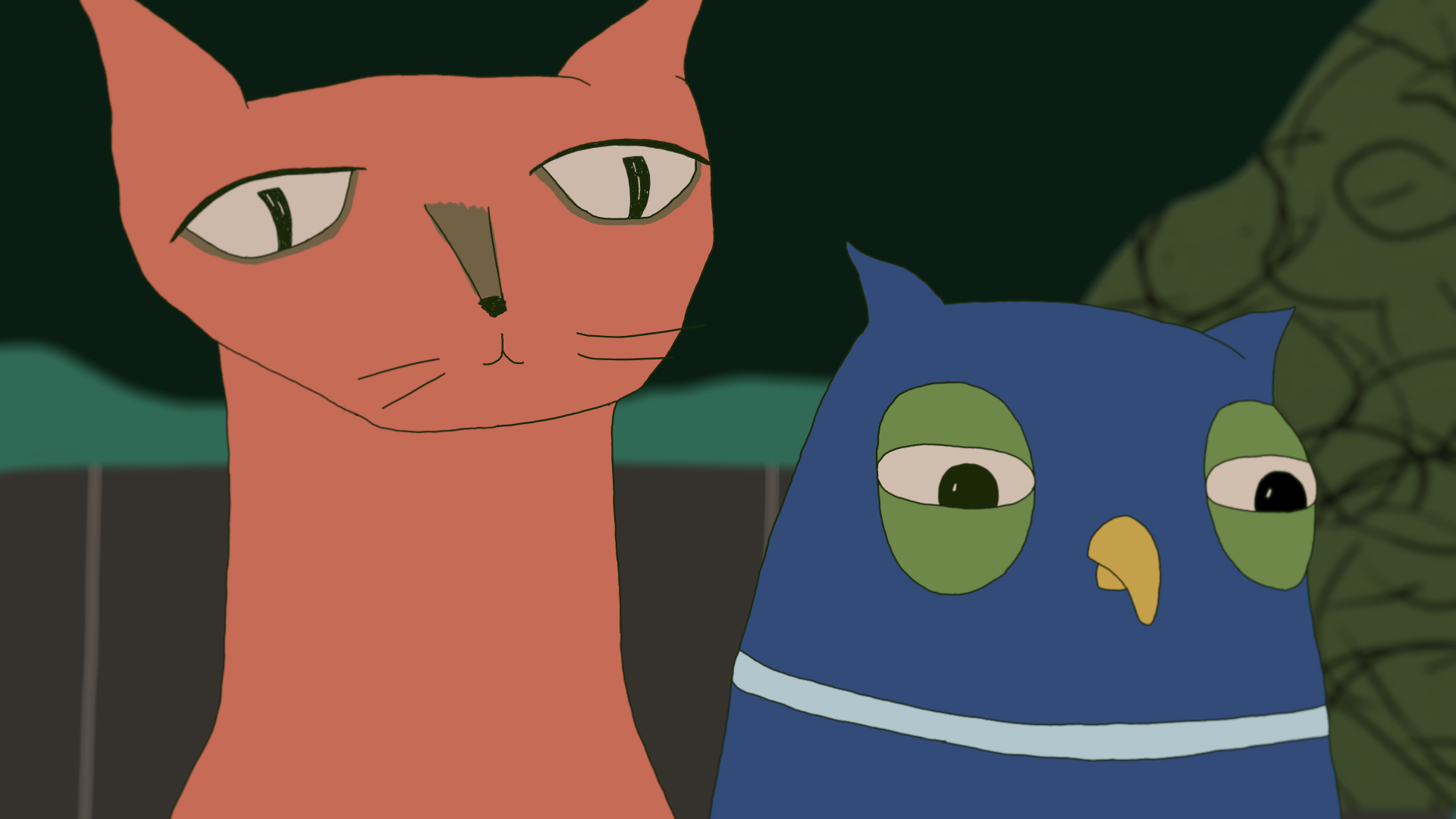 The Art of Change
María Álvarez; Elisa Morais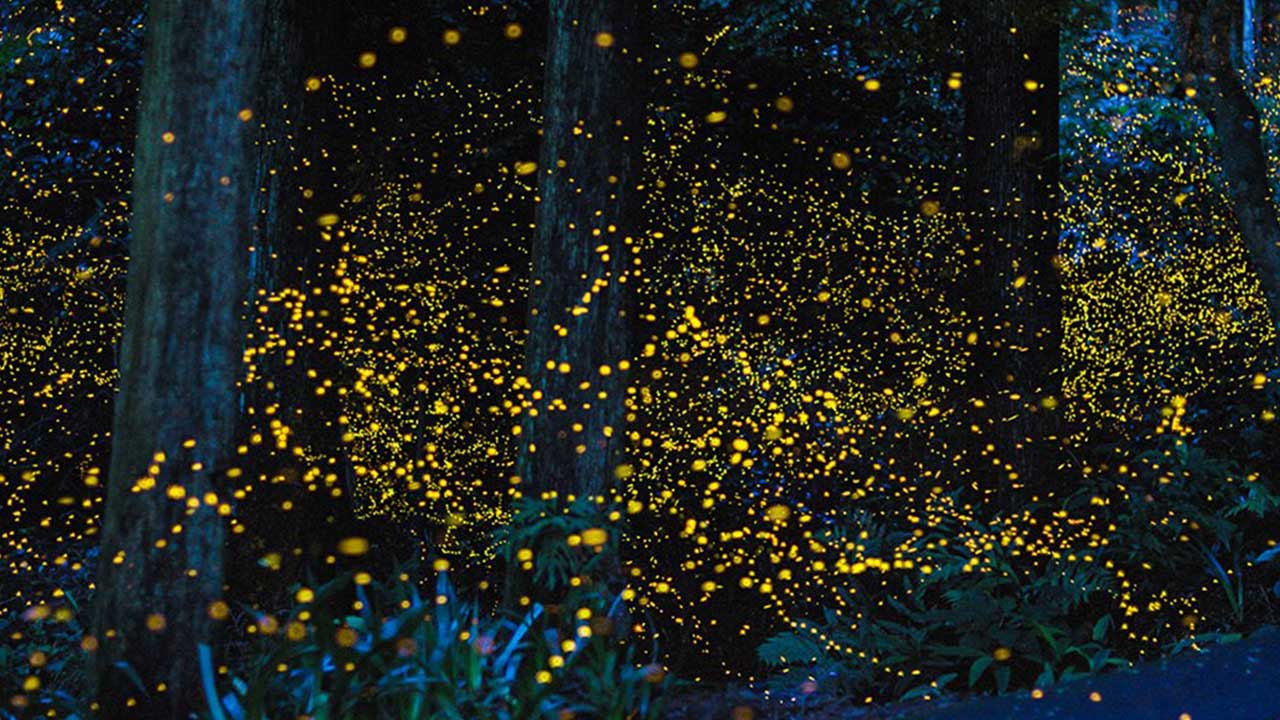 Enchanting Fireflies Paint the Sky
Vincent Brady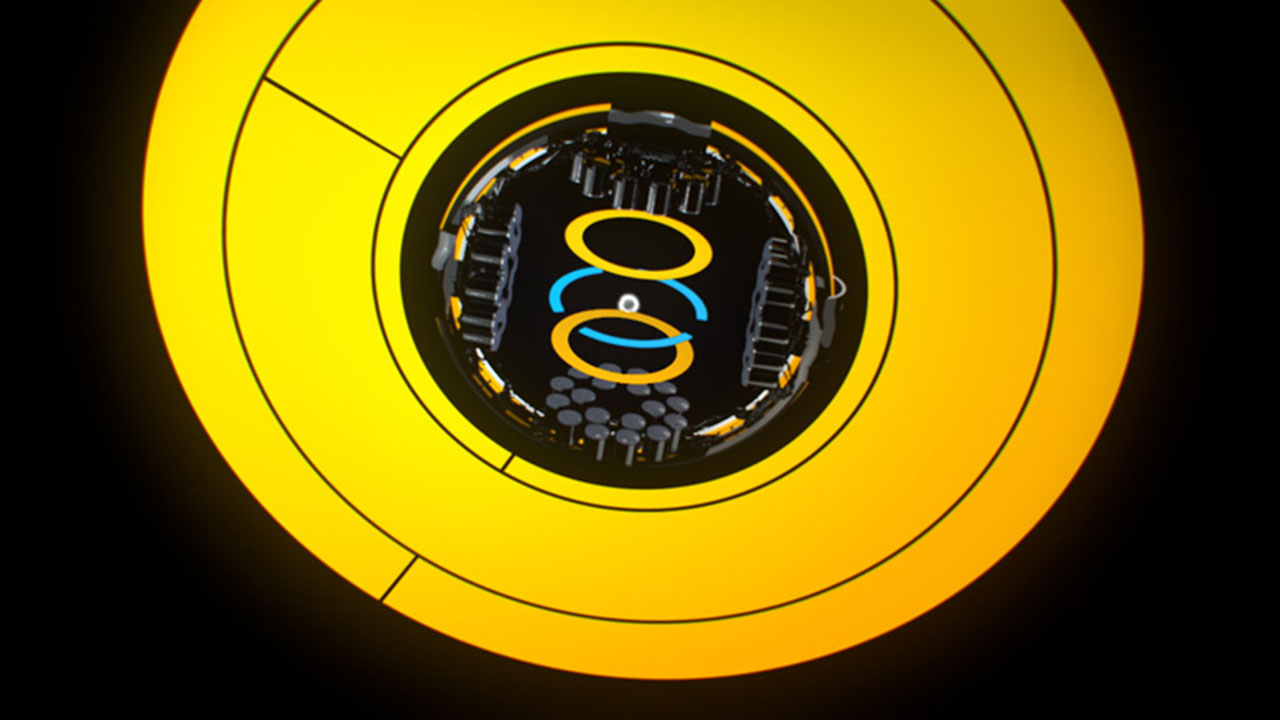 Macrostructure
Eric Schockmel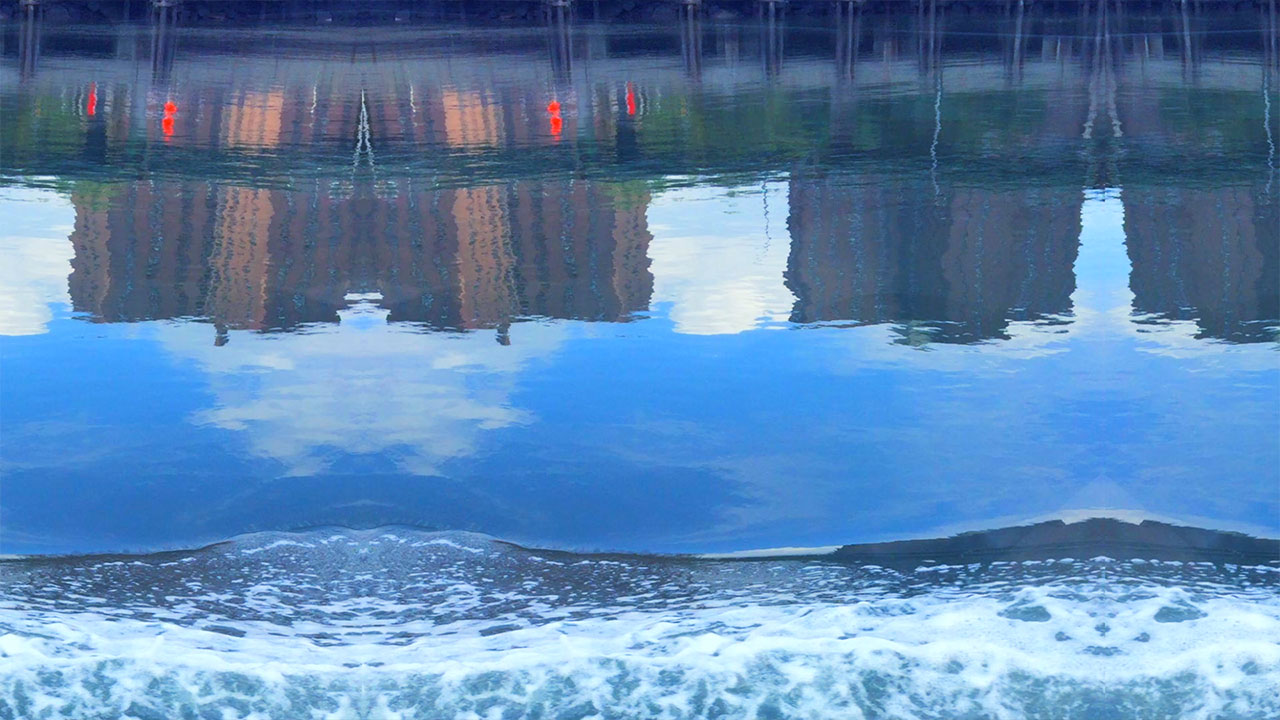 River A
Graciela Cassel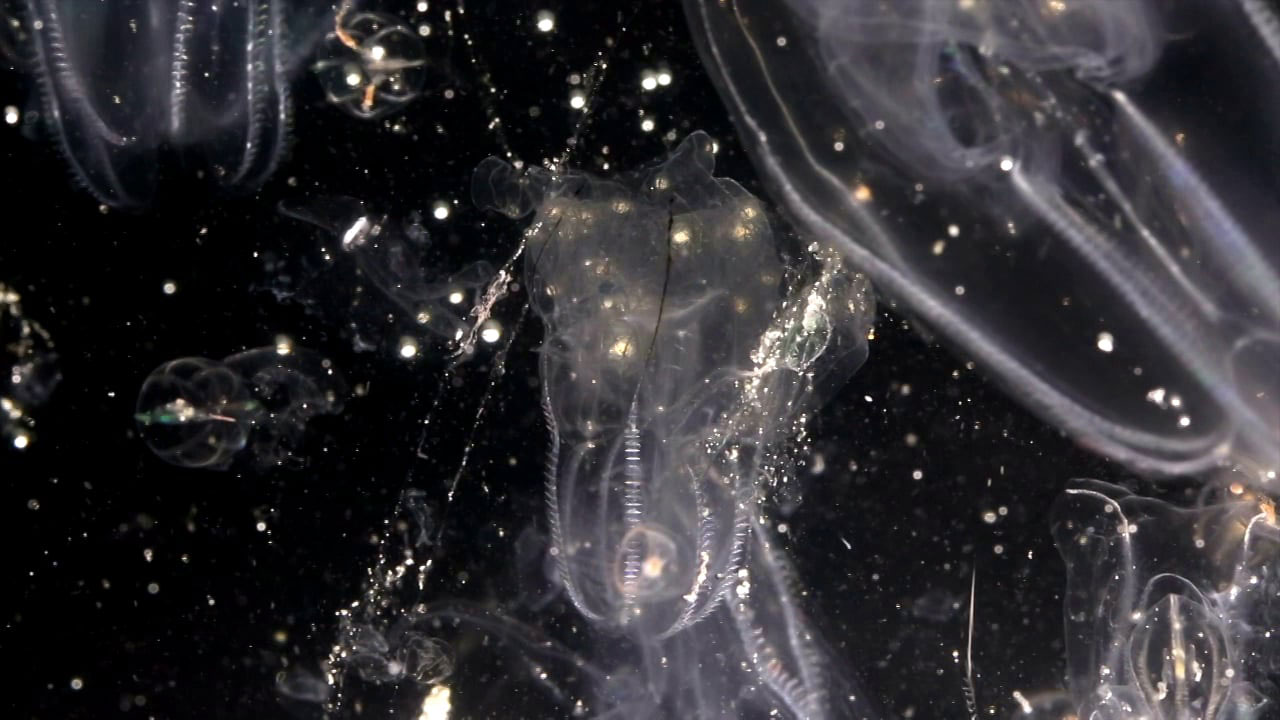 Hope Island
Charles Lindsay
Virtual Brain with Oculus Rift (2)
Bas Rokers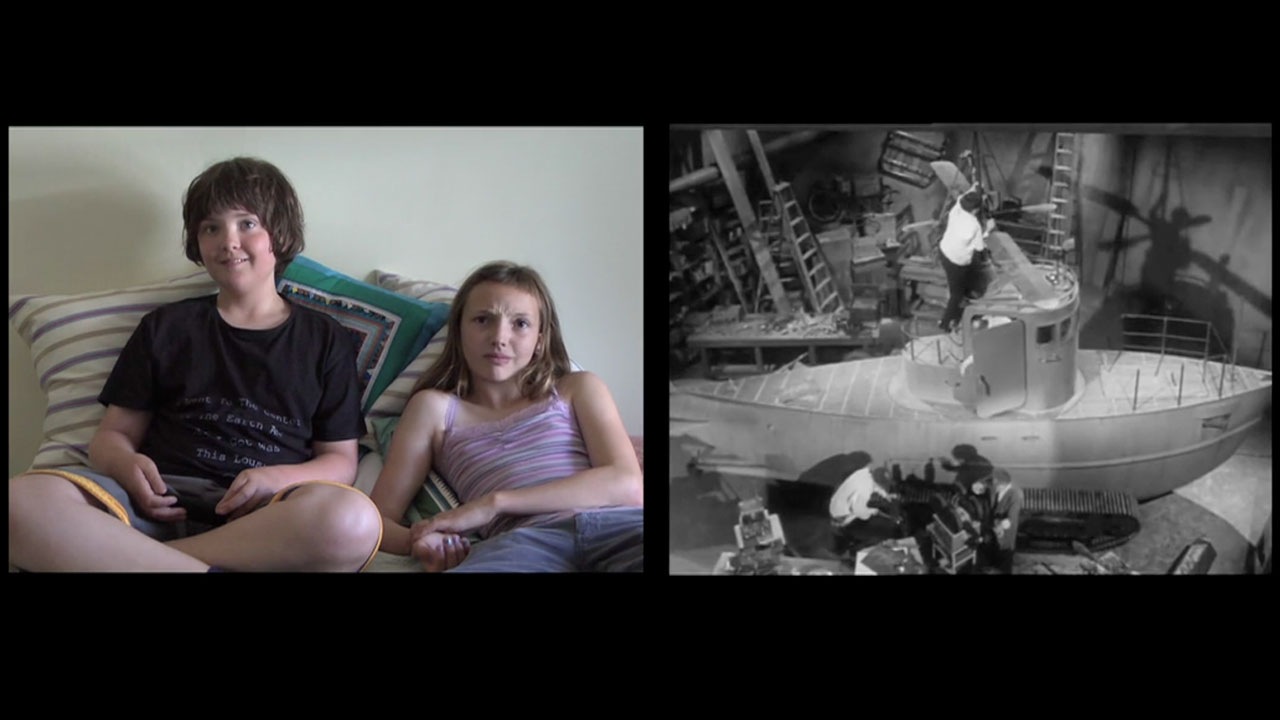 Primate Cinema: Movies for Monkeys
Rachel Mayeri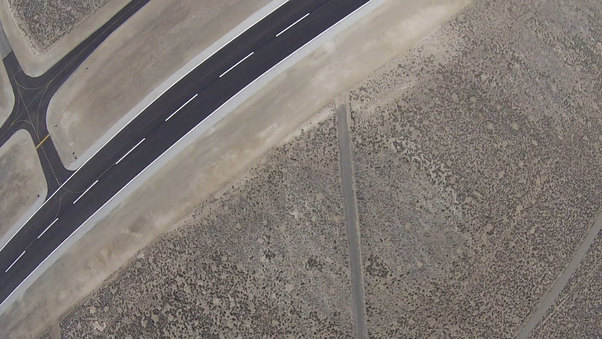 Aerial Studies
Kelly Loudenberg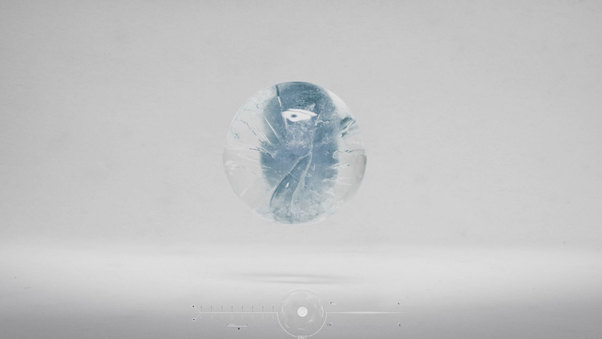 Gravity
Clemens Wirth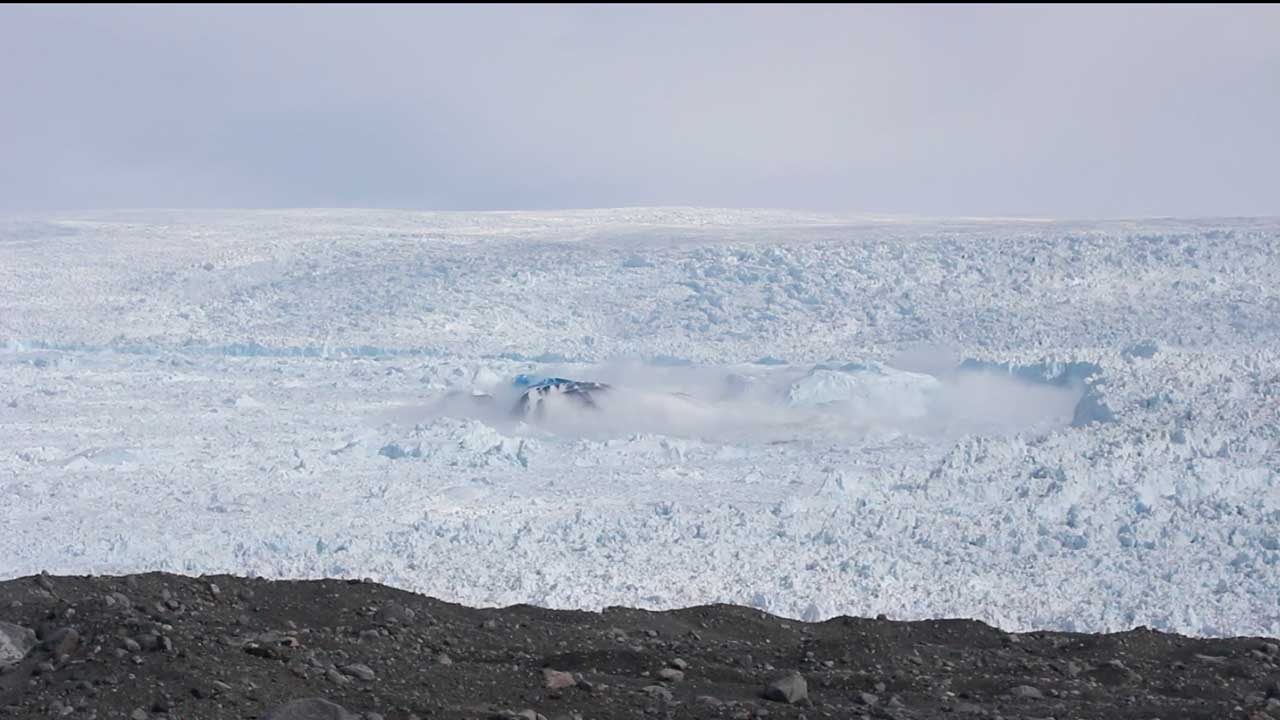 Sea-level Rise by Ice Rise Calving 
Denise Holland,David Holland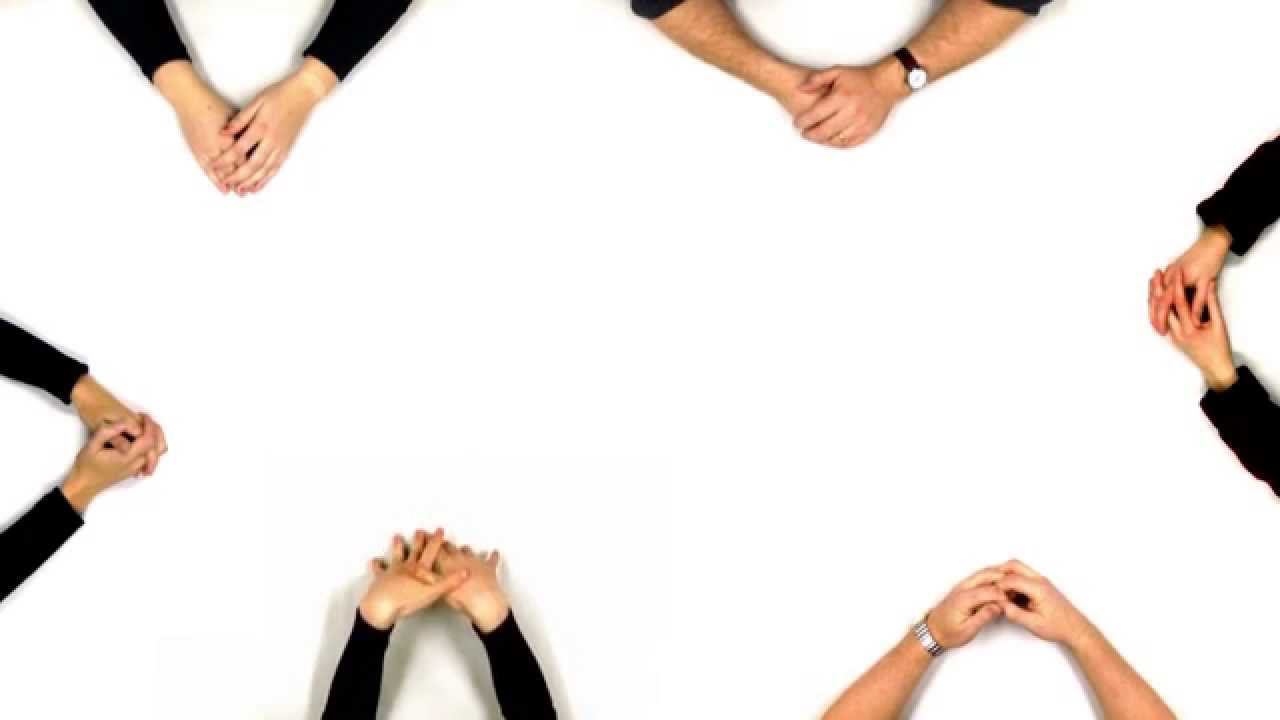 Preclinical Body
Kaisu Koski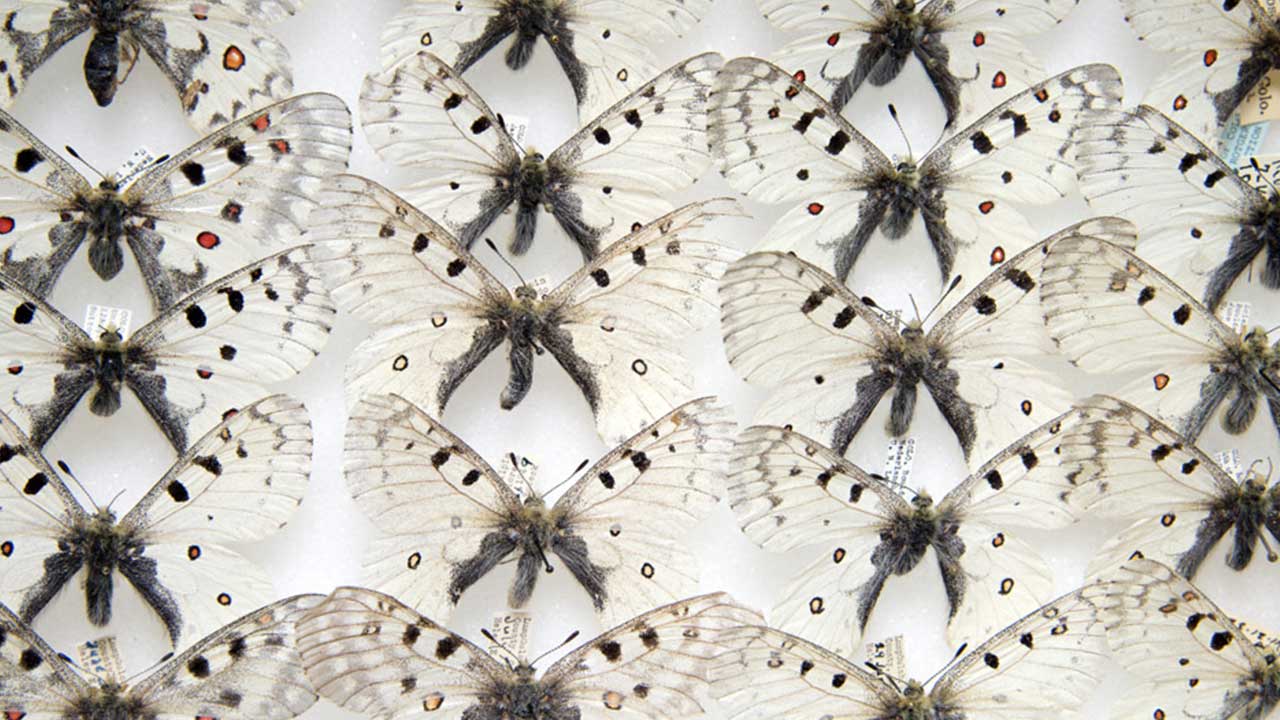 Insecta
Ramey Newell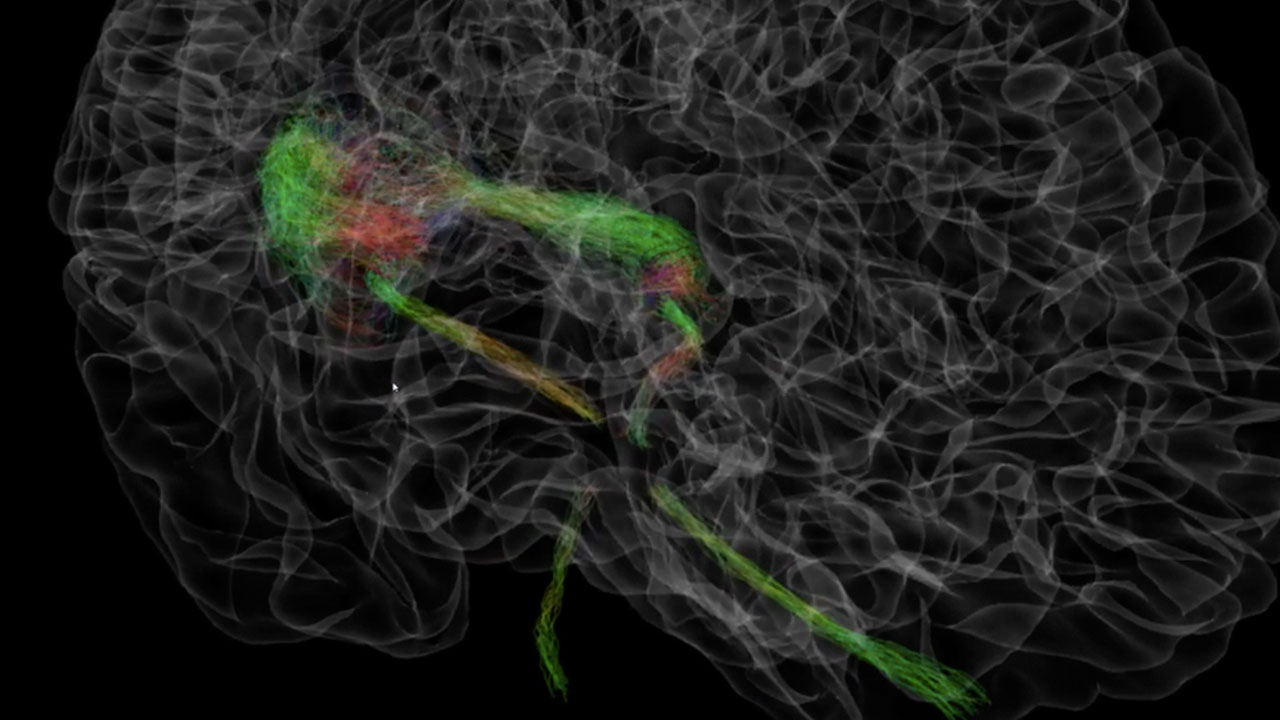 Virtual Brain With Oculus Rift (1)
Bas Rokers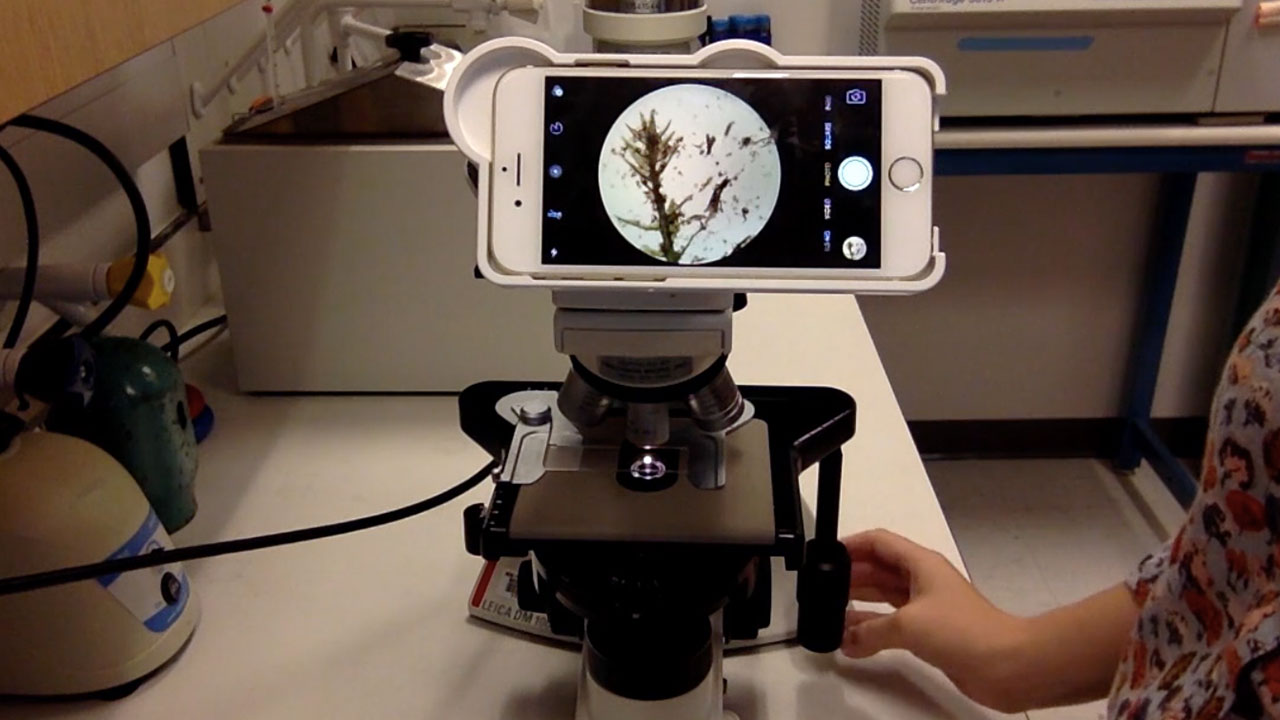 LabCam: iDu Optics
Sally Warring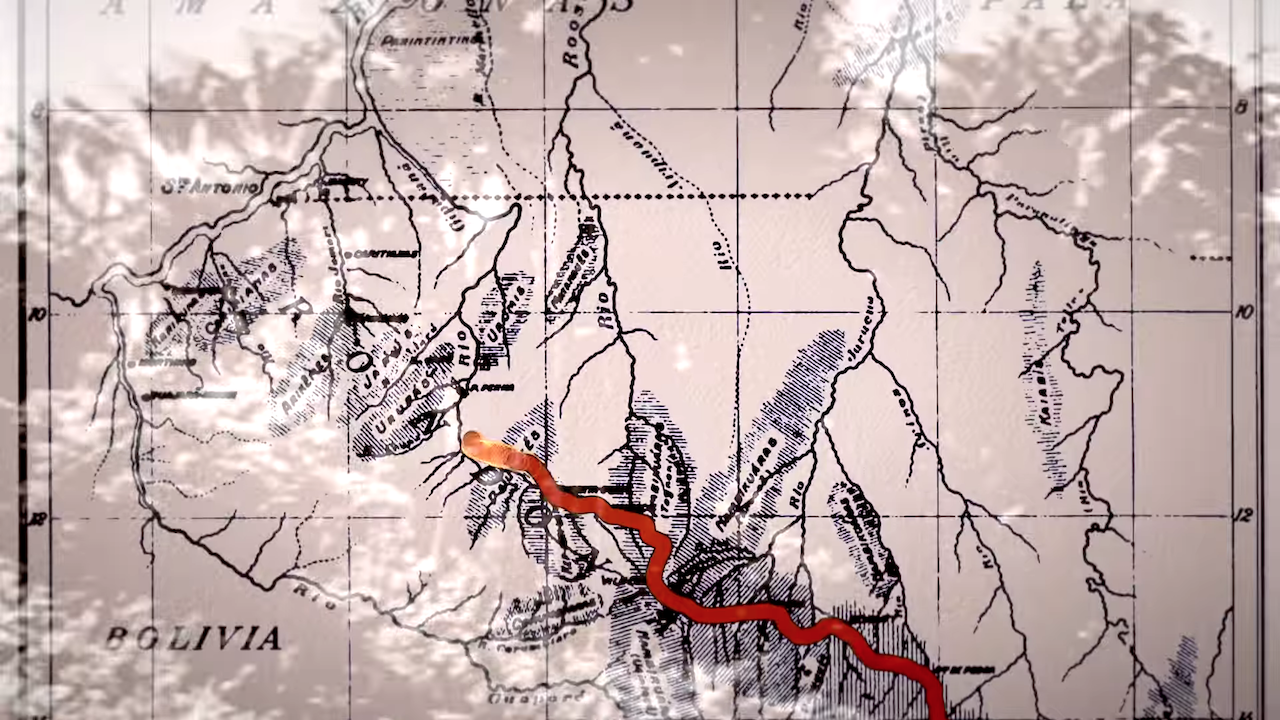 Ciência para criar uma nação (Science to Build a Nation)
Diana Zatz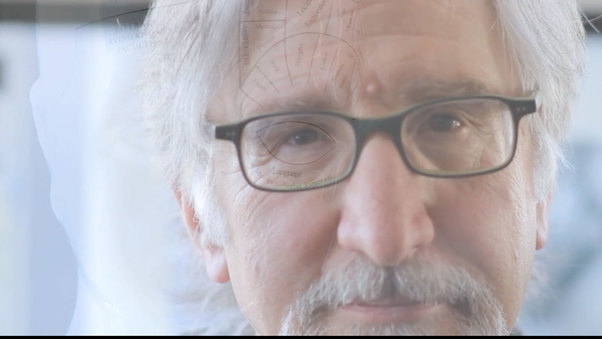 My Mind's Eye: The Mind Body Problem with Ned Block
Alexis Gambis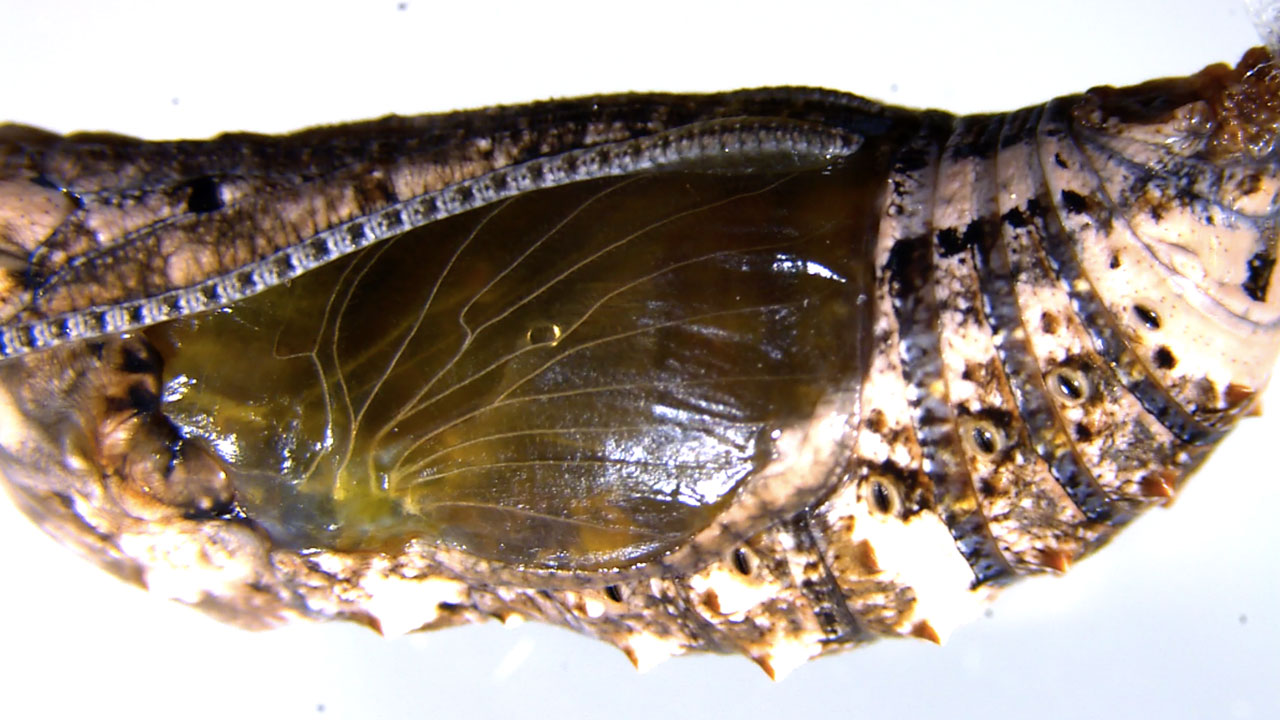 Developing Buckeye Butterfly Hindwing - Immediately After Pupation
Julian Kimura
In the Sky
Graciela Cassel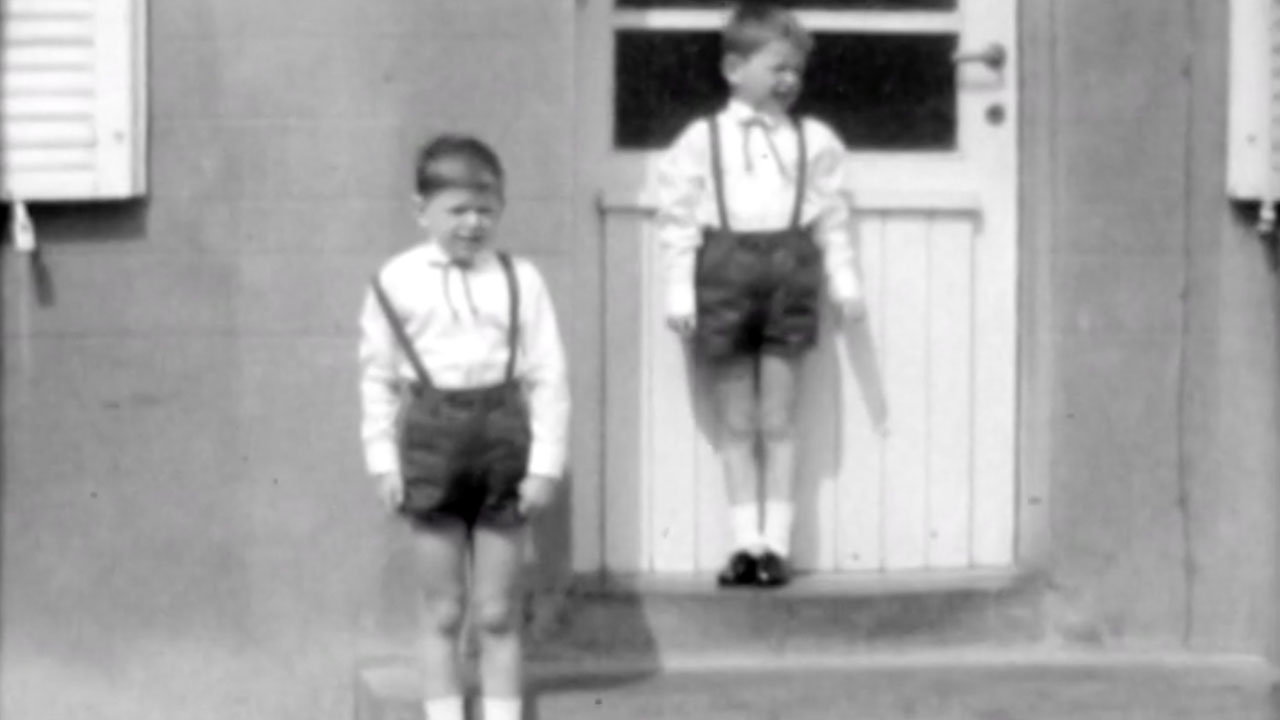 Gil (The First Thing Is Your Name)
Eva Giolo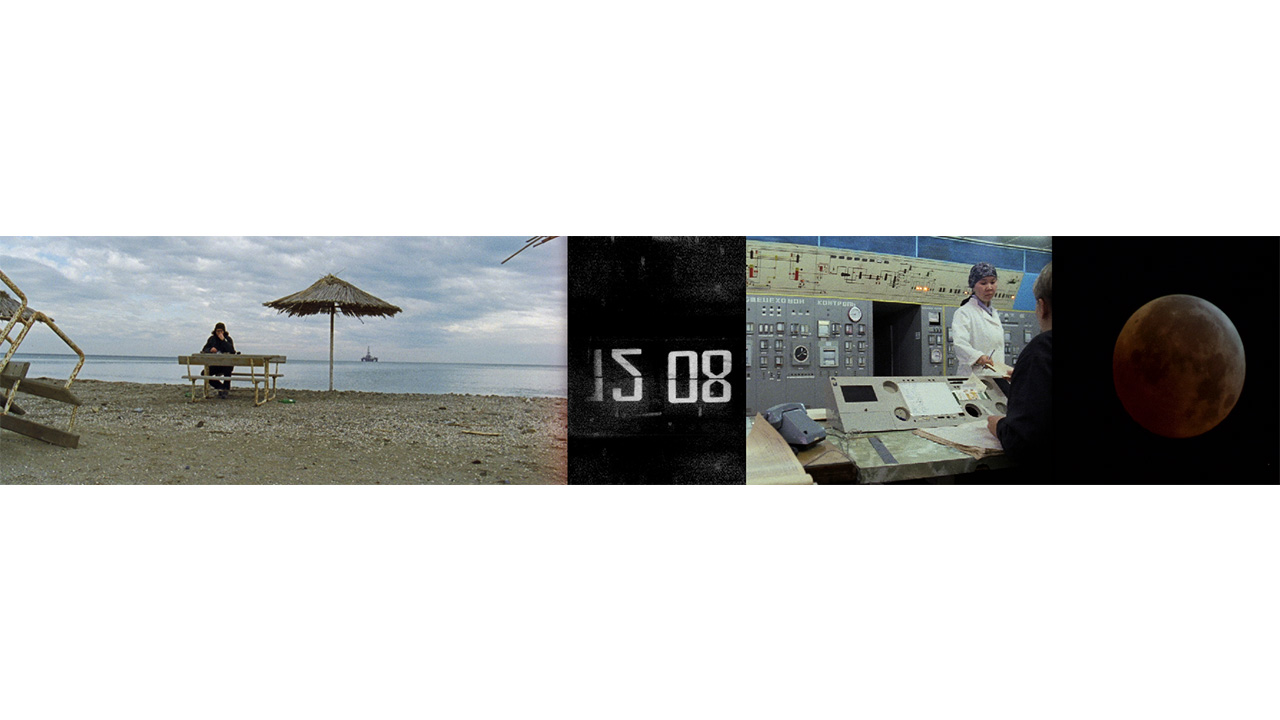 whiteonwhite:algorithmicnoir
Eve Sussman
Cyanobacteria in timelapse
Sally Warring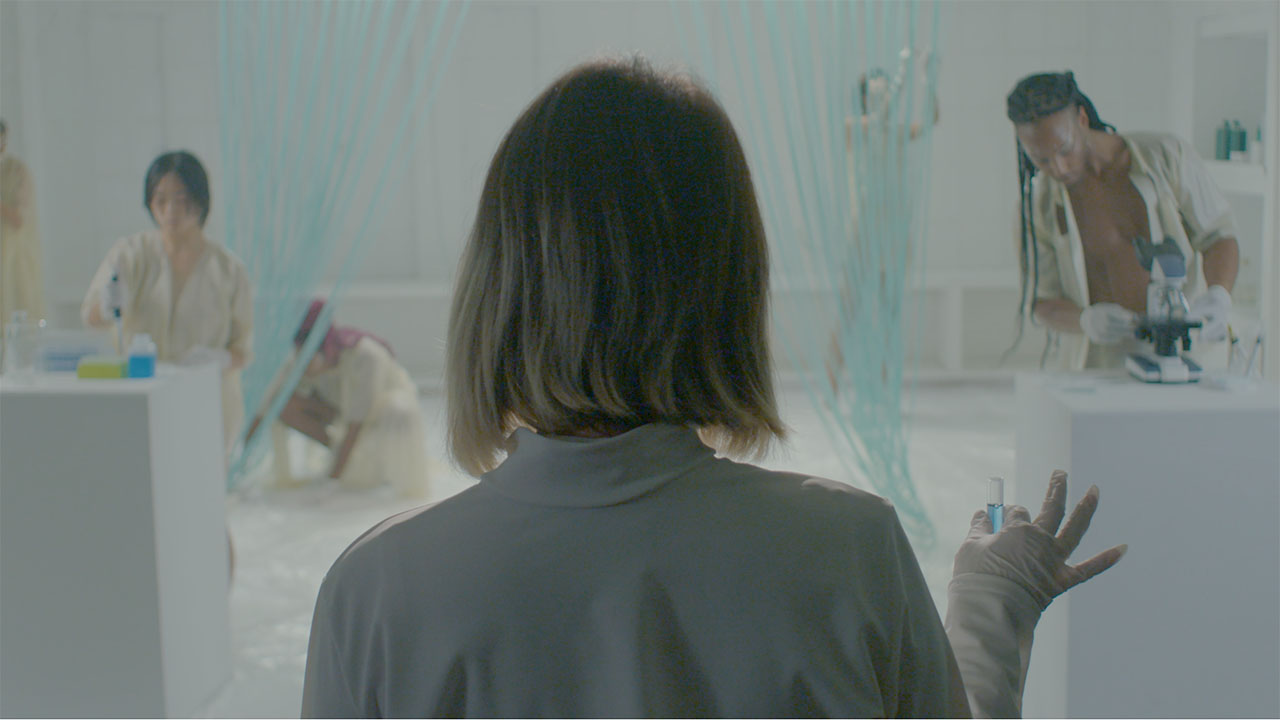 Cyanovisions
Tiare Ribeaux, Jody Stillwater
Close-Up of the Buckeye Butterfly Hindwing - 4 Days After Pupation
Julian Kimura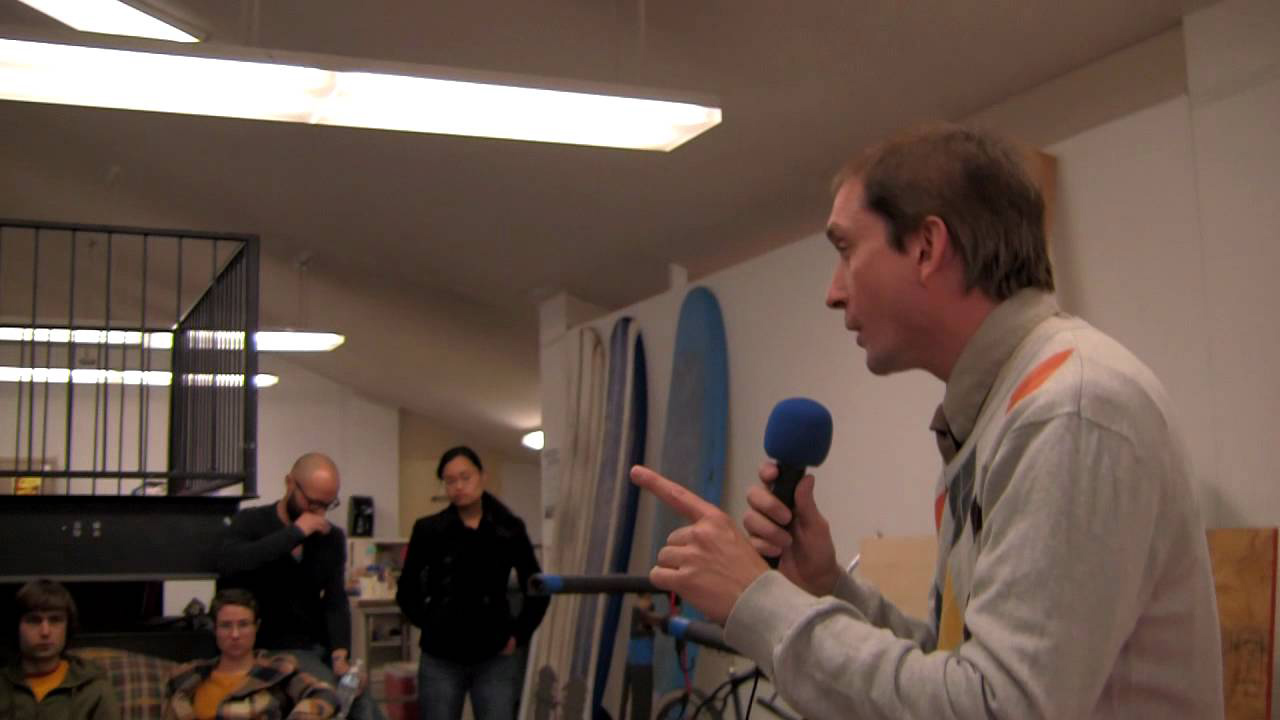 There Was Once a Bitter Bastard
Tristan Newcomb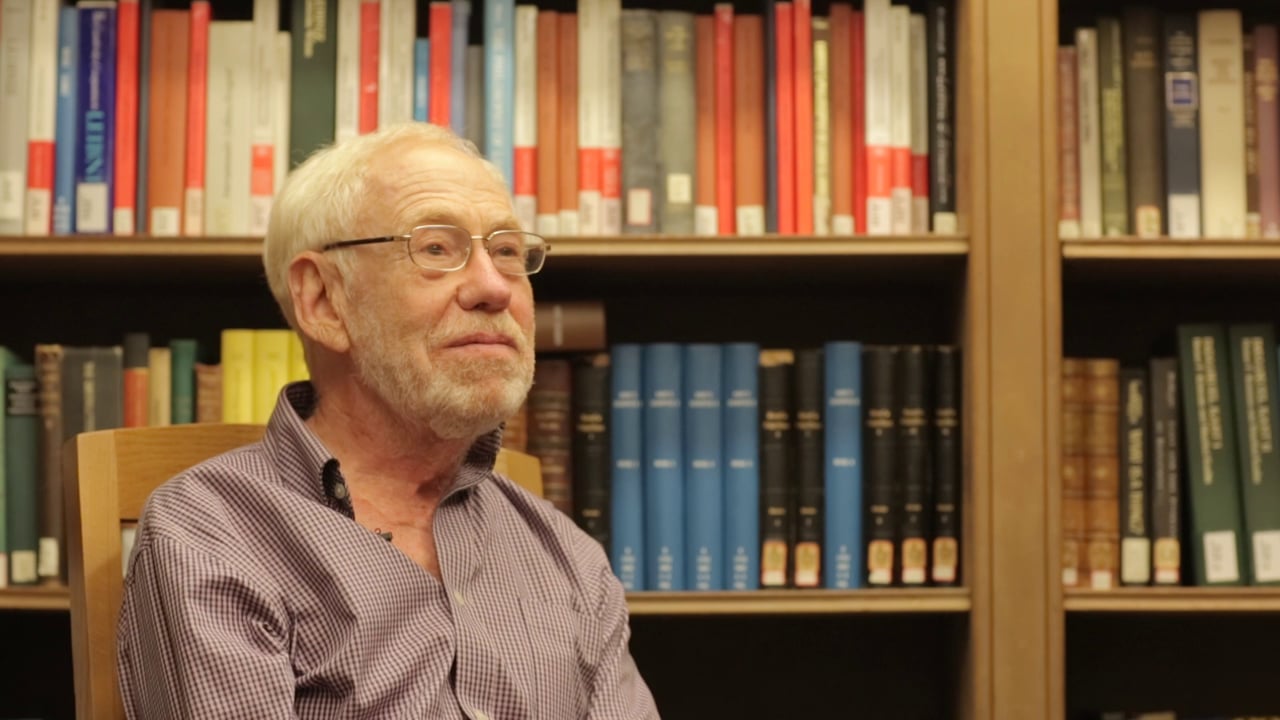 An Existential Ride with Hubert Dreyfus
Alfred Birkegaard,Katja Gry Birkegaard Carlsen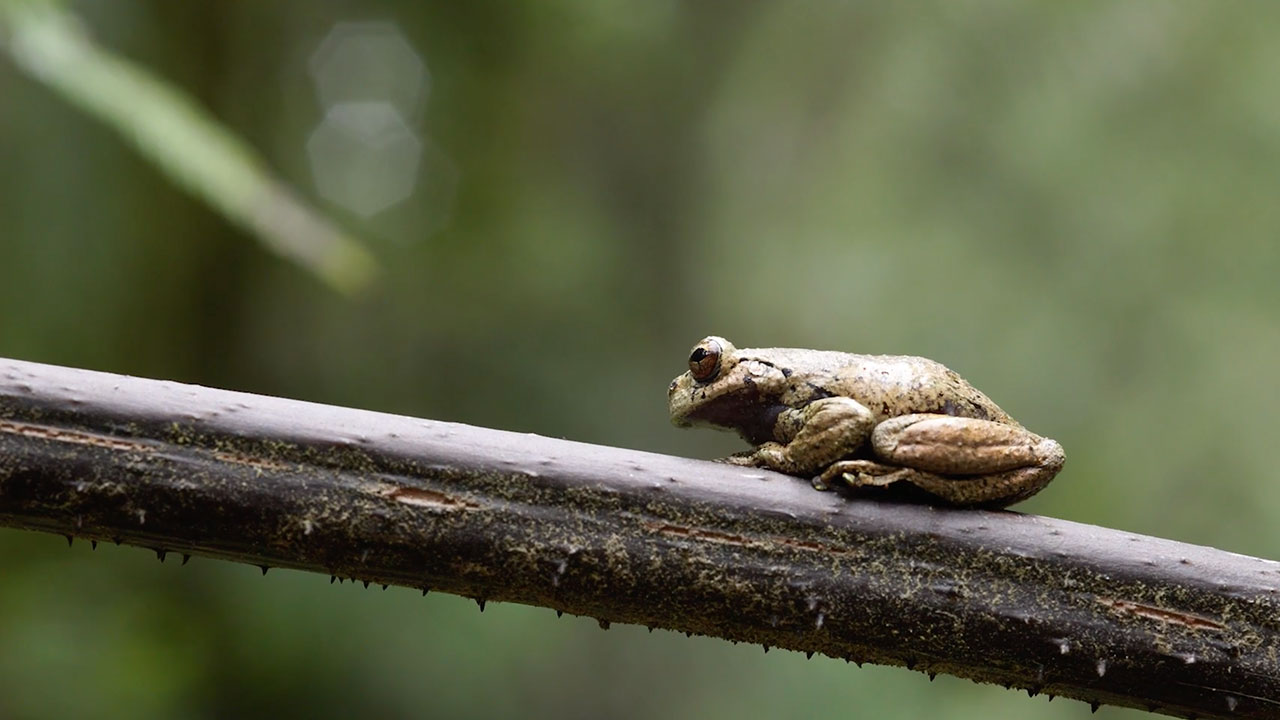 Sounds of Survival
Katie Garrett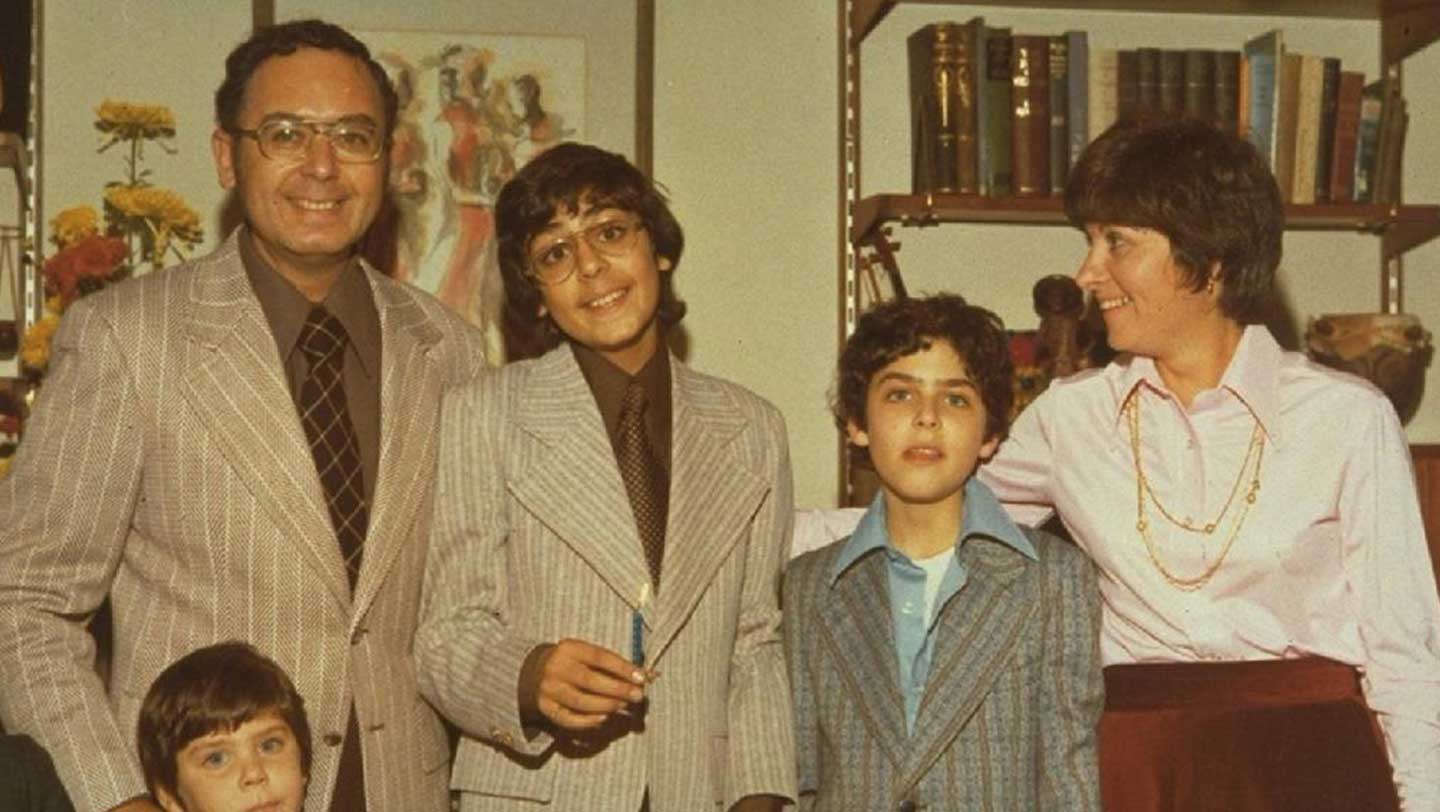 Capturing the Friedmans
Andrew Jarecki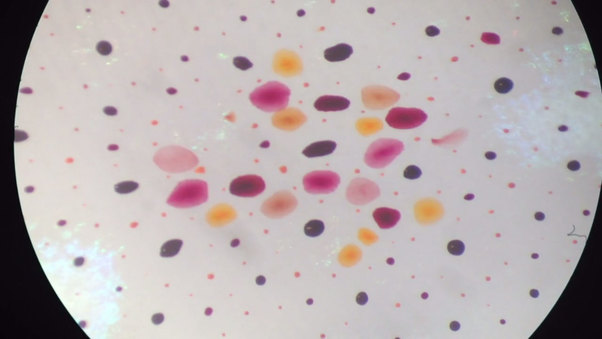 Insane in the Chromatophores
Gregory Gage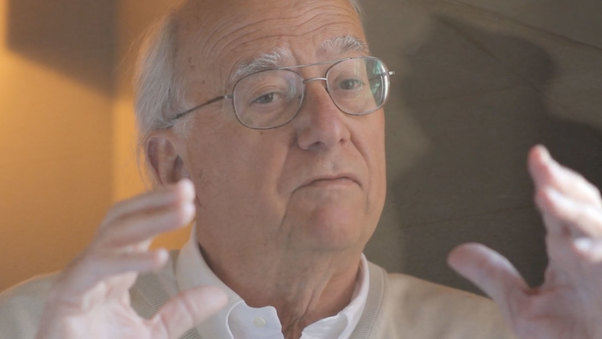 My Mind's Eye : How Free Is Your Will? An interview with Michael Gazzaniga
Alexis Gambis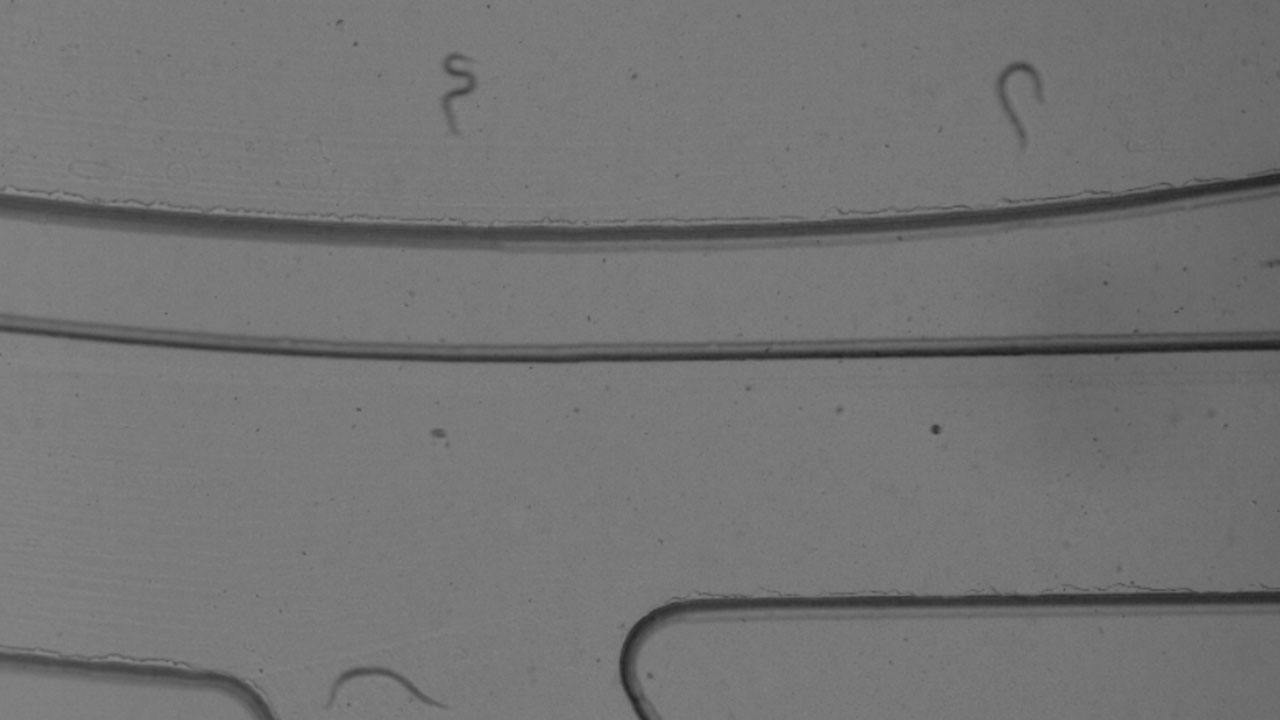 Separation of Eggs and Worms in a Spiral Chip
Rafael (Yong-Ak) Song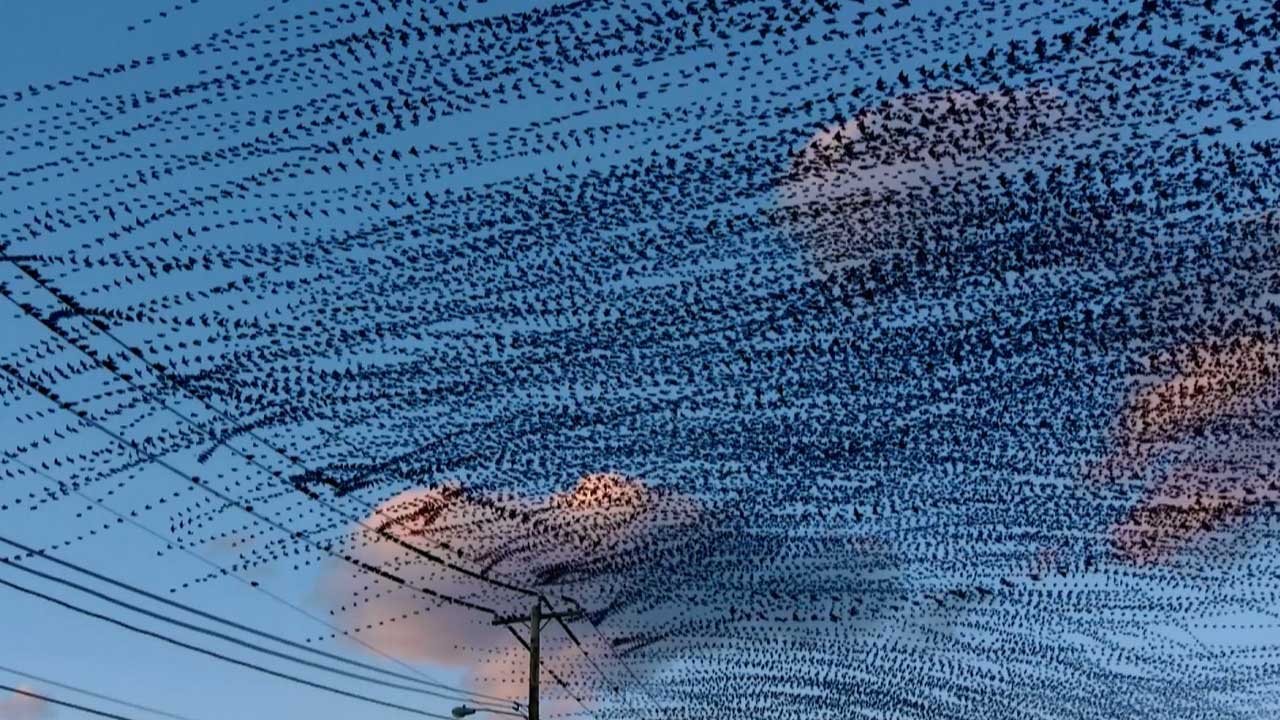 Pink Clouds Windy Day
Dennis Hlynsky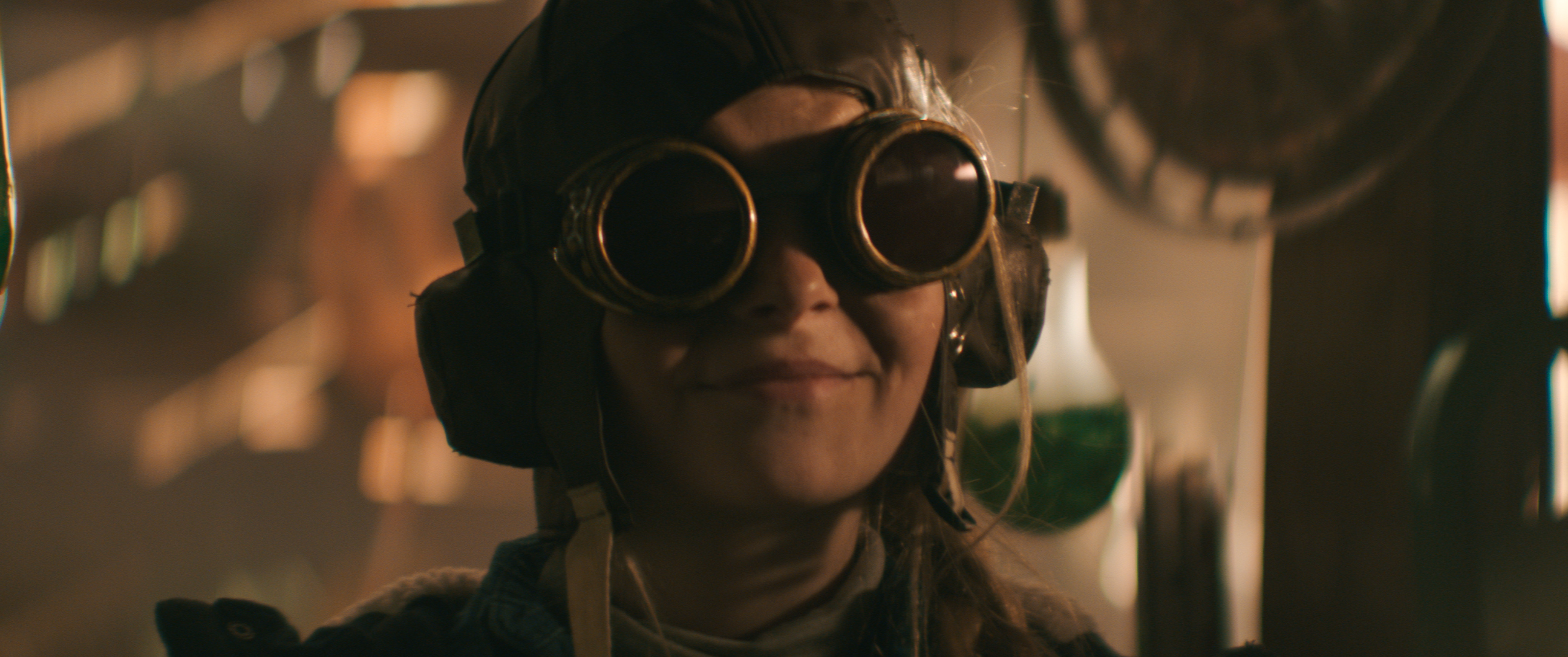 Litterbugs
Peter Stanley Ward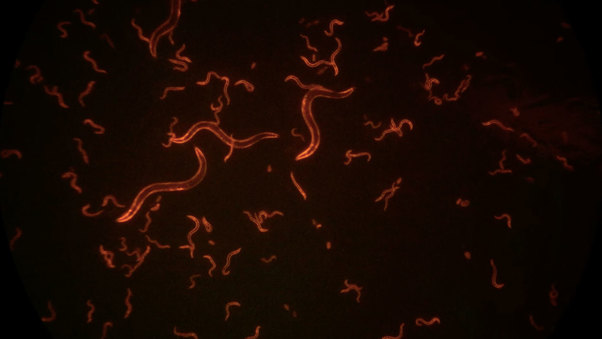 Foraging, Feeding, and Mating: the life of the free-living nematode C. elegans
Du Cheng,Meghan Lockard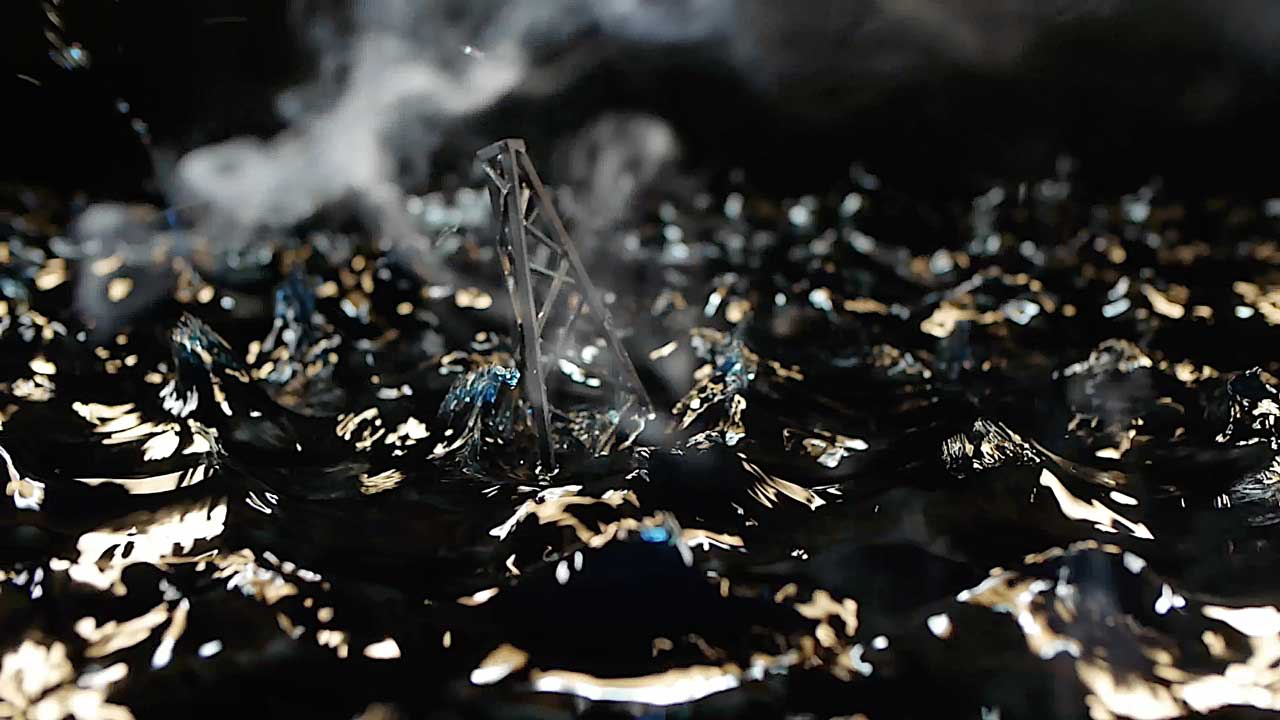 Sea of Instability
Frank Lesbros
Consider the Ant
Emily Fraser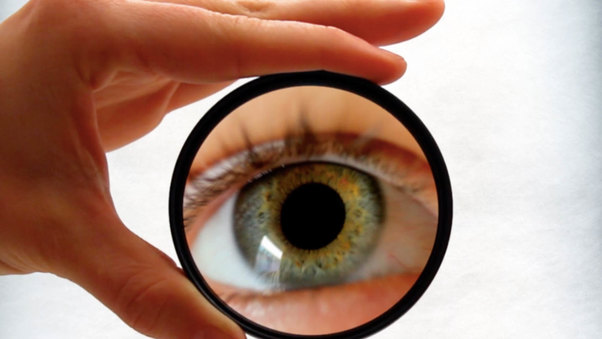 Restoring Sight in Bangladesh
Tatiana McCabe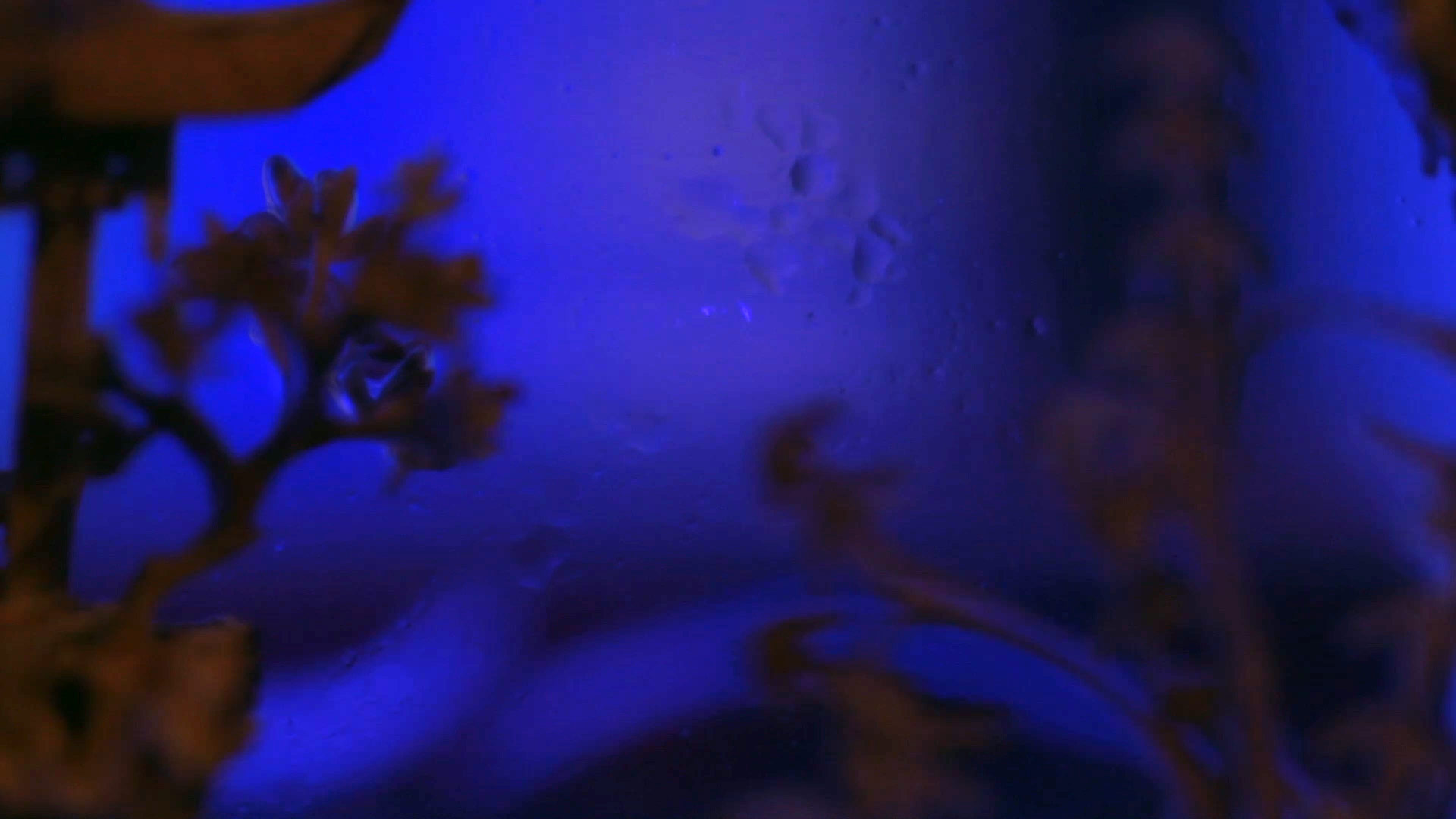 The Nightshift
Giovanni Giaretta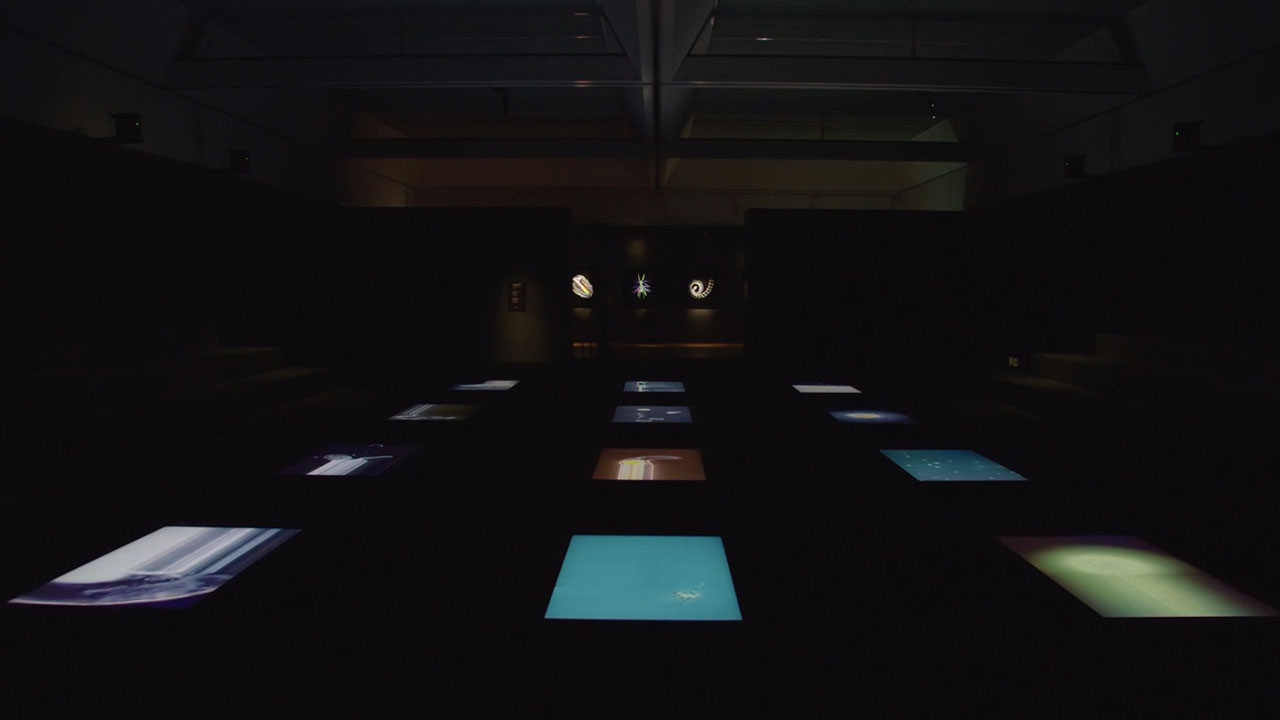 PLANKTON: A Drifting World at the Origin of Life
Christian Sardet,Hiroyasu Takahashi
Silent Passengers
Hirofumi Nakamoto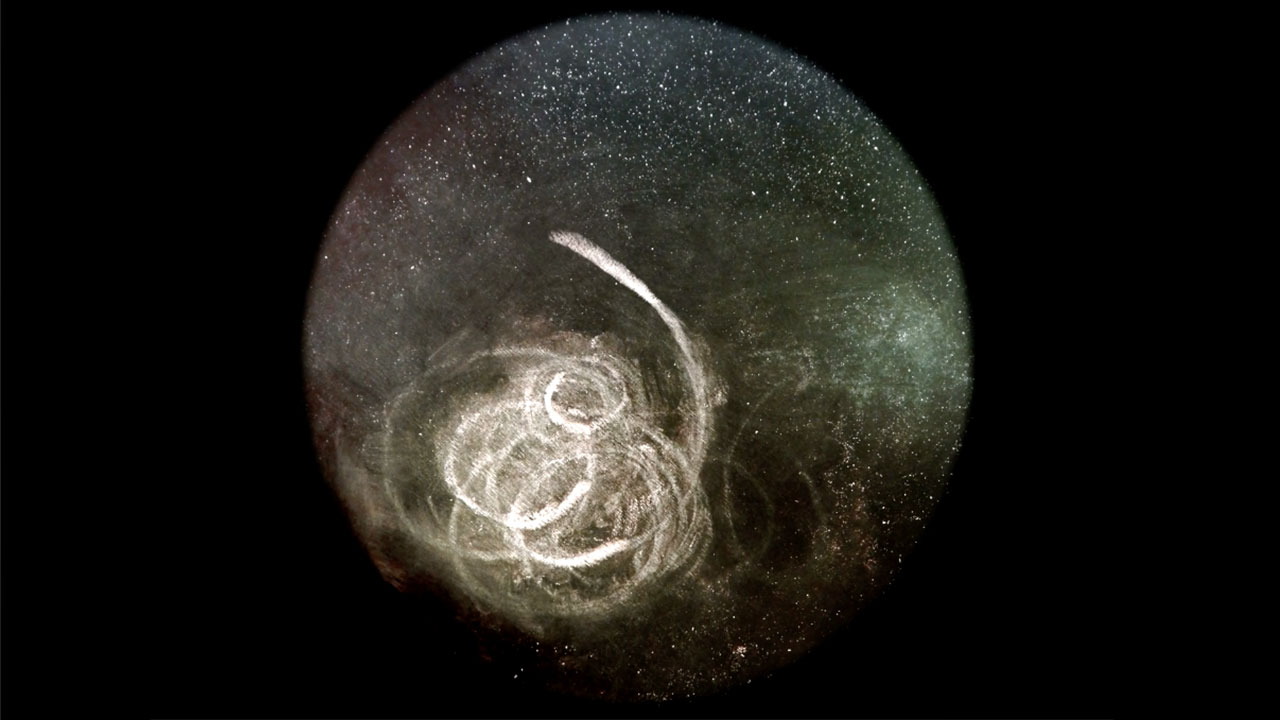 ABIOTISM 3 / Matter #1
Simona Koch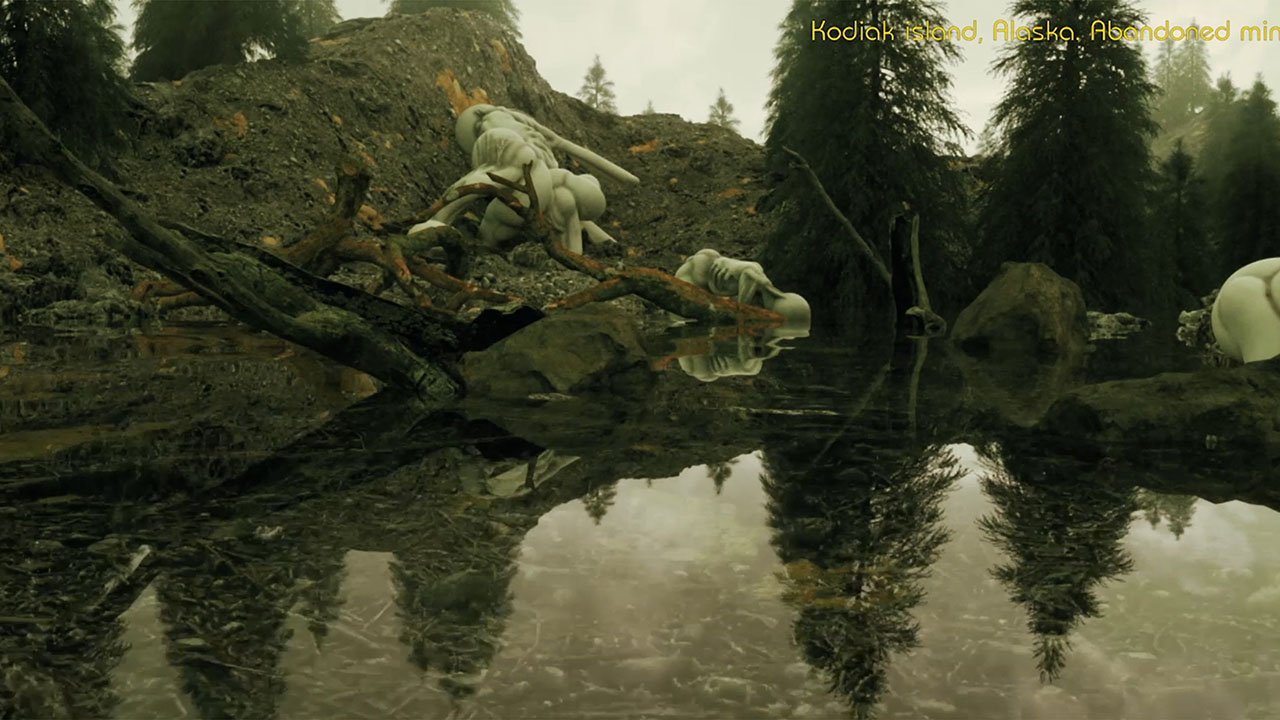 Ecophagy
Aujik
We Rule
Catherine Chalmers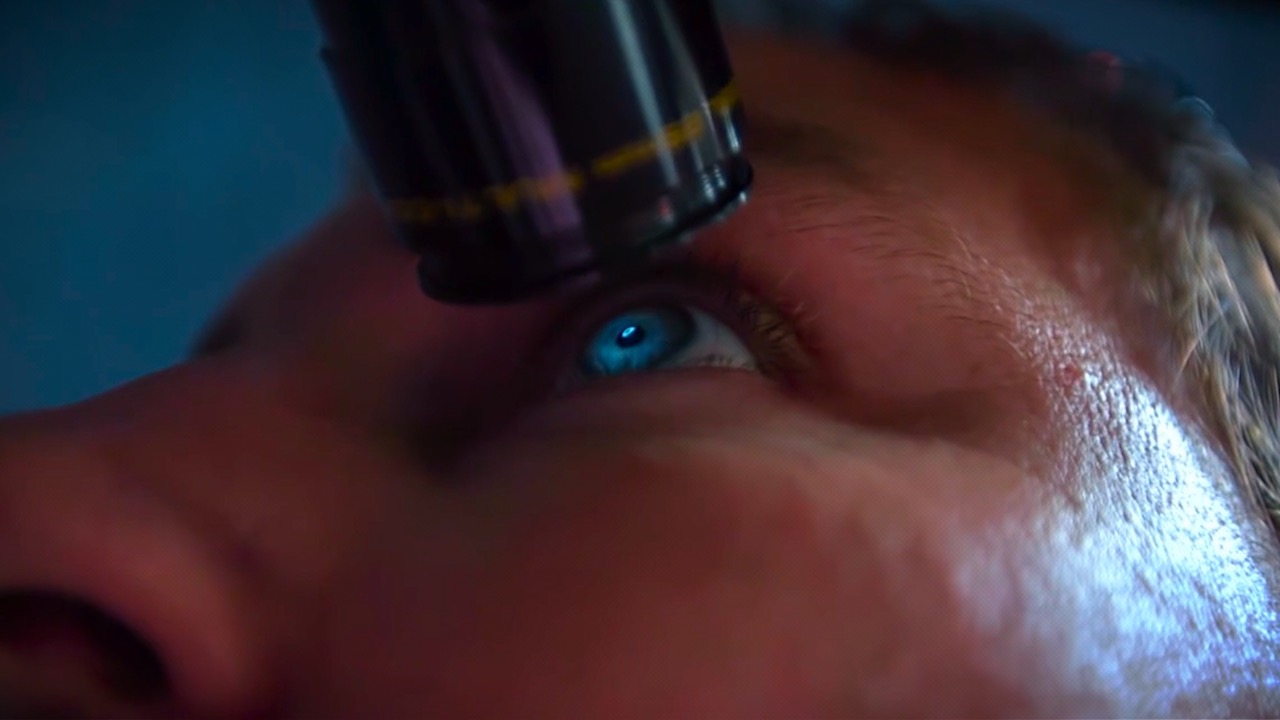 The Telescope: Our Bridge To The Infinite
Jason Silva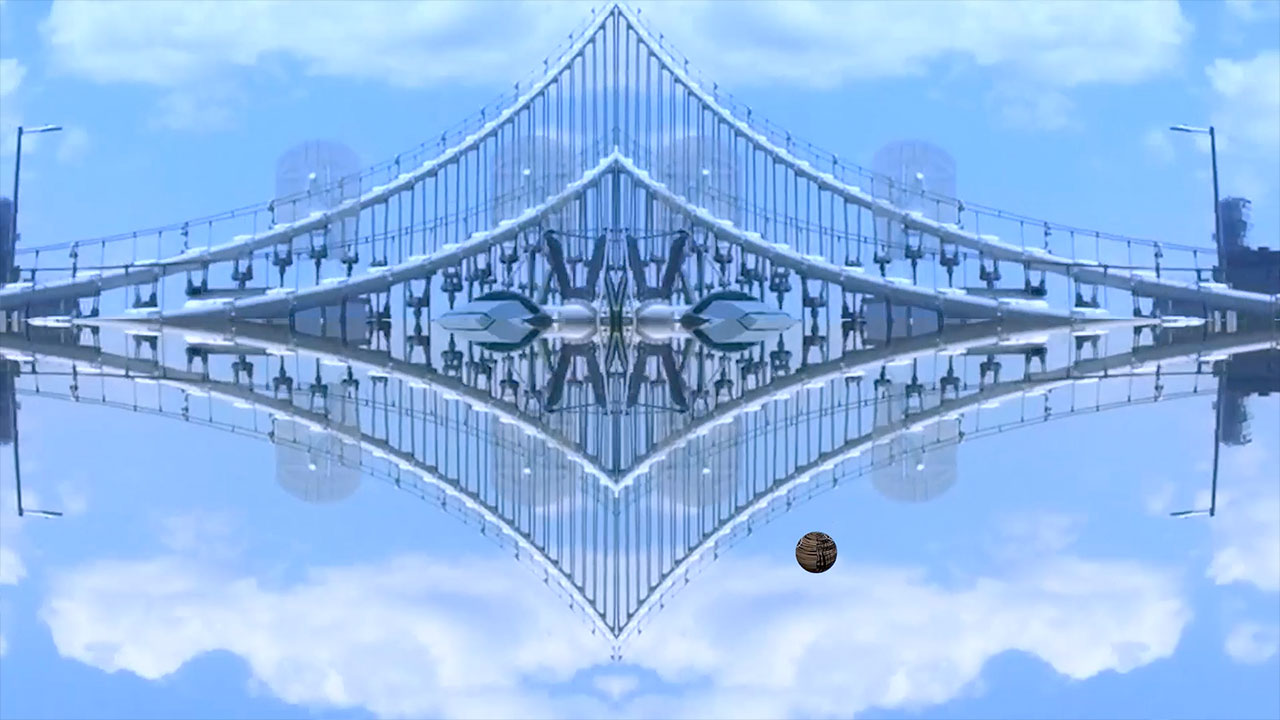 Portal 2
Graciela Cassel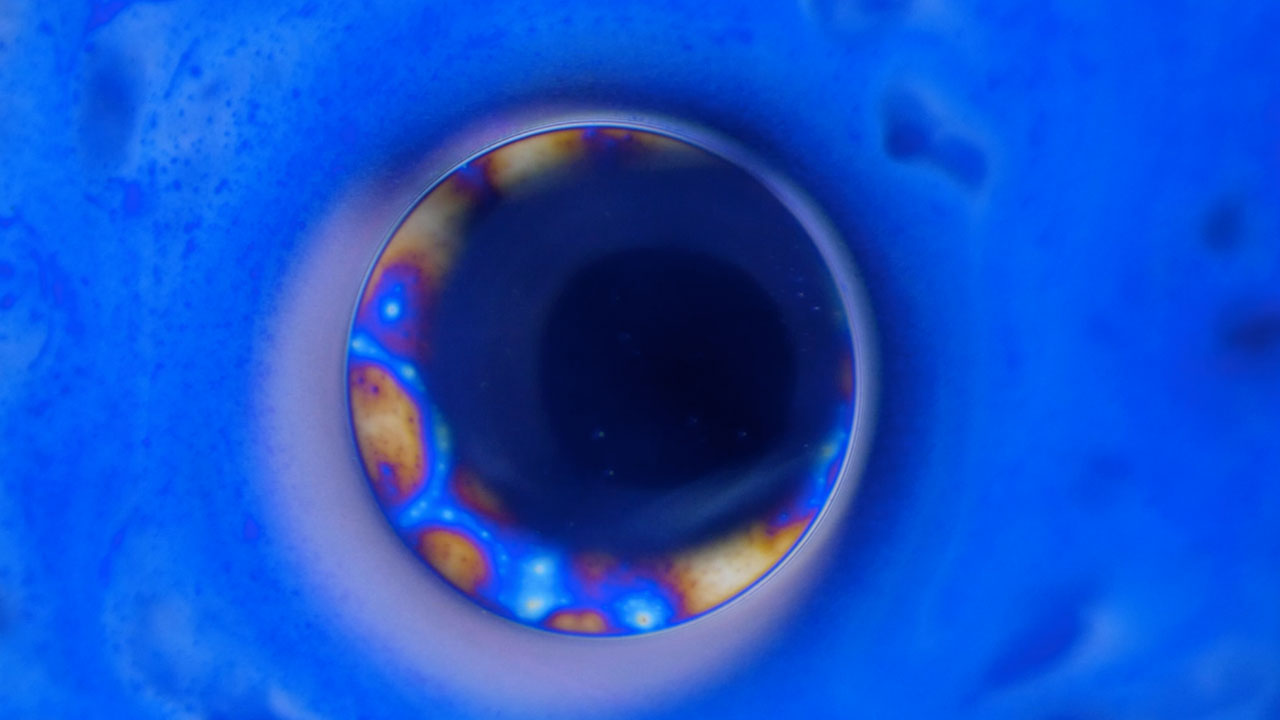 MINIPOND
Wenting Zhu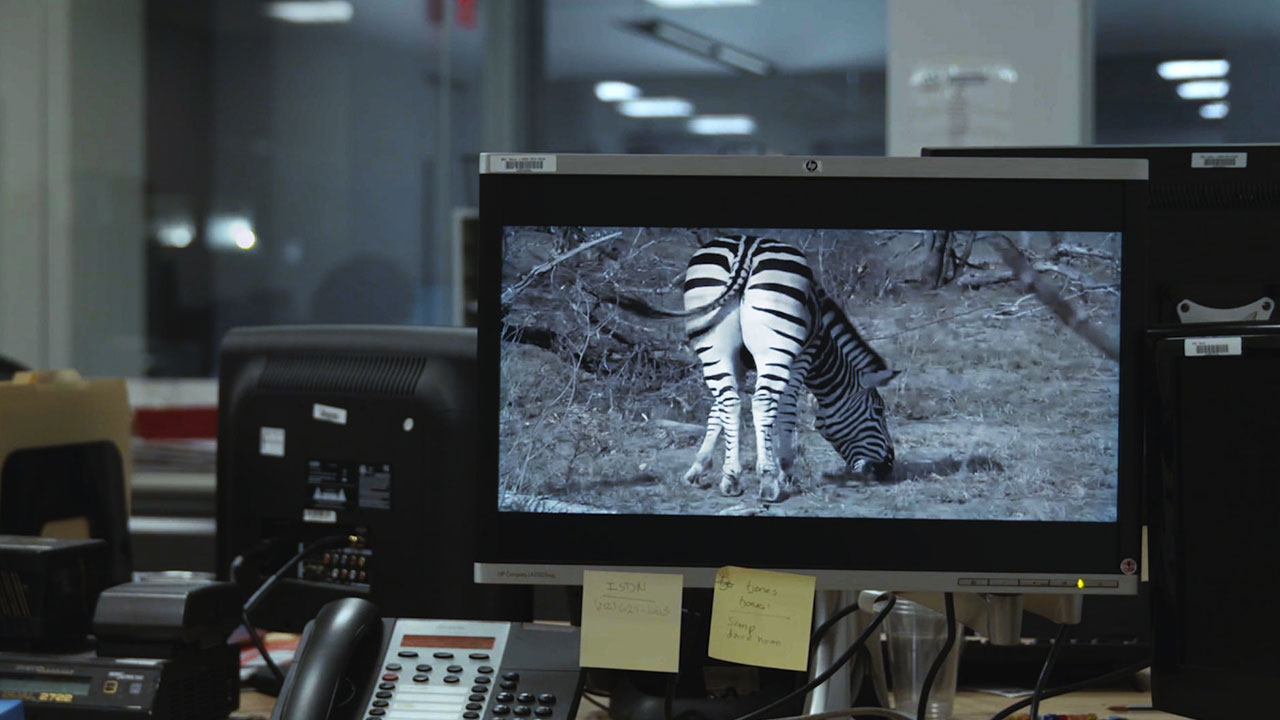 .TV
G Anthony Svatek
How We Get Our Skin Color
Laura Bonetta,Fabian De Kok-Mercado
Accelerate
Graciela Cassel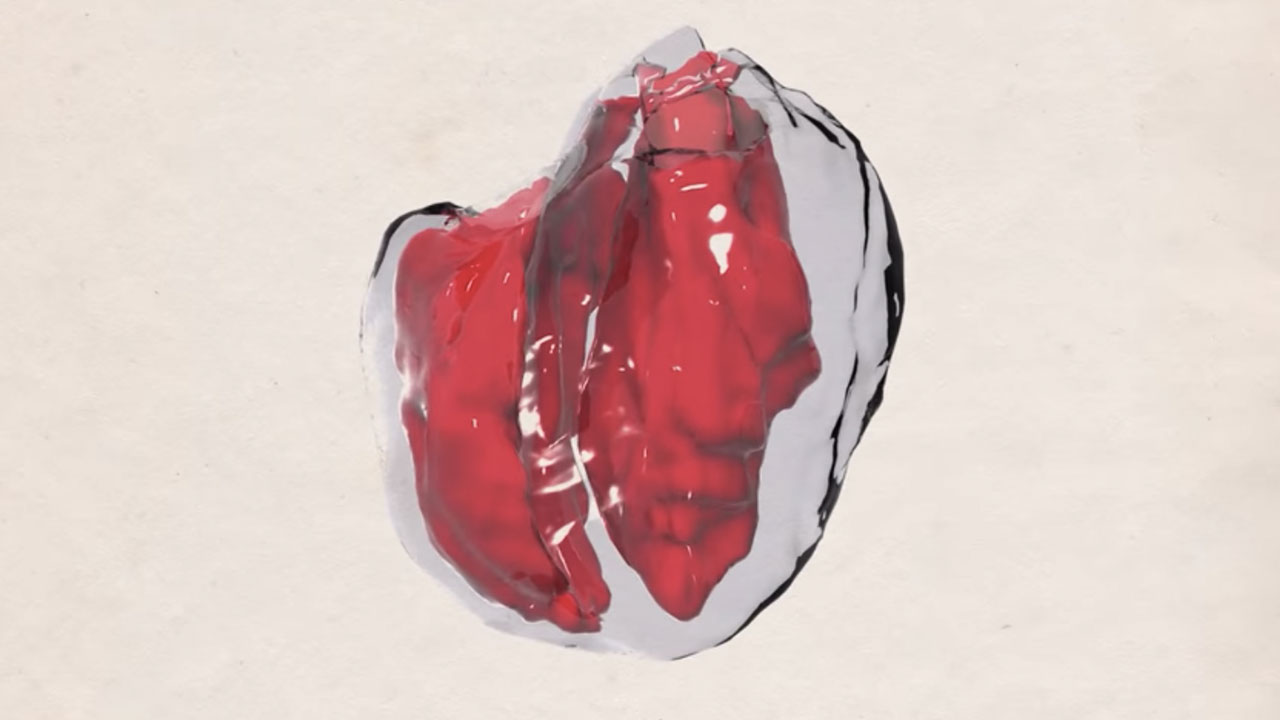 Alya Red: a computational heart
Guillermo Marin,Fernando Cucchietti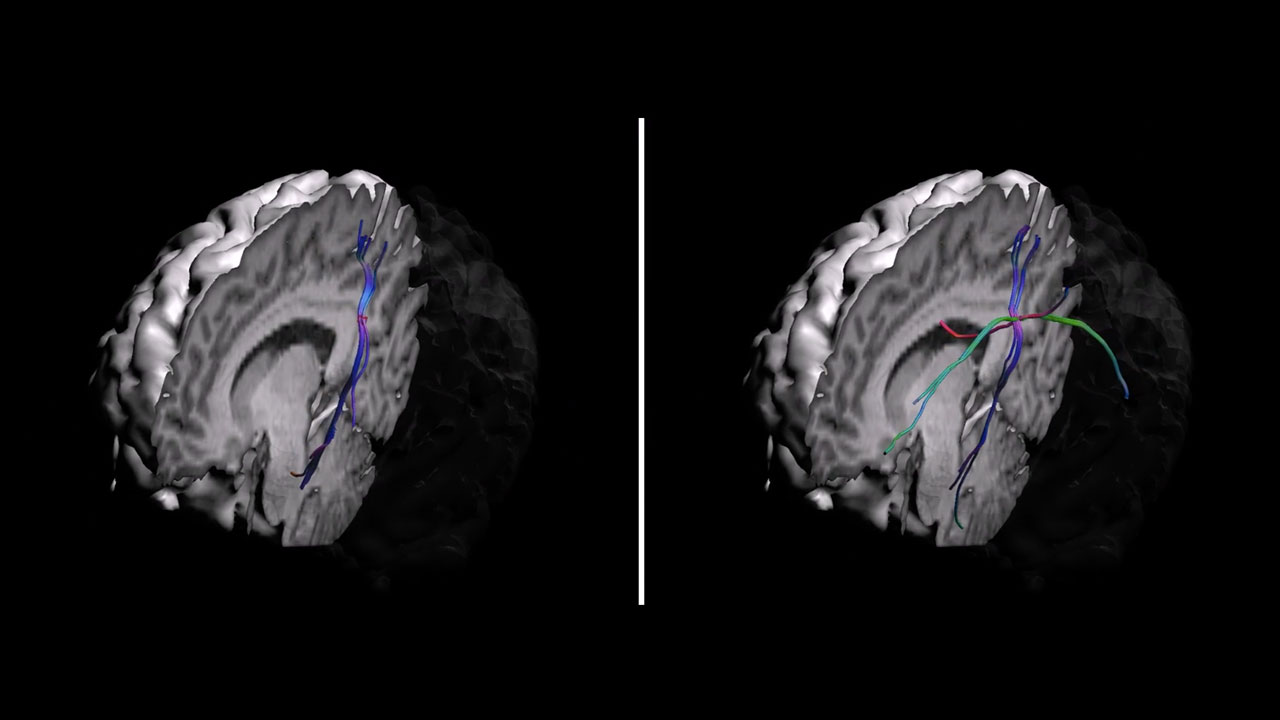 Brain wiring – simplicity or complexity
Sjoerd Vos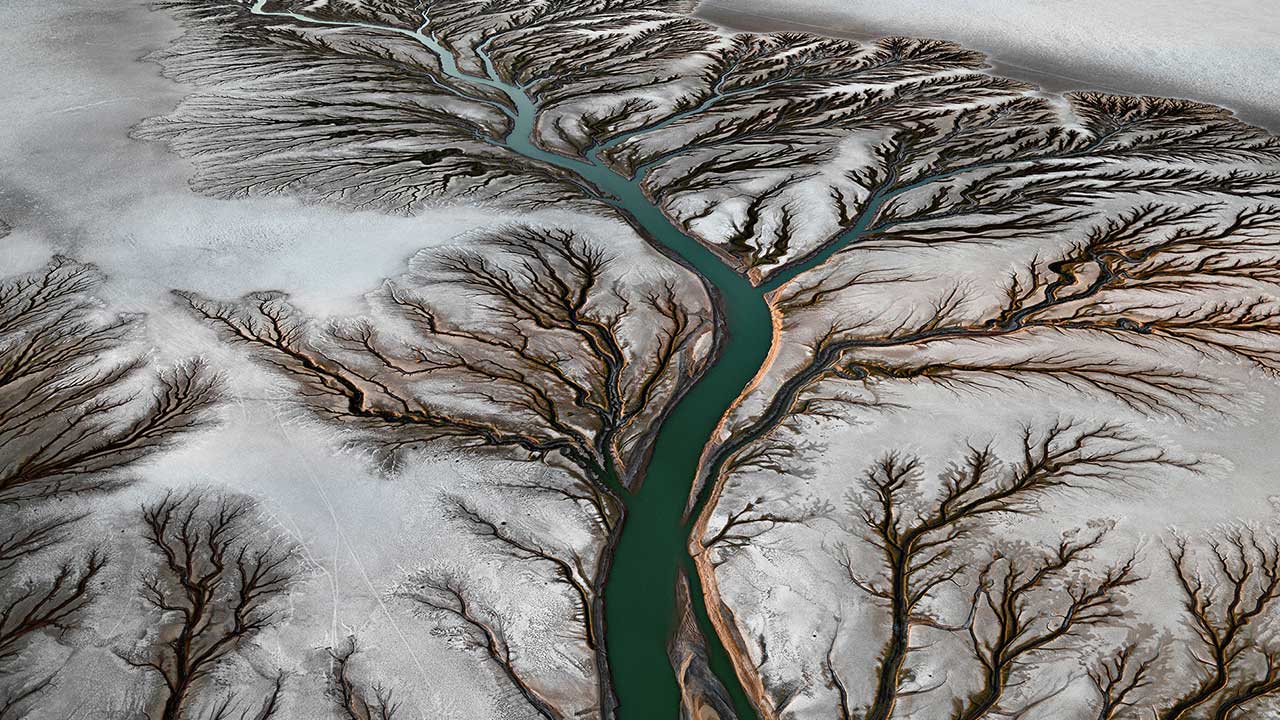 Watermark
Jennifer Baichwal,Edward Burtynsky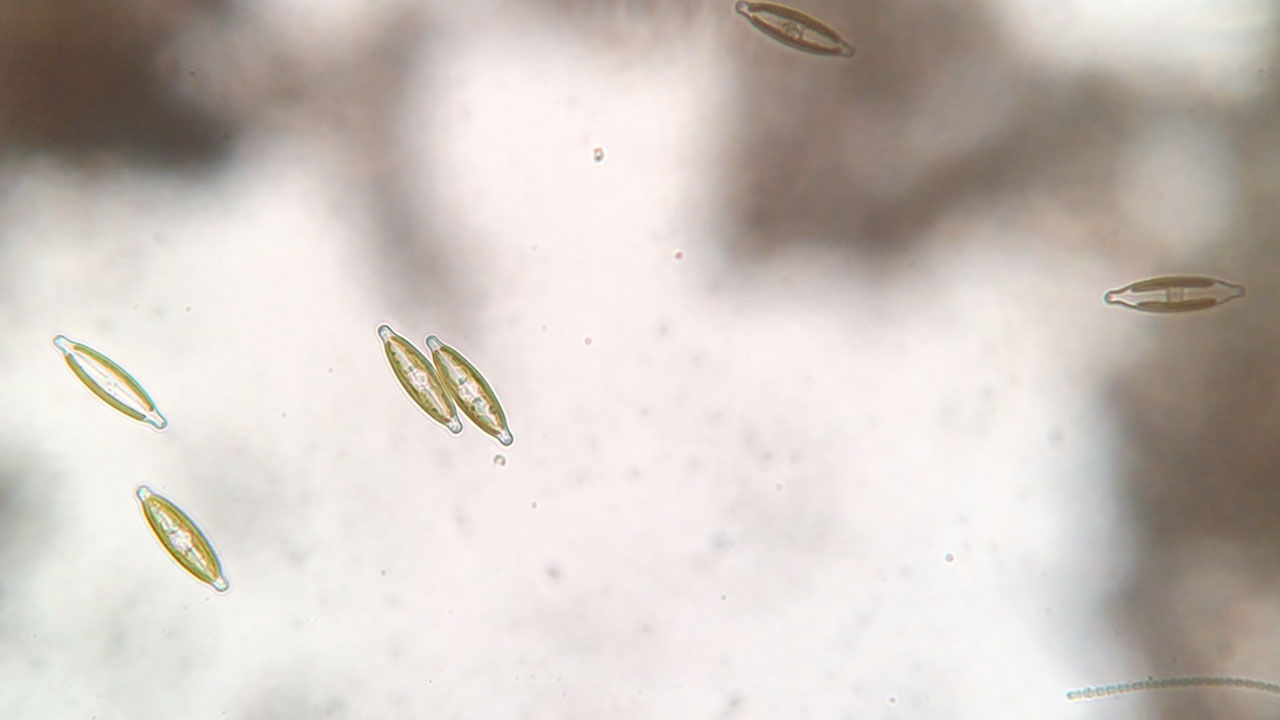 Navicula Diatom Time Lapse
Sally Warring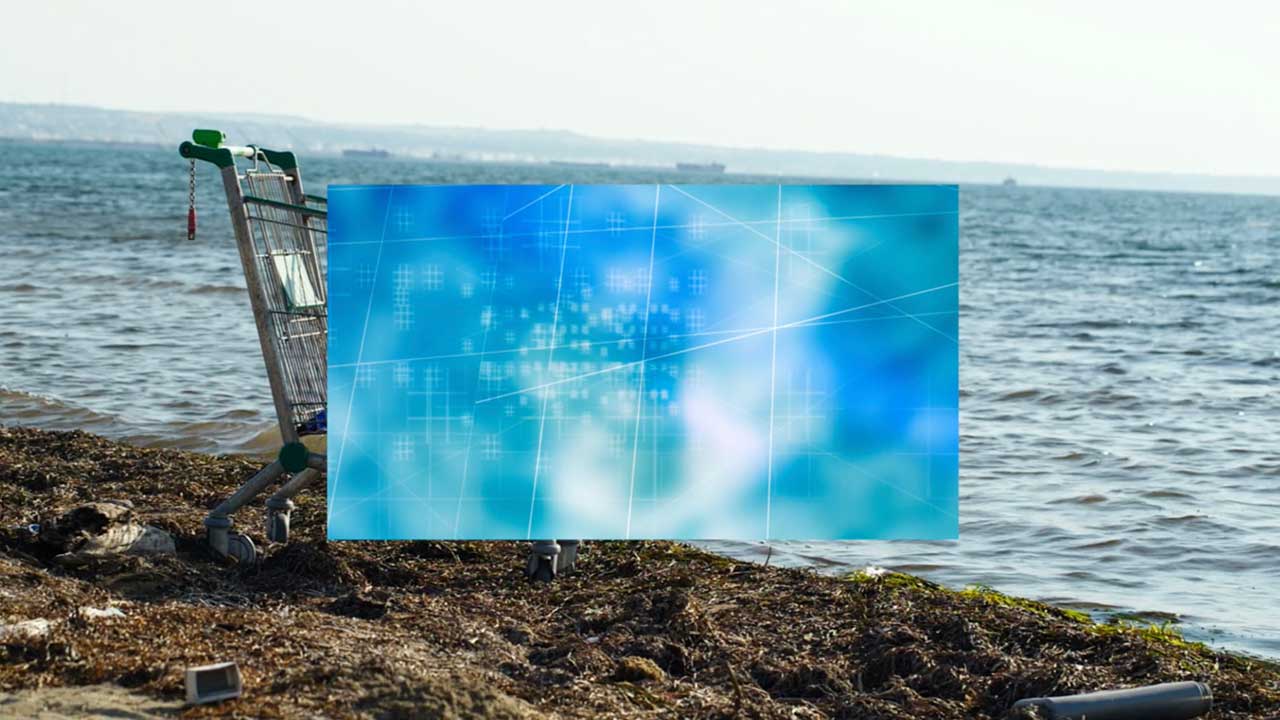 Pure Difference
Byron Peters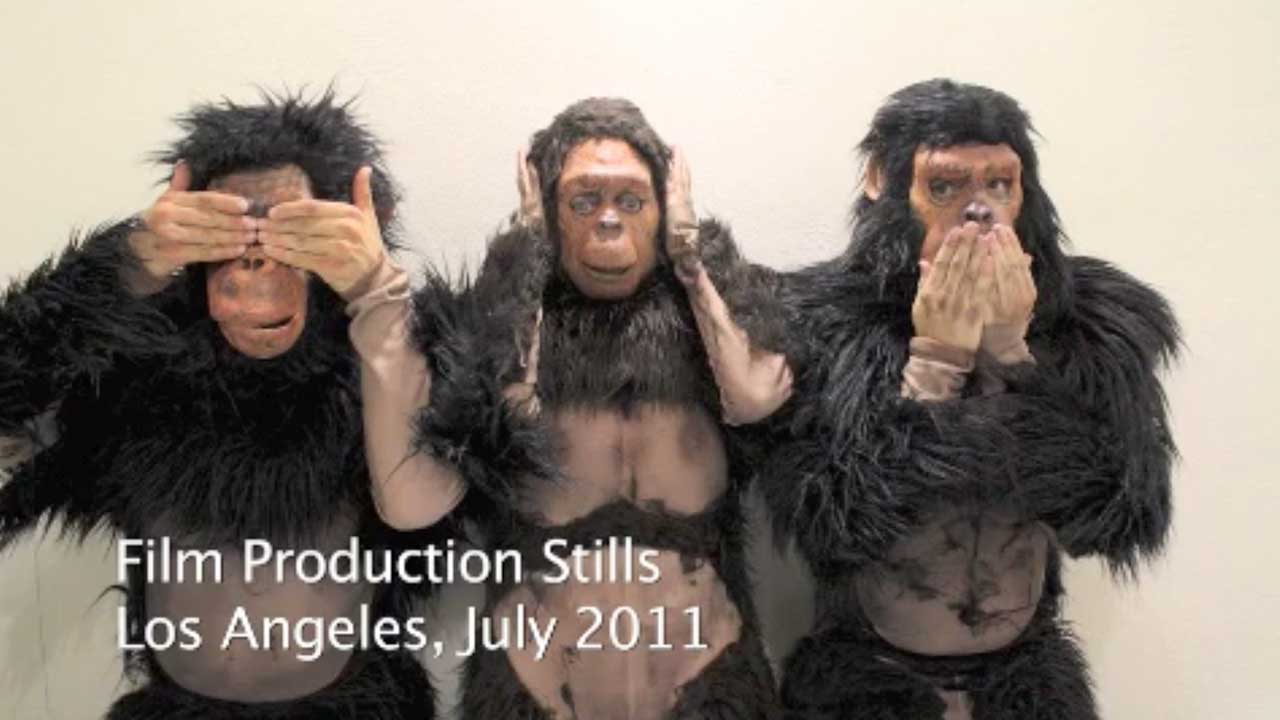 The Making of Primate Cinema: Apes as Family
Rebecca Rowles
Open Field Delirium Error
Nate Dorr
Butterfly Metamorphosis - Wing development (Fast)
Aaron Pomerantz,Damien Gailly,Rachel Thaye,Nipam Patel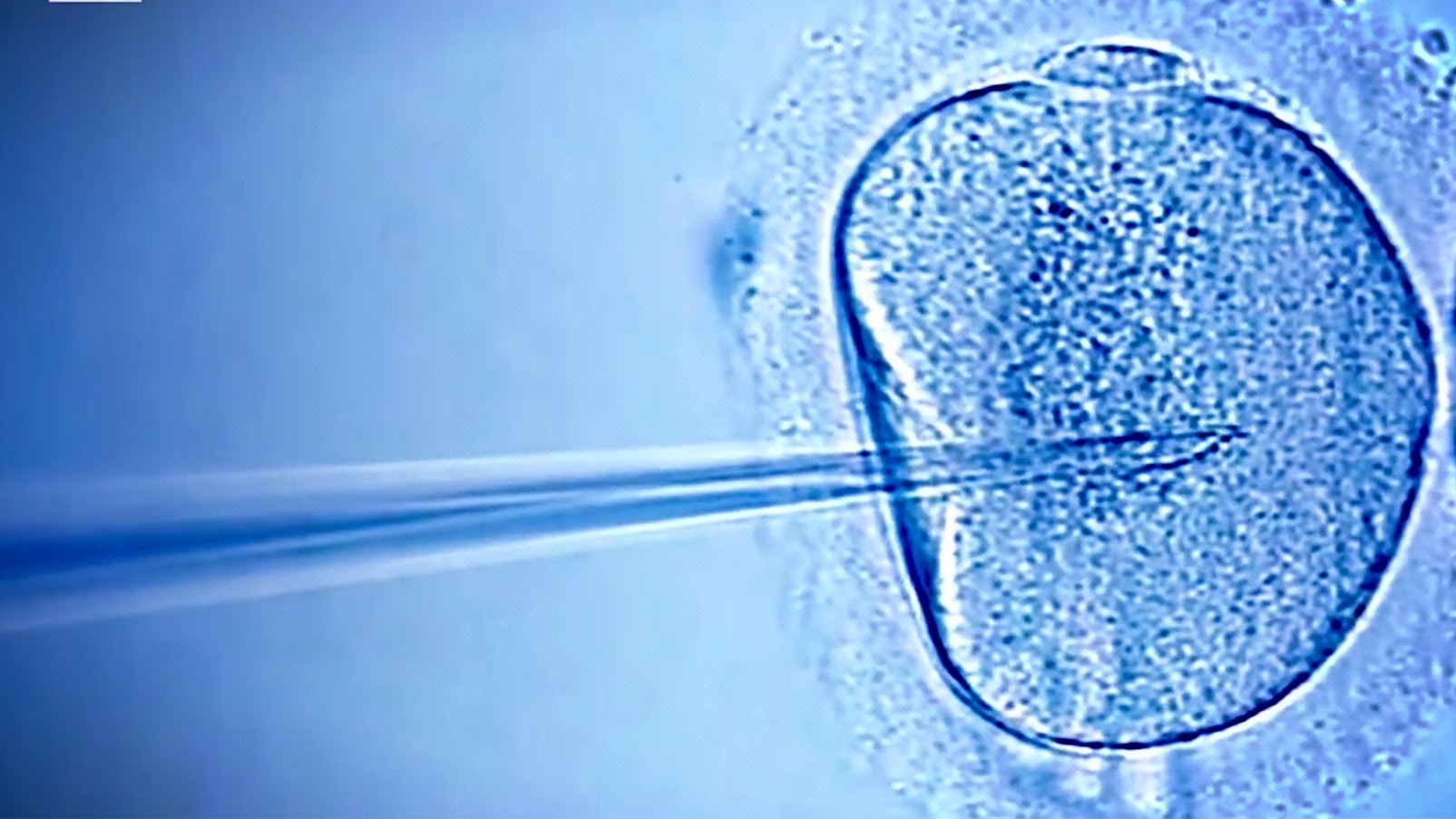 The Genetics Revolution
Jason Silva
Laboratory Sun
Tiago Marconi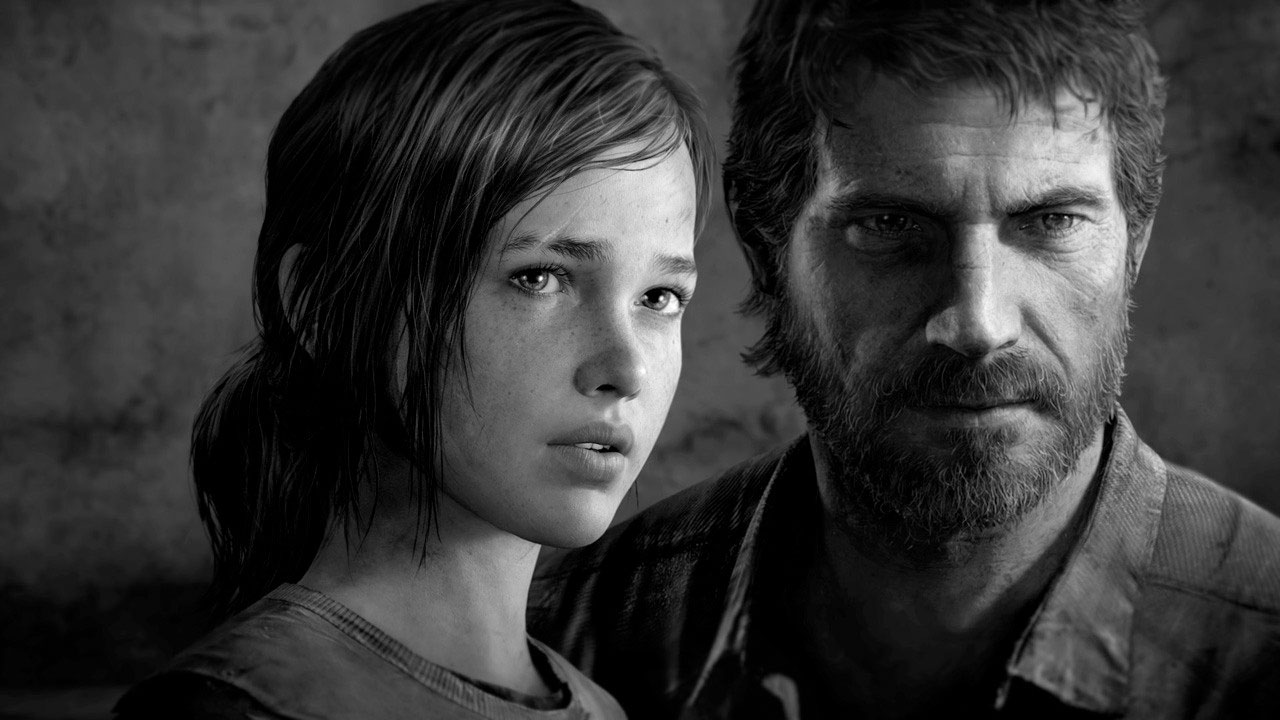 The Science of The Last of Us
Barry J. Gibb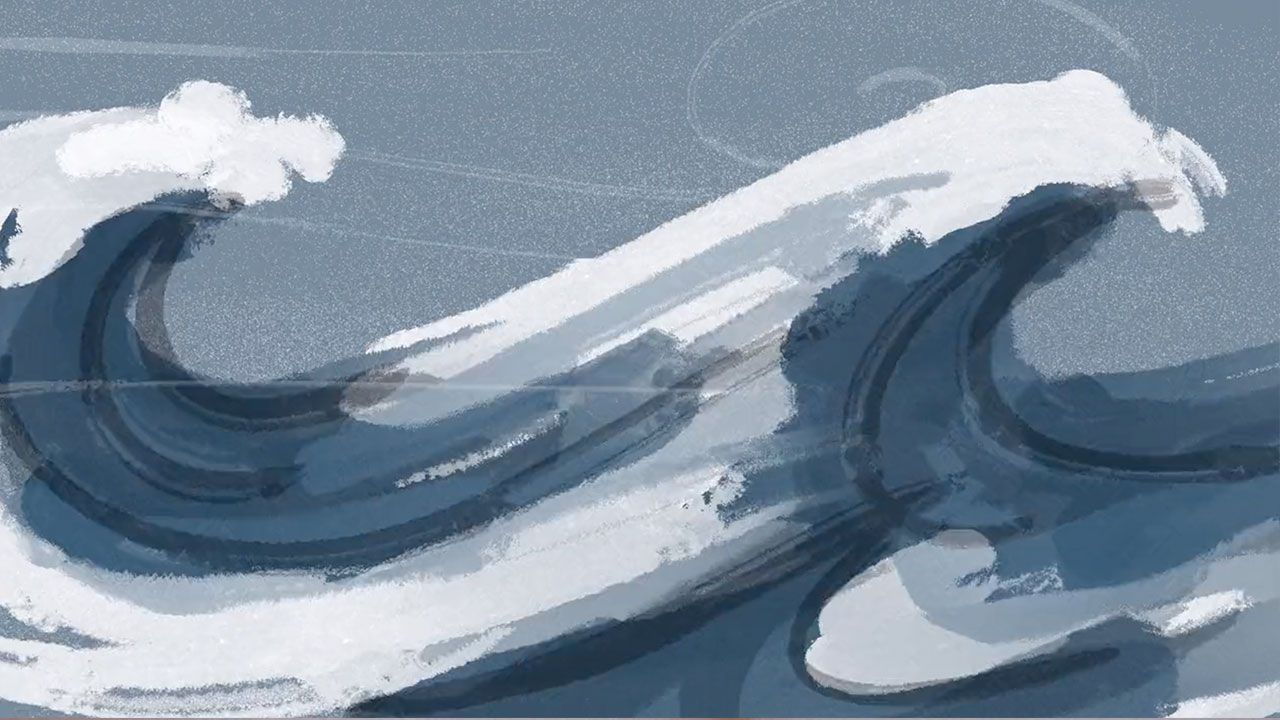 The Ocean Takes a Deep Breath
Saskia Madlener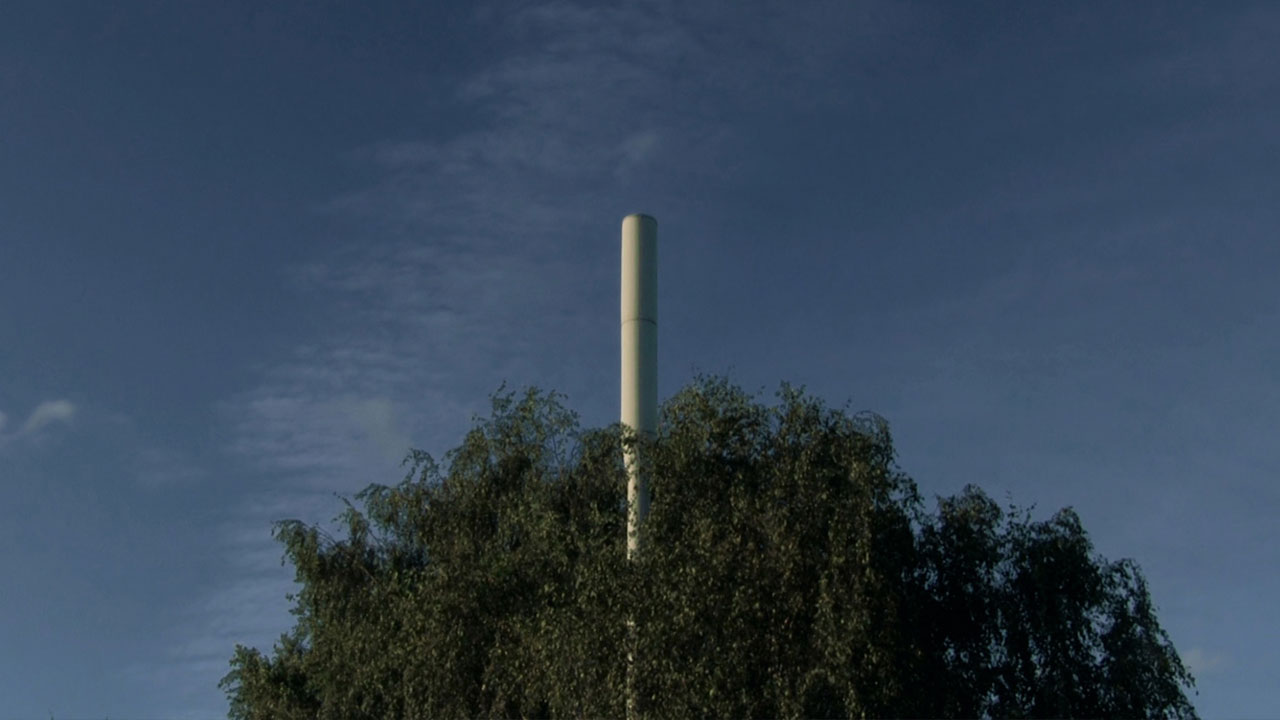 Thought Broadcasting
Nick Jordan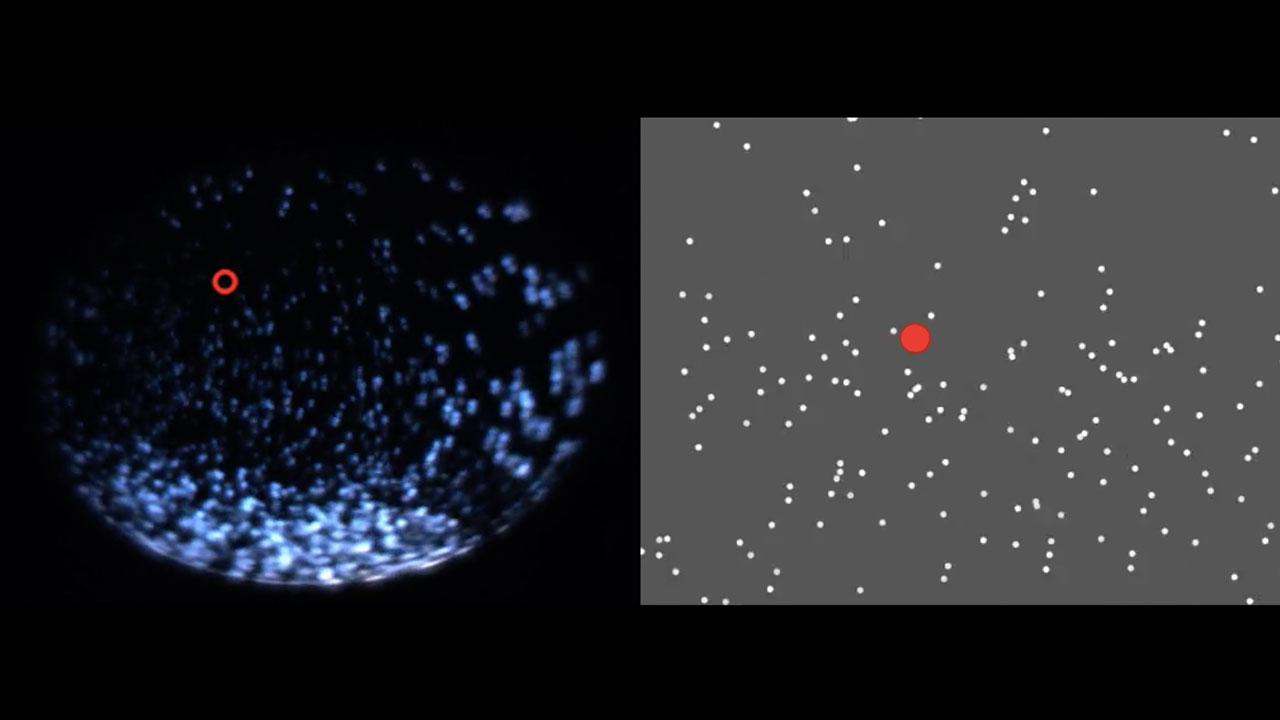 Zebrafish swims among a cloud of 3D dots
Andrew Straw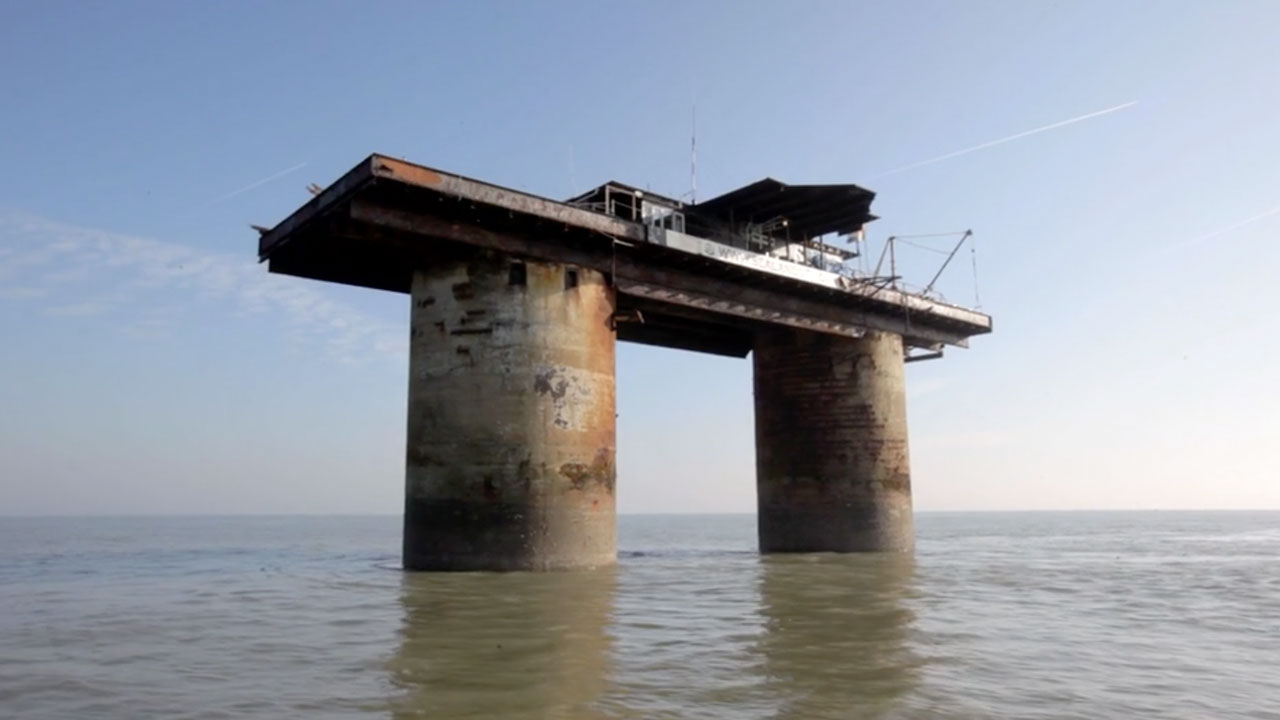 Sealand
Toby Smith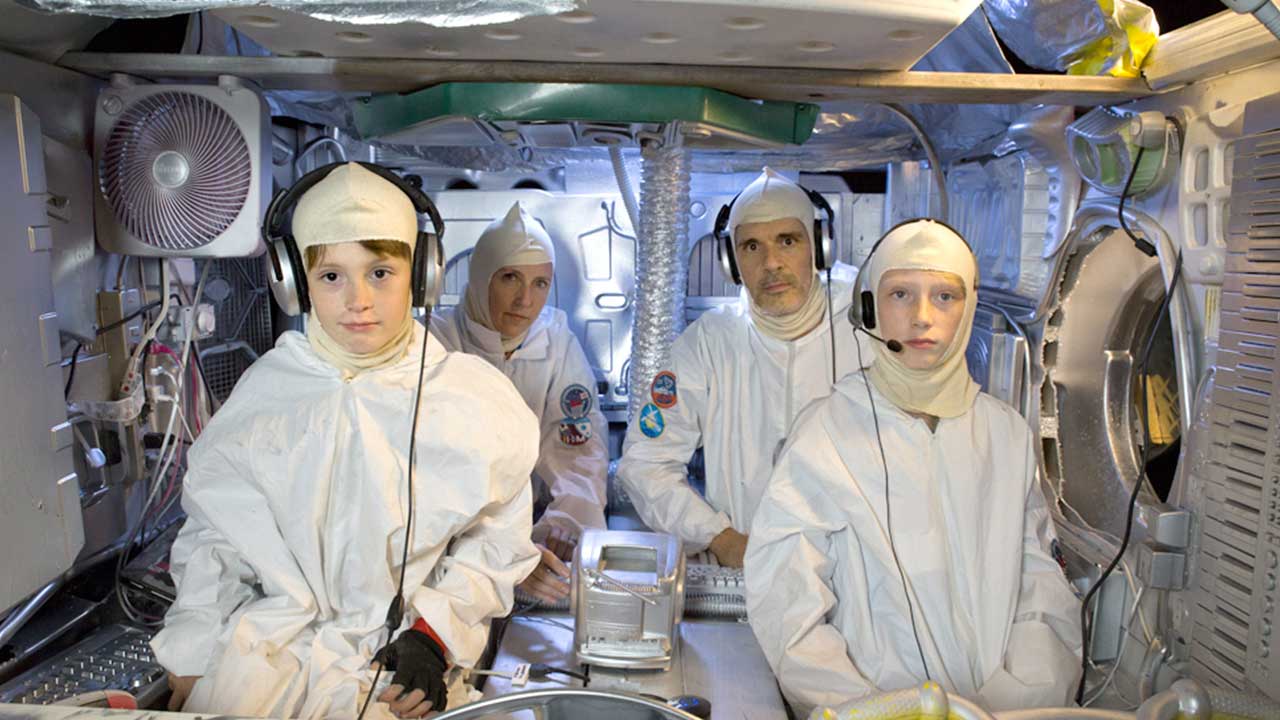 Higher Ground
Mary Magsamen,Stephen Hillerbrand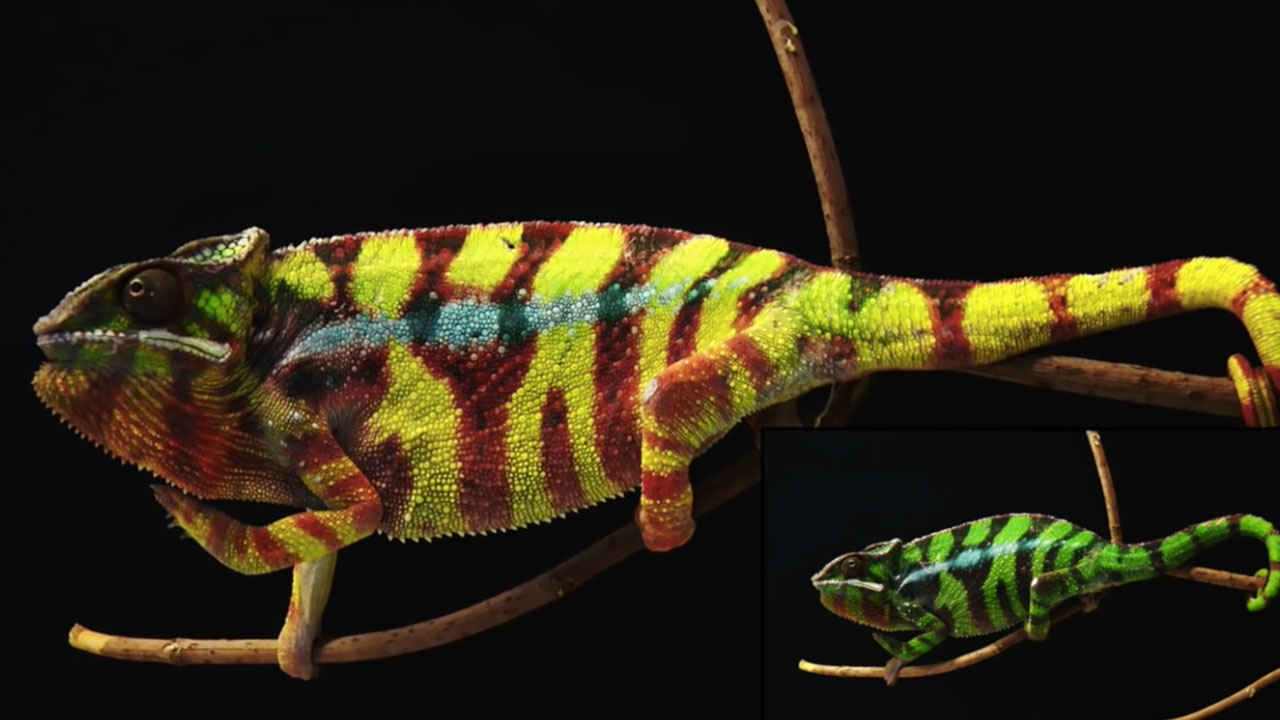 Chameleon colour change (Suppl Movie S1)
Michel Milinkovitch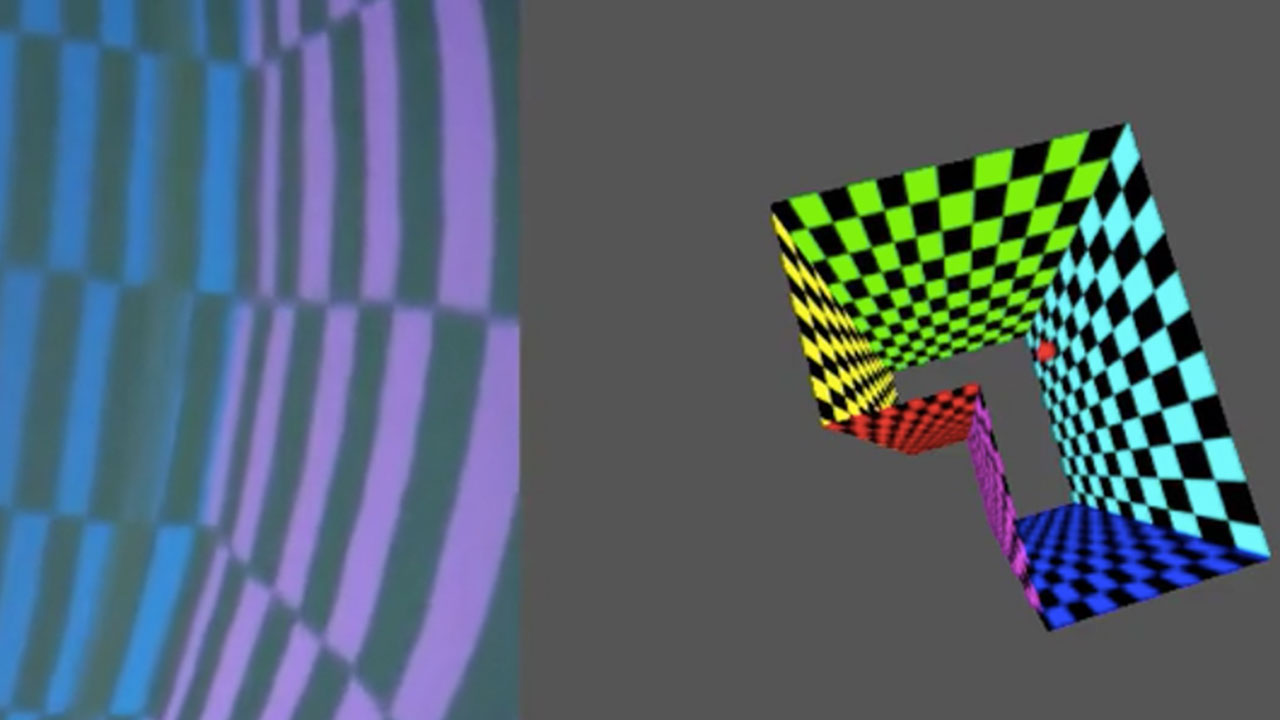 Demonstration of VR from the perspective of a freely moving observer
Andrew Strayer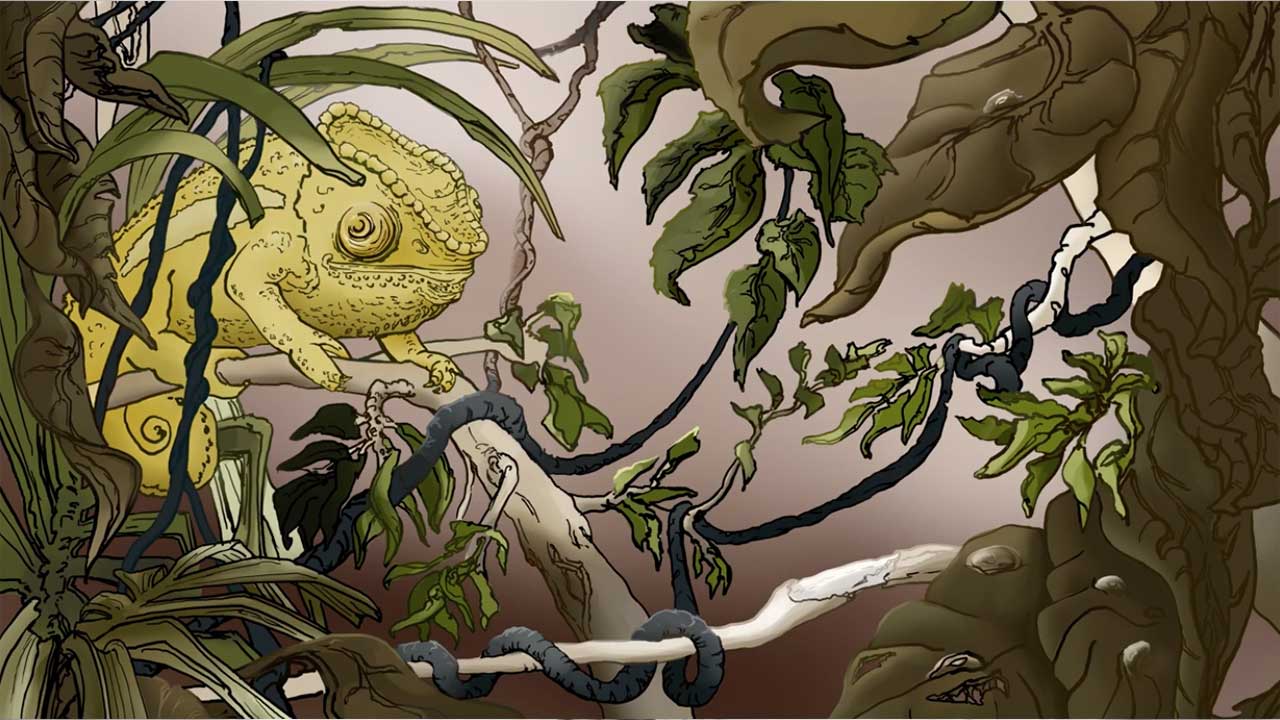 Bob and the Soap Bubble
Maya Hartmeier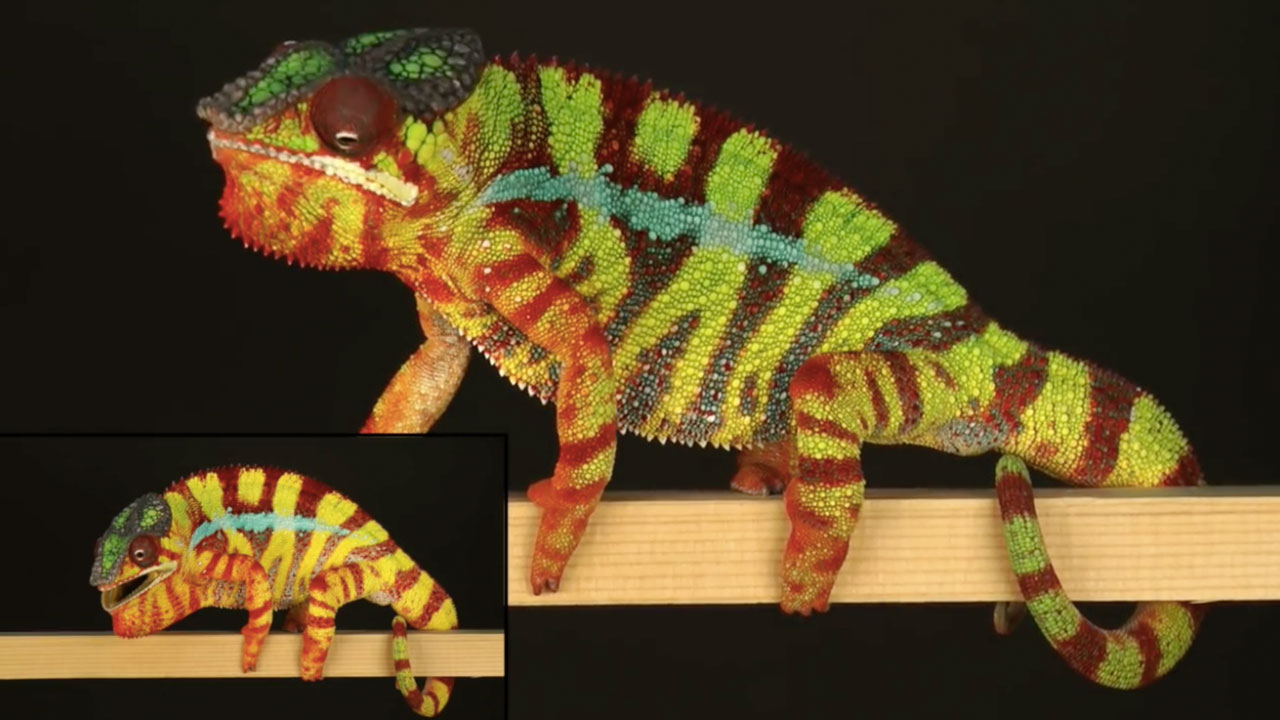 Chameleon colour change (Suppl Movie S2)
Michel Milinkovitch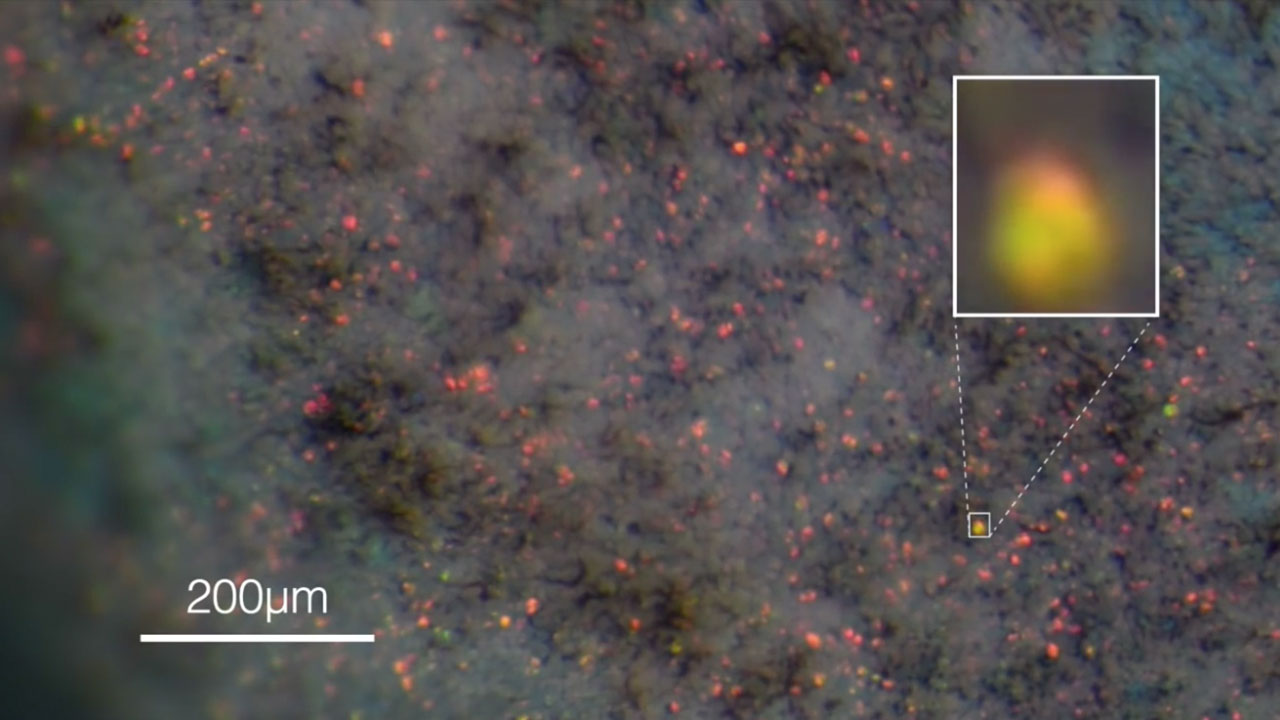 Chameleon colour change (Suppl Movie S4)
Michel Milinkovitch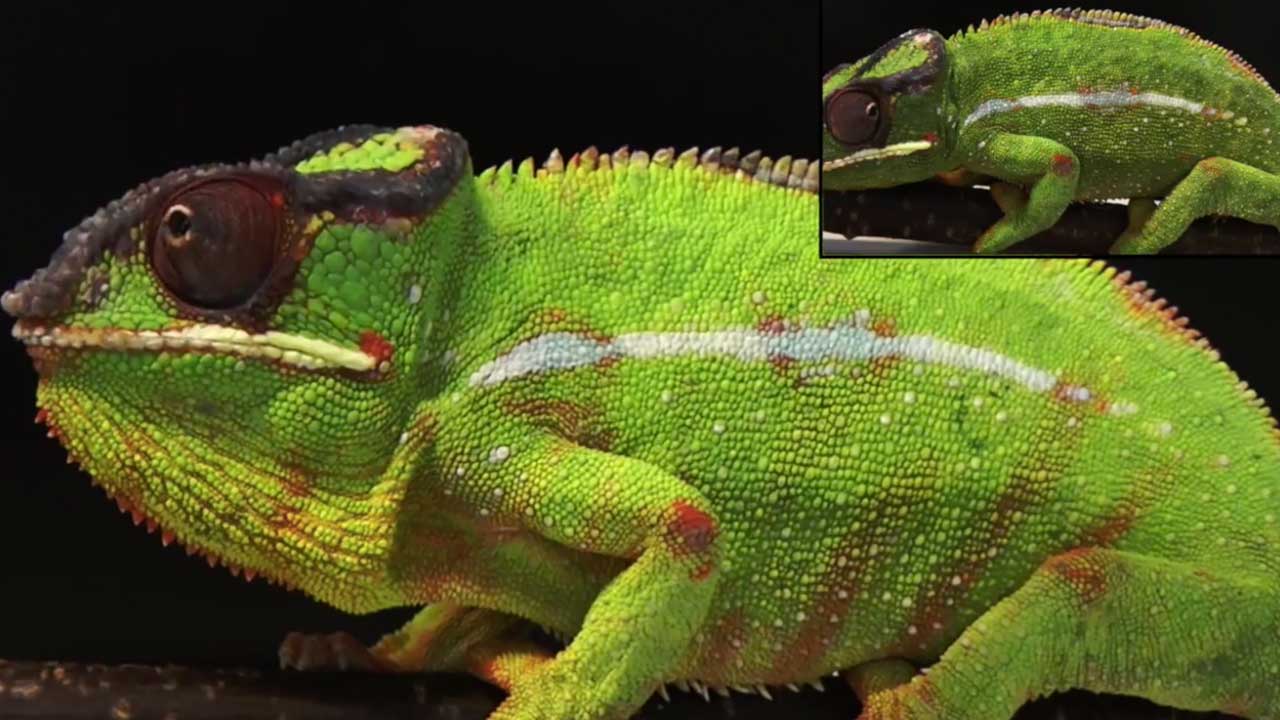 Chameleon colour change (Suppl Movie S3)
Michel Milinkovitch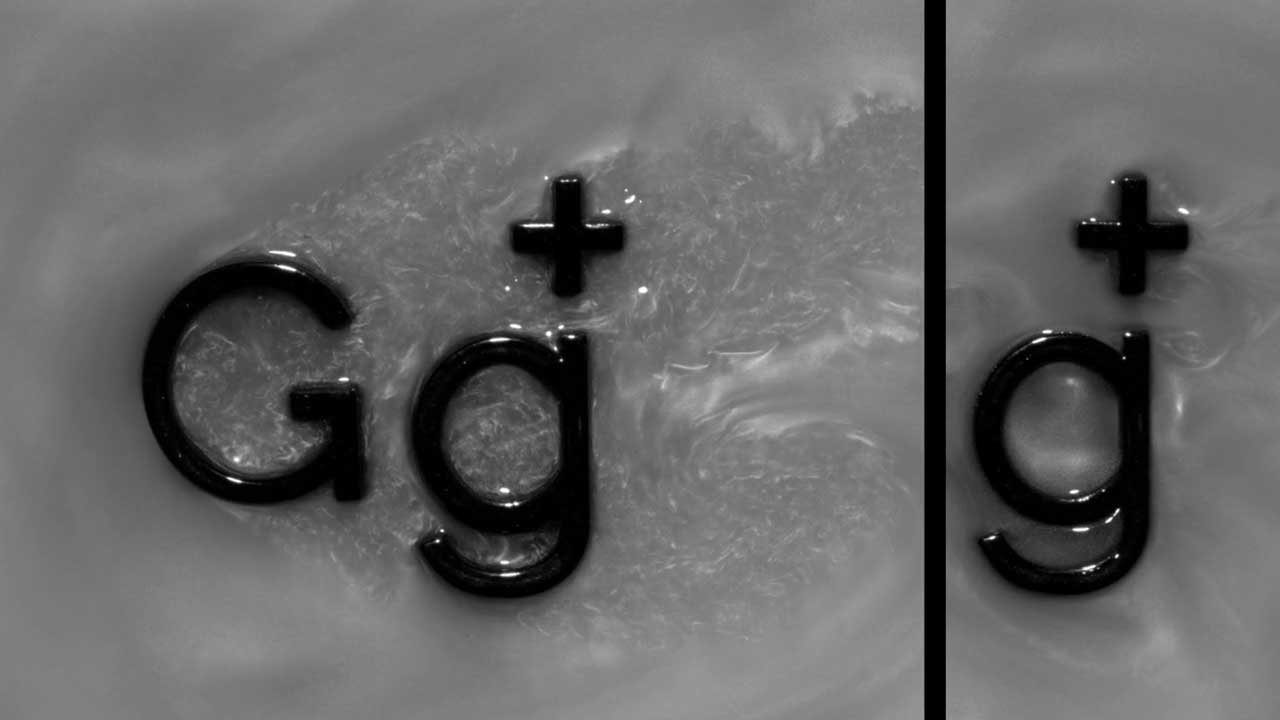 Gobbledigook
Andrea Rassell,Katharine Adcroft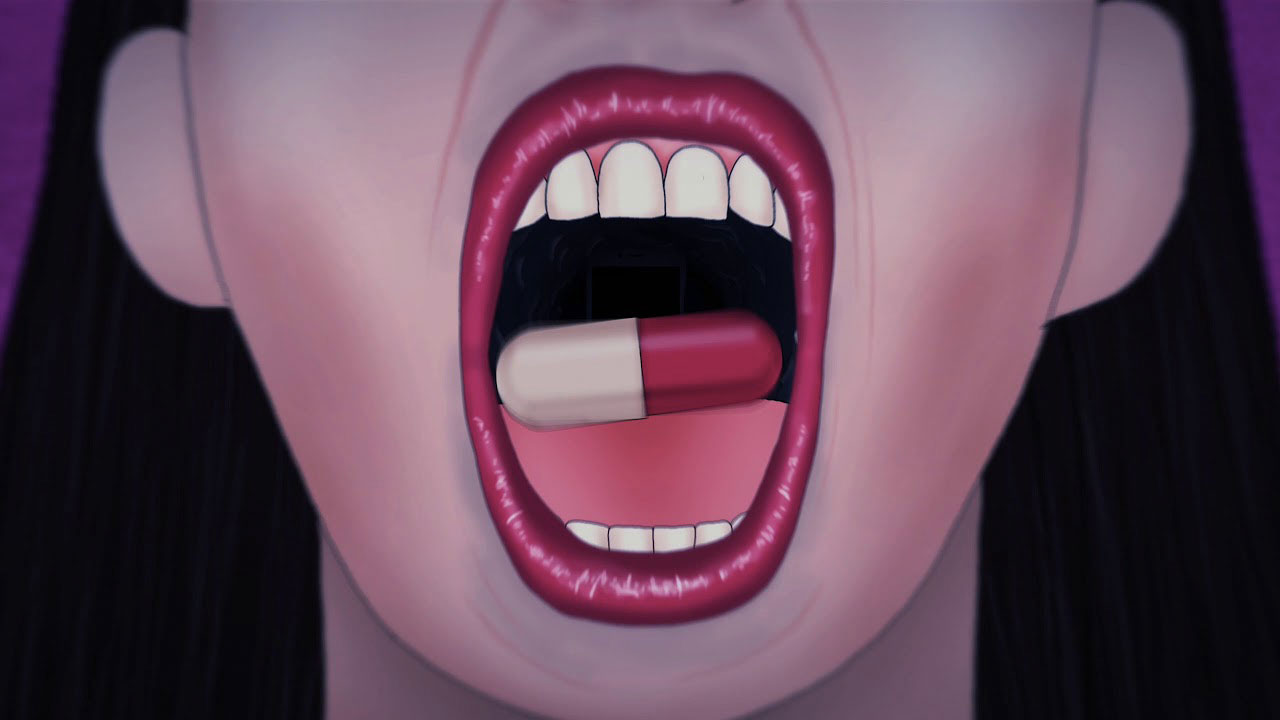 iRony
Radheya Jegatheva.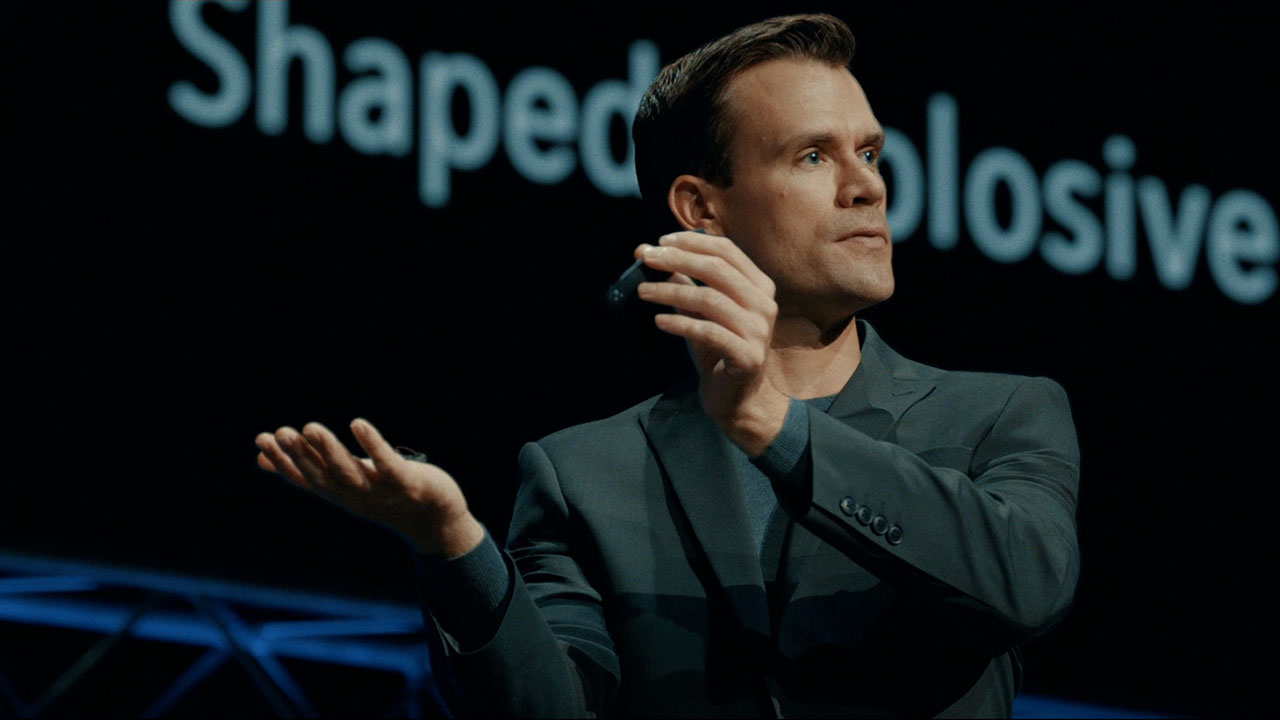 Slaughterbots
Stewart Sugg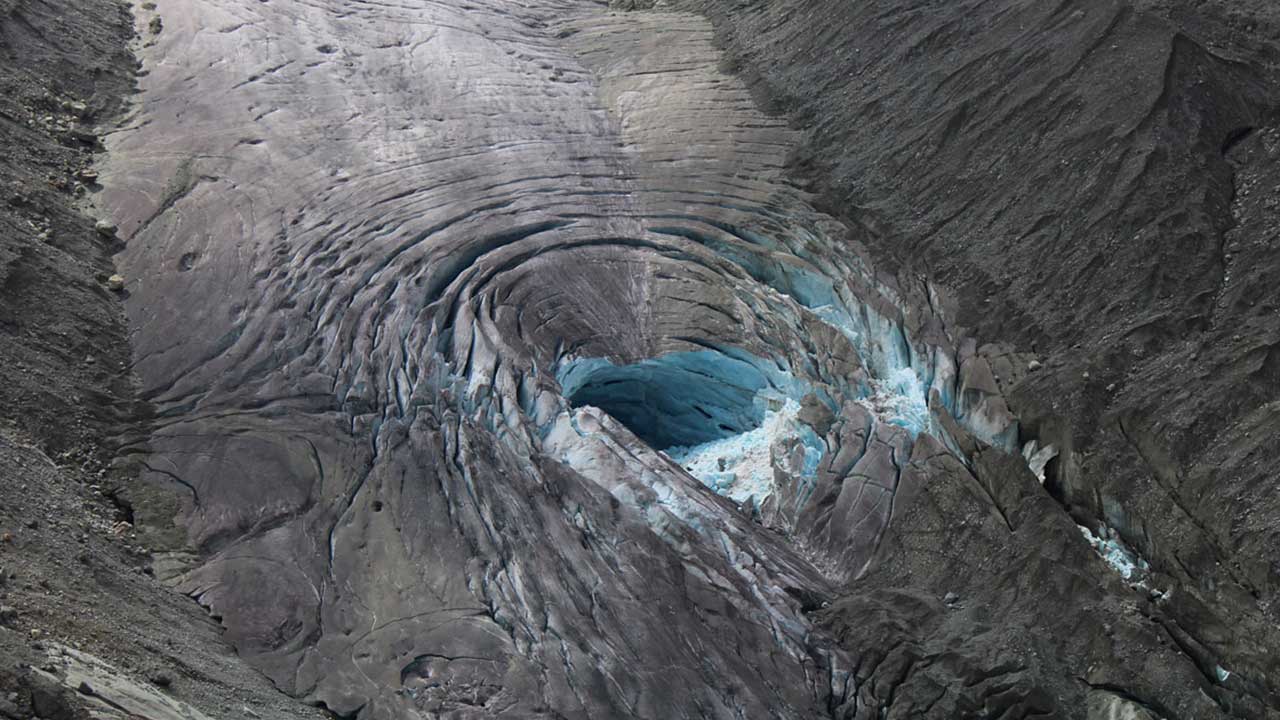 Blast
Francesco Mattuzzi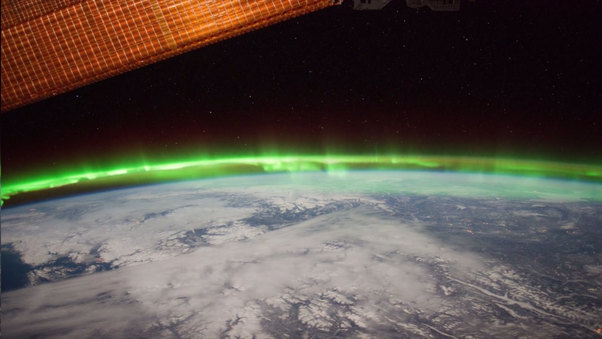 The ISS Image Frontier - Making the Invisible Visible Part 5 (2013)
Christoph Malin
The ISS Image Frontier - Making the Invisible Visible
Christoph Malin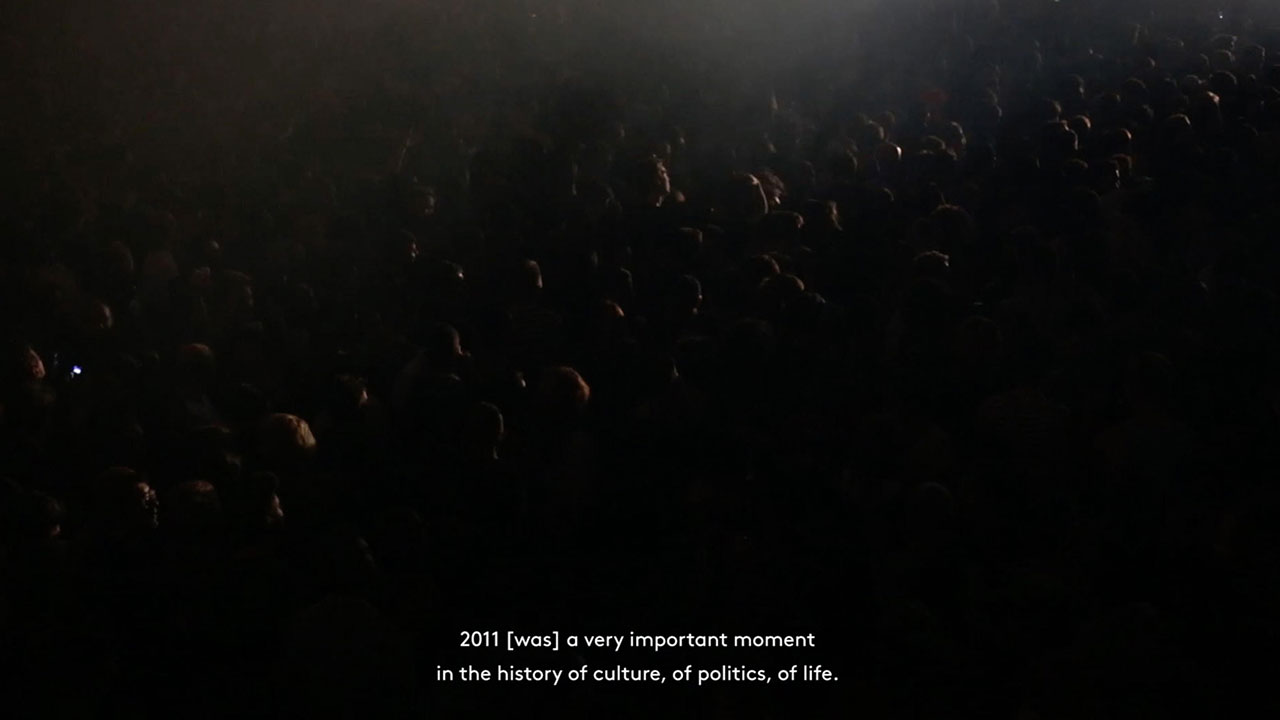 Perpetual Operator
Dominique Koch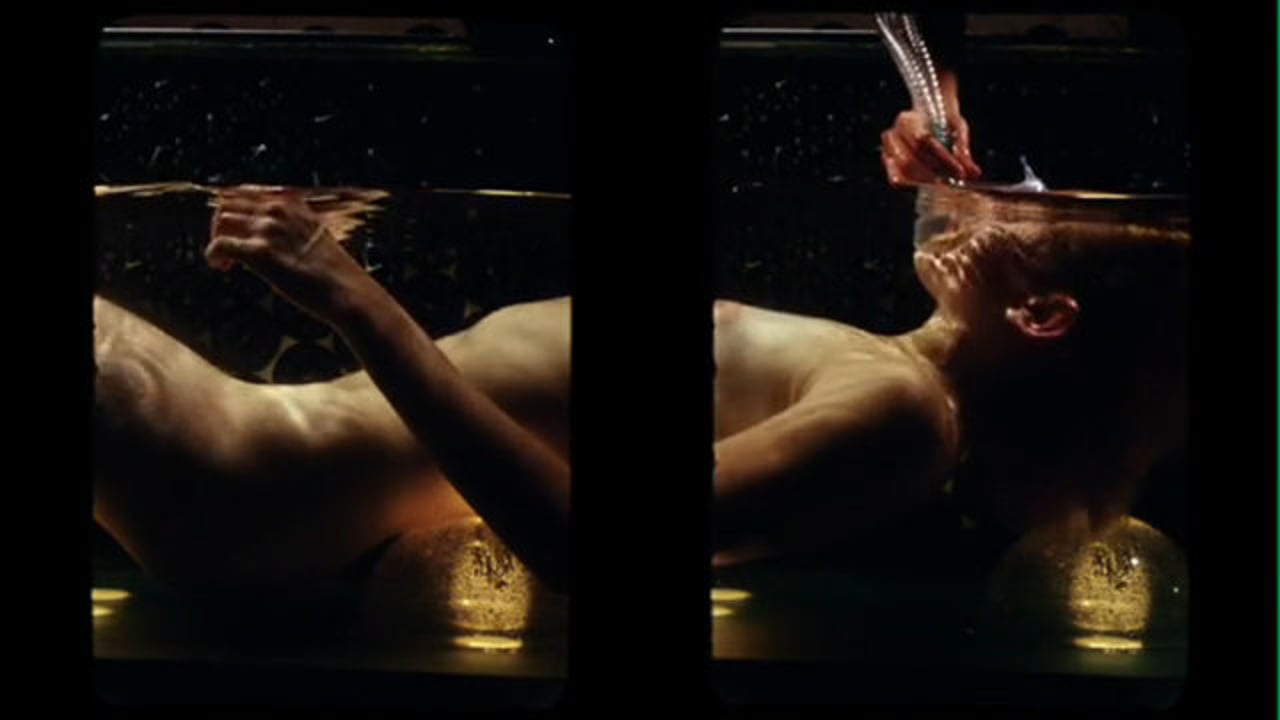 Secret Machine
Reynold Reynolds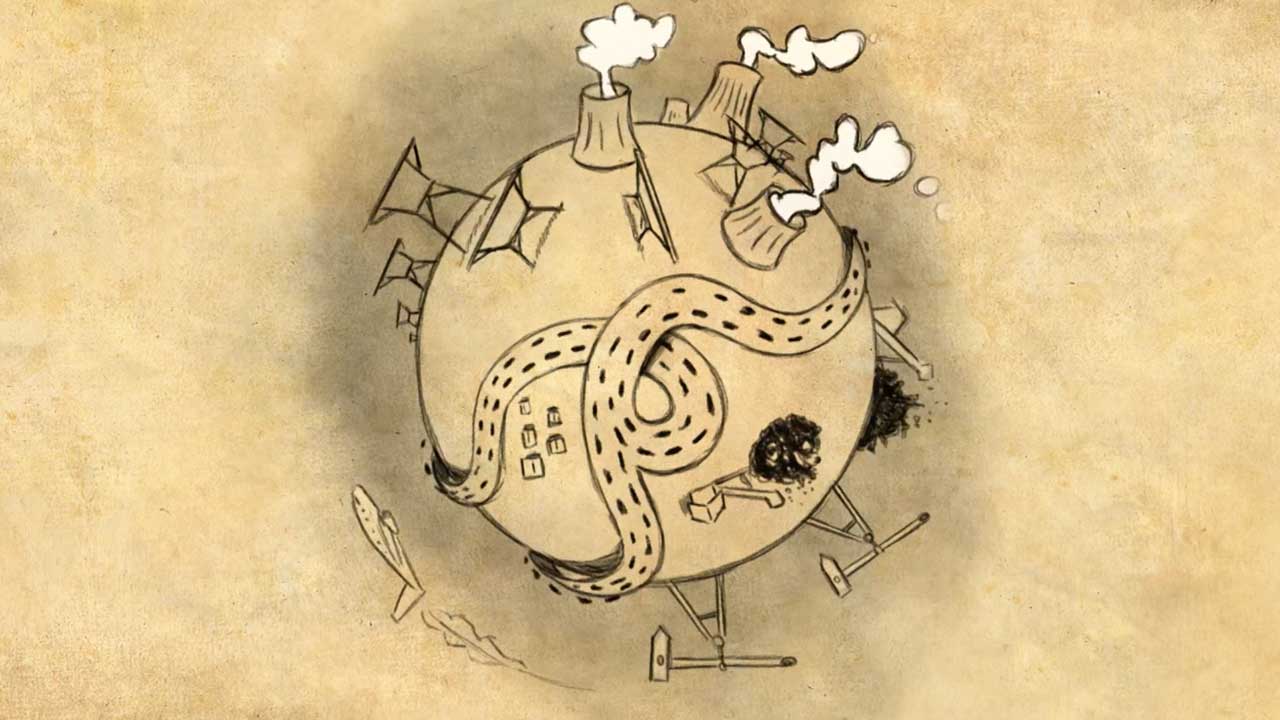 Welcome to the Anthropocene
Loïc Fontimpe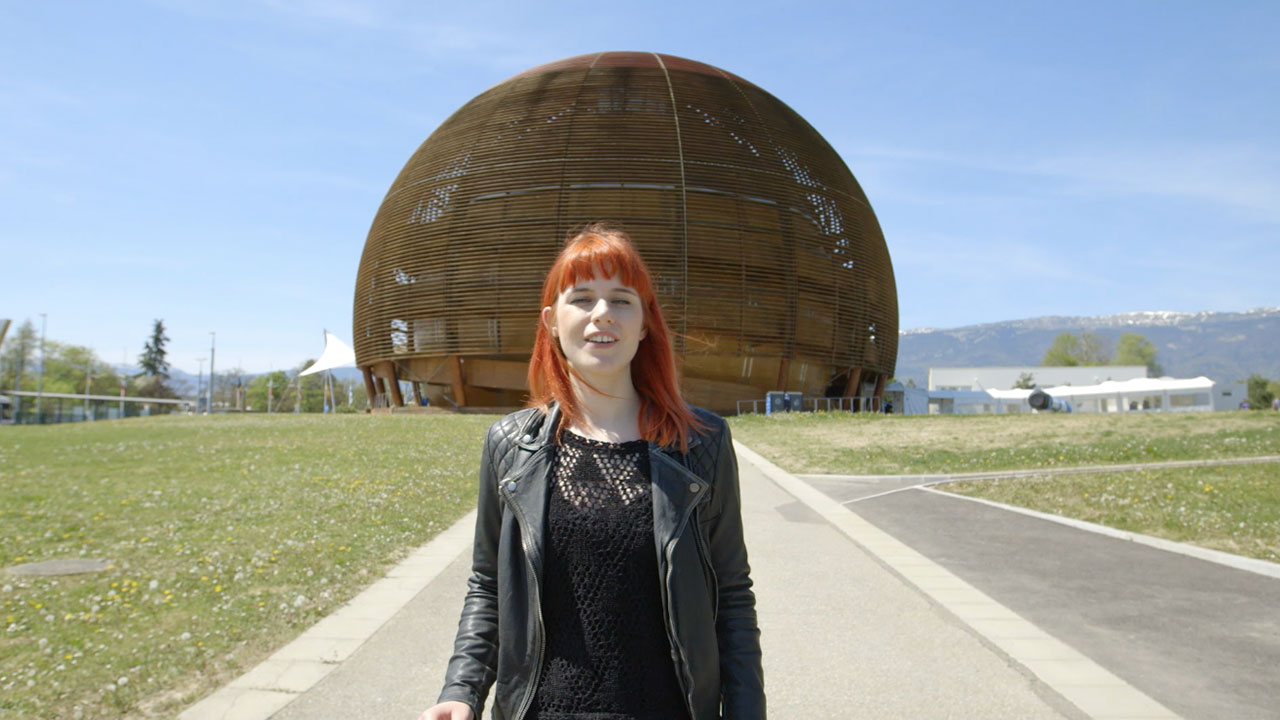 SUPERSYMMETRY: Cern's Search for New Physics
Alex Pasternak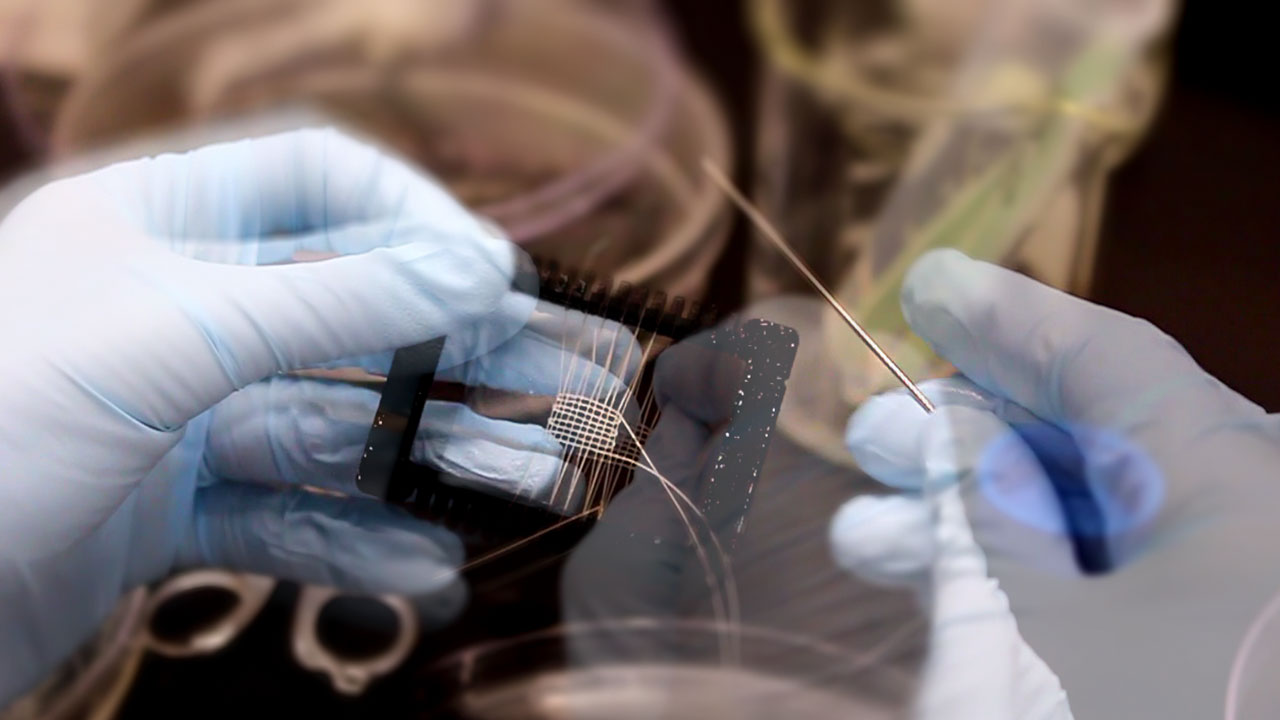 Biotextile Craft
WhiteFeather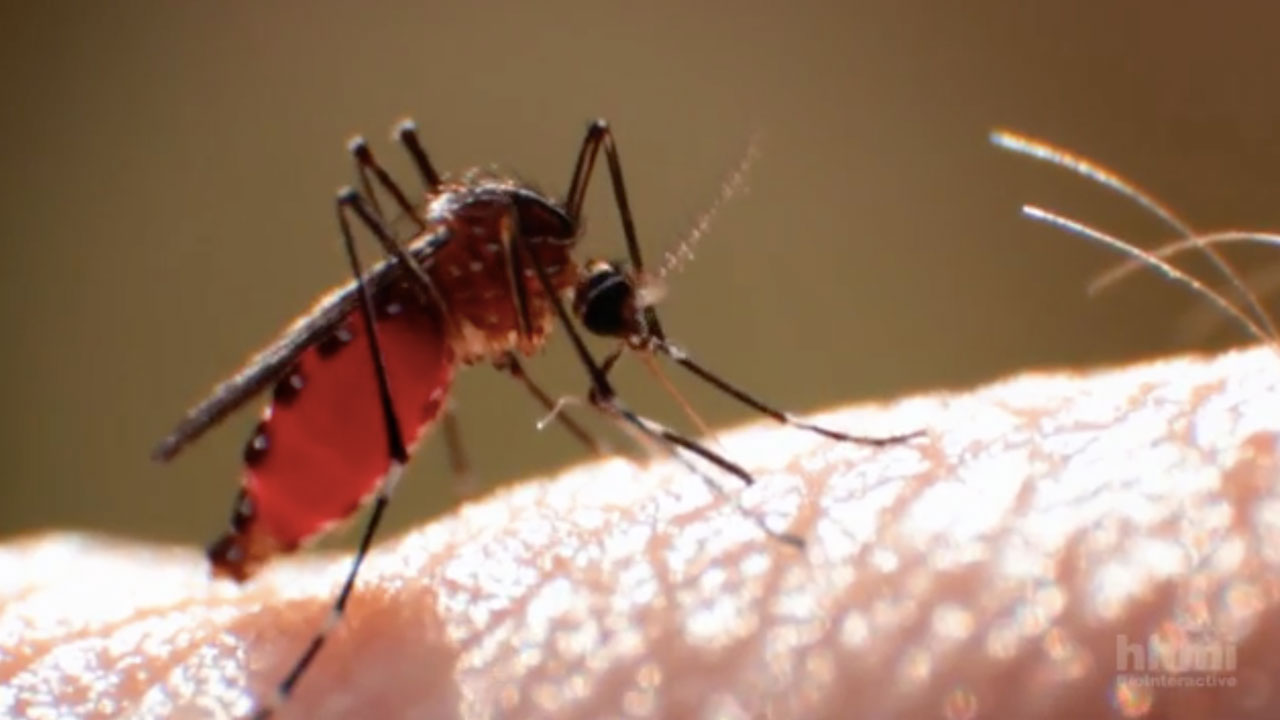 Genetically Modified Mosquitoes
James Barrat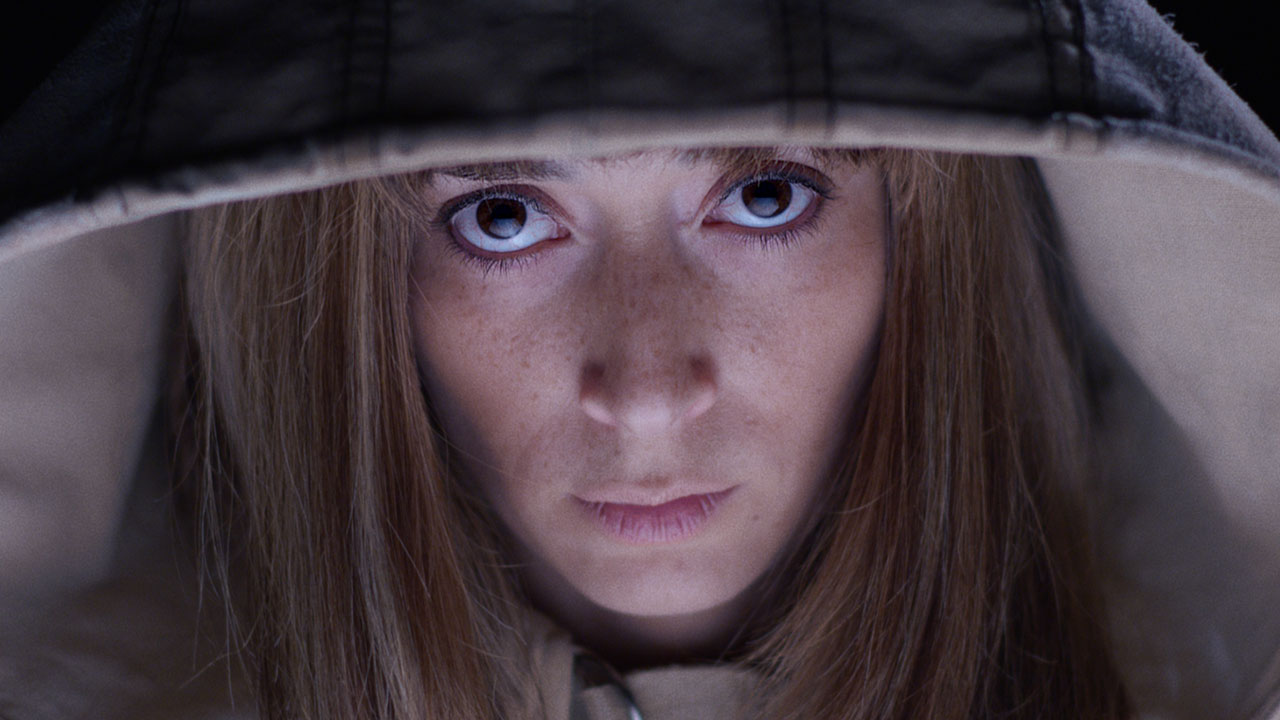 In the Future, They Ate from the Finest Porcelain
Larissa Sansour,Søren Lind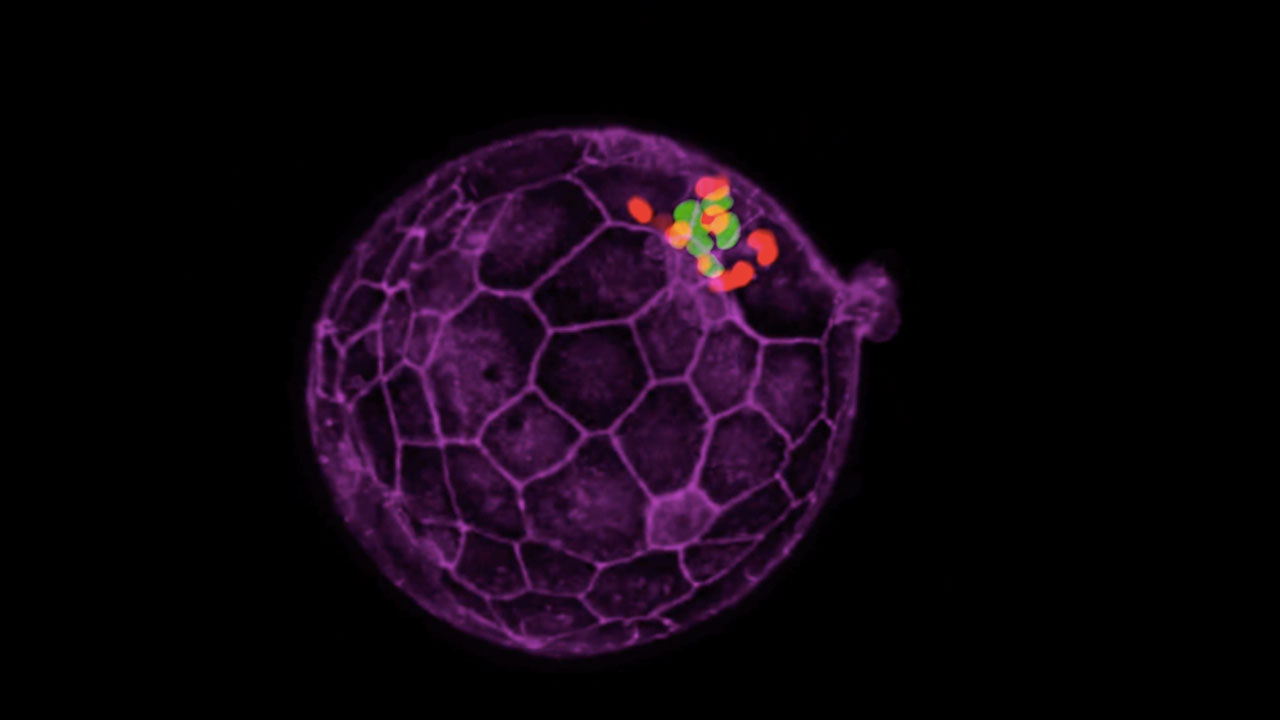 Hatching of the Human Blastocyst at Day 6
Gist Croft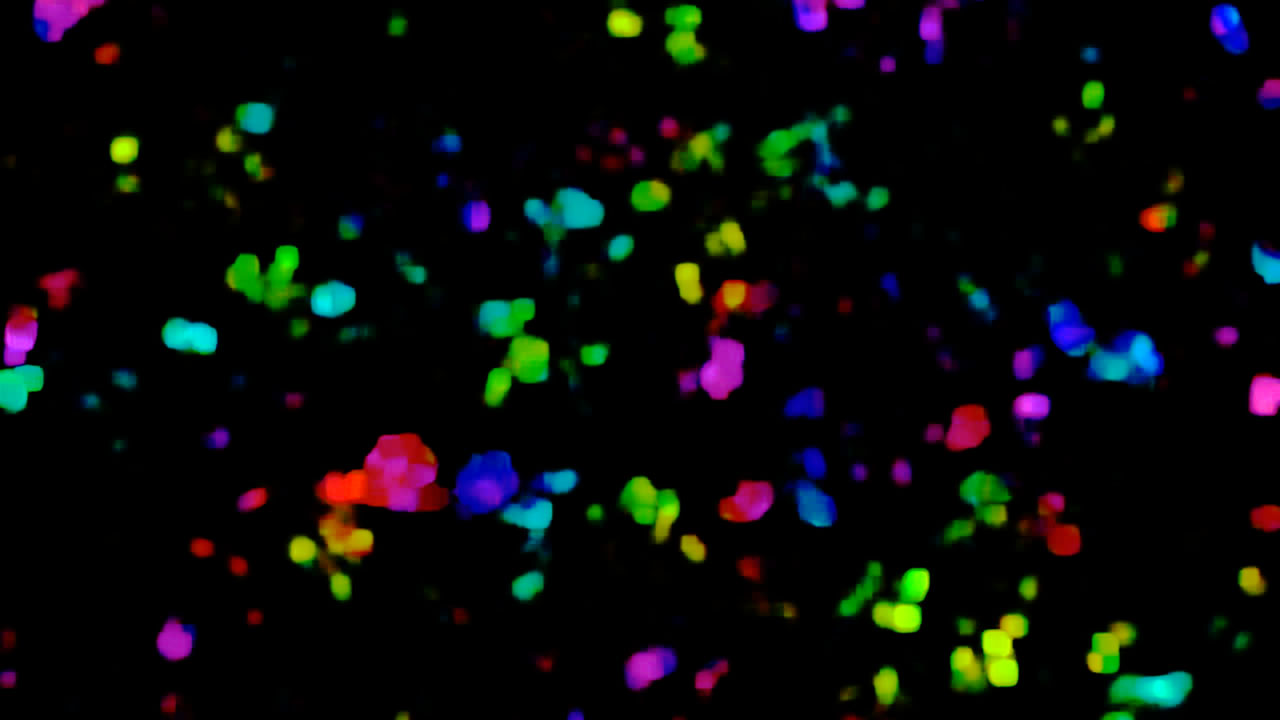 It has to be lived once and dreamed twice
Rainer Kohlberger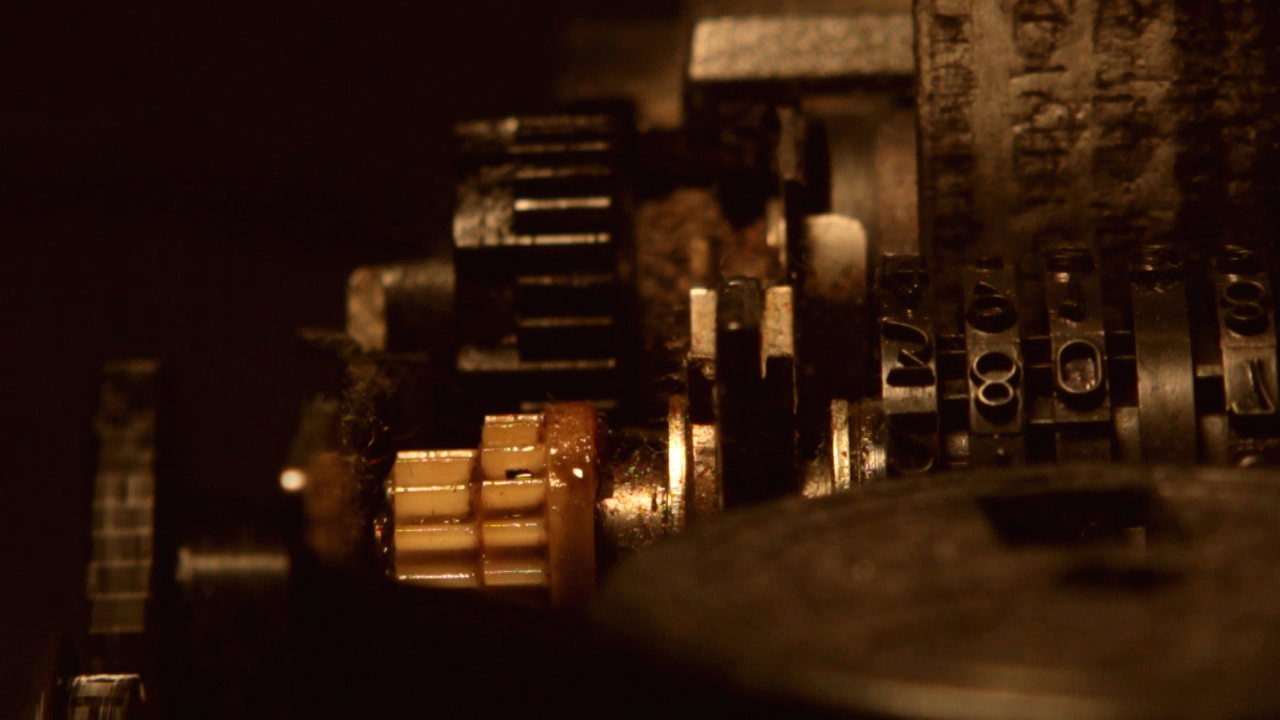 Machines
Jeremias Altmann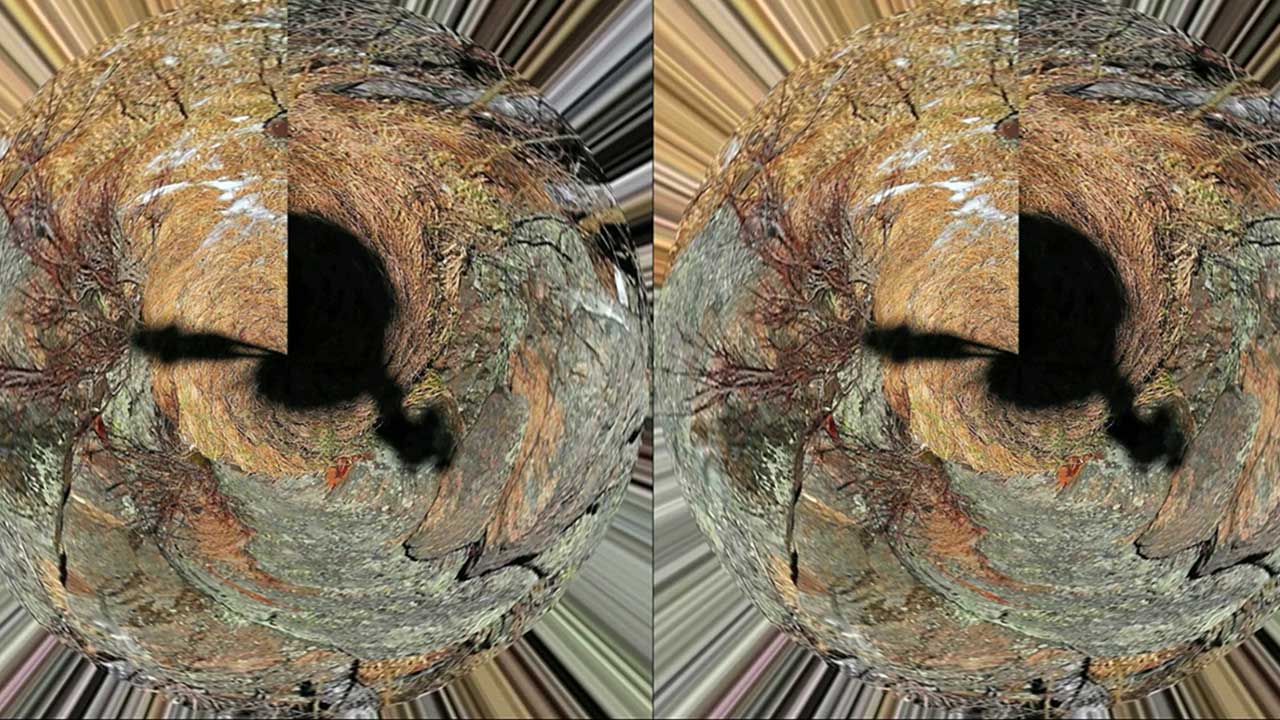 Soon It Would Be Too Hot
Jeanne Liotta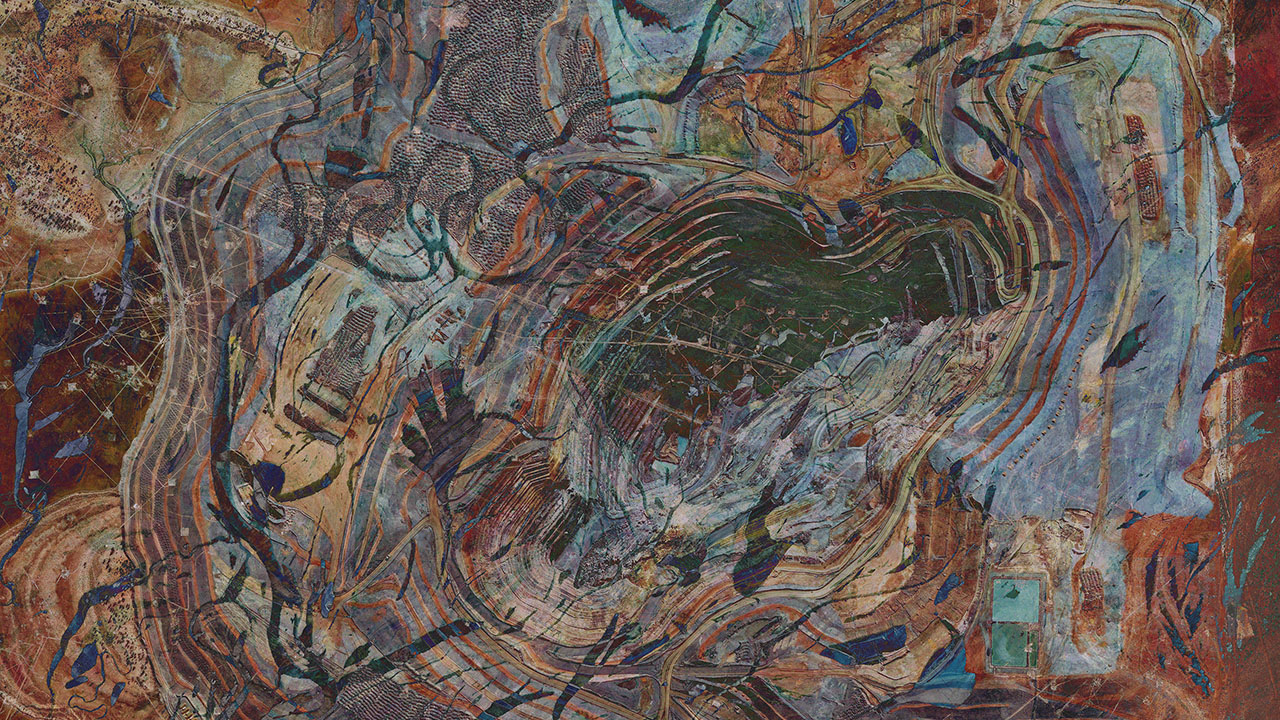 Horror Vaccui
Matteo Zamagni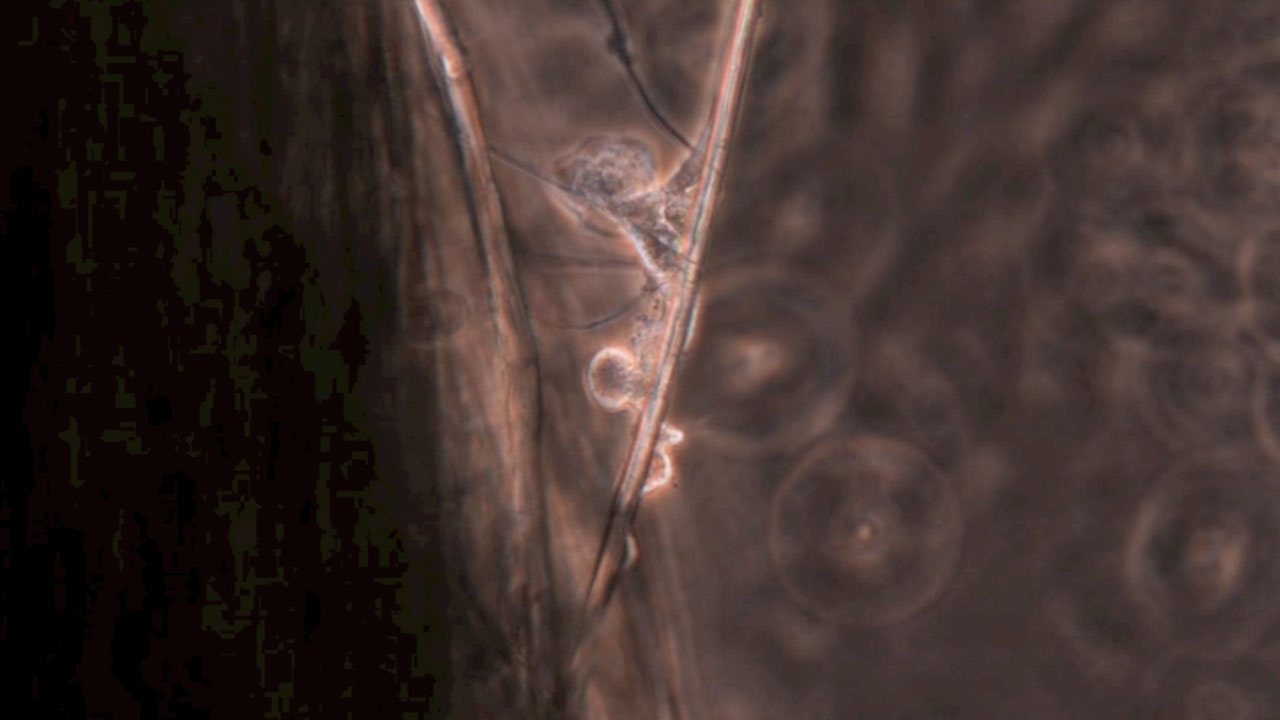 Aseptic Requiem (Requiem Aseptisé)
WhiteFeather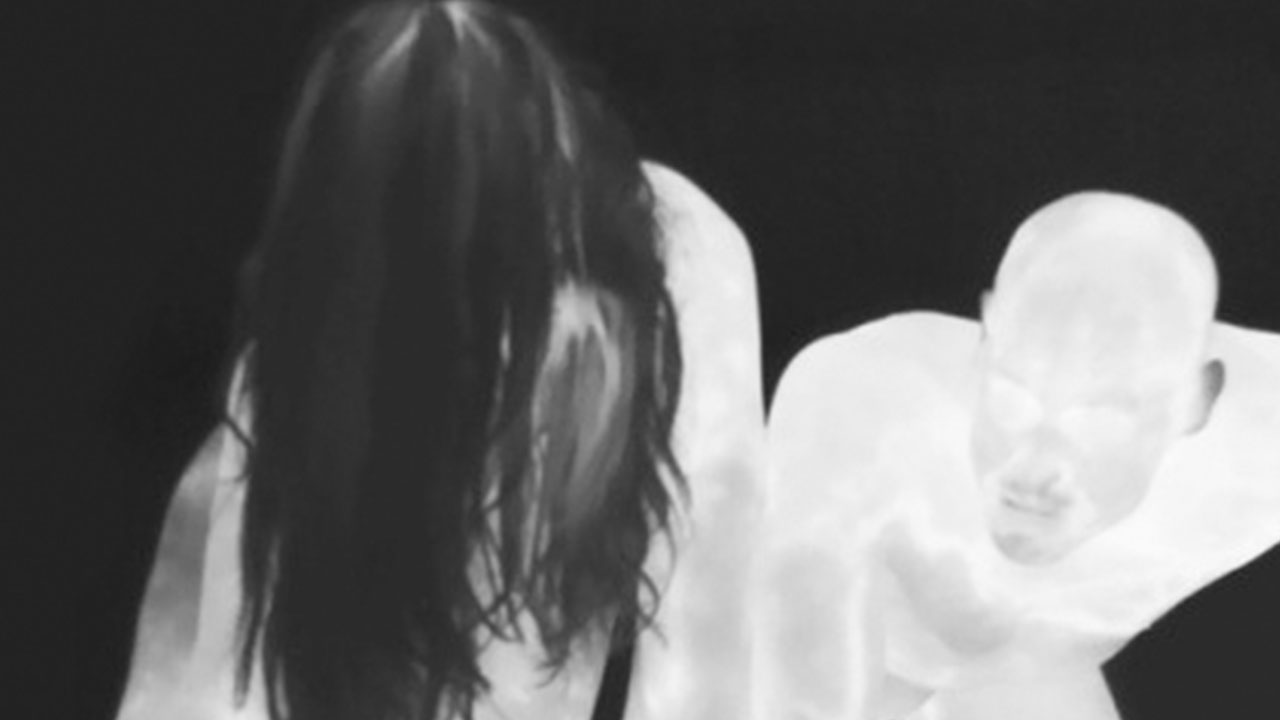 Incident Energy
Marne Lucas,Jacob Pander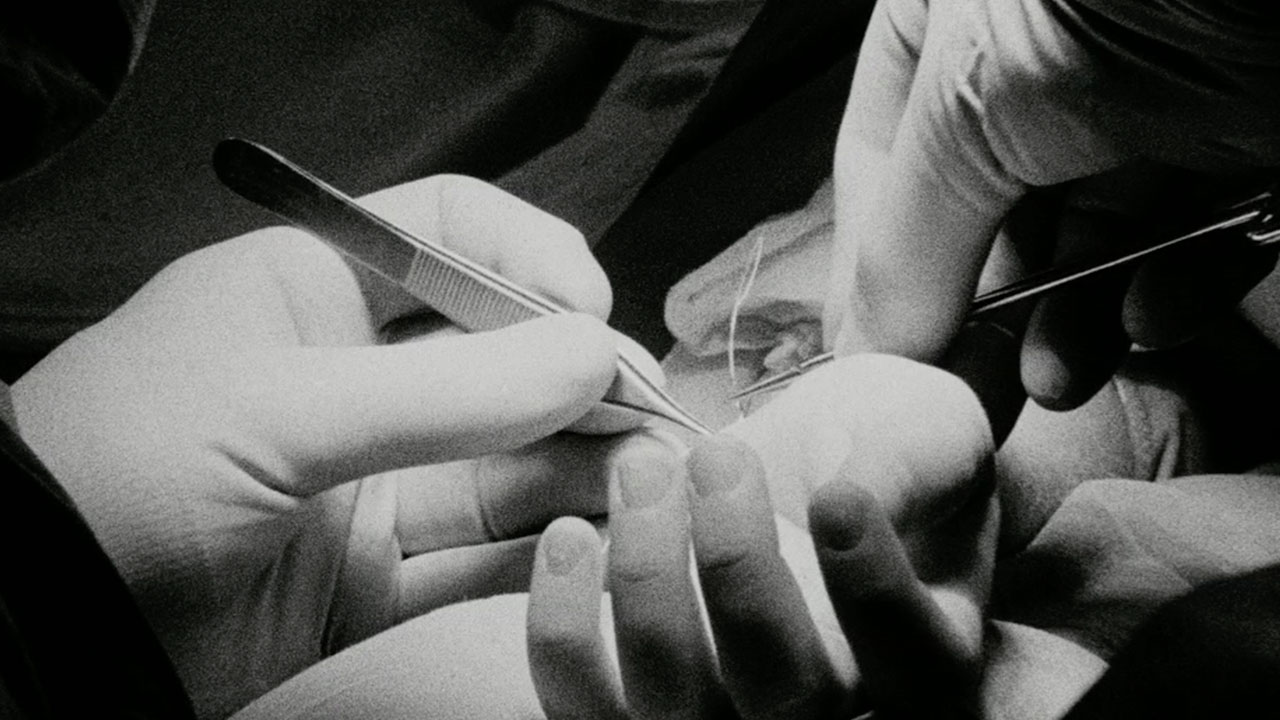 Matters of the Heart
Christina Lammer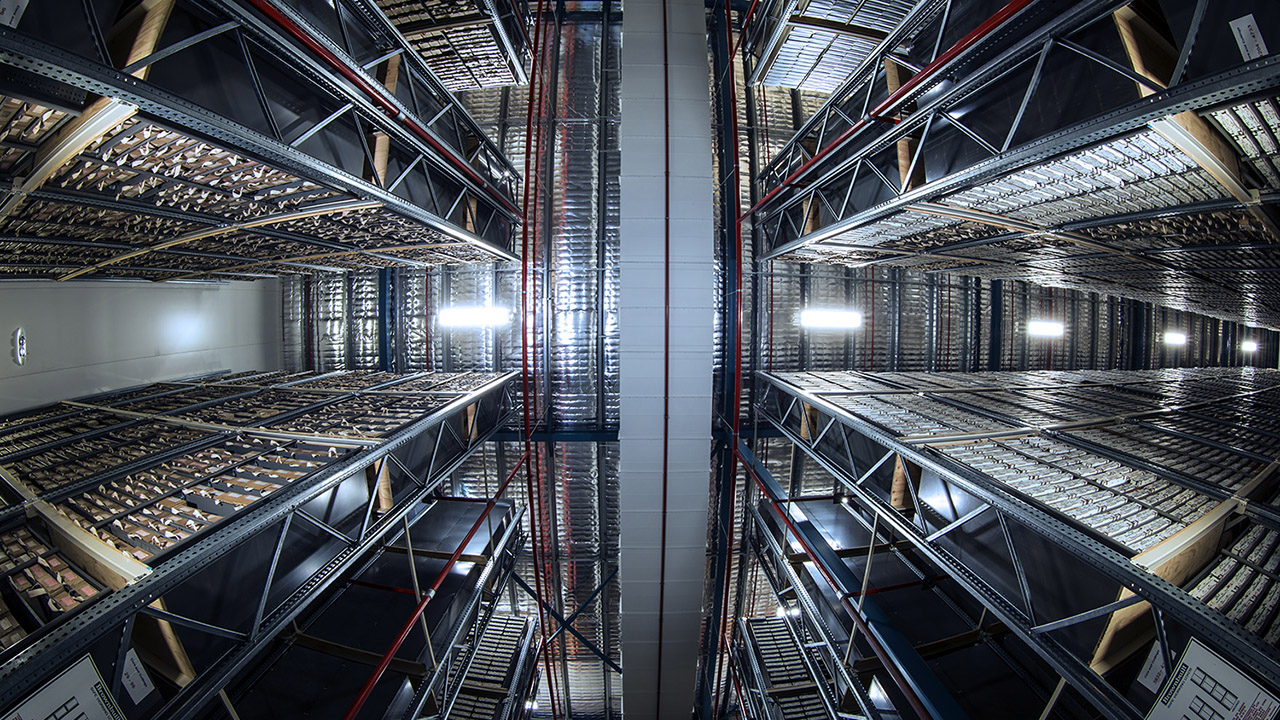 Two Songs for a Changeling Earth
Grayson Cooke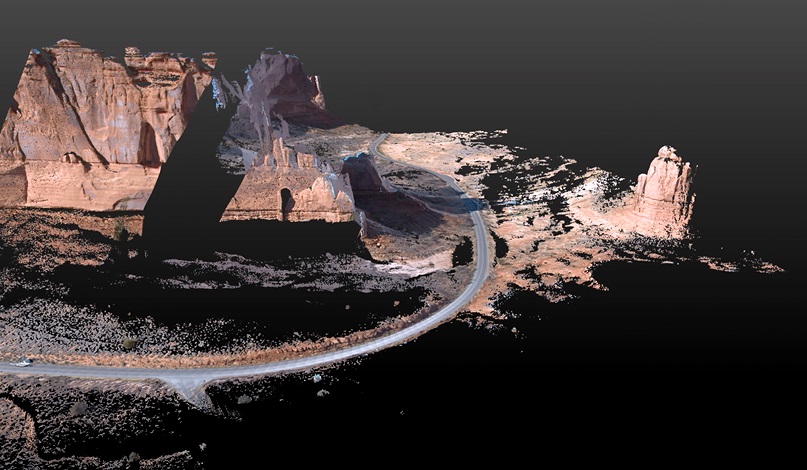 Driving through (laser point) clouds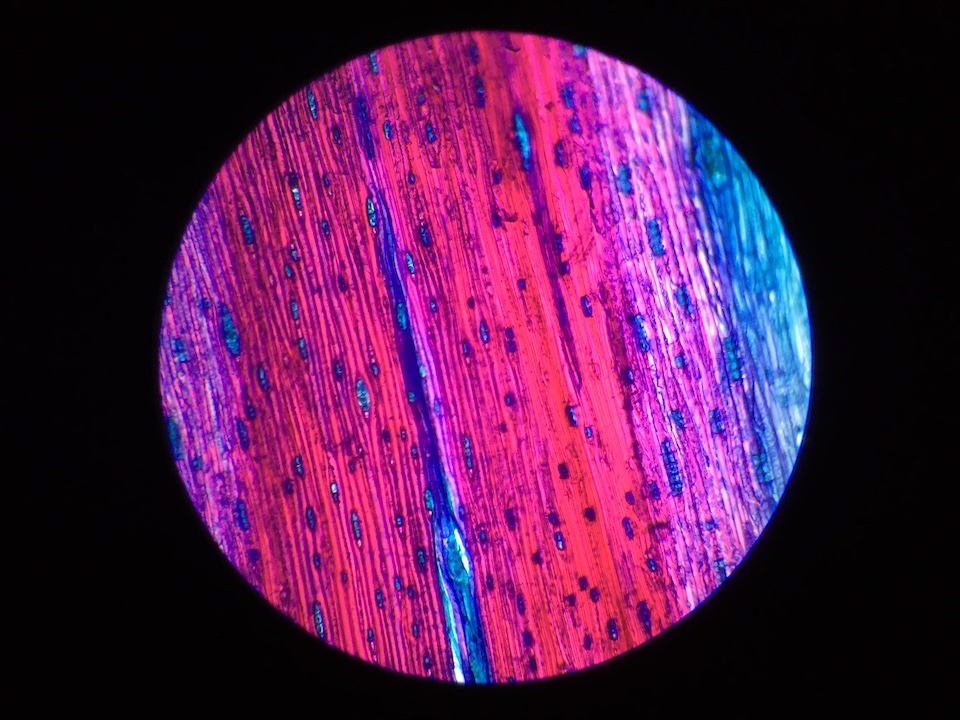 Plants up-close: The beautiful design of stems and roots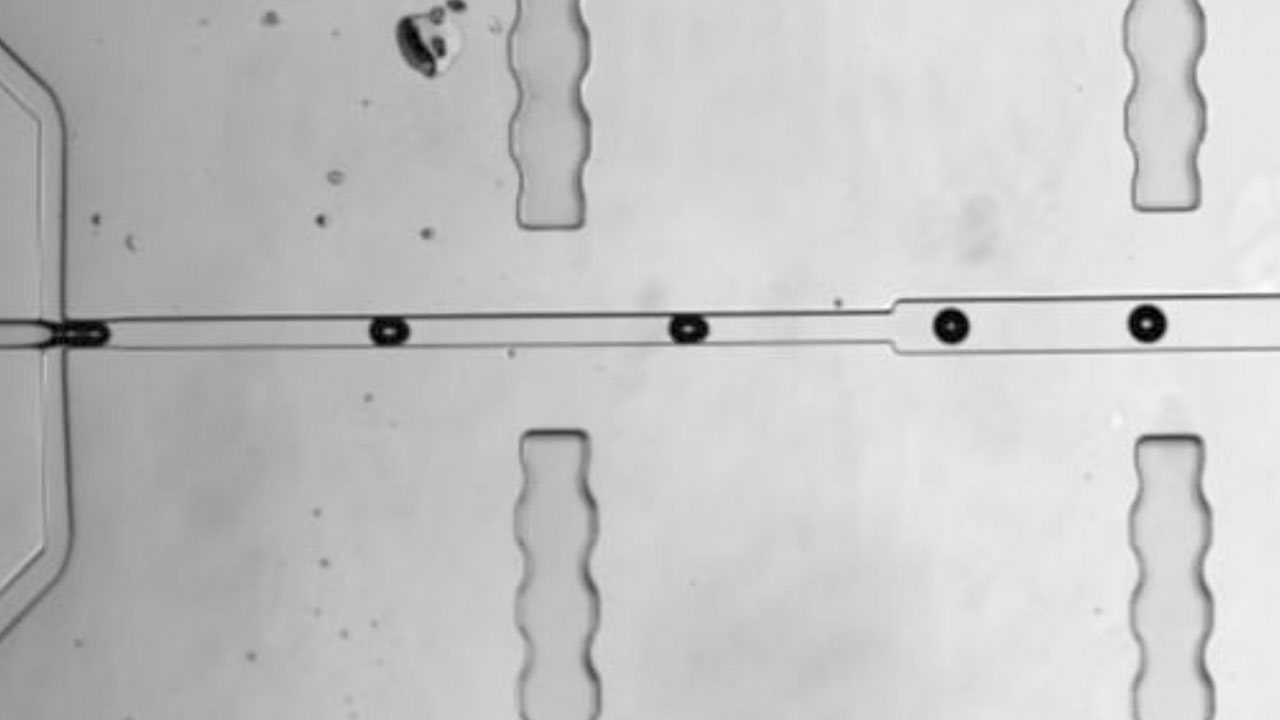 Micro-droplets of Water in Oil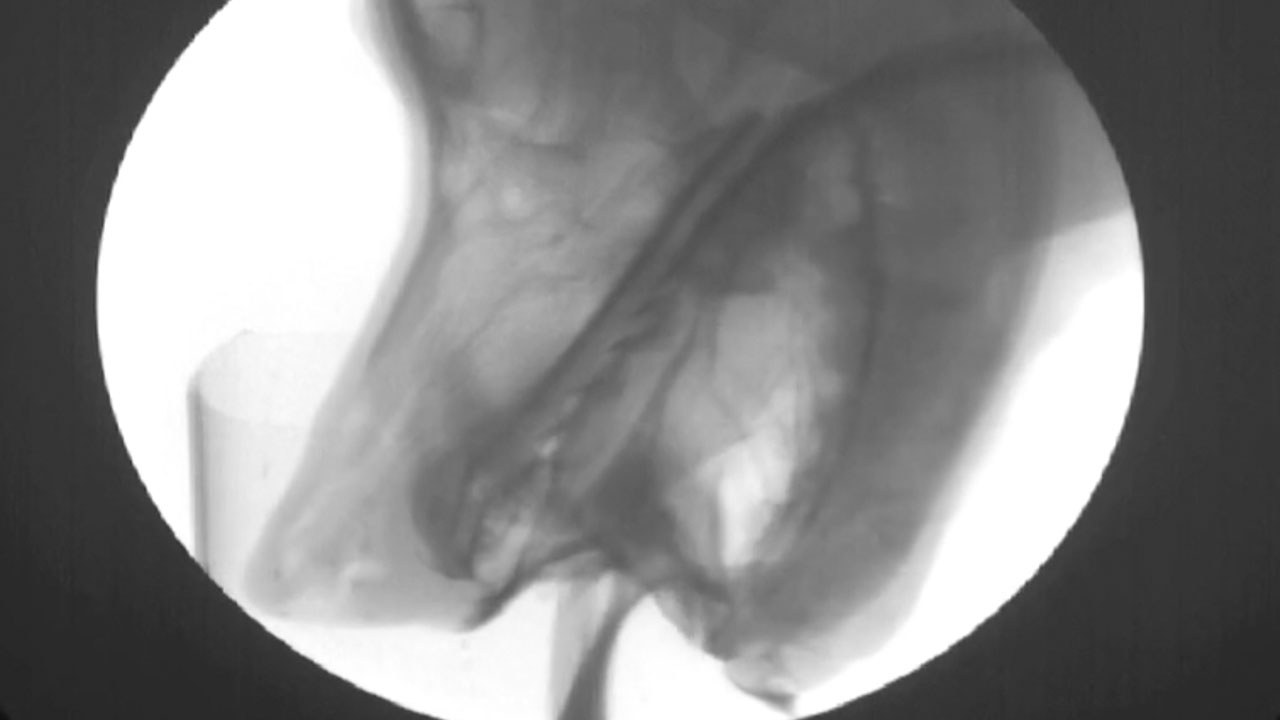 High-frame-rate X-ray camera, a cup of beef broth, and a Portuguese water dog
Tail Twirls of Red Fluorescent Worms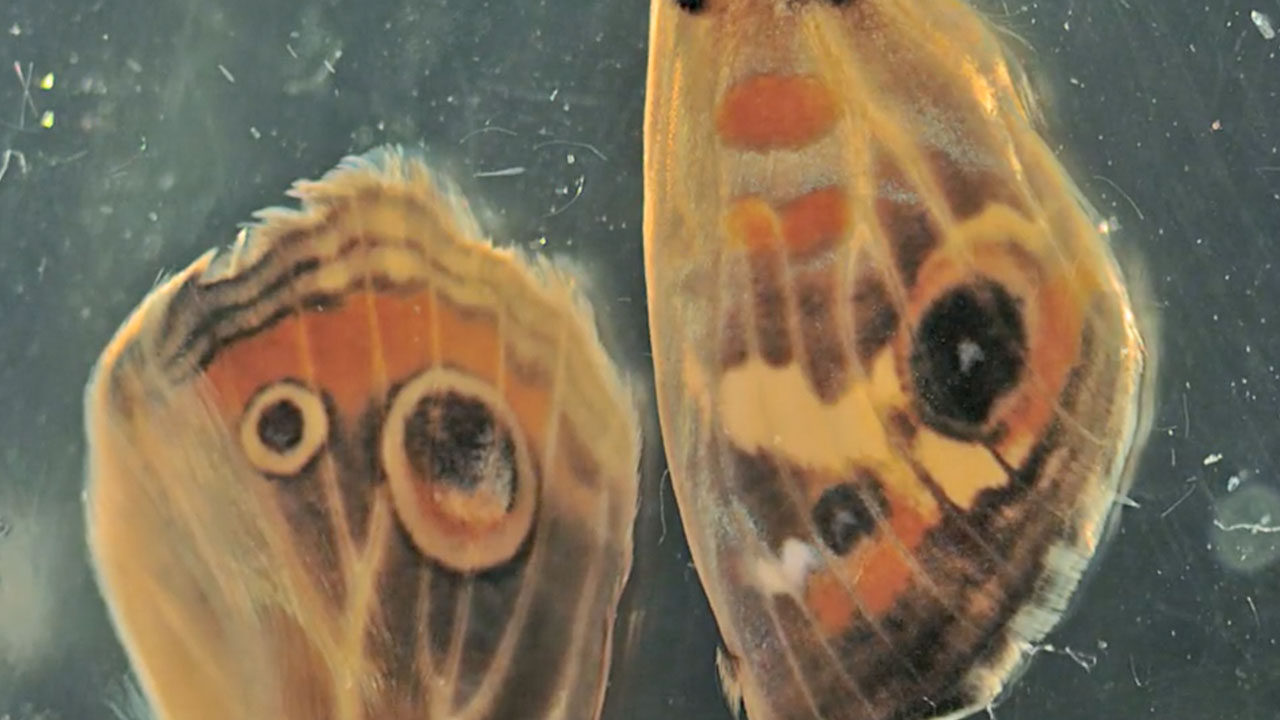 Buckeye Butterfly Wing Developing in Solution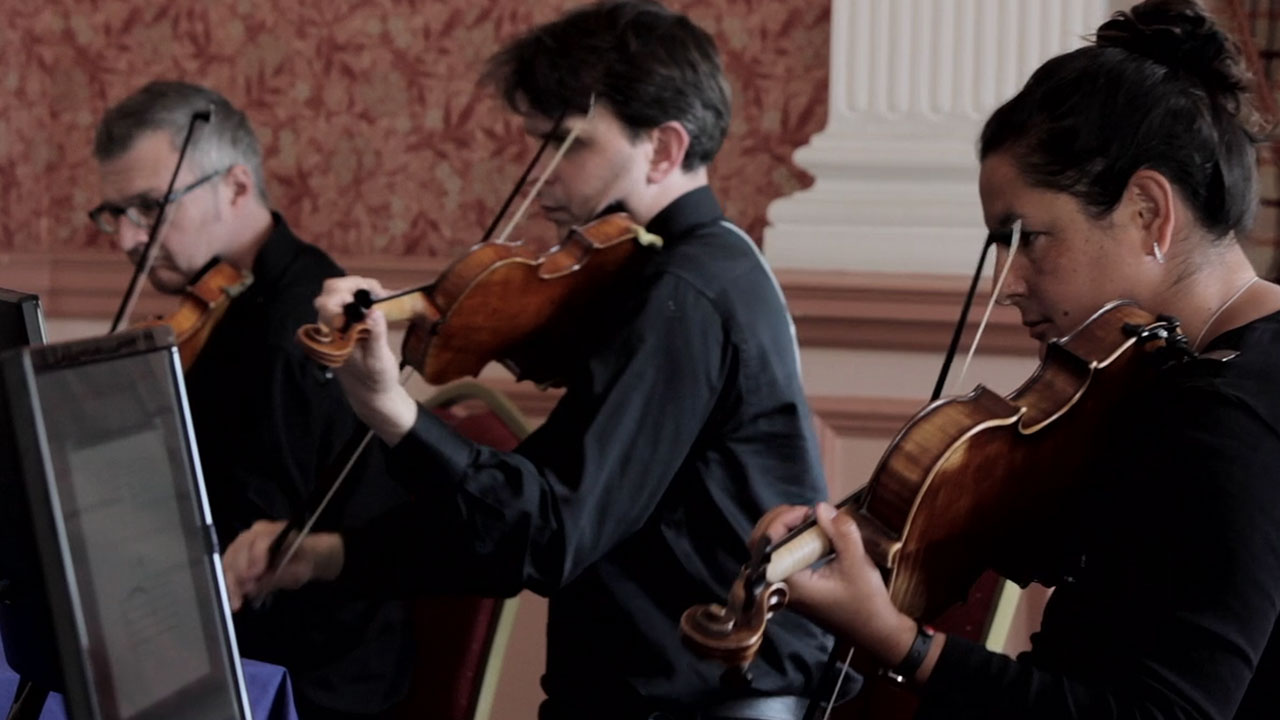 Musical and Mythological Visual Enchantments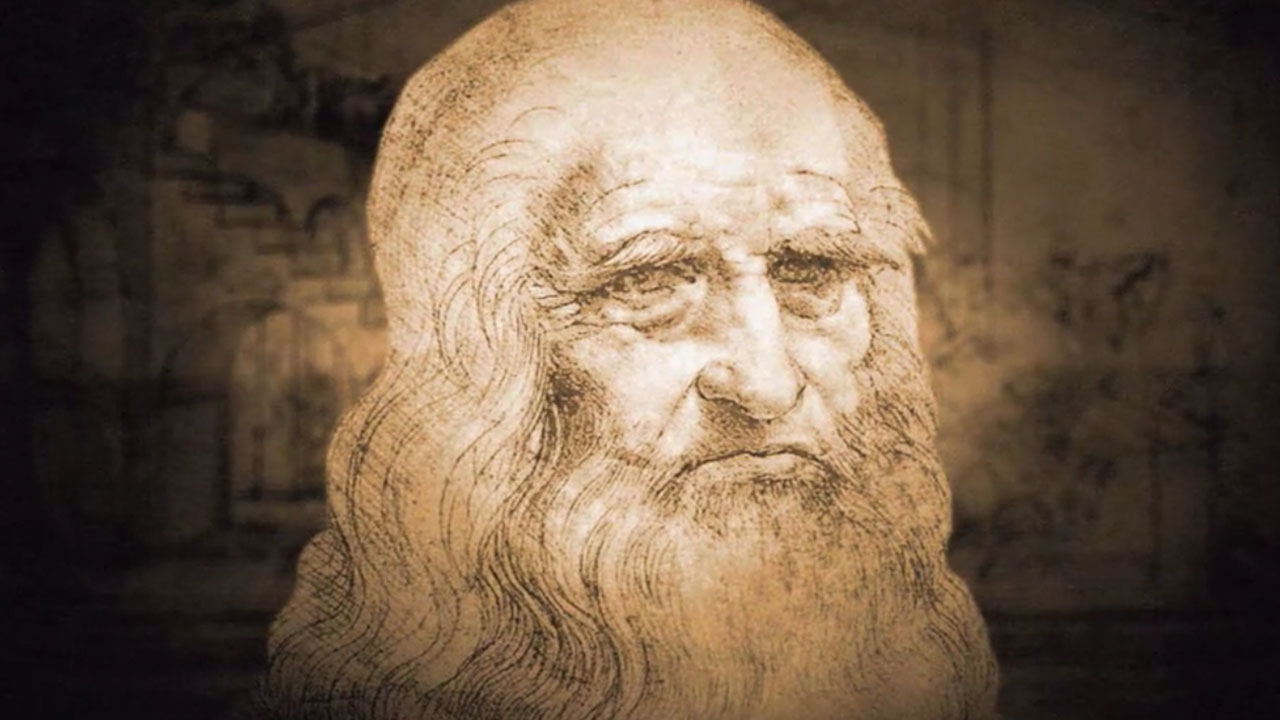 Leonardo and Friends Lead Us Into the Future
A Deeper Look into the Mundane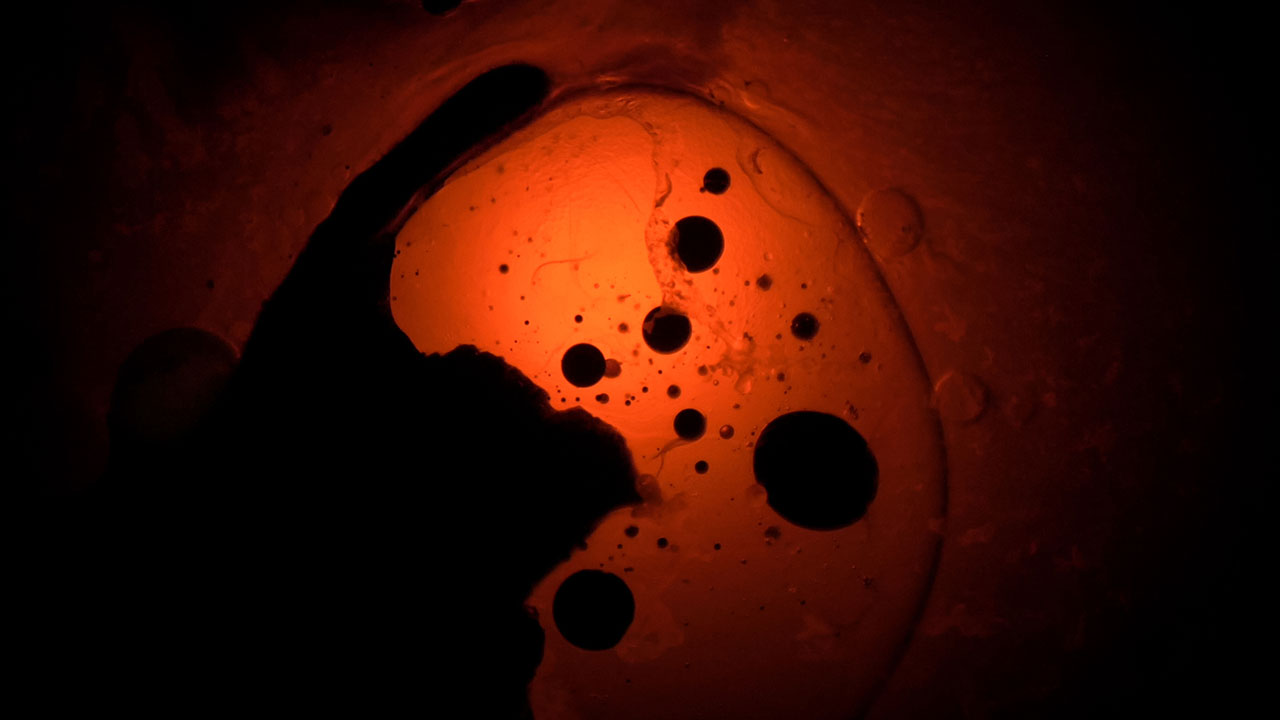 Visual Speculations and The Cyclic Path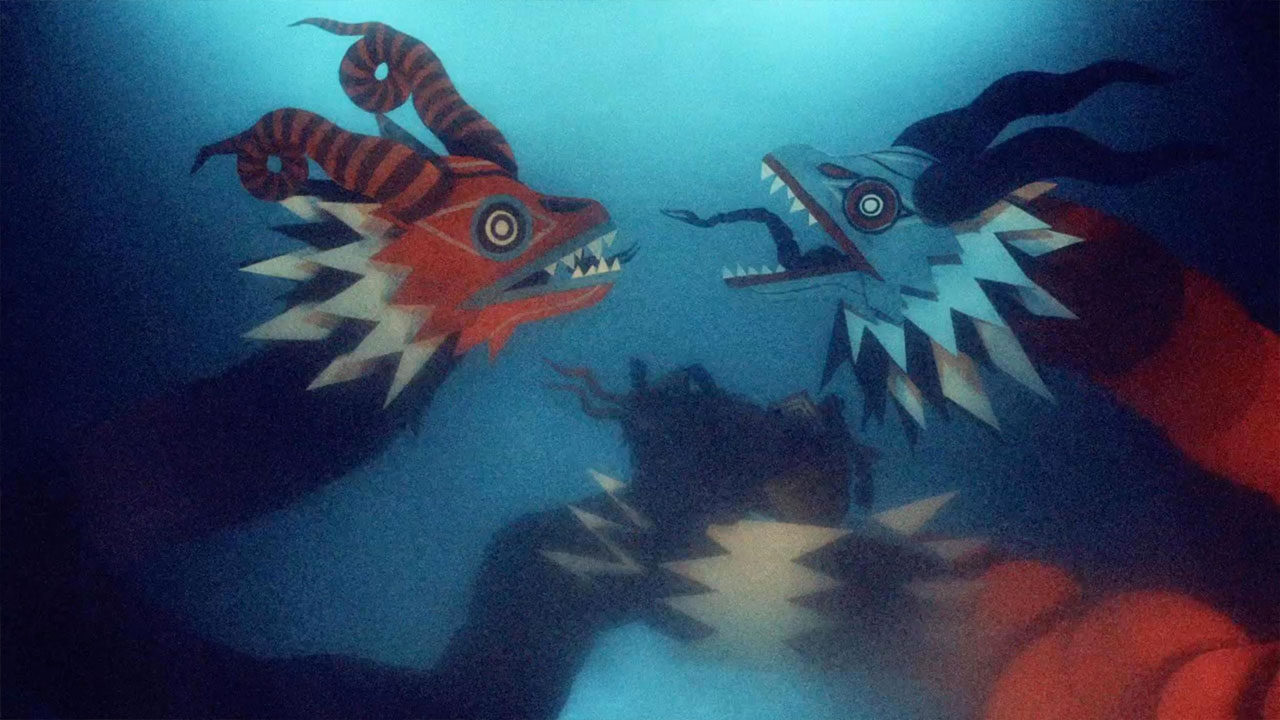 Mystical Paths & Scientific Connections
Adding Film to the Science Syllabus (Part 3)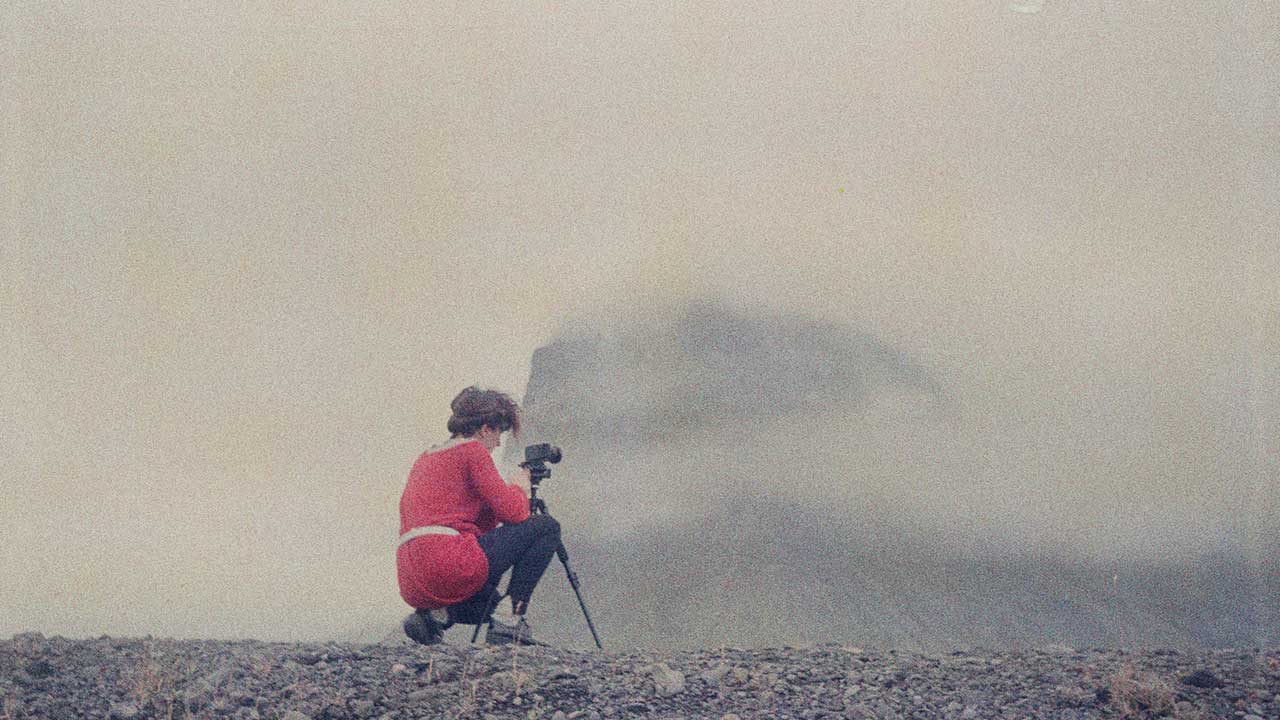 Redefining the Scientific Fiction(s)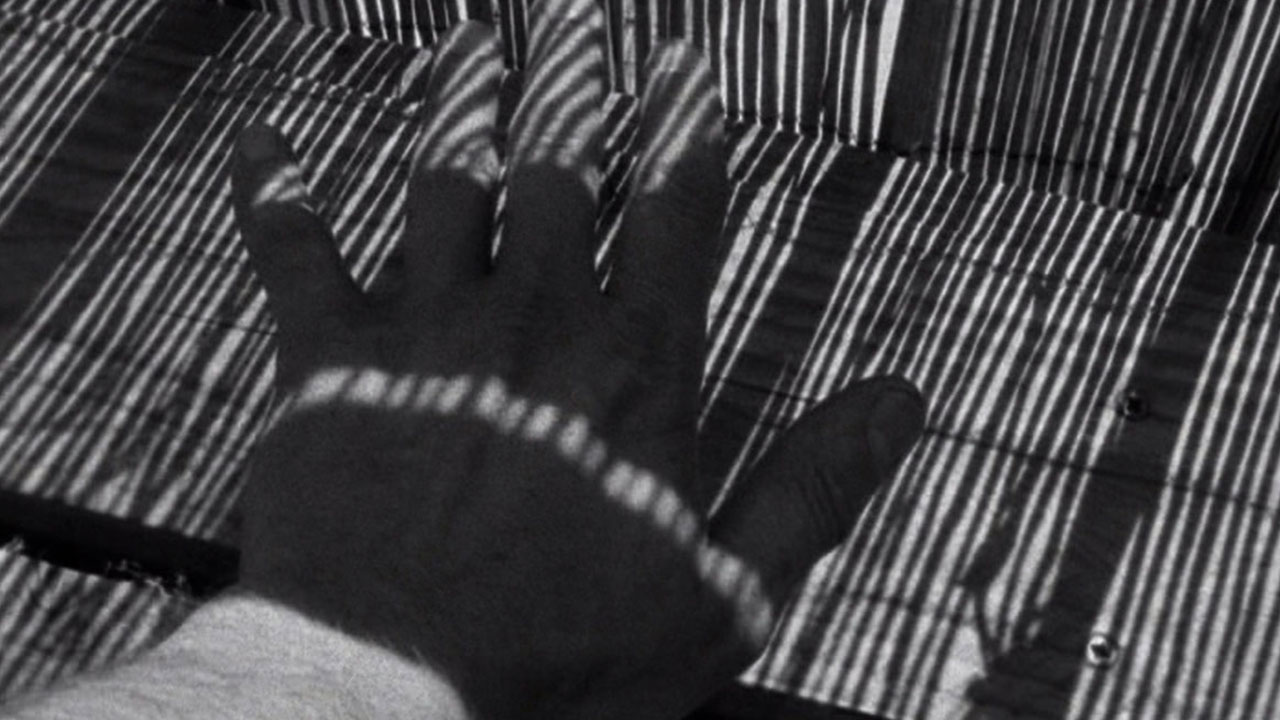 Dreams in Space: virtual voyages in n-dimensional biology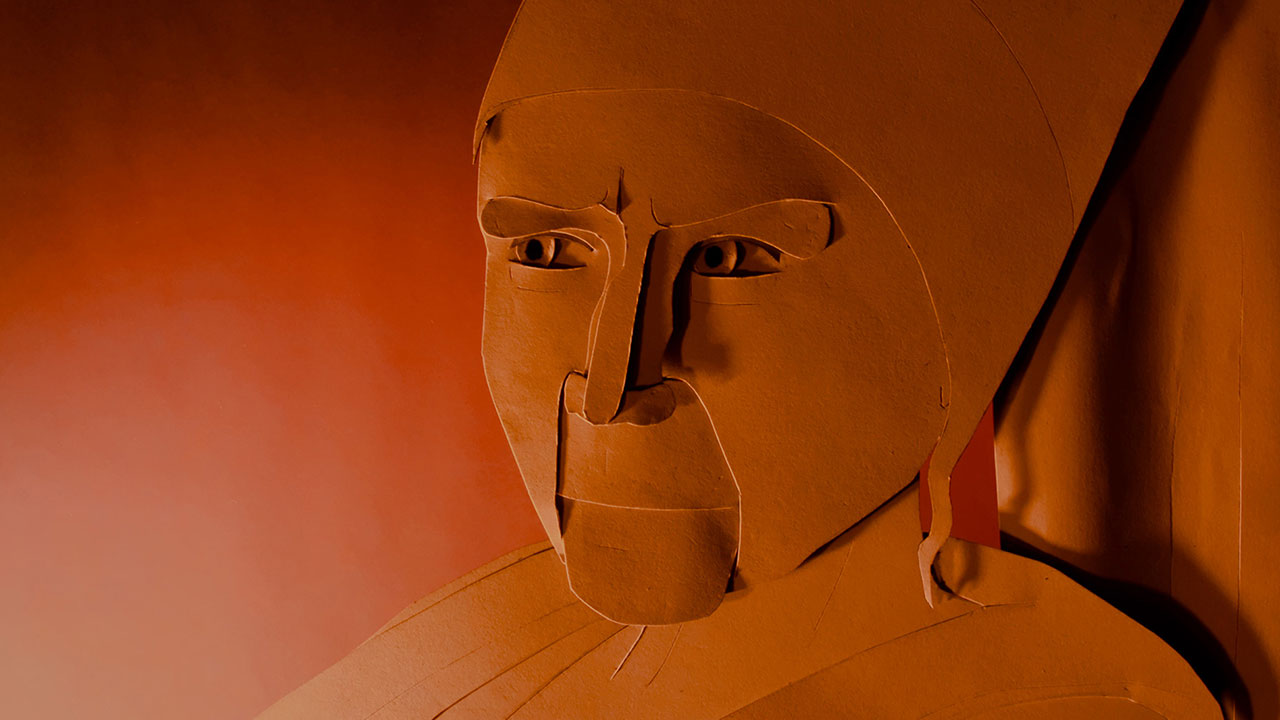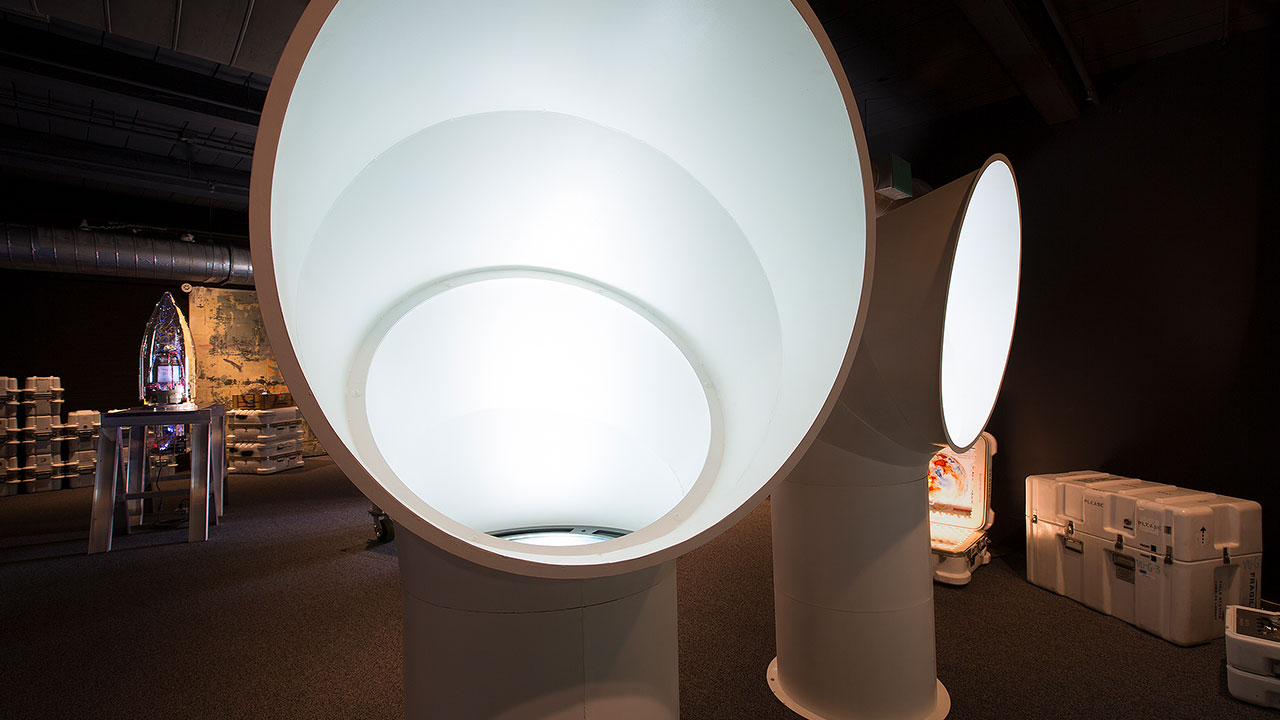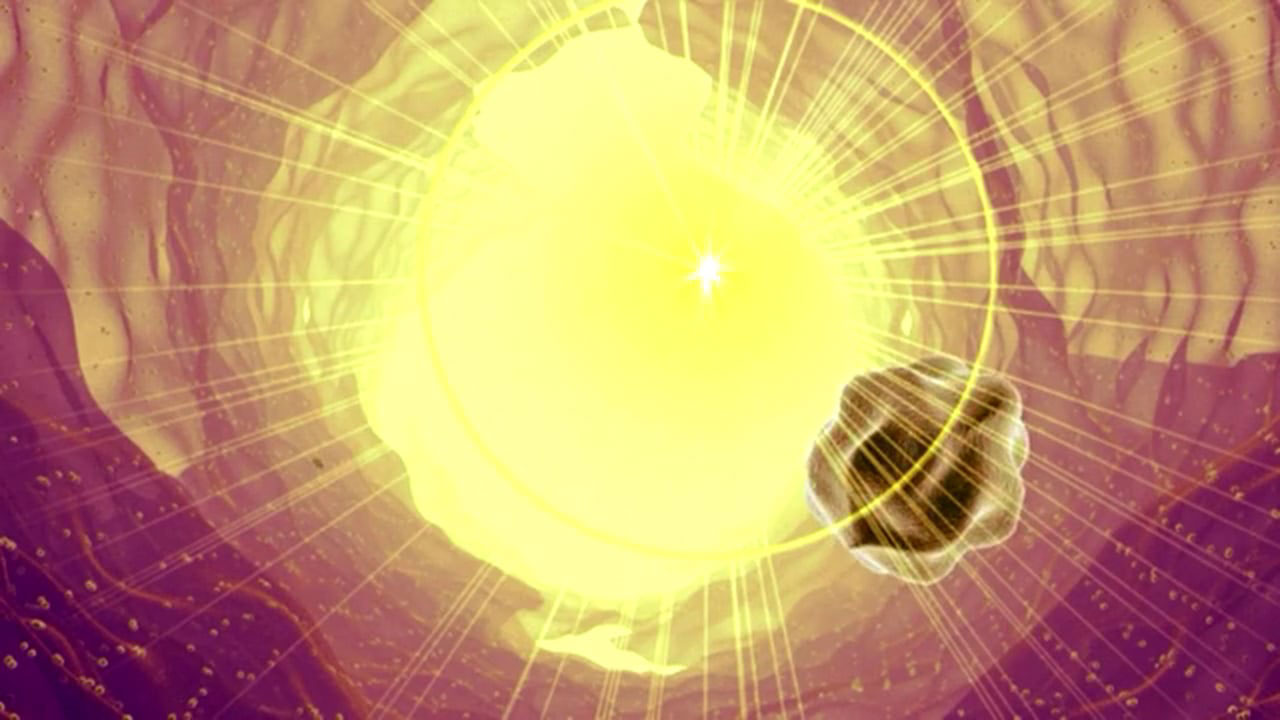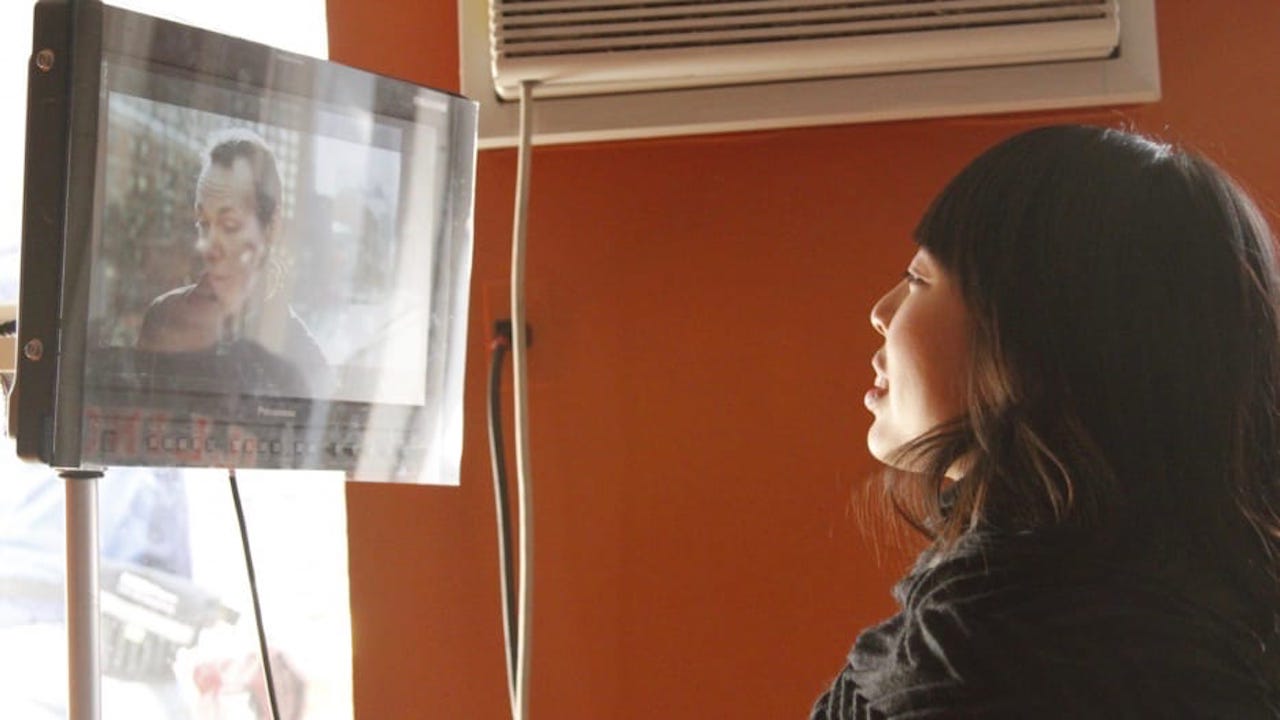 Telling Sci-Fi Stories with Women at the Forefront — a Conversation With Director Cidney Hue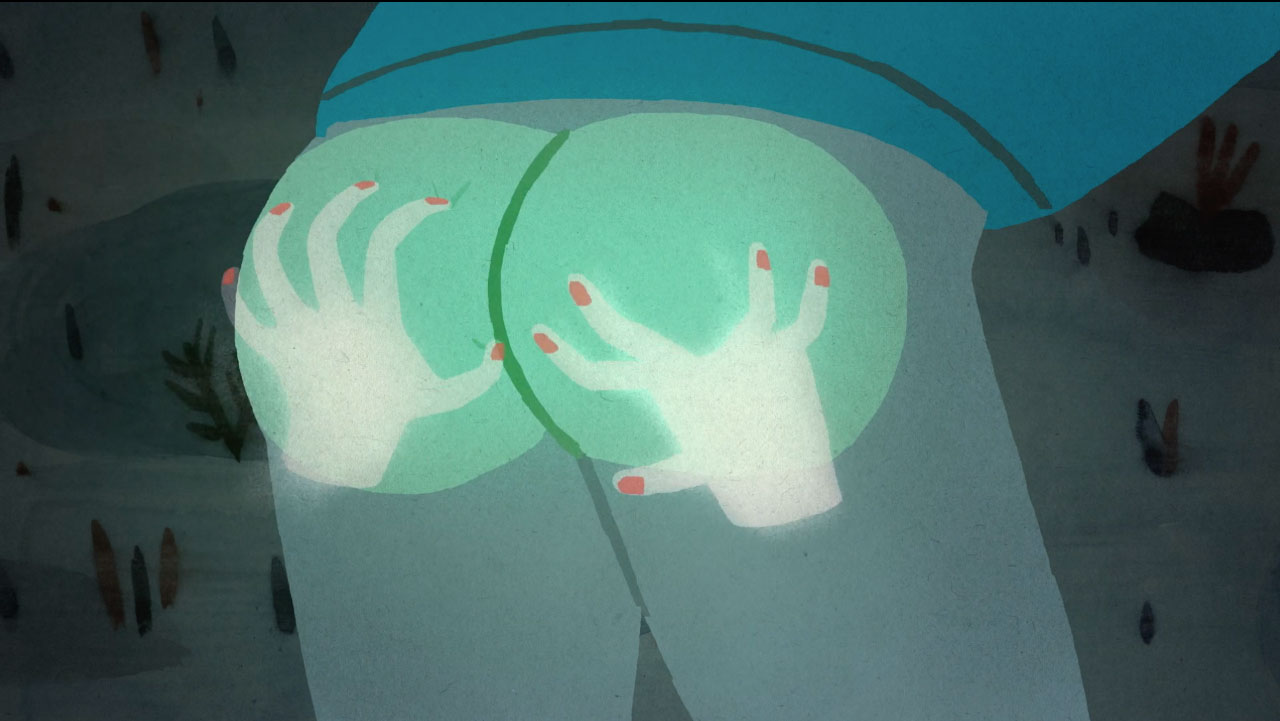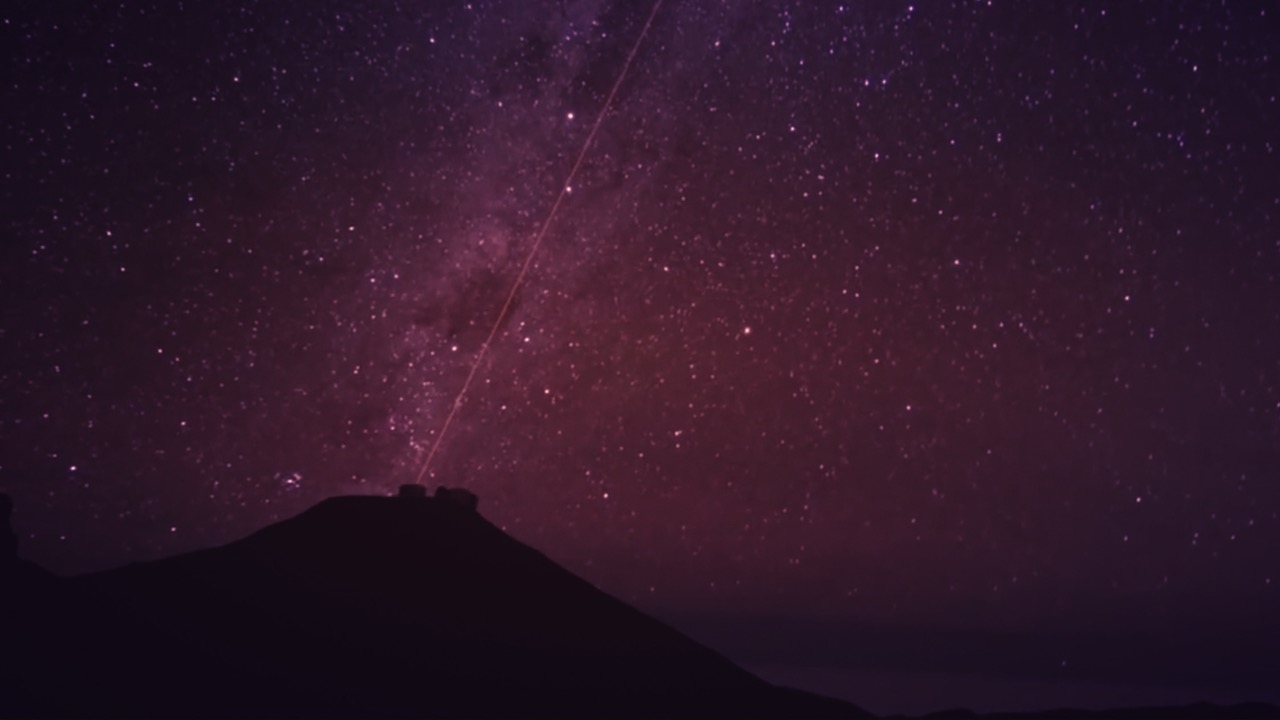 Celebrate the Winter Solstice With Beats and Stunning Visuals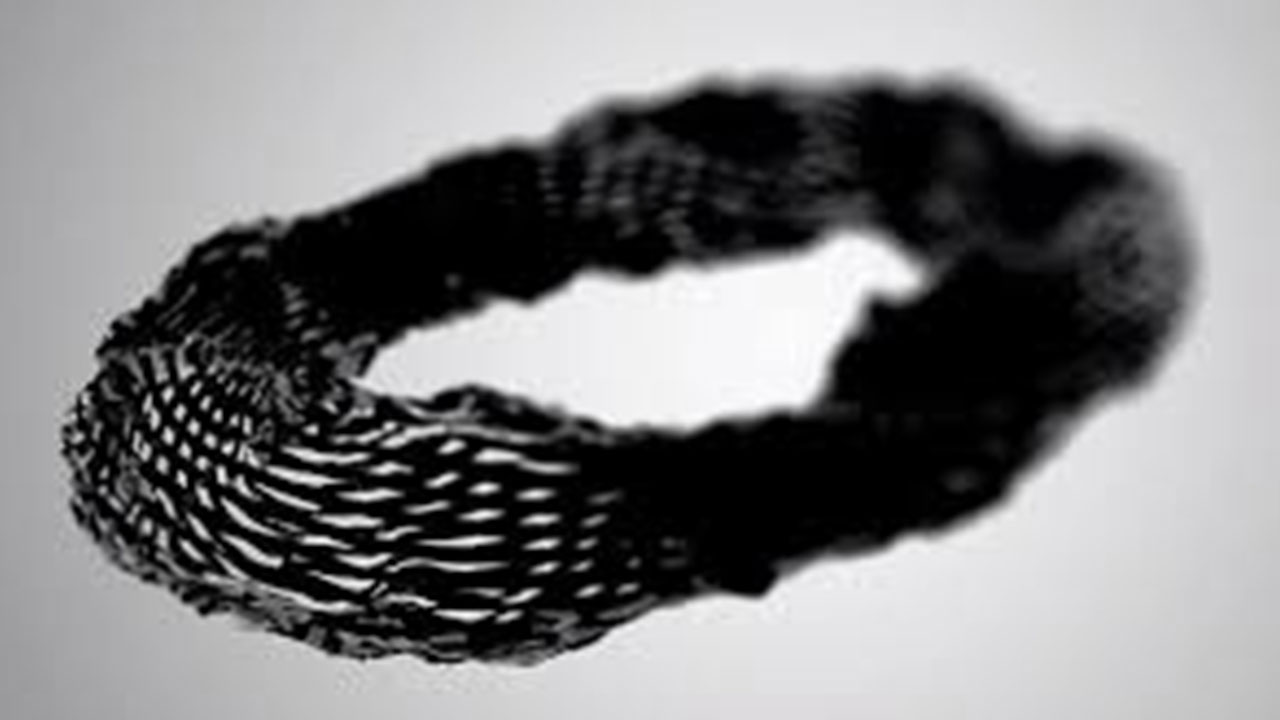 Culture, Health and Art in Africa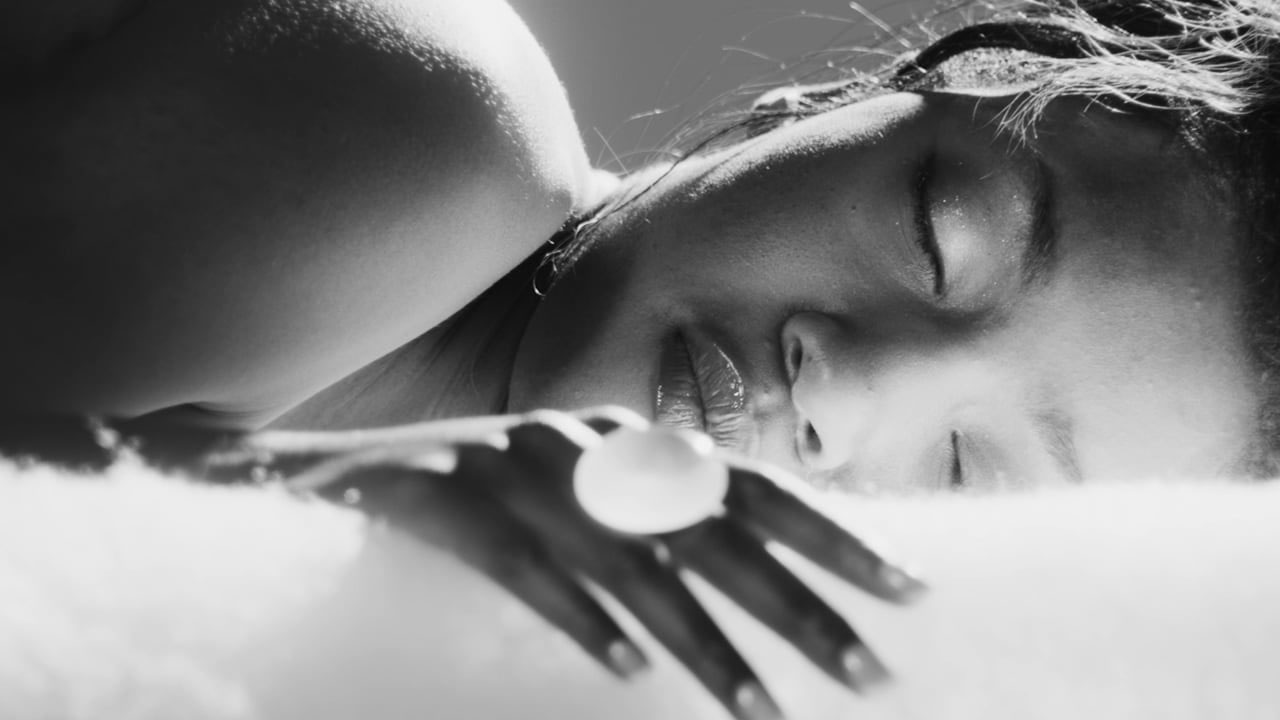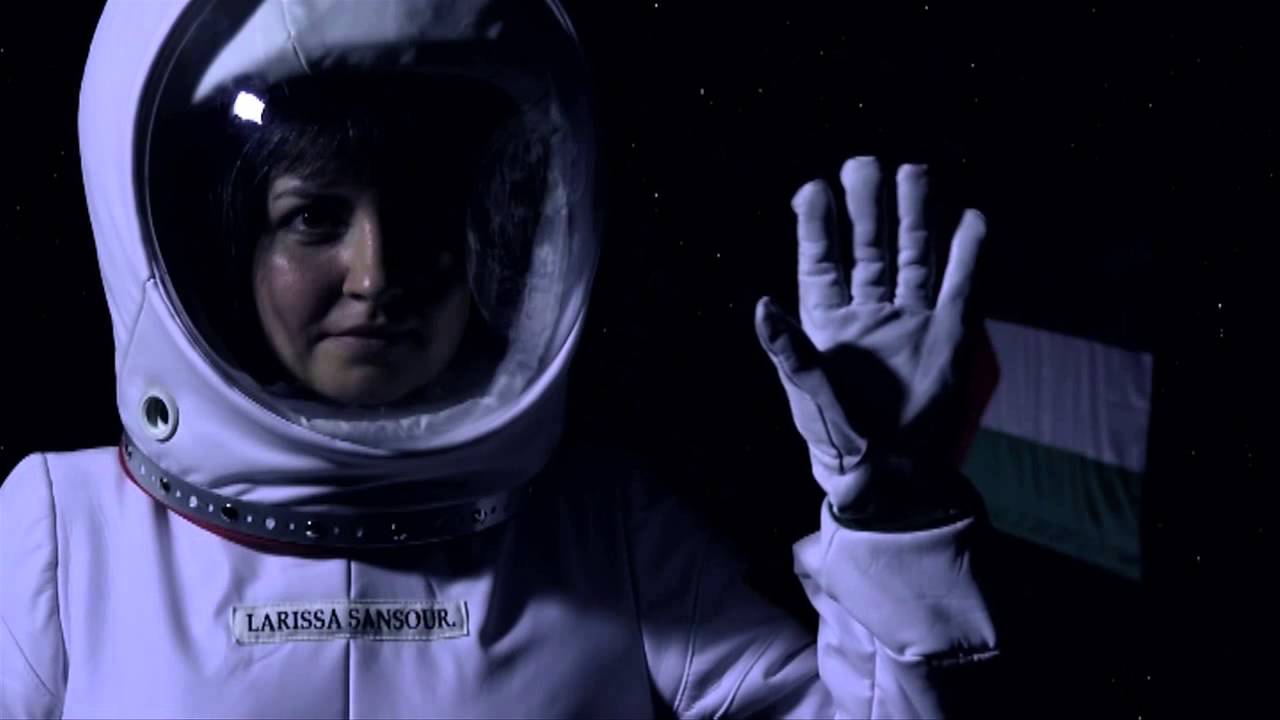 Modern Arab Science Fiction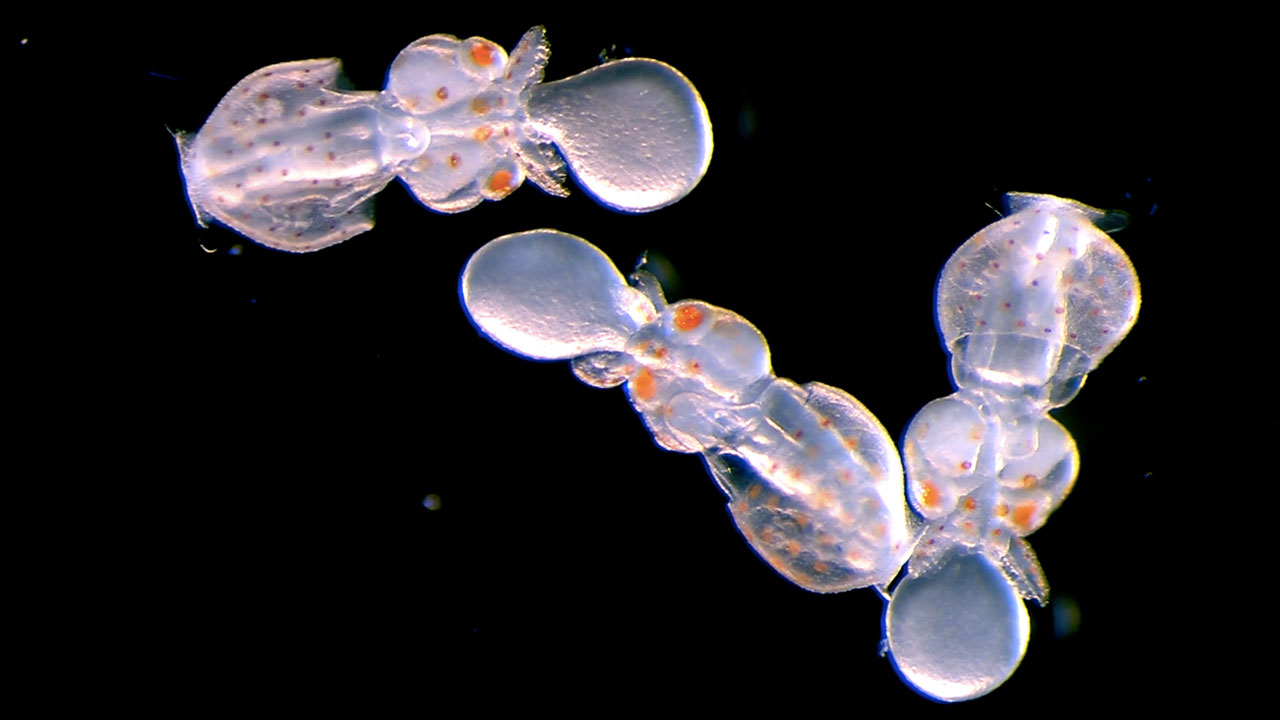 Science as Cinema: A Metamorphosis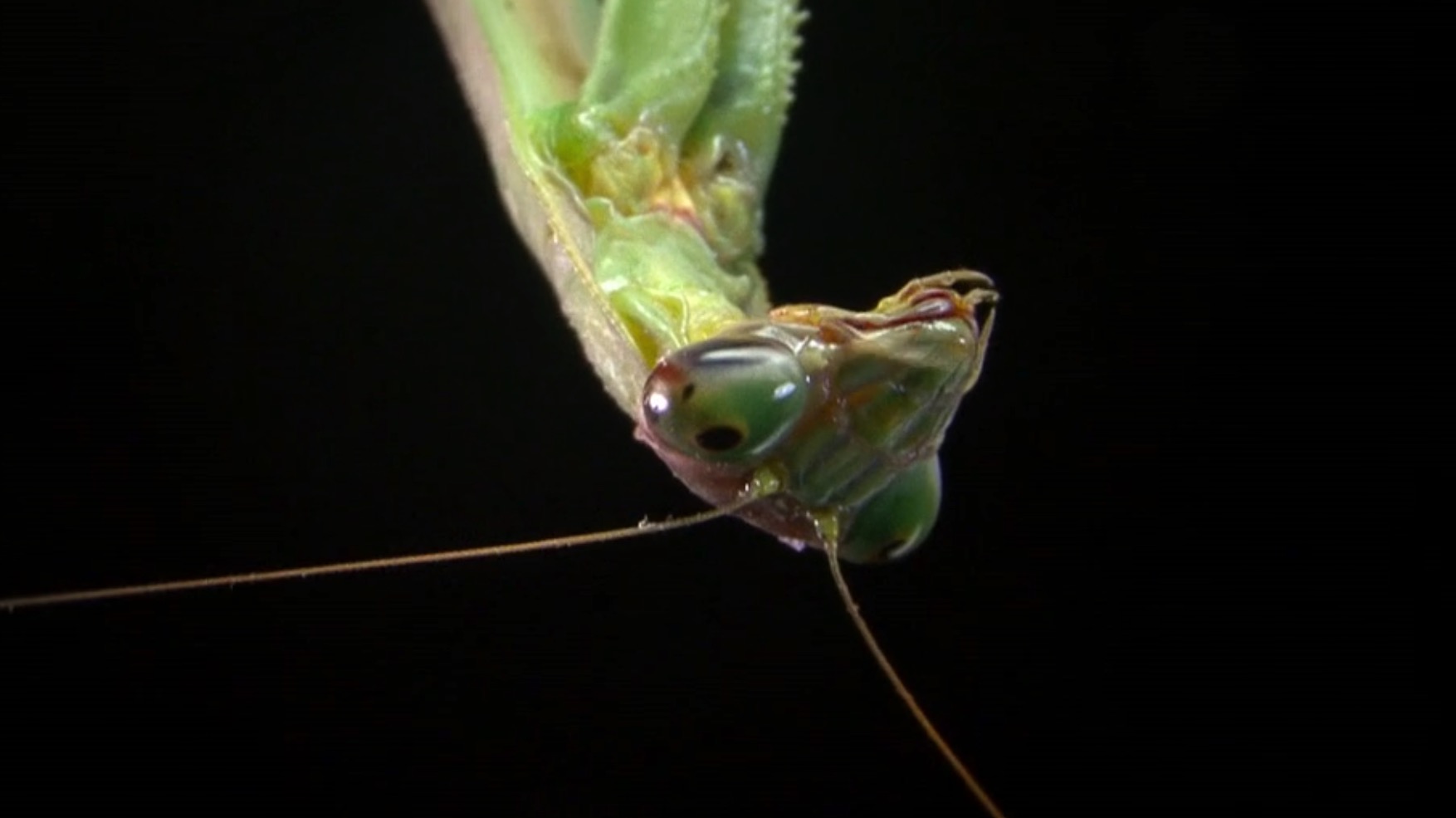 10 Short Science Films Celebrating Tiny Details Usually Unseen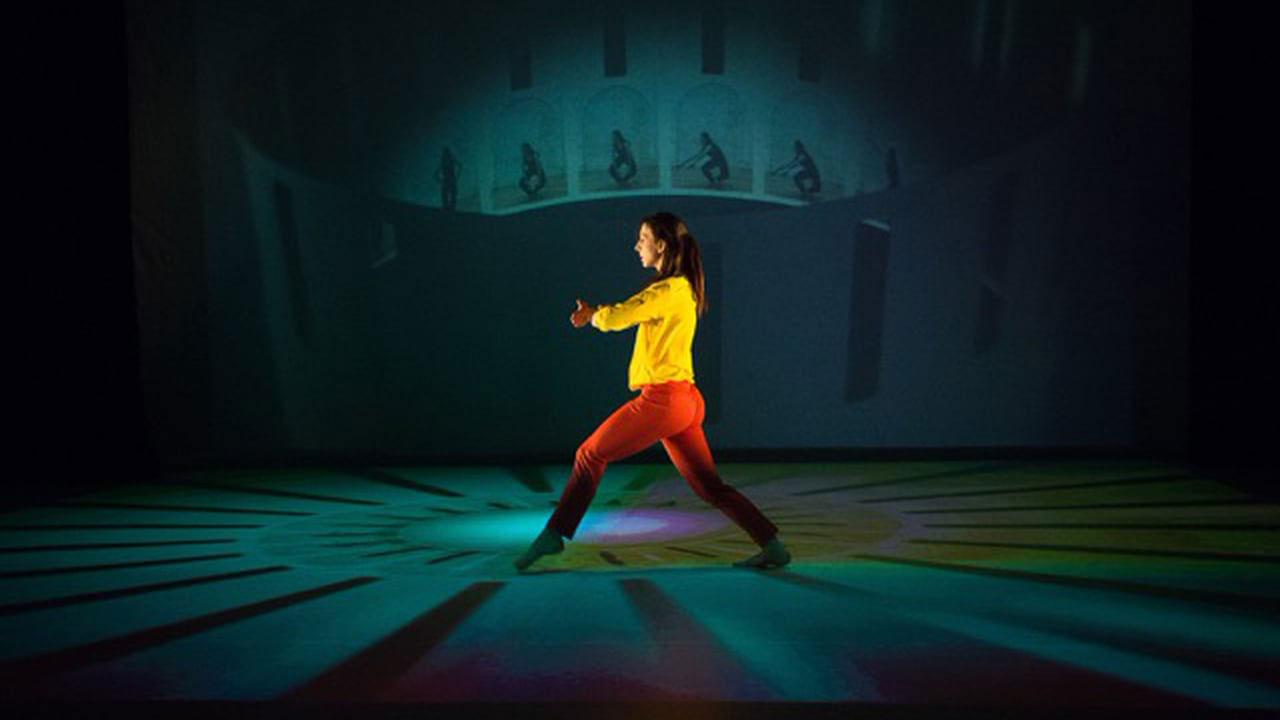 The Dance That Takes Place in Our Heads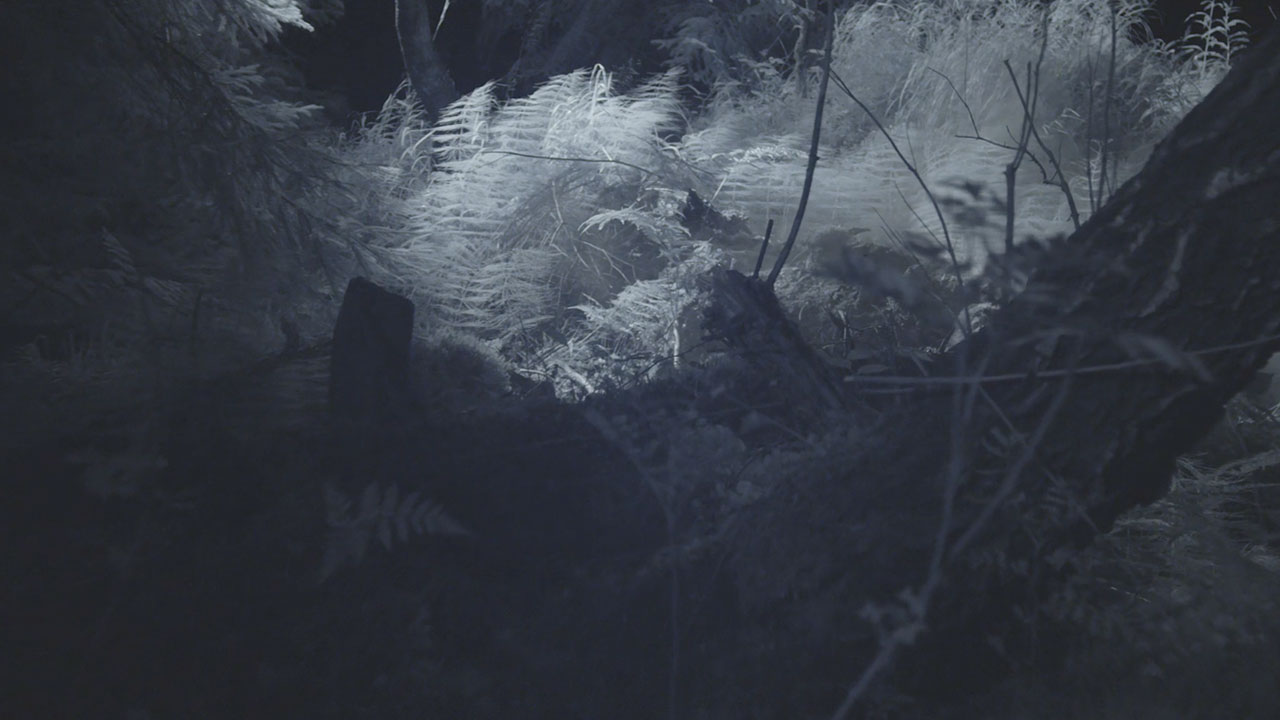 Mineral Motifs: Labor, time, extraction
Nostalgia and the Natural World: a Lilian Mehrel Multiverse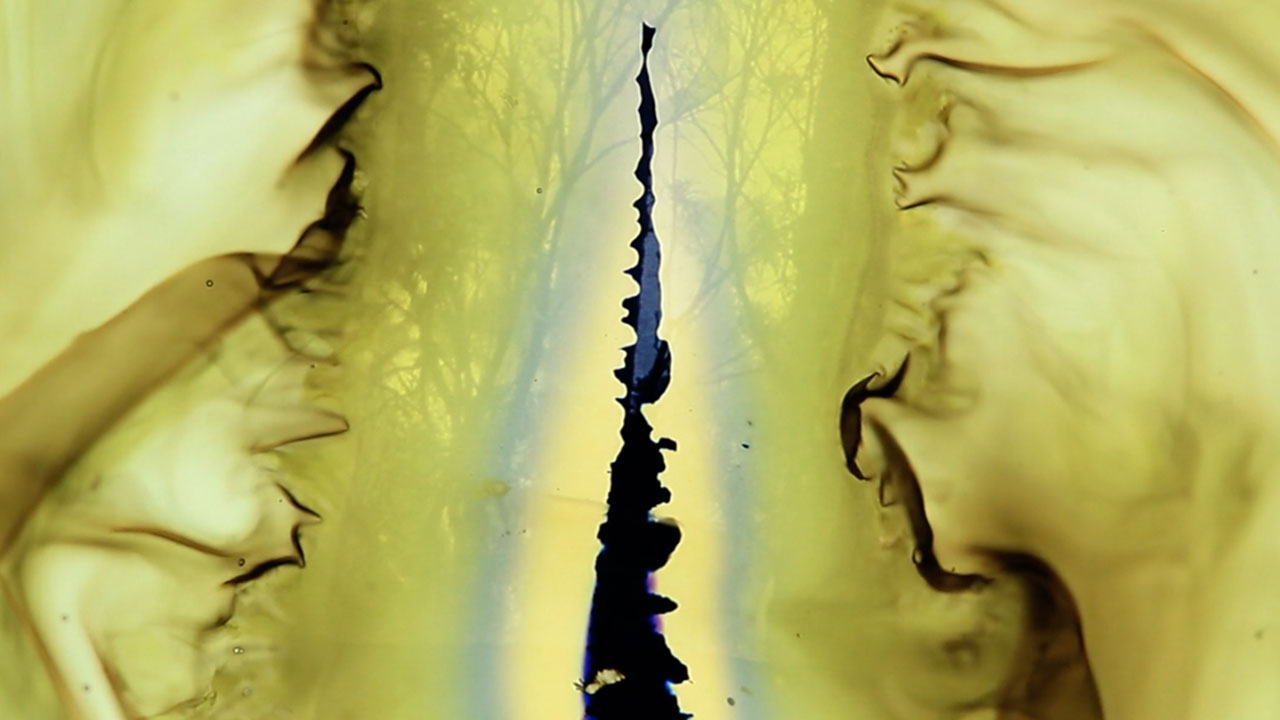 A New Wave of Climate Change Cinematography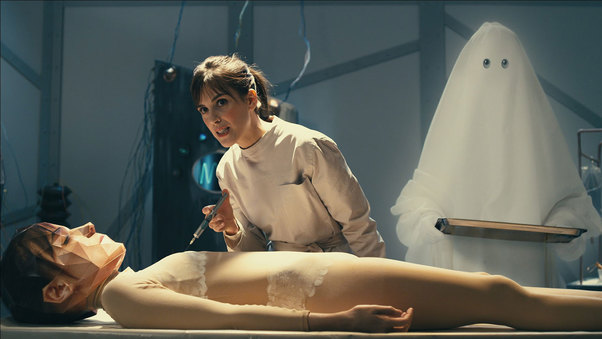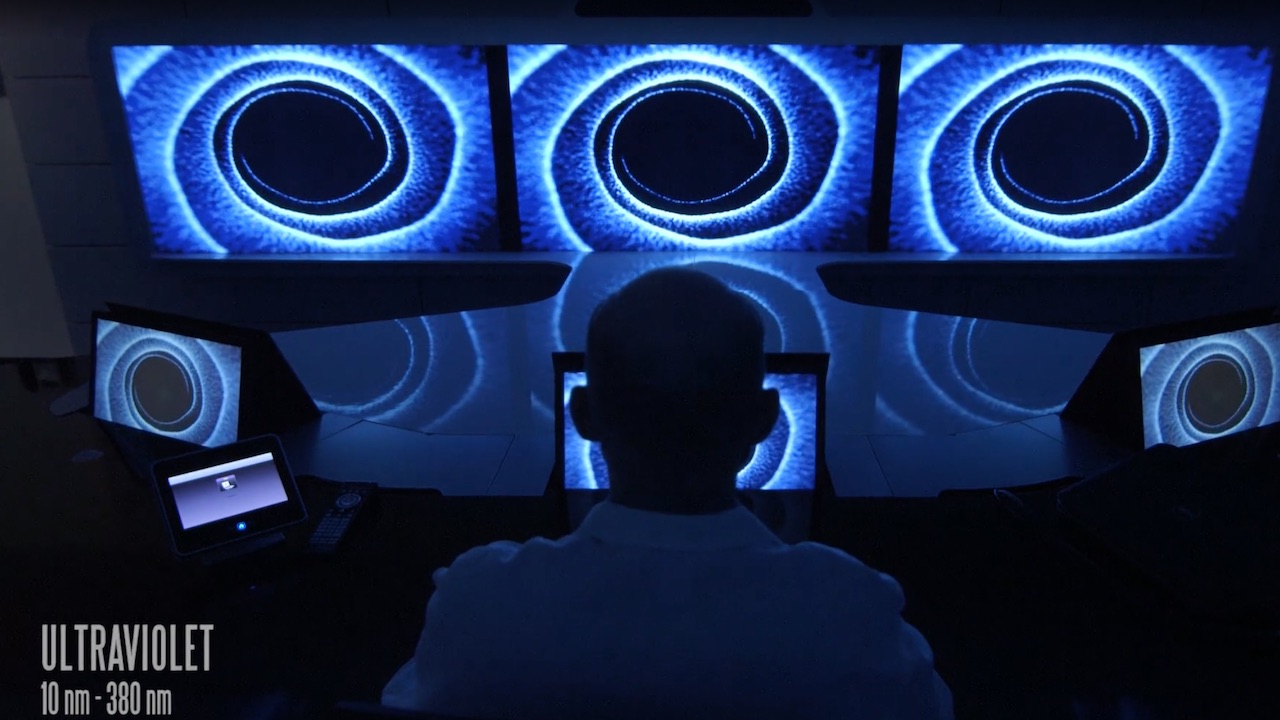 6 Brilliant Science Films From Symbiosis 2016
6 Beautiful Short Science Films About Nature and Humanity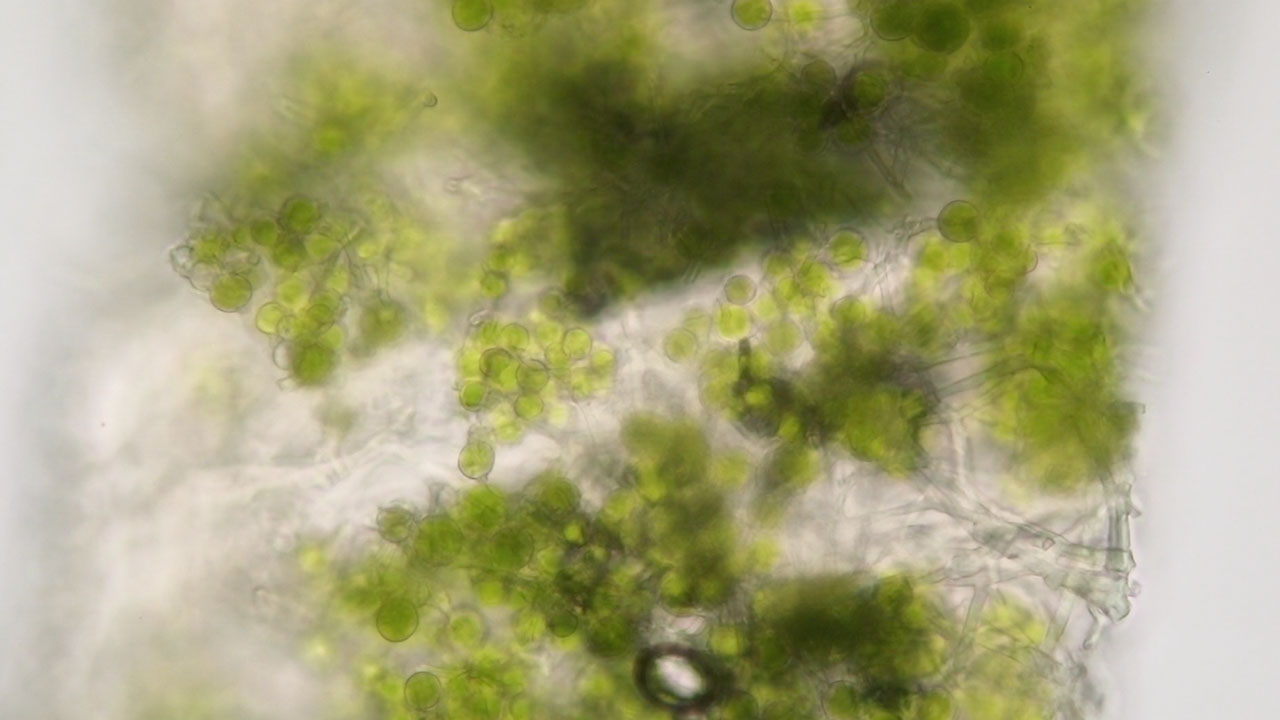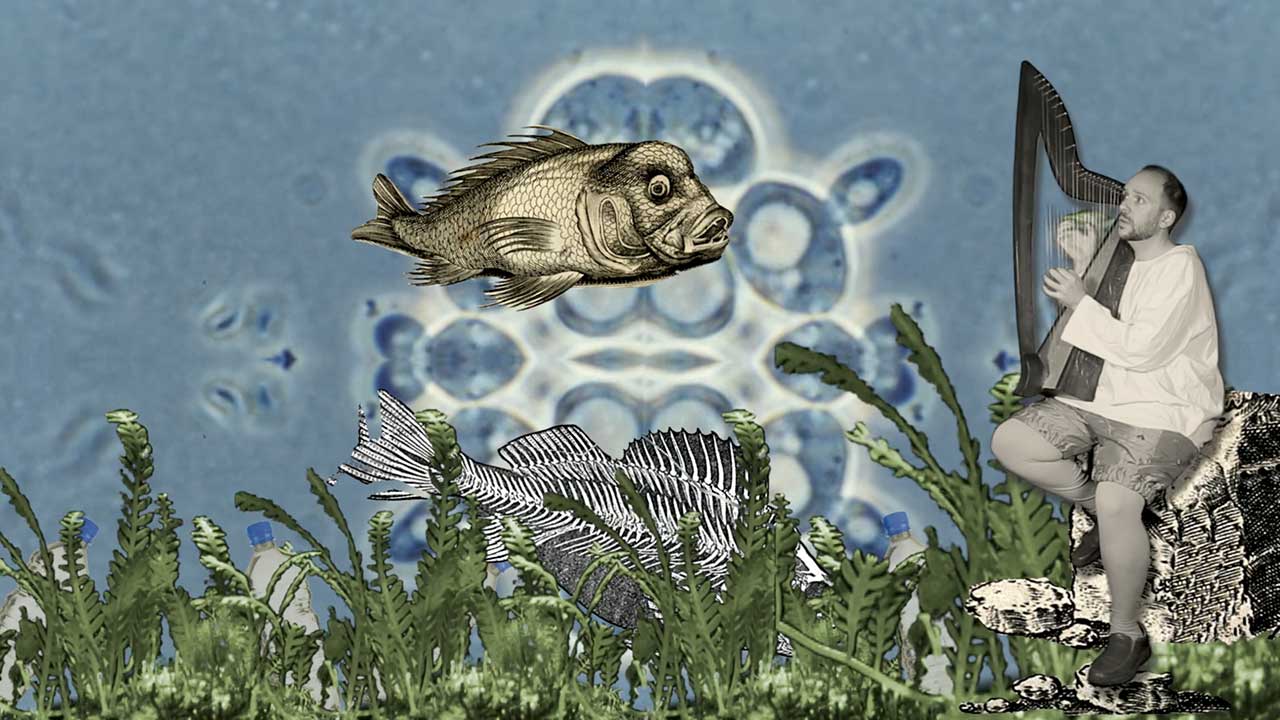 The Rulers of Our Inner World
The Pursuit of Hope and Knowledge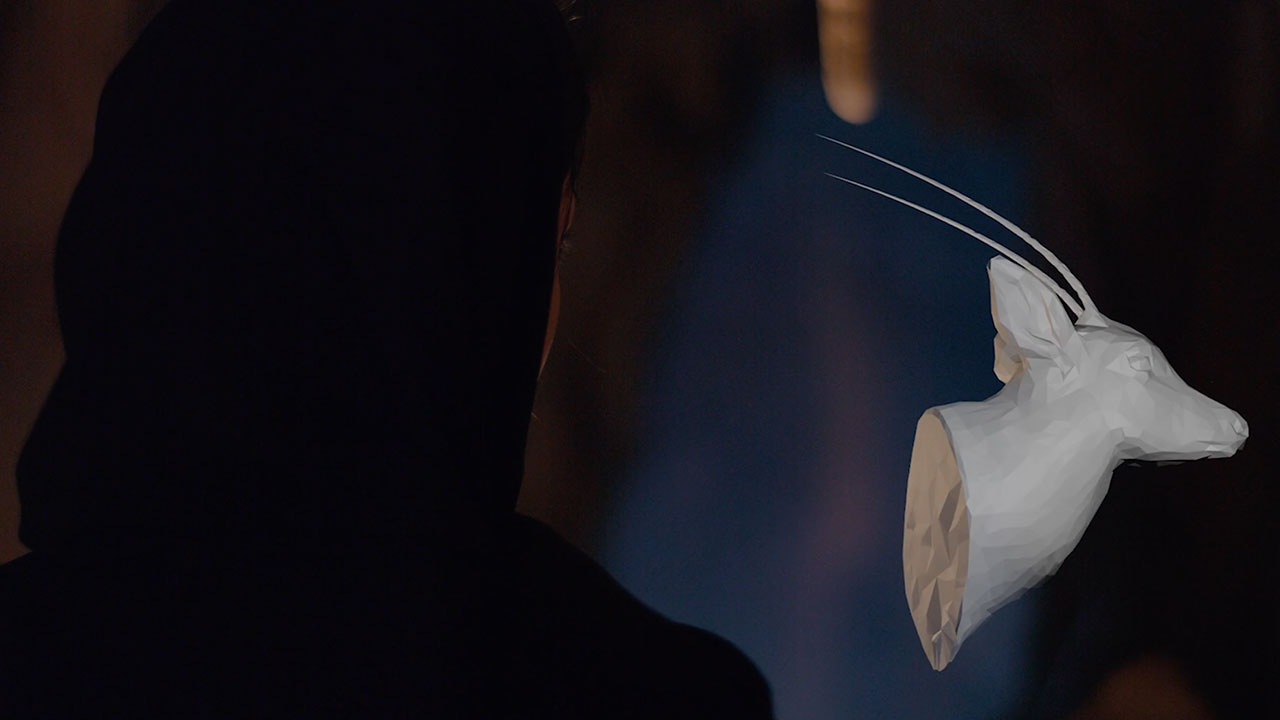 Connection and Communication: What Does it Take?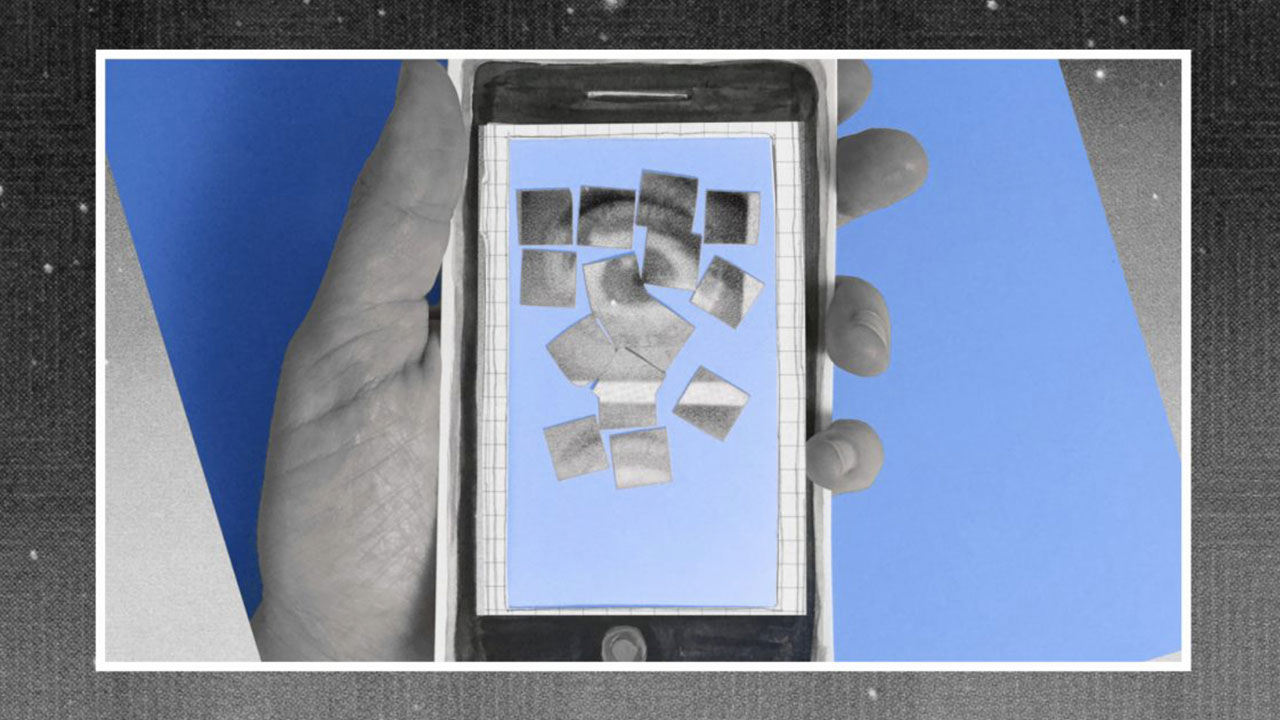 What Does It Mean to be An Internet User?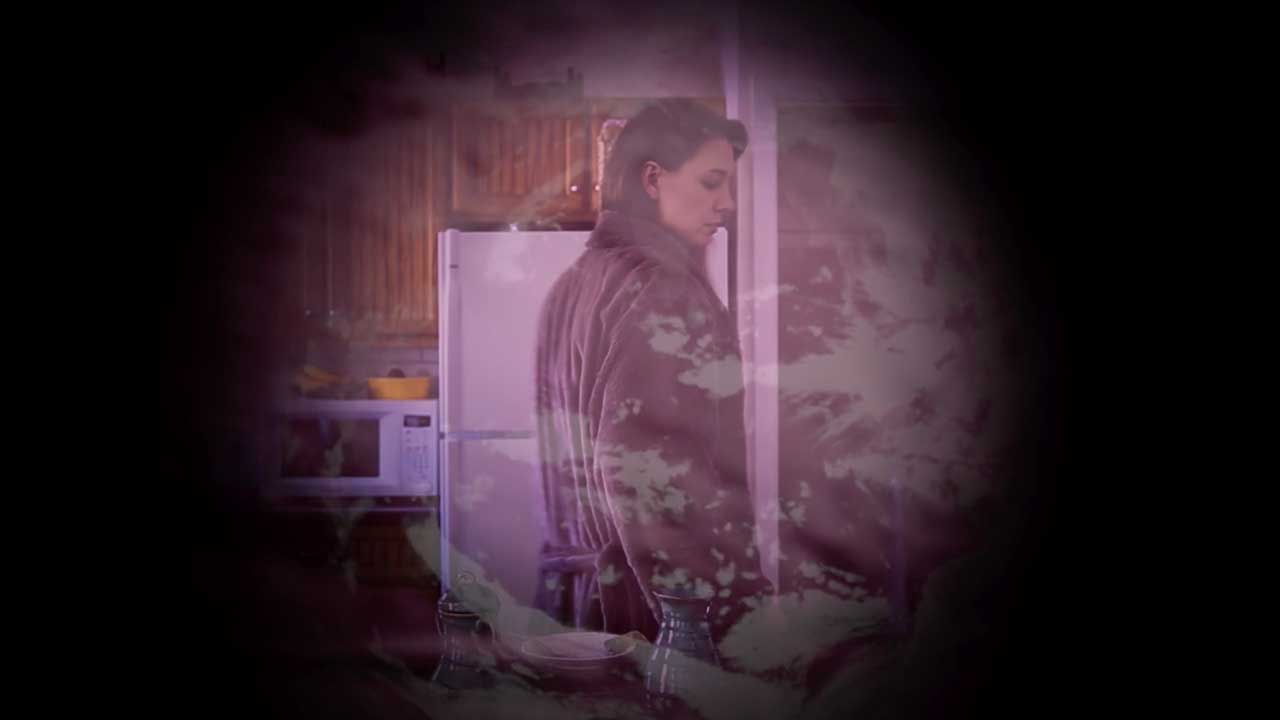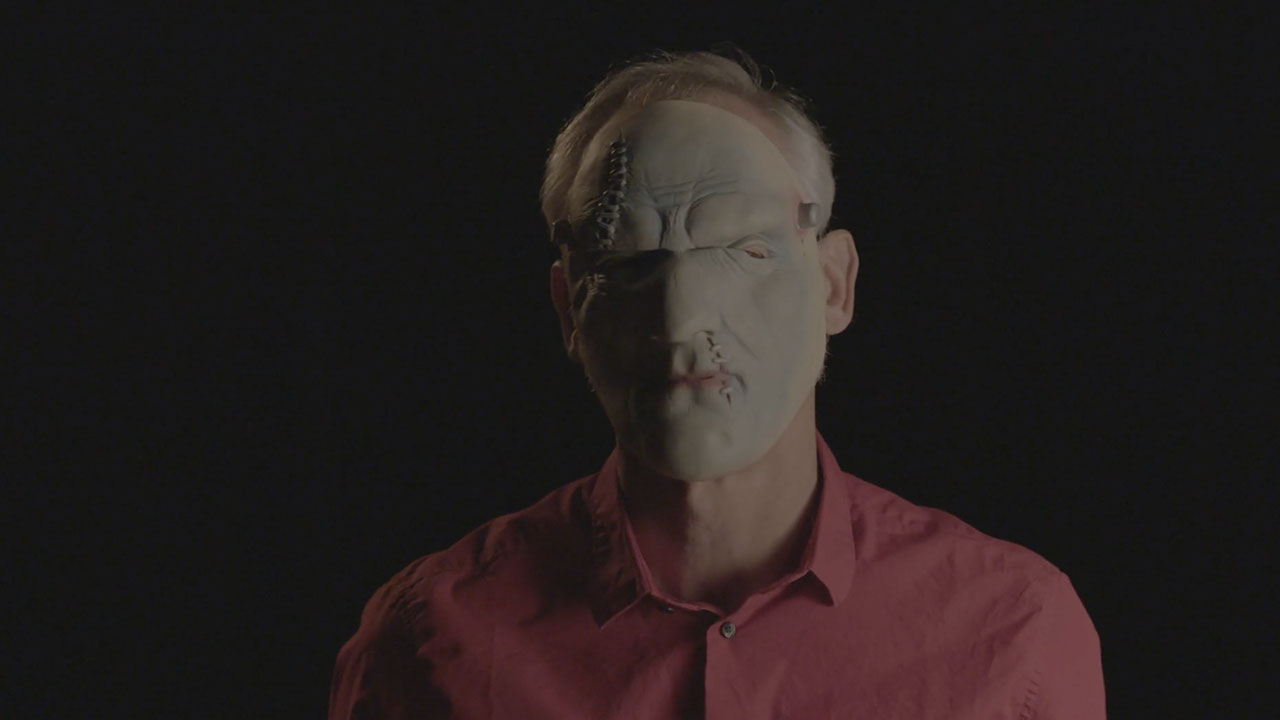 A Choreography of Emotions & Fear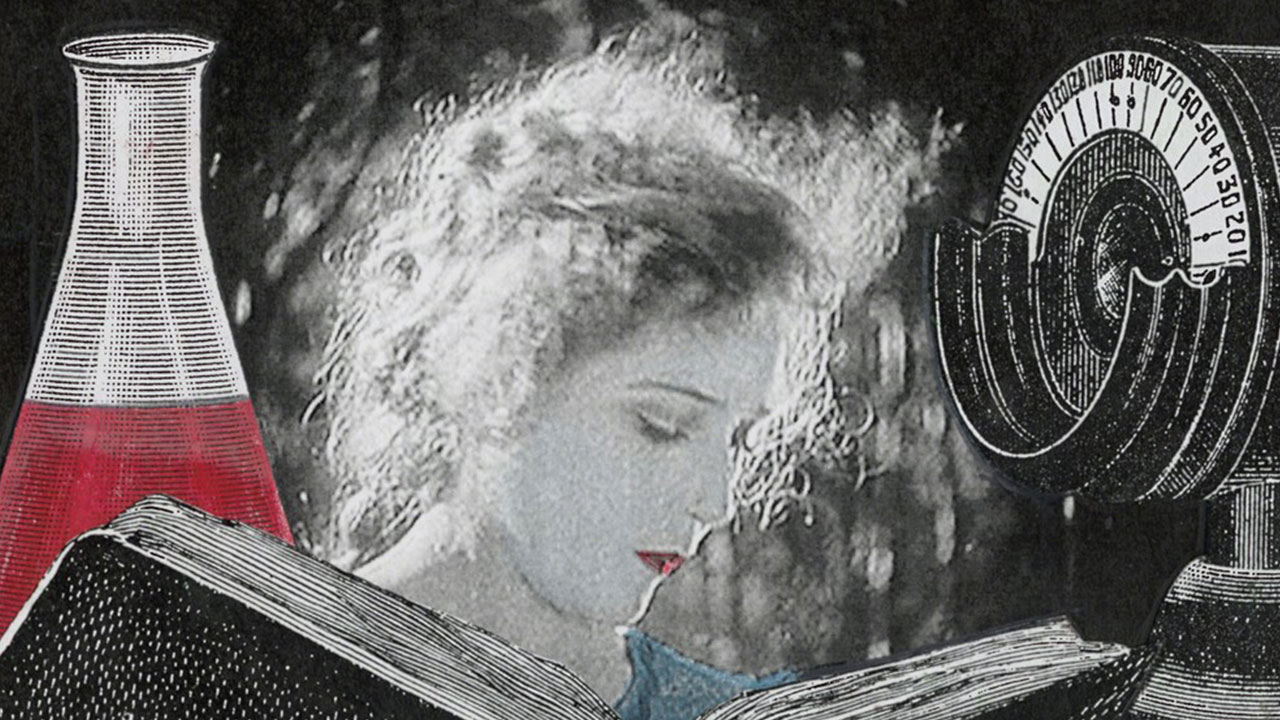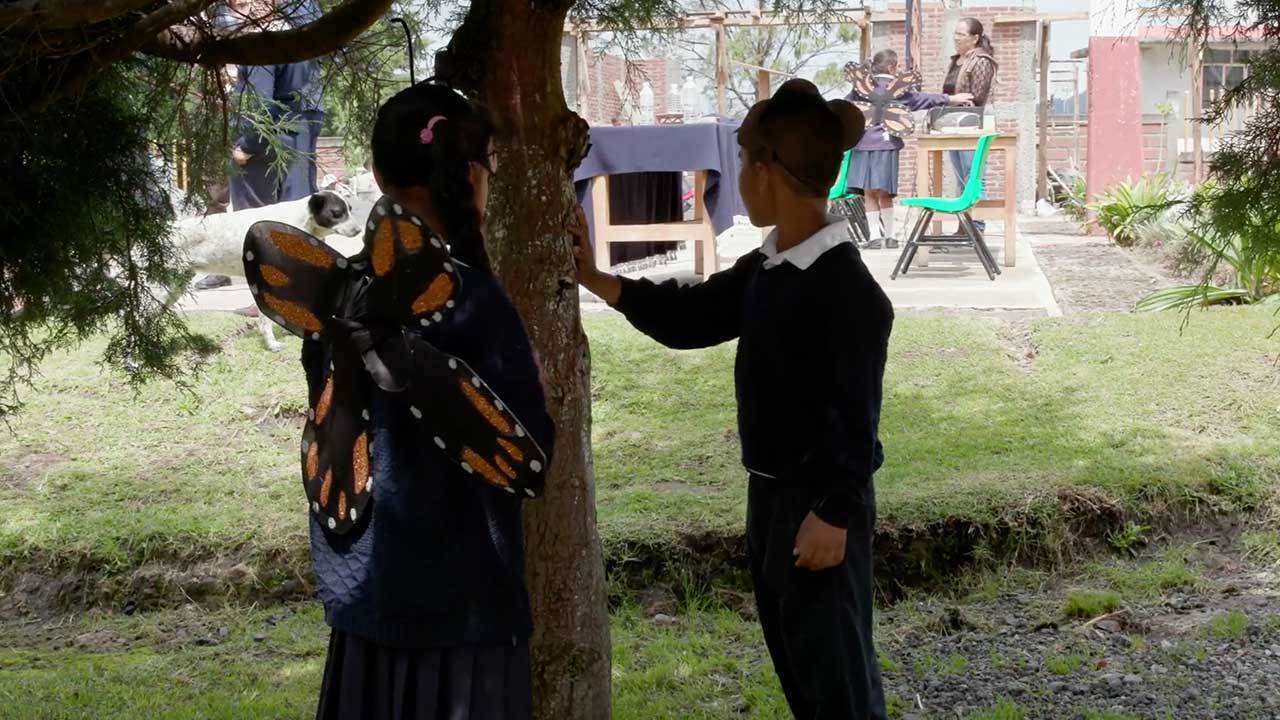 Metamorphosis: Examining Rites of Passage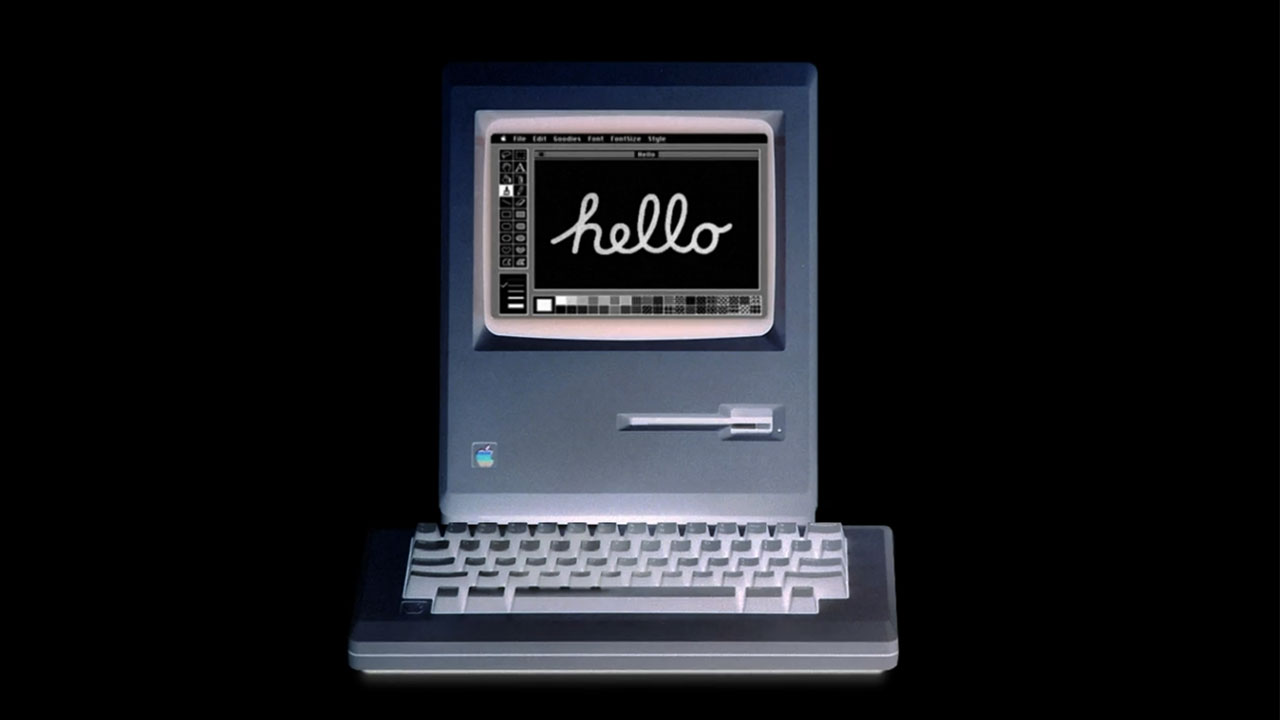 Cultural Heritage and Filmmaking in Kenya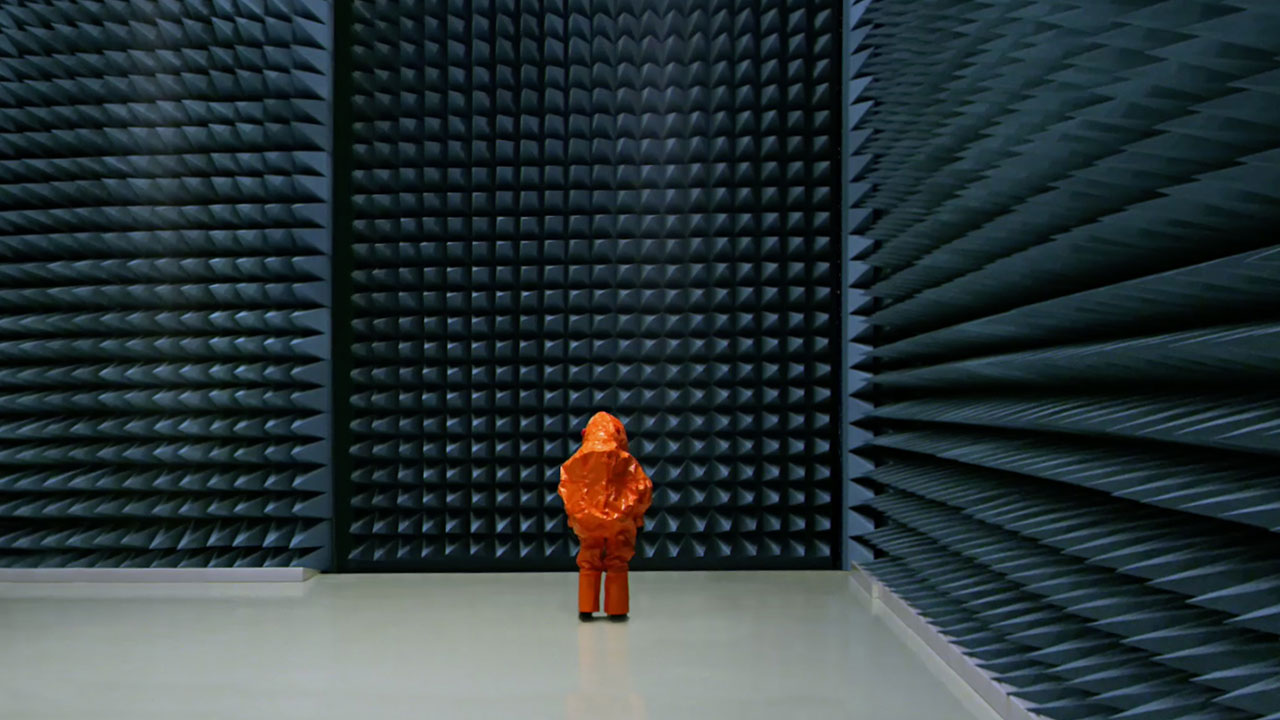 What it means to be human in the 21st century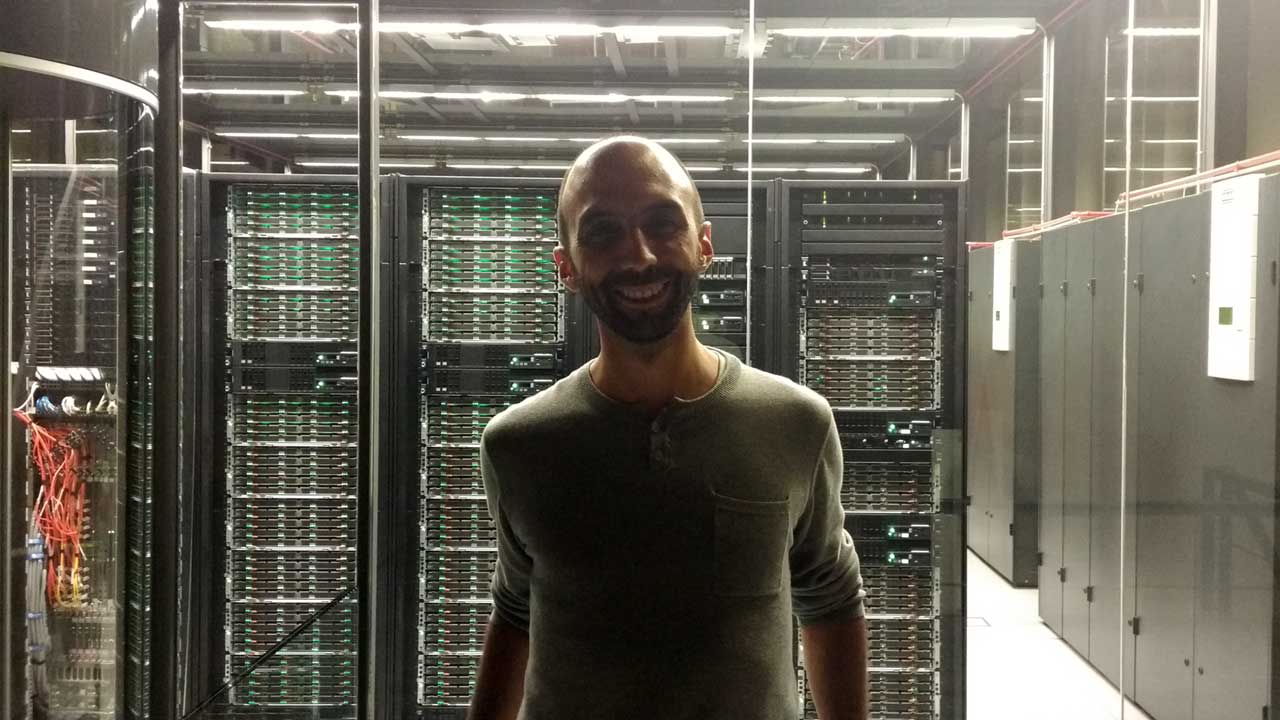 Telling Stories with Data Visualization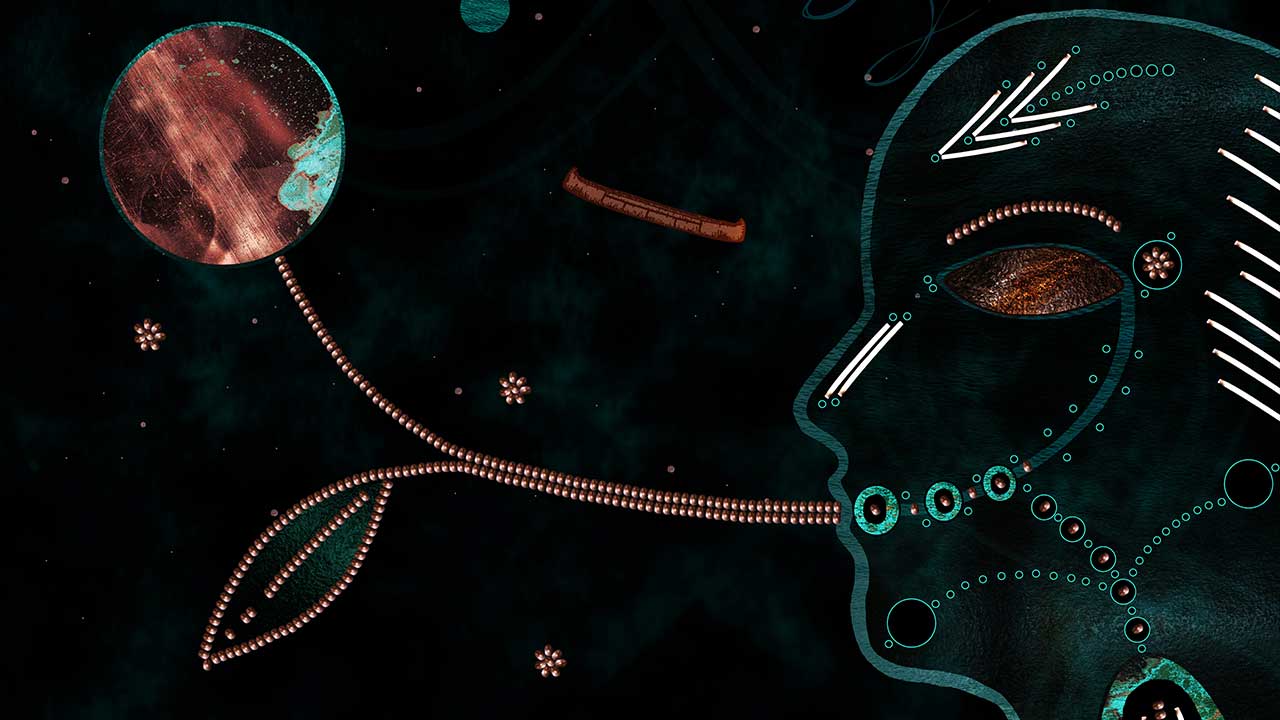 Animating Indigenous Scientific Literacies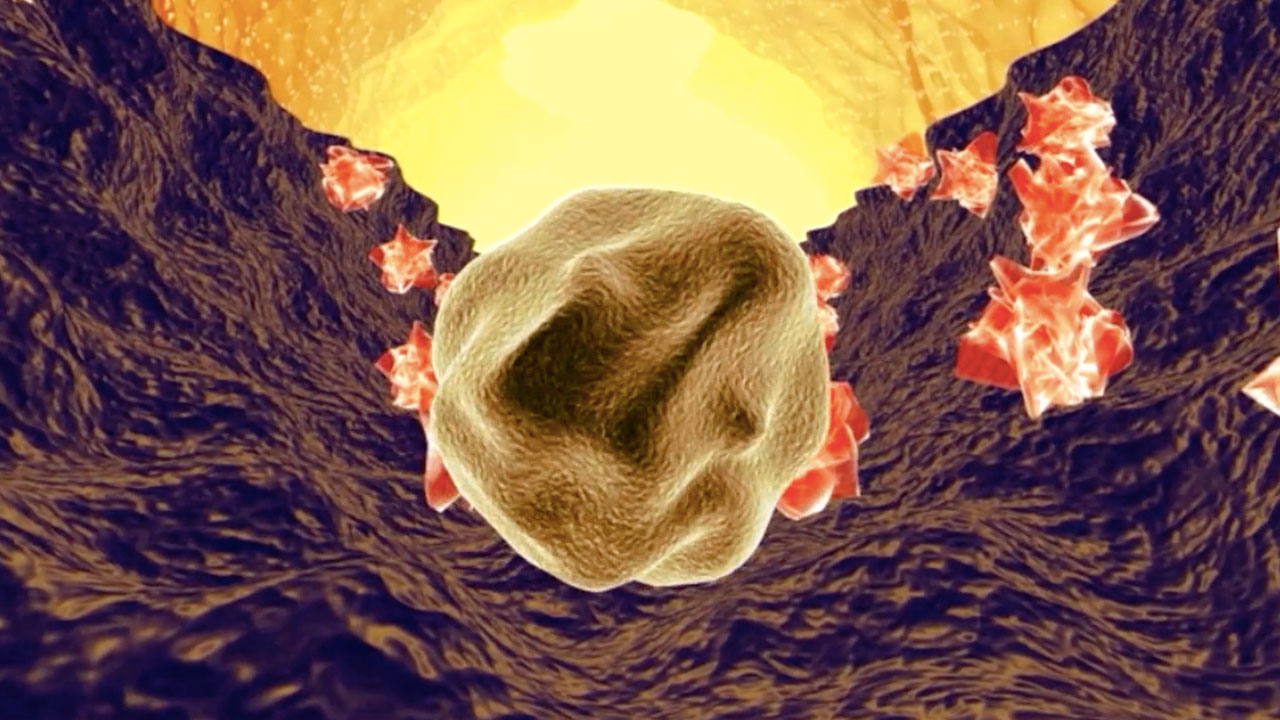 The Stem Cell: A New Protagonist Emerges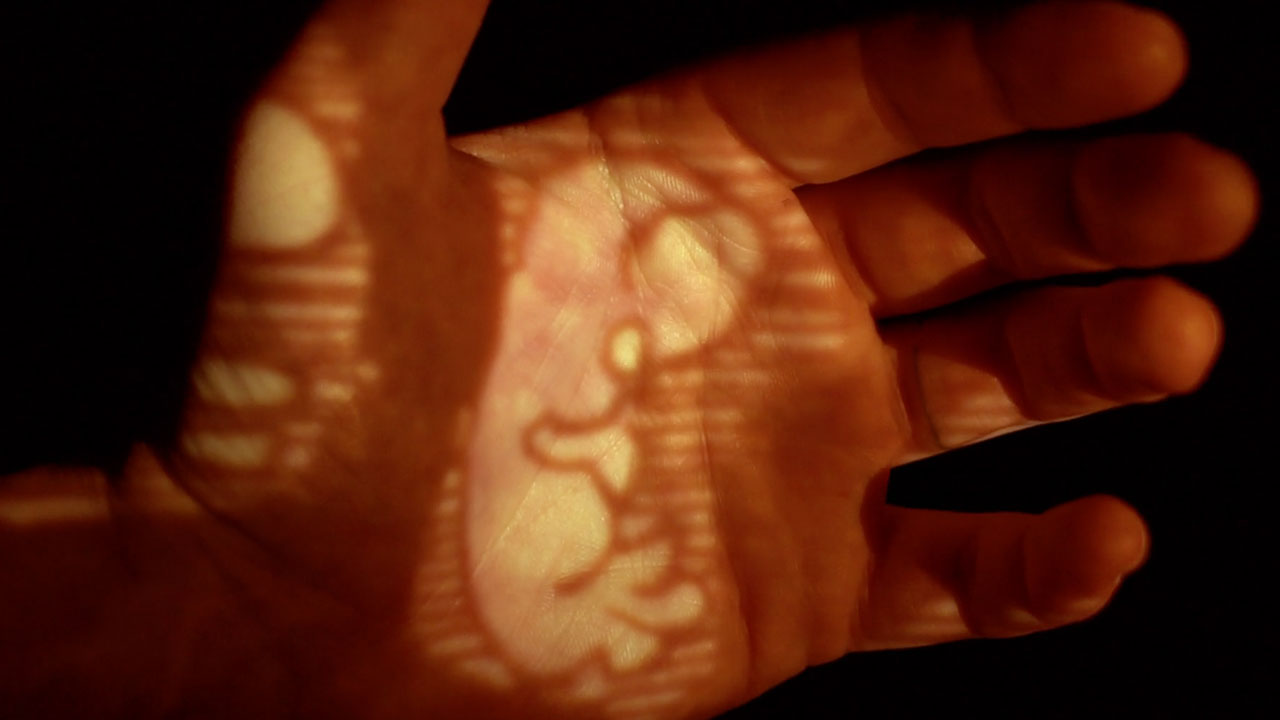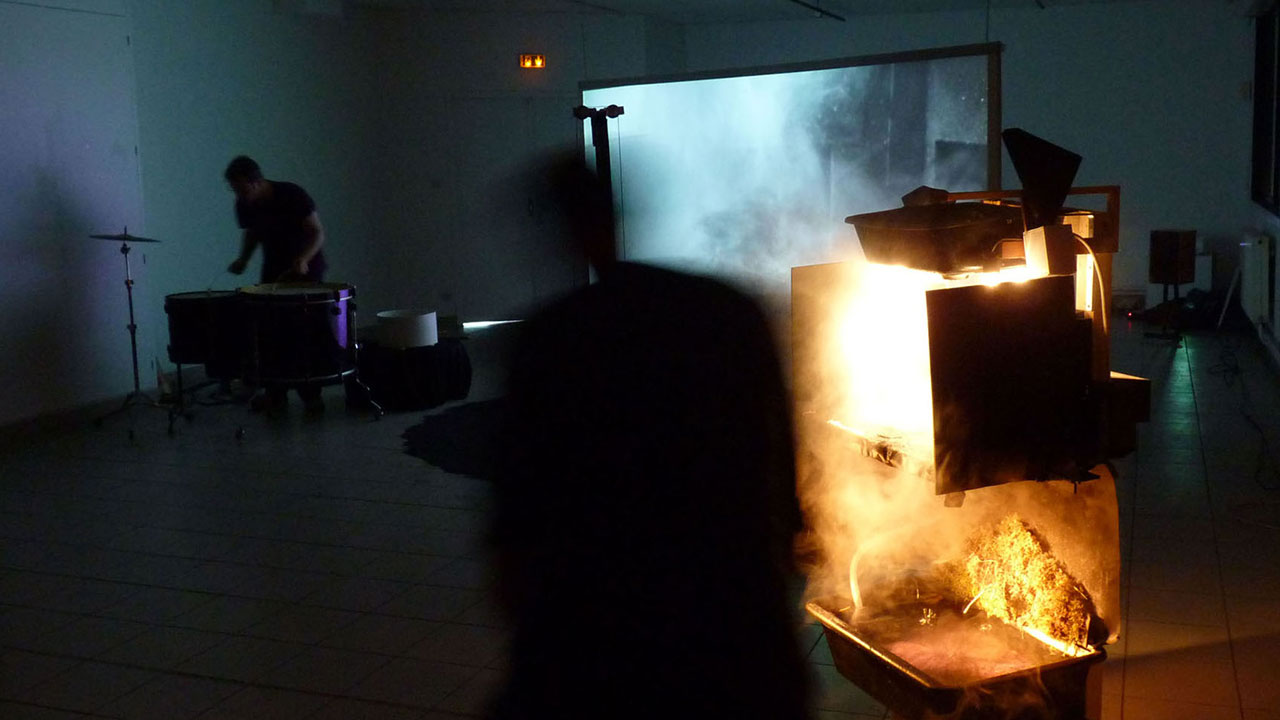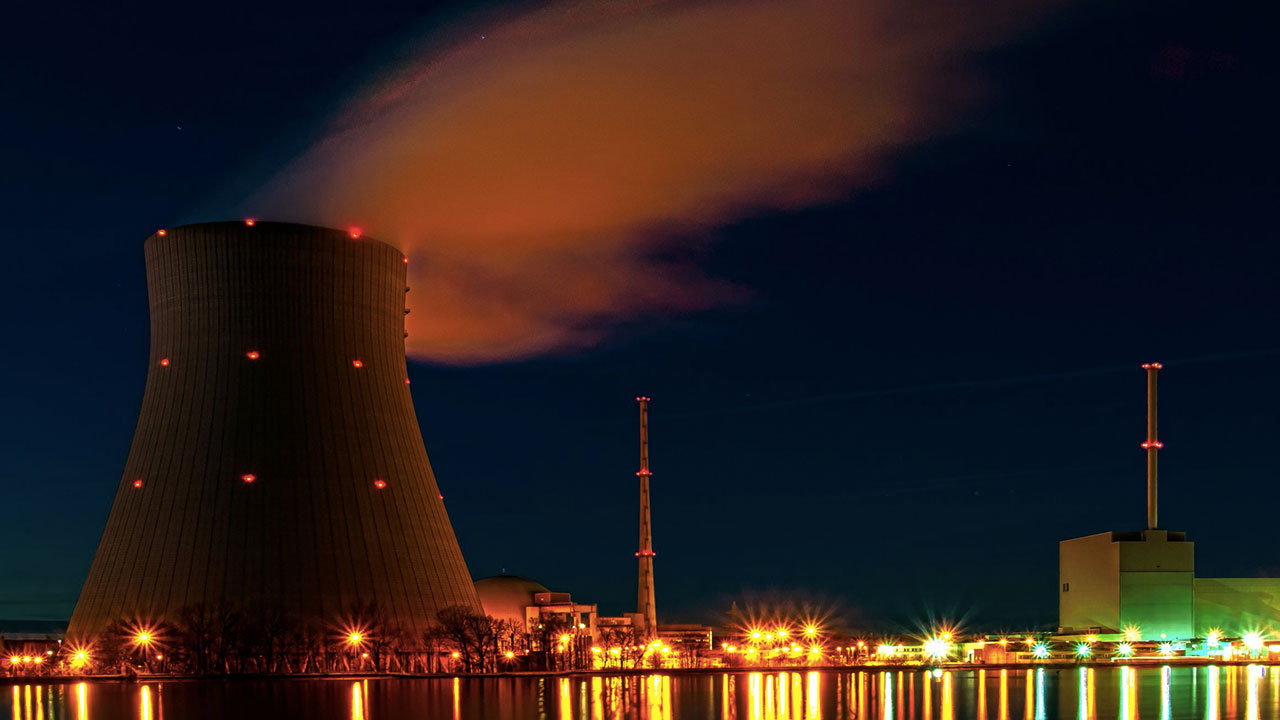 The Fukushima Disaster: Nuclear Trauma Lingers On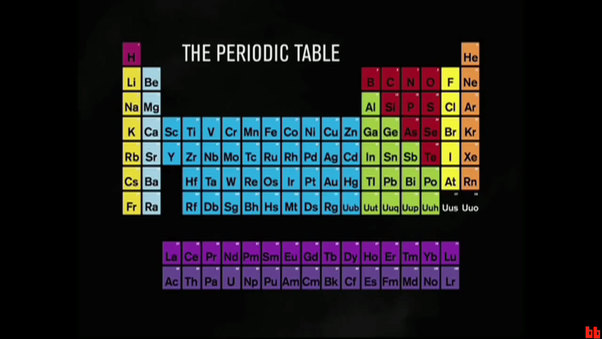 Adding film to the chemistry syllabus (Week 1)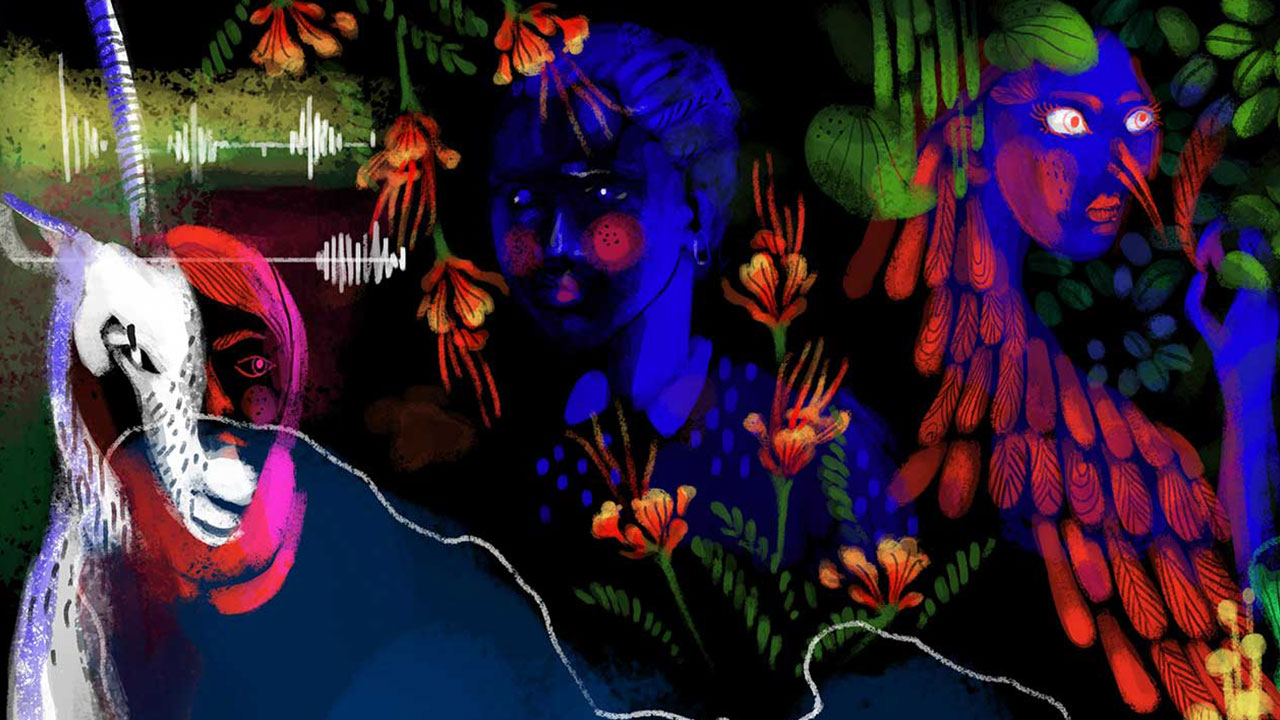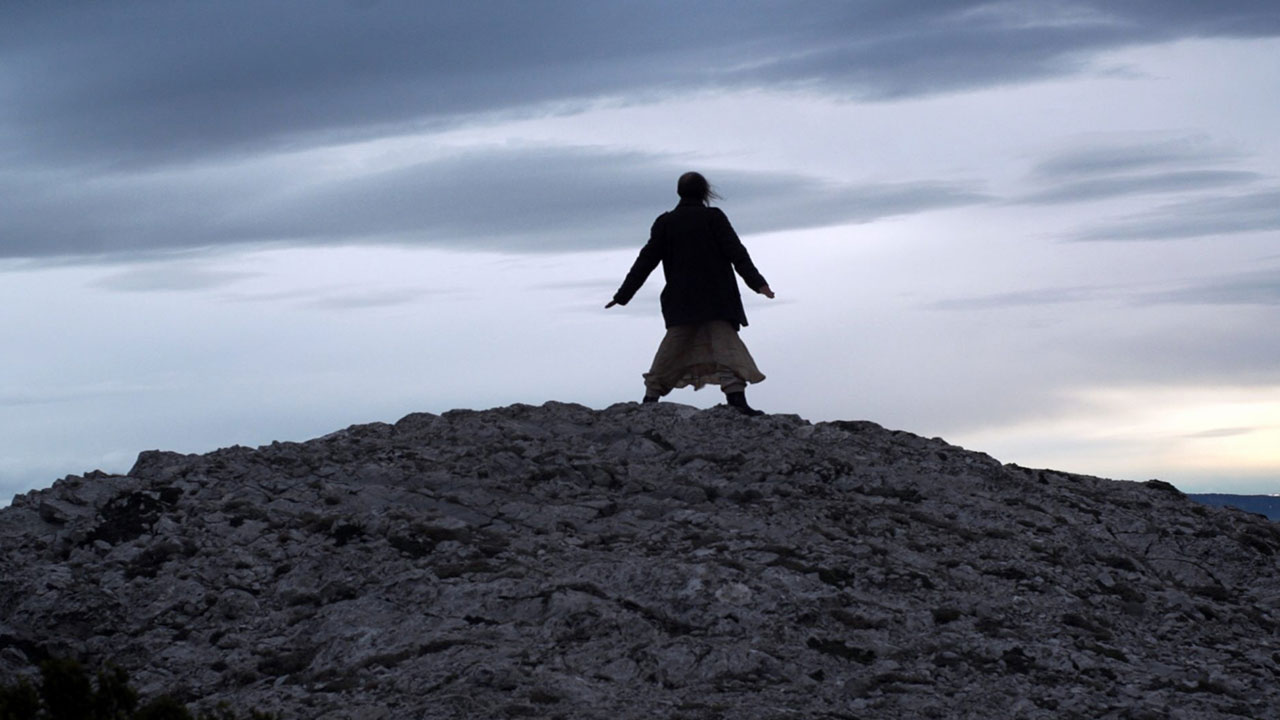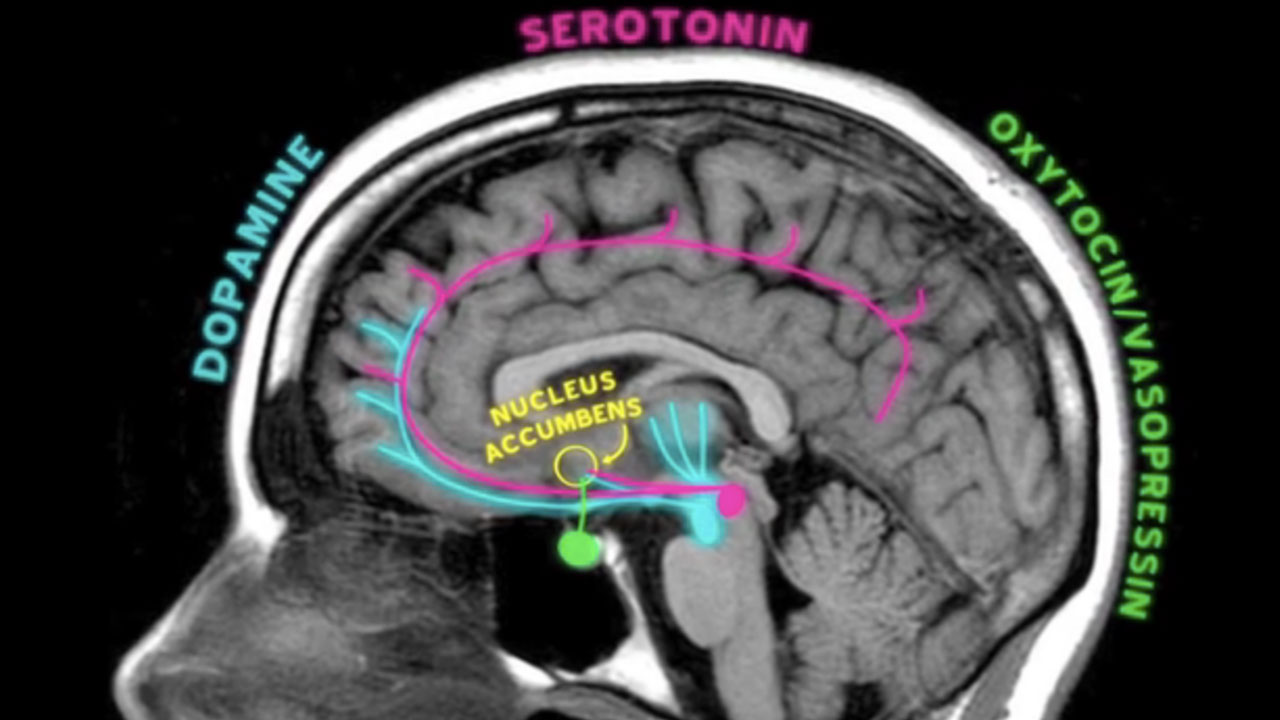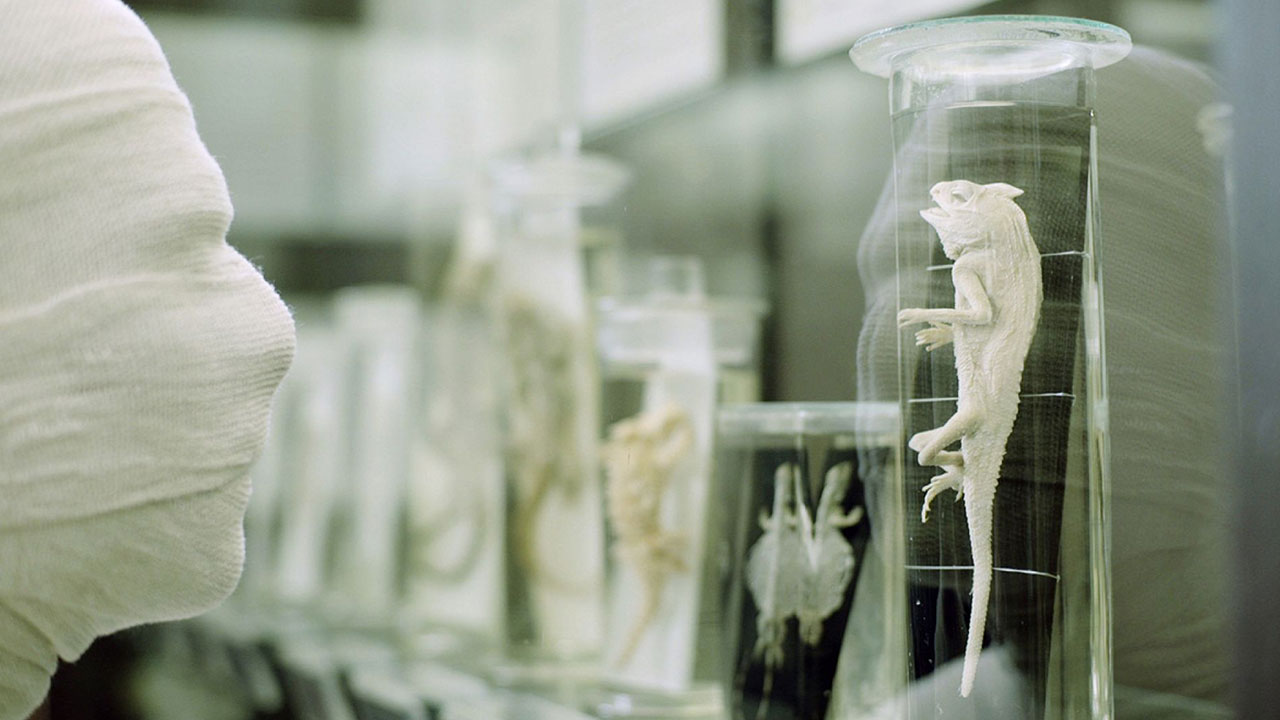 Immortality and Resurrection For All!!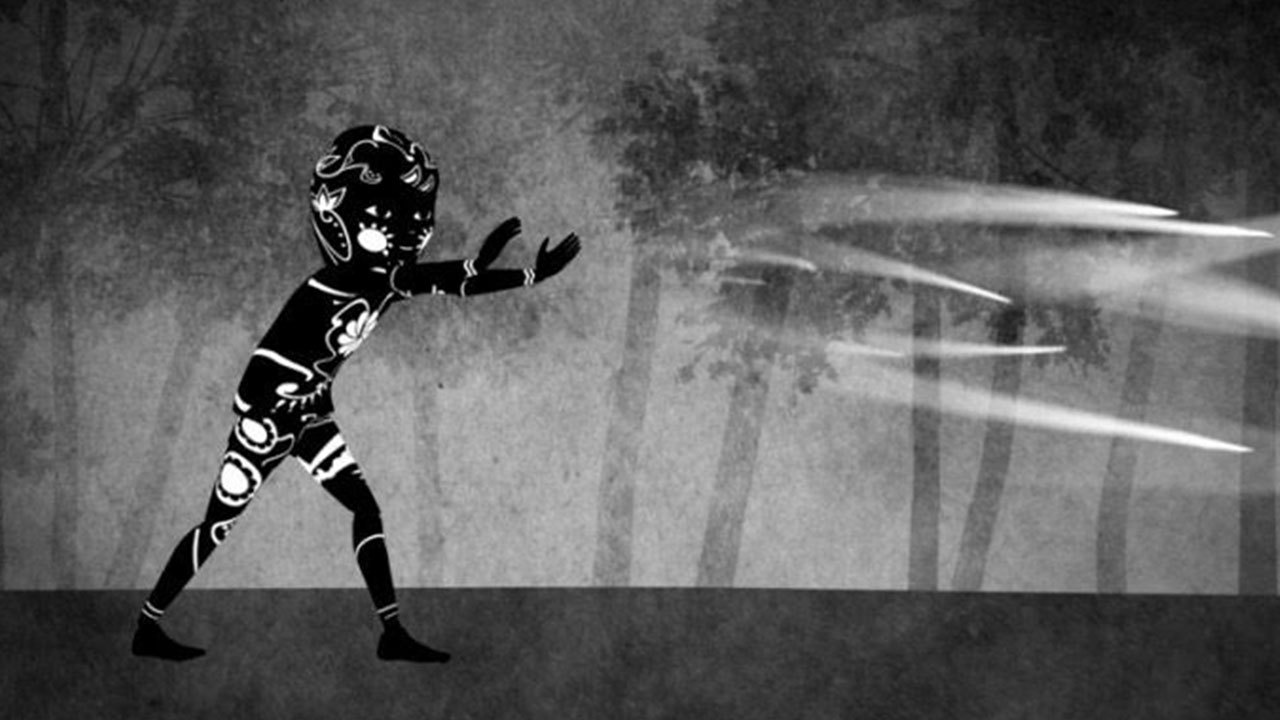 Avatars, myths, shadows, and hieroglyphs: Screens in Southeast Asia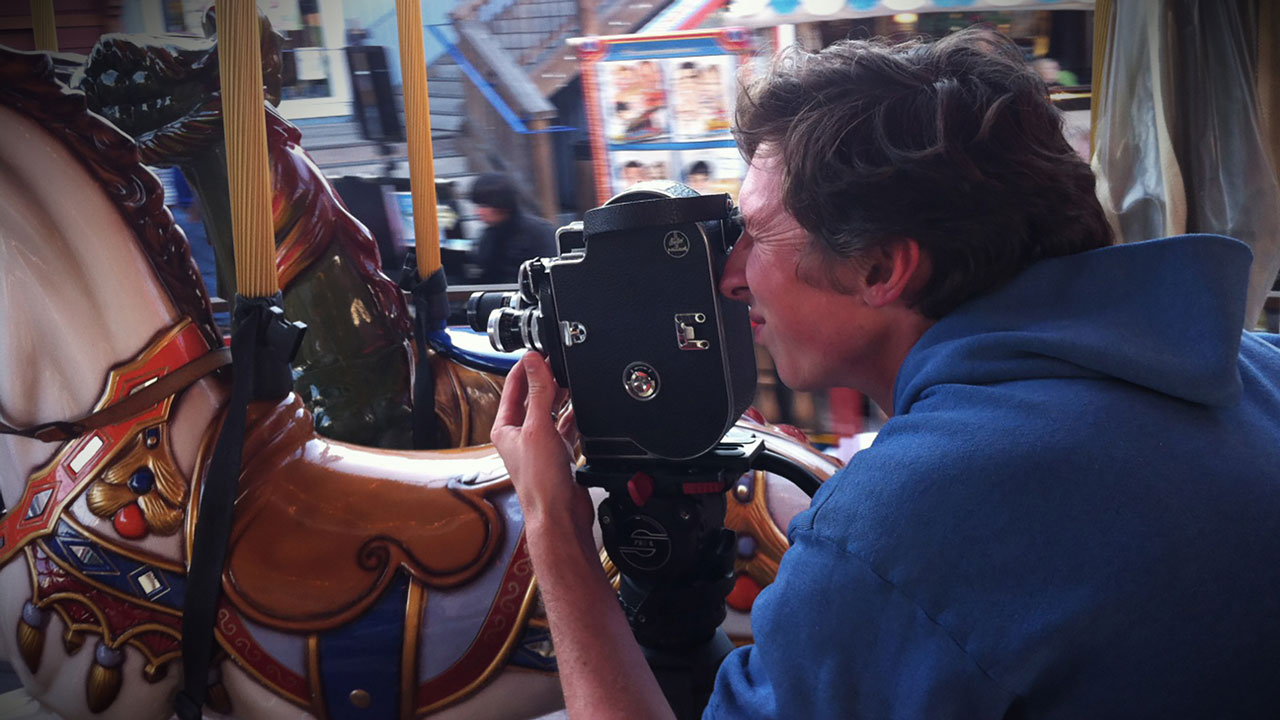 Close Examinations: Decibels, Droughts & Death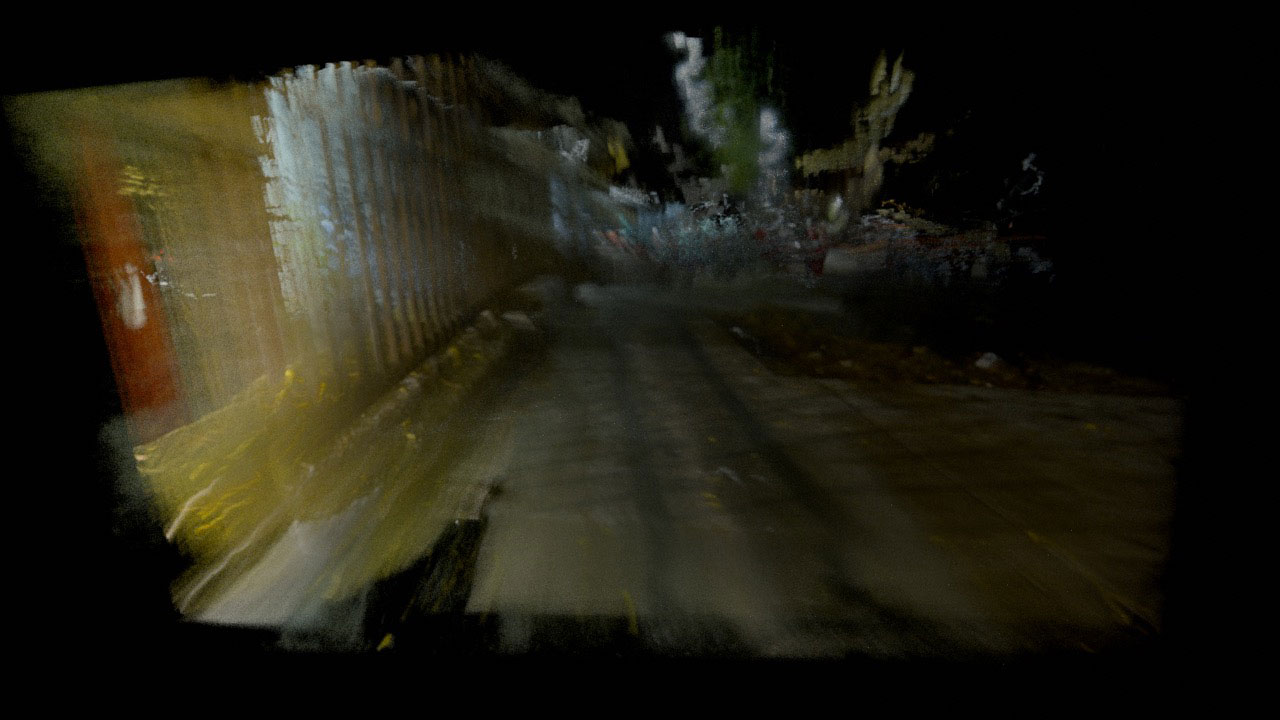 Hybrid Identities at the 10th Annual Imagine Science Film Festival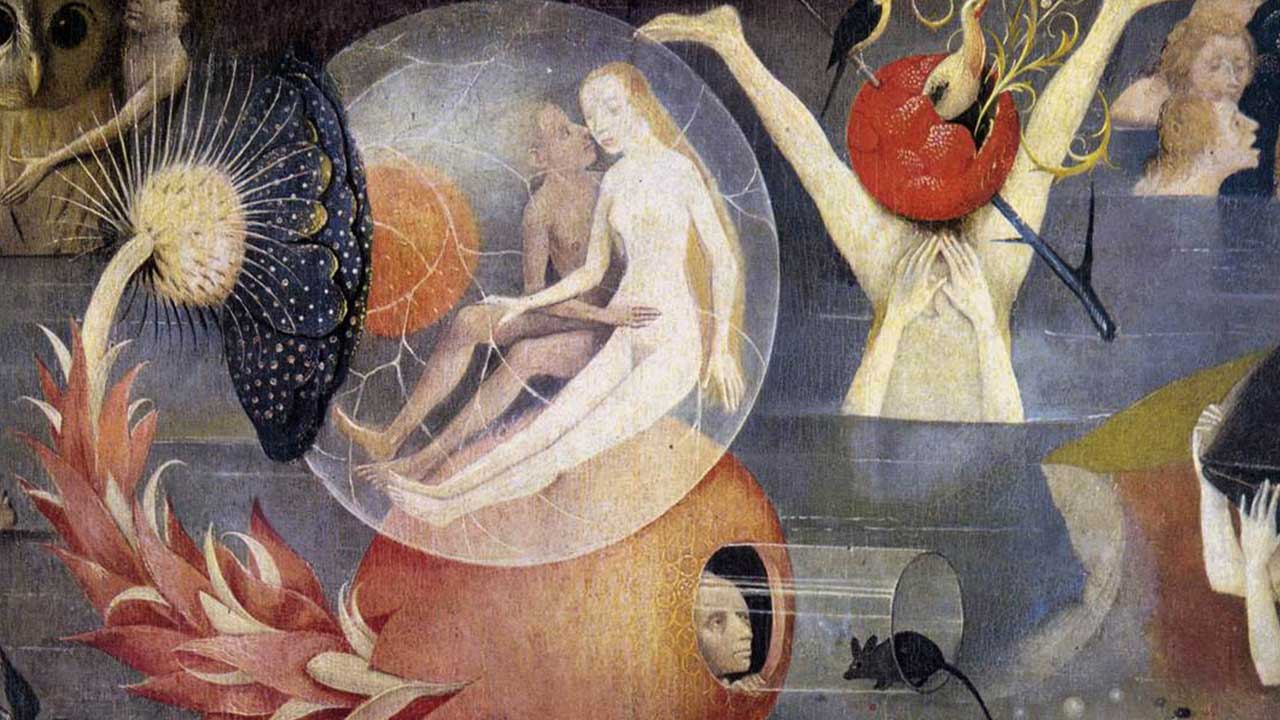 Space Explorers: Human Motives for Transcending Earth And Our Solar System.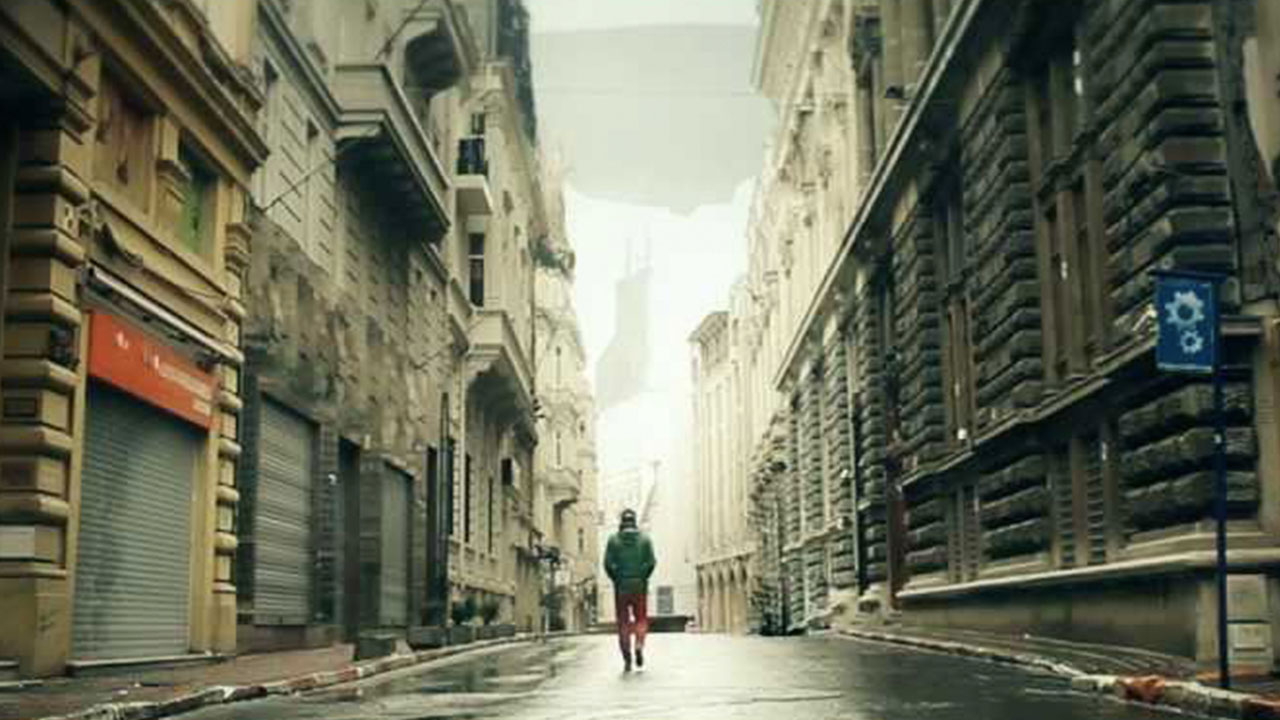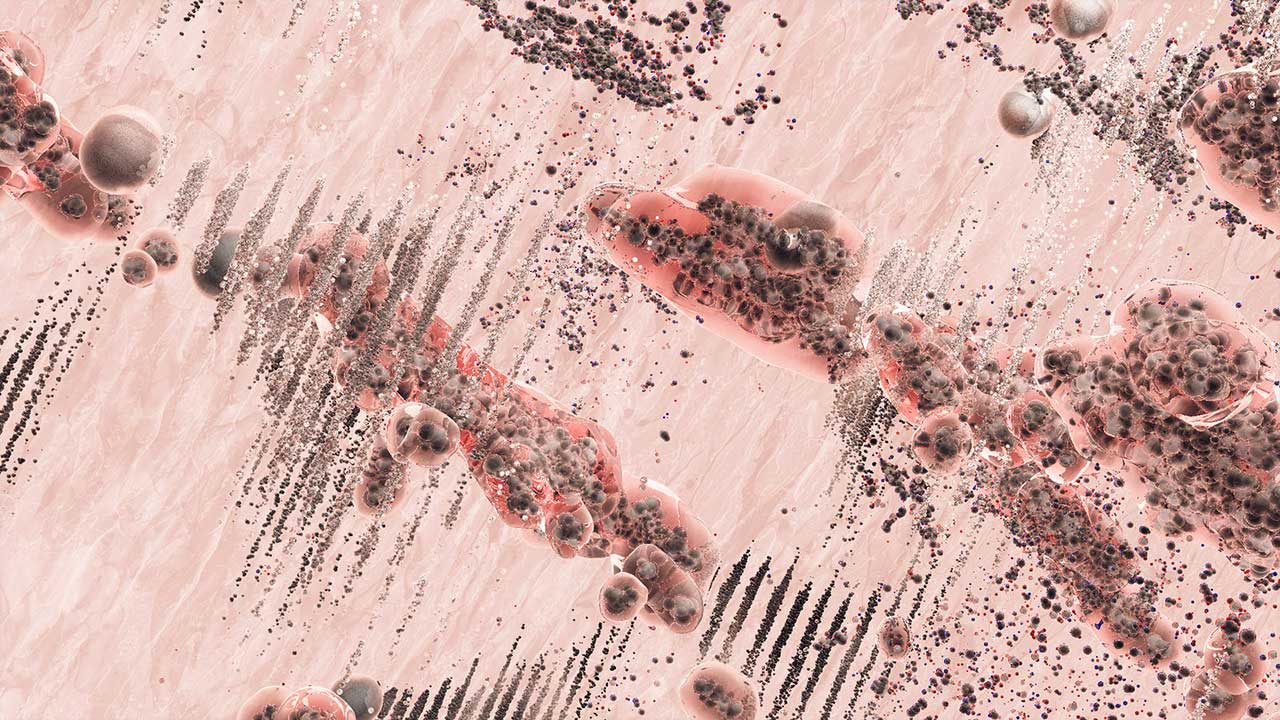 Animating Life With Experimental Documentary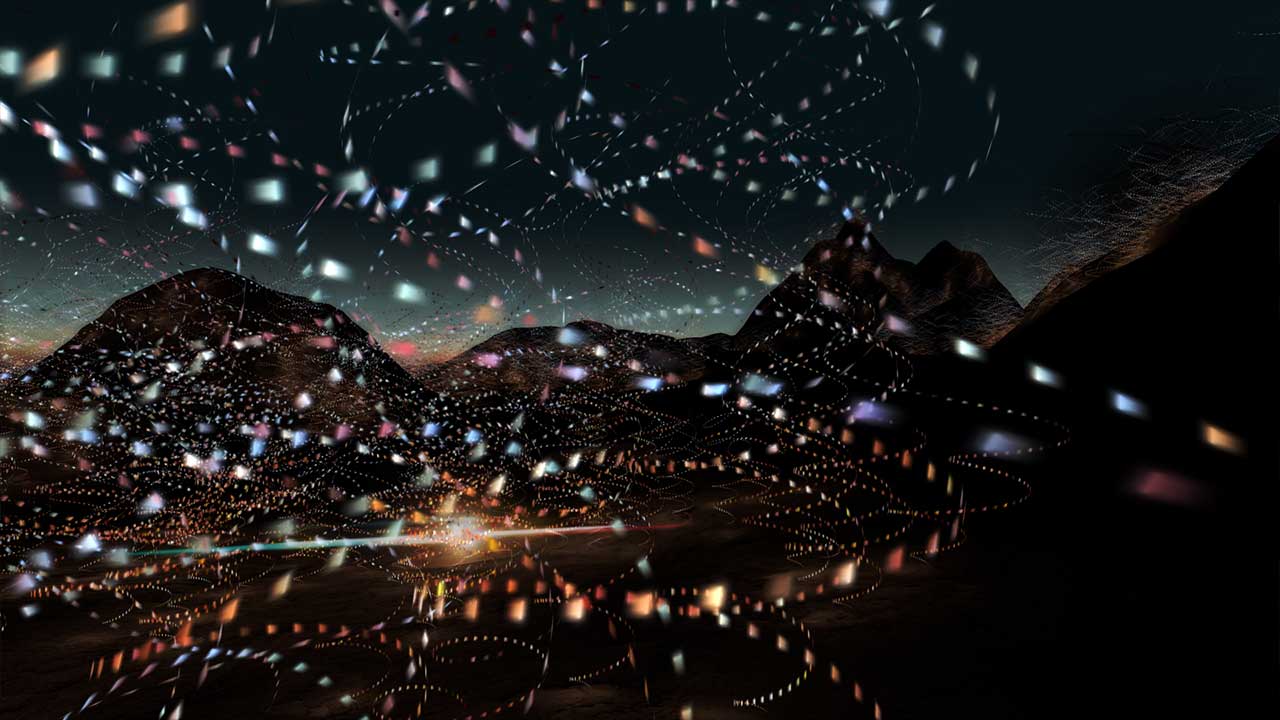 Silent Signal: Exploring Visionary Science through Experimental Animation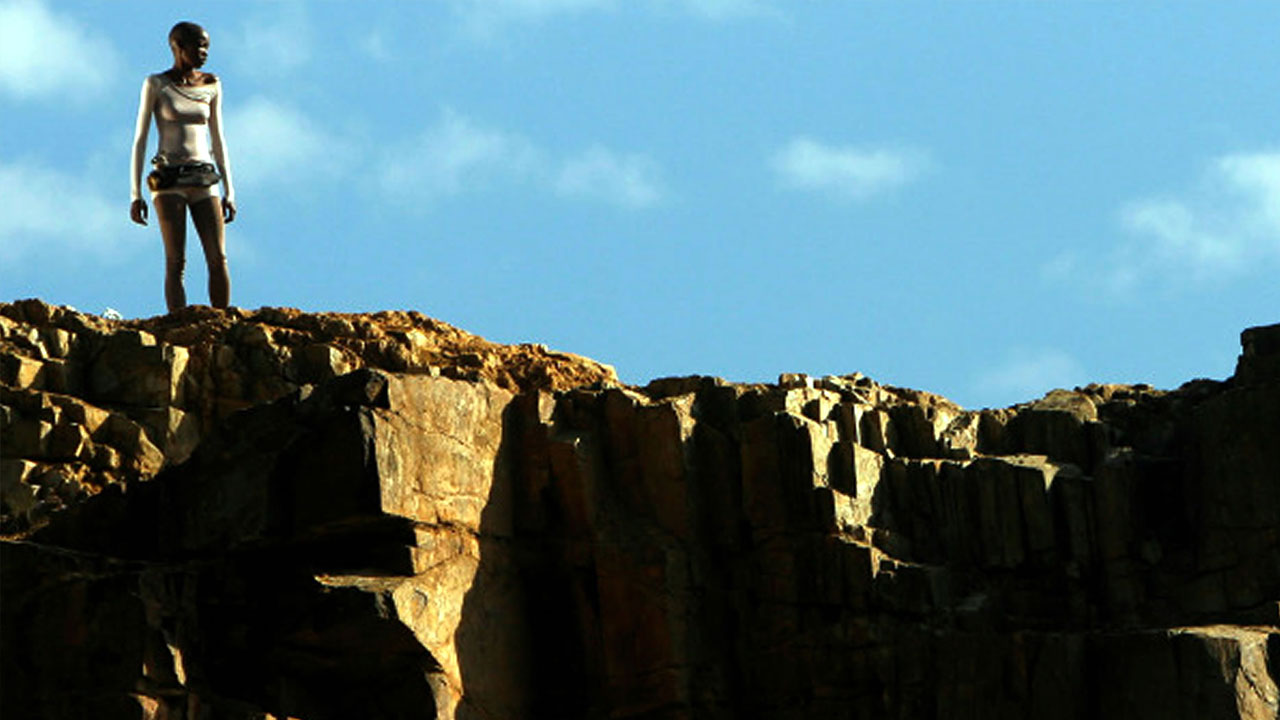 Imagining the Future in the Global South
Border landscapes: The River is a Seam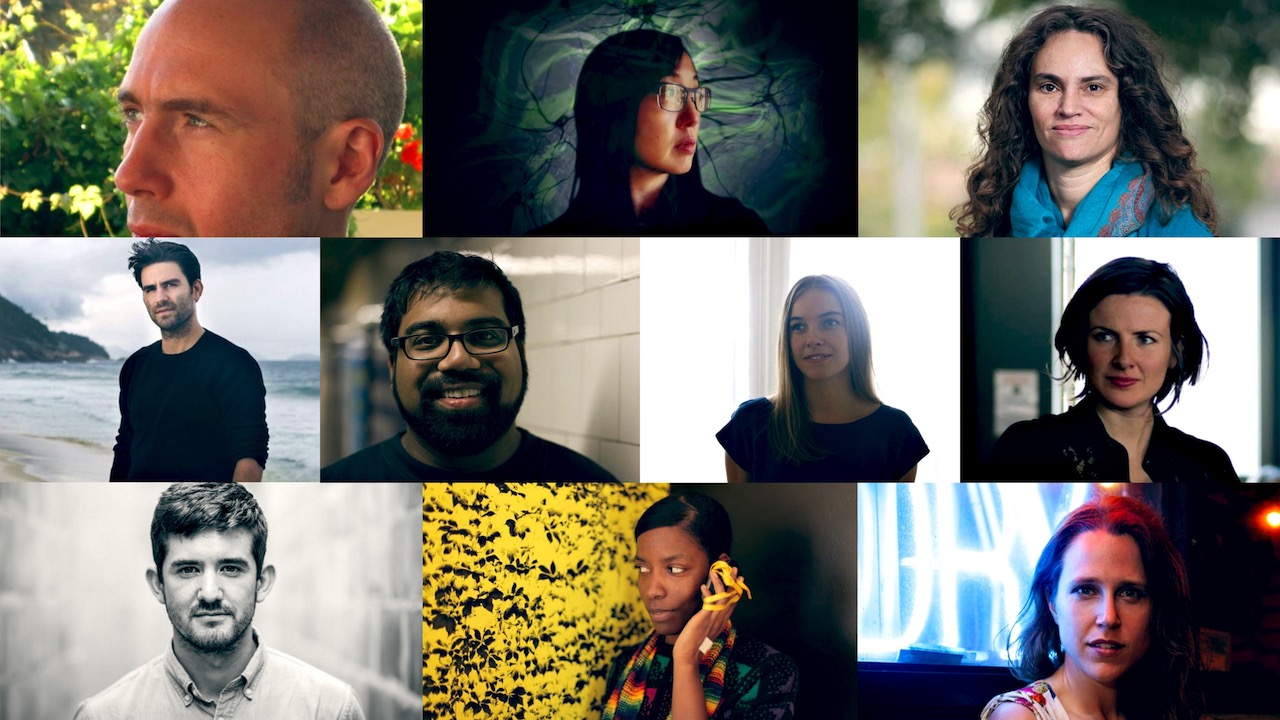 Announcing the Ten Visionary Filmmakers of "Chimera Experiments"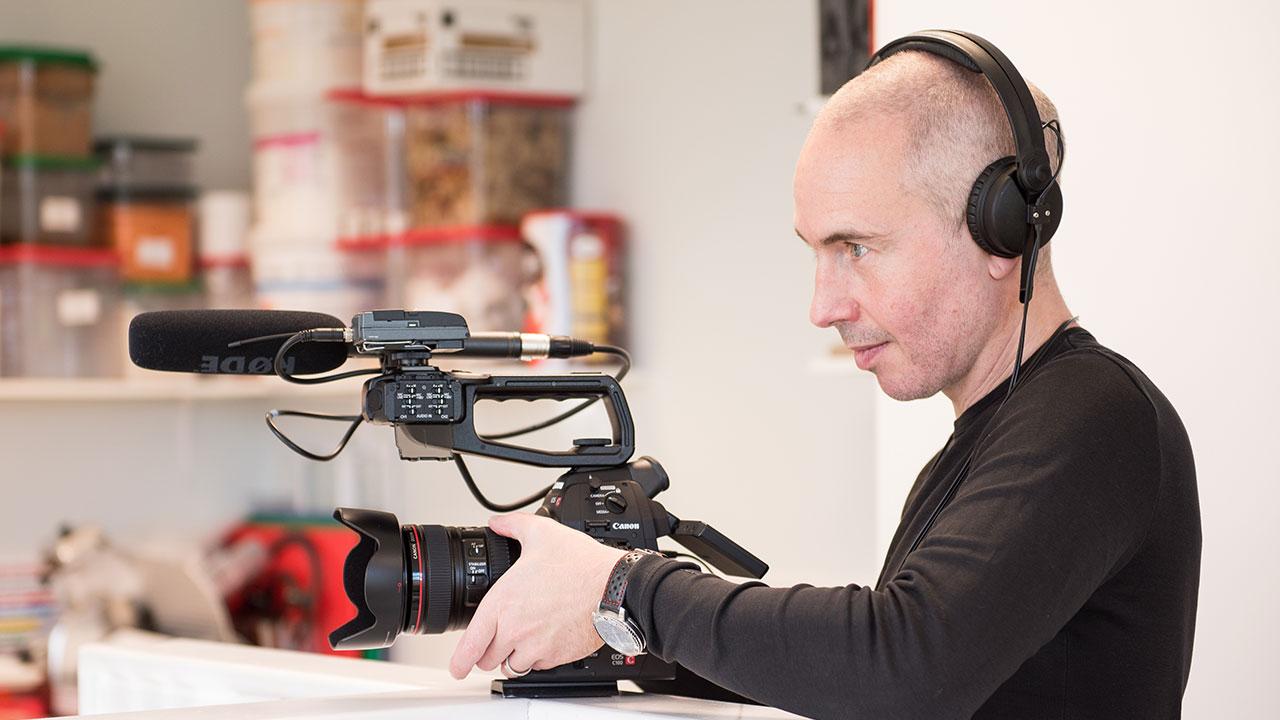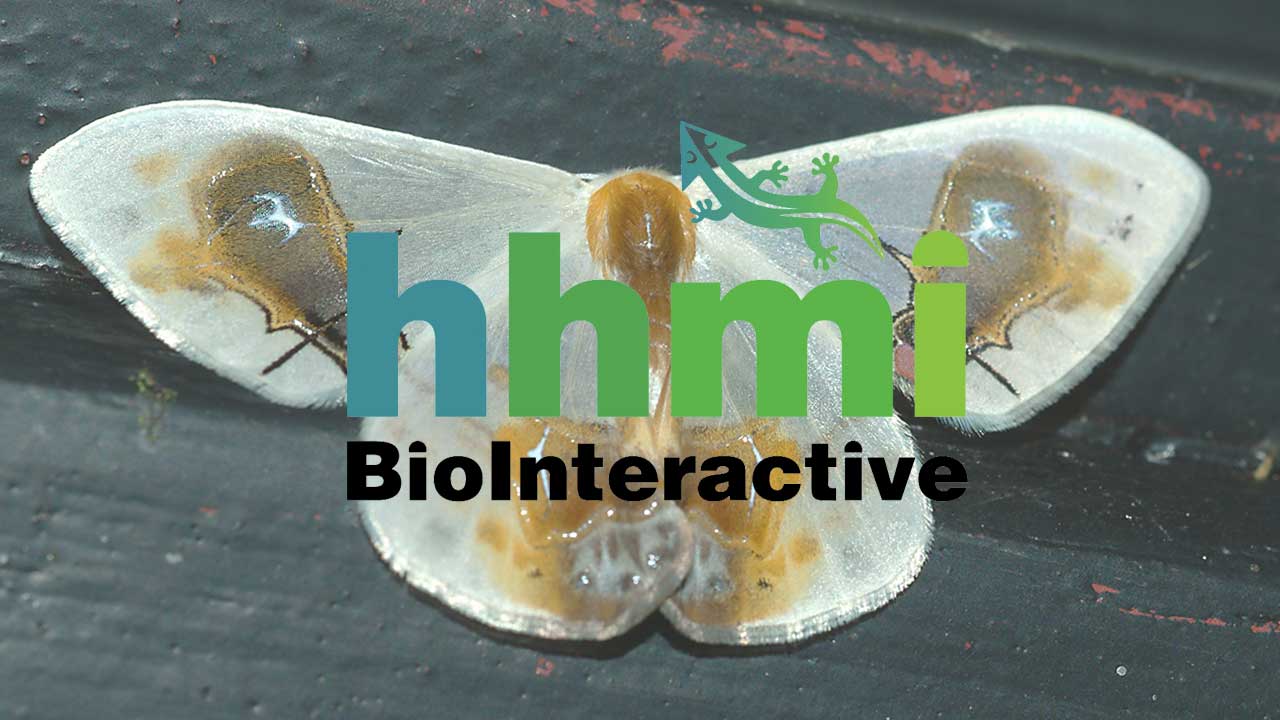 7 Videos That Use Beautiful Storytelling to Advance Science Education
Can we capture the sublime? On fireflies, shrinking habitats, and the possibilities of film and video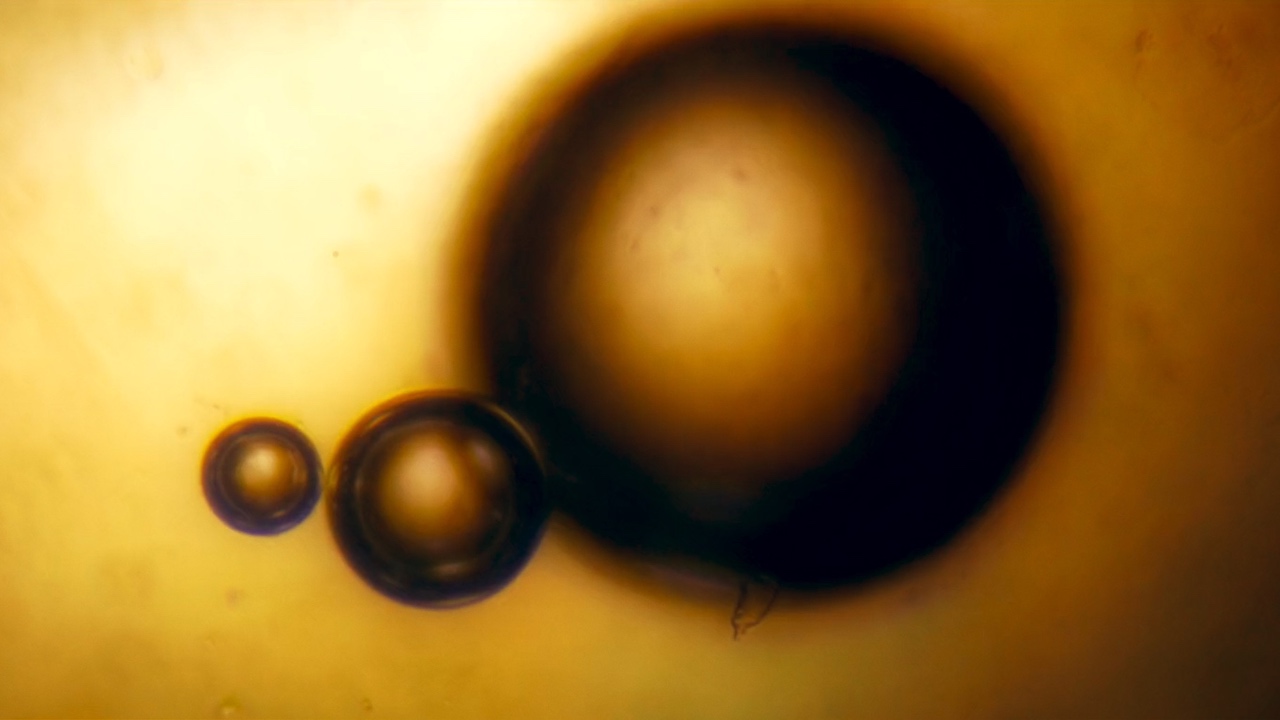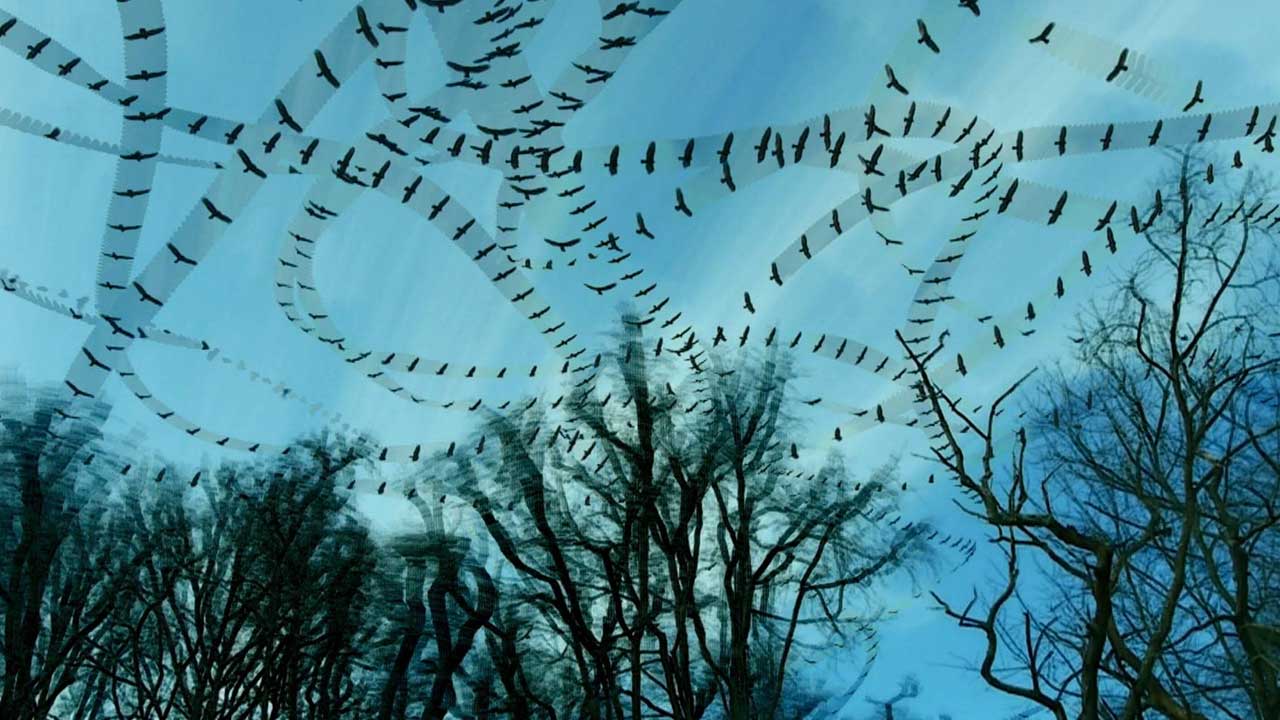 Tracing Animal Movement Patterns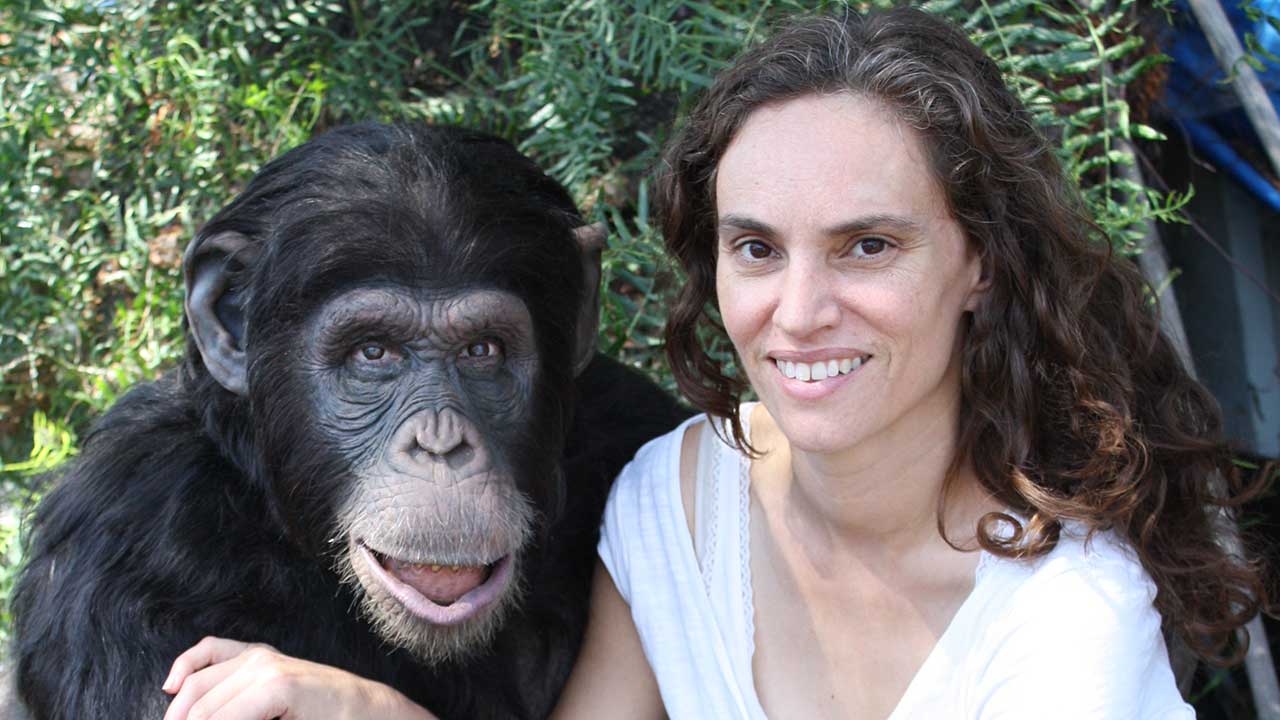 Films for the Non-Human Demographic
The City: How I Dream It & How I Feel It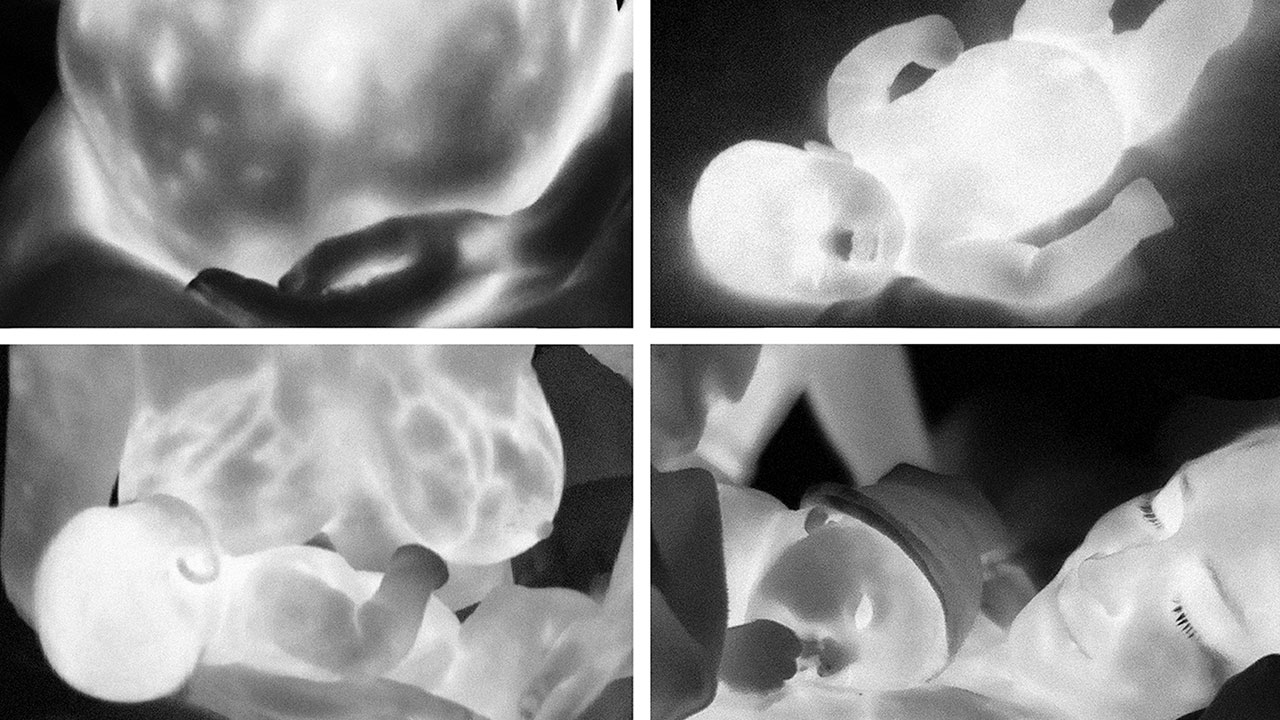 Marne Lucas: A Pioneer in Infrared Experimental Art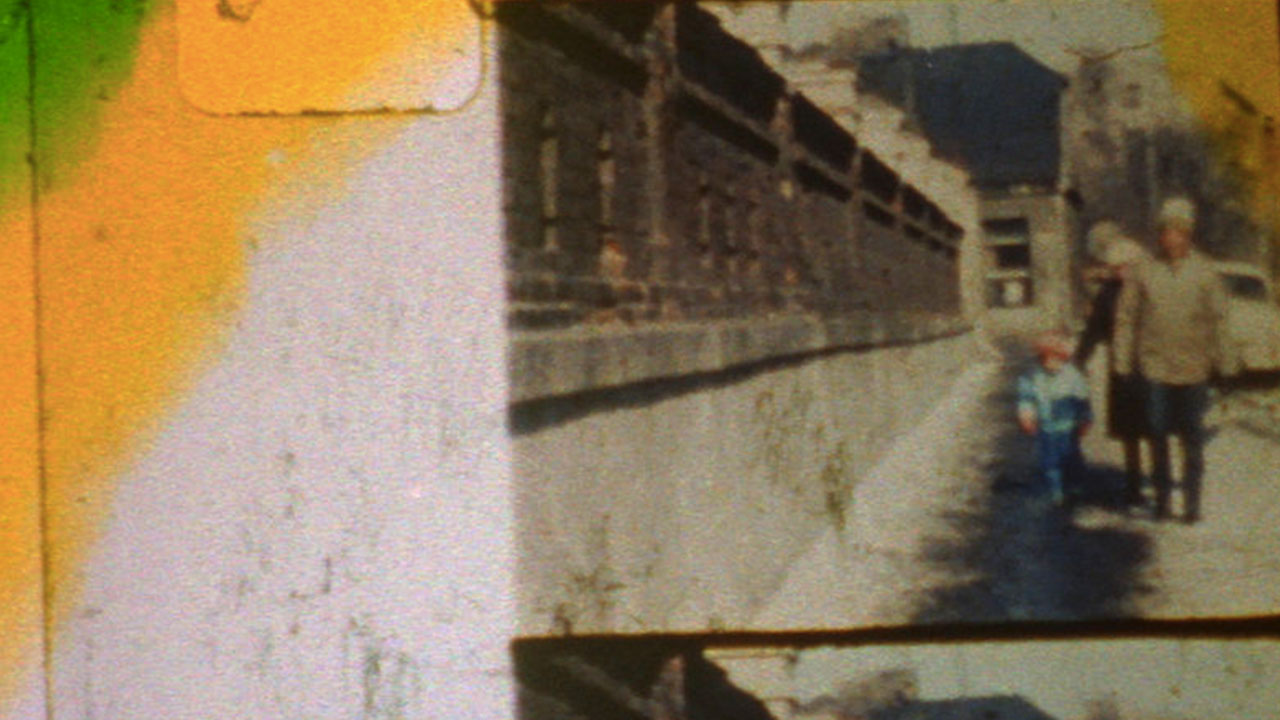 The Artwork of Migration: How movement functions
Attuning to Changing Planetary Conditions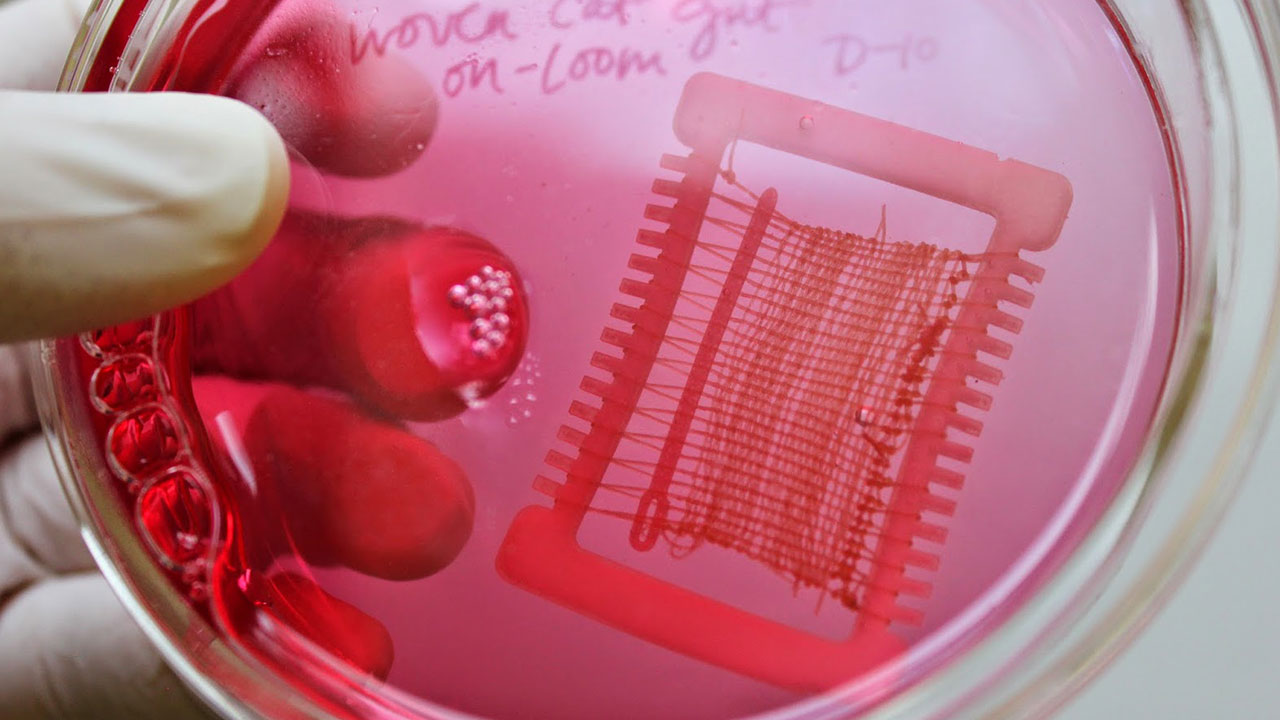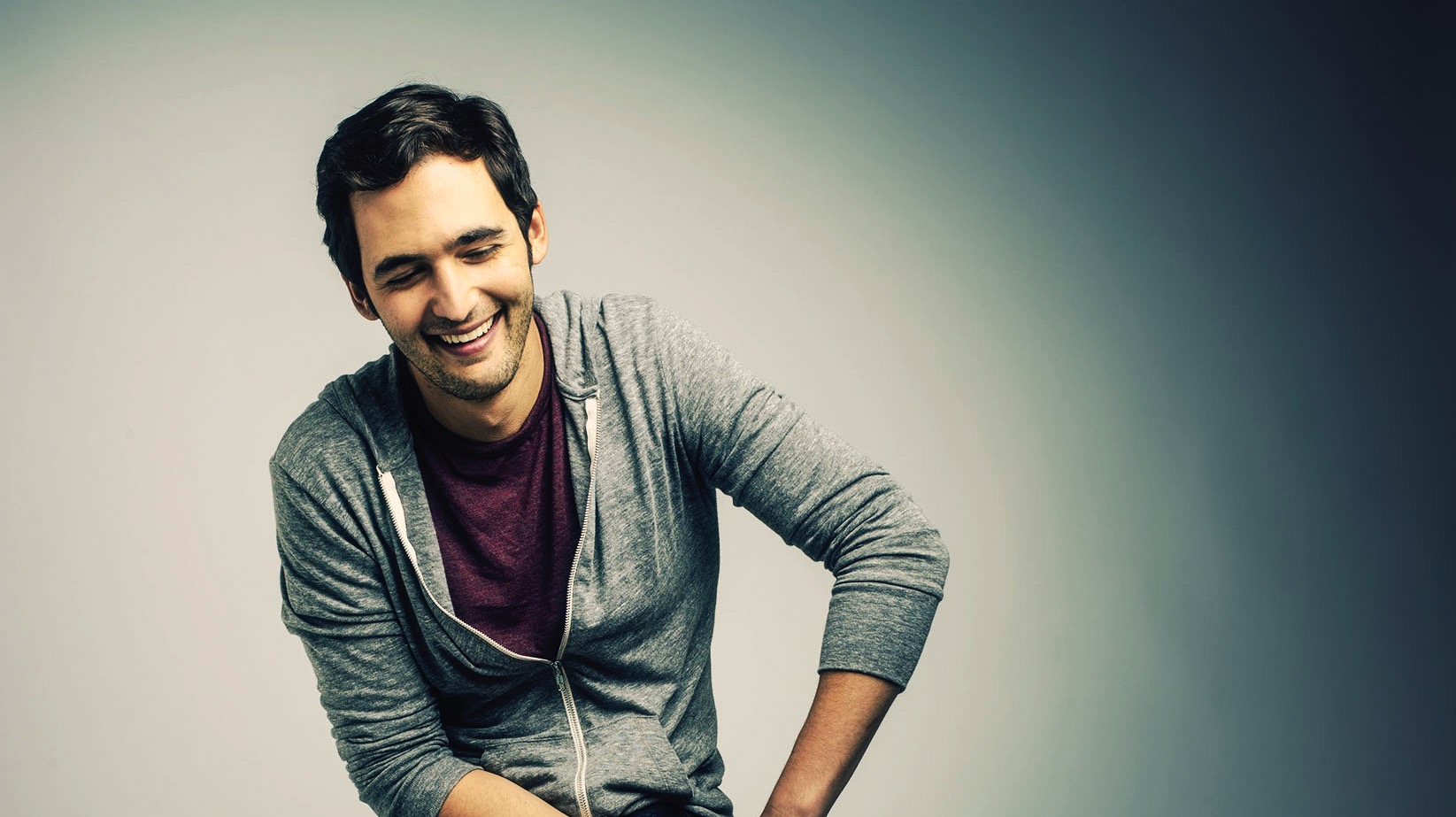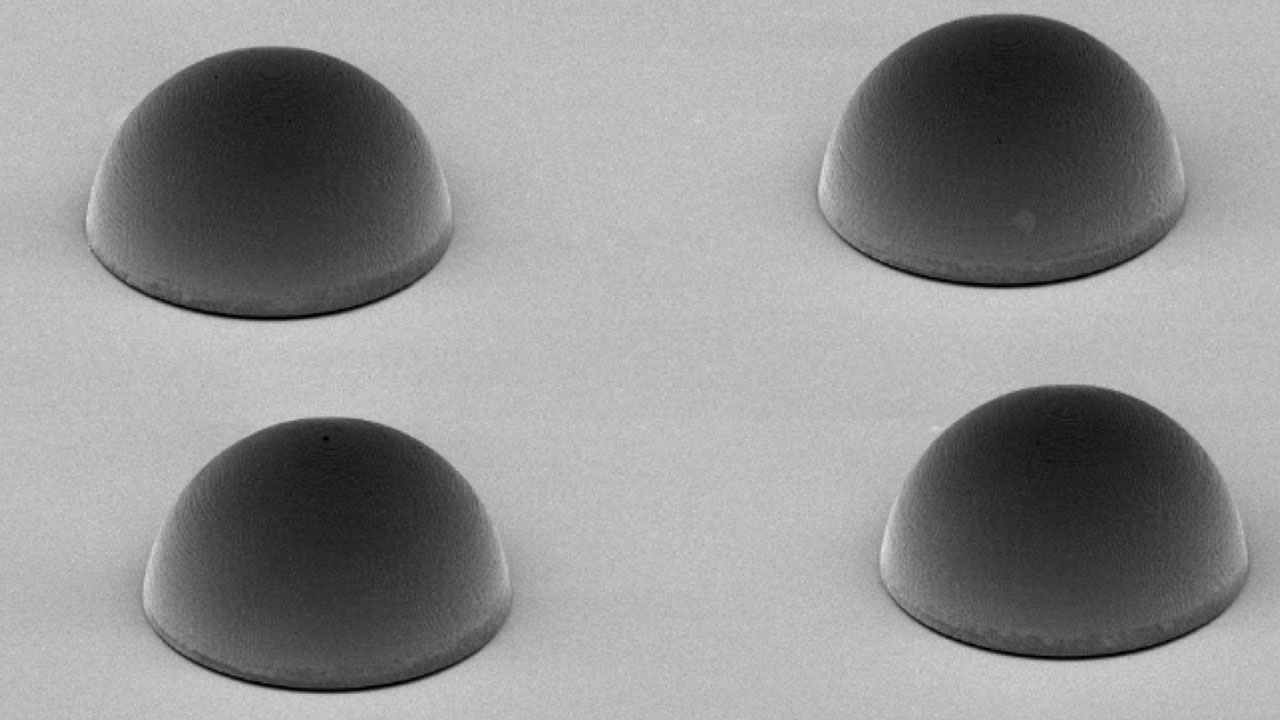 Micro and Nano Theme Parks For Worms
Adding Film to the Science Syllabus (Part 2)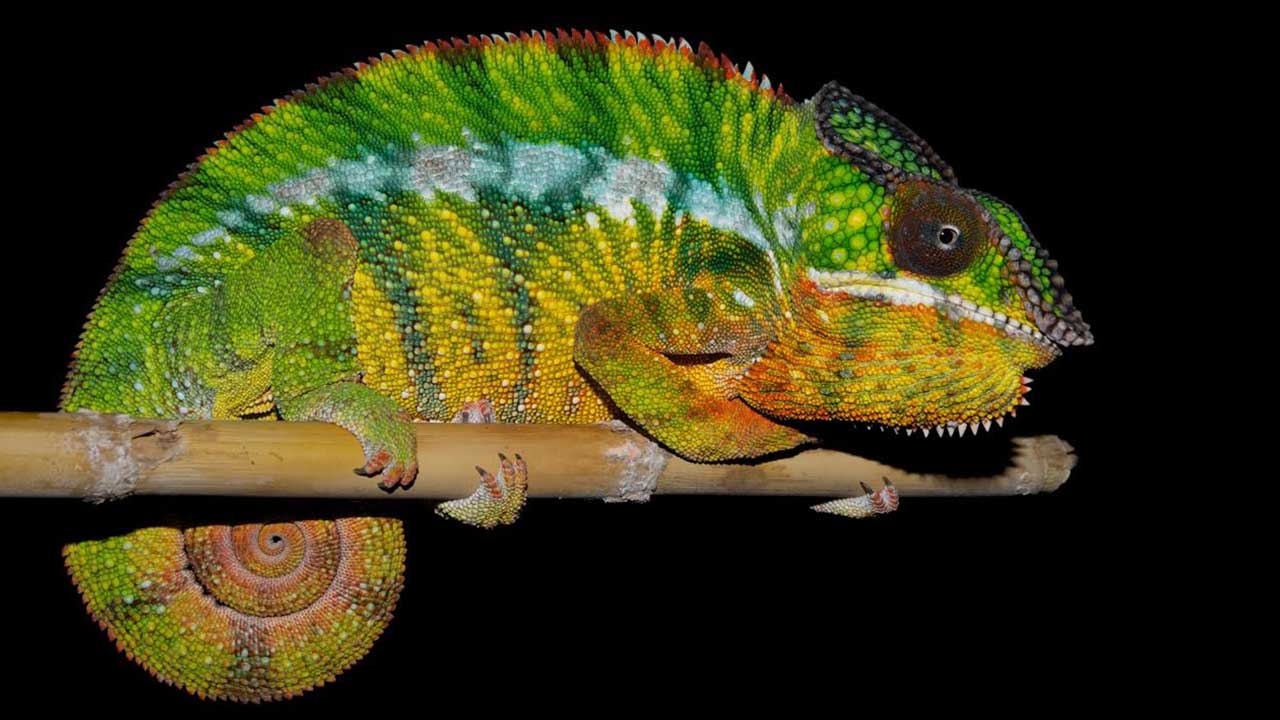 Recording a Chameleon Changing its Color
Visualizing an Intimate Journey Through the Brain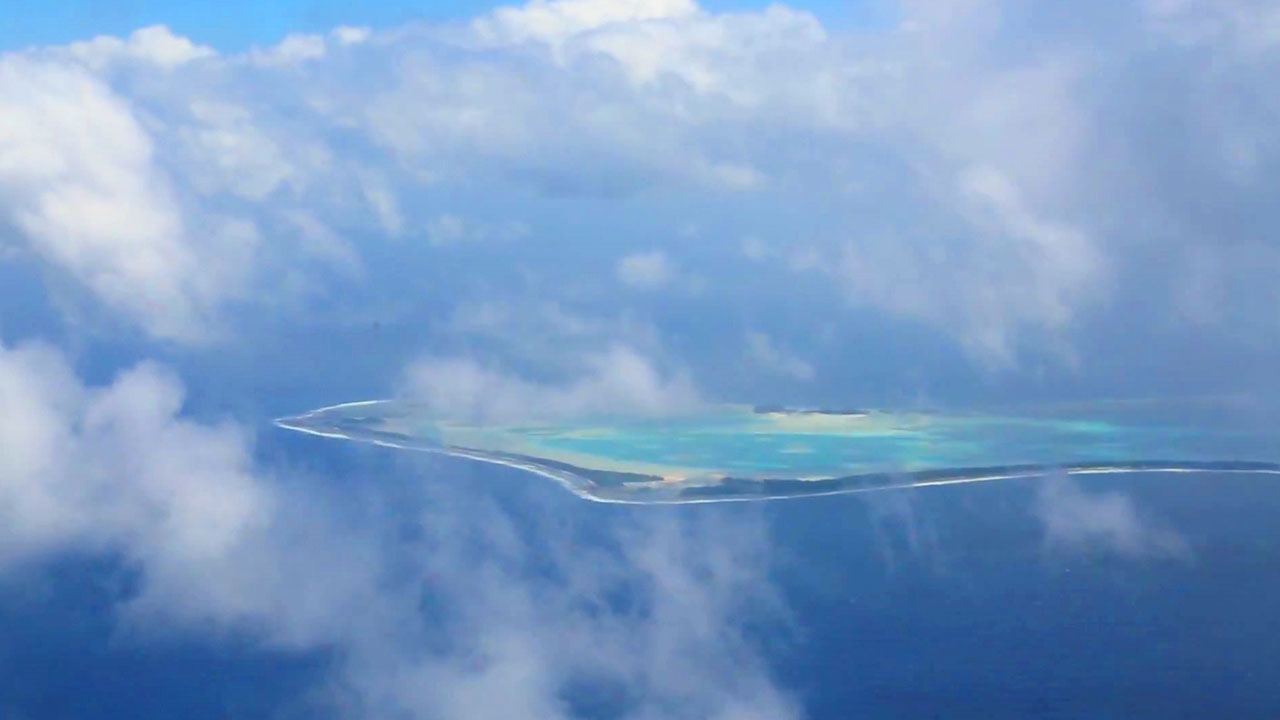 Cyber Nations: An Interview with the director of .TV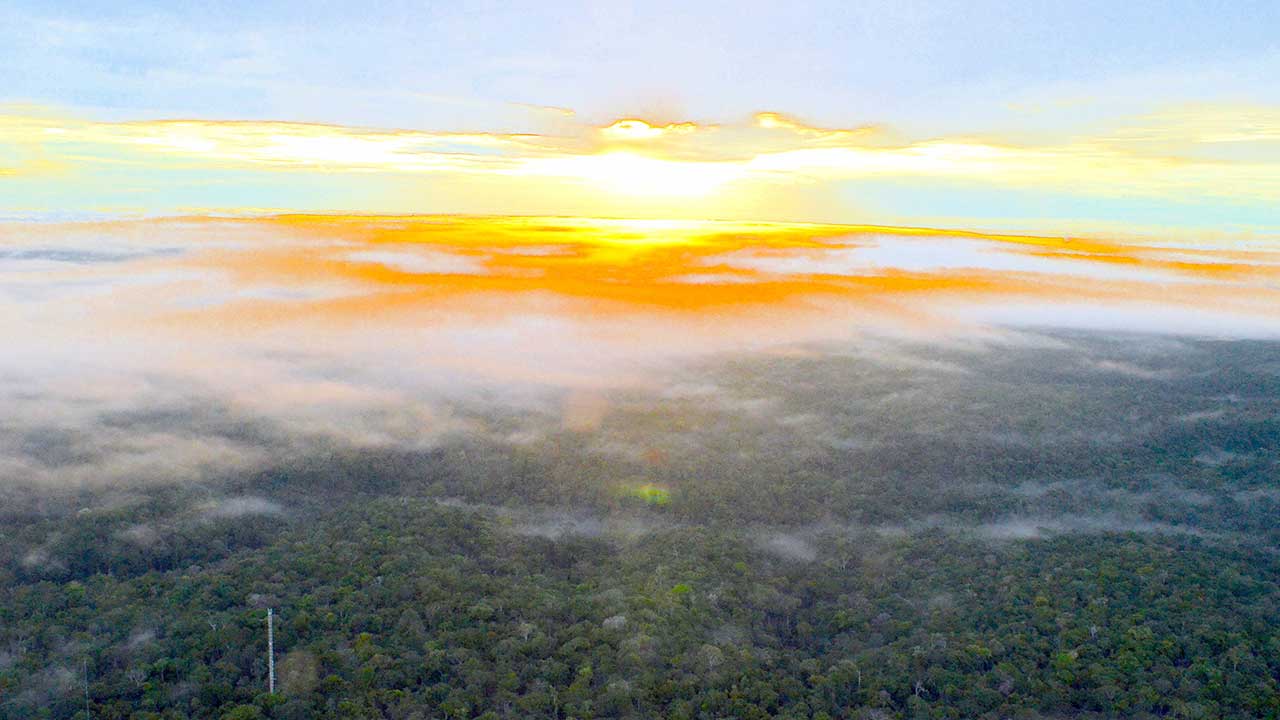 Global Warning: Reports Around the World on Climate Science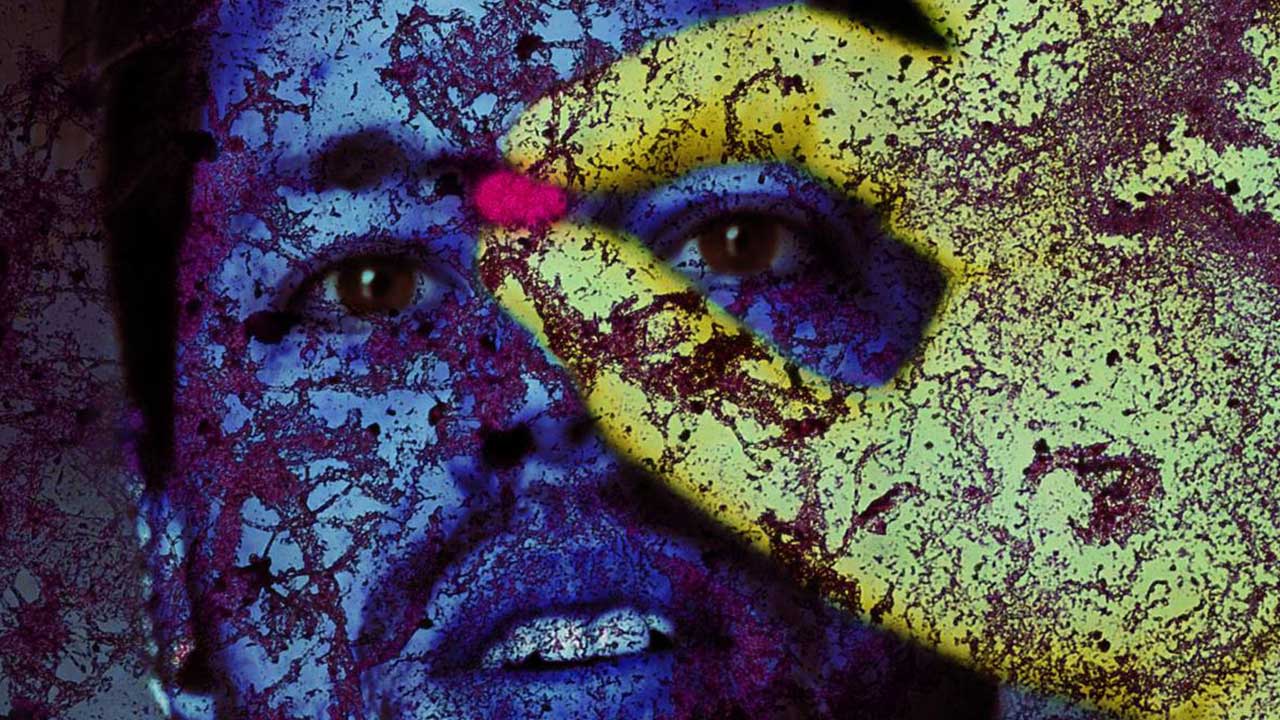 Hacking Your Genes Has Never Been Easier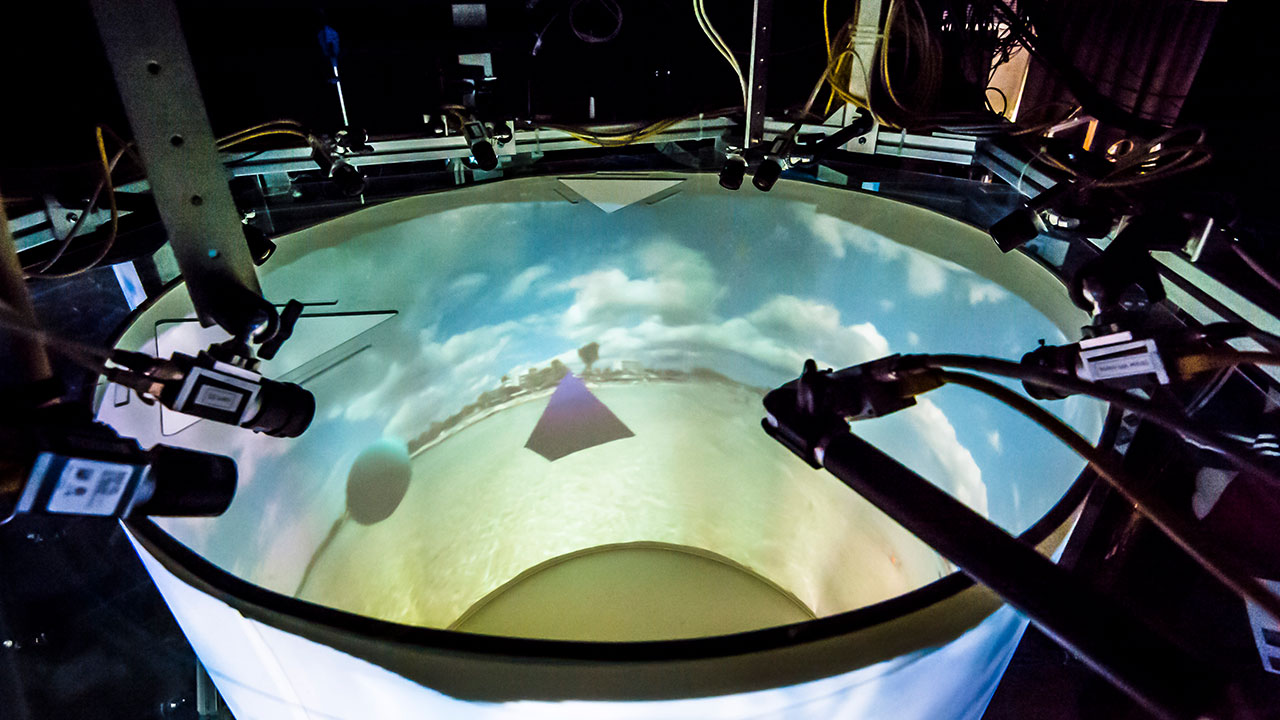 Virtual Reality for Freely Moving Animals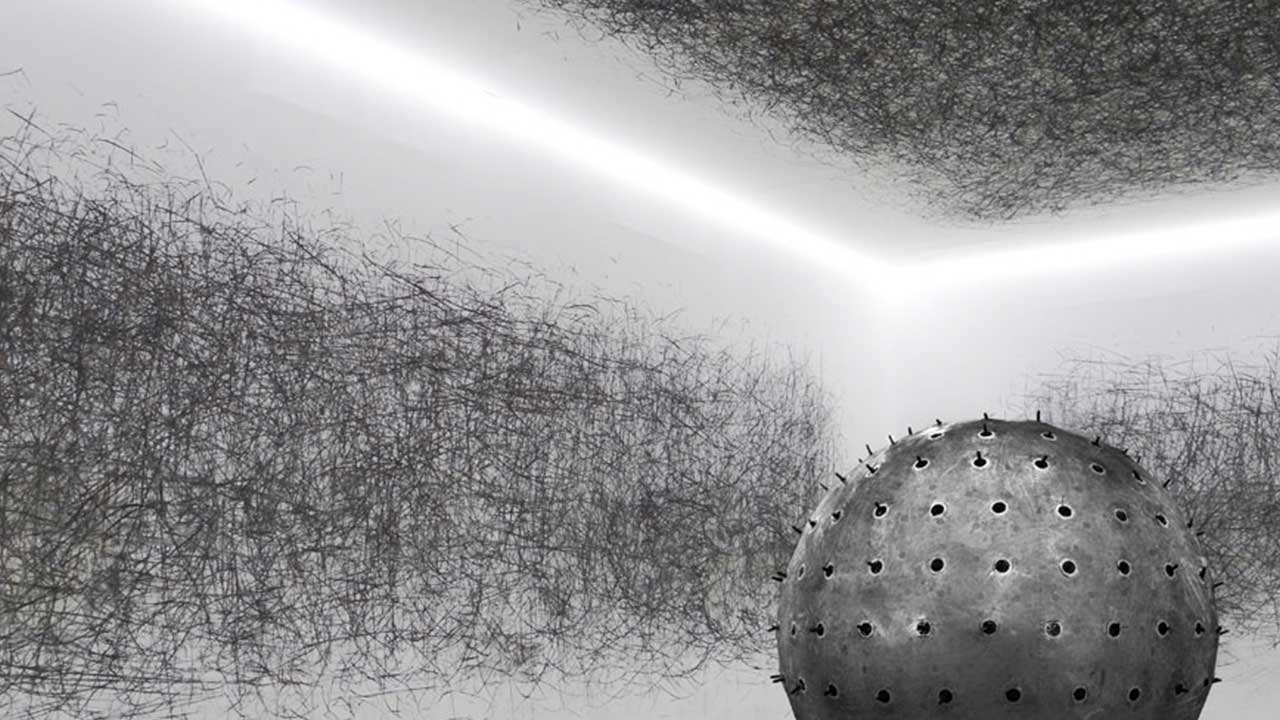 Intimacy and Catastrophe: How film frames climate change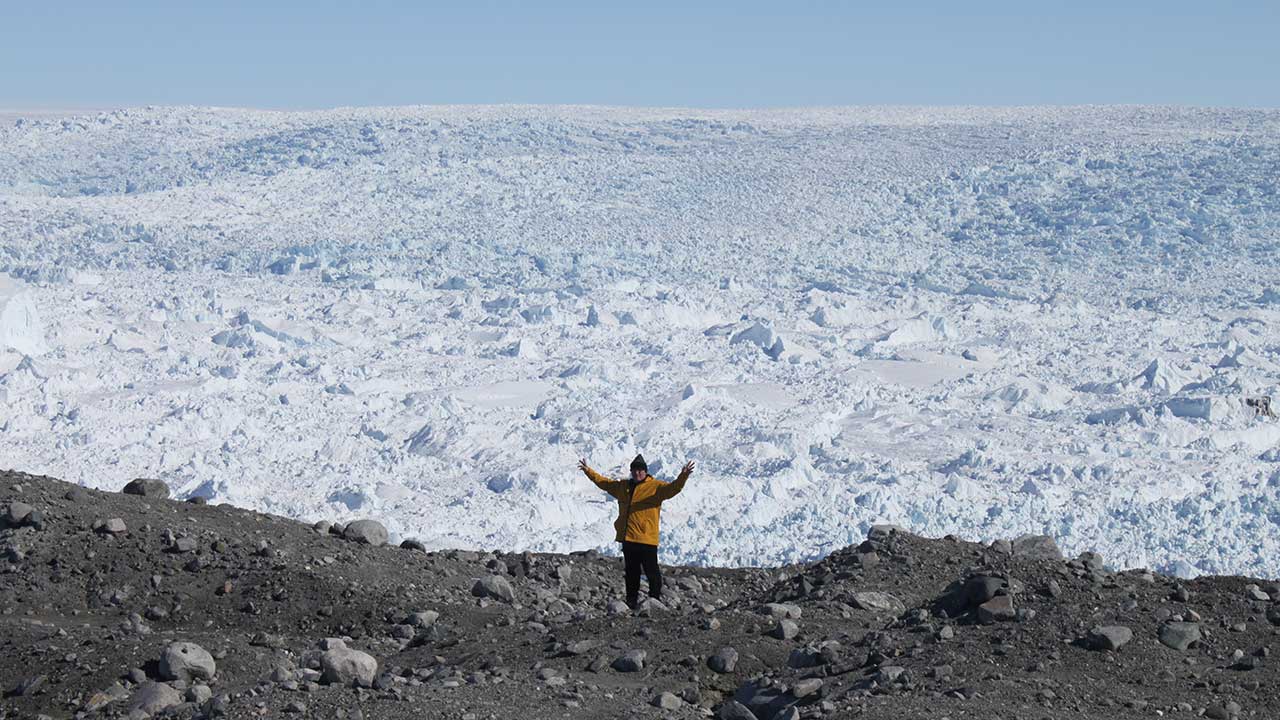 Visualizing the Real-World Effects of Climate Change on Glacier Streams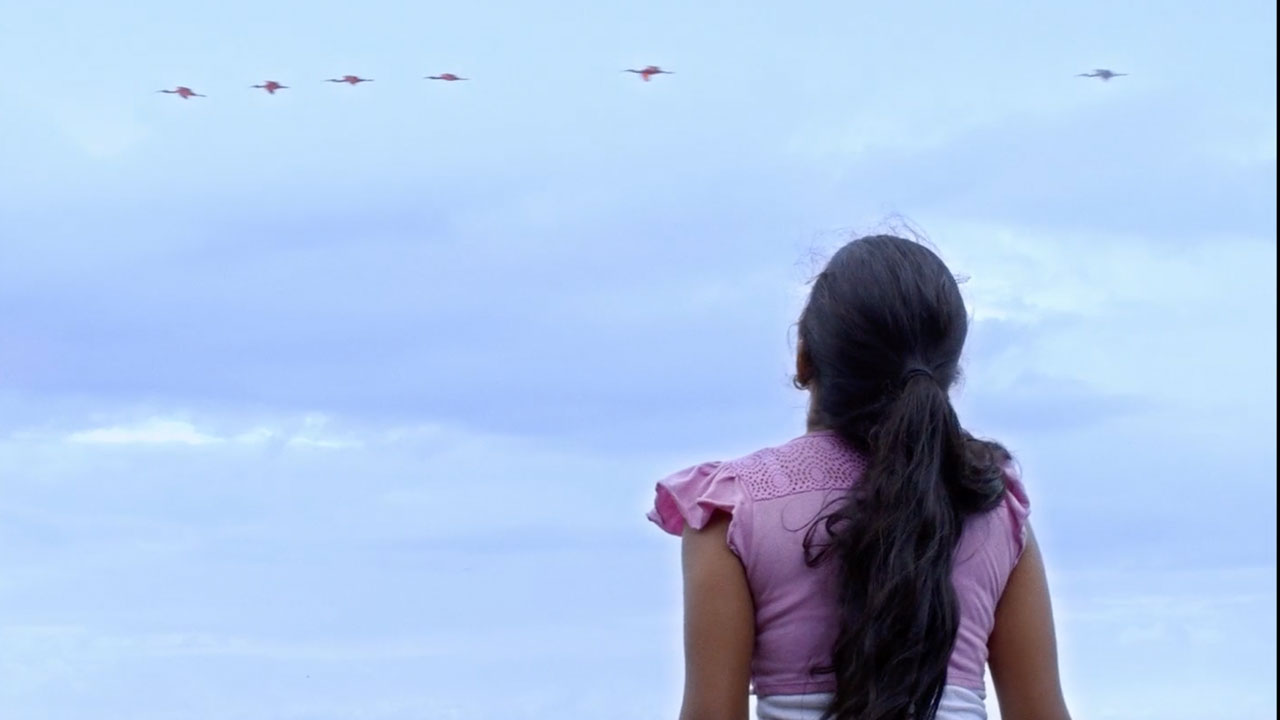 Transformative Desperation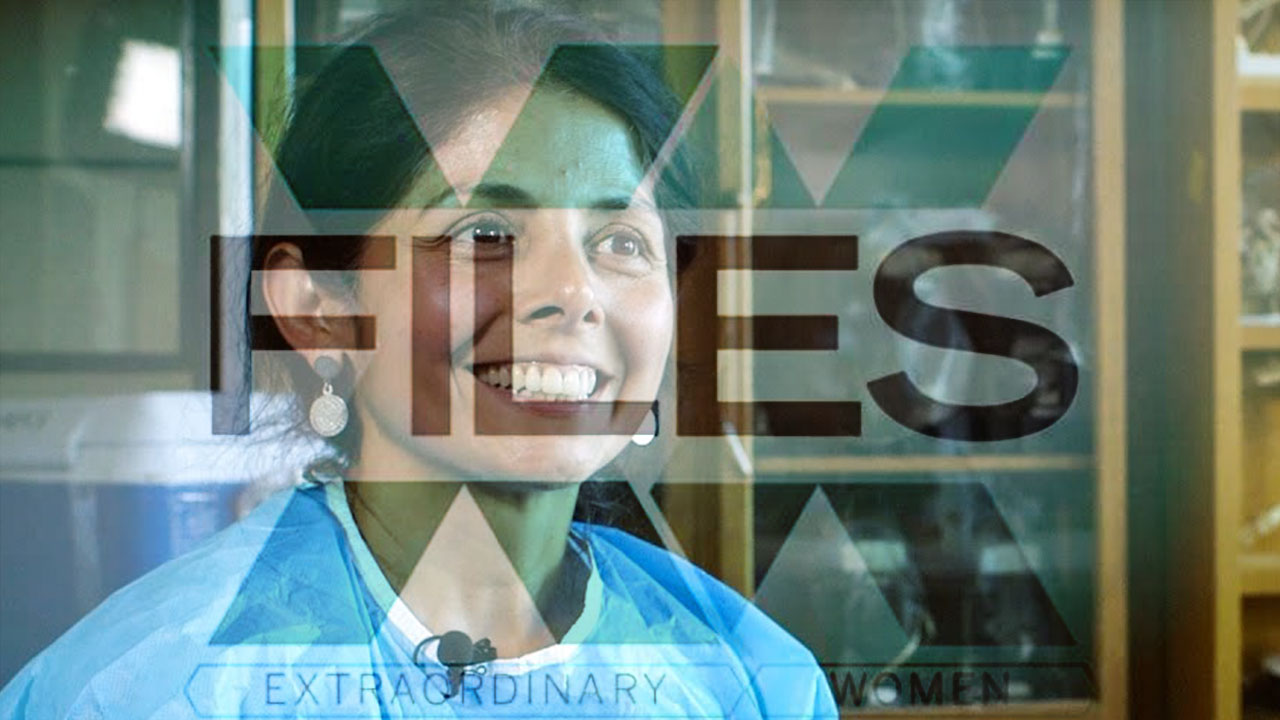 The X X Files Series Pays Tribute to Women in Science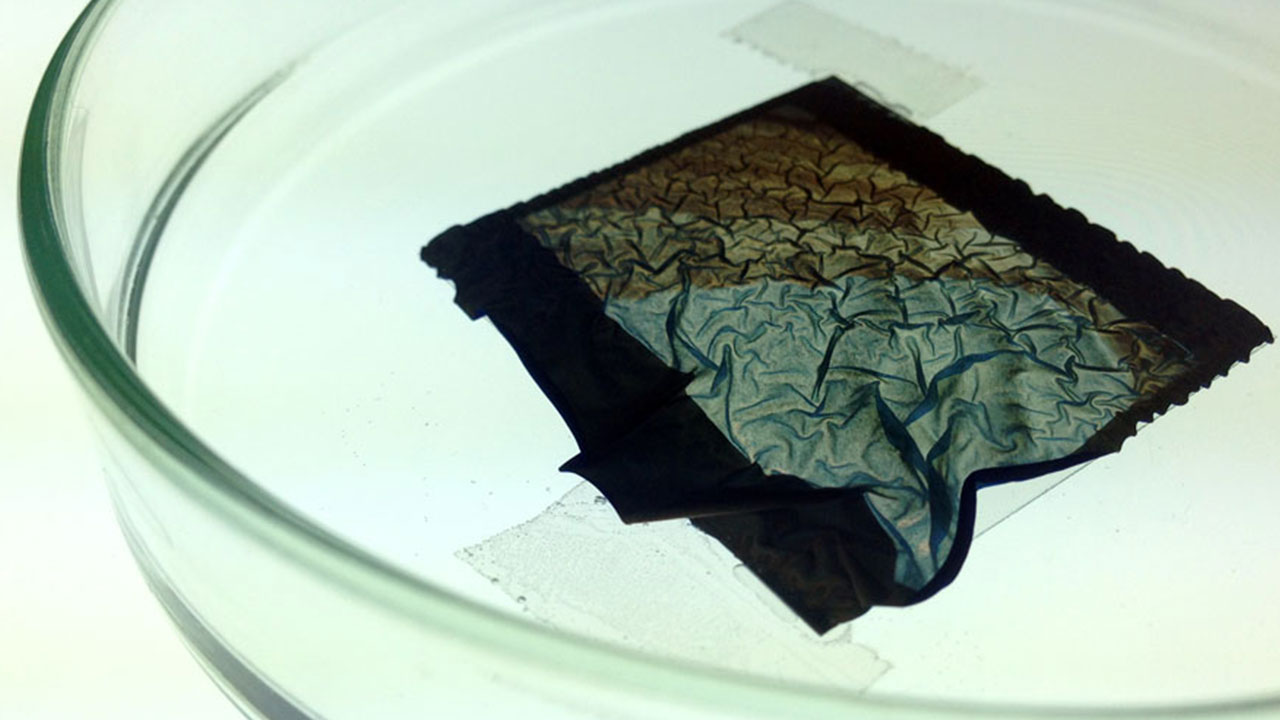 Old Growth: A material metaphor for humanity's effects on the environment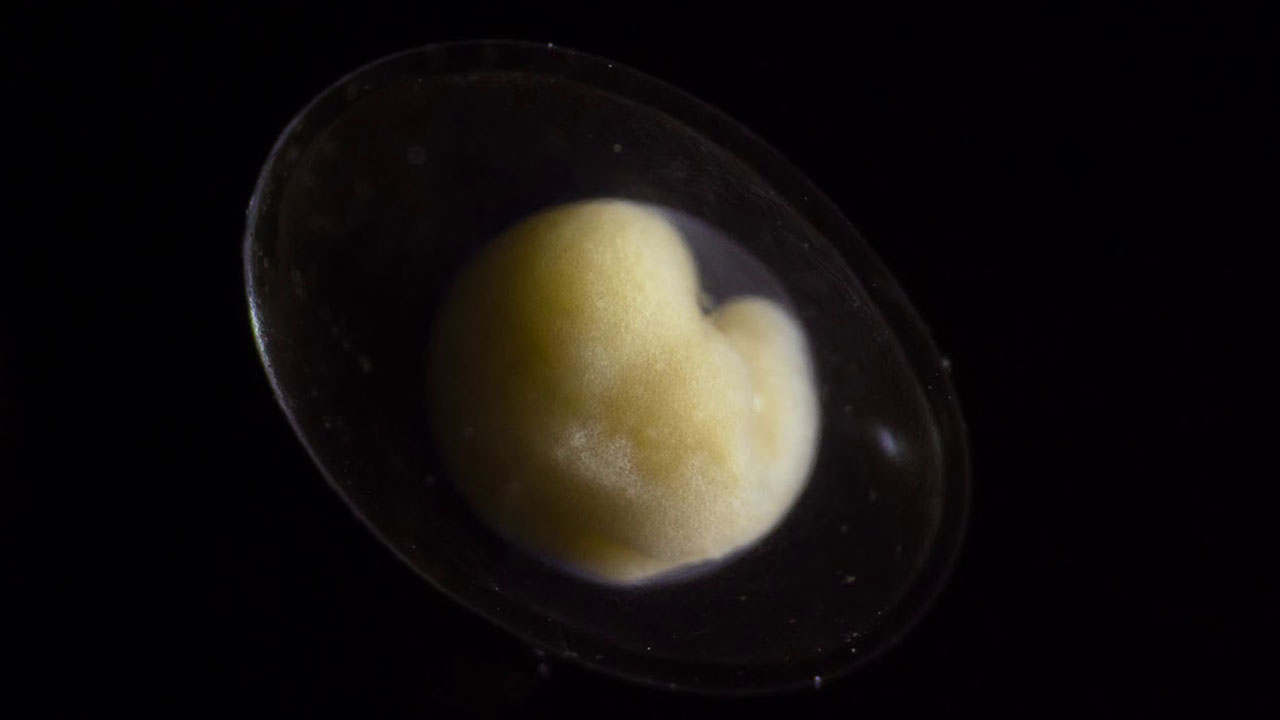 Don't Call it a Come Back – Resurgent Stories
Top Ten: Animated Films from the Science New Wave
Science Makes for Great art, But What About the Reverse?
Film, Knowledge, Networks: the Collaboratorium + Open Media Science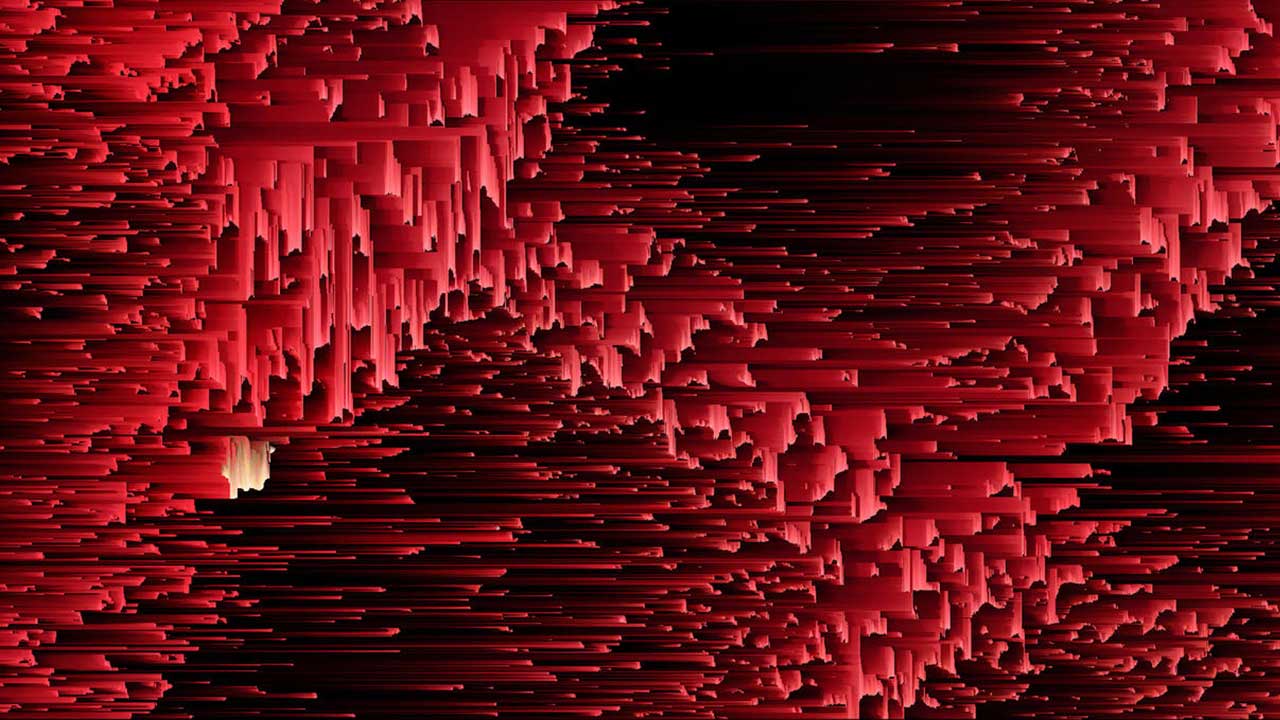 There Will Never Be a Final Film Format (Part 2): Celluloid-Digital Collisions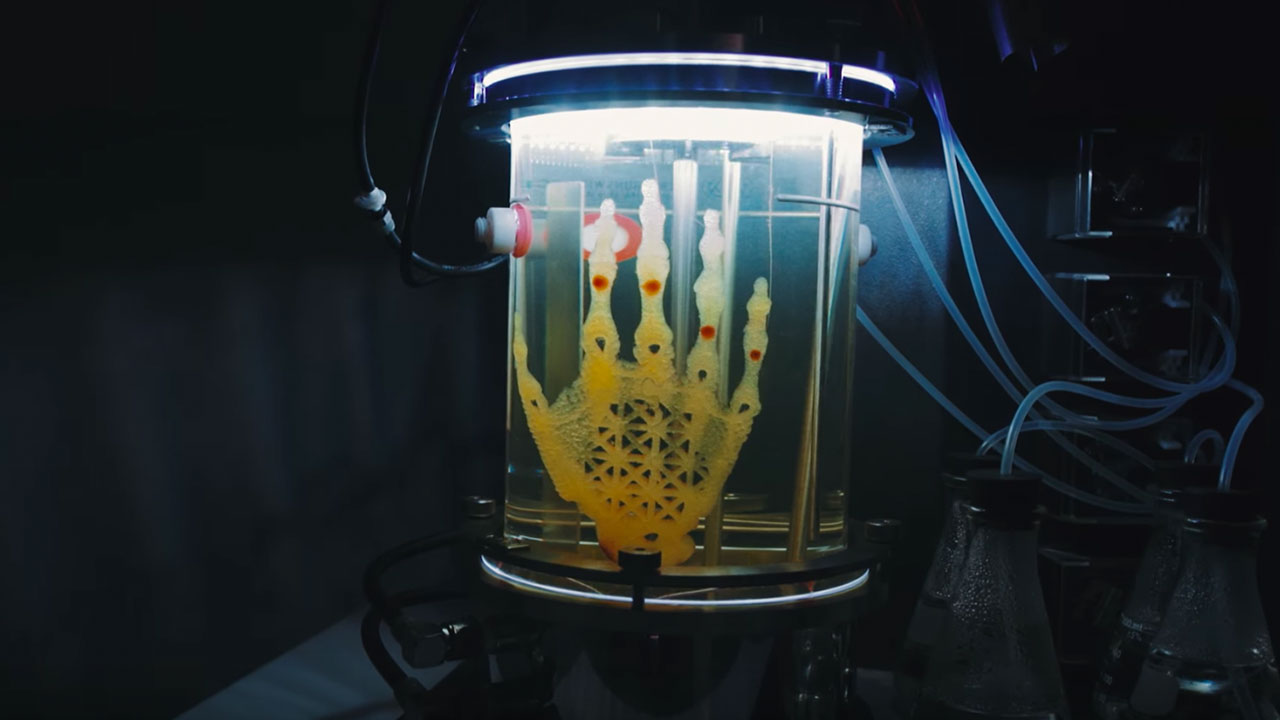 Artificial Life and the Post-Human Filmic Experience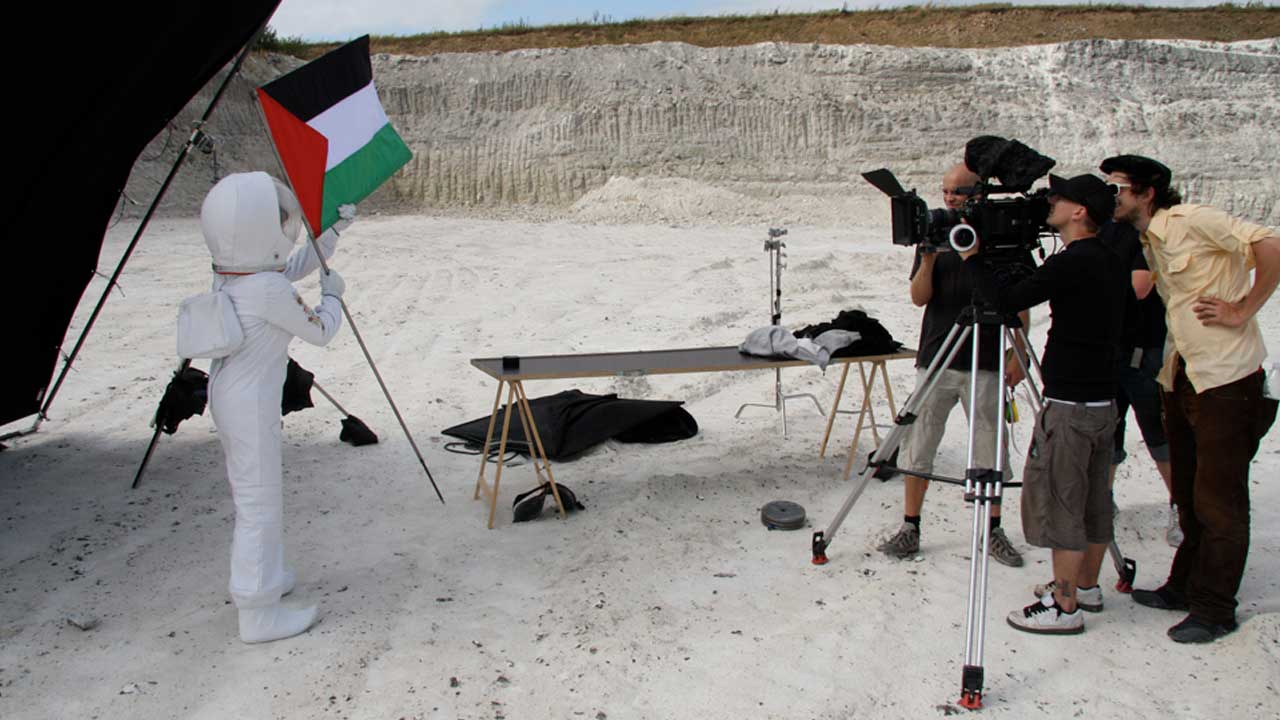 Envisioning Future States With Science Fiction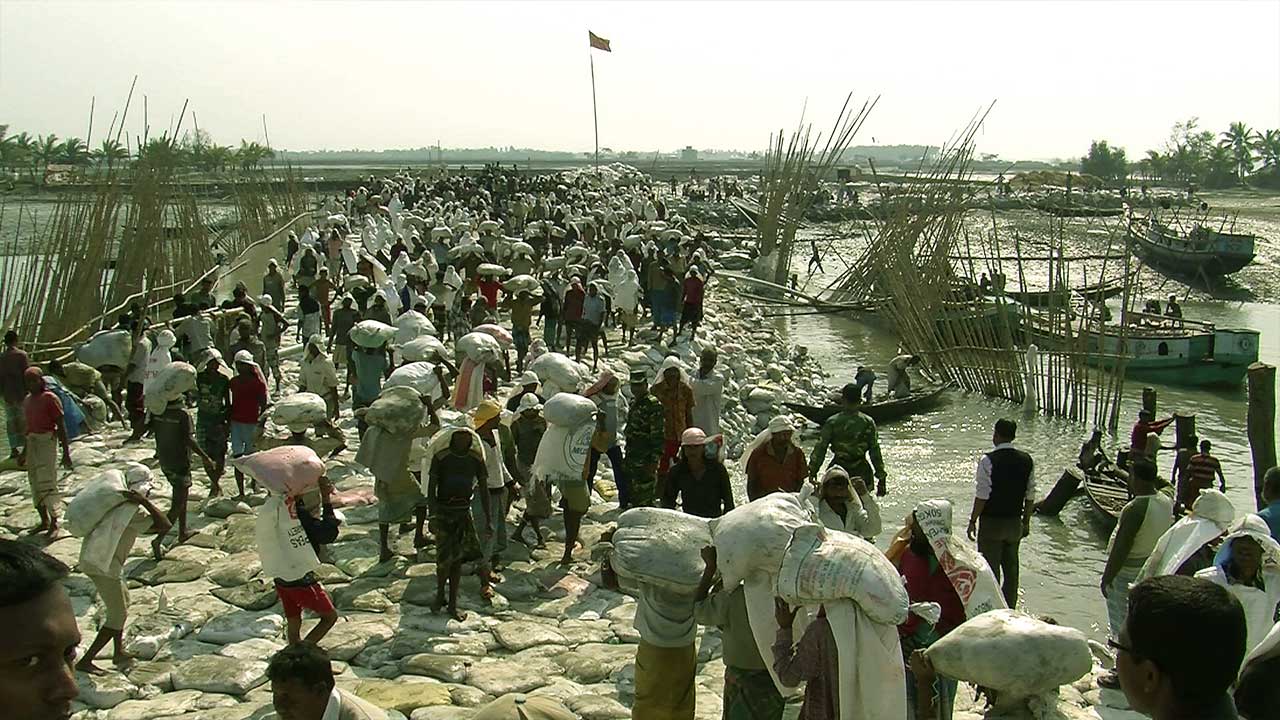 Retreating Earth, Environmental Refugees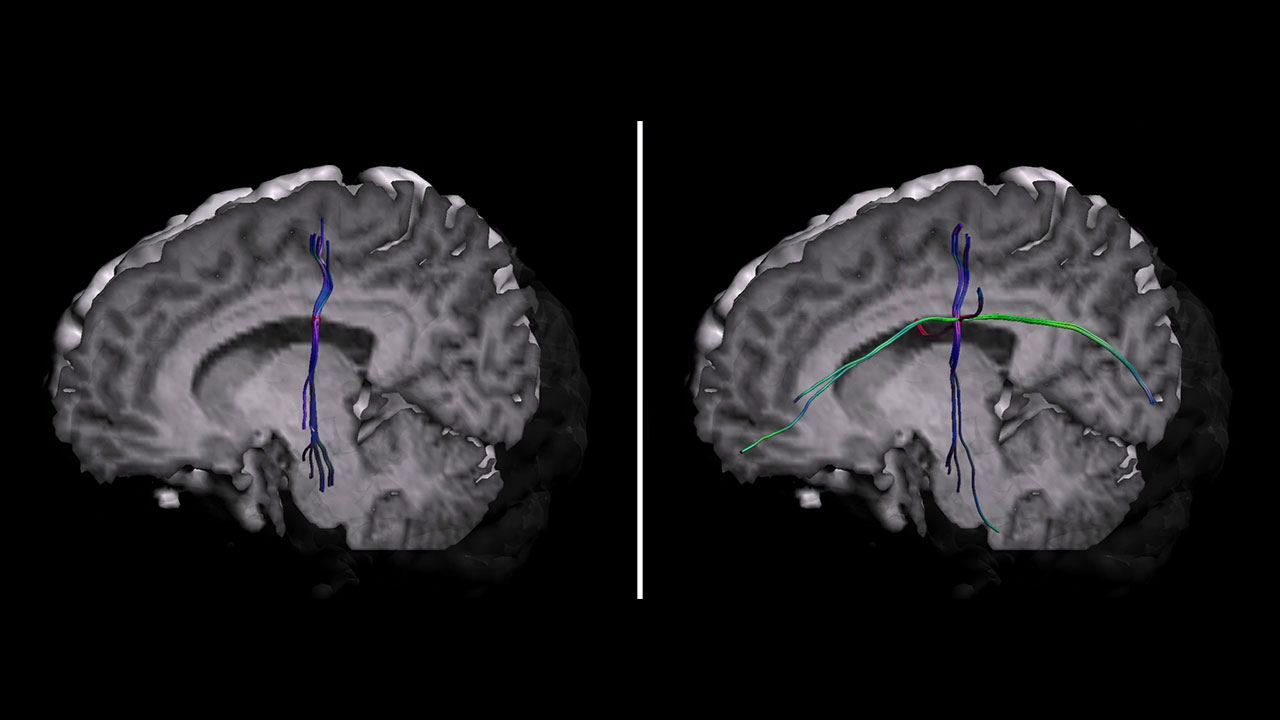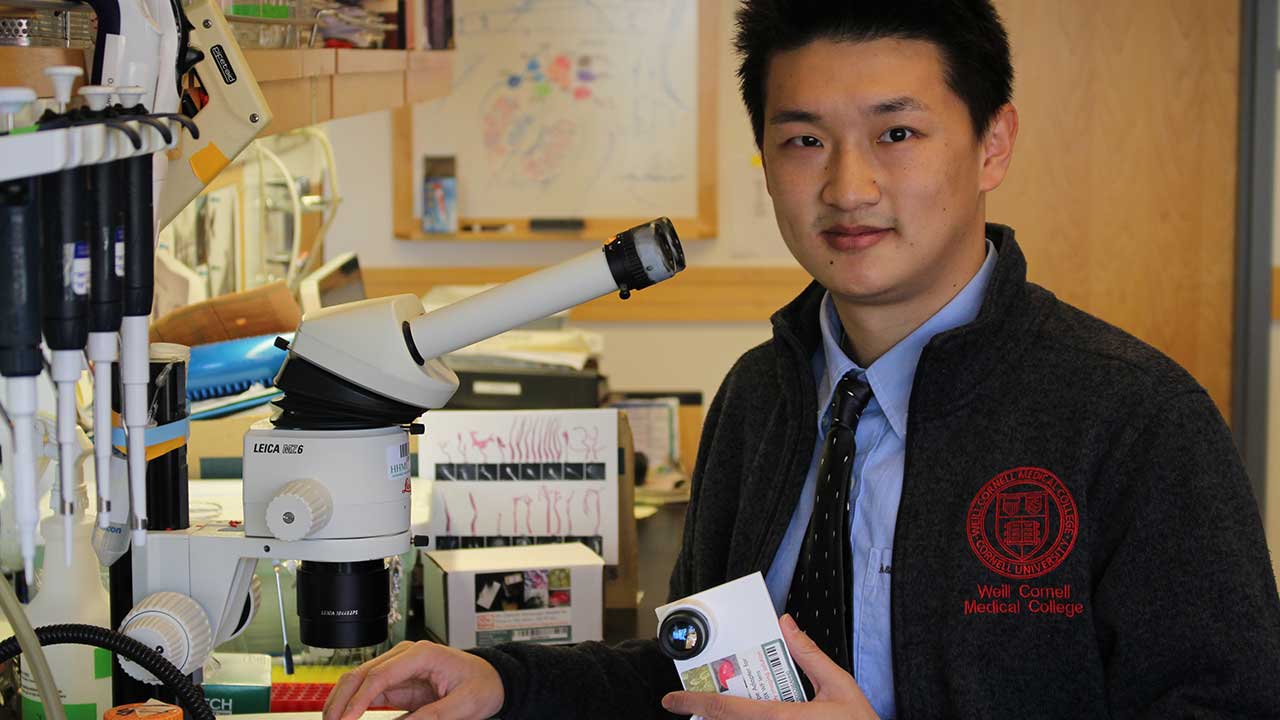 The Moving Microscopic World: 8 Microscopy Films from Scientist Du Cheng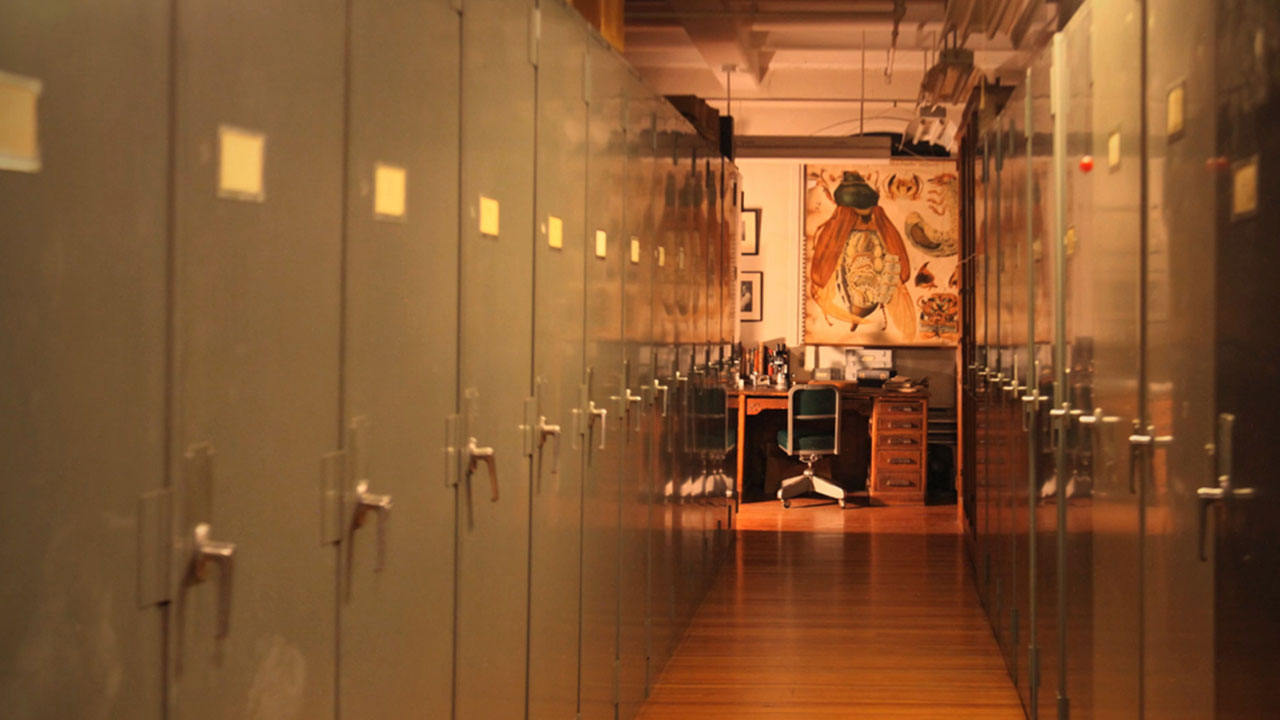 Adding Film to the Science Syllabus (Part 1)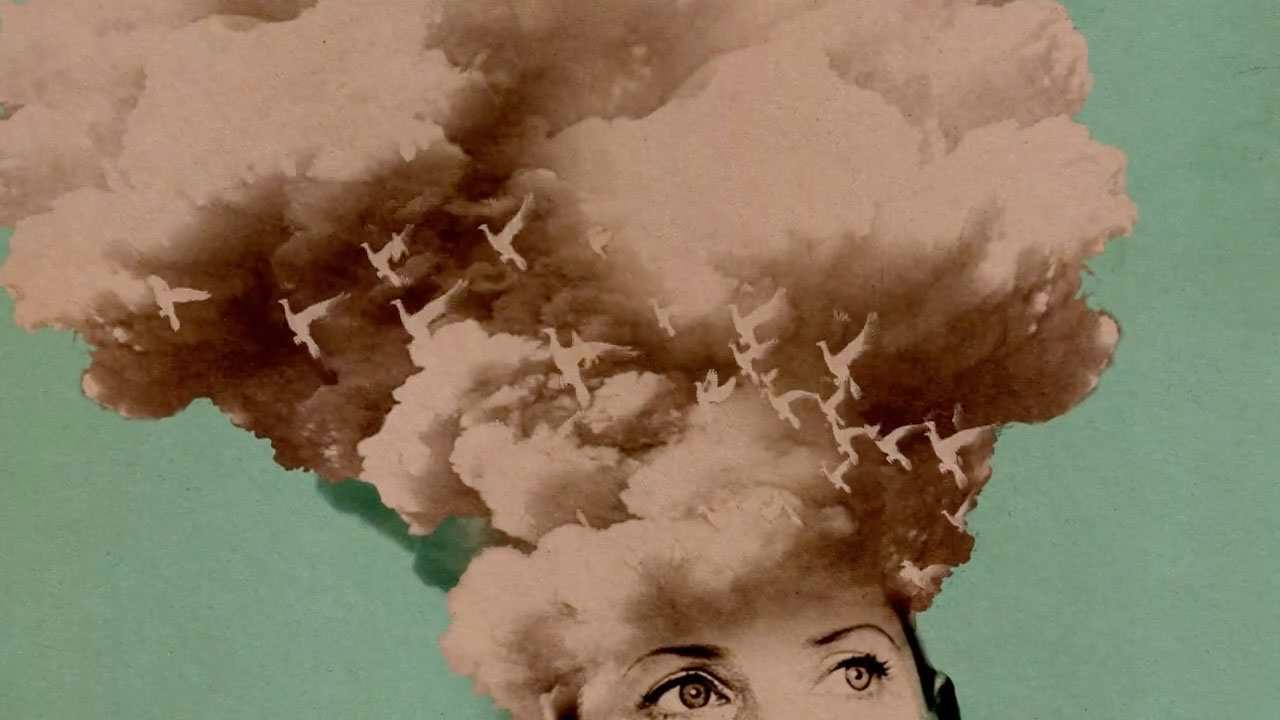 The Work of Tiffany Shlain
Augmenting Human and Machine Intelligence with Data Visualization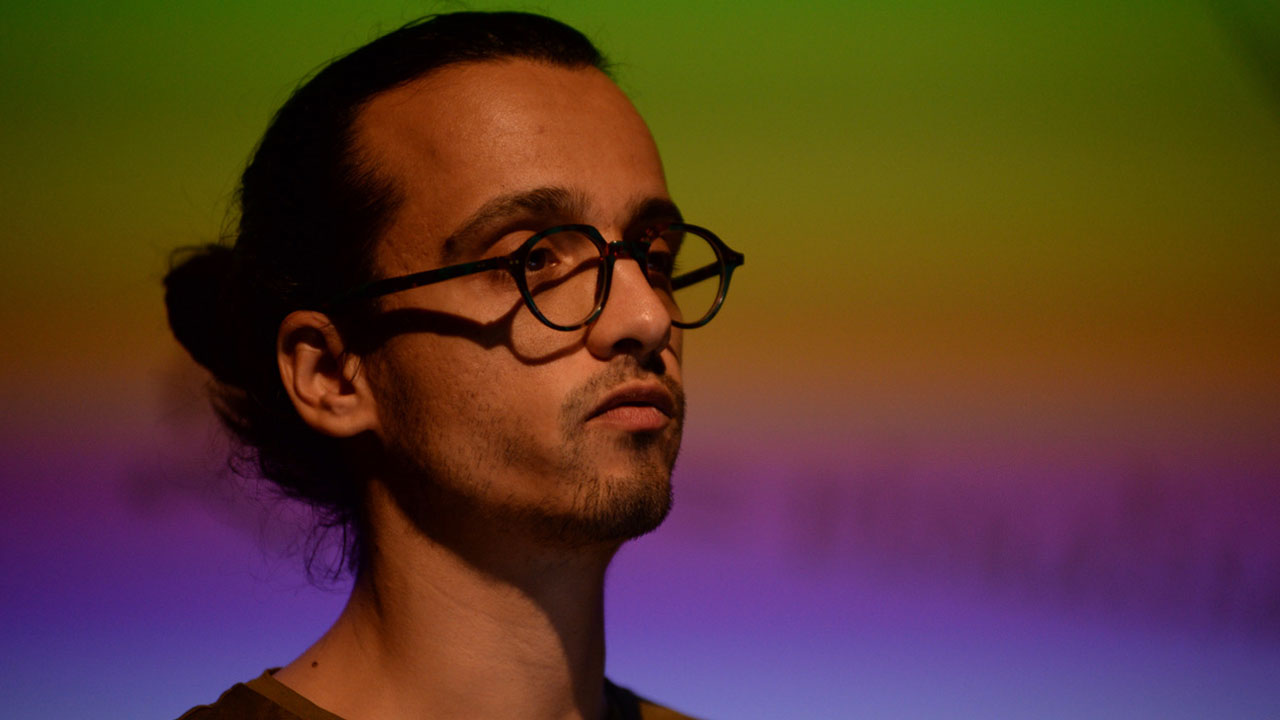 Endless Forms Most Beautiful: The Scientific Art of Markos Kay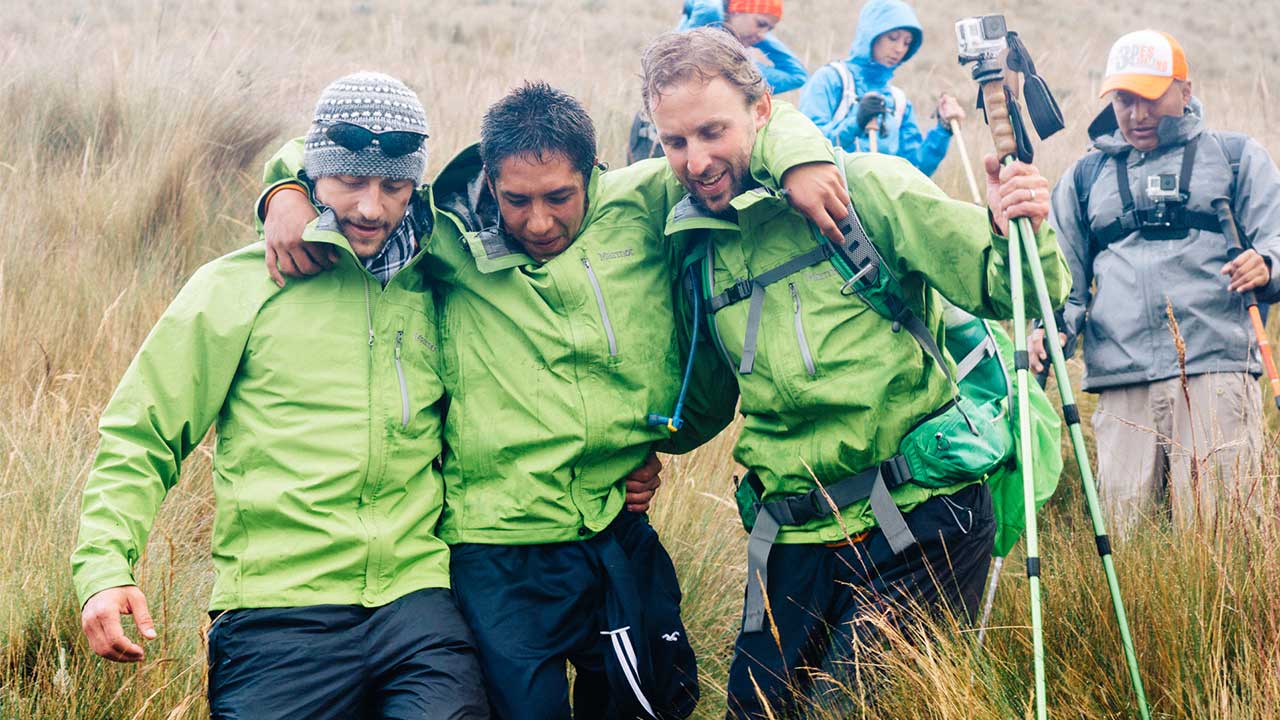 A Chance to Climb Mountains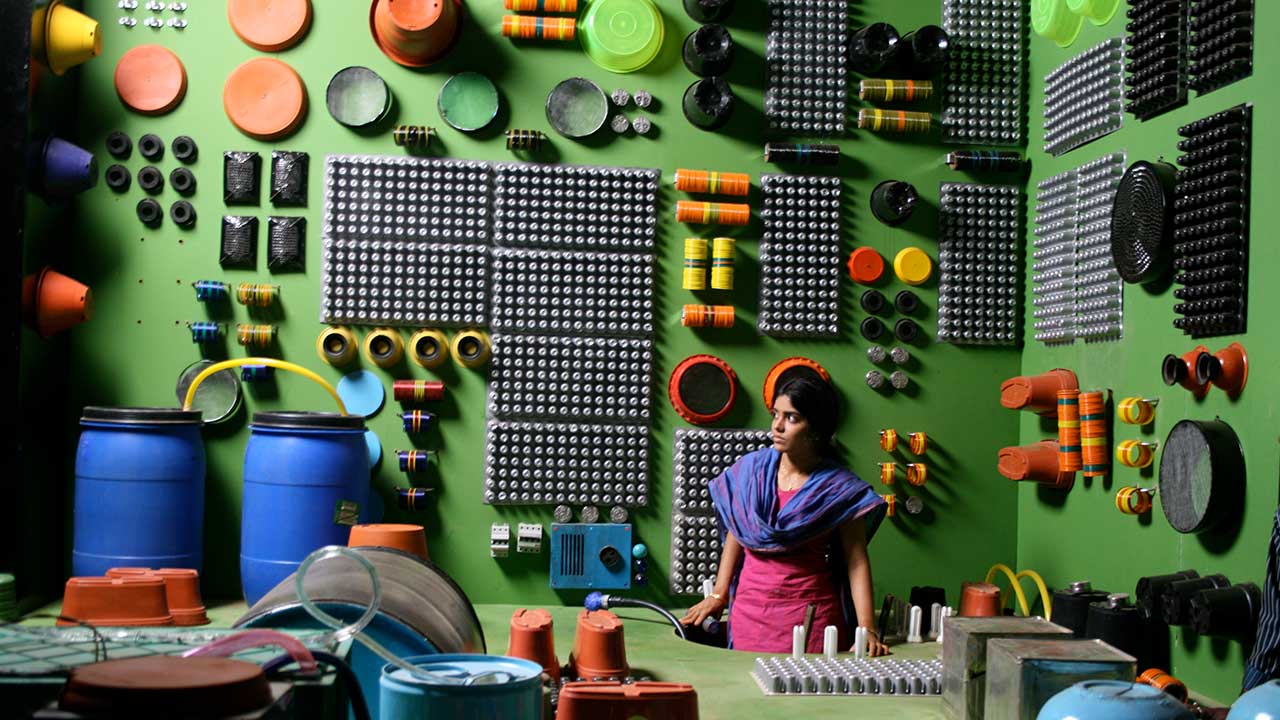 6 Scientific Journeys Through Present and Future India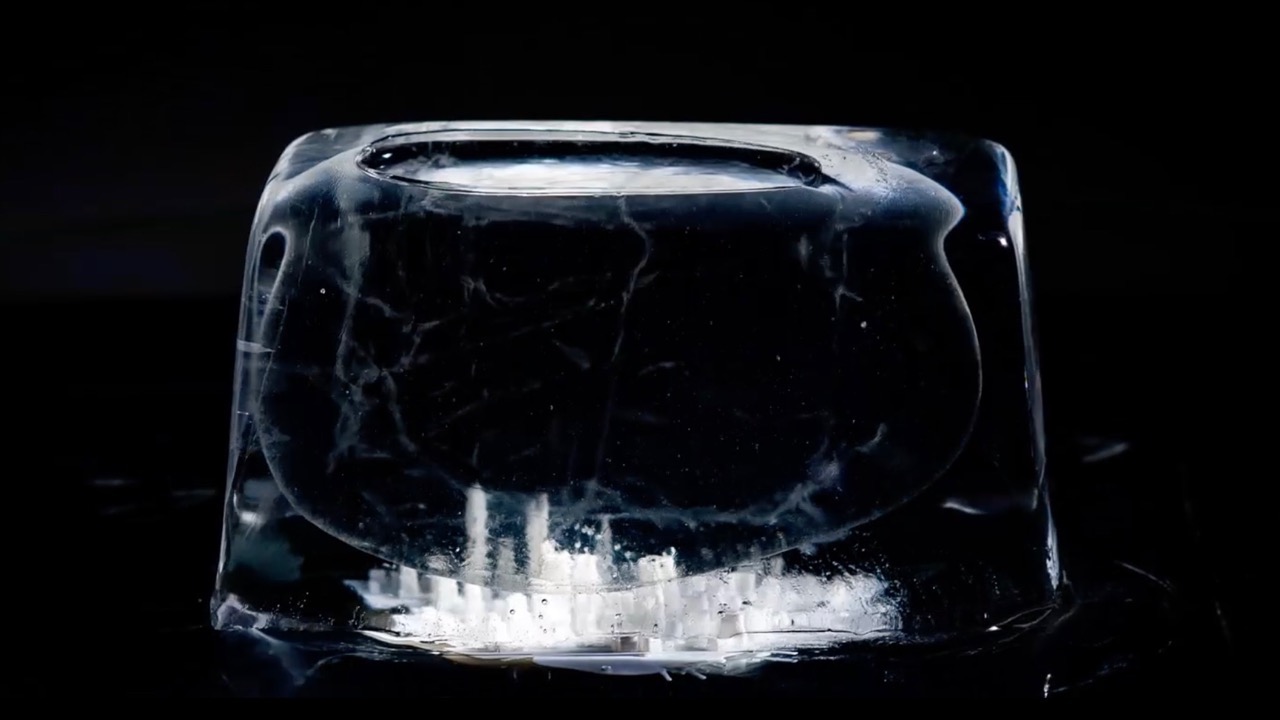 An Entertaining Journey Through Brain and Mind
Exploring film in the science classroom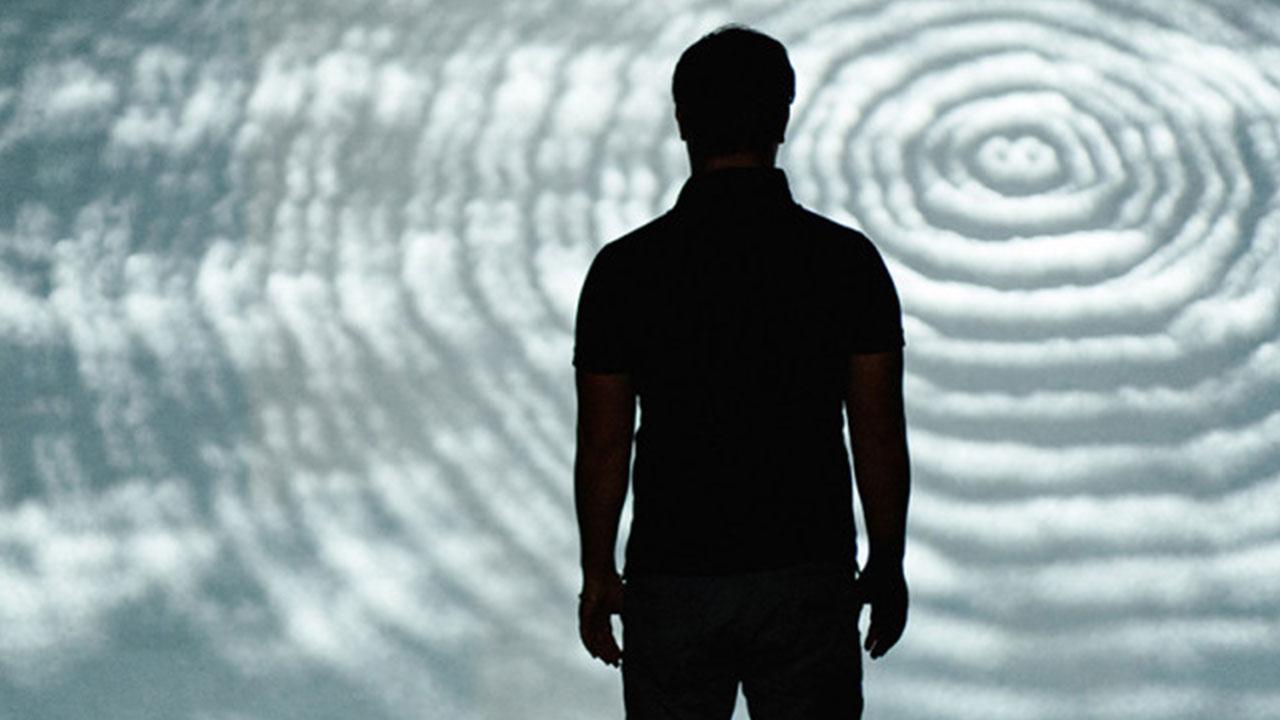 The Genetic Modification Question: Pets Edition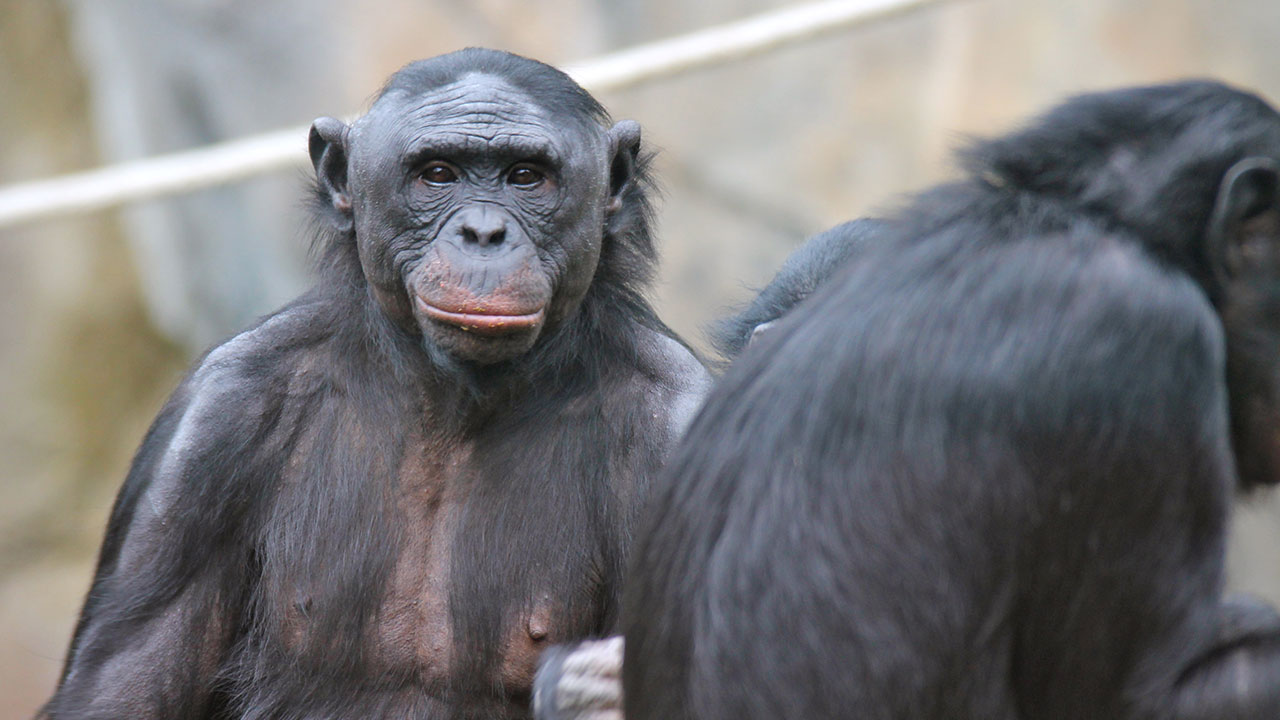 Humans Meet Chimps, Chimps Become Human?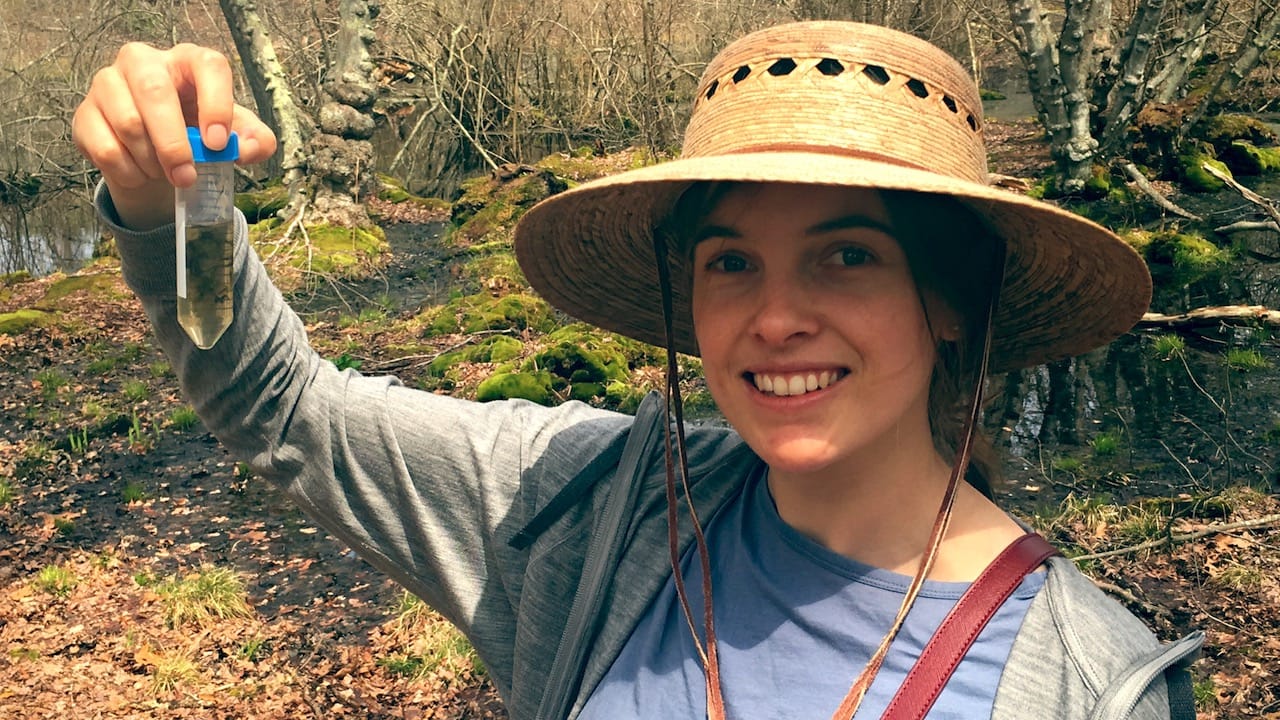 Selections From Pondlife: The Hidden World of New York City
The Birth of Science New Wave Cinema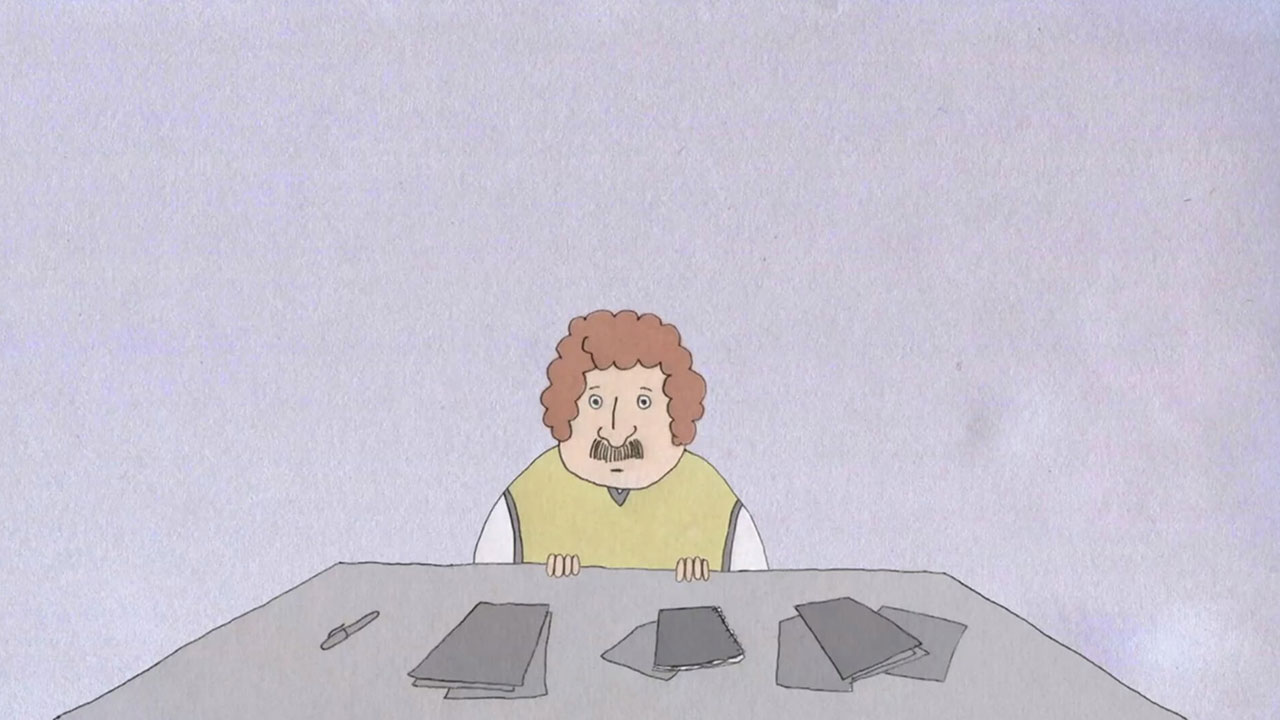 Simple lines, complex tales: the power of animation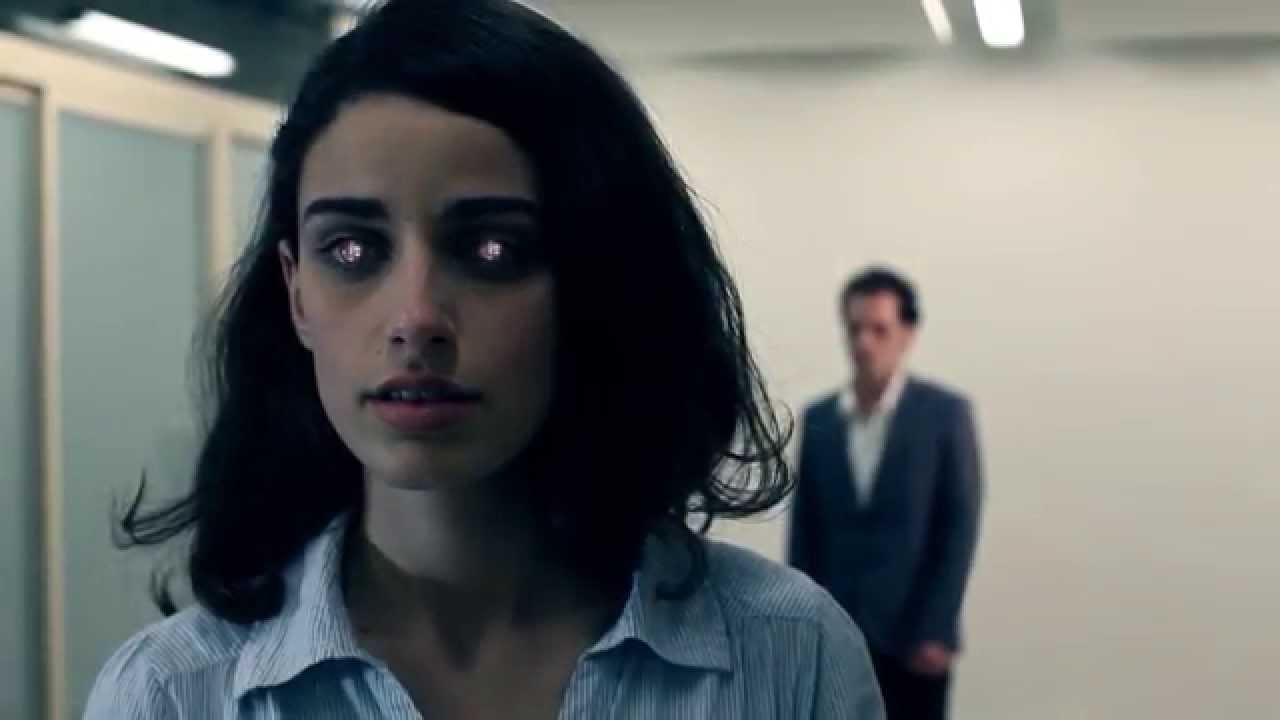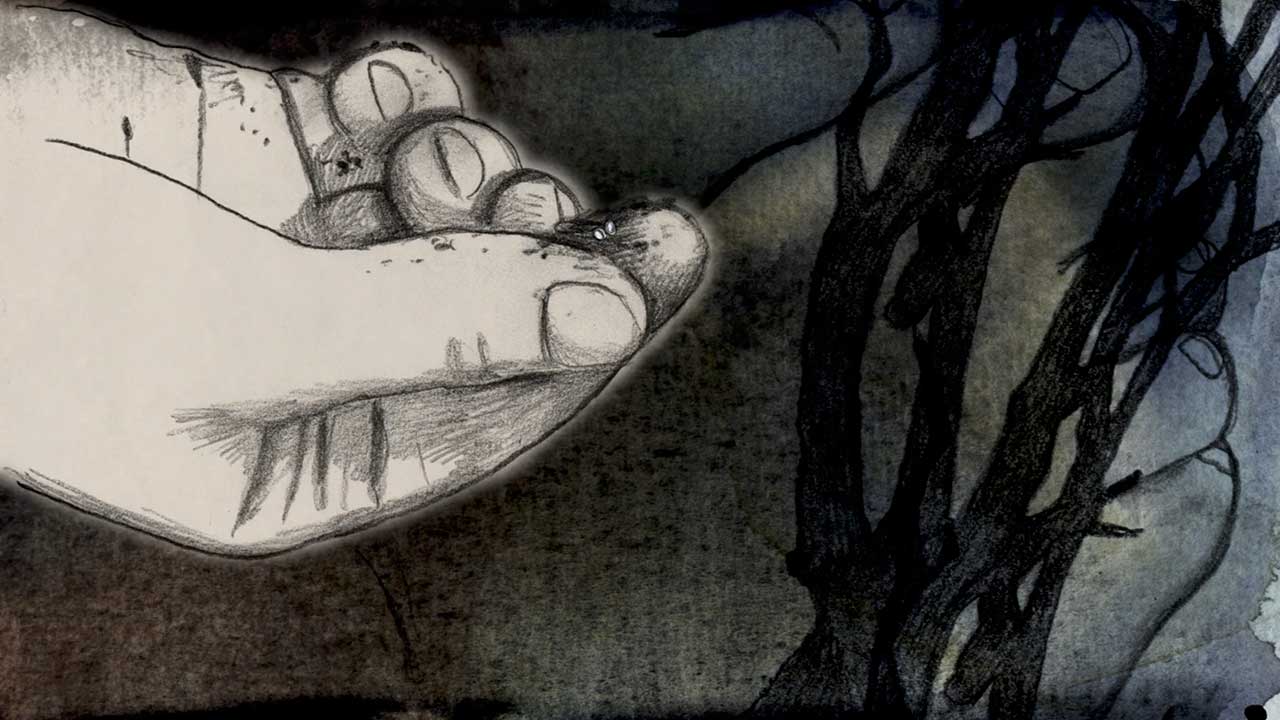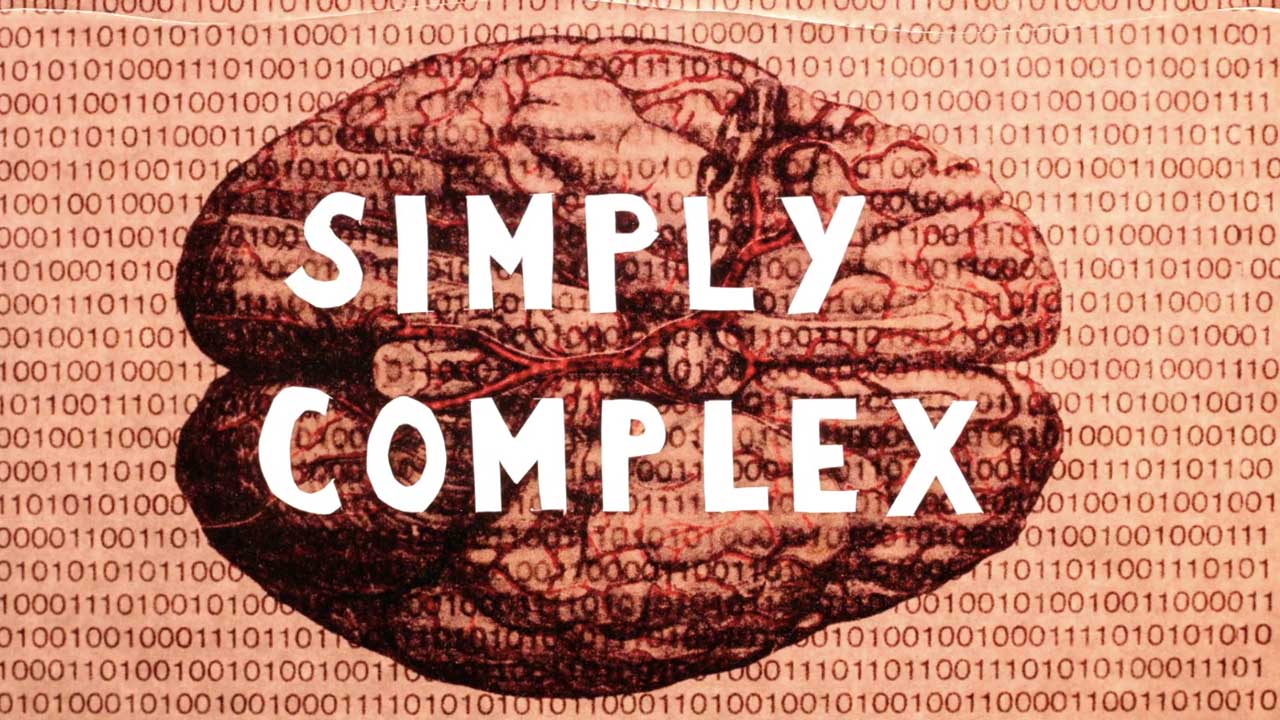 My heart, the cold has already killed me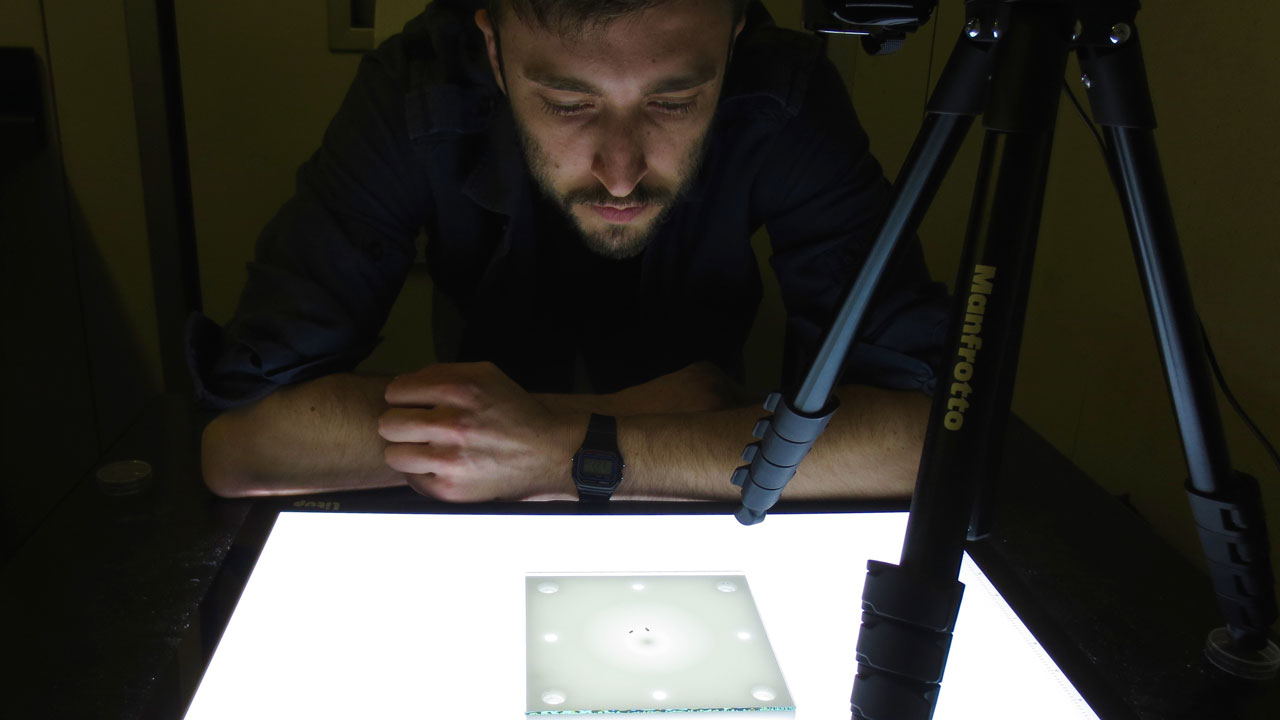 What flies can teach us about the evolution of behavior and morphology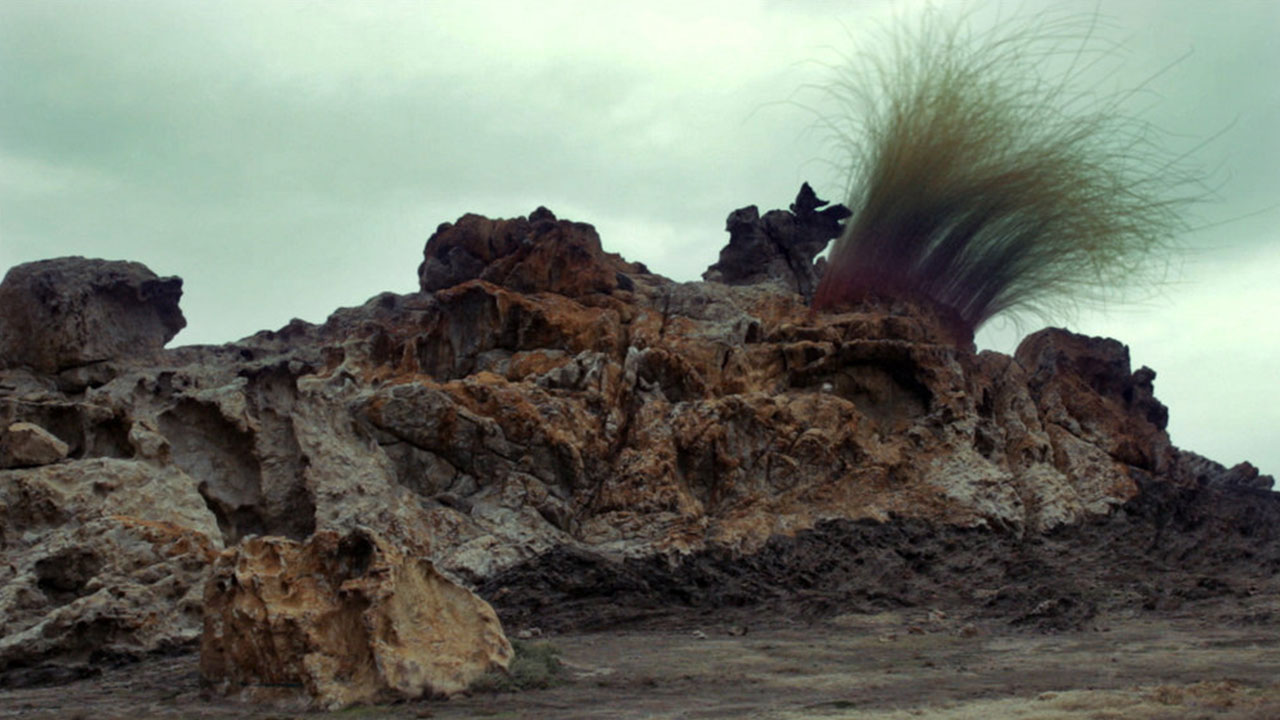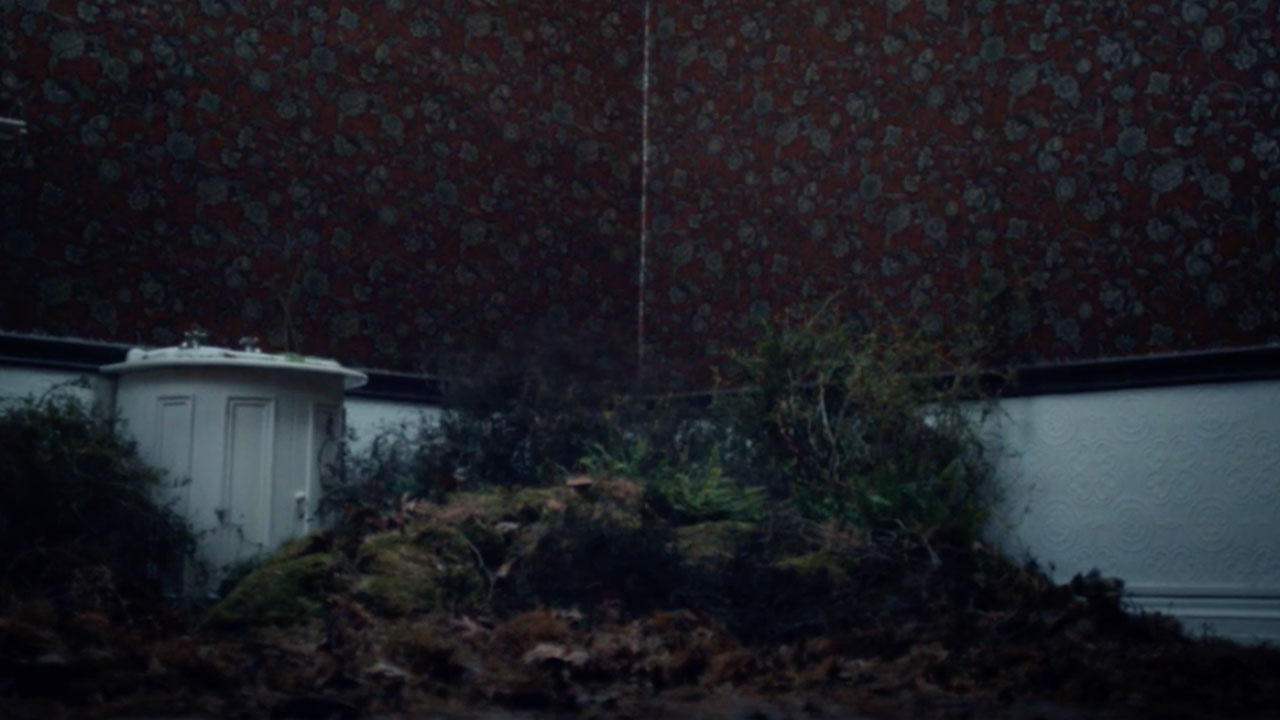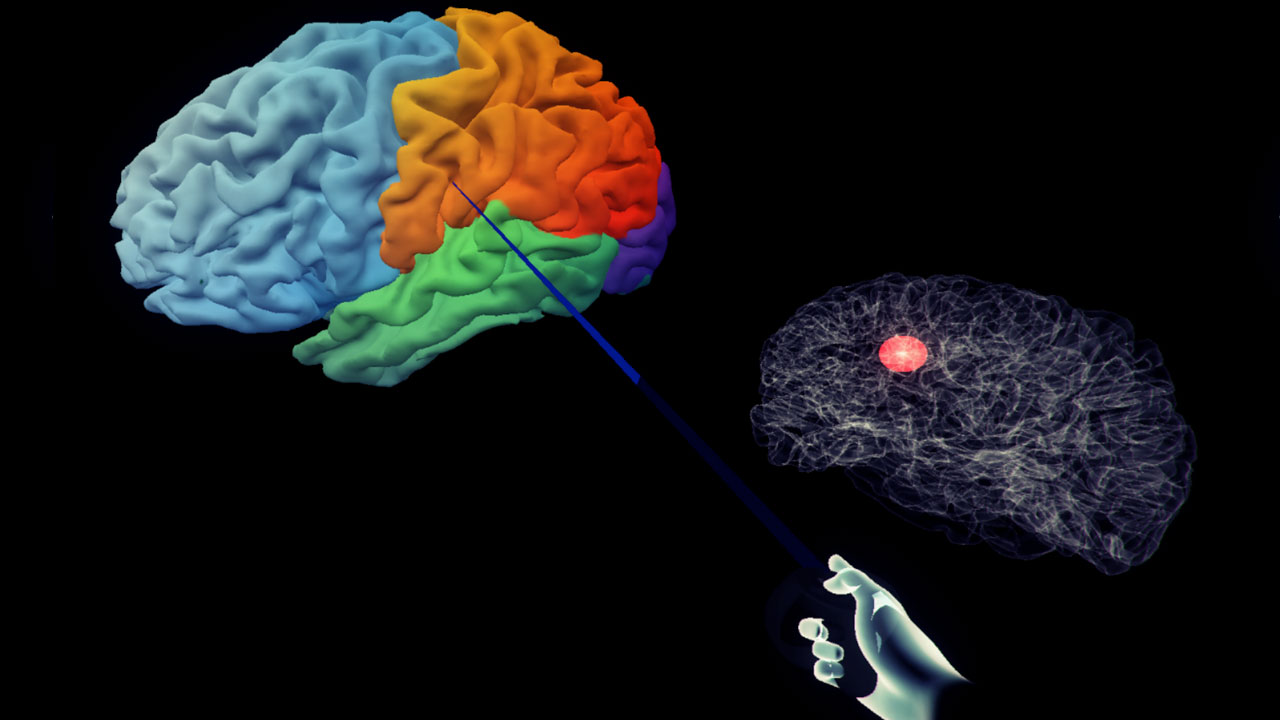 The Virtual Brain Project: Using Immersive Virtual Reality To Enhance Neuroscience Research And Instruction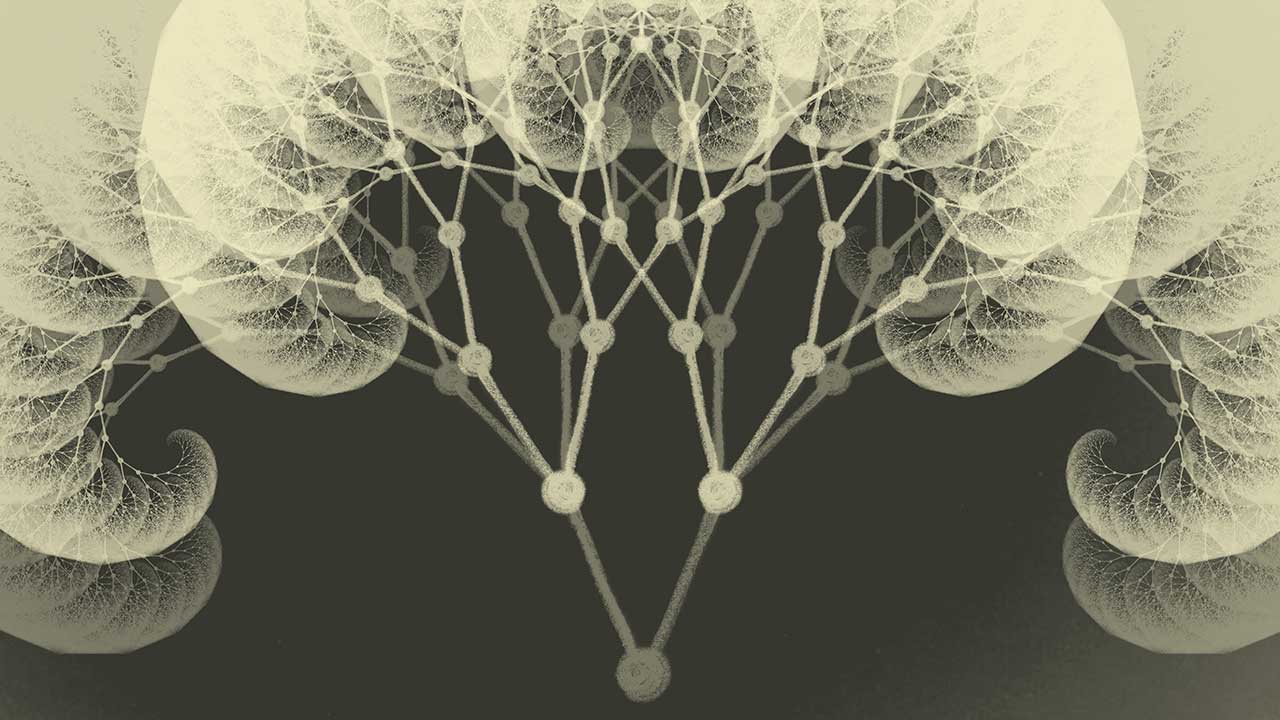 The Chain Reaction of Life
A thousand hoofs – Greed and the Environment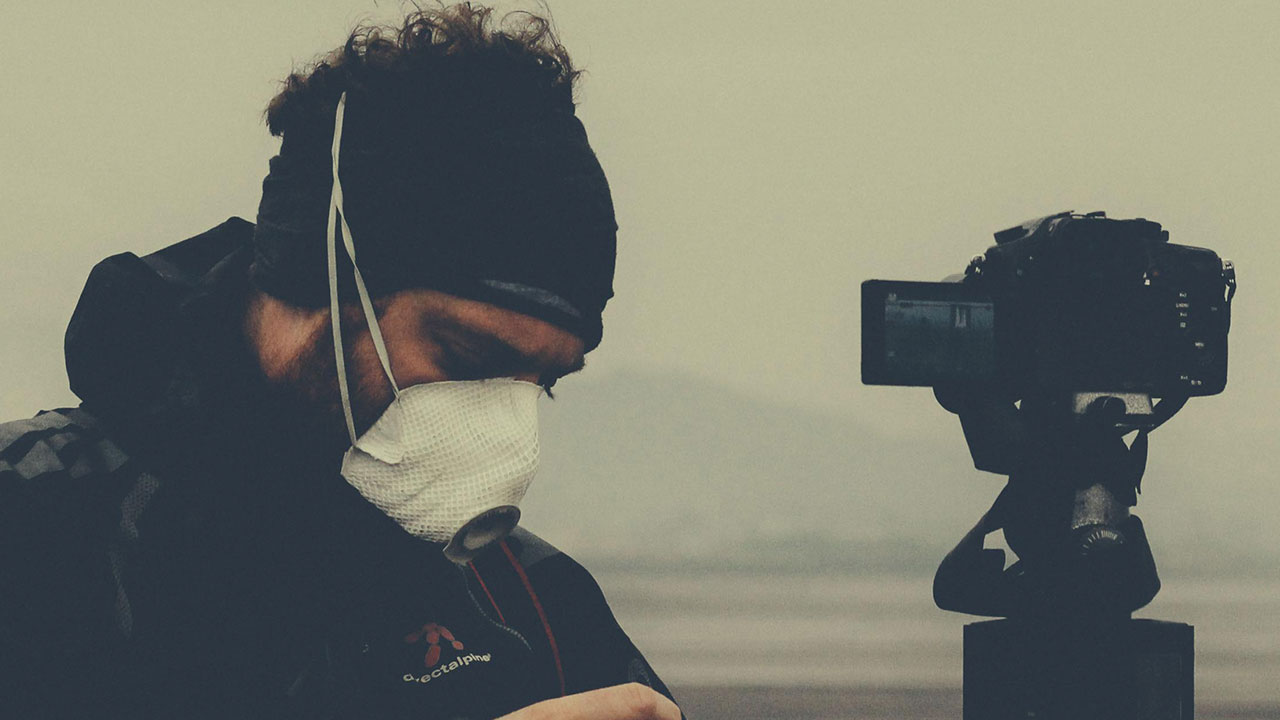 Stories from the the Edge of the Map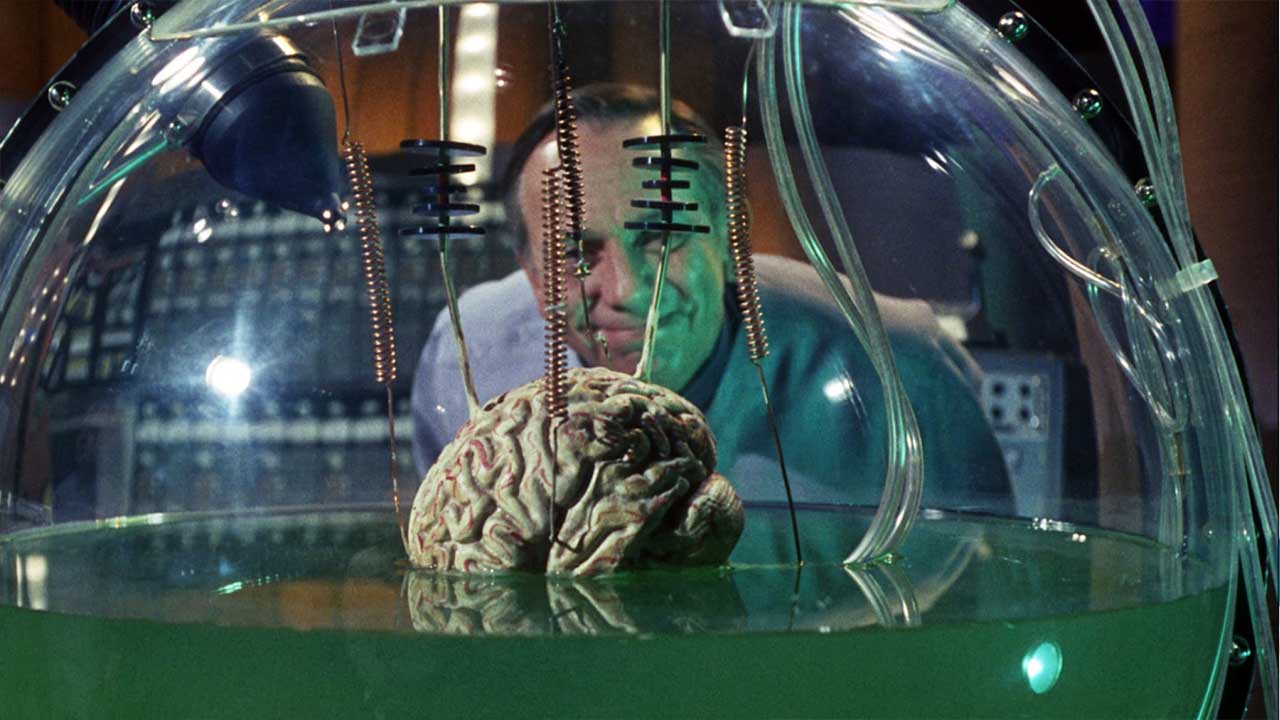 A World of Imagination and Collective Memory
Visions of the Future: The Artist Depiction Series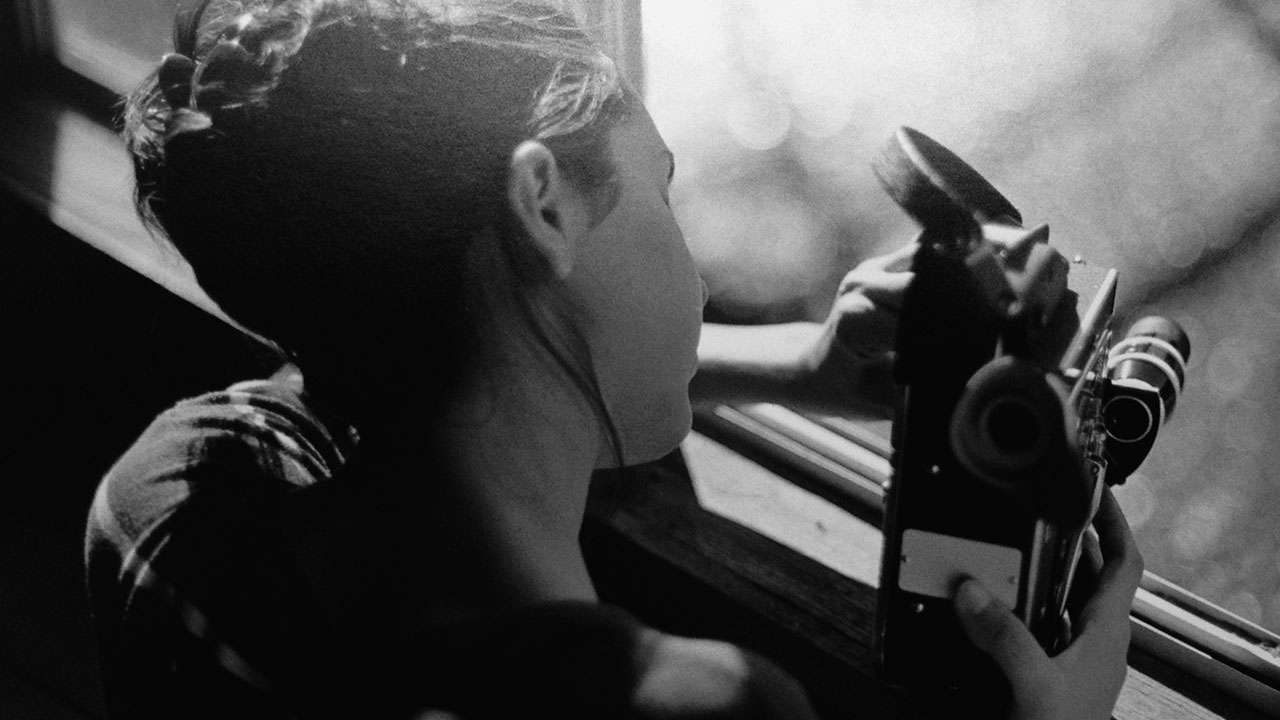 Science and Poetry in the Everyday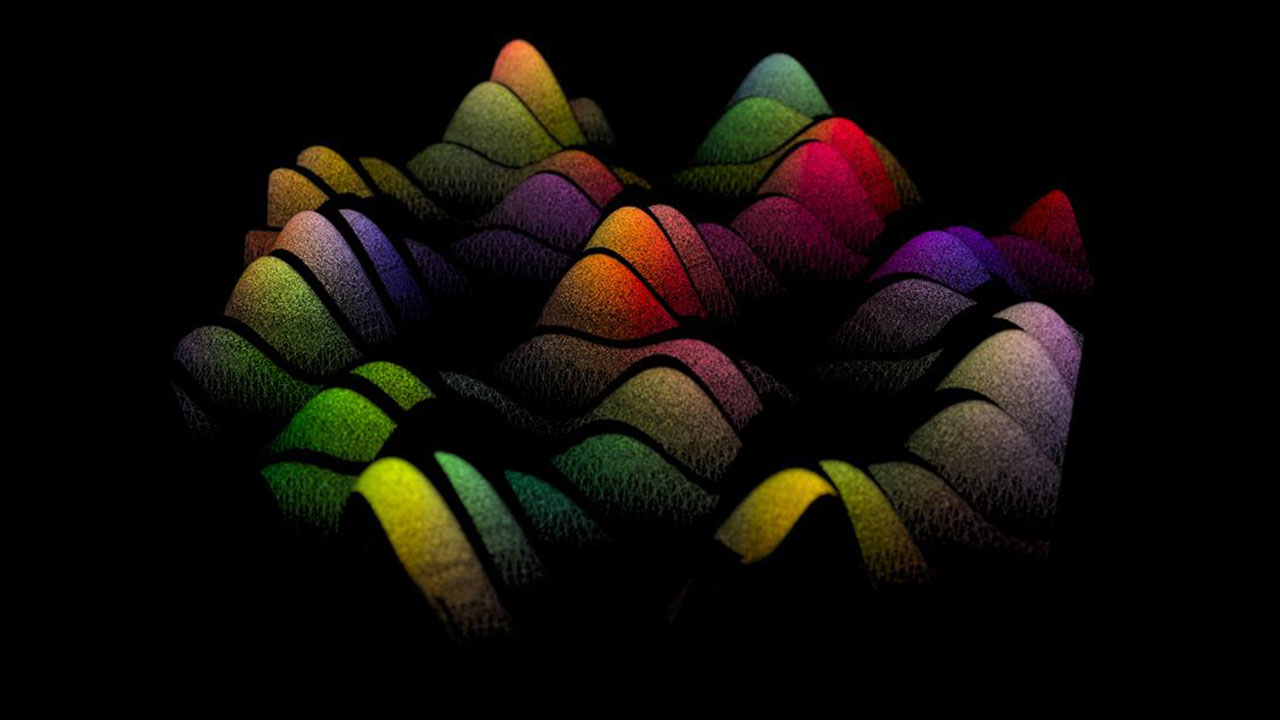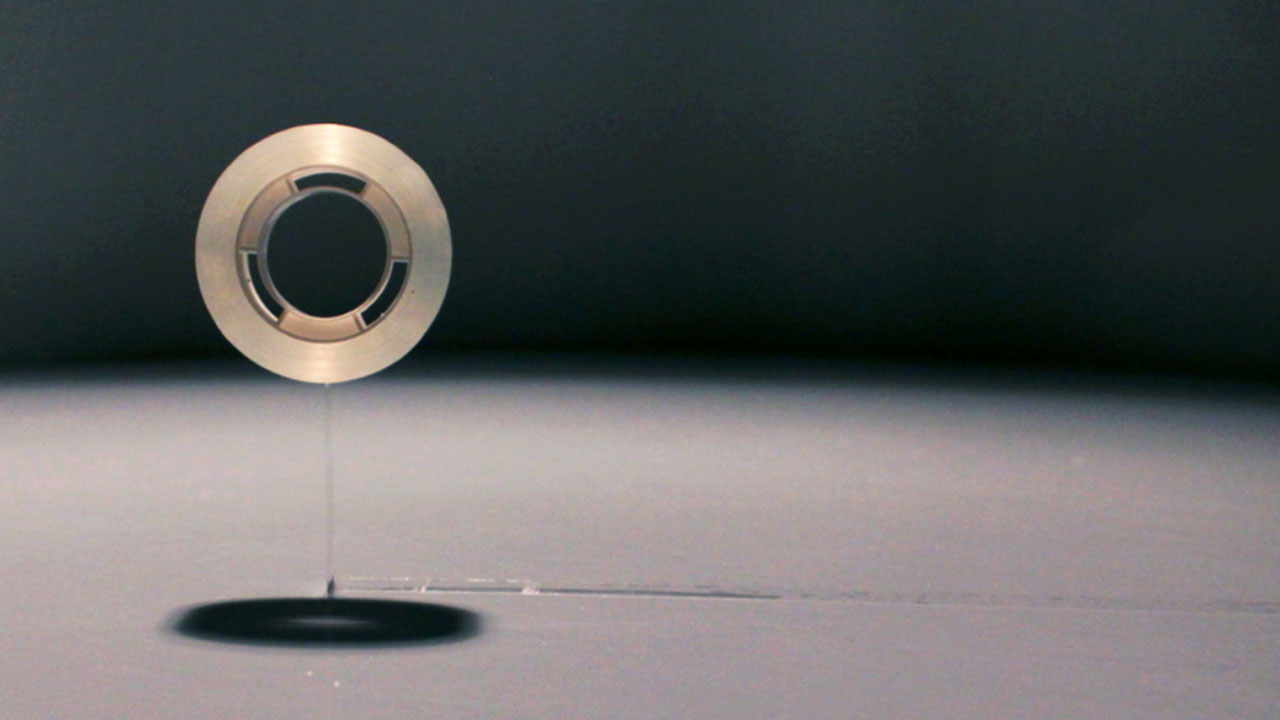 We cannot understand what we cannot imagine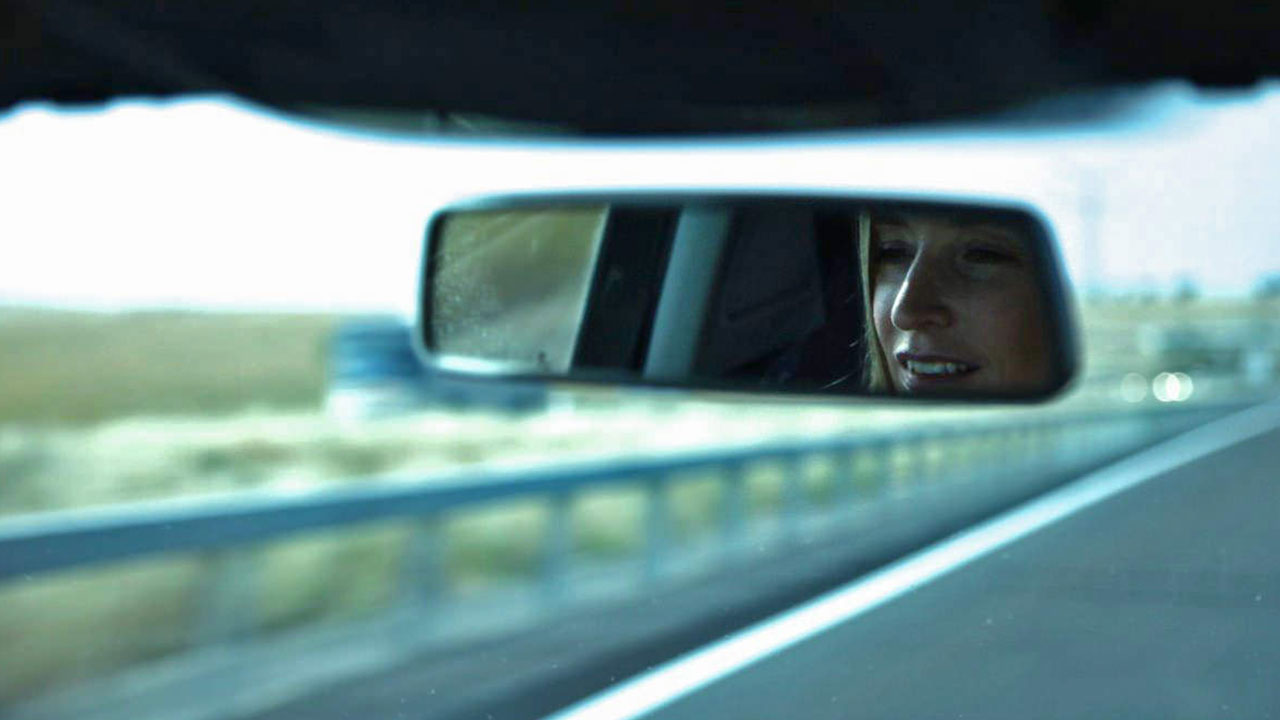 A Haunting Exploration into the Nature of Memory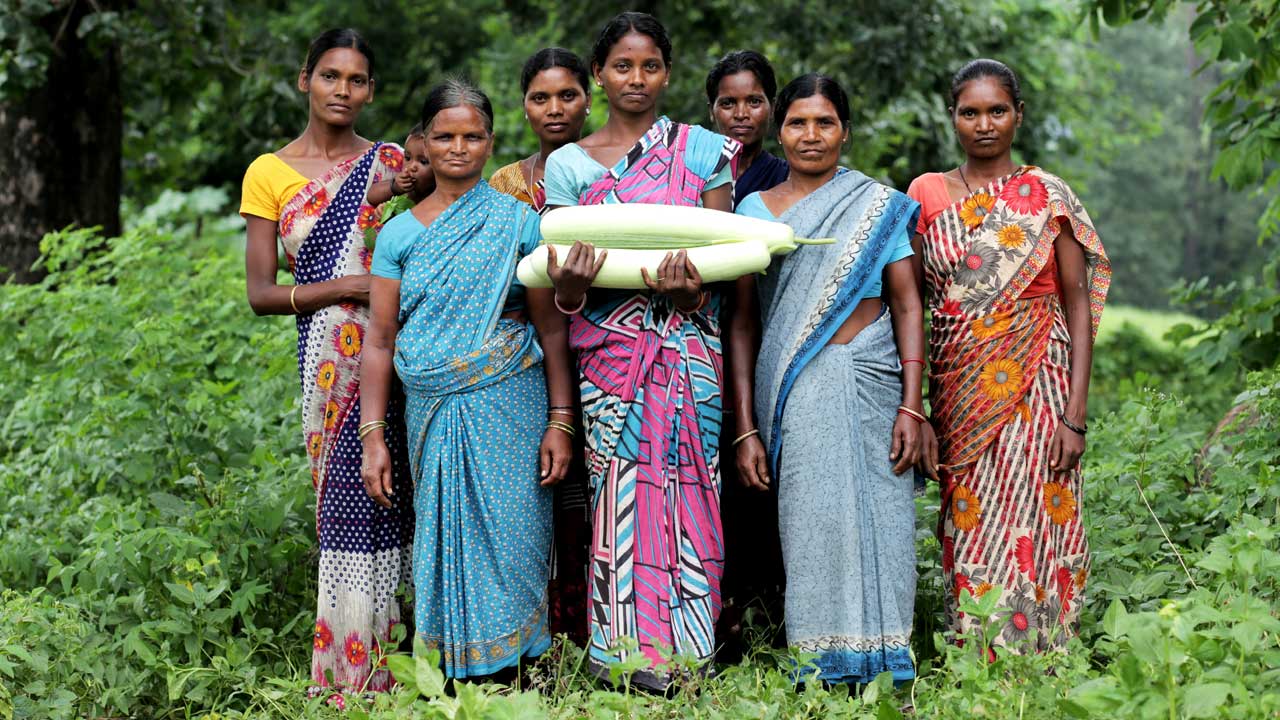 The Source Project: 8 shorts about empowerment and sustainability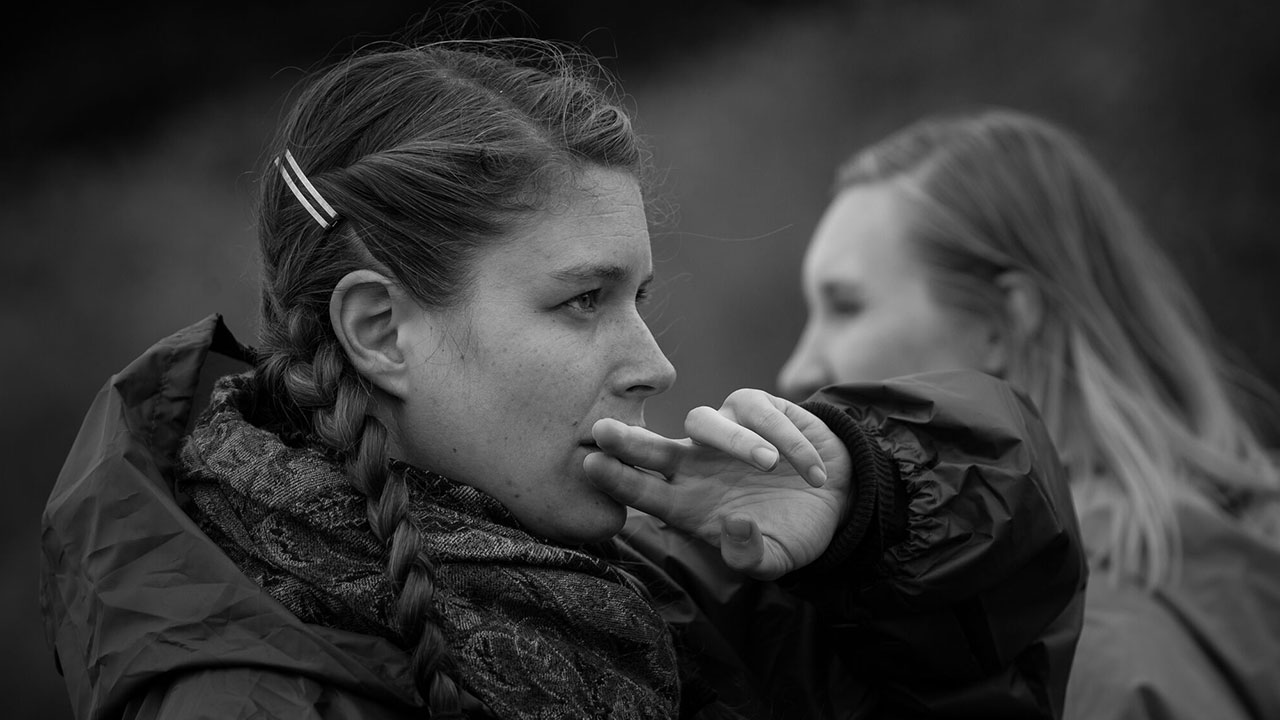 An Ethnobiologist with a Movie Camera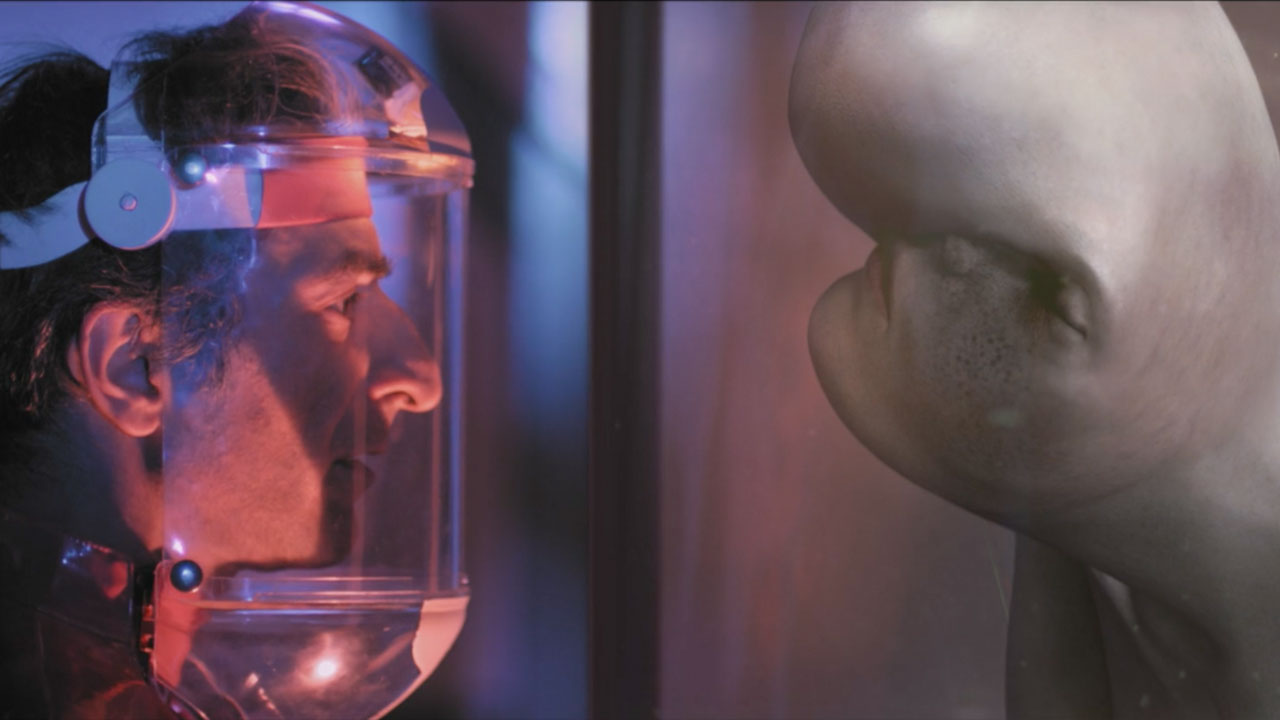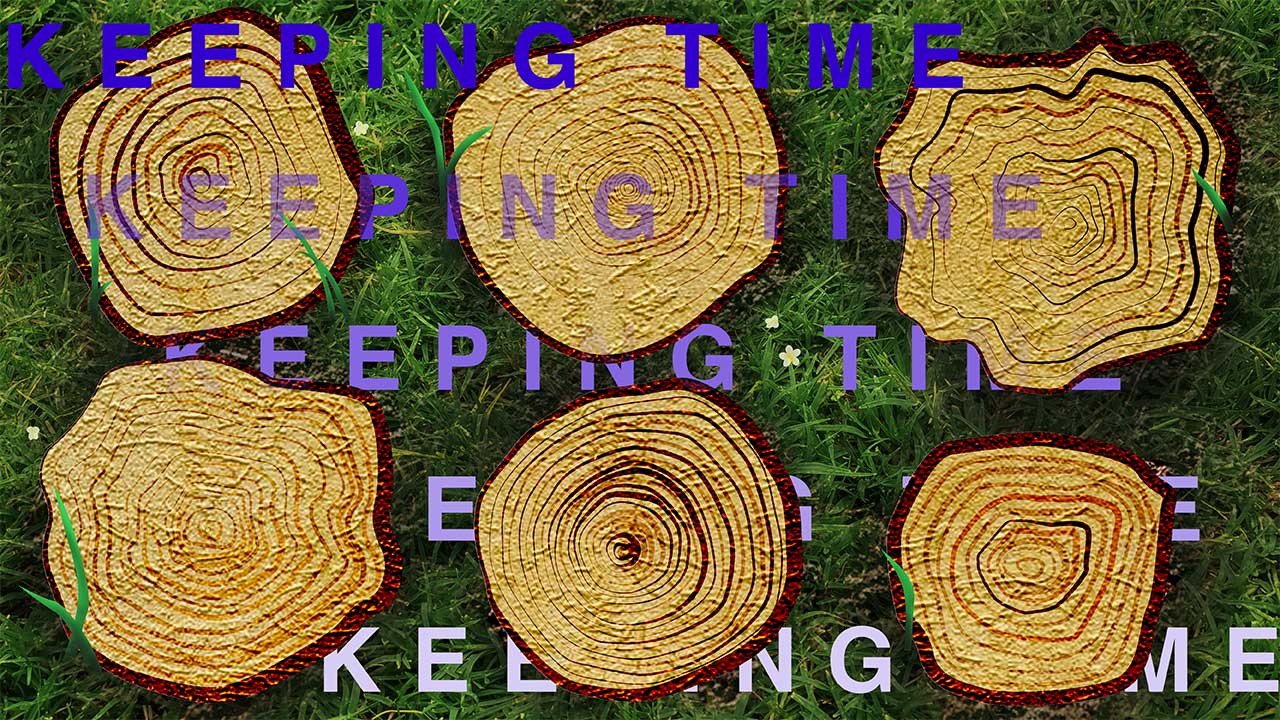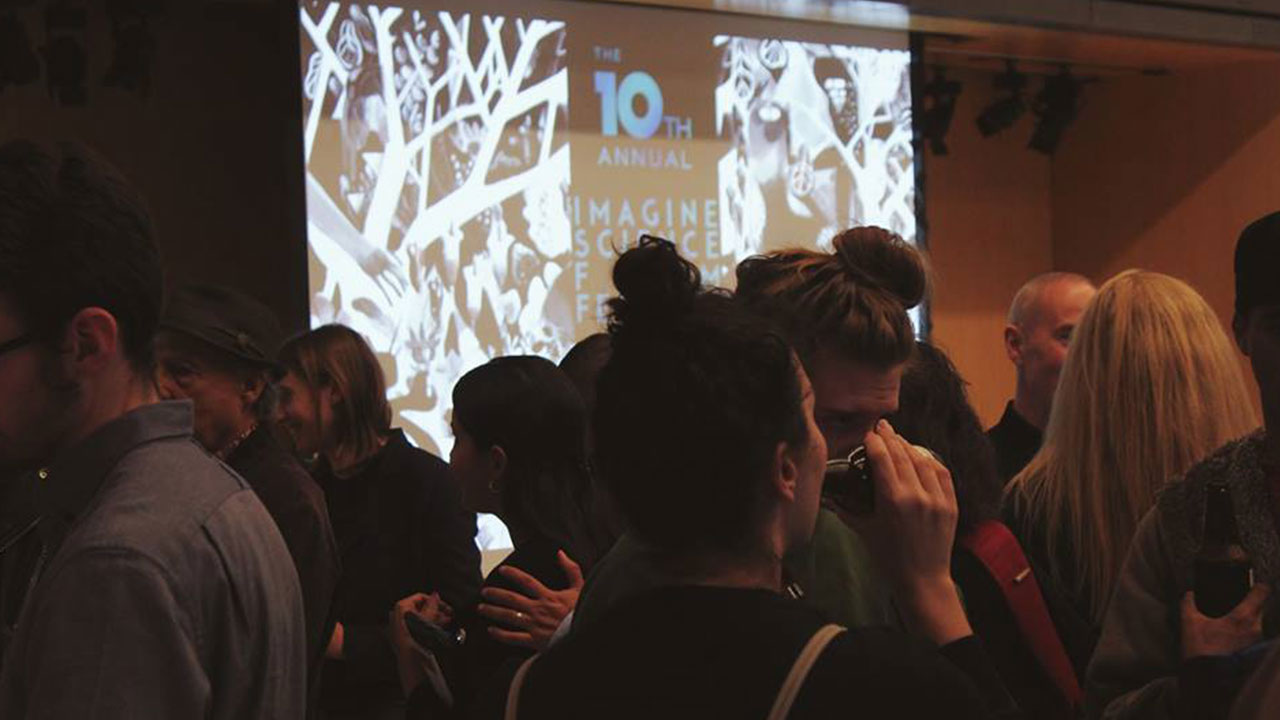 Winners of the 10th Annual Imagine Science Film Festival