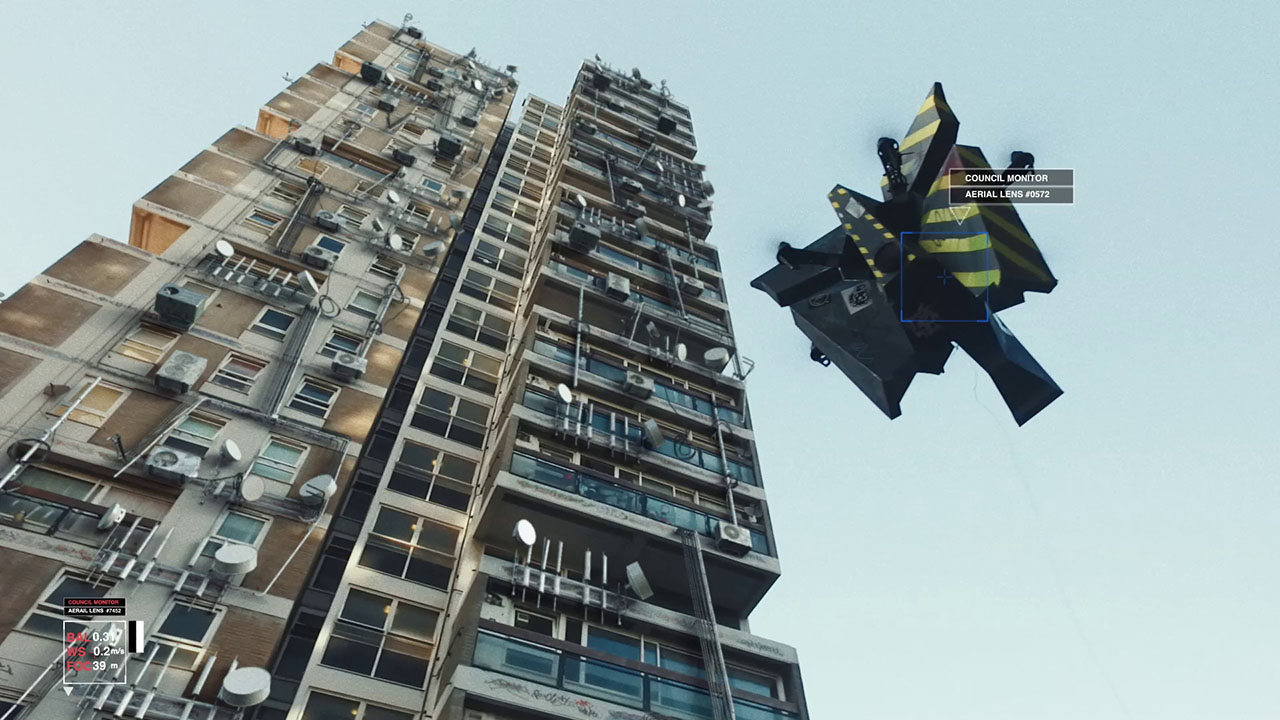 In the Robot Skies
Liam Young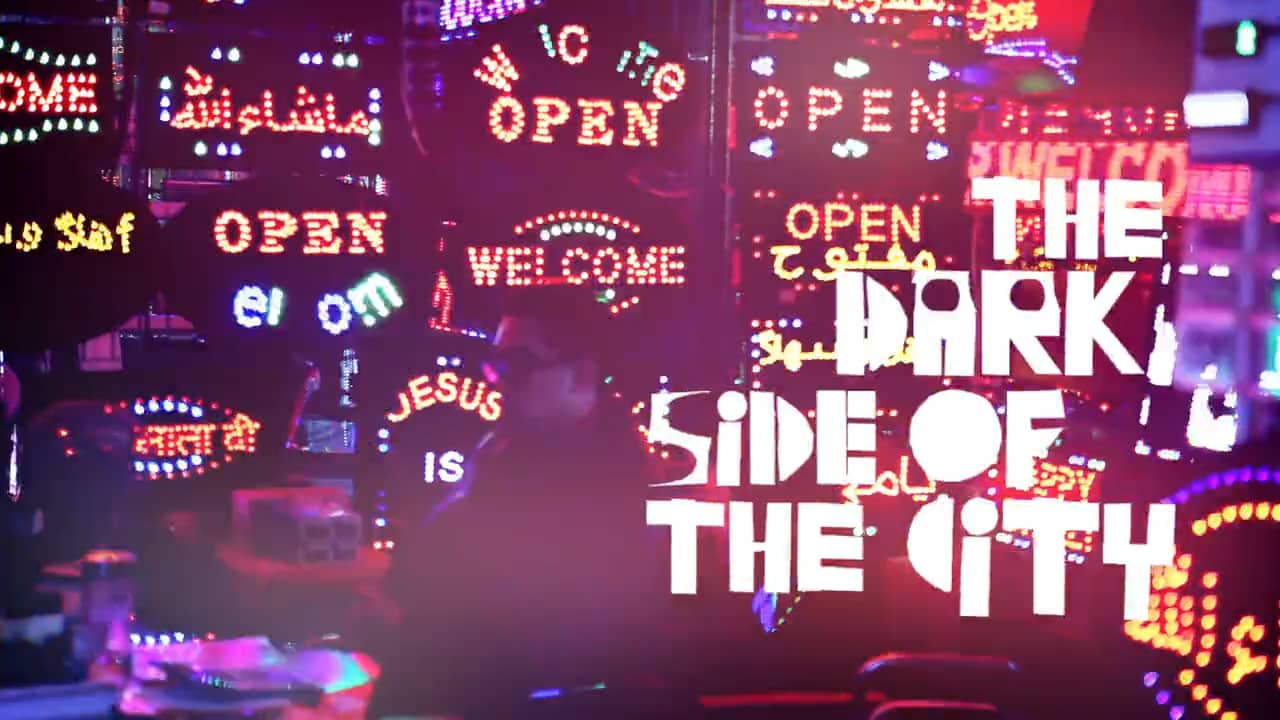 A Journey through the Dark Side of the City
Liam Young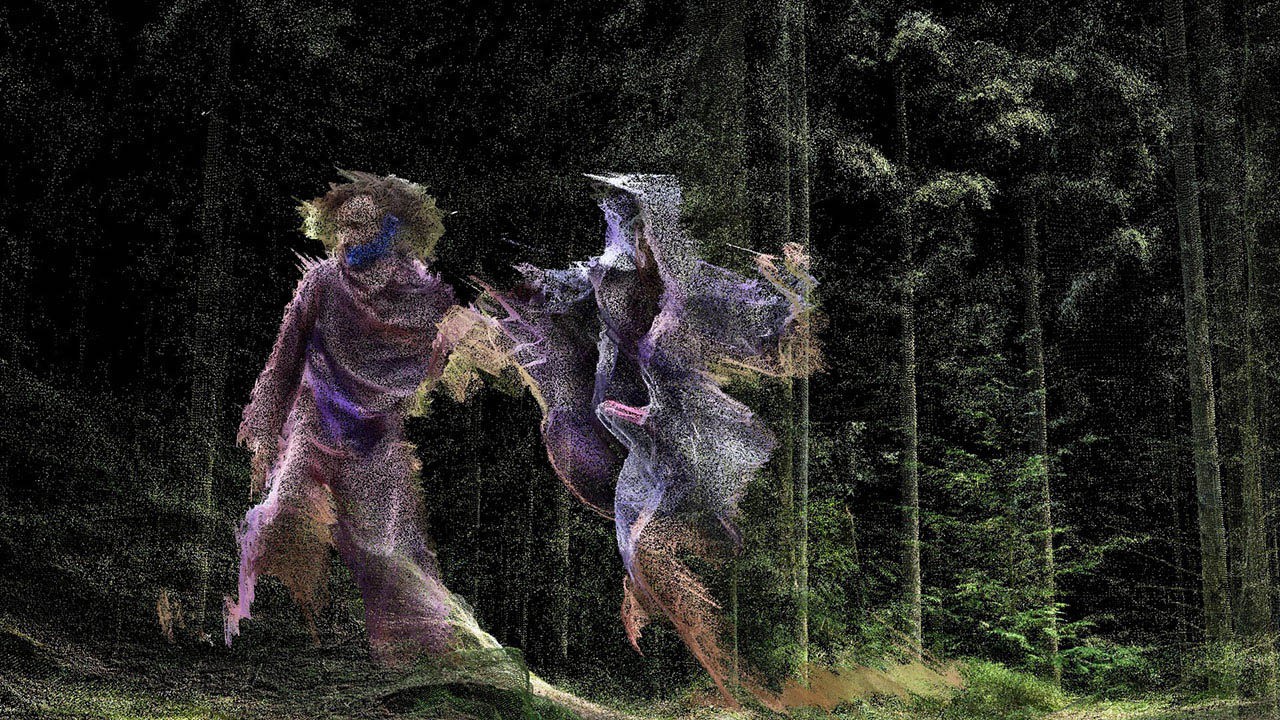 Where the City Can't See
Liam Young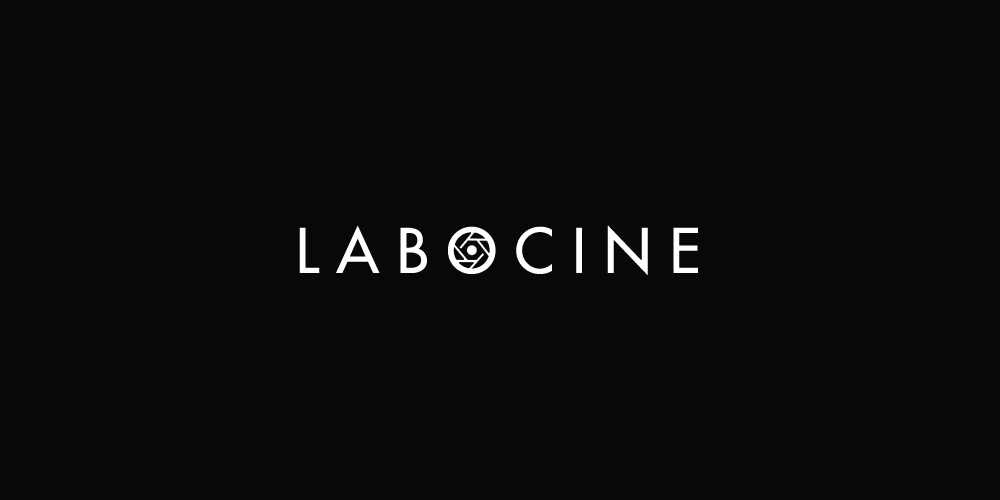 Seoul Machine City
Liam Young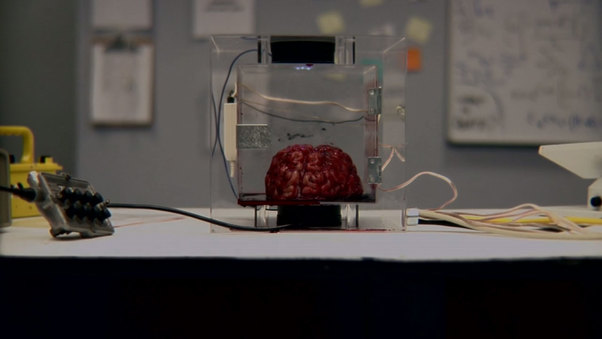 The Sierra Project
Gabriel de Urioste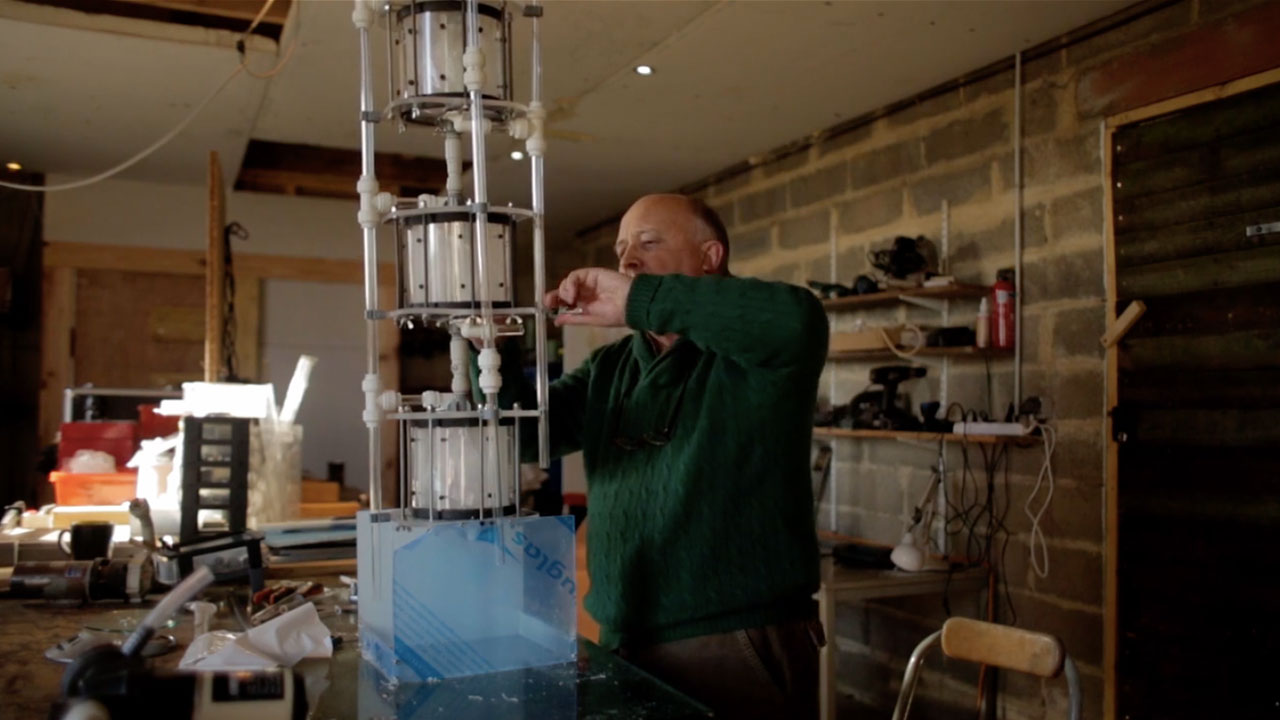 A Hydrocarbon Heaven
Chintan Gohil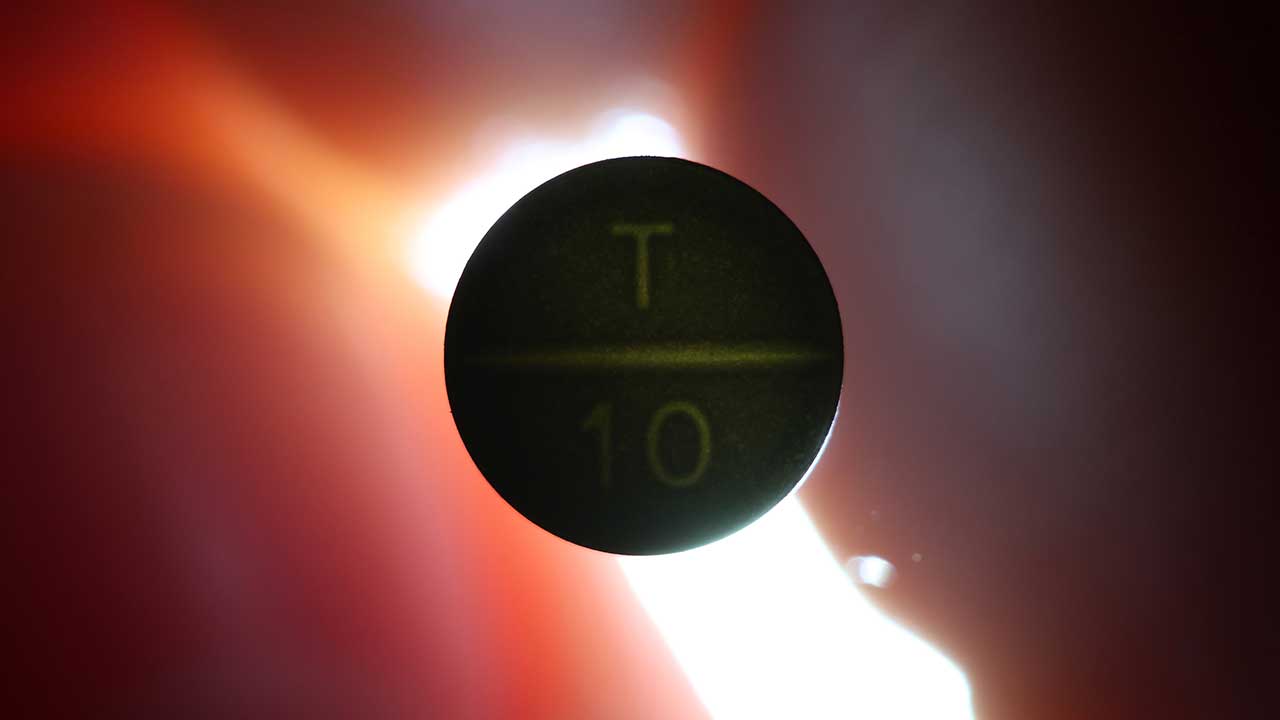 The Betrayal
Susan Young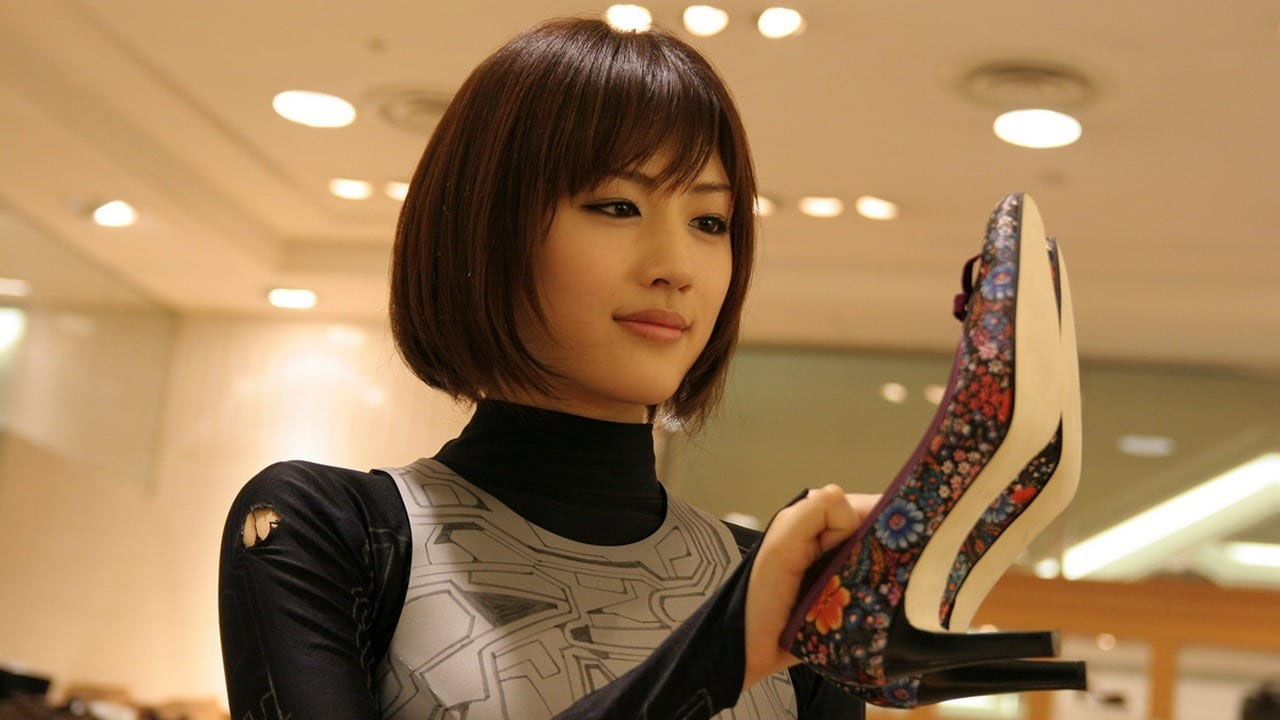 Cyborg Girl
Kwak Jae Young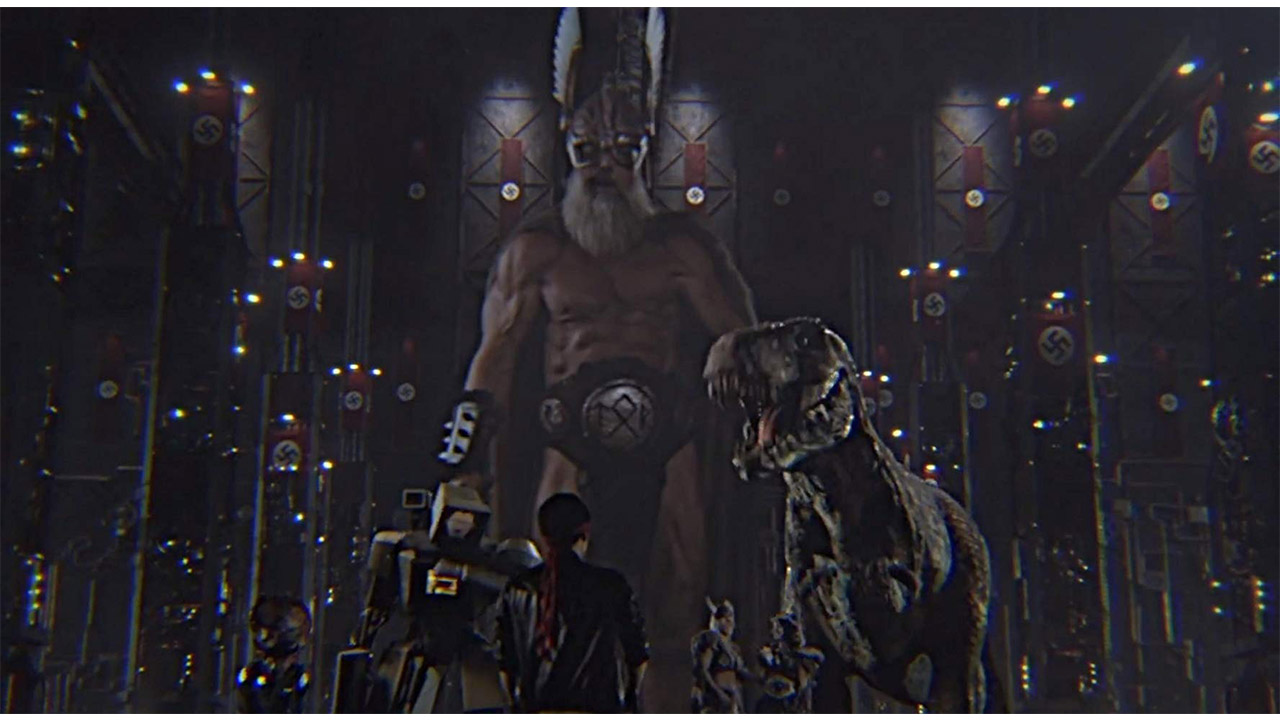 Kung Fury
David Sandberg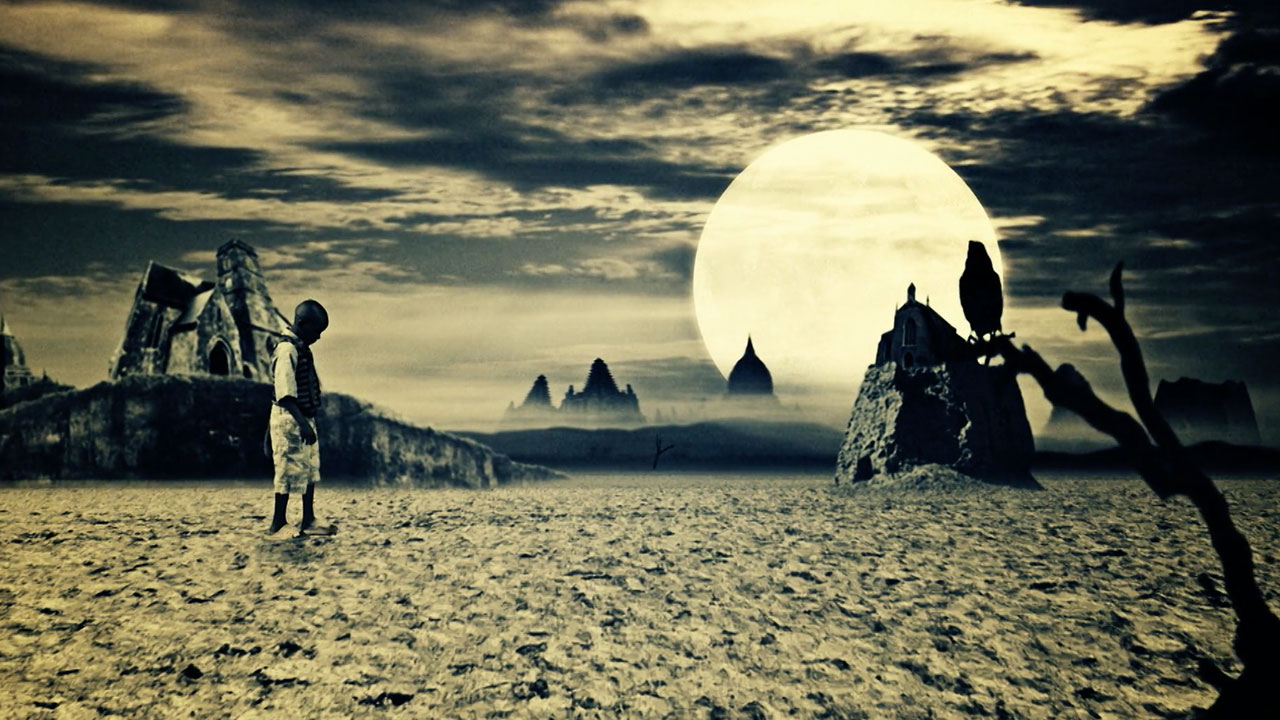 Kichwateli
Muchiri Njenga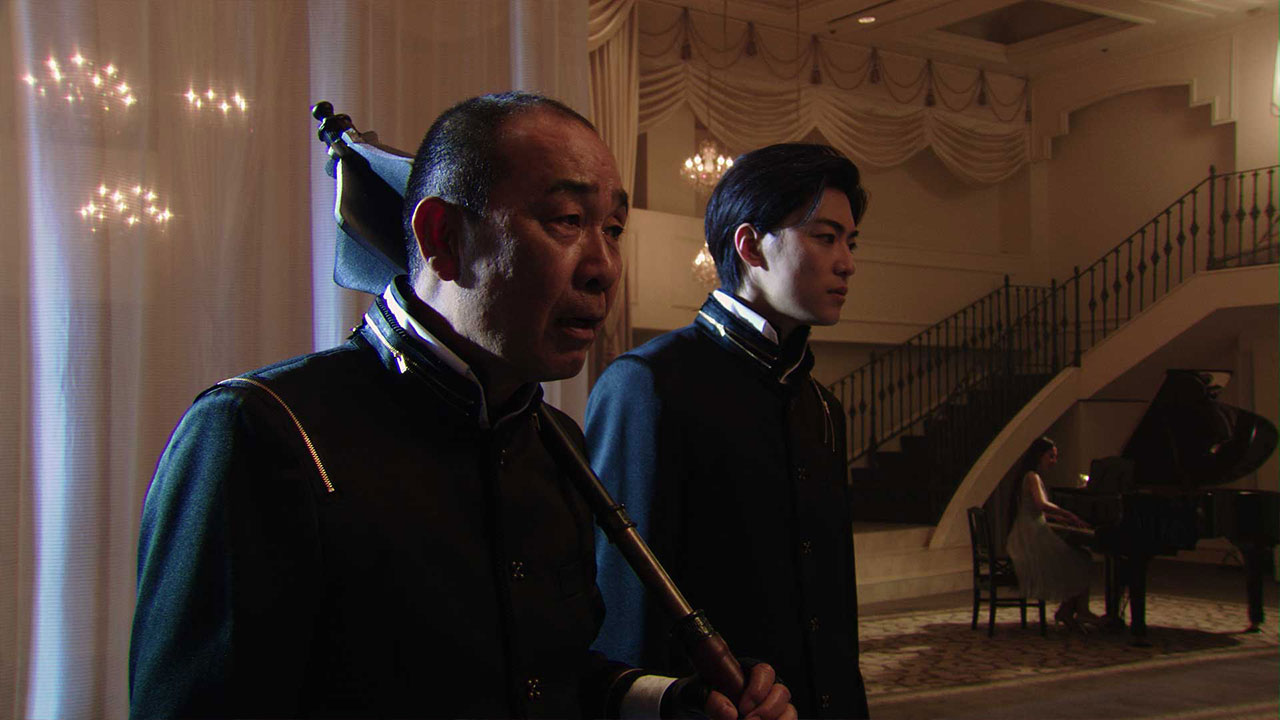 Memory Sculptor
Ken Ochiai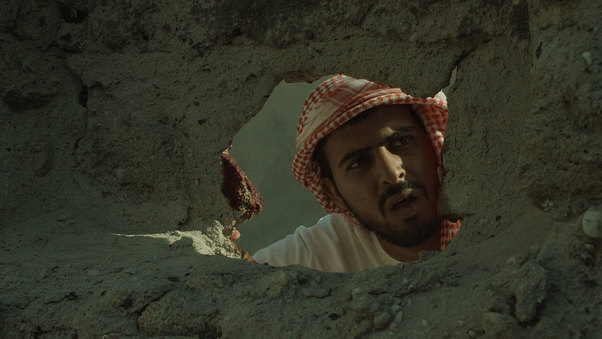 Return to the Sea
Alexis Gambis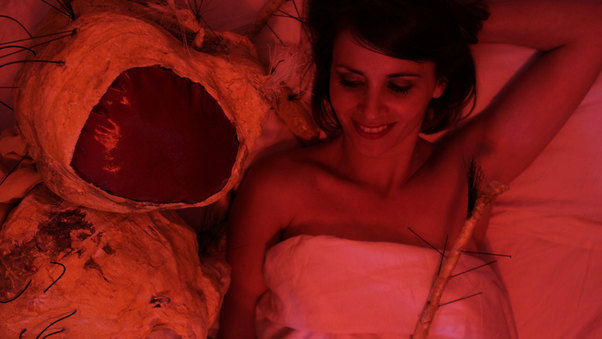 Courtship
Alexis Gambis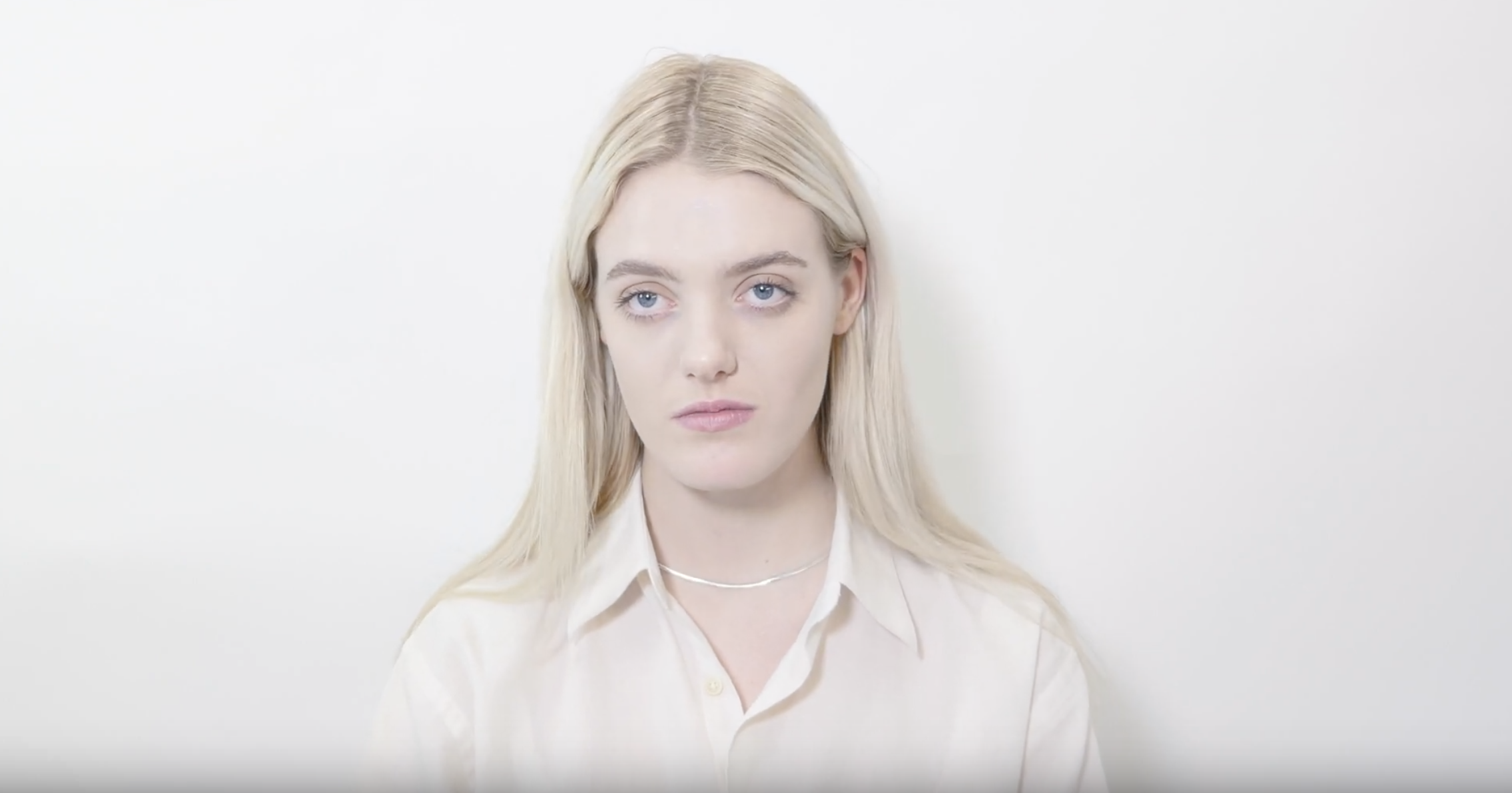 Soft Awareness
Cecilie Flyger Hansen, Anastasia Karkazis, Olivia Scheibye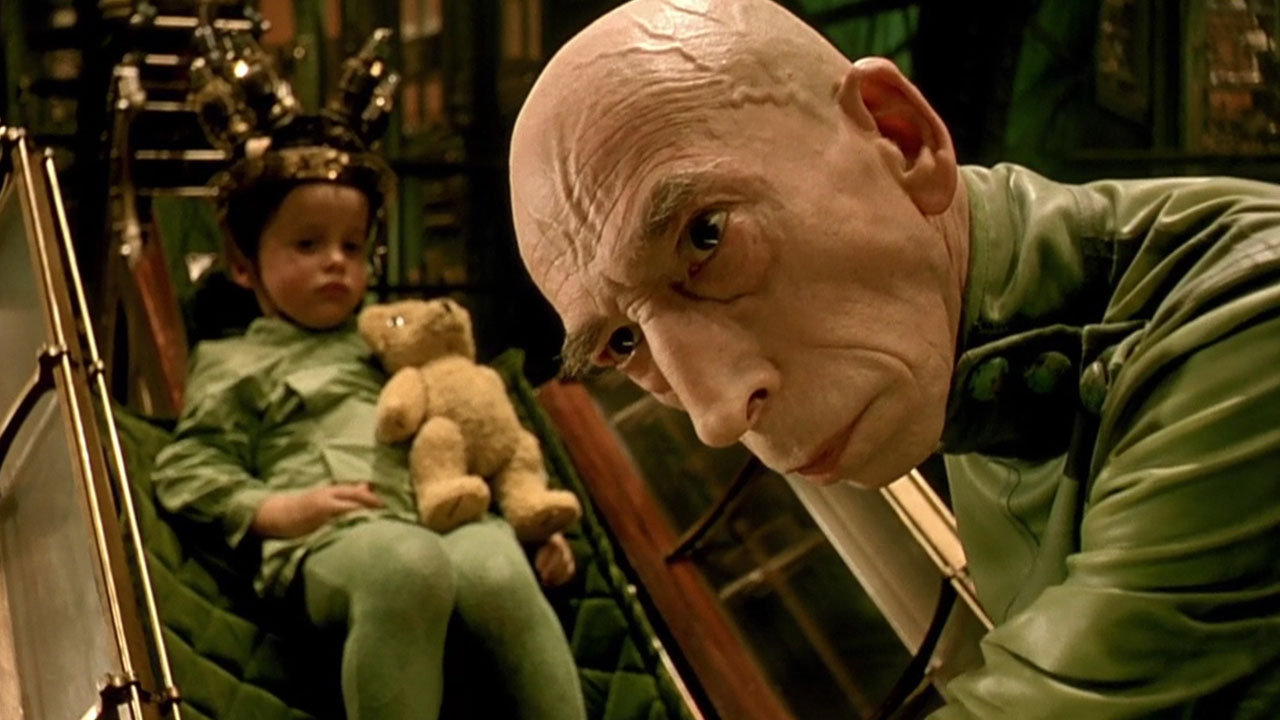 City of Lost Children
Marc Caro,Jean-Pierre Jeunet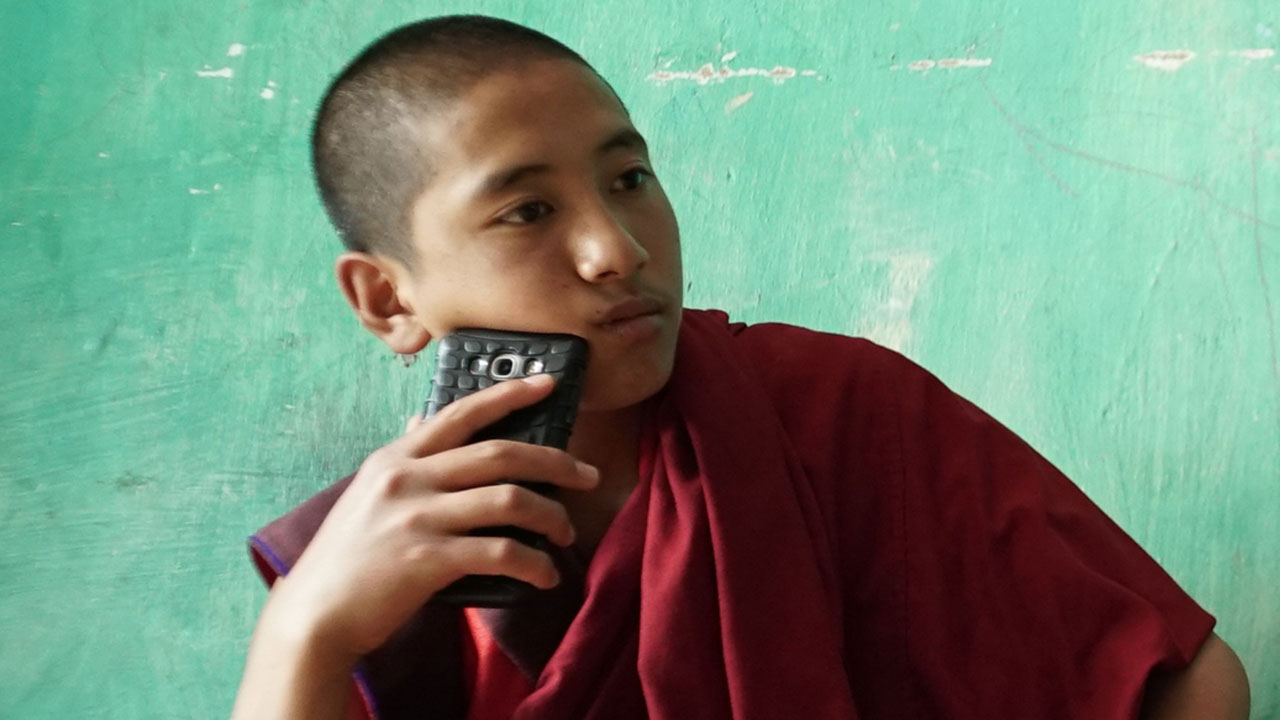 Sing me a Song
Thomas Balmès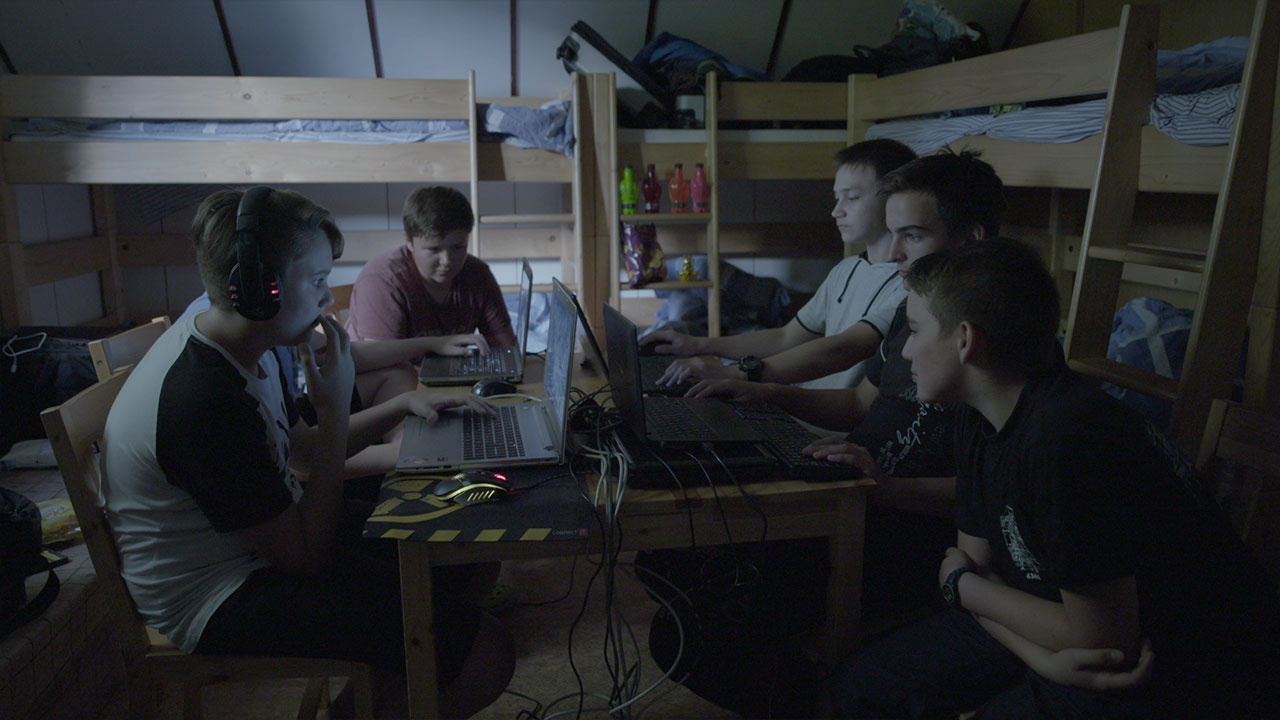 Children Online
Kateřina Hager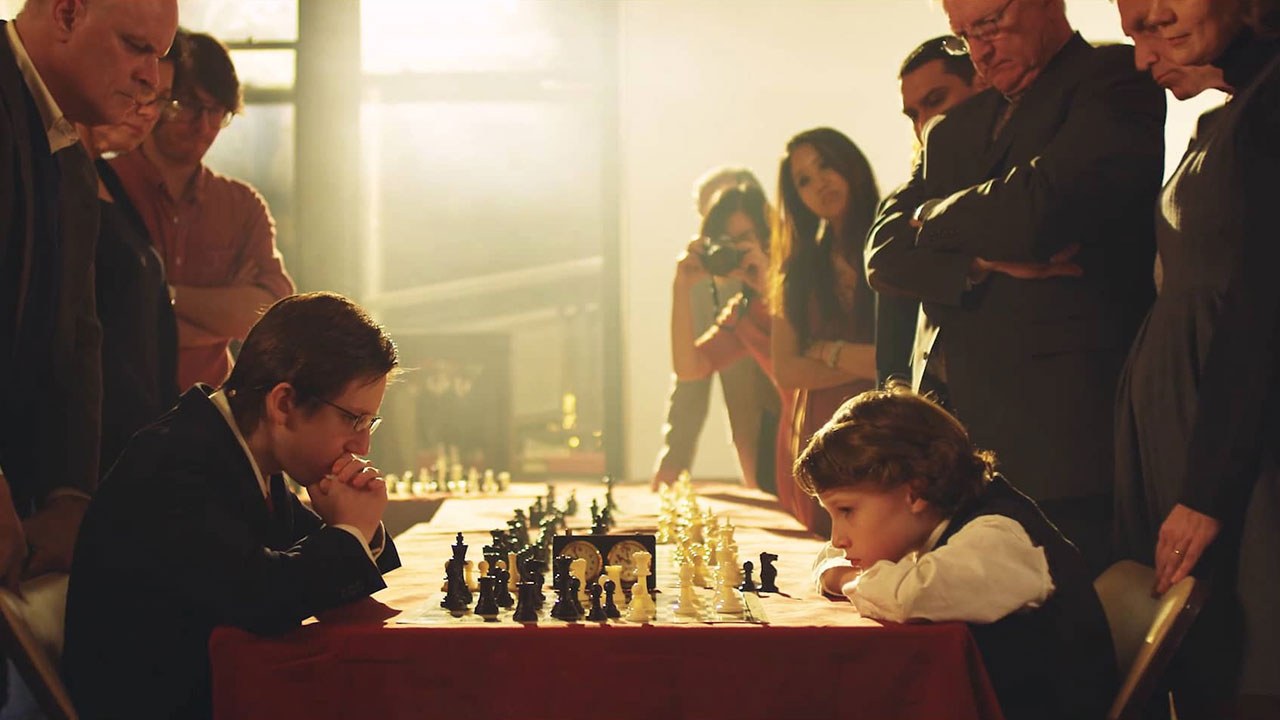 The King's Pawn
Jonah Bleicher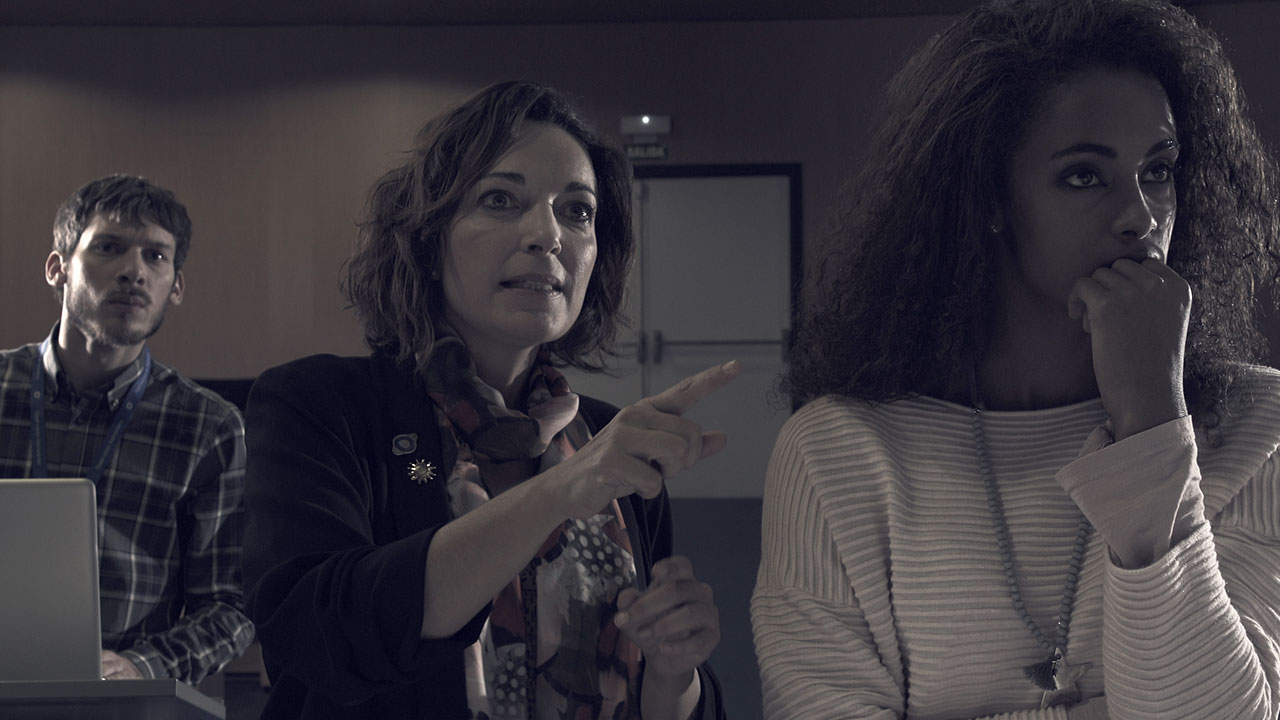 Bow Shock
Javier Diez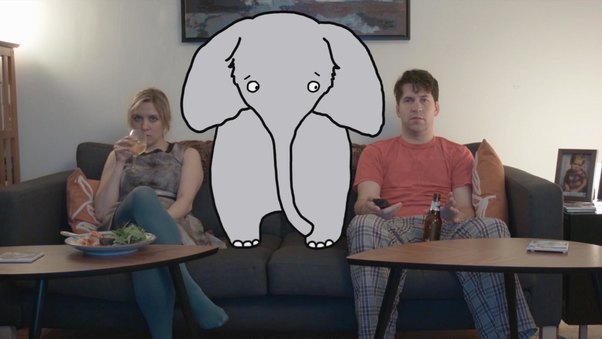 Don't You Dare Talk About This
Sarah-Rose Meredith
HÁ TERRA! (There Is Land!)
Ana Vaz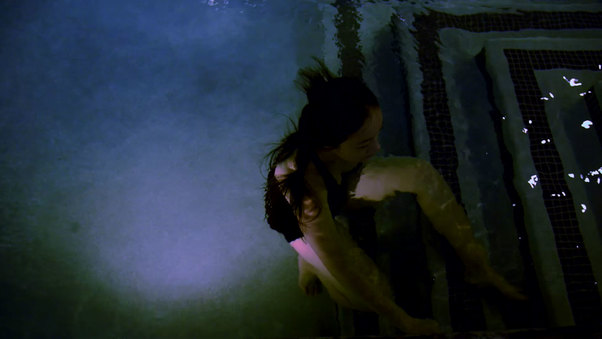 air (verb)
Lilian Mehrel,Jinelle Wint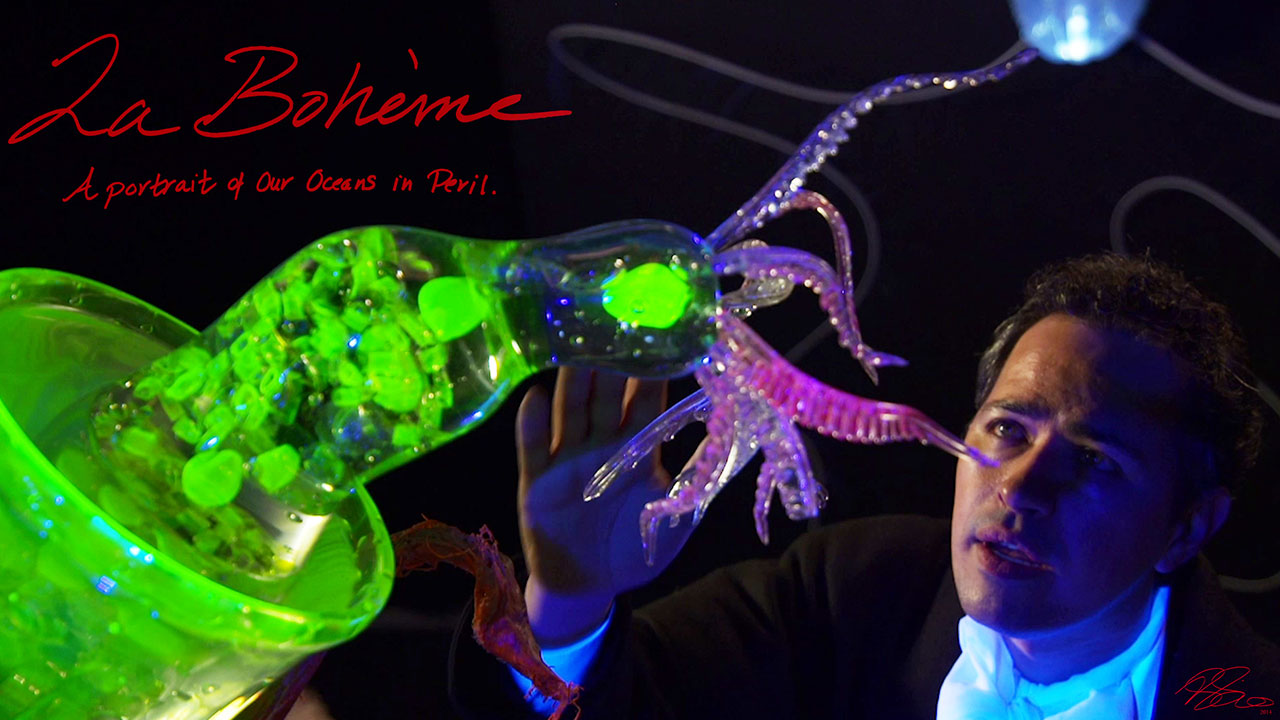 La Bohème: A Portrait of Today's Oceans in Peril
Mara Haseltine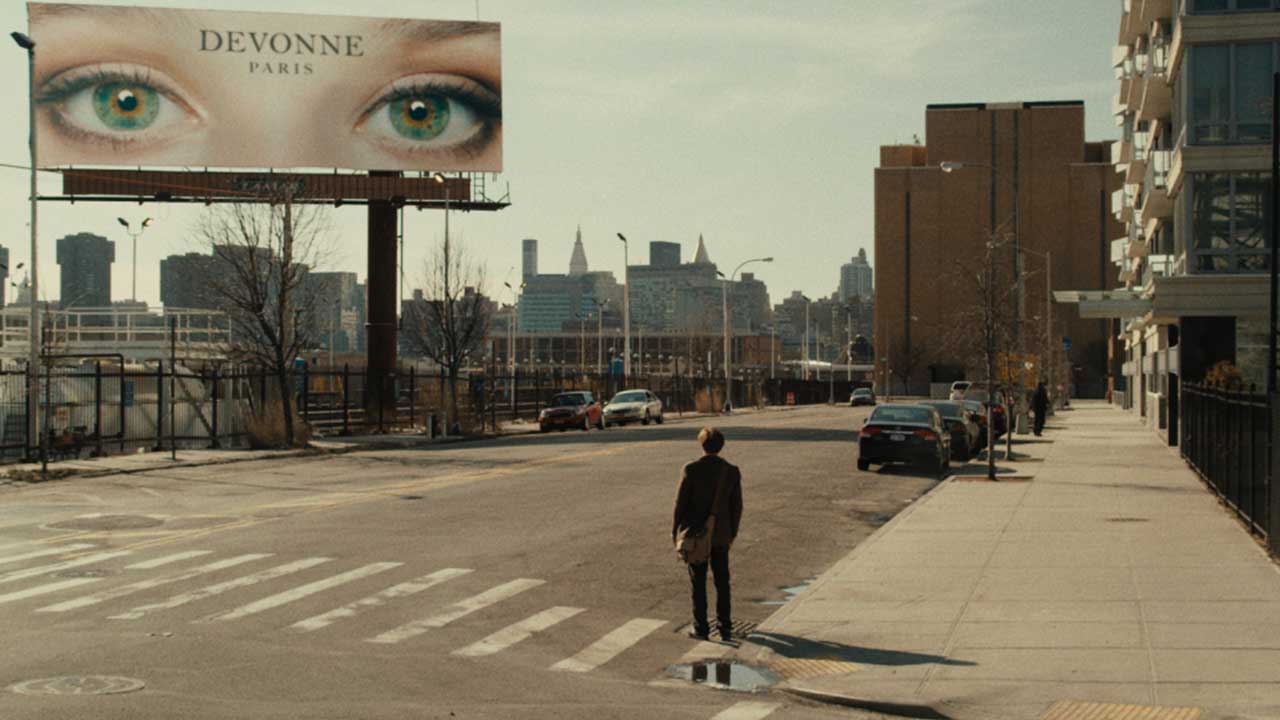 I Origins
Mike Cahill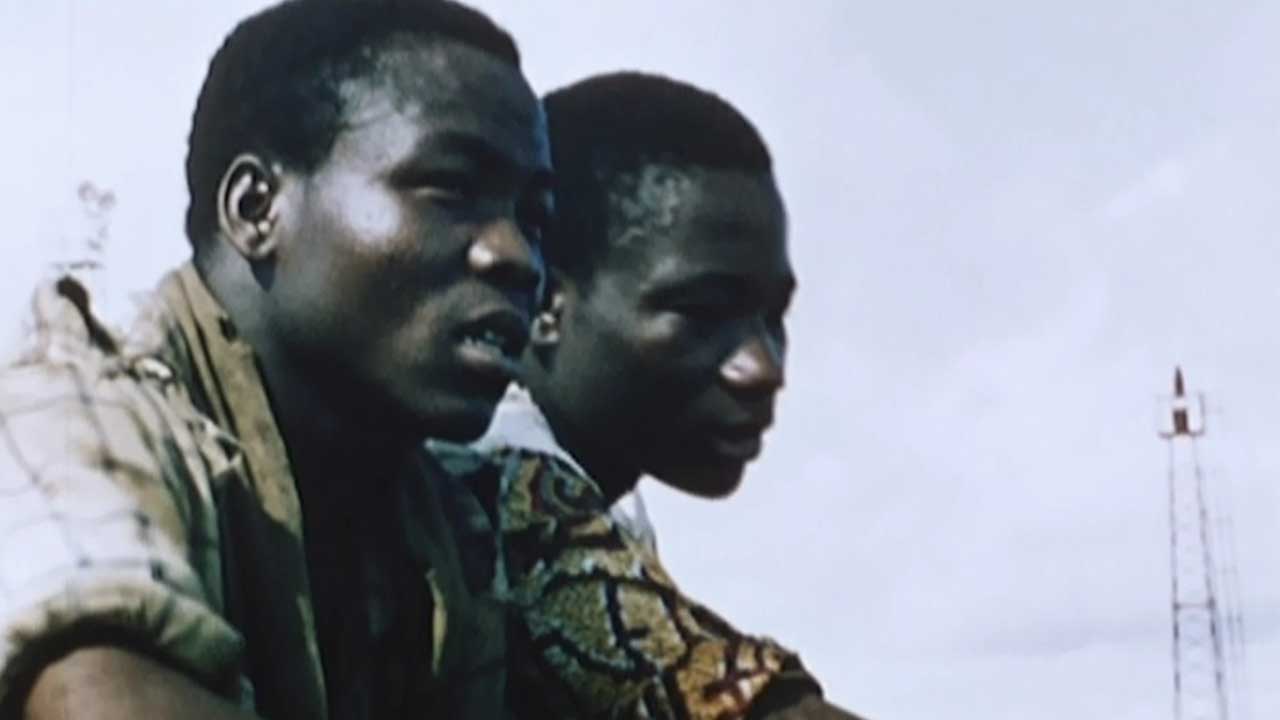 Moi, Un Noir (I, A Negro)
Jean Rouch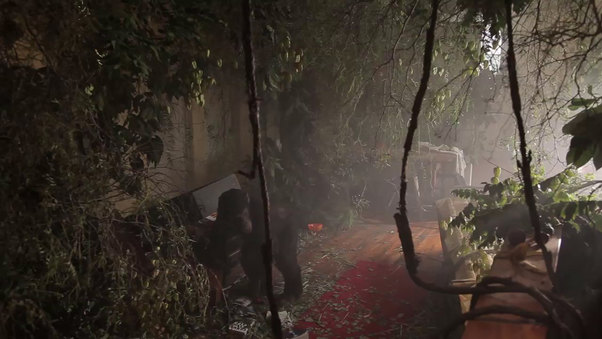 Primate Cinema: Apes as Family
Rachel Mayeri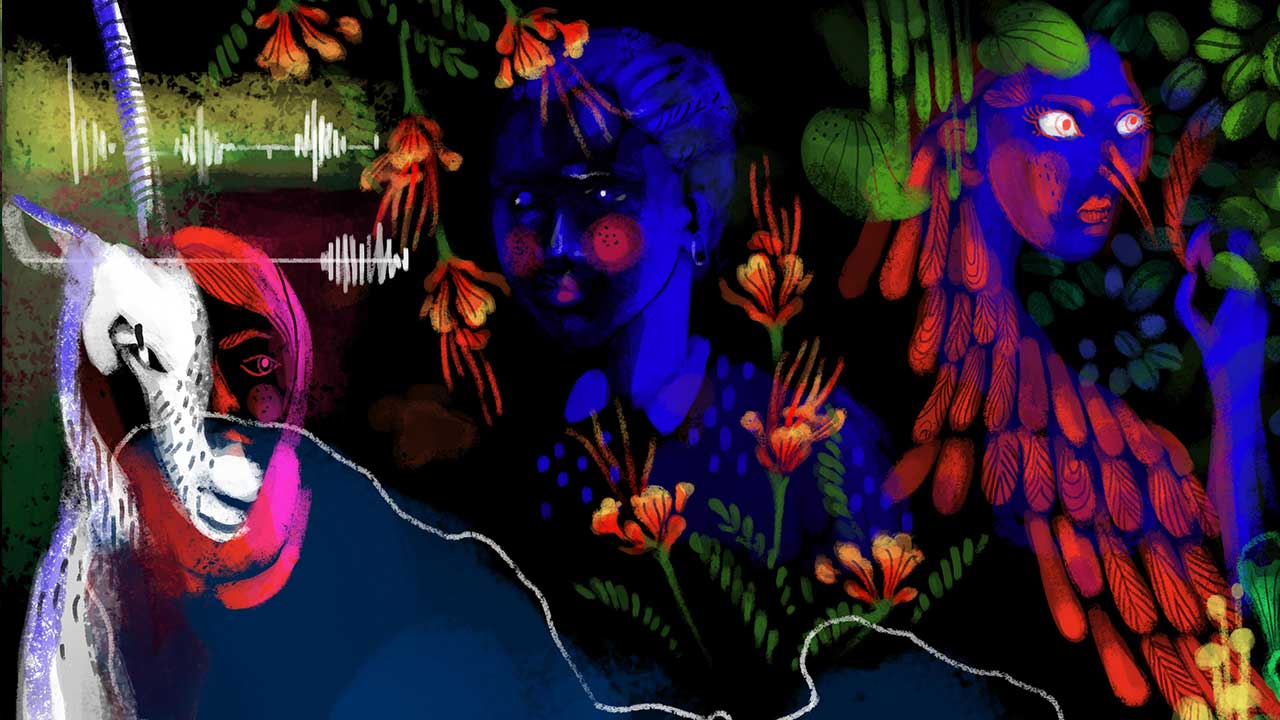 Mosaic
Miryam Charles,Josephine Decker,Alexis Gambis,Barry J Gibb,Ian Harnarine,Noah Hutton,Demelza Kooij,Jeannette Louie,Rachel Mayeri,Sally Warring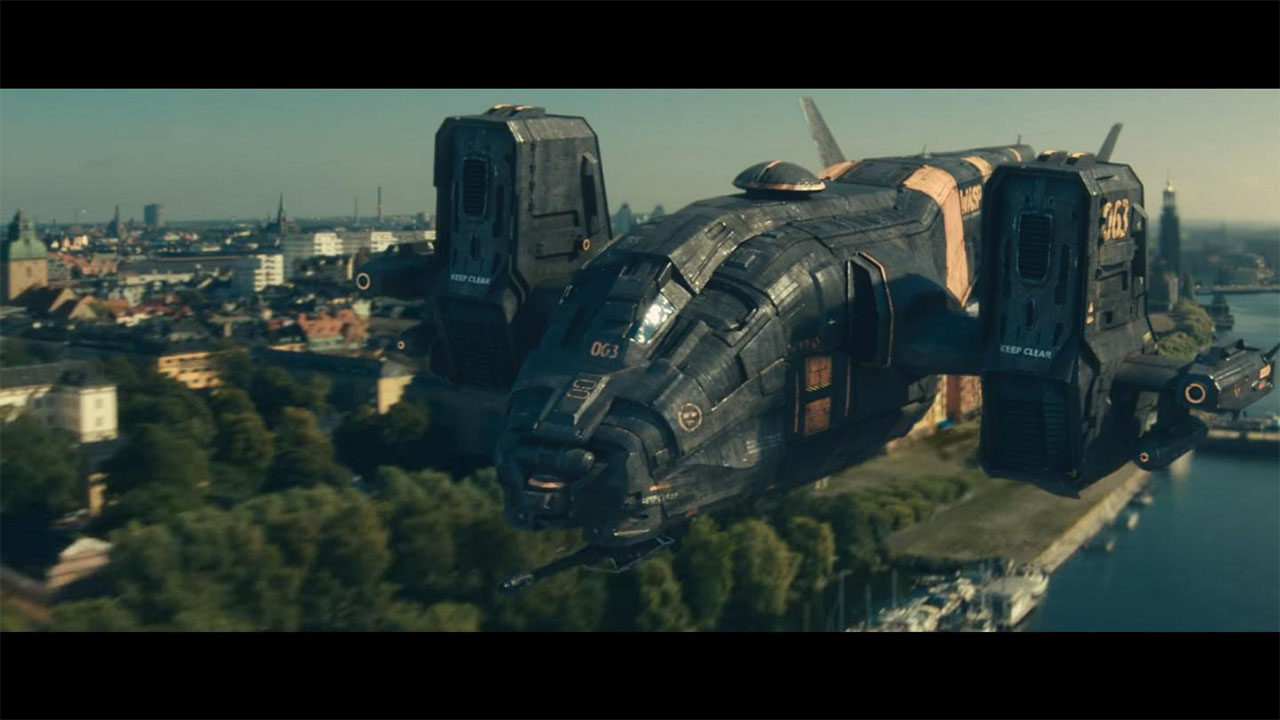 State Zero
Andree Wallin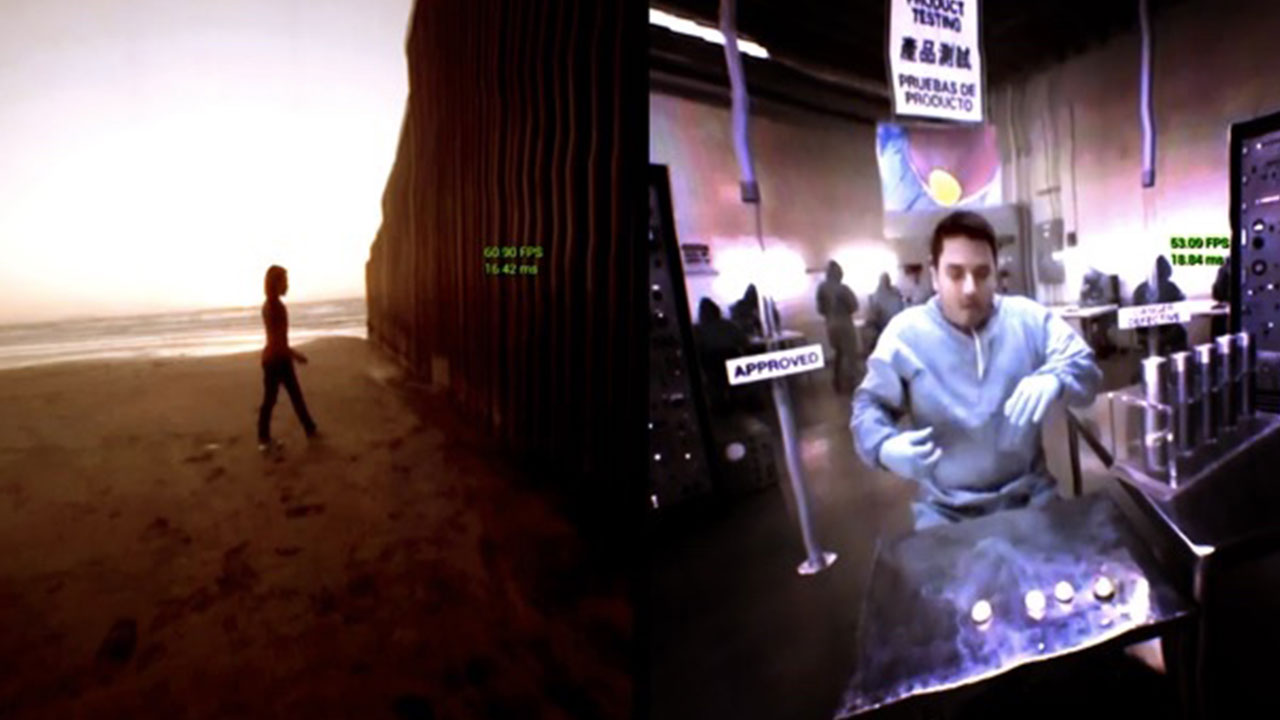 Reaching the Shore
Alex Rivera,Nonny De La Peña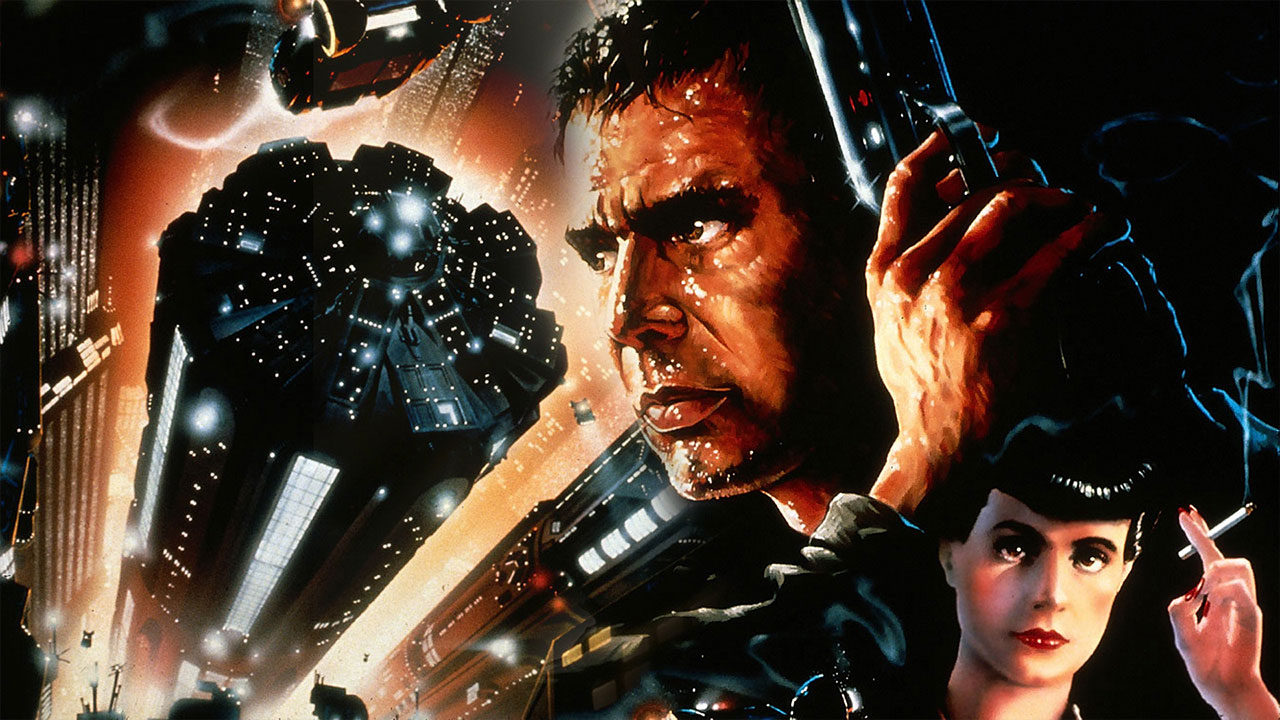 Blade Runner
Ridley Scott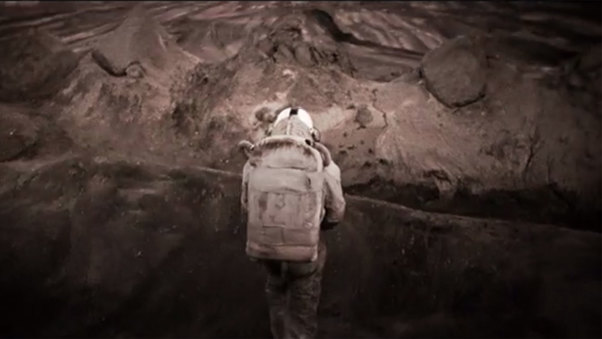 Yuri Lennon Landing on Alpha 46
Anthony Vouradoux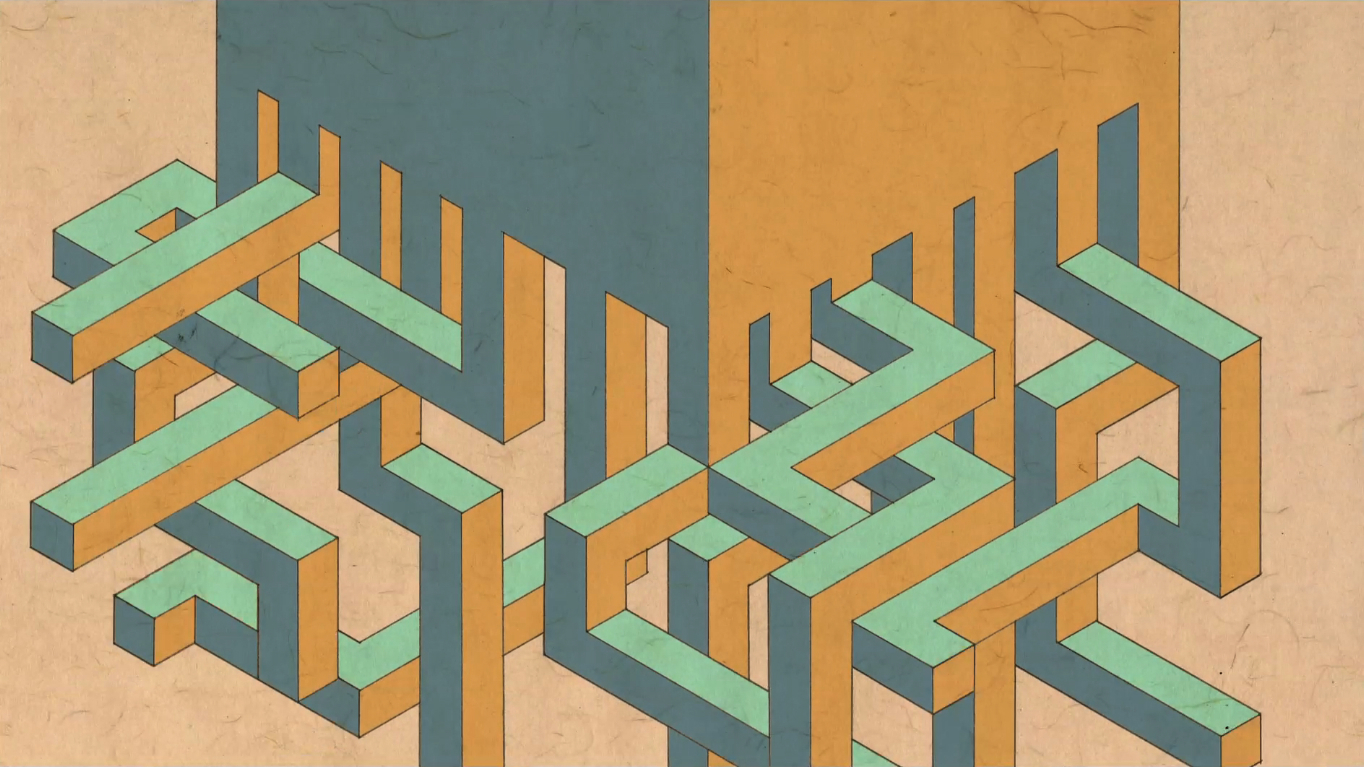 MODERN No.2
Mirai Mizue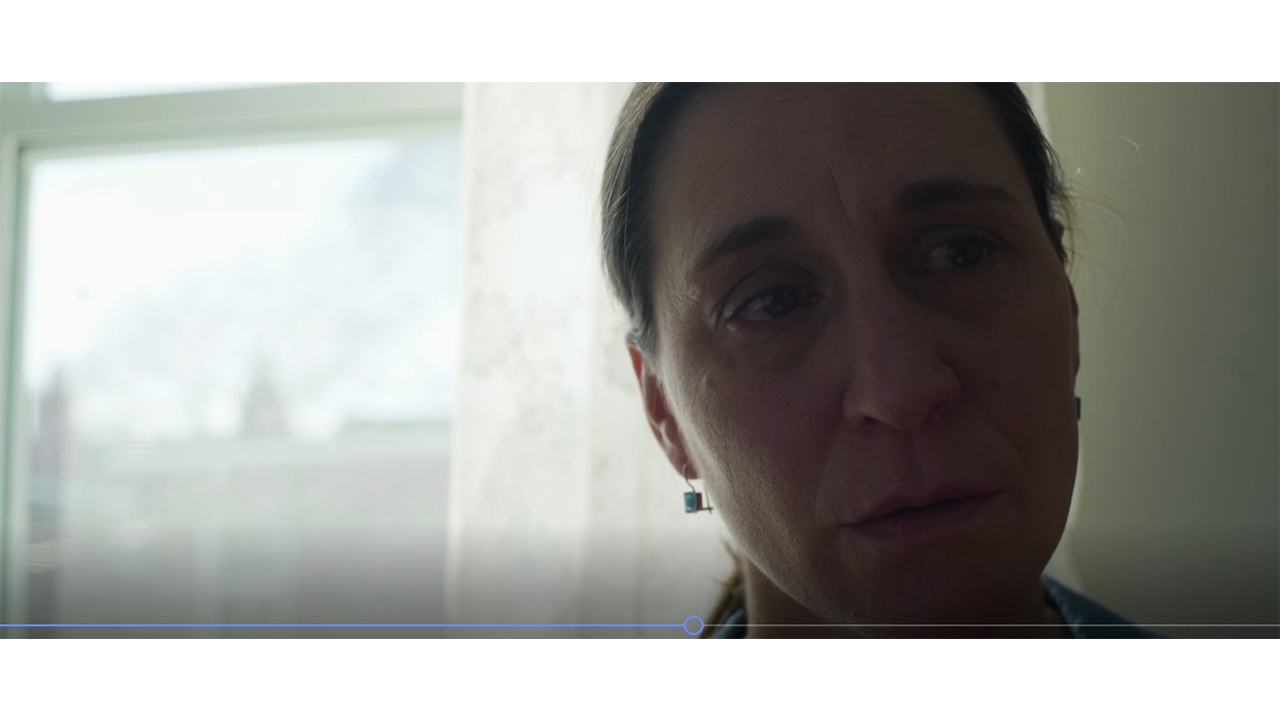 So Far and Soar
Jocelyne Chaput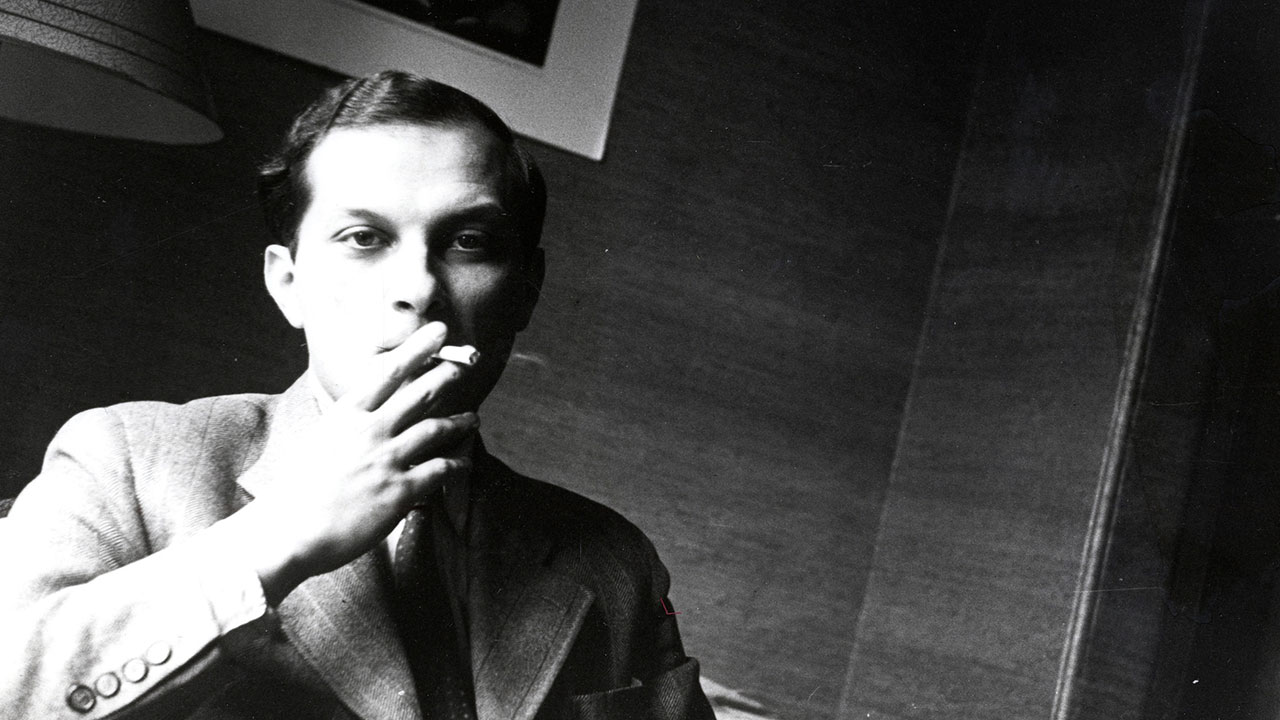 Adventures of a Mathematician
Thor Klein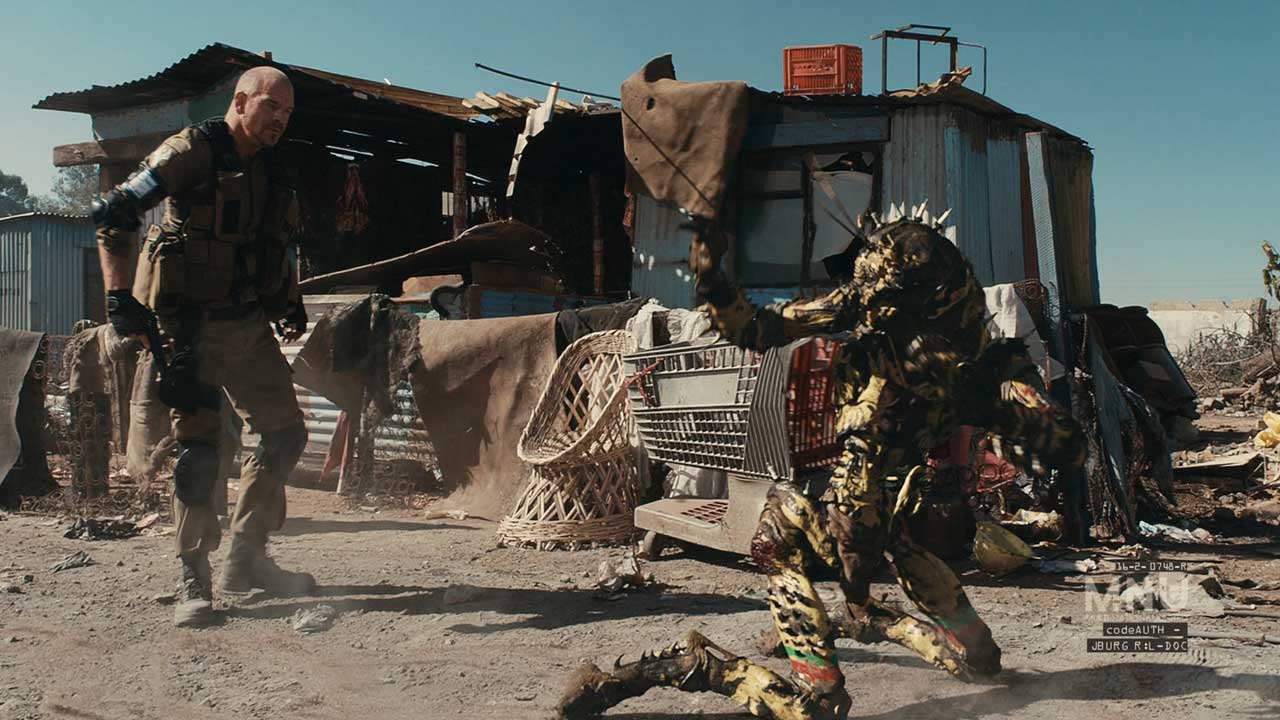 District 9
Neill Blomkamp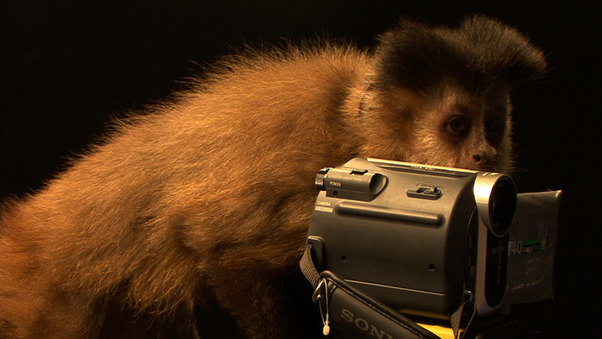 Capucine
Nieto
Soft Sciences
Ben Fries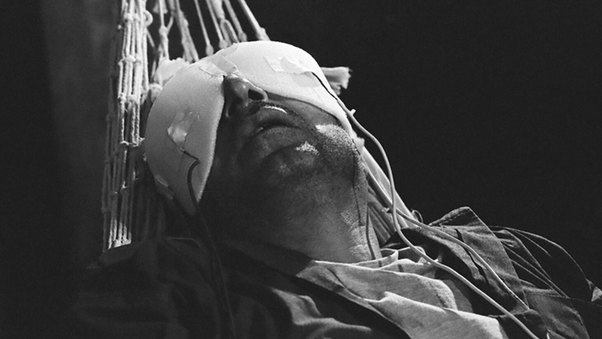 2026
Maha Maamoun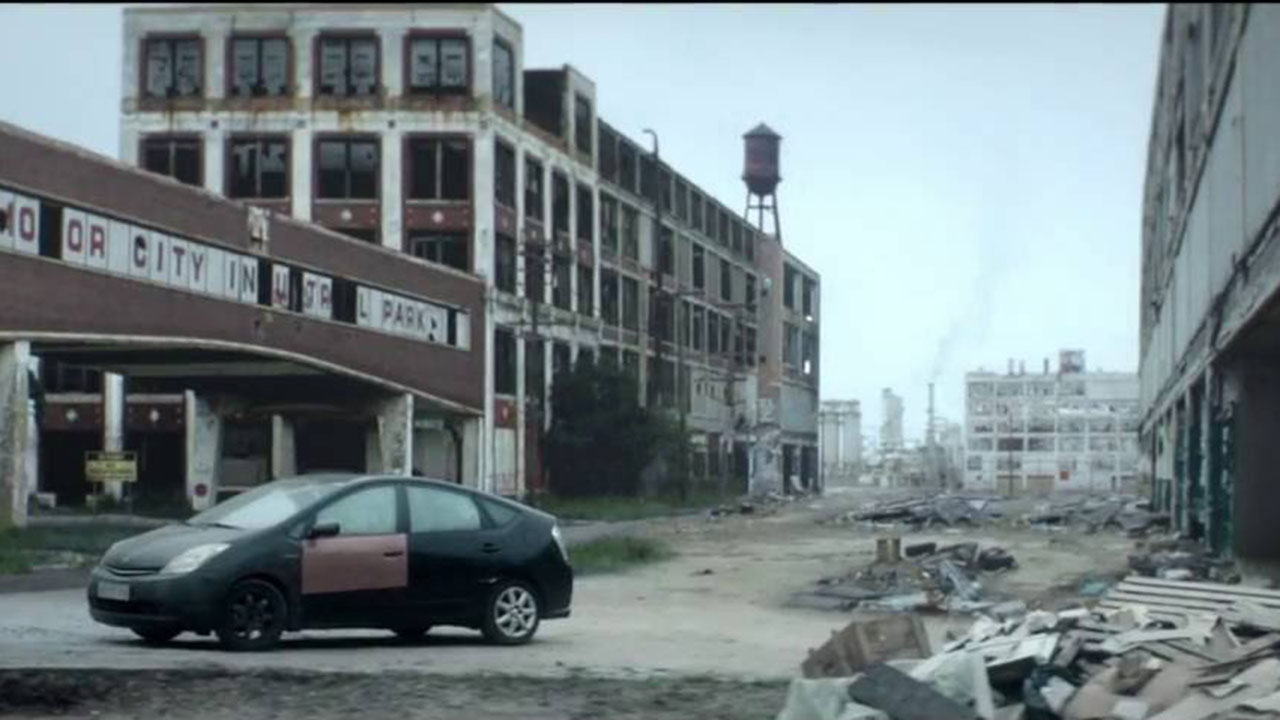 Of Men and Mice
Gonzague Legout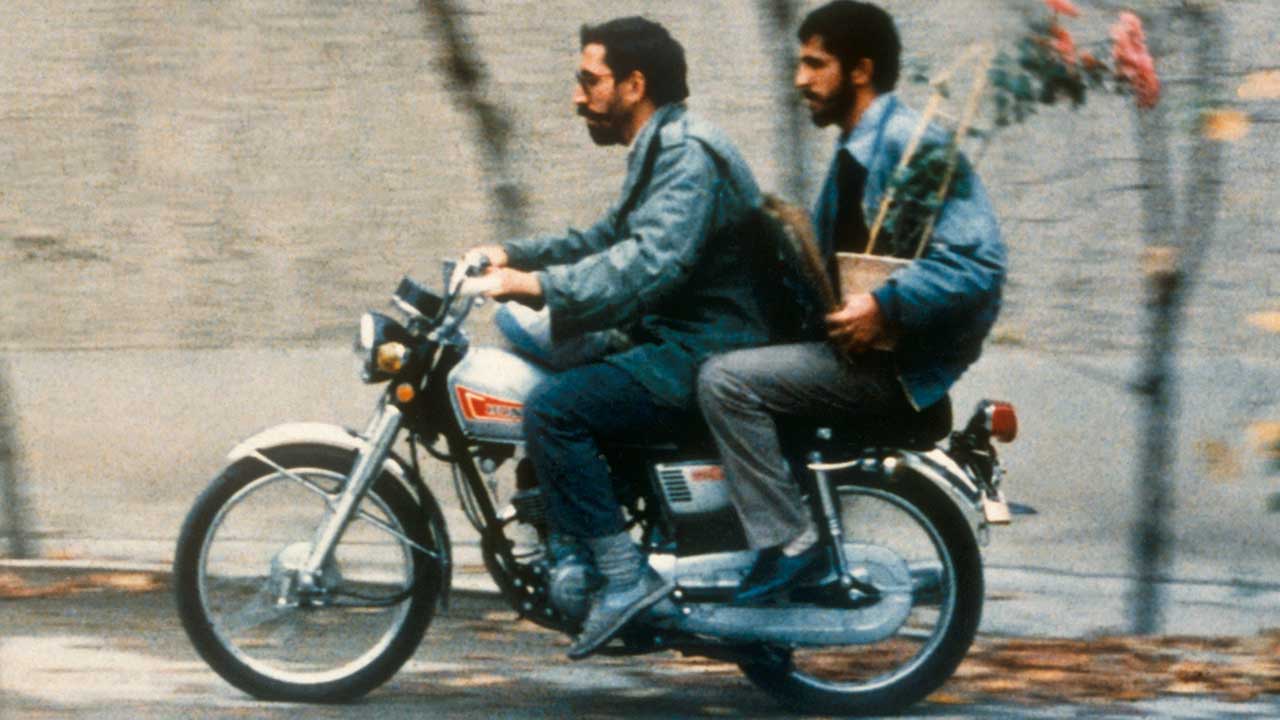 Close-Up
Abbas Kiarostami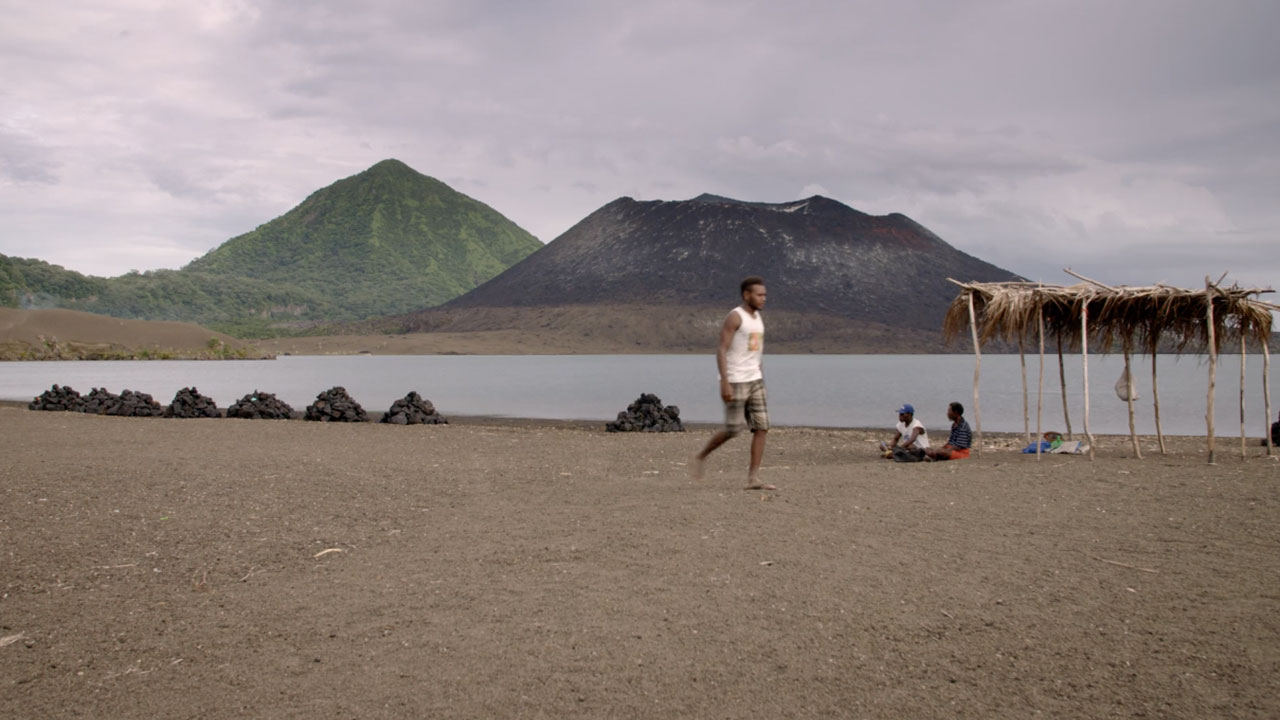 The Education of Grayson Toki
Glenill Burua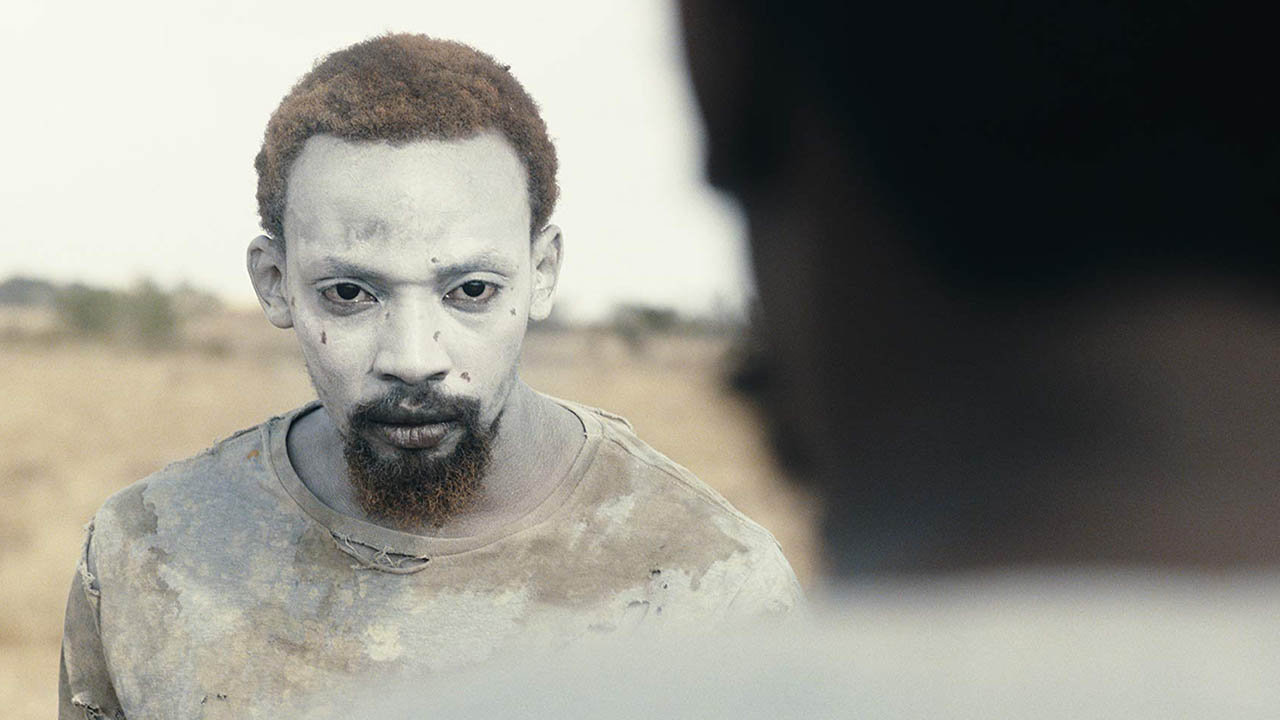 Kati Kati
Mbithi Masya
My Mother's Blood
Katherine Reki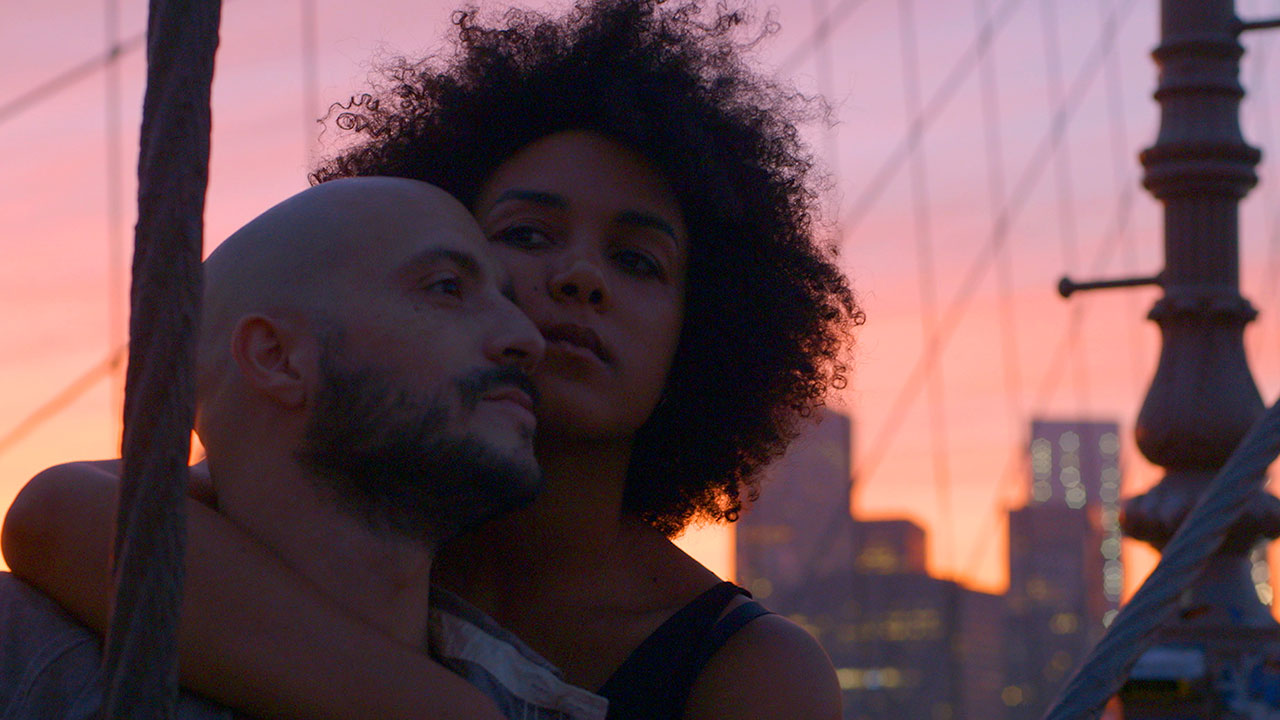 Program
Gabriel De Urioste
Cliché
Vincent Lacrocq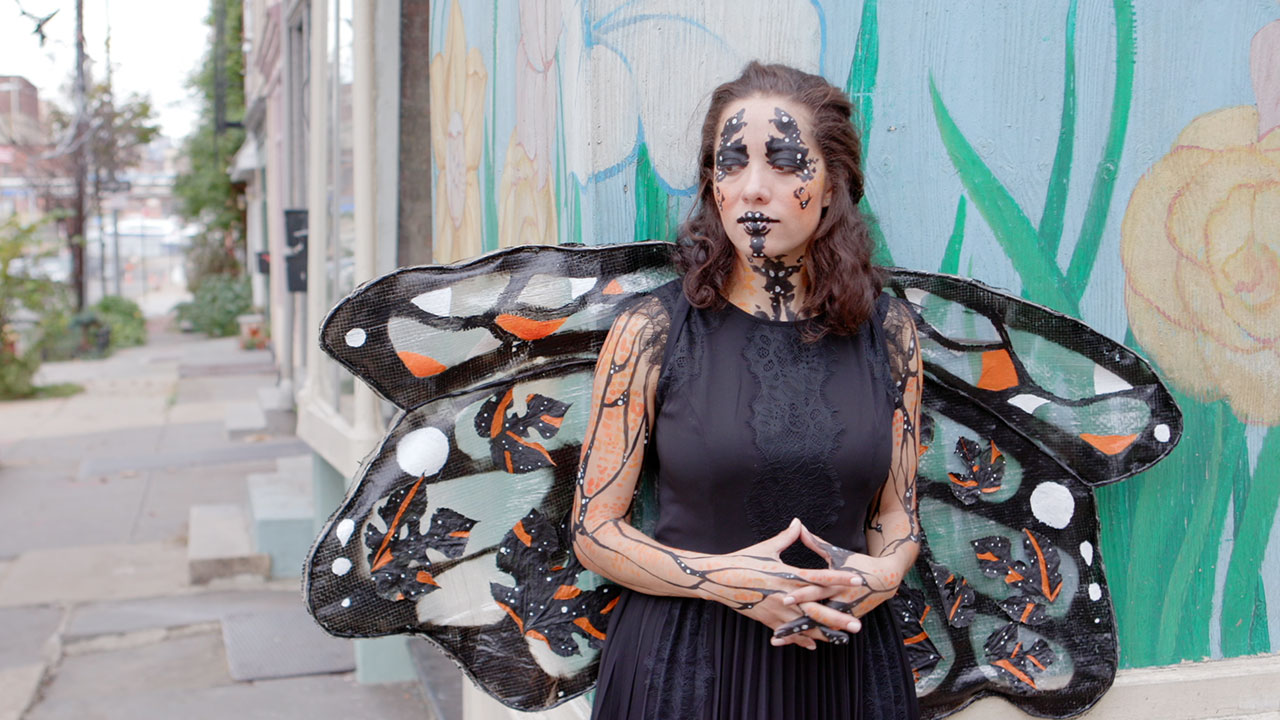 La Que Sueña (She Who Dreams)
Alexis Gambis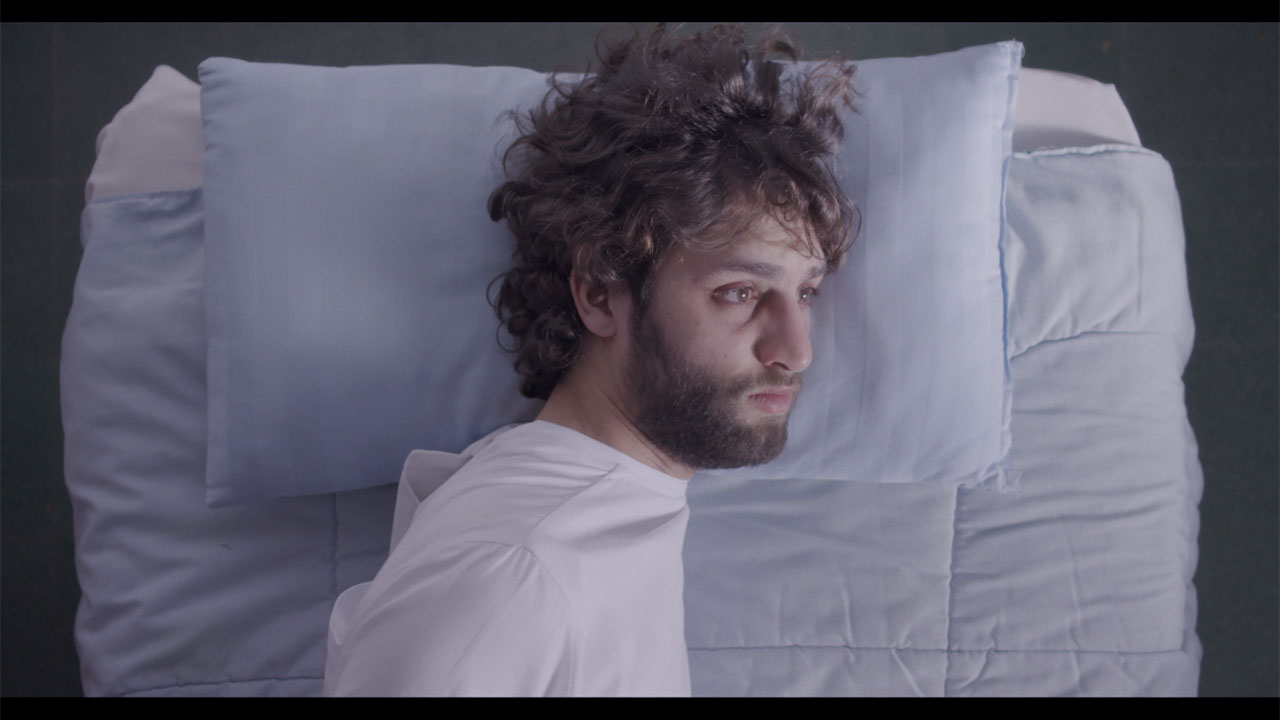 FOMO
Amédée Sabra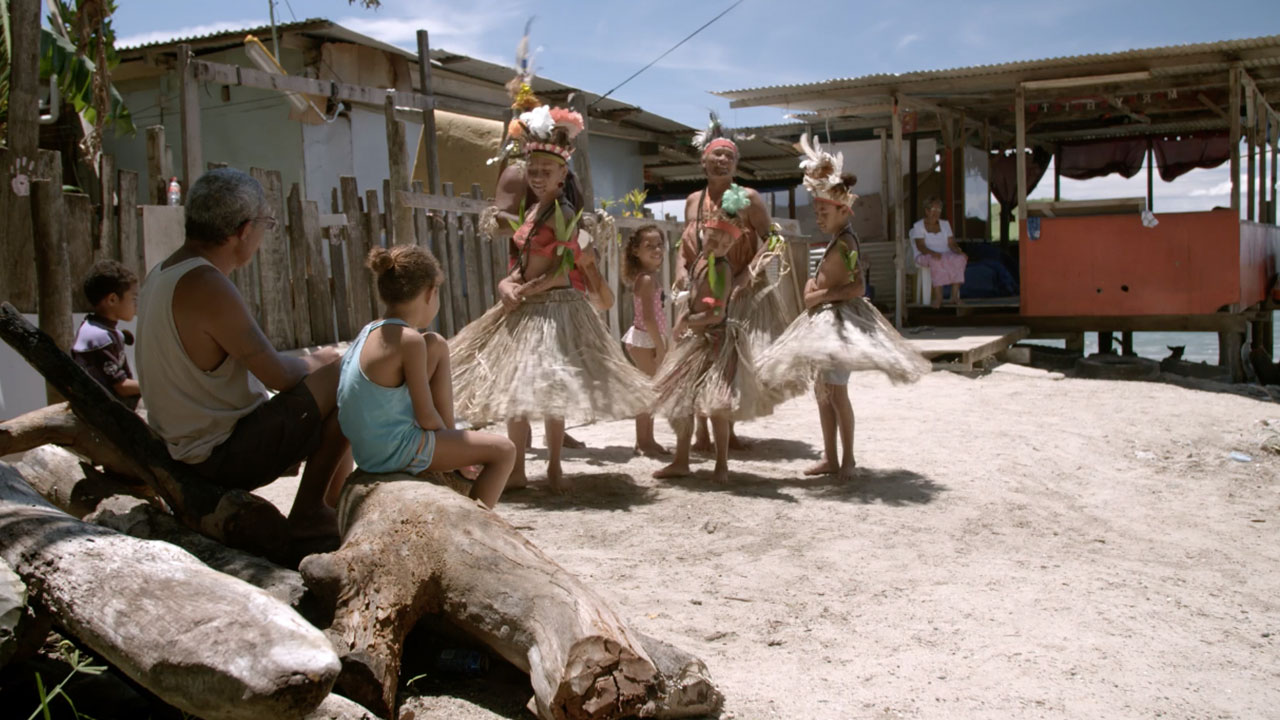 Koriva
Euralia Paine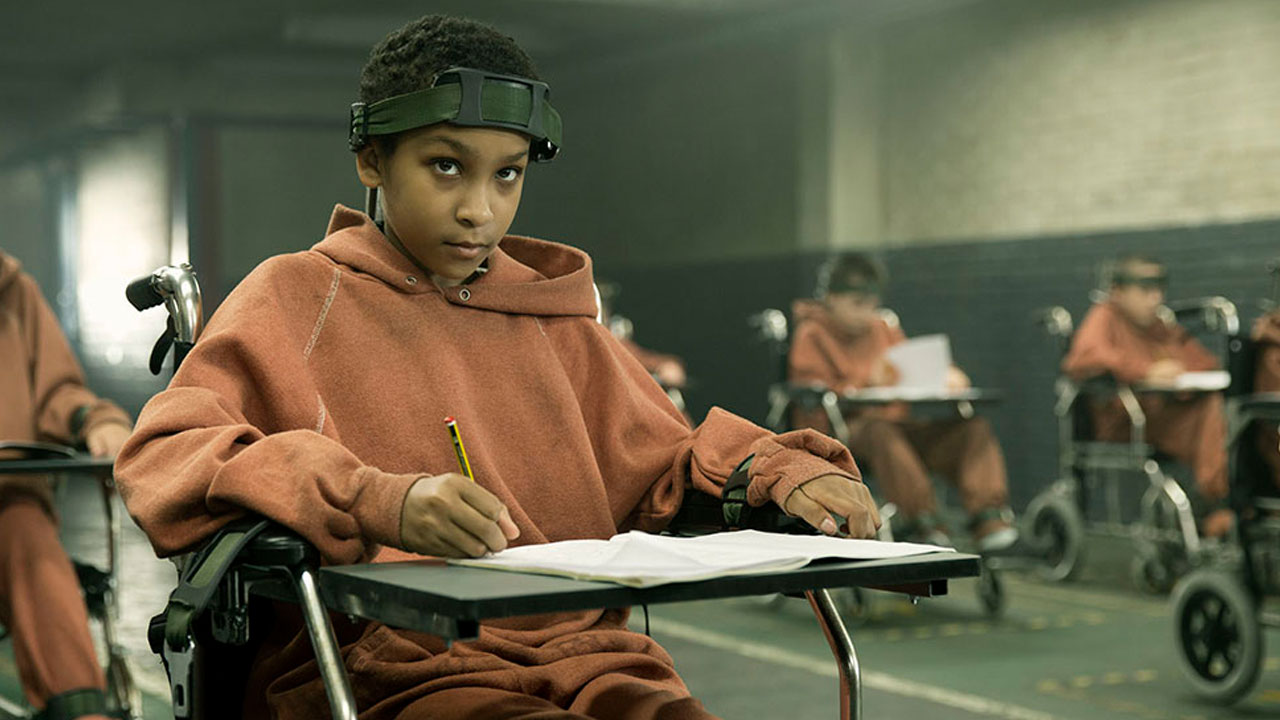 The Girl with All the Gifts
Colm McCarthy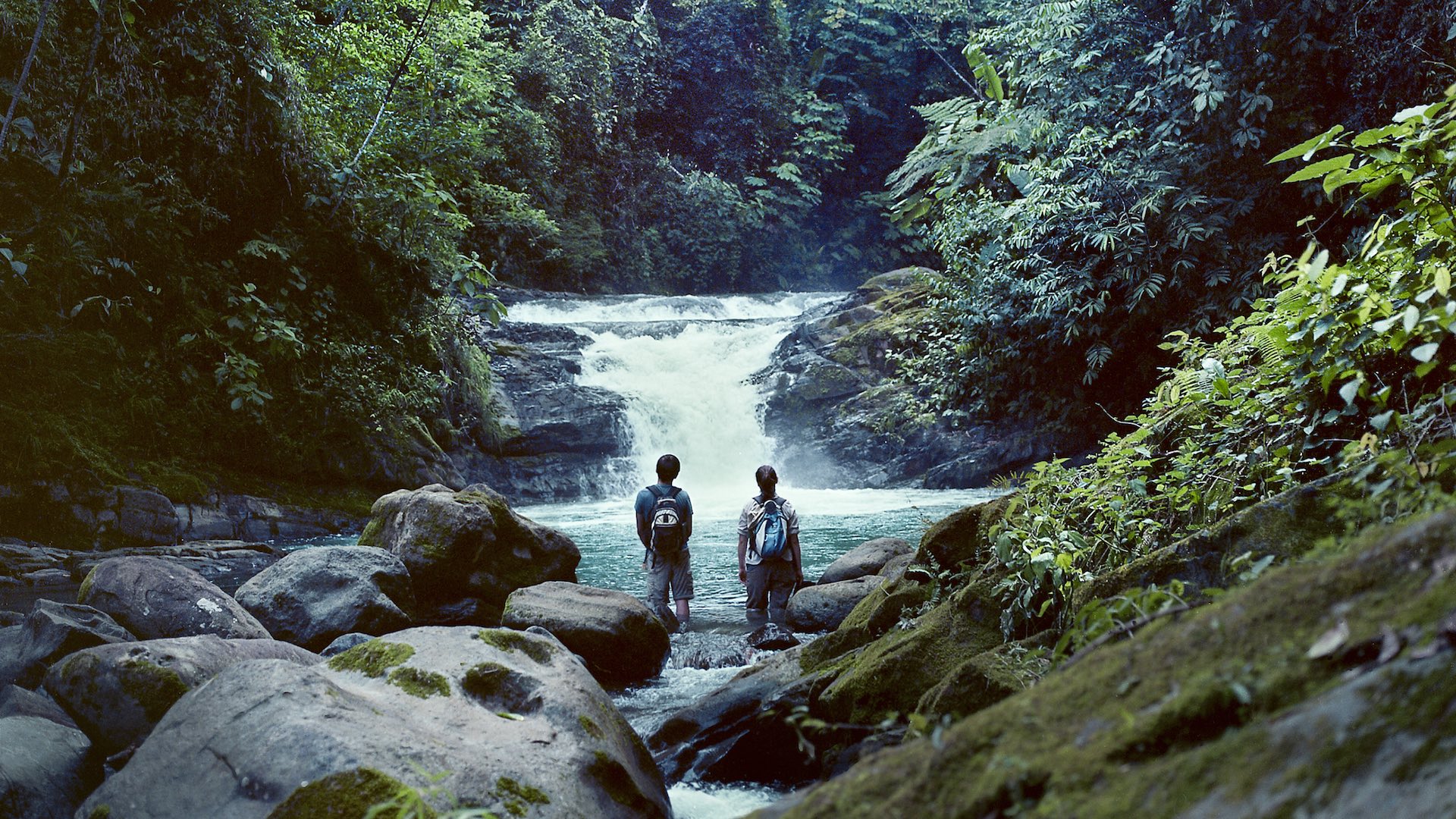 Wild Love
Eben Portnoy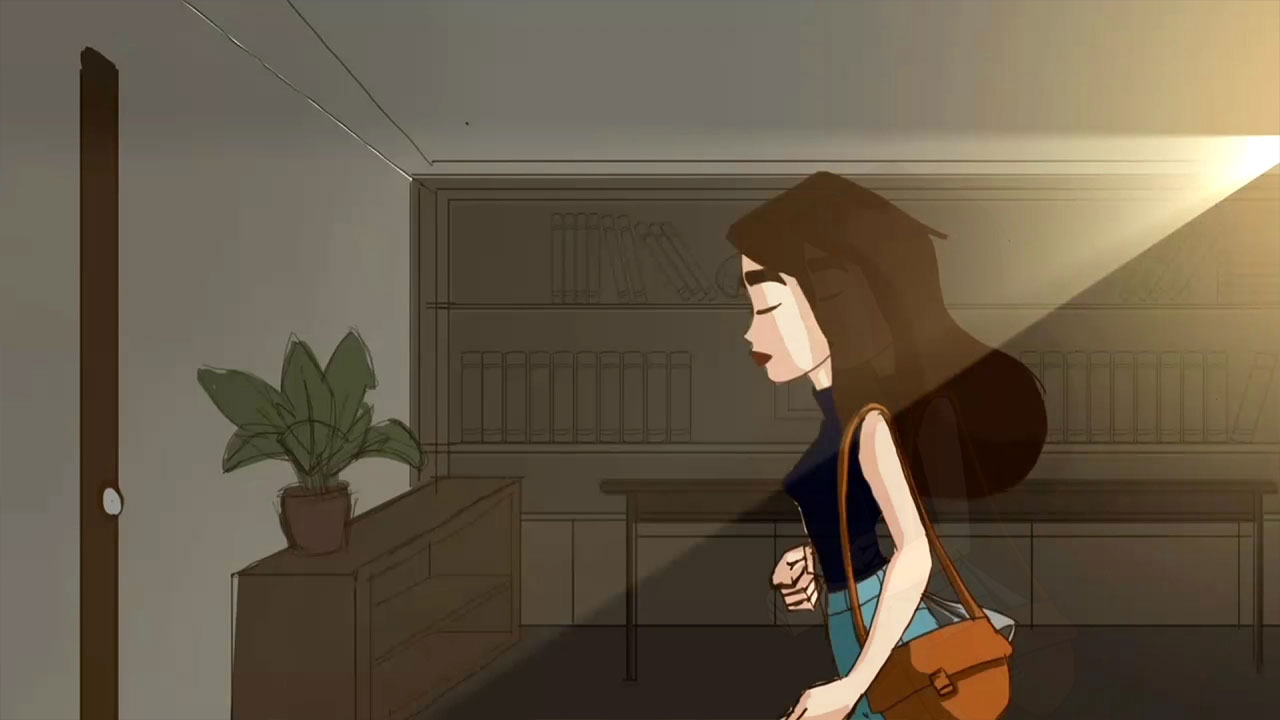 Collision
Nina Abouzeid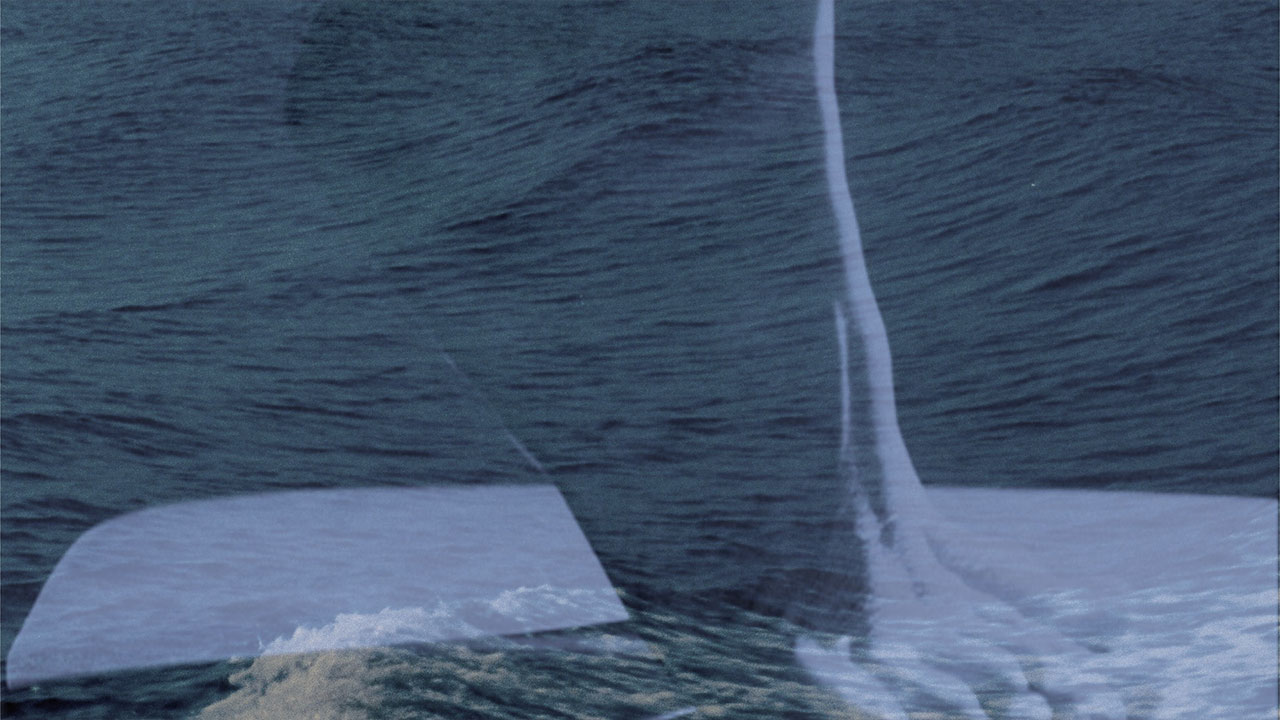 Towards the Colonies
Miryam Charles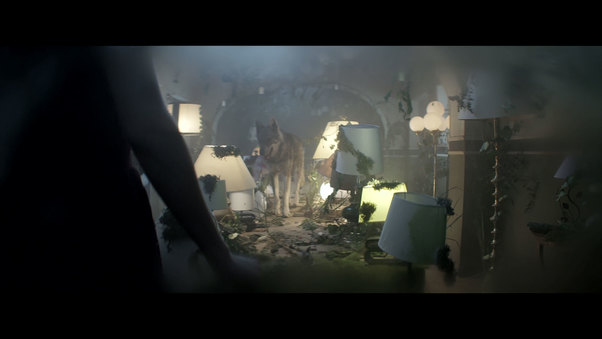 Oscillation
Dídac Gimeno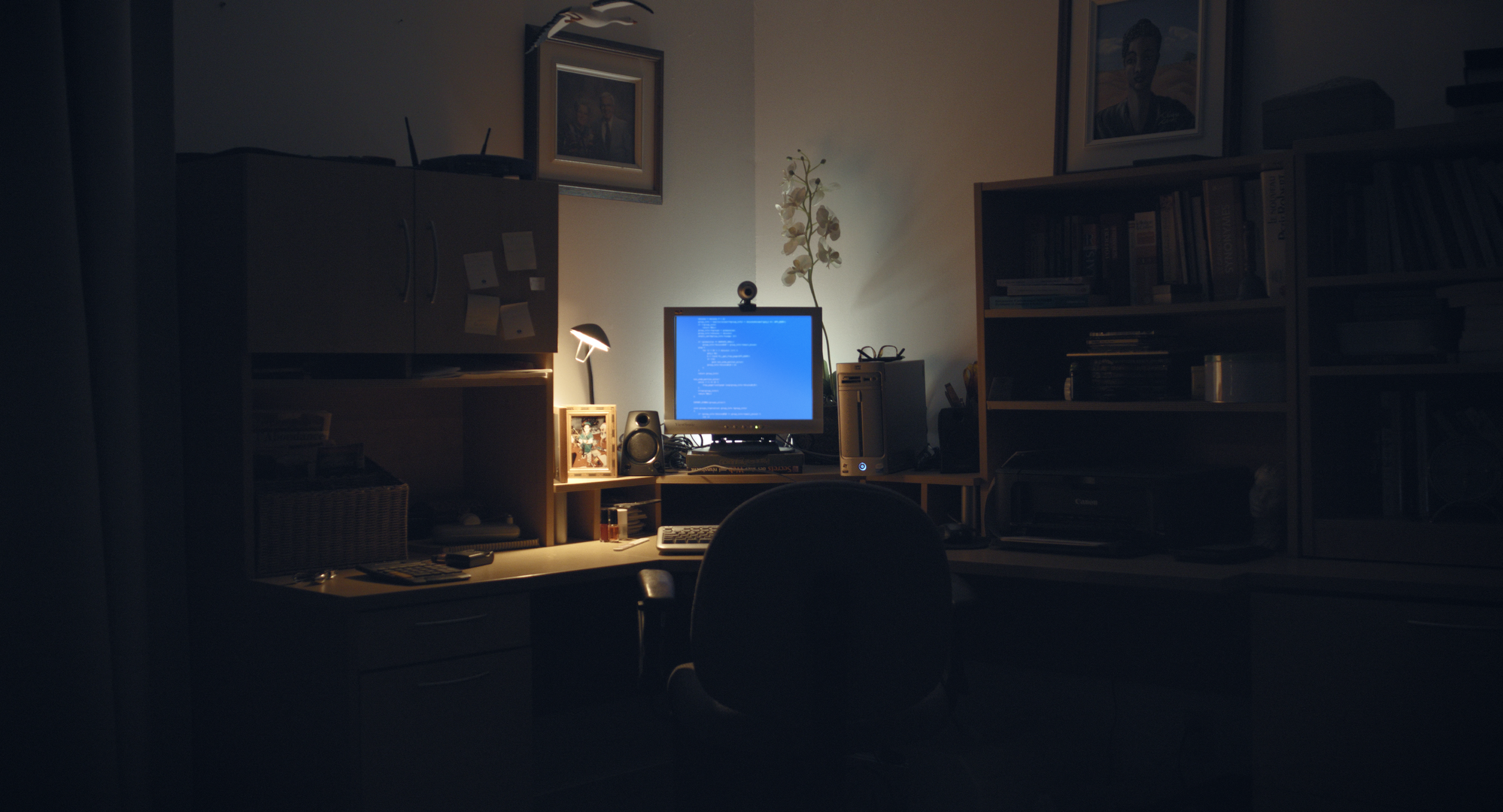 Skynet
Nicolas Krief
Hoverboard
Sydney Freeland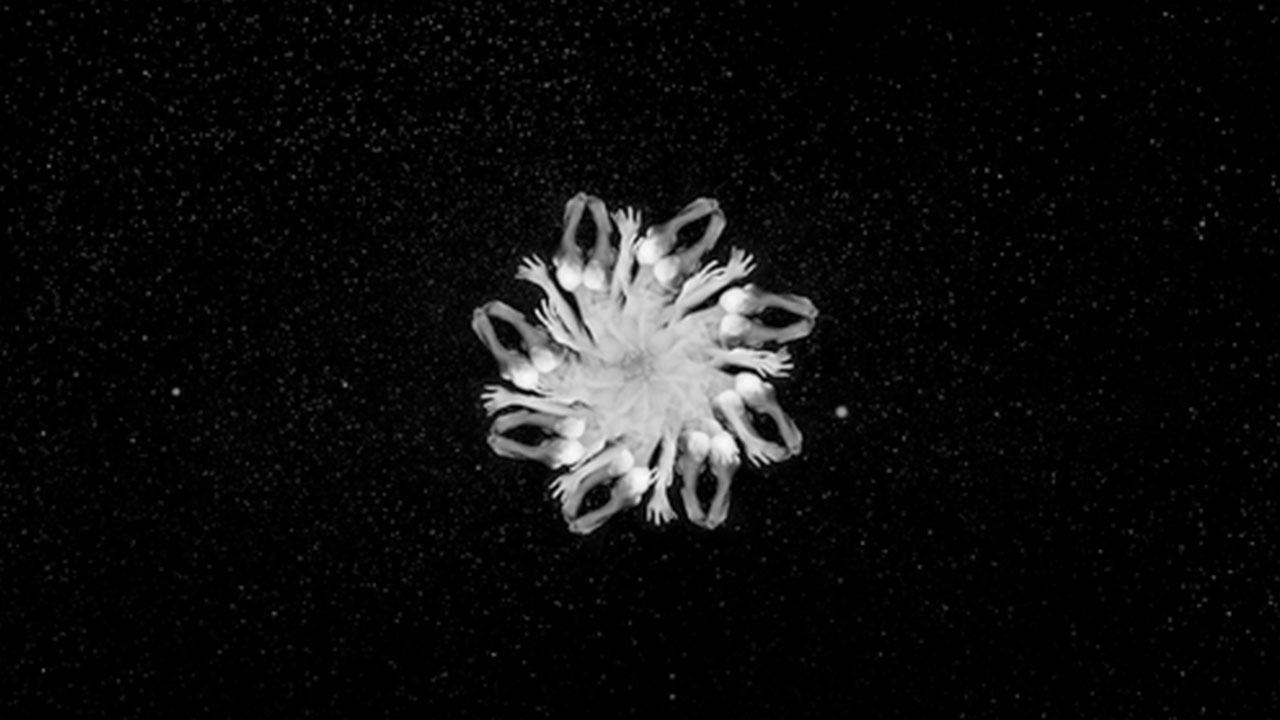 The Bones Remember
Jim Chuchu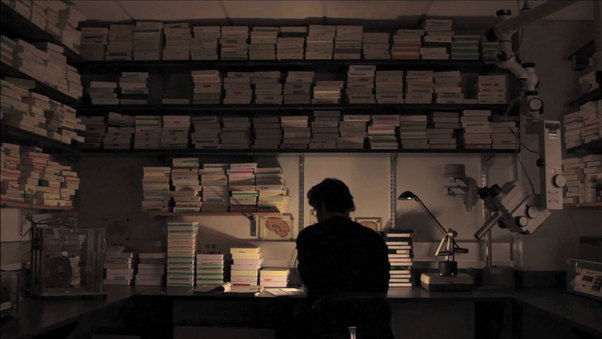 Déjà vu
Alexis Gambis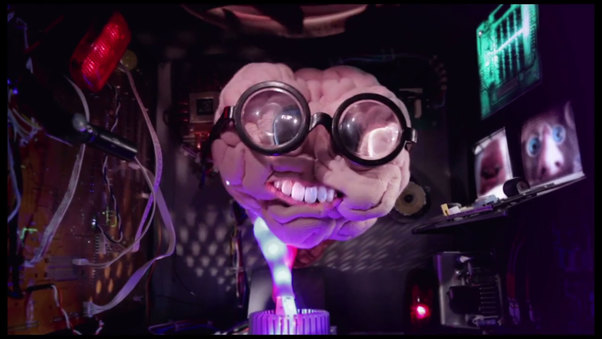 Organopolis
Luis Nieto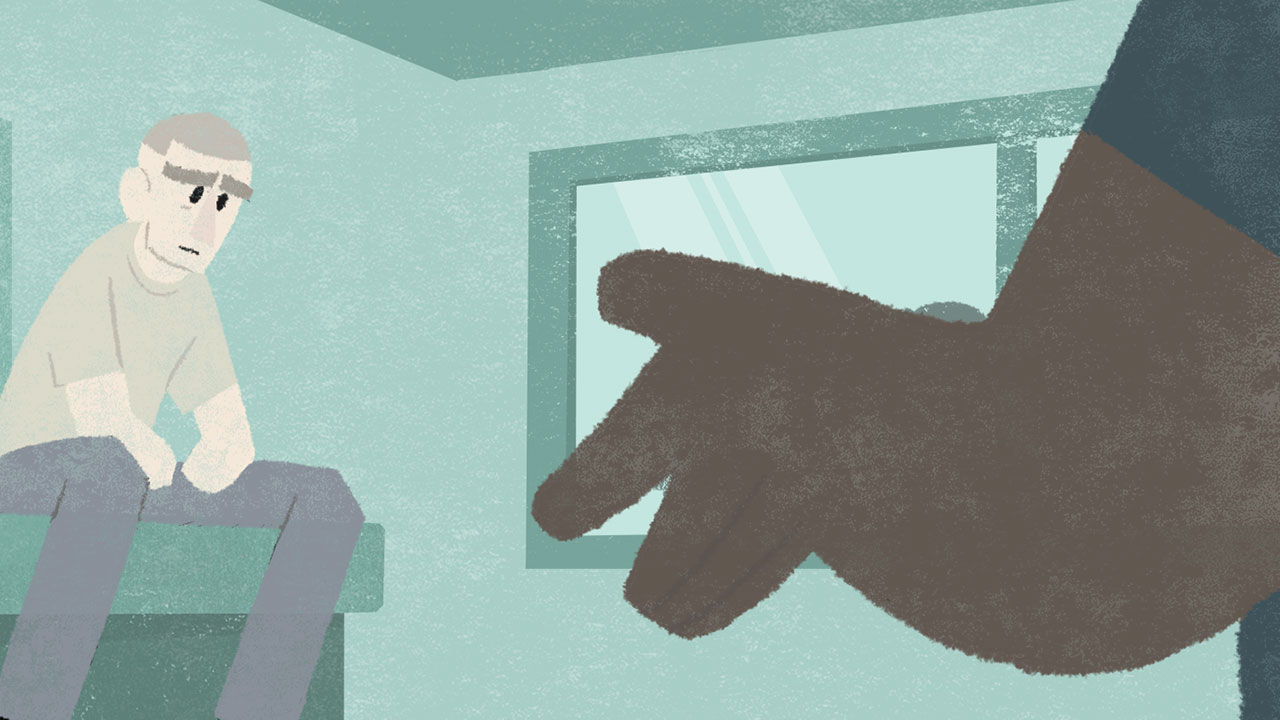 Cradle
Devon Manney
The Waiting Room
Hend Fakhroo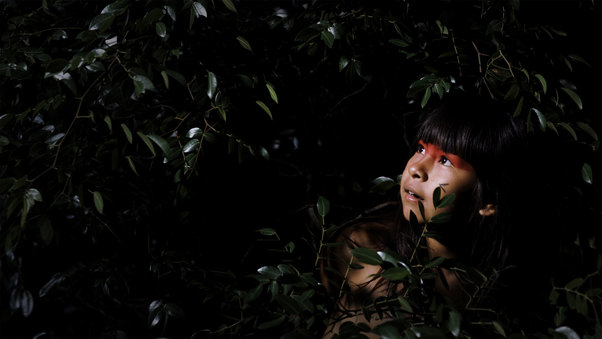 Naiá e a Lua (Naiá and the Moon)
Leandro Tadashi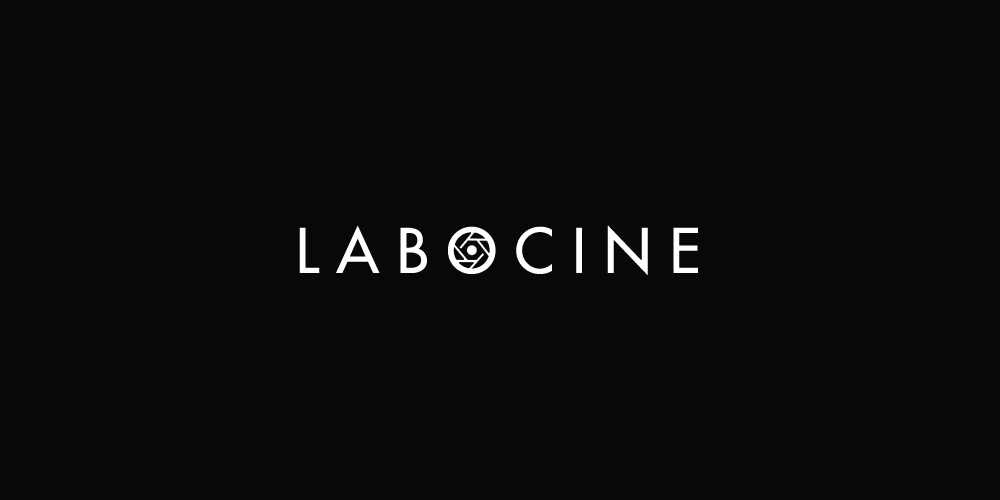 Mousetrap
Alexis Gambis
Zerzura
Christopher Kirkley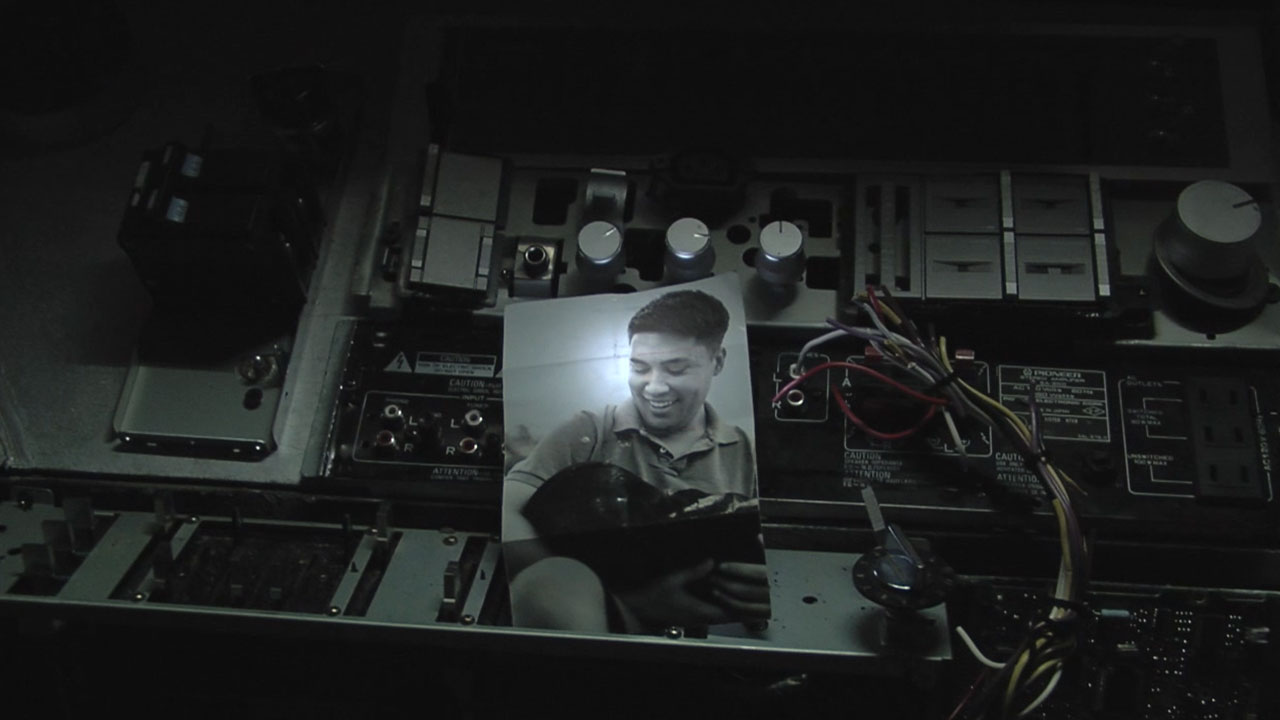 The Rocket Boy
Donavan Seschillie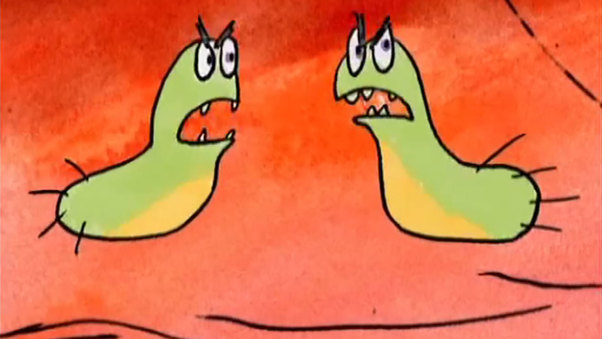 Mutations – Selections: The Bacteria Resist
Yannick Mahé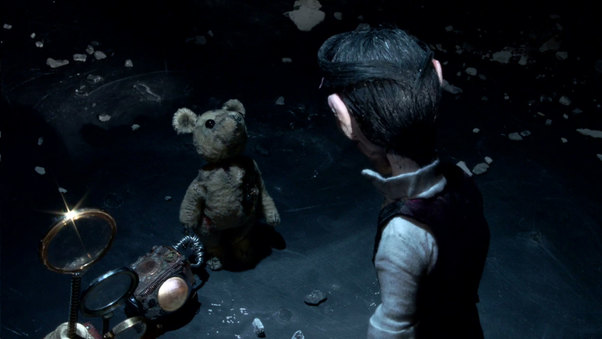 The Astronomer's Sun
Simon Cartwright,Jessica Cope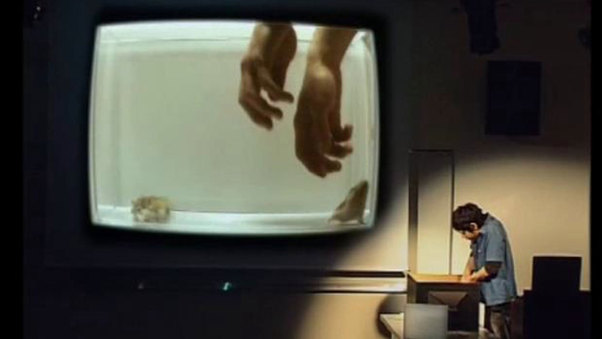 Carlitopolis
Nieto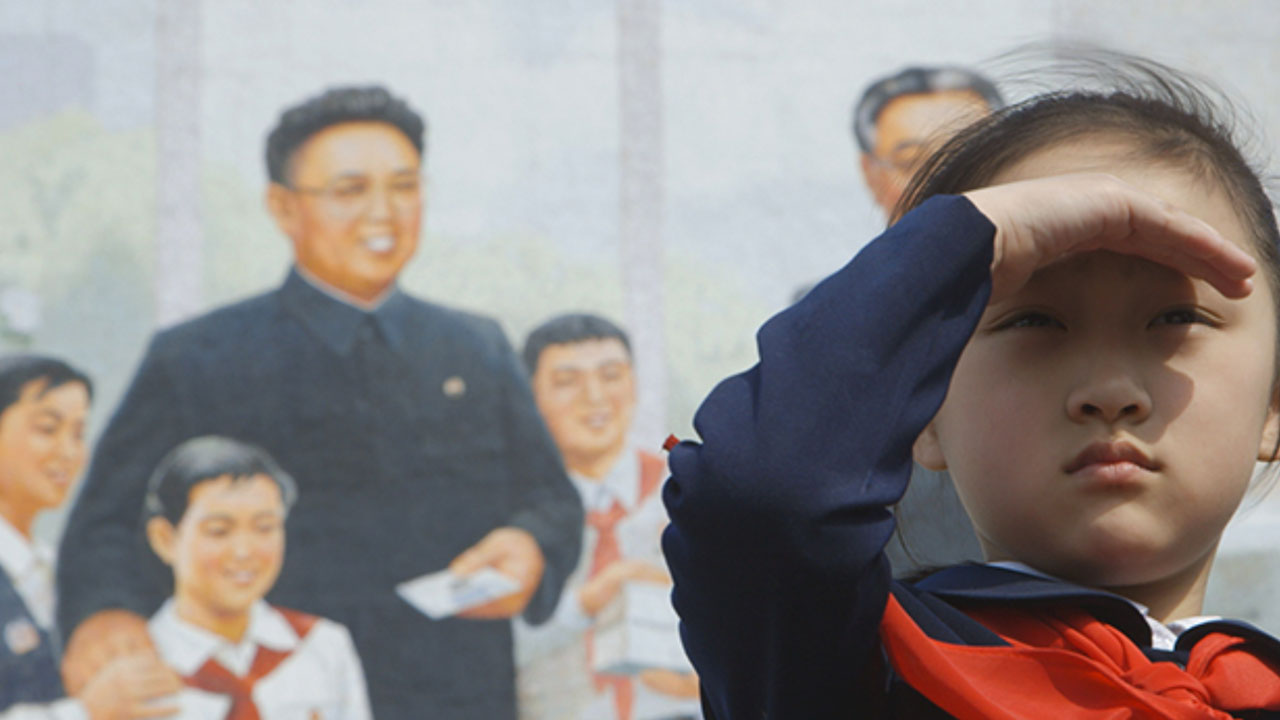 Under The Sun
Vitaly Mansky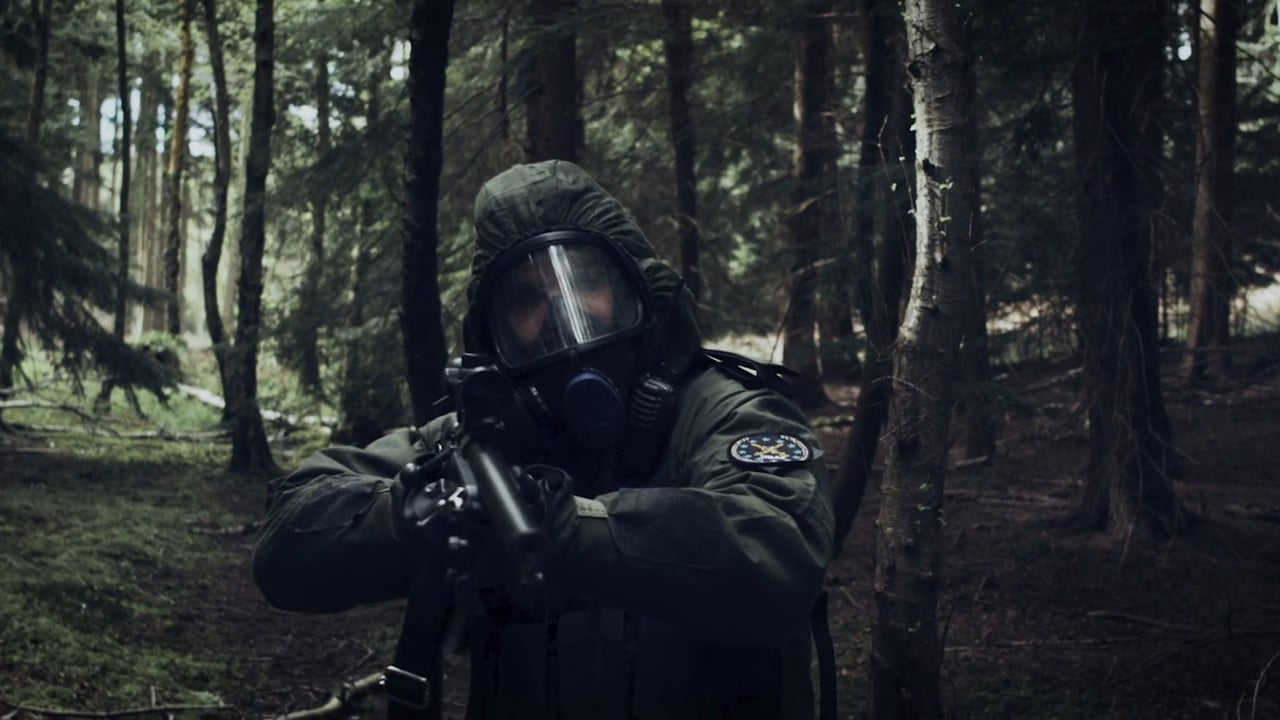 The Border
Norman Tamkivi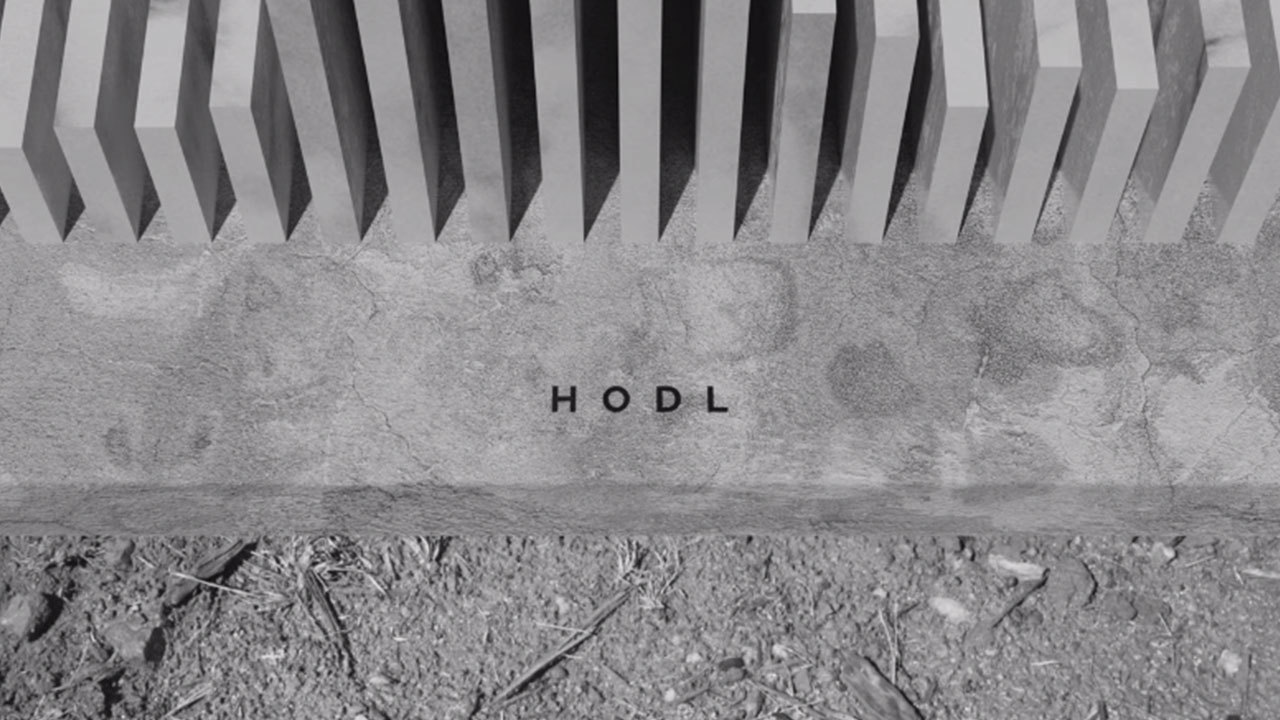 The Satoshi Sculpture Garden
Christopher Arcella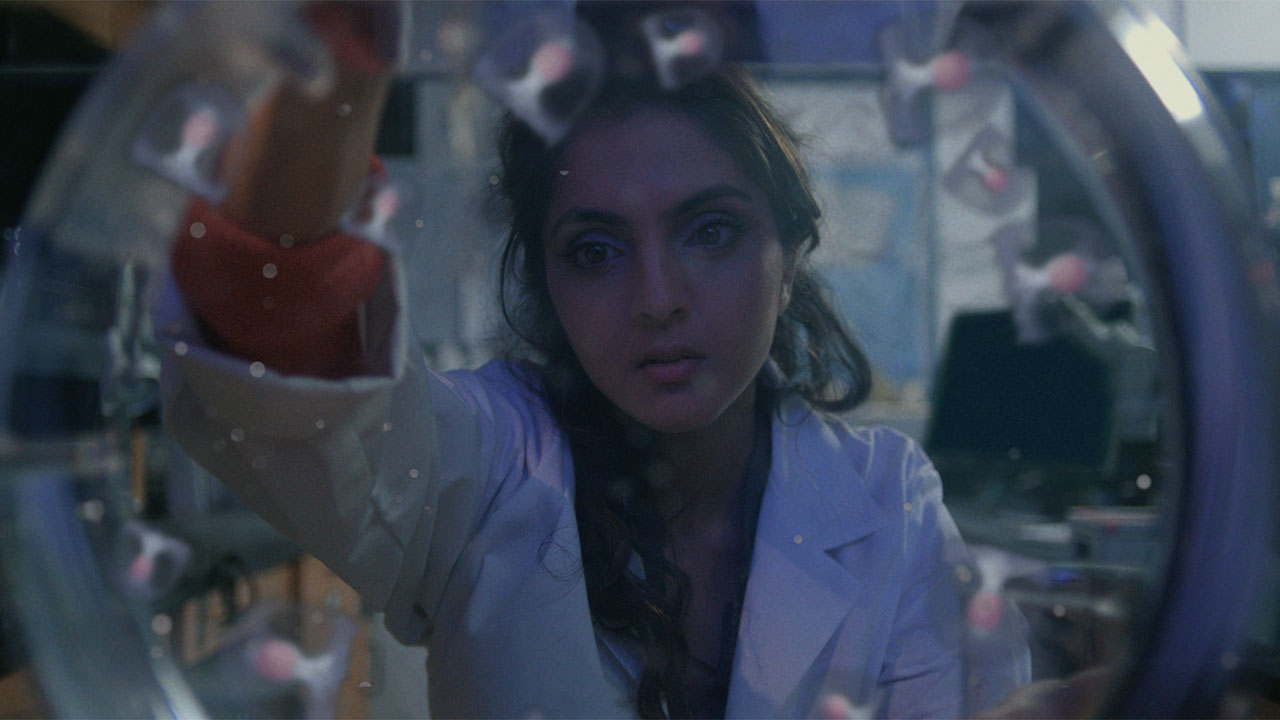 Mira
Amanda Tasse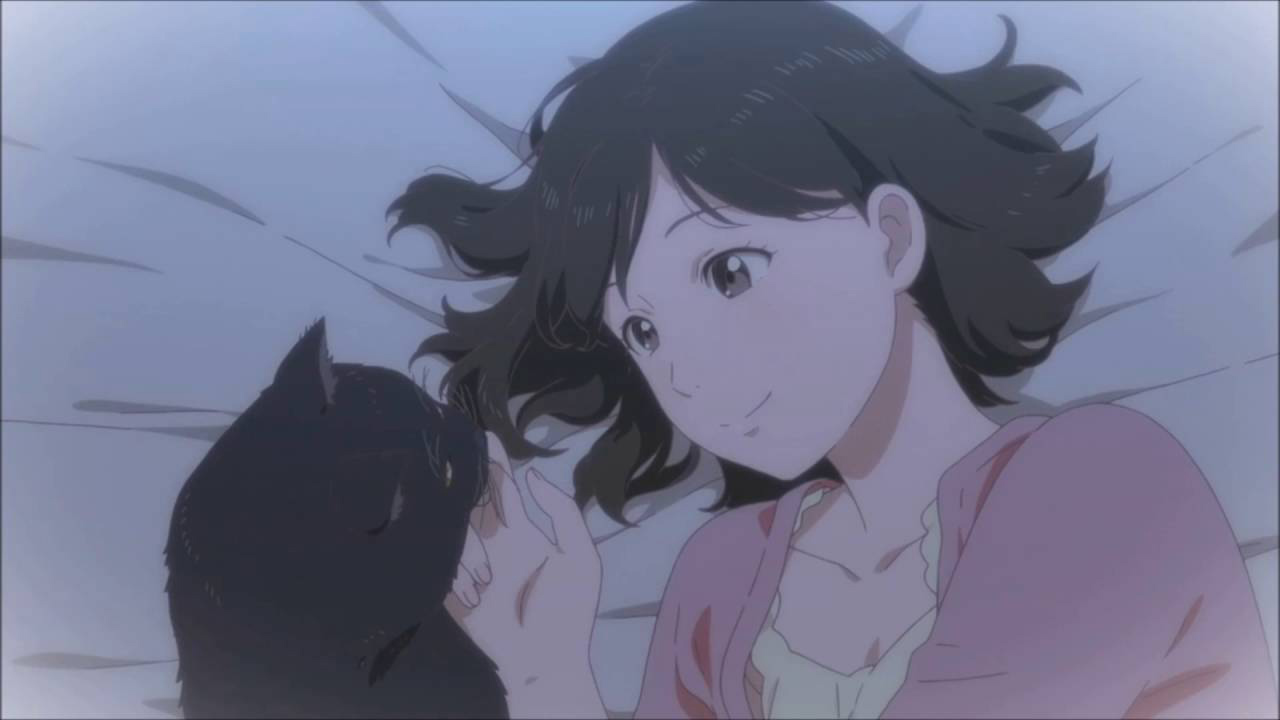 Kanojo to kanojo no neko (She and Her Cat: Their Standing Points)
Makoto Shinkai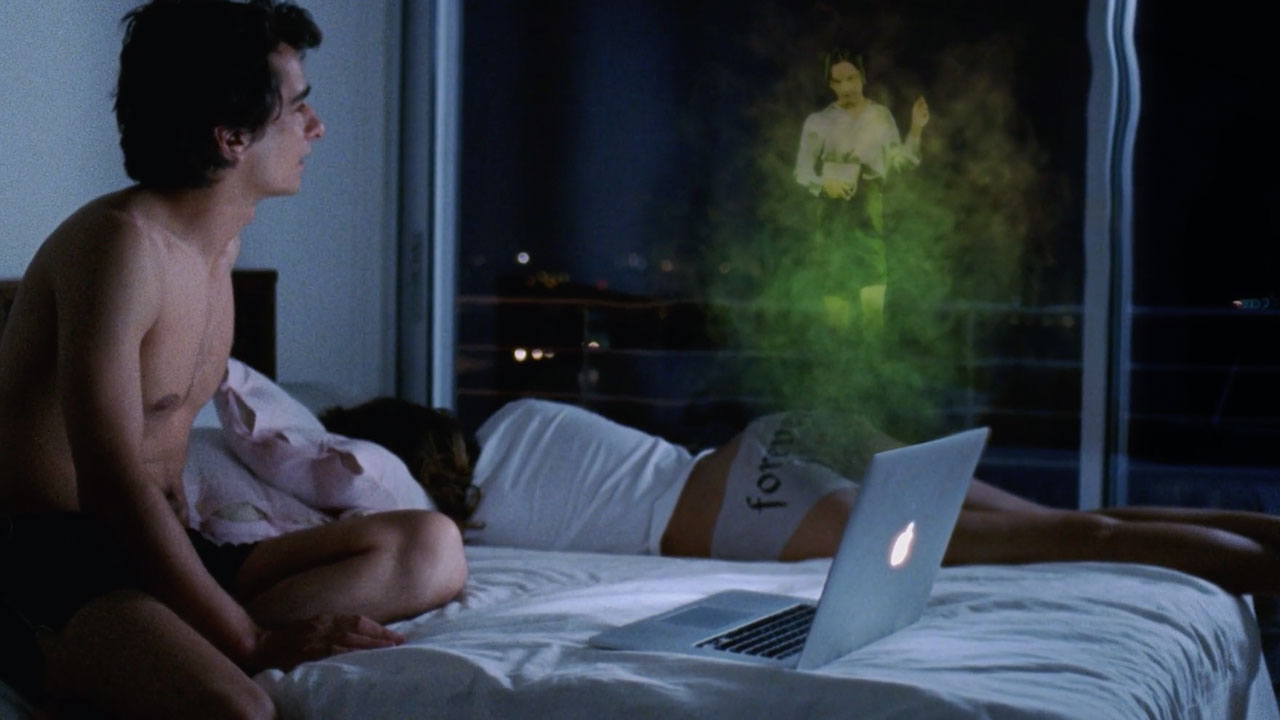 Freud und Friends
Gabriel Abrantes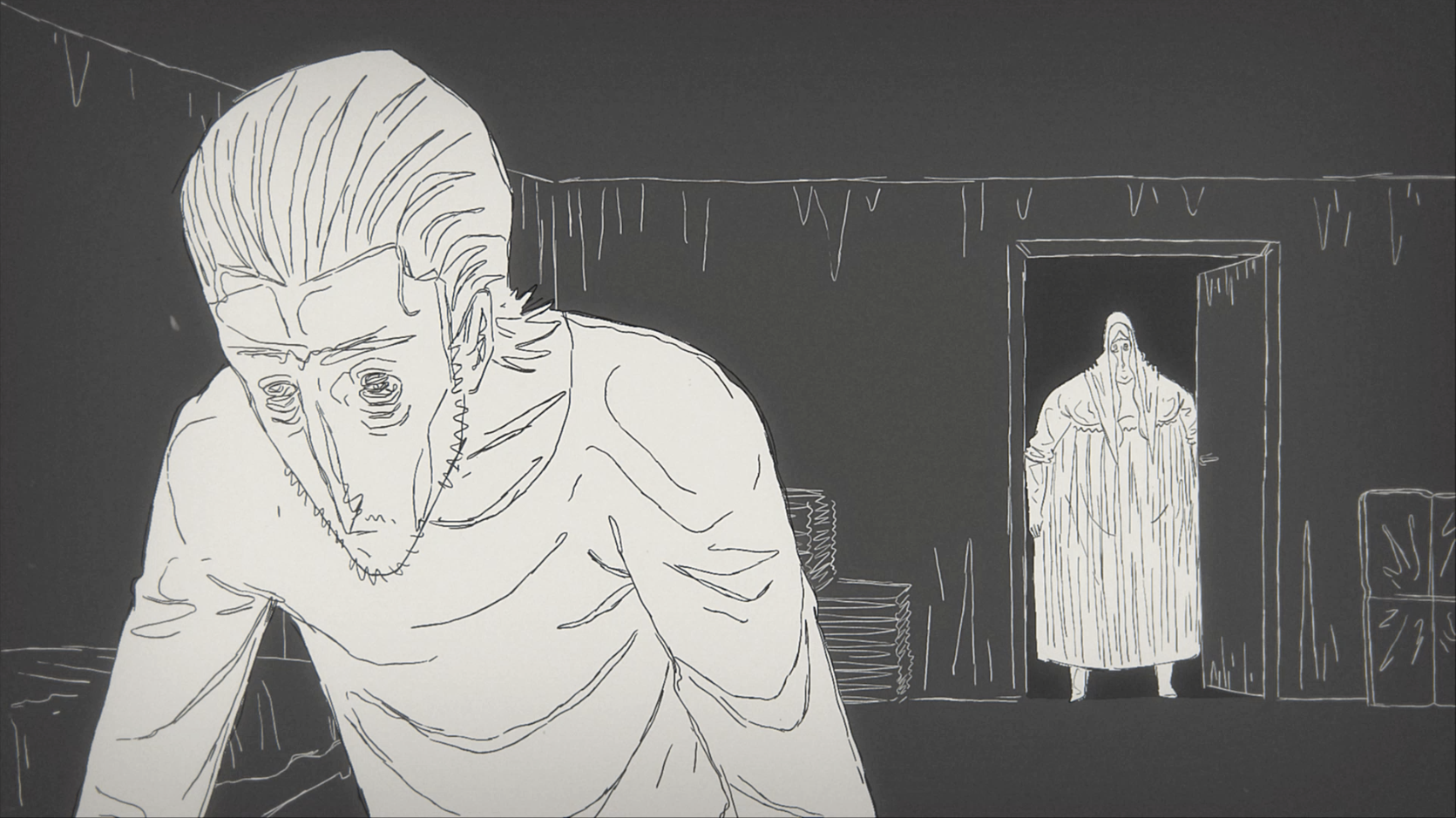 Transformation
Yousef Abdul ameer al bagshi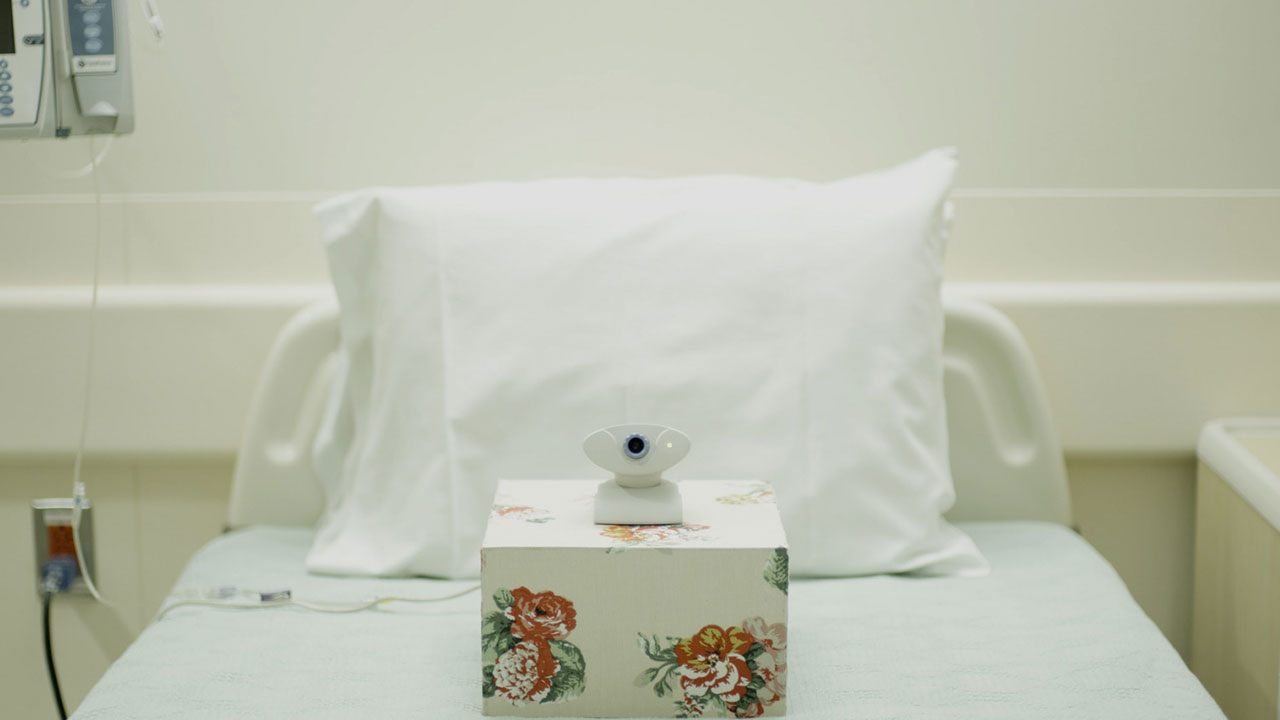 Some of Her Parts
Abie Sidell
Kuckuck
Aline Höchli
I Want Pluto to Be a Planet Again
Marie Amachoukeli,Vladimir Mavounia Kouka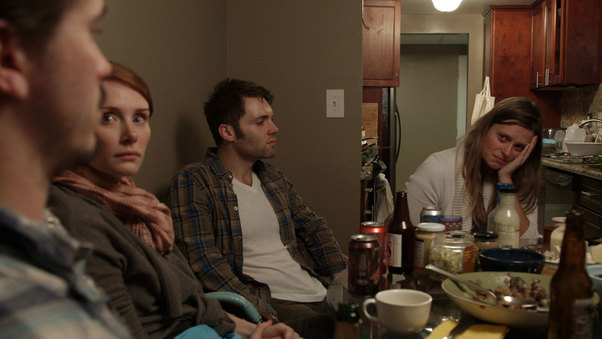 The Lion's Mouth Opens
Lucy Walker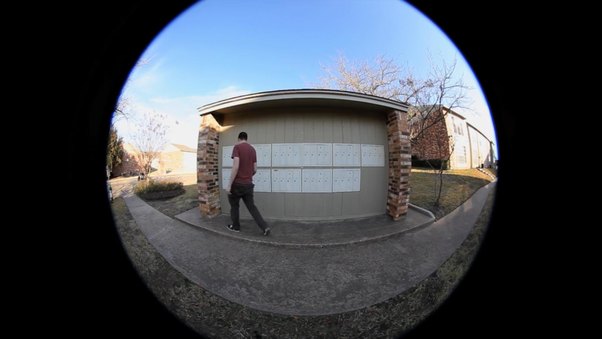 PermanentPresent
Kelly Loudenberg & Arianna Lapenne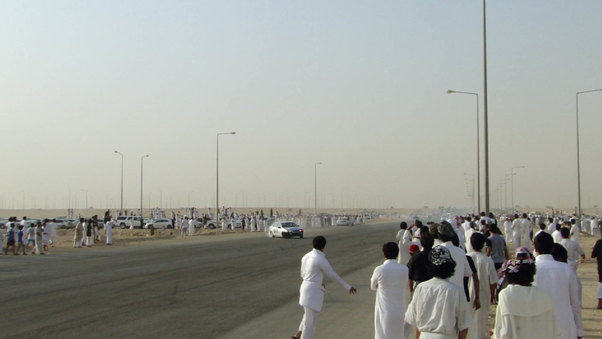 Hajwalah
Rana Jarbou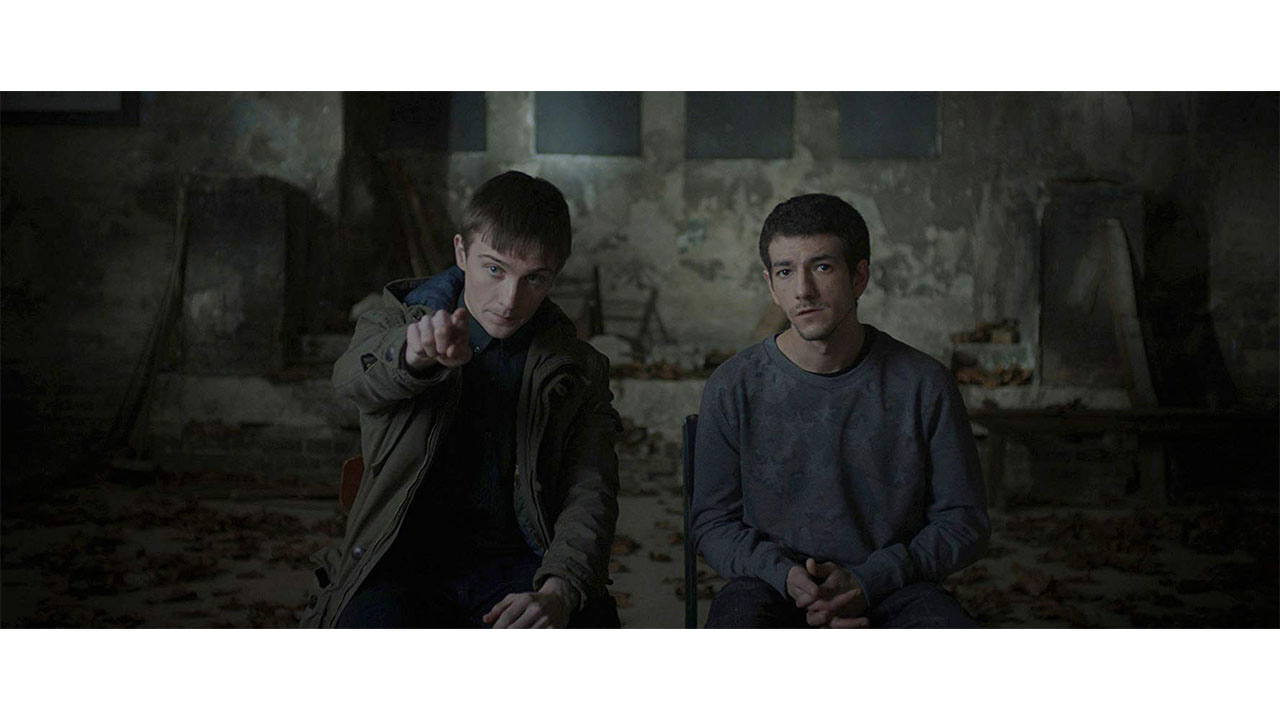 Breathe
Toby Meakins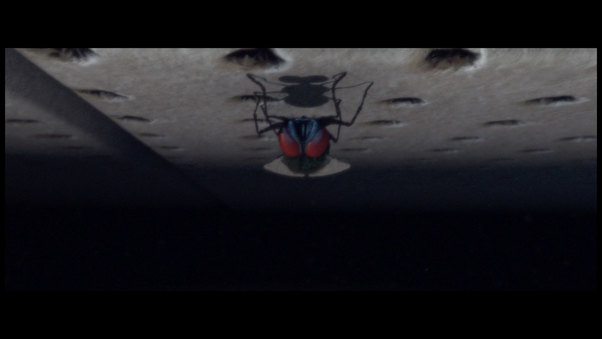 Flesh Computer
Ethan Shaftel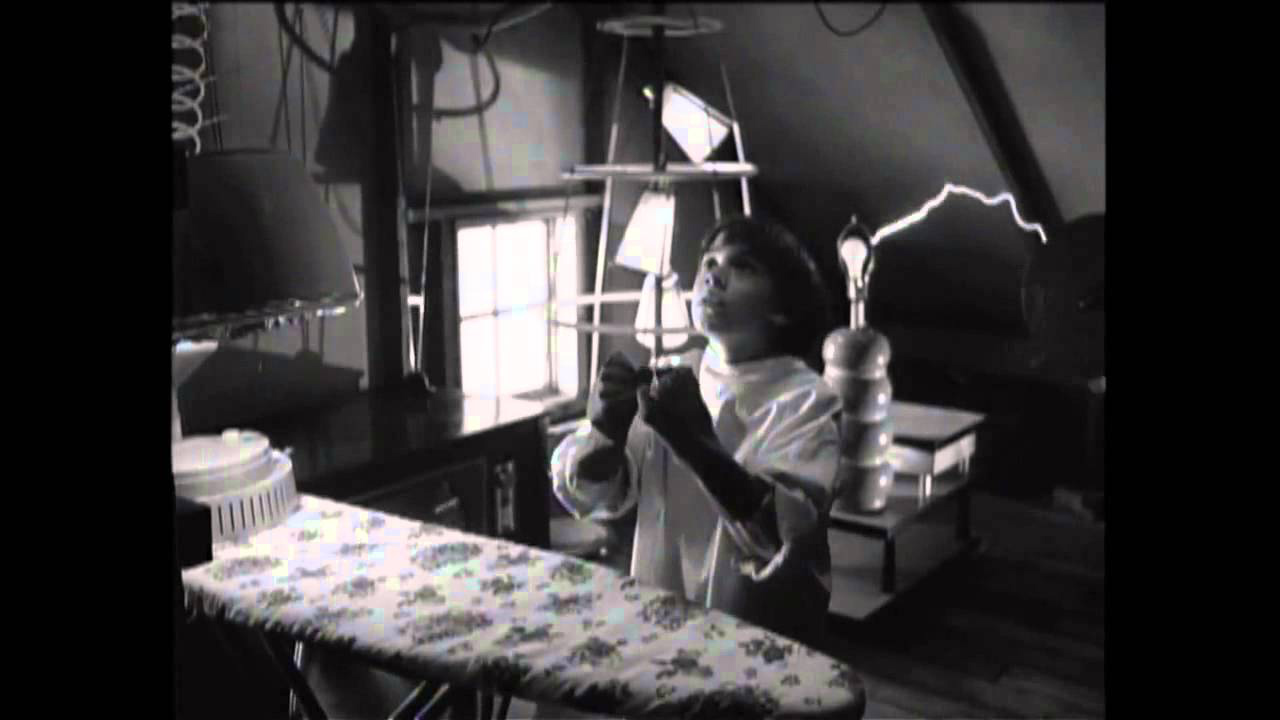 Frankenweenie
Tim Burton
The Fortress
Miryam Charles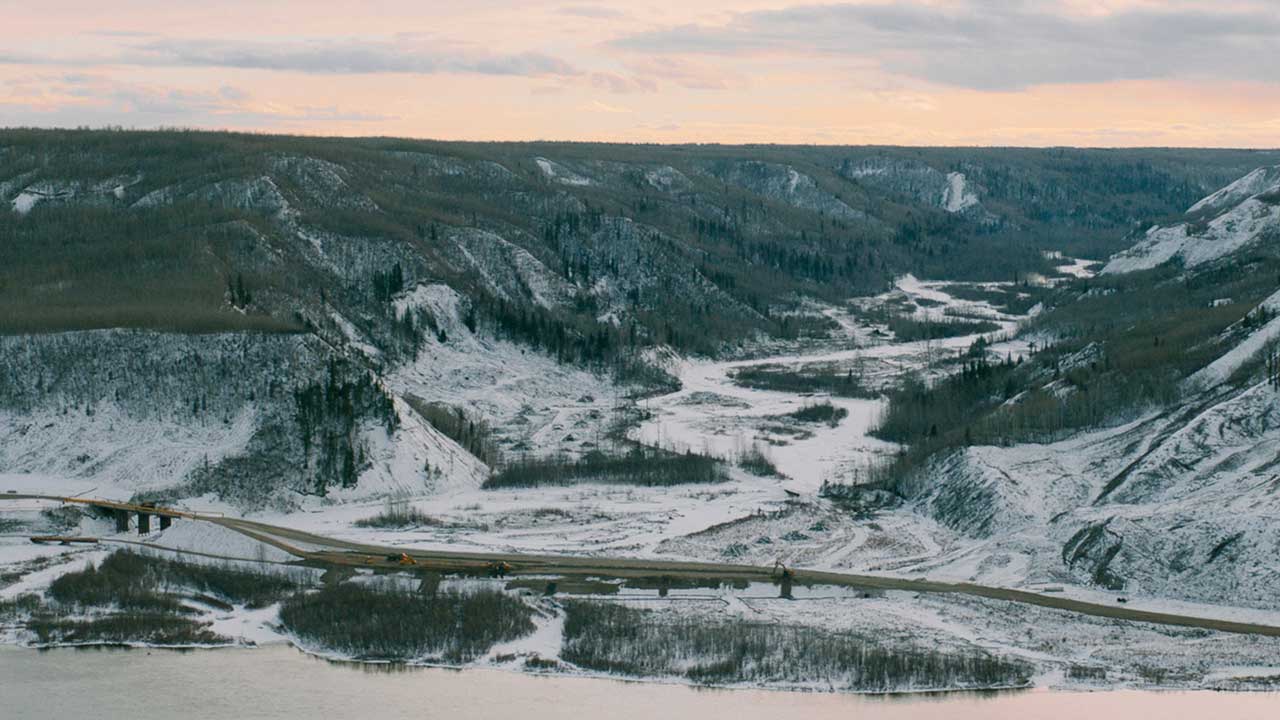 Memory of the Peace
Jean Parsons,Jennifer Chiu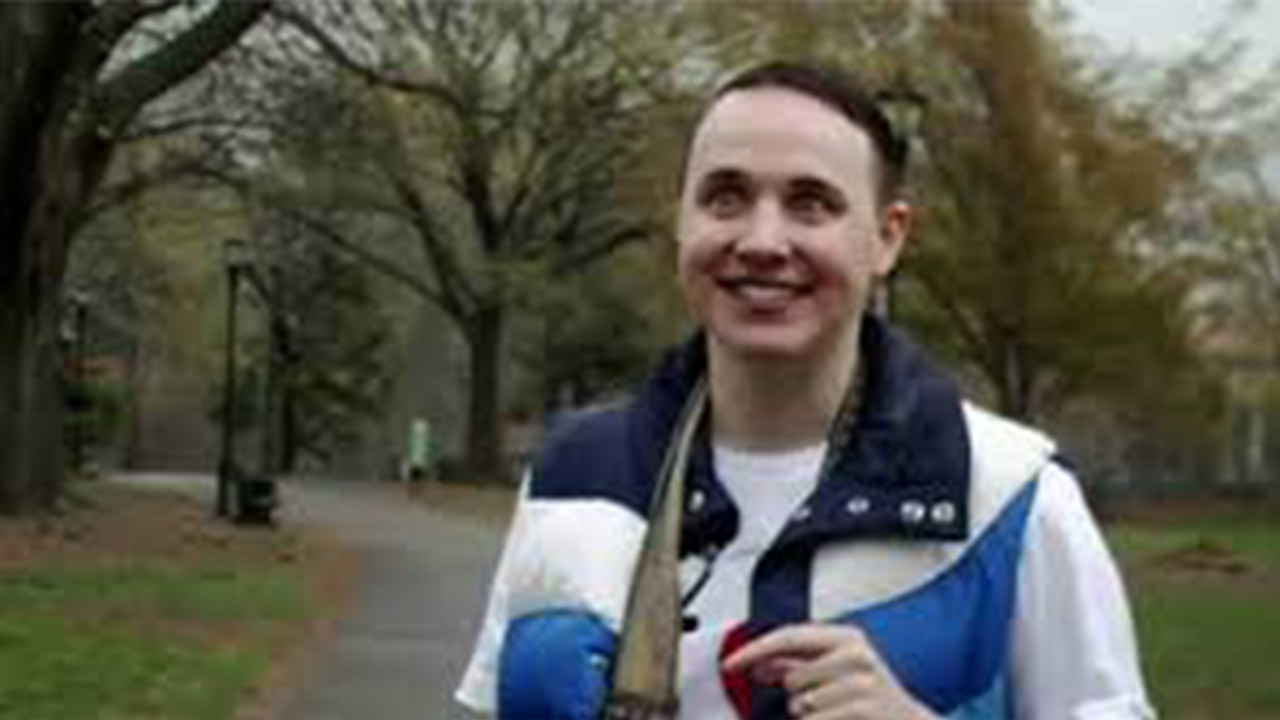 A Treatise on The Nature of Friendship
David Fishel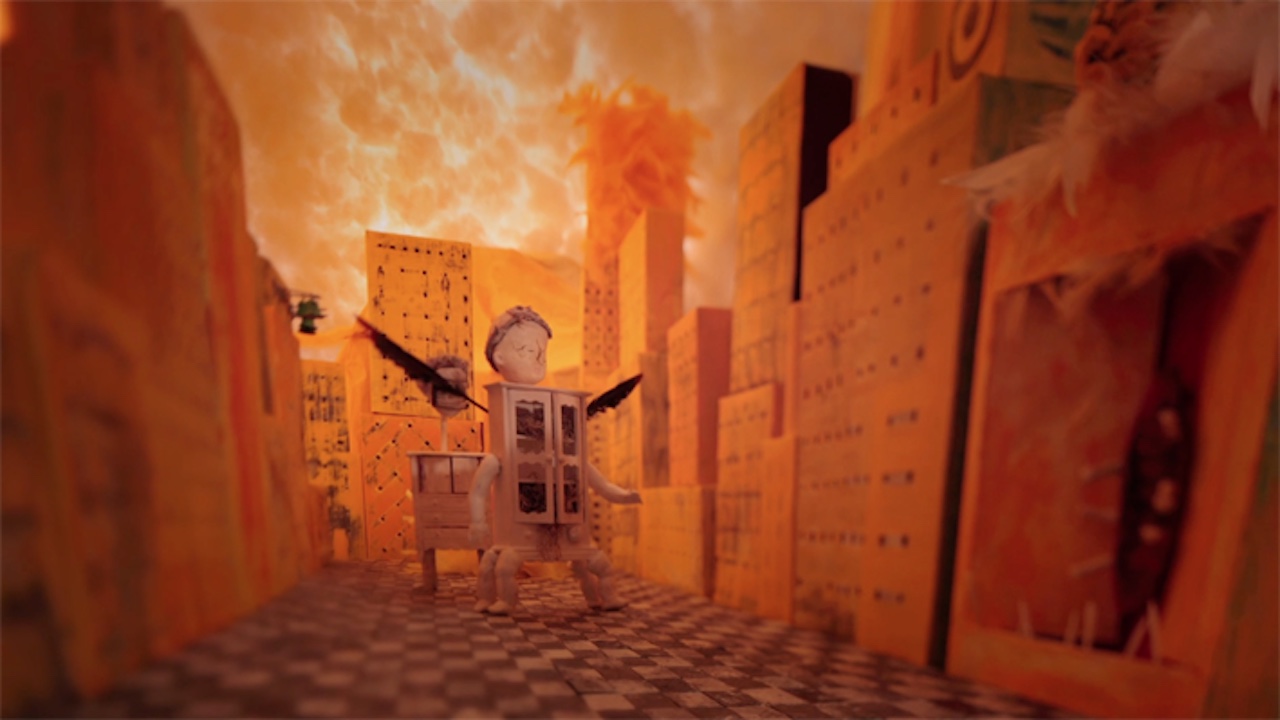 Move
John Graham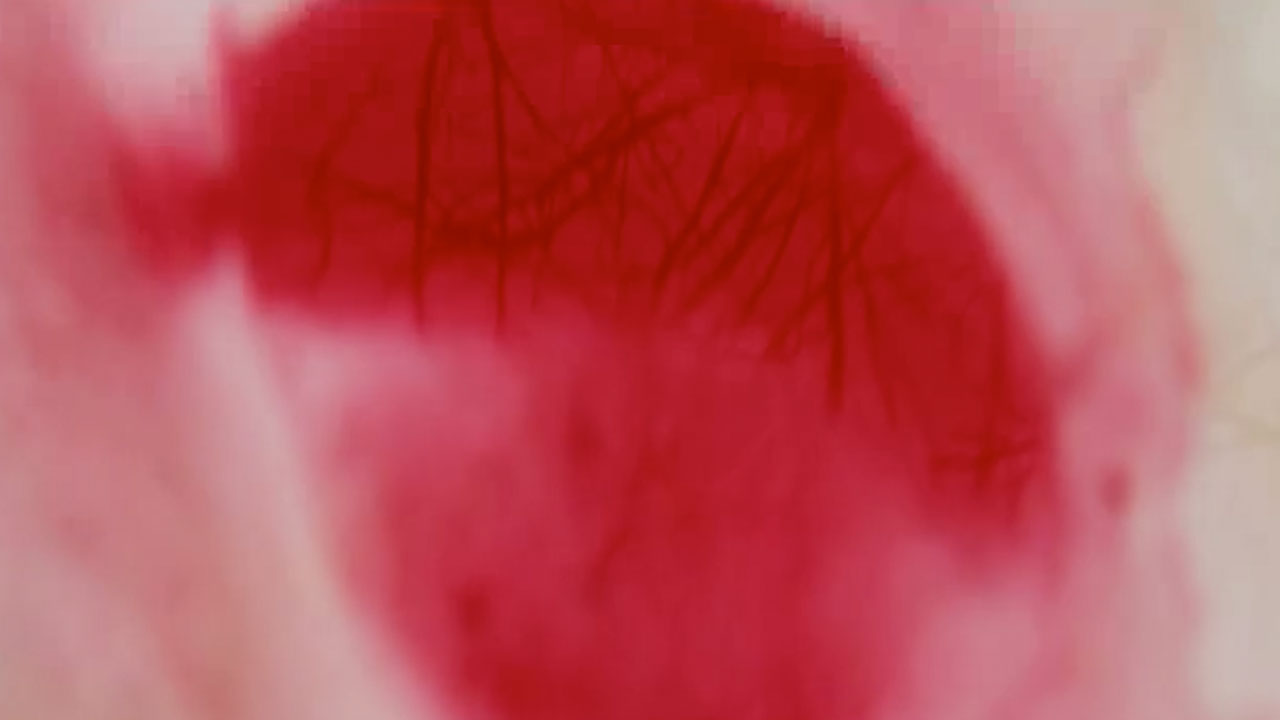 Dreaming Tigers
Graciela Cassel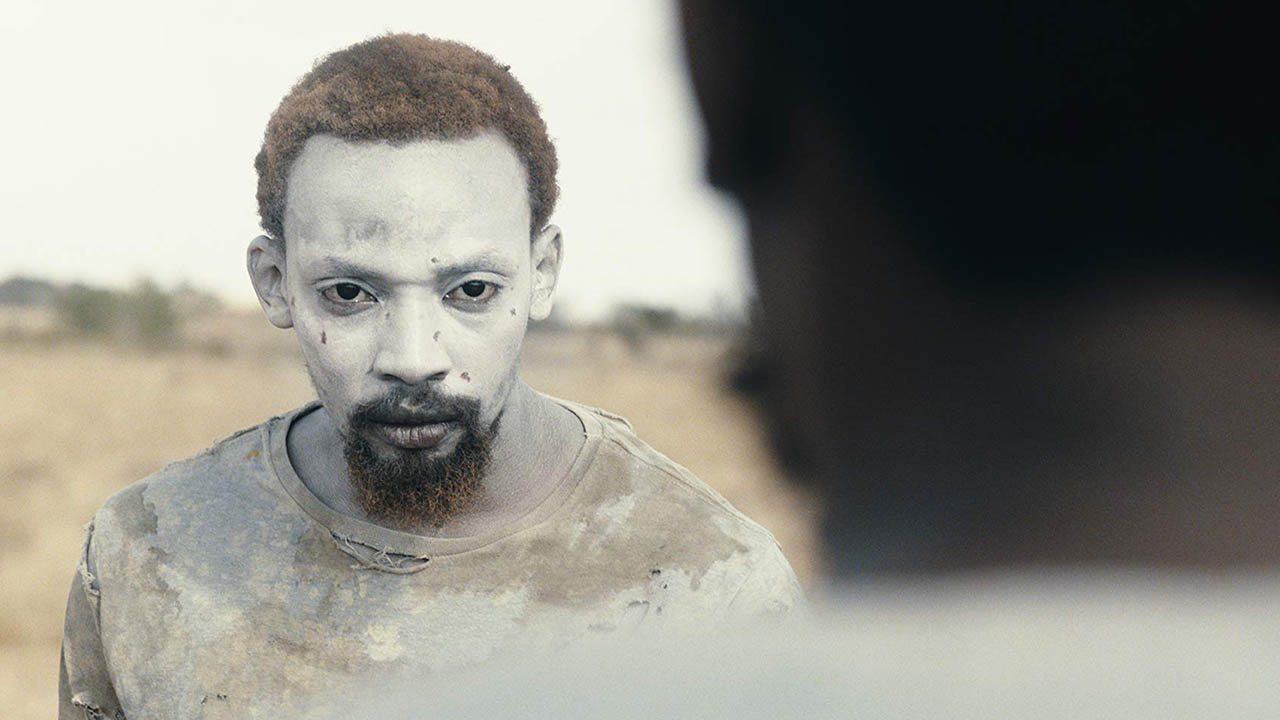 Kati Kati
Mbithi Masya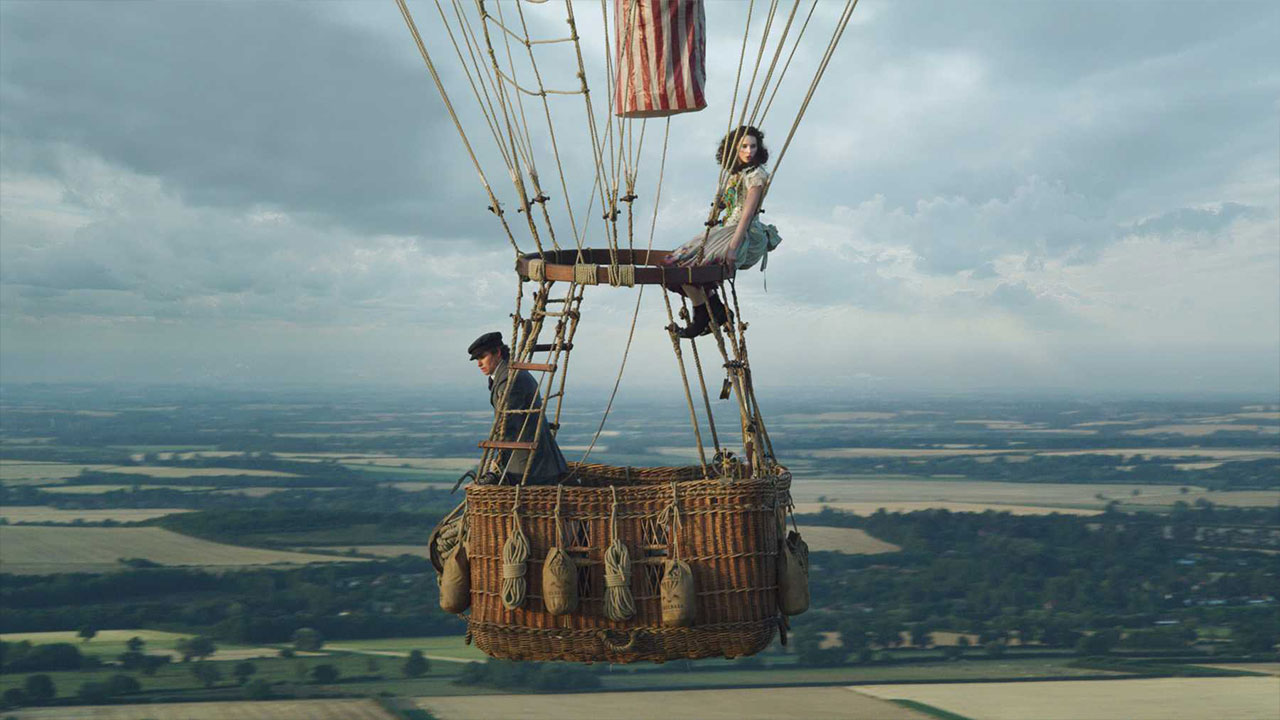 The Aeronauts
Tom Harper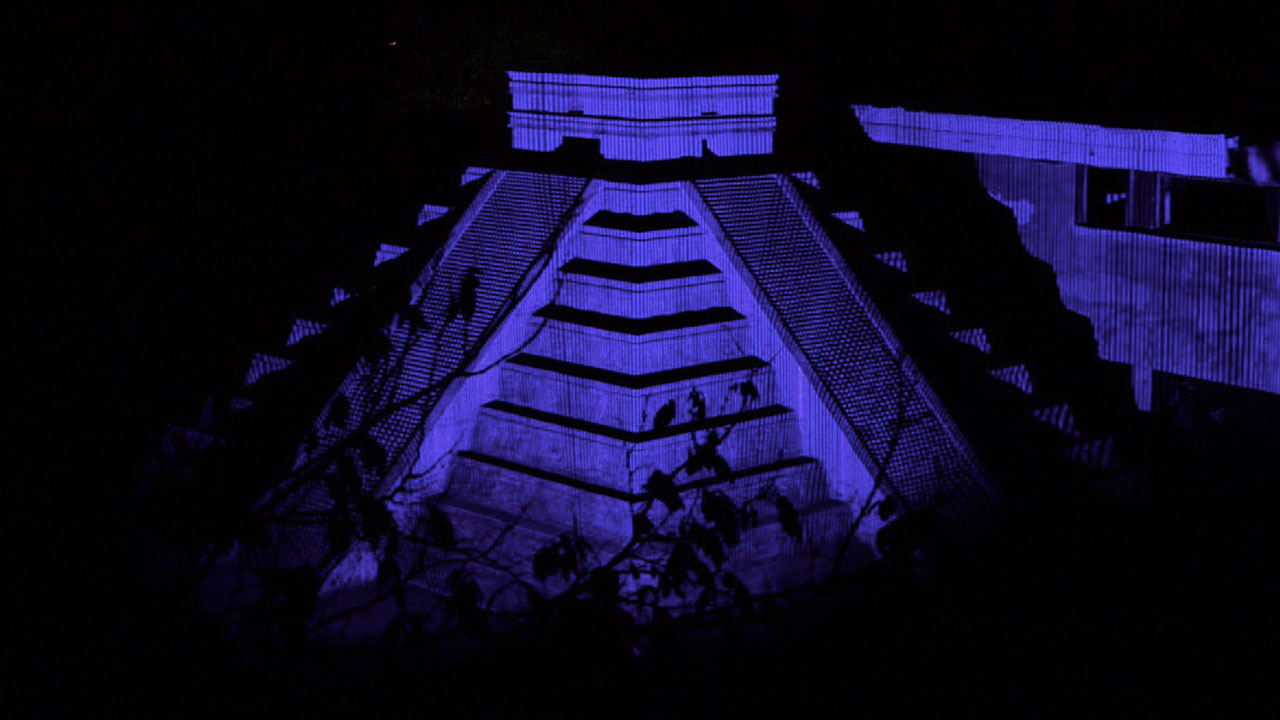 Ciudad Maya
Andrés Padilla Domene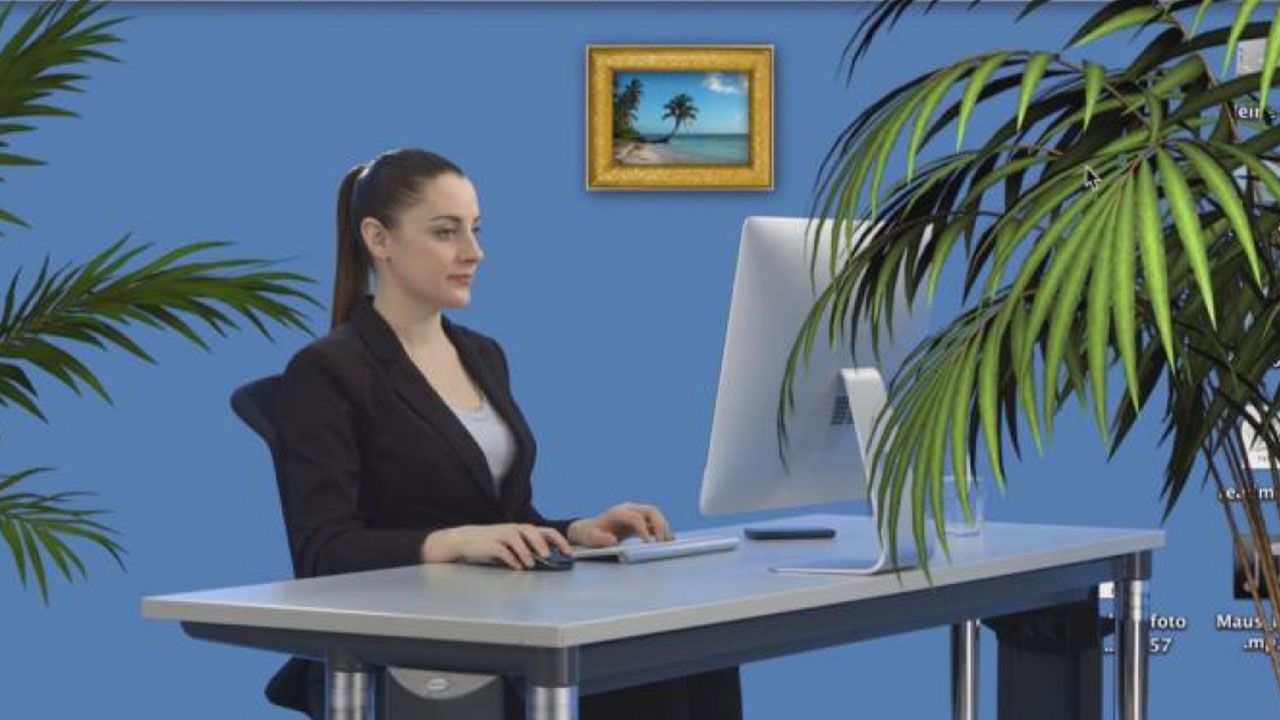 OS Love
Luc Gut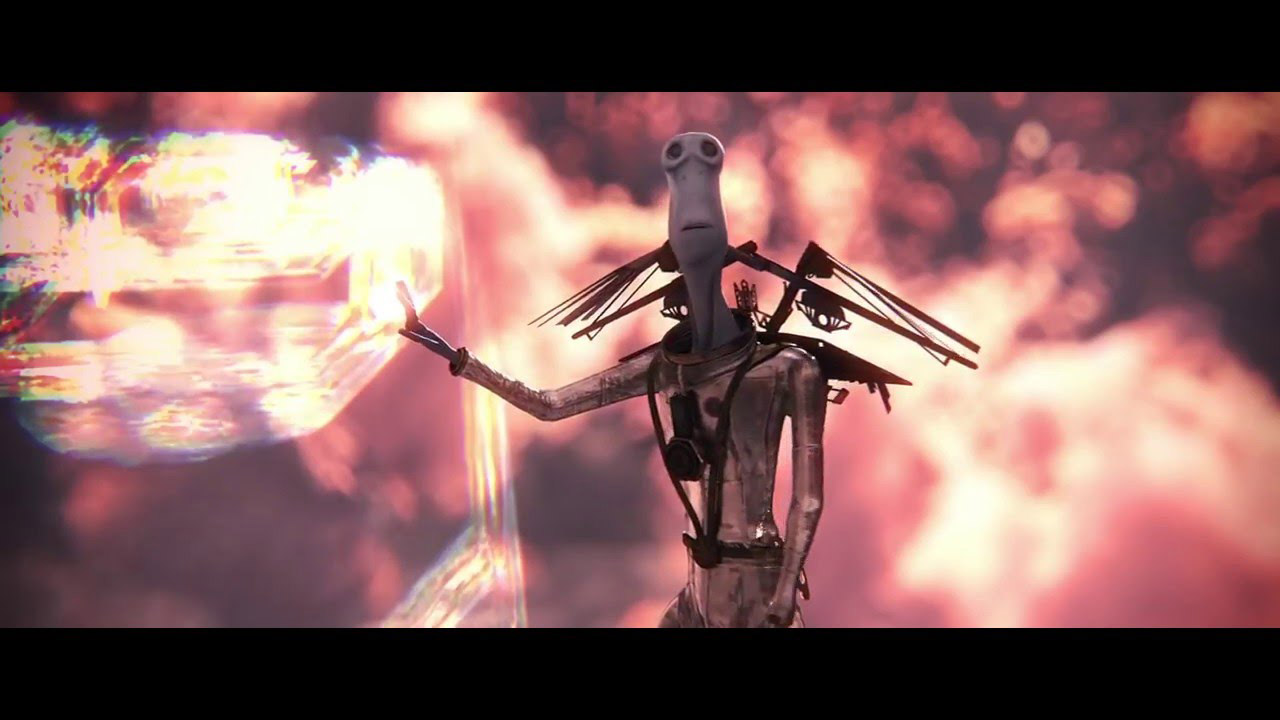 The Looking Planet
Eric Law Anderson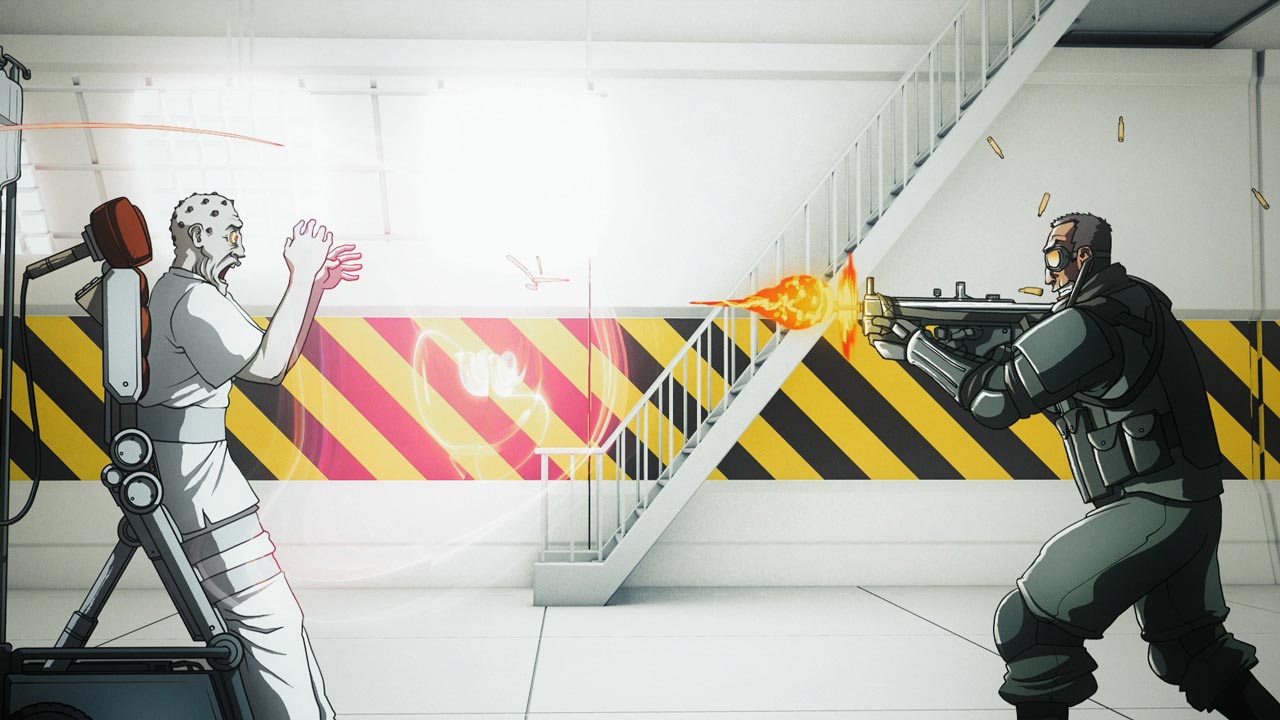 PostHuman
Cole Drumb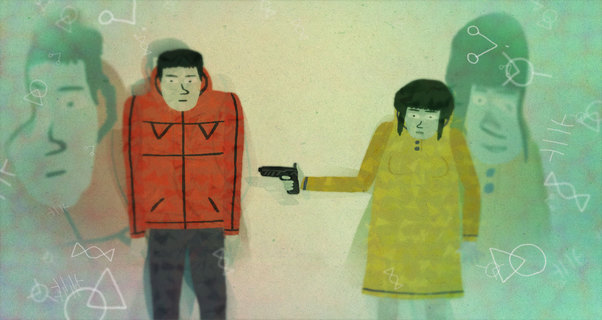 Tempête sur anorak (Storm Hits Jacket)
Paul Cabon
Figure
Lanre Malaolu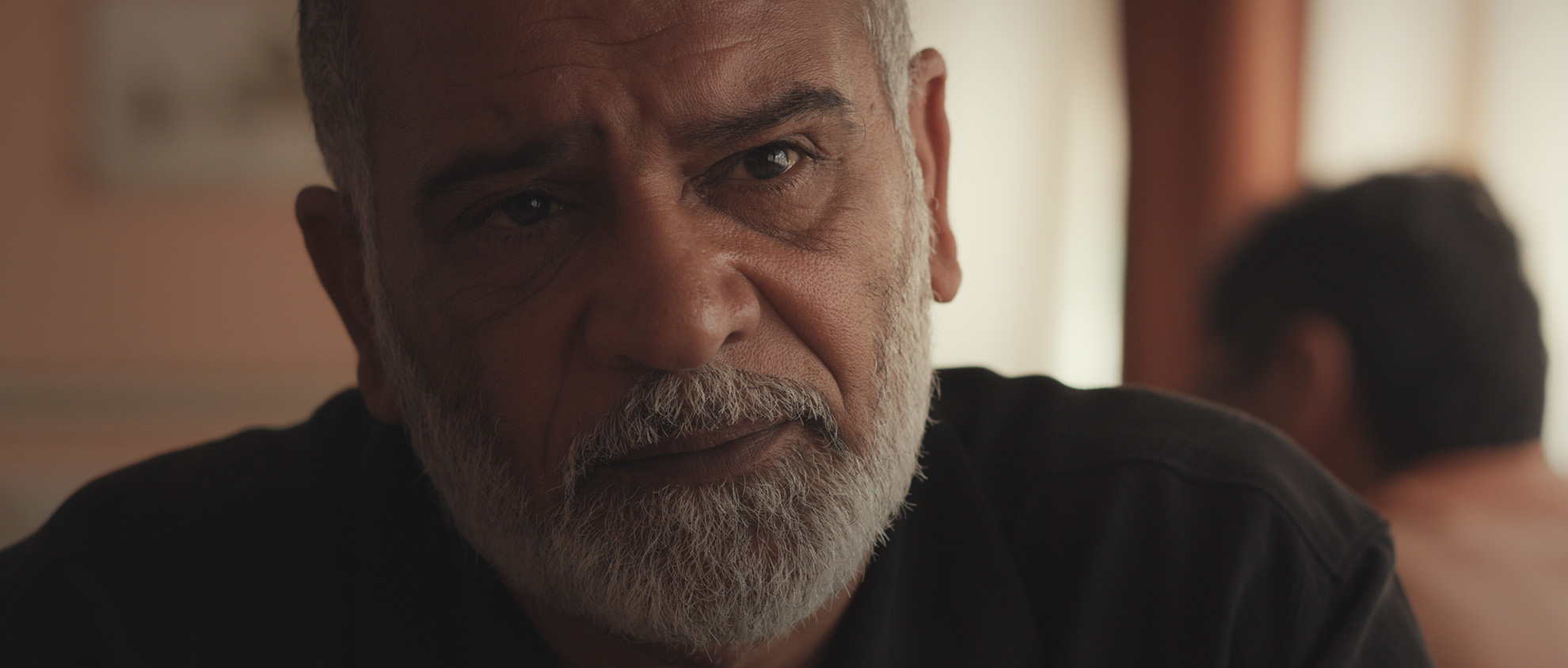 Tabiib (The Doctor)
Jim Savio
Gödel, Incomplete
Martha Goddard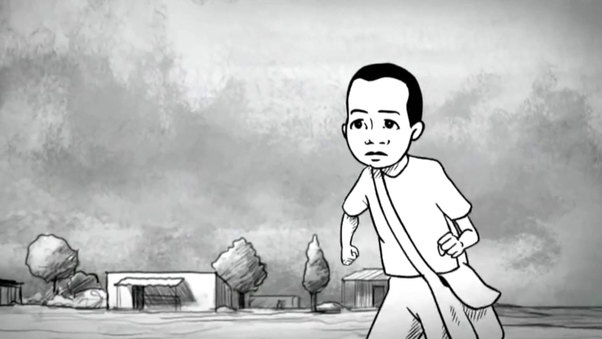 The Story of Cholera
Yoni Goodman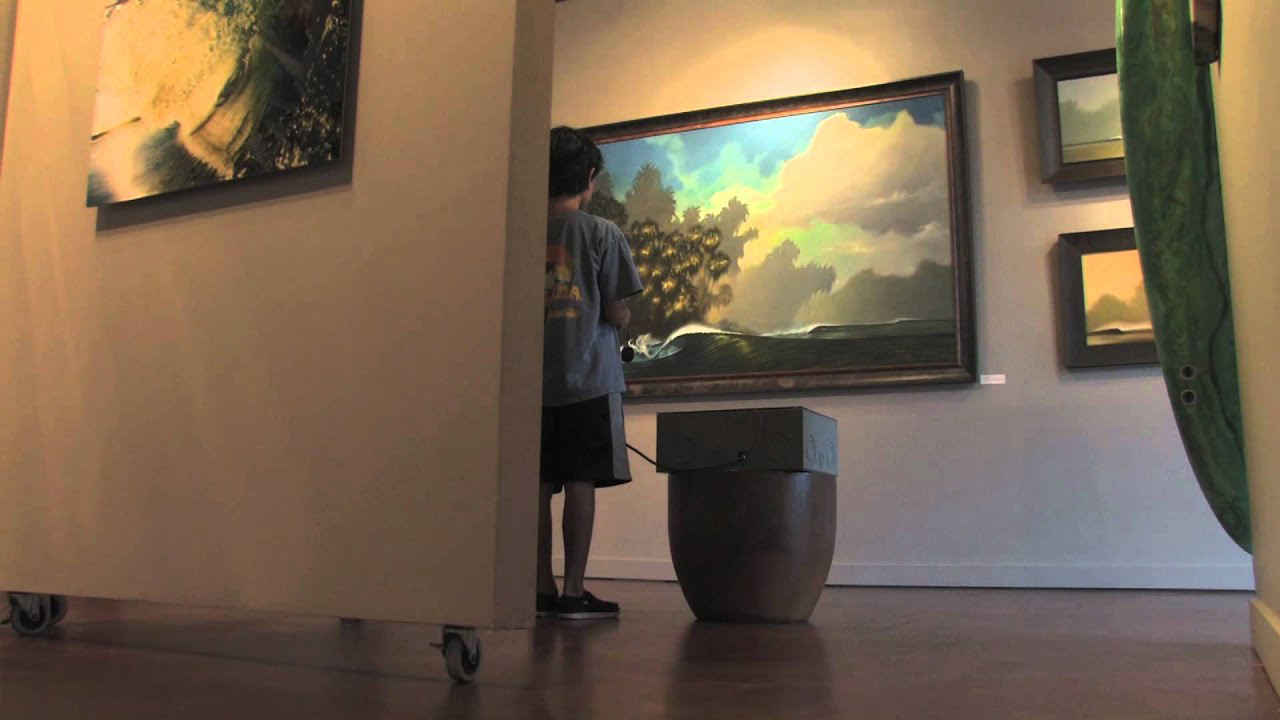 Binary
Hunter Peterson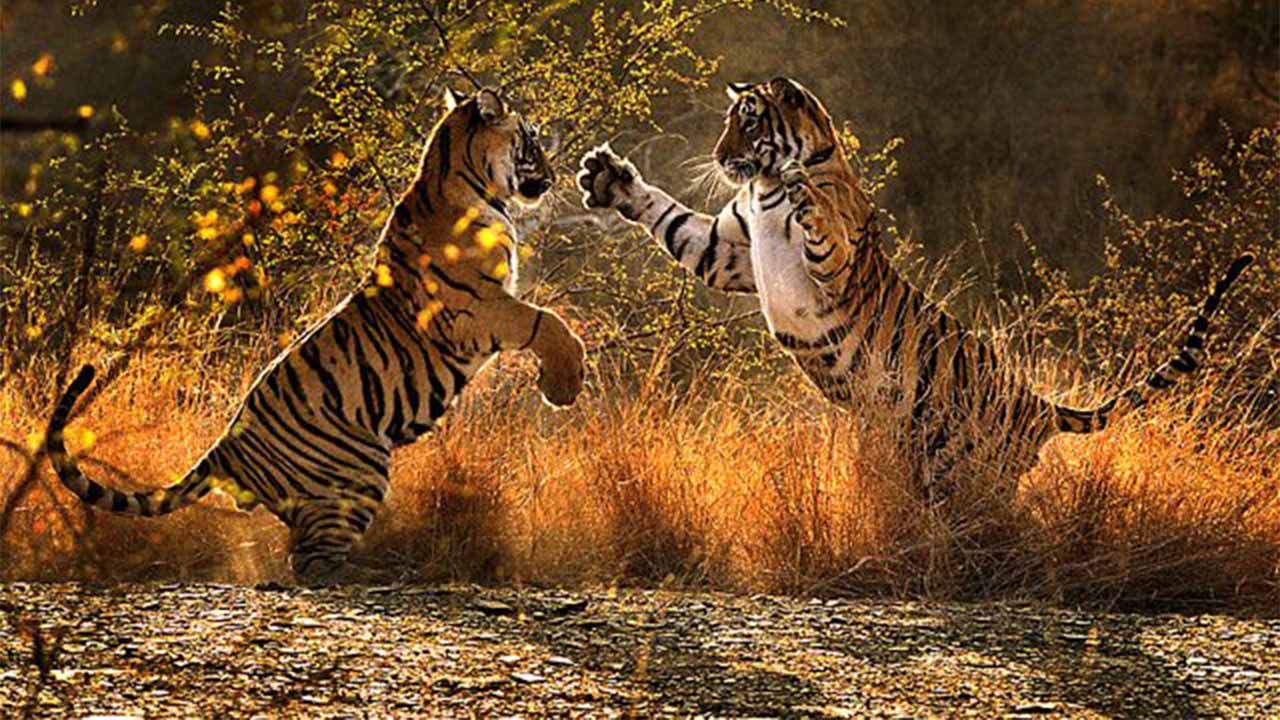 Broken Tail
Colin Stafford-Johnson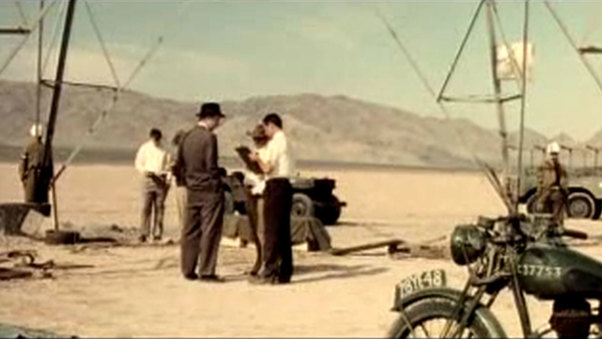 Jornada del Muerto (Journey of the Dead Man)
Matthaeus Szumanski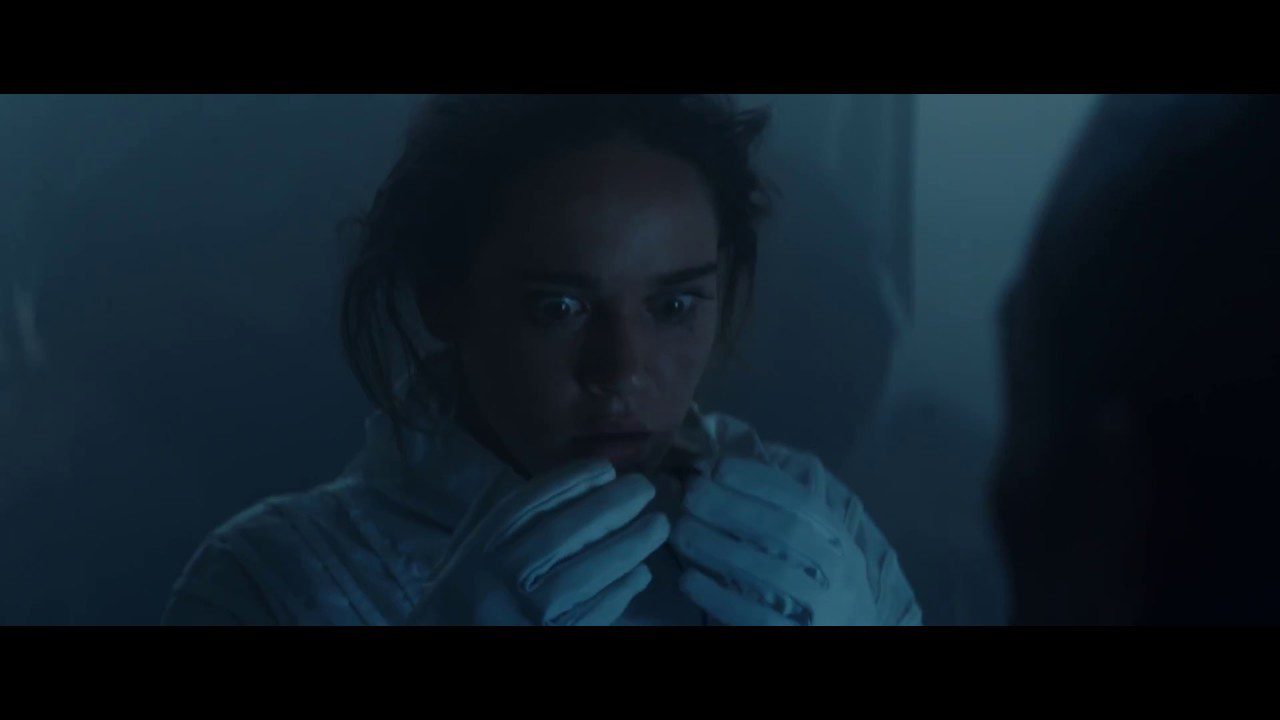 Megan
Greg Strasz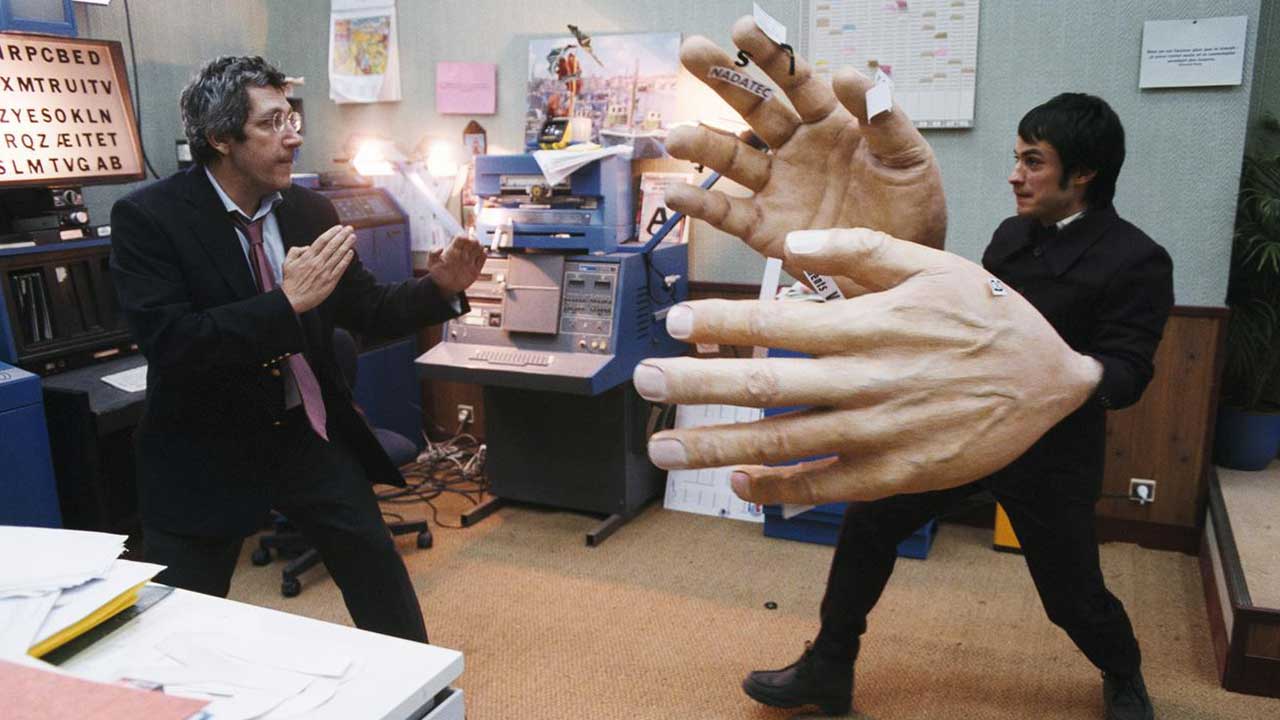 The Science of Sleep
Michel Gondry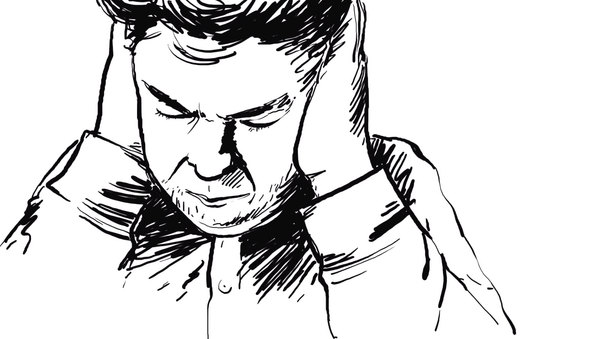 Living in Space
Katre Steinbrück
The Little Stones
Chloé Mazlo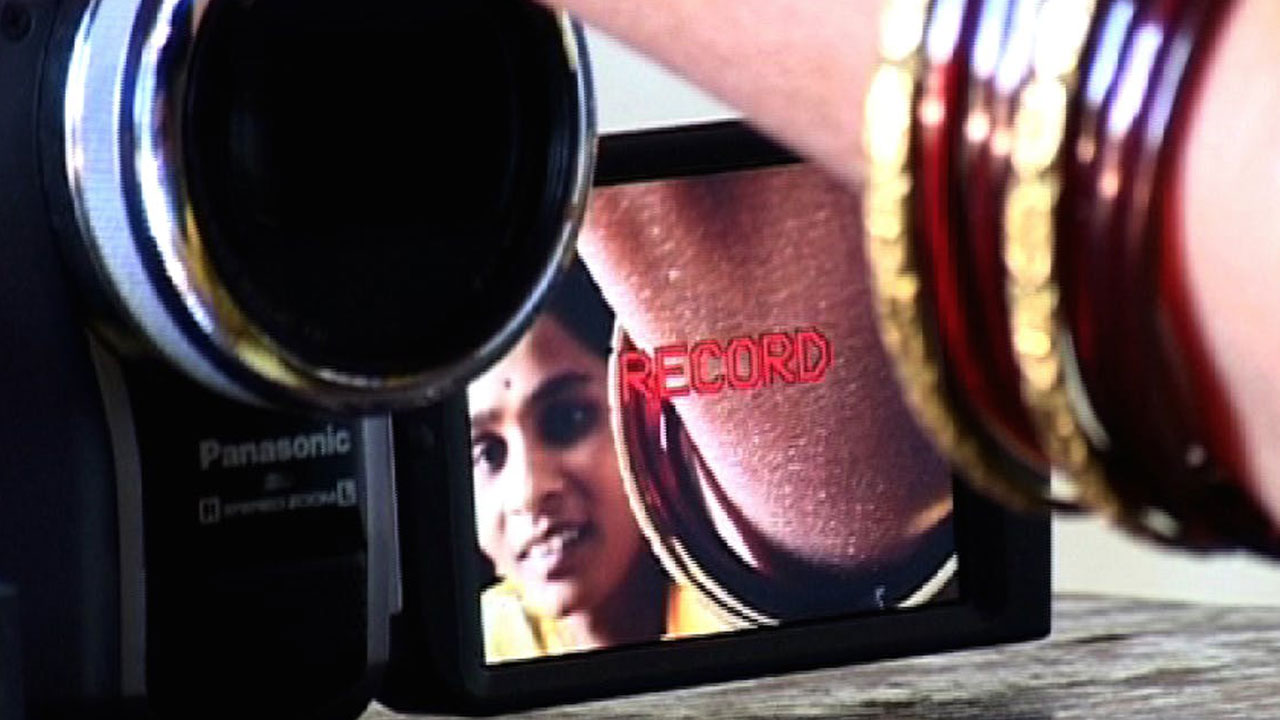 Village Tales
Sue Sudbury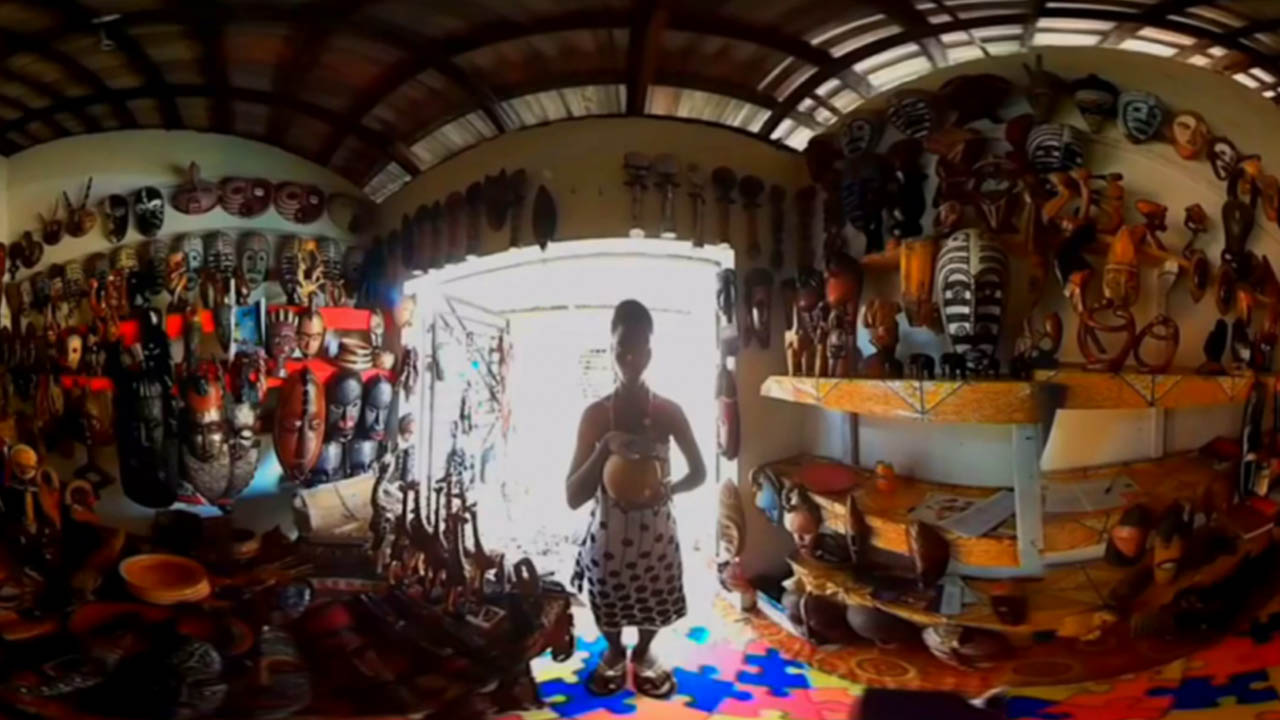 Pandora
Jonathan Dotse, Karibu Seidu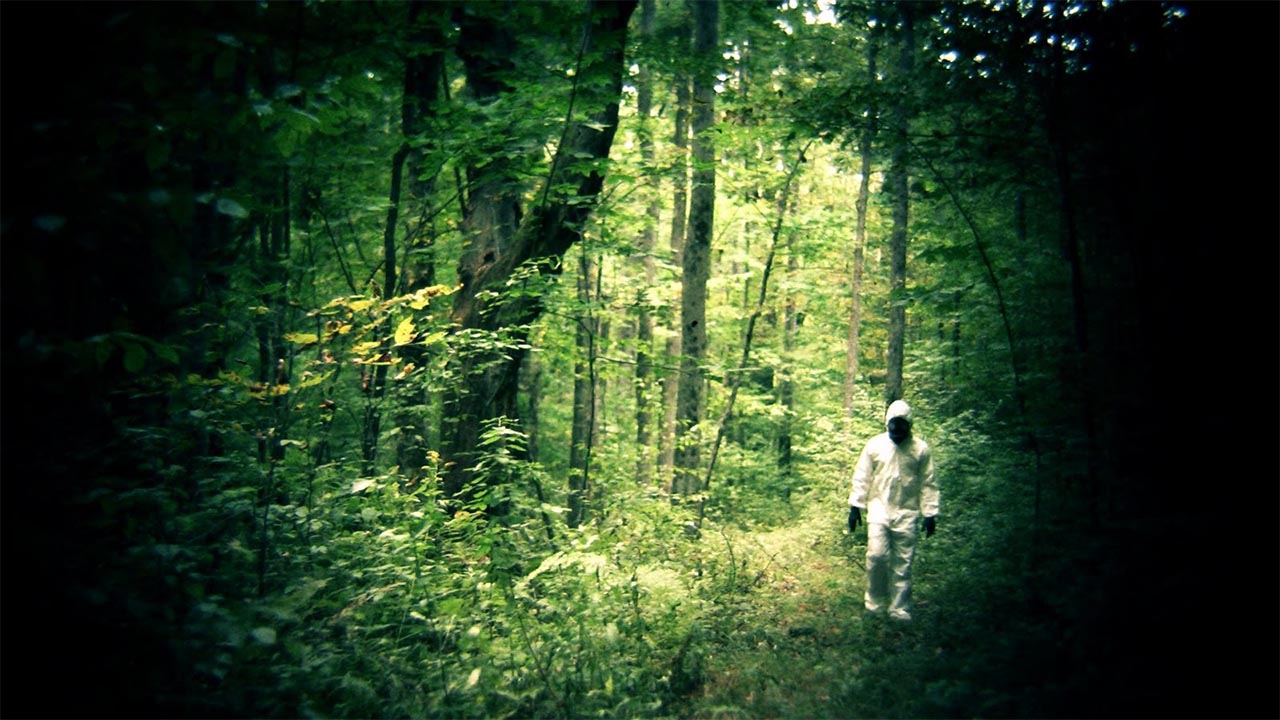 Polypore
Jesse Baradk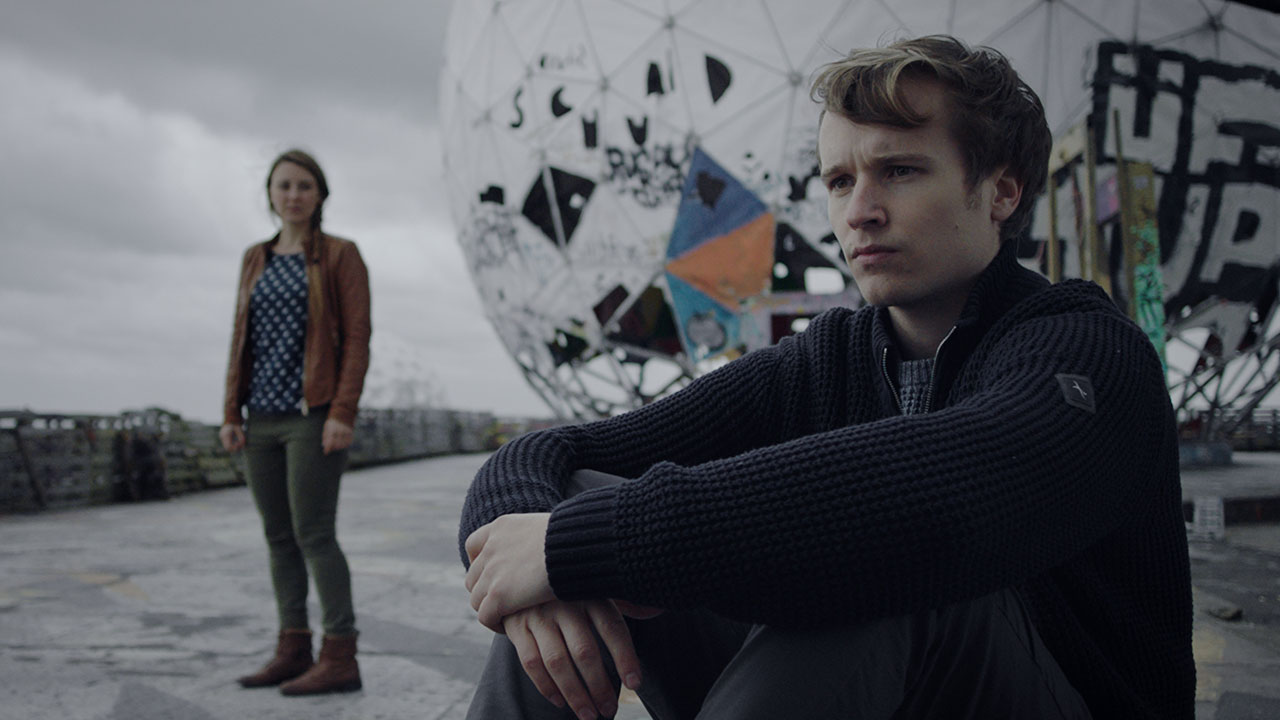 After the Future
Shai Tubali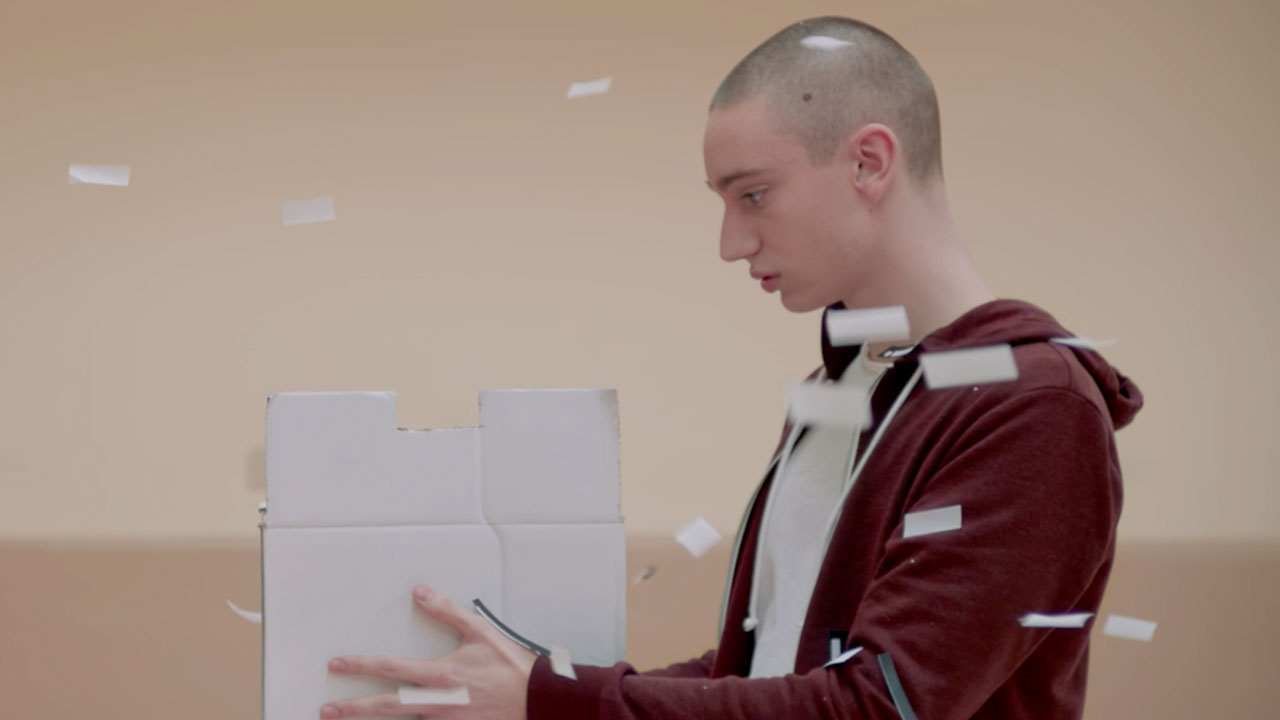 Sigismond sans images
Albéric Aurtenèche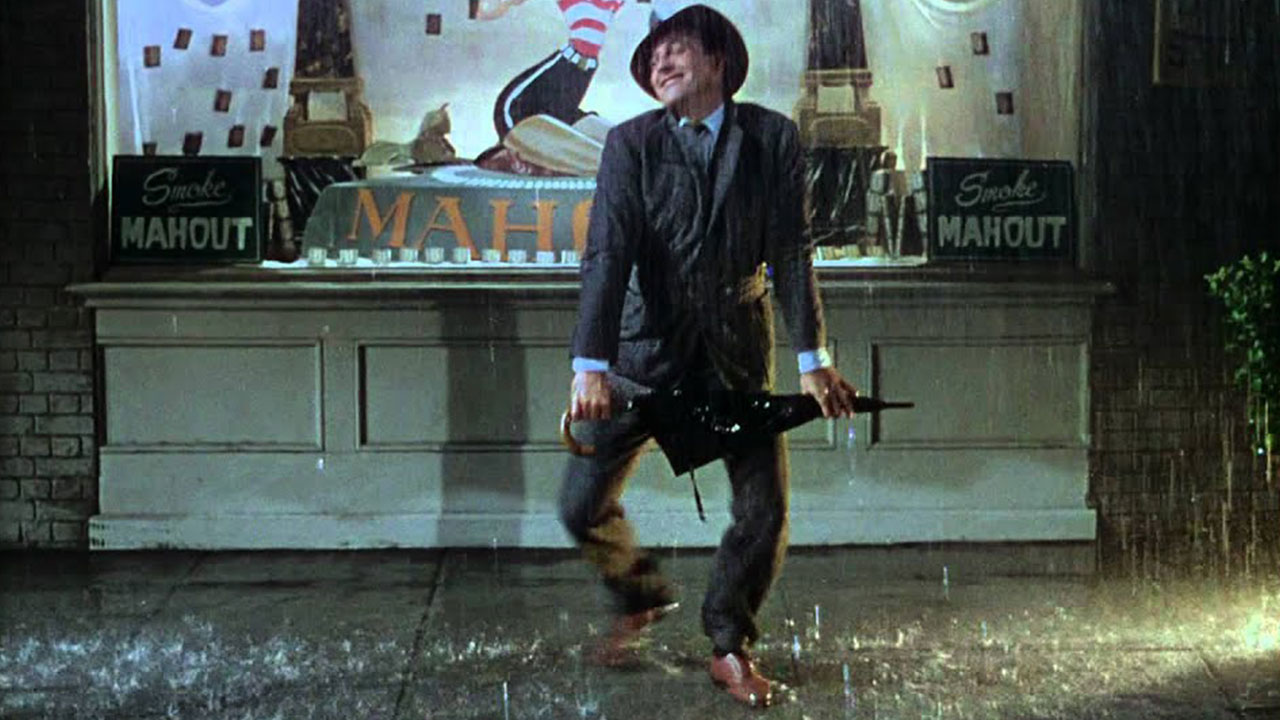 Singin' in the Rain
Gene Kelly, Stanley Donen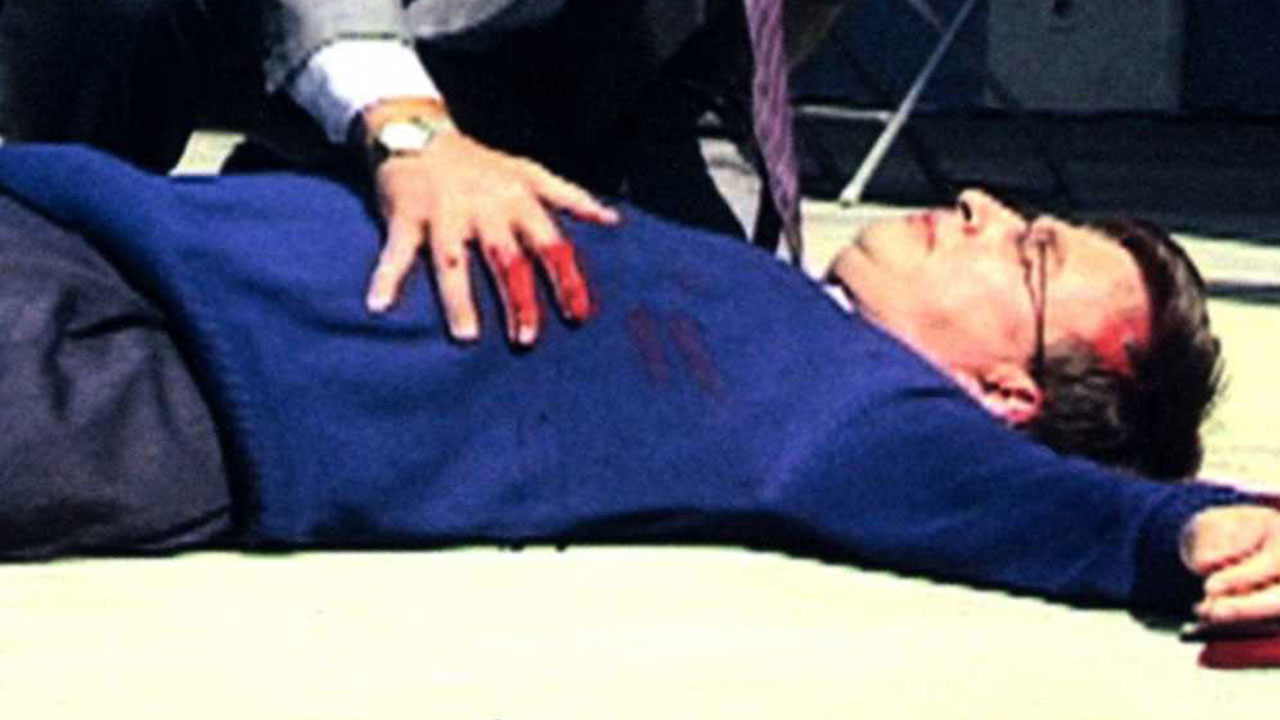 Nothing So Strange
Brian Flemming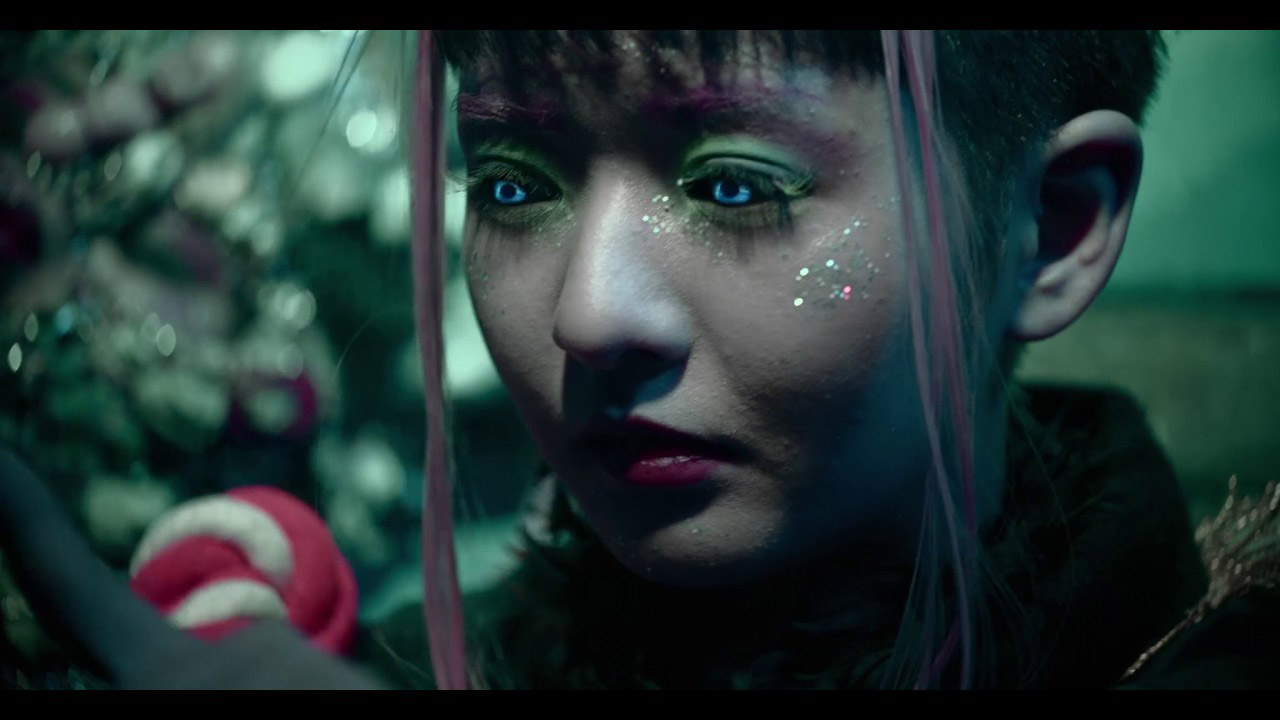 Breaker
Philippe McKie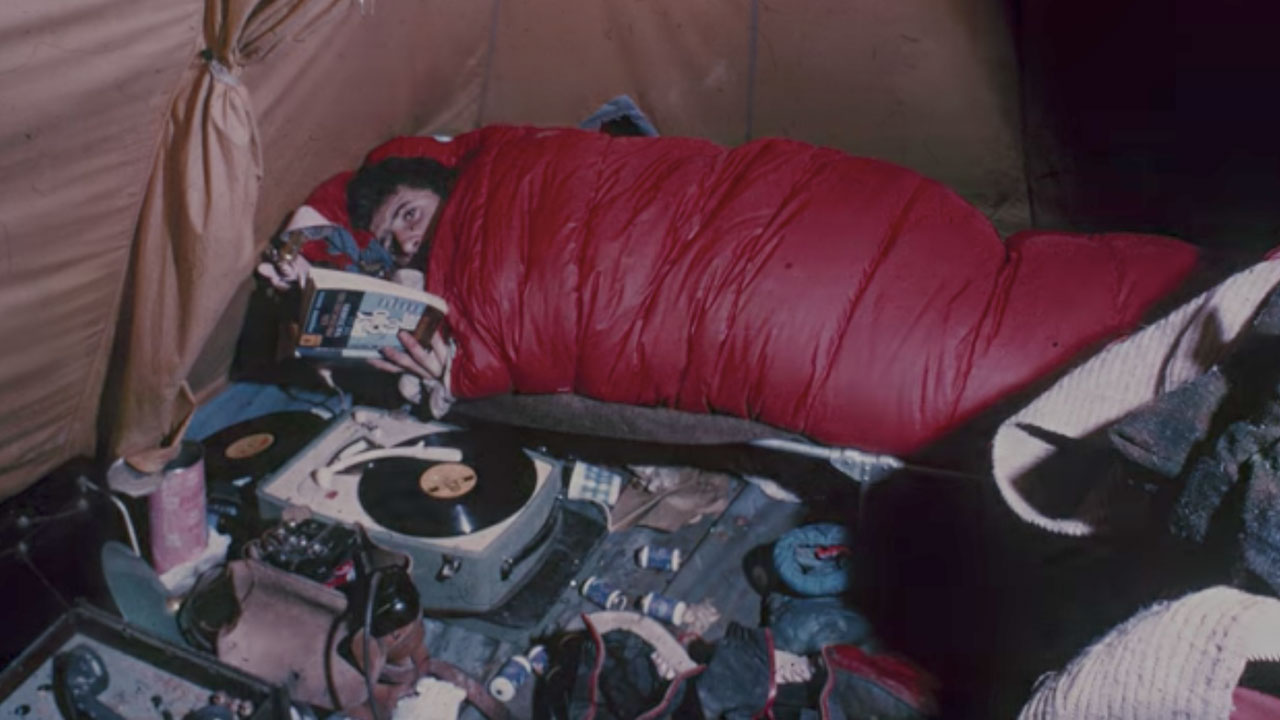 L'exilé du temps (Exiled from Time)
Isabelle Putod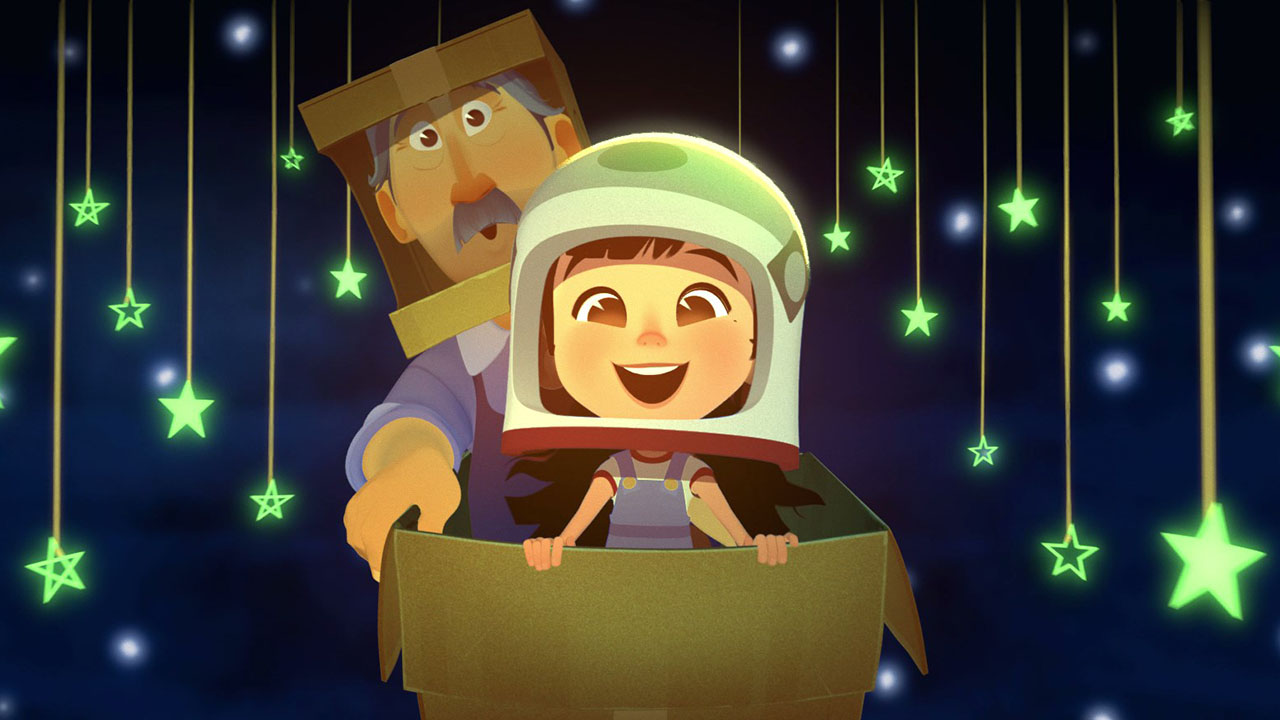 One Small Step
Andrew Chesworth, Bobby Pontillas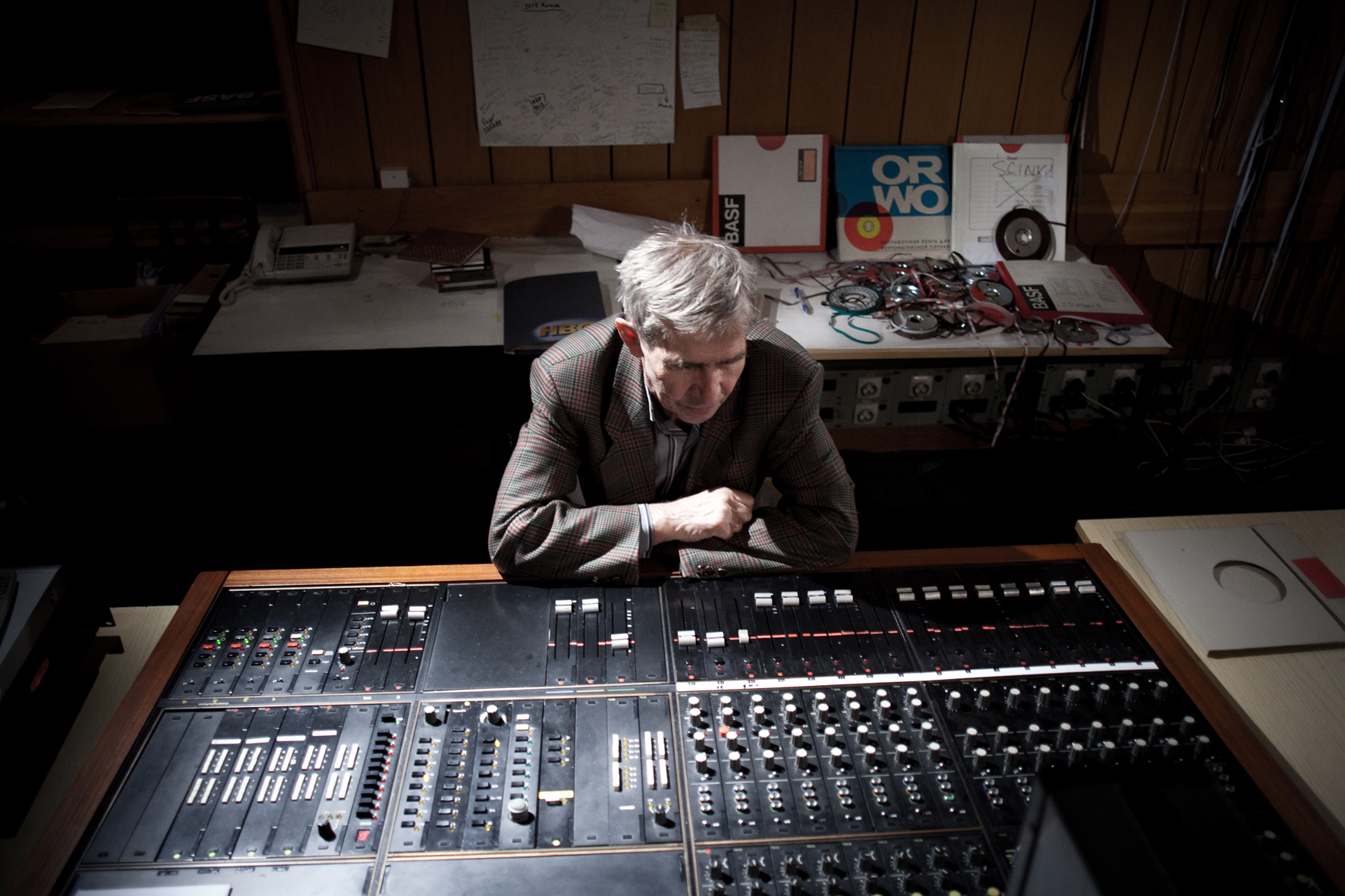 15 Corners of the World
Zuzanna Solakiewicz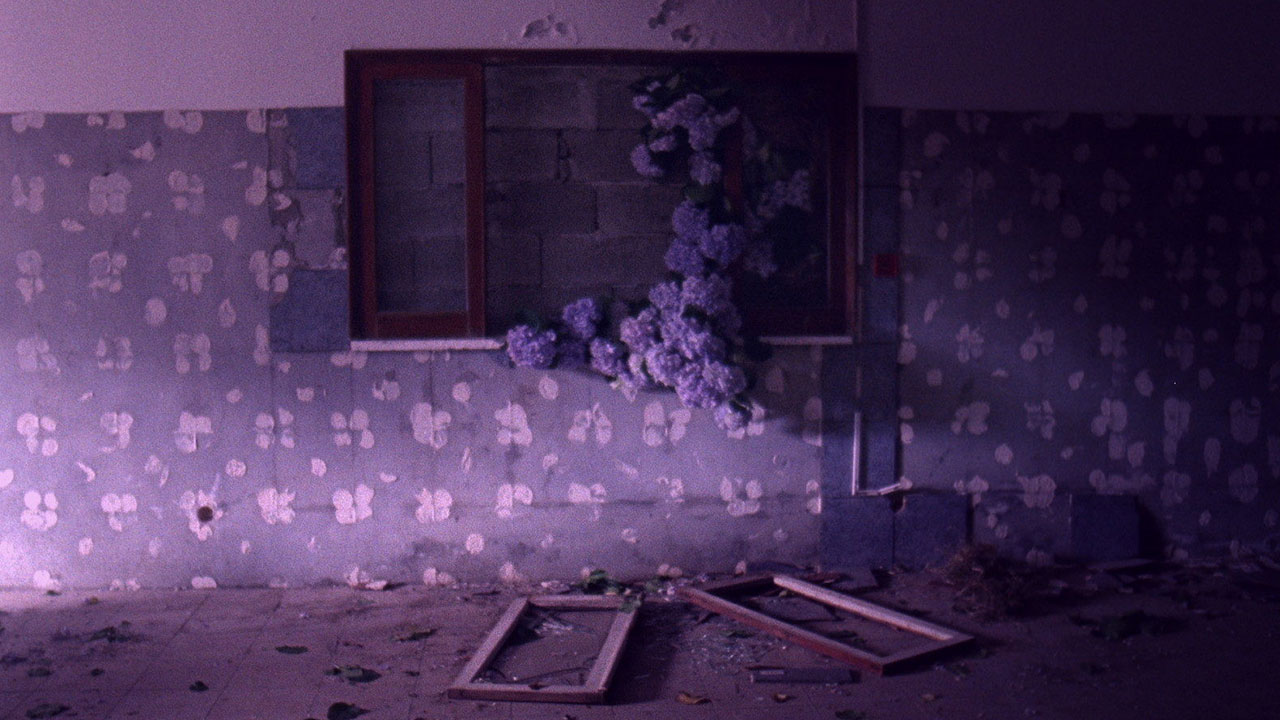 Flores
Jorge Jácome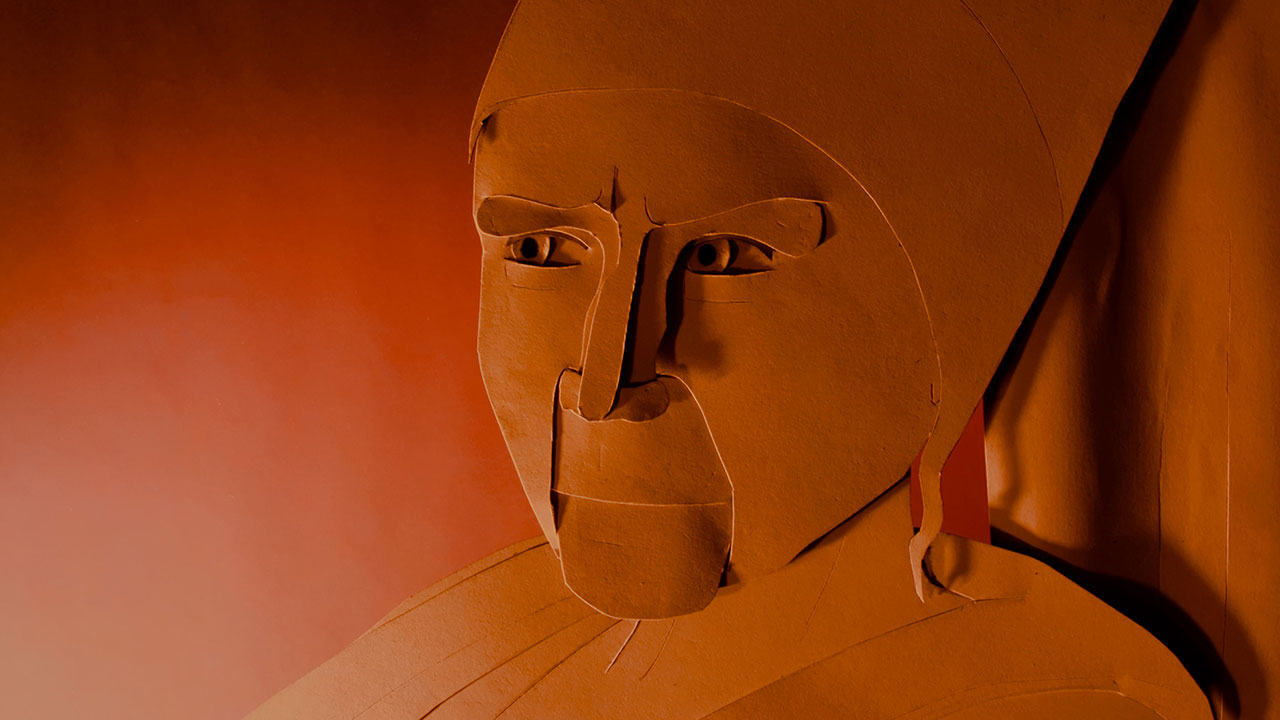 Ginevra
Tess Martin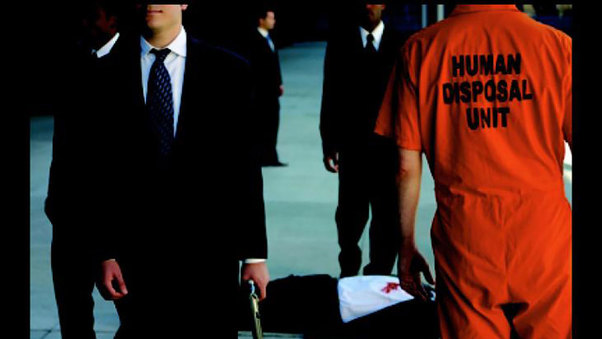 Transgressions
Valerie Weiss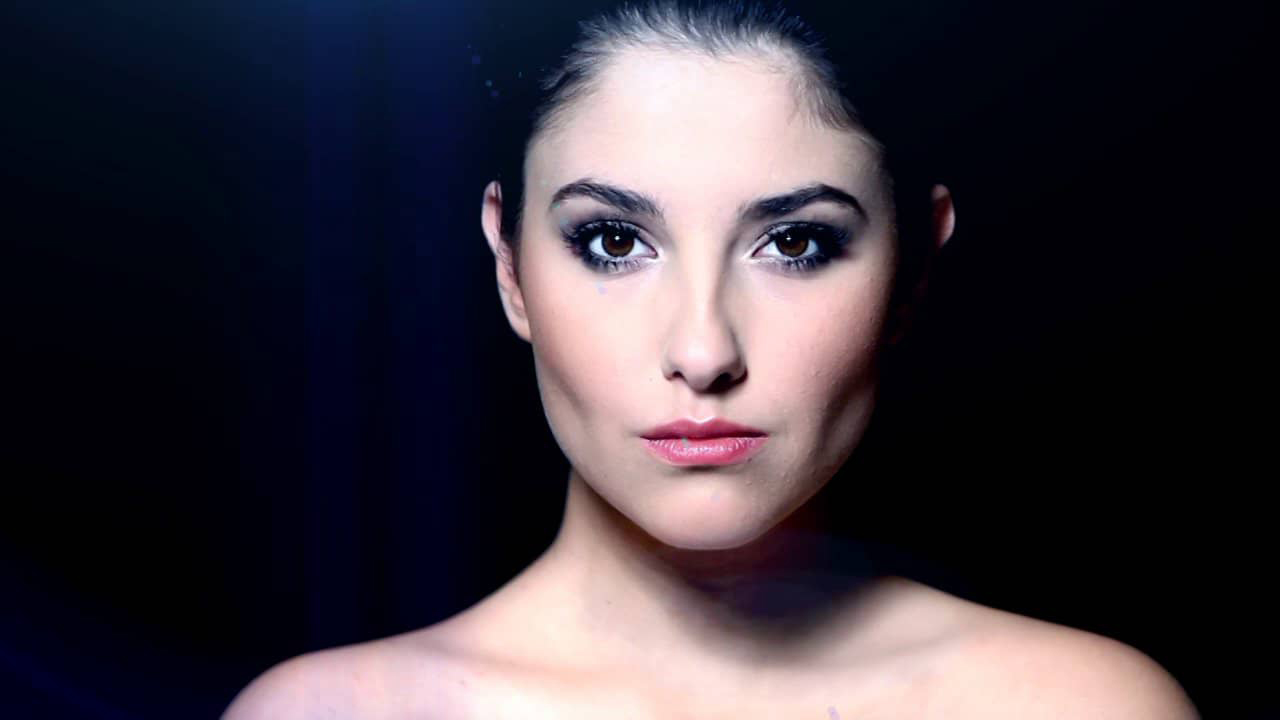 Vessel
Carlo Treviso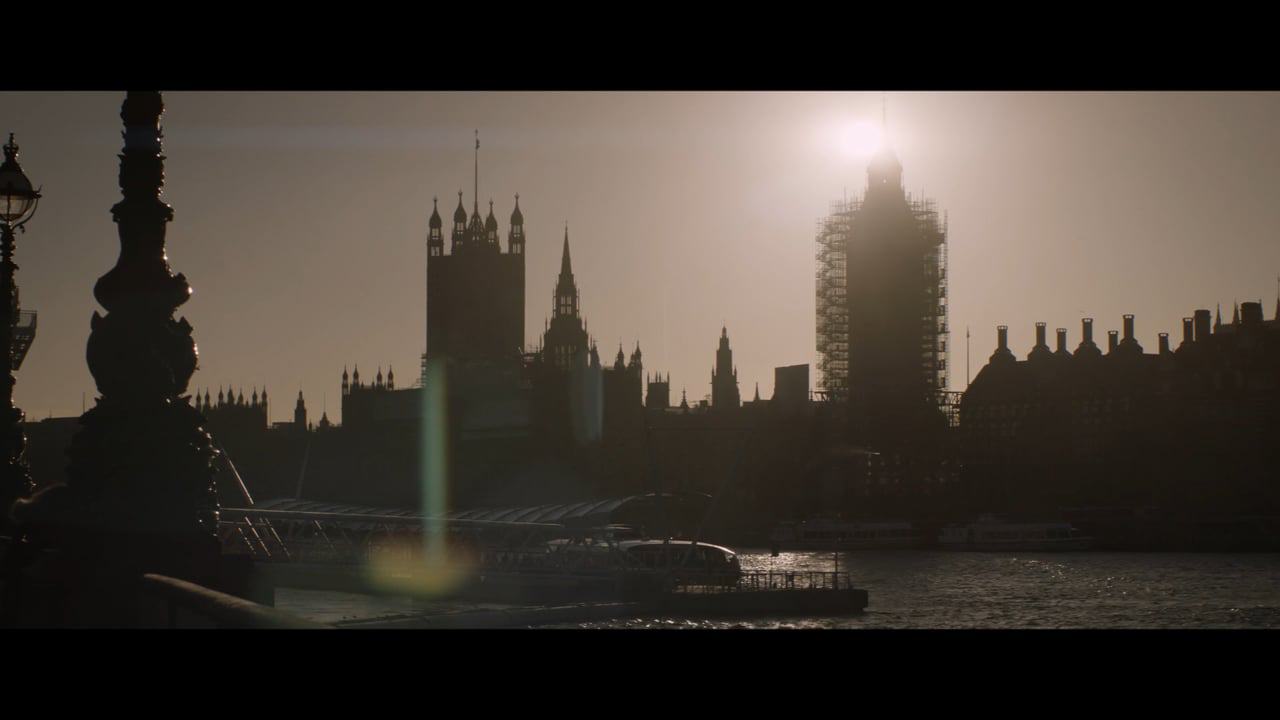 Run
Alex Lanipekun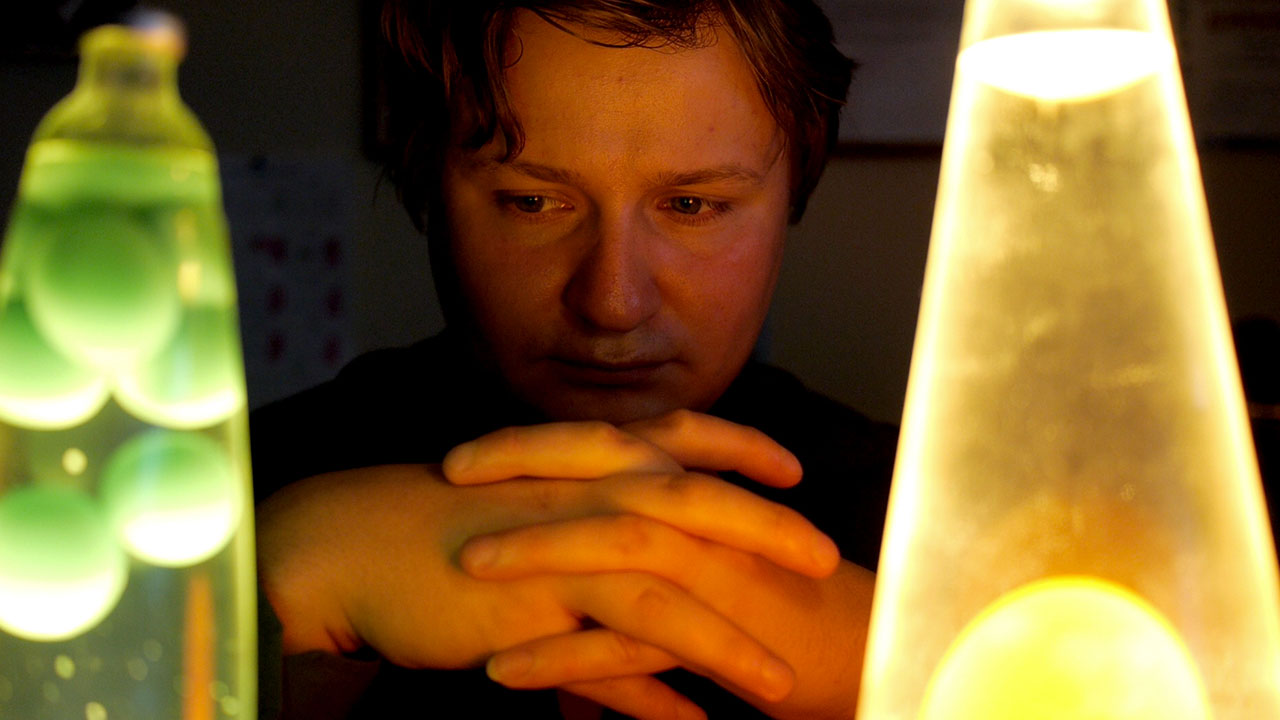 Strange Particles
Denis Klebleev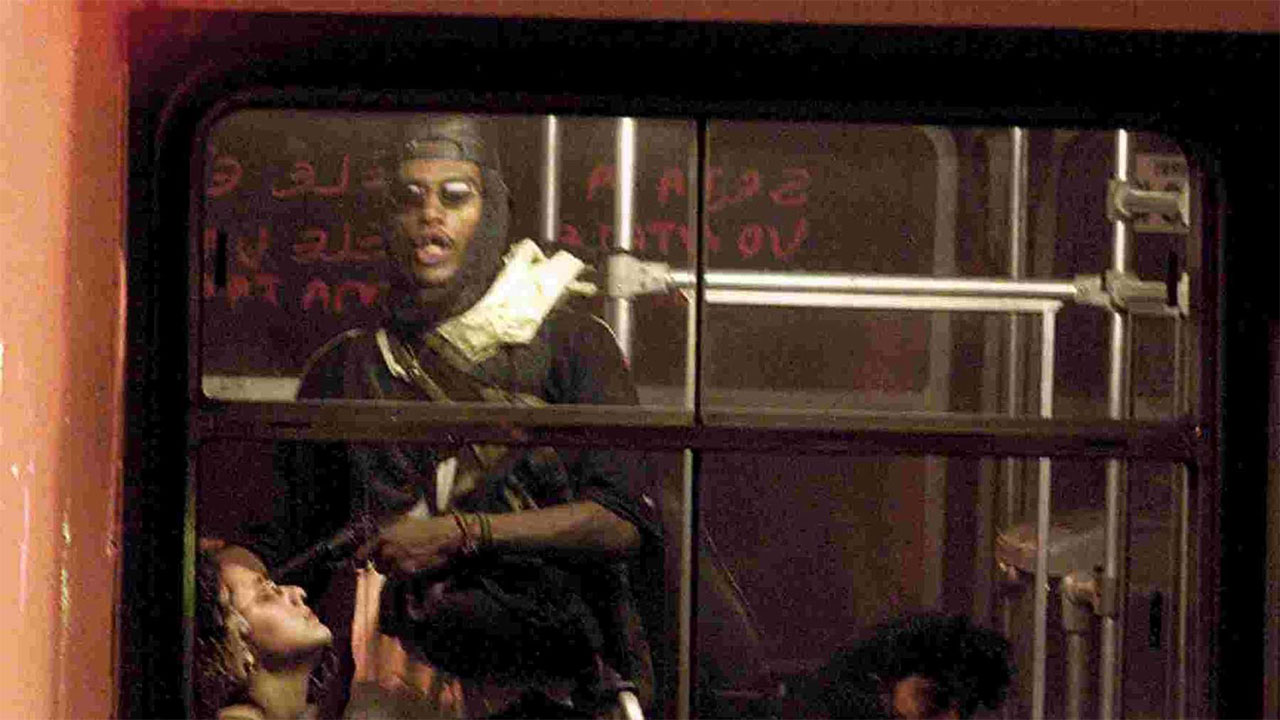 Bus 174
José Padilha,Felipe Lacerda
Seed
Hugo Perez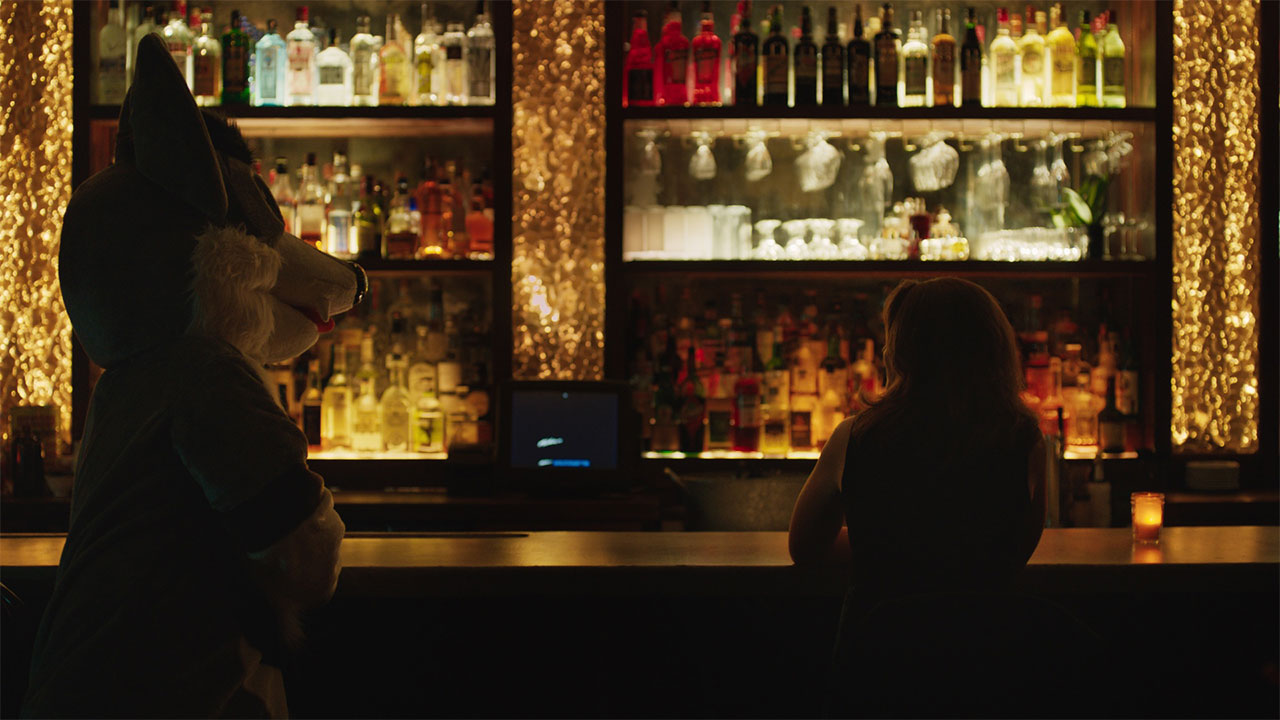 Stella for Star
Nick Singer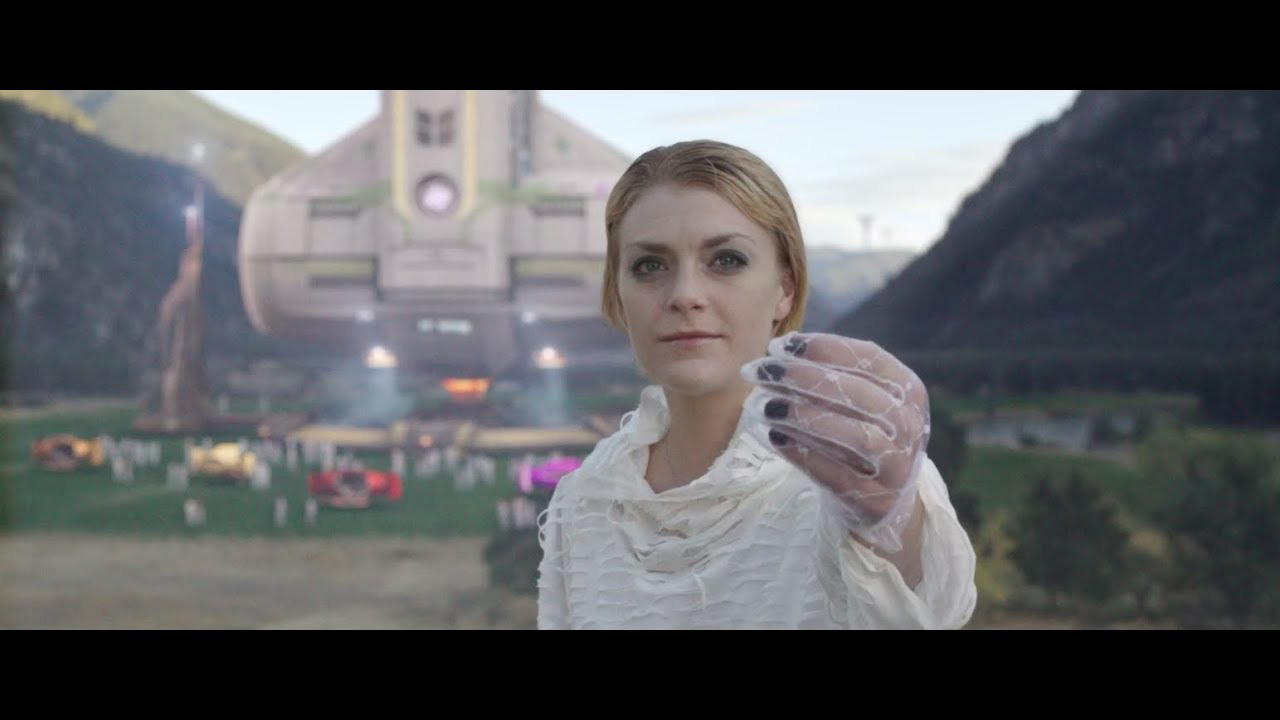 Metta Via
Warren Flanagan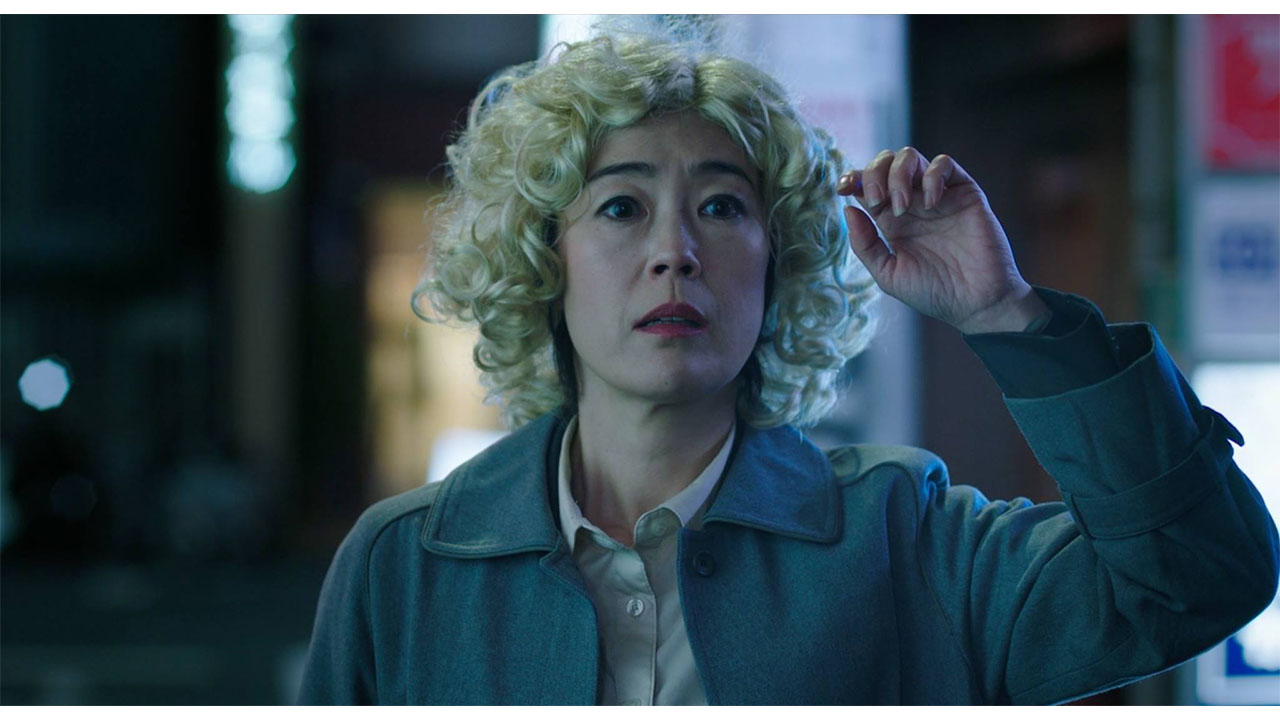 Oh Lucy!
Atsuko Hirayanagi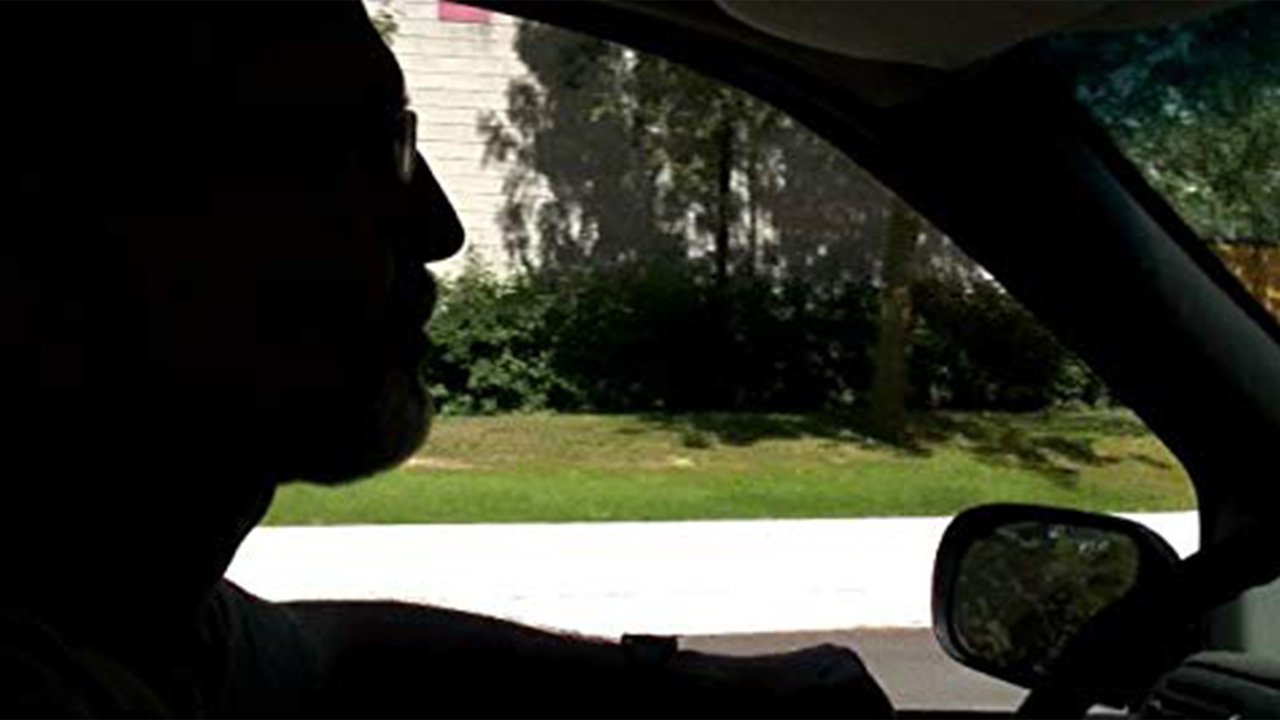 Rock to Rock
Melanie Wills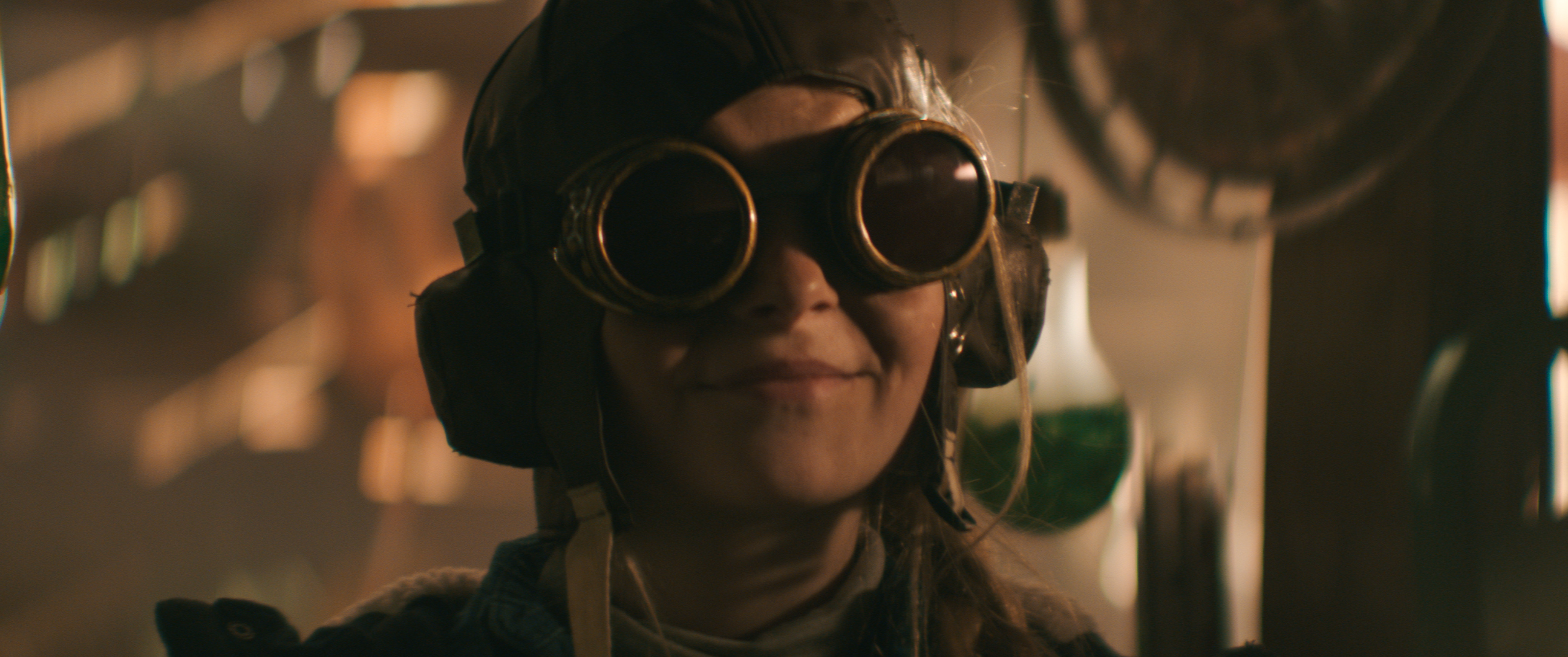 Litterbugs
Peter Stanley Ward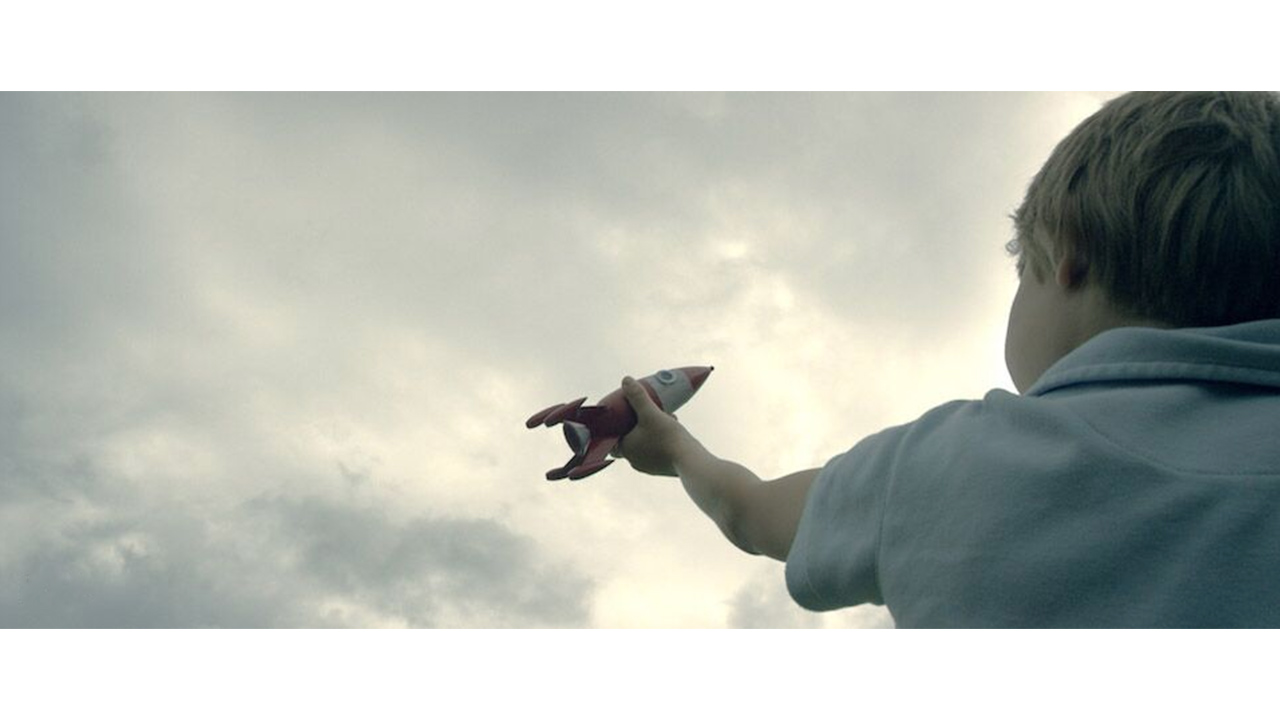 Faster Than Light
Adam Stern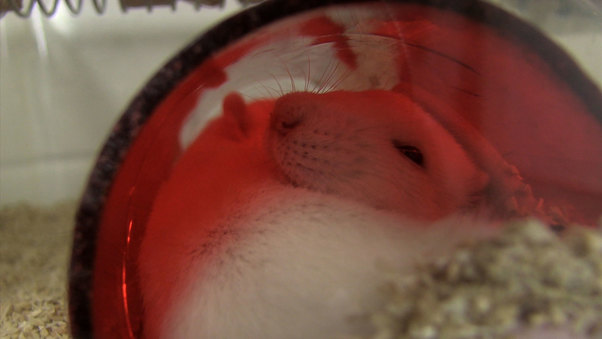 Number 32
Linnea Langkammer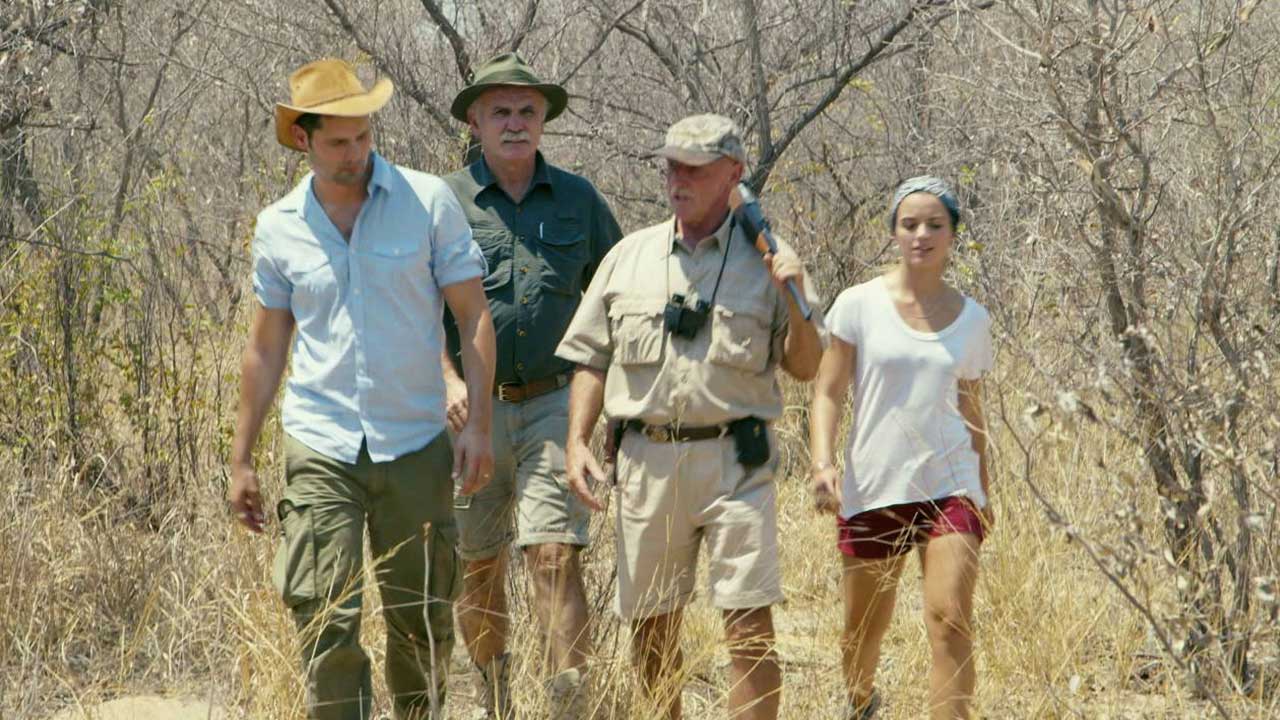 In Search of Lost Future
Luis Quevedo,Alfonso Par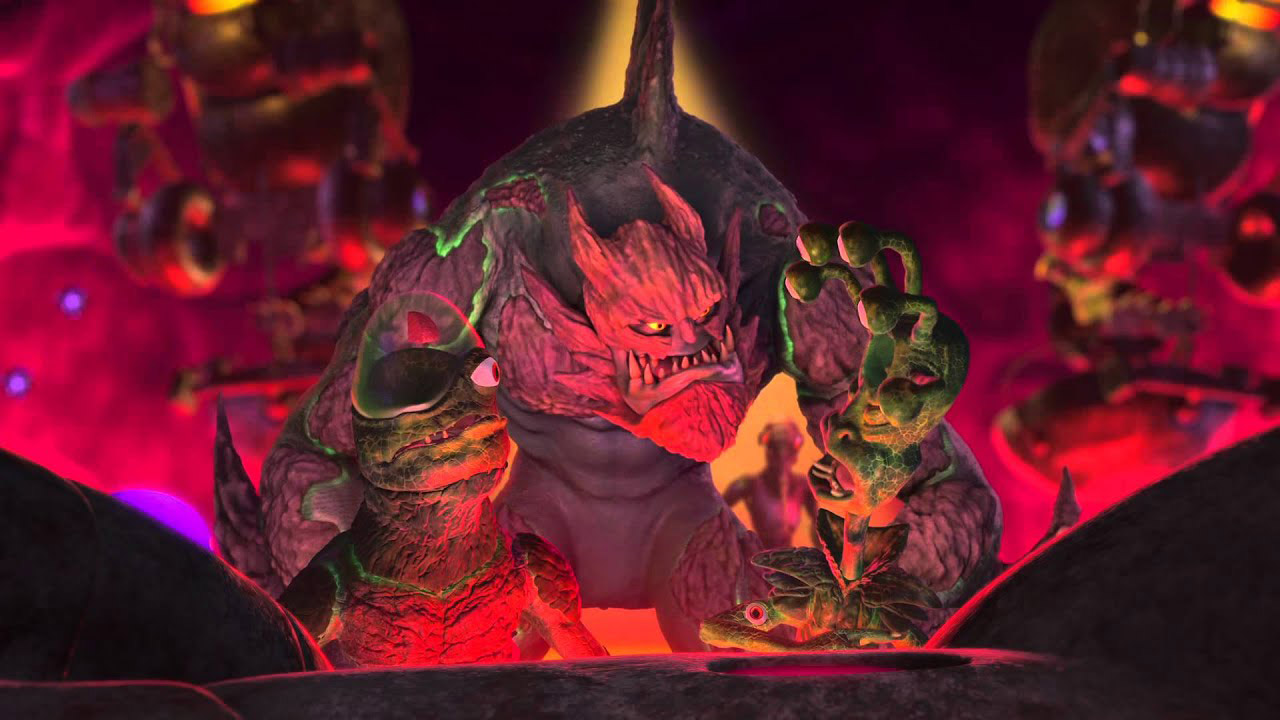 Quantum Quest
Harry 'Doc' Kloor, Daniel St. Pierre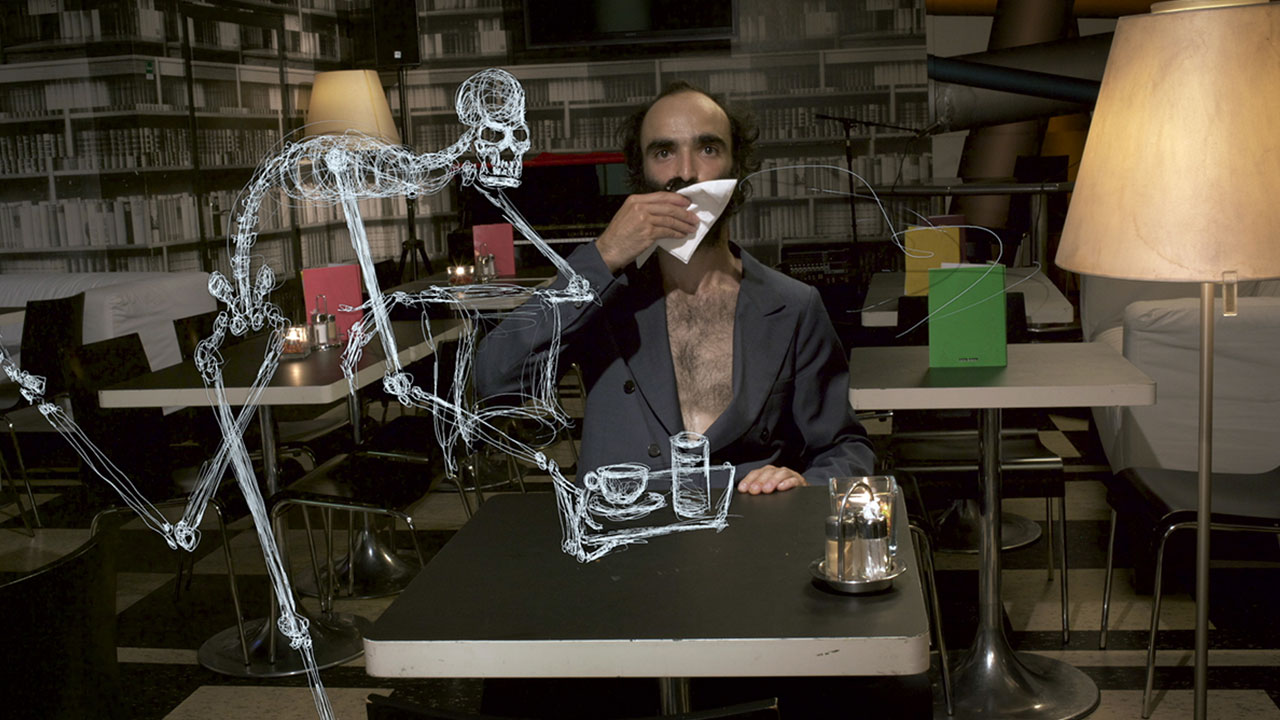 Dead Reckoning
Paul Wenniger,Susan Yong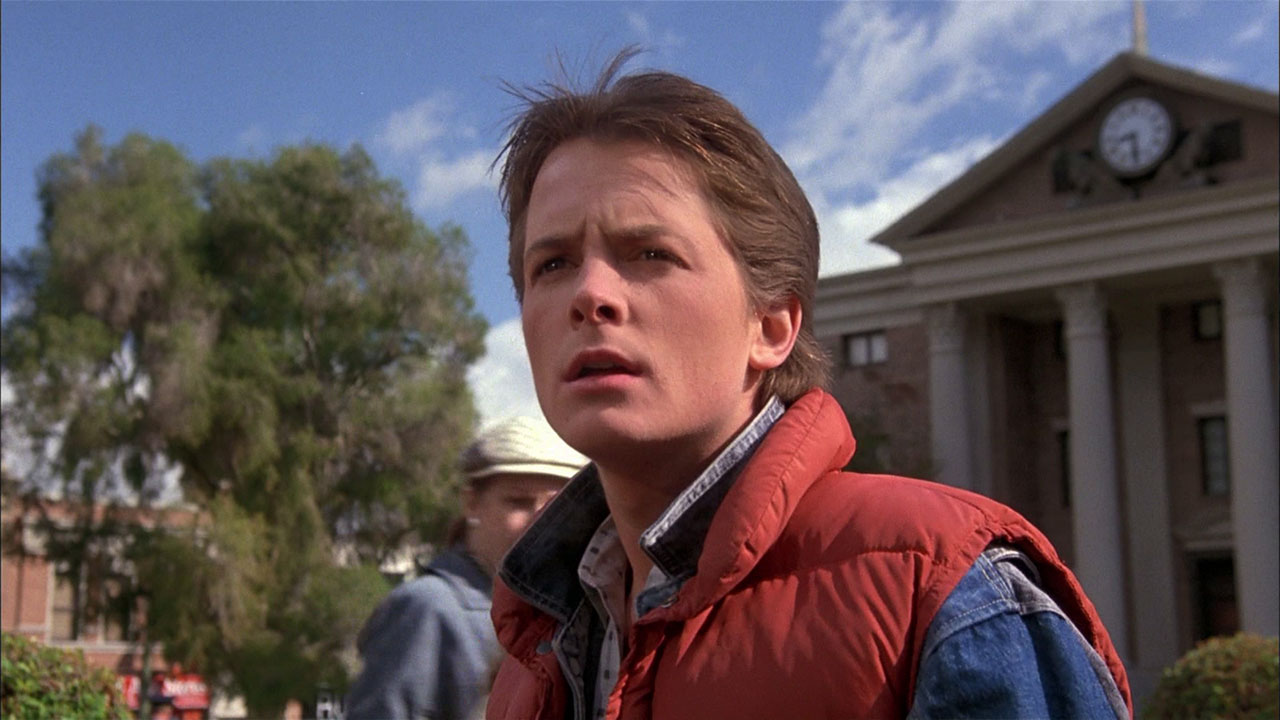 Back to the Future
Robert Zemeckis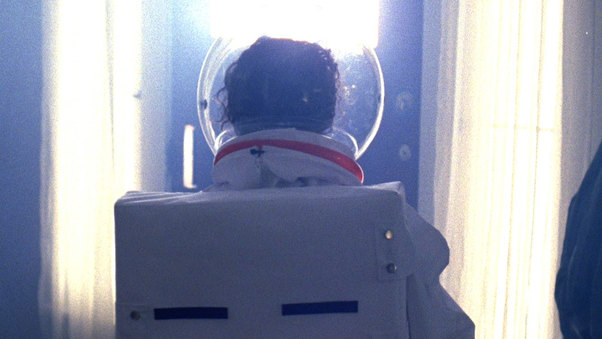 Dharini (Earth)
Anupama Pradhan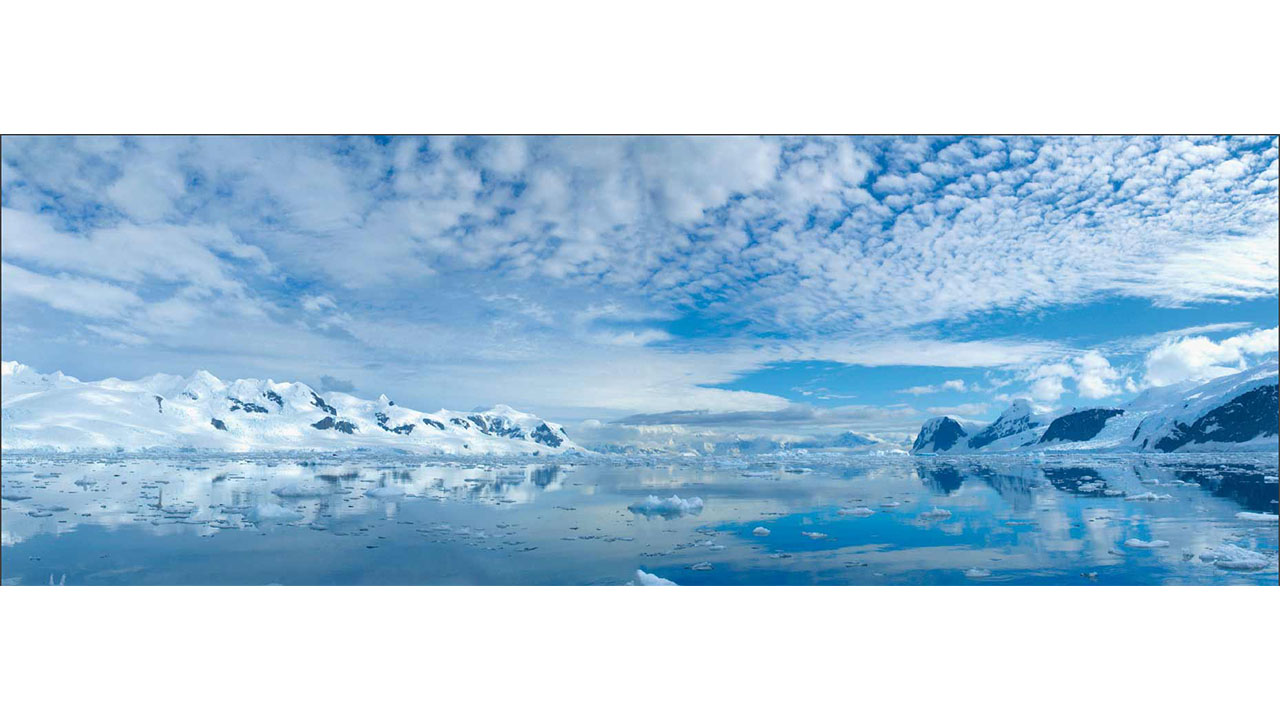 Ice and The Sky
Luc Jacquet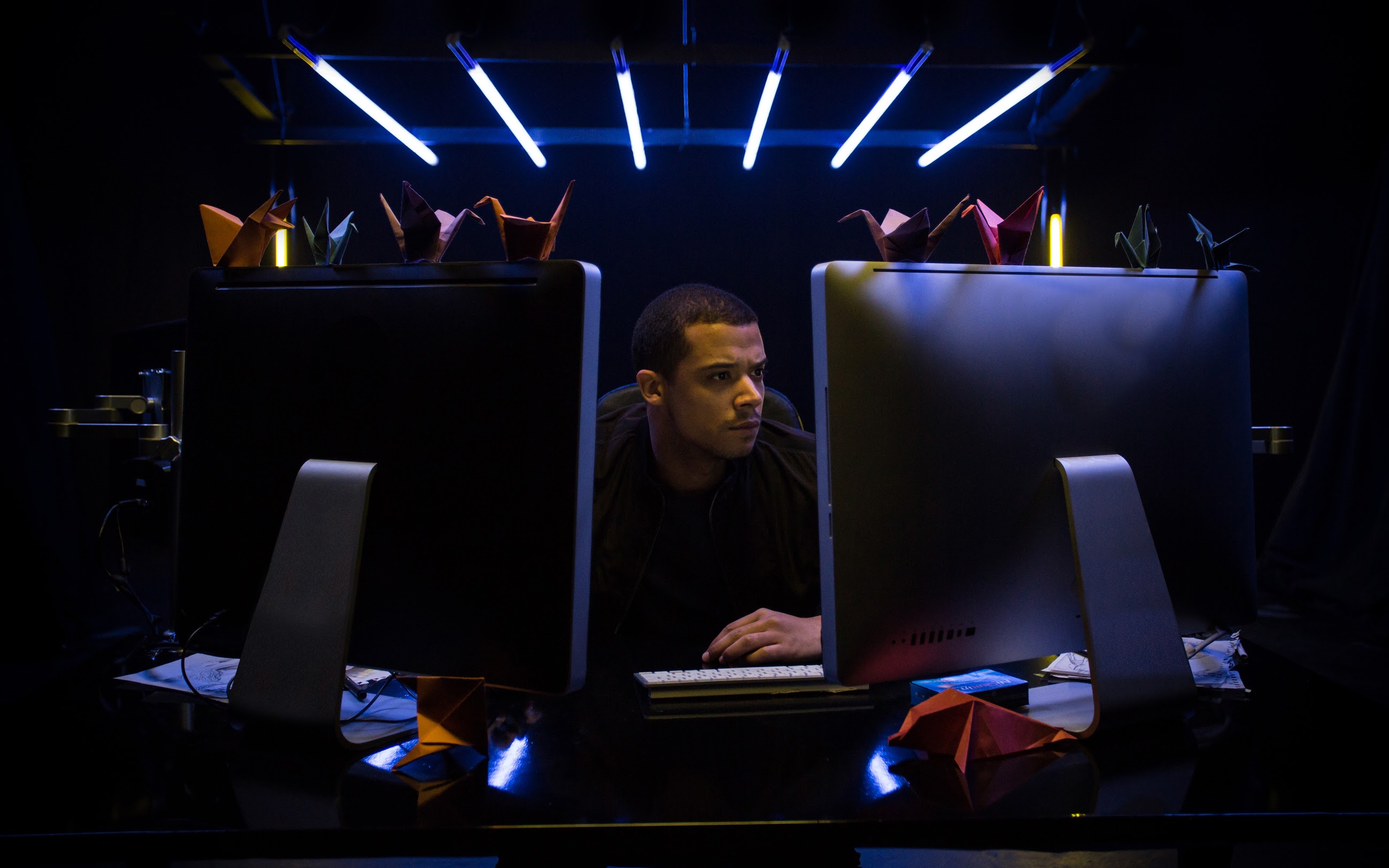 The Super Recogniser
Jennifer Sheridan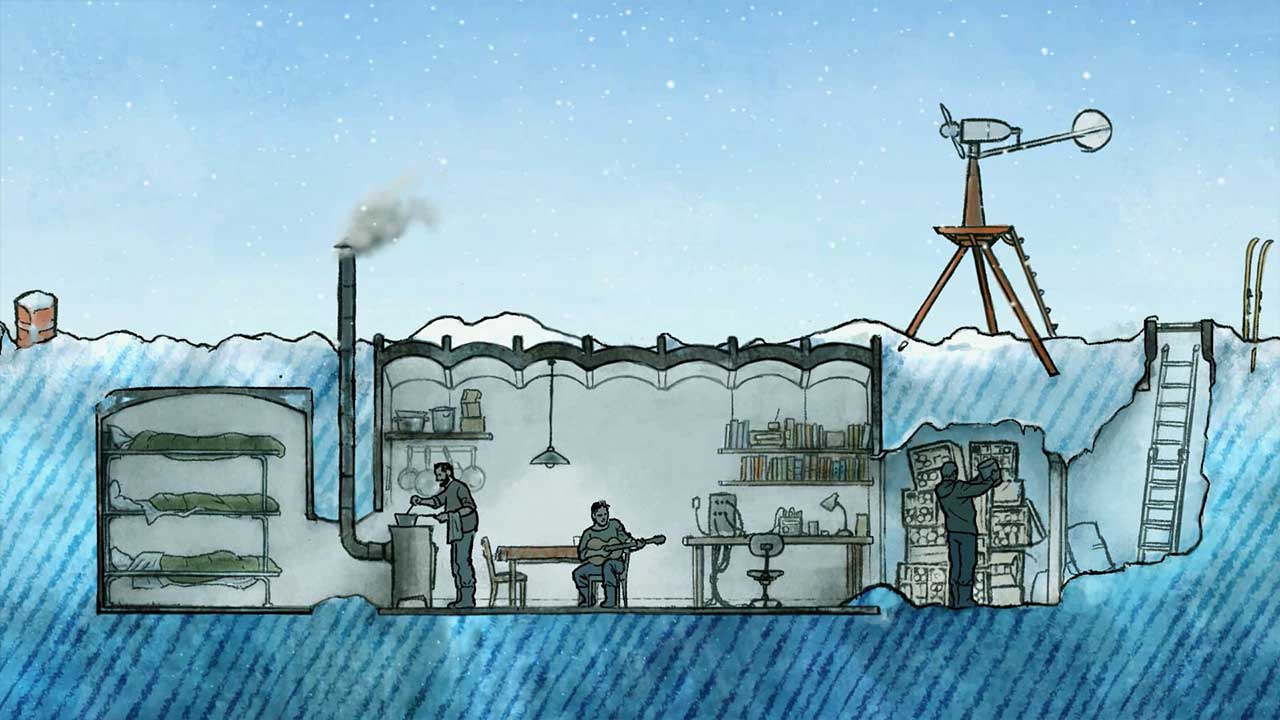 The Secrets Held in Ice
Loïc Fontimpe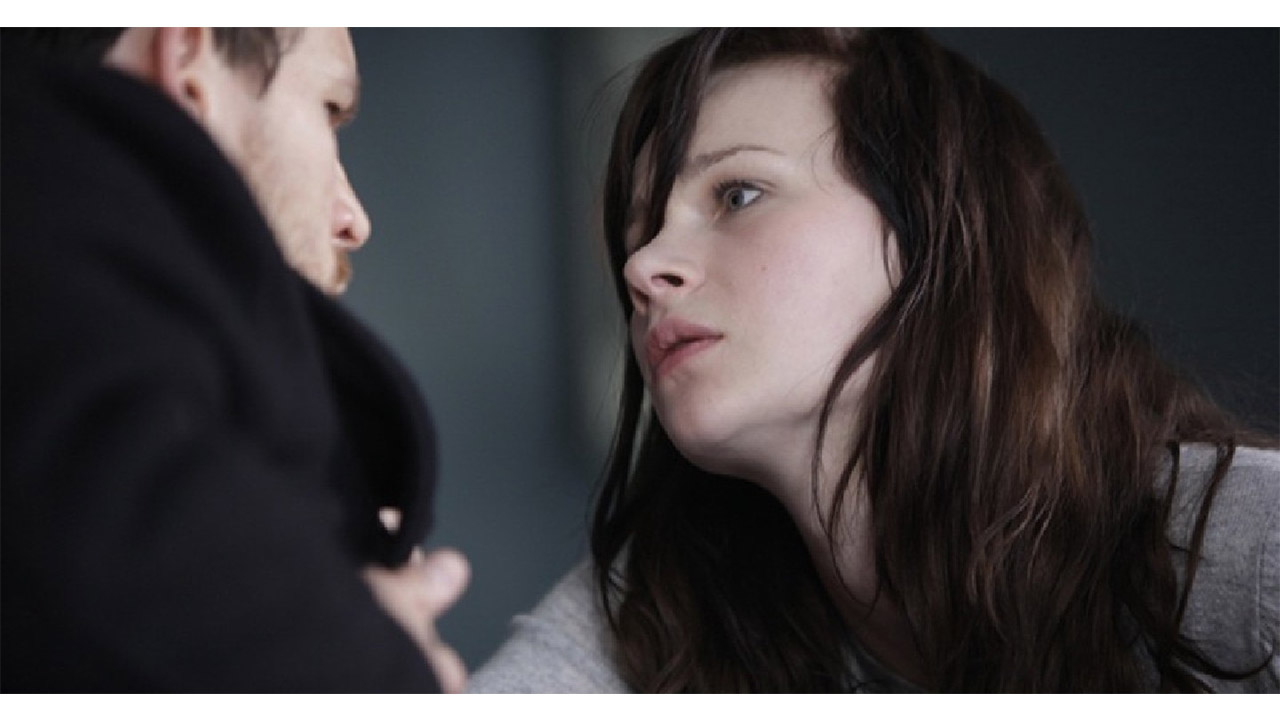 The Sentiment of The Flesh
Roberto Garzelli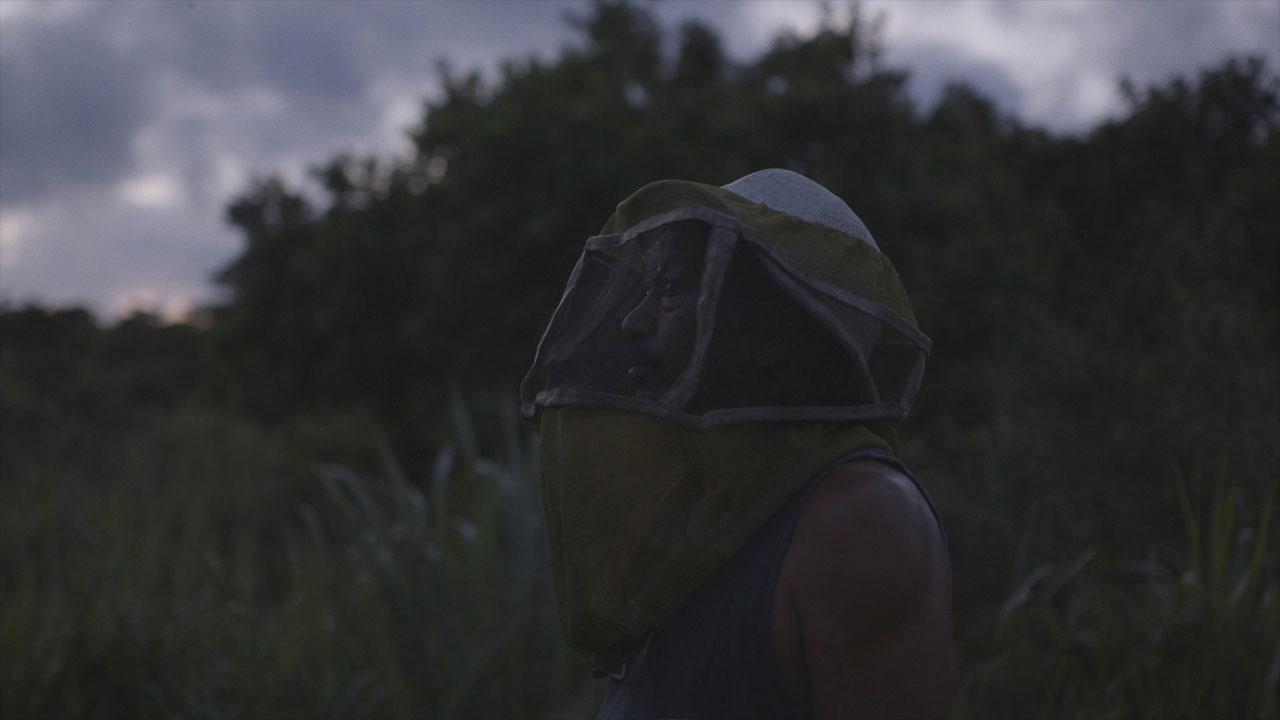 Swarm Season
Sarah Christman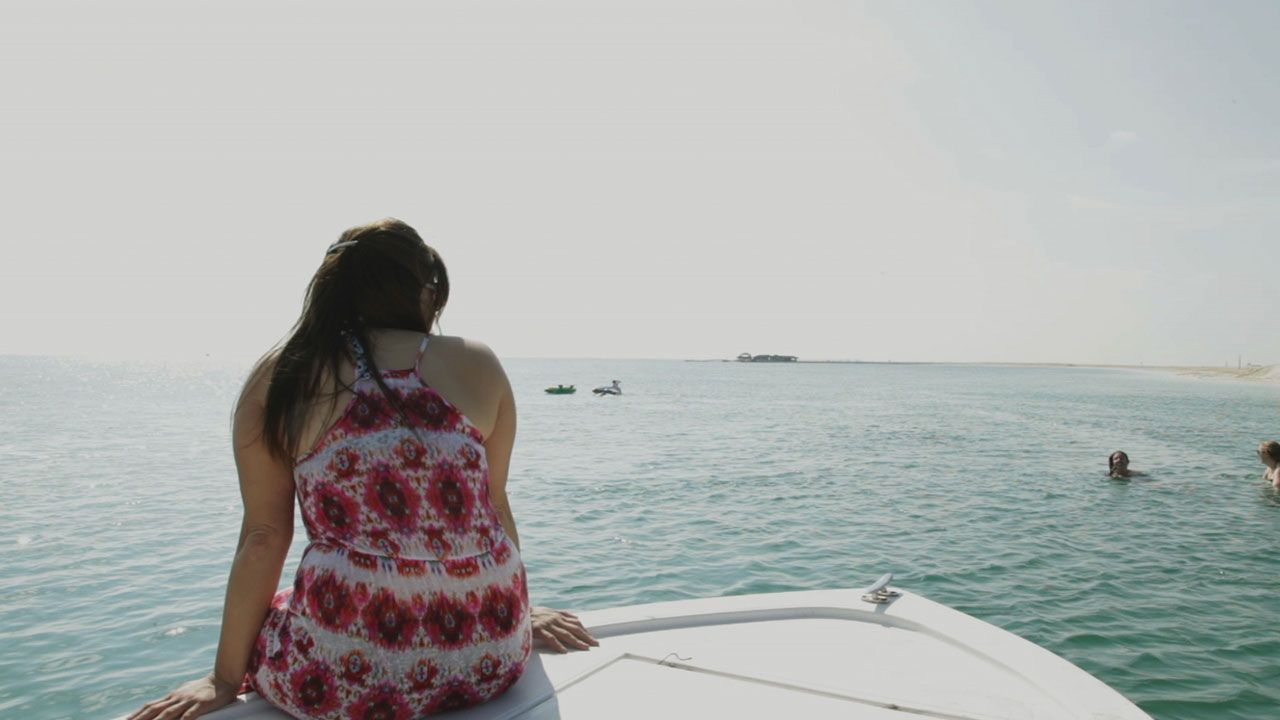 Skin
Farah Diab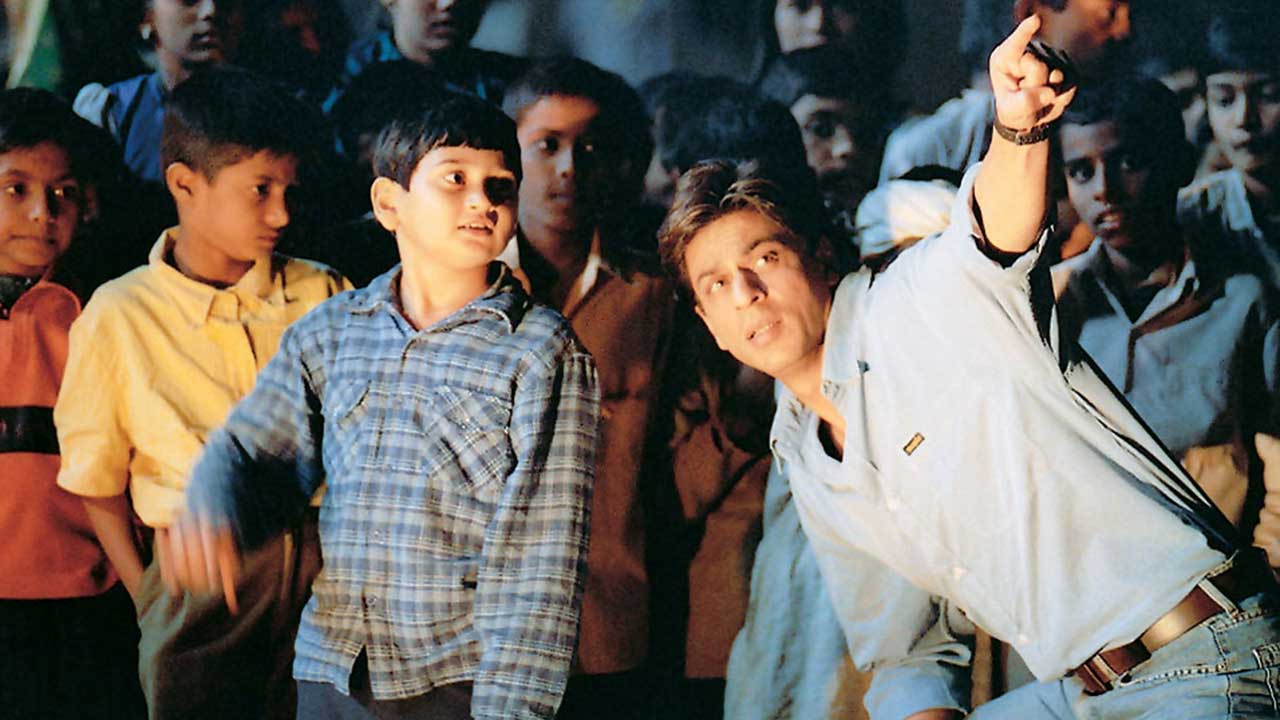 Swades
Ashutosh Gowariker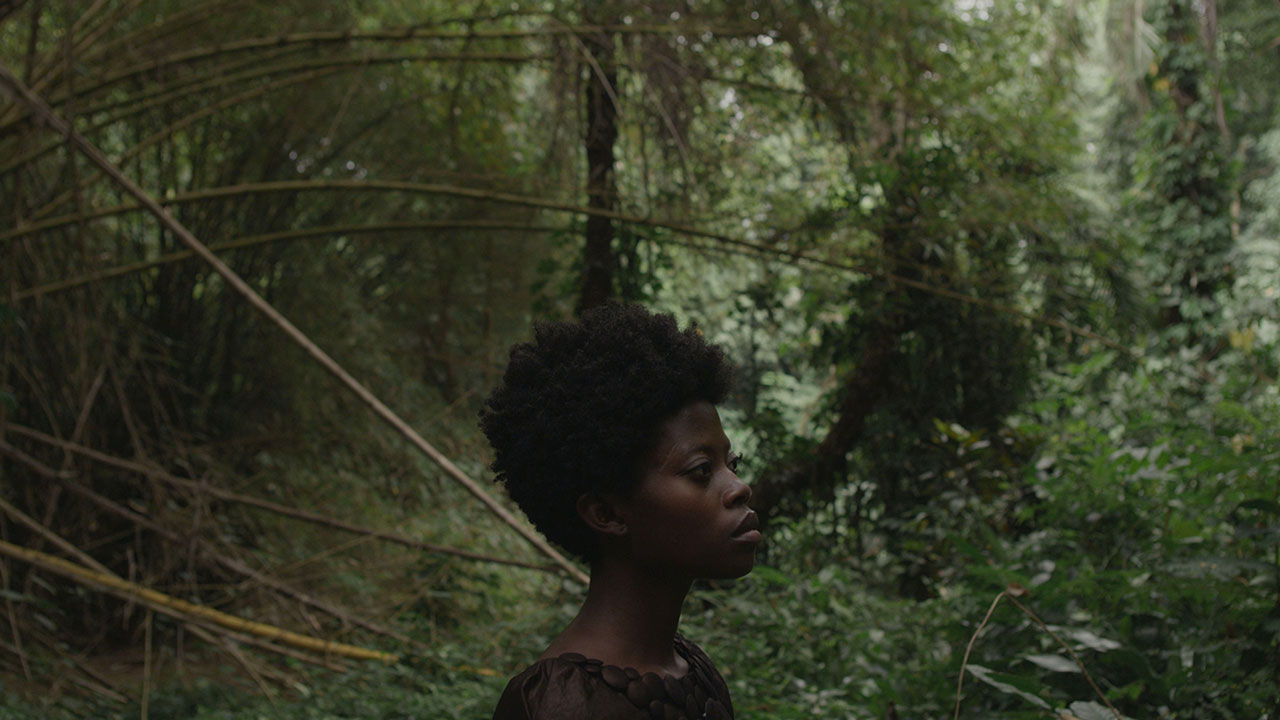 Kwaku Ananse
Akosua Adoma Owusu
L'hippocampe (The Seahorse)
Jean Painlevé
Lembusura
Wregas Bhanuteja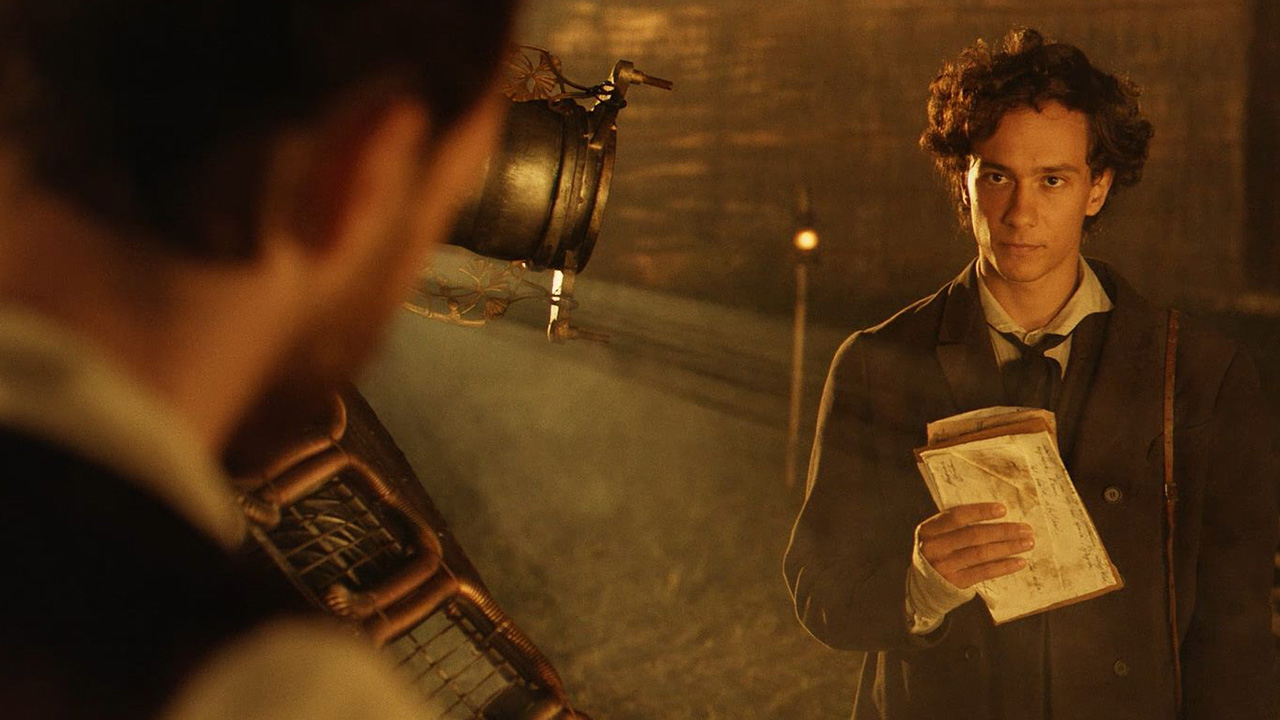 Irinyi
Nikol Cibulya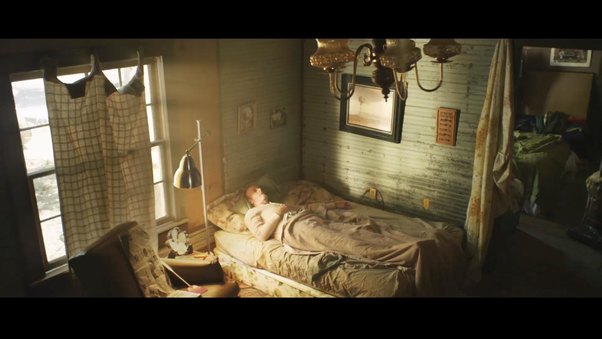 Asternauts
Marta Masferrer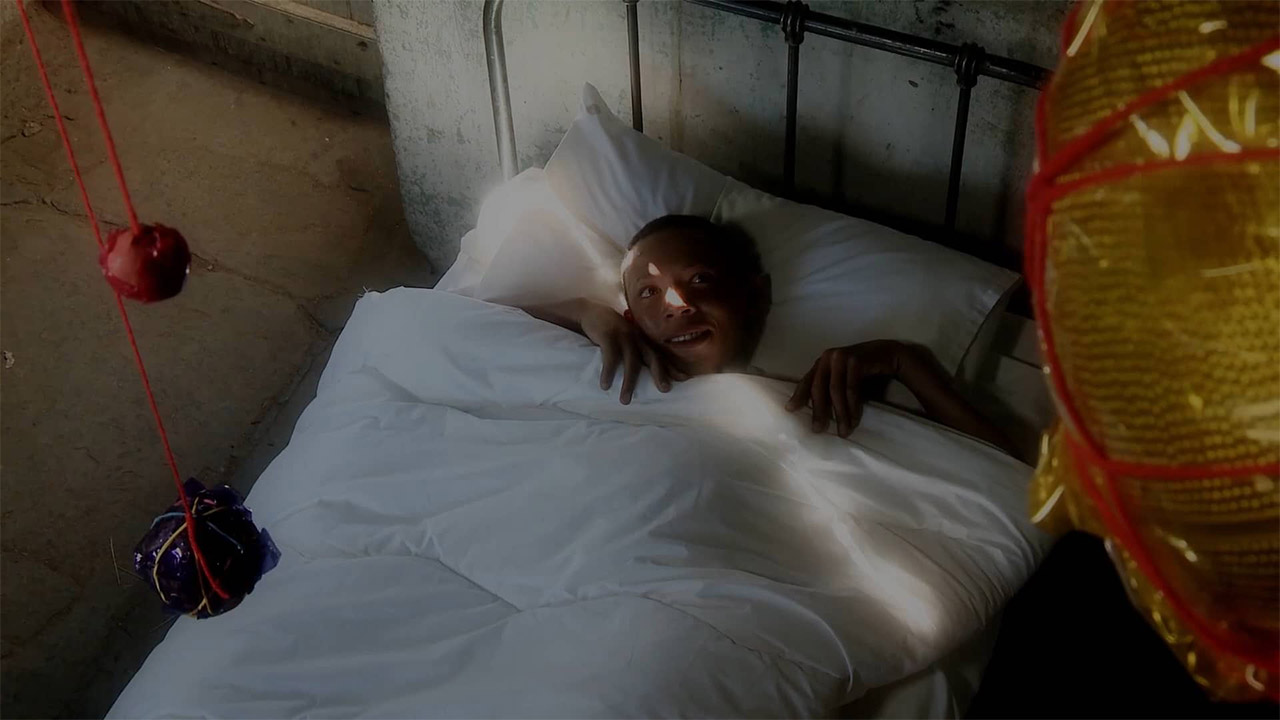 My Room At the Centre of The Universe
Guy Spiller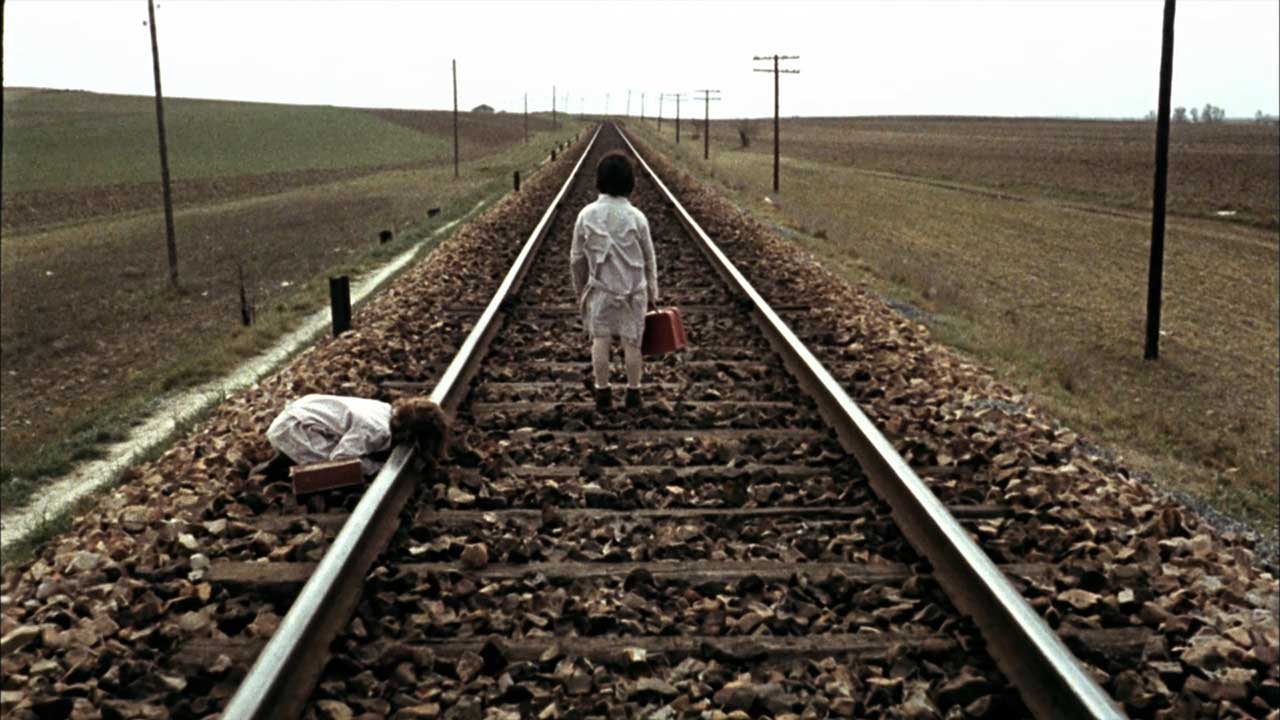 The Spirit of the Beehive
Víctor Erice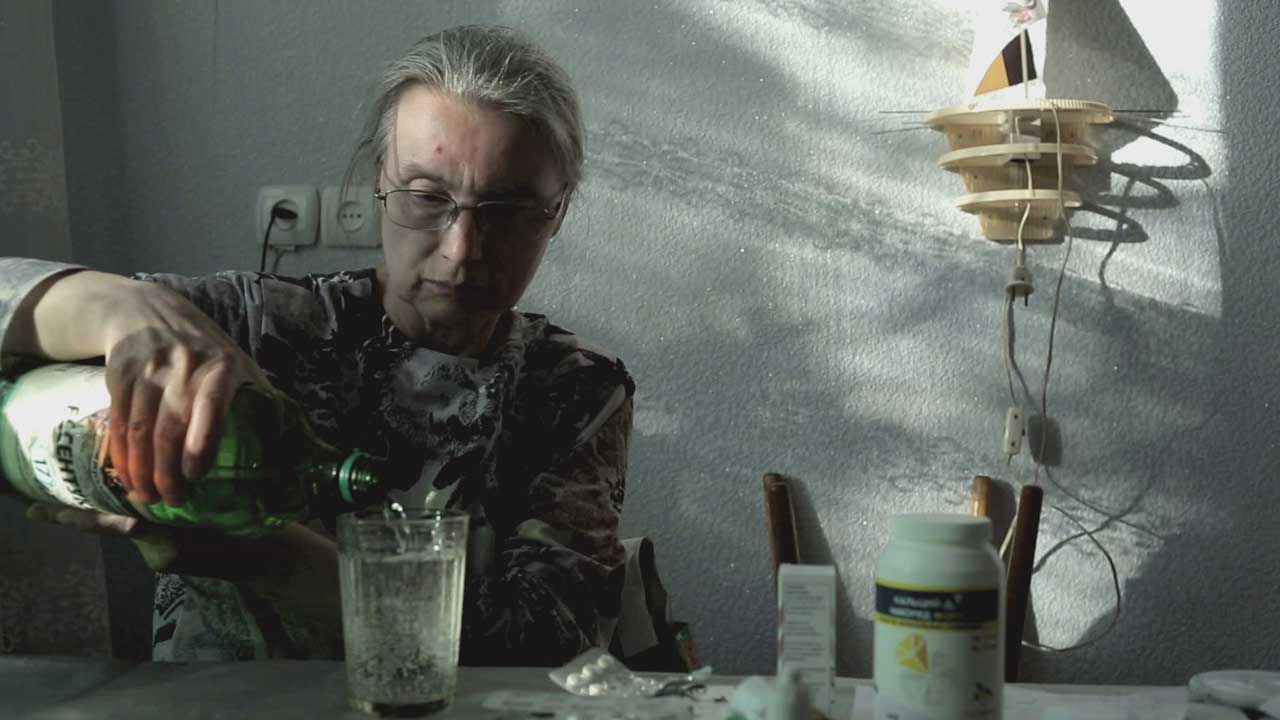 Second Life
Eugeniusz Pankov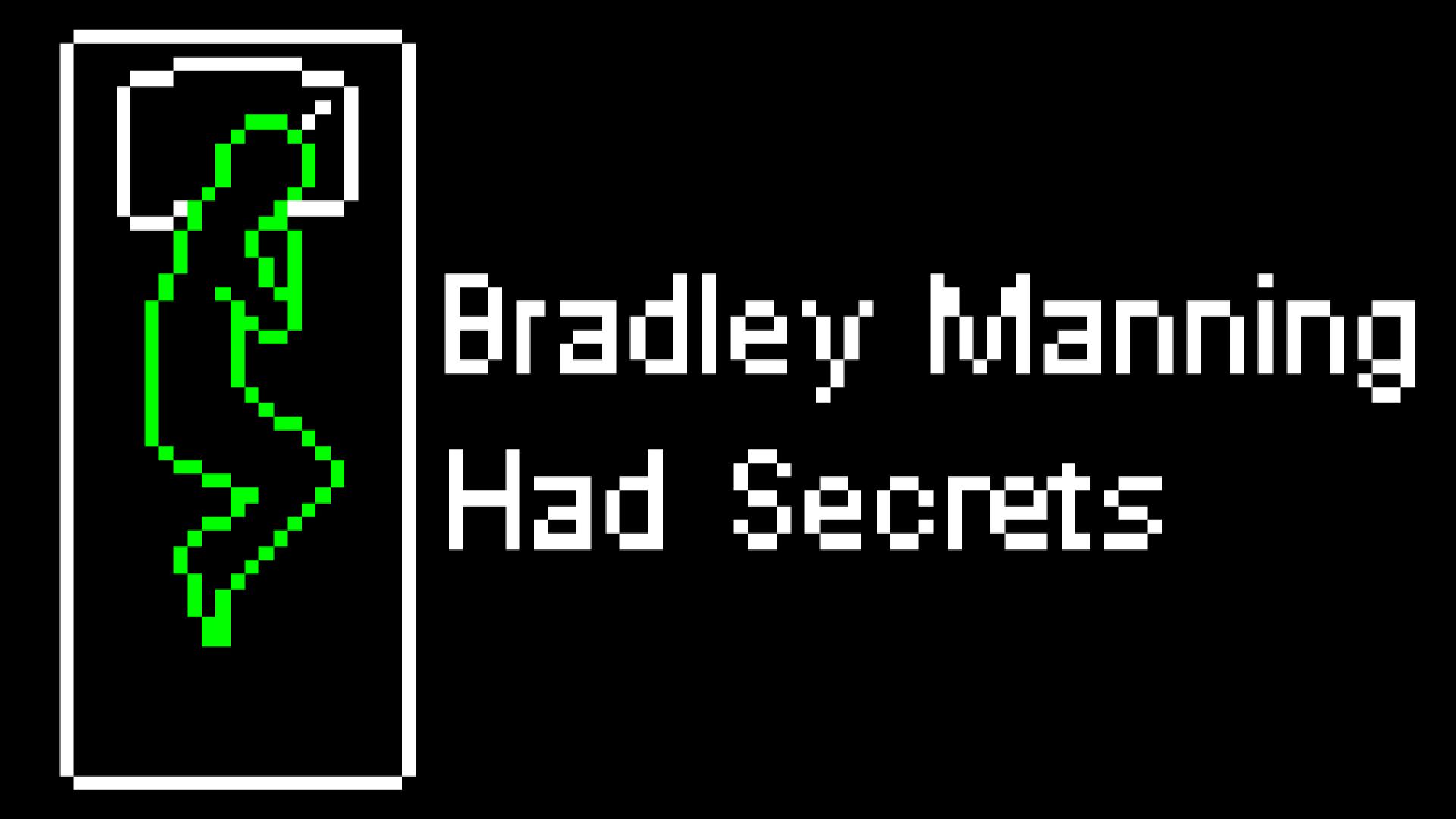 Bradley Manning Had Secrets
Adam Butcher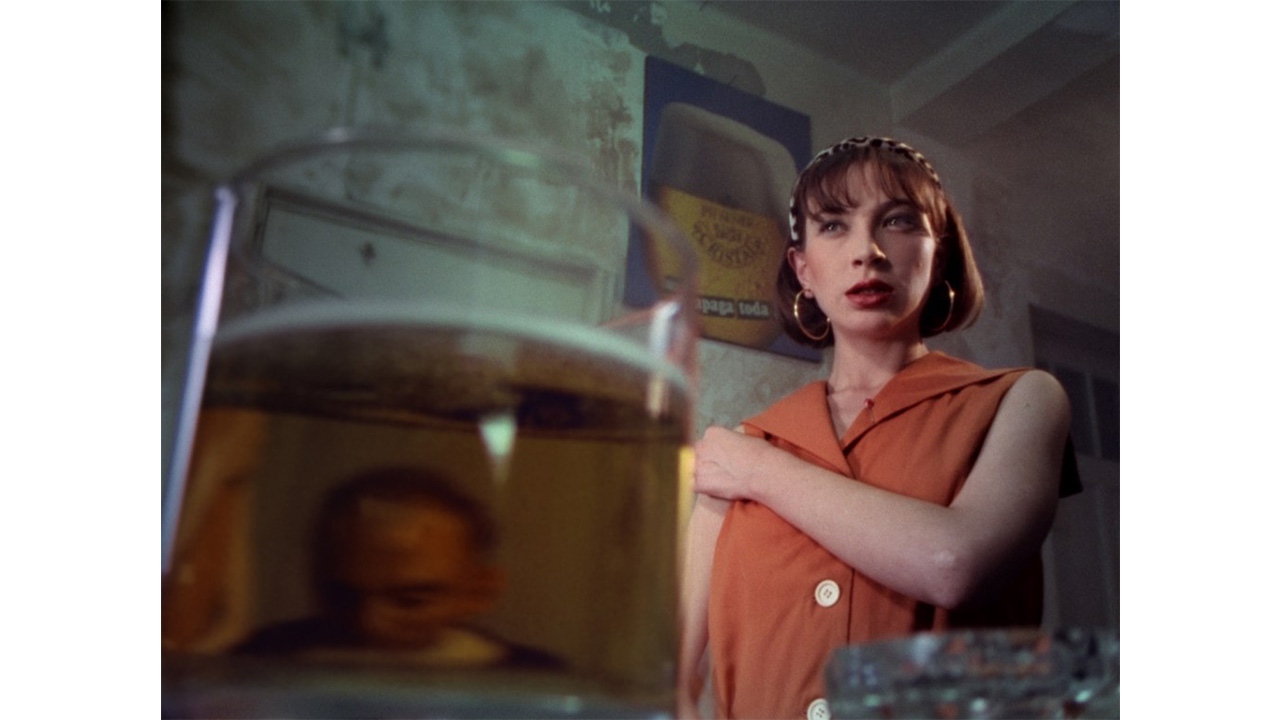 Exquisite Corpse
Scott David Russell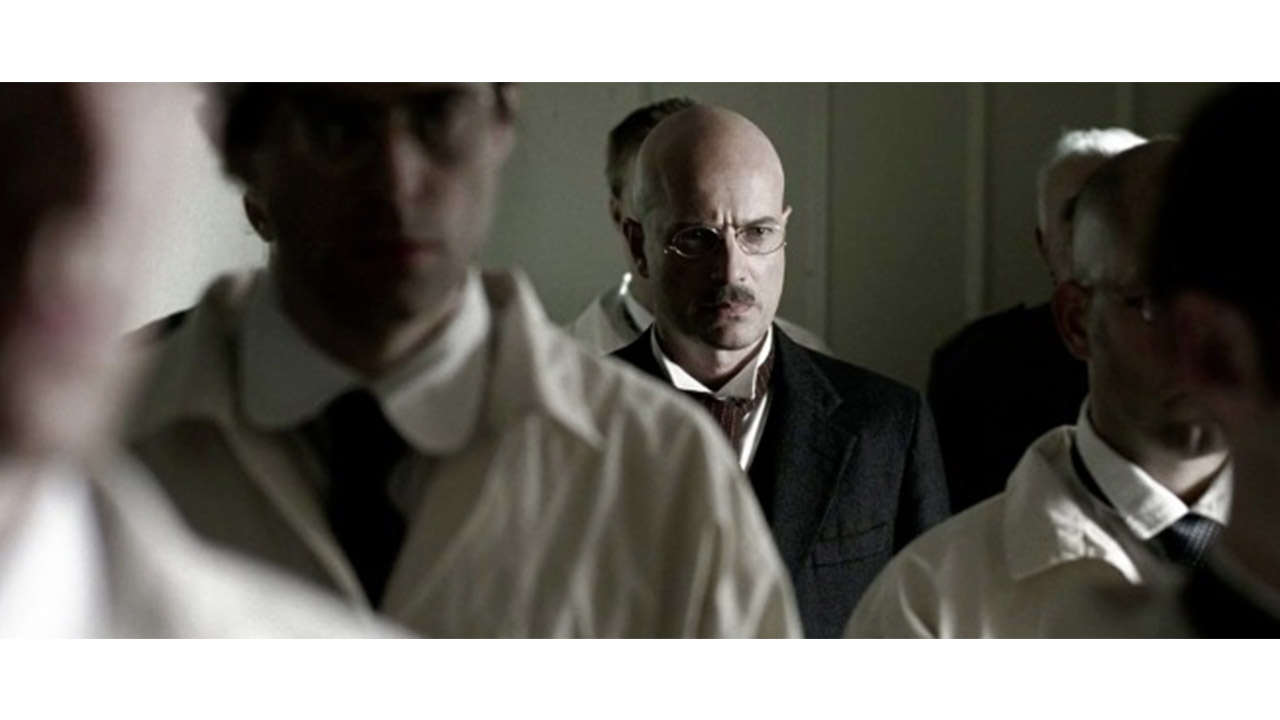 Haber
Daniel Ragussis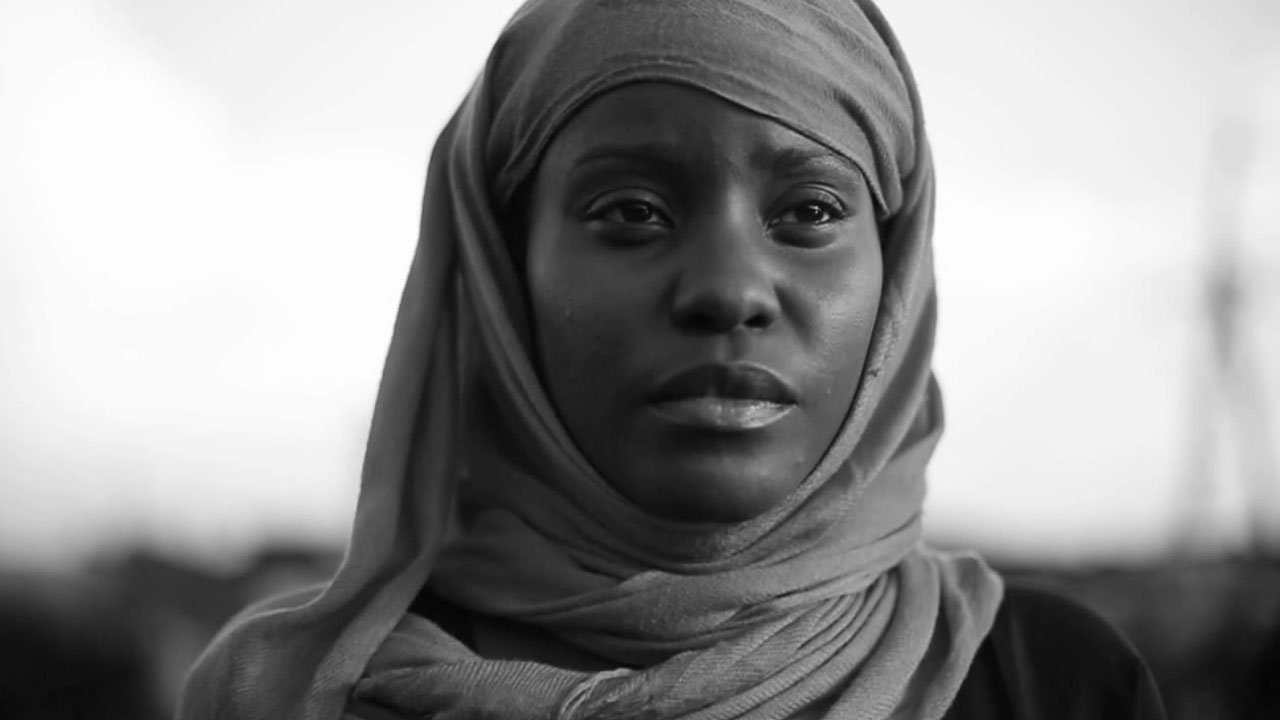 Monsoons Over the Moon
Daniel Muchina
My Haggan Dream
Laura Sams,Rob Sams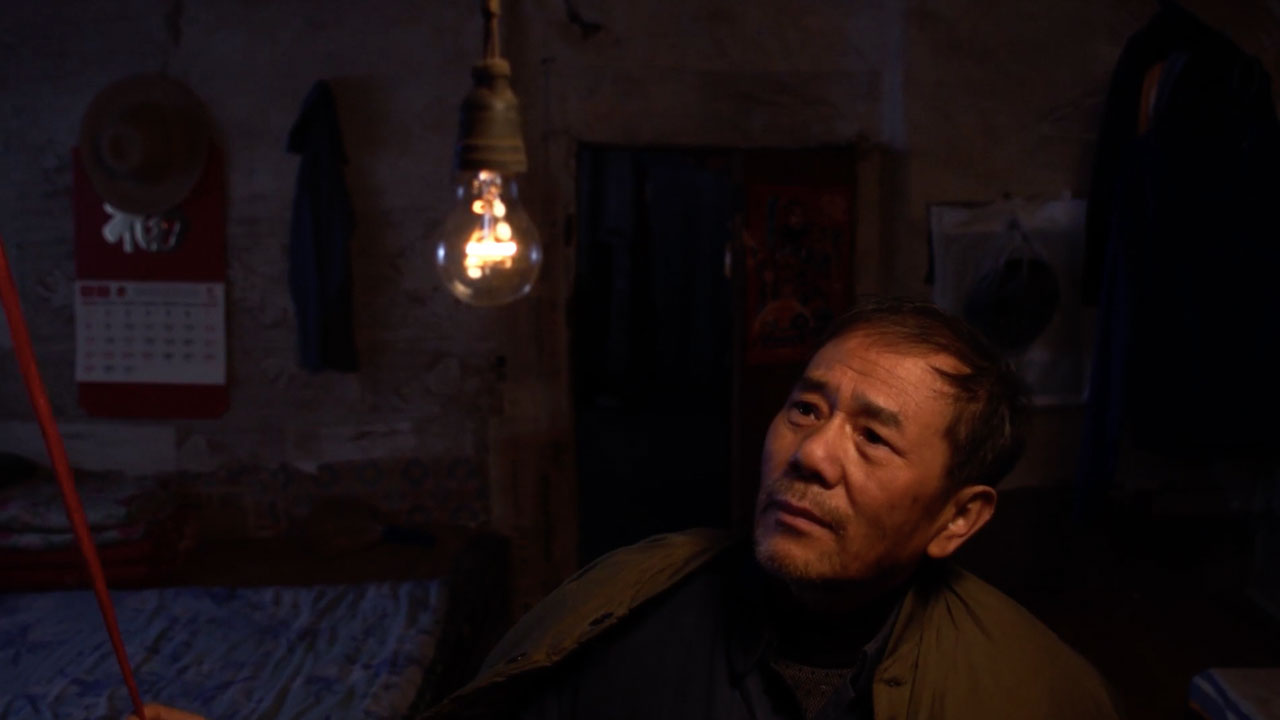 Three Light Bulbs
Min Ding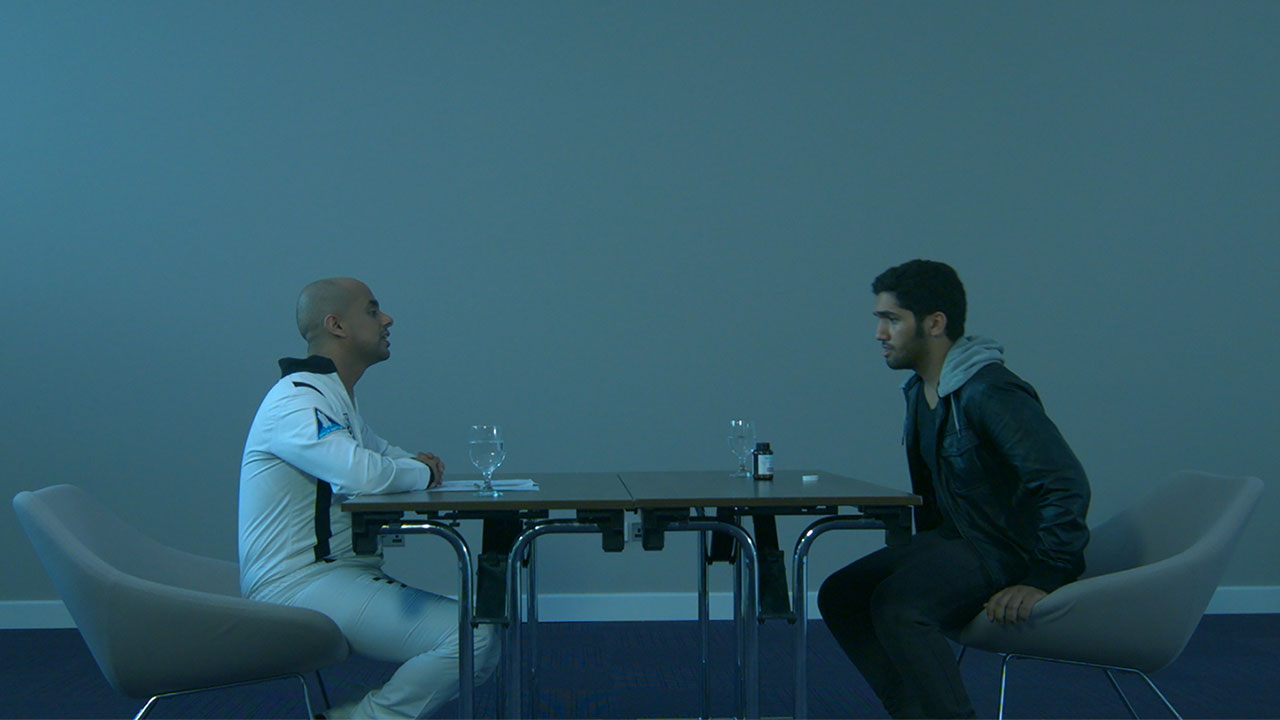 The Last Interview
Mohamed Al Hamadi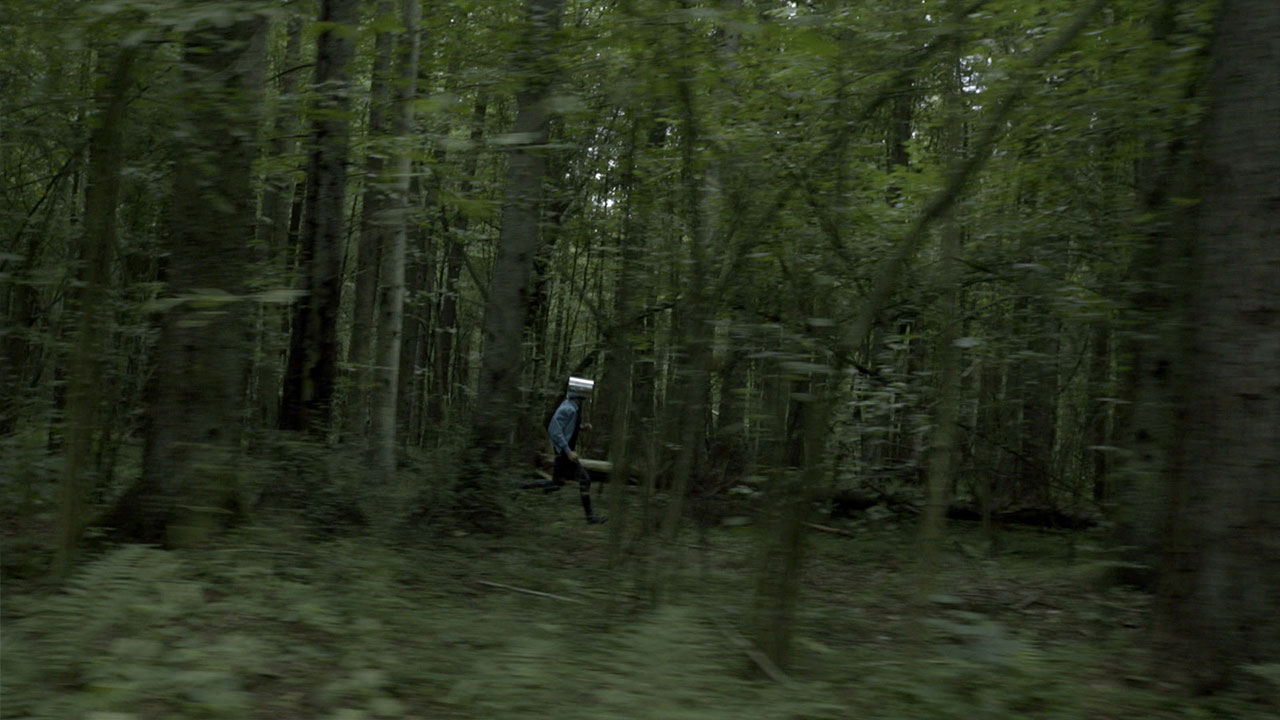 Interface
Anna Hoetjes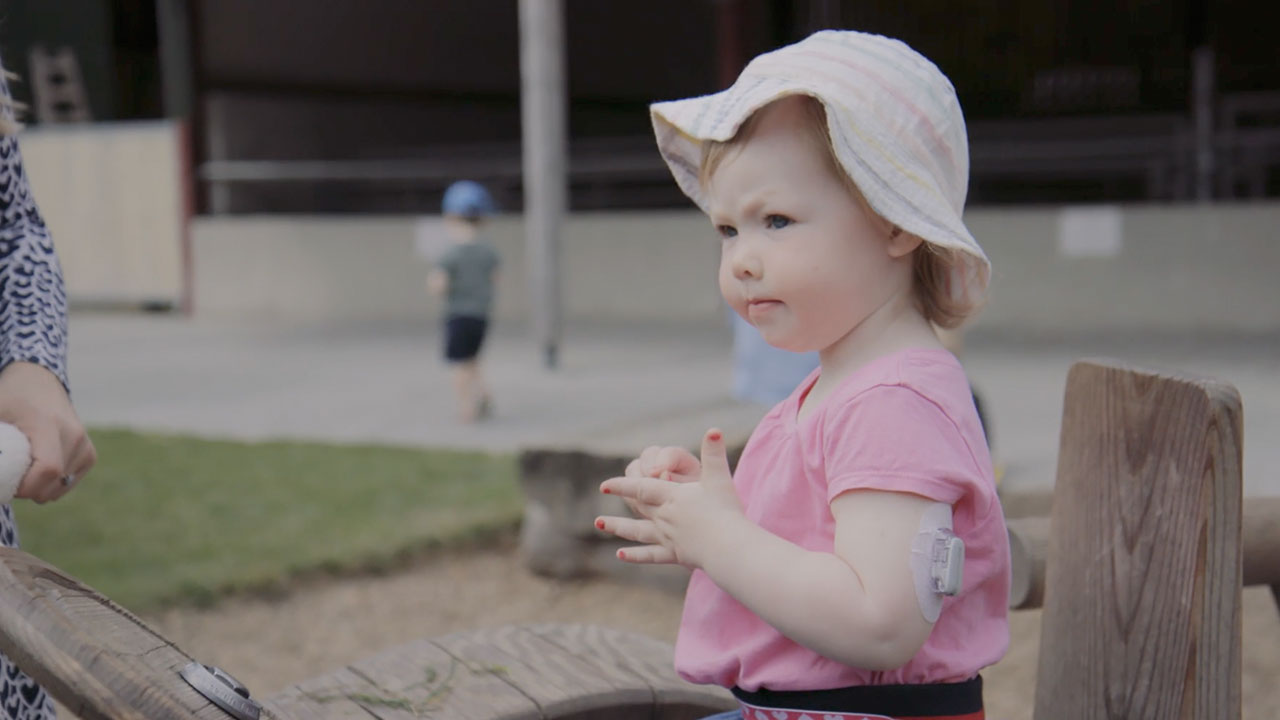 Bittersweet
Hugh Rodgers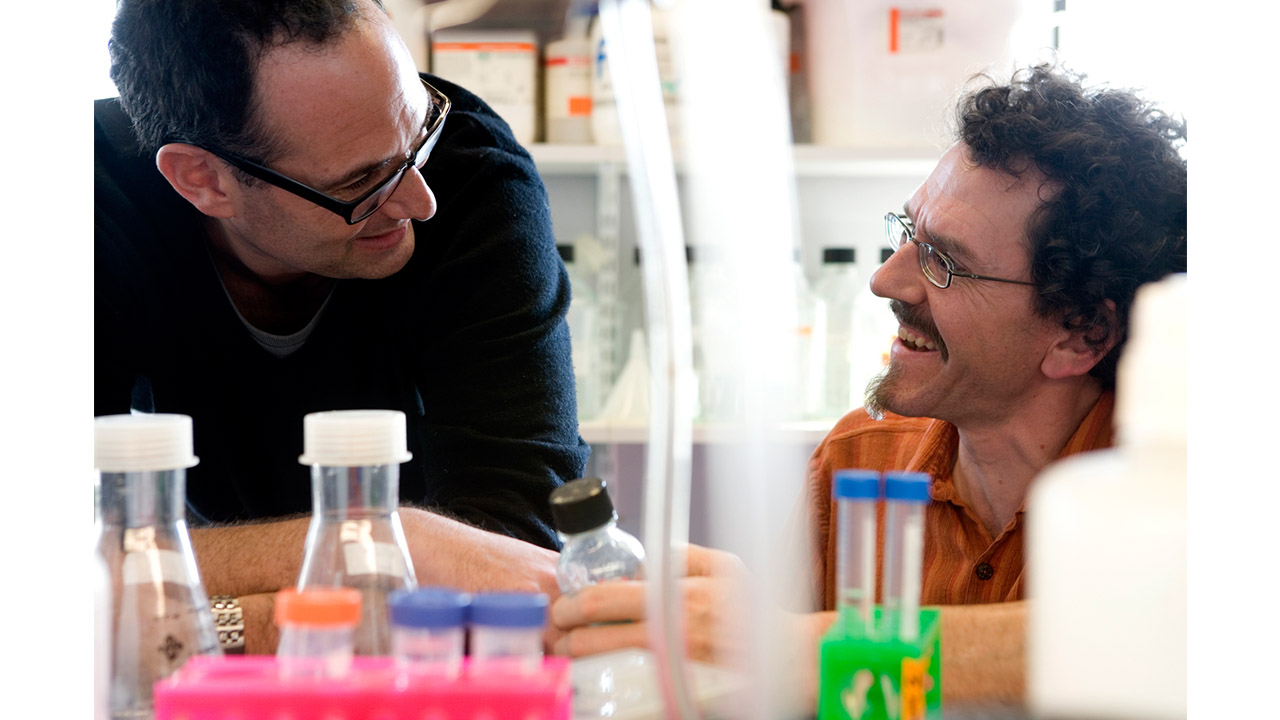 Naturally Obsessed
Carole Rifkind, Richard Rifkind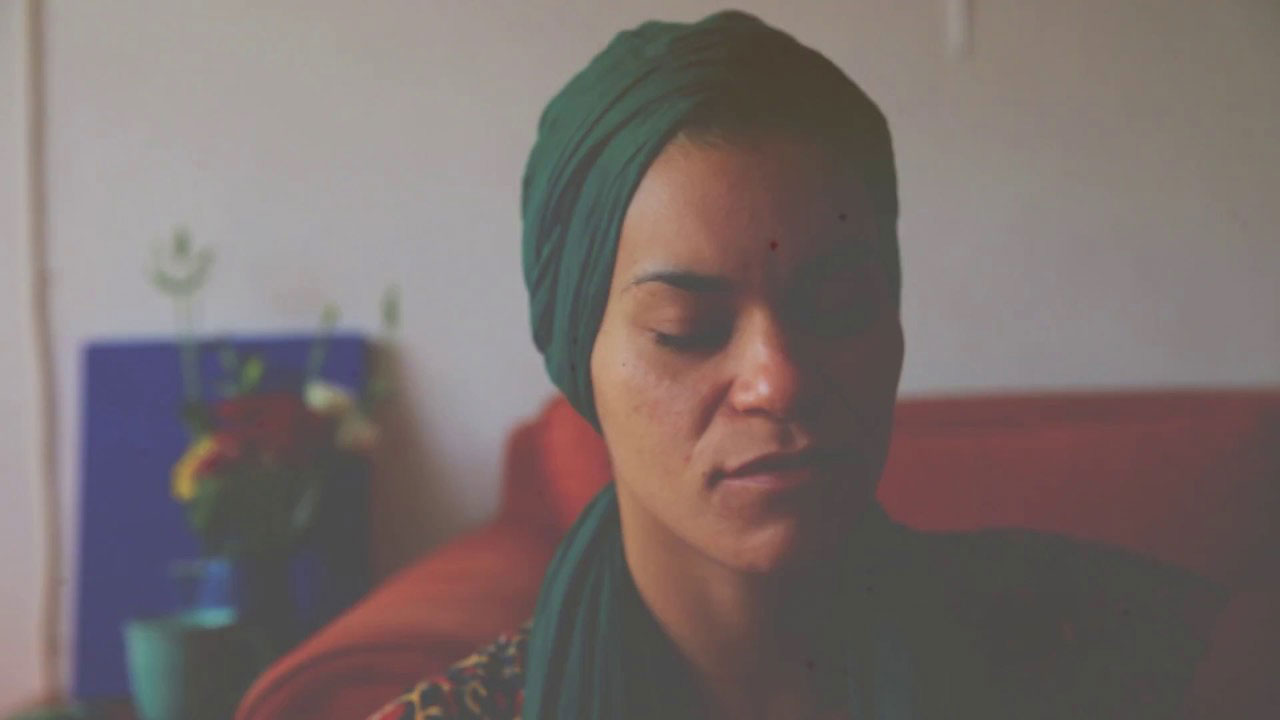 New Moon
Philippa Ndisi-Herrmann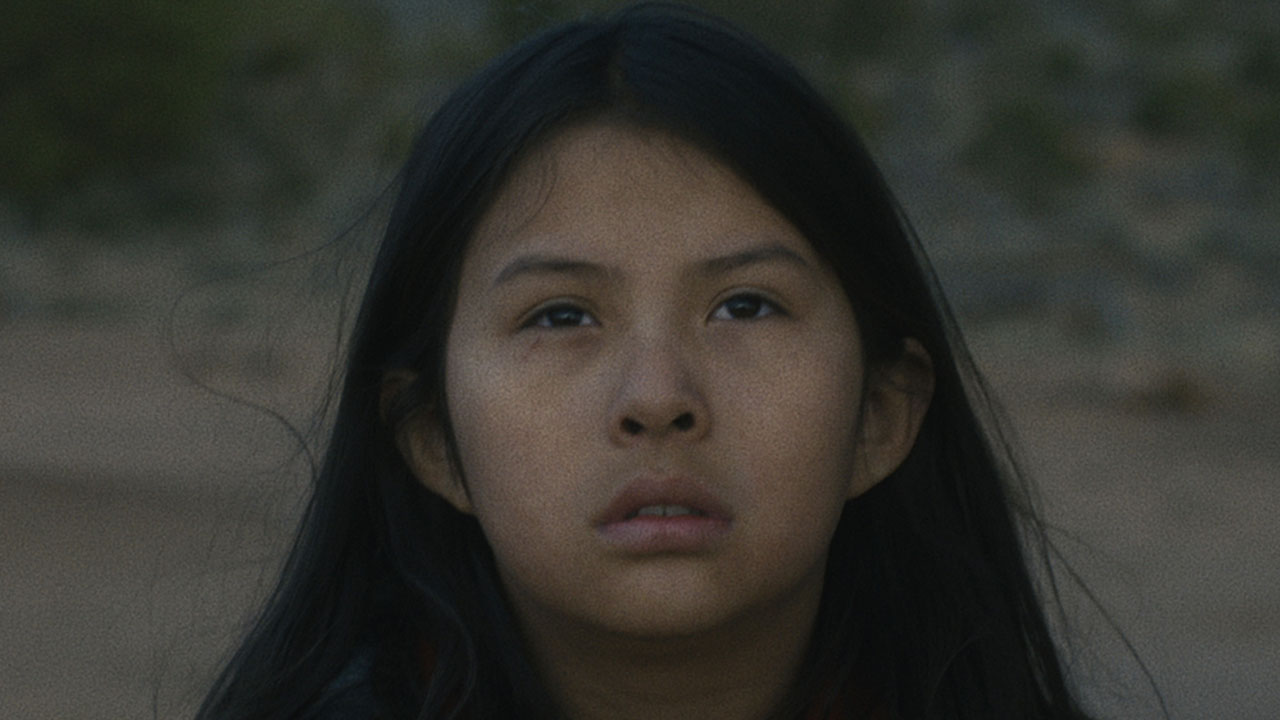 Without Fire
Eliza McNitt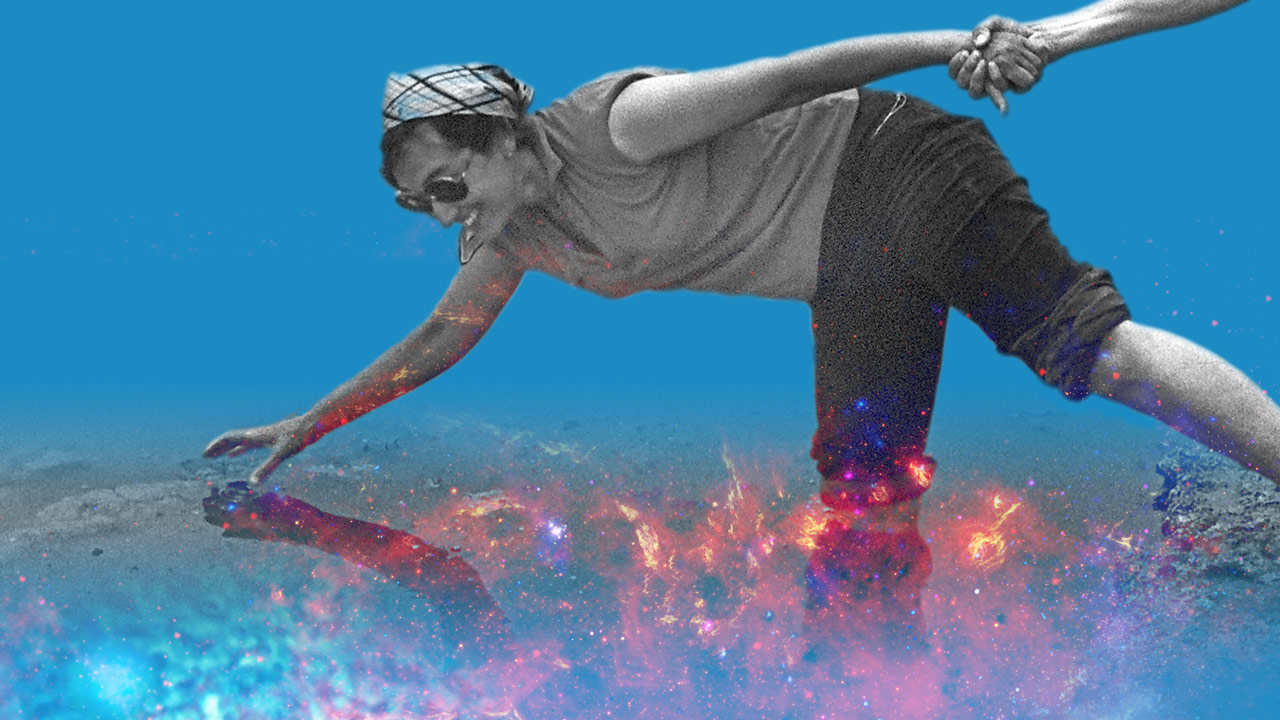 Symbiotic Earth: How Lynn Margulis Rocked the Boat and Started a Scientific Revolution
John Feldman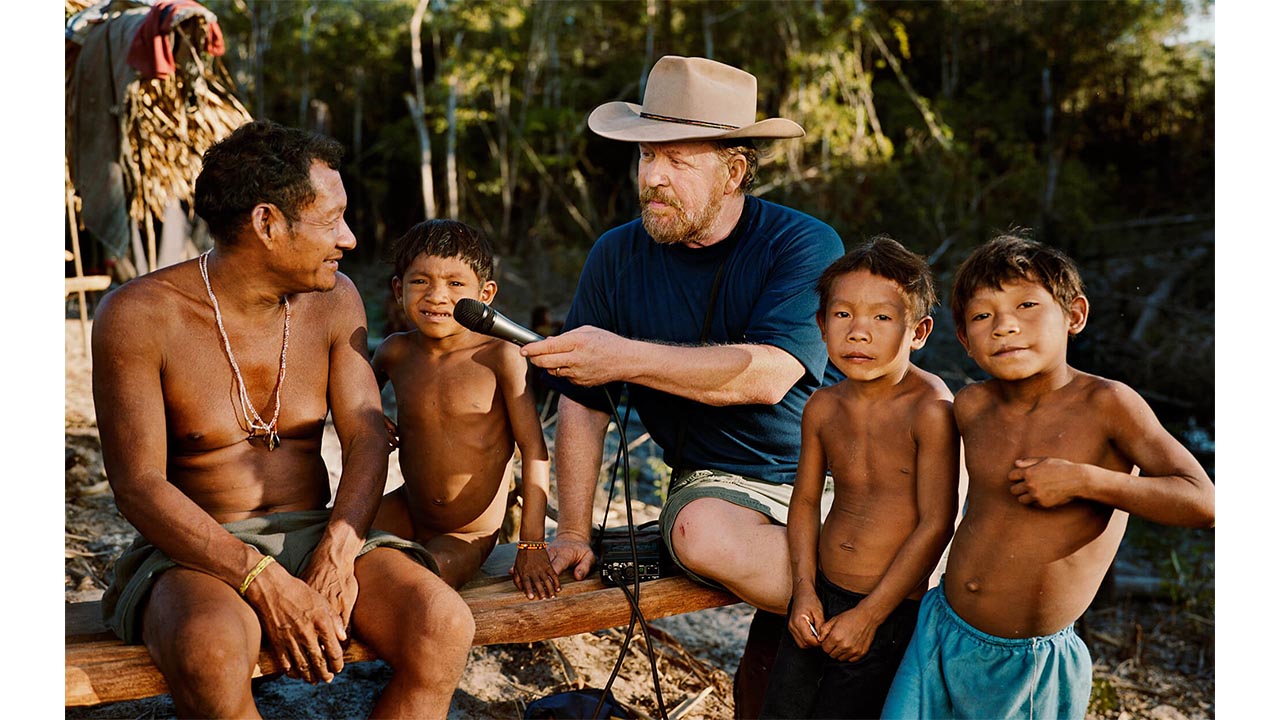 The Grammar Of Happiness
Michael O'Neill, Randall Wood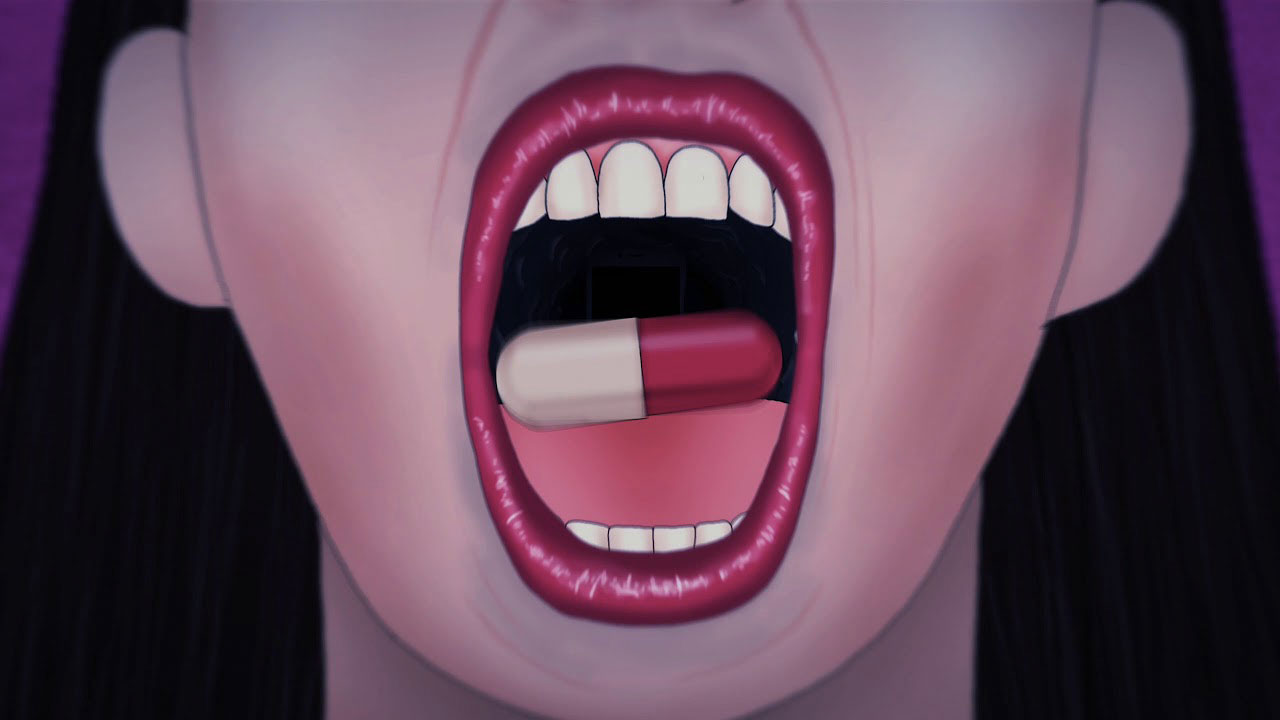 iRony
Radheya Jegatheva.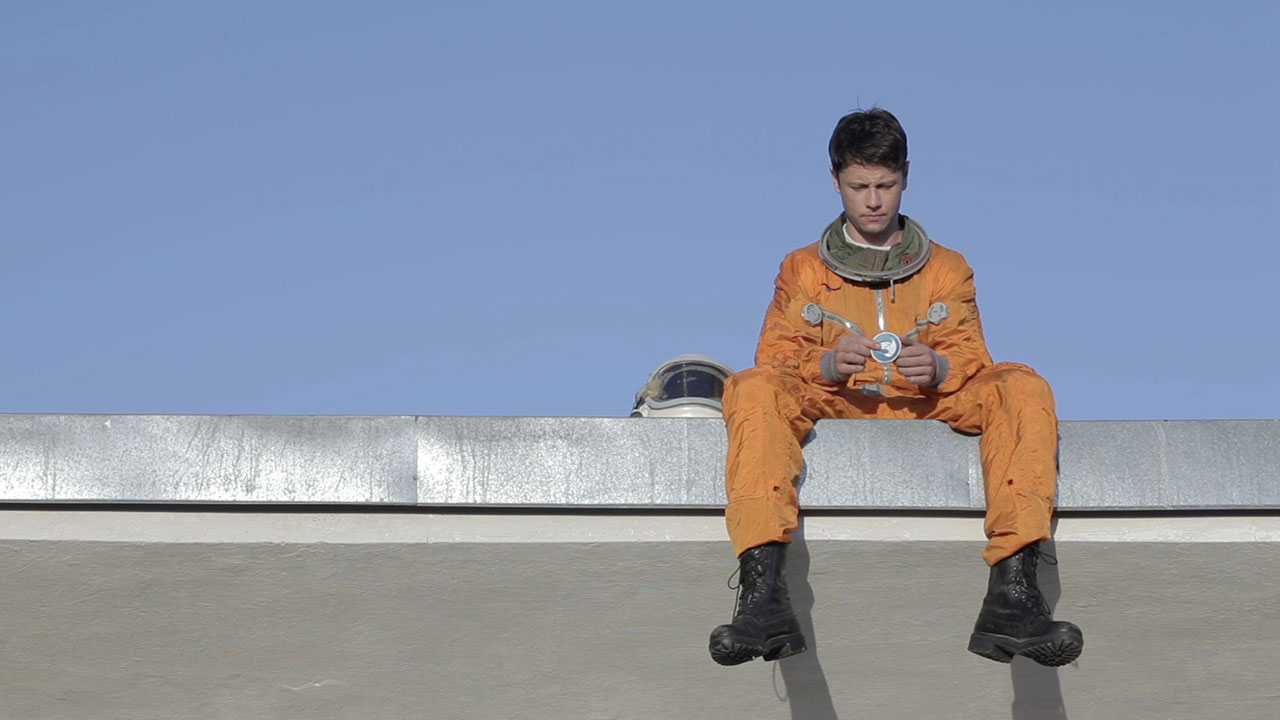 El Cosmonauta (The Cosmonaut)
Nicolas Alcalá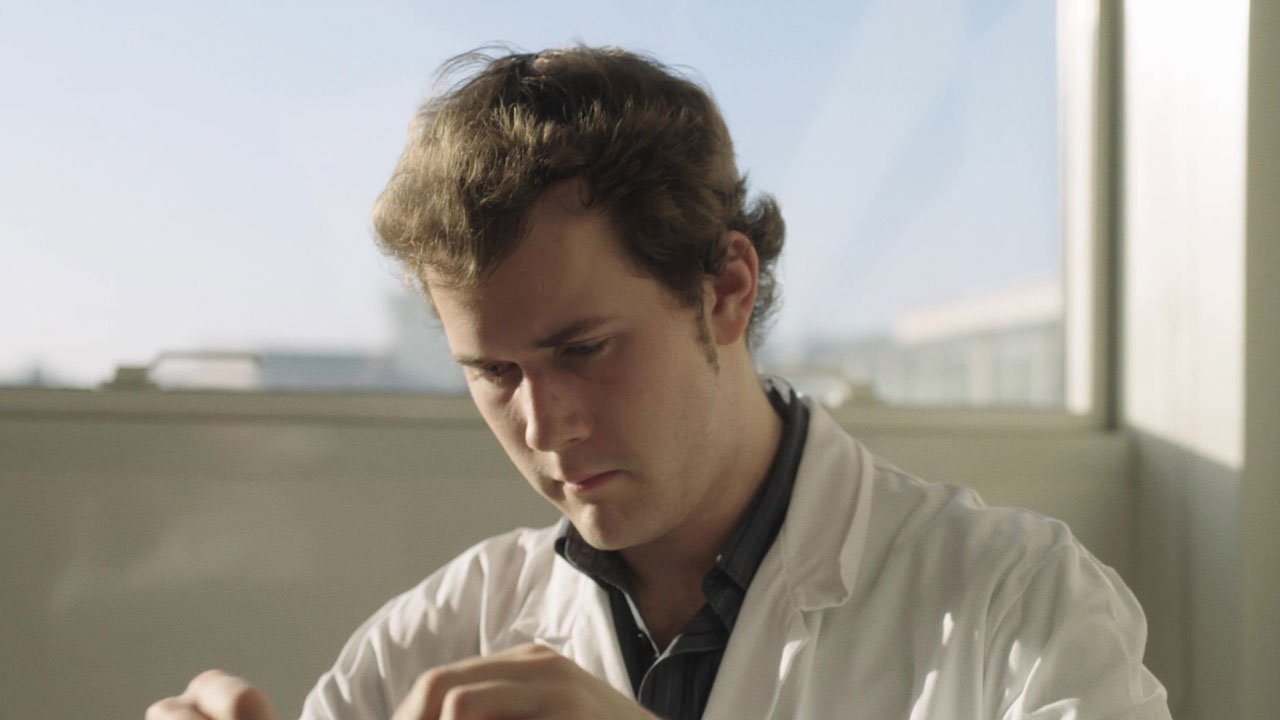 The Researchers (Les Chercheurs)
Aurélien Peilloux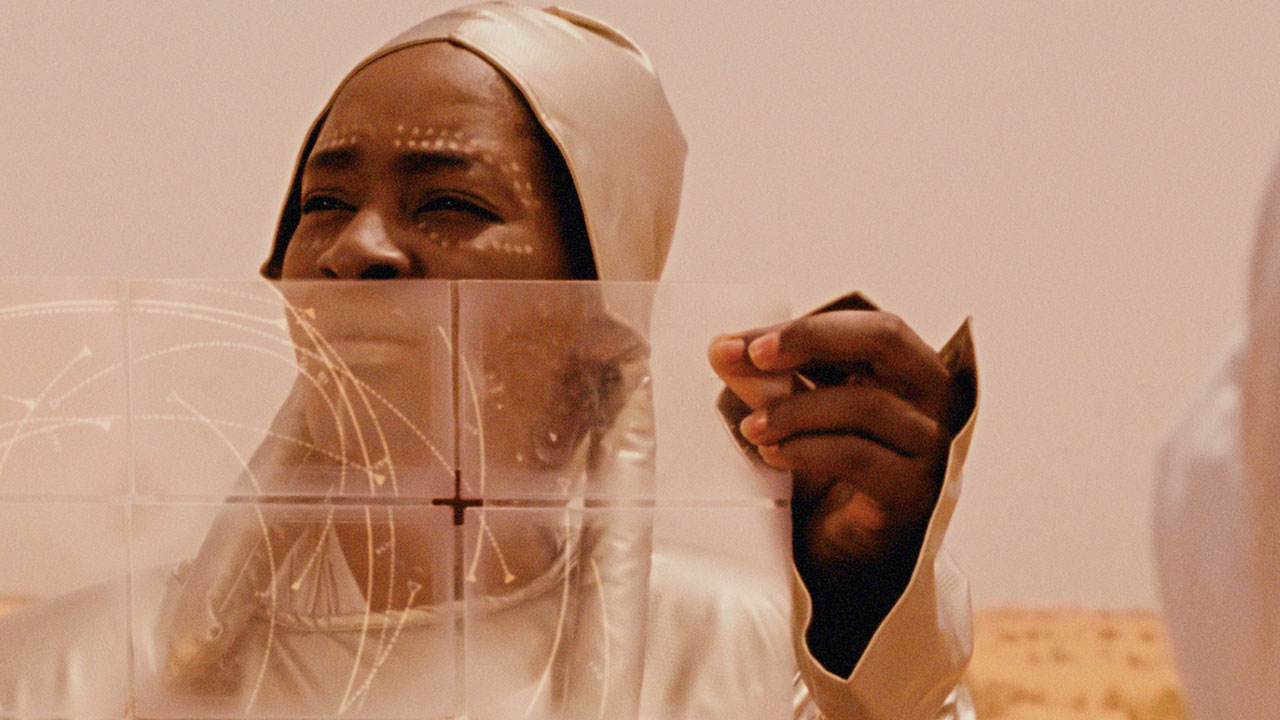 Drexciya
Simon Rittmeier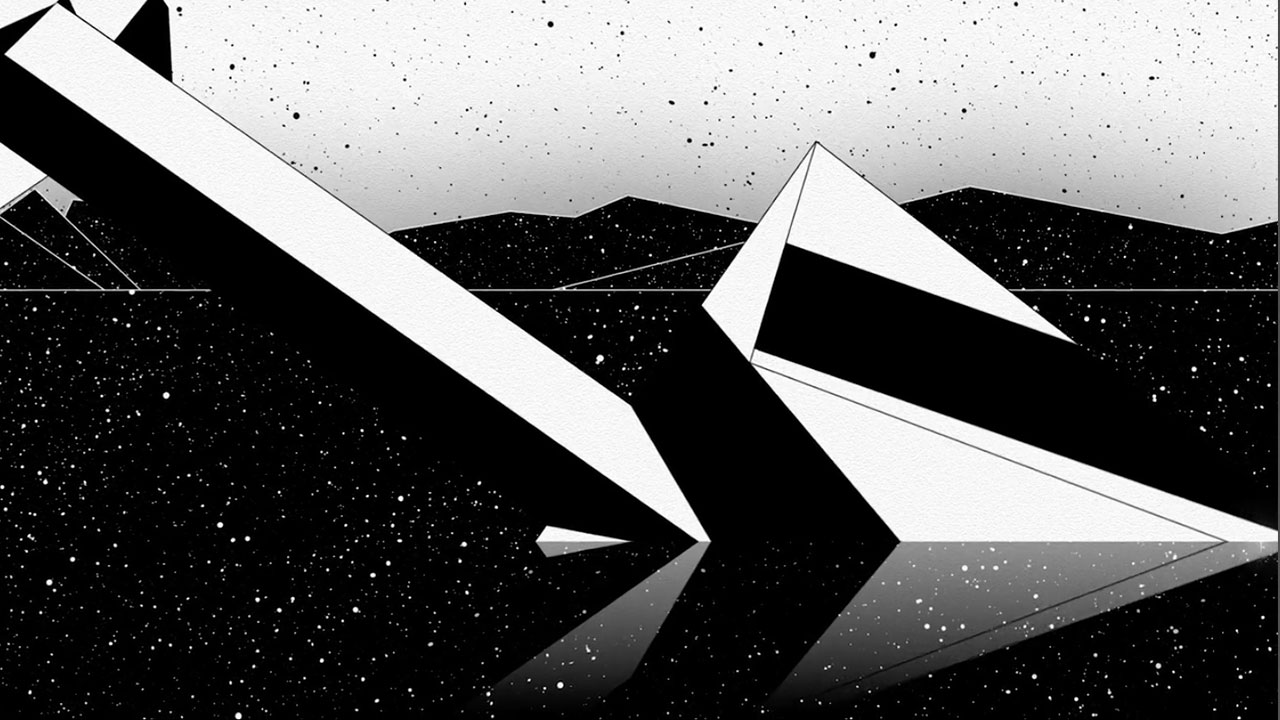 Information Skies
Daniel Van Der Velden,Vinca Kruk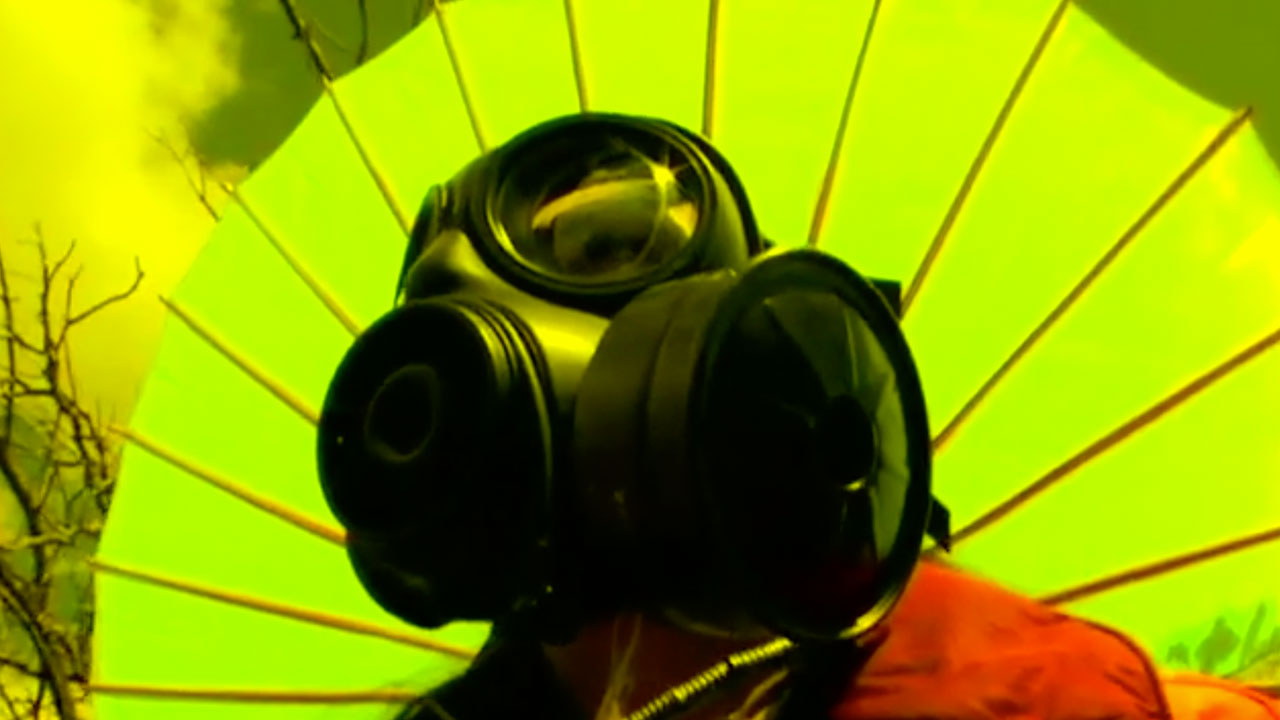 Future Warrior
Jeana Francis,Nigel LongSoldier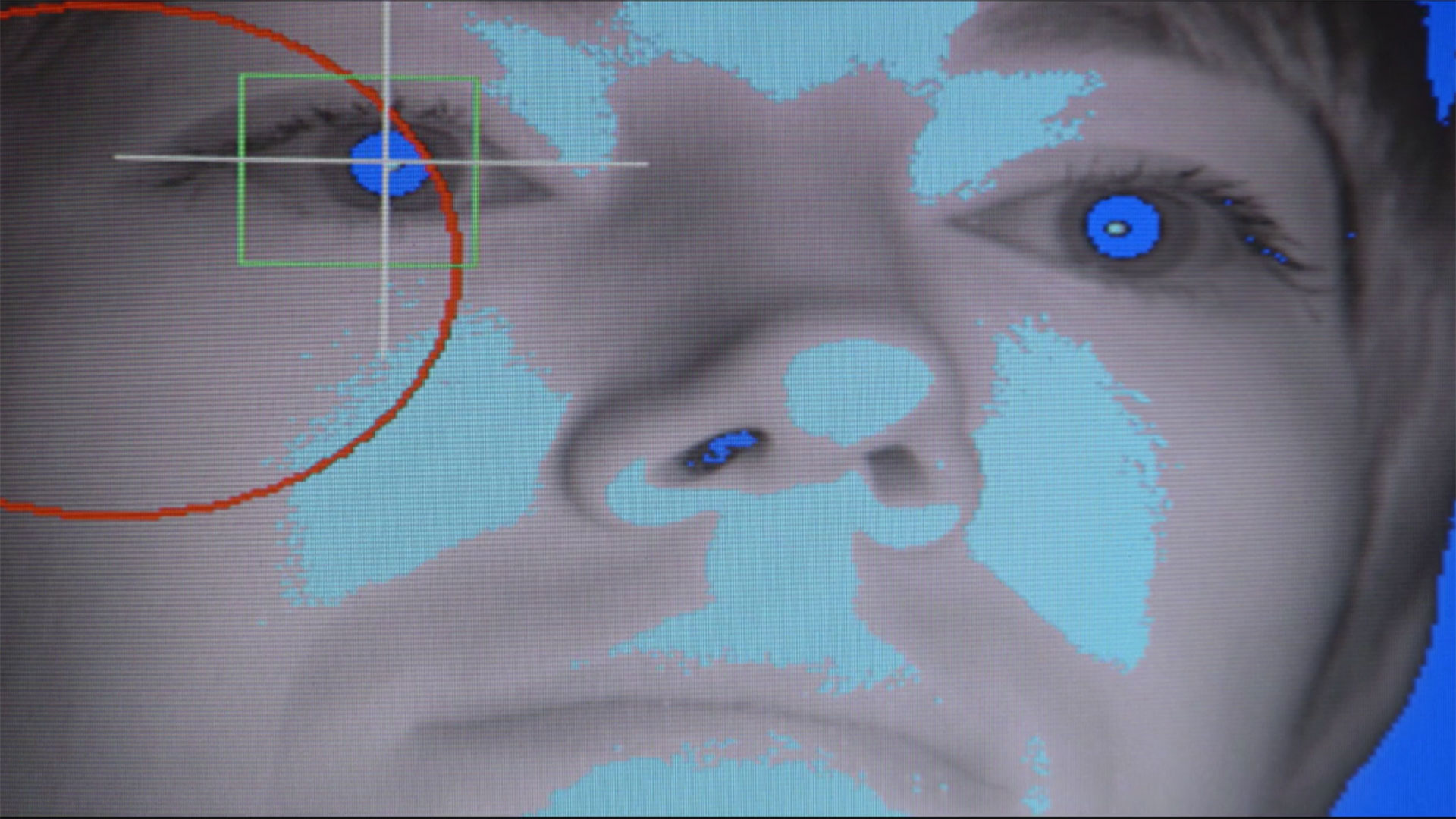 The Mirror System (Le Système Miroir)
Eva Zornio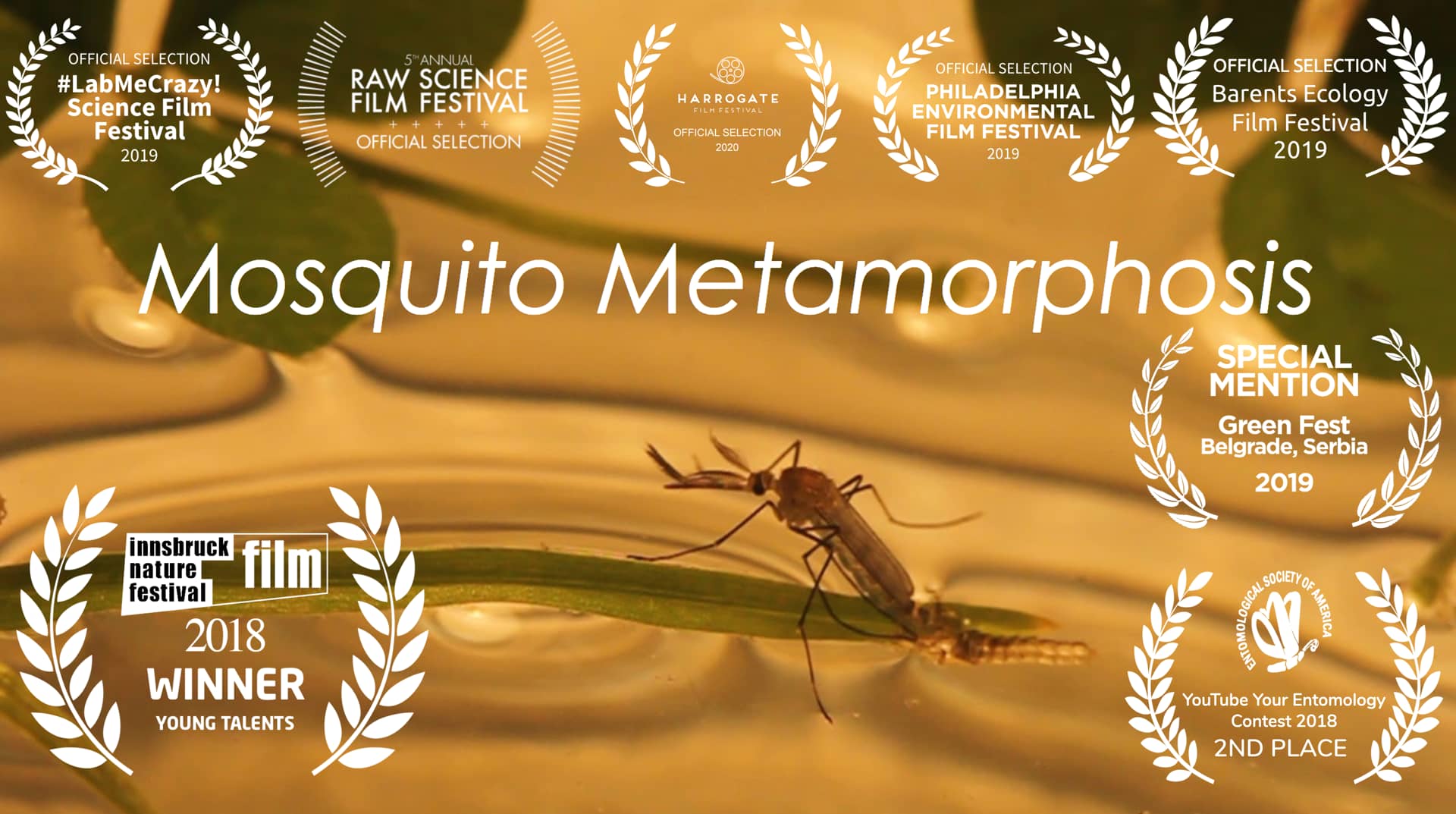 Mosquito Metamorphosis
Cella Wright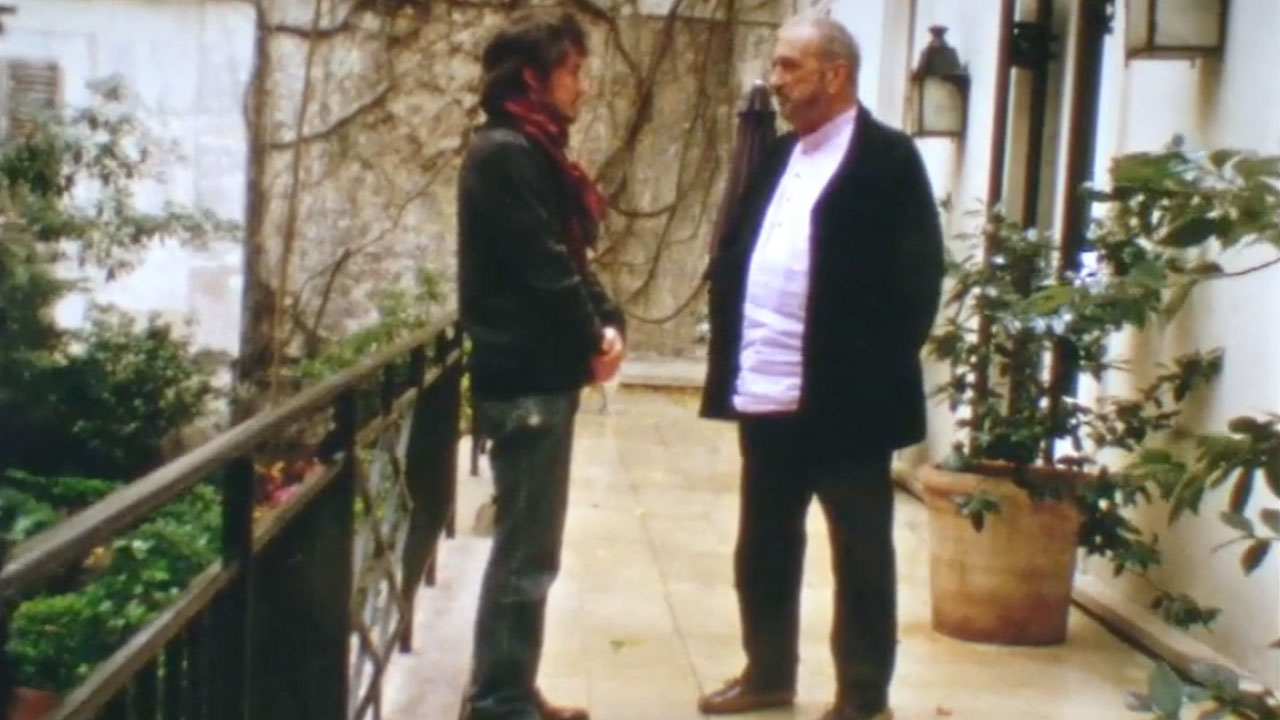 Les Cinq Sages (The Five Wisemen)
Aurélien Peilloux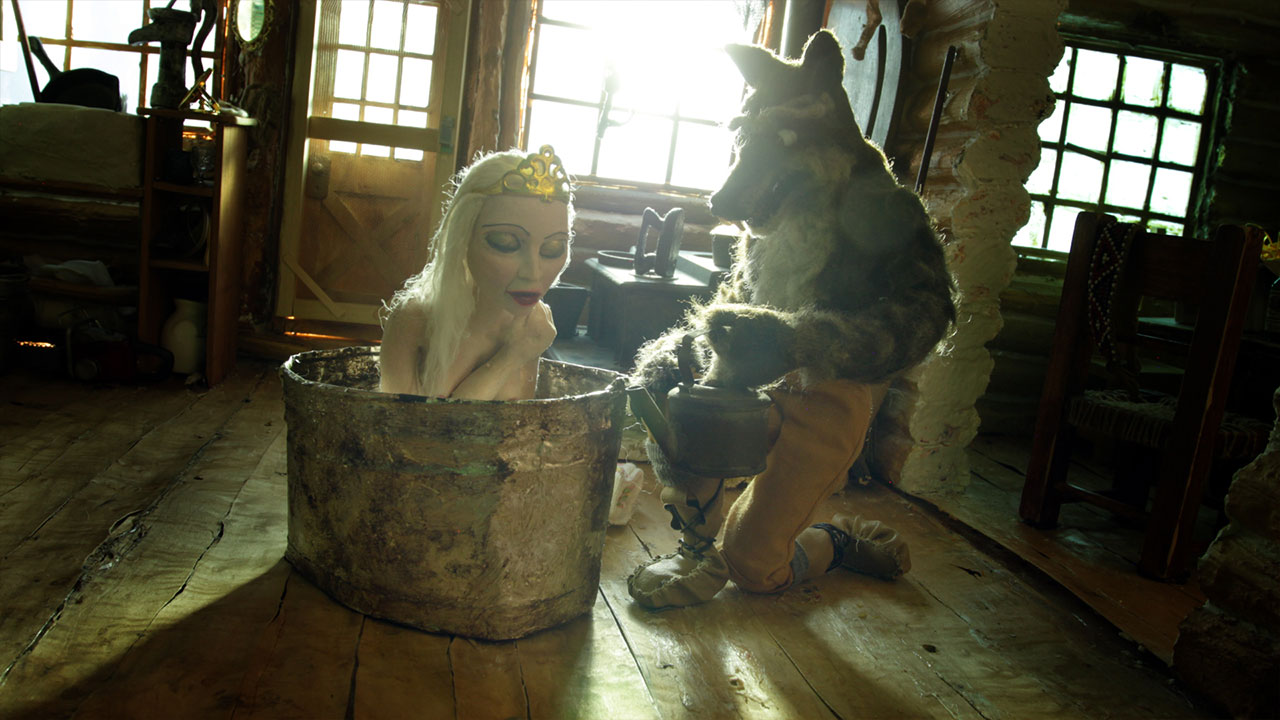 The Lodge
Terril Calder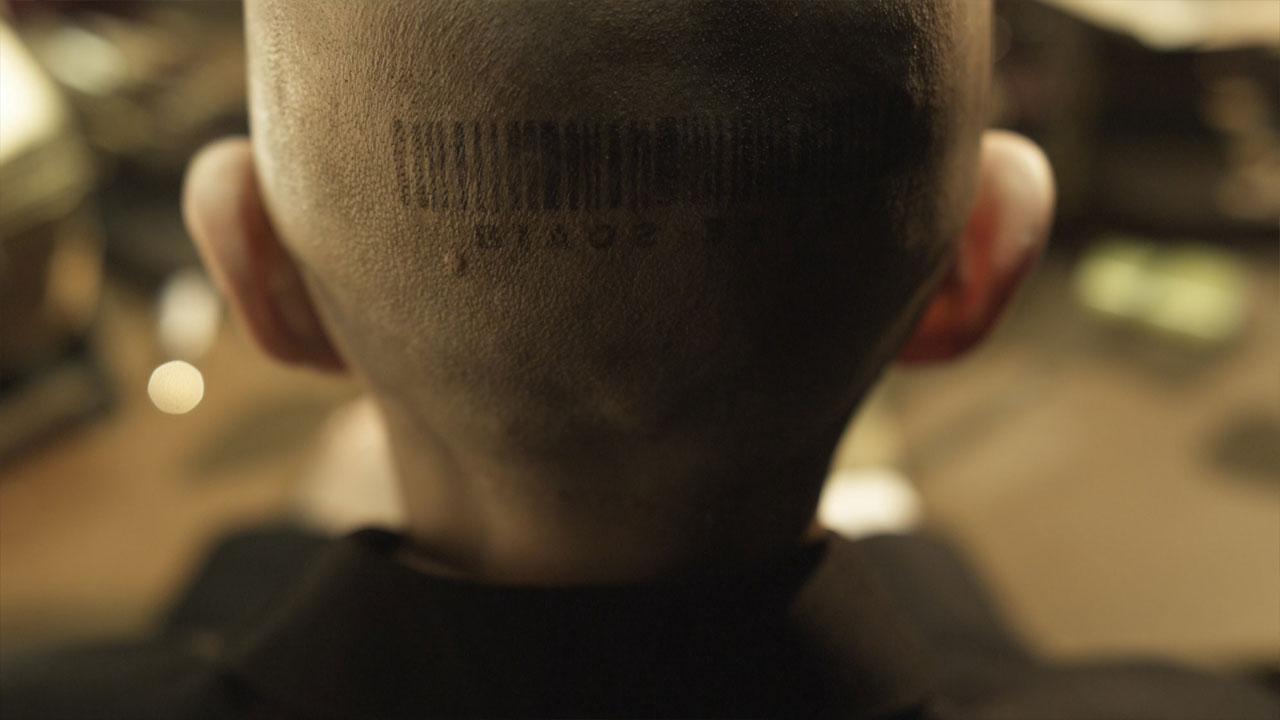 File Under Miscellaneous
Jeff Barnaby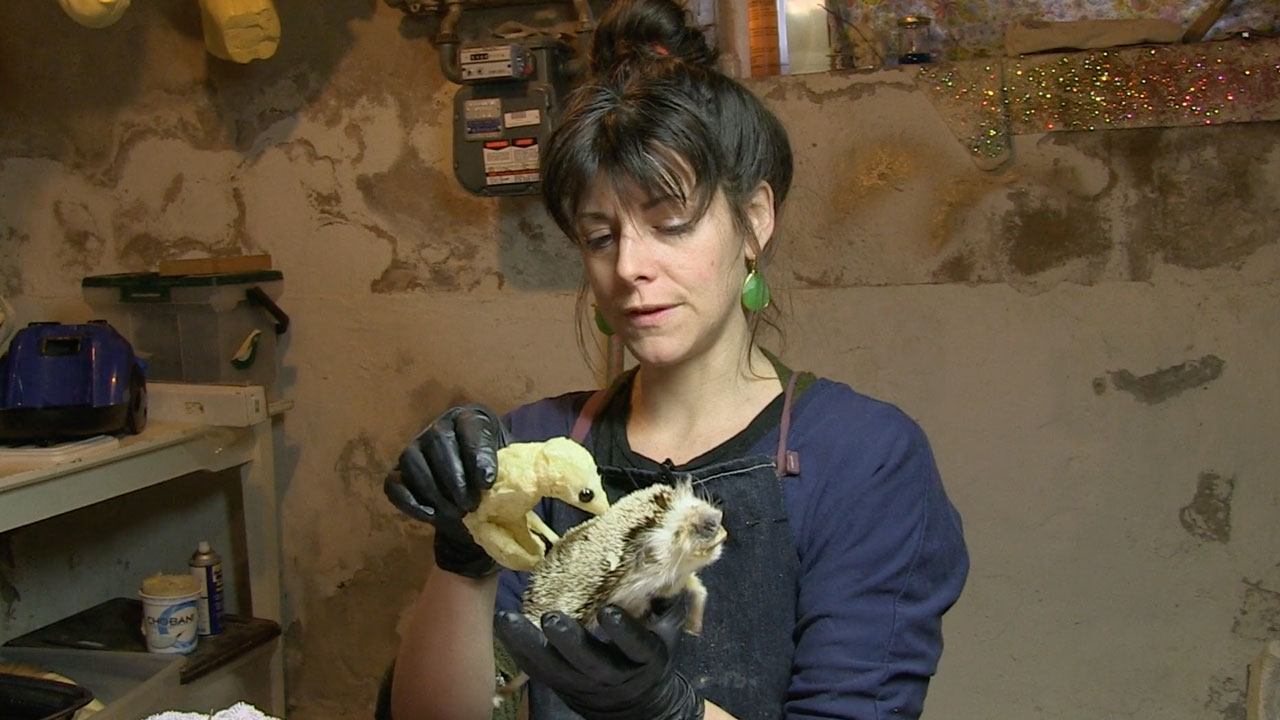 Death & Taxidermy
Mariel Carr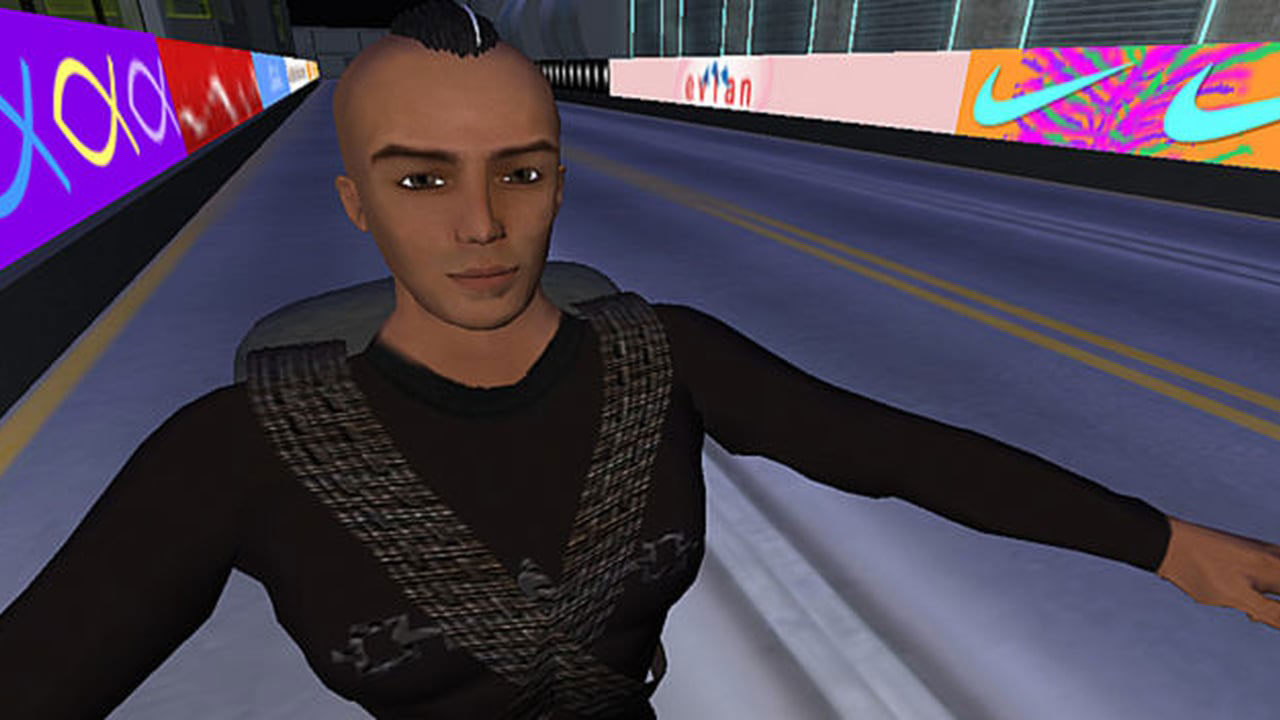 TimeTraveller™ Episode 01
Skawennati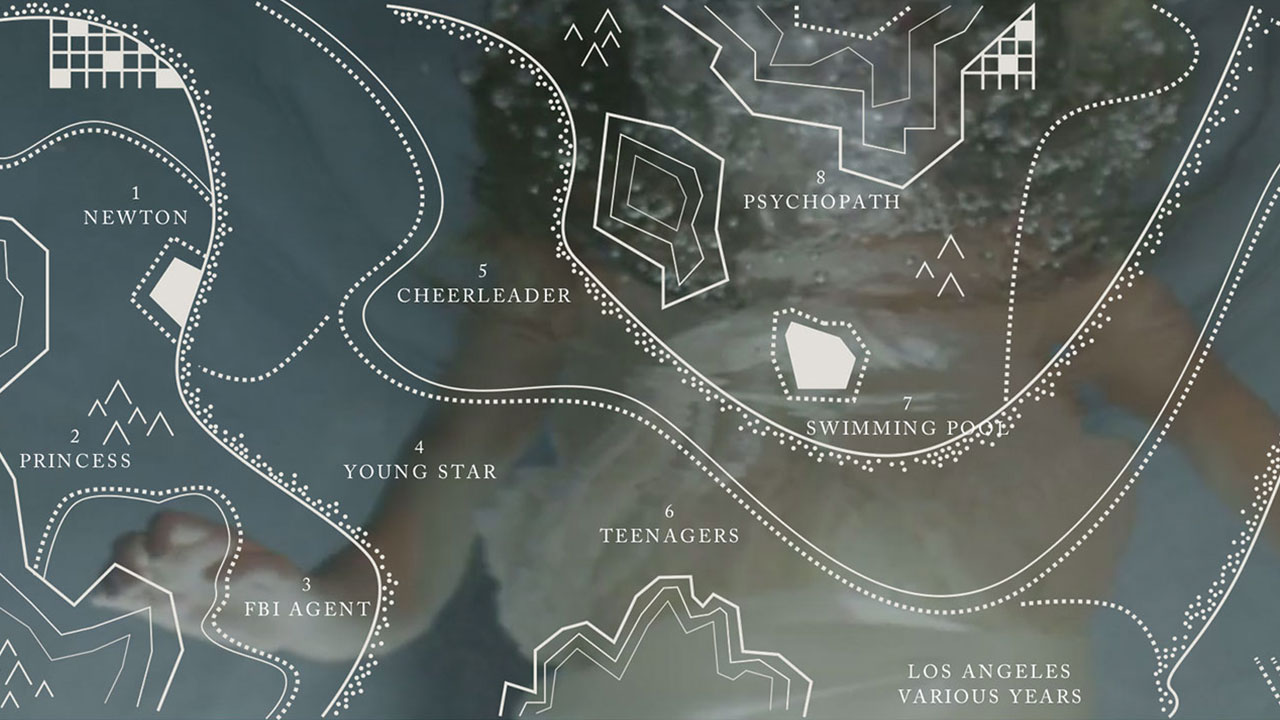 A Study in Time Travel
Sean Pecknold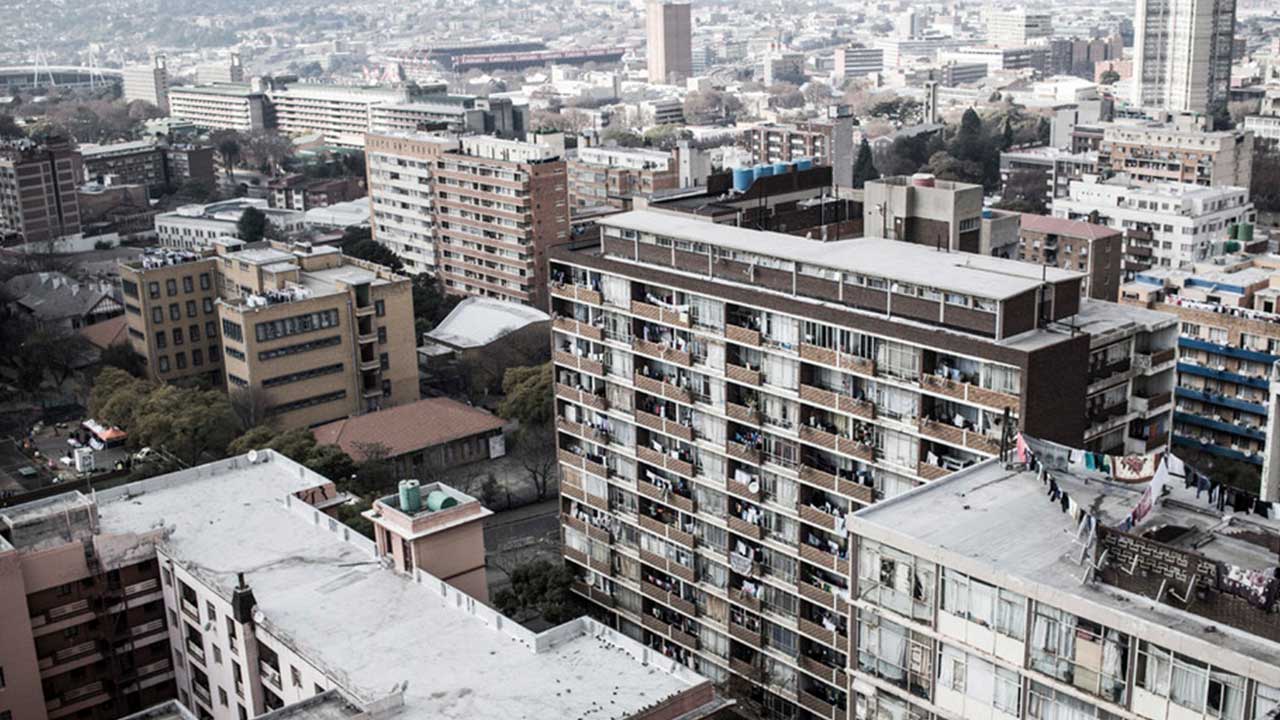 Ghost Diamond
Chris Saunders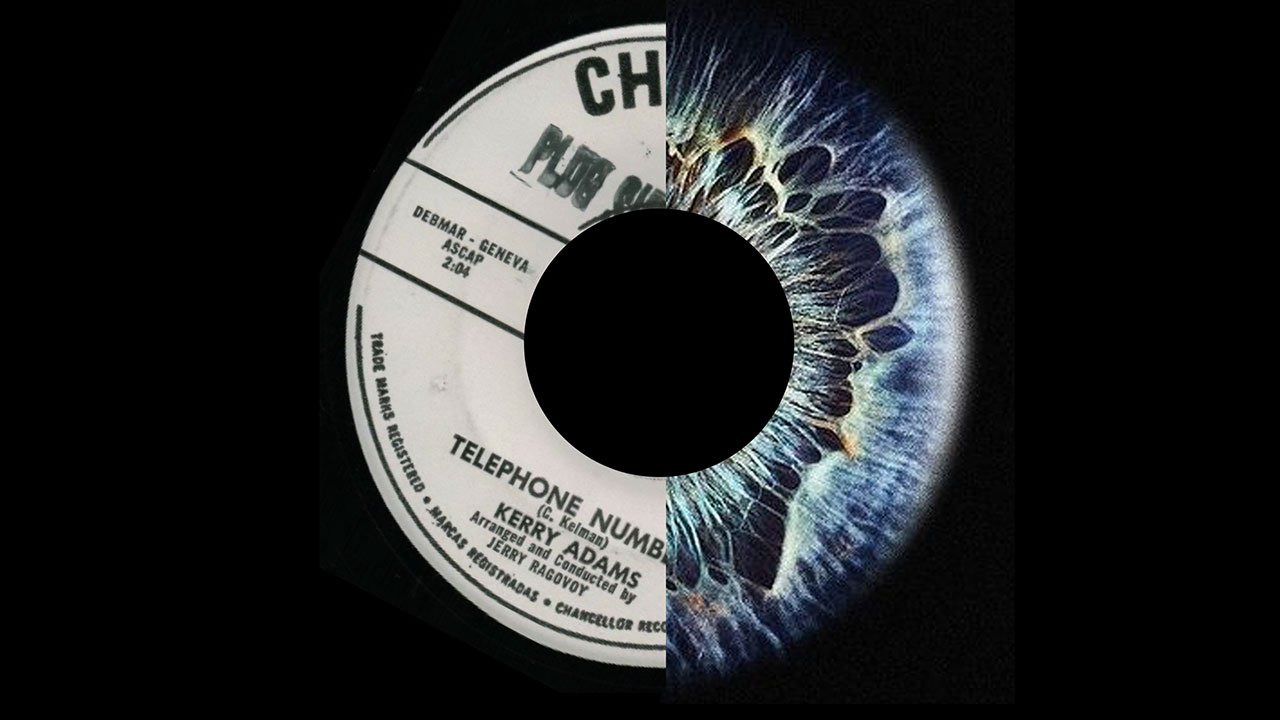 With These Eyes
Evan Ari Kelman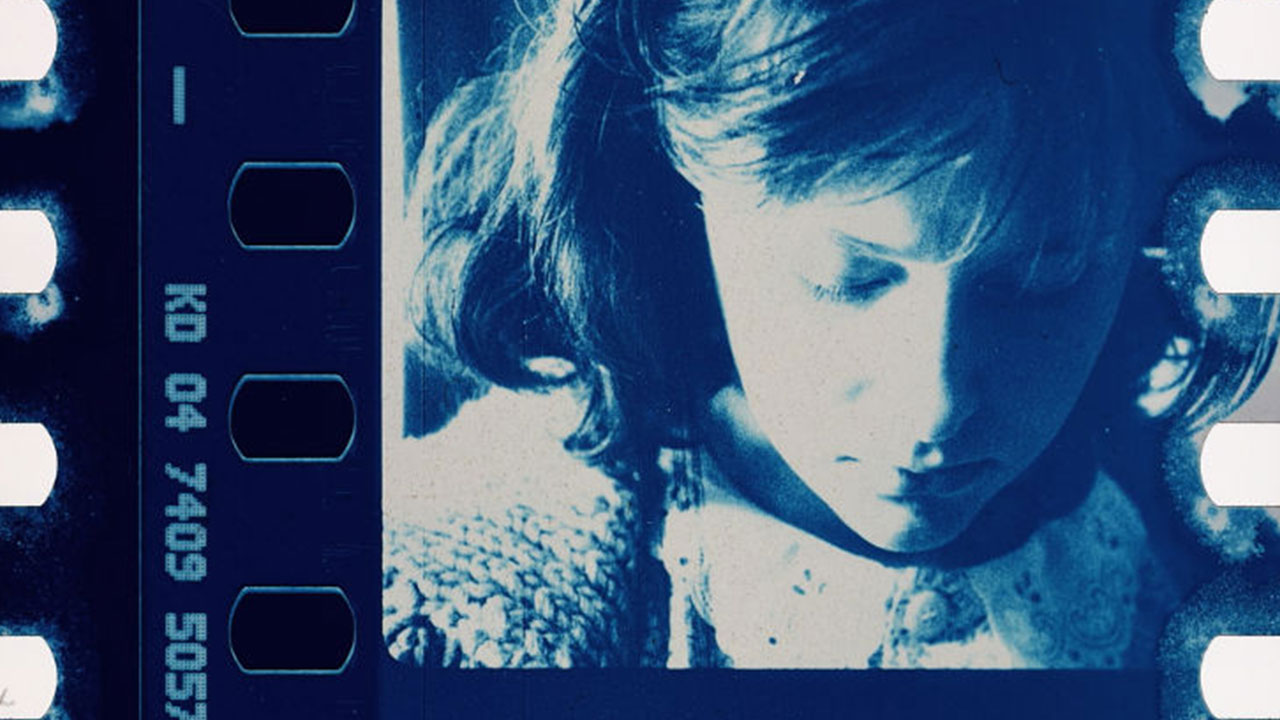 Athyrium filix-femina
Kelly Egan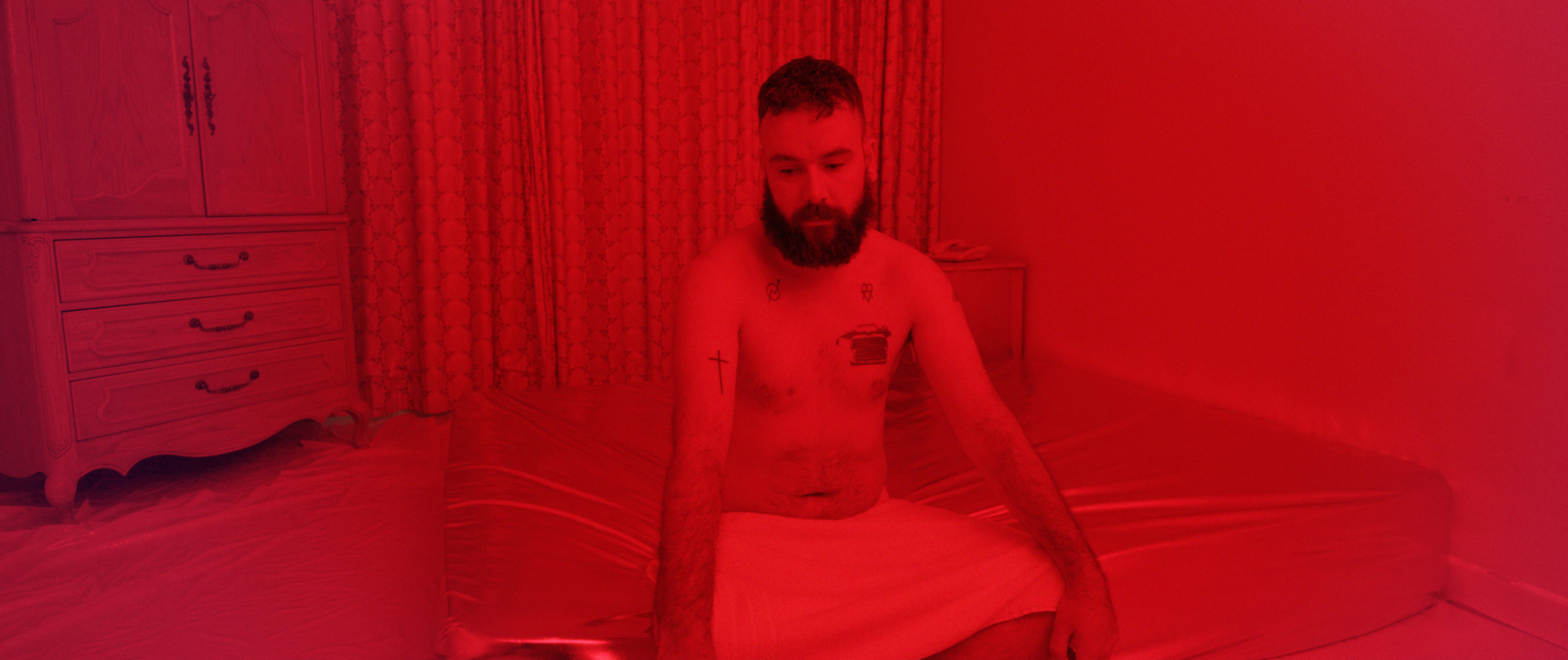 Far from the reach of the sun
Kevin Gaffney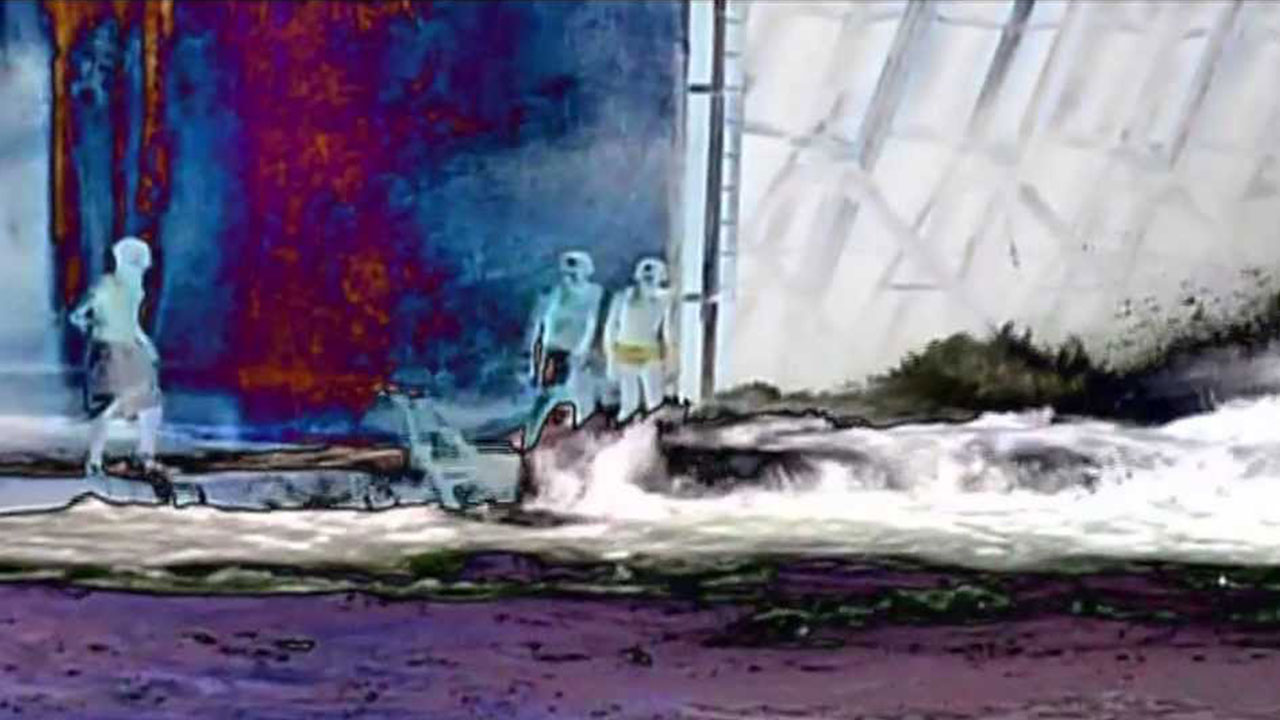 Les naufragés de la Méditerranée
Tiécoura N'daou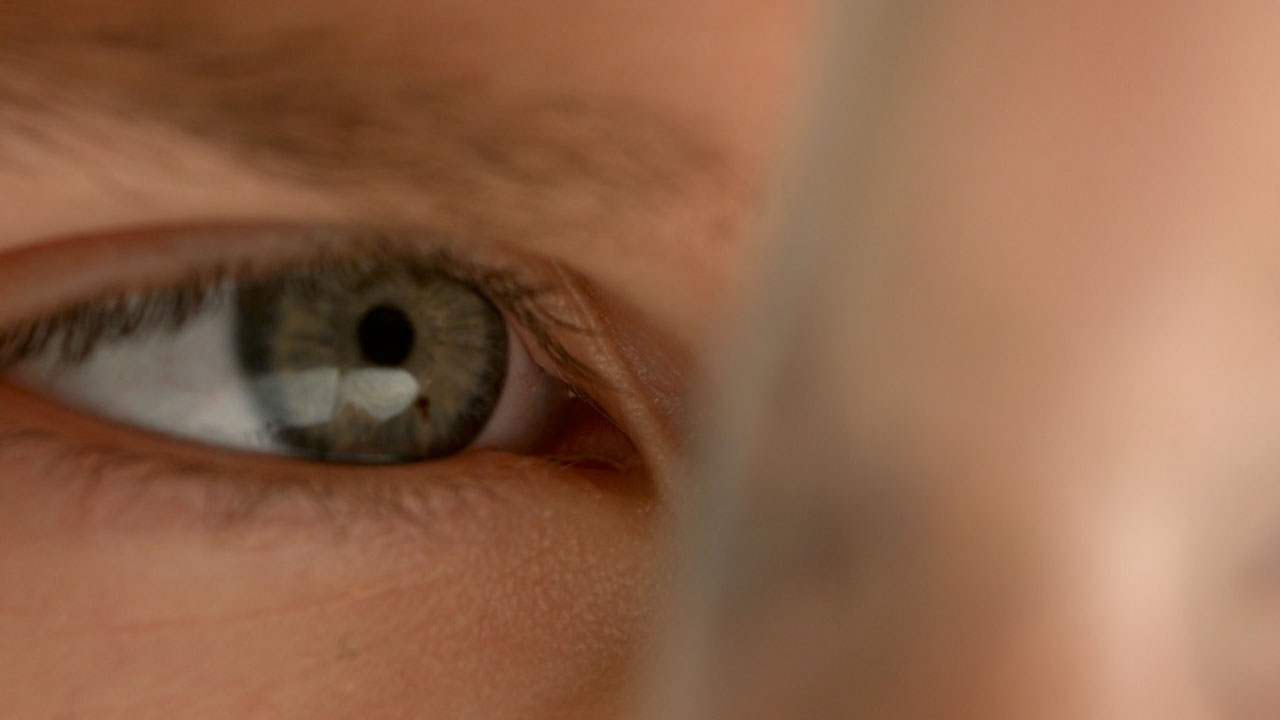 A Young Girl Observing Fruit Flies in A Milk Bottle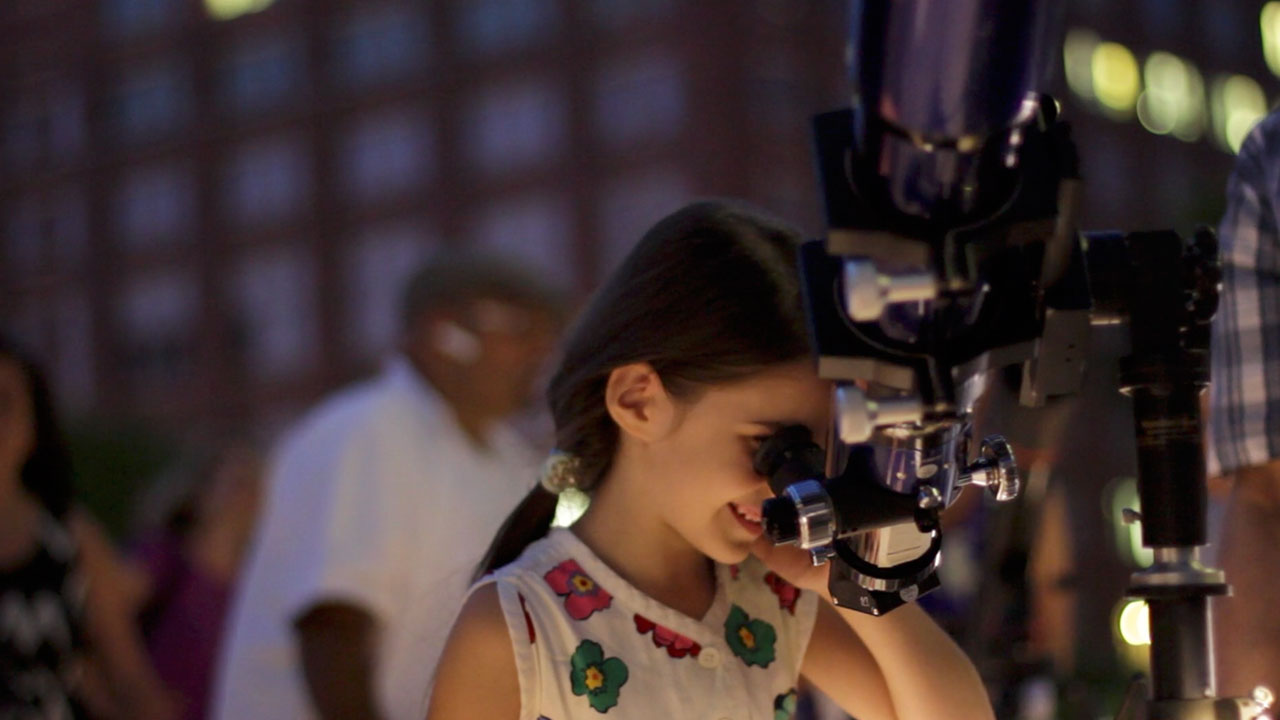 Young Girl Looks through a Telescope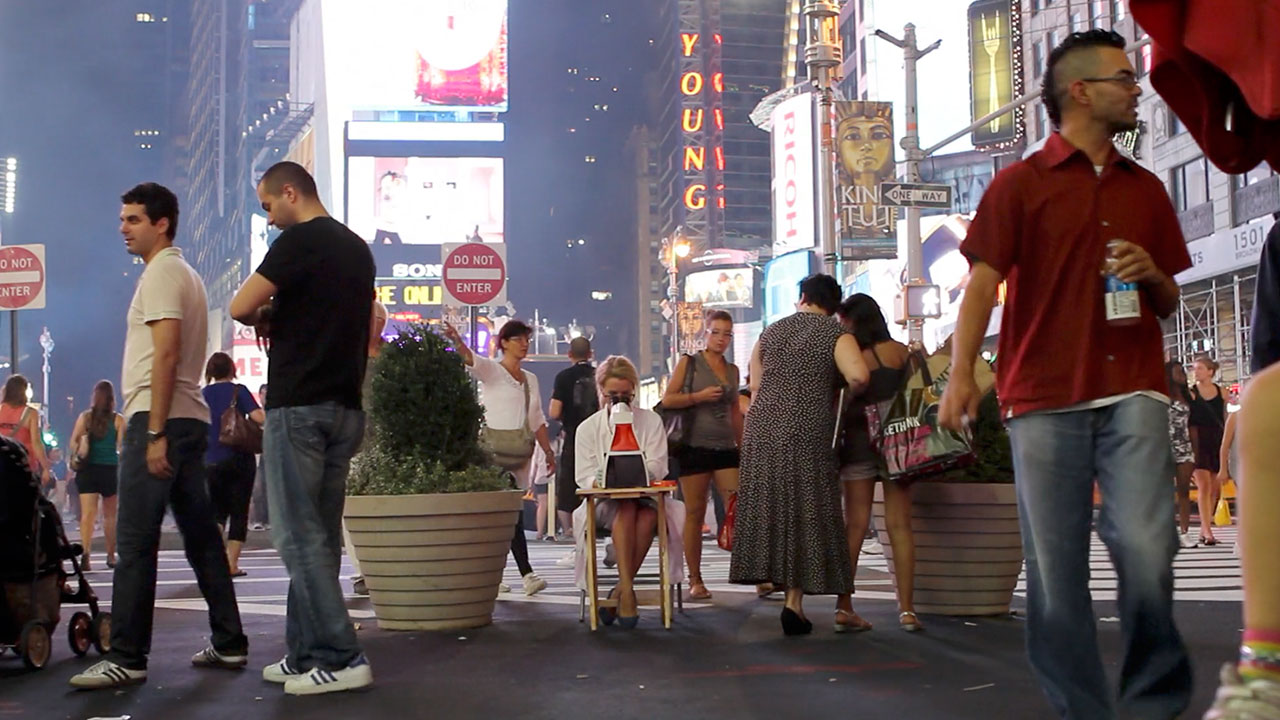 Peering Through A Microscope in Times Square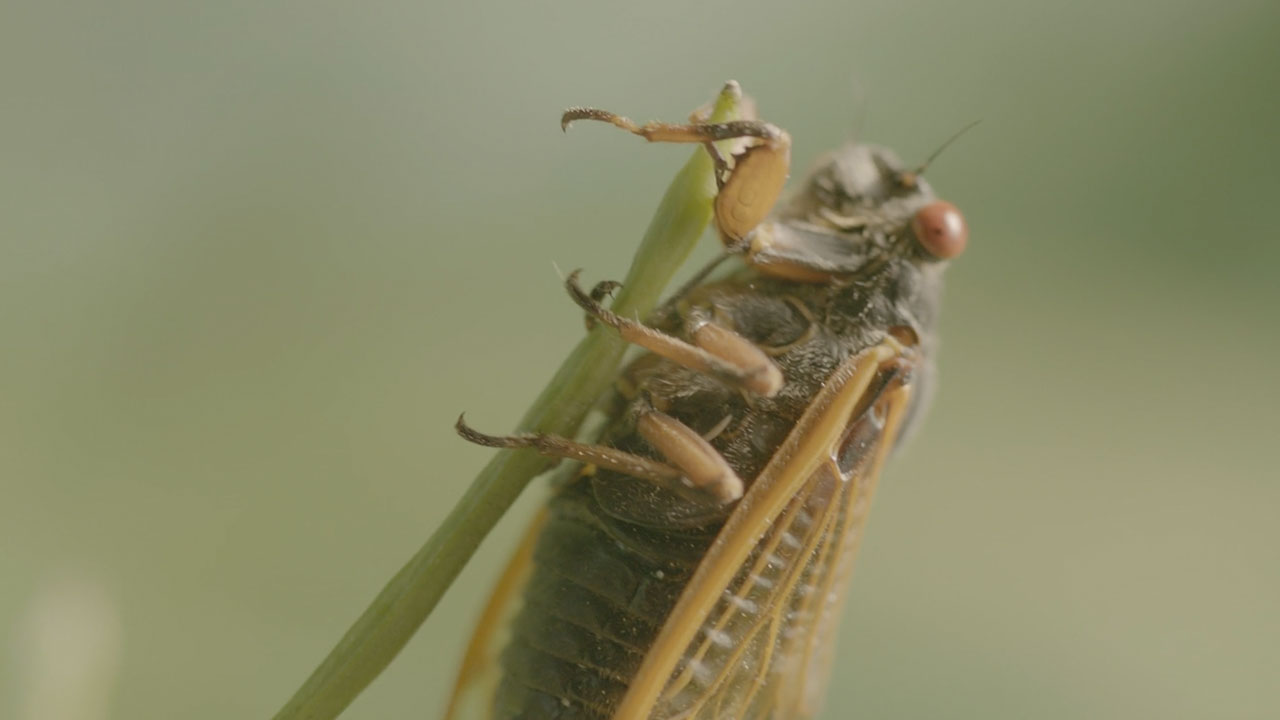 Close-up of a cicada on a blade of grass
Fly Sorting in The Fly Room
Down the rabbit hole: Four short films through the space-time continuum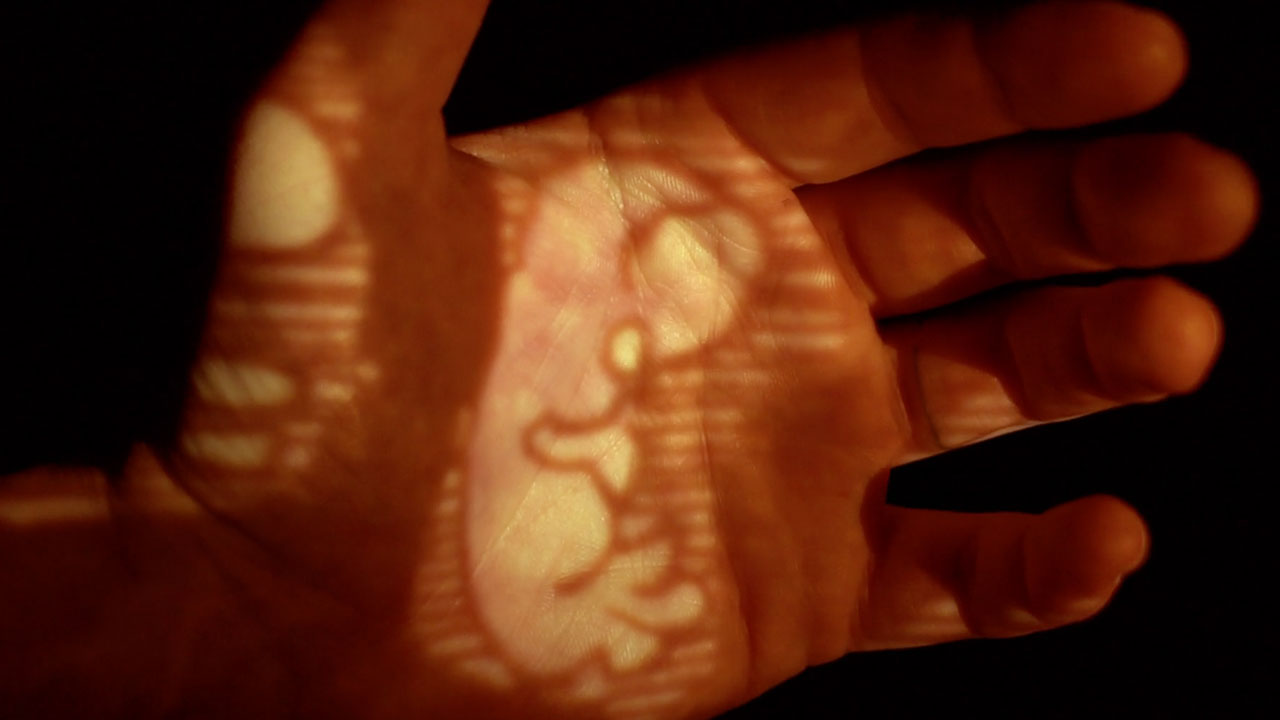 A thousand hoofs – Greed and the Environment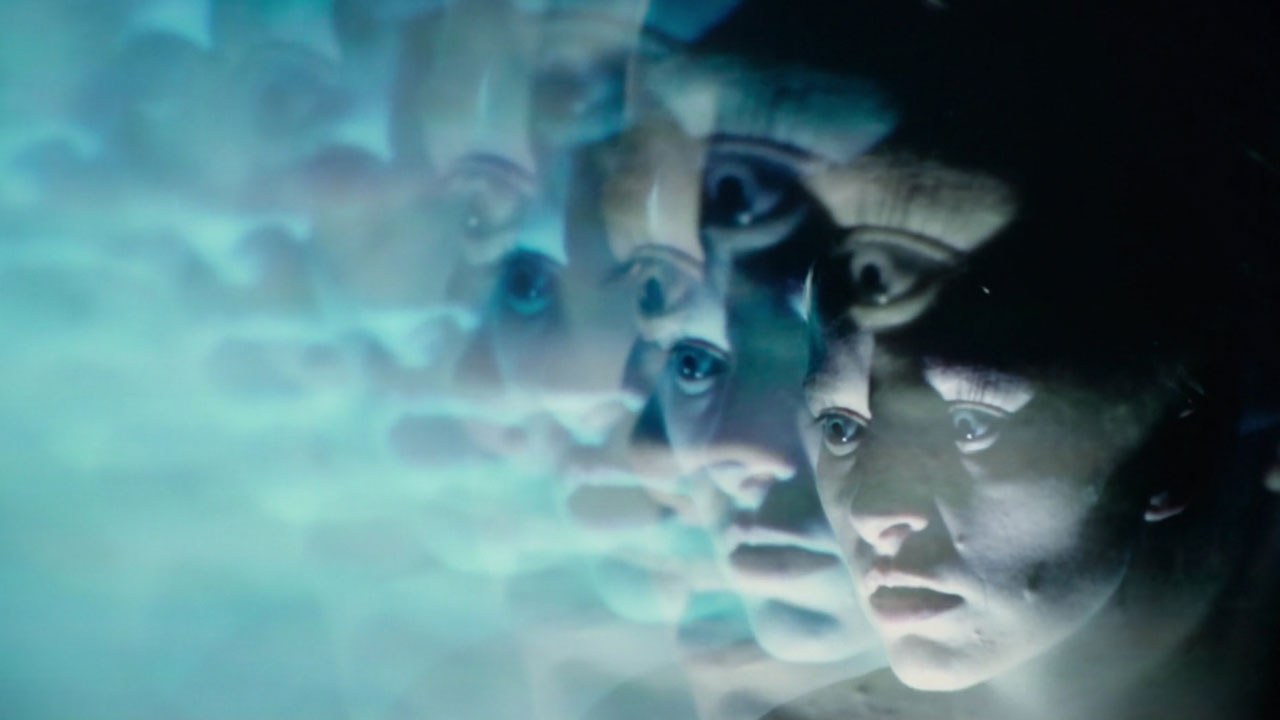 Your Guide to Science at the 2019 Toronto International Film Festival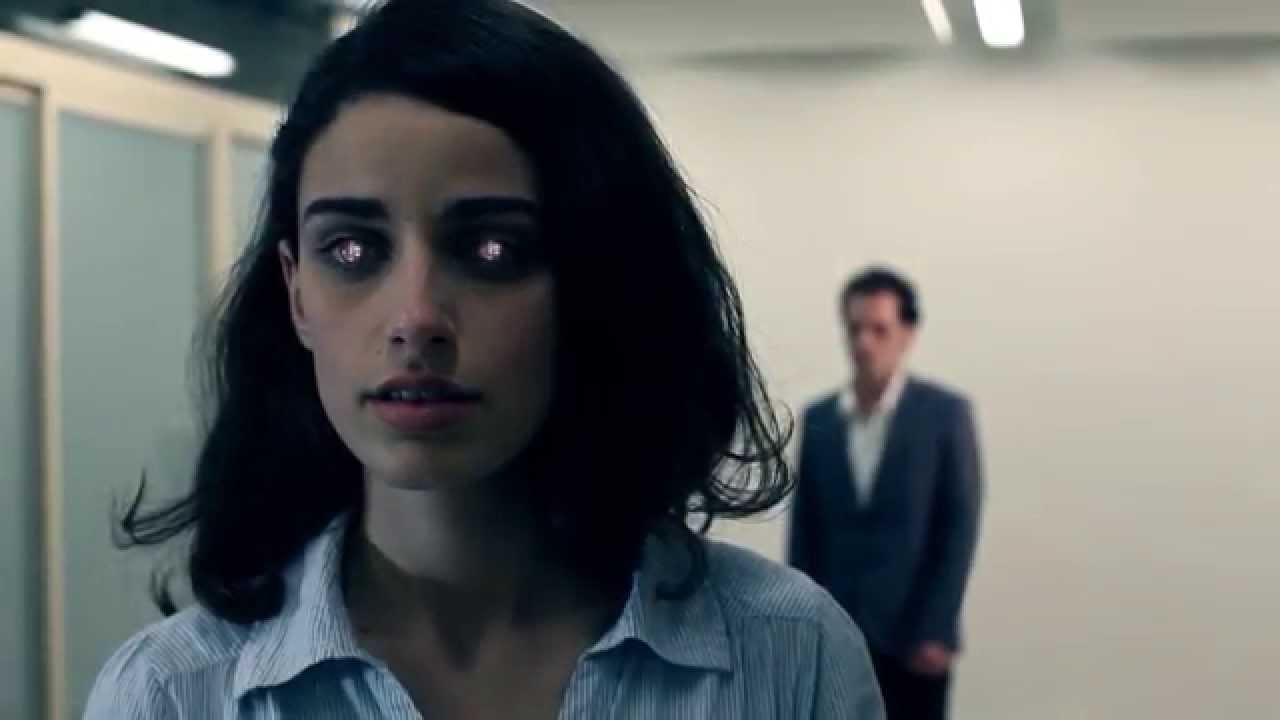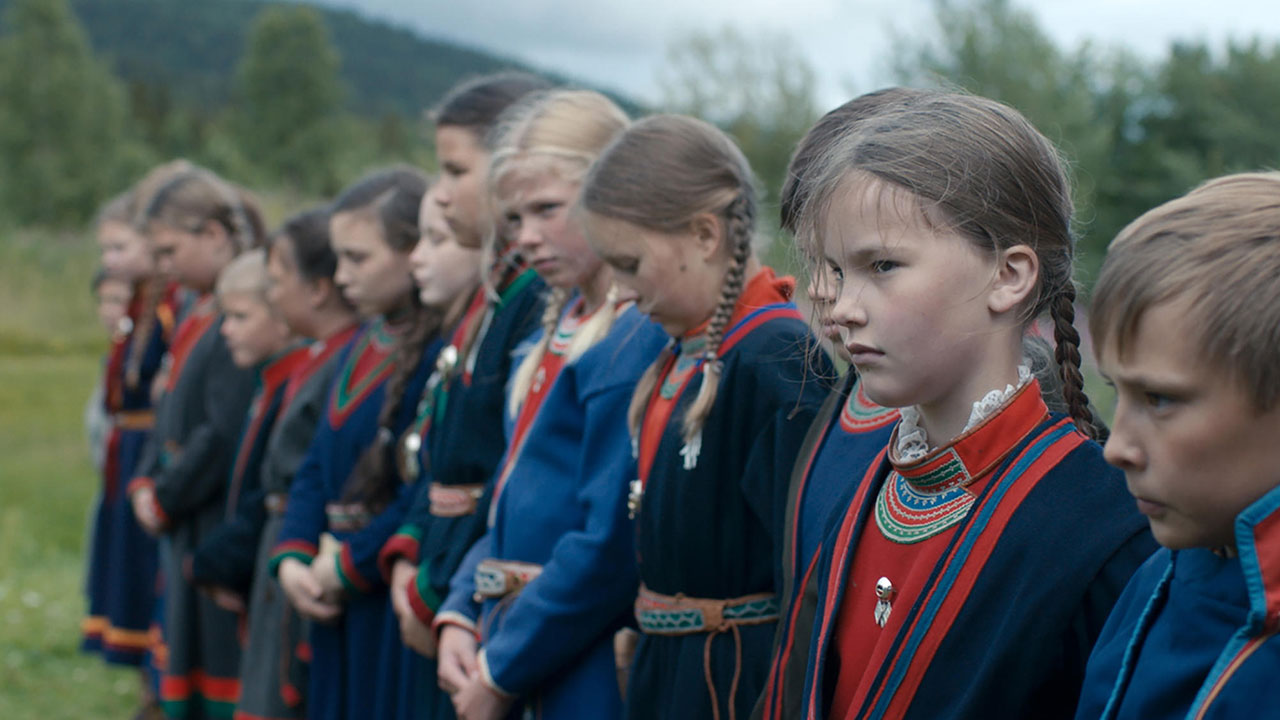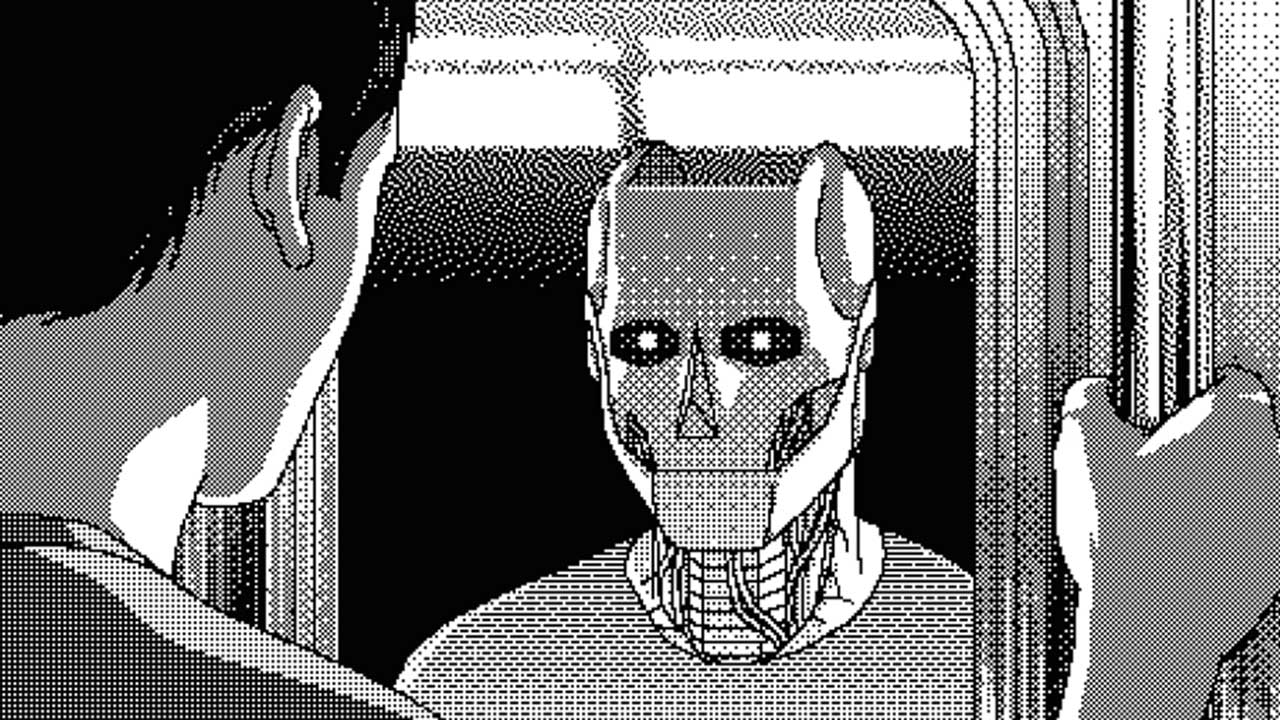 My Narrative Drive is Broken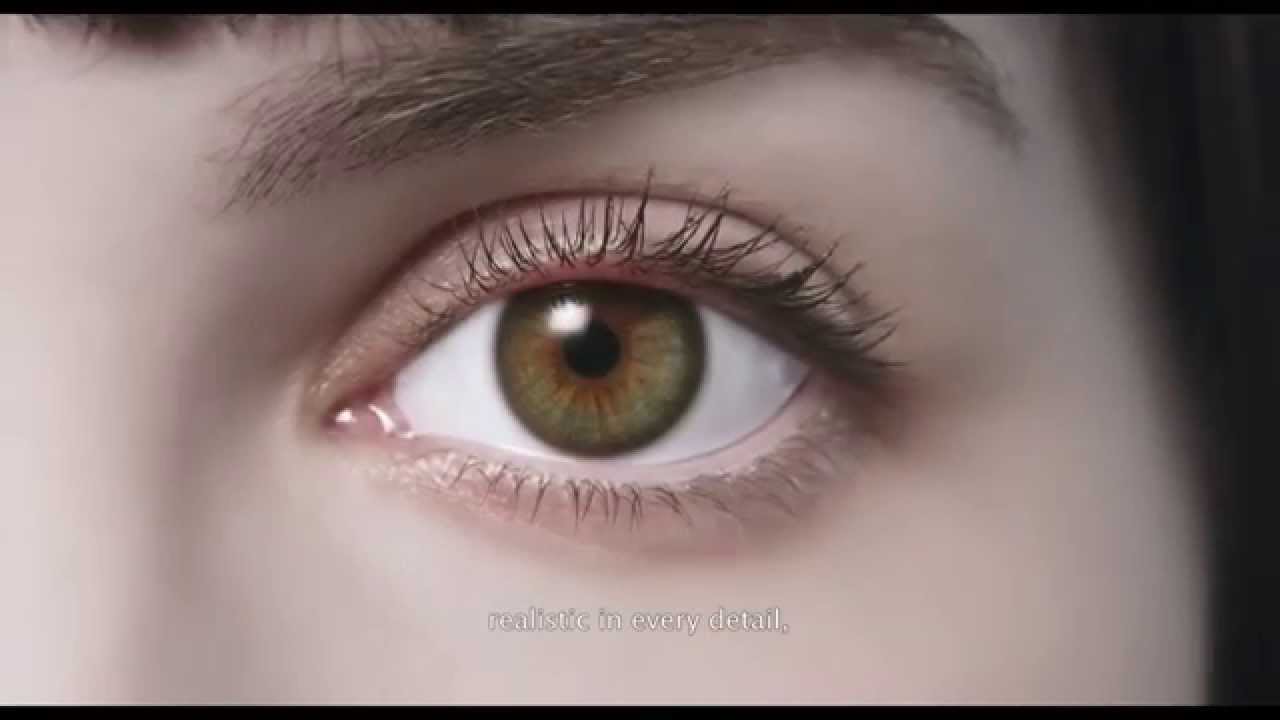 Irreplaceable: Love, Meaning, and Attachment in a robotic world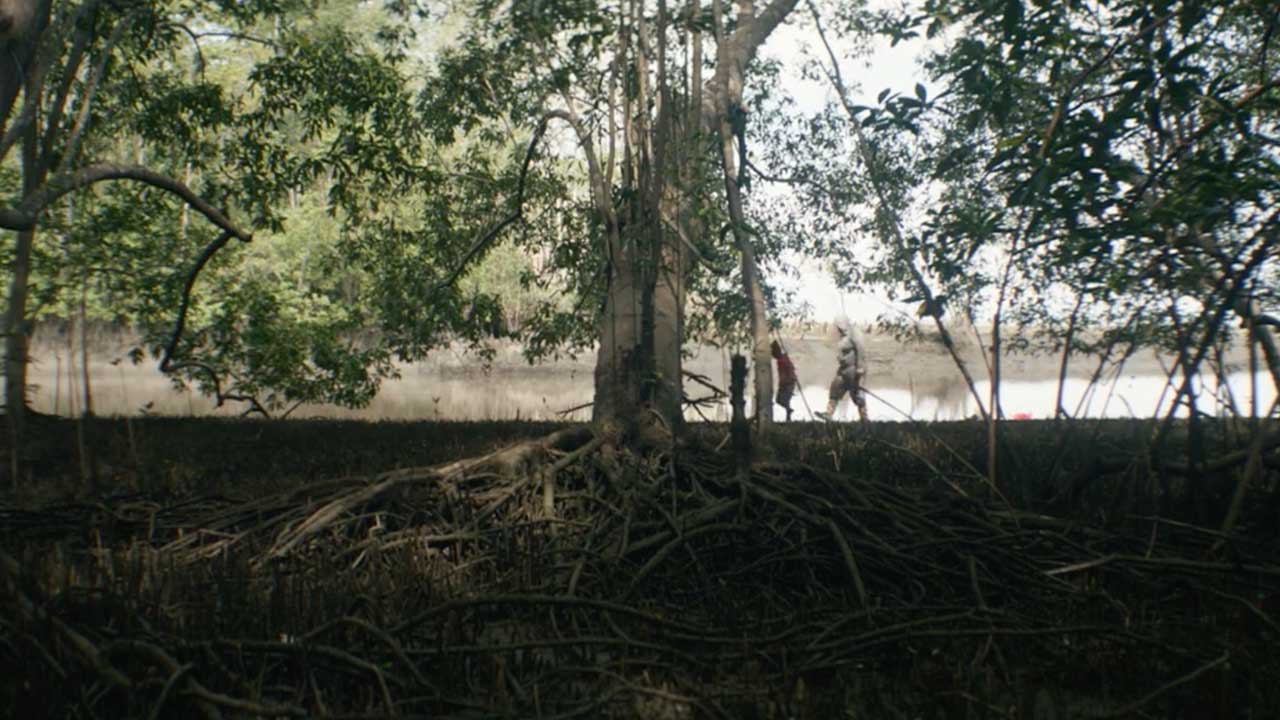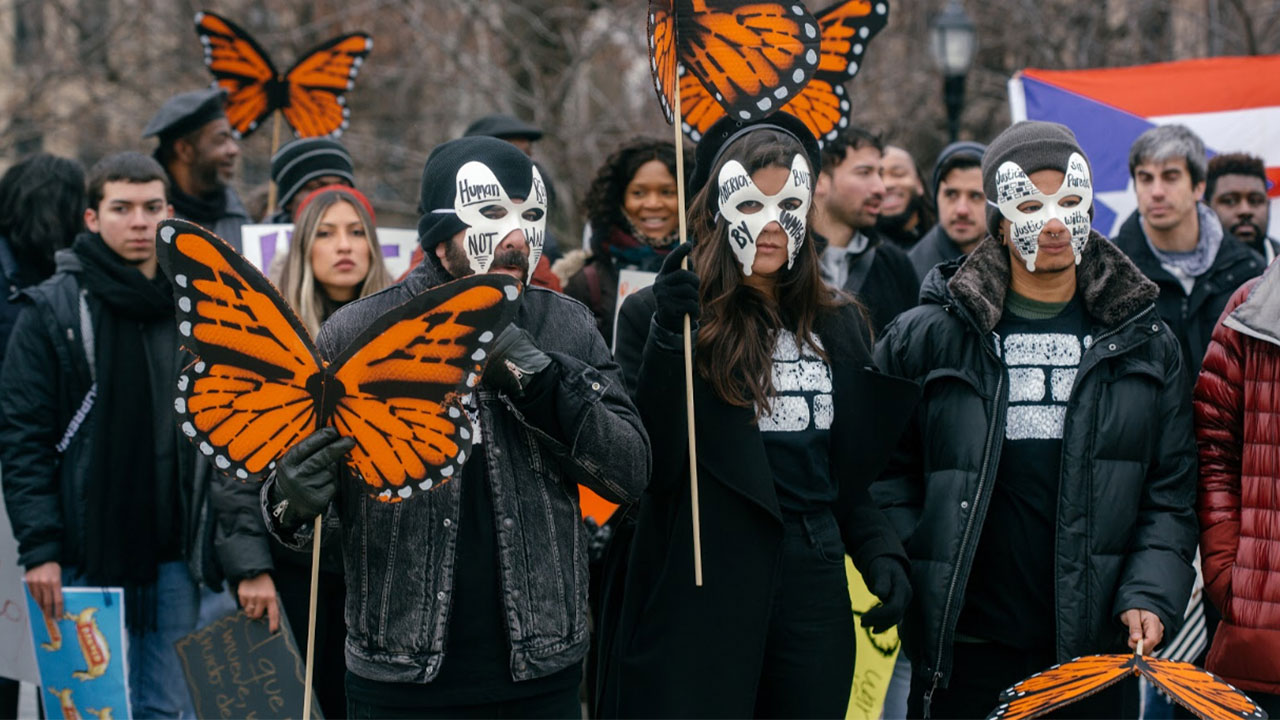 On The Wings of The Monarch: Behind-the-Scenes with Labocine's First Feature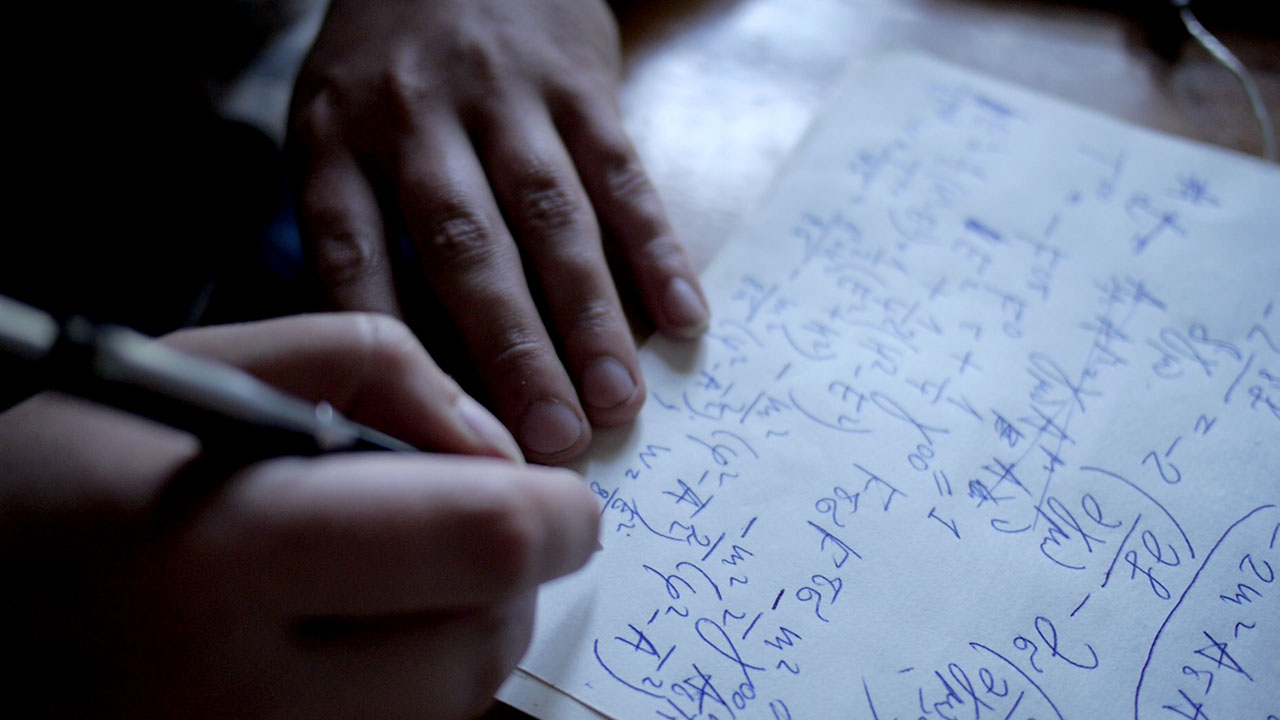 The Poetry and the Prose of Math - Part 2: Prose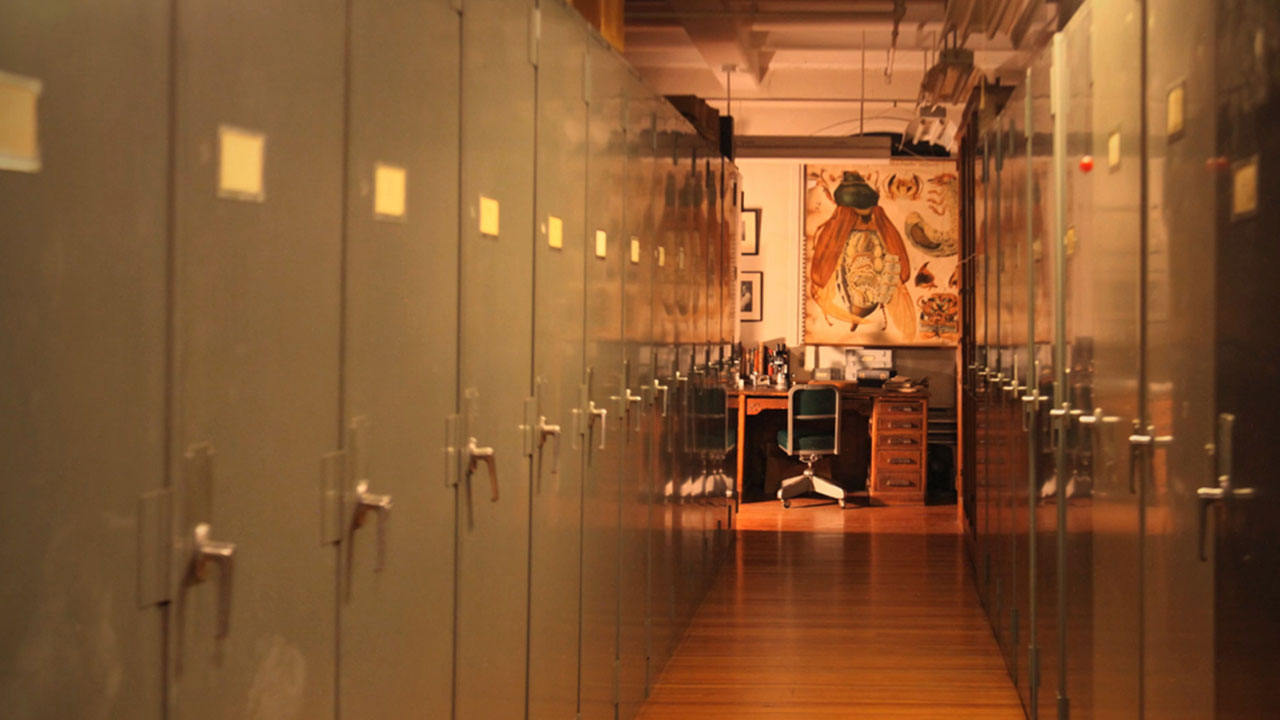 Adding Film to the Science Syllabus (Part 1)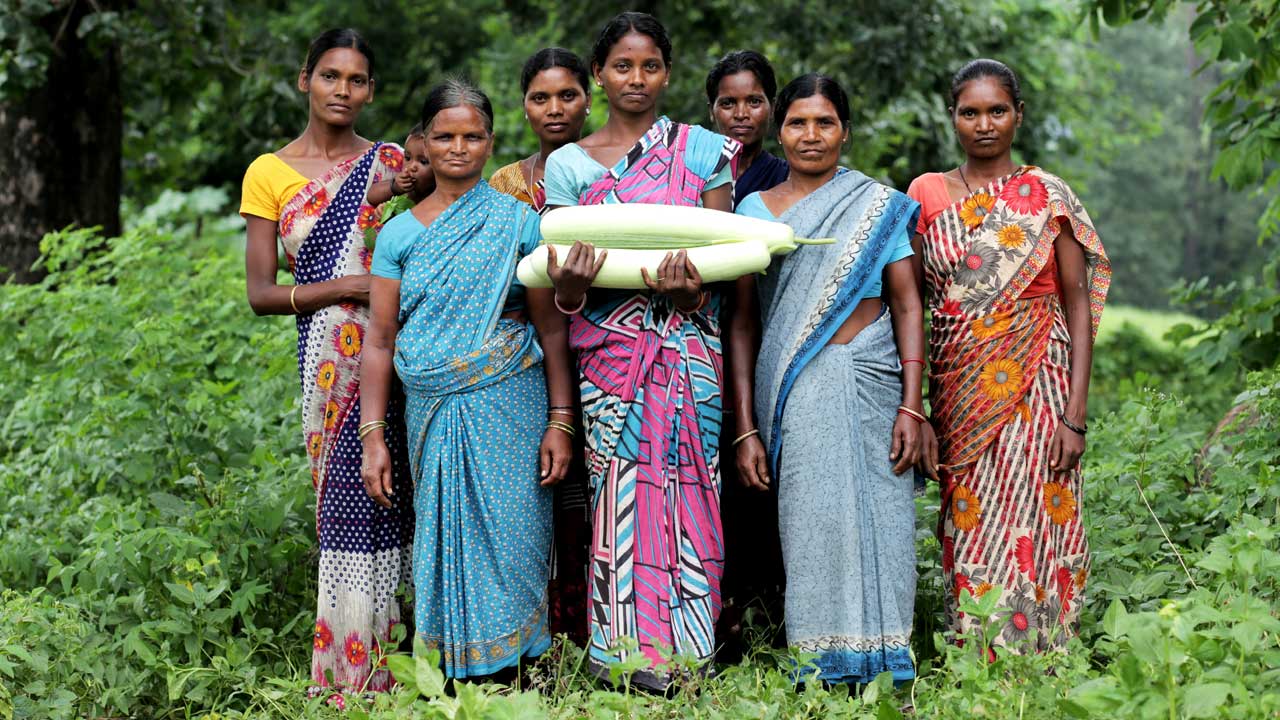 The Source Project: 8 shorts about empowerment and sustainability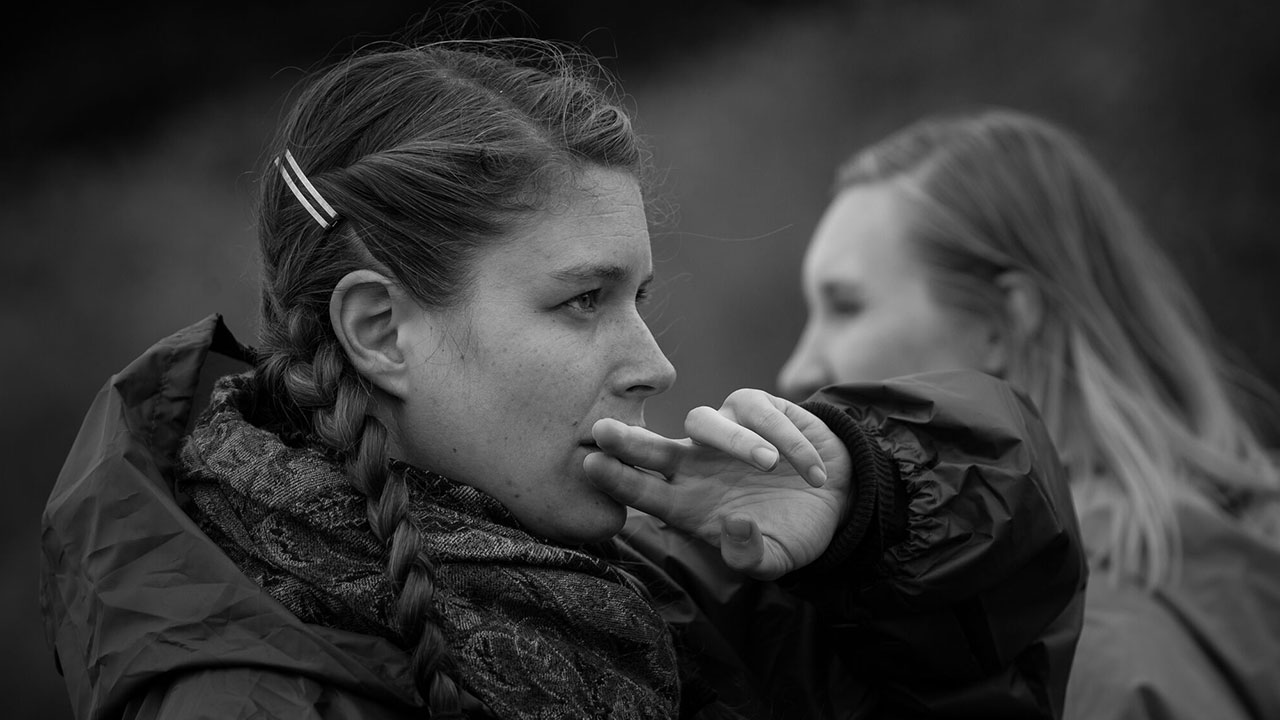 An Ethnobiologist with a Movie Camera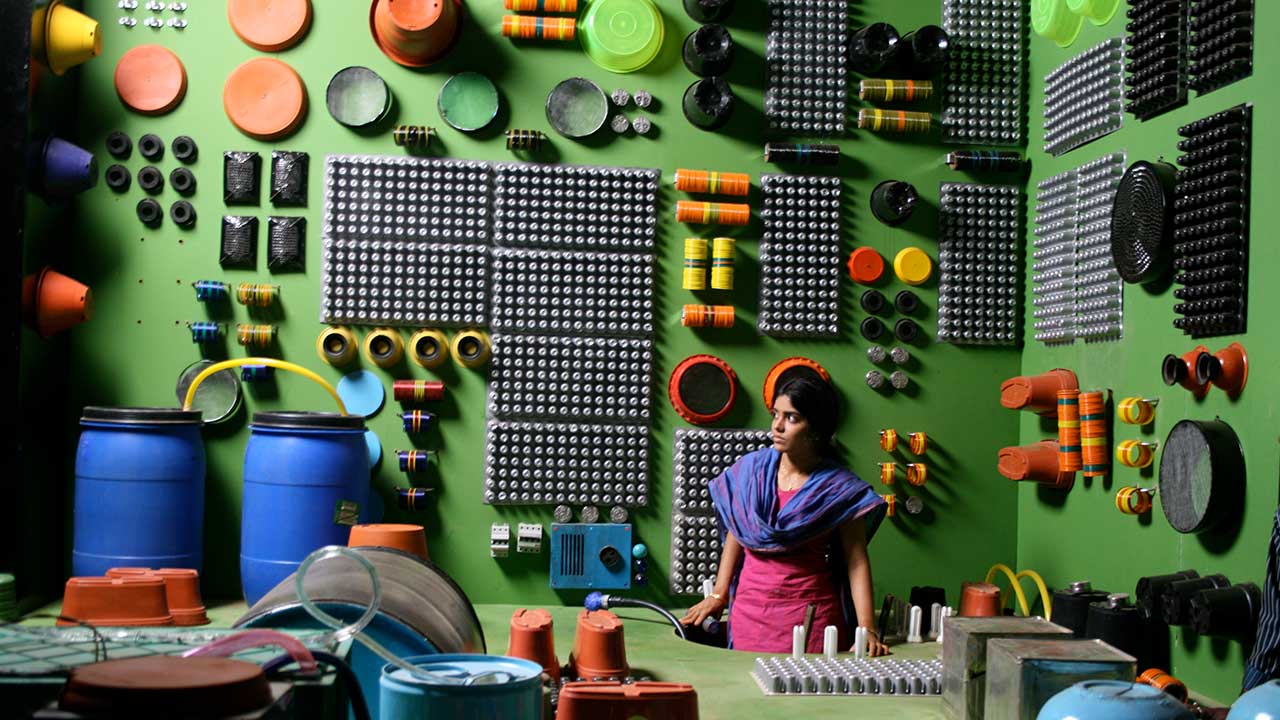 6 Scientific Journeys Through Present and Future India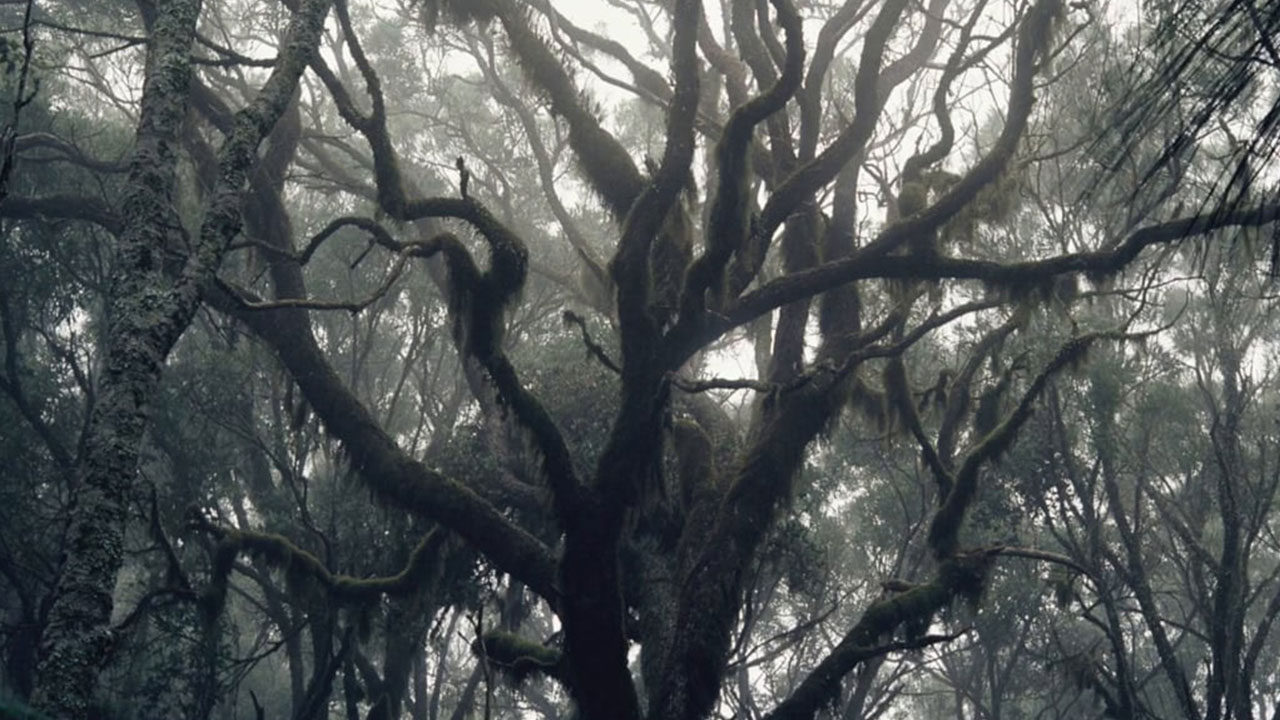 We and the Earth breathe together
6 Beautiful Short Science Films About Nature and Humanity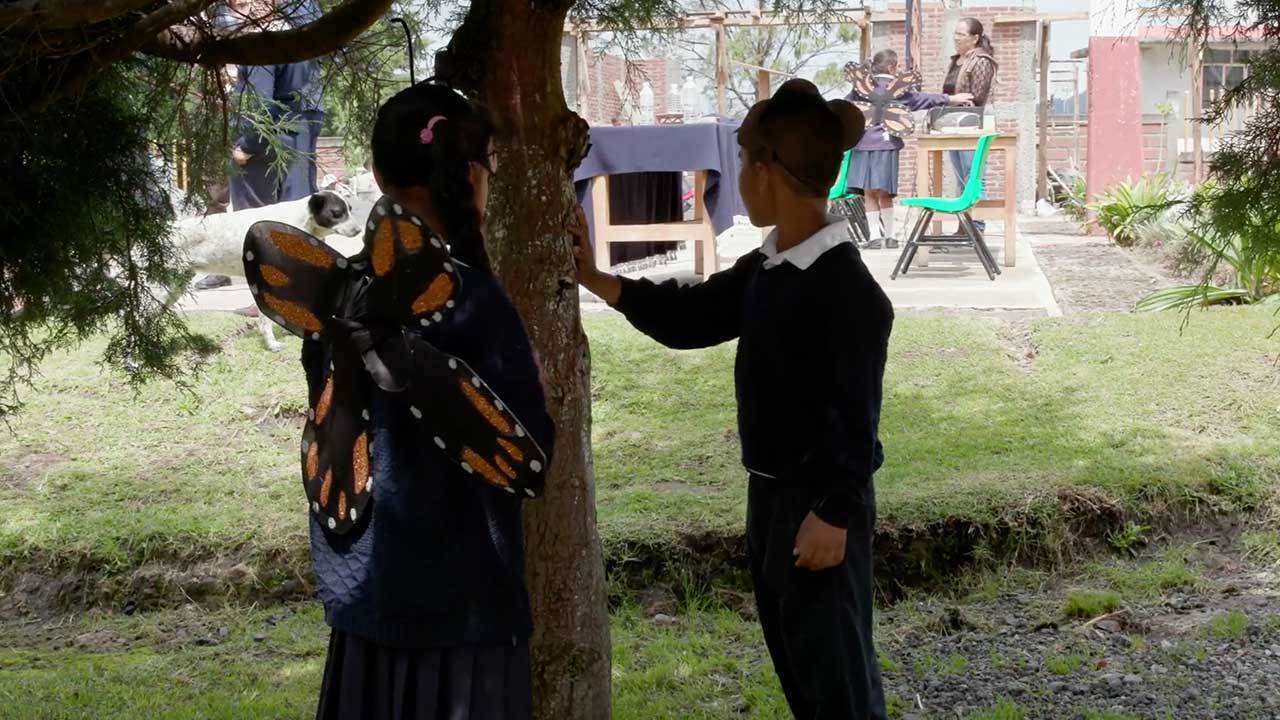 Metamorphosis: Examining Rites of Passage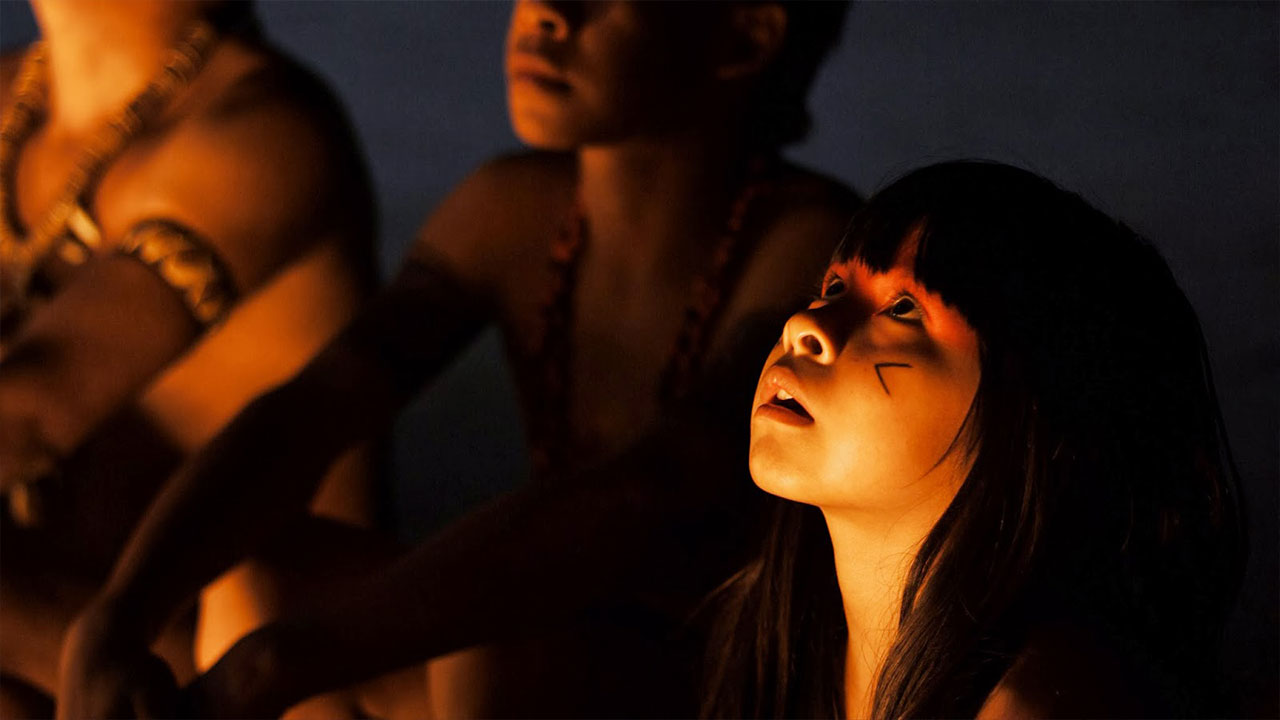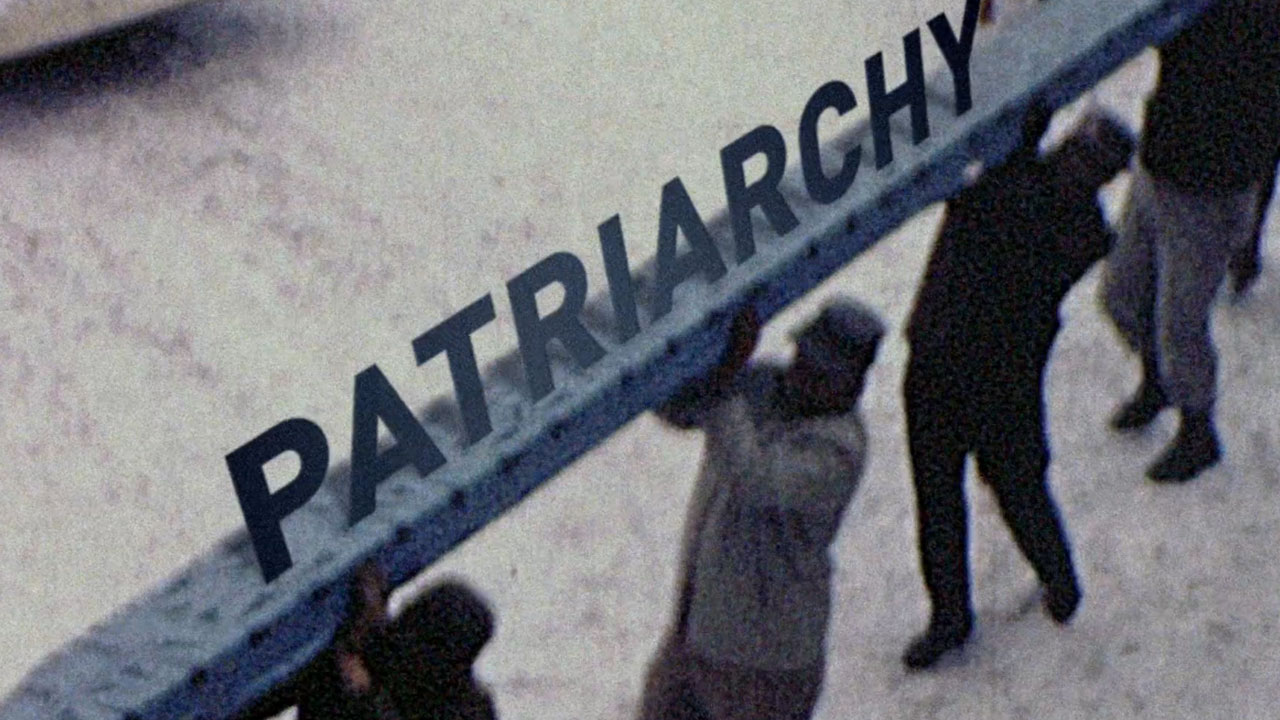 Women Leaders, Myths and Nationhood
Cultural Heritage and Filmmaking in Kenya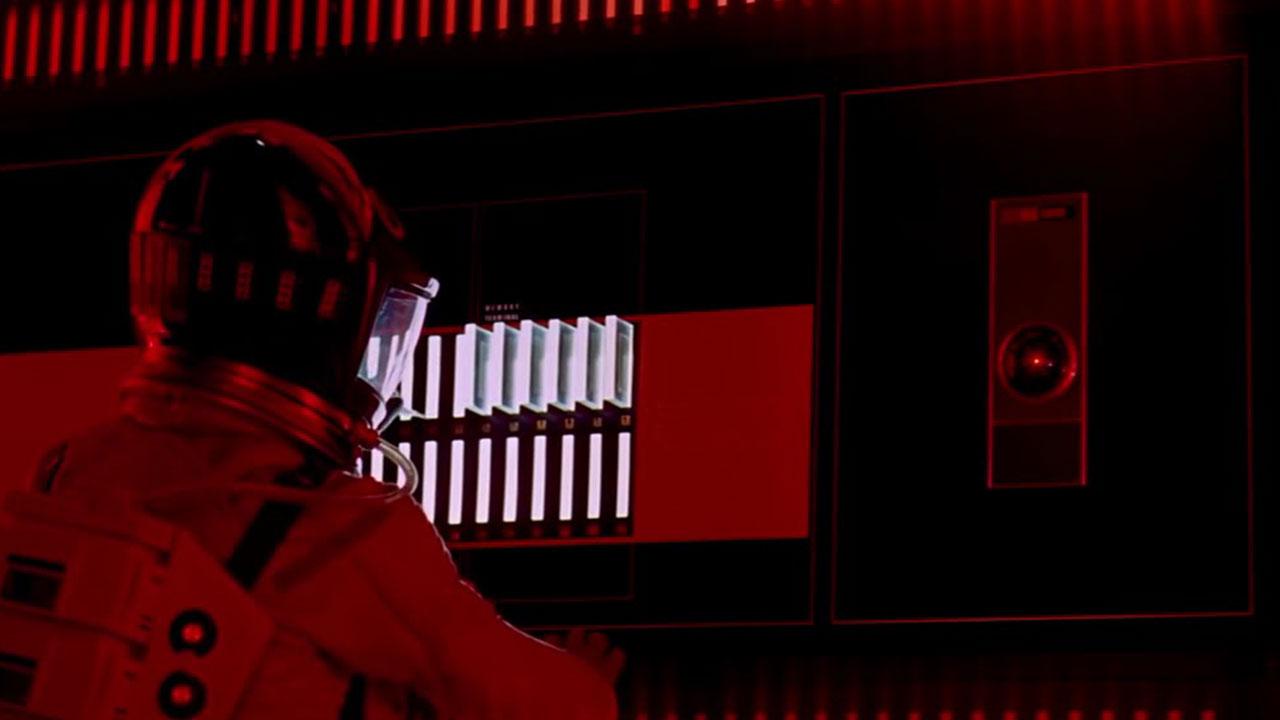 A Guide to Play AI (humans)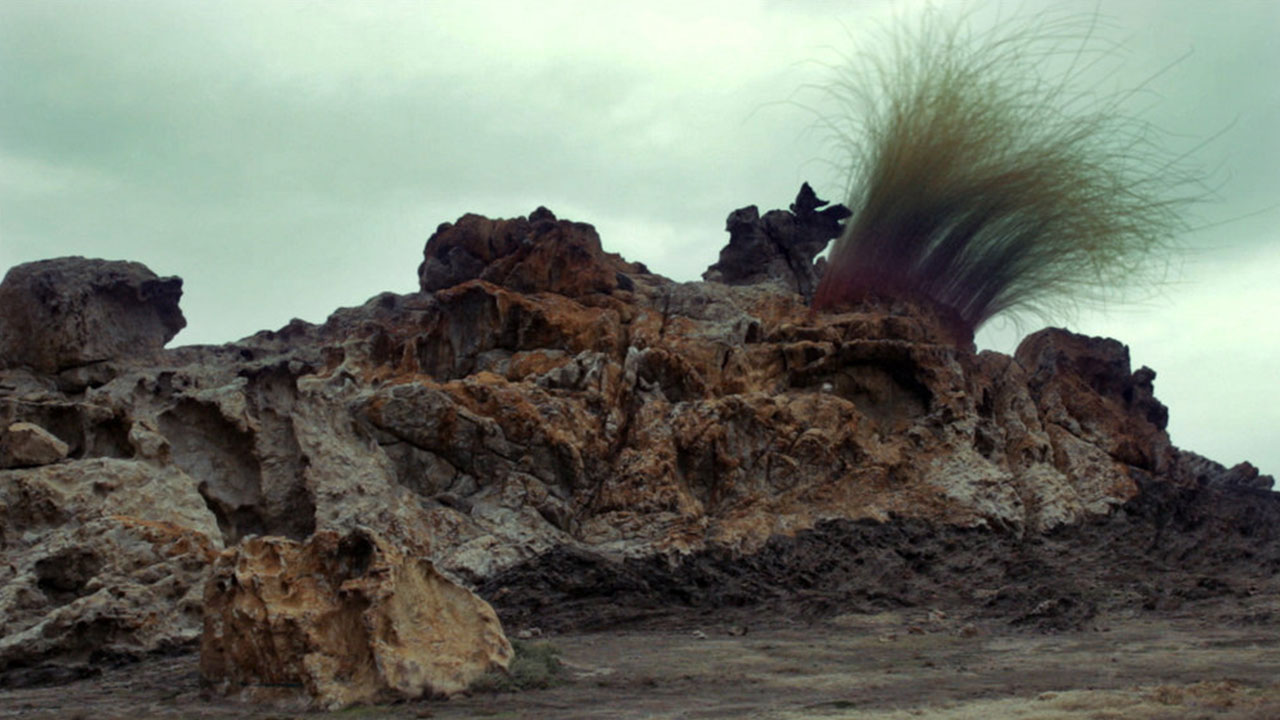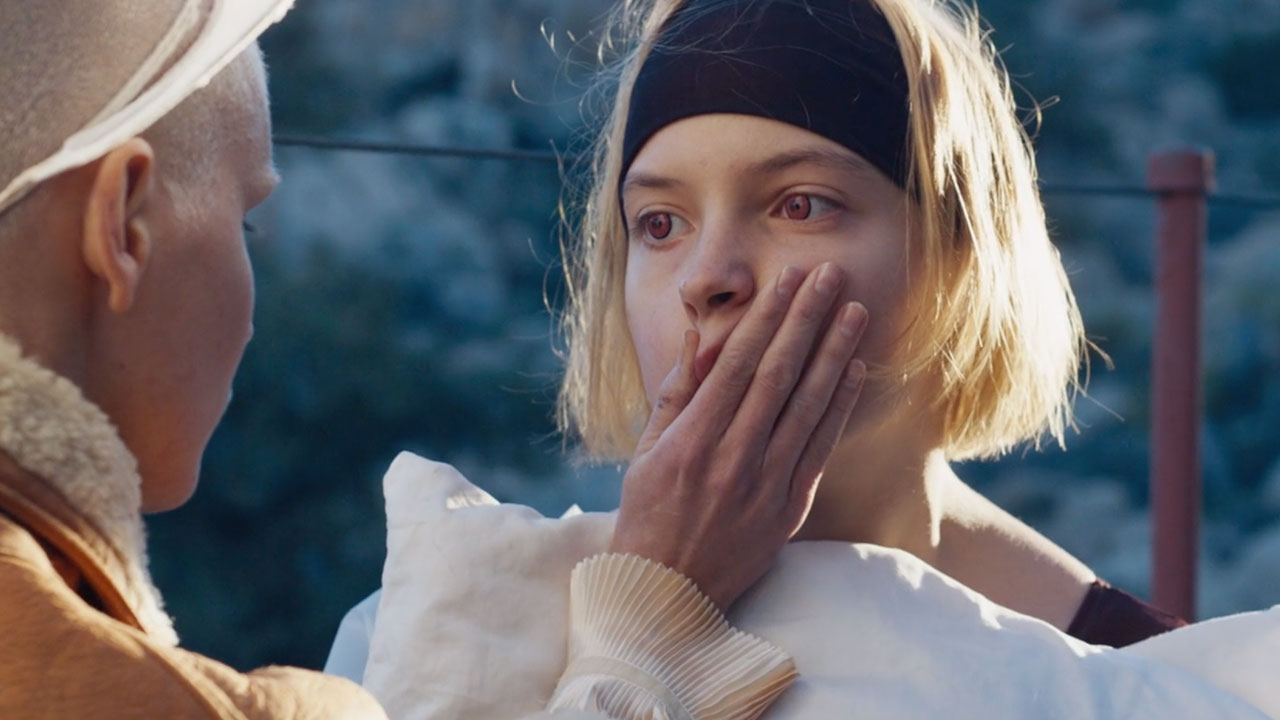 (In)visible Threats: films and outbreak narratives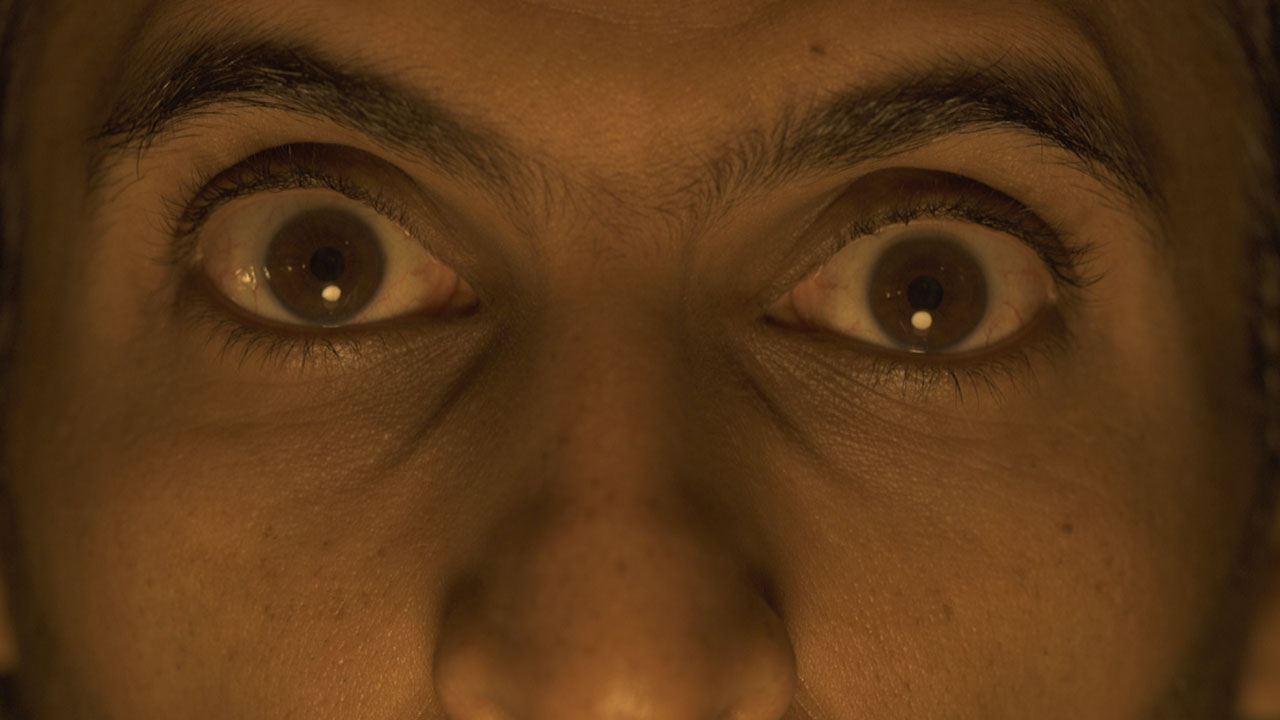 The Marginalized Protagonist in Kuwaiti Short Films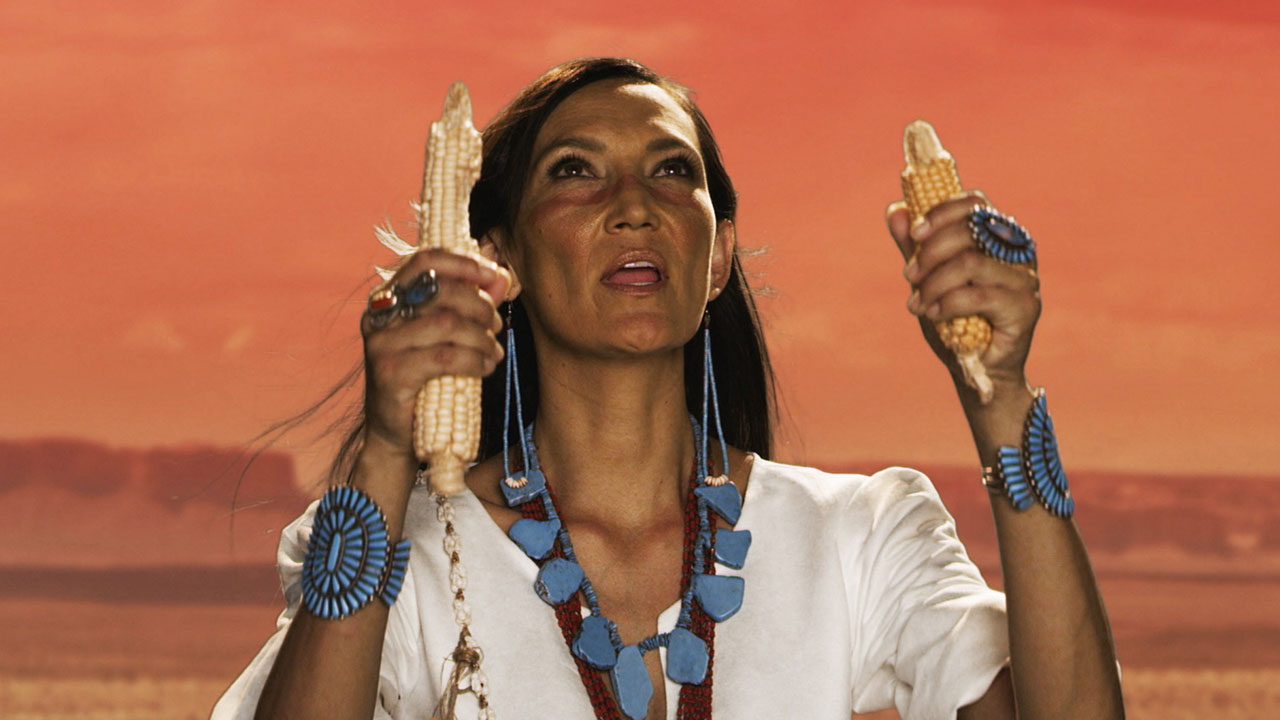 Indigenous Filmmakers Reimagine Science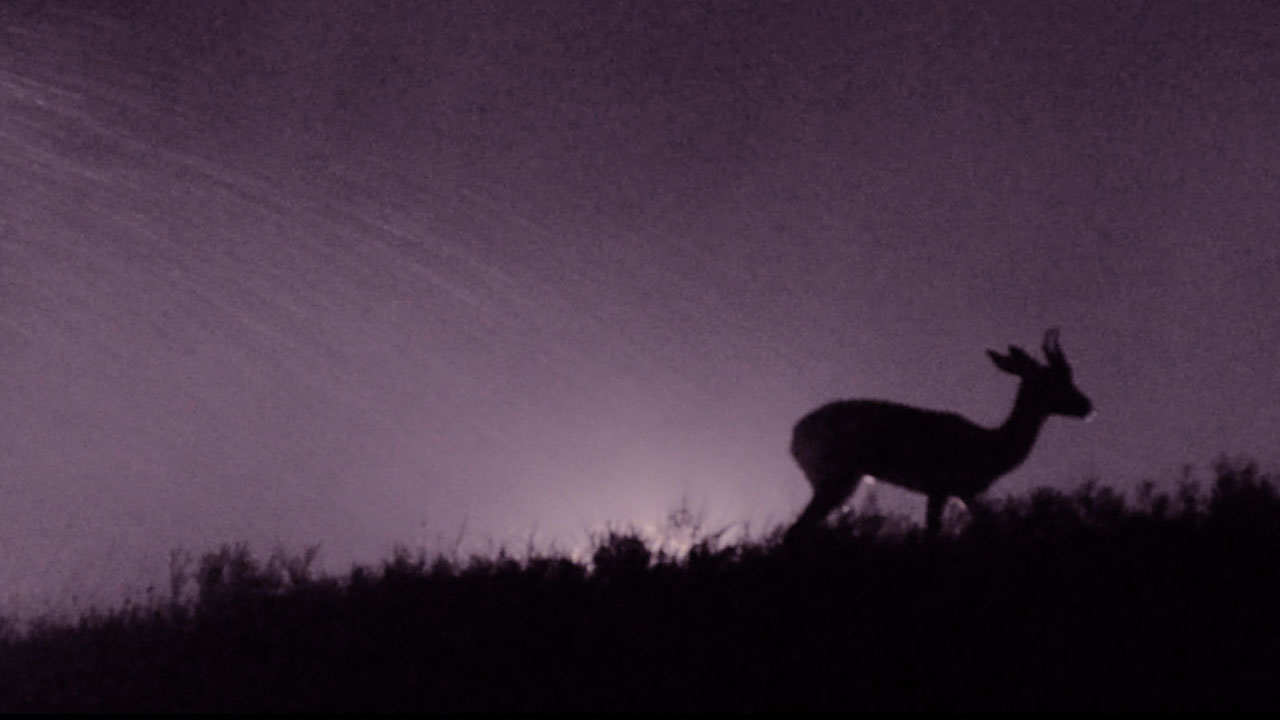 Animal Perspectives in Science and Fiction in the UAE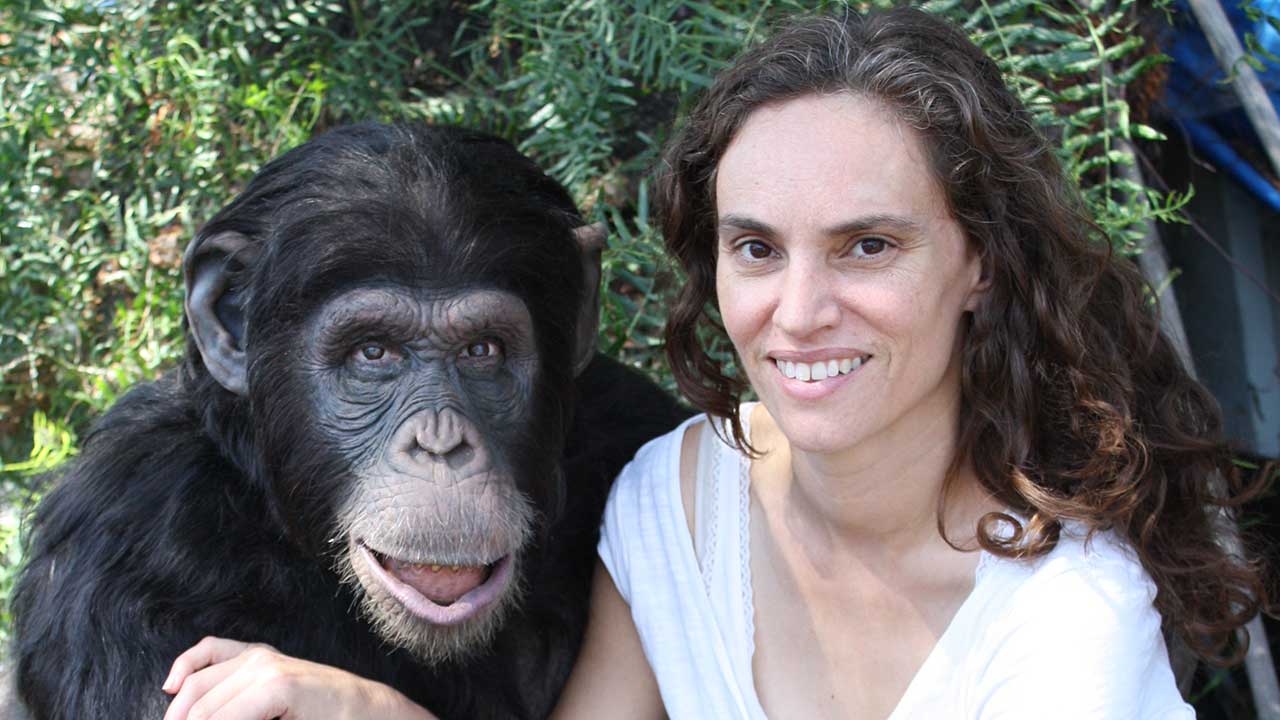 Films for the Non-Human Demographic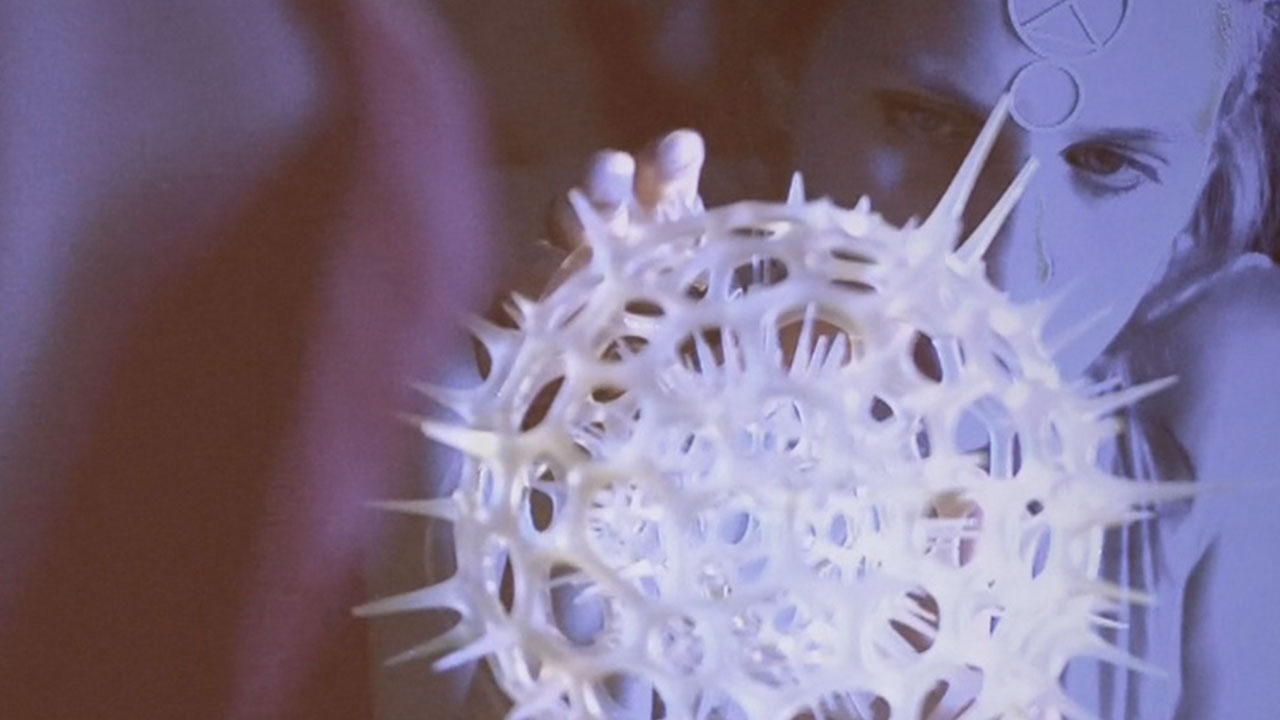 Microscopic Melodramas, A Surrealistic look at Our Oceans in Peril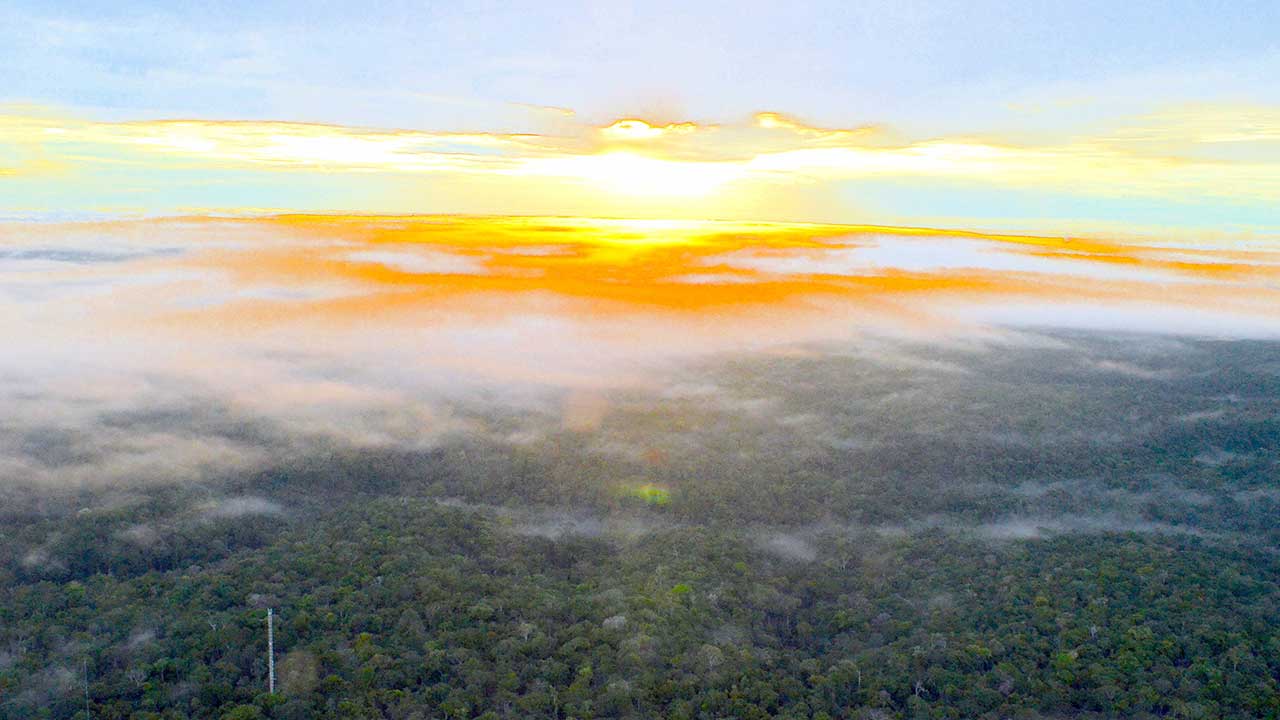 Global Warning: Reports Around the World on Climate Science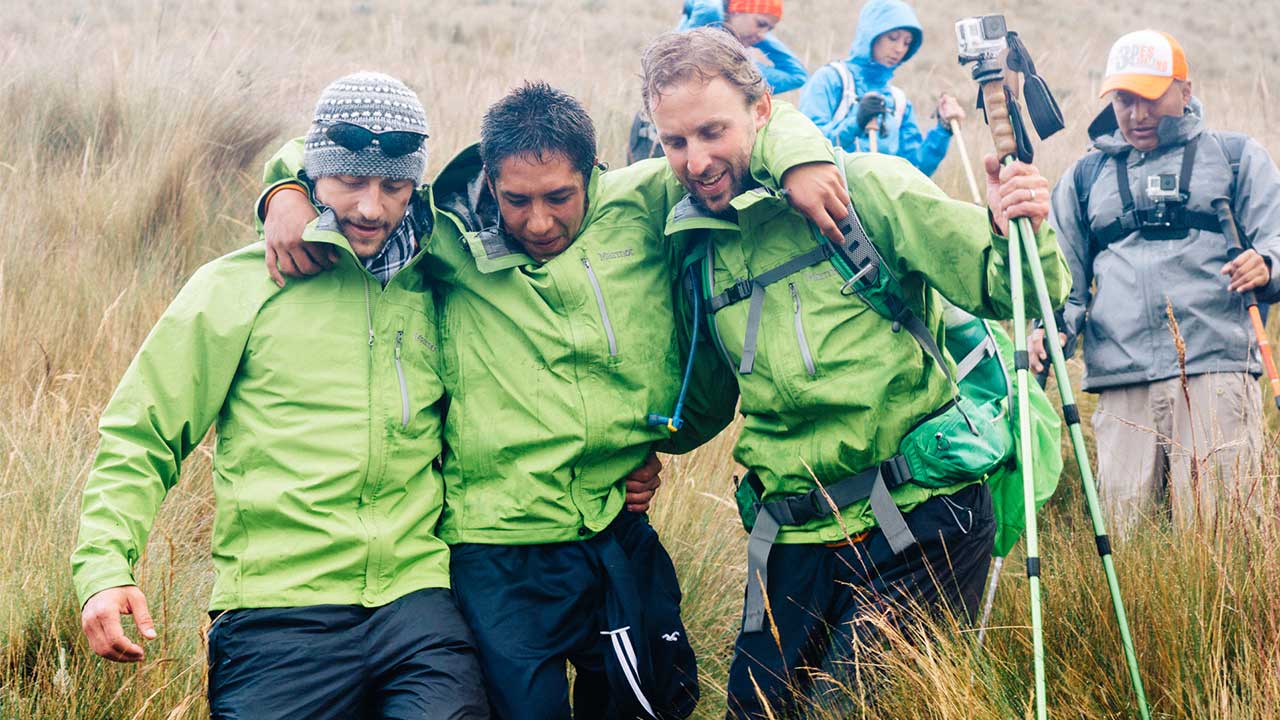 A Chance to Climb Mountains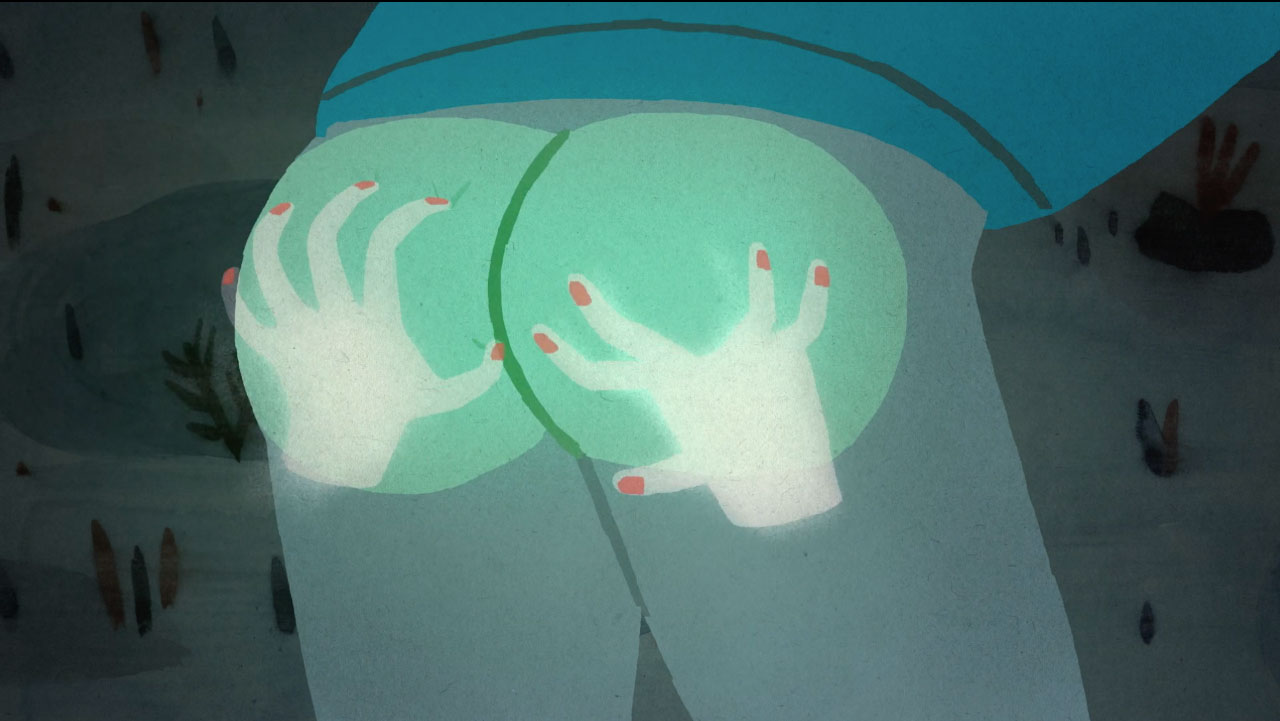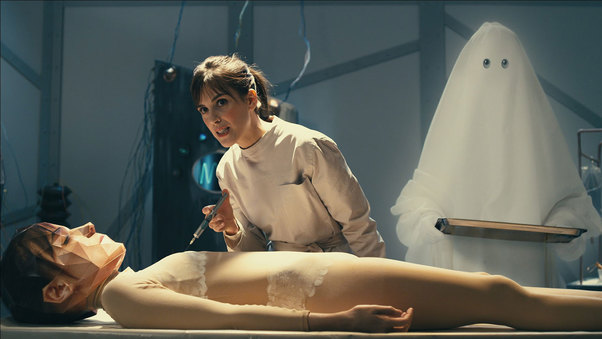 The Pursuit of Hope and Knowledge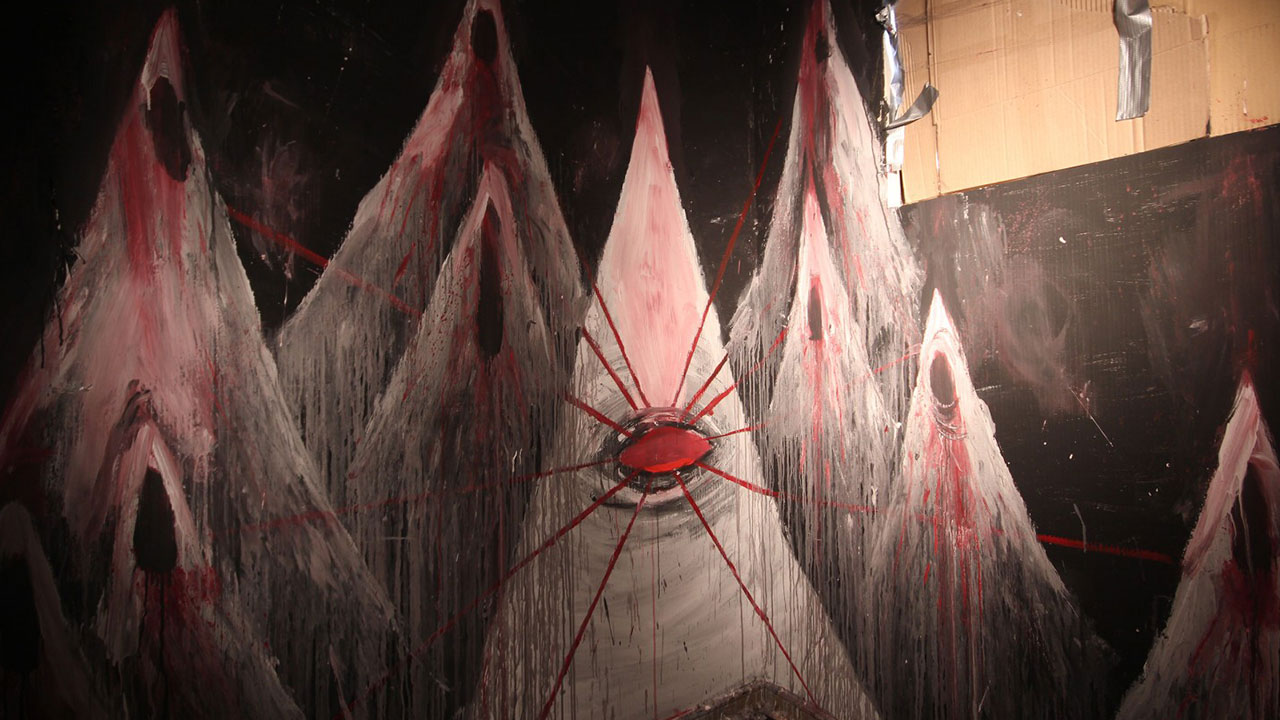 Psychotherapy: Who's Looking At Who?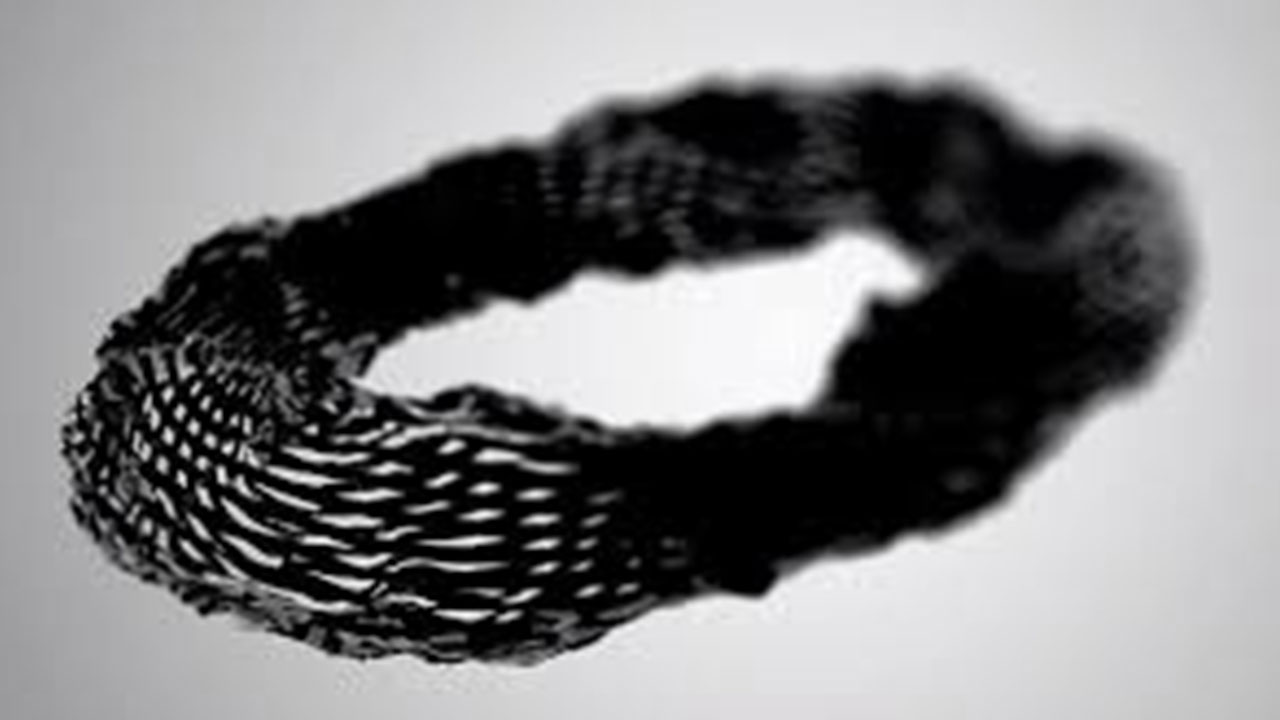 Culture, Health and Art in Africa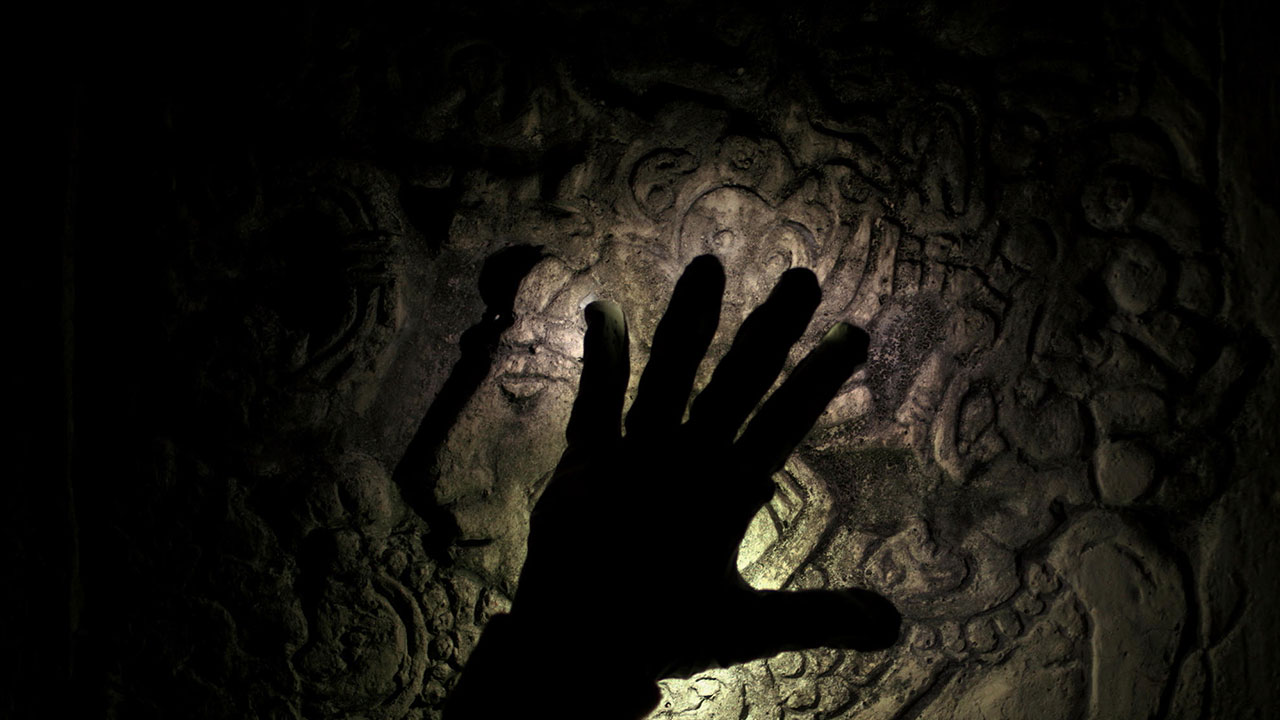 Trance-like Rituals in Mexico Predict the Future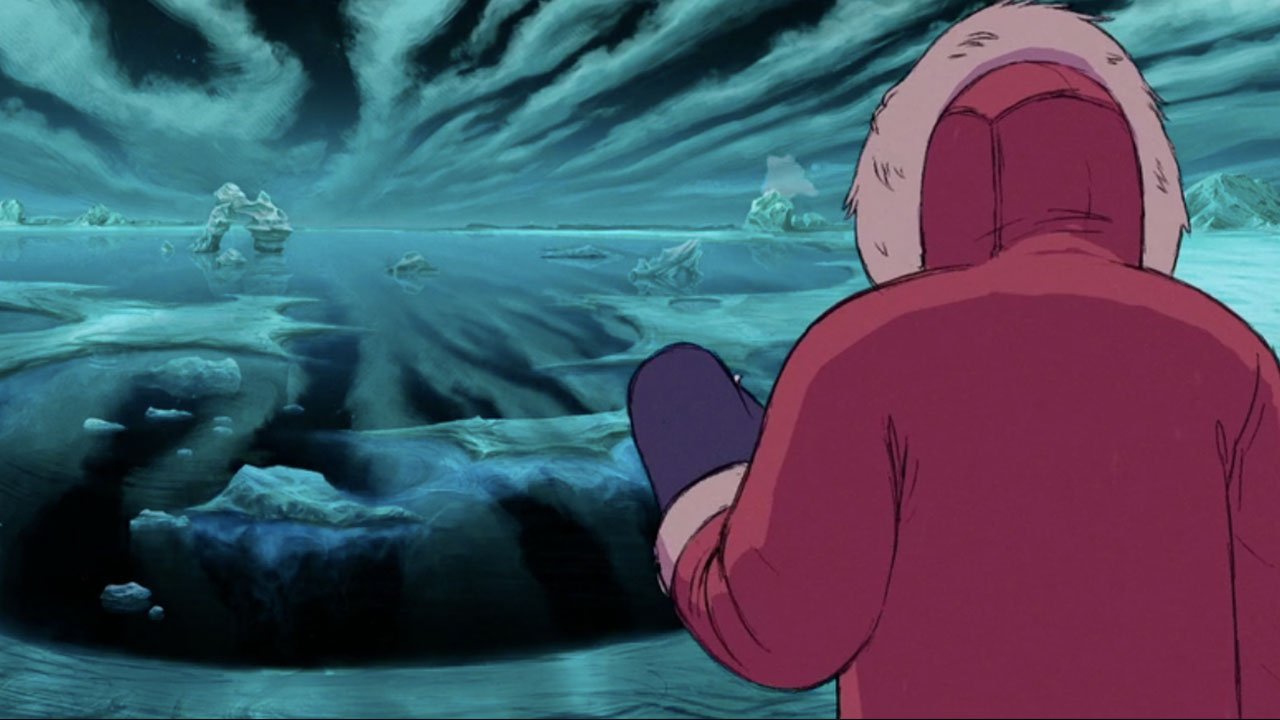 Wild Lands Shape Human Awareness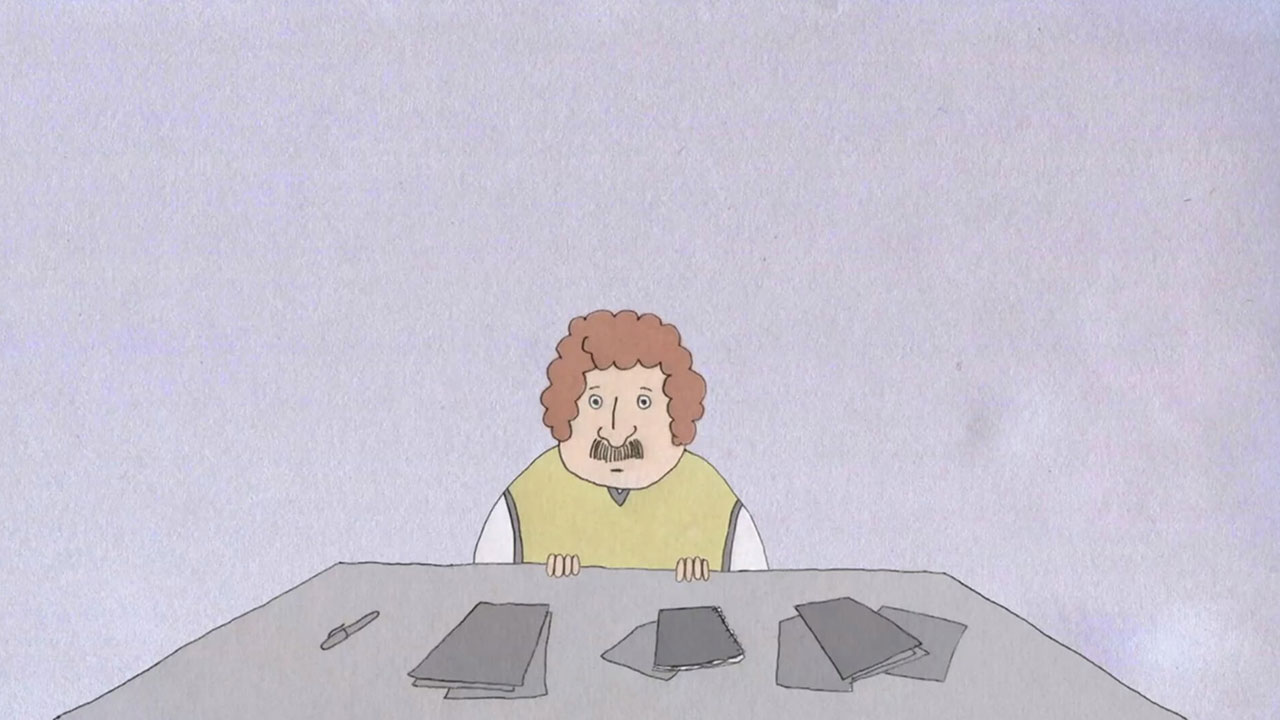 Simple lines, complex tales: the power of animation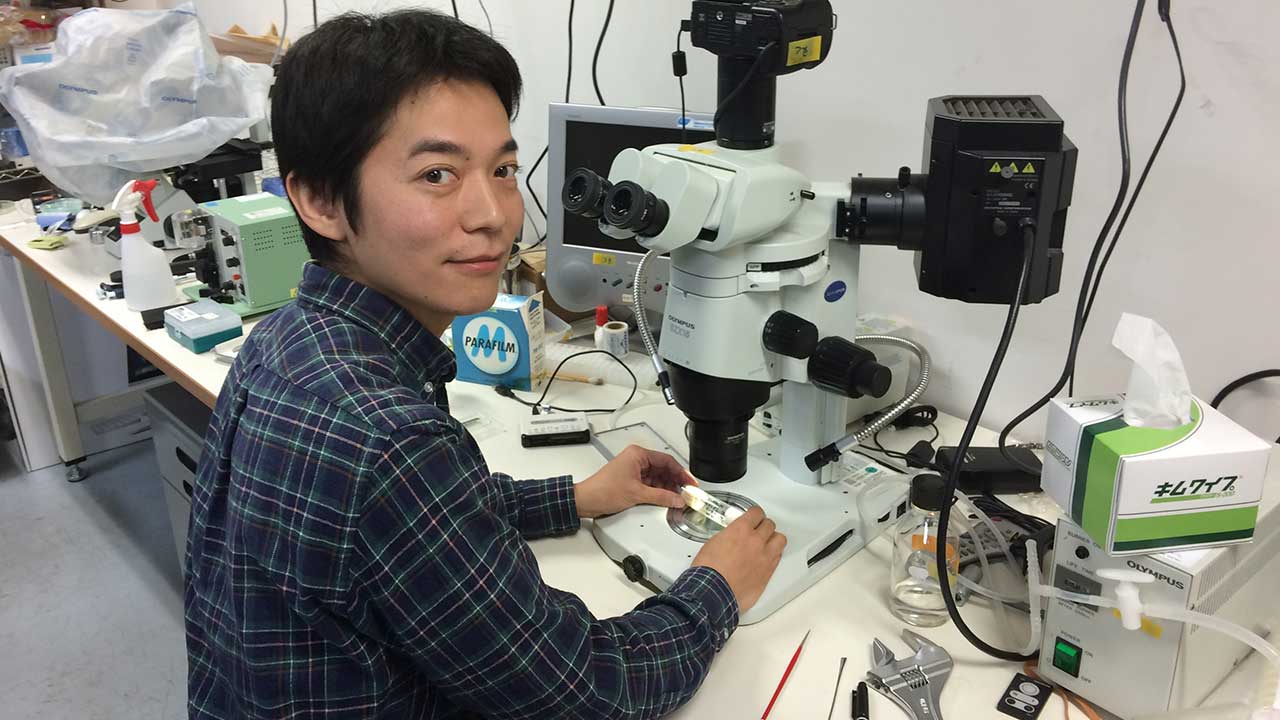 From the Kyoto Botanical Gardens to the Microscope
Top Ten: Animated Films from the Science New Wave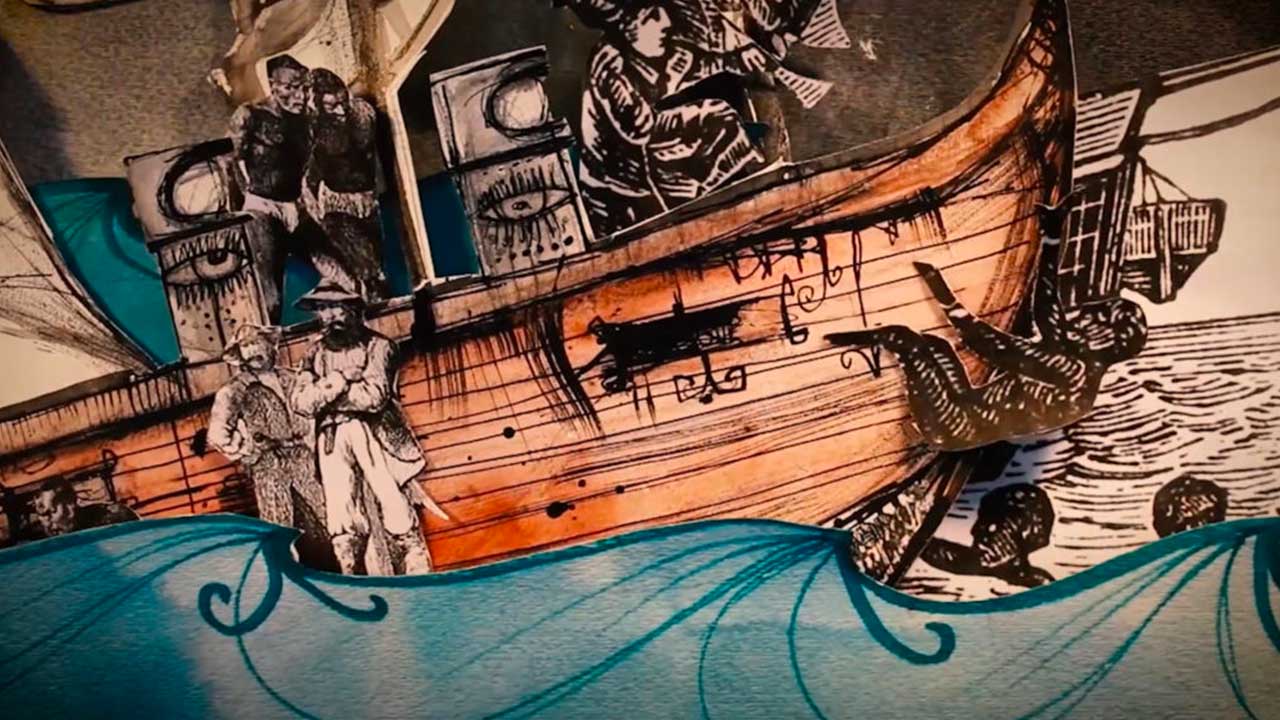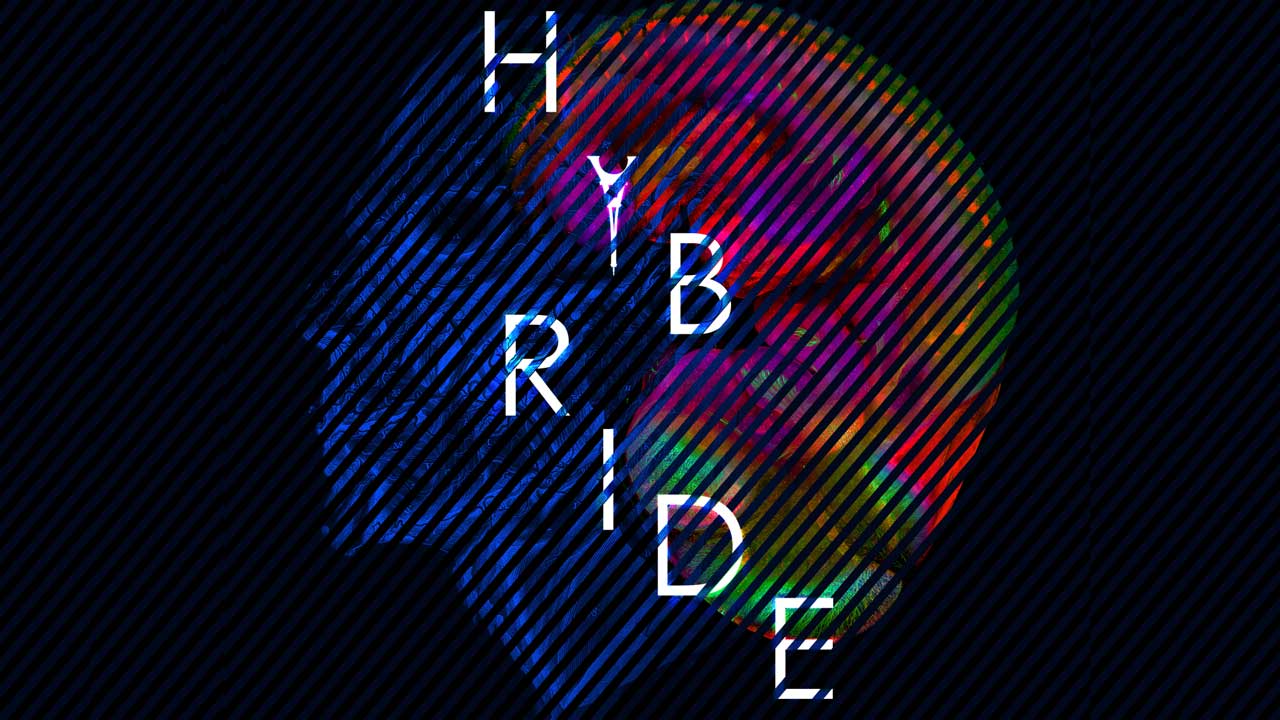 The Winning Films at Imagine Science Paris: A Celebration of Scientific Expressions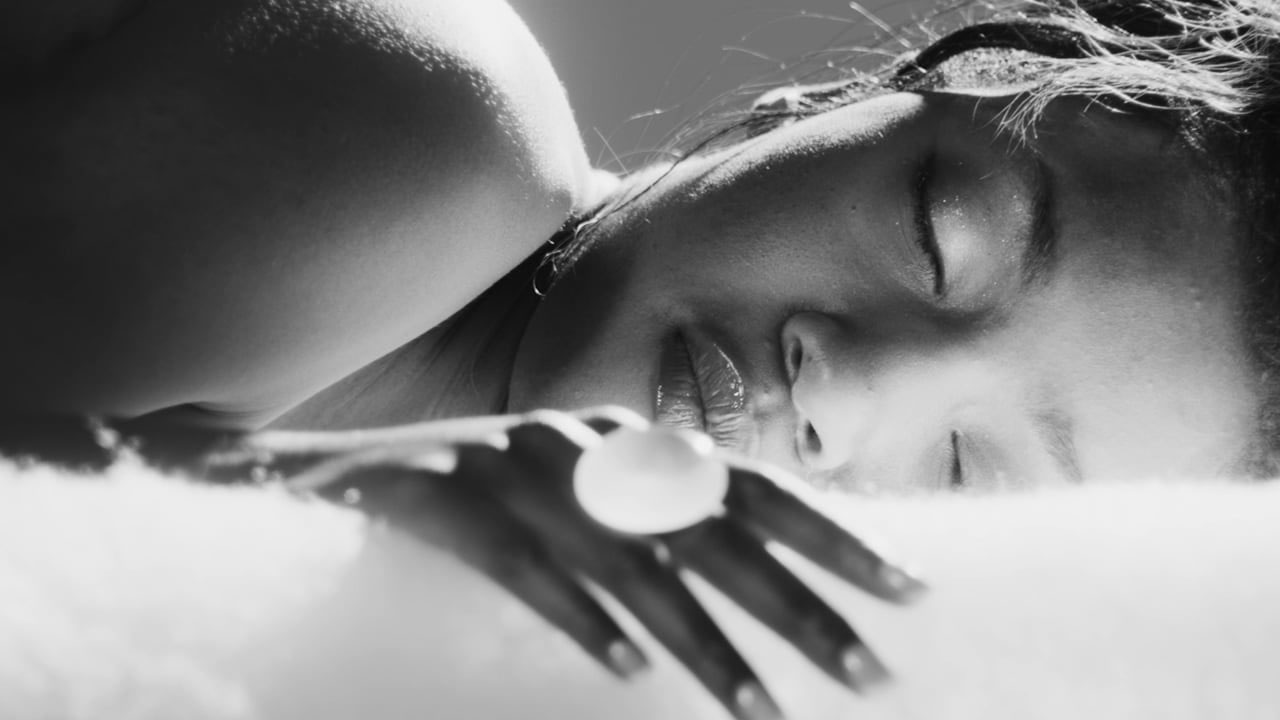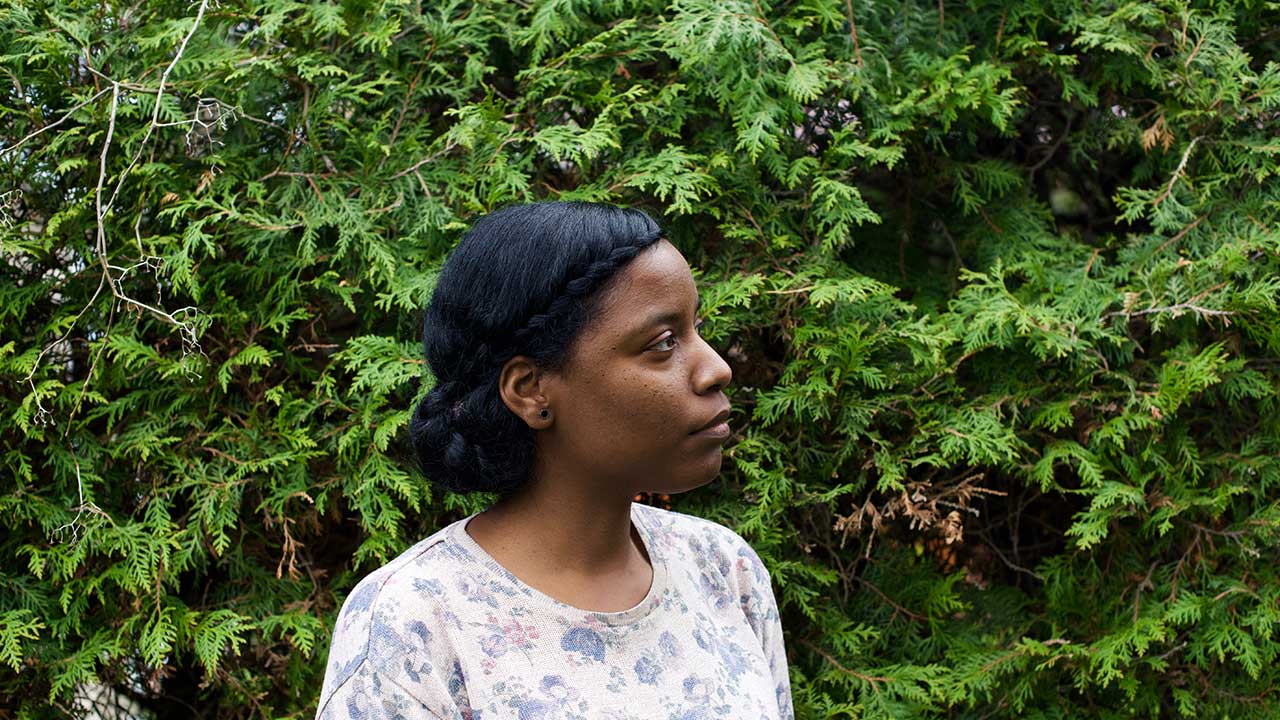 Poetic States, Celluloid Lands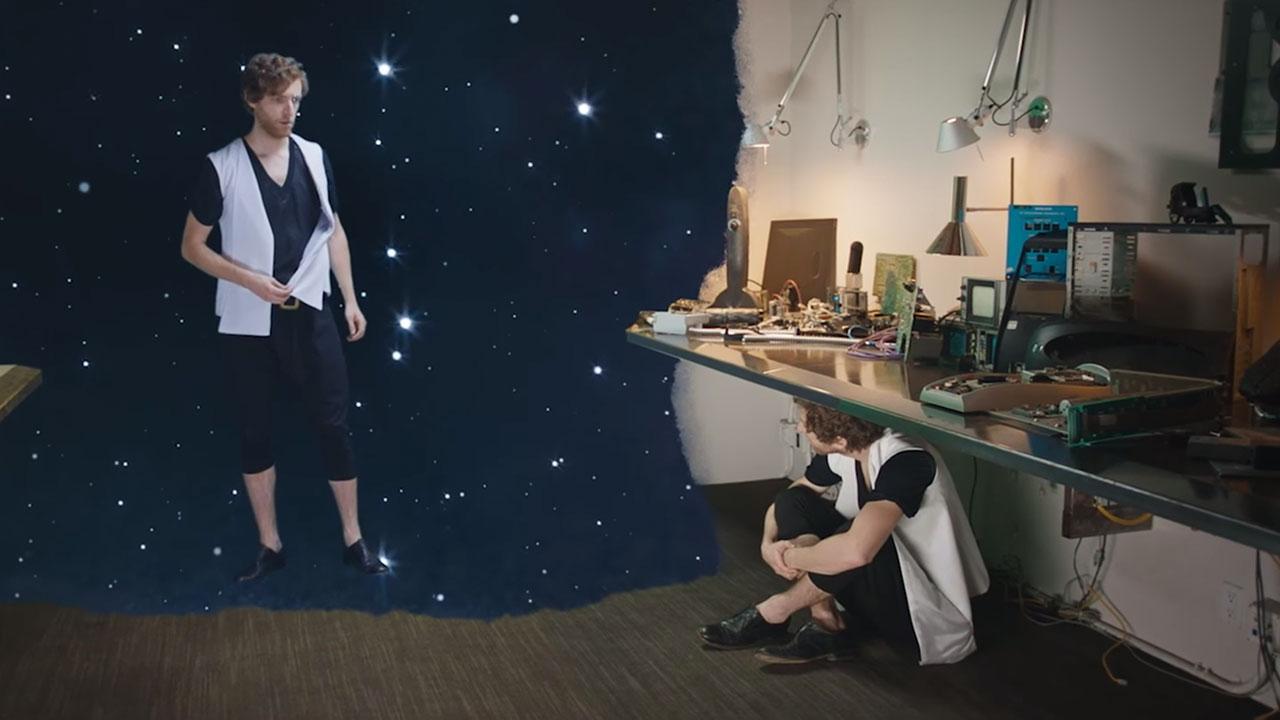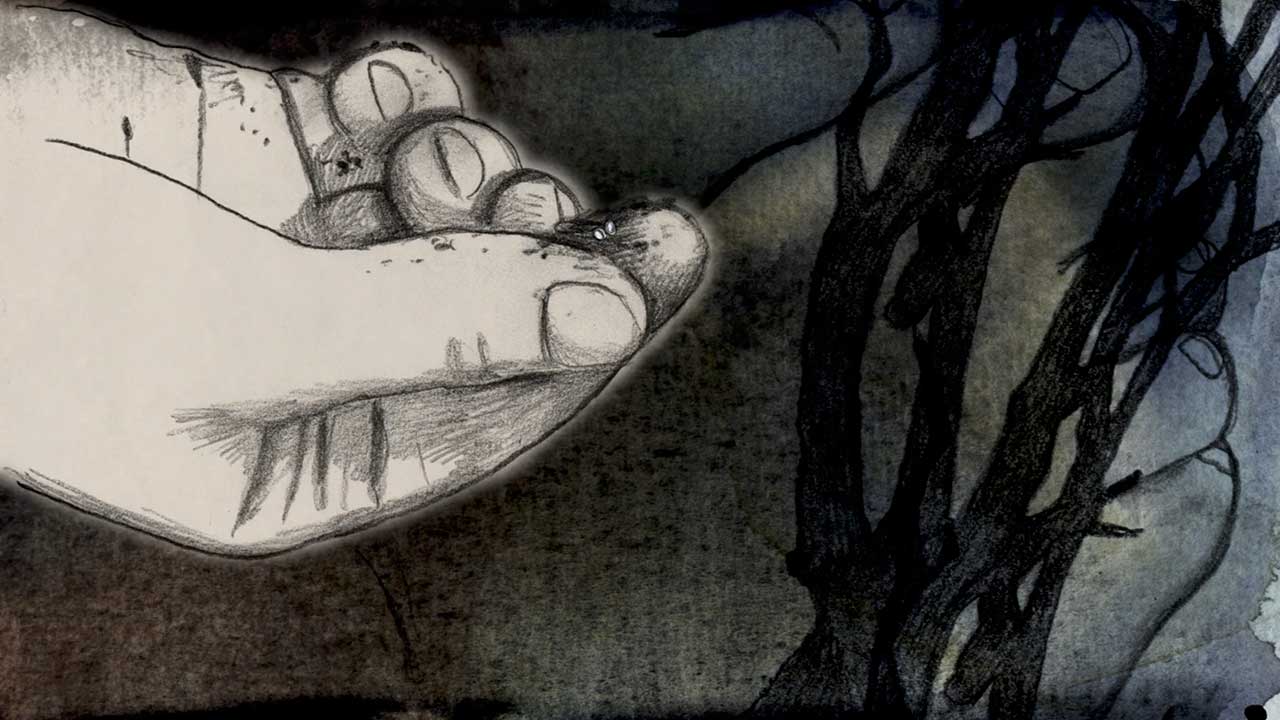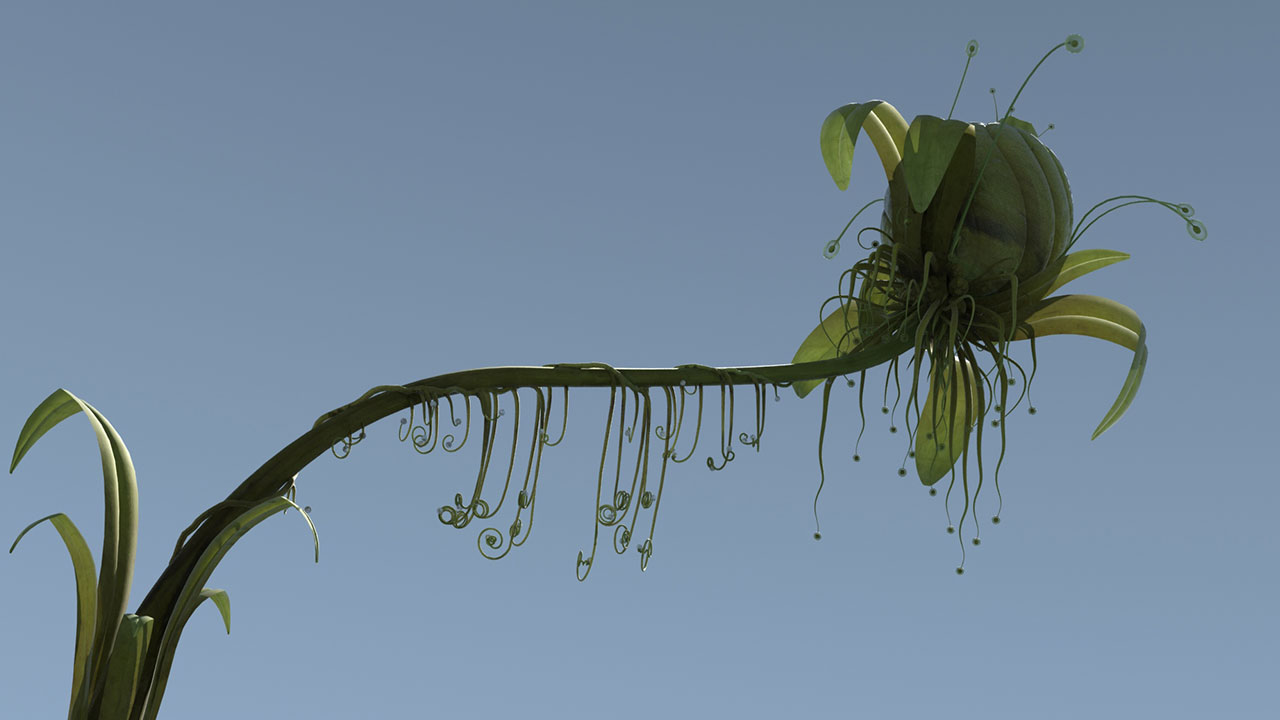 The Persistence of Life: Survival Cinema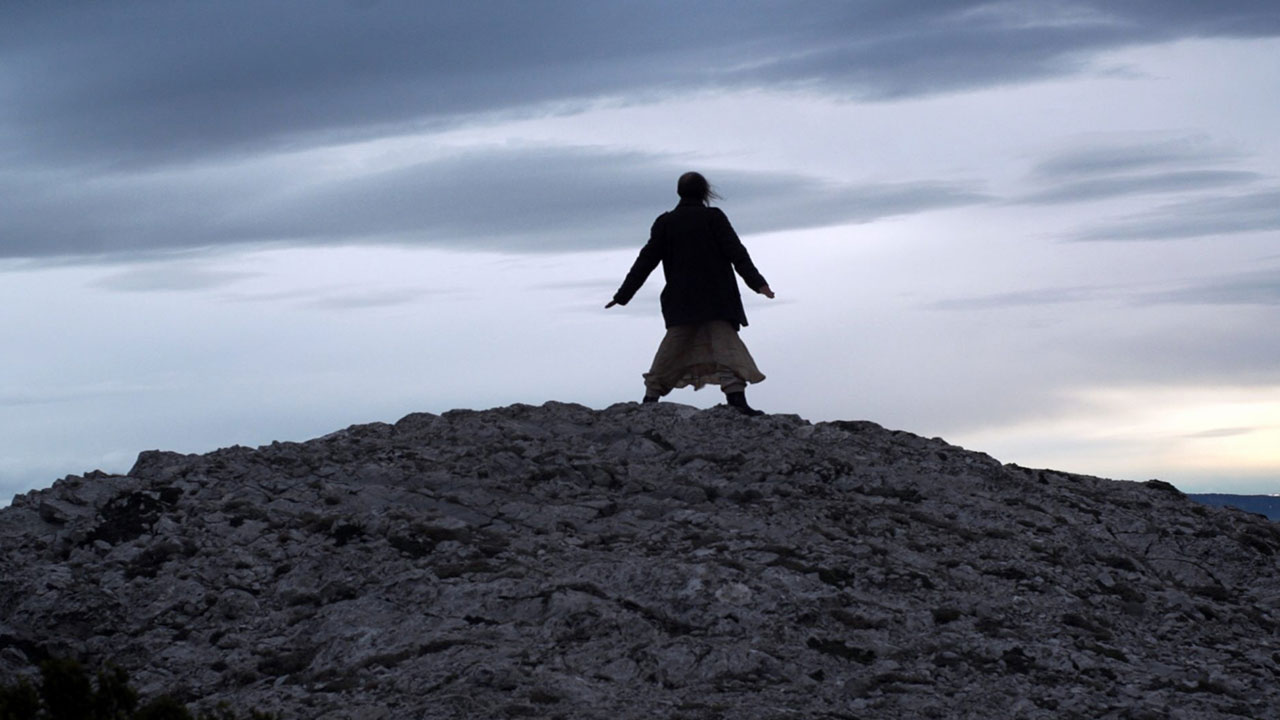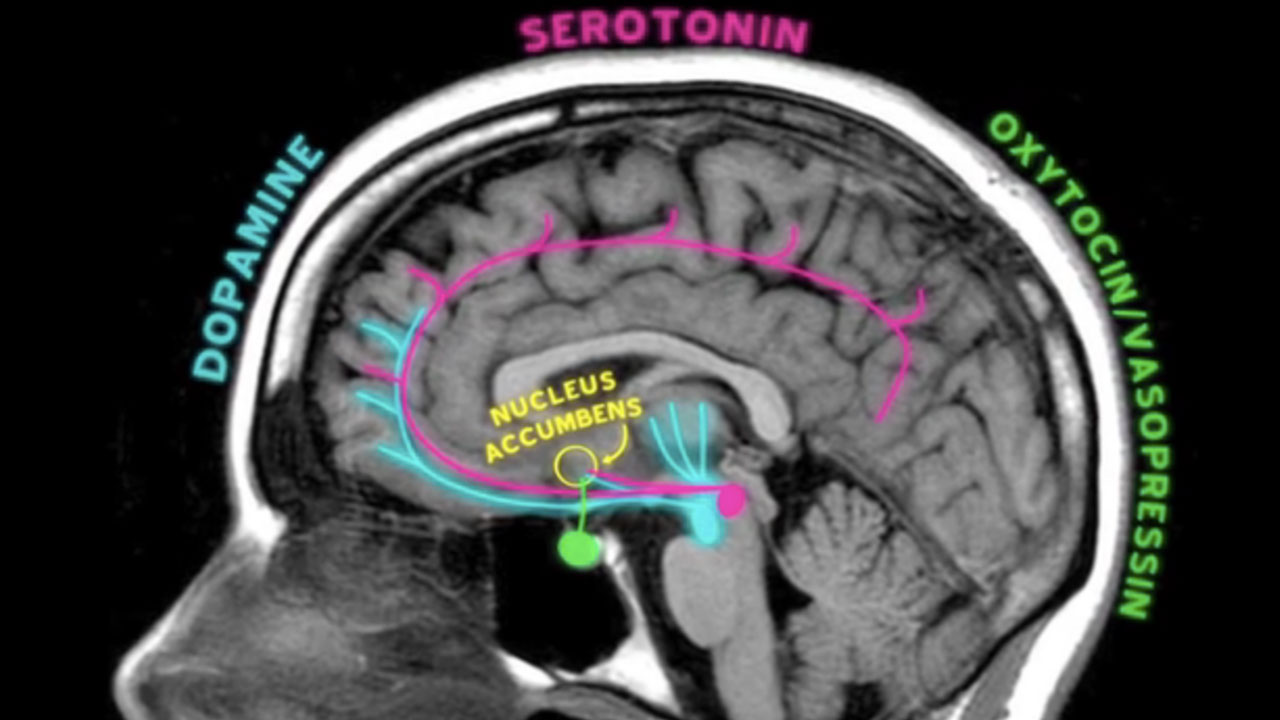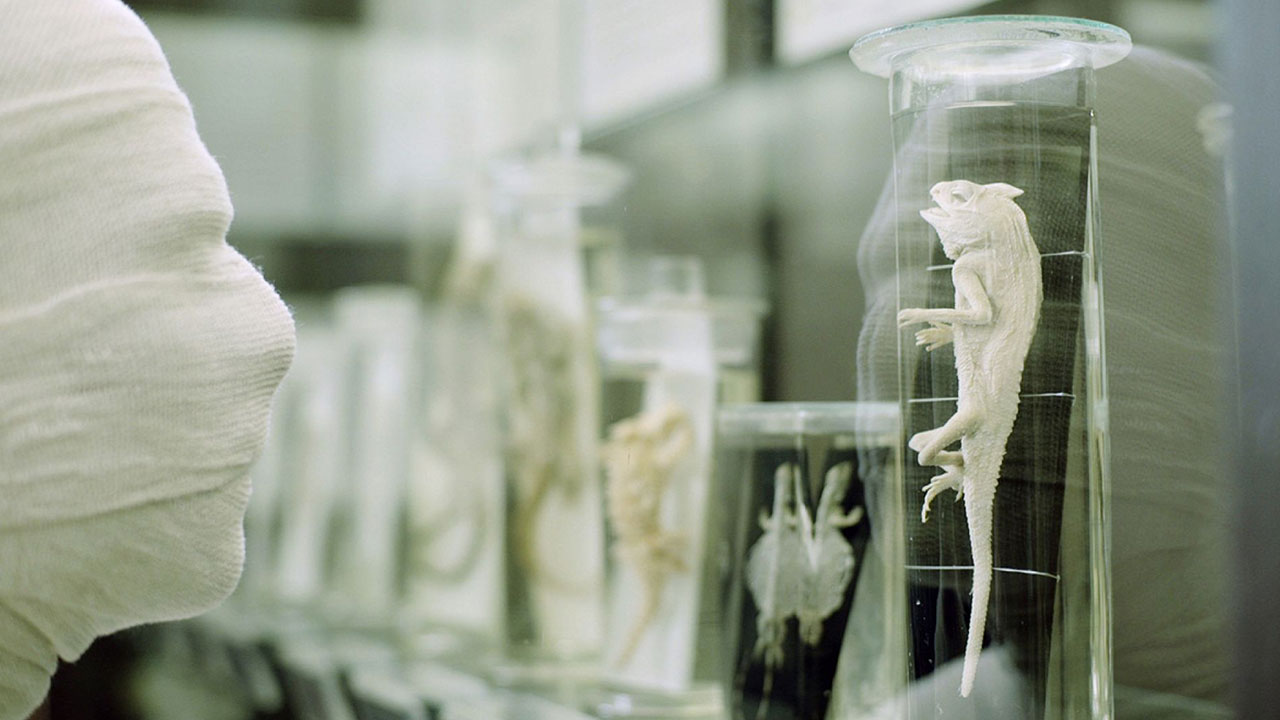 Immortality and Resurrection For All!!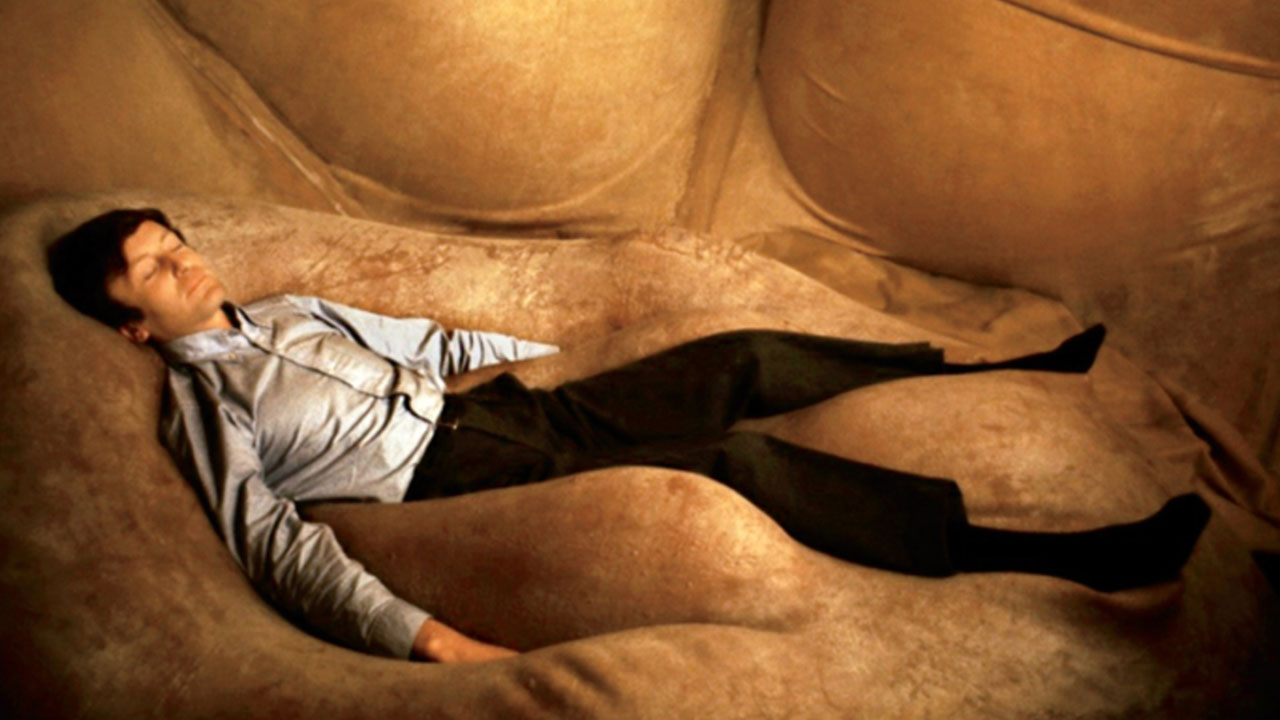 Why Haven't We Seen Visitors from the Future Yet?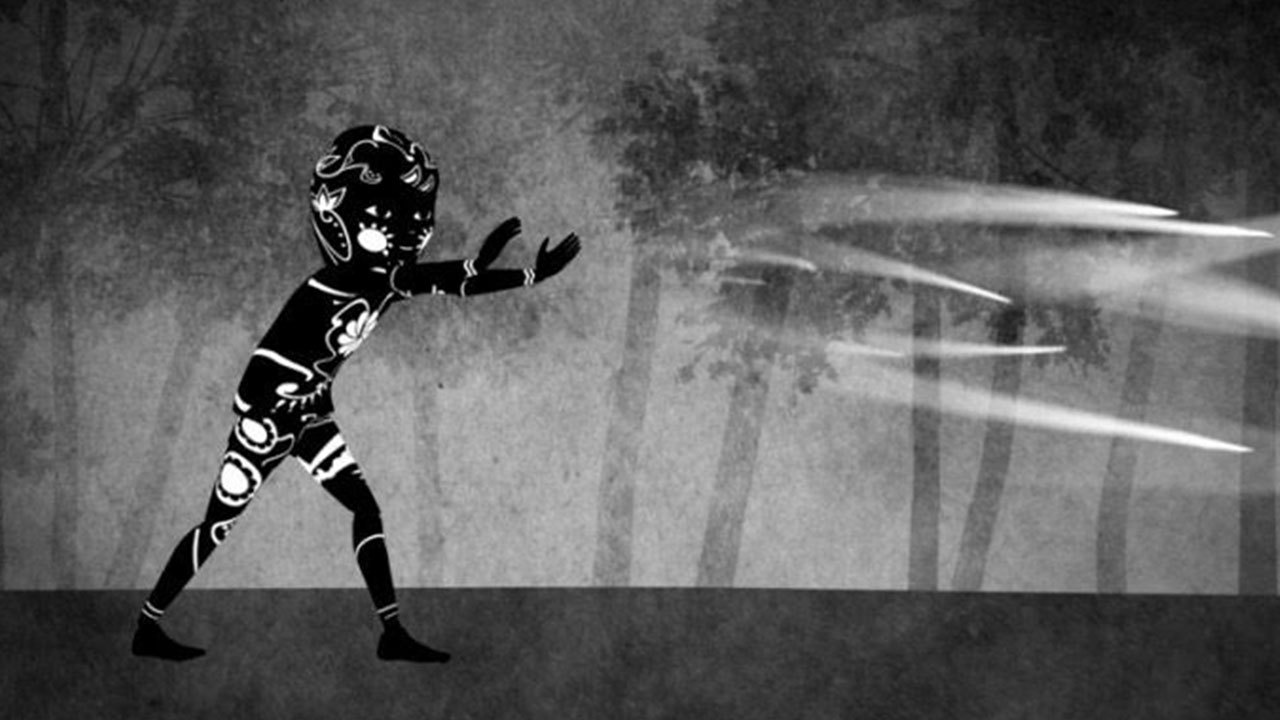 Avatars, myths, shadows, and hieroglyphs: Screens in Southeast Asia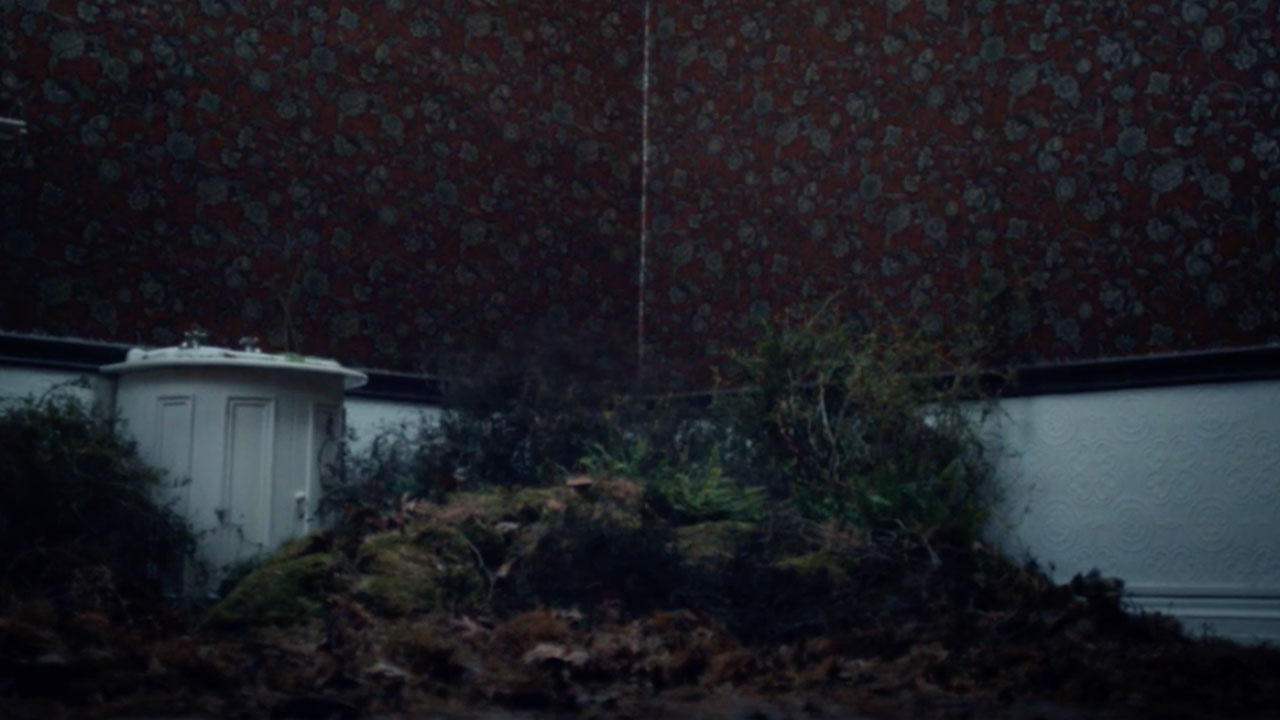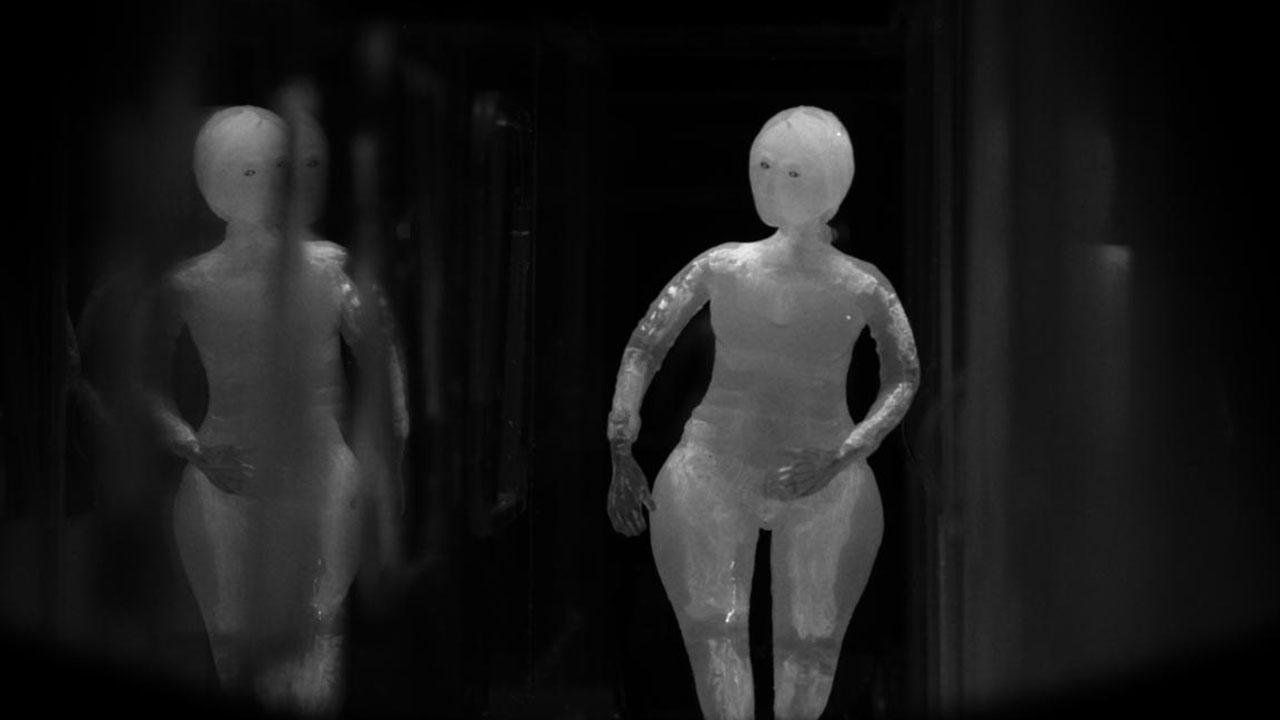 Stranger Than Fiction: Three True Tales From Our Archives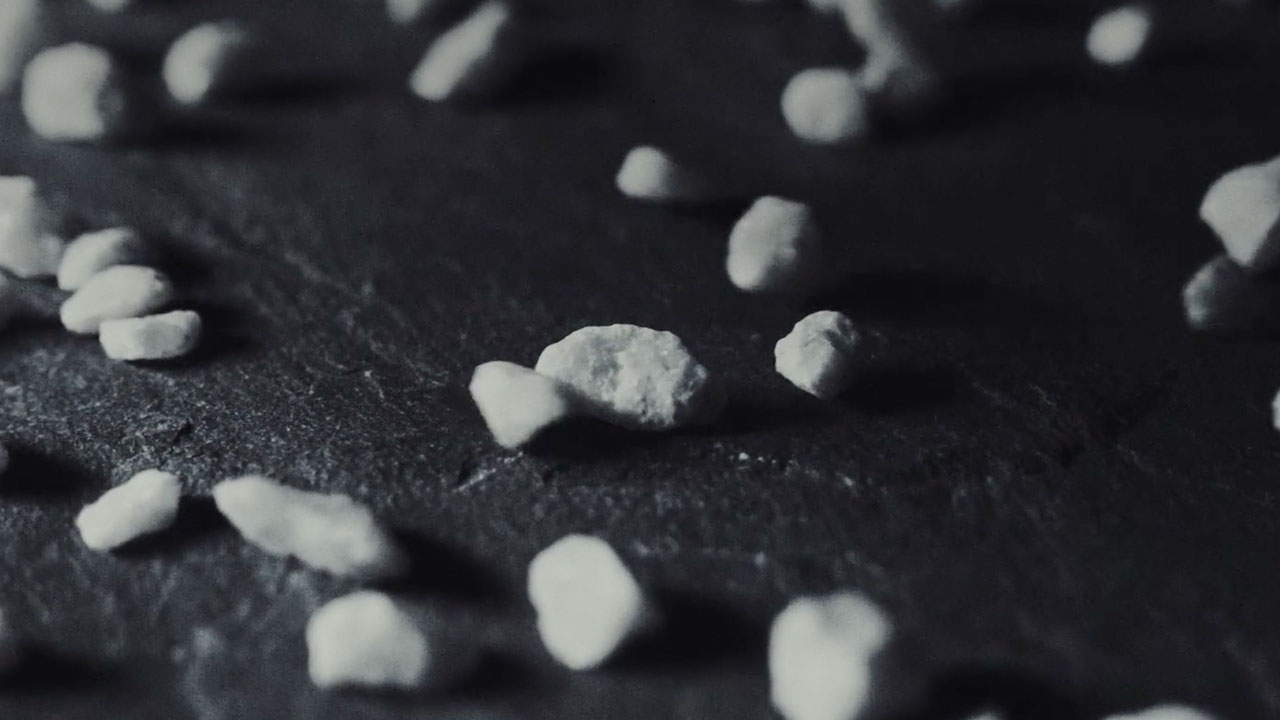 Messages Behind the Science
Adding Film to the Science Syllabus (Part 2)
Adding Film to the Science Syllabus (Part 3)
There will never be a final film format (Part 1): The future of celluloid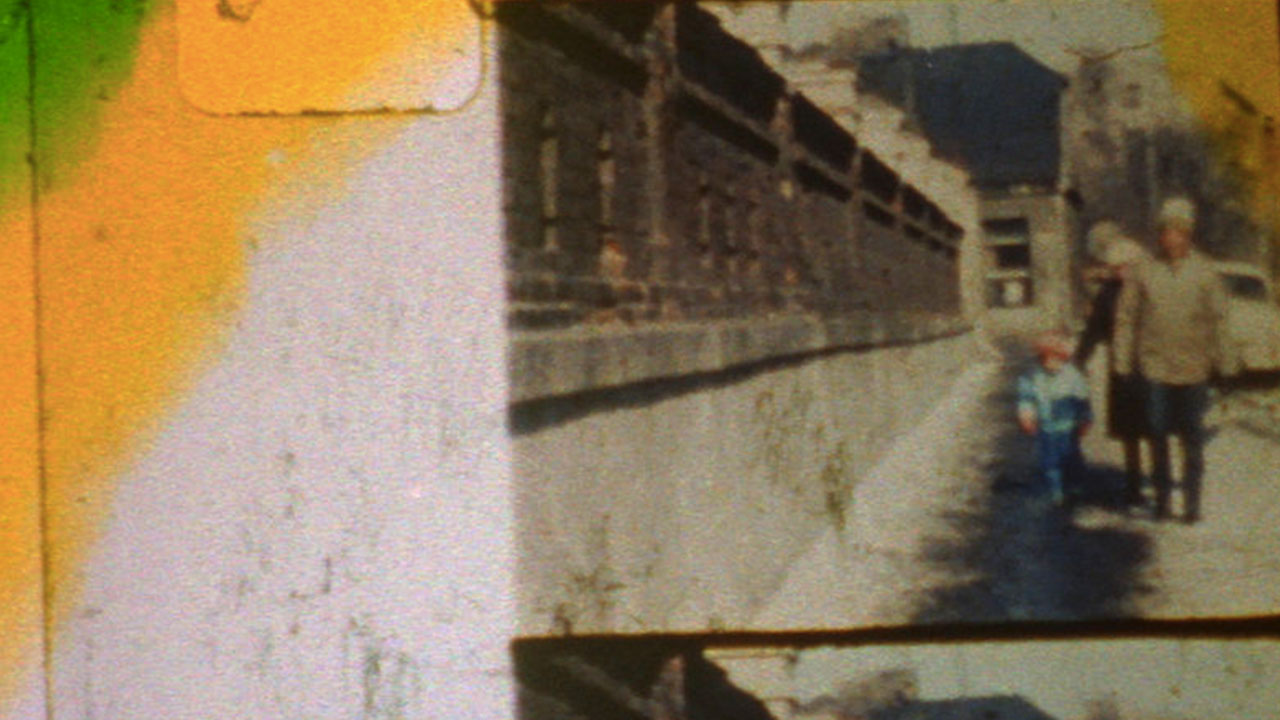 The Artwork of Migration: How movement functions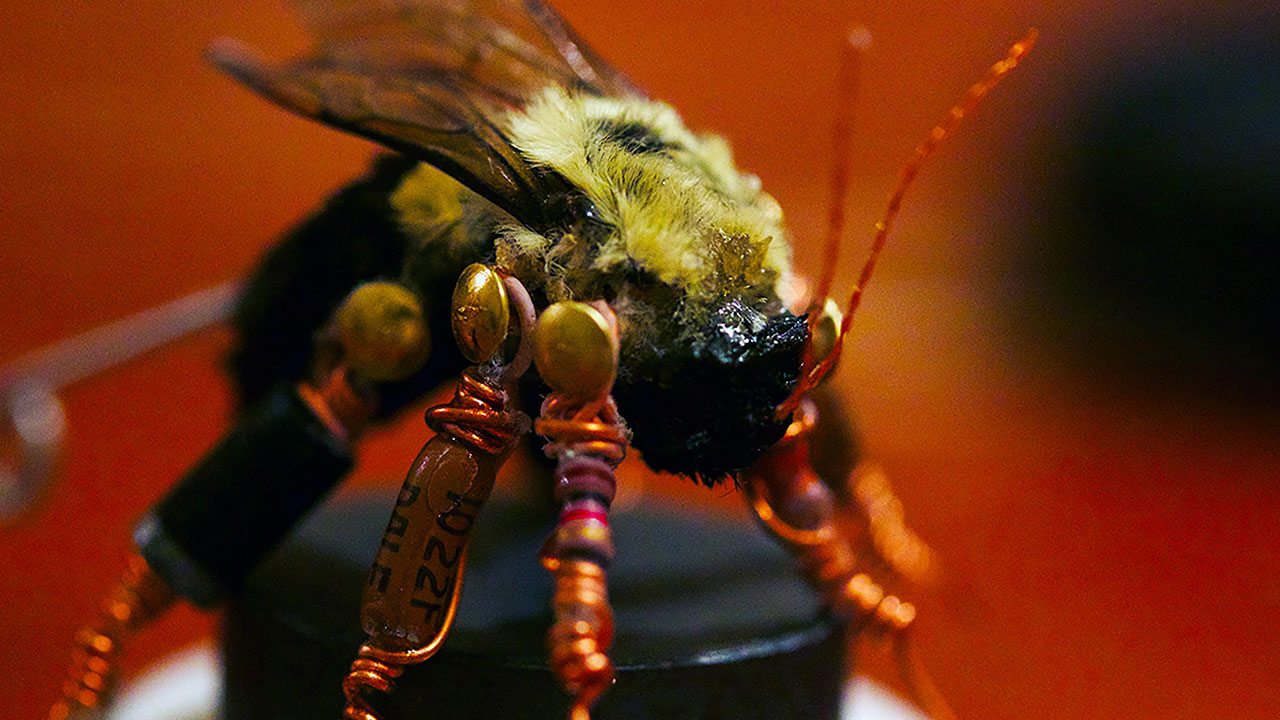 New Life: Survival and Resurrection in short film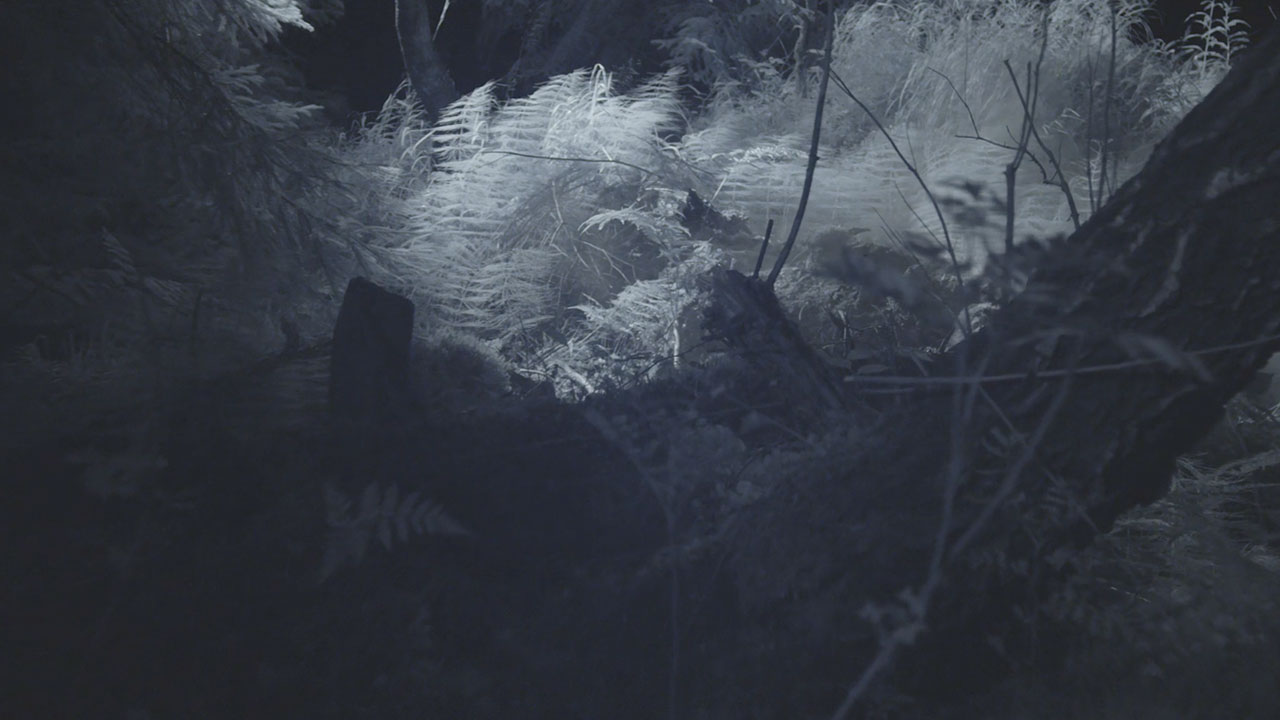 Mineral Motifs: Labor, time, extraction
Space Explorers: Human Motives for Transcending Earth And Our Solar System.
In Search of the Persian Leopard and Beyond: Rare Wildlife Films of Iran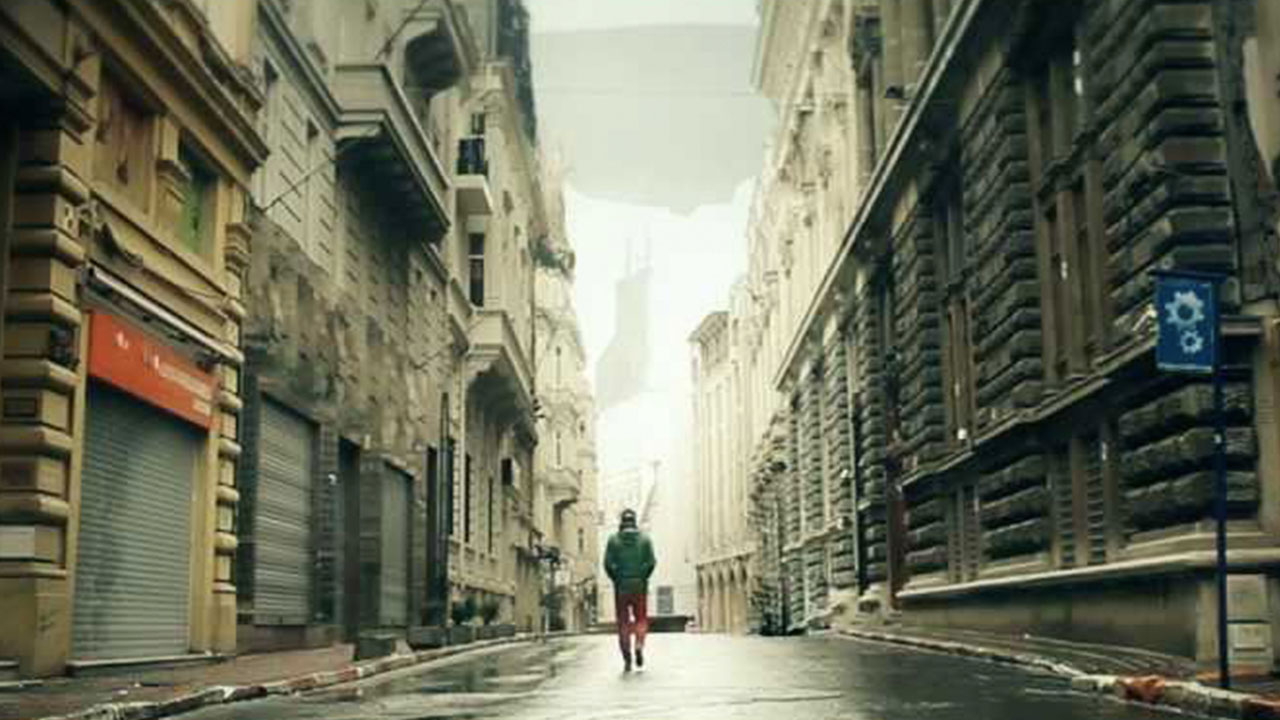 Unseemly: the body's exquisite horror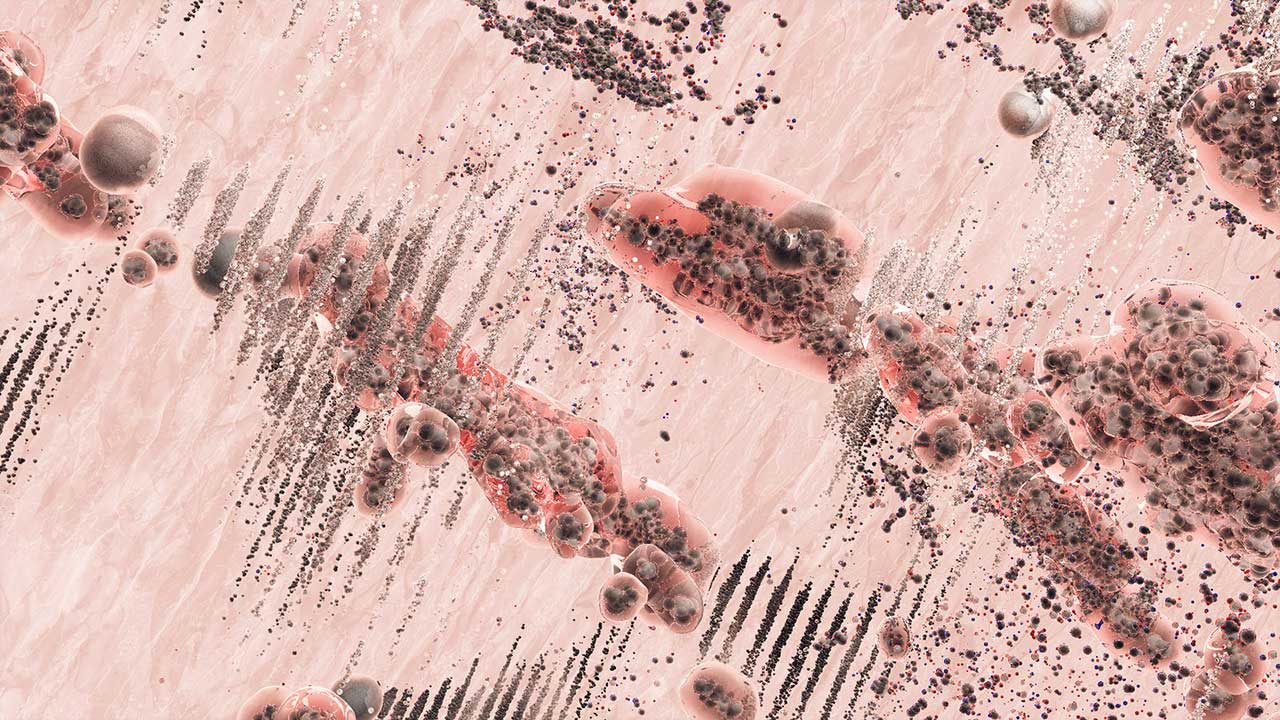 The City: How I Dream It & How I Feel It
A World of Imagination and Collective Memory
Visions of the Future: The Artist Depiction Series
Abstract theory has real consequences, in the past and today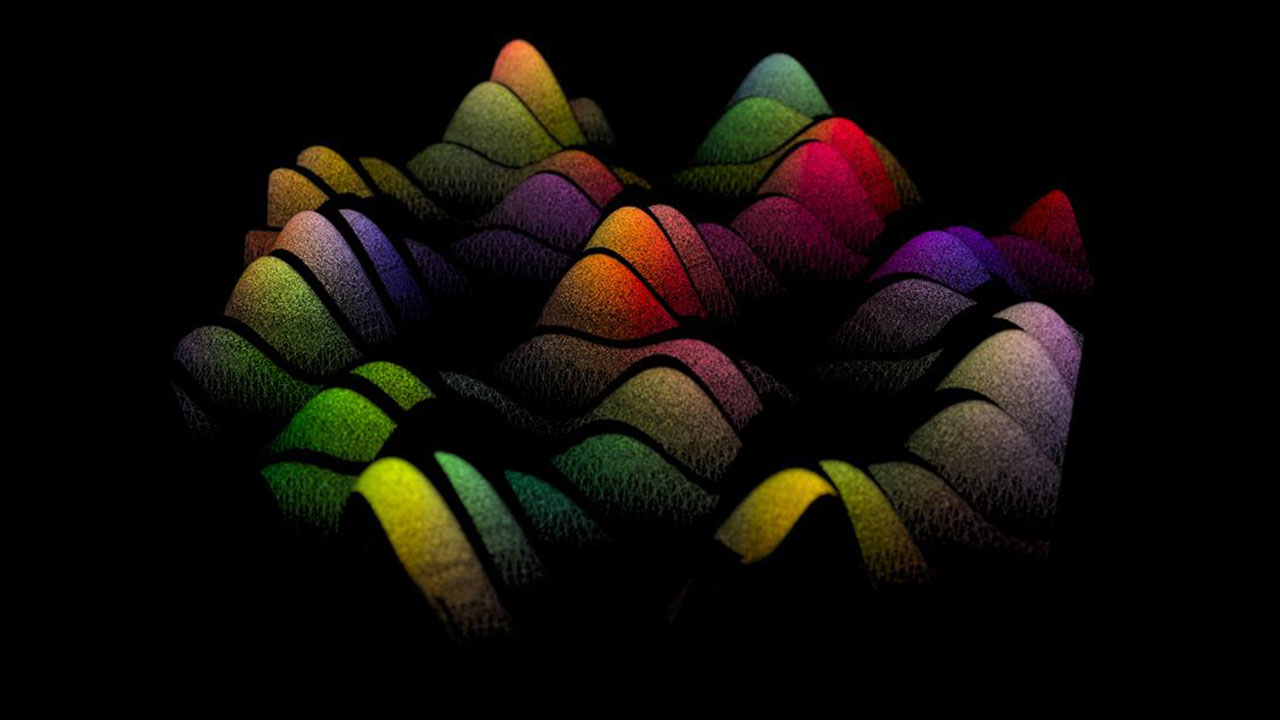 Border landscapes: The River is a Seam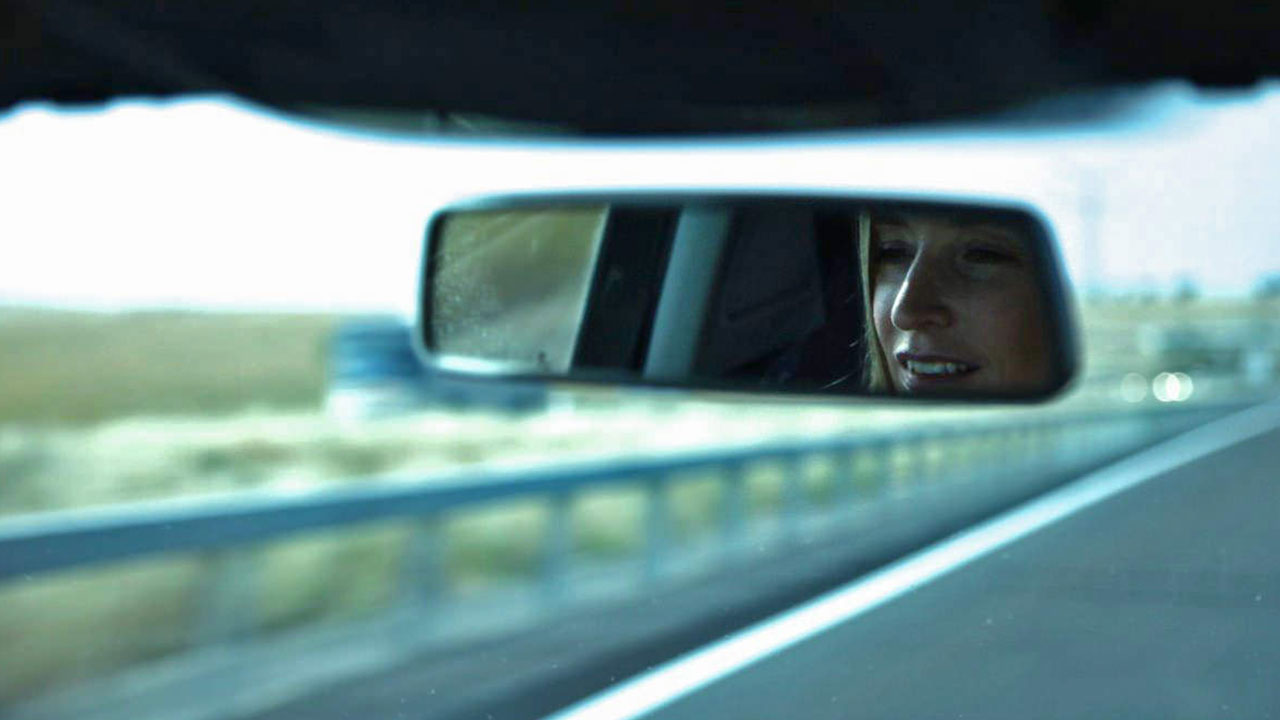 A Haunting Exploration into the Nature of Memory
Augmenting Human and Machine Intelligence with Data Visualization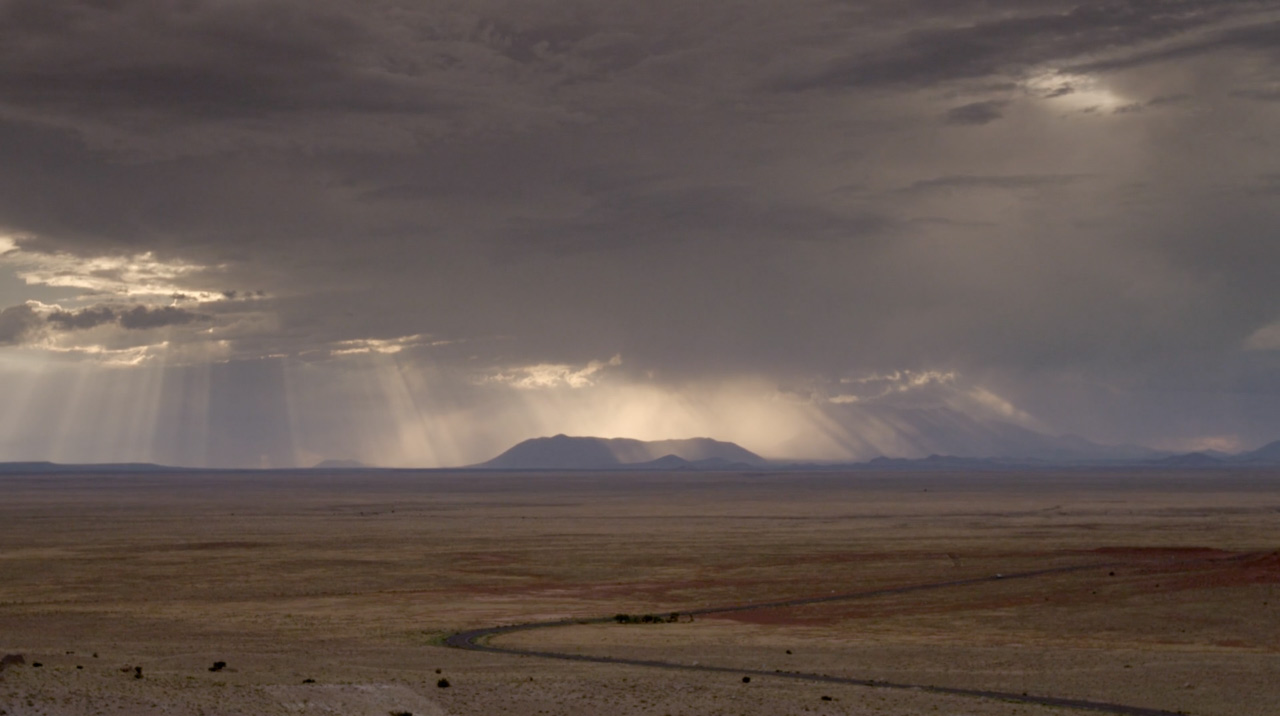 Science v. Religion: Genesis to Genetics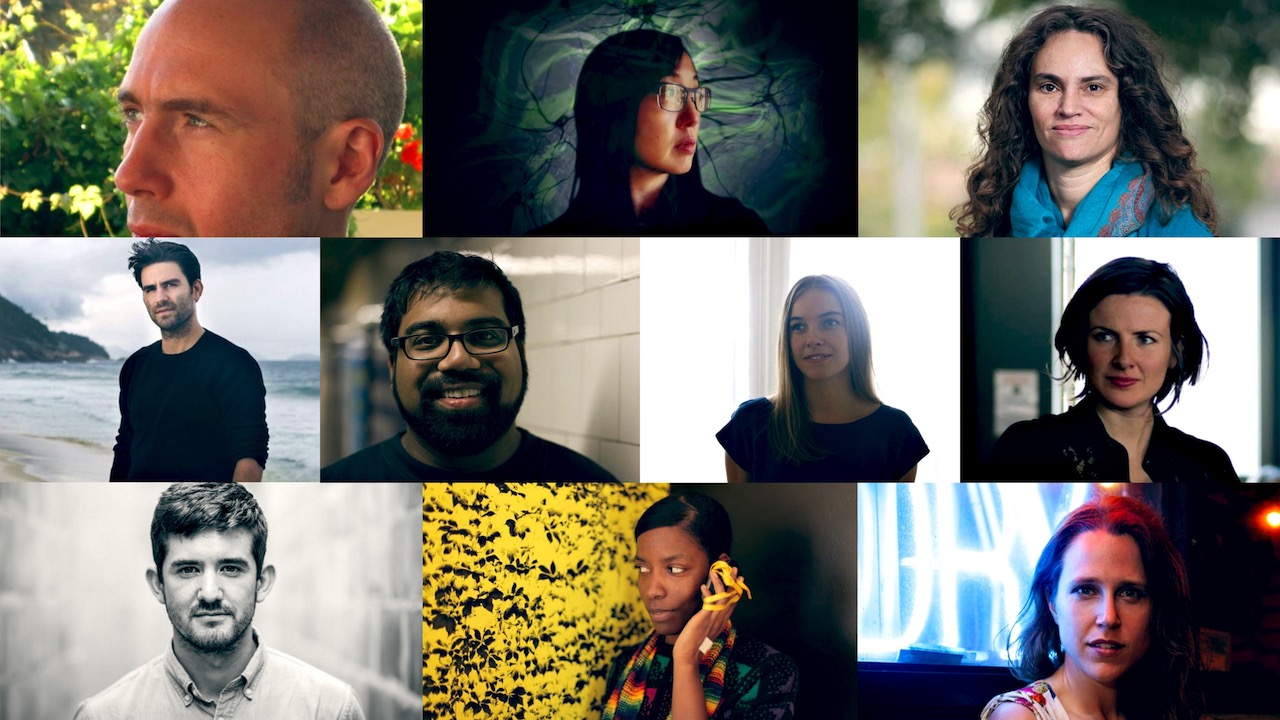 Announcing the Ten Visionary Filmmakers of "Chimera Experiments"