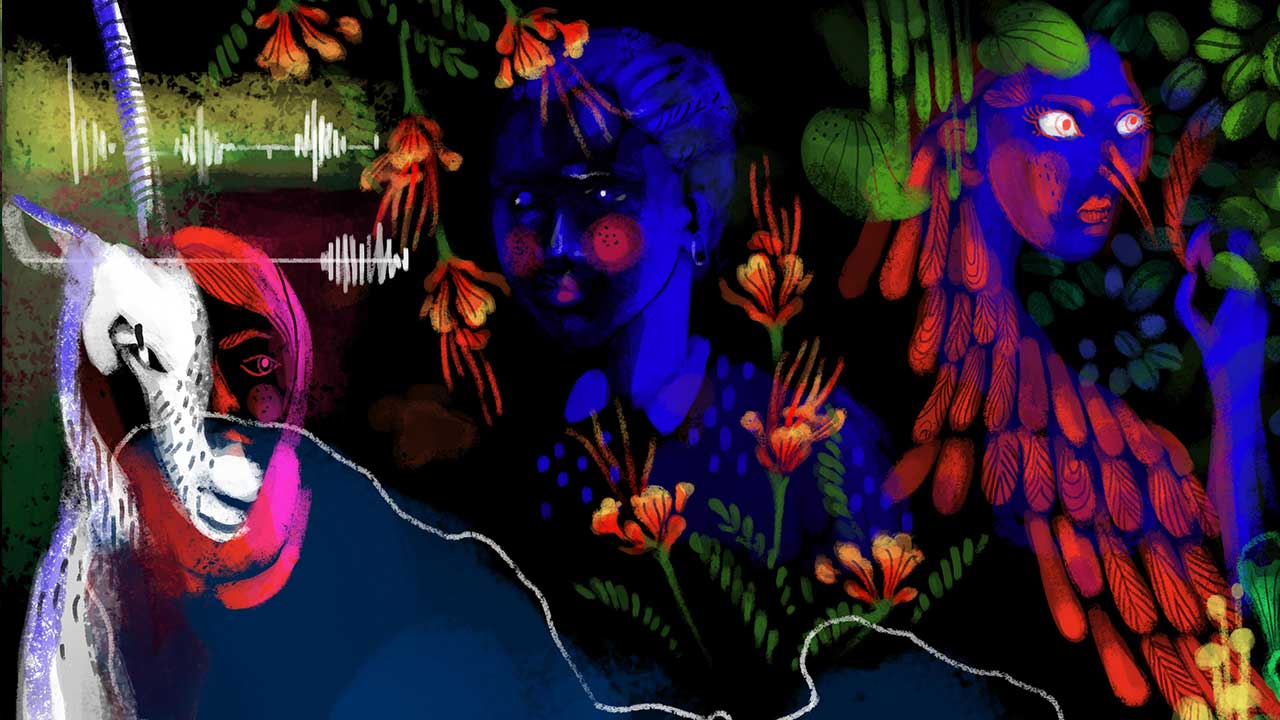 Mosaic
Miryam Charles,Josephine Decker,Alexis Gambis,Barry J Gibb,Ian Harnarine,Noah Hutton,Demelza Kooij,Jeannette Louie,Rachel Mayeri,Sally Warring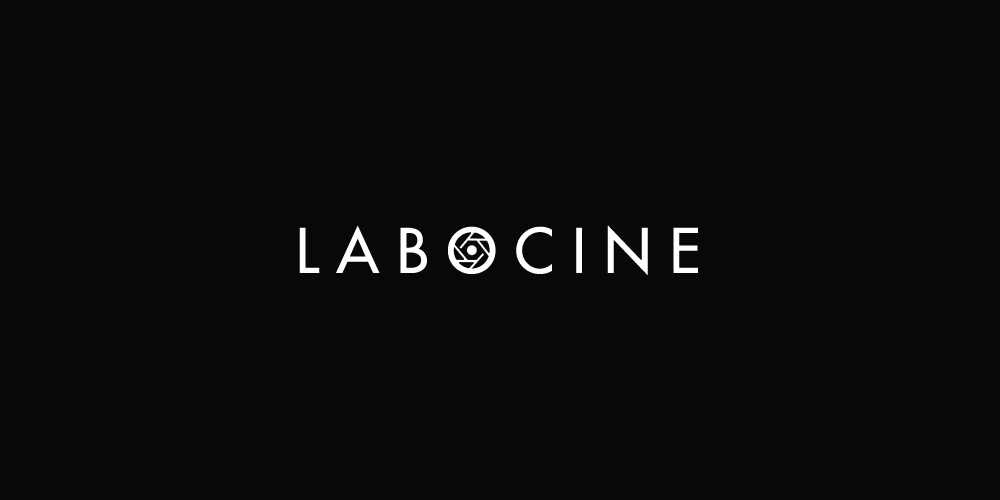 Mousetrap
Alexis Gambis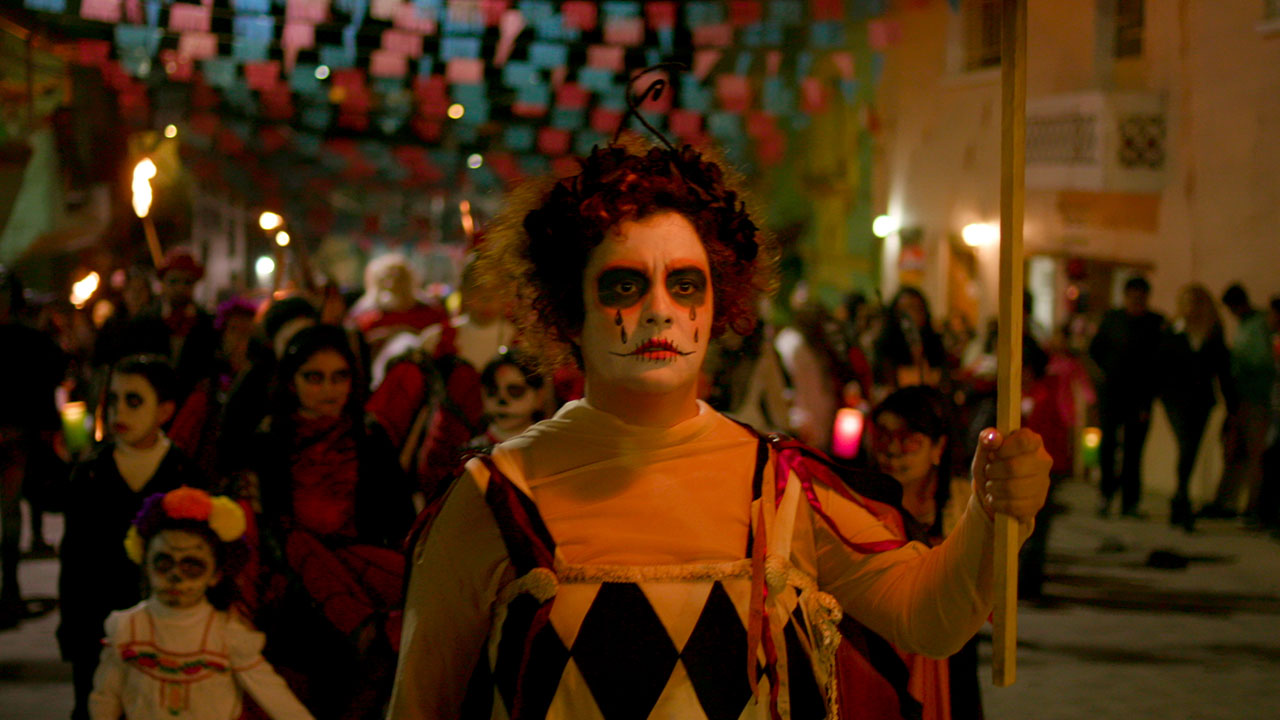 Los Mimos Monarcas (The Monarch Mimes)
Alexis Gambis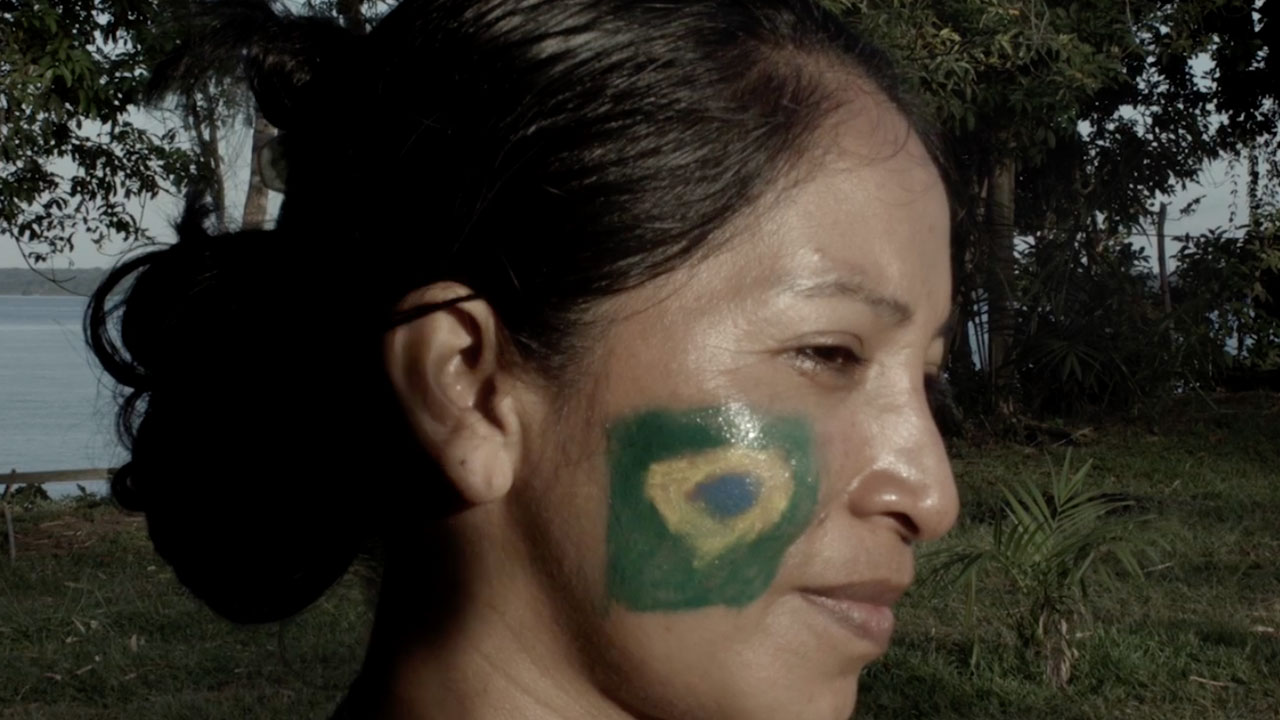 Field Work - World Cup: Gene
Alexis Gambis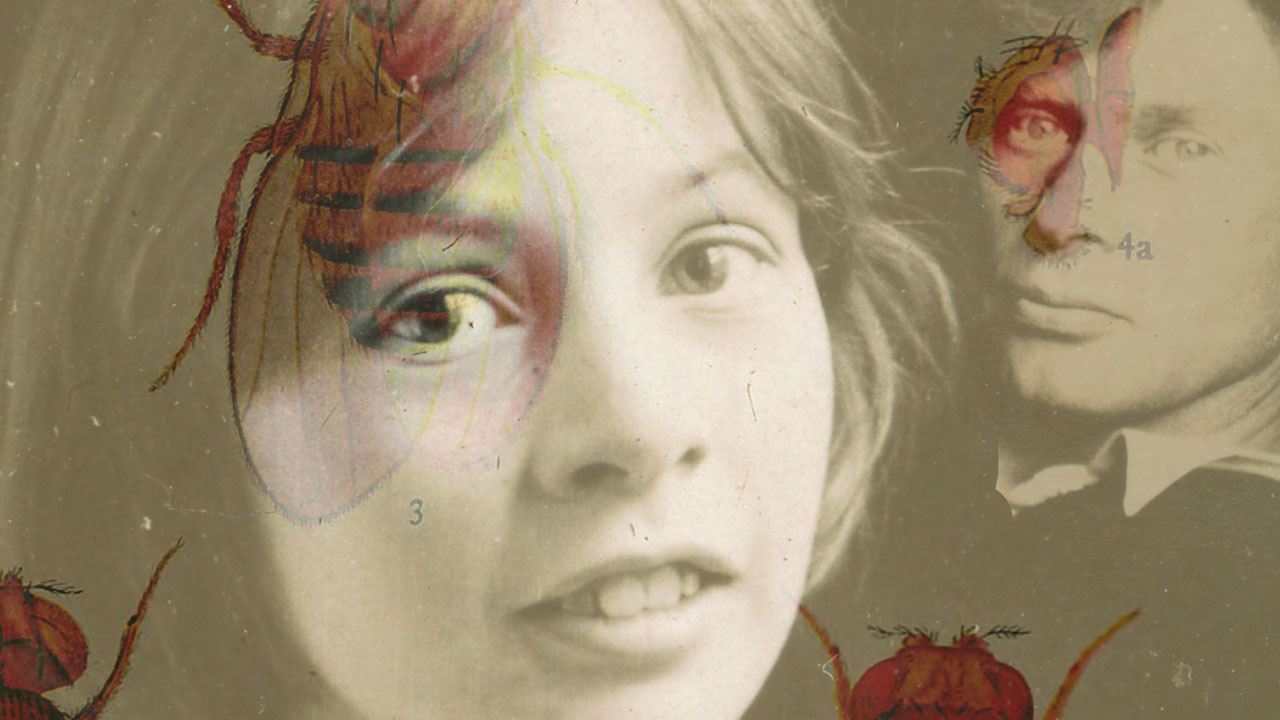 Daughter of Genetics
Alexis Gambis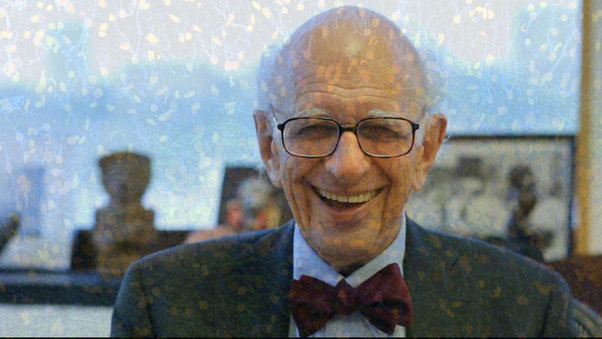 My Mind's Eye - Mapping the Mind: An Interview with Eric Kandel
Alexis Gambis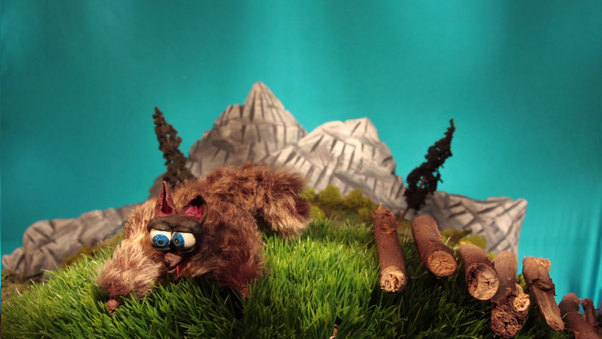 Weird and Wonderful (Rolling)
Matt Christensen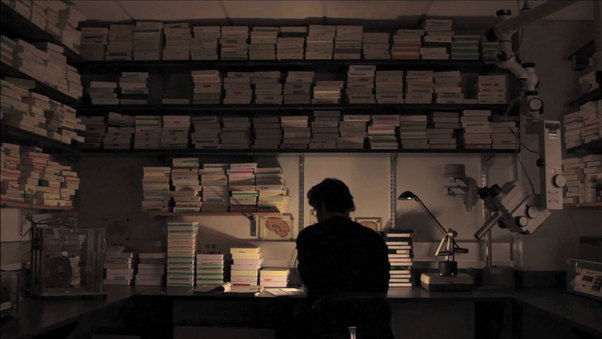 Déjà vu
Alexis Gambis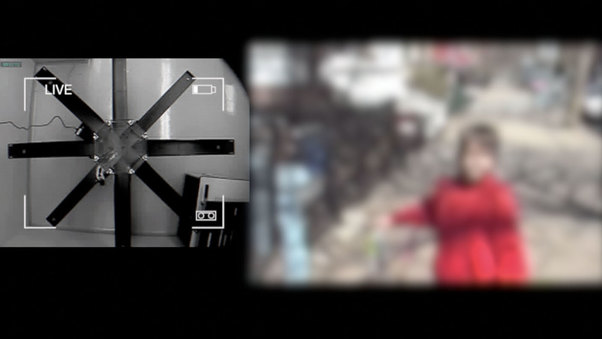 Murine Montage
Alexis Gambis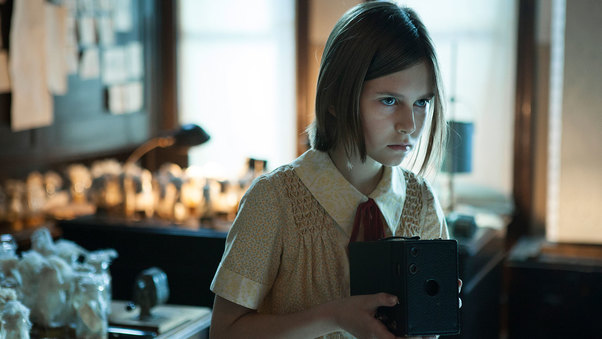 The Fly Room
Alexis Gambis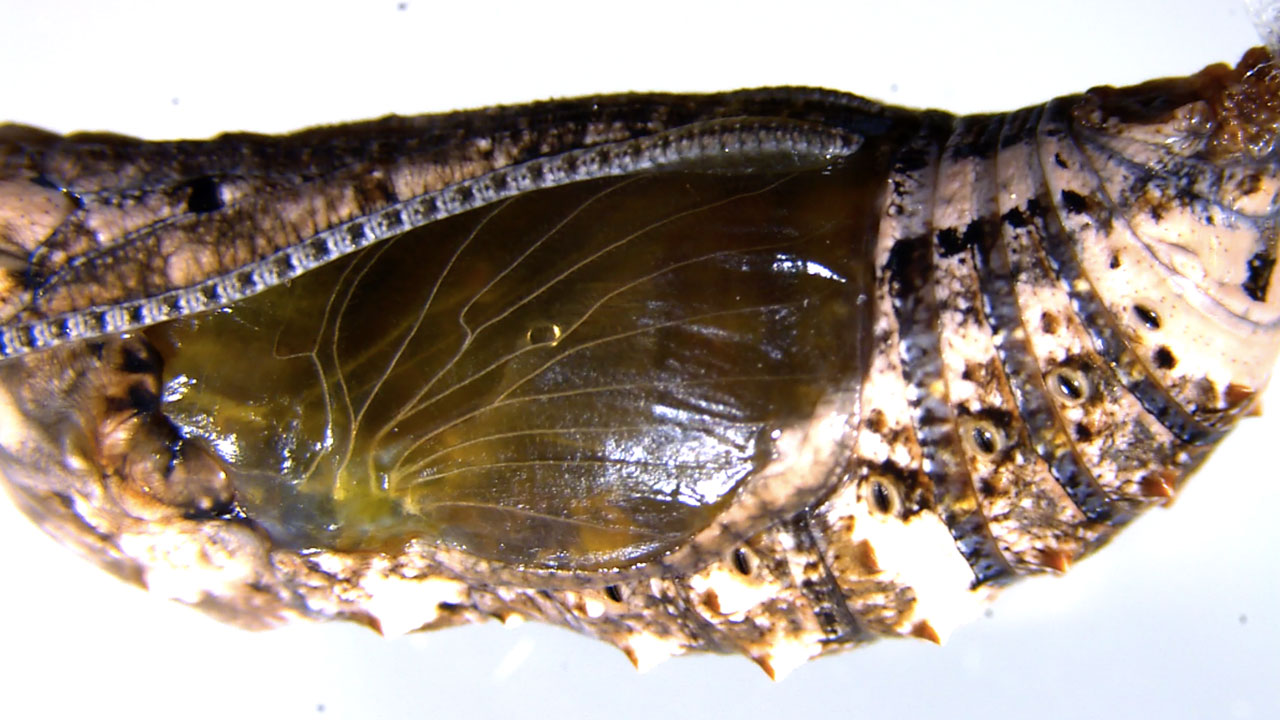 Developing Buckeye Butterfly Hindwing - Immediately After Pupation
Julian Kimura
Close-Up of the Buckeye Butterfly Hindwing - 4 Days After Pupation
Julian Kimura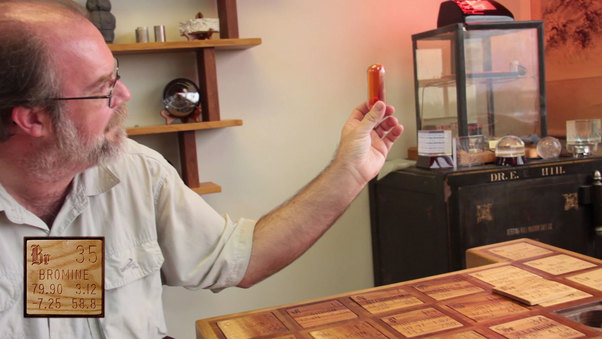 Periodic Table Table
Kirk Zamieroski,Adam Dylewski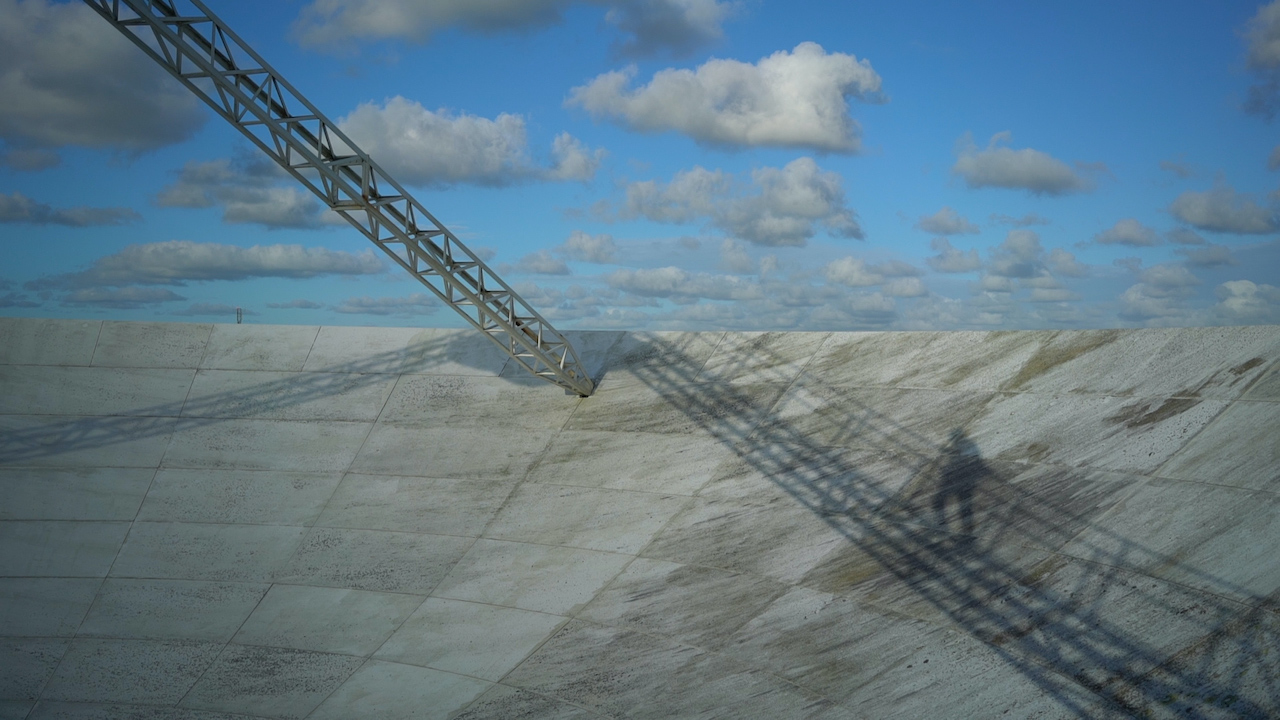 As the World Turns
Semiconductor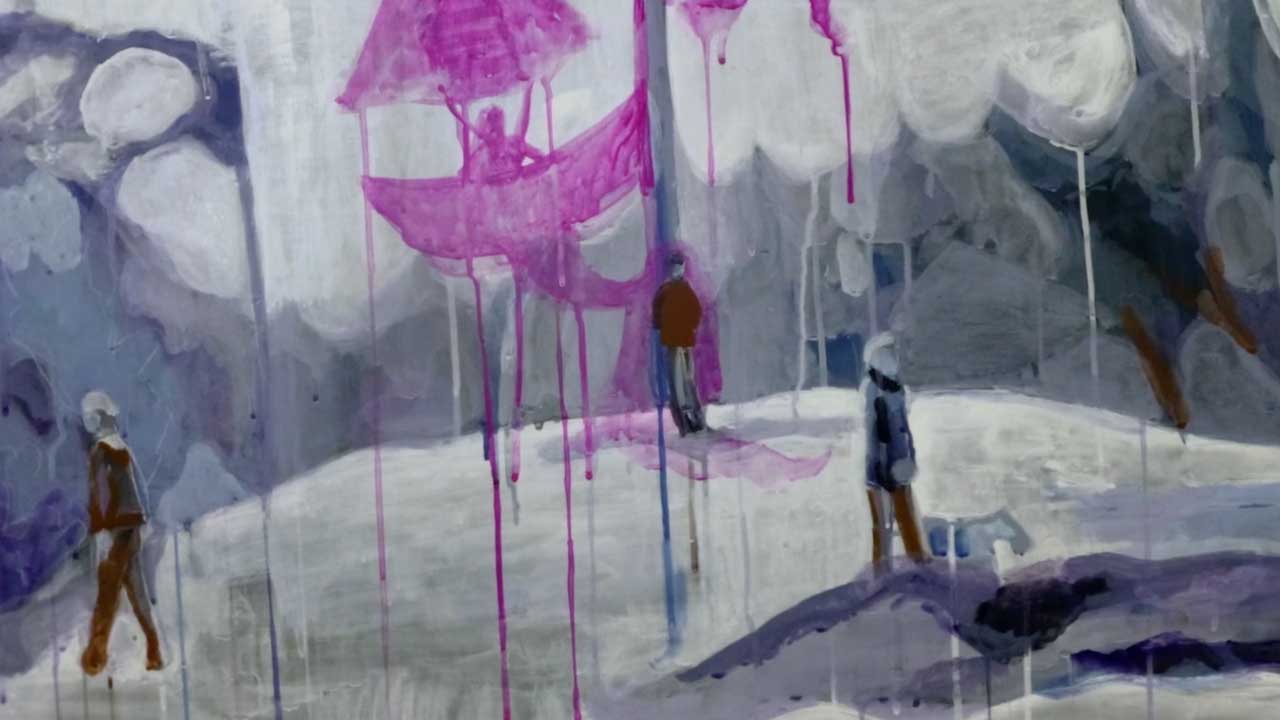 See Memory
Viviane Silvera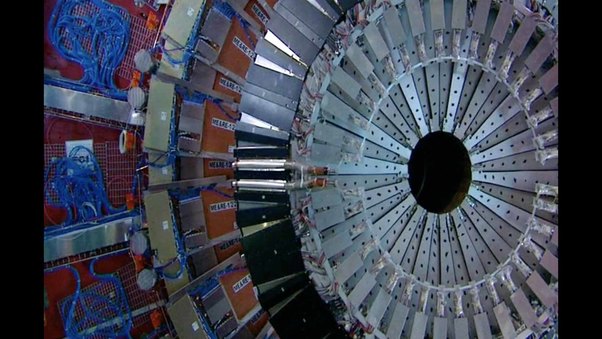 Higgs - Into the Heart of Imagination
Hannie van den Bergh,Jan van den Berg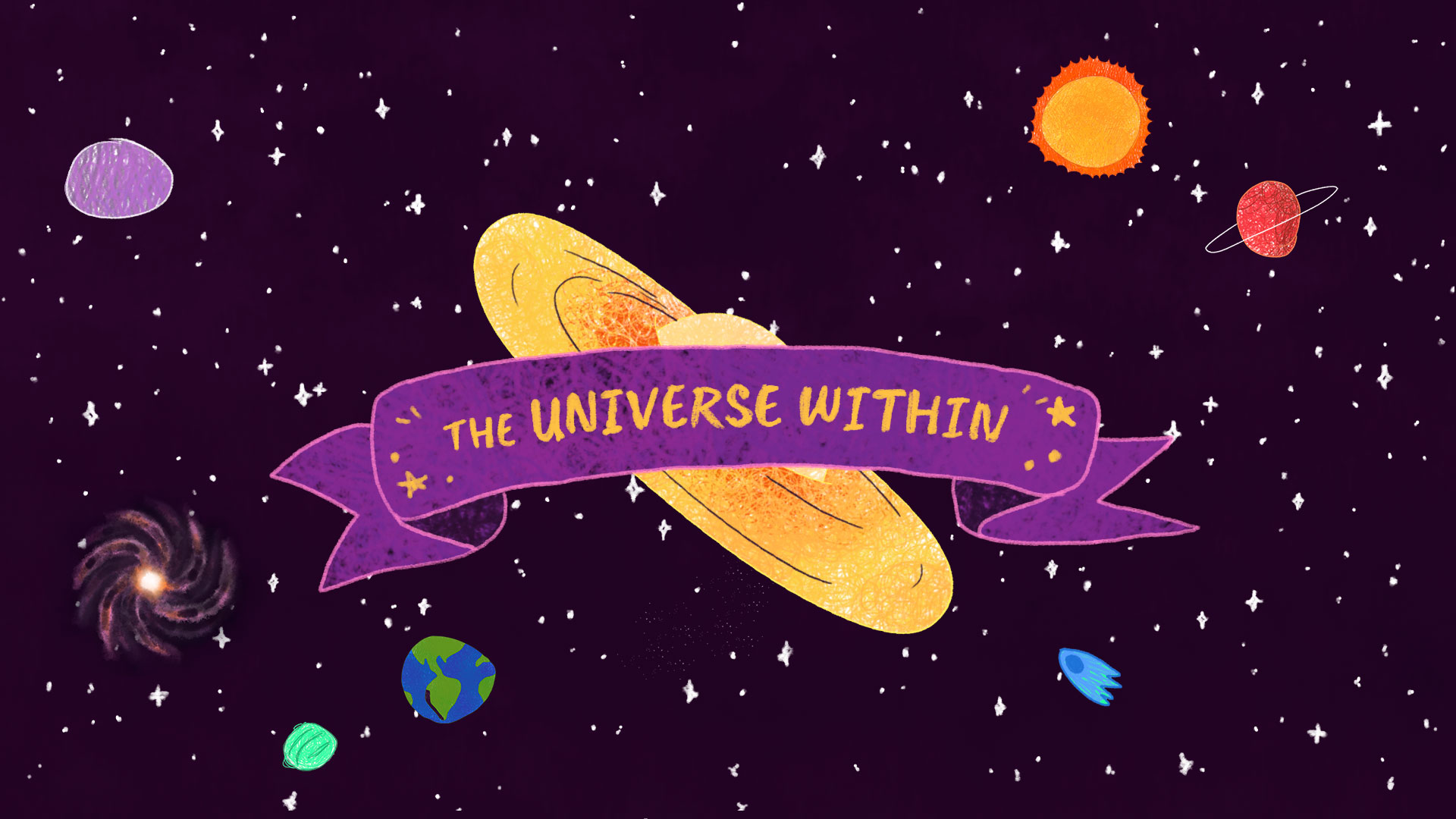 The Universe Within
Valentina Cruz Collins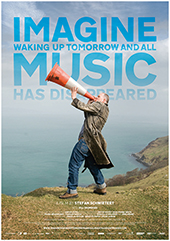 Imagine waking up tomorrow and all music has disappeared
Stefan Schwietert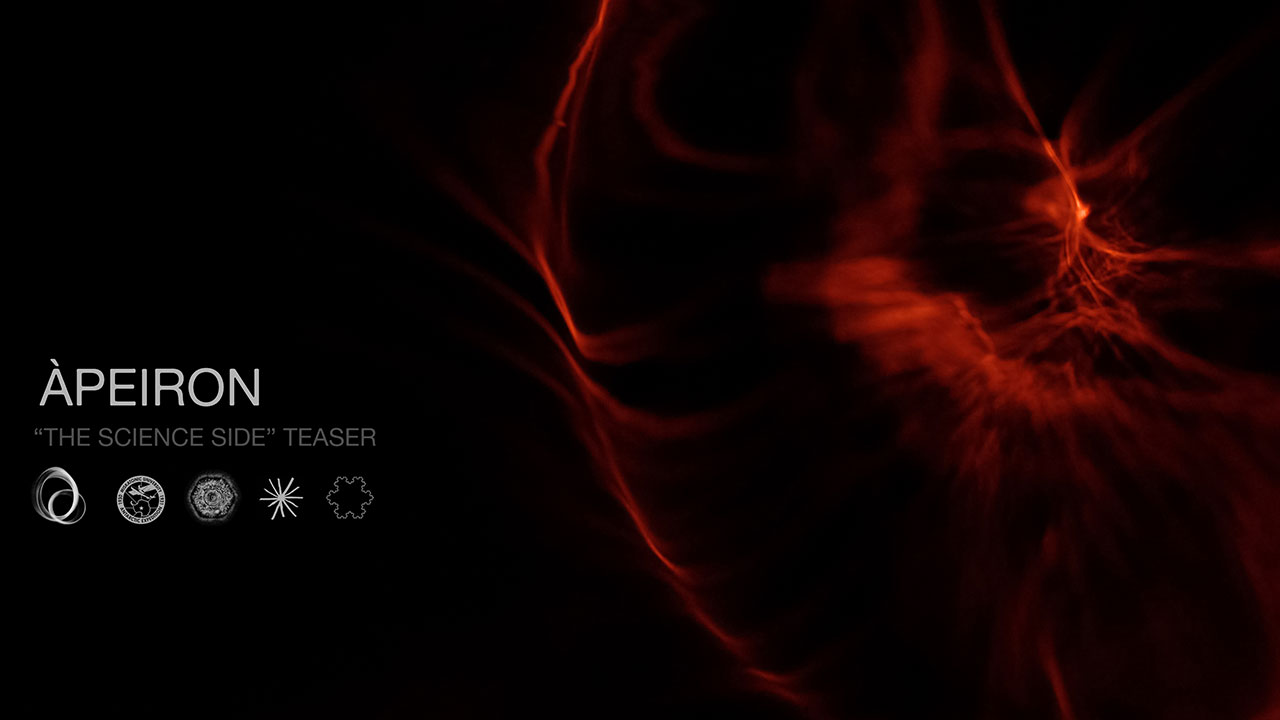 Àpeiron (Science Side Trailer)
Sandro Bocci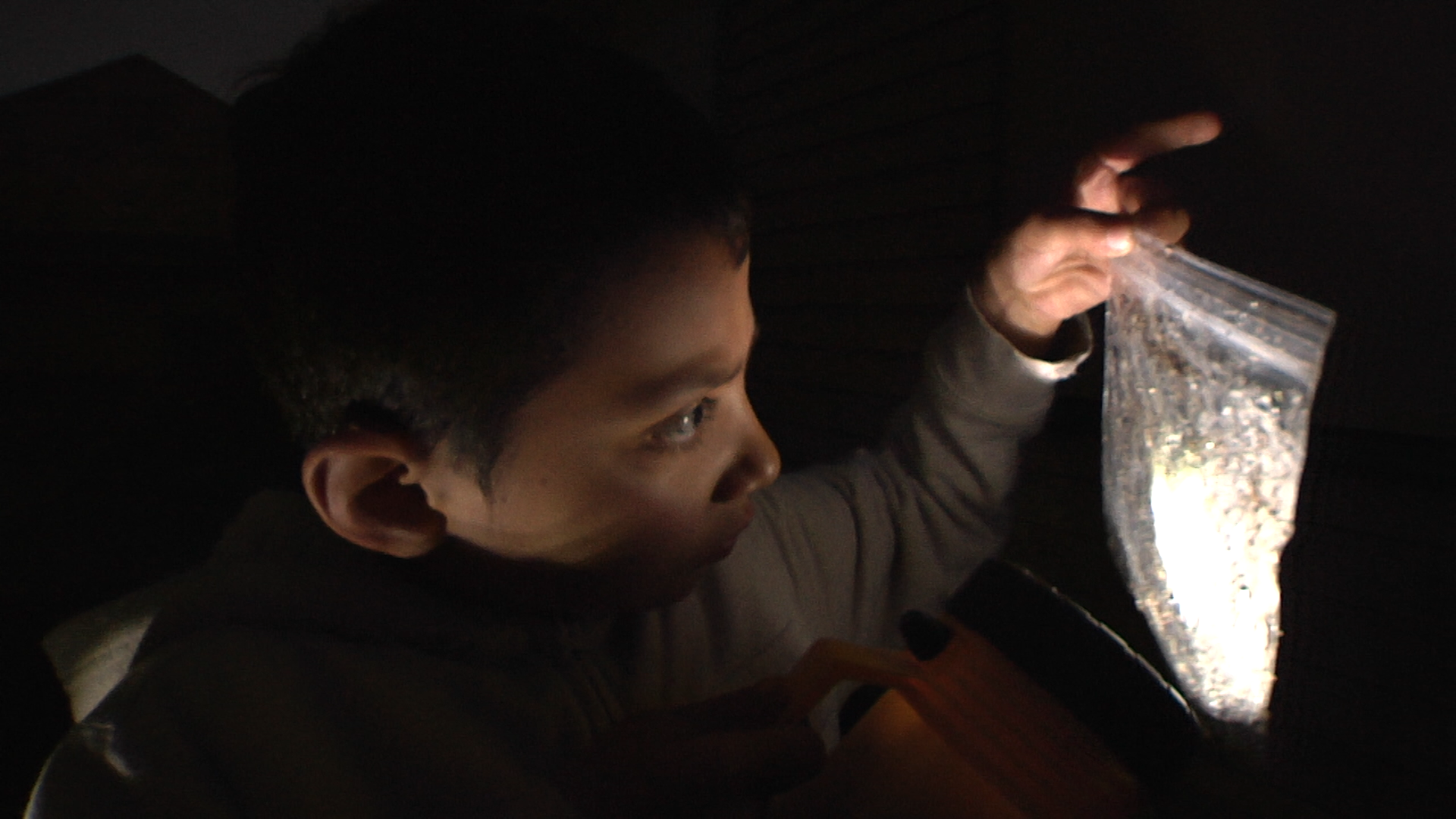 Treasure Island
Elizabeth Lo,Melissa Langer
Beyond Expression Bright
Erin Espelie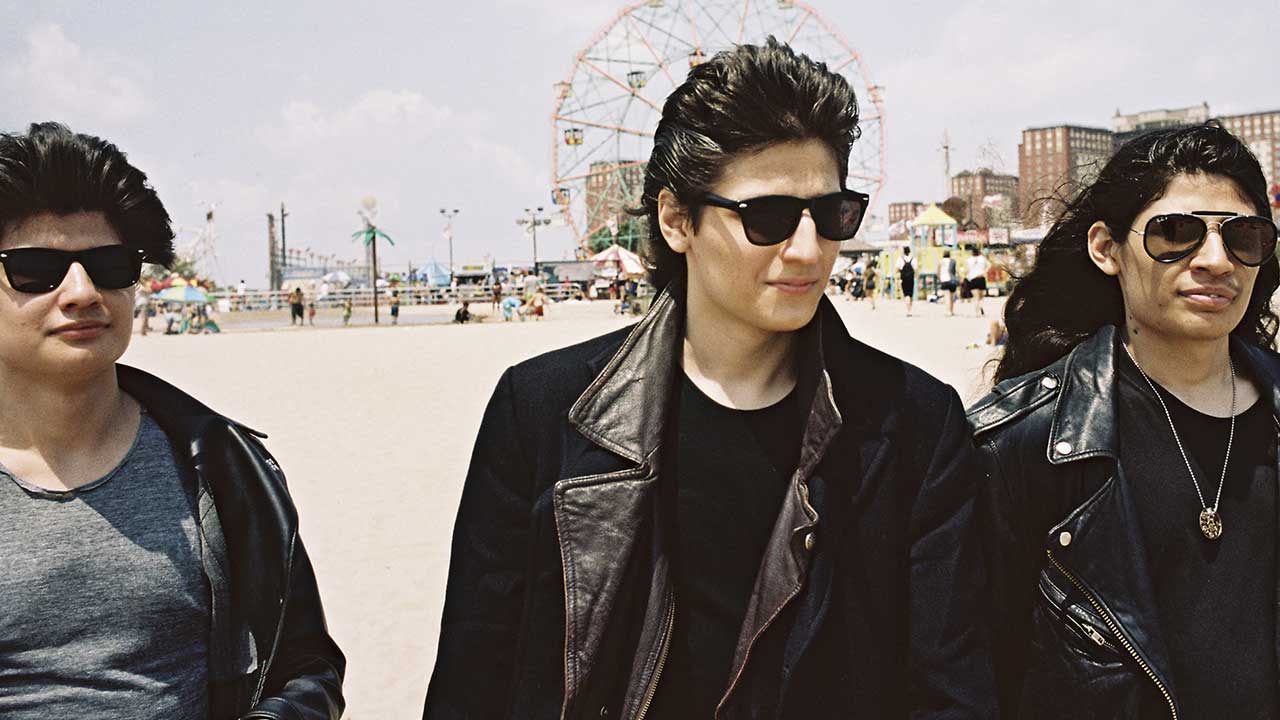 The Wolfpack
Crystal Moselle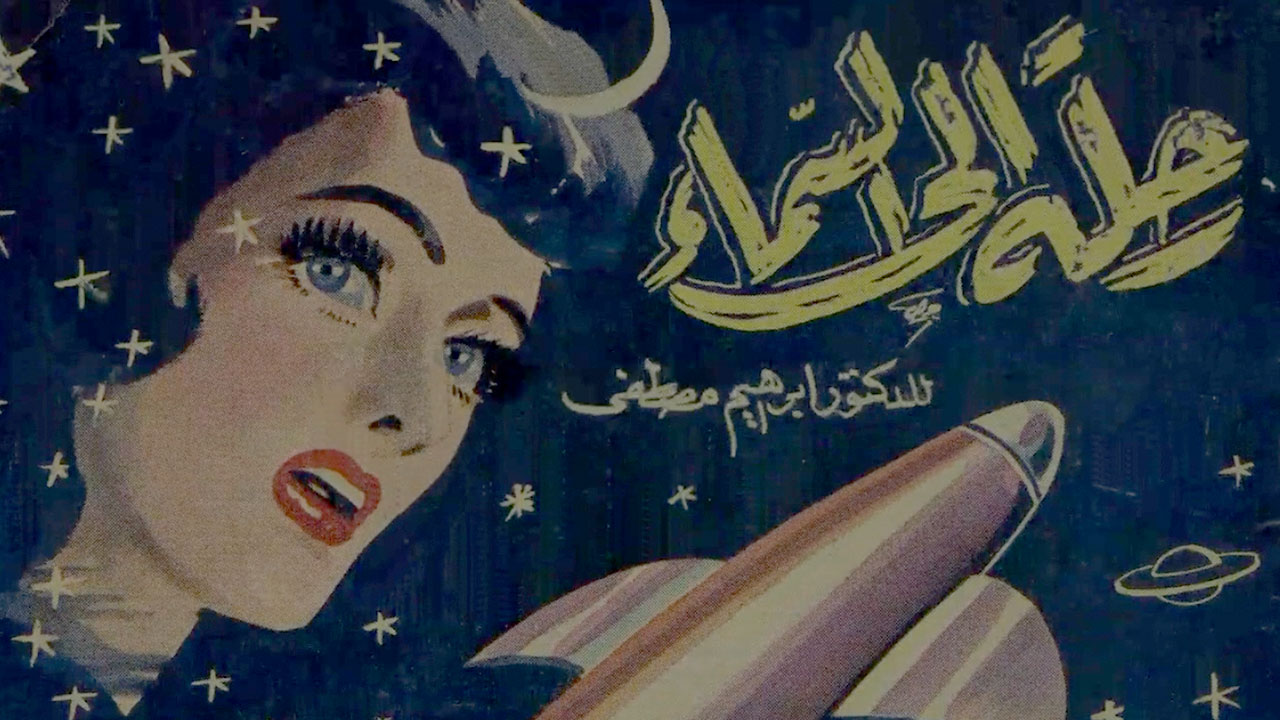 Sindbad Sci-Fi: Reimaging Arab Science Fiction
Sindbad Sci-Fi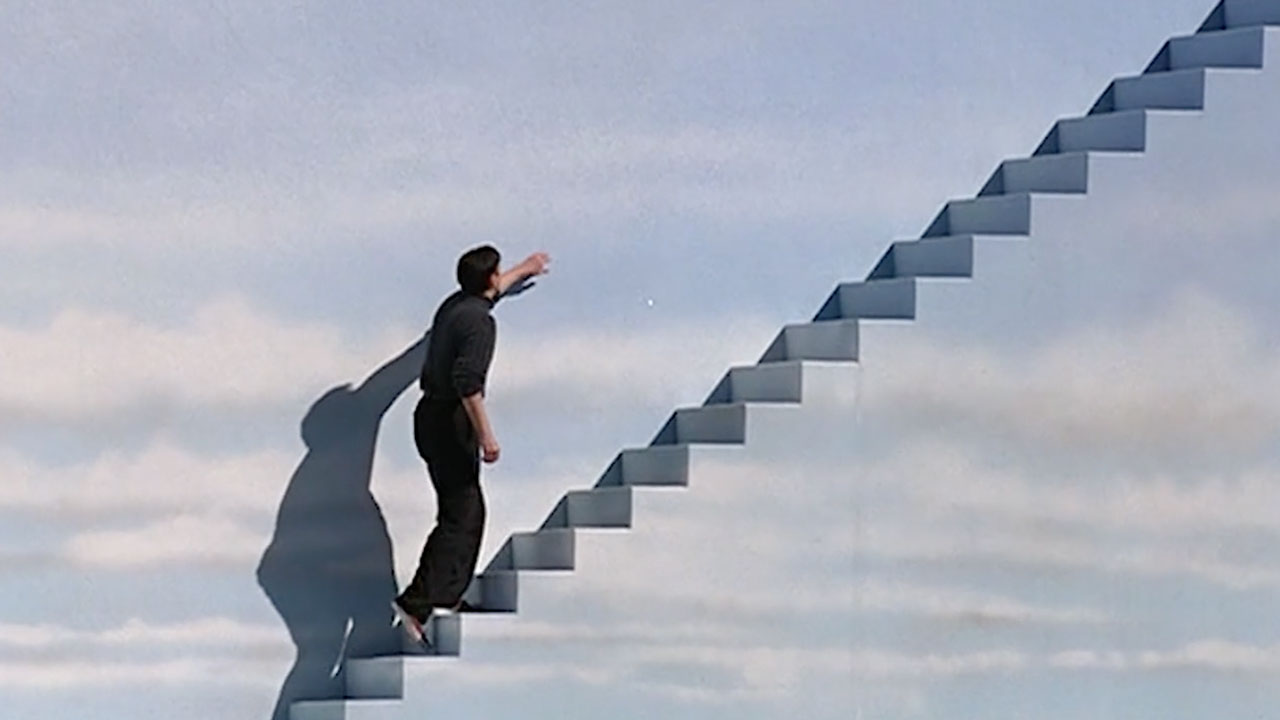 Can Neuroscience Make Super Movies?
Tom Malkowicz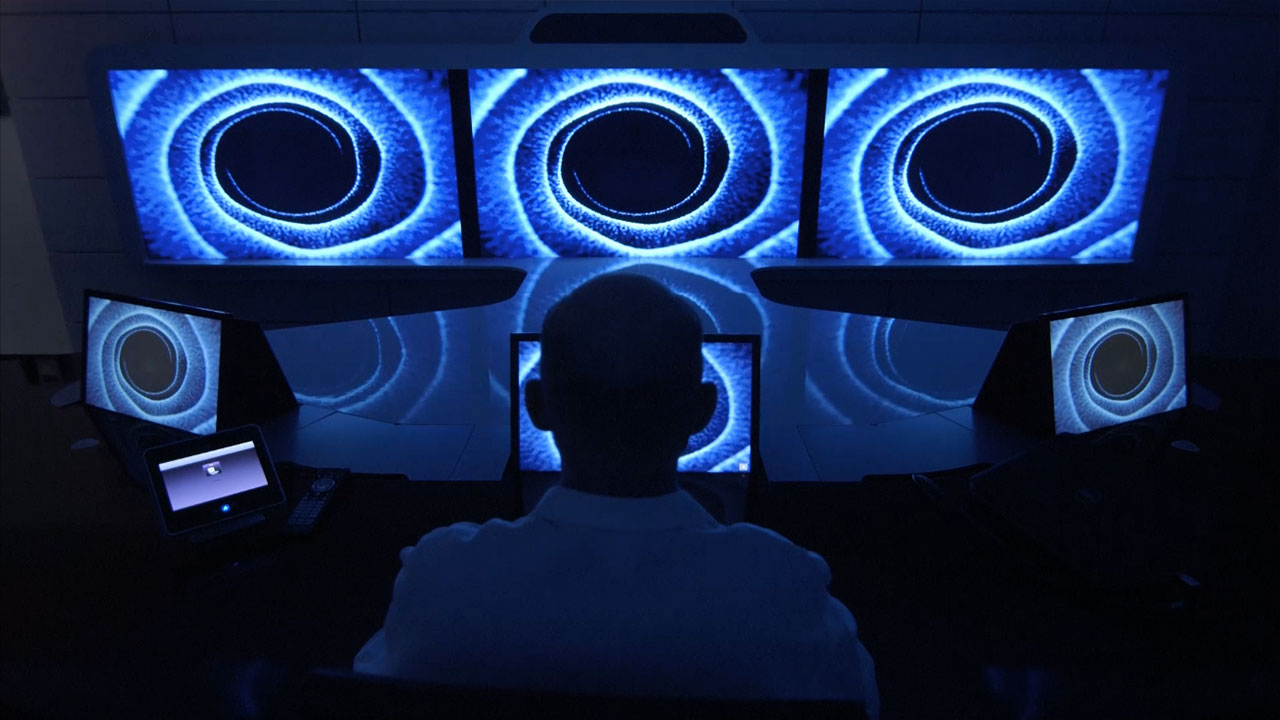 Spectrum
Cidney Hue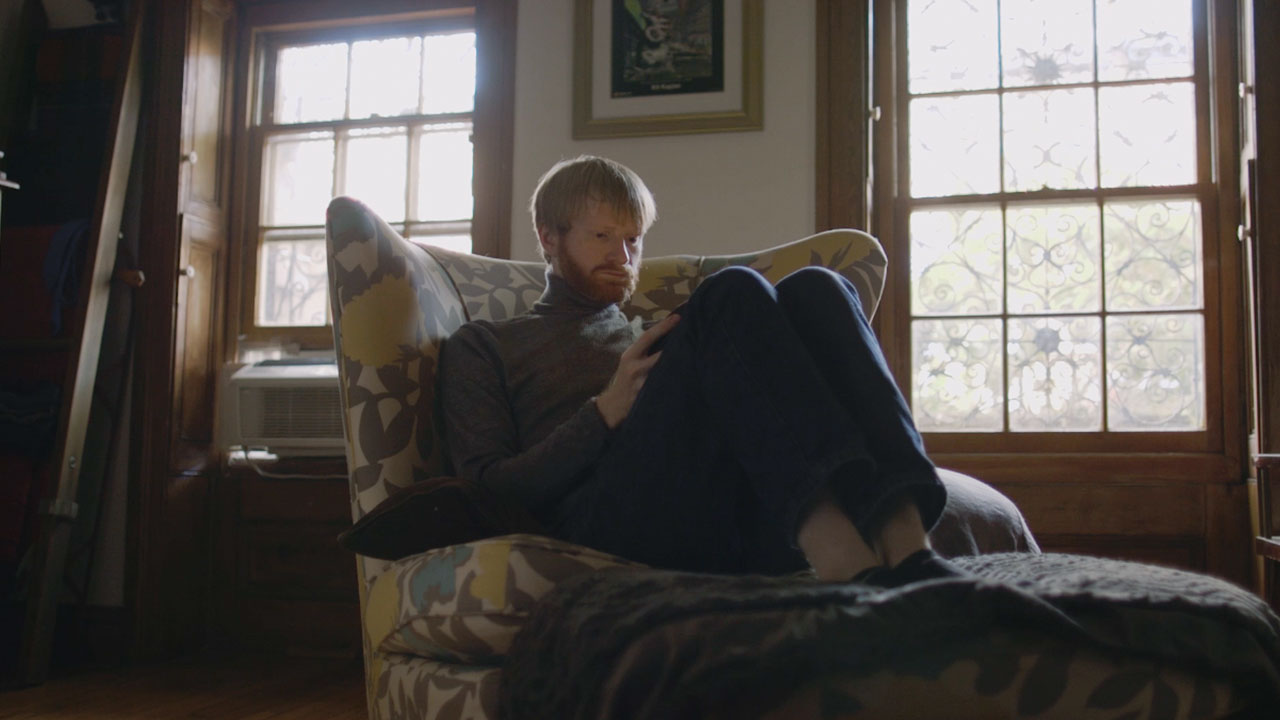 COLORCONDITION
Jason Chew,Rodrigo Valles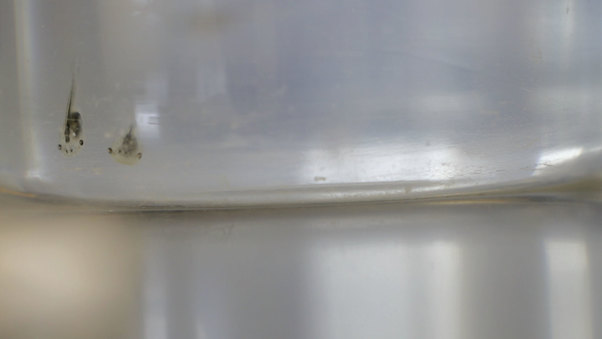 The Unbearable Lightness of a Tadpole
Alexis Gambis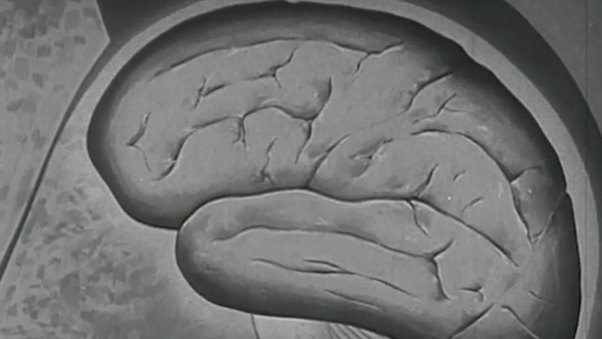 Field Work - World Cup: Kinetic
Alexis Gambis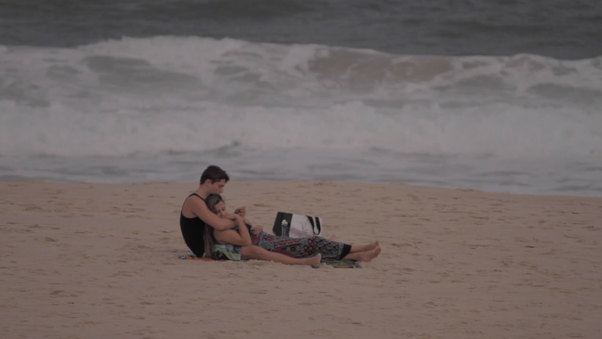 Field Work Brazil: Amor
Alexis Gambis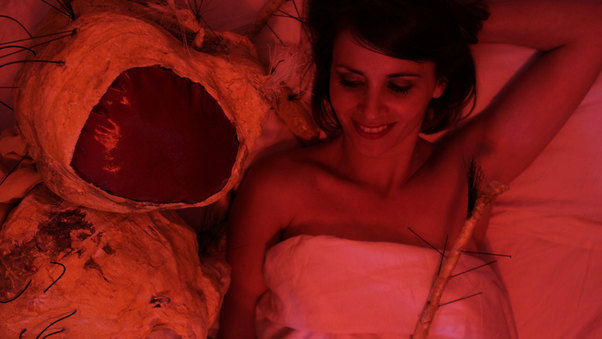 Courtship
Alexis Gambis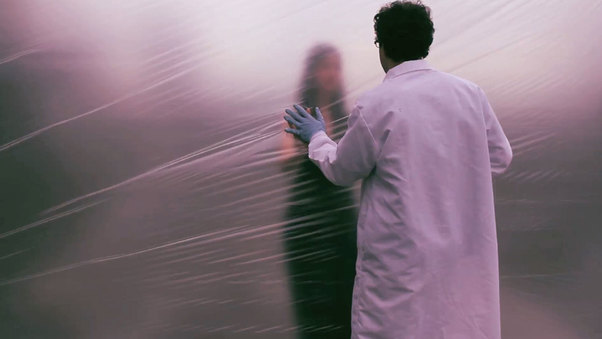 Mind Over Matter
Alexis Gambis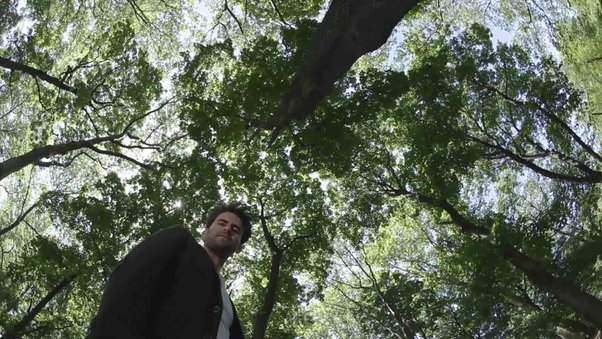 We Just Don't Know
Alexis Gambis
Turn It Upside Down
Nate Dorr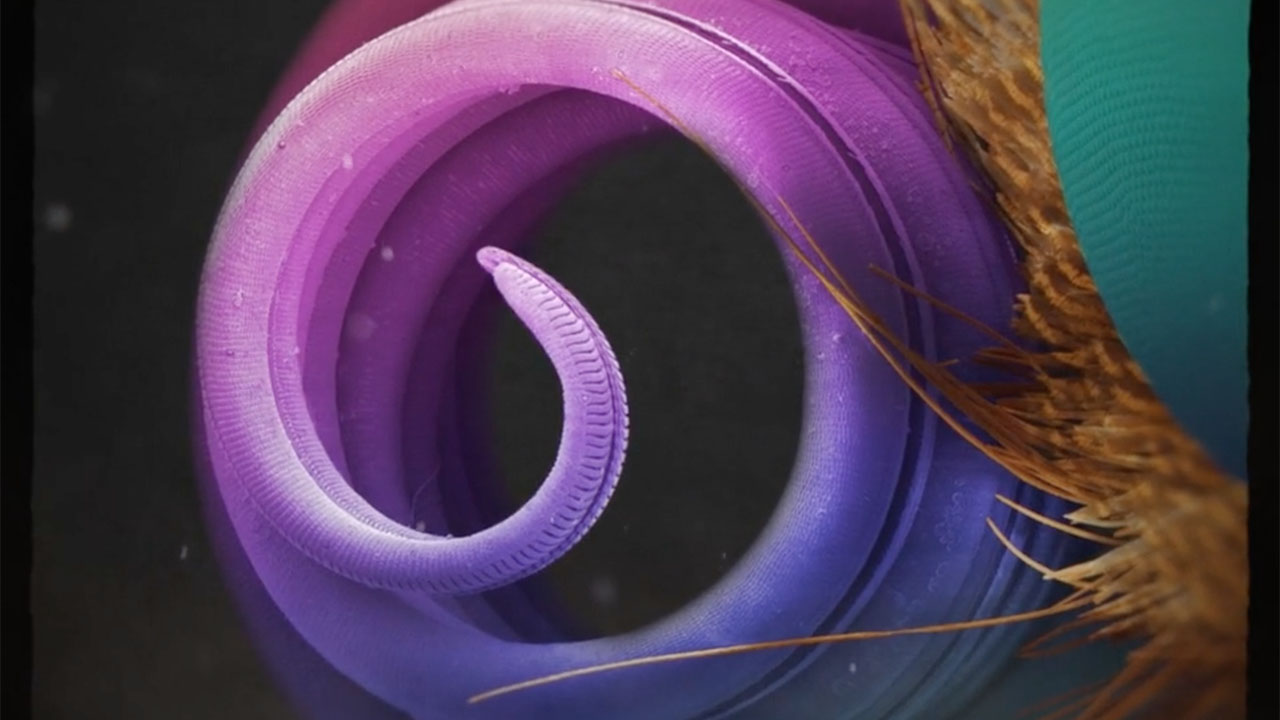 Non Linear
Linnea Rundgren, Hugo Farrant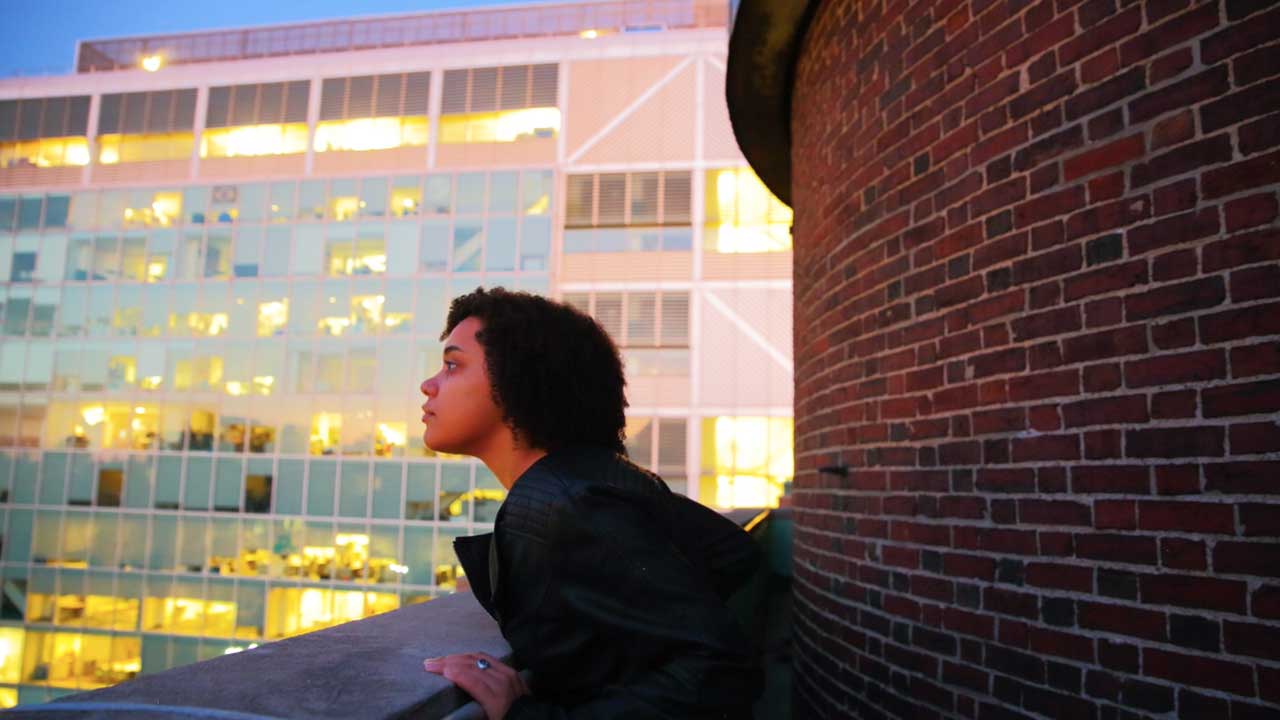 Stuck in the Past
Javier Diez,Moiya McTier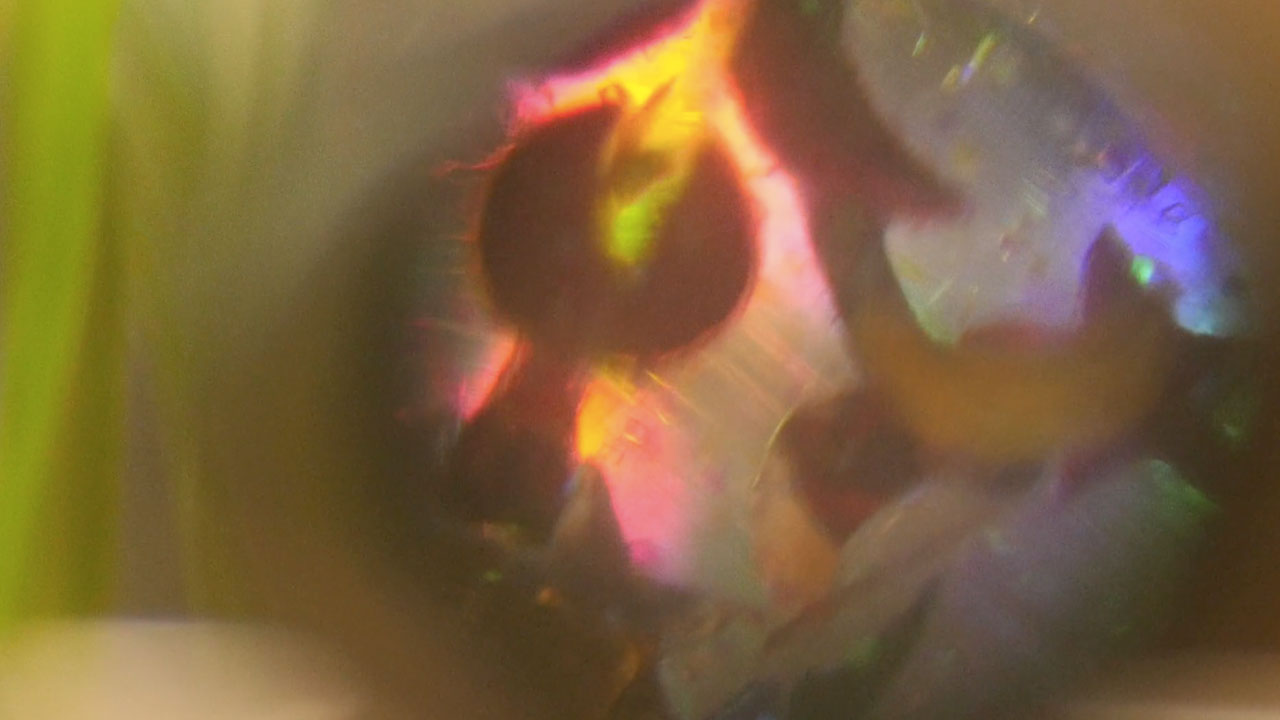 Peur (Fear)
Marine Koenig,Laetitia Grabot,Helene Louis,Loic Carrera
The Chemical House
Anne-laure Languille,Eric Gayer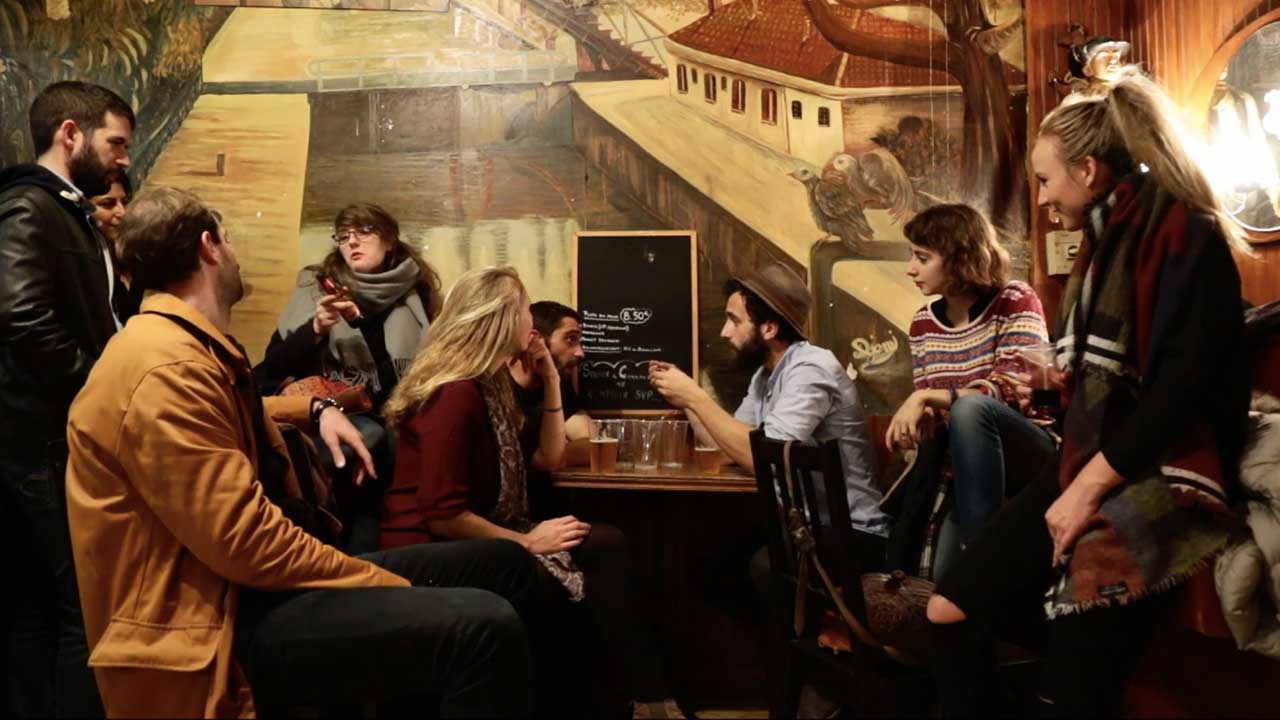 Bien Heureux (All is Well)
Pierre-Arnaud Lime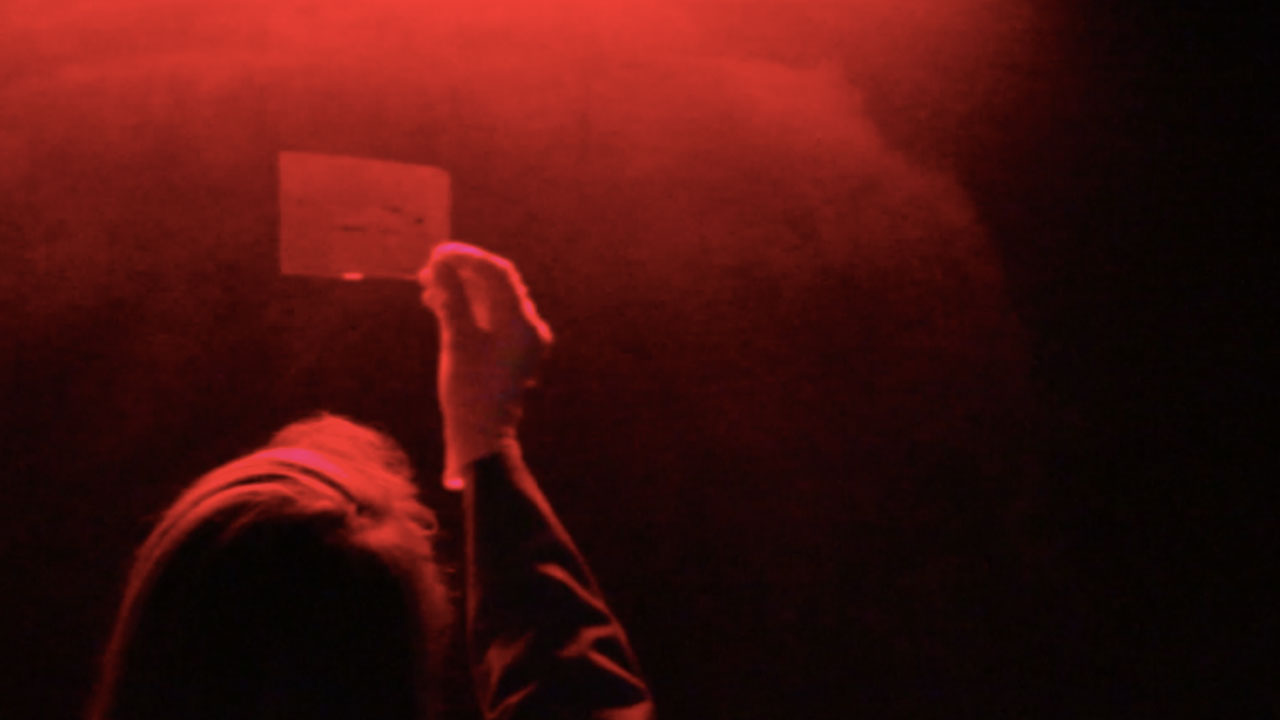 95%
Marie Coutelier,Alexandre Labarussiat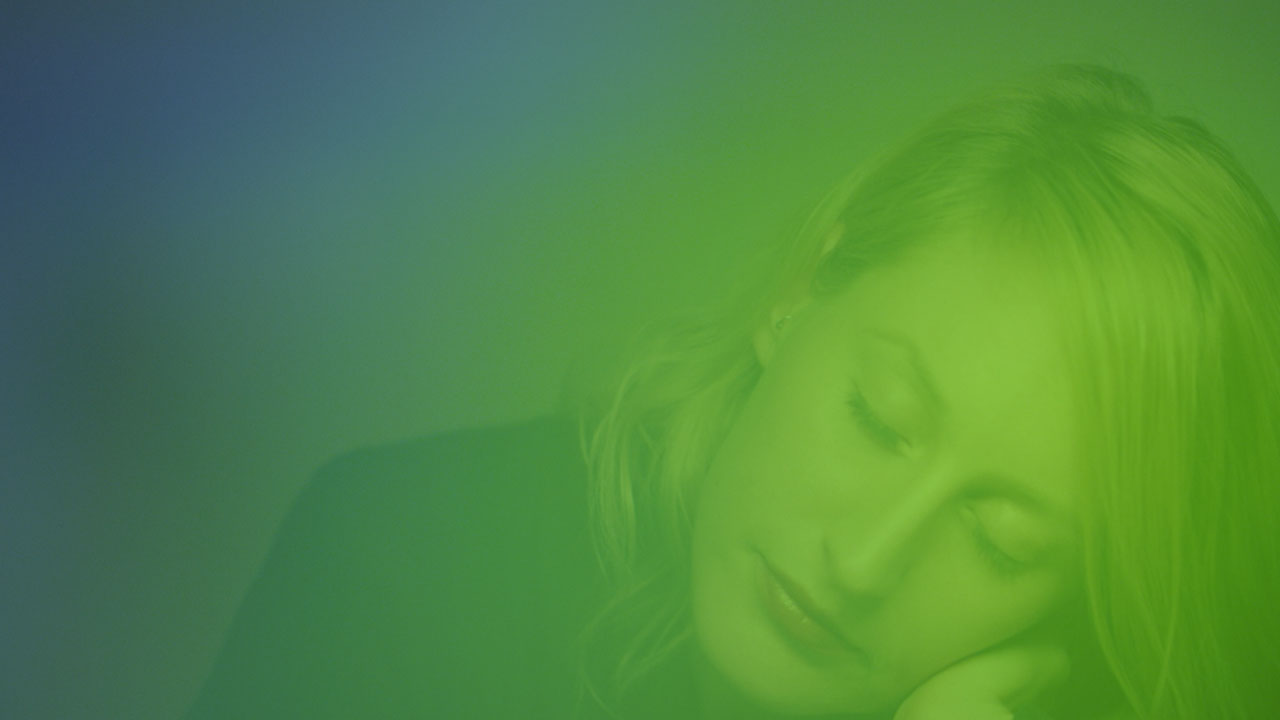 Happy Tree
Jonathan Minard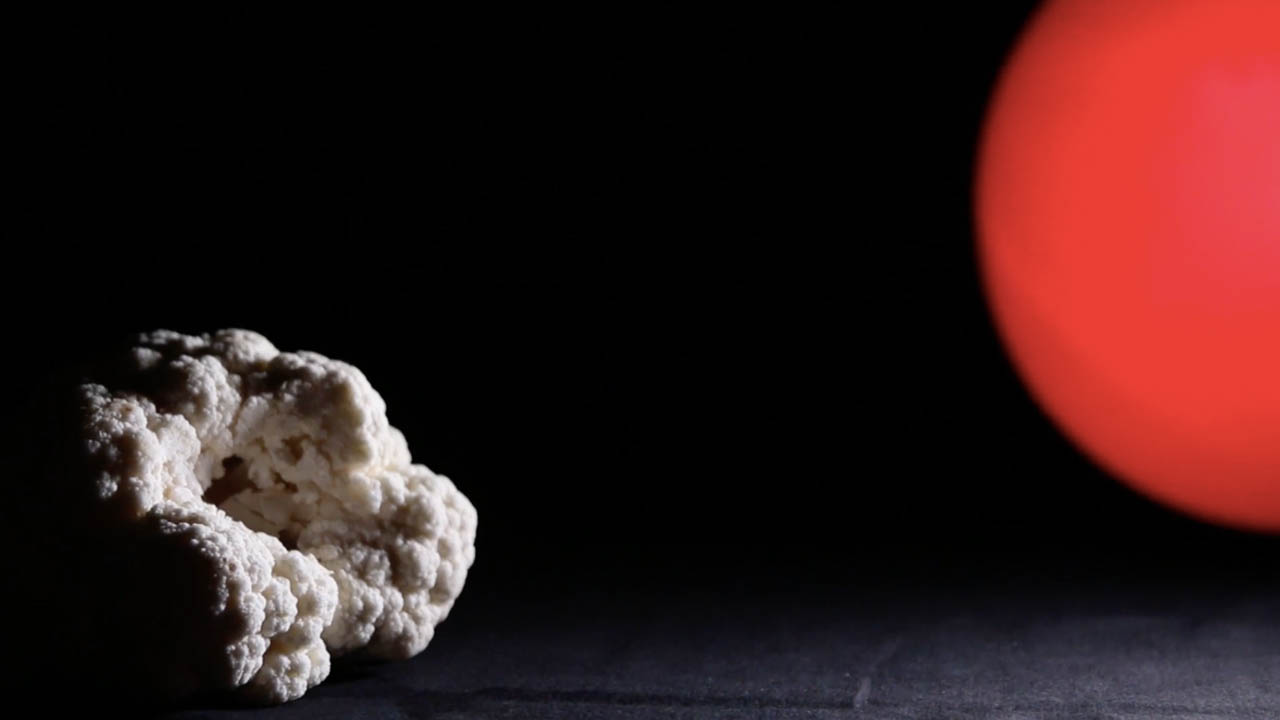 La Thérapie Photodynamique (Photodynamic Therapy)
Clement Dupont,Salvo Manzone
Flat Out Amazing
Pedro Gomez Millan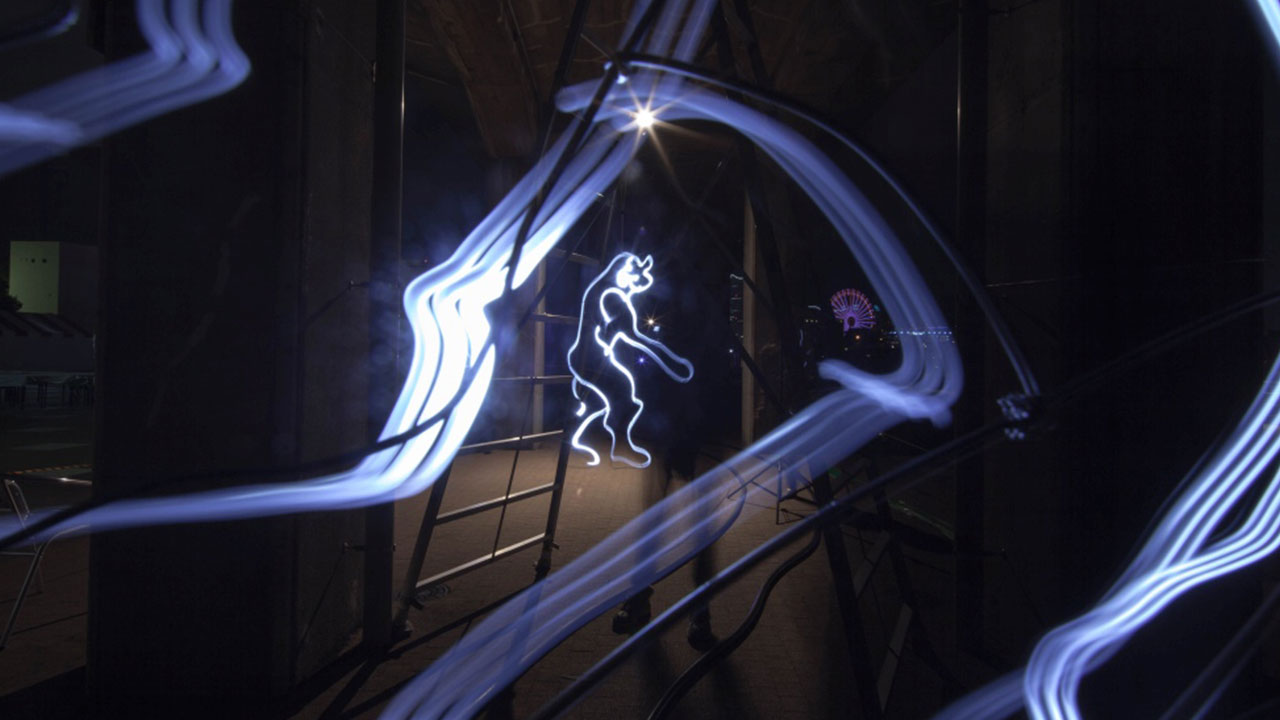 Track
TOCHKA (Takeshi Nagata & Kazue Monno)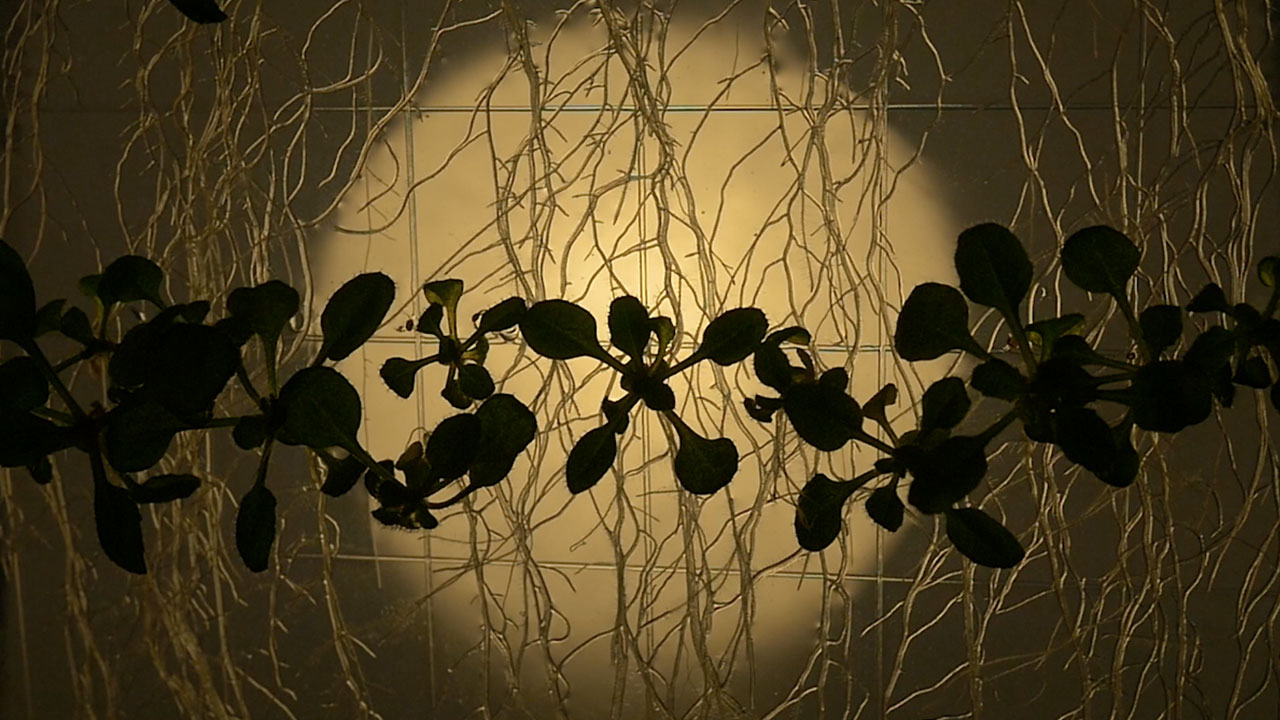 Arabidopsis thaliana
Toma Peiu,Nicholas DelRose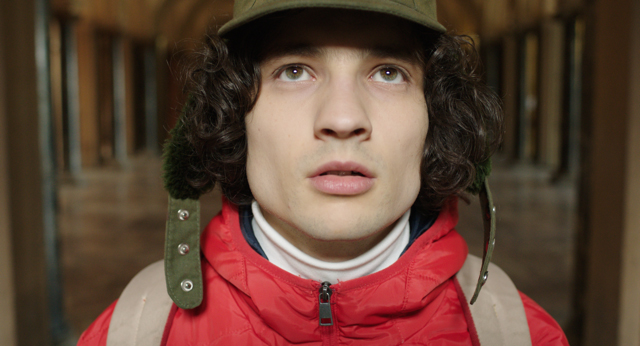 Quand on ne sait pas voler (If you can't fly)
Thomas Keumurian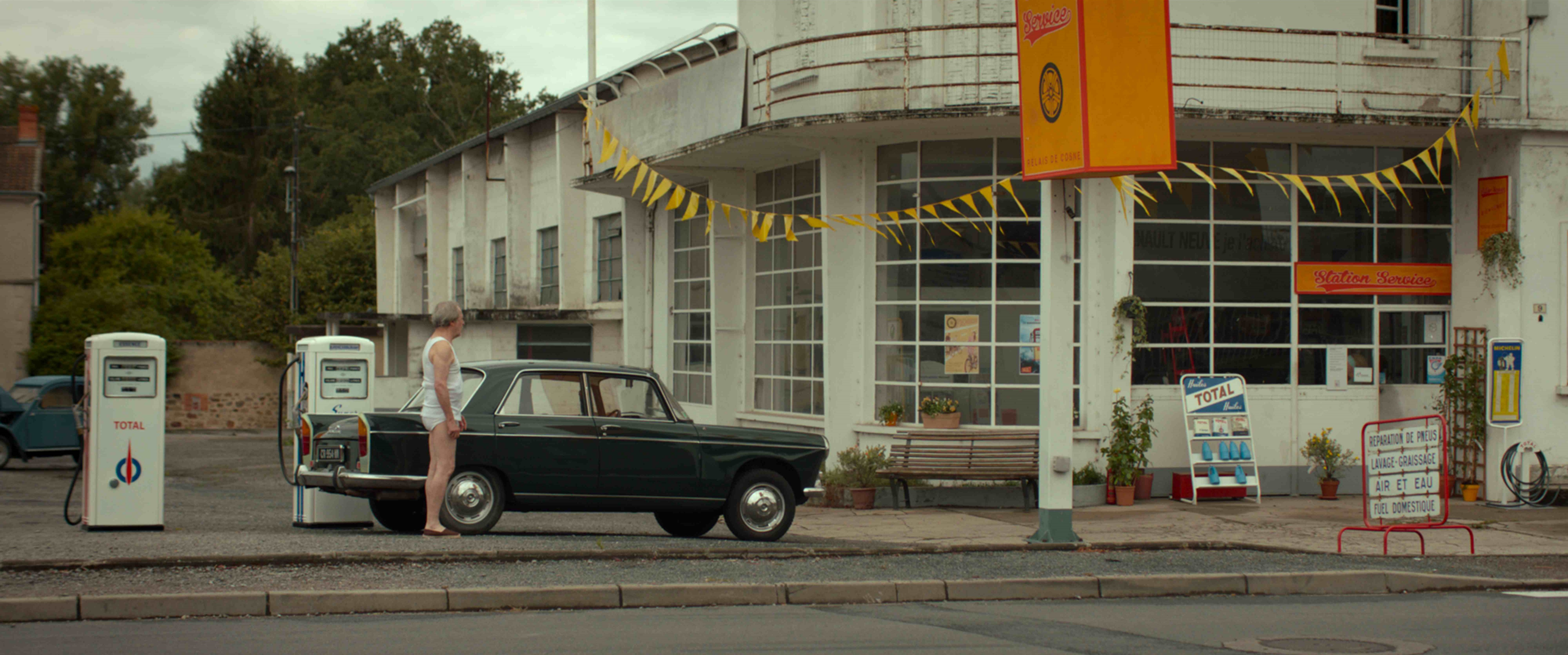 15 Francs, Flowers and Panties…
Maud Garnier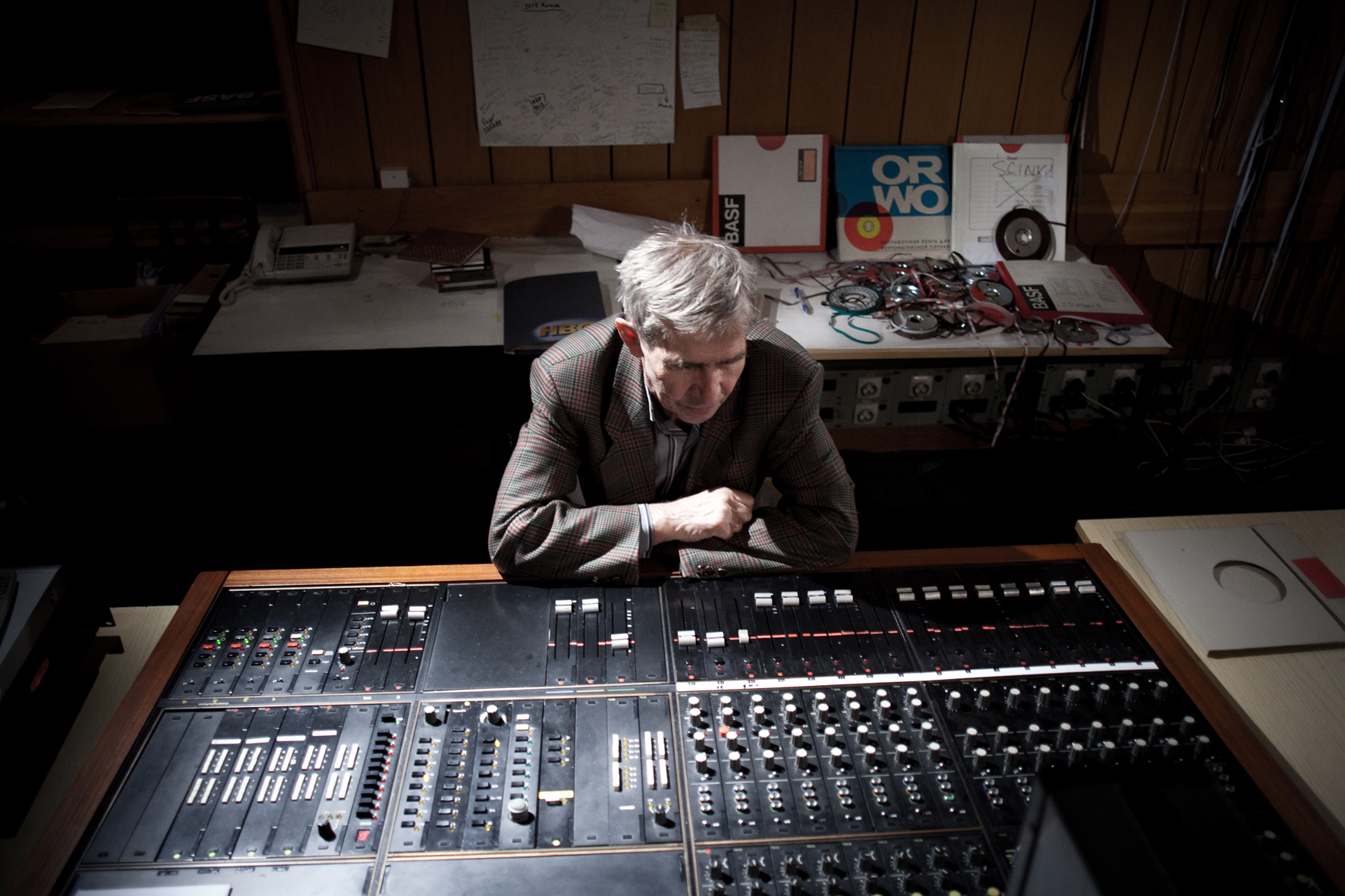 15 Corners of the World
Zuzanna Solakiewicz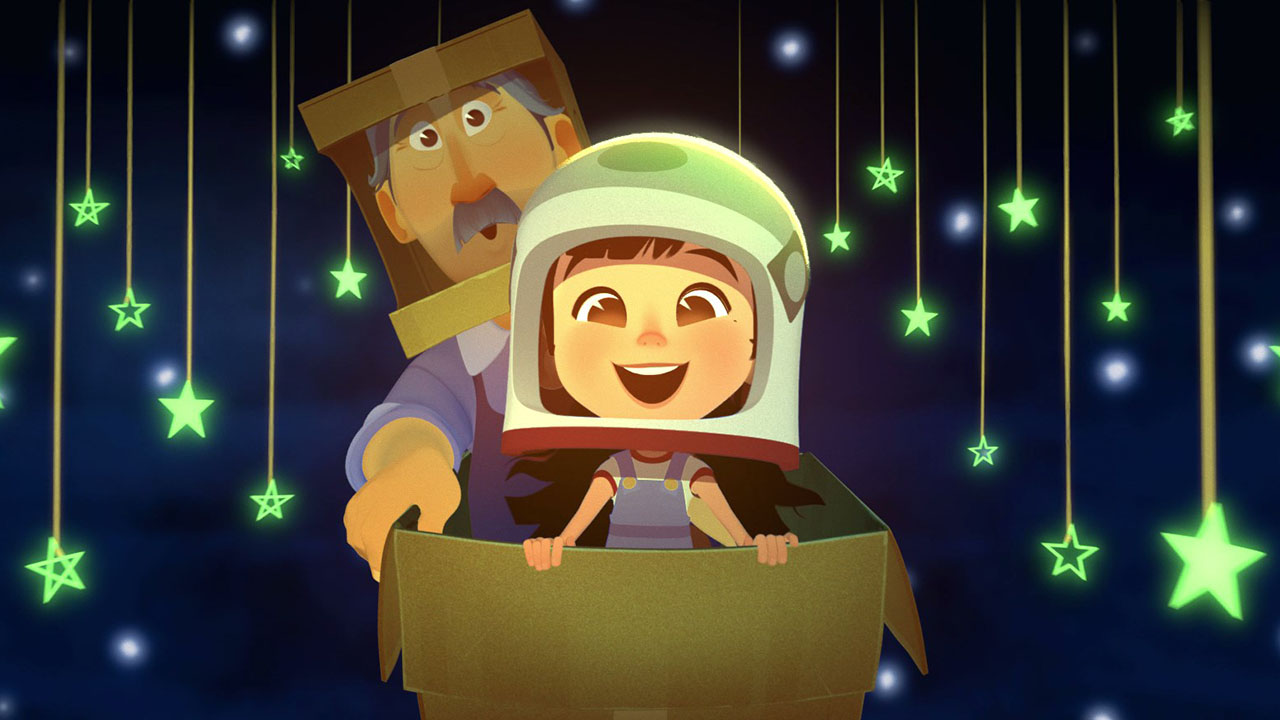 One Small Step
Andrew Chesworth, Bobby Pontillas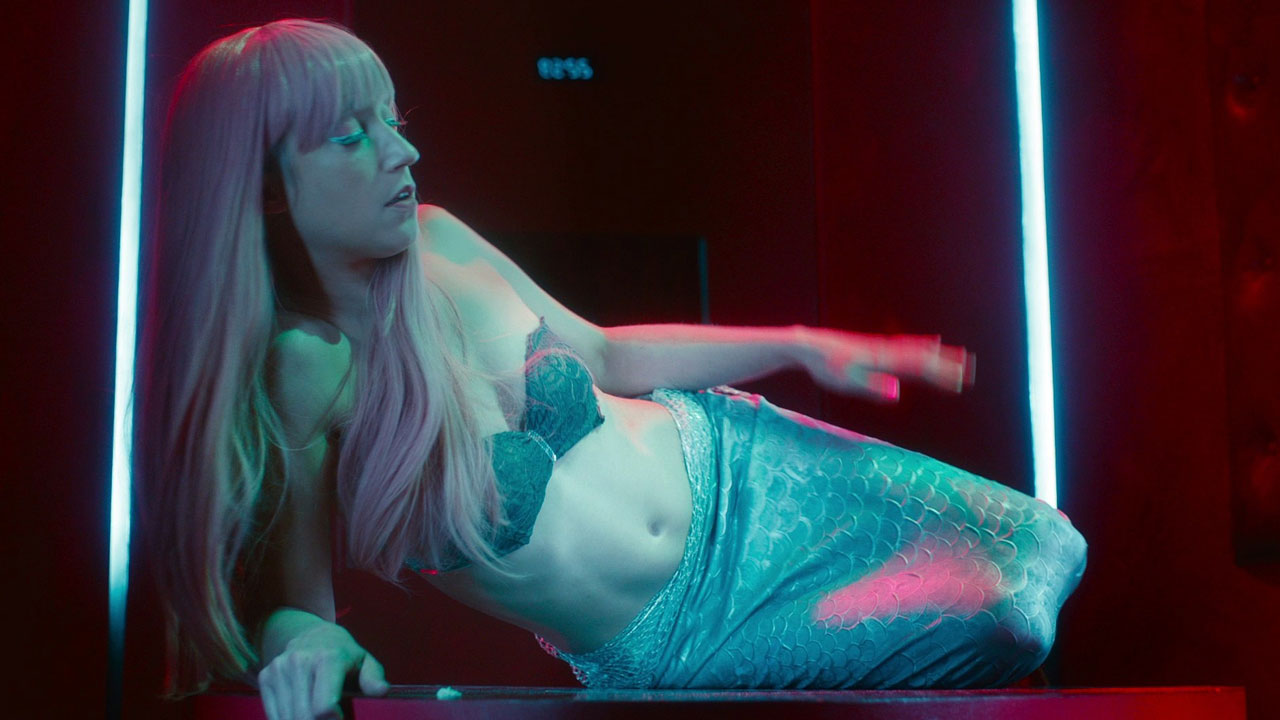 Noyade Intedite (No Drowning)
Mélanie Laleu
Orgesticulanismus
Mathieu Labaye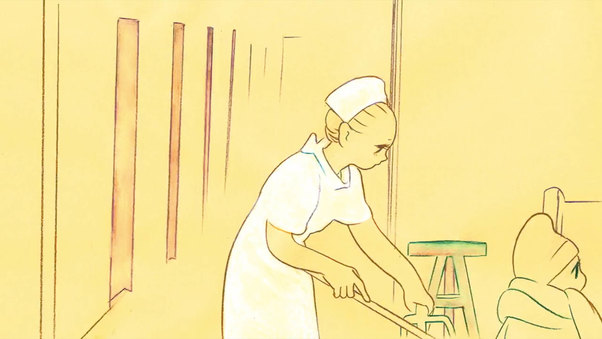 Airy Me
Yoko Kuno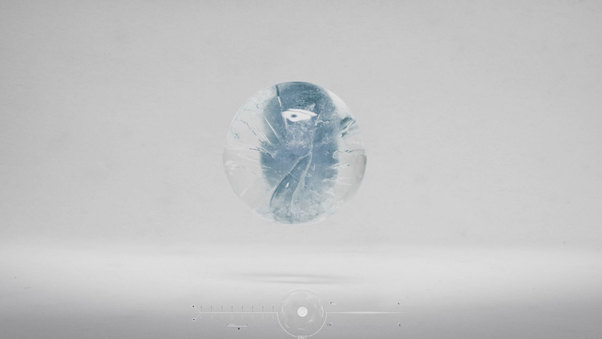 Gravity
Clemens Wirth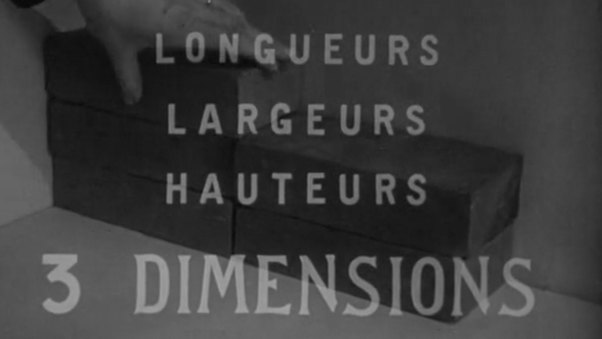 Fourth Dimension
Jean Painlevé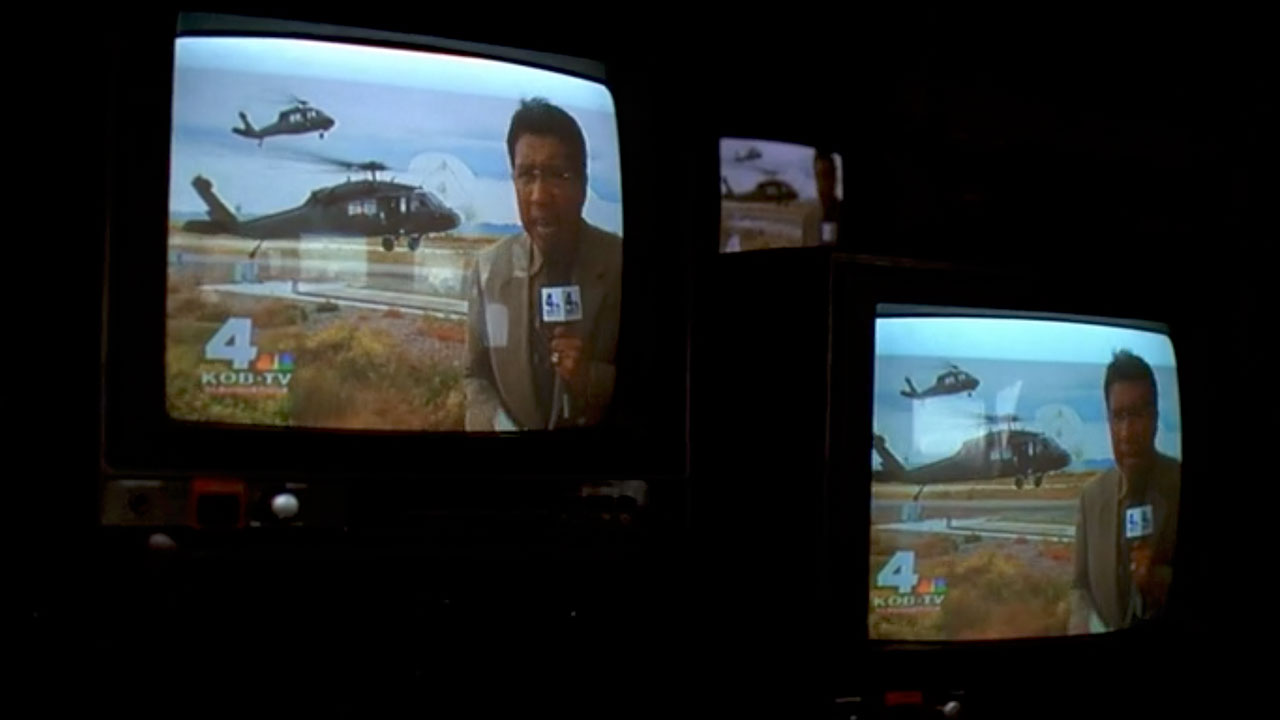 Manufactured Science
Tal Danino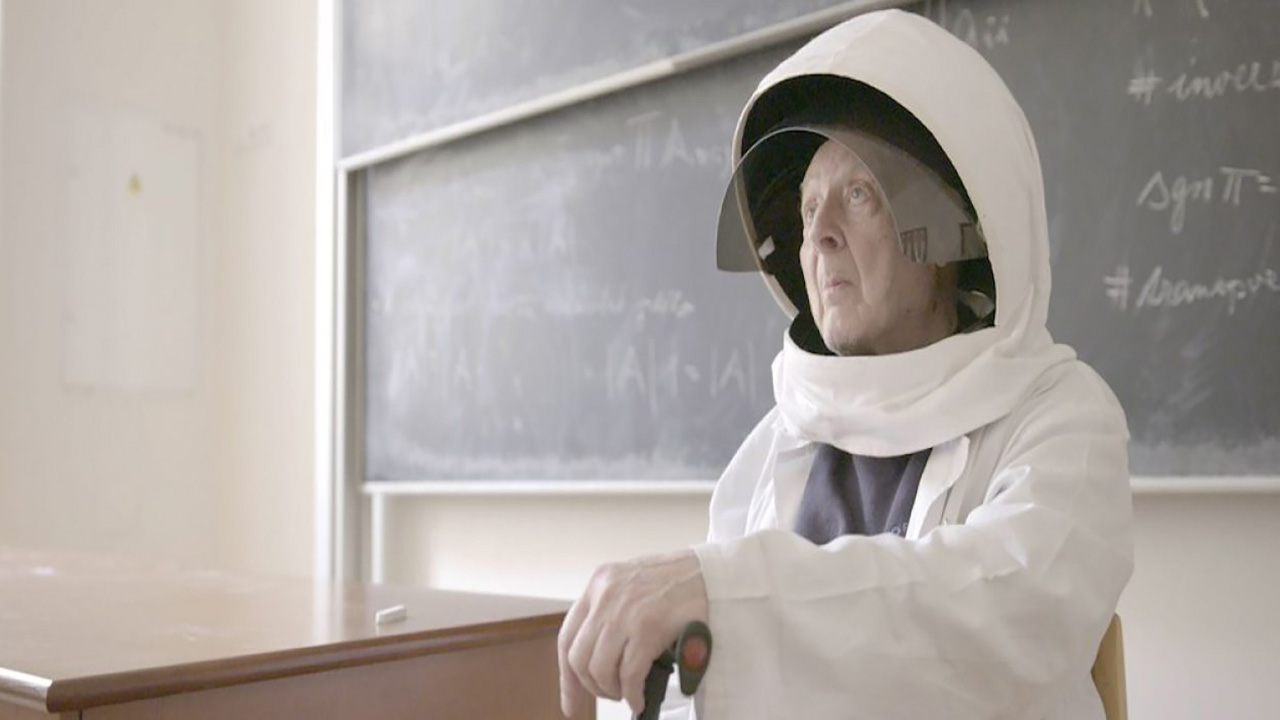 Ticket to the Moon
Veronika Janatkova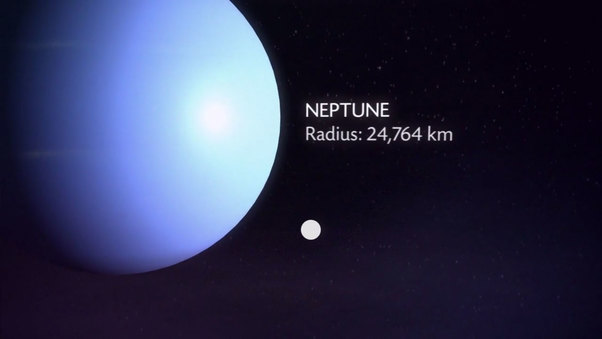 Scale
Brad Goodspeed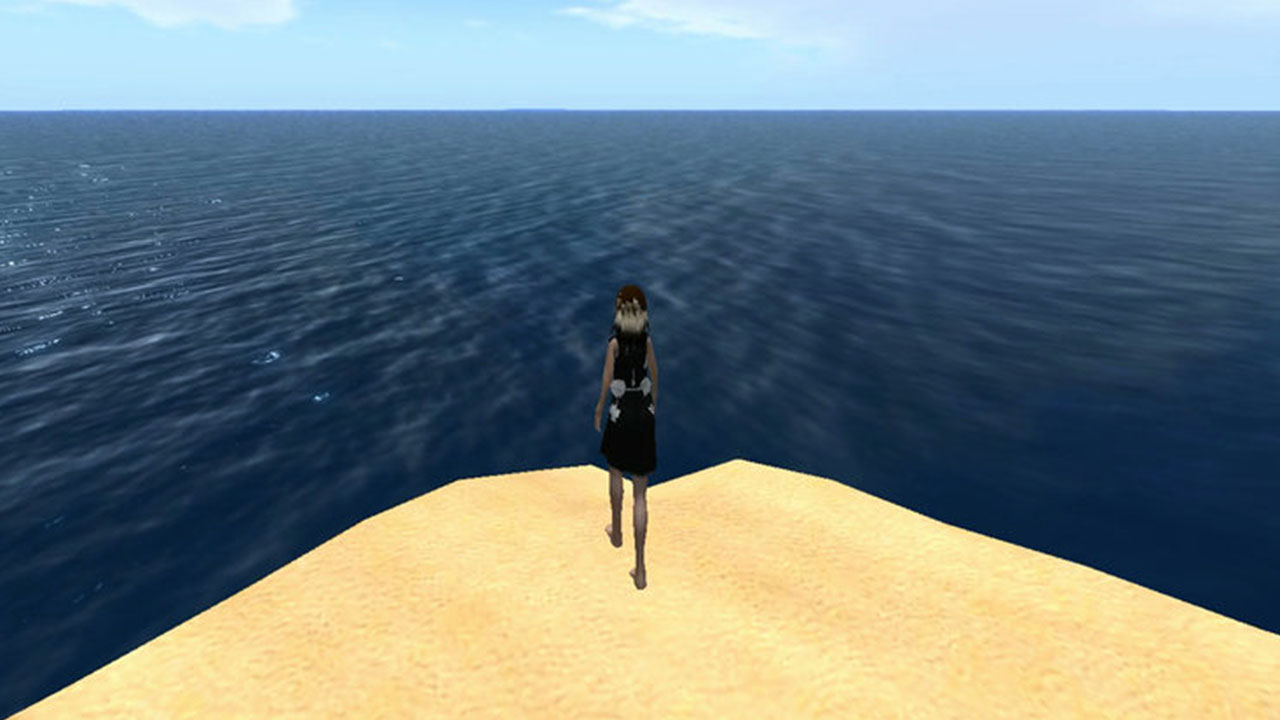 Utopia 1.0
Annie Berman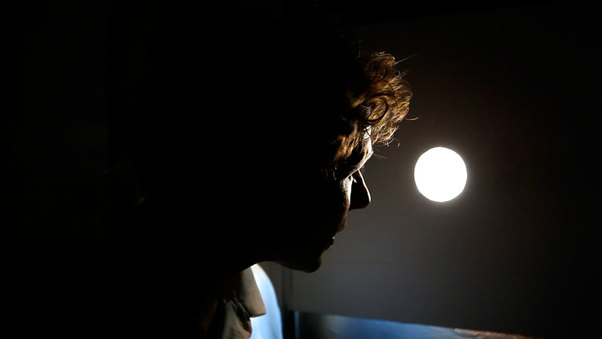 Invisible
Lia Giraud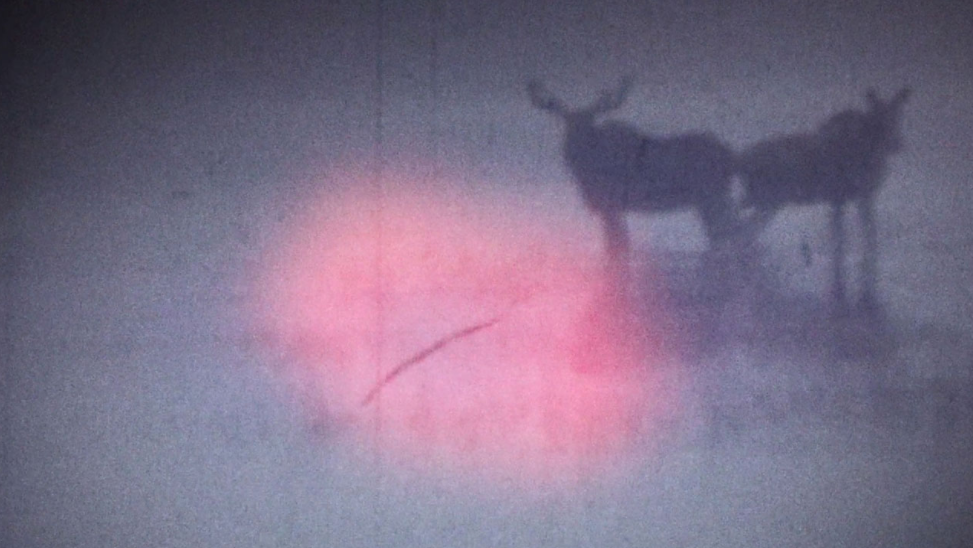 Night Fair
Cynthia Naggar, Gueze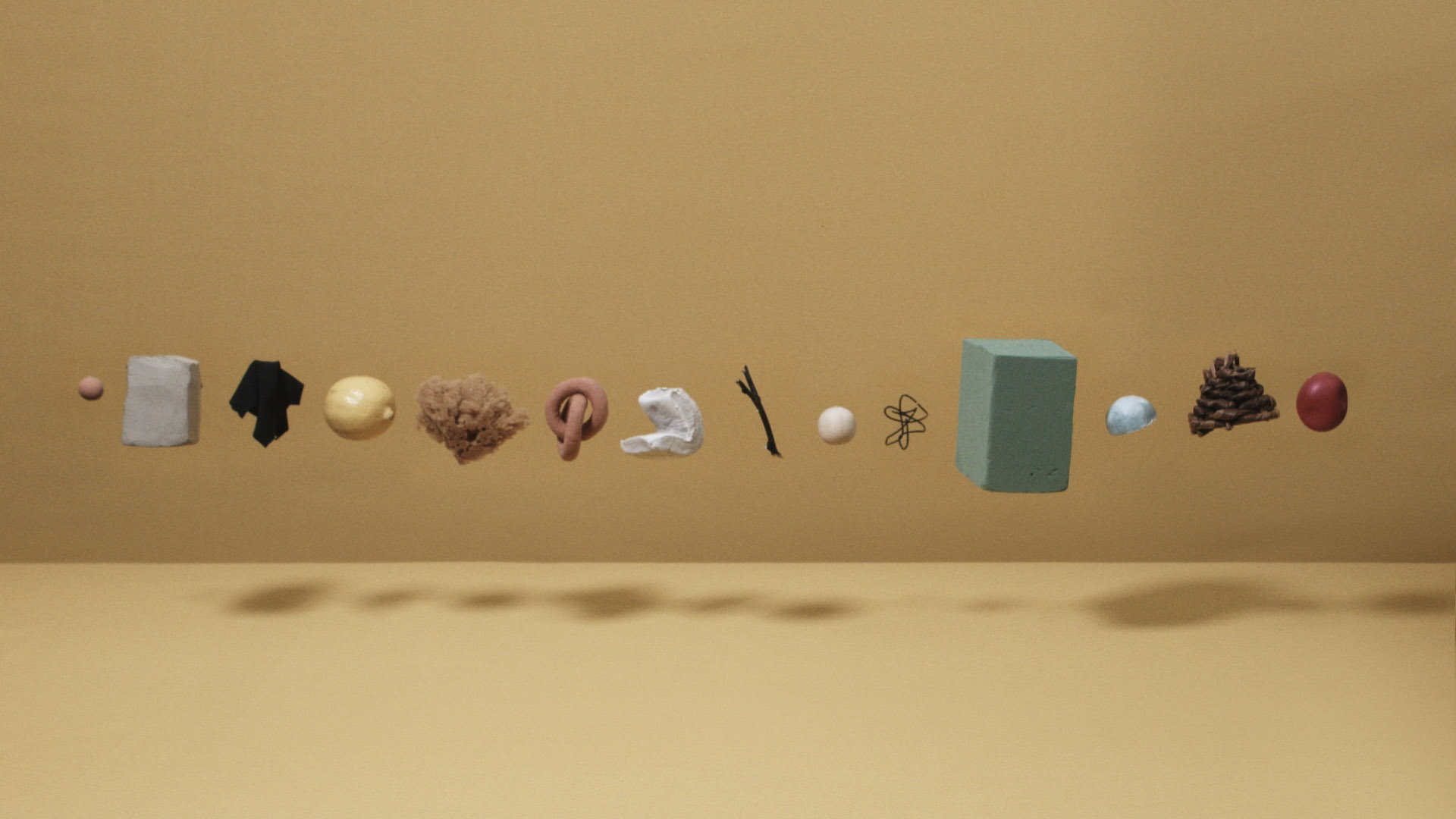 Sequence
Jin Angdoo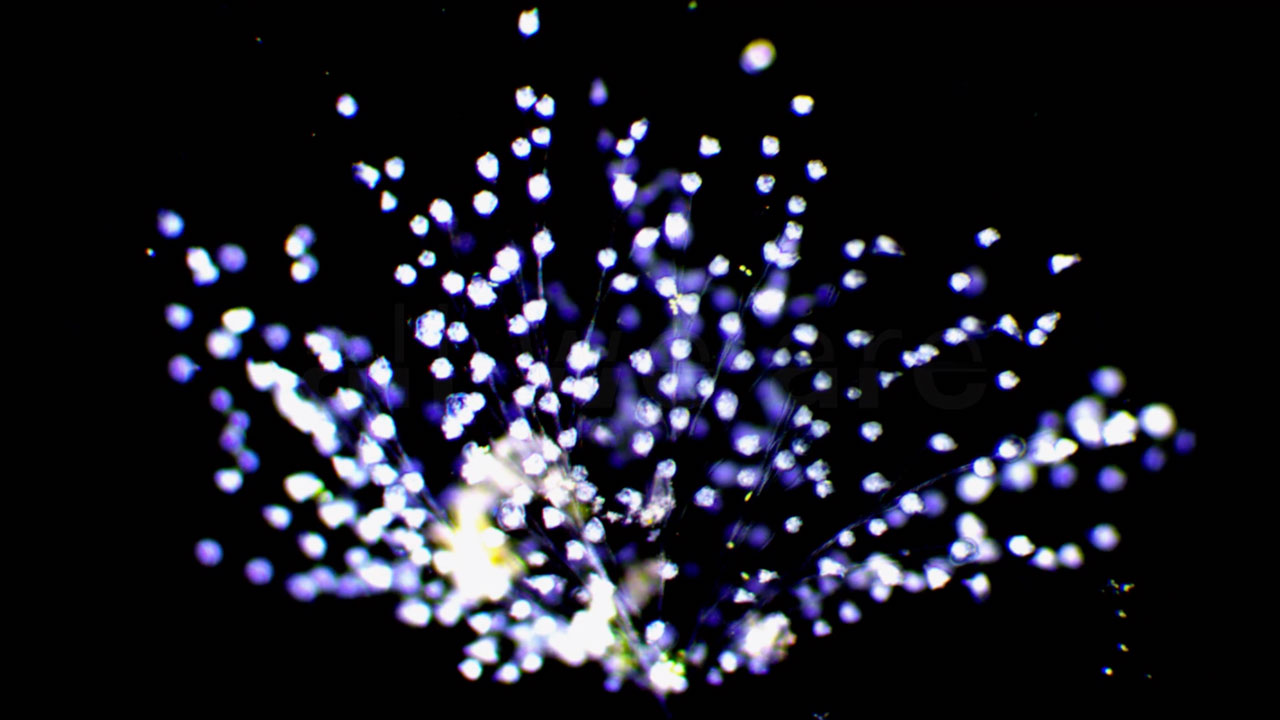 All We Are
Julia Van Etten, Marleine van der Werf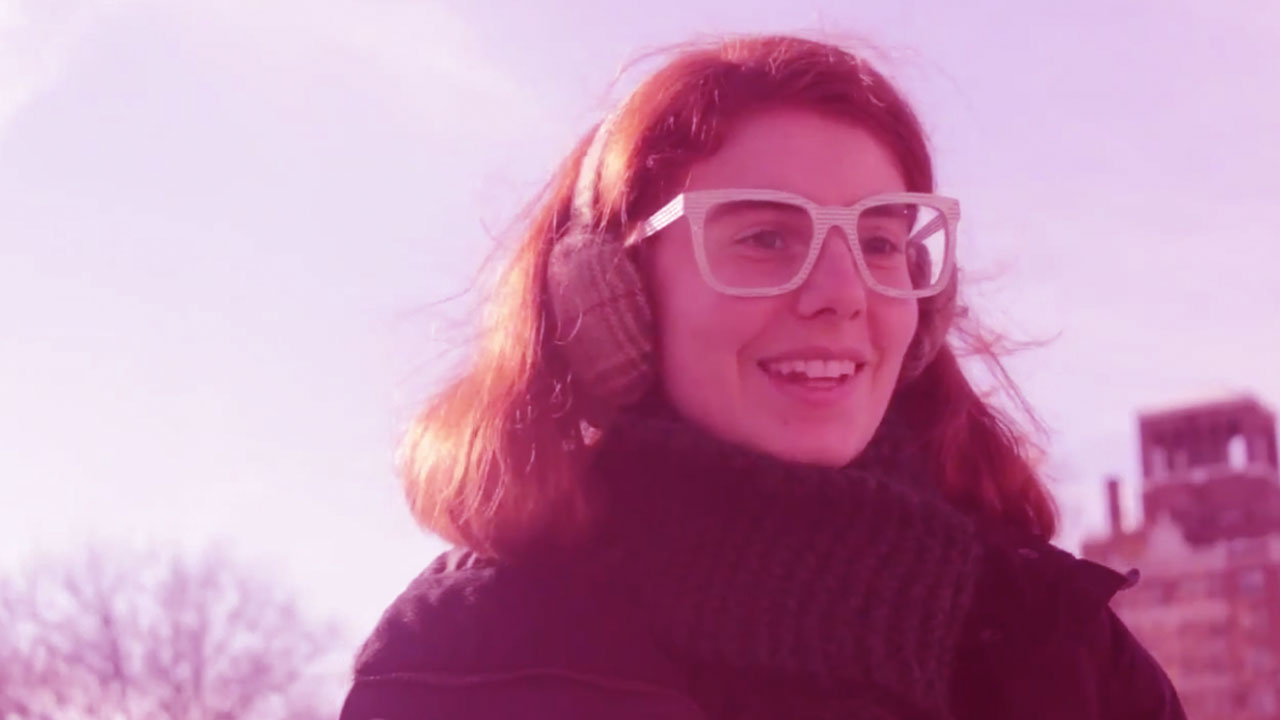 What is Love?
Julie Yoon,Manasi Vaidya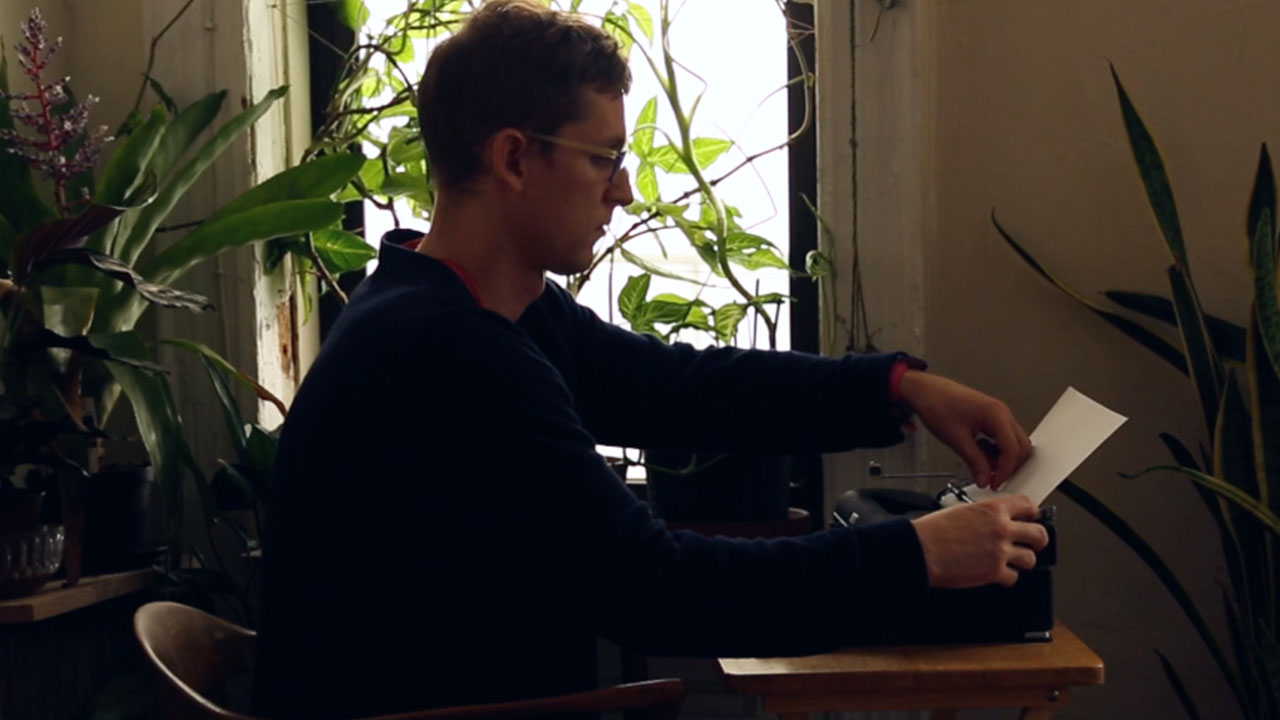 Light-Hearted
Beatrice Copeland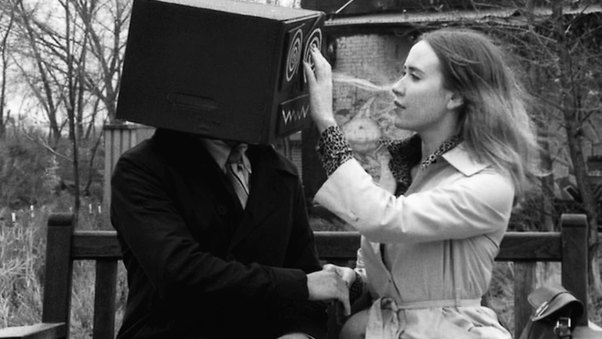 Disposable
Alexis Gambis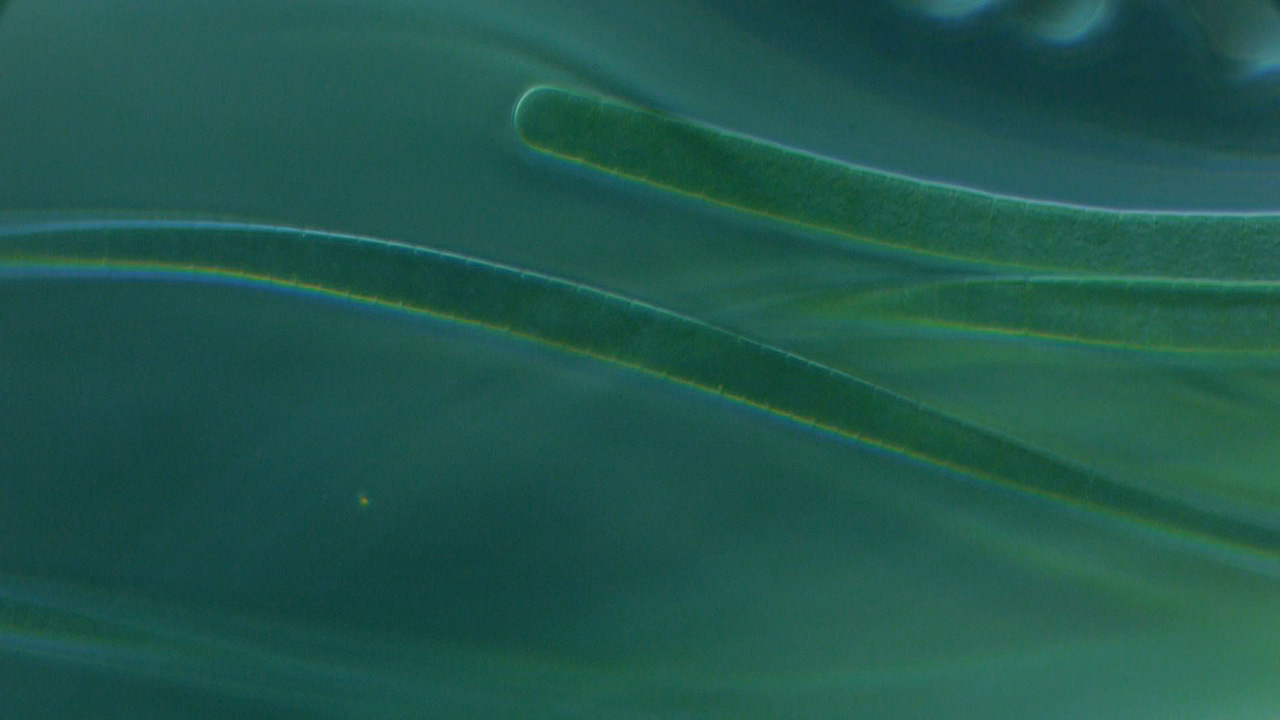 Cyanobacteria
Danielle Parsons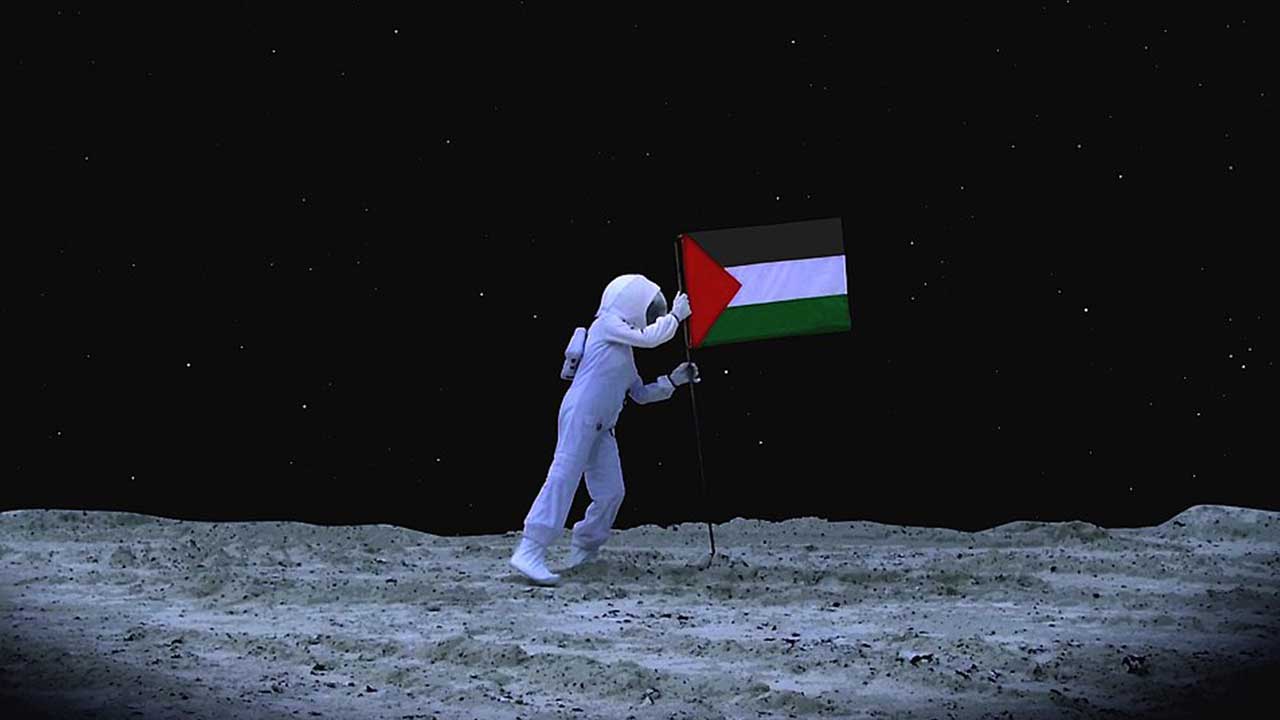 A Space Exodus
Larissa Sansour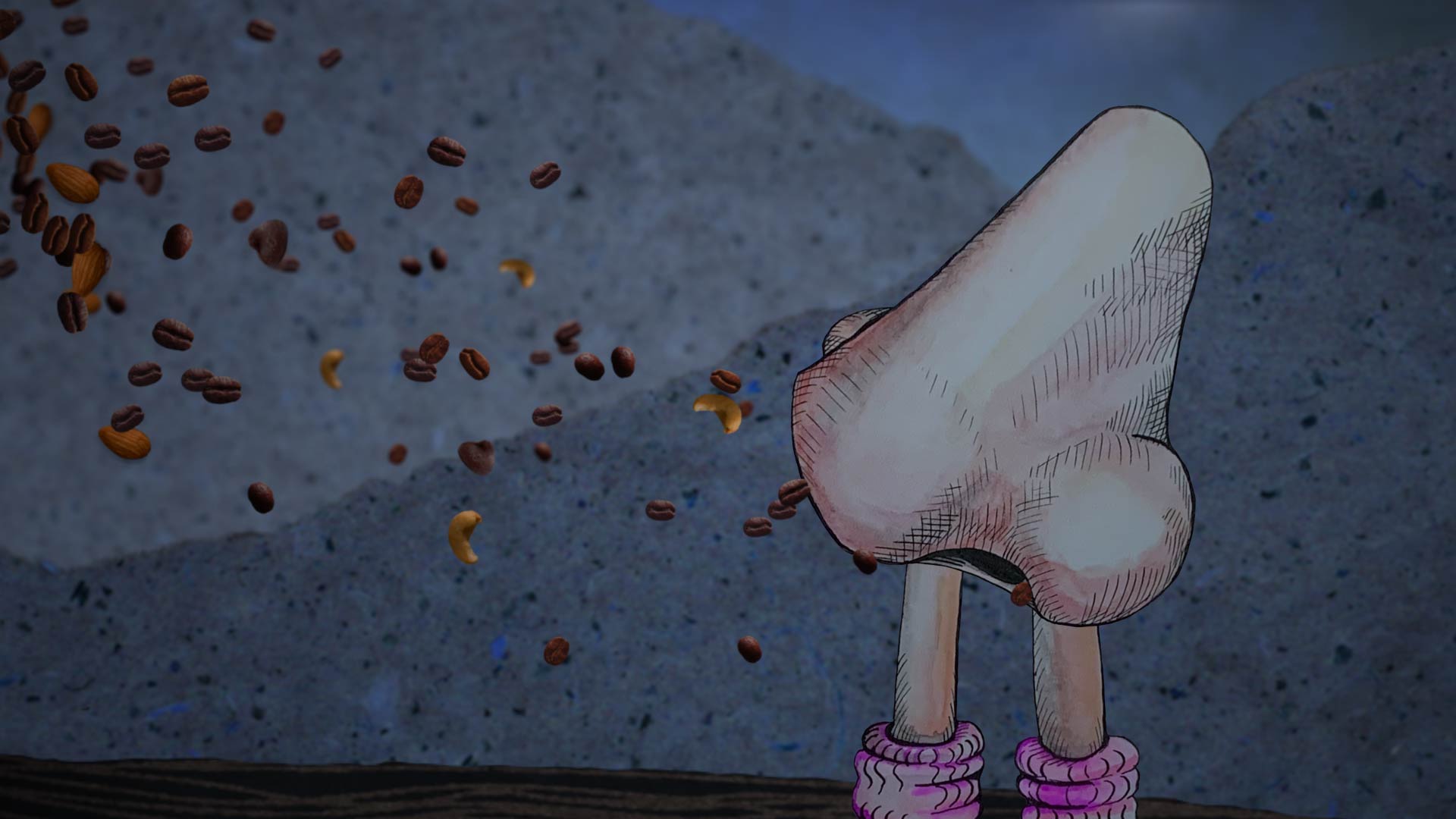 What about the nose?
Anna Lindemann, Albana Kodra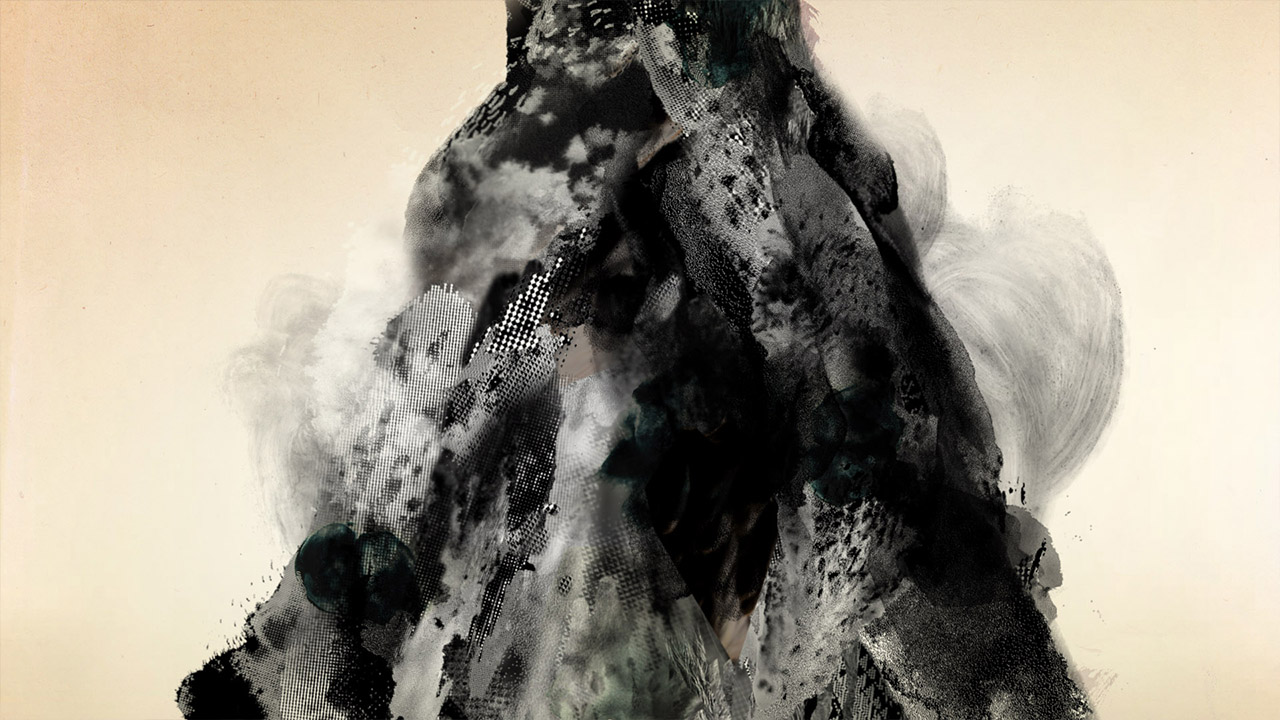 Hypnagogia
Magdalena Kvasnickova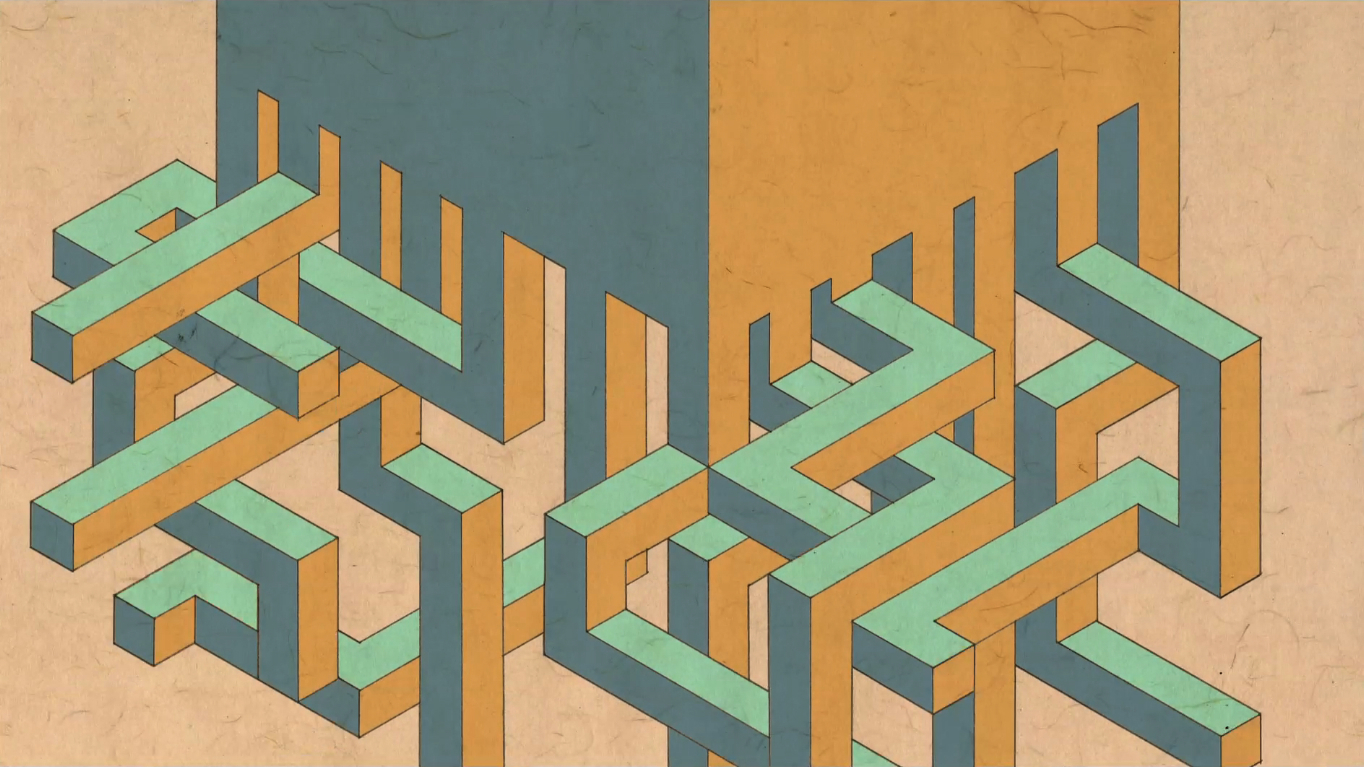 MODERN No.2
Mirai Mizue
Brainy
Daniel Joseph Borgman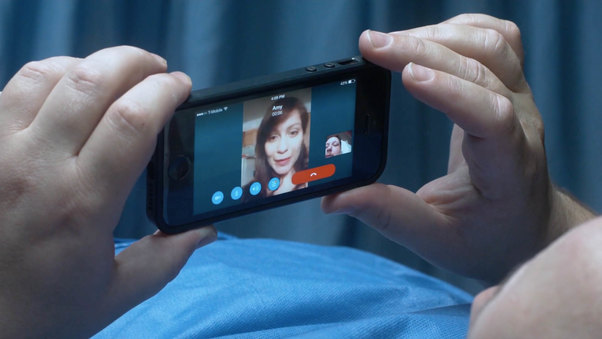 Human Nature
Raj Trivedi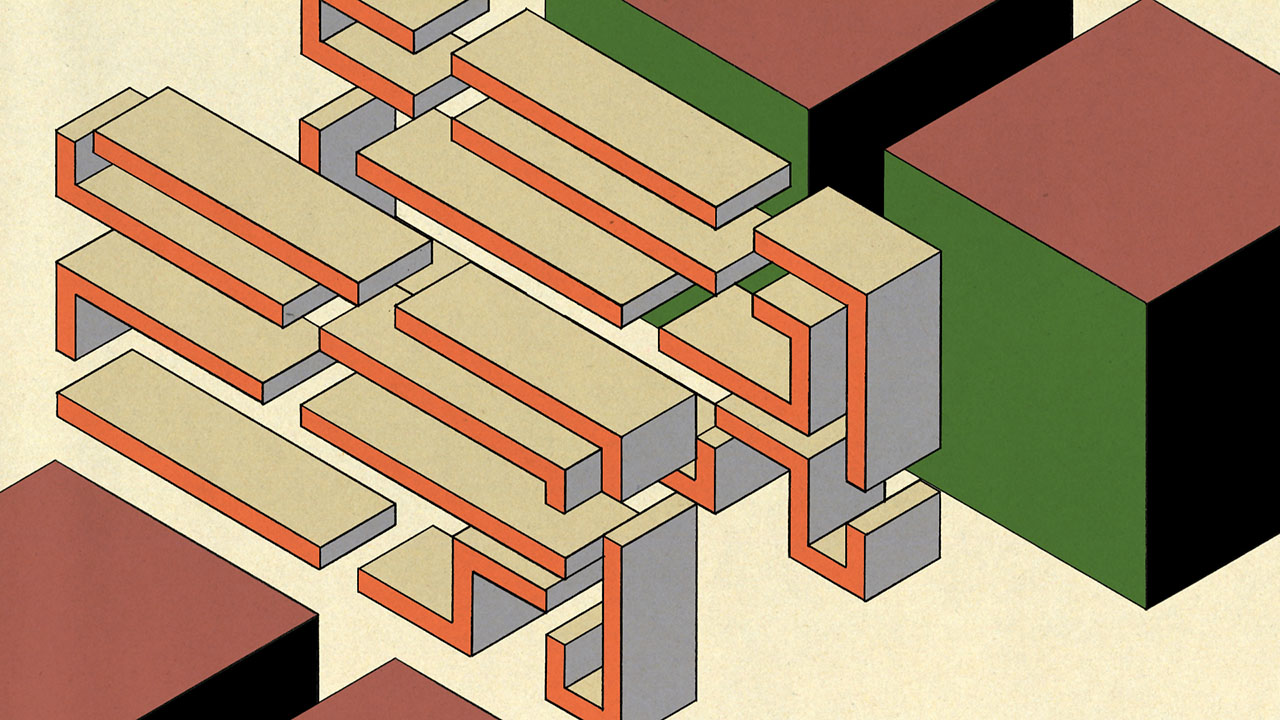 Dreamland
Mirai Mizue
Stealing Smart
Charlie Cole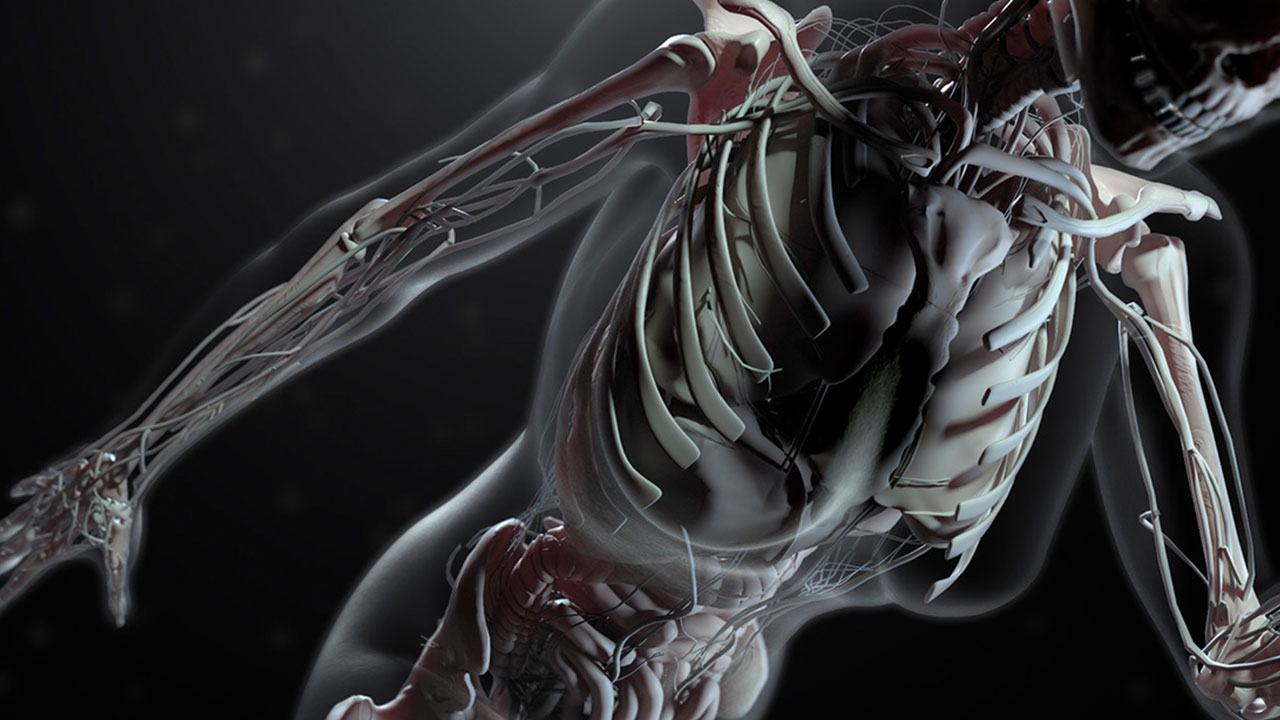 Virtual Humans
Guillermo Marin,Fernando Cucchietti
Artemis Falls
Eliza McNitt
Hoverboard
Sydney Freeland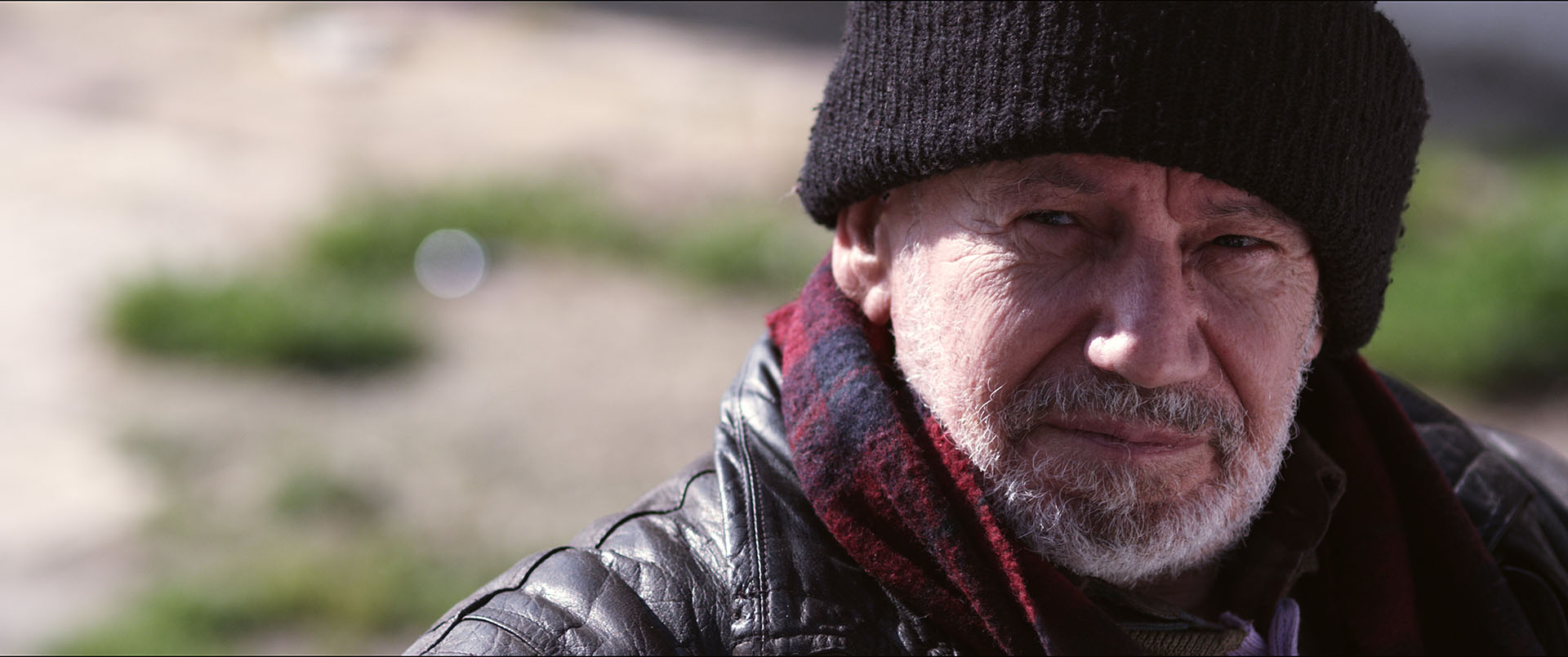 We Are Just Fine Like This
Mehdi M. Barsaoui
Golden Shot
Gökalp Gönen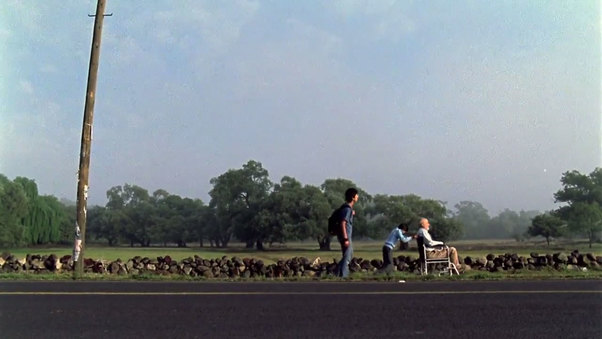 Tungsten Nights (Noche de Tungsteno)
Maria Torres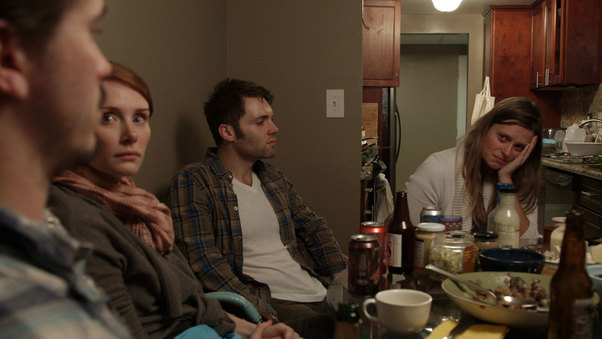 The Lion's Mouth Opens
Lucy Walker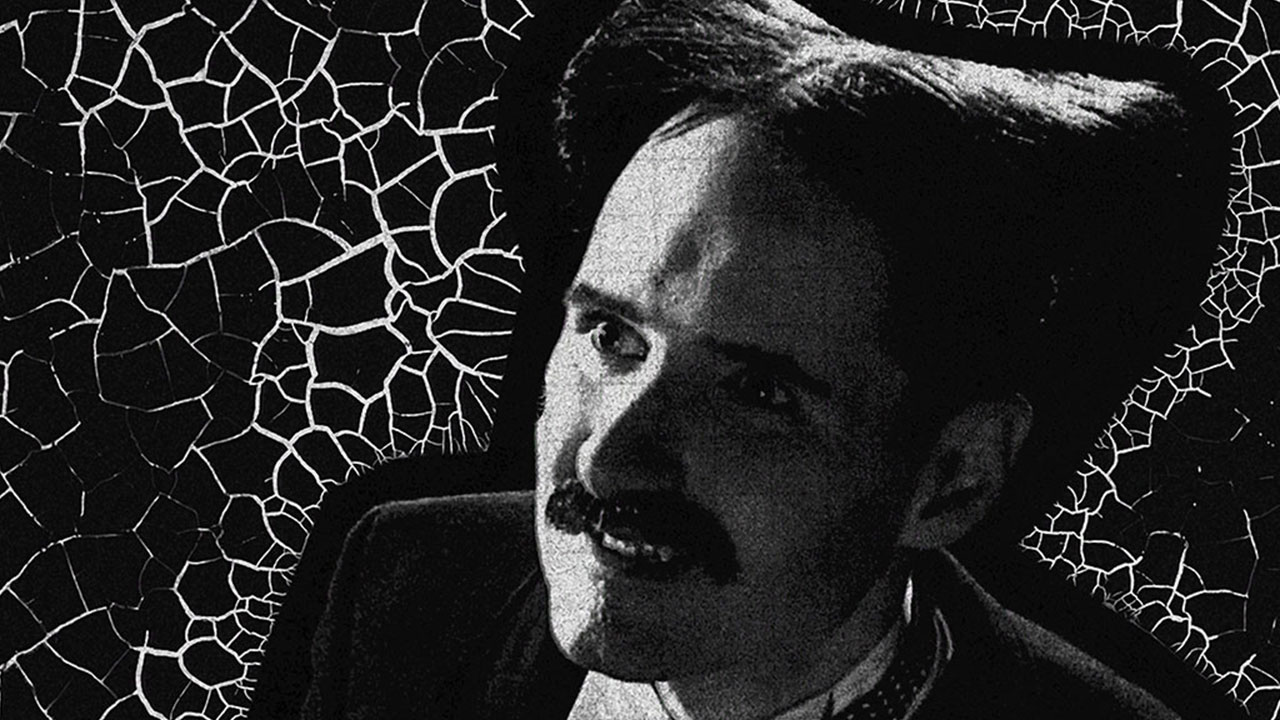 The Tesla World Light
Matthew Rankin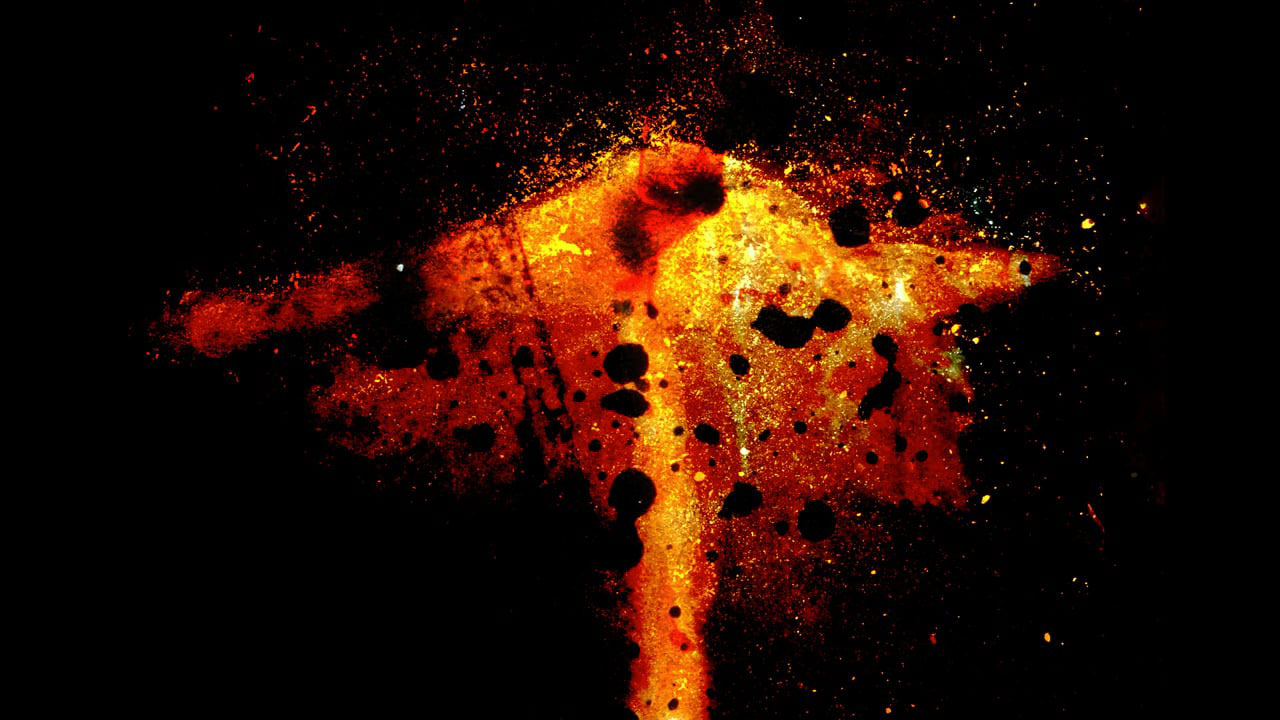 Attraction
Emily Scaife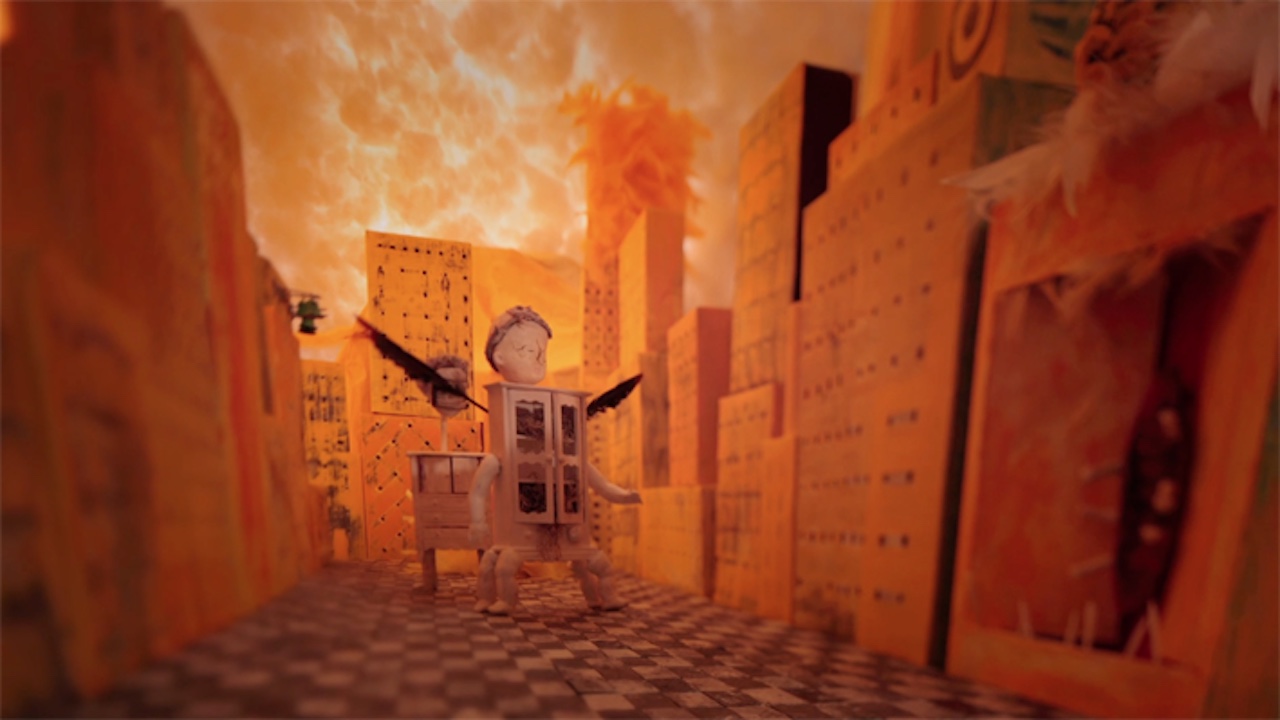 Move
John Graham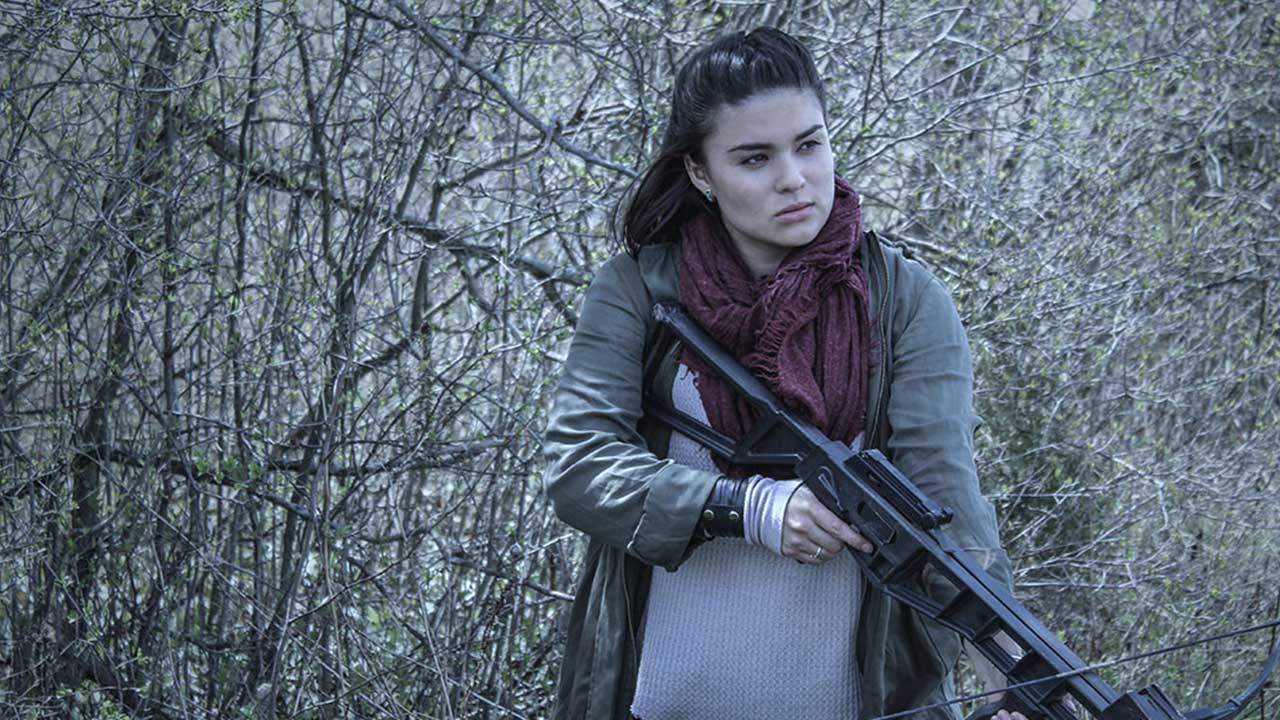 The Hunt
Danis Goulet
Cinemicro
Labocine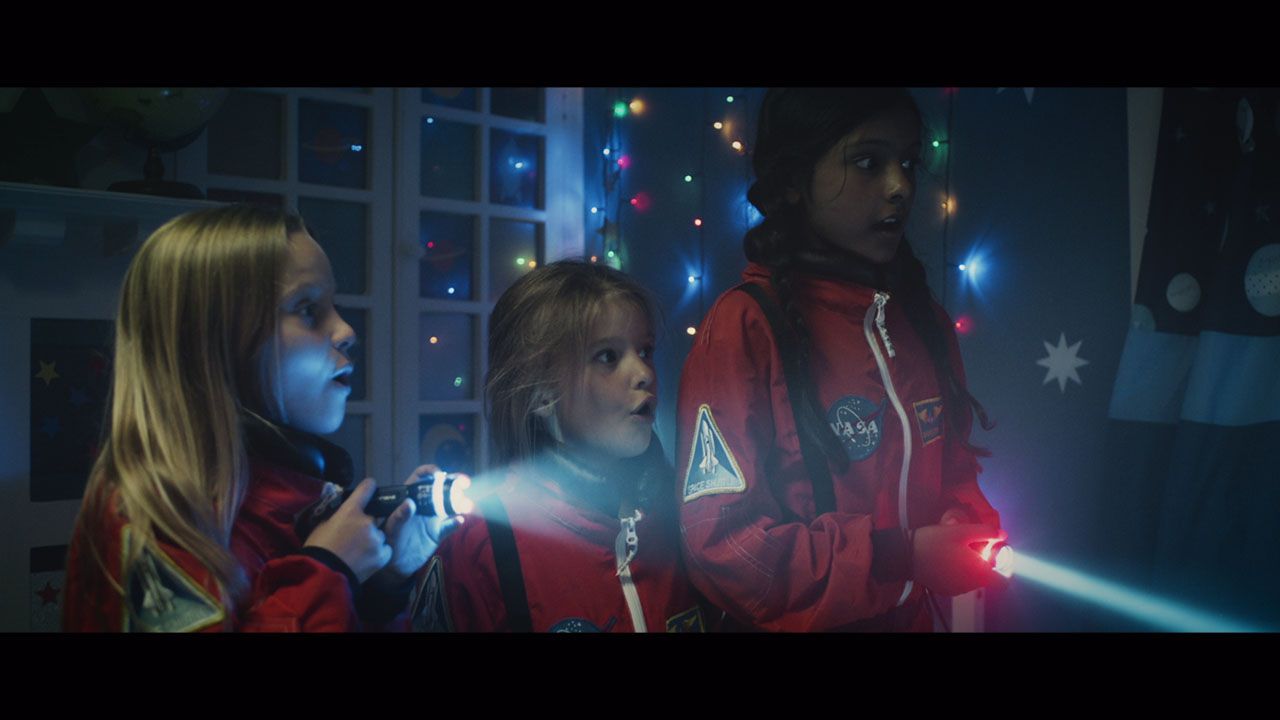 Space Girls
Carys Watford
Mr. Sand
Soetkin Verstegen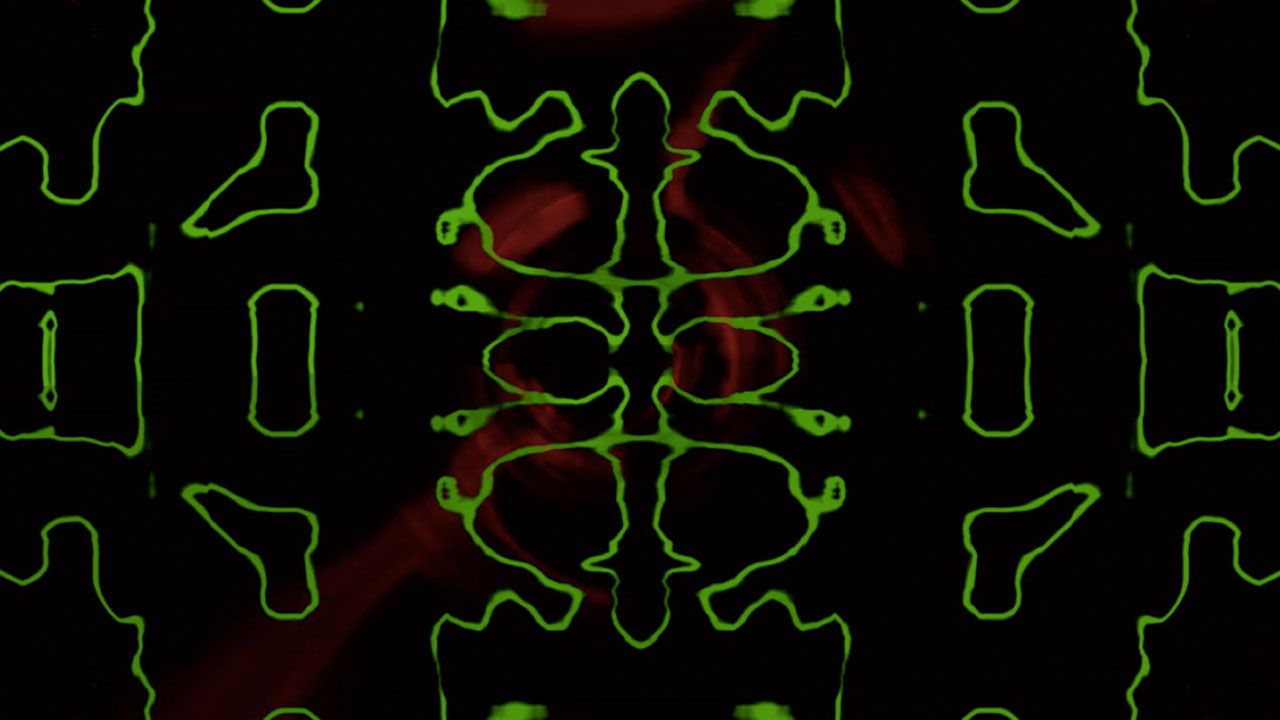 SYN
Harshini Karunaratne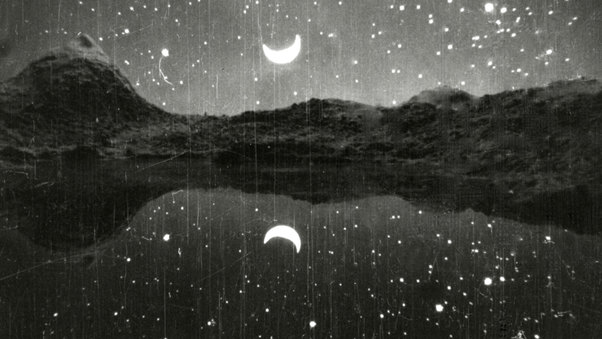 Voyage dans le ciel (Voyage in the Sky)
Jean Painlevé
10 - 3 = 13
Byron Peters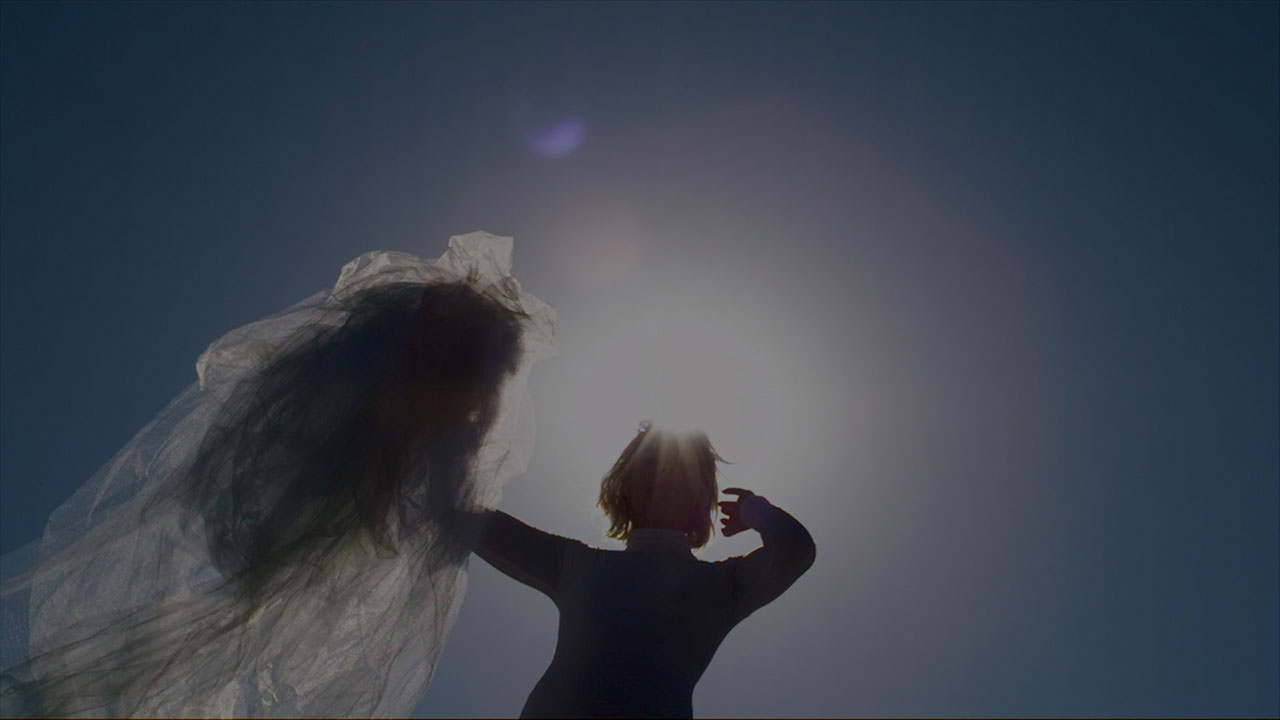 I, Cloud
Brett Ryan Bonowicz,Campbell Watson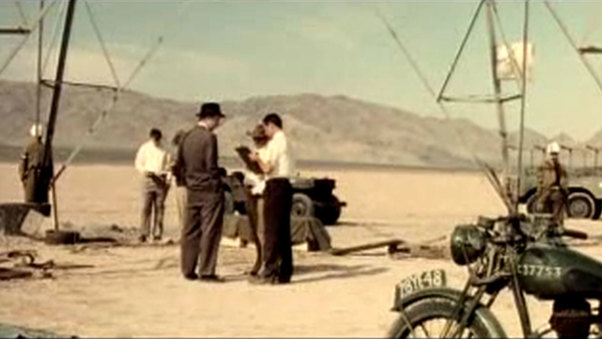 Jornada del Muerto (Journey of the Dead Man)
Matthaeus Szumanski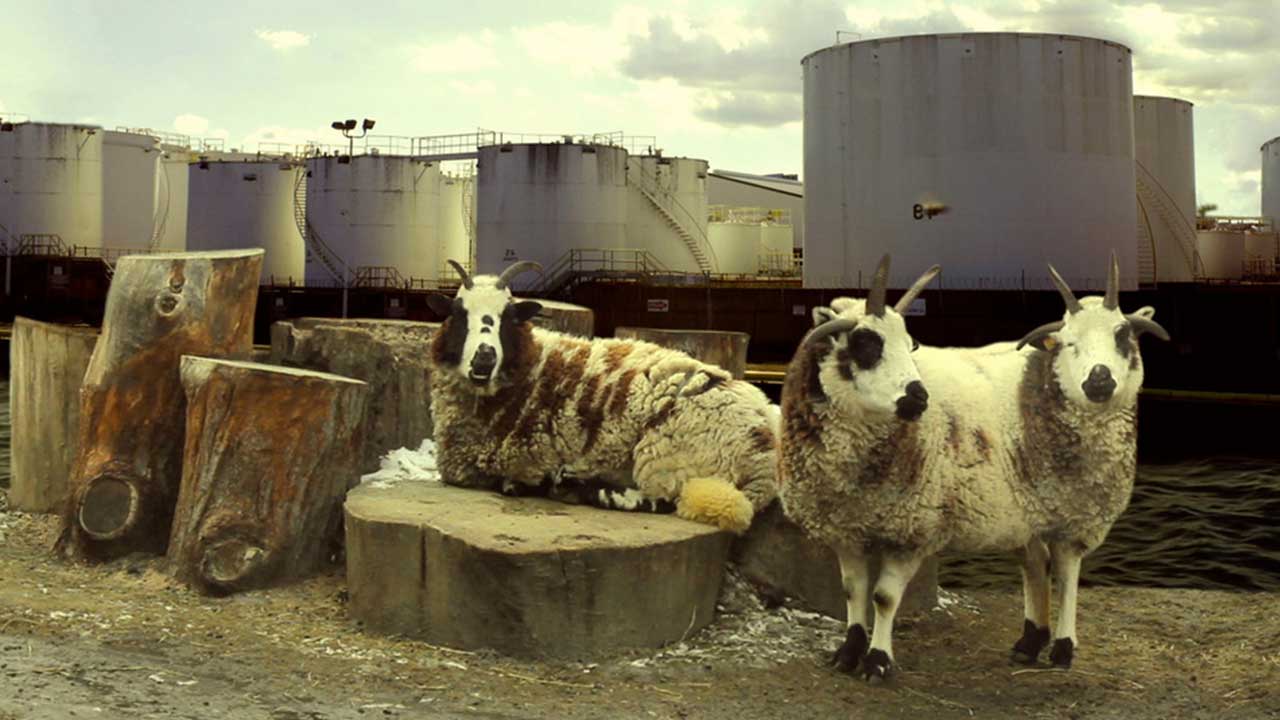 Season of Wonder
Lisa Crafts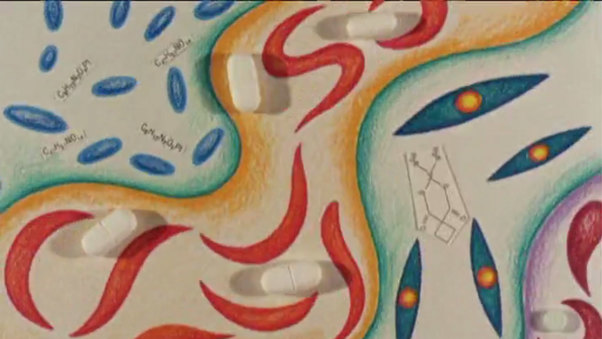 Twist of Fate
Karen Aqua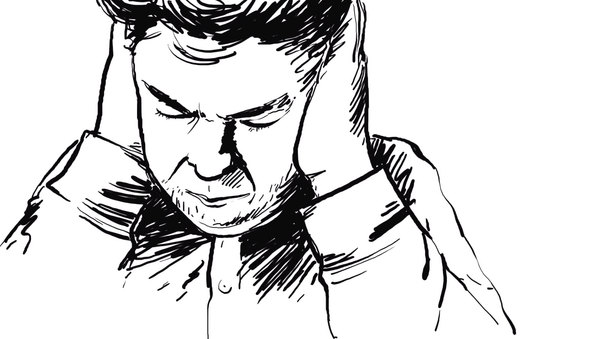 Living in Space
Katre Steinbrück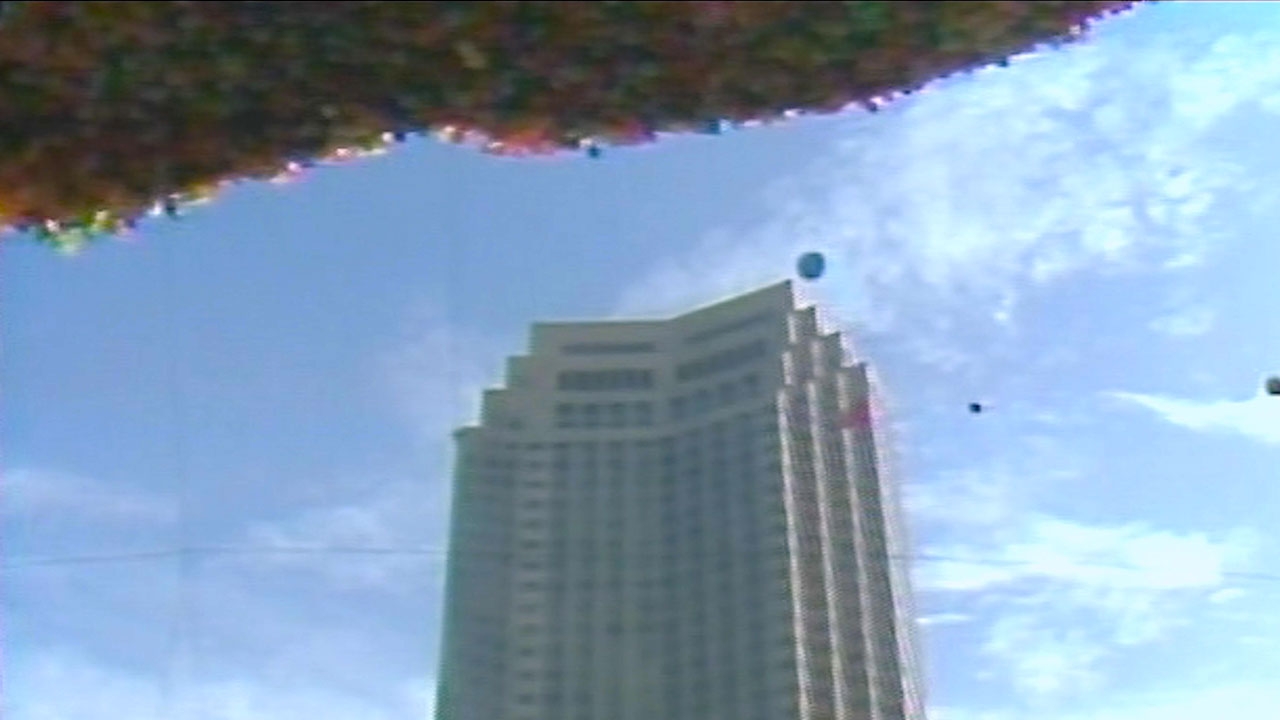 Balloonfest
Nathan Truesdell
Värin - äänin (With colour - with sound)
Petteri Cederberg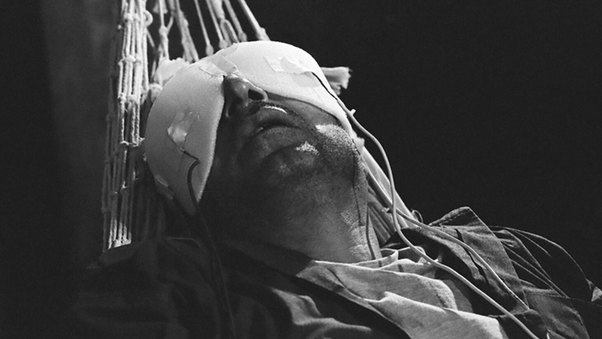 2026
Maha Maamoun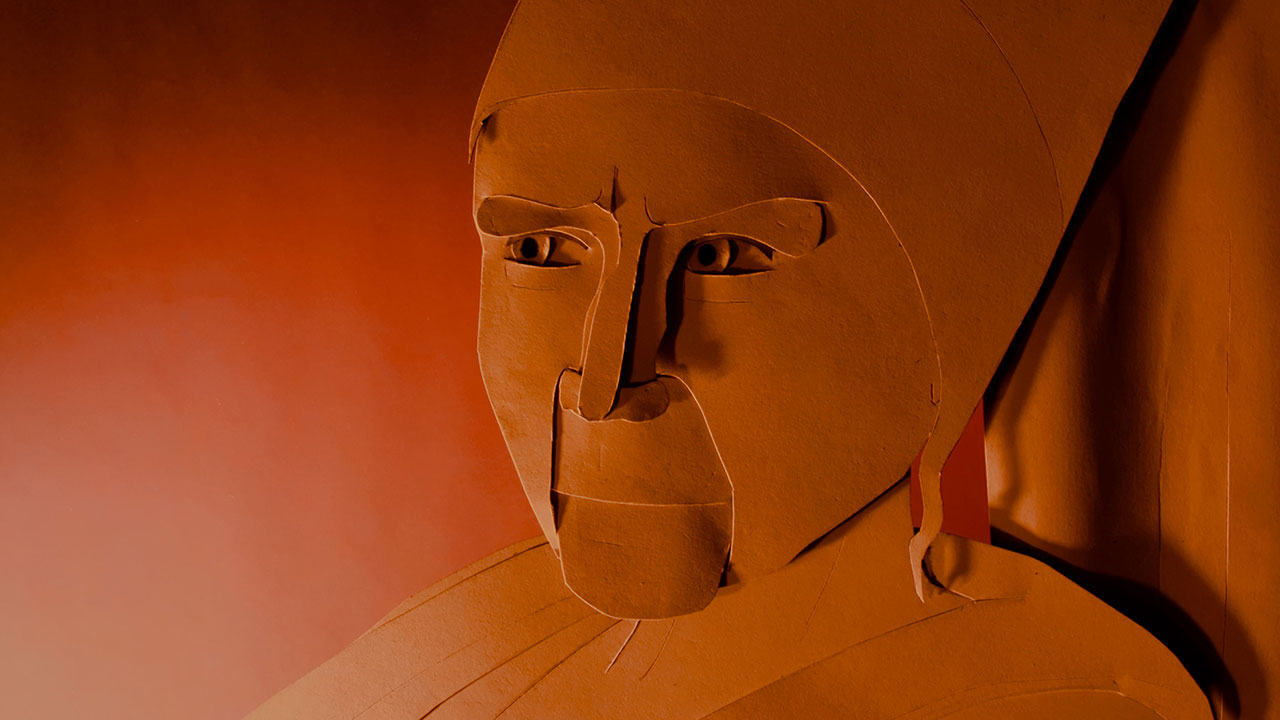 Ginevra
Tess Martin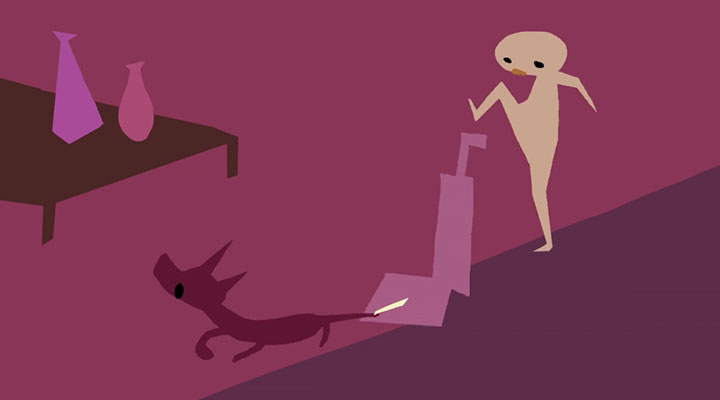 The Divide
Brent Sievers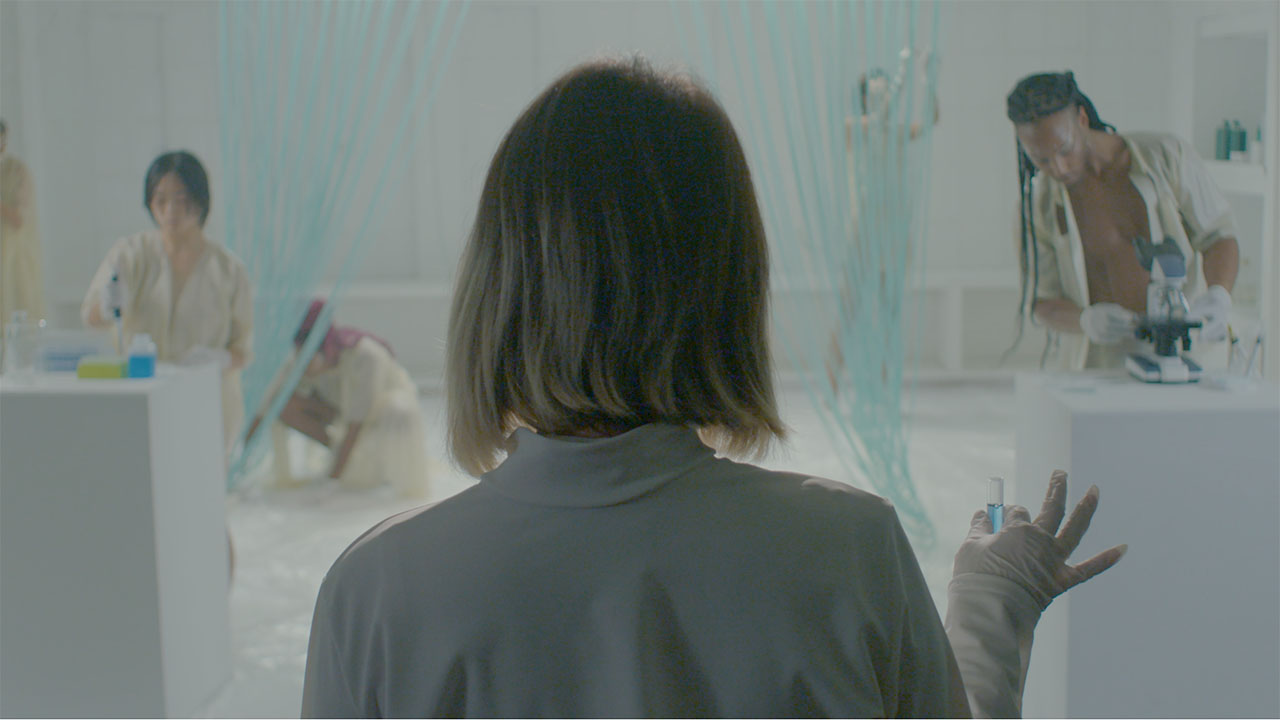 Cyanovisions
Tiare Ribeaux, Jody Stillwater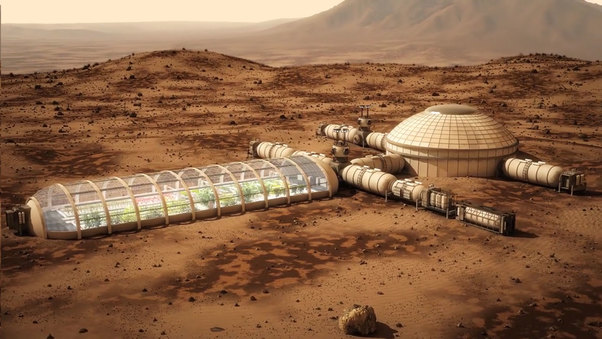 Someday Somewhere Beyond
Jonathan Minard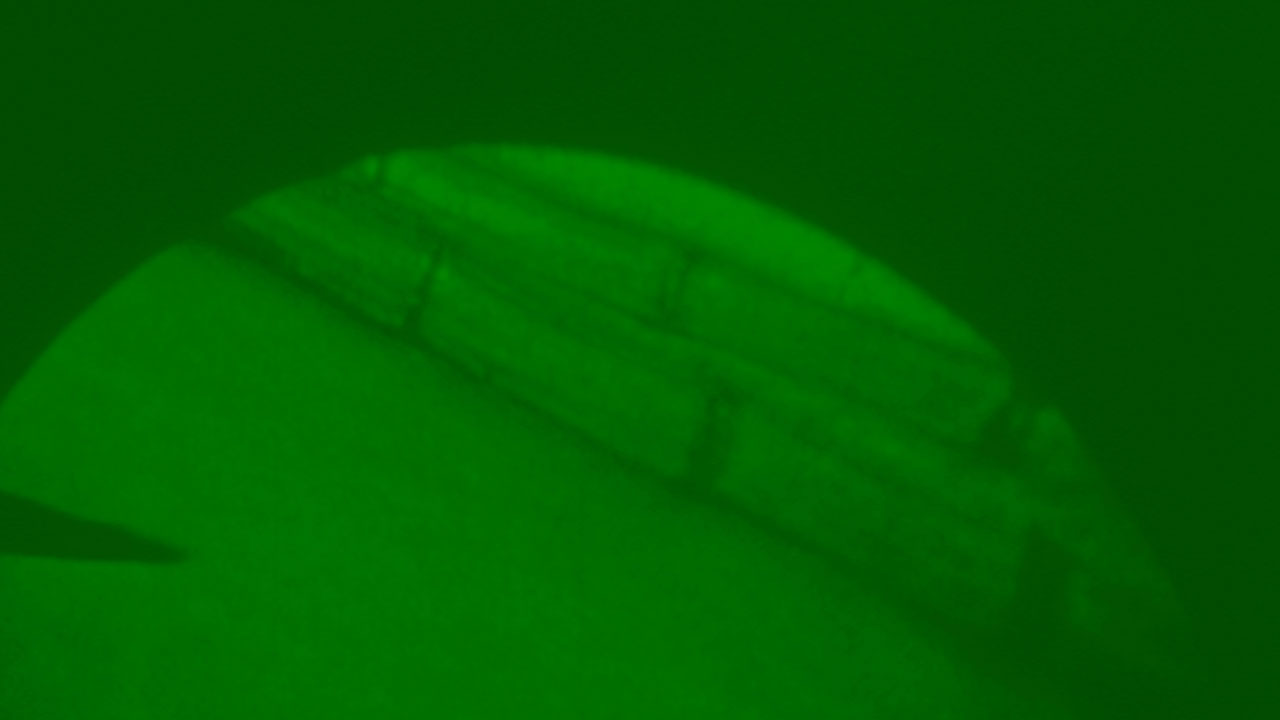 Inside the Shared Life
Erin Espelie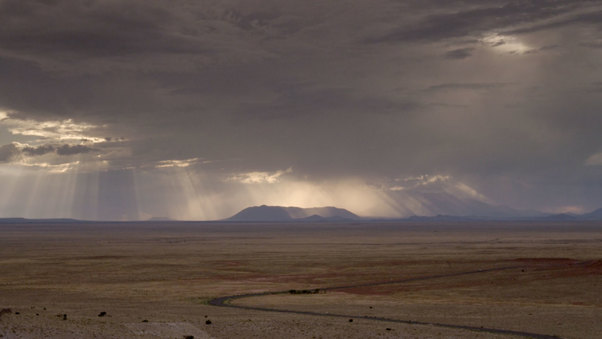 Focus on Infinity
Joerg Burger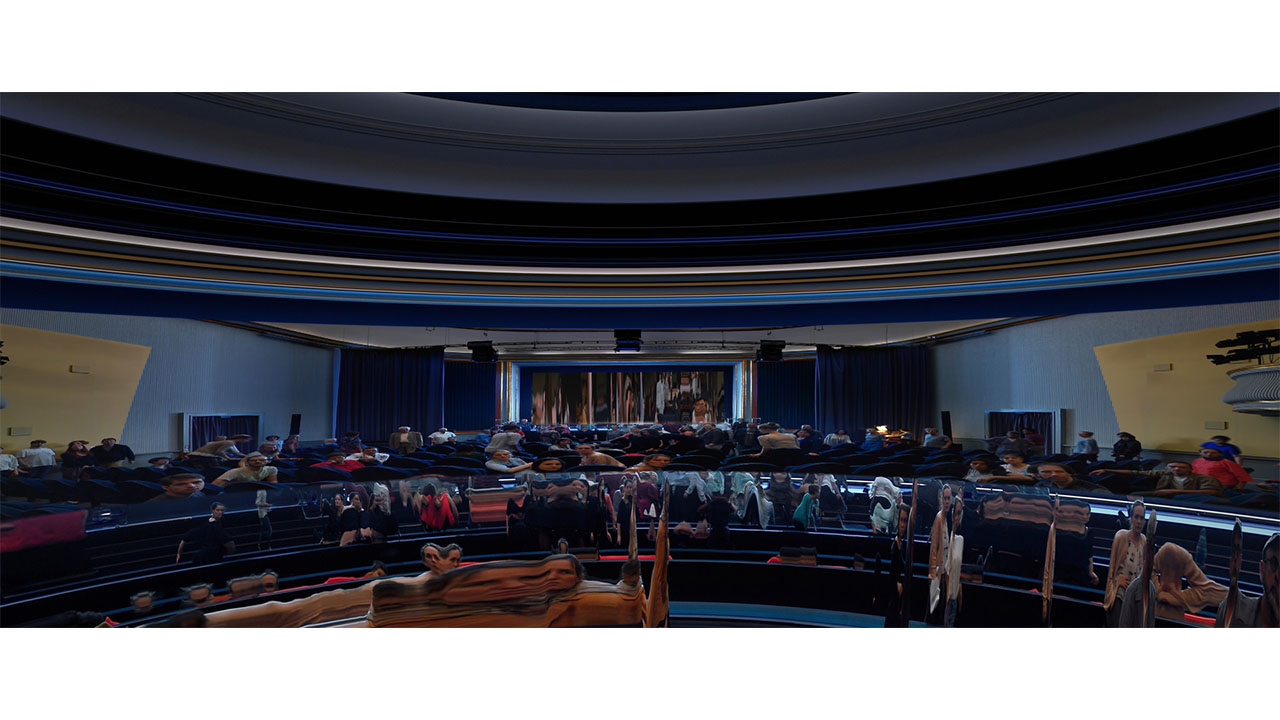 TX - REVERSE
Martin Reinhart, Virgil Widrich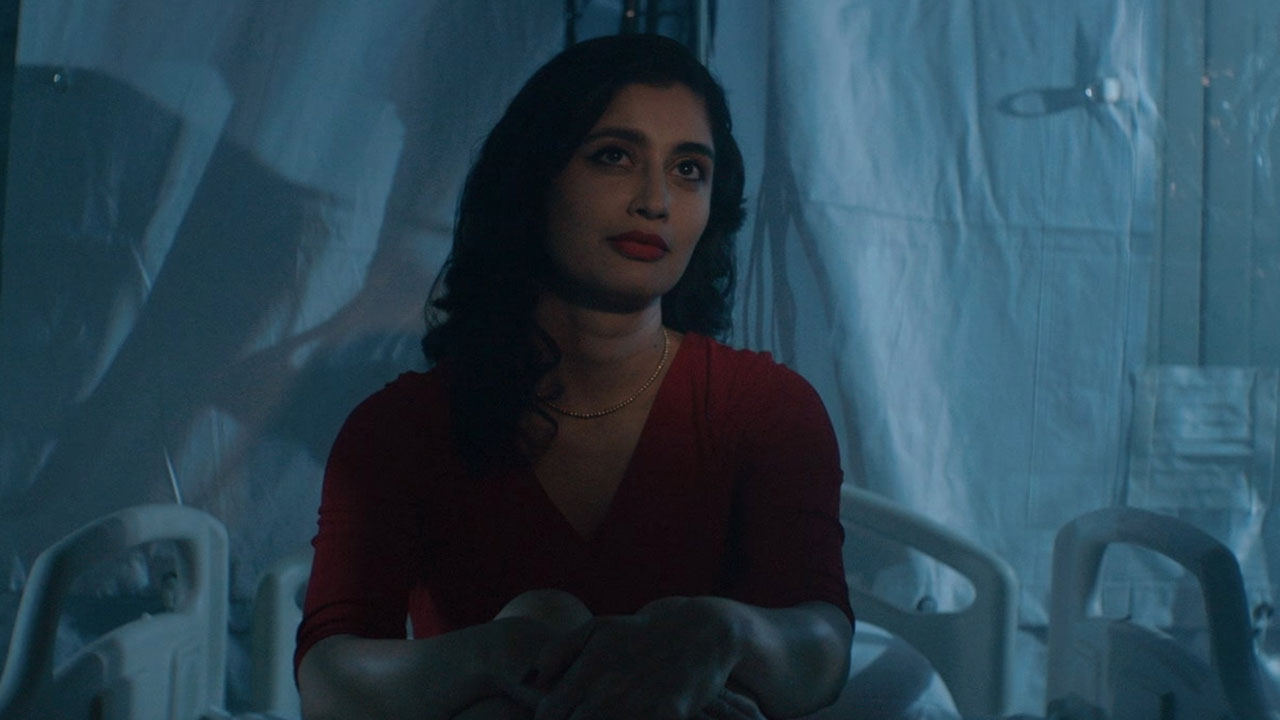 Chimera
Maurice Haeems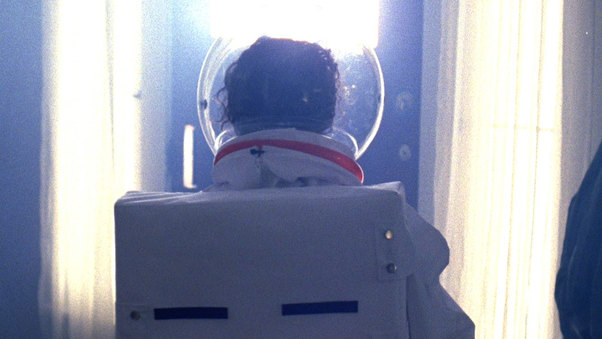 Dharini (Earth)
Anupama Pradhan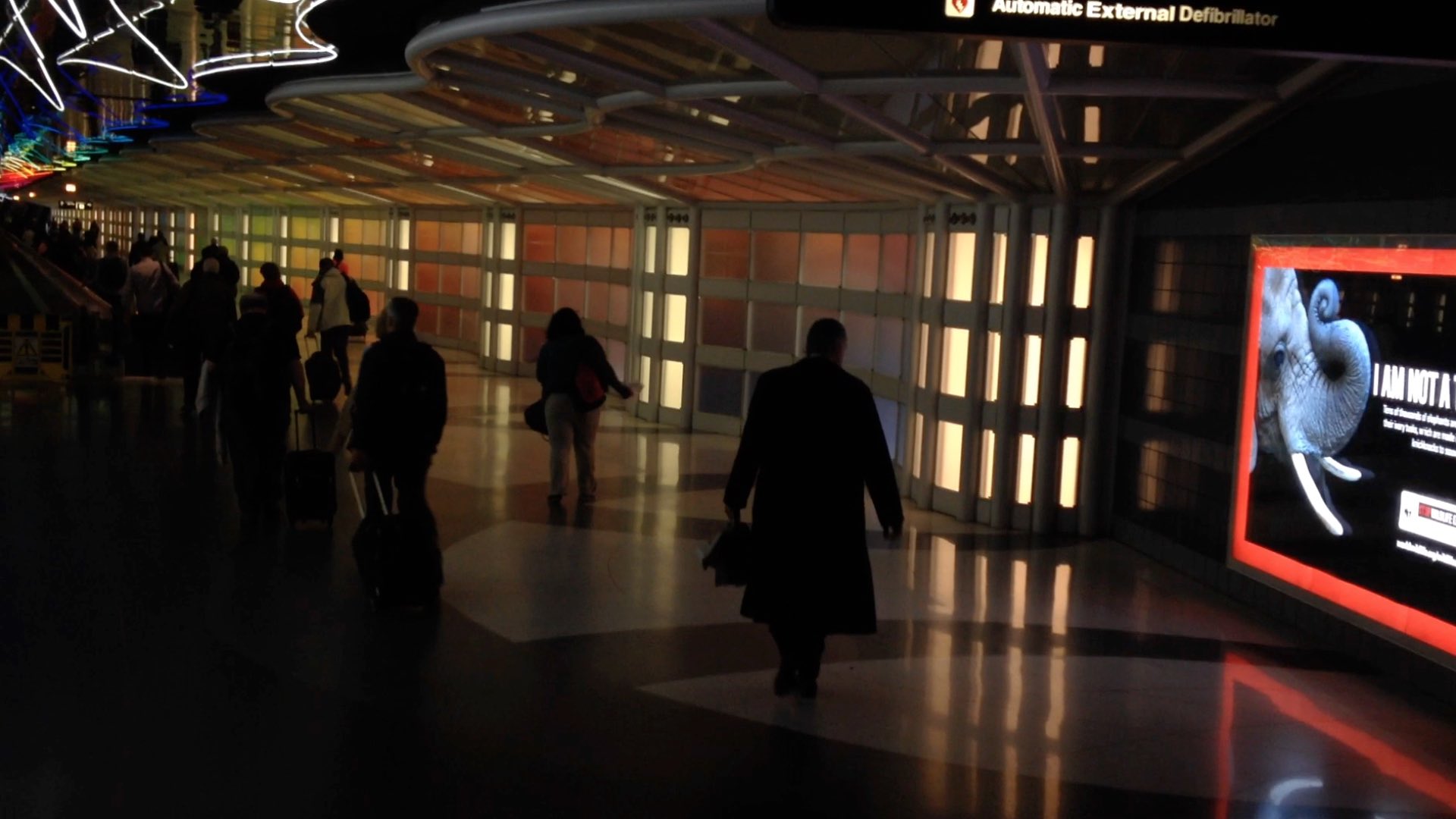 Terrestrial
Calum Walter
Holoscenes / Guitar
Lars Jan & Mapp International Productions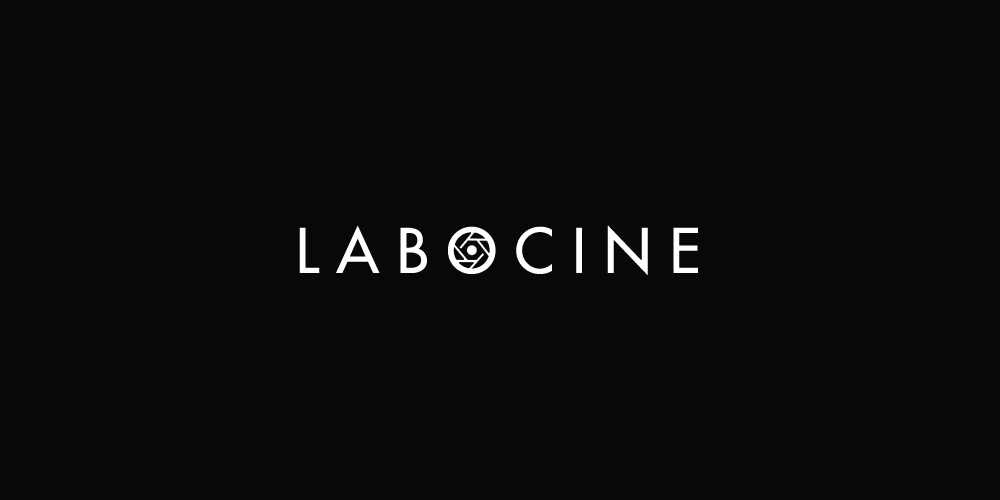 Holoscenes / Cleaning
Lars Jan & Early Morning Opera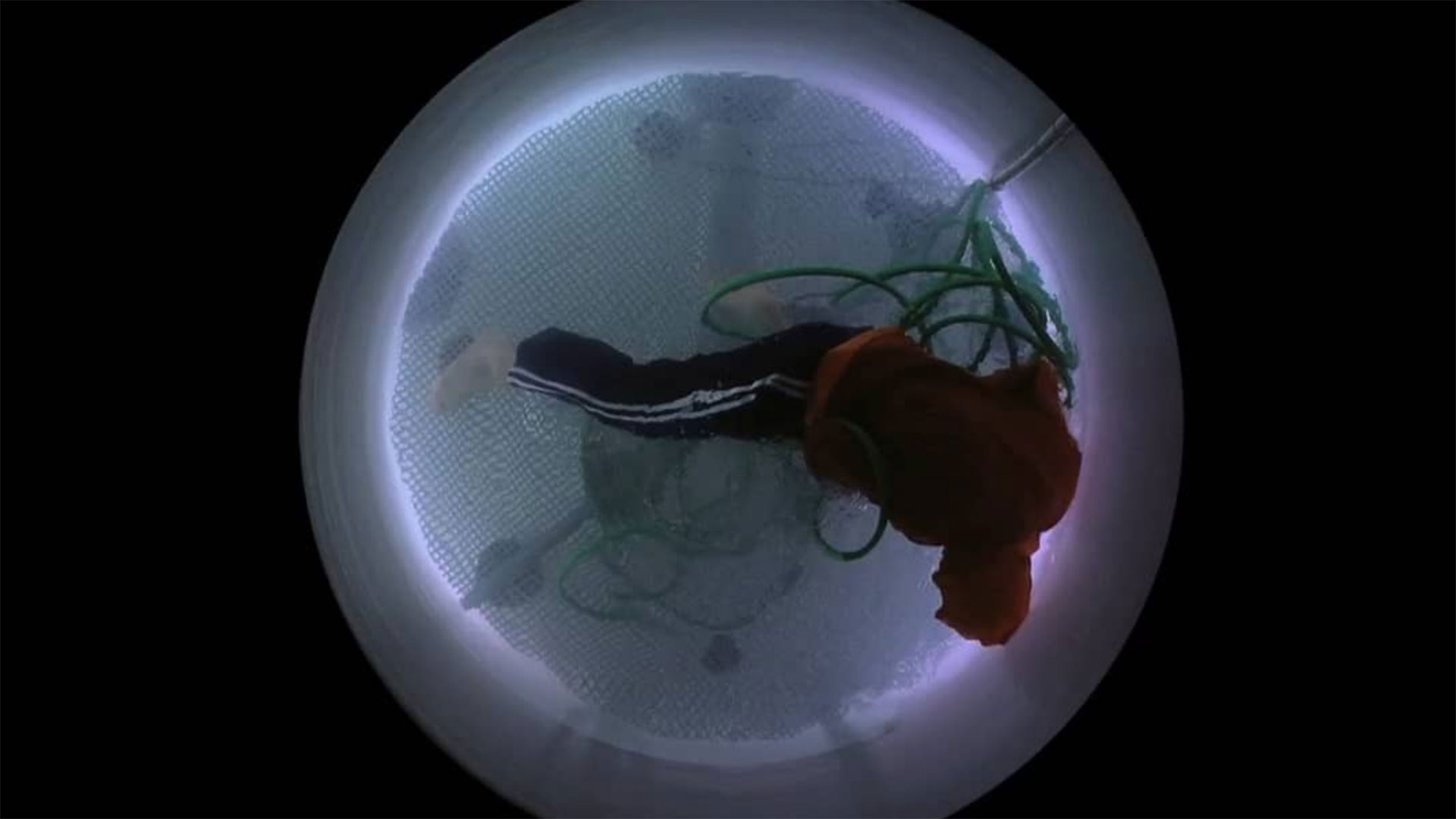 Holoscenes / Hose
Lars Jan & Early Morning Opera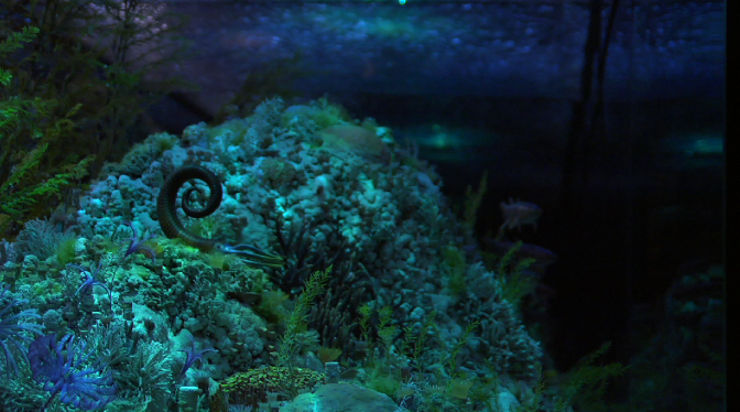 Notes from the Anthropocene
Terra Jean Long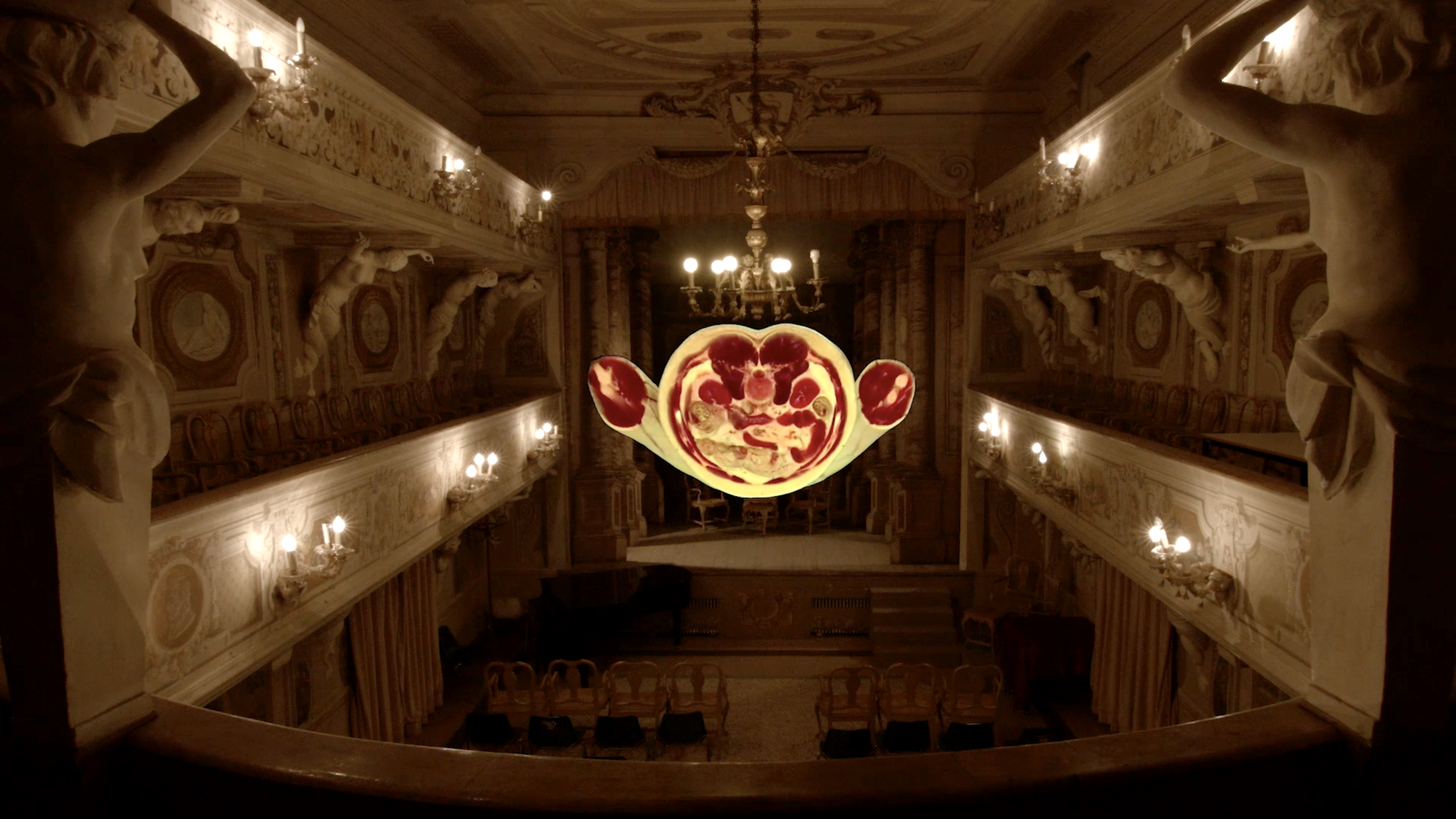 A Demonstration
Sasha Litvintseva, Beny Wagner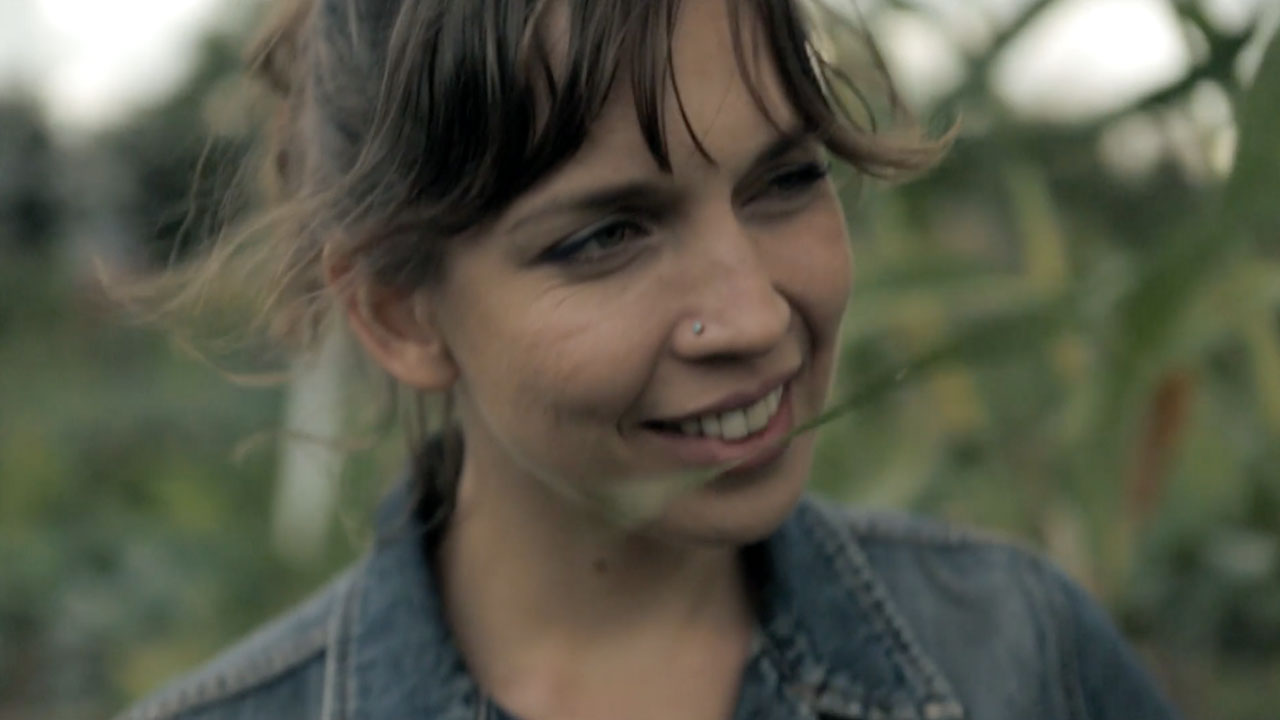 The Perfect Apple
Maria Jurnic,Rachel Mayer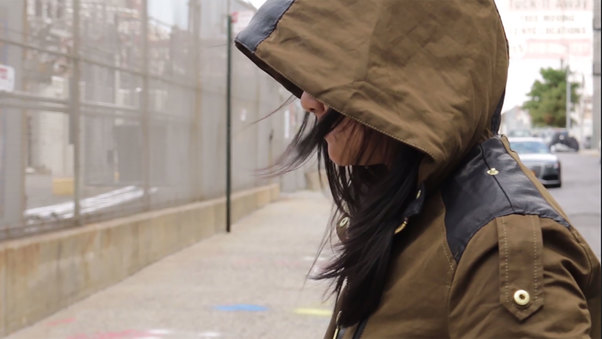 Mercury Run
Narina Jabari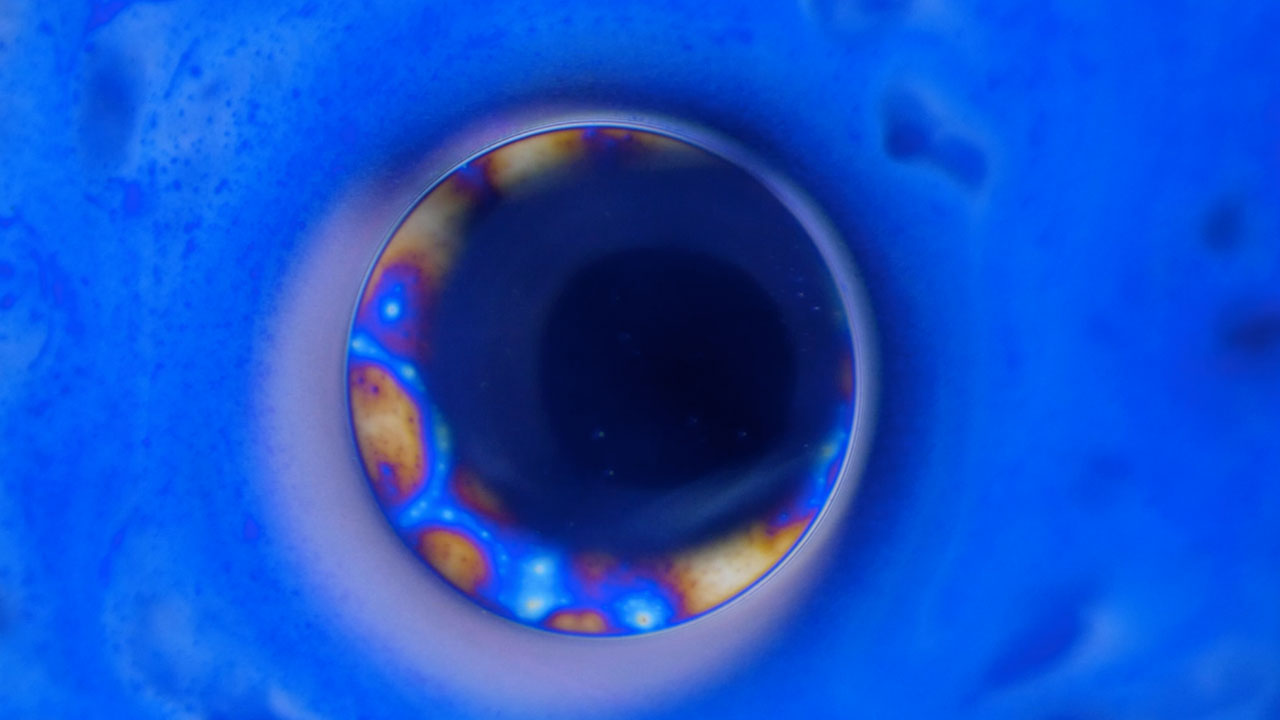 MINIPOND
Wenting Zhu
Moxie
Andrés Mansisidor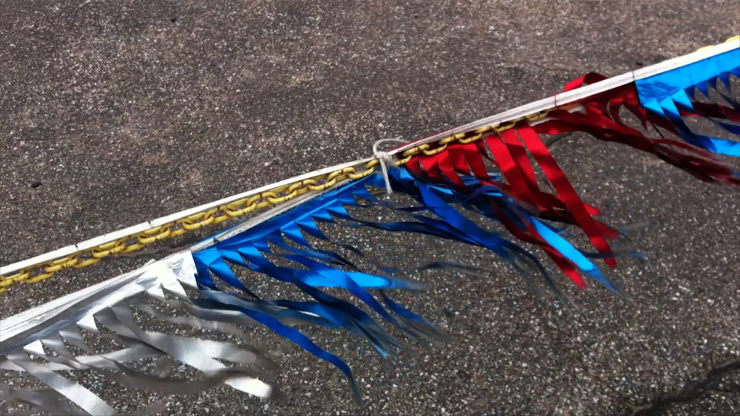 Explorations of an unexplained time traveler
Christina Battle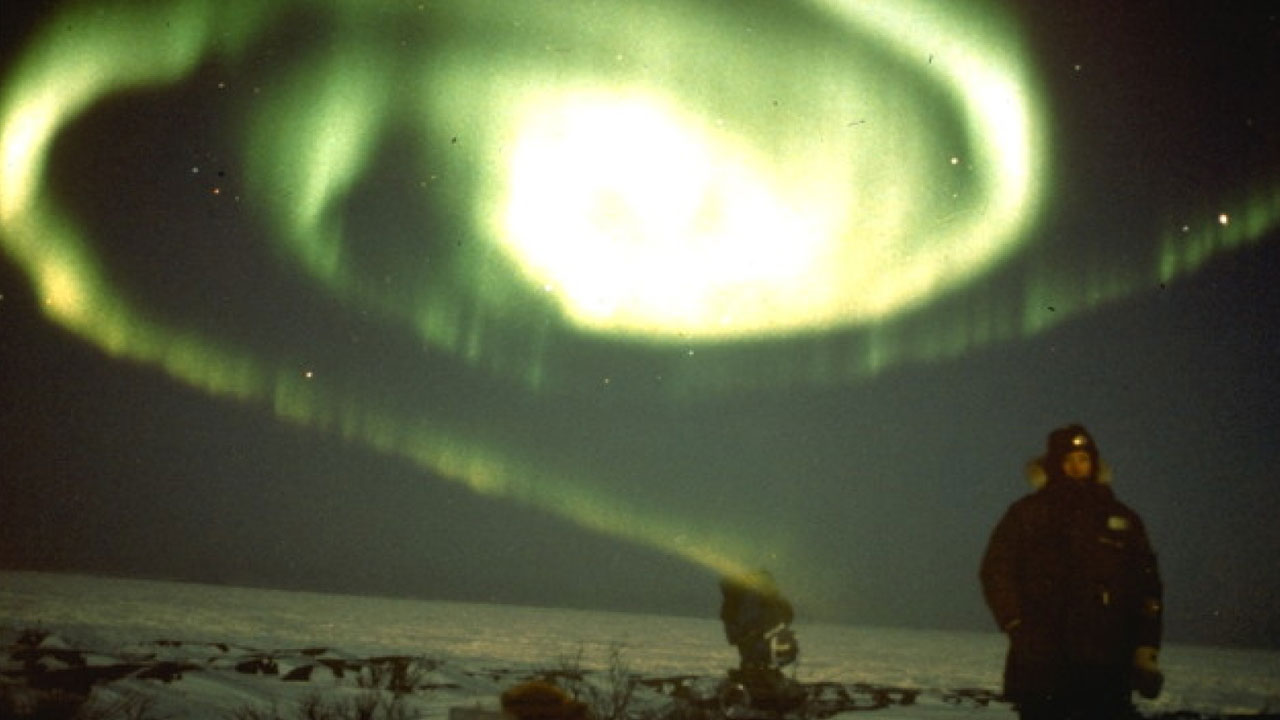 Picture of Light
Peter Mettler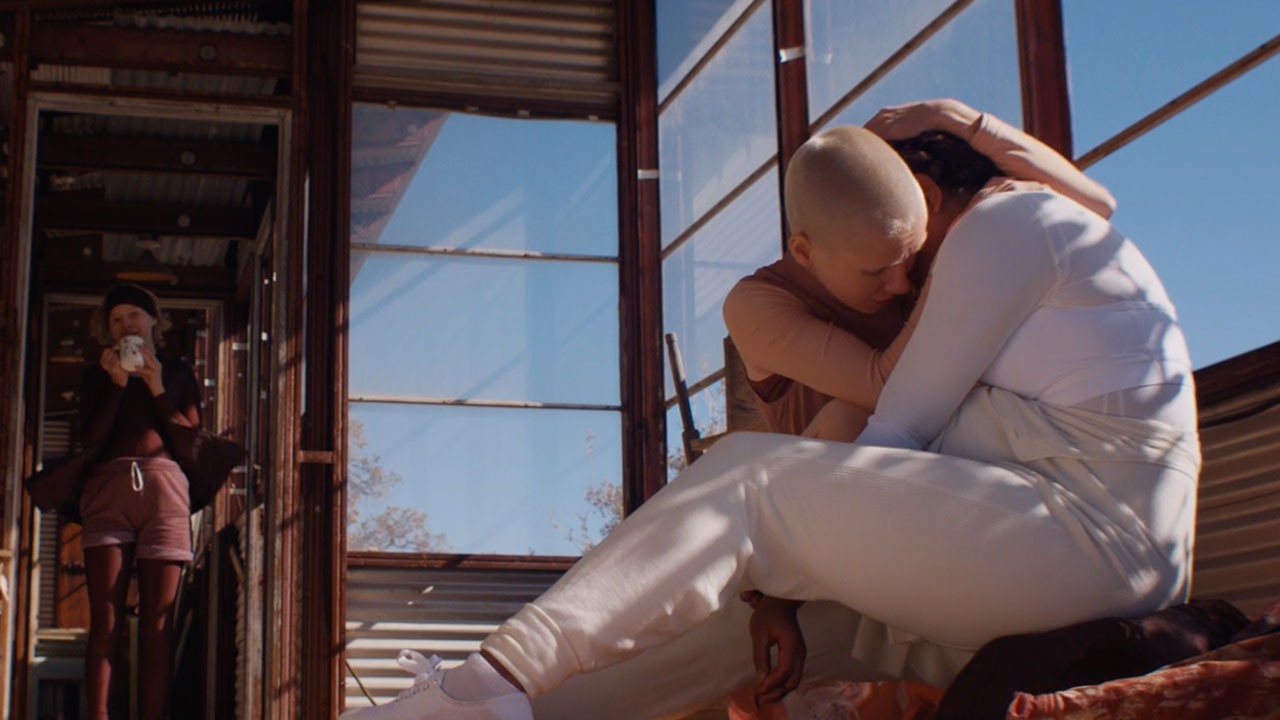 Daughters of Wolbachia
Ariel McCleese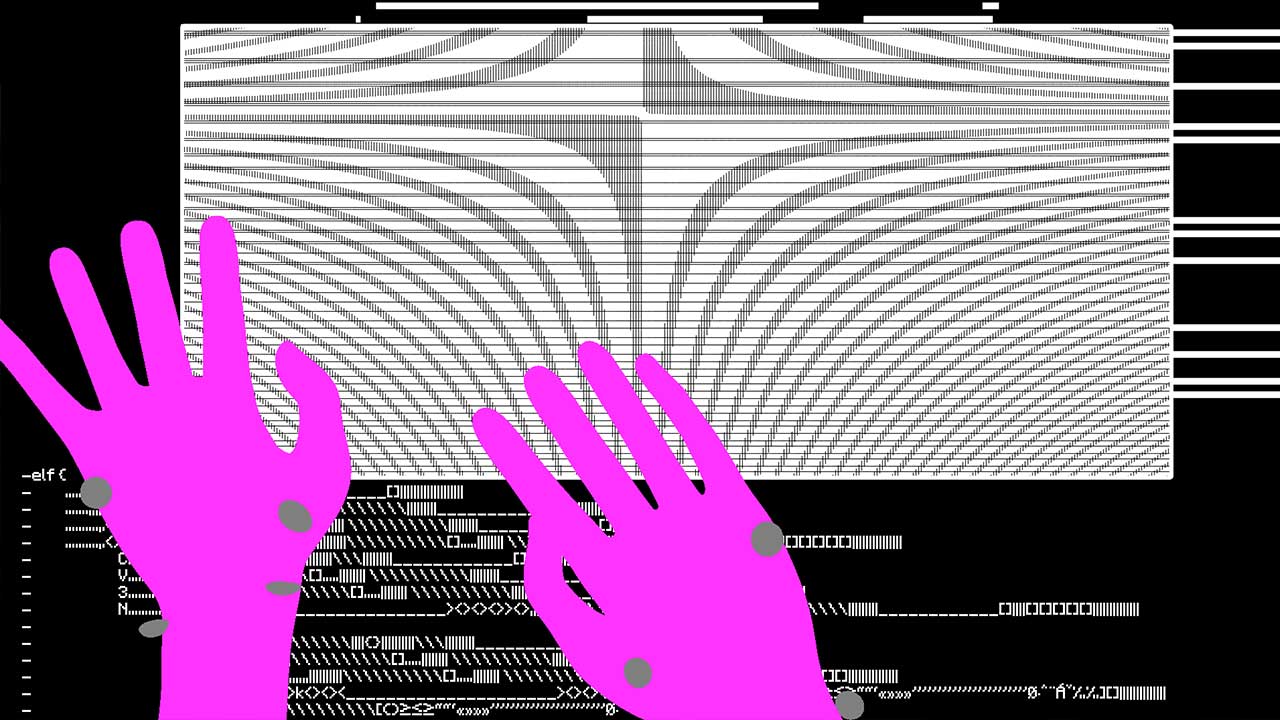 Nematodes
Peter Burr,Alexandra Grote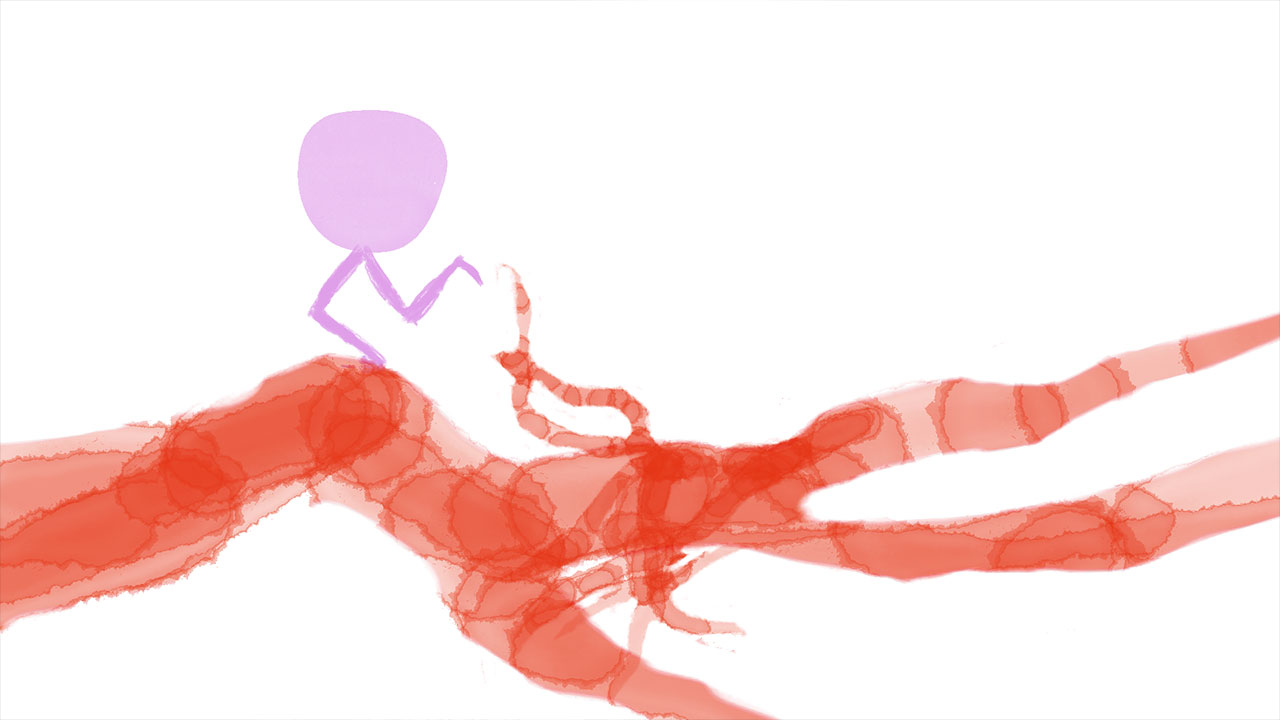 Loop
Samantha Moore
The Cycle of the Slipper
Arsène Chabrier,Baptiste Cleret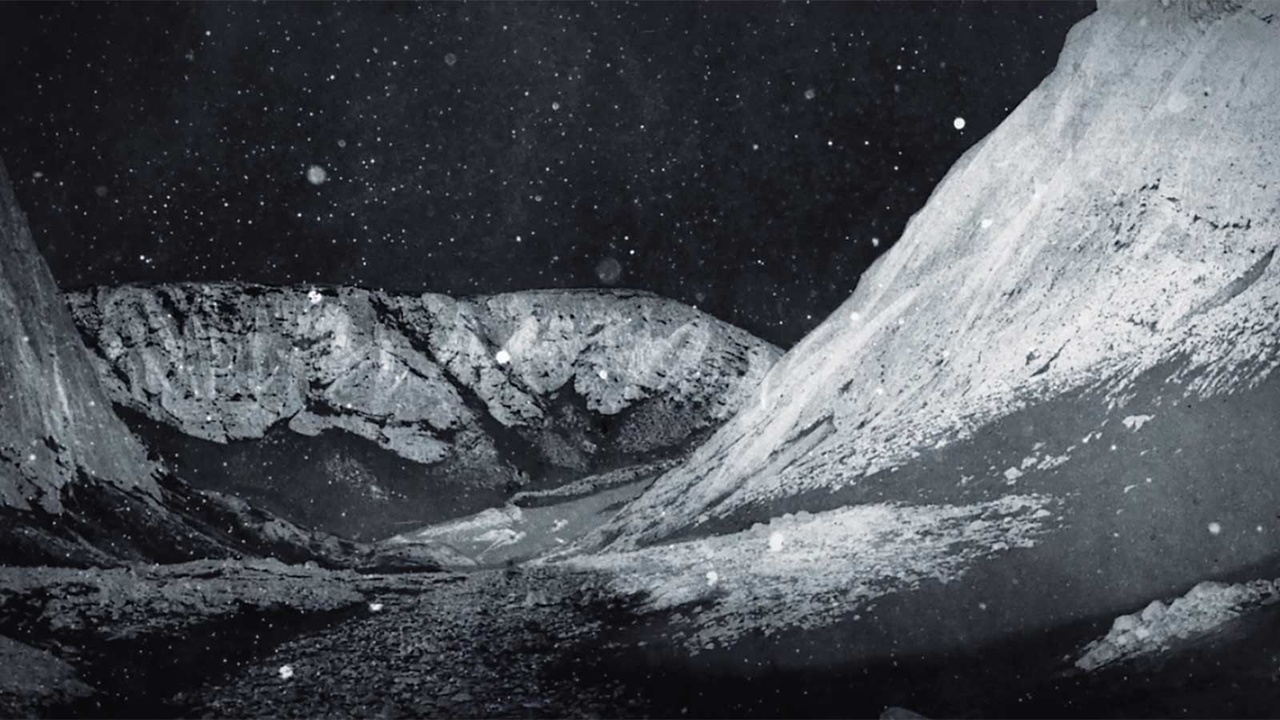 Bad Circumstances
Max Kestner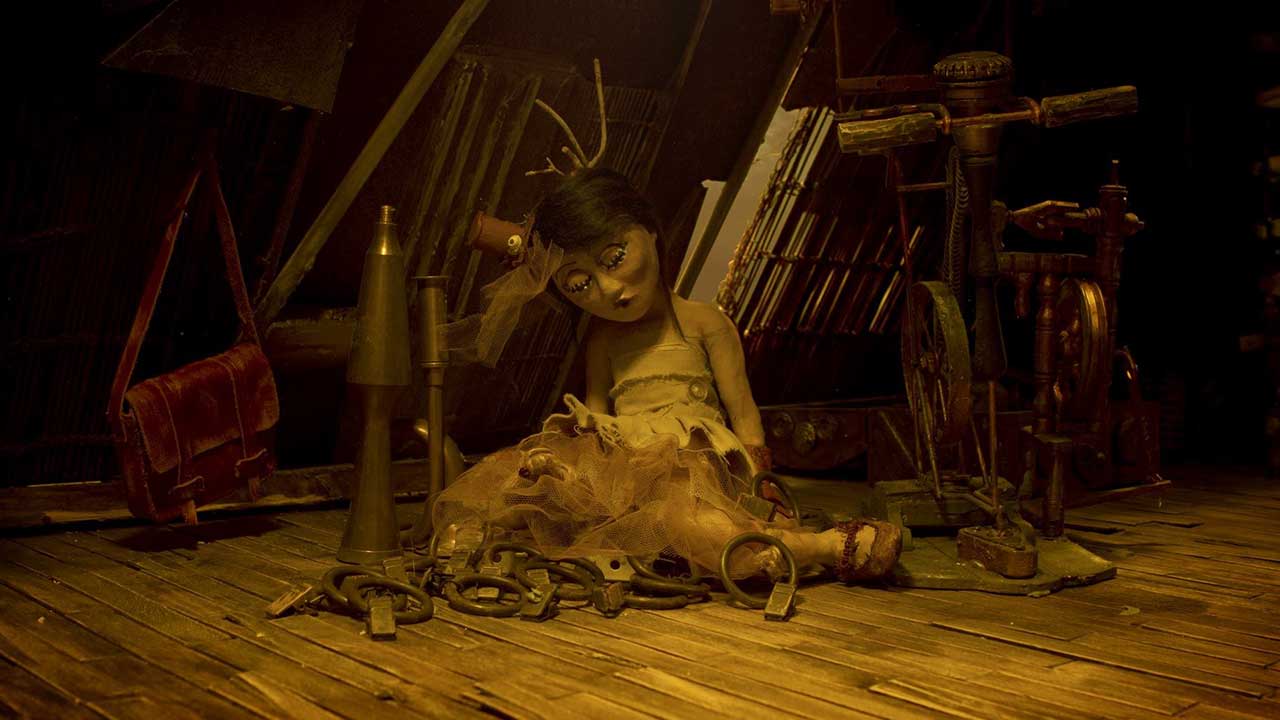 Indigo
Amanda Strong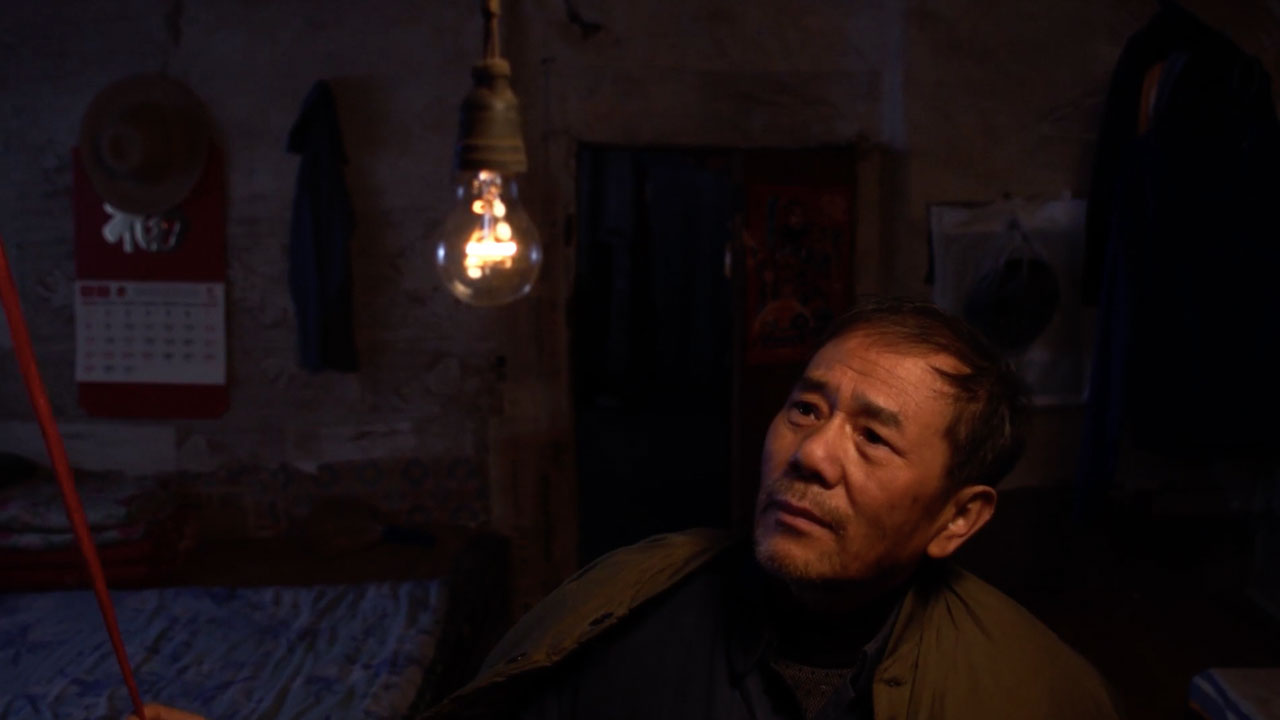 Three Light Bulbs
Min Ding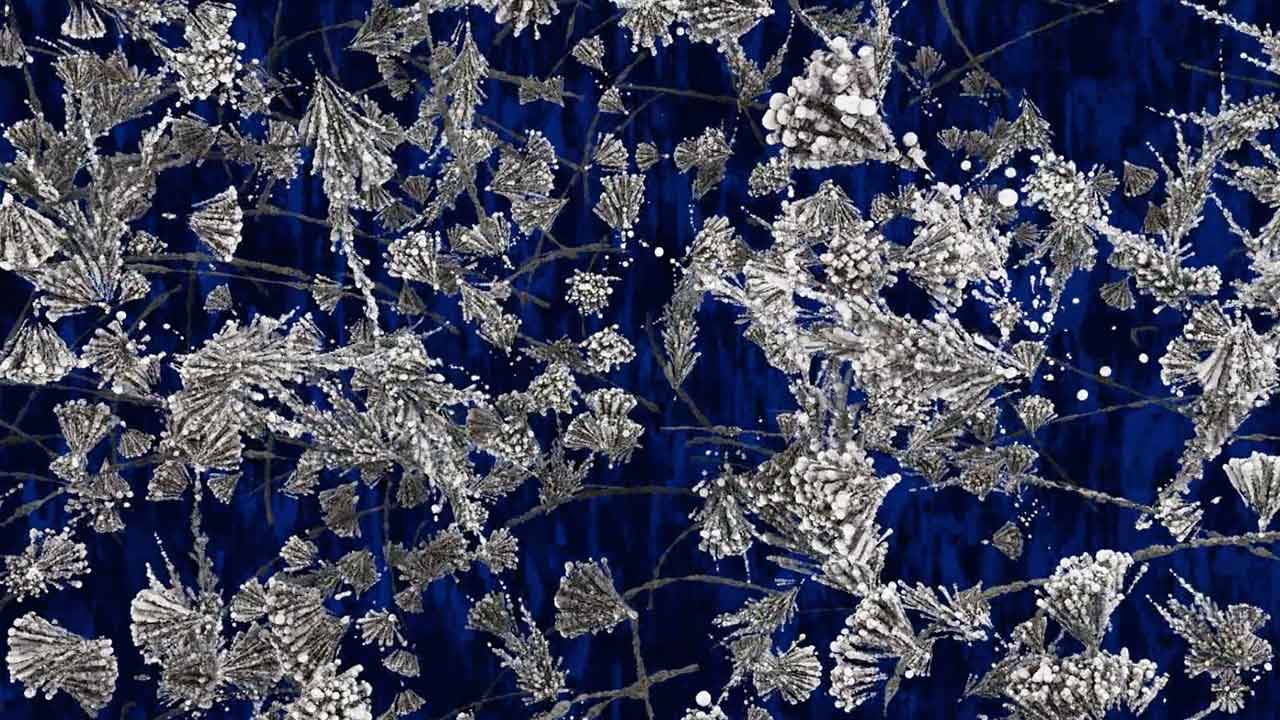 Quantum Fluctuations
Markos Kay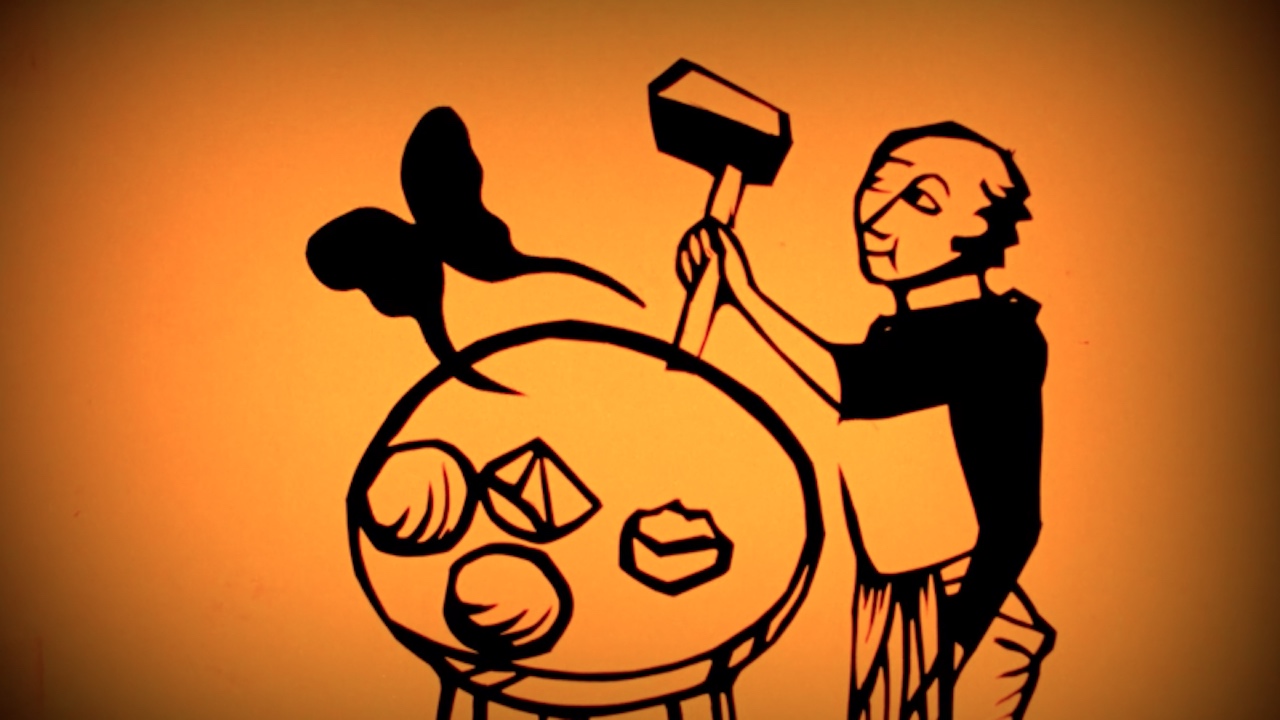 Somnium Lapidum
Emily Pelstring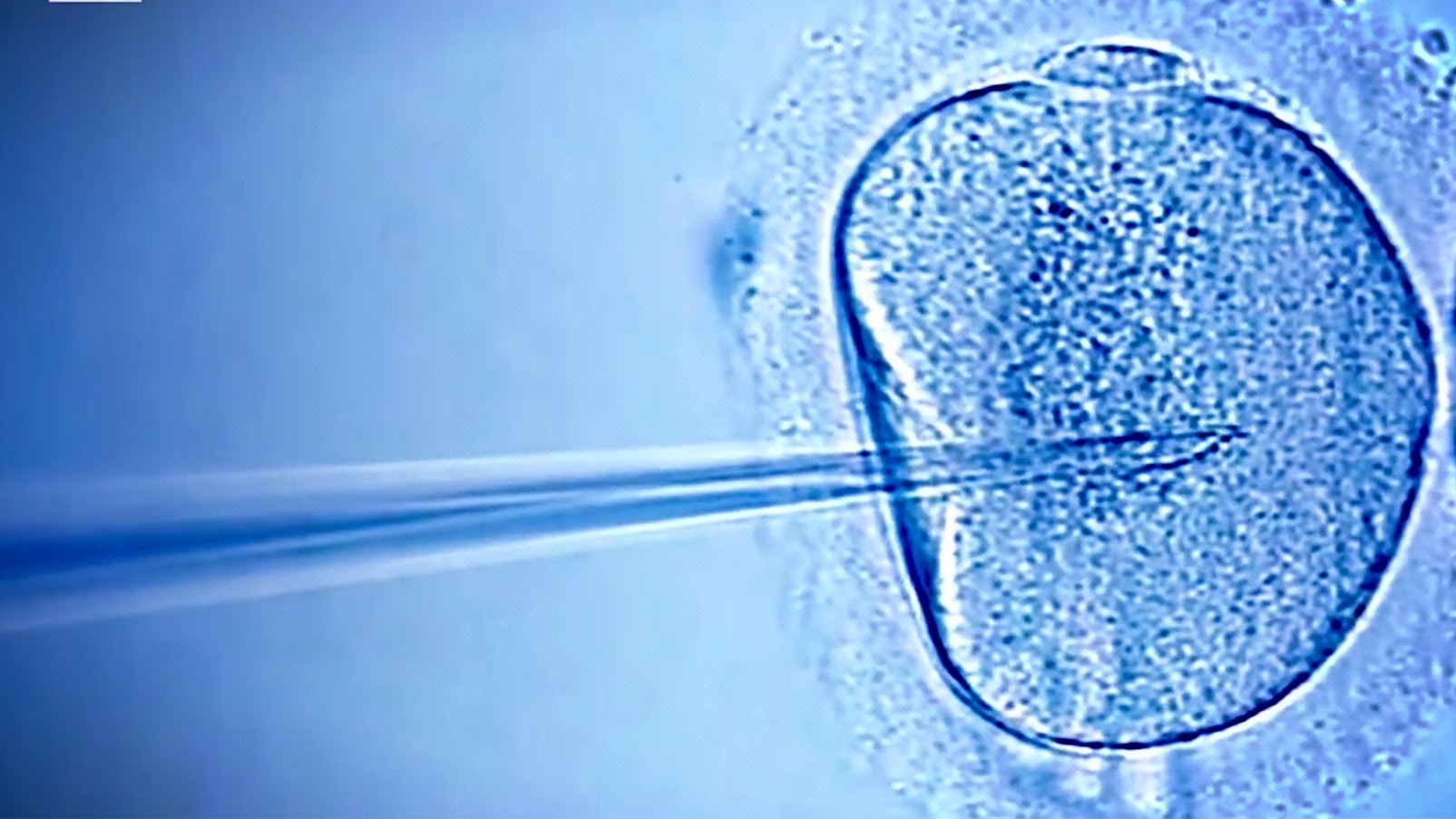 The Genetics Revolution
Jason Silva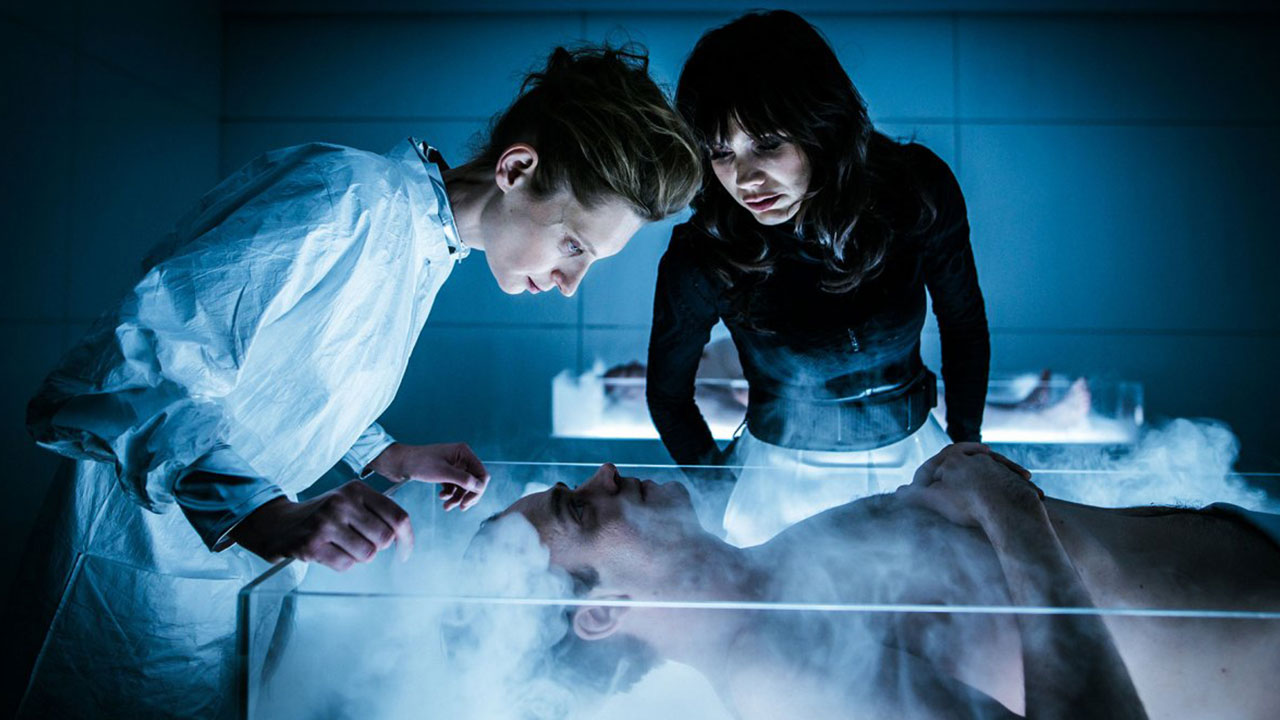 The Man with the Magic Box
Bodo Kox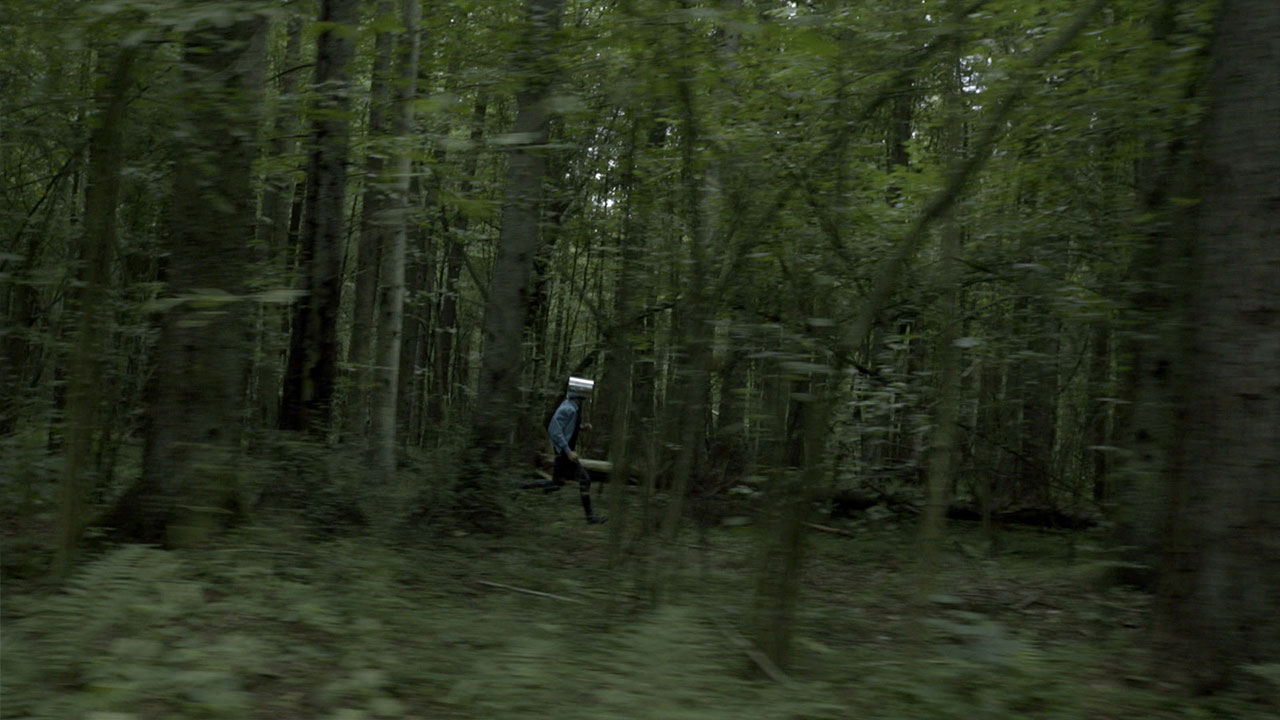 Interface
Anna Hoetjes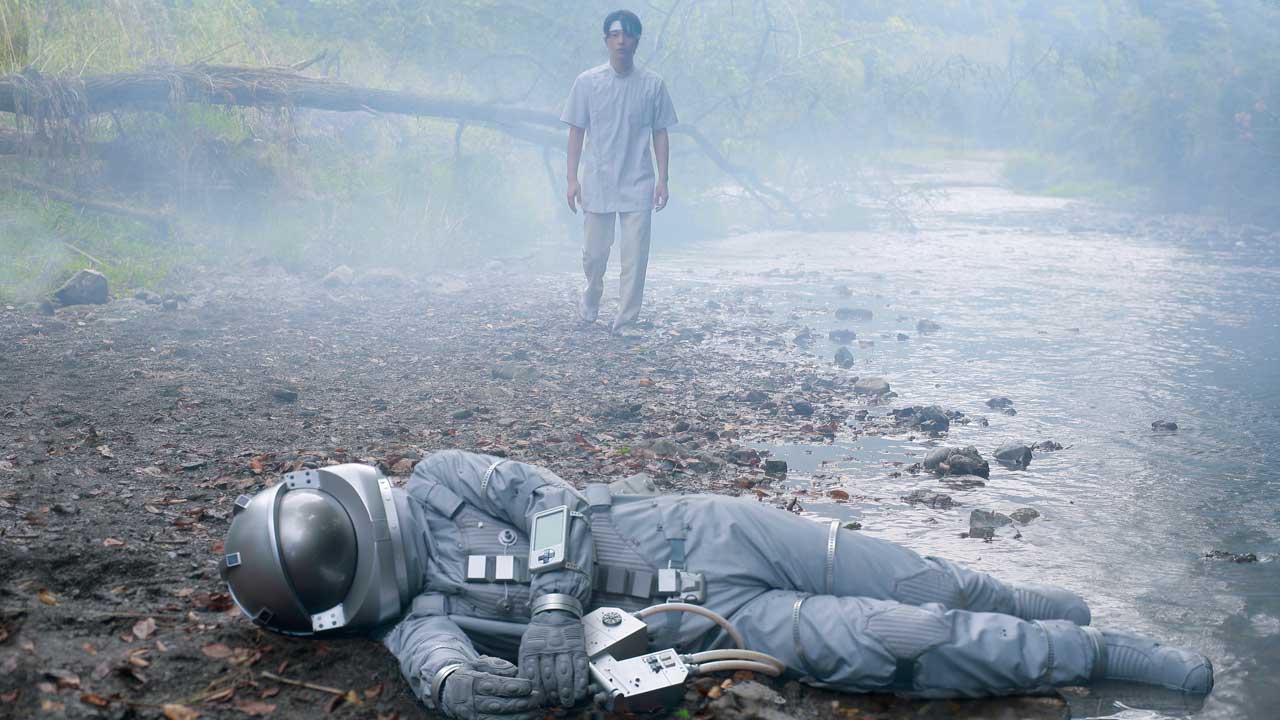 The Clone Returns Home
Kanji Nakajima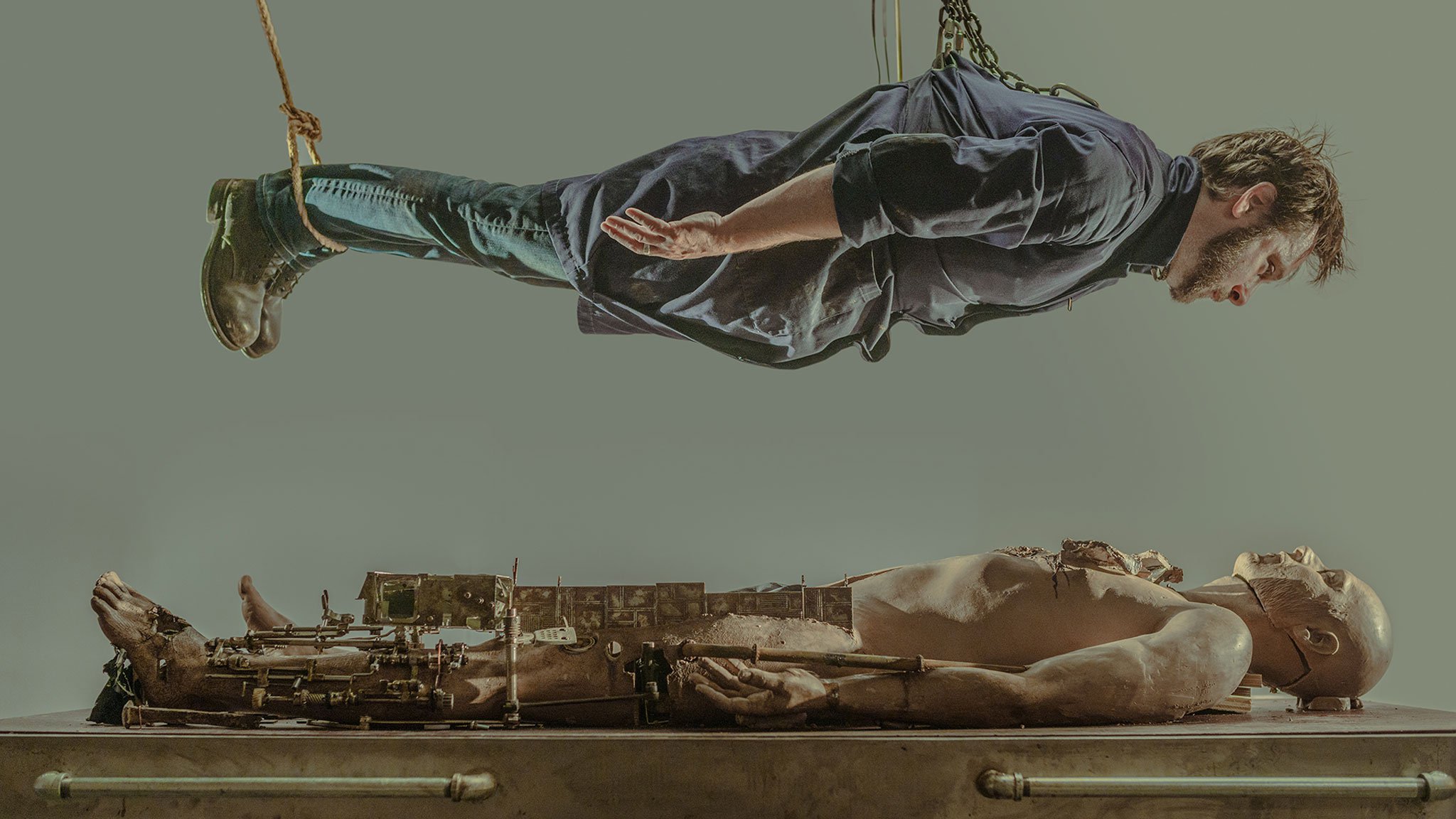 The Subject
Patrick Bouchard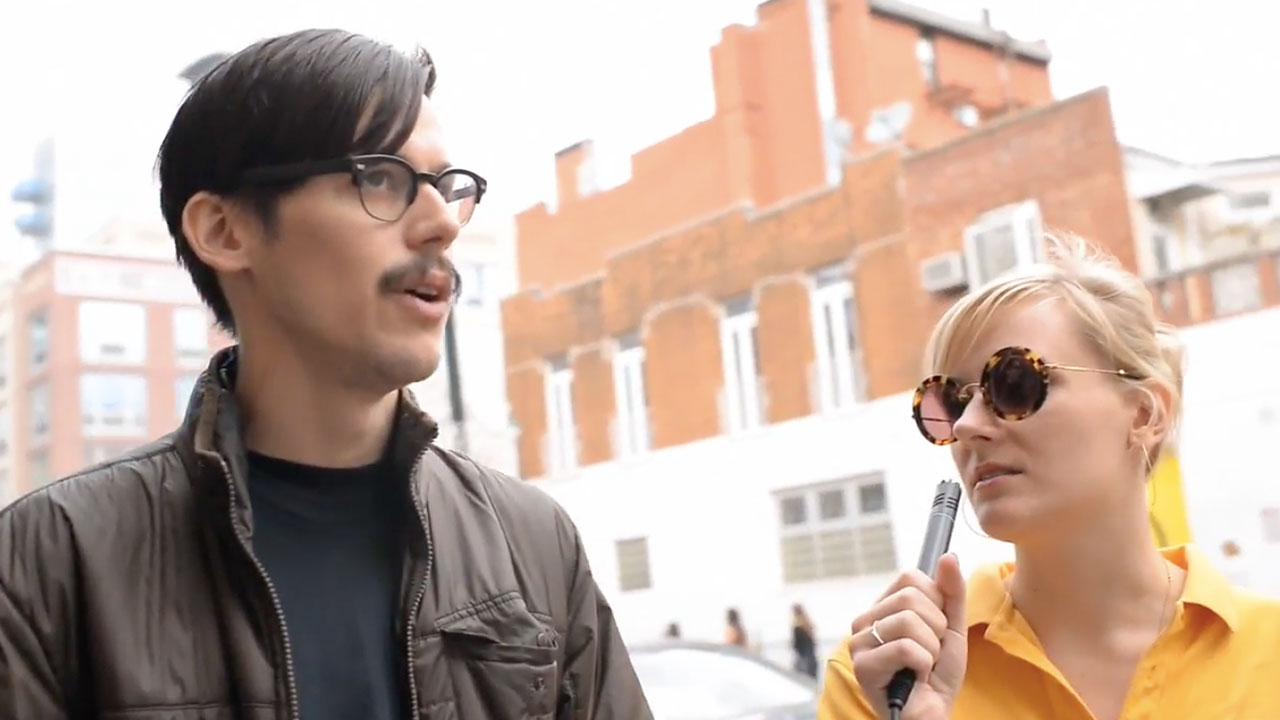 SUB: Are hipsters becoming a subspecies of humans?
Charlotte Rabate,Sergio Botero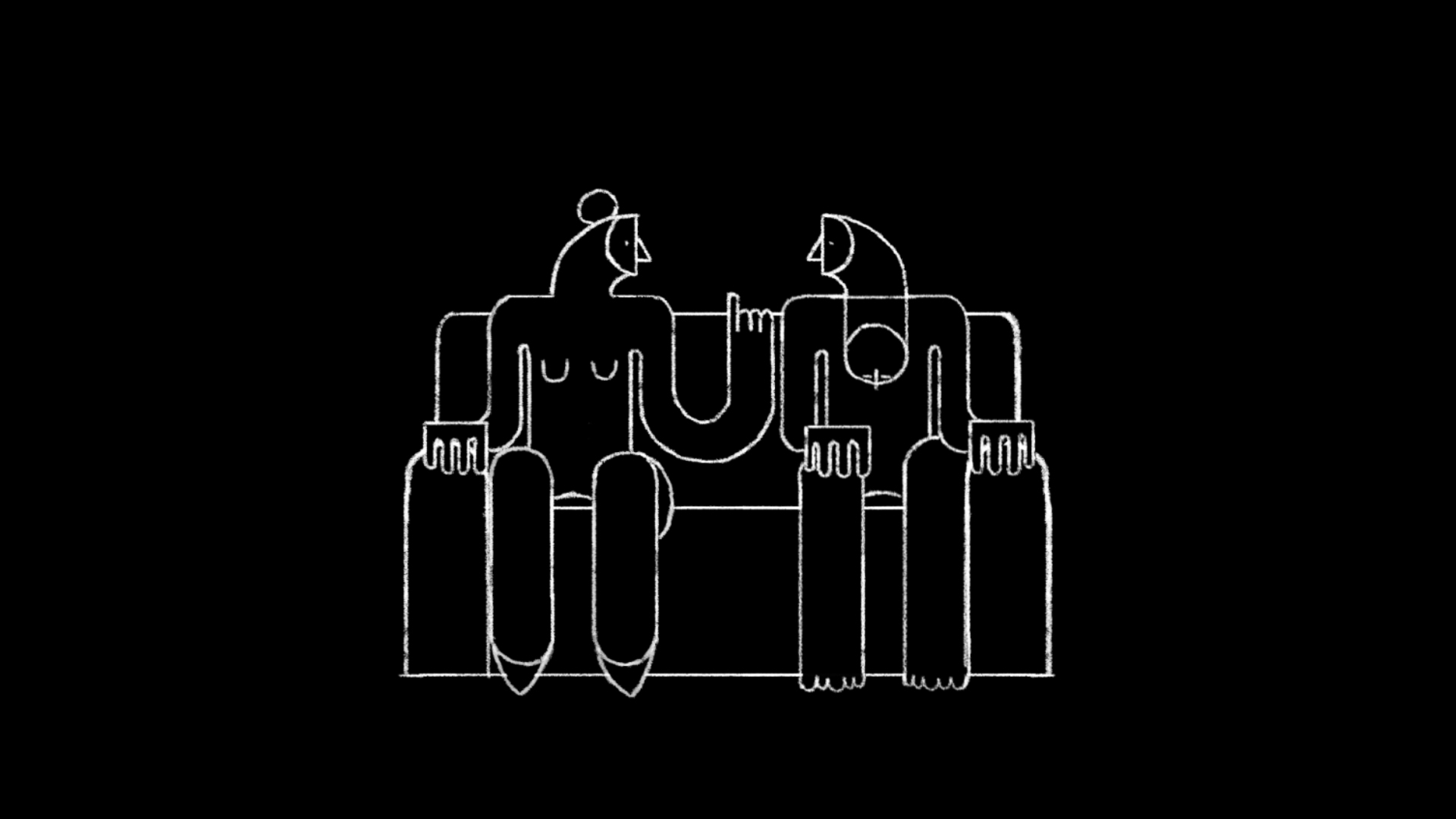 Wyjde z siebie (Beside Oneself)
Karolina Specht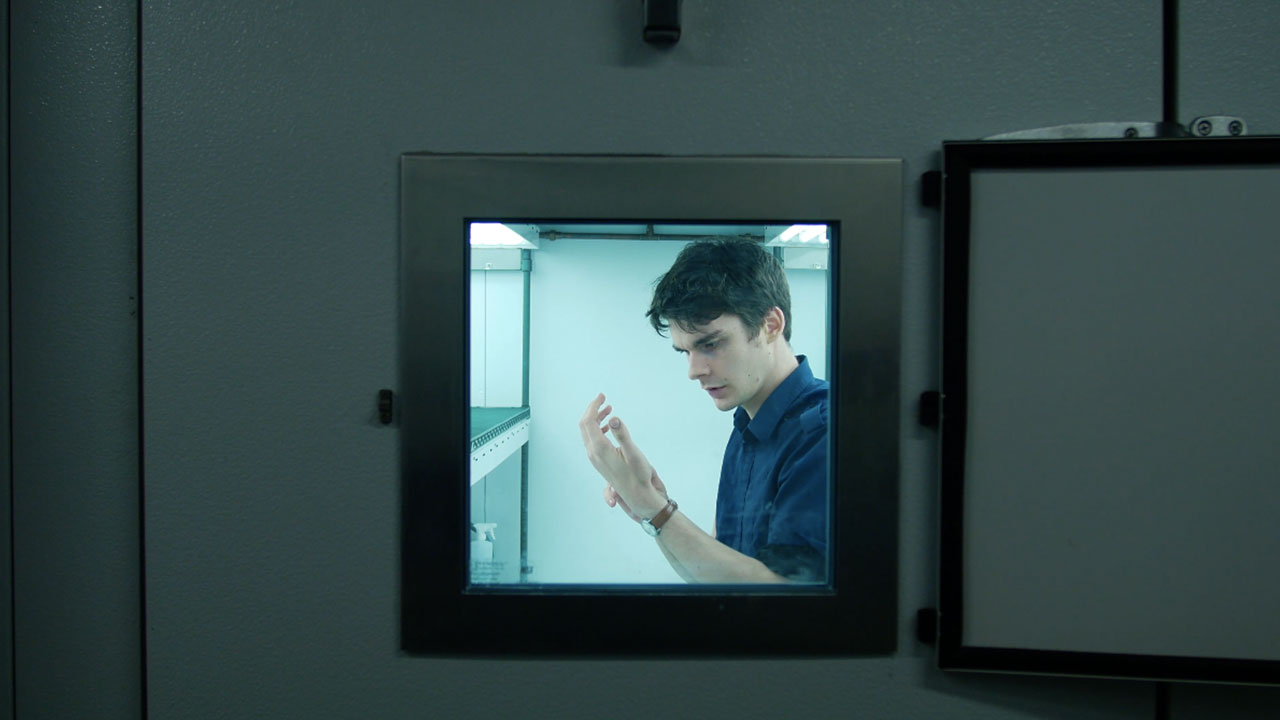 Symbiont
Sydney Clara Brafman,Sally Warring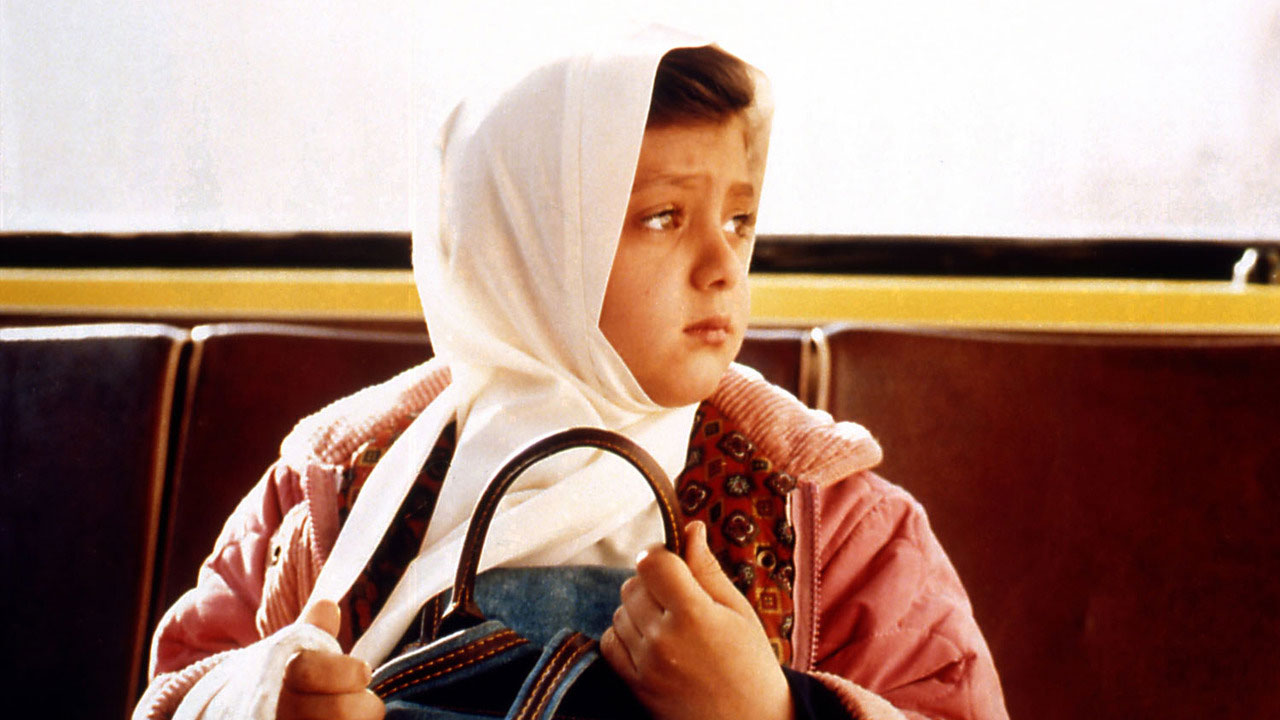 The Mirror
Jafar Panahi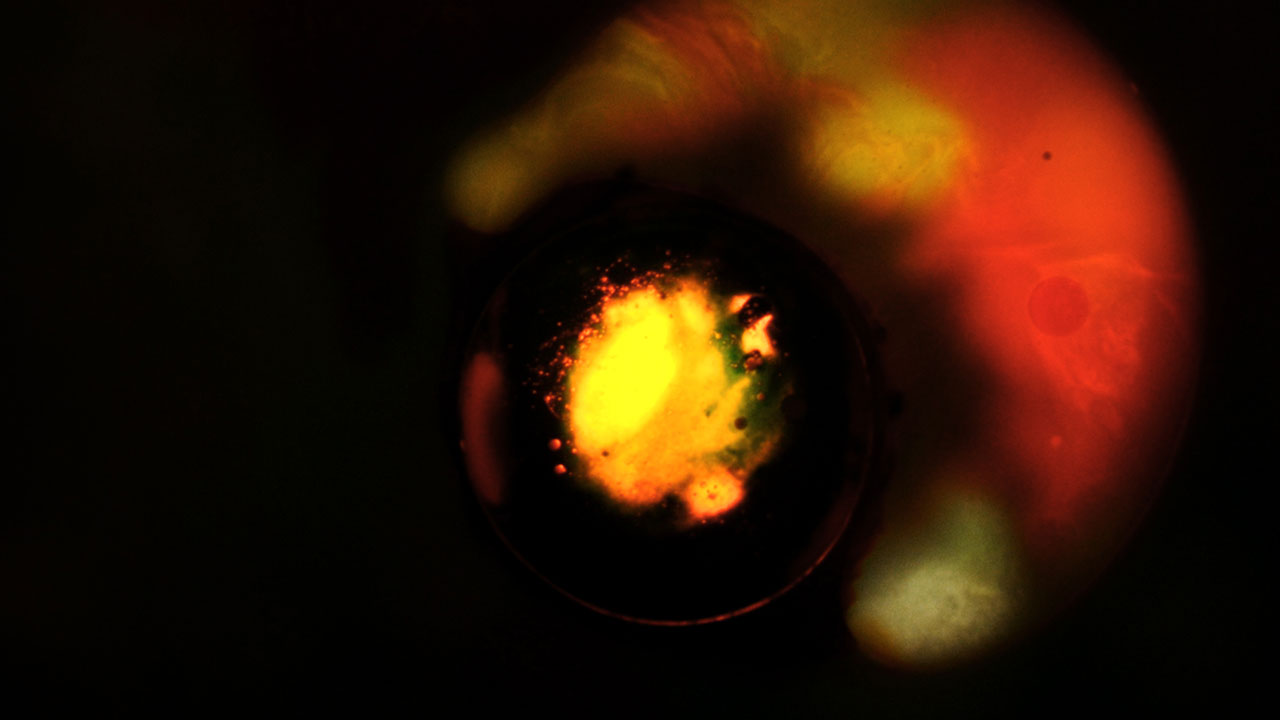 Porgrave
Sandro Bocci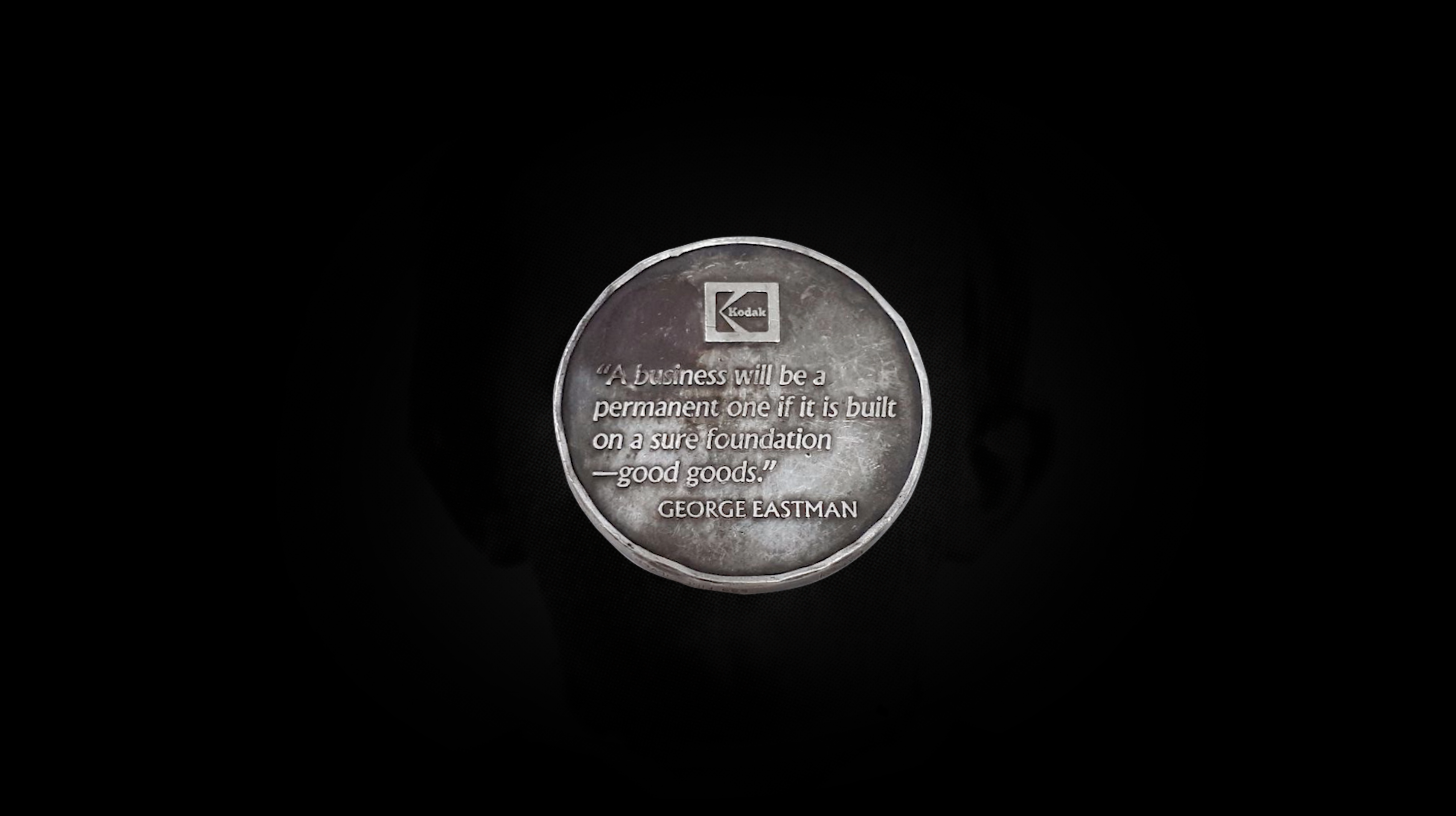 Kodak
Andrew Norman Wilson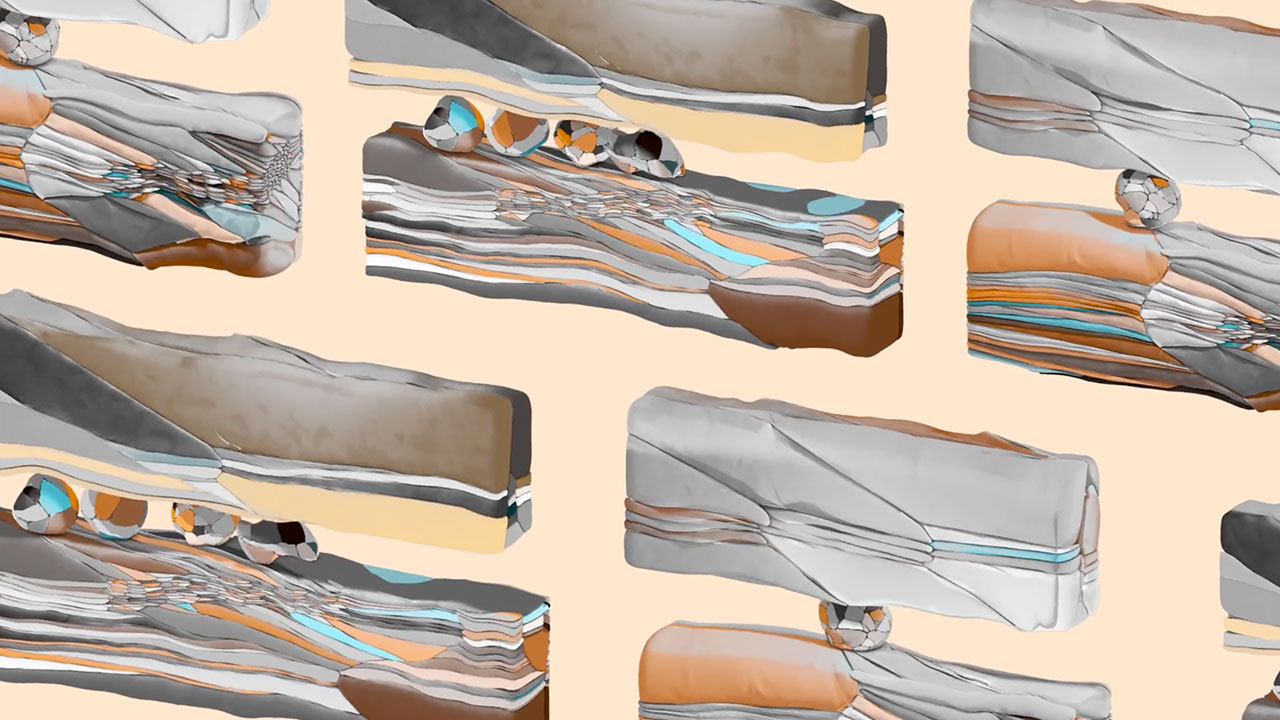 Wearing Well
Markos Kay,Enrico Milanese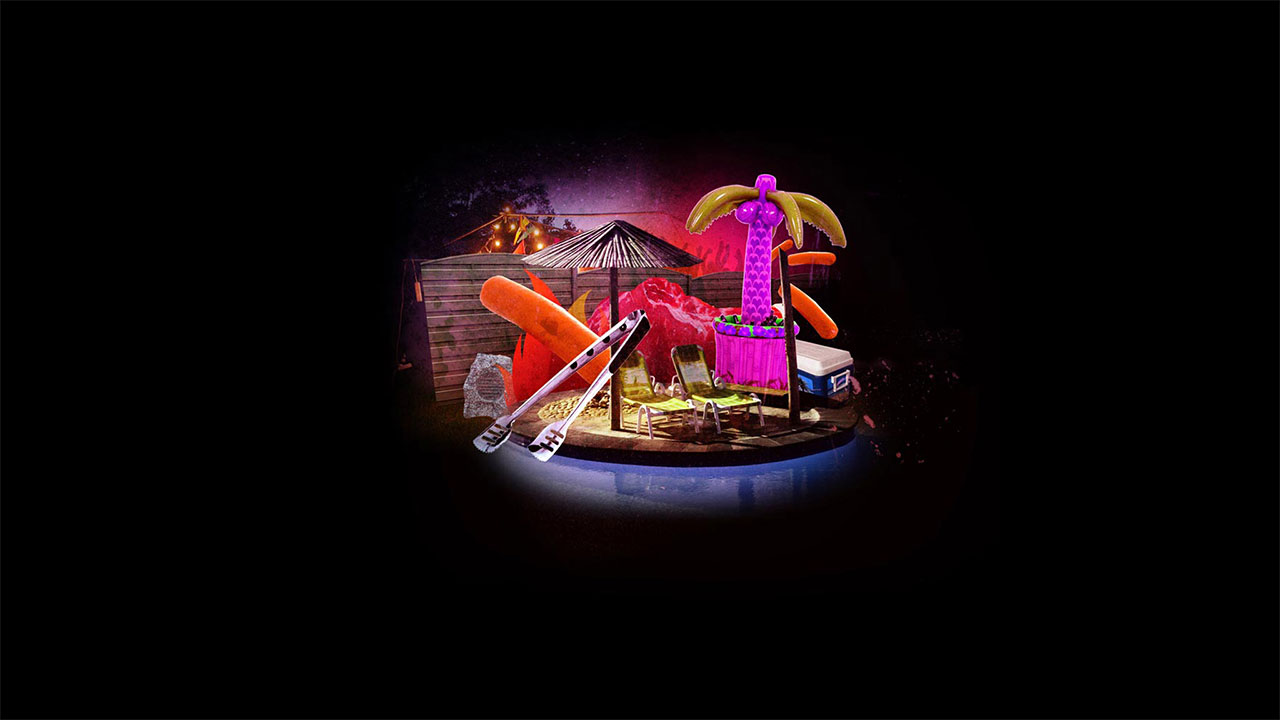 Sound Ecology
Alexandra Guité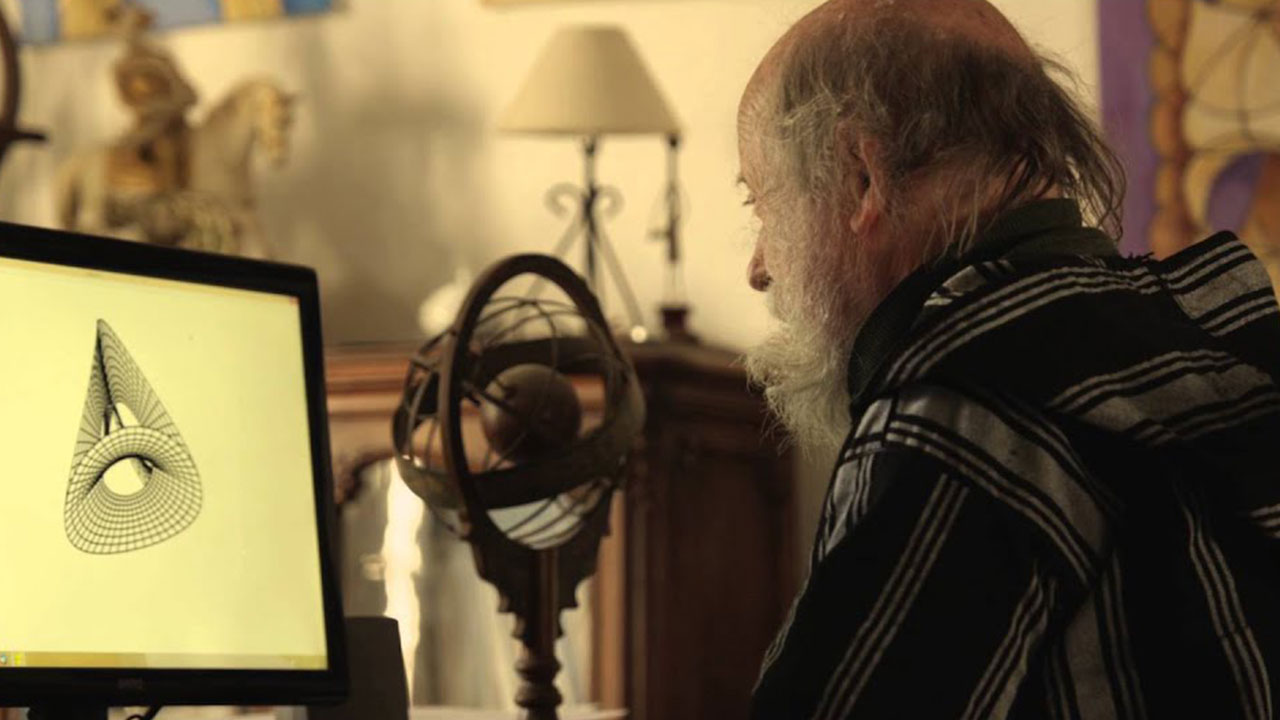 The Mathematics Engraver
Quentin Lazzarotto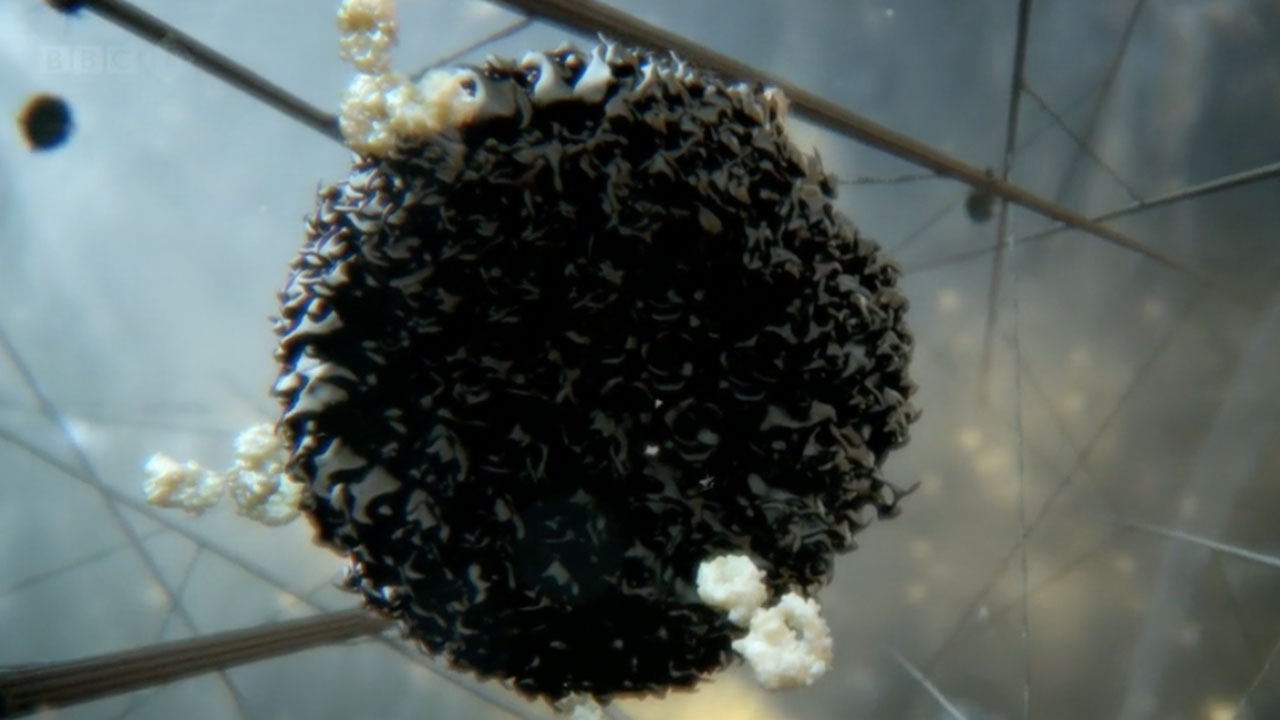 Secret Universe: The Hidden Life of the Cell
Mike Davis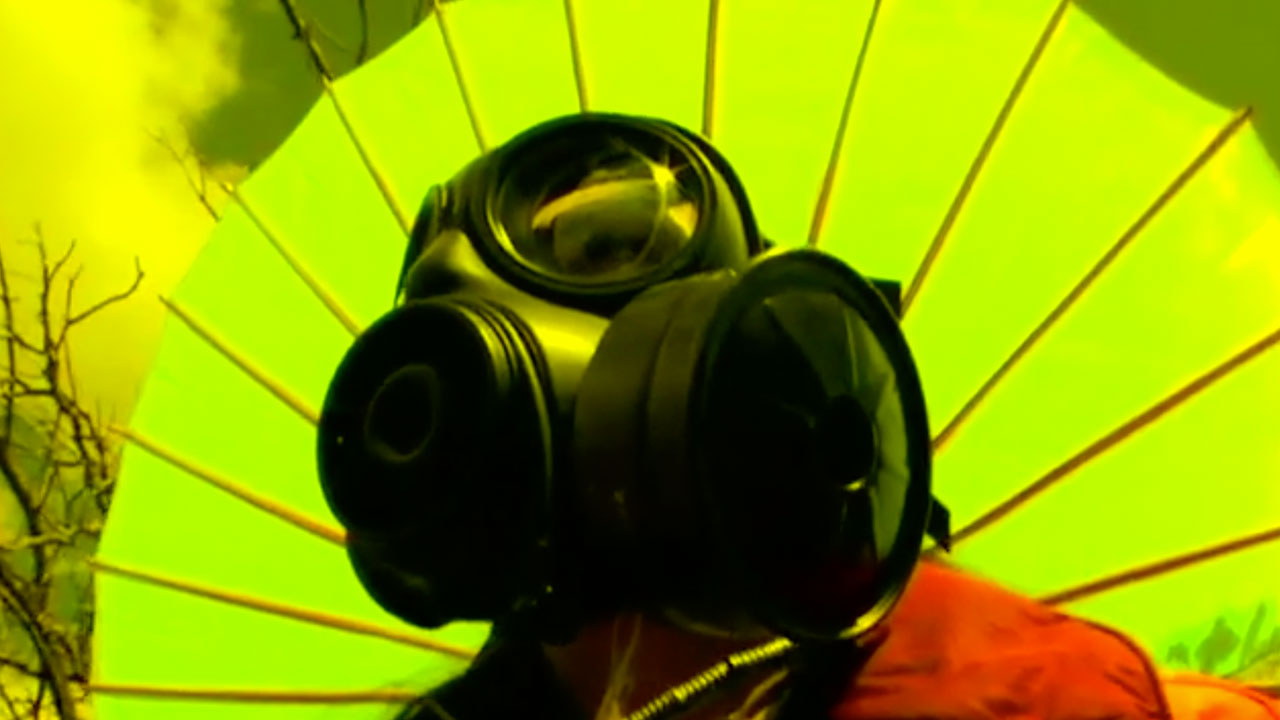 Future Warrior
Jeana Francis,Nigel LongSoldier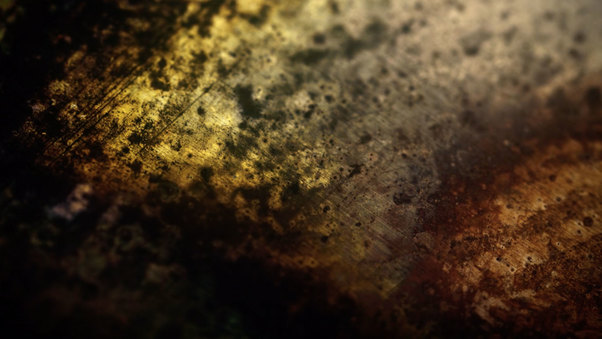 Confluence
Noah Shulman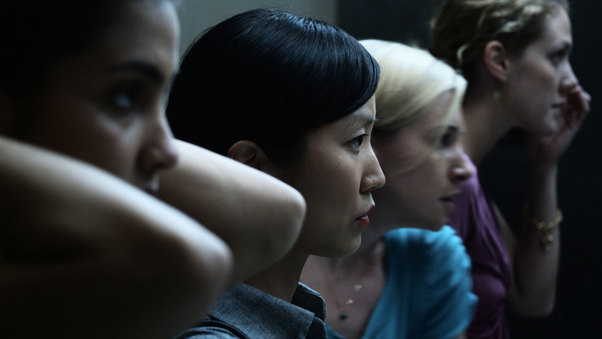 Silver Sling
Tze Chun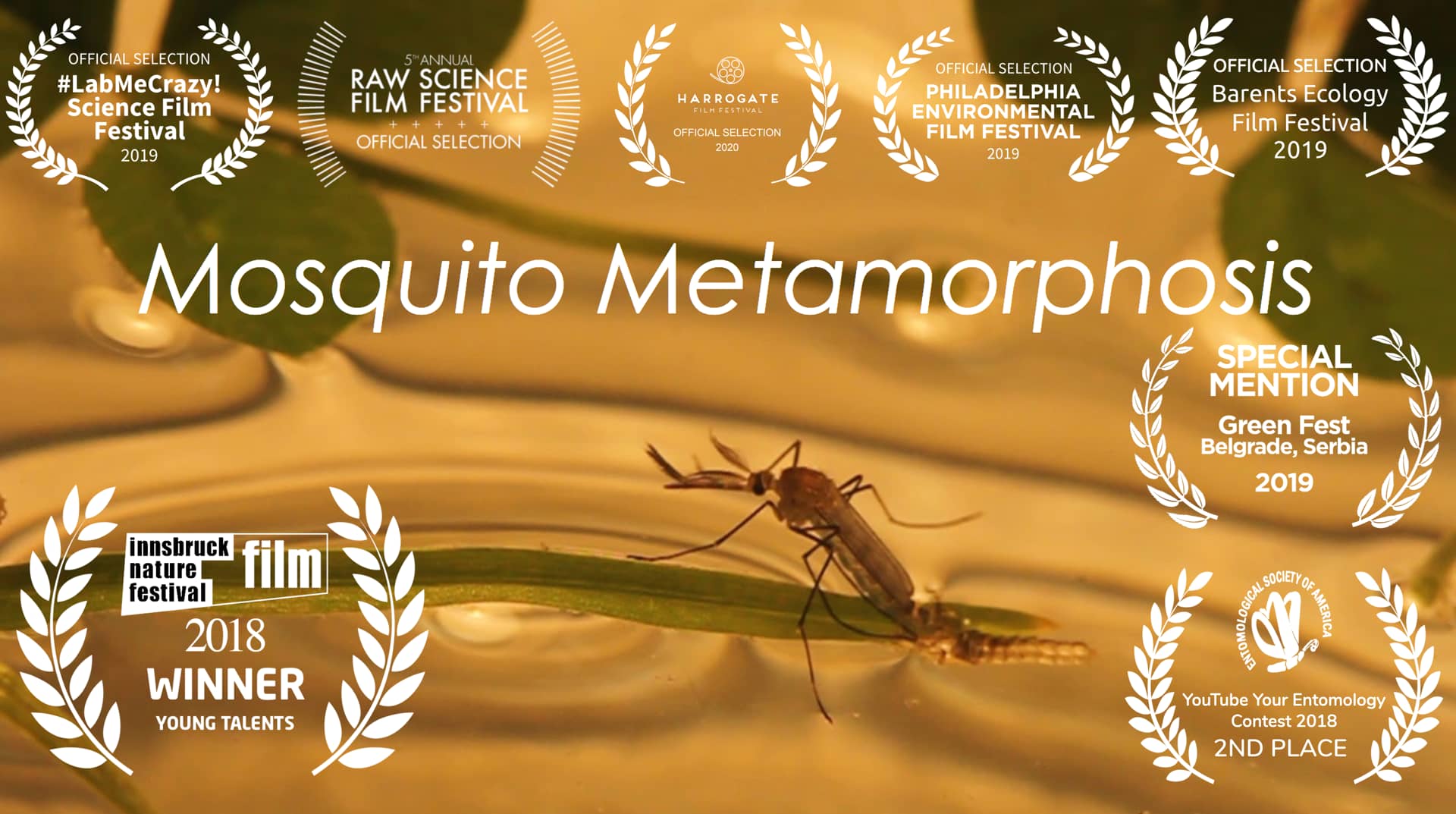 Mosquito Metamorphosis
Cella Wright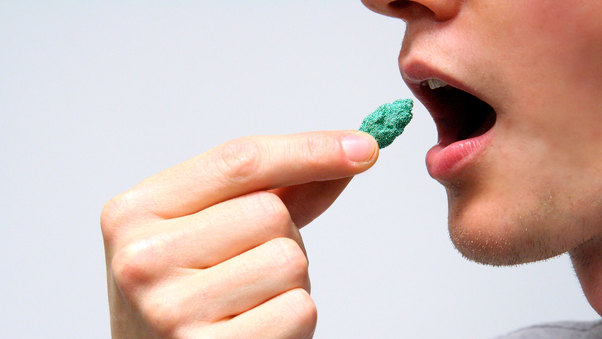 Quanticare
Amy Congdon,Ann-Kristin Abel,Jenny Lee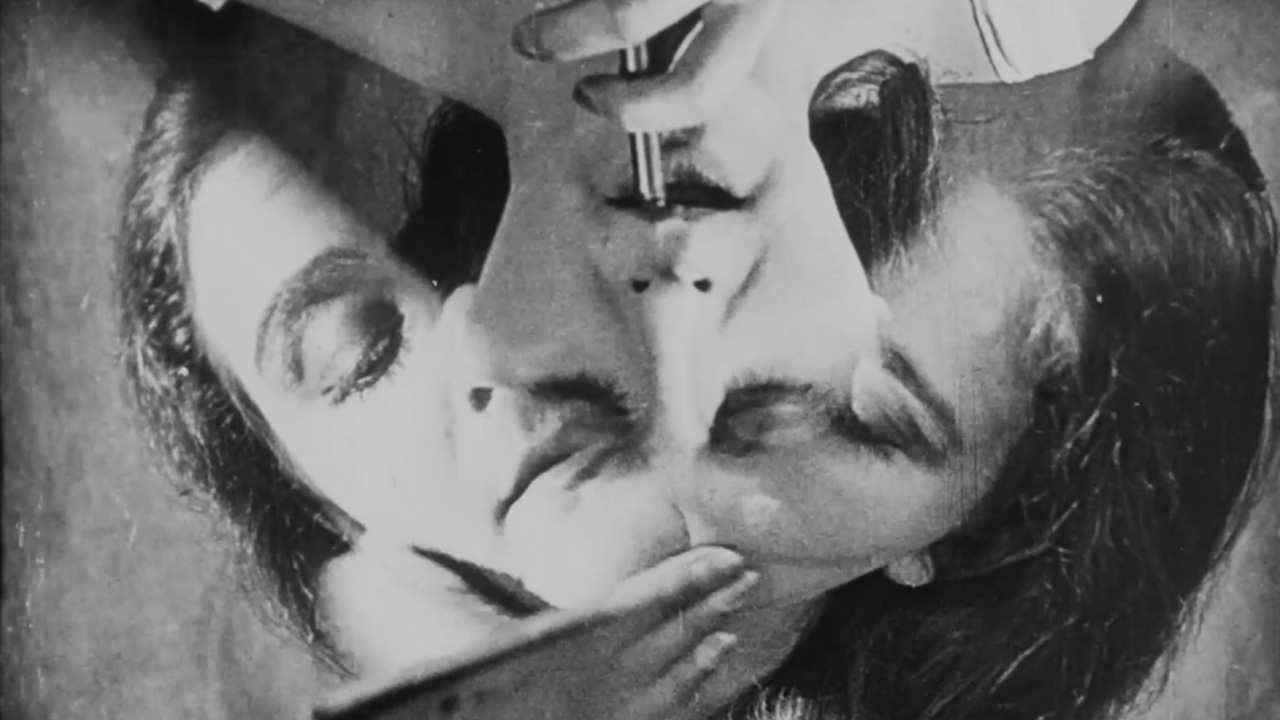 Dreams Rewired
Manu Luksch, Martin Reinhart, Thomas Tode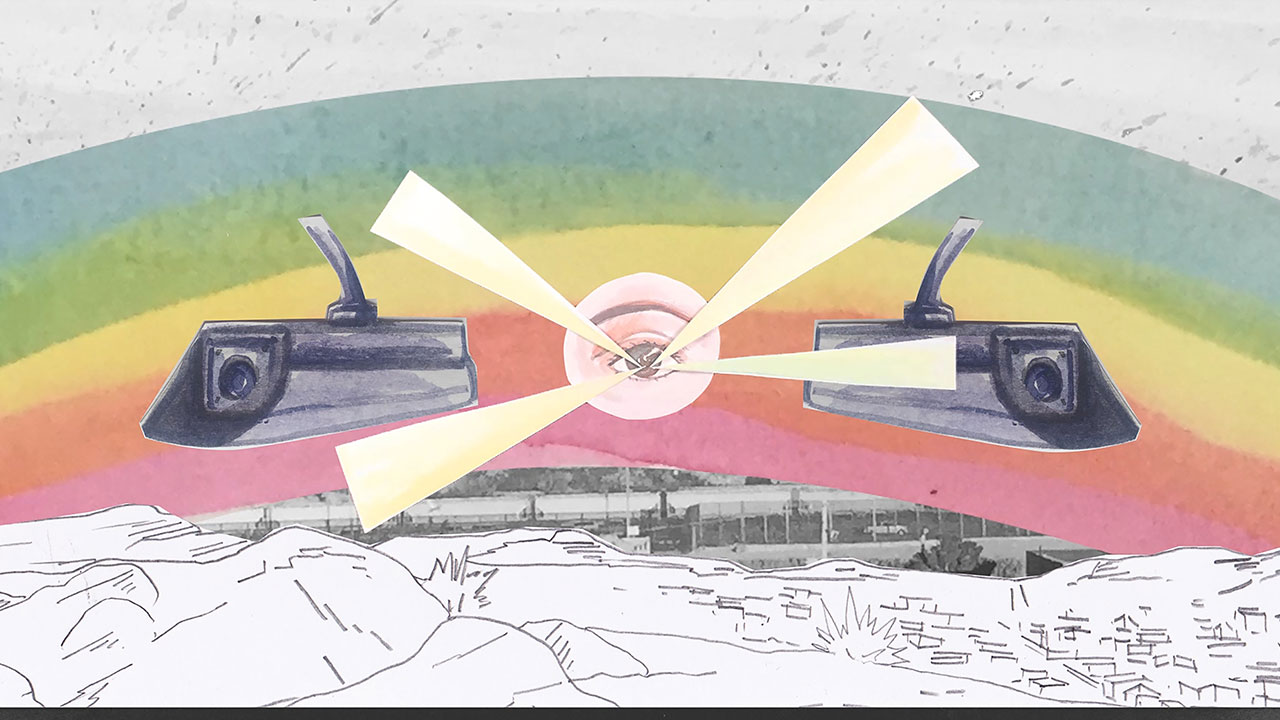 Selections from Fred's Rainbow Bar and Other Stages on the International Border
Nicole Antebi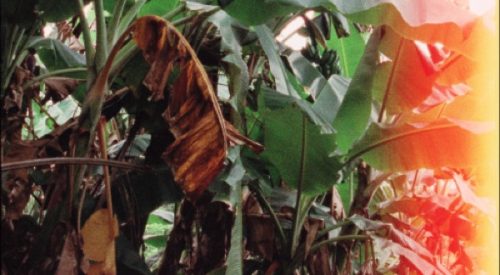 Becoming Extinct (Wild Grass)
Elke Marhöfer, Mikhail Lylov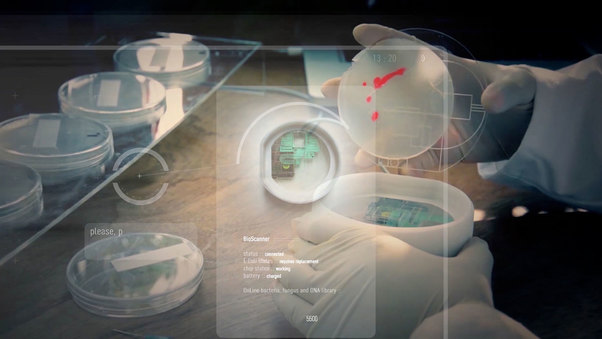 BioFlanneur
Aleks Cicha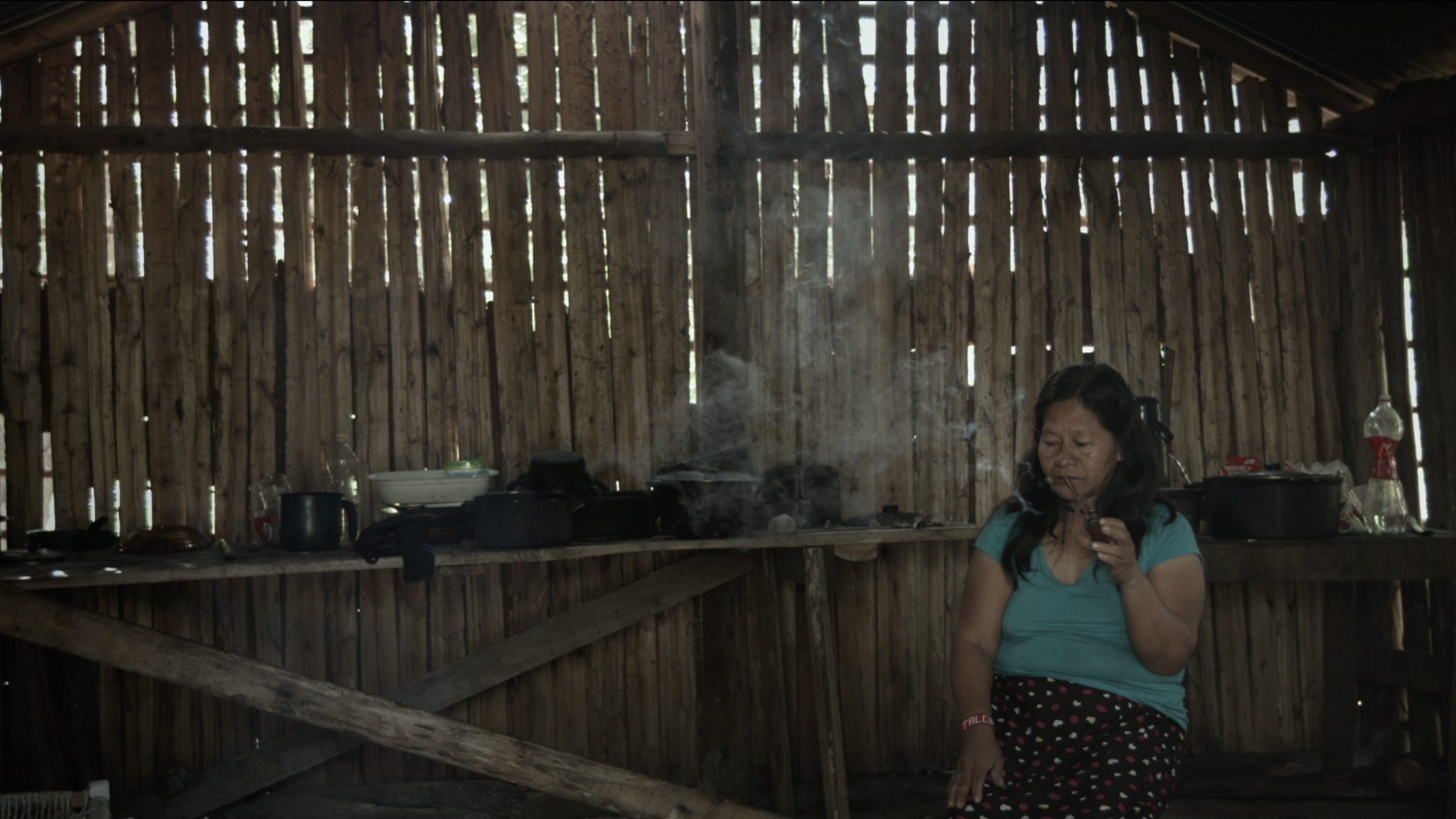 Antes do Lembrar (Stone Engravings and the Three-colored Chickenpox Tale)
Luciana Mazeto, Vinícius Lopes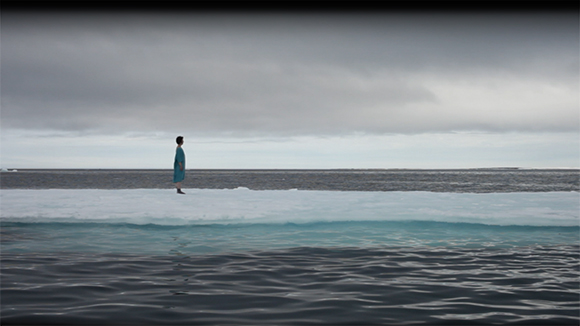 Swallowed Whole
Heidi Kumao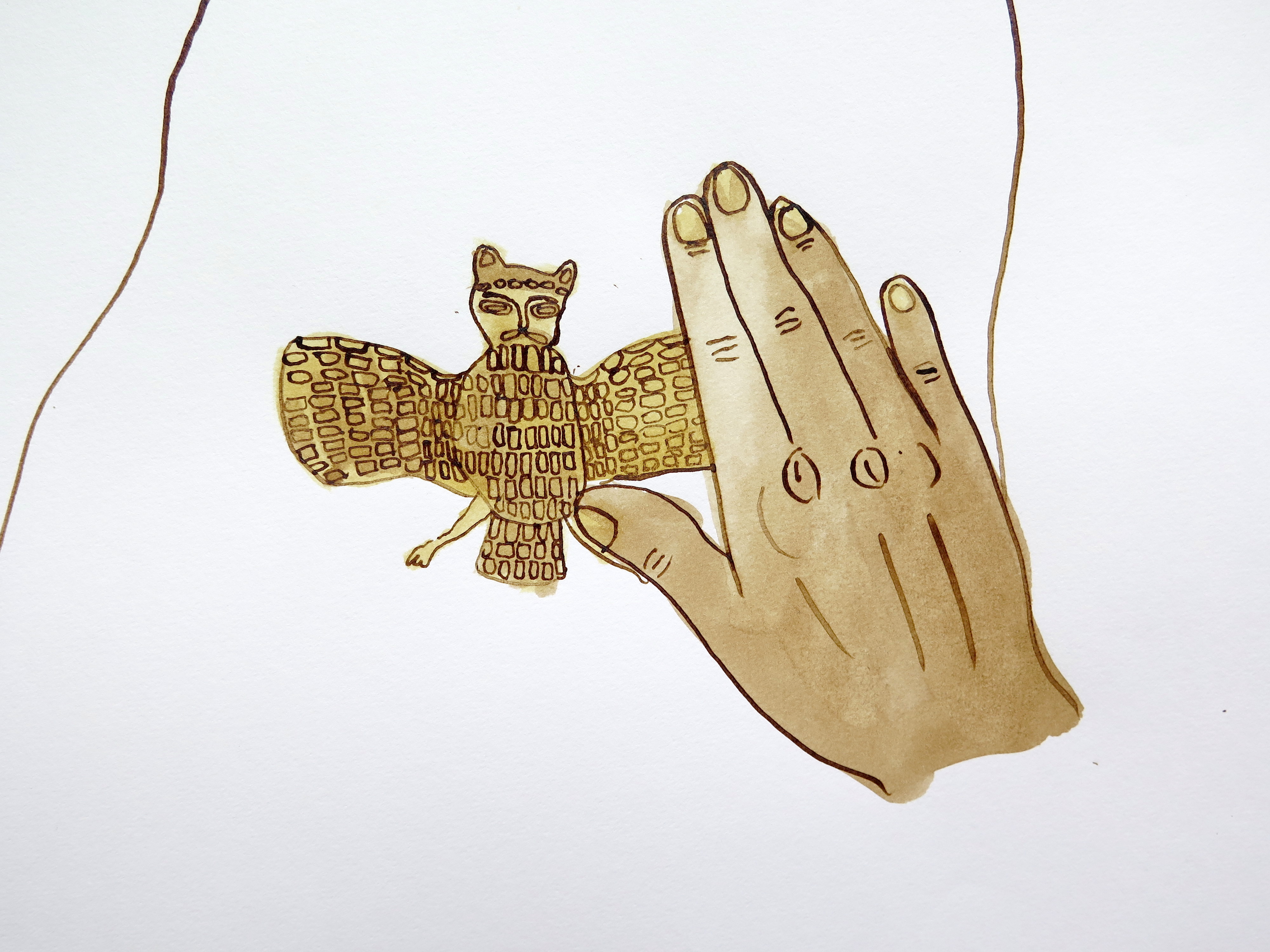 Thunderbird
Christine Rebet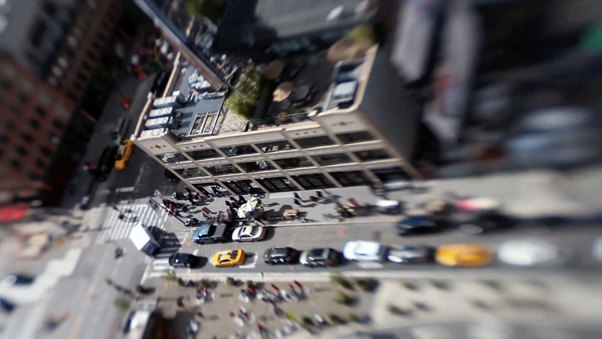 Cloud
Anne Milne,James Zhao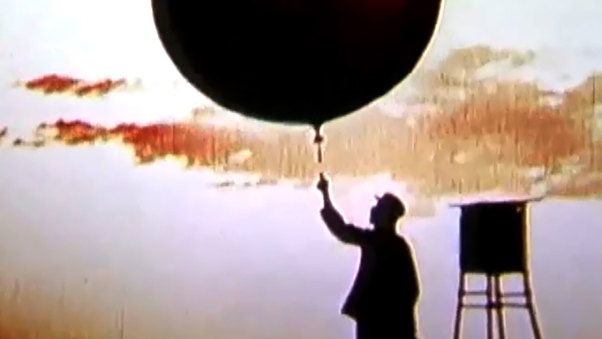 The Atom Bomb
Vanessa Gould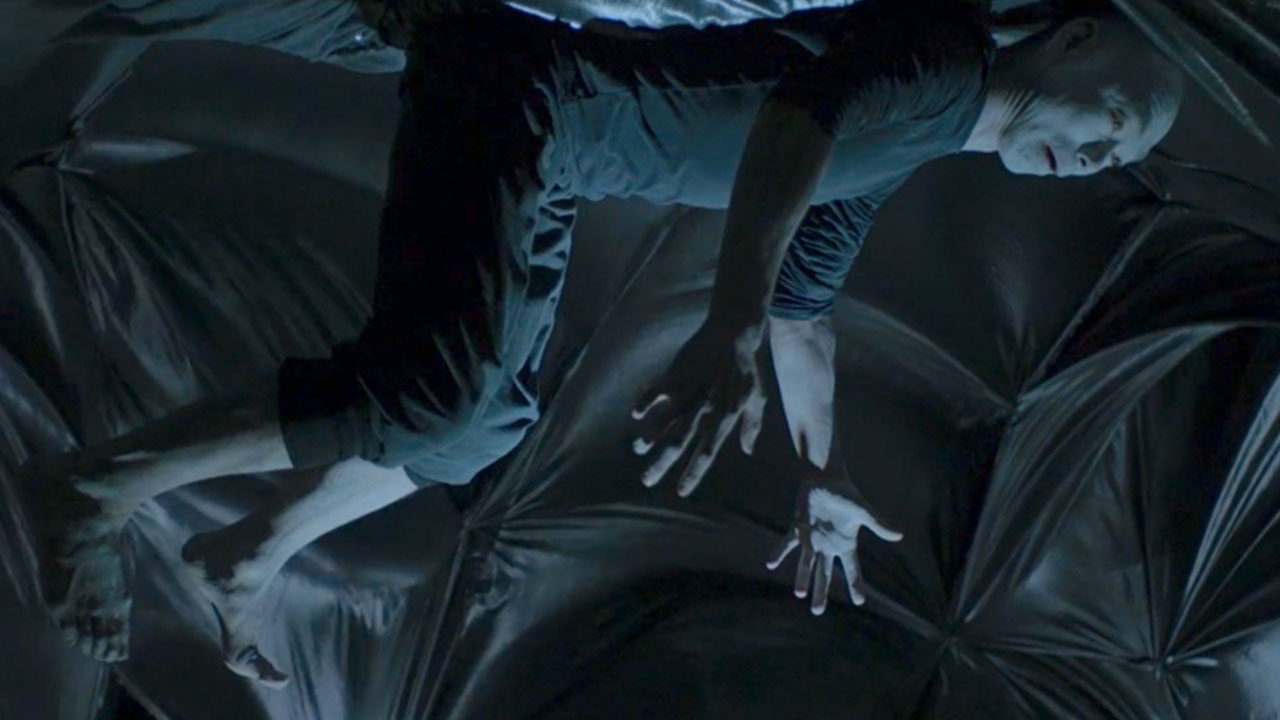 Singularity Song
Rachel Mason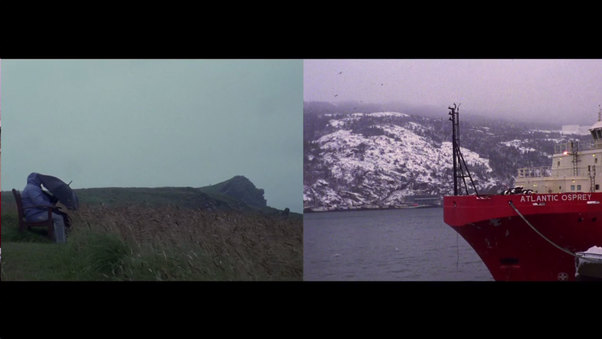 Strange Lines and Distances
Joshua Bonnetta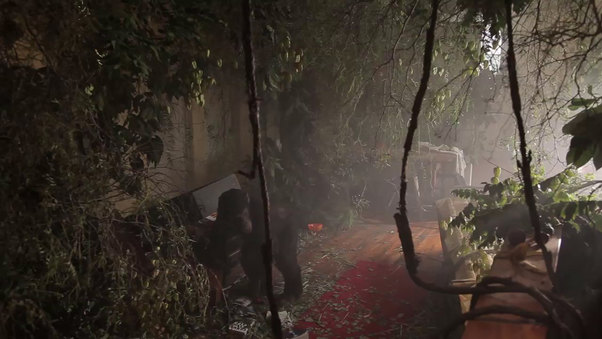 Primate Cinema: Apes as Family
Rachel Mayeri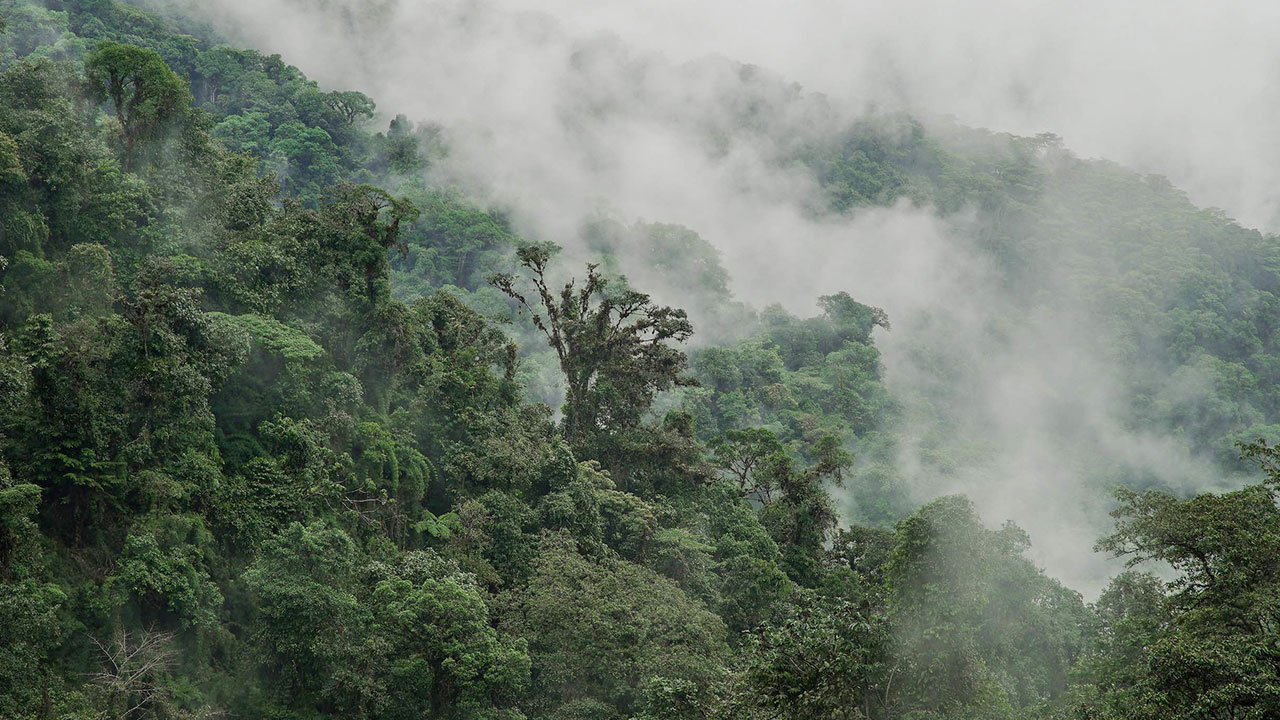 Dusk Chorus (based on Fragments of Extinction)
David Monacchi,Nika Šaravanja,Alessandro D'Emilia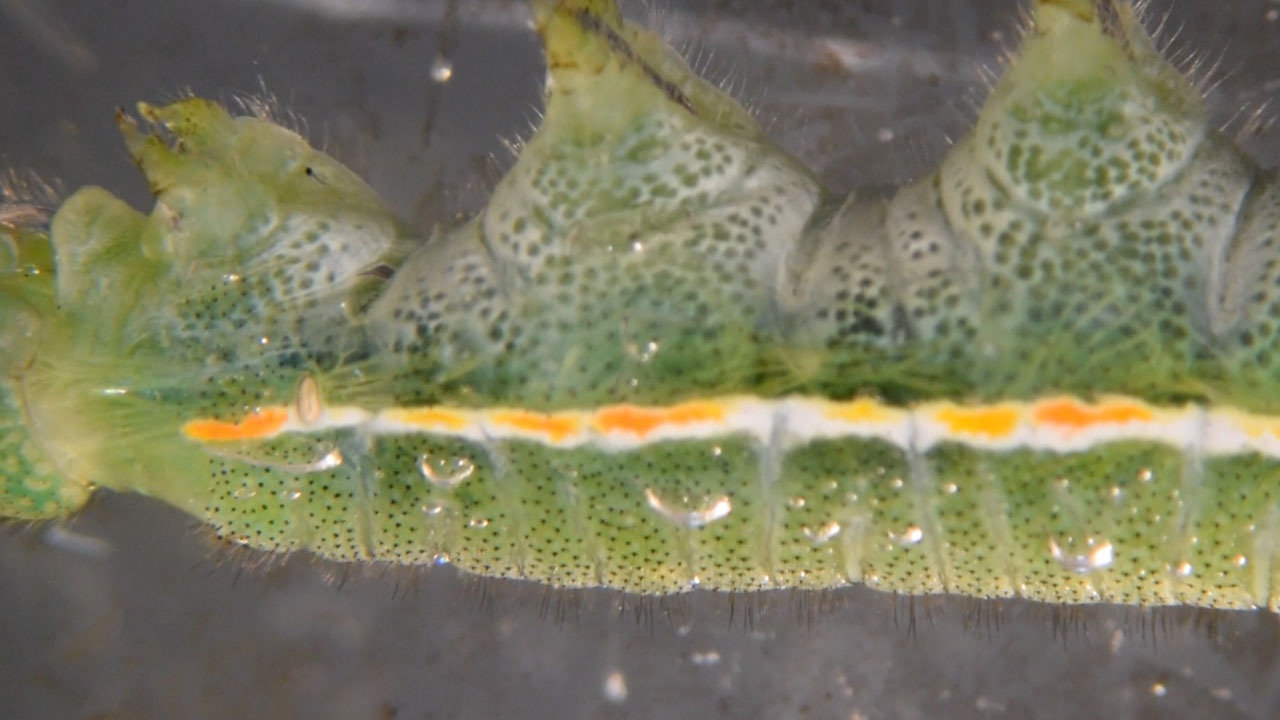 Searching for the Origin of the Butterfly Wing in a Caterpillar
Woman Scientist Looking Through Microscope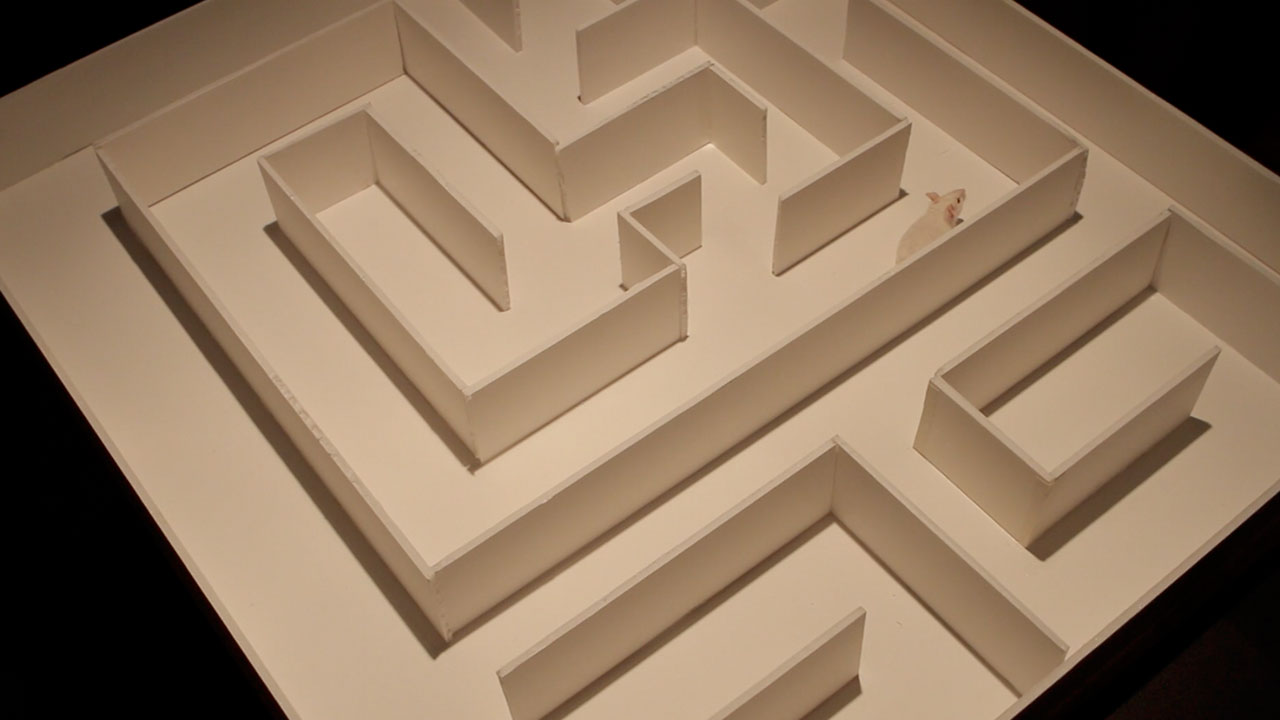 Creative Labyrinth for Lab Mouse
A Latex-Gloved Hand Zooms In, Zooms Out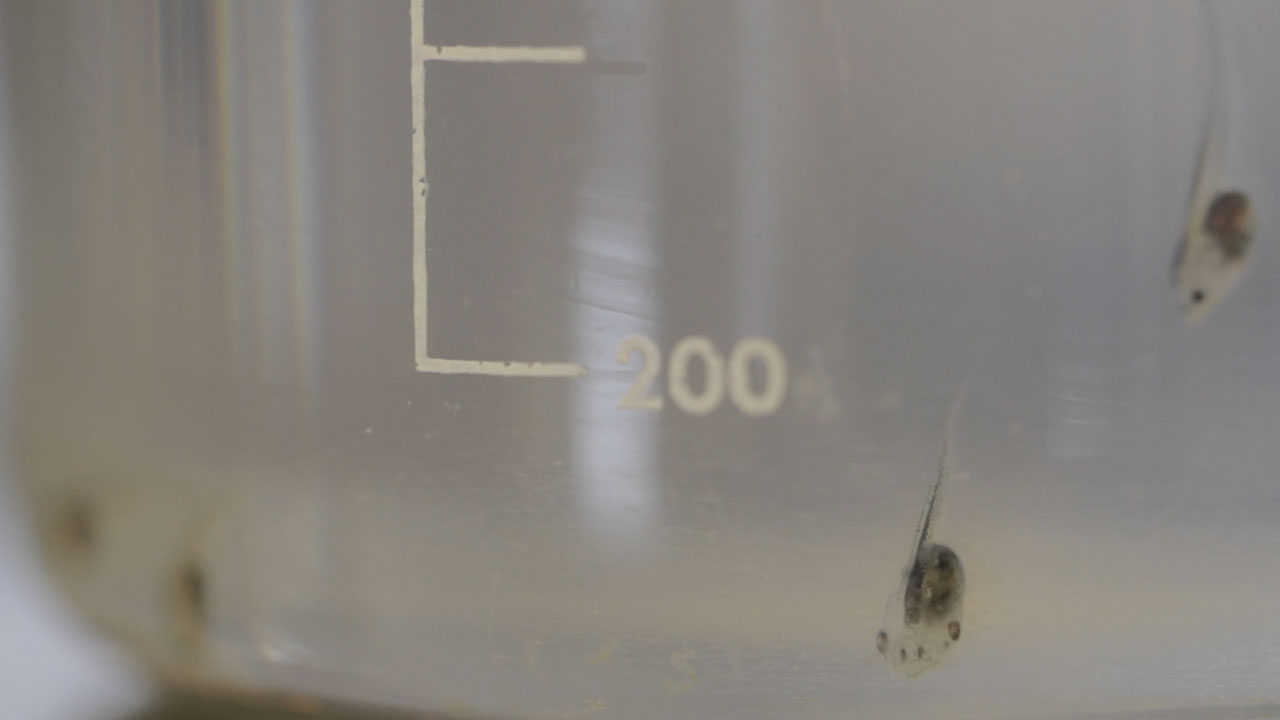 Tadpole Cinema in a Beaker
A Tower for Monitoring the Weather and Atmosphere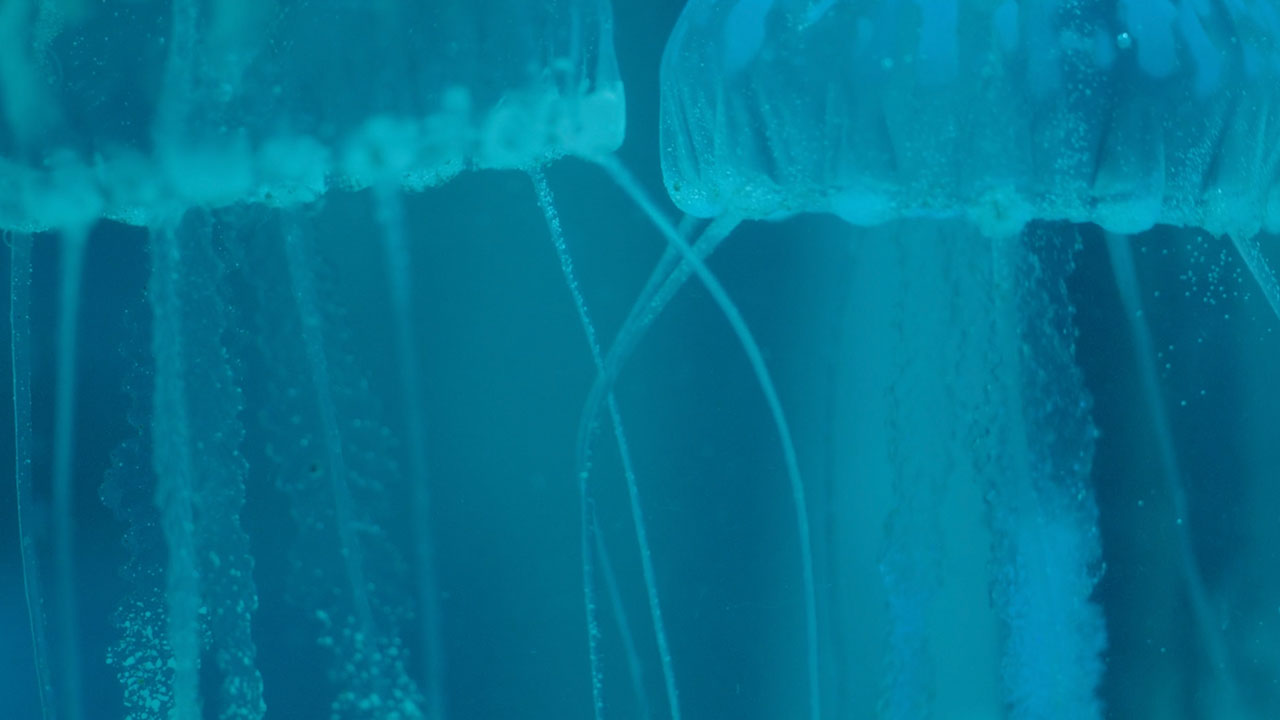 Downward-swimming Jellyfish in Blue-Tinted Aquarium Display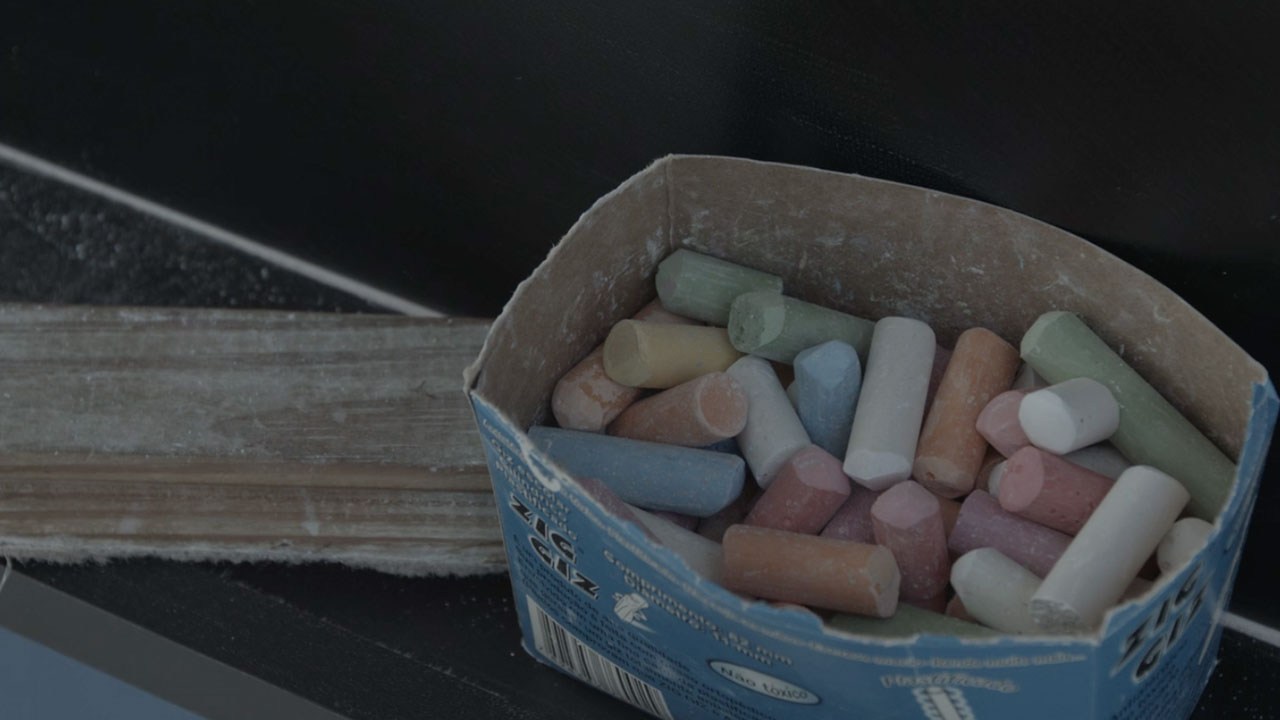 Nostalgia for Chalk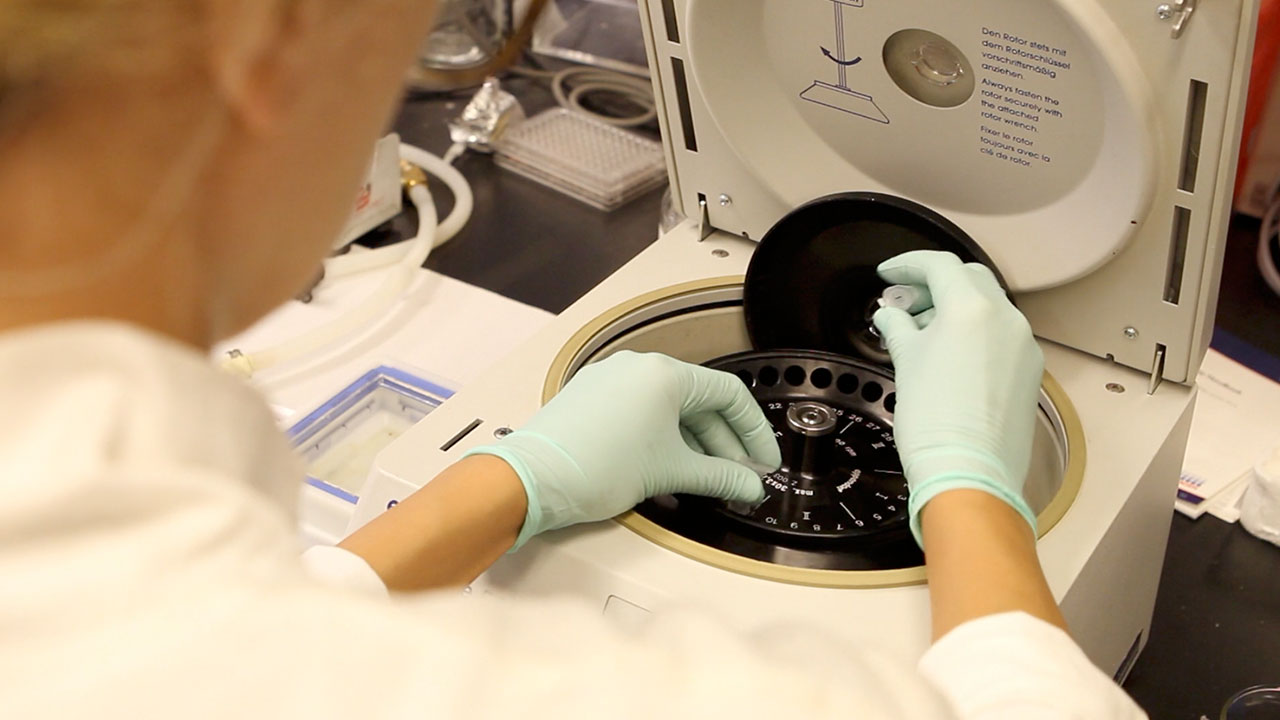 Woman Scientist Places Tubes in a Tabletop Centrifuge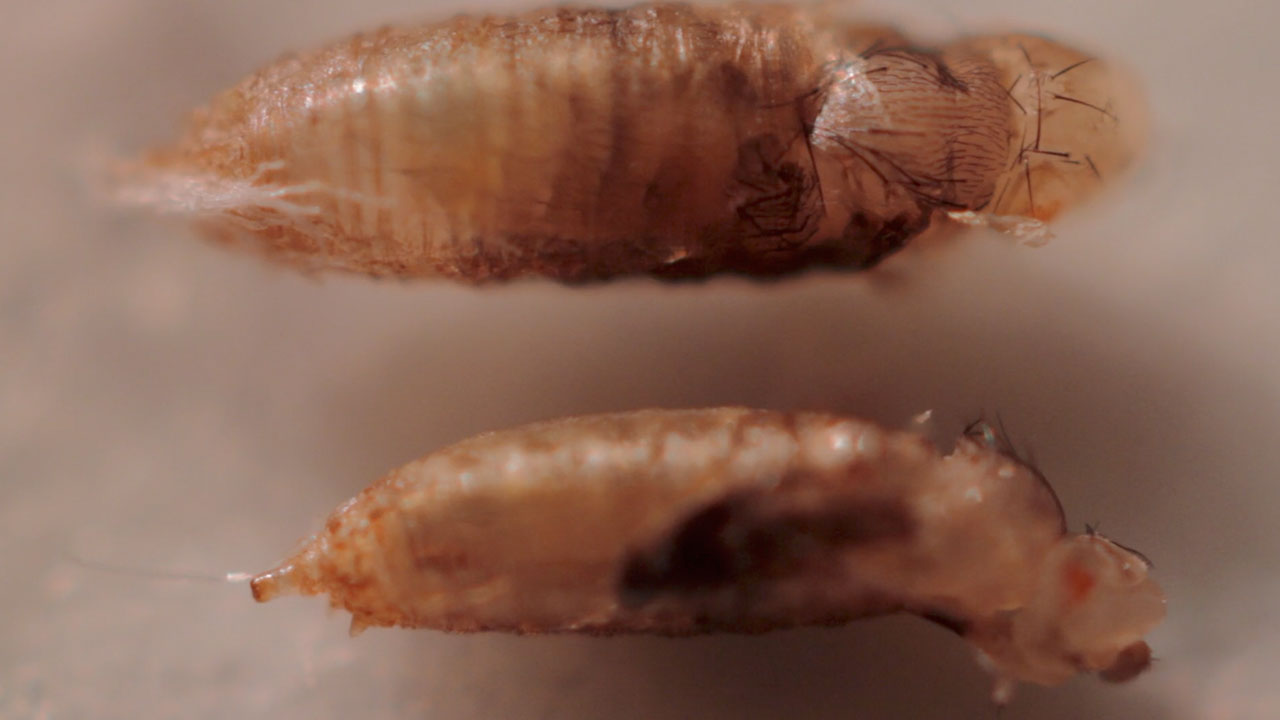 Male and Female Fruit Fly Pupa Eclosion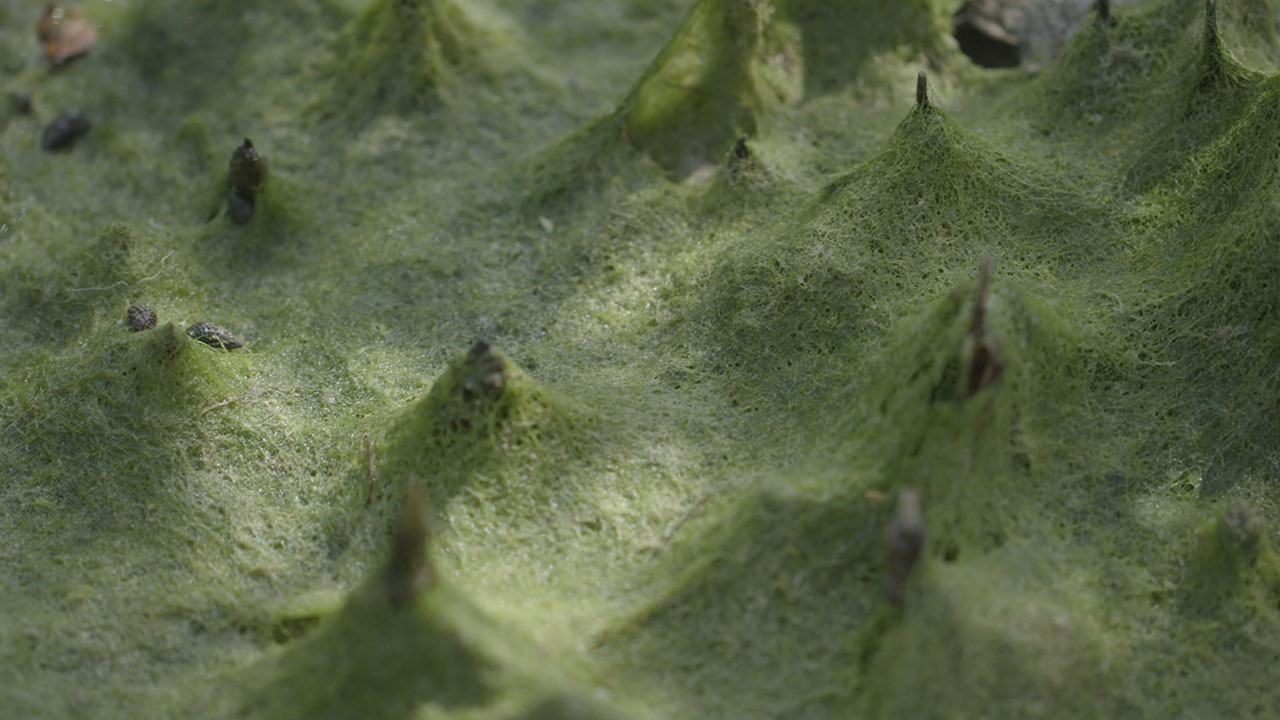 Mangrove Snorkel Roots Emerge Above The Water Level Of A Creek Bed In Umm Al Qwain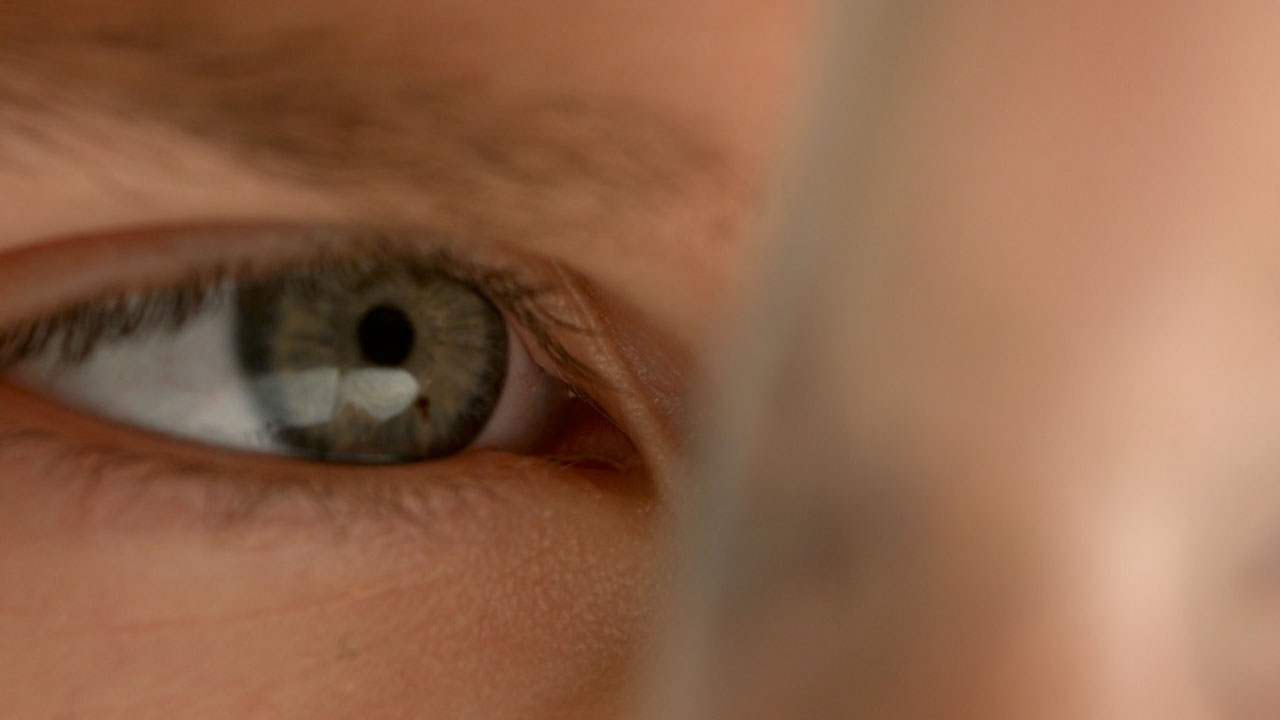 A Young Girl Observing Fruit Flies in A Milk Bottle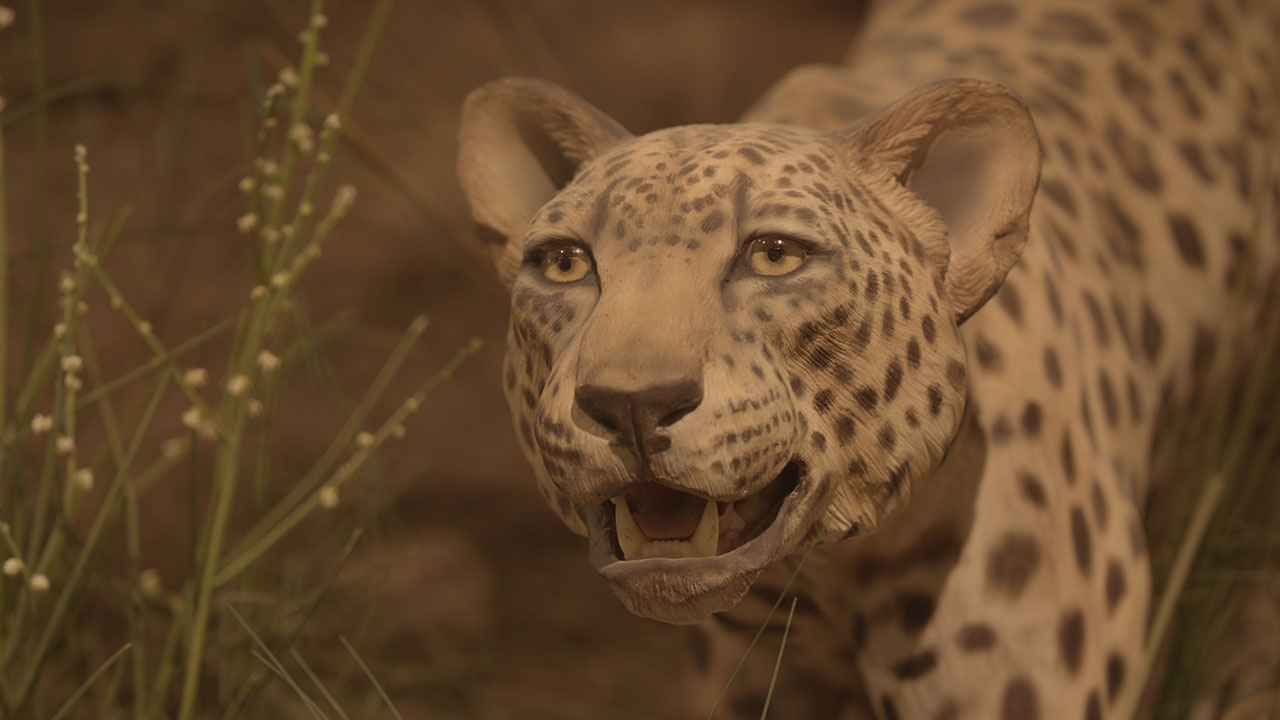 Plaster Cast Hunting Cheetah from the Emirates
Blood Stains & Scabs Under the Microscope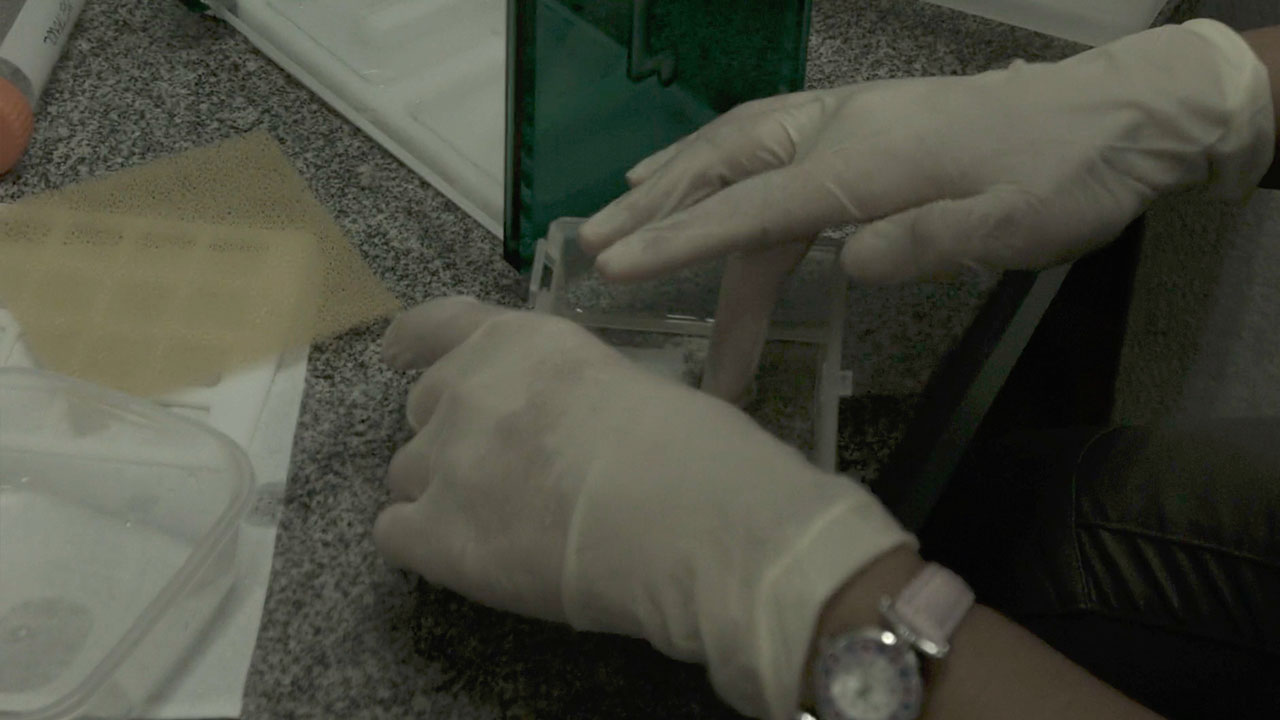 Loading Proteins On a Western Blot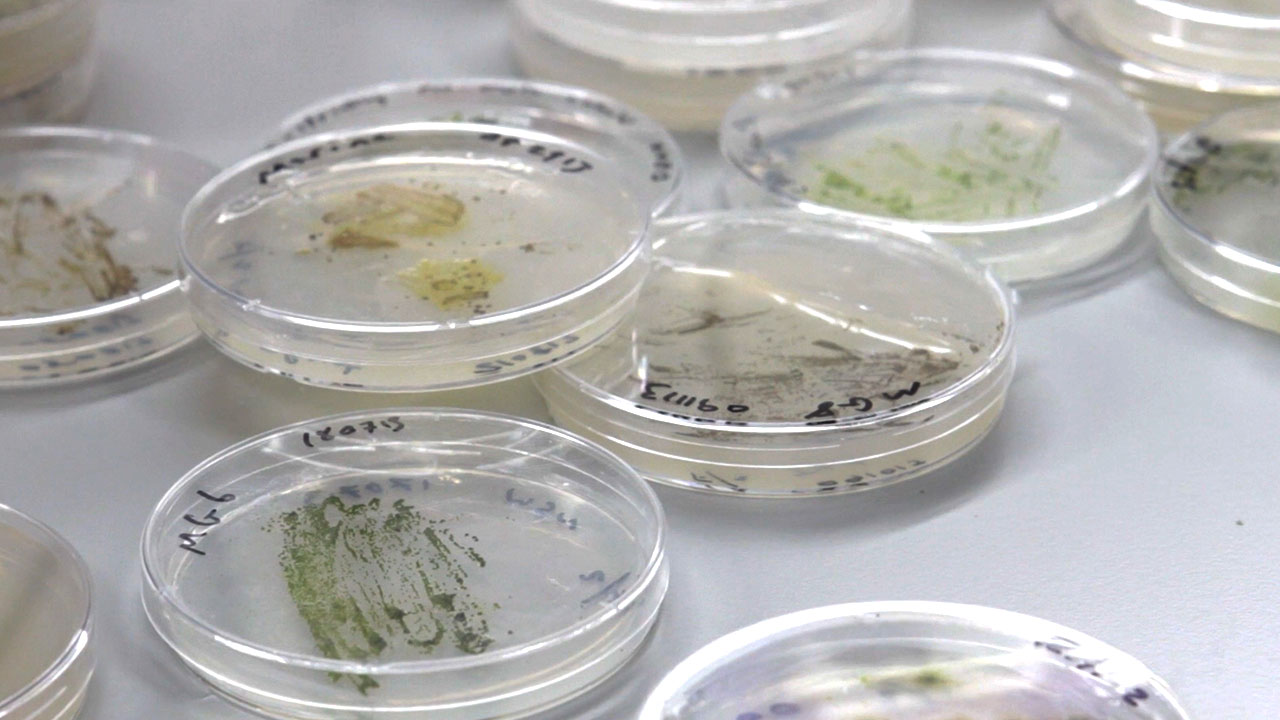 Petri dishes holding algae experiment & falcon tubes
Fruit Fly Larva Eating Cornmeal in a Milk Bottle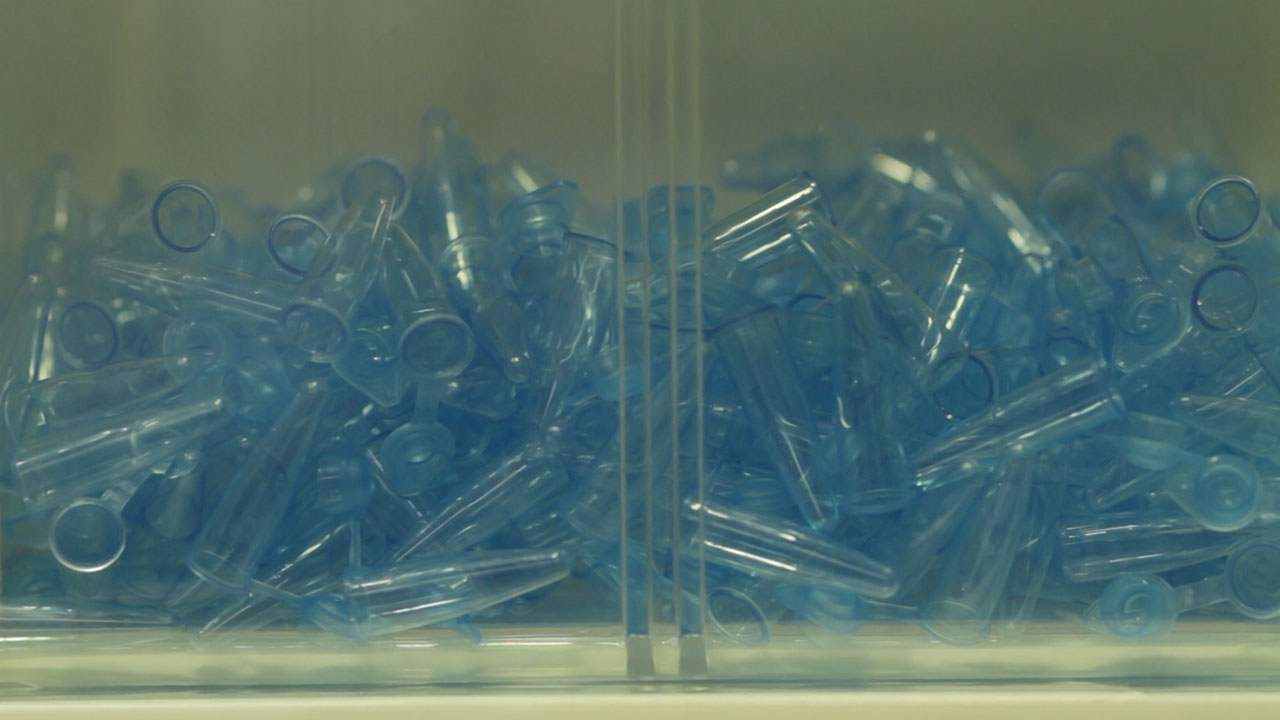 A Haphazard Pile of Micro-Centrifuge Tube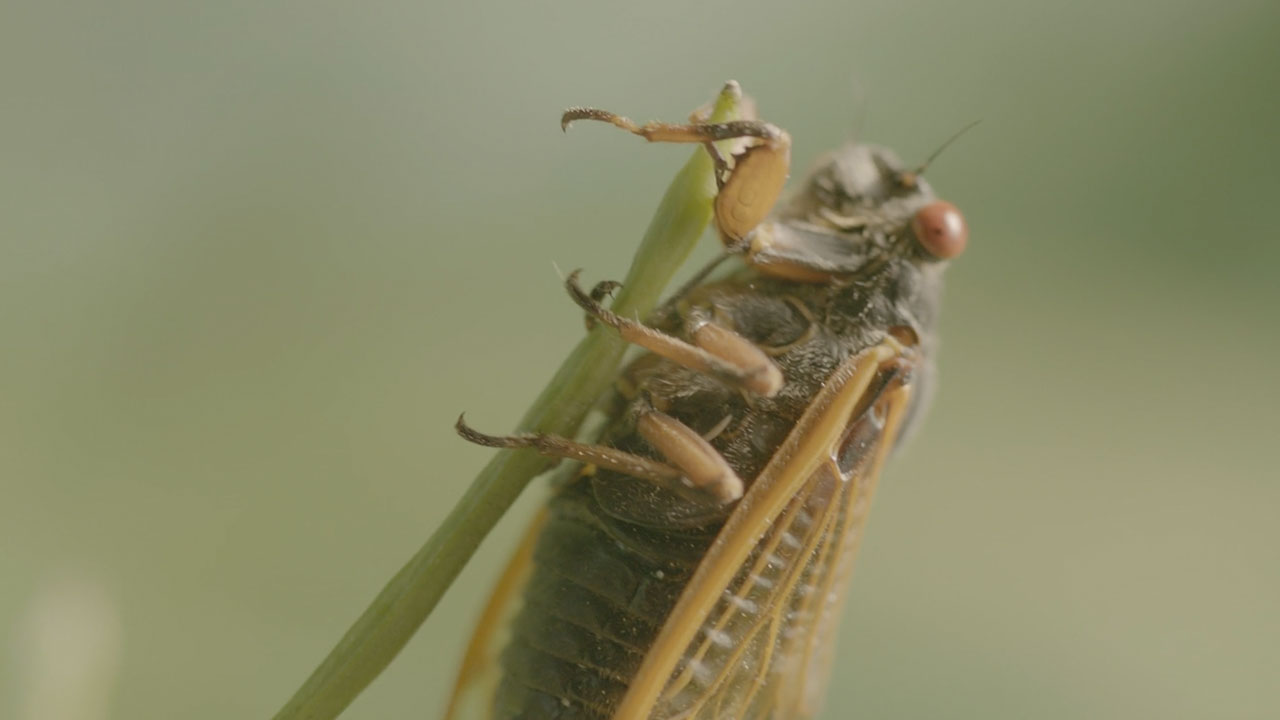 Close-up of a cicada on a blade of grass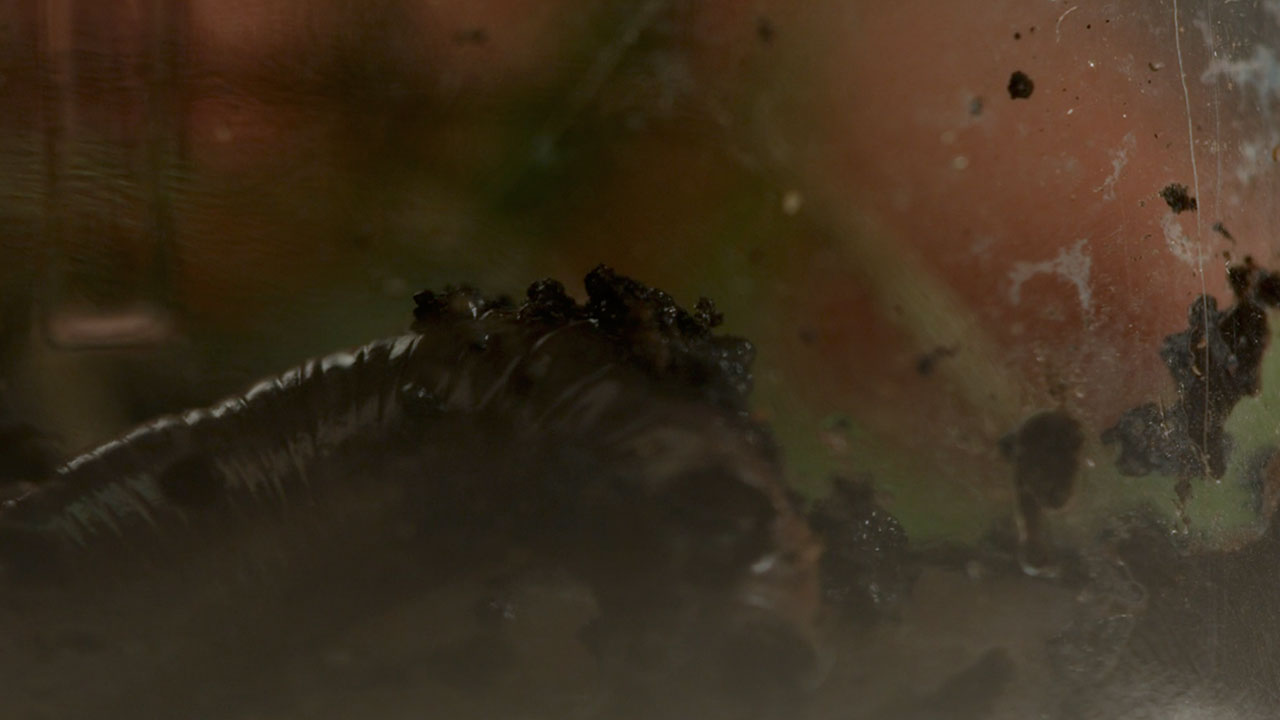 Earthworm Travels Through Fertile Soil in a Bottle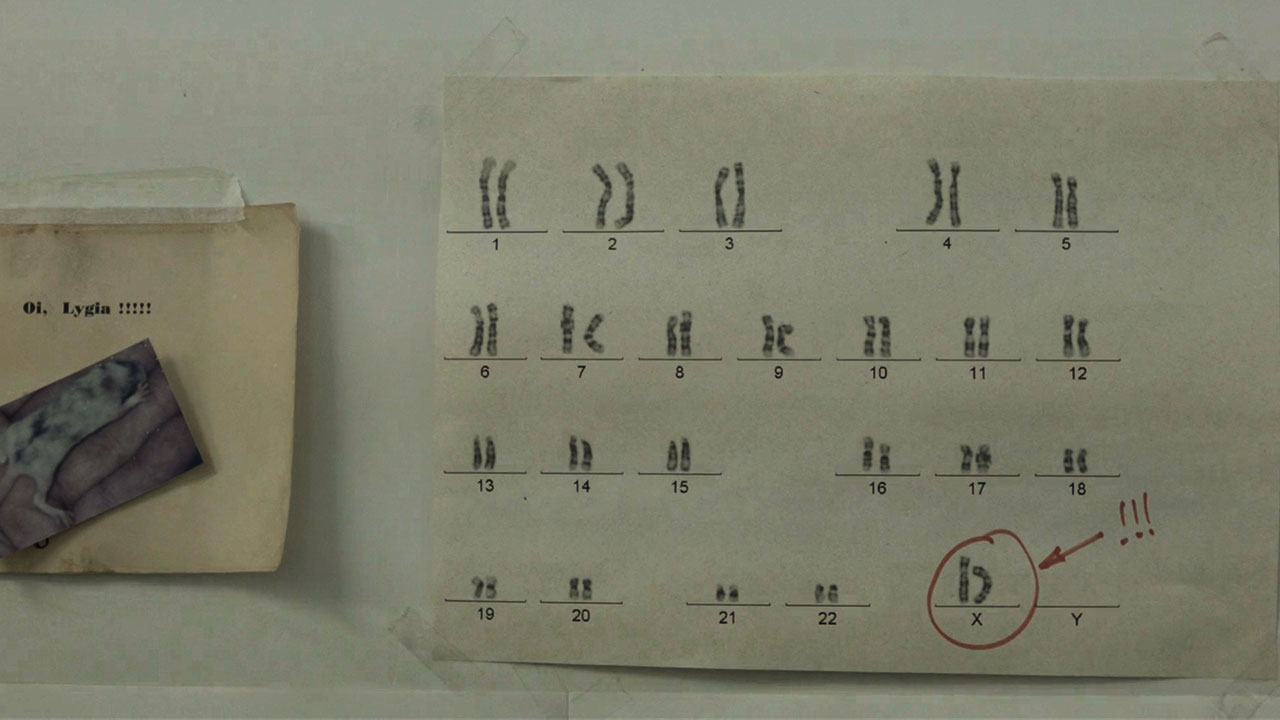 Chromosomal Map Wallpaper & Lygia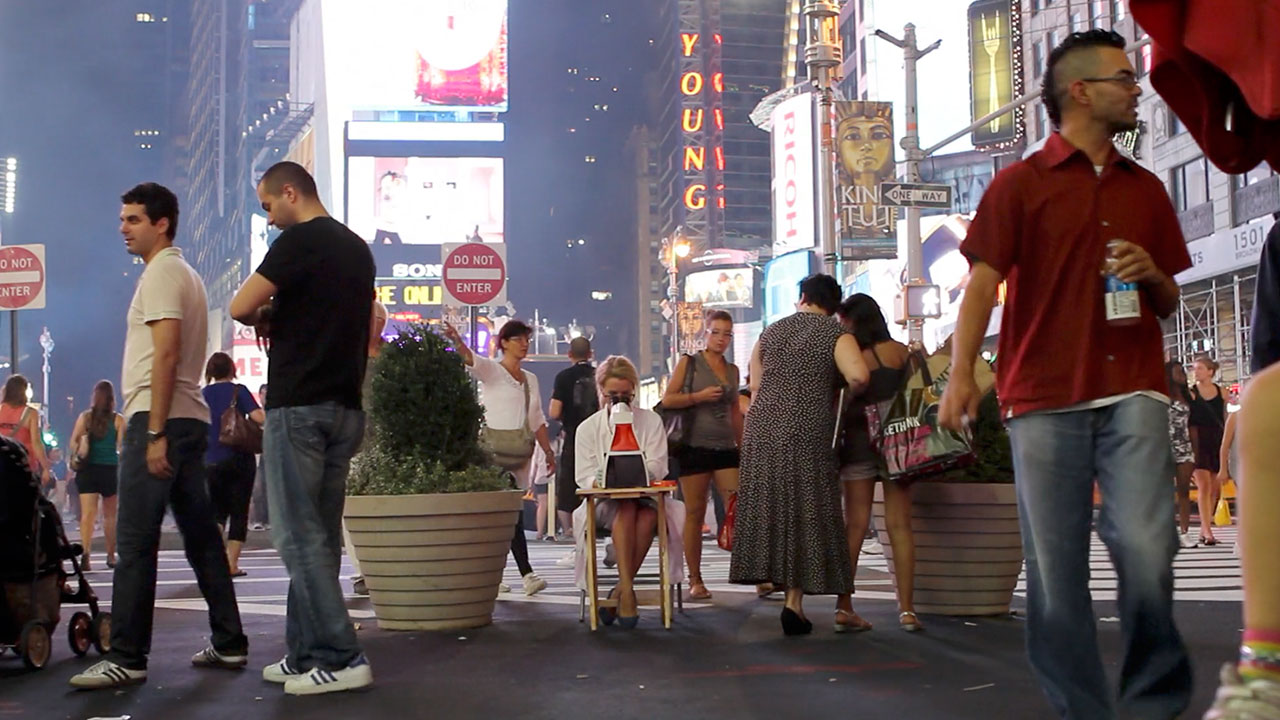 Peering Through A Microscope in Times Square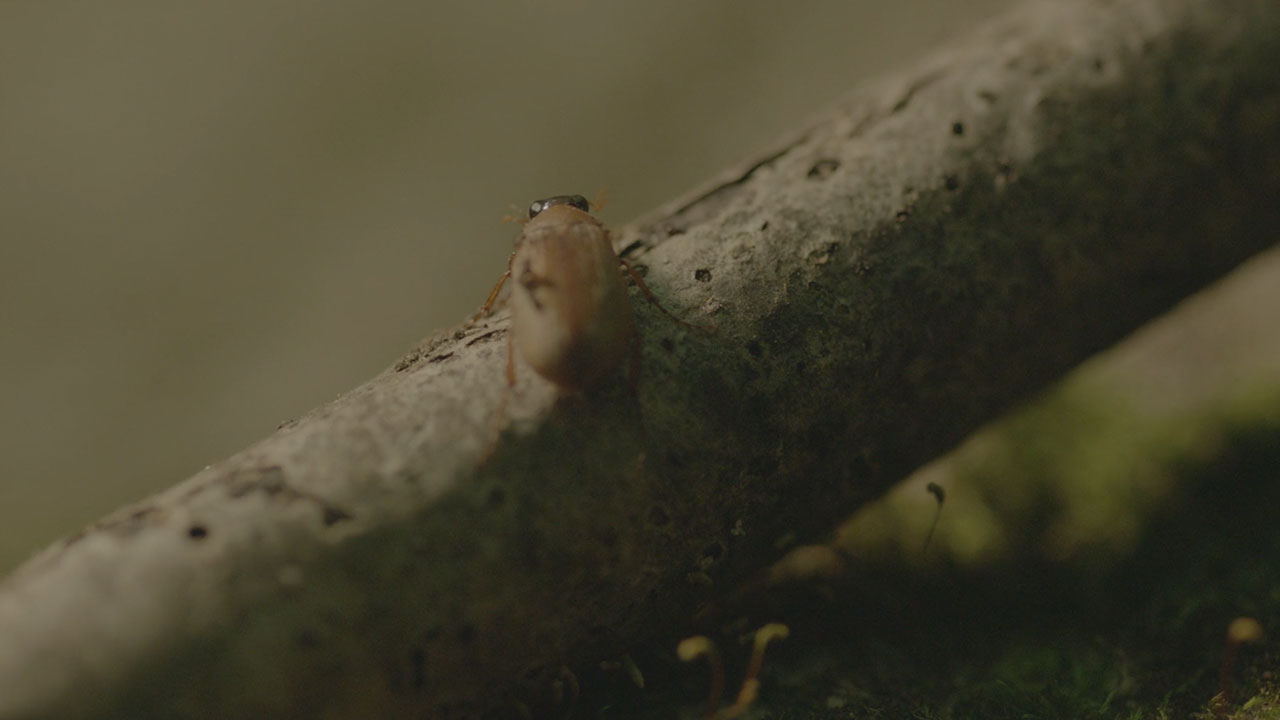 May-bug dancing with a tree branch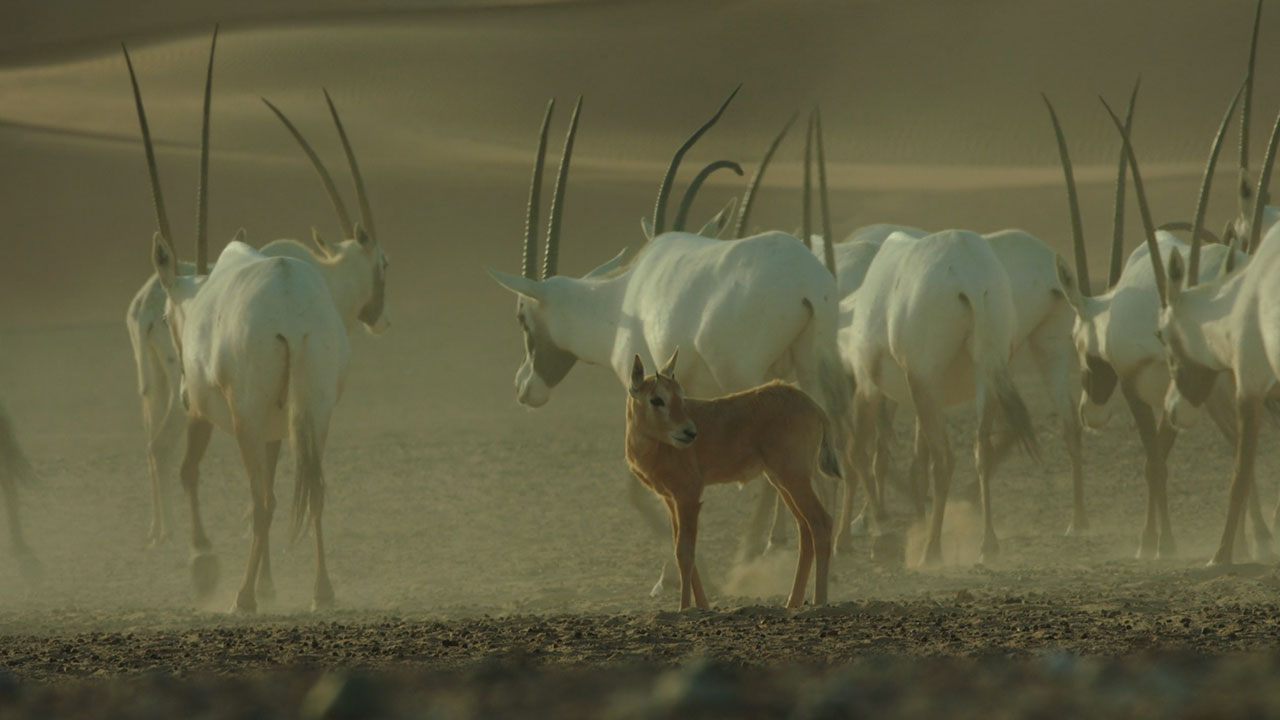 A Baby Oryx with Extended Family in Liwa Desert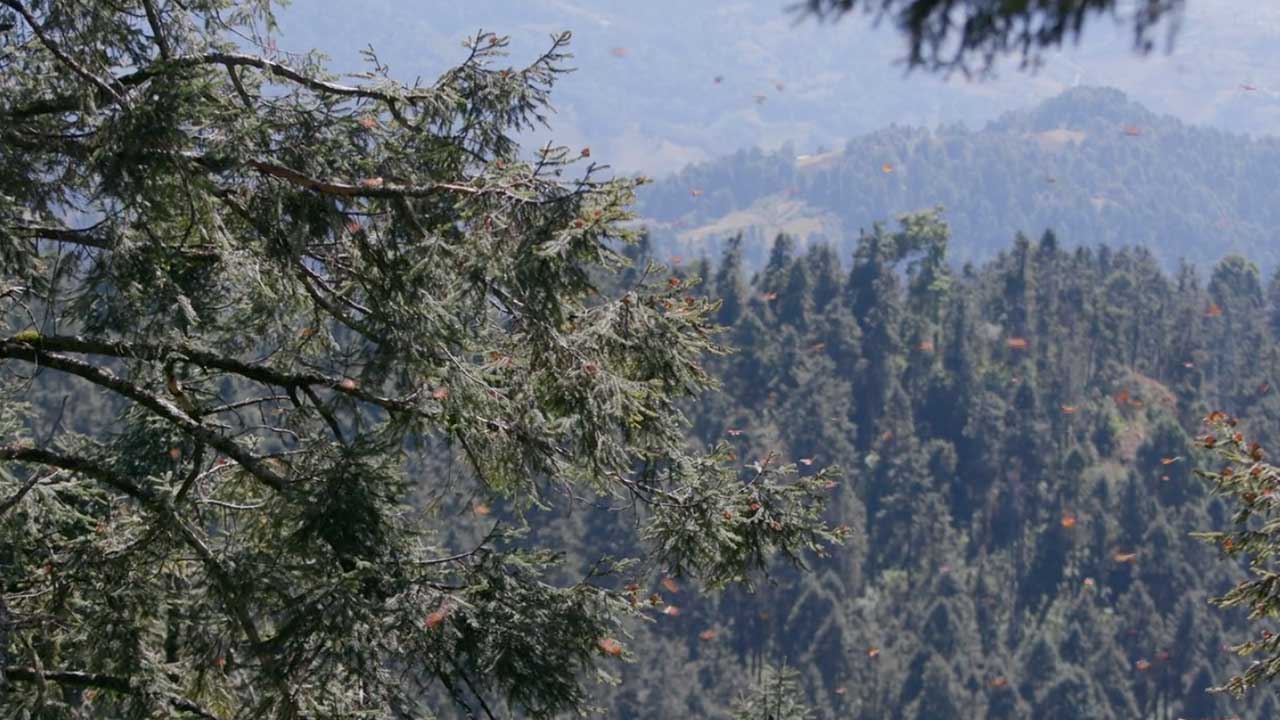 The Arrival of Monarch Butterflies in Sierra Chincua Butterfly Reserve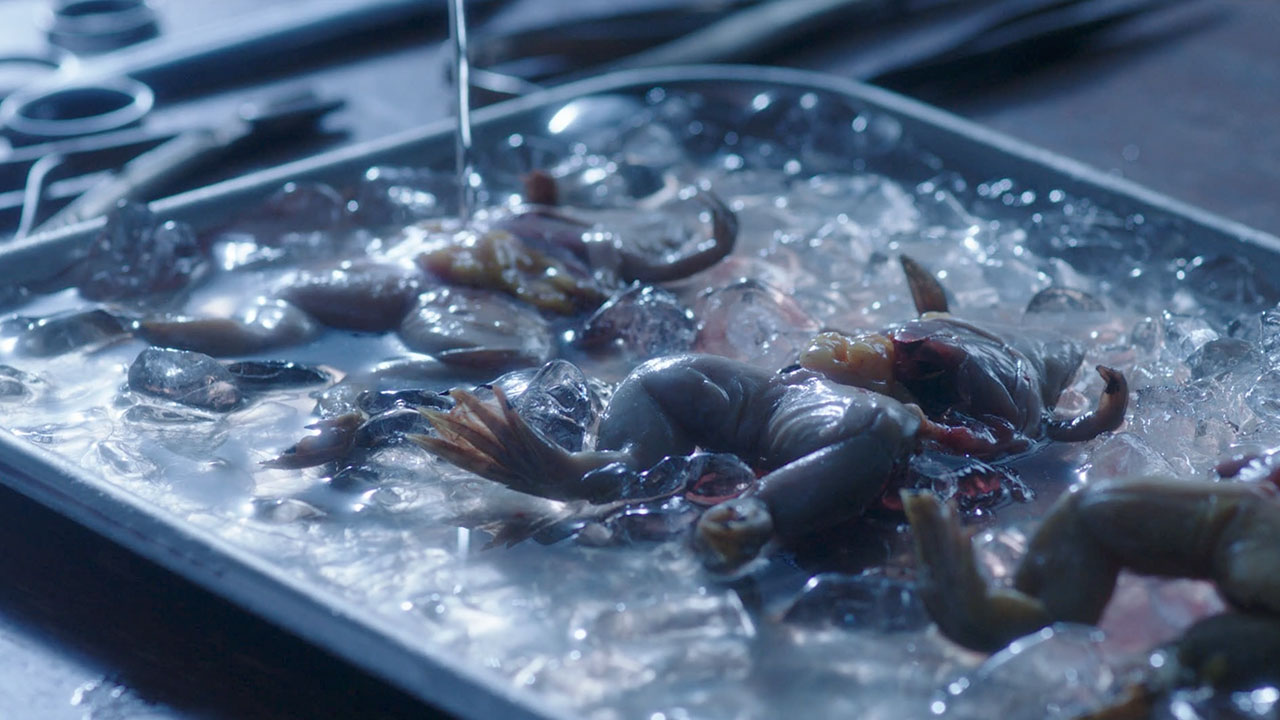 An Extremely Graphic Frog Dissection in the 1920s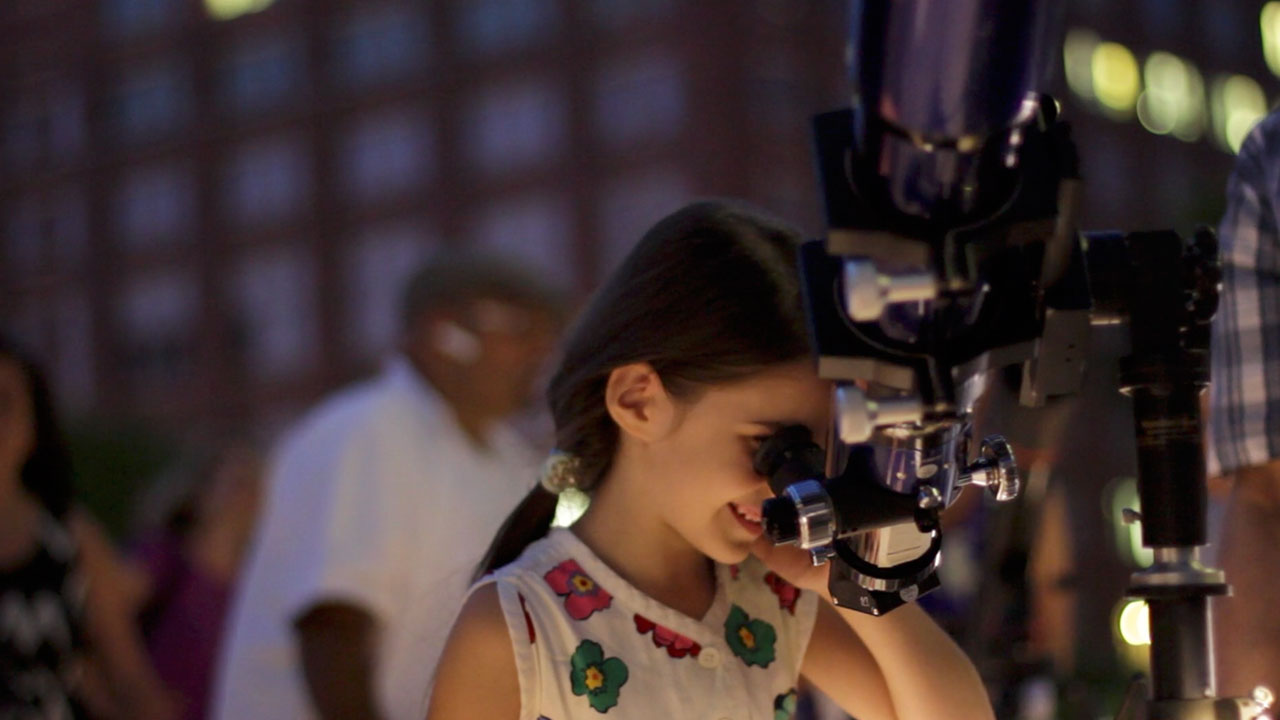 Young Girl Looks through a Telescope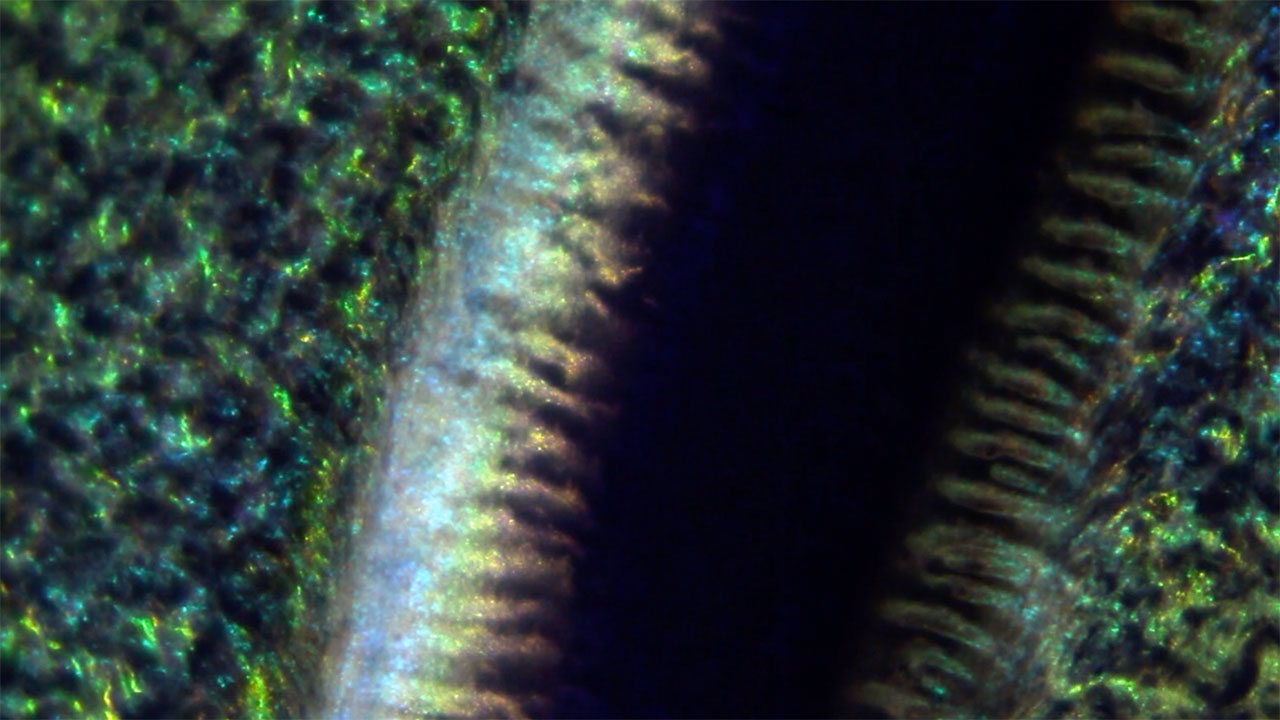 Peacock in a Petri Dish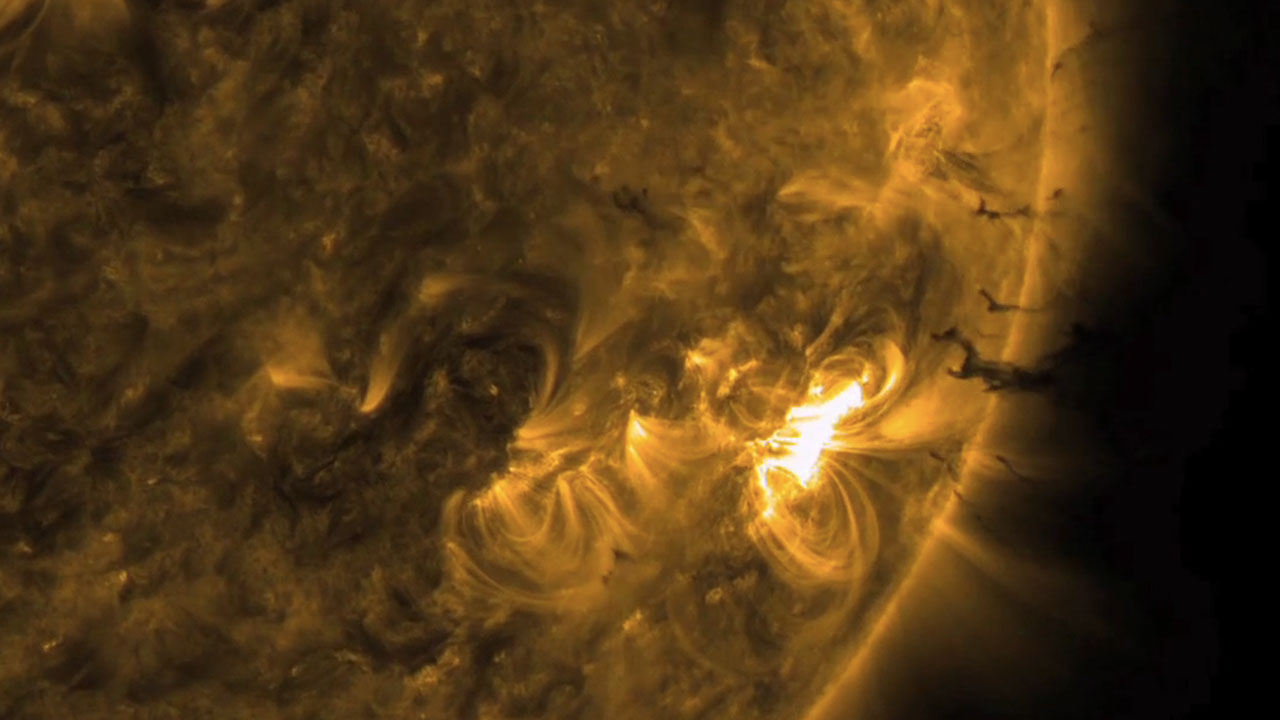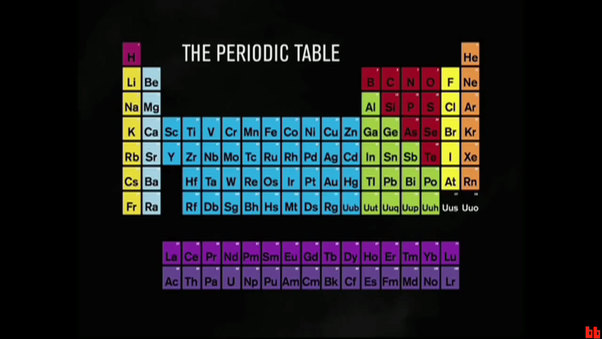 Adding film to the chemistry syllabus (Week 1)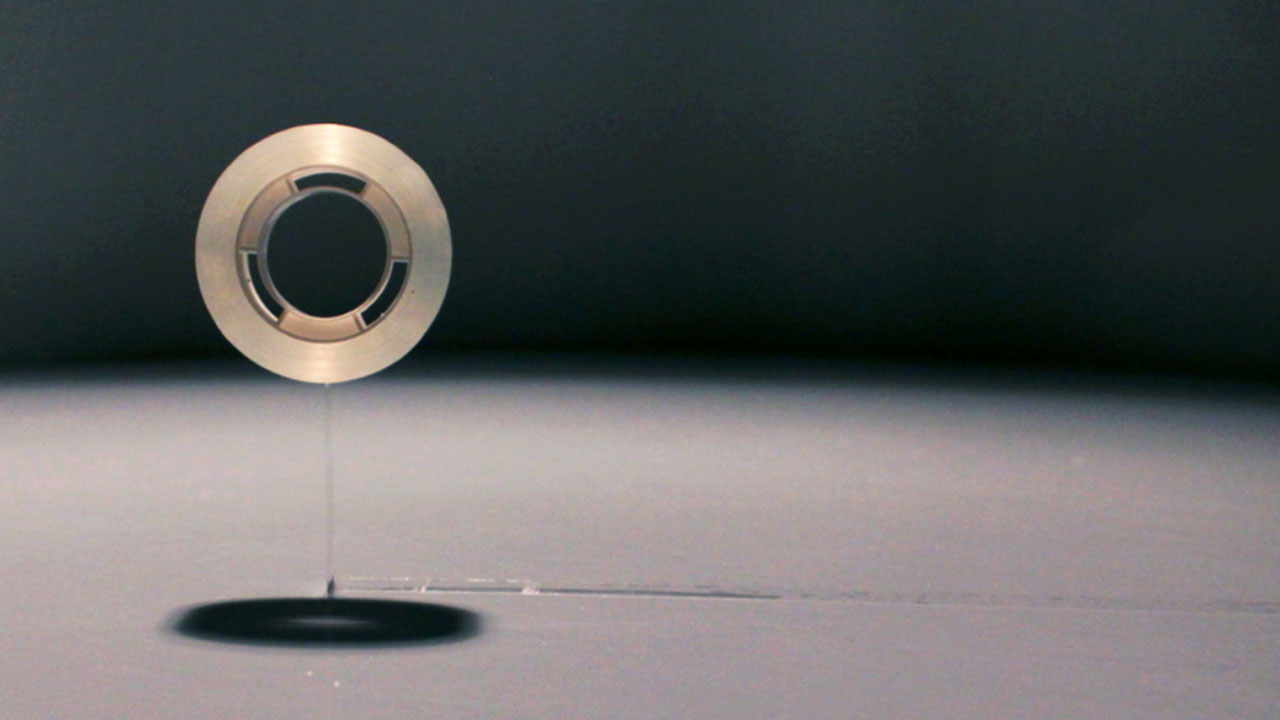 We cannot understand what we cannot imagine
A World of Imagination and Collective Memory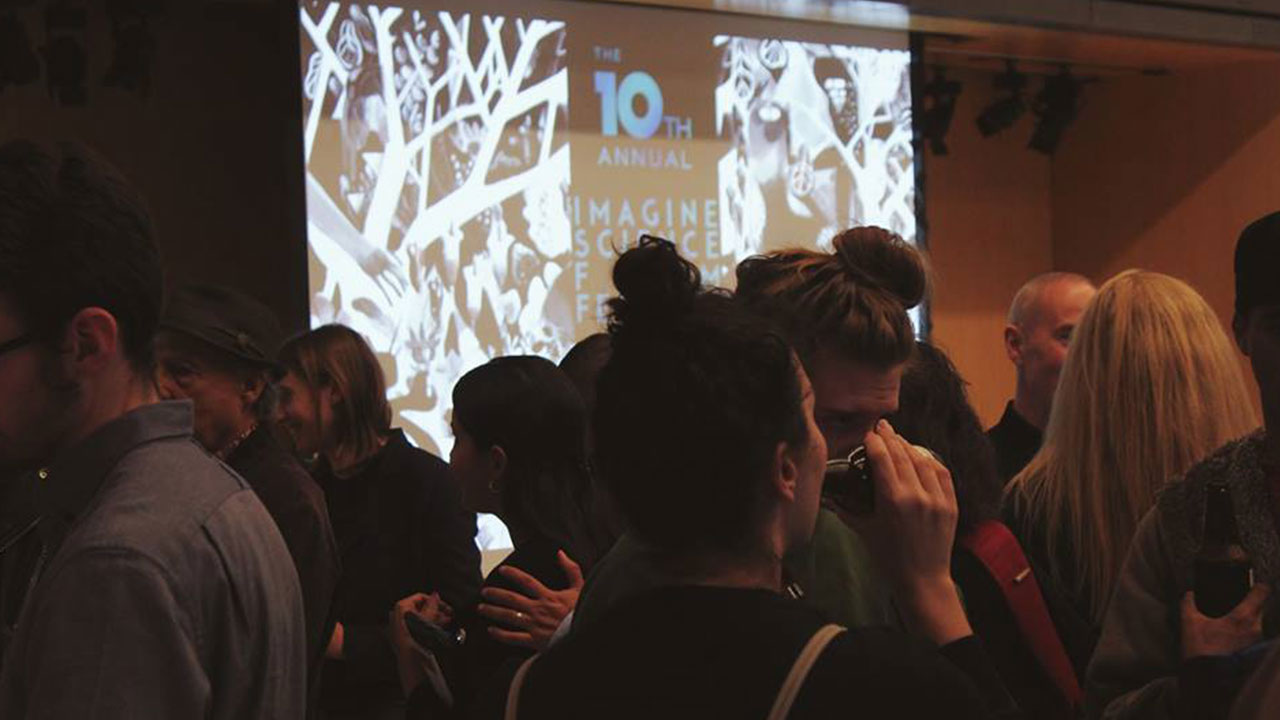 Winners of the 10th Annual Imagine Science Film Festival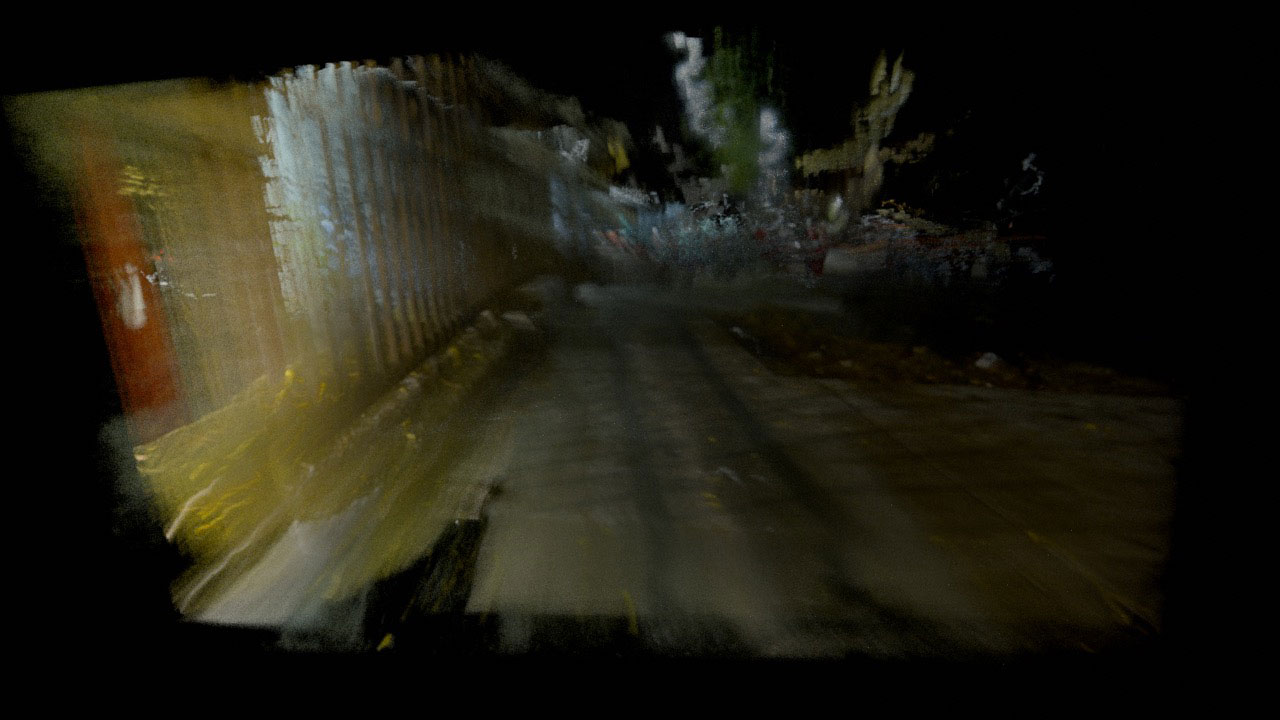 Hybrid Identities at the 10th Annual Imagine Science Film Festival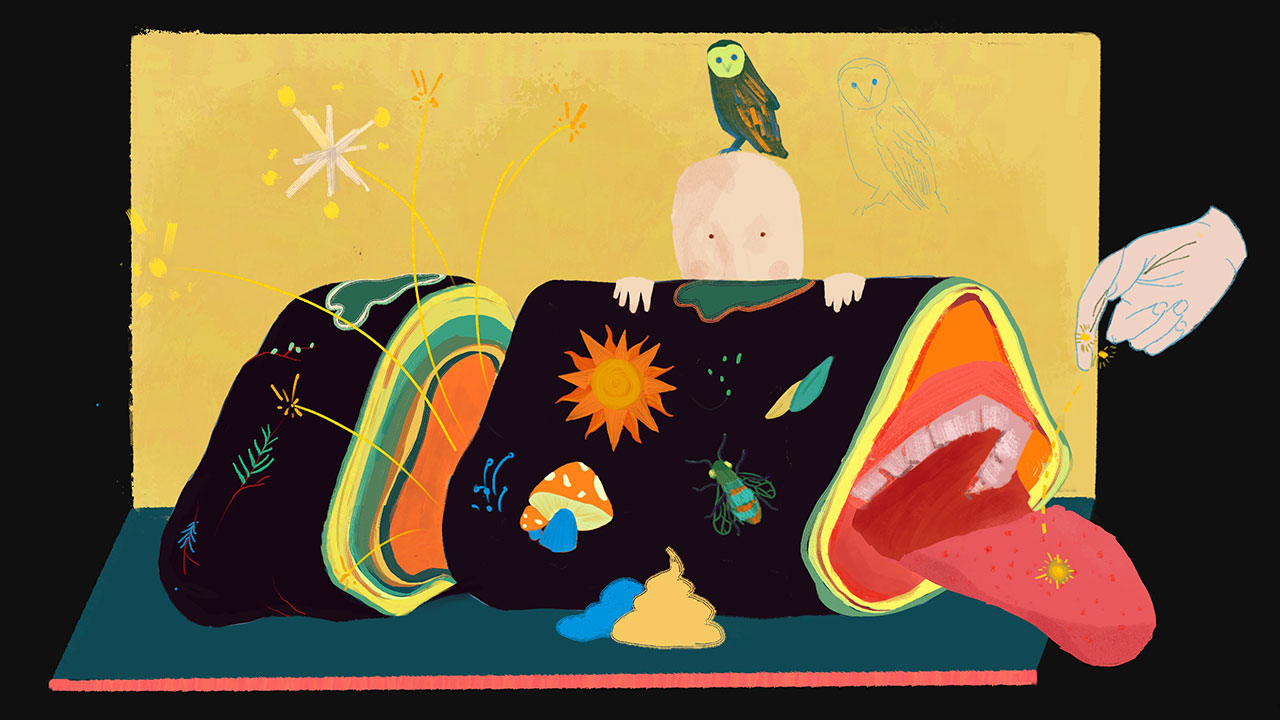 Symbiosis at the 13th Annual Imagine Science Film Festival: Crisis Through The Lens Migration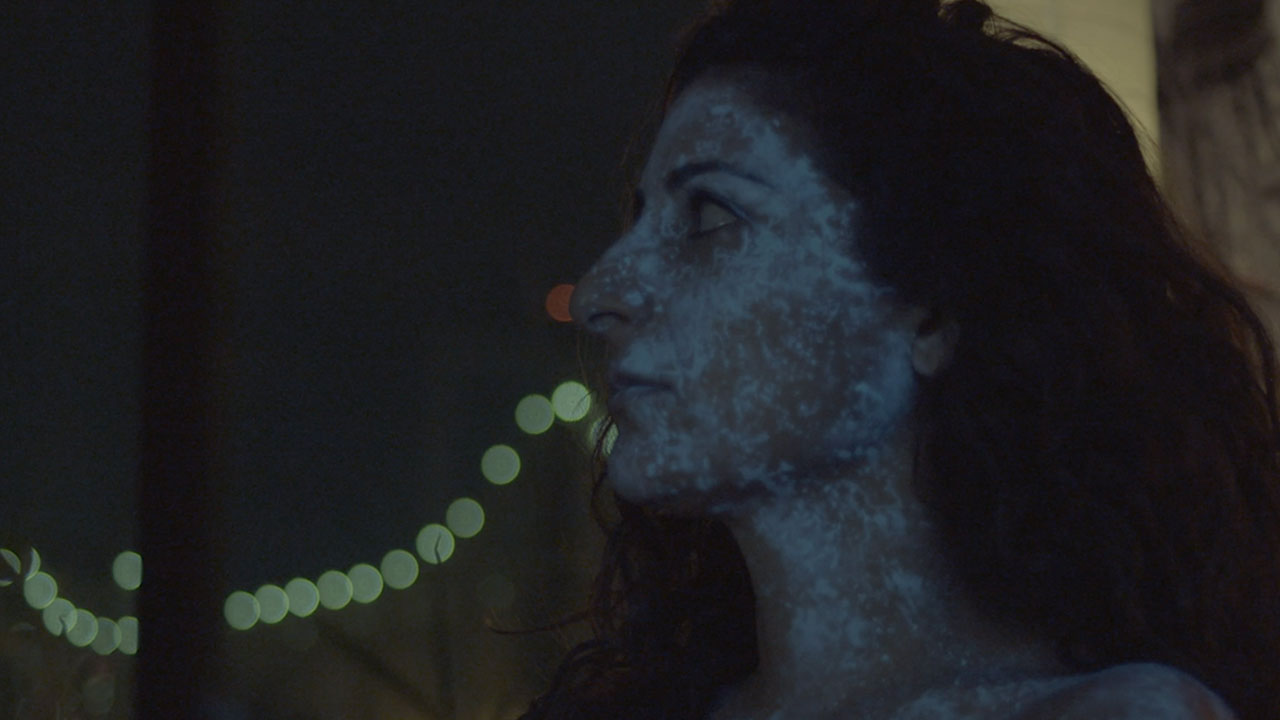 What's Emerged from the Symbiosis Competition at the 12th Annual Imagine Science Film Festival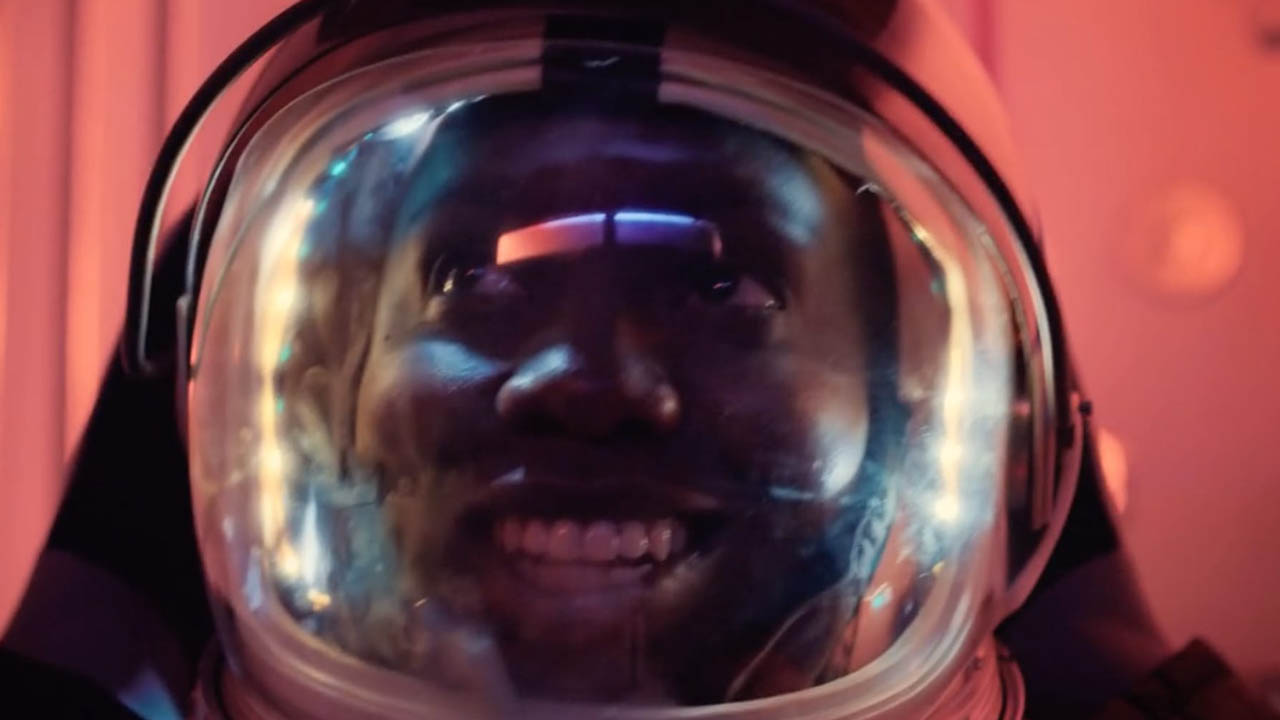 Selections from 2016 Imagine Science Films Festival Presenters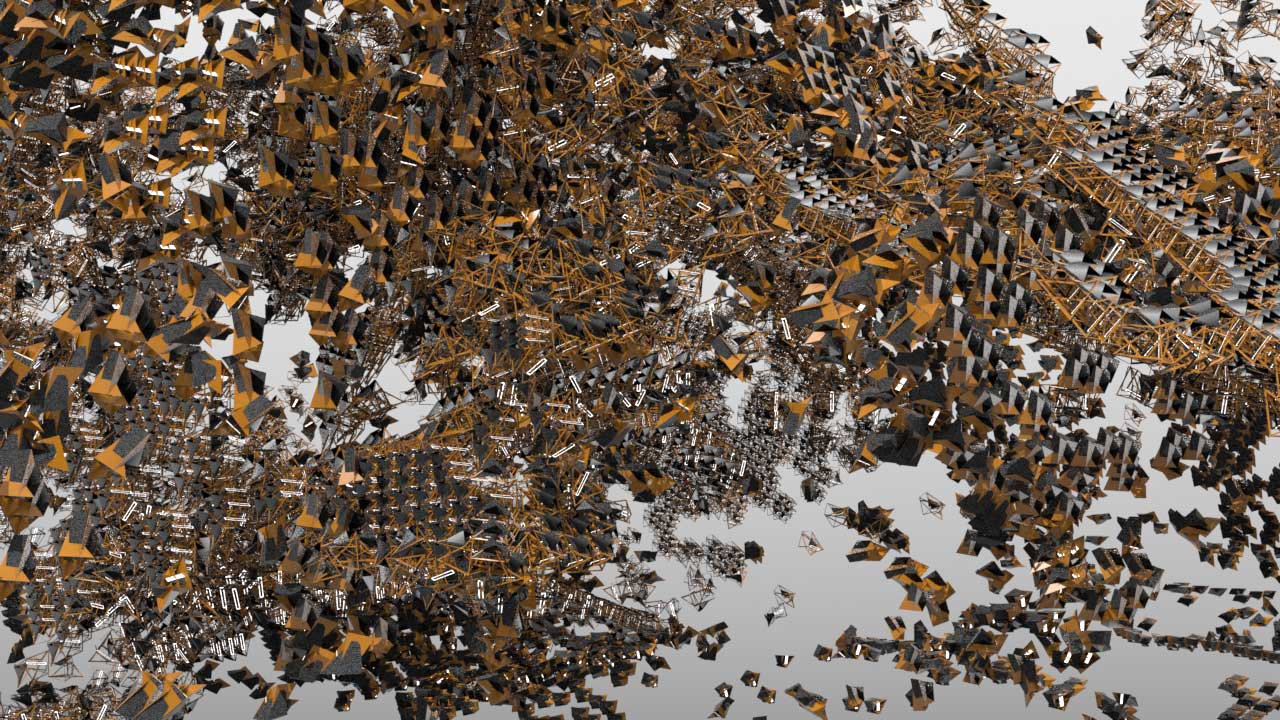 Migration: The 13th Annual Imagine Science Film Festival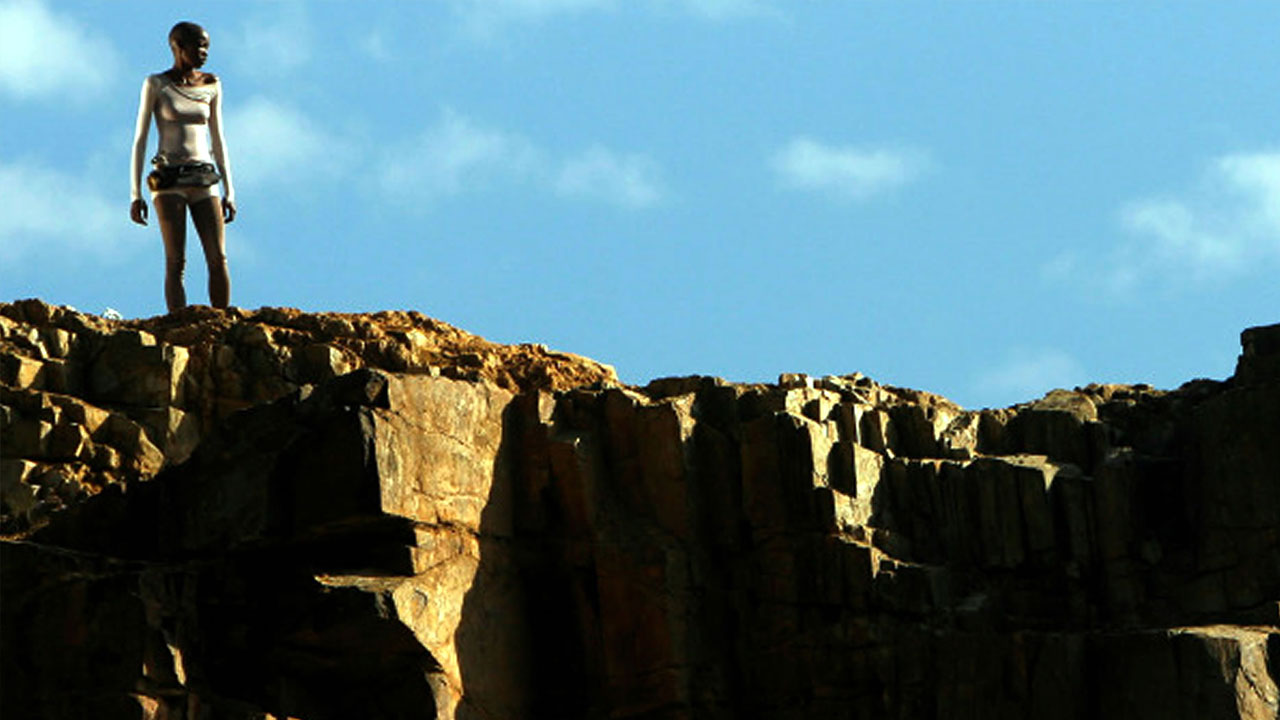 Imagining the Future in the Global South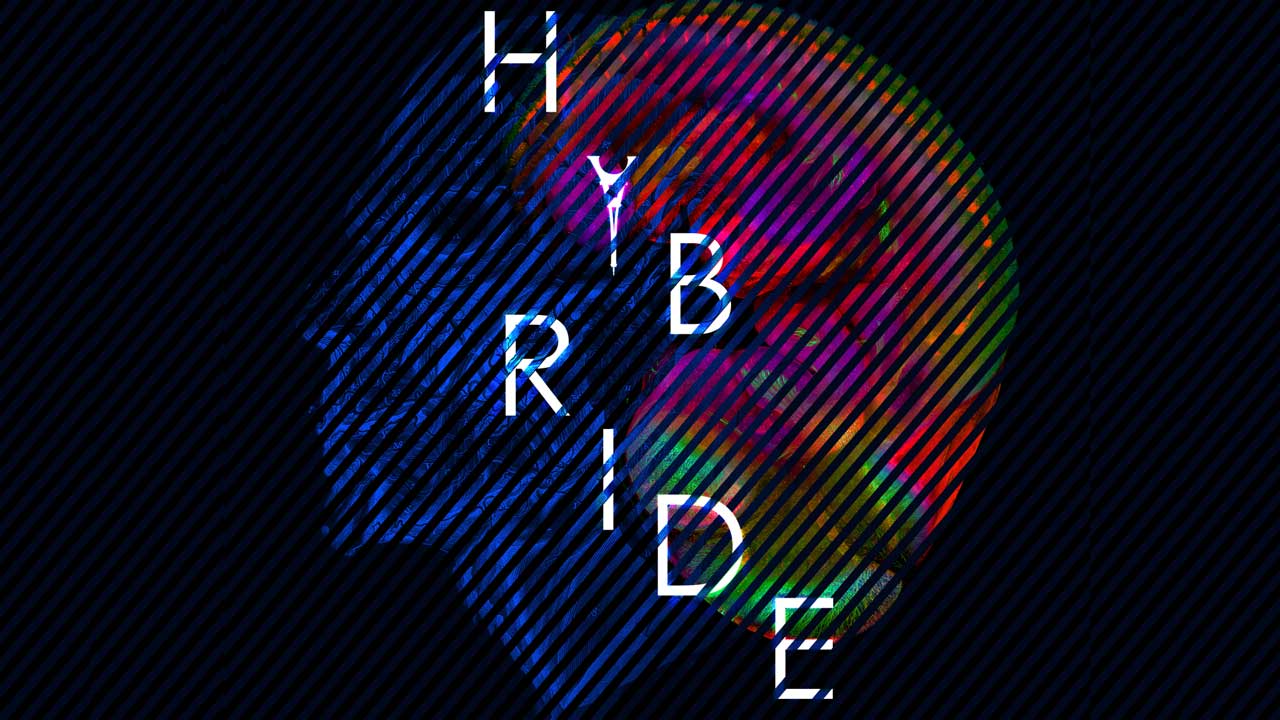 The Winning Films at Imagine Science Paris: A Celebration of Scientific Expressions
Labocine Invites Filmmakers to Apply for "Chimera Experiments"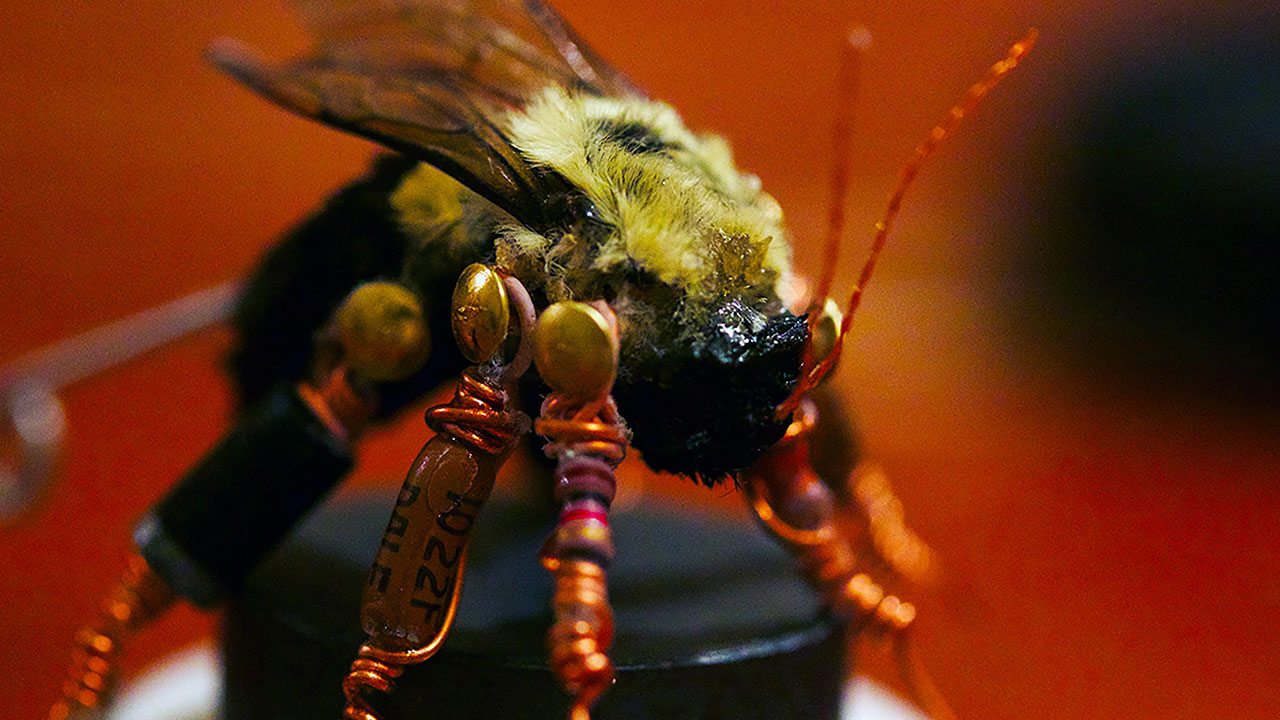 New Life: Survival and Resurrection in short film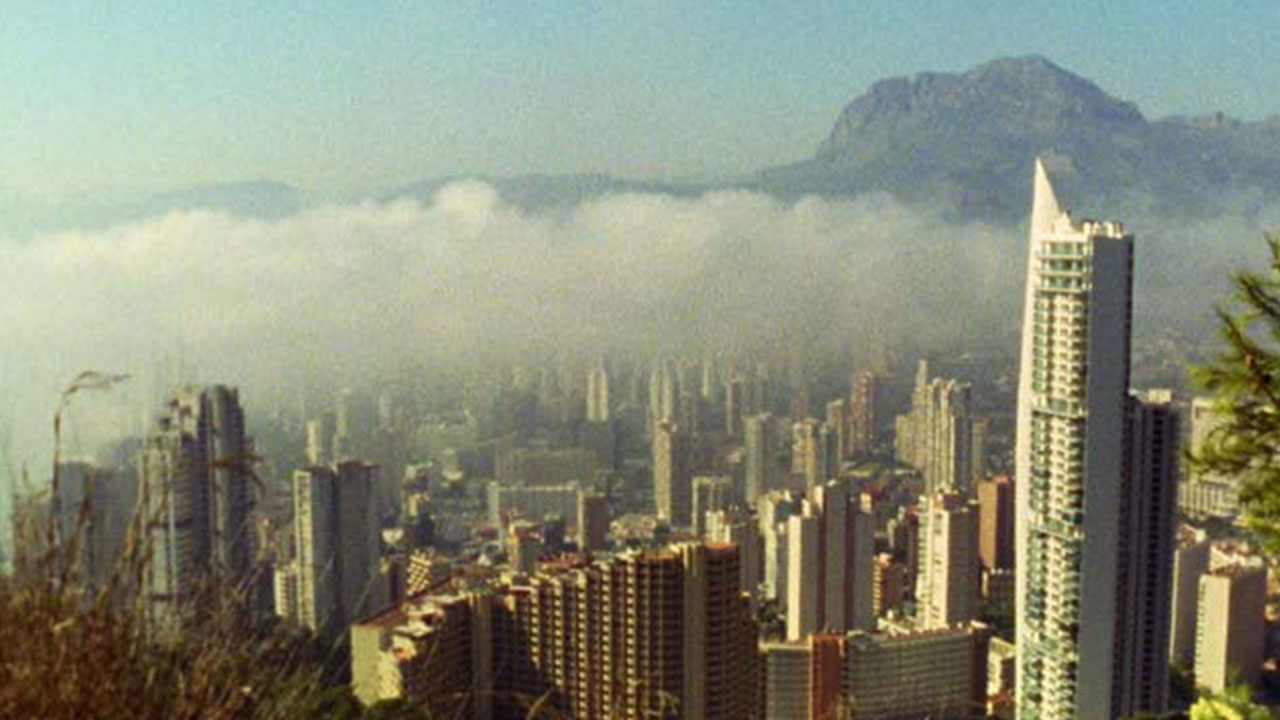 Beyond Good and Evil: Ethics and Artificial intelligence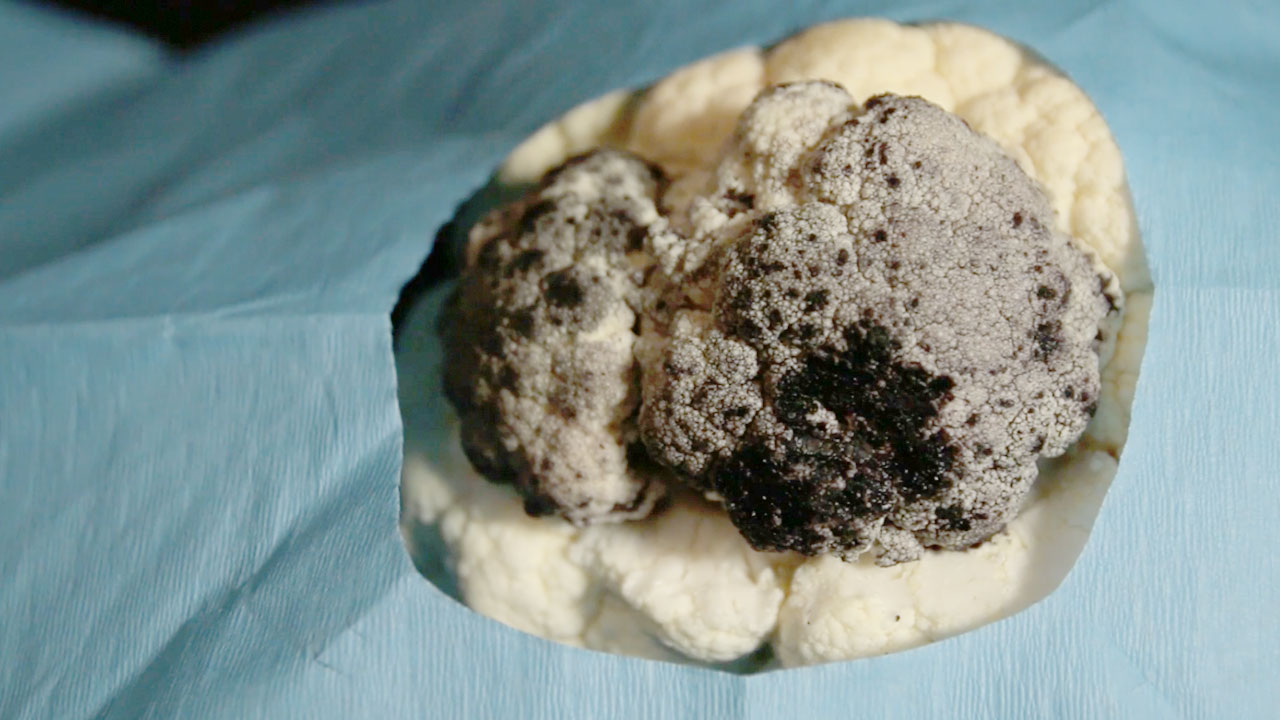 Scientists & Filmmakers in Paris Interpret Light at Pariscience Film Festival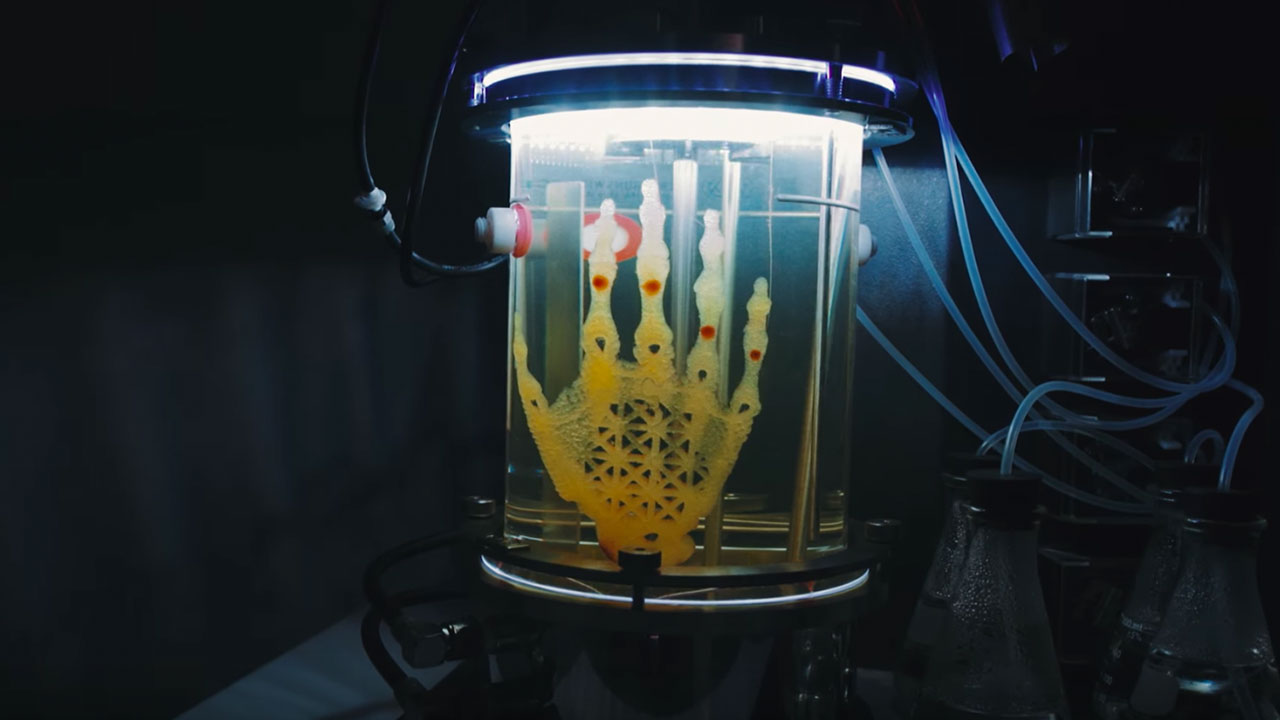 Artificial Life and the Post-Human Filmic Experience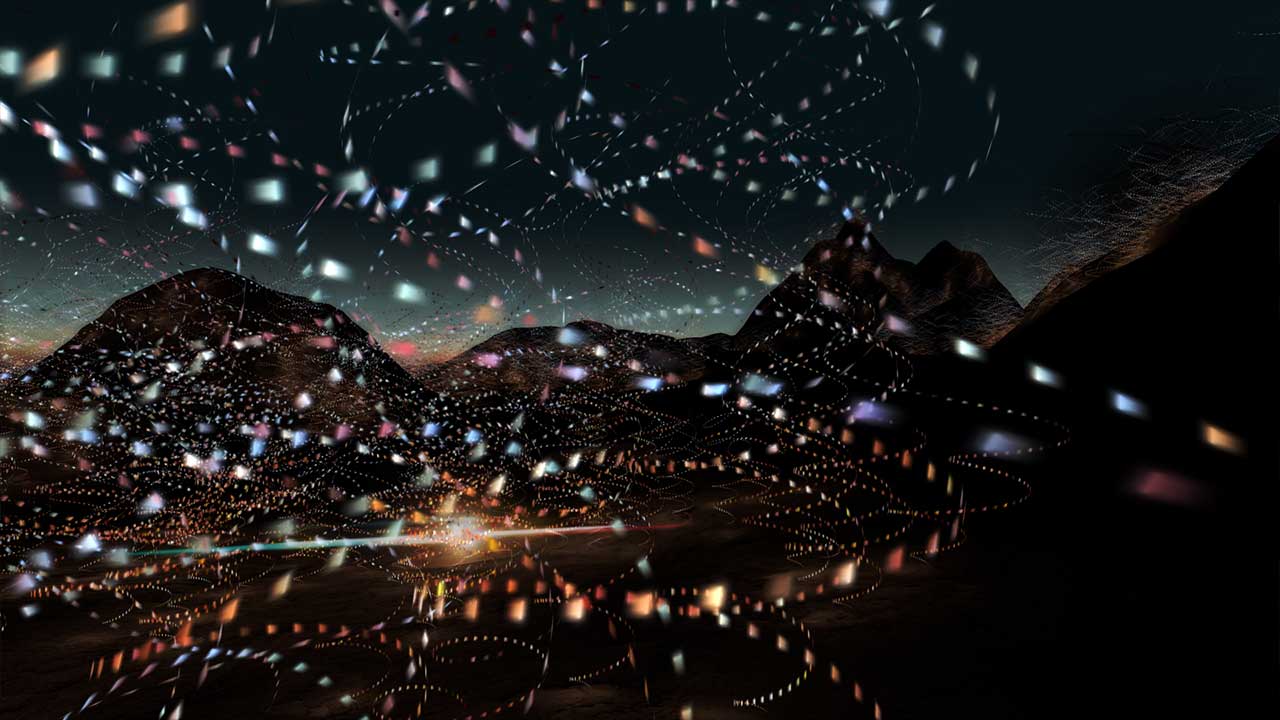 Silent Signal: Exploring Visionary Science through Experimental Animation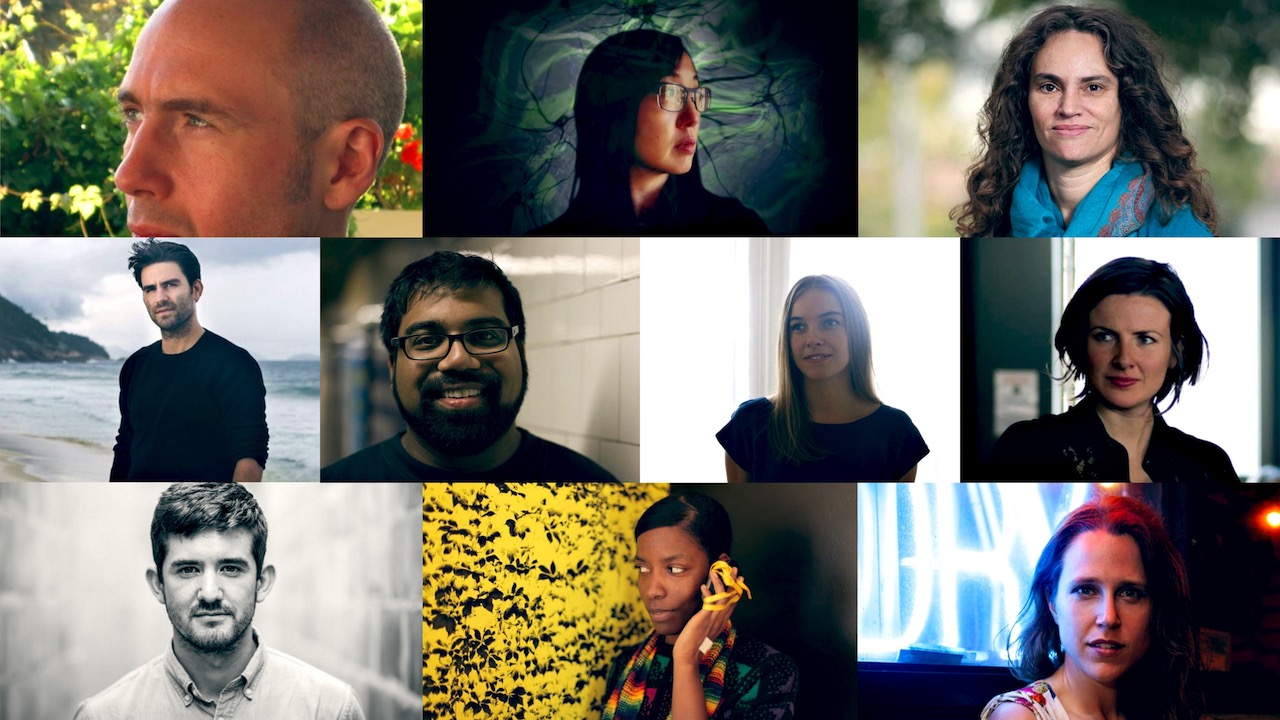 Announcing the Ten Visionary Filmmakers of "Chimera Experiments"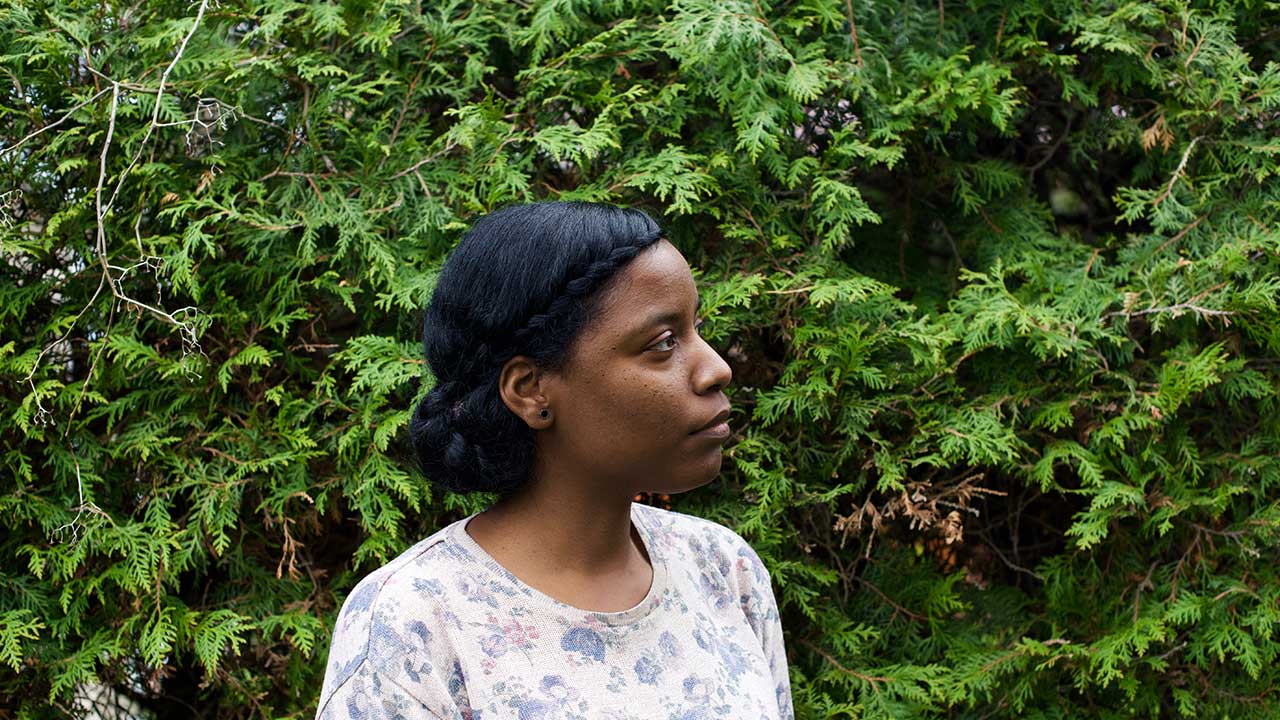 Poetic States, Celluloid Lands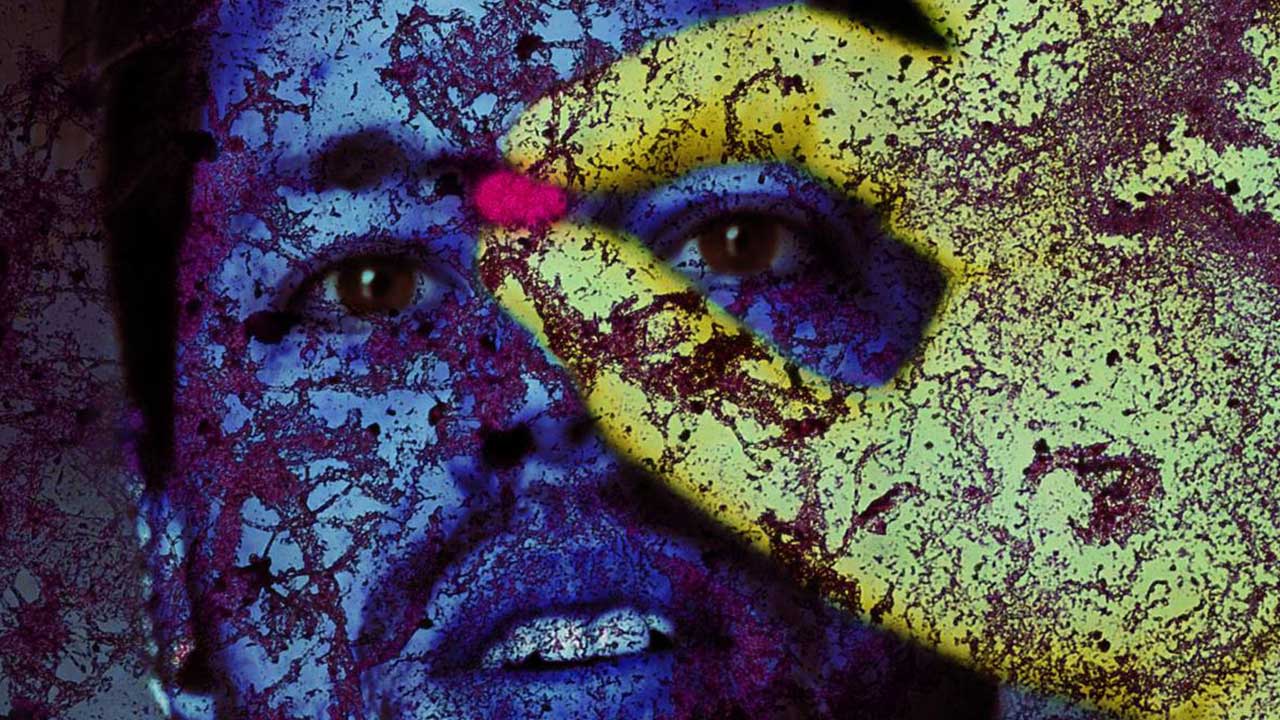 Hacking Your Genes Has Never Been Easier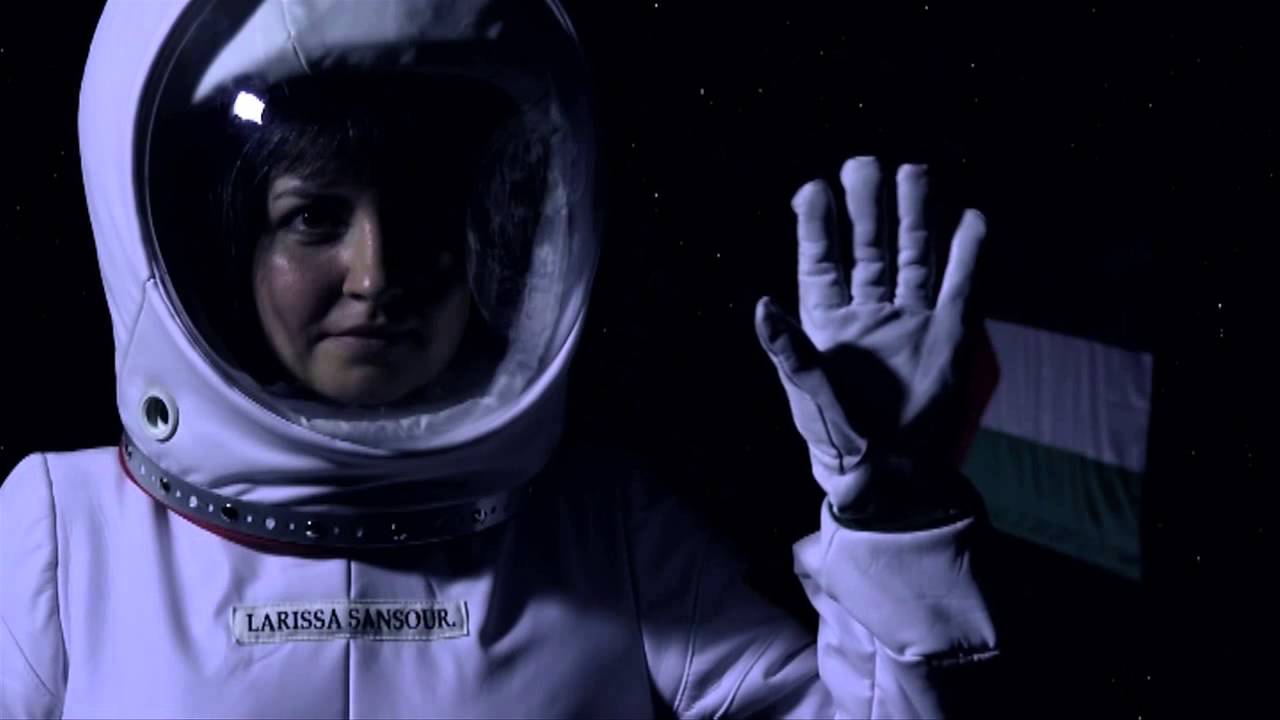 Modern Arab Science Fiction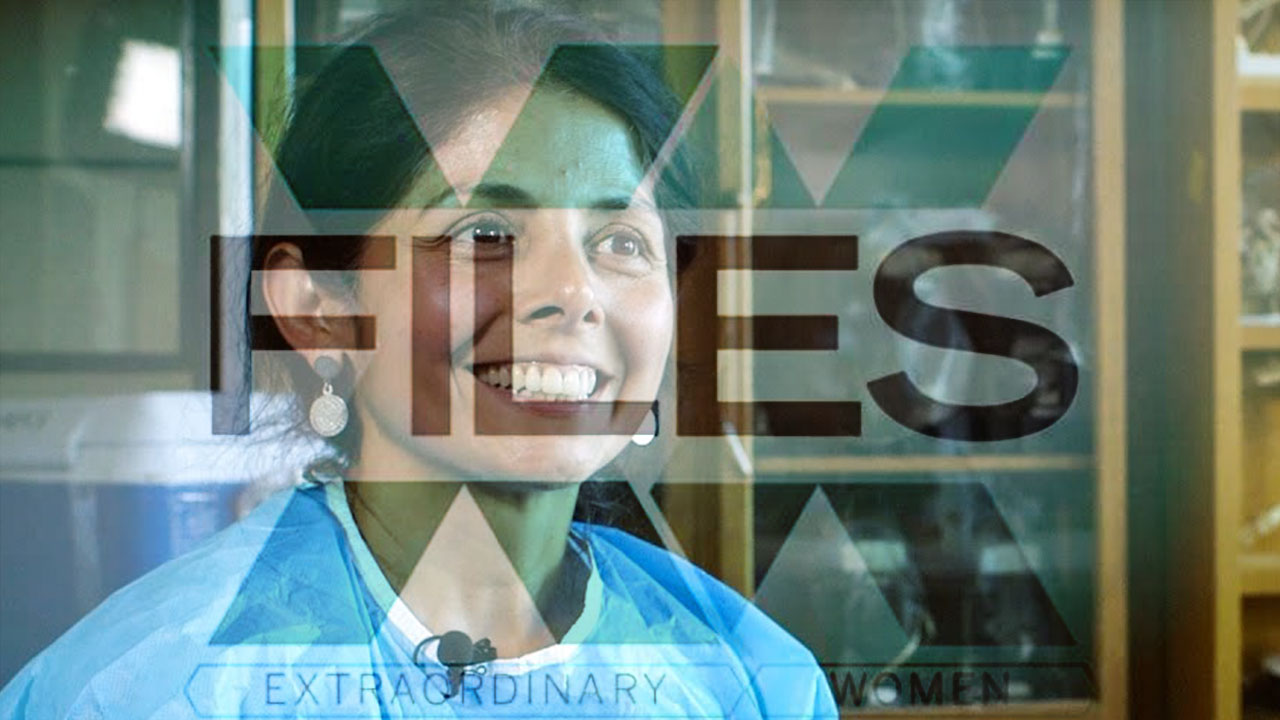 The X X Files Series Pays Tribute to Women in Science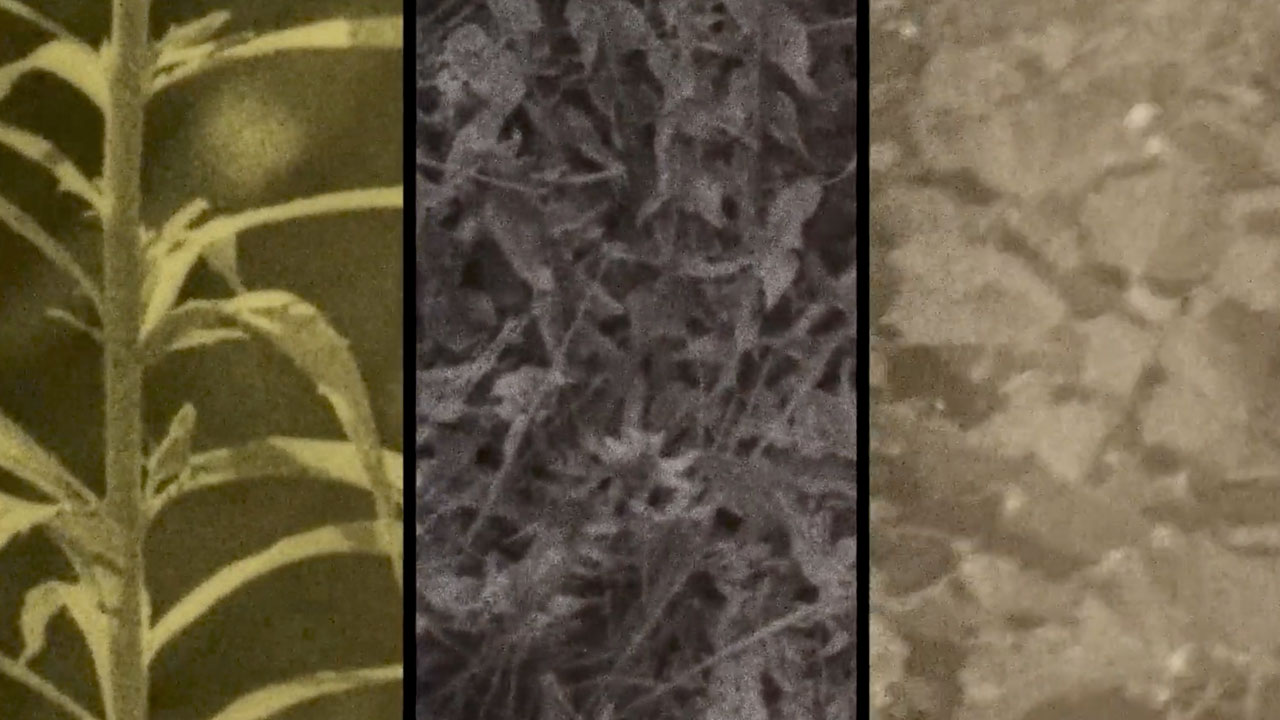 How Film Creates Multitudes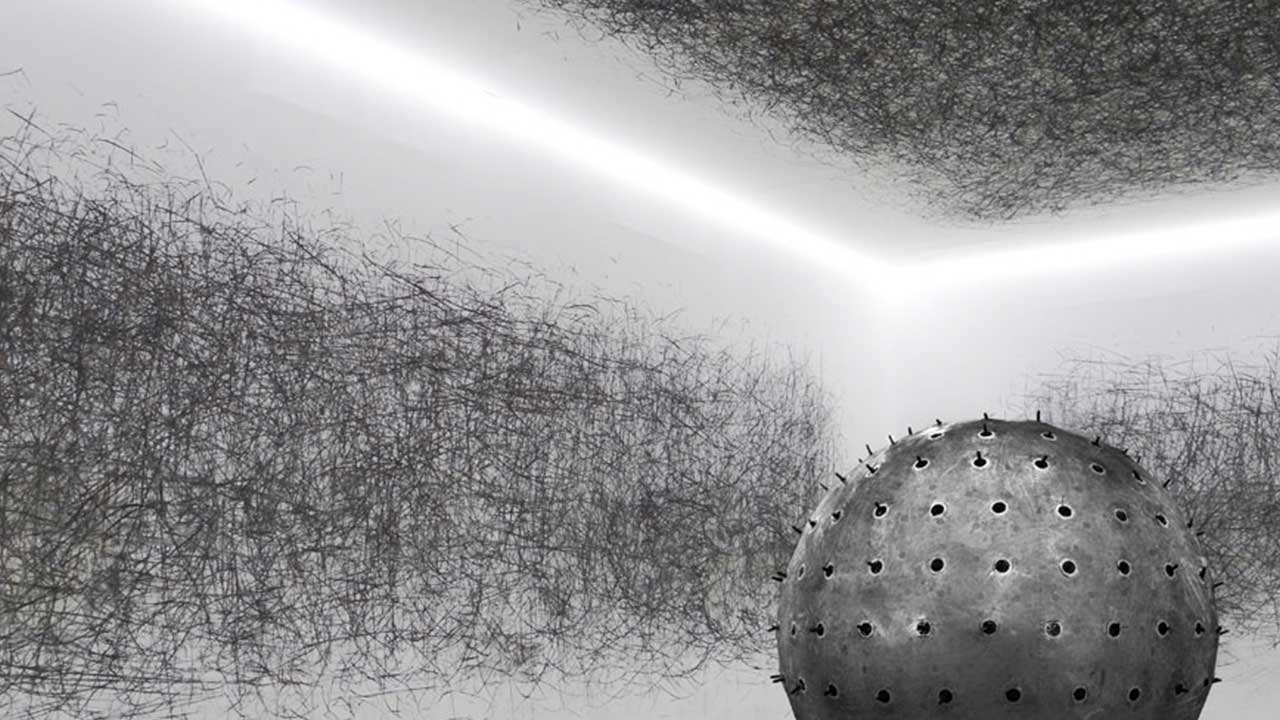 Intimacy and Catastrophe: How film frames climate change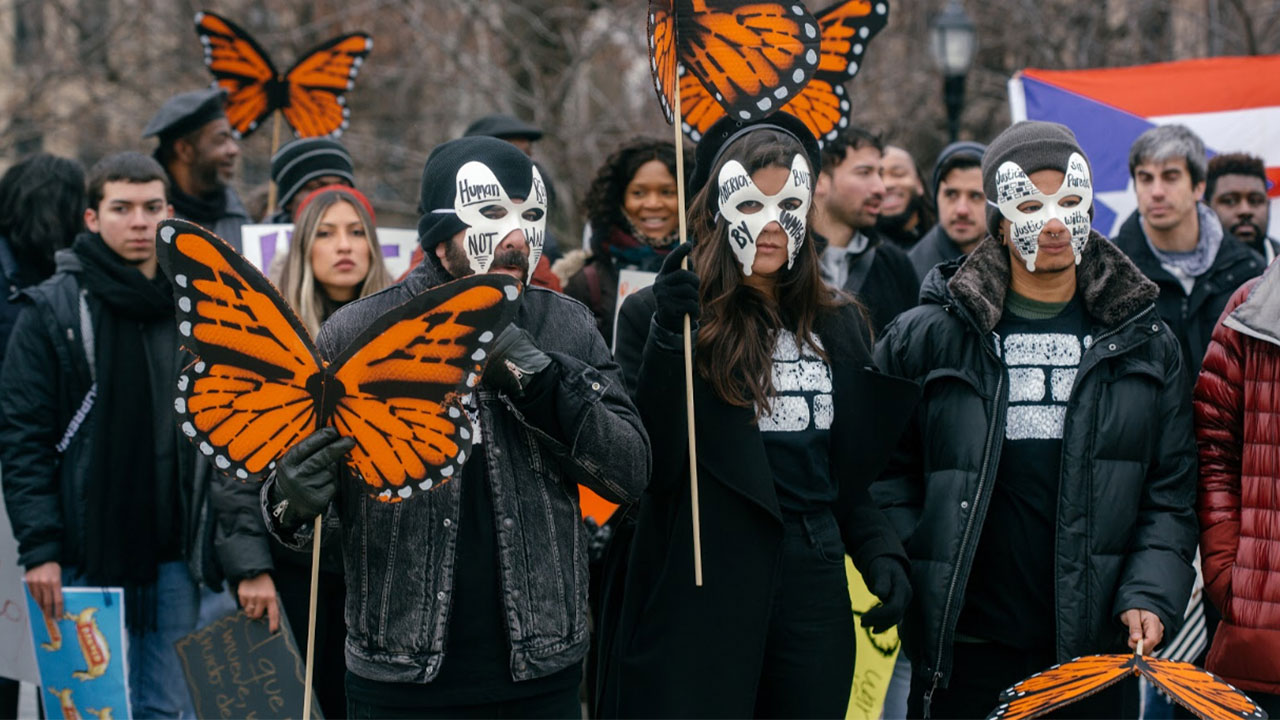 On The Wings of The Monarch: Behind-the-Scenes with Labocine's First Feature
Becoming Animal: Cinemas of transformation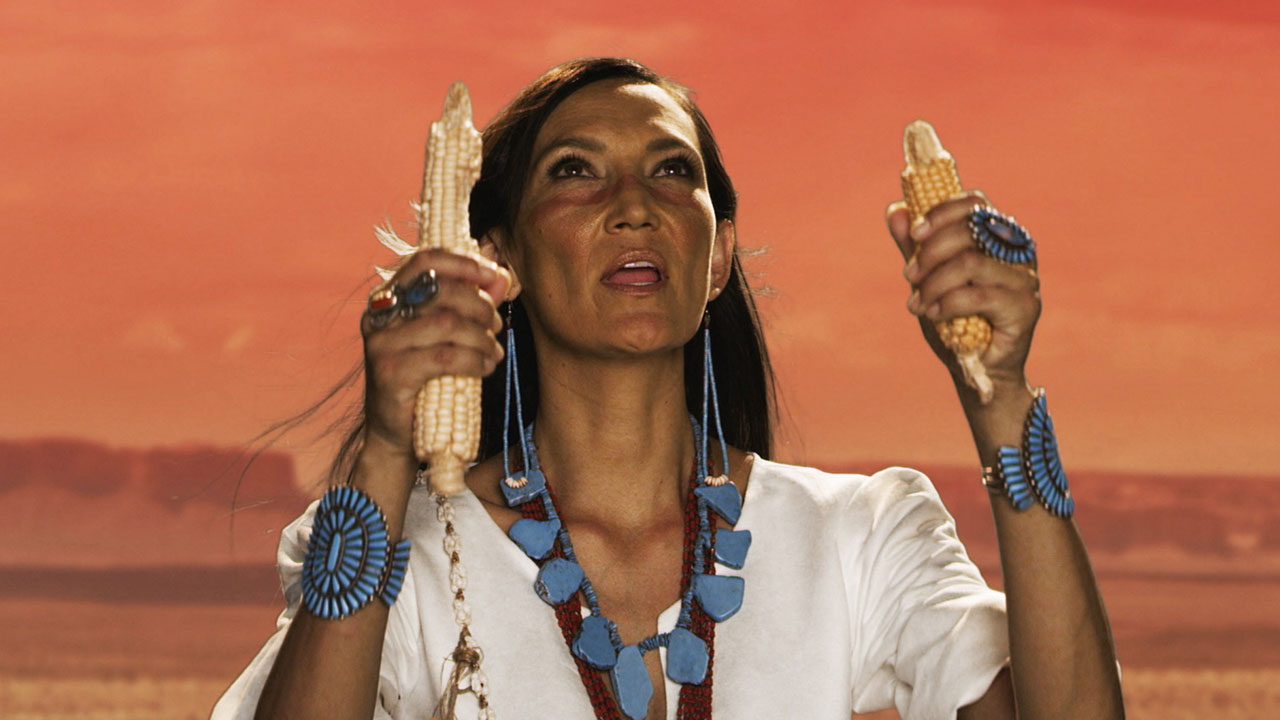 Indigenous Filmmakers Reimagine Science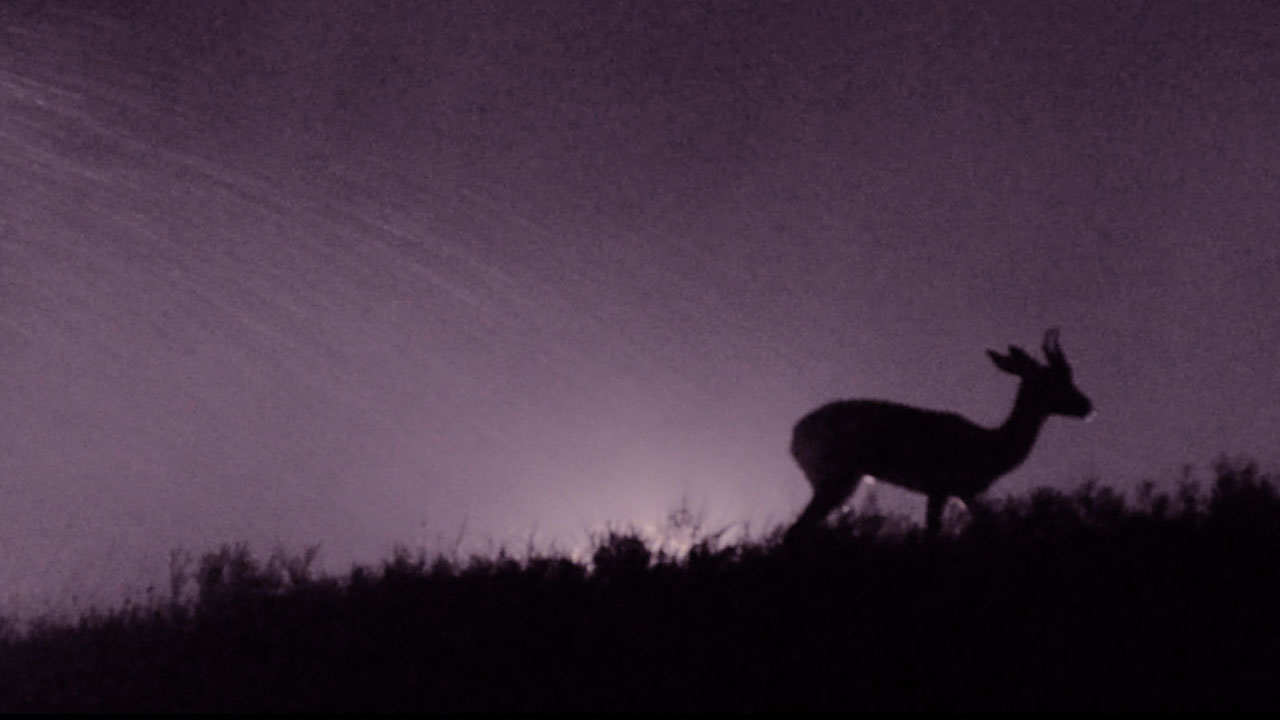 Animal Perspectives in Science and Fiction in the UAE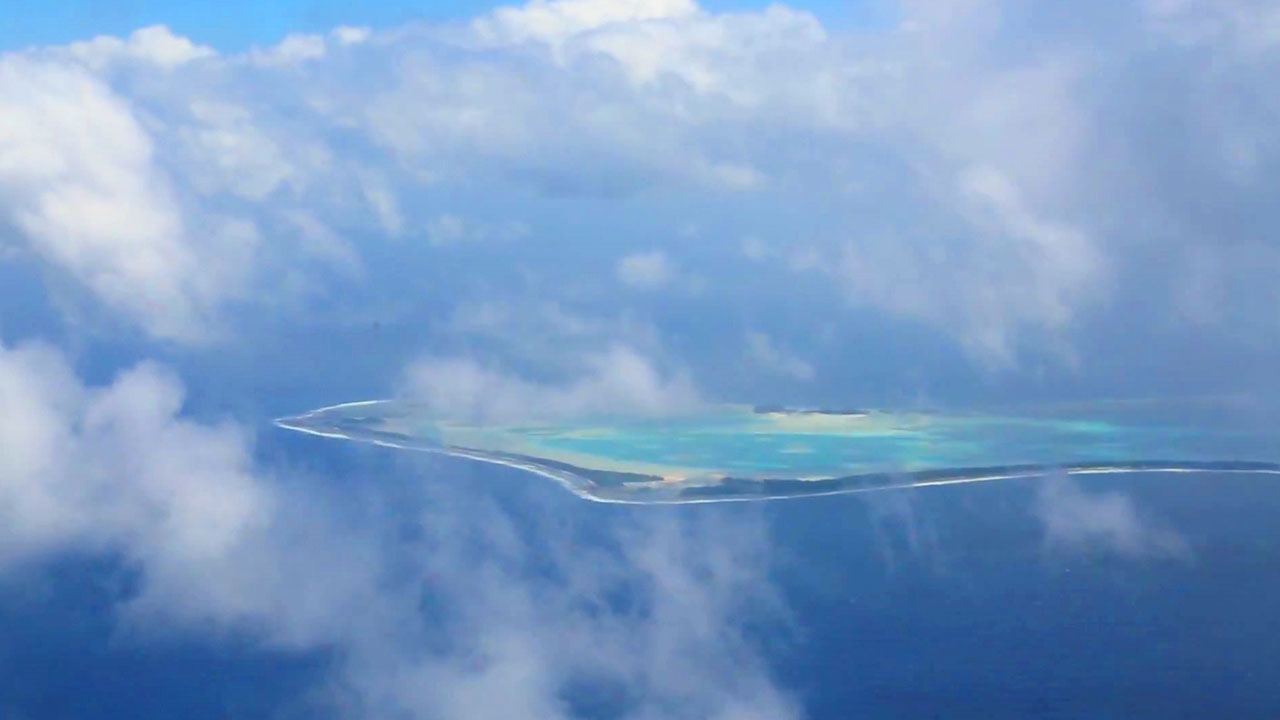 Cyber Nations: An Interview with the director of .TV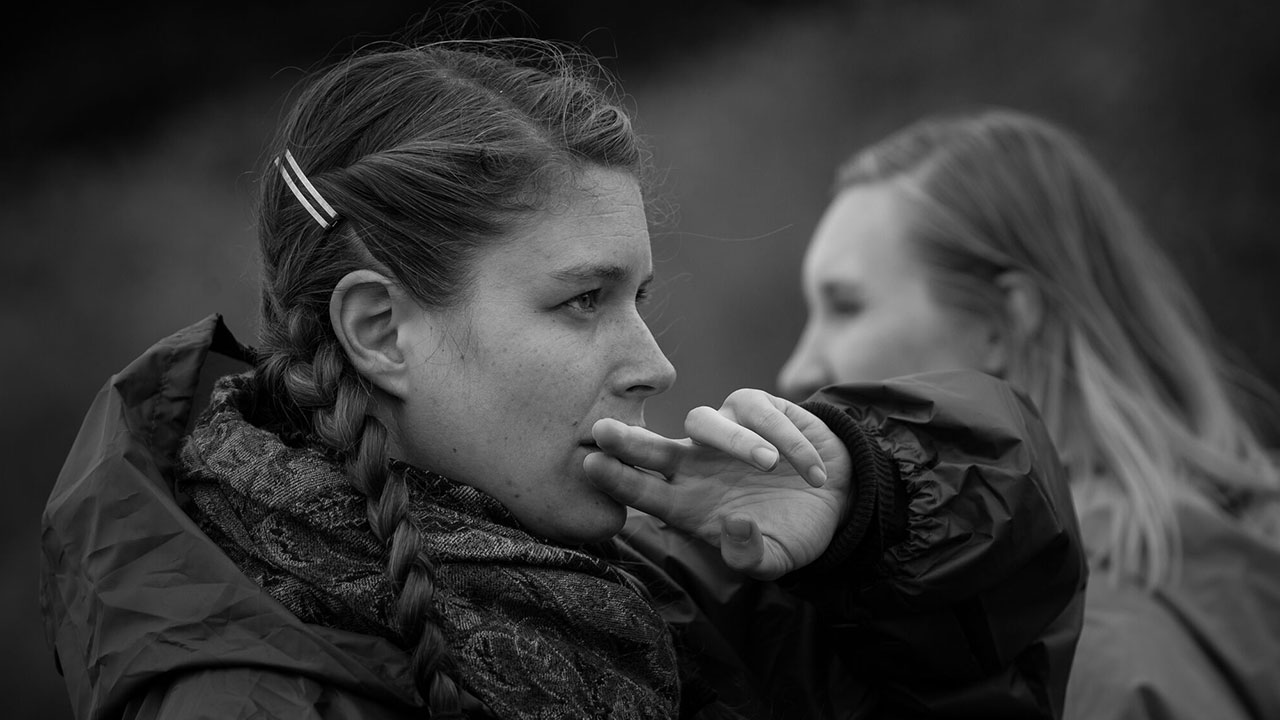 An Ethnobiologist with a Movie Camera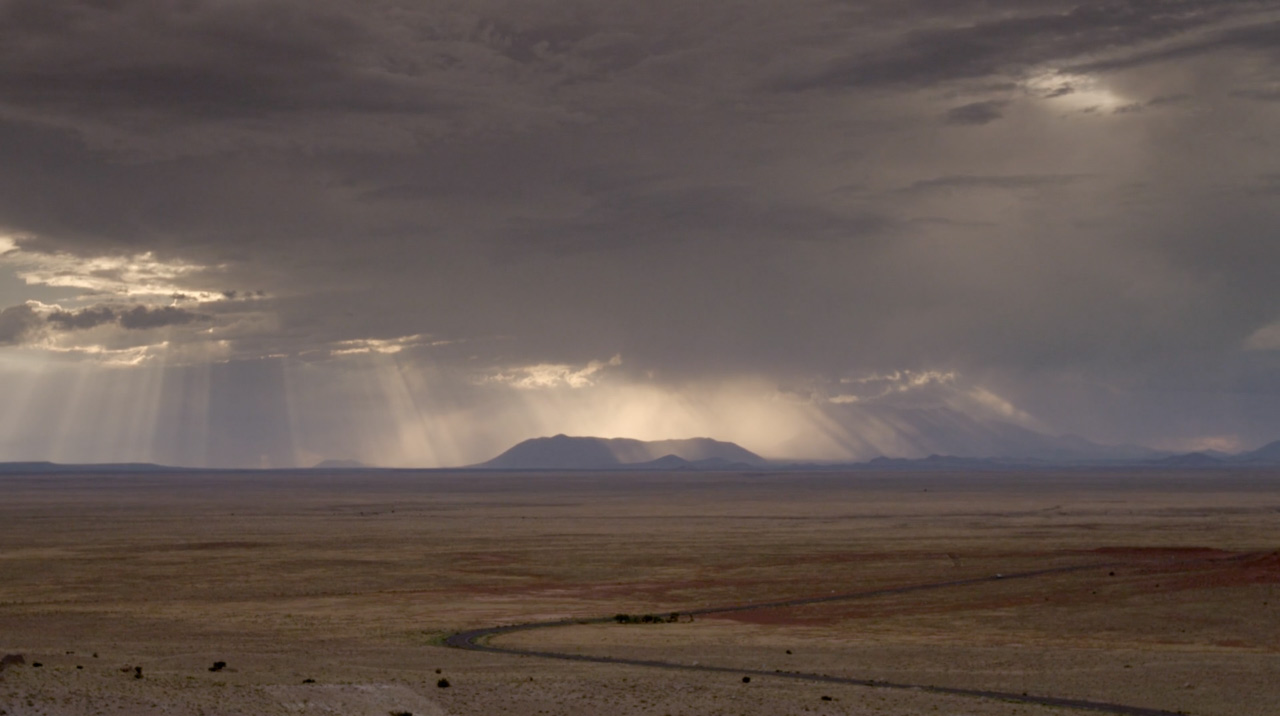 Science v. Religion: Genesis to Genetics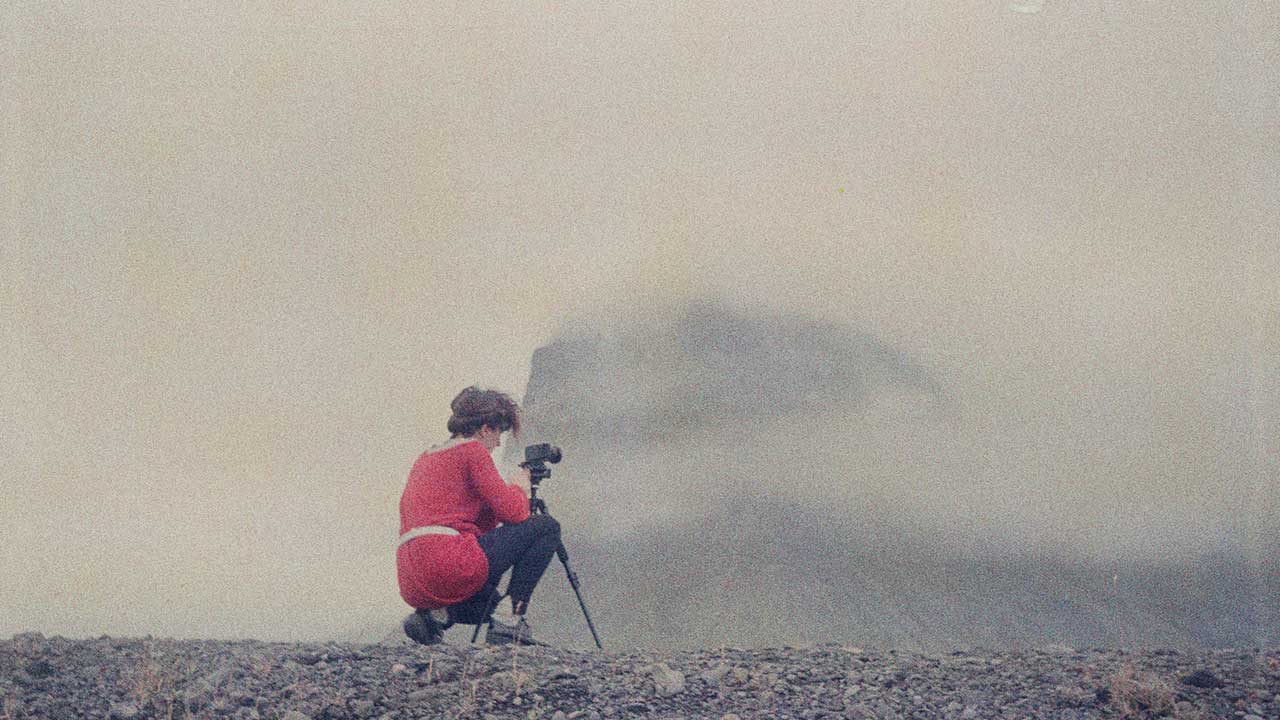 Redefining the Scientific Fiction(s)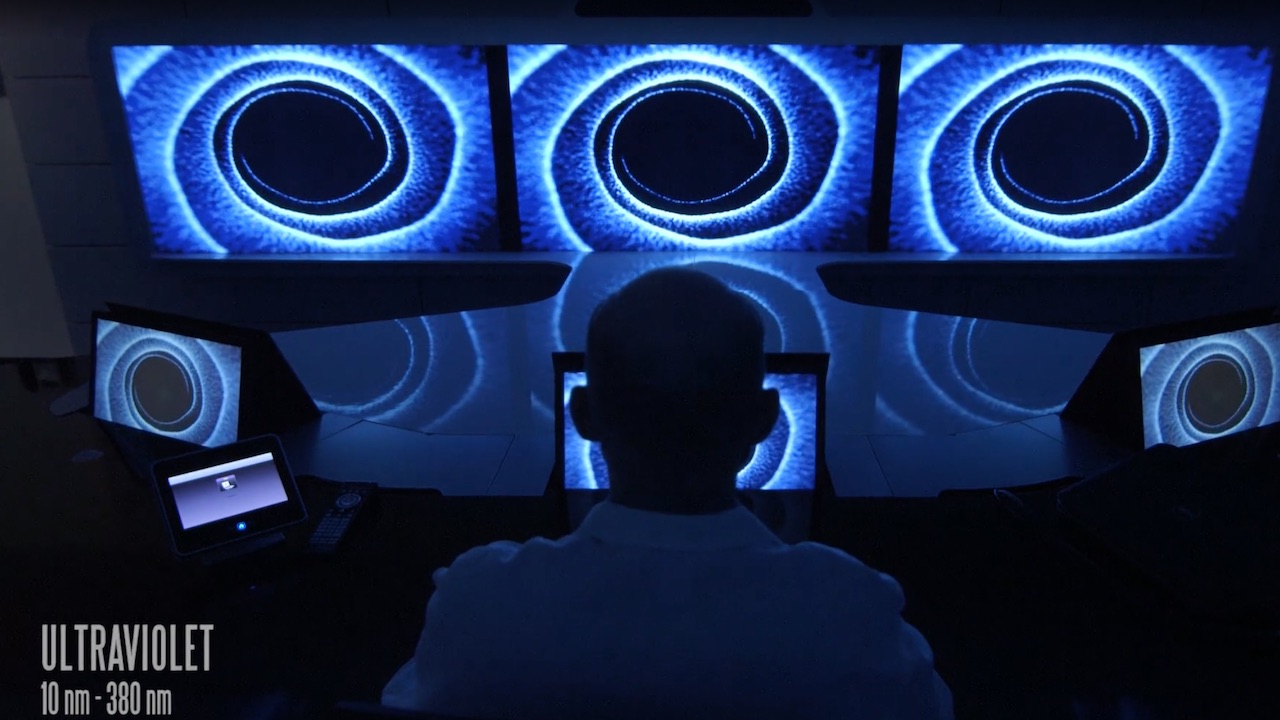 6 Brilliant Science Films From Symbiosis 2016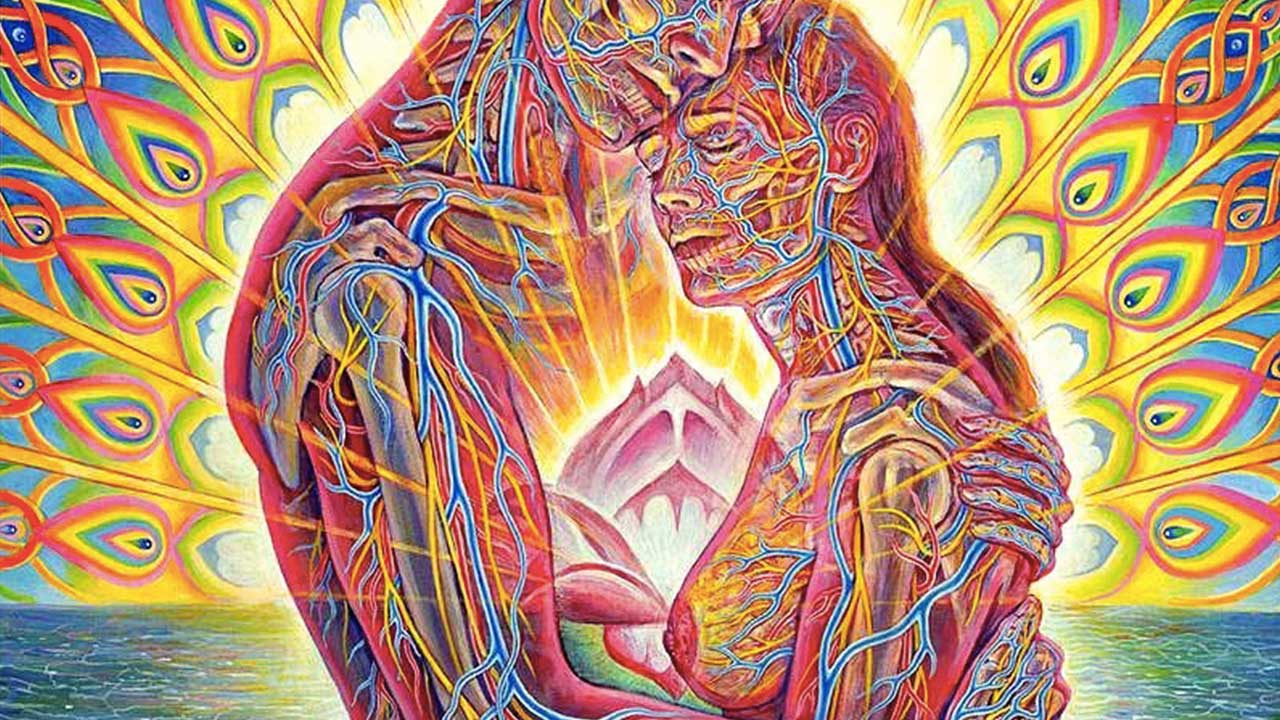 Love, Relationships, Babies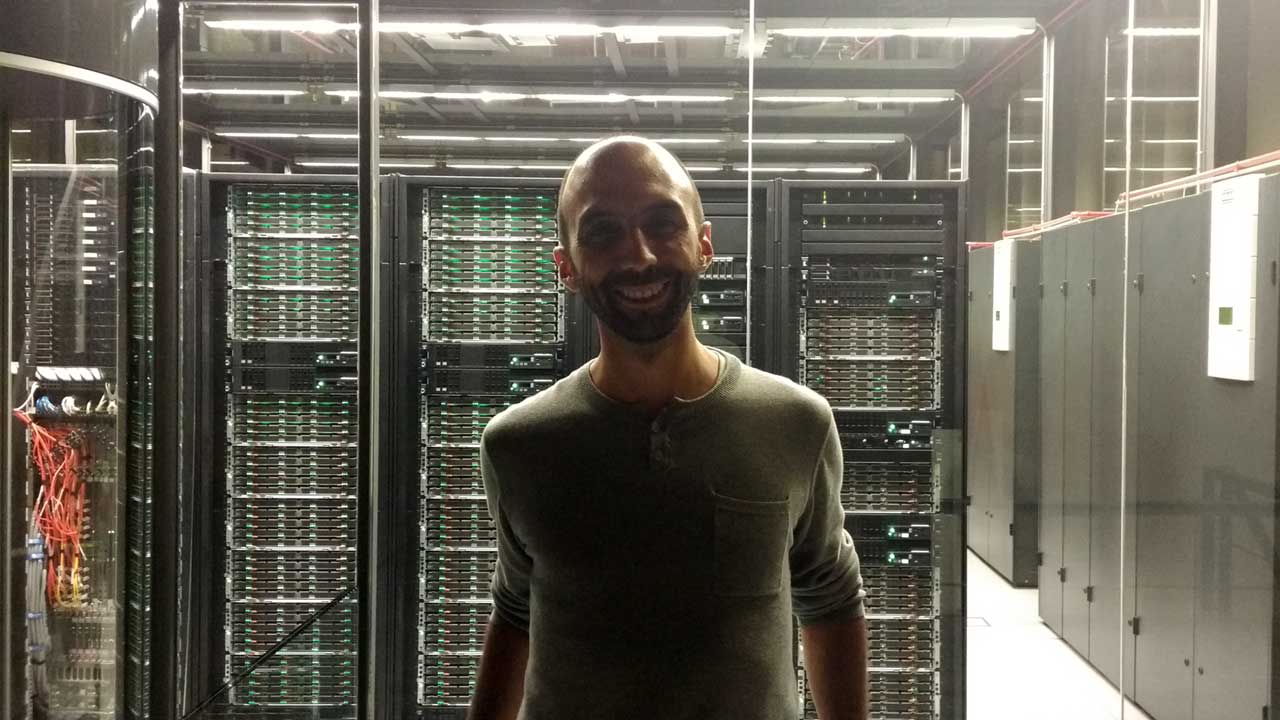 Telling Stories with Data Visualization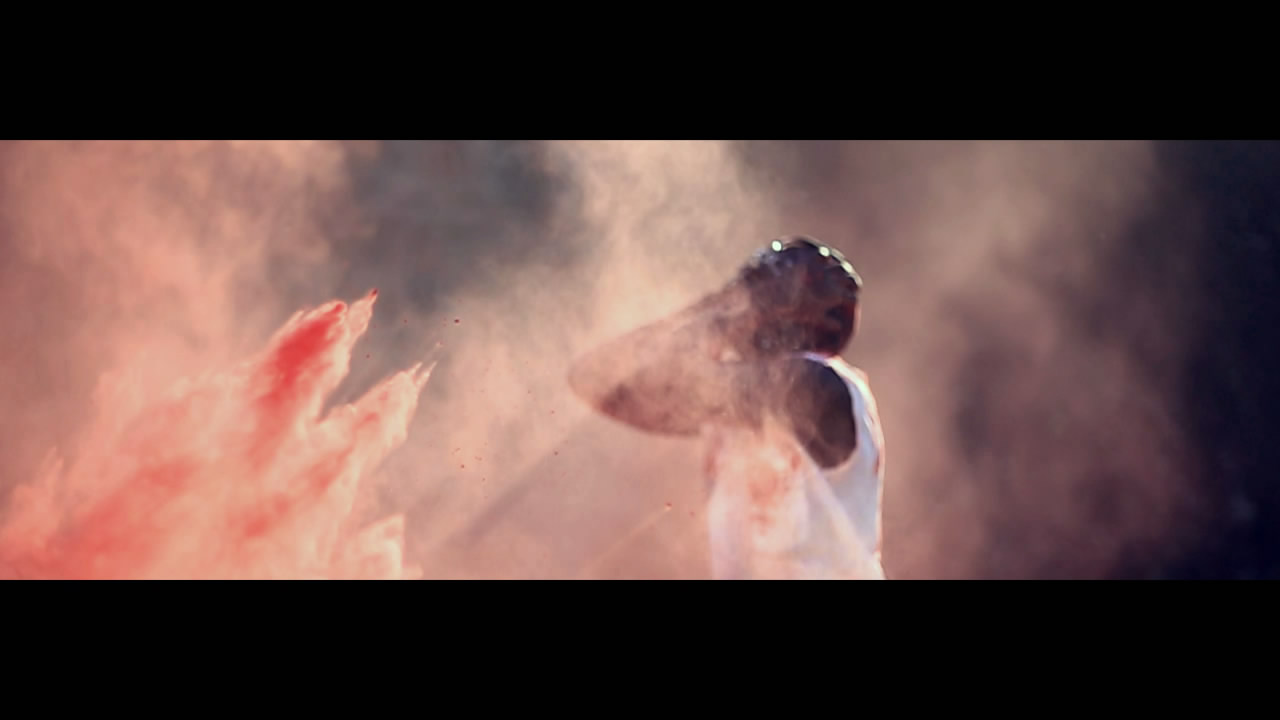 Re-Discovering The Language of Prehistoric African Science Practices Through Cinema: Daniel Muchina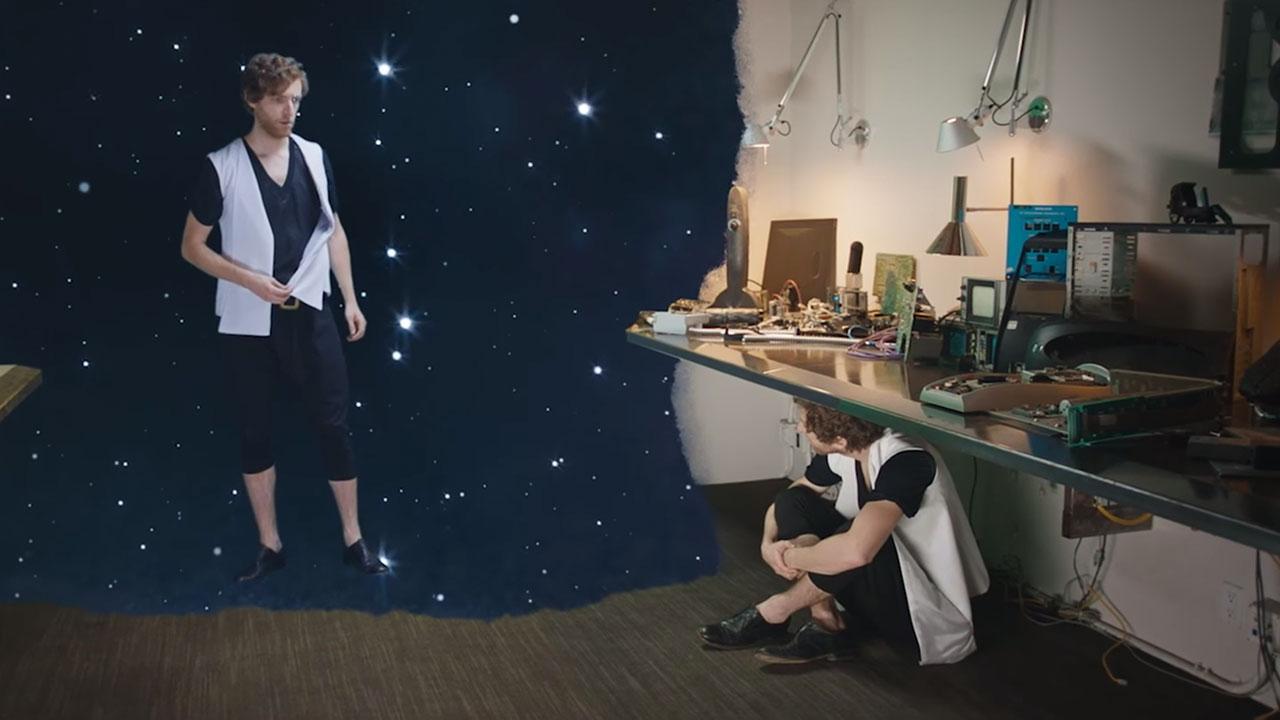 Science Makes for Great art, But What About the Reverse?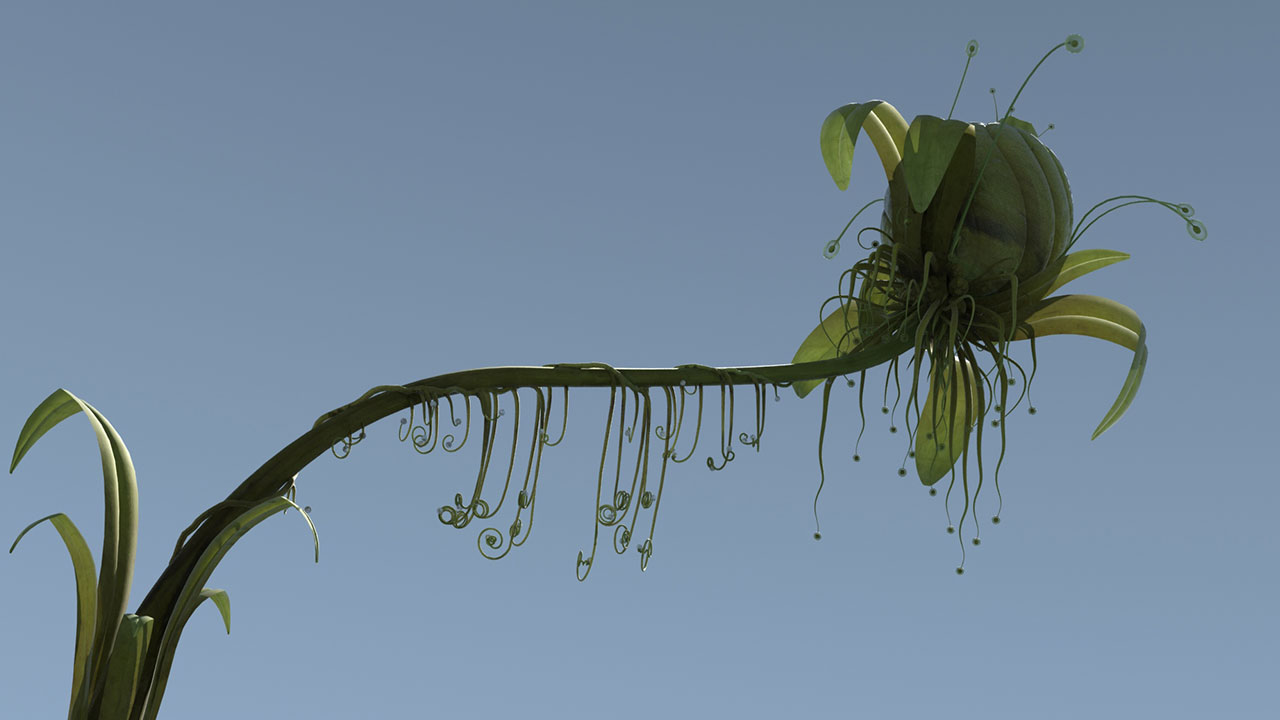 The Persistence of Life: Survival Cinema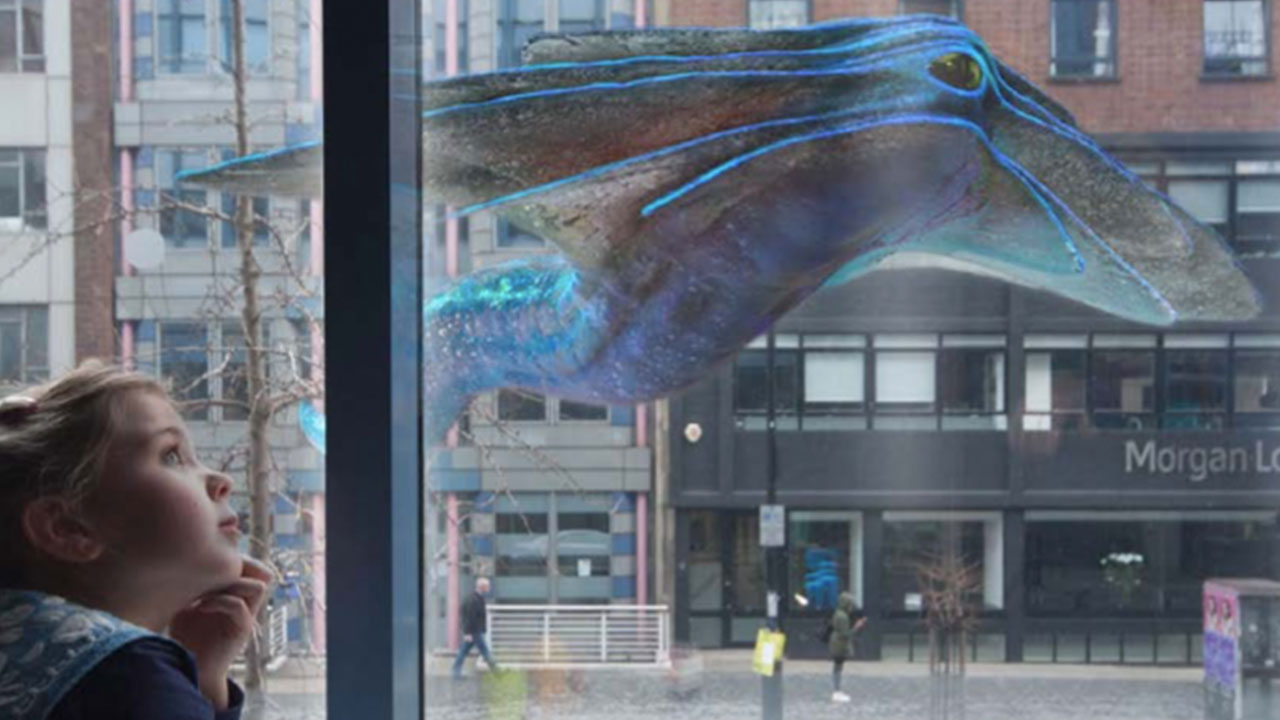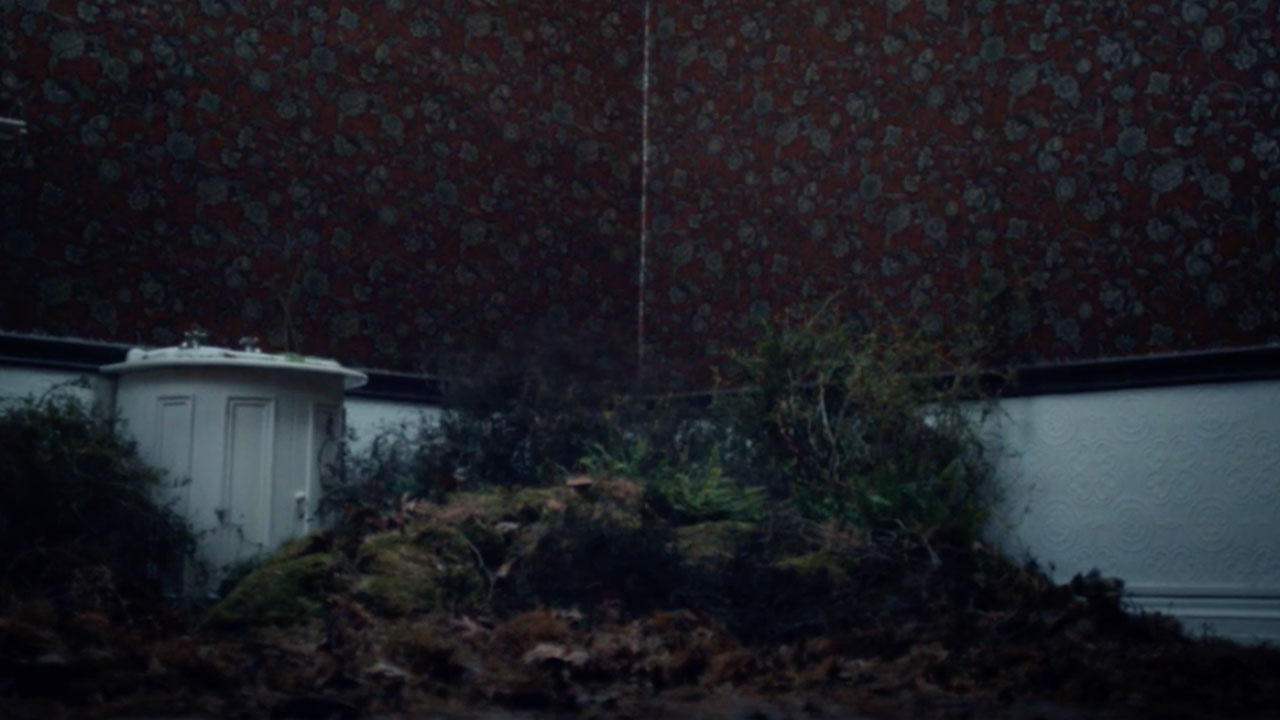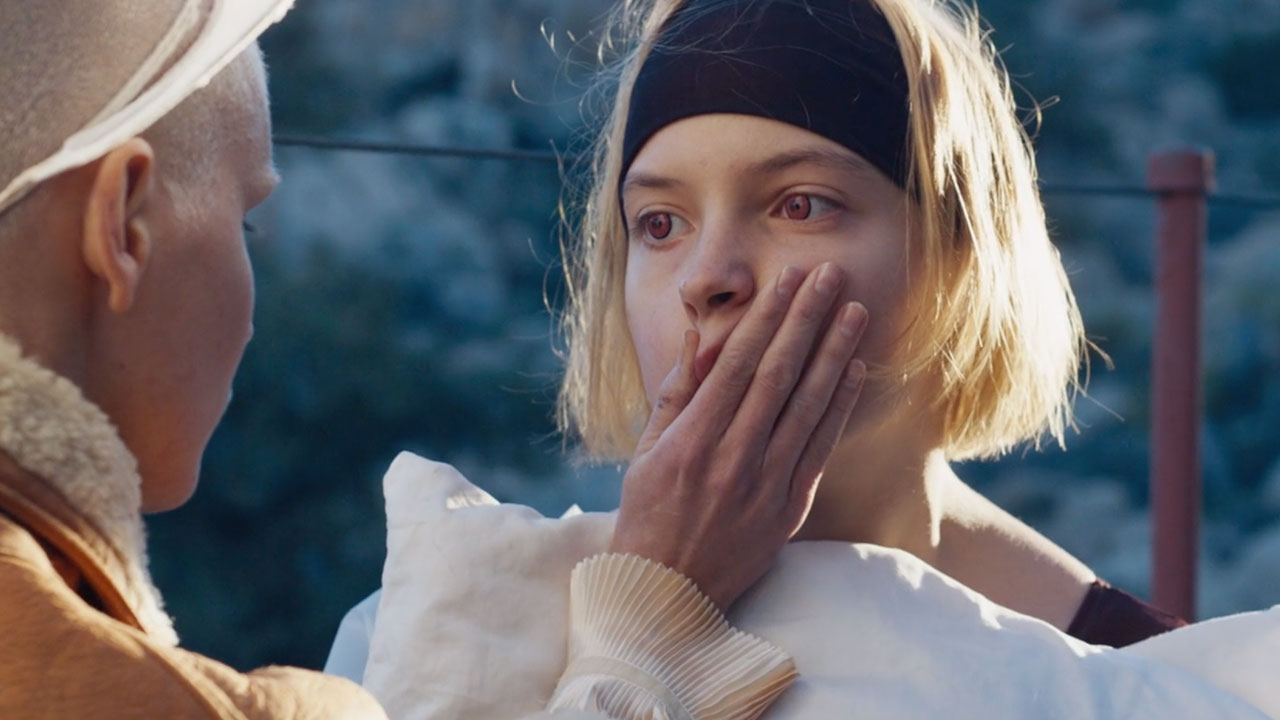 (In)visible Threats: films and outbreak narratives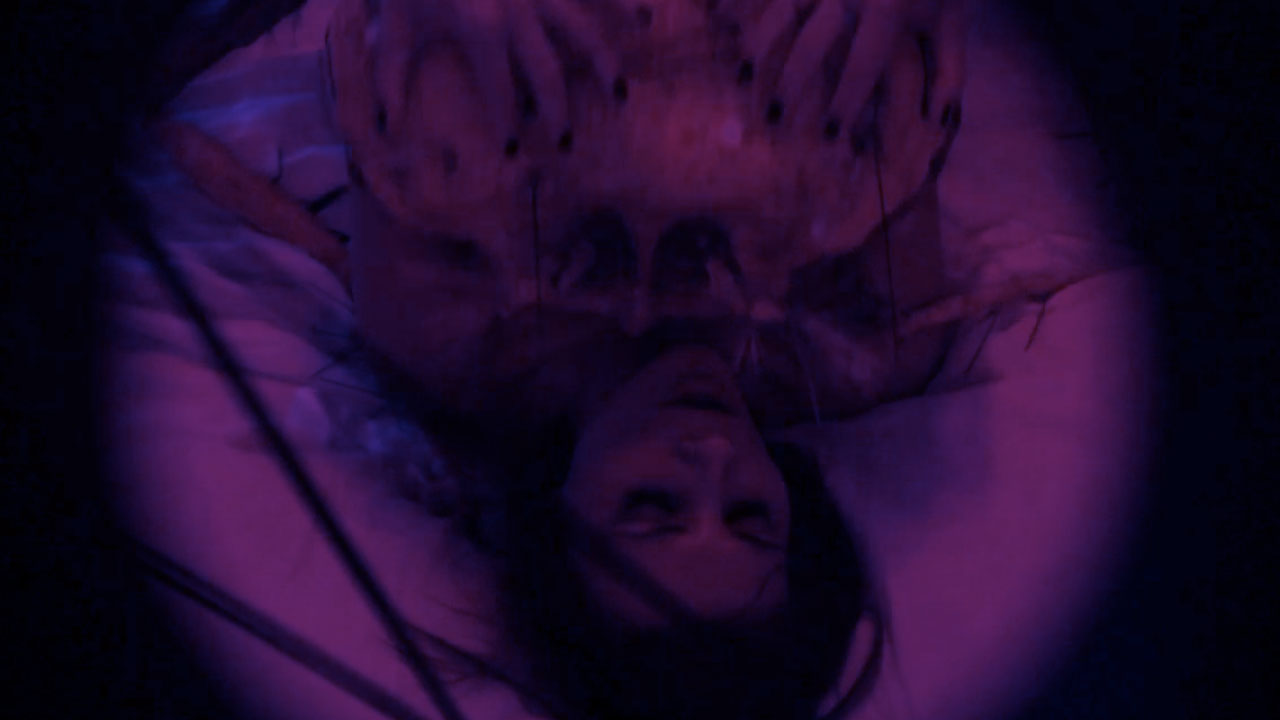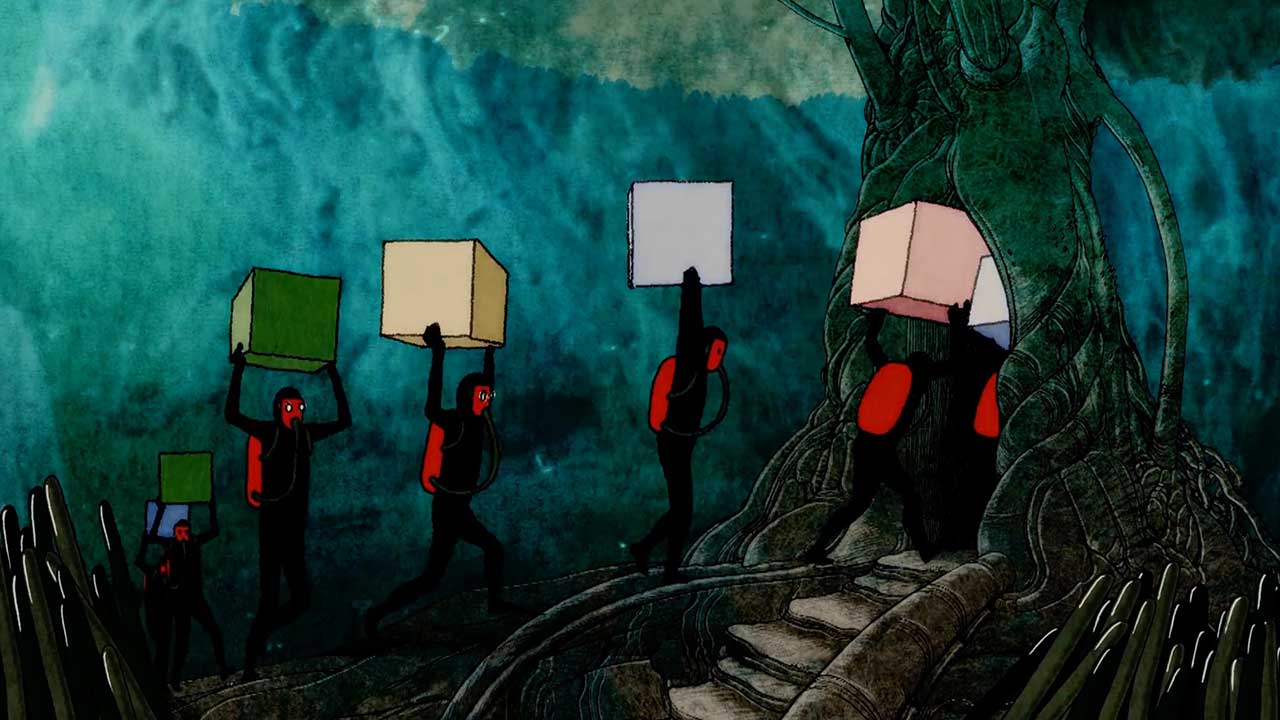 Animated. Science. Fiction
Adding Film to the Science Syllabus (Part 3)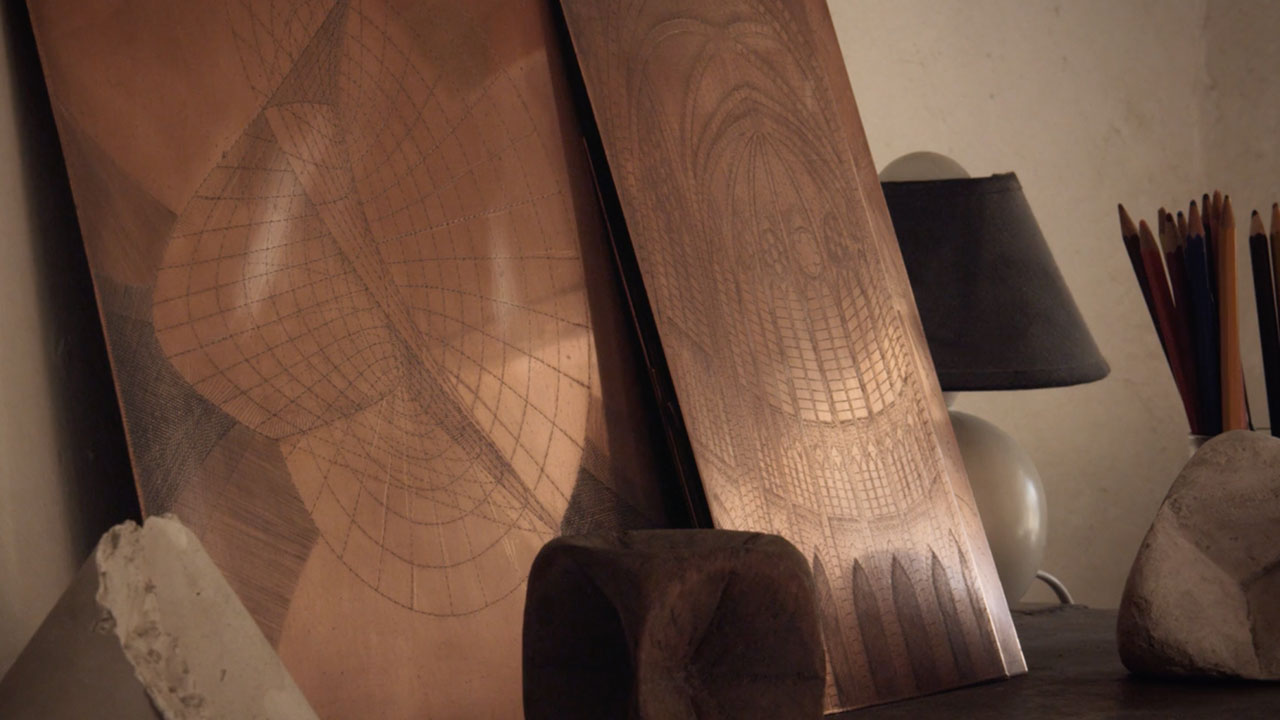 The Poetry and the Prose of Math - Part 1: Poetry
Unsettling Equilibrium and Envisioning a Better Future
How Ordinary Things Transform Into a Magical World Under The Microscope
Space Explorers: Human Motives for Transcending Earth And Our Solar System.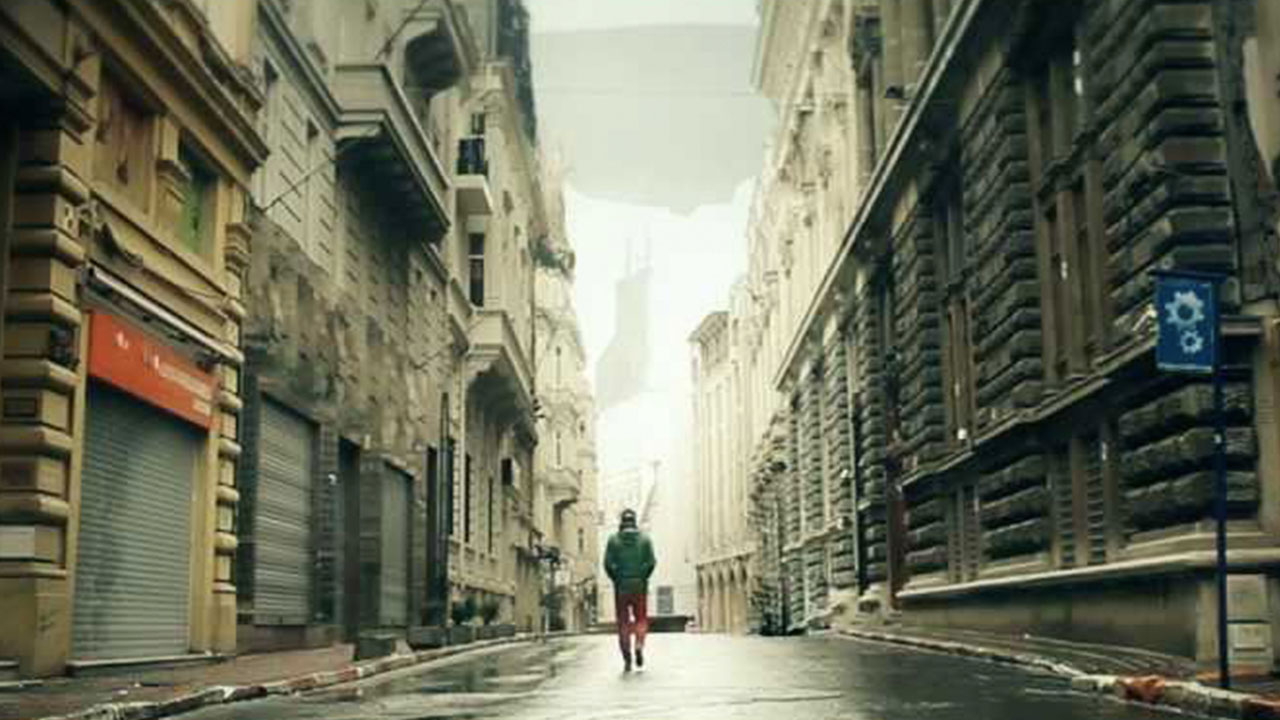 Visualizing an Intimate Journey Through the Brain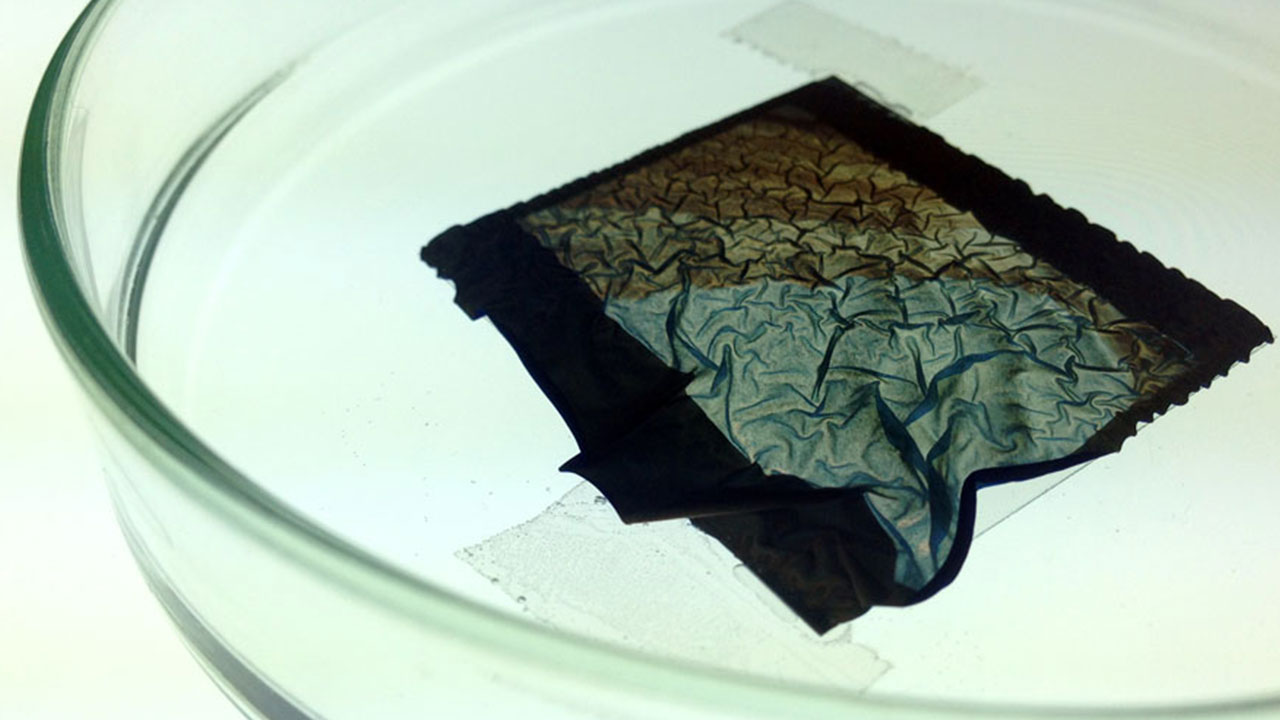 Old Growth: A material metaphor for humanity's effects on the environment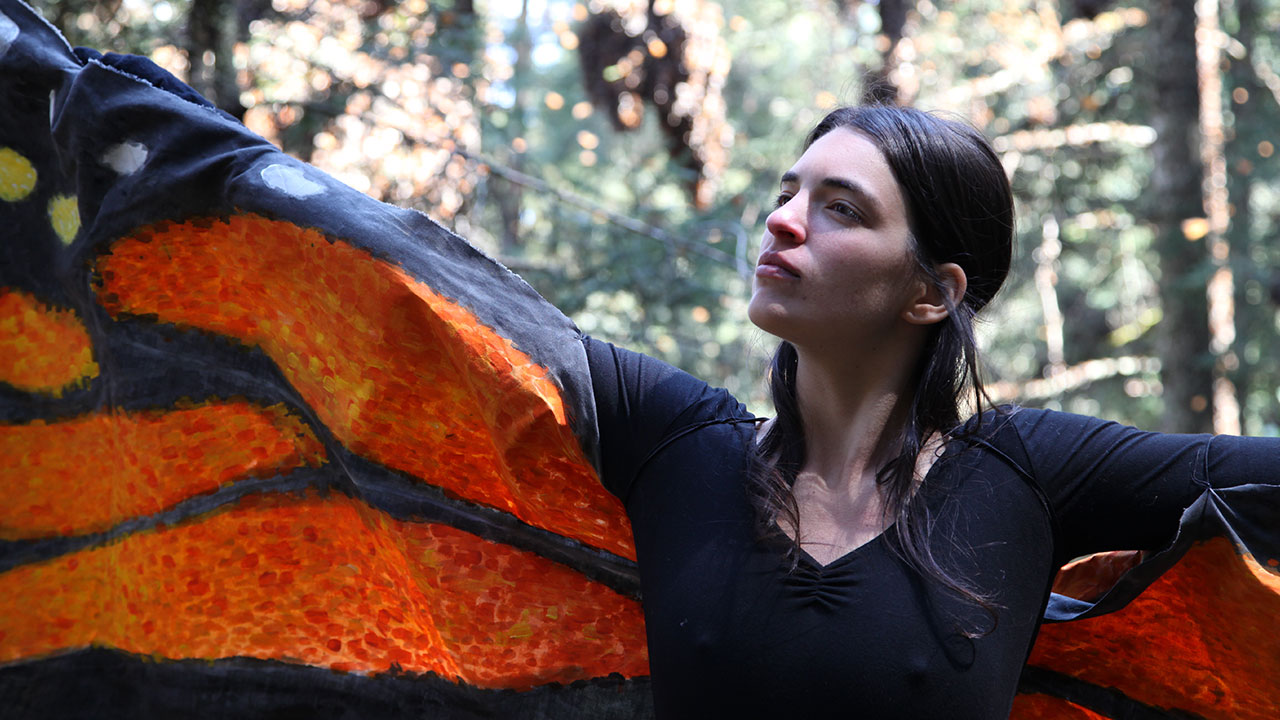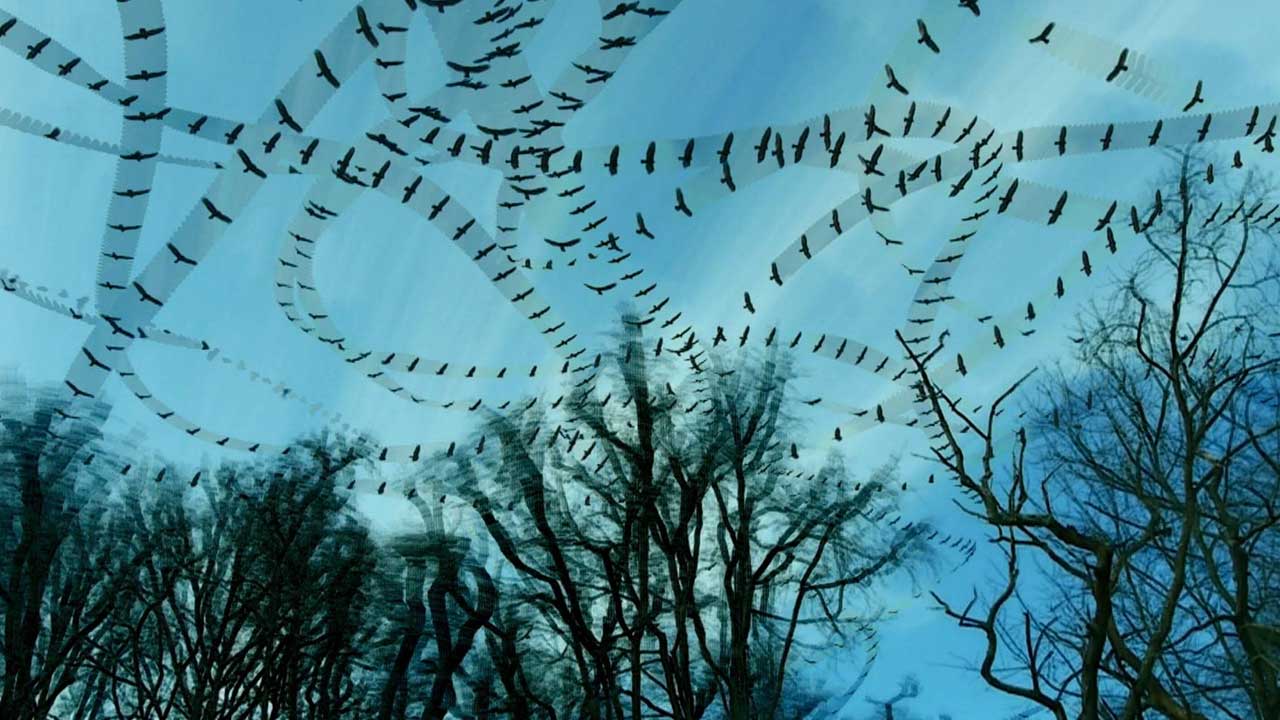 Tracing Animal Movement Patterns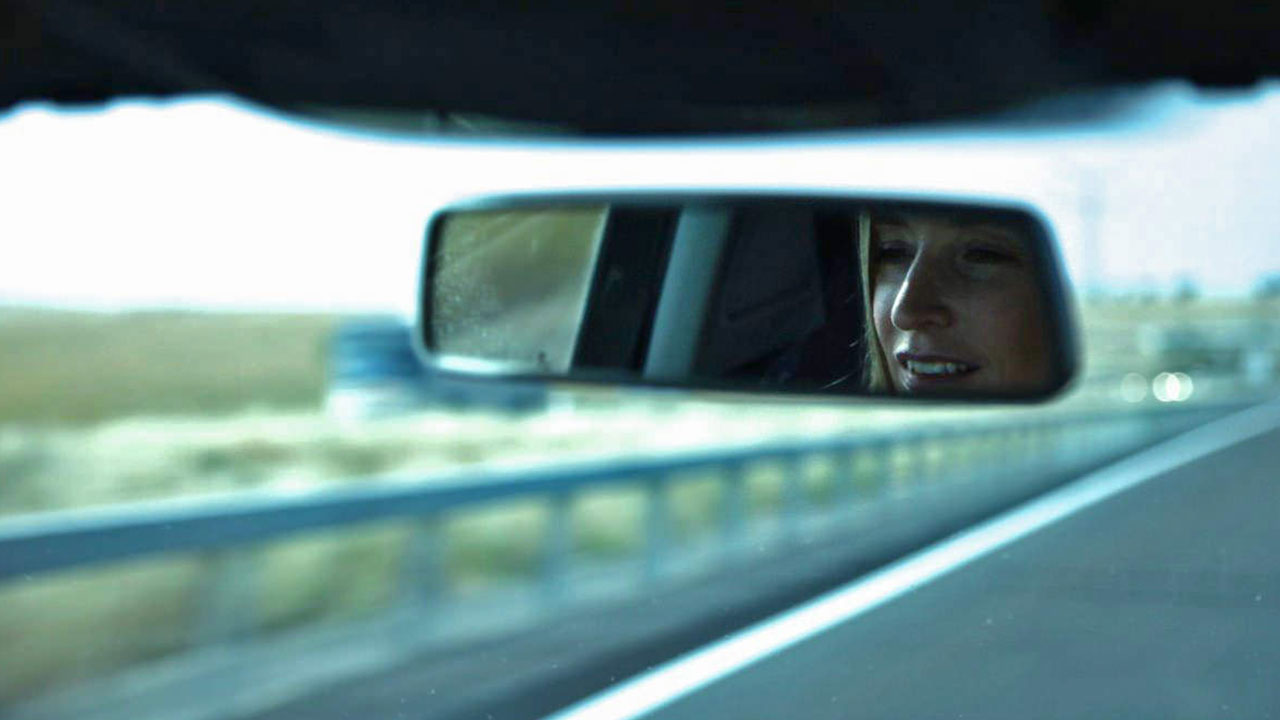 A Haunting Exploration into the Nature of Memory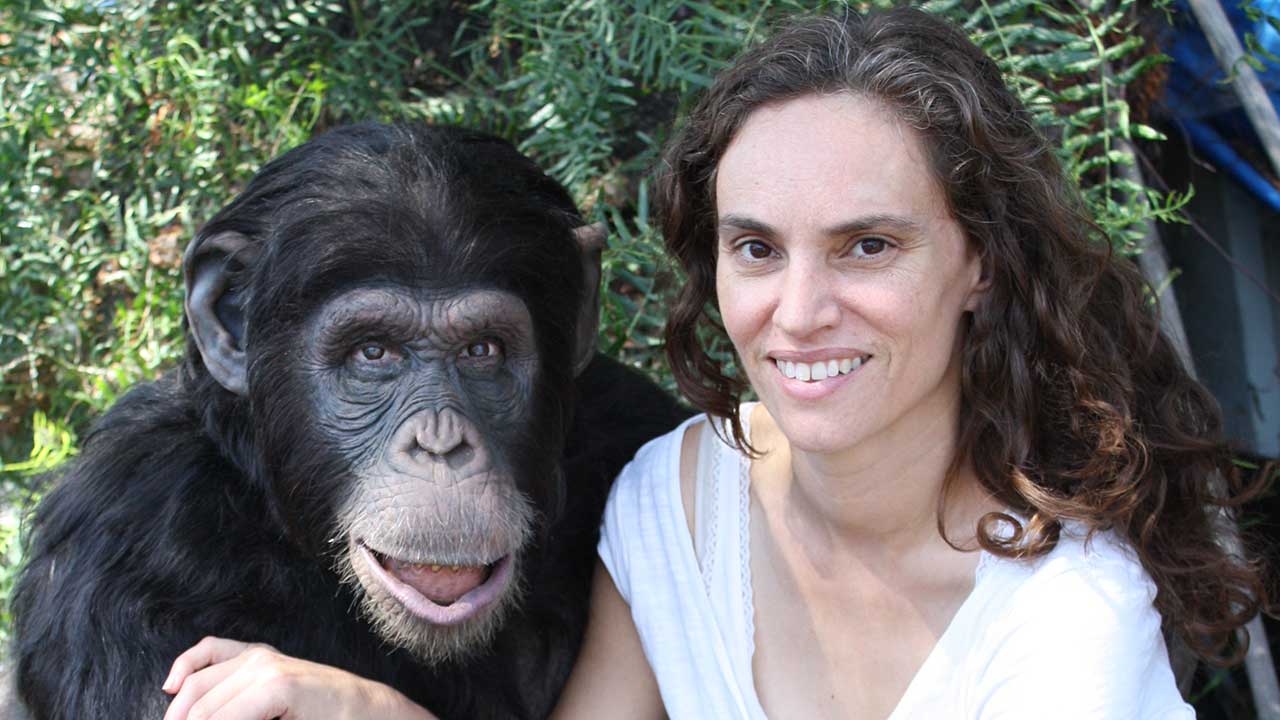 Films for the Non-Human Demographic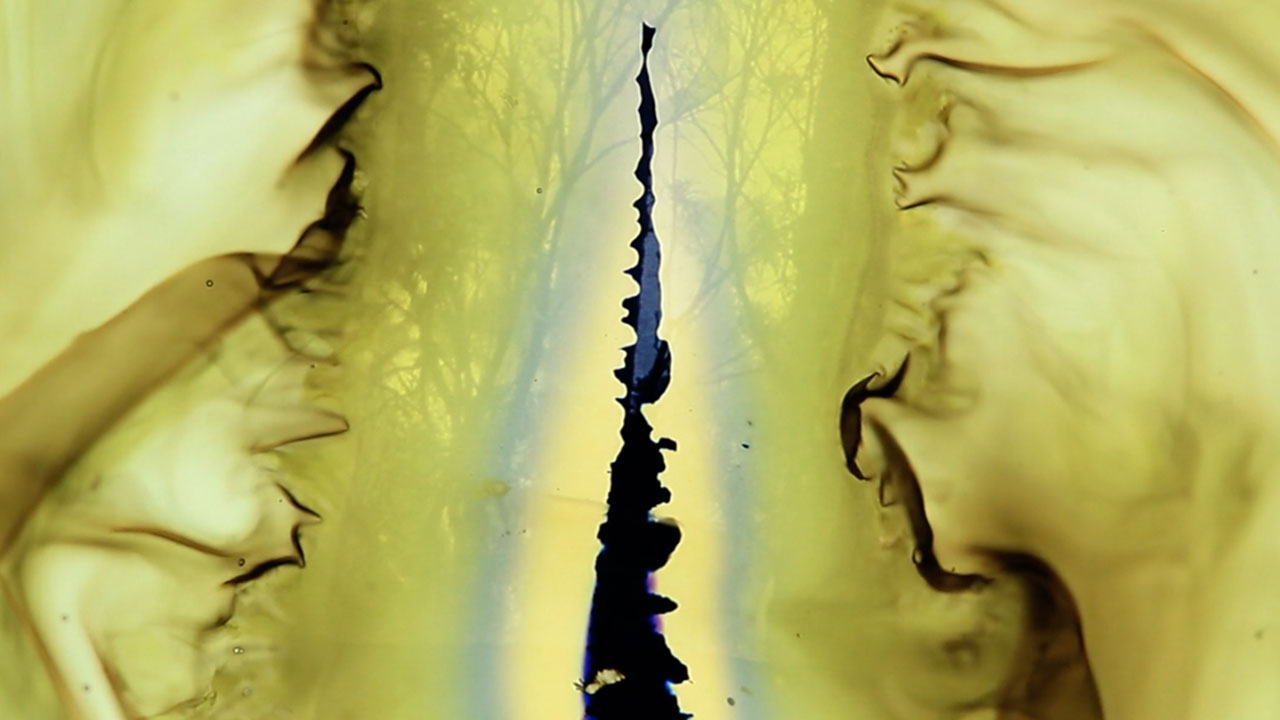 A New Wave of Climate Change Cinematography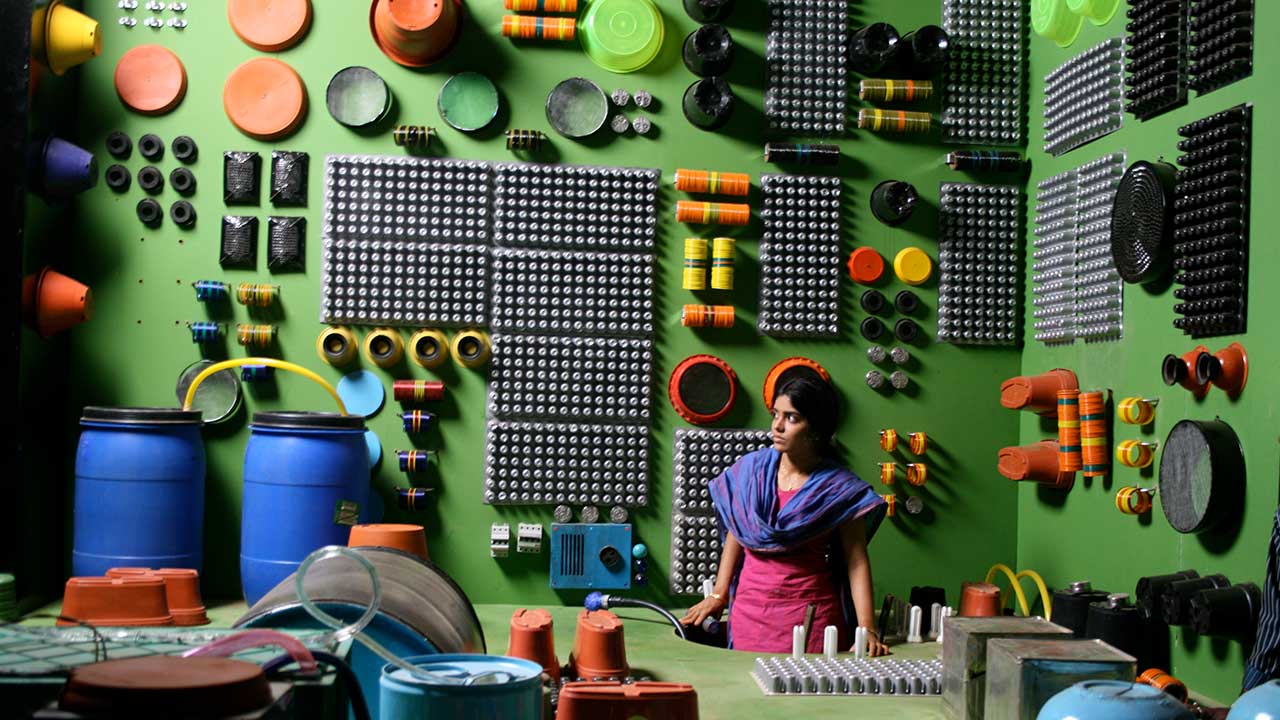 6 Scientific Journeys Through Present and Future India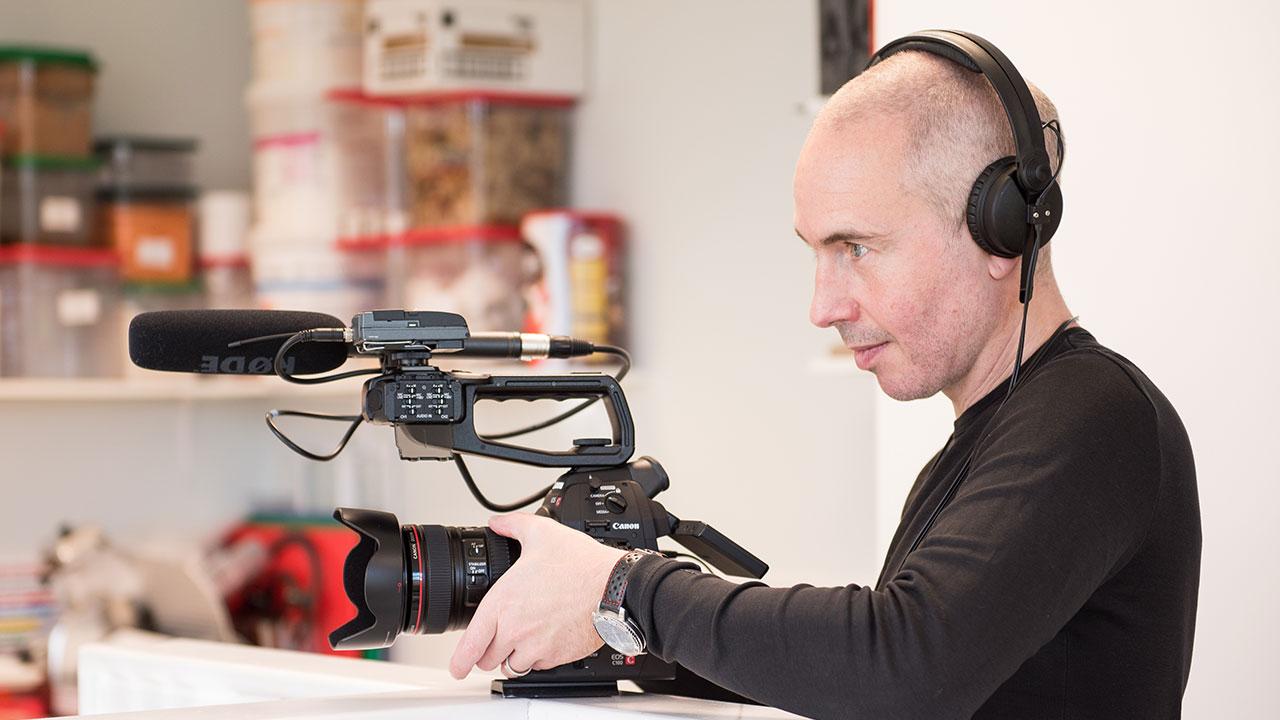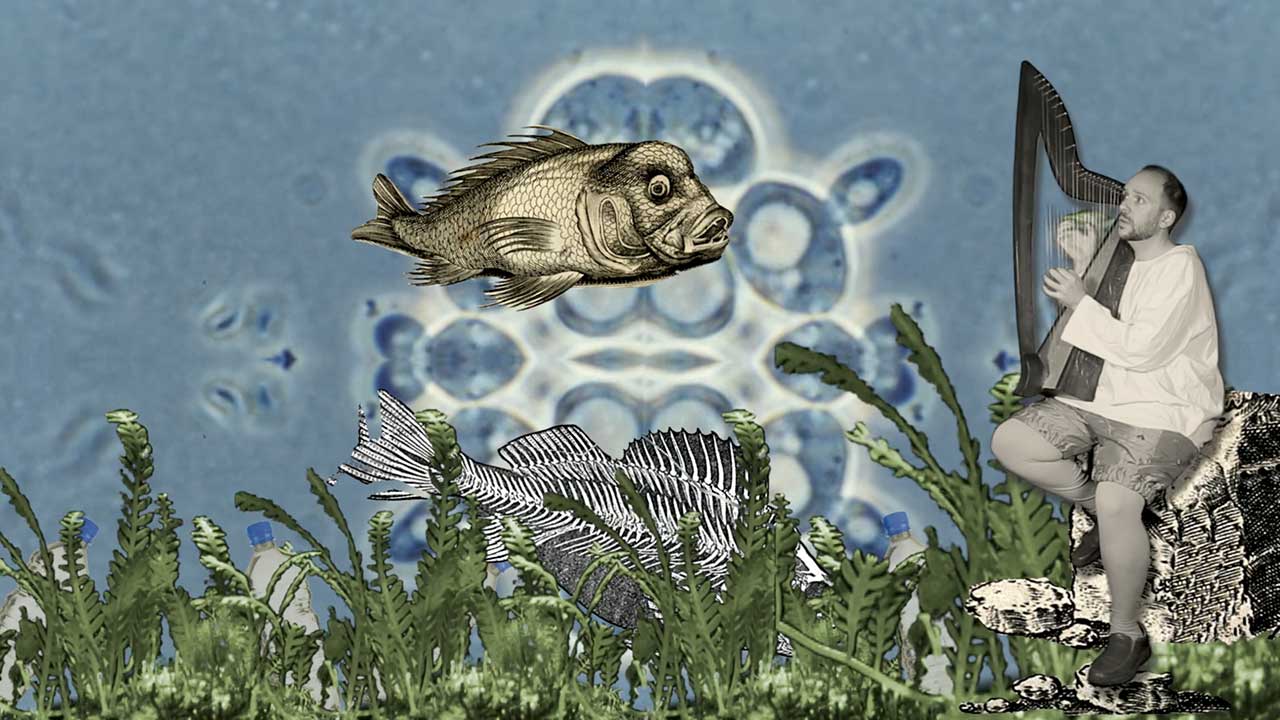 The Rulers of Our Inner World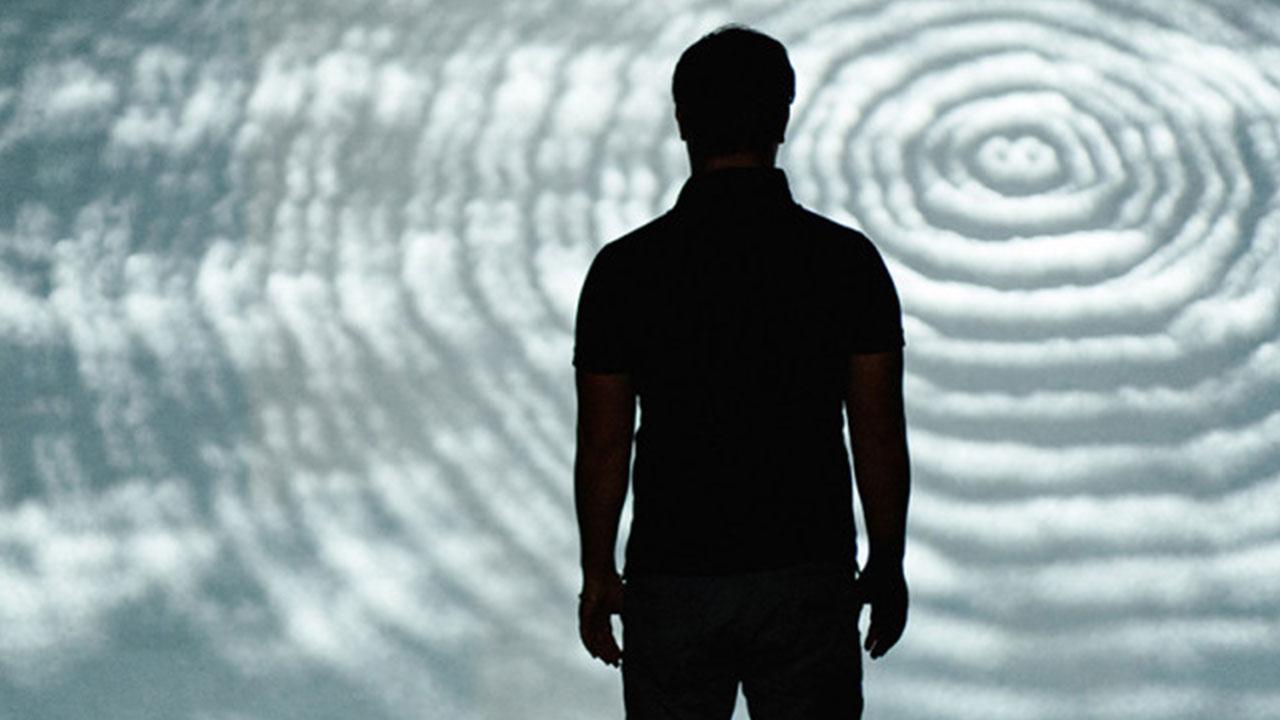 Scavenging Sustenance: Man vs. The Man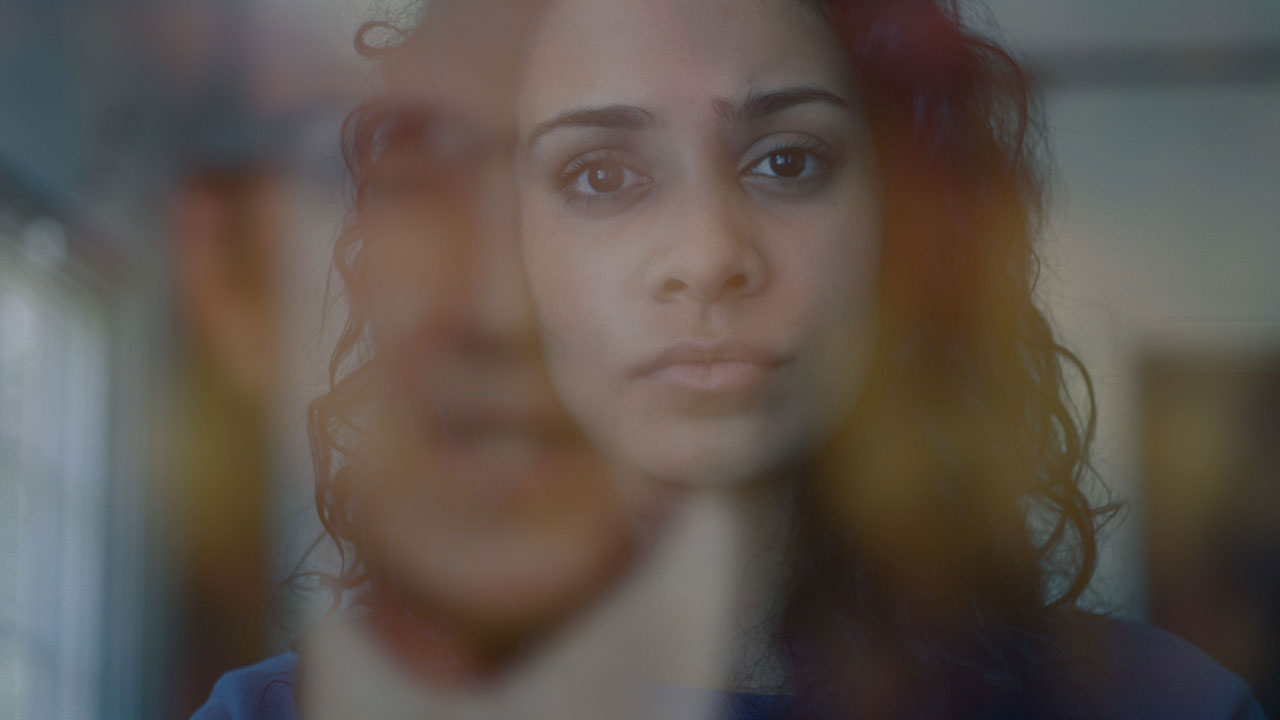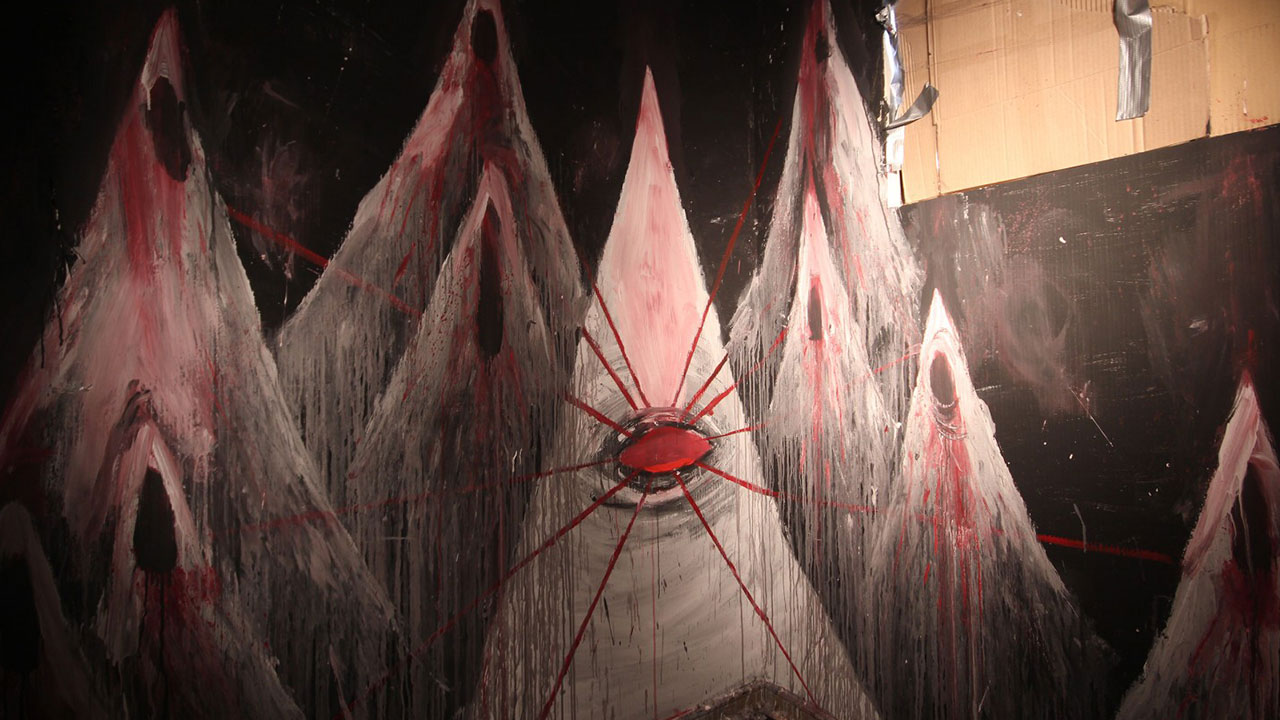 Psychotherapy: Who's Looking At Who?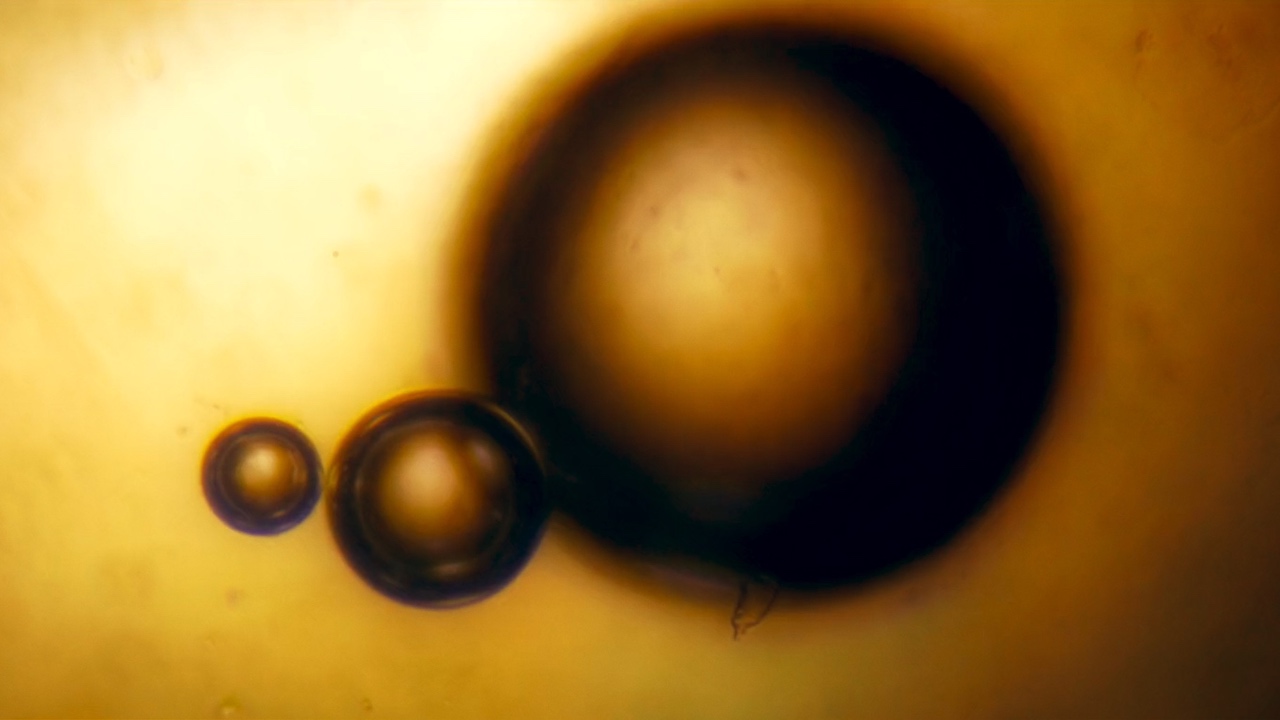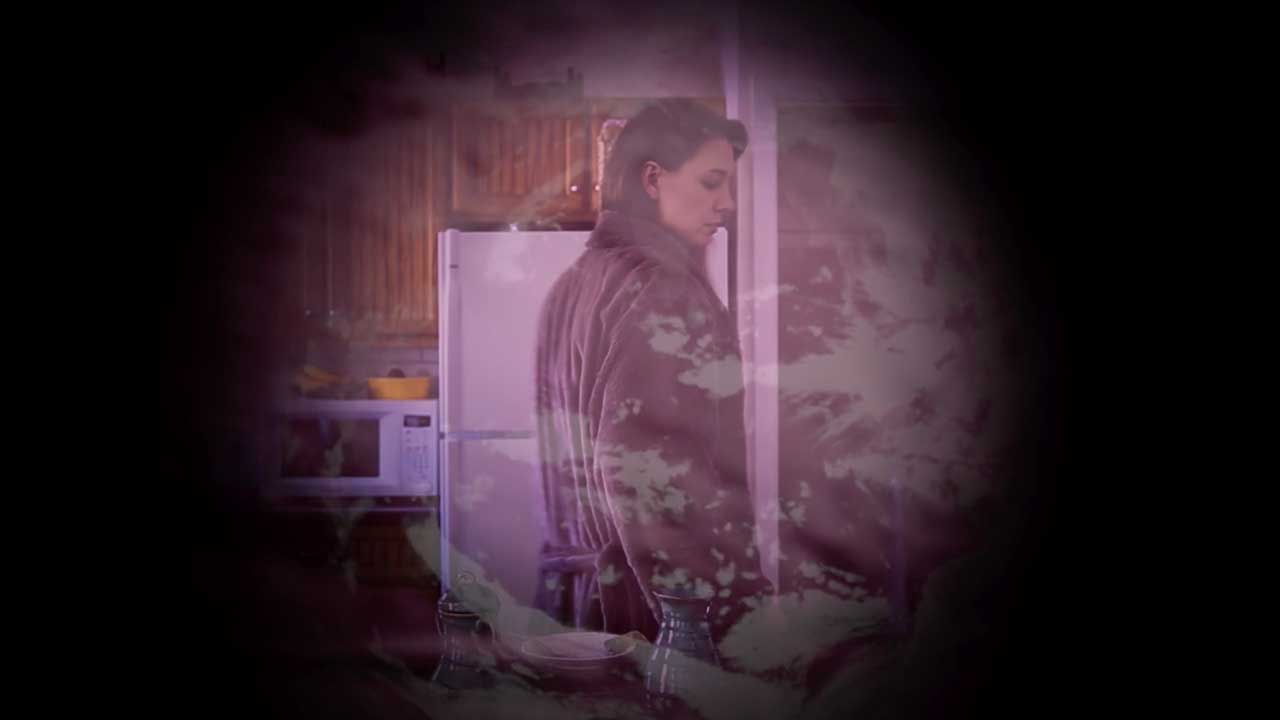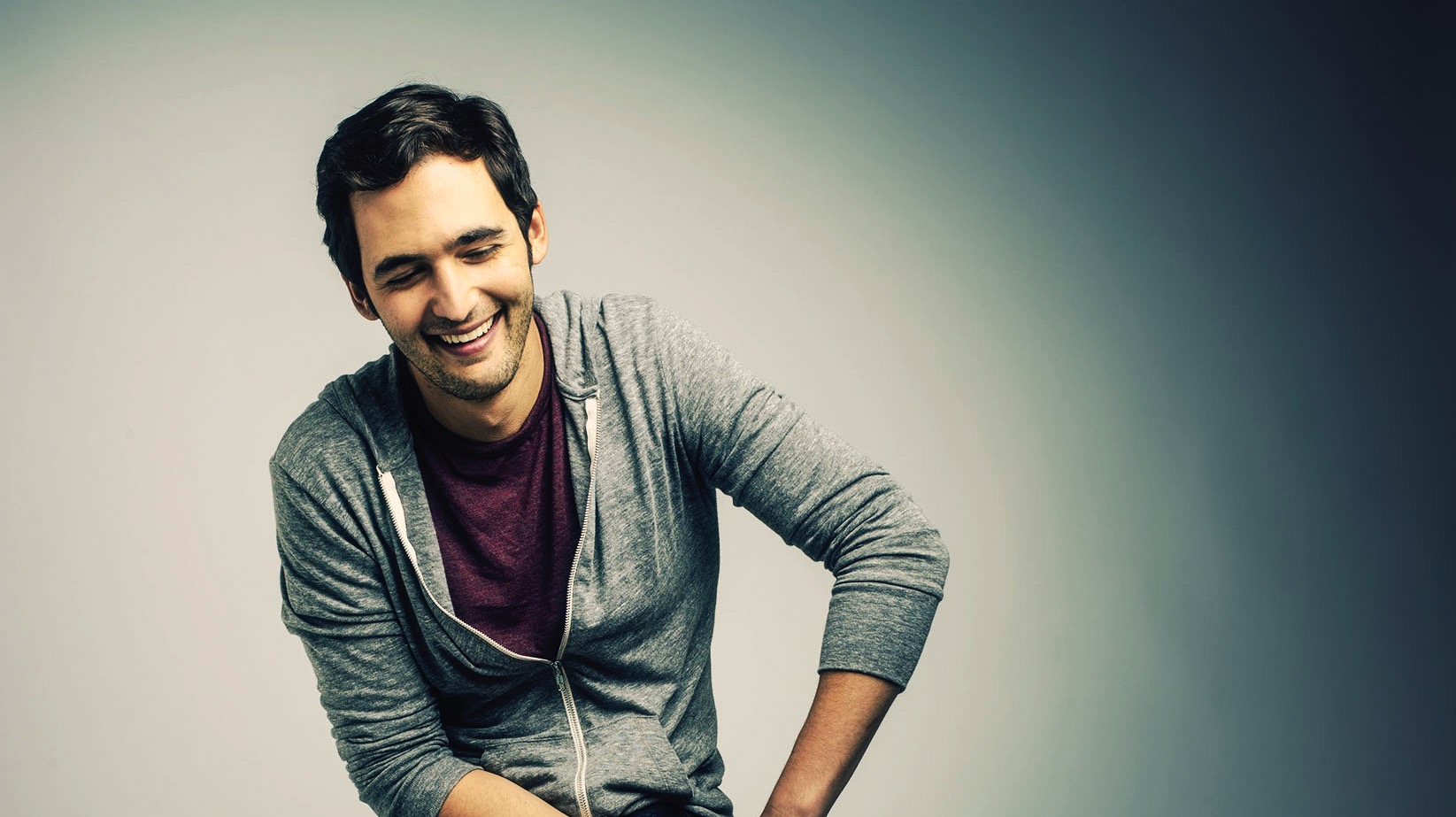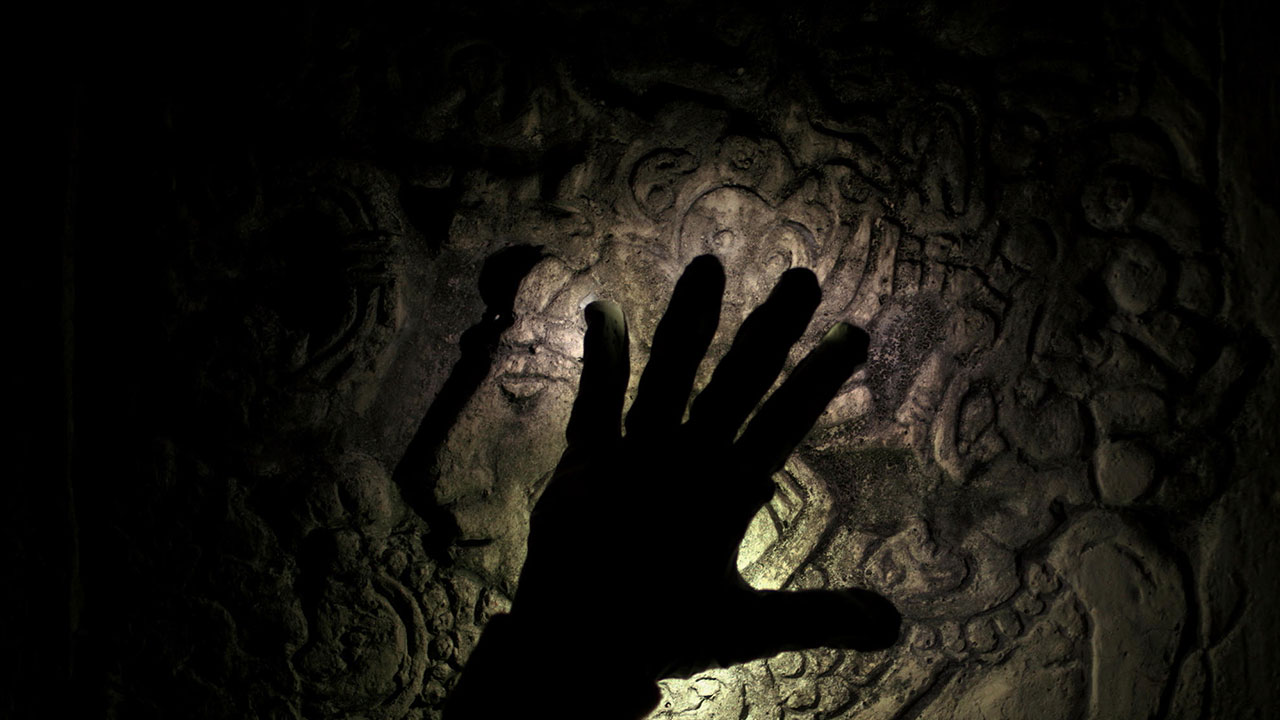 Trance-like Rituals in Mexico Predict the Future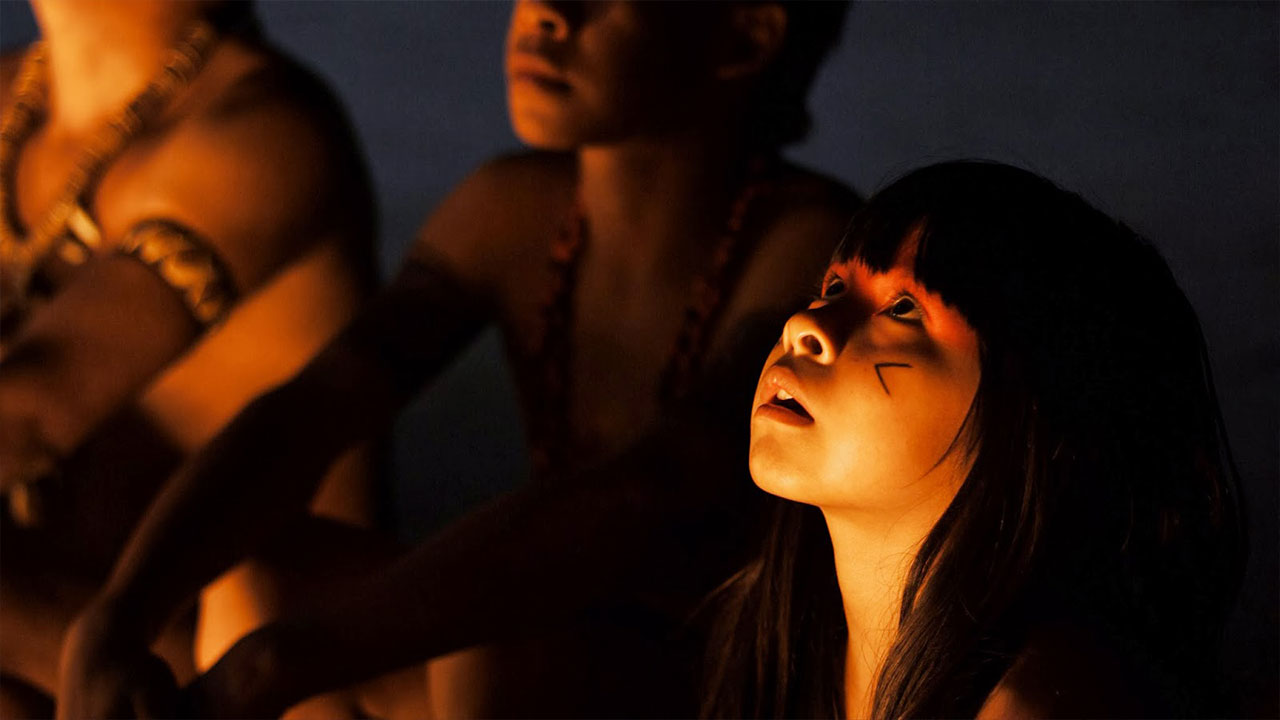 The Birth of Science New Wave Cinema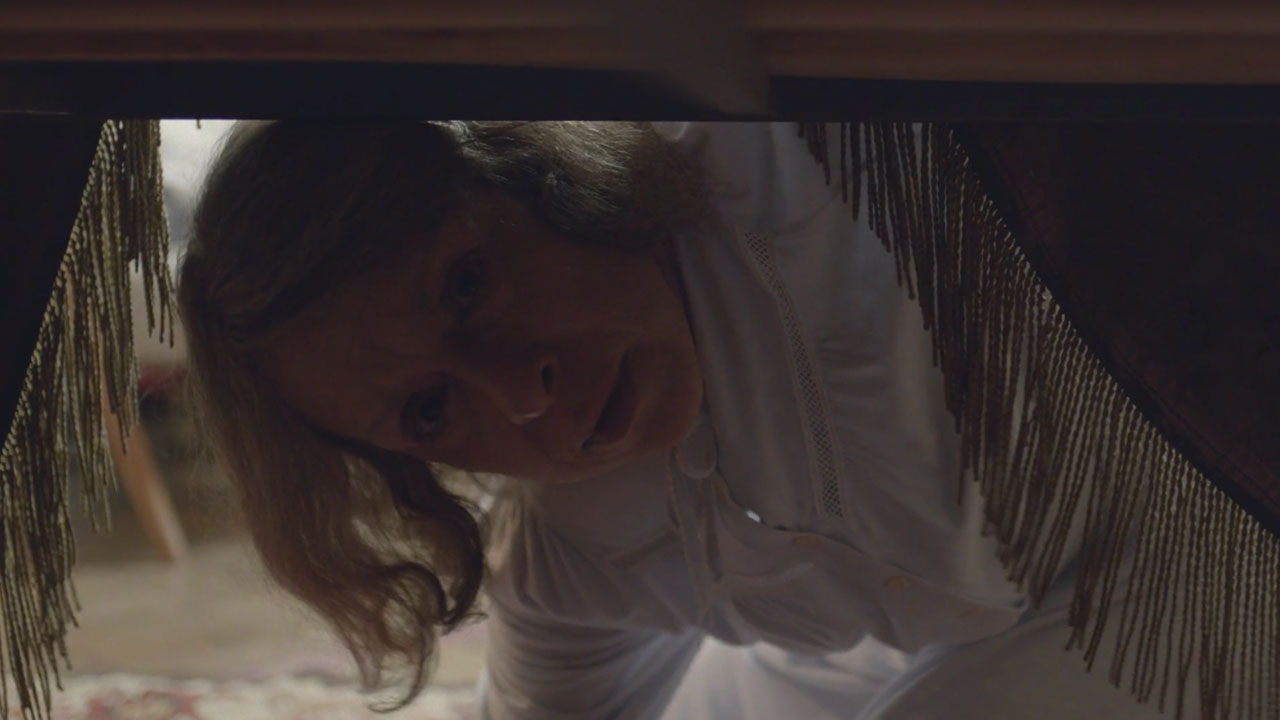 Acquiring One Self from The Many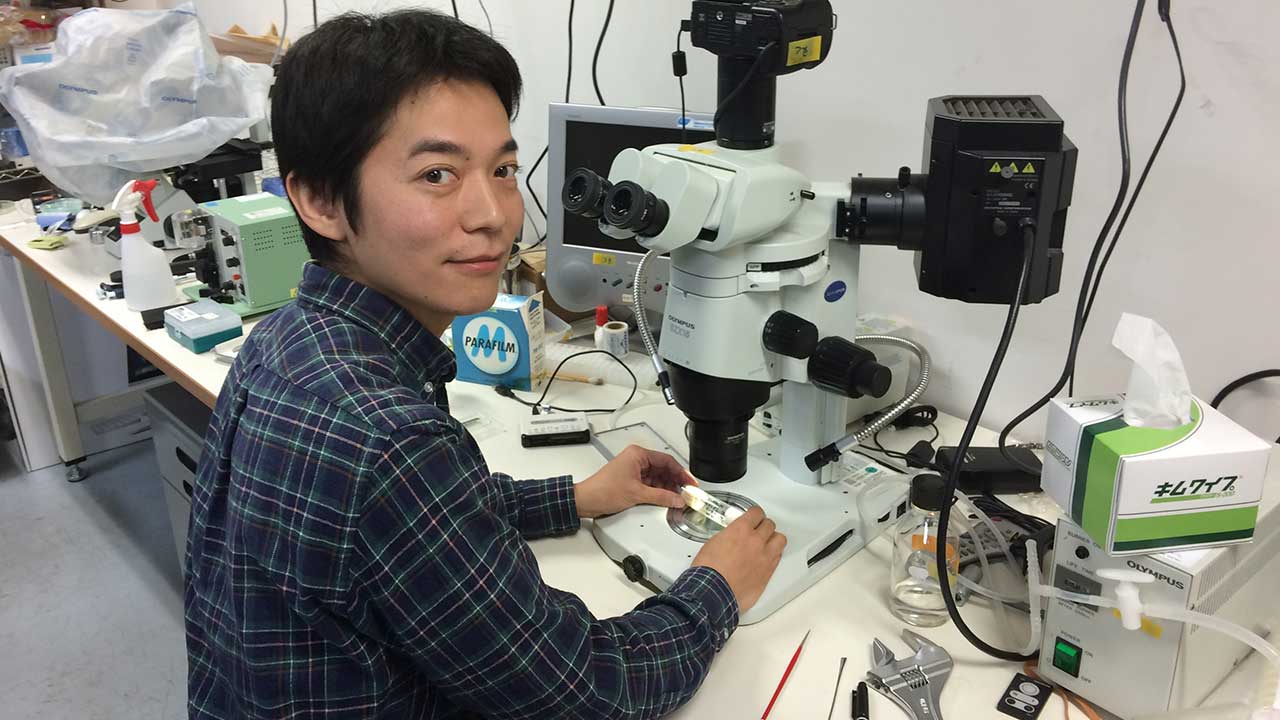 From the Kyoto Botanical Gardens to the Microscope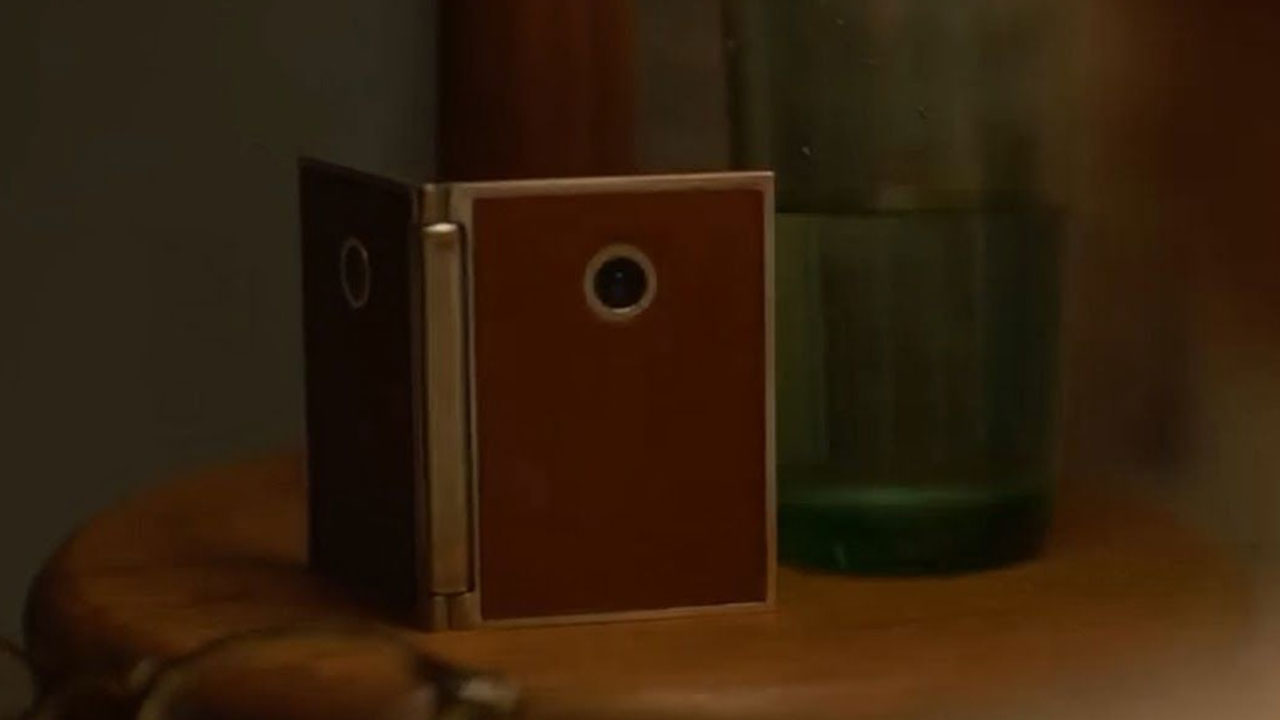 Cultural Heritage and Filmmaking in Kenya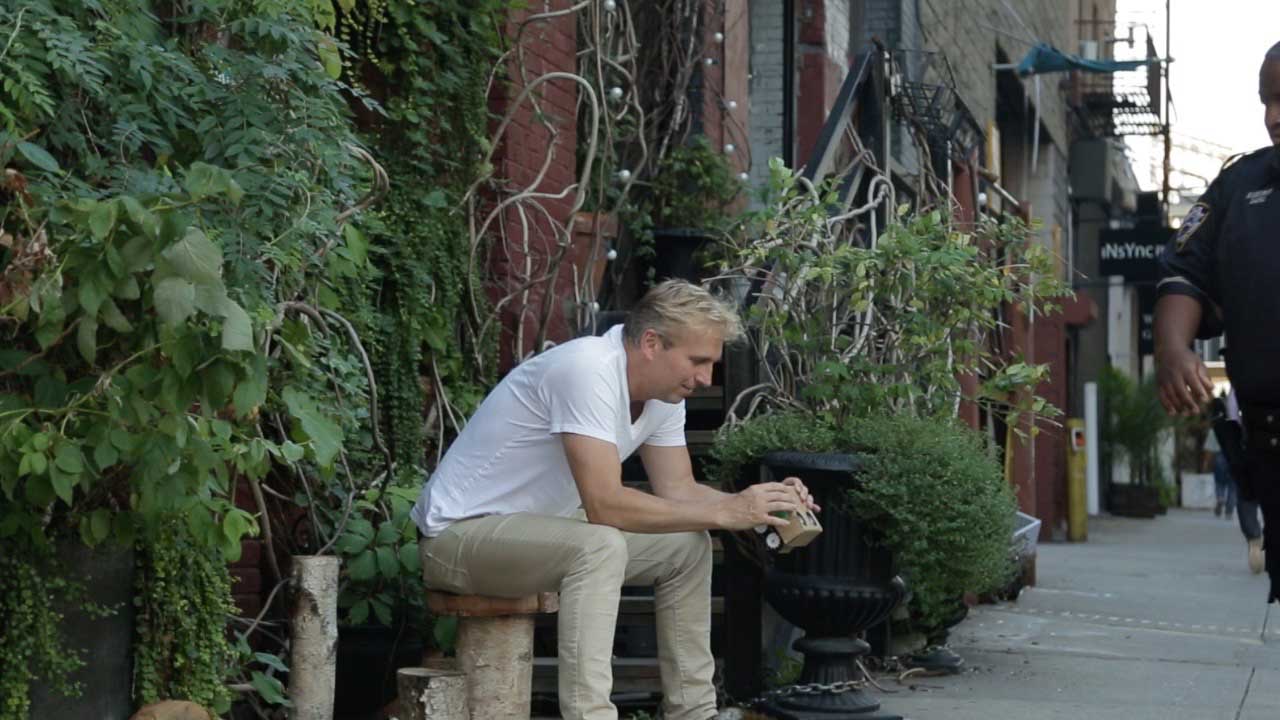 Defiance Against Emotional Repression: The Cogit-Prop Films of Brent Hoff
Top Ten: Animated Films from the Science New Wave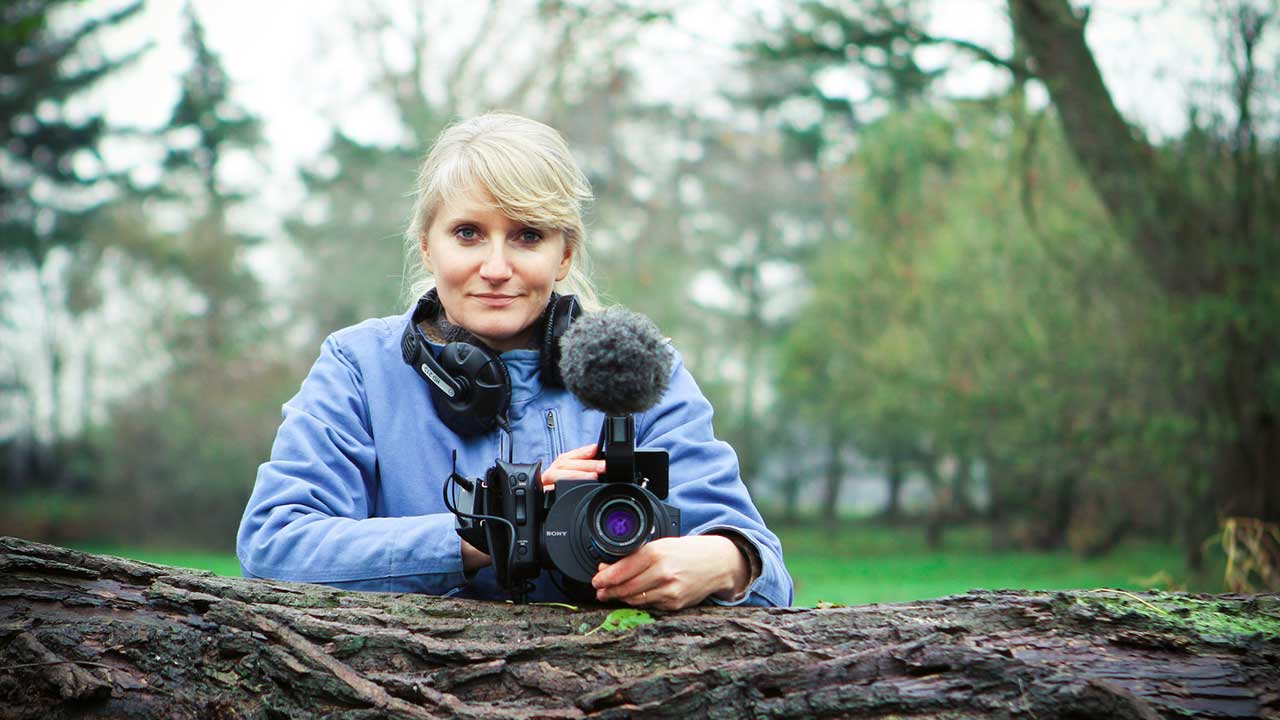 Does Consciousness Exist Outside of Our Body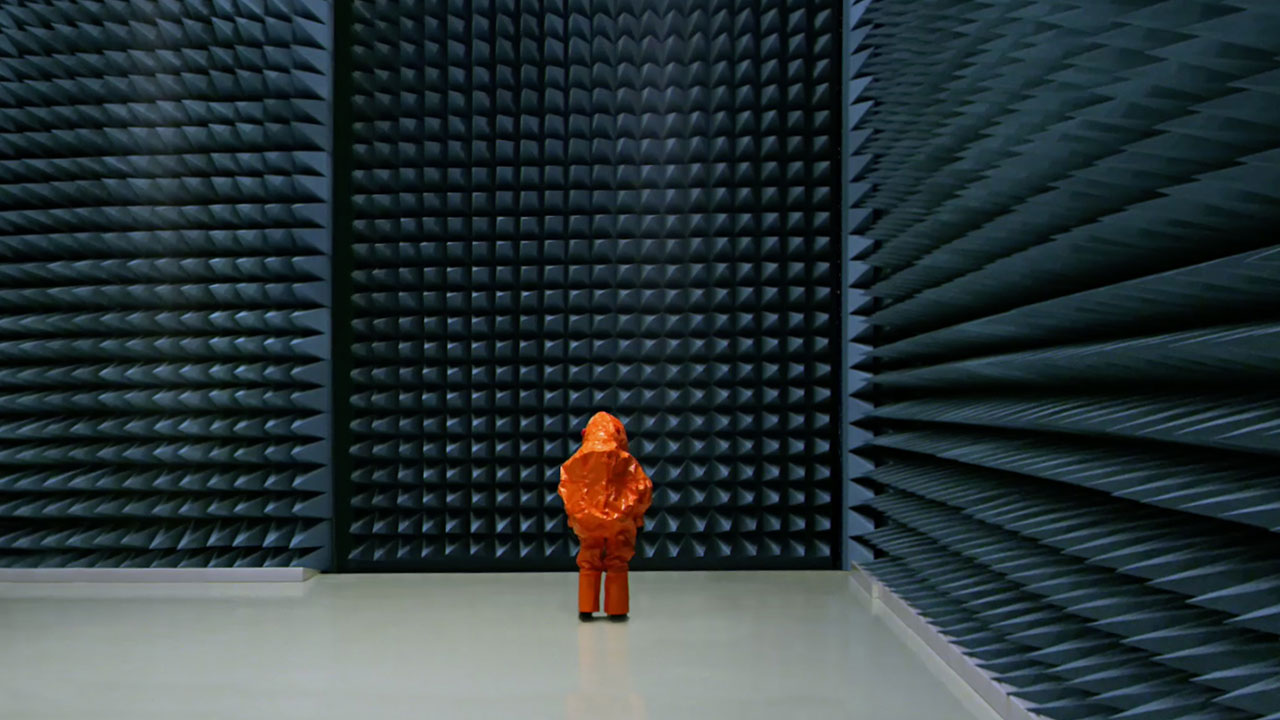 What it means to be human in the 21st century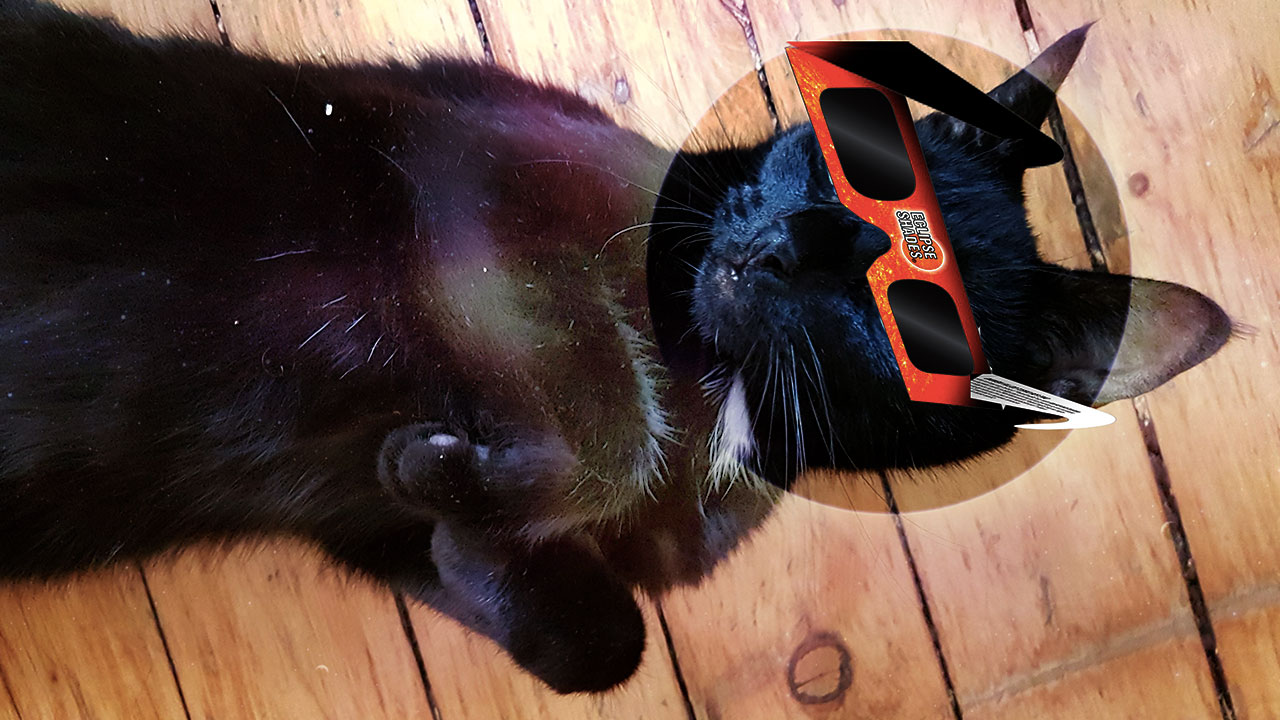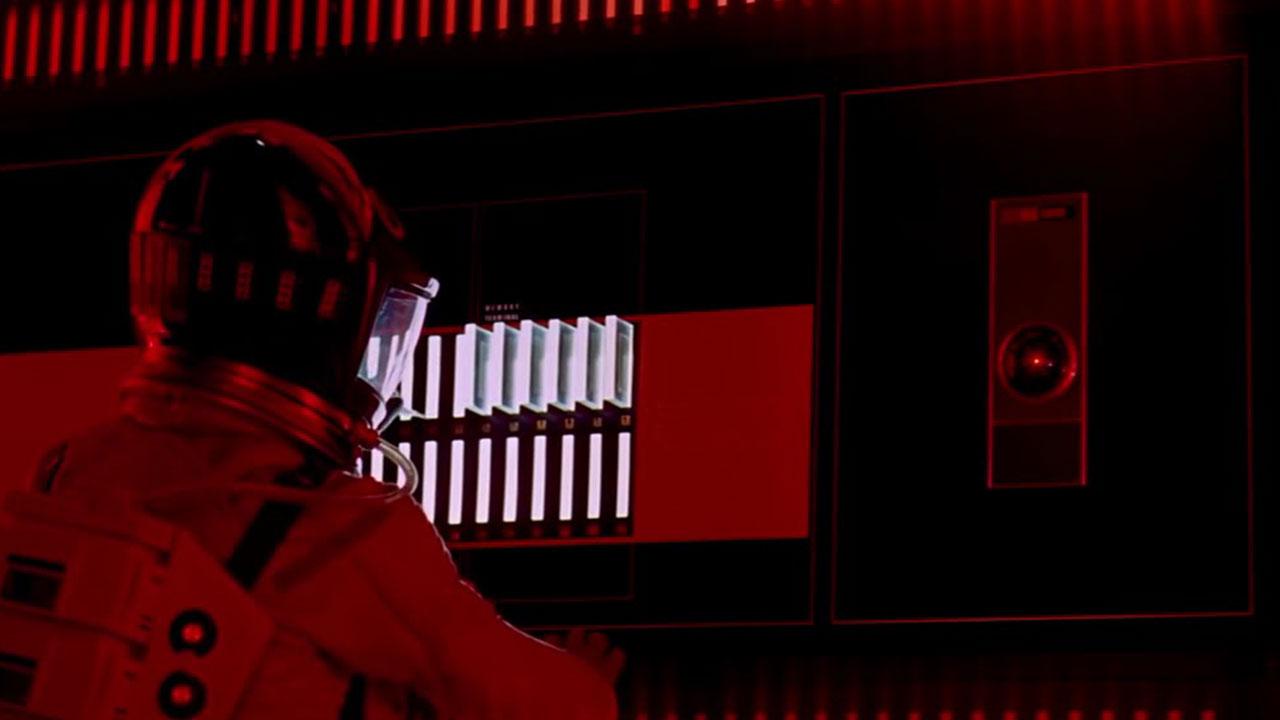 A Guide to Play AI (humans)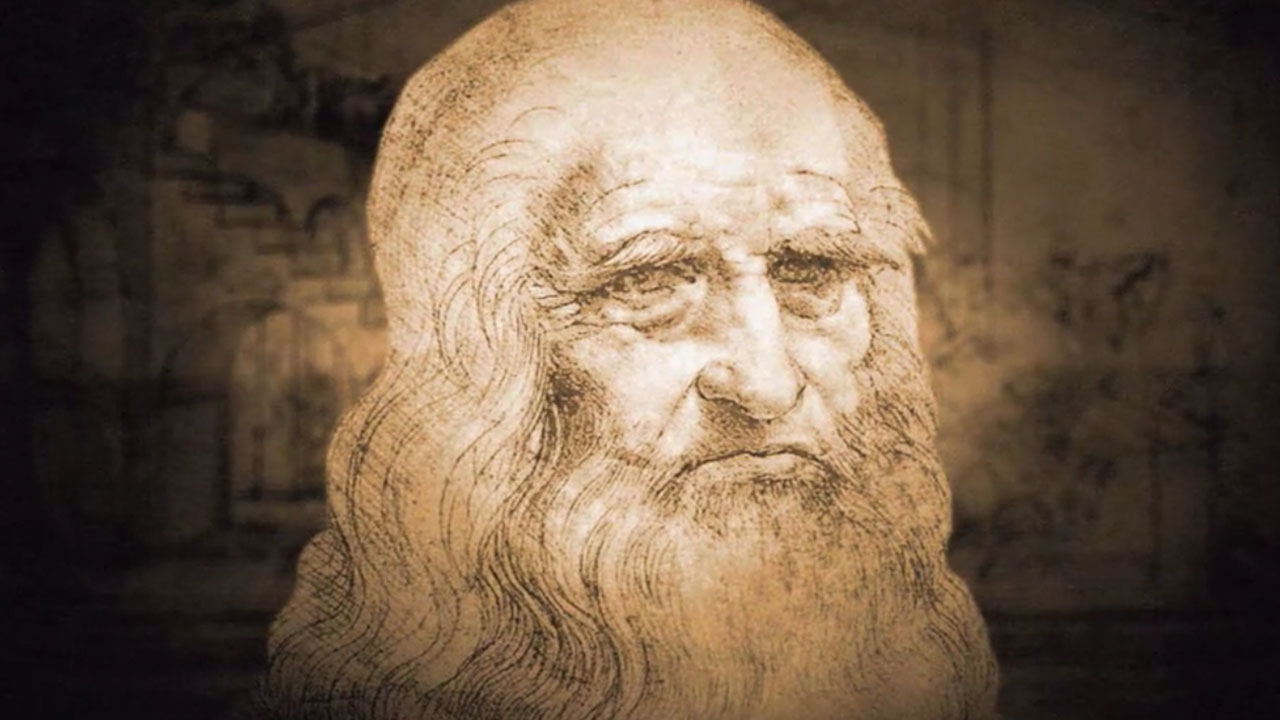 Leonardo and Friends Lead Us Into the Future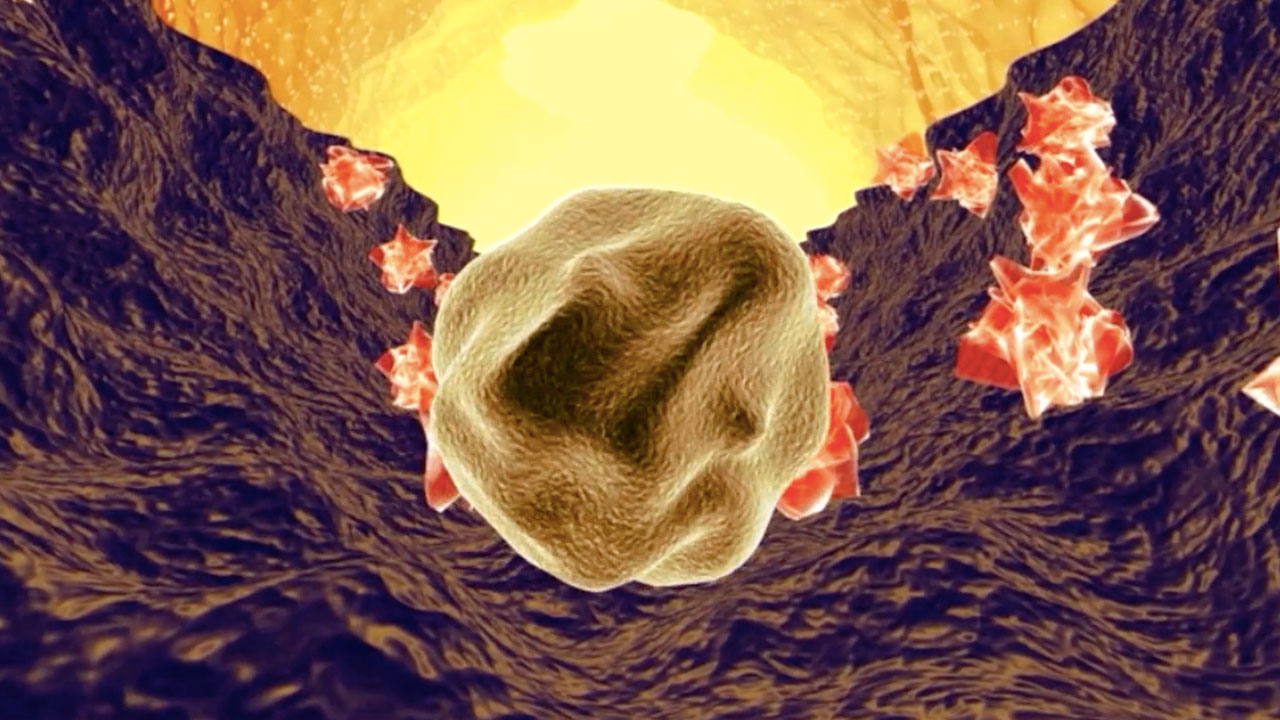 The Stem Cell: A New Protagonist Emerges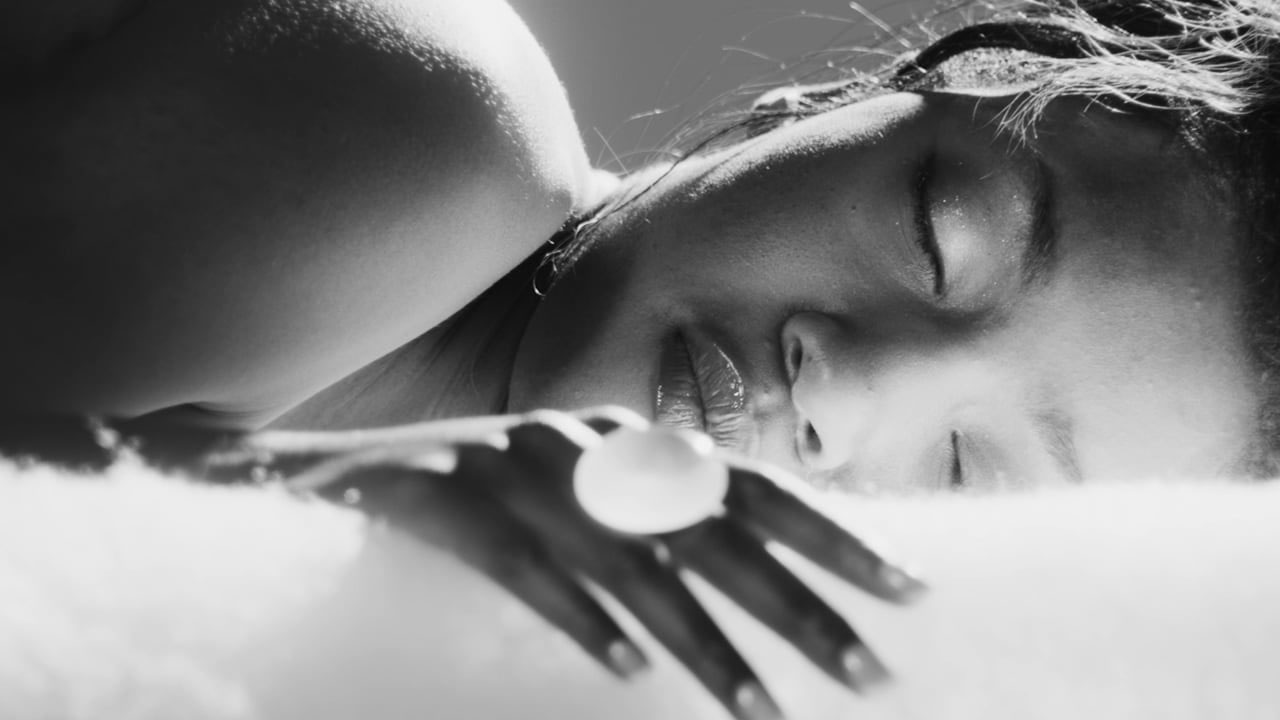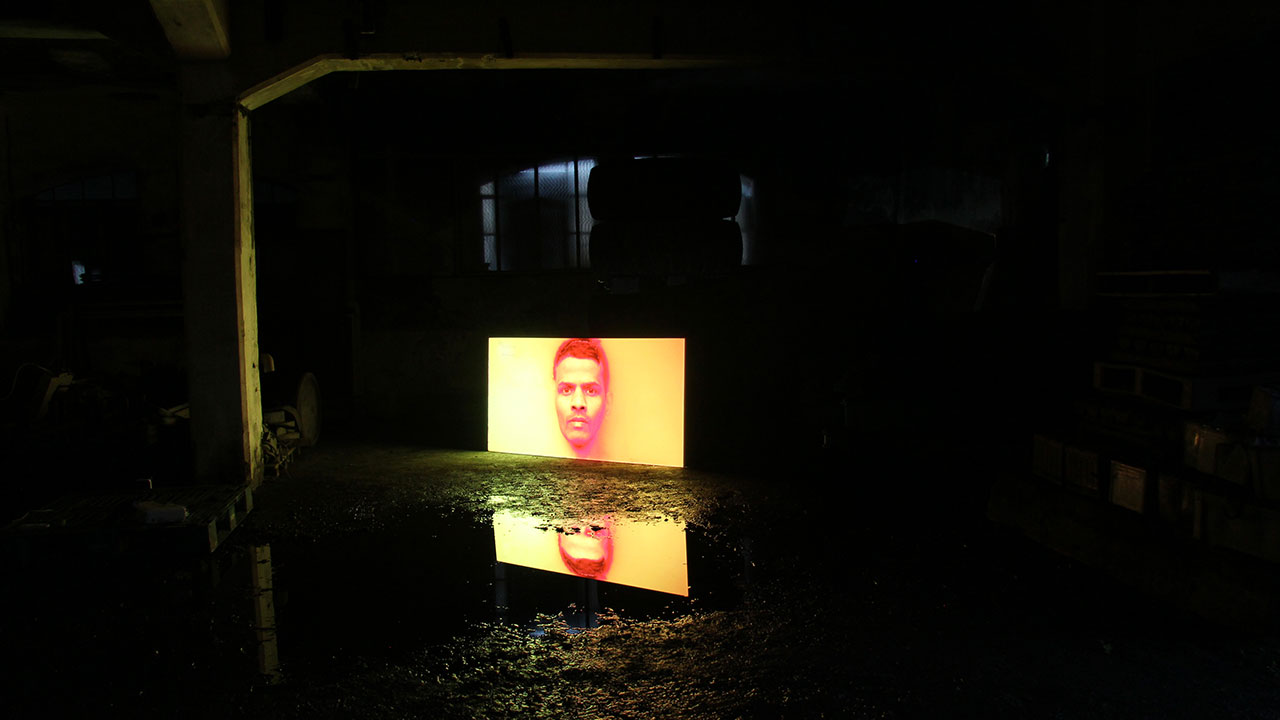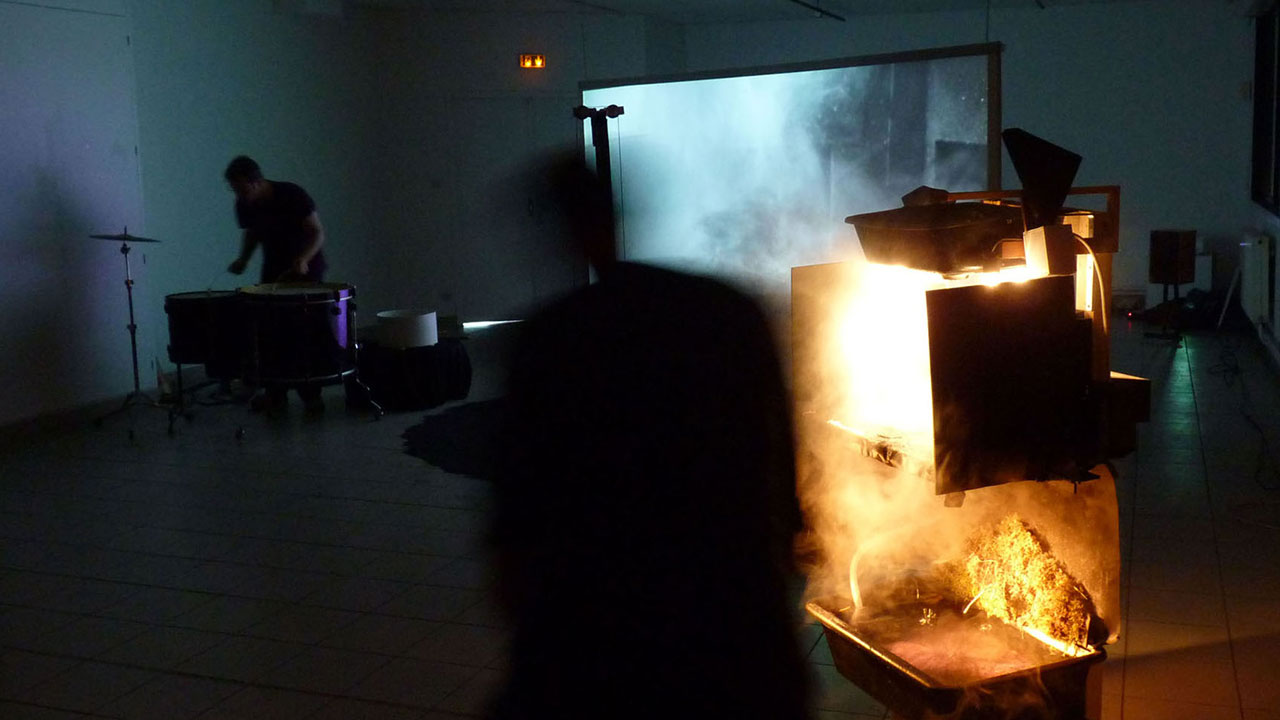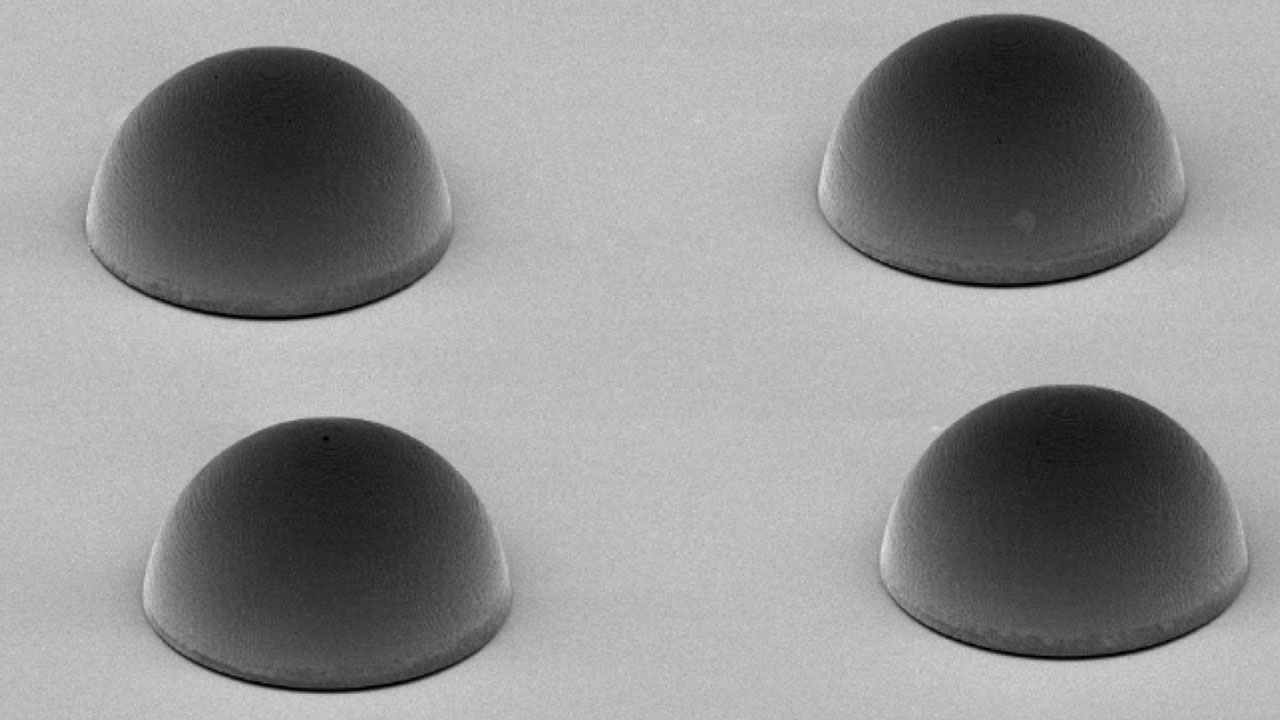 Micro and Nano Theme Parks For Worms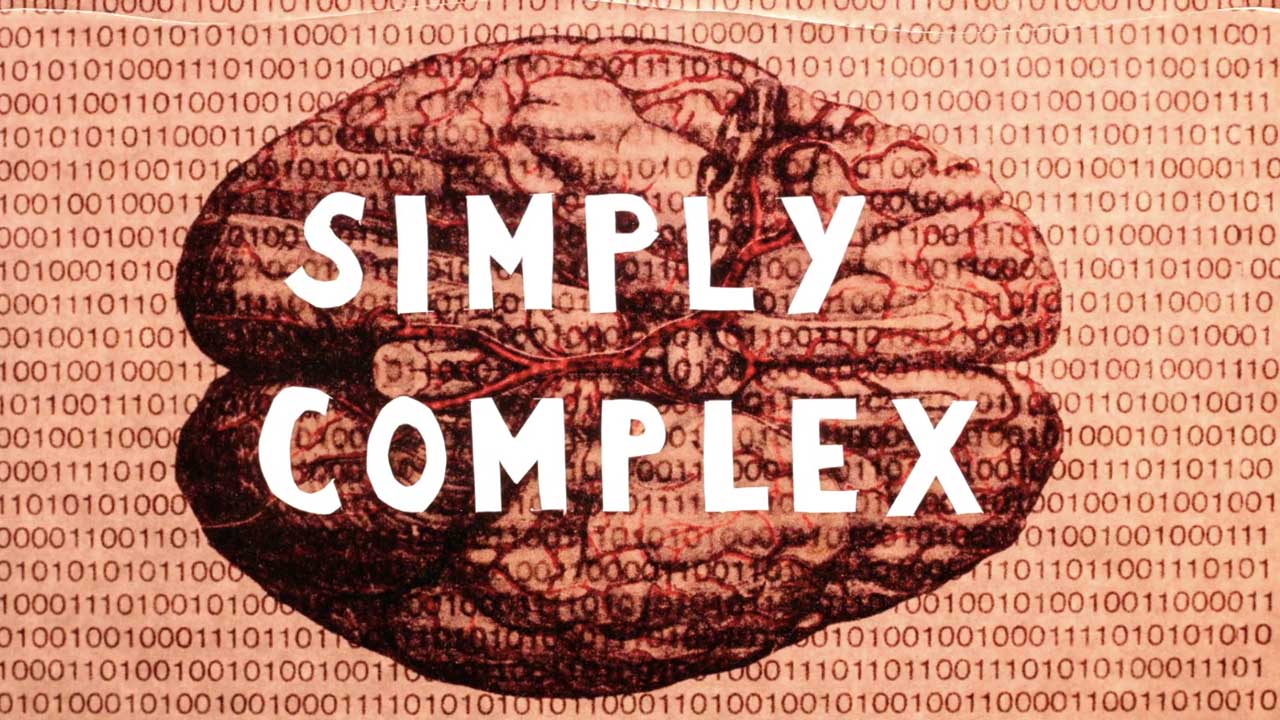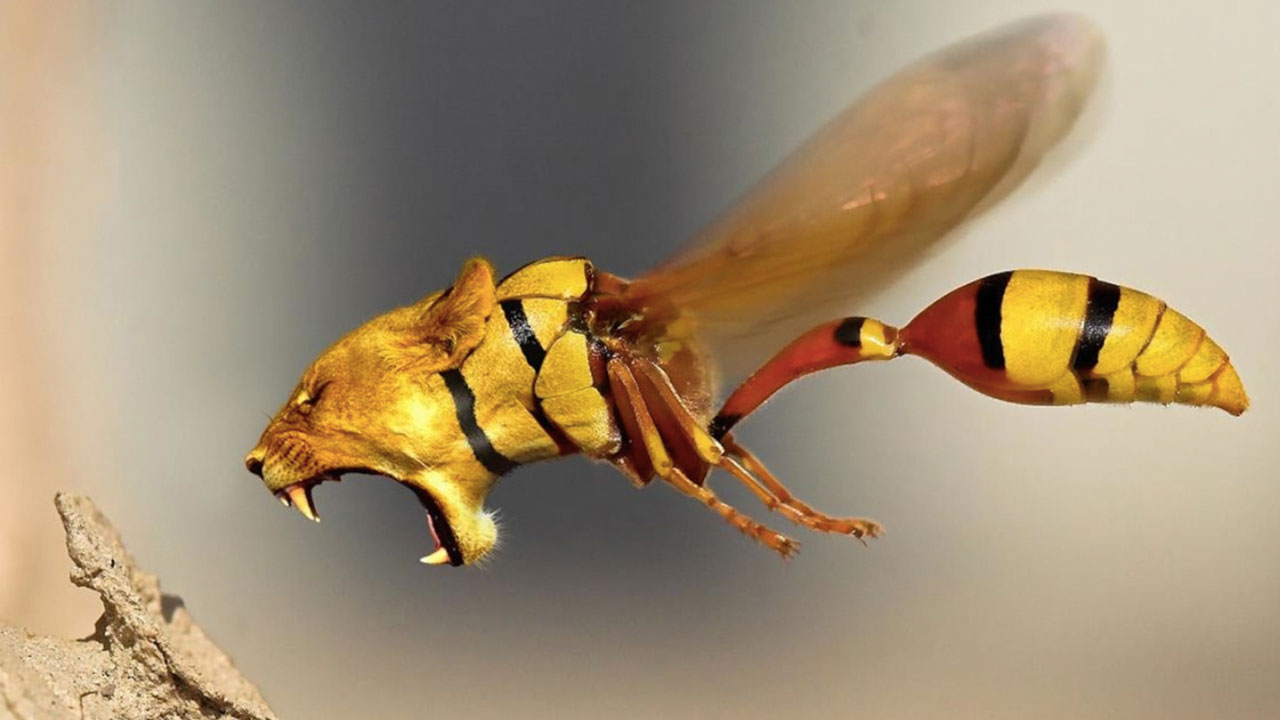 Chimera: Reality or Myth?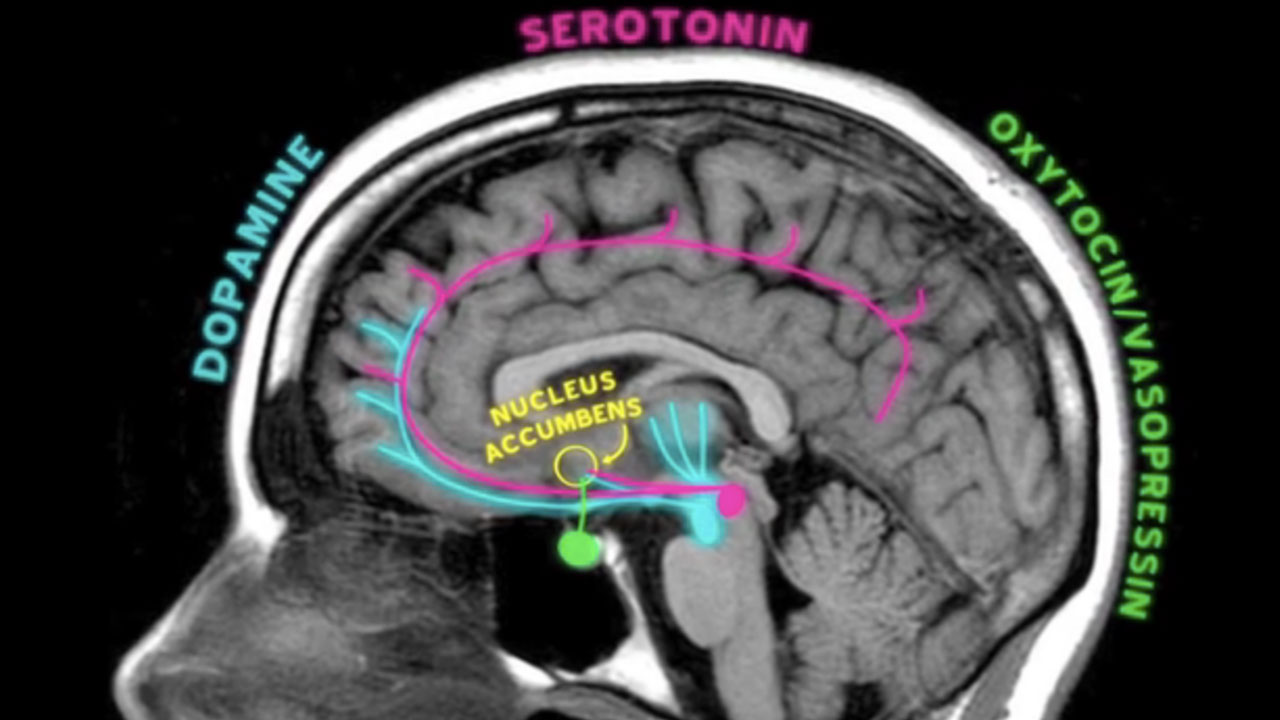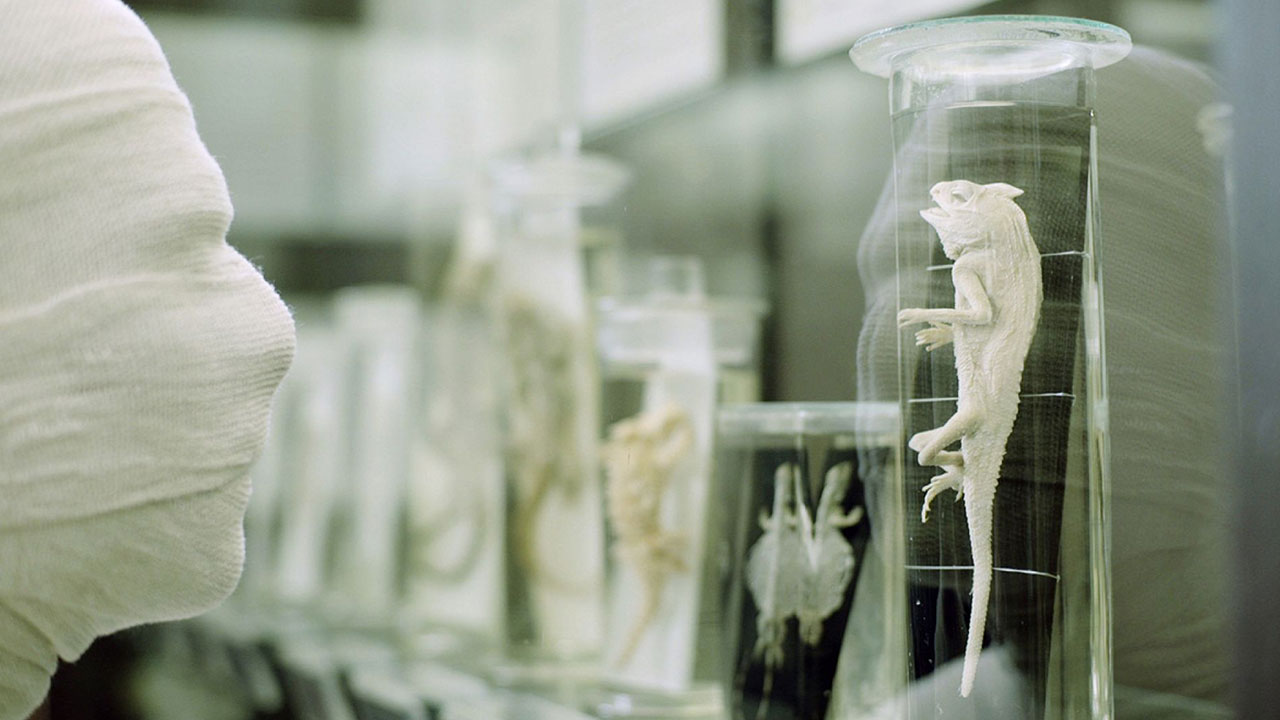 Immortality and Resurrection For All!!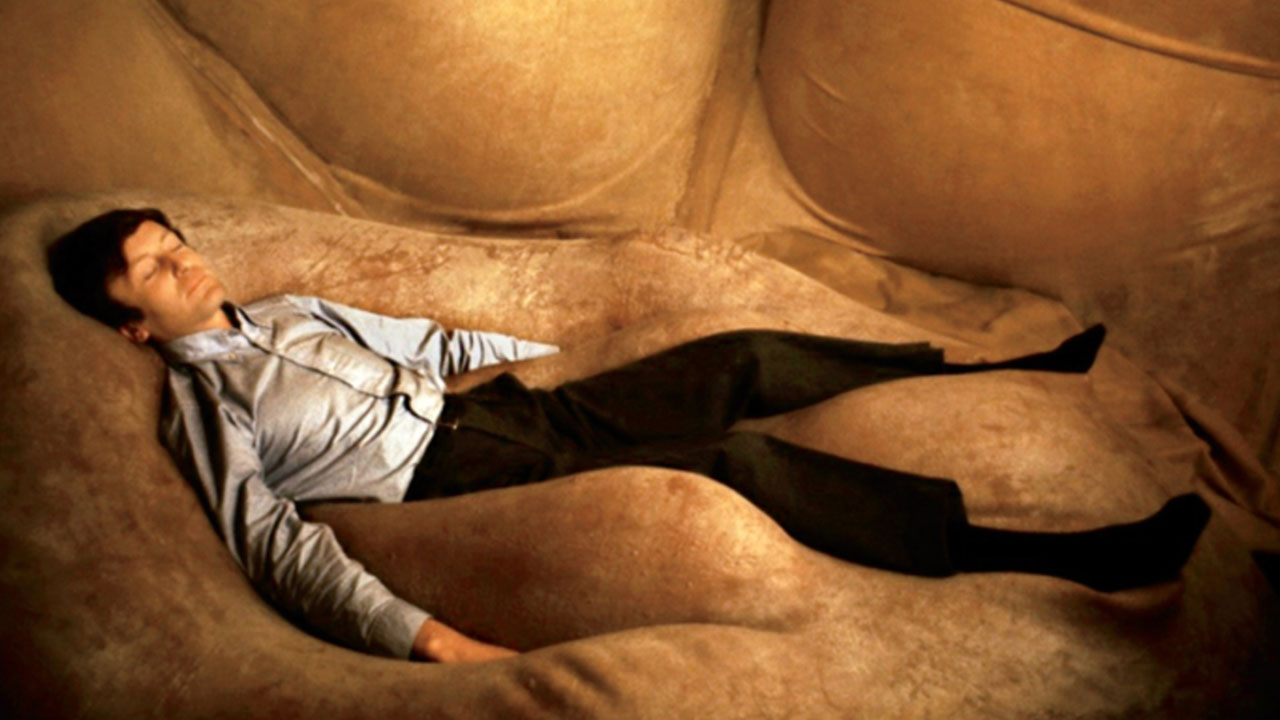 Why Haven't We Seen Visitors from the Future Yet?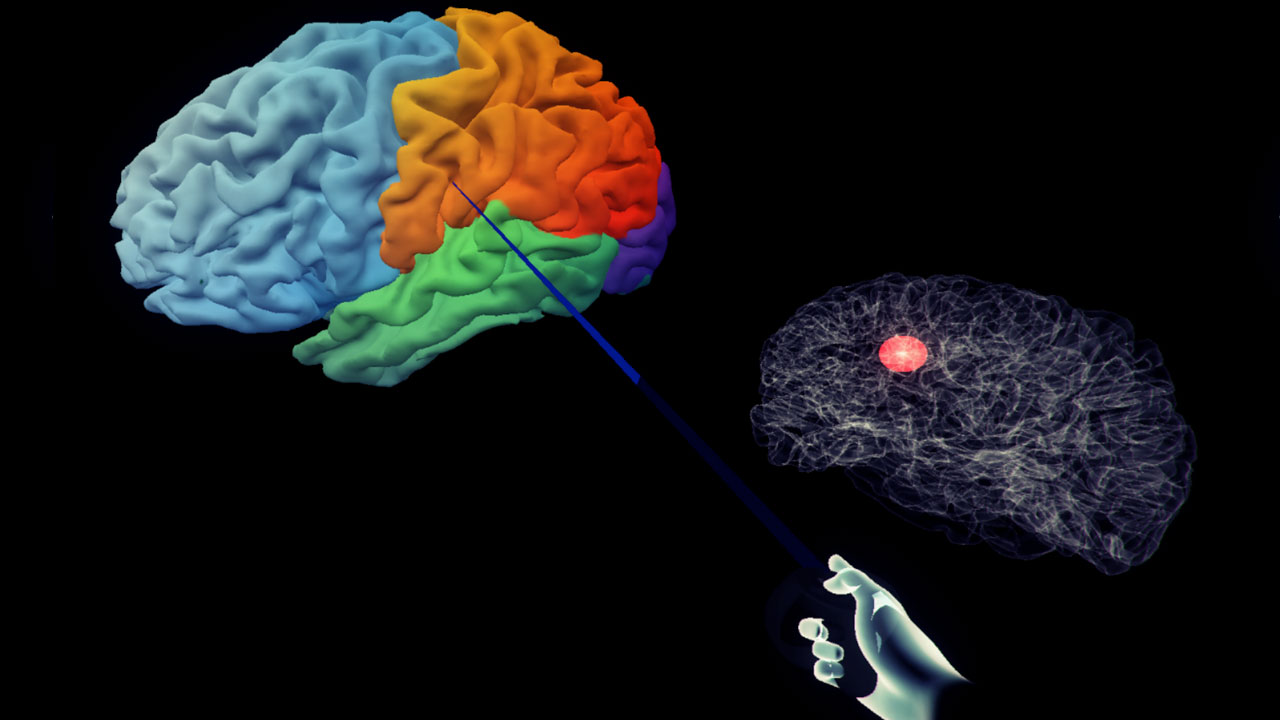 The Virtual Brain Project: Using Immersive Virtual Reality To Enhance Neuroscience Research And Instruction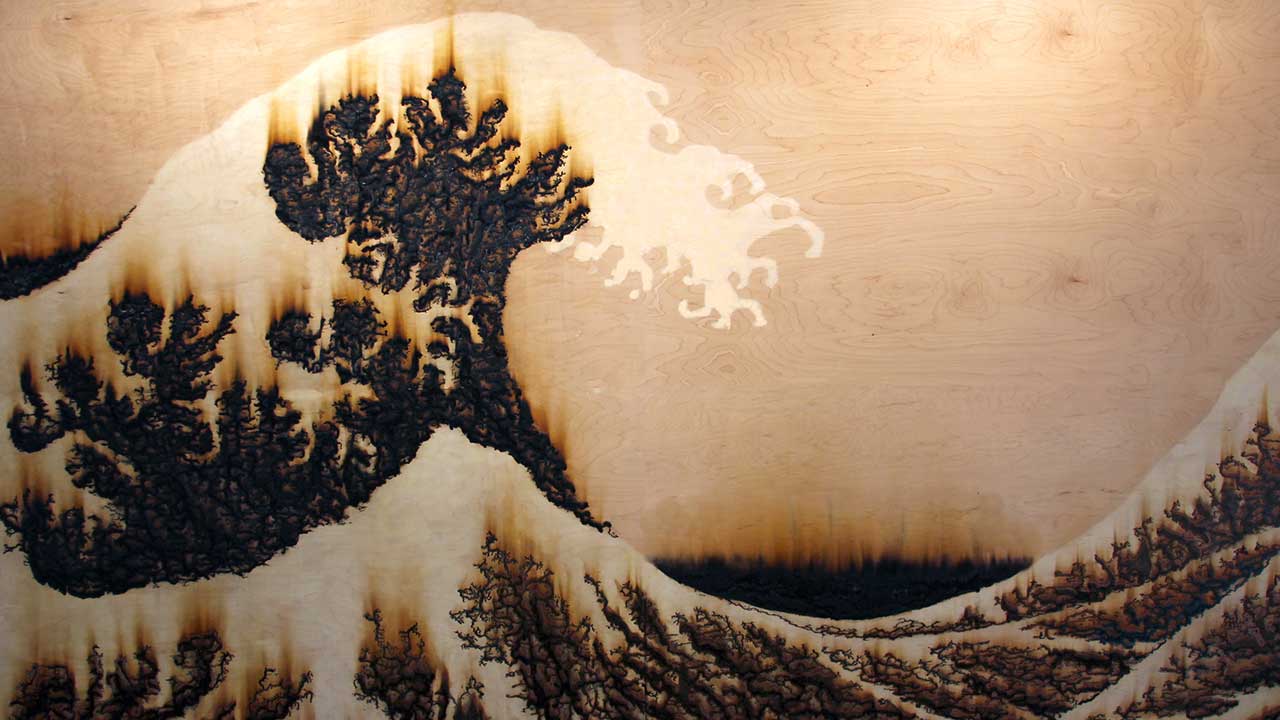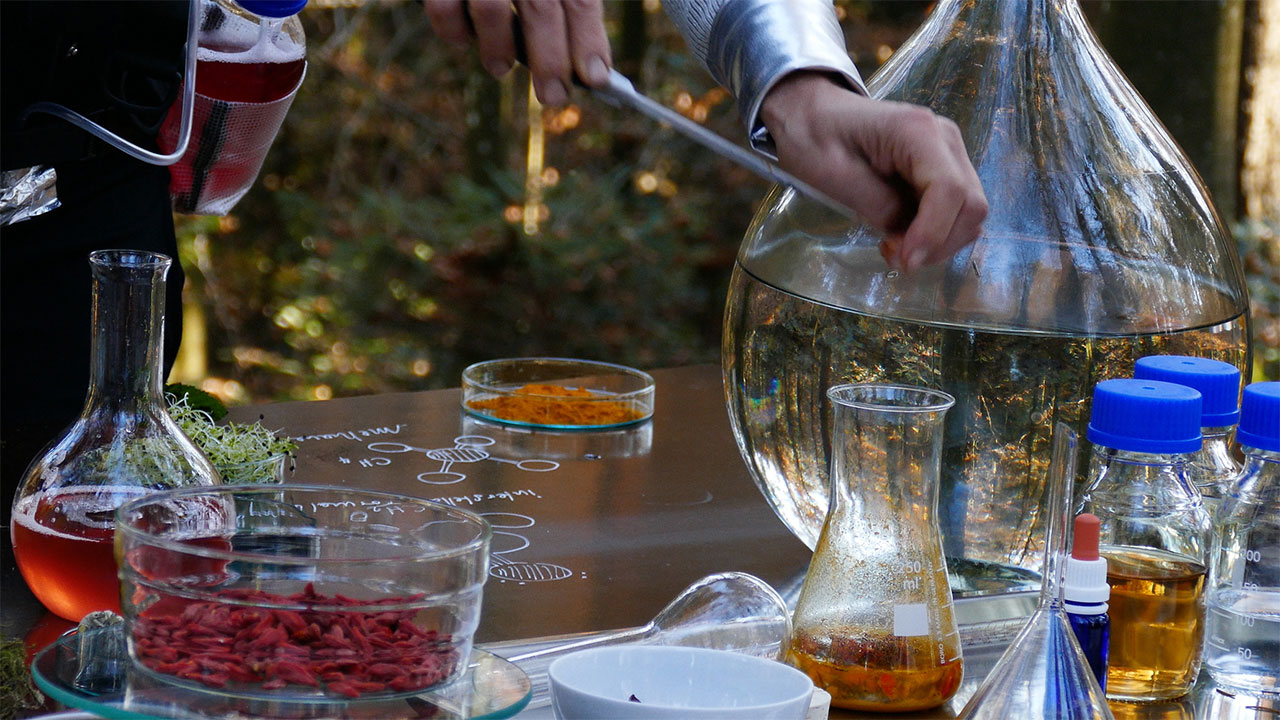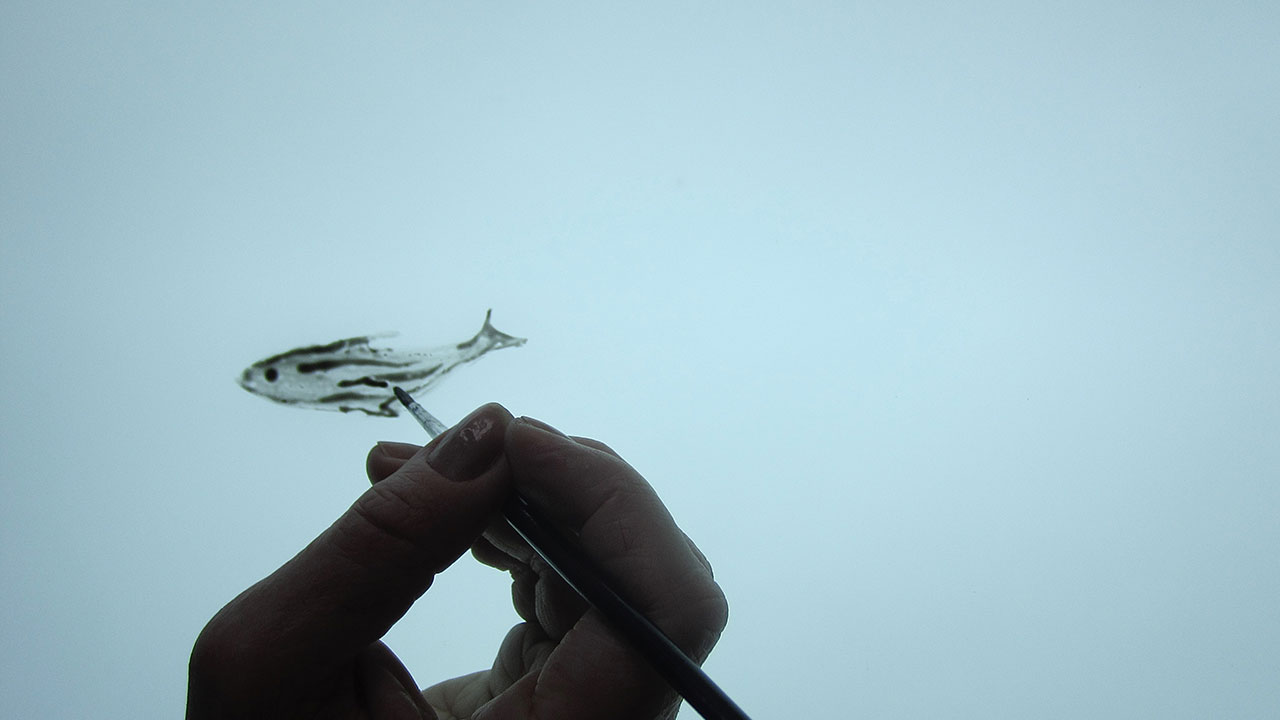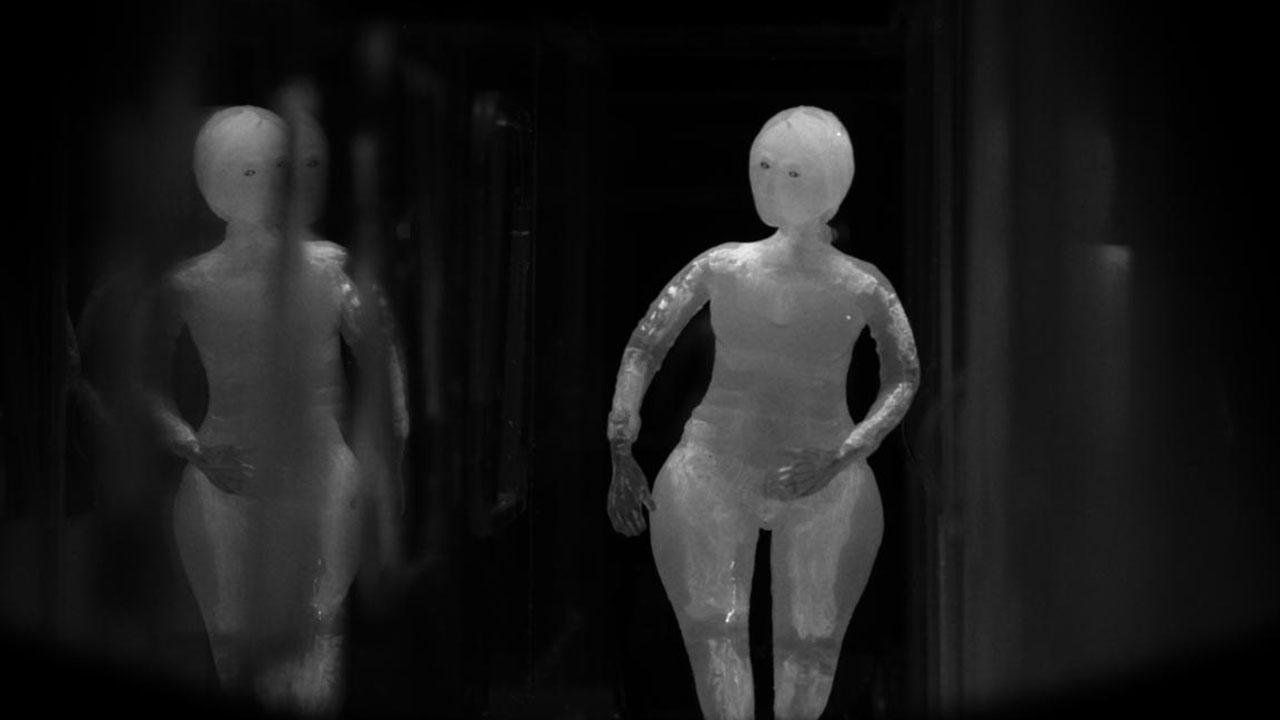 Stranger Than Fiction: Three True Tales From Our Archives
Adding Film to the Science Syllabus (Part 2)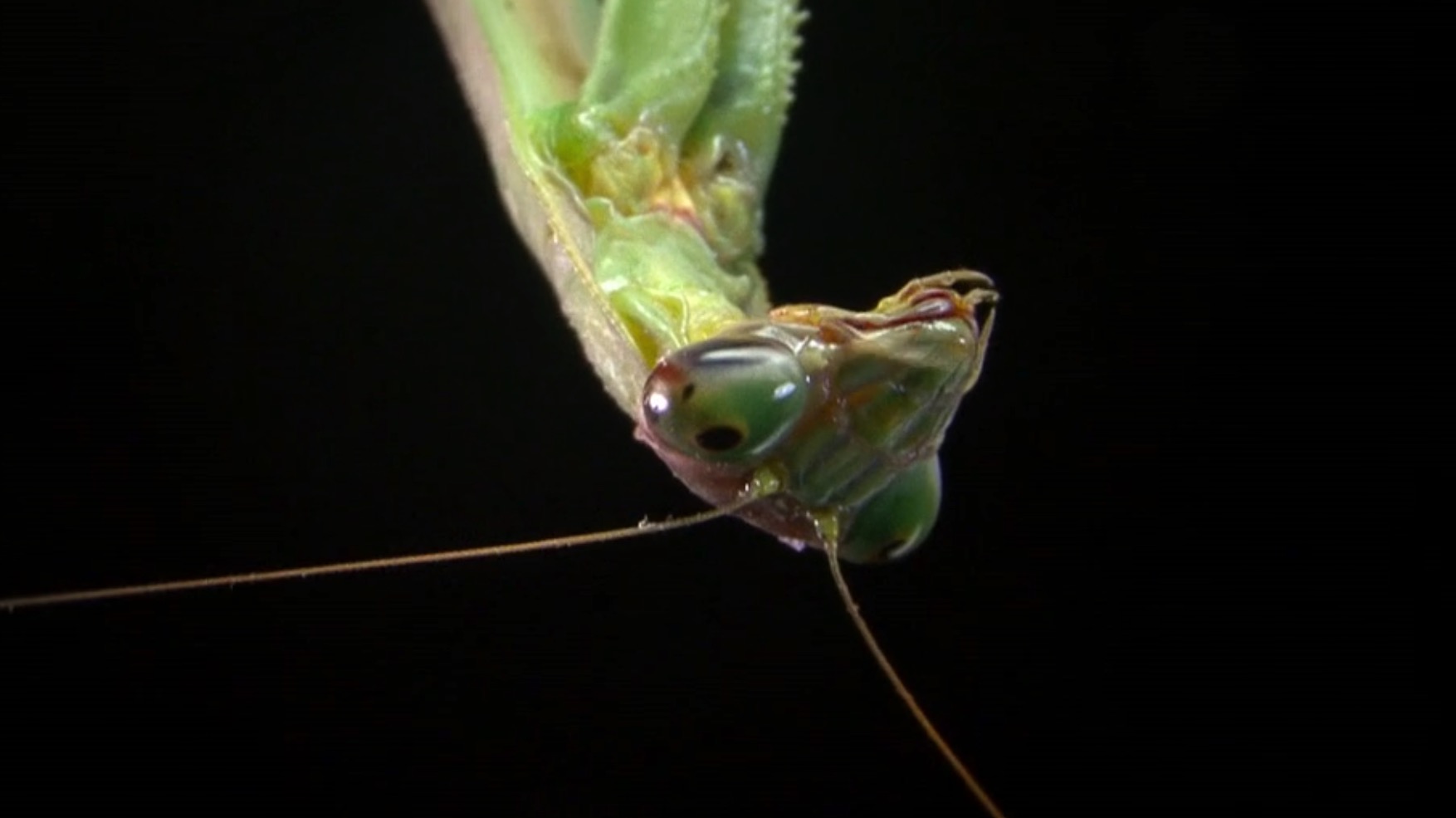 10 Short Science Films Celebrating Tiny Details Usually Unseen
There will never be a final film format (Part 1): The future of celluloid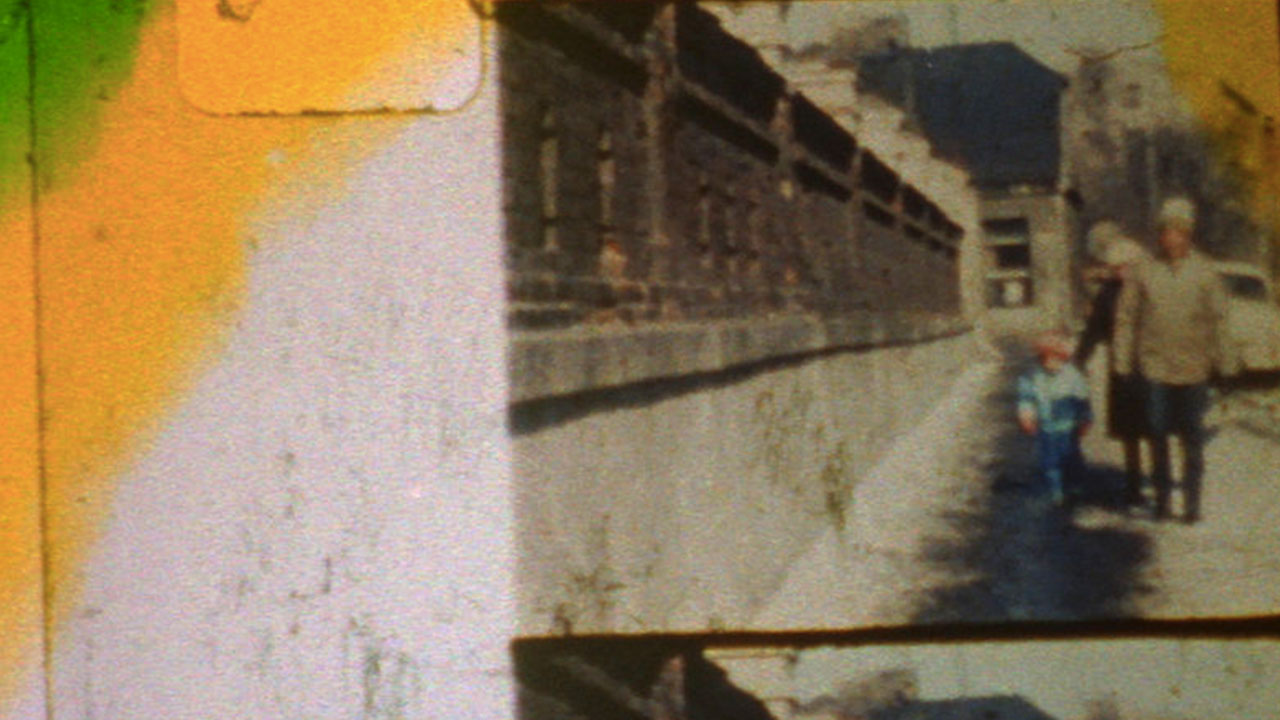 The Artwork of Migration: How movement functions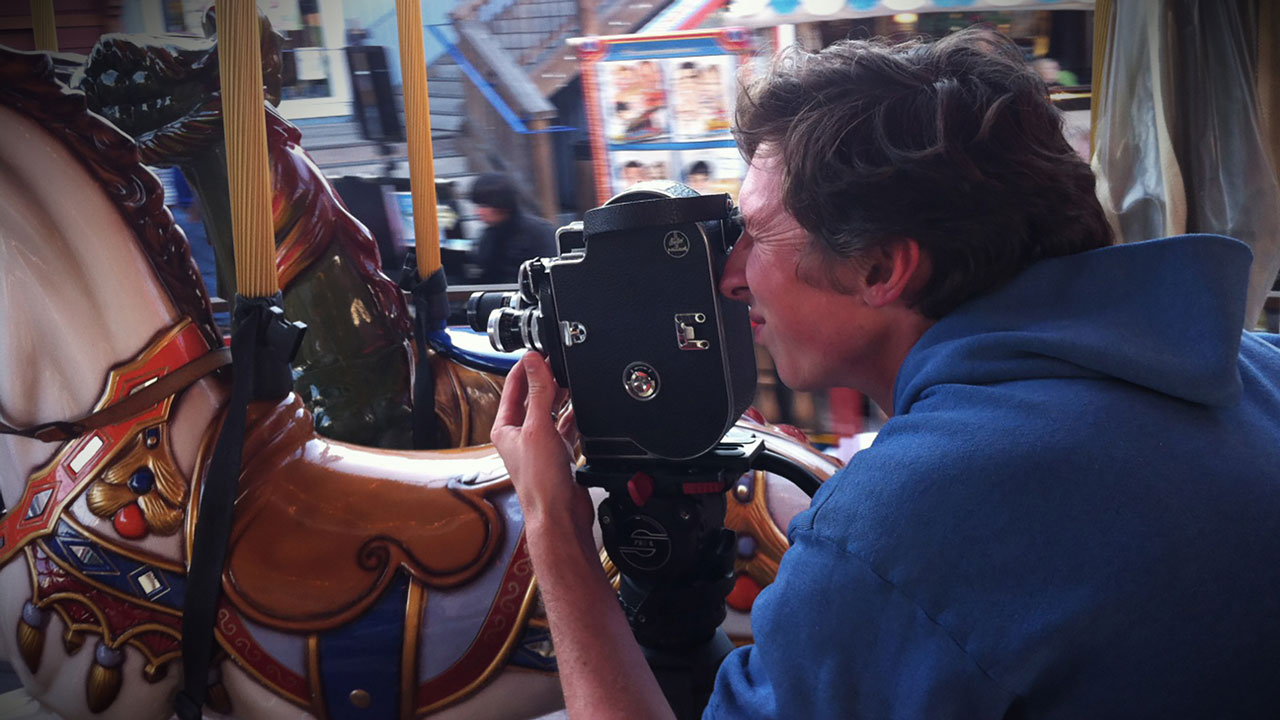 Close Examinations: Decibels, Droughts & Death
Territories at the Microscopic Level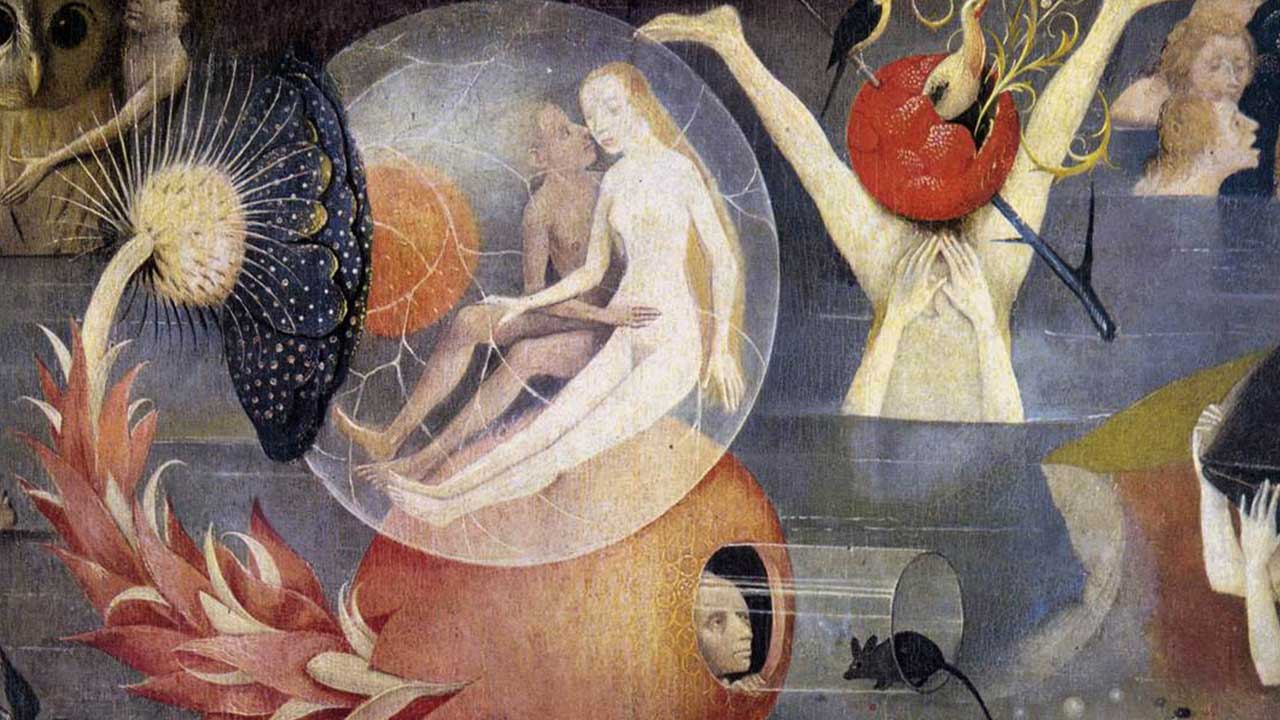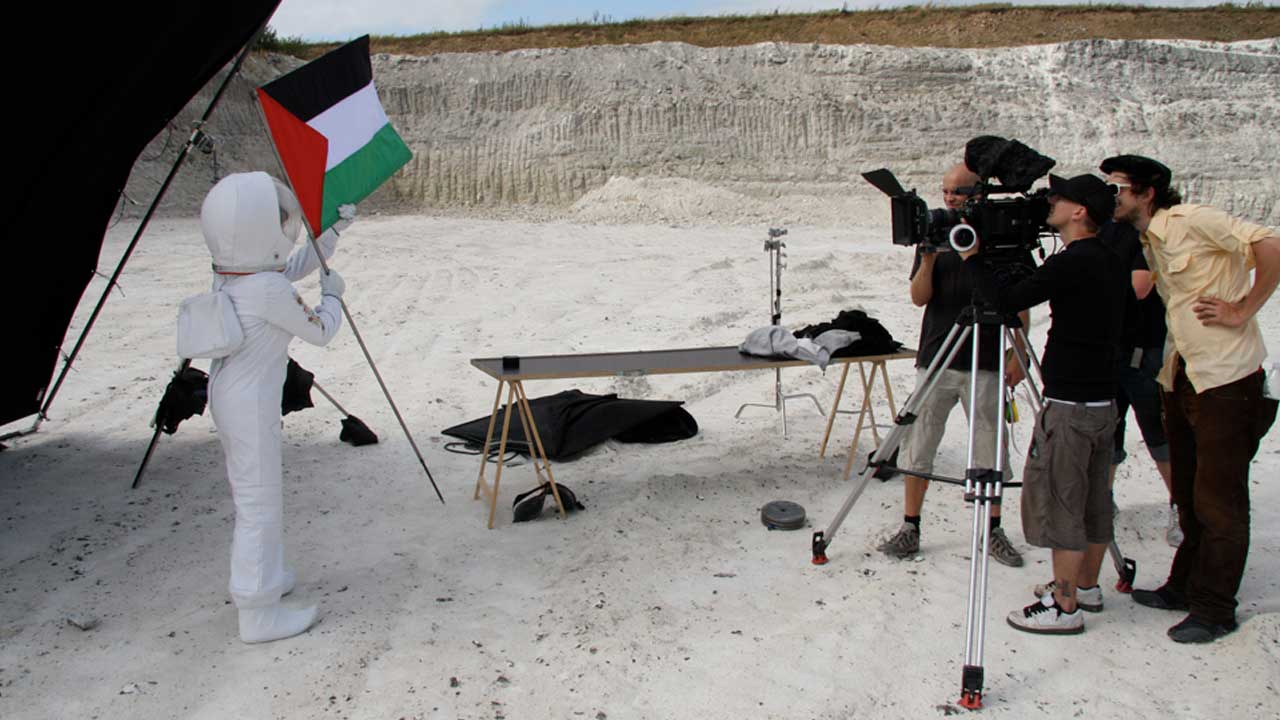 Envisioning Future States With Science Fiction
On Land and Sea: Visions of Landscapes in the Global South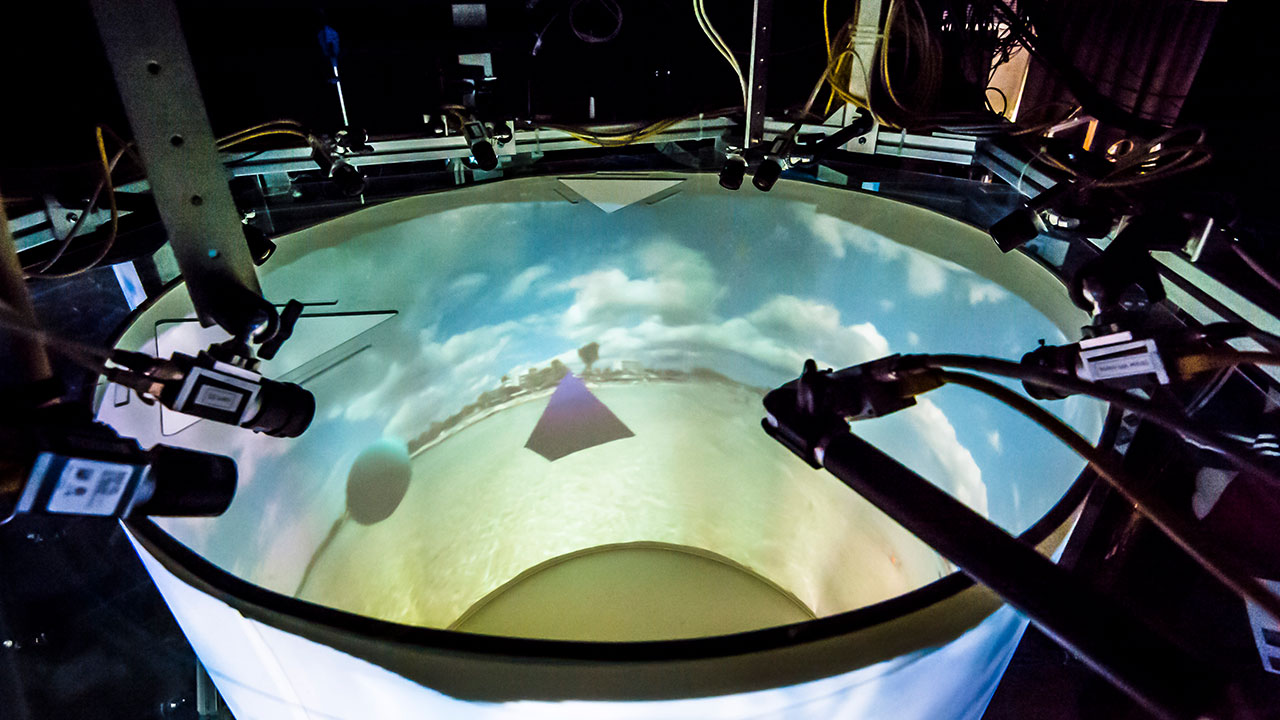 Virtual Reality for Freely Moving Animals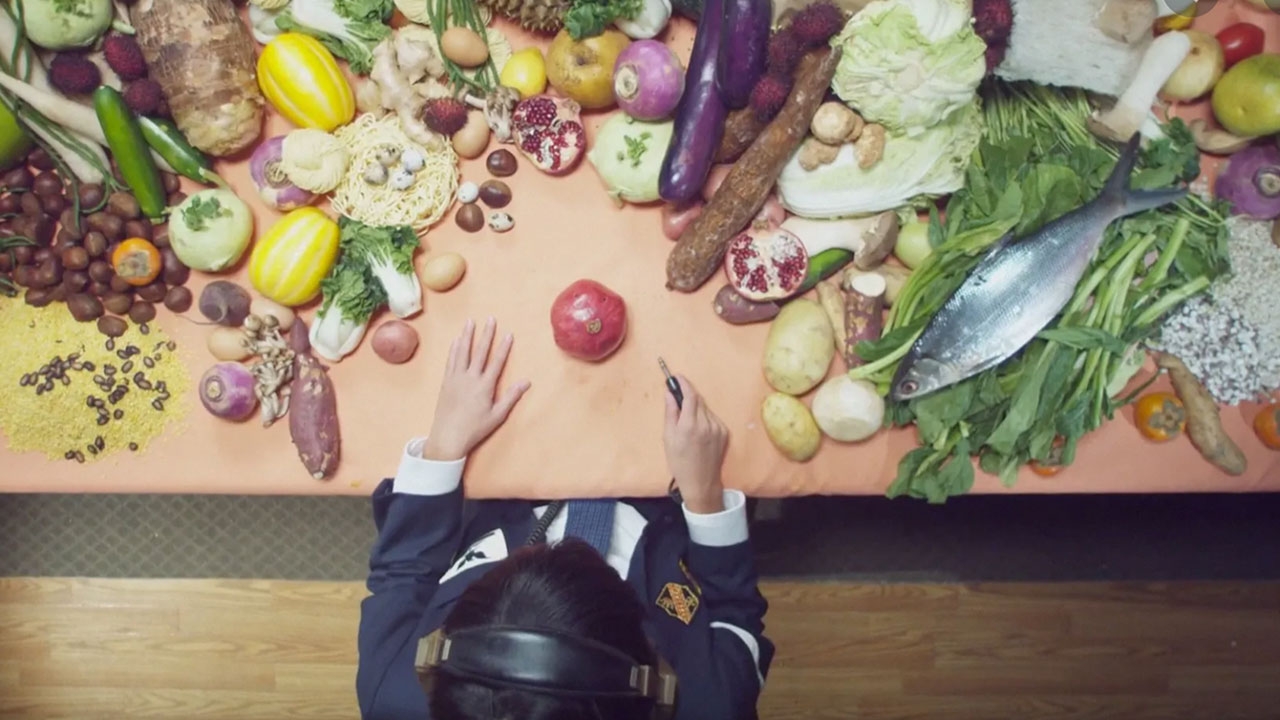 Sunday is maroon: synesthesia on screen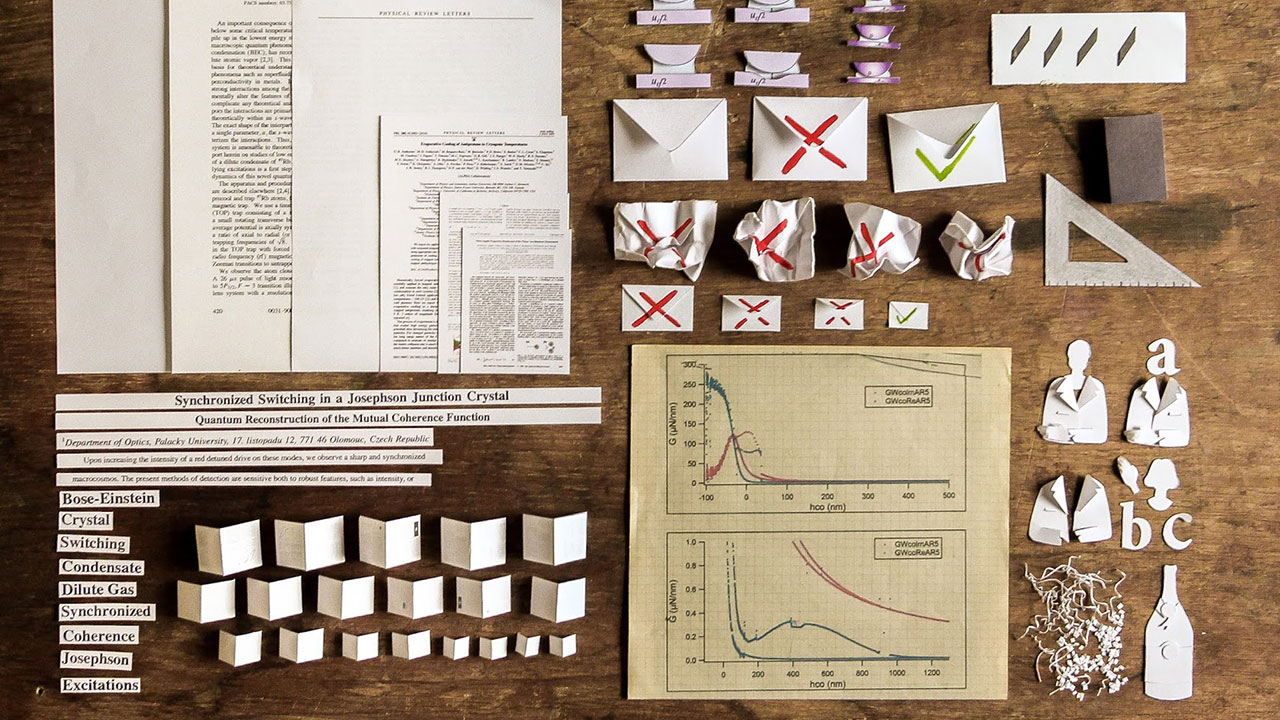 Nostalgia and the Natural World: a Lilian Mehrel Multiverse
The Horror of Science in 21st Century Film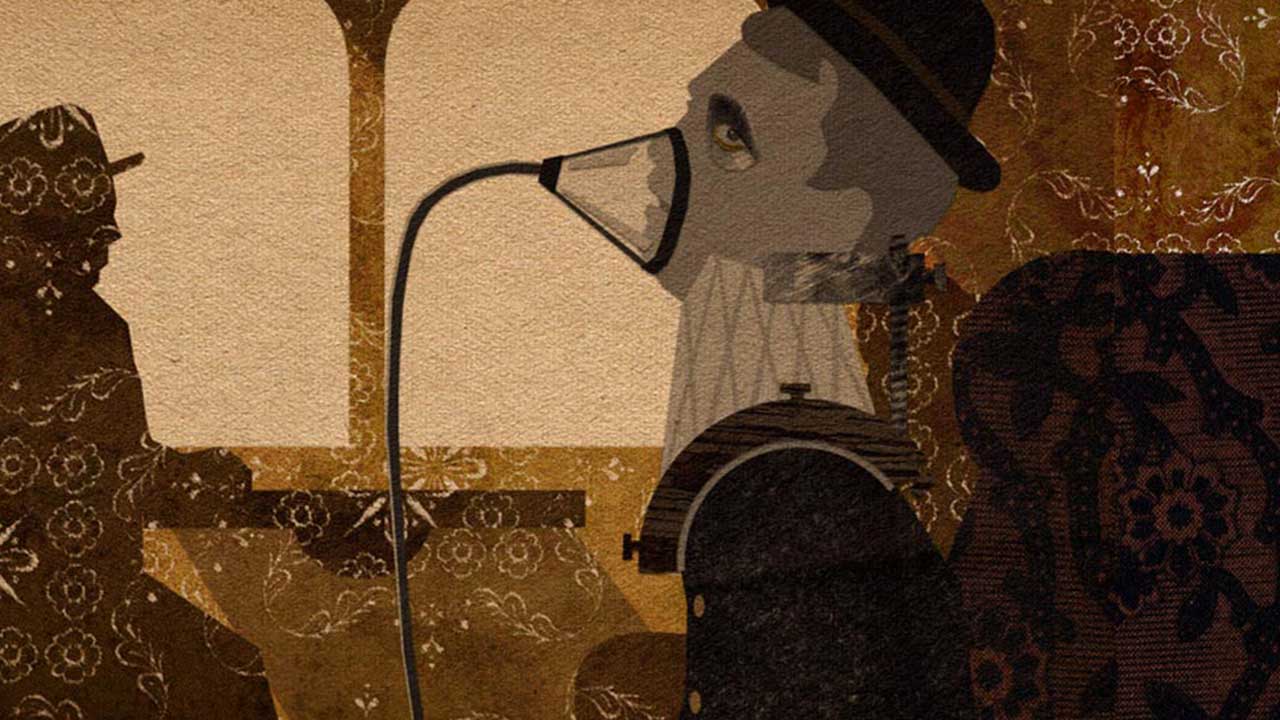 Cinema's Codes and Puzzles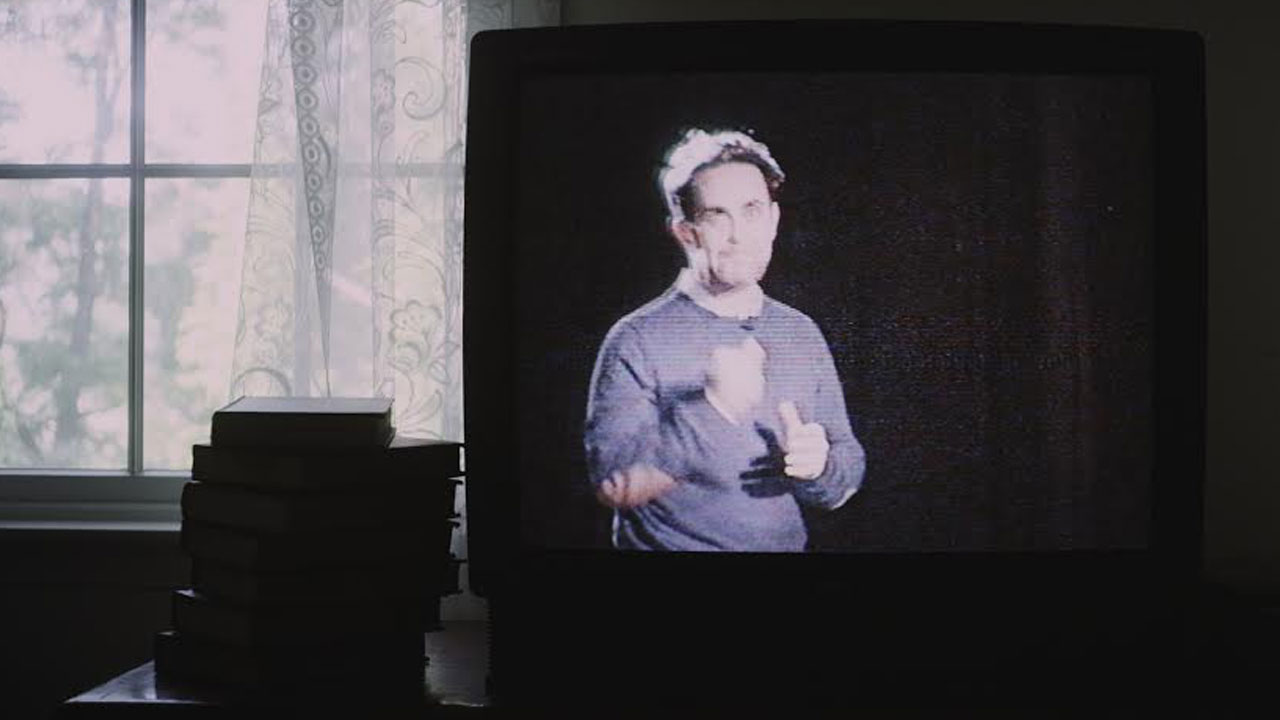 What did the future look like?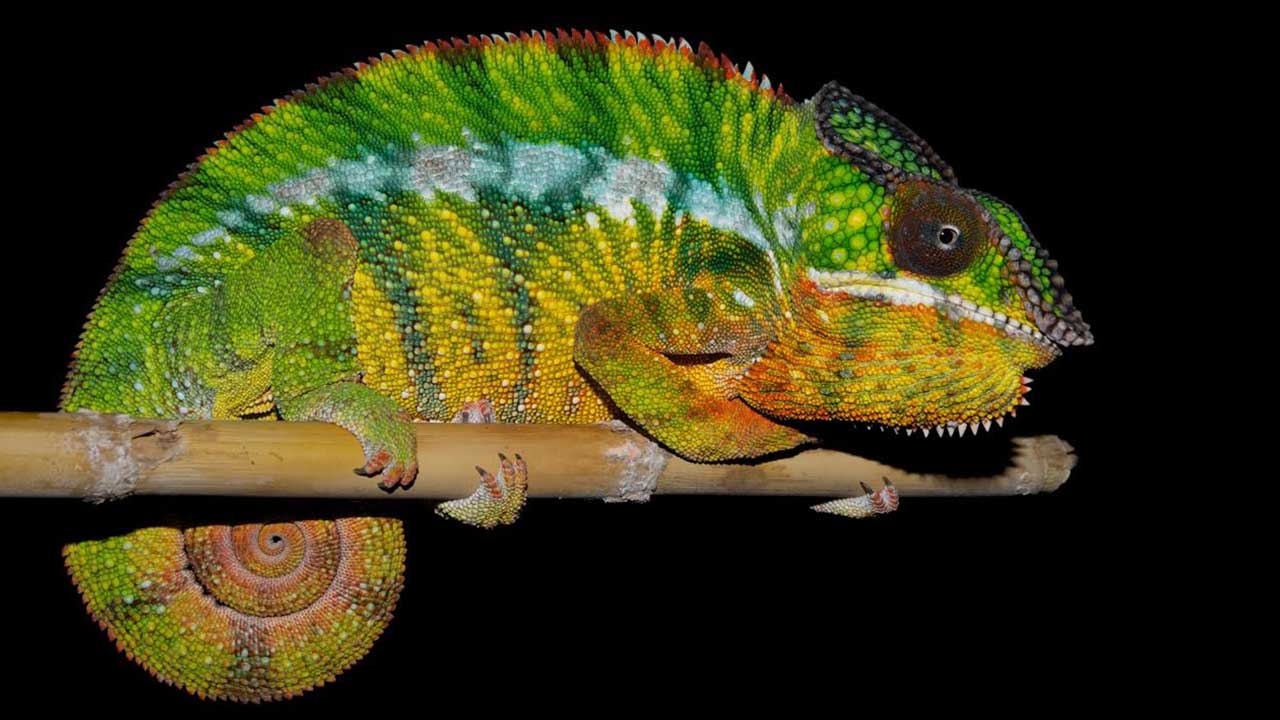 Recording a Chameleon Changing its Color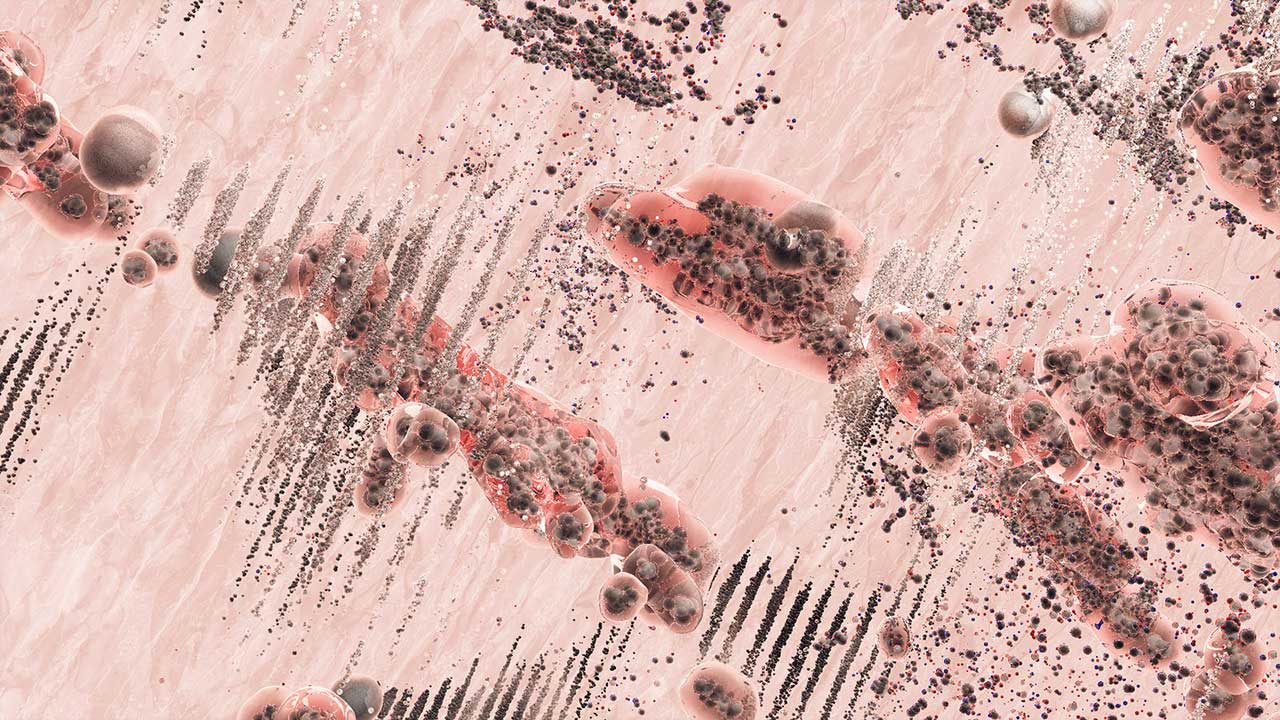 Visions of the Future: The Artist Depiction Series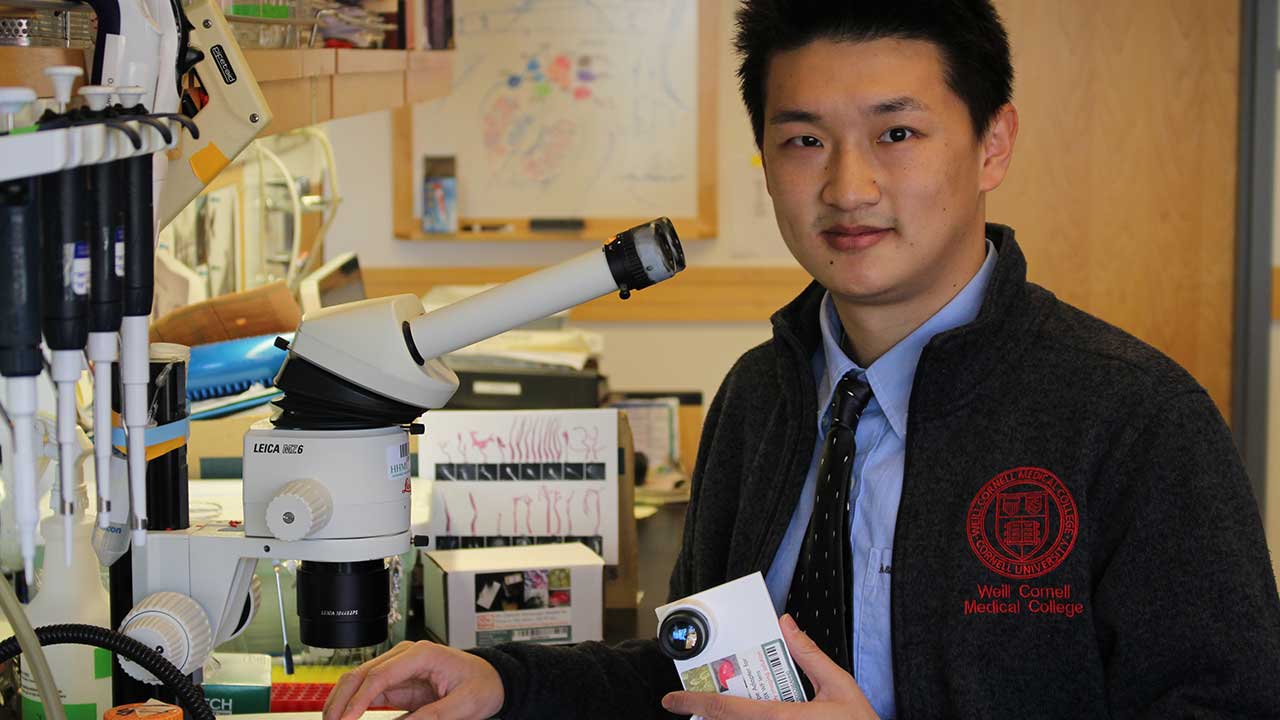 The Moving Microscopic World: 8 Microscopy Films from Scientist Du Cheng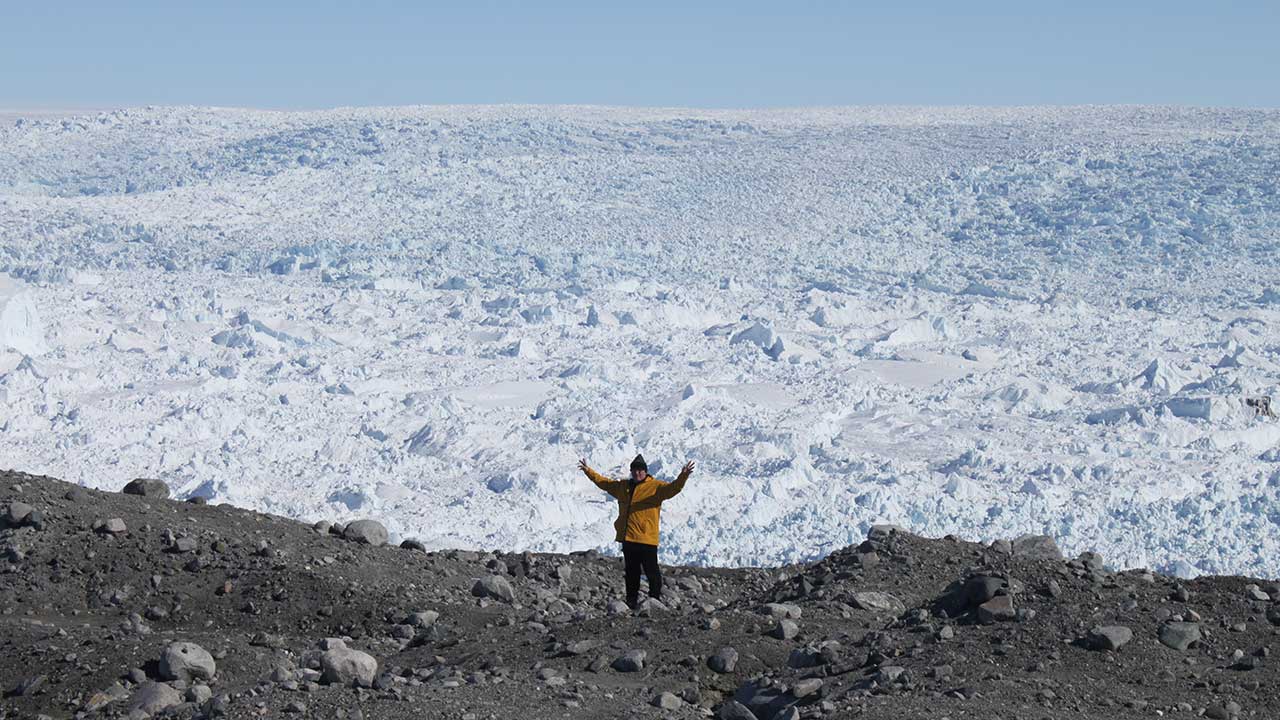 Visualizing the Real-World Effects of Climate Change on Glacier Streams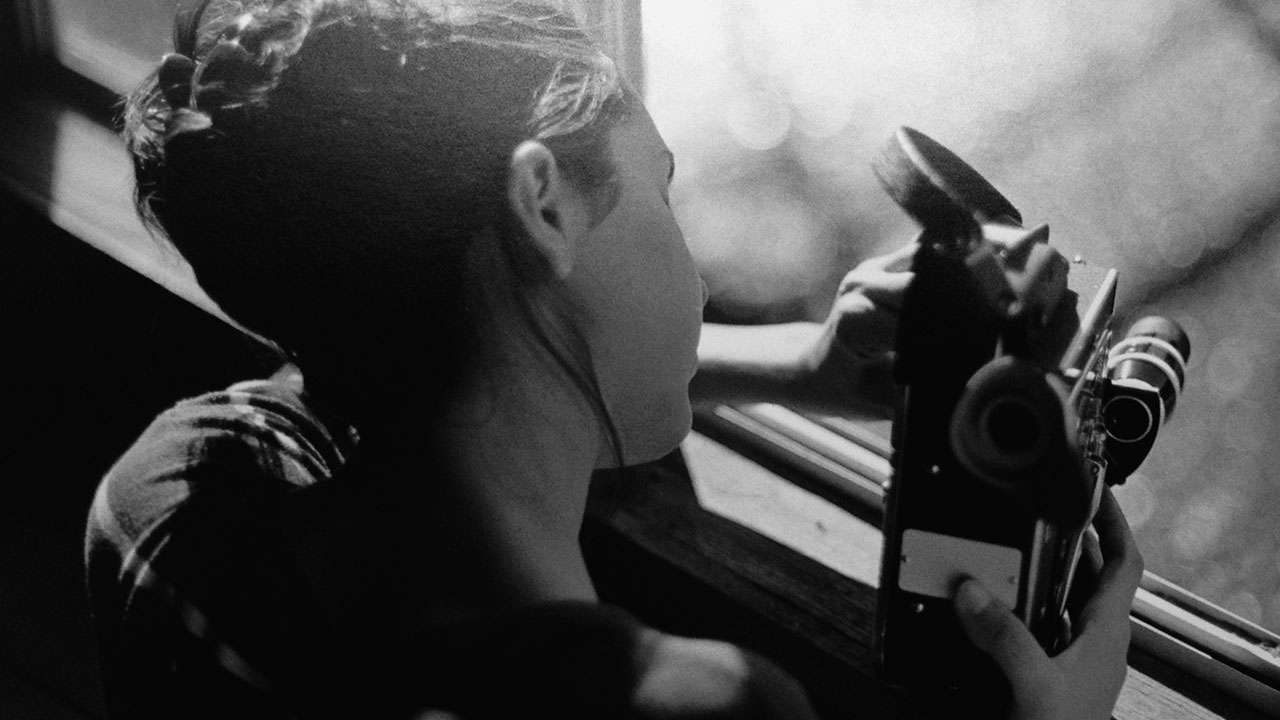 Science and Poetry in the Everyday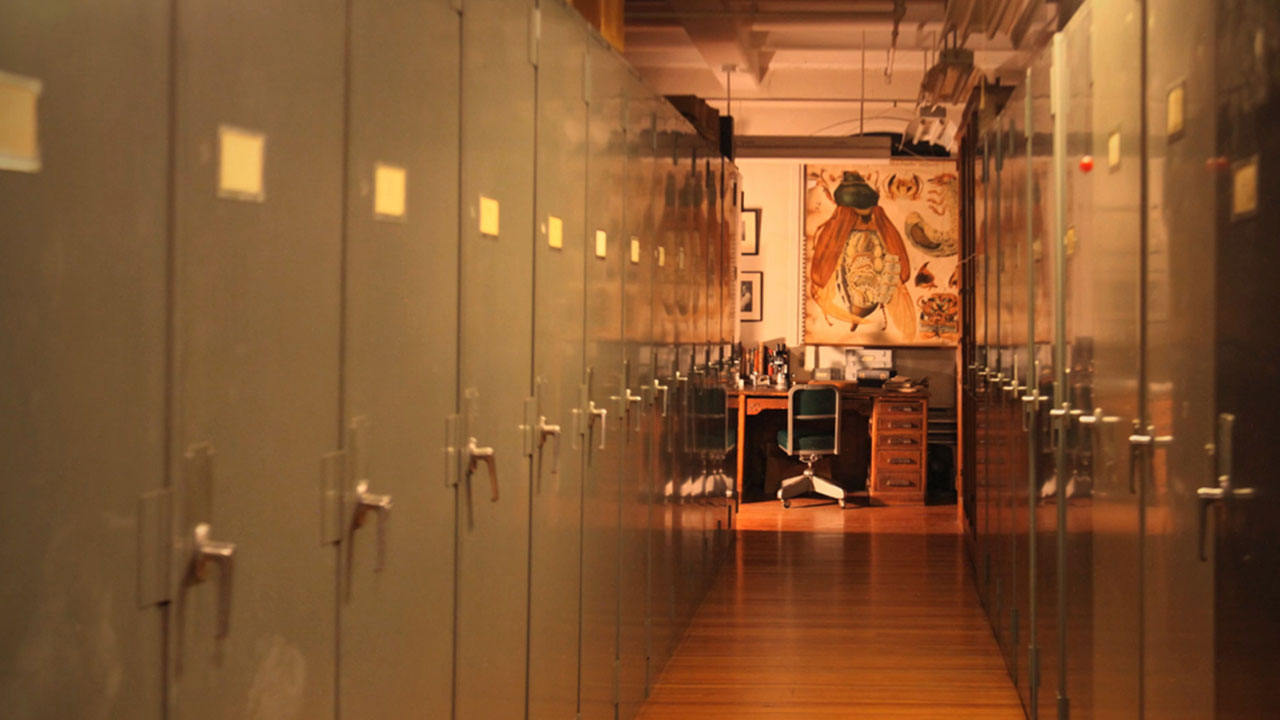 Adding Film to the Science Syllabus (Part 1)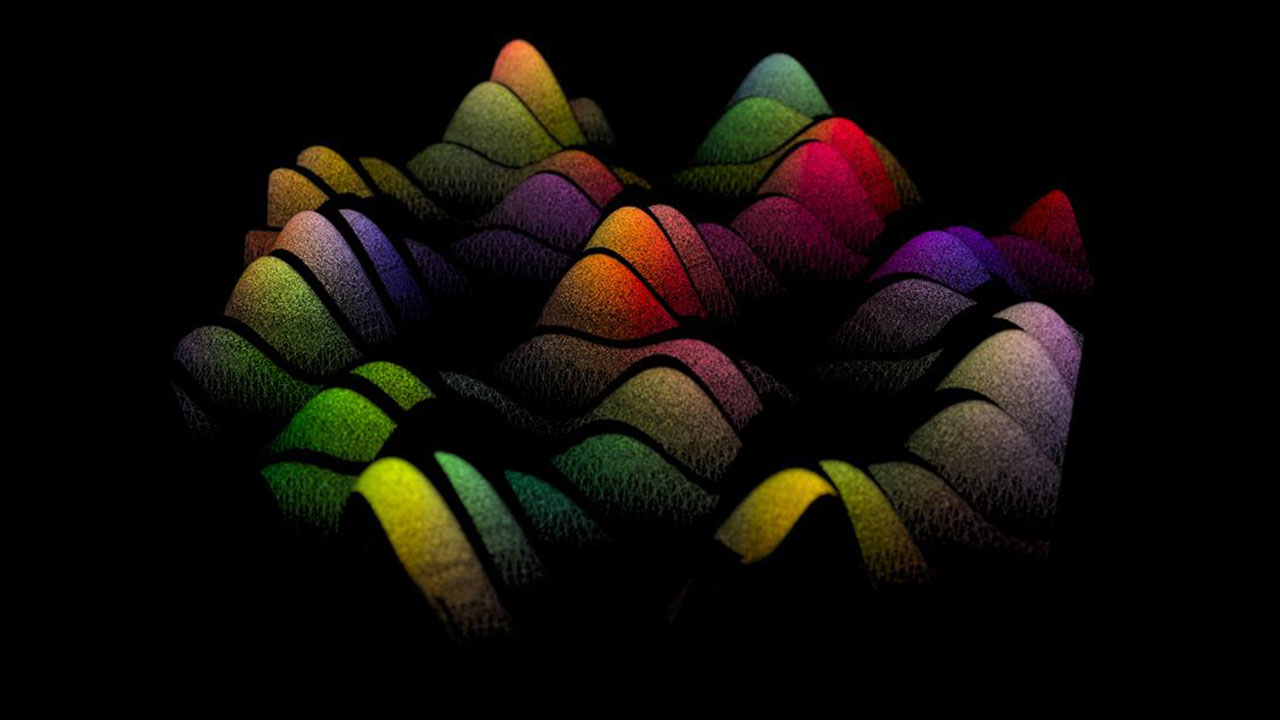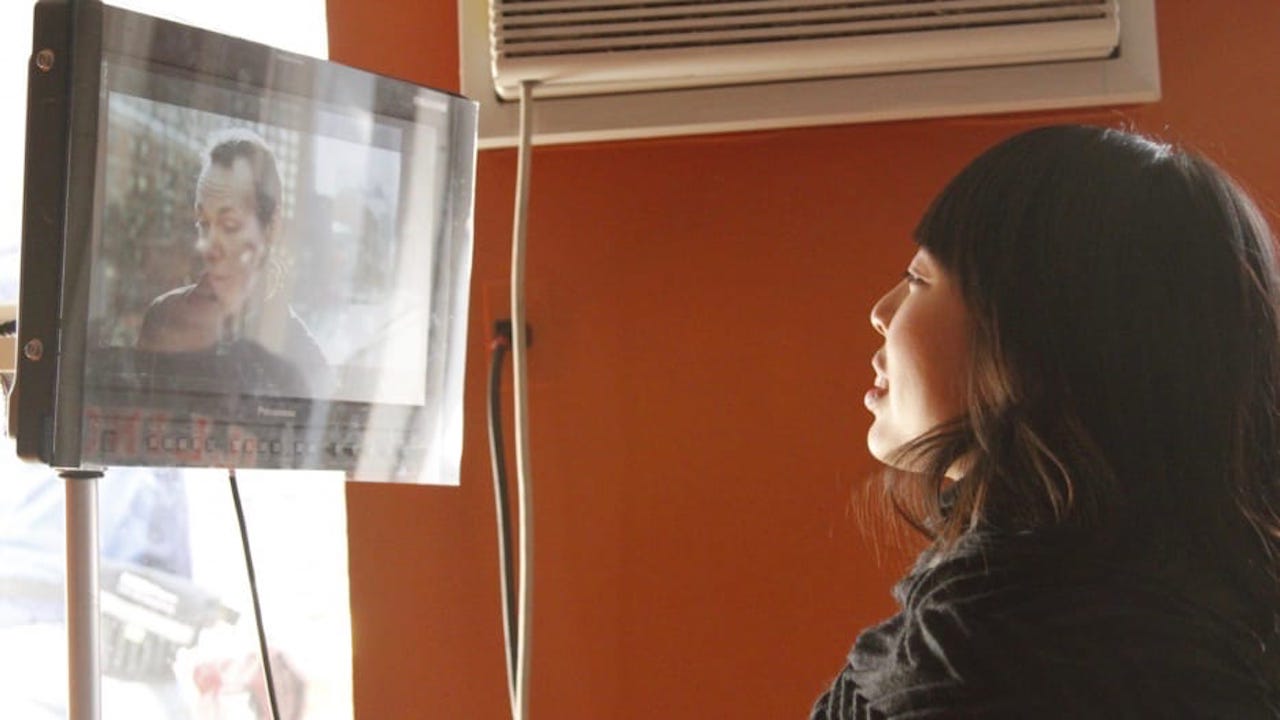 Telling Sci-Fi Stories with Women at the Forefront — a Conversation With Director Cidney Hue
Border landscapes: The River is a Seam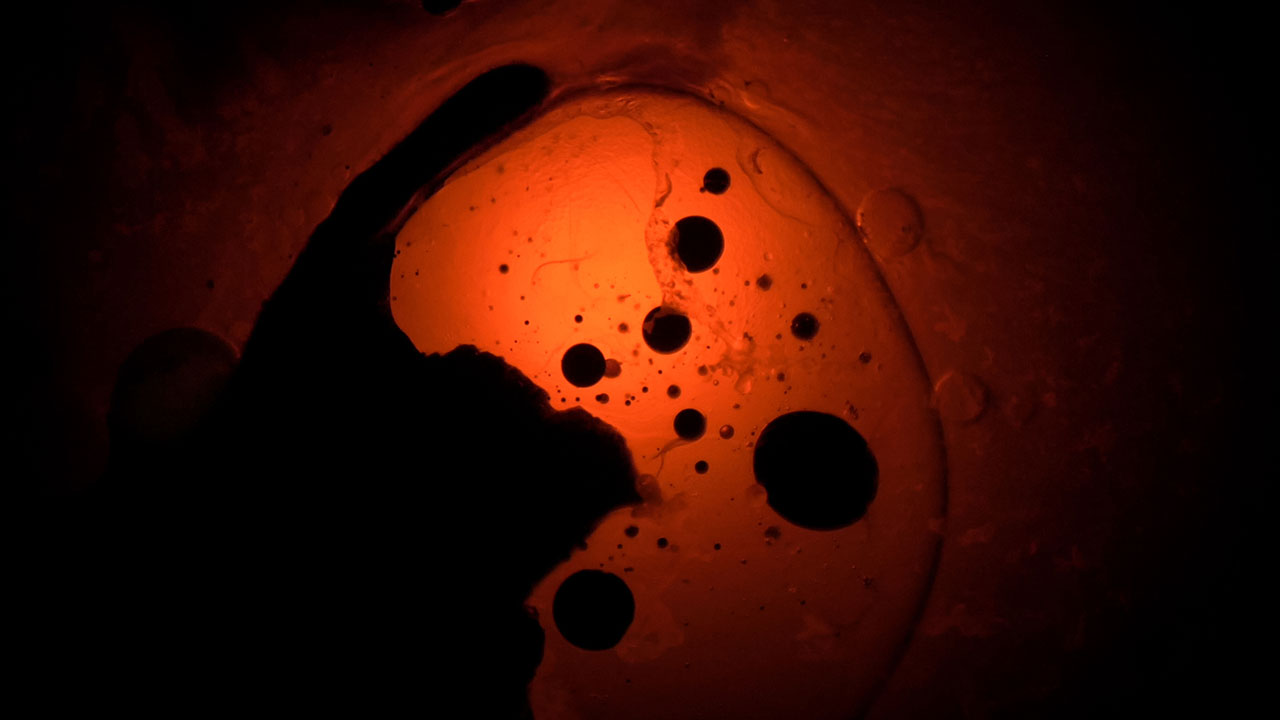 Visual Speculations and The Cyclic Path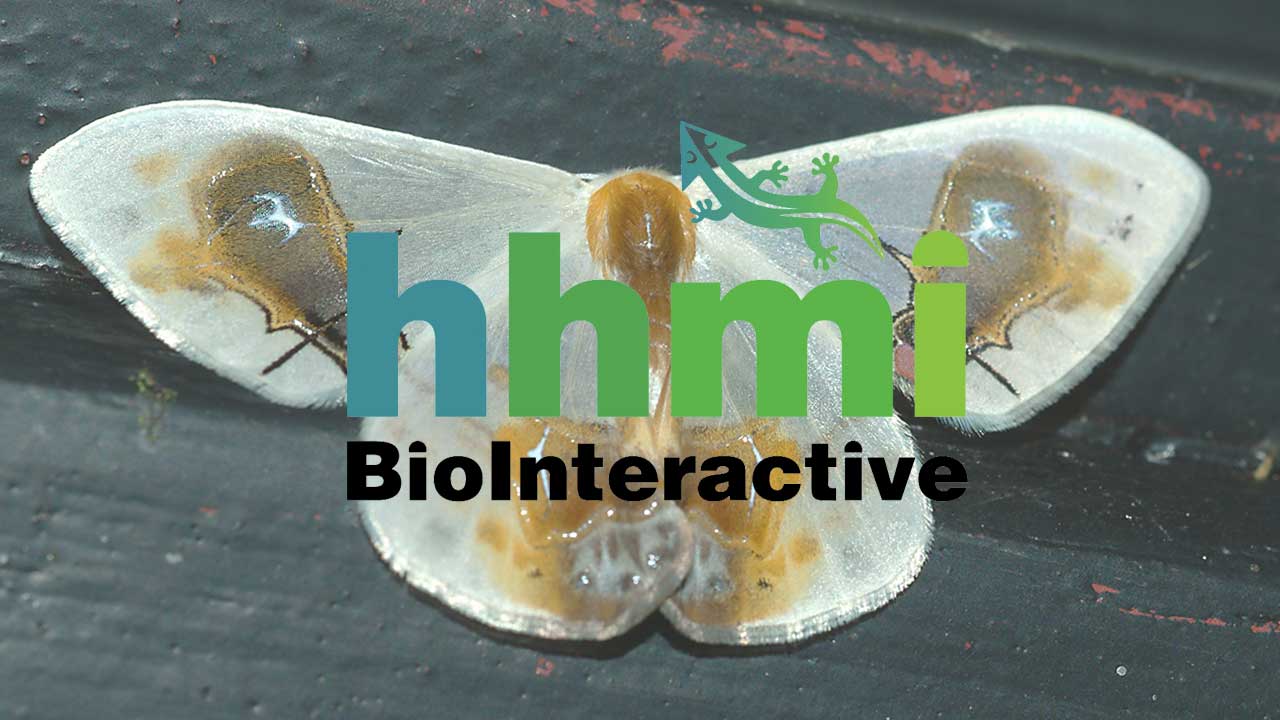 7 Videos That Use Beautiful Storytelling to Advance Science Education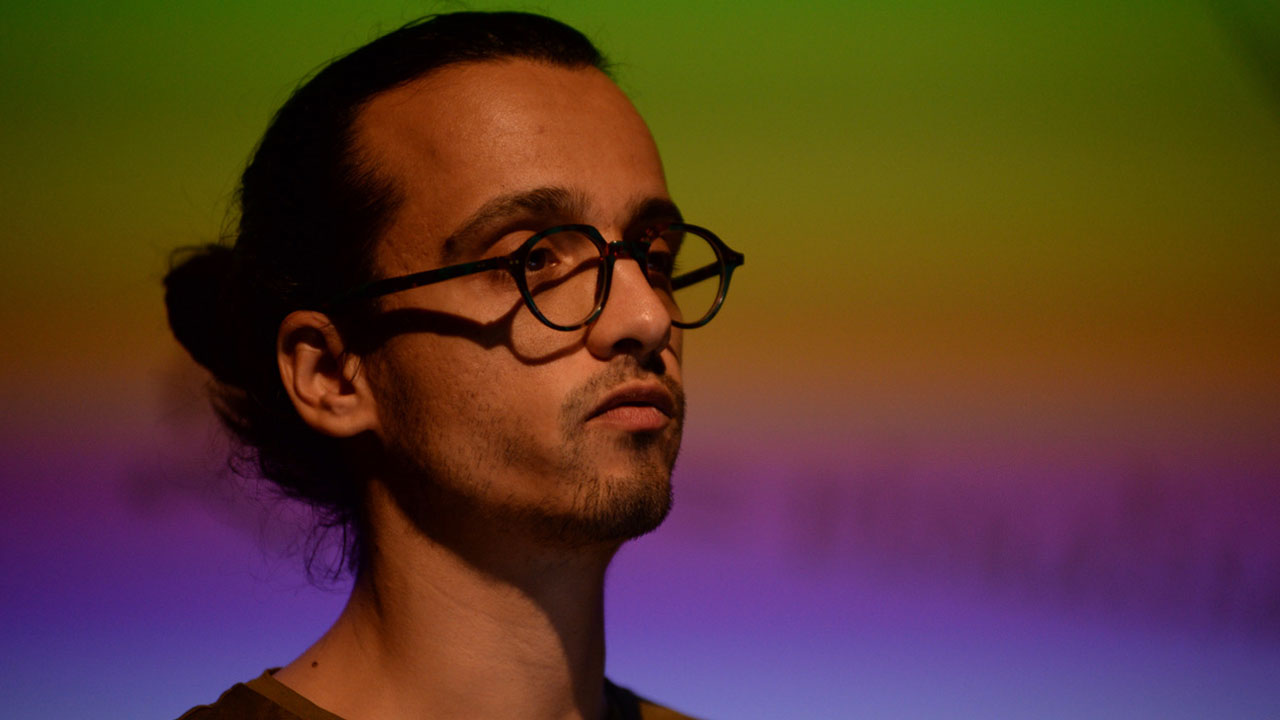 Endless Forms Most Beautiful: The Scientific Art of Markos Kay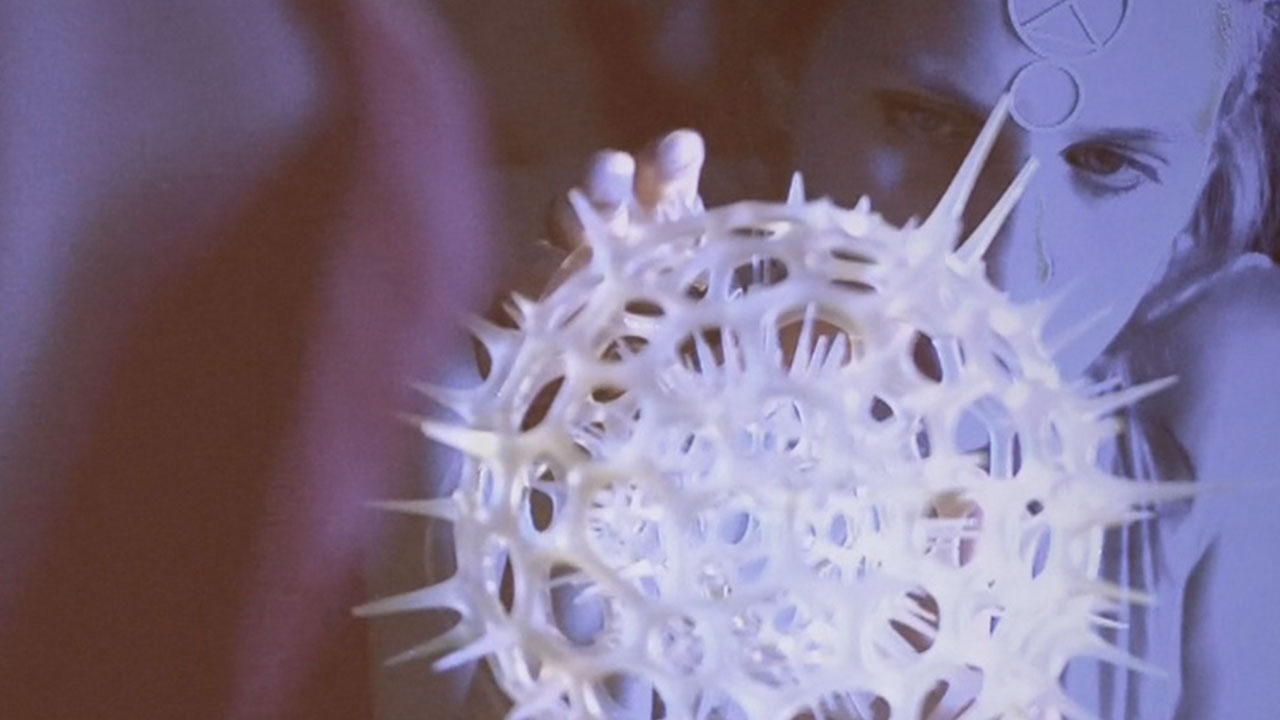 Microscopic Melodramas, A Surrealistic look at Our Oceans in Peril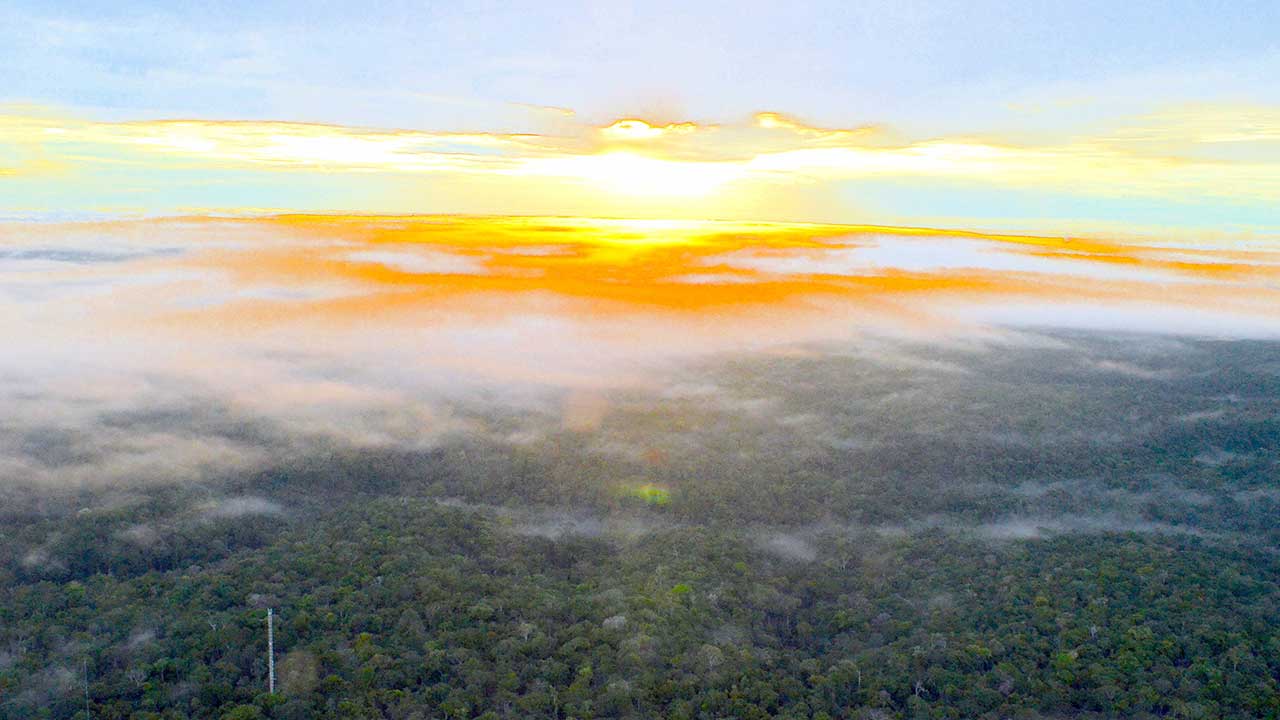 Global Warning: Reports Around the World on Climate Science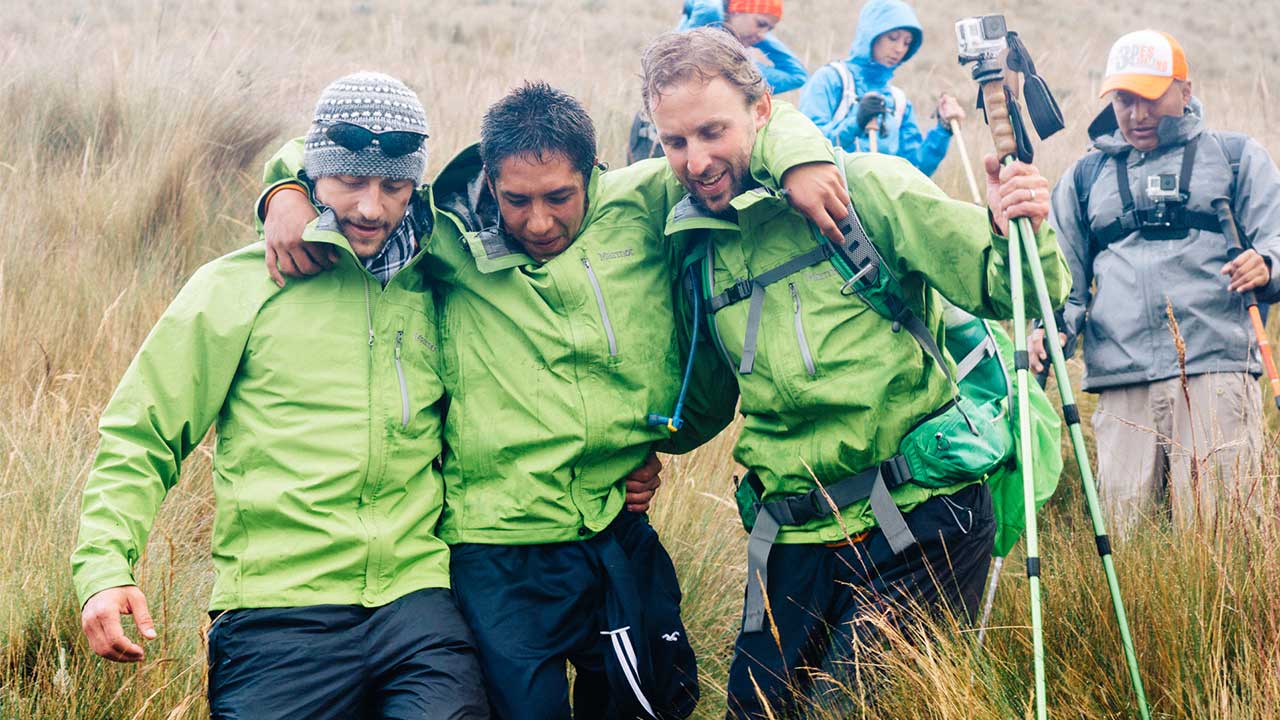 A Chance to Climb Mountains
Landscapes & Language of the Anthropocene
Dreams in Space: virtual voyages in n-dimensional biology