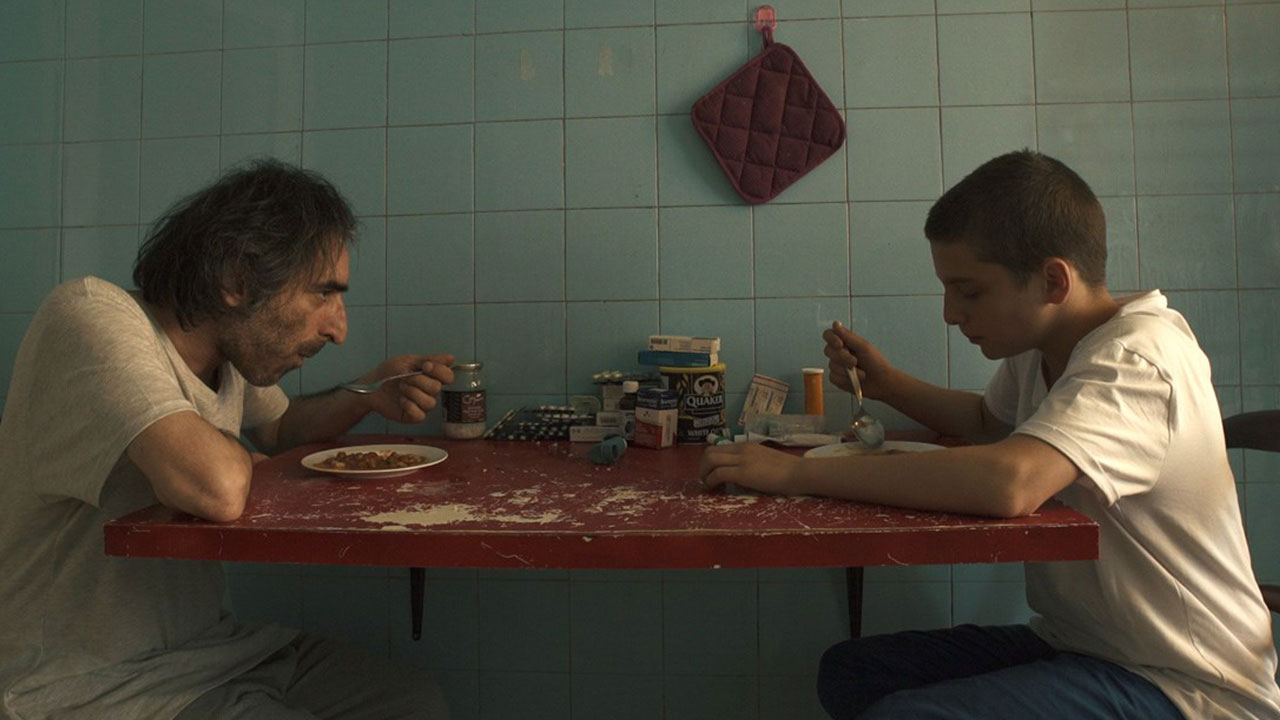 I, Loneliness Gadget
Can Eren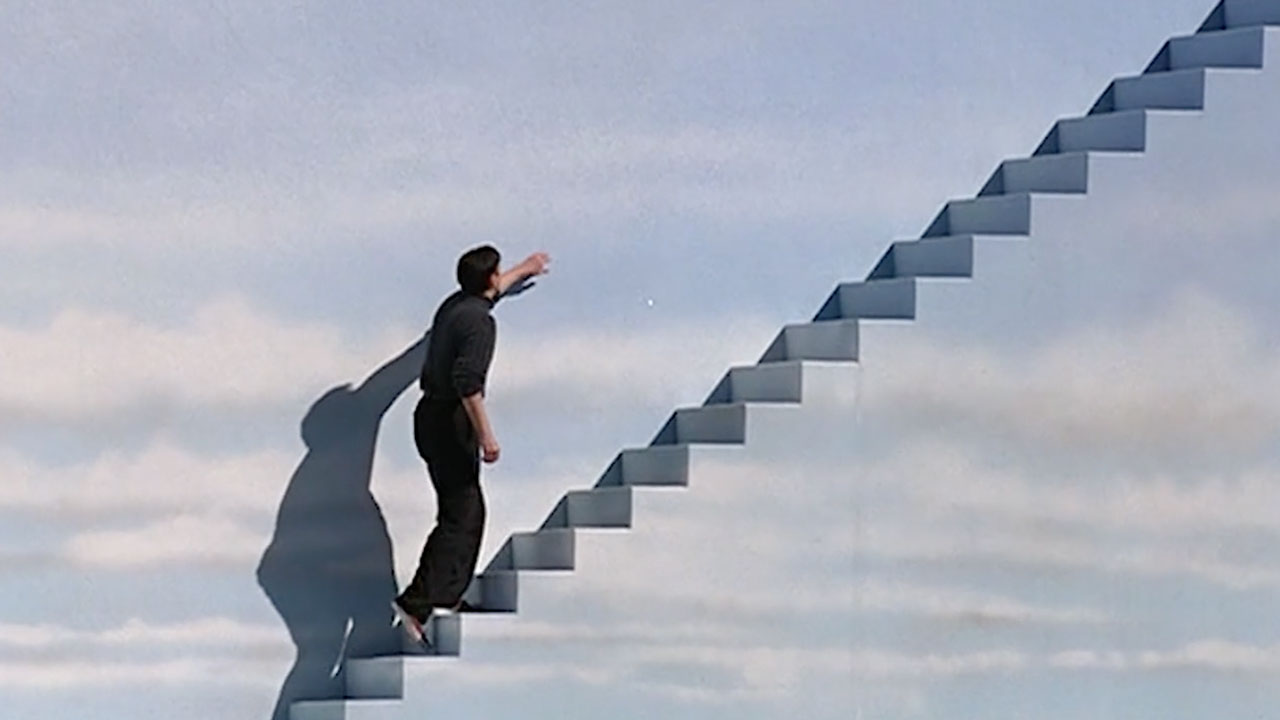 Can Neuroscience Make Super Movies?
Tom Malkowicz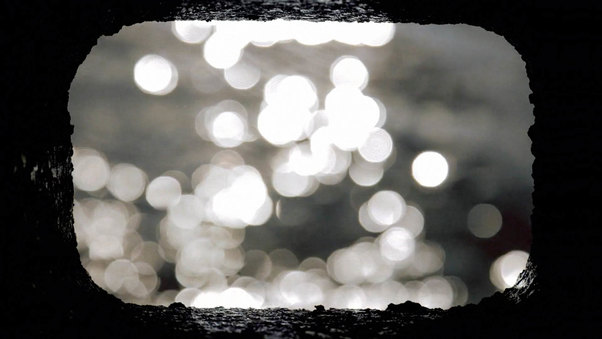 IT HAS ALREADY BEEN ENDED BEFORE YOU CAN SEE THE END.
Shigeo Arikawa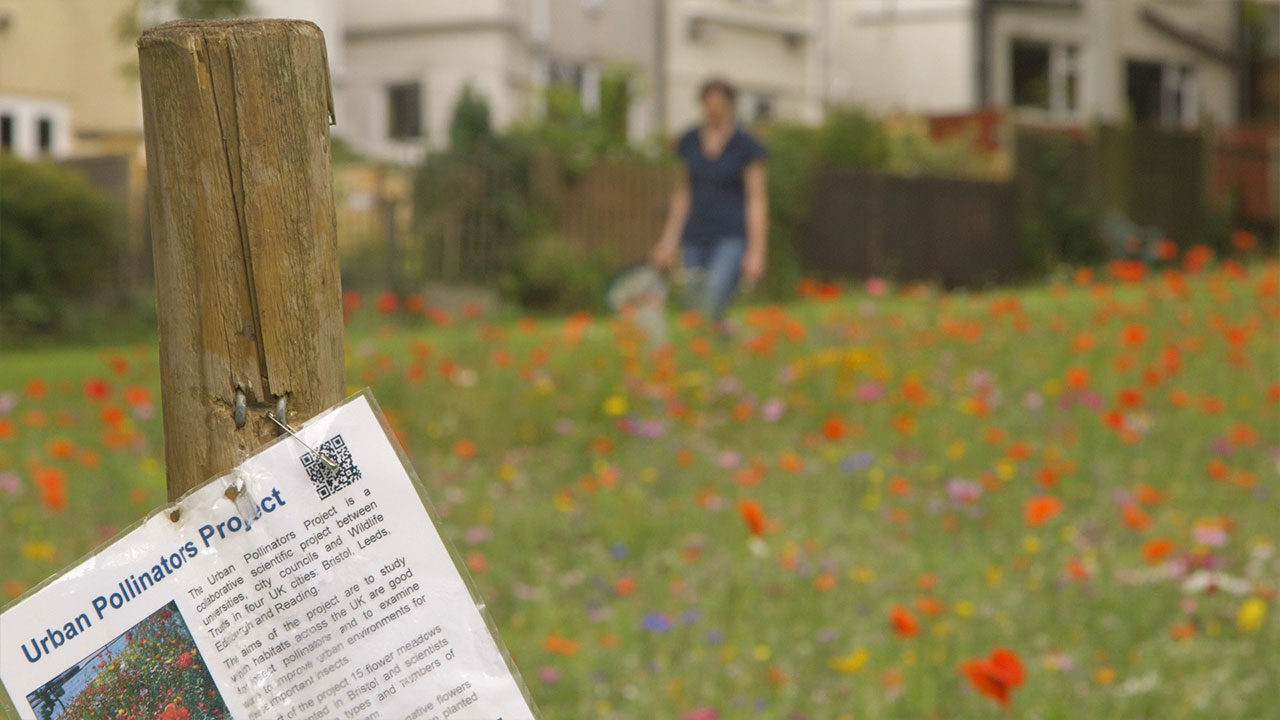 Insects in the City: can cities save our bees?
Barry J. Gibb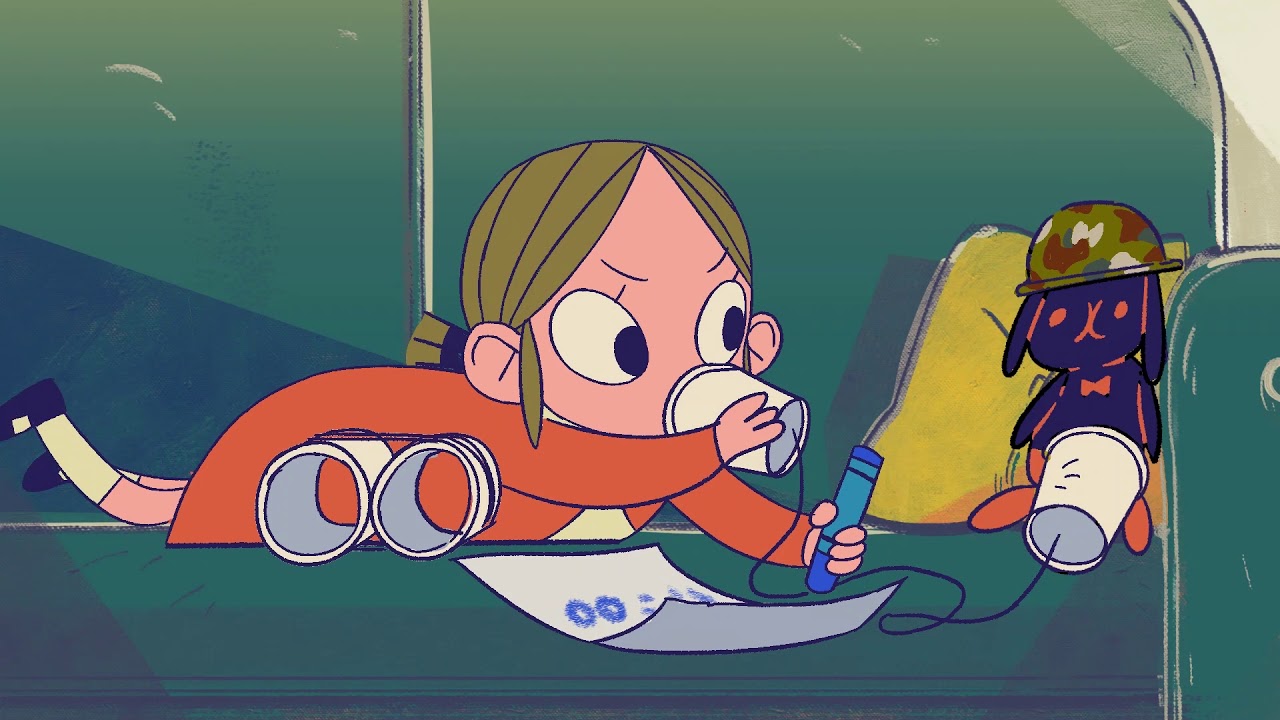 Can You Hear Me?
Yu-Hsin Chuang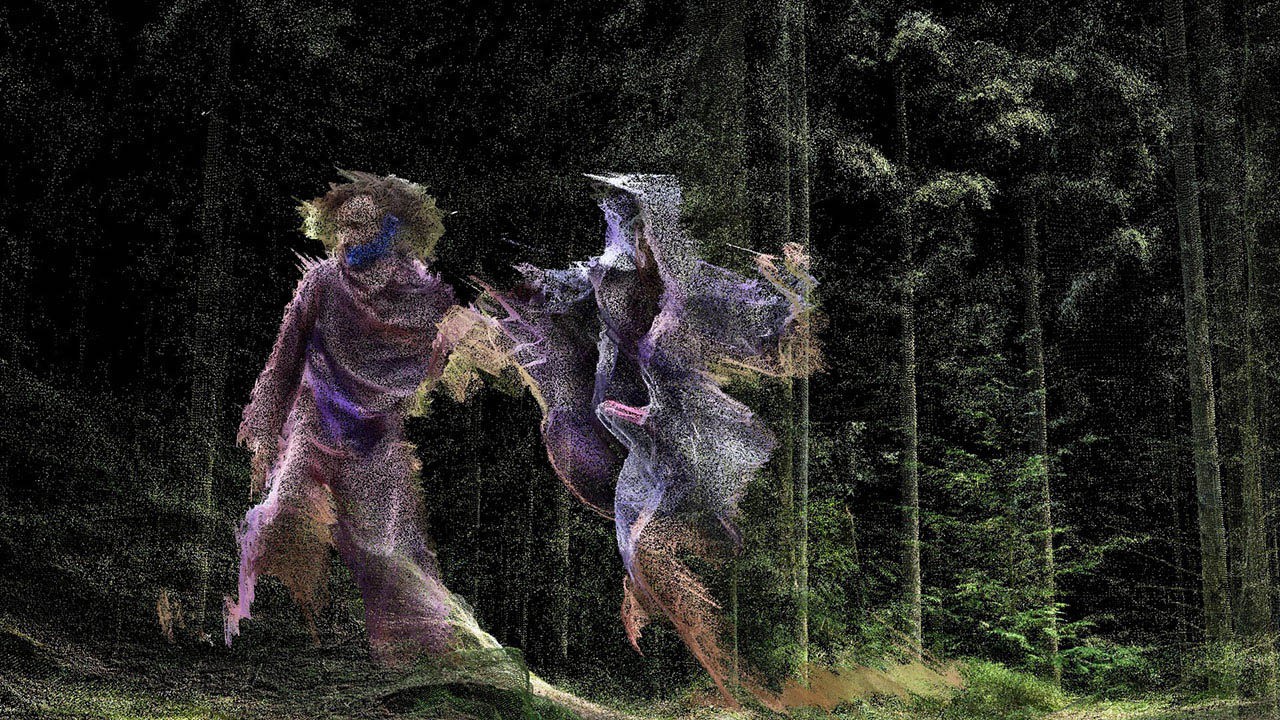 Where the City Can't See
Liam Young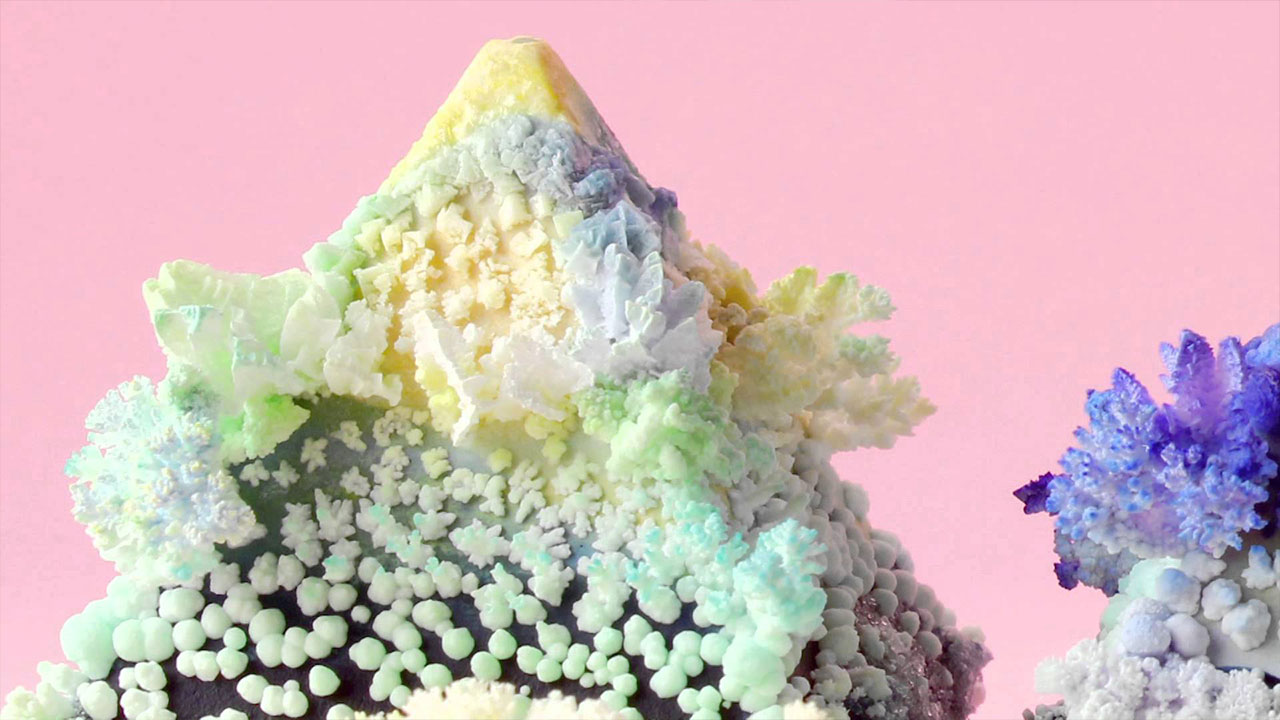 You Can Sunbathe in the Storm
Alice Dunseath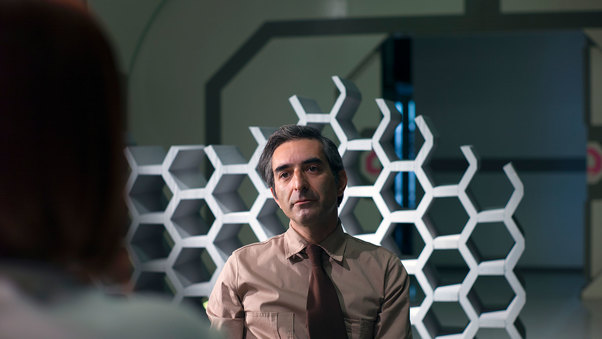 Organic Sleep
Hasan Can Dağlı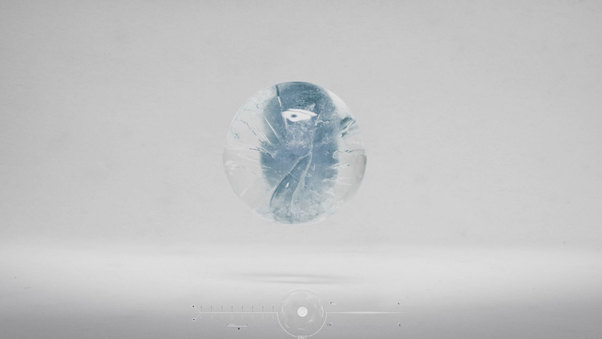 Gravity
Clemens Wirth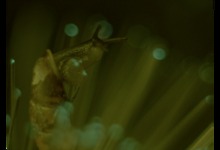 Comfort Stations
Anja Dornieden, Juan David González Monroy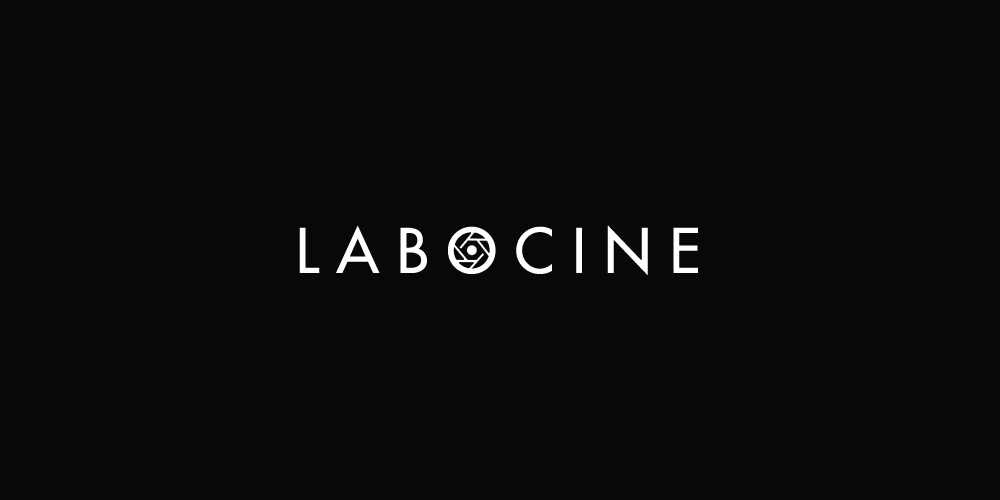 From Source to Poem
Rosa Barba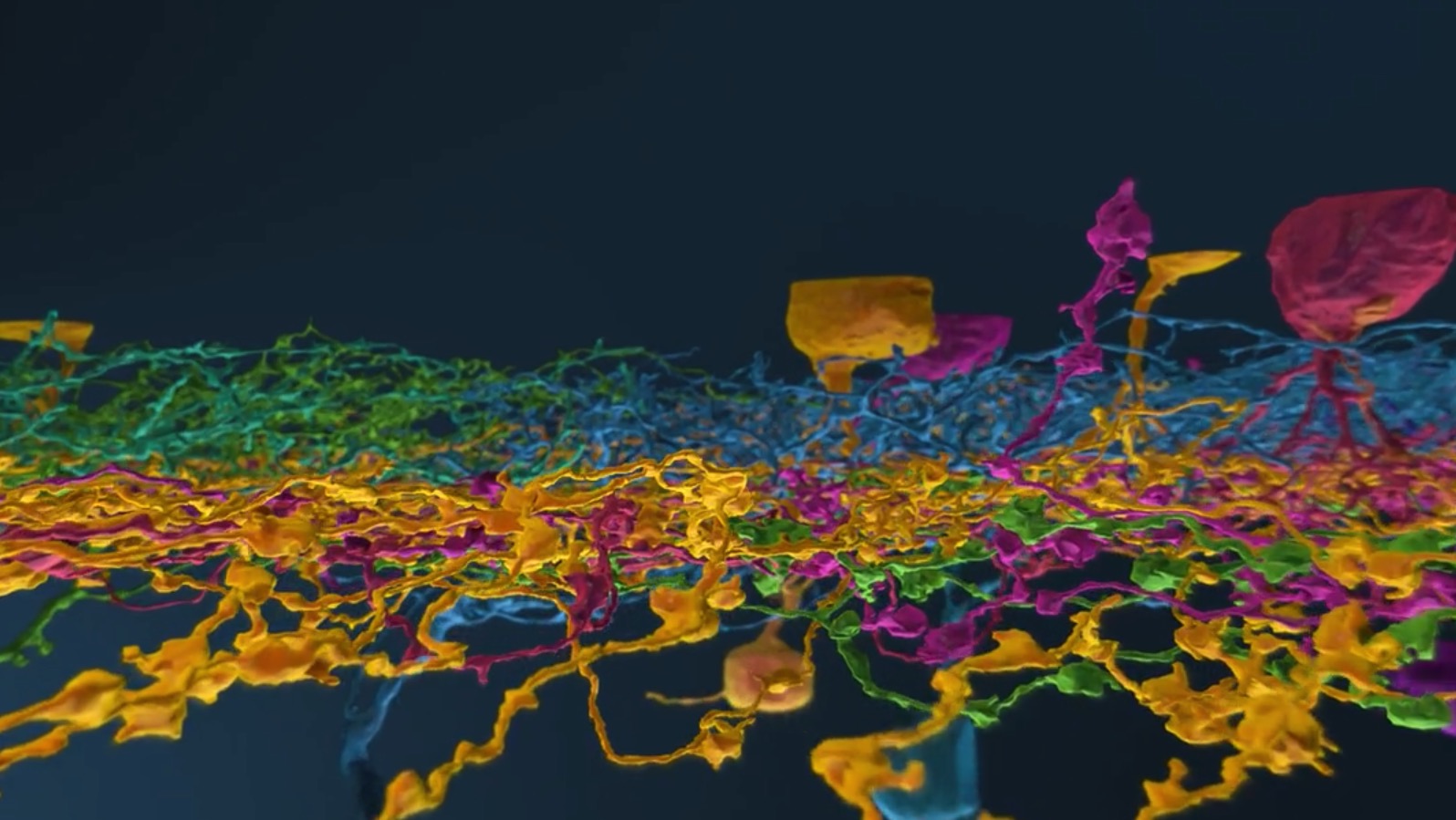 Eyewire Promotional Video
Alex Norton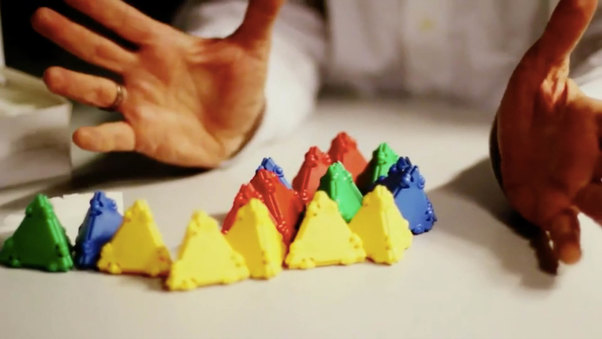 Colors of Math
Ekaterina Eremenko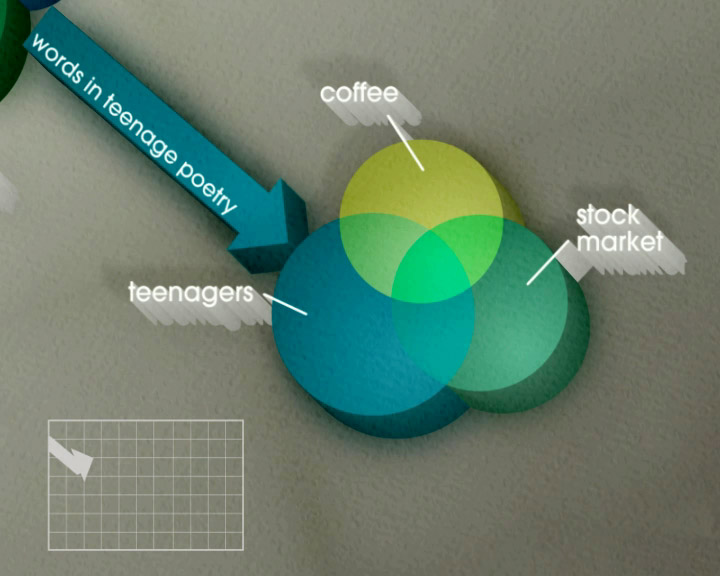 Le Grand Content
Clemens Kogler, Karo Szmit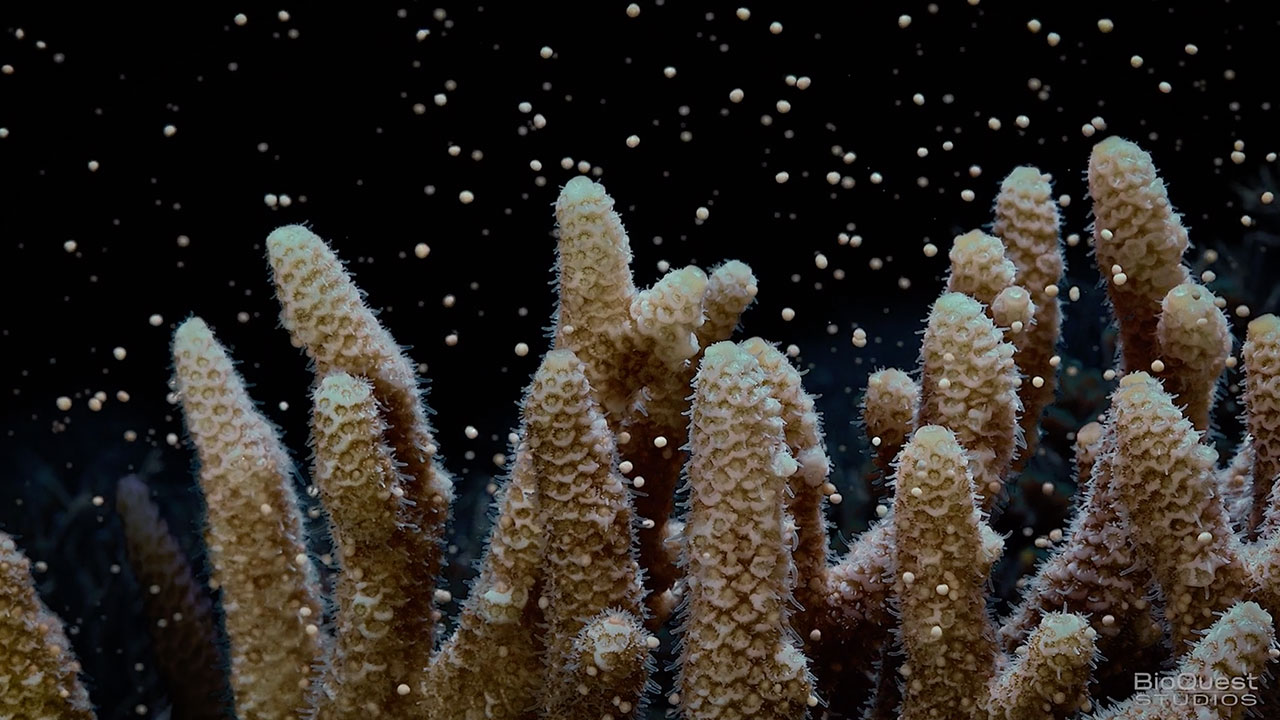 Corals - Ancient Survivors
Louise Polain,Daniel Stoupin,& Pete West
Värin - äänin (With colour - with sound)
Petteri Cederberg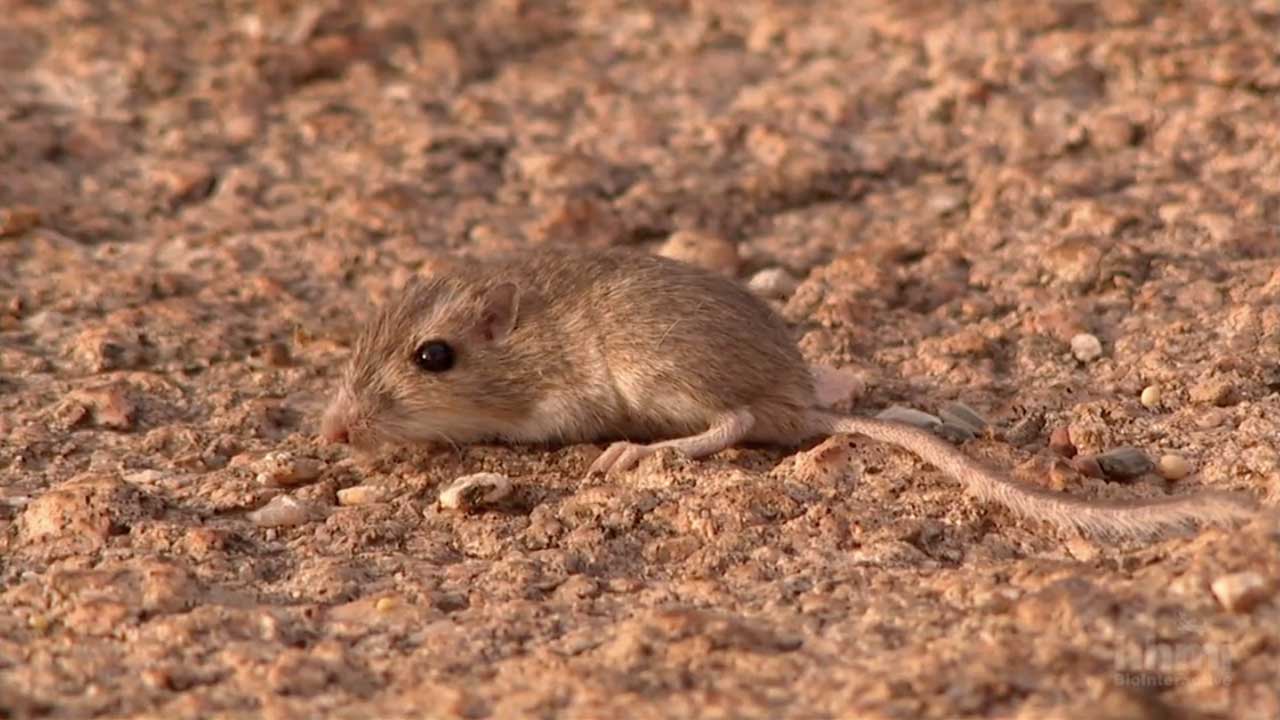 The Making of the Fittest: Natural Selection and Adaptation
Sarah Holt
Everything Connects
Dylan D'Haeze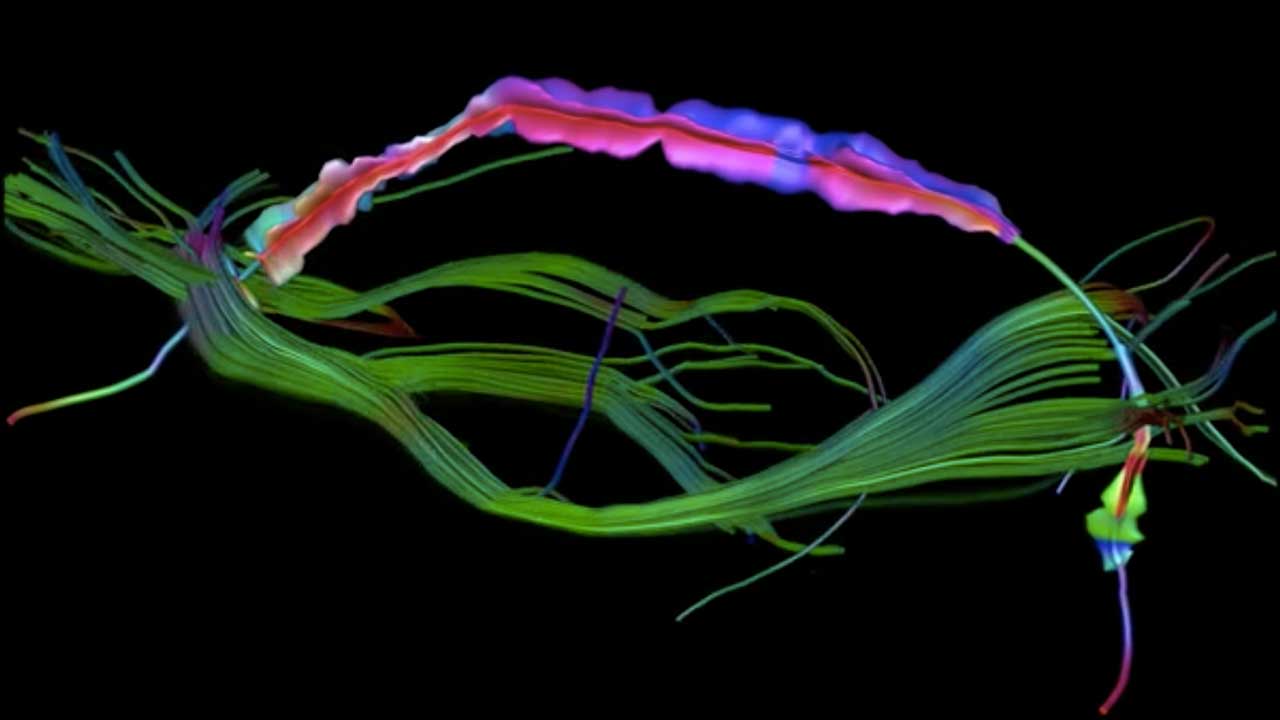 Visualizing Crossing Fibers
Sjoerd Vos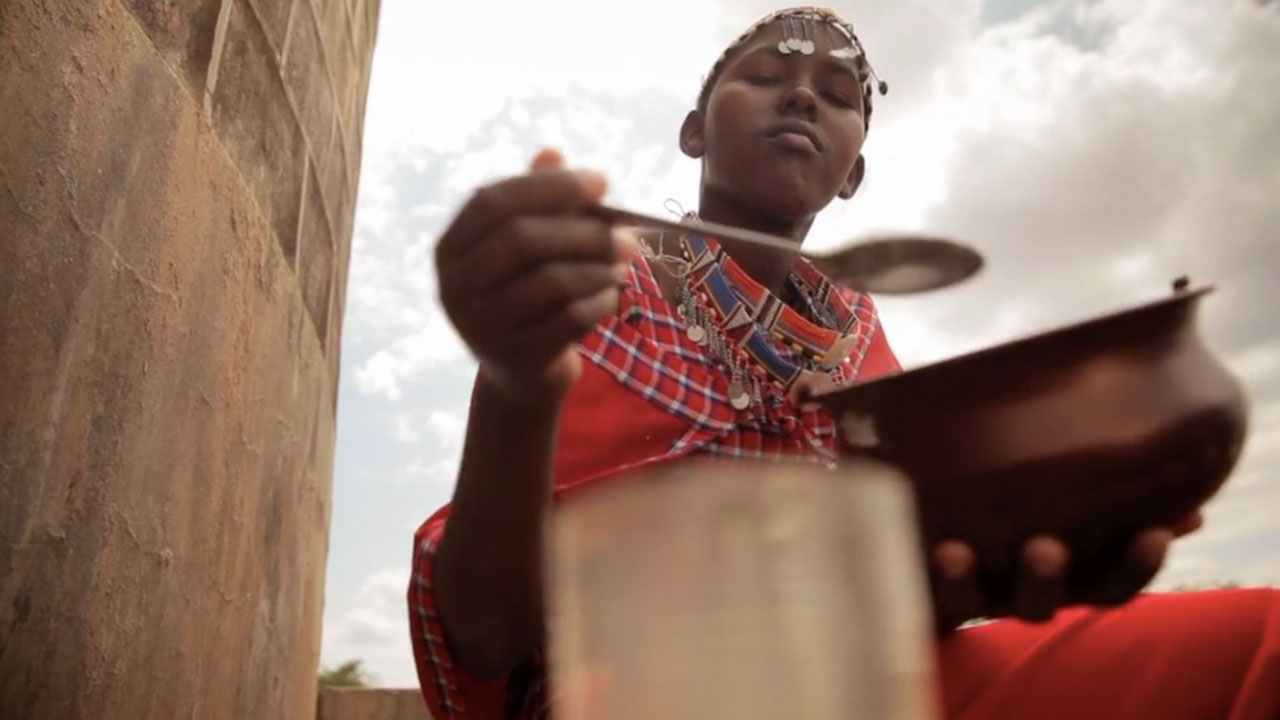 Full Proof - Salt
Uif Putters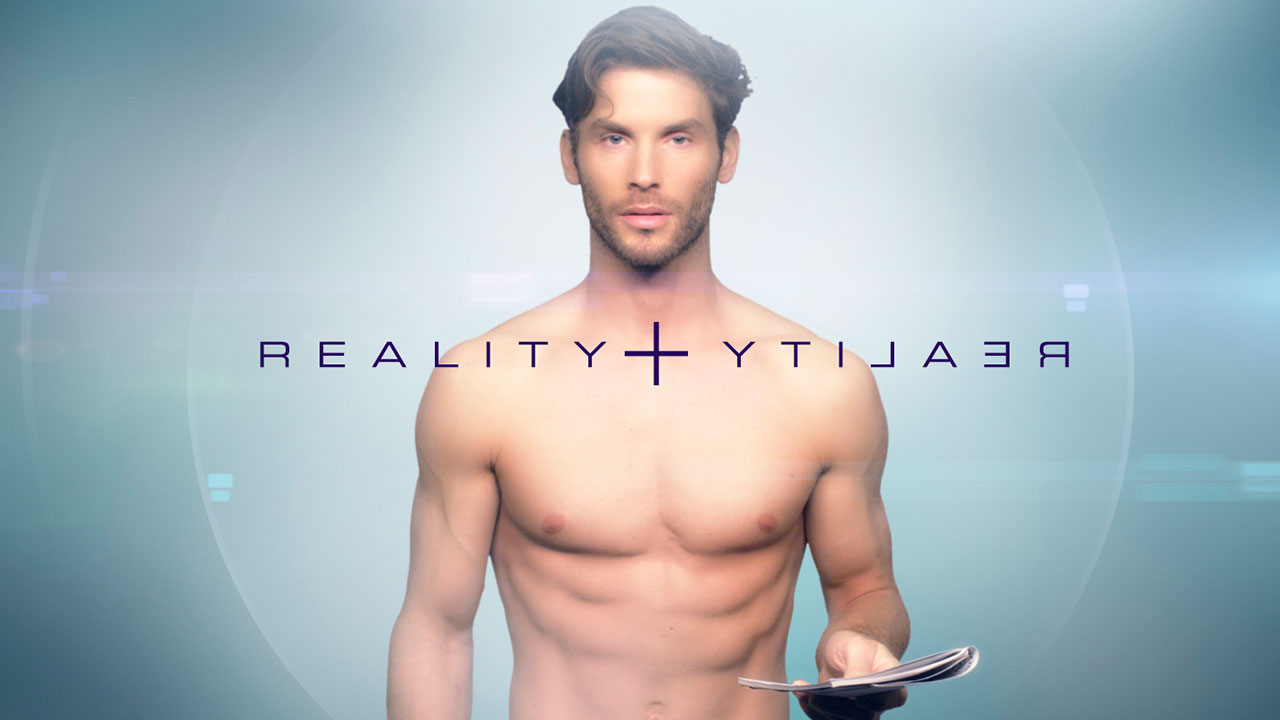 Reality+
Coralie Fargeat
The Stem Cell's Journey
Jeff Alu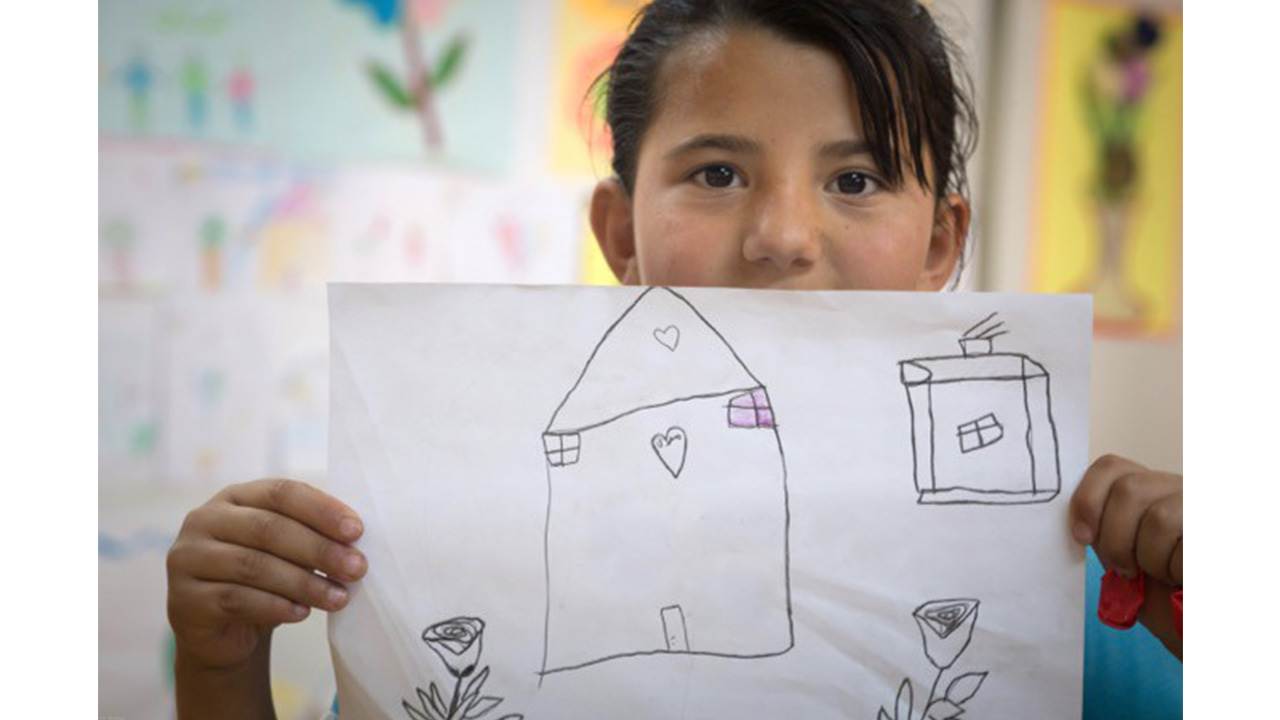 TERROR AND HOPE, The Science of Resilience
Ron Bourke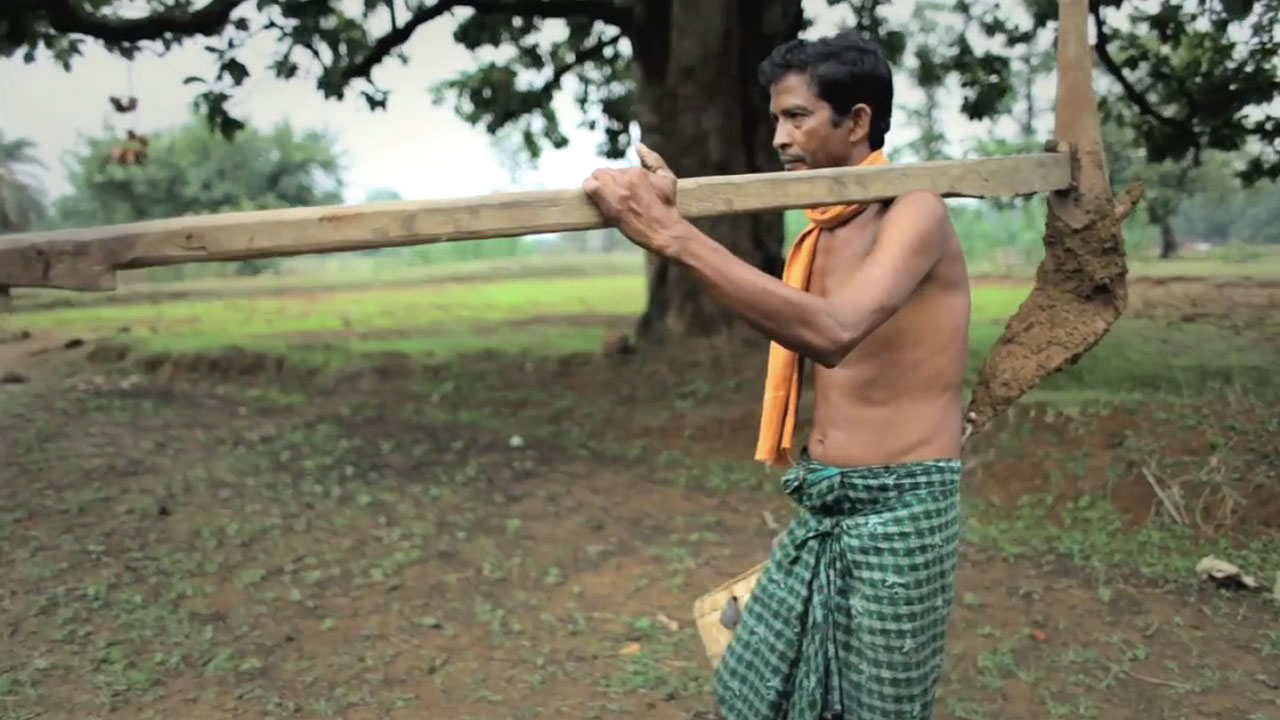 Upendra has Worms
Chintan Gohil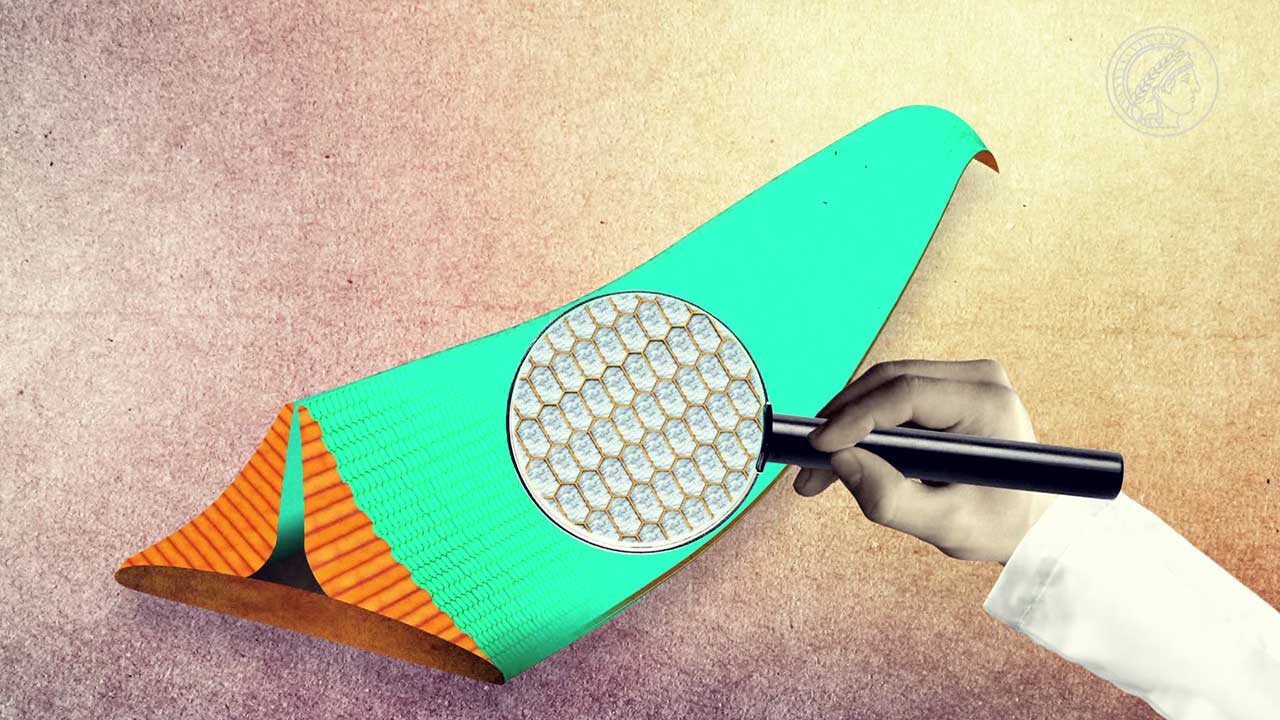 Biomaterials: Patent Solutions from Nature
Jakob Kneser
Danielle
Anthony Cerniello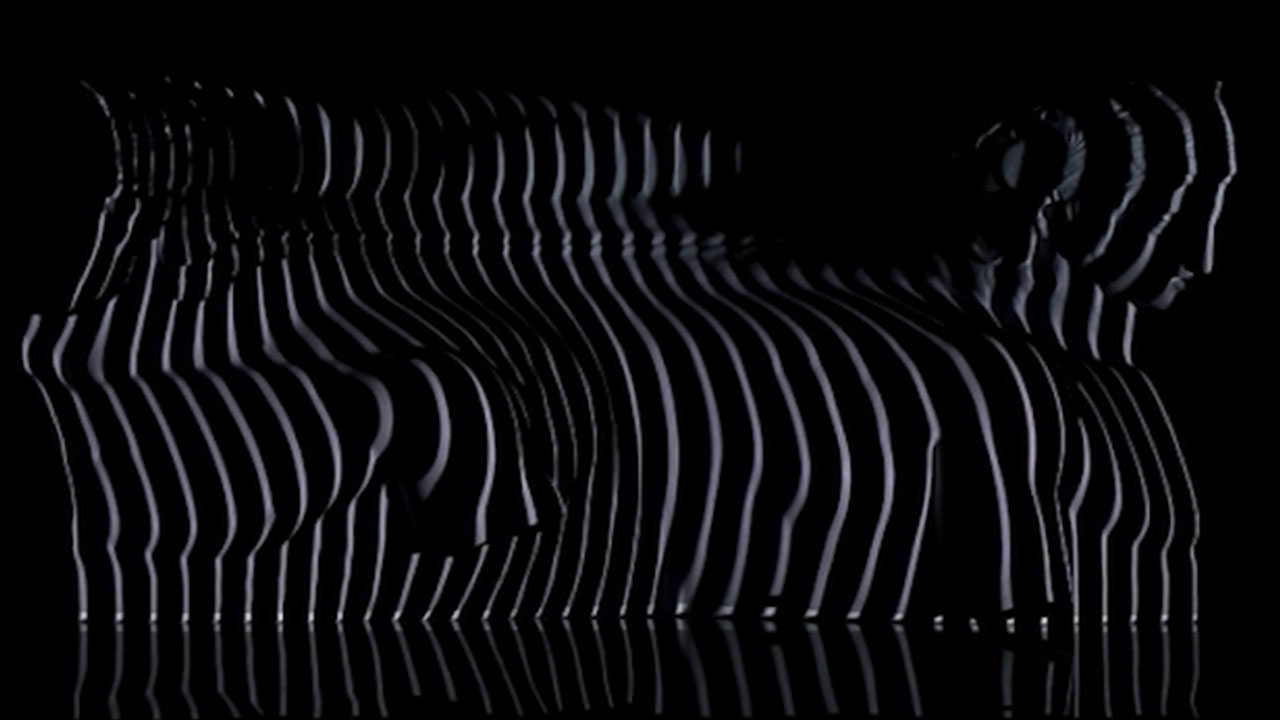 mars & math
Renki Yamasaki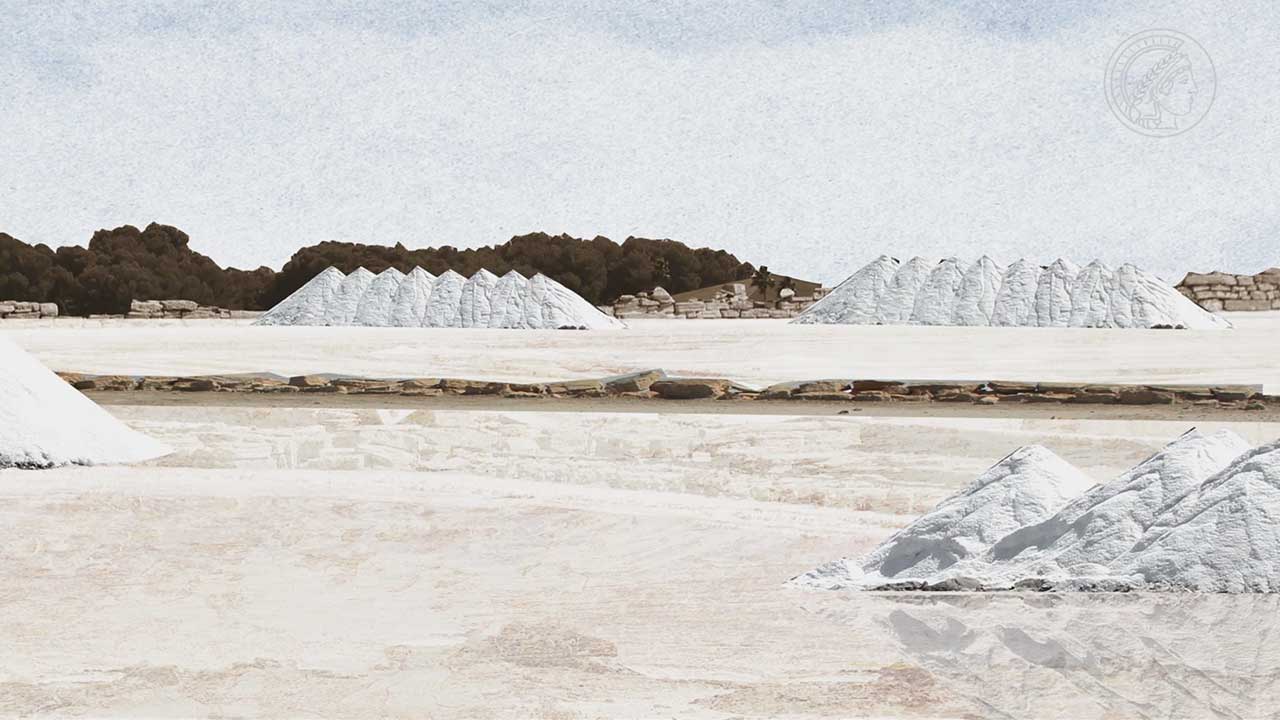 Optogenetics - Light Gets on Your Nerves
Oliver Päßler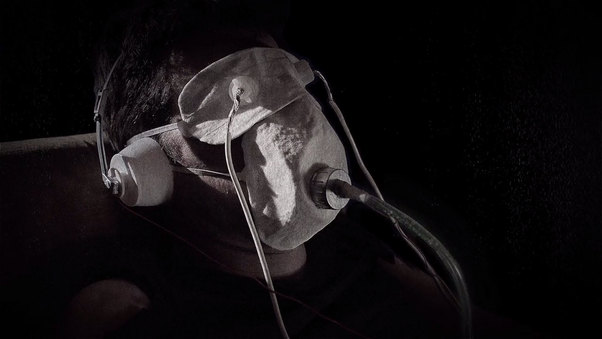 Amnesiac on the Beach
Dalibor Baric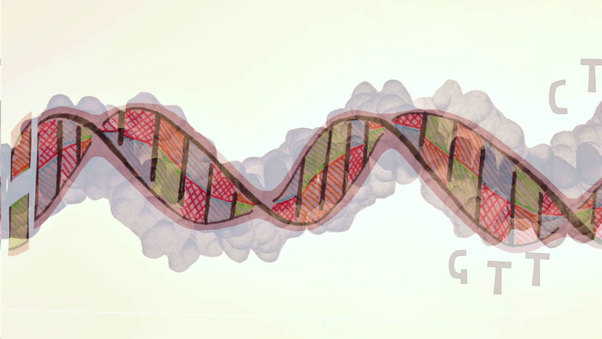 Simply Complex
Cameron Duguid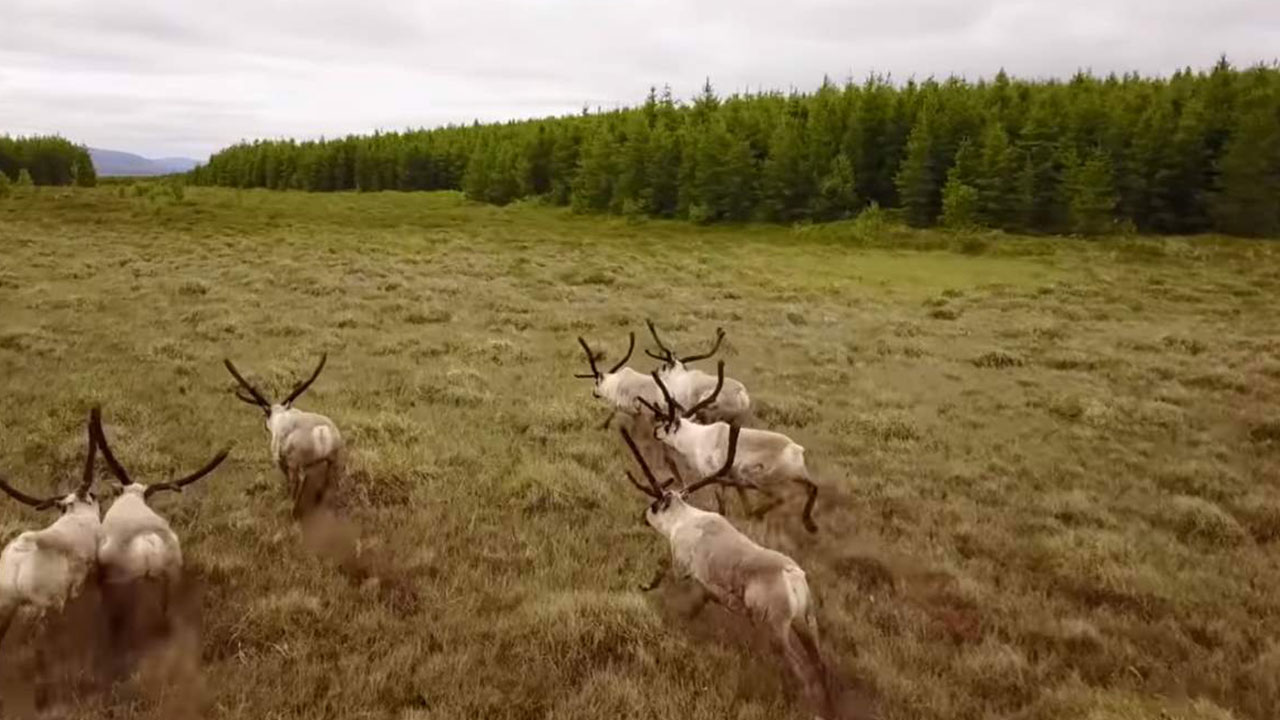 Afforesting Iceland
Ewa Hermanowicz
$2 a day
Alexandre Bustros,Marie-Josée Archambault
How to Let Go of the World and Love All the Things Climate Can't Change
Josh Fox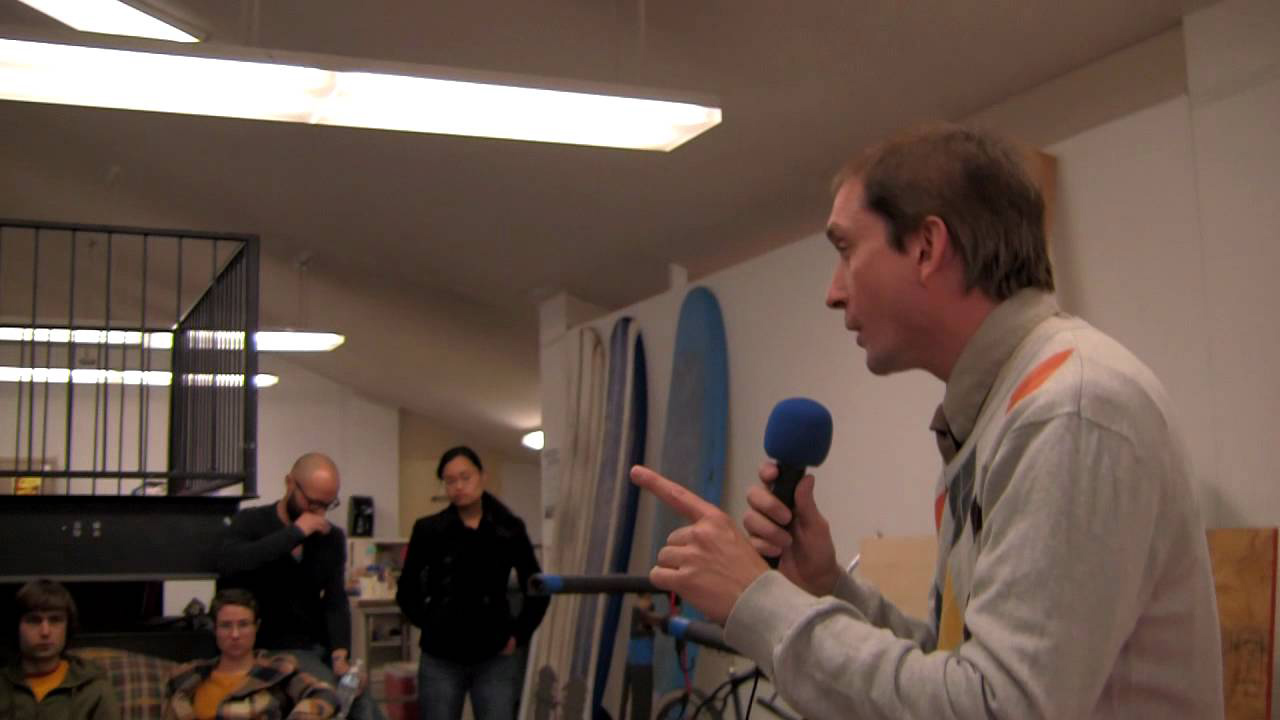 There Was Once a Bitter Bastard
Tristan Newcomb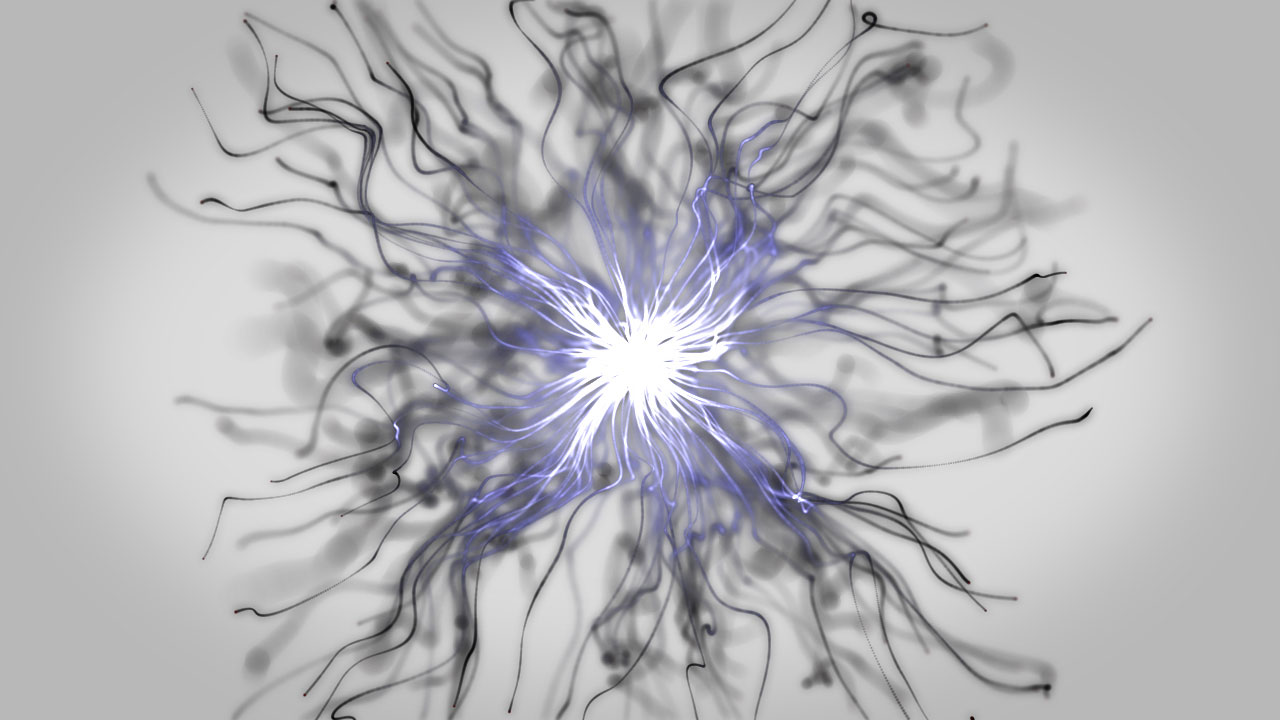 Beyond the Spheres
Meghdad Asadi Lari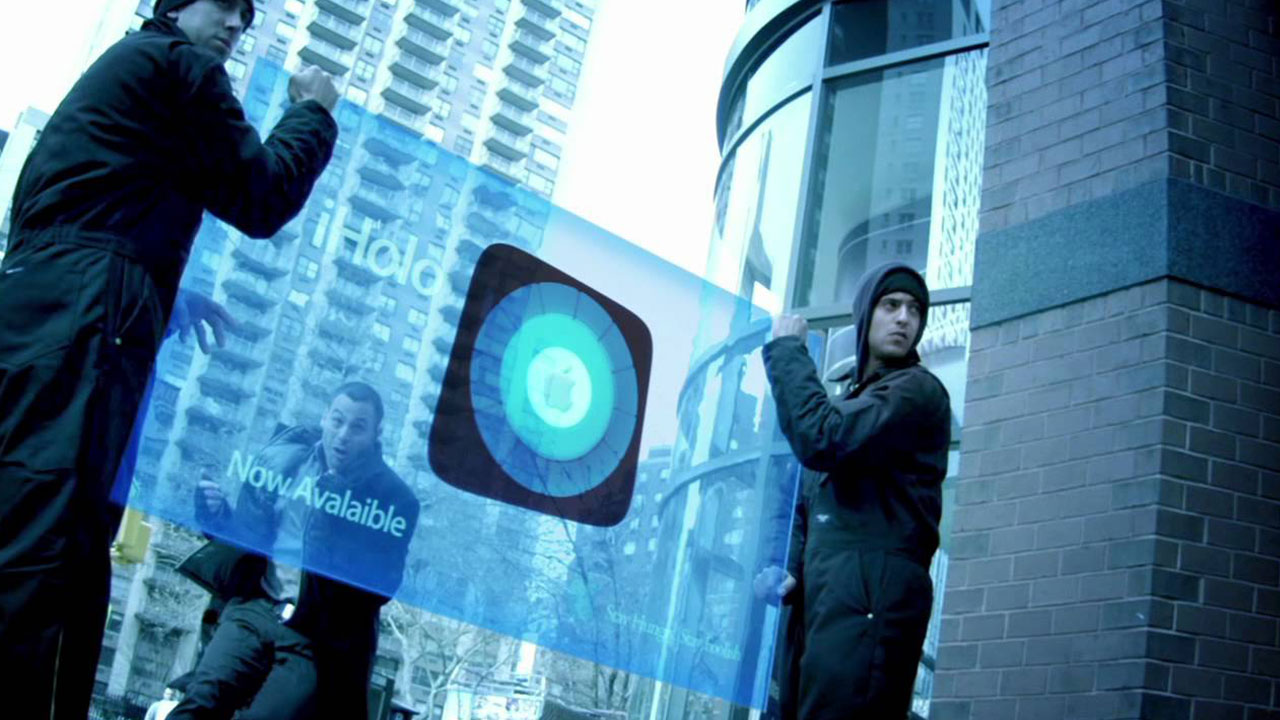 Plurality
Dennis Liu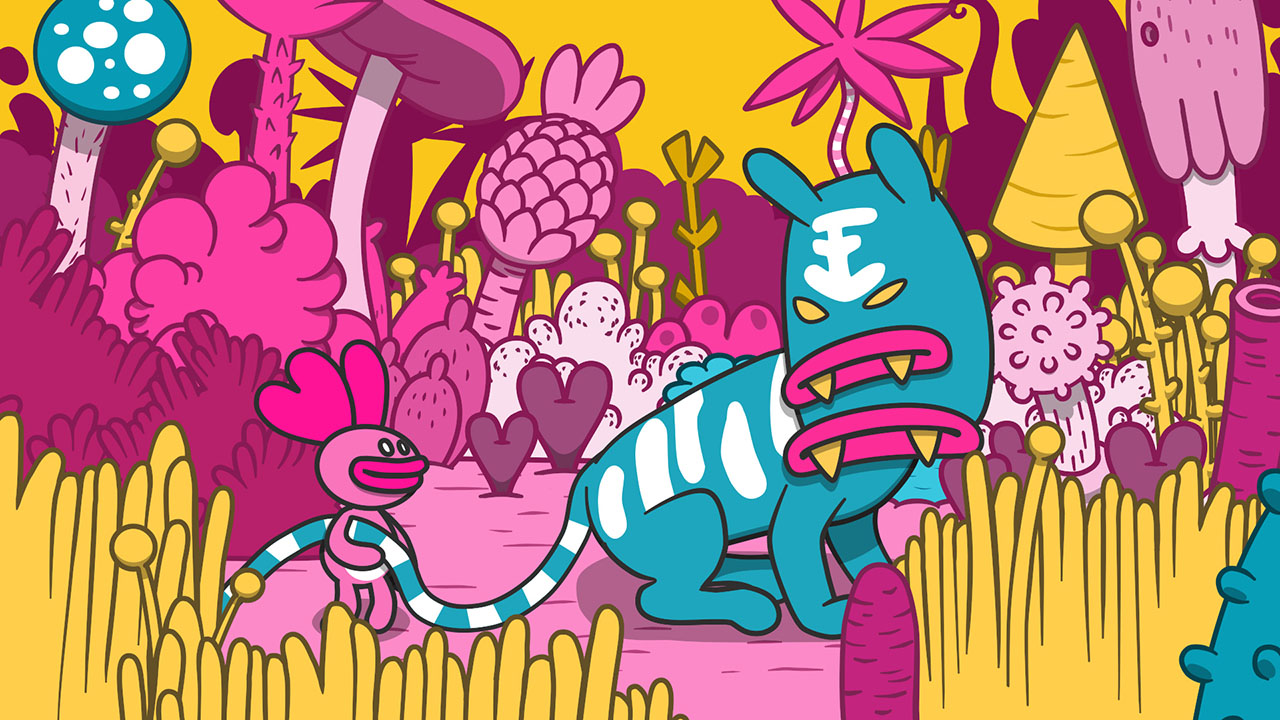 Planet Z: Surprise Egg
Maria Björklund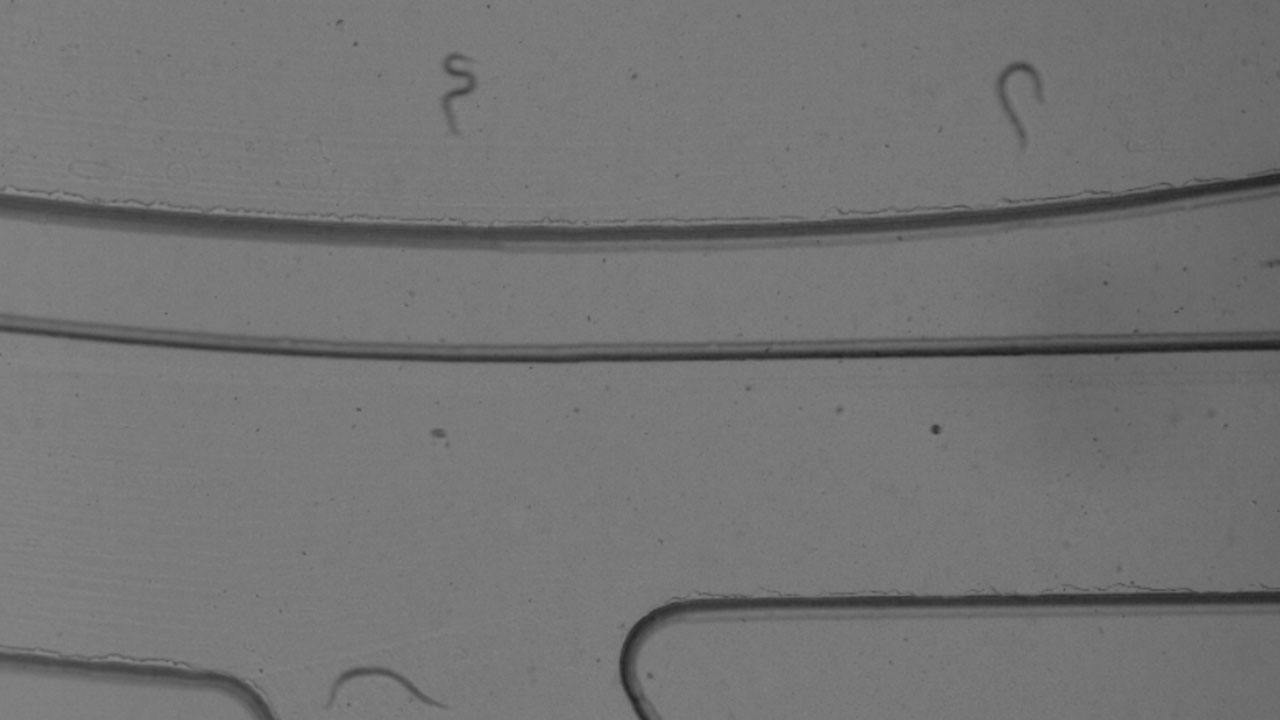 Separation of Eggs and Worms in a Spiral Chip
Rafael (Yong-Ak) Song
The Eagle Huntress
Otto Bell
Western black-legged tick Ixodes pacificus after a big blood meal
Du Cheng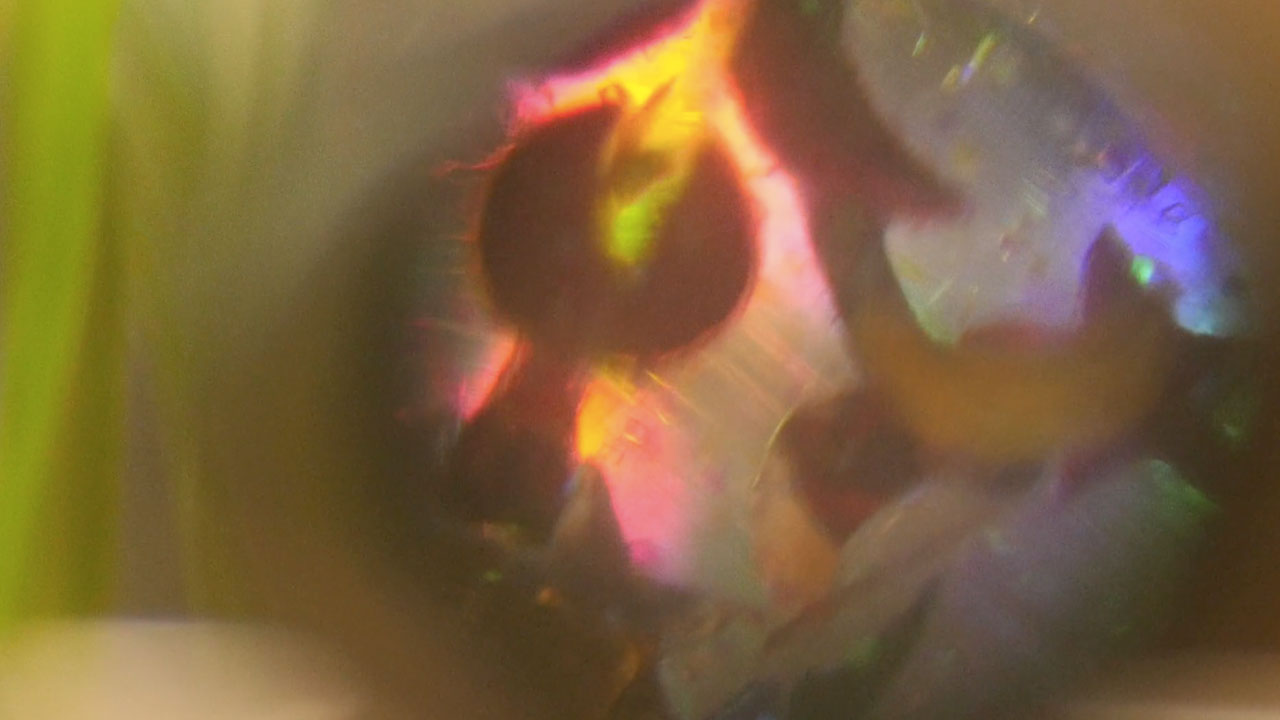 Peur (Fear)
Marine Koenig,Laetitia Grabot,Helene Louis,Loic Carrera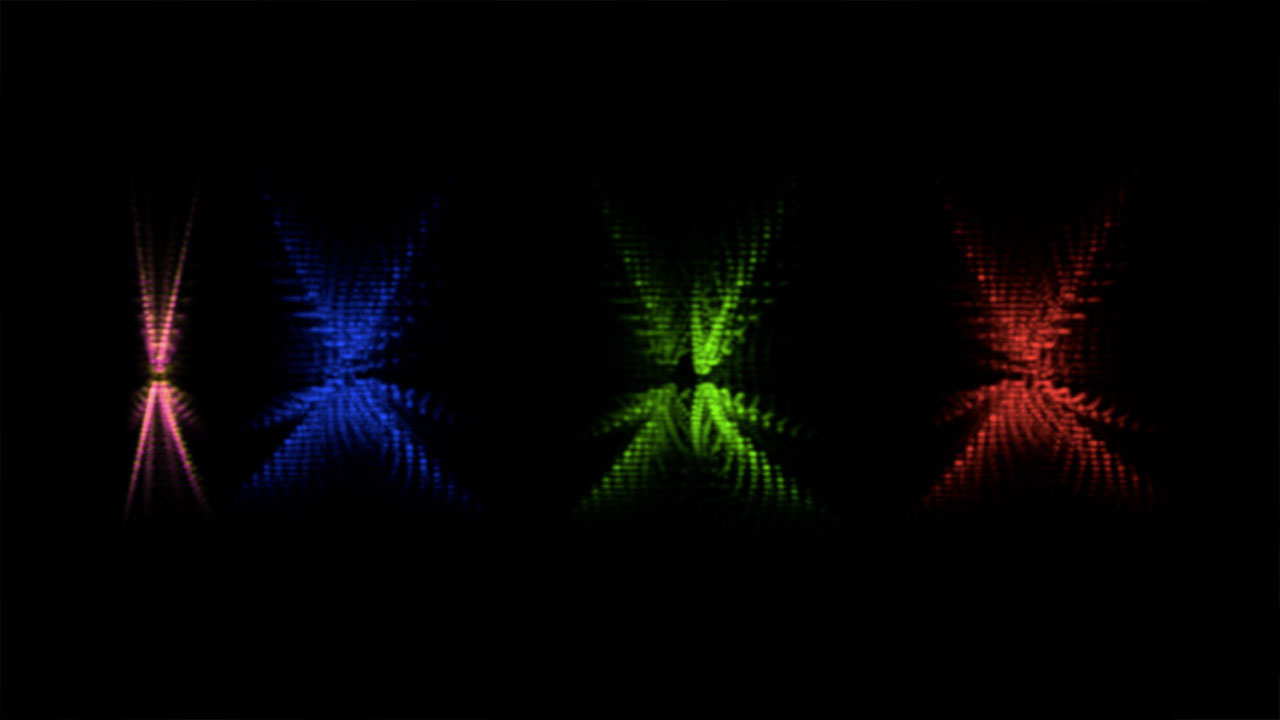 Molecular Ghost Dance
Ula Alexander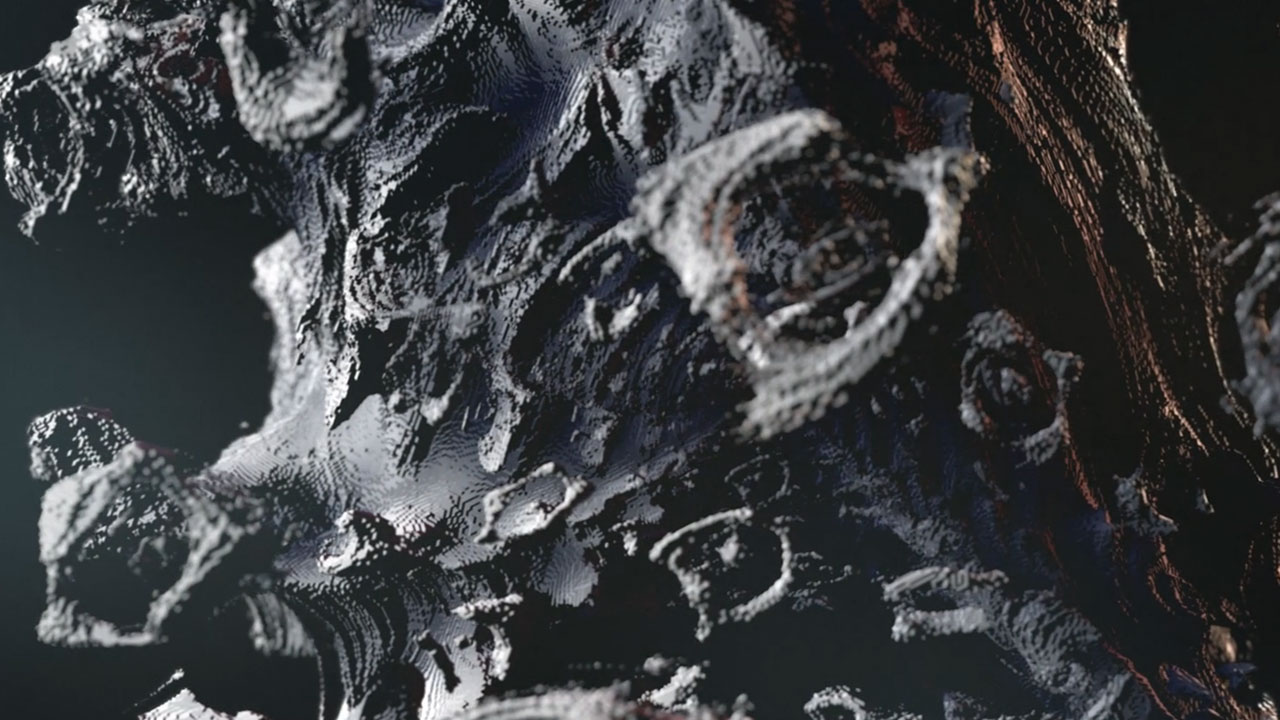 Thödgal
Matteo Zamagni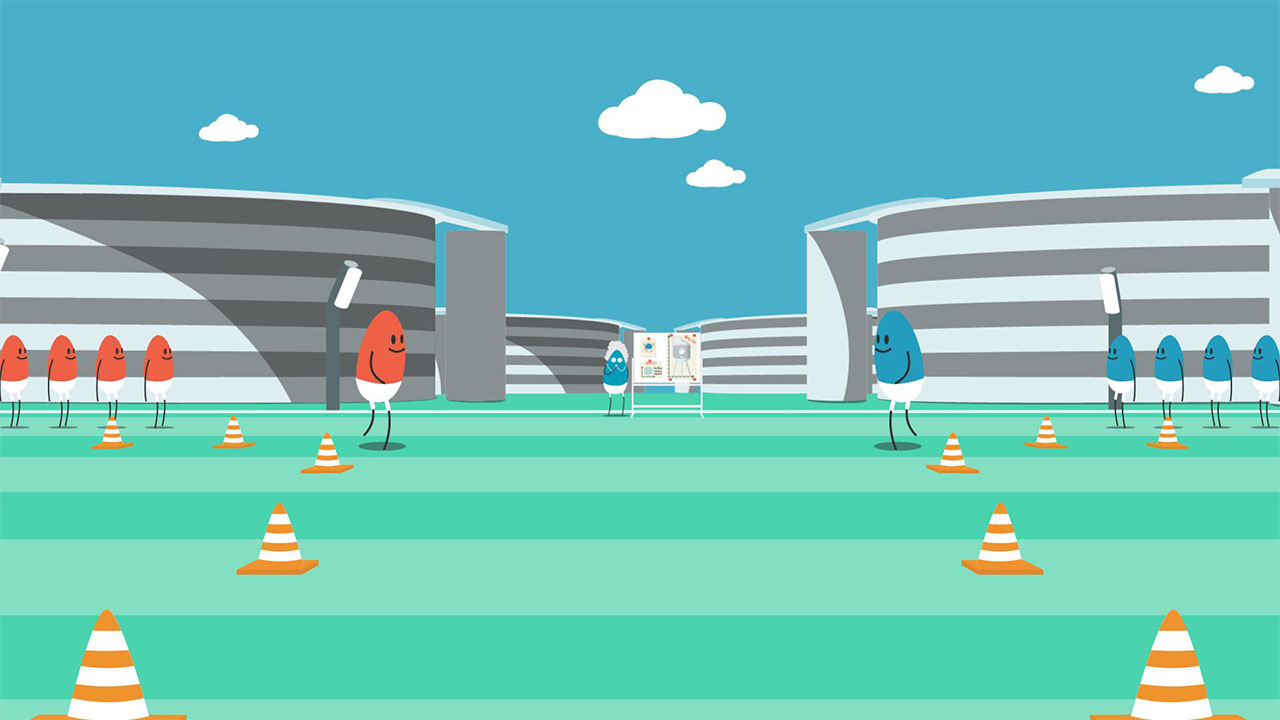 The World of Microfluidics: Microfluidics and Microbioreactor
Toby Mory, Nico Roicke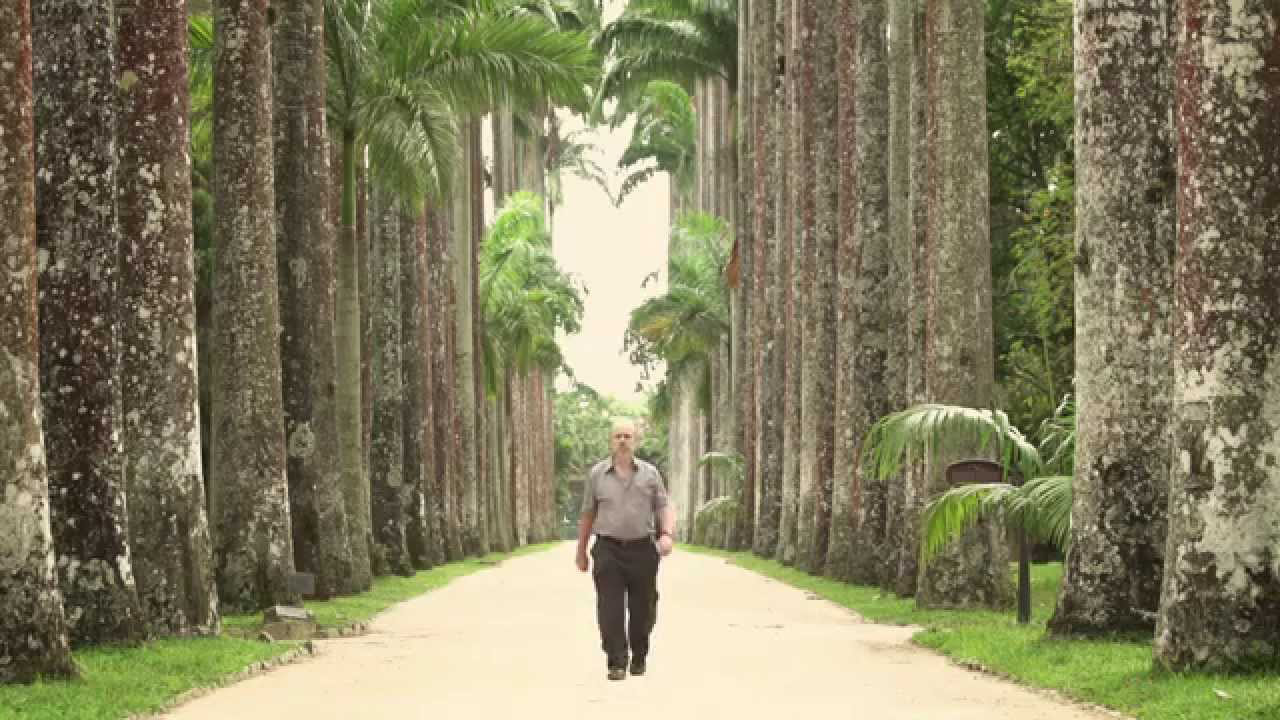 A Flash in the Tropics (Fragmentos de Paixao)
Iara Cardoso
Snowflake Starter
Danielle Parsons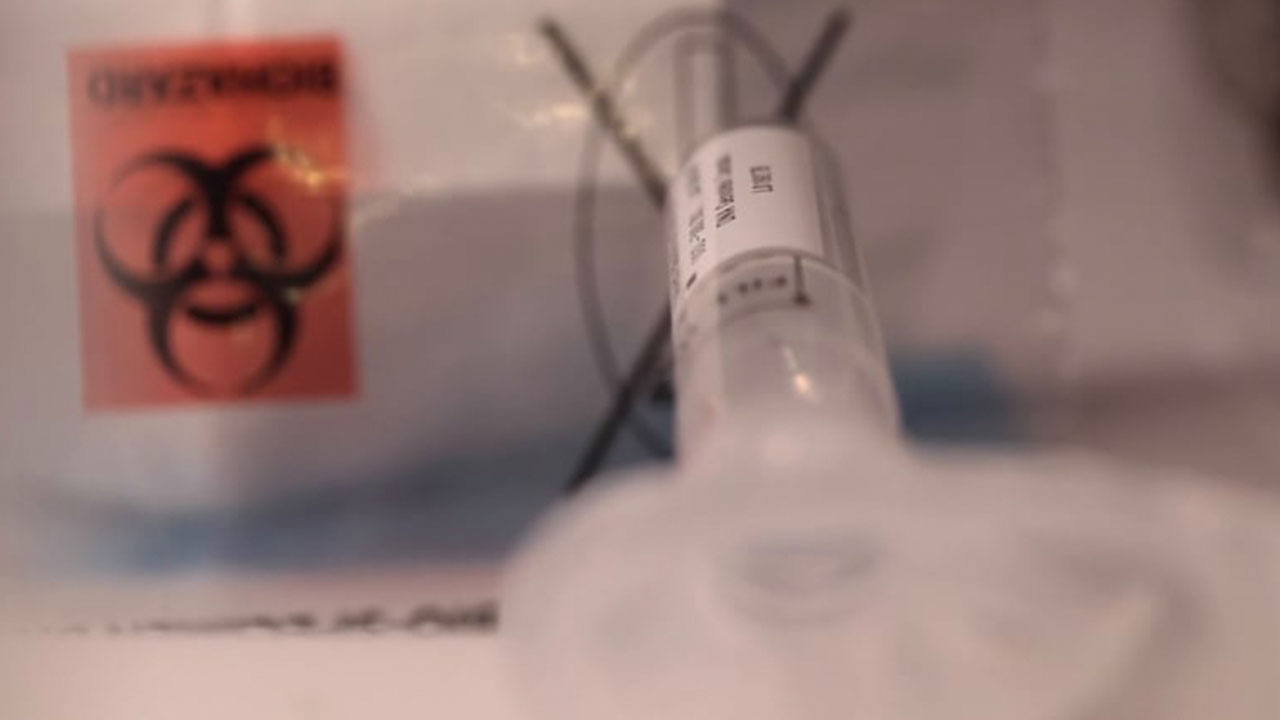 Genome
Rachel Anson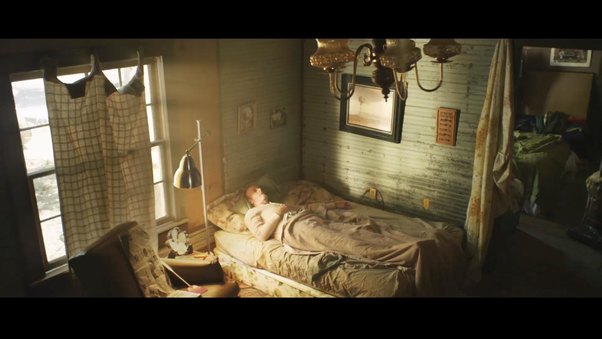 Asternauts
Marta Masferrer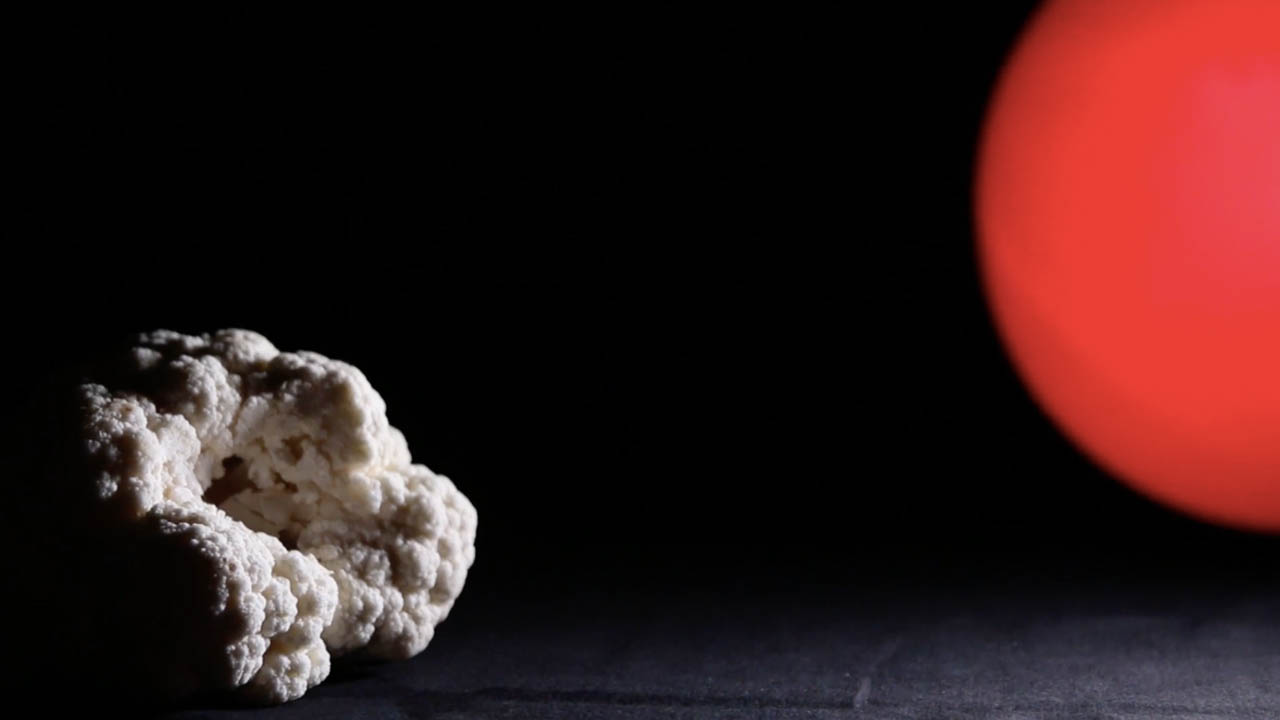 La Thérapie Photodynamique (Photodynamic Therapy)
Clement Dupont,Salvo Manzone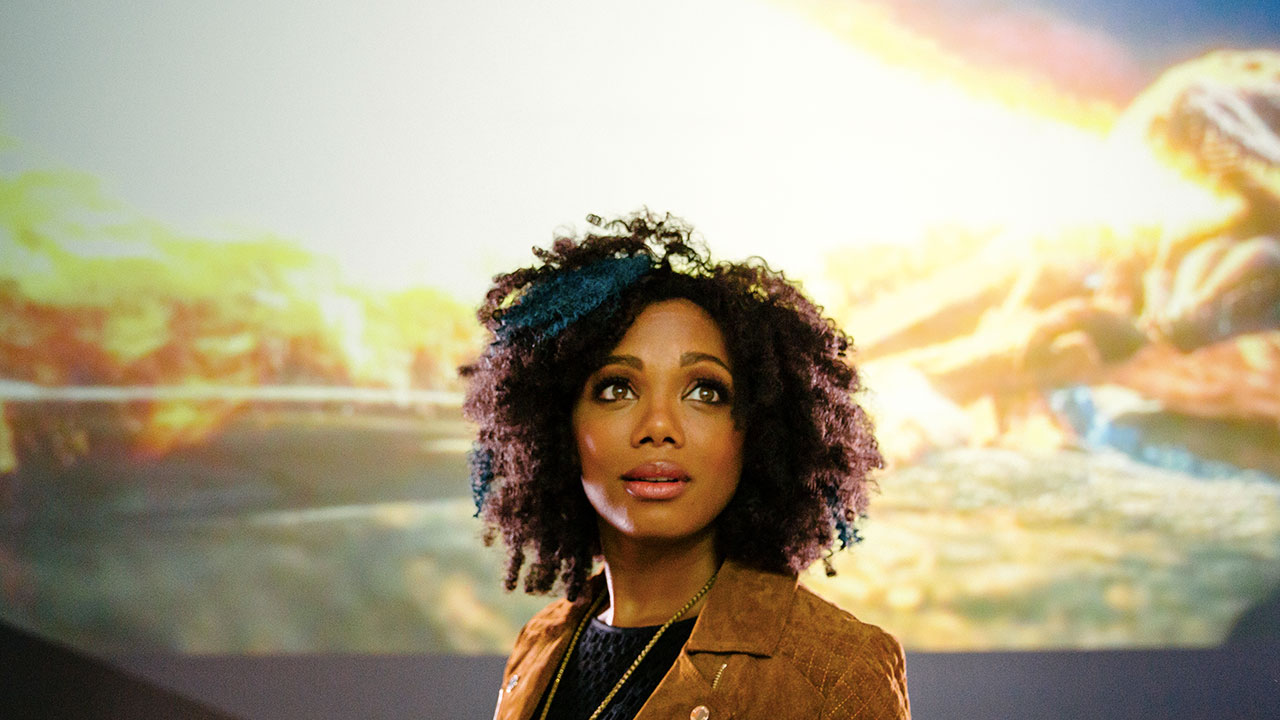 Real Artists
Cameo Wood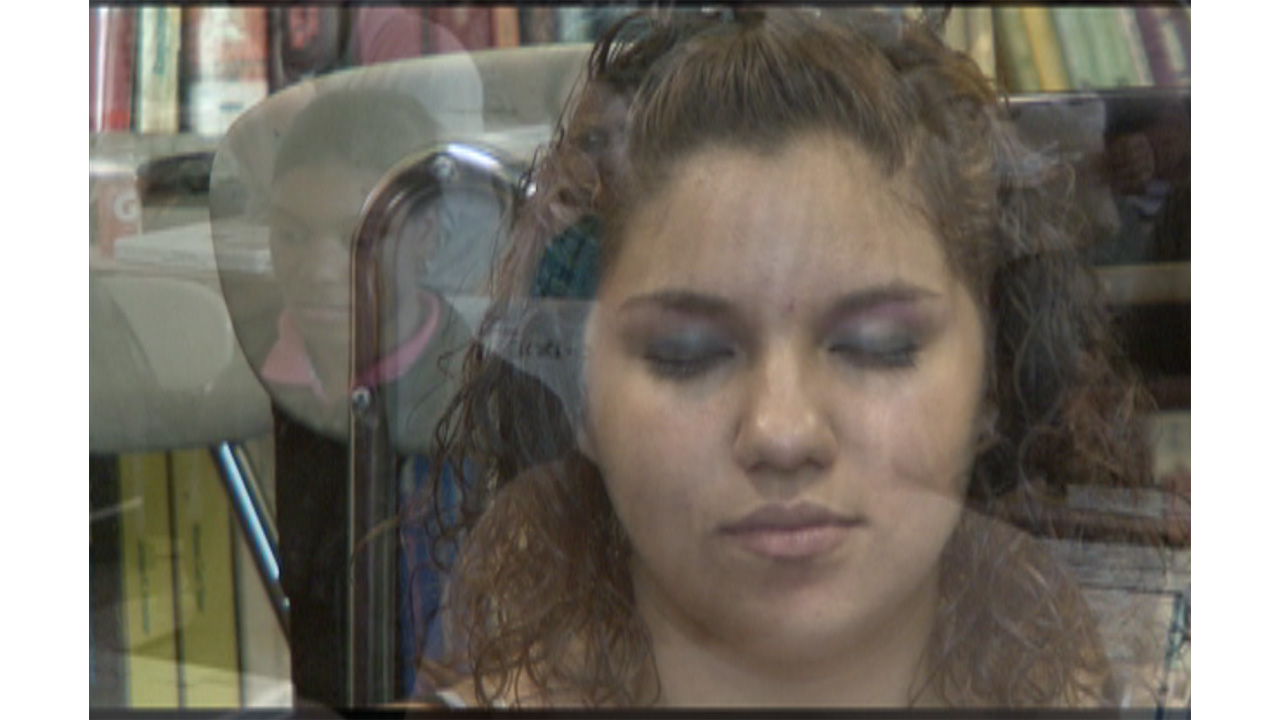 Changing minds at Concord High School
Susan Weiser-Finley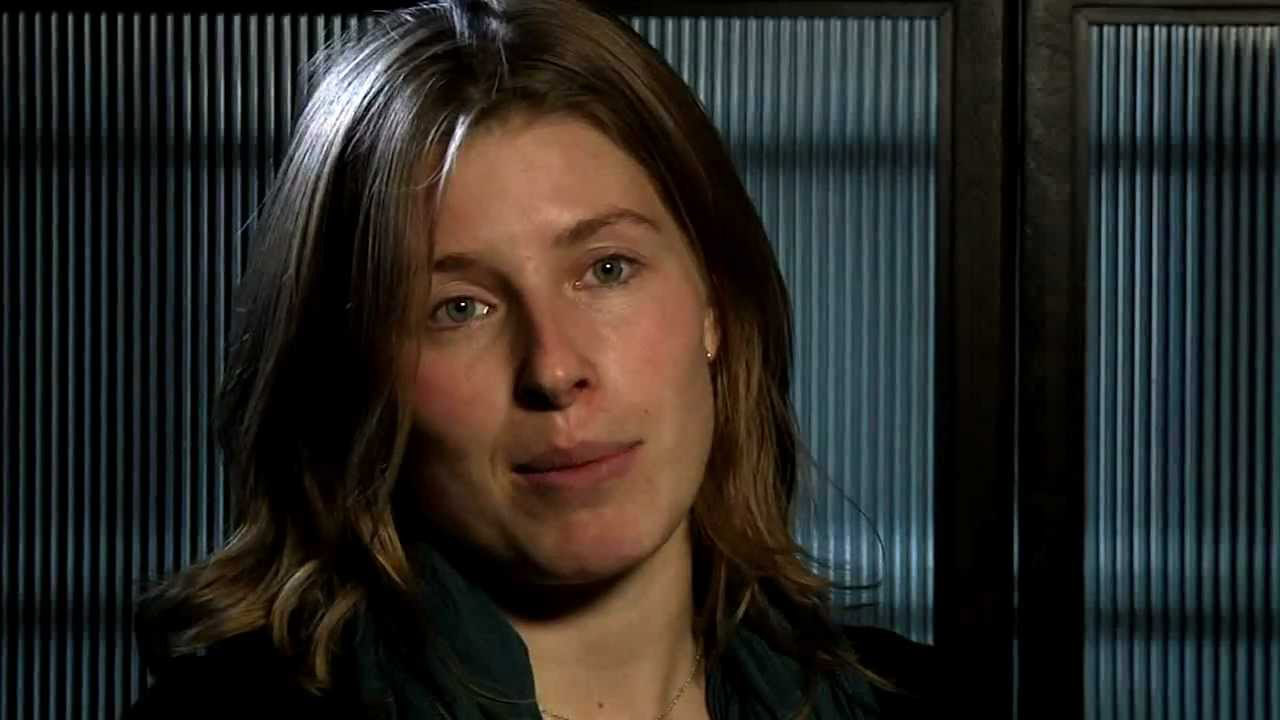 Ascent: Women,Science And Change
Ilo Orleans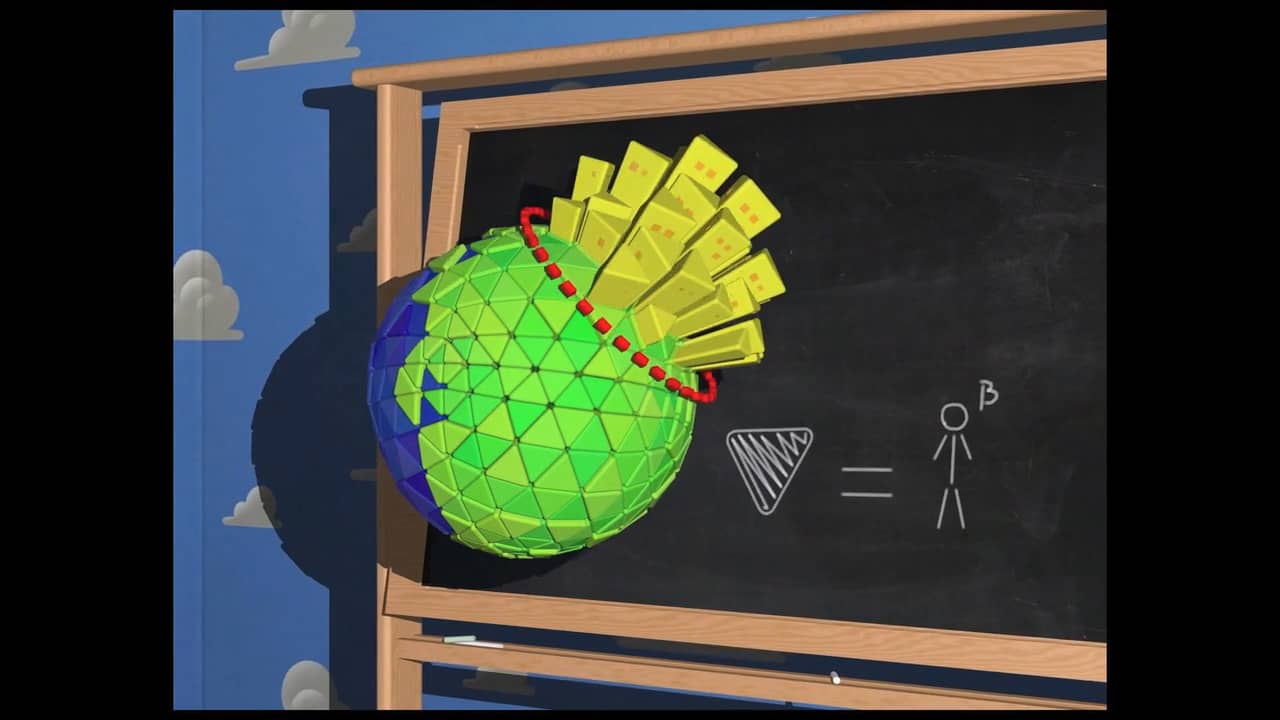 Is there enough soil to feed a planet of cities?
Roberto D'Autilia,Giulio De Bonfils,Alessandro De Simone,Valerio Palma
Expert Dreamers
Nguyen Khoi Nguyen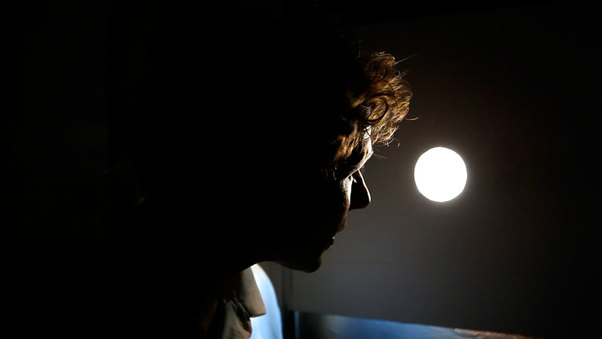 Invisible
Lia Giraud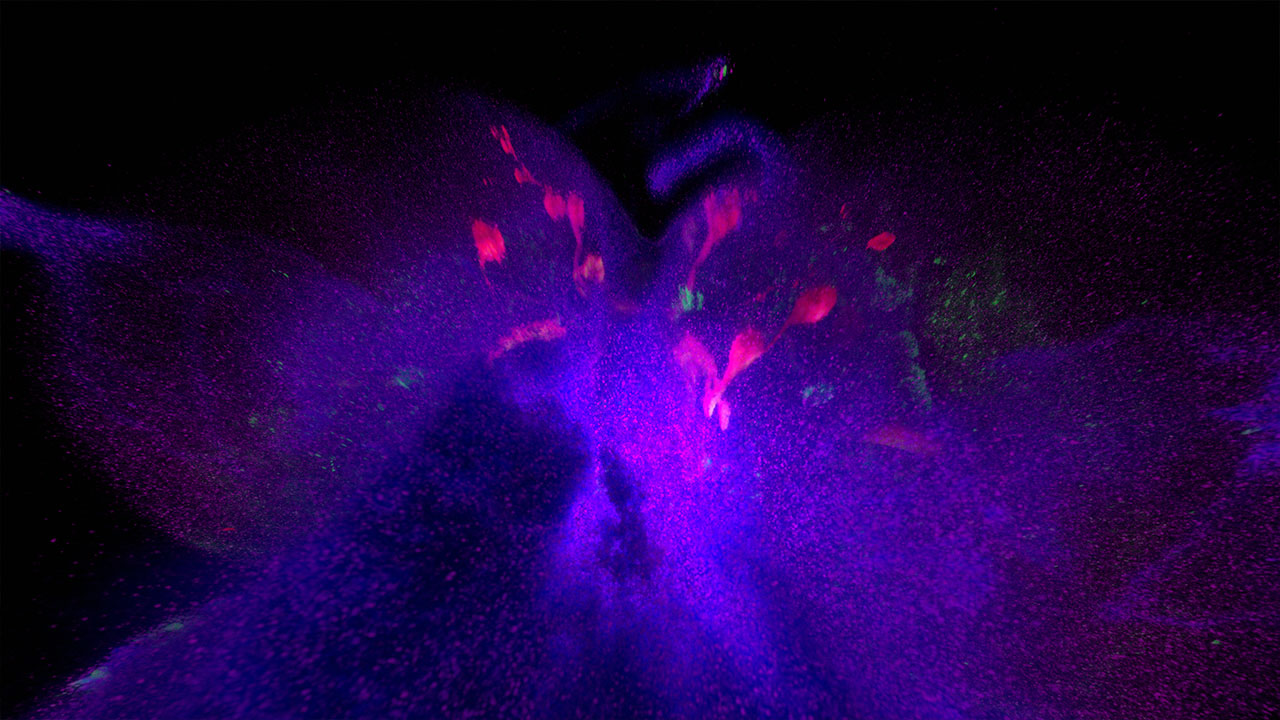 Optic Identity
Hannes Vartiainen,Pekka Veikkolainen,Janne Pulkkinen,Huayi Wei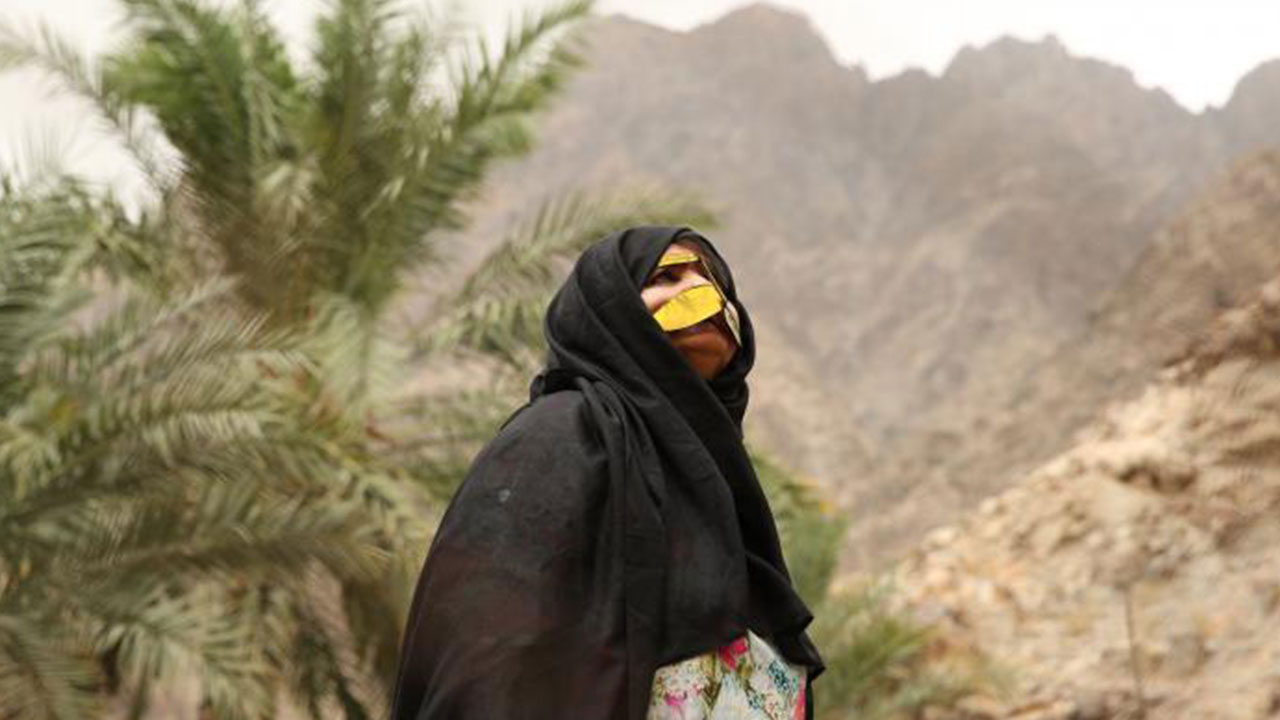 Honey, Rain & Dust
Nujoom Alghanem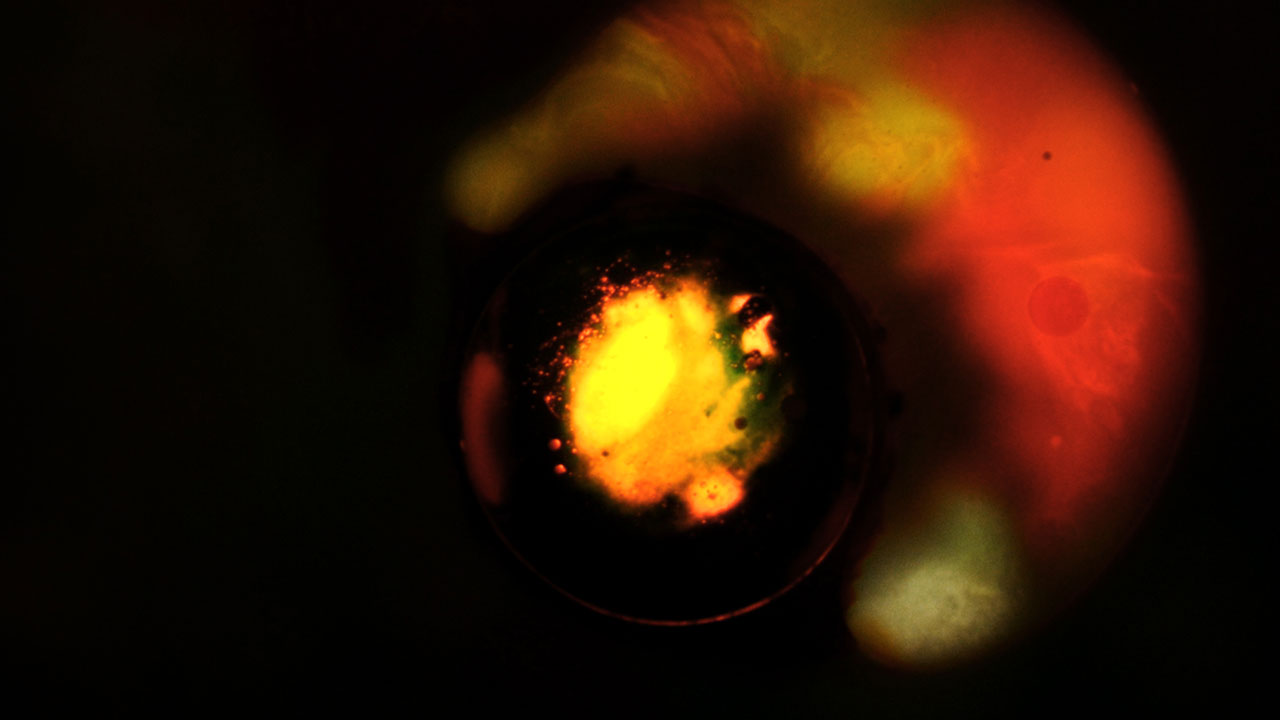 Porgrave
Sandro Bocci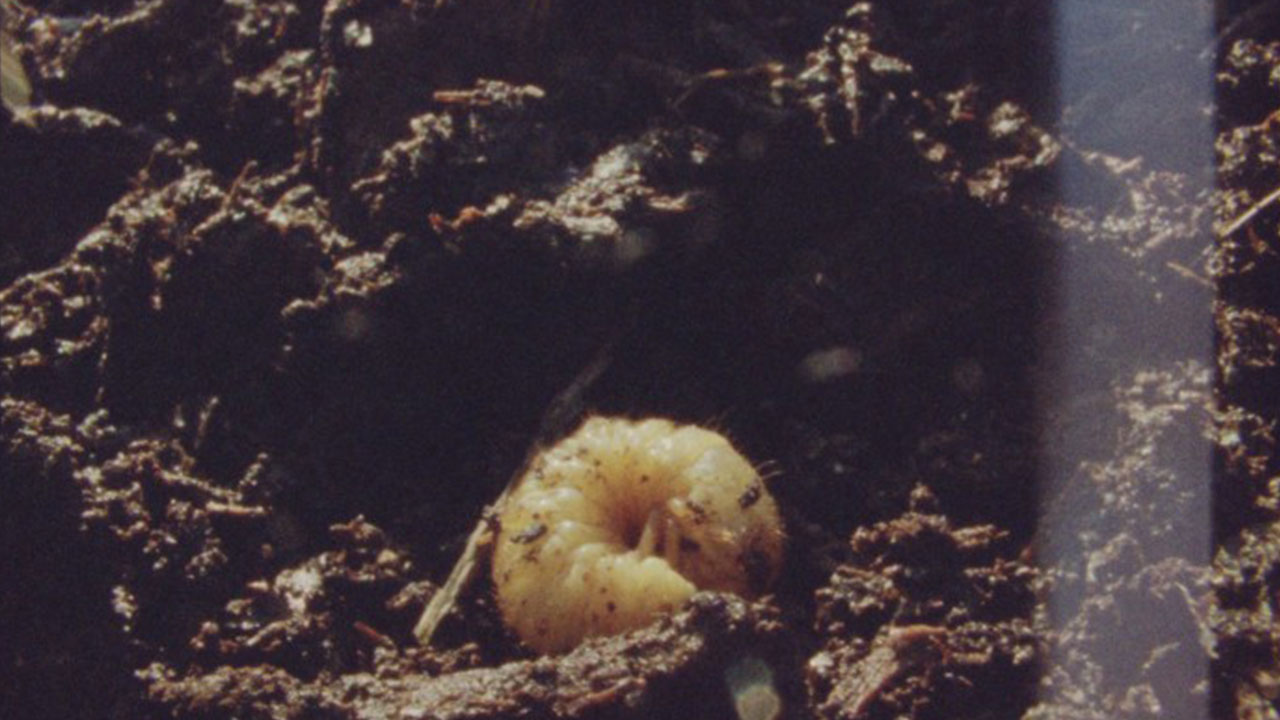 Shape Shifting
Elke Marhöfer,Mikhail Lylov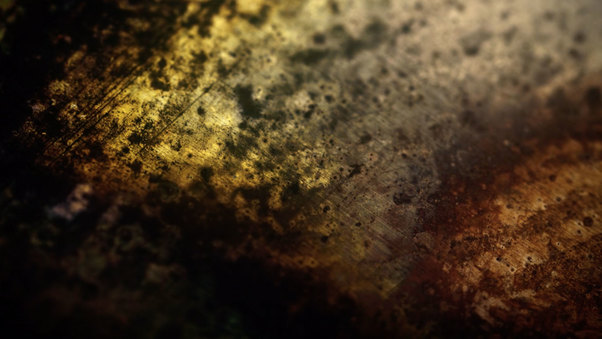 Confluence
Noah Shulman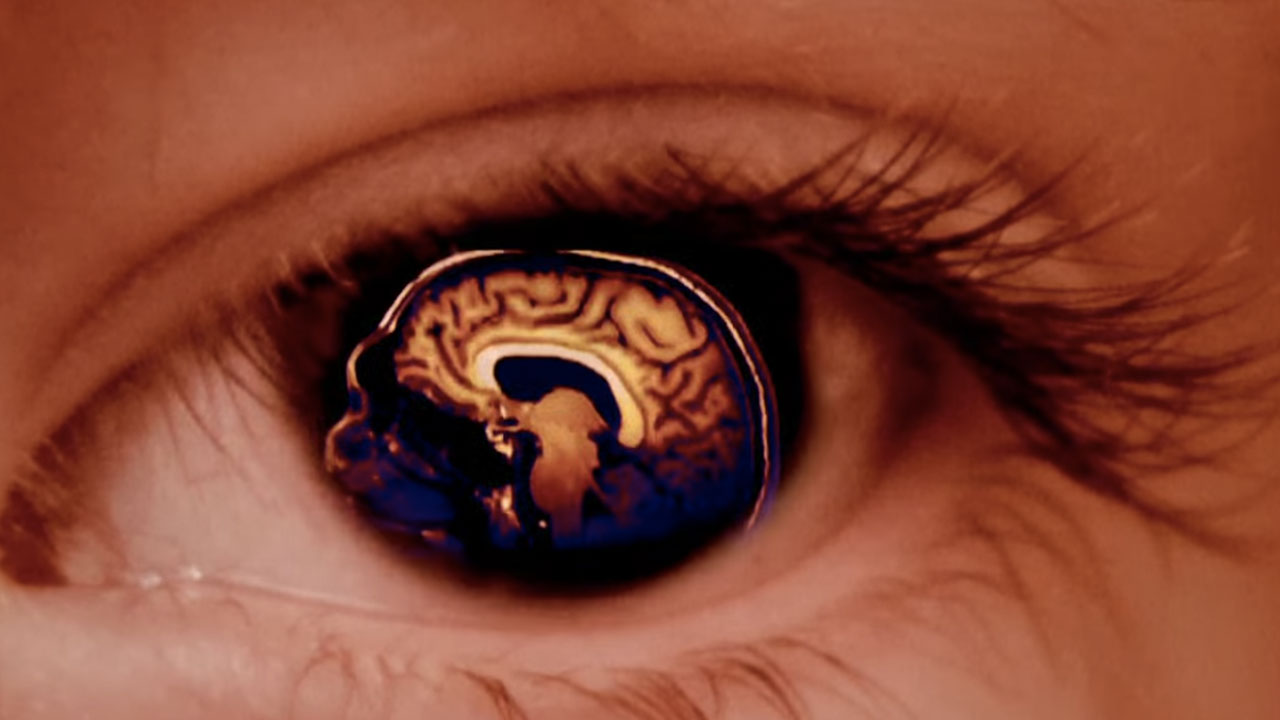 Love, Hate and Everything in Between
Alex Gabbay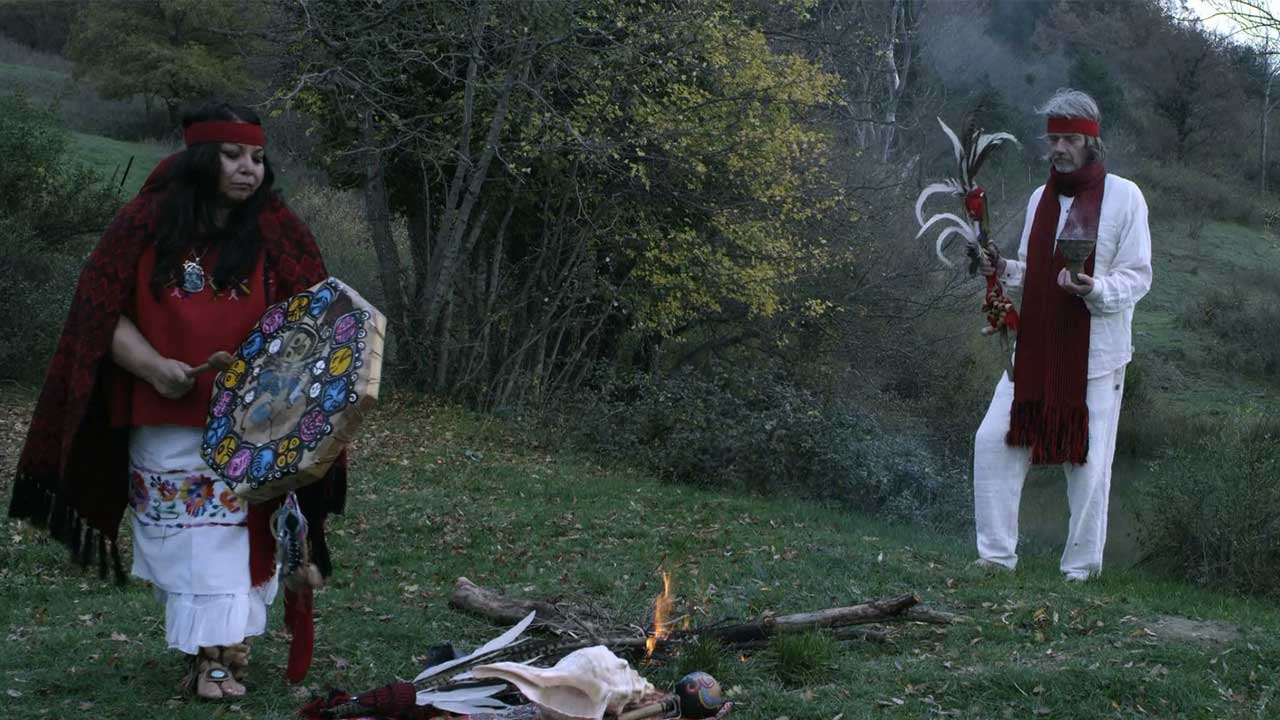 Peaks experience
Giulia Grossmann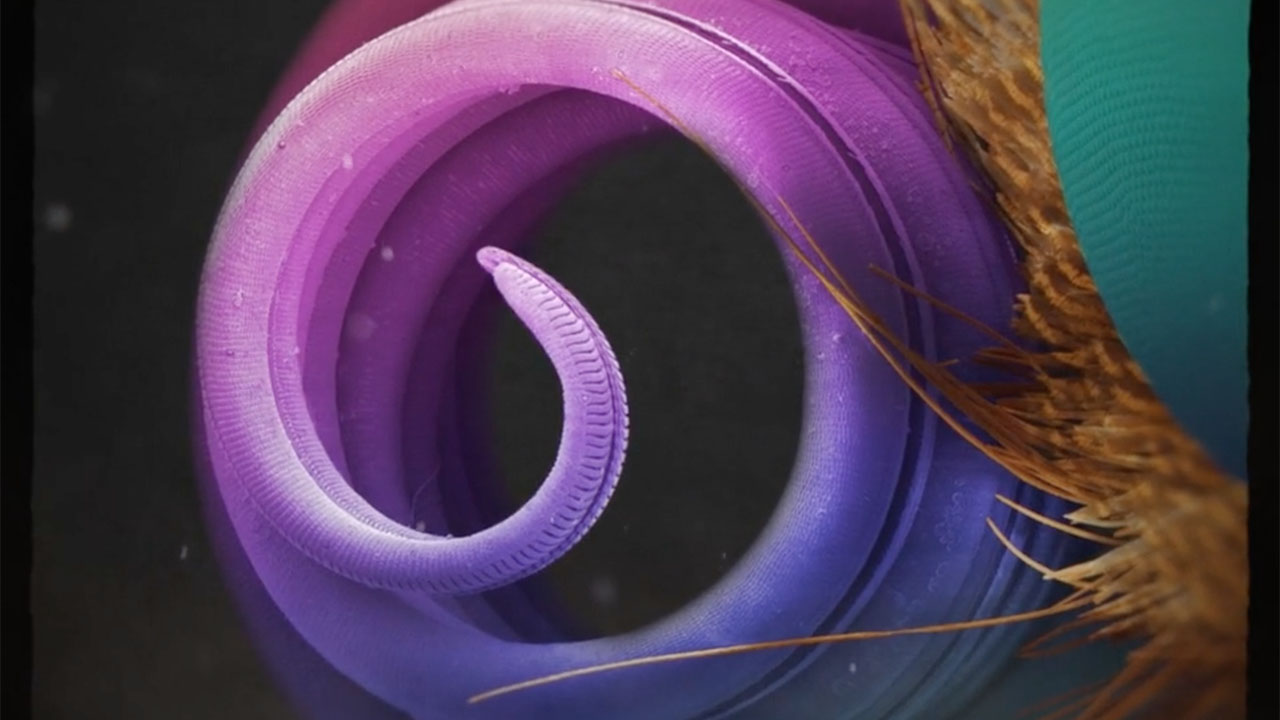 Non Linear
Linnea Rundgren, Hugo Farrant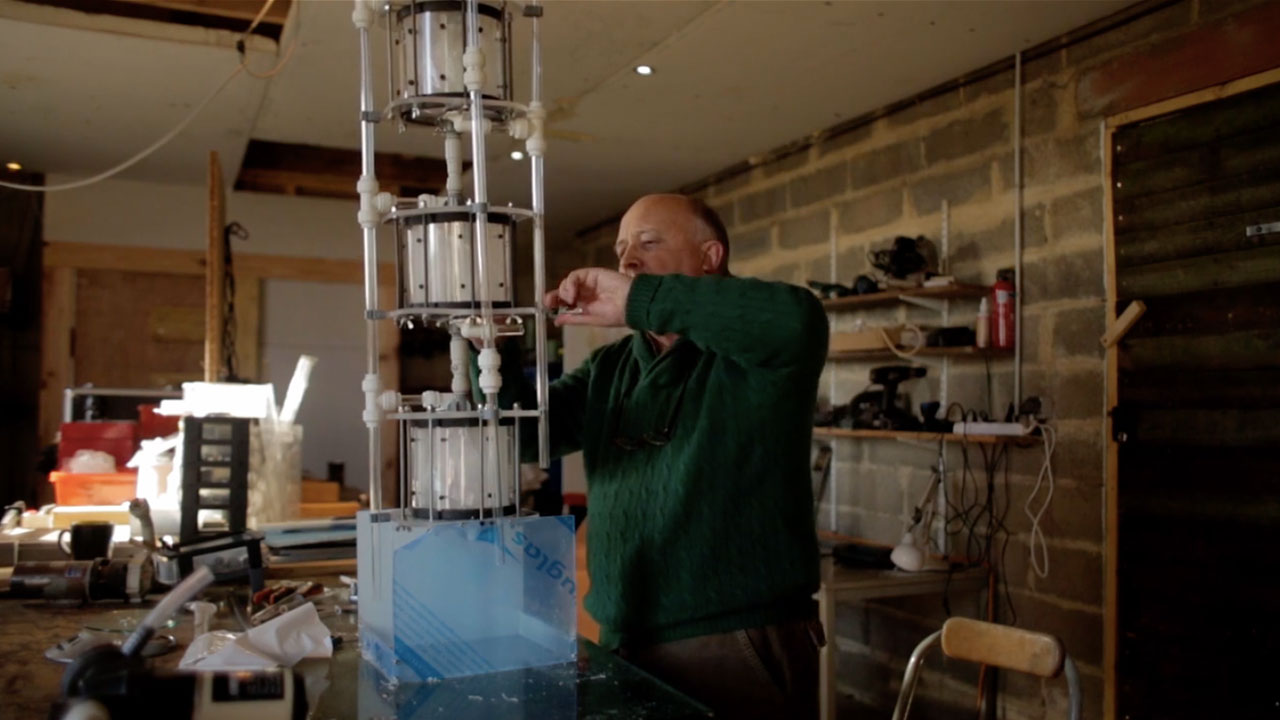 A Hydrocarbon Heaven
Chintan Gohil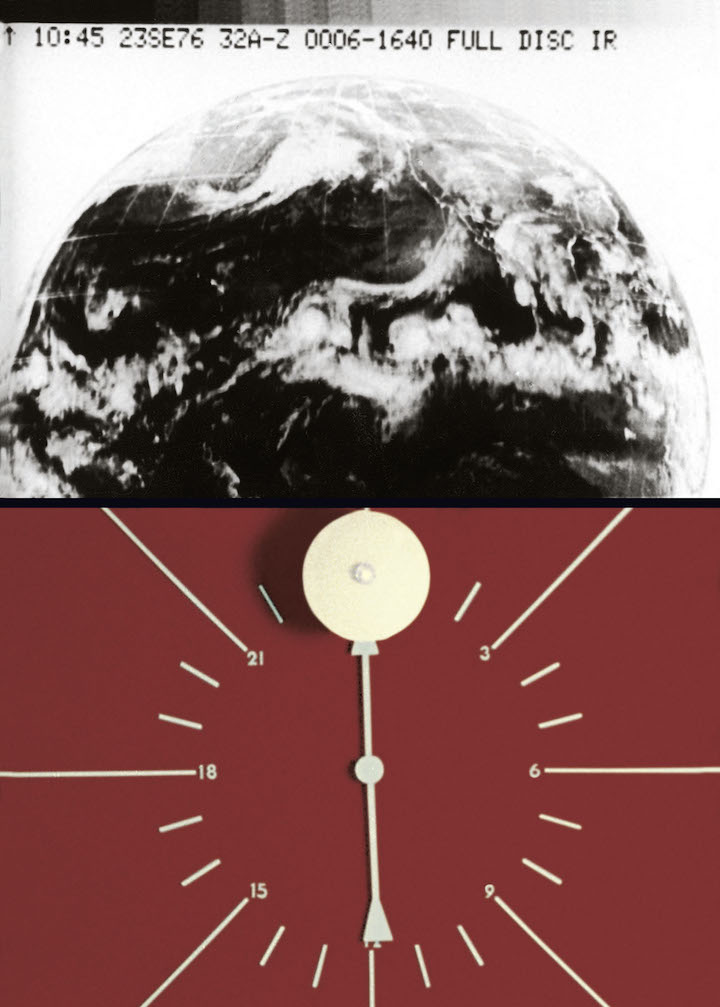 Film ist. (1-12)
Gustav Deutsch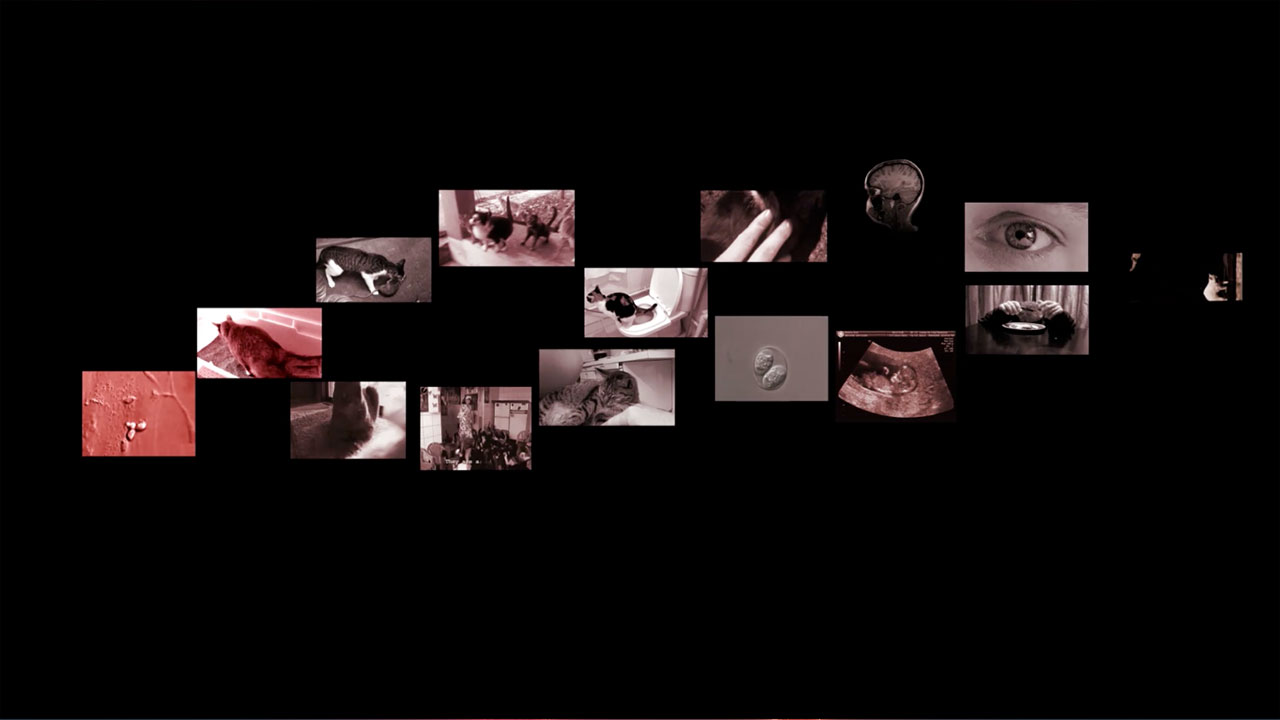 Life Cycle of Toxoplasma Gondii
Rachel Mayeri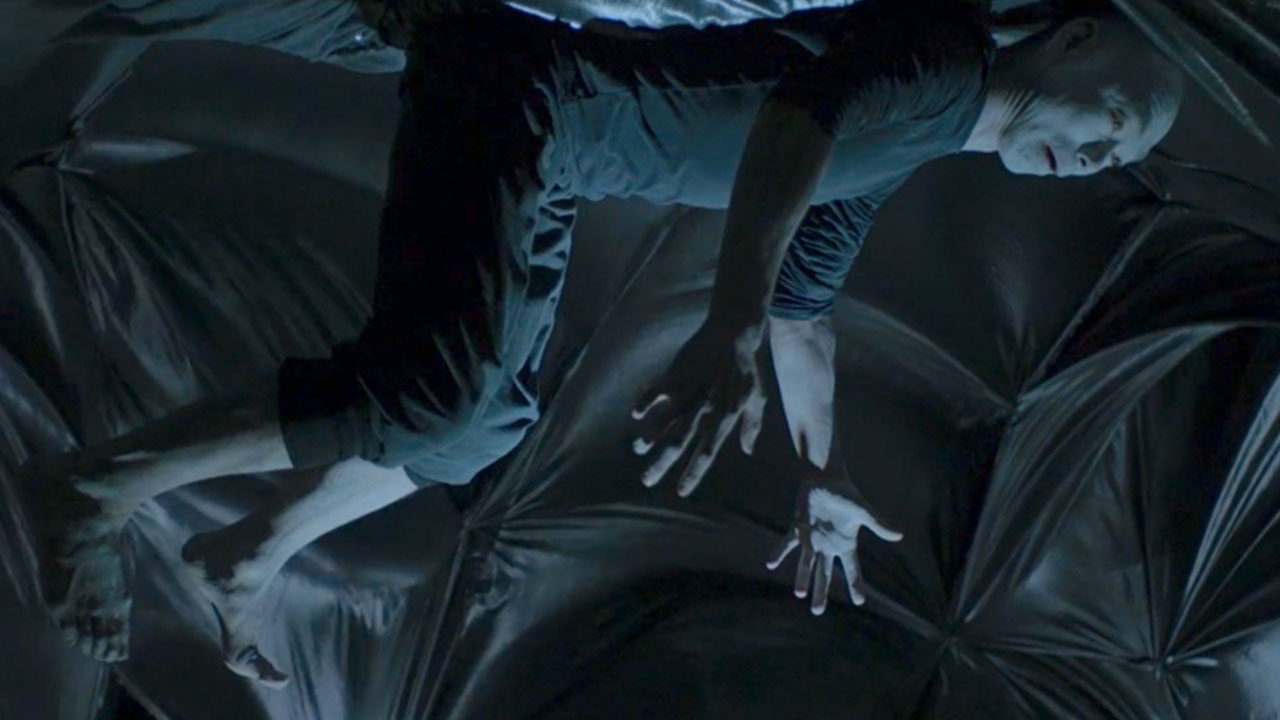 Singularity Song
Rachel Mason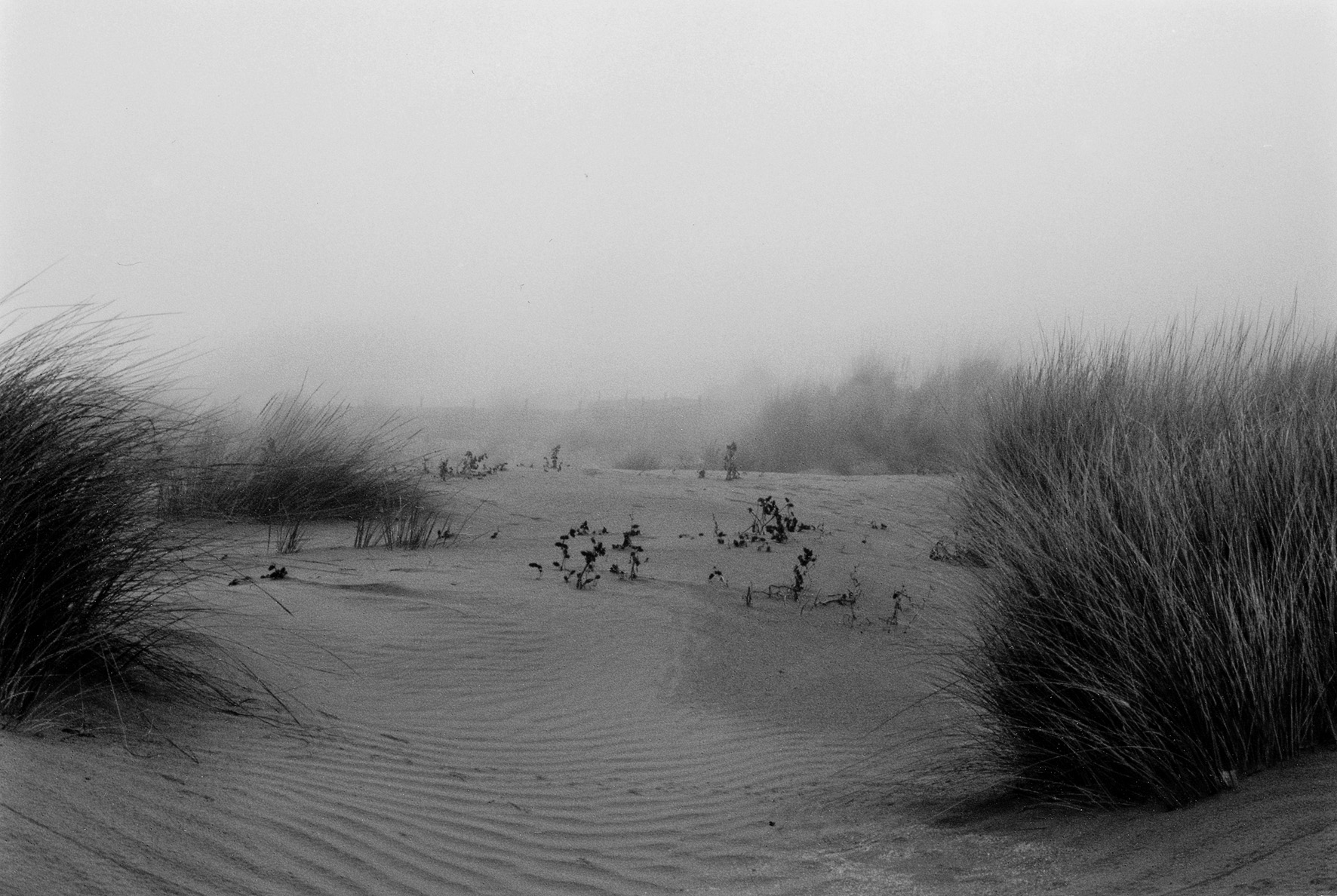 Sea Concrete Human (Malfunctions #1)
Michael Palm
XX vs XY
Dan Lloyd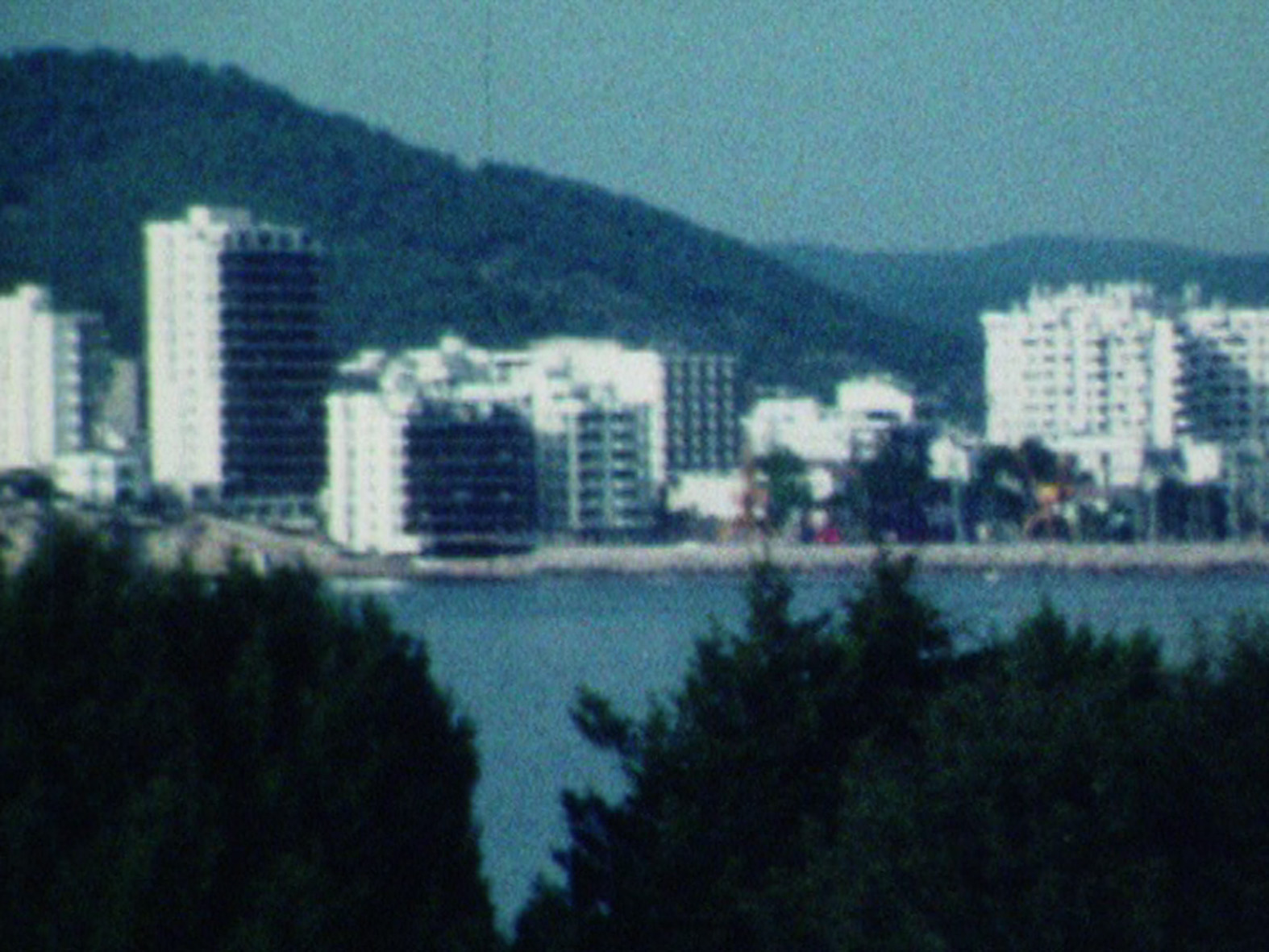 Siesta
David Krems, Furtado Hugo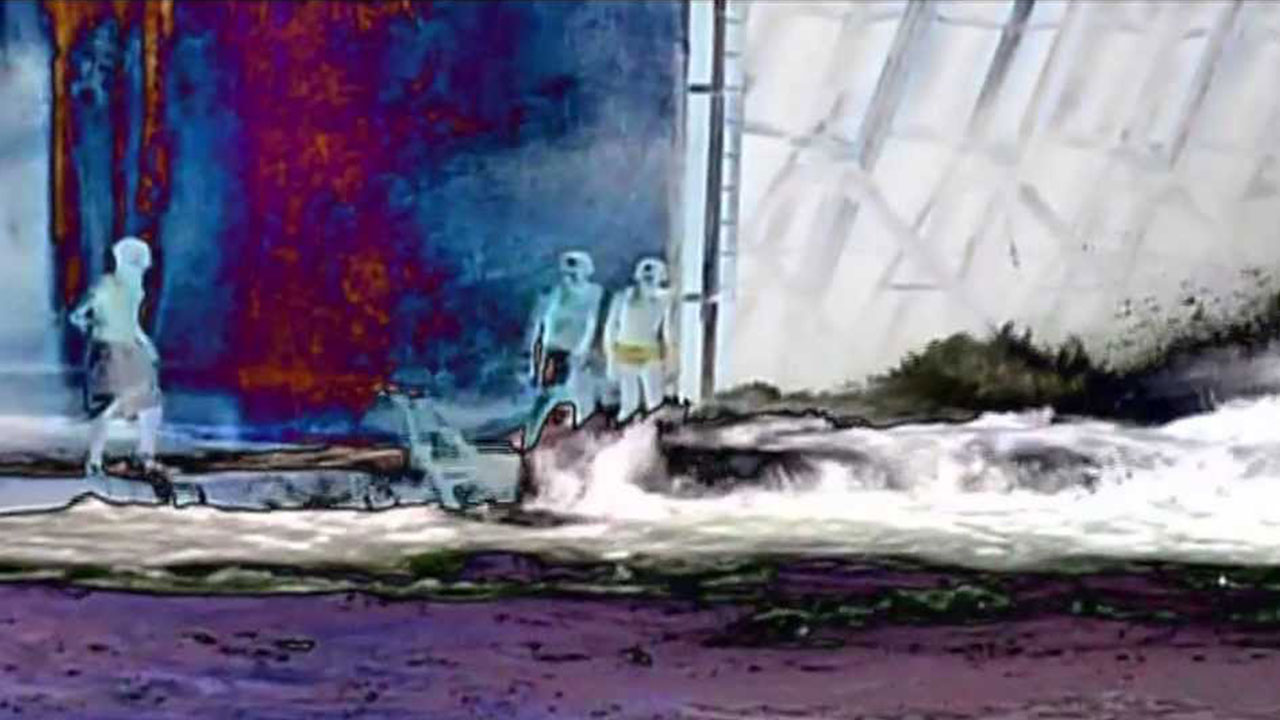 Les naufragés de la Méditerranée
Tiécoura N'daou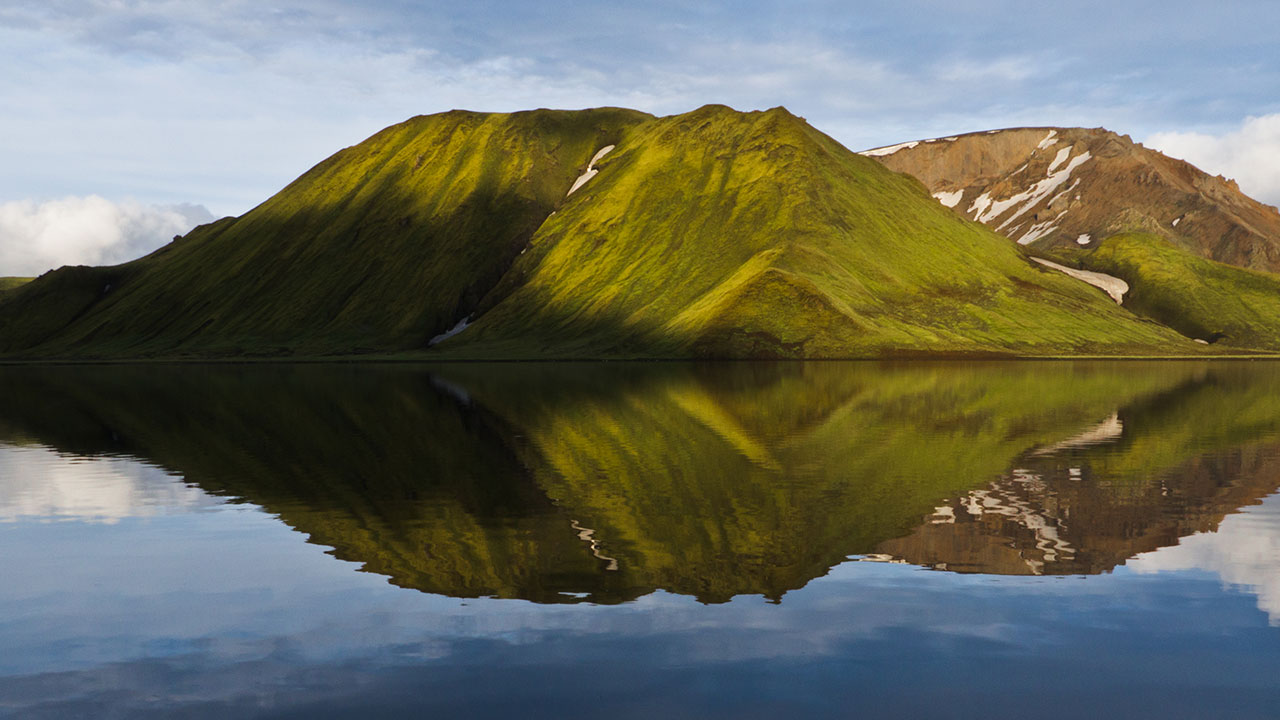 Meta (3.1 / km²)
Sandro Bocci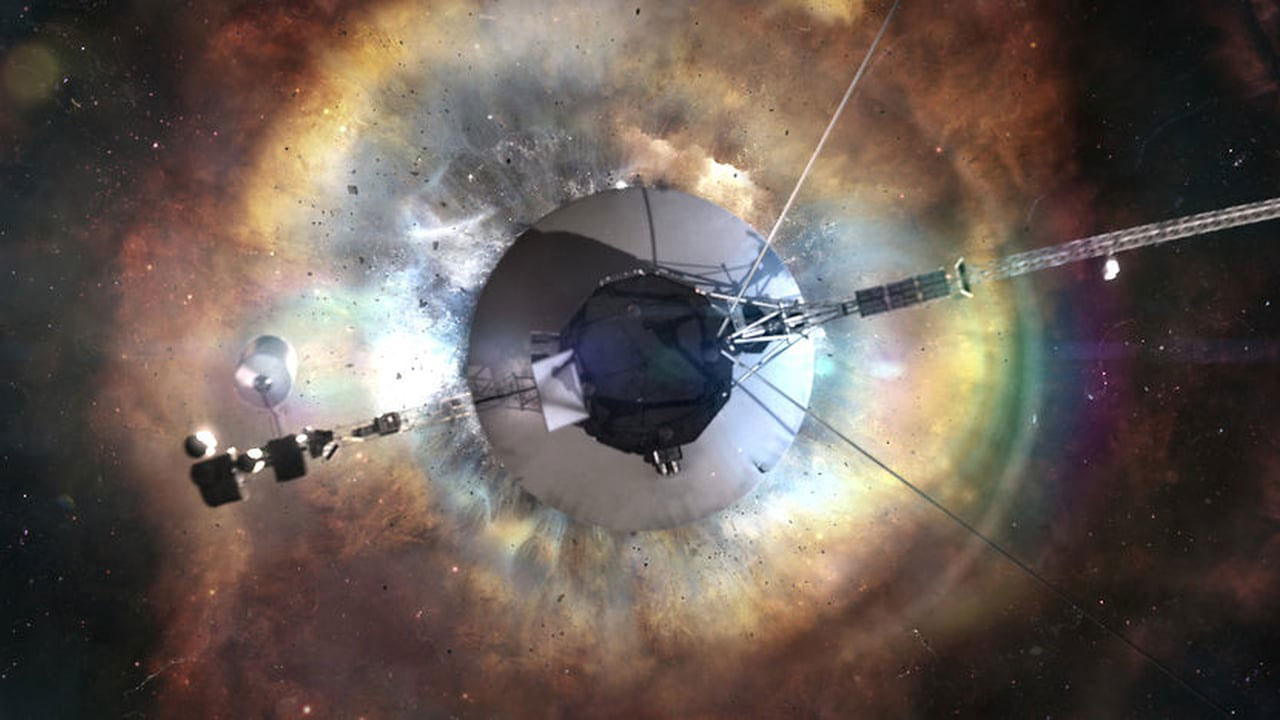 Stardust
Mischa Rozema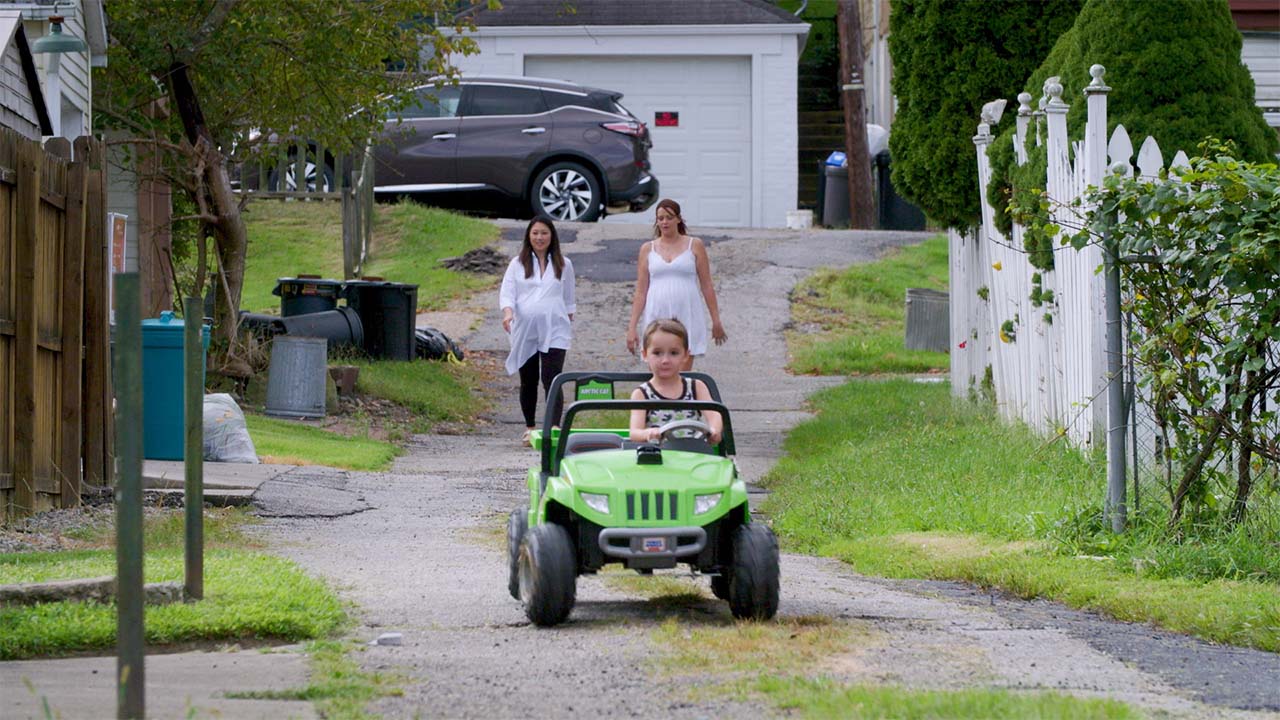 Baby Brain
Kristyn Martin
Love
Rachel Marks,Djeff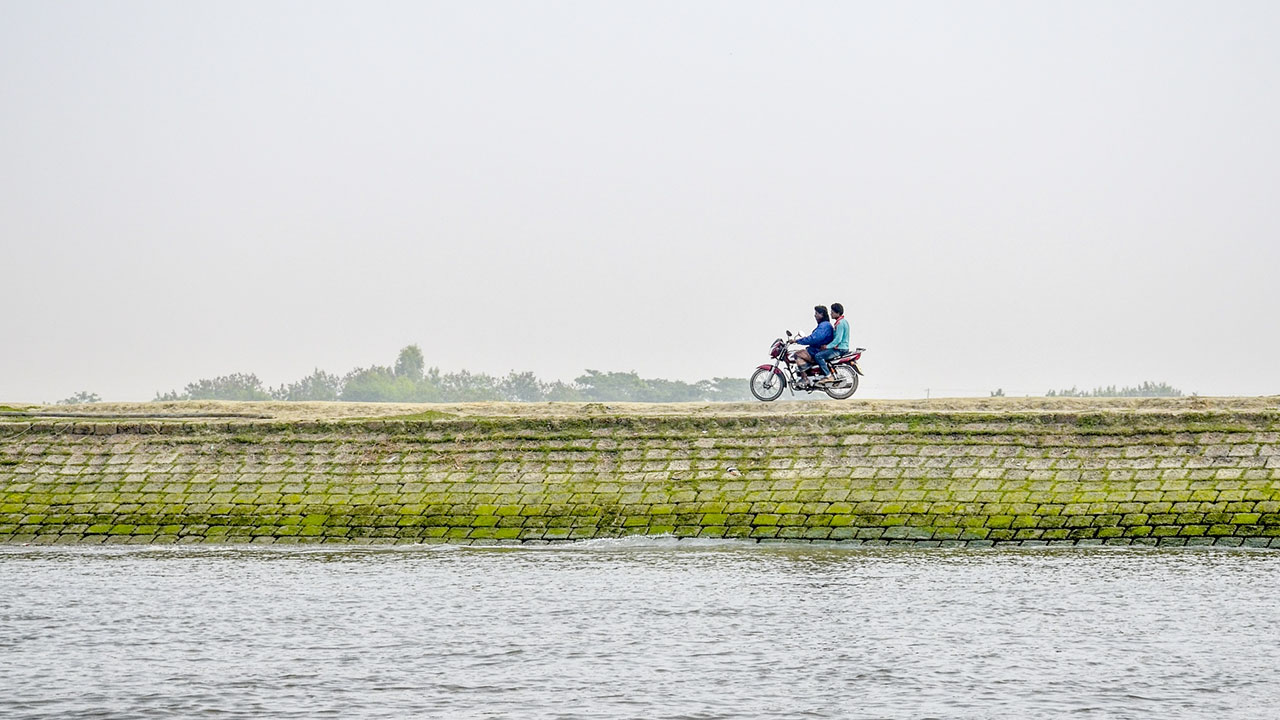 As sea levels rise, Bangladeshi islanders must decide between keeping the water out—or letting it in
Nguyen Khoi Nguyen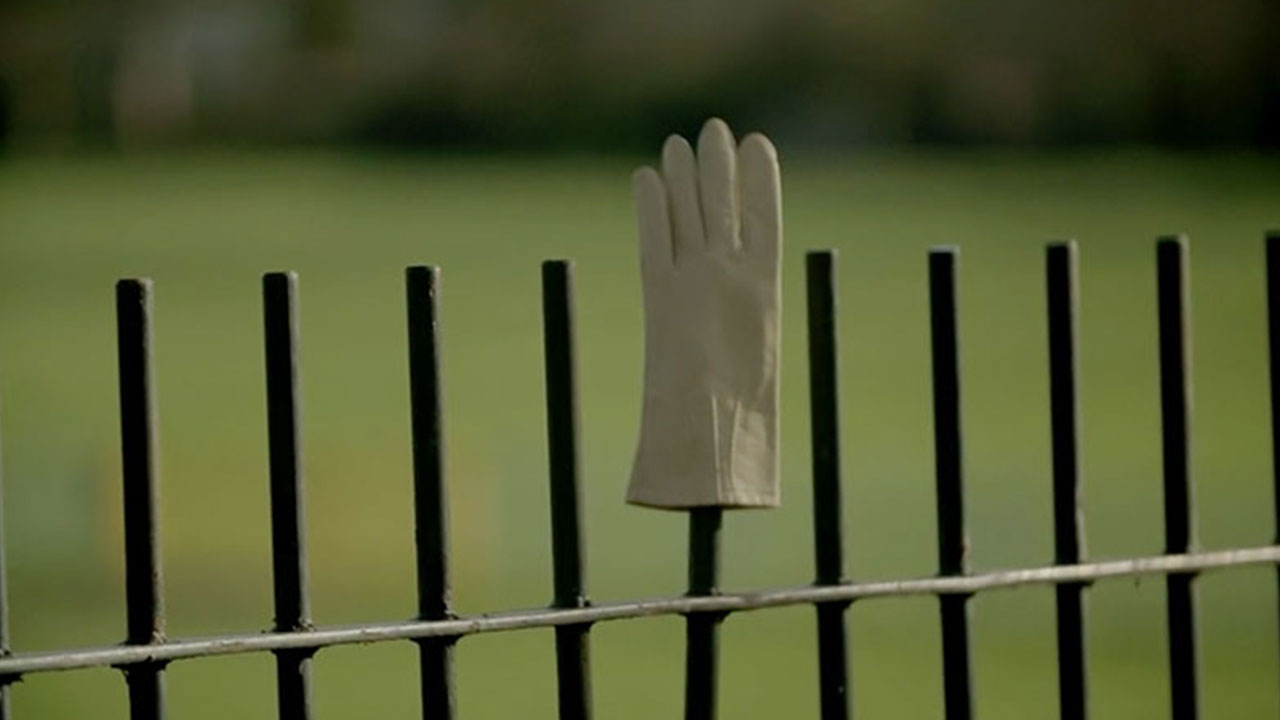 Clanker Man
Ben Steiner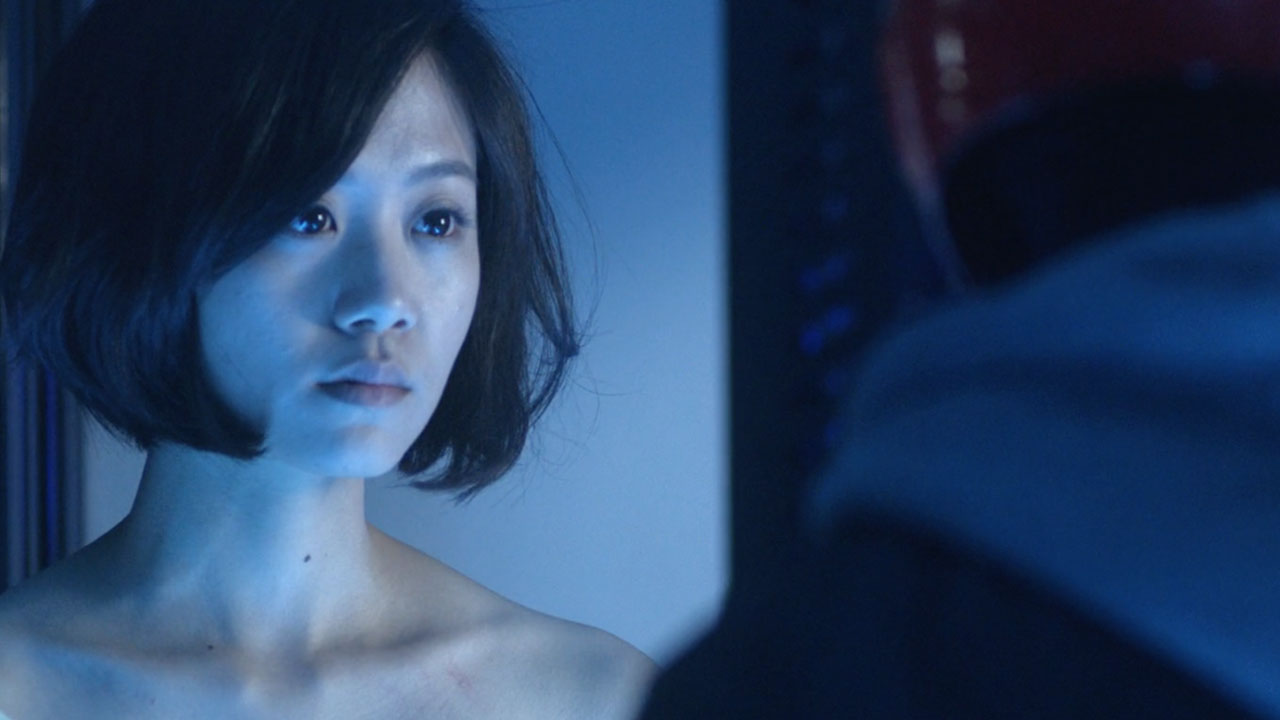 Controller
Saman Kesh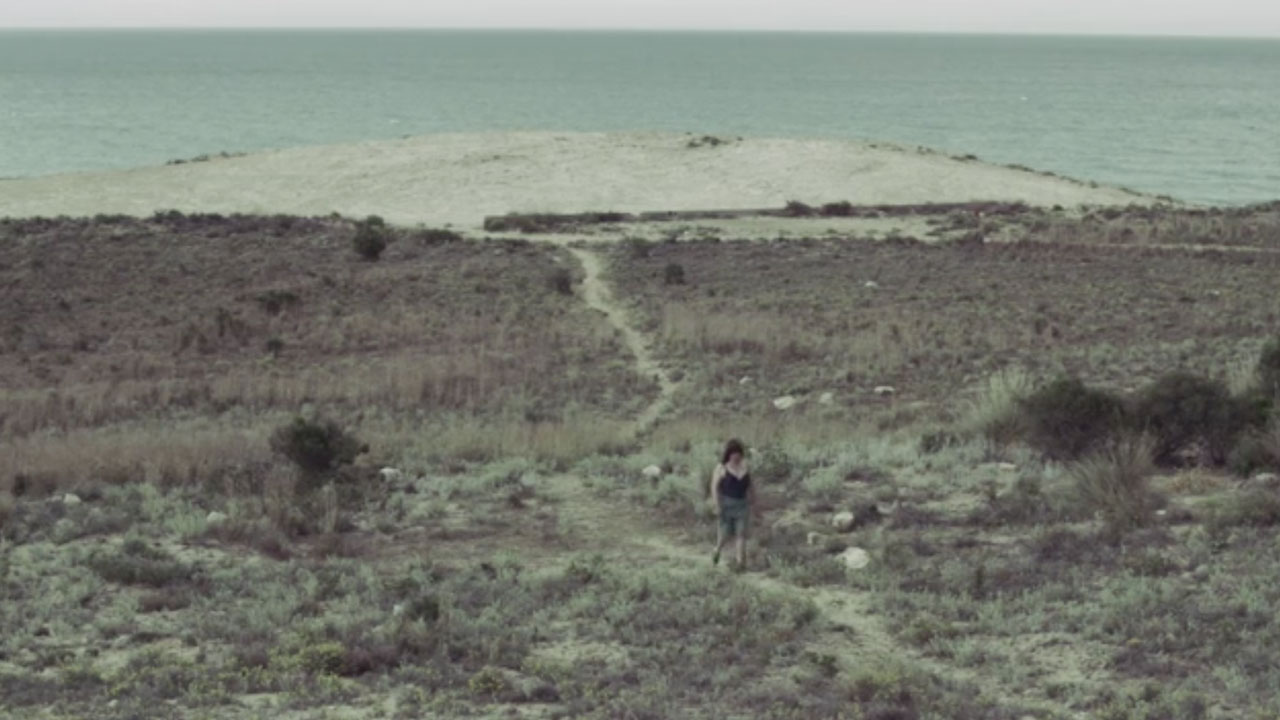 Misterioso
Chema García Ibarra
Bionic Girl
St̩ephanie Cabdevila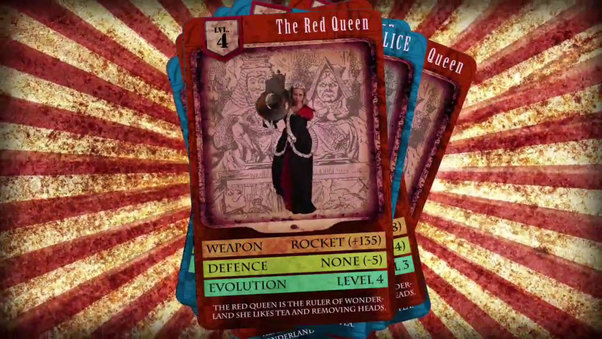 Malice in Wonderland
Ed Watkins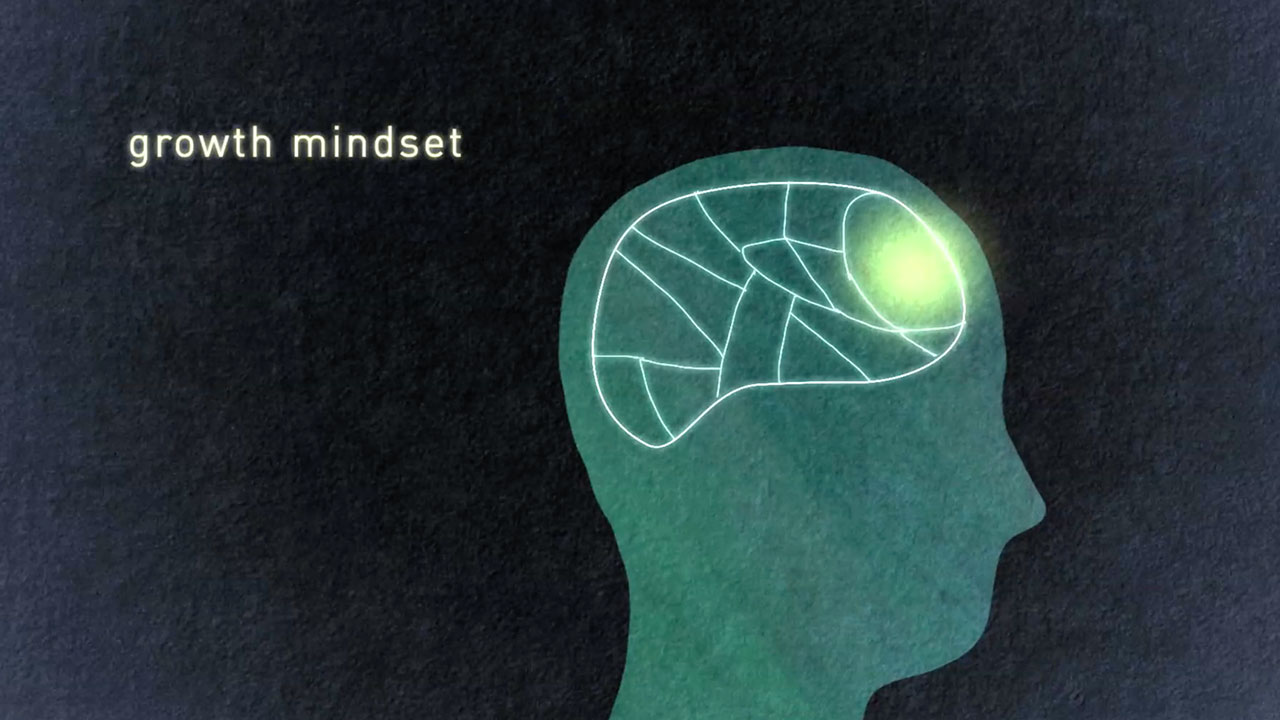 The Science of Character
Tiffany Shlain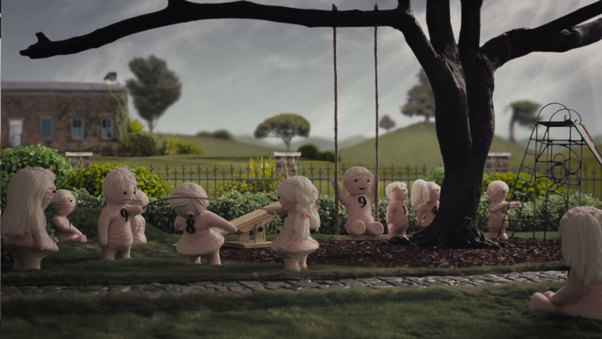 Zero
Christopher Kezelos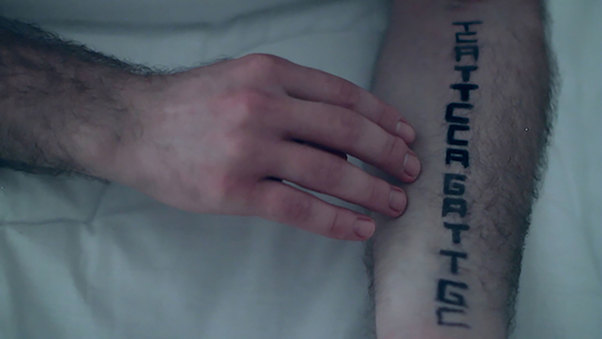 Sequence of Life
Shakhbout Al Kaabi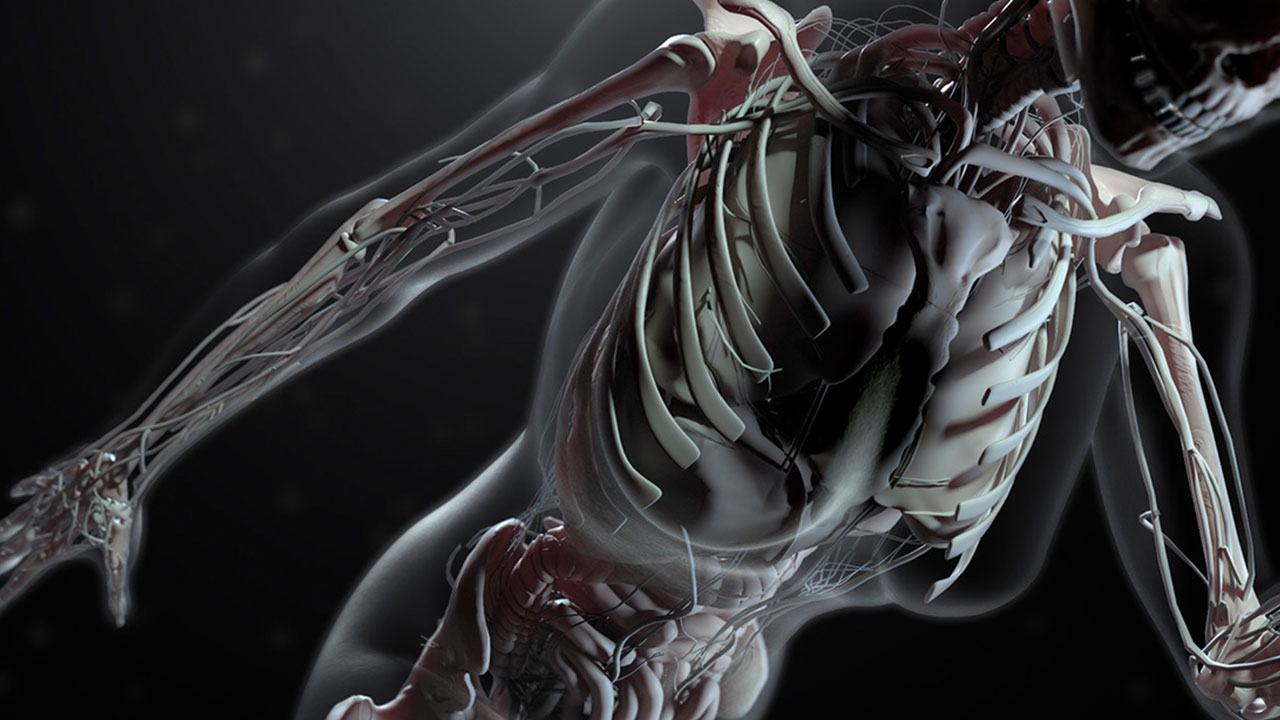 Virtual Humans
Guillermo Marin,Fernando Cucchietti
I Was Just Thinking Too Small
Ian Harnarine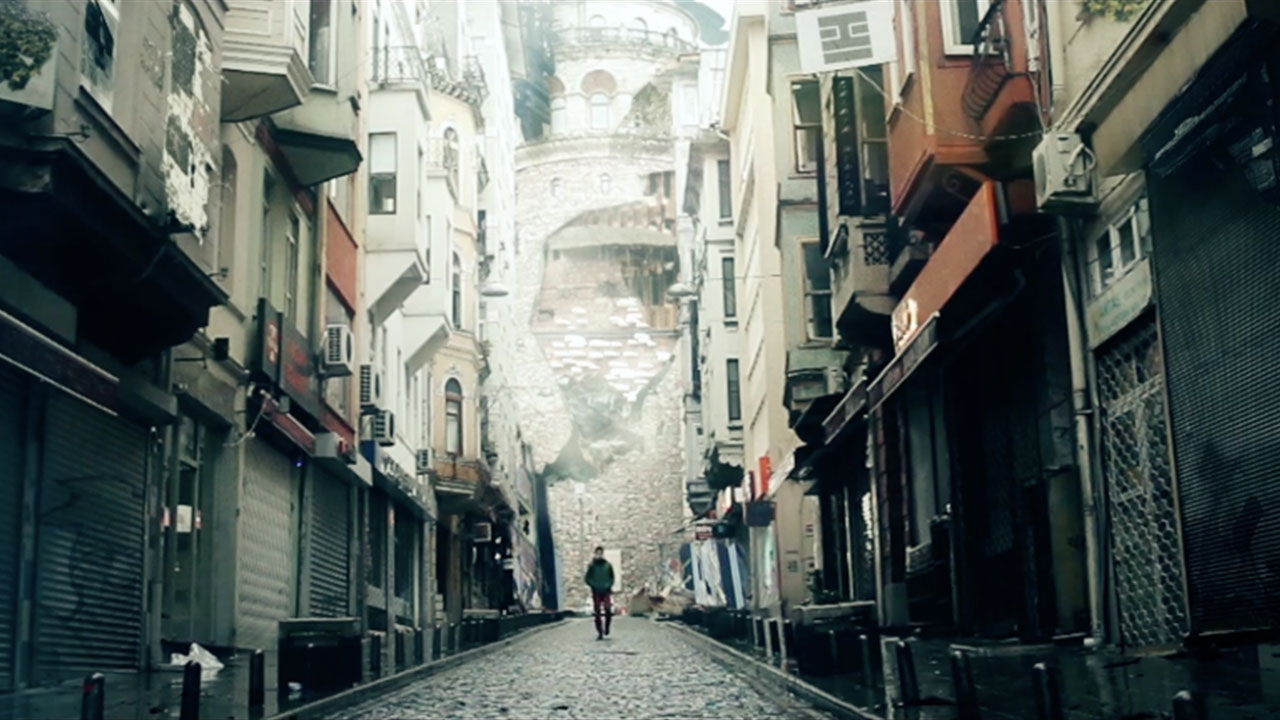 MOD
Deniz Tarsus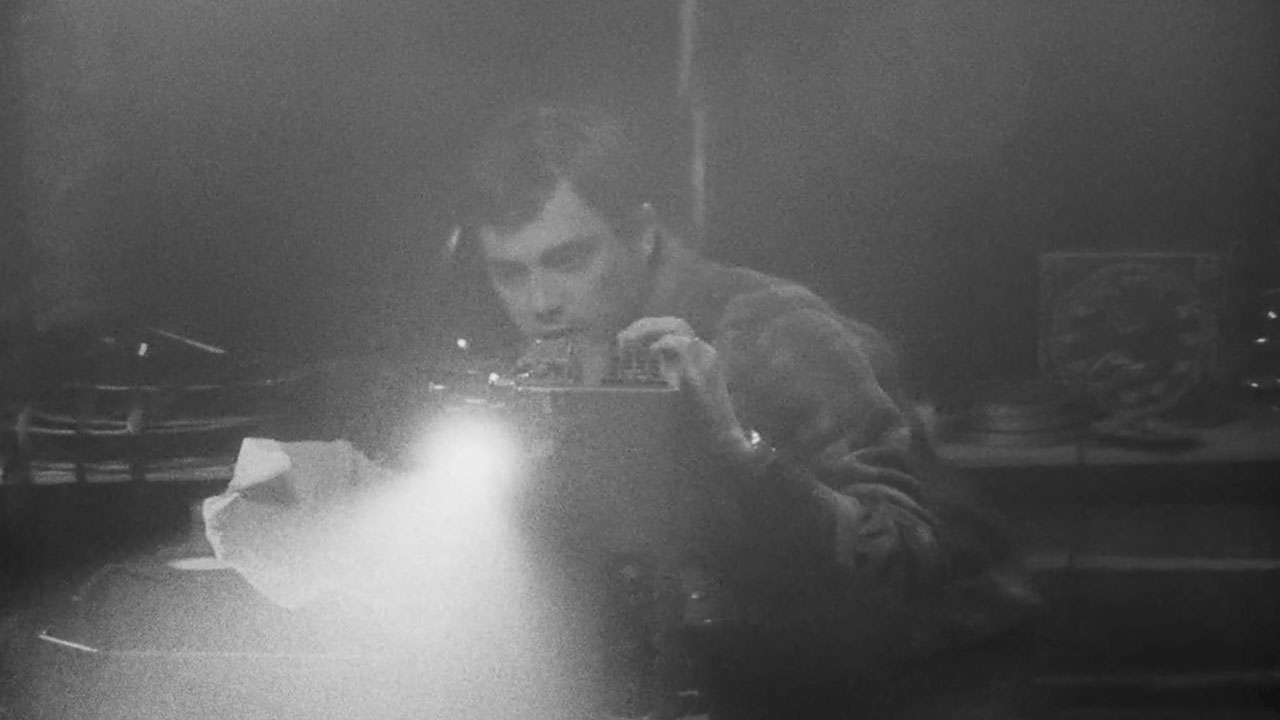 Celluloid Dreams
Jonathan Dillon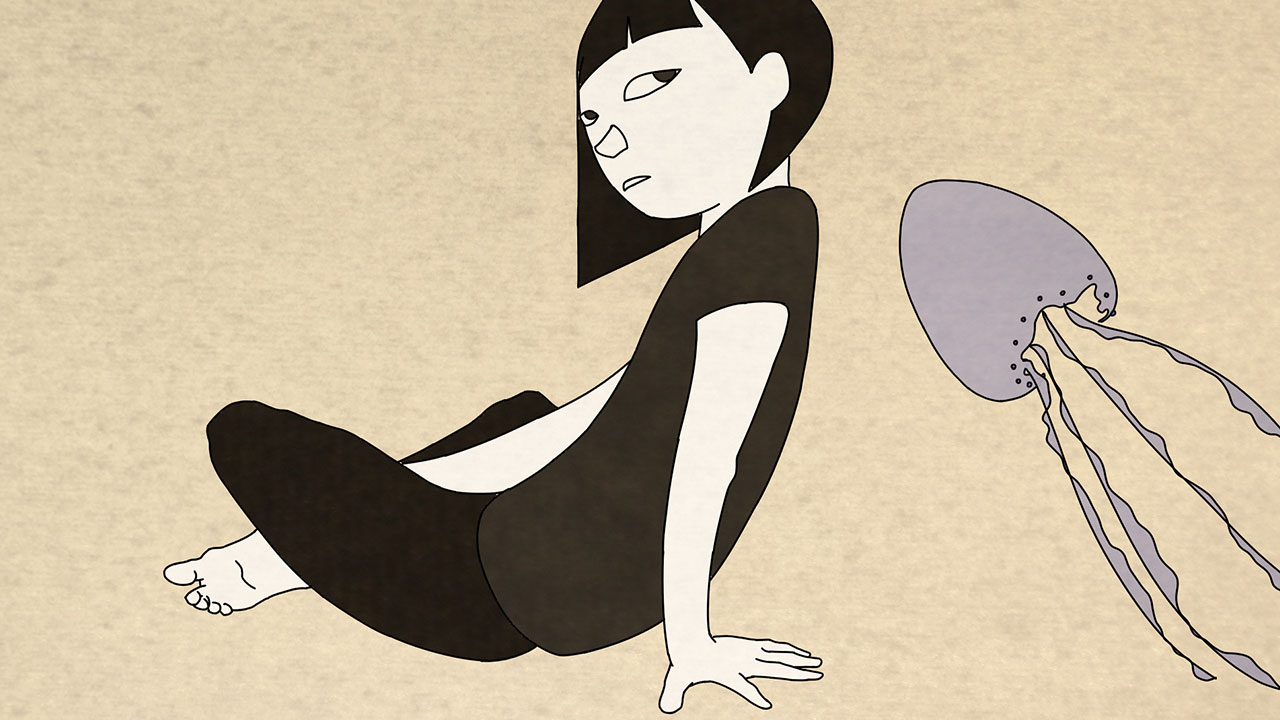 À géométrie variable
Marie-Brune De Chassey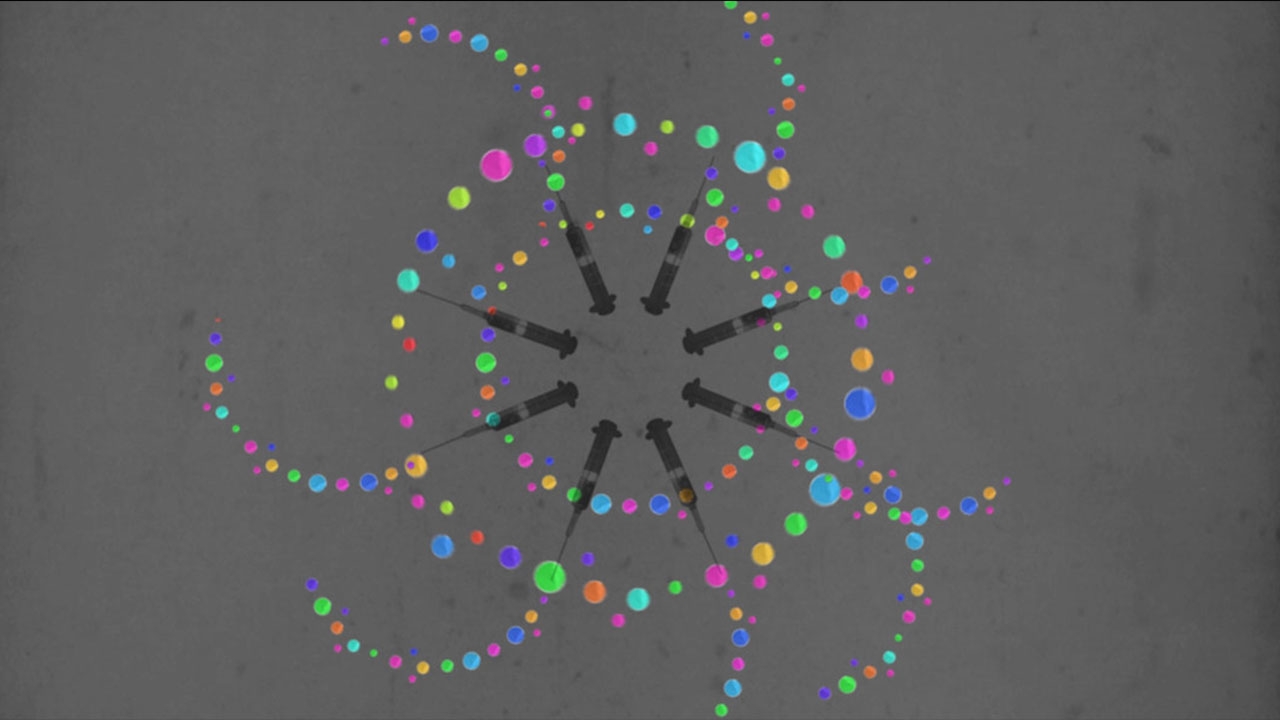 Flu: The Great Migration
Sharon Shattuck,Flora Lichtman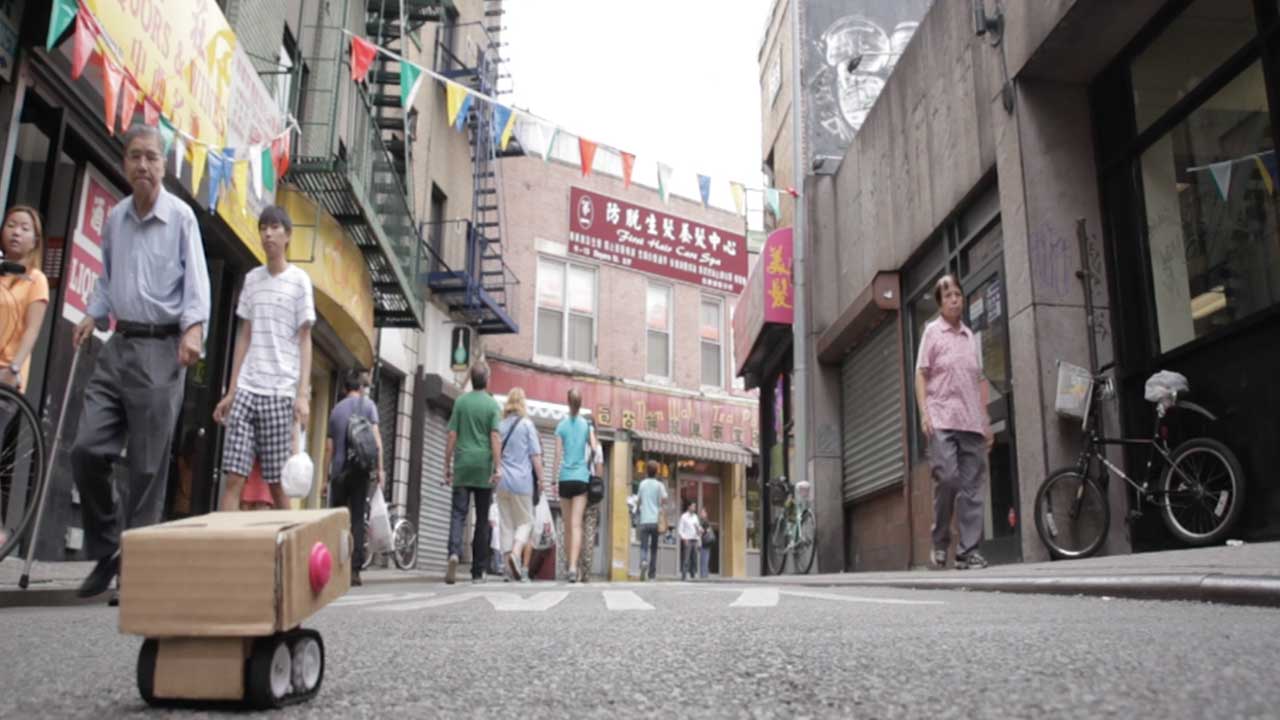 Machine Learning at IDFA DocLab
Brent Hoff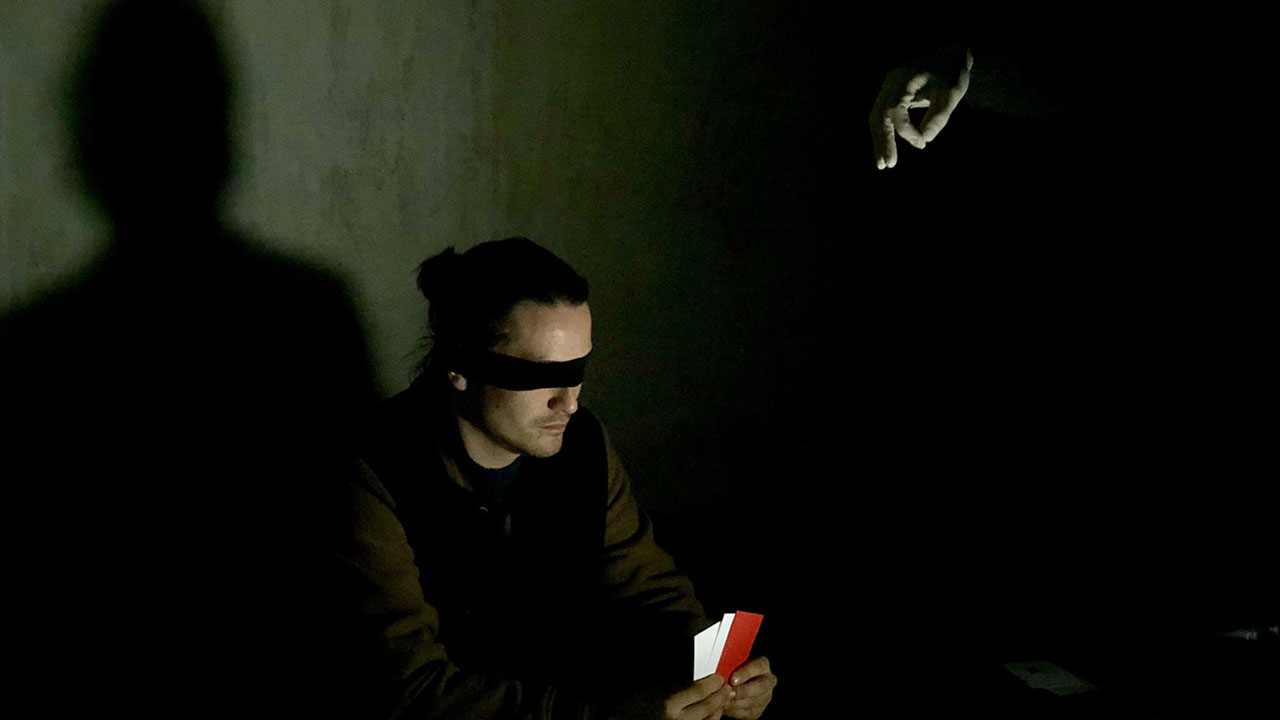 The Resistance
Ave-Lii Idavain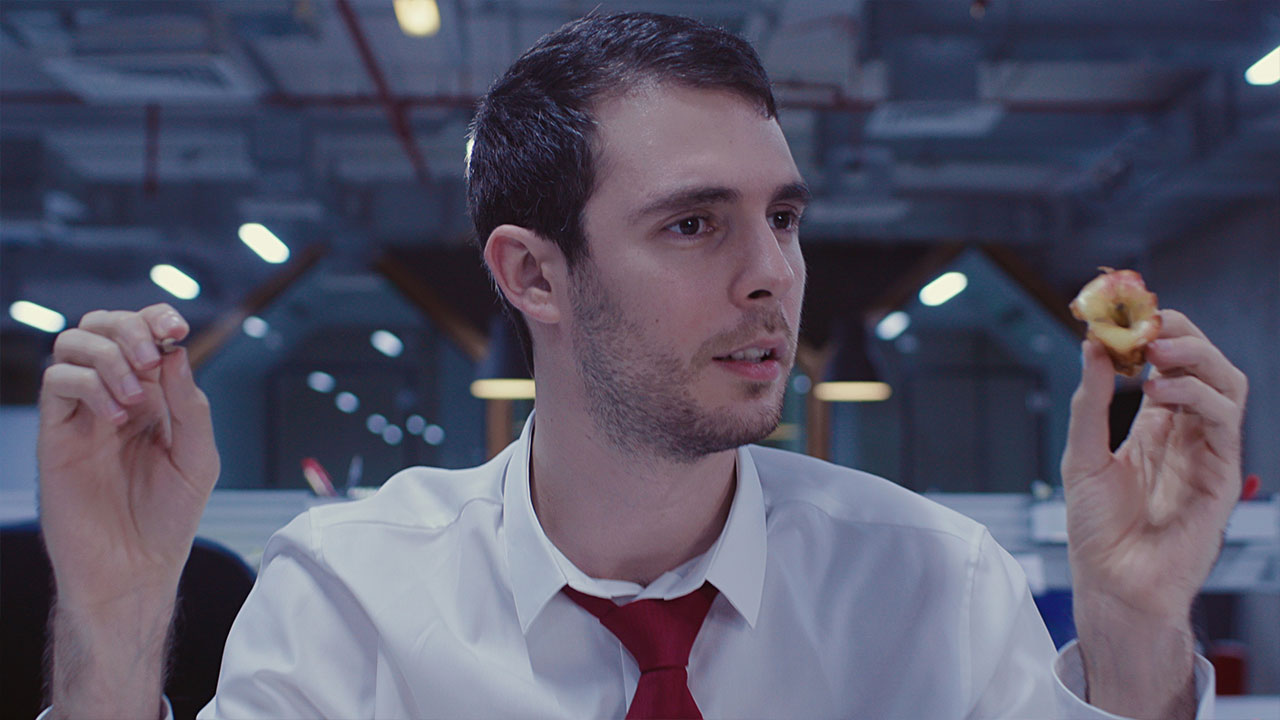 Skipped
Faisal Hashmi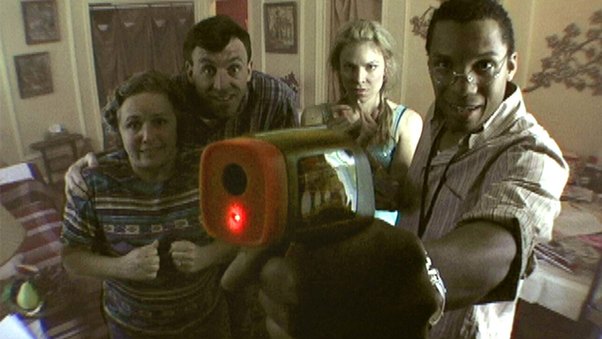 Wormhole Chasers
Gregory Zymet
Re:Belief
Raymond McCarthy Bergeron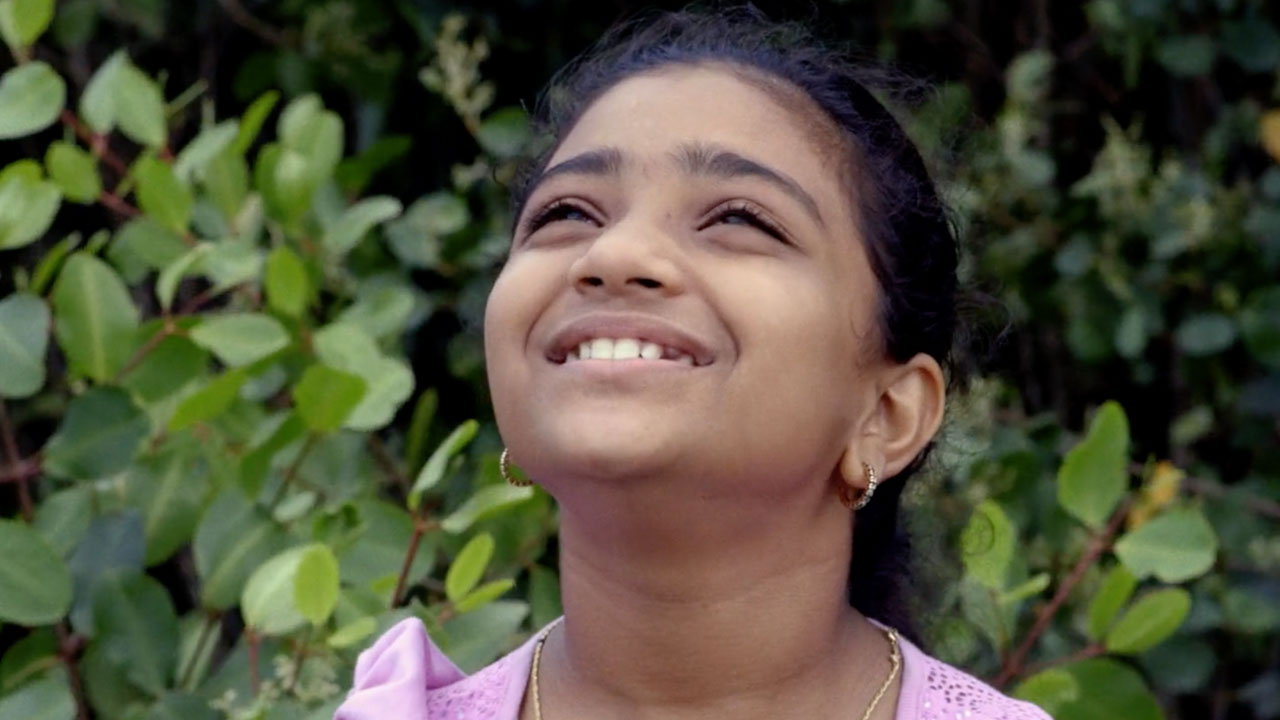 Caroni
Ian Harnarine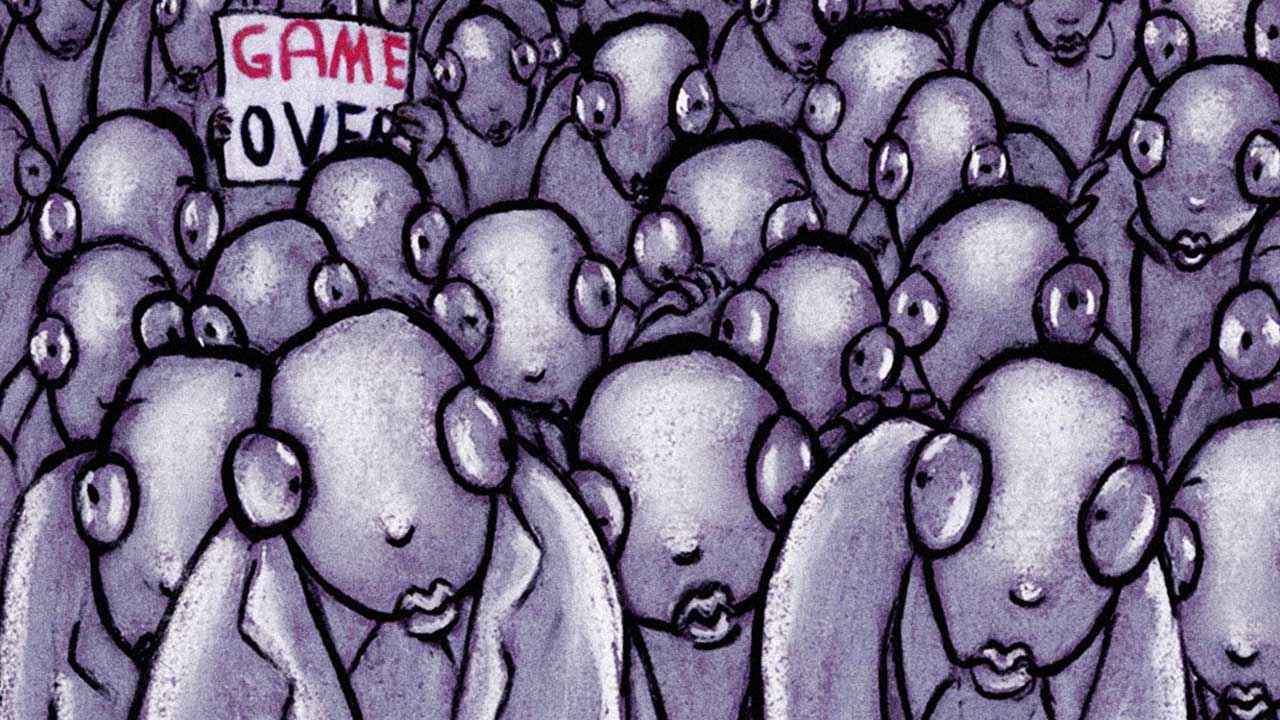 L'Mrayet (Les Lunettes)
Nadia Raïs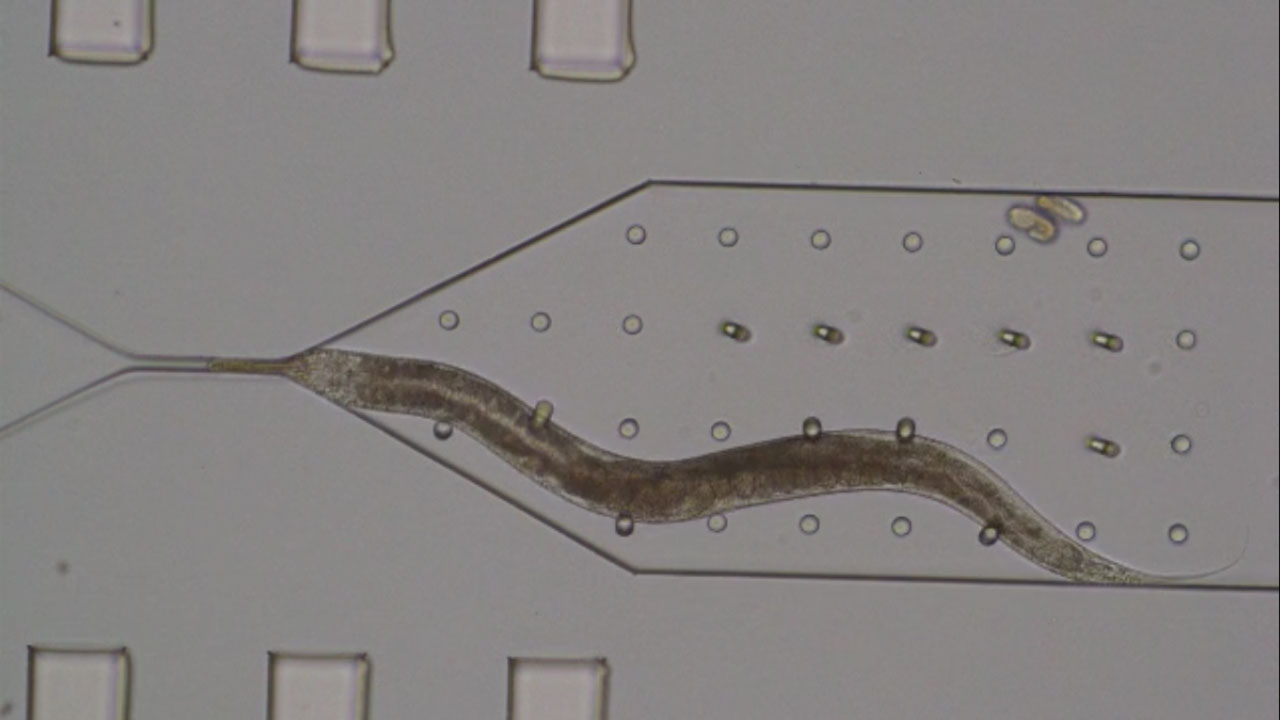 Mechanical bending of micropillars by C. elegans
Rafael (Yong-Ak) Song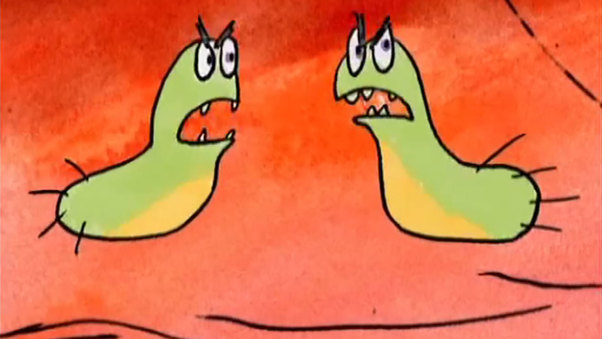 Mutations – Selections: The Bacteria Resist
Yannick Mahé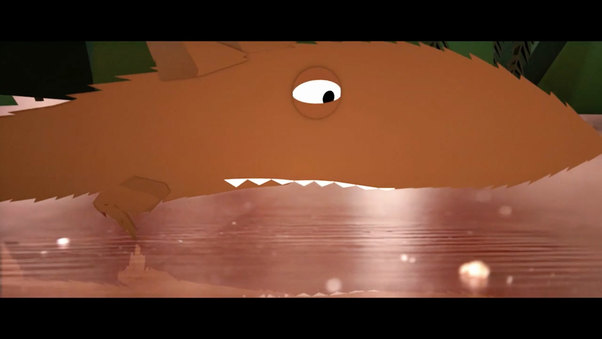 Don't Swim After Lunch
Jens Blank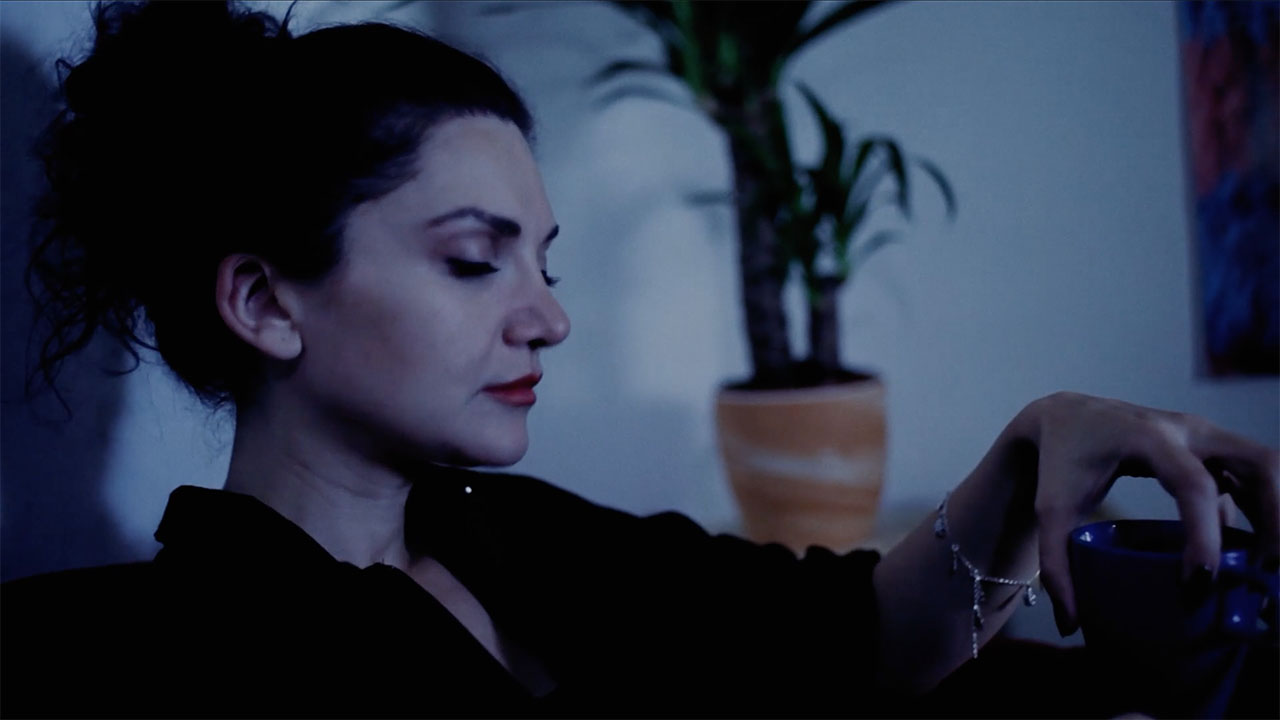 Black Box
Malte Schulz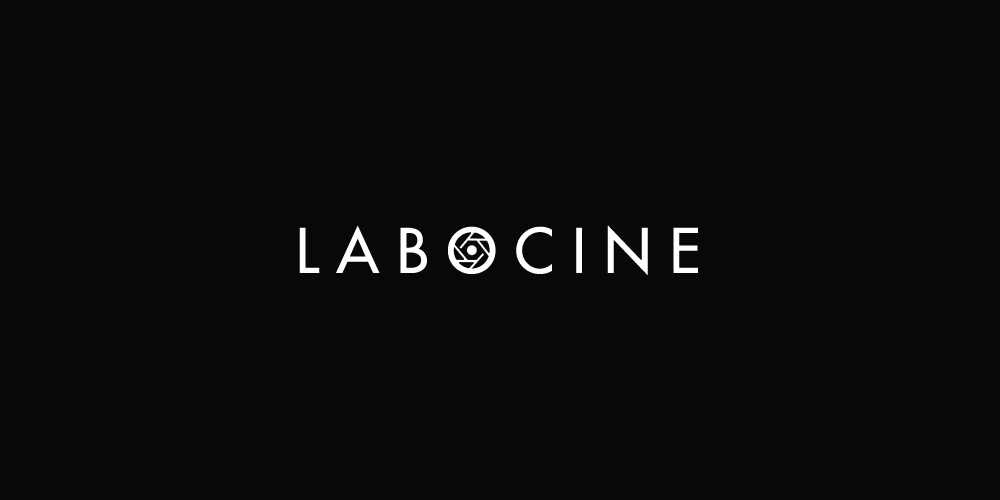 The Protein Folding Revolution
Nguyen Khoi Nguyen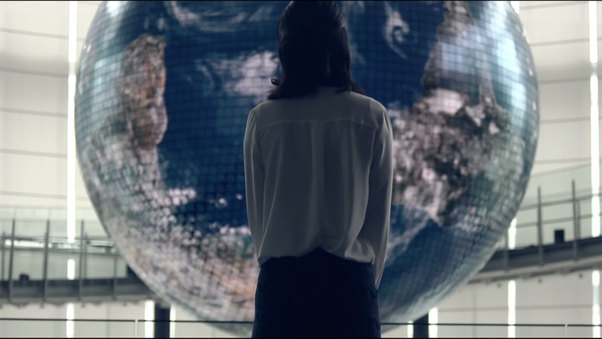 Autonomous
Per Eriksson & Alexander Rynéus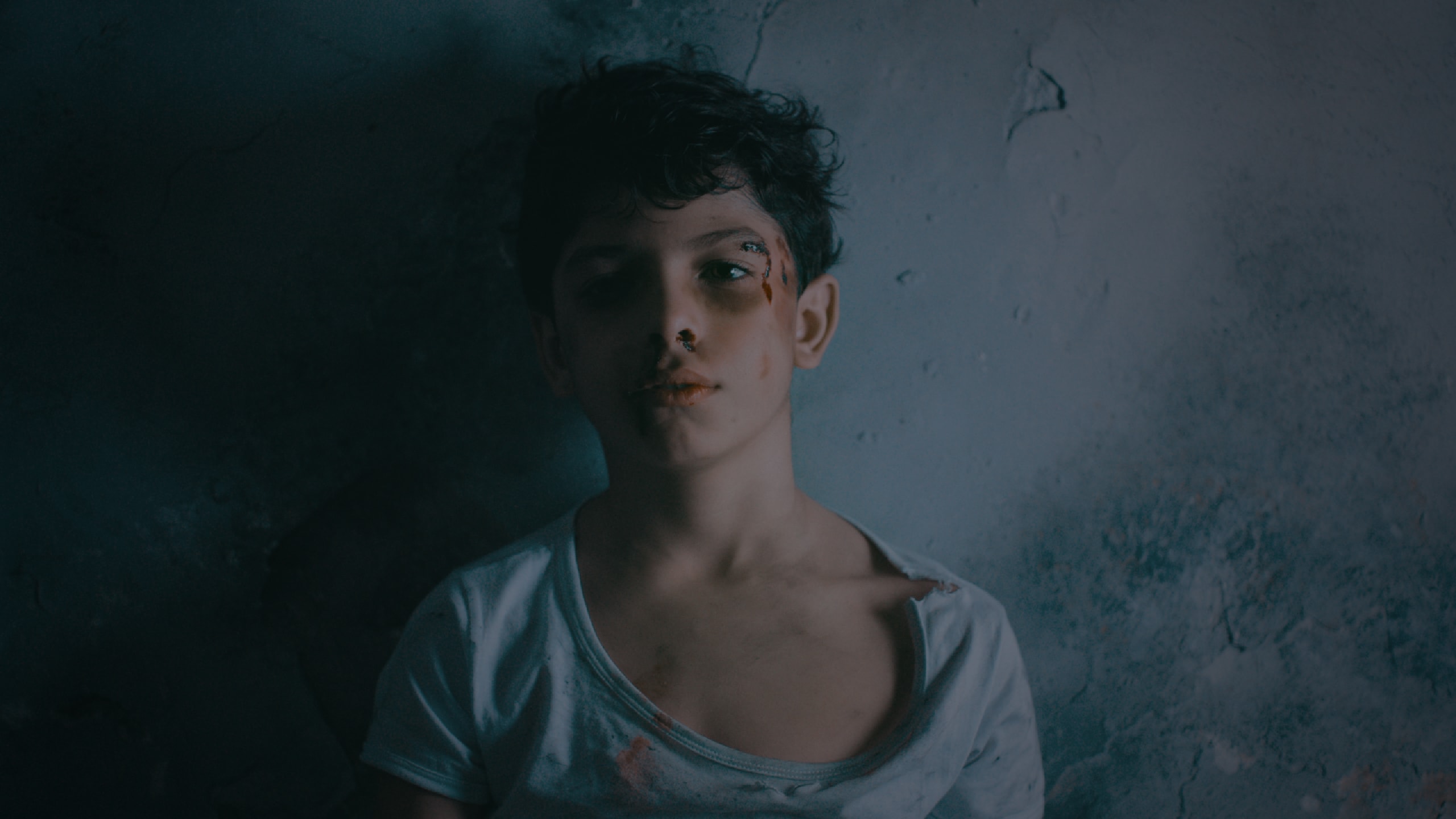 Today They Took My Son
Pierre Dawalibi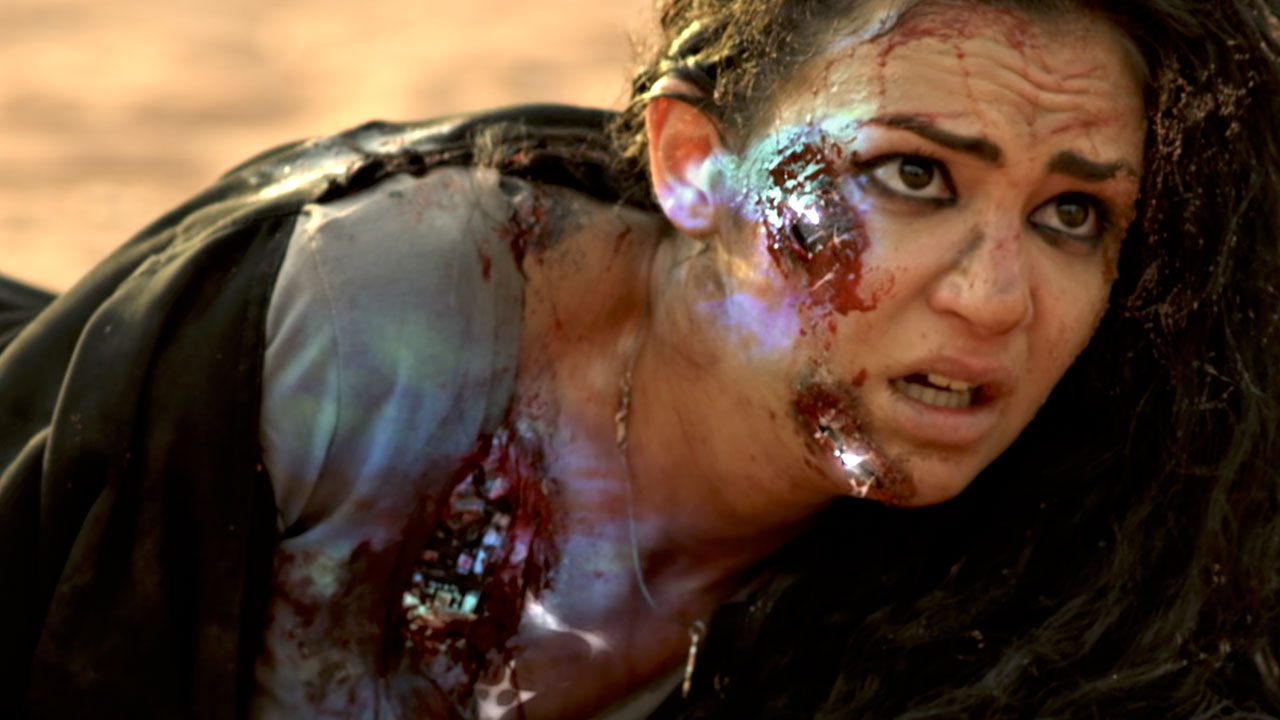 Seam
Dassani Brothers
How to Feed the World
Denis van Waerbeke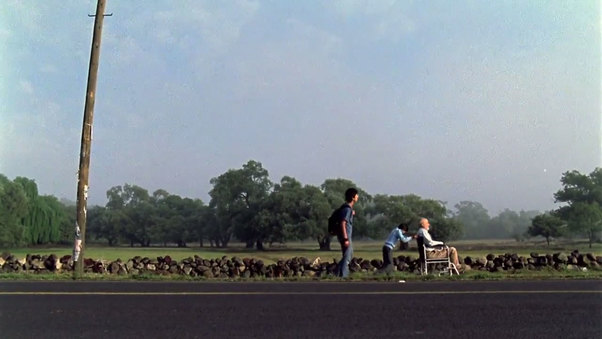 Tungsten Nights (Noche de Tungsteno)
Maria Torres
Foreign Bodies
Nicolas Brault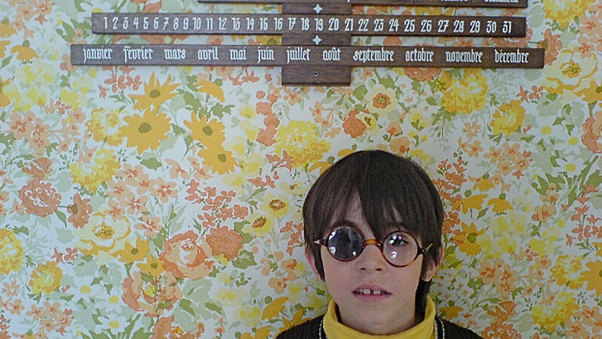 Marius Borodine
Emanuel Hoss-Desmarais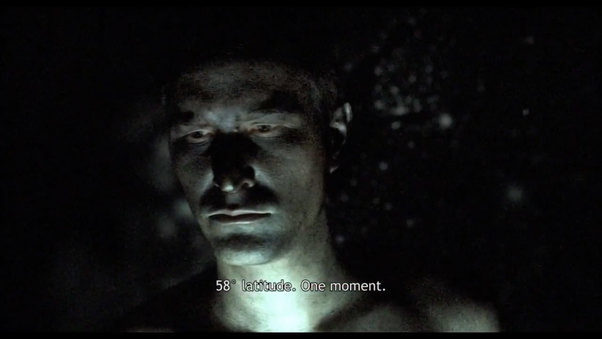 Emergency Calls
Hannes Vartiainen,Pekka Veikkolainen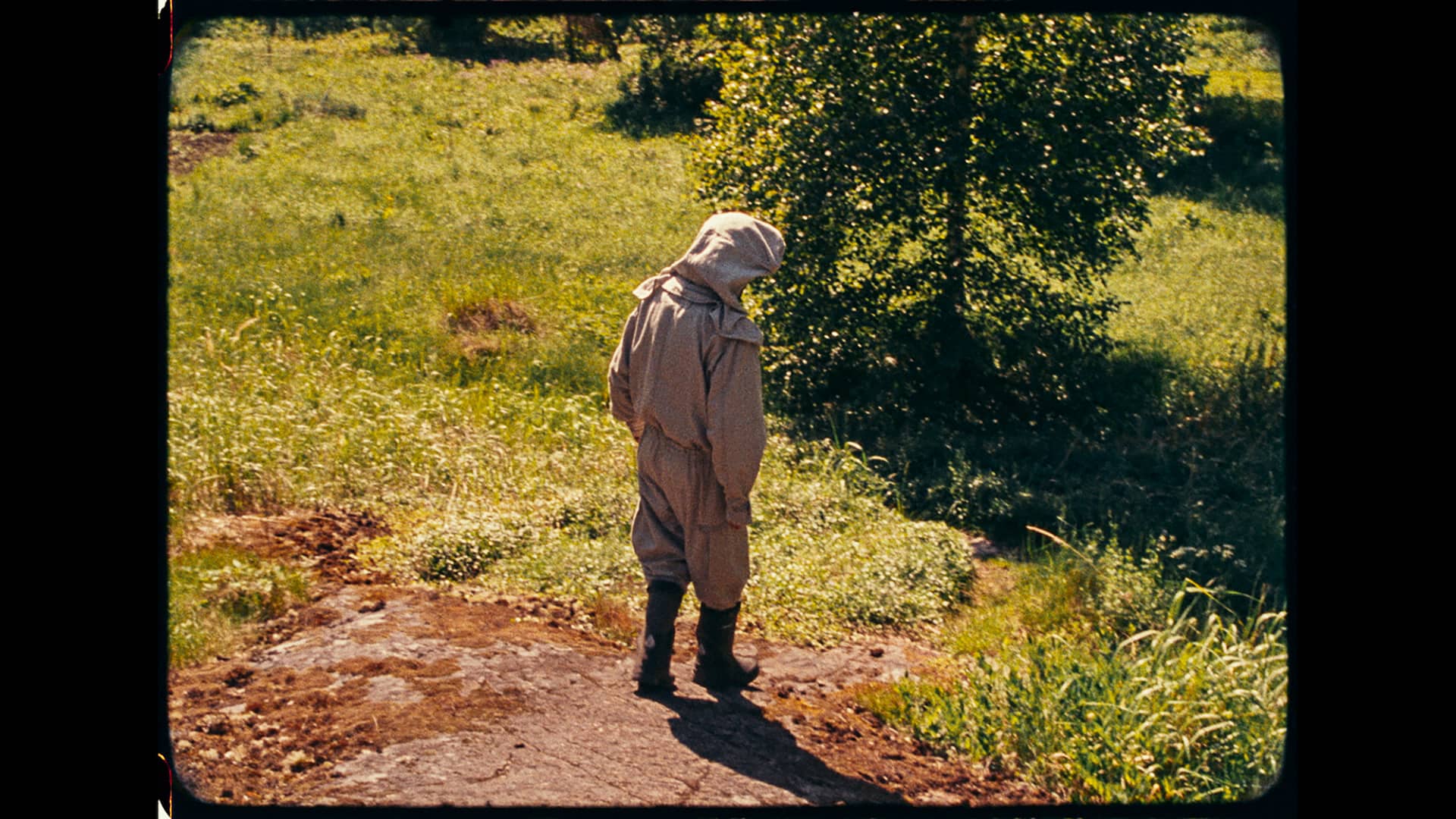 Ubiquity
Bregtje van der Haak
A Delicate Balance
Su Rynard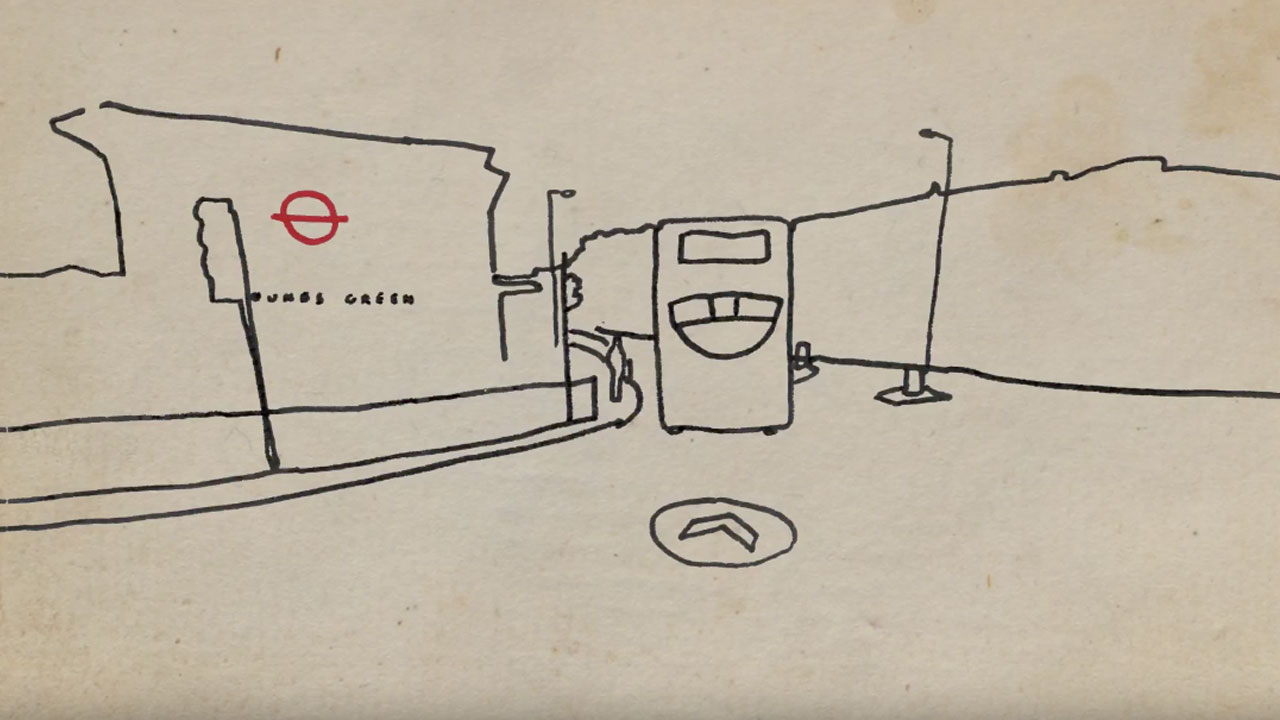 A Date with an Enfield
Adam Butcher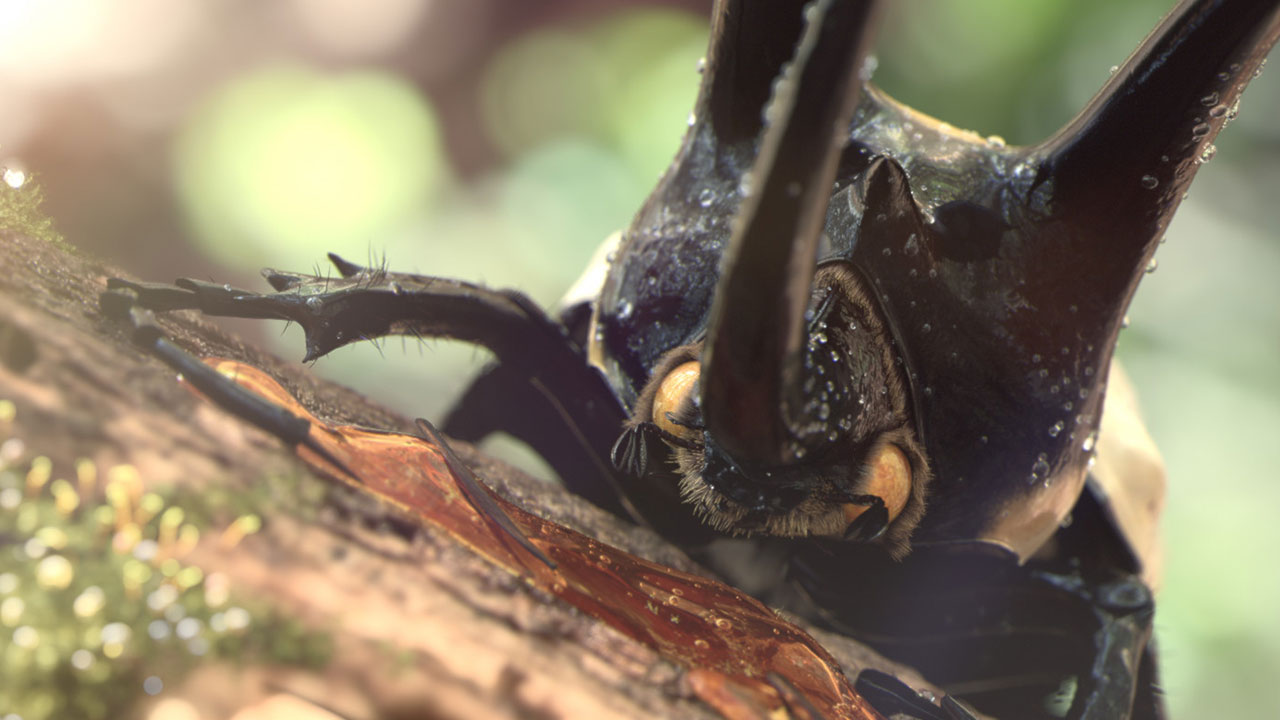 Nex
Philipp Buschauer,Michael Lokthaler,Marlene Raml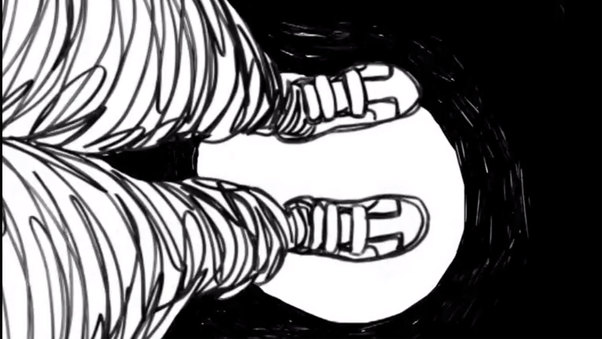 BREU
Jerónimo Rocha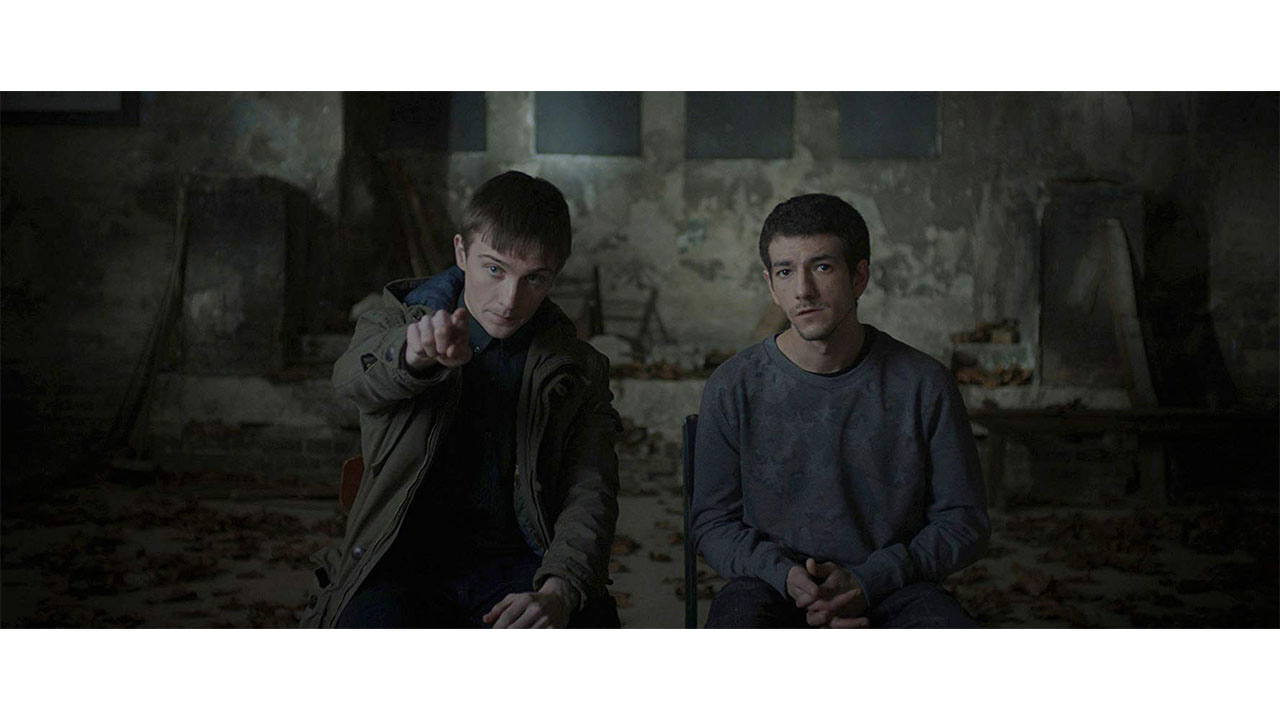 Breathe
Toby Meakins
Those That, at a Distance, Resemble Another
Jessica Sarah Rinland
La Huida (The Runaway)
Victor Carrey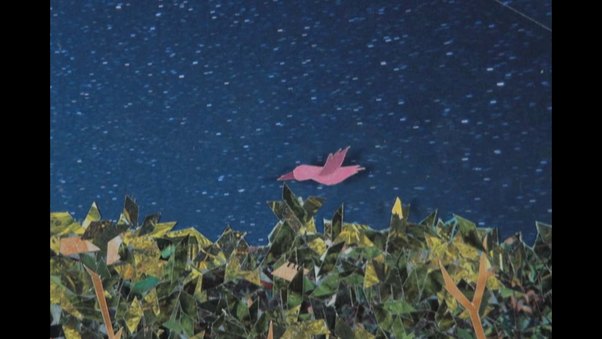 CreatureCast - Hollow Tree
Sophia Tintori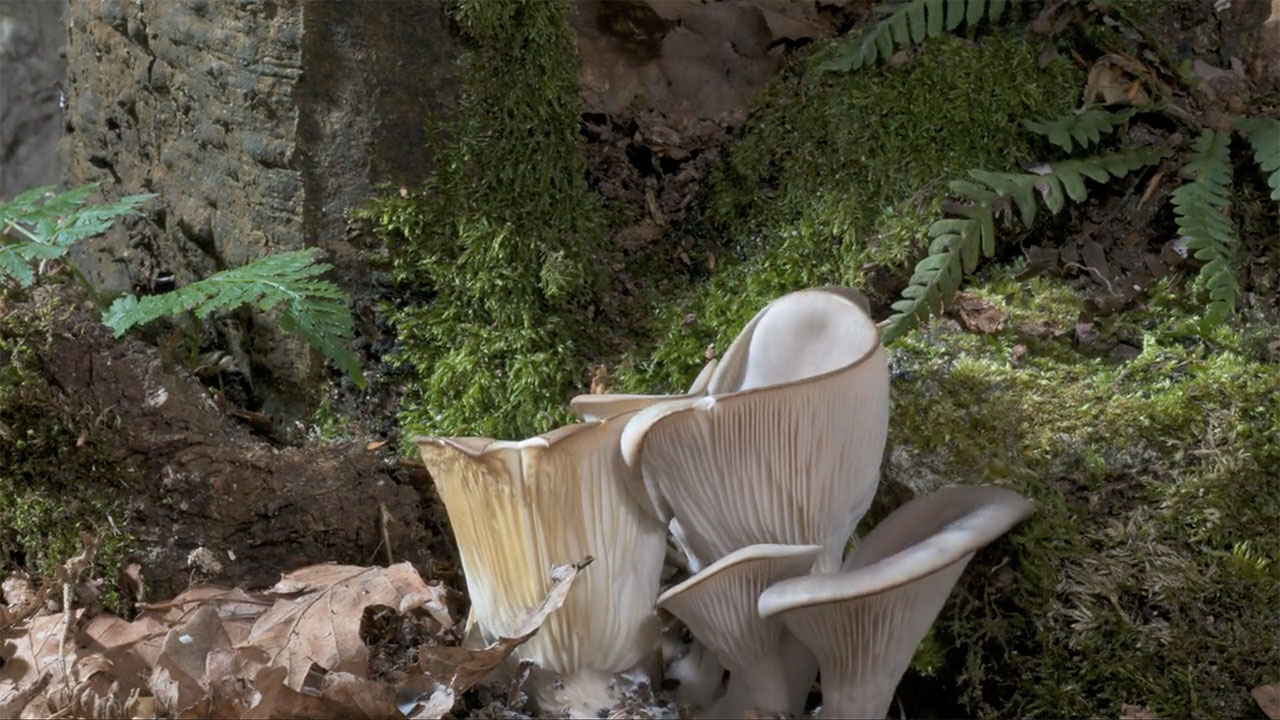 Mushroom Man
Leslie Iwerks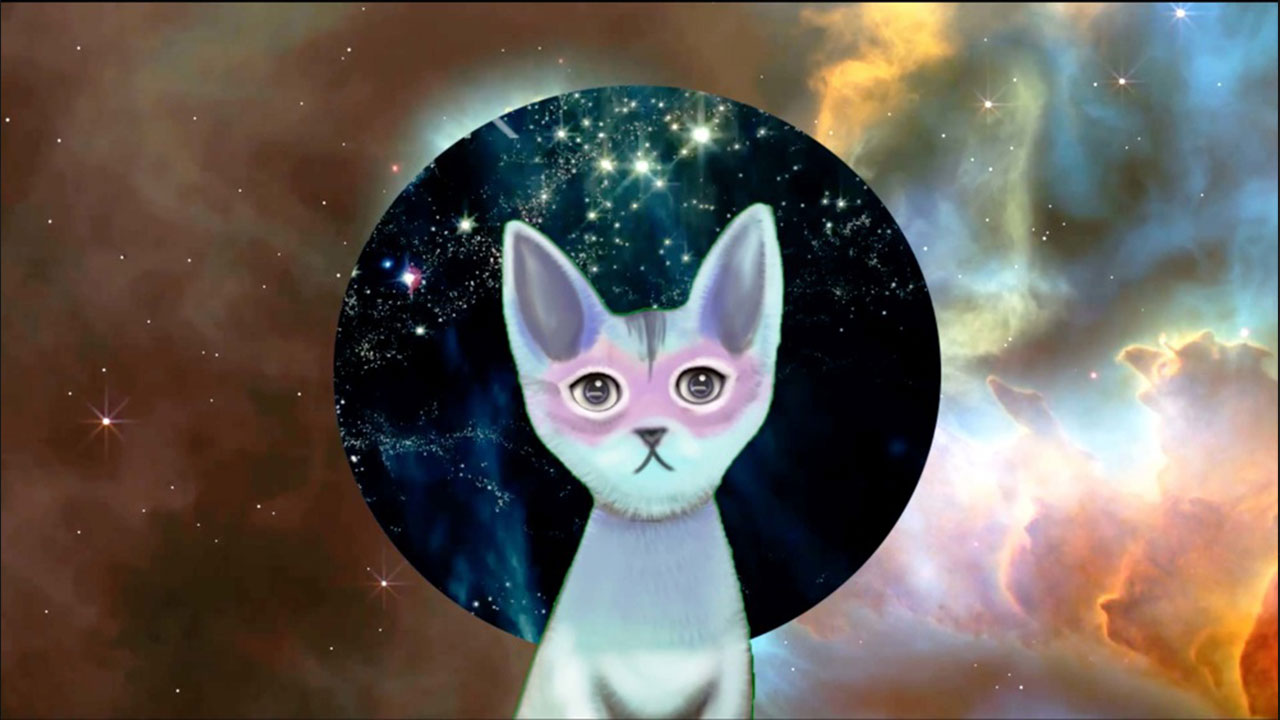 The Kitty Al
Pinar Yoldas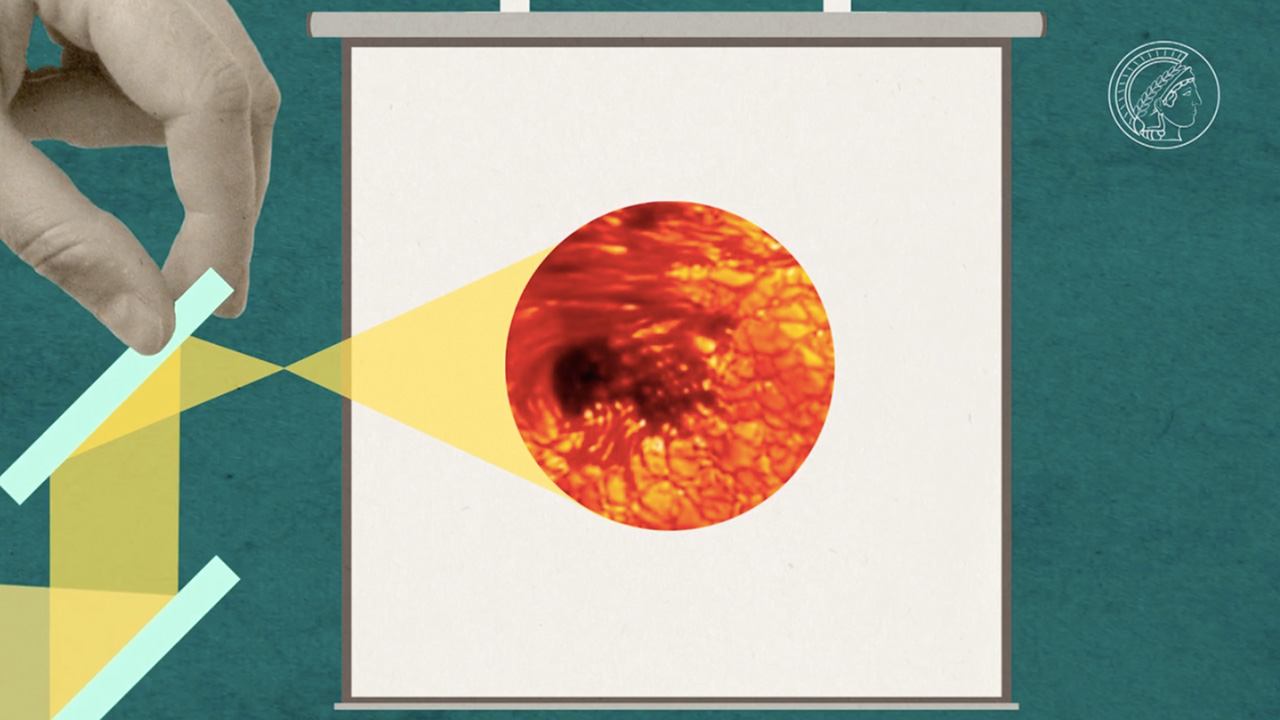 Stormy Sun
Daniel Münter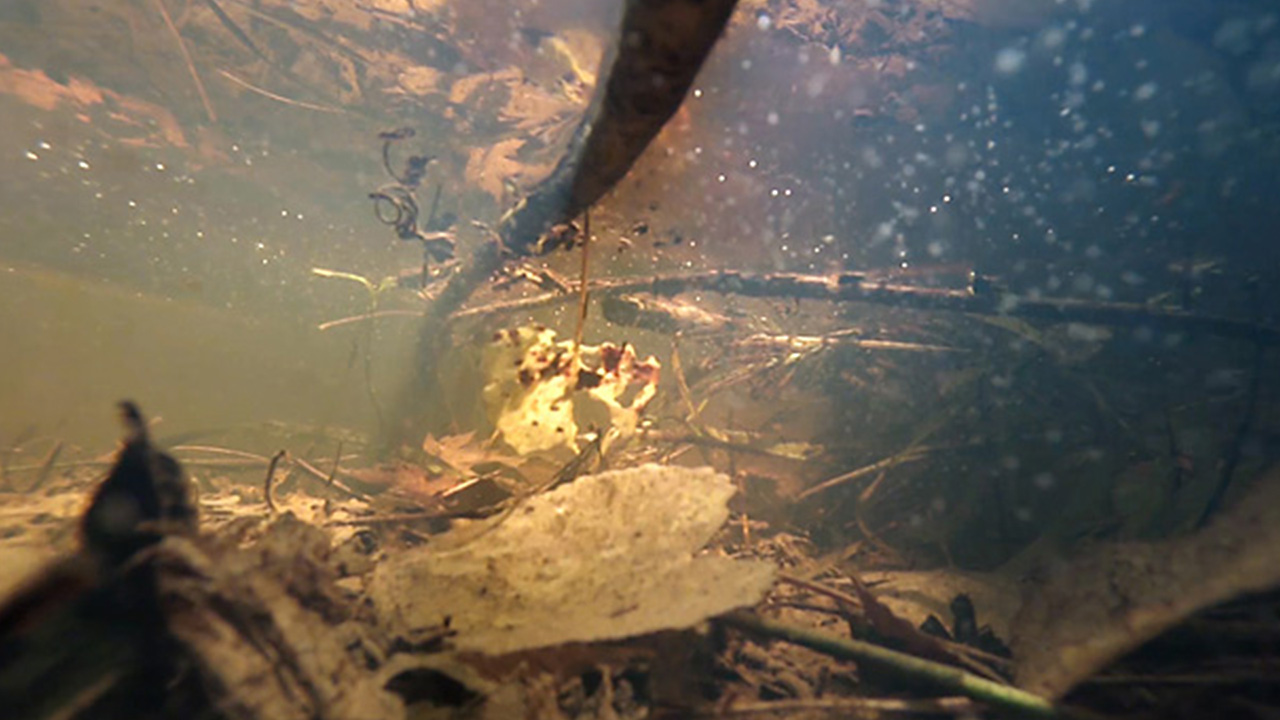 Fairy Shrimp
Melissa Lesh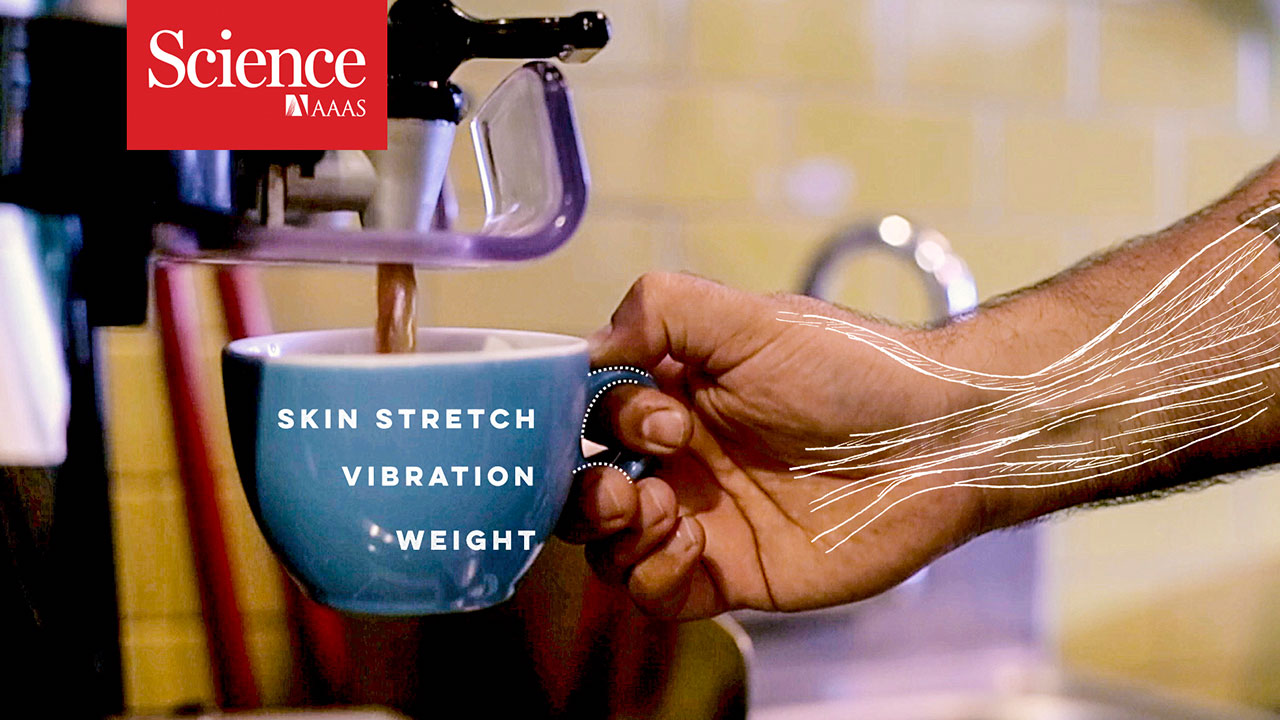 Haptics Tactics
Nguyen Khoi Nguyen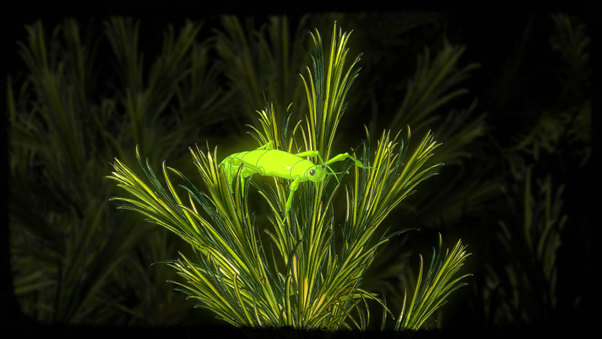 Sticky
Jilli Rose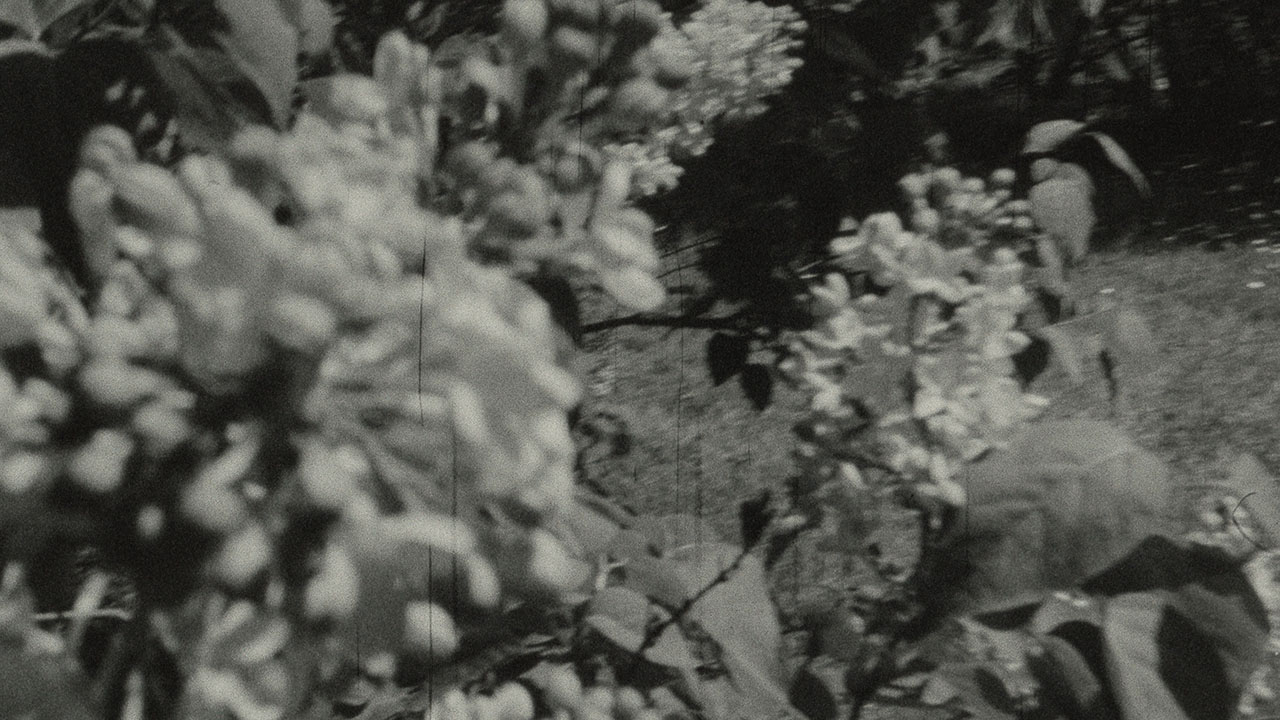 The Lilac Game
Emma Piper-Burket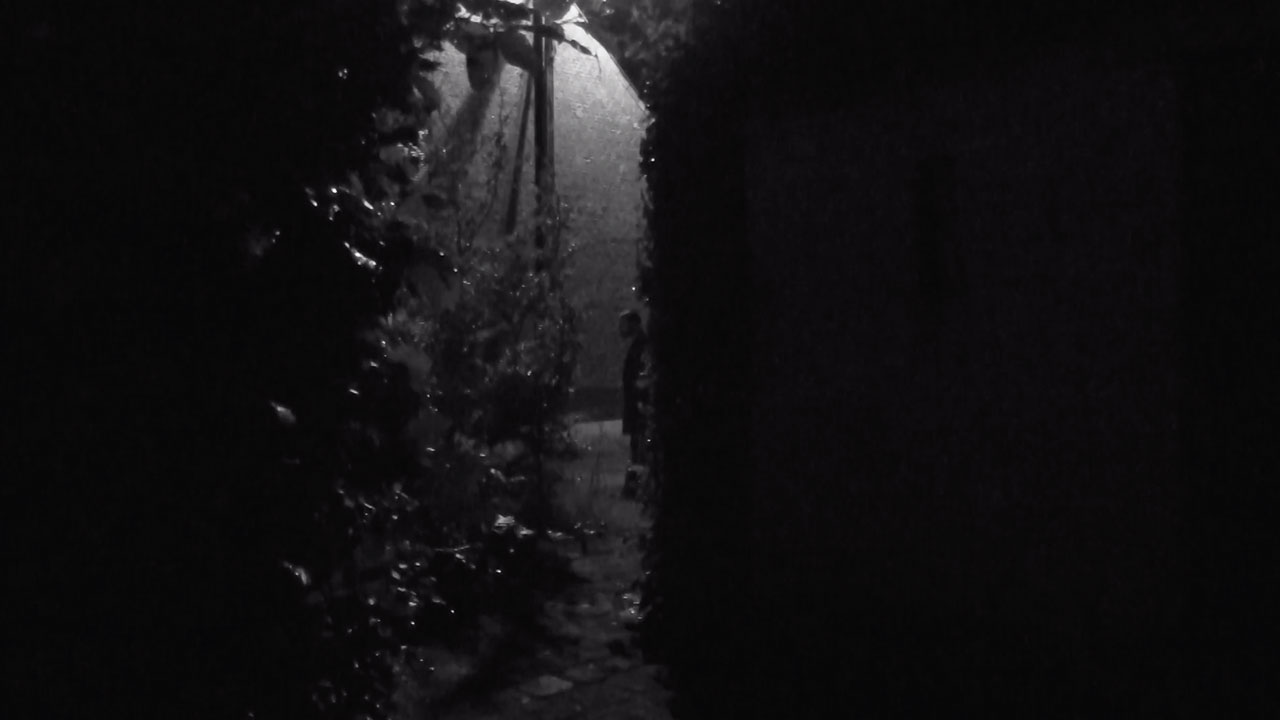 Lucid Dreaming
Nina Lassila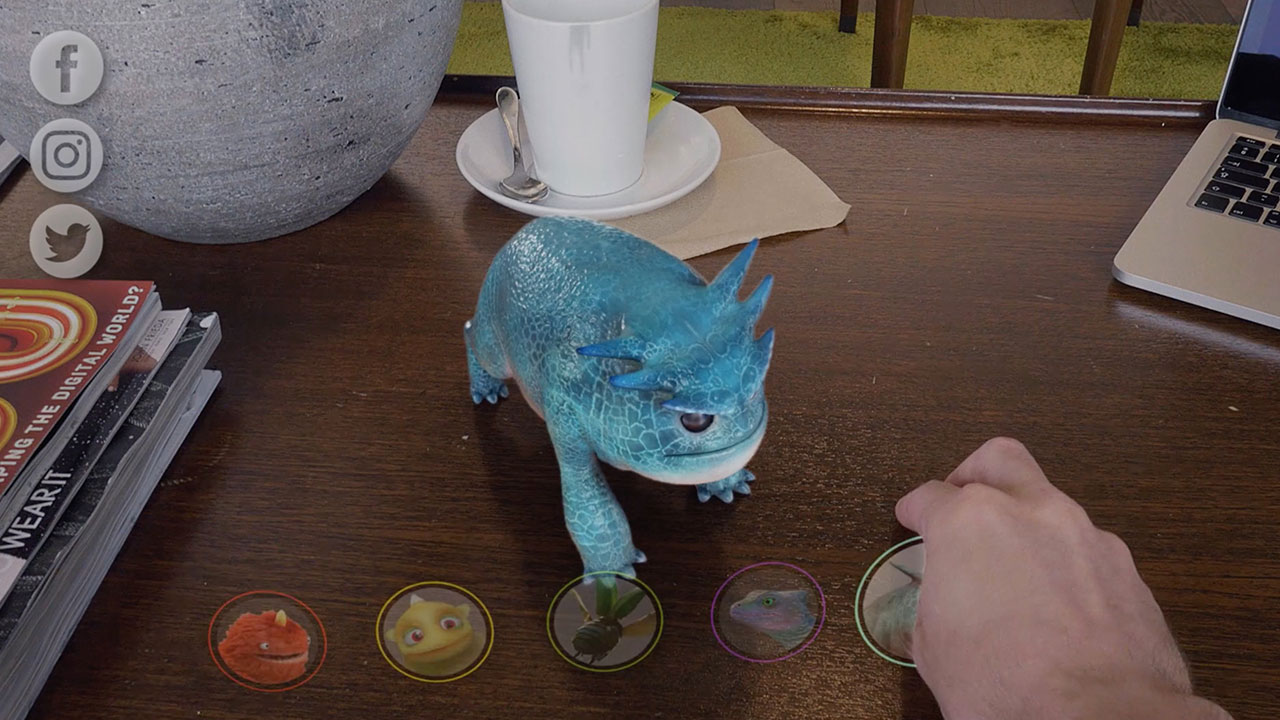 Strange Beasts
Magali Barbé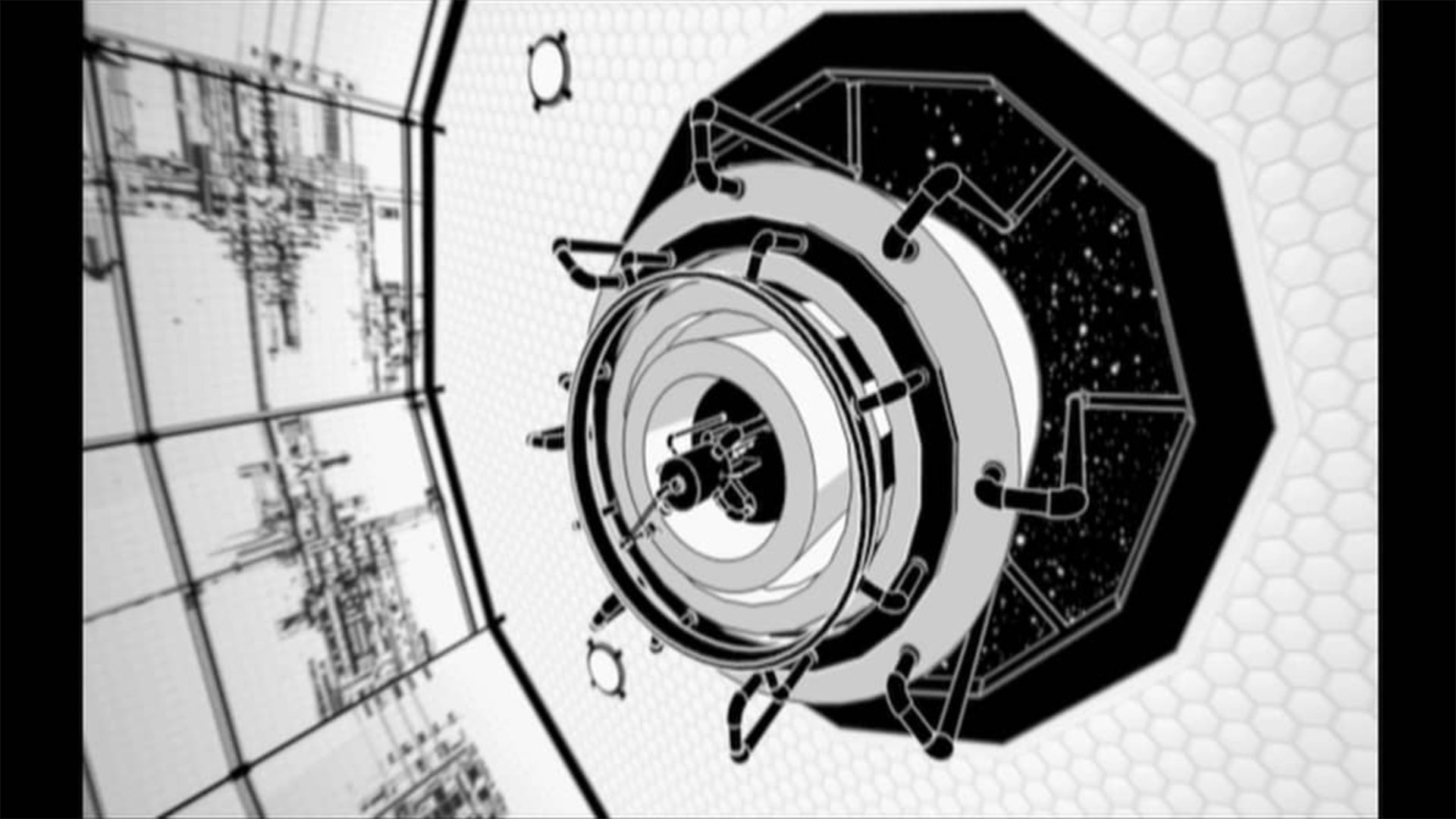 Invasion
Alberto Mar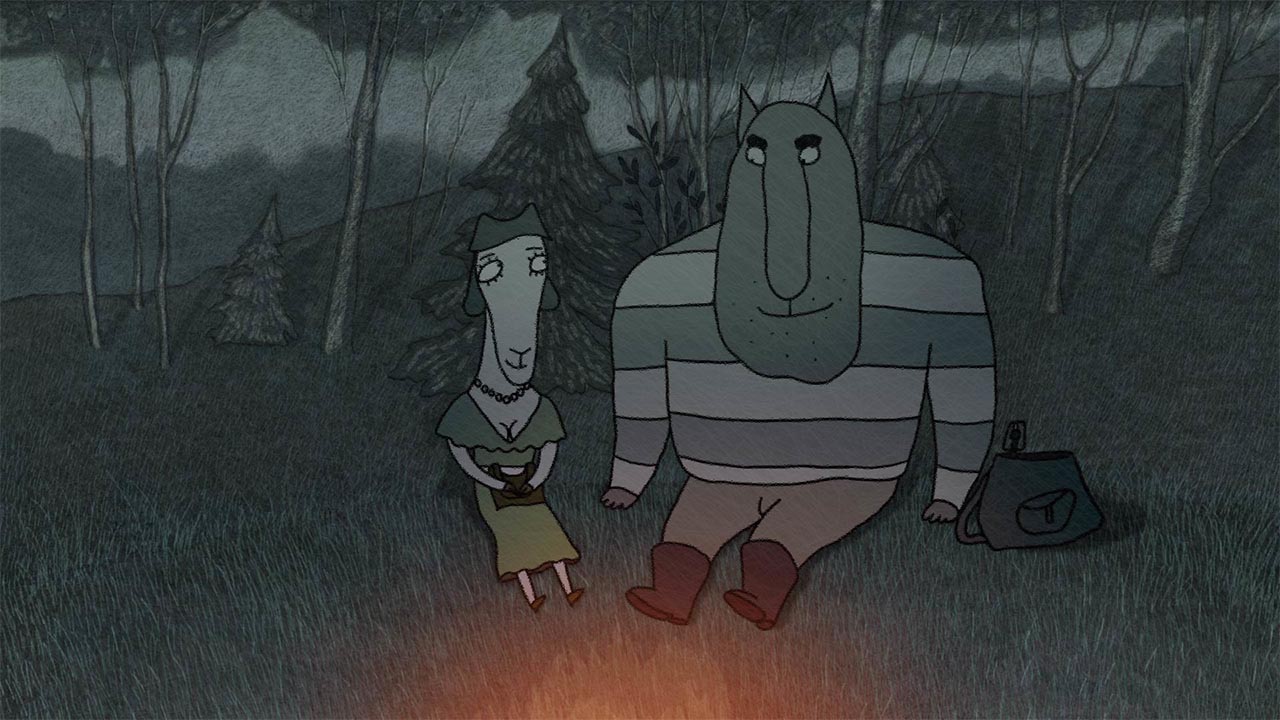 URBAN GOAT
Svetlana Razguliaeva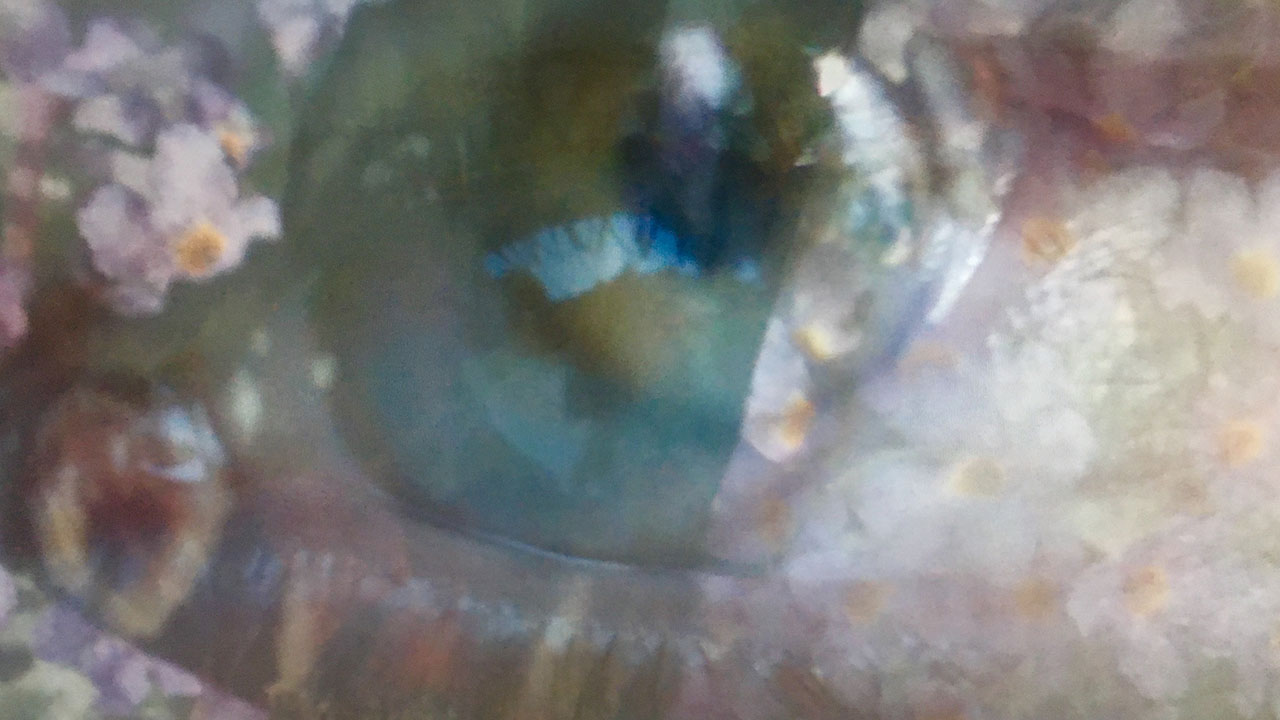 An Absence of Reciprocity in Vulnerability, Losses, and Risks
Adéla Komrzy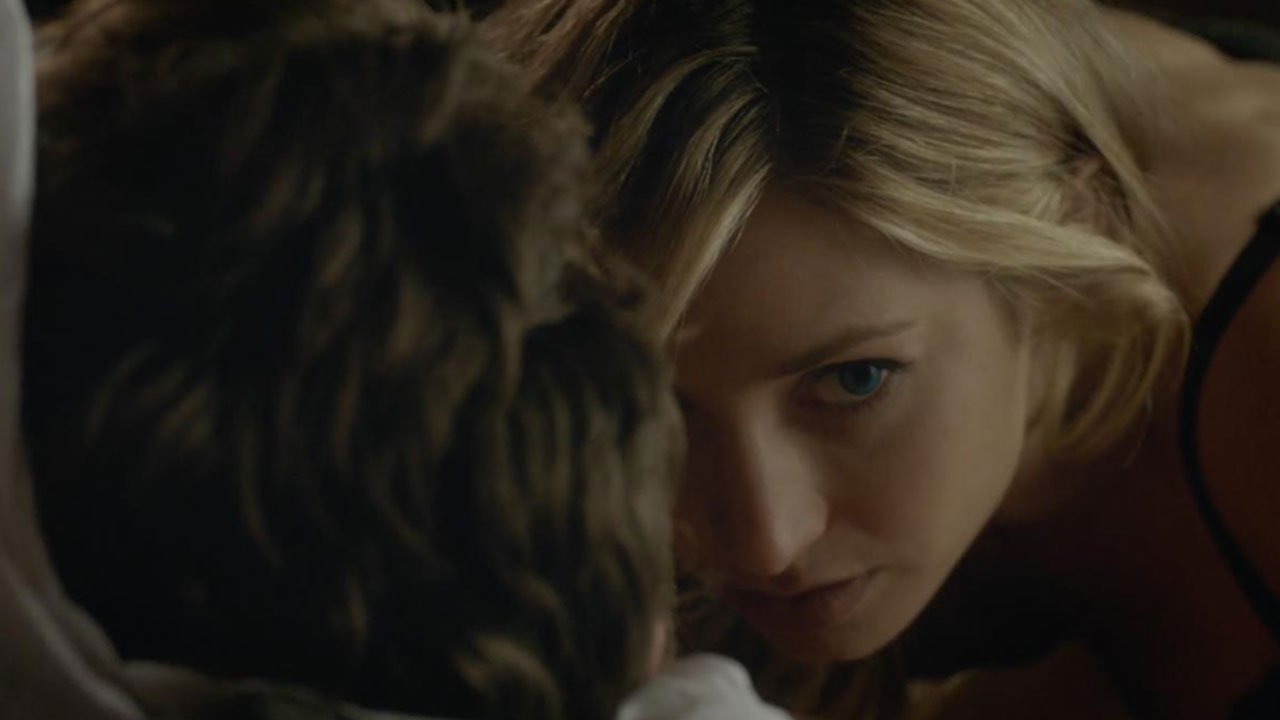 Nano
Mike Manning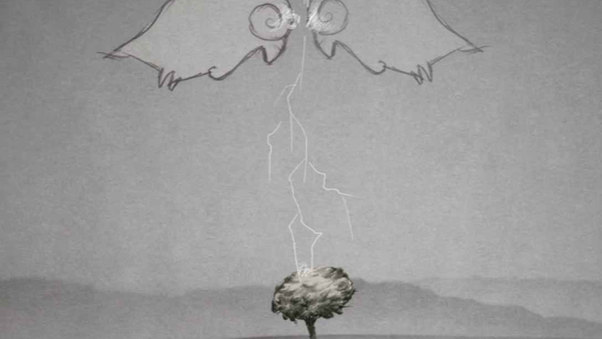 Chasing Clouds
Zjef Crabb̩
Beyond Expression Bright
Erin Espelie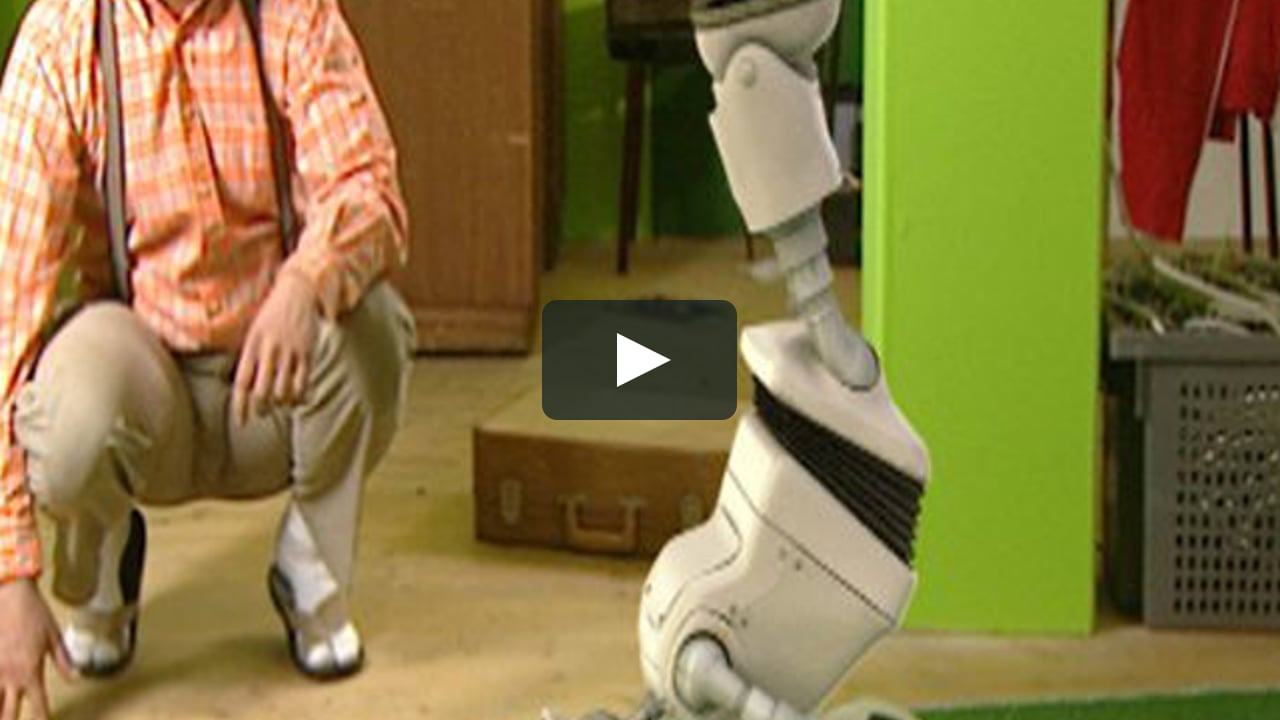 Chip Kick
Volker Hahn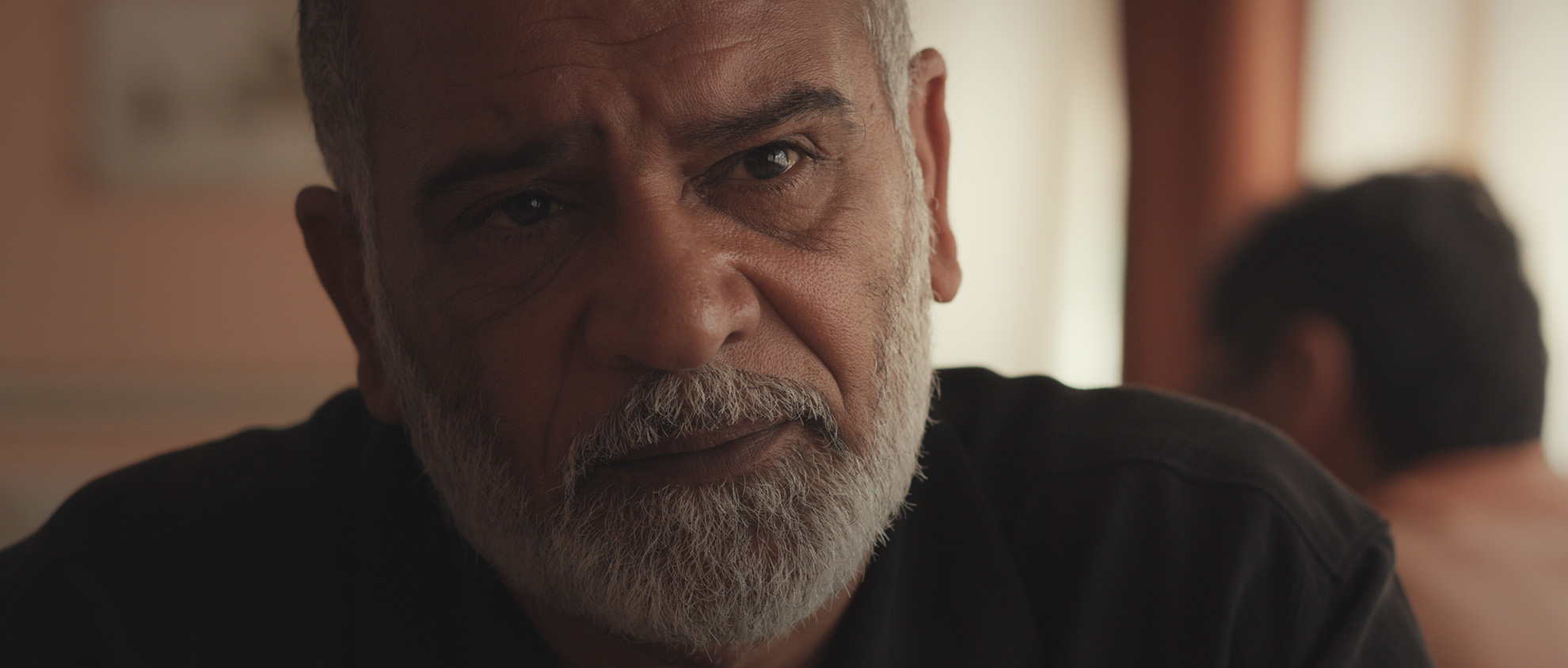 Tabiib (The Doctor)
Jim Savio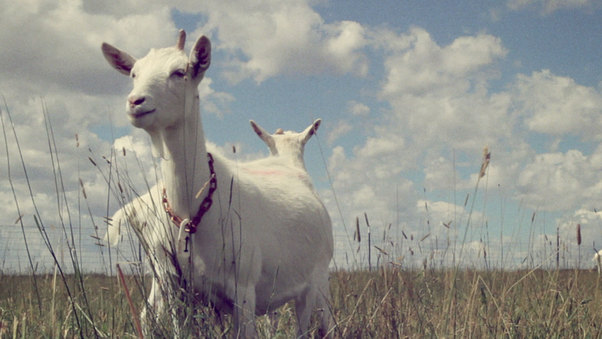 Transgenic Spidergoats
Field Test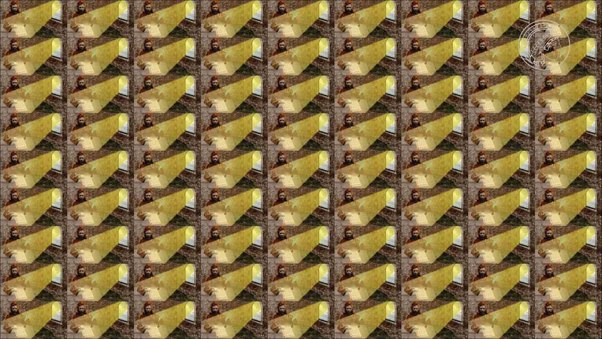 Flowering Plants - The Right Timing
Anna Massih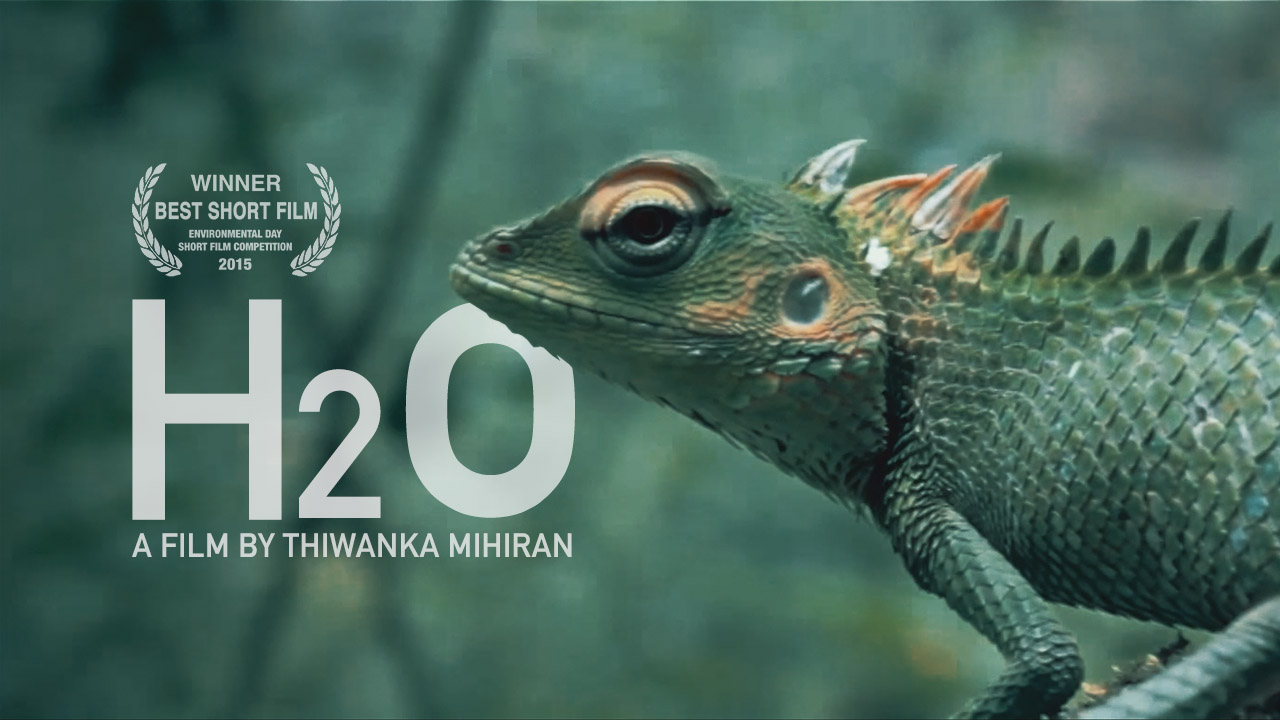 H2O
Thiwanka Mihiran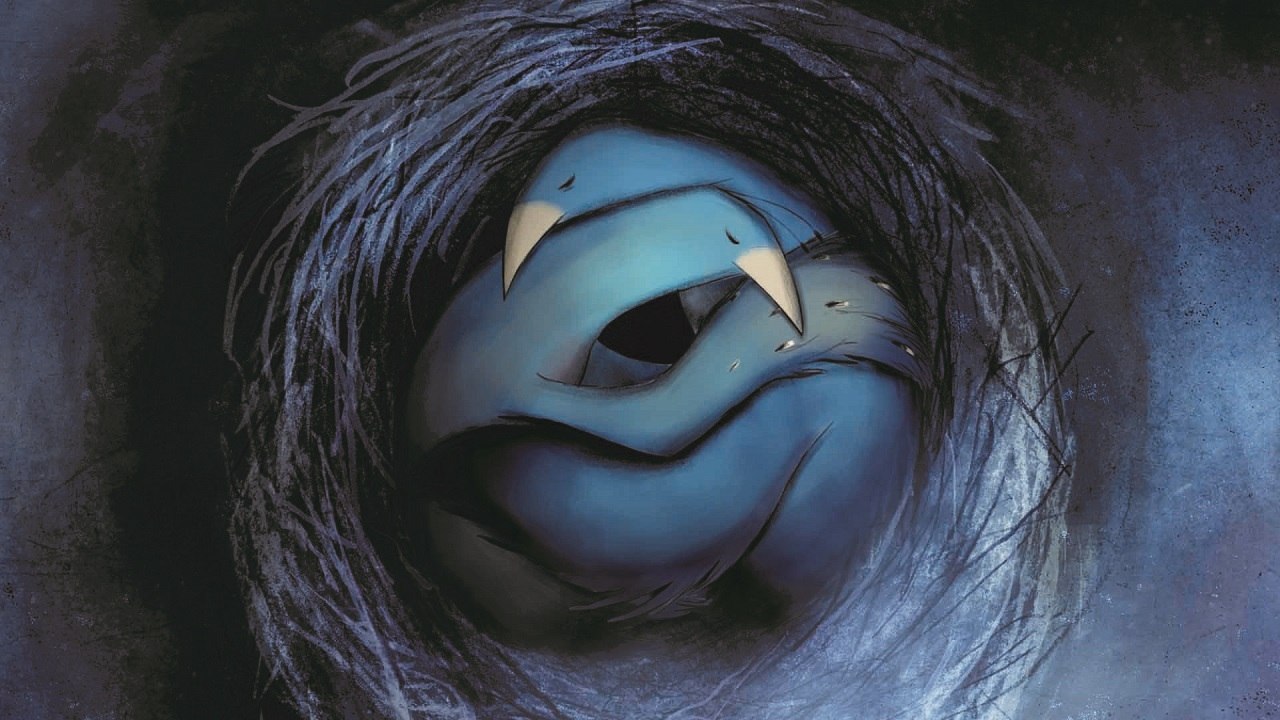 Of Shadows and Wings
Elice Meng, Eleonora Marinoni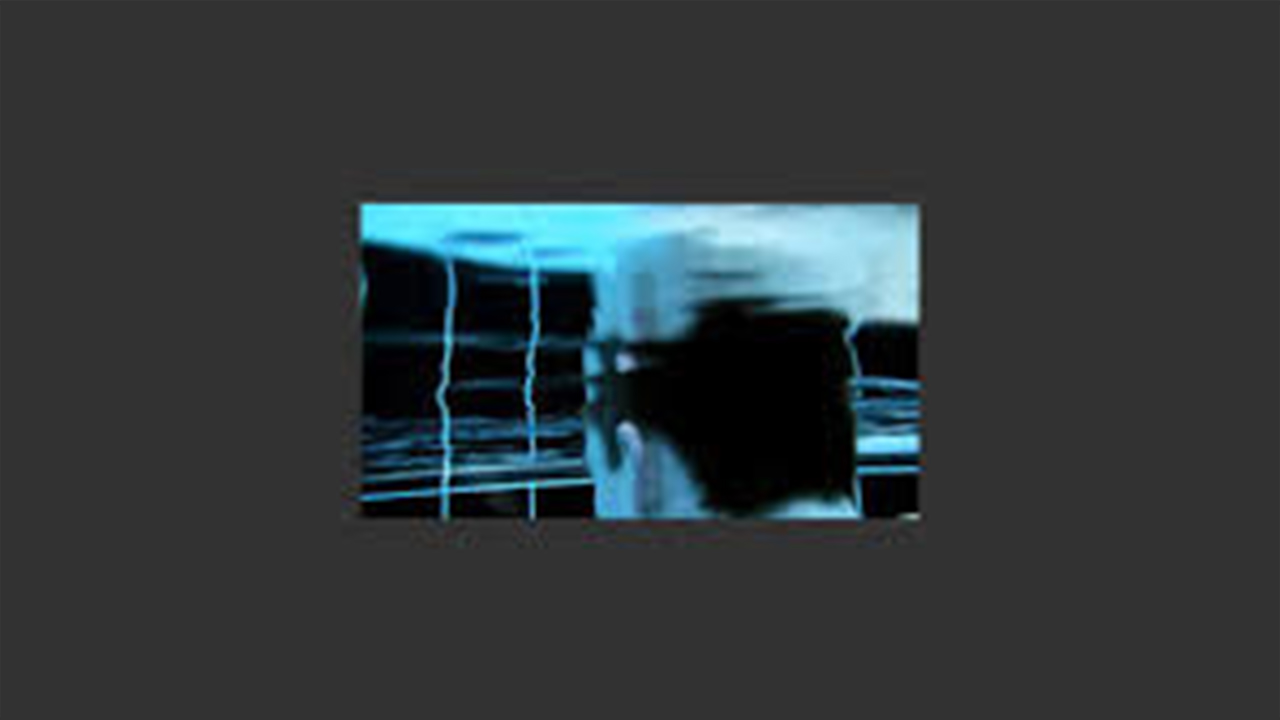 Sound Waves
Sasha Andrew, Jeanne Guiraud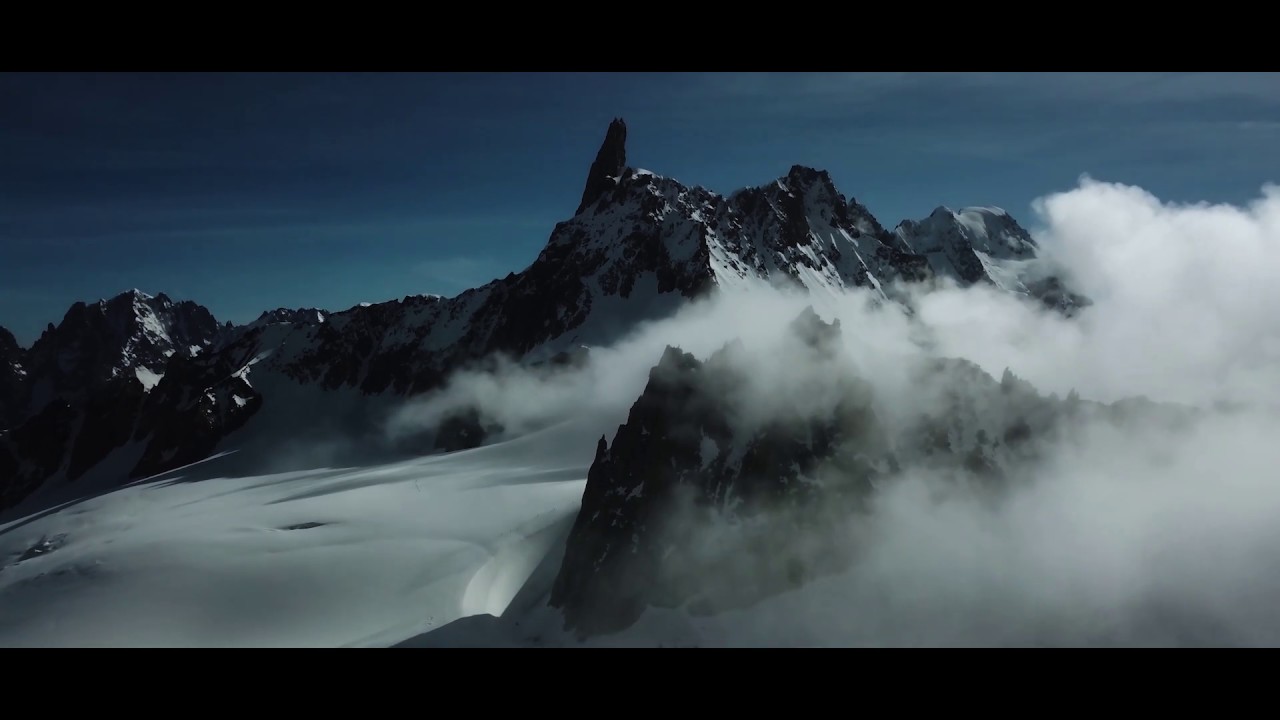 Ice Alive
Eddie Frost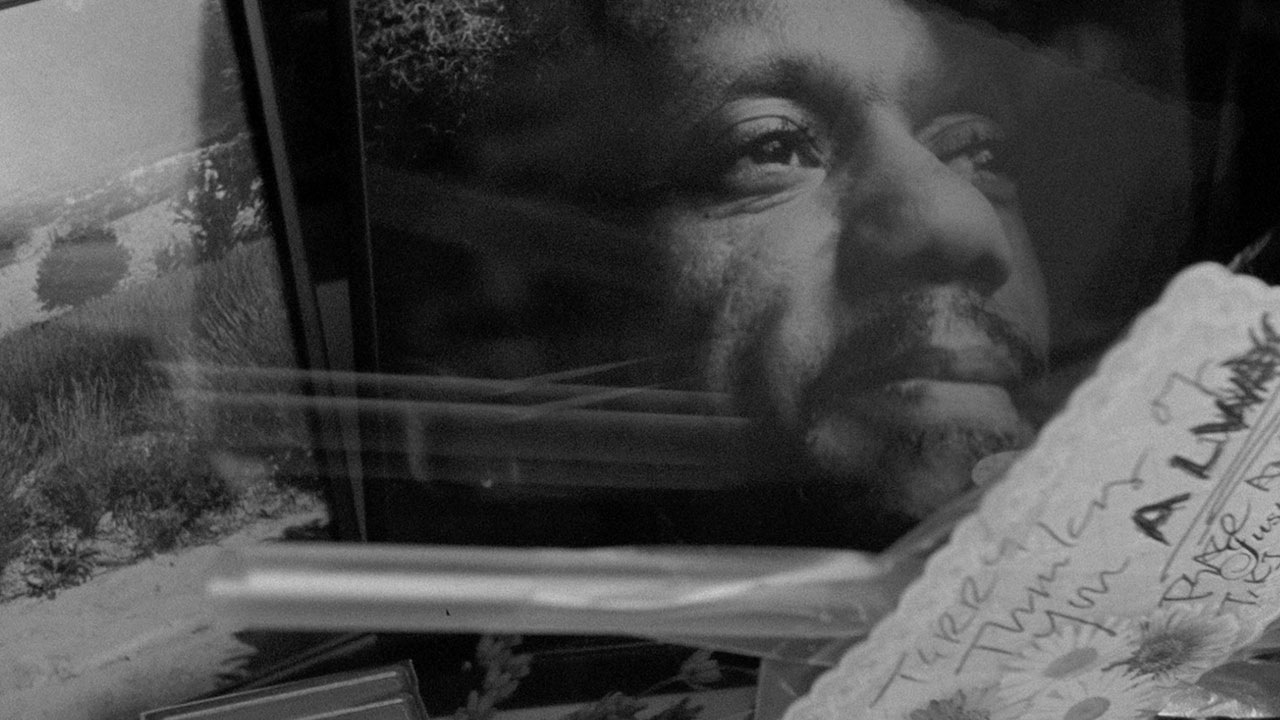 The Columbarium
Tyler Trumbo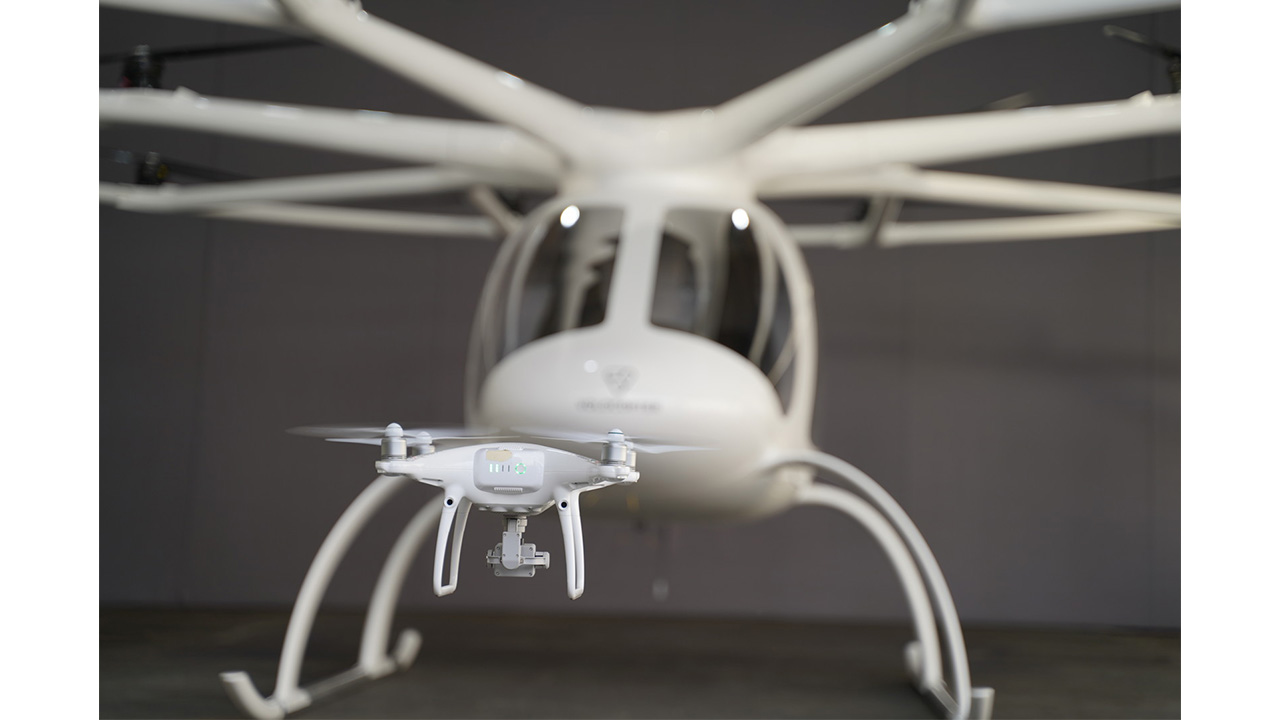 The Future of Flight
Larissa Klinker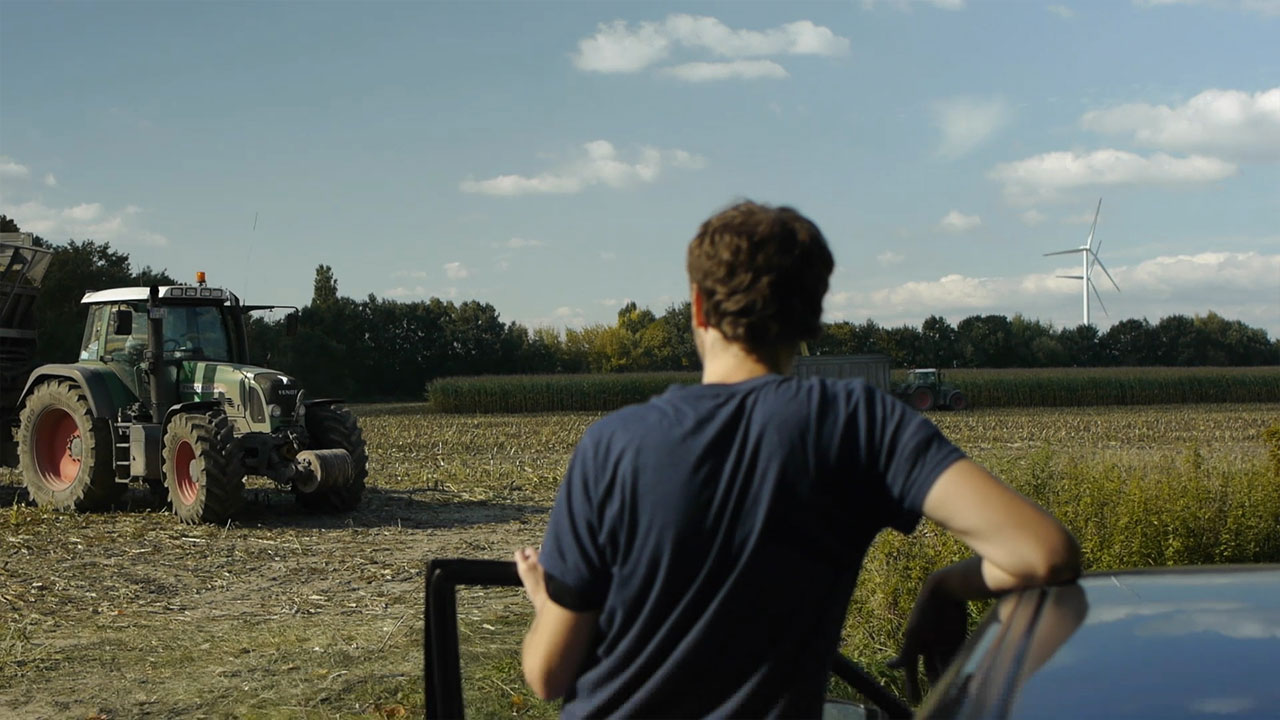 Undune
Dennis Raetzel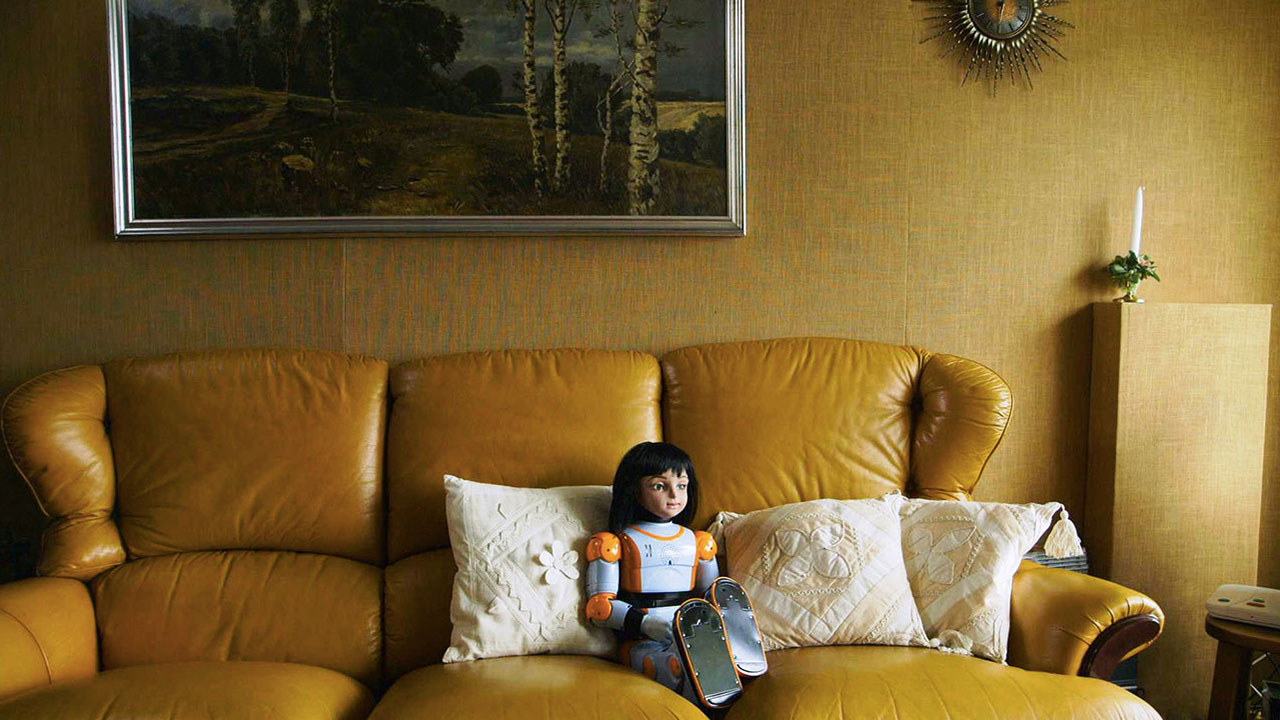 Alice Cares
Sandra Burger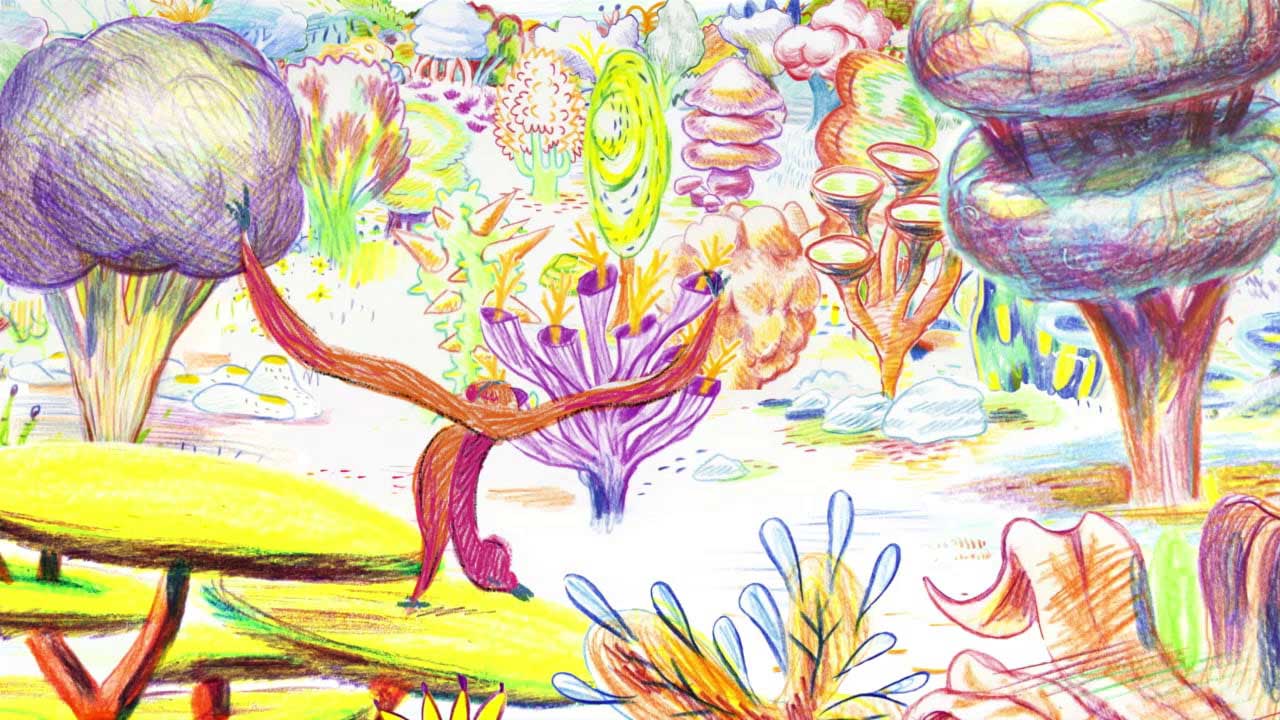 Zooz
Romain Blanc-Tailleur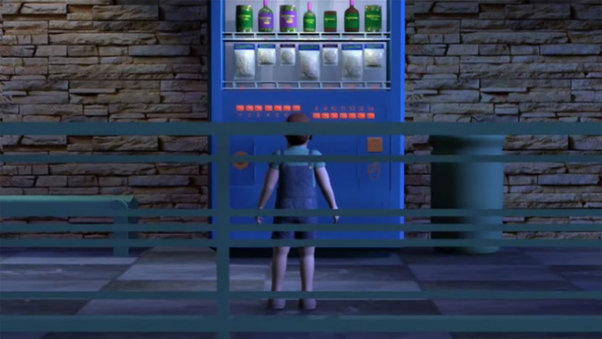 Smart Machine
Jane Sablow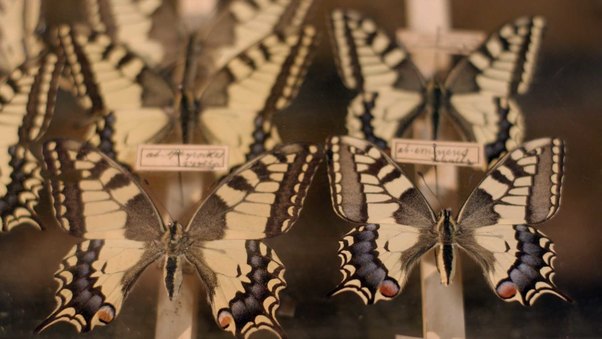 Breathtaking
Pim Zwier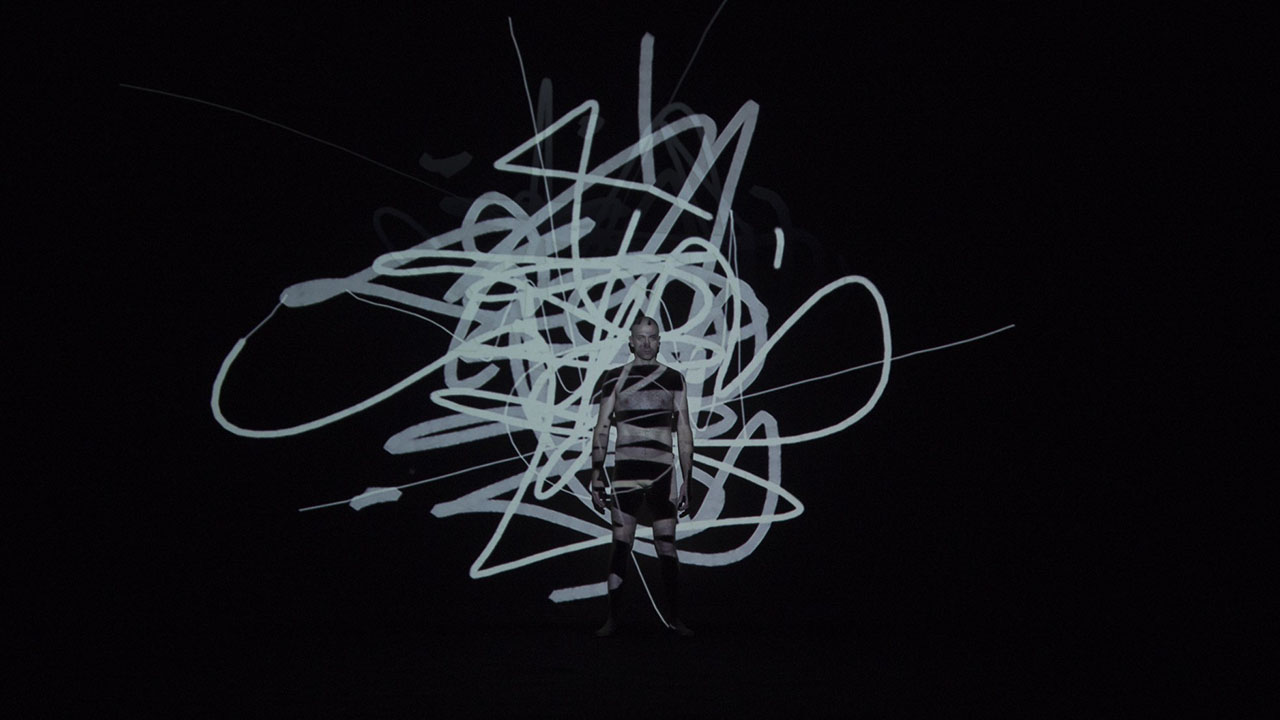 Nyctophobie
Jean-François Boisvenue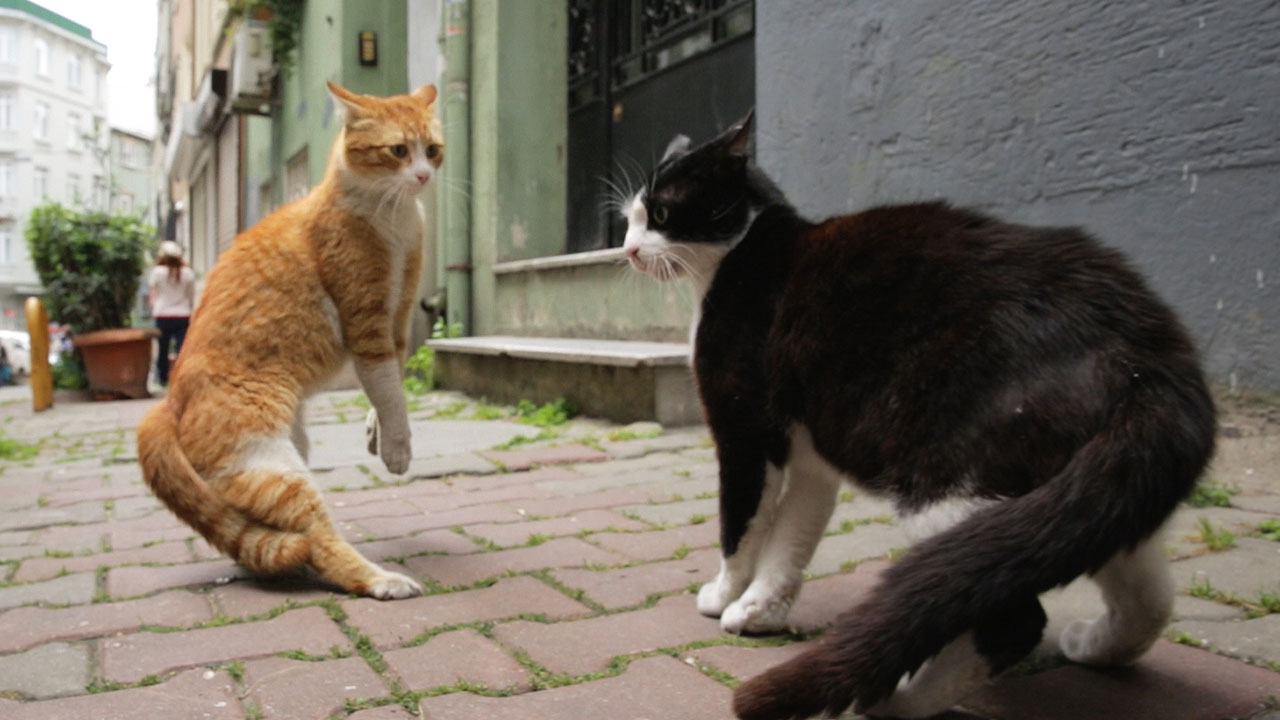 Kedi
Ceyda Torun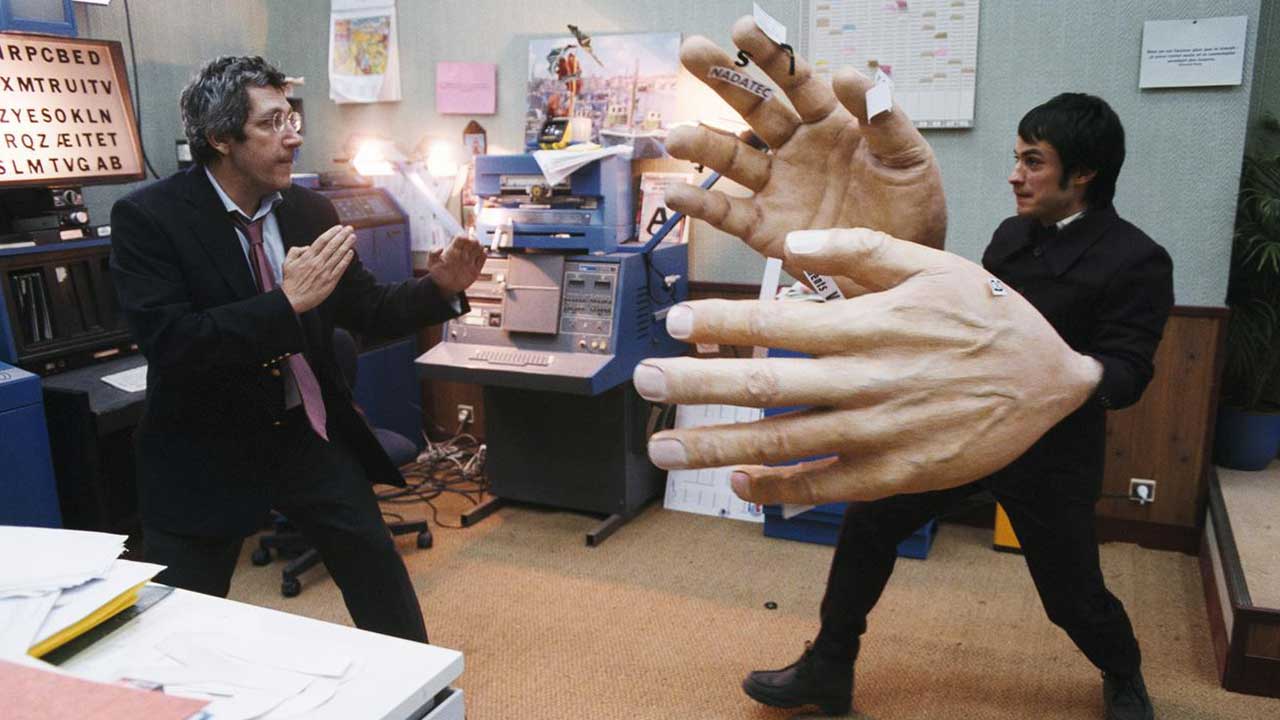 The Science of Sleep
Michel Gondry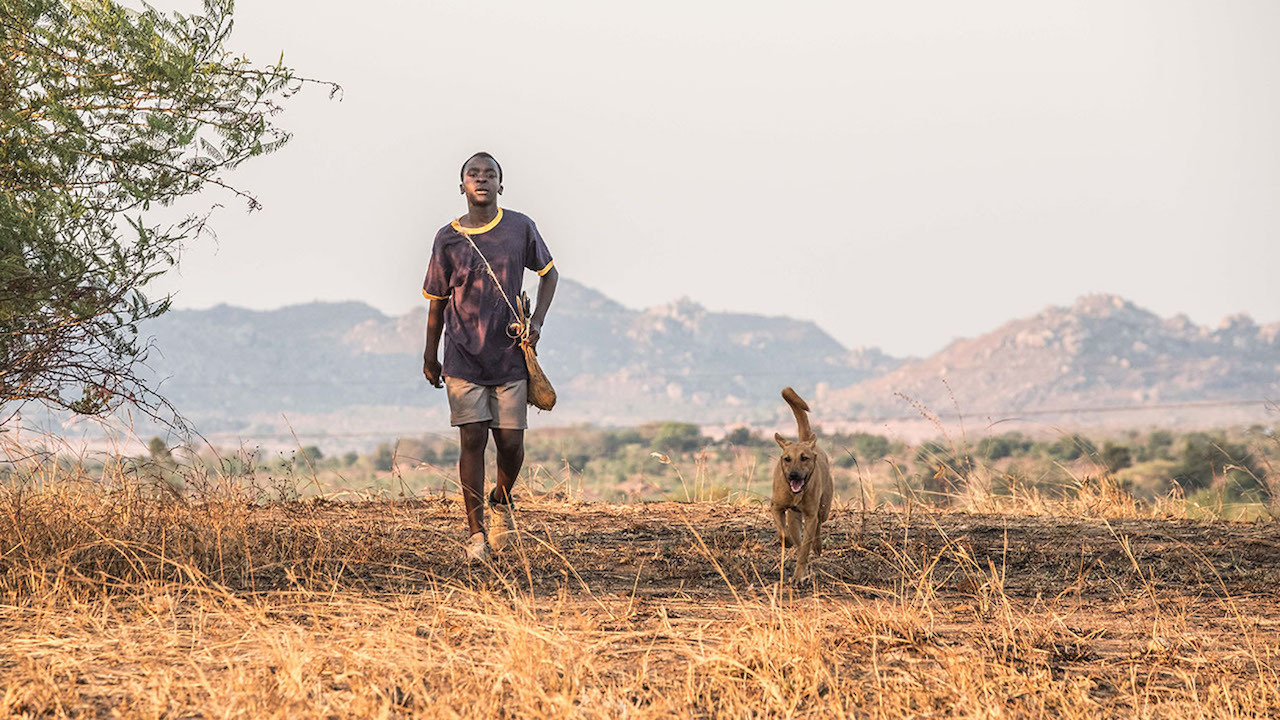 The Boy Who Harnessed the Wind
Chiwetel Ejiofor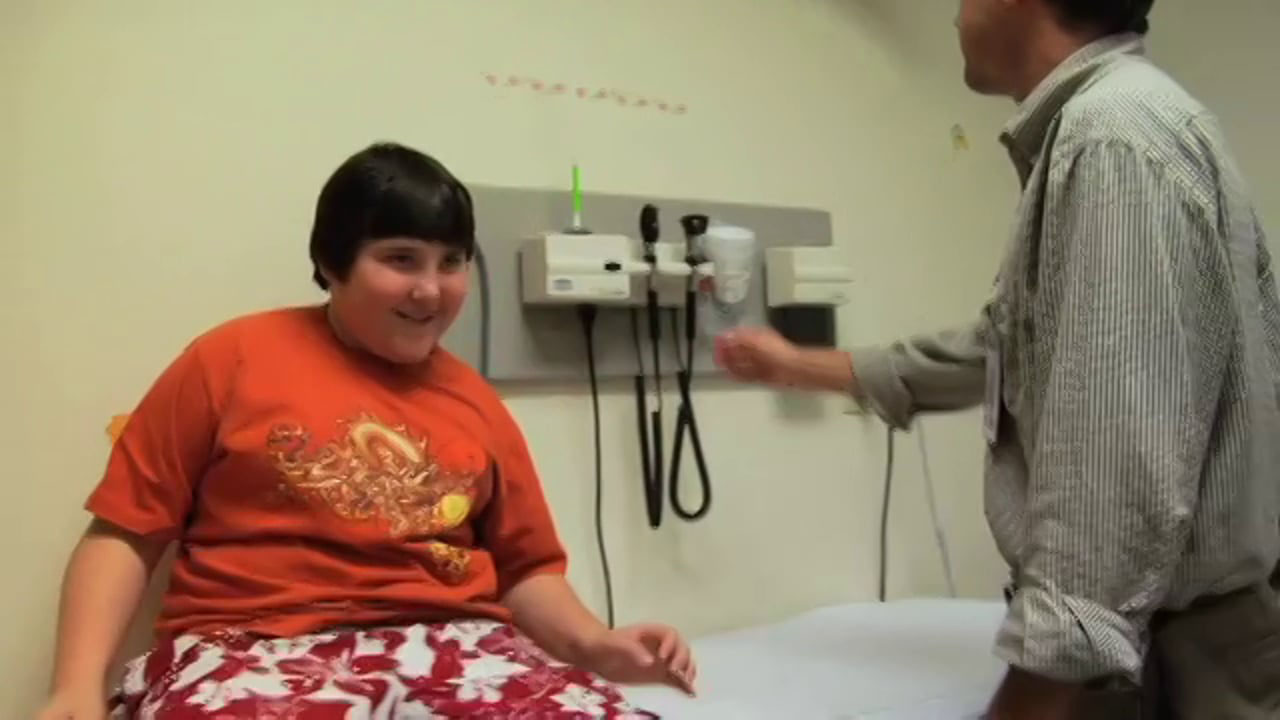 I'm Just Anneke
Jonathan Skurnik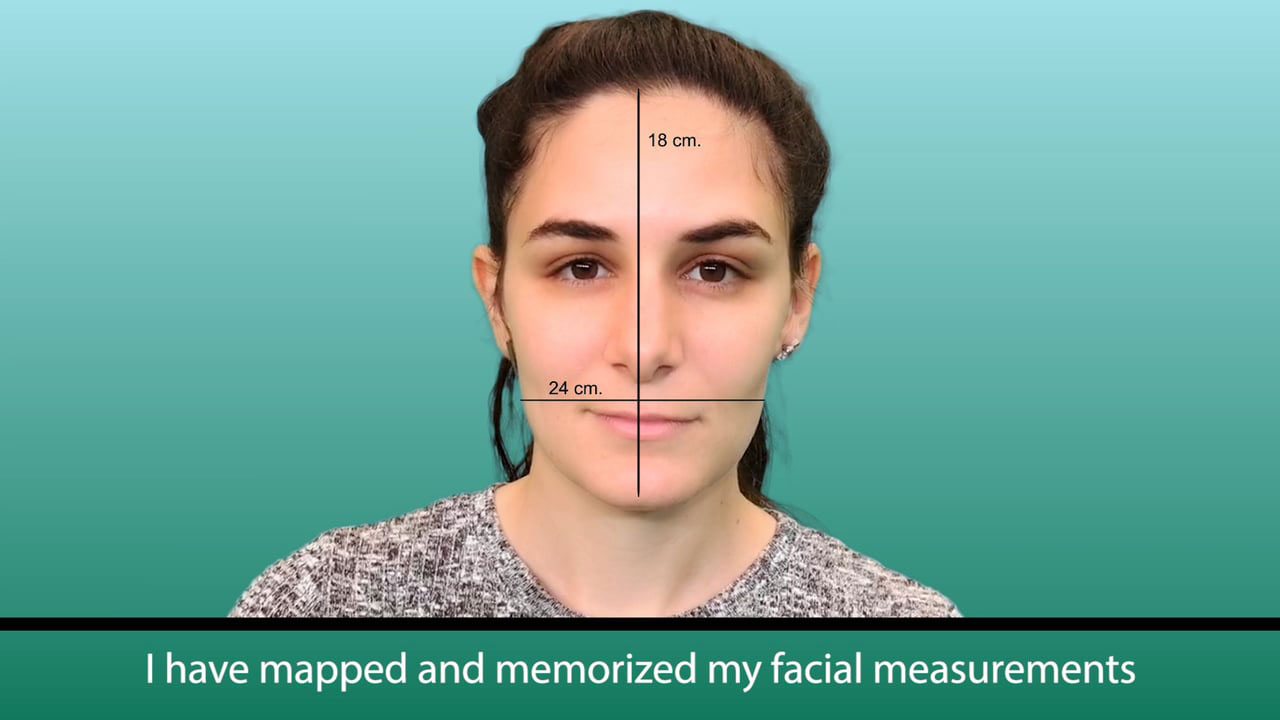 Impressions (Measurements)
Jillian Mayer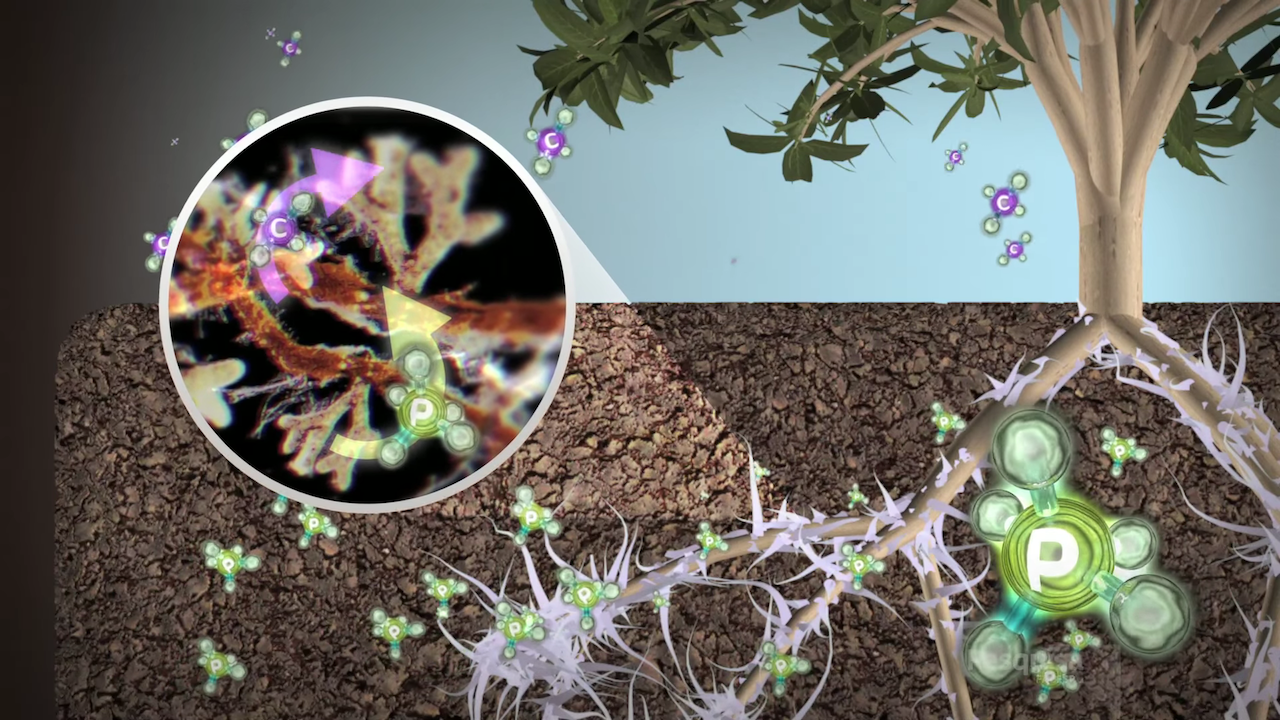 Estratégias subterrâneas (Undergound strategies)
Caio Polesi, Tiago Marconi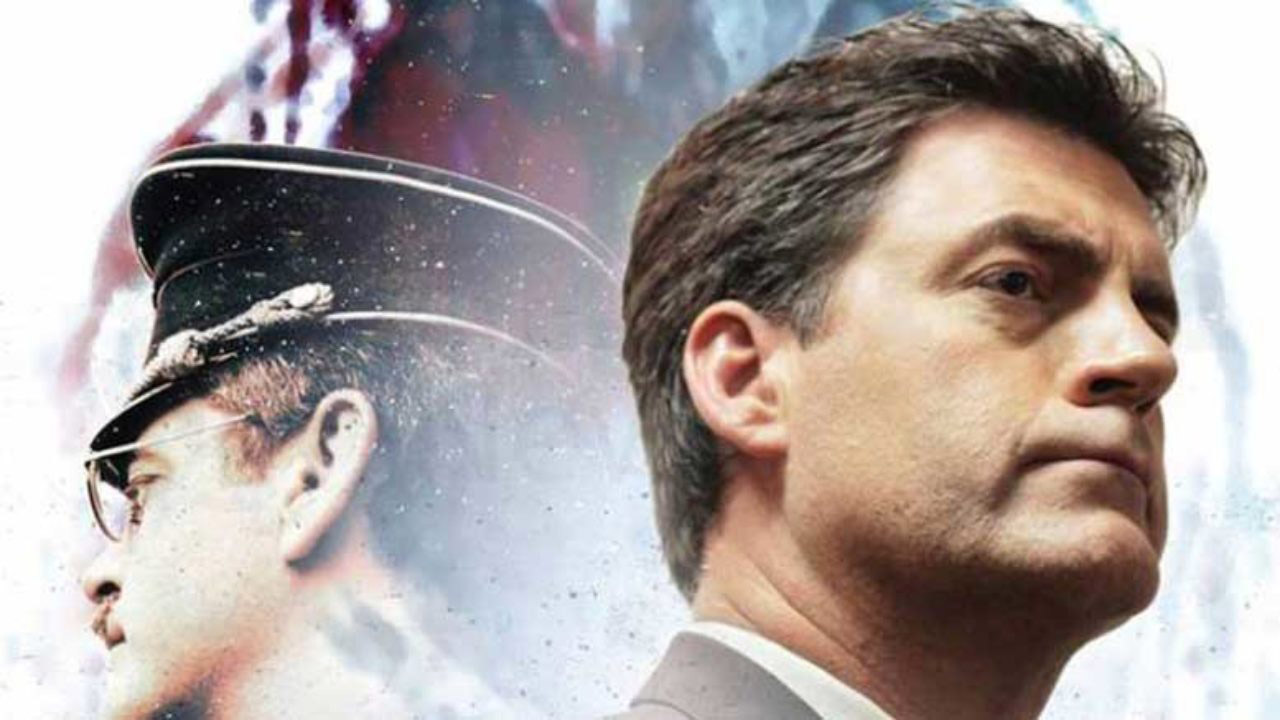 Justice Is Mind
Mark Lund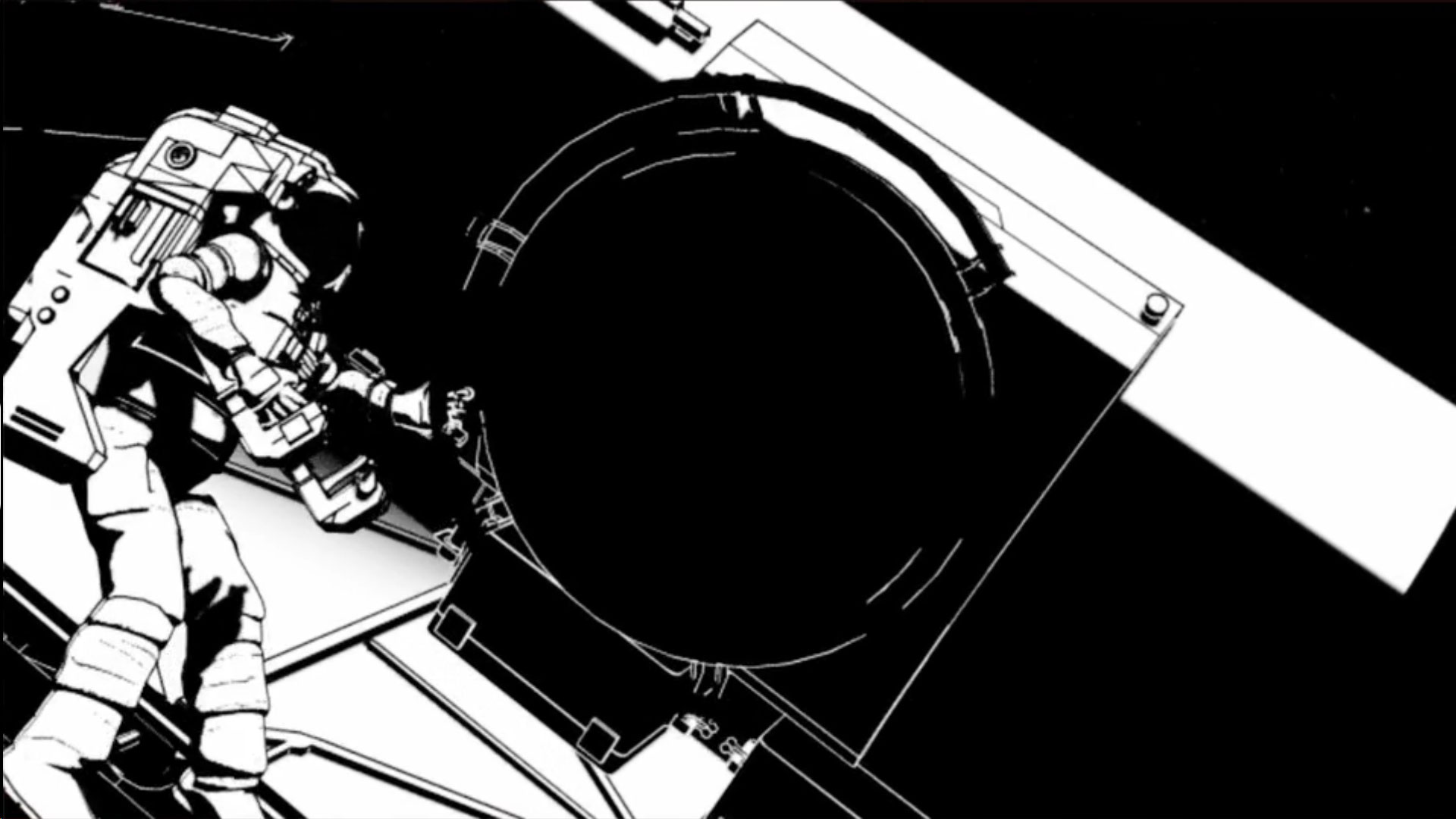 Black
Tomasz Popakul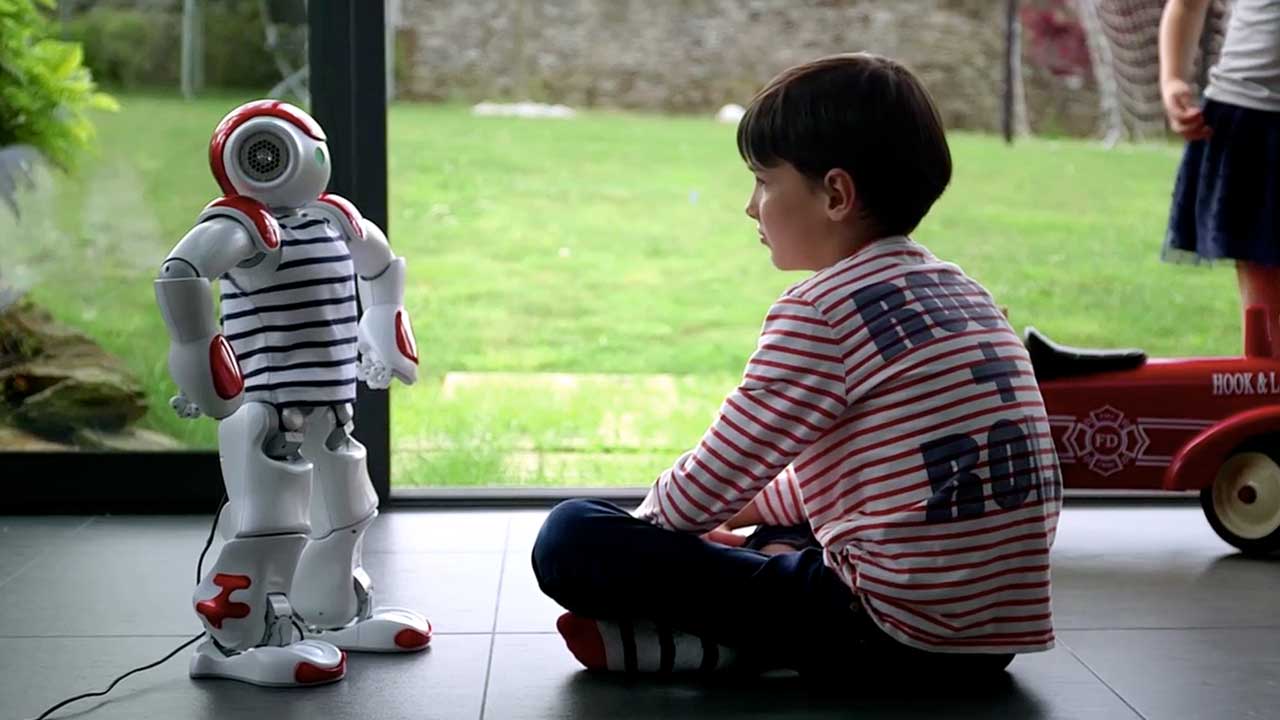 My Life With a Robot
Thibaut Sève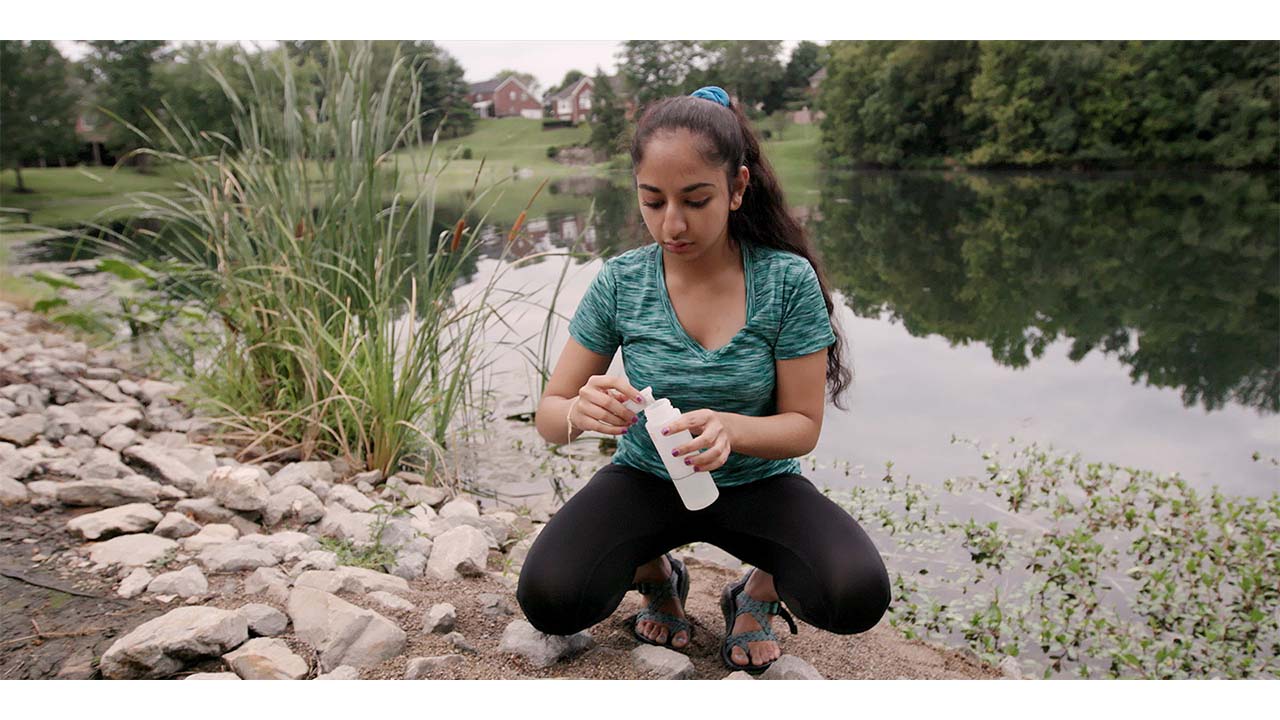 Science Fair
Cristina Costantini, Darren Foster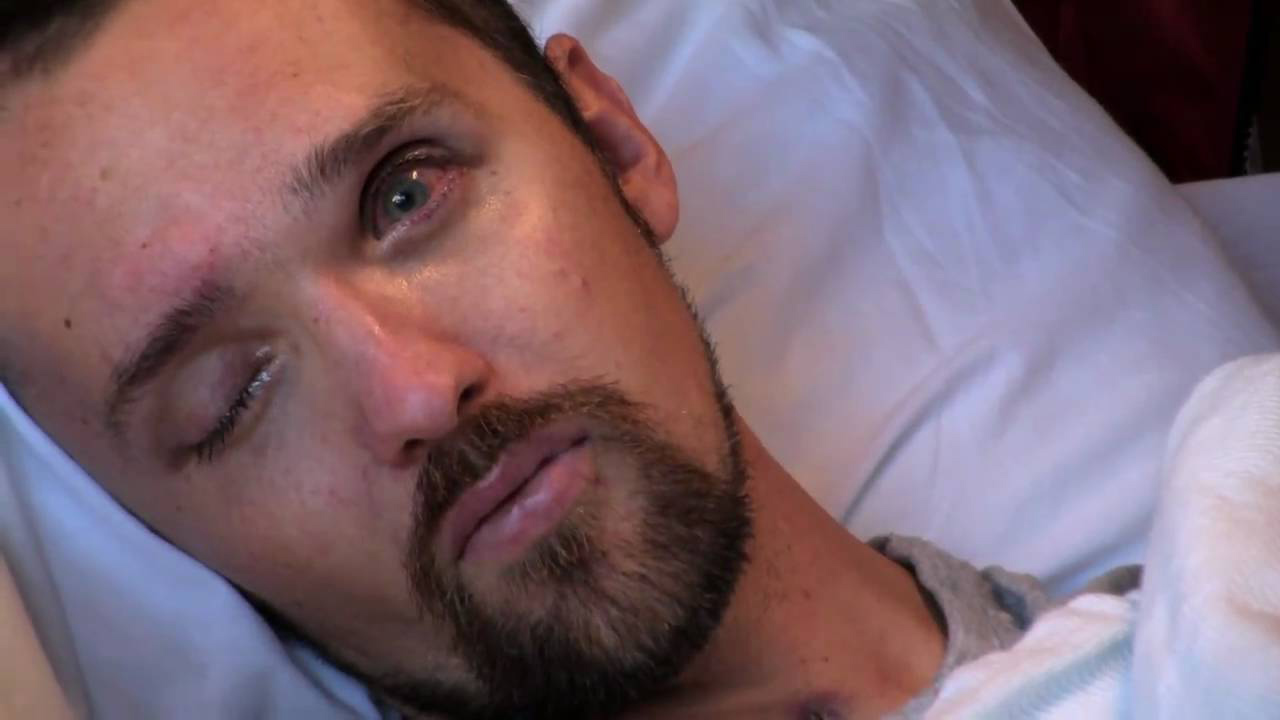 Indelible Mark
David Alvarado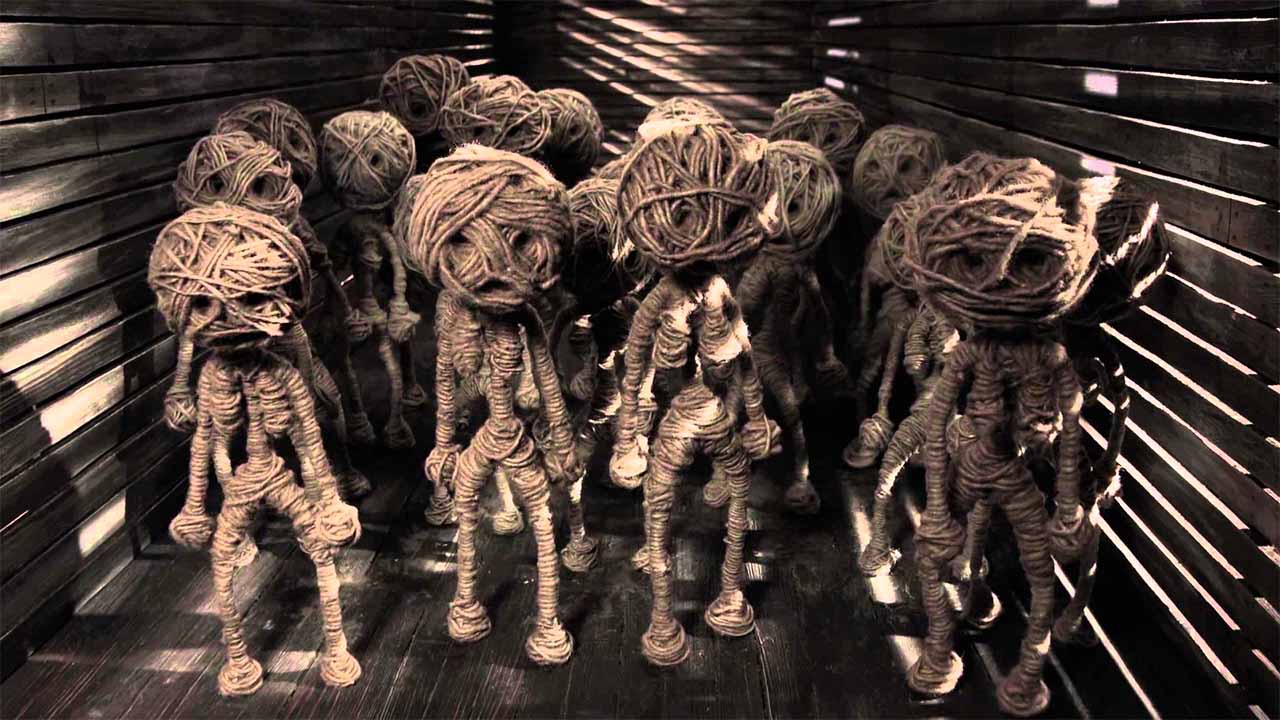 Body Memory (Kehamälu)
Ulo Pikkov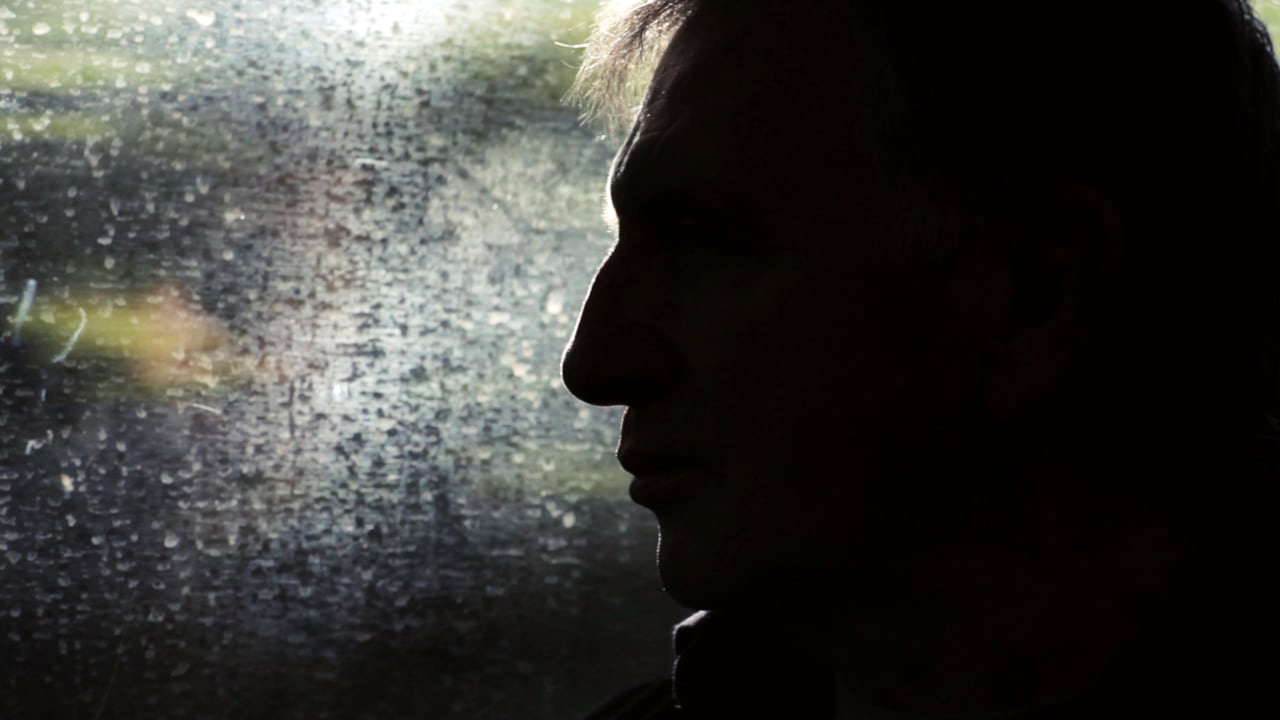 Another Green World
Christina Hardinge
Returning Identities
Ramin Rahni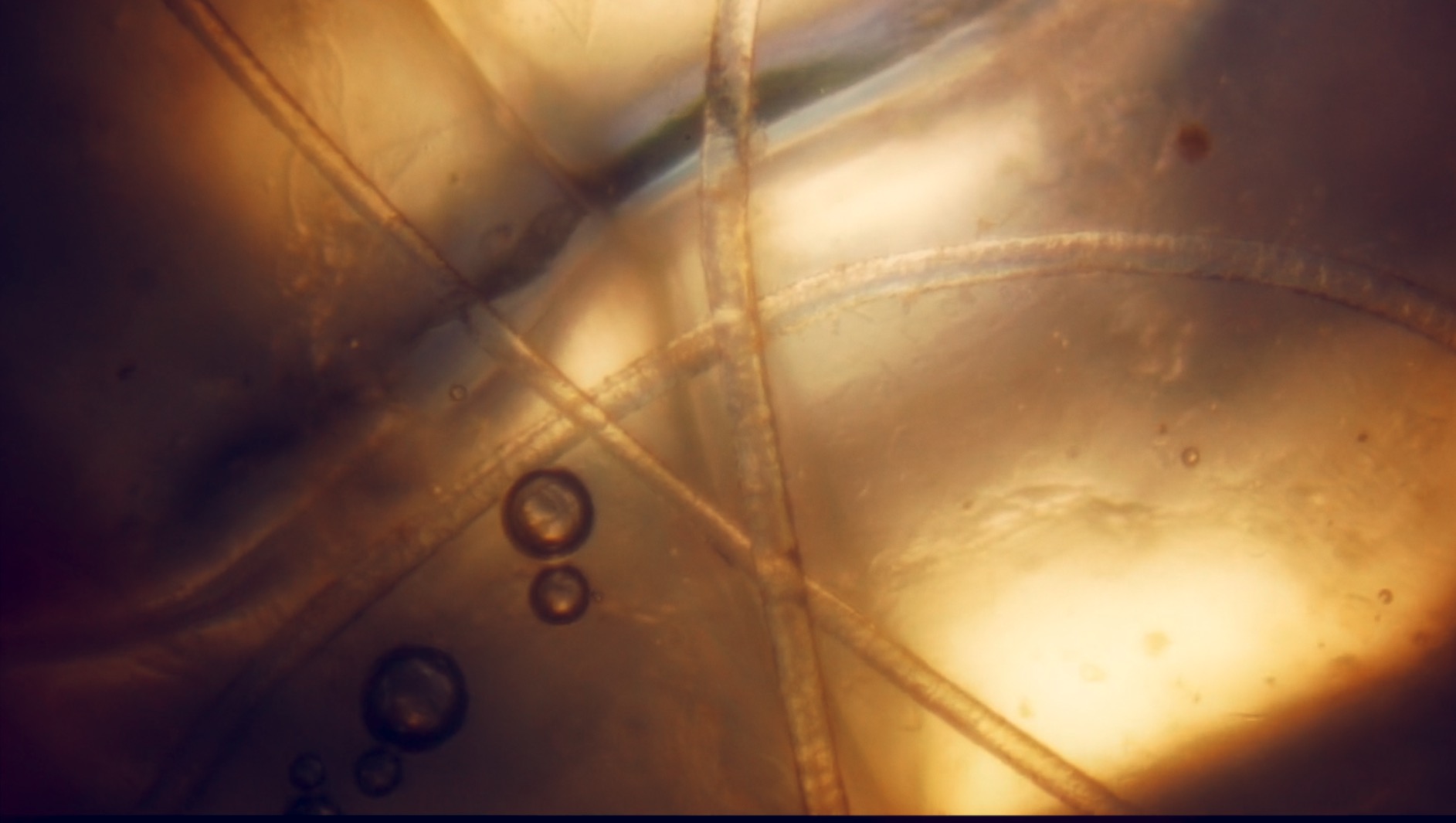 SIGINT
Phil Hastings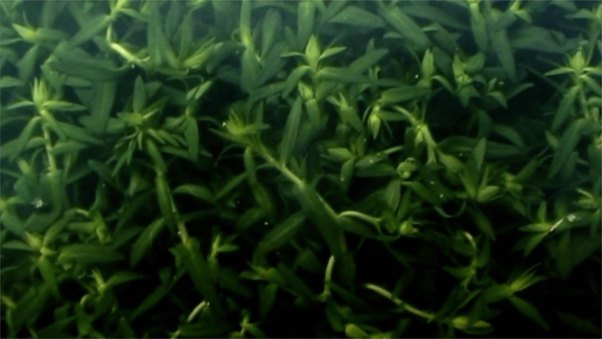 Grow
Johan Rijpma,Berend van Eerde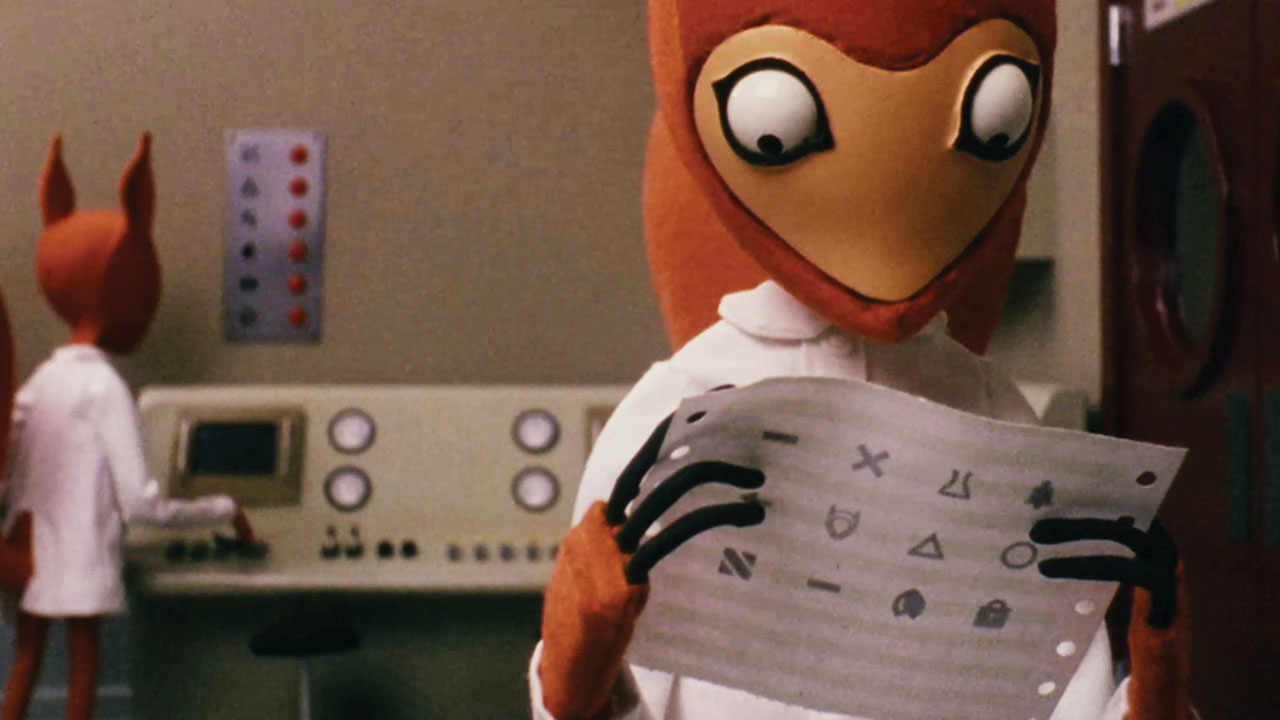 Squirrel Island
Astrid Goldsmith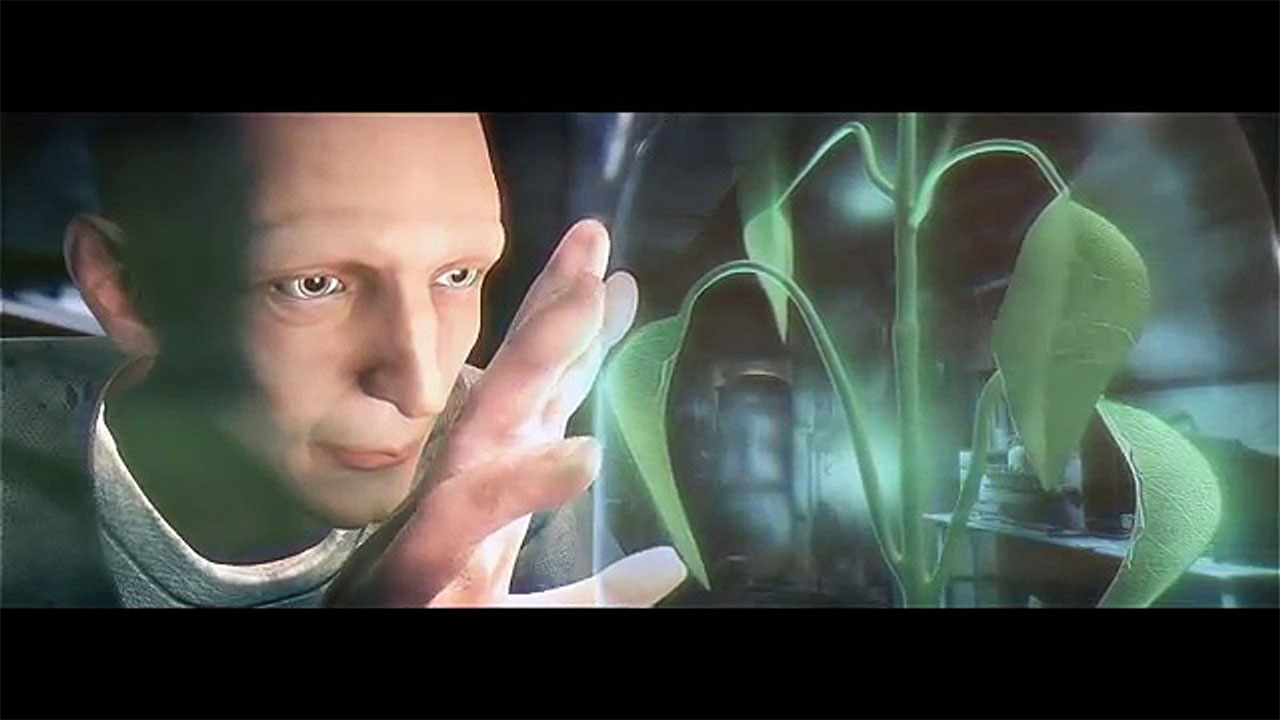 Oxygen
Murat Kılıç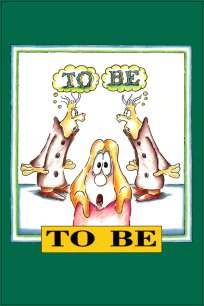 To Be
John Weldon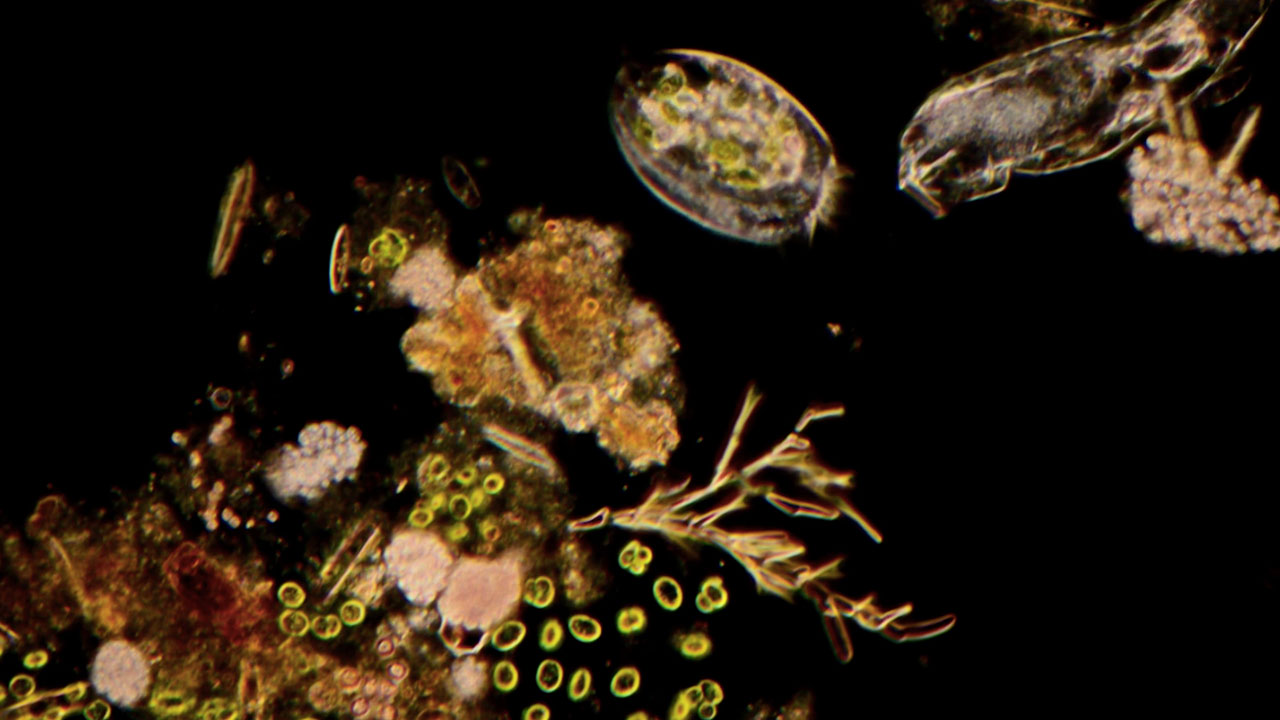 In Defense of Pondscum
Danielle Parsons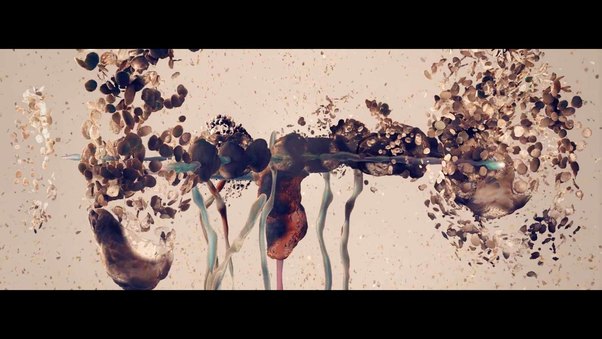 Cytoplasmic Playgrounds
Markos Kay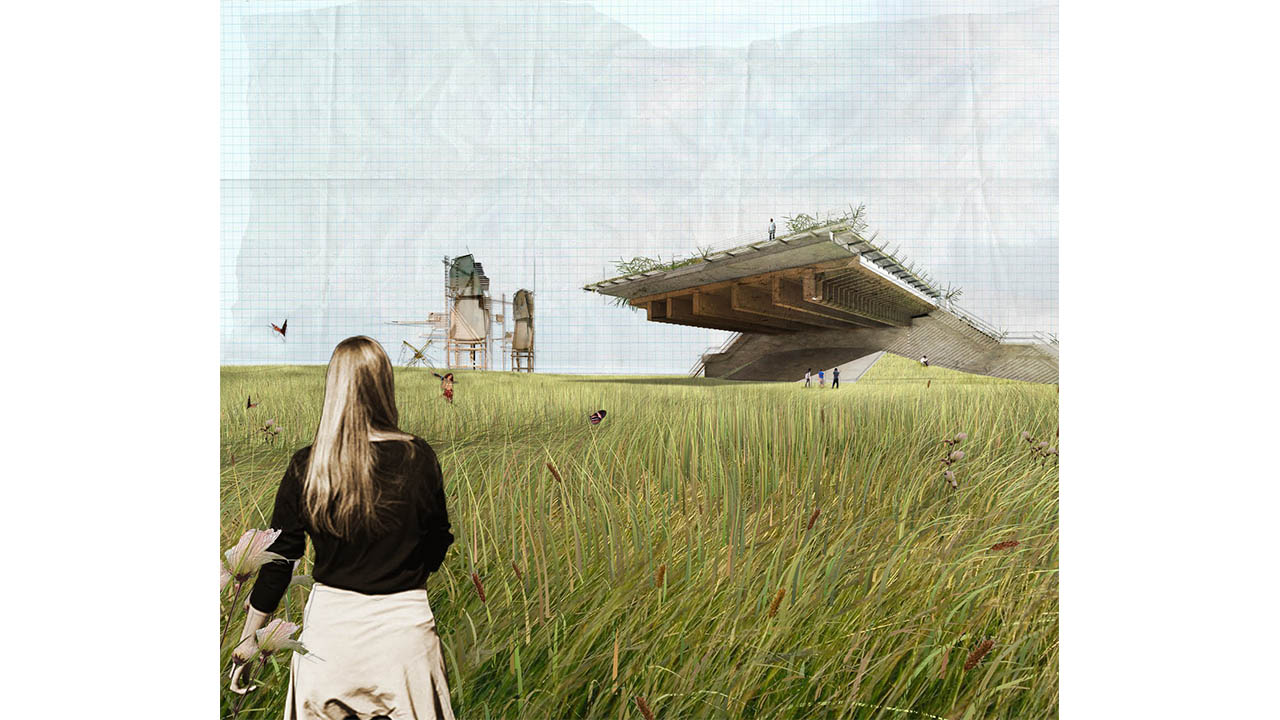 The Cosmic Rain
Daniel Vega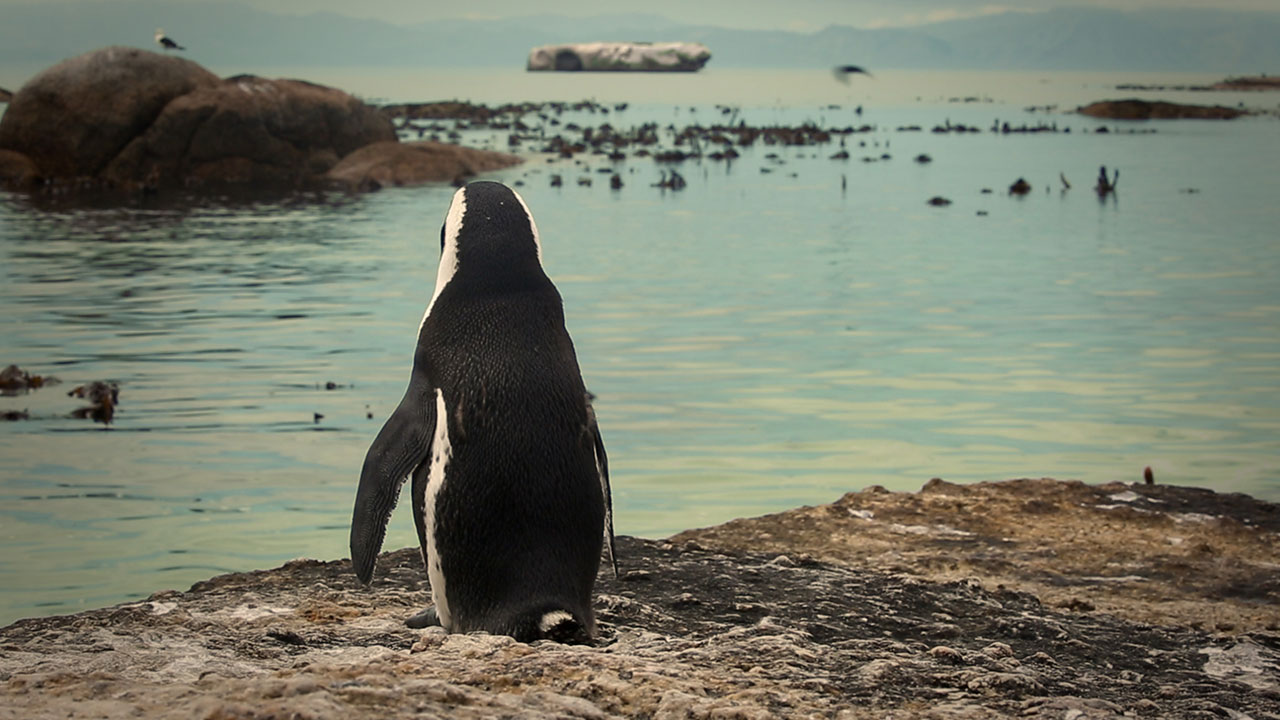 A Post Card Home
Omar Manjouneh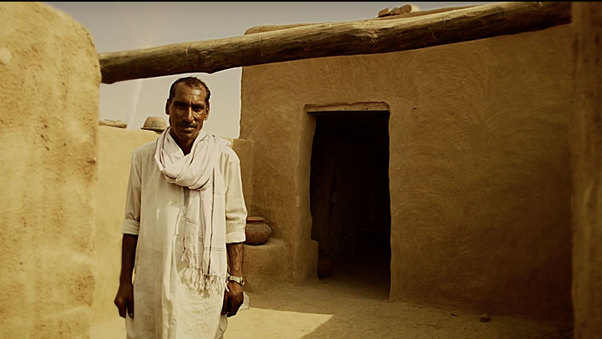 Spacefaring
Felipe Aguilar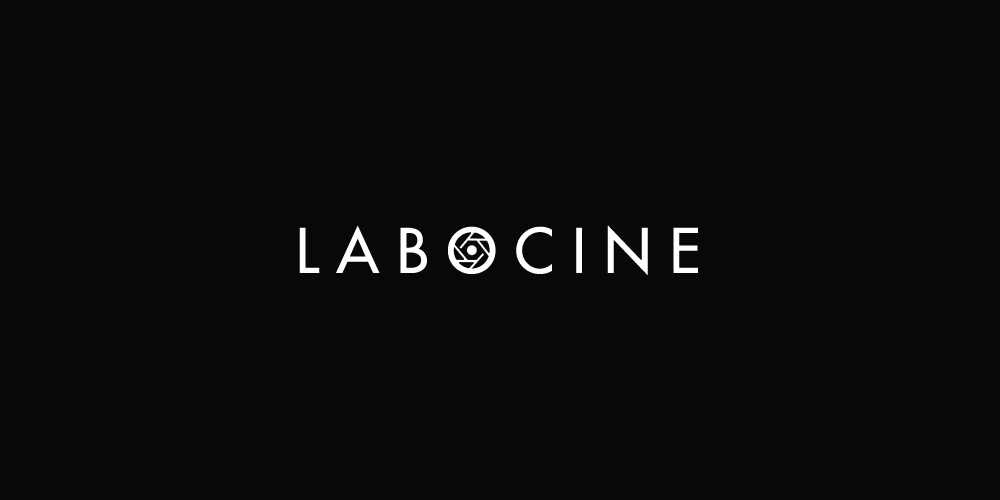 Space
Felipe Aguilar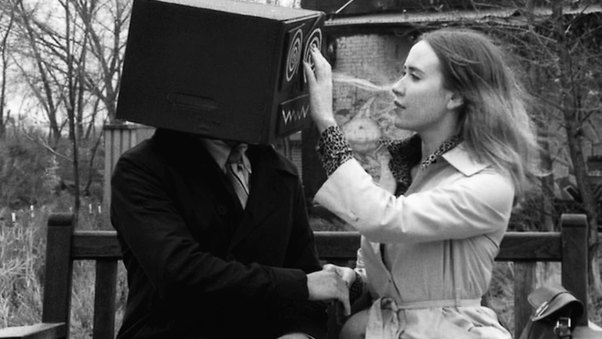 Disposable
Alexis Gambis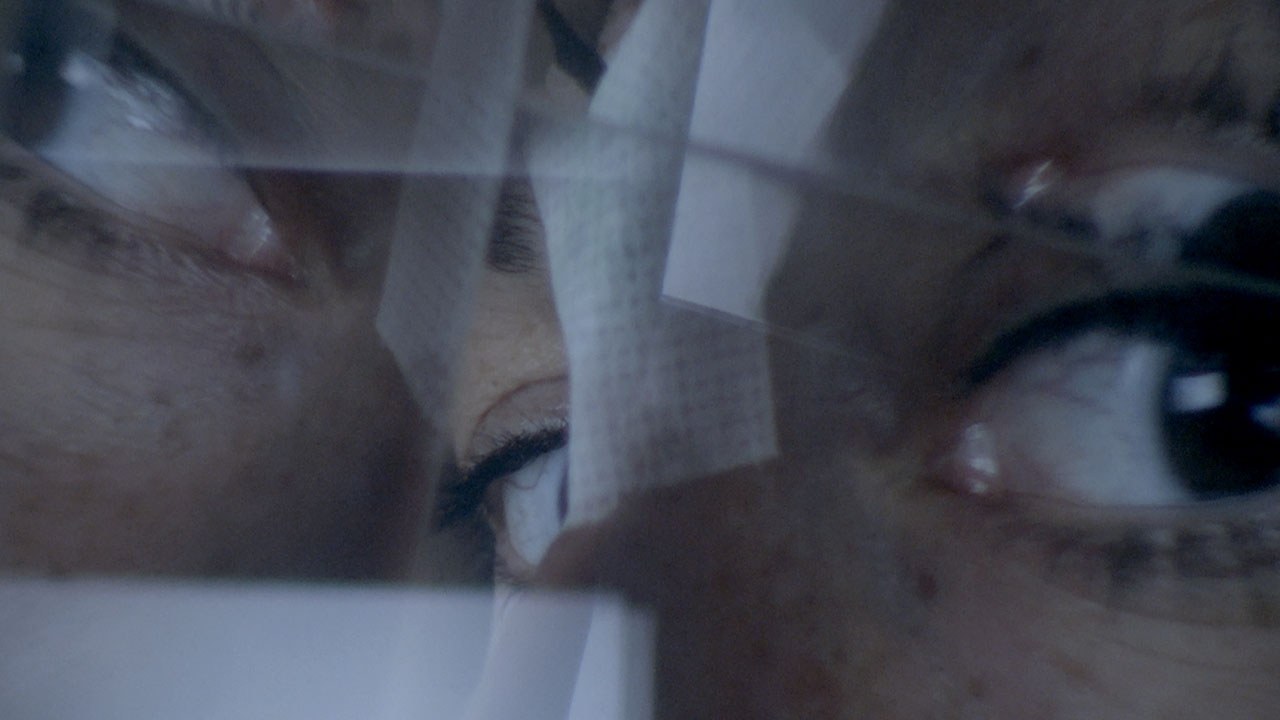 The Prediction Machine
Marleine Van Der Werf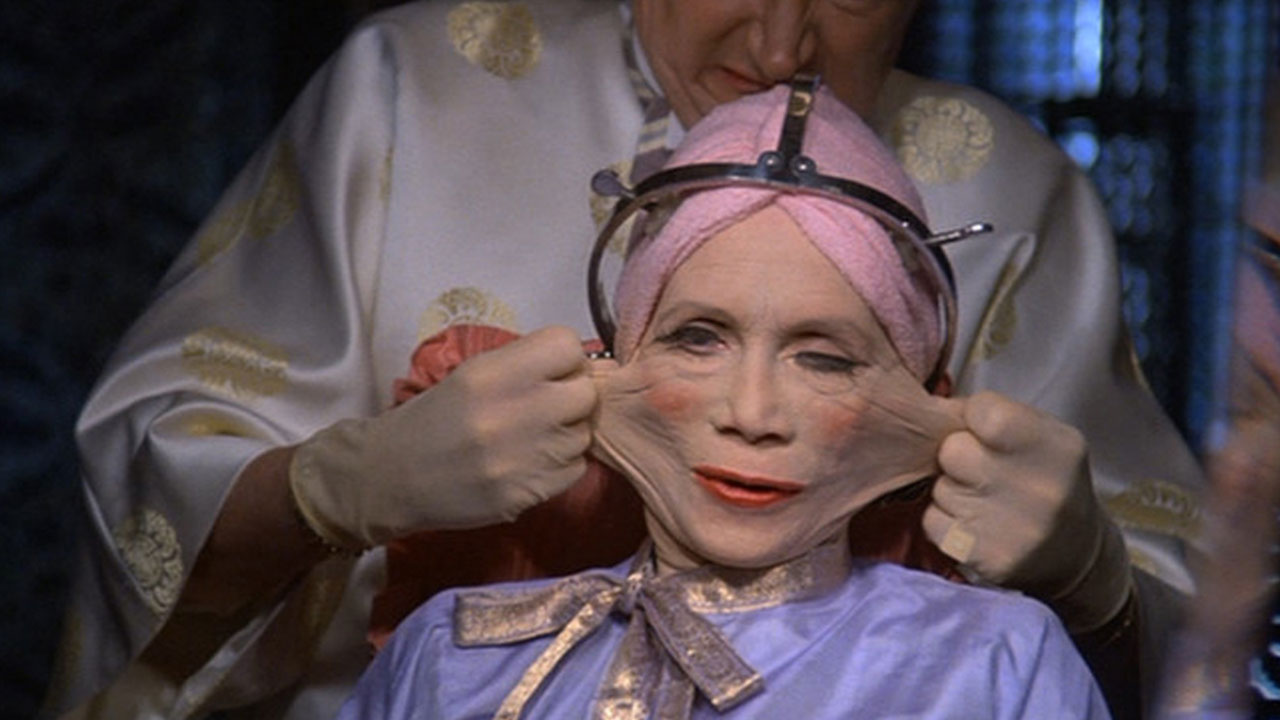 Brazil
Terry Gilliam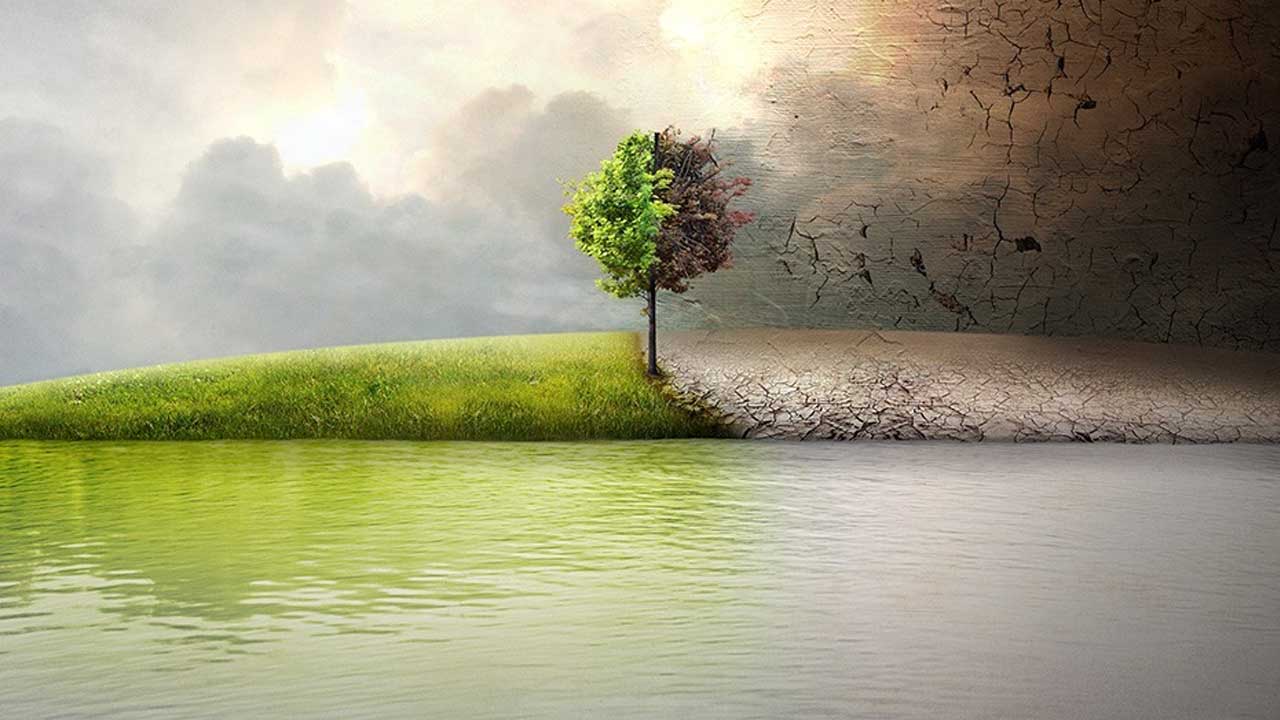 Before the Flood
Fisher Stevens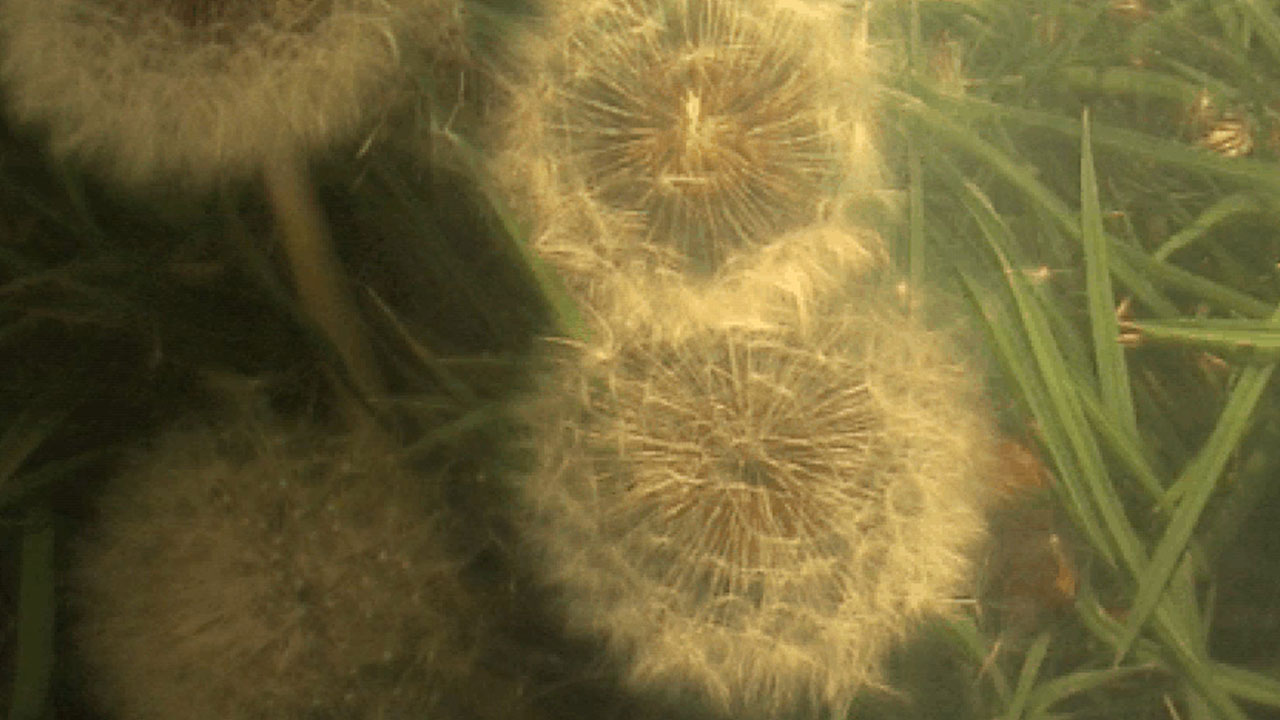 Groeien
Johan Rijpma,Berend Van Eerde
Biofilm
Erik Rochner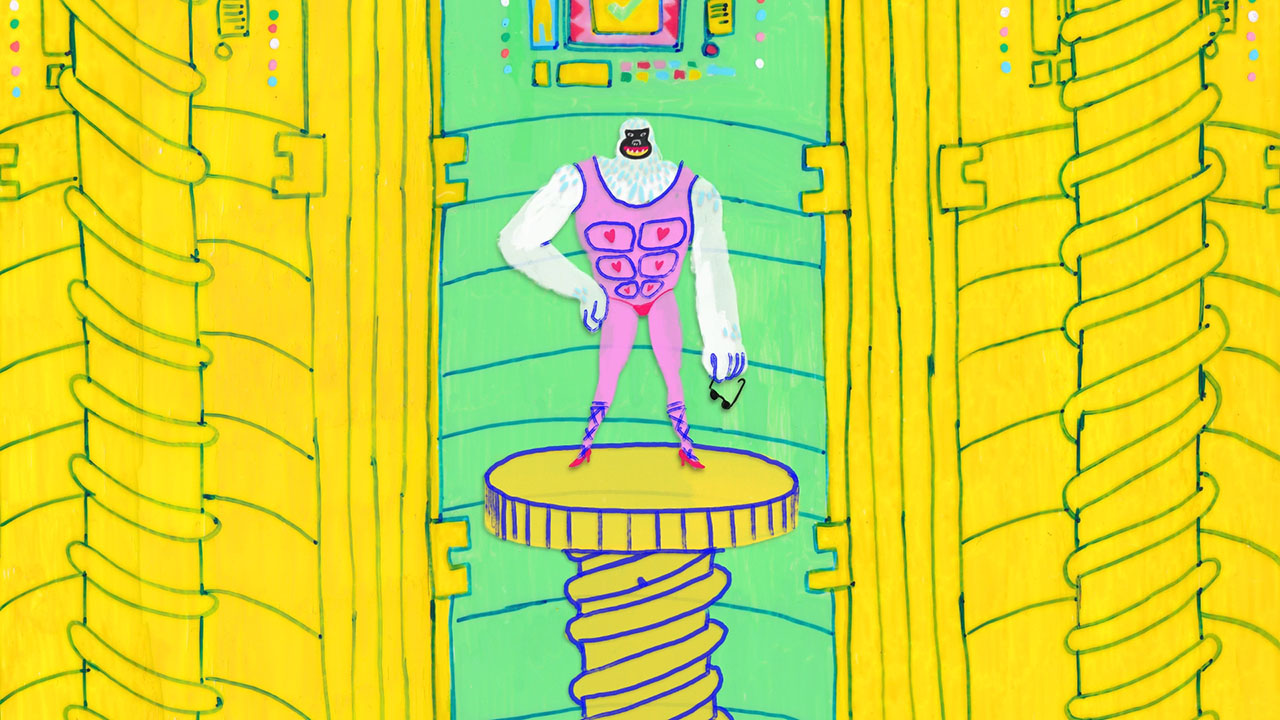 Reanimation! ep.5-Better Humans
Nadja Oertelt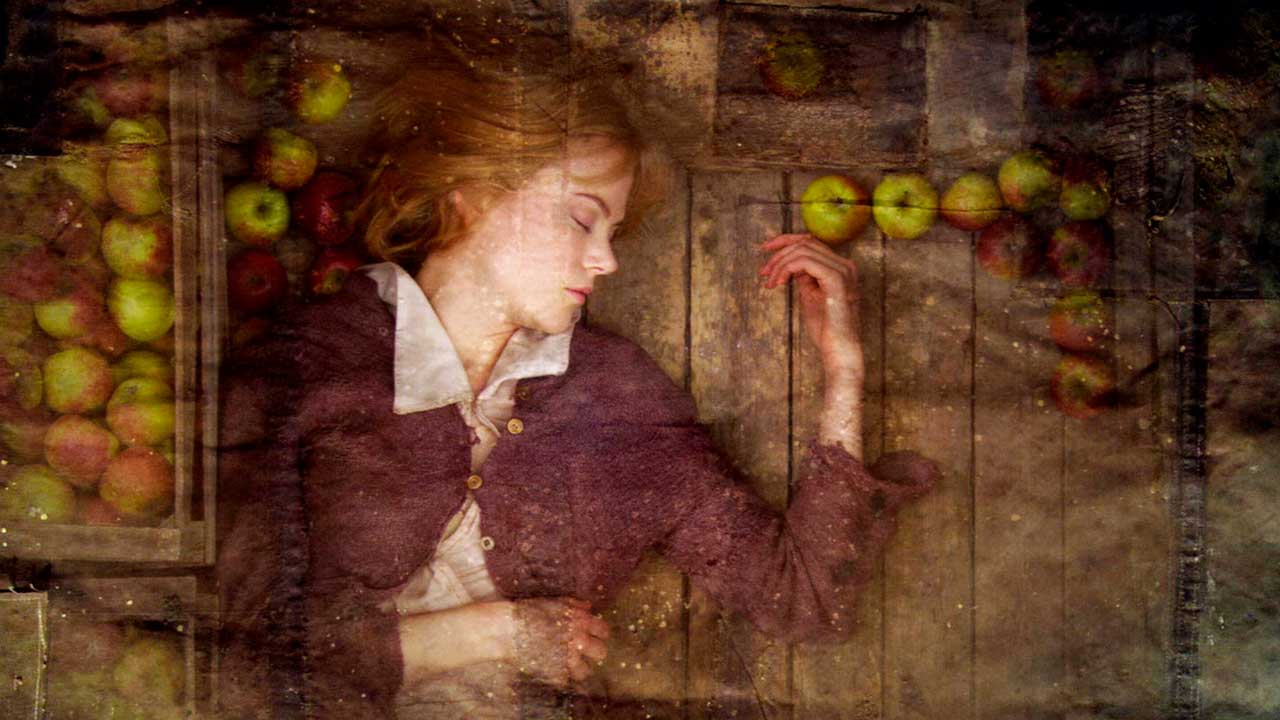 Dogville
Lars Von Trier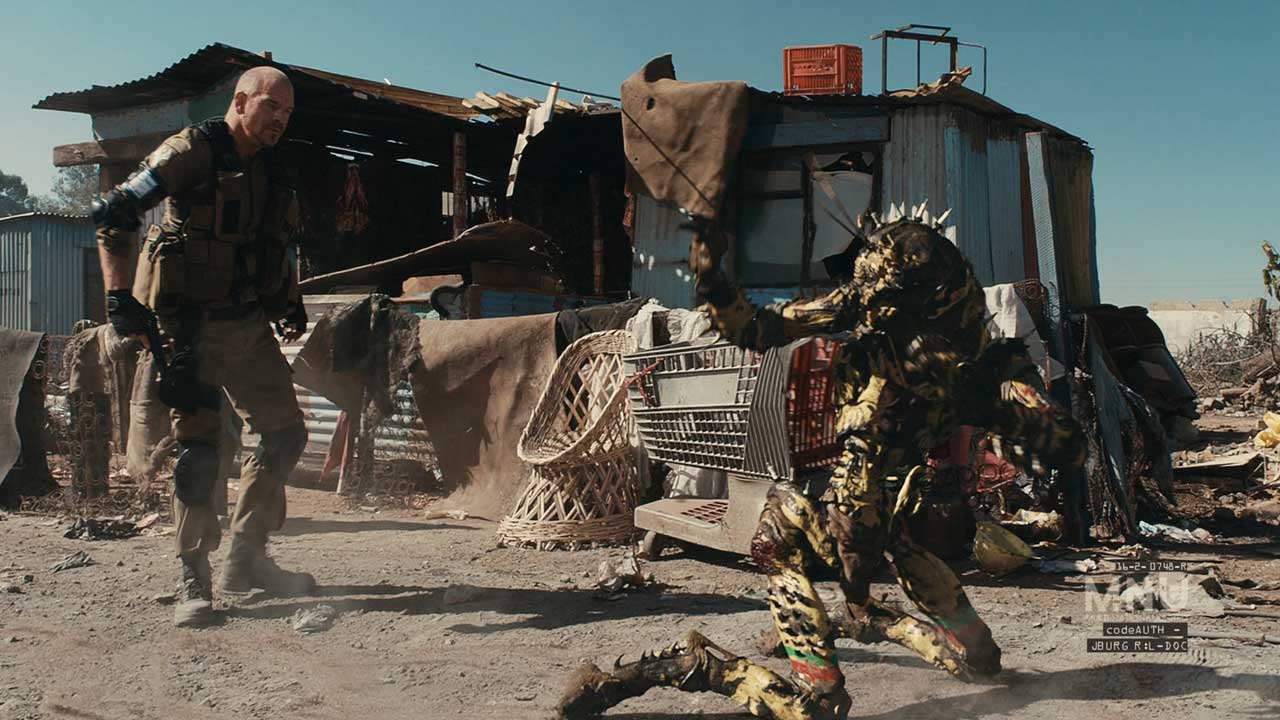 District 9
Neill Blomkamp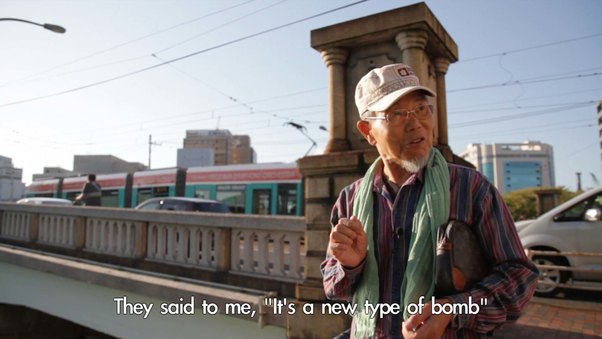 An All-Encompassing Light
Chloe White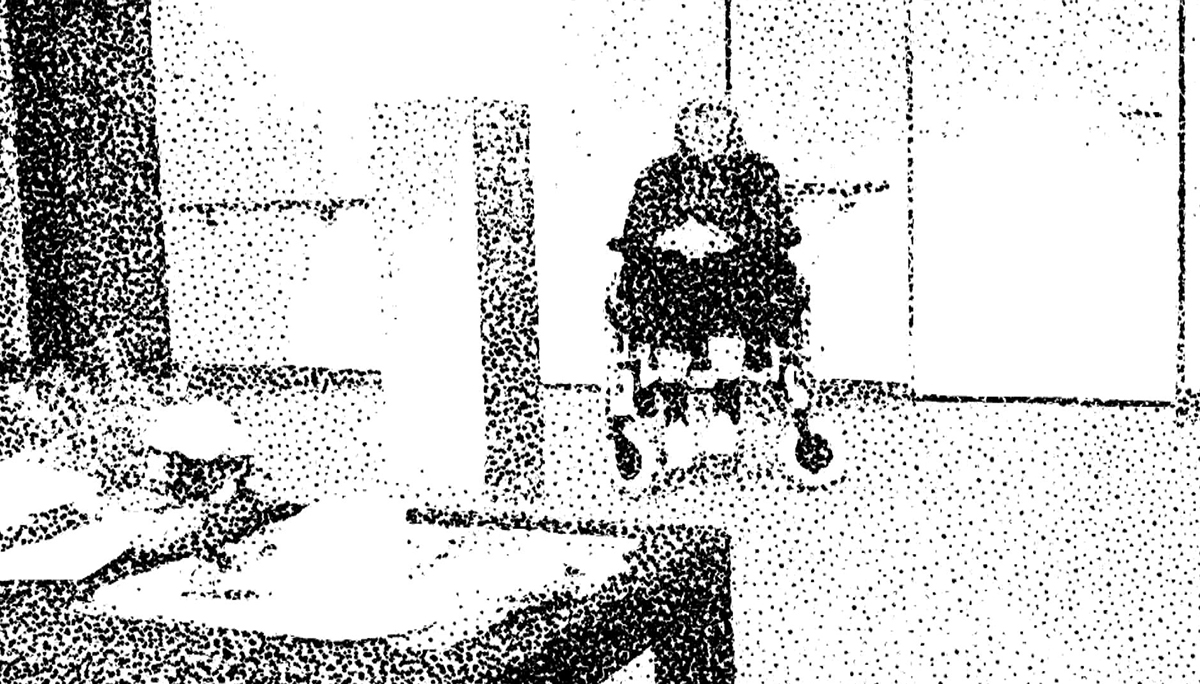 A Biography
Alexander Schellow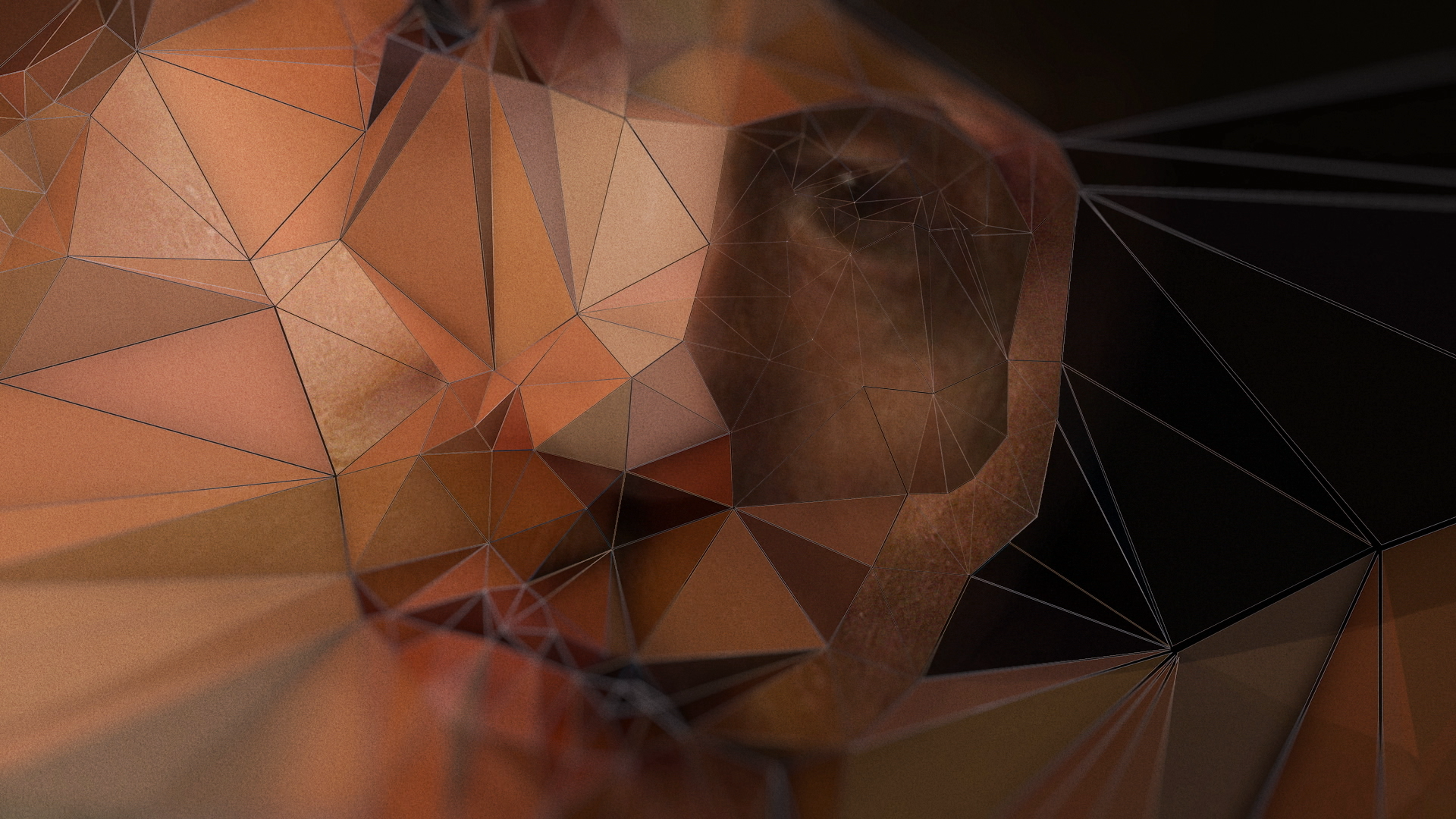 The Next Rembrandt
Juliette Stevens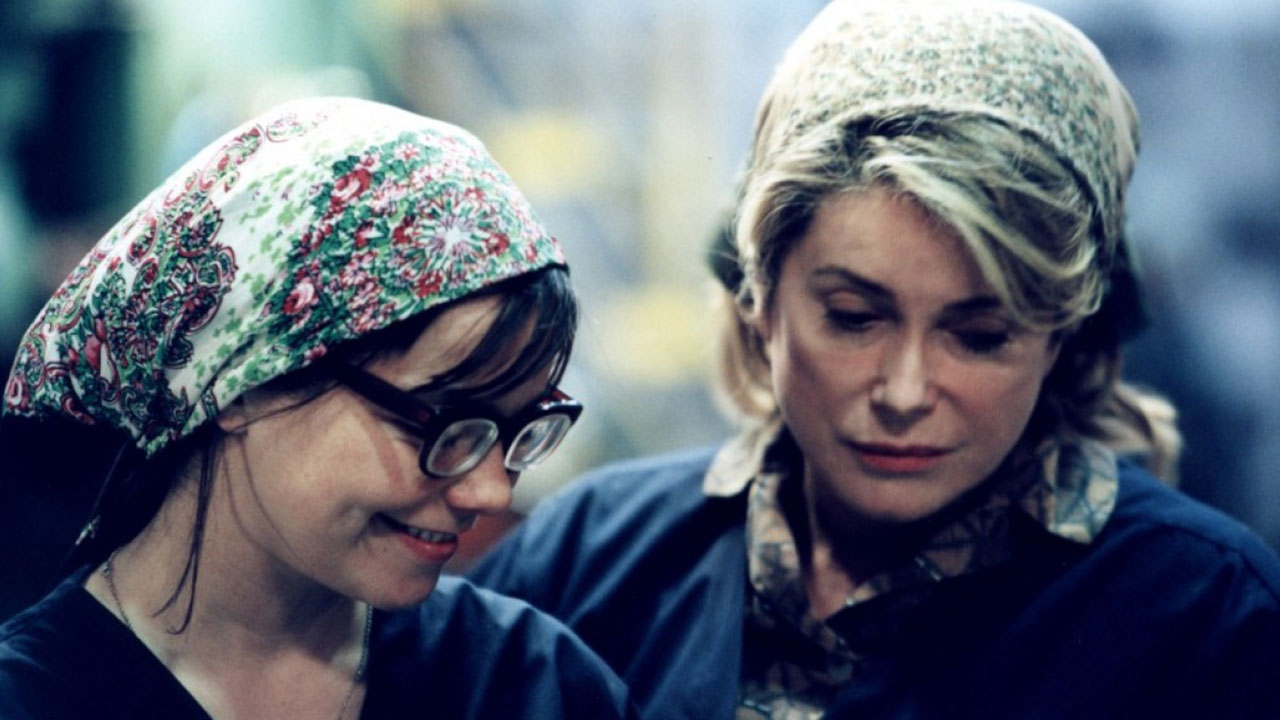 Dancer in the Dark
Lars Von Trier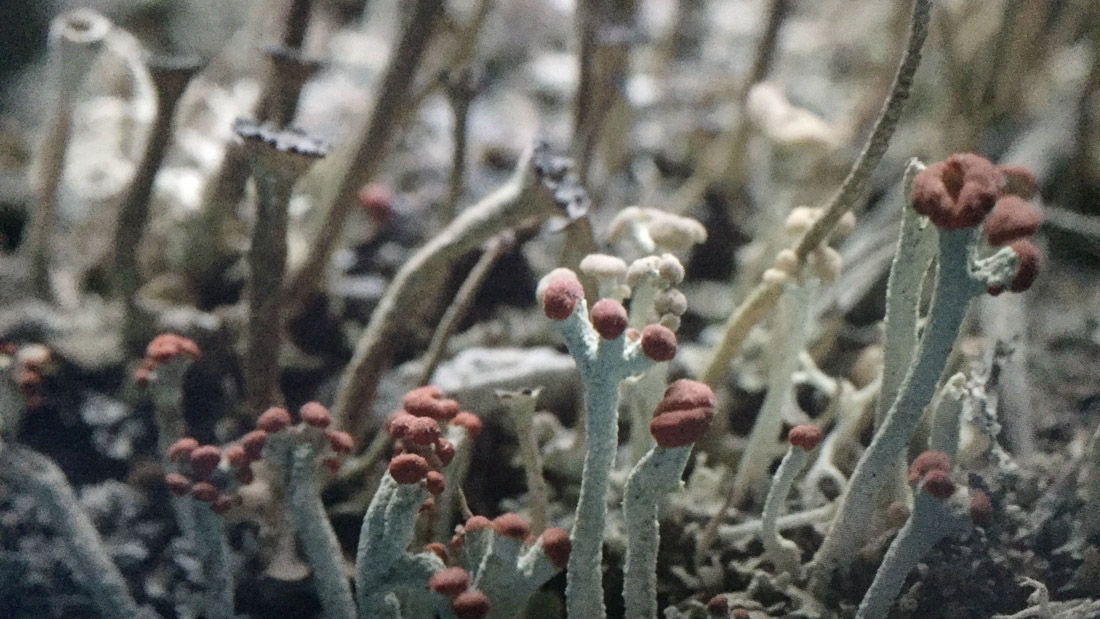 Lichen
Lisa Jackson
Food for Change
Benoît Bringer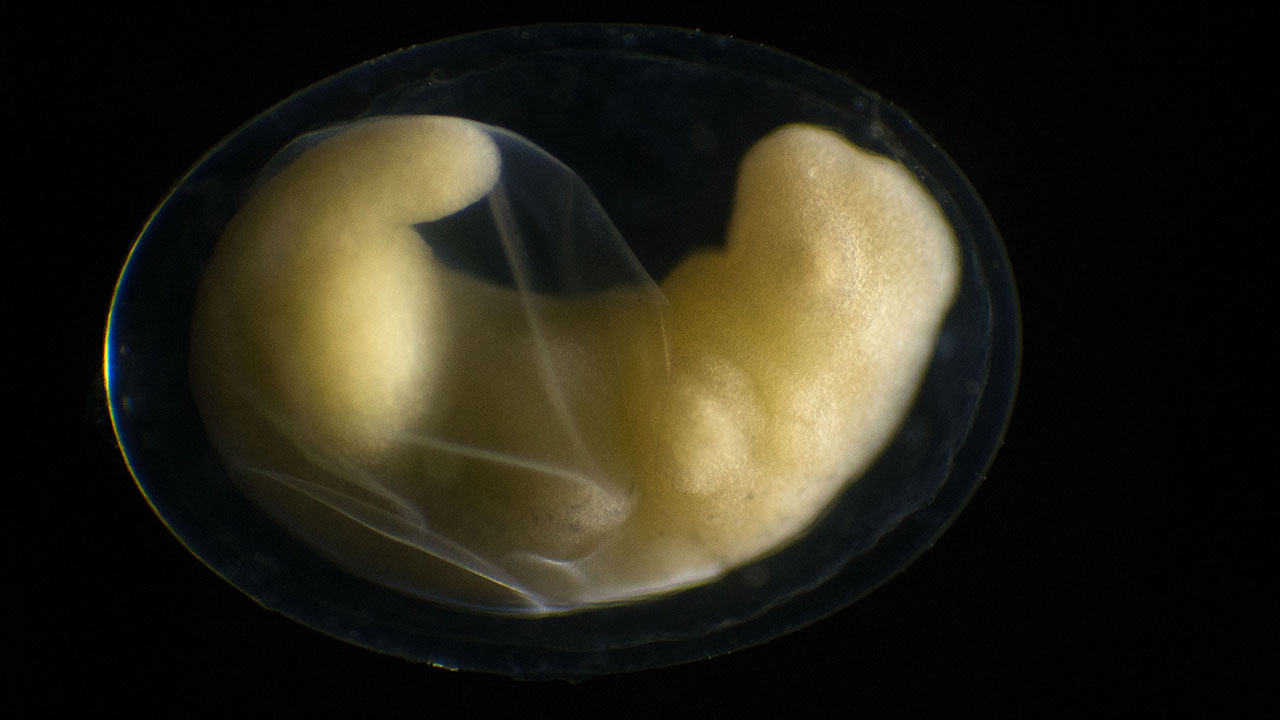 Becoming
Jan van IJken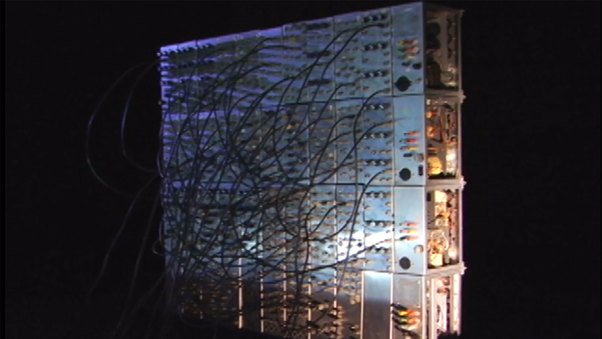 Amy Karle's Biofeedback Artwork
Amy Karle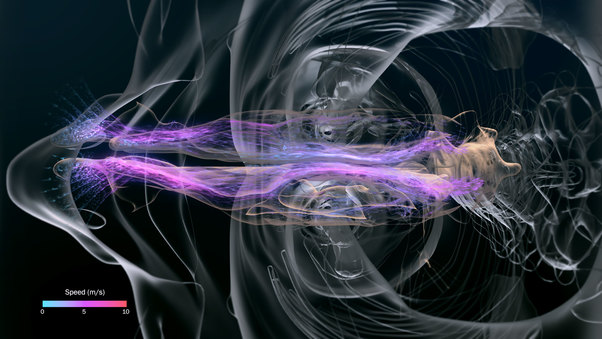 Sniff
Fernando Cucchietti,Guillermo Marin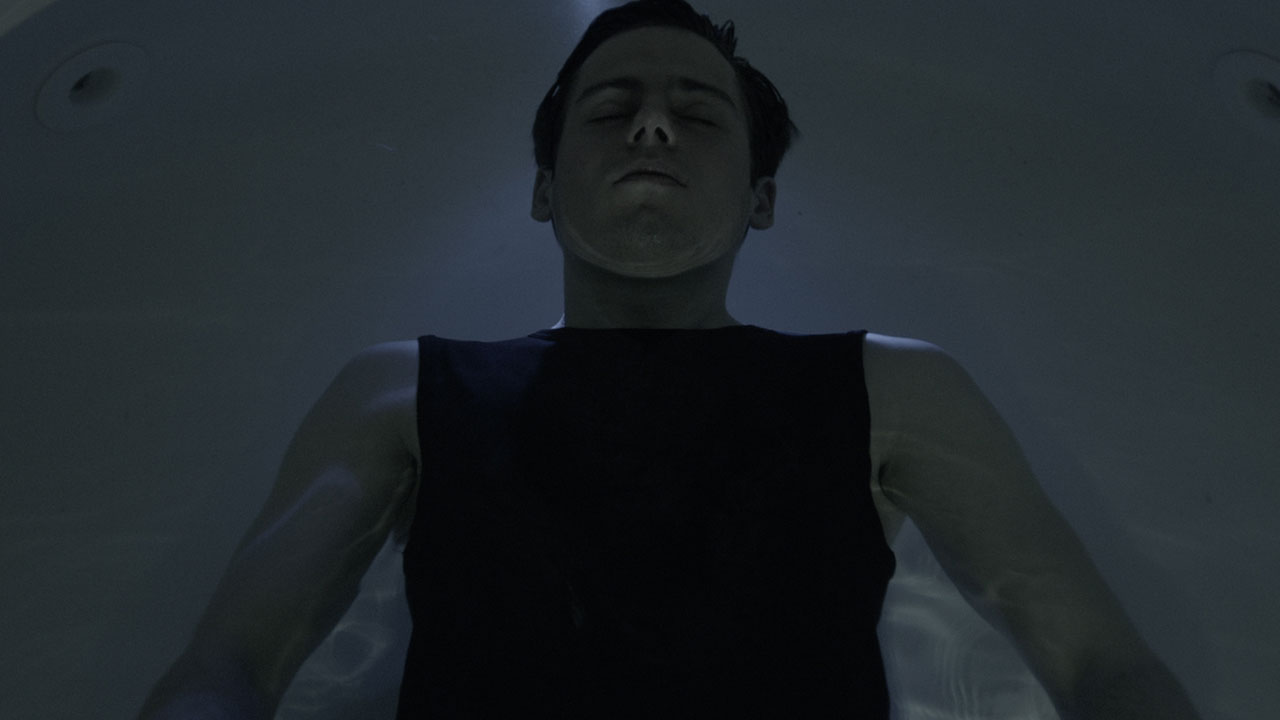 Mind Your Body
Silke C. Engler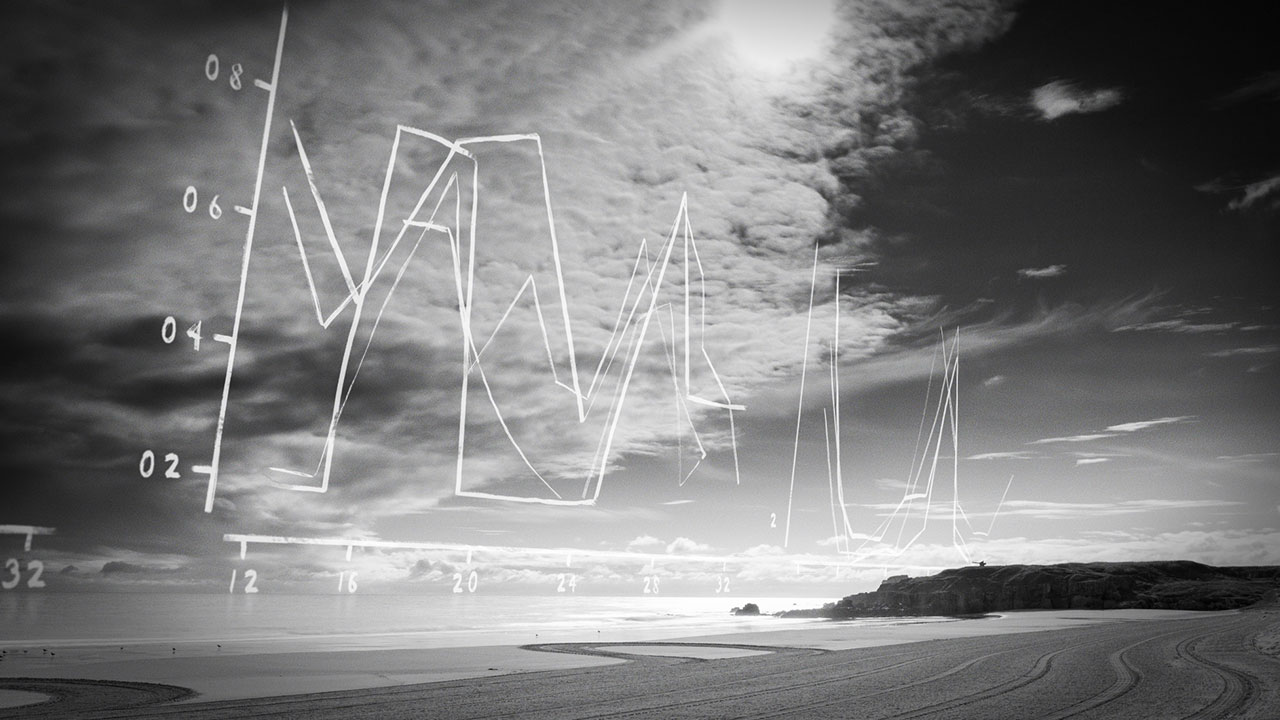 Sleepless
Ellie Land
Coffee Ring Effect
Kurtis Sensenig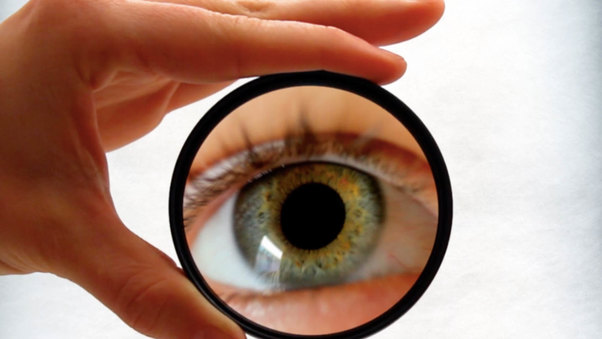 Restoring Sight in Bangladesh
Tatiana McCabe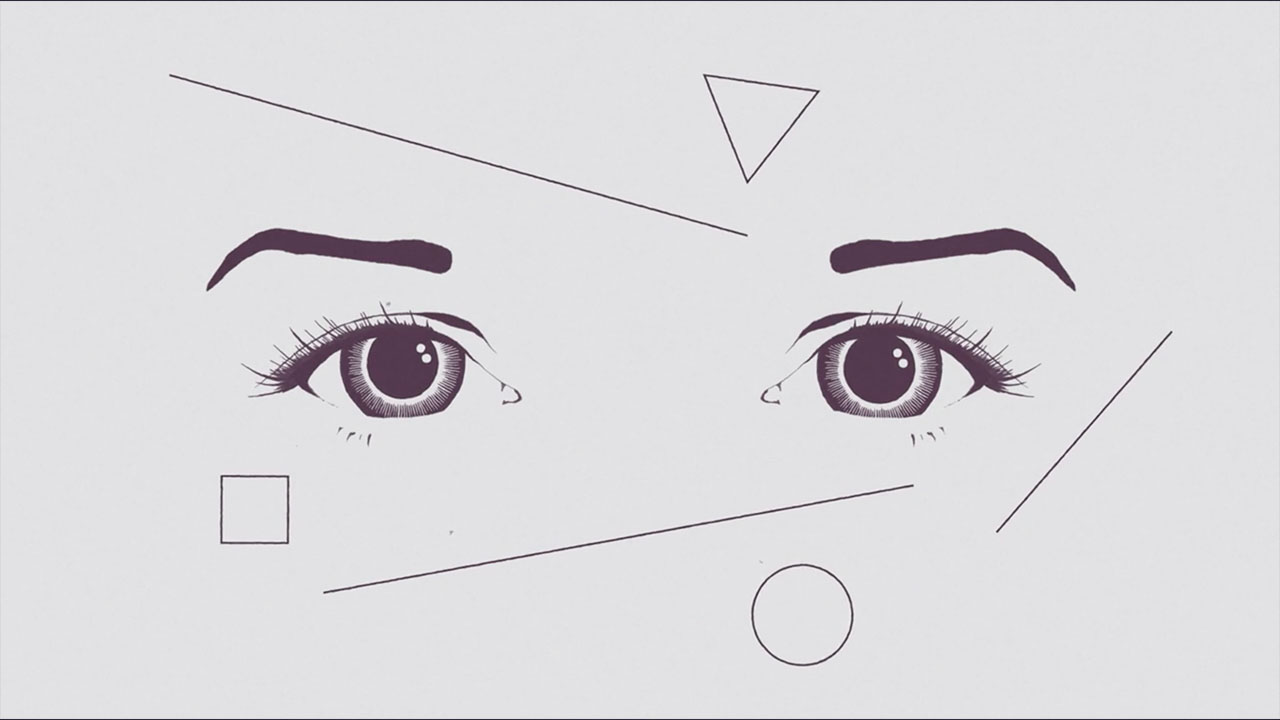 Beau Lotto – Understanding Perception: How We Experience the Meaning We Create
Steve West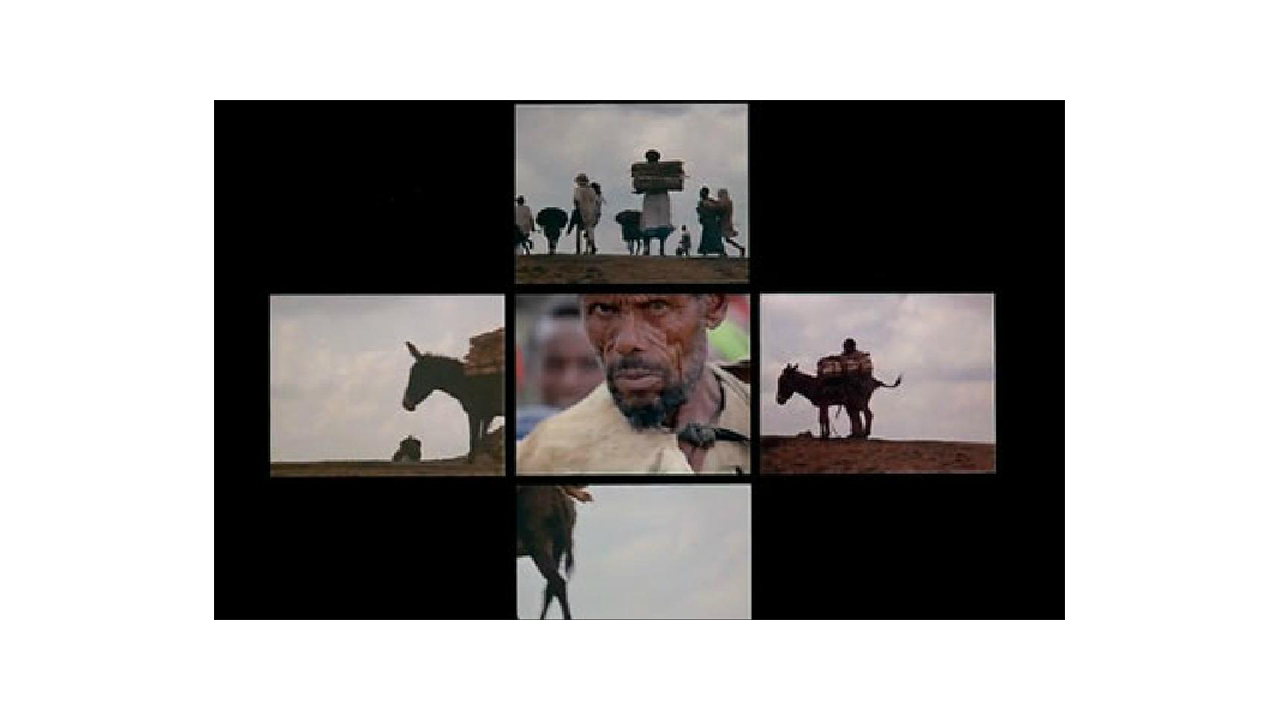 In the Labyrinth
Roman Kroitor, Colin Low, Hugh O'Connor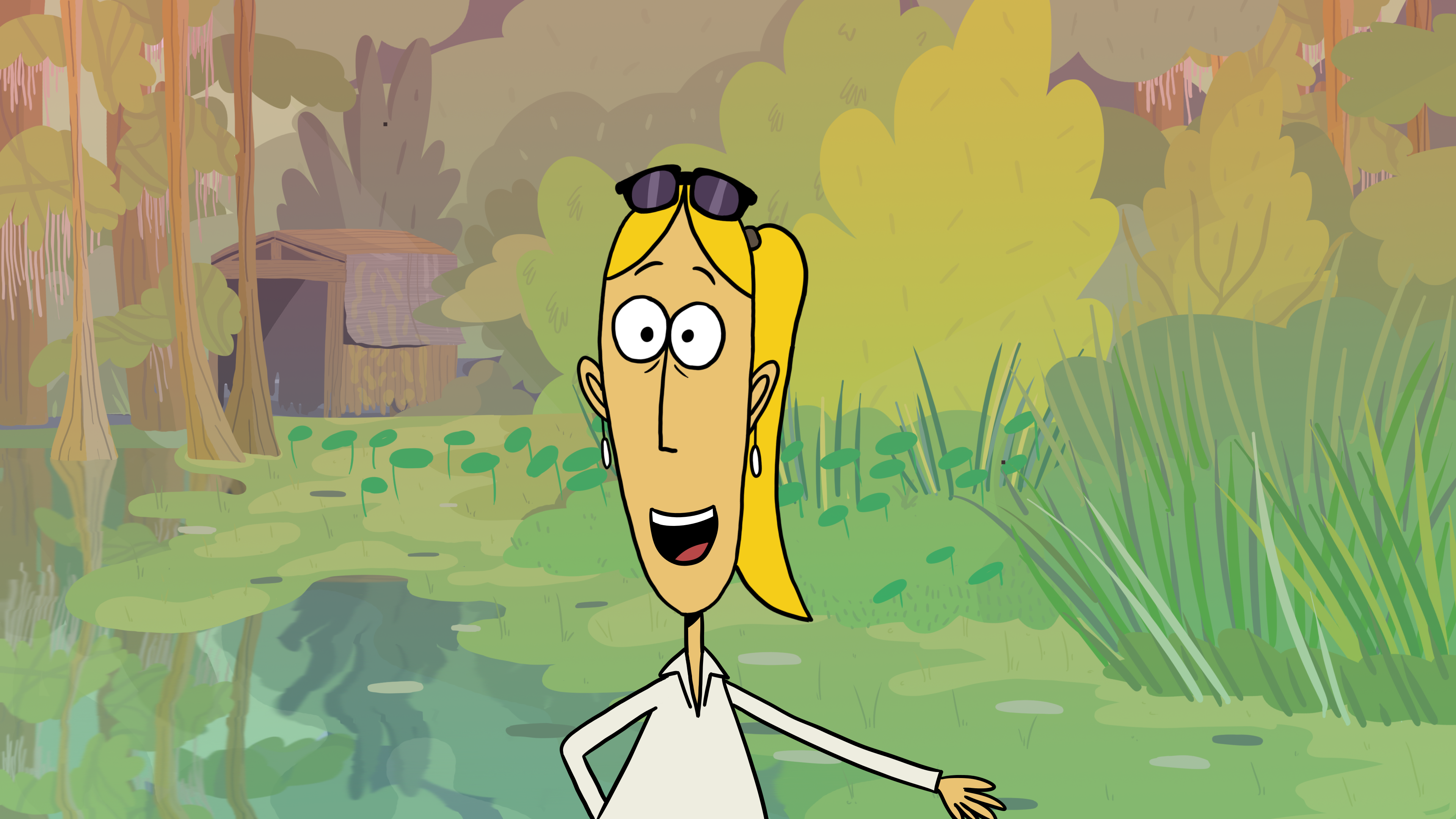 There's Something in the Water
Rory Waudby-Tolley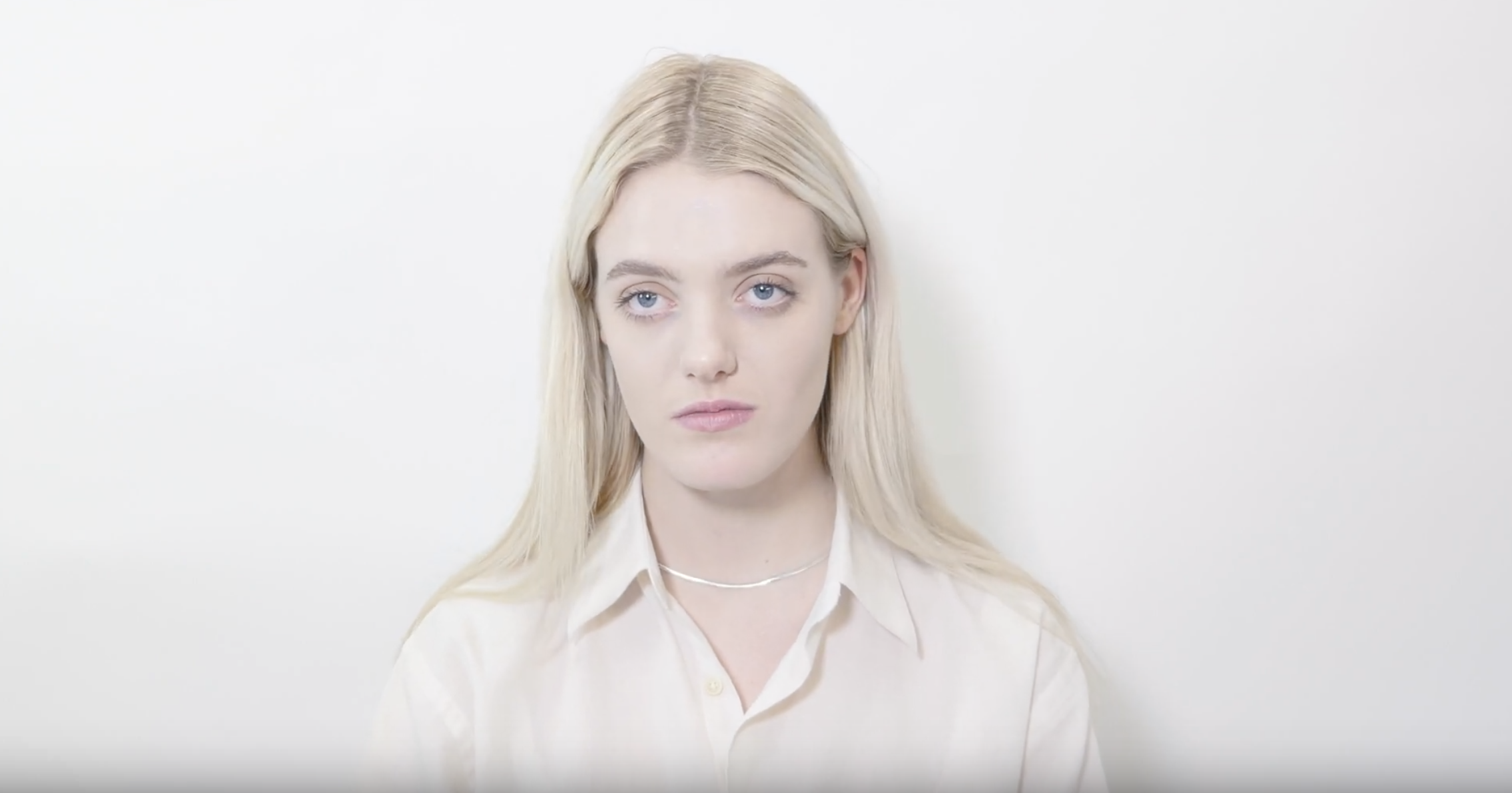 Soft Awareness
Cecilie Flyger Hansen, Anastasia Karkazis, Olivia Scheibye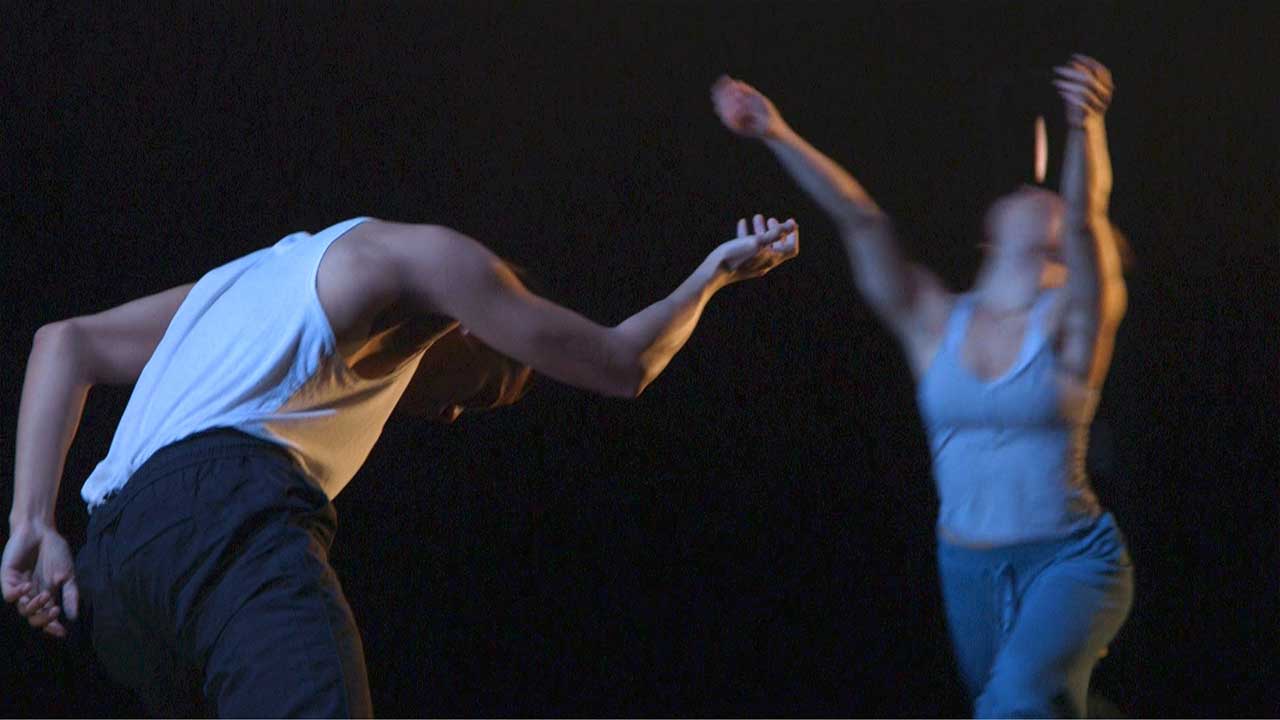 Sharon Watson: Choreographer
Barry J. Gibb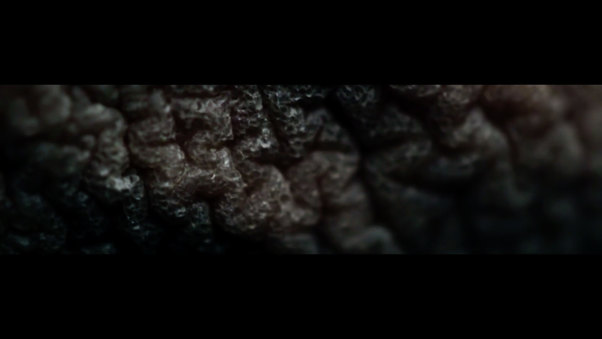 Limbic
Manfred Borsch
Motherland
Jess Snow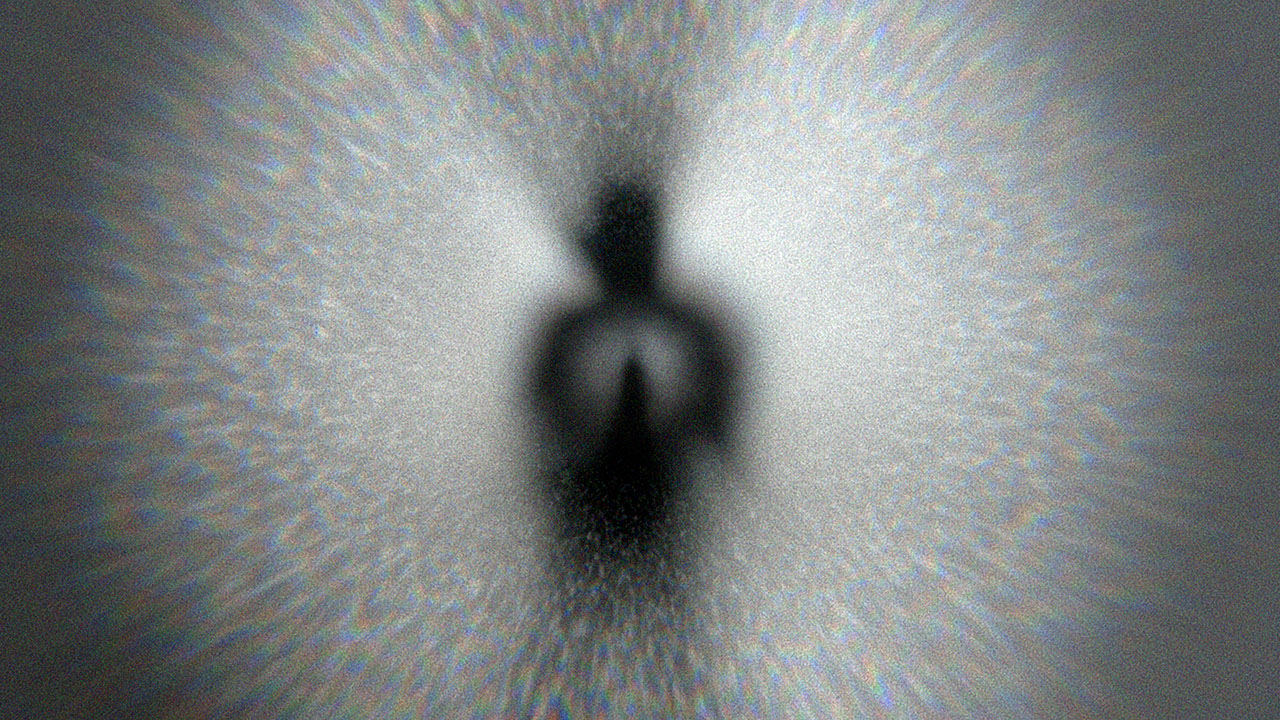 Umbra
Johannes Krell, Florian Fischer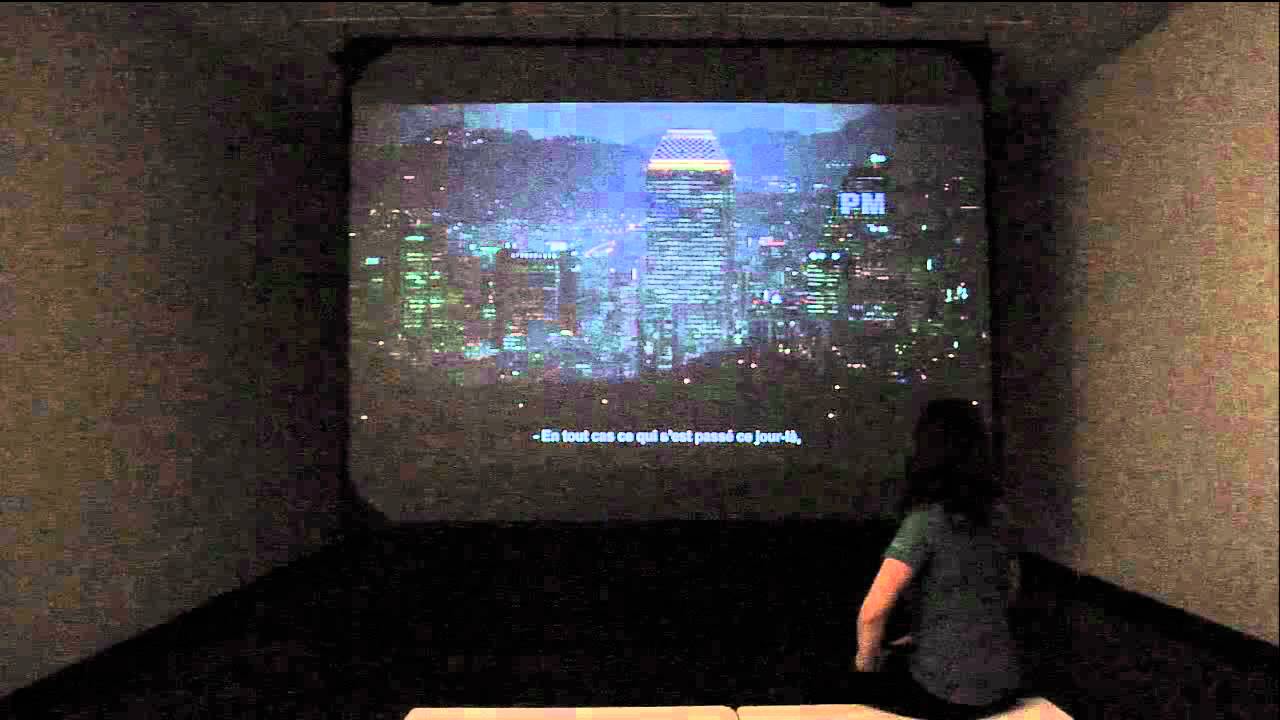 Phone Tapping
Hee Won Navi Lee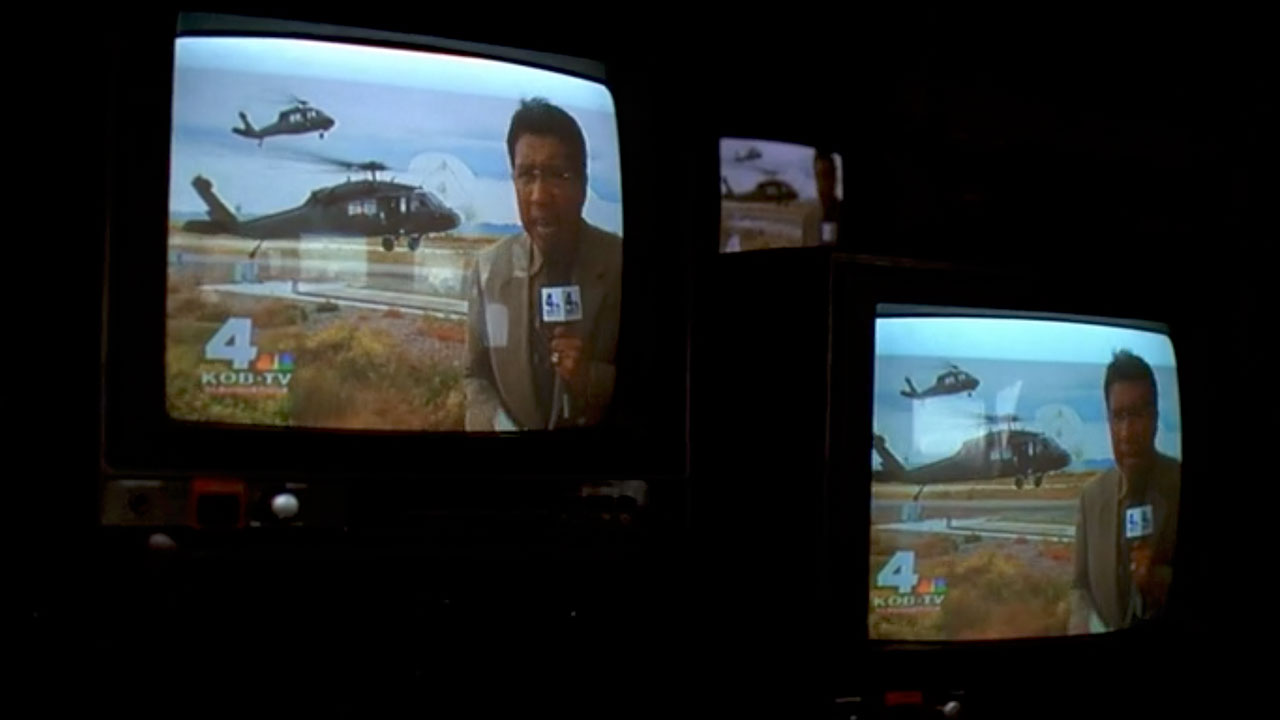 Manufactured Science
Tal Danino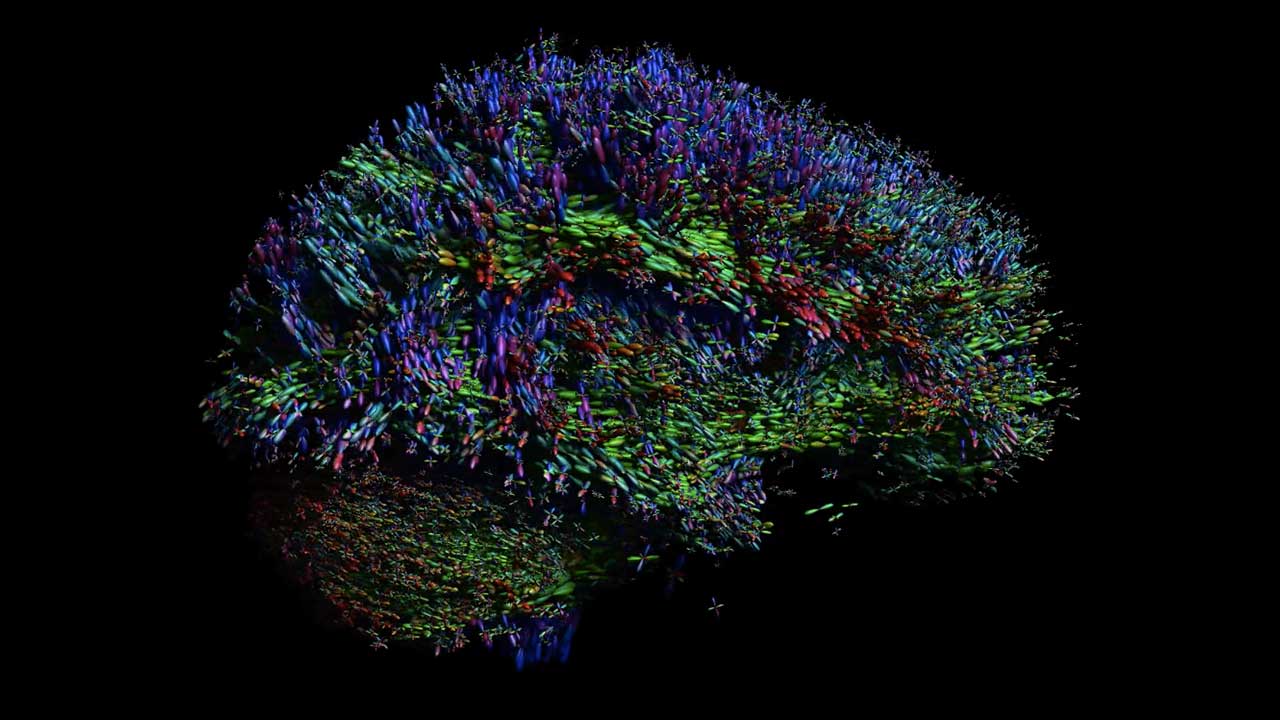 The Intergalactic Brain
Sjoerd Vos,Alexander Leemans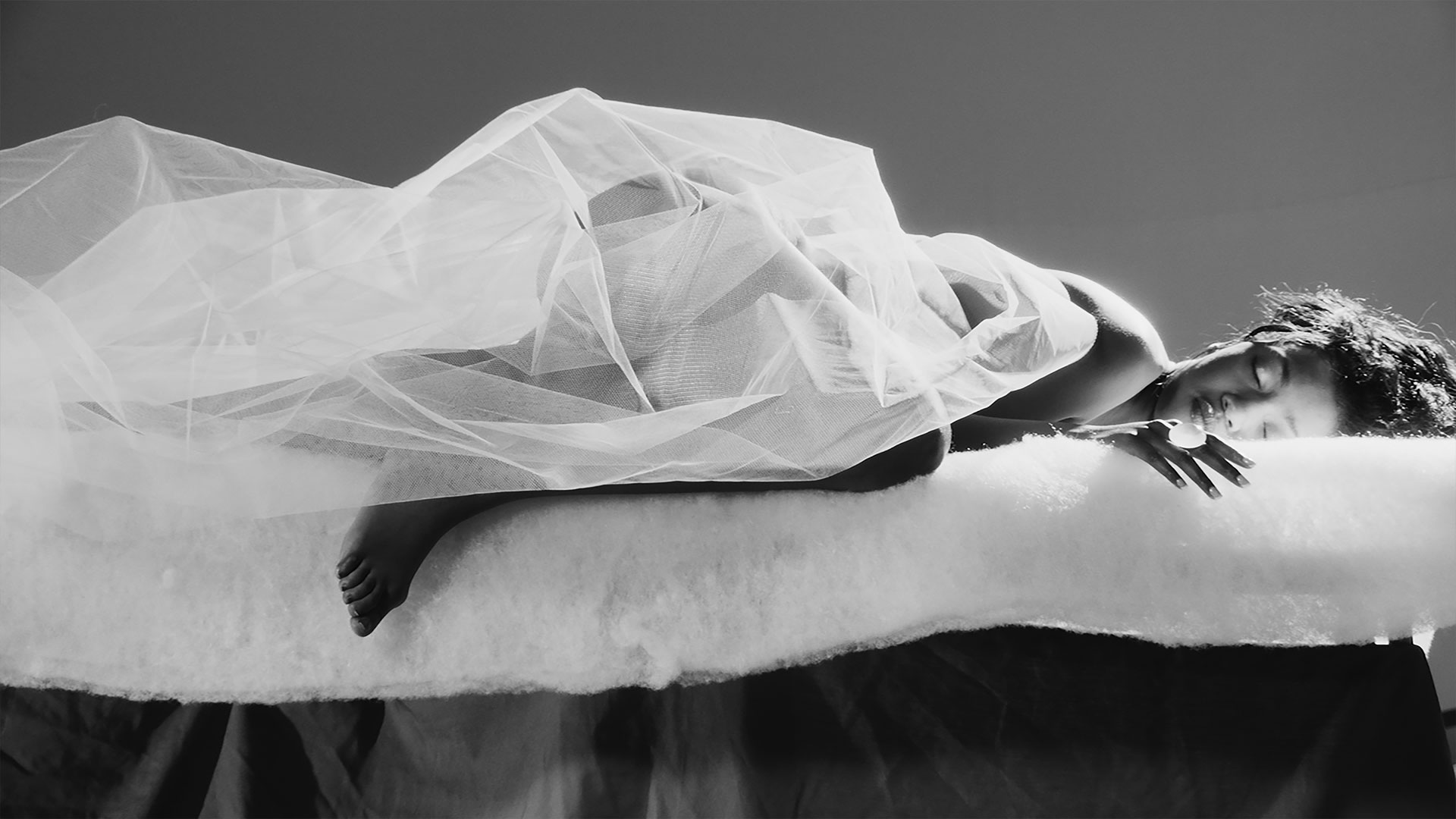 Naked Reality
Jean-Pierre Bekolo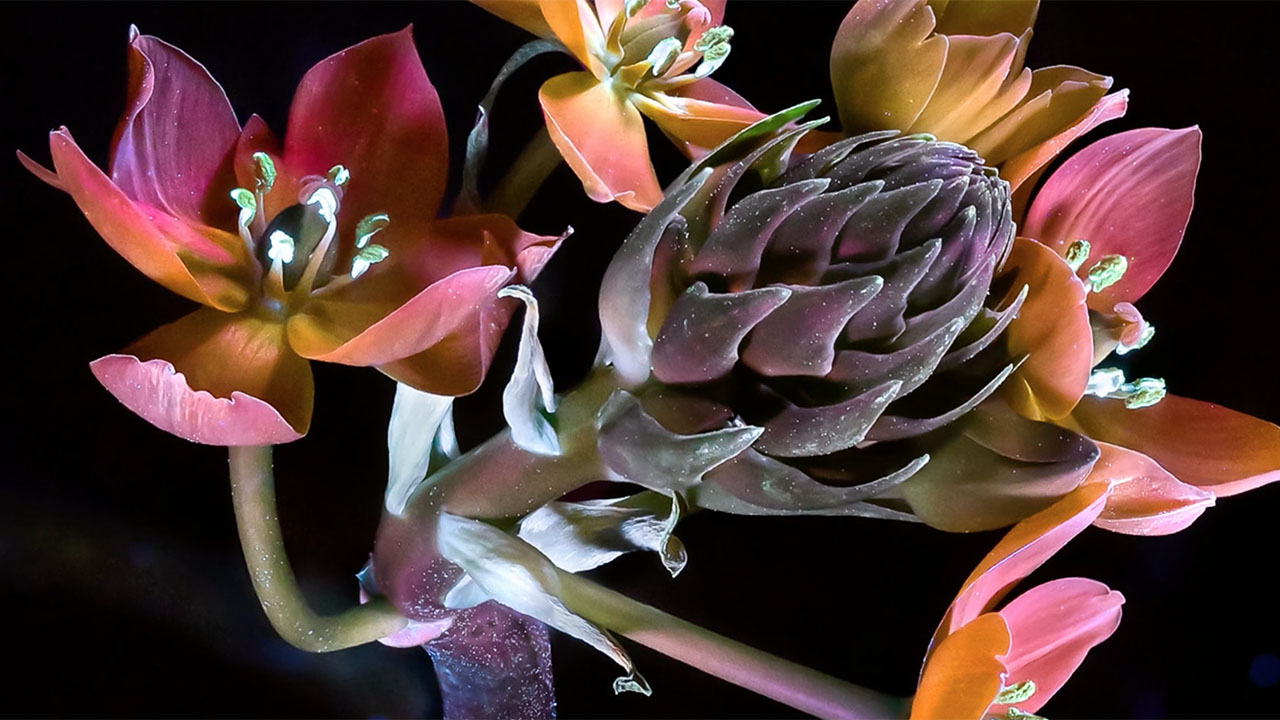 Out of Sight
Su Rynard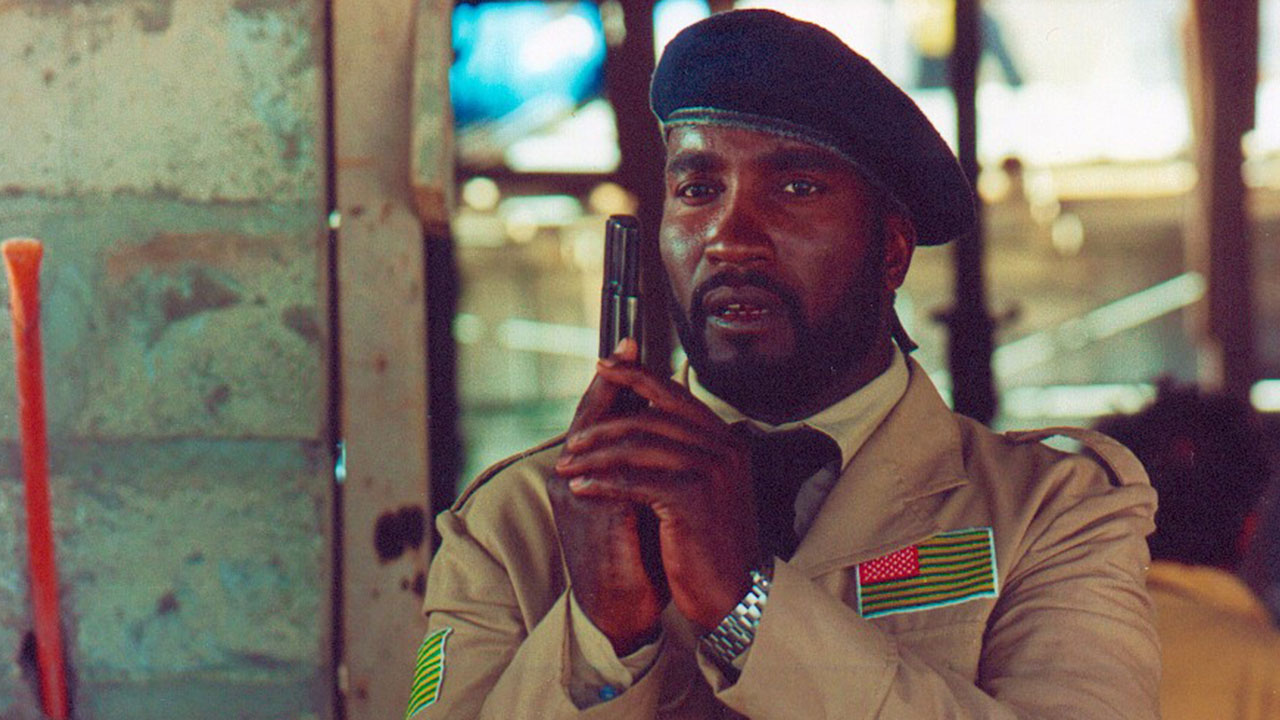 Africa Paradis
Sylvestre Amoussou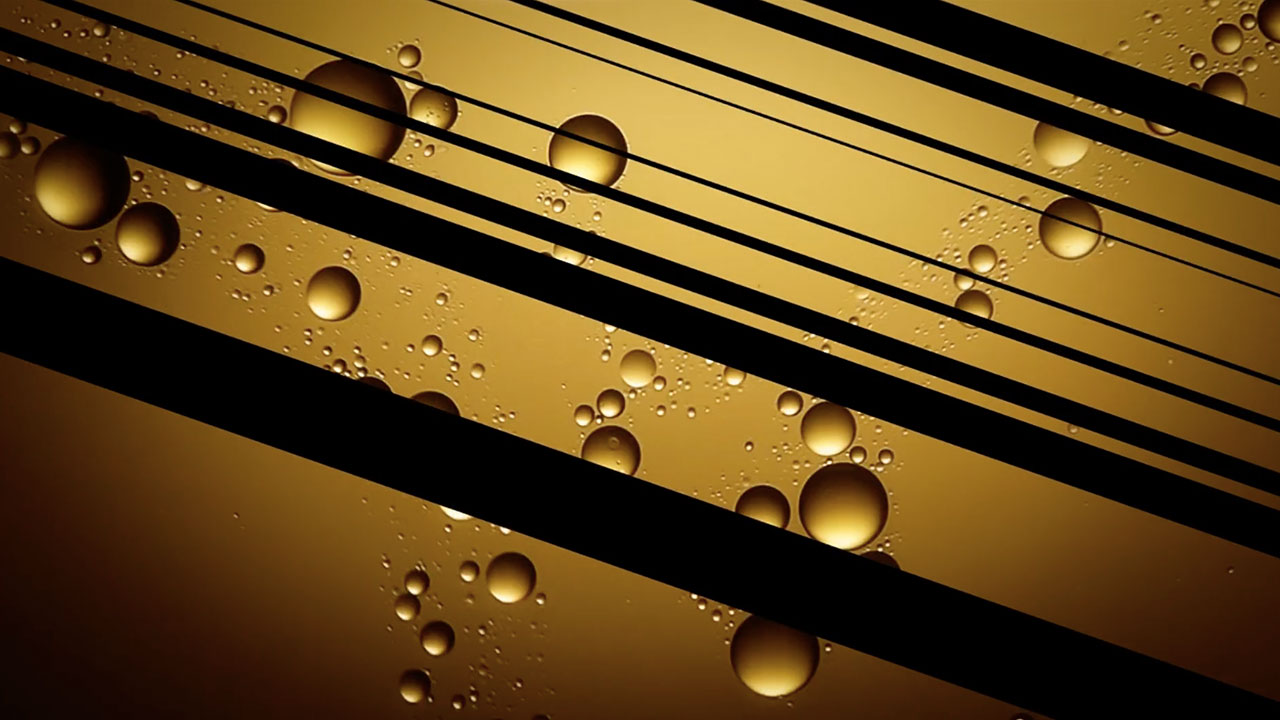 Ex Nihilo
Sophie Rautenbach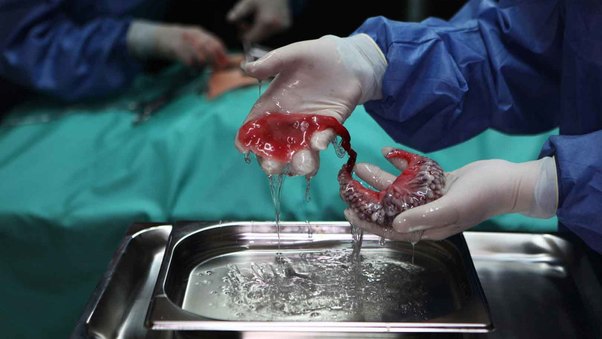 Electrostabilis Cardium
Agi Haines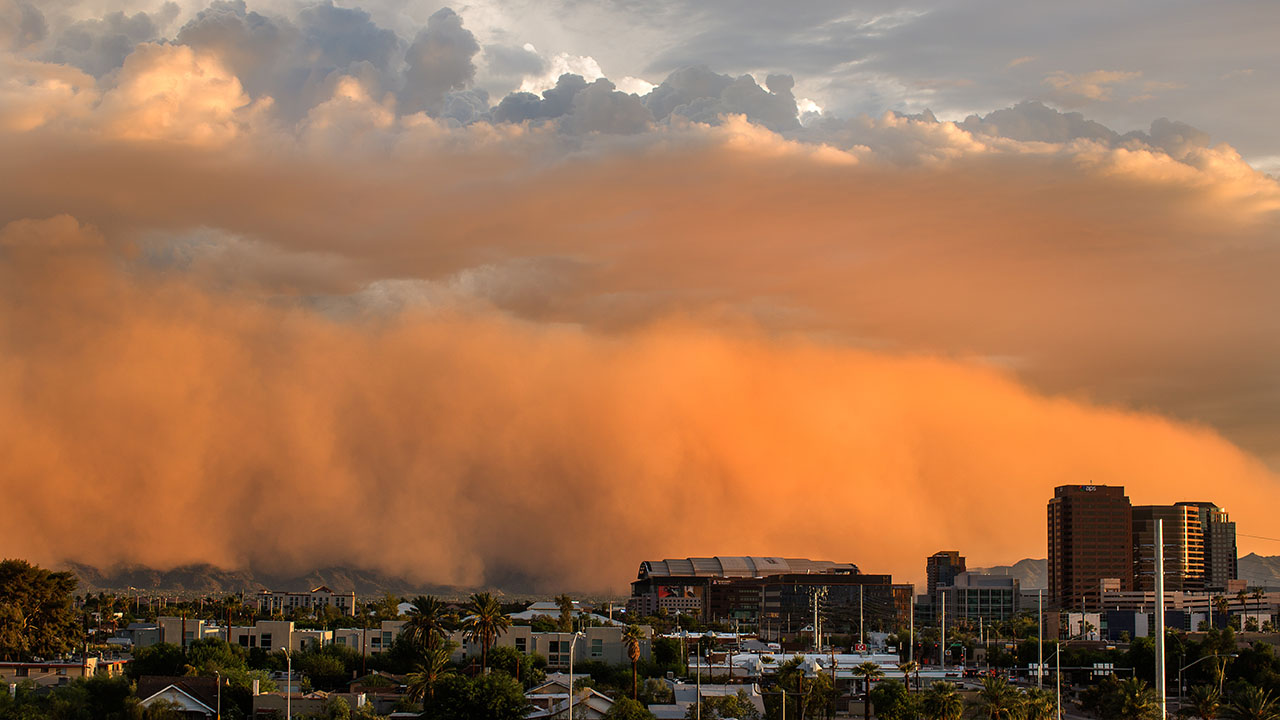 Dust Rising
Lauren Schwartzman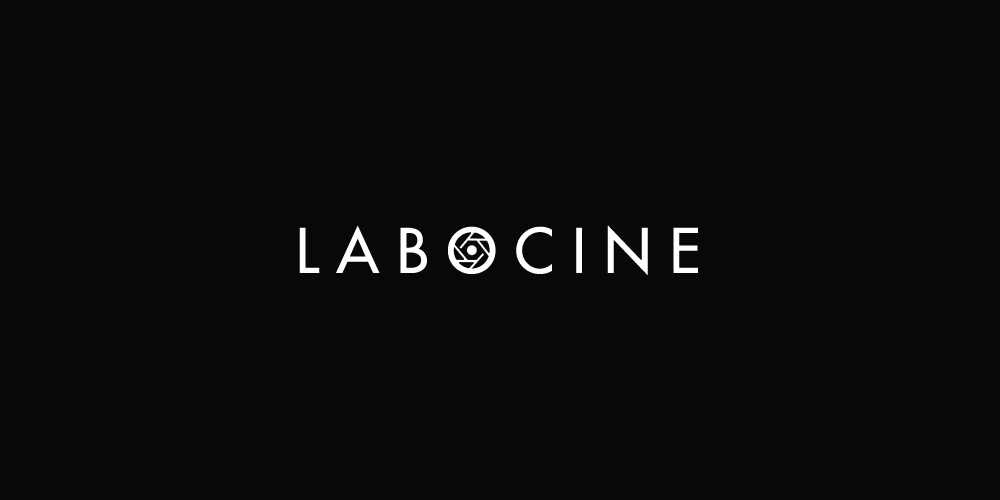 [O]
Mario Radev & Chiara Sgatti
The Diving Bell and the Butterfly
Julian Schnabel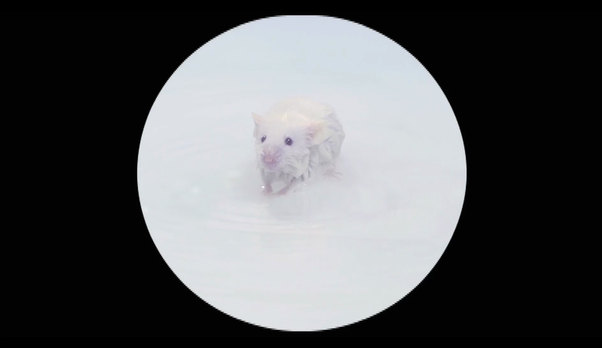 Blank
Boris Hars-Tschachotin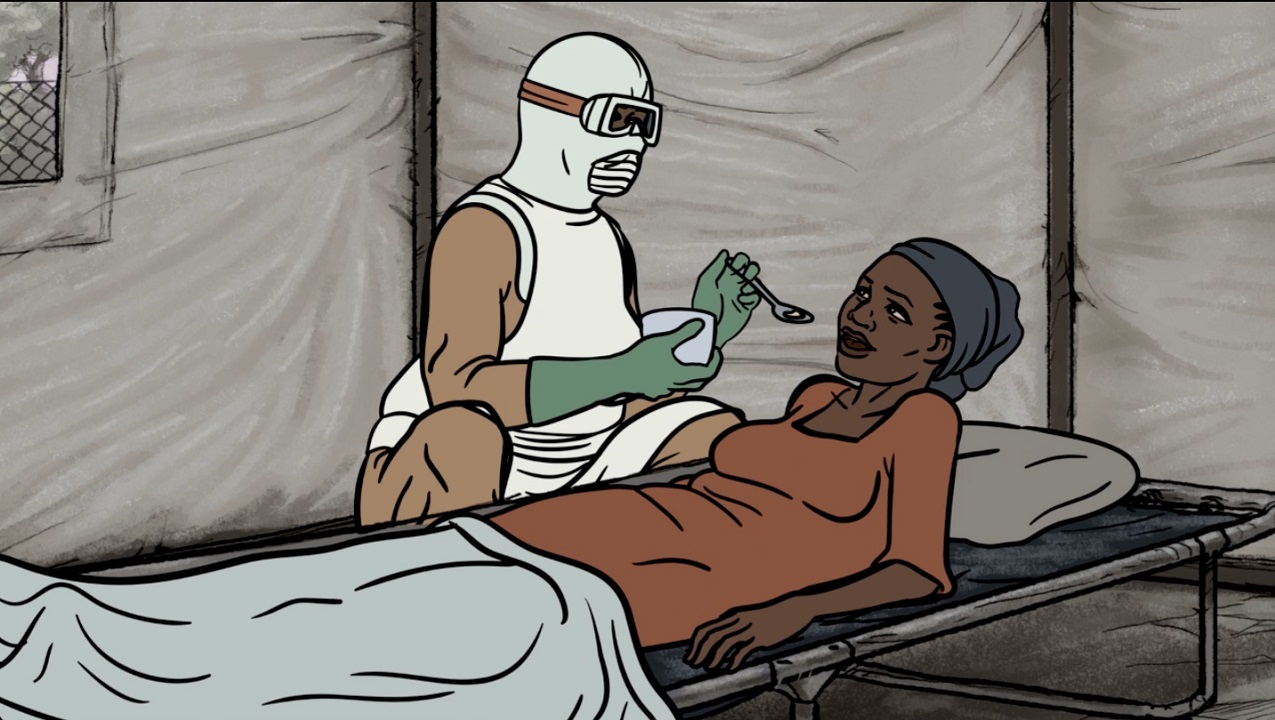 The Story of Ebola
Yoni Goodman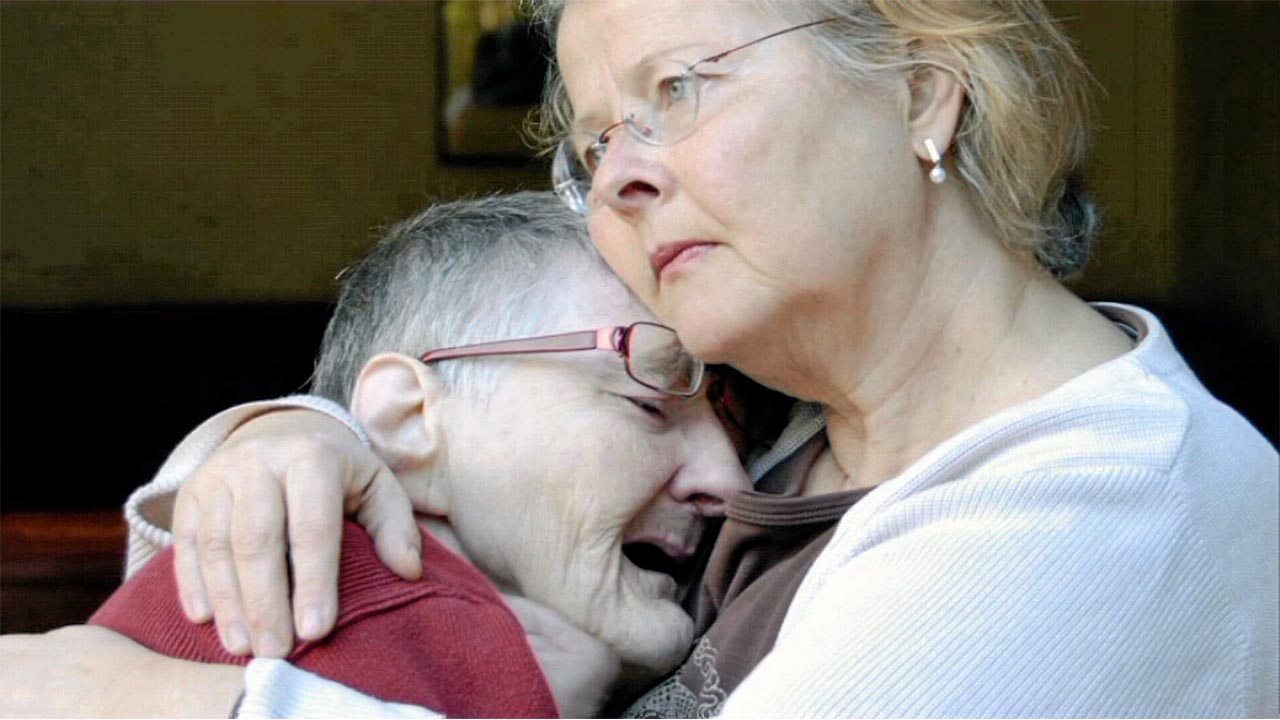 Silver Tsunami
Cynthia Harrison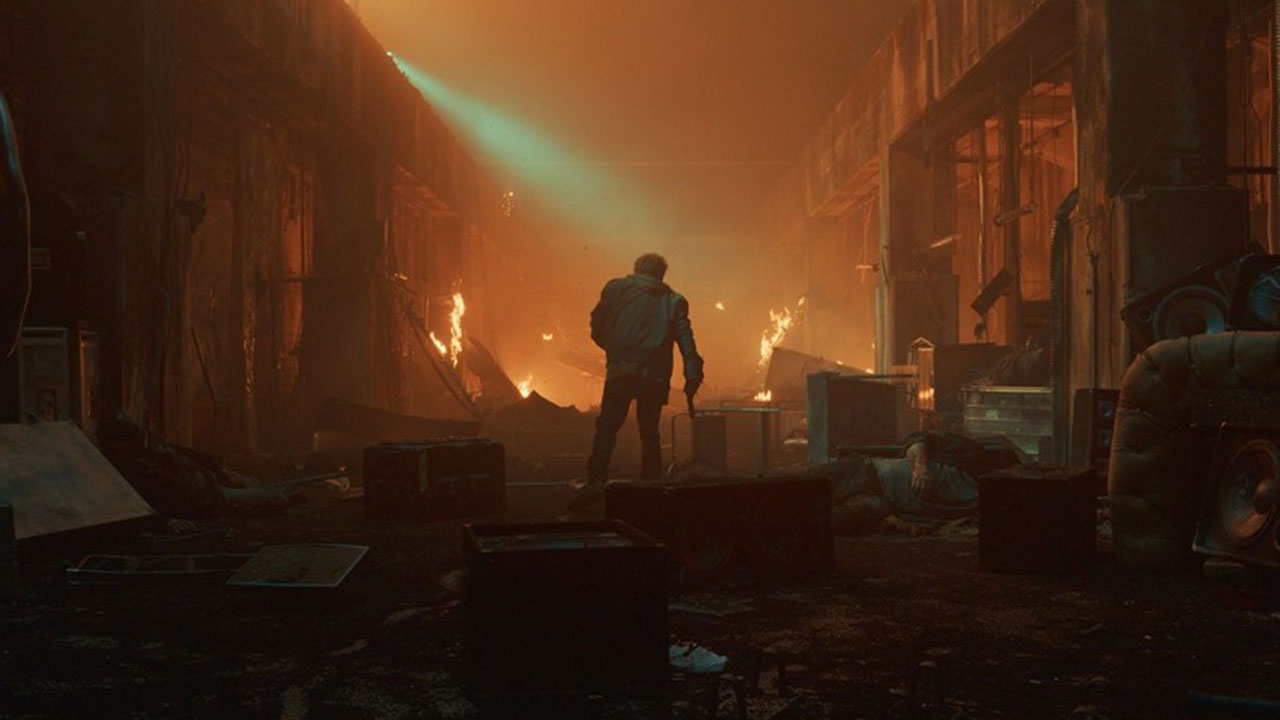 Guns Akimbo
Jason Lei Howden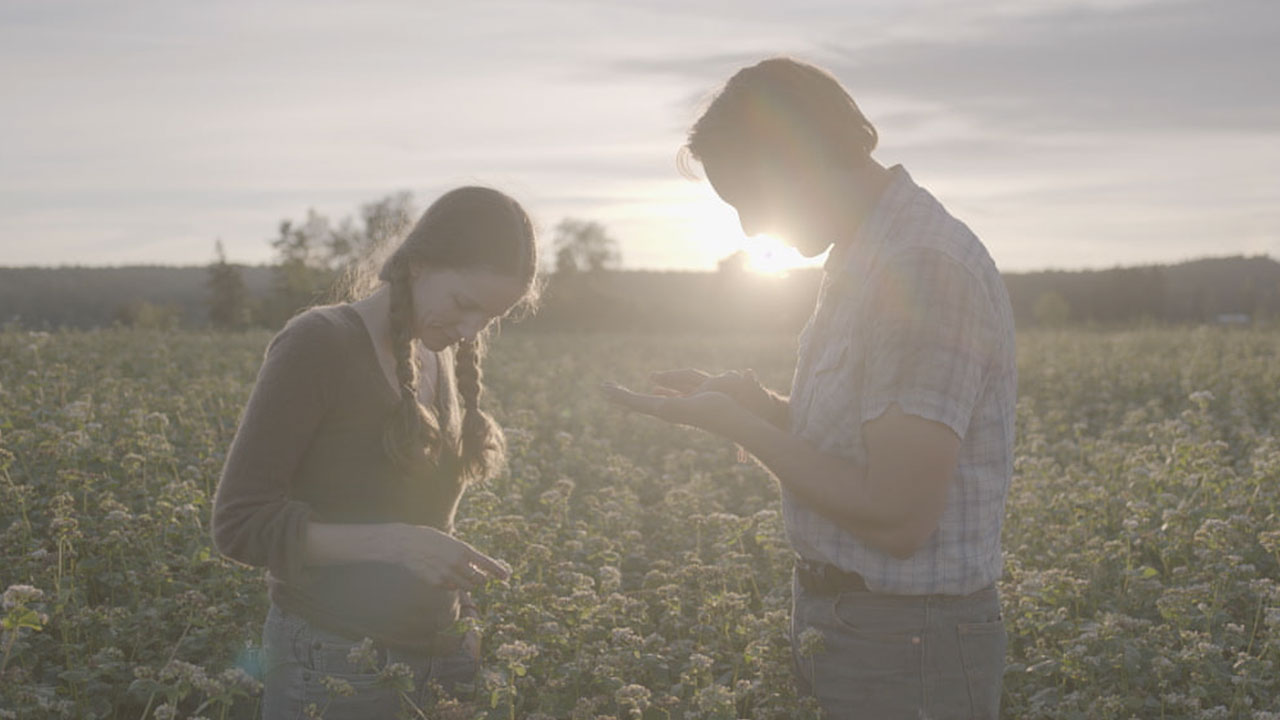 Unbroken Ground
Chris Malloy
Cidade Pequena (Small Town)
Diogo Costa Amarante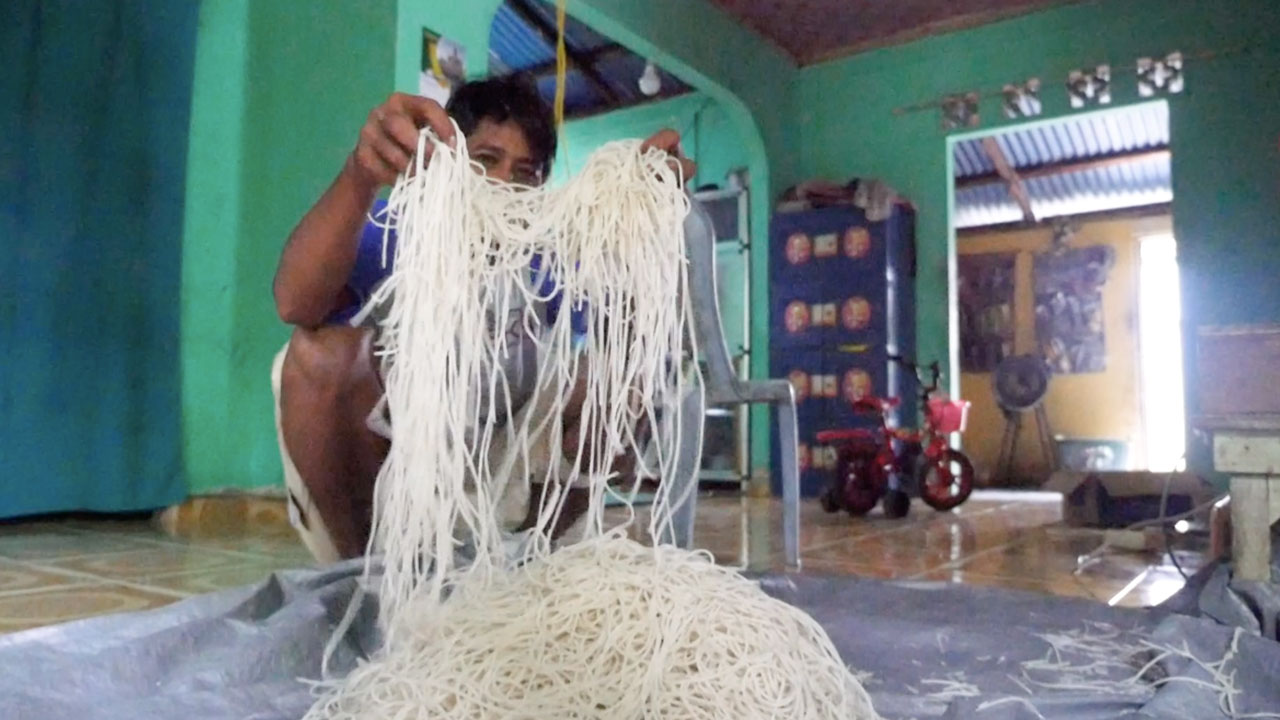 Sequence Sago
Daniel Grossman,Rebecca Grossman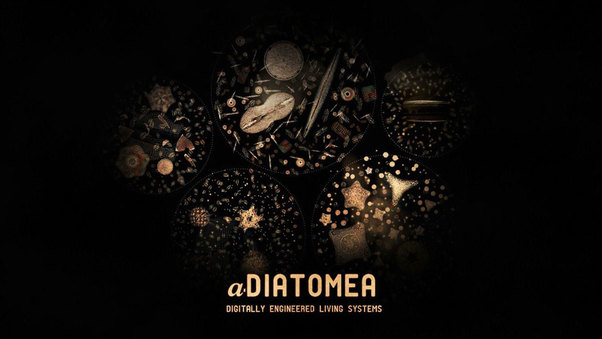 aDiatomea
Markos Kay
Accelerate
Graciela Cassel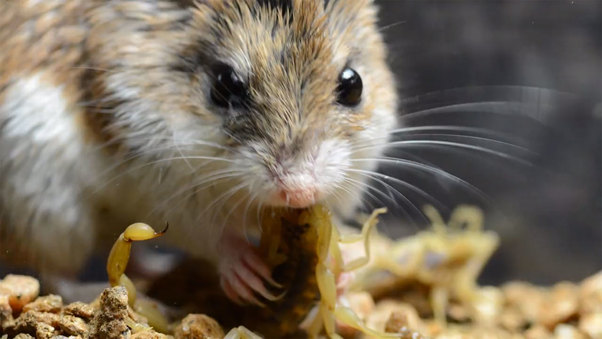 Scorpion Hunters
Sarah Crespi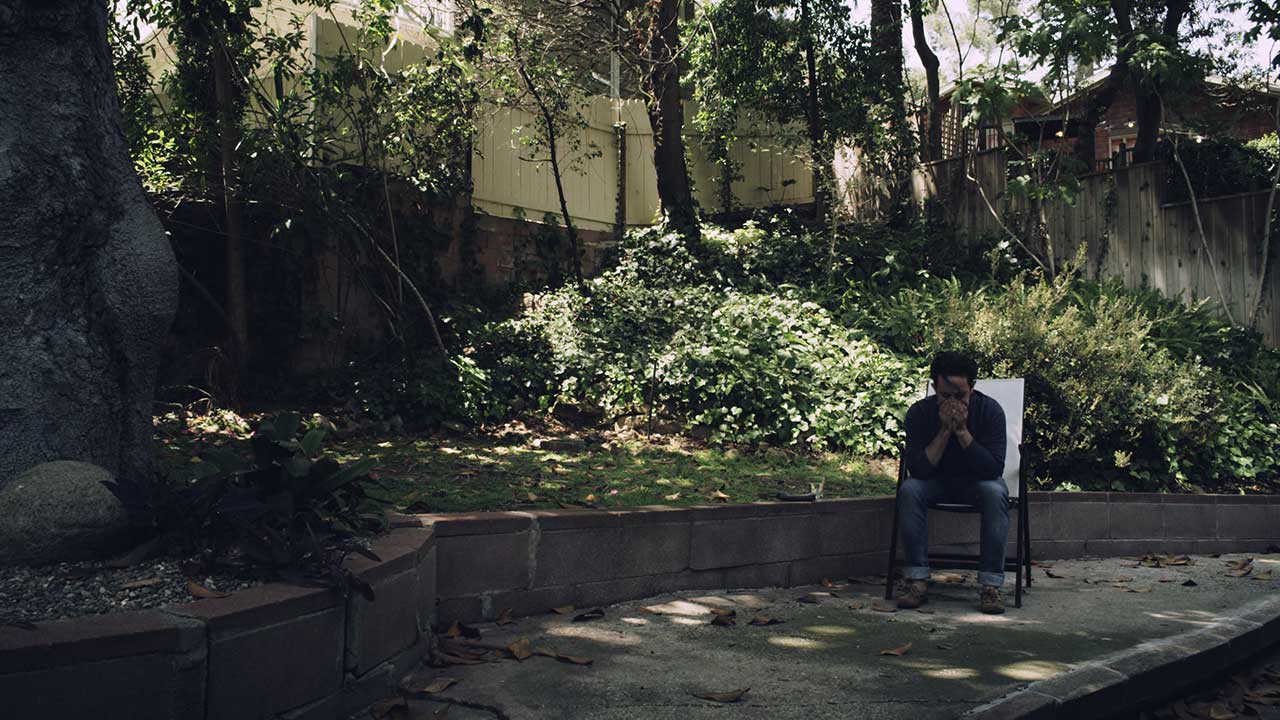 The Perfect 46
Brett Ryan Bonowicz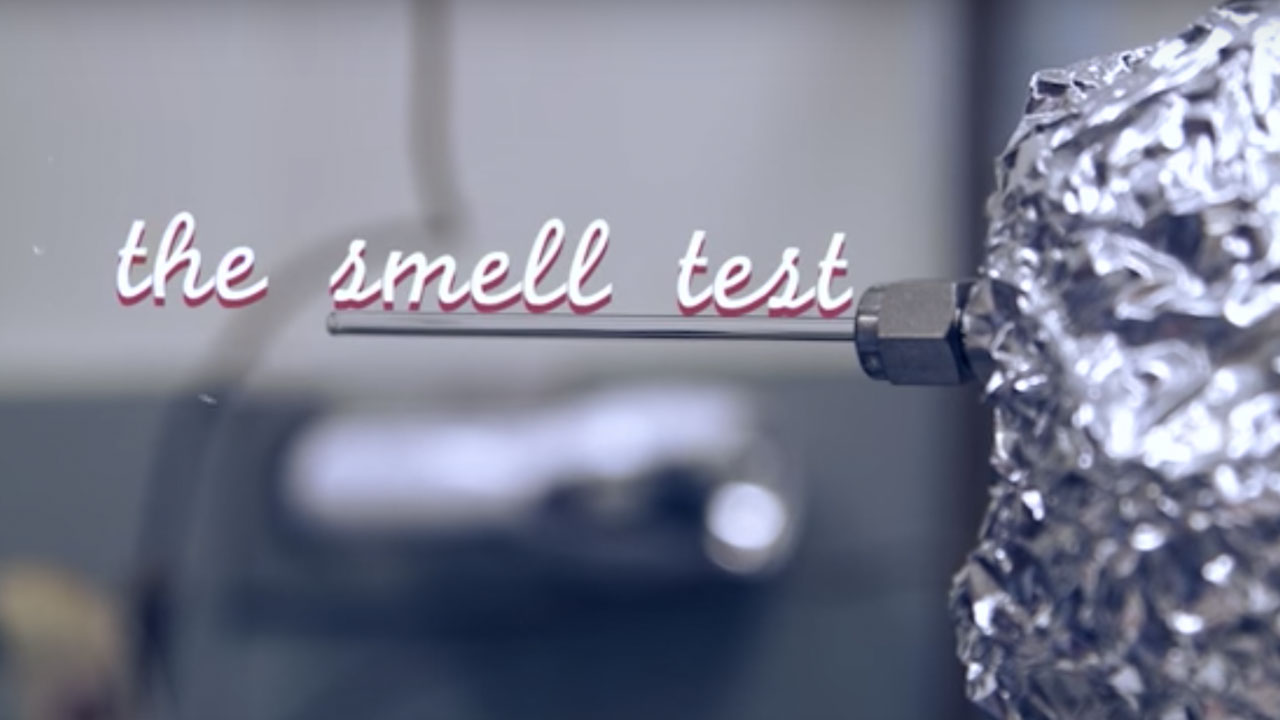 The Smell Test
Sarah Crespi,Nguyen Khoi Nguyen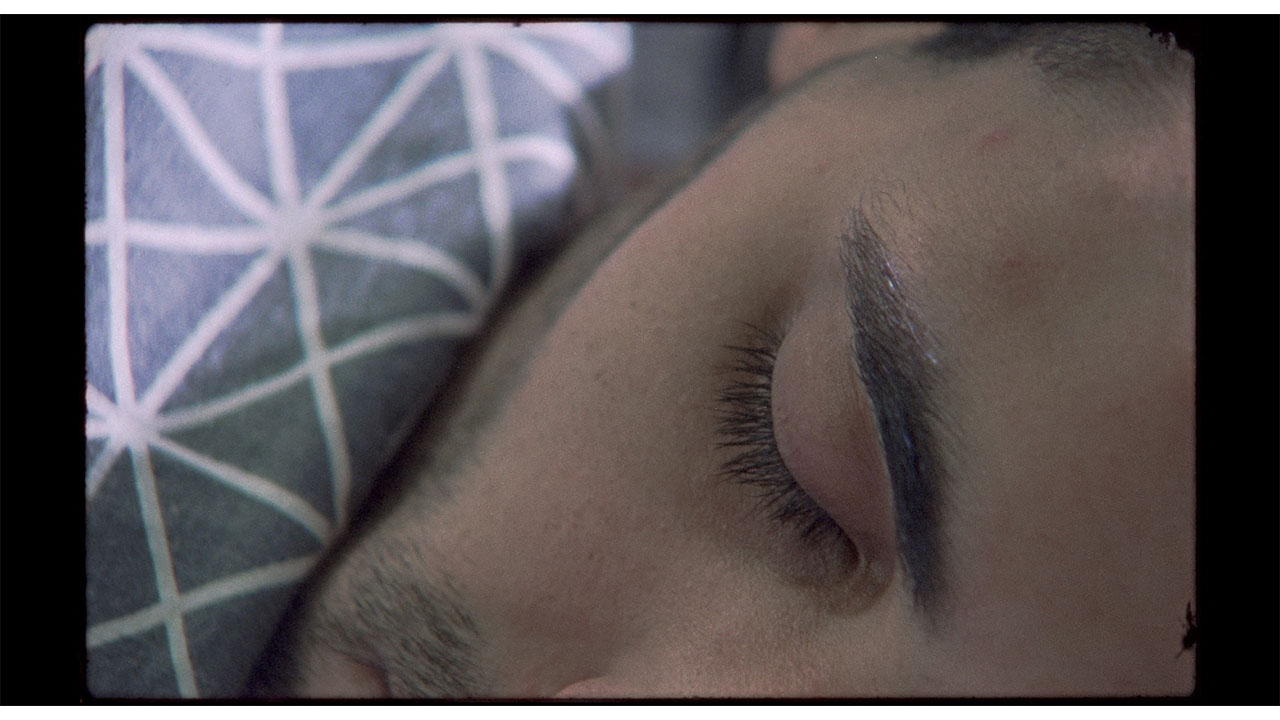 Sayōnara
William Andreas Wivel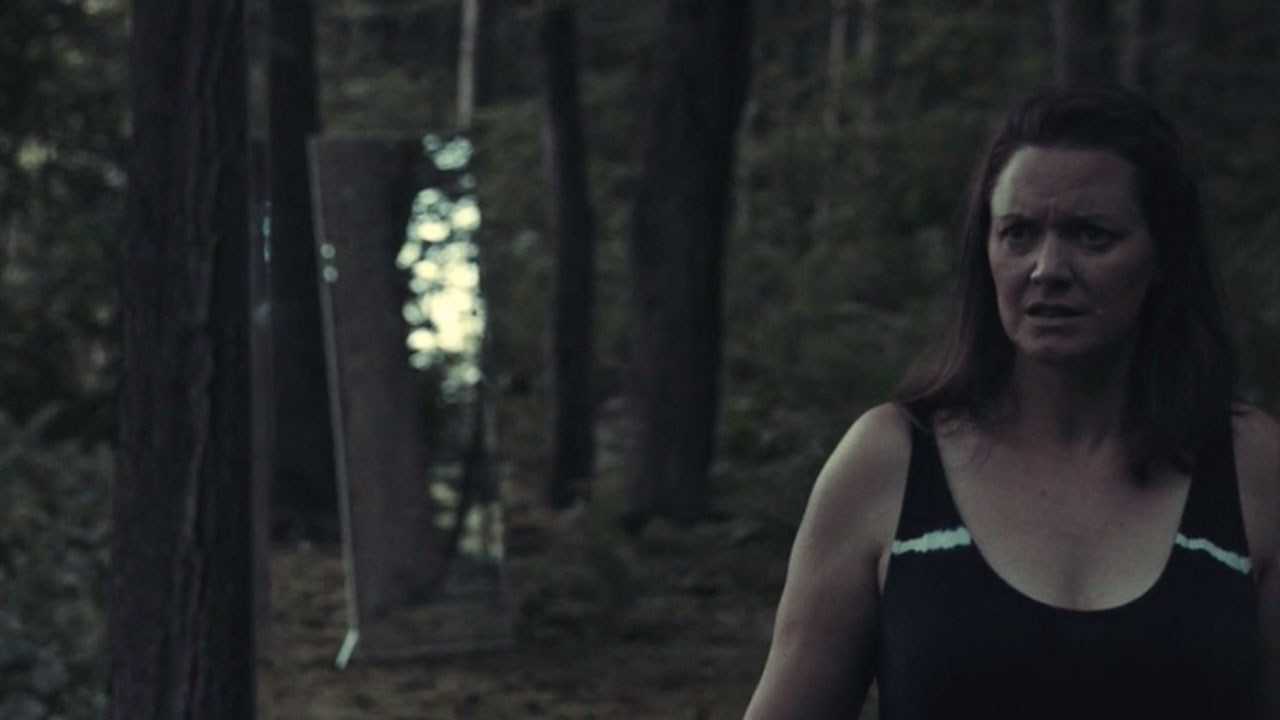 Carbon
Amanda Alvarez Diaz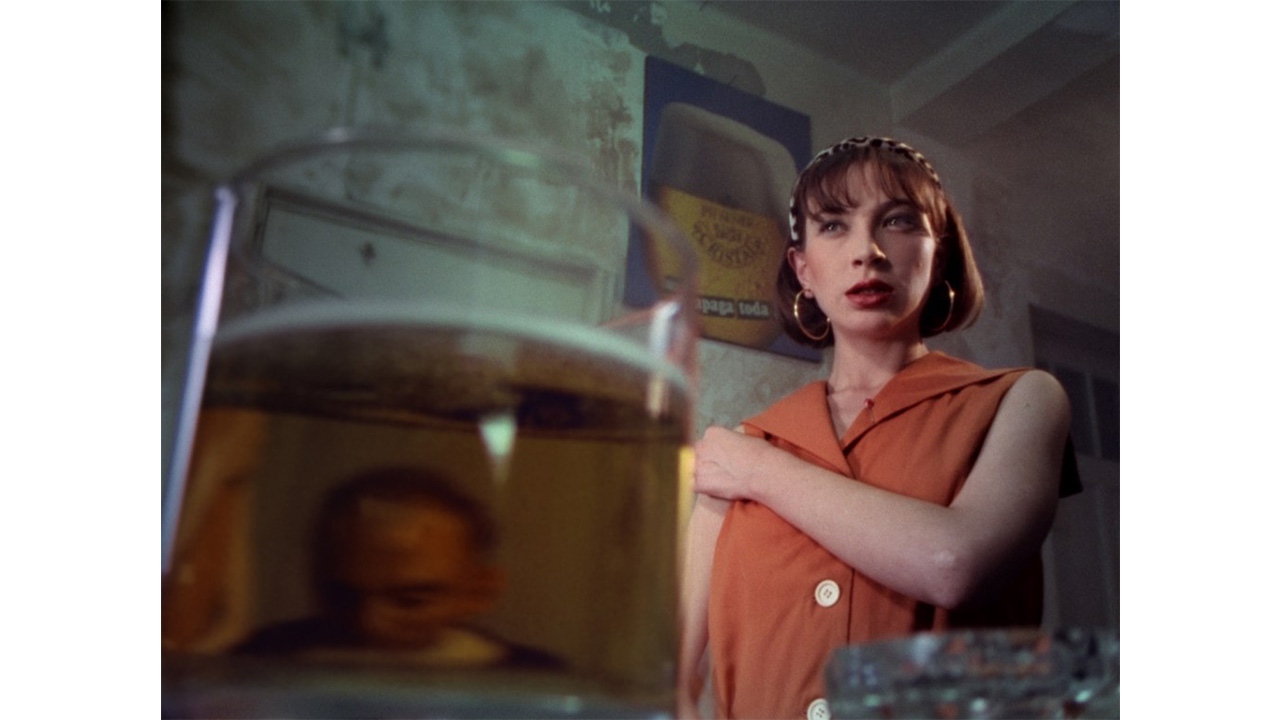 Exquisite Corpse
Scott David Russell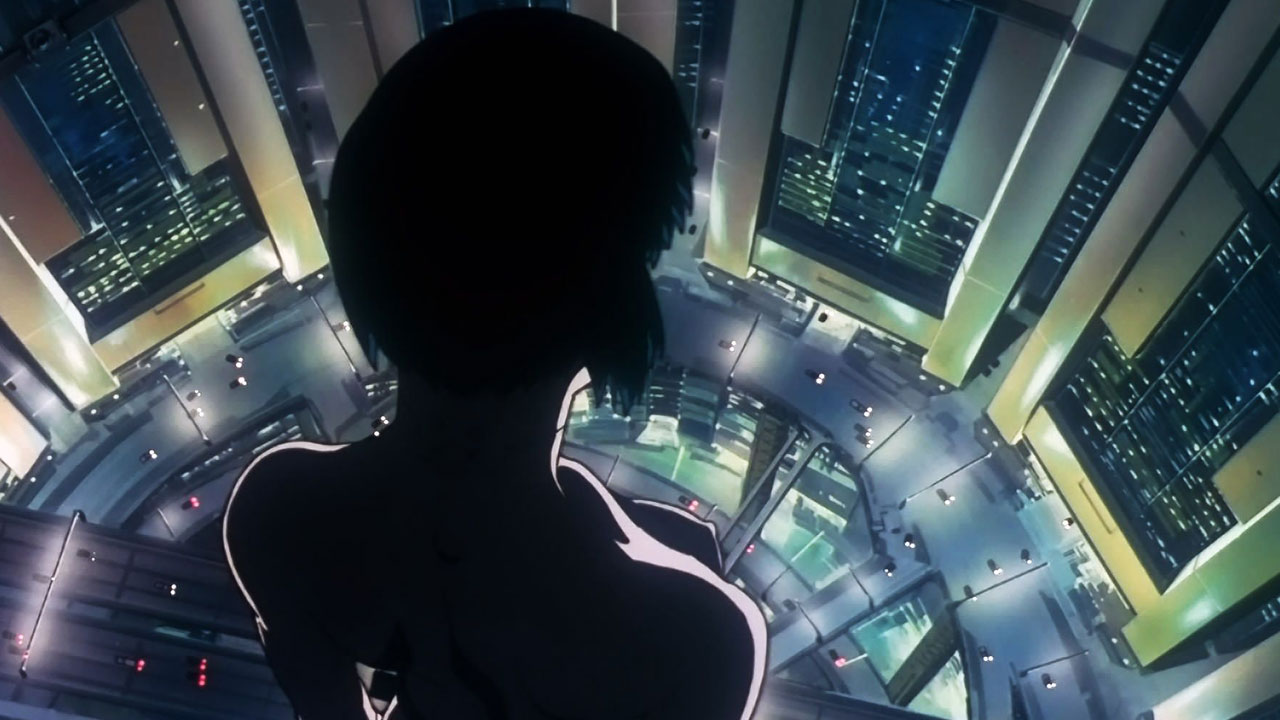 Ghost in the Shell
Mamoru Oshii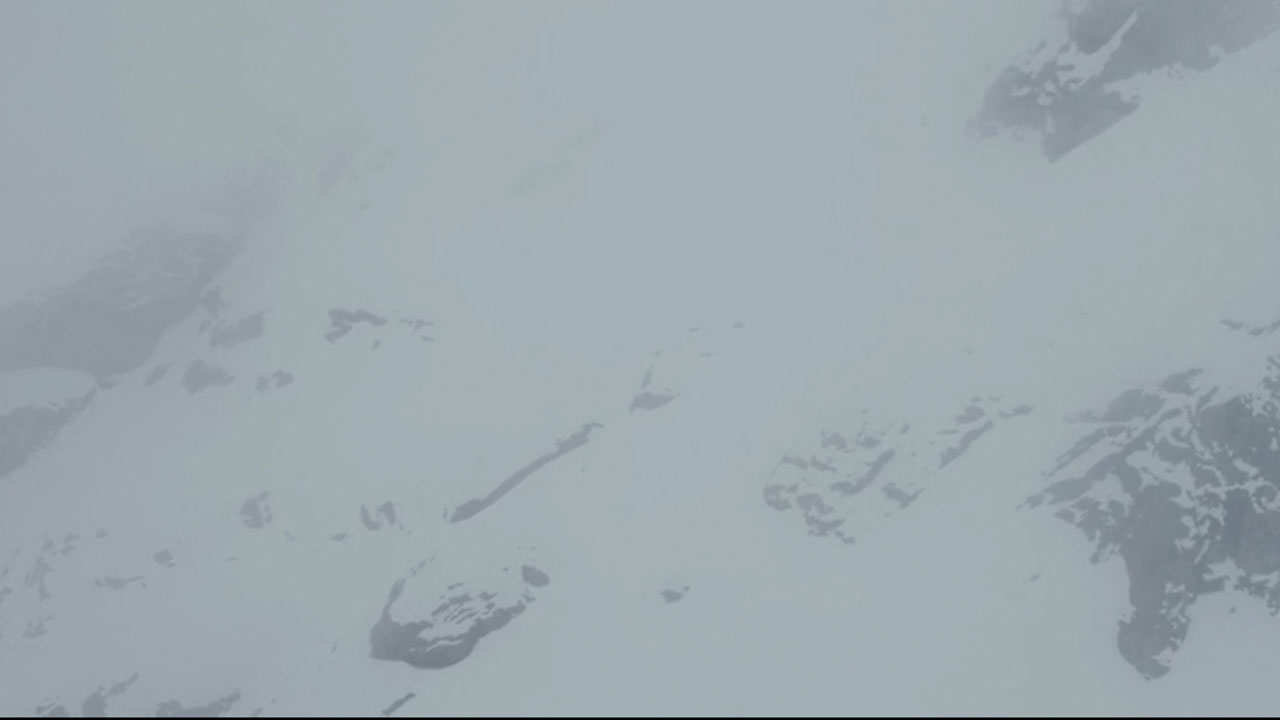 White Planet
Francesco Mattuzzi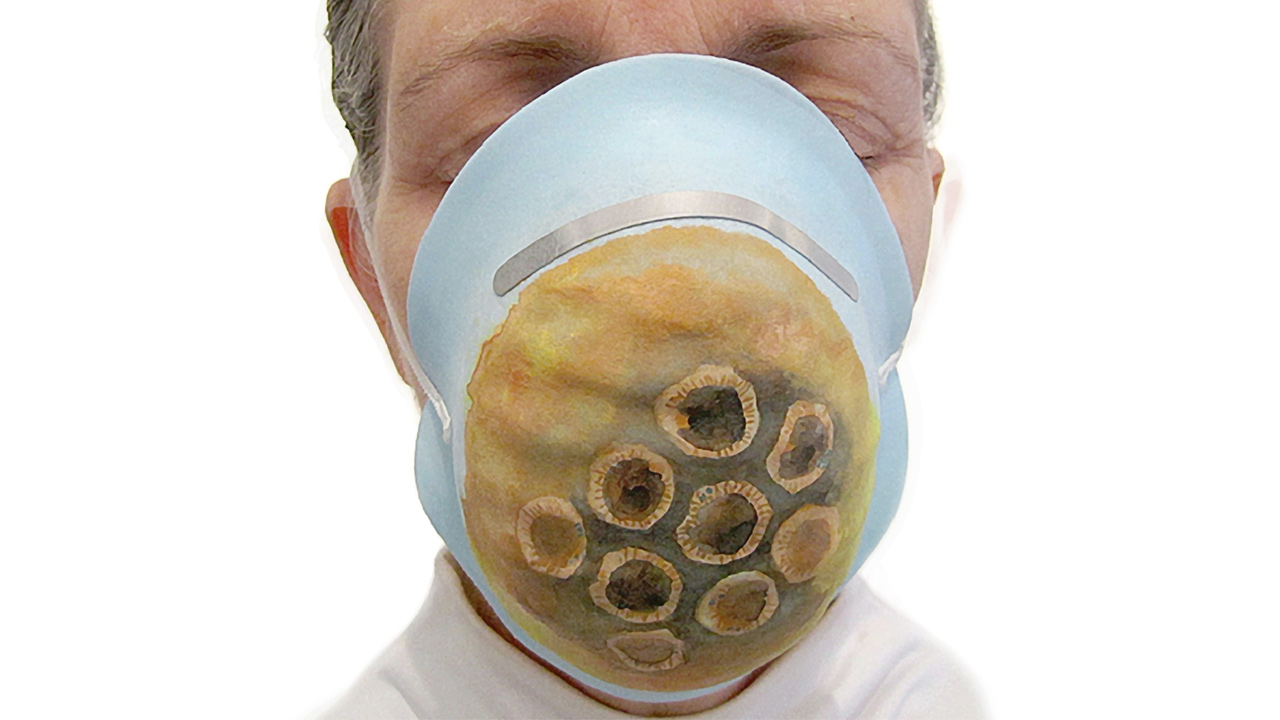 Screened For
Elaine Whittaker, Pixels and Plans (Julia Krolik & Owen Fernley)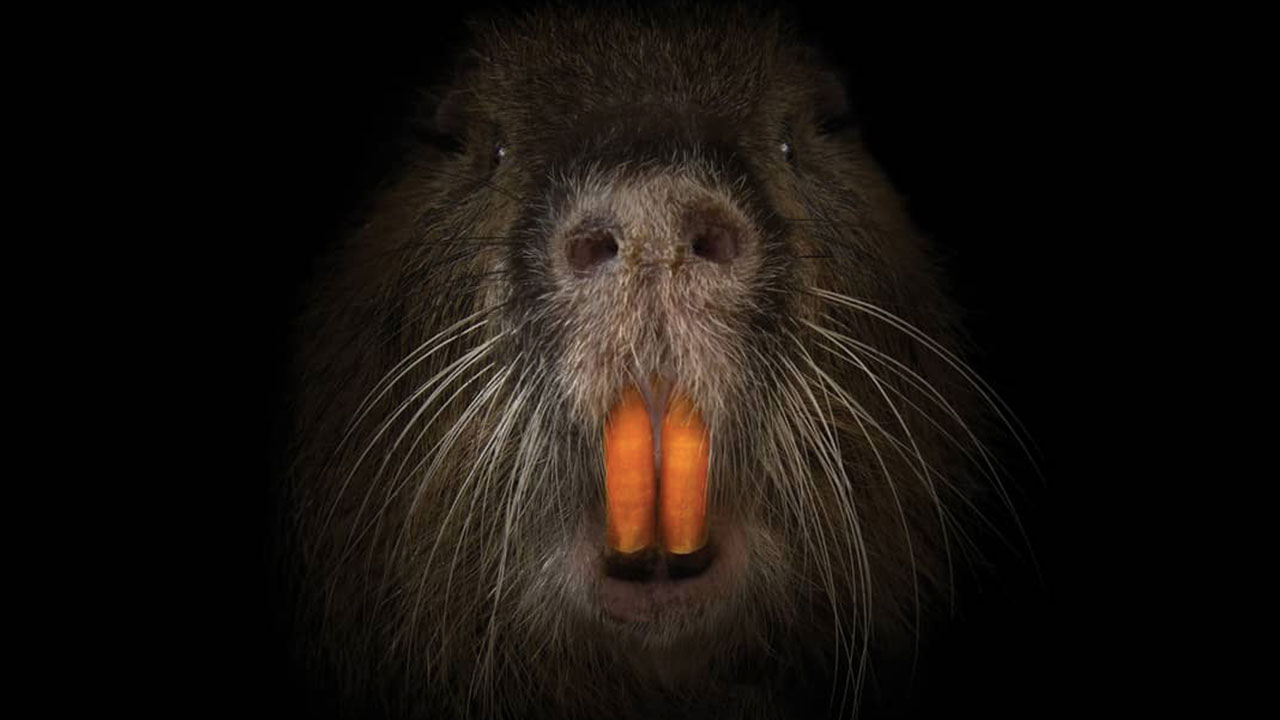 Rodents of Unusual Size
Chris Metzler,Jeff Springer,Quinn Costello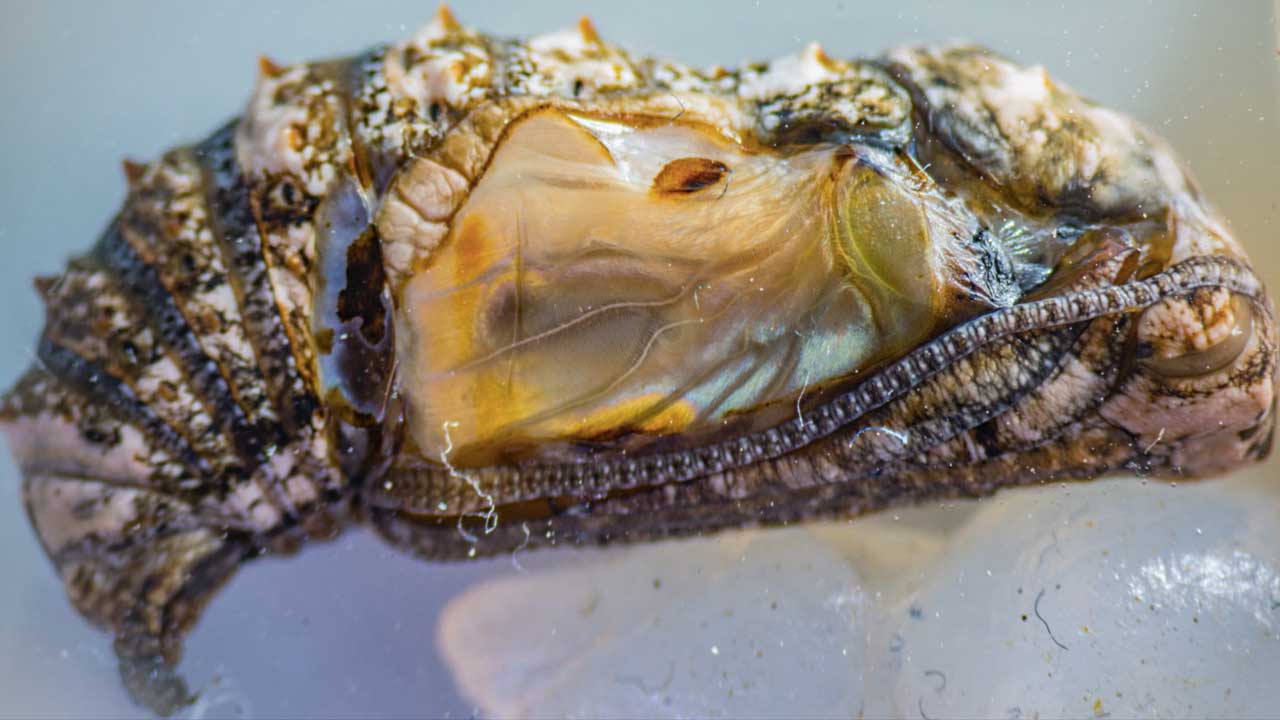 Butterfly metamorphosis - Buckeye wing development (slow)
Aaron Pomerantz,Damien Gailly,Rachel Thayer,Nipam Patel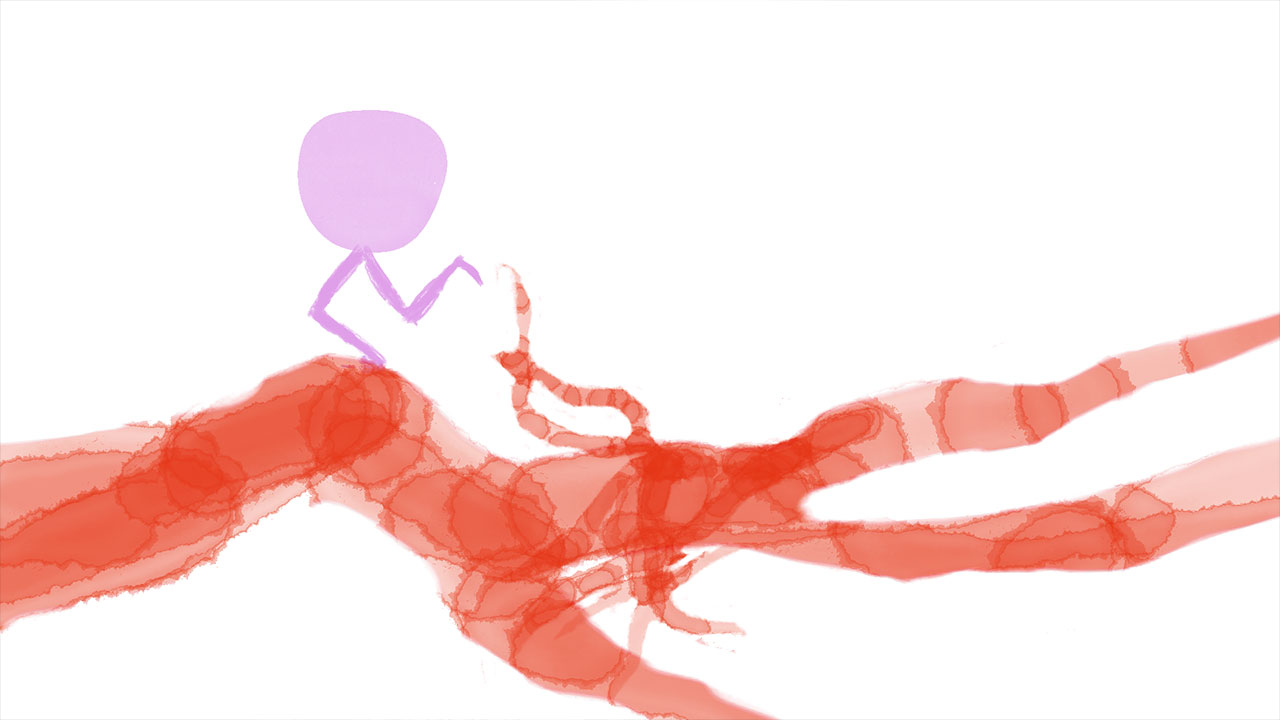 Loop
Samantha Moore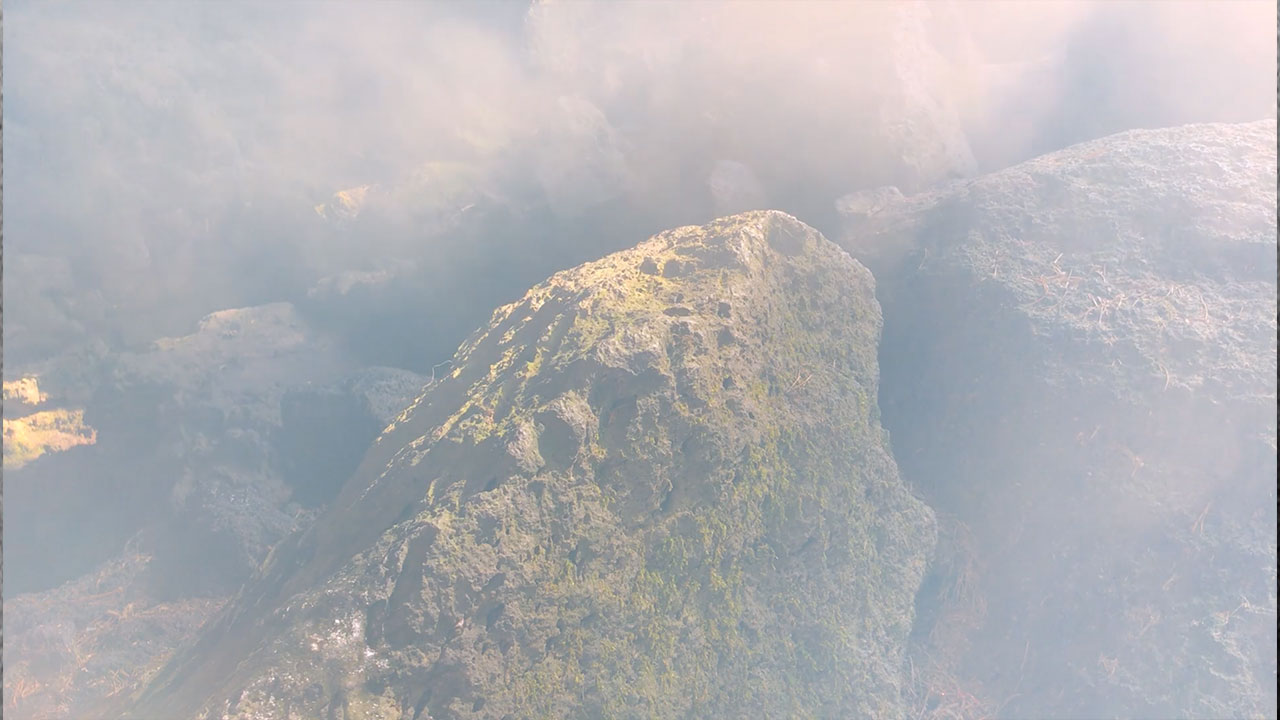 Mirror of the Virgin Forest
Hirofumi Nakamoto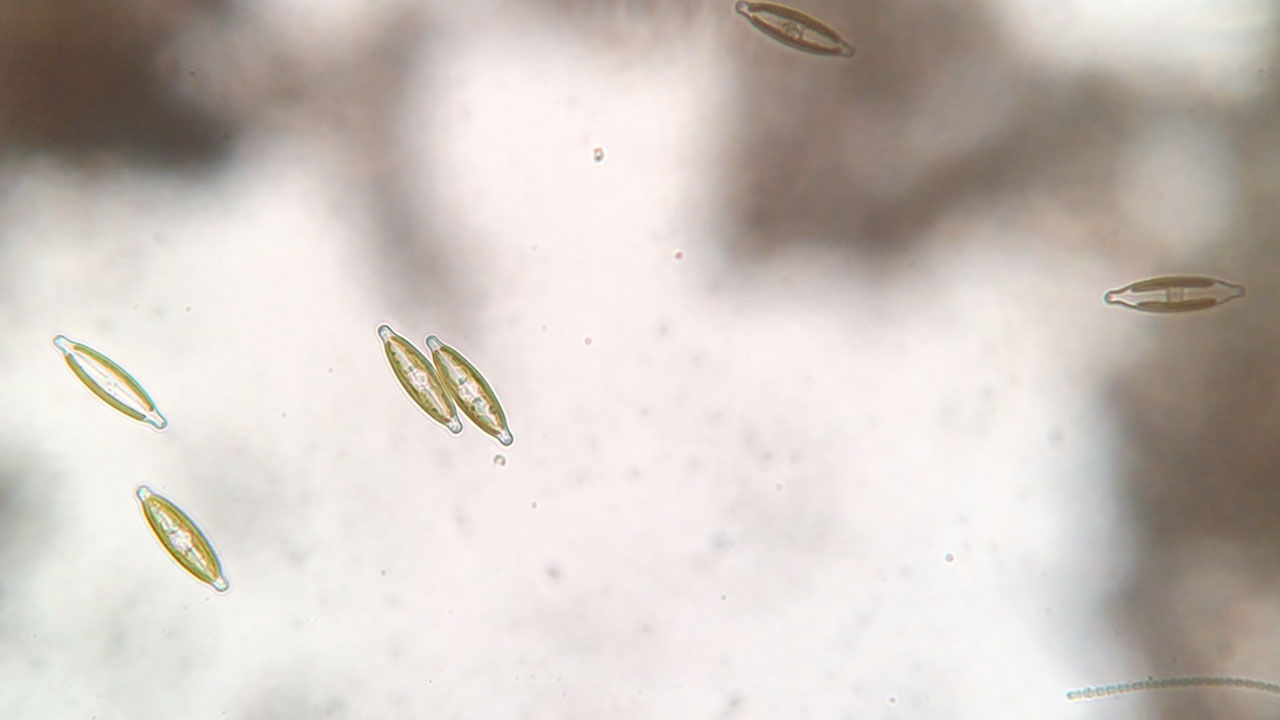 Navicula Diatom Time Lapse
Sally Warring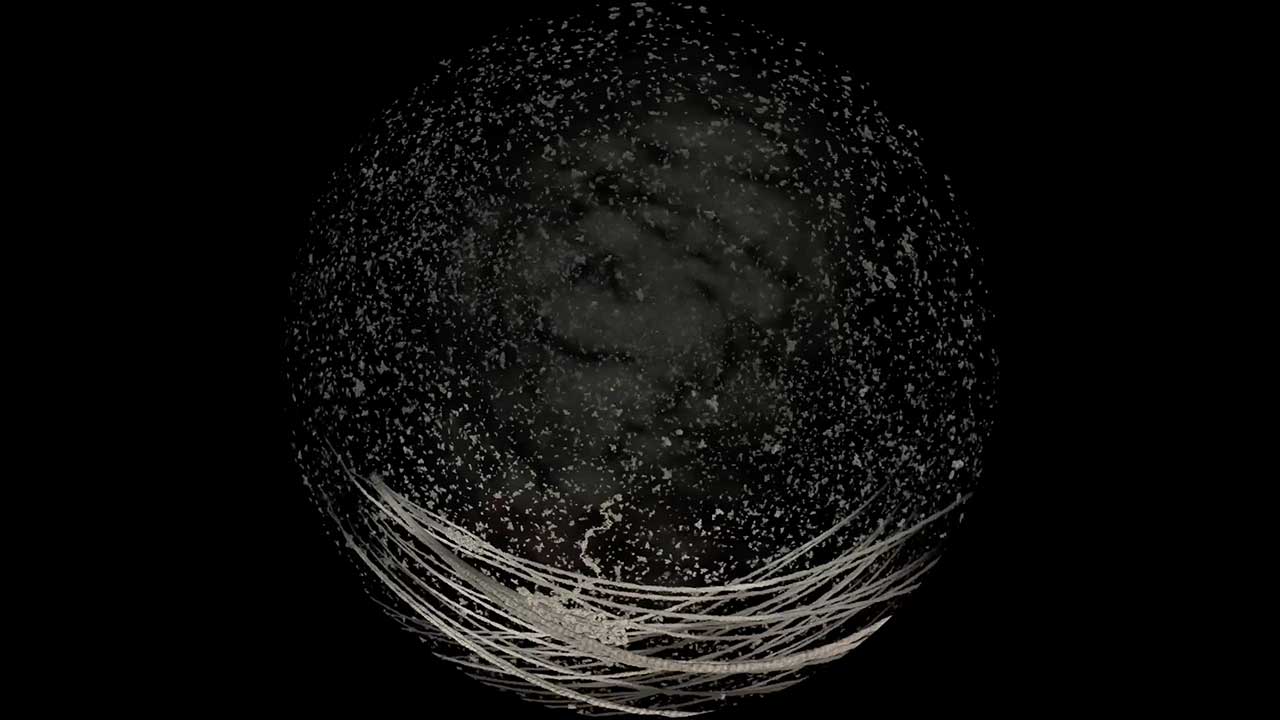 Nanoplanet
Monica Zoppè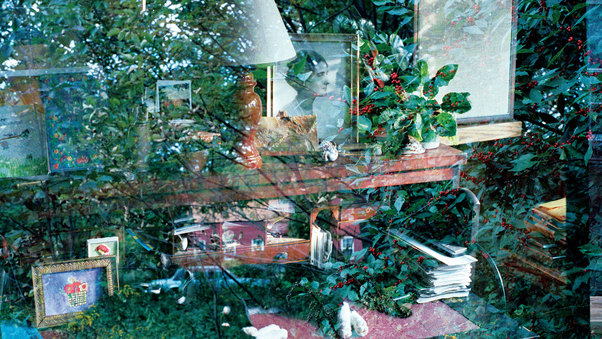 Quiet Title
Alina Taalman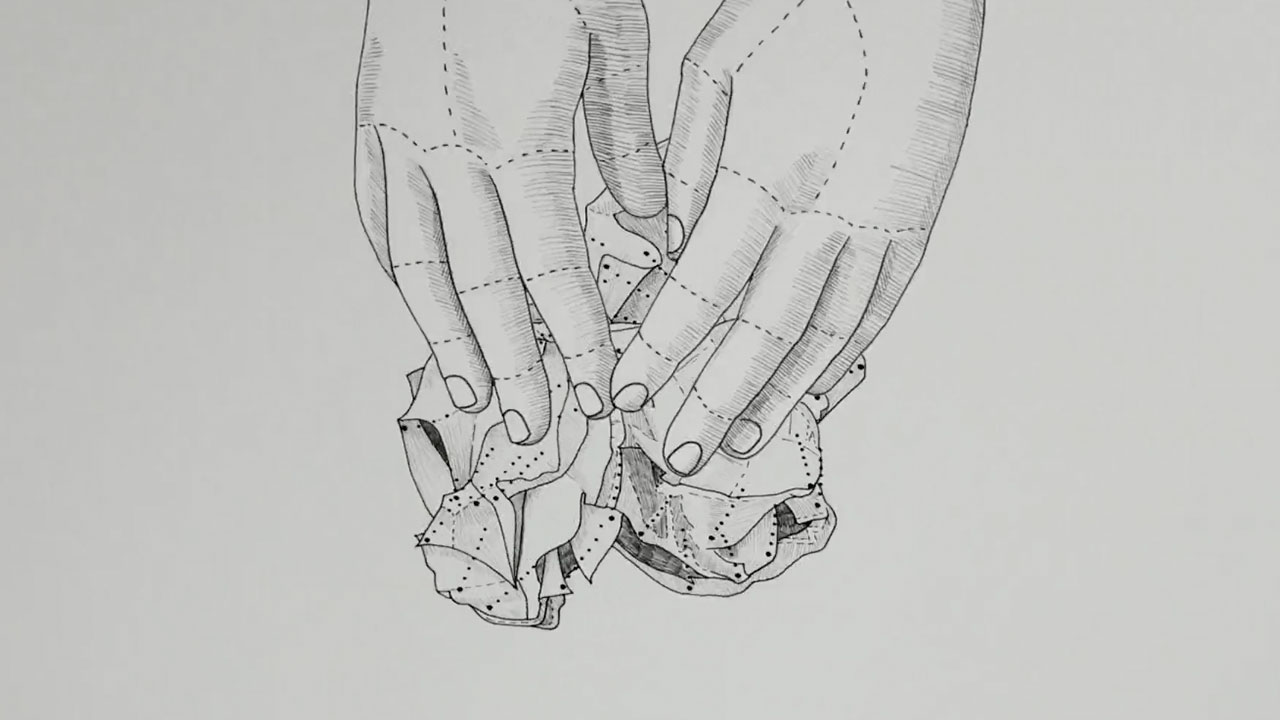 Extrapolate
Johan Rijpma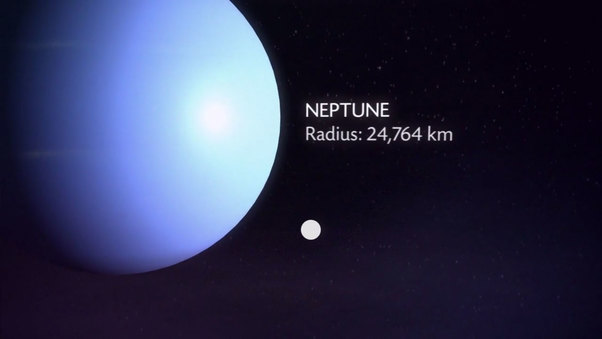 Scale
Brad Goodspeed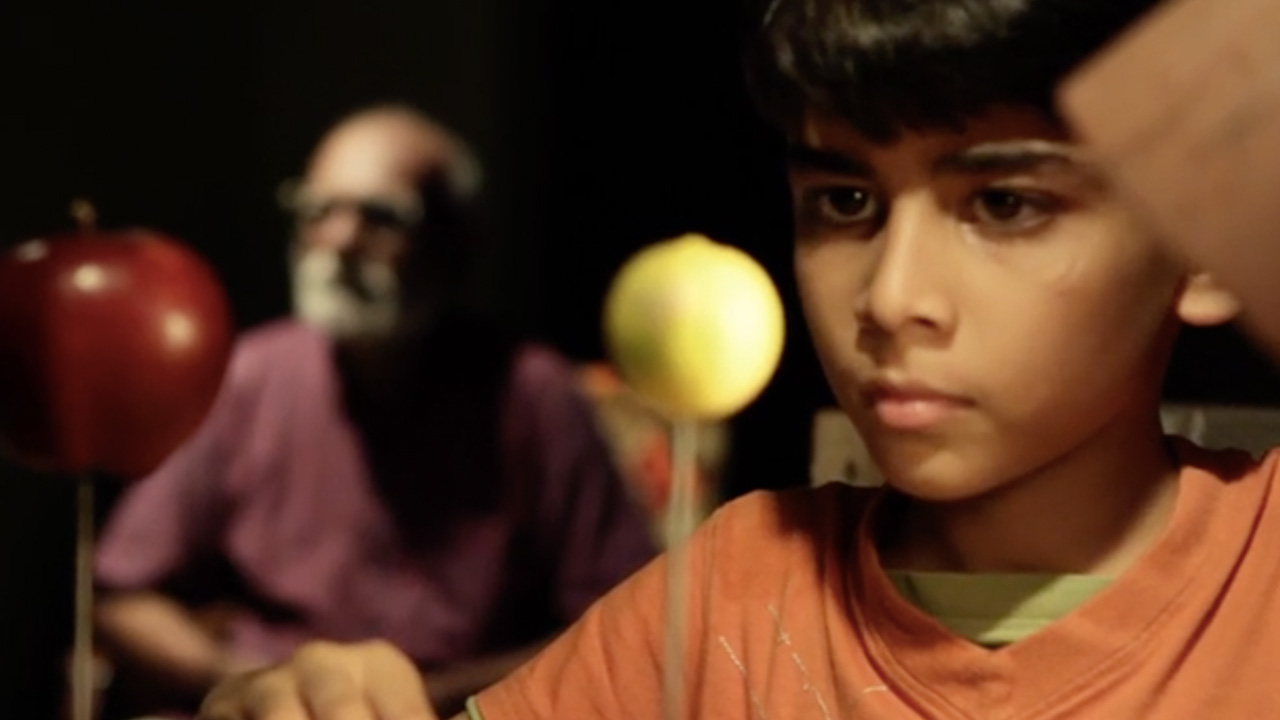 Eclipse of Taregna
Rakesh Chaudhary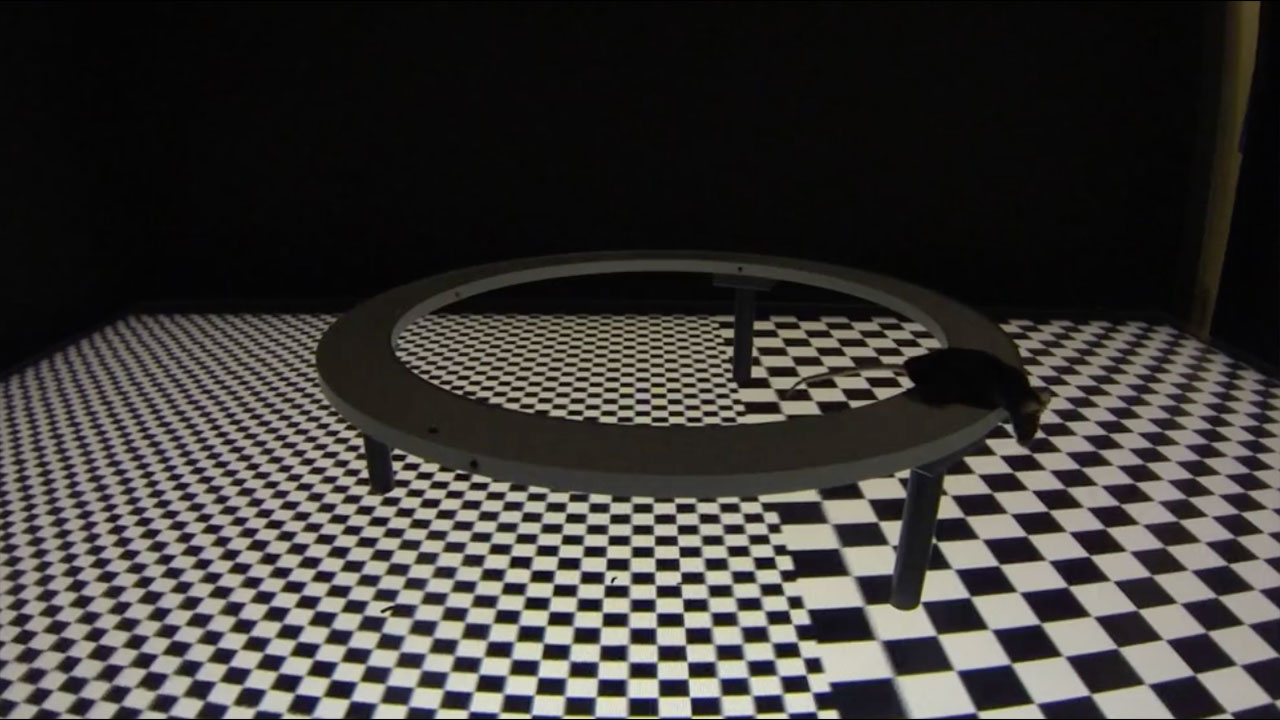 A virtual elevated maze paradigm for freely moving mice
Andrew Straw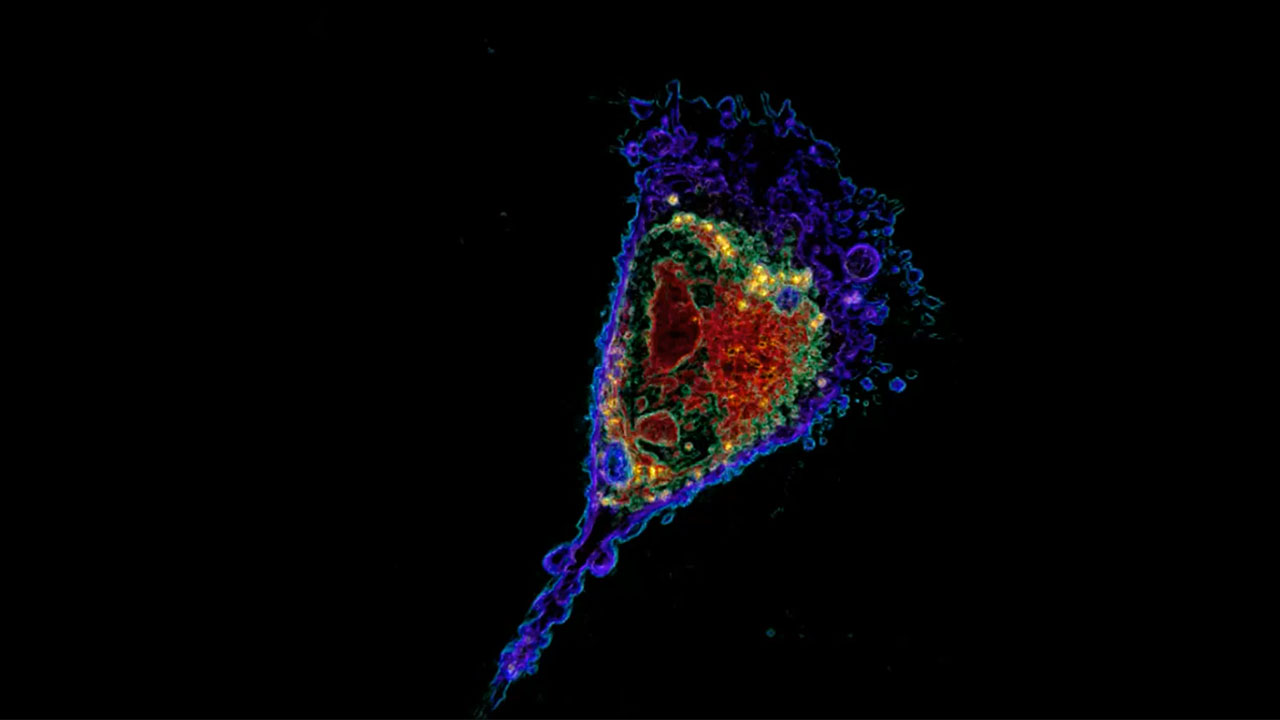 Apoptosis (Programmed Cell Death) - Live and in 3D
Lisa Pollaro,Nanolive
Stars of Gaomeigu
Marko Grba Singh
Butterfly Metamorphosis - Wing development (Fast)
Aaron Pomerantz,Damien Gailly,Rachel Thaye,Nipam Patel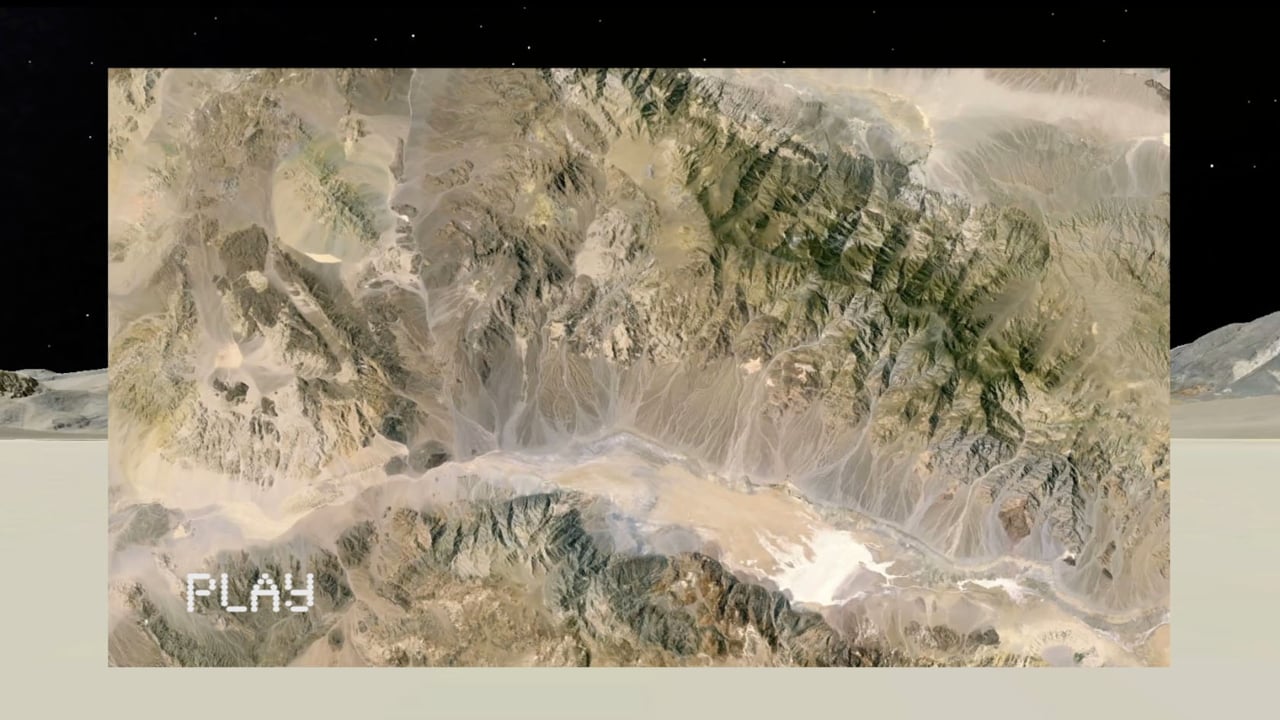 Canaries in the Mine
Lana Z. Caplan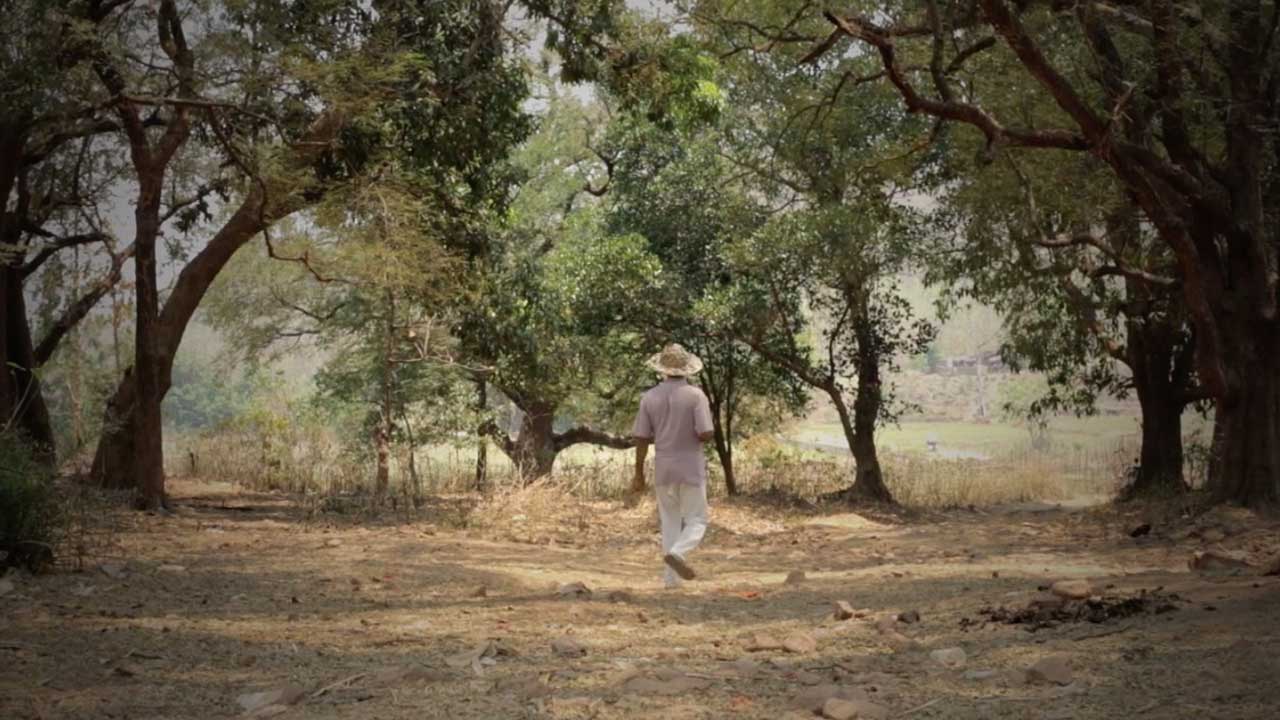 A Commons Sense
Chintan Gohil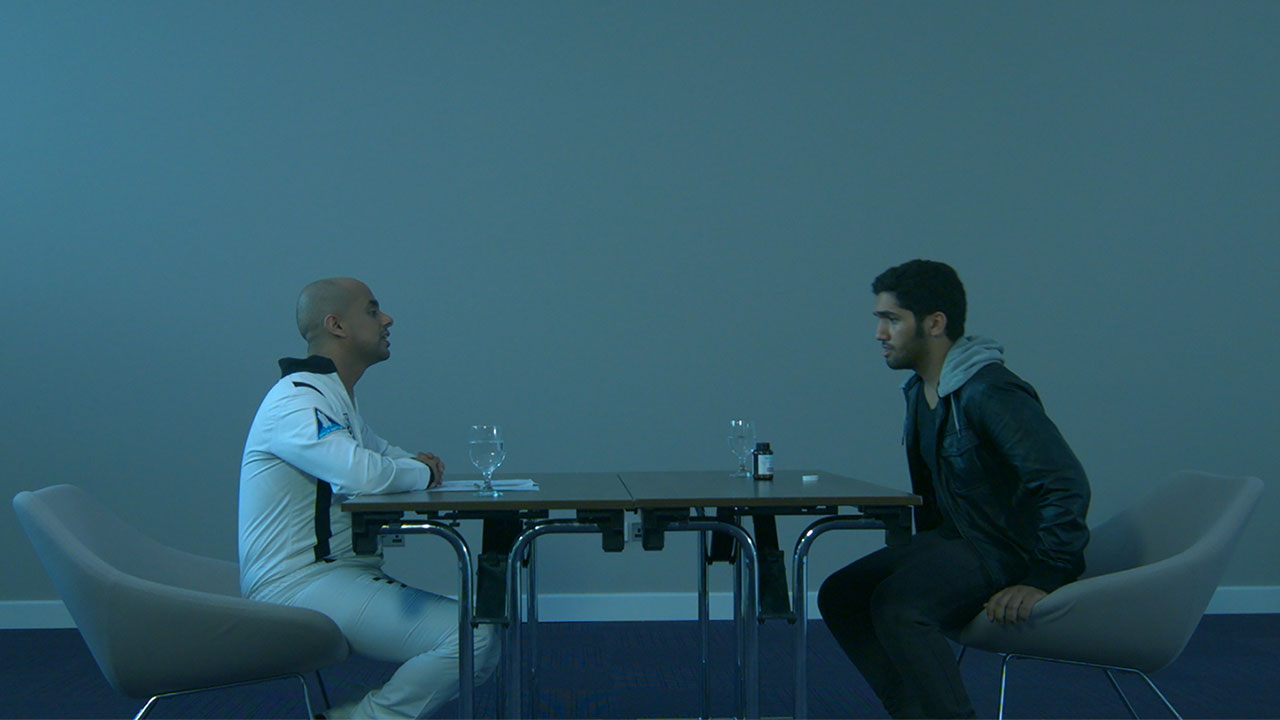 The Last Interview
Mohamed Al Hamadi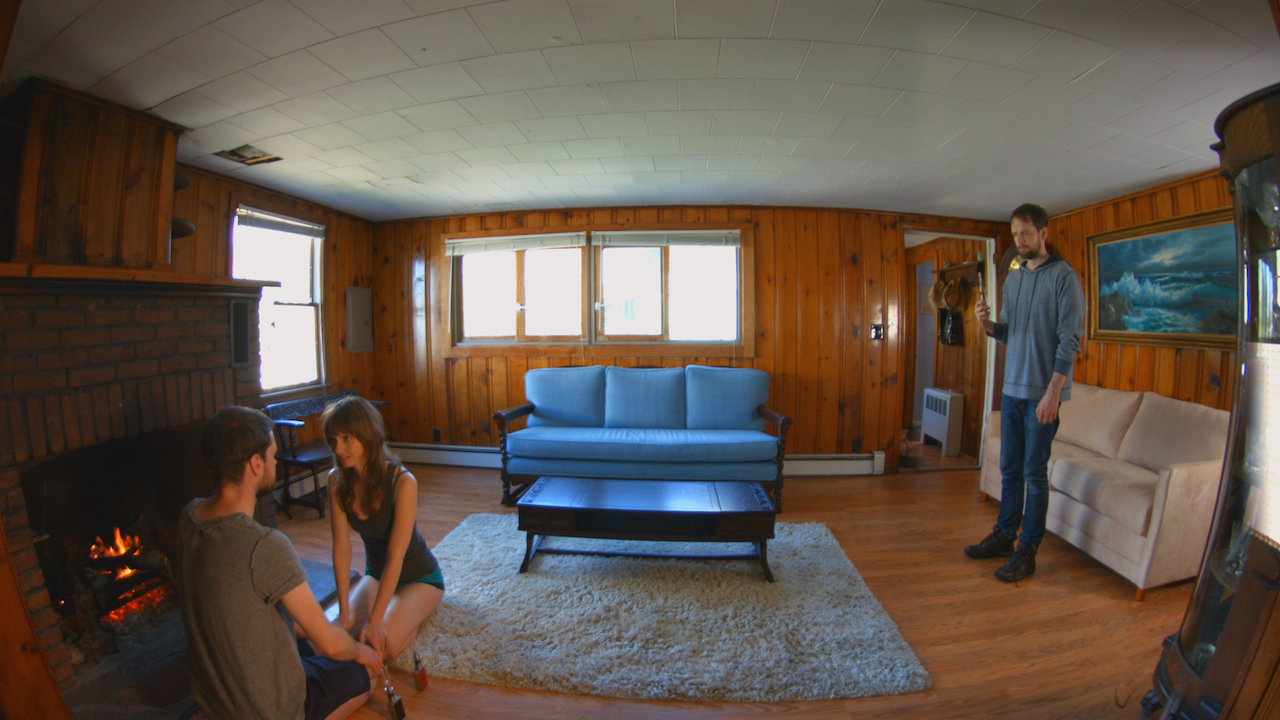 Olfactory
Christopher Piazza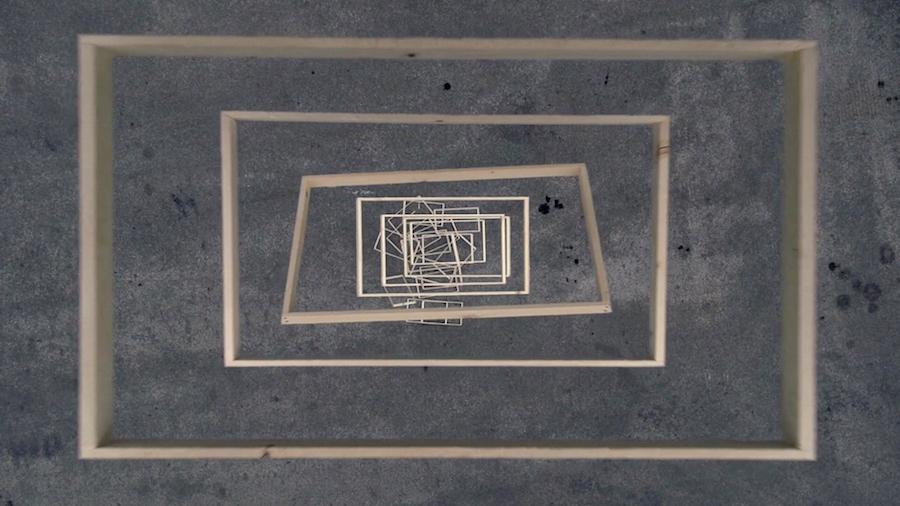 Falling Frames
Johannes Langkamp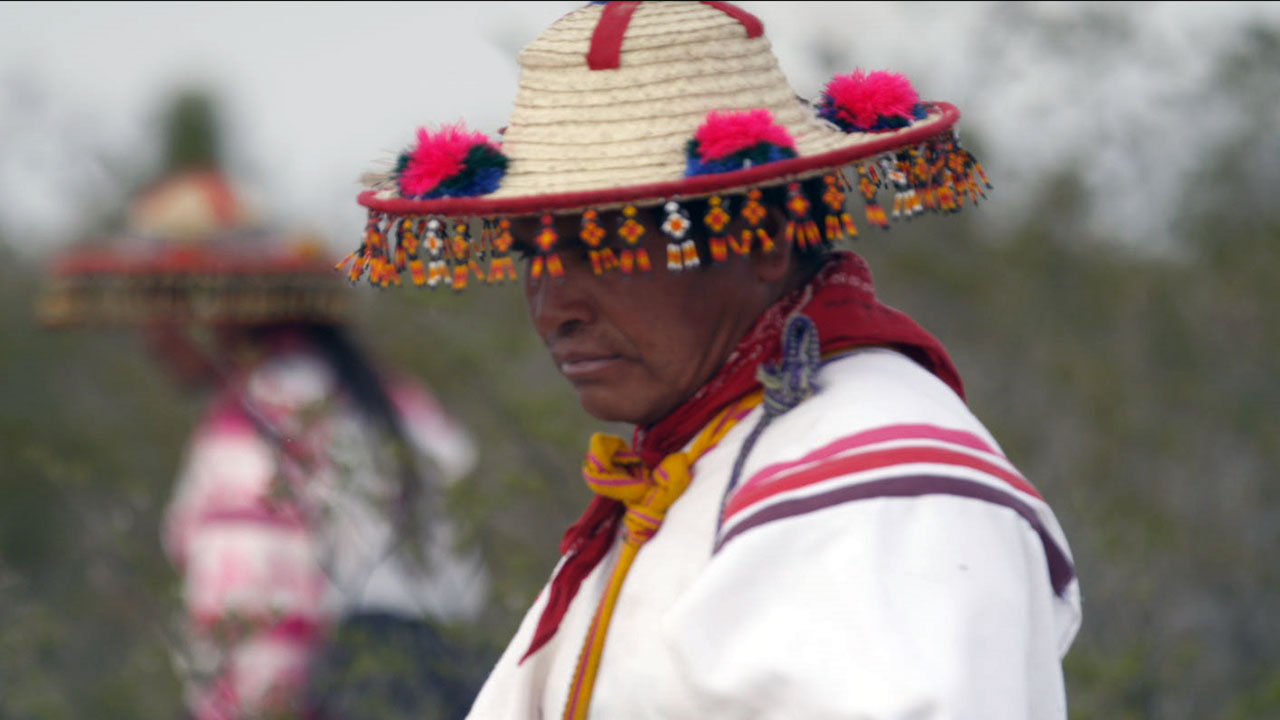 Blue Stag
Giulia Grossmann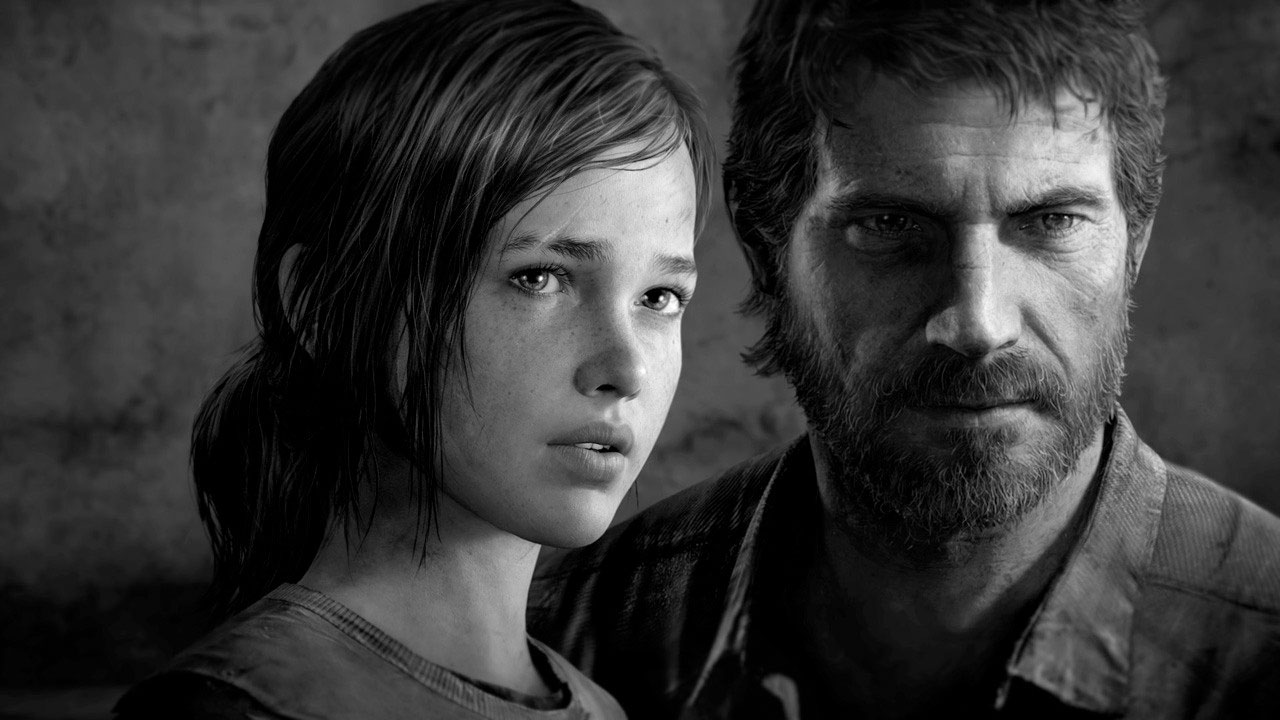 The Science of The Last of Us
Barry J. Gibb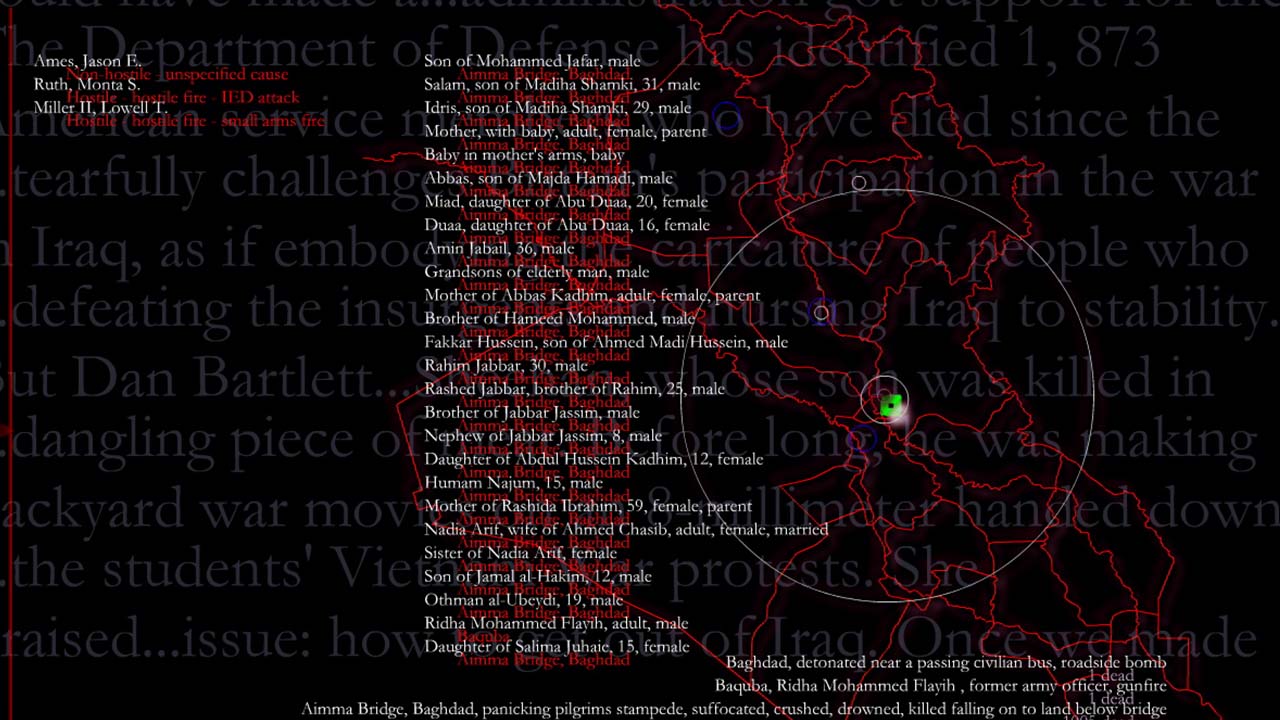 Hard Data
R. Luke DuBois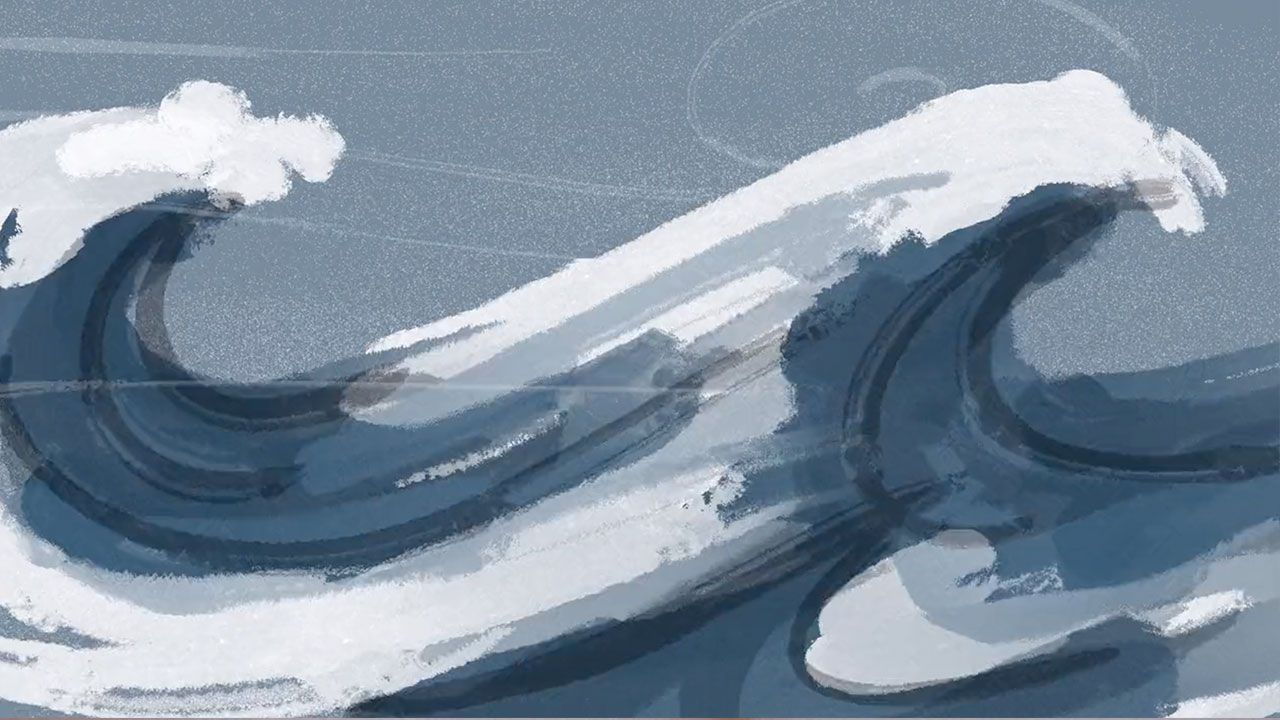 The Ocean Takes a Deep Breath
Saskia Madlener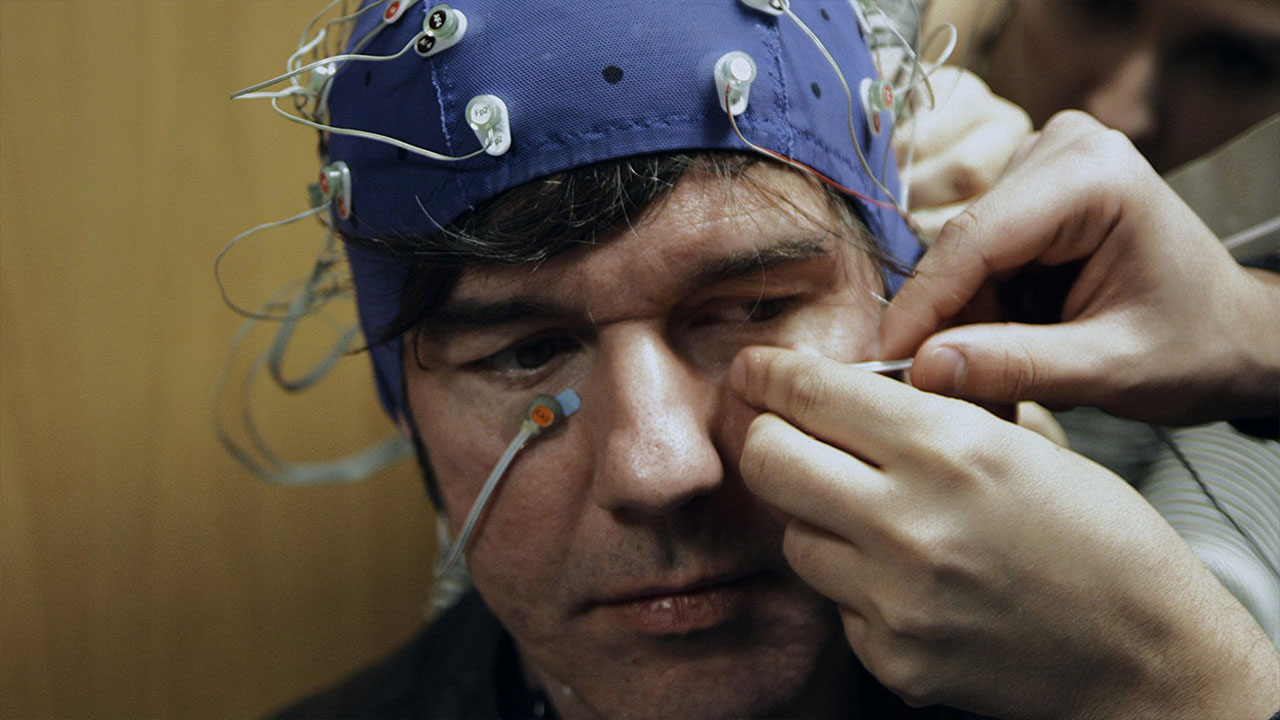 The Happy Film
Stefan Sagmeister,Ben Nabors,Hillman Curtis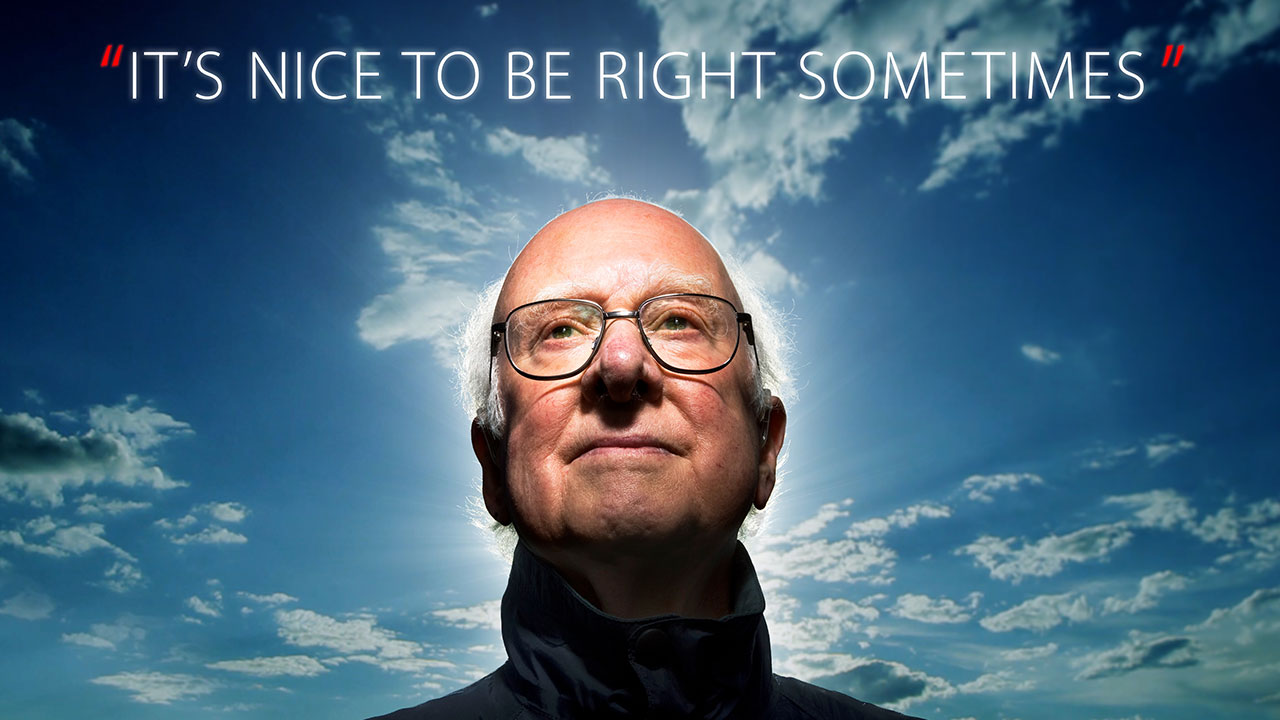 Building Blocks of the Universe
Chris Hart,Tammy Miles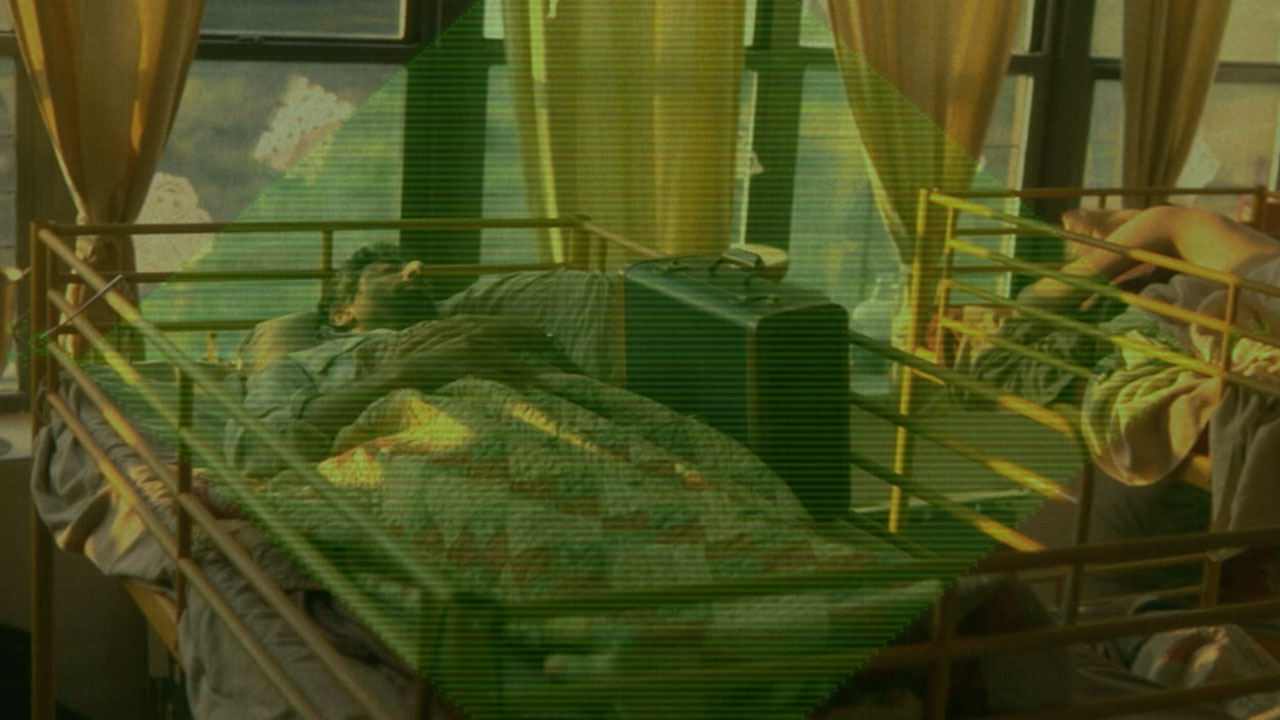 Digital Physics
Jonathan Khanlian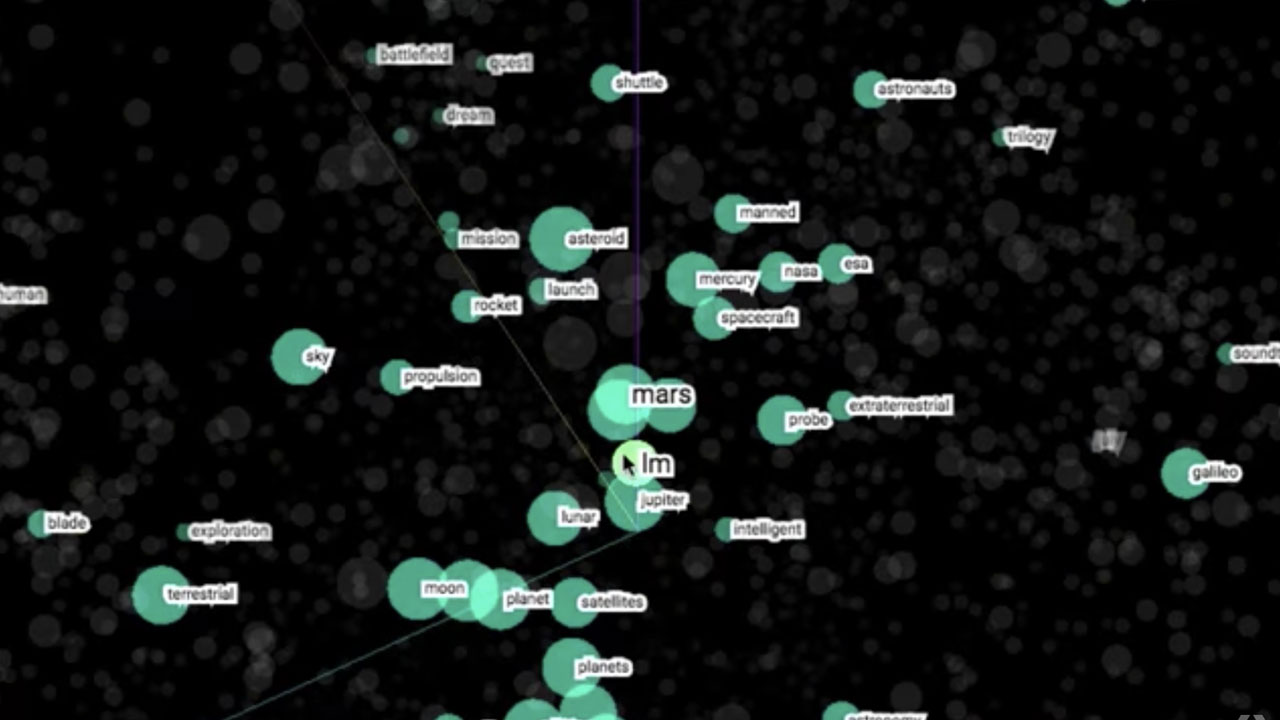 A.I. Experiments - Visualizing High-Dimensional Space
Fernanda Viégas,Martin Wattenberg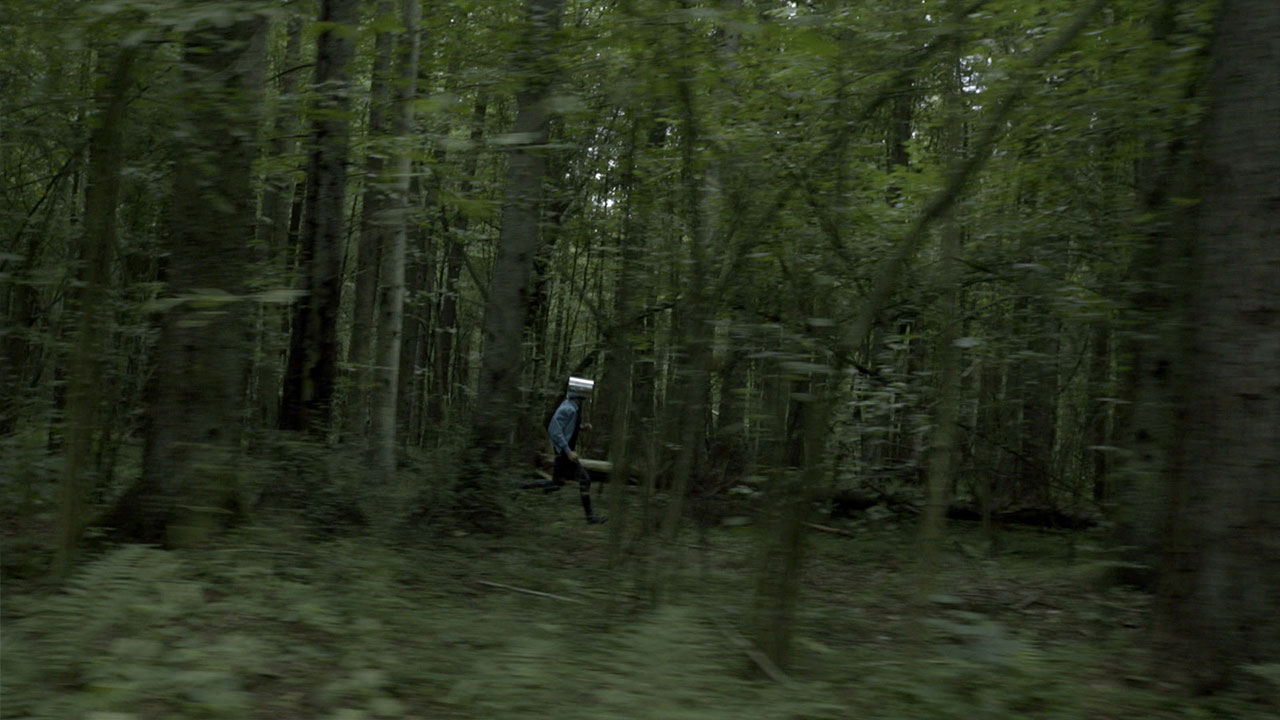 Interface
Anna Hoetjes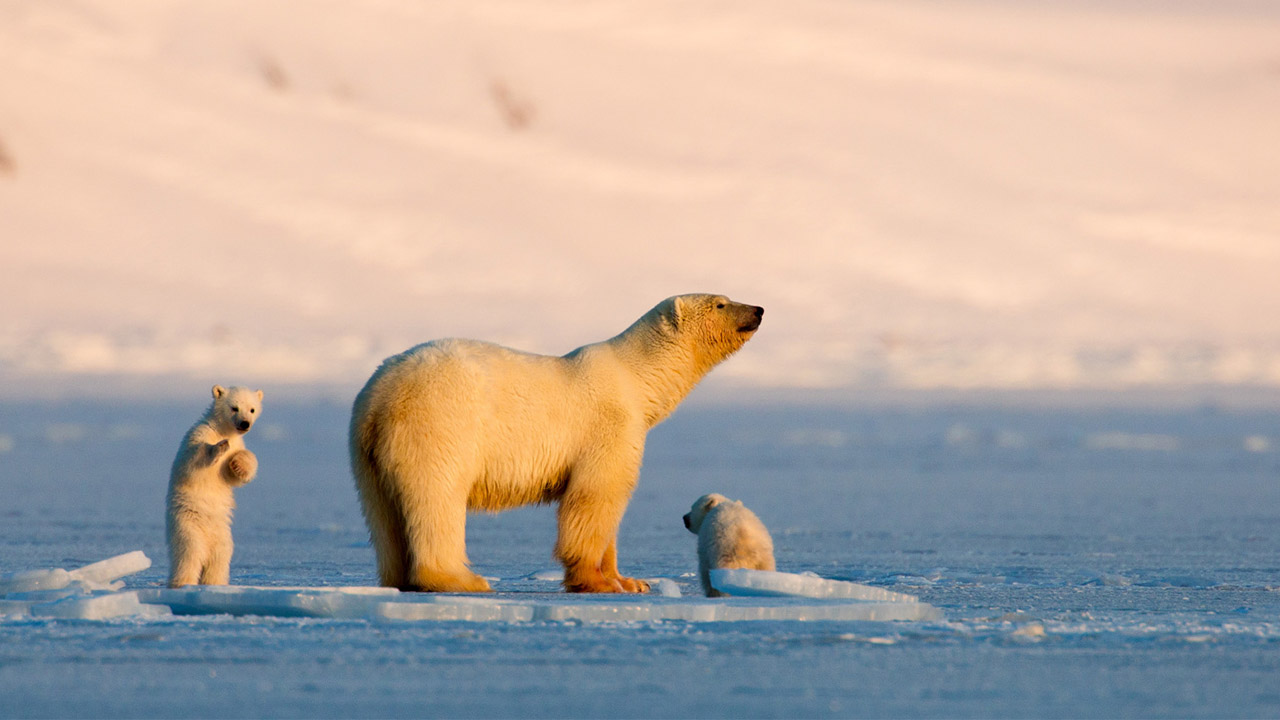 Queen without Land
Asgeir Helgestad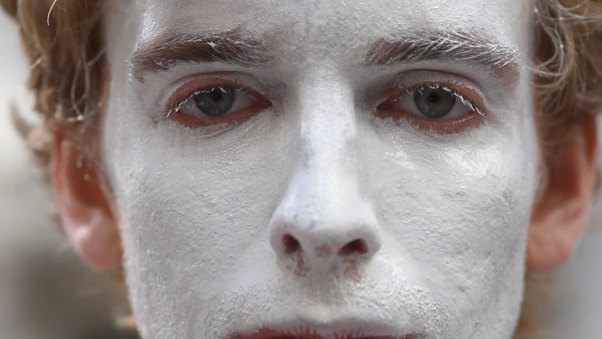 Empty Space
Steve Gong,Zephyr Peynore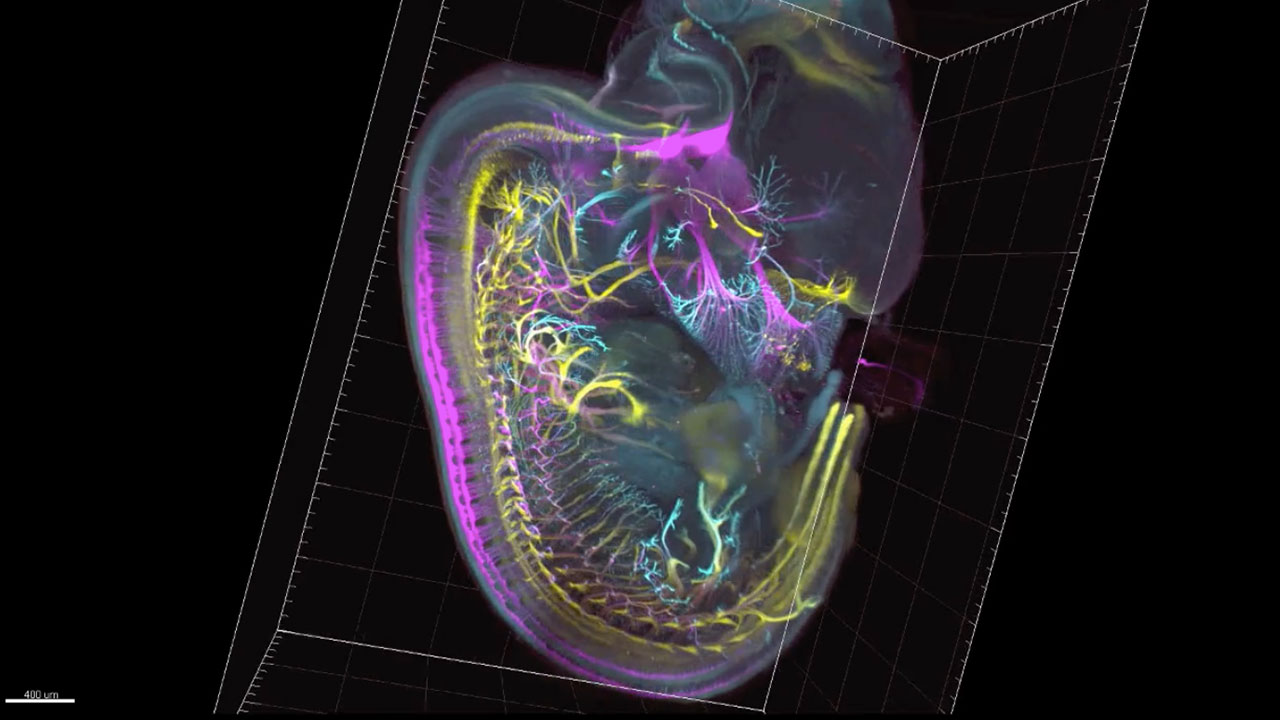 Sensory and motor nerves of the mouse embryo at 12.5 days
Gist Croft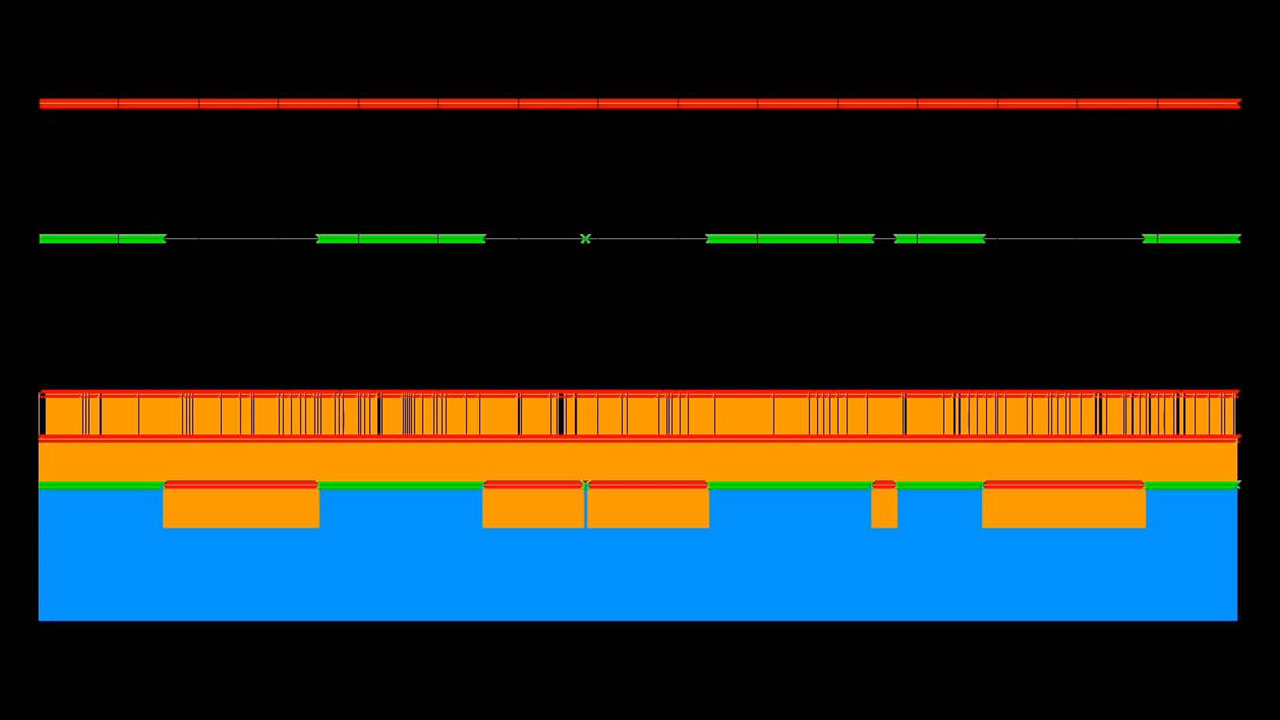 75000 Futures
Gunnar Green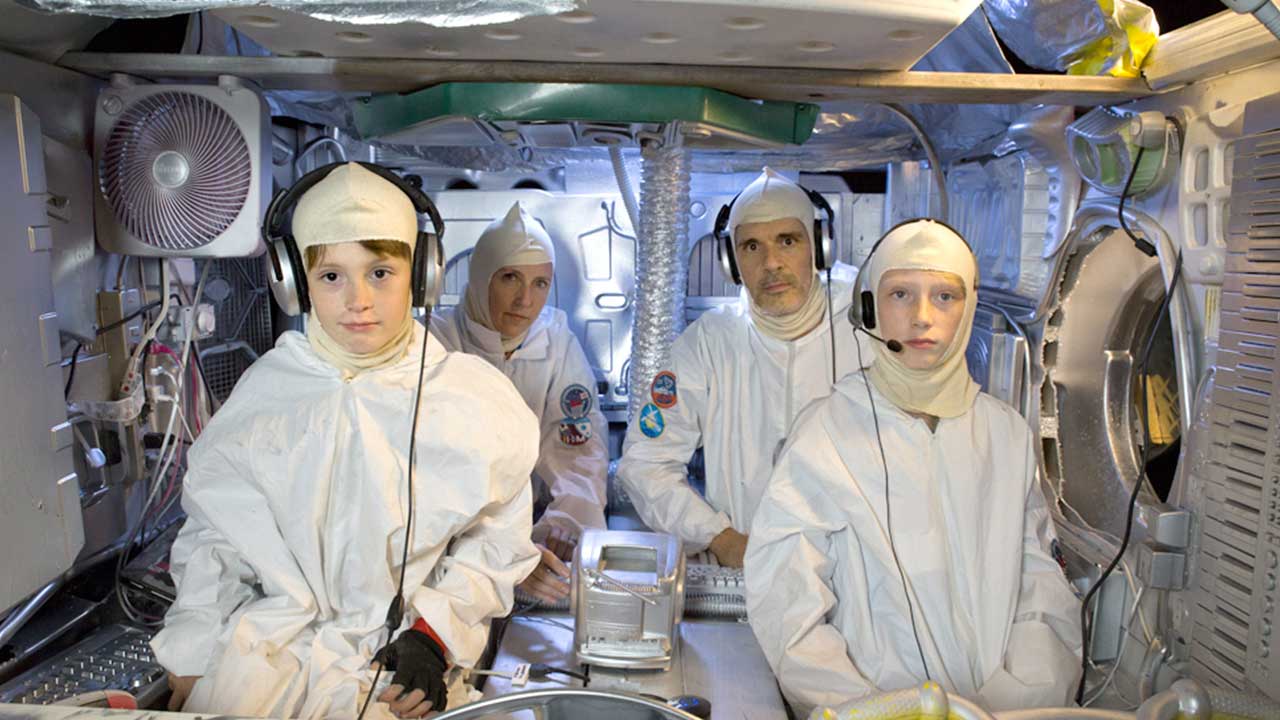 Higher Ground
Mary Magsamen,Stephen Hillerbrand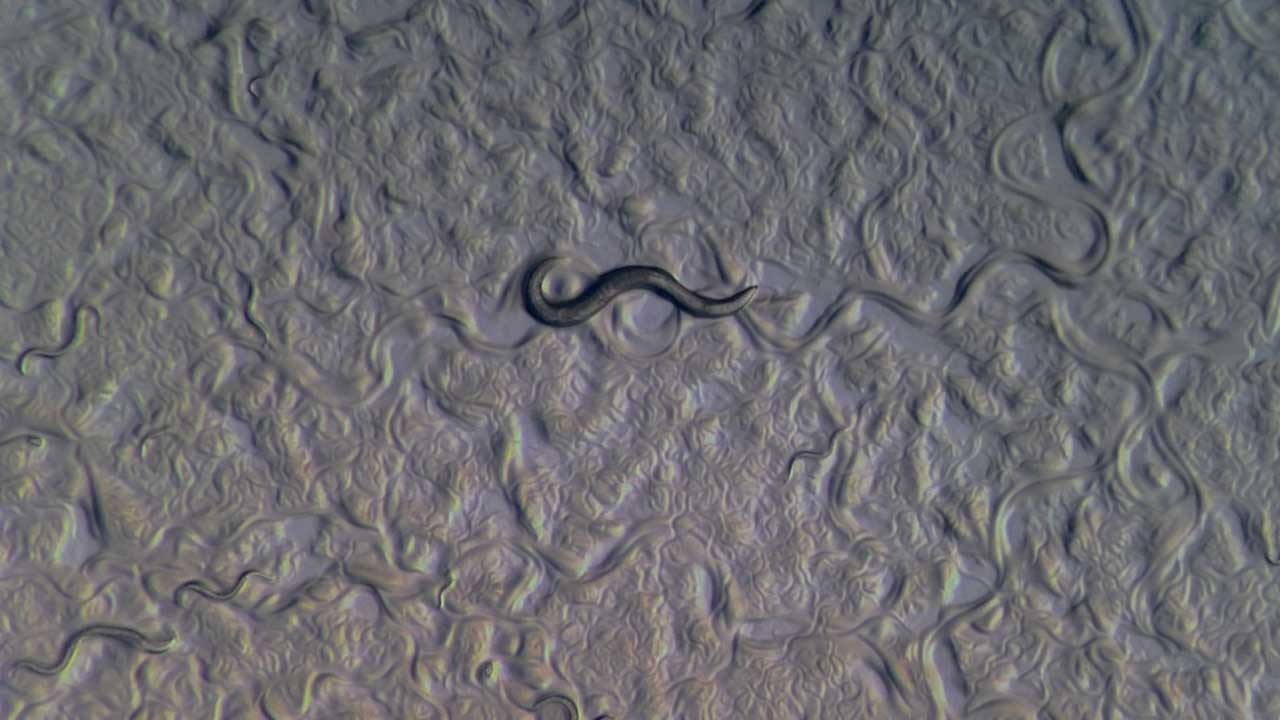 The Earth Dwelling nematode worm Caenorhabditis elegans.
Du Cheng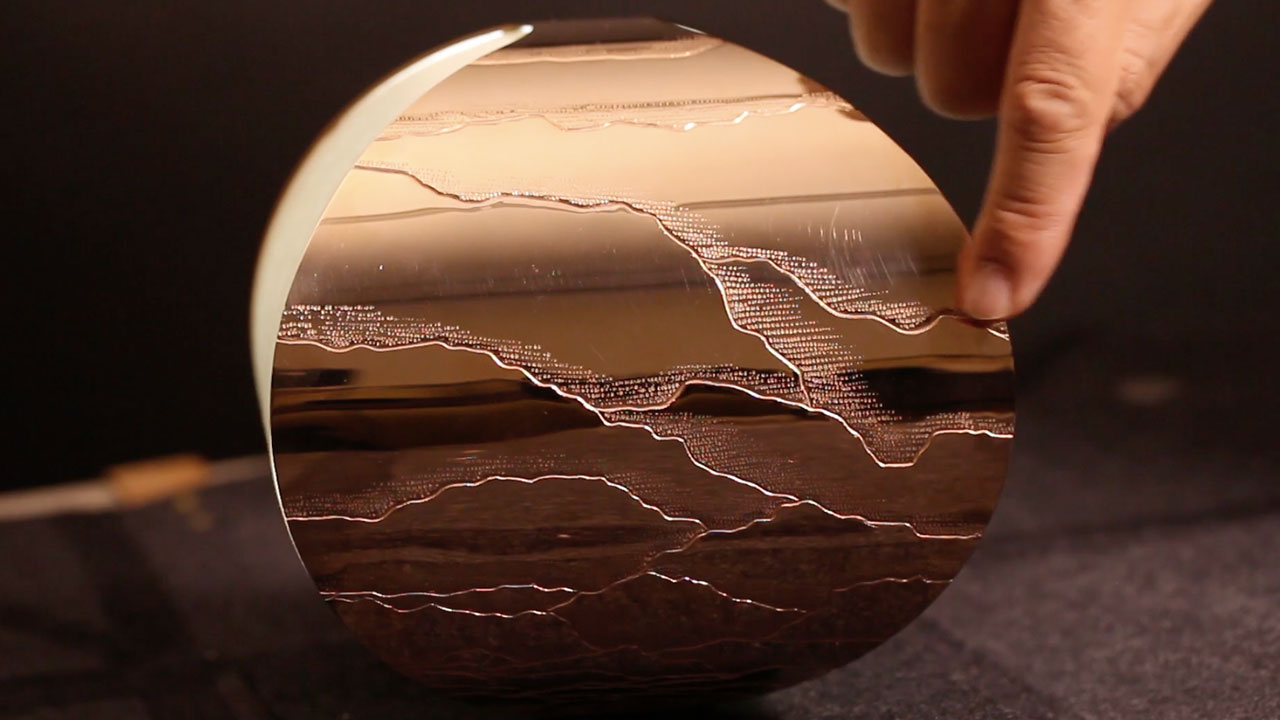 Éclairez-moi
Alice Moreau
Astronomer's Paradise
Christoph Malin
All My Tomorrows
Sonia Herman Dolz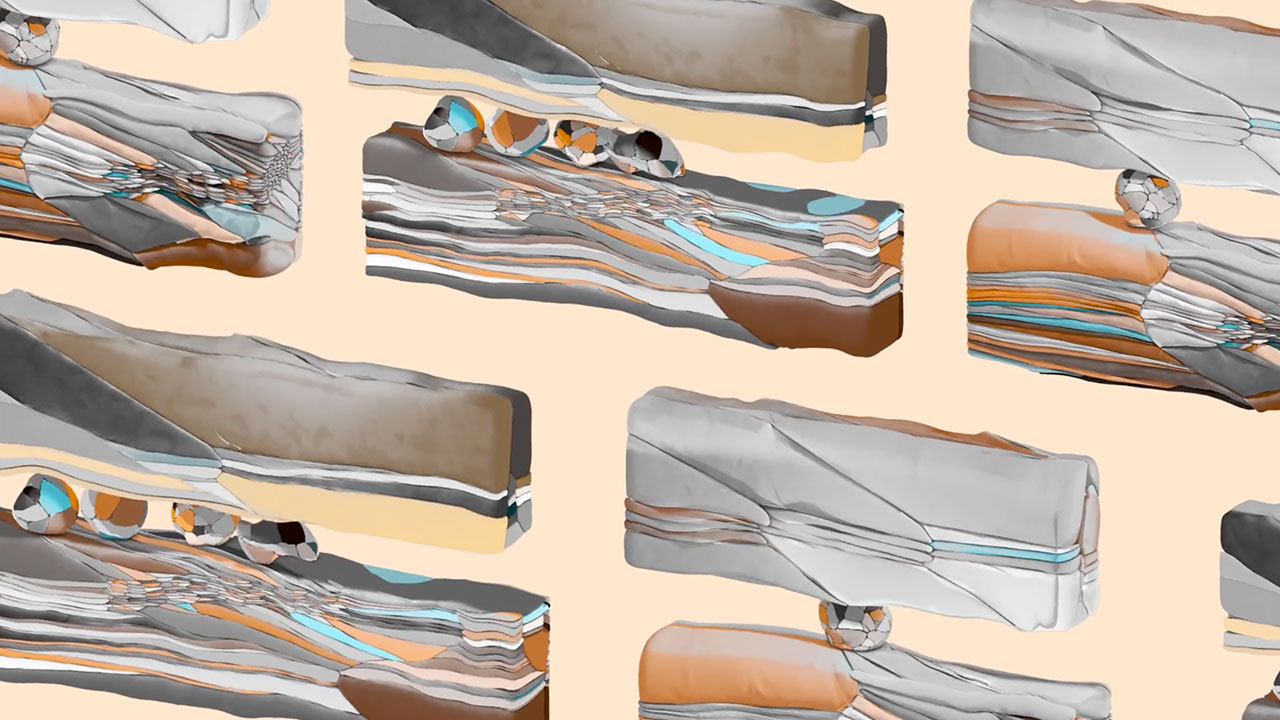 Wearing Well
Markos Kay,Enrico Milanese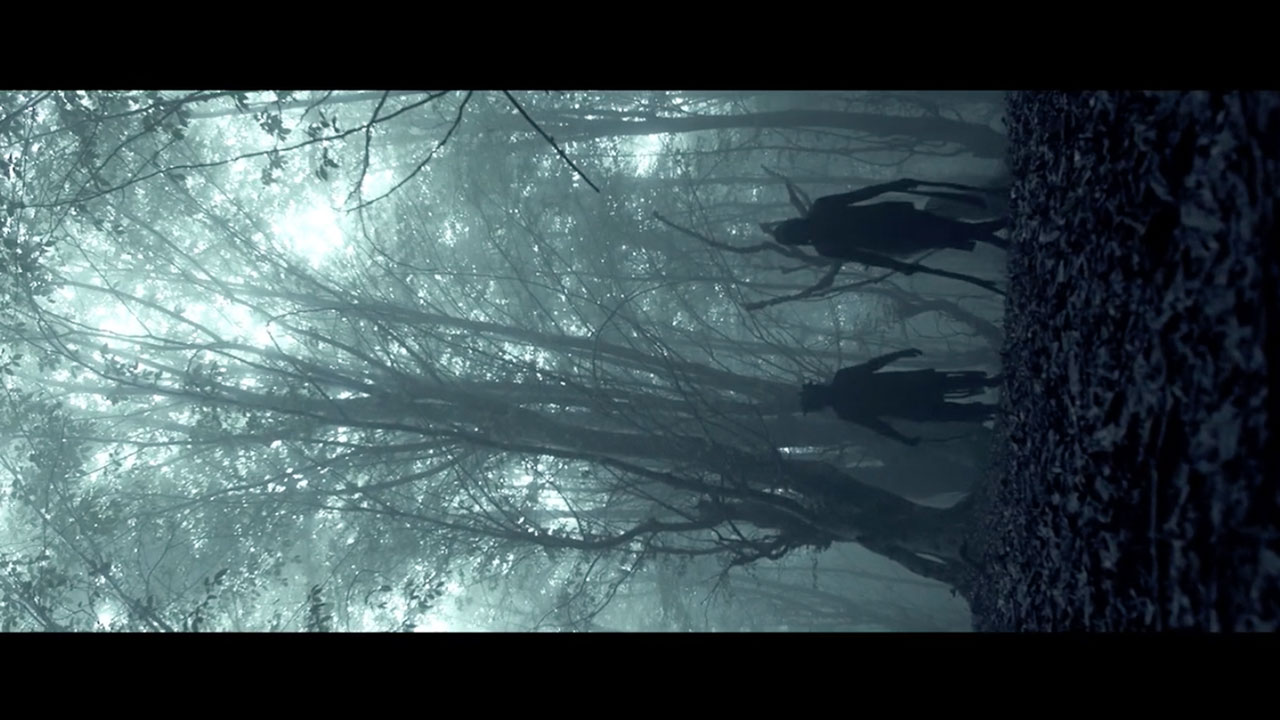 Flesym
Behrooz Roostaei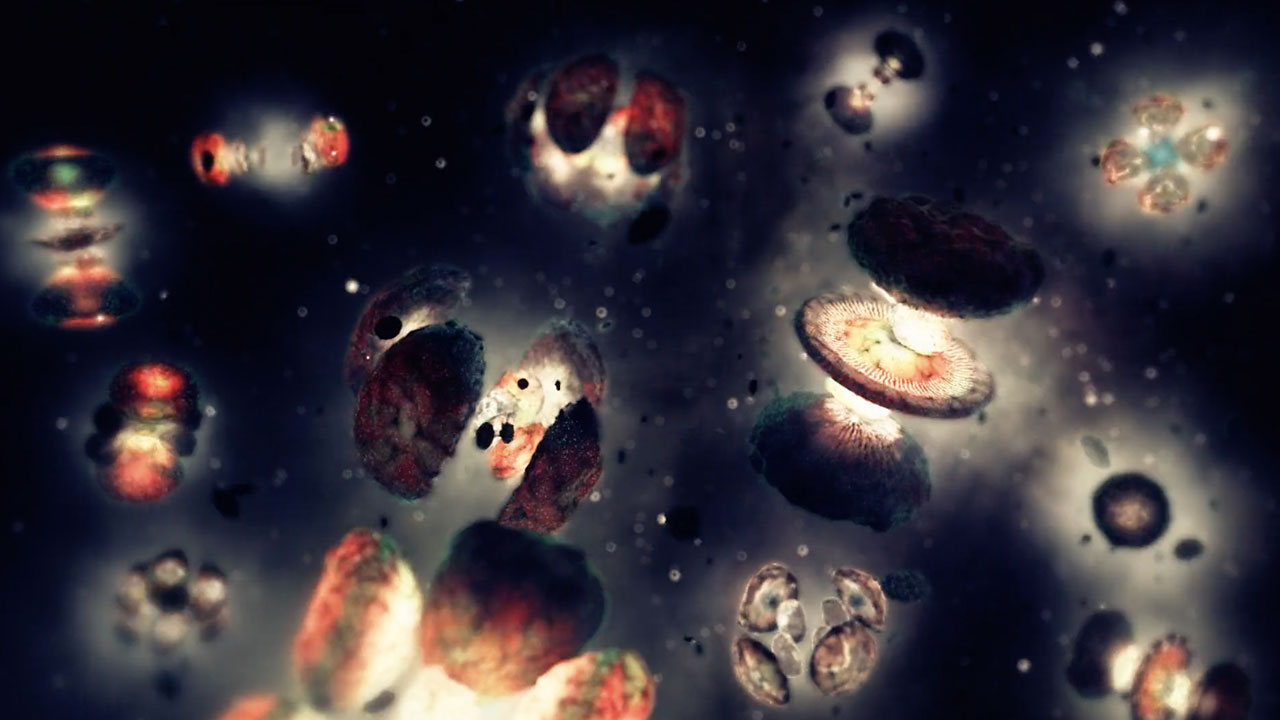 The Flow
Markos Kay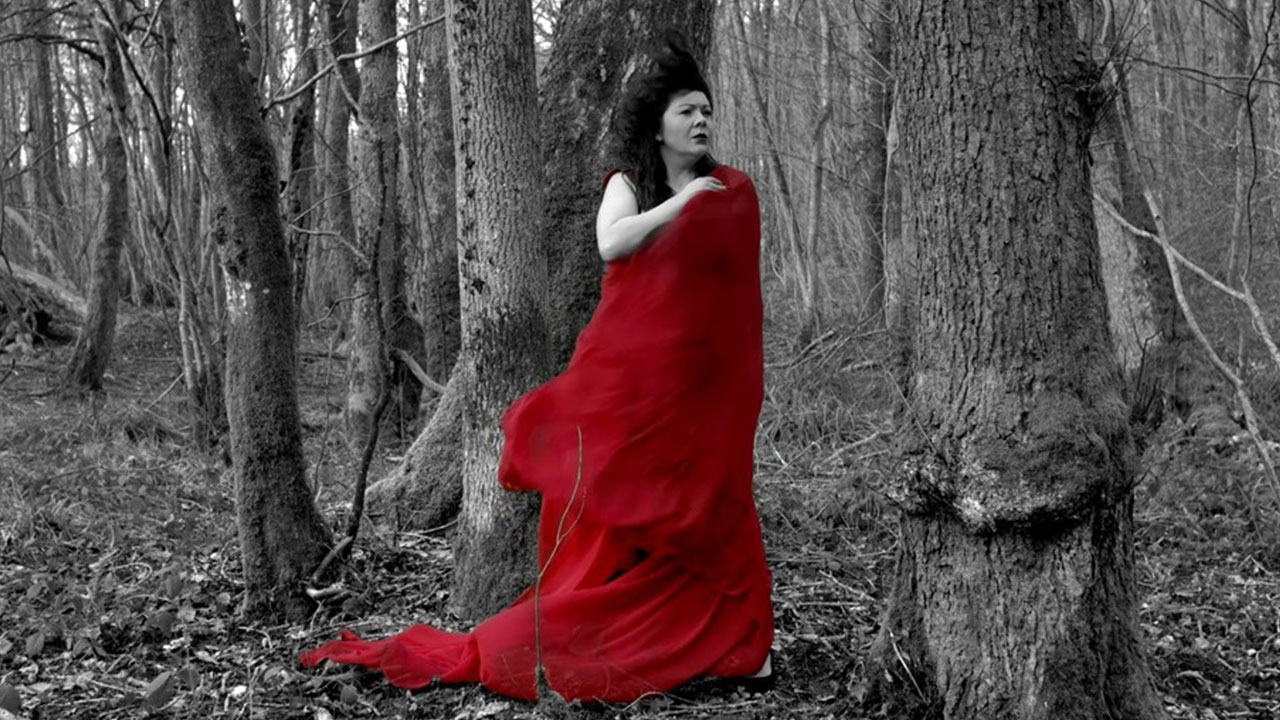 Hon mê
Laurie Dasnois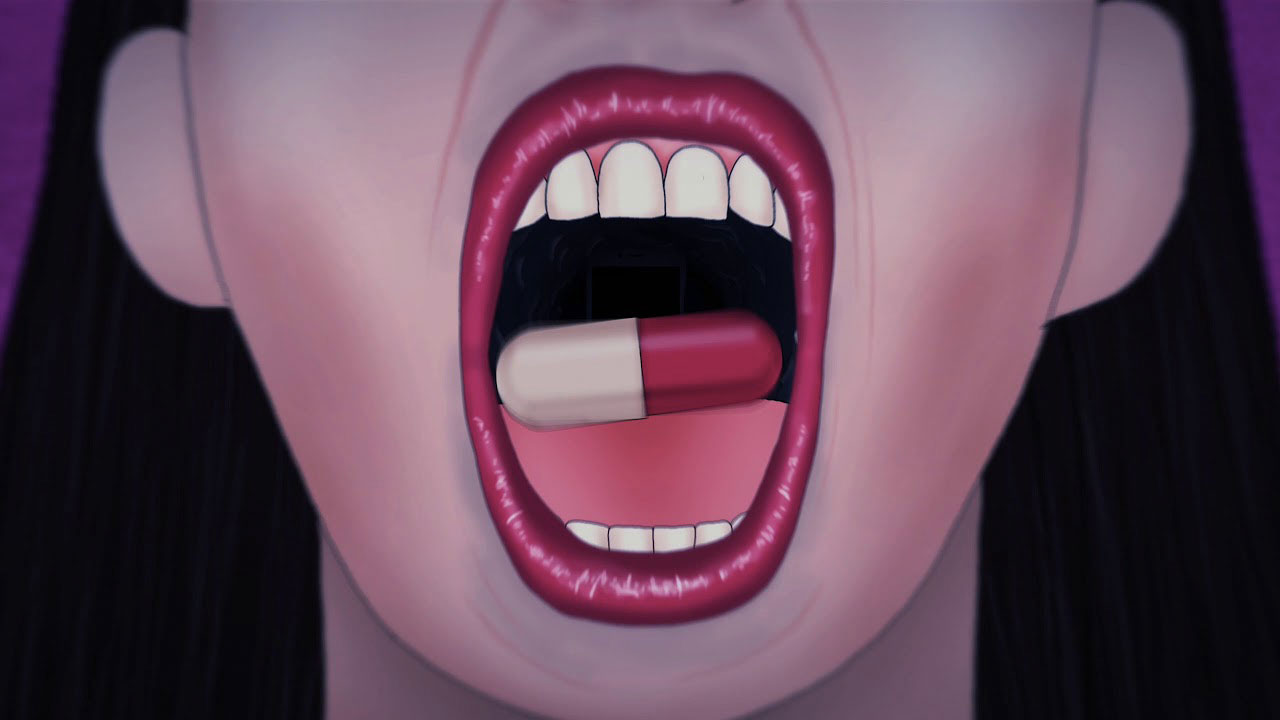 iRony
Radheya Jegatheva.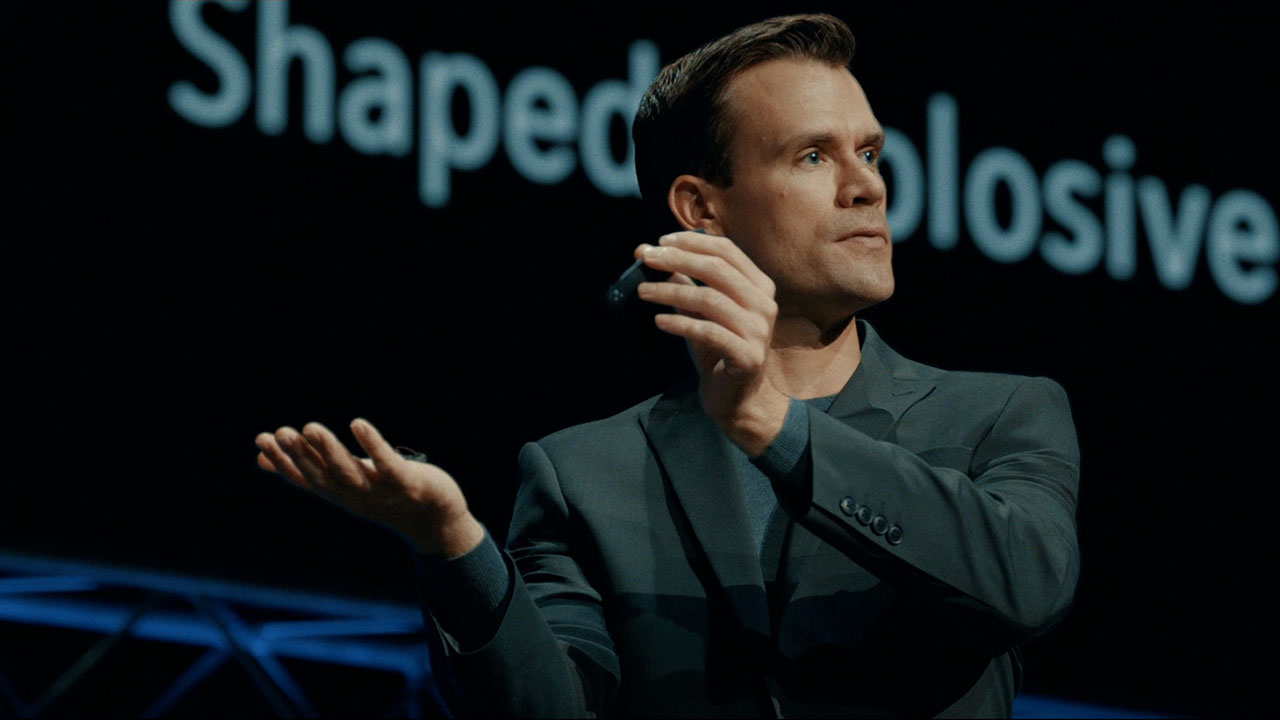 Slaughterbots
Stewart Sugg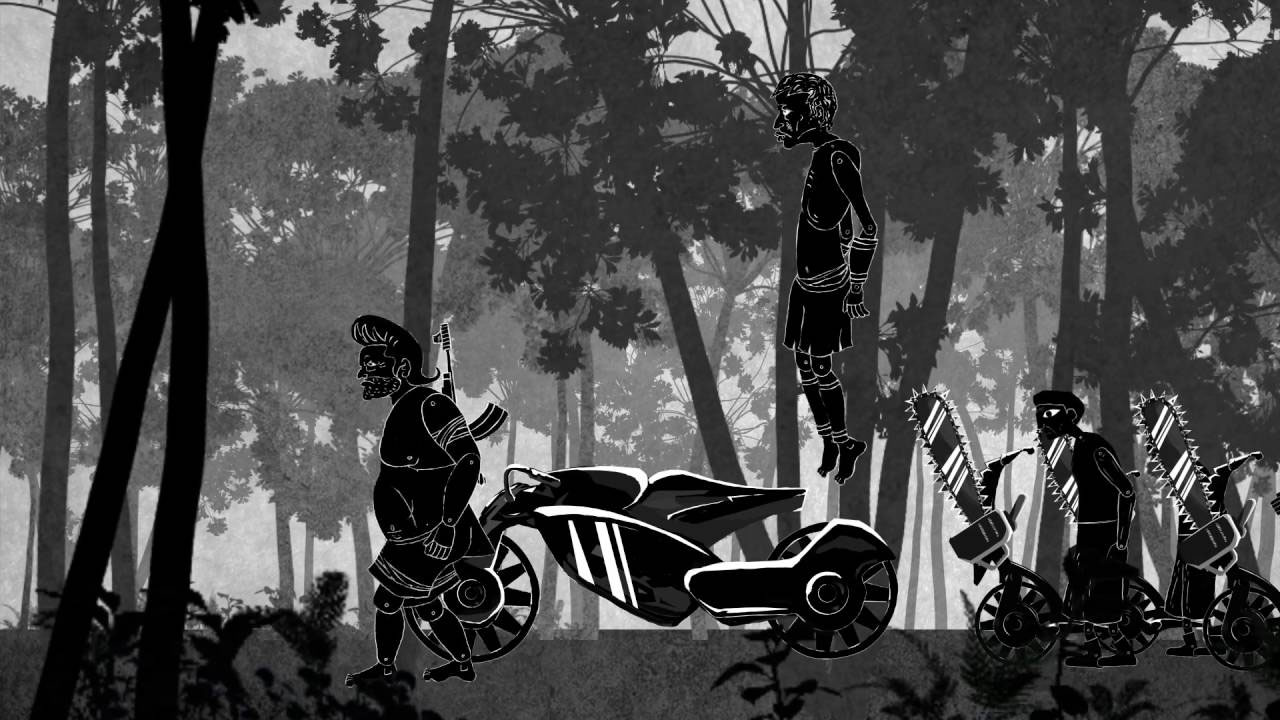 Shadows: Saving the Rain Forest
Isaac Kerlow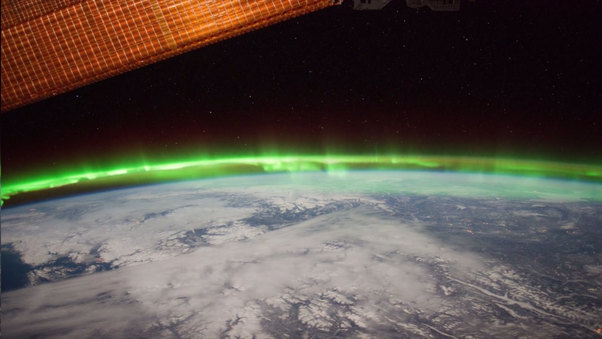 The ISS Image Frontier - Making the Invisible Visible Part 5 (2013)
Christoph Malin
The ISS Image Frontier - Making the Invisible Visible
Christoph Malin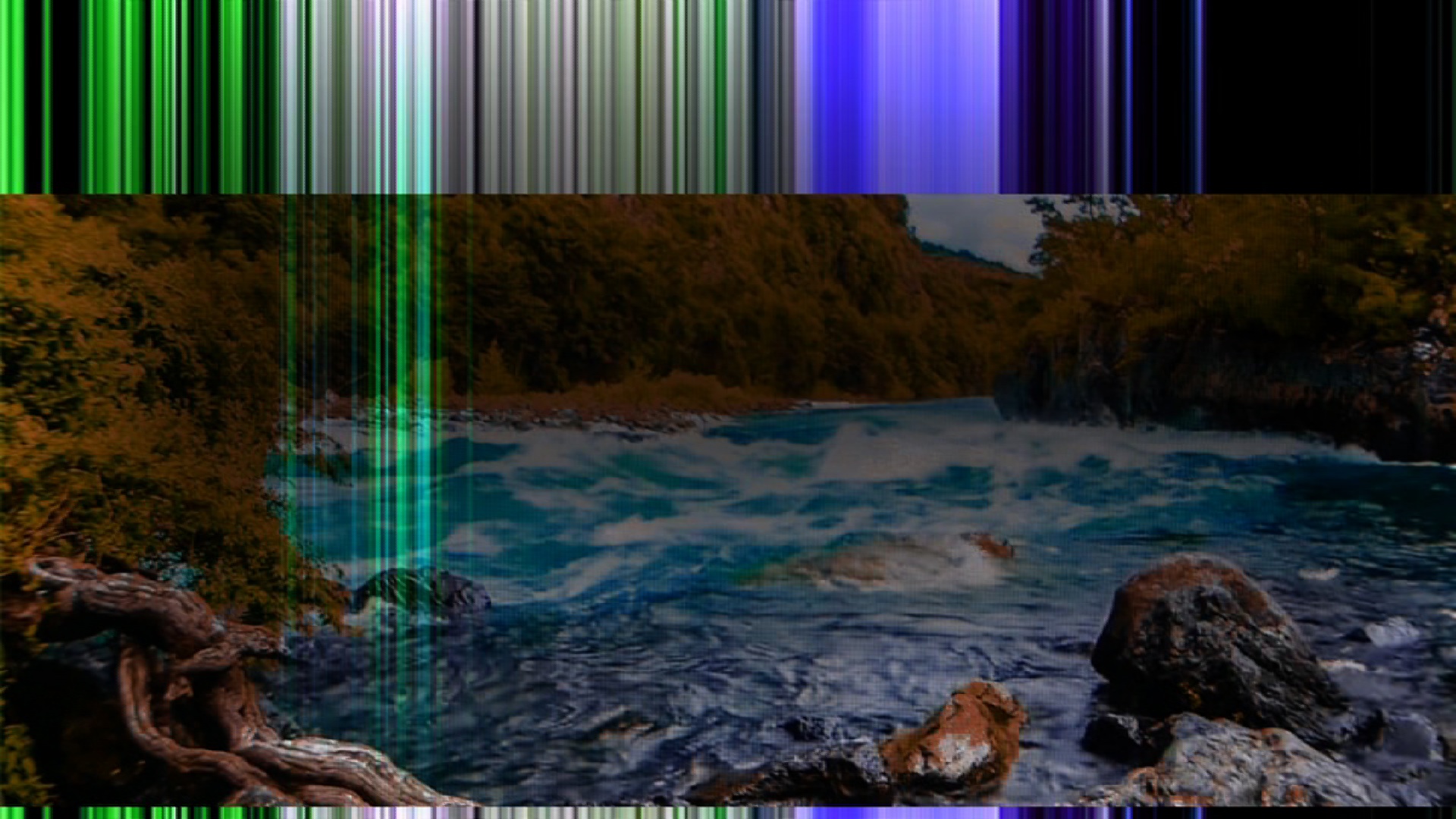 Oporavak
Charlie Tweed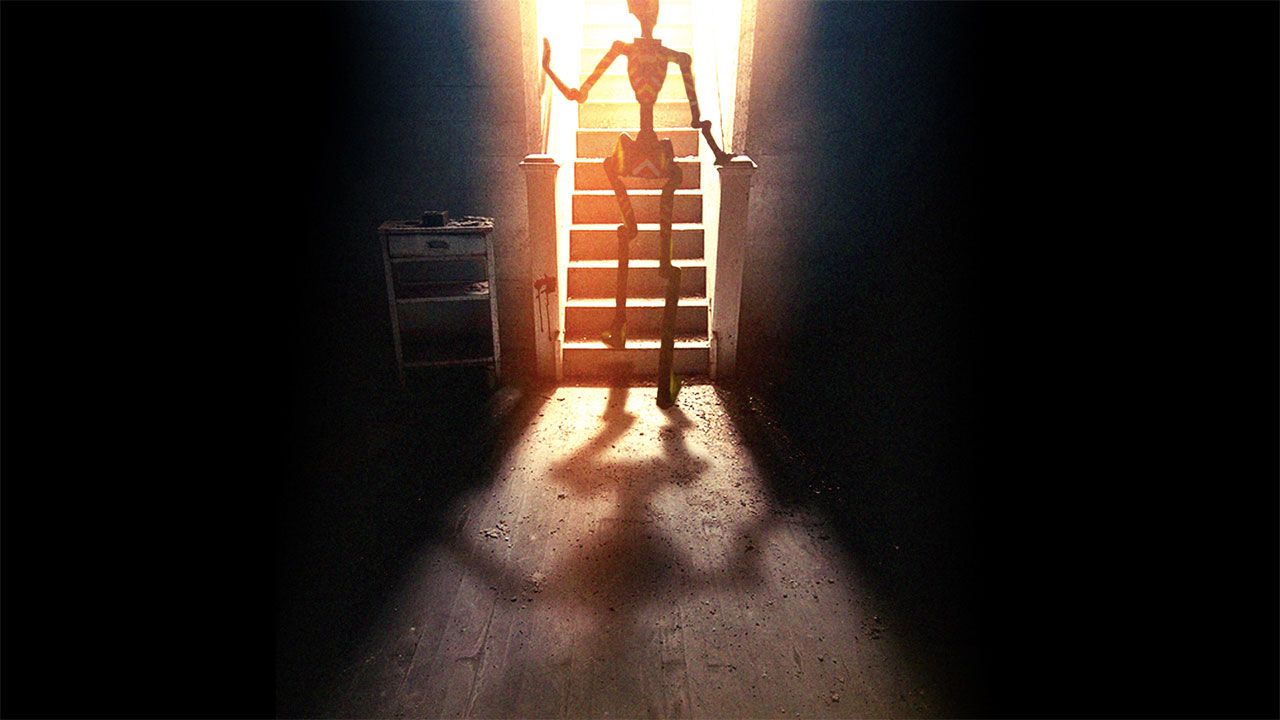 Dr. Easy
Jason Groves,Richard Kenworthy And Christopher Harding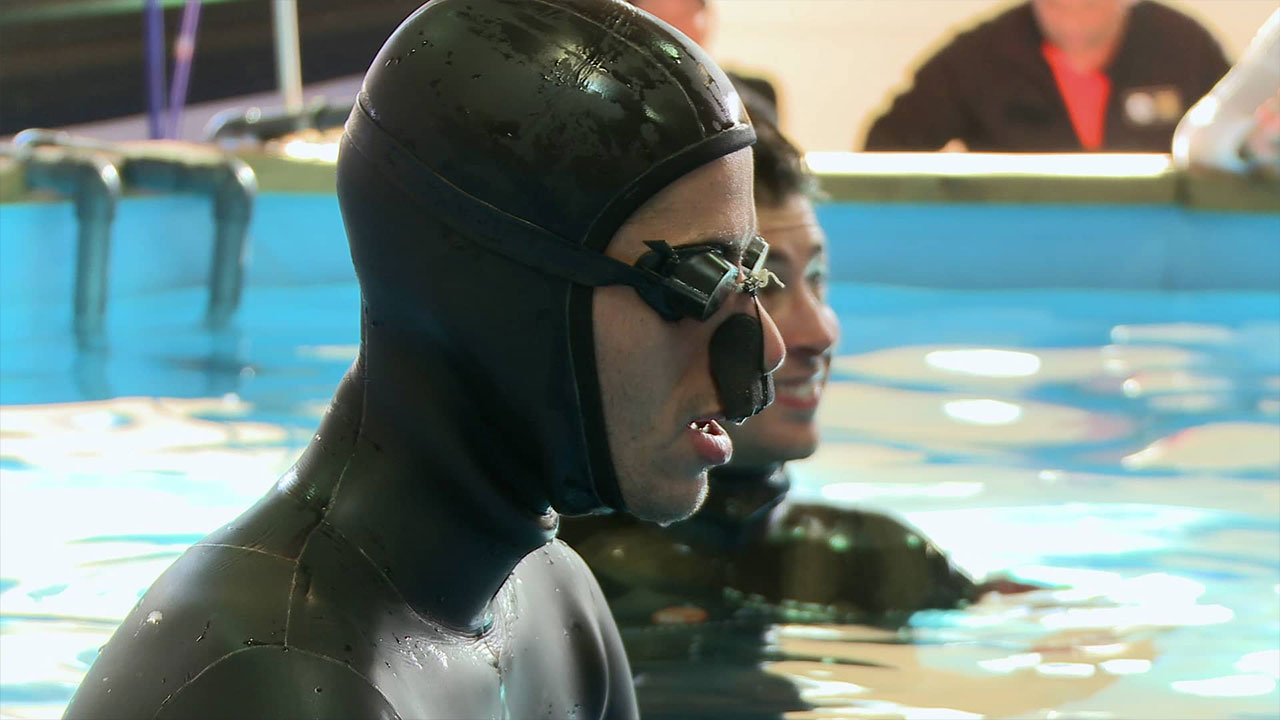 Aire
Ricardo Íscar Álvarez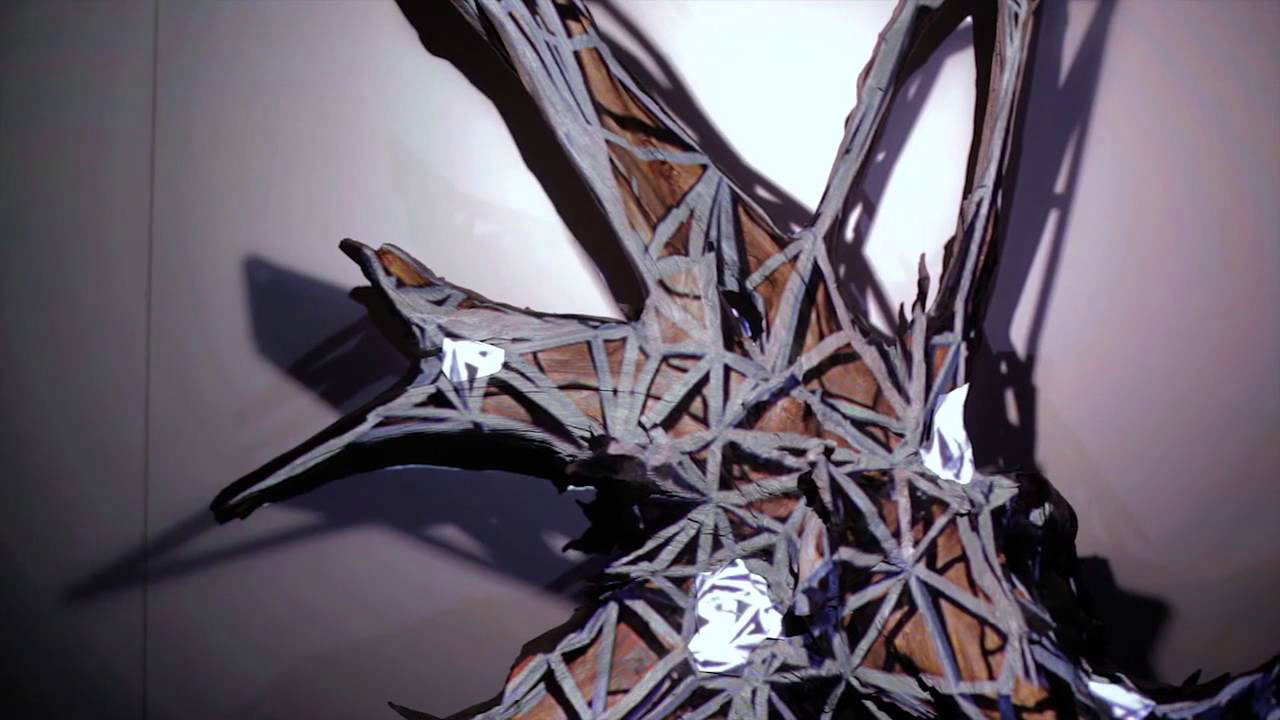 Radix
Xenorama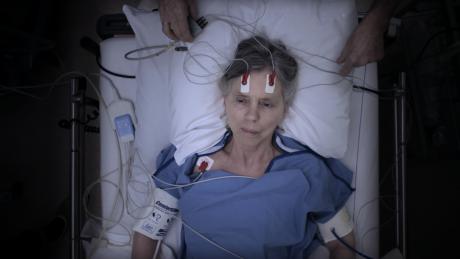 0.8 Amps of Happiness
Saskia Gubbels Exchange
Danielle Parsons,Ravi Sheth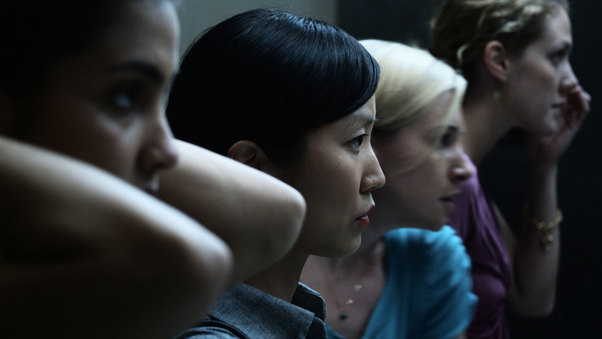 Silver Sling
Tze Chun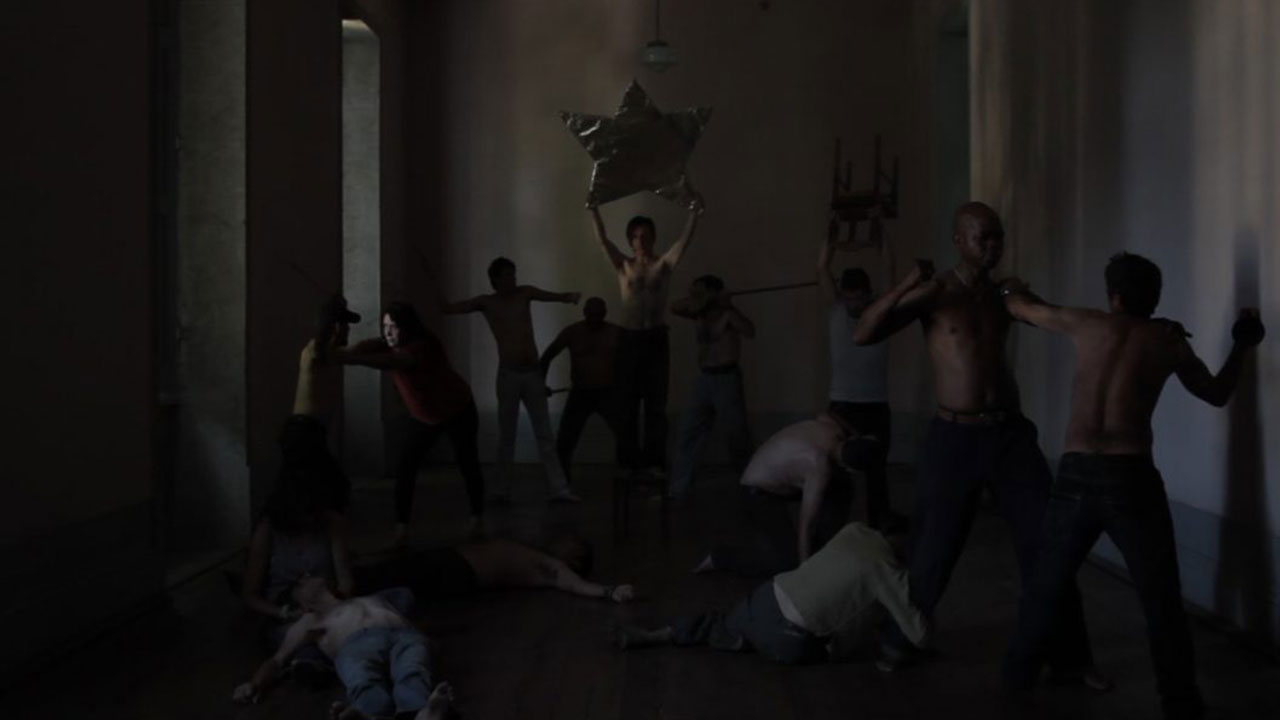 SILÊNCIO
Christophe Bisson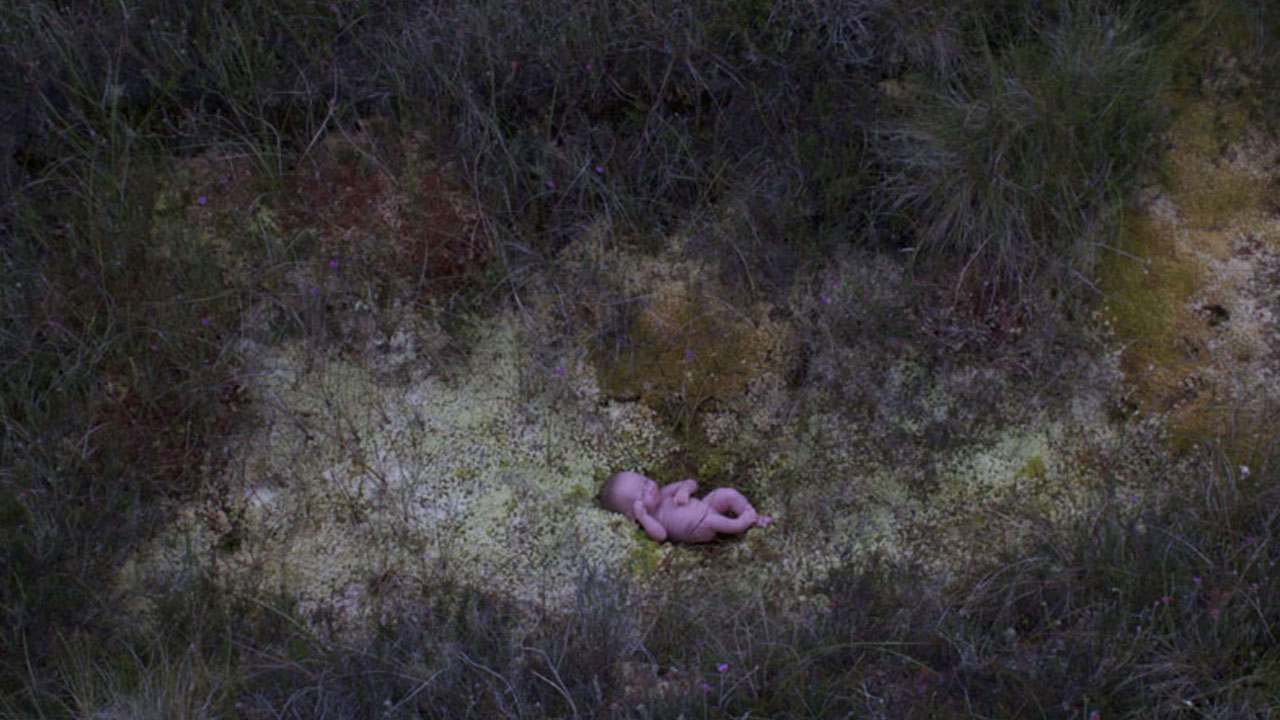 Seeing Colours in an Oil Slick
Kevin Gaffney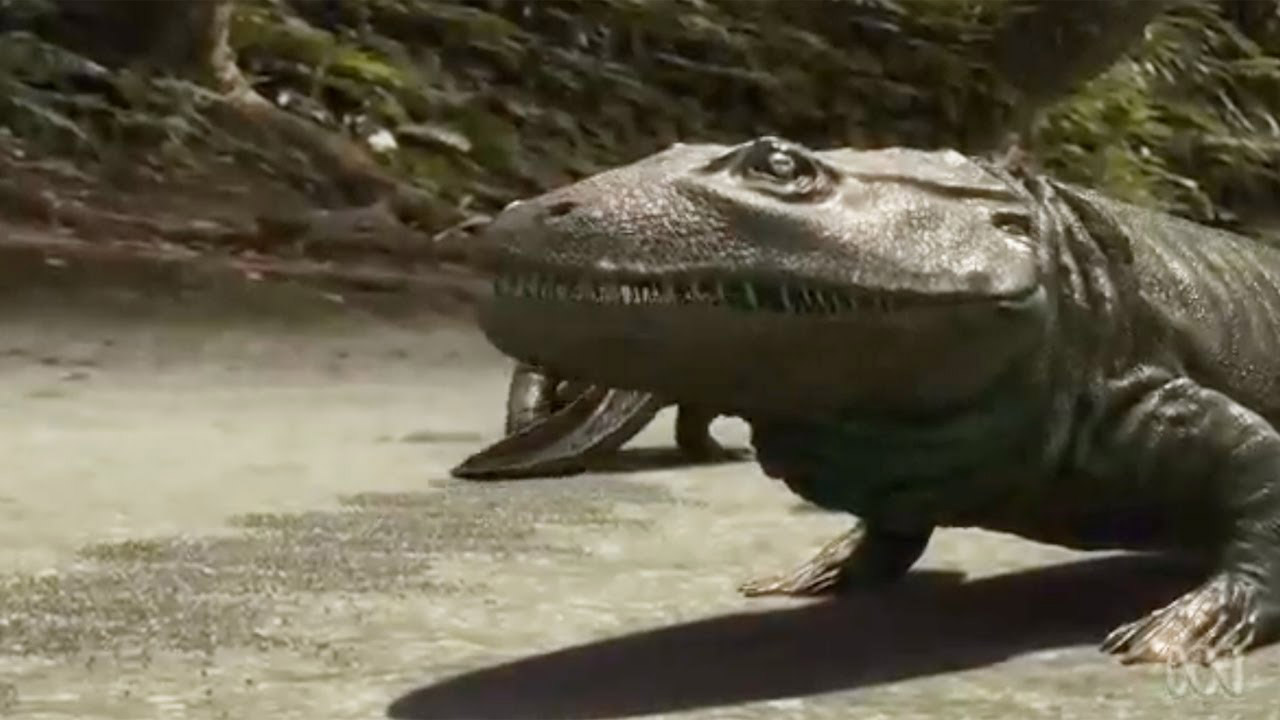 Australia The Time Travellers Guide
Richard Smith
HÁ TERRA! (There Is Land!)
Ana Vaz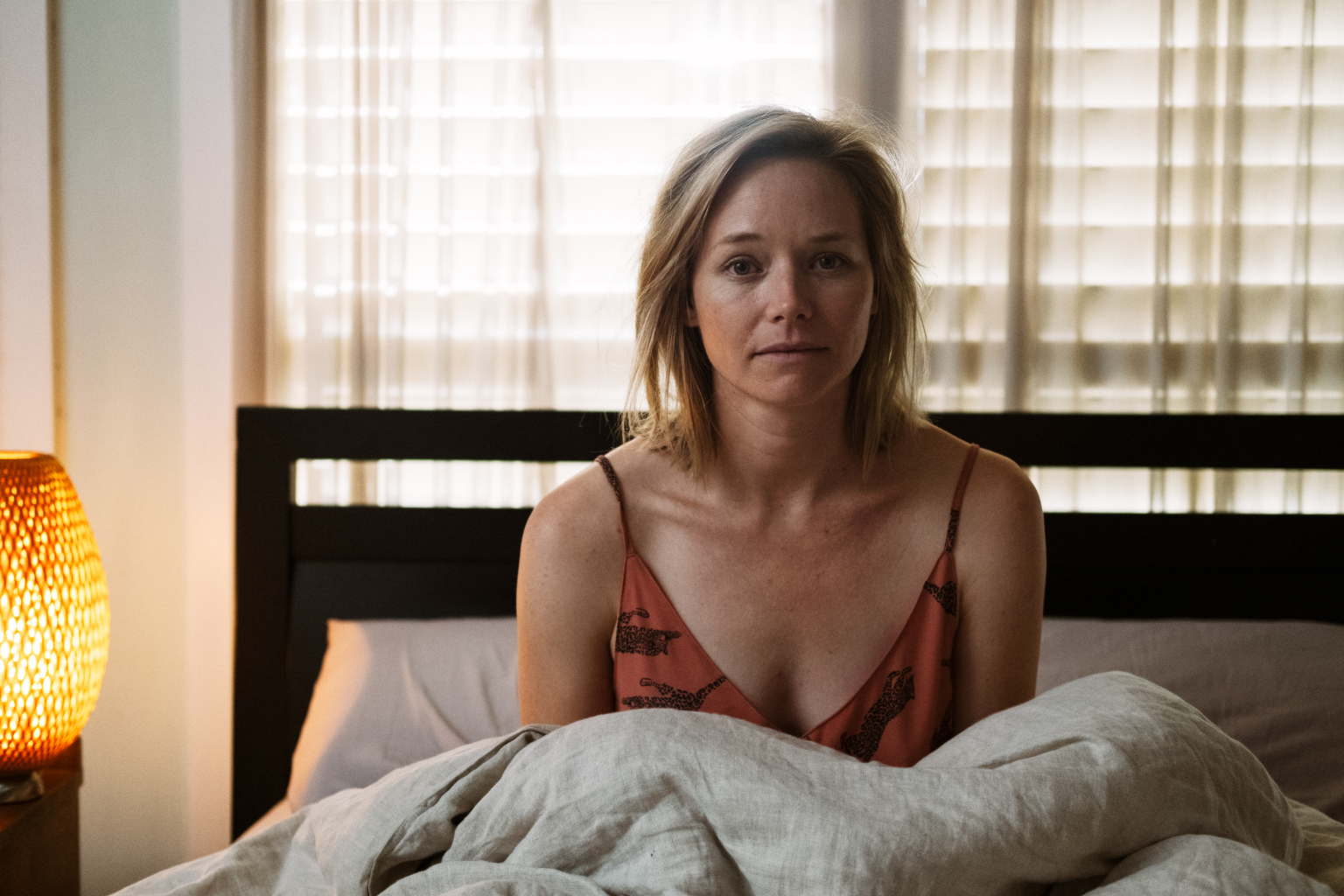 All Our Eggs
Martha Goddard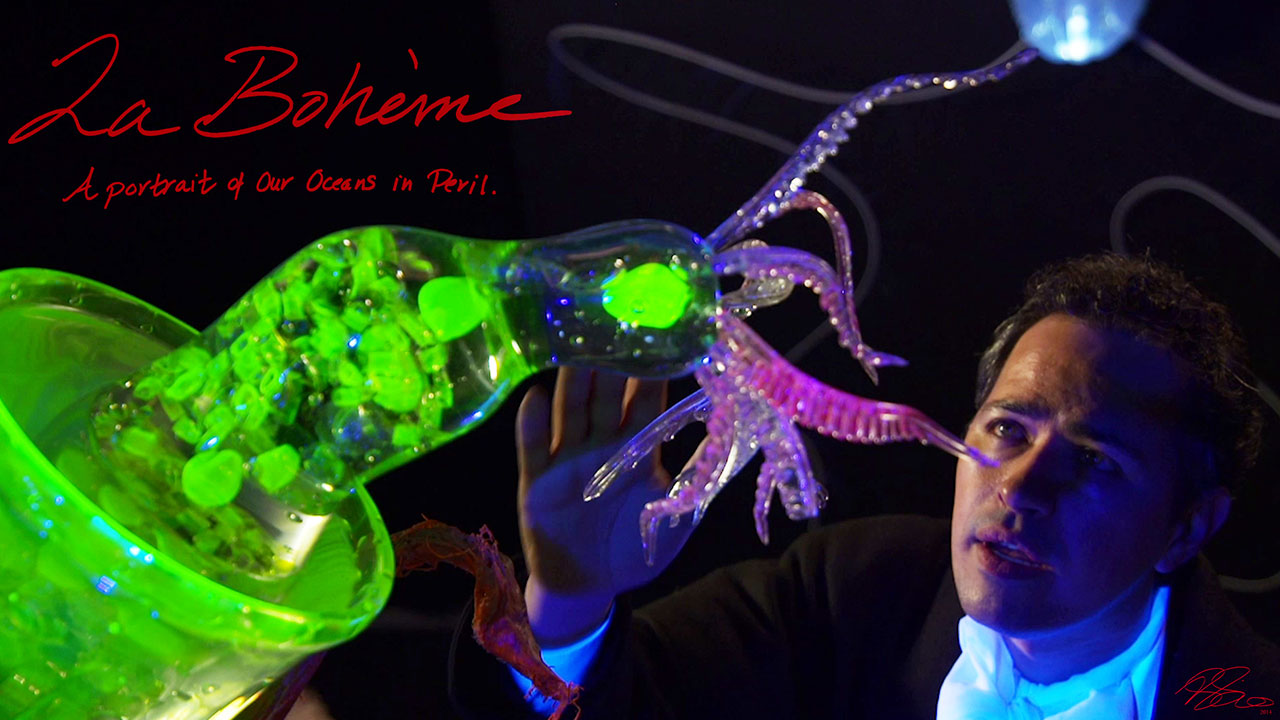 La Bohème: A Portrait of Today's Oceans in Peril
Mara Haseltine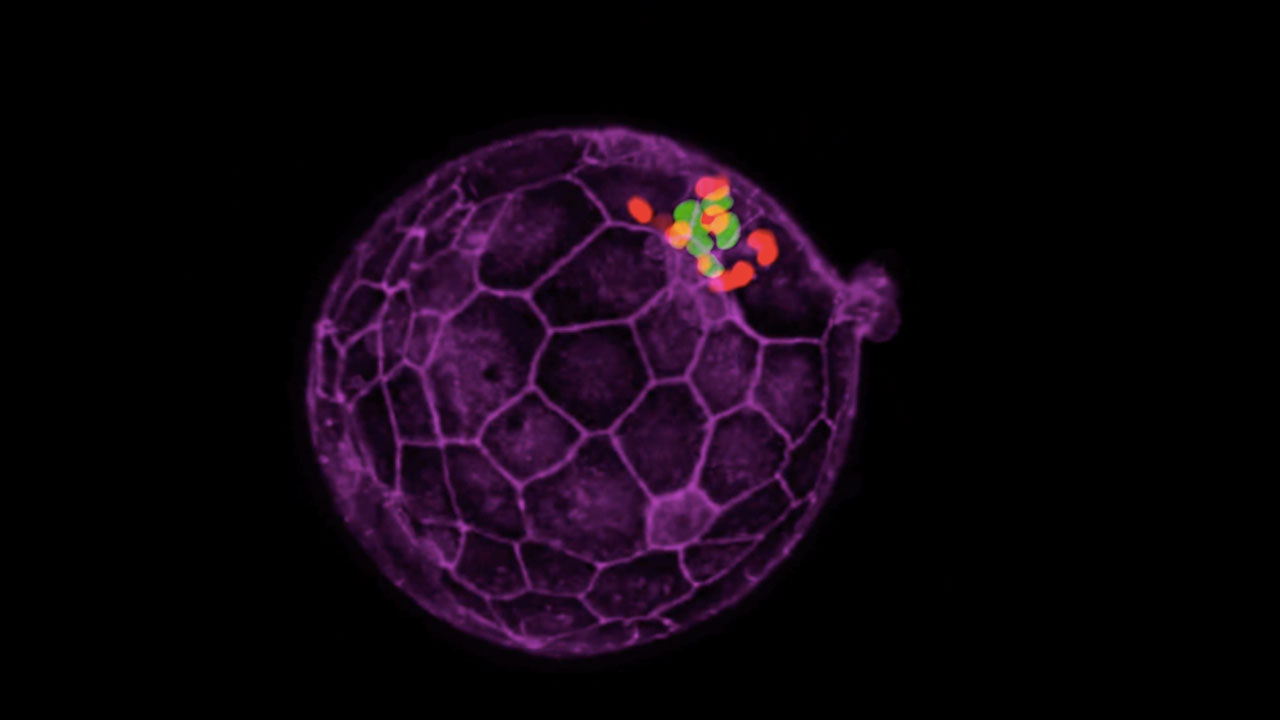 Hatching of the Human Blastocyst at Day 6
Gist Croft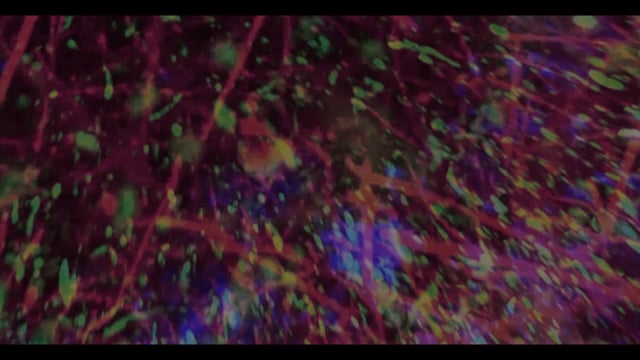 Misplaced in Space
Emily Fisher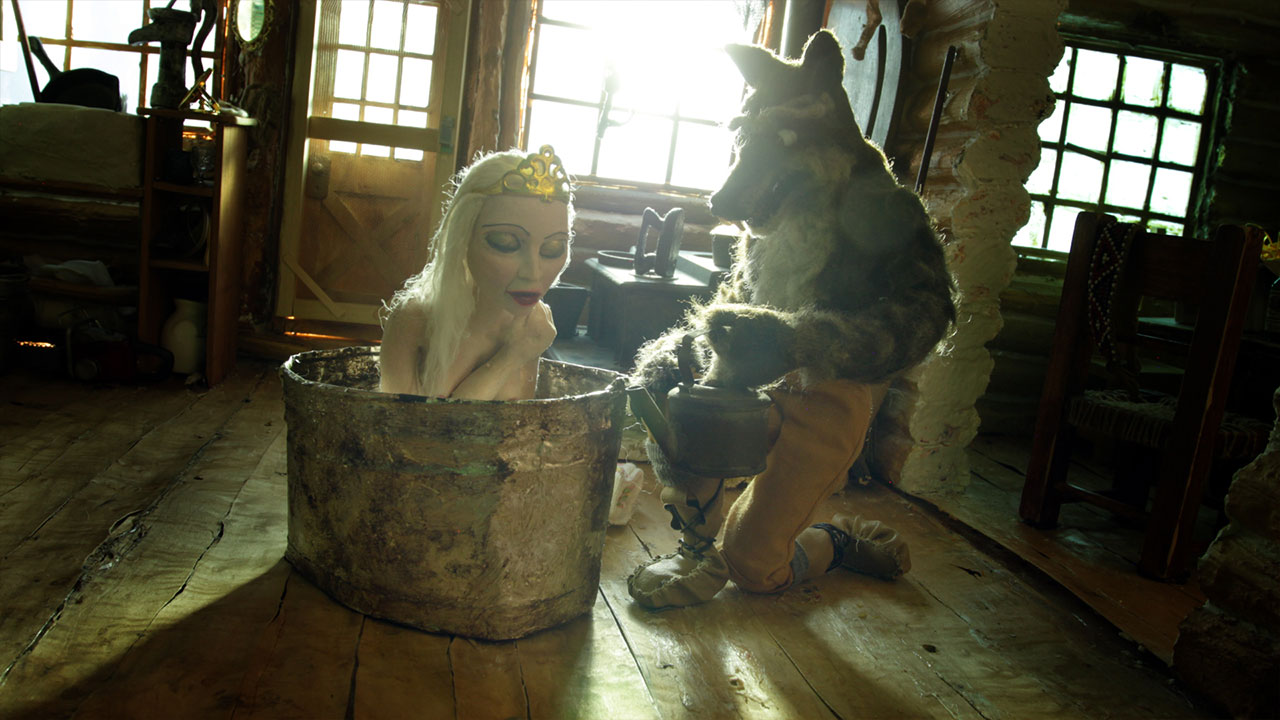 The Lodge
Terril Calder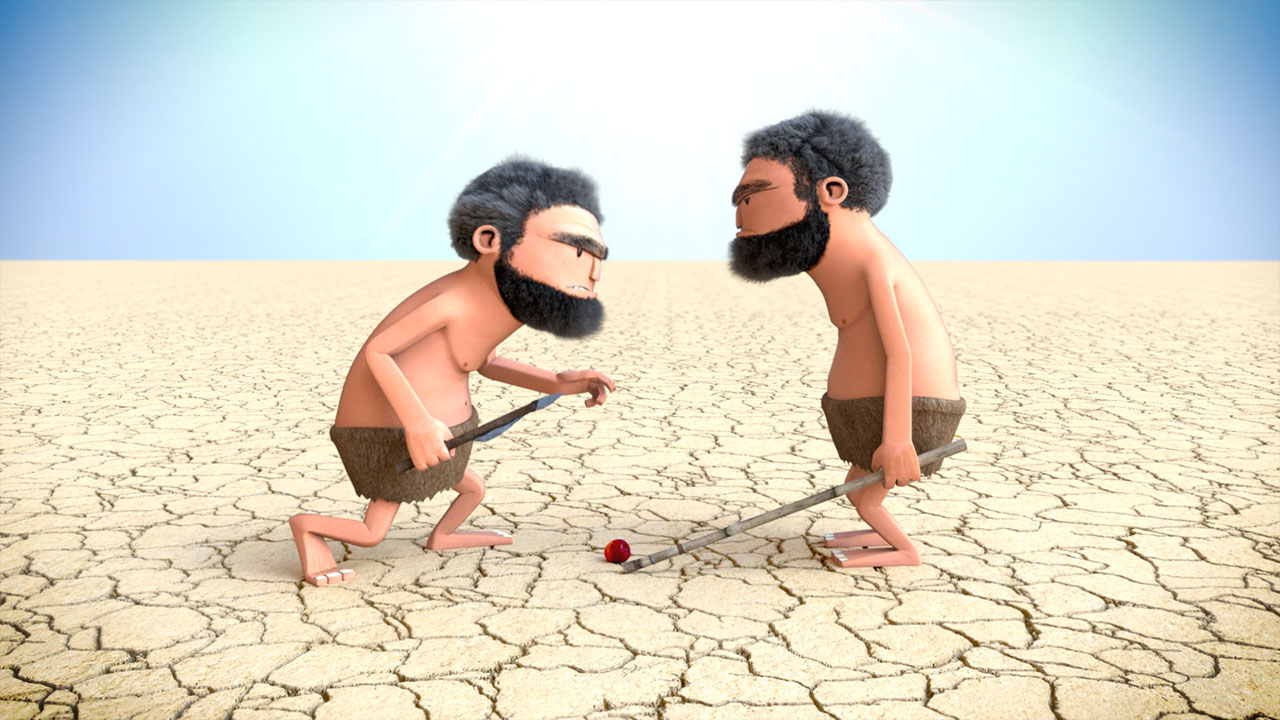 Simulados
Guillermo Marin,Fernando Cucchietti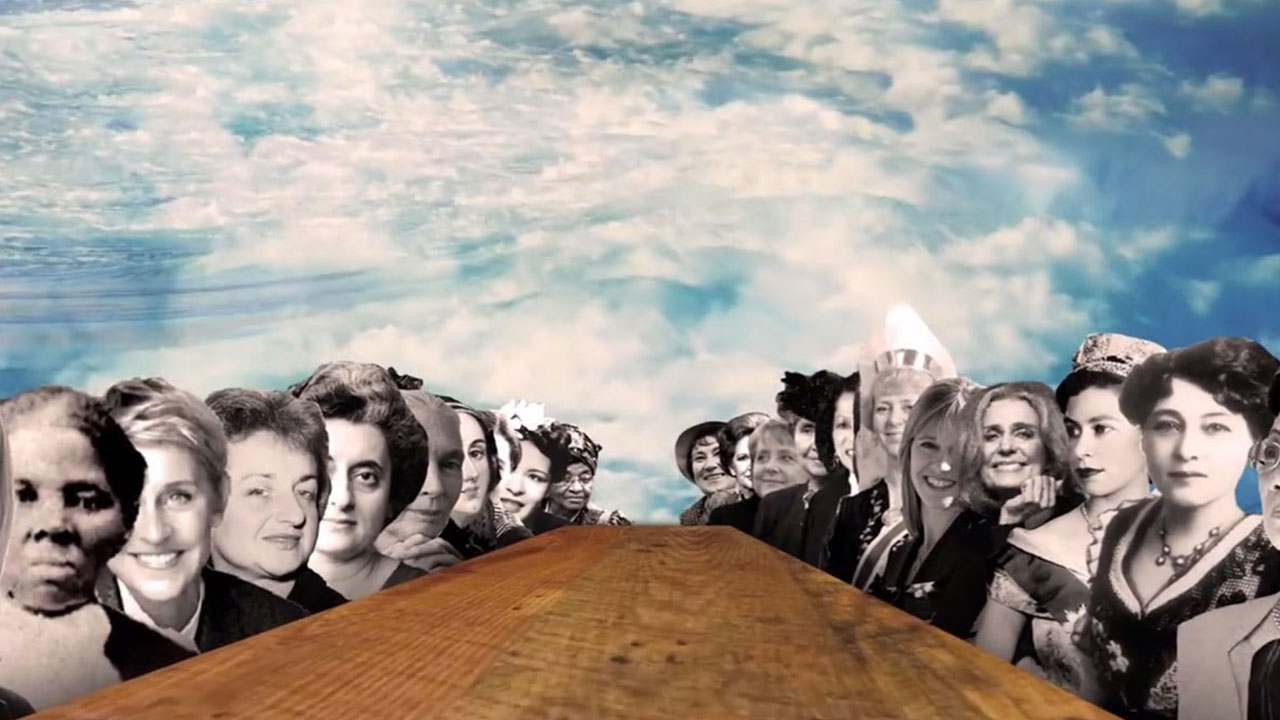 50/50: Rethinking the Past, Present & Future of Women + Power
Tiffany Shlain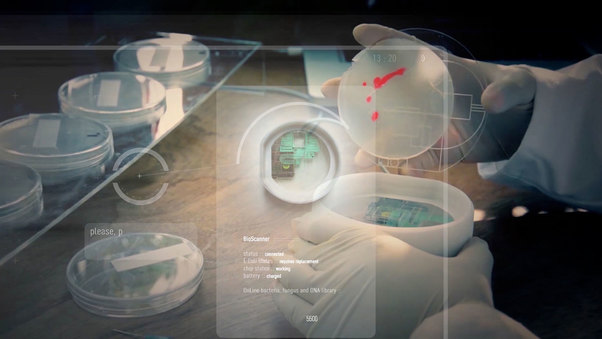 BioFlanneur
Aleks Cicha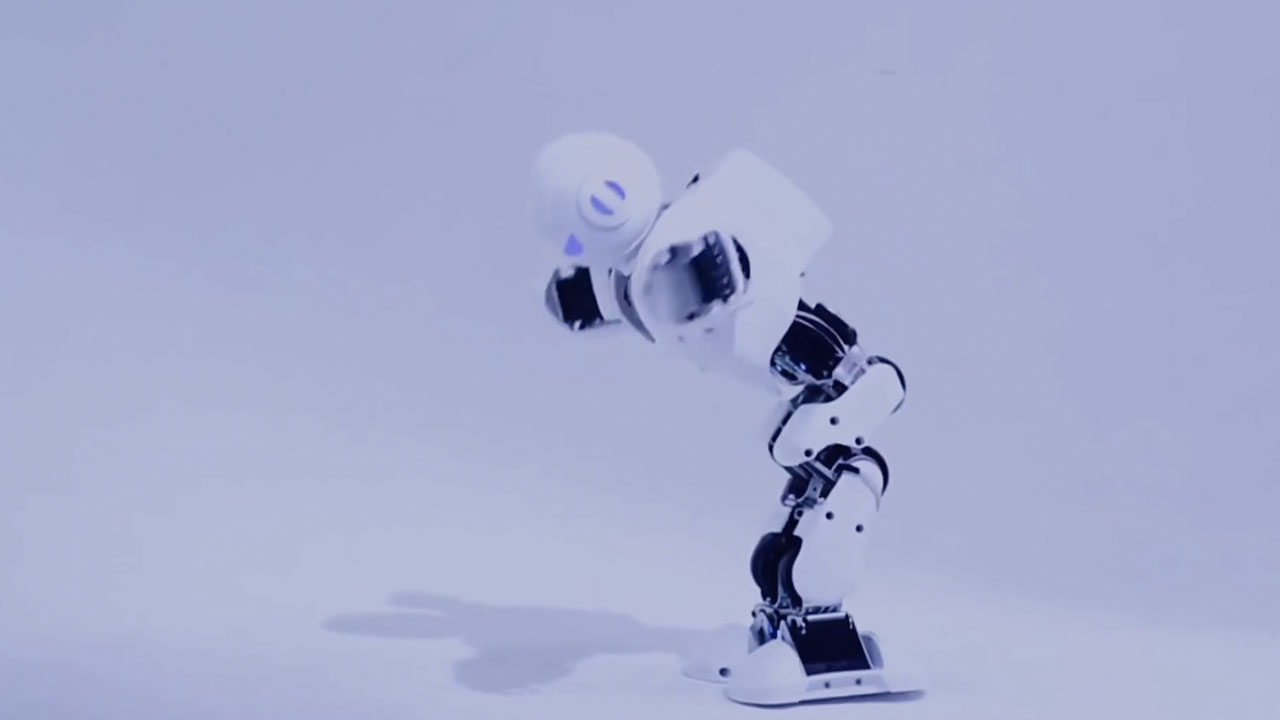 The Human Robot
Rob Van Hattum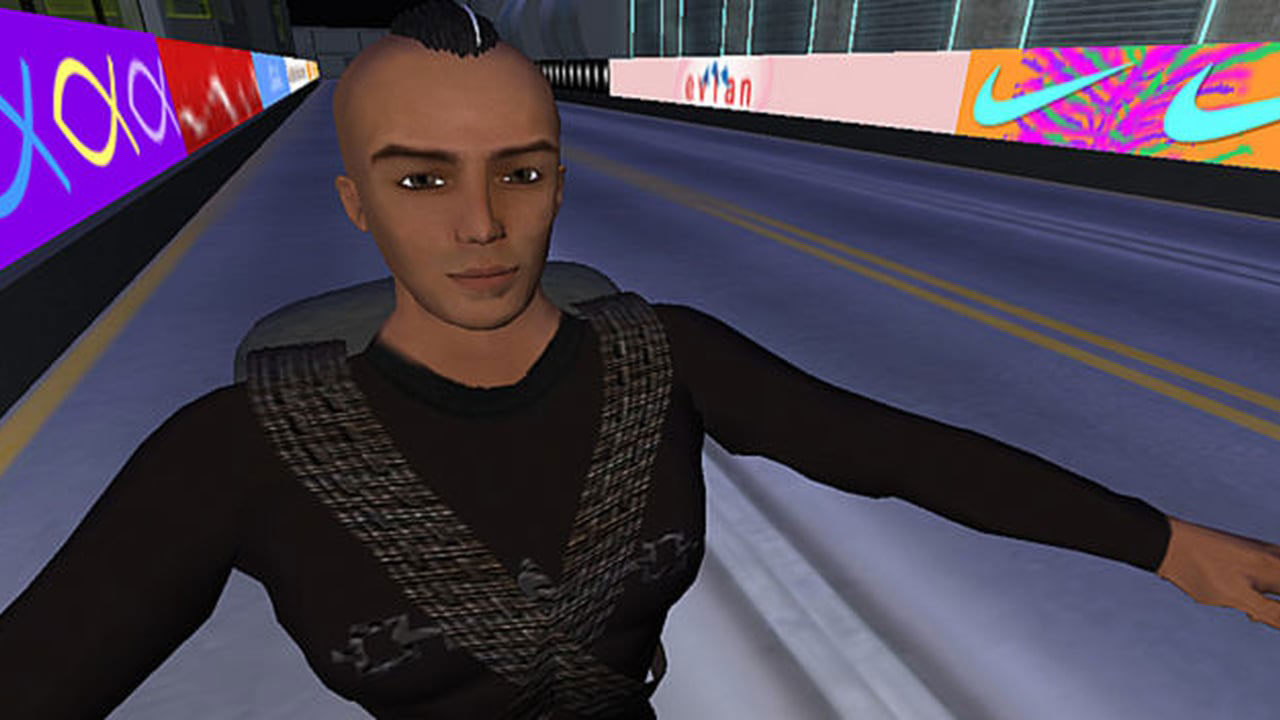 TimeTraveller™ Episode 01
Skawennati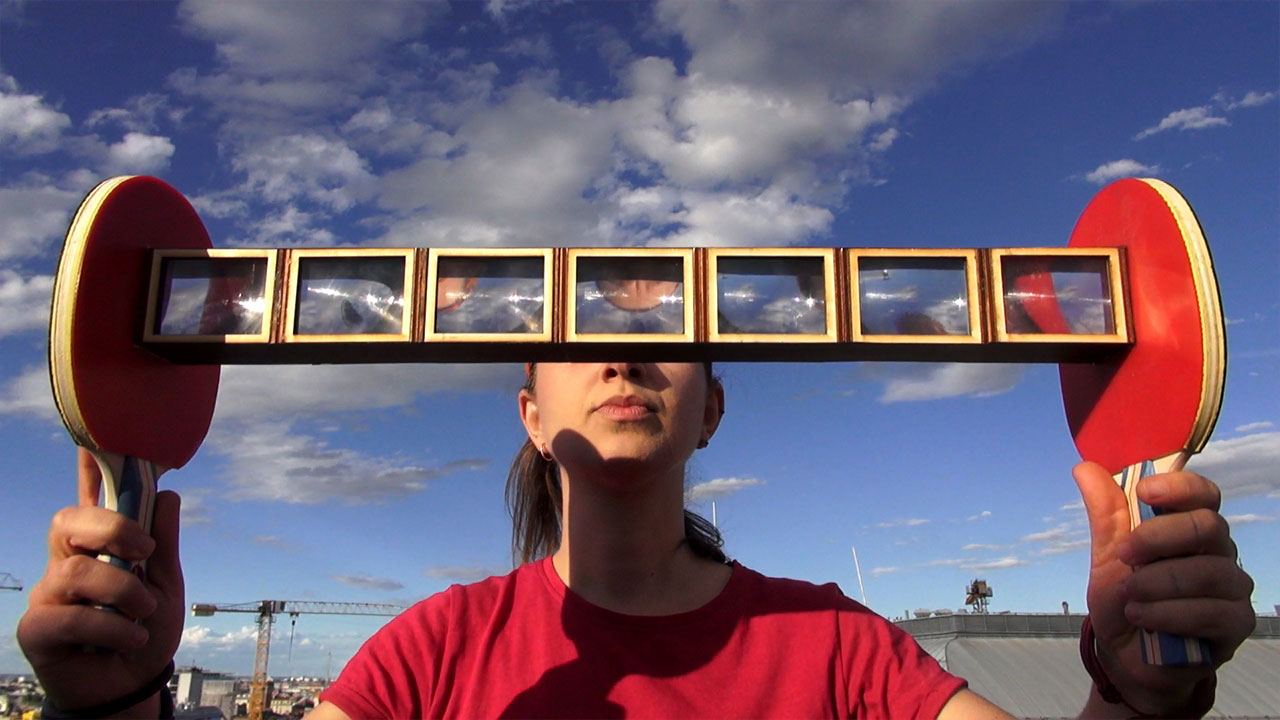 Muybridge's Disobedient Horses
Anna Vasof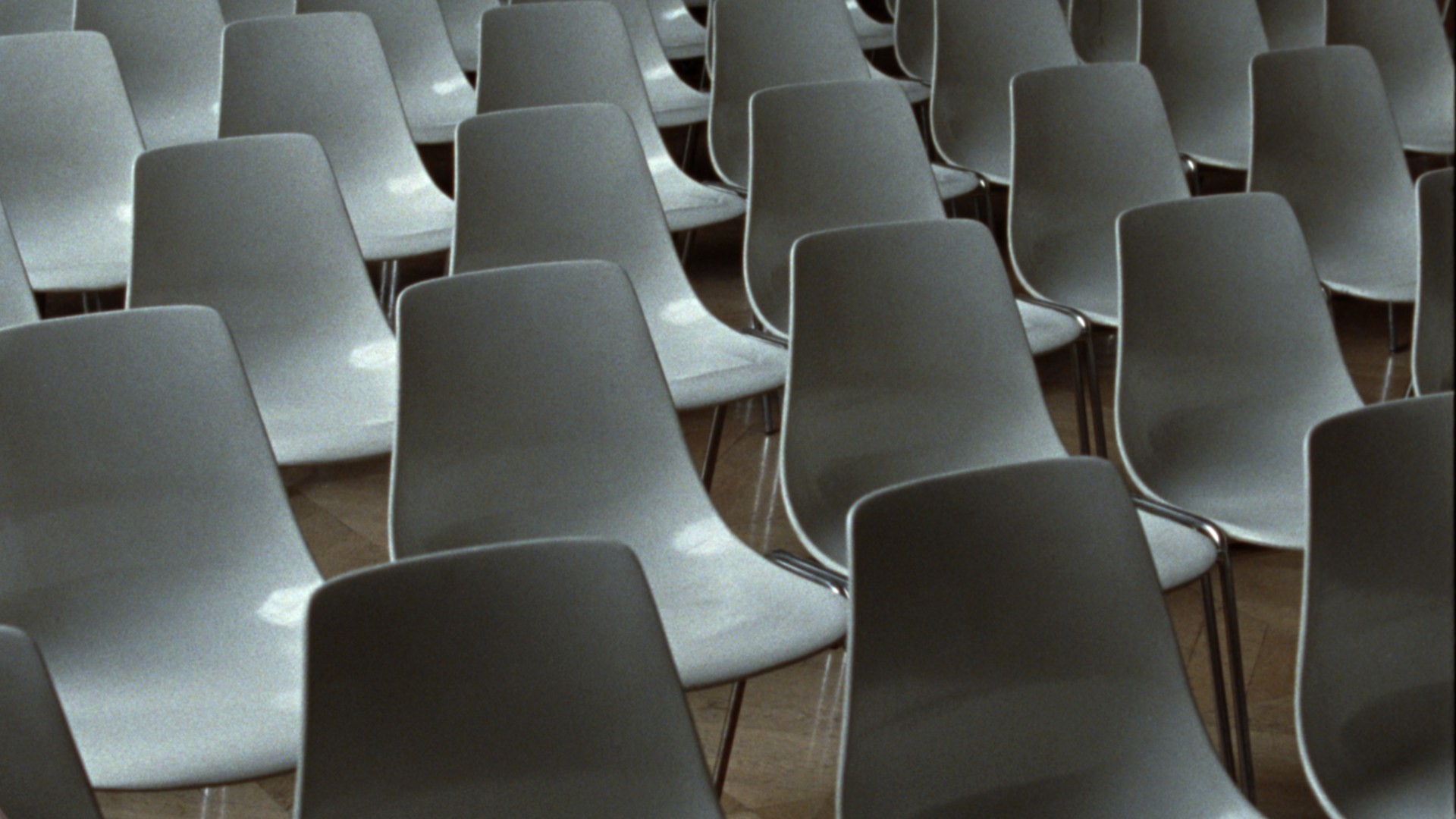 A Virus in the City
Cedric Venail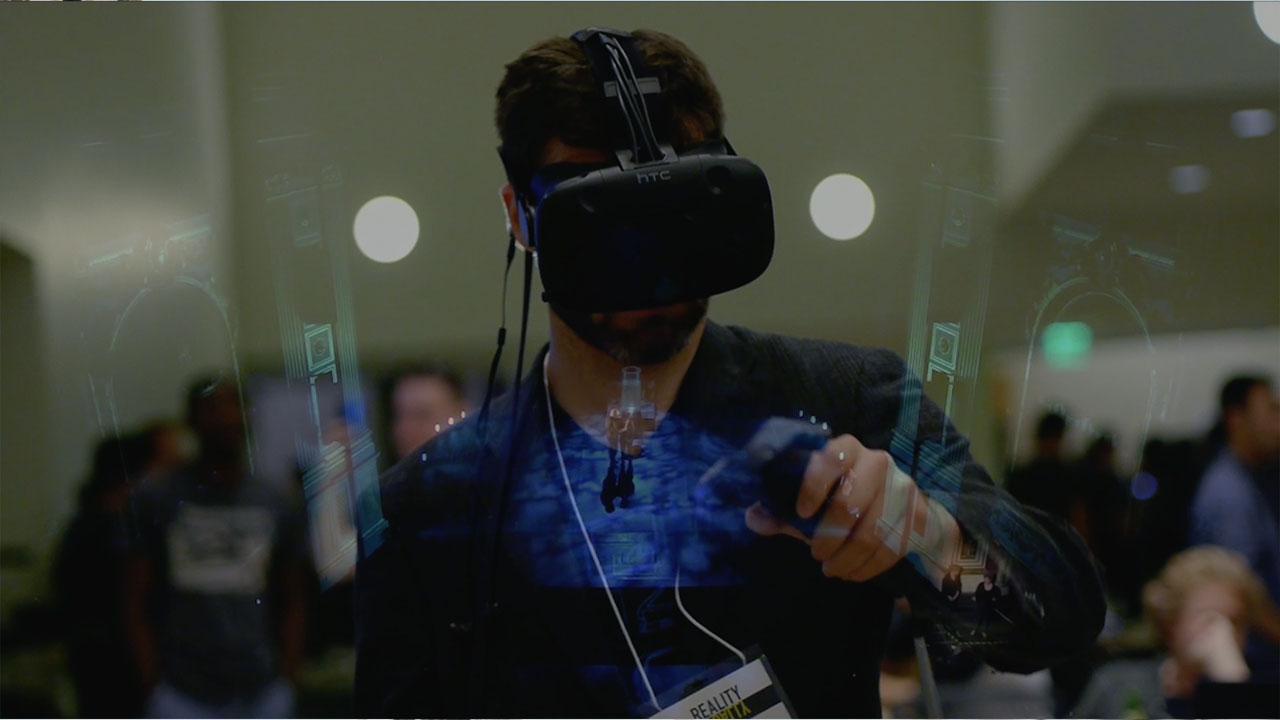 Harvard + MIT Knowledge Journey - Open Media Science
Daniel Oxenhandler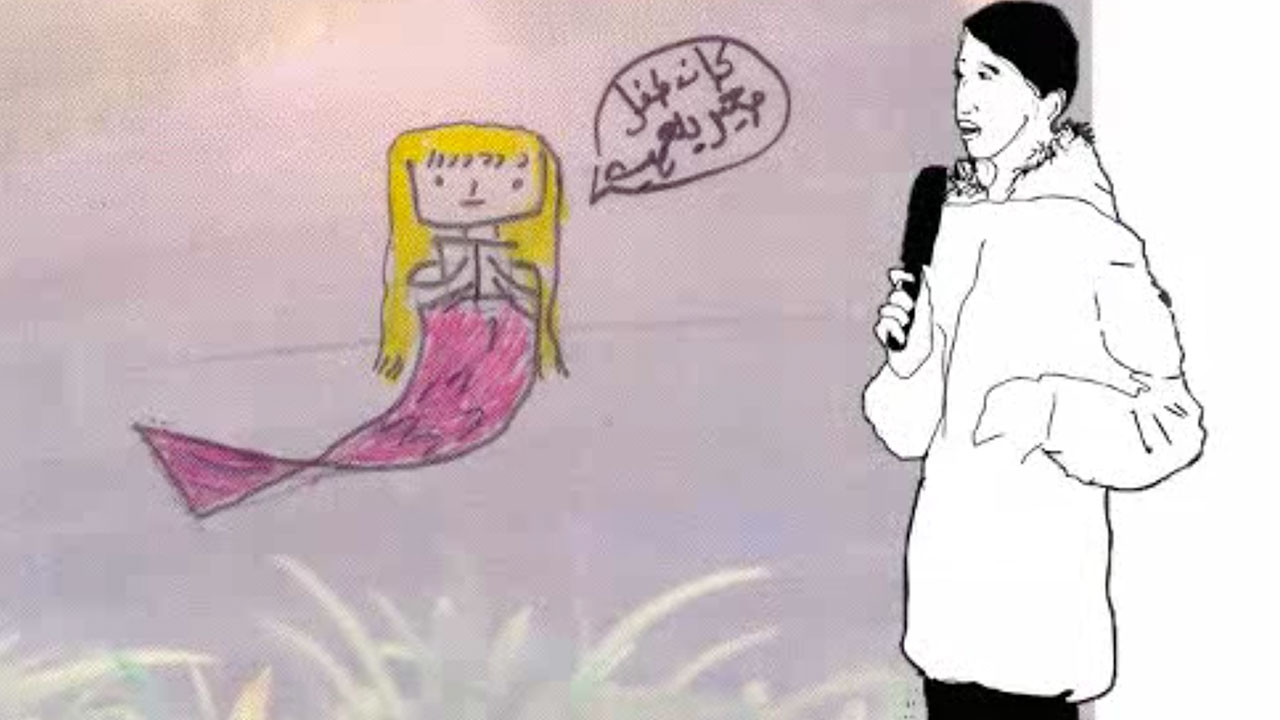 Tetescha Us
Stefanie Wuschitz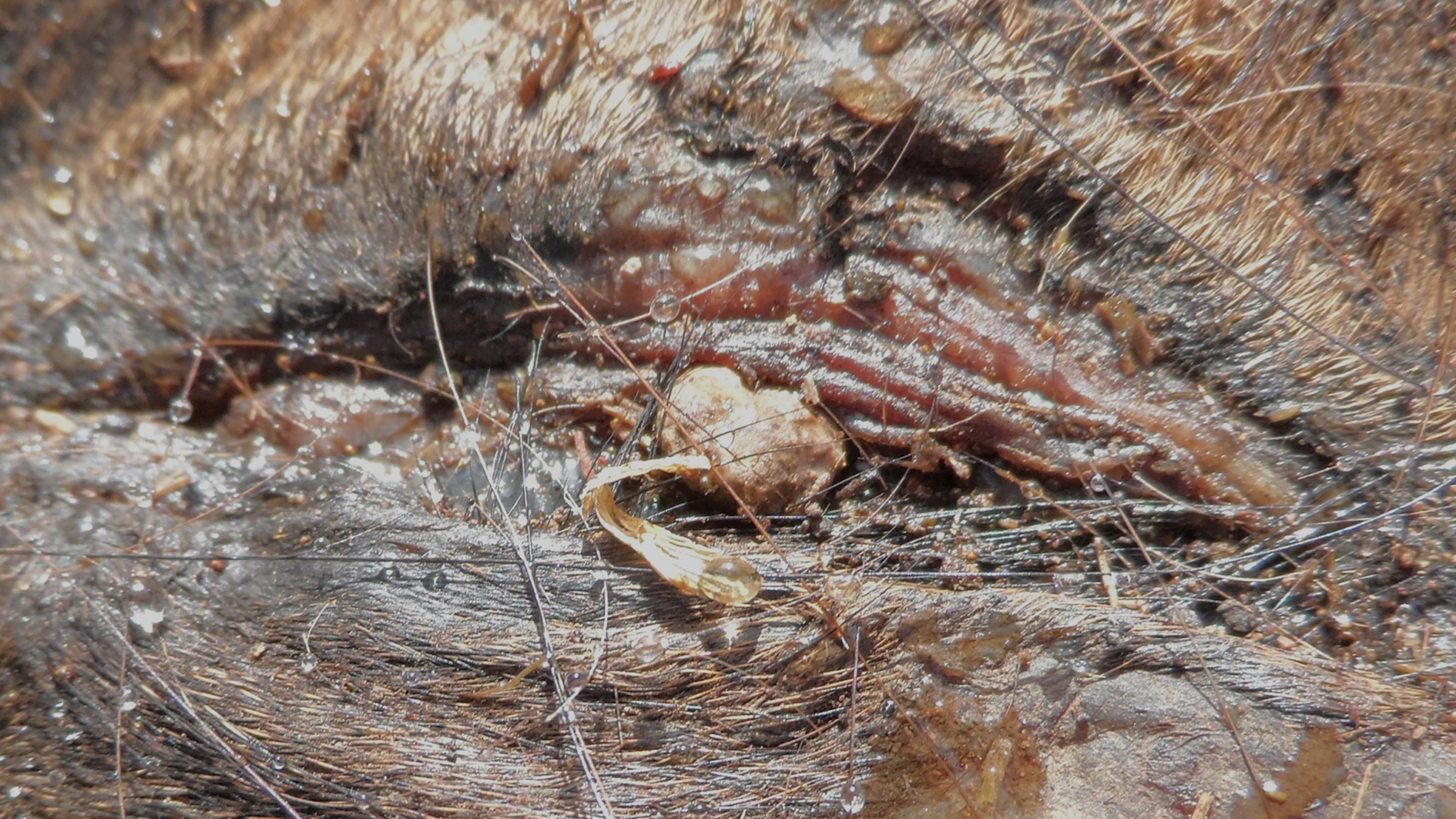 Parasit
Nikki Schuster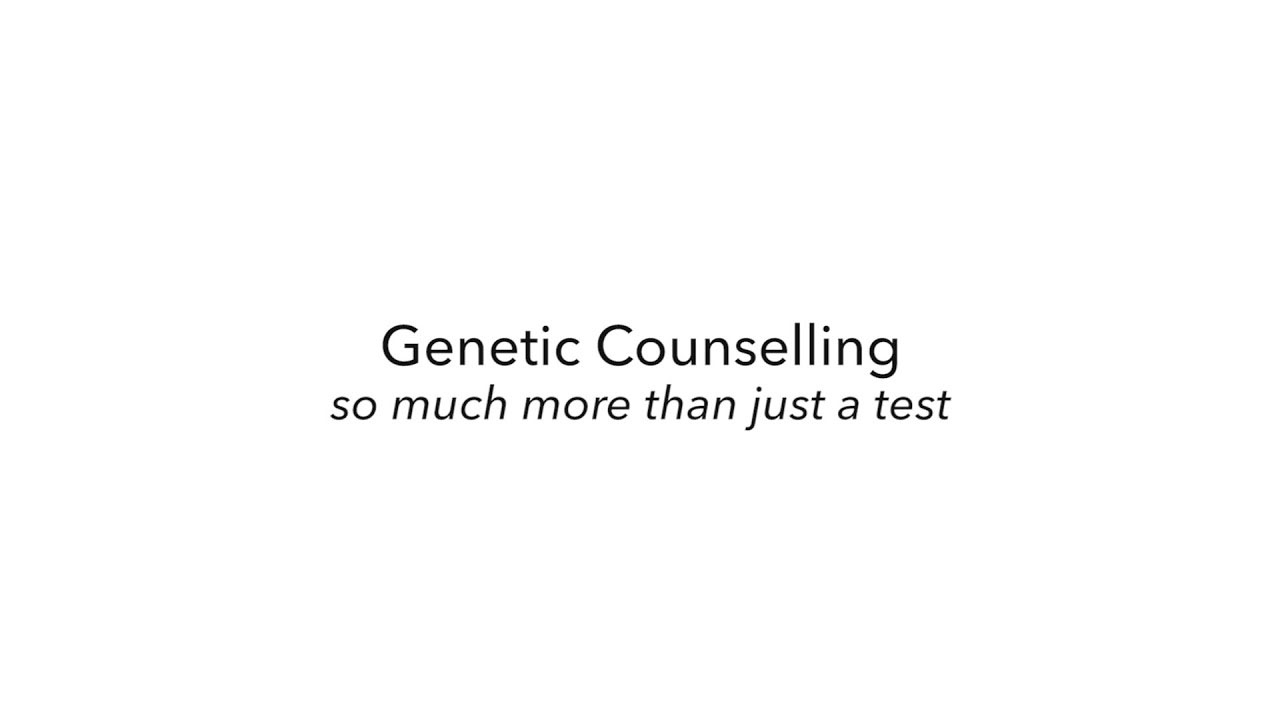 Voices of Genetic Counsellors: So Much More Than Just a Test
Anna Middleton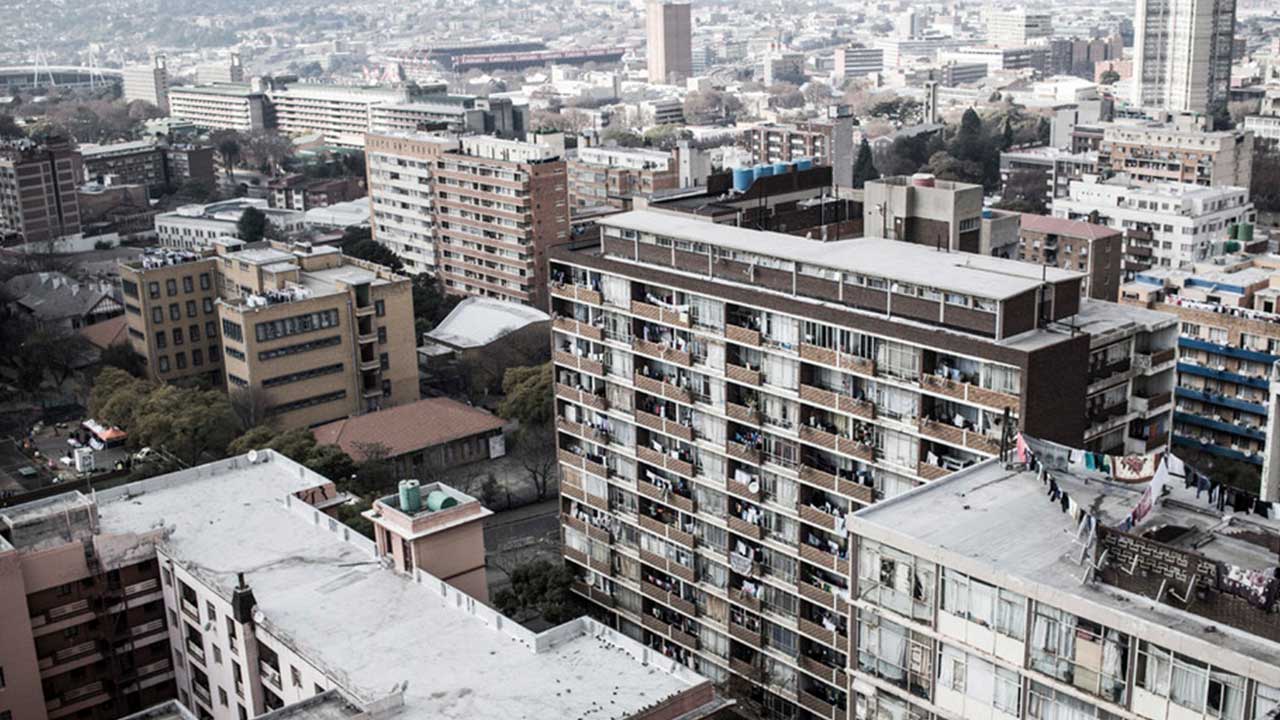 Ghost Diamond
Chris Saunders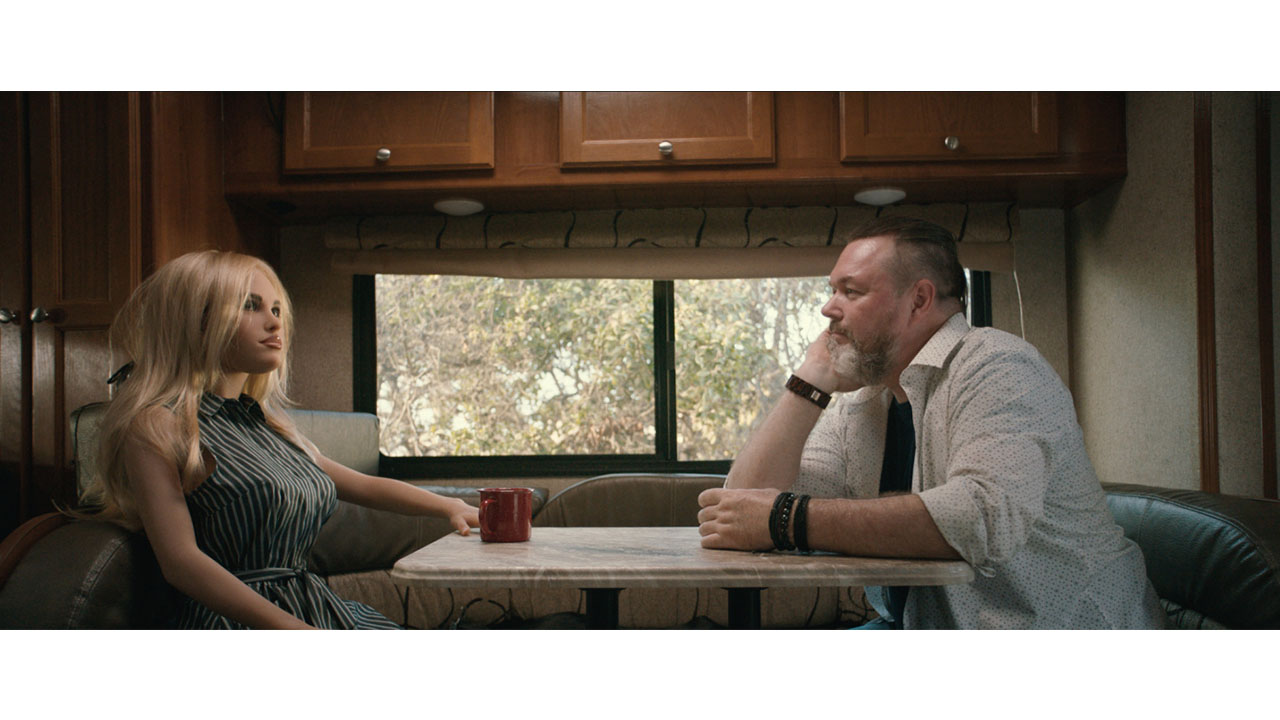 Hi, AI – Love Stories from the Future
Isa Willinger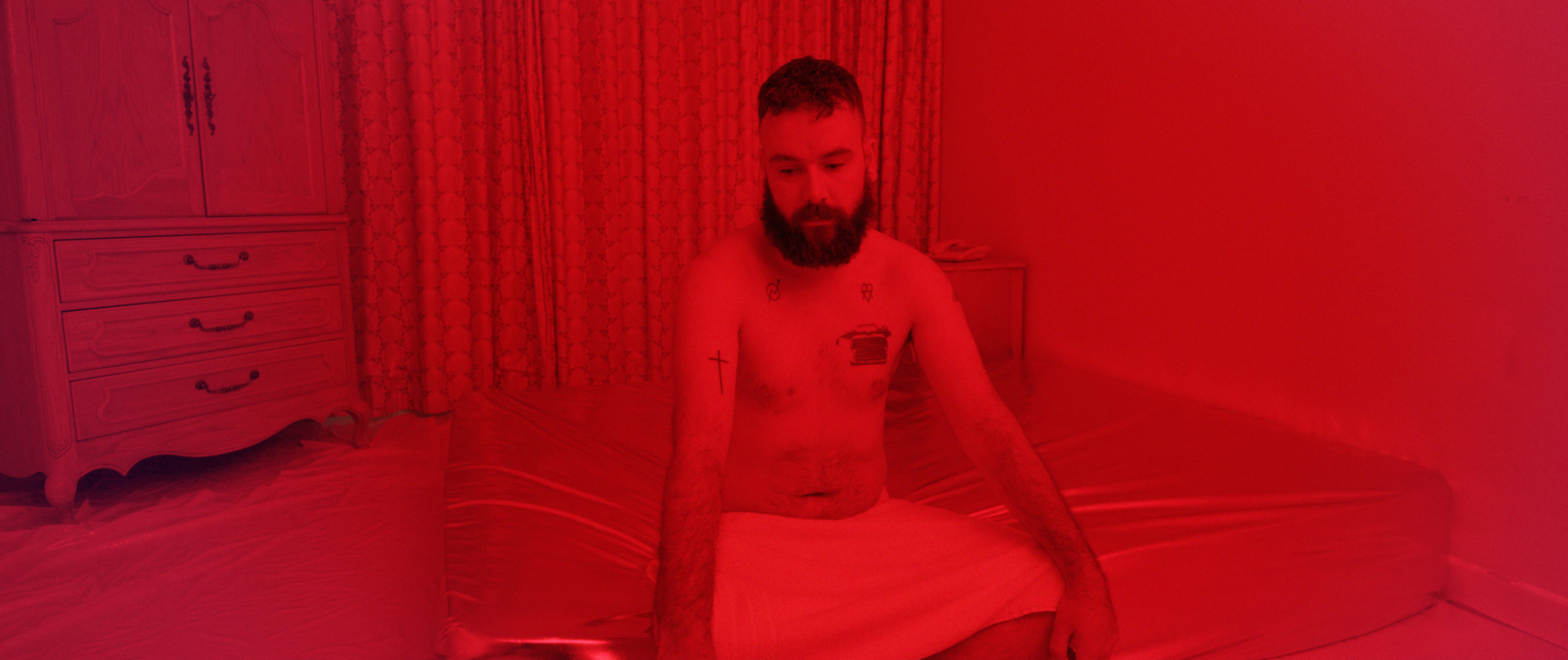 Far from the reach of the sun
Kevin Gaffney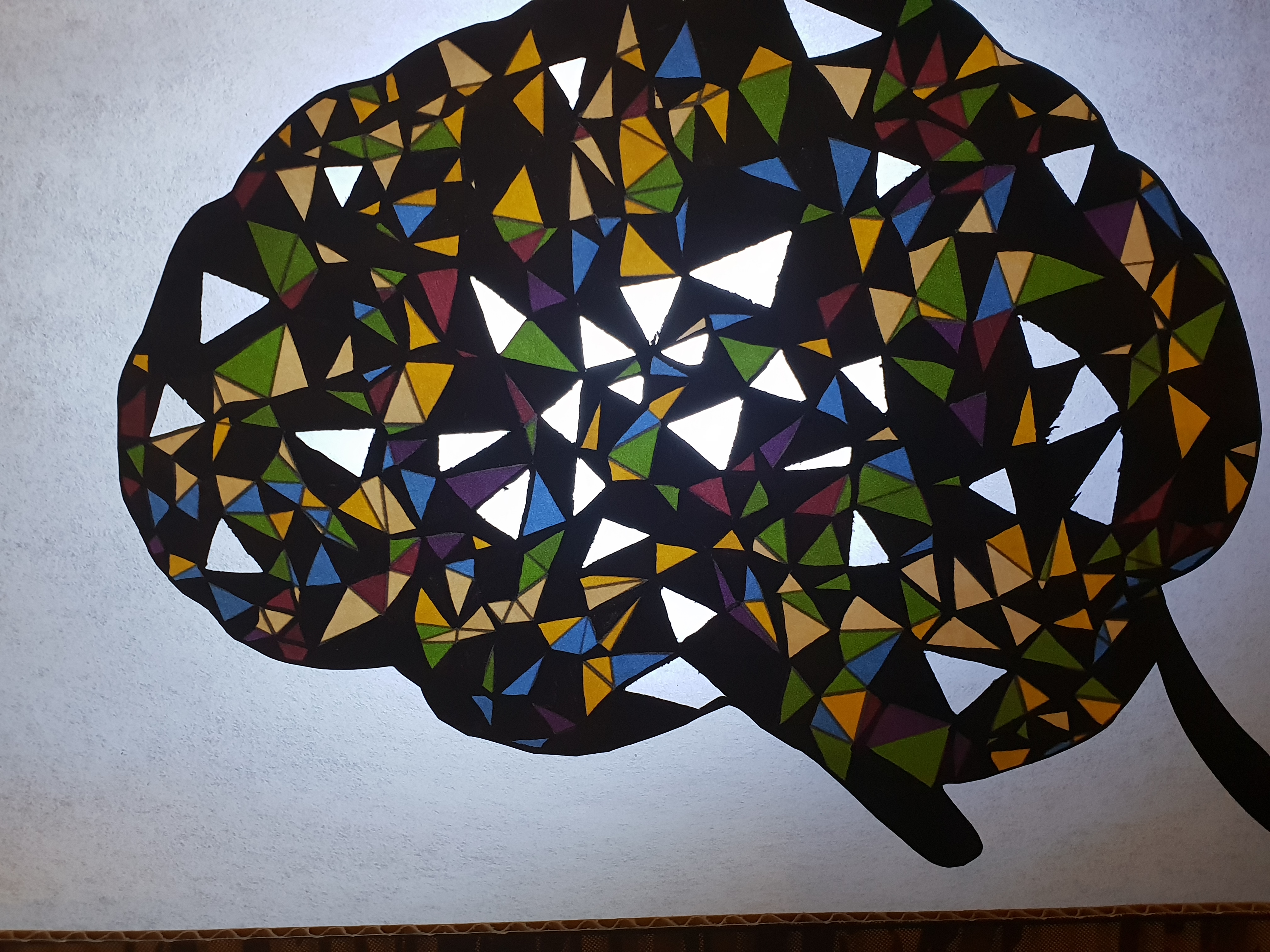 The Relativity of Impossible
Dareen Almojil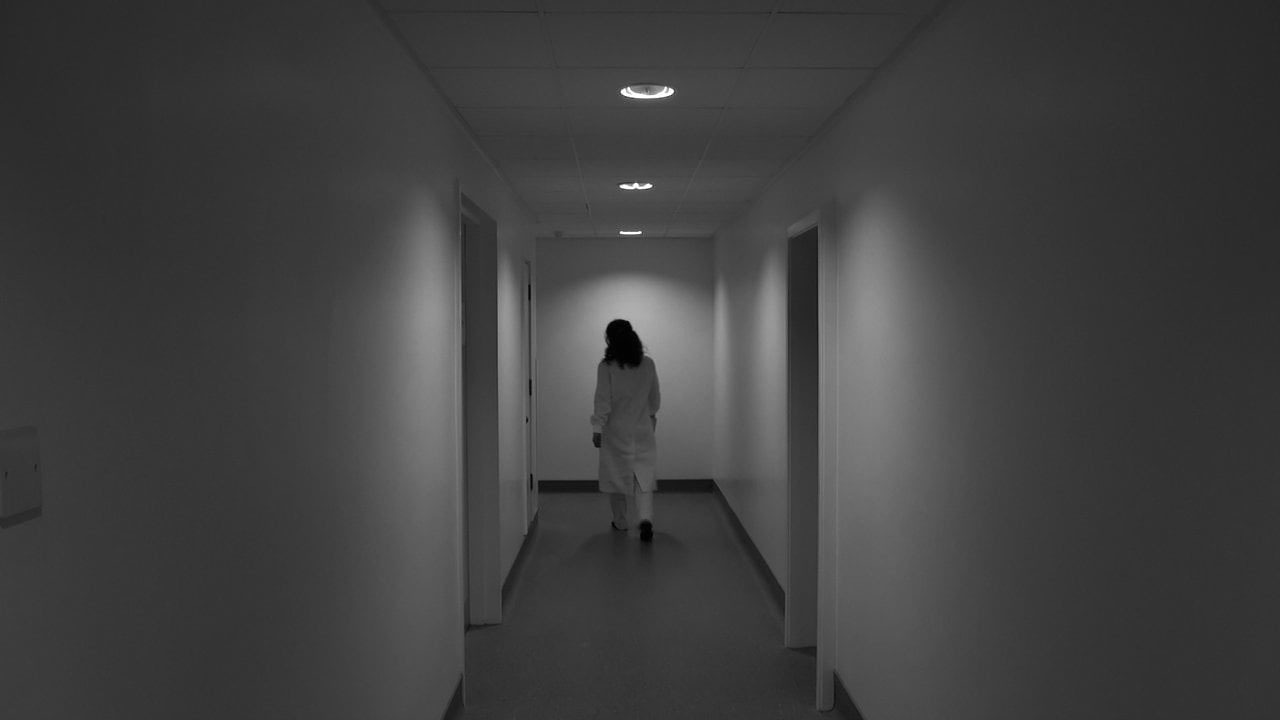 Laboratory Film
Andy Birtwistle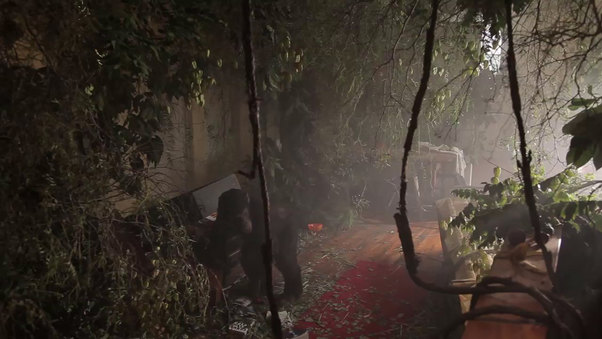 Primate Cinema: Apes as Family
Rachel Mayeri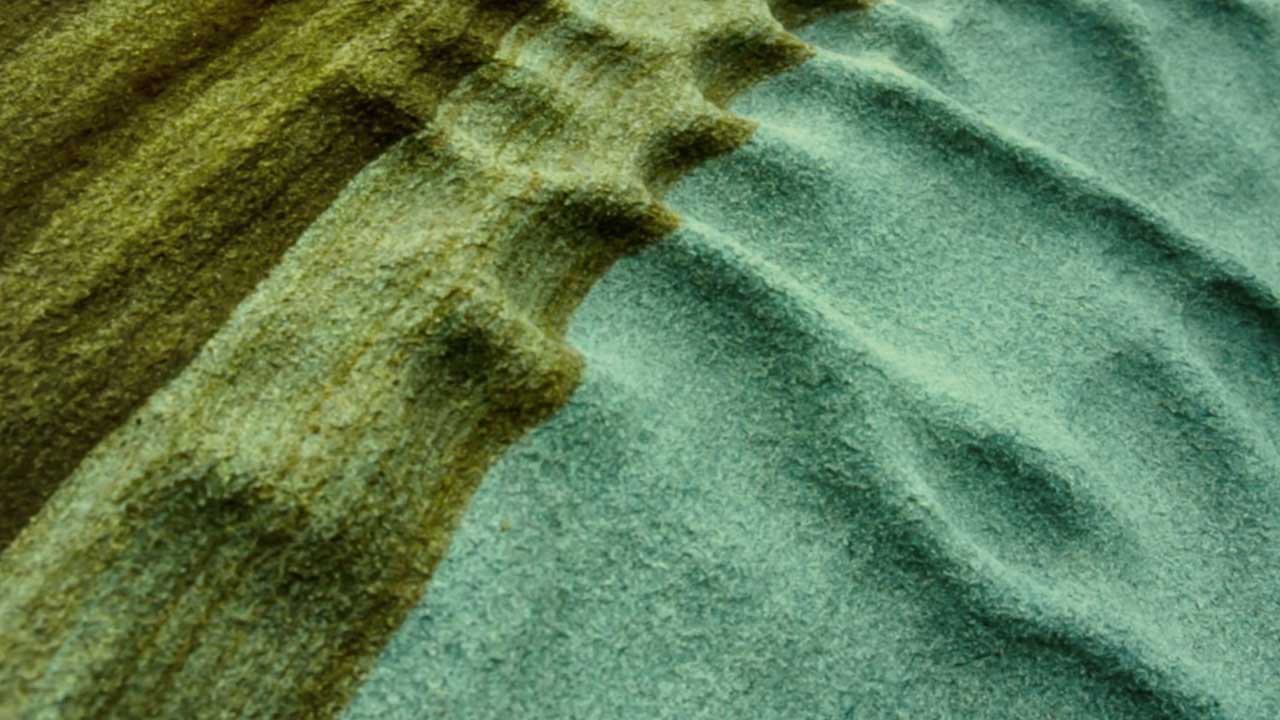 Frack
Grayson Cooke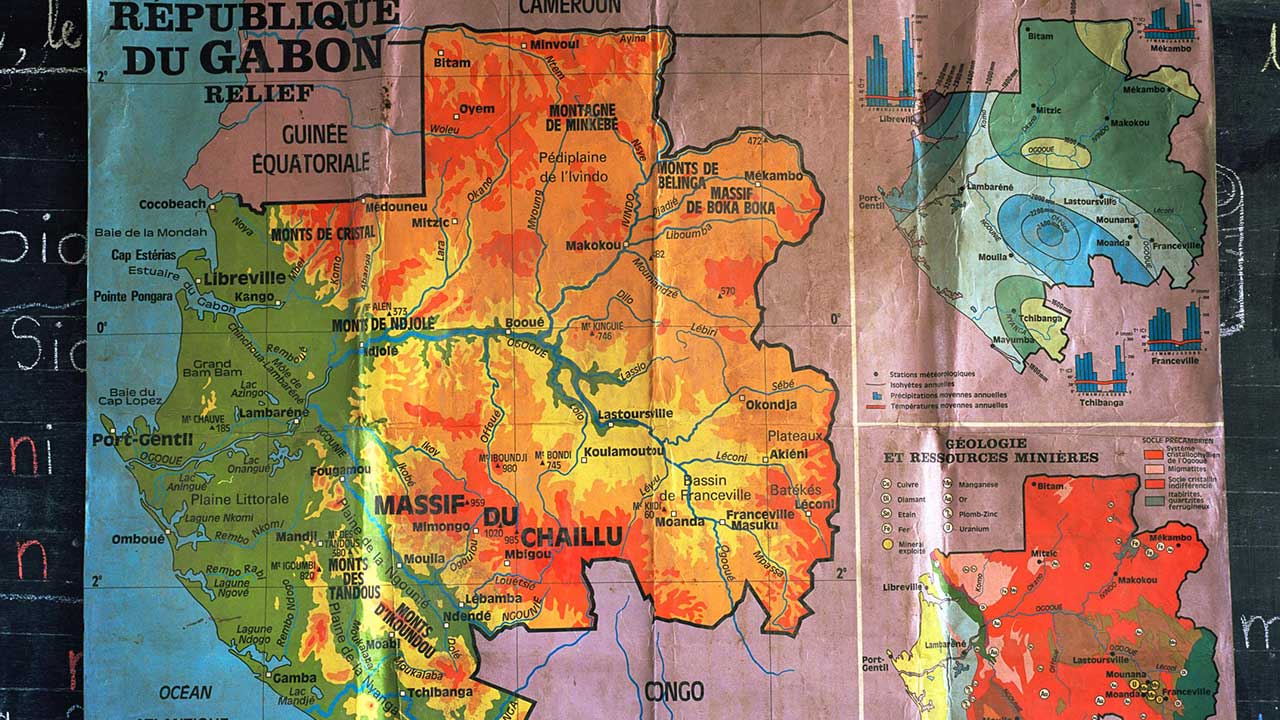 Chasing Cuckoos
Toby Smith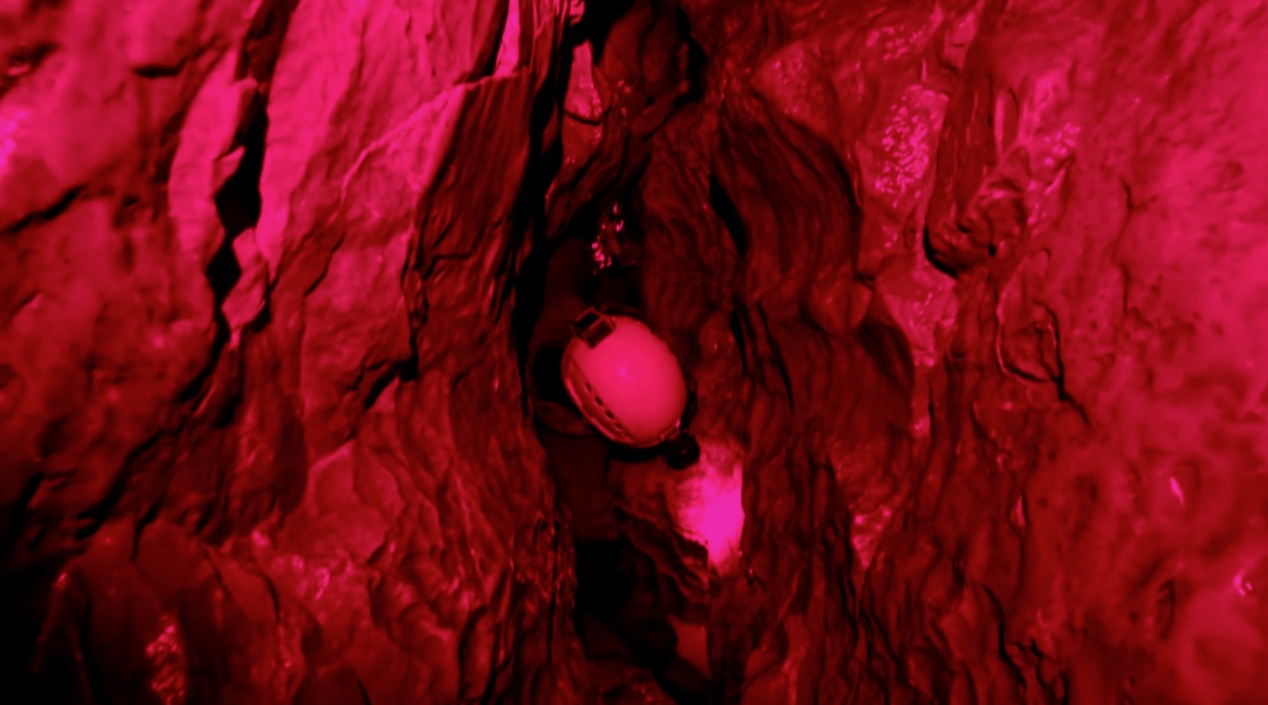 Notes From the Subsurface
Charlie Tweed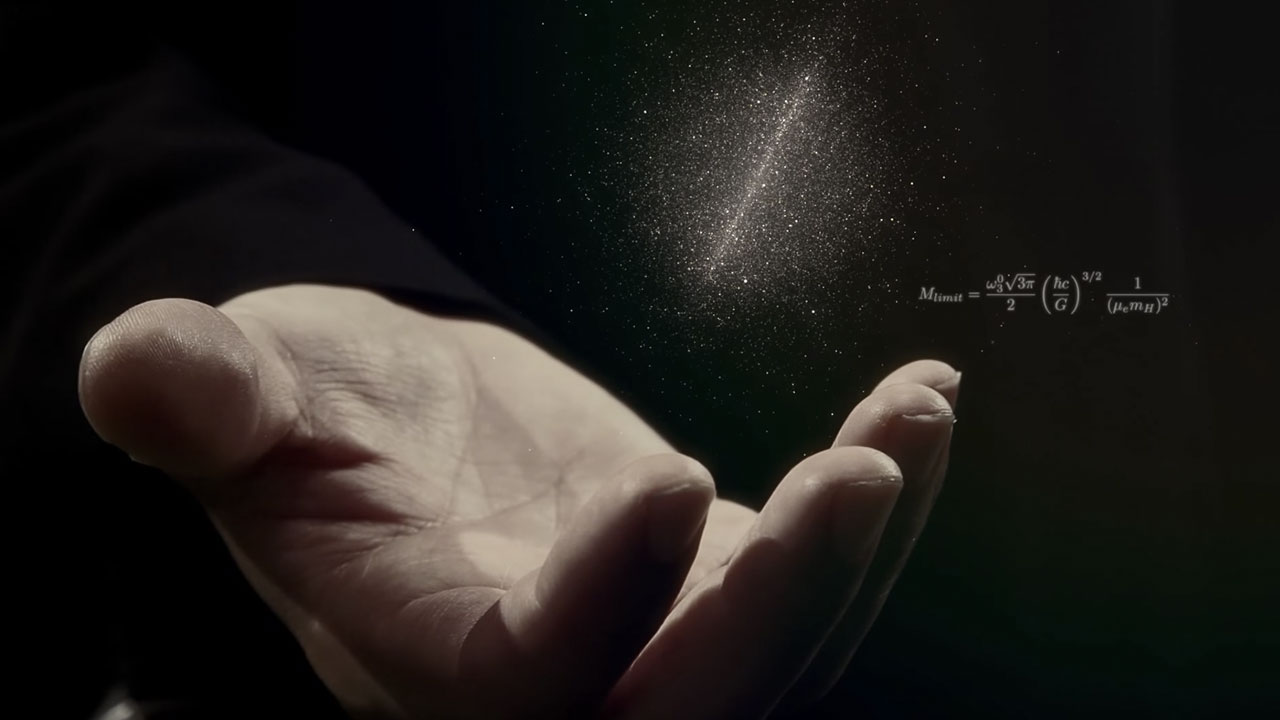 Supercomputing and eScience
Fernando Mucchietti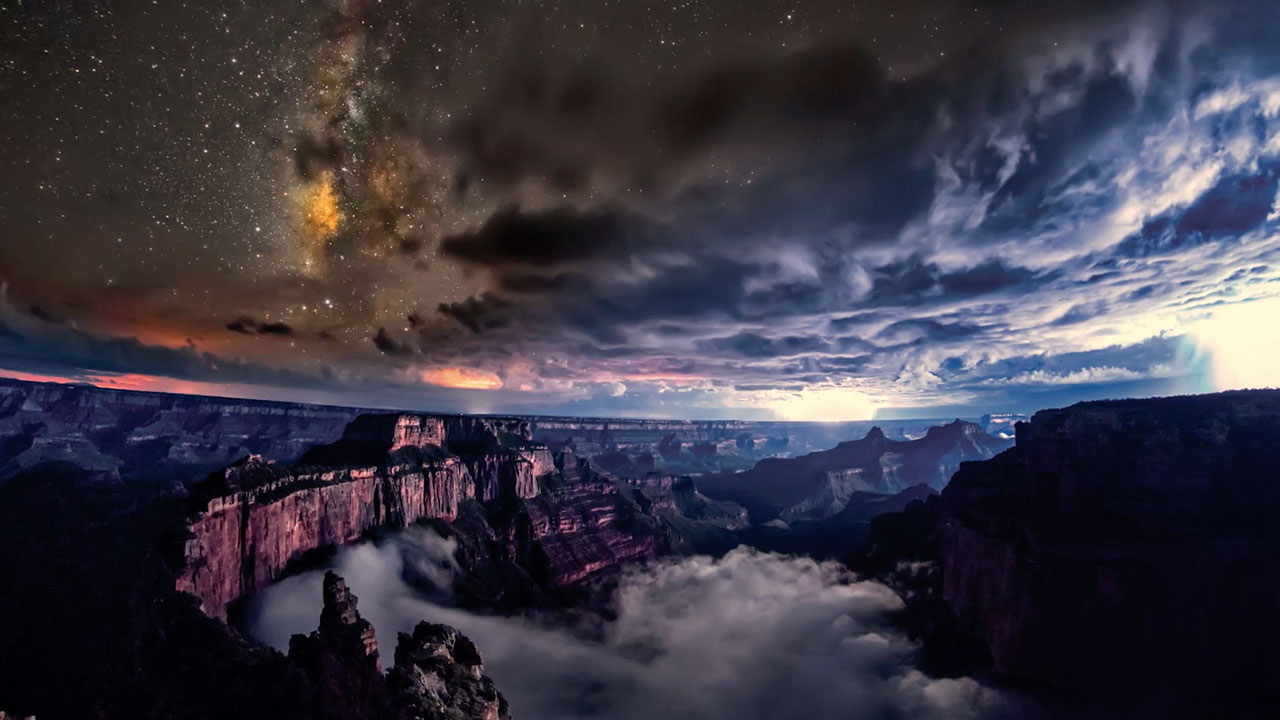 Kaibab Elegy
Harun Mehmedinovic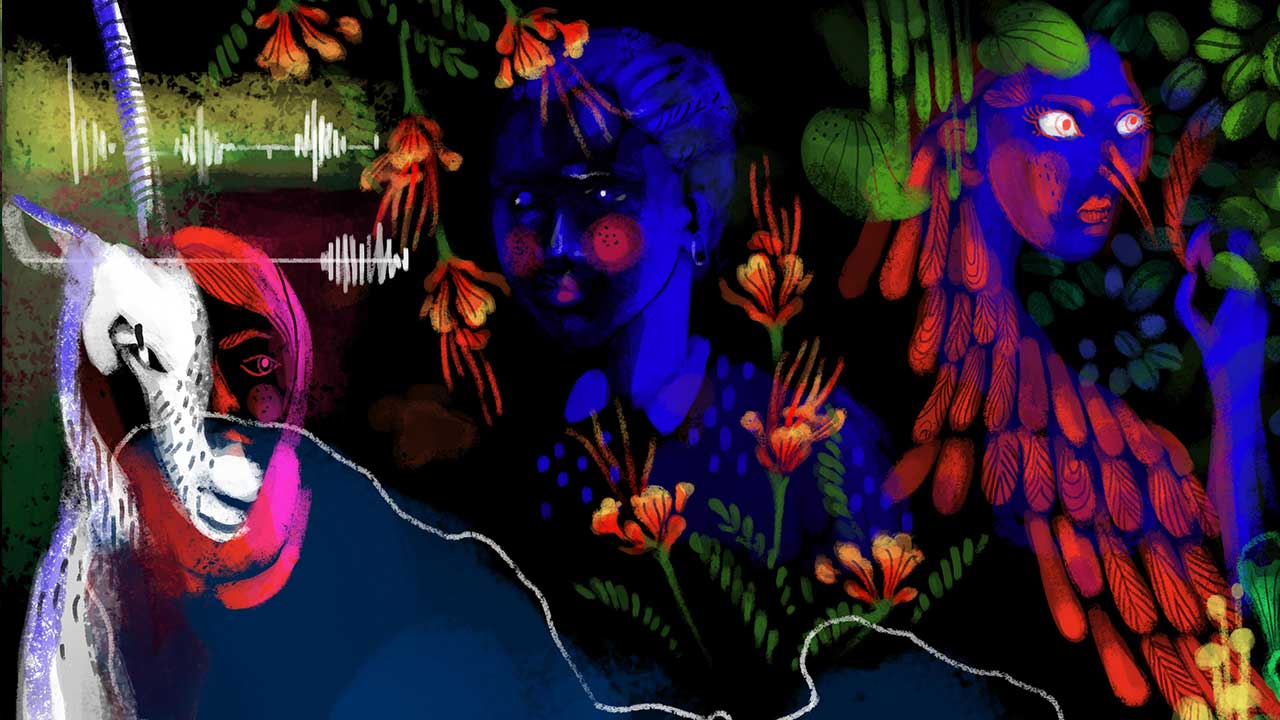 Mosaic
Miryam Charles,Josephine Decker,Alexis Gambis,Barry J Gibb,Ian Harnarine,Noah Hutton,Demelza Kooij,Jeannette Louie,Rachel Mayeri,Sally Warring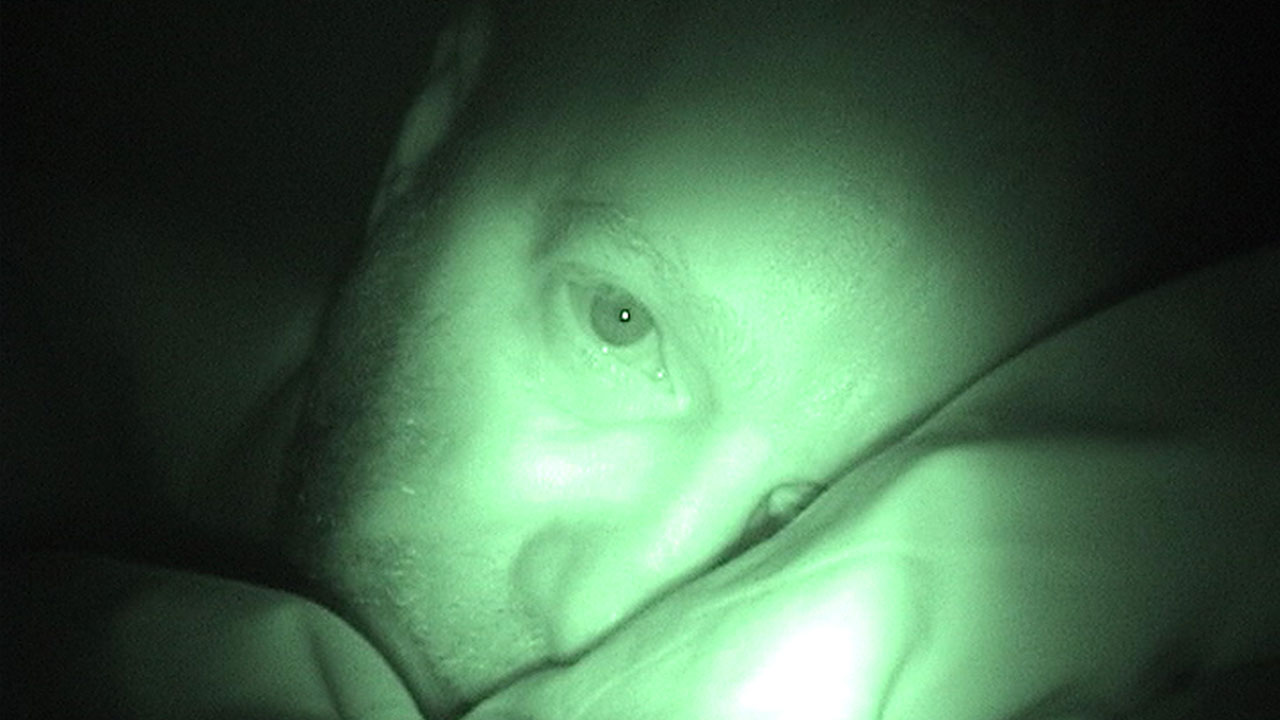 Wide Awake
Alan Berliner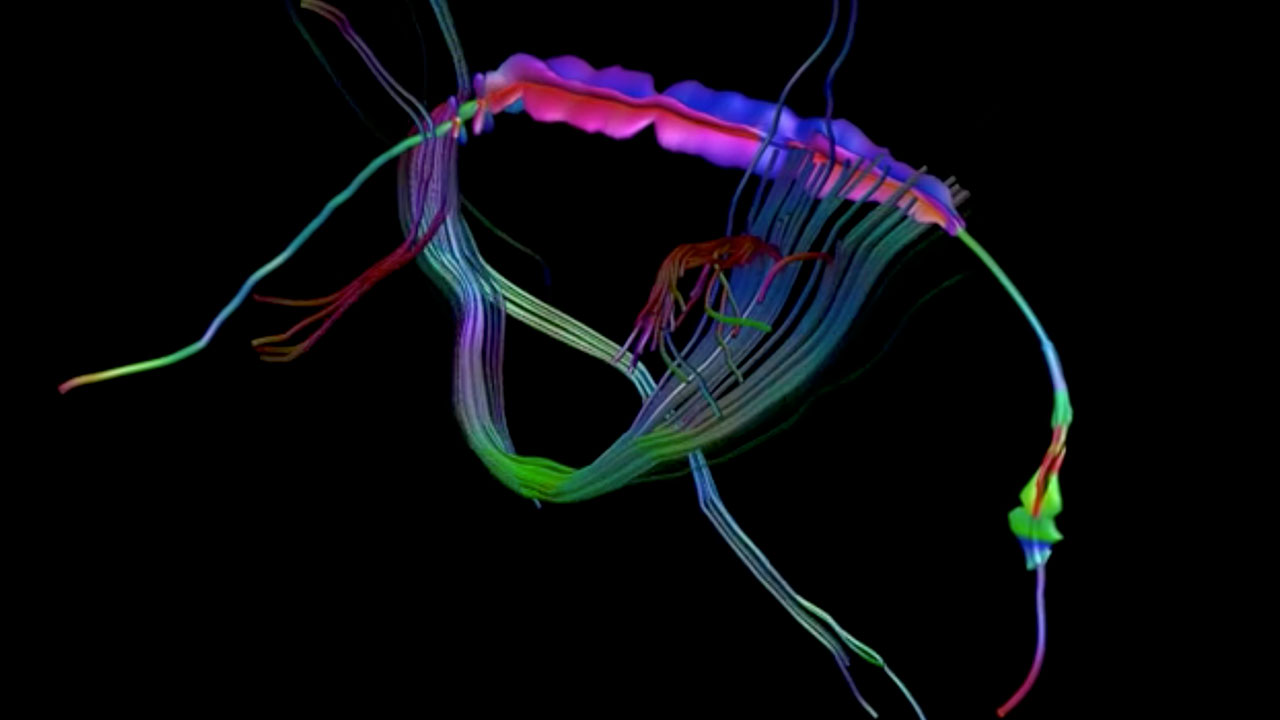 Visualizing Crossing Fibers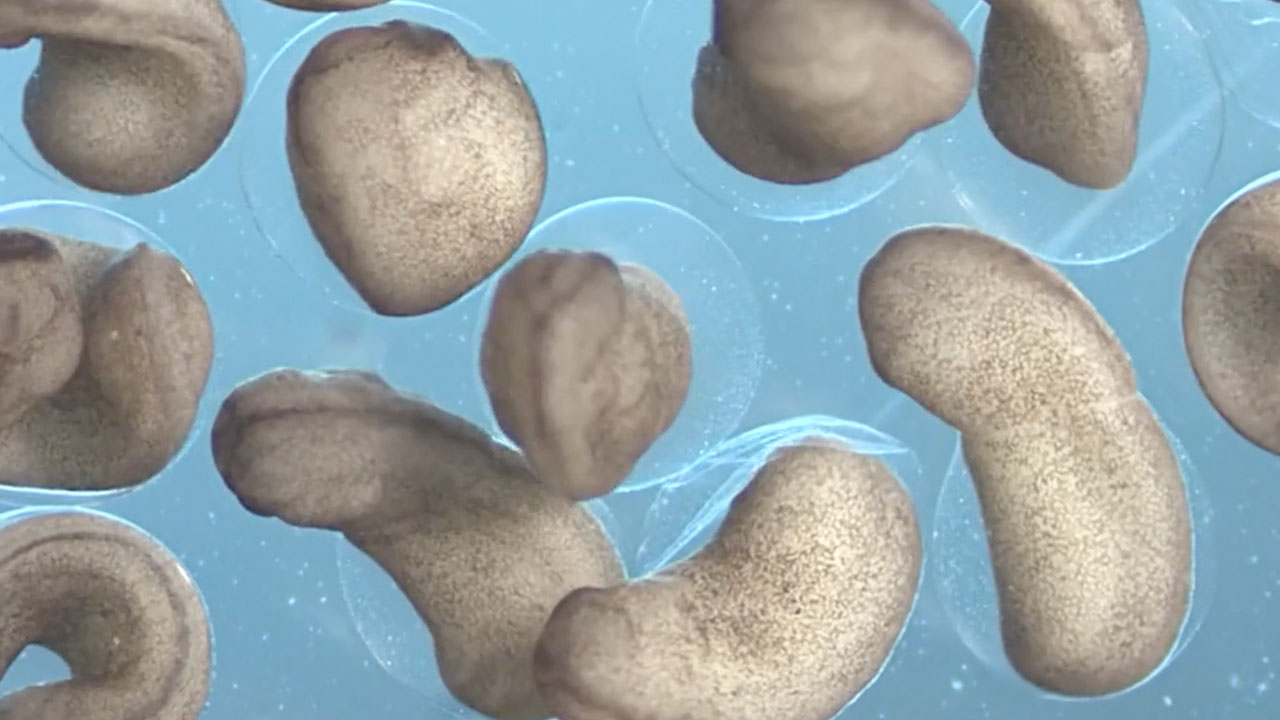 A Frog Egg Becomes a Tadpole
Synthesizing an Alkaloid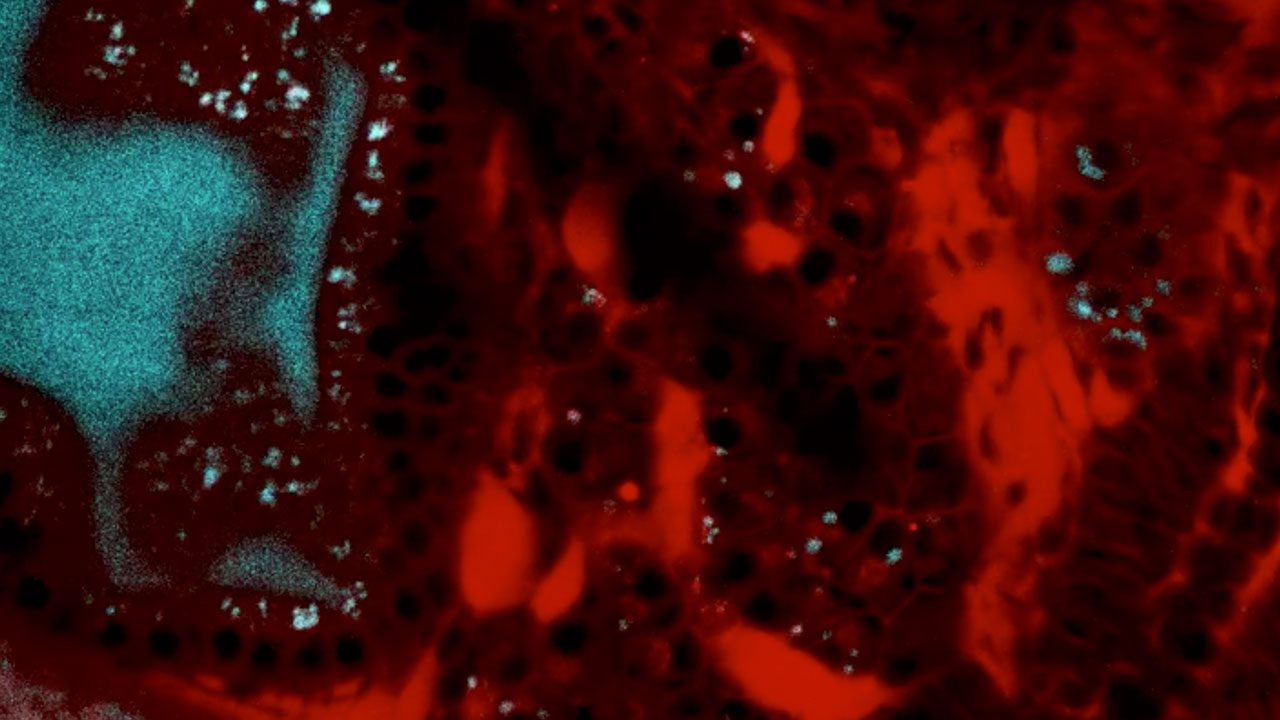 A Fluorescently-Stained Liver in a Developing Zebrafish
Mechanical Bending of micropillars by C. elegans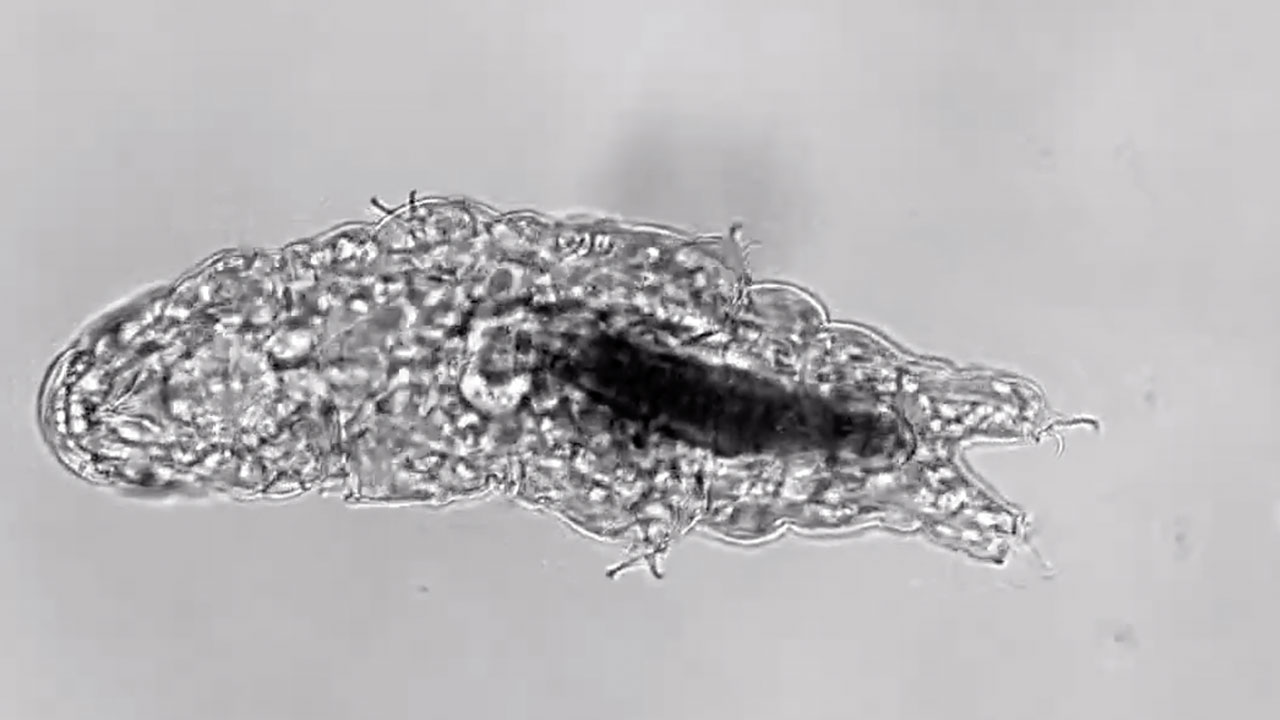 Tardigrade taking a poop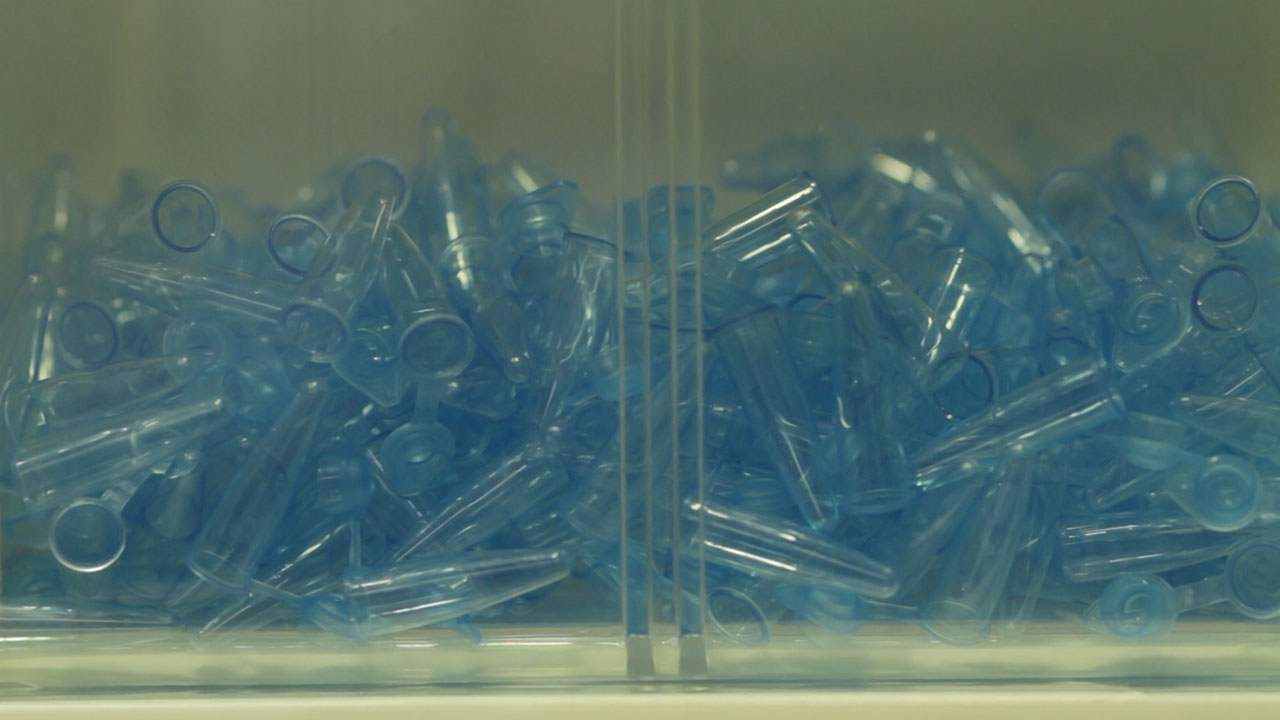 A Haphazard Pile of Micro-Centrifuge Tube
Live Imaging of Drosophila Larval Neuroblasts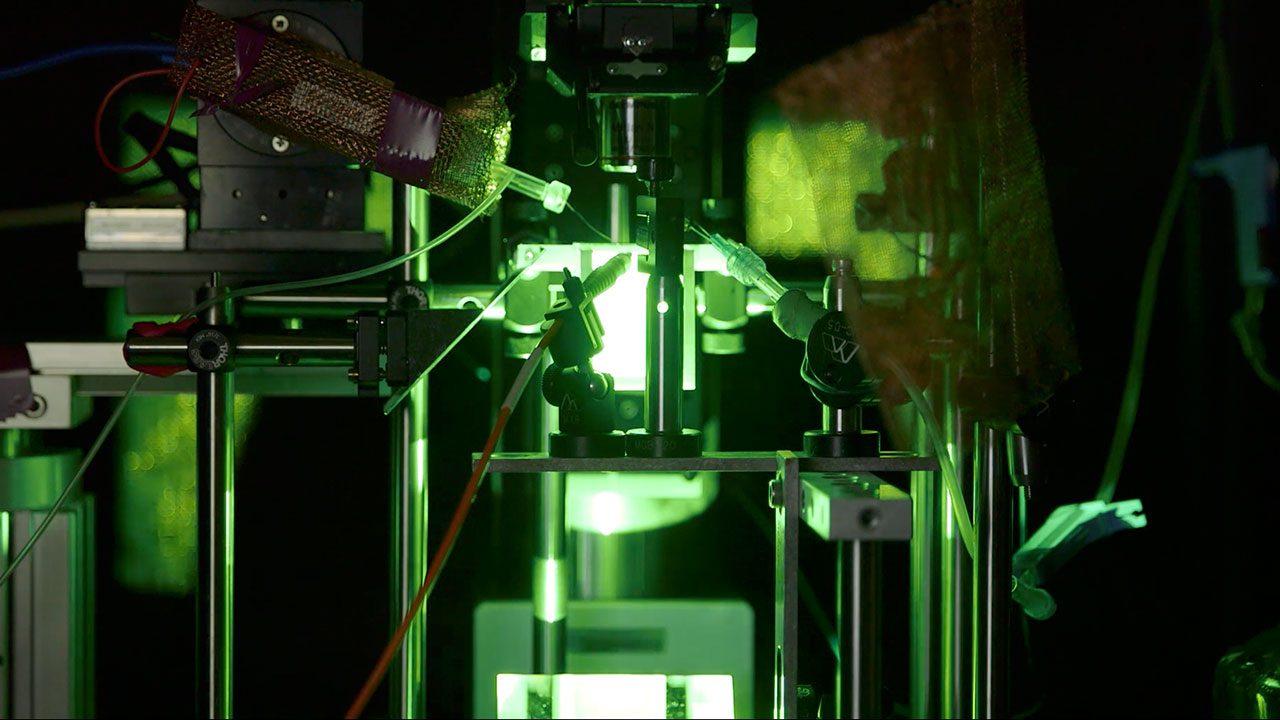 Fruit Flies Watching A Green Screen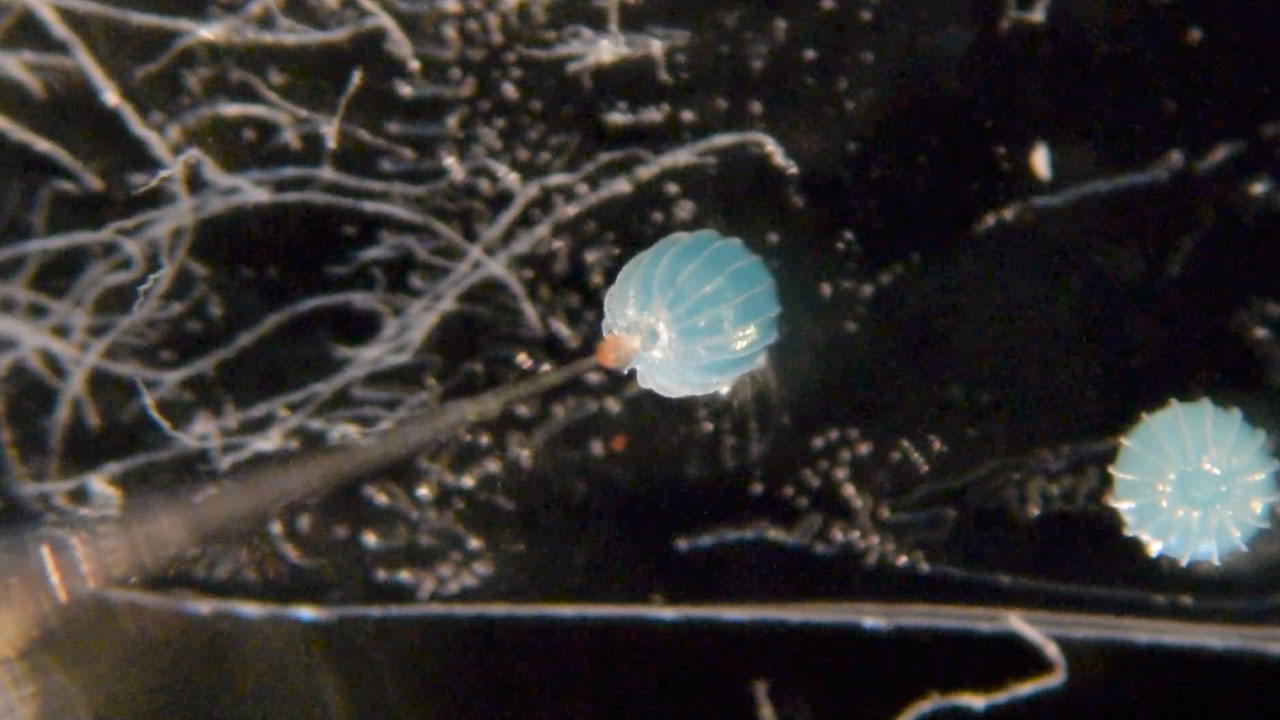 CRISPR Injection in Butterfly Eggs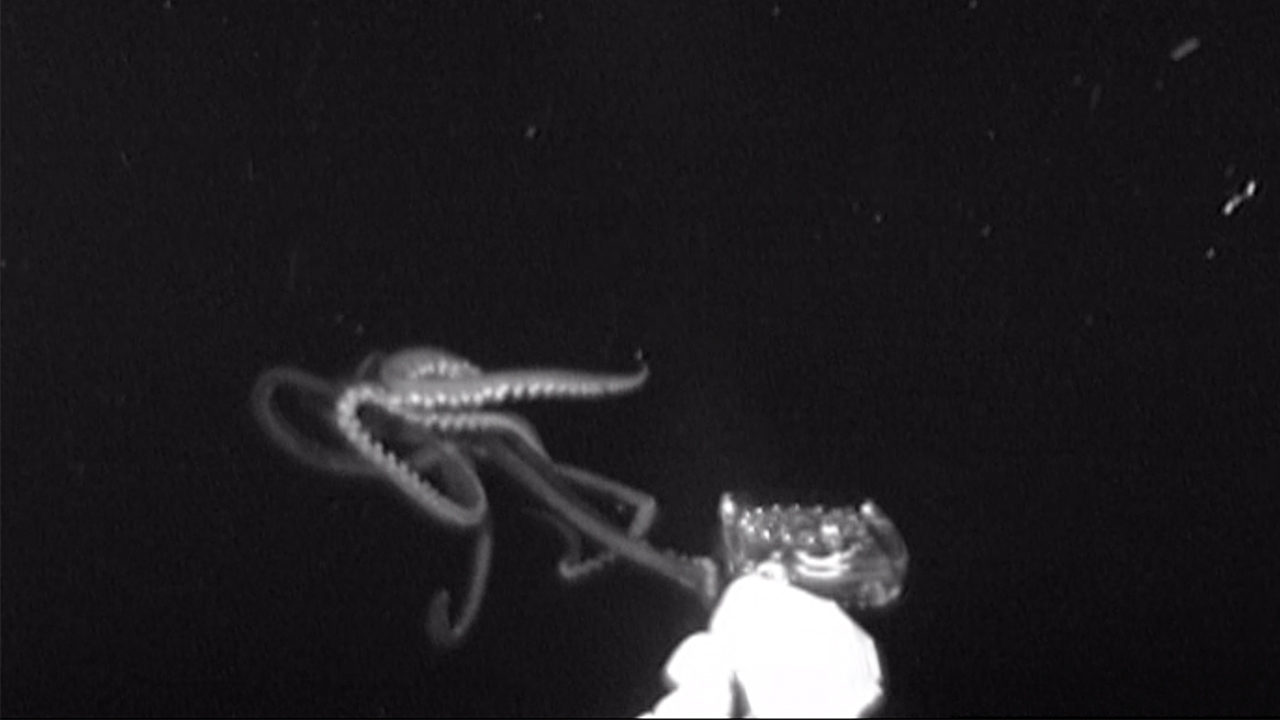 Racing Rice Roots
A virtual elevated maze paradigm for freely moving mice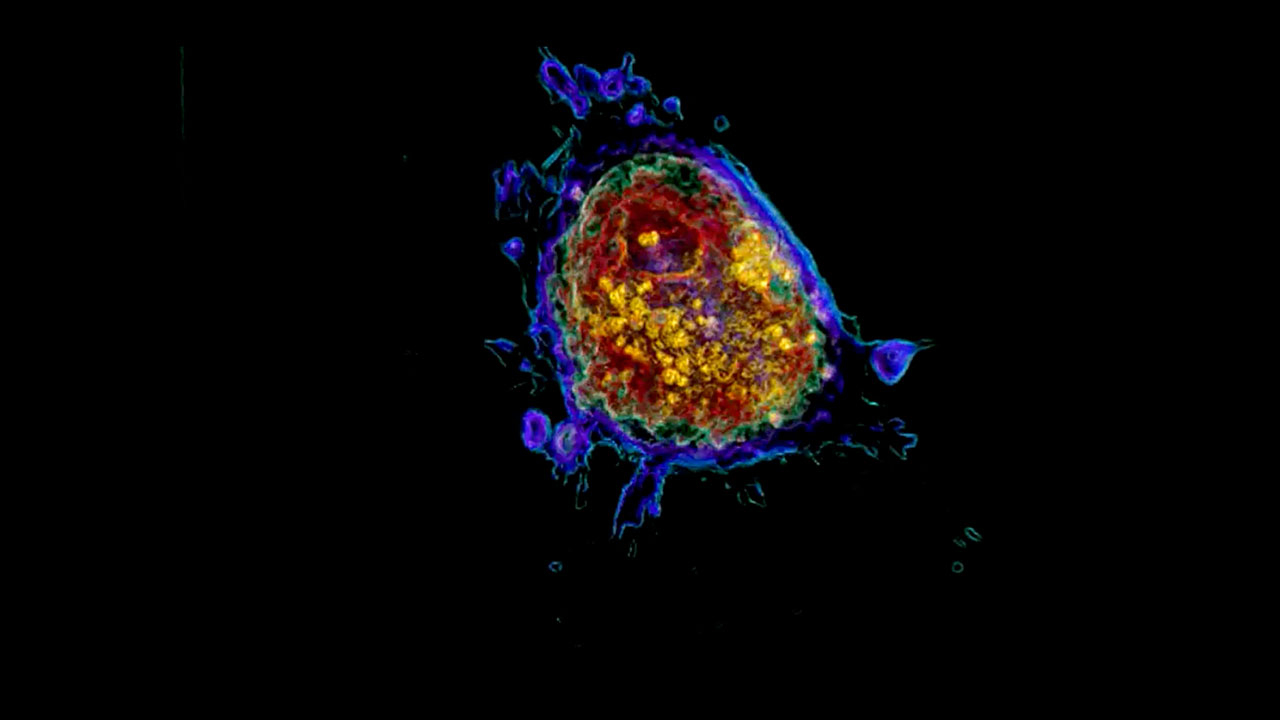 Apoptosis (Programmed Cell Death) - Live and in 3D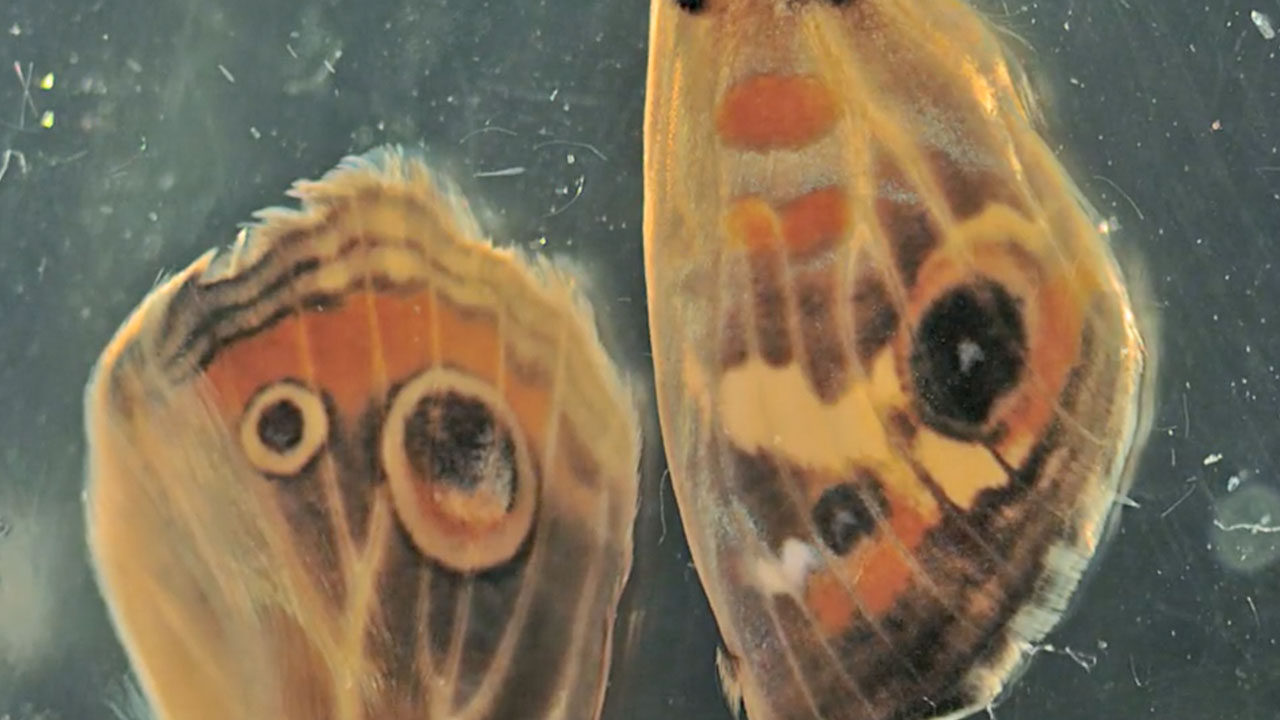 Buckeye Butterfly Wing Developing in Solution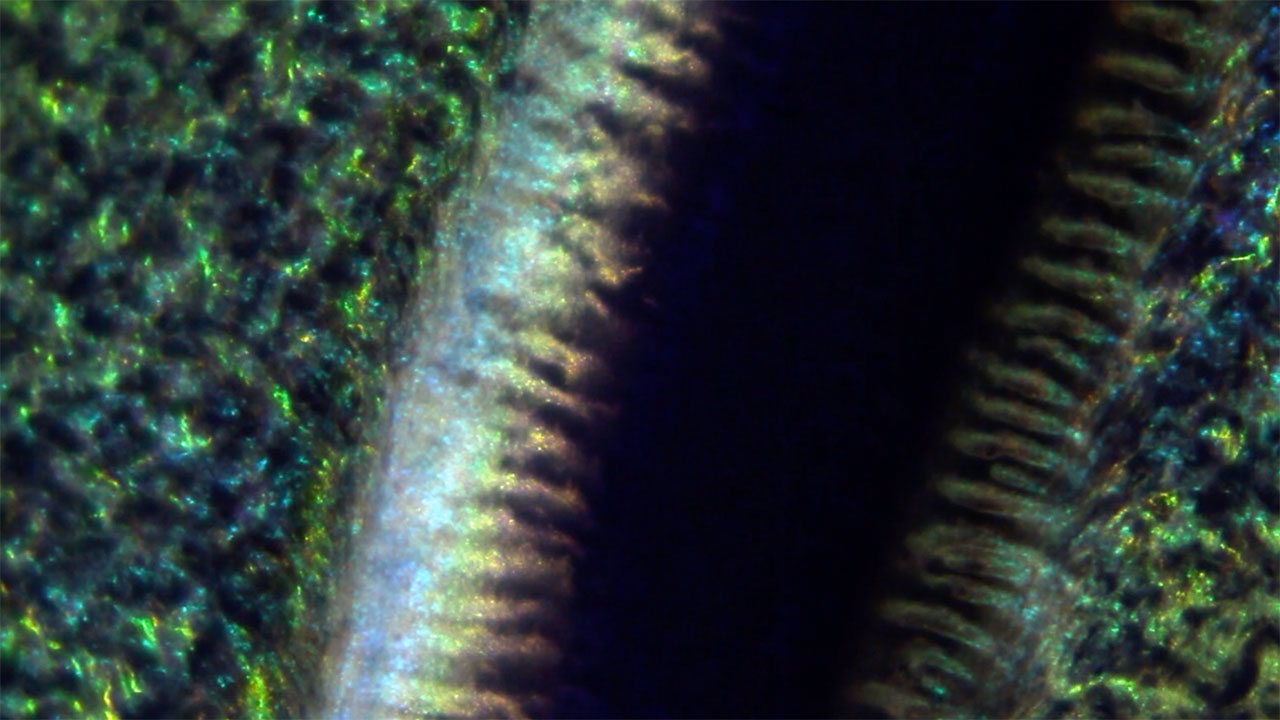 Peacock in a Petri Dish
Through the Eyes of a Sea Turtle
Can we capture the sublime? On fireflies, shrinking habitats, and the possibilities of film and video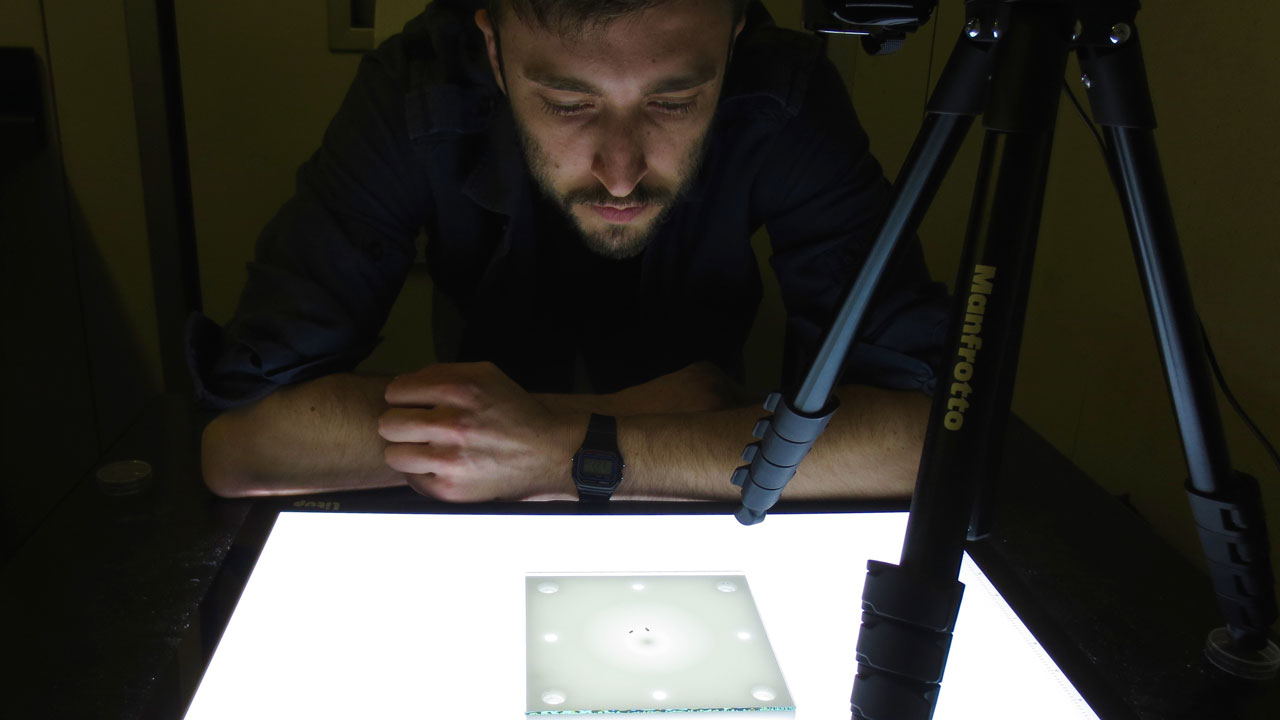 What flies can teach us about the evolution of behavior and morphology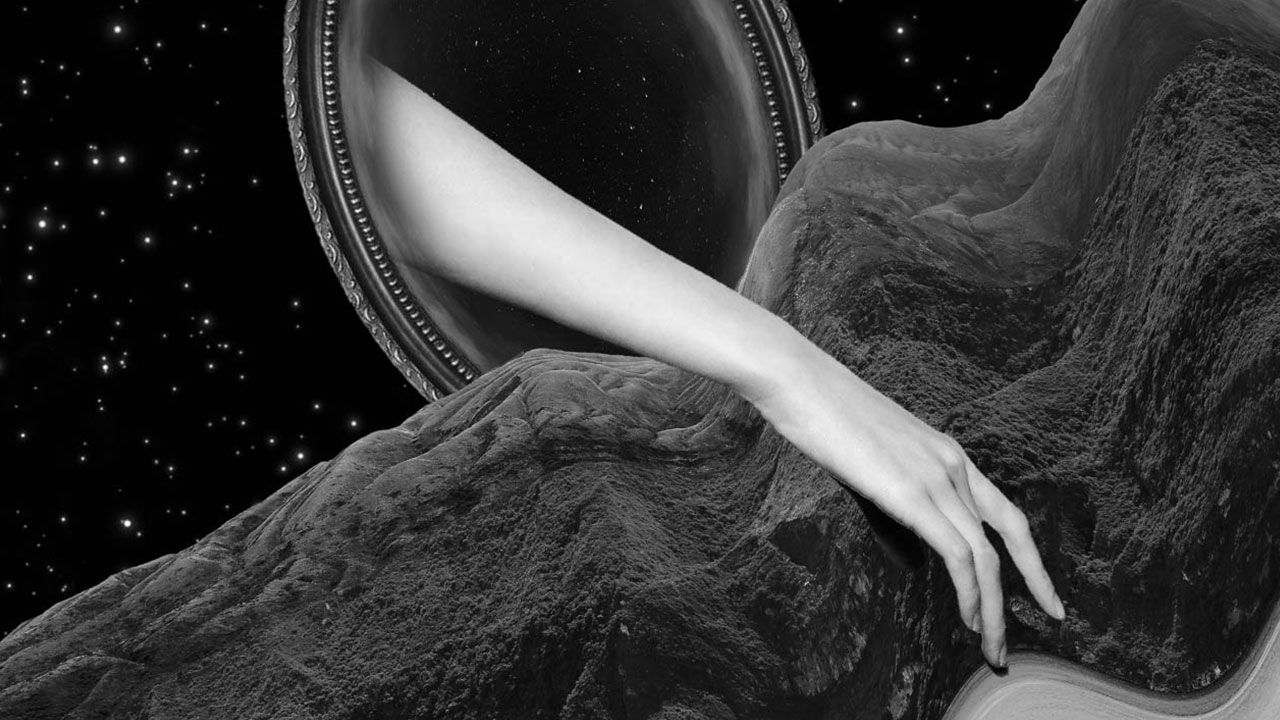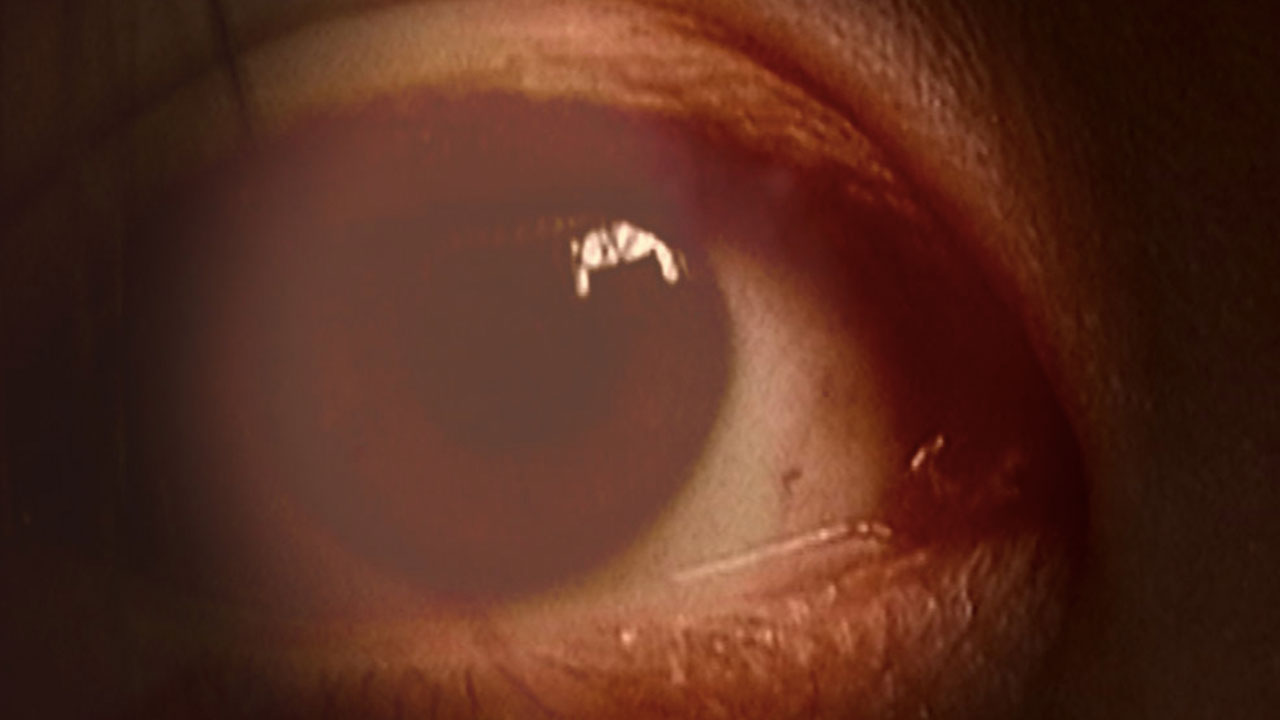 The Secret Garden: Evolutions of Virtual Plants & Corals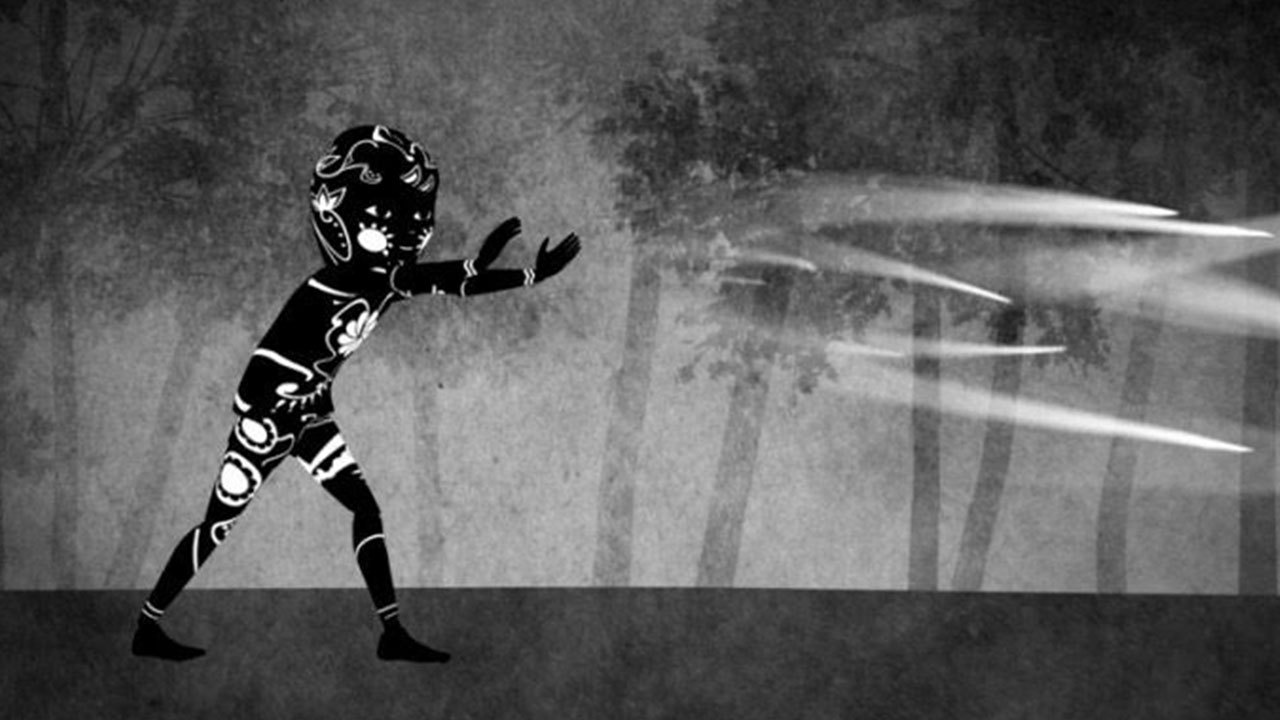 Avatars, myths, shadows, and hieroglyphs: Screens in Southeast Asia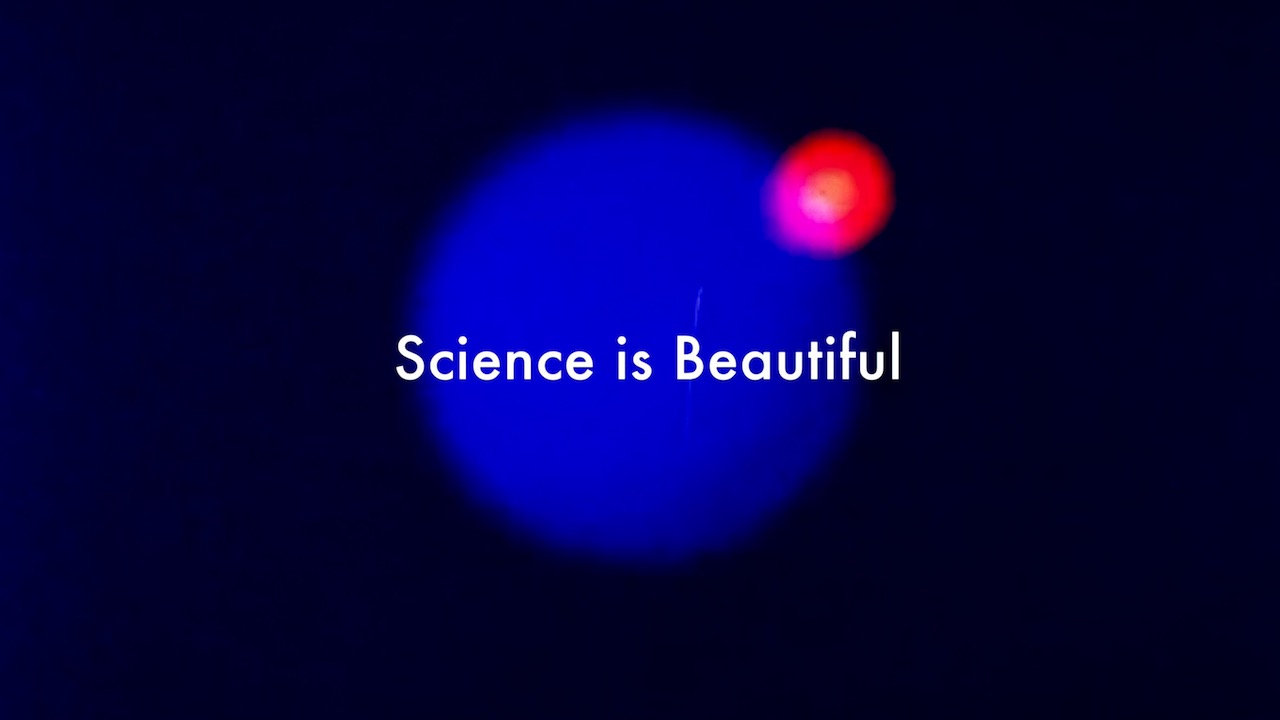 7 Ways to Promote #ScienceMatters in Your Daily Life
Visualizing an Intimate Journey Through the Brain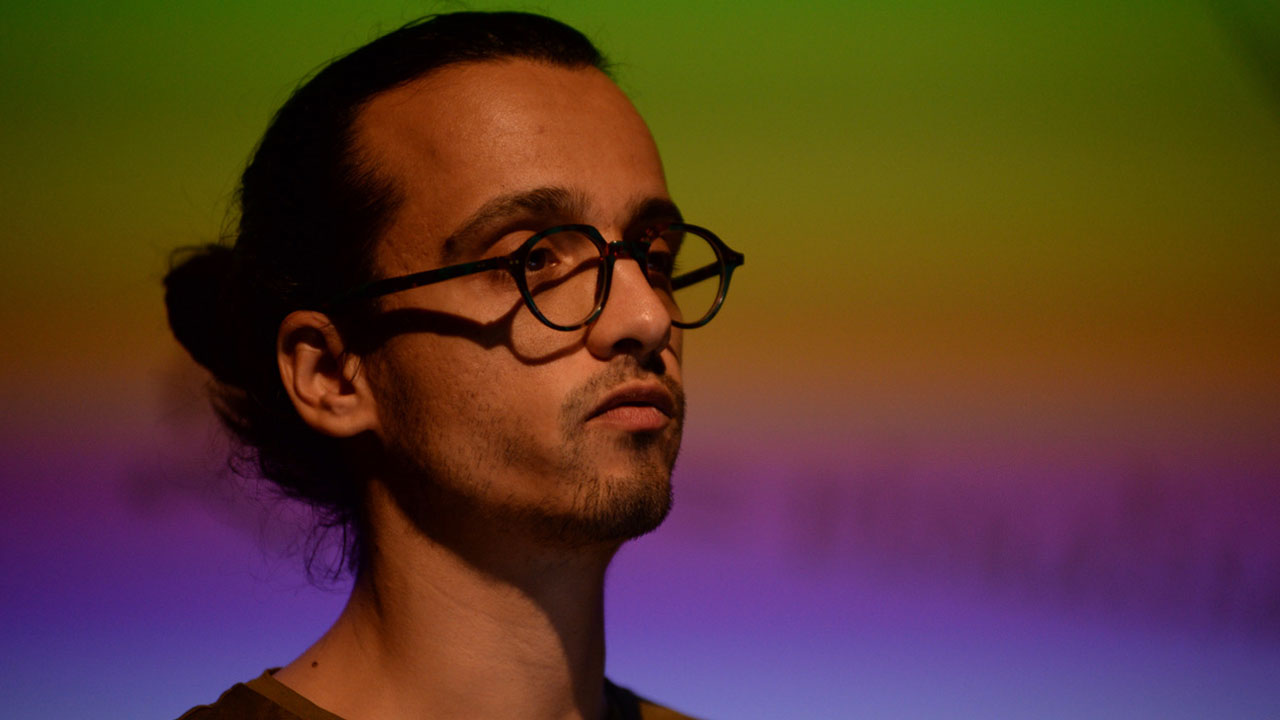 Endless Forms Most Beautiful: The Scientific Art of Markos Kay
Territories at the Microscopic Level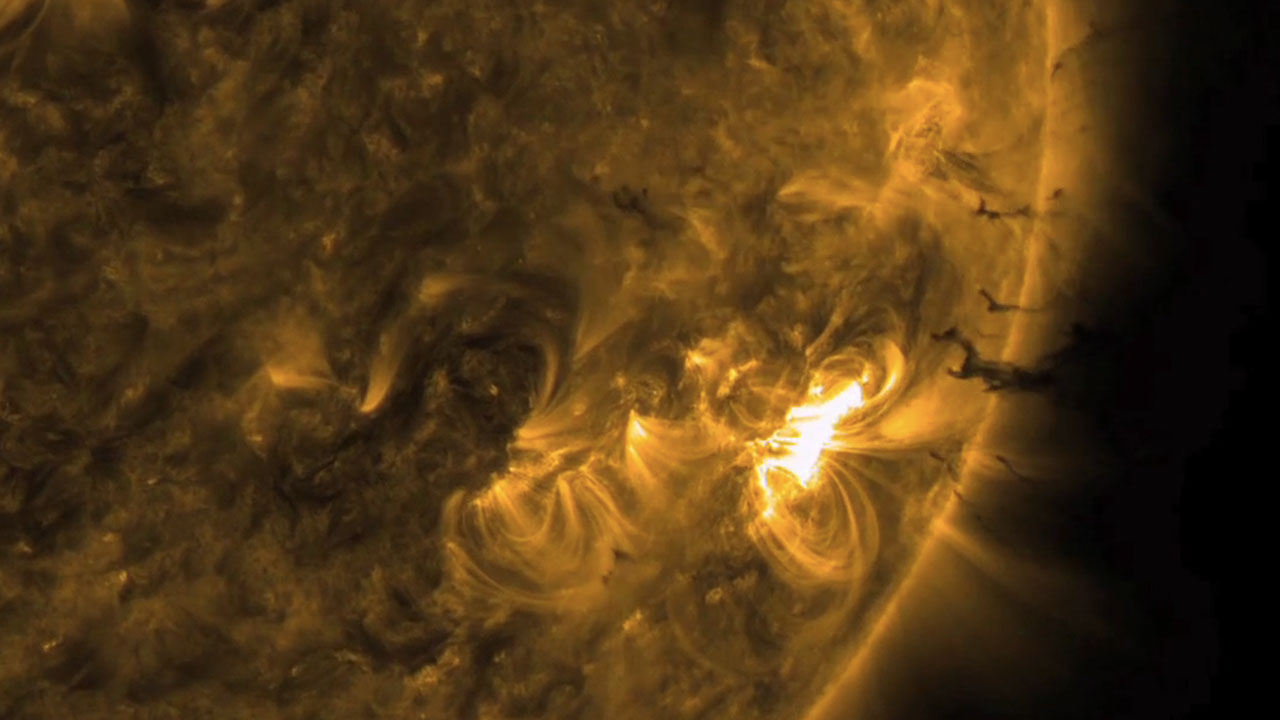 Augmenting Human and Machine Intelligence with Data Visualization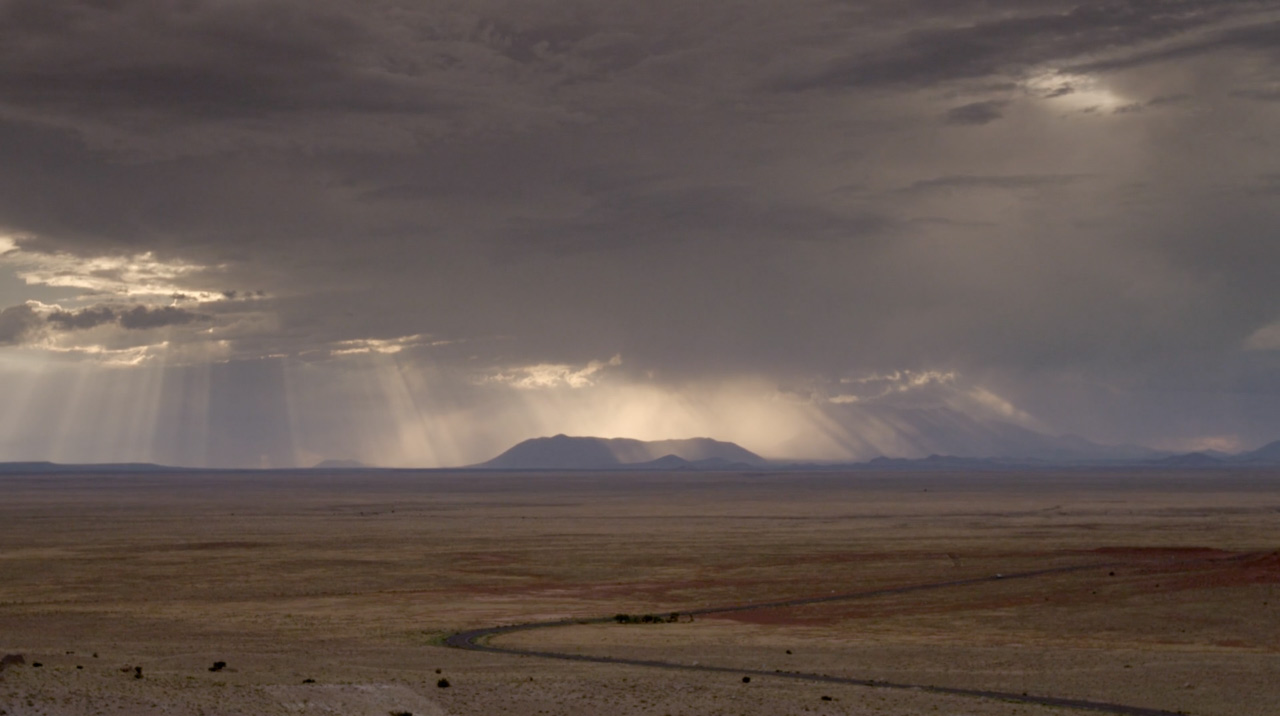 Science v. Religion: Genesis to Genetics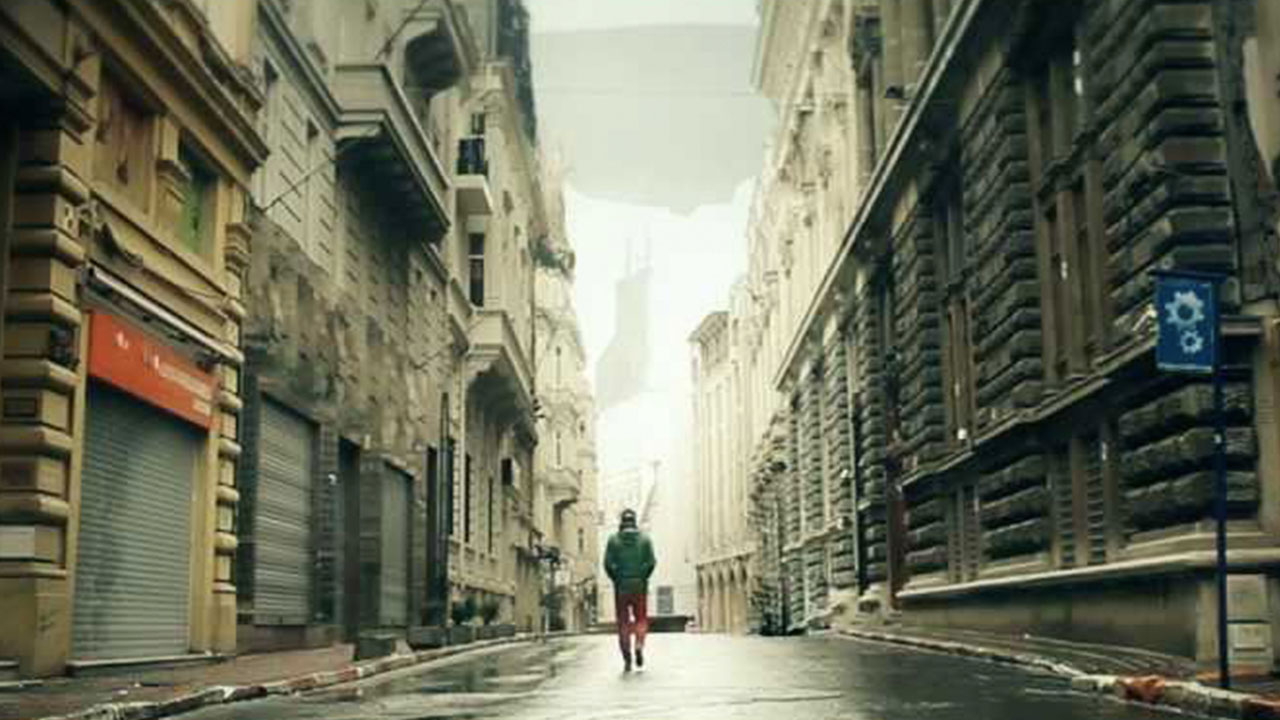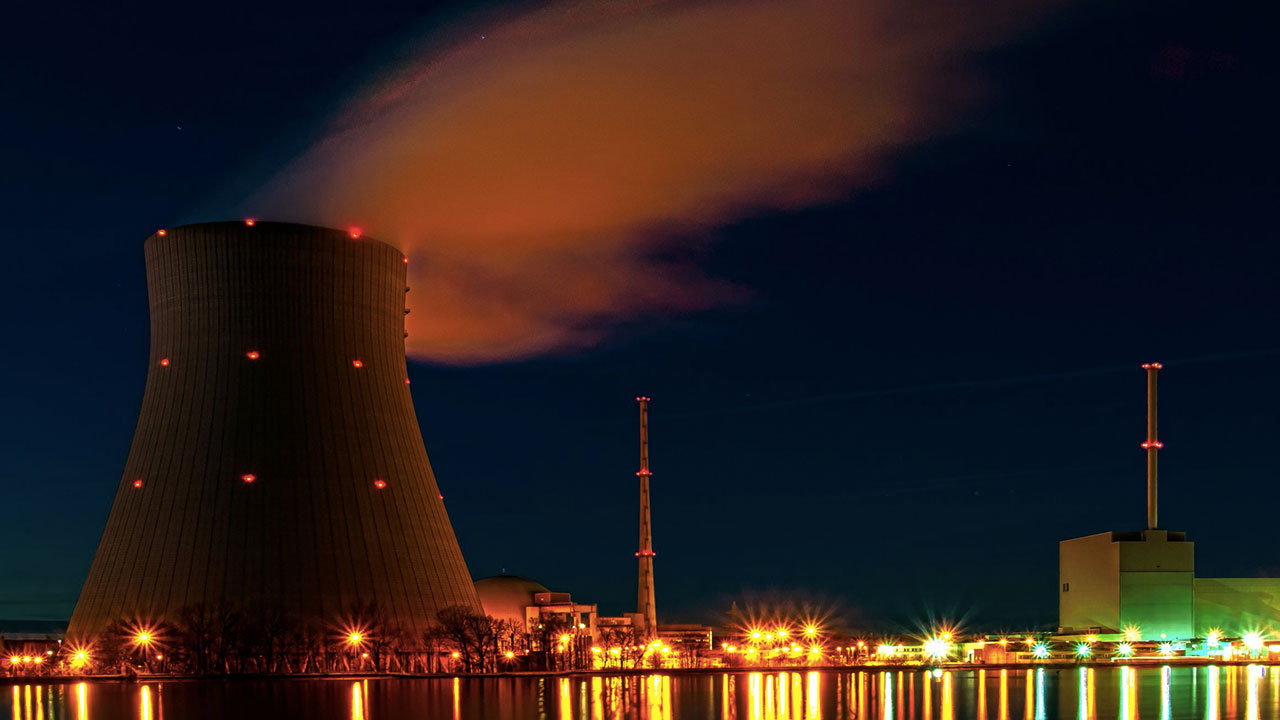 The Fukushima Disaster: Nuclear Trauma Lingers On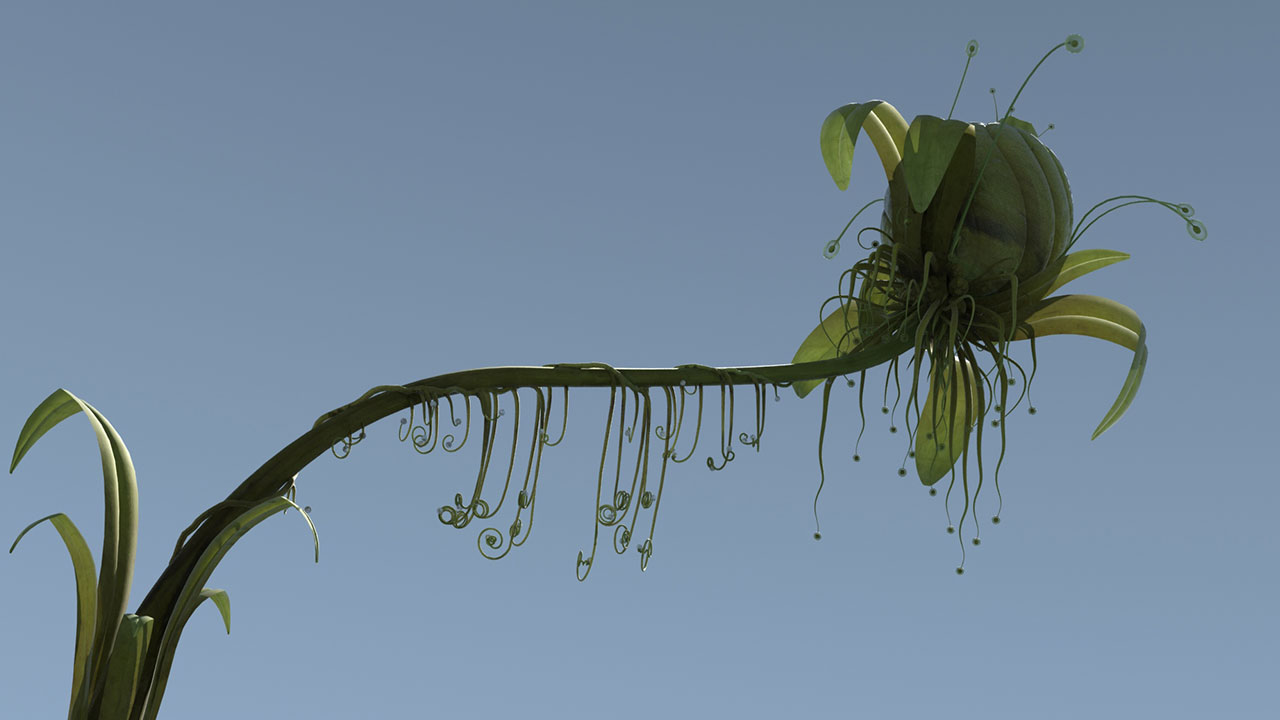 The Persistence of Life: Survival Cinema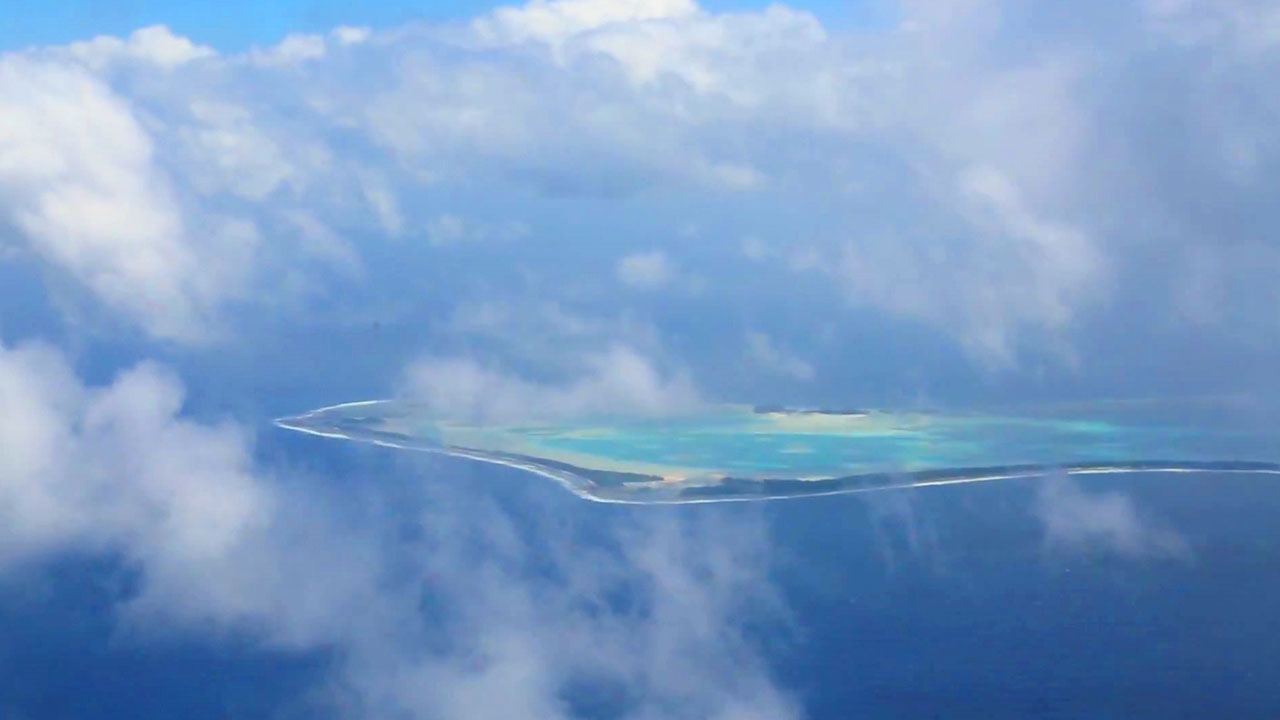 Cyber Nations: An Interview with the director of .TV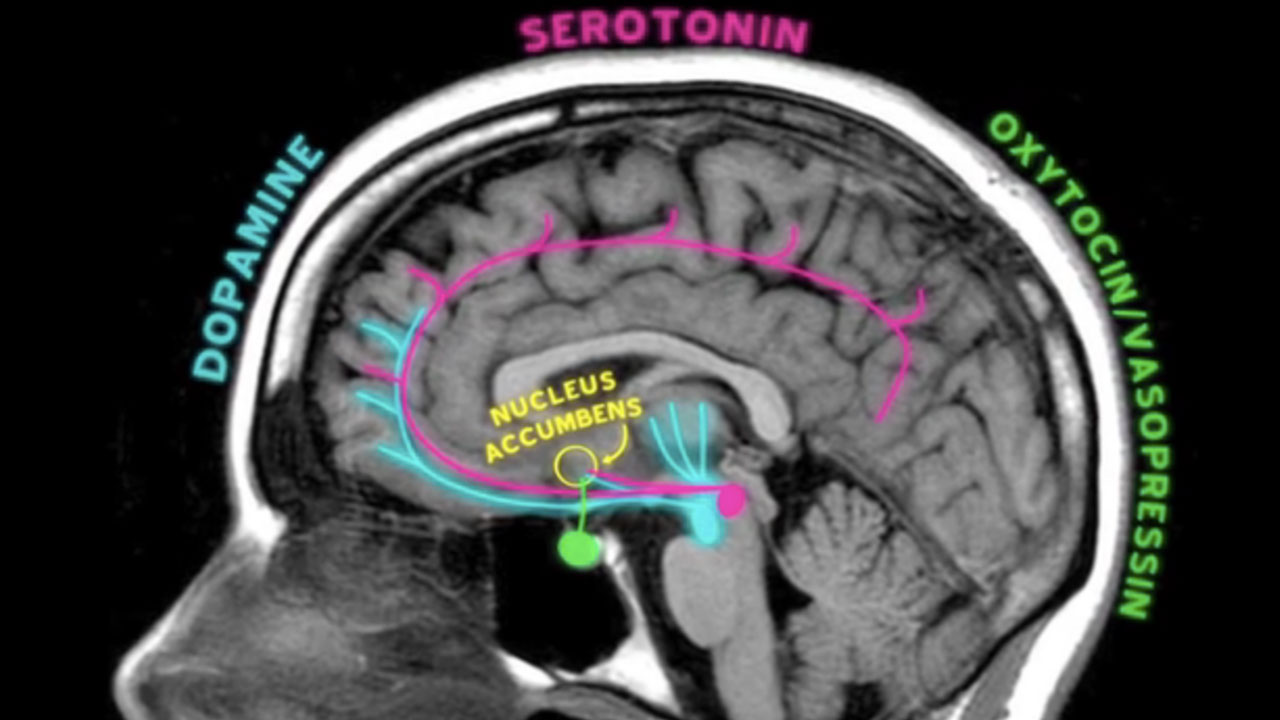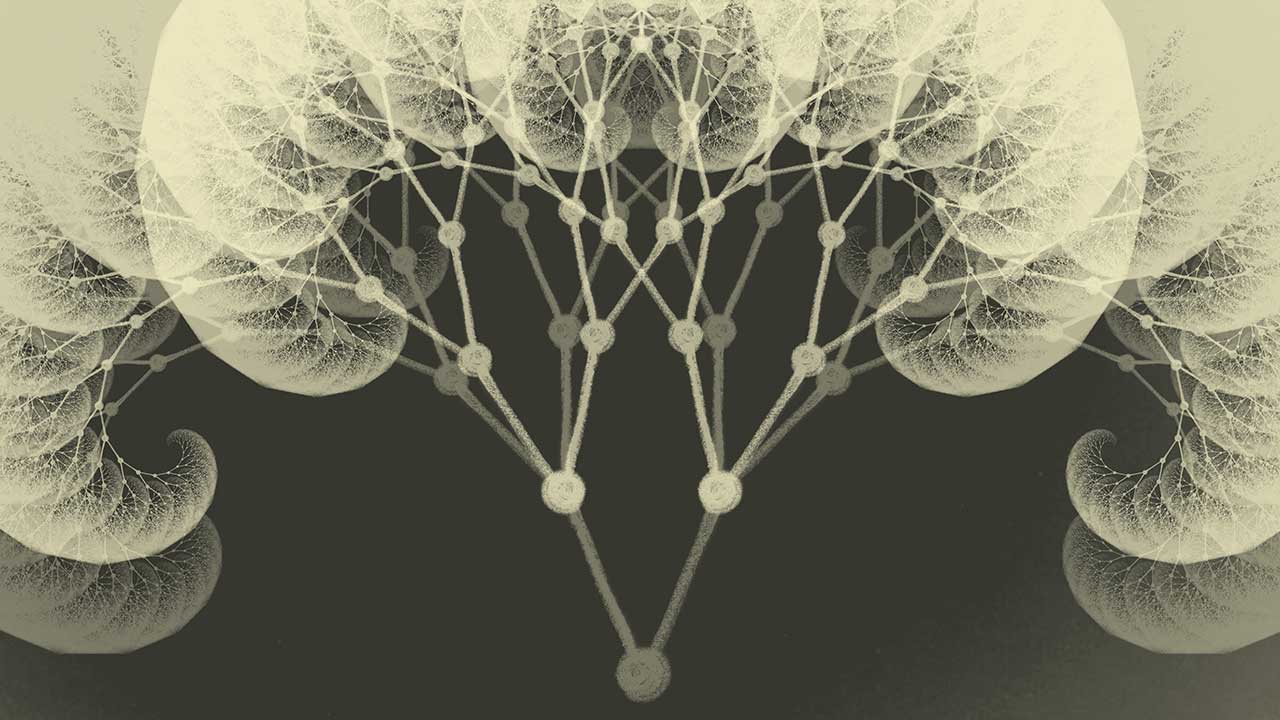 The Chain Reaction of Life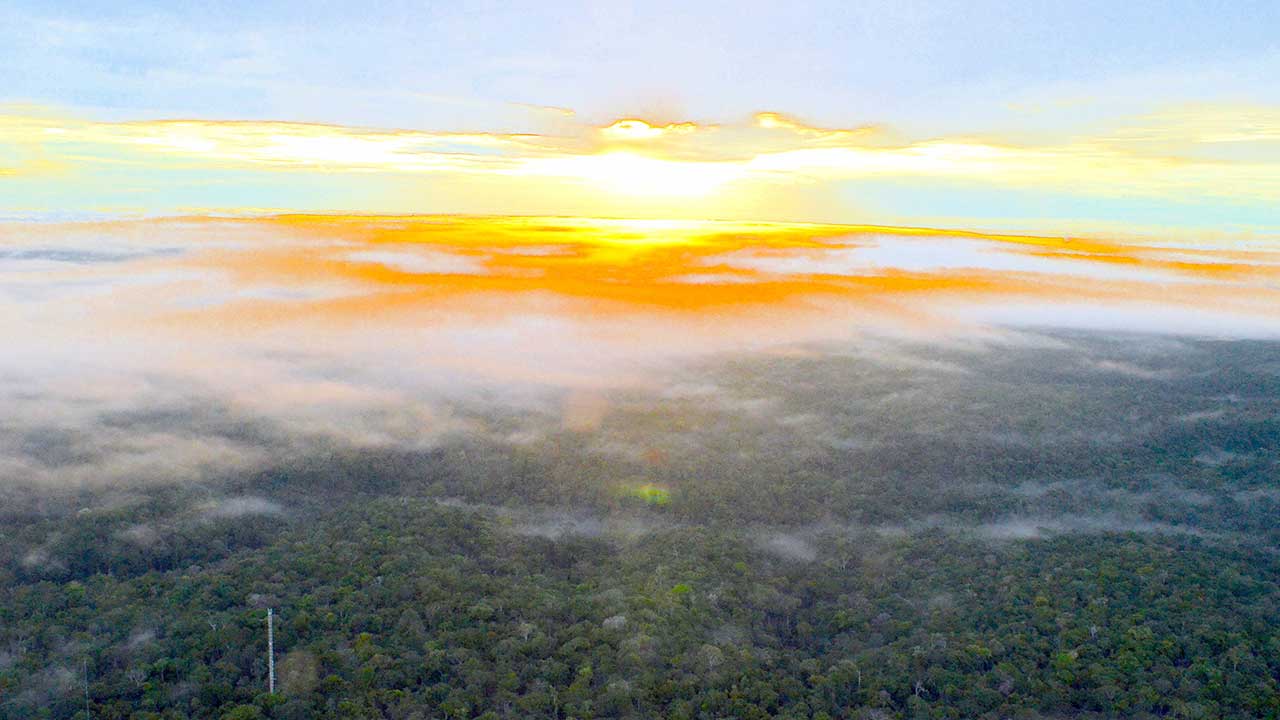 Global Warning: Reports Around the World on Climate Science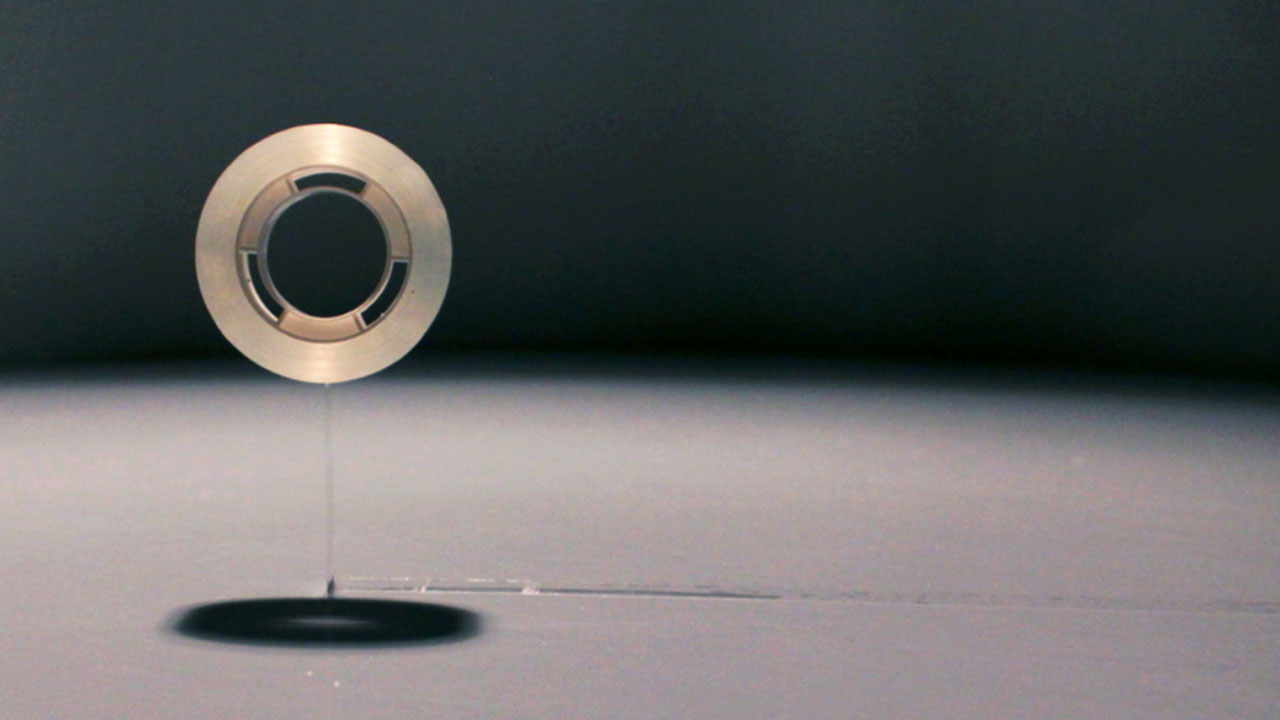 We cannot understand what we cannot imagine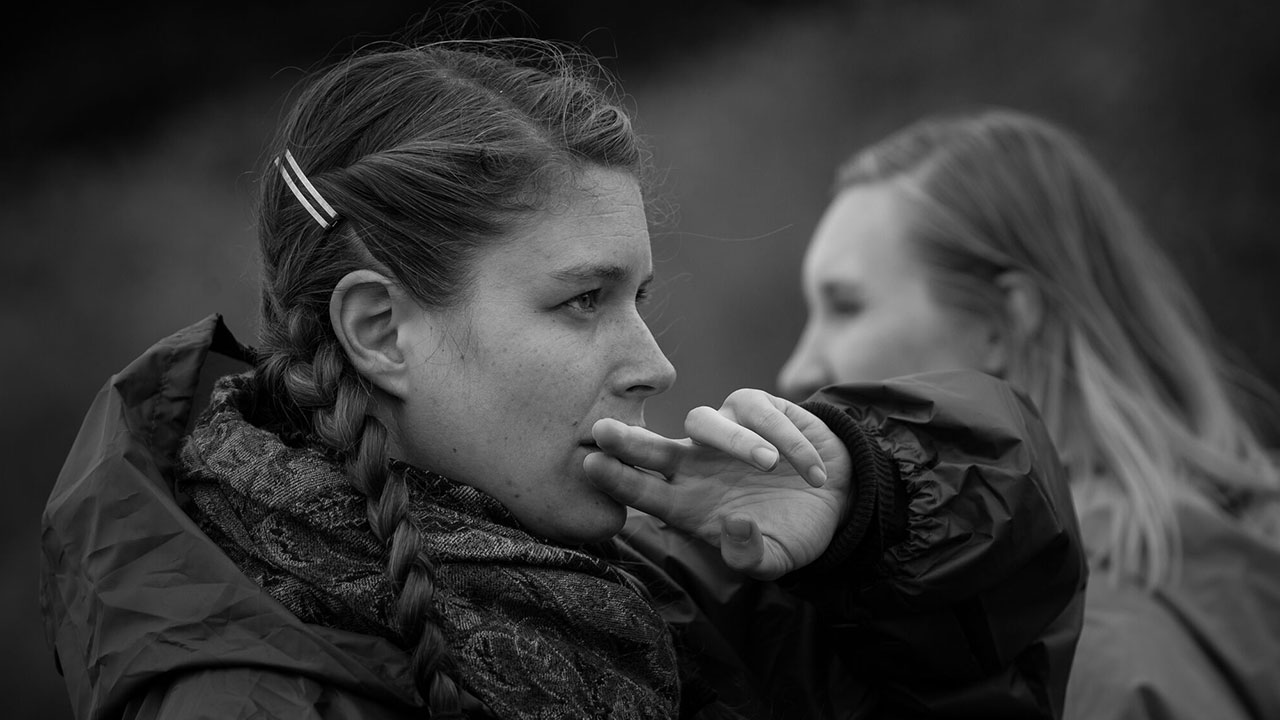 An Ethnobiologist with a Movie Camera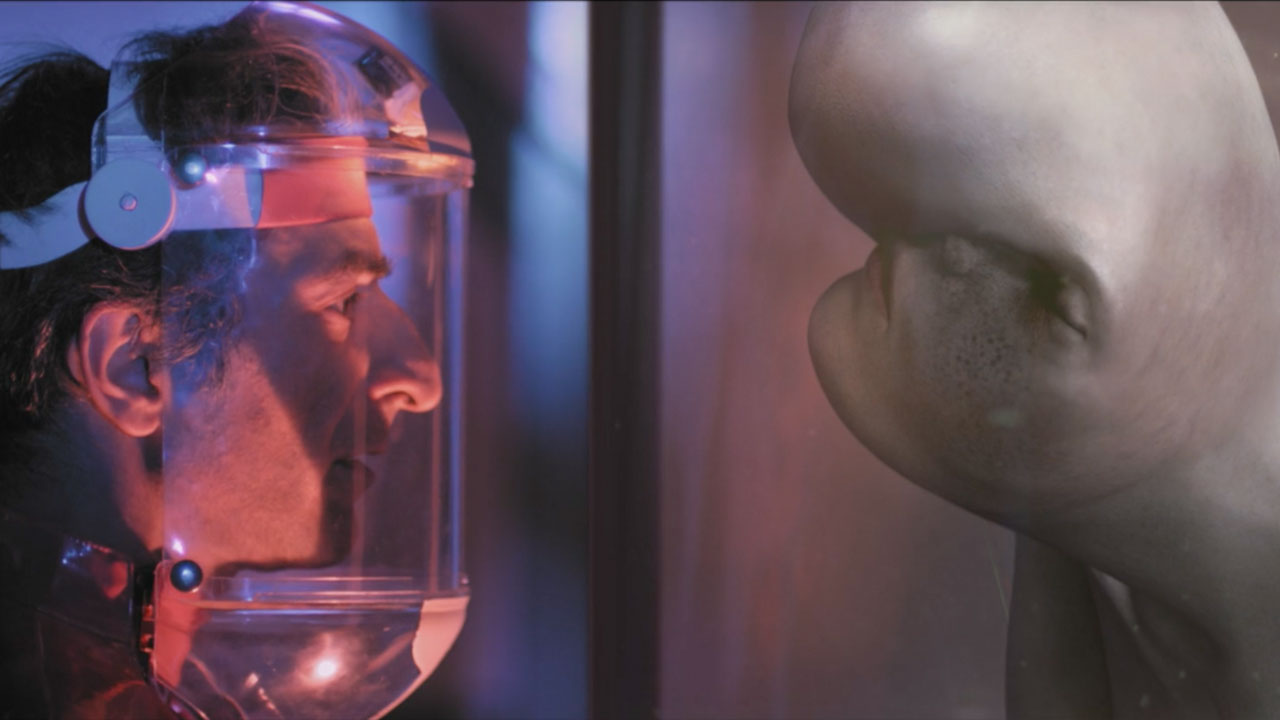 Citizen Science Levels up with Eyewire, a Game to Map the Brain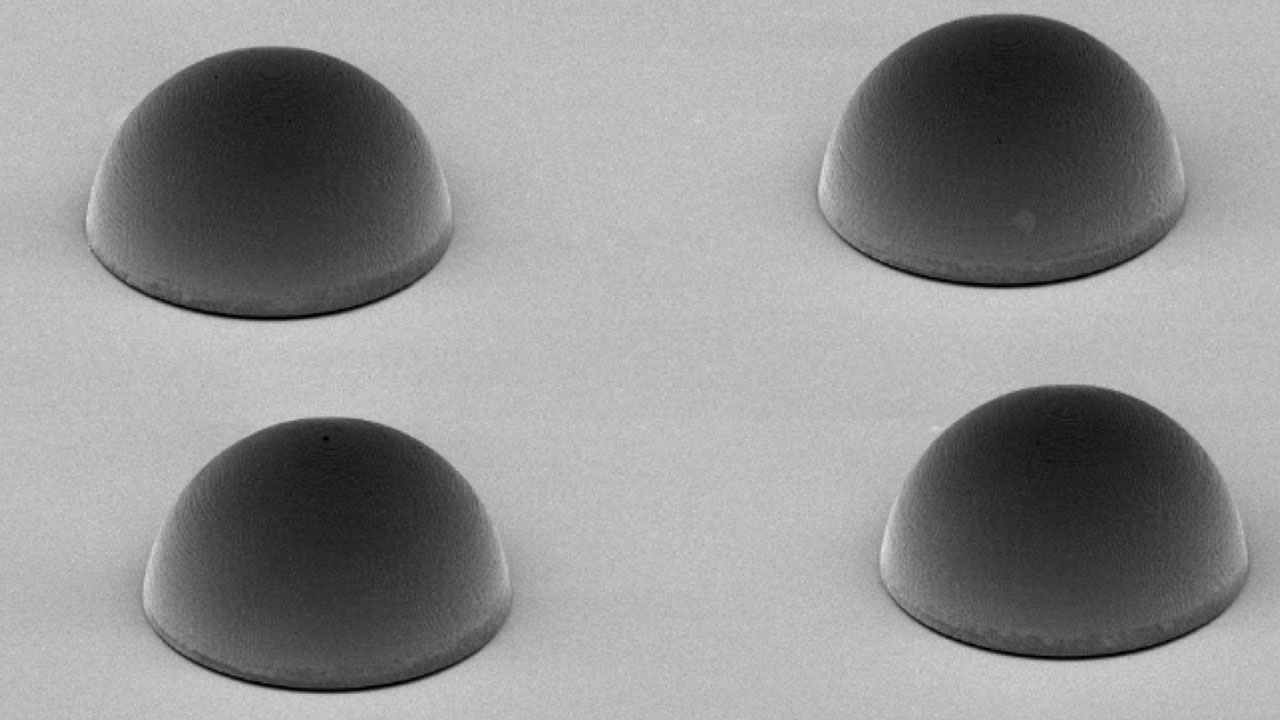 Micro and Nano Theme Parks For Worms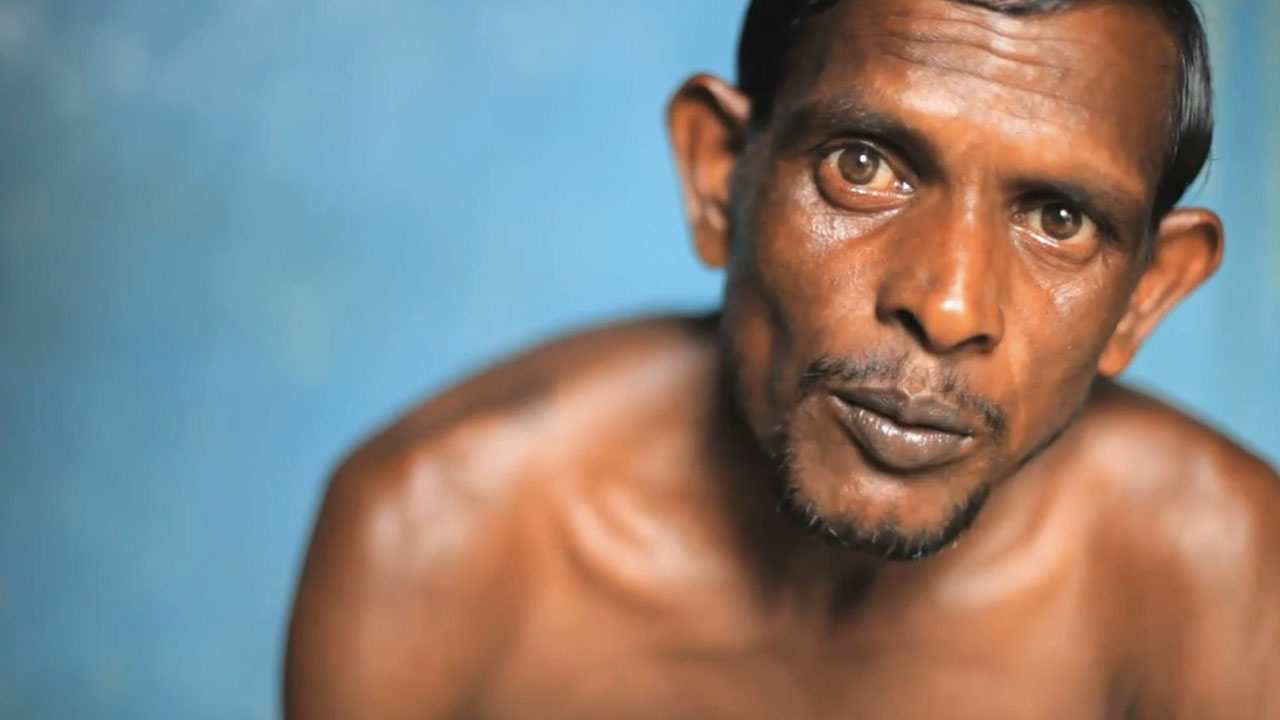 Fracking, Hurricanes, Rising Seas, Leadership, and Climate Change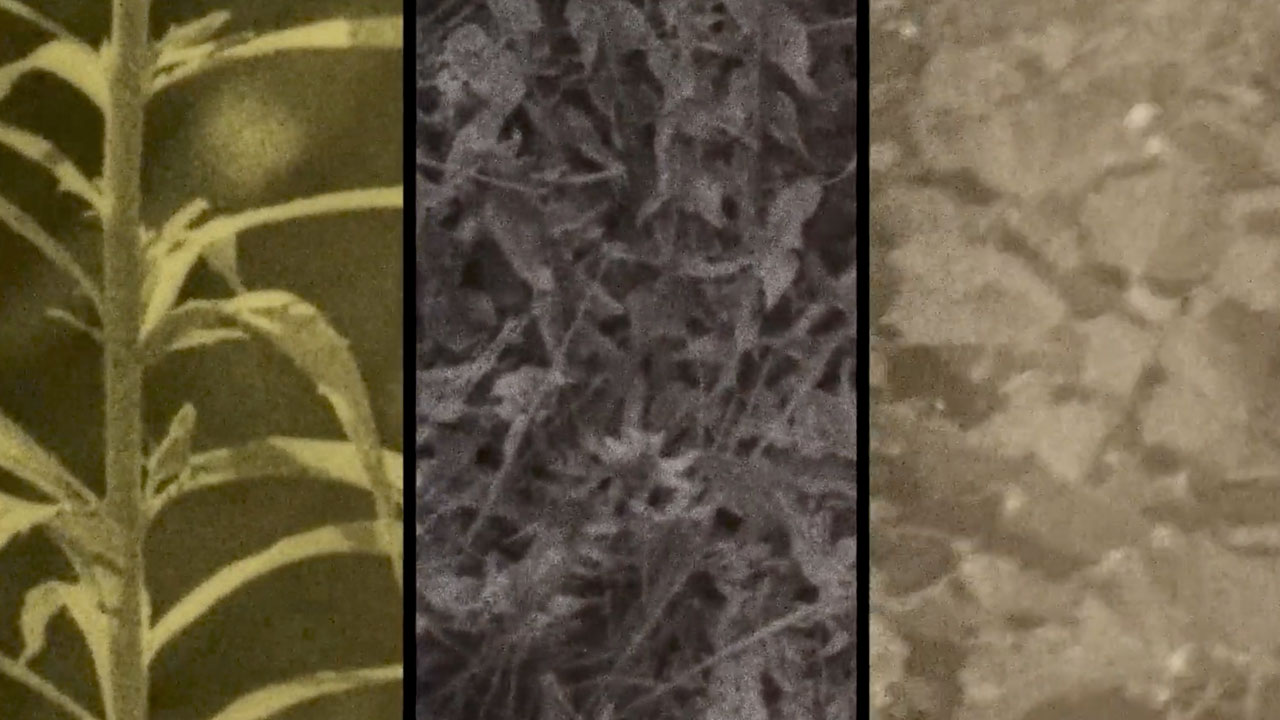 How Film Creates Multitudes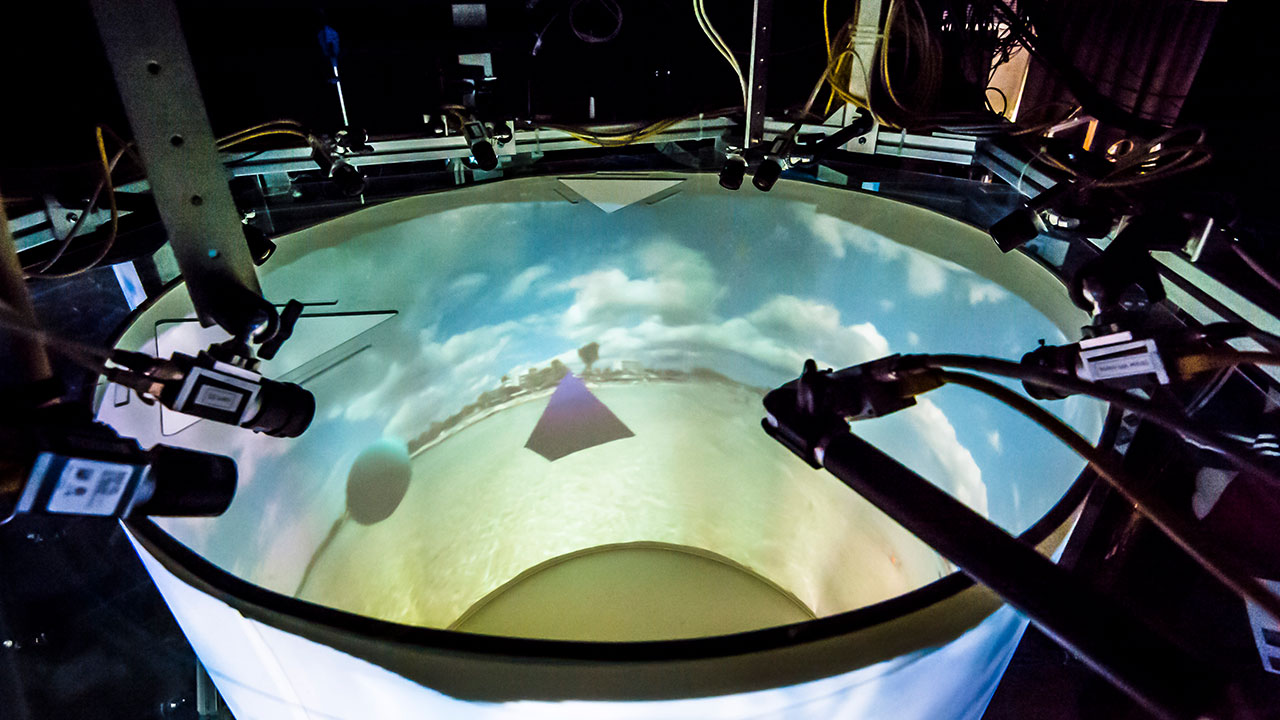 Virtual Reality for Freely Moving Animals
The Horror of Science in 21st Century Film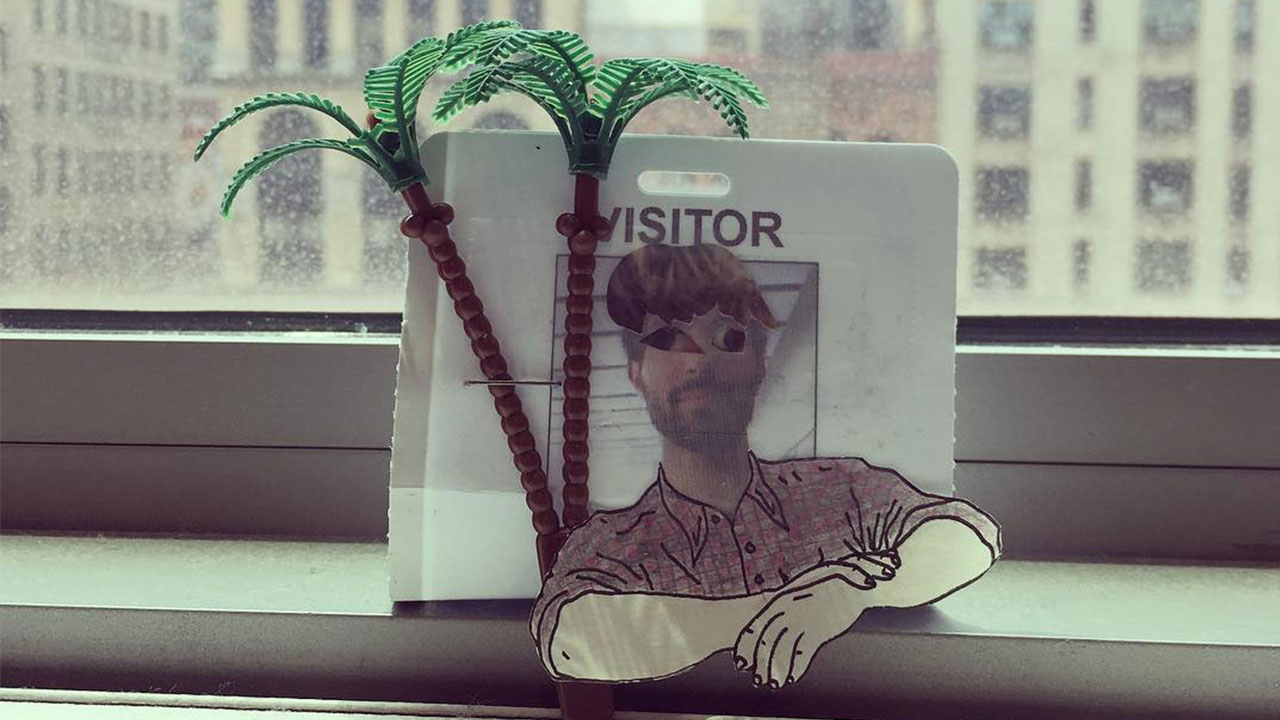 Spelling Out the Spellbinding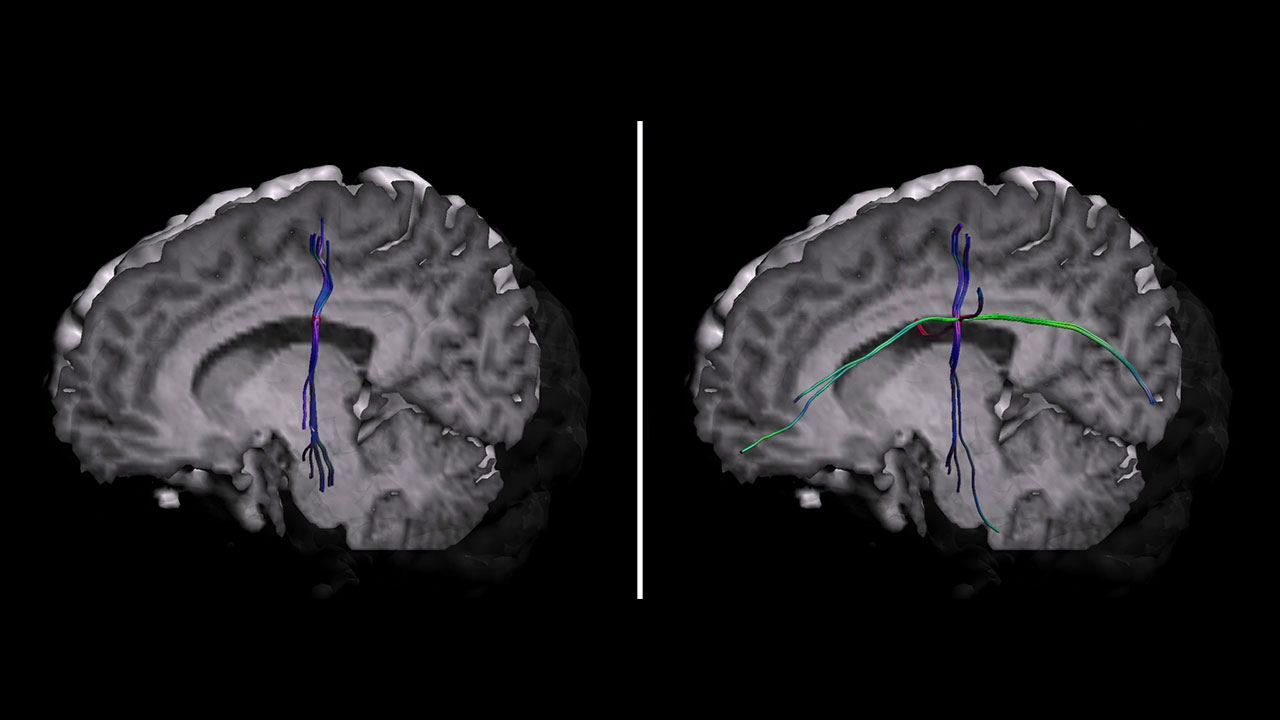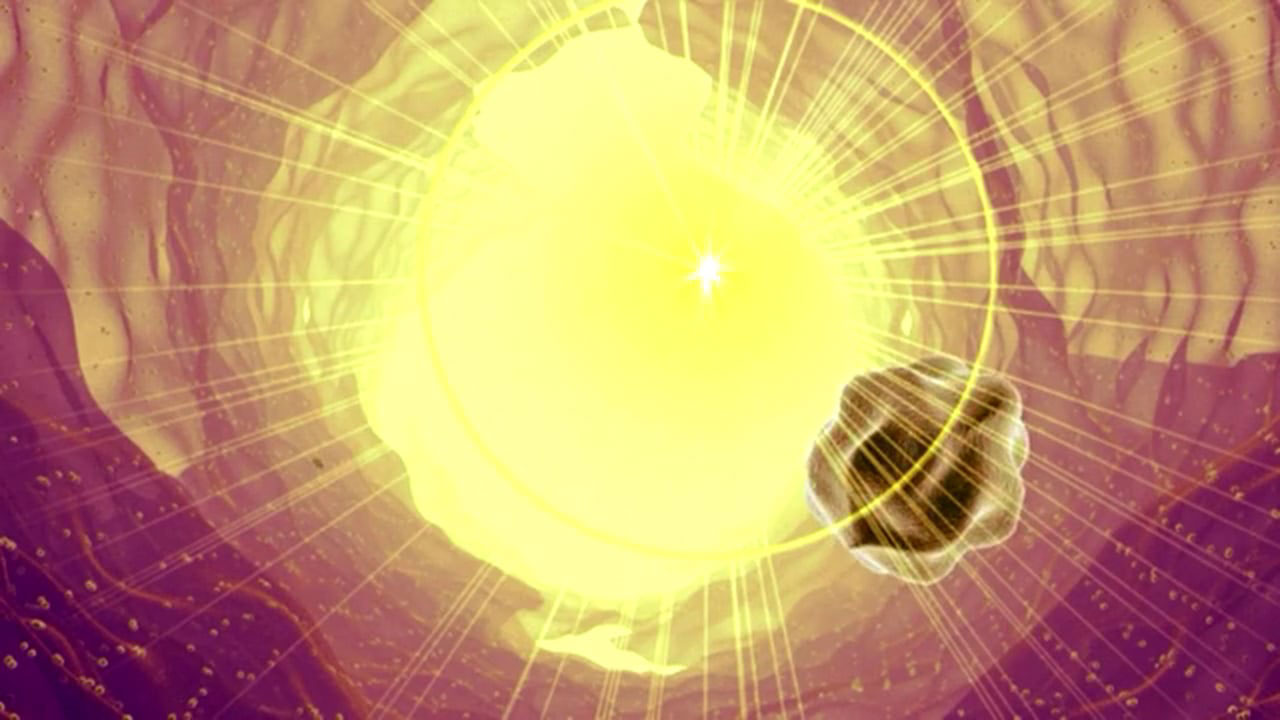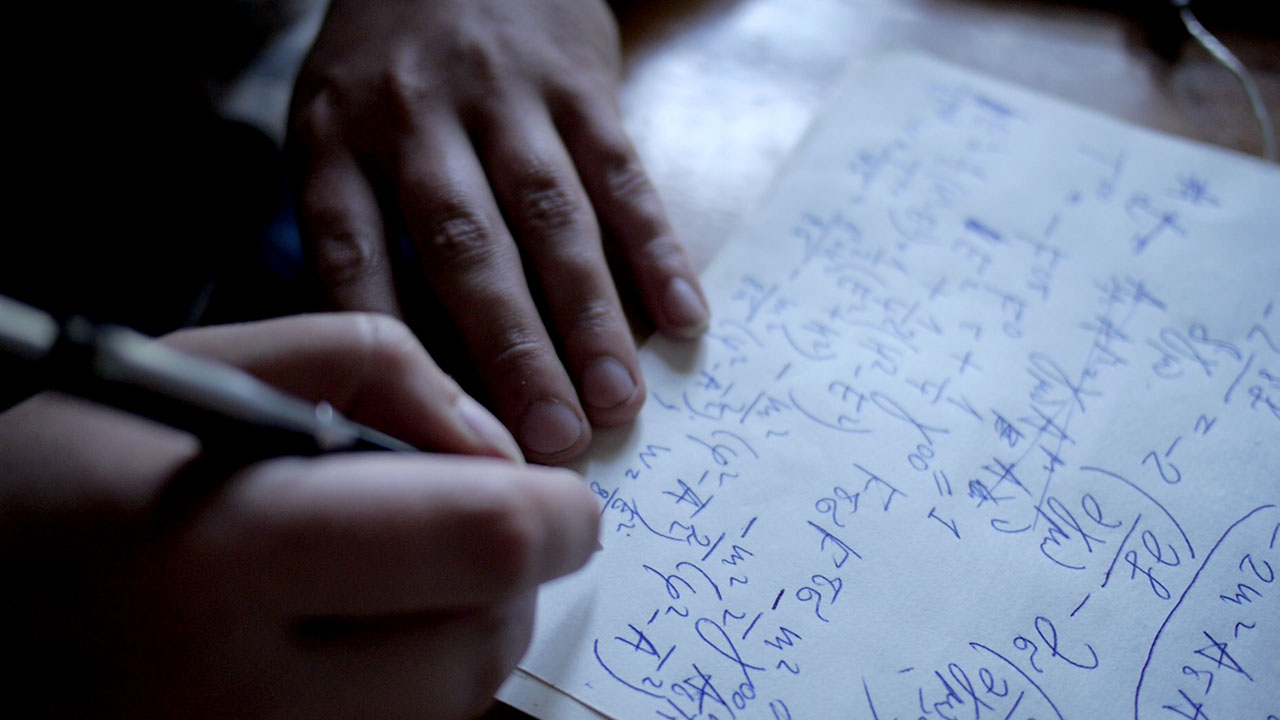 The Poetry and the Prose of Math - Part 2: Prose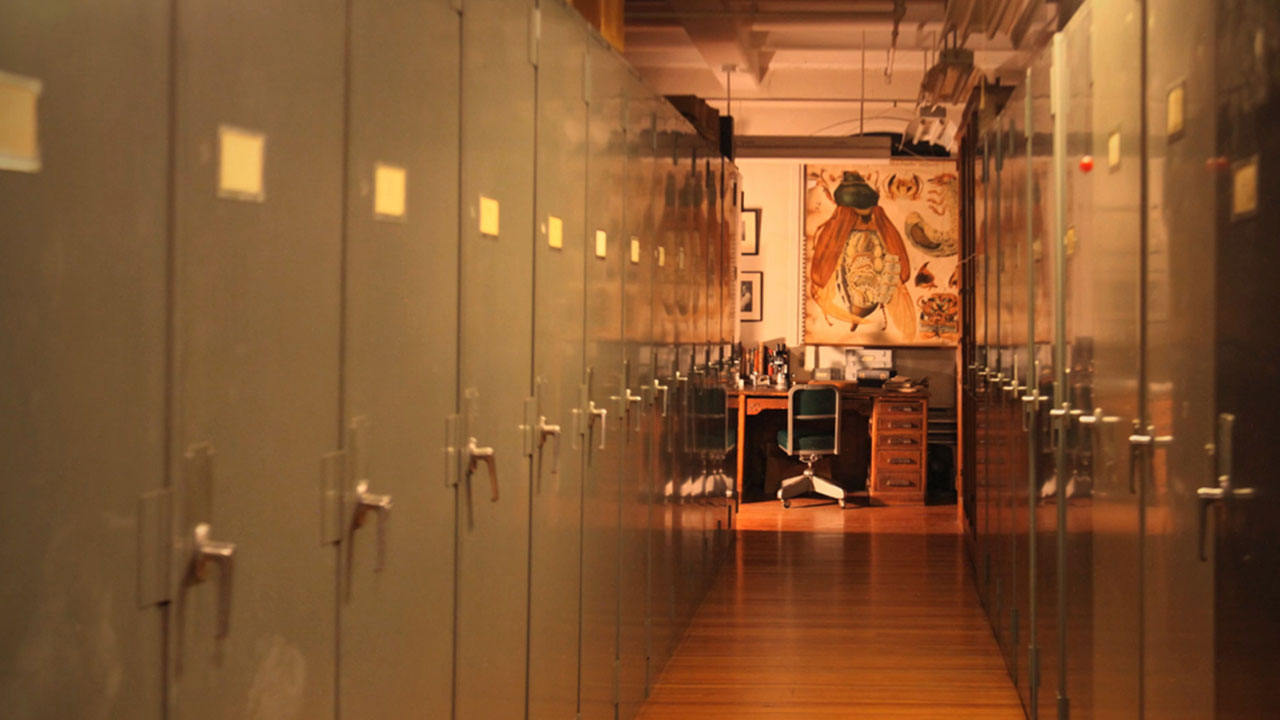 Adding Film to the Science Syllabus (Part 1)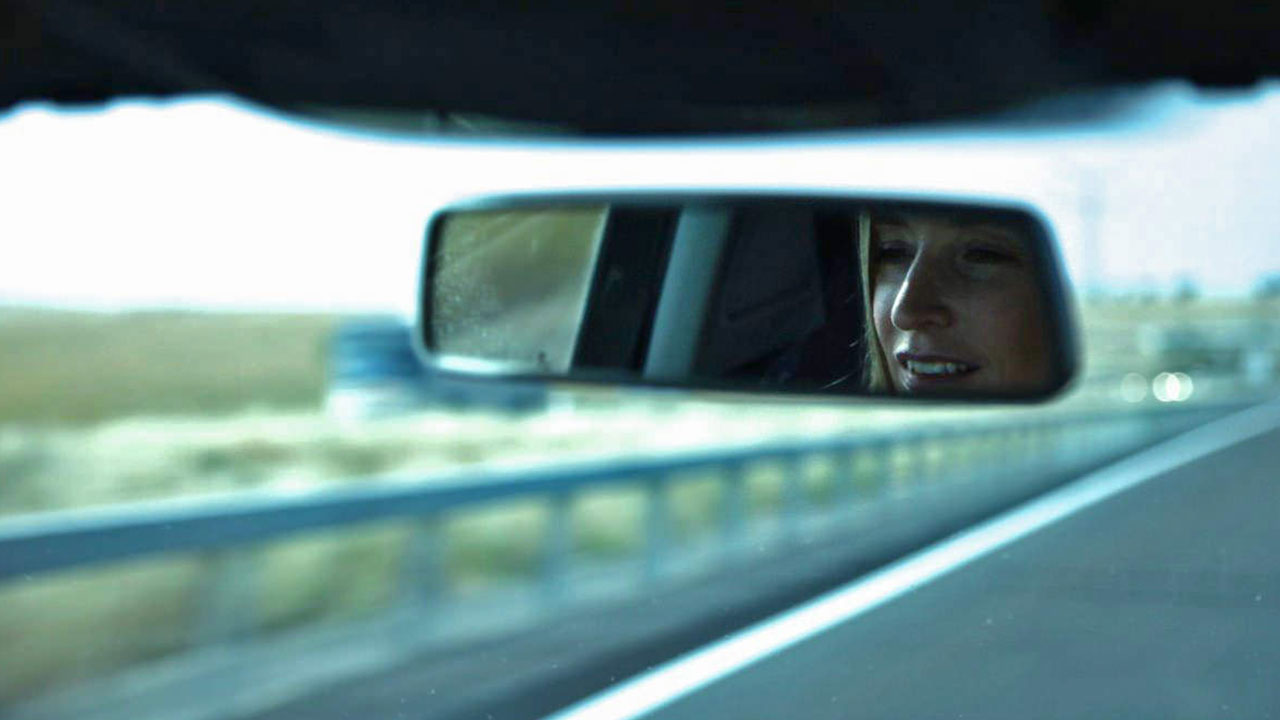 A Haunting Exploration into the Nature of Memory
Landscapes & Language of the Anthropocene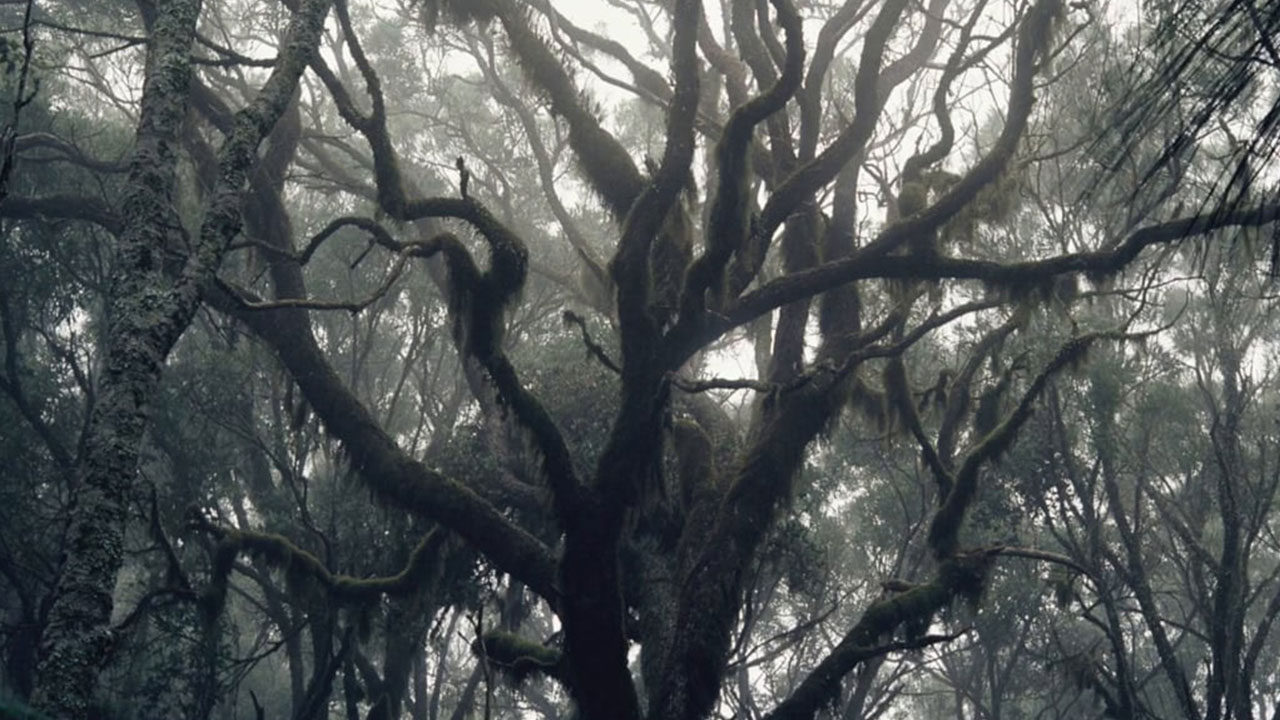 We and the Earth breathe together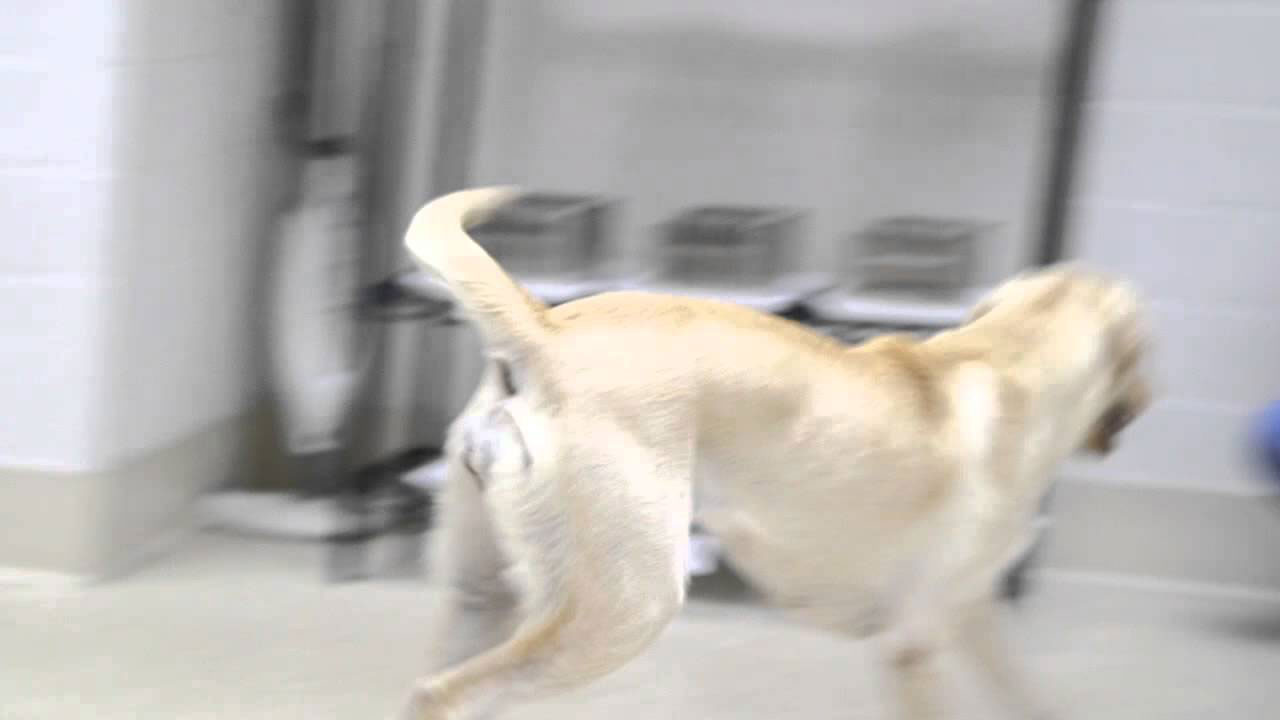 Dogs, Cancer and Medicine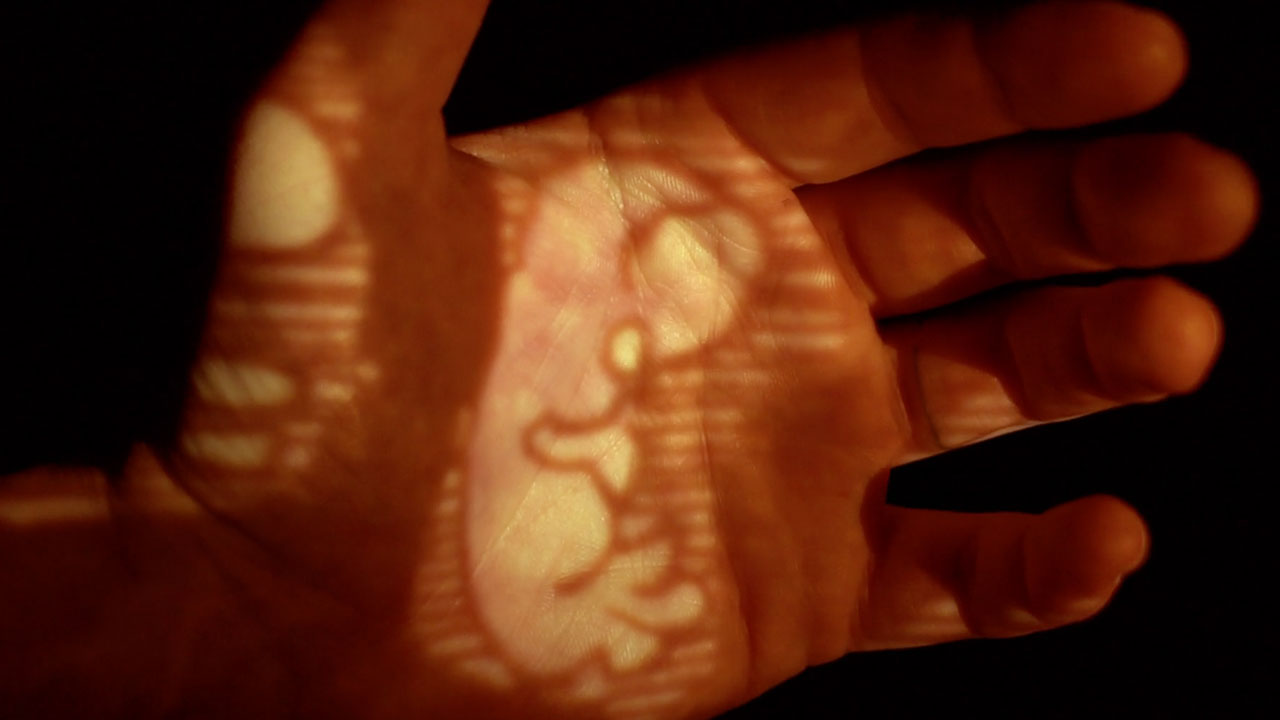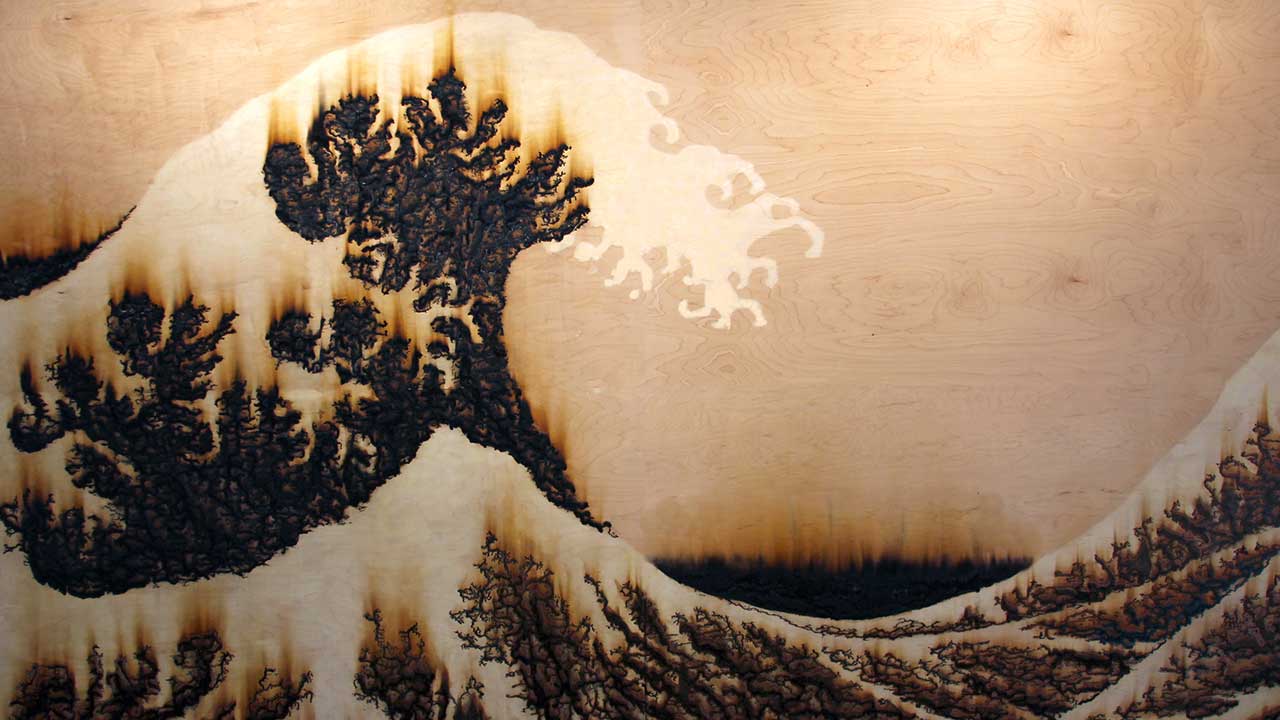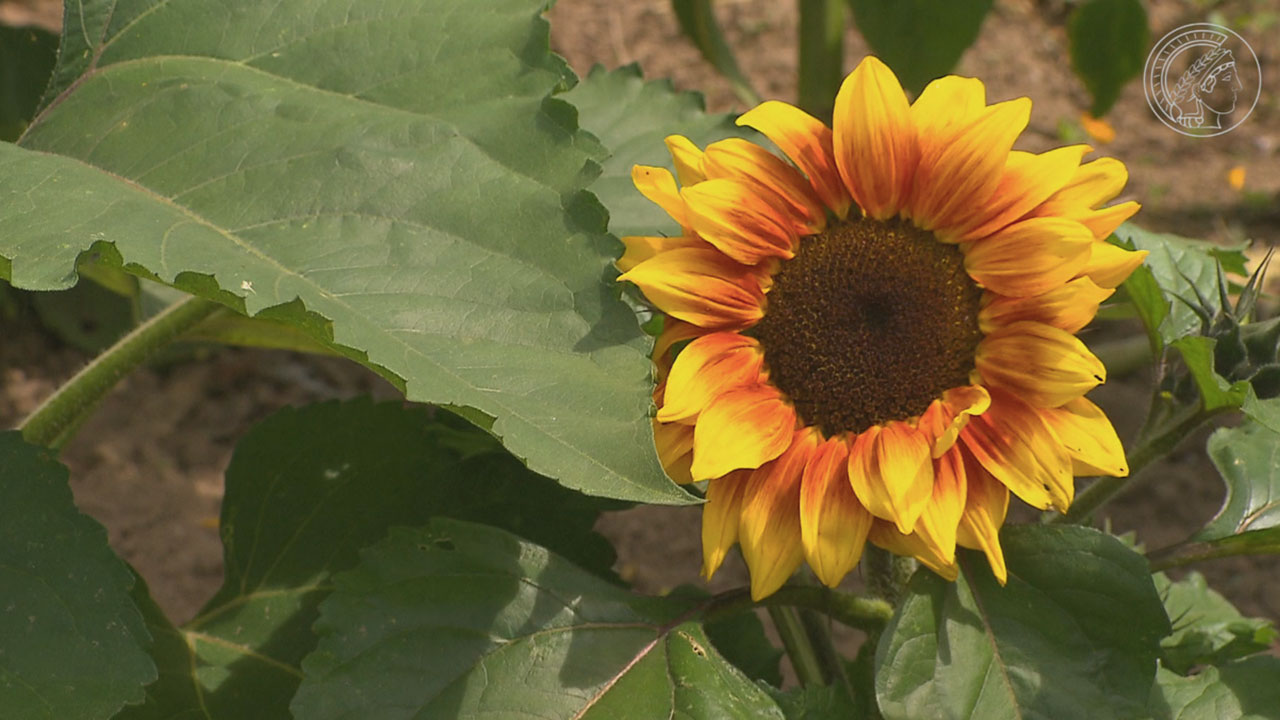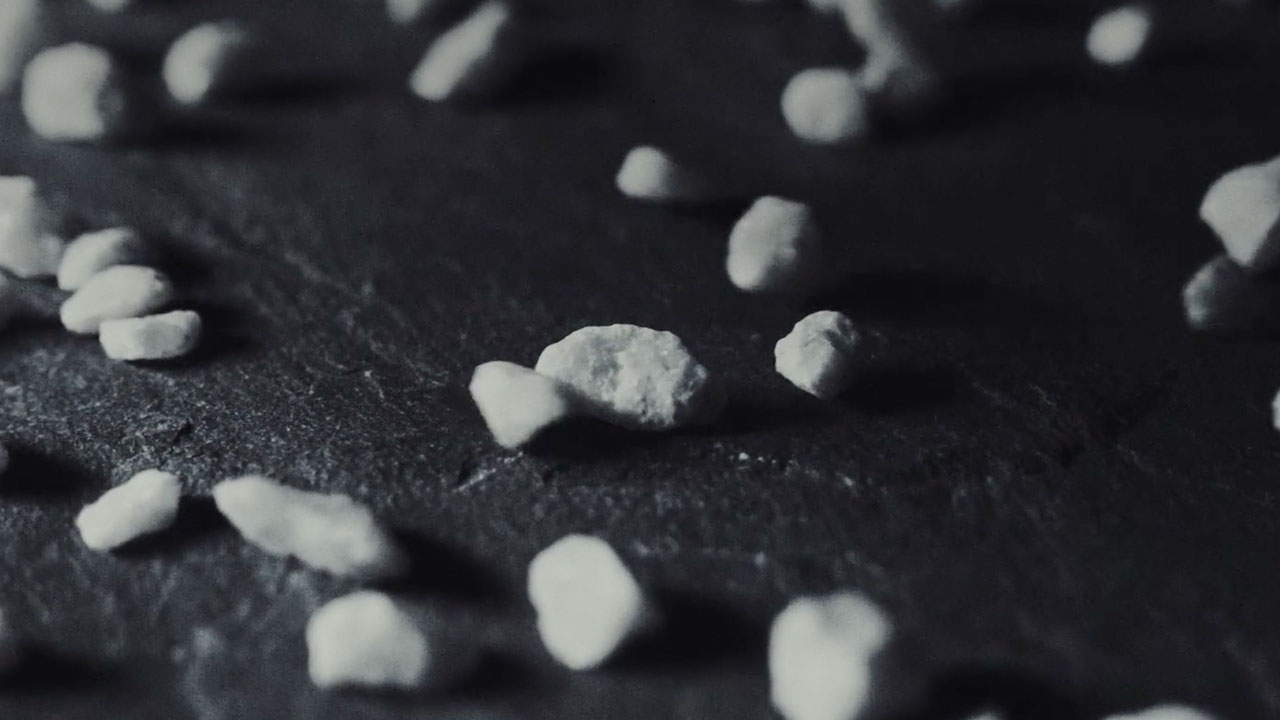 Messages Behind the Science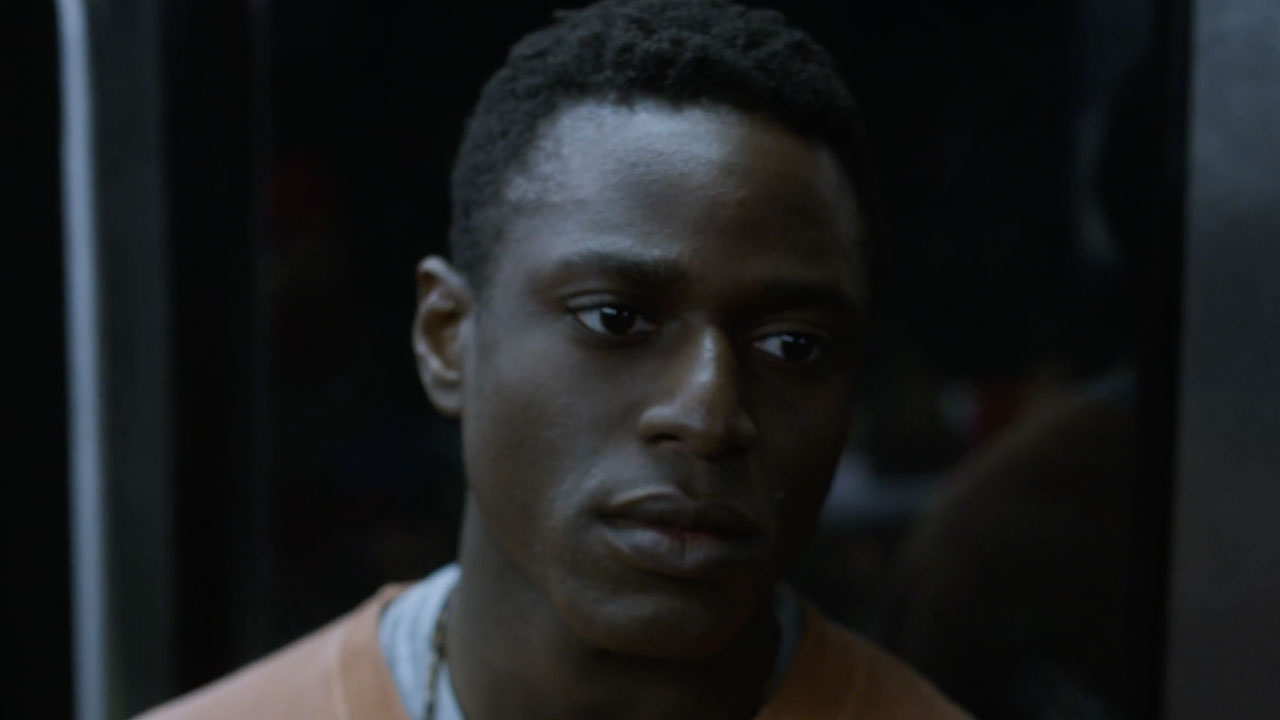 A Moment in The Life of a Migrant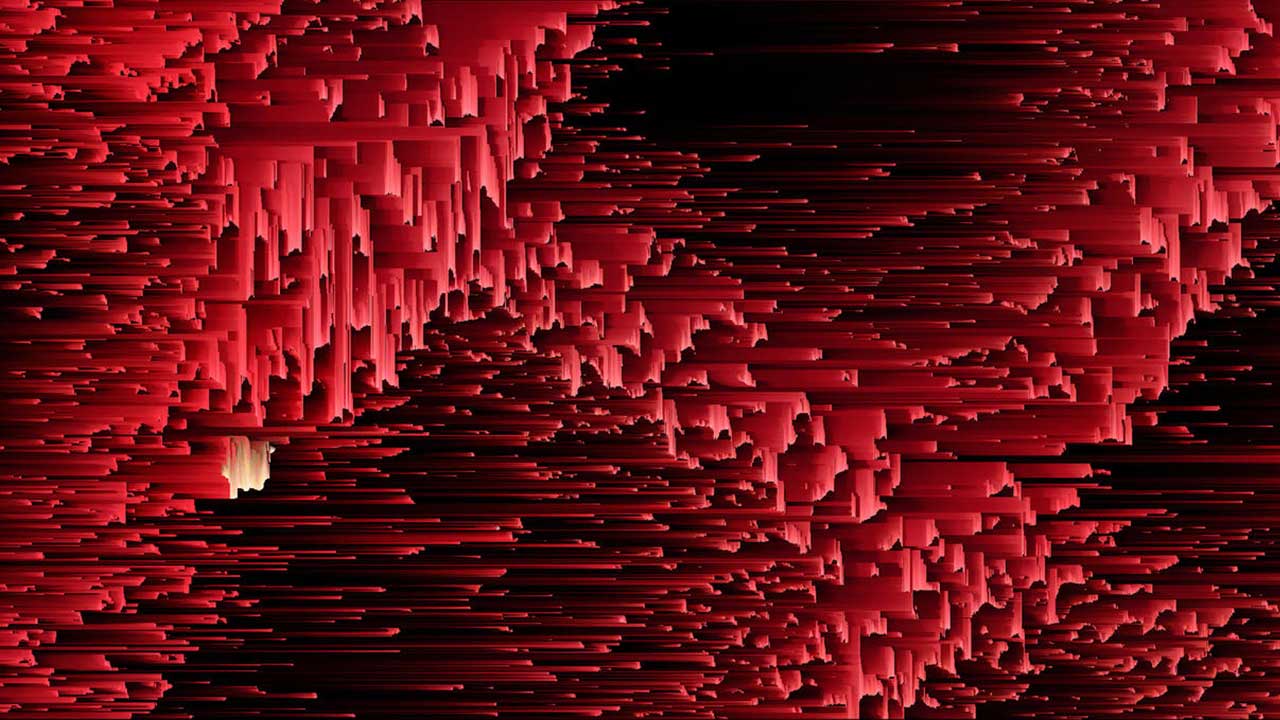 There Will Never Be a Final Film Format (Part 2): Celluloid-Digital Collisions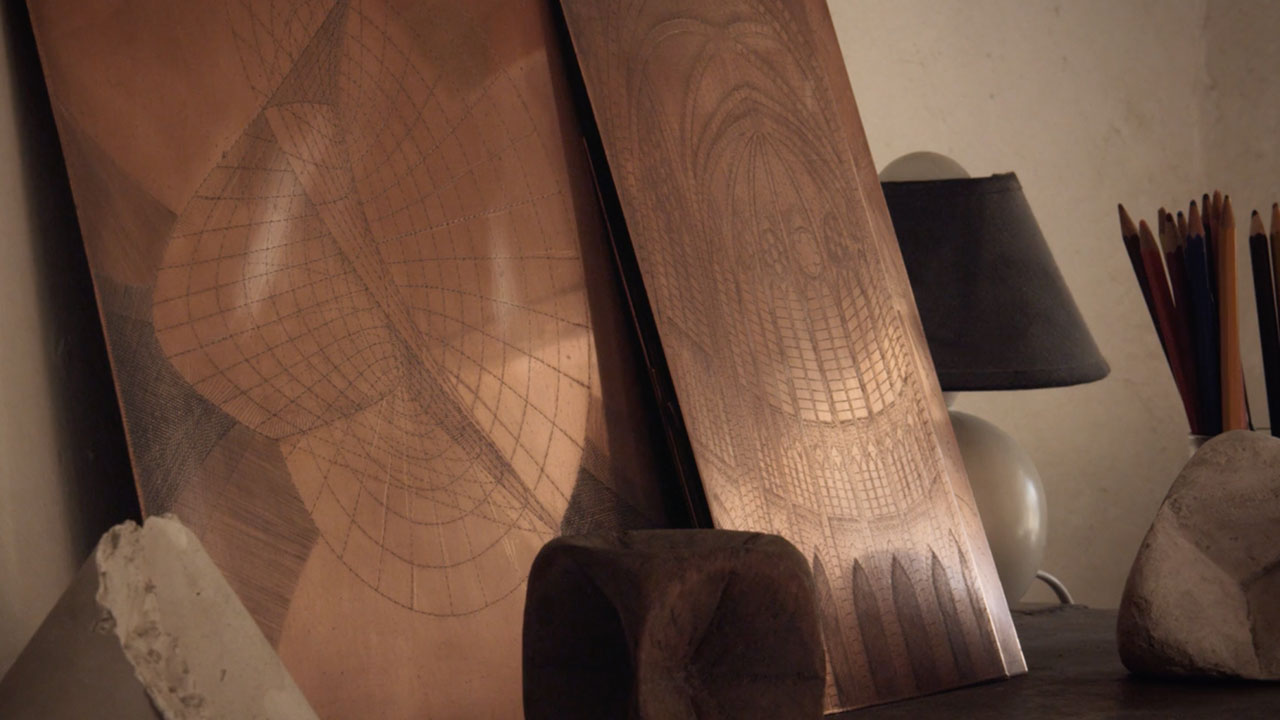 The Poetry and the Prose of Math - Part 1: Poetry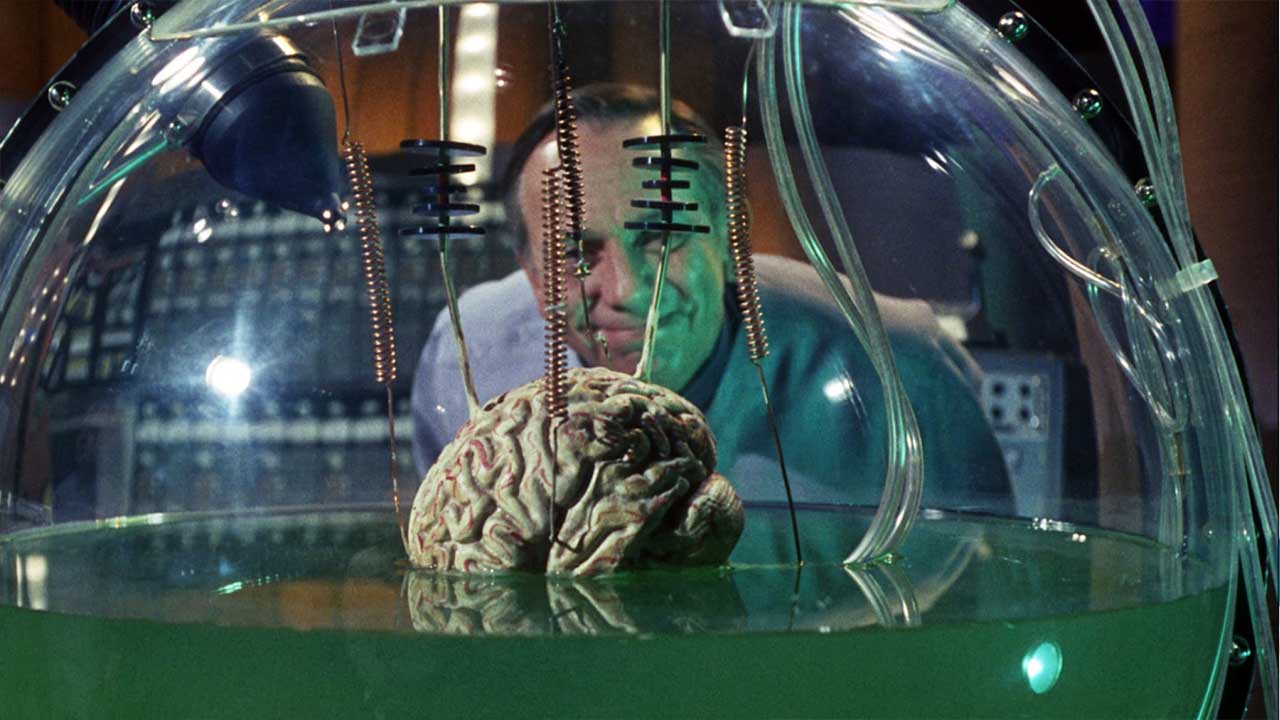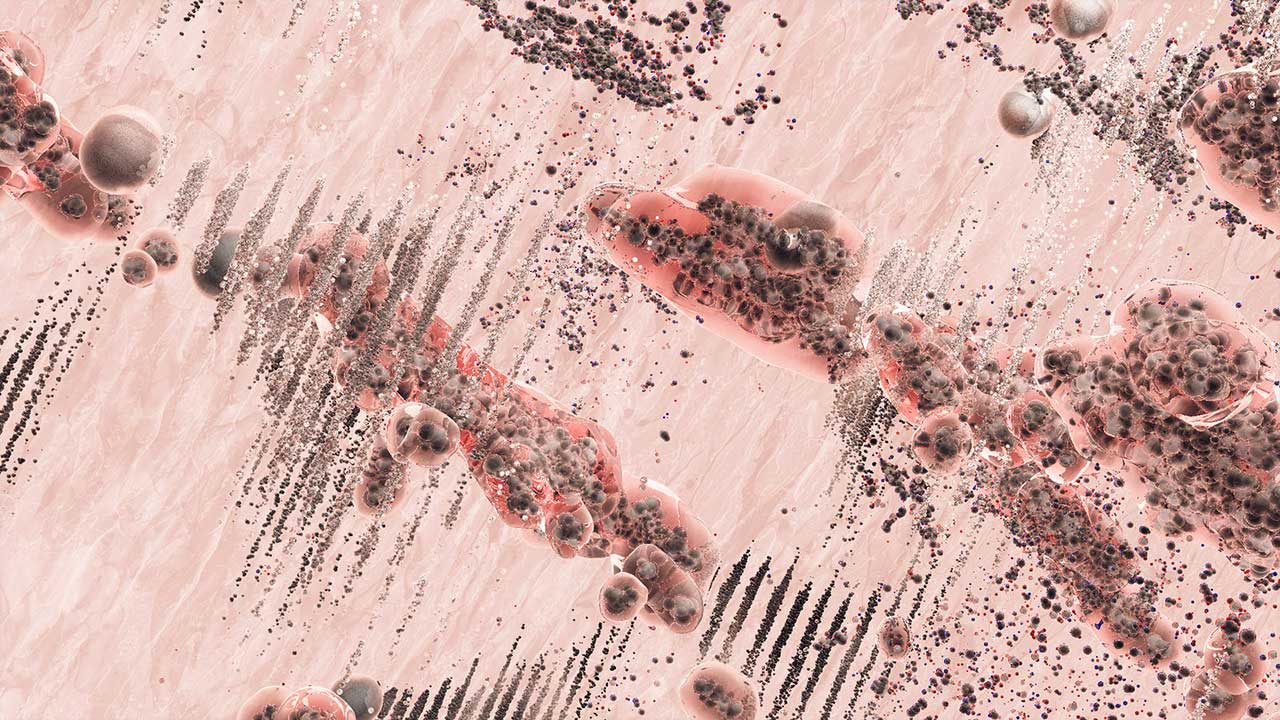 Visions of the Future: The Artist Depiction Series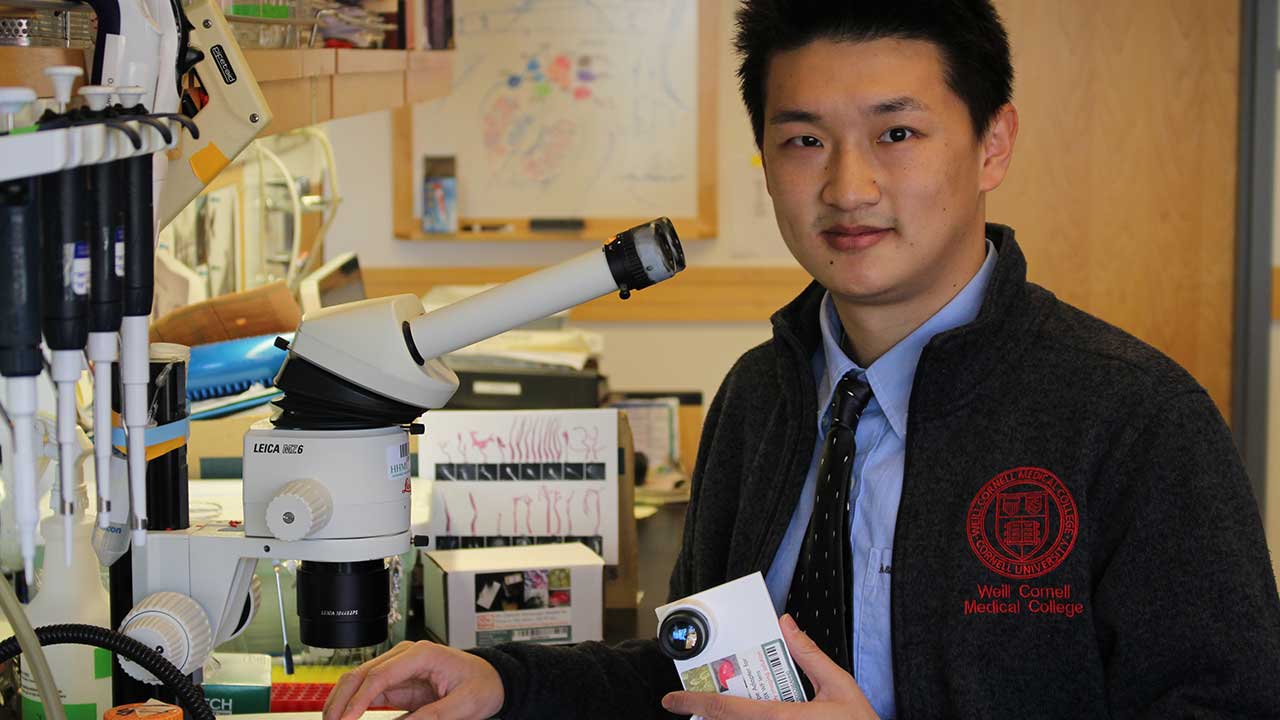 The Moving Microscopic World: 8 Microscopy Films from Scientist Du Cheng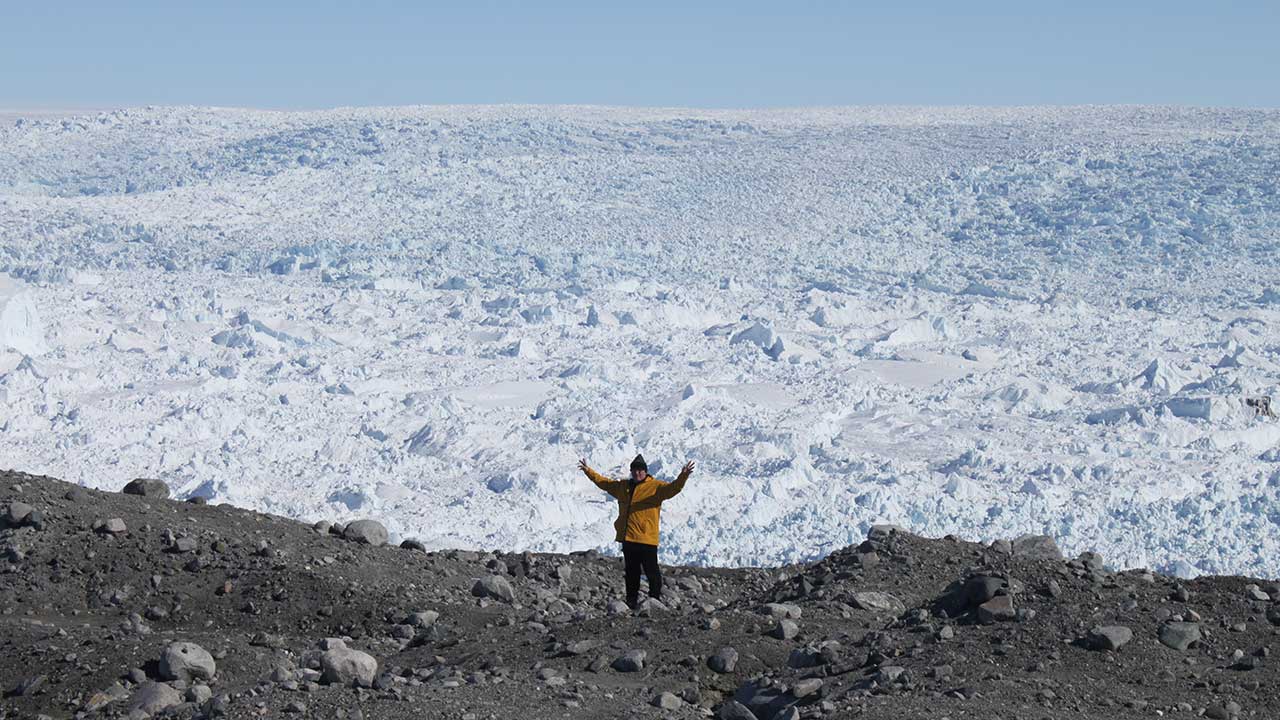 Visualizing the Real-World Effects of Climate Change on Glacier Streams
Abstract theory has real consequences, in the past and today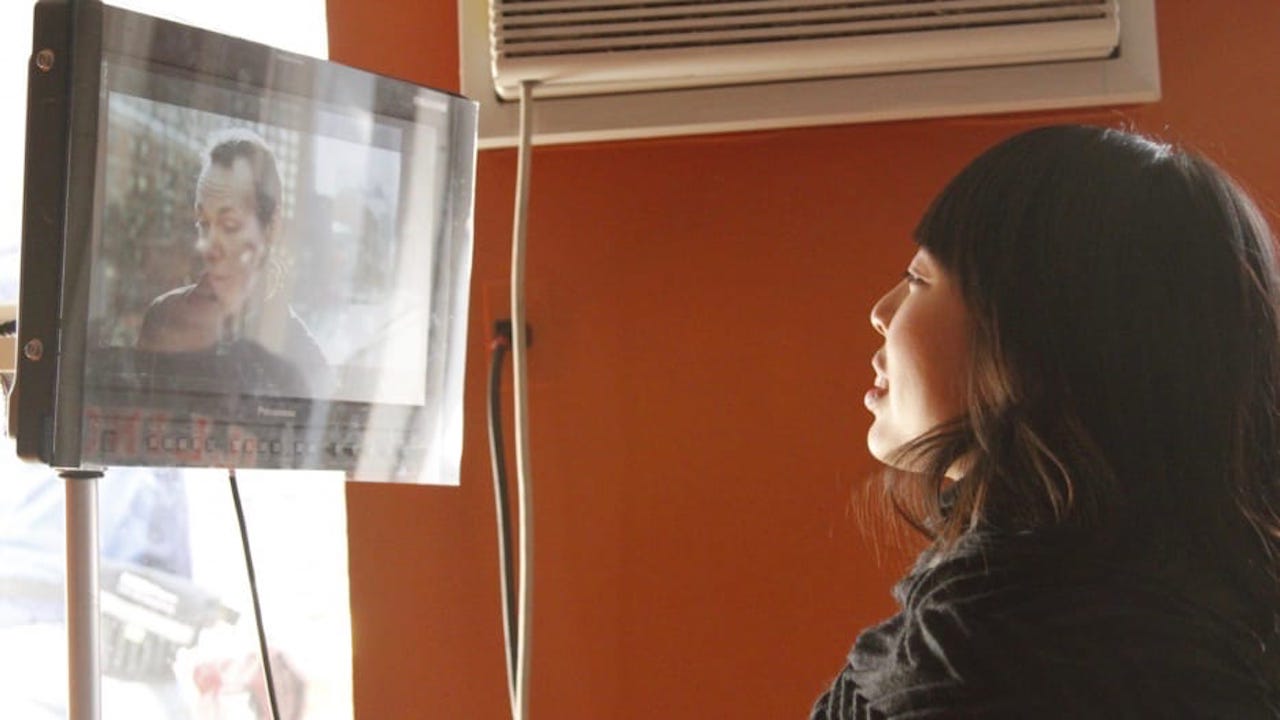 Telling Sci-Fi Stories with Women at the Forefront — a Conversation With Director Cidney Hue
Dreams in Space: virtual voyages in n-dimensional biology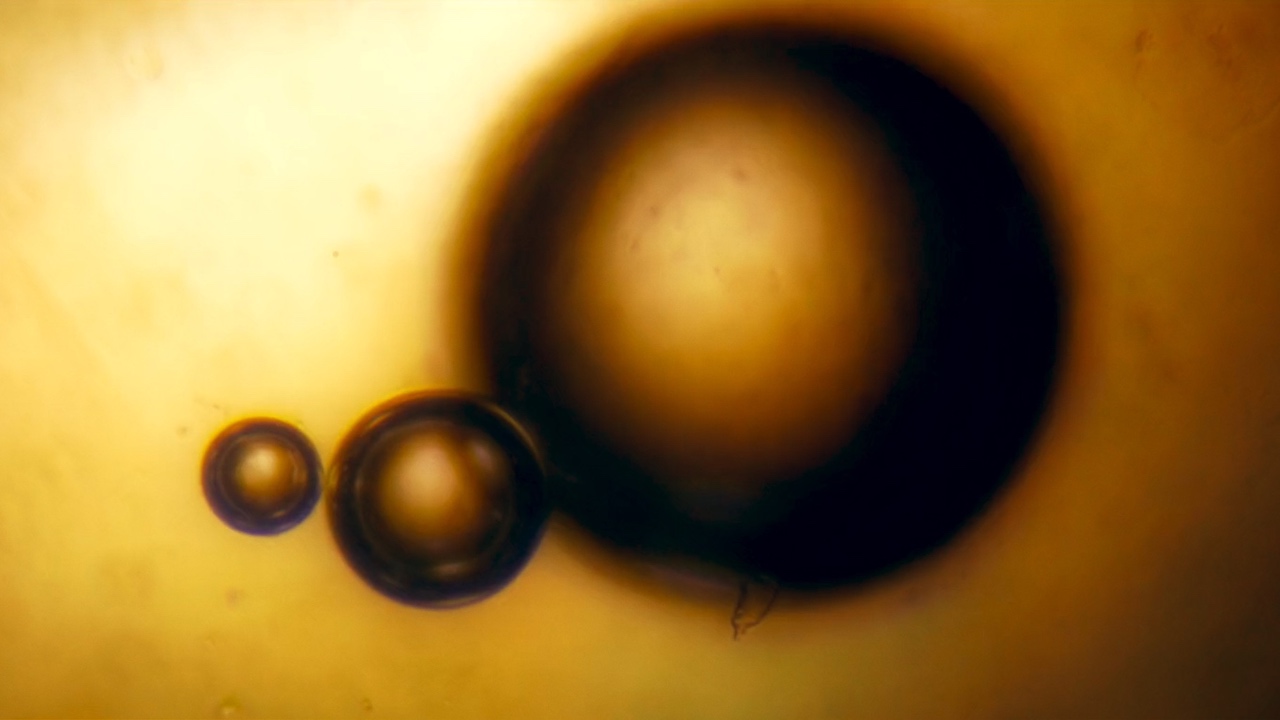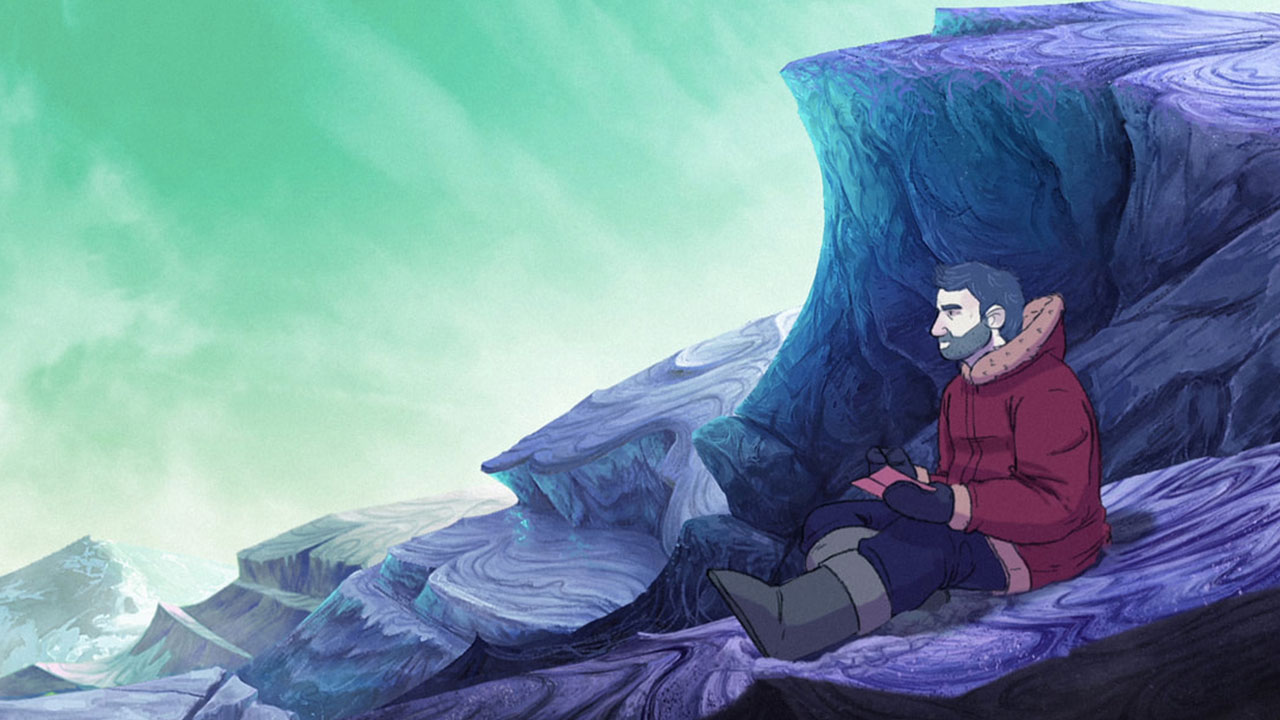 Below 0 Degrees - ON SCREEN from Labocine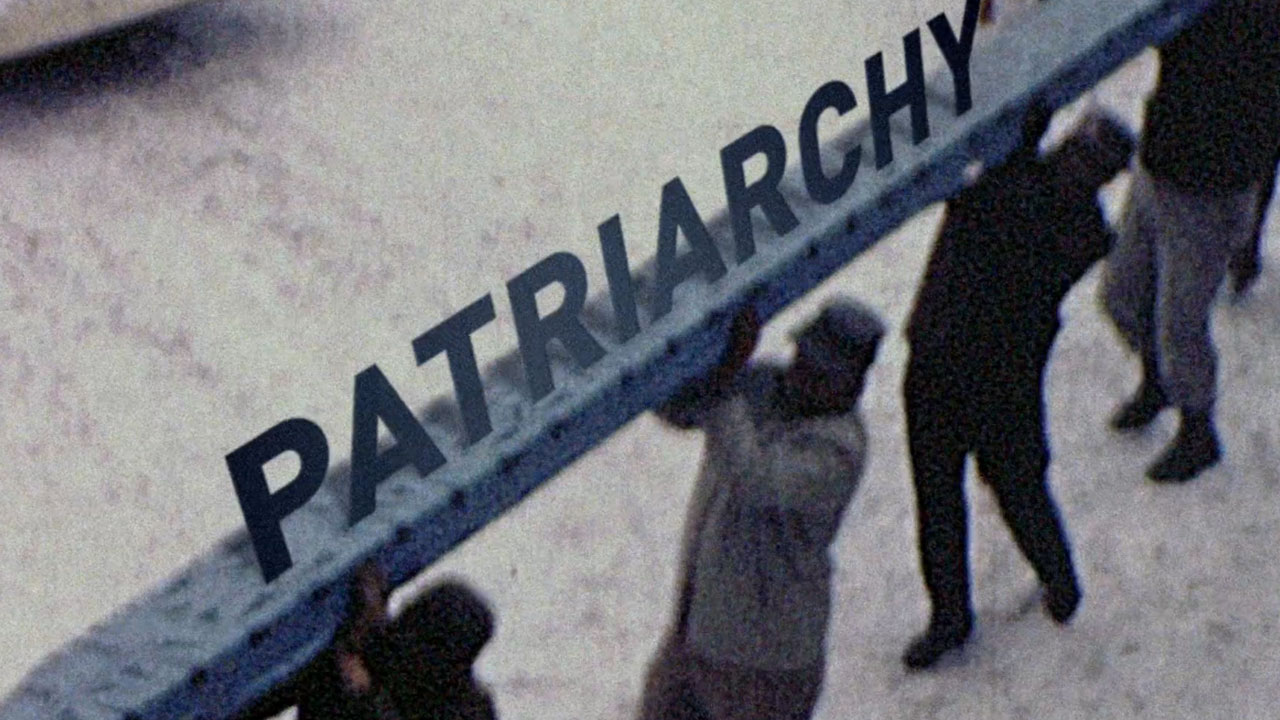 Women Leaders, Myths and Nationhood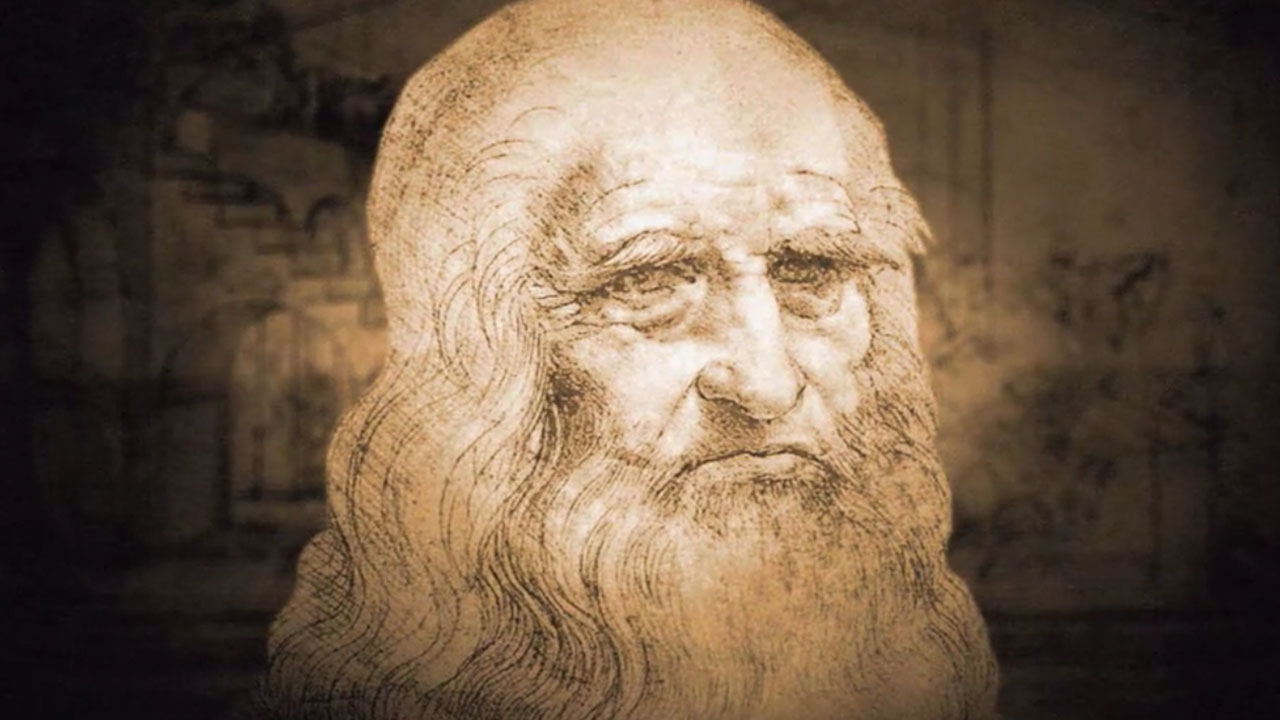 Leonardo and Friends Lead Us Into the Future SciArt On Screen: Quimtai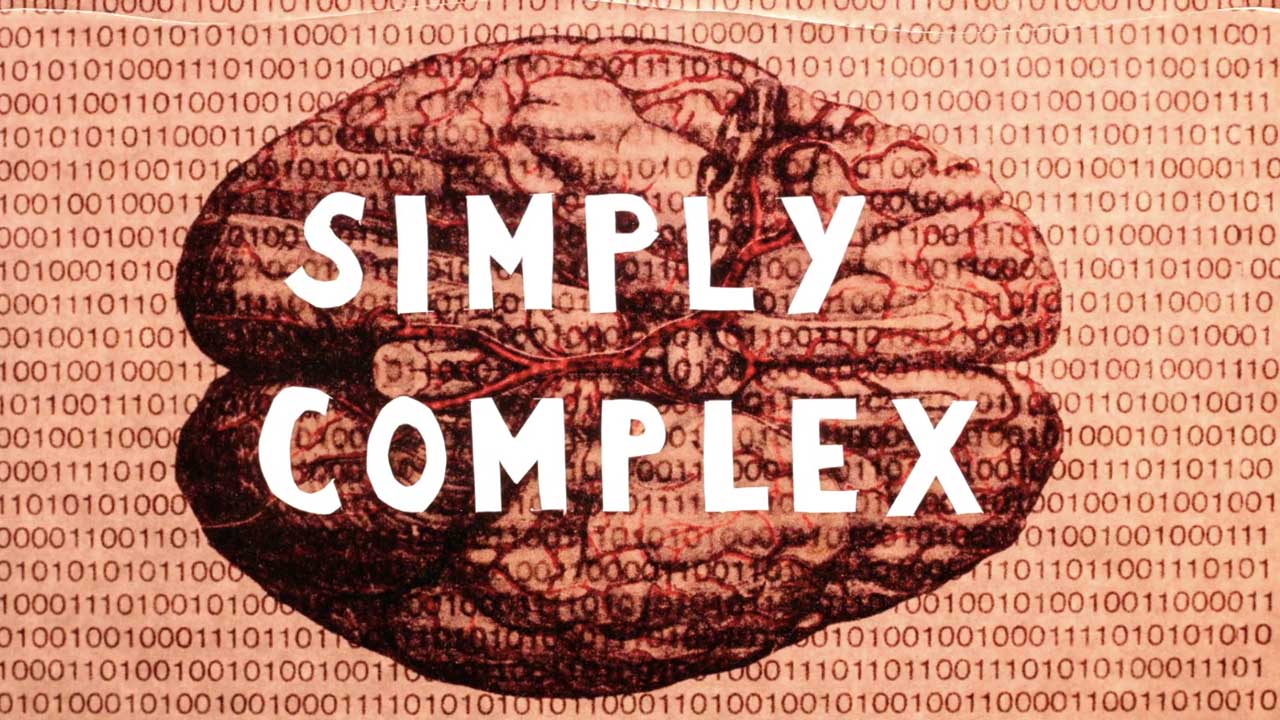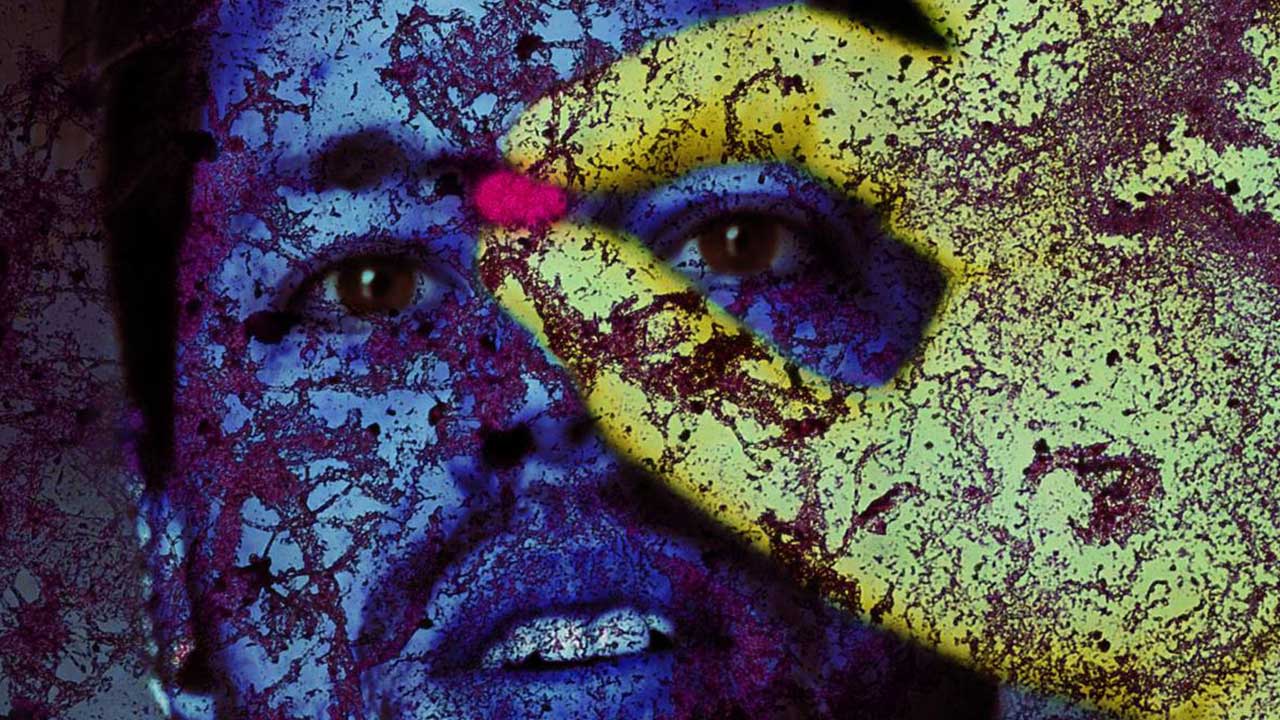 Hacking Your Genes Has Never Been Easier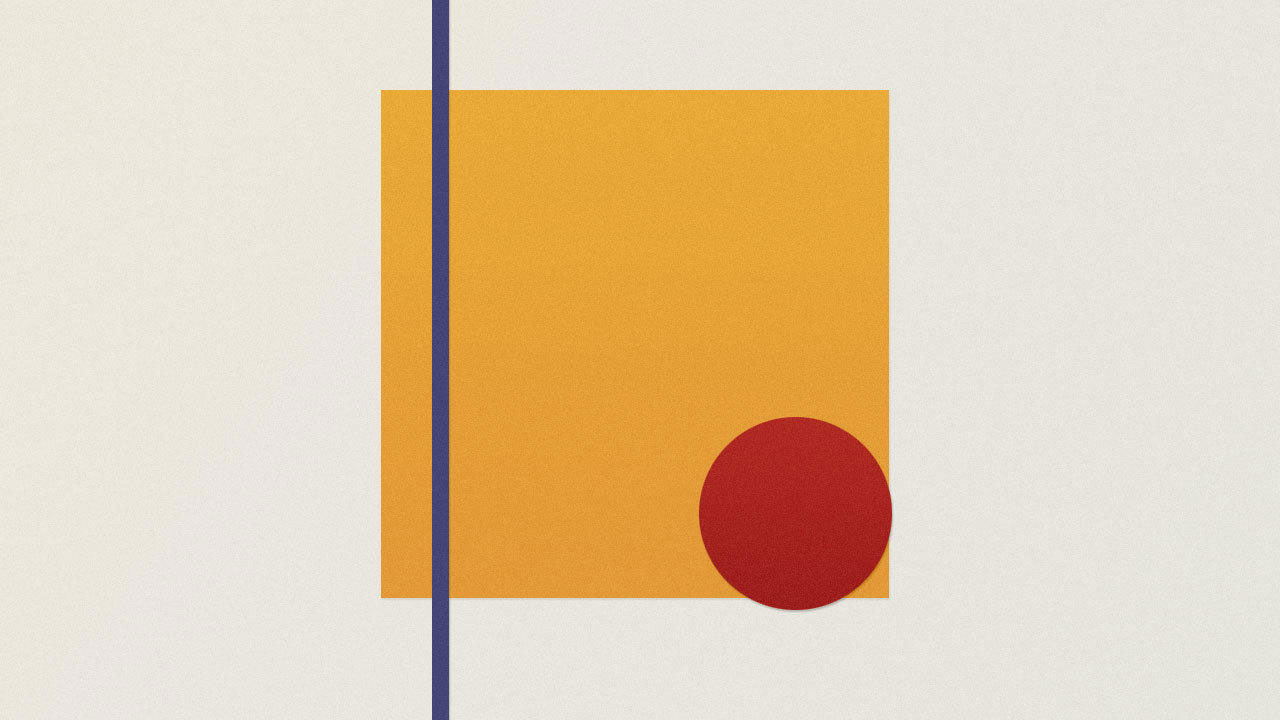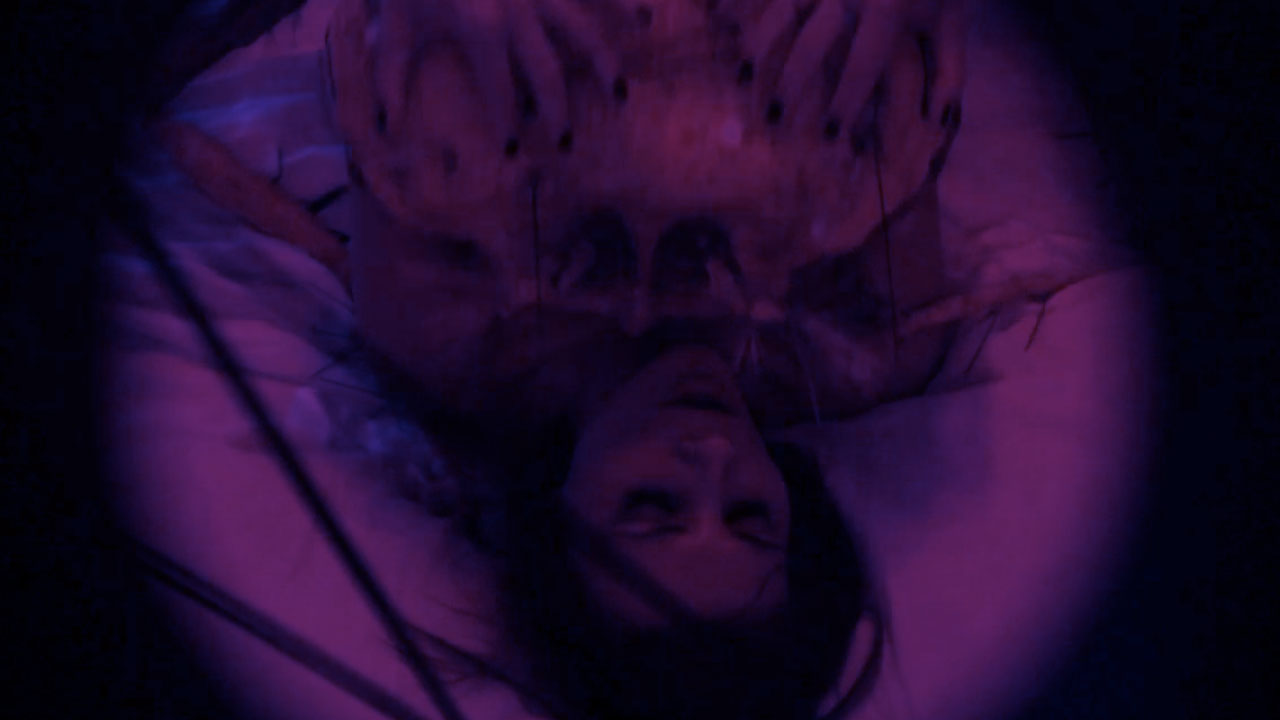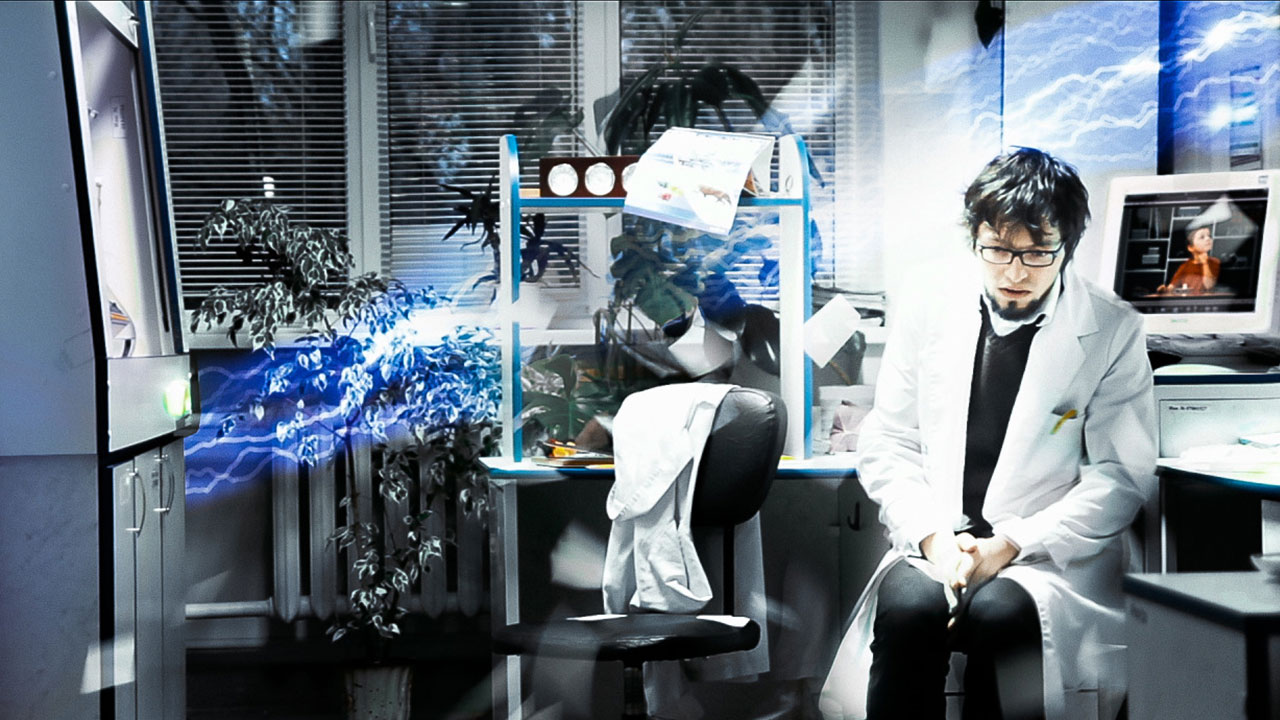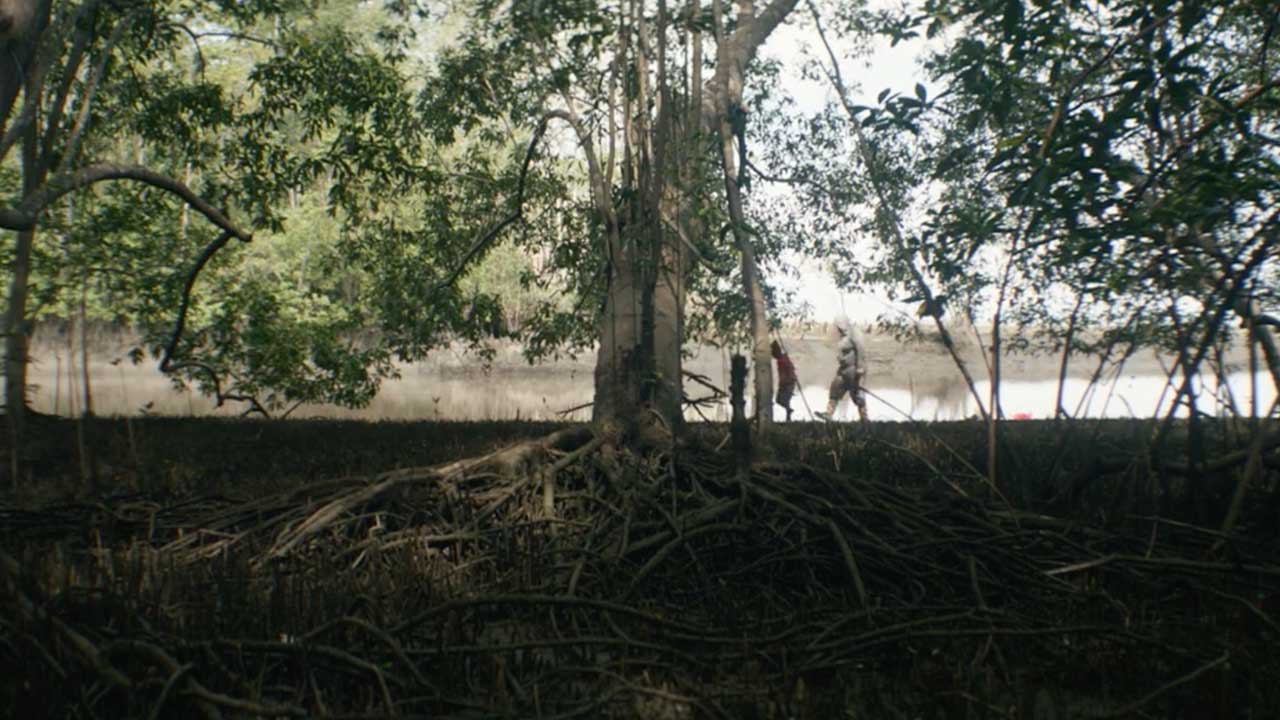 There will never be a final film format (Part 1): The future of celluloid
Attuning to Changing Planetary Conditions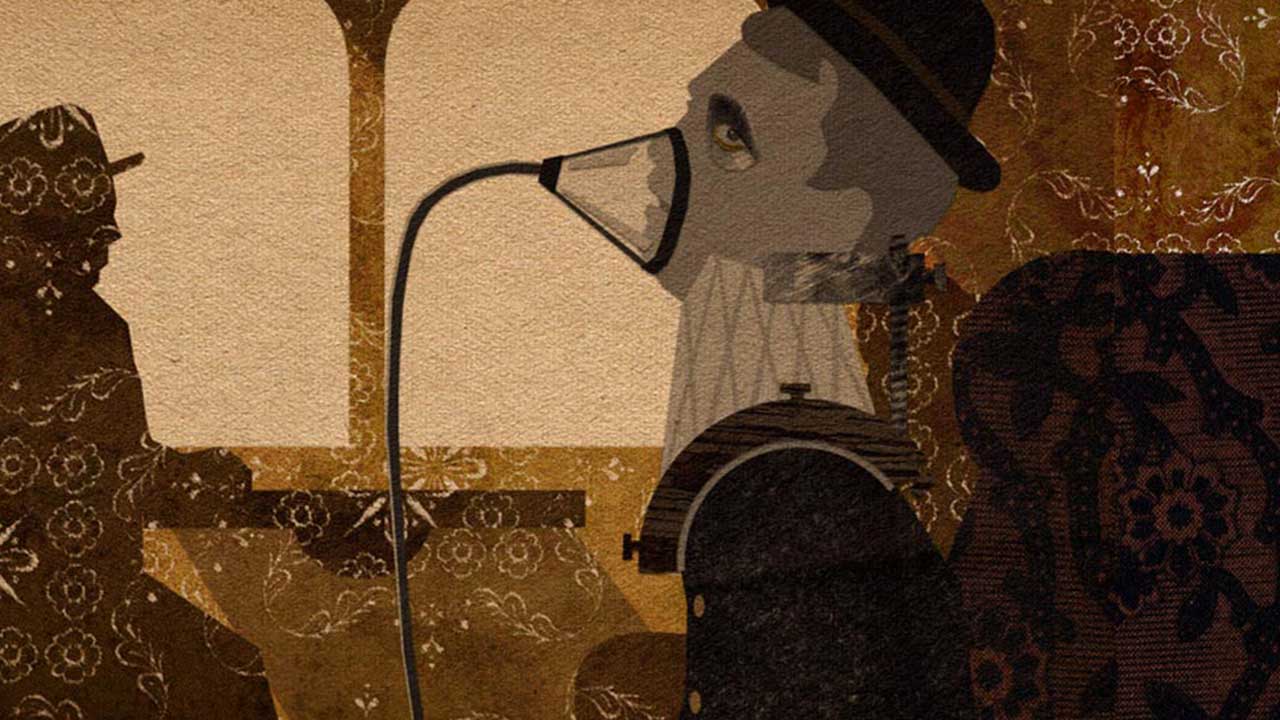 Cinema's Codes and Puzzles
Becoming Animal: Cinemas of transformation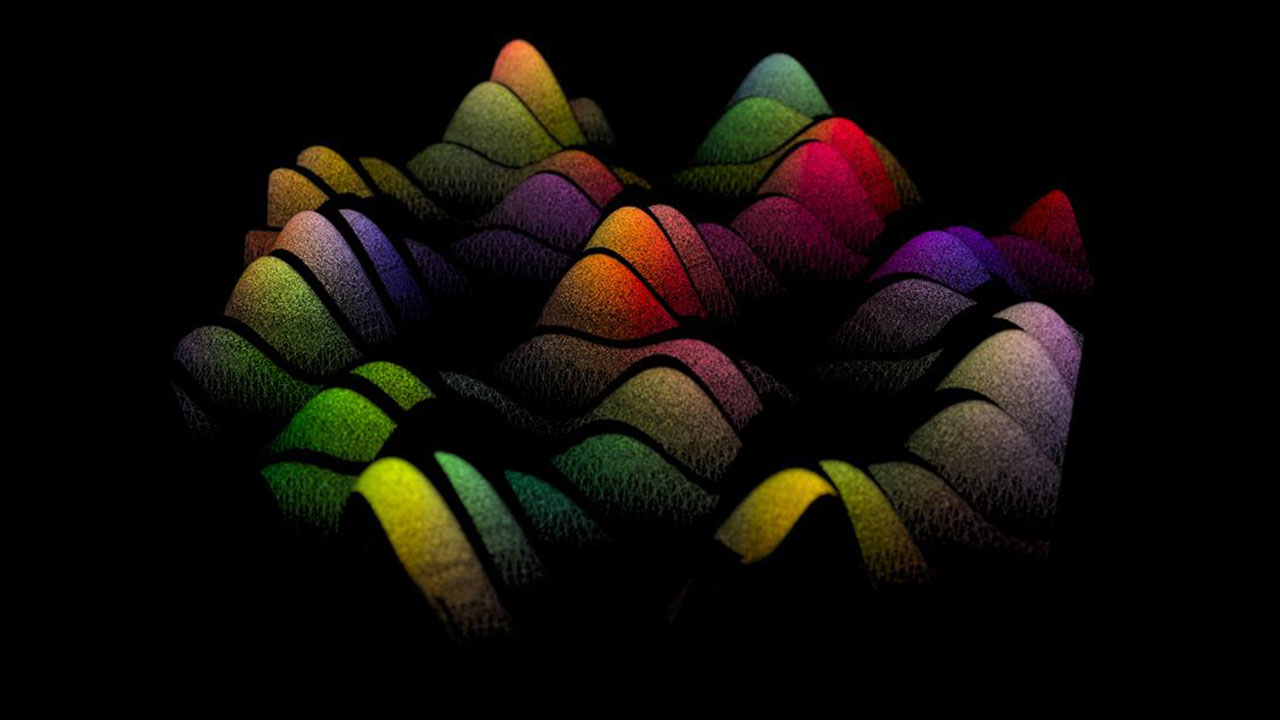 Musical and Mythological Visual Enchantments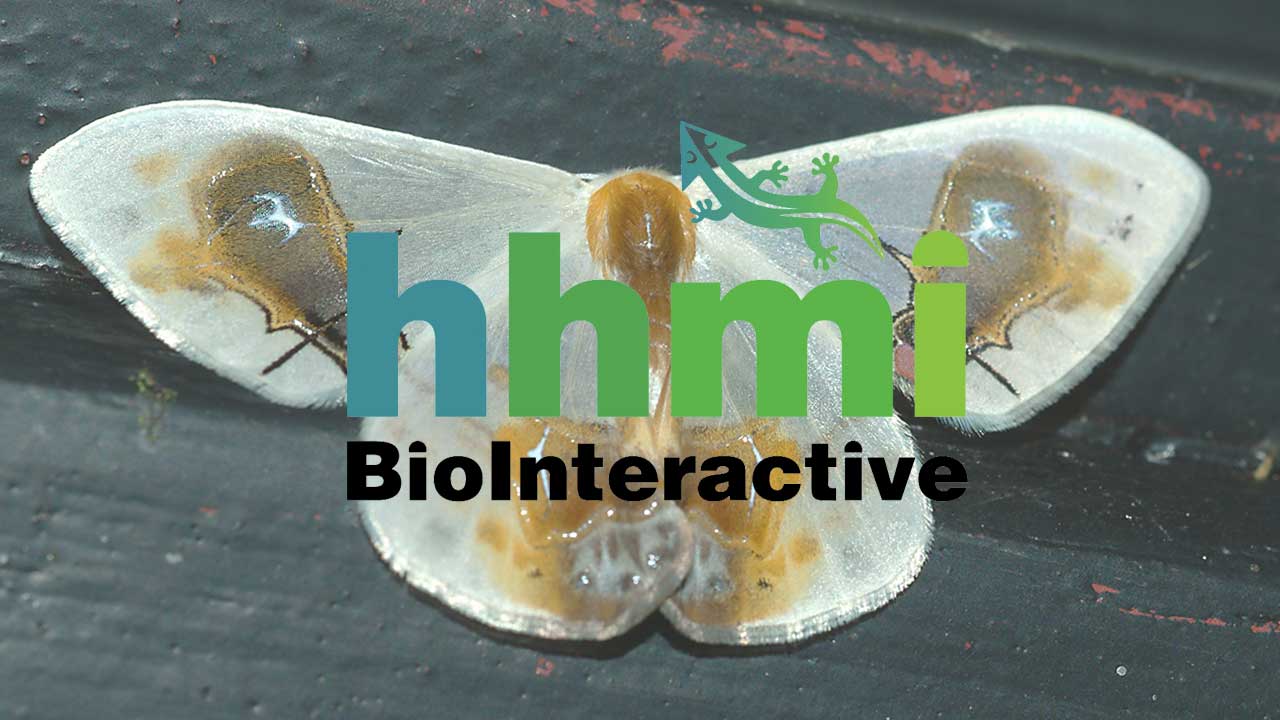 7 Videos That Use Beautiful Storytelling to Advance Science Education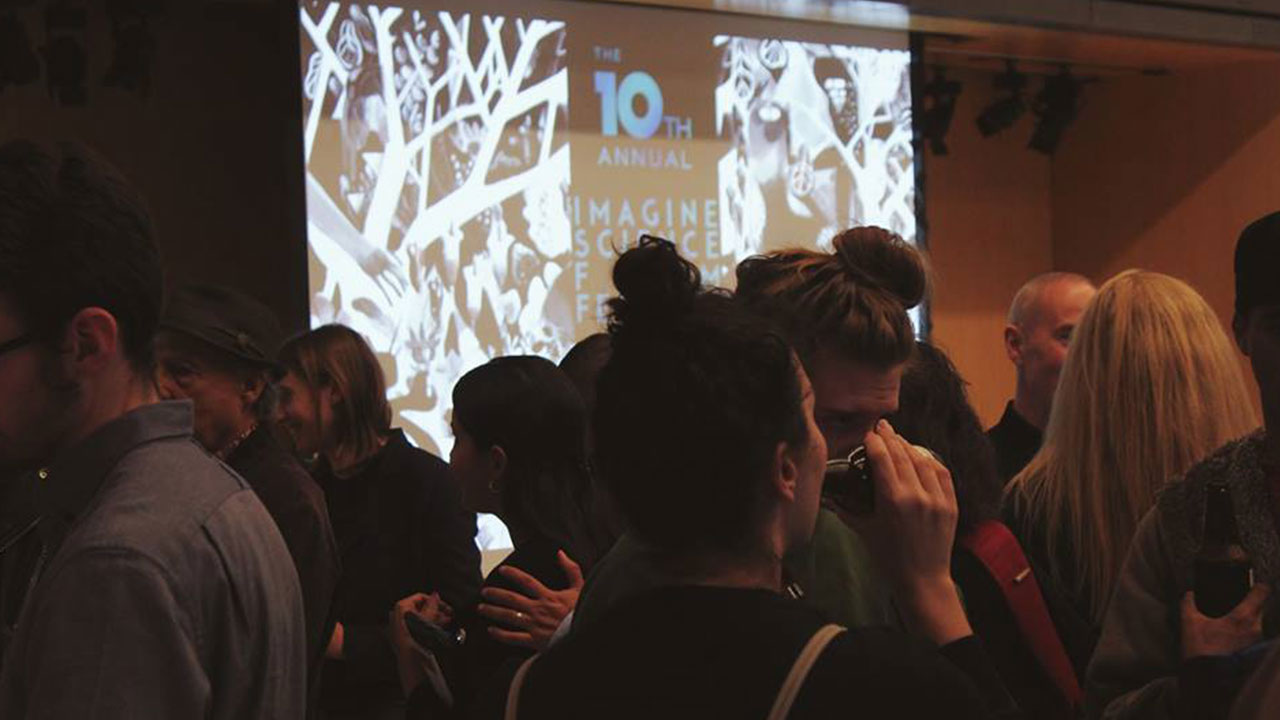 Winners of the 10th Annual Imagine Science Film Festival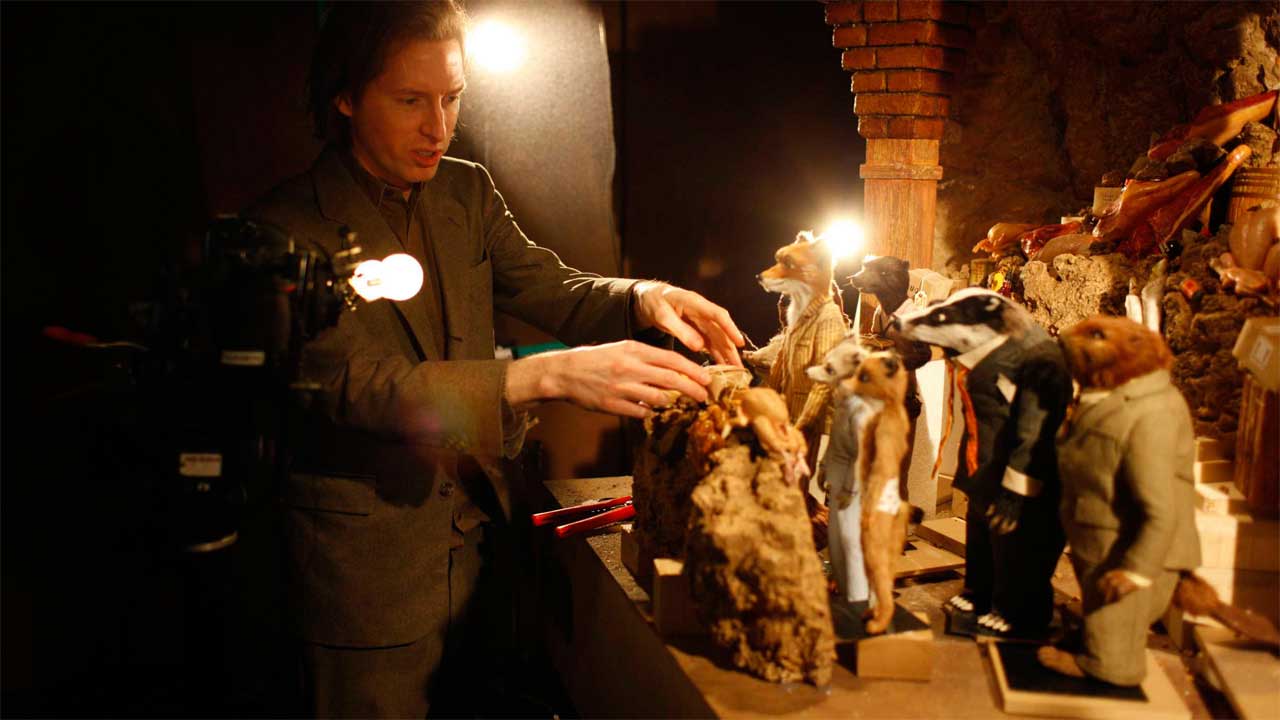 Stop Motion Narratives About Science
What Science Reveals About the Importance of Gratitude
A Tale of Motherhood and Science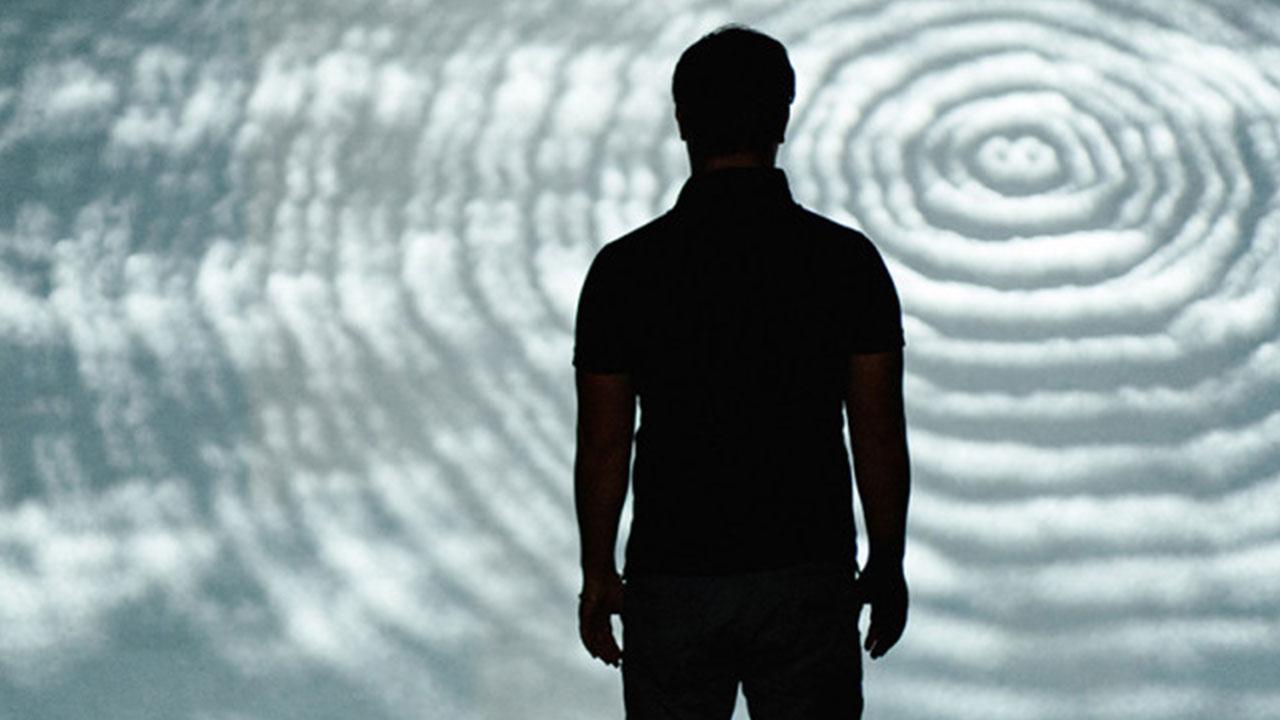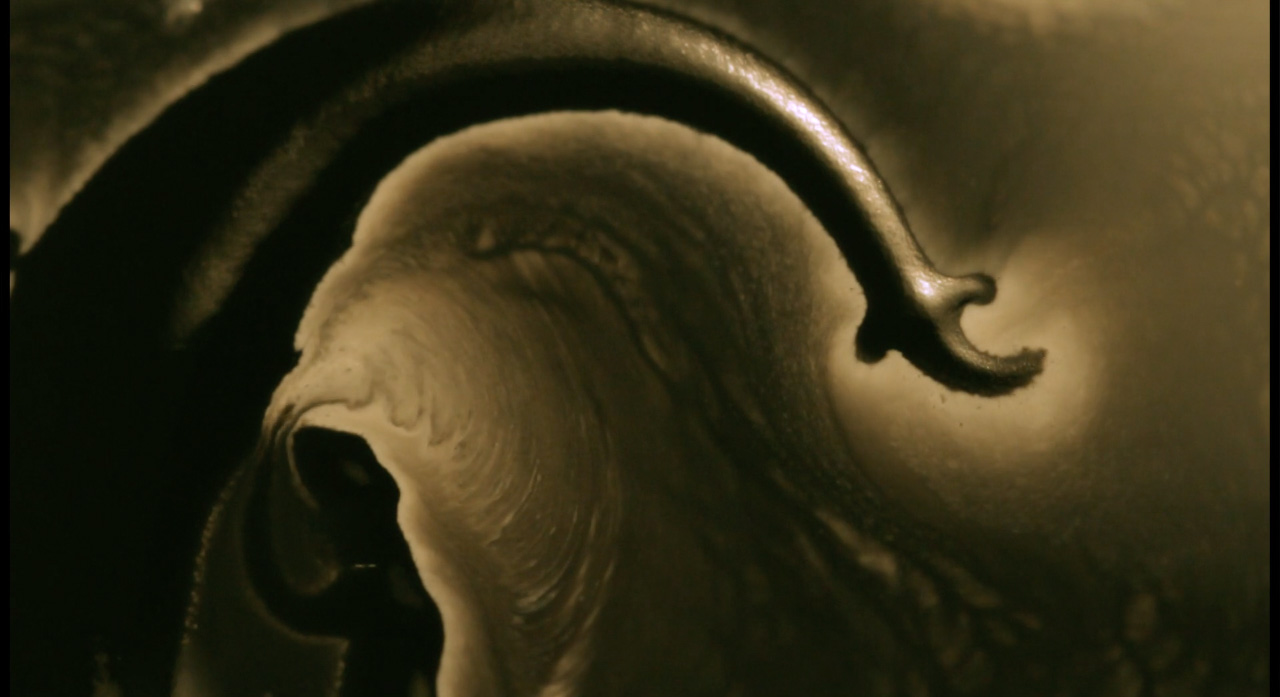 Don't Be Afraid of Science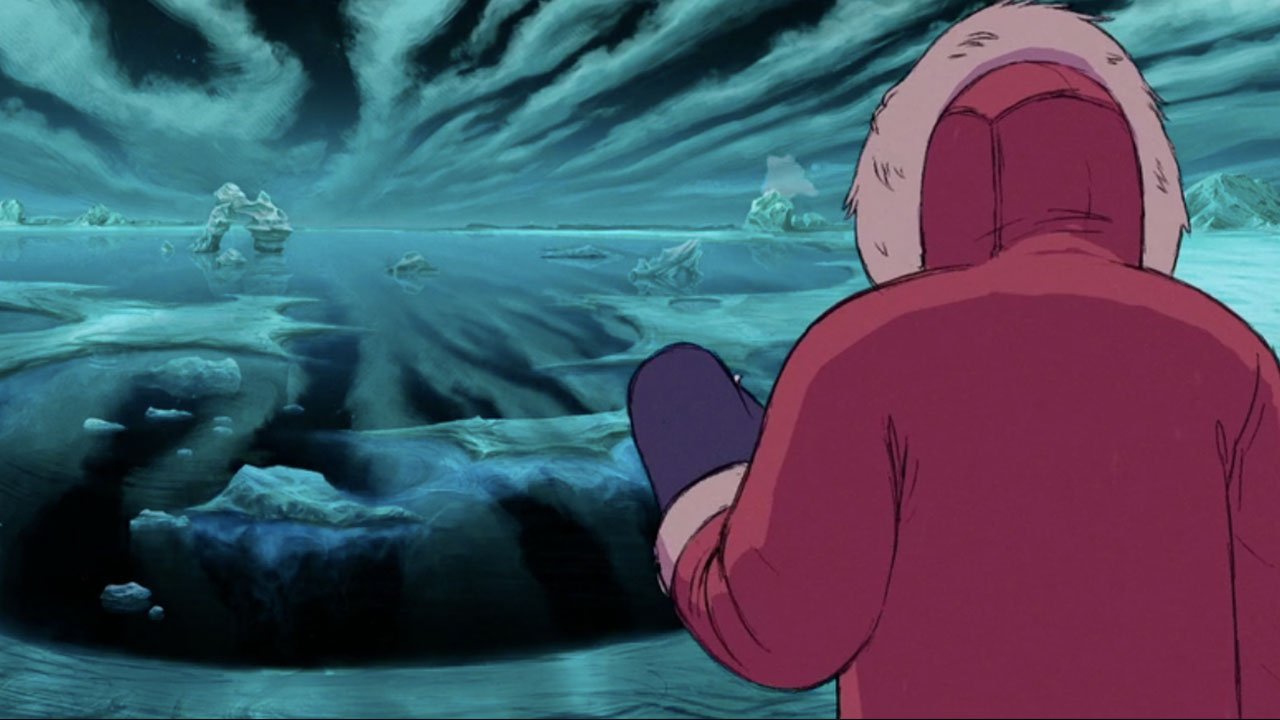 Wild Lands Shape Human Awareness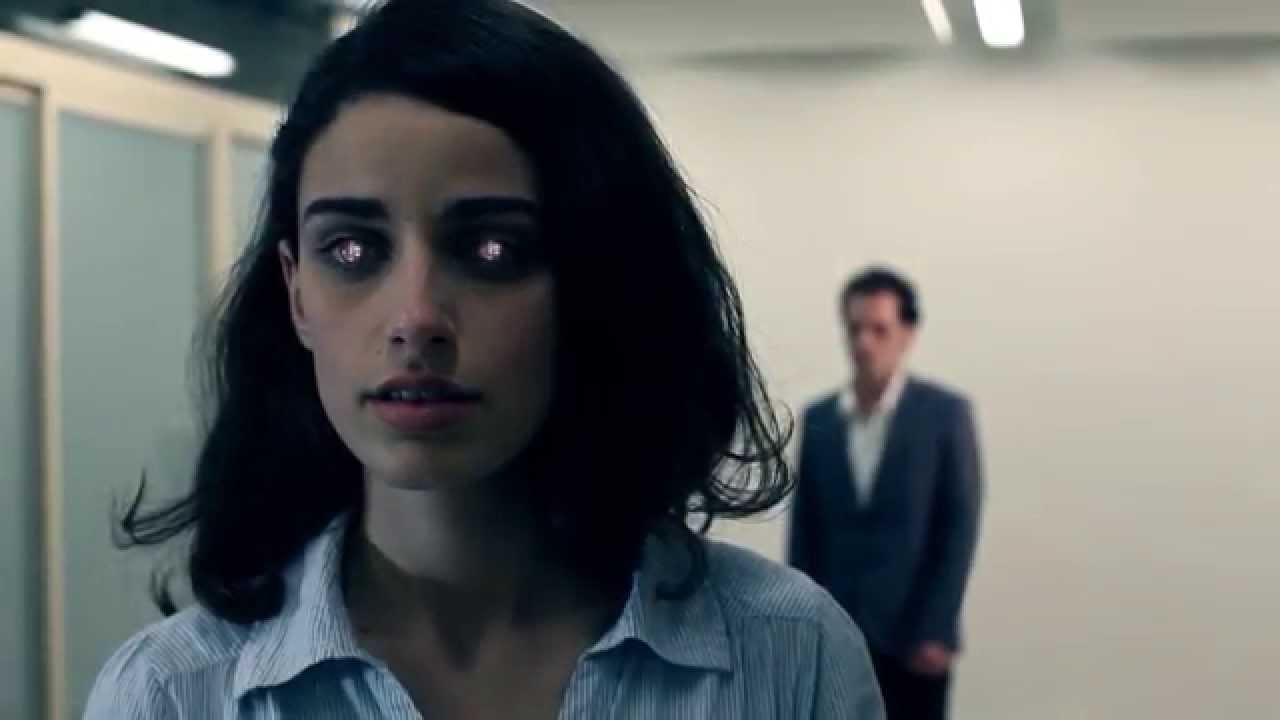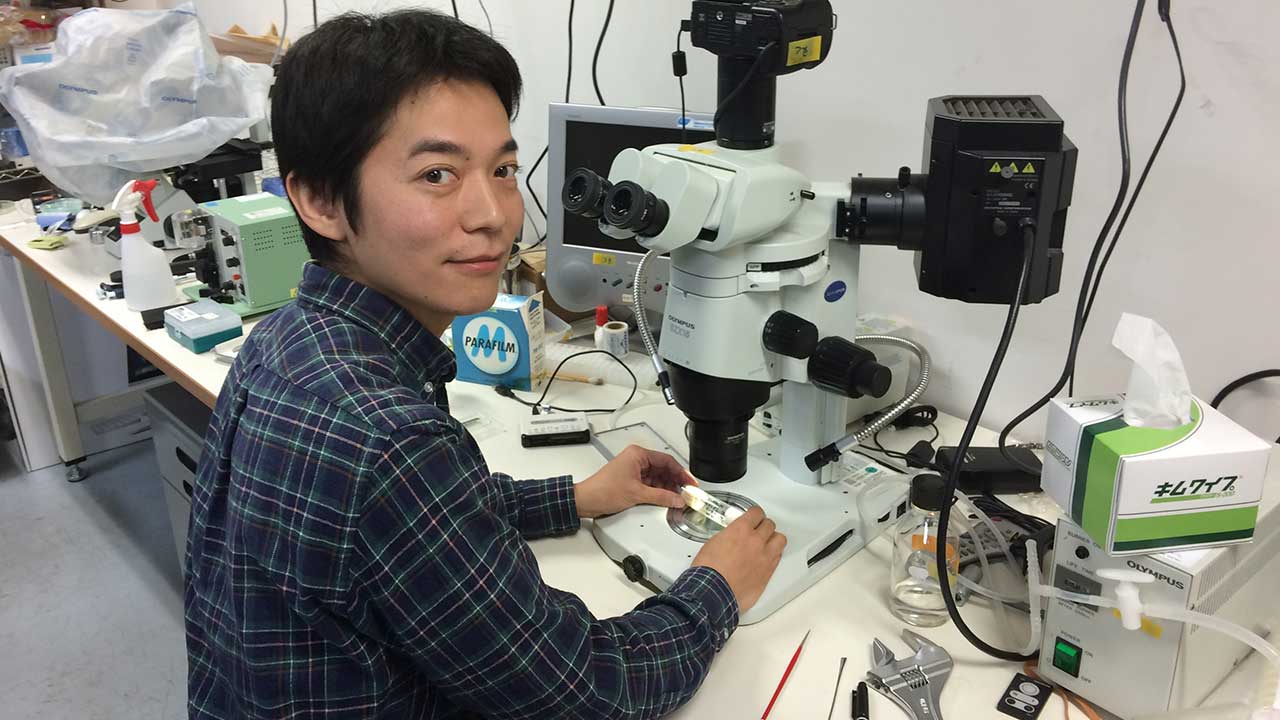 From the Kyoto Botanical Gardens to the Microscope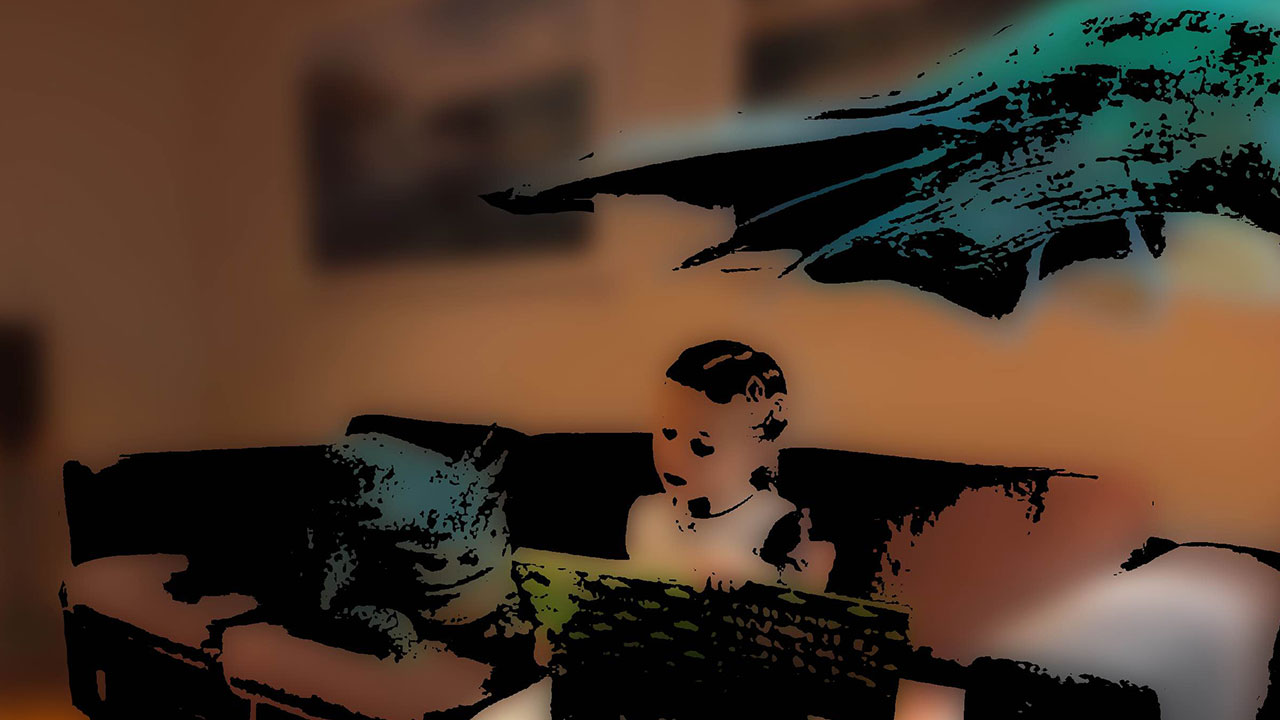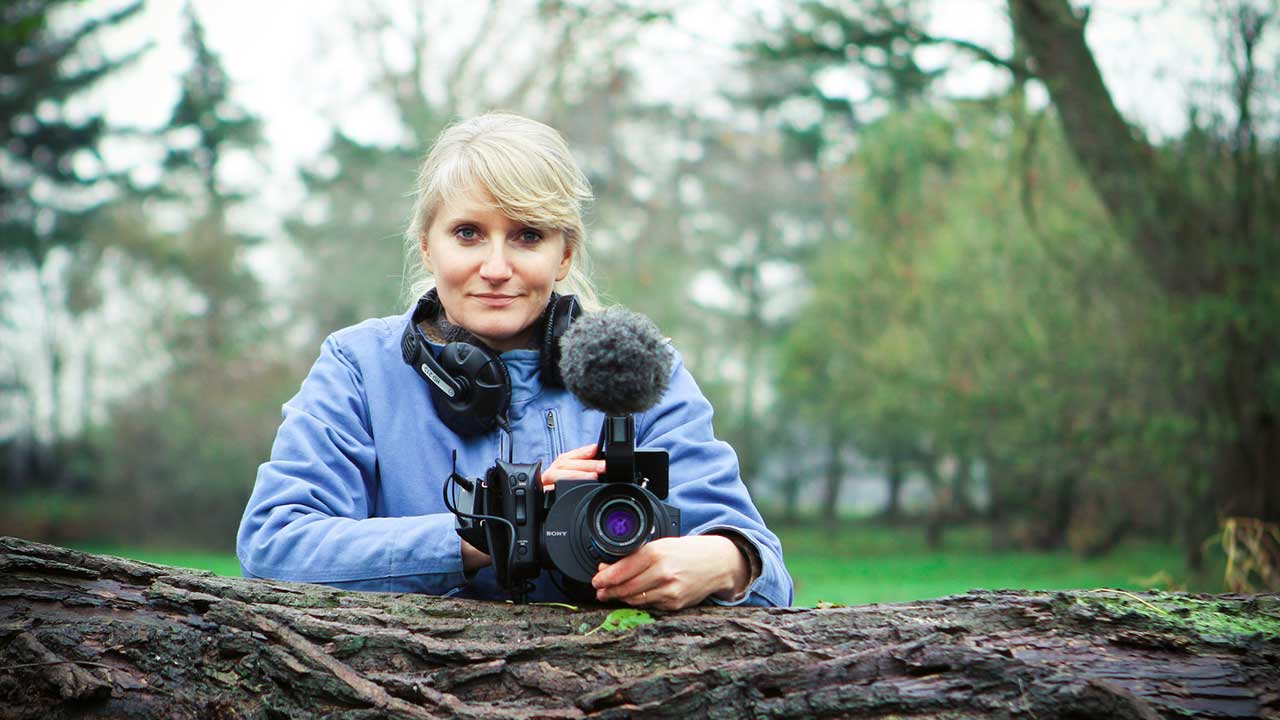 Does Consciousness Exist Outside of Our Body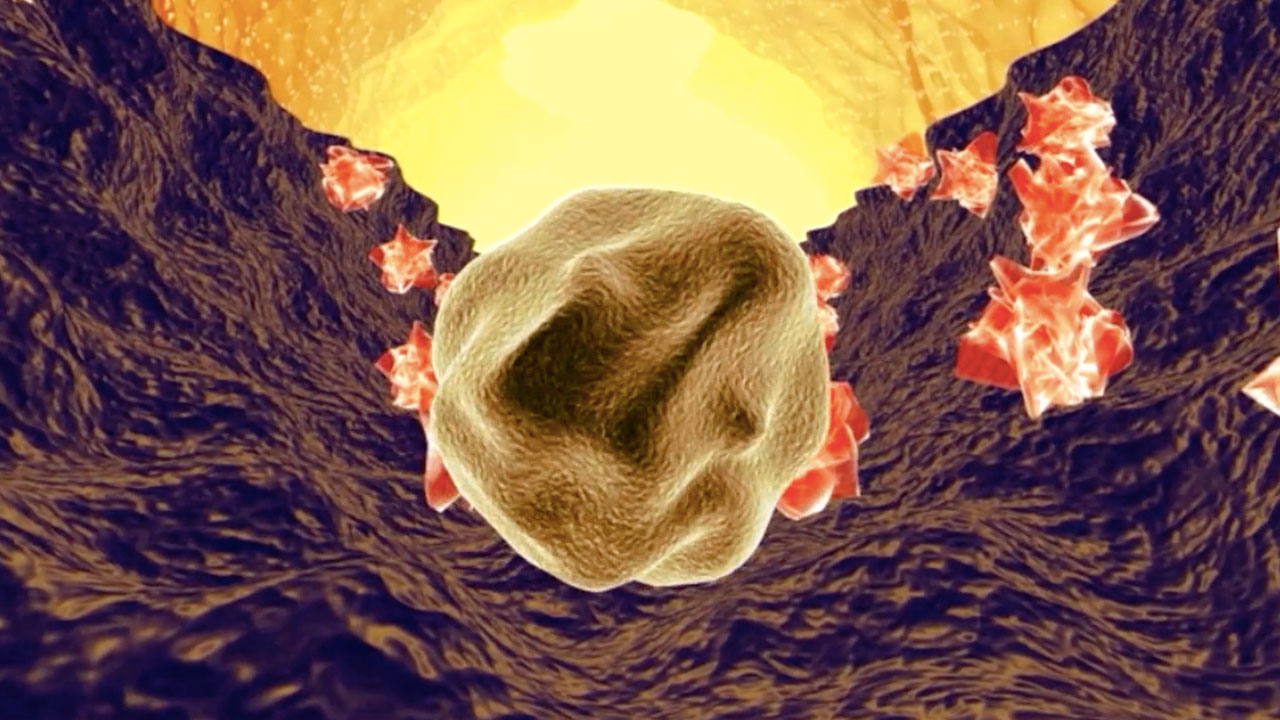 The Stem Cell: A New Protagonist Emerges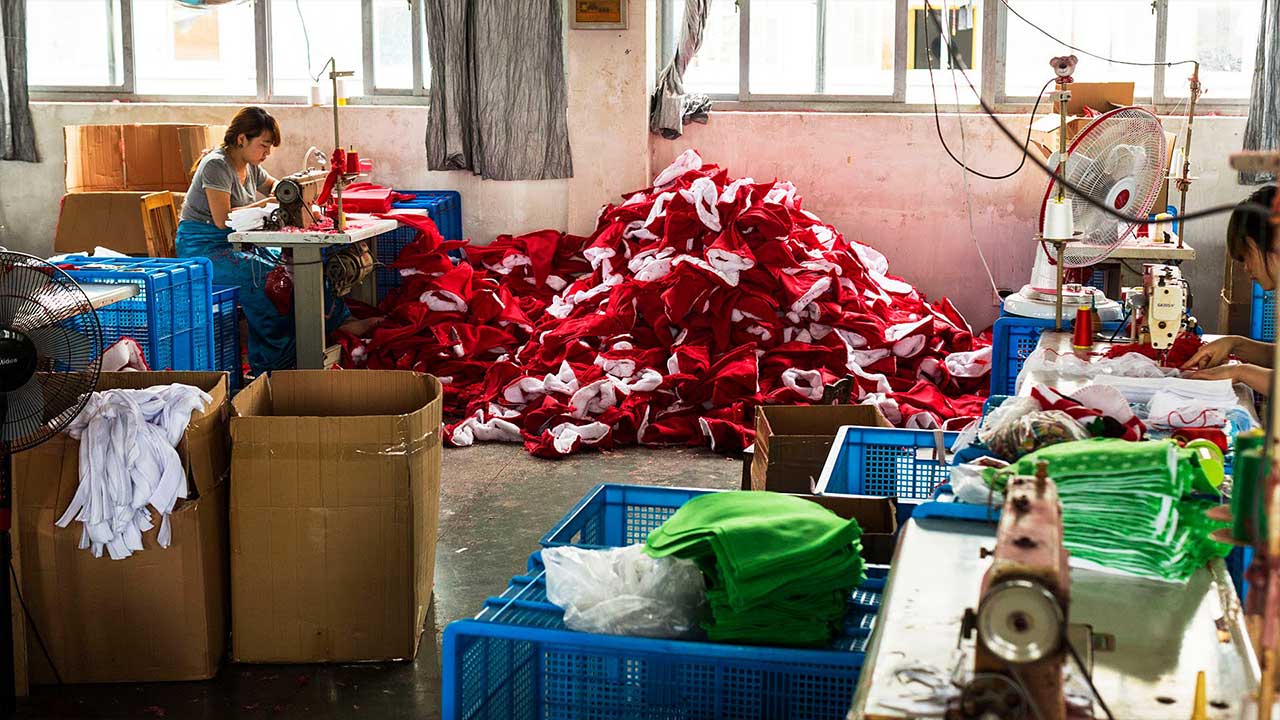 Buy Now or Forever Stall Our Advancements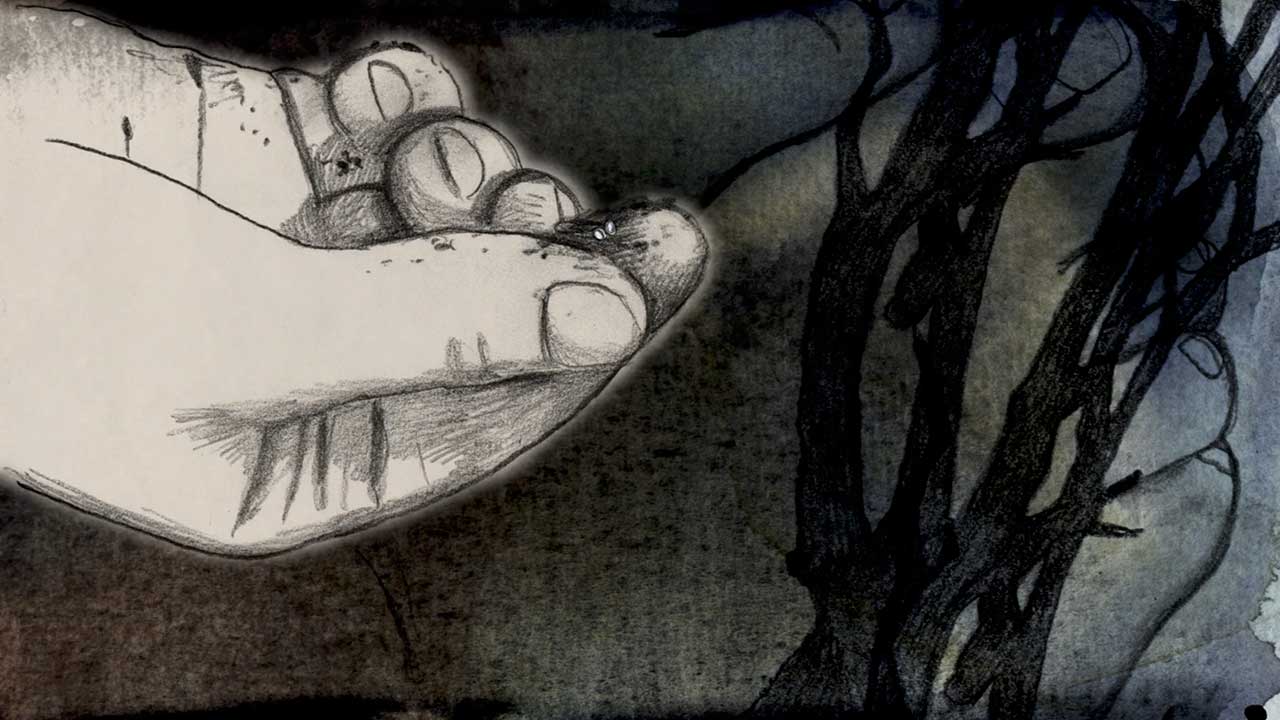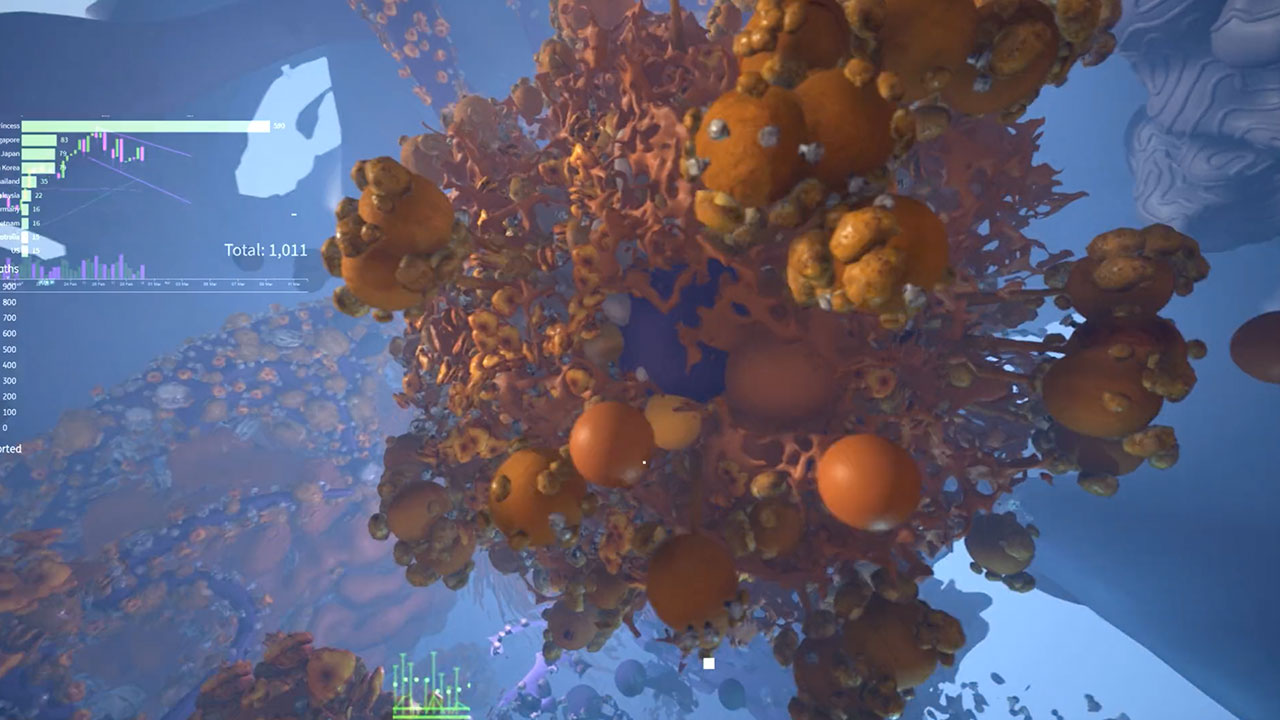 Aesthetics & Threat Perception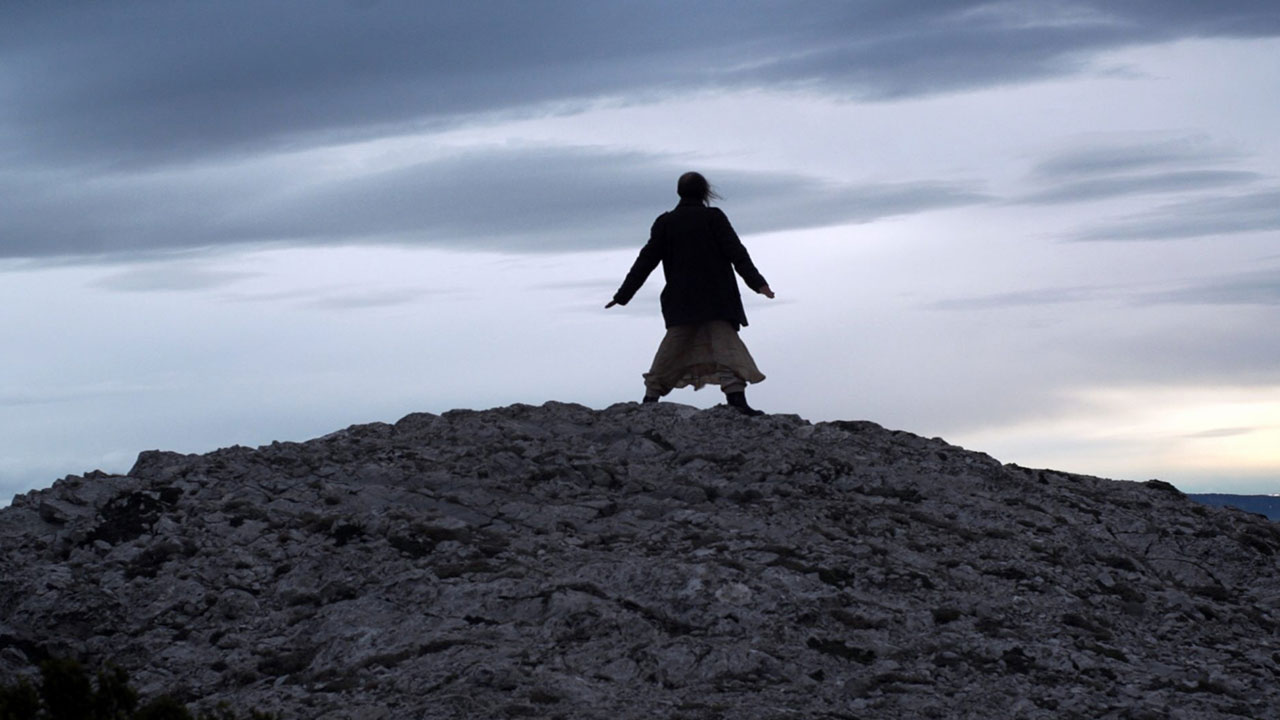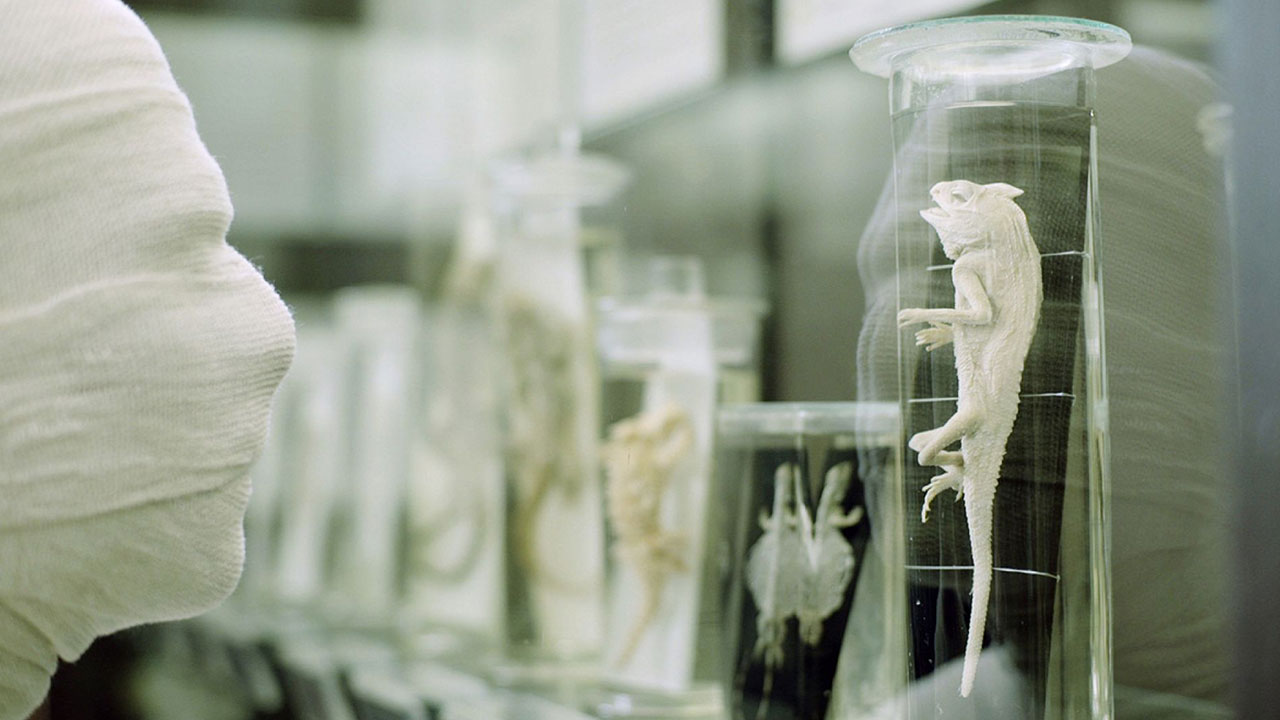 Immortality and Resurrection For All!!
Adding Film to the Science Syllabus (Part 2)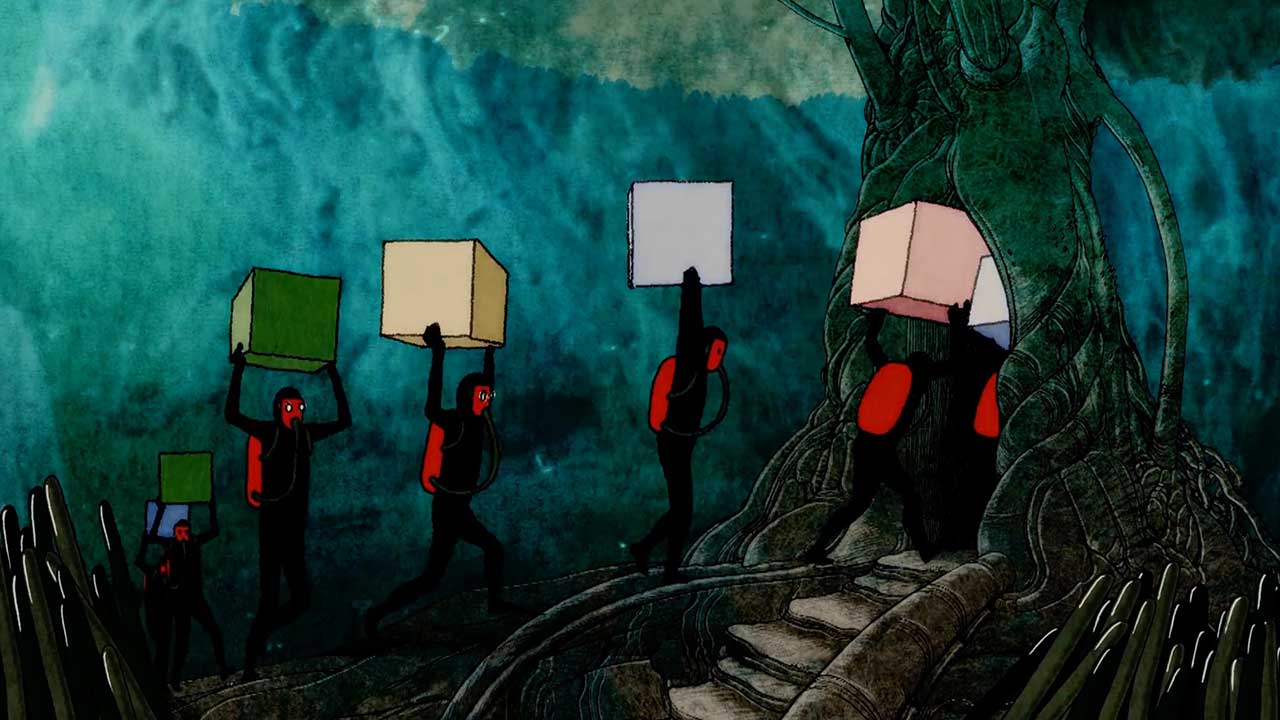 Animated. Science. Fiction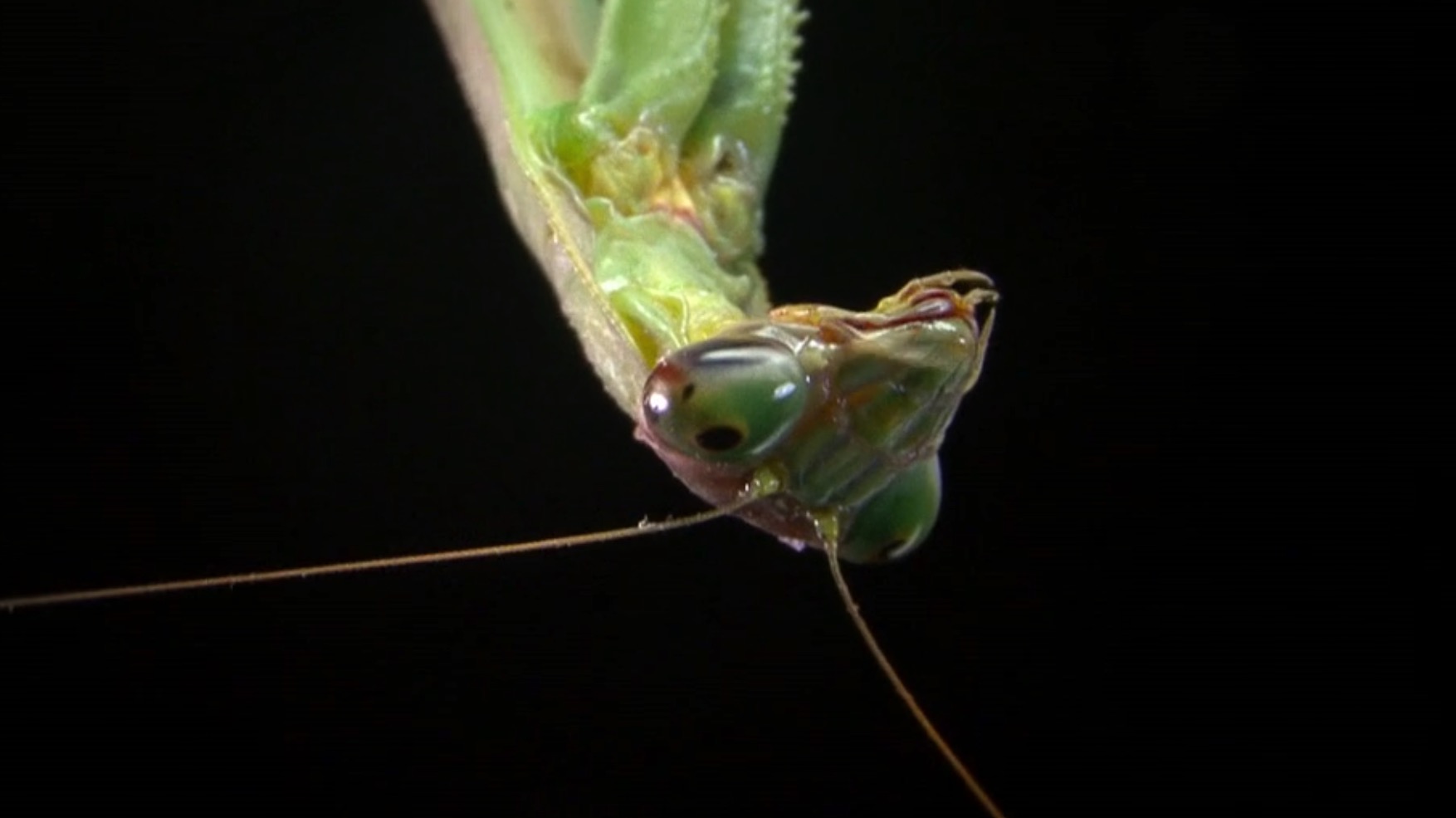 10 Short Science Films Celebrating Tiny Details Usually Unseen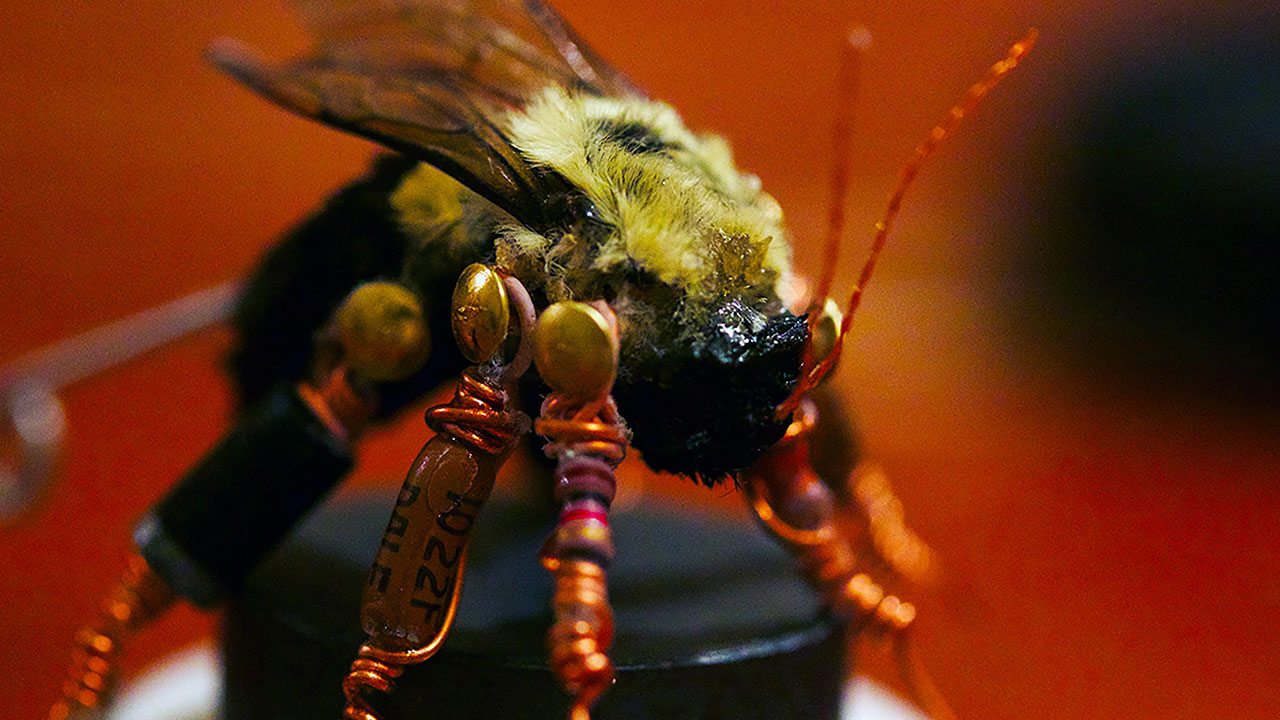 New Life: Survival and Resurrection in short film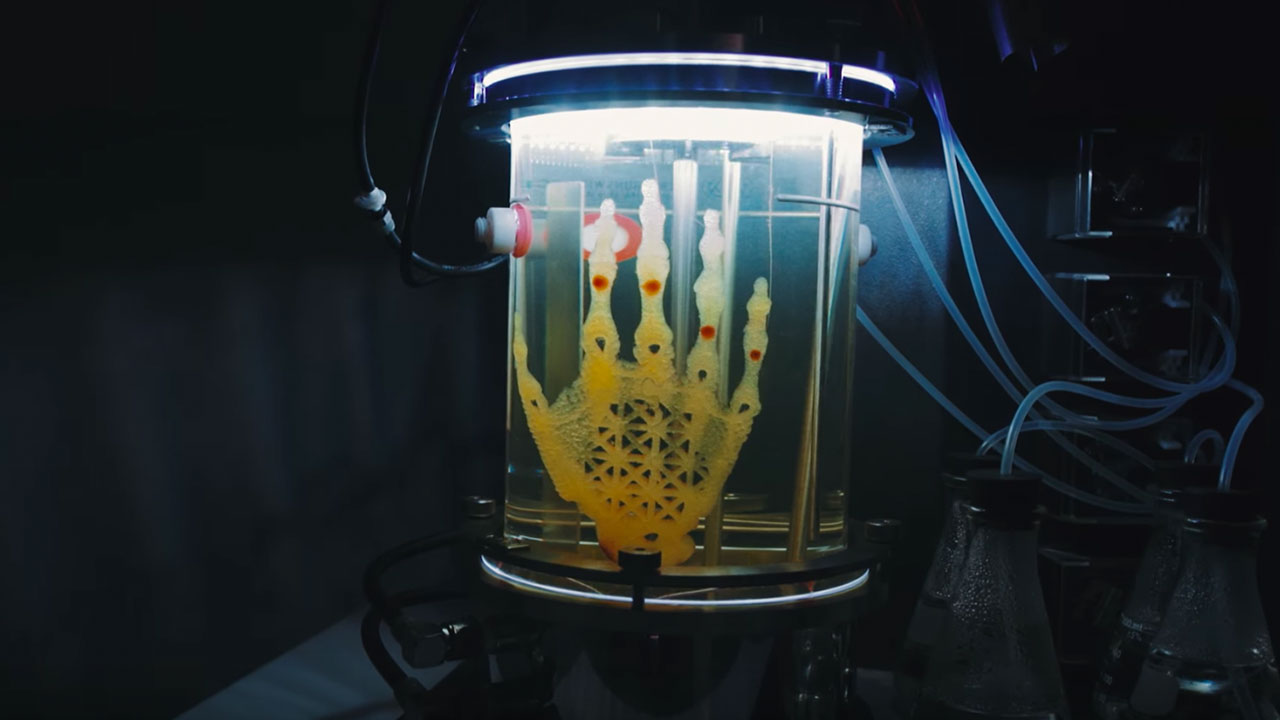 Artificial Life and the Post-Human Filmic Experience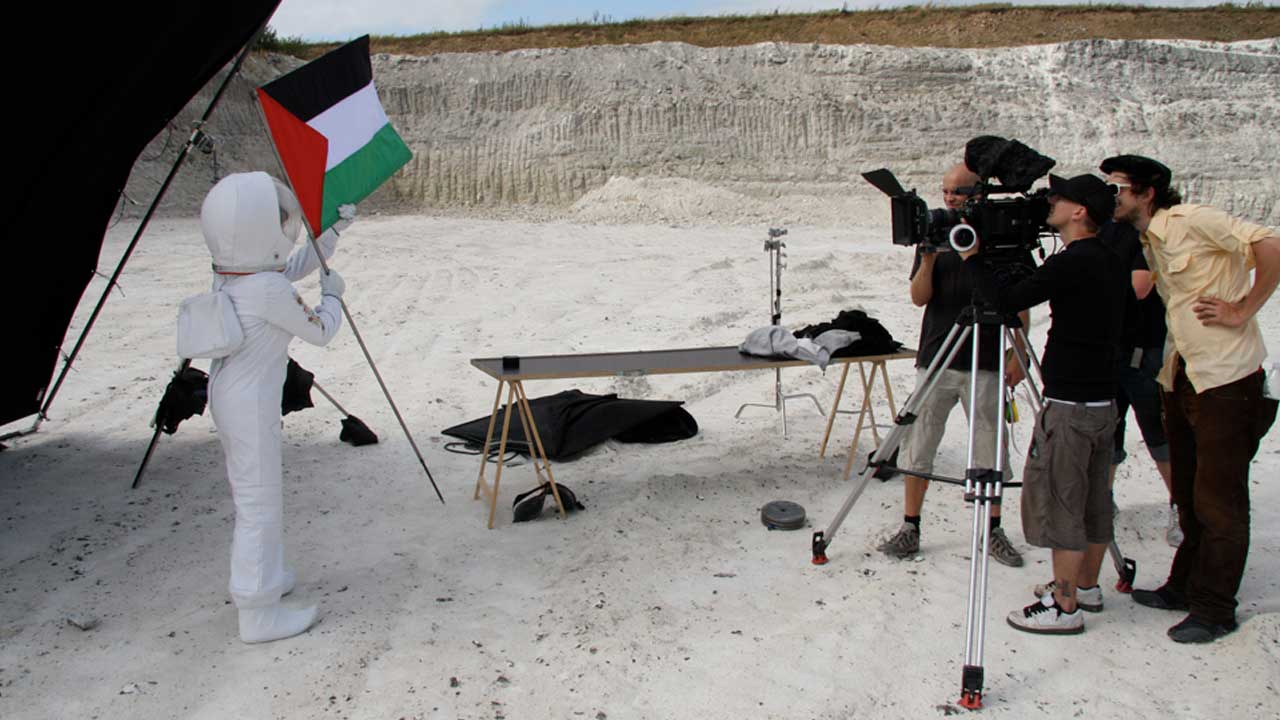 Envisioning Future States With Science Fiction
Cinematographic Voyages into Sensory Chaos
How Ordinary Things Transform Into a Magical World Under The Microscope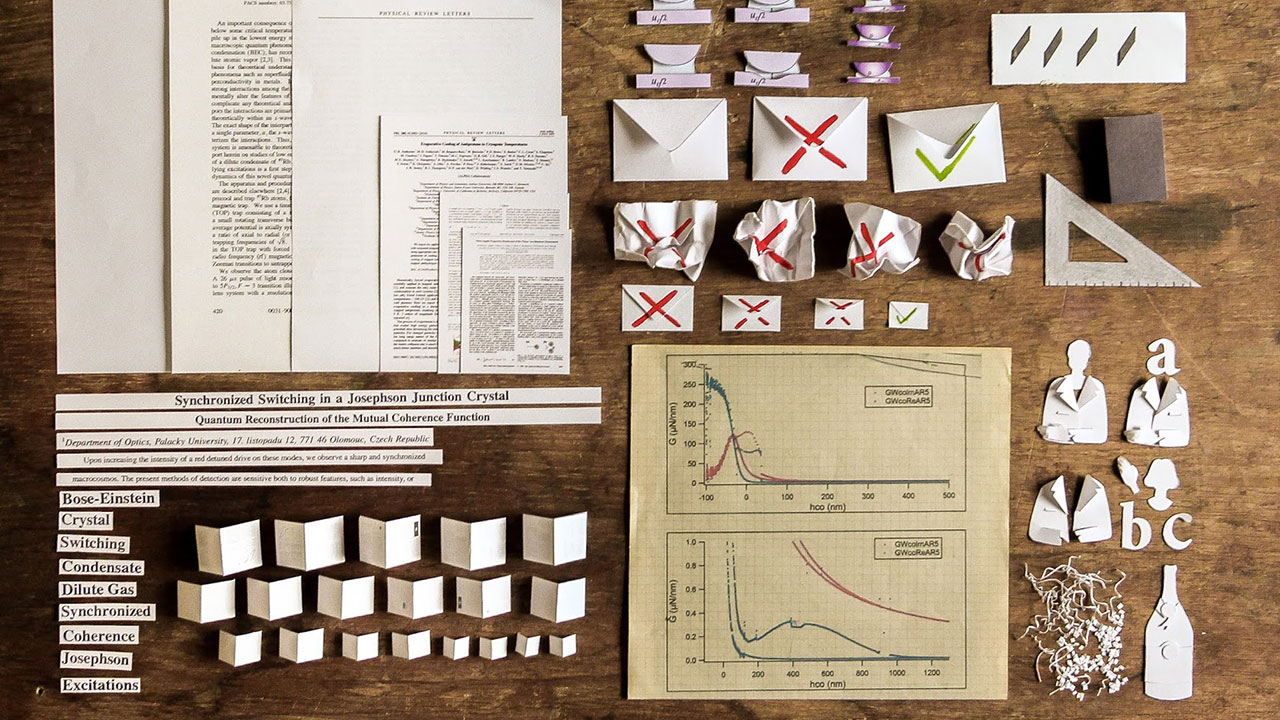 Space Explorers: Human Motives for Transcending Earth And Our Solar System.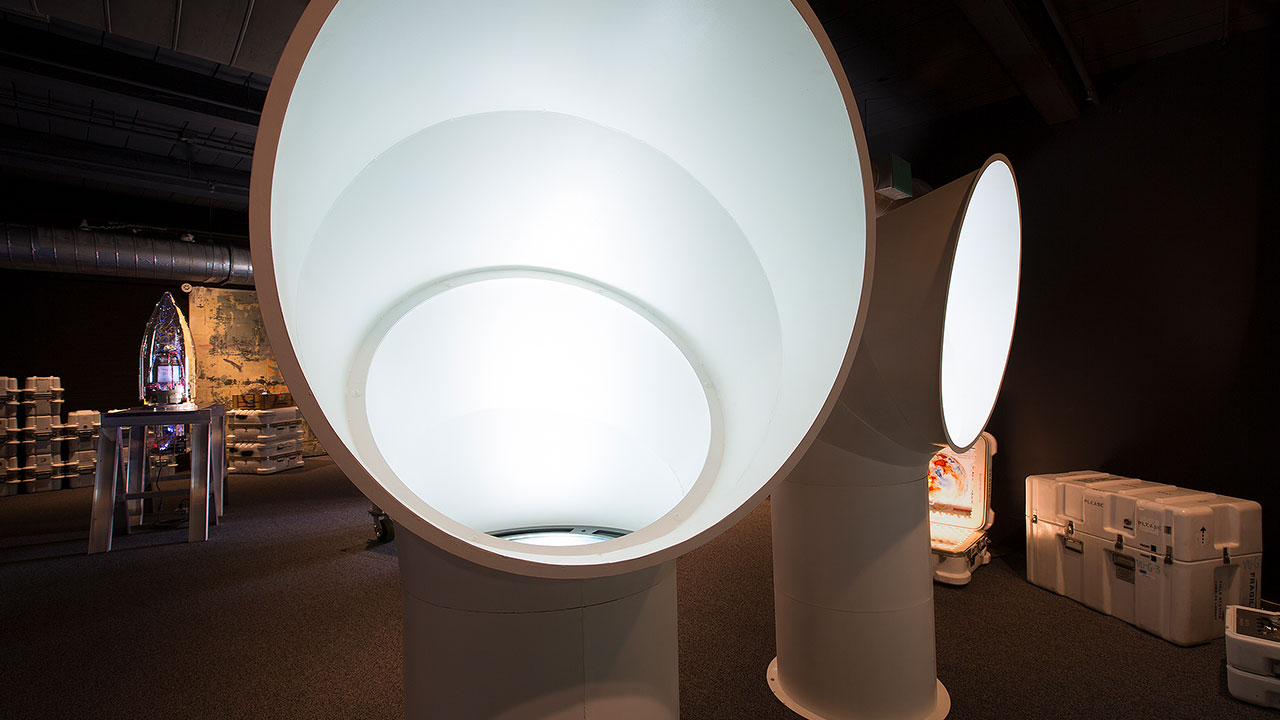 The City: How I Dream It & How I Feel It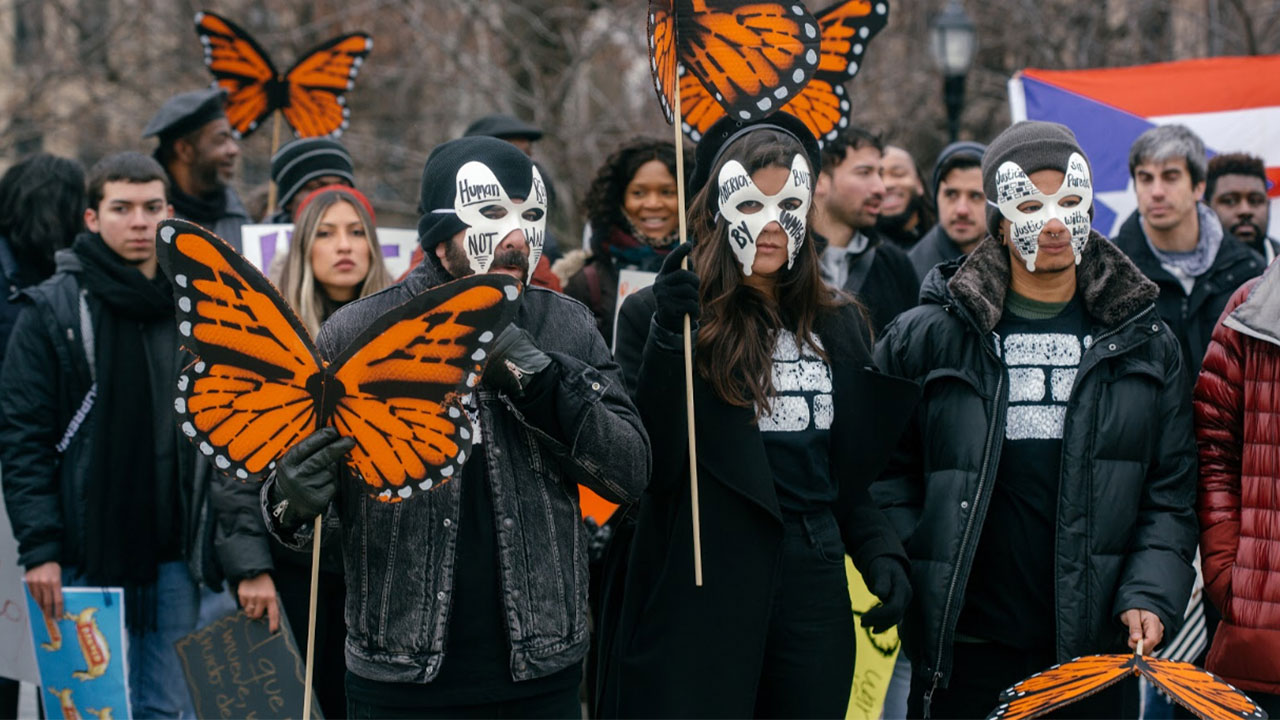 On The Wings of The Monarch: Behind-the-Scenes with Labocine's First Feature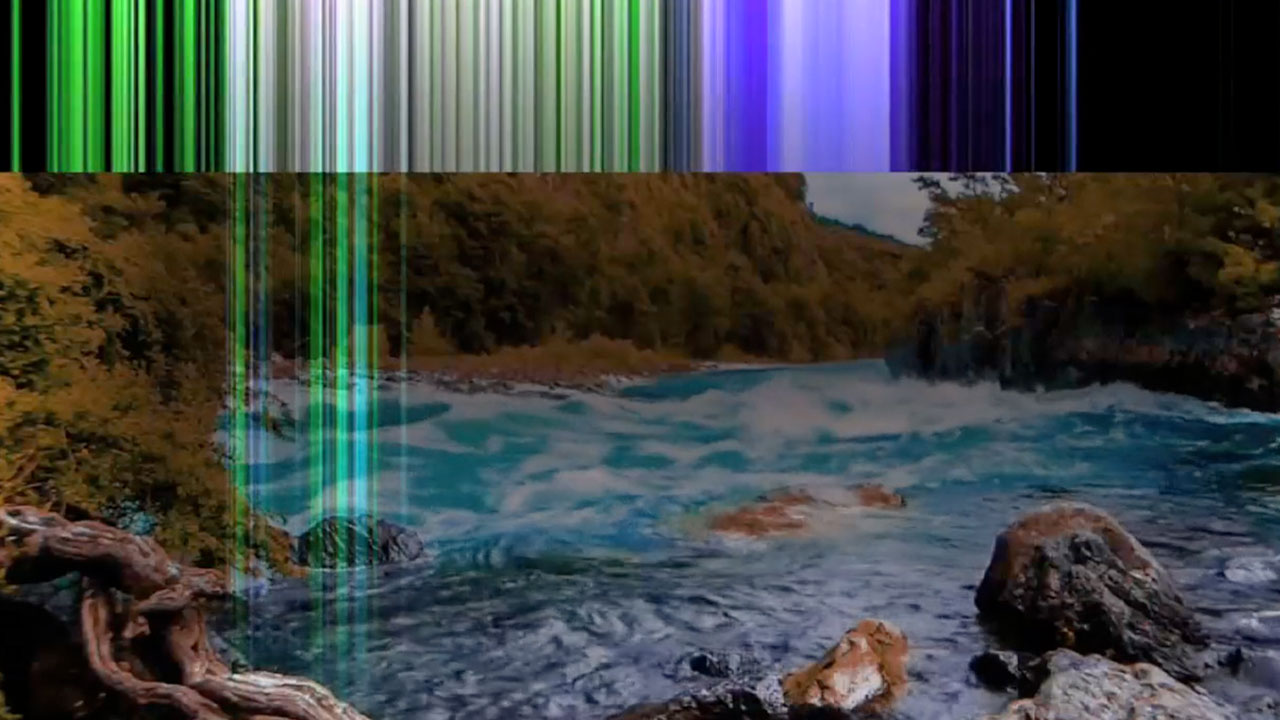 Charlie Tweed: Humans, Nature, and Control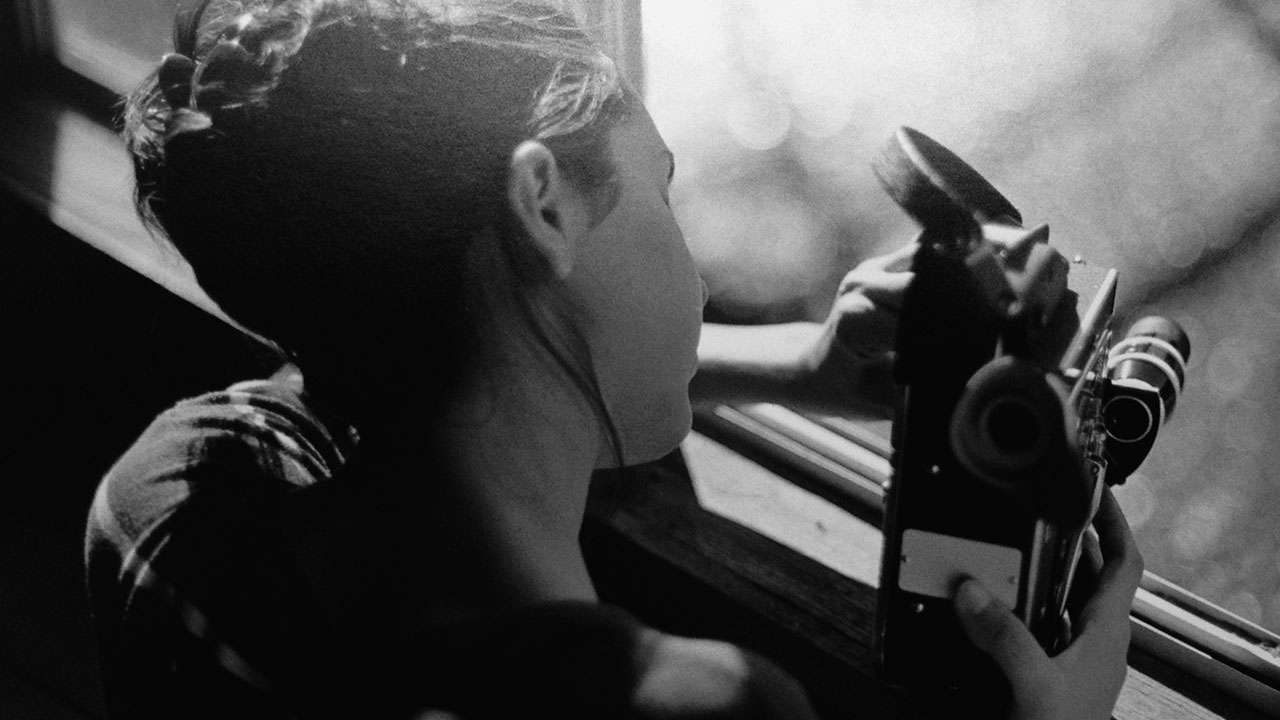 Science and Poetry in the Everyday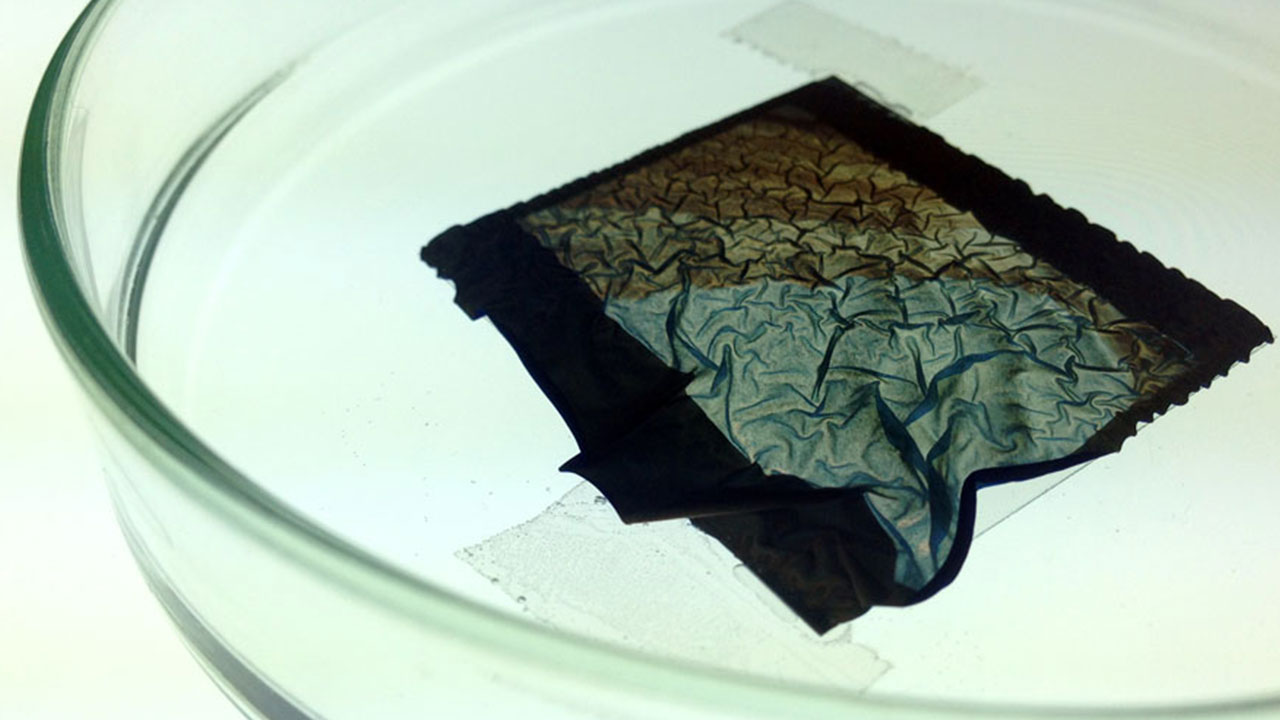 Old Growth: A material metaphor for humanity's effects on the environment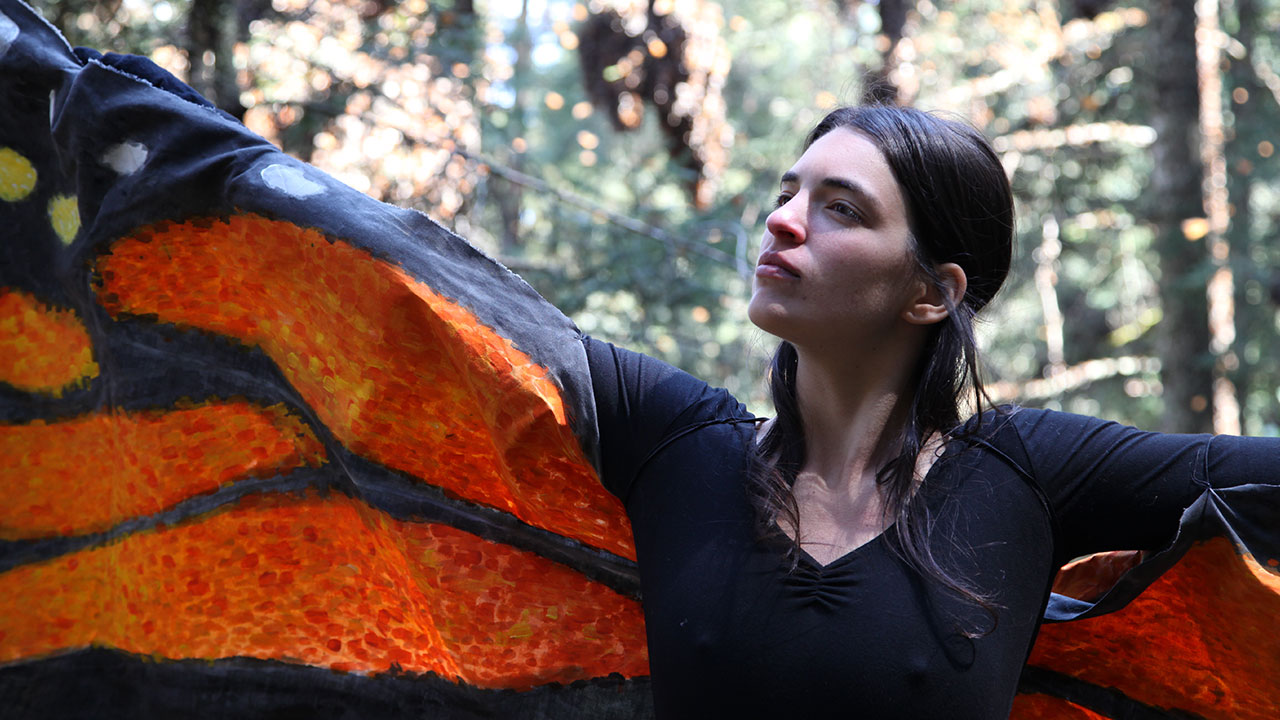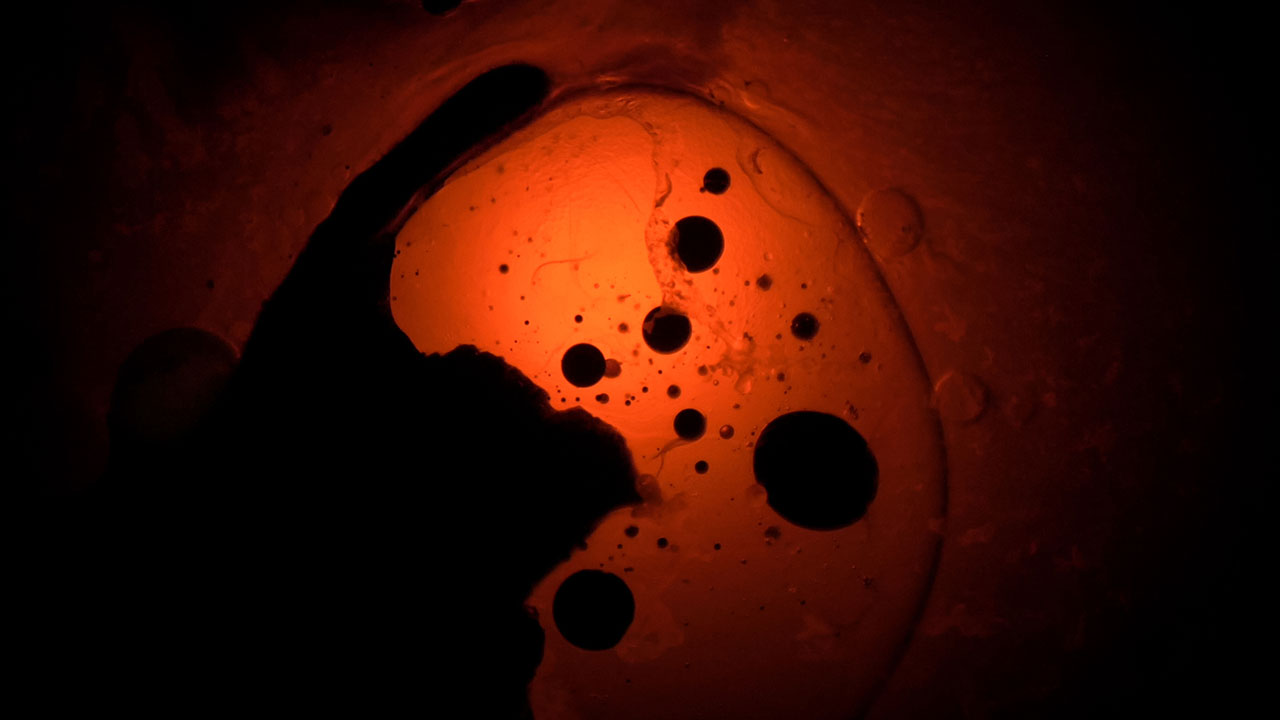 Visual Speculations and The Cyclic Path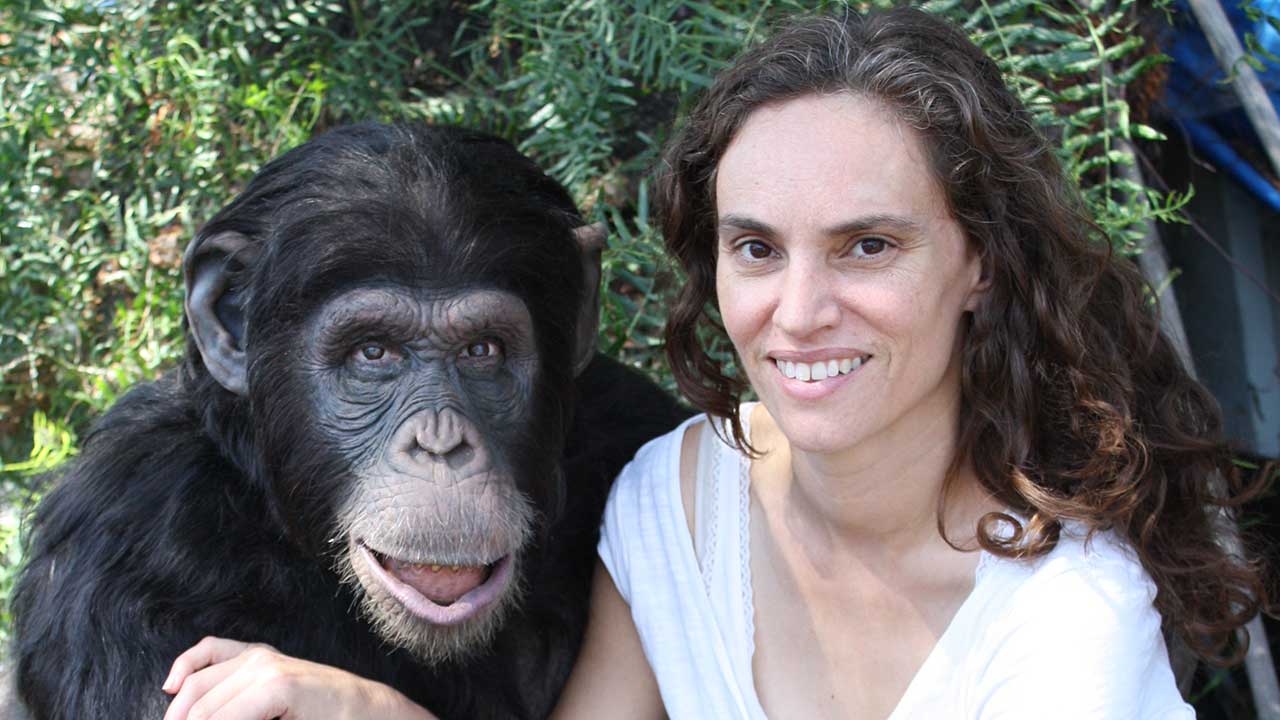 Films for the Non-Human Demographic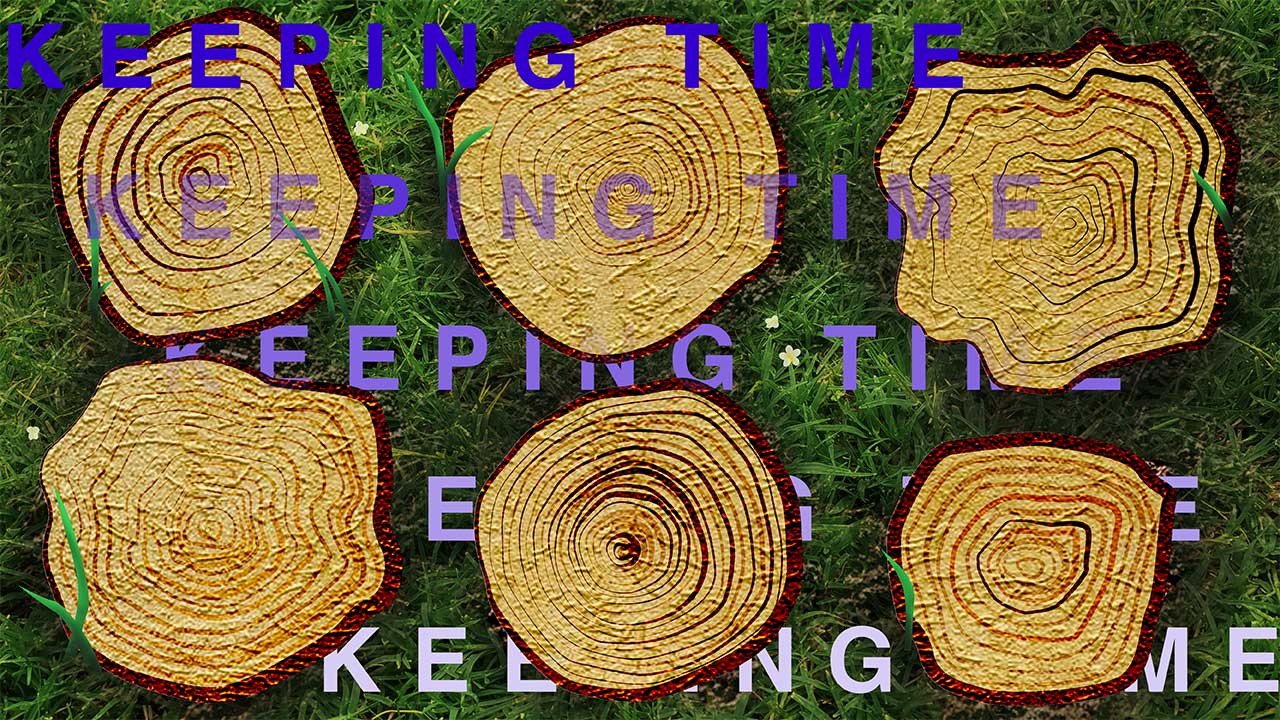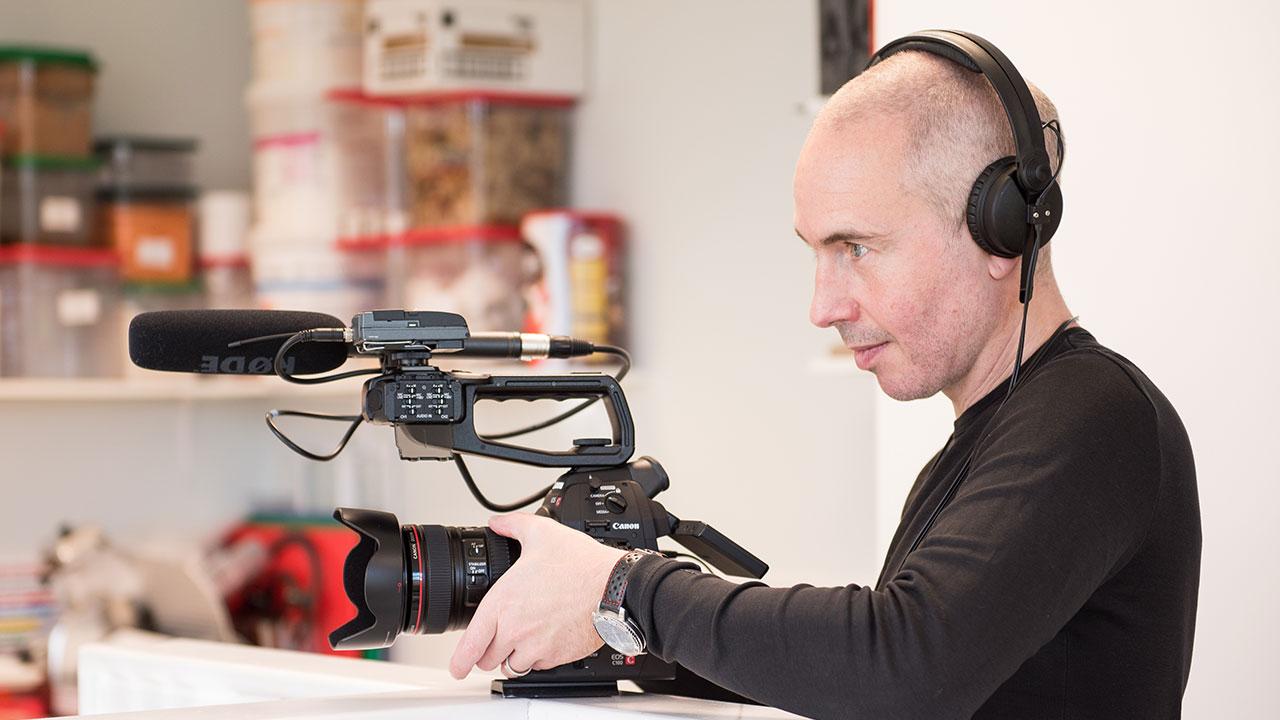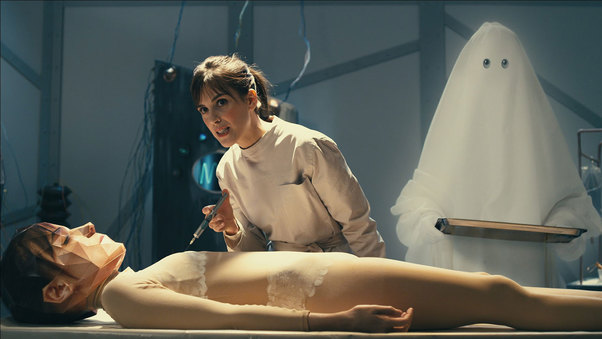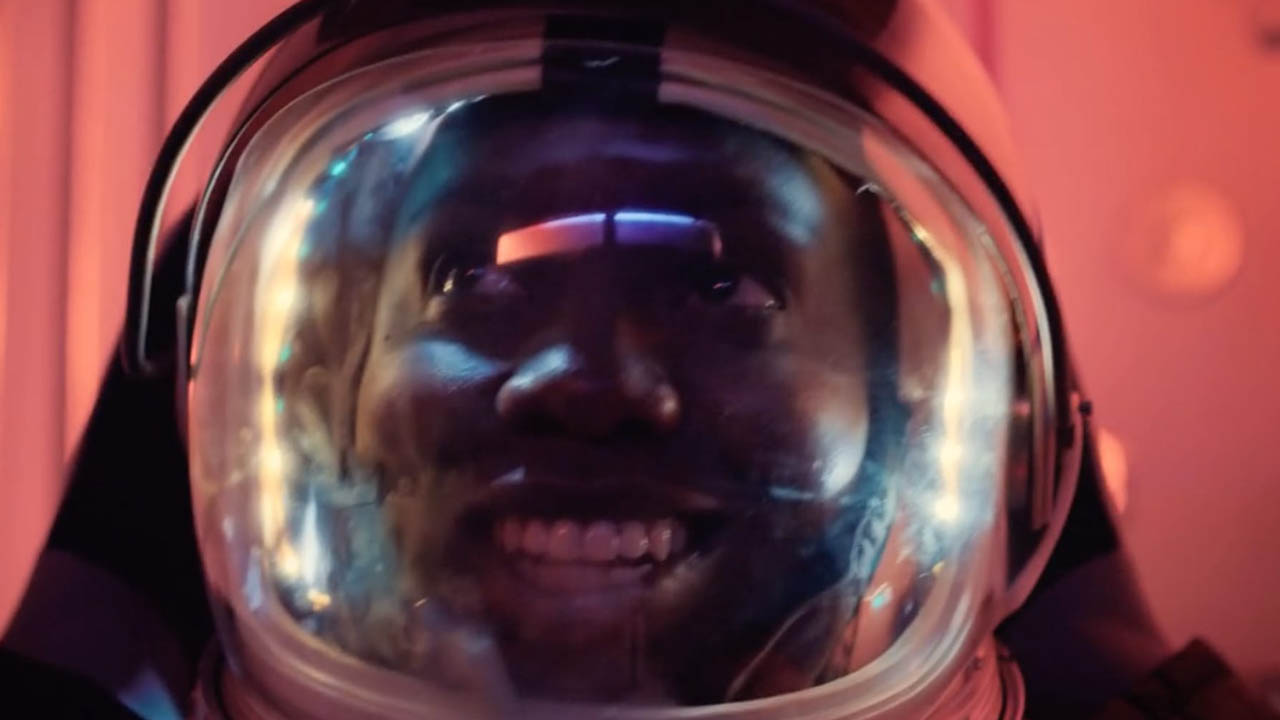 Selections from 2016 Imagine Science Films Festival Presenters
6 Beautiful Short Science Films About Nature and Humanity
Down the rabbit hole: Four short films through the space-time continuum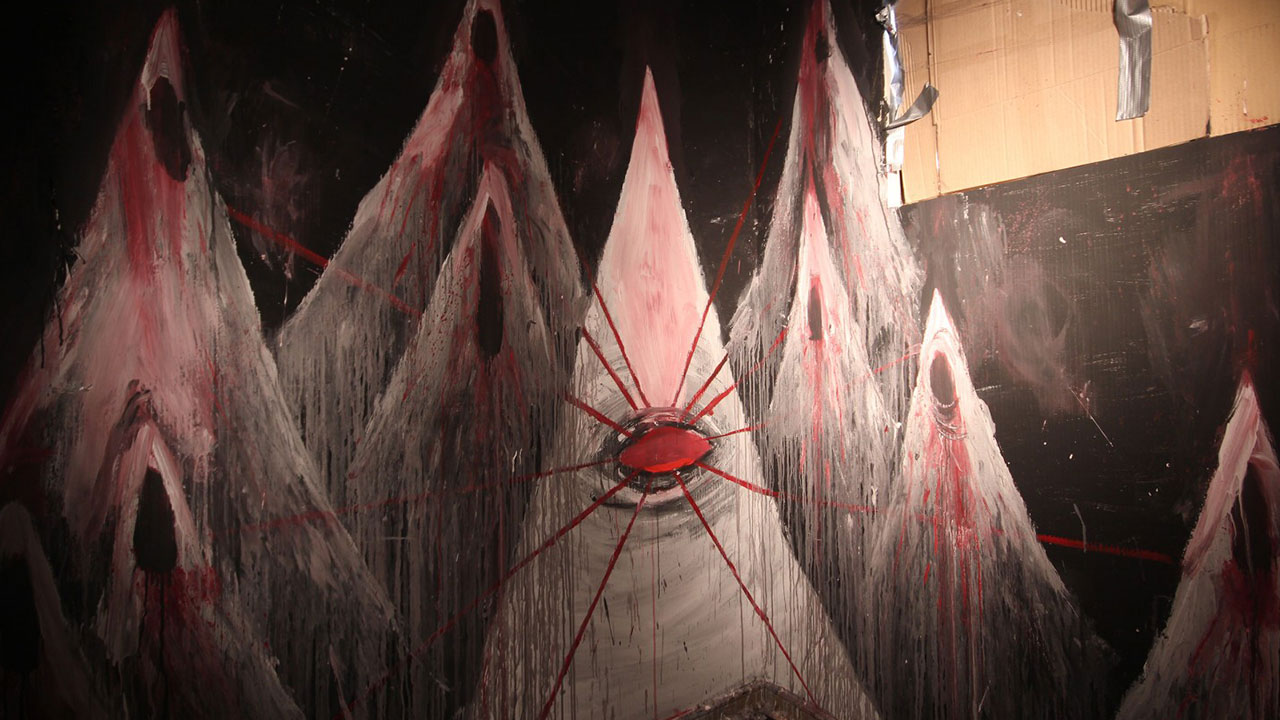 Psychotherapy: Who's Looking At Who?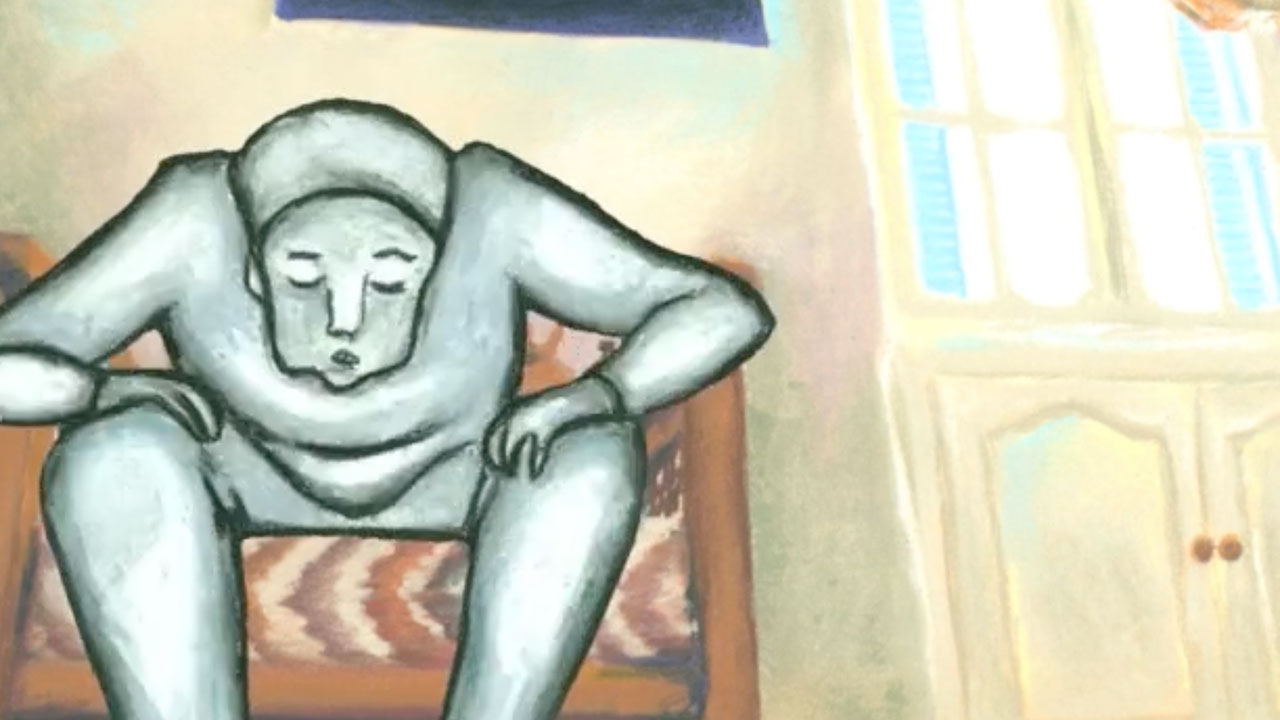 The End: The Labocine guide to surviving an apocalypse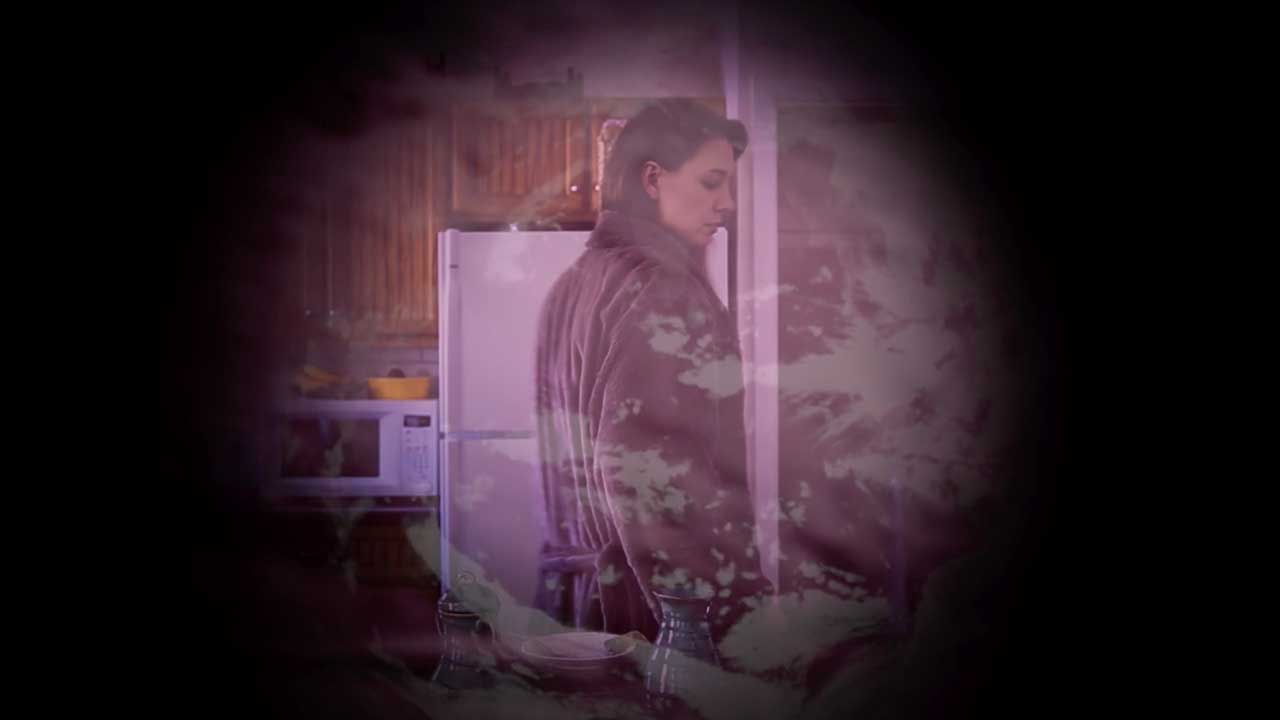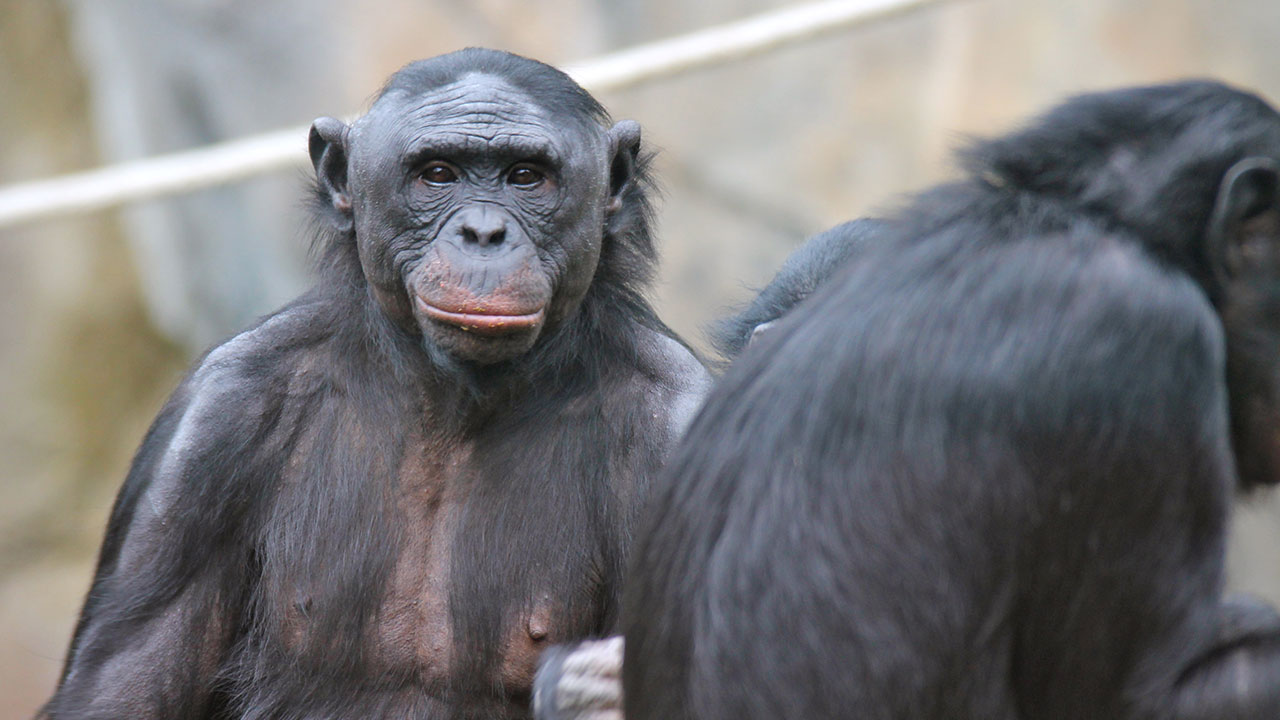 Humans Meet Chimps, Chimps Become Human?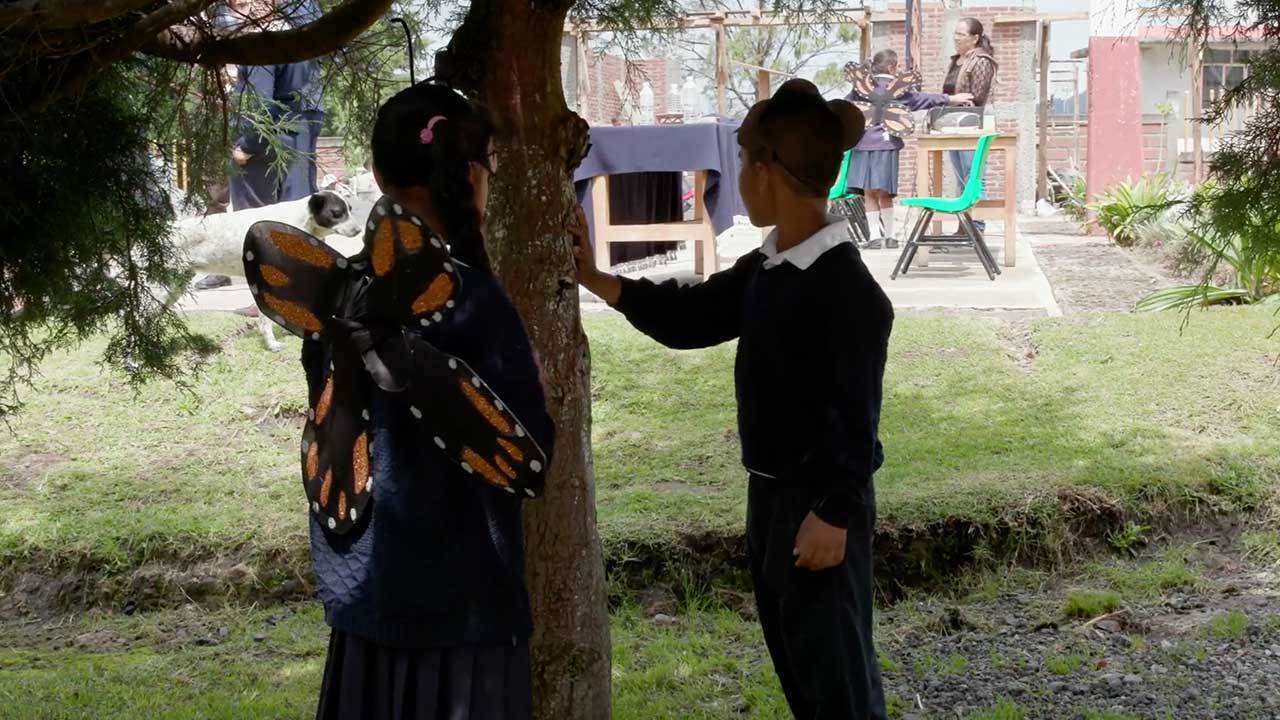 Metamorphosis: Examining Rites of Passage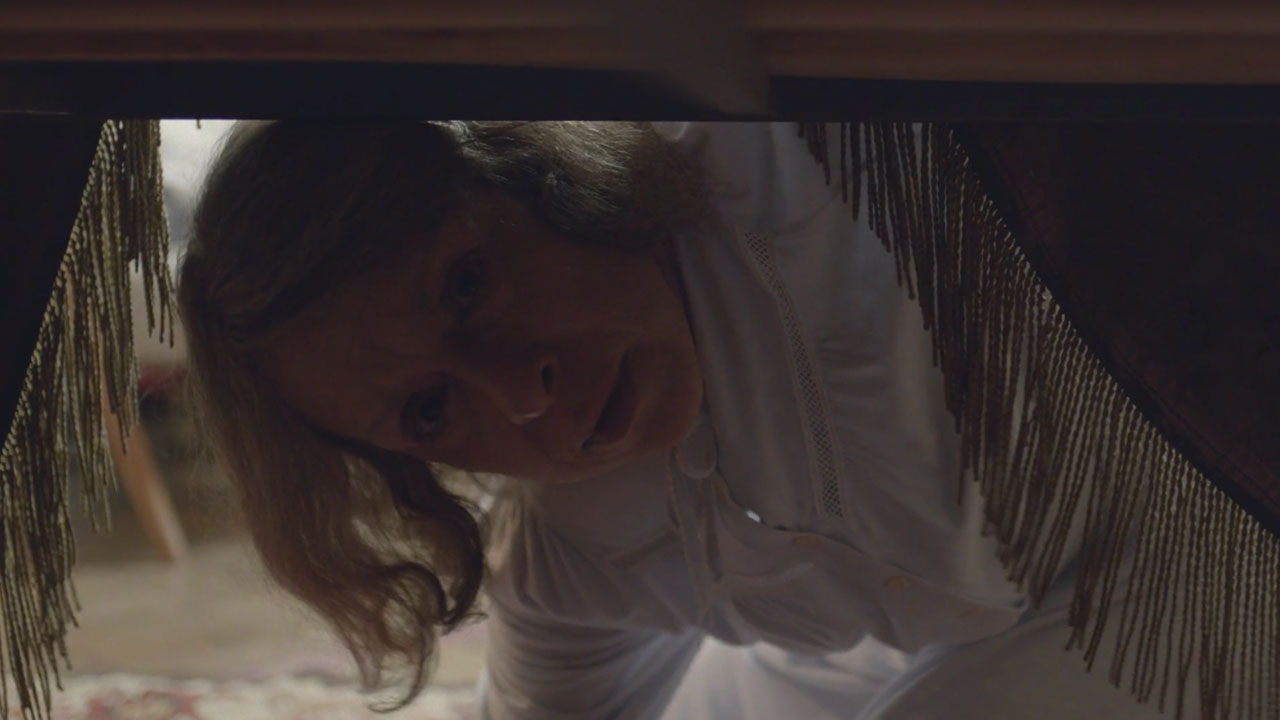 Acquiring One Self from The Many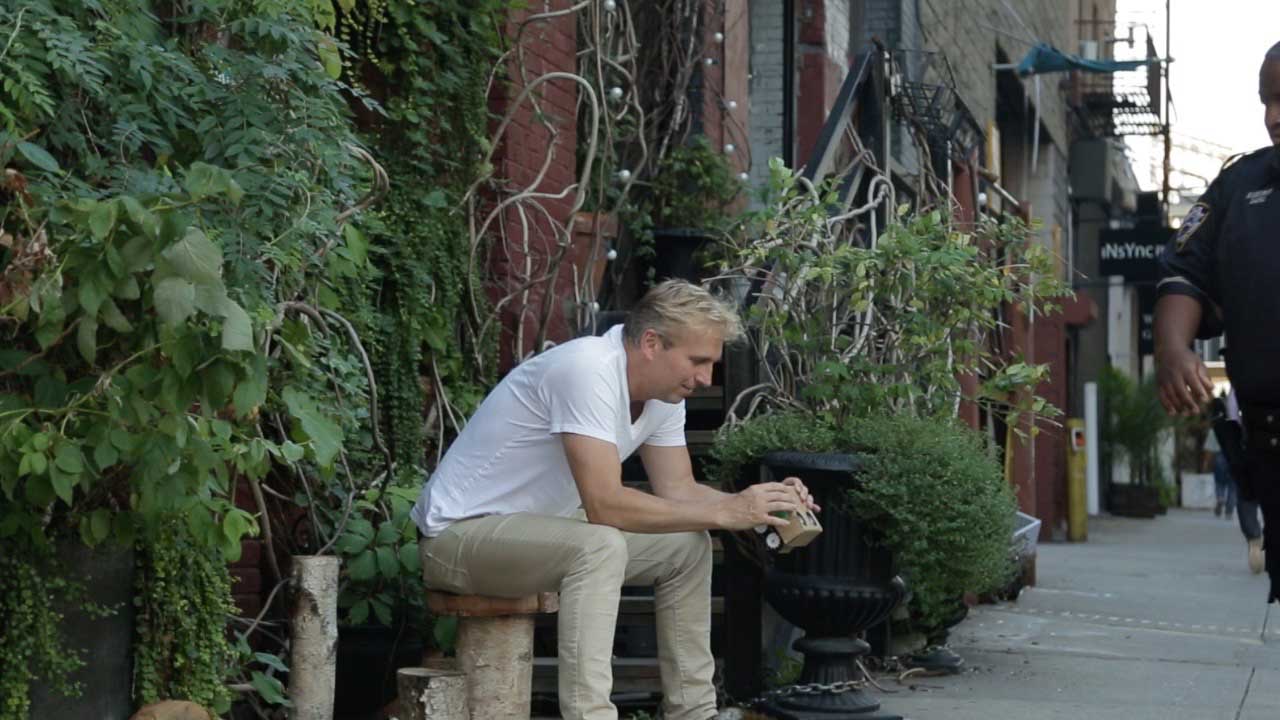 Defiance Against Emotional Repression: The Cogit-Prop Films of Brent Hoff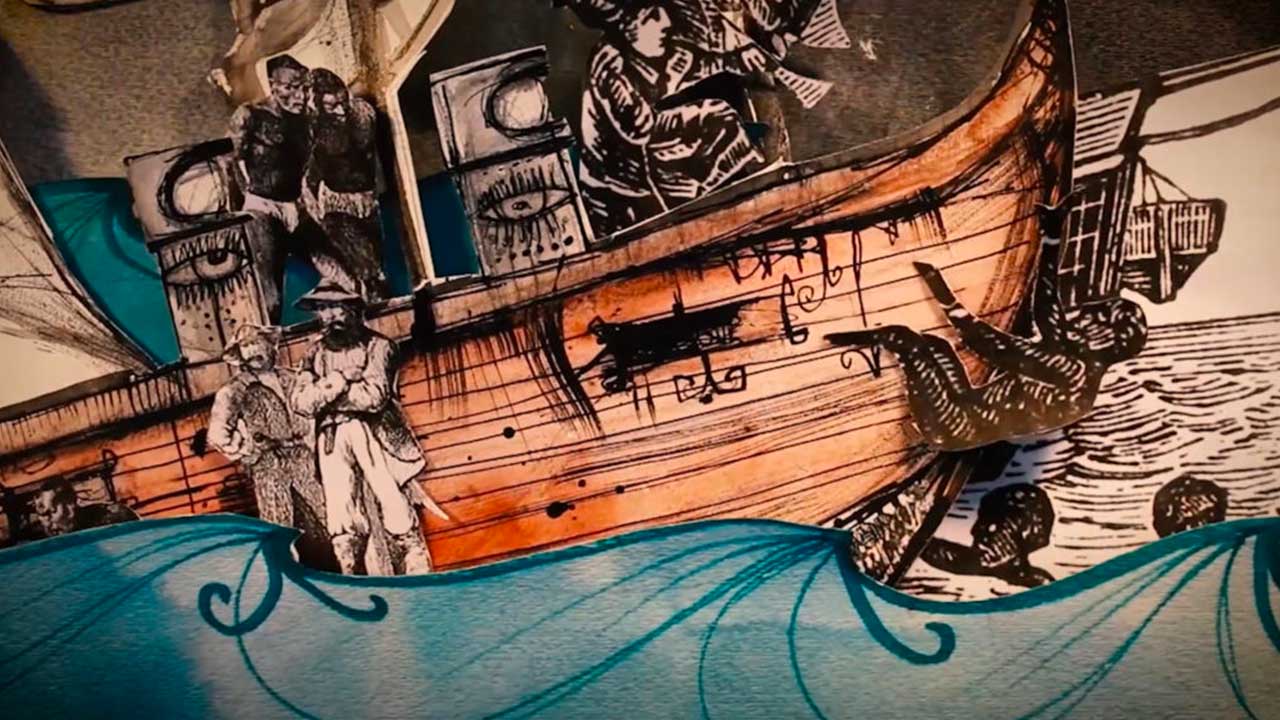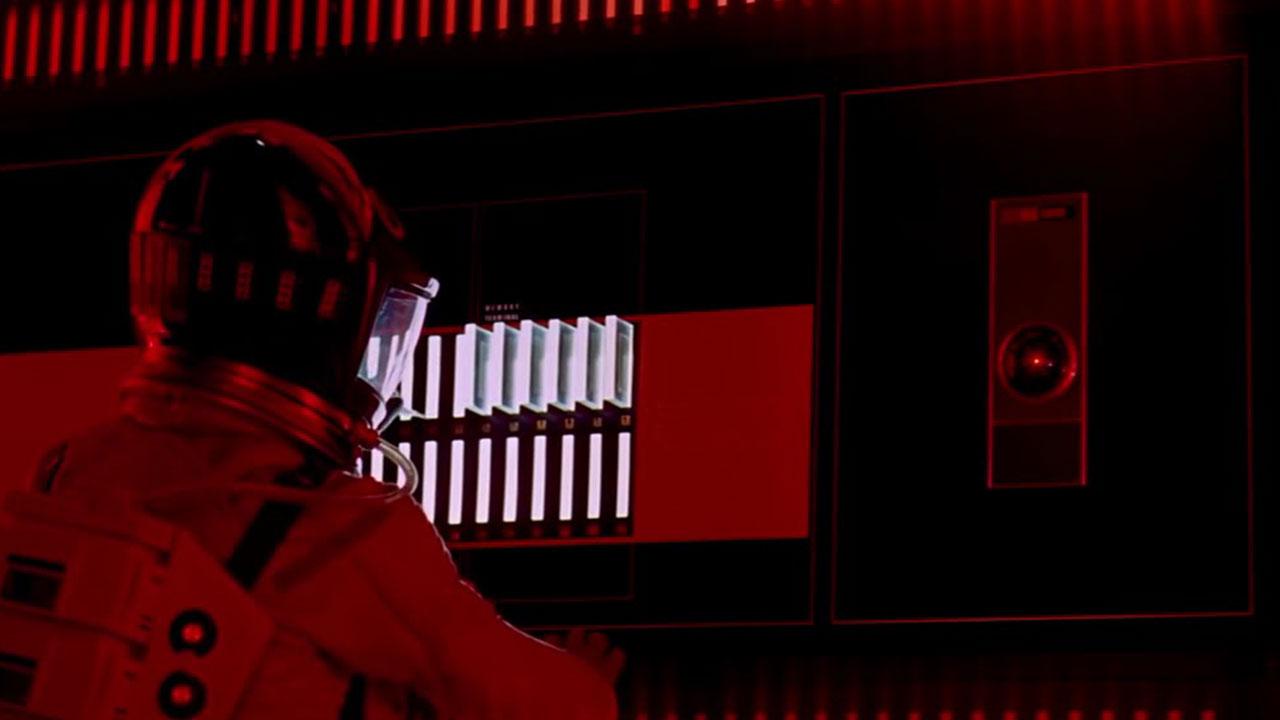 A Guide to Play AI (humans)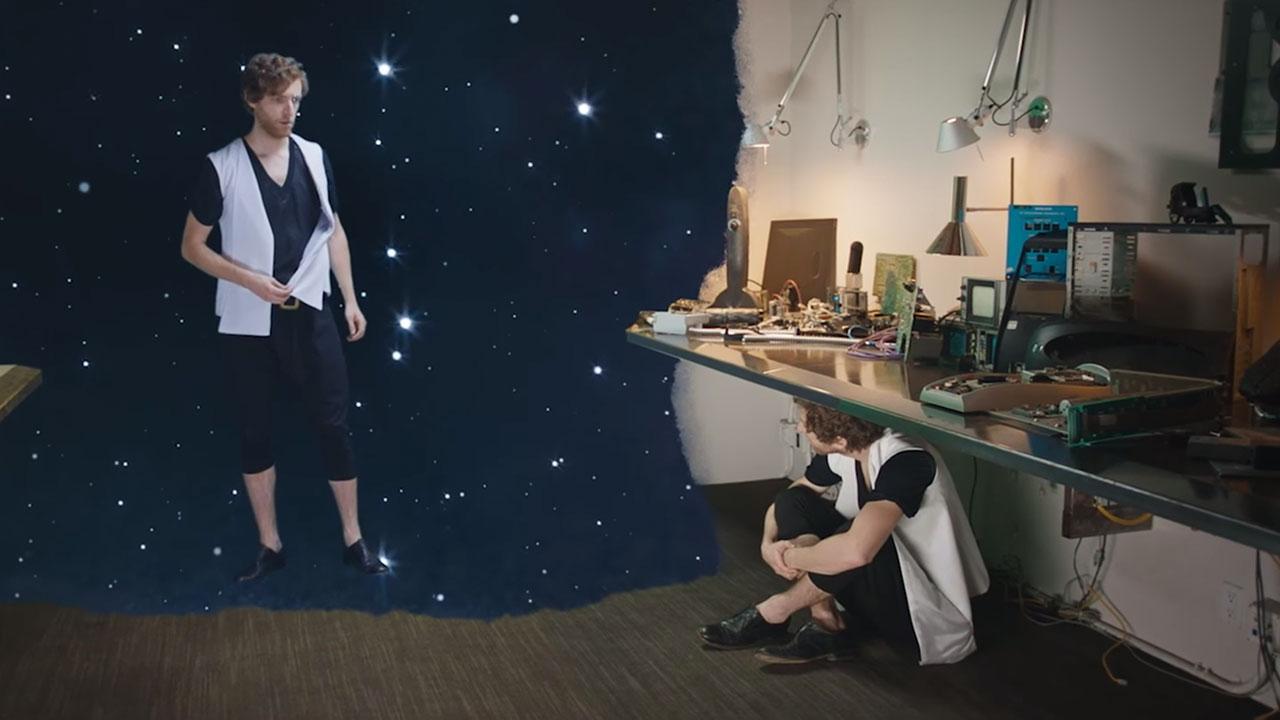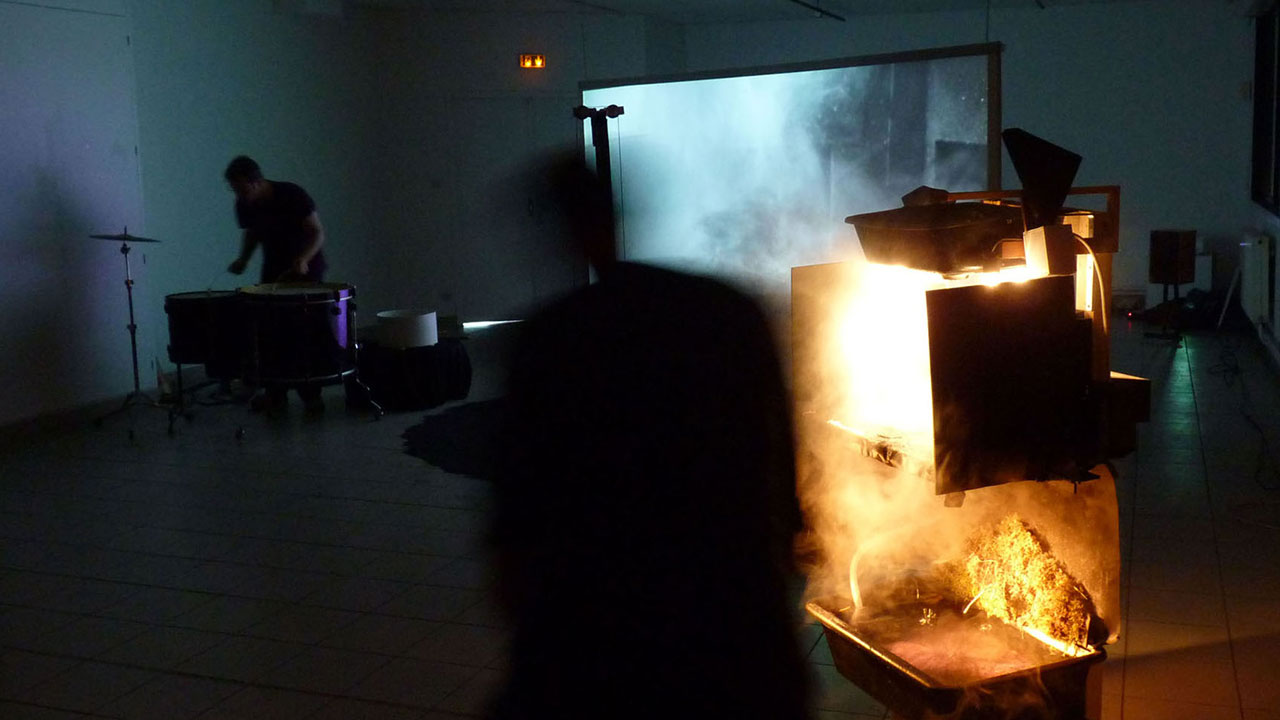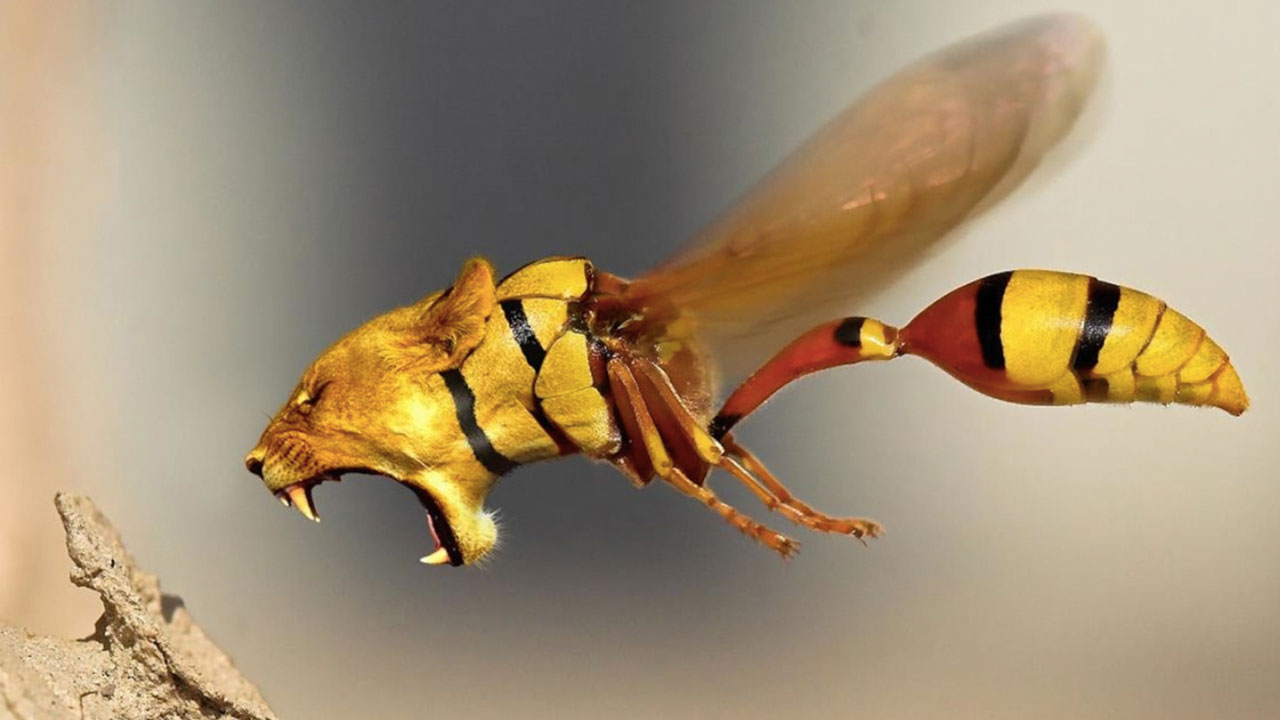 Chimera: Reality or Myth?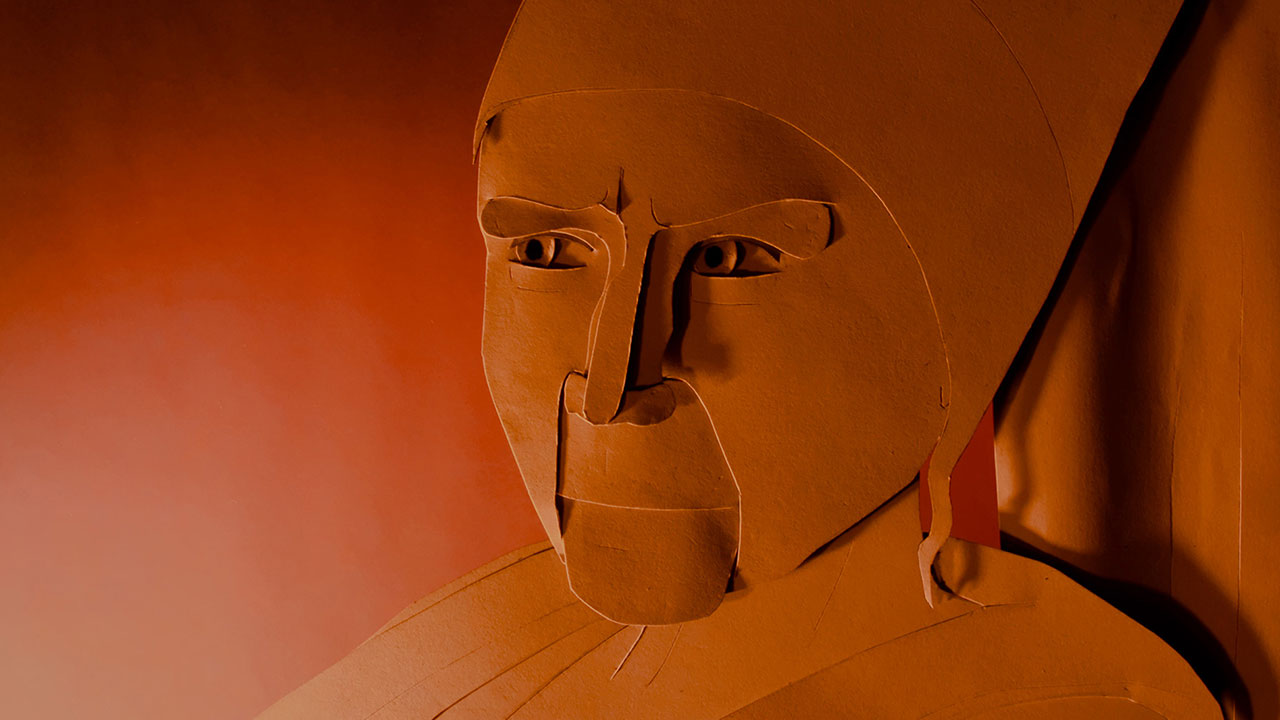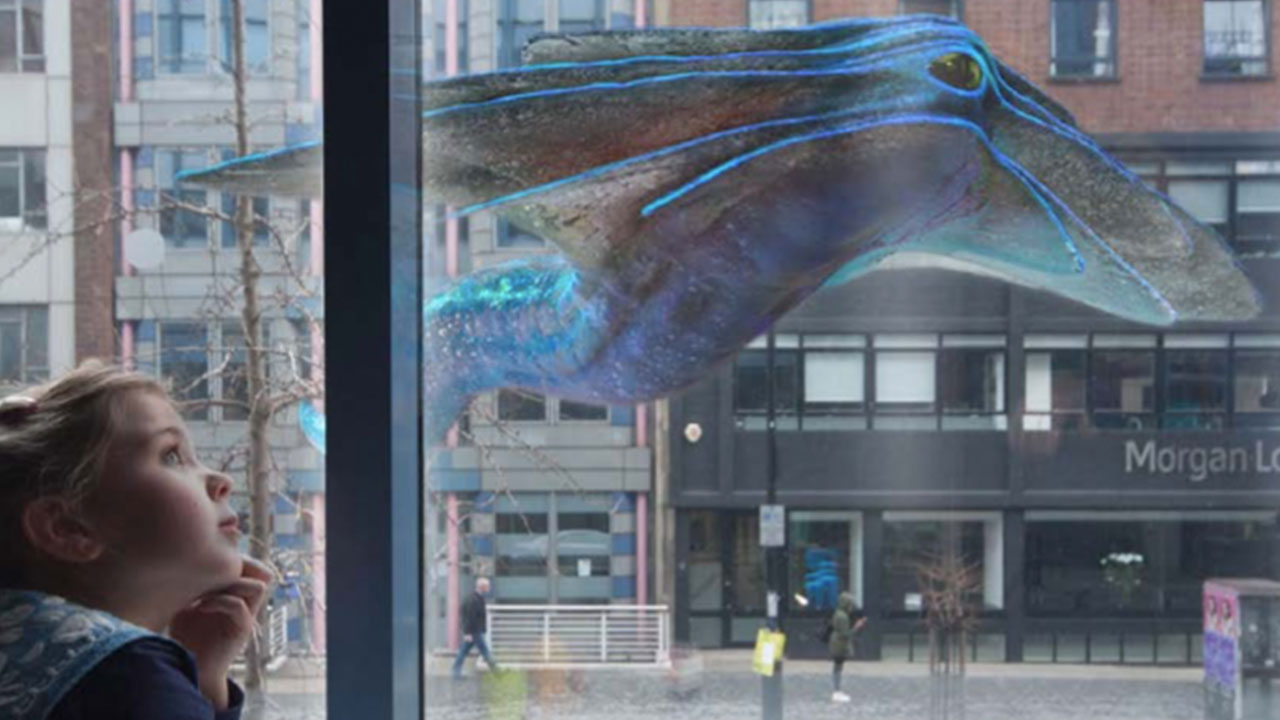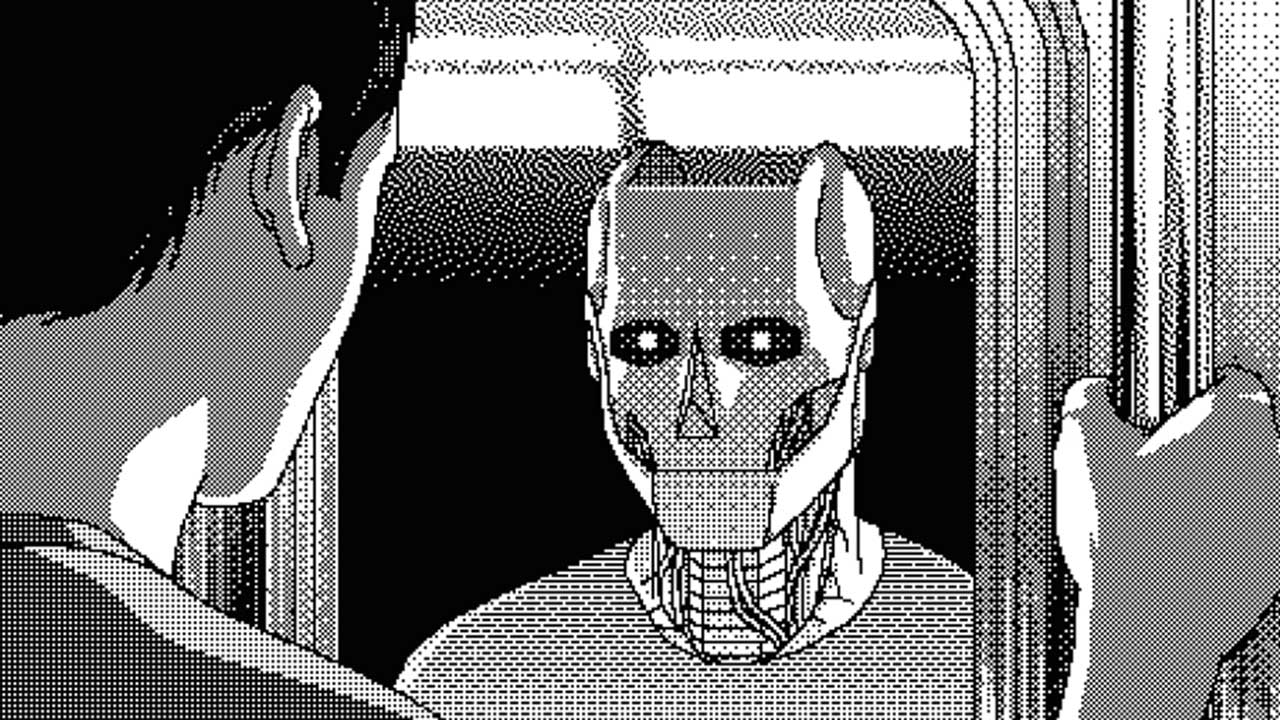 My Narrative Drive is Broken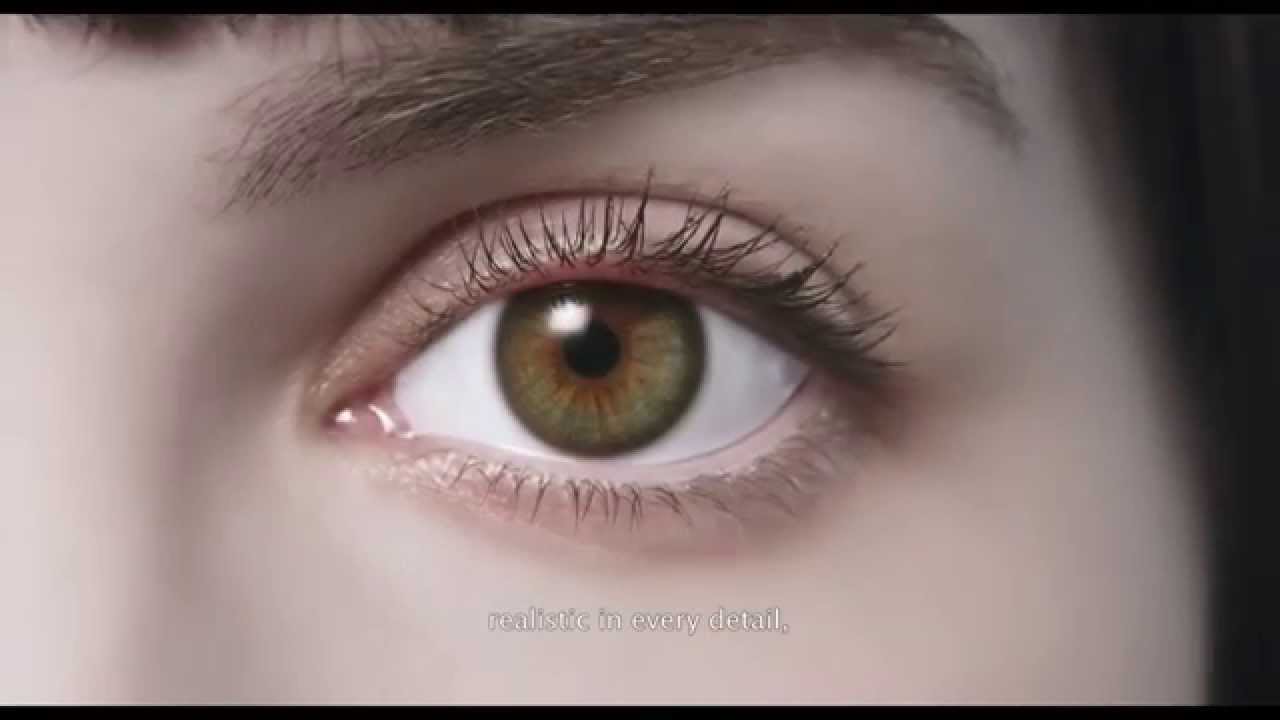 Irreplaceable: Love, Meaning, and Attachment in a robotic world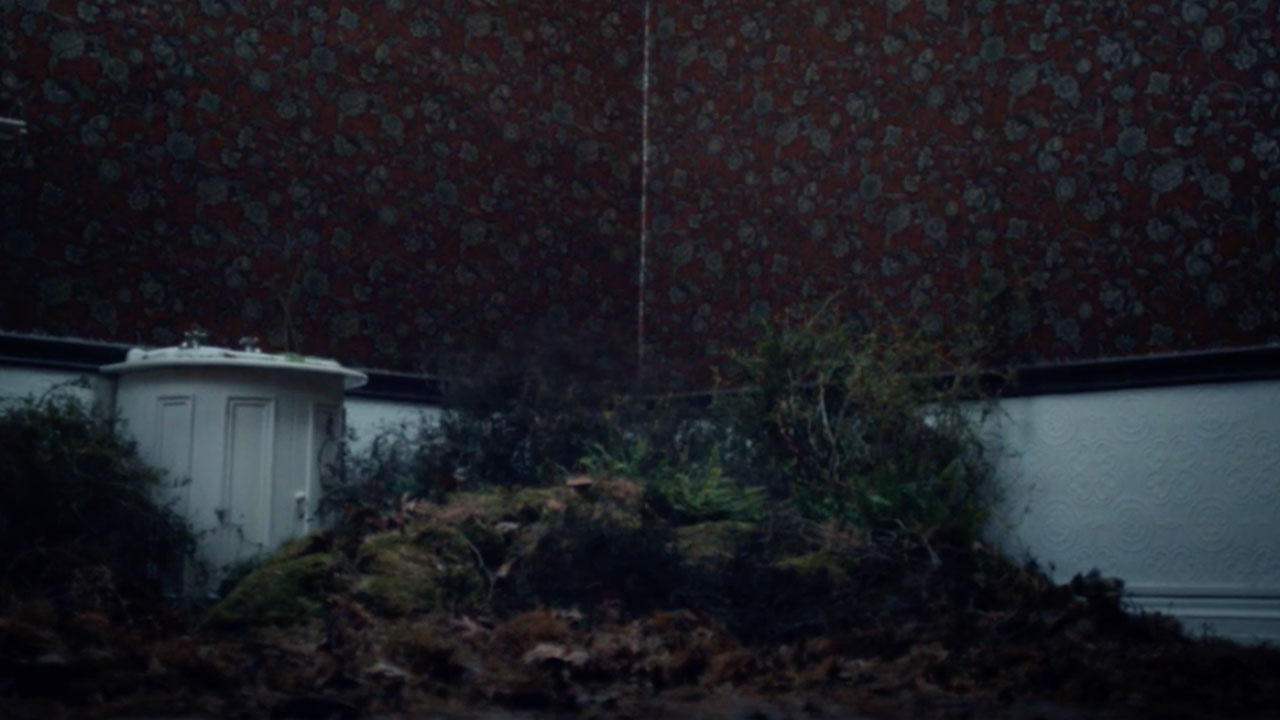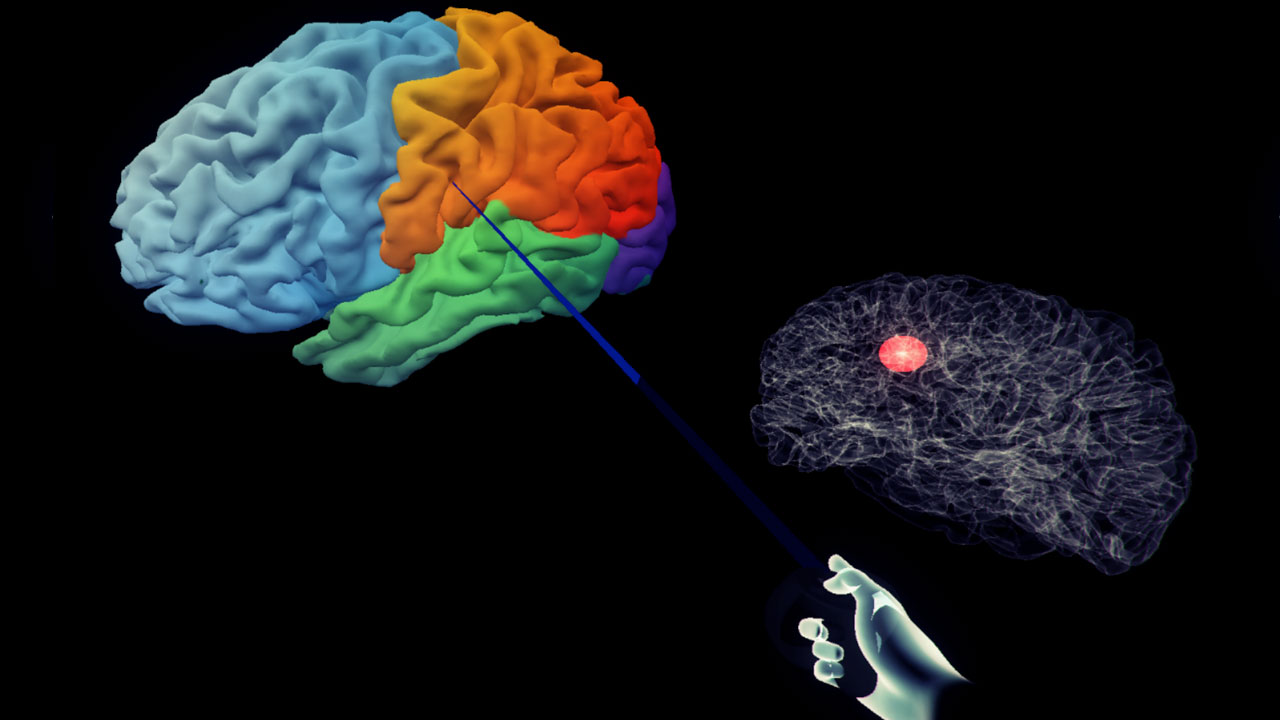 The Virtual Brain Project: Using Immersive Virtual Reality To Enhance Neuroscience Research And Instruction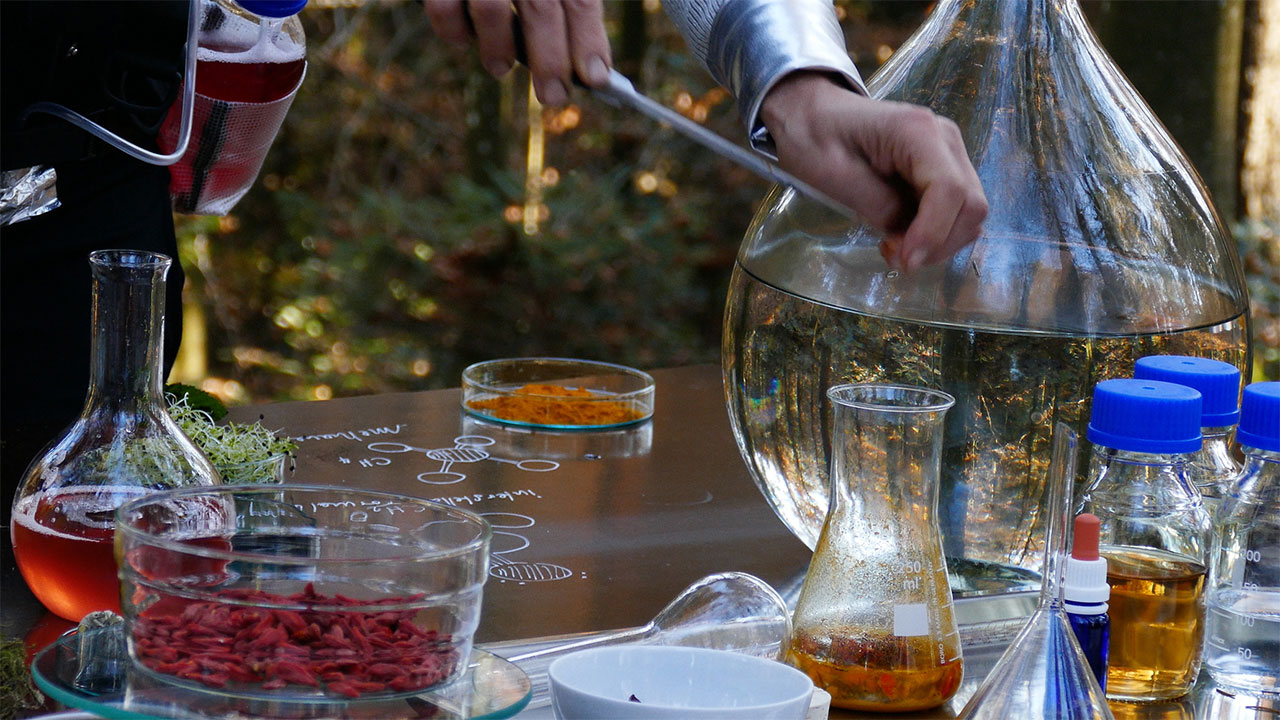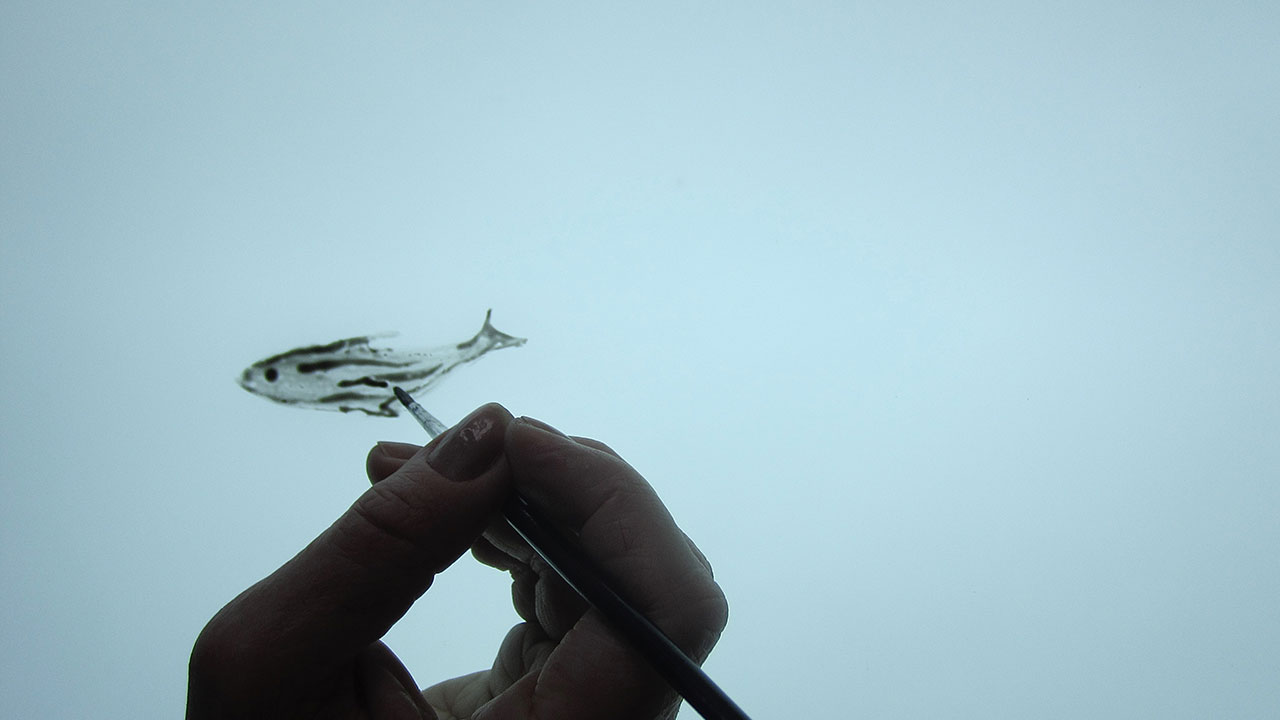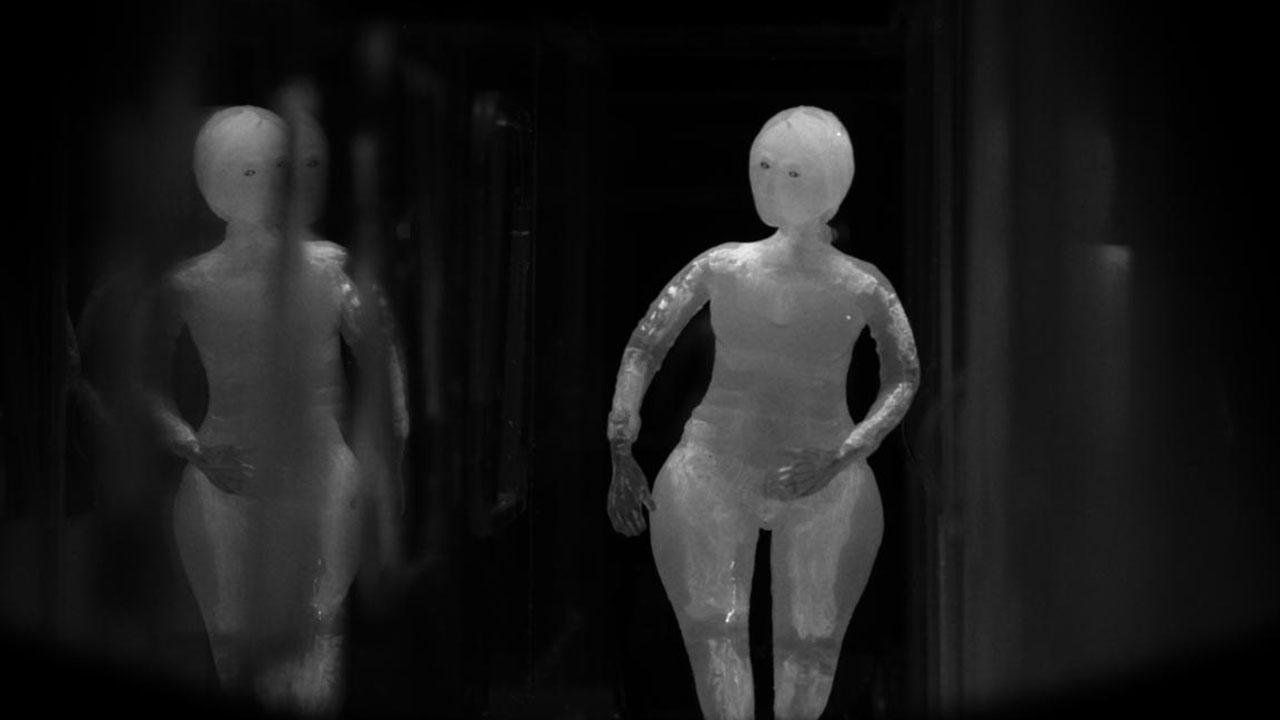 Stranger Than Fiction: Three True Tales From Our Archives
Adding Film to the Science Syllabus (Part 3)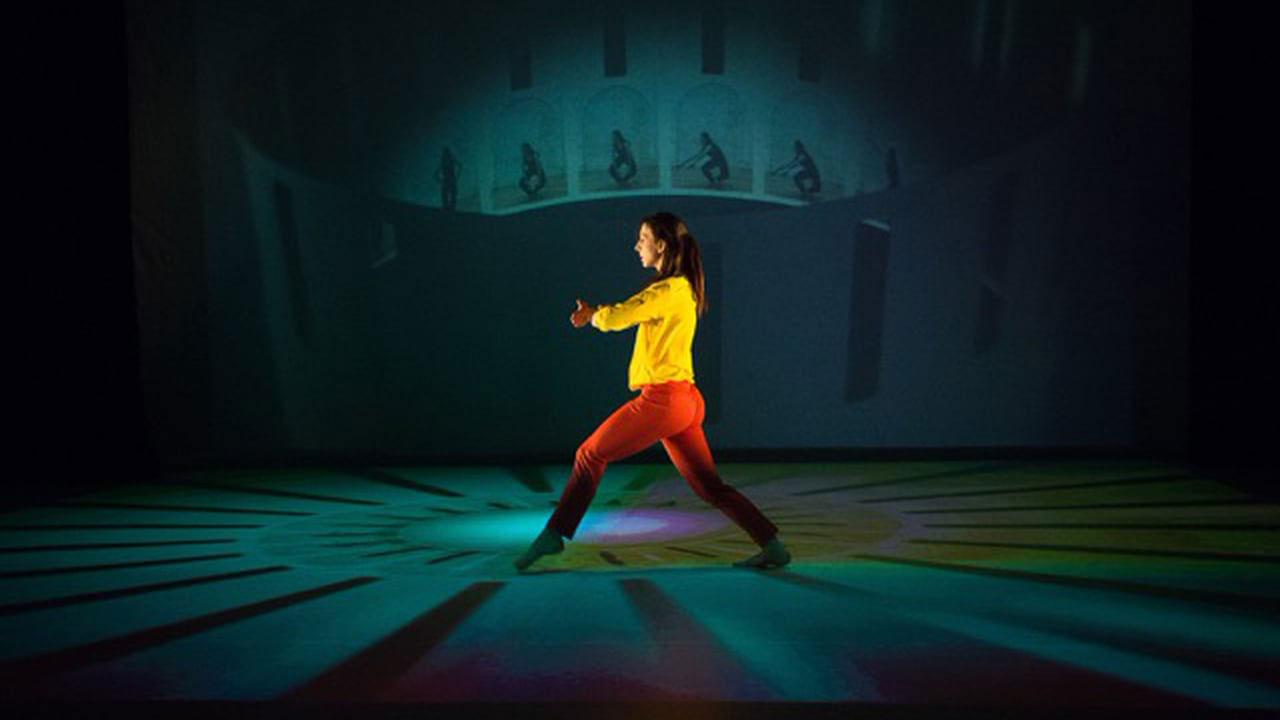 The Dance That Takes Place in Our Heads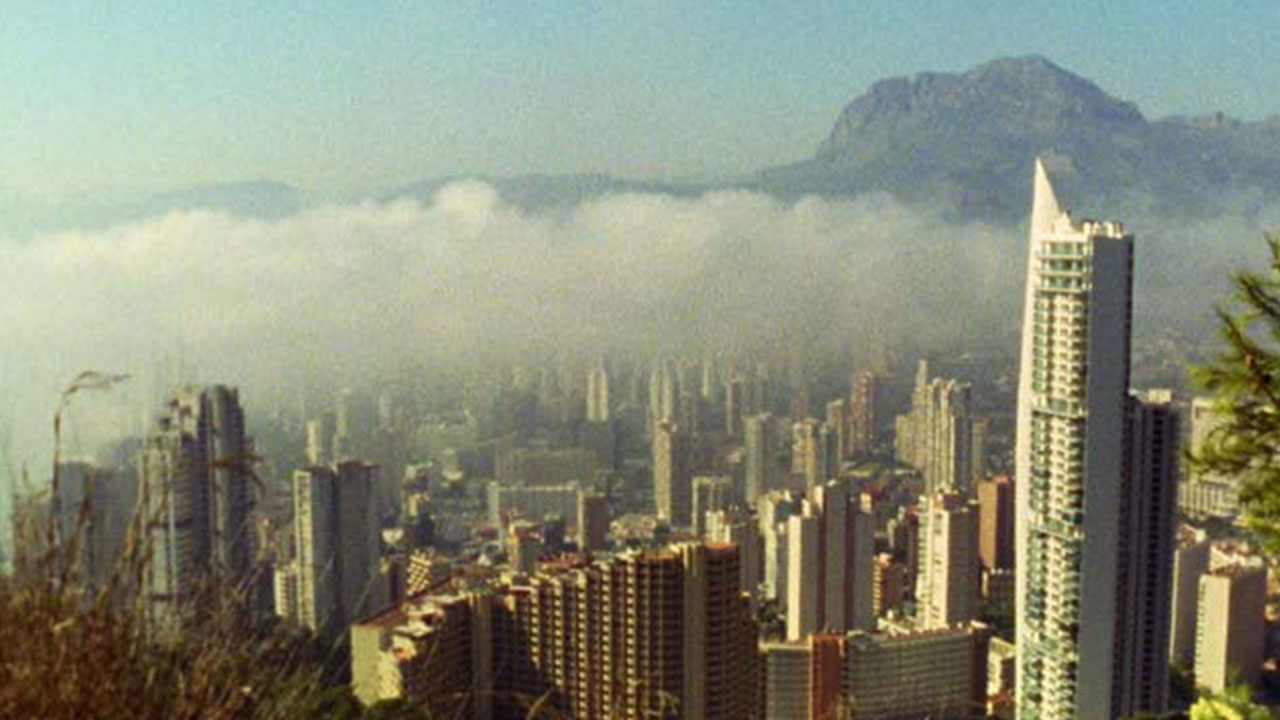 Beyond Good and Evil: Ethics and Artificial intelligence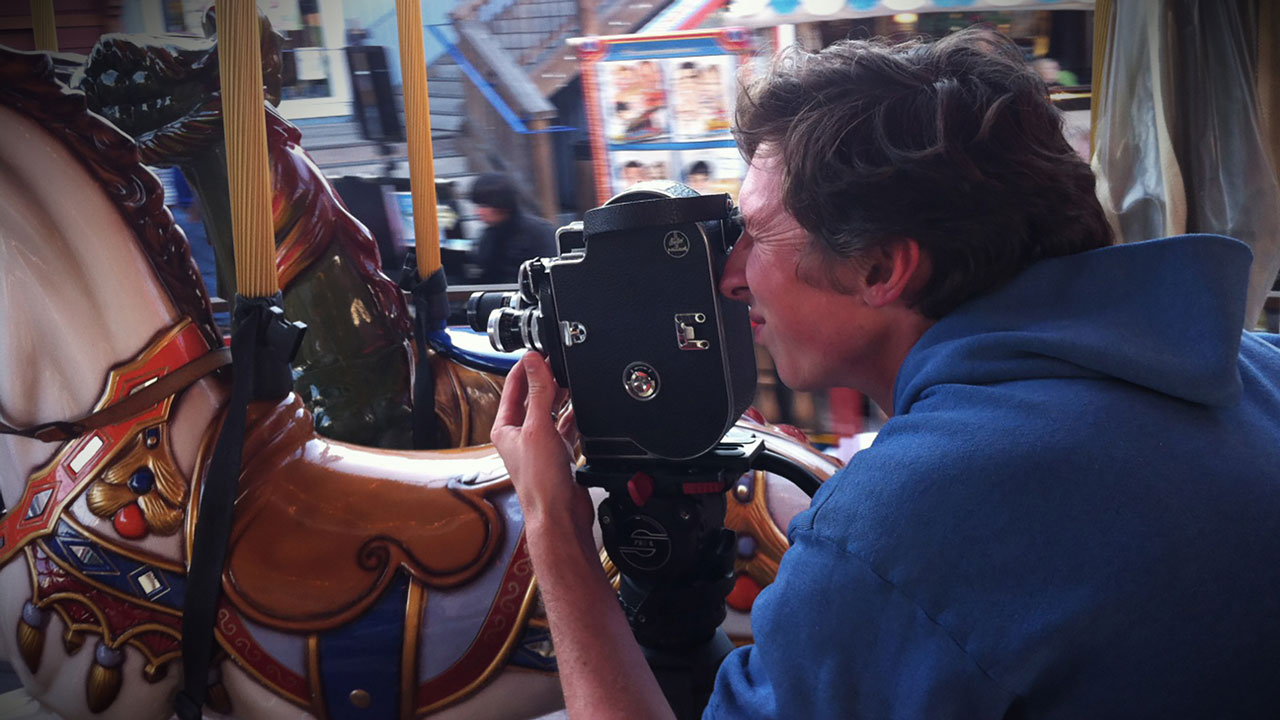 Close Examinations: Decibels, Droughts & Death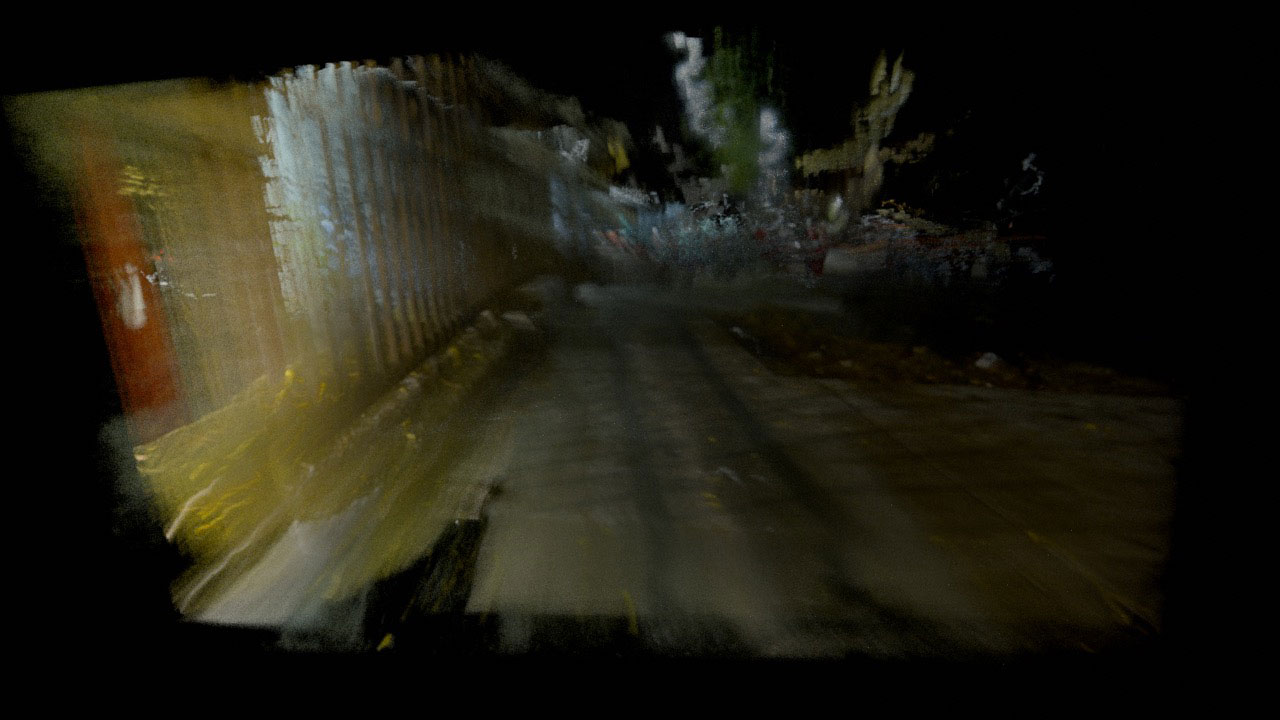 Hybrid Identities at the 10th Annual Imagine Science Film Festival
A World of Imagination and Collective Memory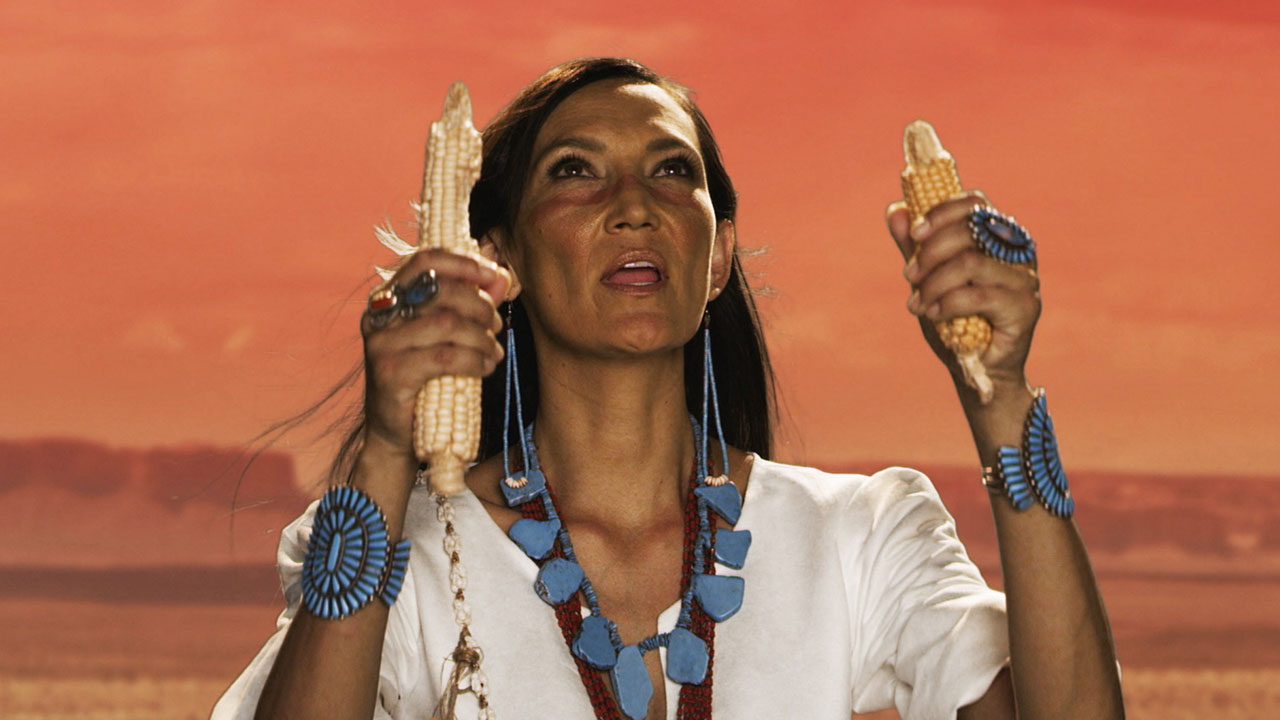 Indigenous Filmmakers Reimagine Science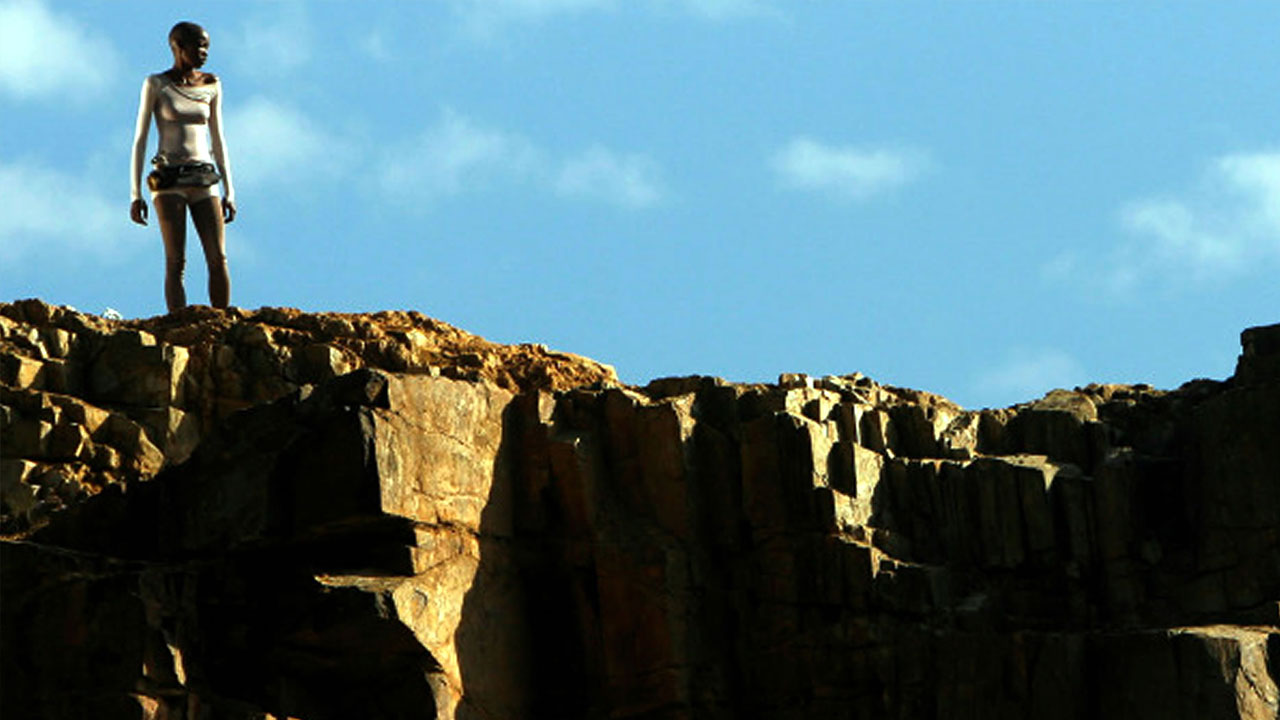 Imagining the Future in the Global South
Border landscapes: The River is a Seam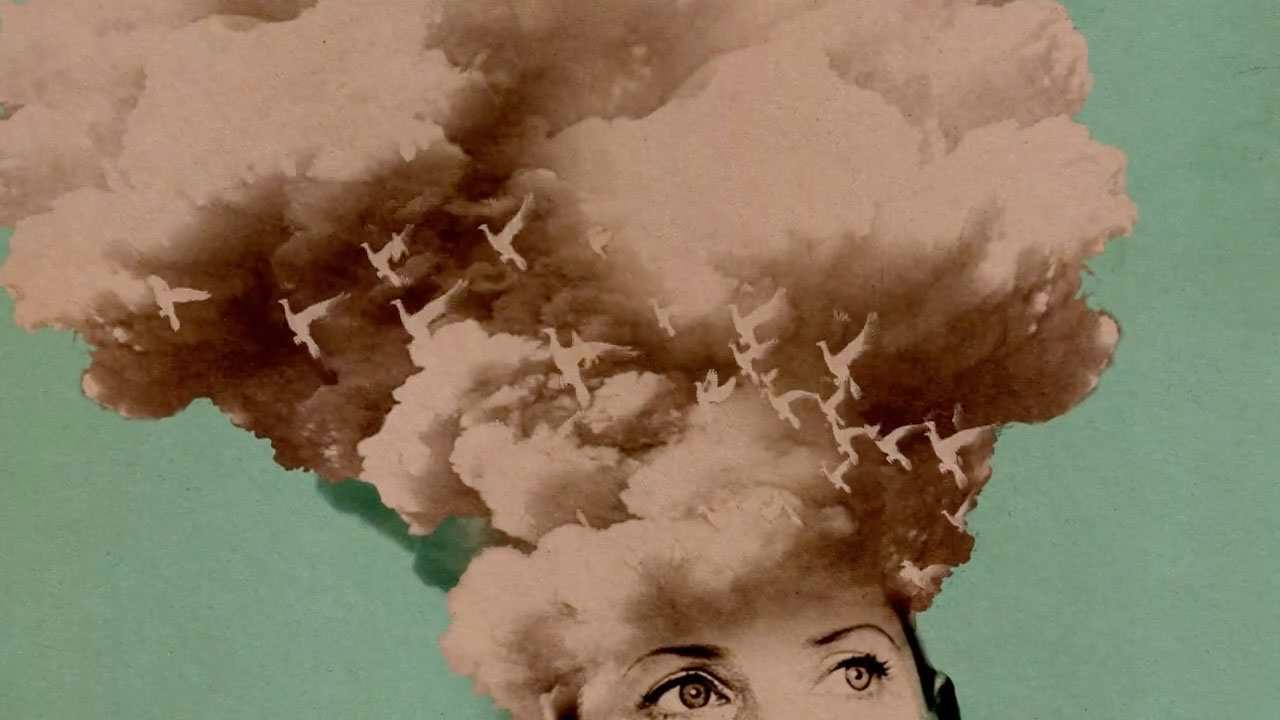 The Work of Tiffany Shlain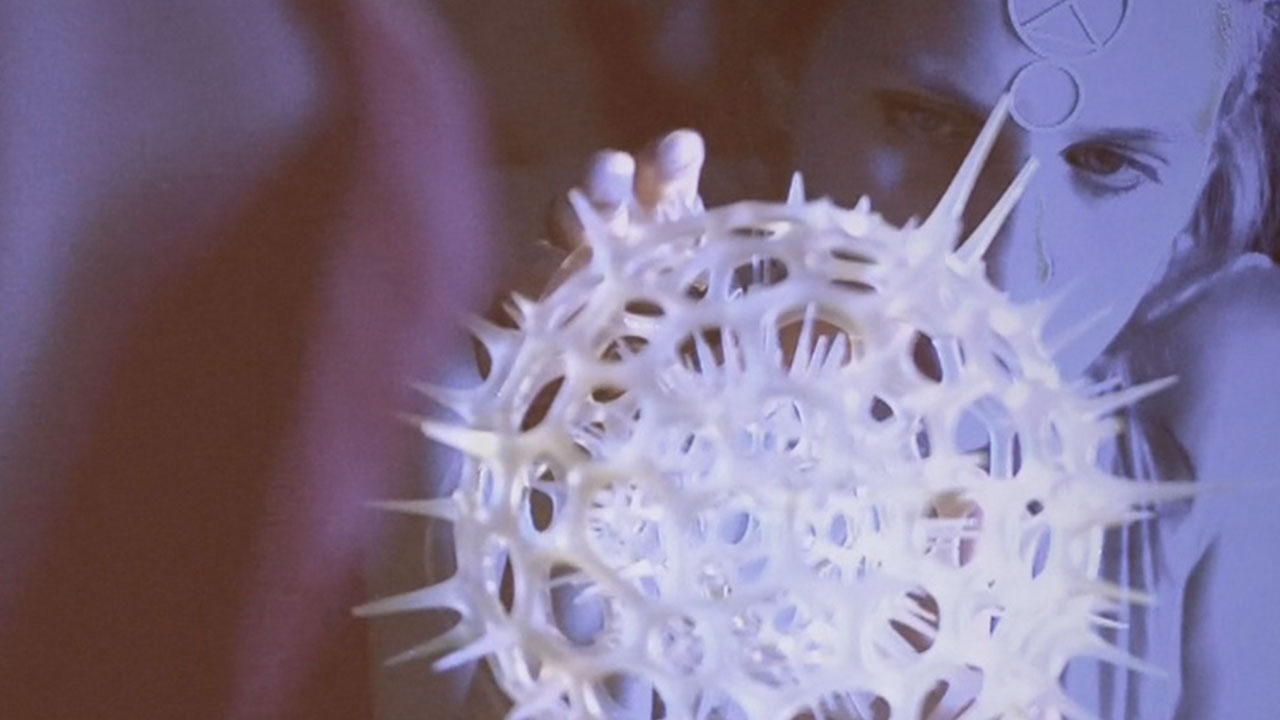 Microscopic Melodramas, A Surrealistic look at Our Oceans in Peril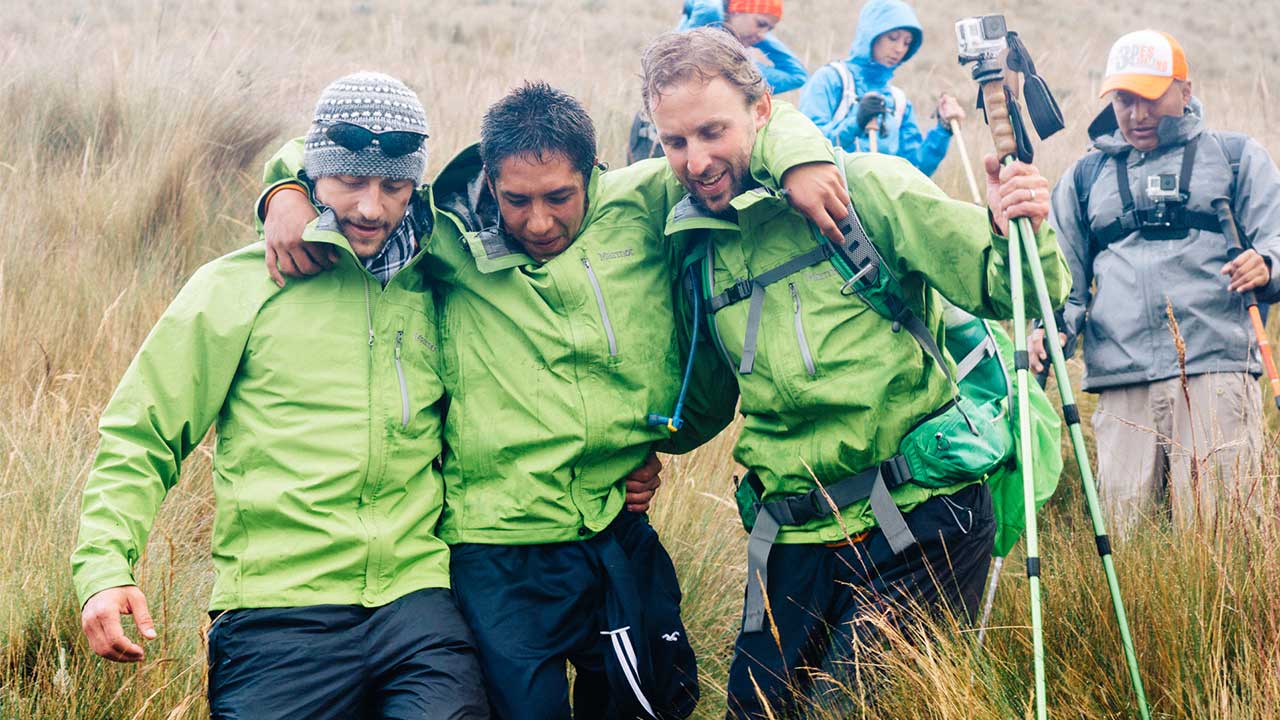 A Chance to Climb Mountains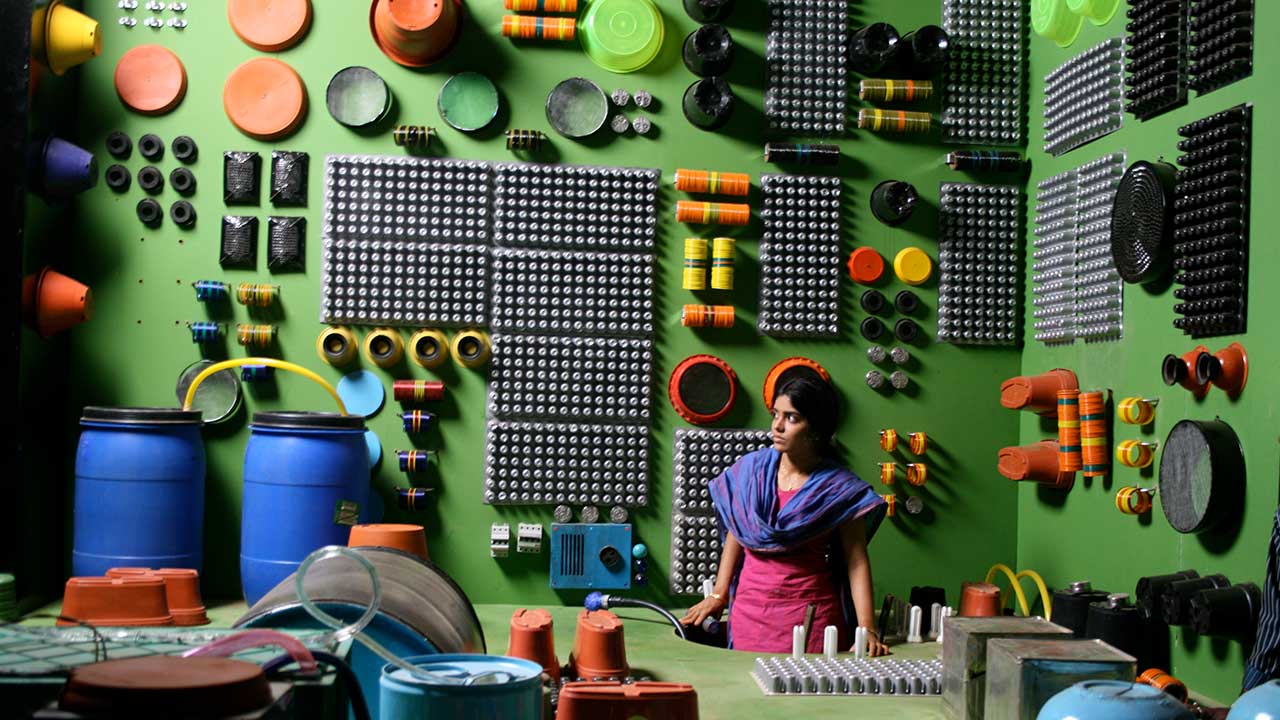 6 Scientific Journeys Through Present and Future India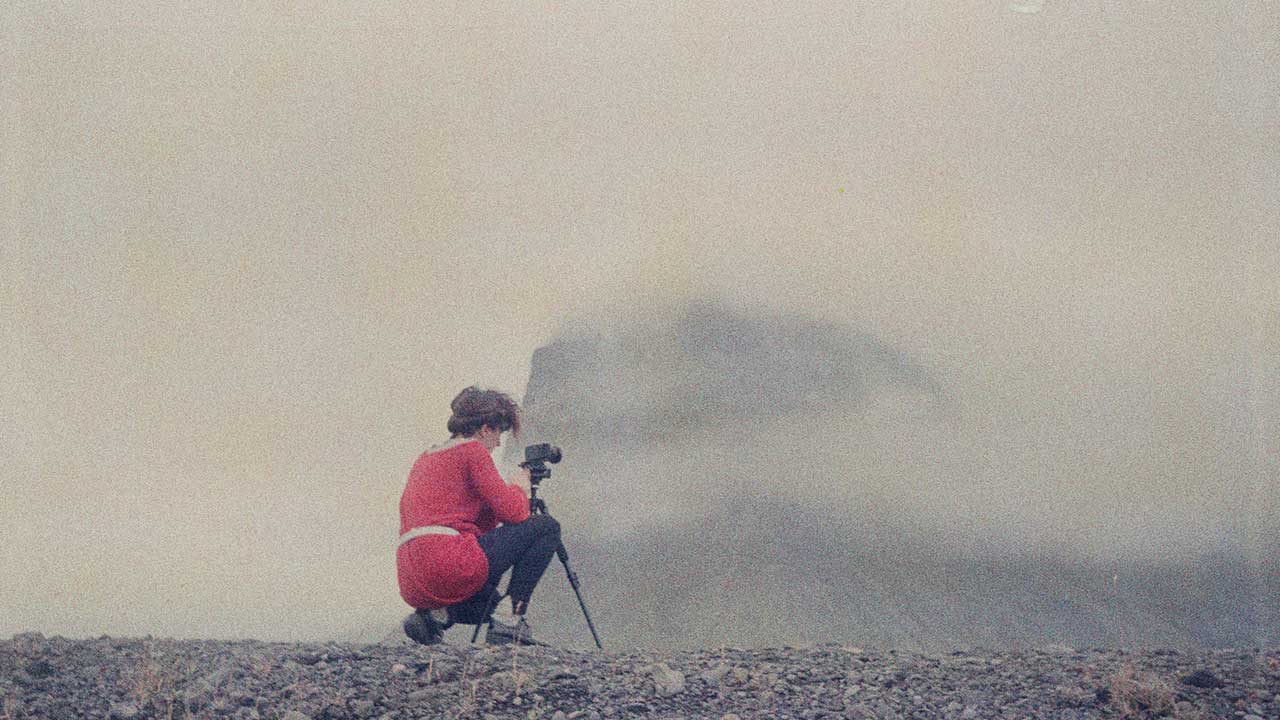 Redefining the Scientific Fiction(s)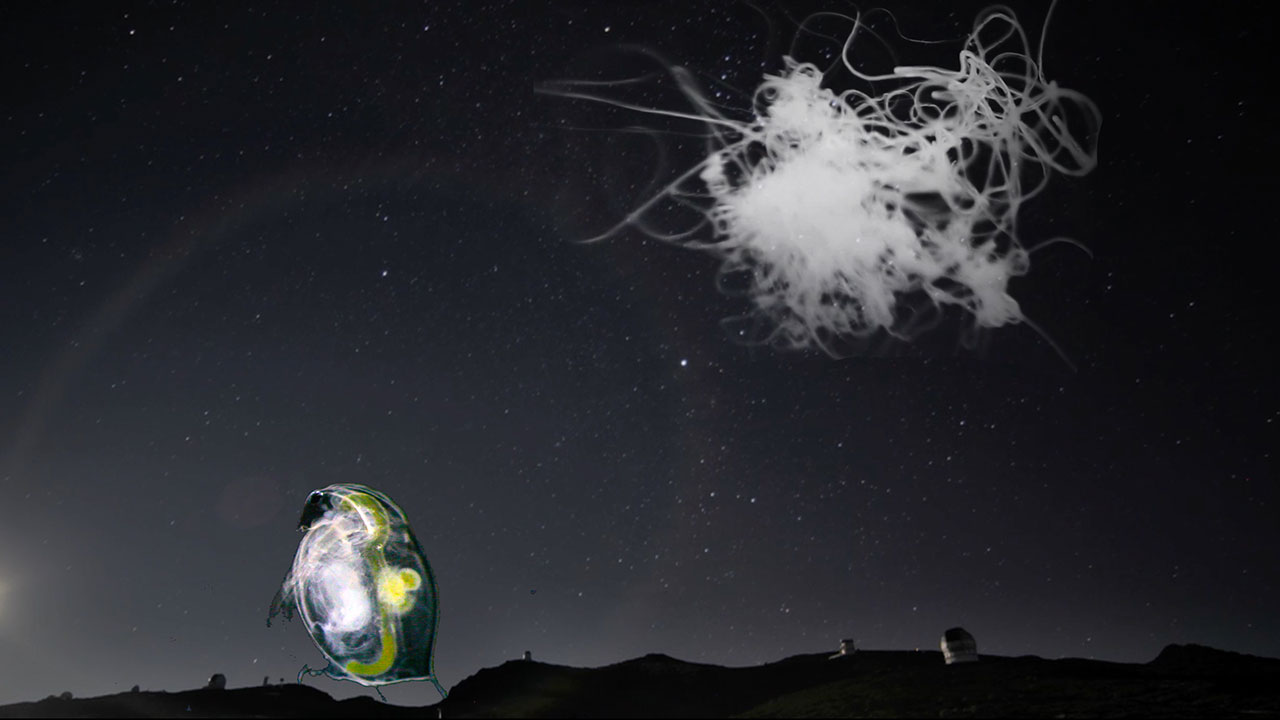 Space, Time And Little Creatures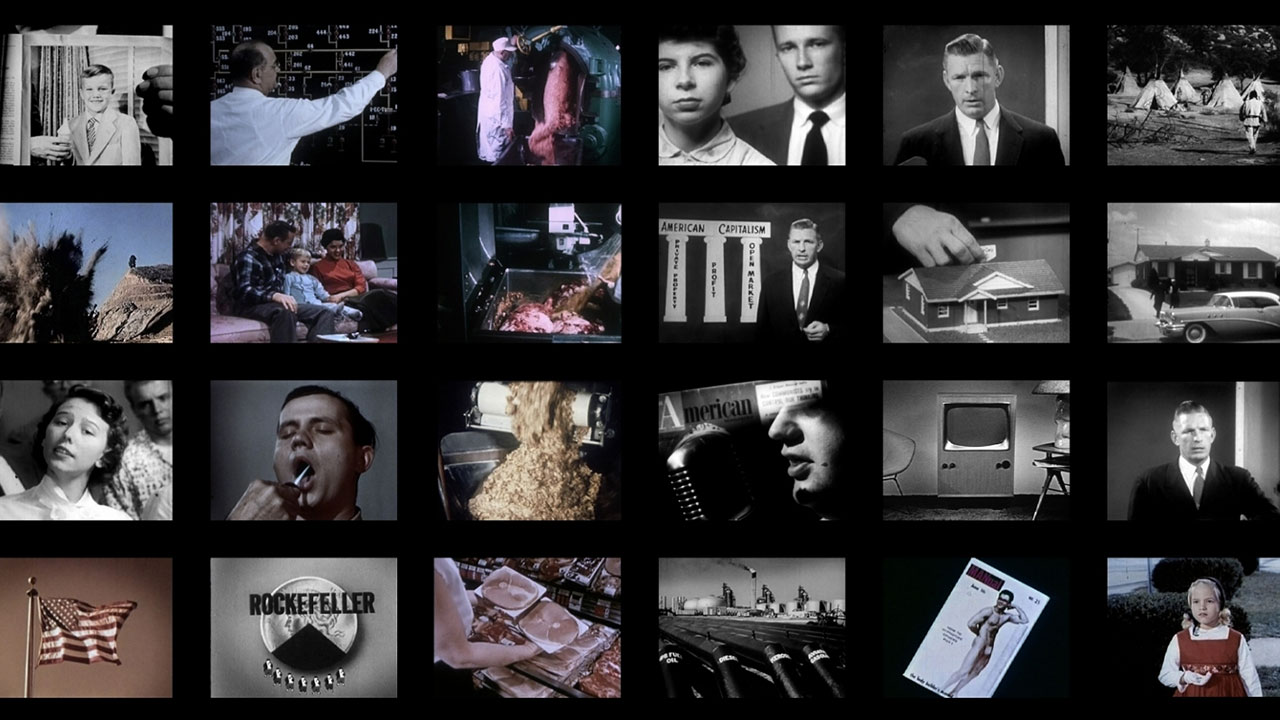 Computation and the Future of the Human Condition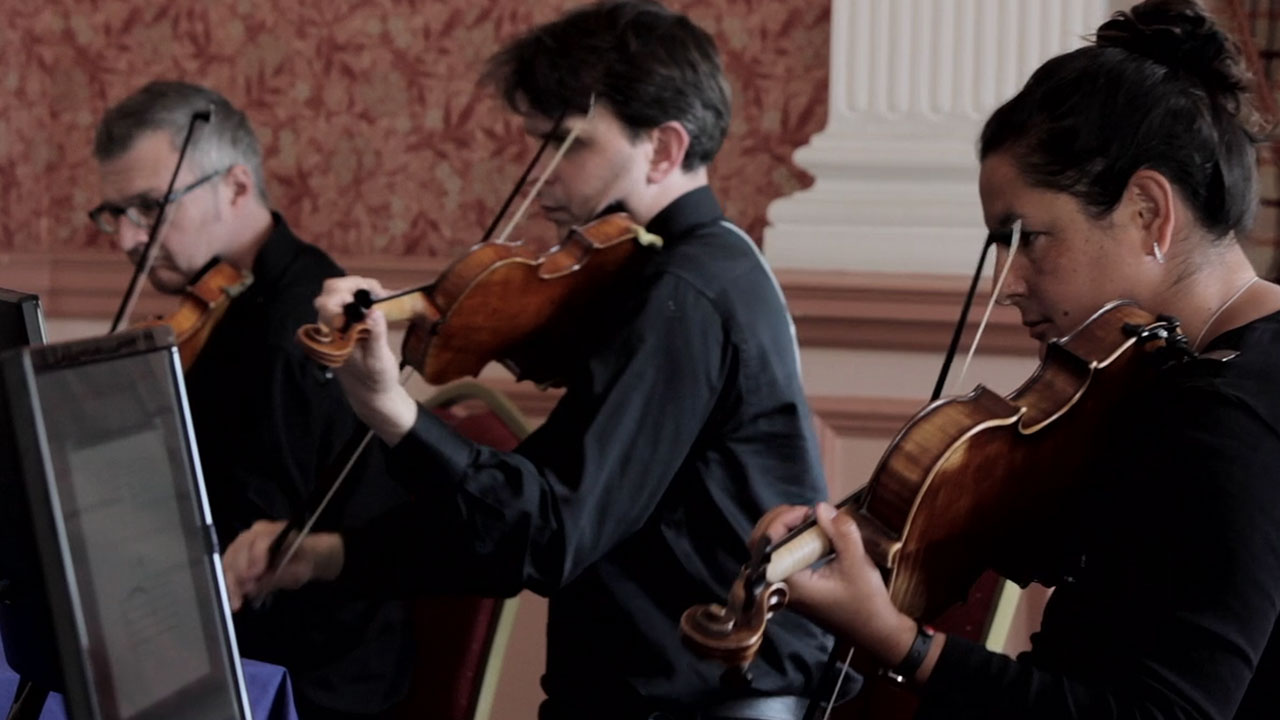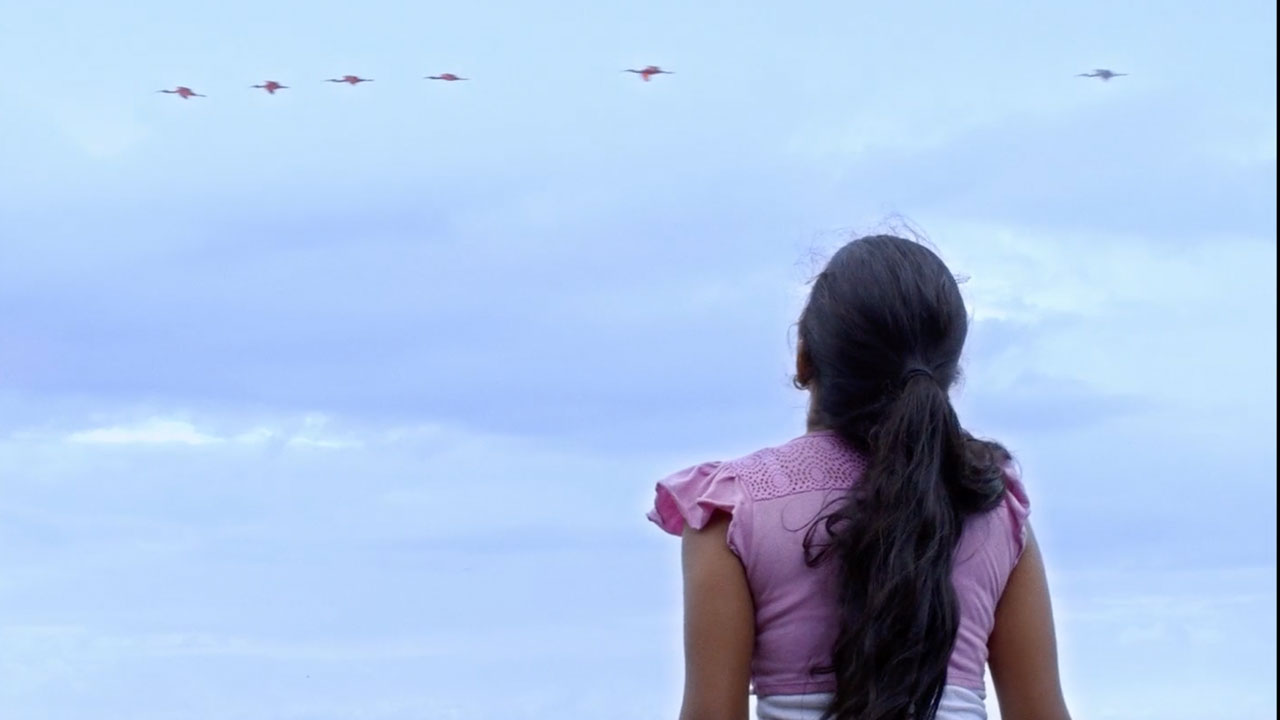 Transformative Desperation
A Deeper Look into the Mundane
Scavenging Sustenance: Man vs. The Man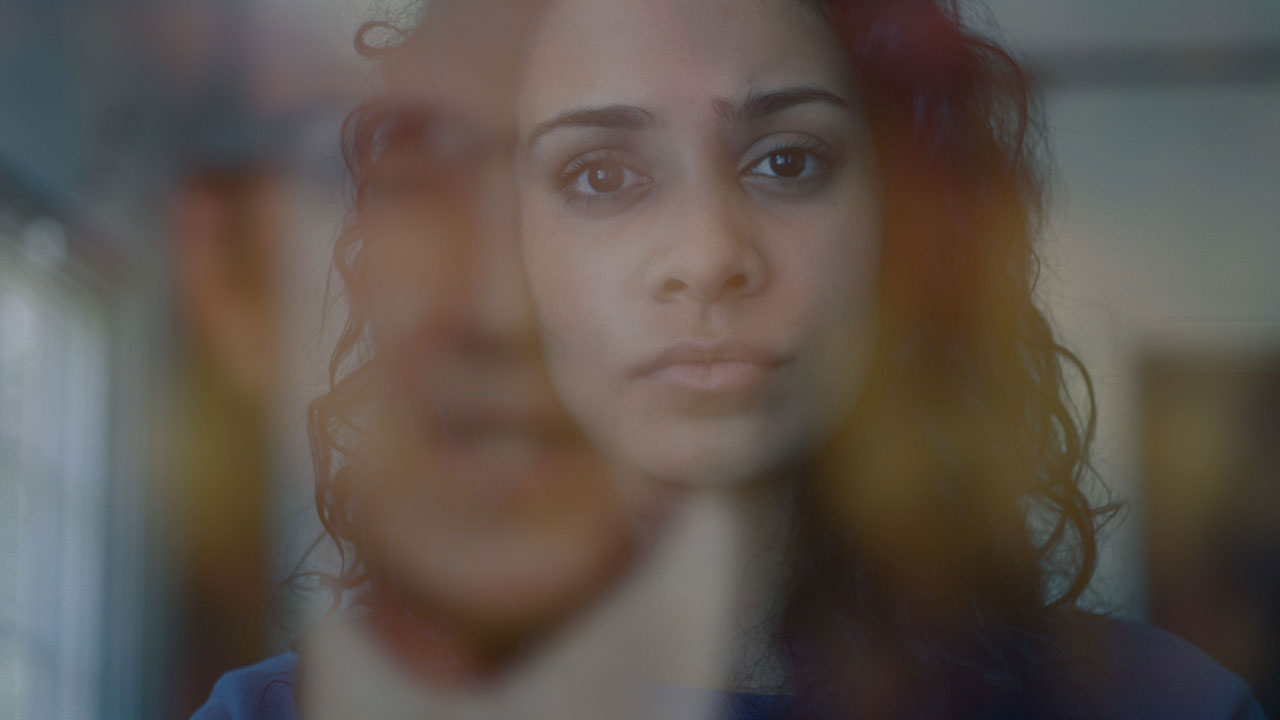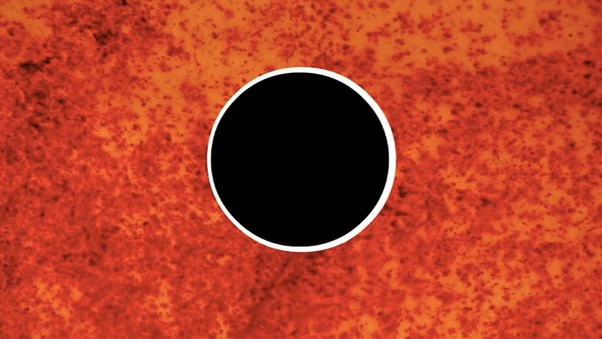 5 Visionary Films to Celebrate the 2017 Solar Eclipse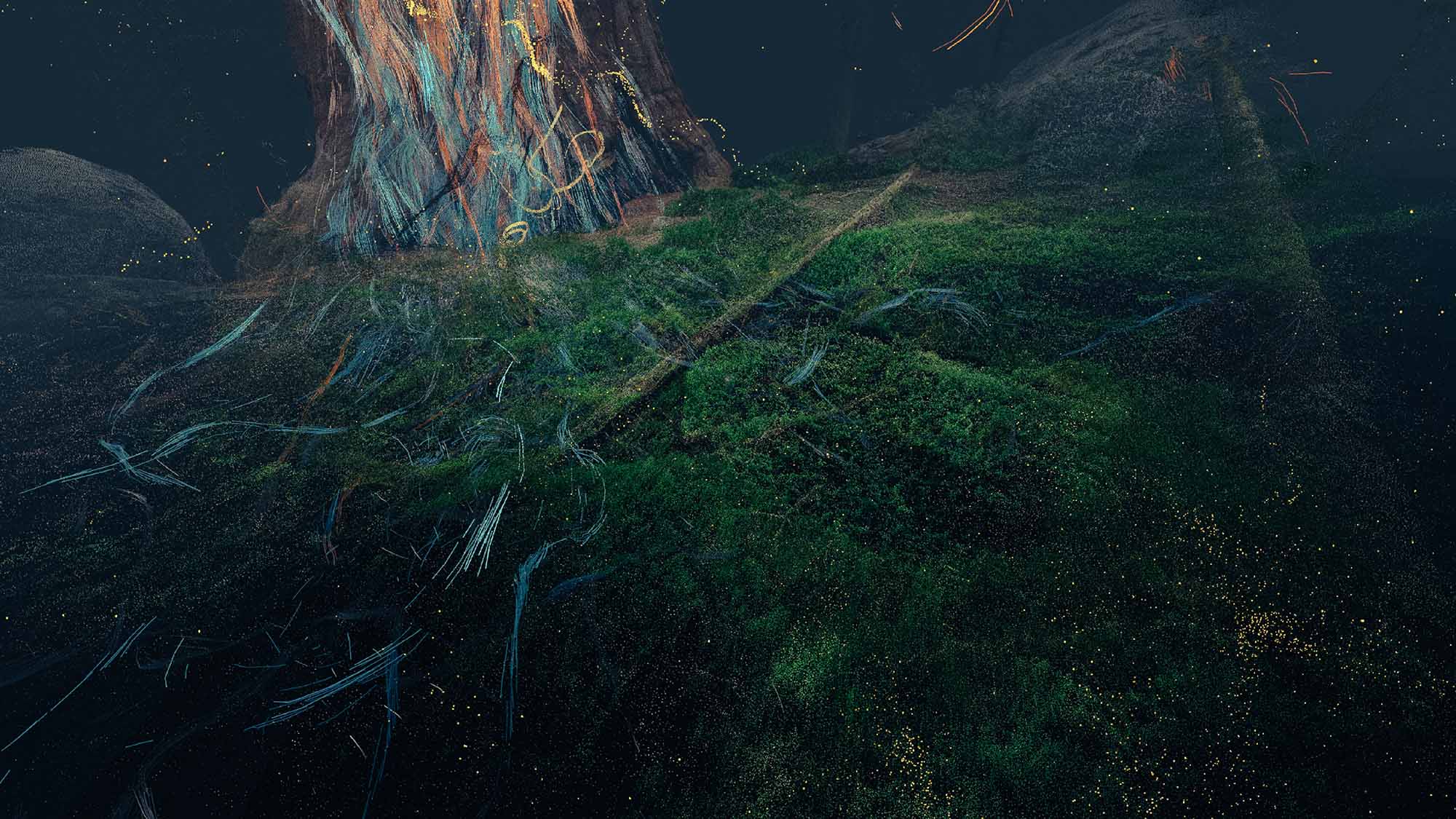 VR Visions of an Ancient Sequoia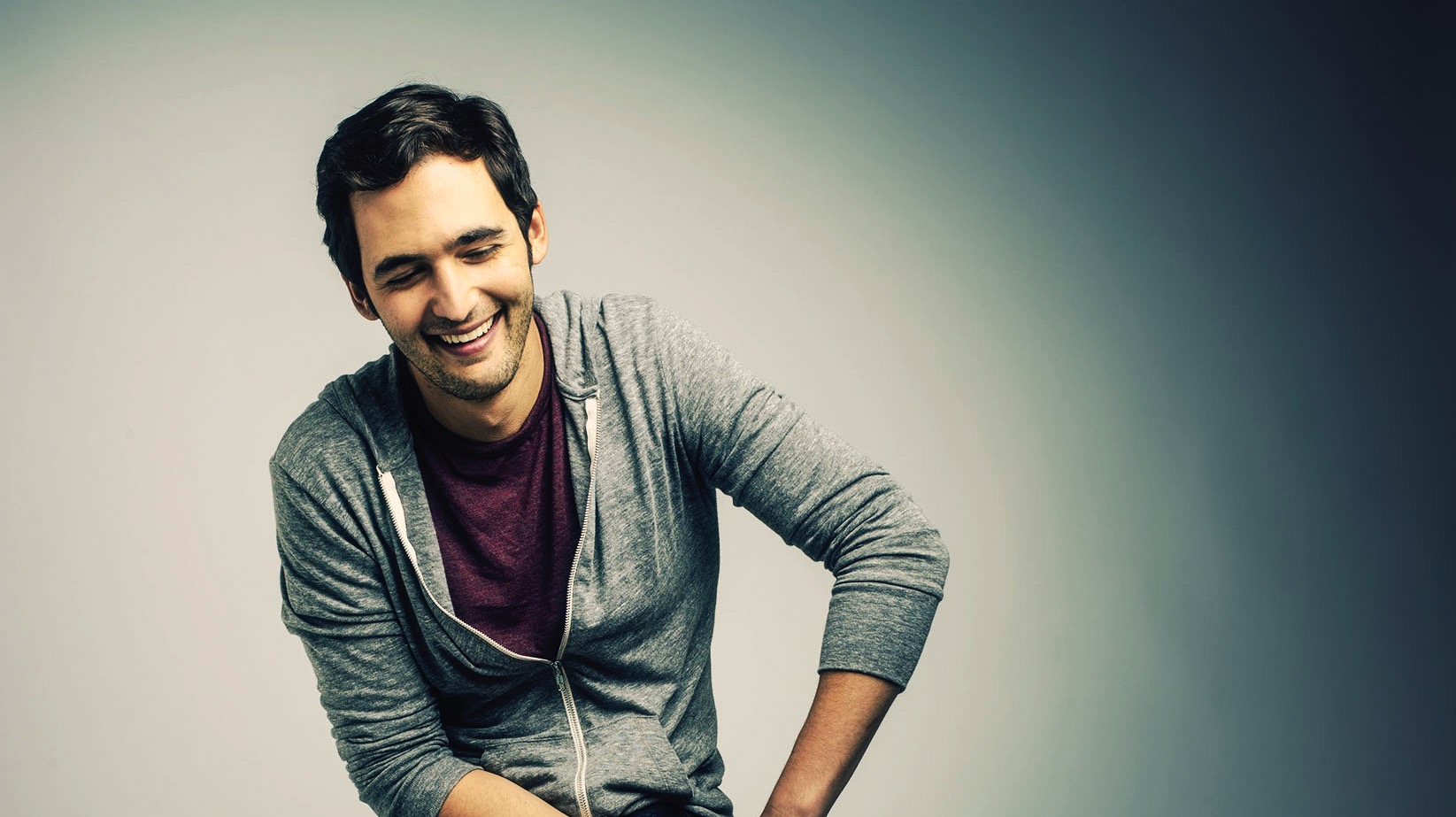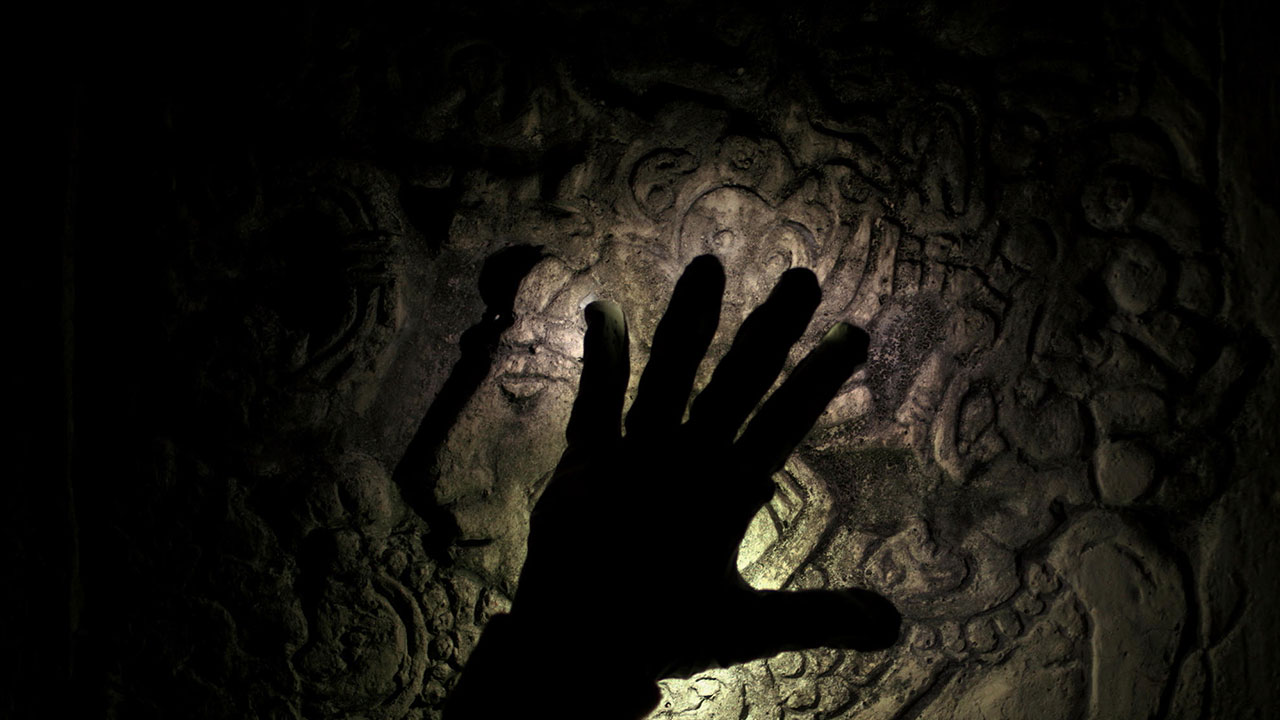 Trance-like Rituals in Mexico Predict the Future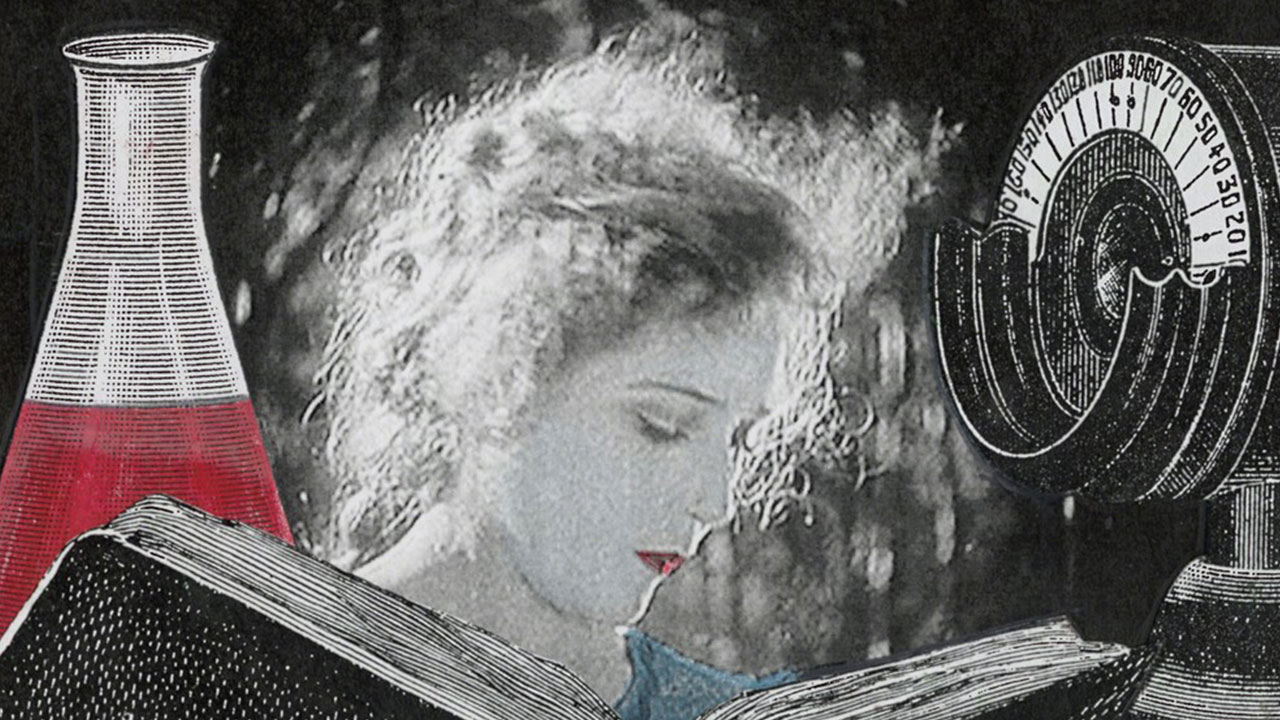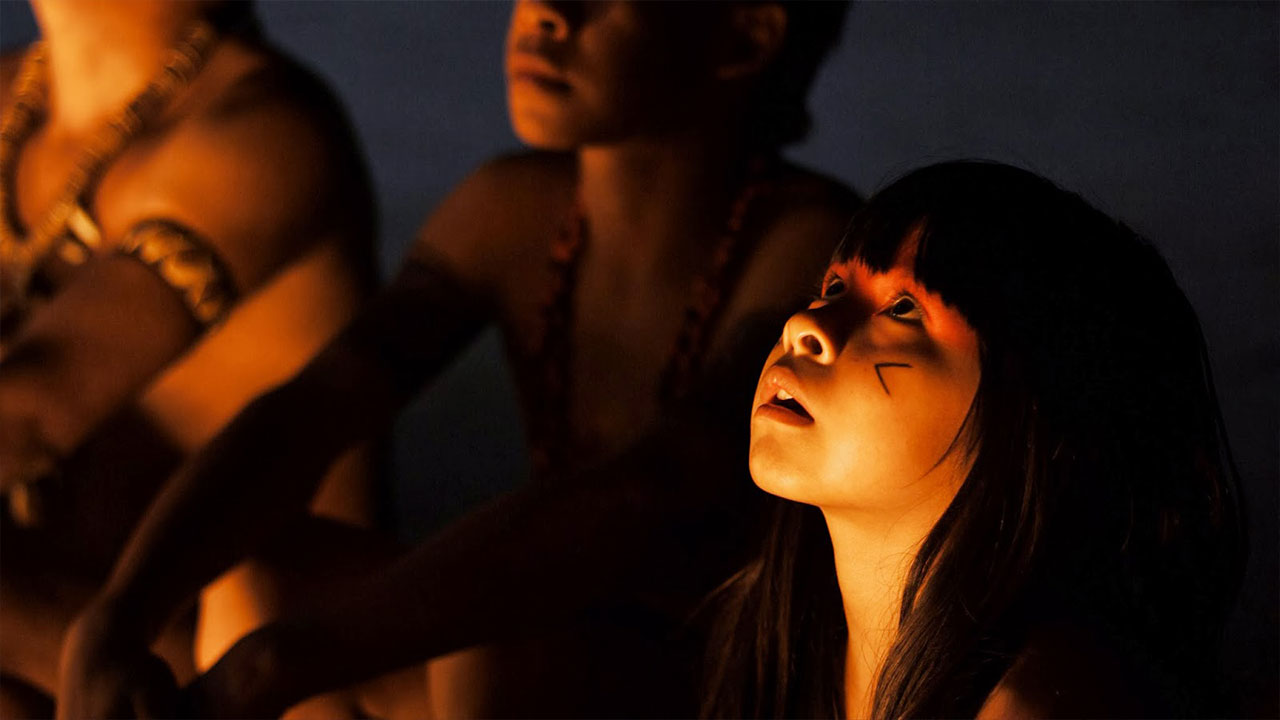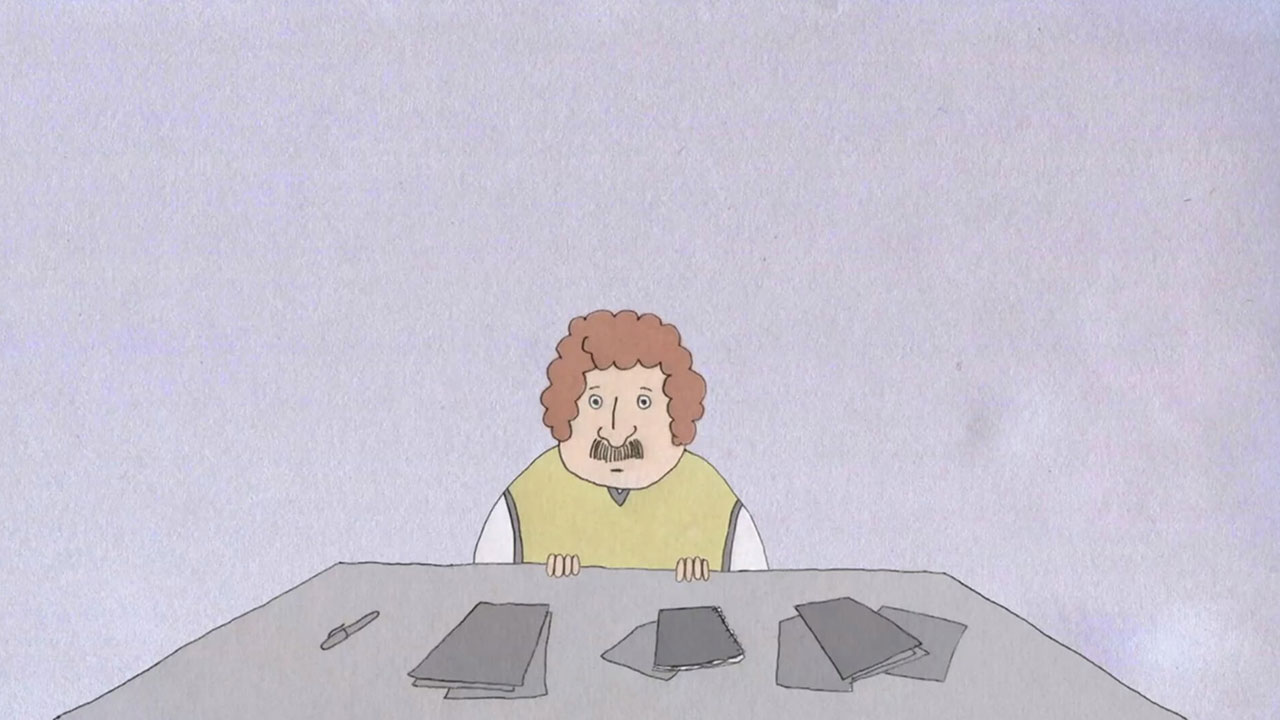 Simple lines, complex tales: the power of animation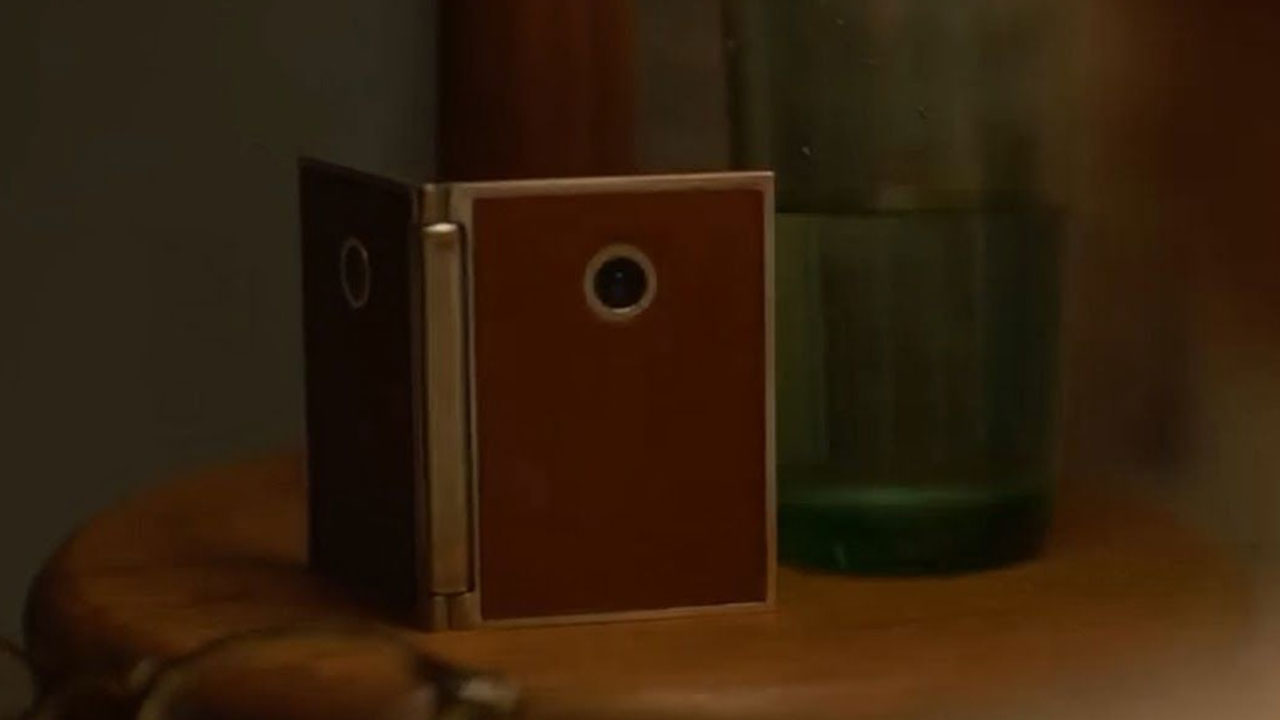 Cultural Heritage and Filmmaking in Kenya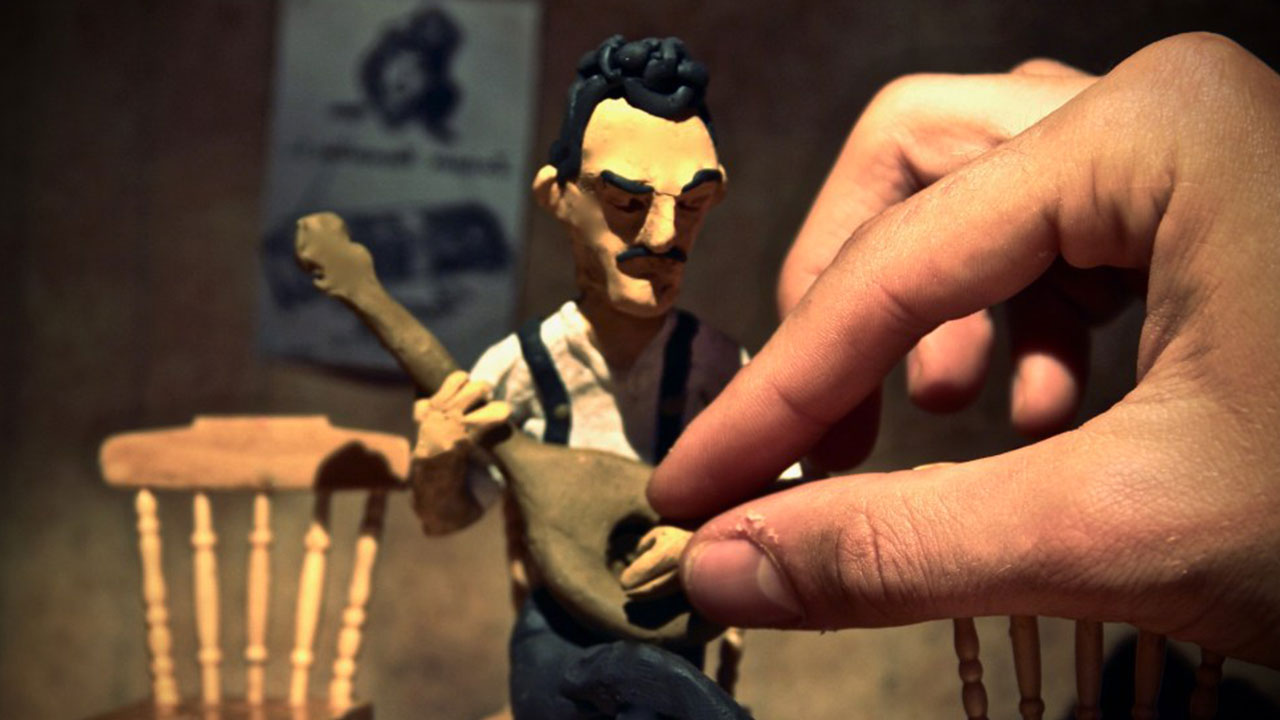 Stop motion will save the (film) world!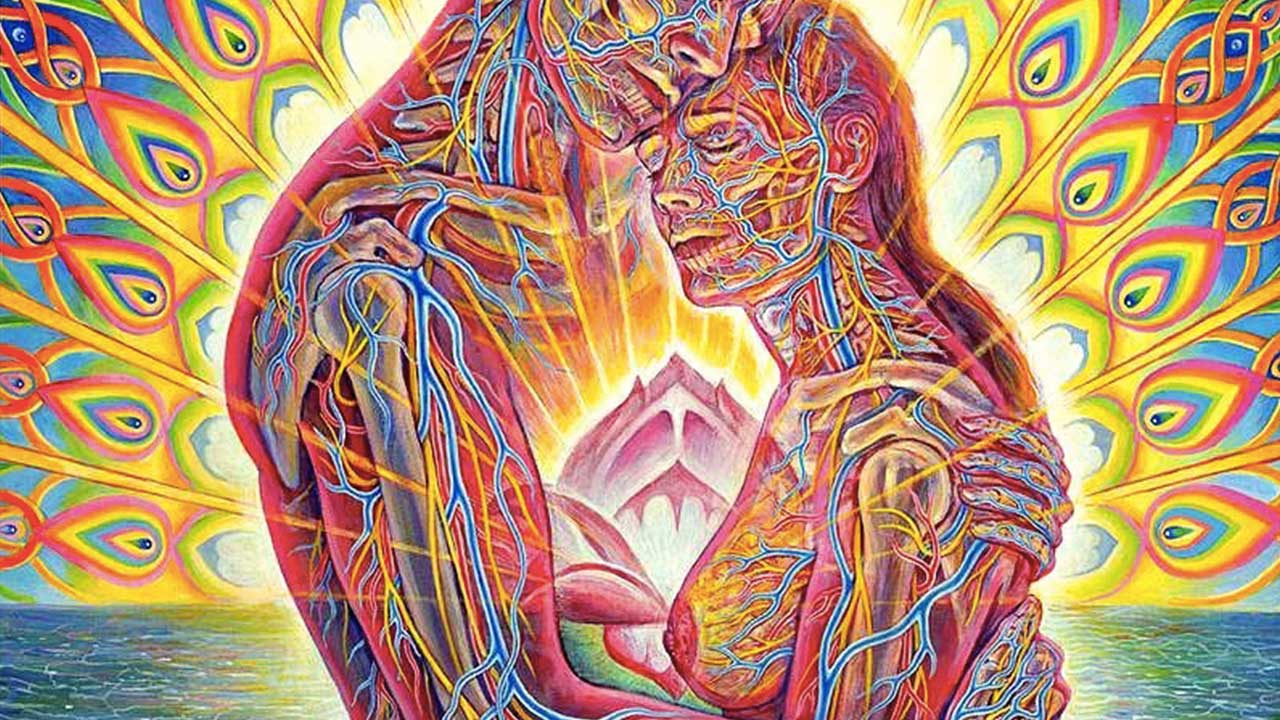 Love, Relationships, Babies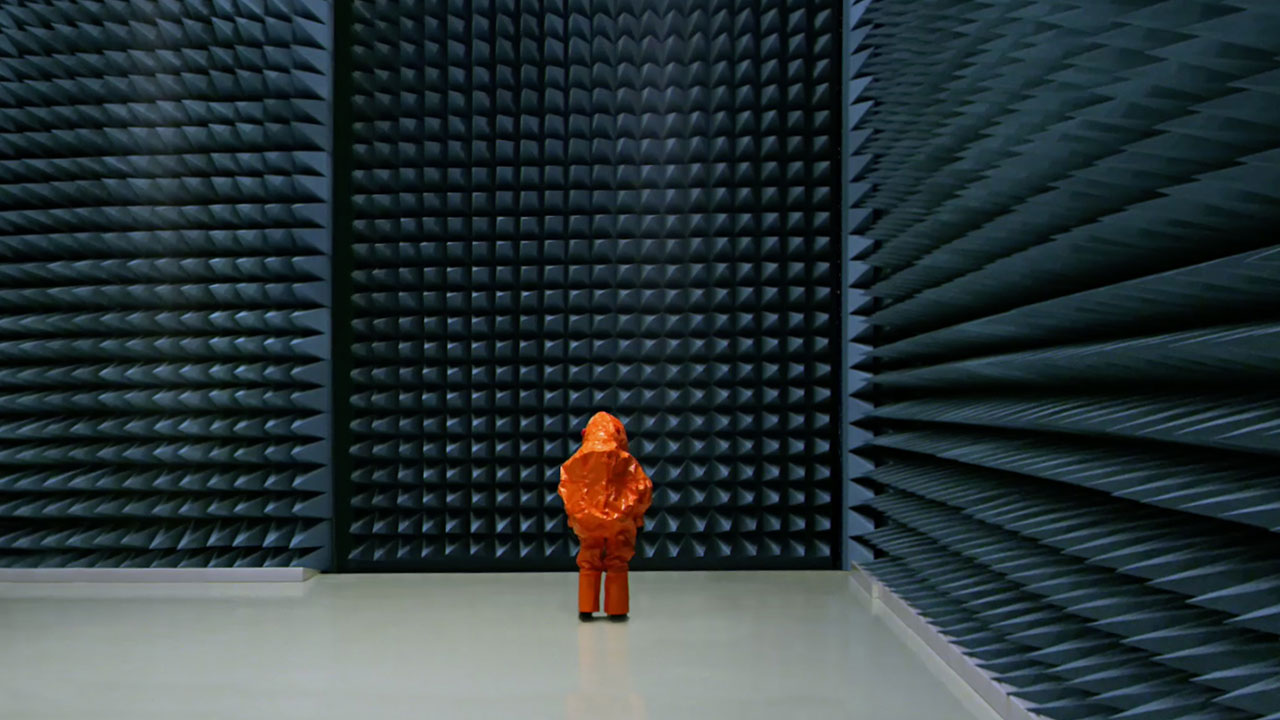 What it means to be human in the 21st century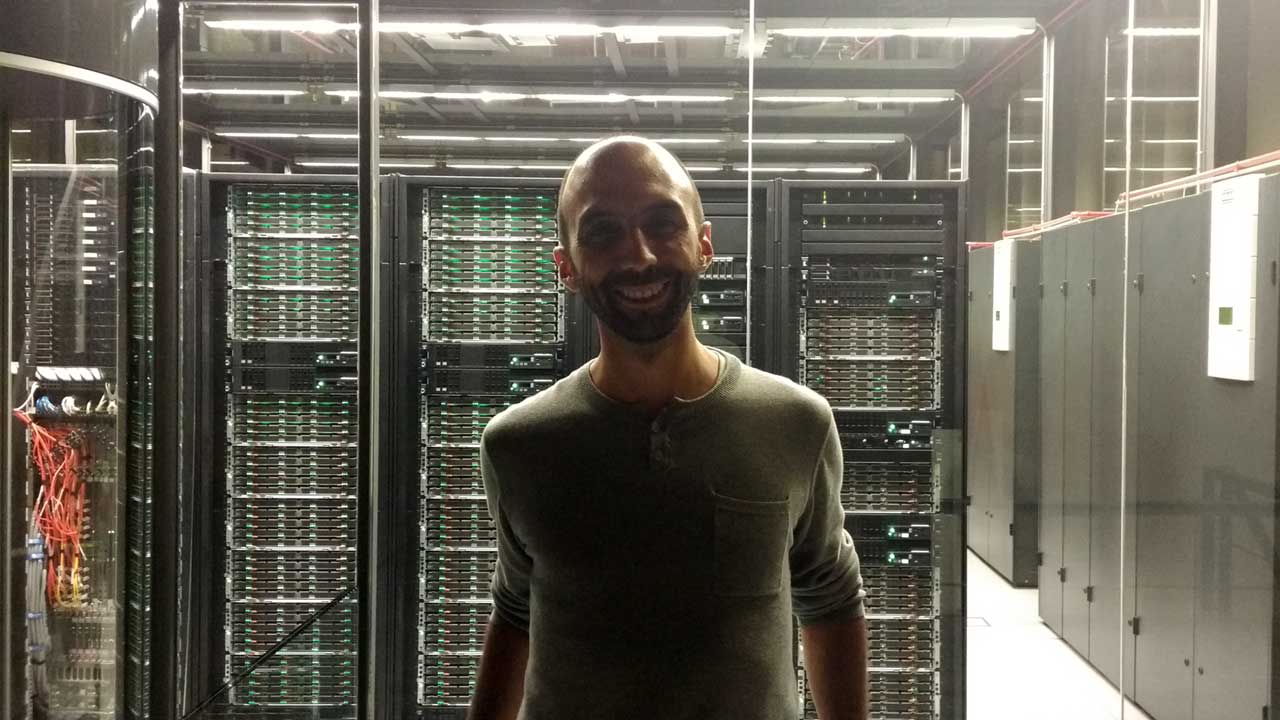 Telling Stories with Data Visualization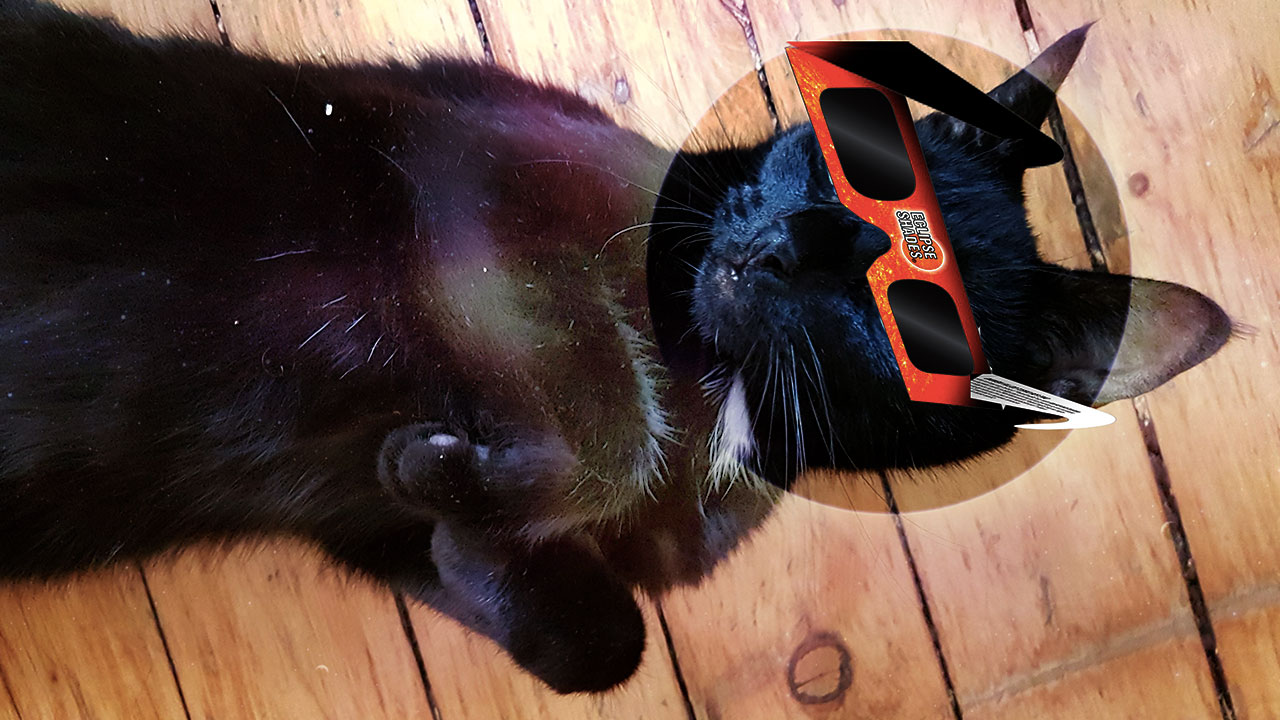 A.D.A.M. - ON SCREEN From Labocine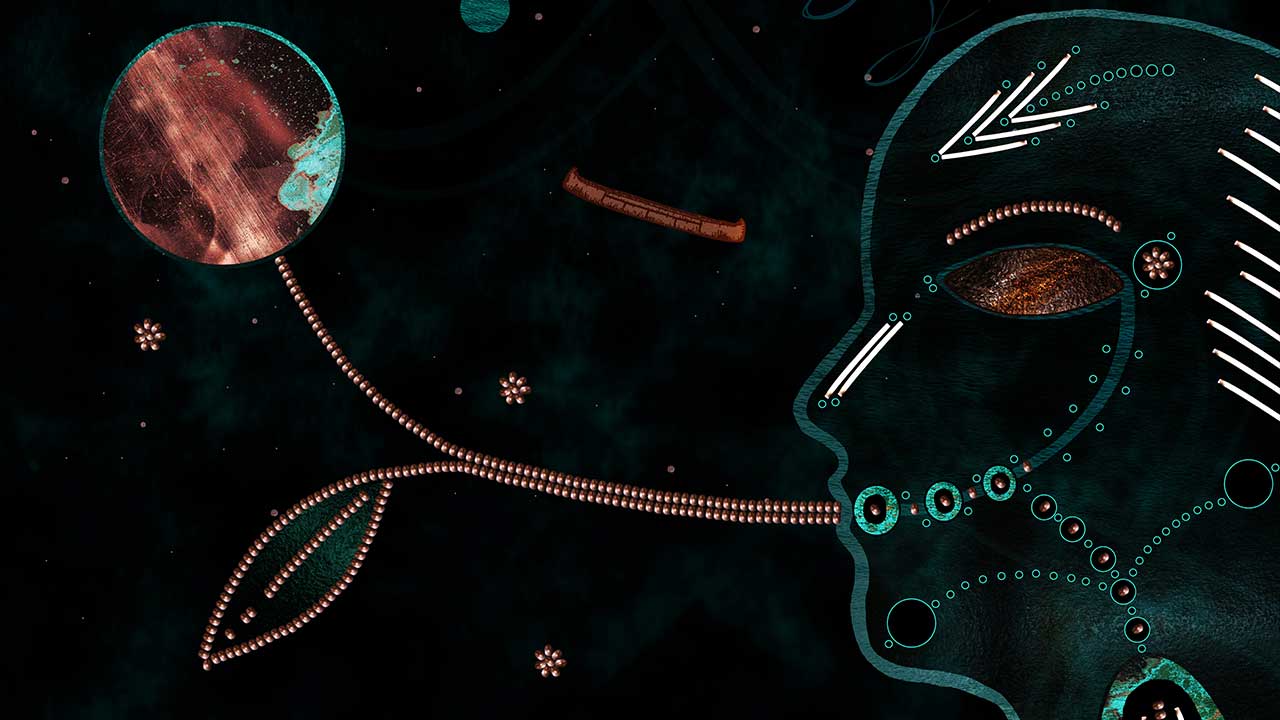 Animating Indigenous Scientific Literacies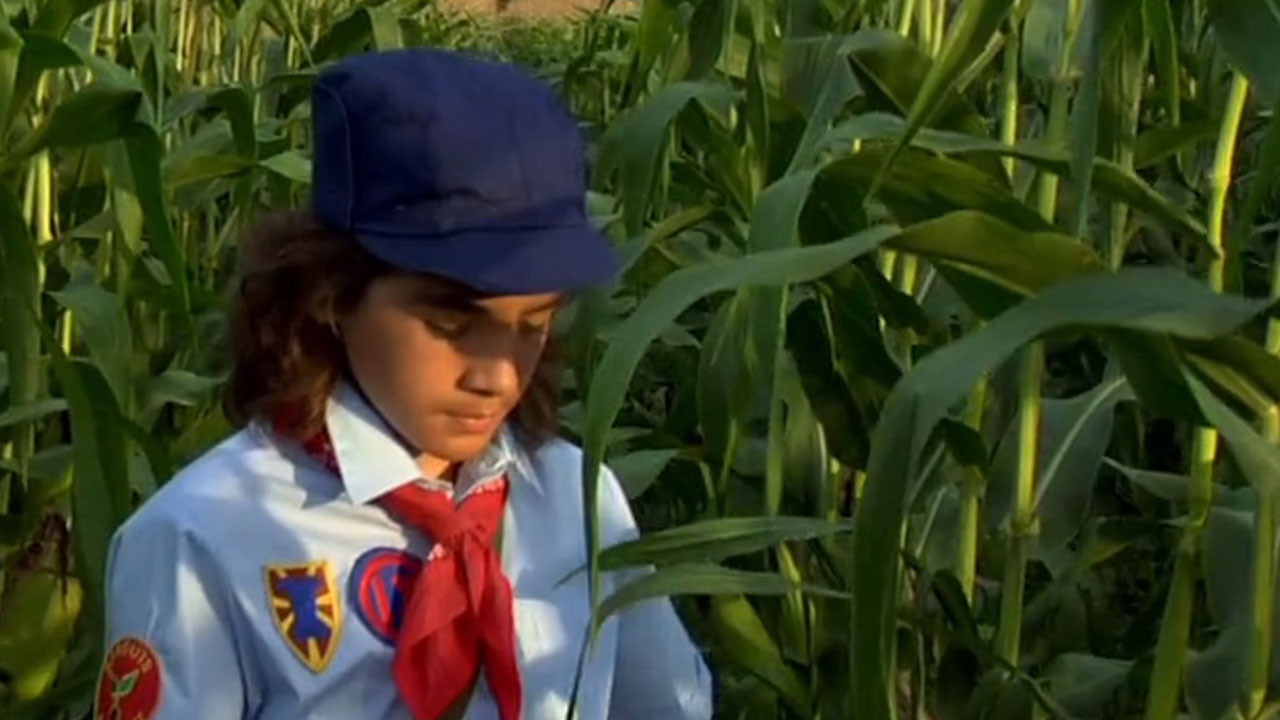 Food, Corruption and Celebration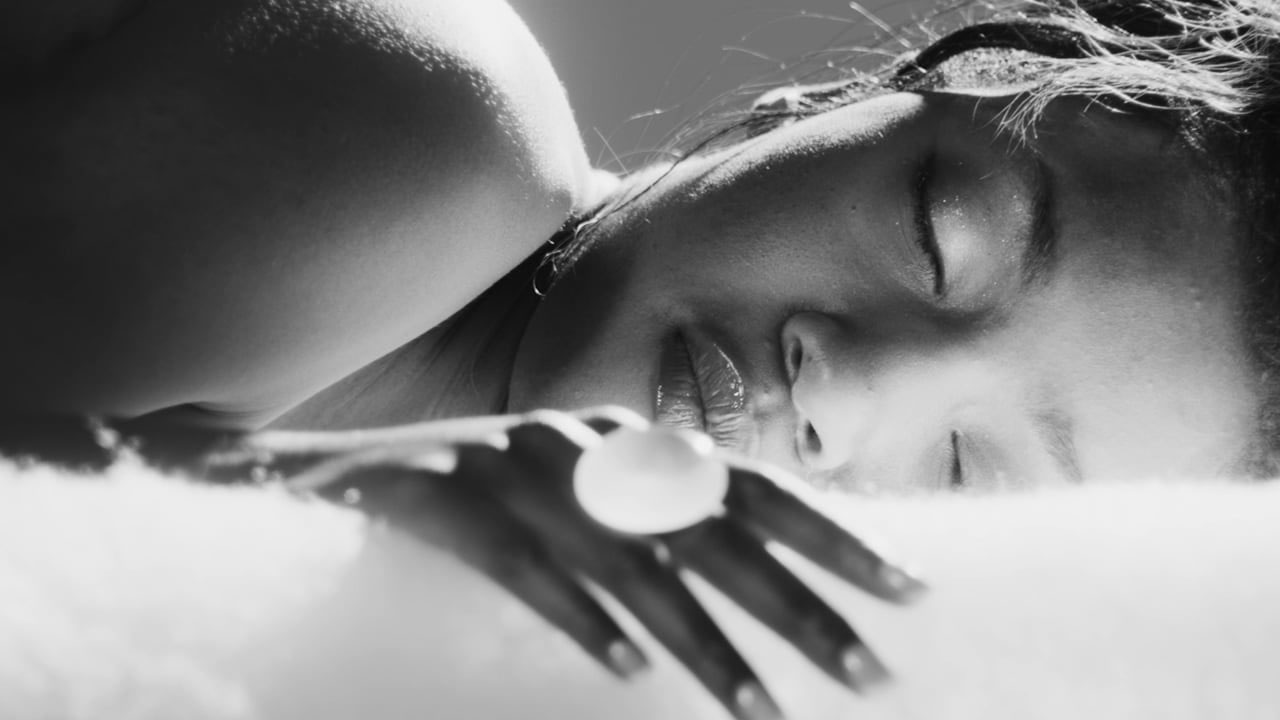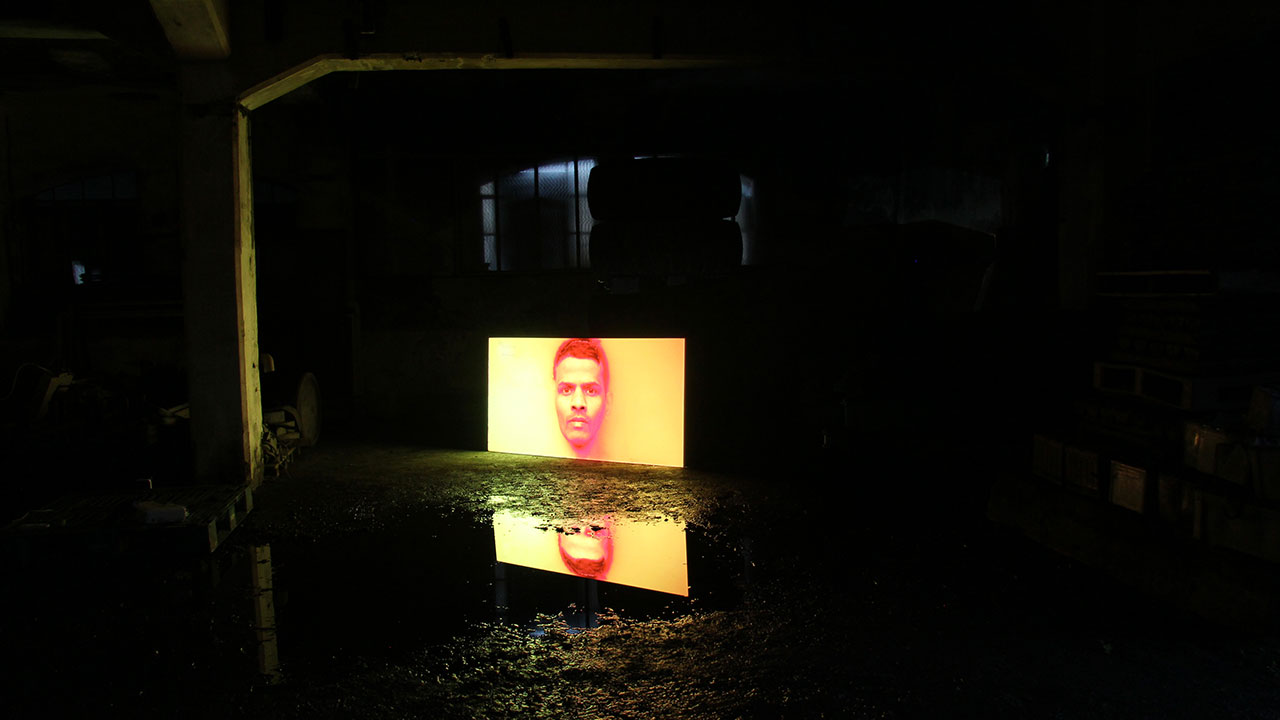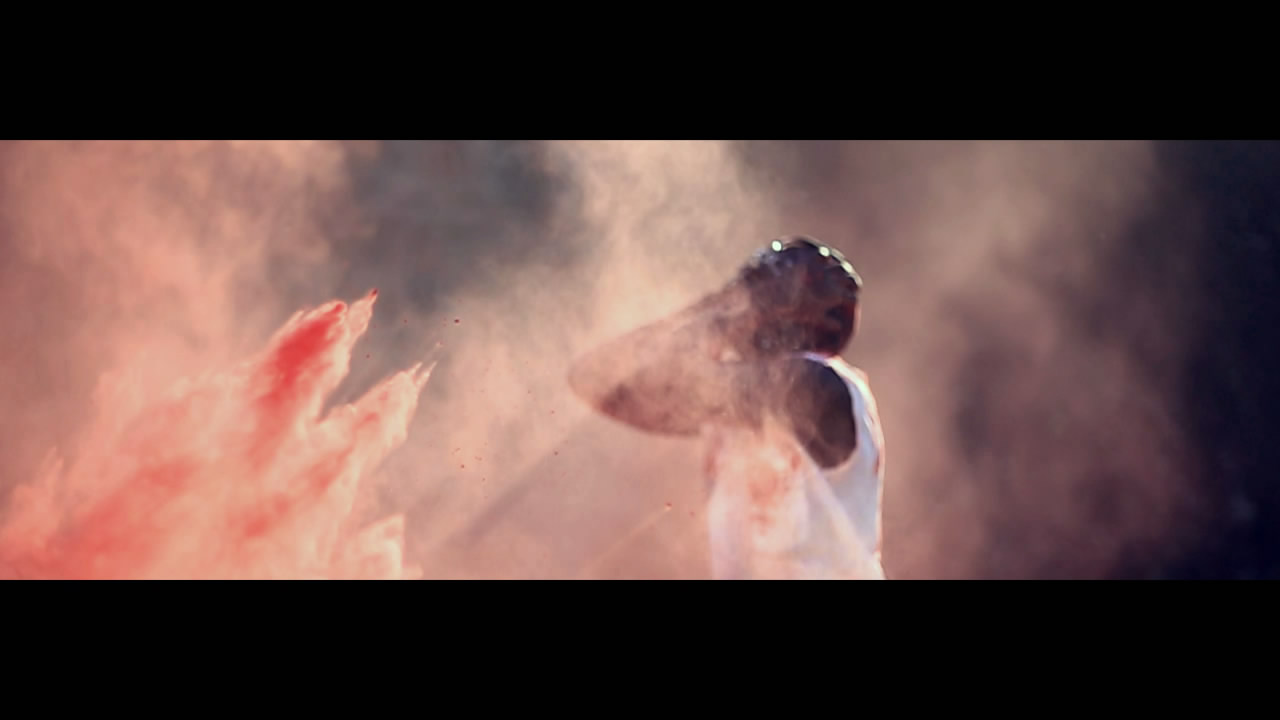 Re-Discovering The Language of Prehistoric African Science Practices Through Cinema: Daniel Muchina
Science Makes for Great art, But What About the Reverse?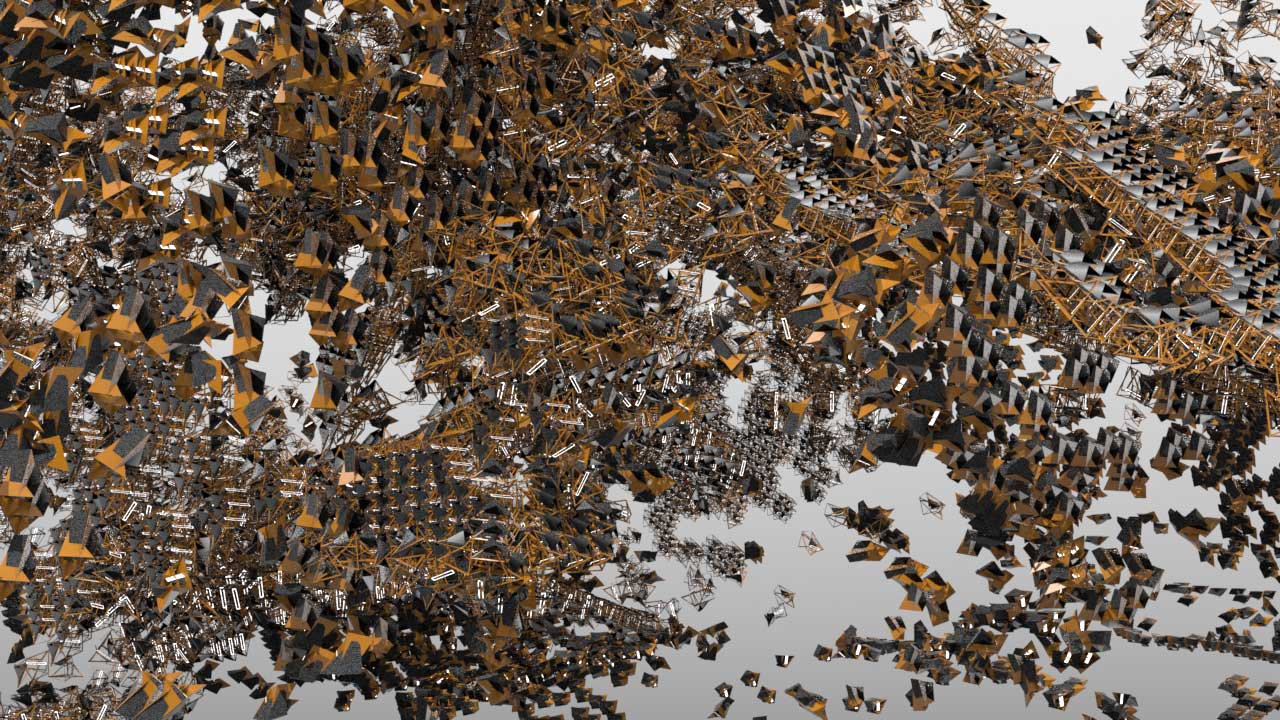 Migration: The 13th Annual Imagine Science Film Festival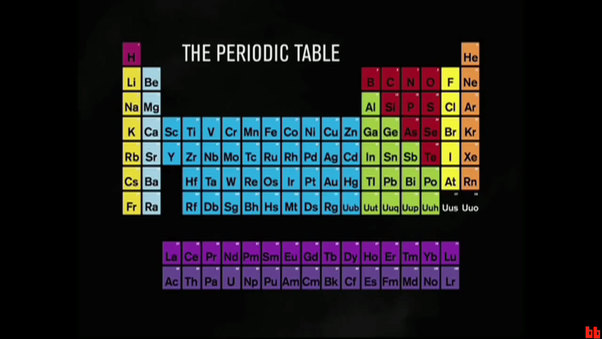 Adding film to the chemistry syllabus (Week 1)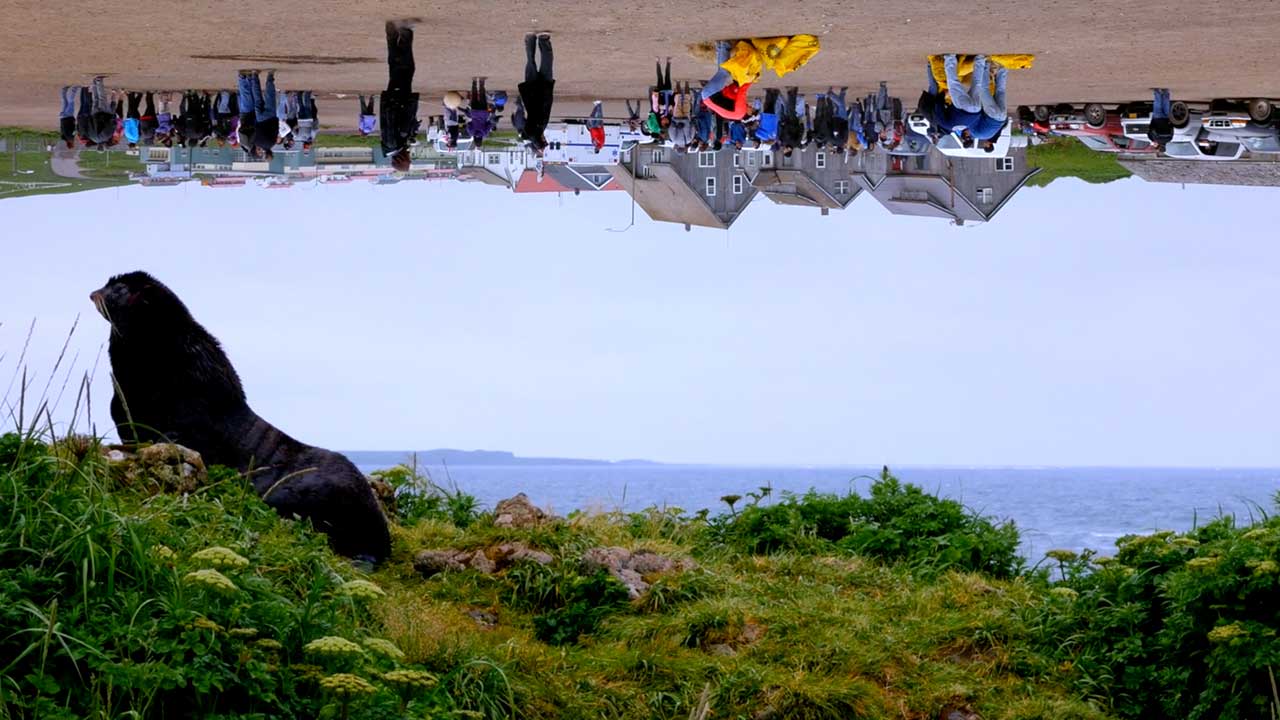 Fauna and Landscapes in Indigenous Stories
My heart, the cold has already killed me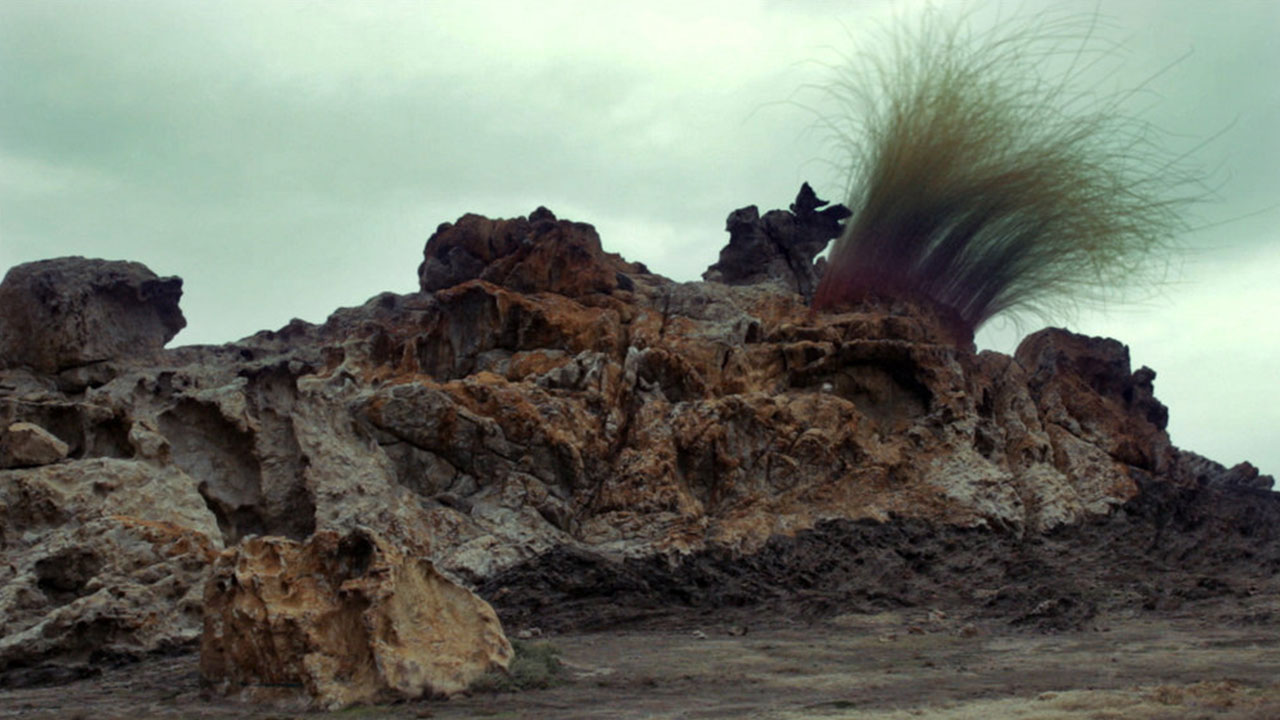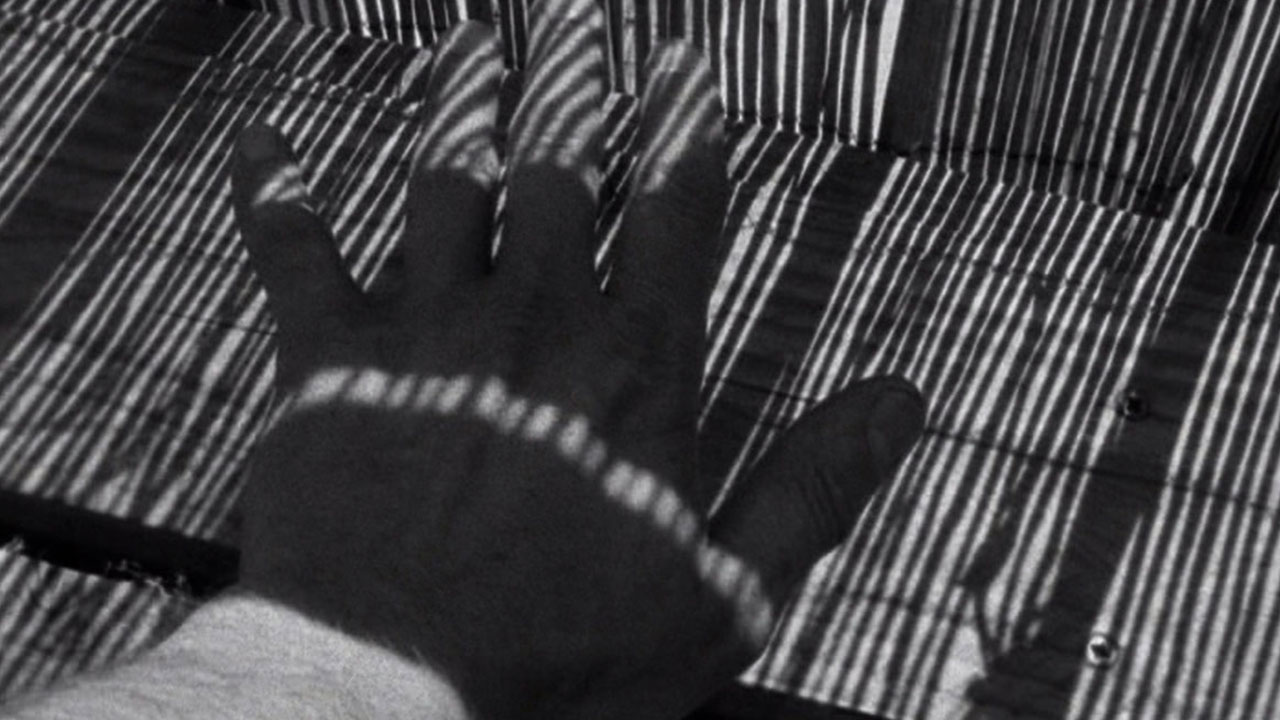 Film, Knowledge, Networks: the Collaboratorium + Open Media Science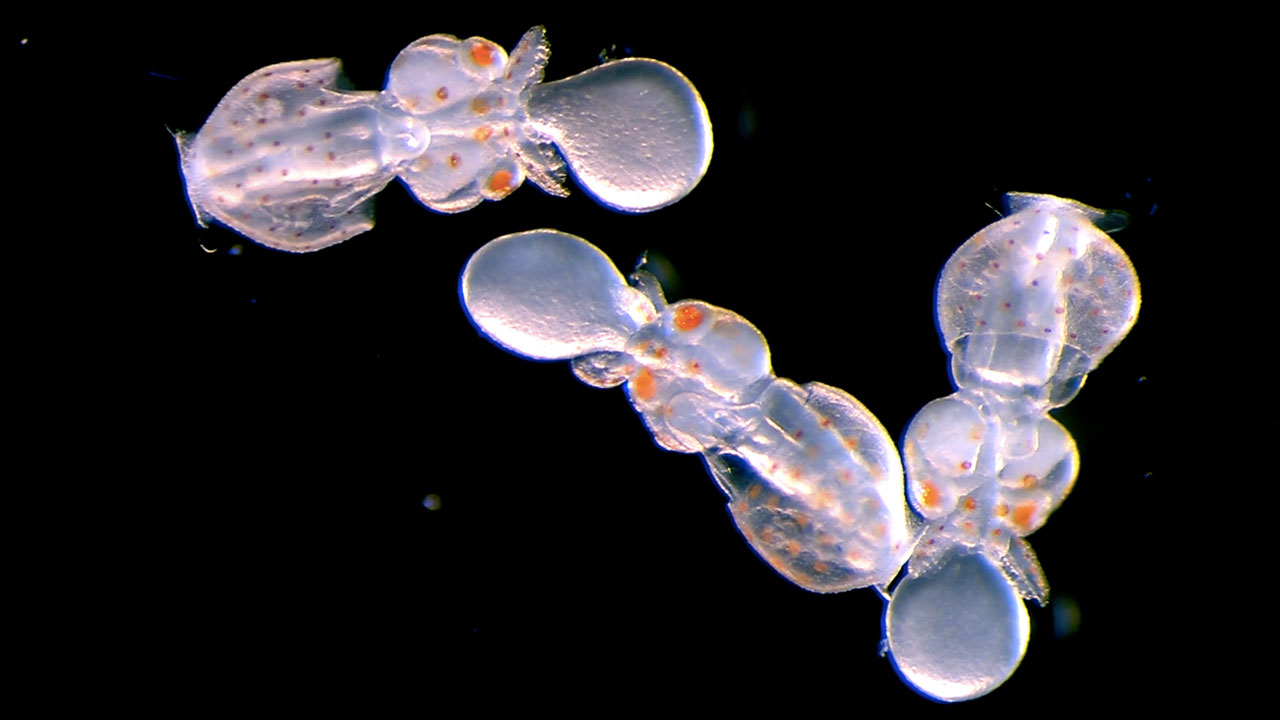 Science as Cinema: A Metamorphosis
A thousand hoofs – Greed and the Environment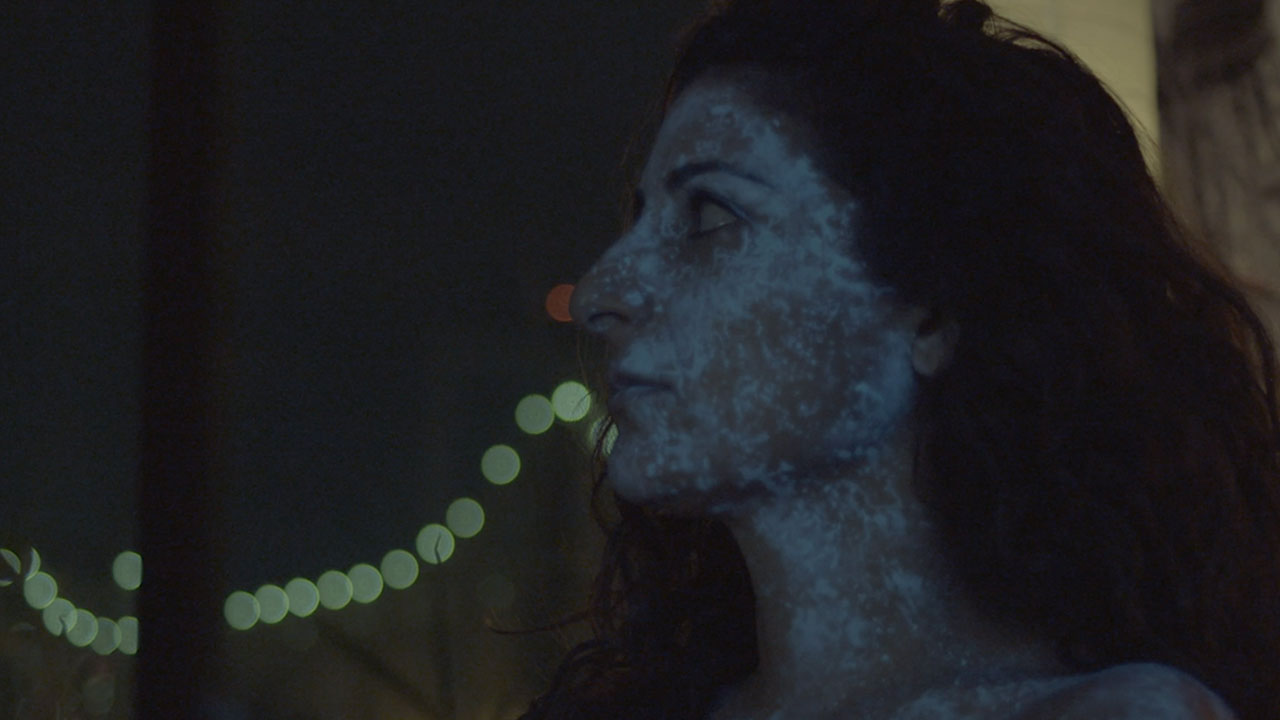 What's Emerged from the Symbiosis Competition at the 12th Annual Imagine Science Film Festival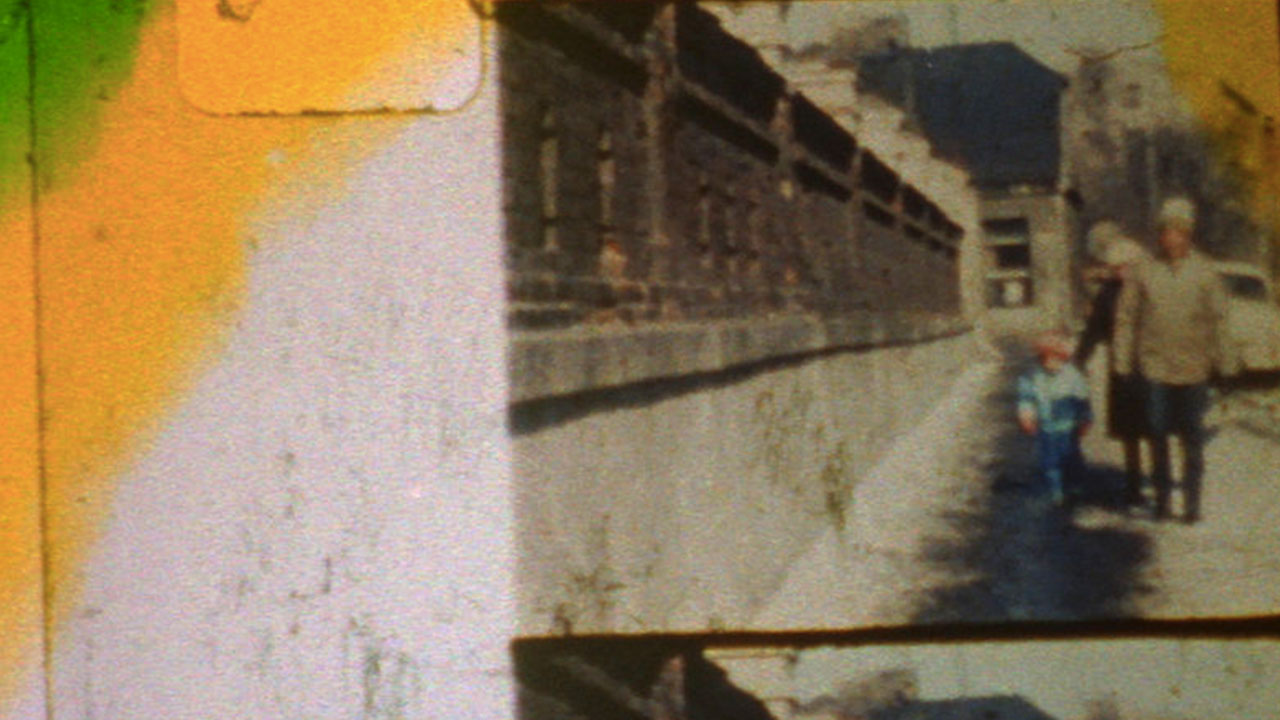 The Artwork of Migration: How movement functions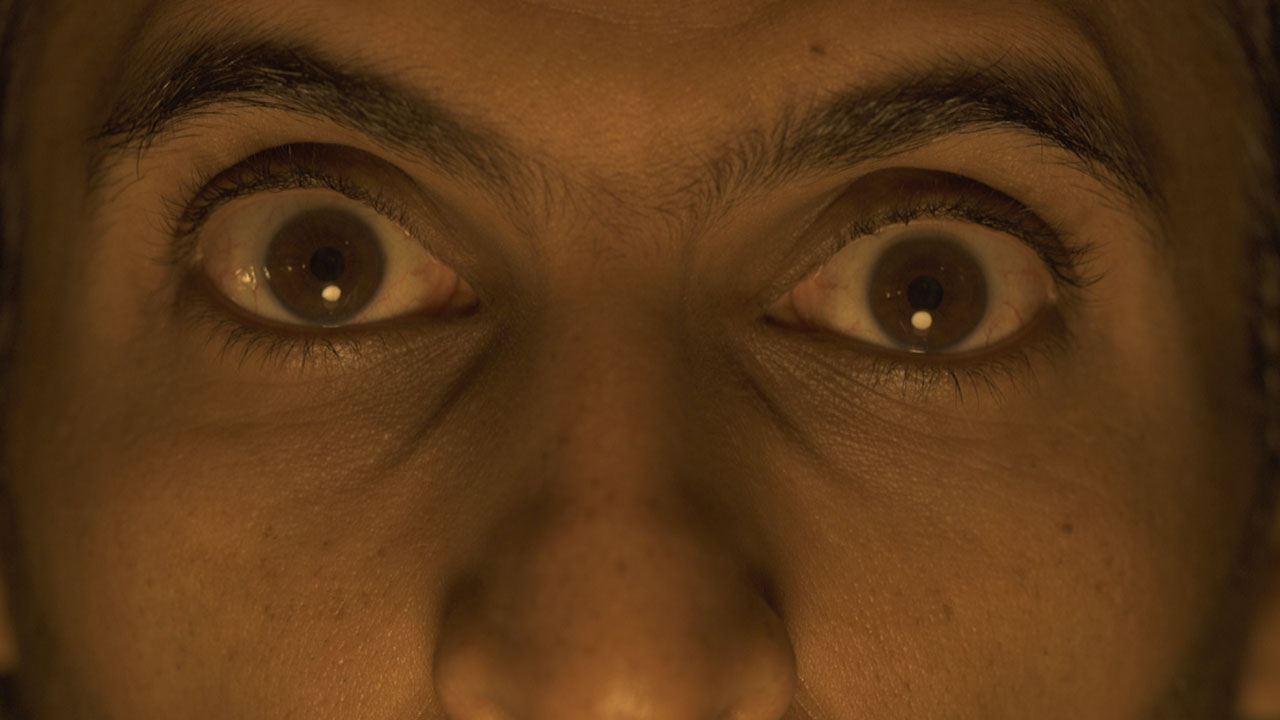 The Marginalized Protagonist in Kuwaiti Short Films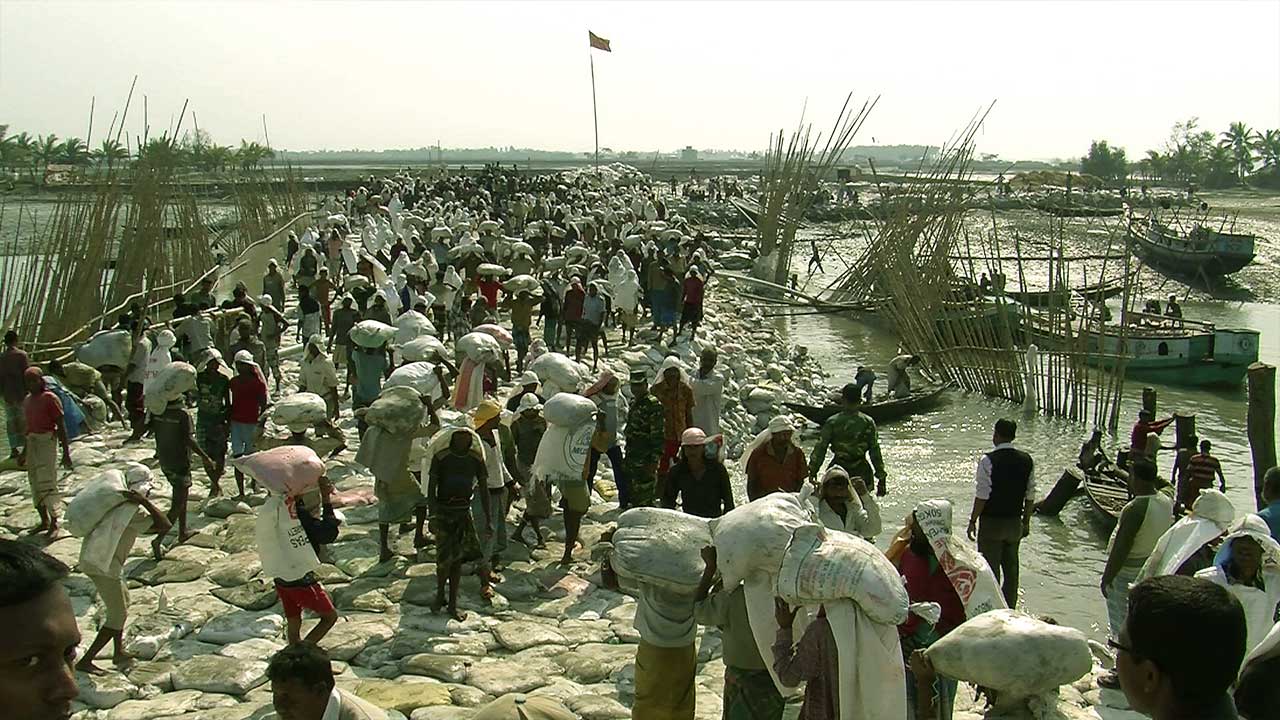 Retreating Earth, Environmental Refugees
On Land and Sea: Visions of Landscapes in the Global South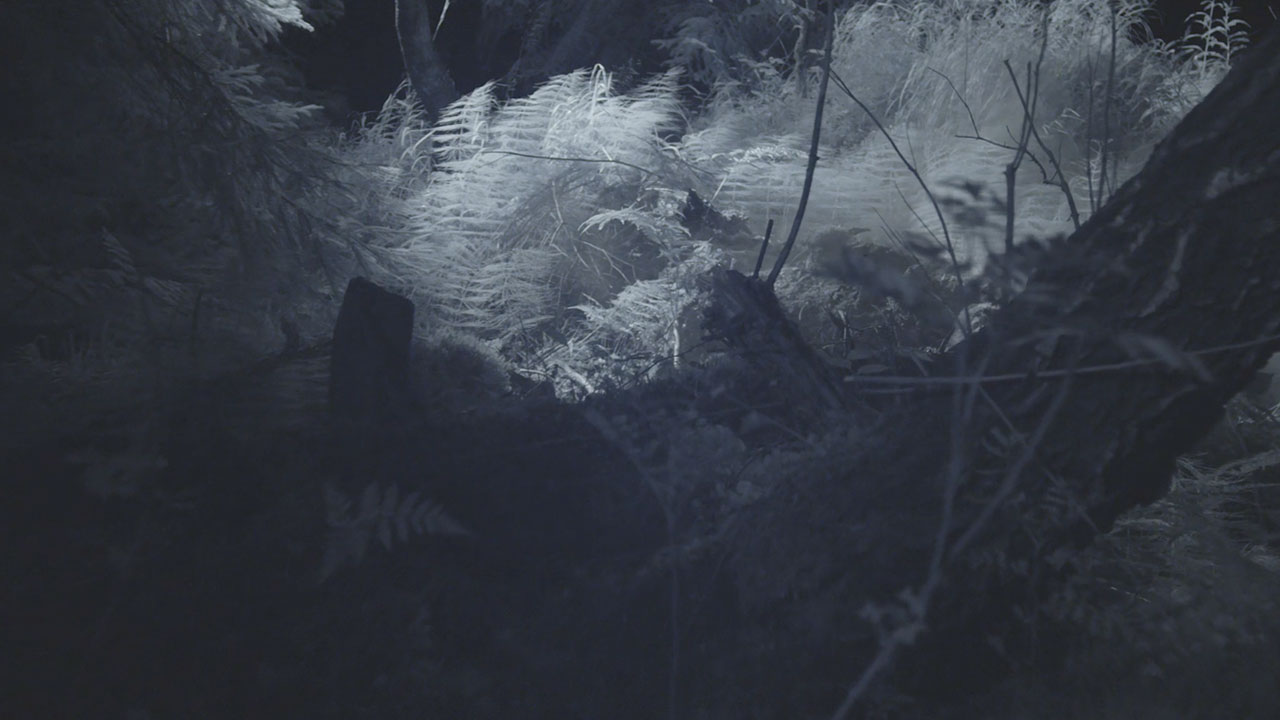 Mineral Motifs: Labor, time, extraction
Nostalgia and the Natural World: a Lilian Mehrel Multiverse
Unseemly: the body's exquisite horror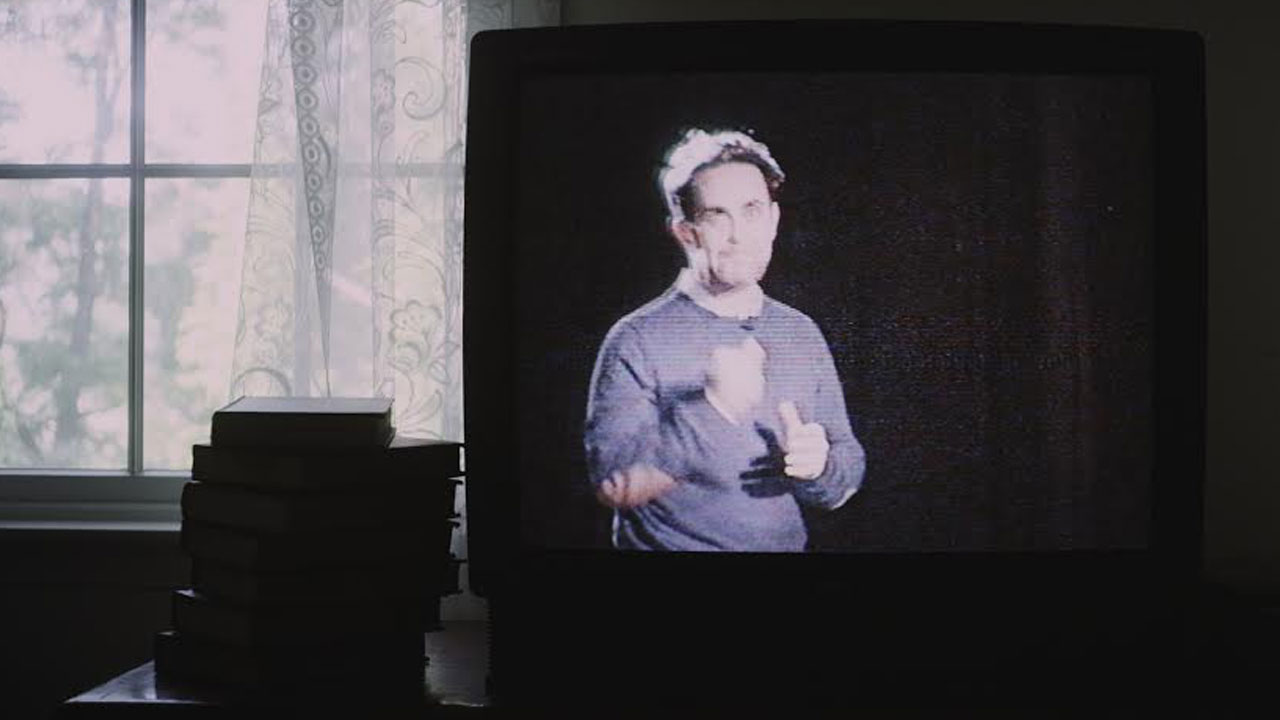 What did the future look like?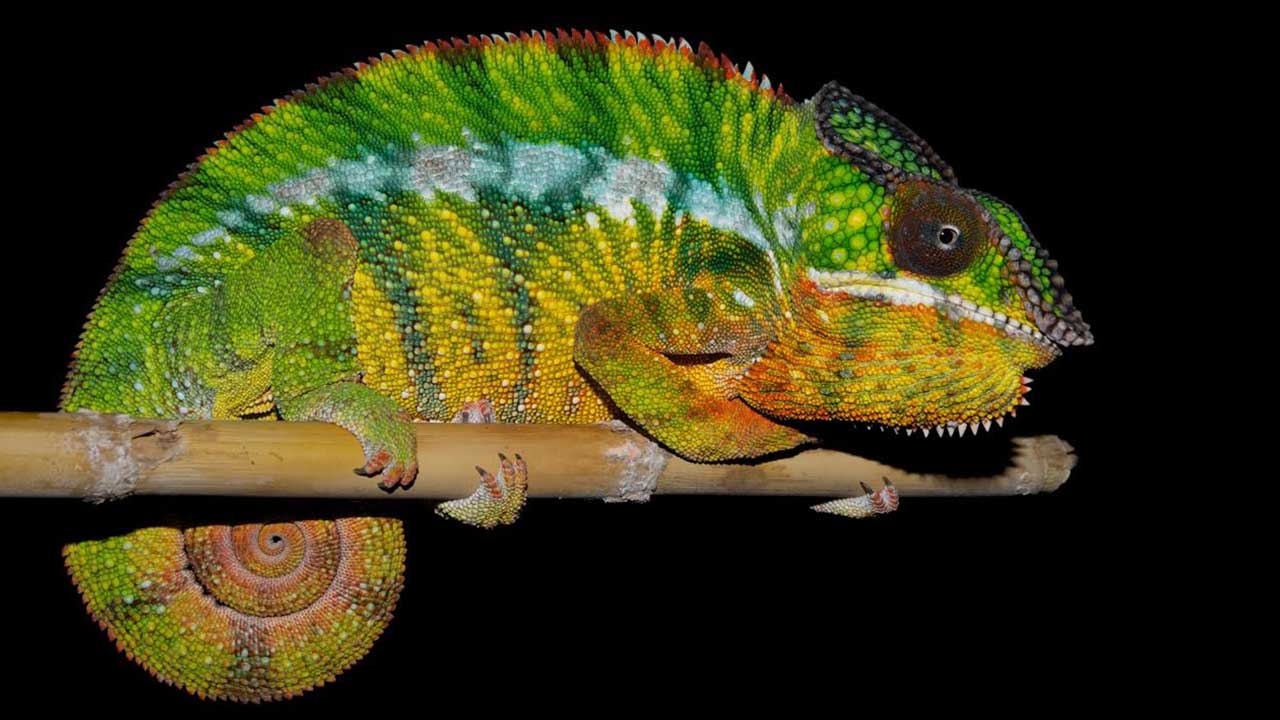 Recording a Chameleon Changing its Color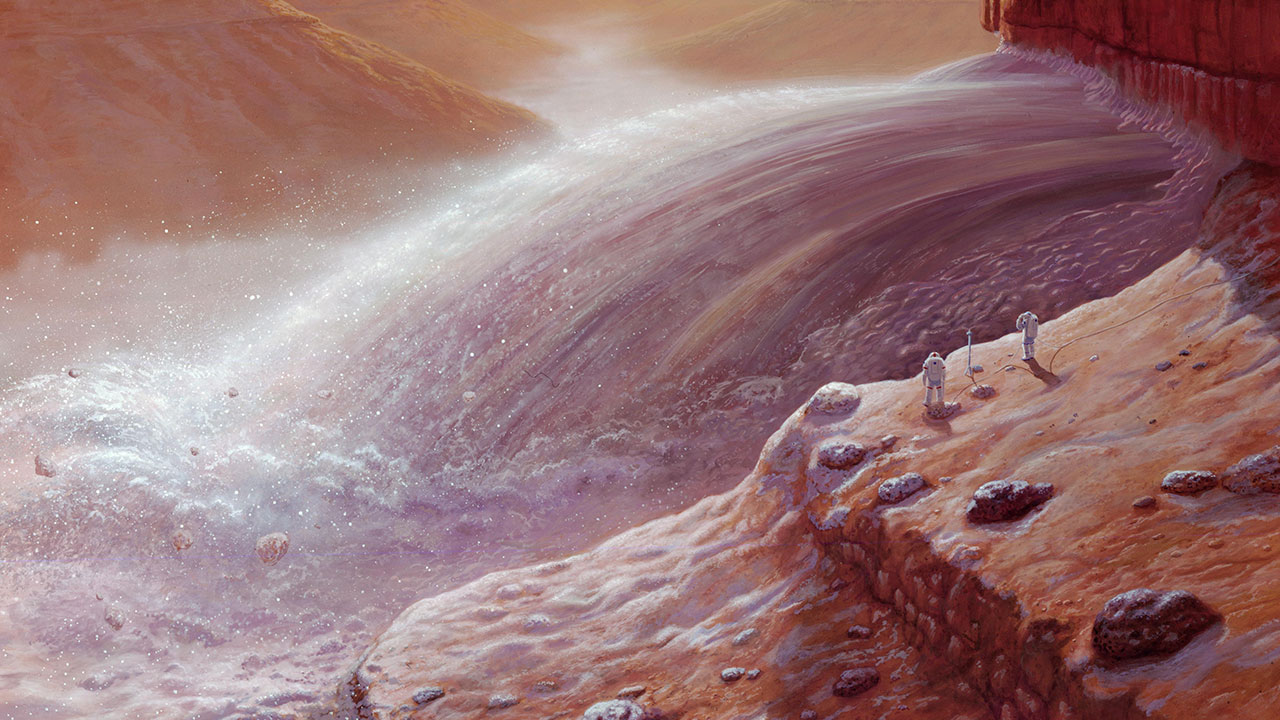 A Technical Utopia: Artist Depiction Series Two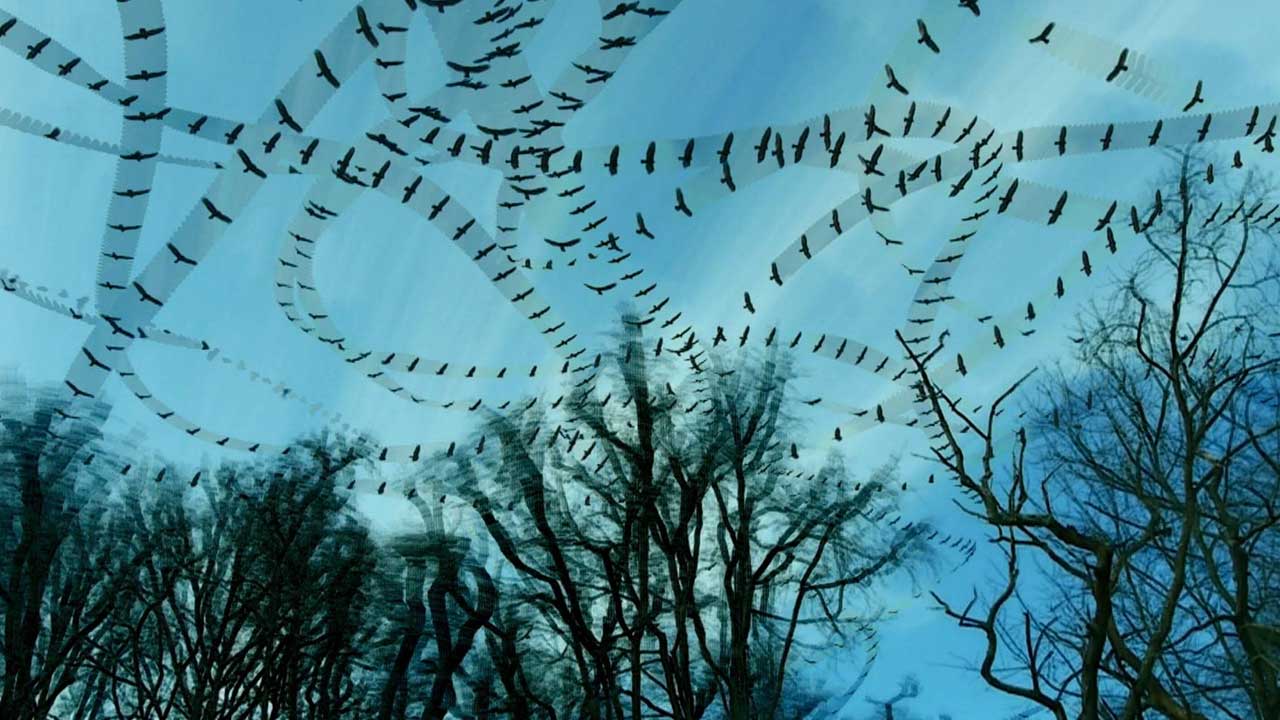 Tracing Animal Movement Patterns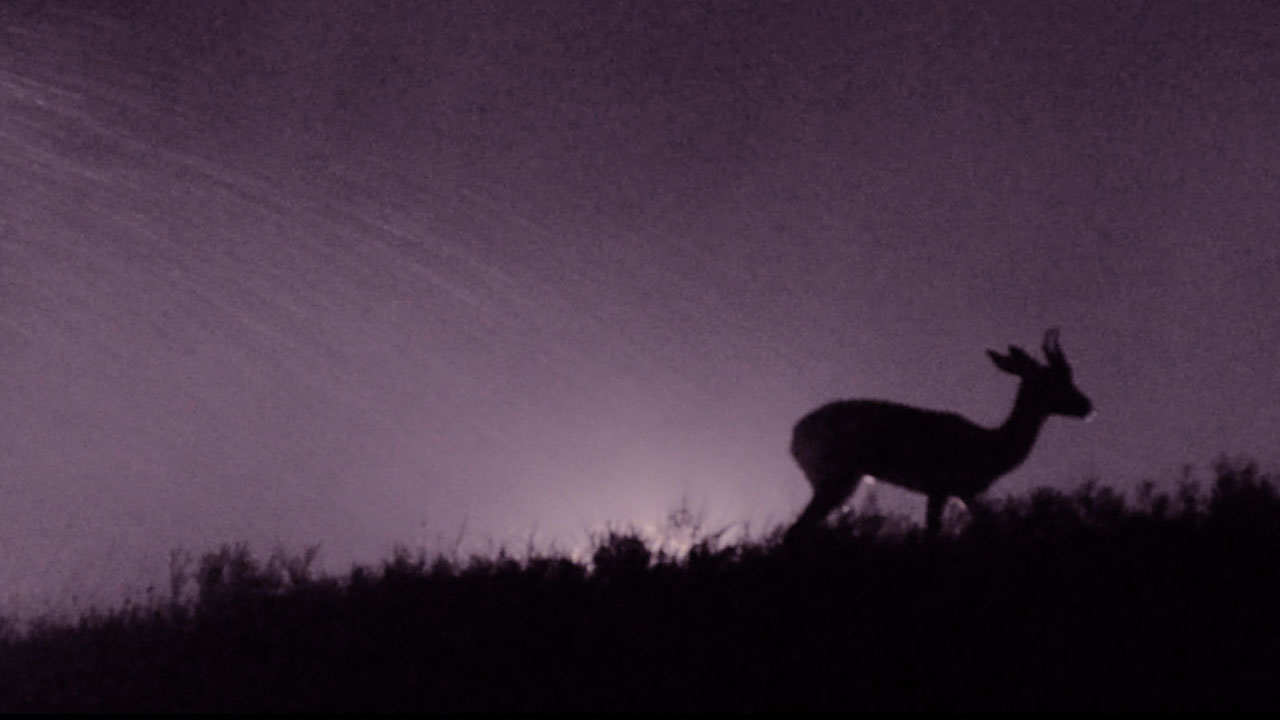 Animal Perspectives in Science and Fiction in the UAE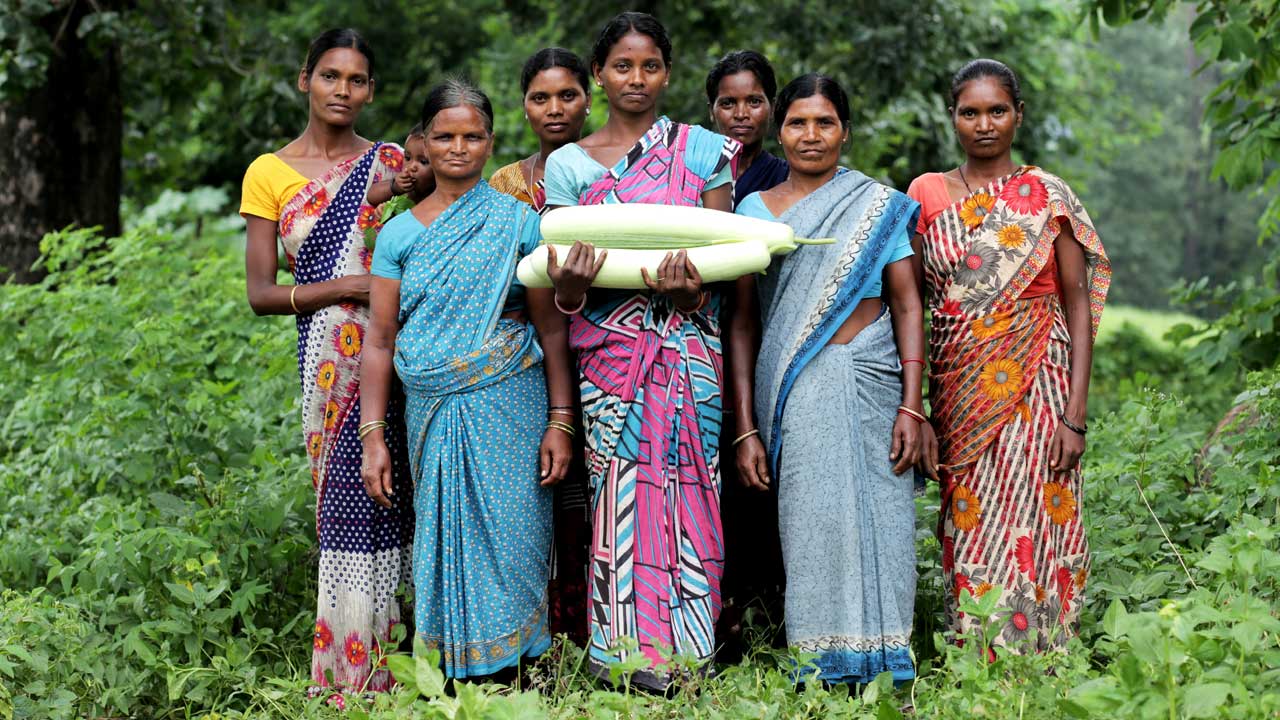 The Source Project: 8 shorts about empowerment and sustainability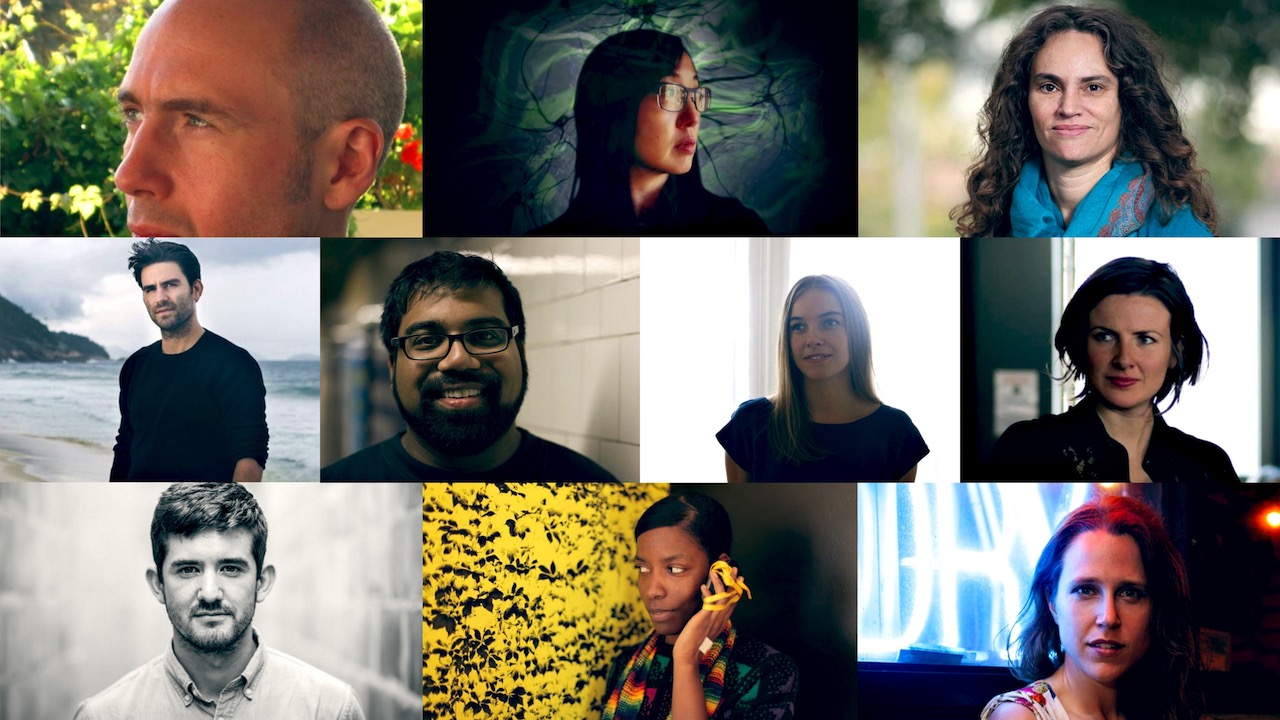 Announcing the Ten Visionary Filmmakers of "Chimera Experiments"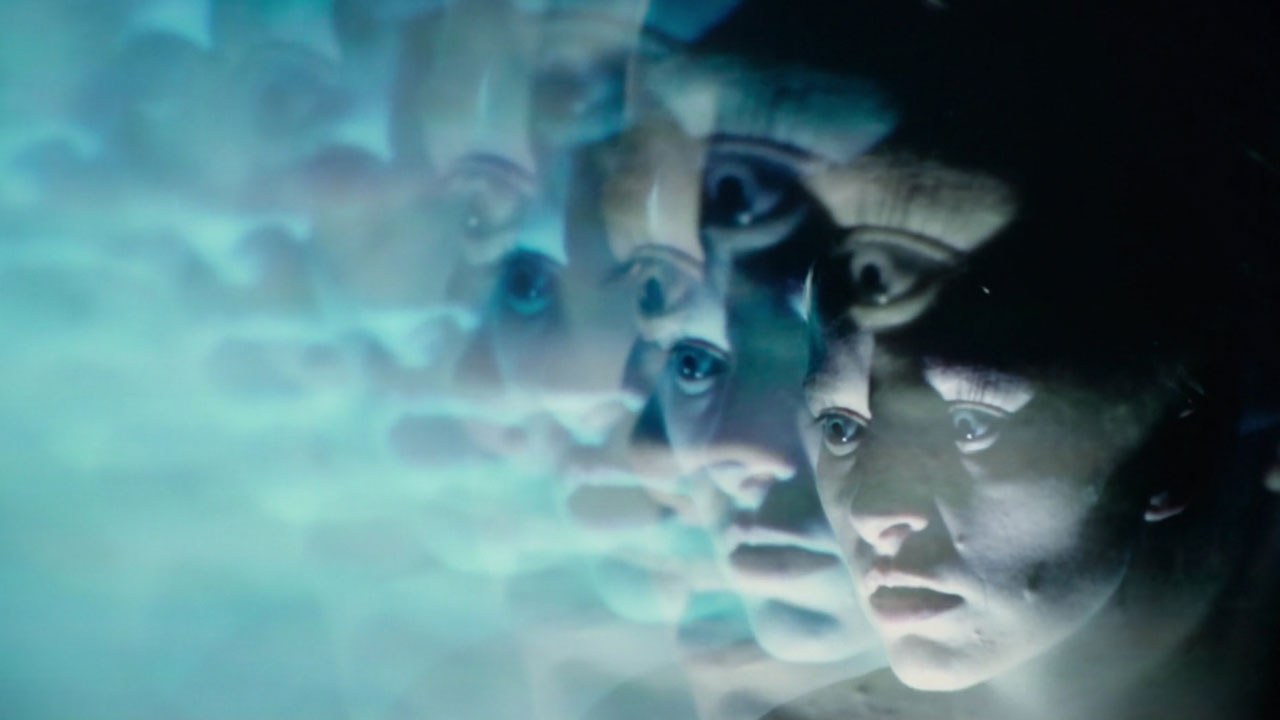 Your Guide to Science at the 2019 Toronto International Film Festival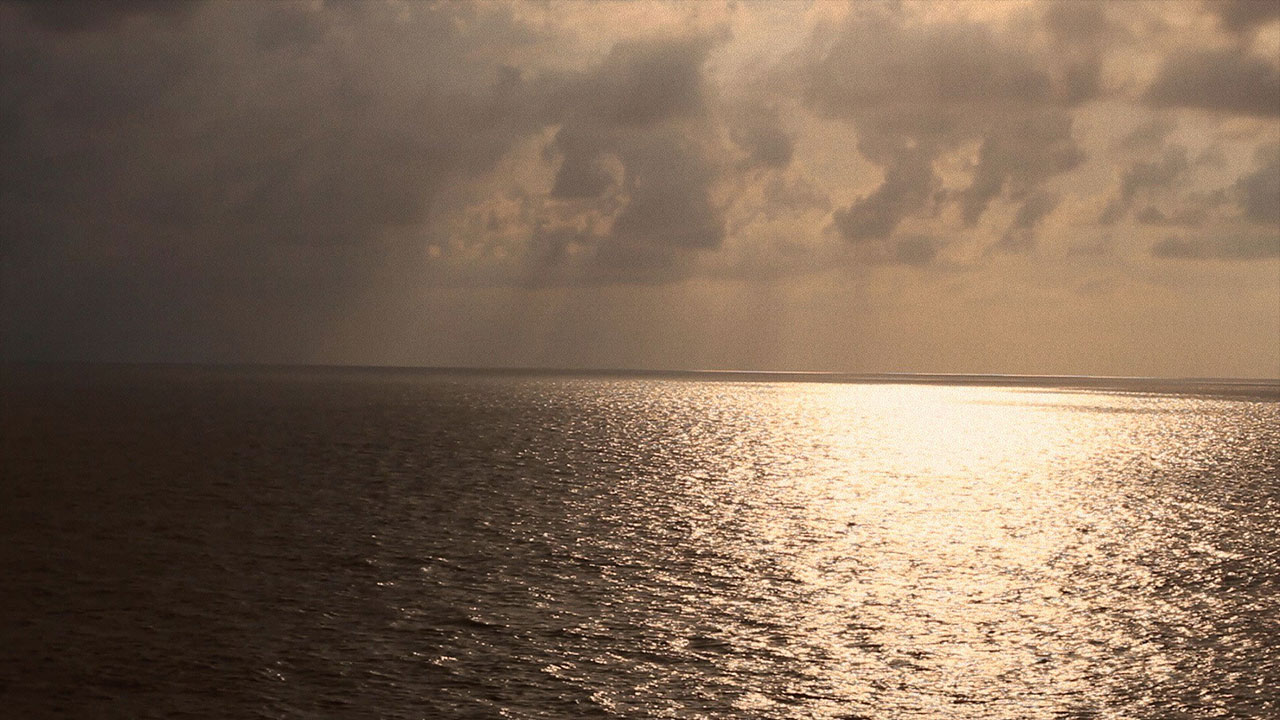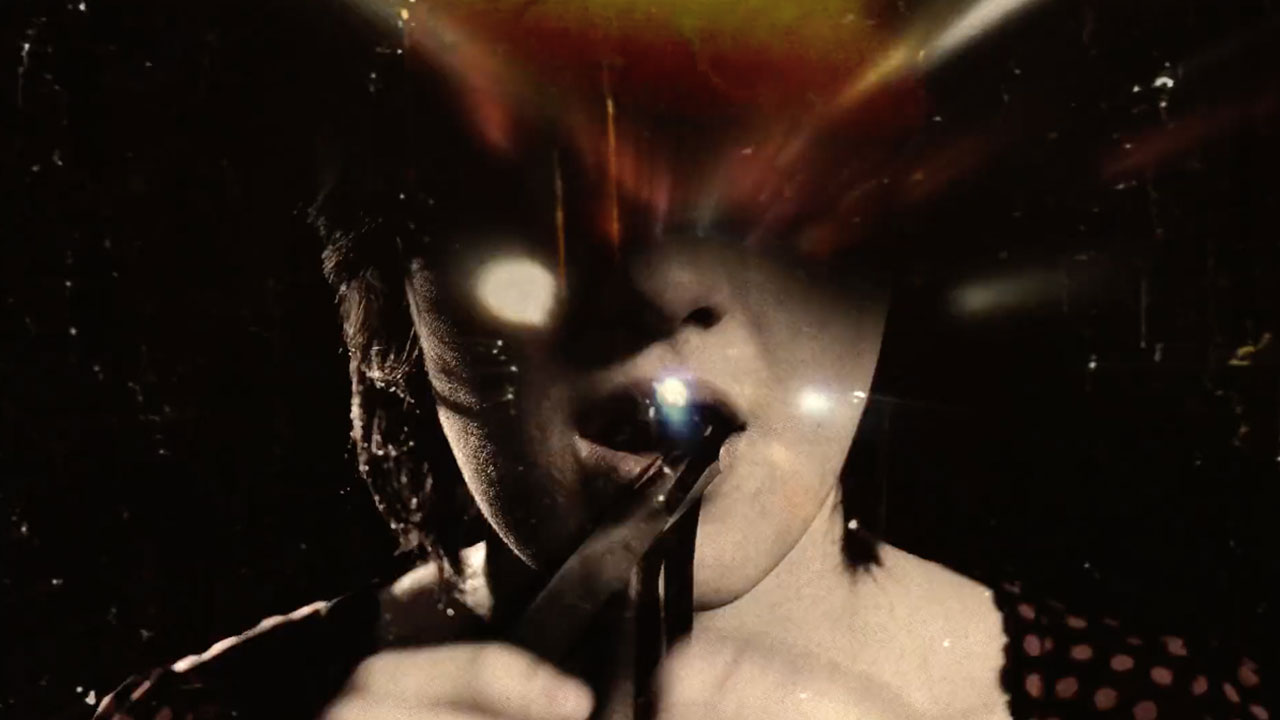 Psychological Architectures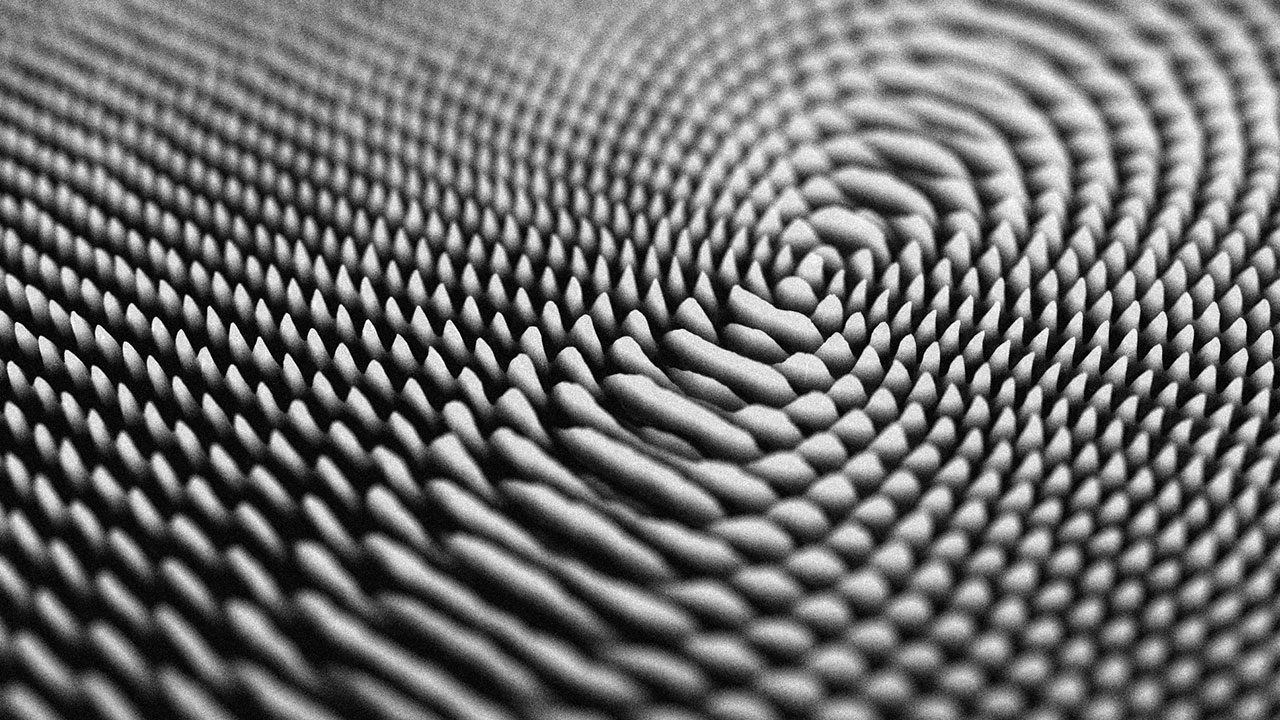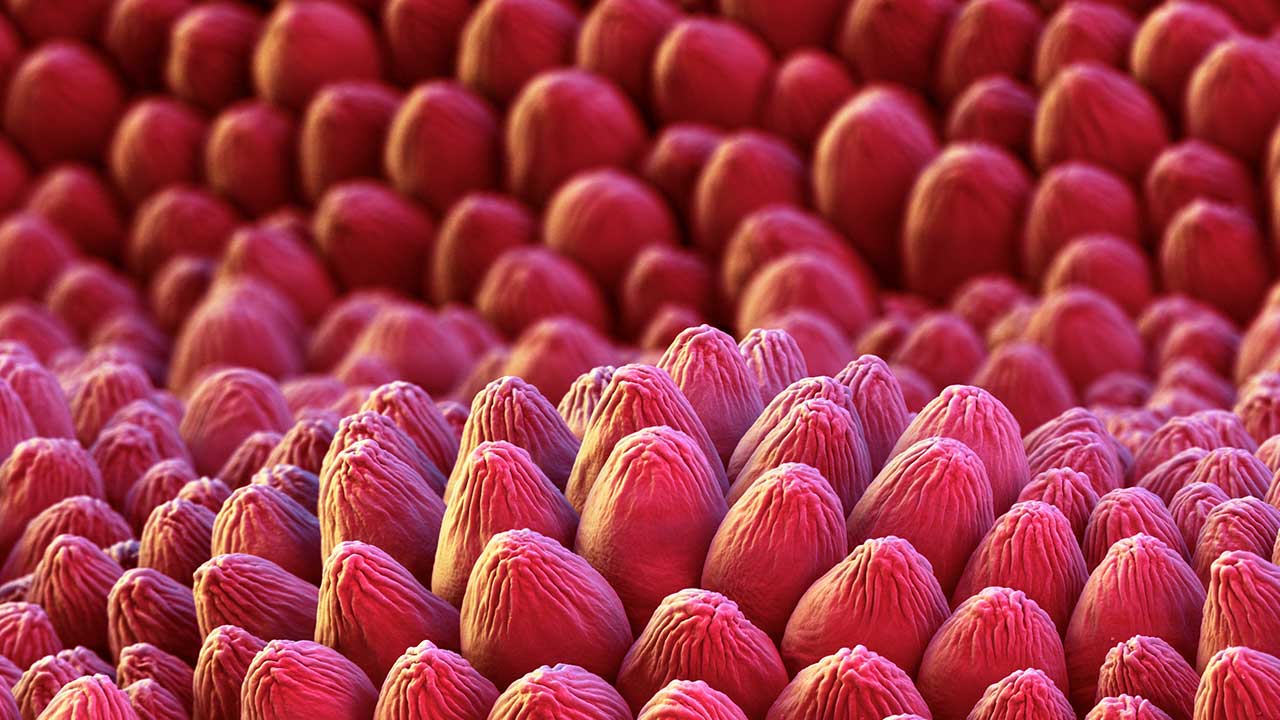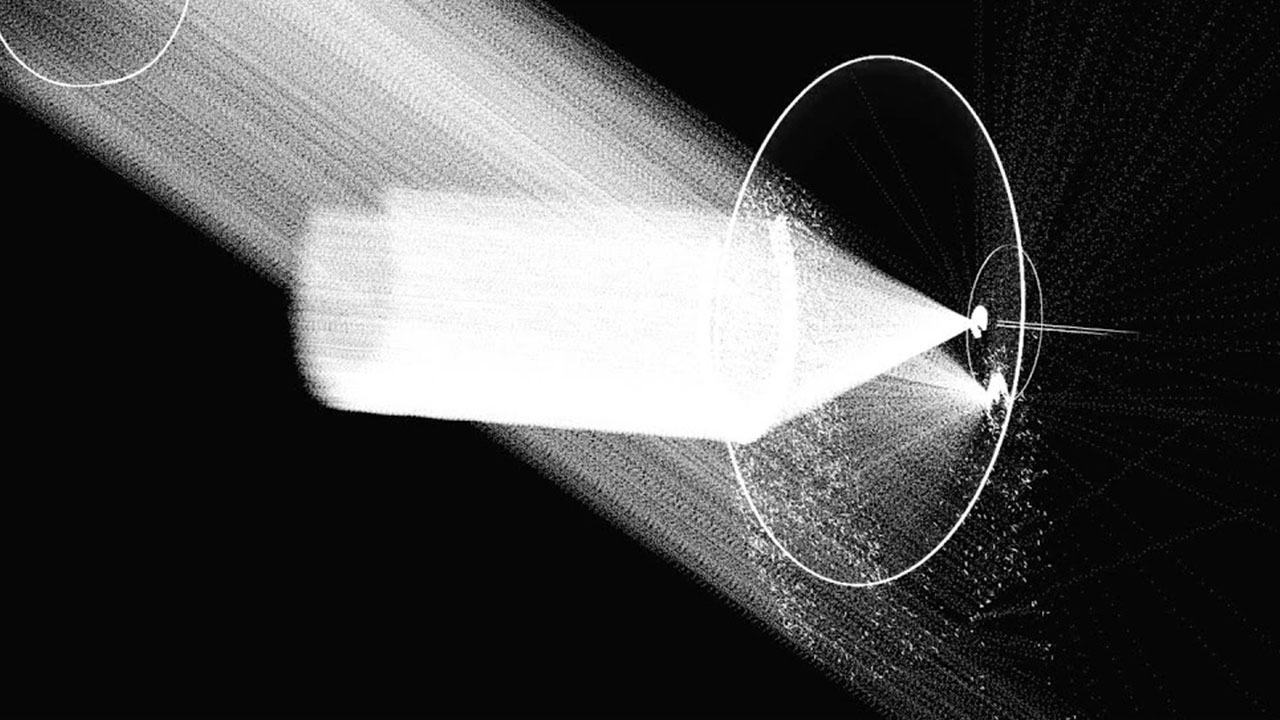 The Universe Is a Simulation