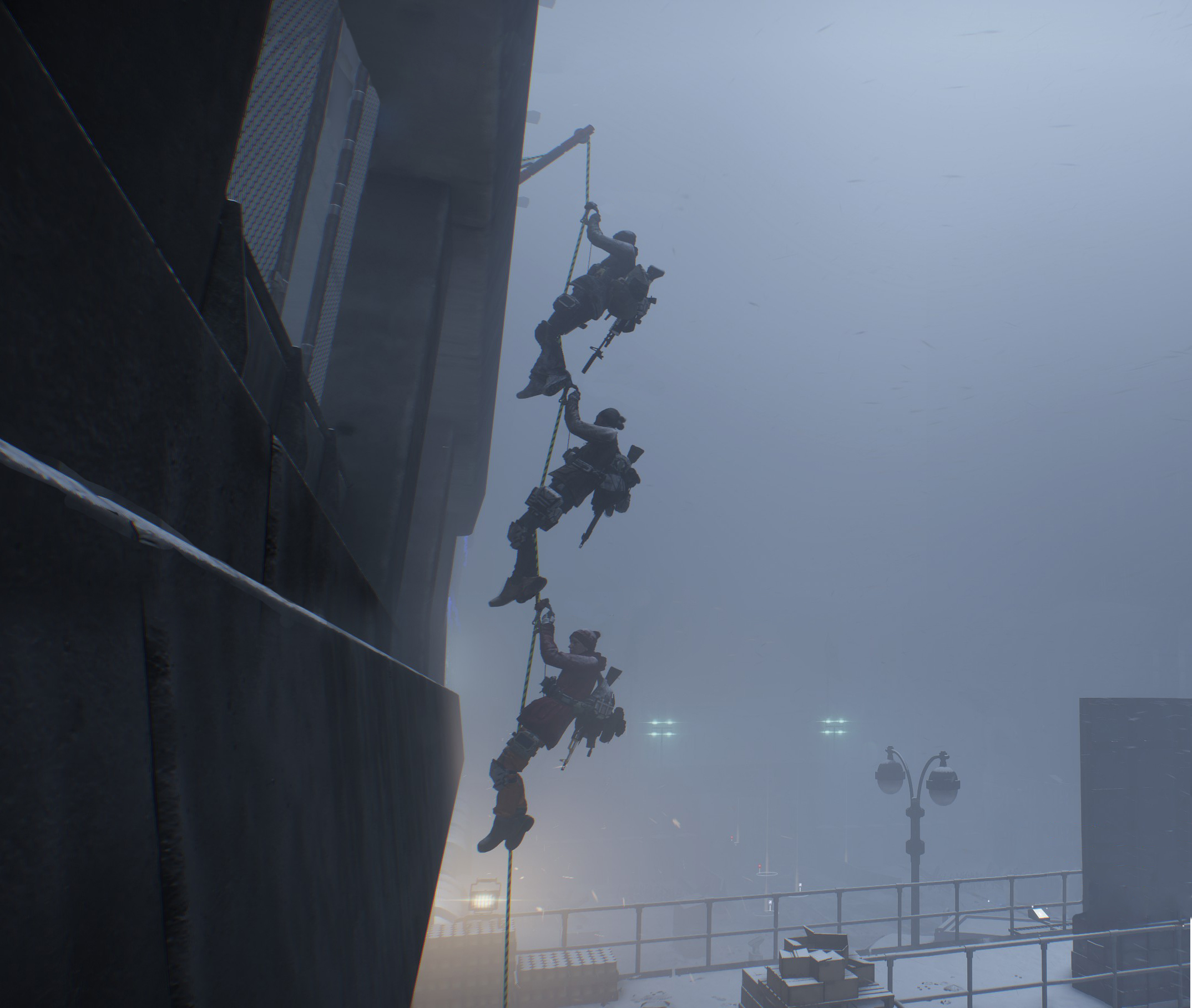 Operation Jane Walk
Robin Klengel / Leonhard Müllner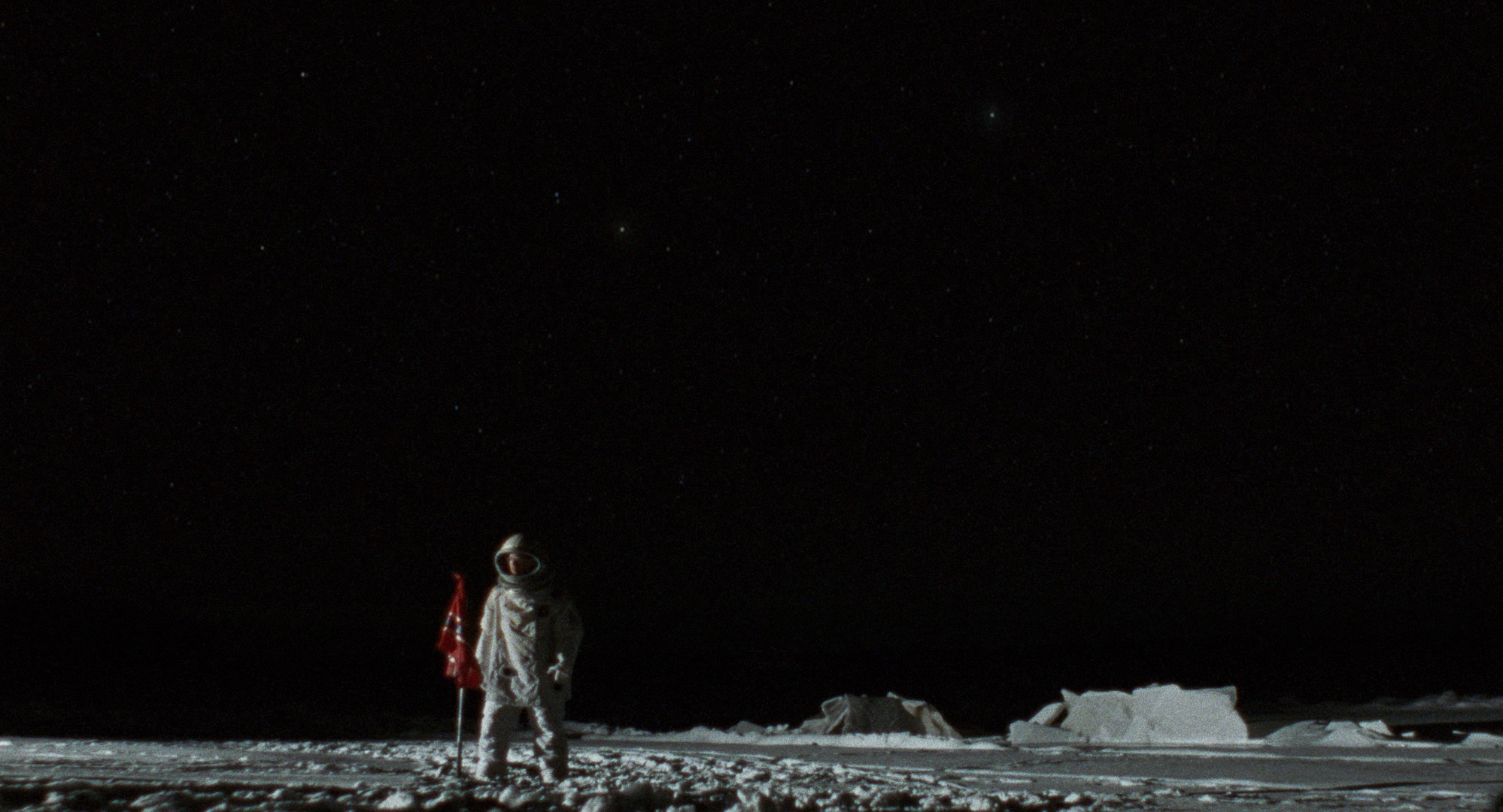 Lunar Orbit Rendezvous
Mélanie Charbonneau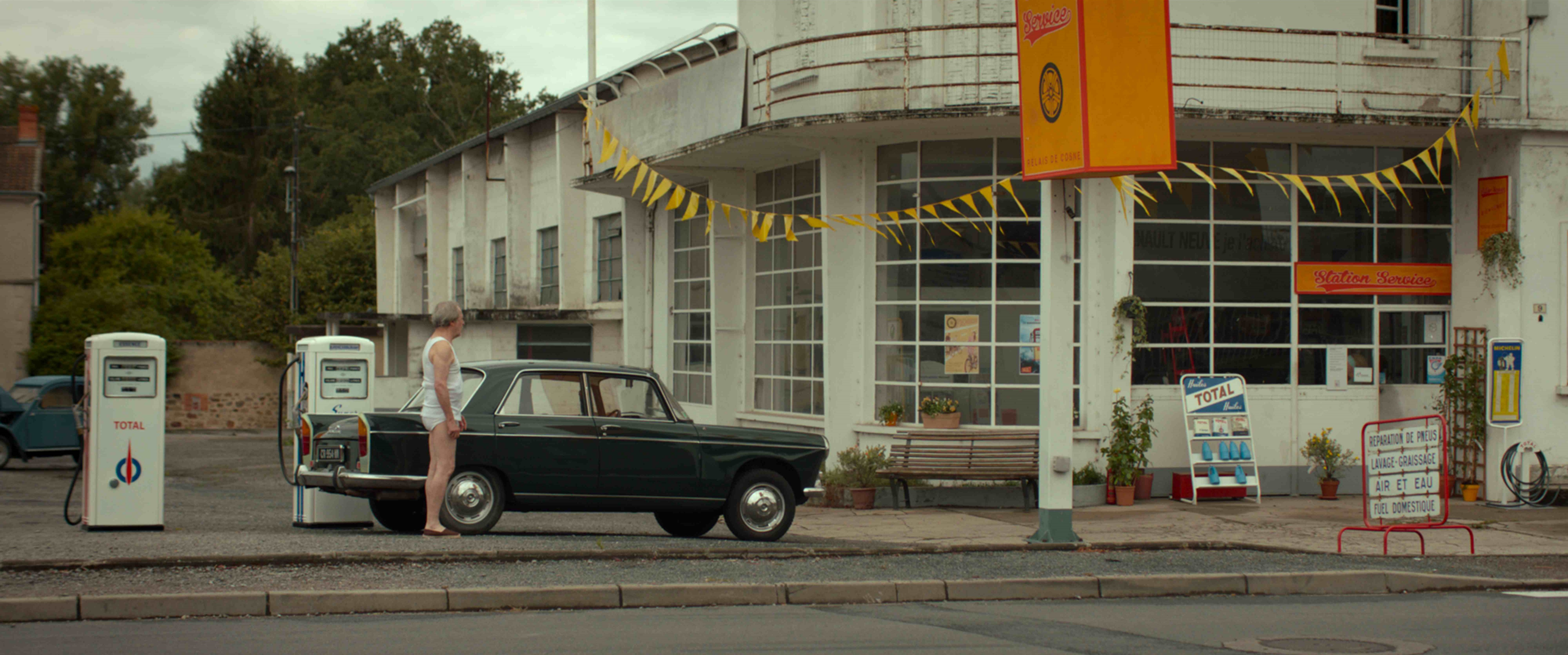 15 Francs, Flowers and Panties…
Maud Garnier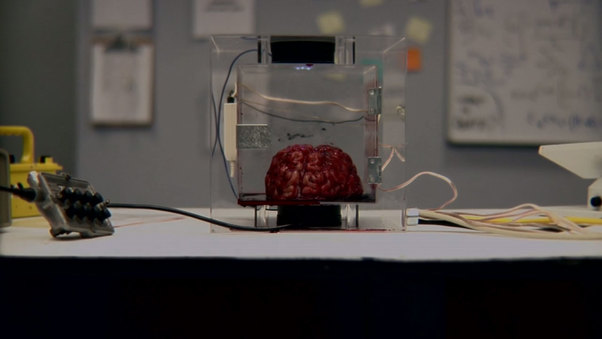 The Sierra Project
Gabriel de Urioste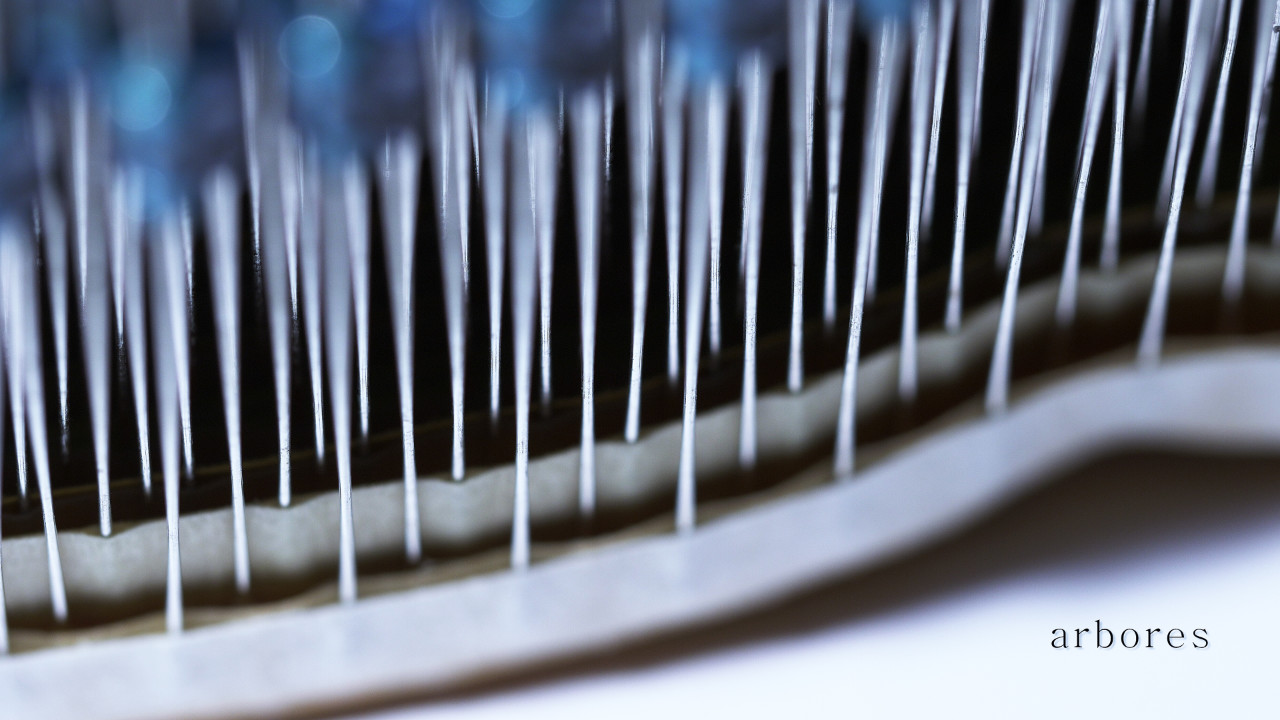 Structures of Nature
Martin Gerigk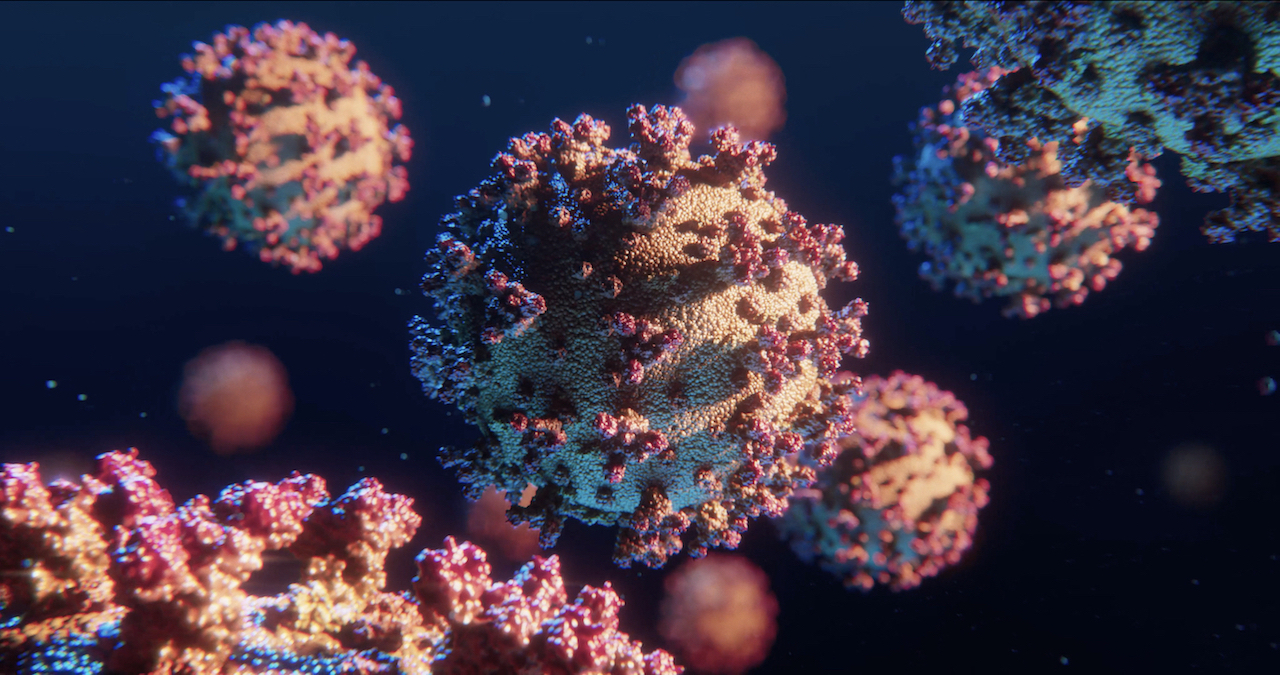 COVID-19: How SARS-CoV-2 binds
Thomas Drenth, Jesper Buijvoets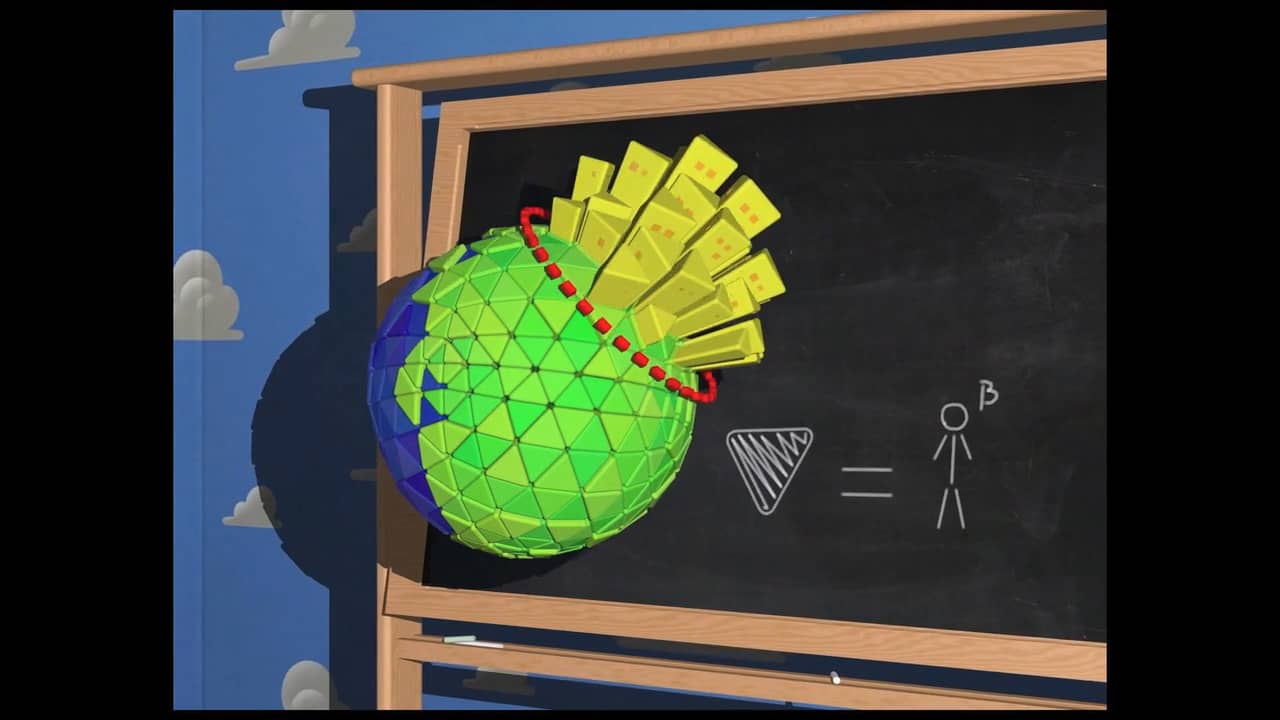 Is there enough soil to feed a planet of cities?
Roberto D'Autilia,Giulio De Bonfils,Alessandro De Simone,Valerio Palma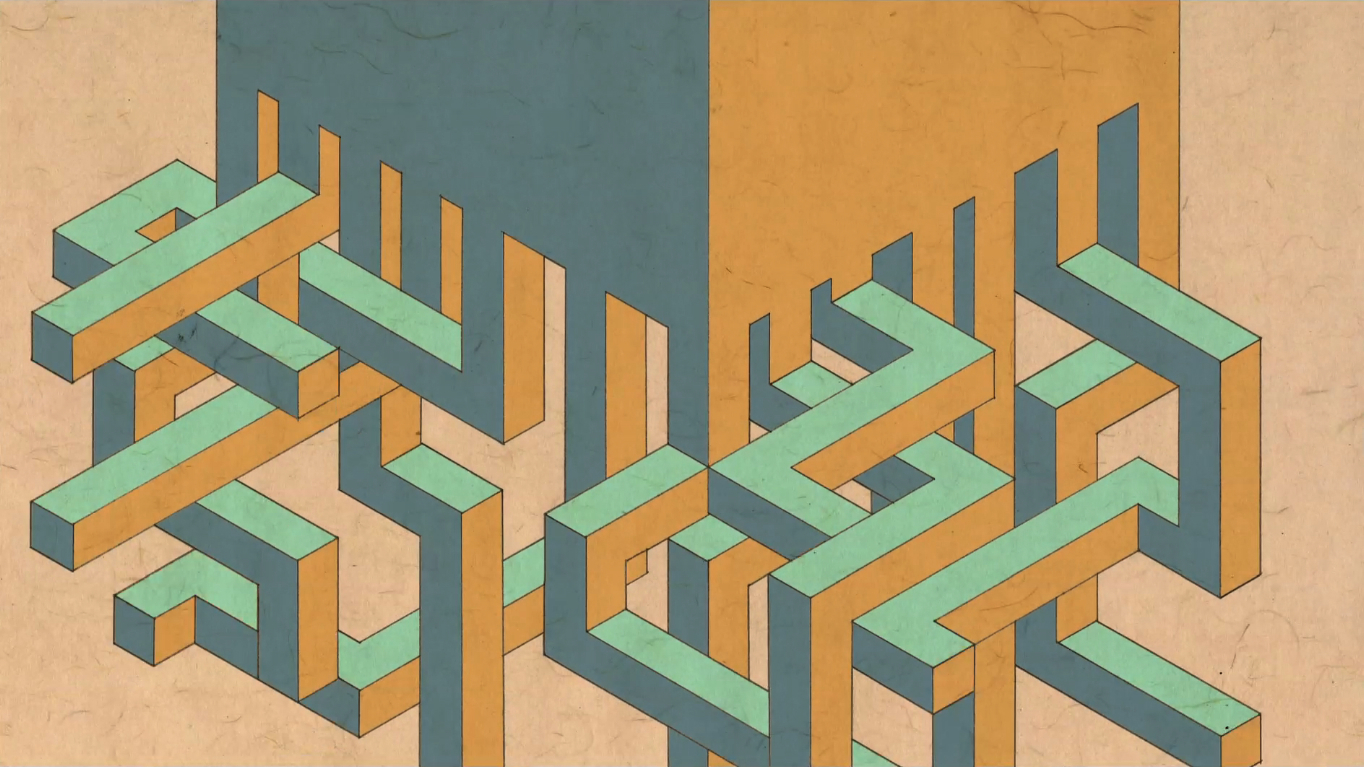 MODERN No.2
Mirai Mizue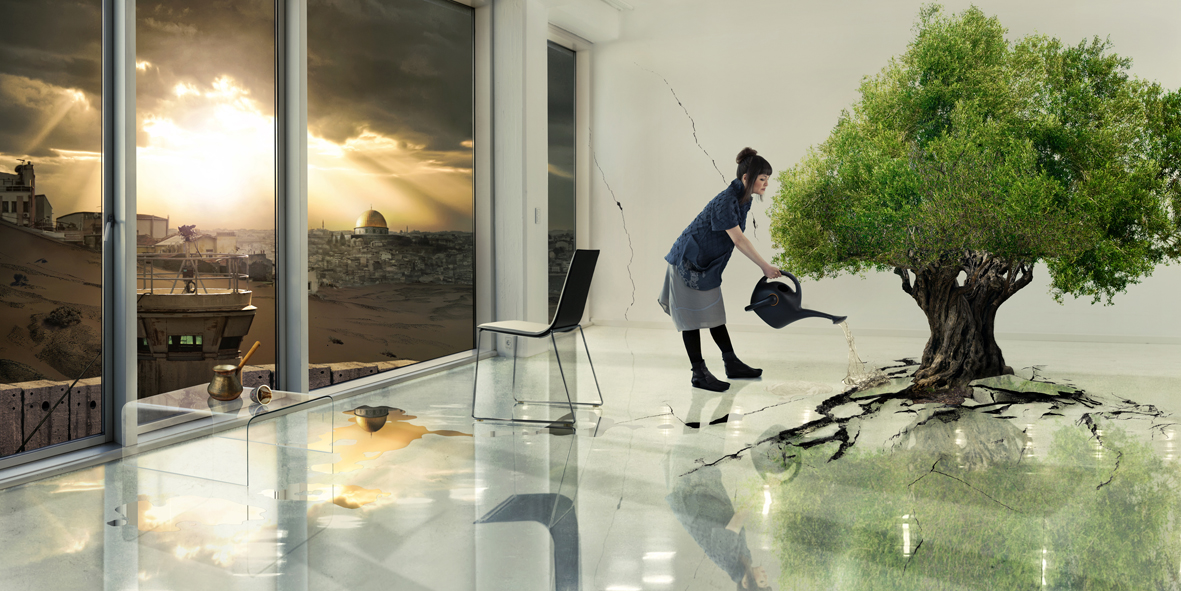 Nation Estate
Larissa Sansour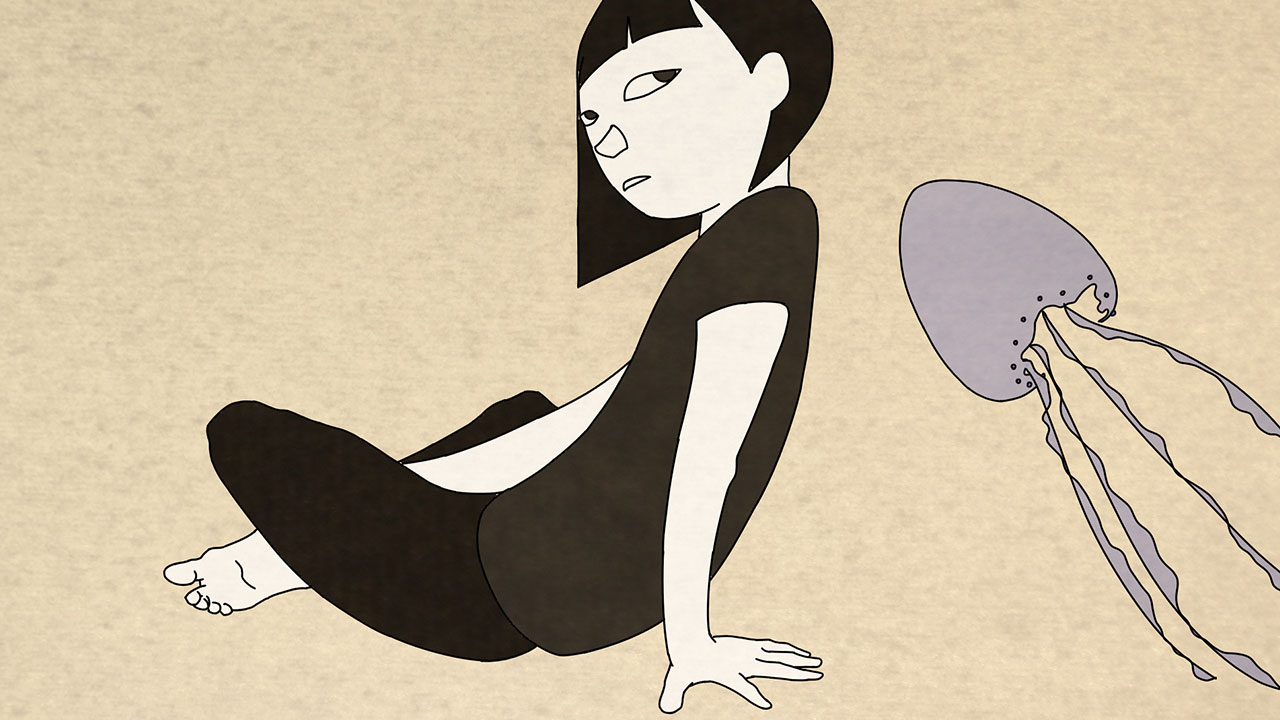 À géométrie variable
Marie-Brune De Chassey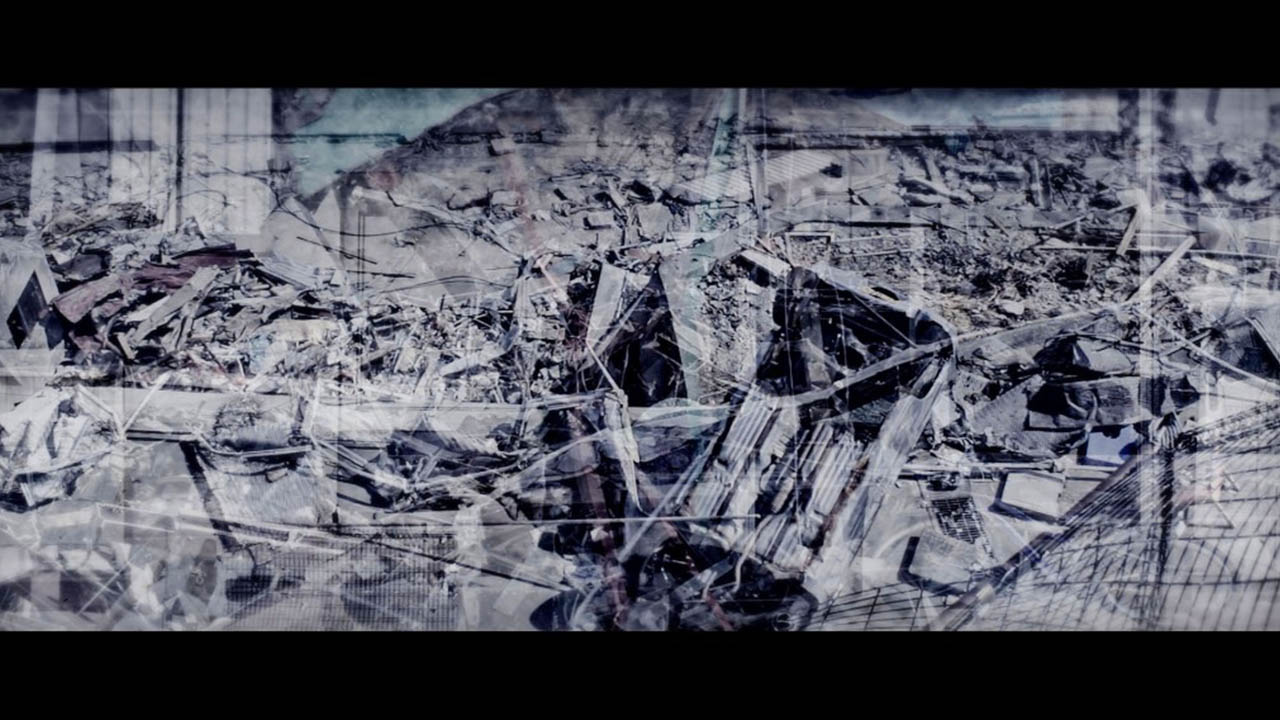 Substanz (Substance)
Sebastian Mez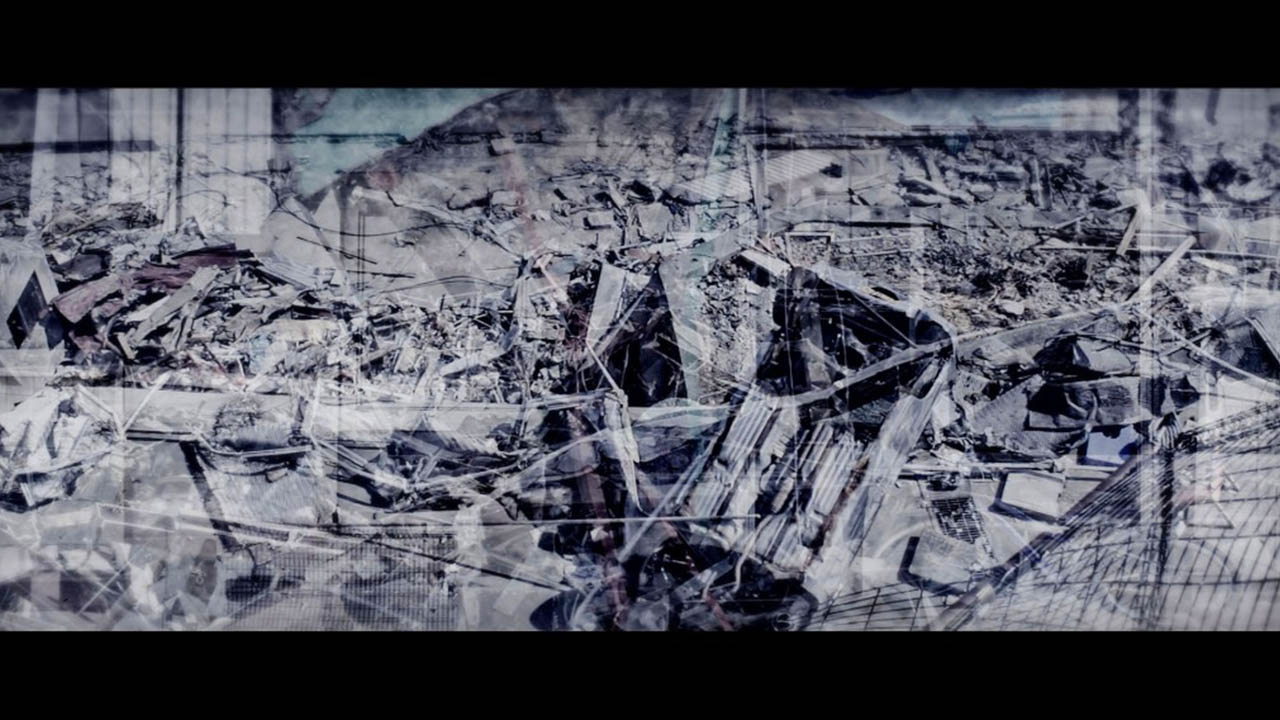 Subtance
Sebastian Mez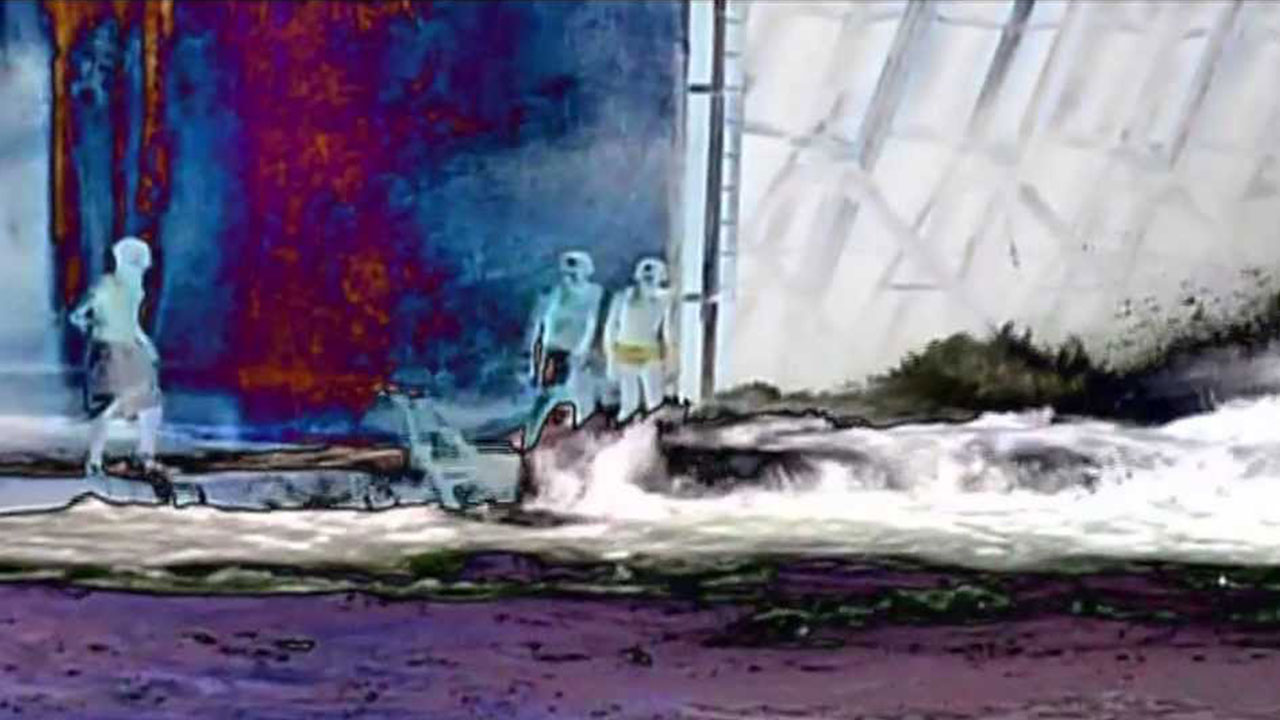 Les naufragés de la Méditerranée
Tiécoura N'daou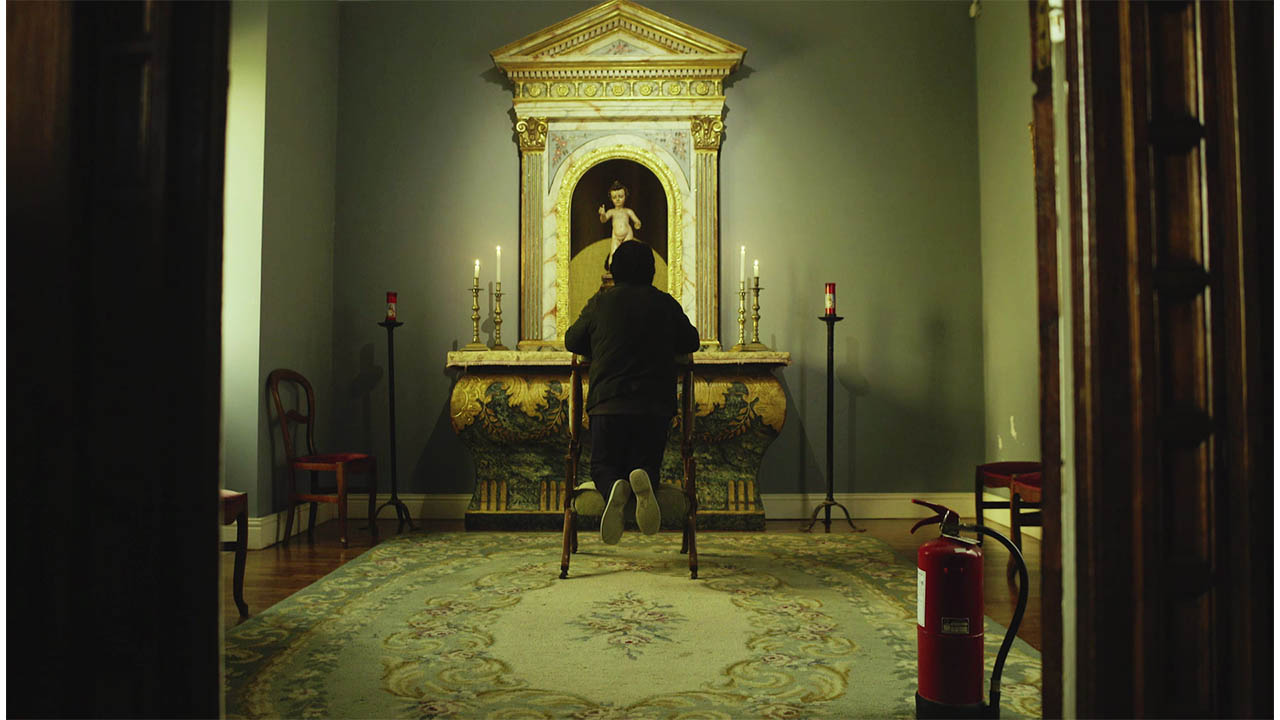 FIRE EXTINGUISHER
Rodrigo Sopeña, Joana Solnado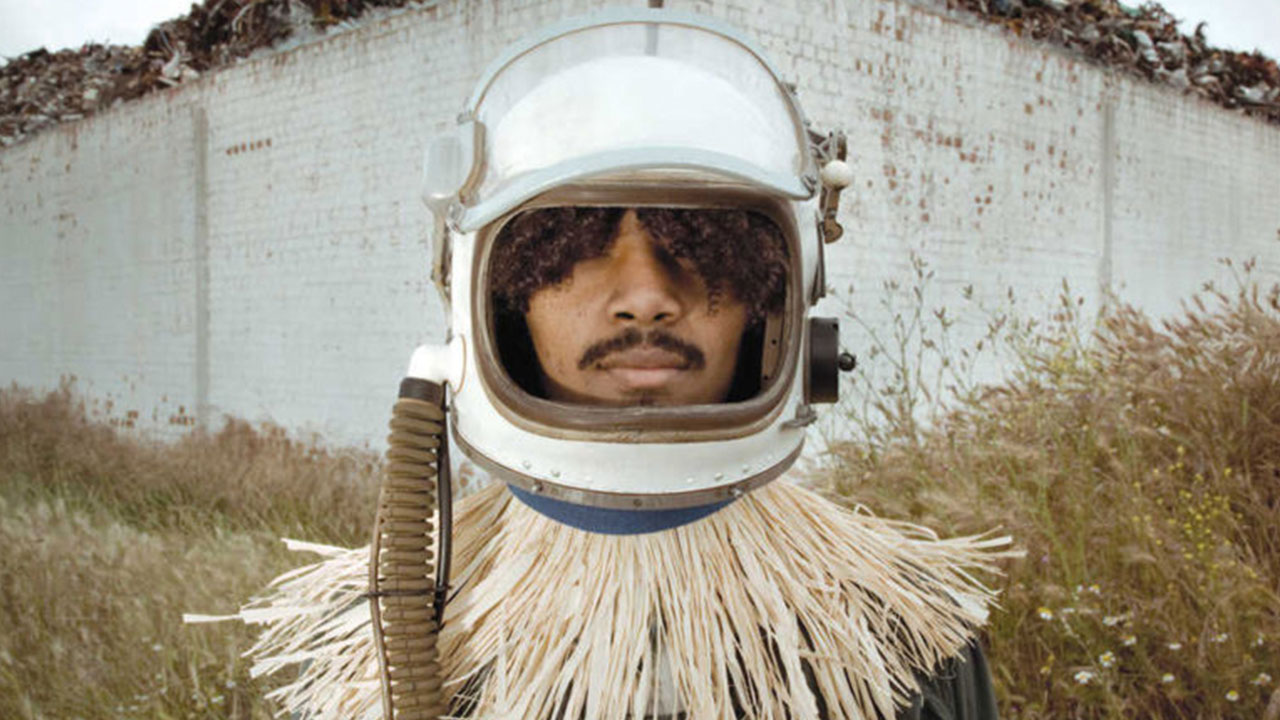 The Afronauts
Cristina De Middel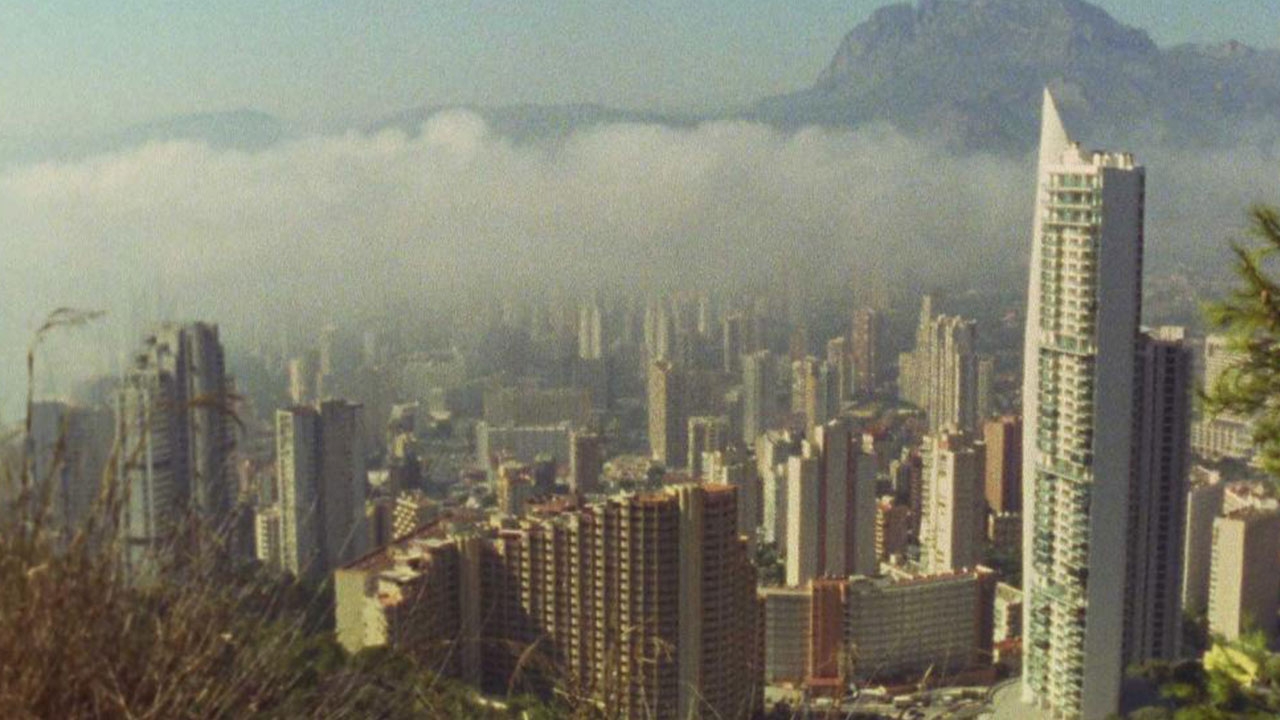 Android's Dream
Ion De Sosa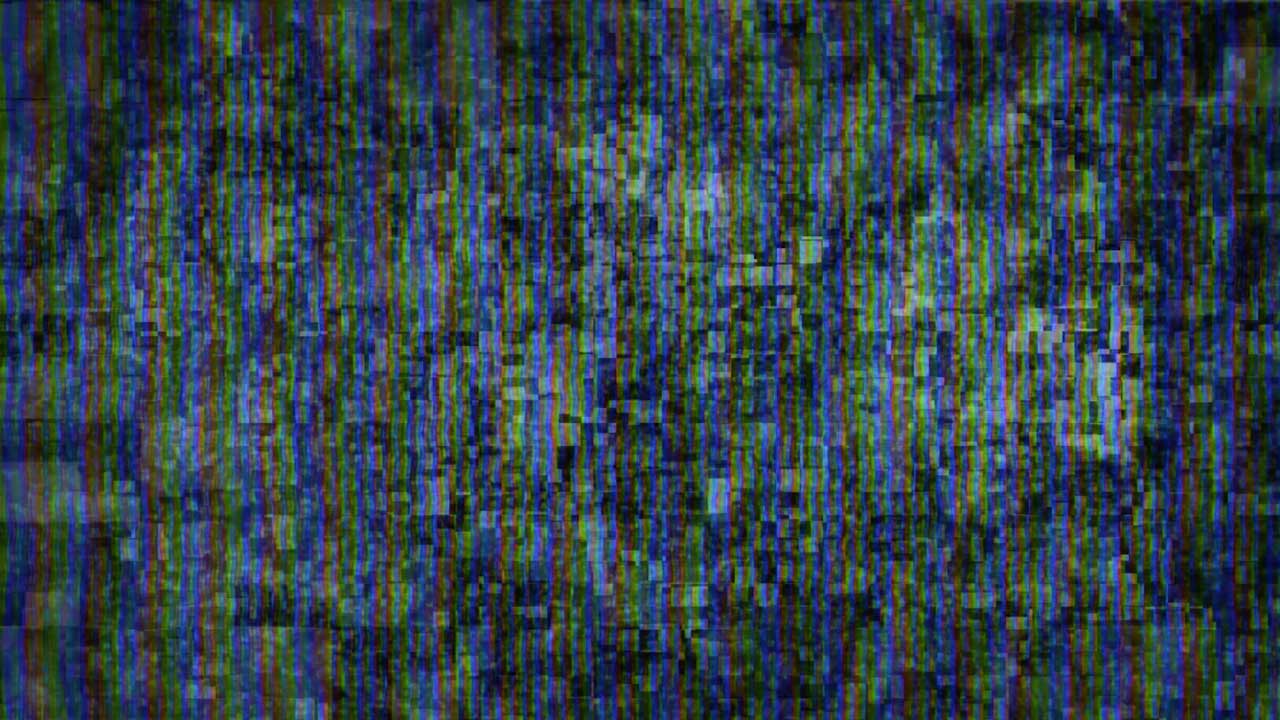 Blind
Sampiero Medori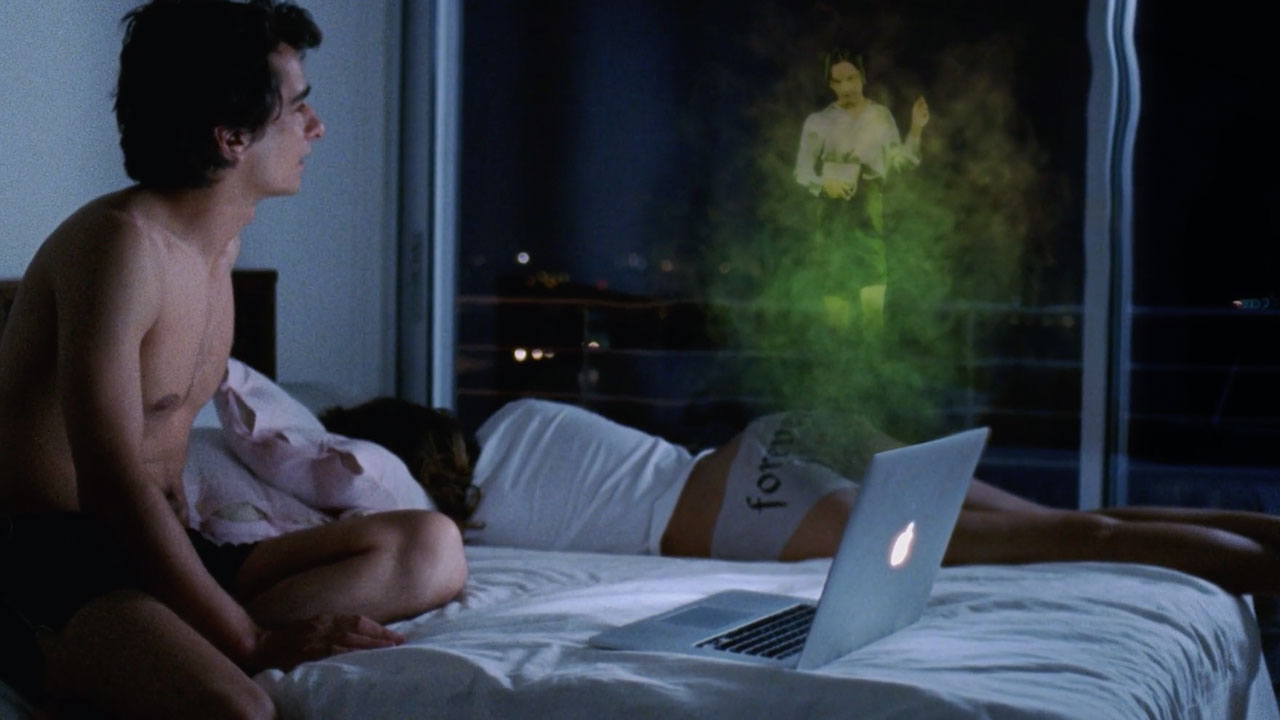 Freud und Friends
Gabriel Abrantes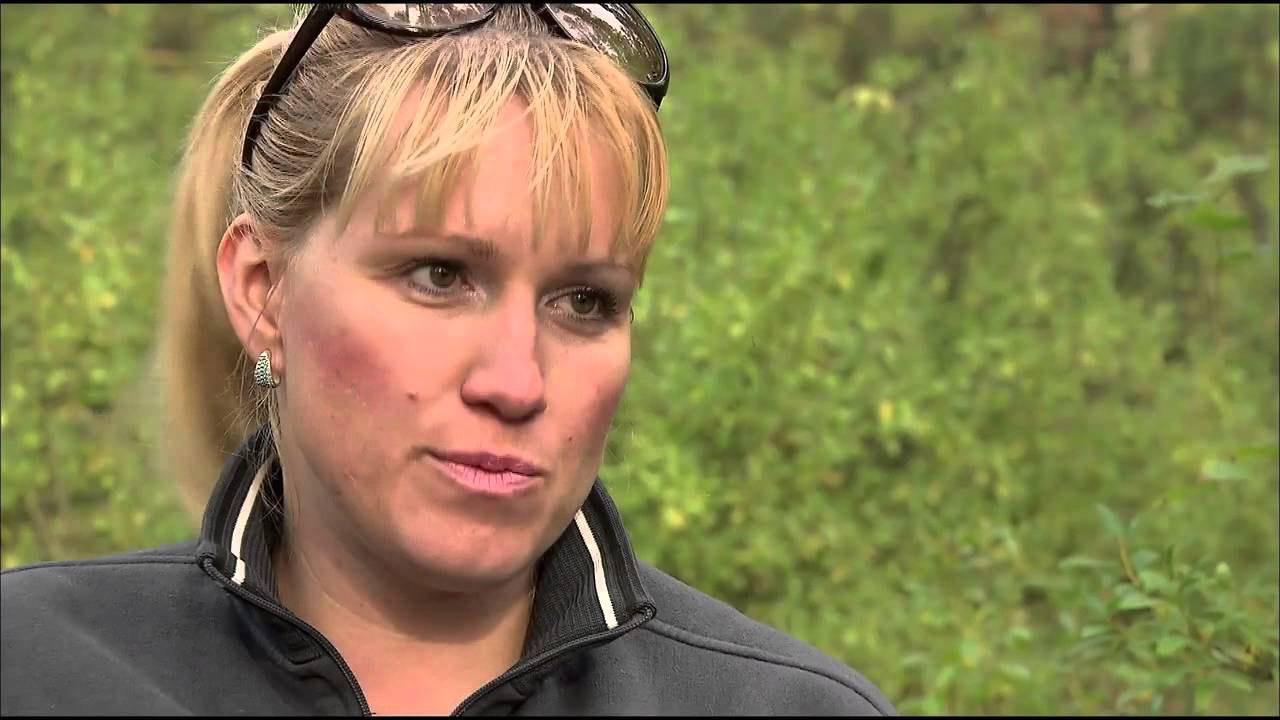 Science of Fasting
Sylvie Gilman, Thierry de Lestrade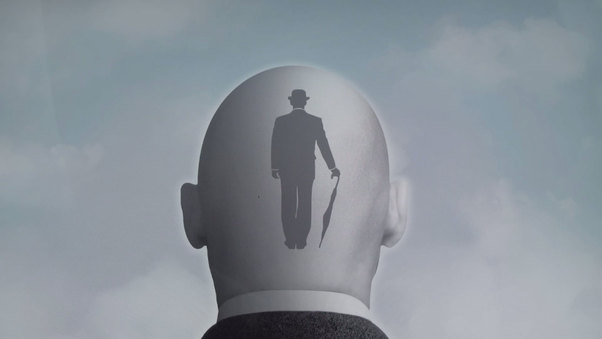 Déchiffrer la conscience, voyage dans l'étoffe de nos pensées
Cécile Denjean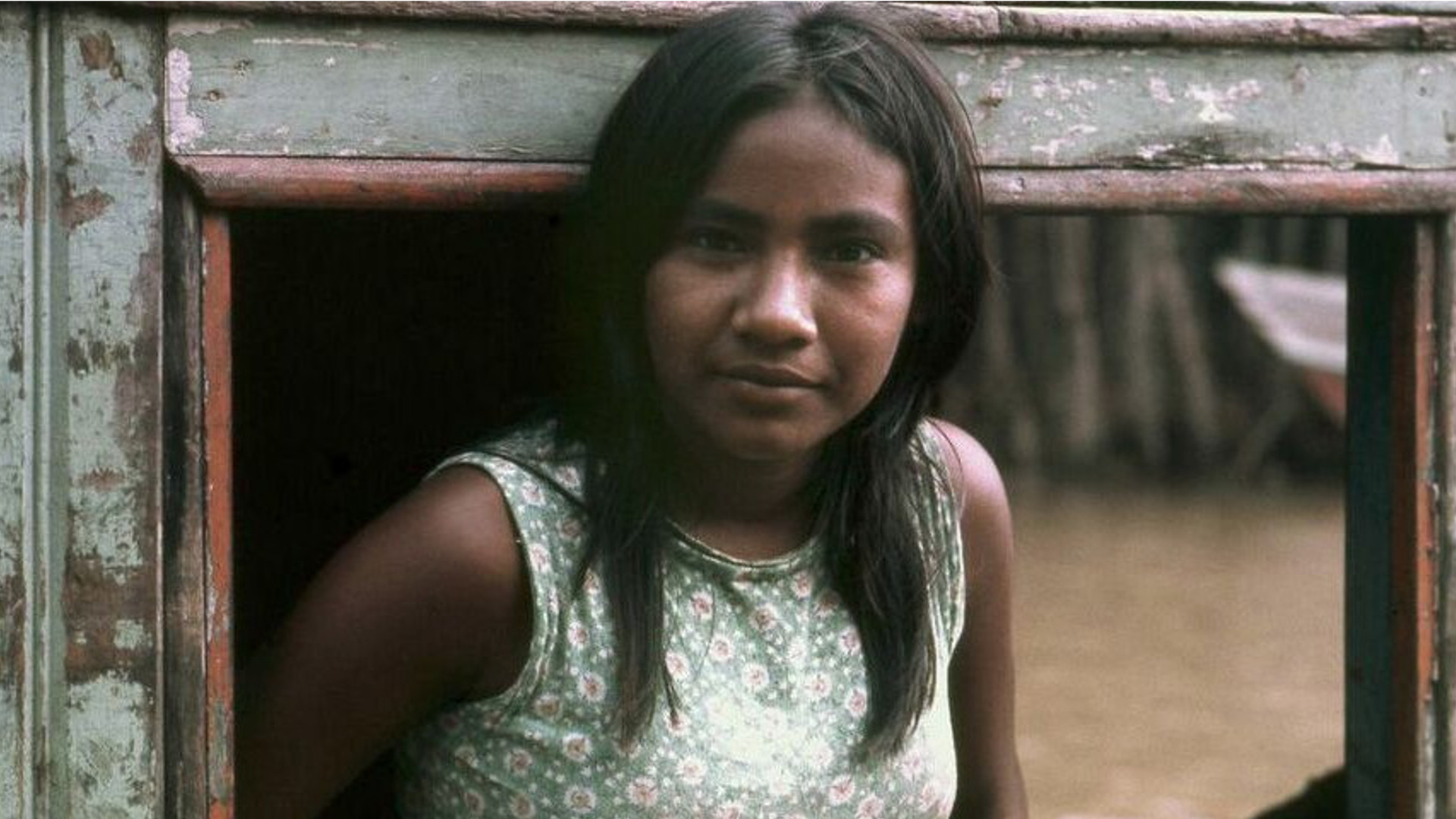 Iracema, uma transa amazônica (Iracema)
Jorge Bodanzky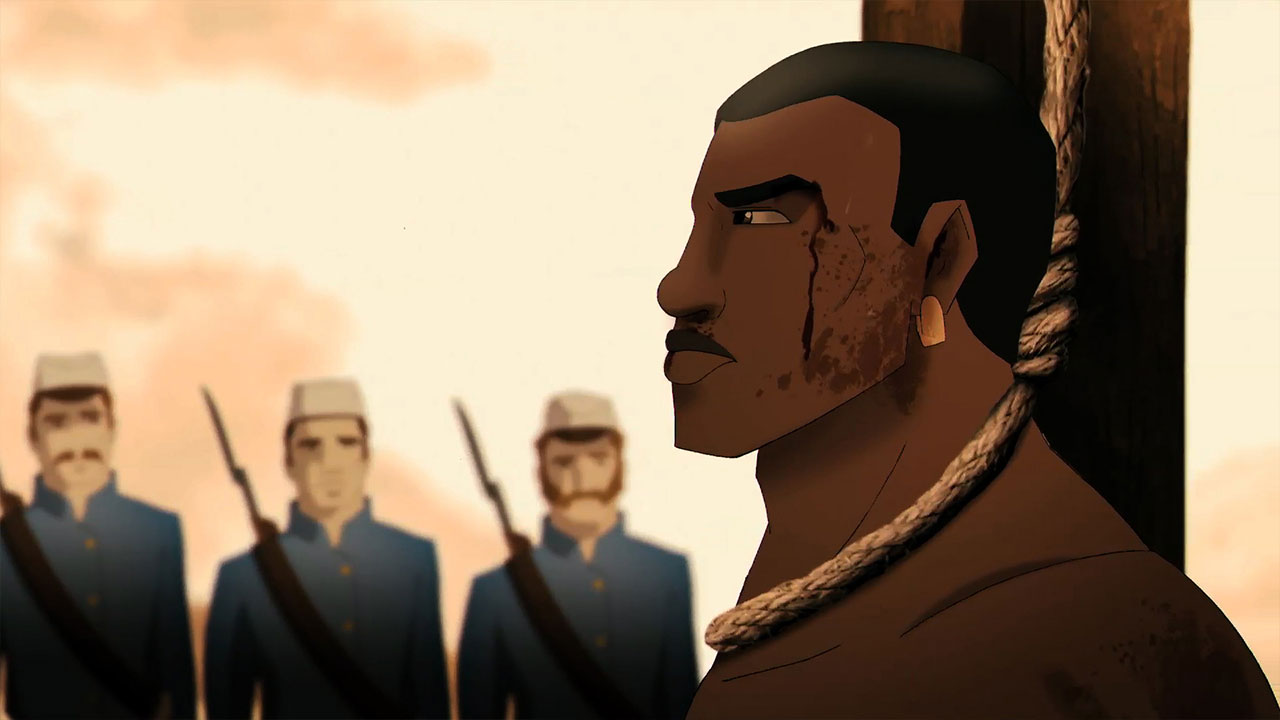 Uma Historia de Amor e Furia (Rio 2096: A Story of Love and Fury)
Luiz Bolognesi,Jean Cullen De Moura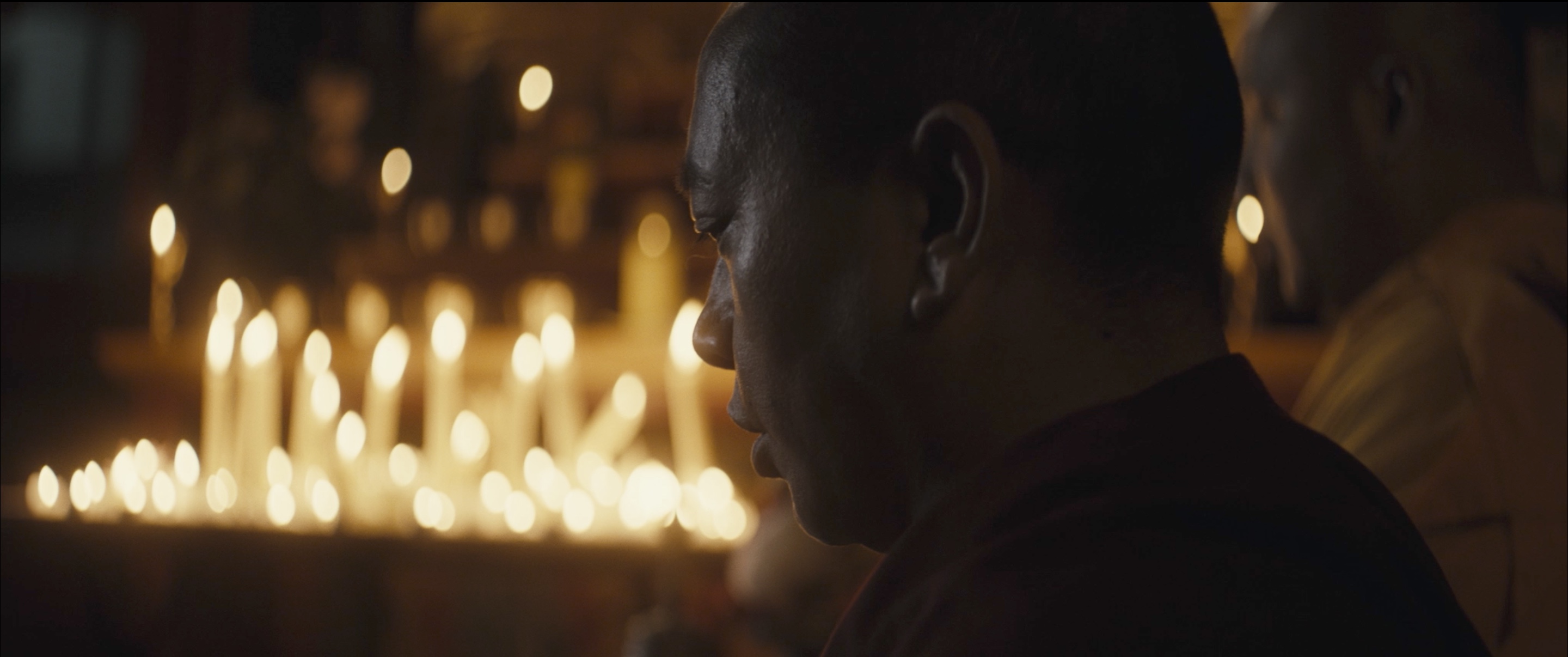 The Nine Billion Names Of God
Dominique FILHOL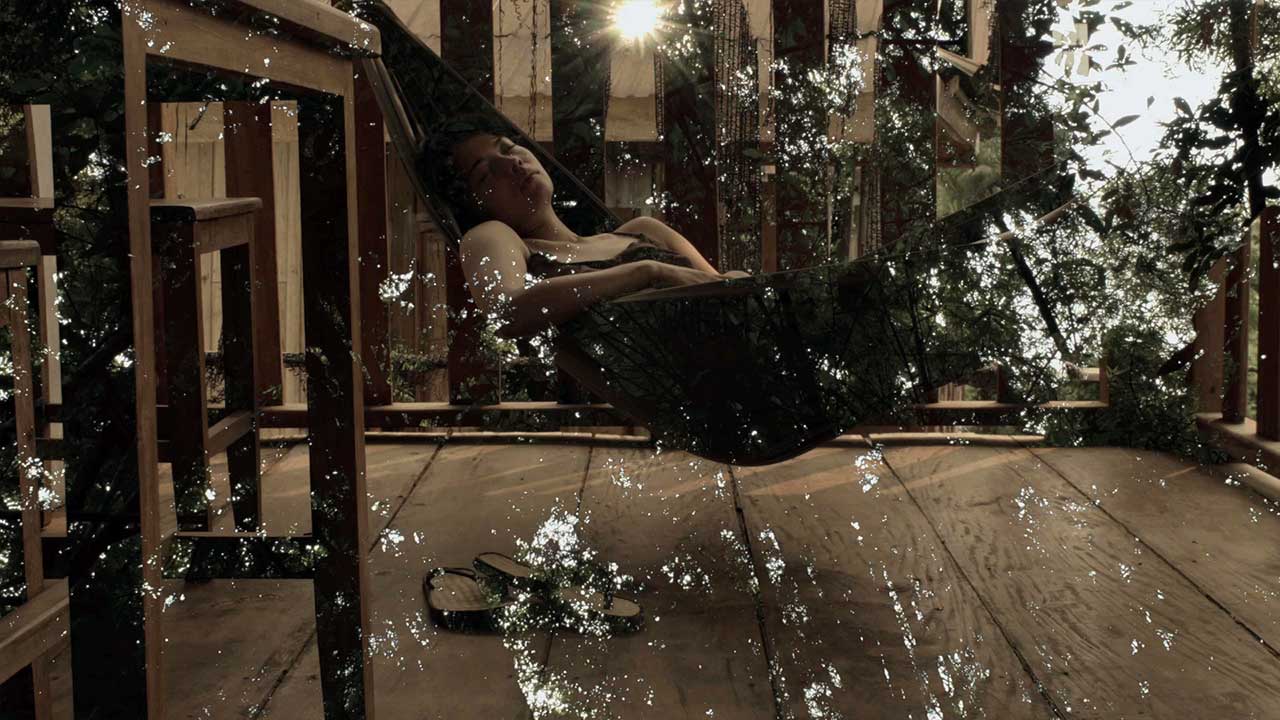 Le seuil de la forêt (The Forest's Threshold)
Giulia Grossmann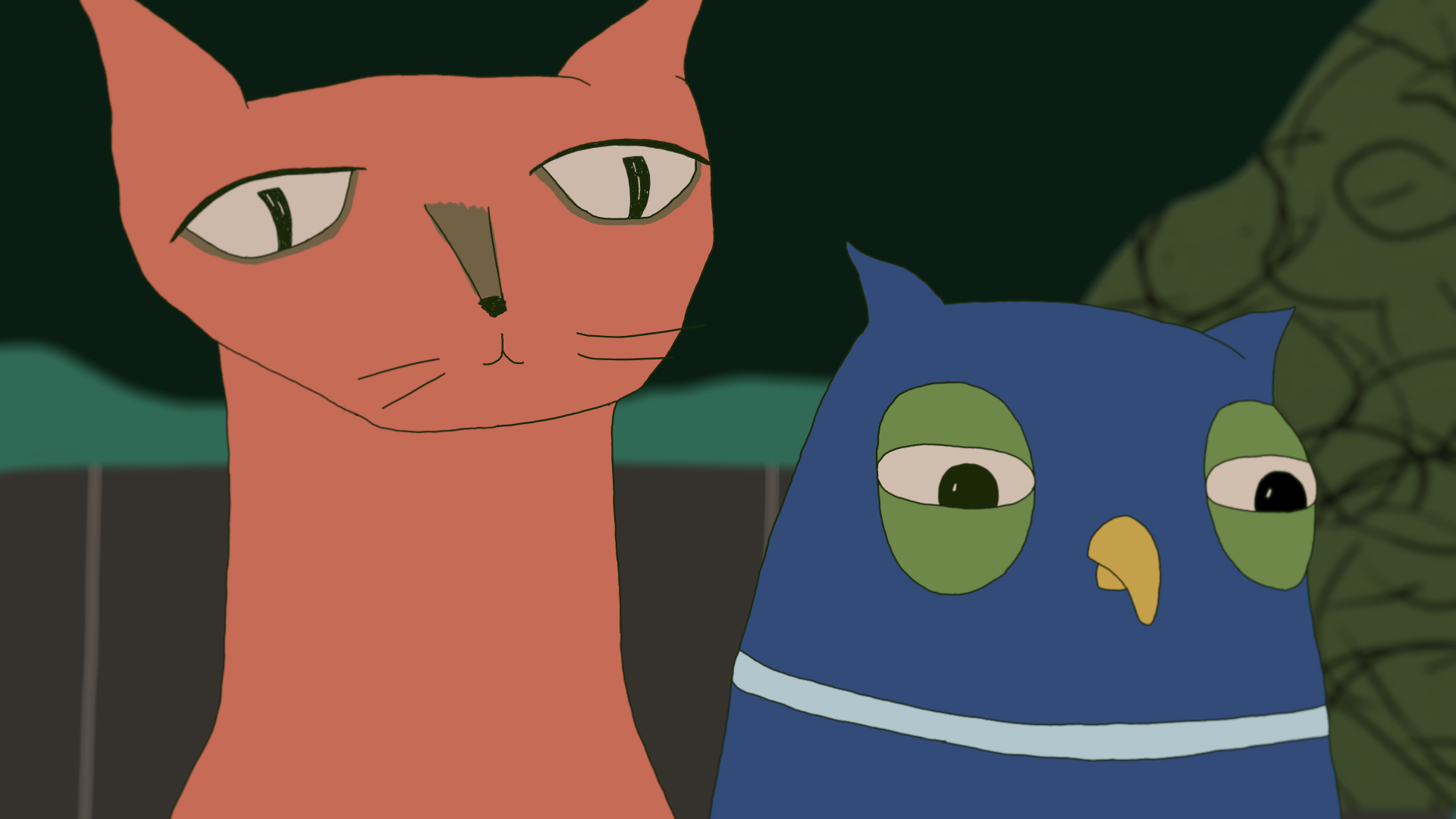 The Art of Change
María Álvarez; Elisa Morais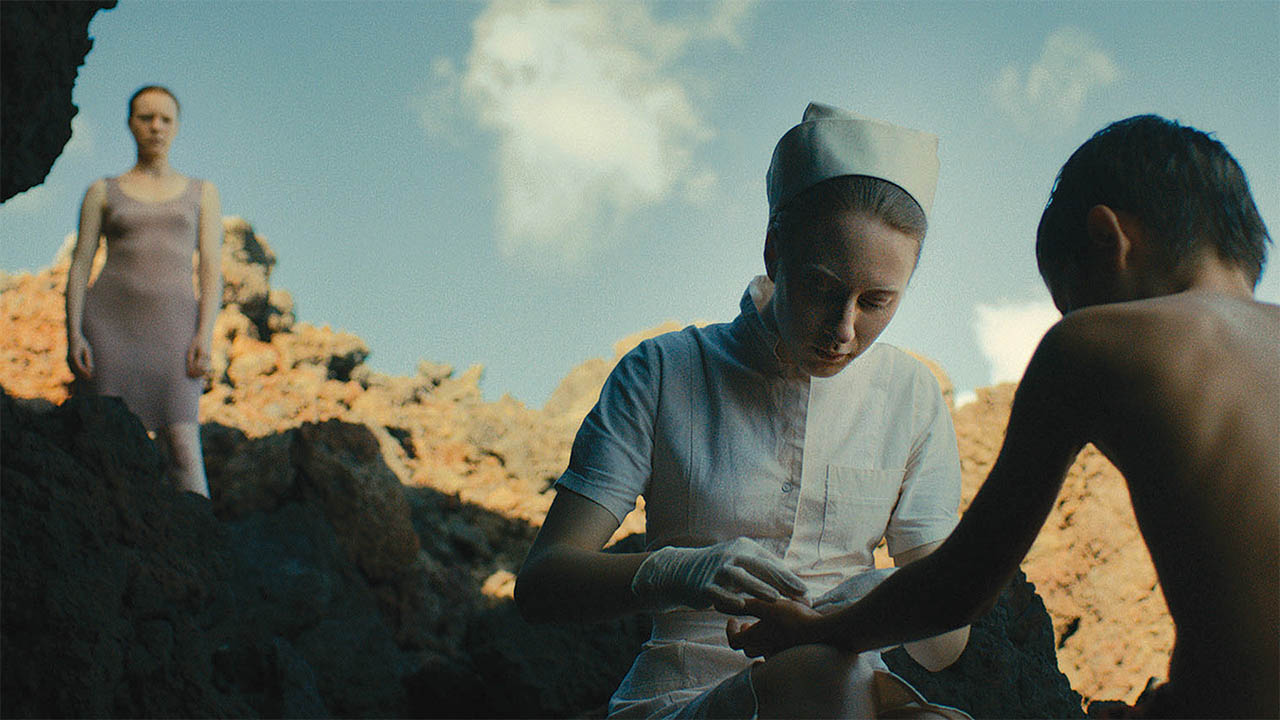 Evolution
Lucile Hadžihalilović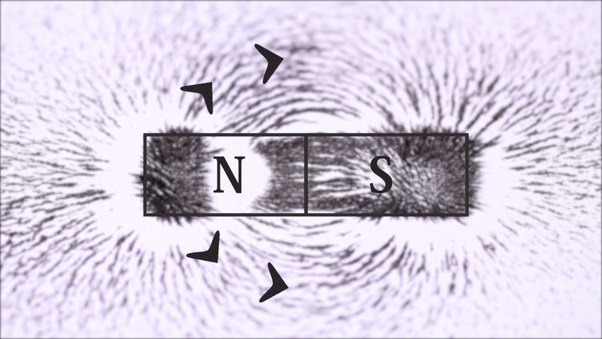 The 7 Laws of Magnetism/ Les Sept Preceptes du Magnétisme
Diane Rottner,Arnaud Tetelin,Line Hachme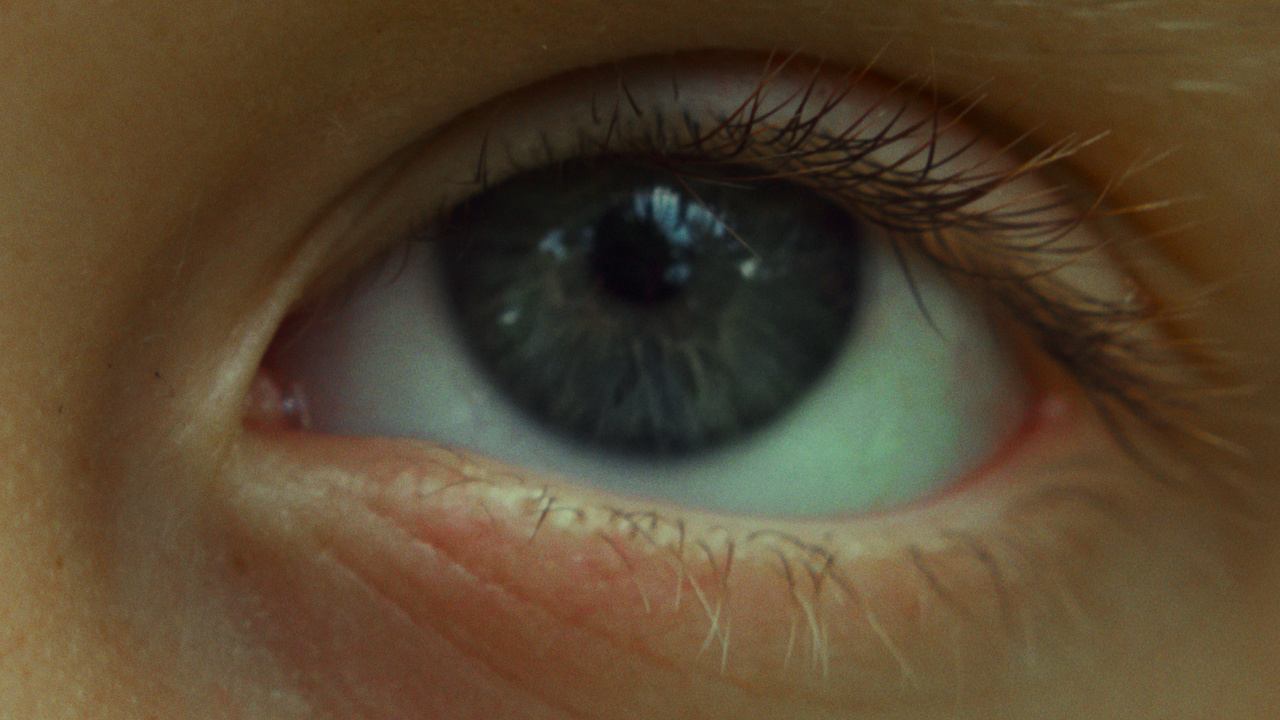 De Natura
Lucile Hadžihalilović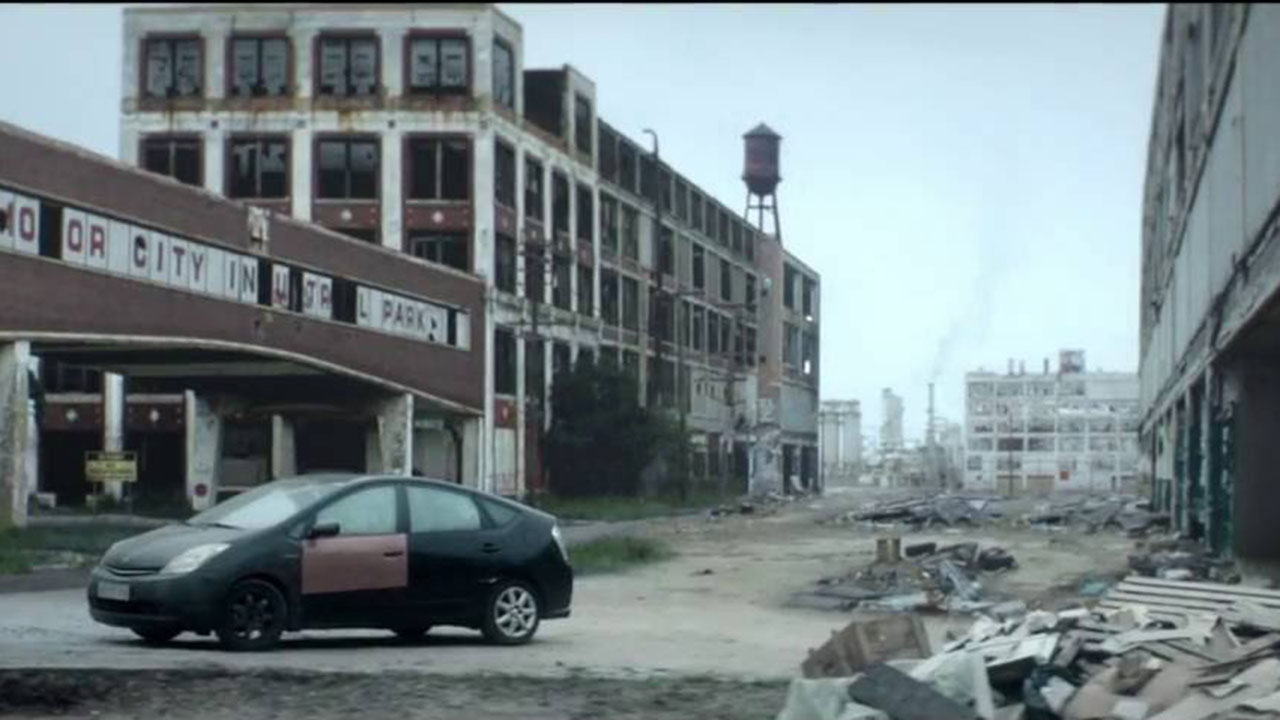 Of Men and Mice
Gonzague Legout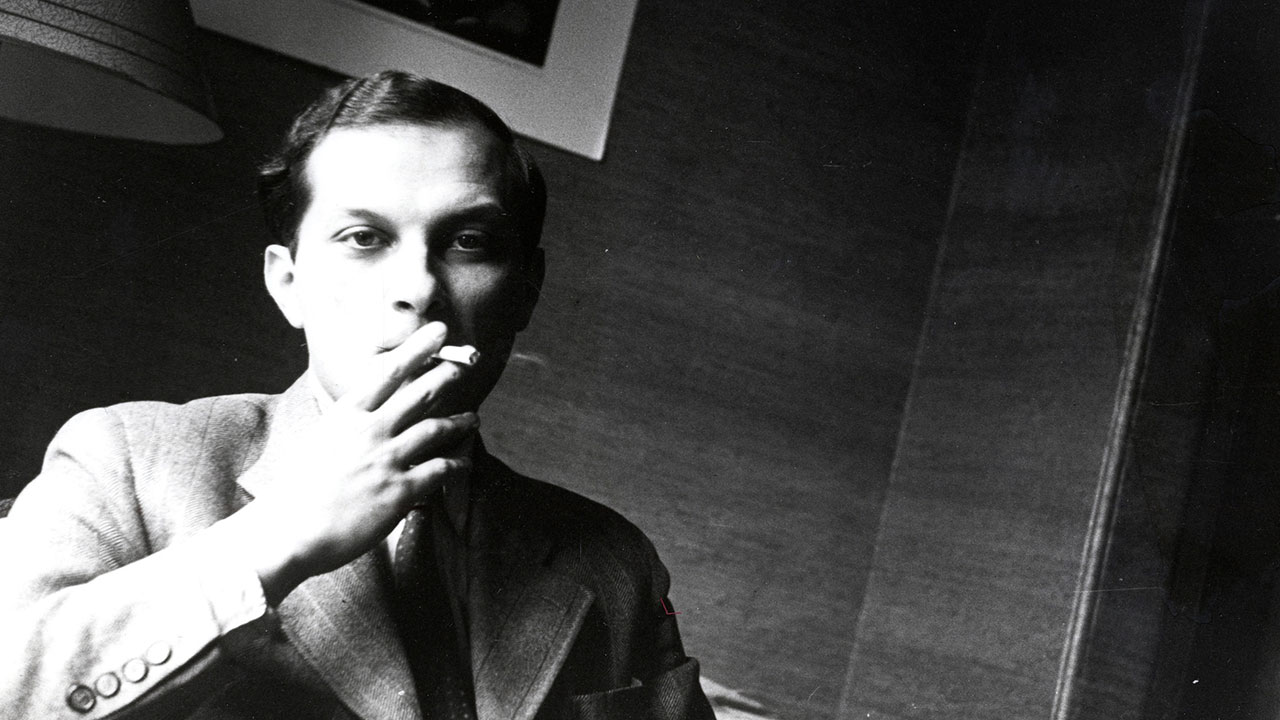 Adventures of a Mathematician
Thor Klein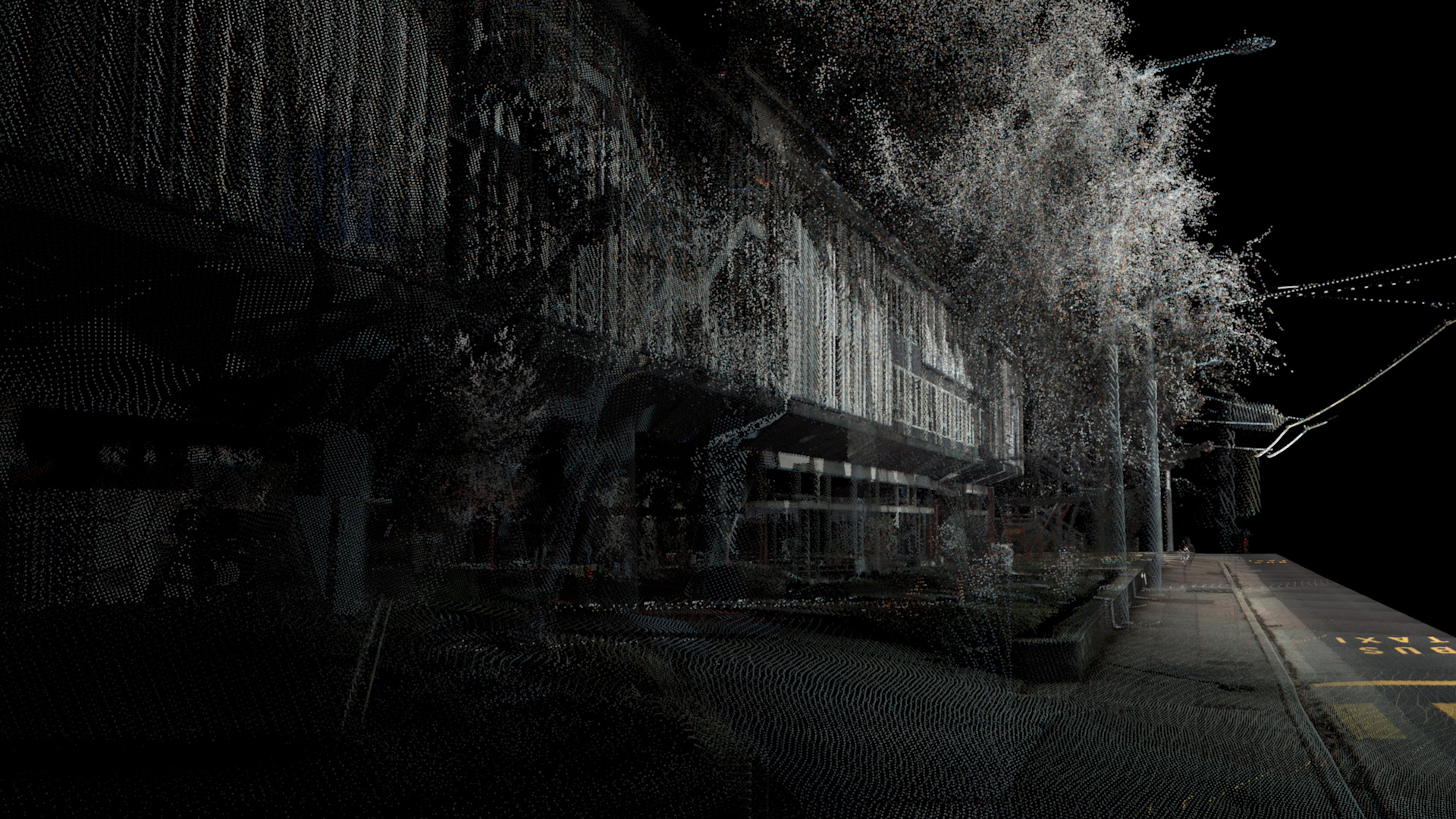 No Wall is Ever Silent
collectif_fact, Annelore Schneider & Claude Piguet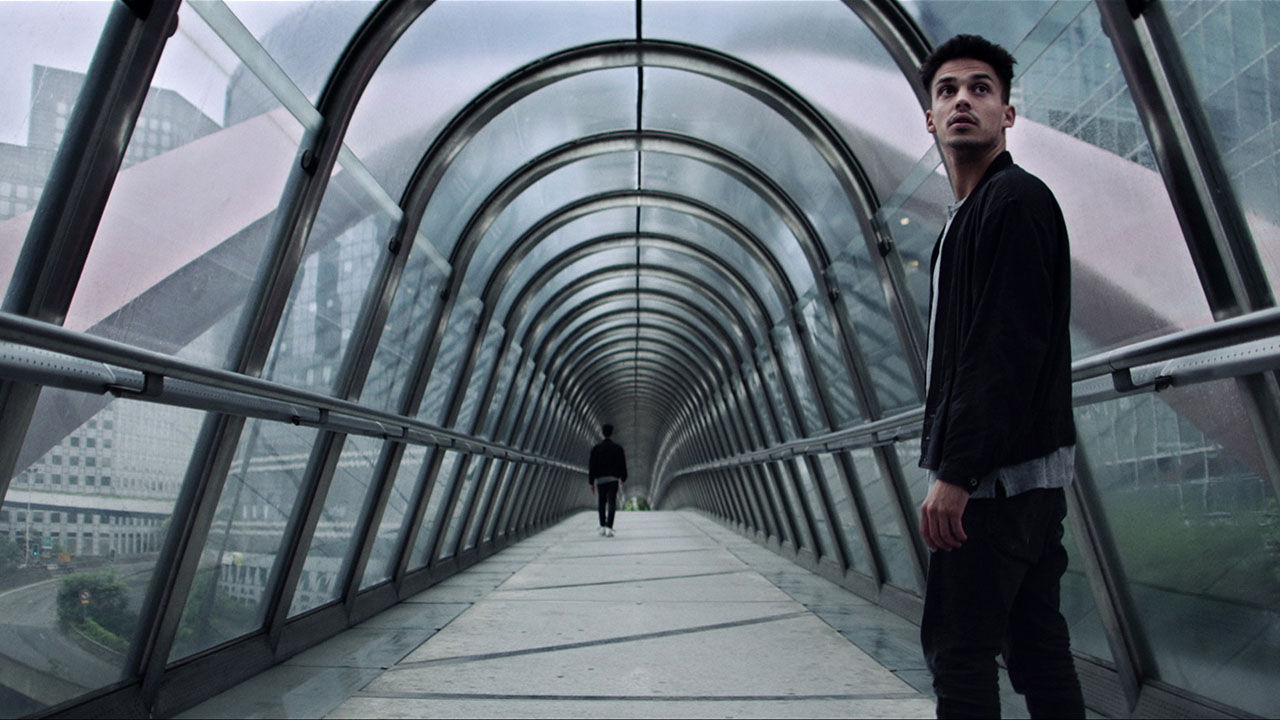 We Are Data
Moritz Mueller-Preisser, Franziska Brozio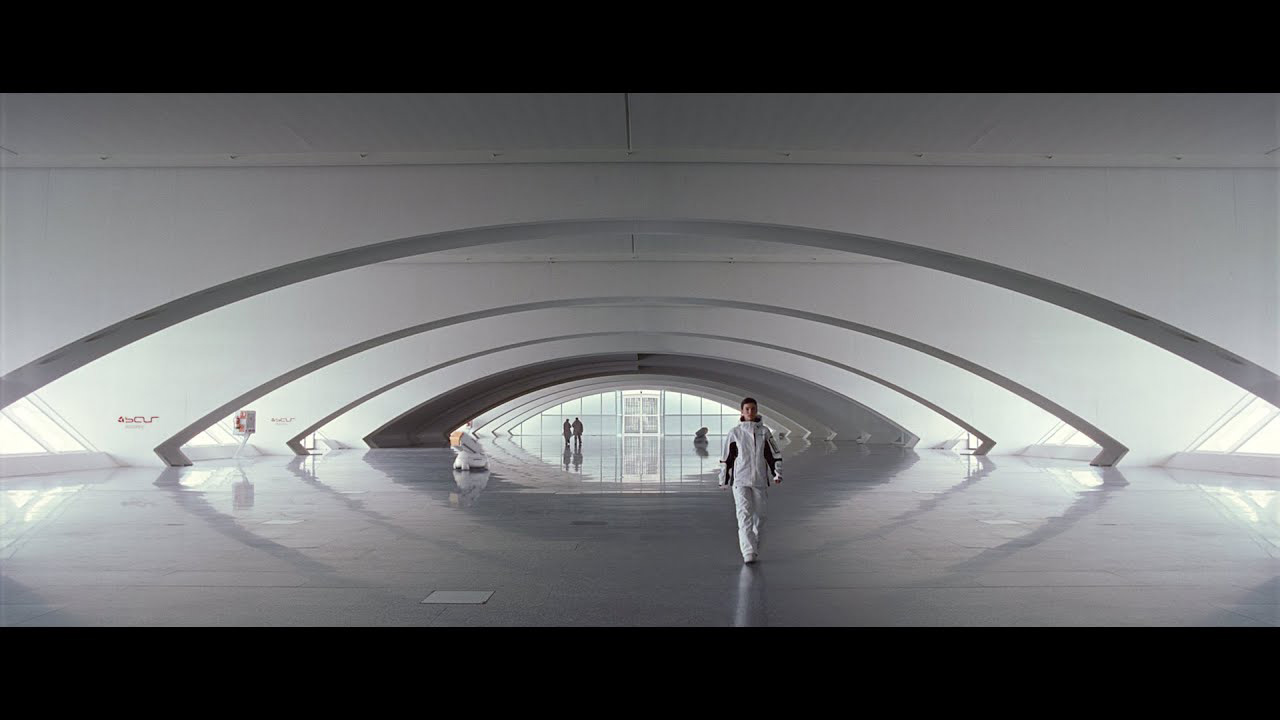 Similo
Miguel de Olaso, Bruno Zacarías MacGregor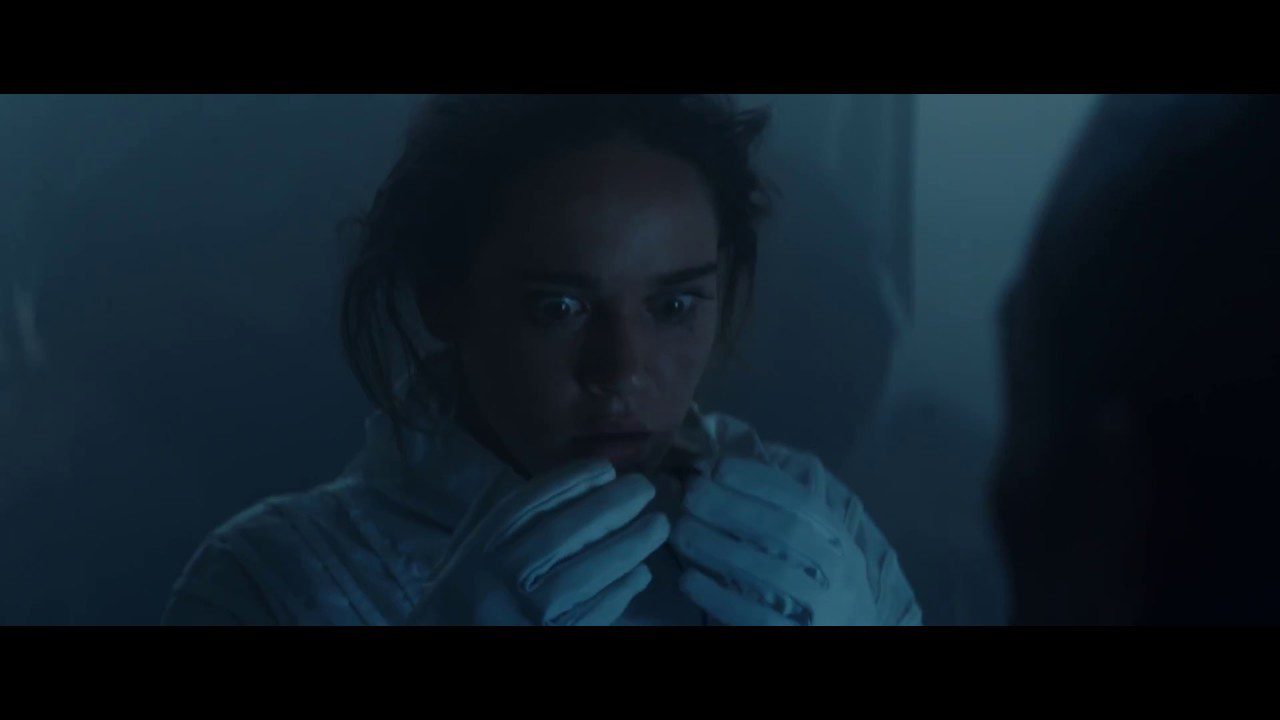 Megan
Greg Strasz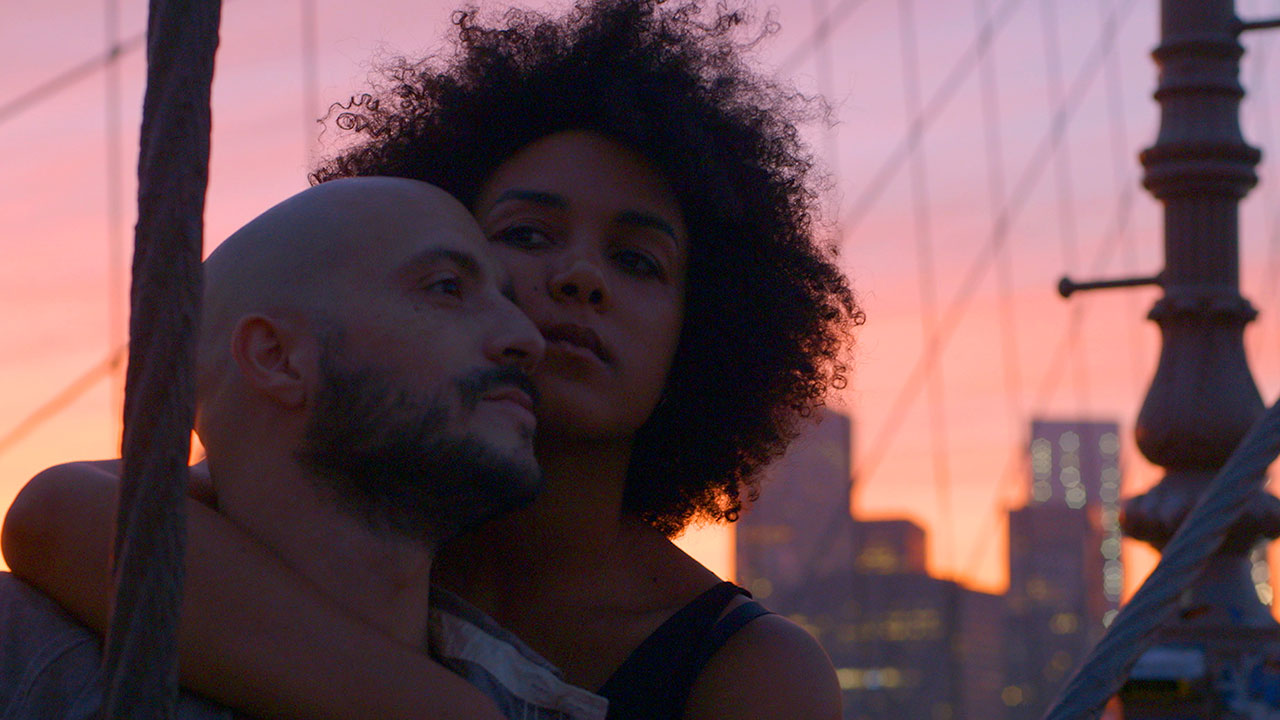 Program
Gabriel De Urioste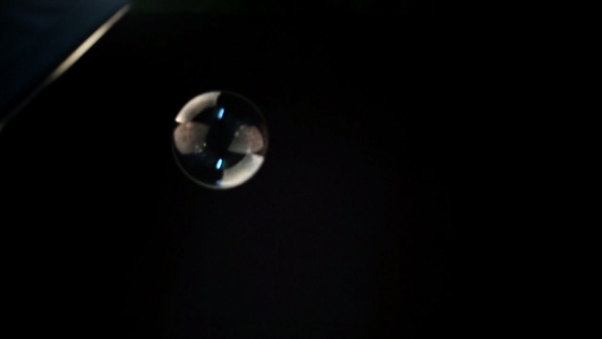 Bubble Circus
Alexandre Echasseriau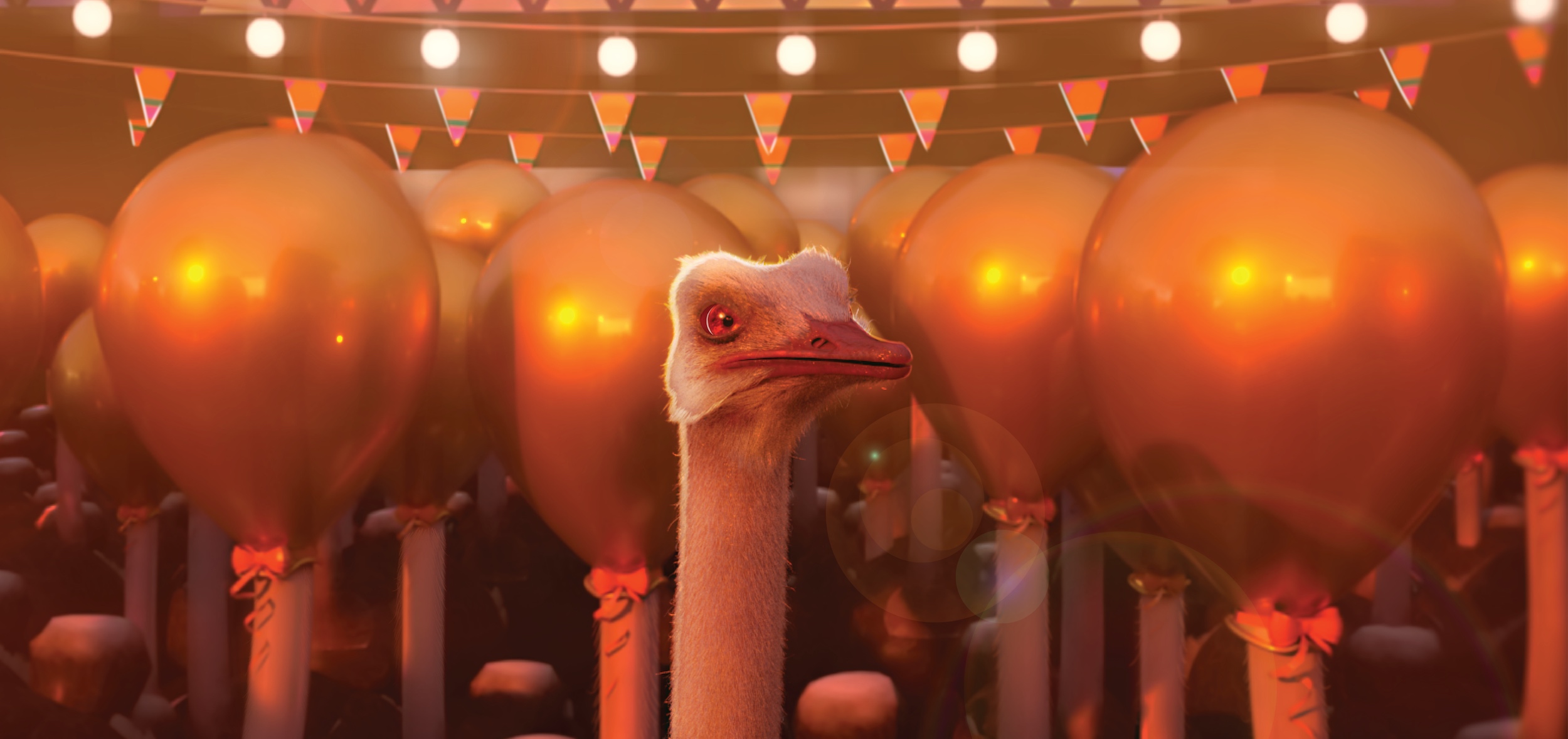 The Ostrich Politic
Mohammad HOUHOU
I Want Pluto to Be a Planet Again
Marie Amachoukeli,Vladimir Mavounia Kouka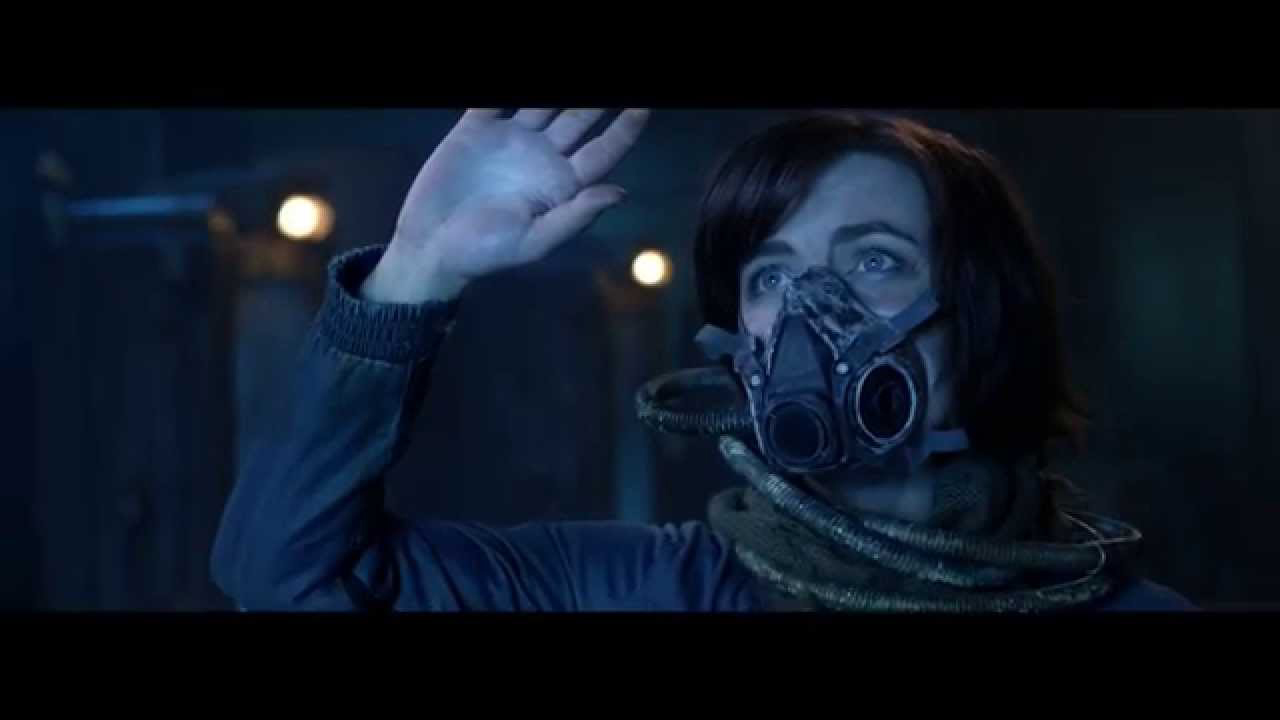 The Space Between Us
Marc S. Nollkaemper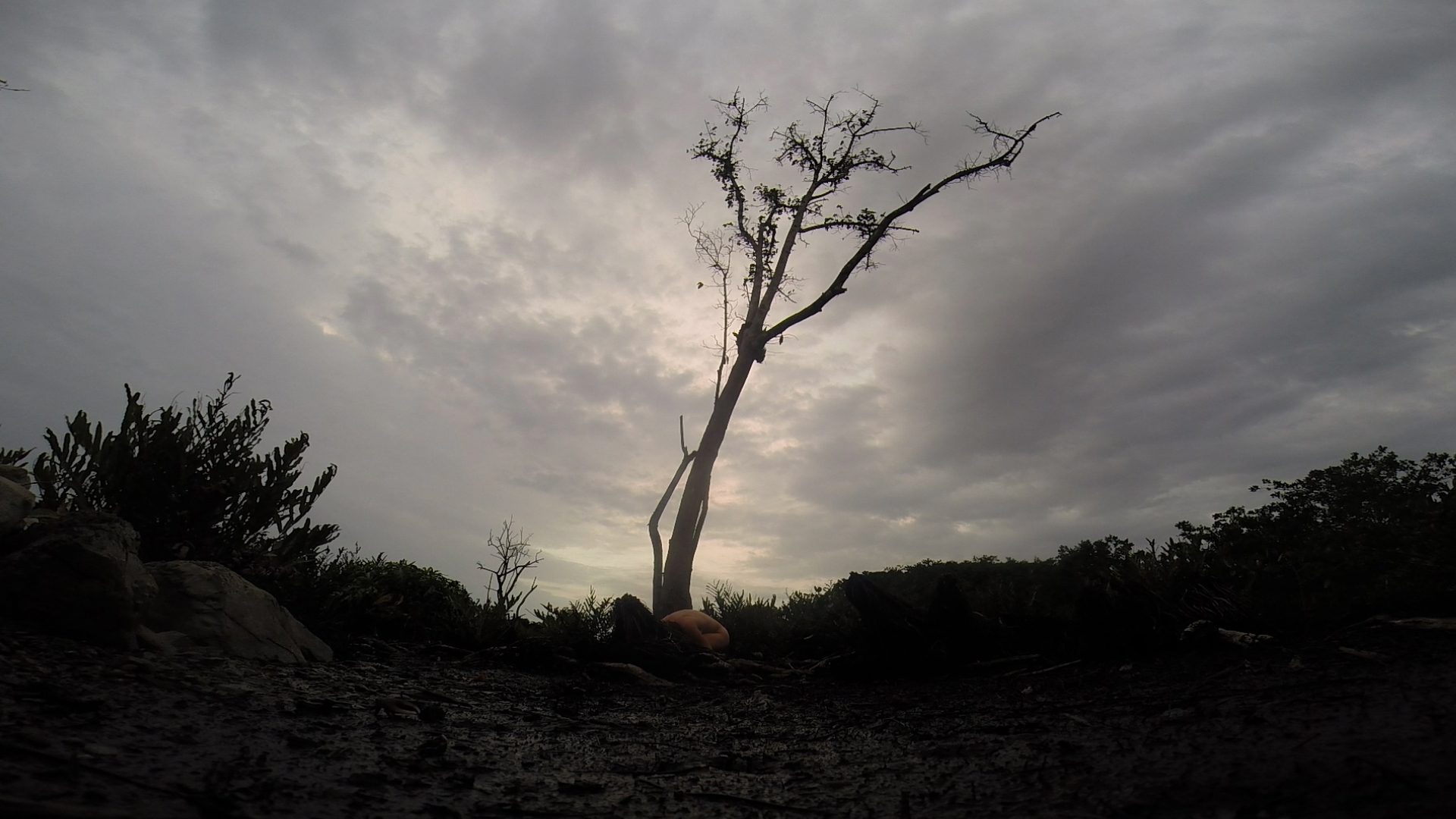 Poulpe (Octopus)
Audréane Beaucage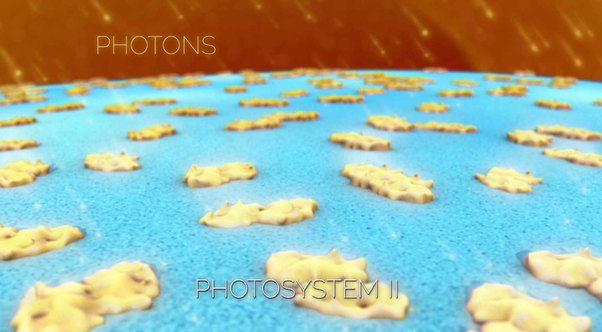 Coral Bleaching
Fabian de Kok-Mercado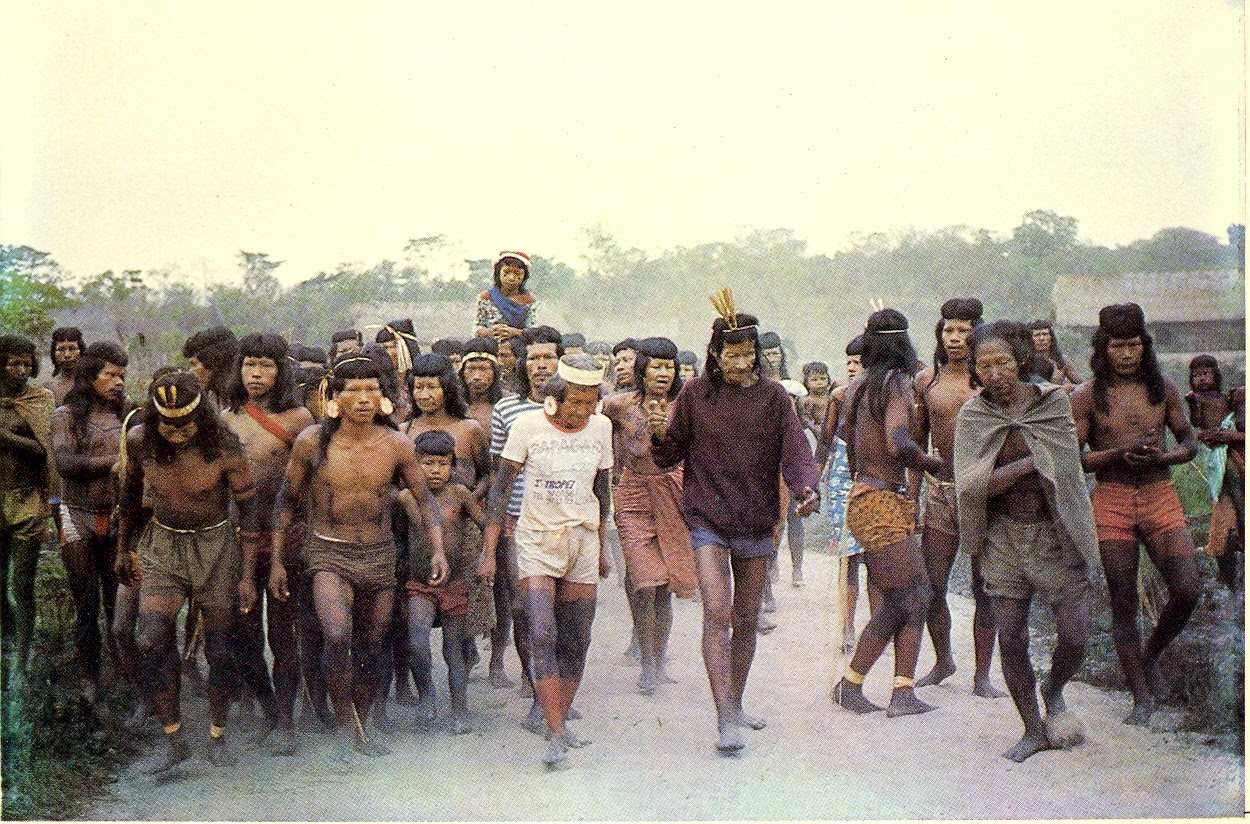 Serras da Desordem (The Hills of Disorder)
Andrea Tonacci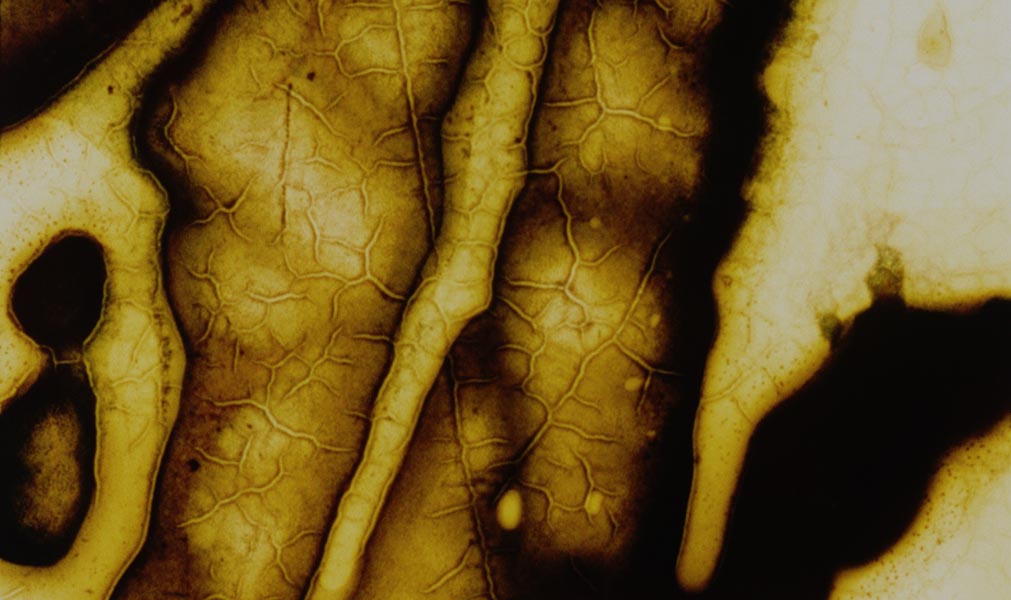 The Mulch Spider's Dream
Karel Doing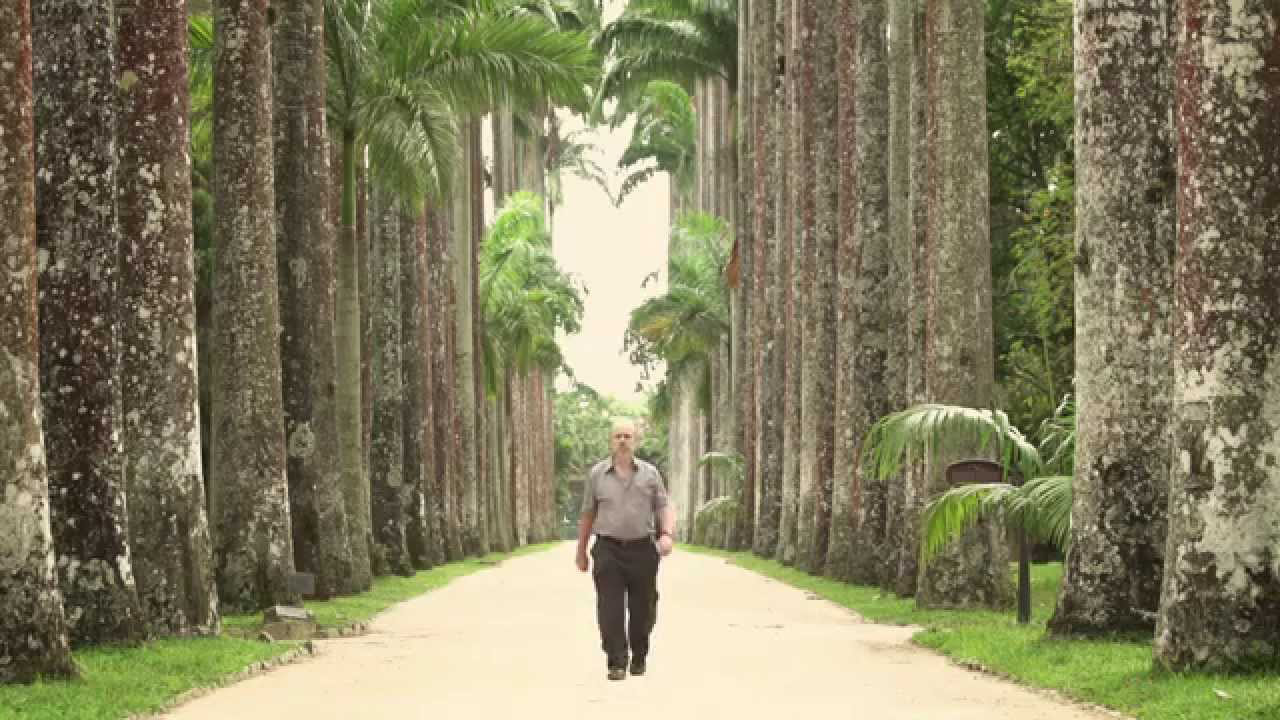 A Flash in the Tropics (Fragmentos de Paixao)
Iara Cardoso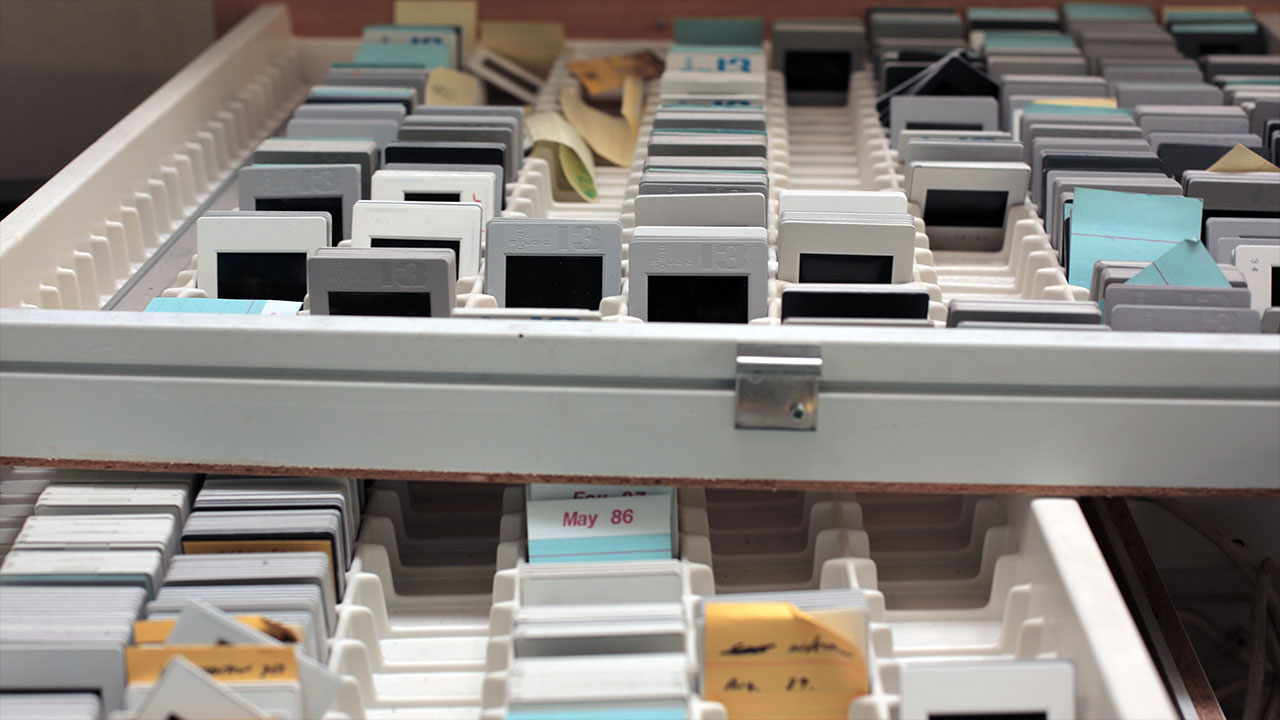 La couleur de l'intervalle (the color in between)
Giulia Grossmann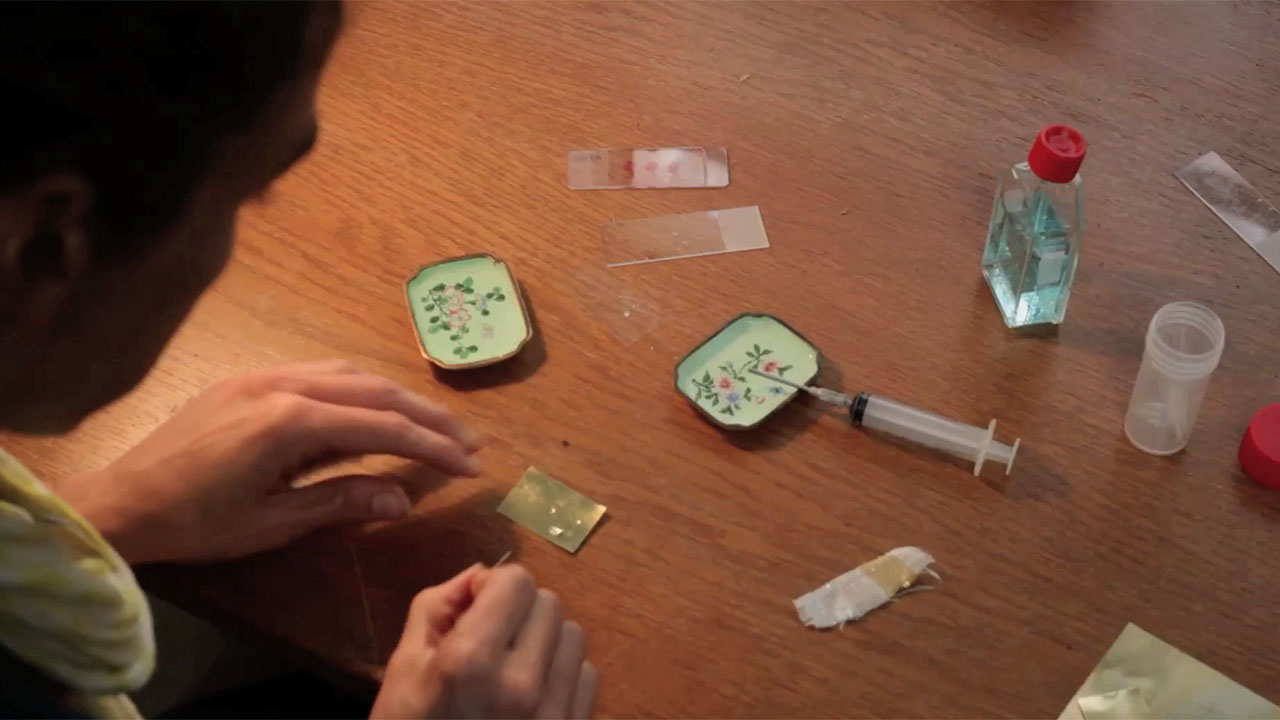 Alle de tranen (Every Tear)
Sarah Vanagt
Ataque de Pánico! (Panic Attack!)
Fede Alvarez.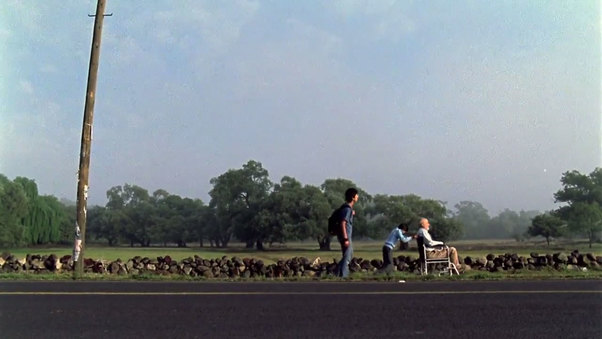 Tungsten Nights (Noche de Tungsteno)
Maria Torres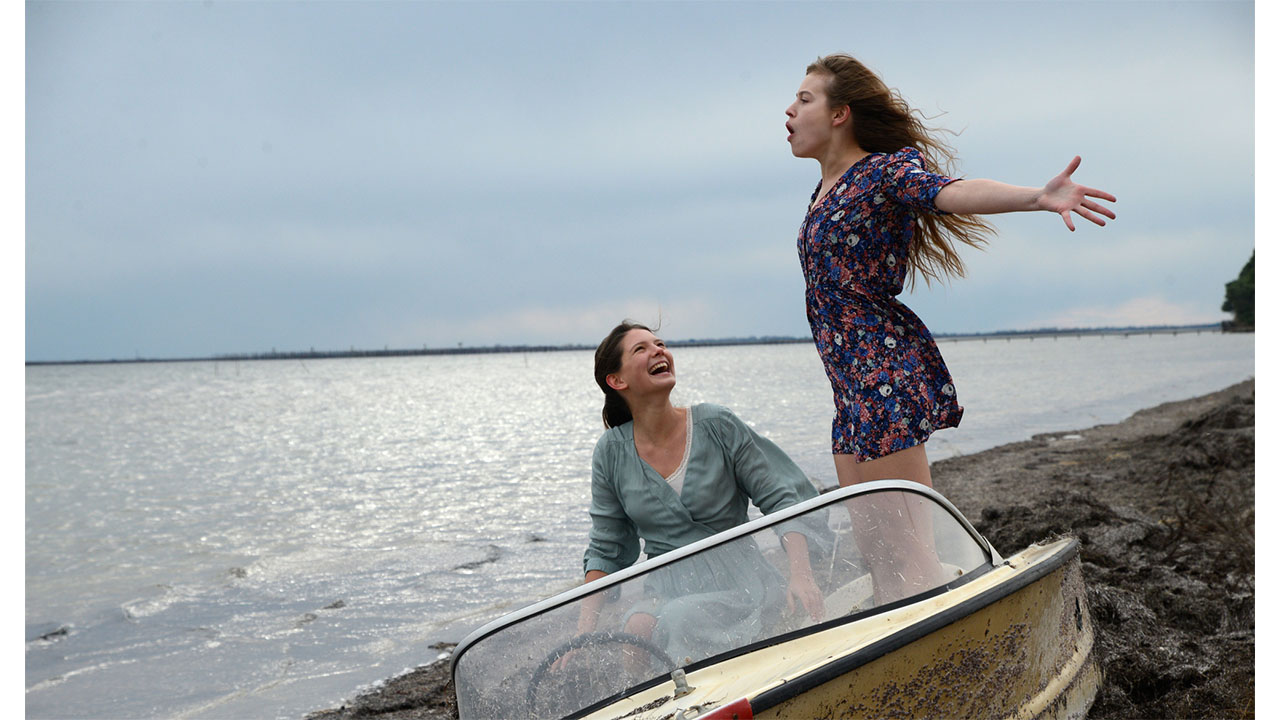 Respire
Mélanie Laurent
Mary Shelley's Frankenstein
Kenneth Branagh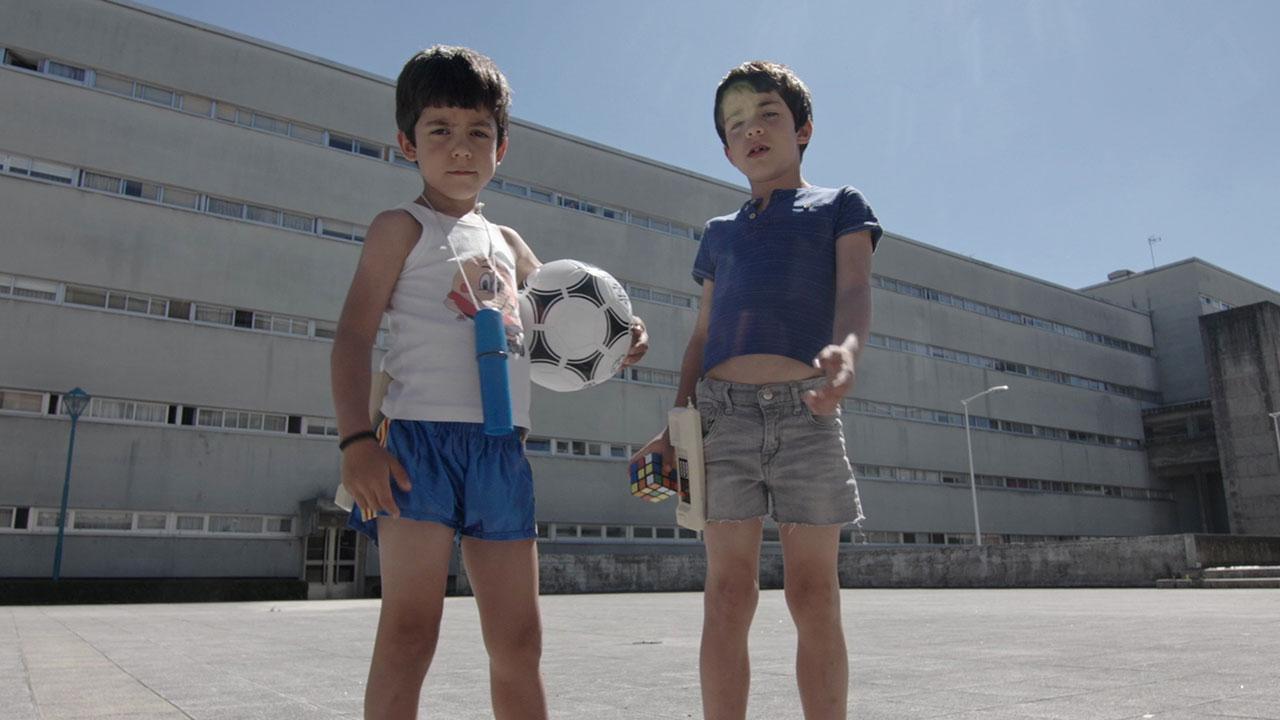 Einstein-Rosen
Olga Osorio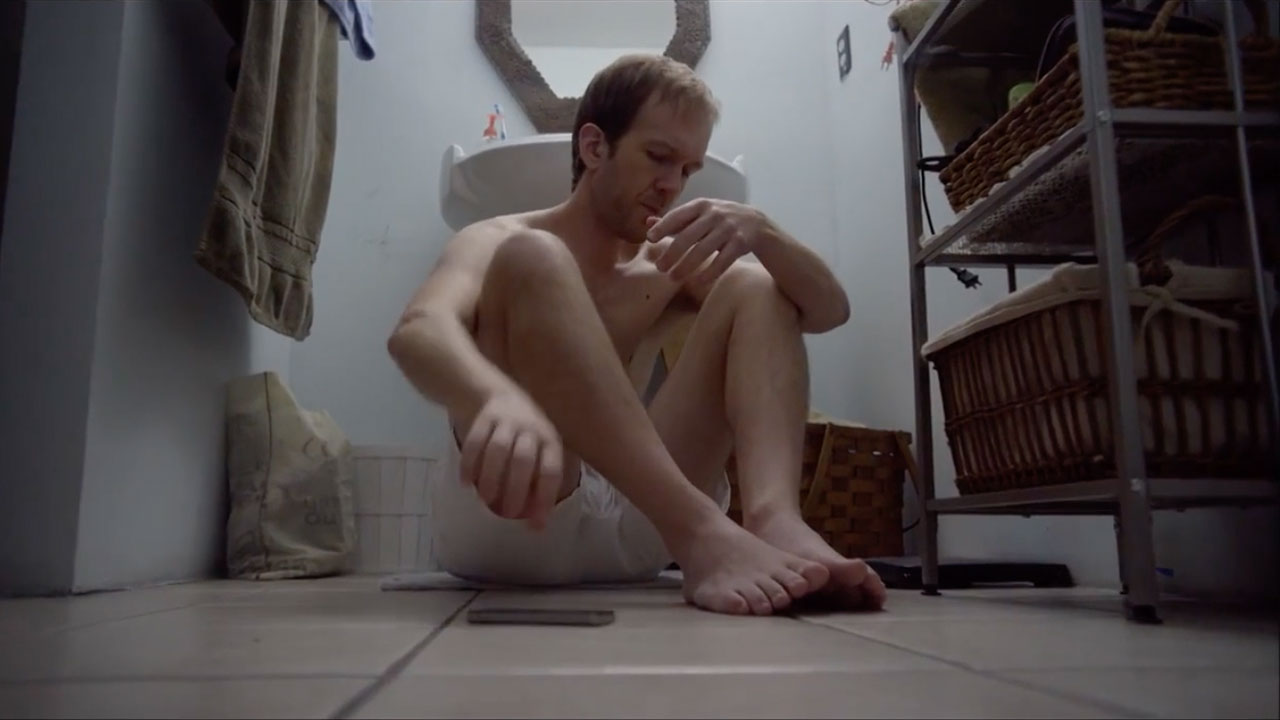 APP
Alexander Berman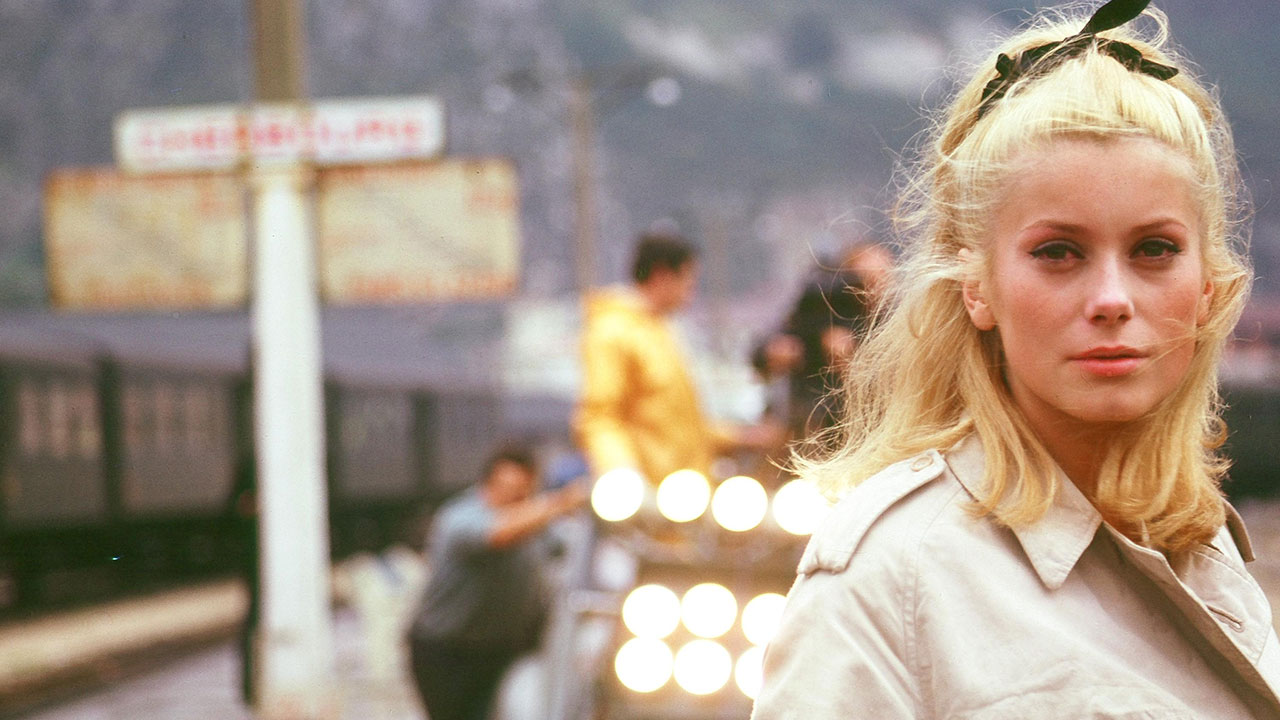 The Umbrellas of Cherbourg (Les Parapluies de Cherbourg)
Jacques Demy
Je me souviens de rien (I Remember Nothing)
Diane Sara Bouzgarrou
How to Feed the World
Denis van Waerbeke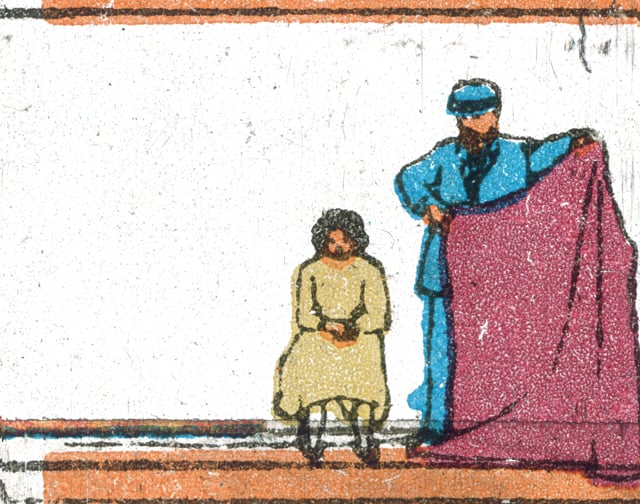 Spirit Away
Betina Kuntzsch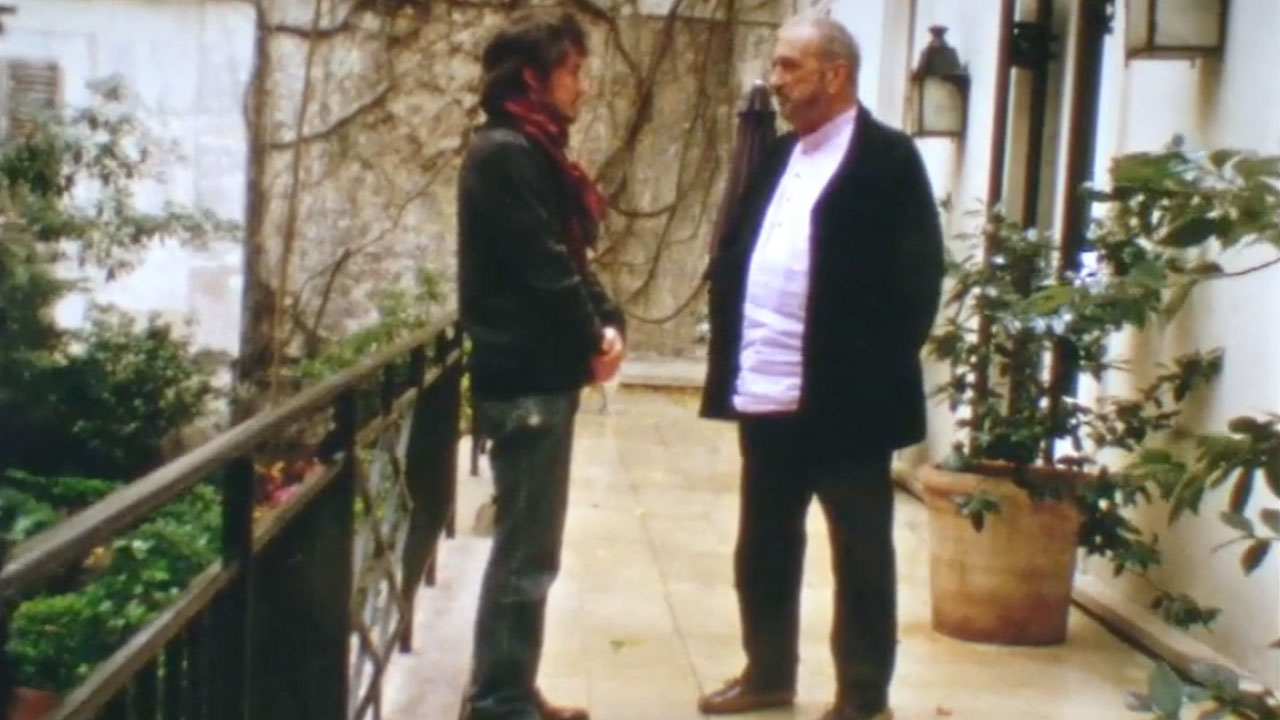 Les Cinq Sages (The Five Wisemen)
Aurélien Peilloux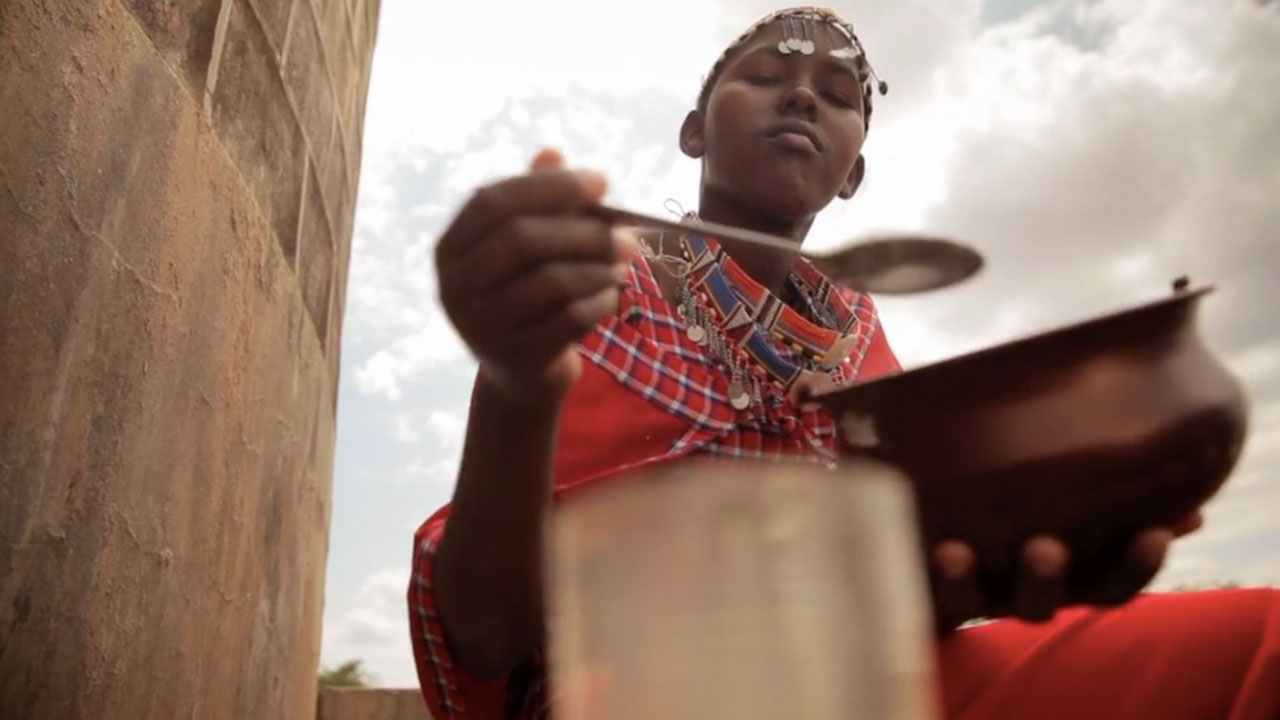 Full Proof - Salt
Uif Putters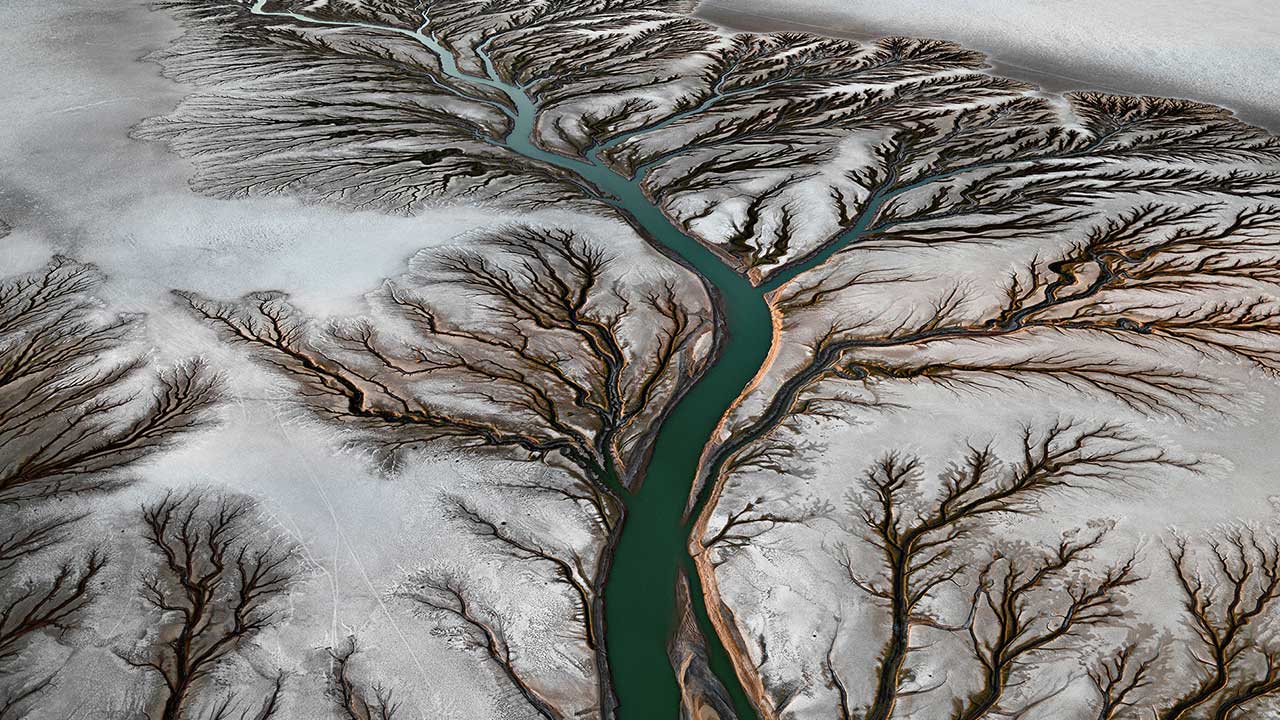 Watermark
Jennifer Baichwal,Edward Burtynsky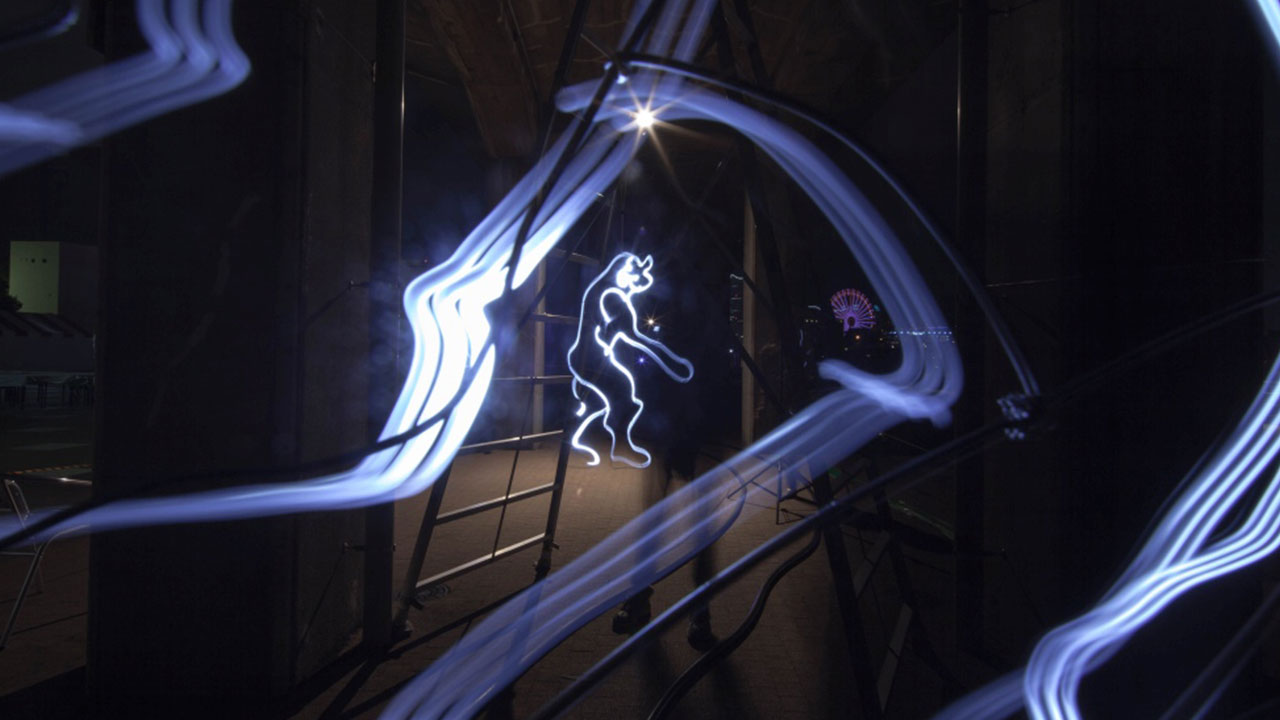 Track
TOCHKA (Takeshi Nagata & Kazue Monno)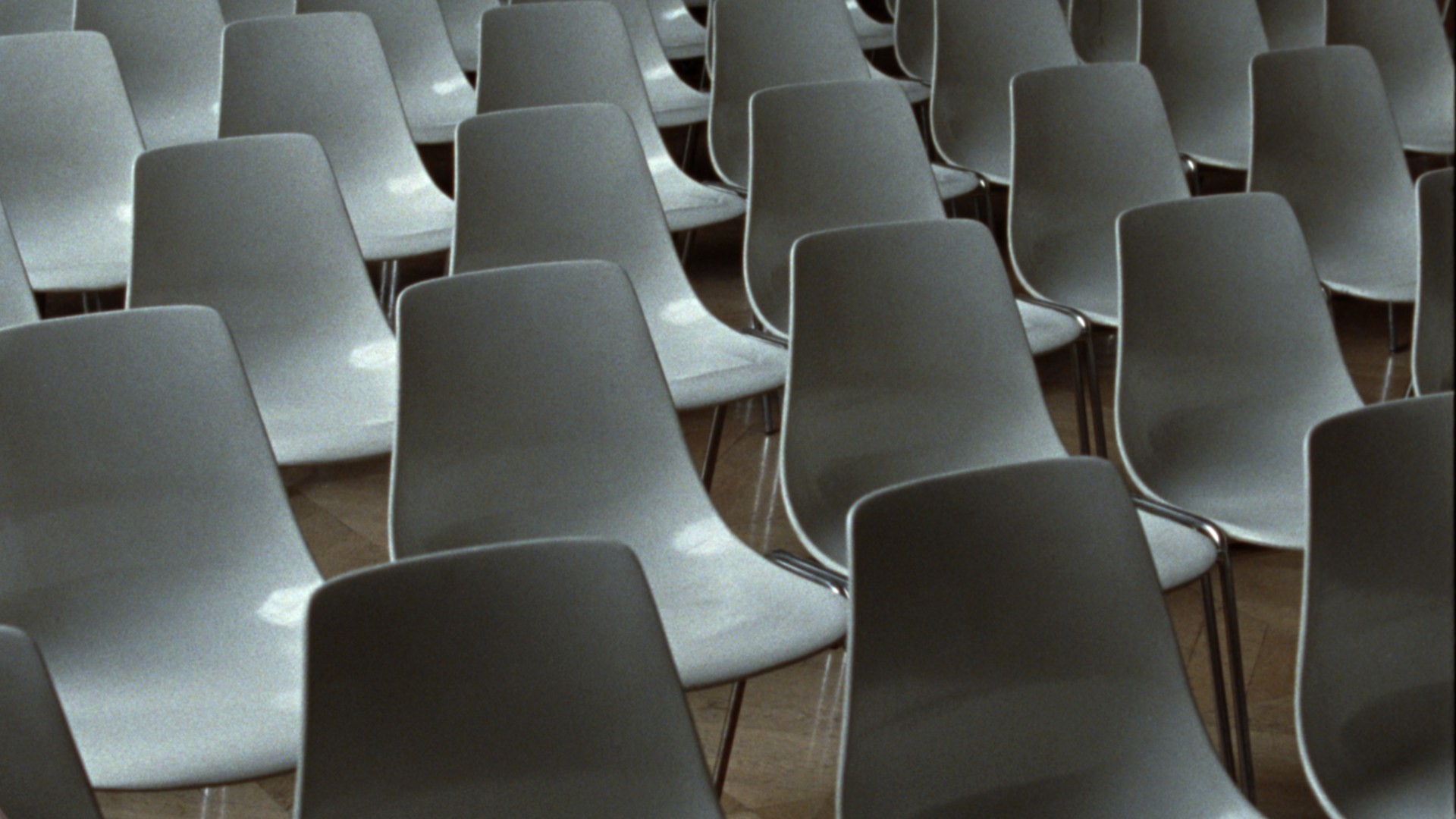 A Virus in the City
Cedric Venail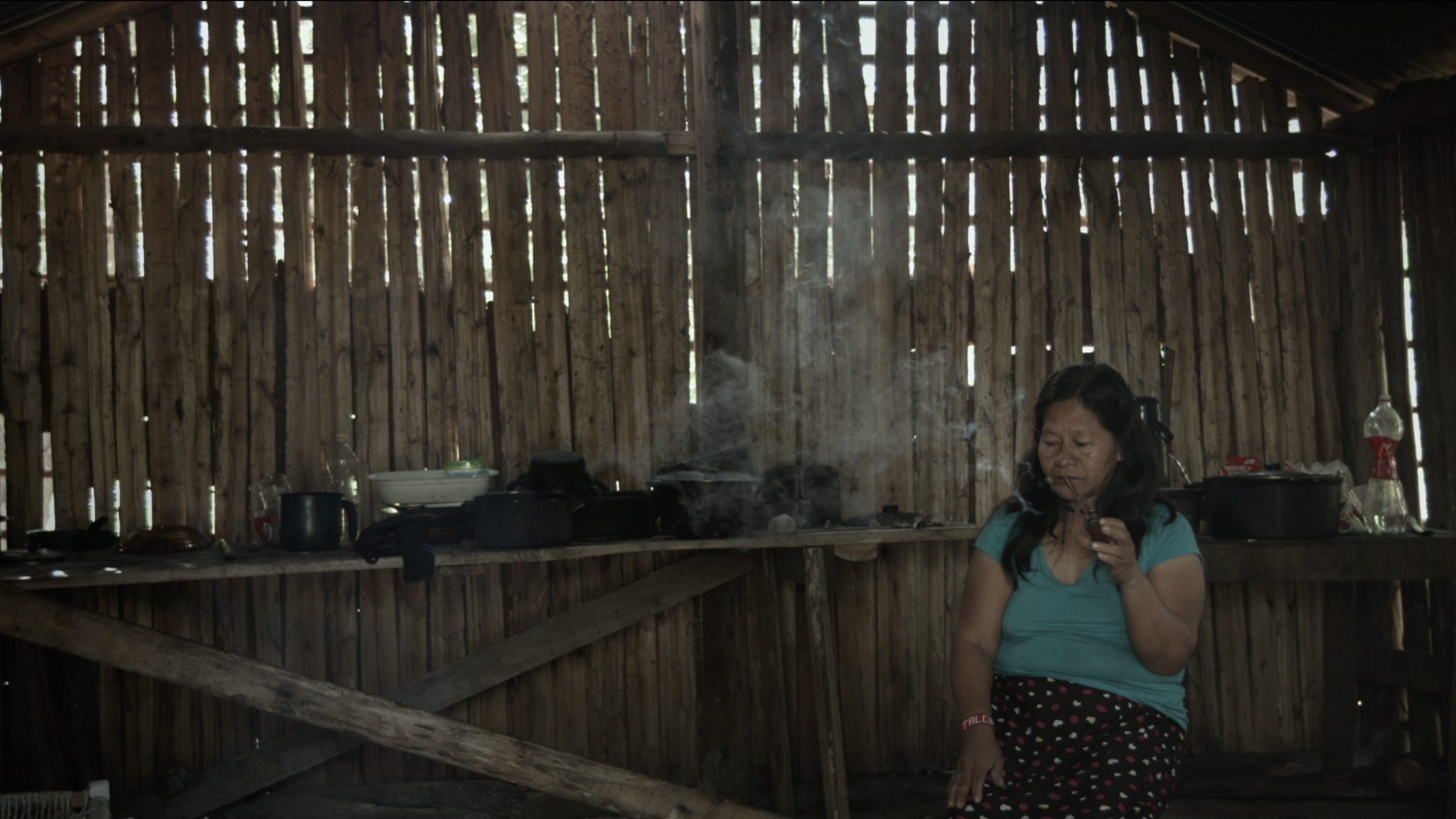 Antes do Lembrar (Stone Engravings and the Three-colored Chickenpox Tale)
Luciana Mazeto, Vinícius Lopes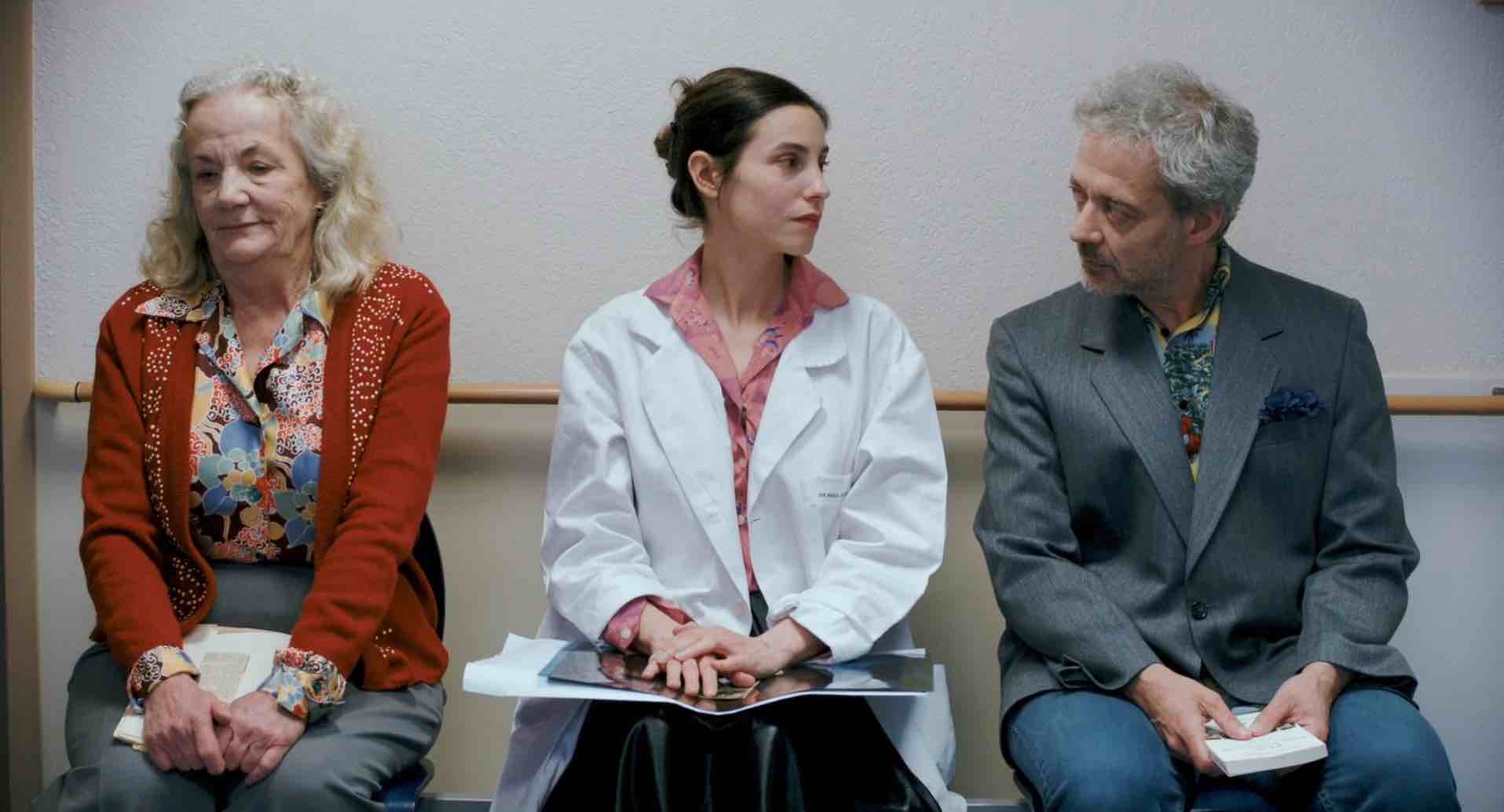 2 ou 3 choses de Marie Jacobson (2 or 3 things about Marie Jacobson)
Anne Azoulay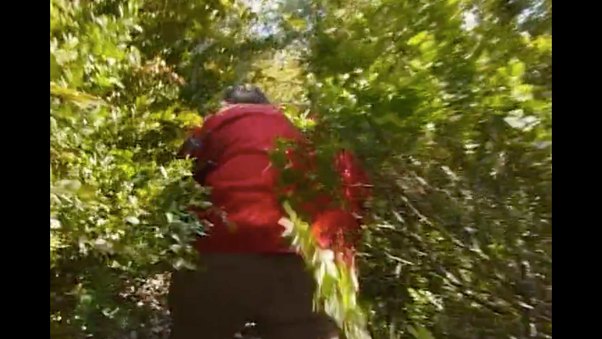 Life After the Death of Henrietta Lacks (La Vie apres la mort de Henrietta Lacks)
Mathias Thery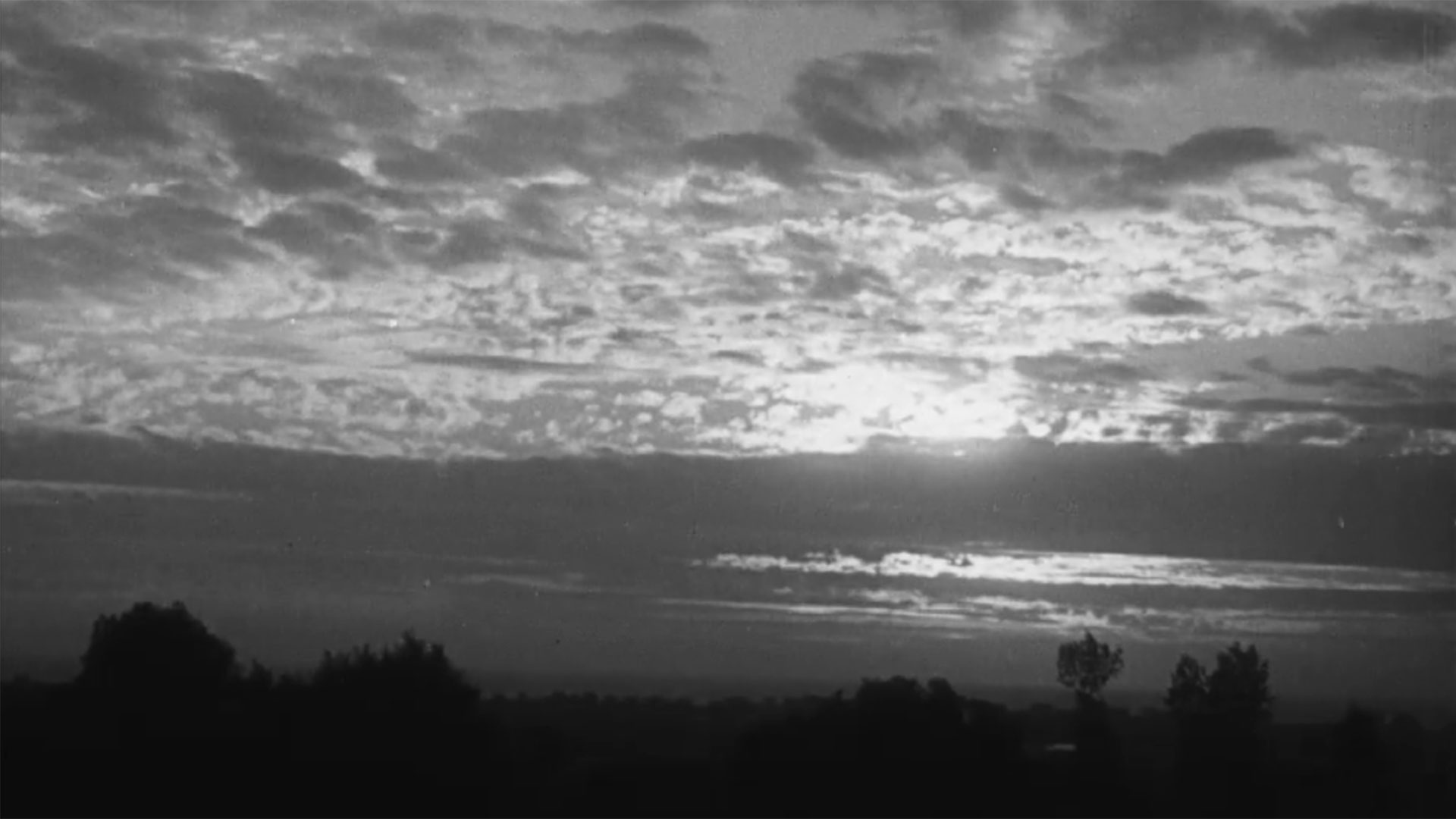 Déformations du soleil dues à la réfraction au moment de son coucher (1935)
J. Leclerc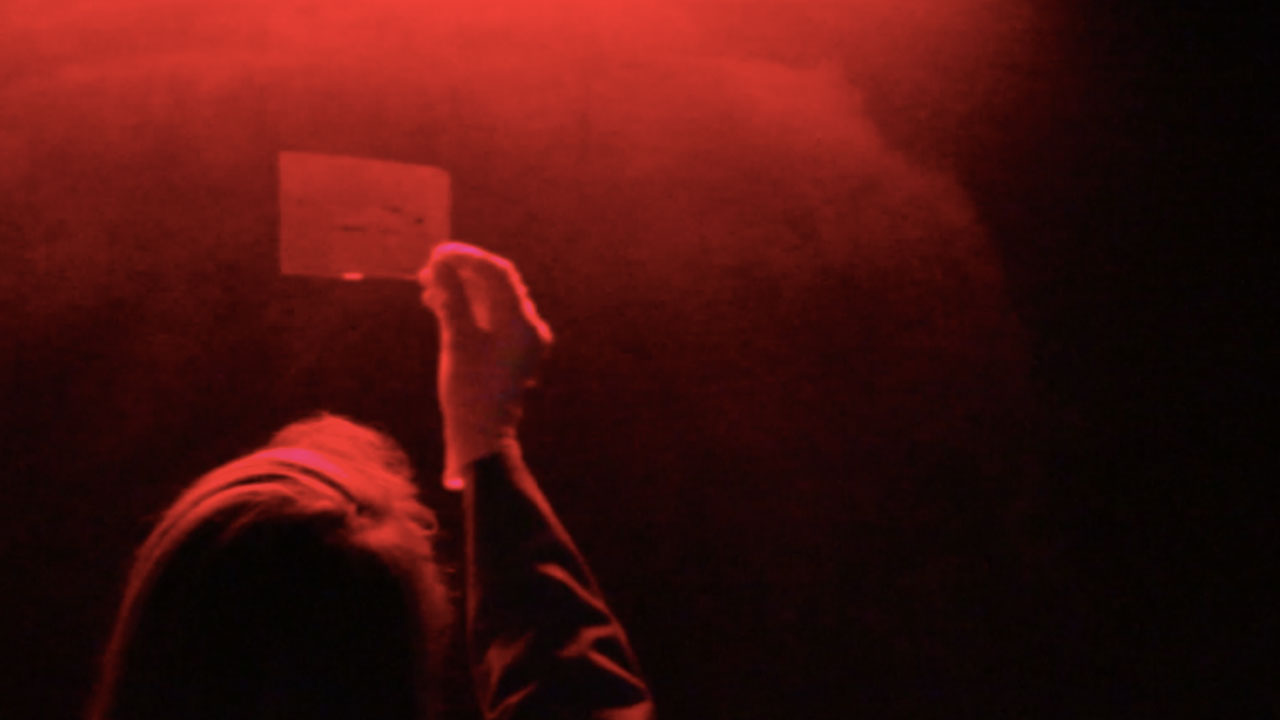 95%
Marie Coutelier,Alexandre Labarussiat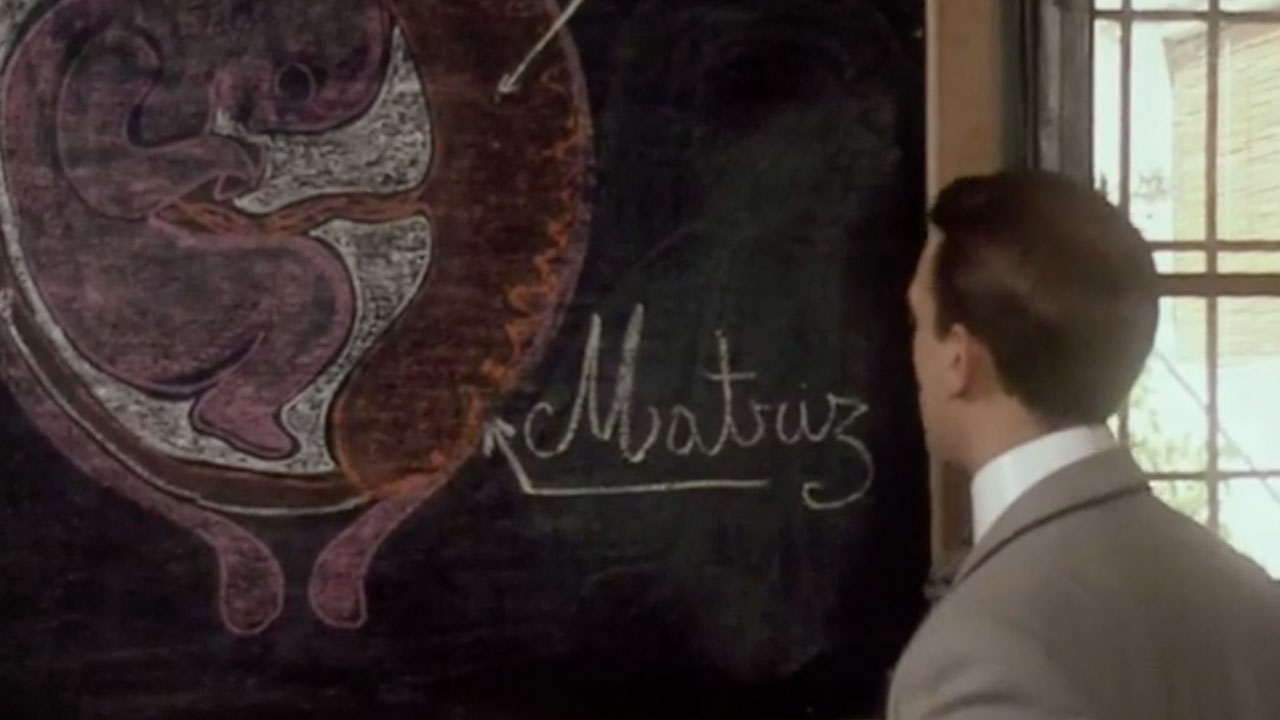 Ramón y Cajal: A Story About Will Power - Episode 2 (of 9)
José María Forqué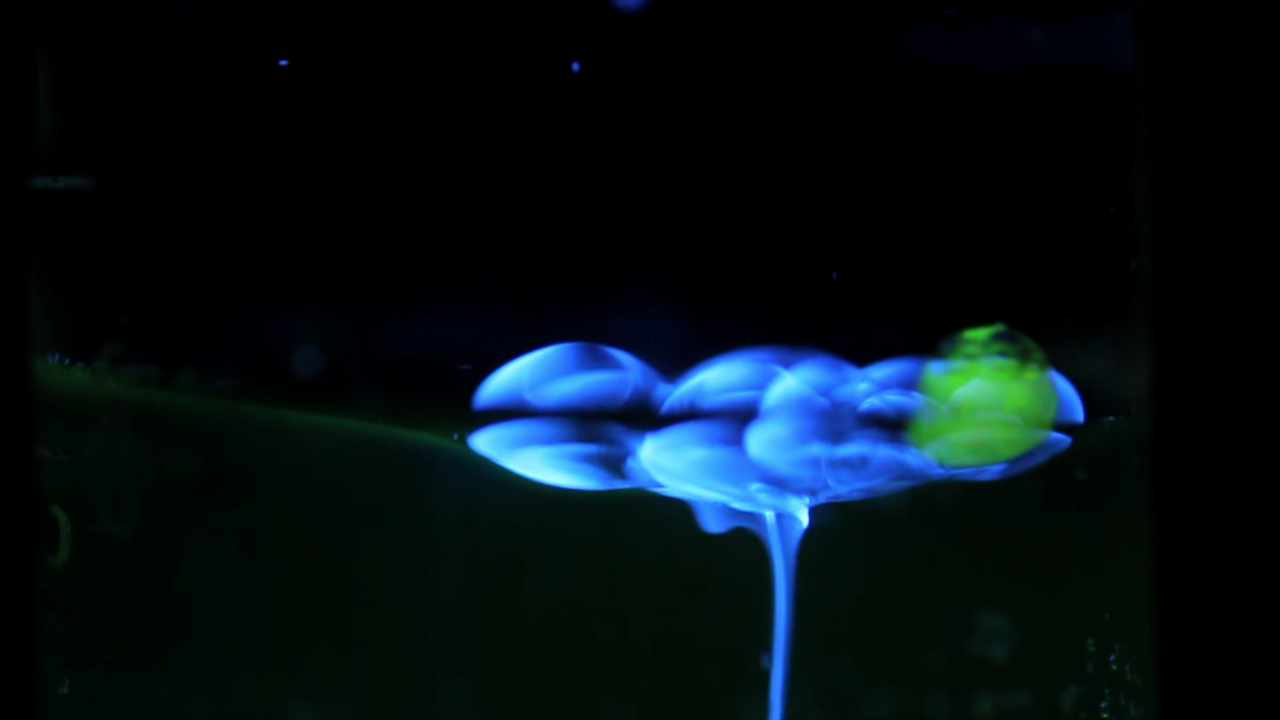 Matéria visível: Fluoresceína e sulfato de quinino em vaselina e água sob luz ultravioleta (Visible matter: chemistry – fluorescein)
Tiago Marconi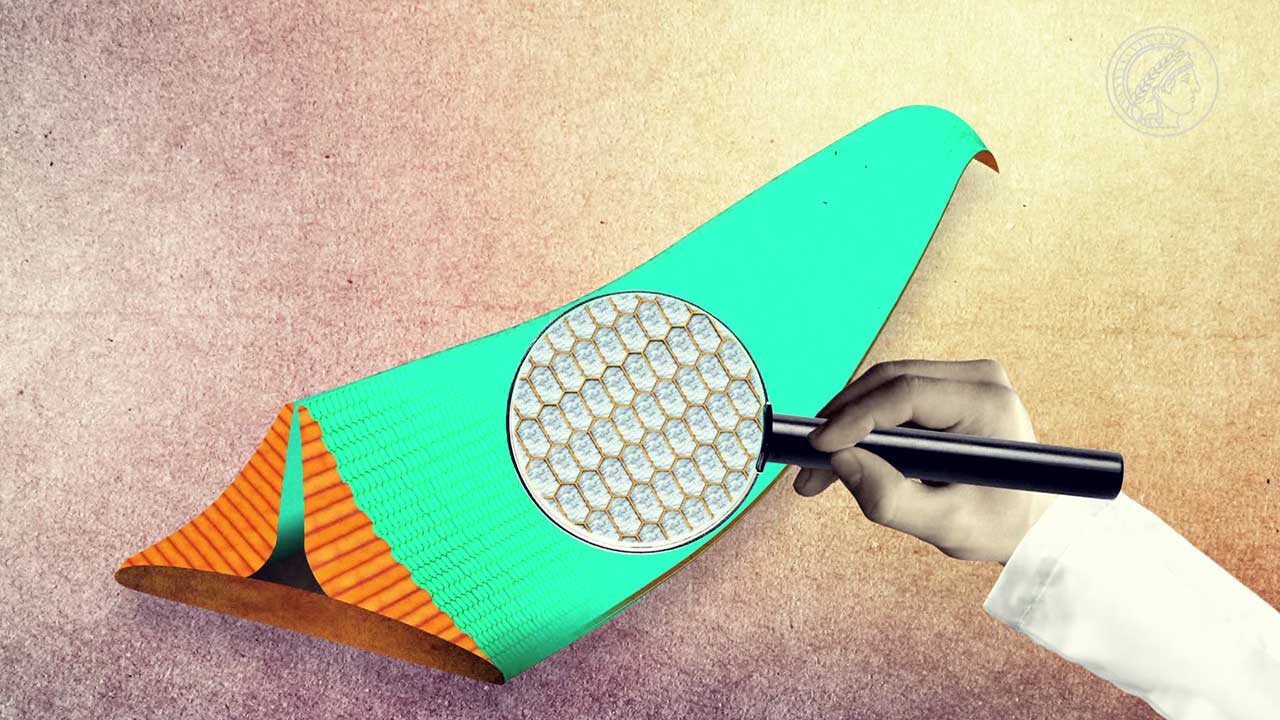 Biomaterials: Patent Solutions from Nature
Jakob Kneser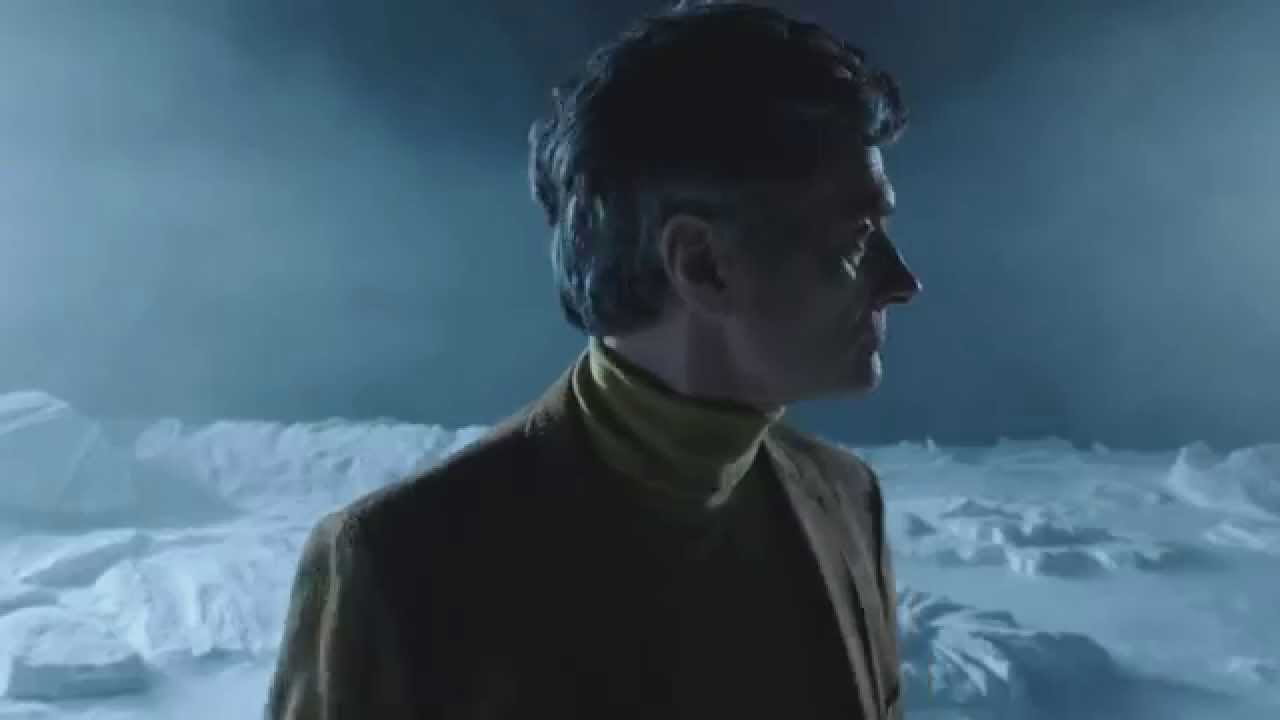 Cosmodrama
Philippe Fernandez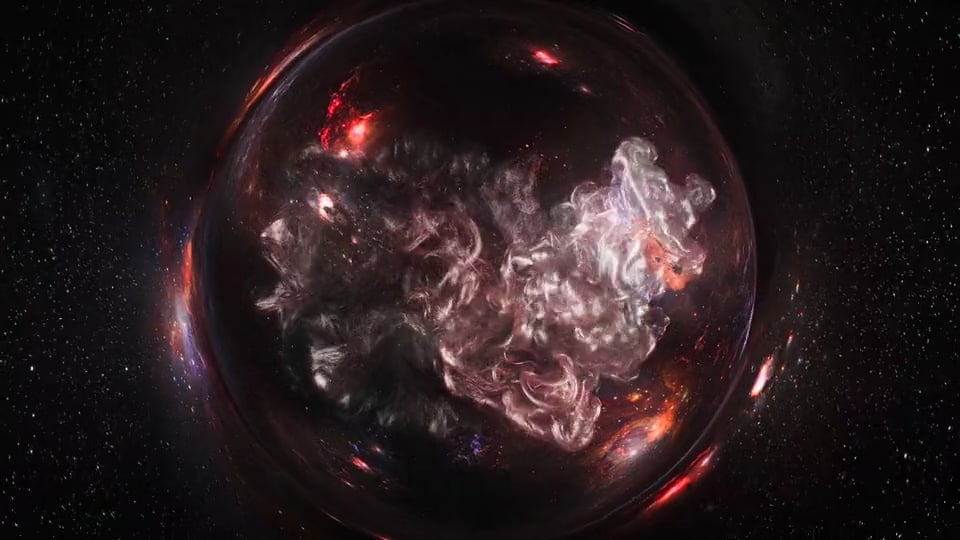 Intra
Thomas Vanz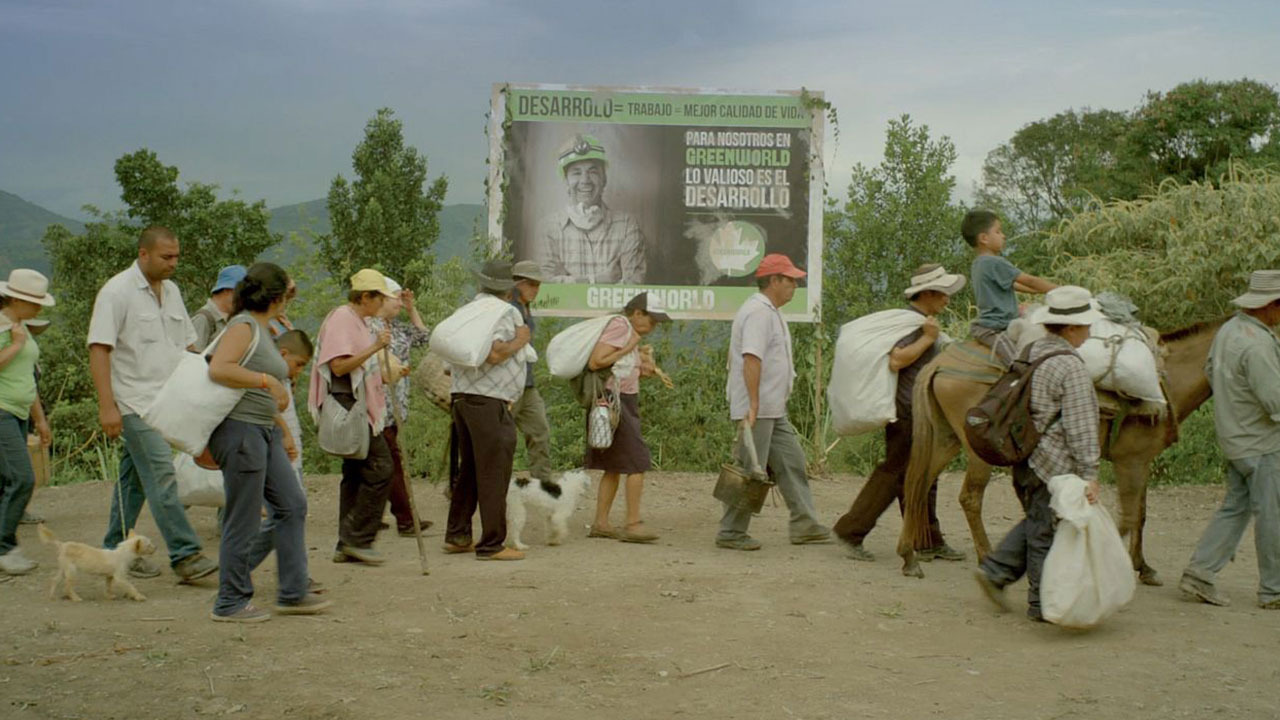 Dr. Diaz
Benoit Desjardins
The Decelerator Helmet
Lorenz Potthast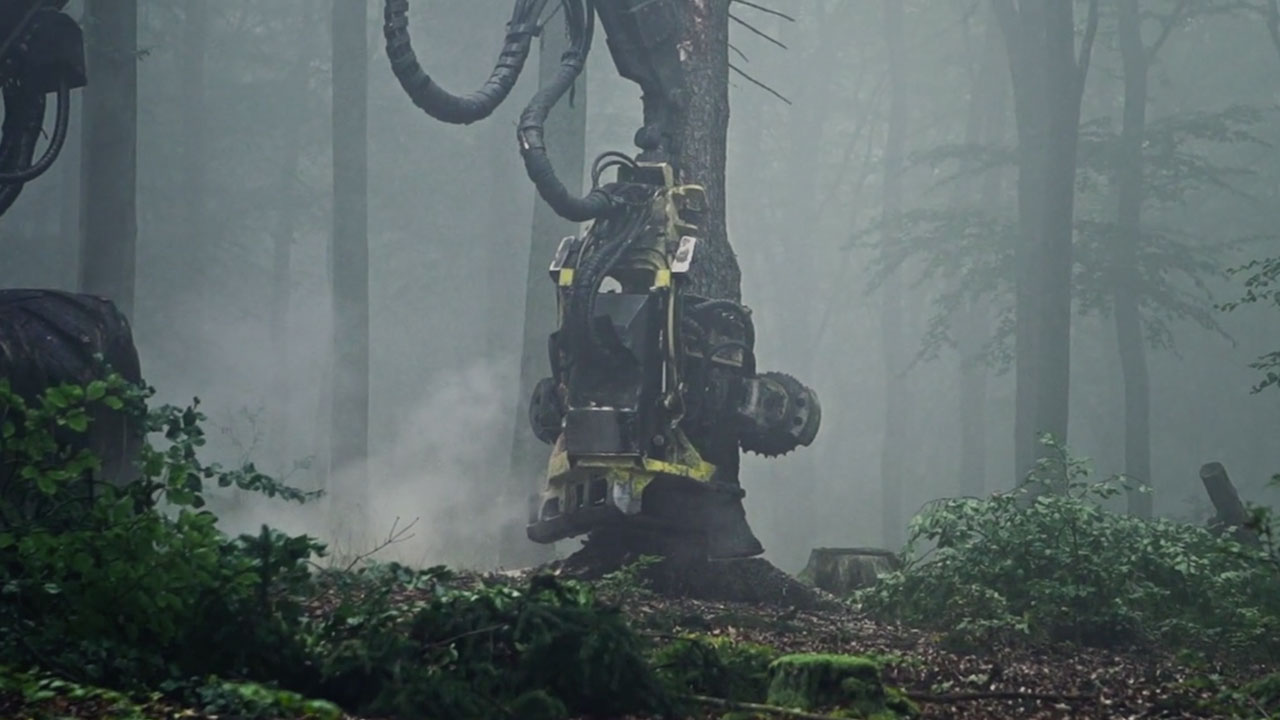 Brutal Order
Christian Fuß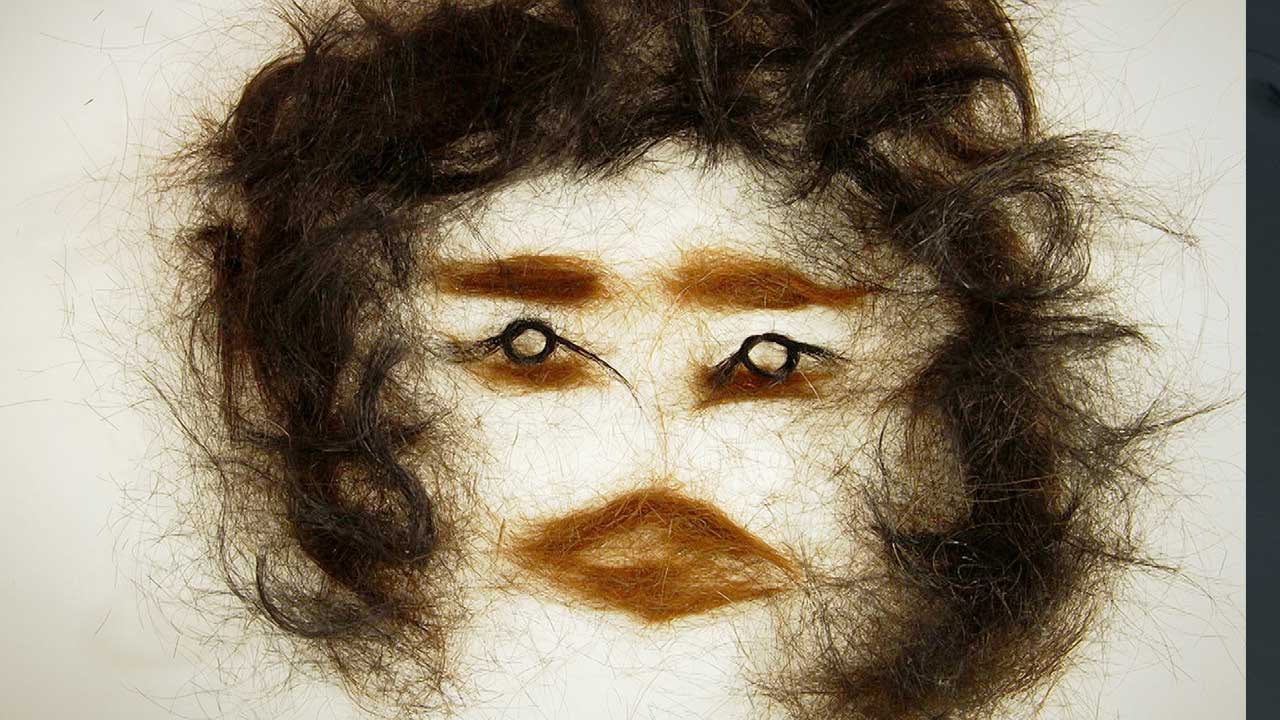 Hairy
Anka Schmid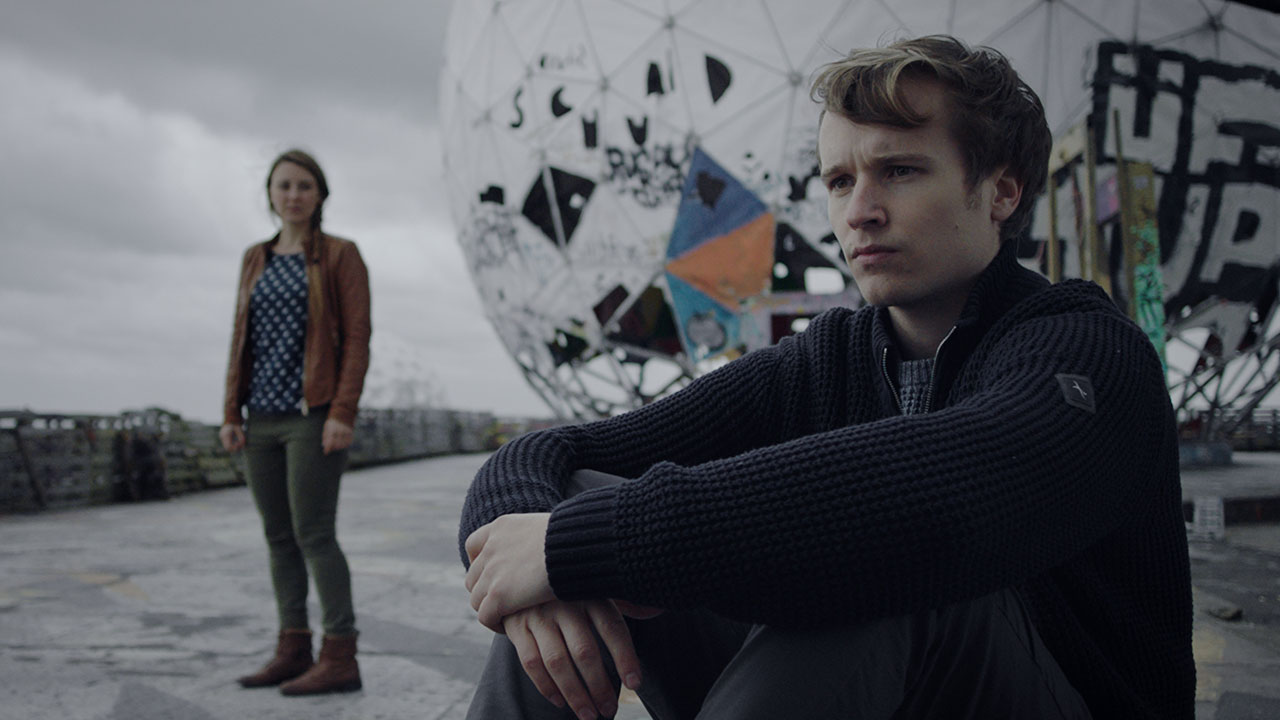 After the Future
Shai Tubali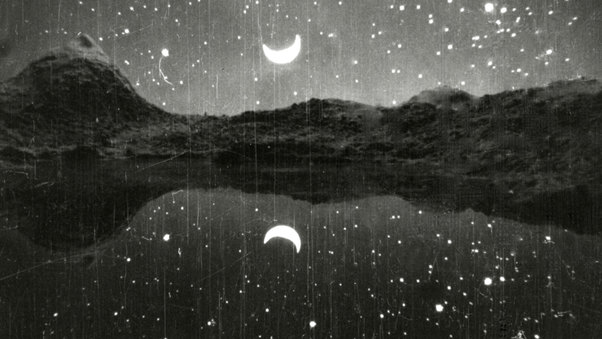 Voyage dans le ciel (Voyage in the Sky)
Jean Painlevé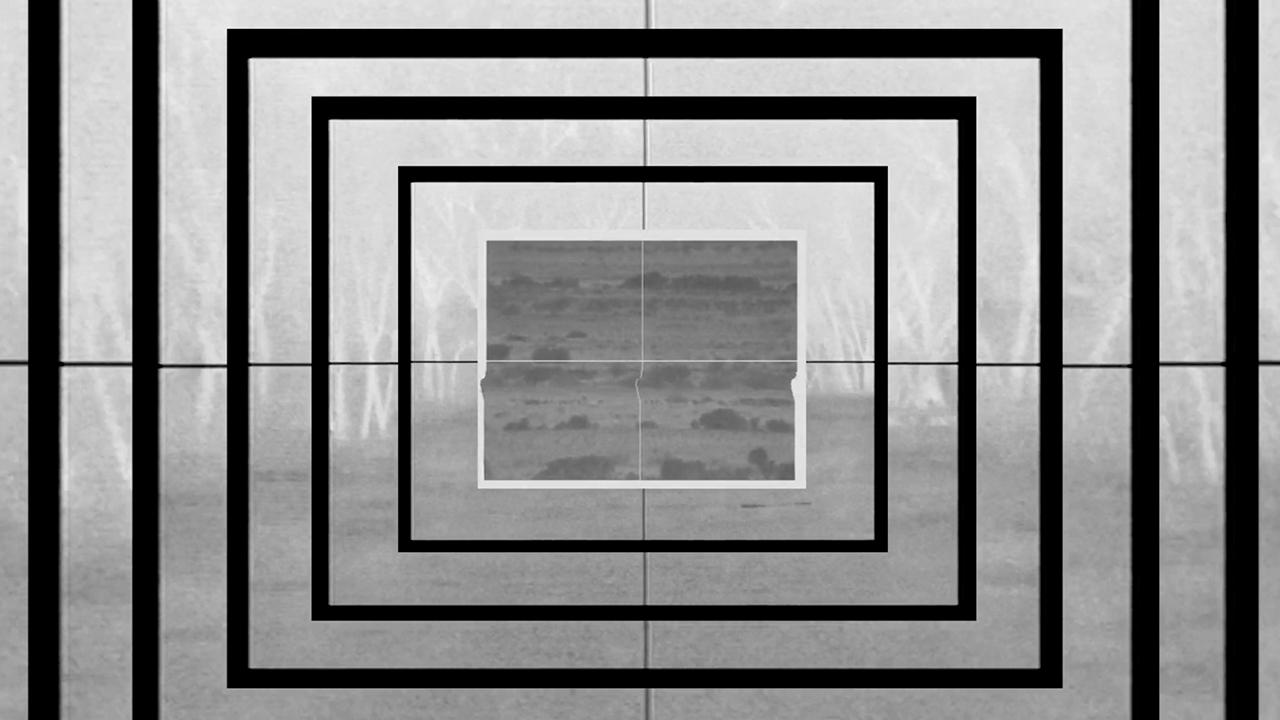 Maelstroms
Lana Z Caplan
Cloud Kumo
Yvonne Ng
Safe Space
Zora Rux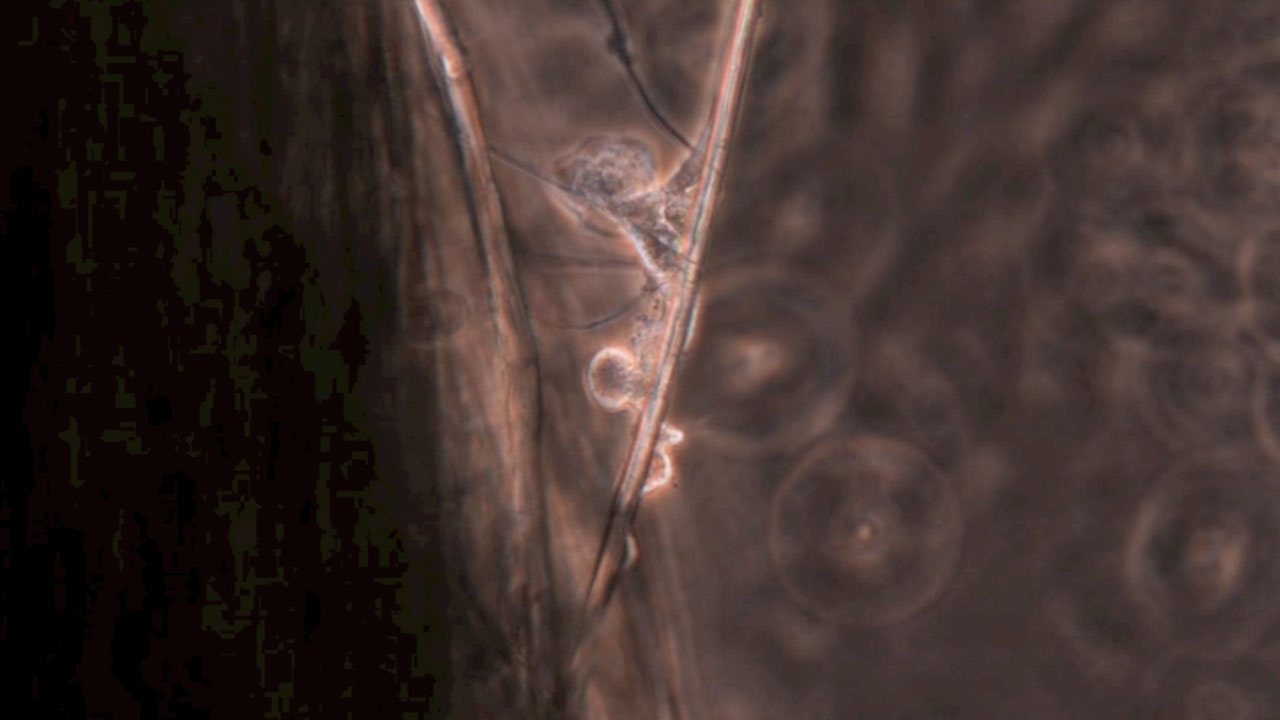 Aseptic Requiem (Requiem Aseptisé)
WhiteFeather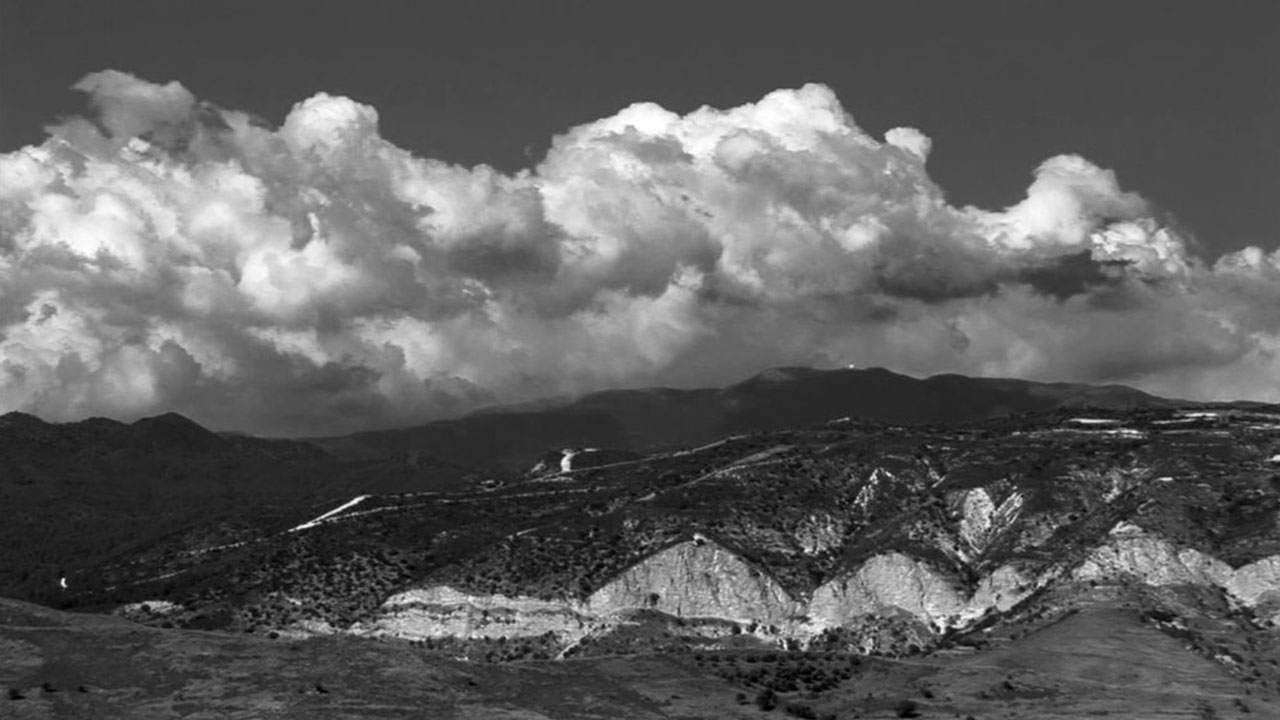 Koloni (Colony)
Gürcan Keltek
Cave of Forgotten Dreams
Werner Herzog
Archives of Extinction
Alyse Takayesu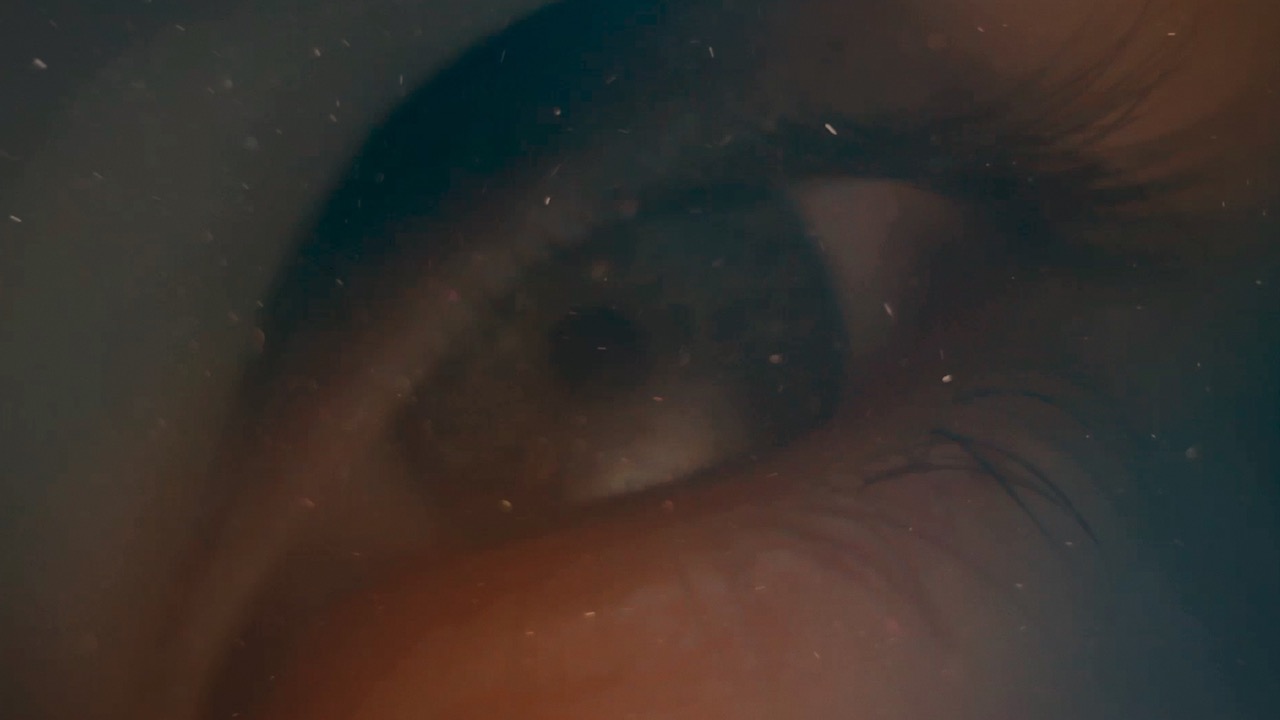 Dreams of Alice
Cidney Hue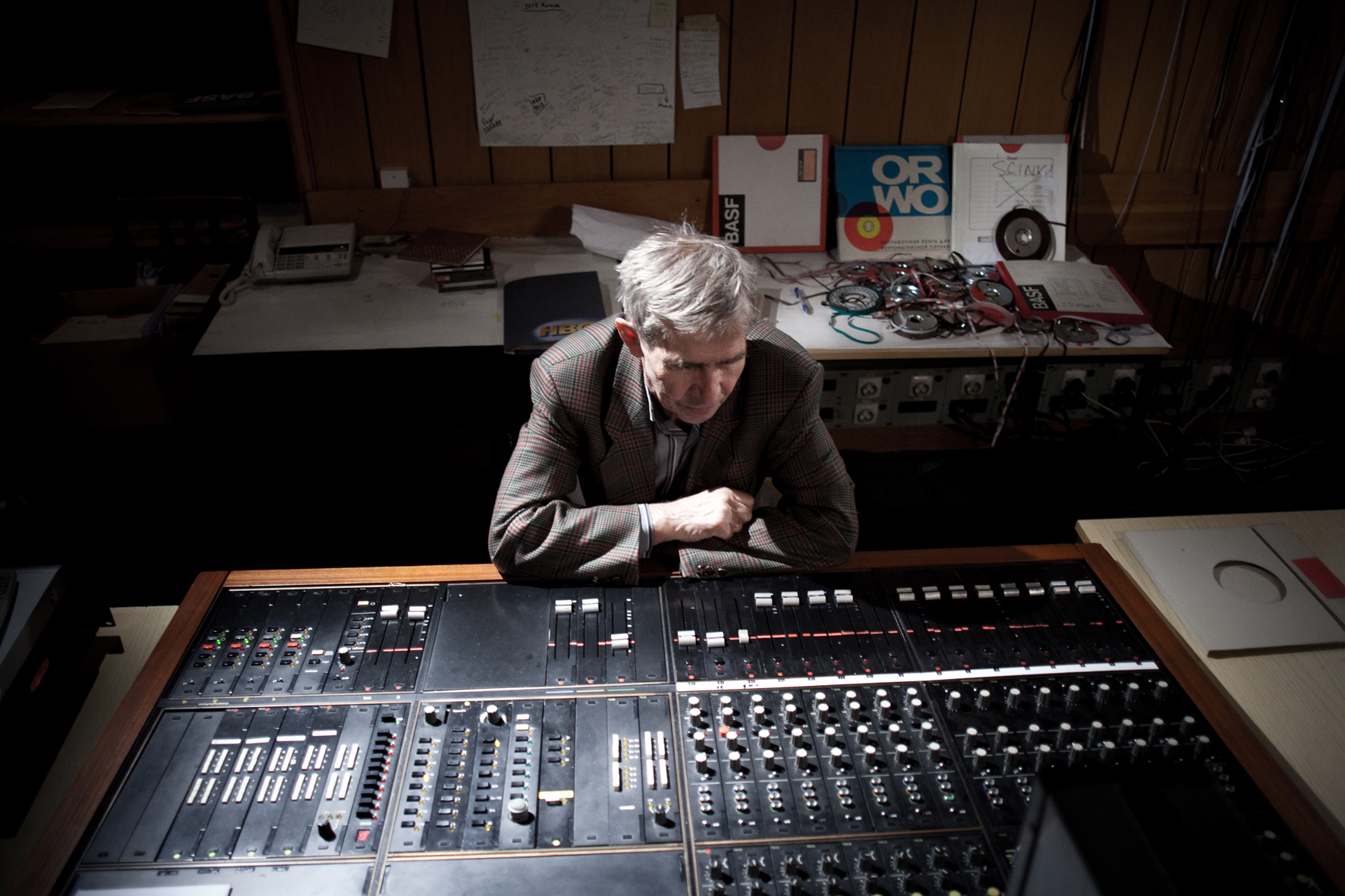 15 Corners of the World
Zuzanna Solakiewicz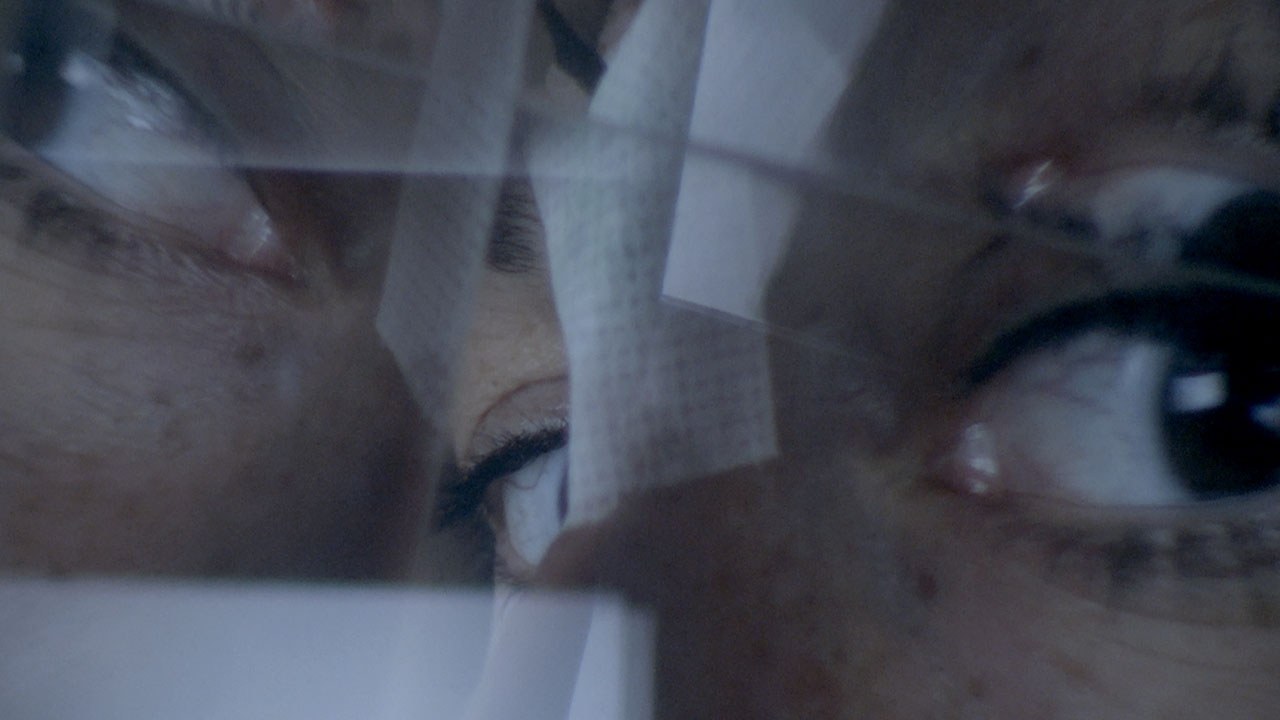 The Prediction Machine
Marleine Van Der Werf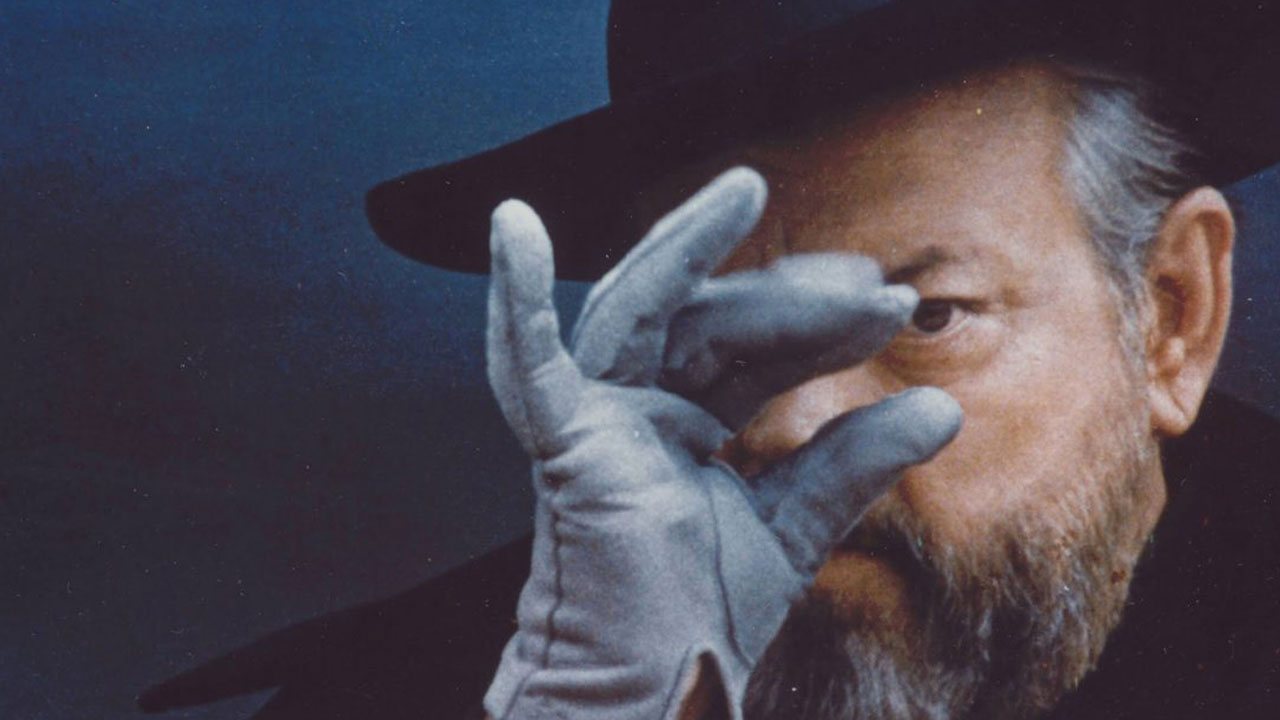 F for Fake
Orson Welles
The Chemical House
Anne-laure Languille,Eric Gayer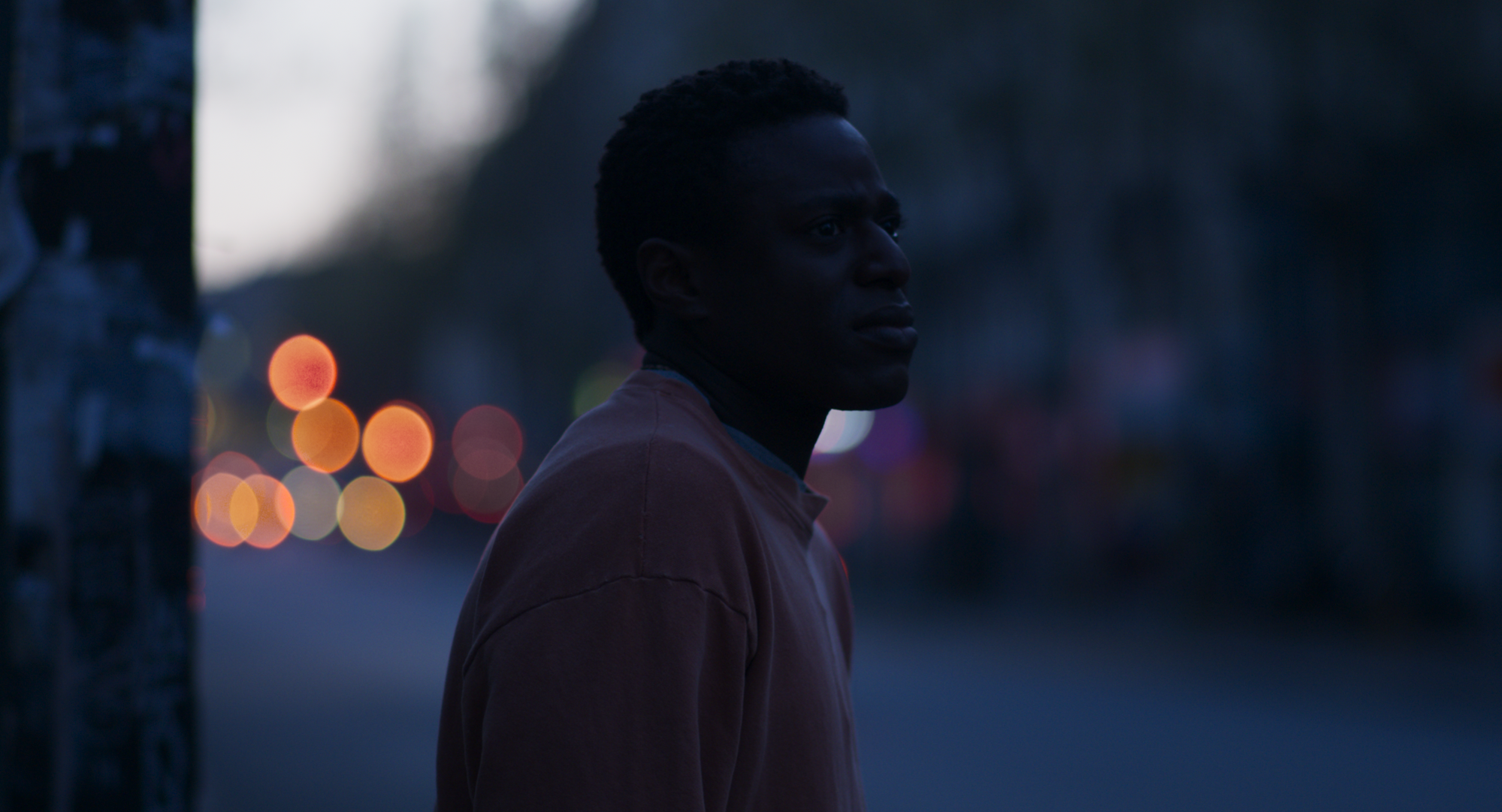 Et toujours nous marcherons
Jonathan Millet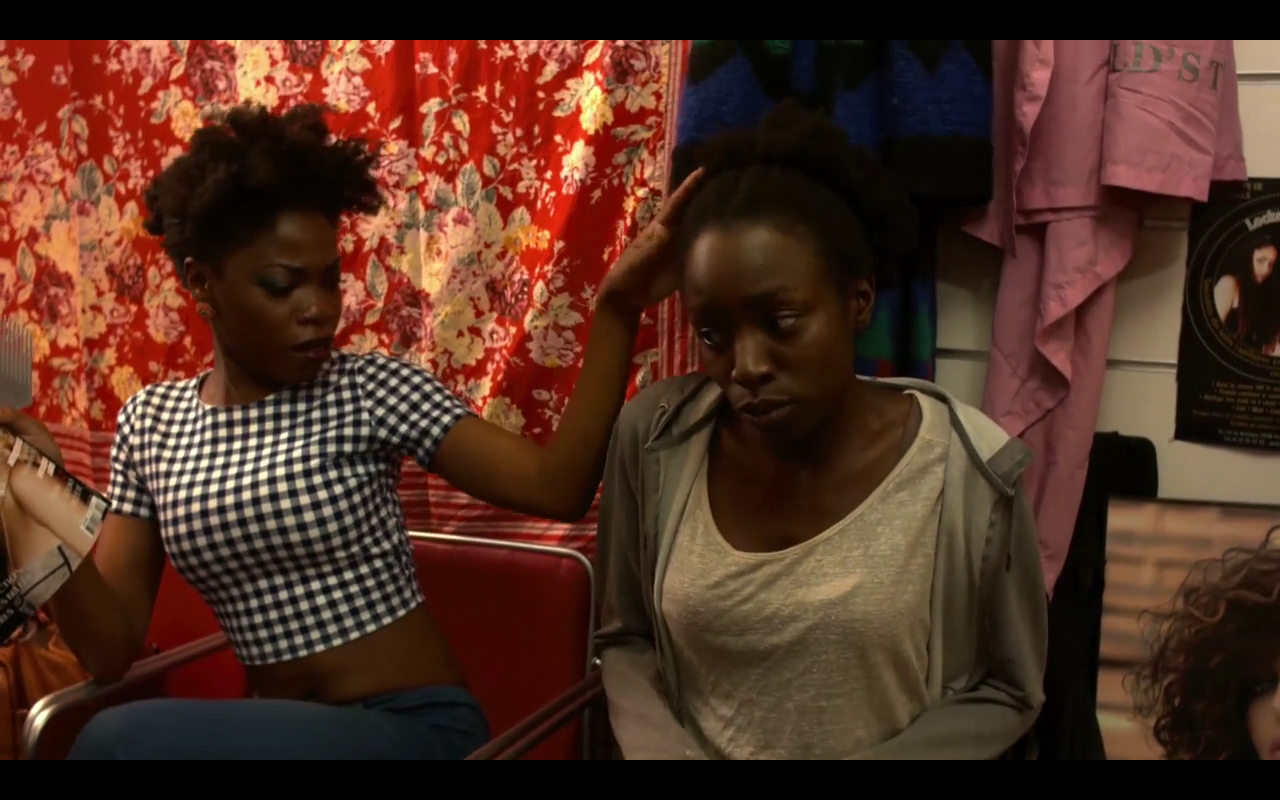 Exotique
Soraya Milla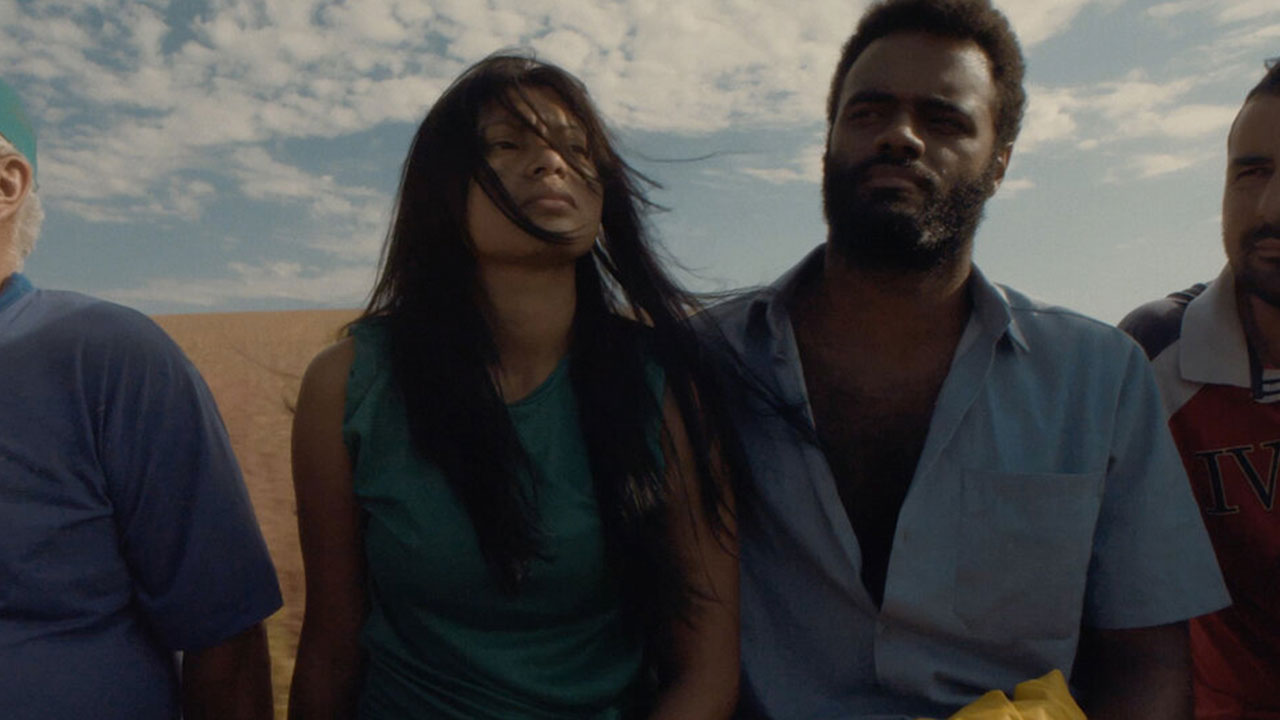 Semente Exterminadora (Exterminator Seed)
Pedro Neves Marques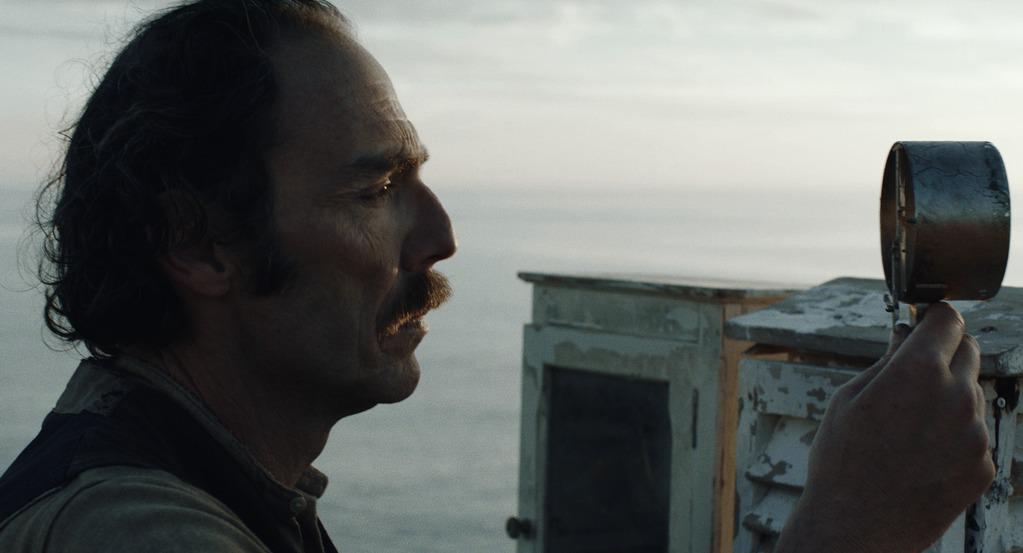 Icare
Nicolas Boucart
In Their Light: Star Trails from Five Continents
Alex Rivest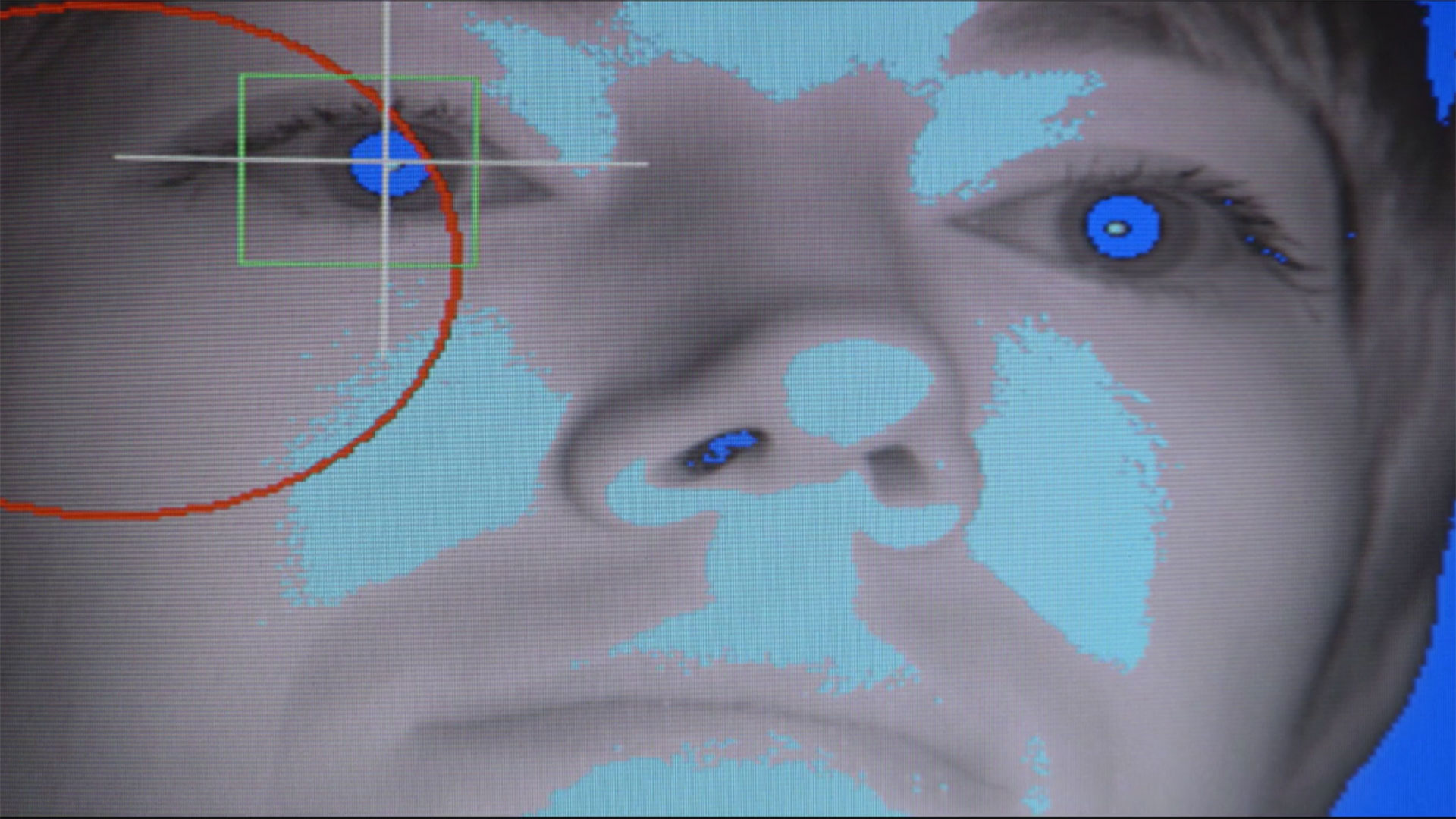 The Mirror System (Le Système Miroir)
Eva Zornio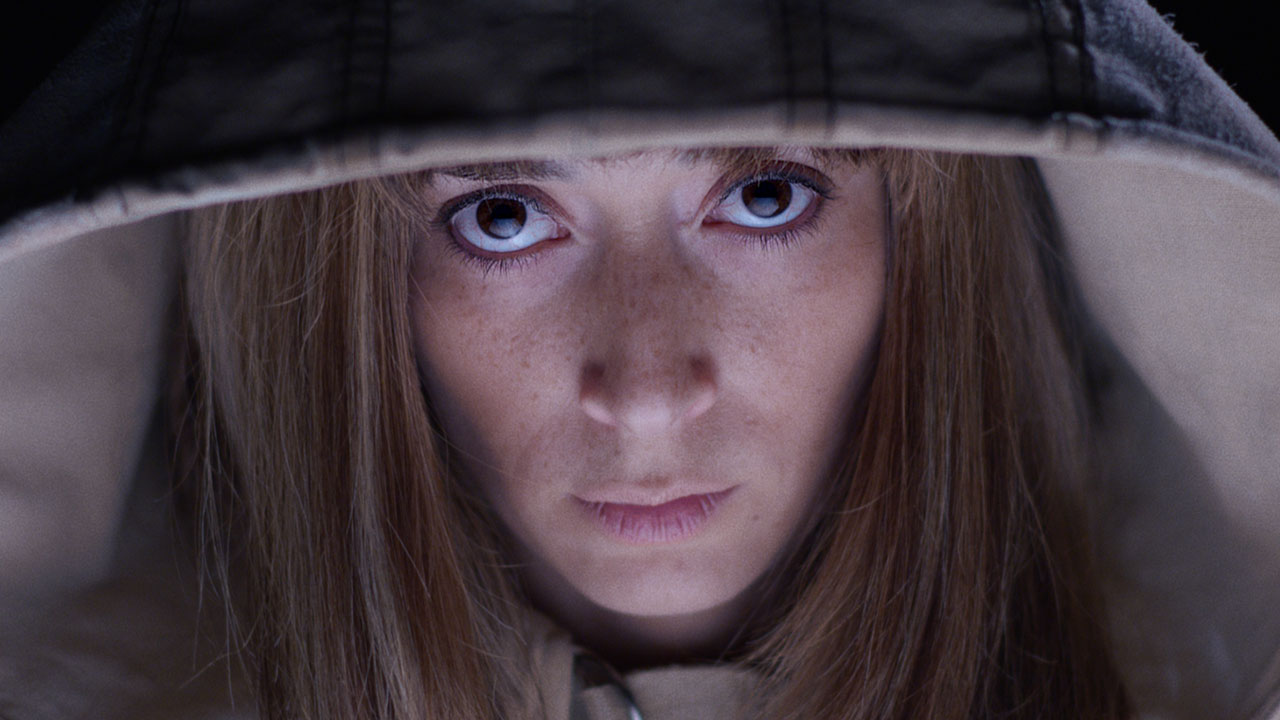 In the Future, They Ate from the Finest Porcelain
Larissa Sansour,Søren Lind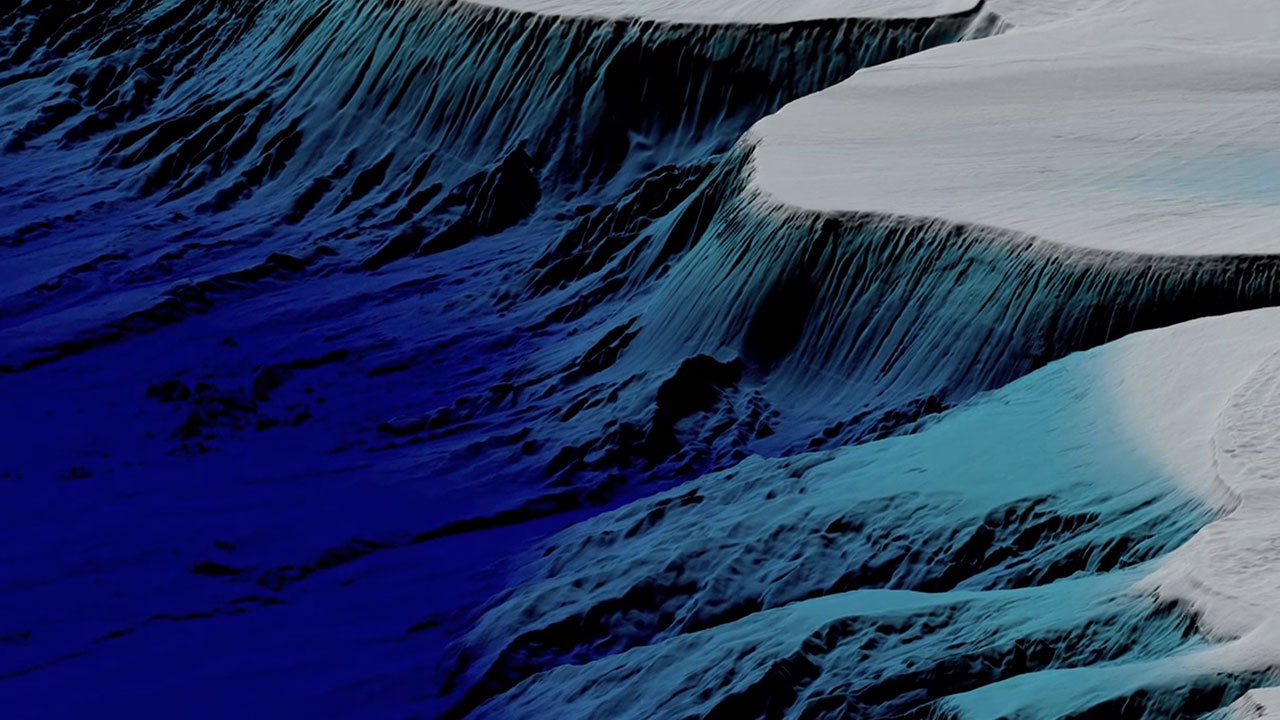 Acoustic Ocean
Ursula Biemann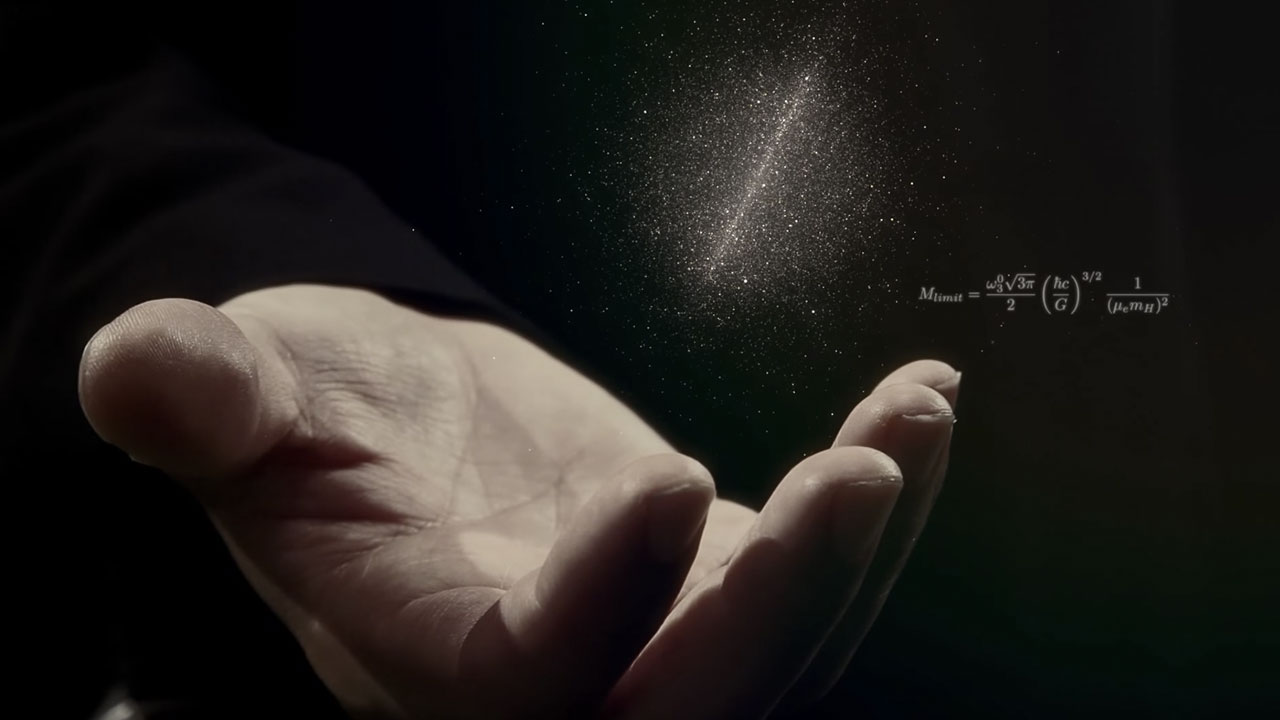 Supercomputing and eScience
Fernando Mucchietti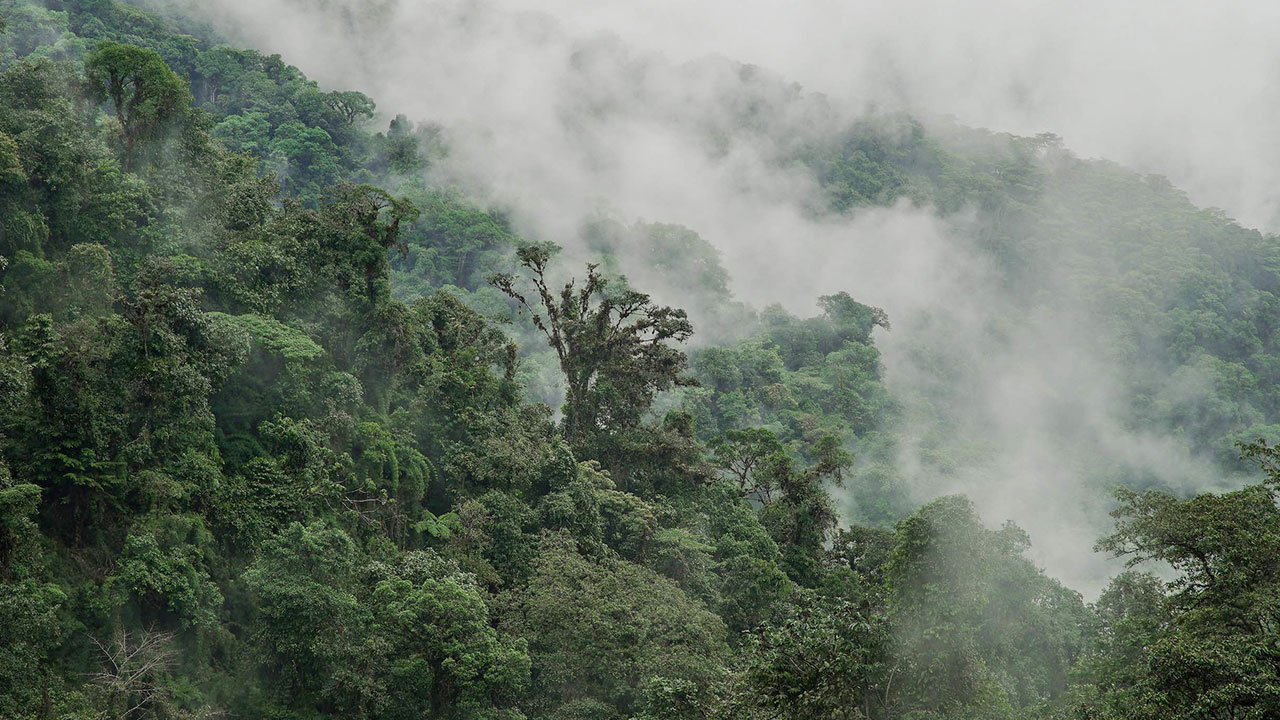 Dusk Chorus (based on Fragments of Extinction)
David Monacchi,Nika Šaravanja,Alessandro D'Emilia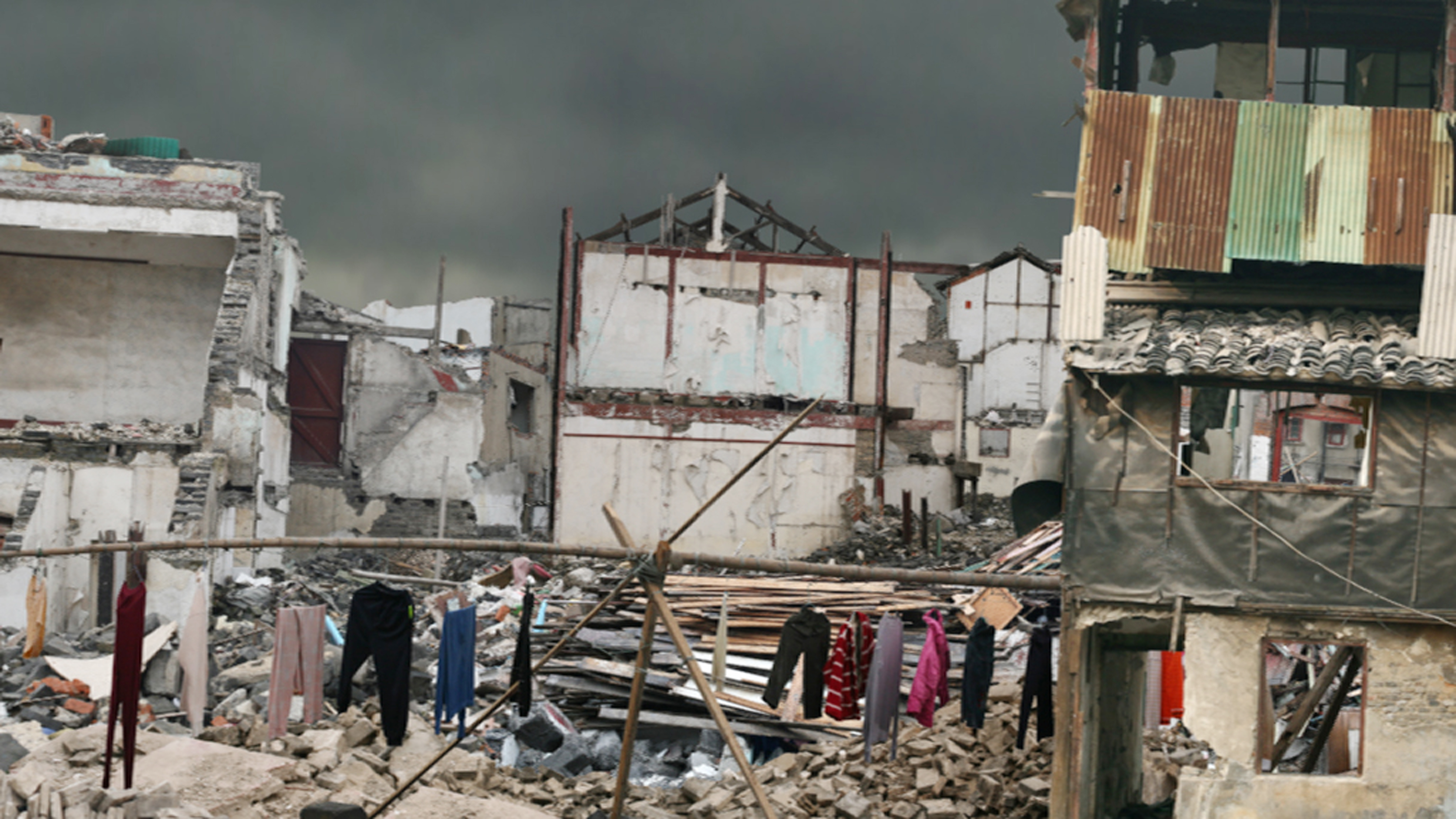 Under Construction
Zhenchen LIU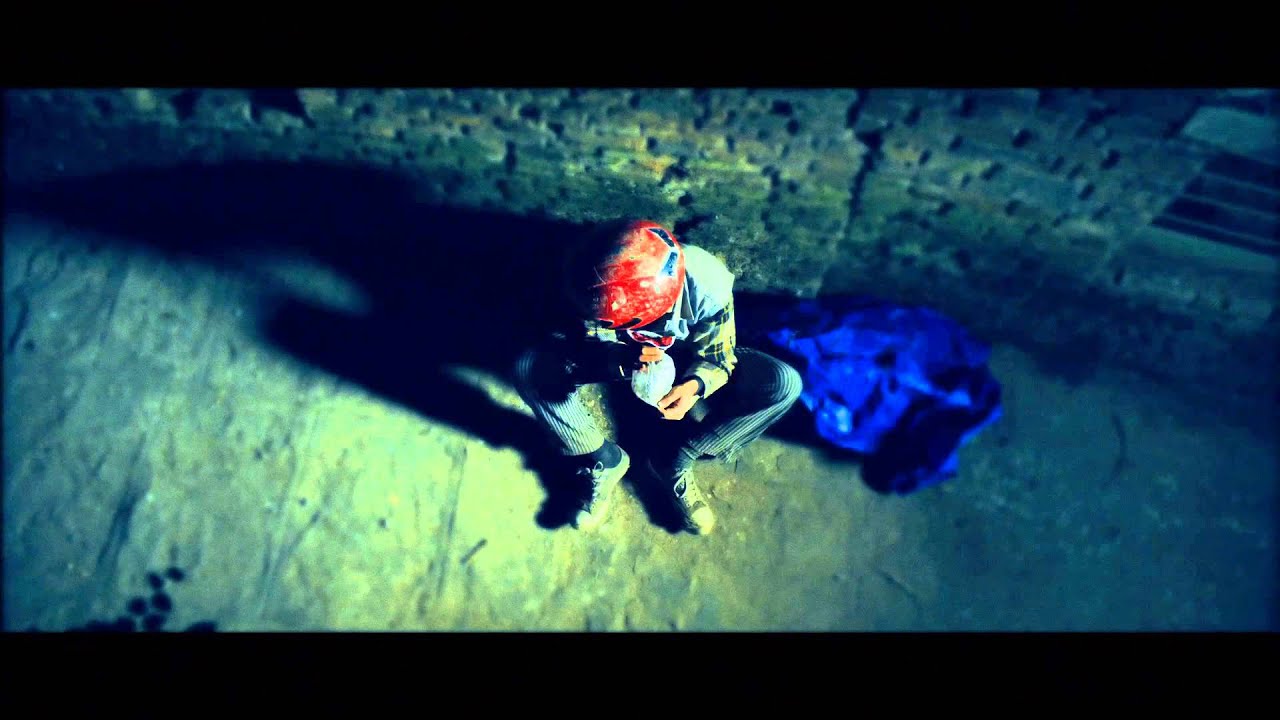 The Contagious Apparitions of Dambarey Dendrite
Pooja Gurung, Bibhusan Basnet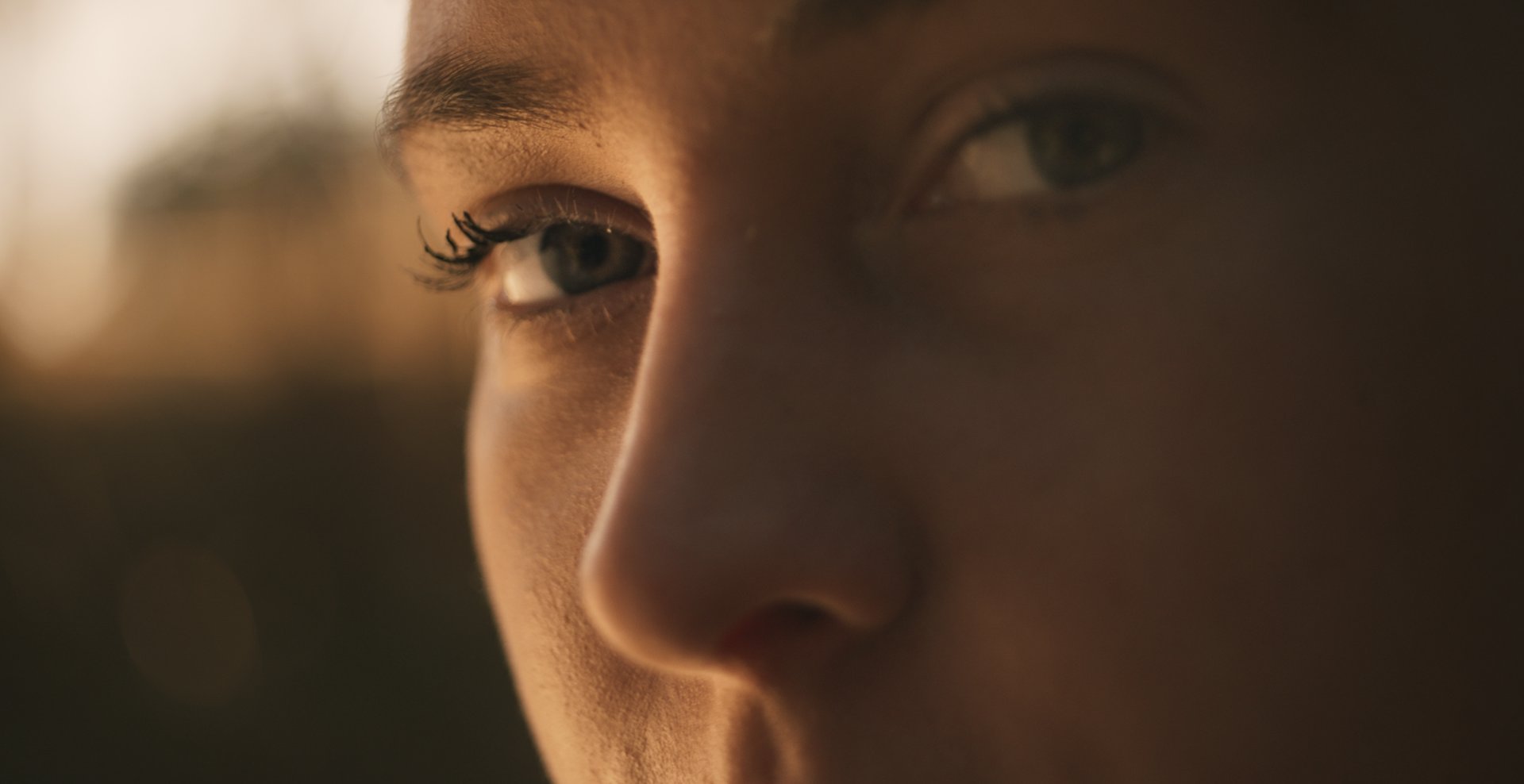 F 32.2
Annelie Boros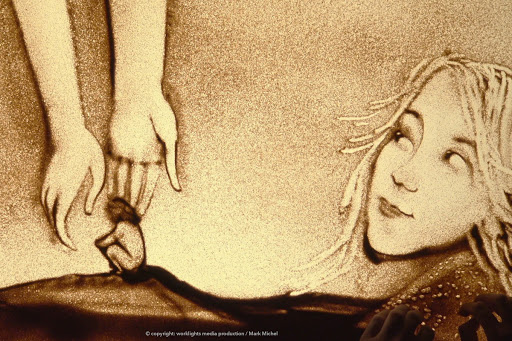 Sandgirl
Mark Michel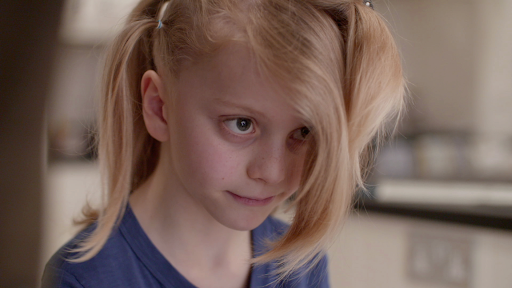 Locks
Miles Blayden-Ryall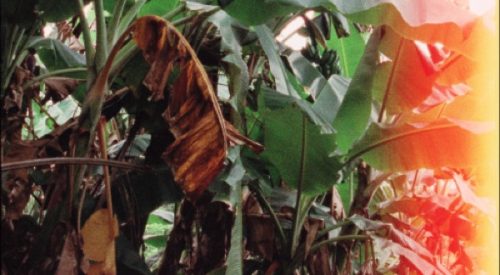 Becoming Extinct (Wild Grass)
Elke Marhöfer, Mikhail Lylov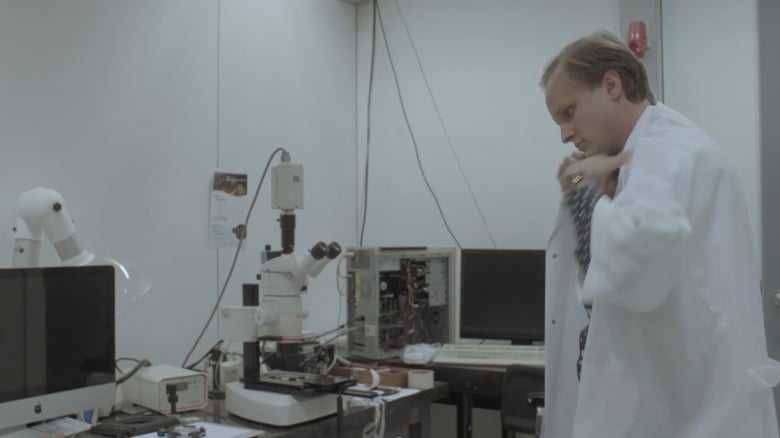 Searching for Aliens
Eva Julia Manneke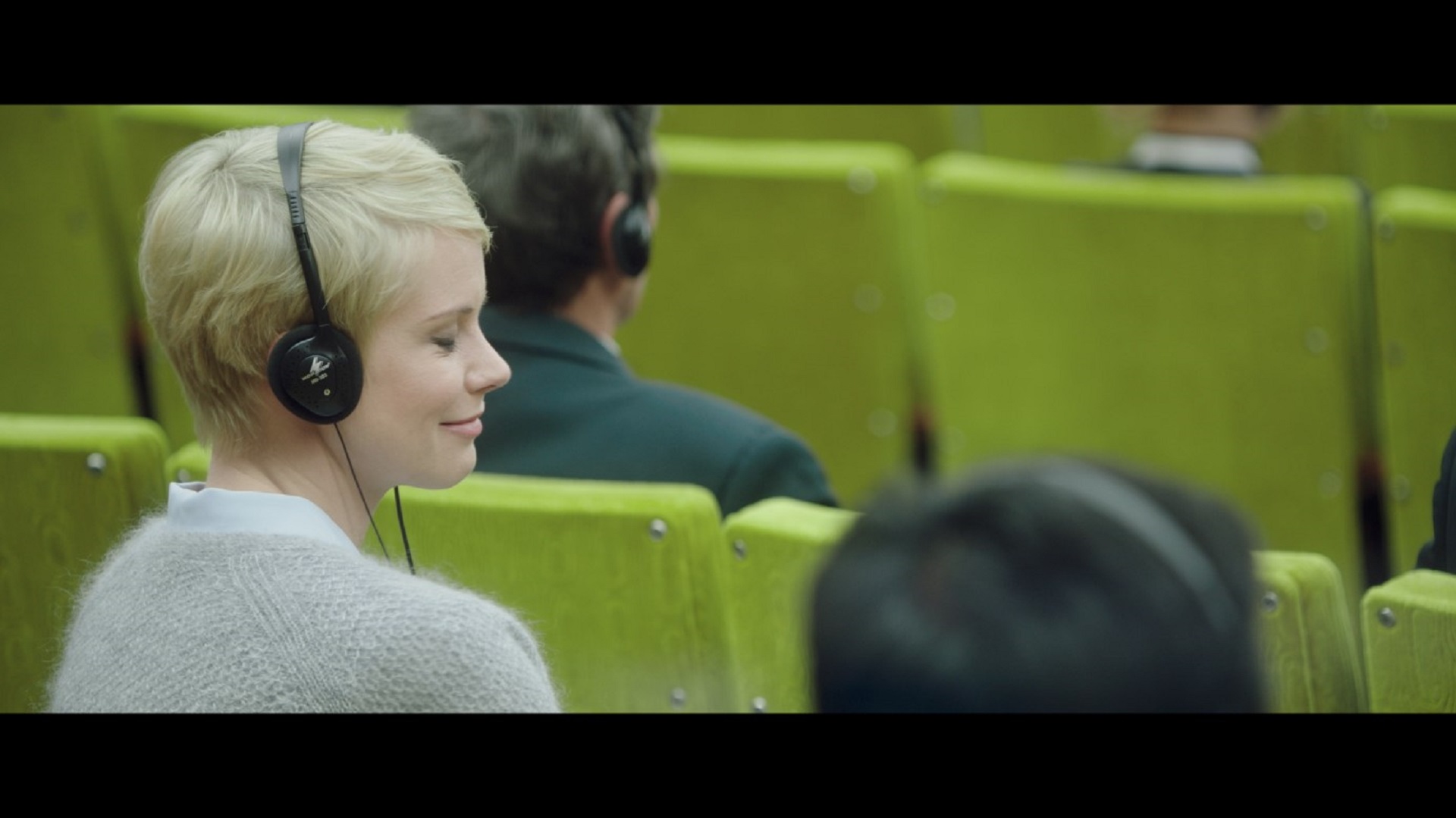 Chuchotage
Barnabás Tóth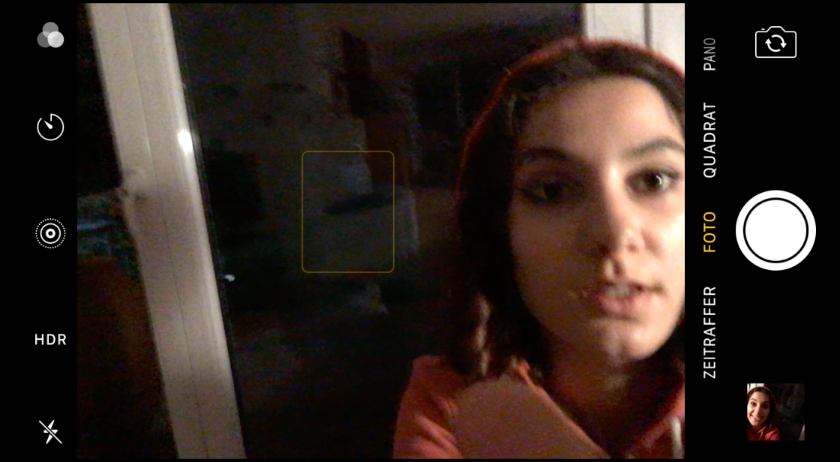 Follower
Jonathan Behr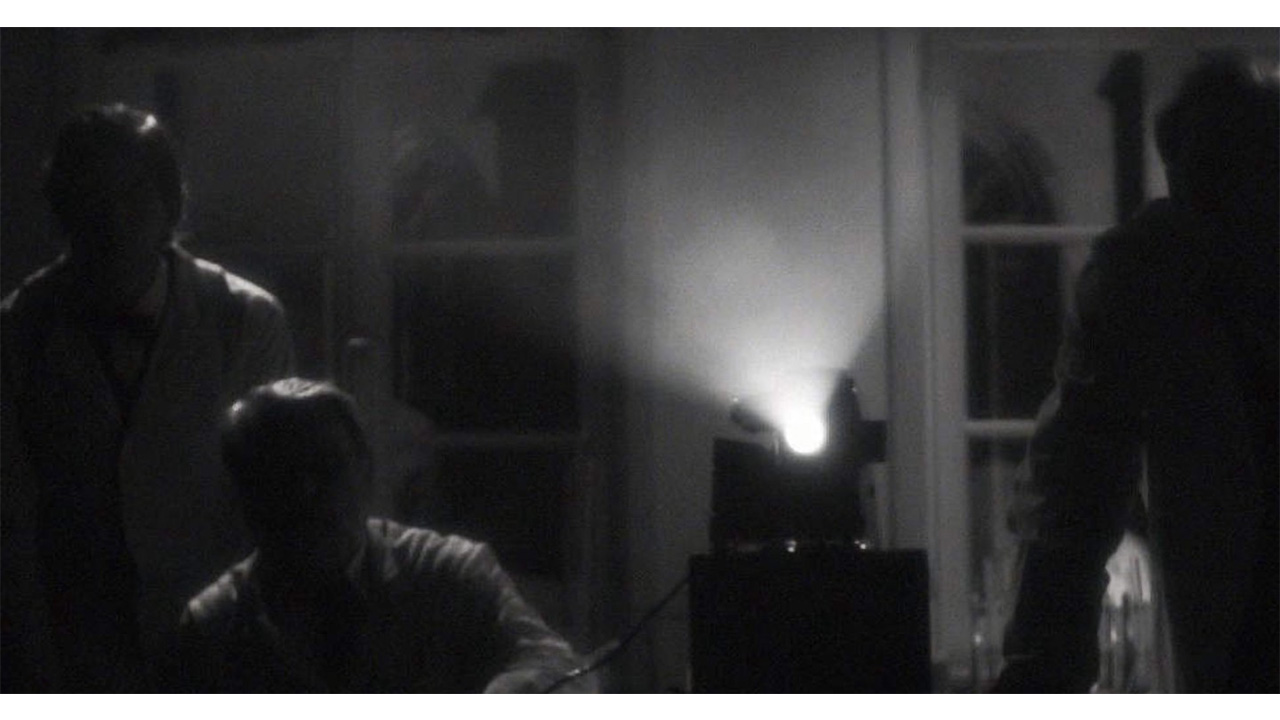 The Color Out of Space
Huan Vu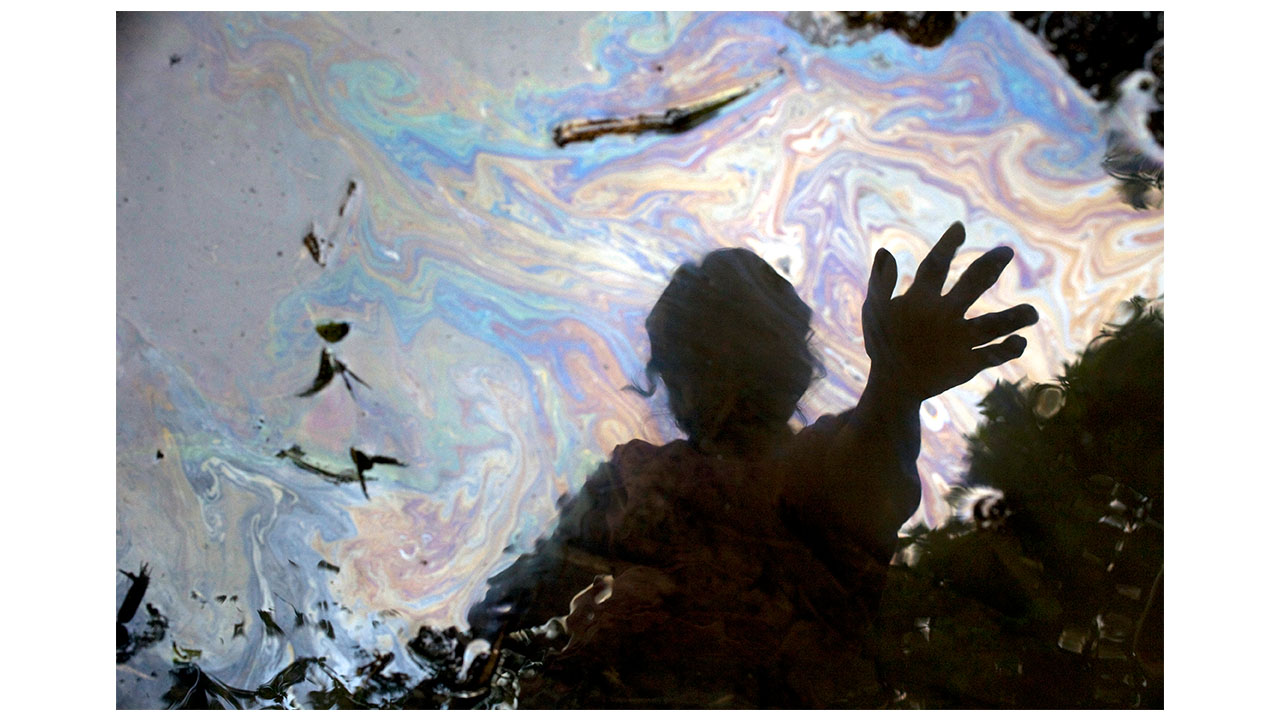 Crude
Joe Berlinger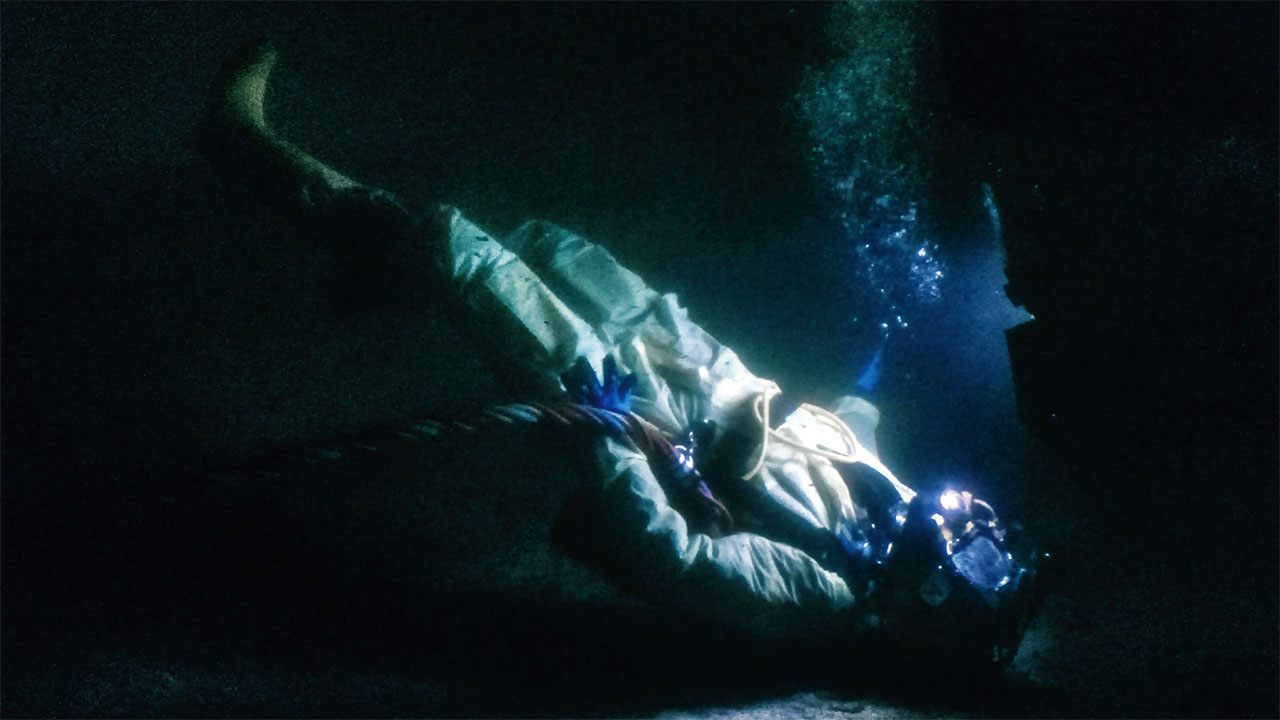 Last Breath
Richard da Costa, Alex Parkinson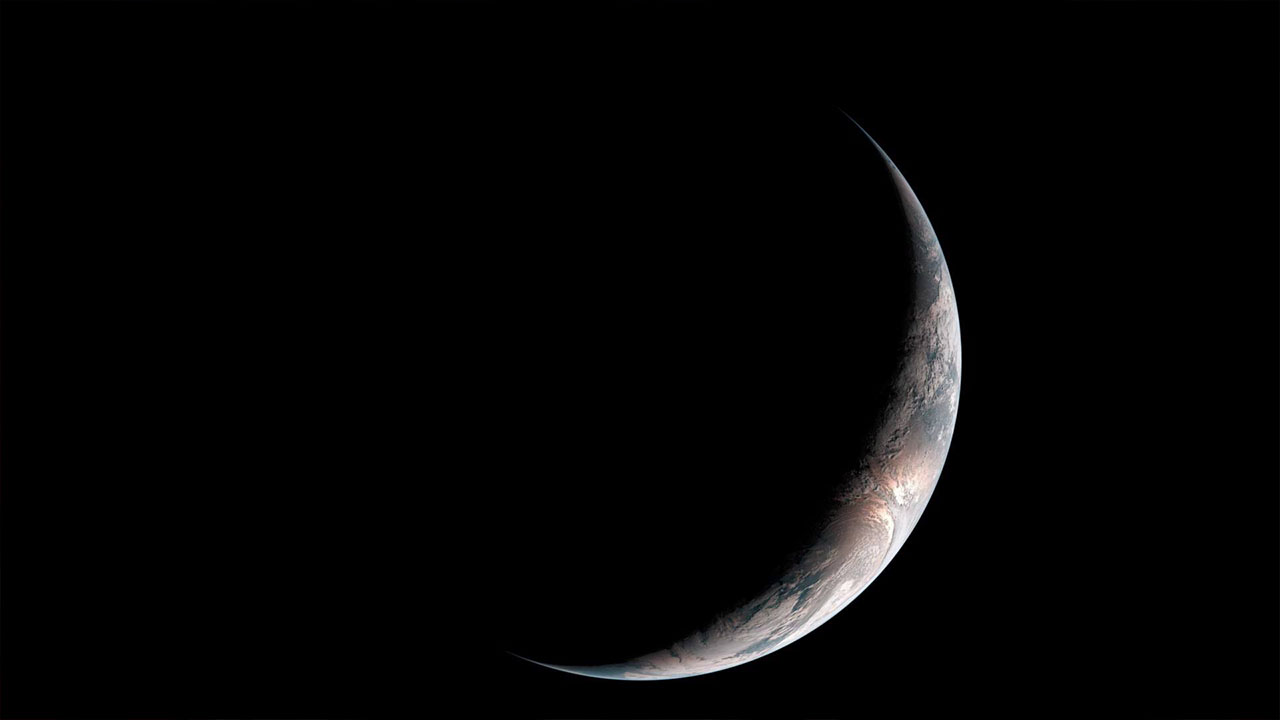 A Year Along The Geostationary Orbit
Felix Dierich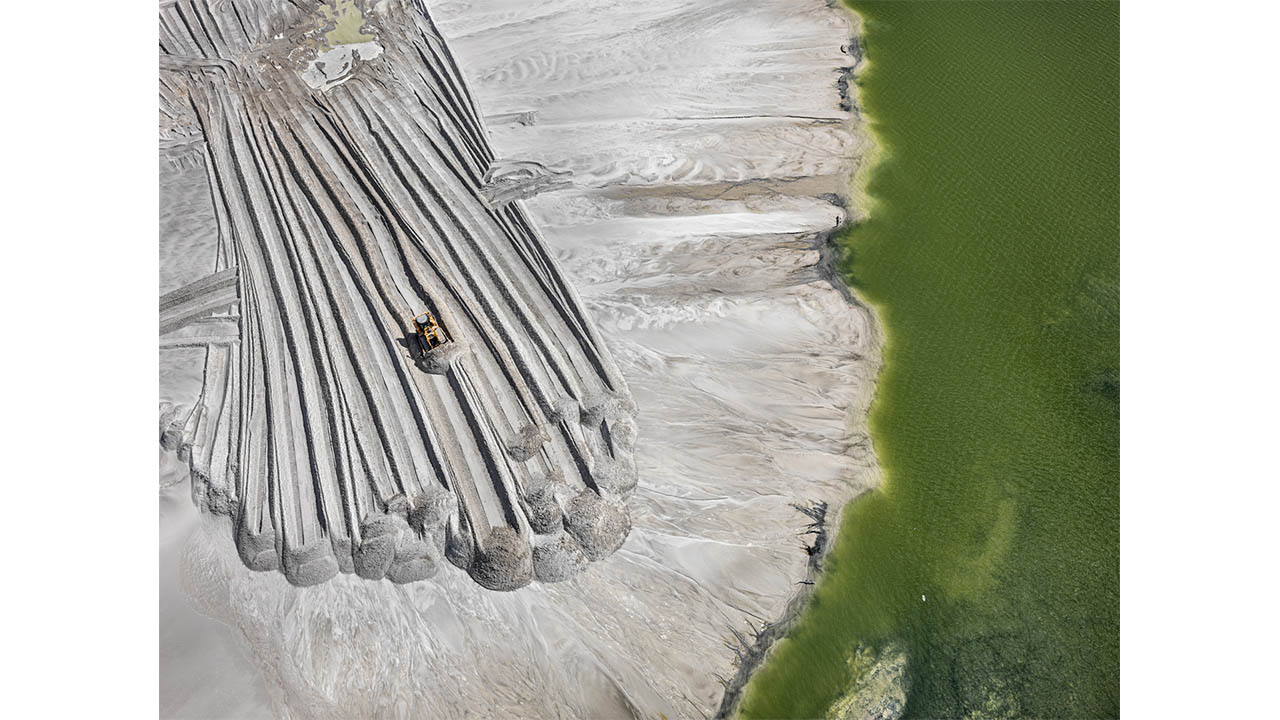 The Watermark
Edward Burtynsky, Jennifer Baichwal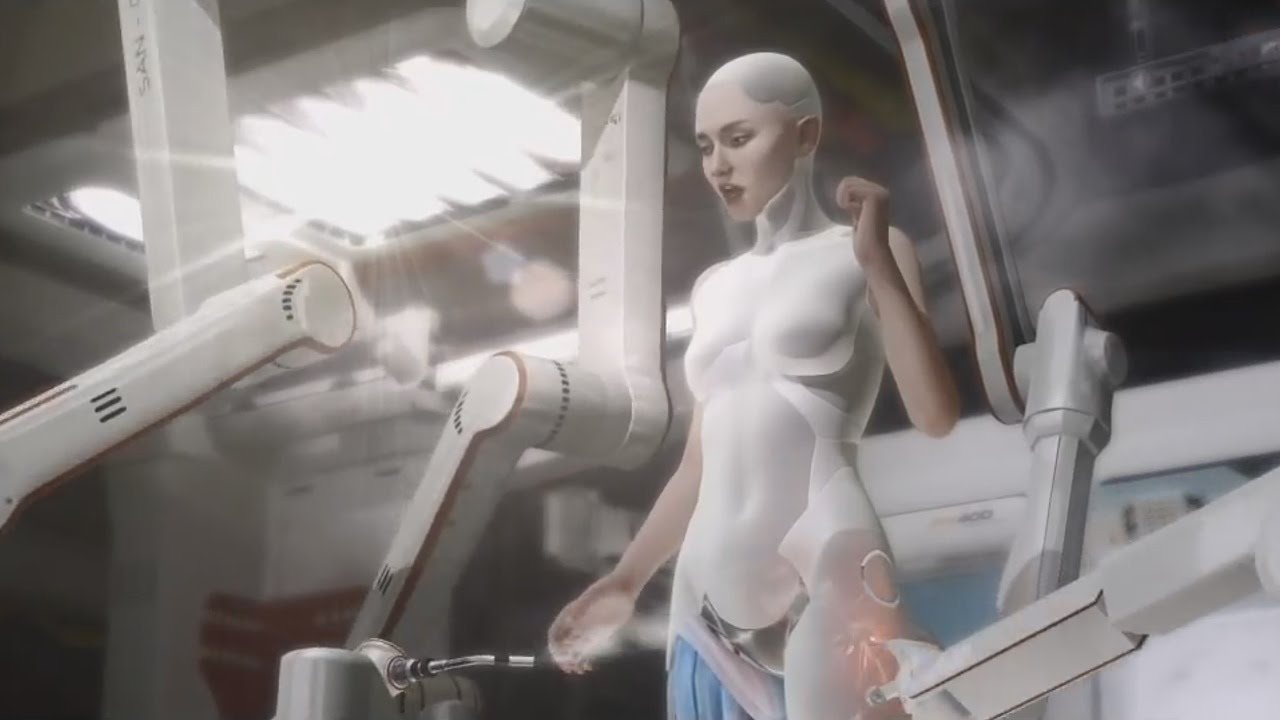 Kara
David Cage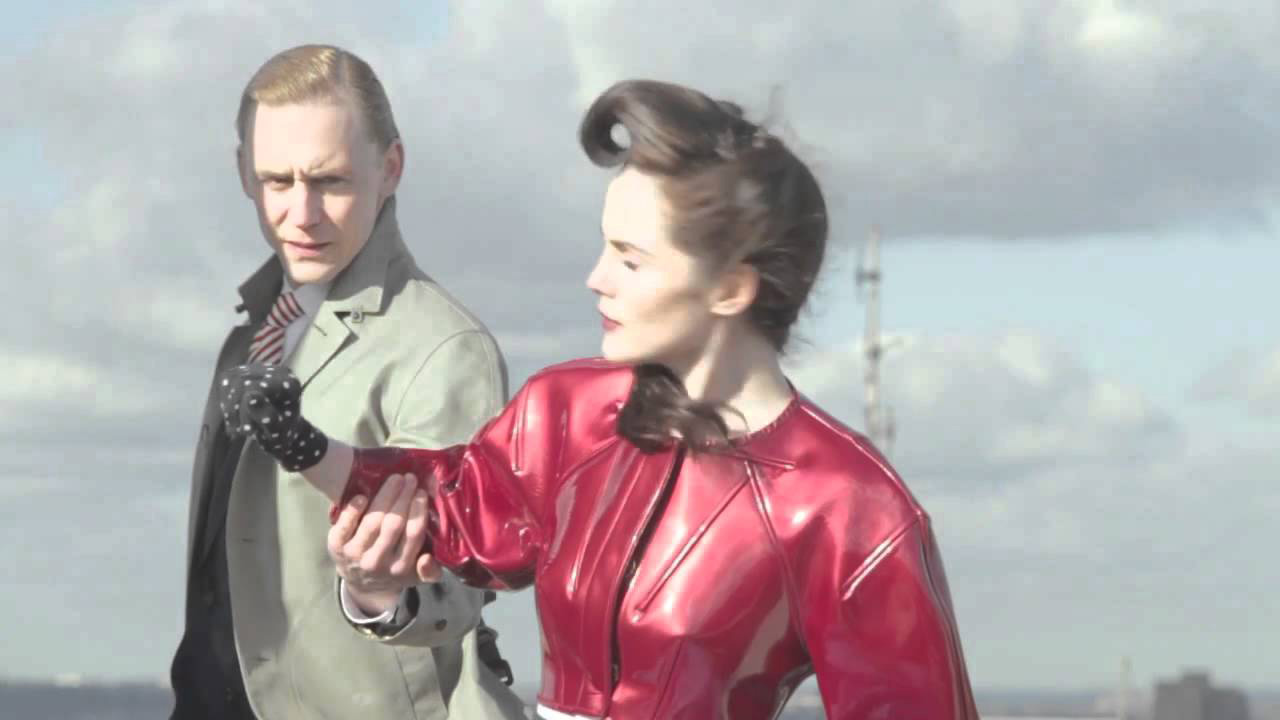 Out of Time
Josh Appignanesi, Jonathan De Villiers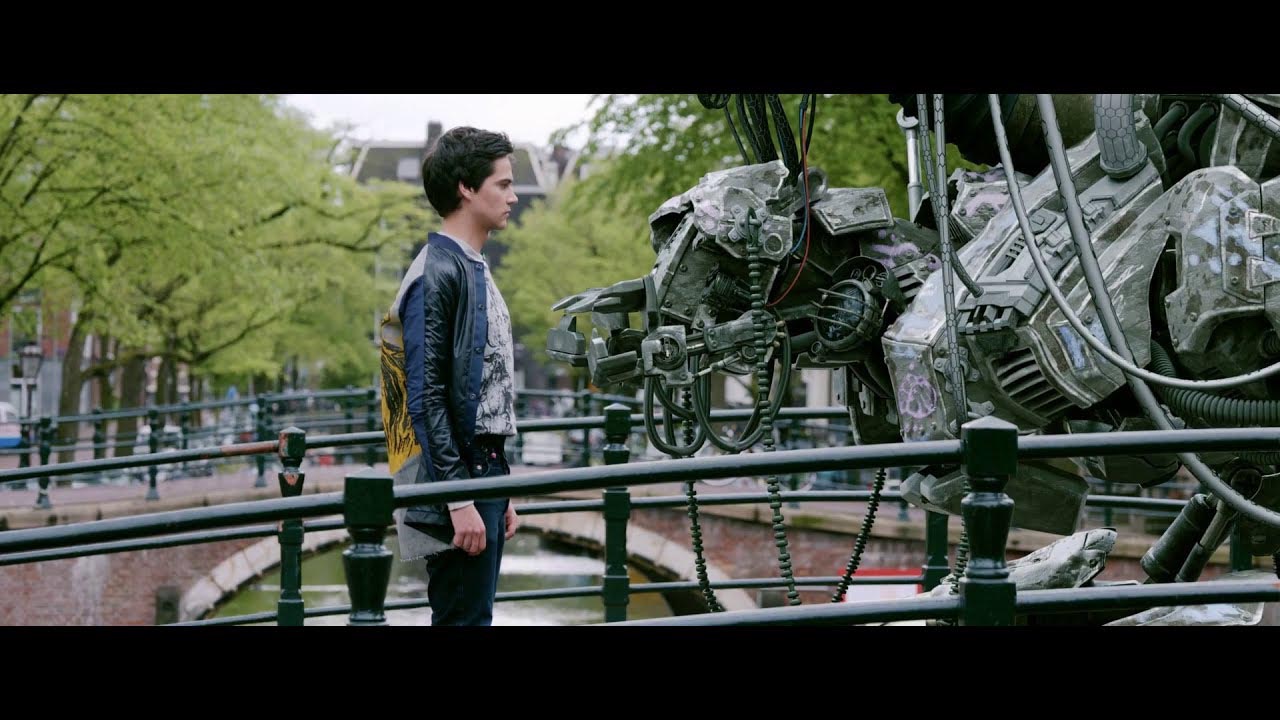 Tears of Steel
Ian Hubert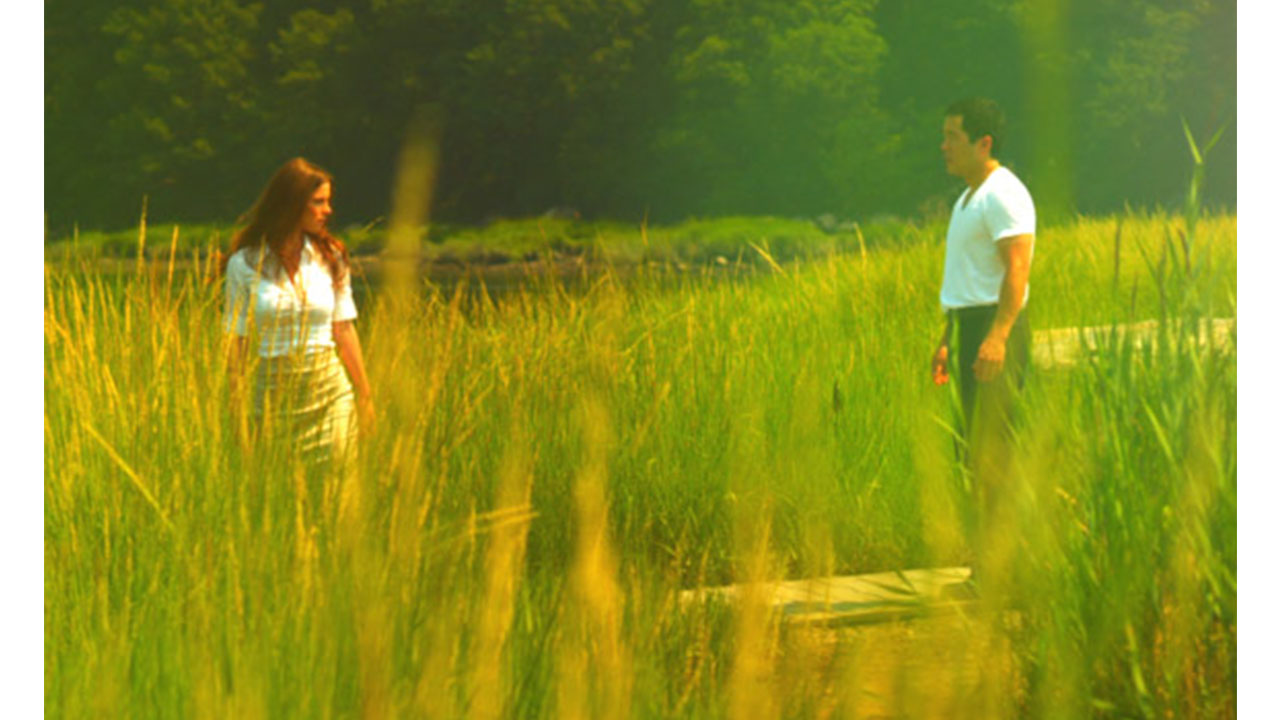 Mister Green
Greg Pak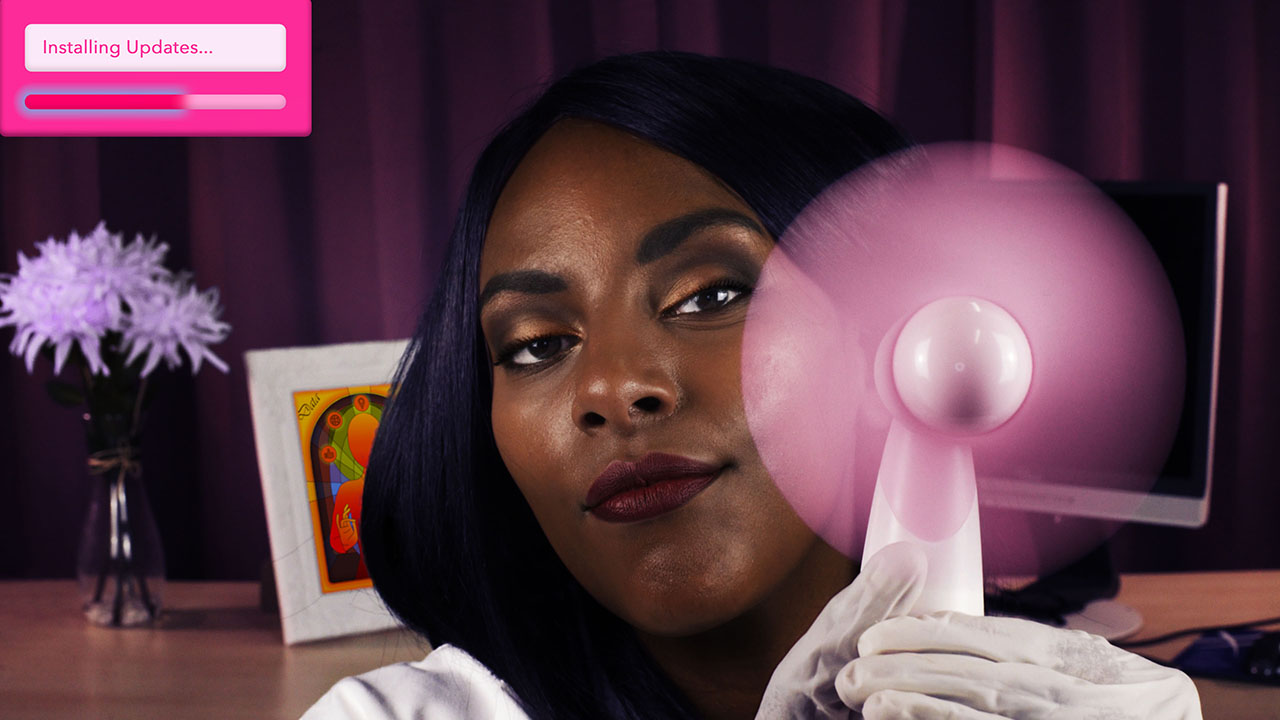 The Call of Comfort
Brenda Lien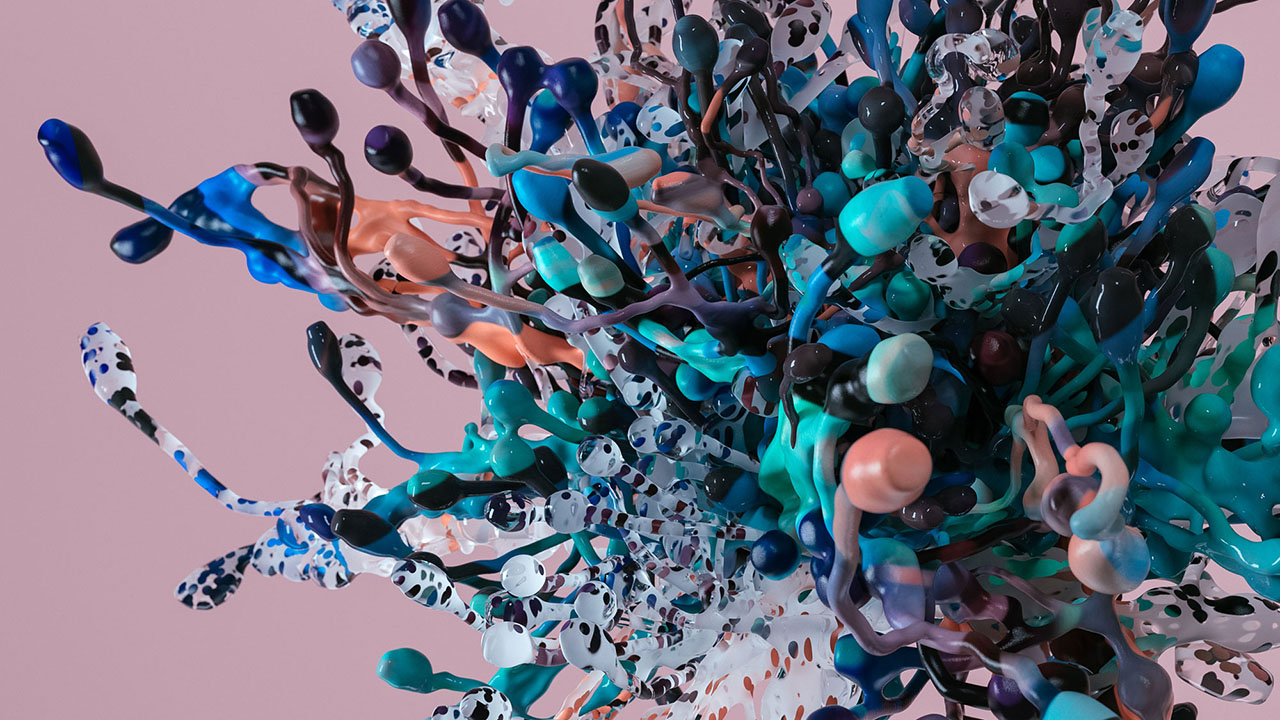 Shroooms
CatK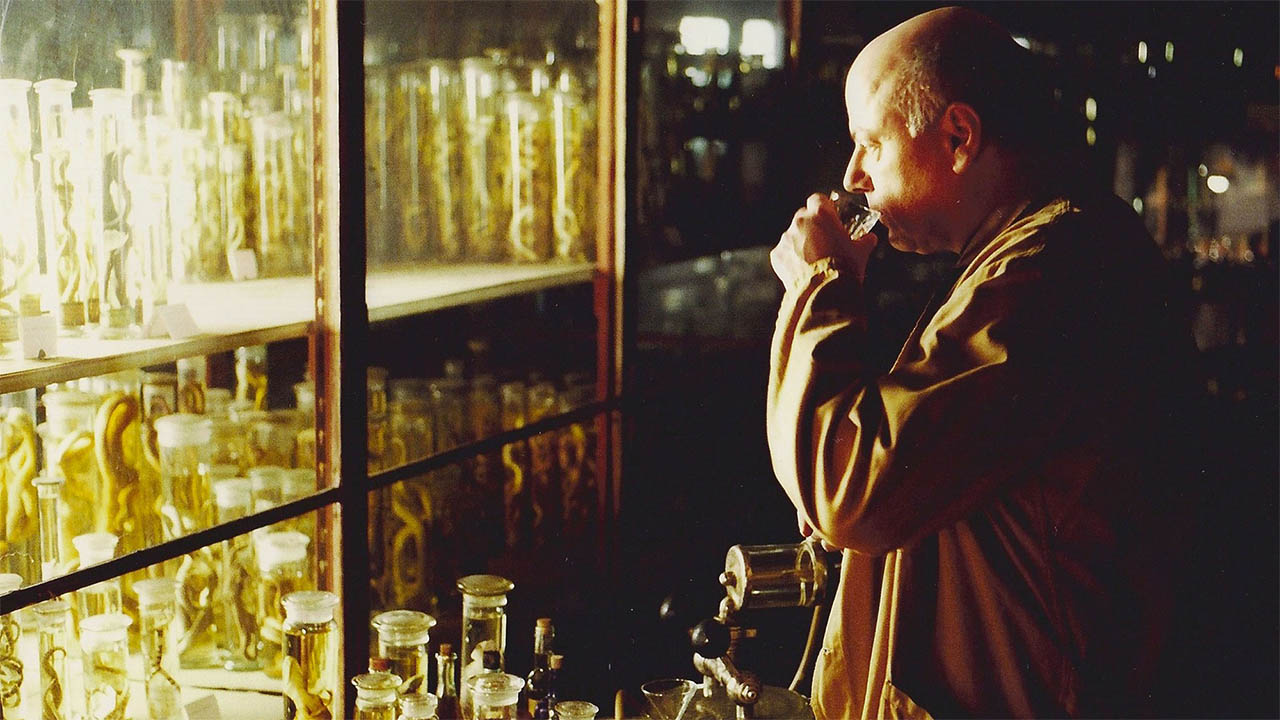 Lurch
Boris Hars-Tschachotin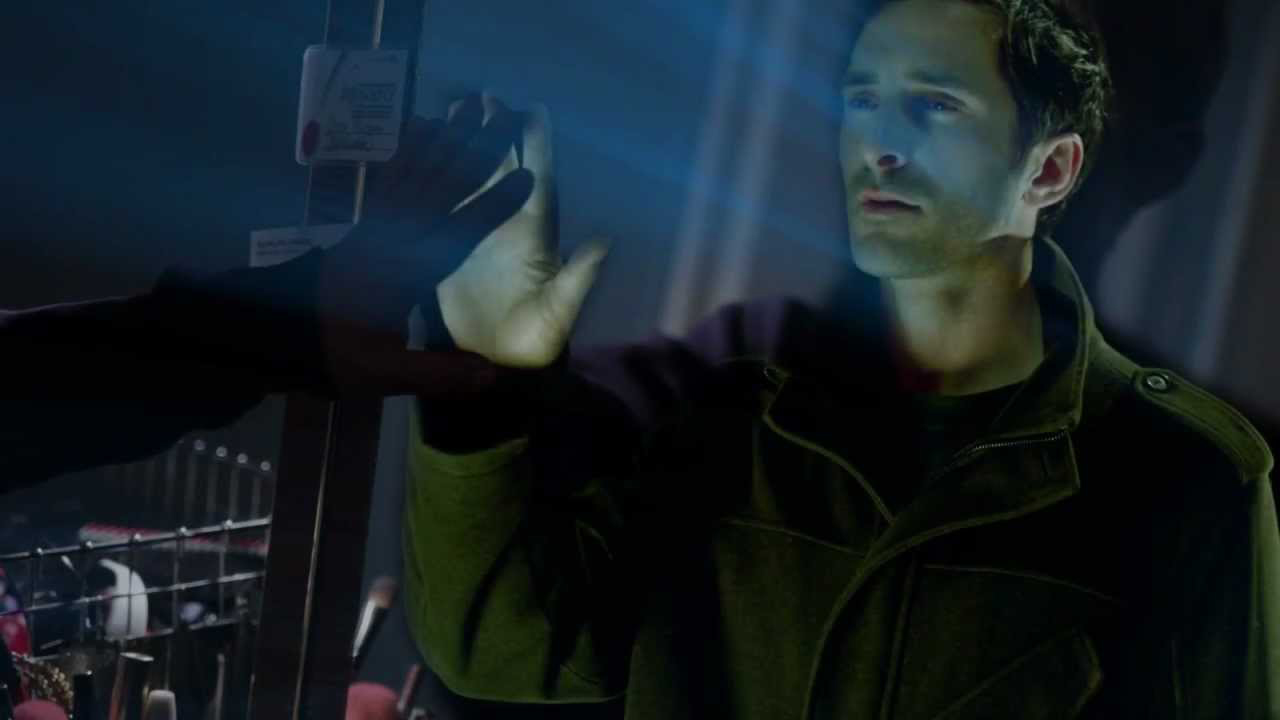 Singularity Principle
David Robert Deranian, Austin Hines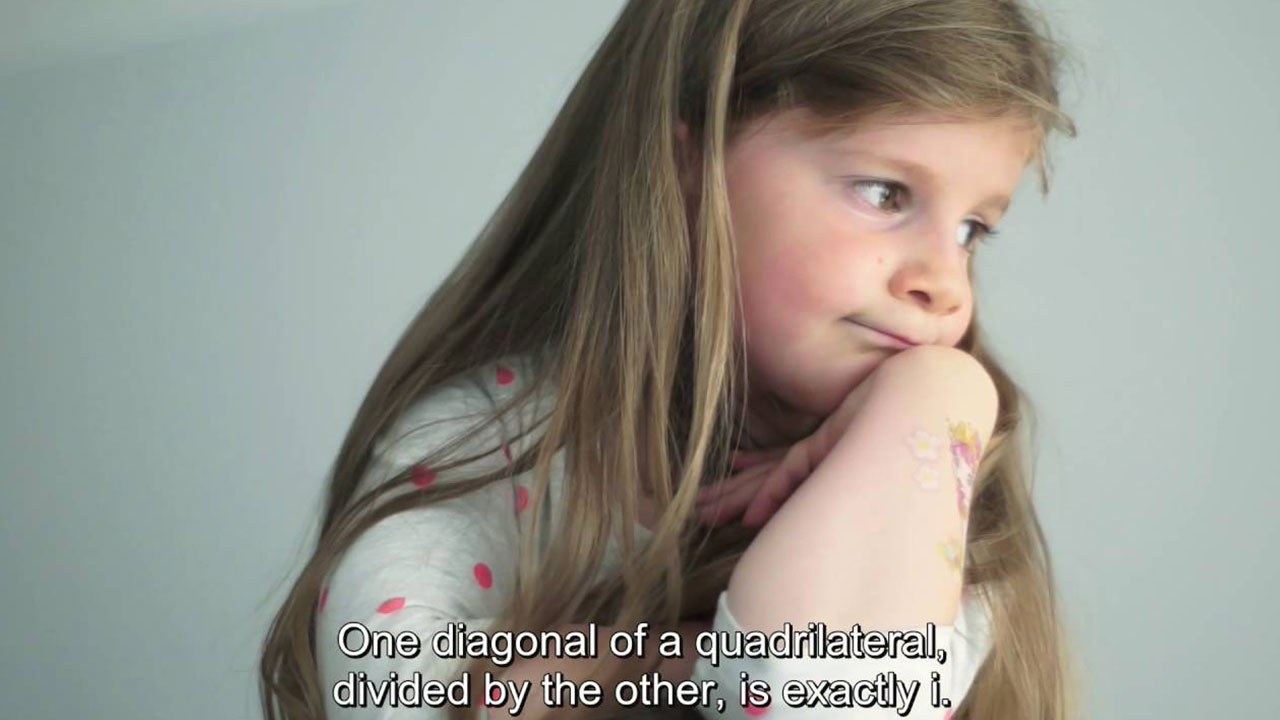 The Discrete Charm of Geometry
Ekaterina Eremenko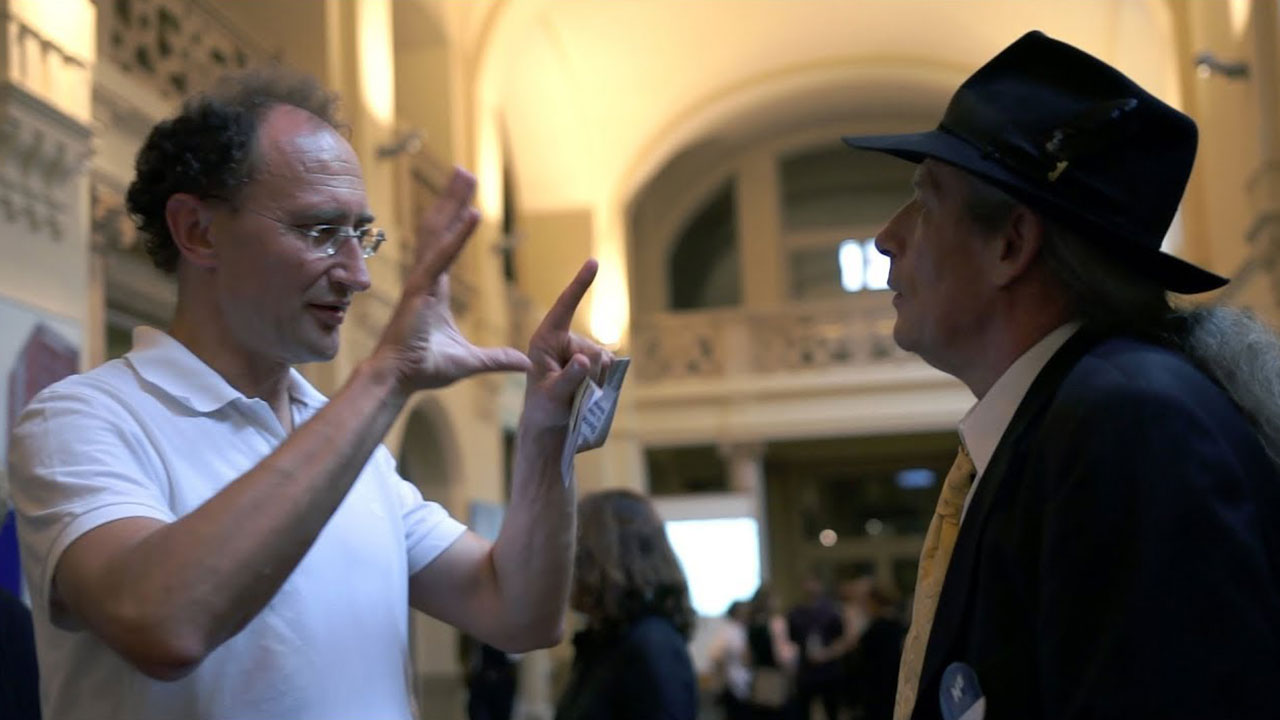 Head, Heart and Soul
Ekaterina Eremenko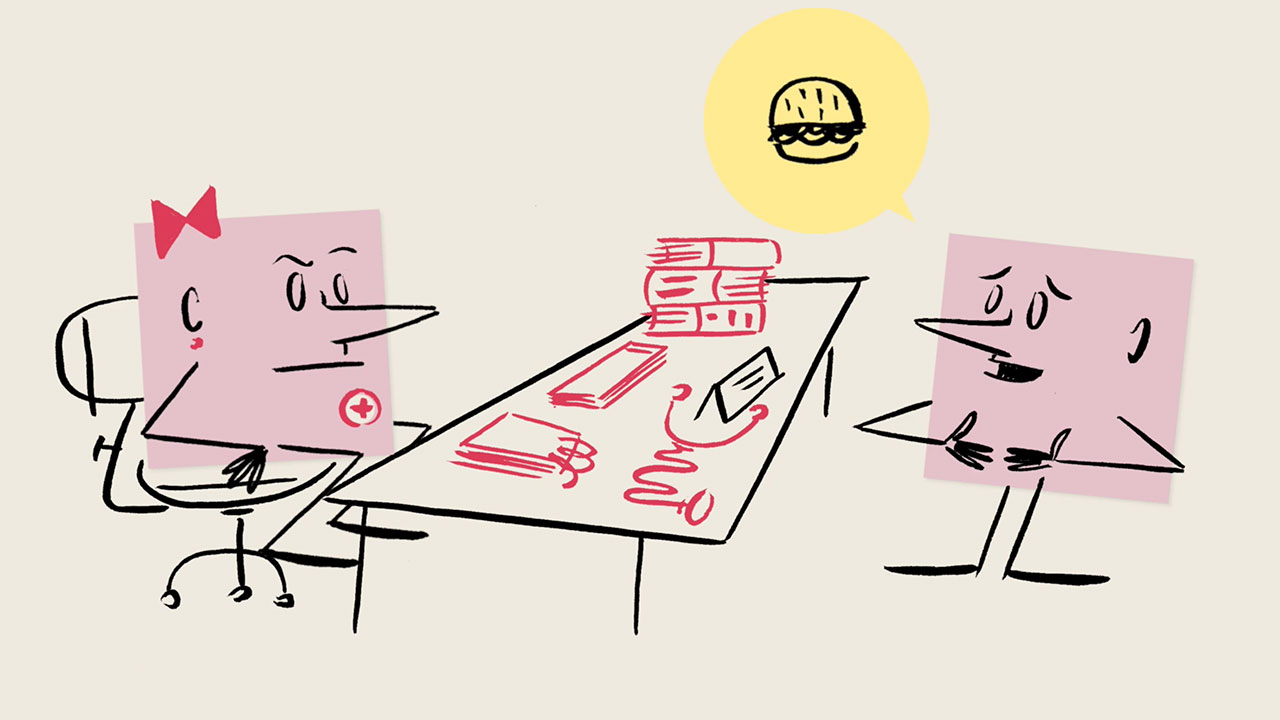 Animated Science: Nutrition
Luis Perez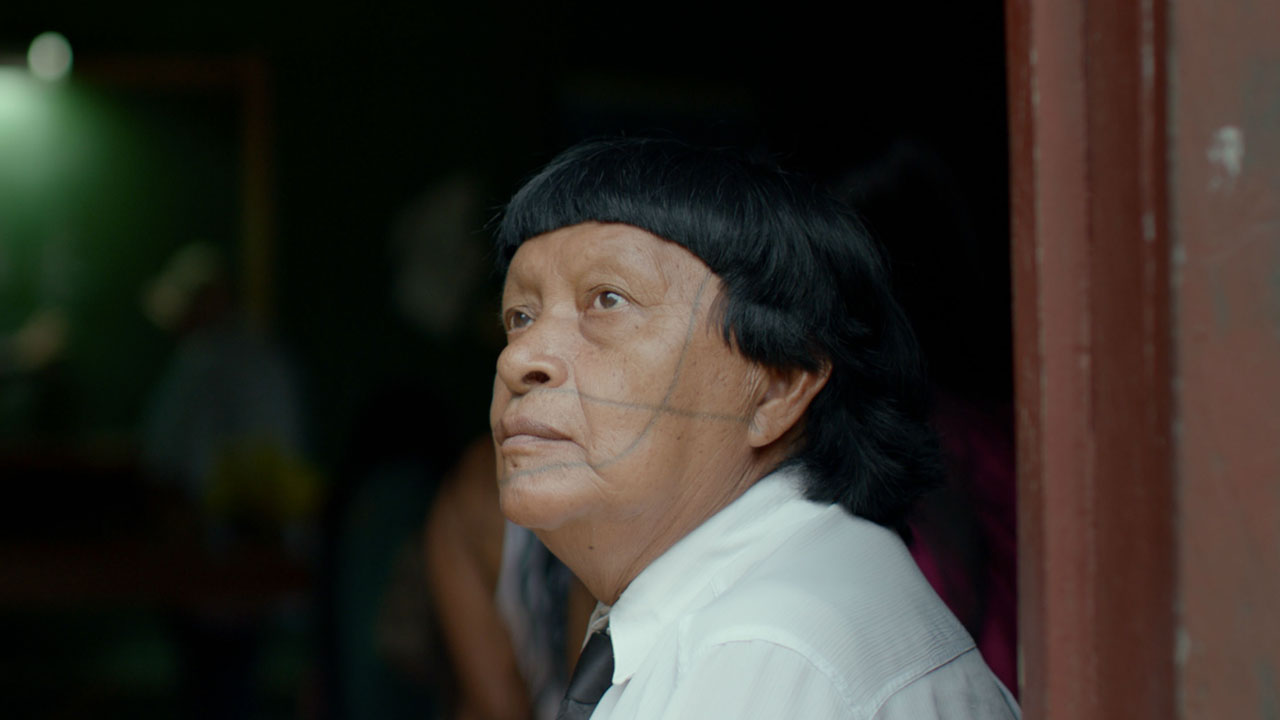 Ex-Shaman
Luiz Bolognesi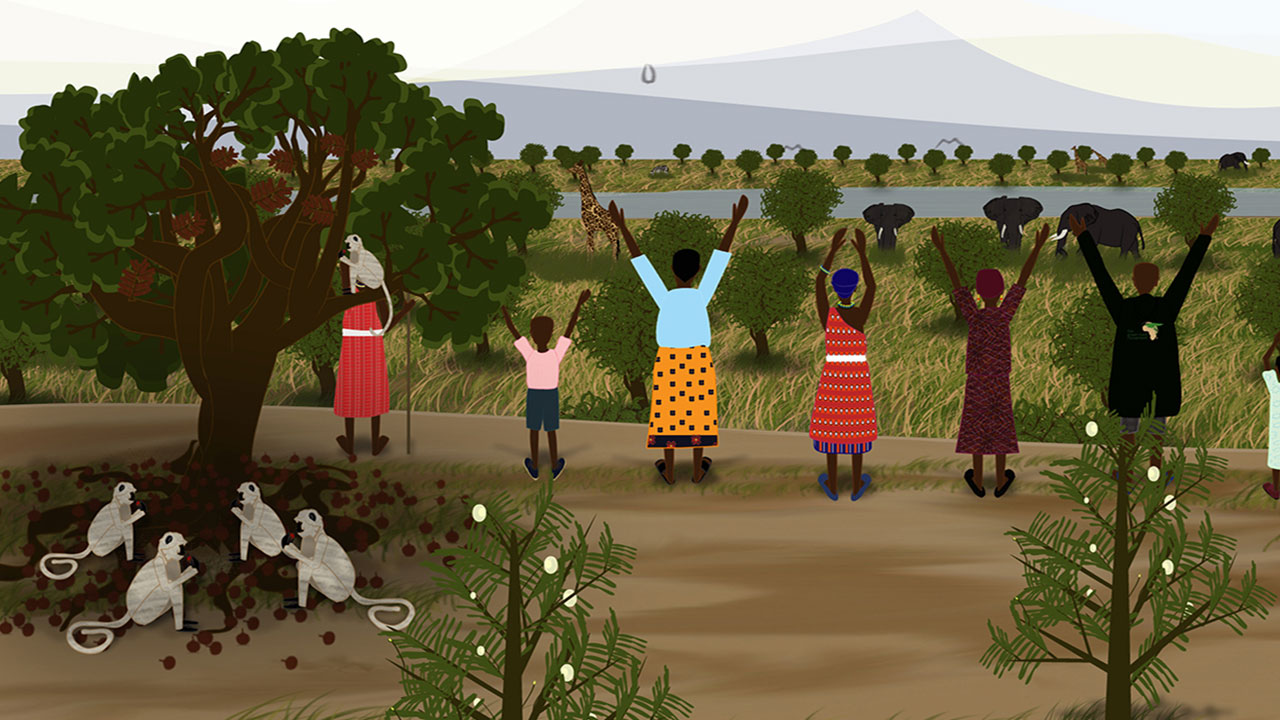 Sowing the Seeds of Change
Doreen Edemafaka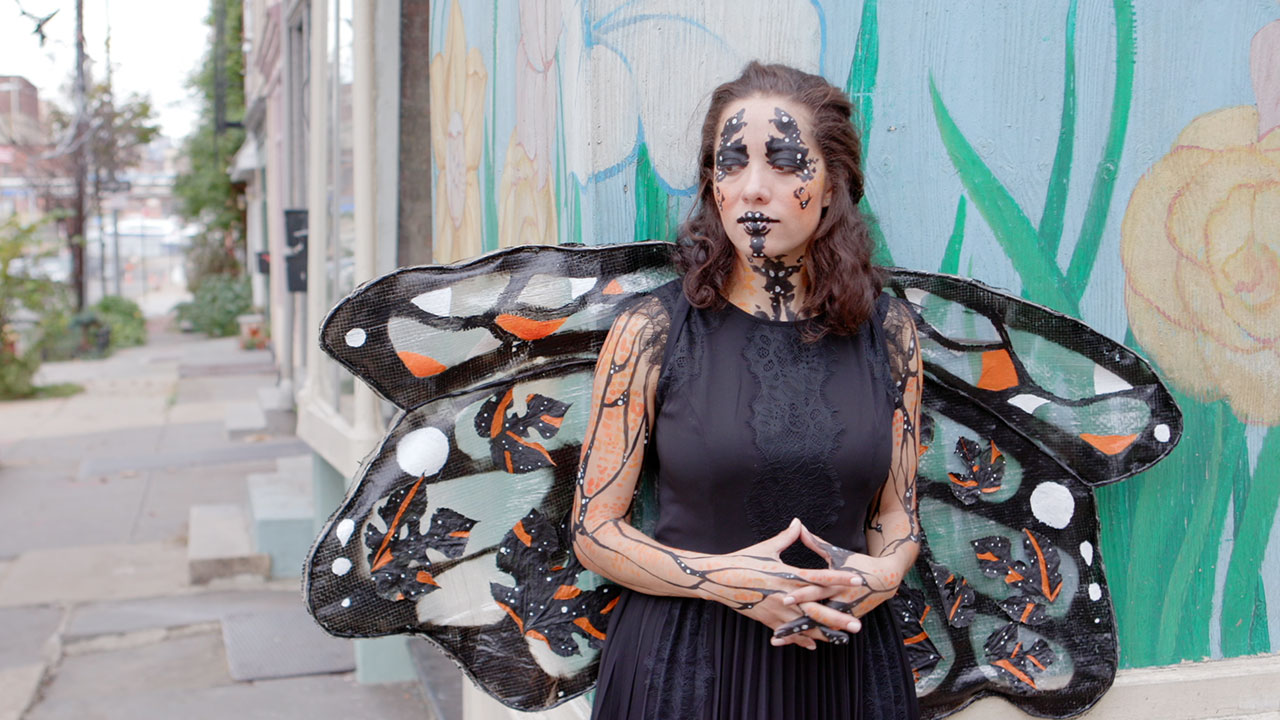 La Que Sueña (She Who Dreams)
Alexis Gambis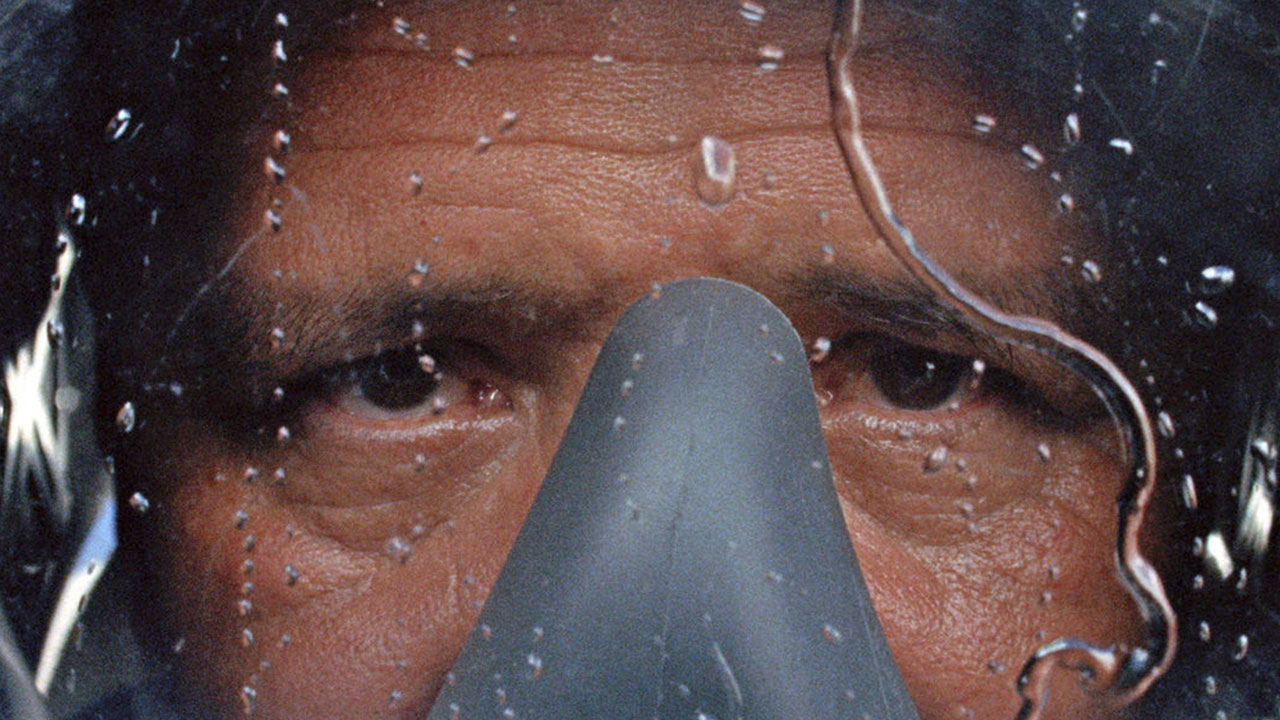 El Buzo (The Diver)
Esteban Arrangoiz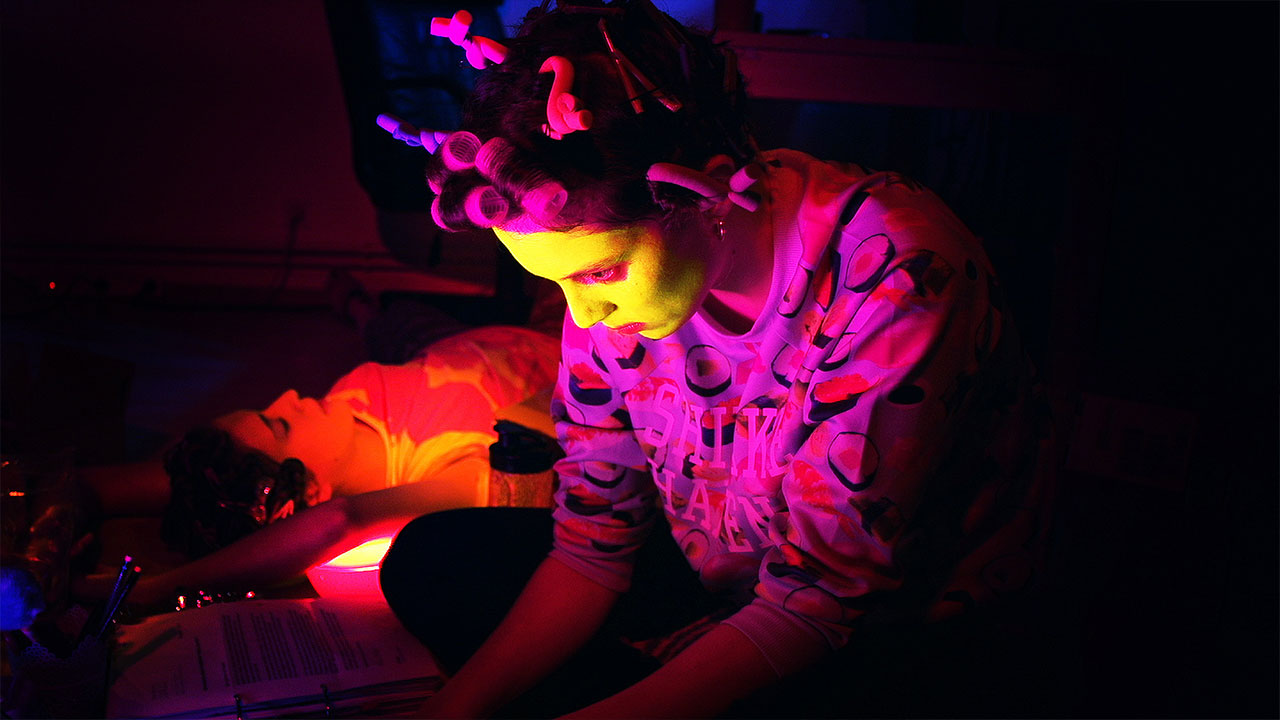 Call of Beauty
Brenda Lien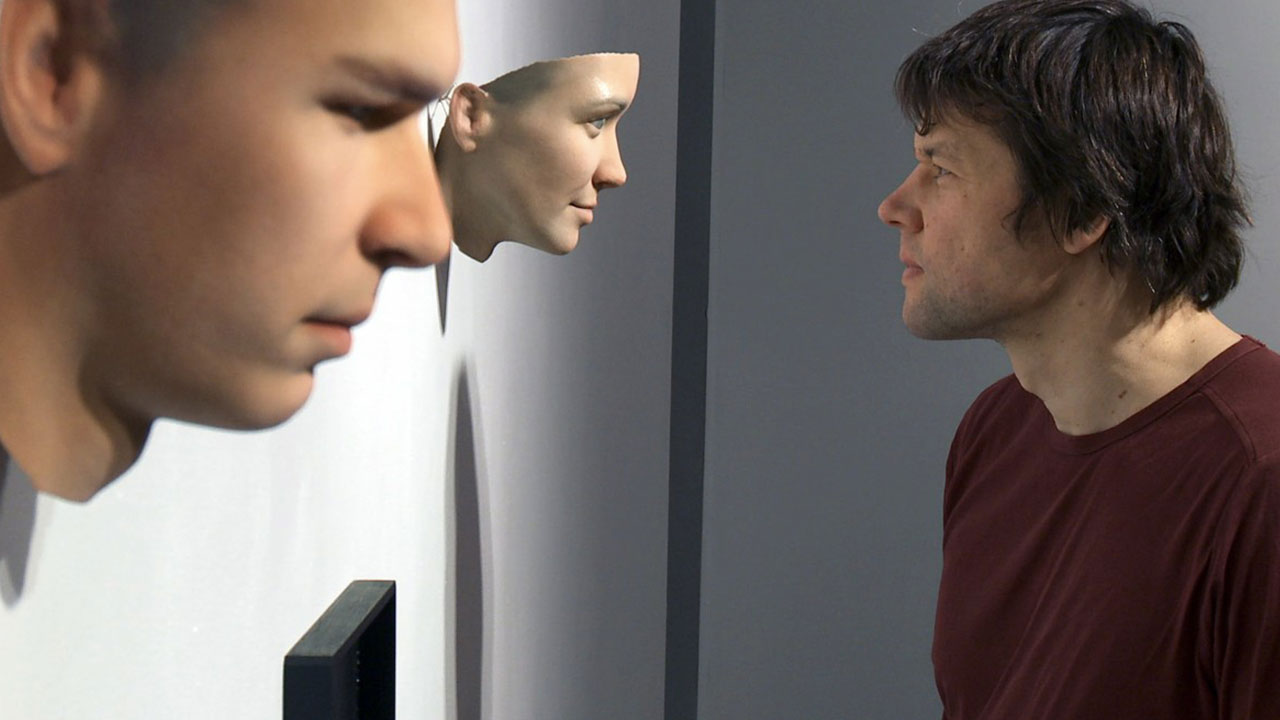 The Dark Gene
Miriam Jakobs,Gerhard Schick
Una Furtiva Lagrima
Carlo Vogele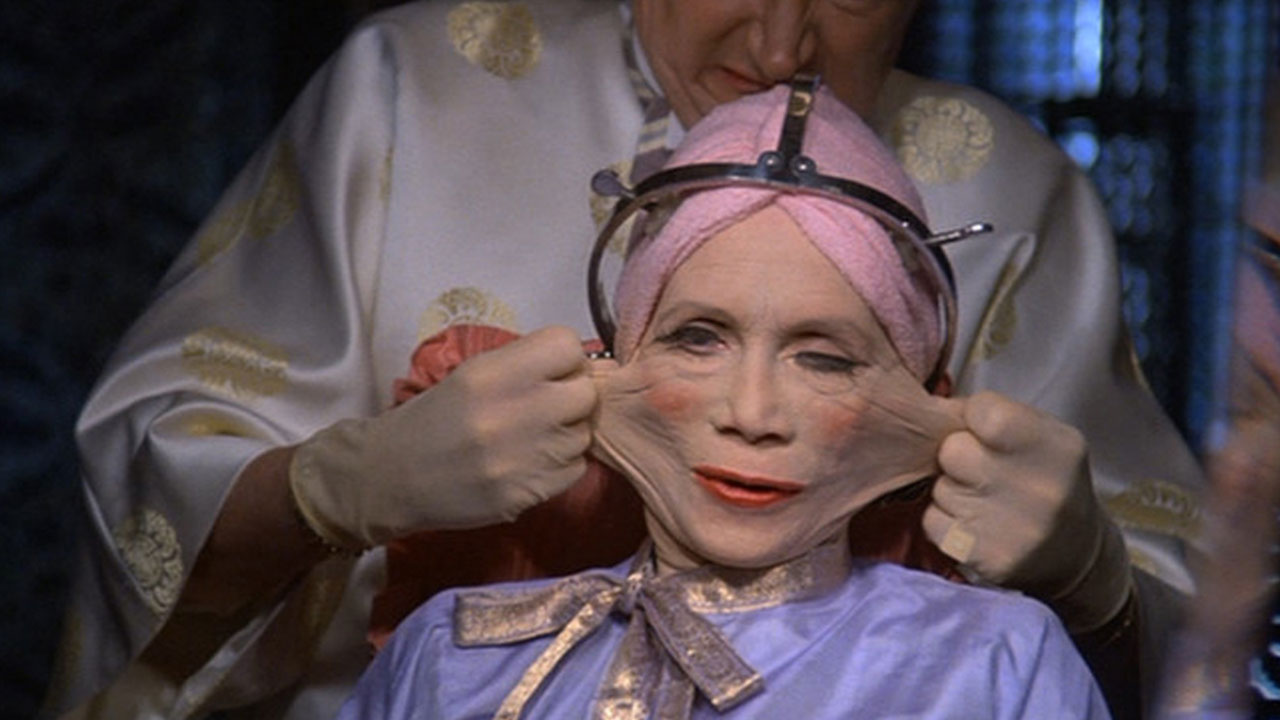 Brazil
Terry Gilliam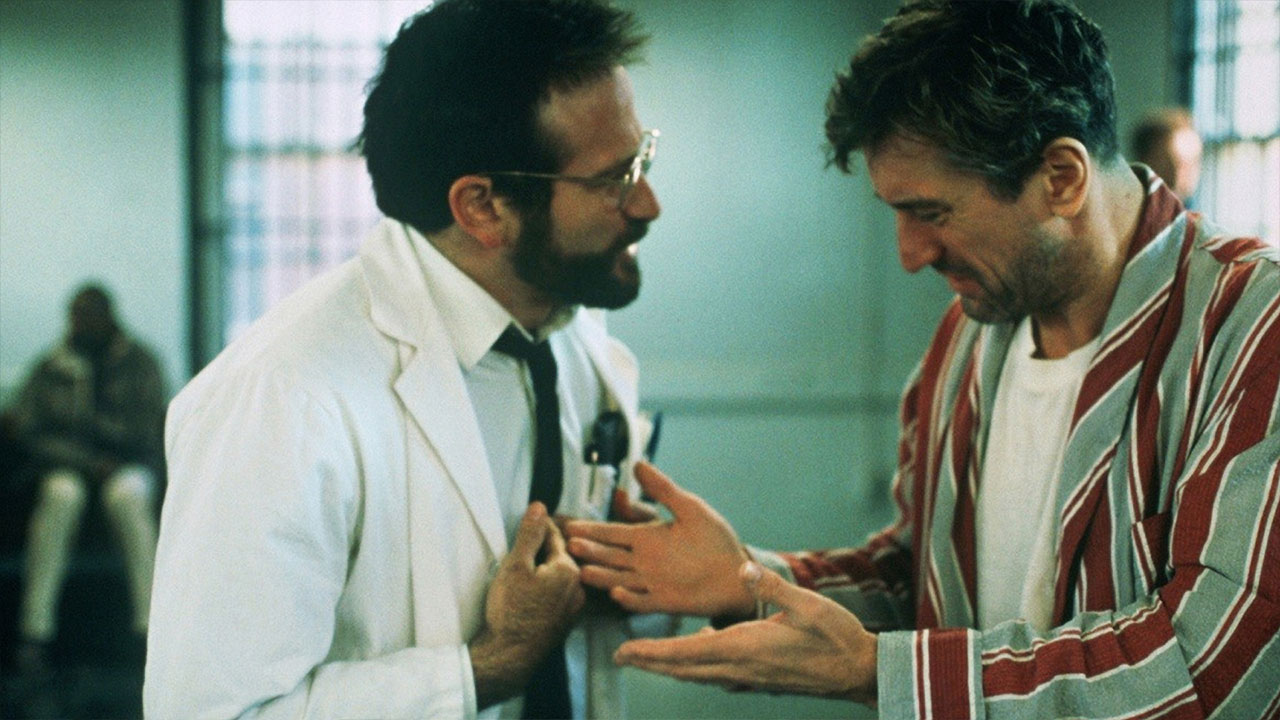 Awakenings
Penny Marshall
Minority Report
Steven Spielberg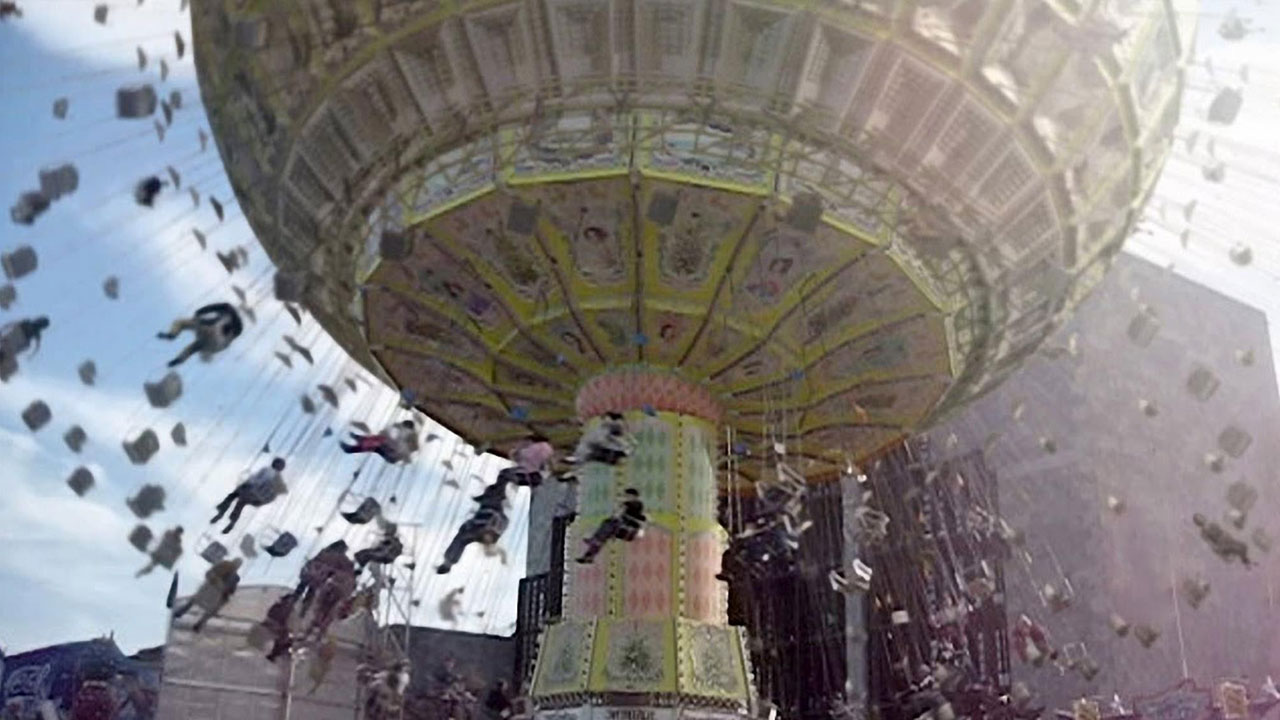 The Centrifuge Brain Project
Till Nowak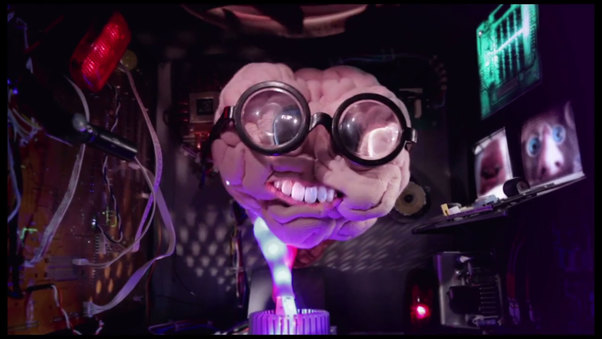 Organopolis
Luis Nieto
Lord Cry Cry – Blind Lightnin' Floor
Francis Kamprath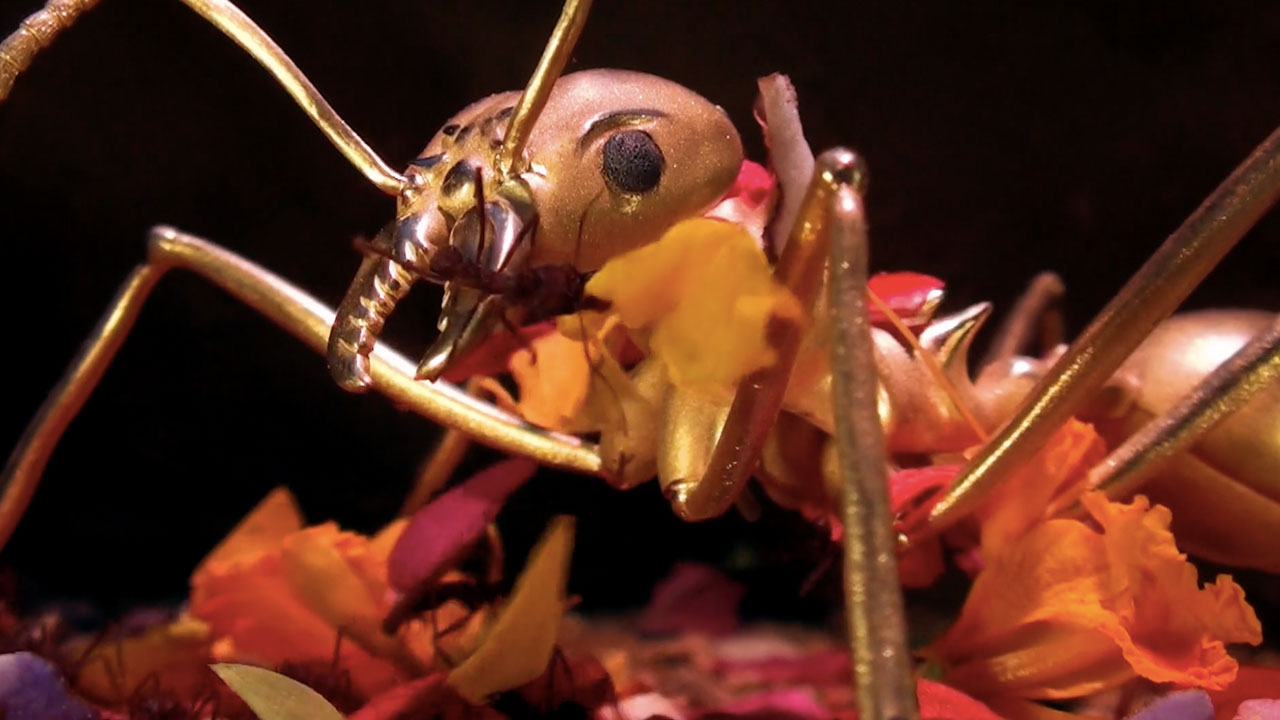 The Chosen
Catherine Chalmers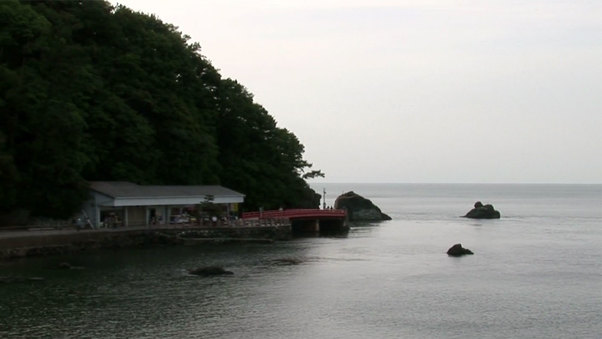 Snapshot Mon Amour
Christian Bau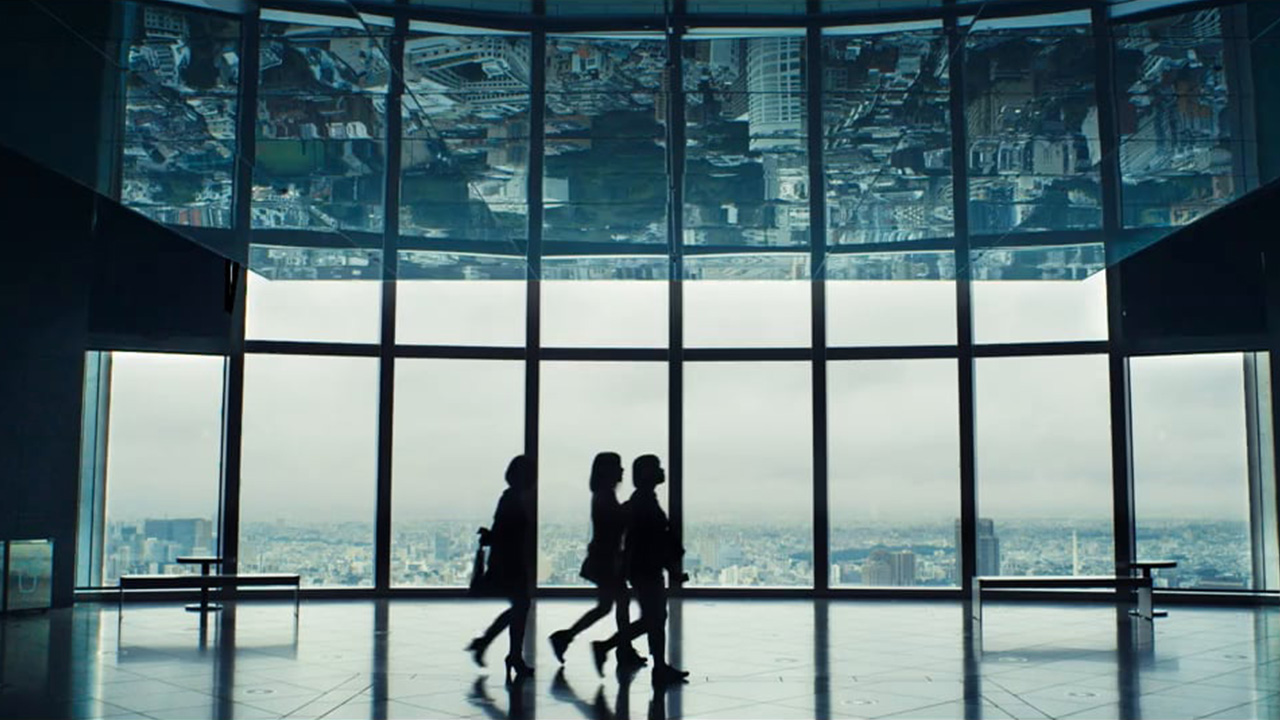 Mars Closer
Annelie Boros,Vera Maria Brückner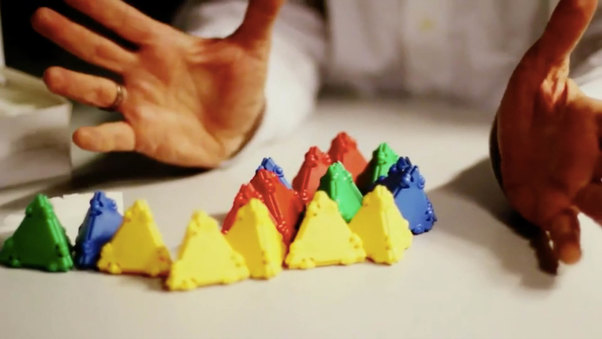 Colors of Math
Ekaterina Eremenko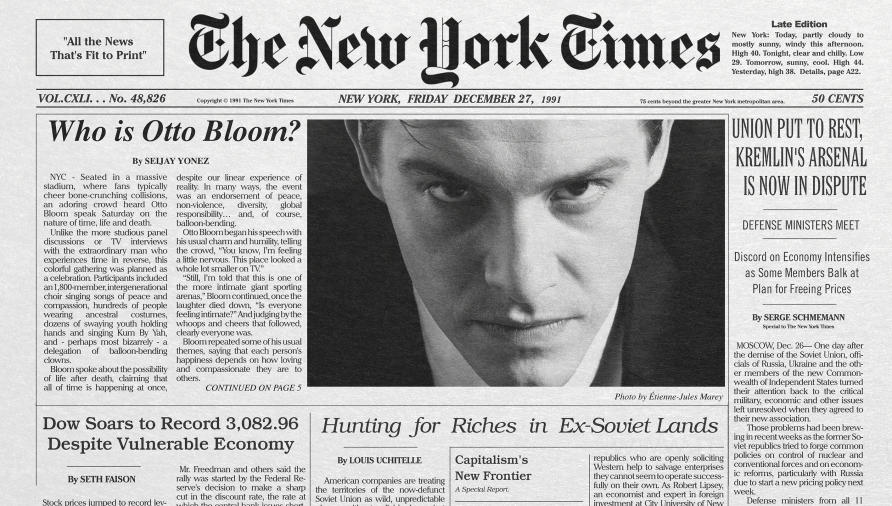 The Death and Life of Otto Bloom
Cris Jones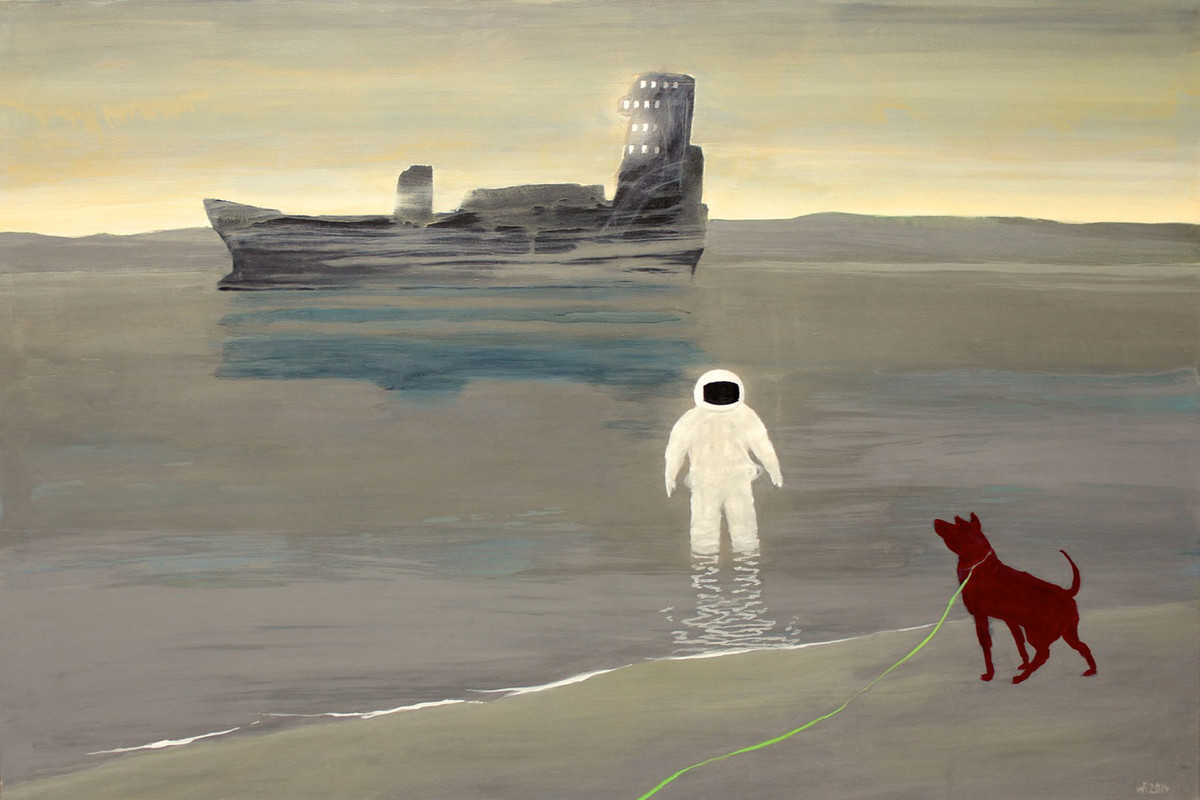 Home Leave
Franz Winzentsen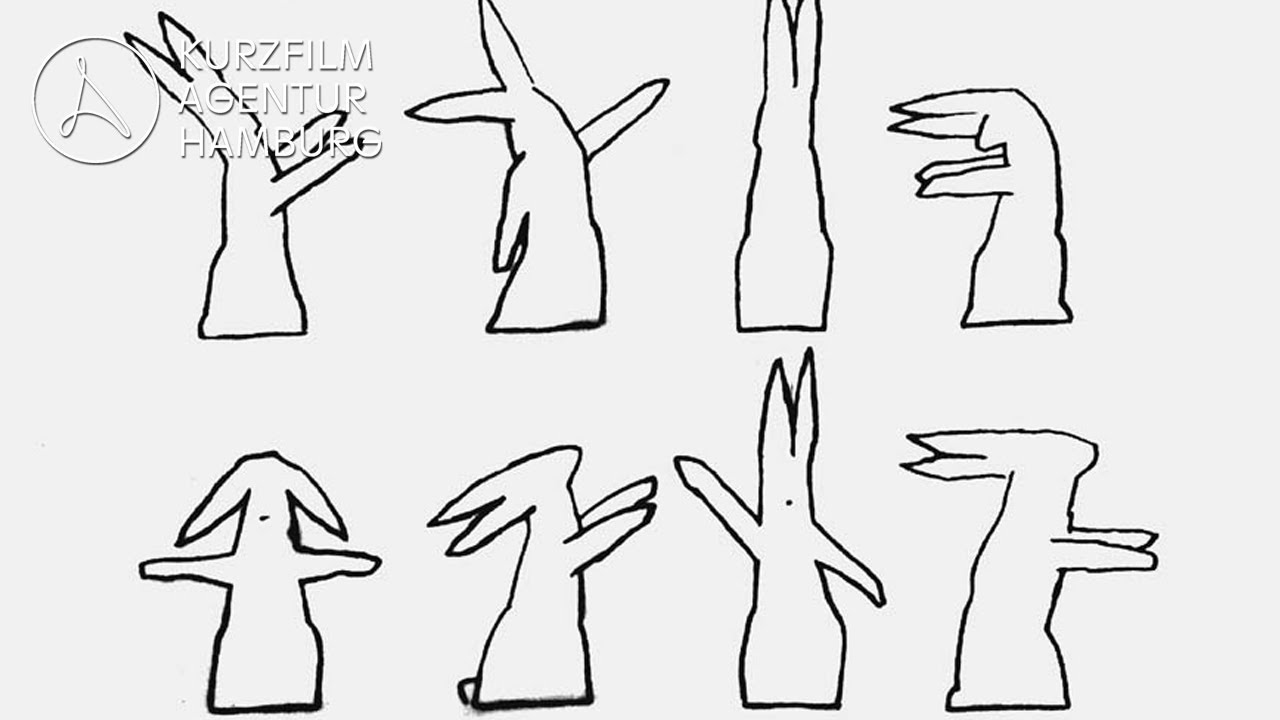 The Hare-Signal Alphabet
Franz Winzentsen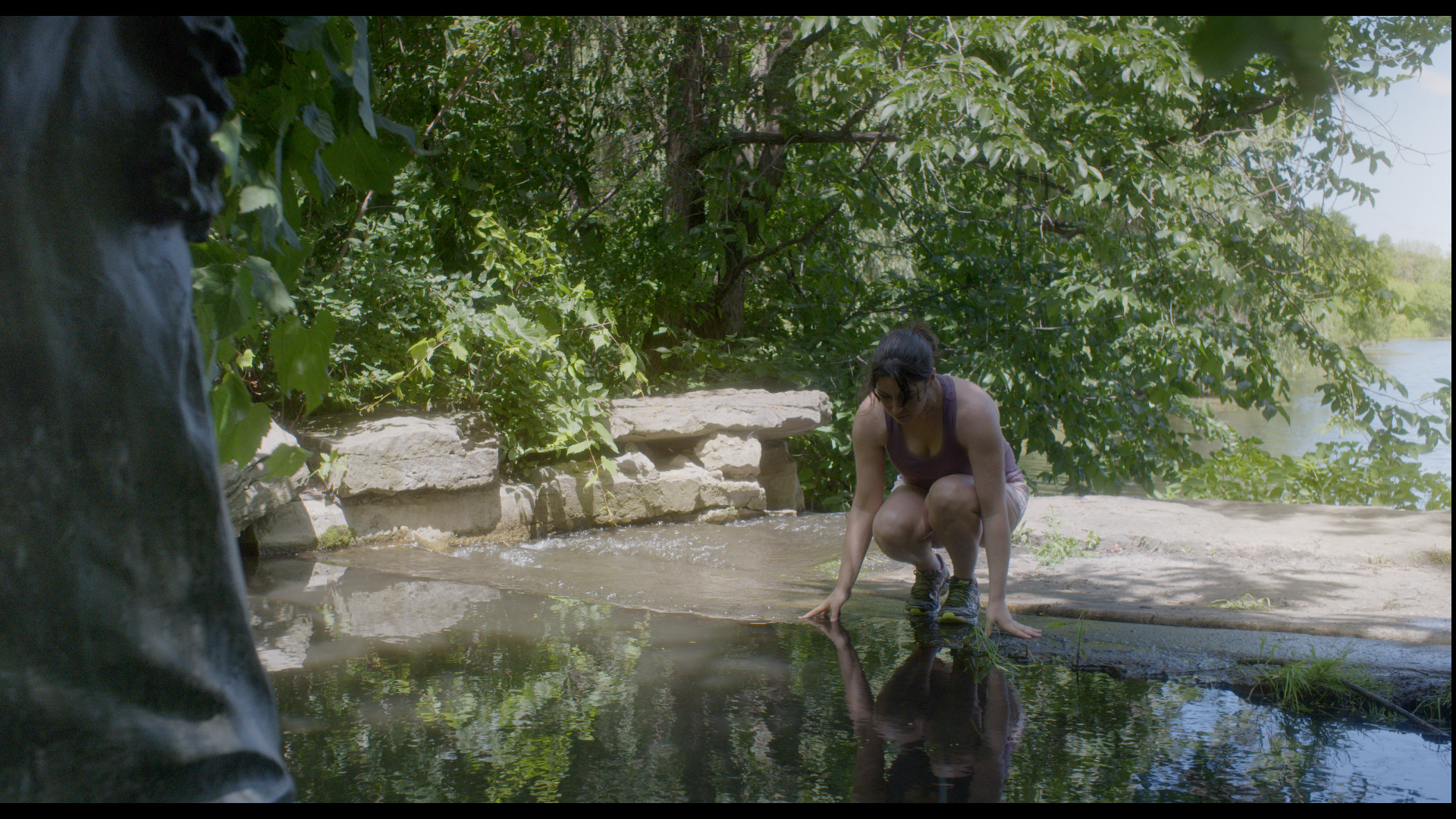 Lili en angle mort (Lili's Blind Spot)
Julie Prieur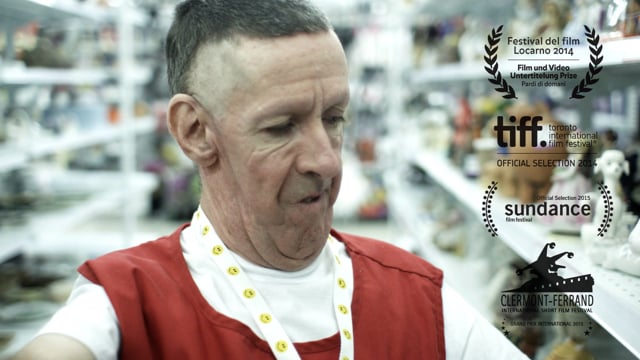 Rate Me
Fyzal Boulifa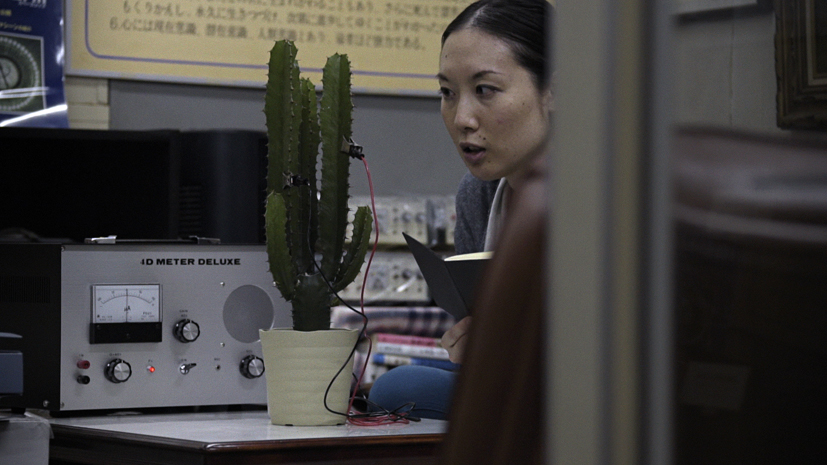 Conversation with a Cactus
Elise Florenty & Marcel Türkowsky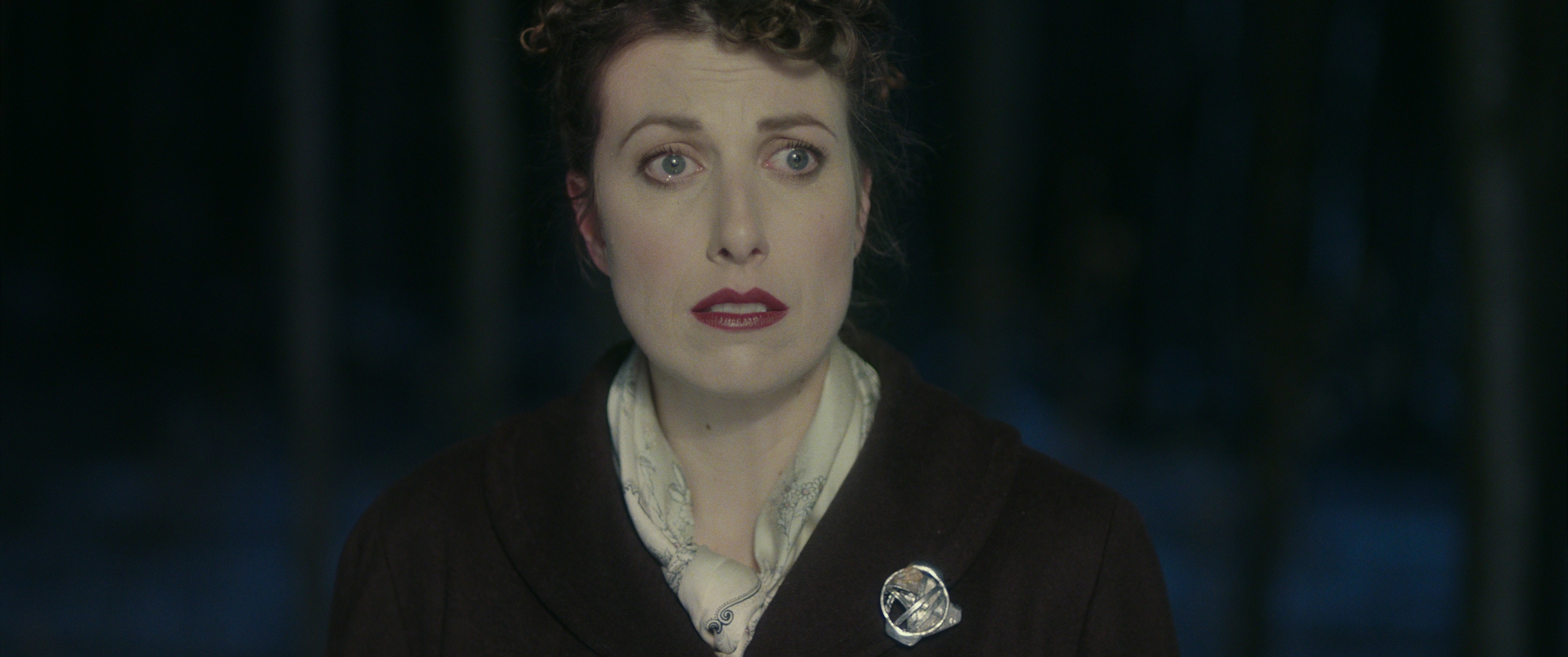 The Light Years
Sarianne Cormier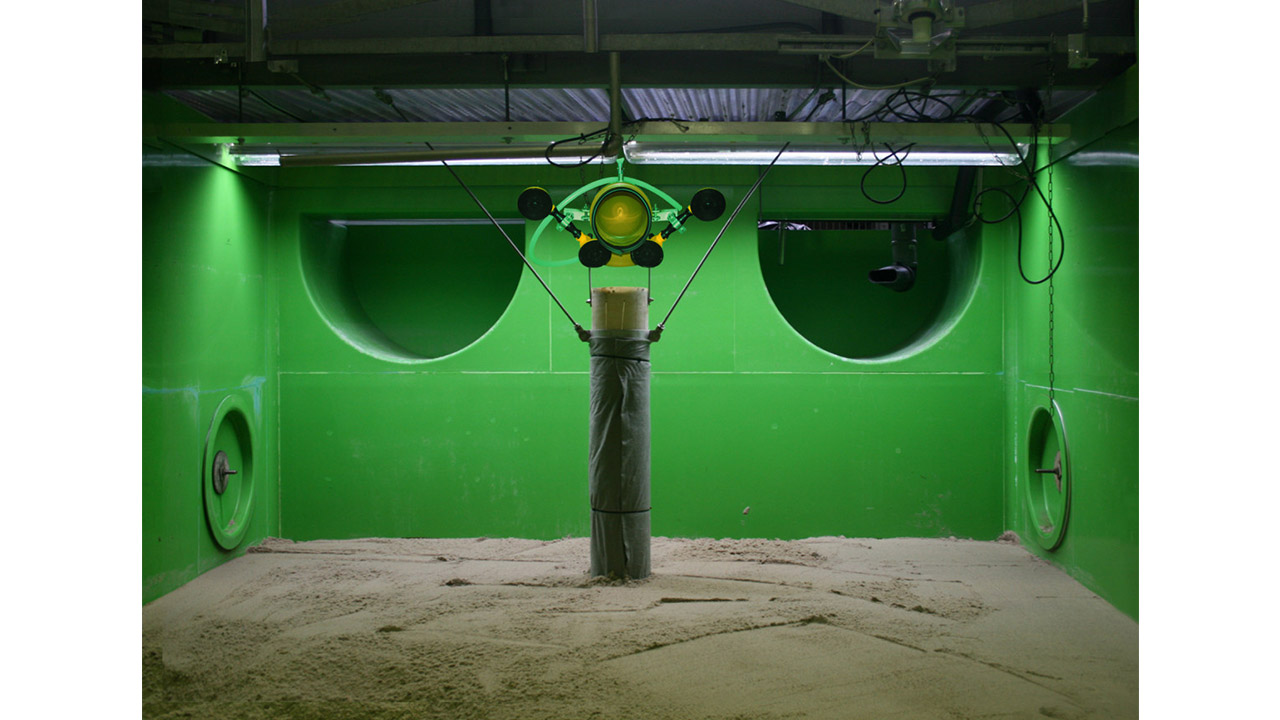 Keep Your Boots Muddy
Anne Rinn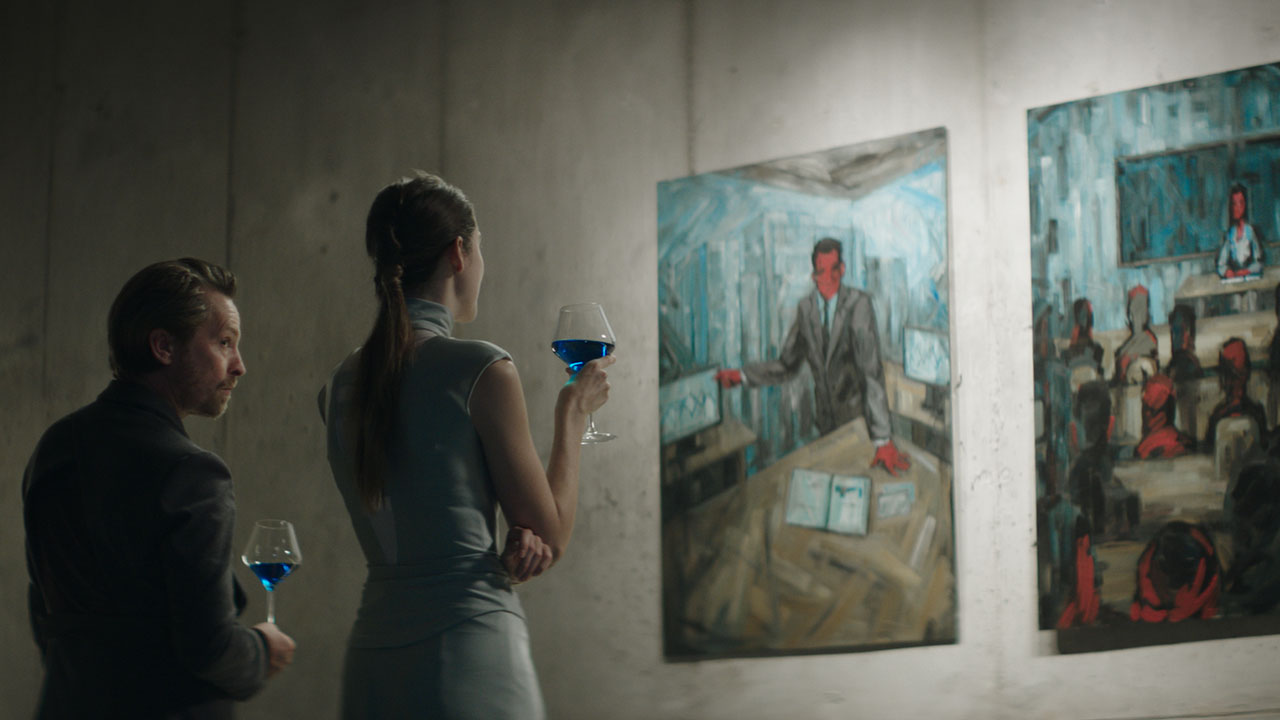 The Gallery of Lost Trades
Willi Kubica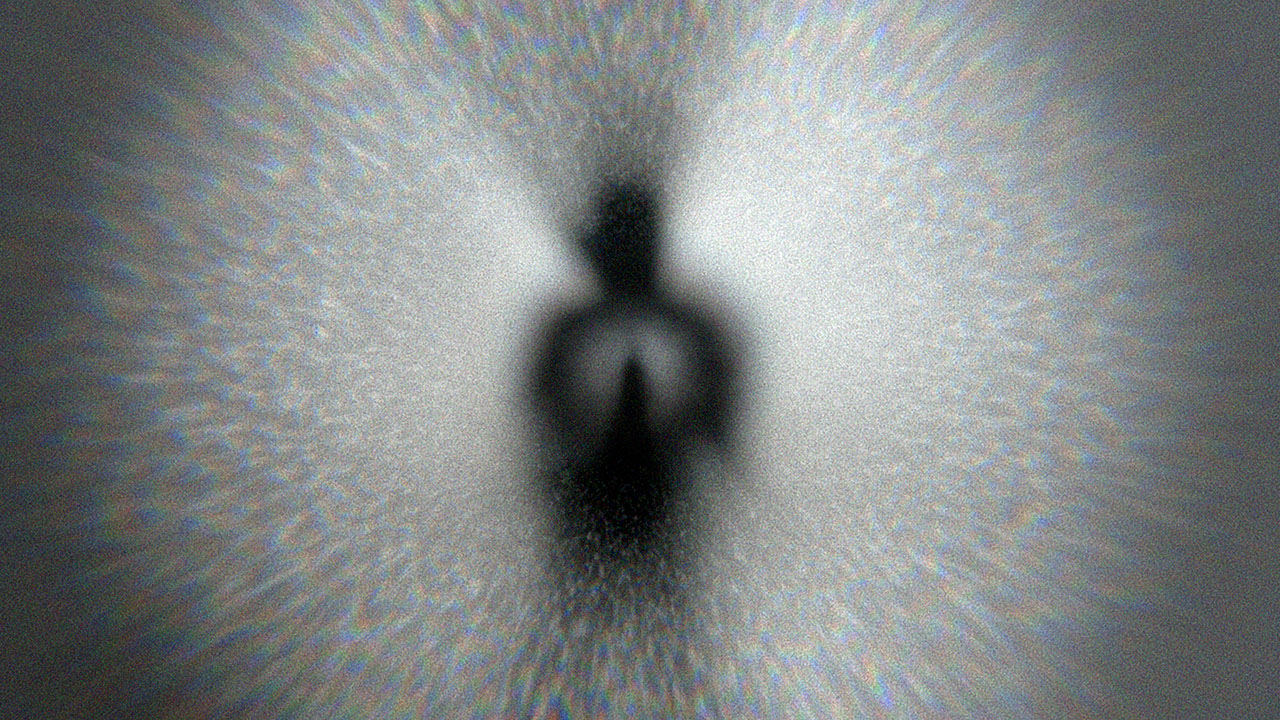 Umbra
Johannes Krell, Florian Fischer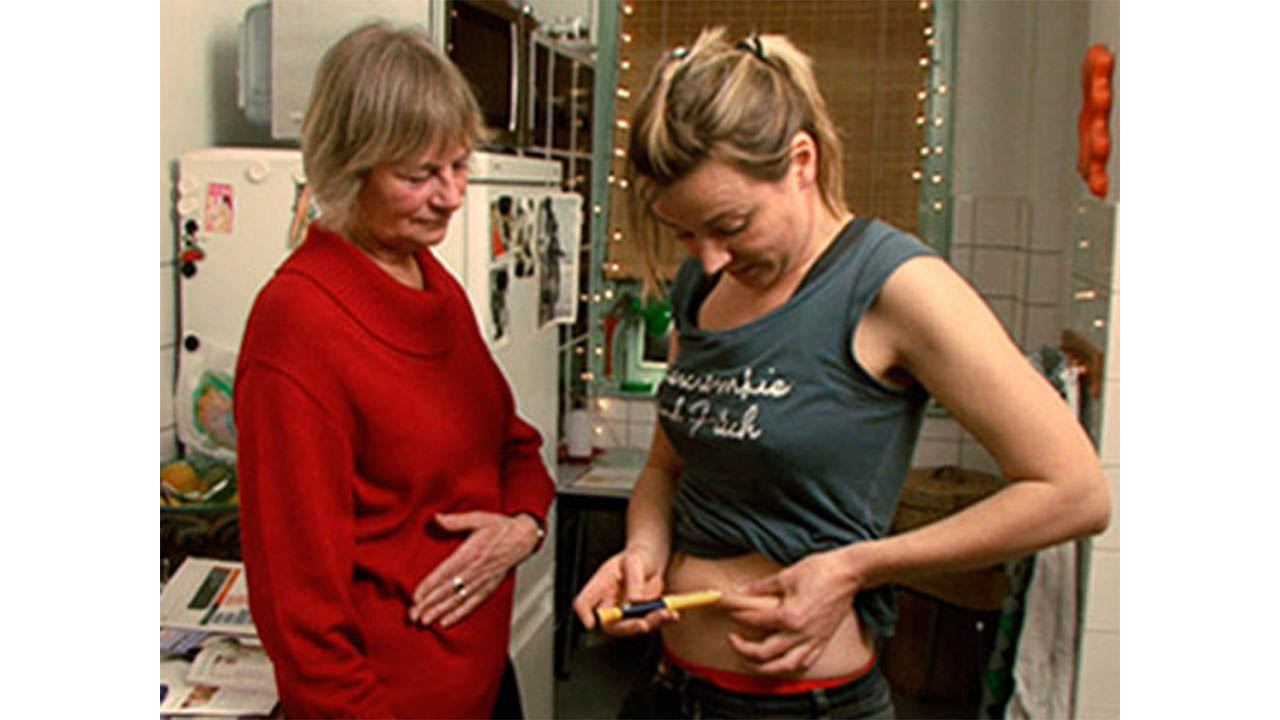 Ei Voor Later (Eggs For Later)
Marieke Schellart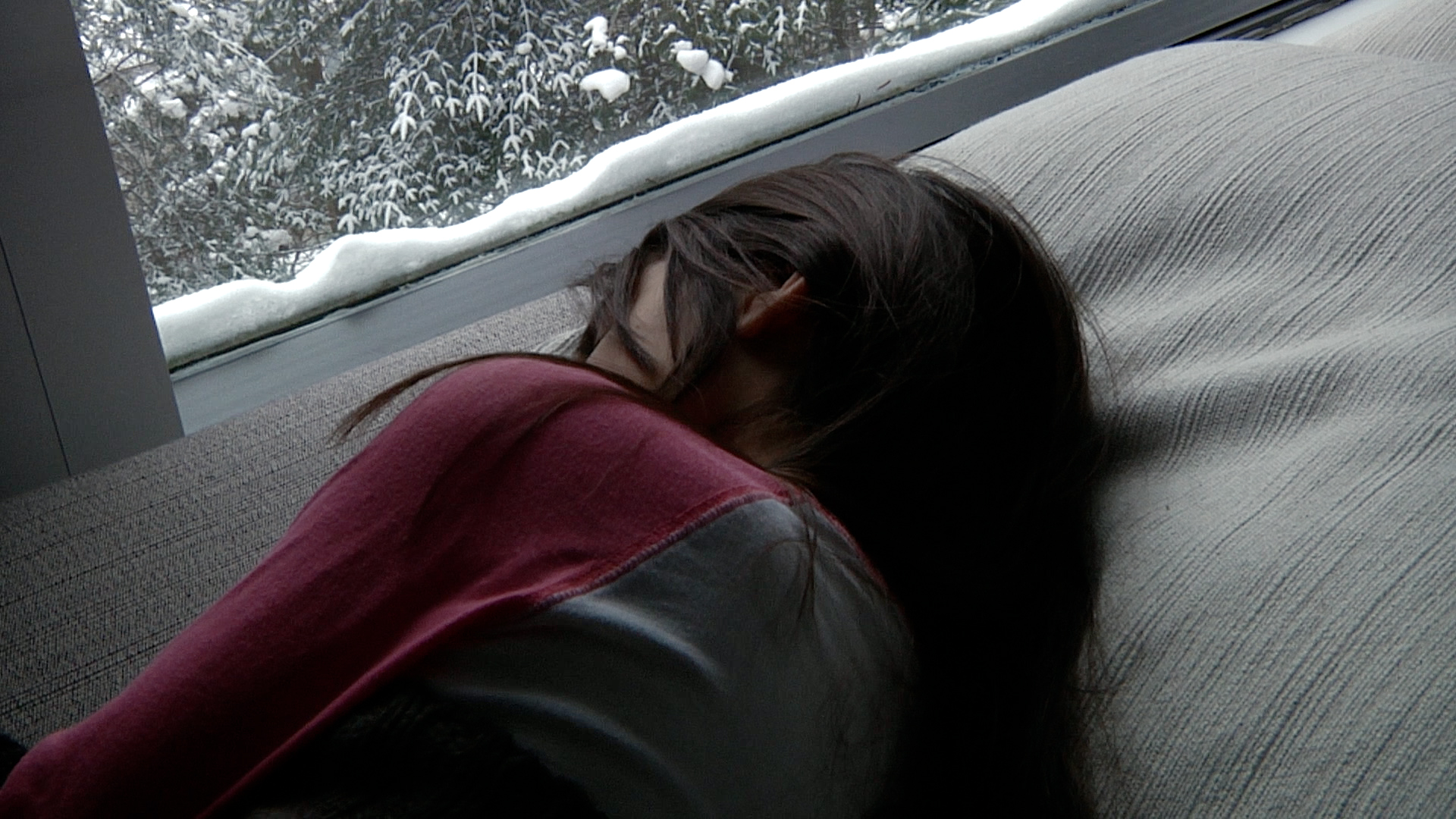 Que Nous Nous Assoupissions (May We Sleep Soundly)
Denis Côté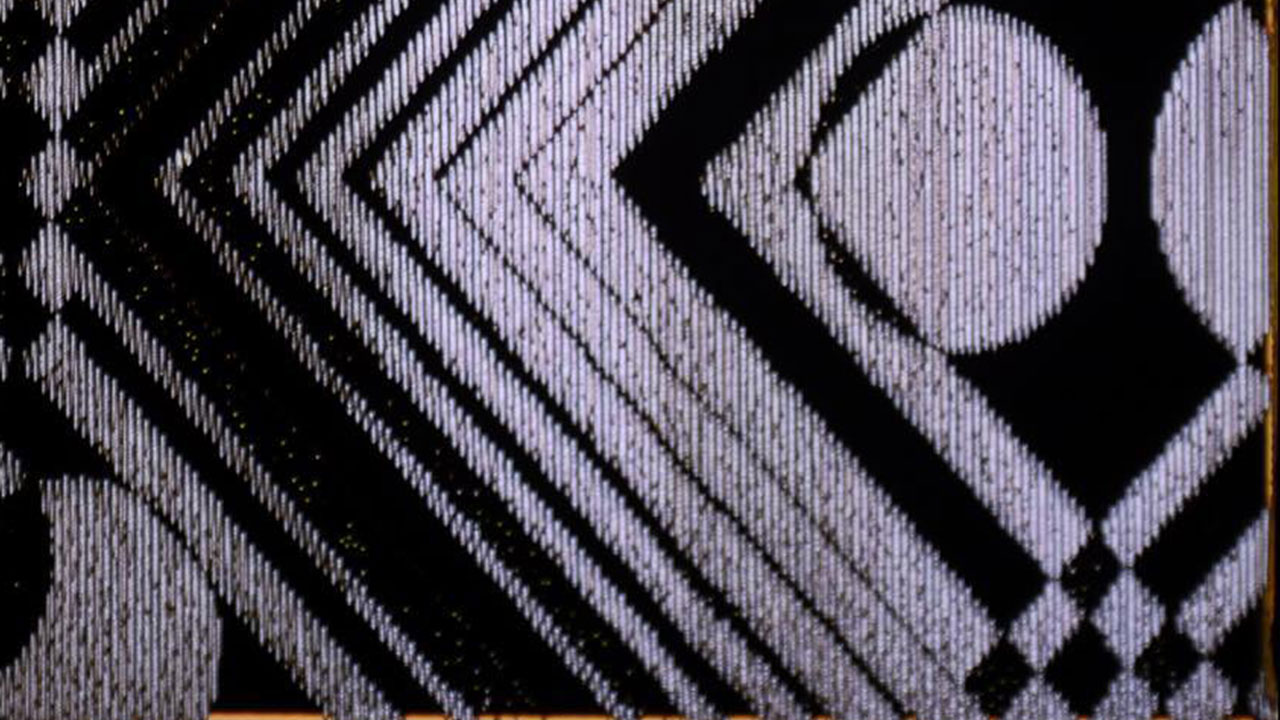 Quimtai
Camilo Colmenares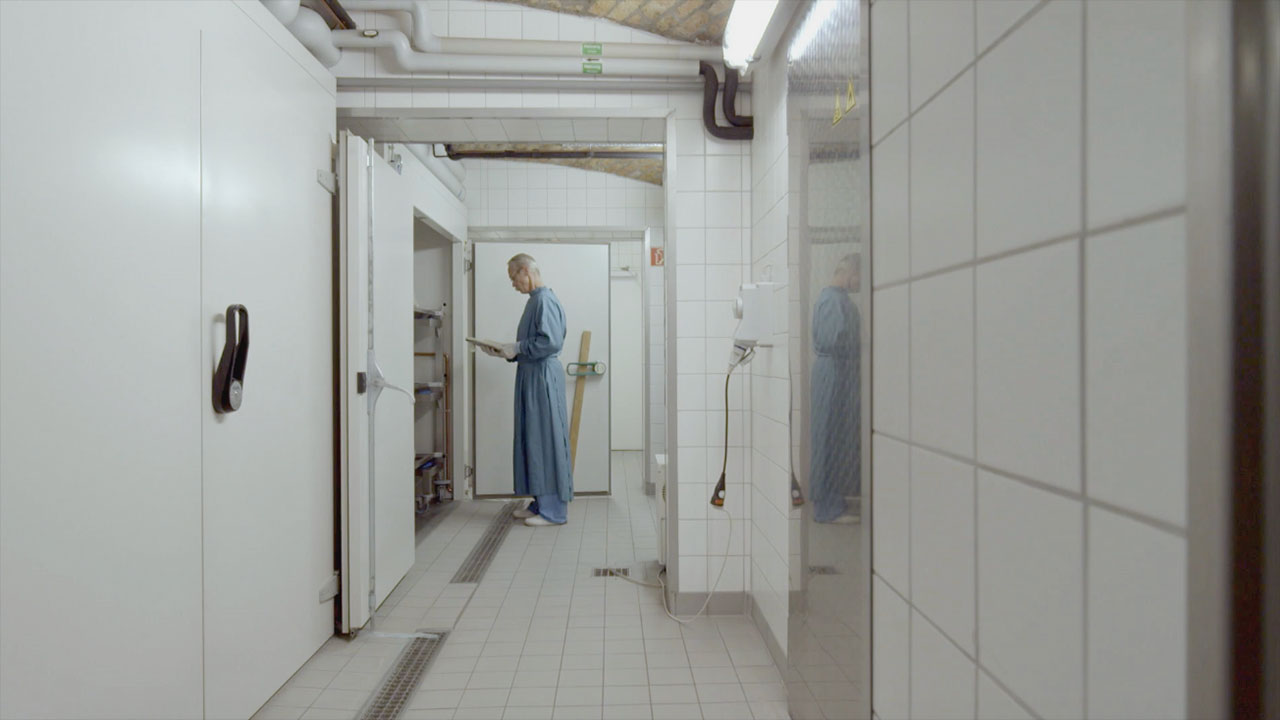 Formalin und Spiritus (Spirit of a Dissection)
Iris Fegerl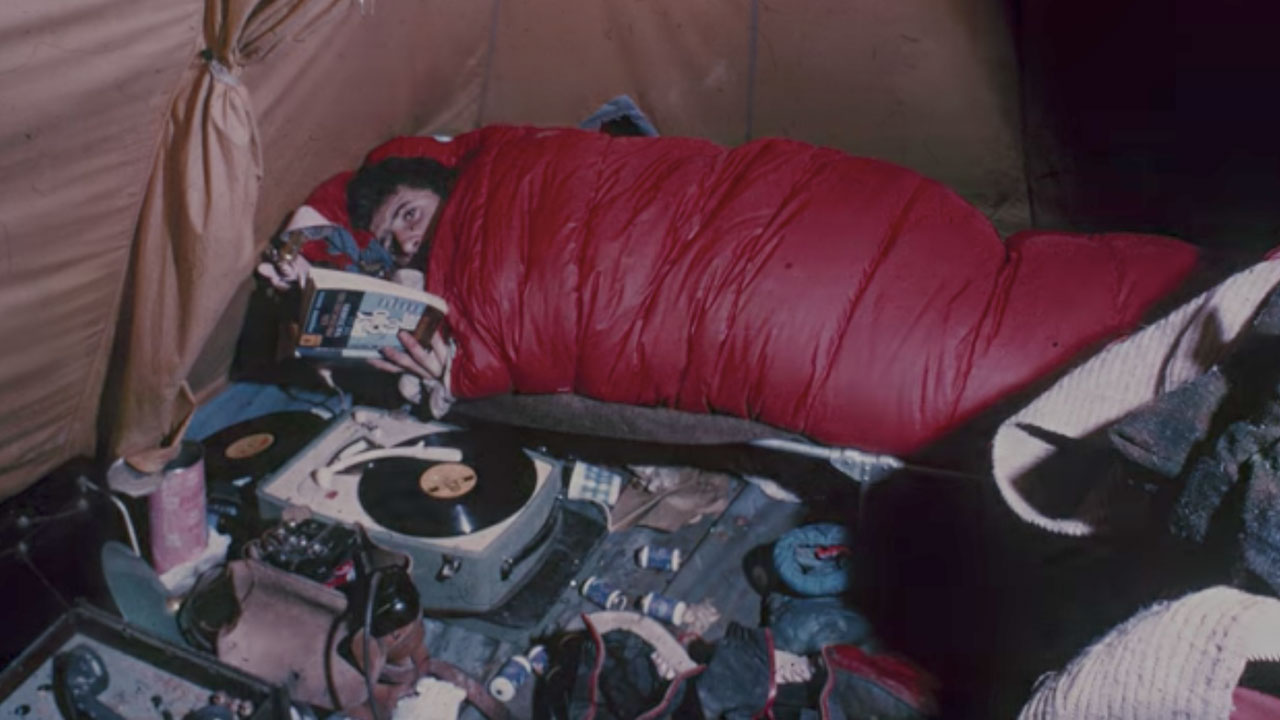 L'exilé du temps (Exiled from Time)
Isabelle Putod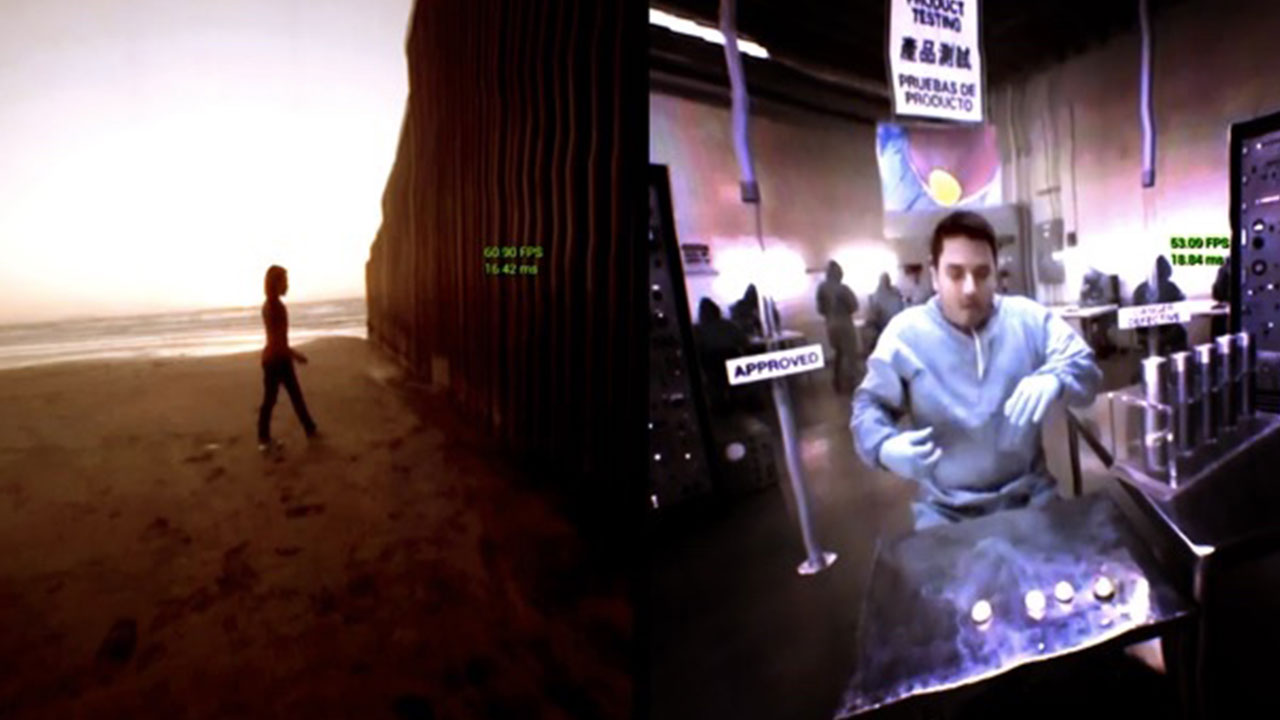 Reaching the Shore
Alex Rivera,Nonny De La Peña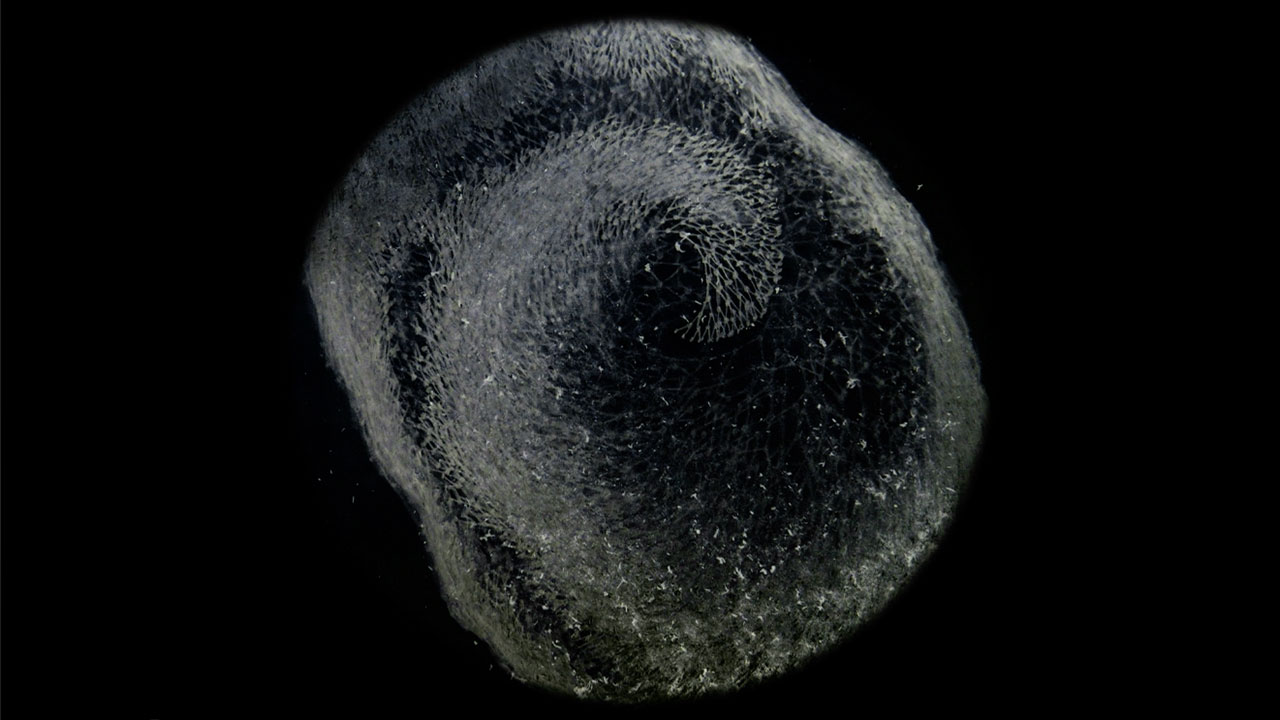 ORGANISM 8 / Growth #3
Simona Koch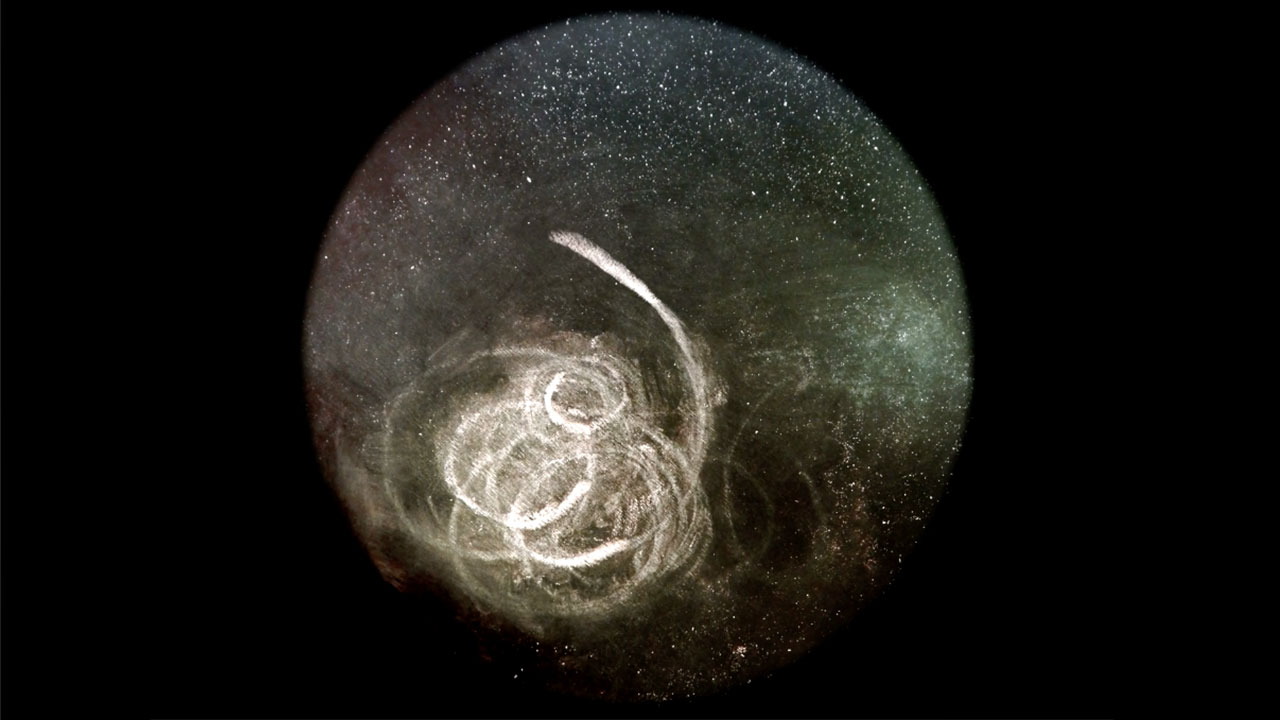 ABIOTISM 3 / Matter #1
Simona Koch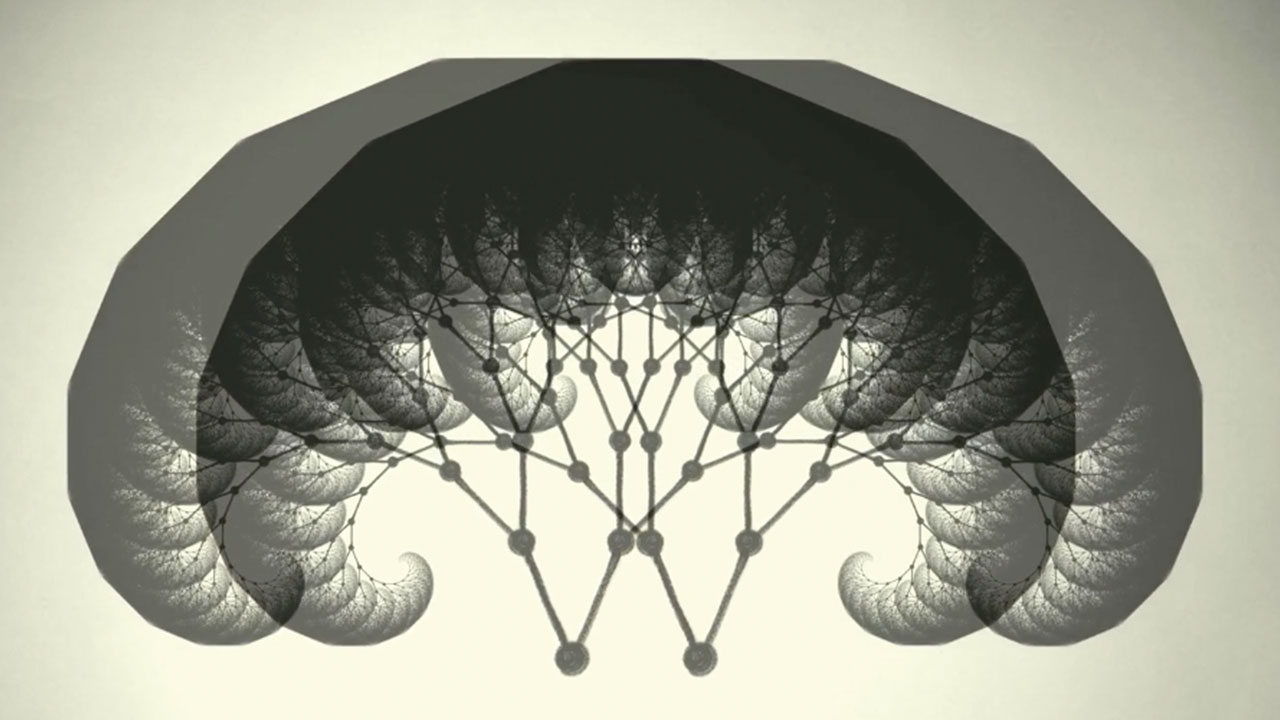 LEGACY – Pairing
Simona Koch
How We Get Our Skin Color
Laura Bonetta,Fabian De Kok-Mercado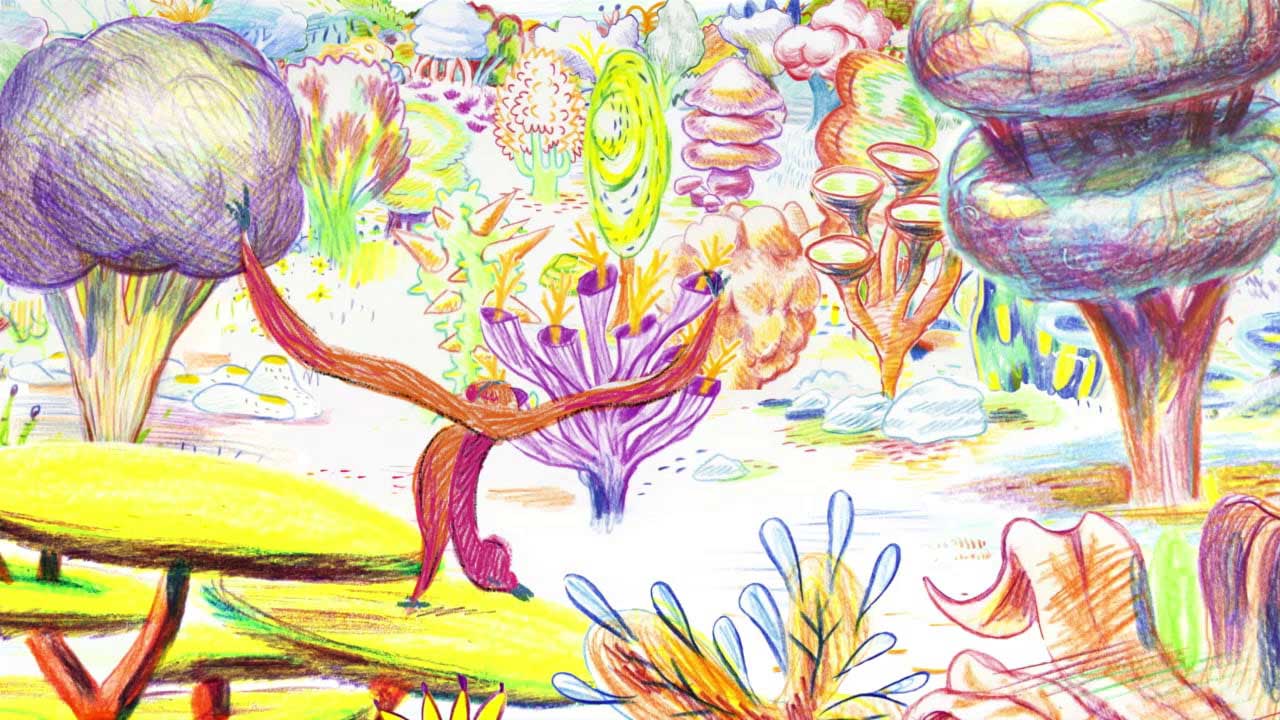 Zooz
Romain Blanc-Tailleur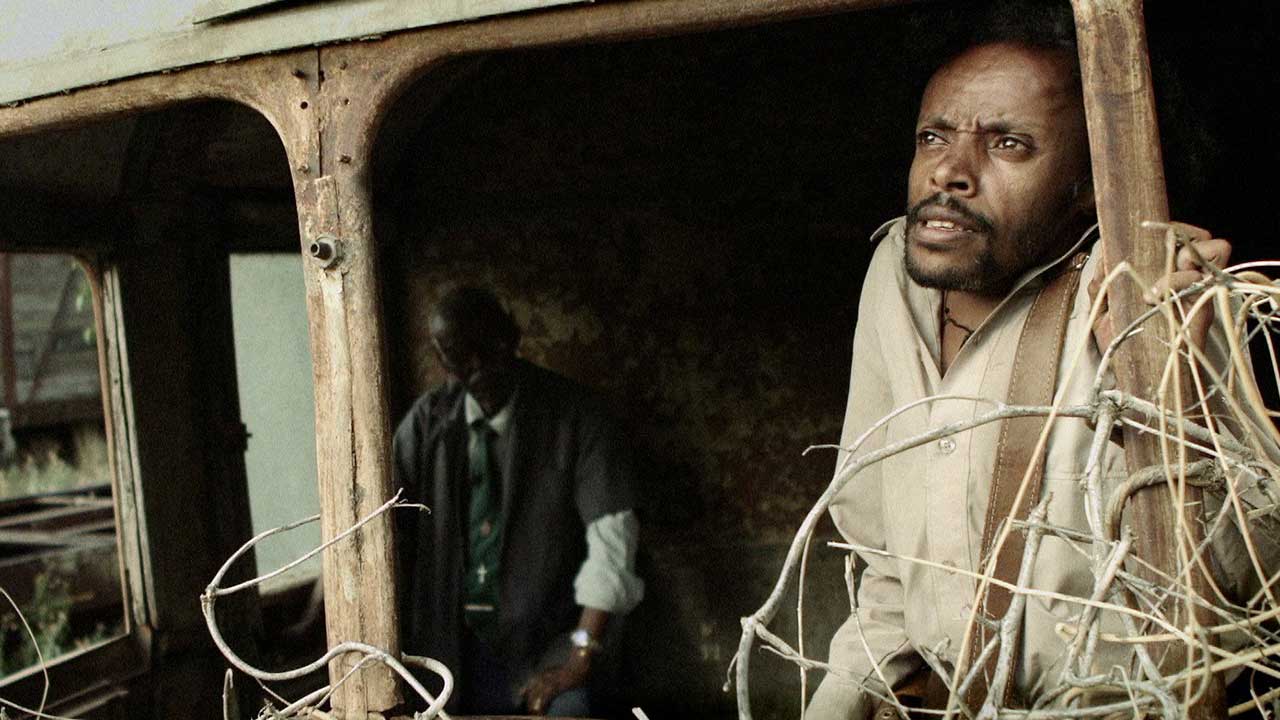 Crumbs
Miguel Llansó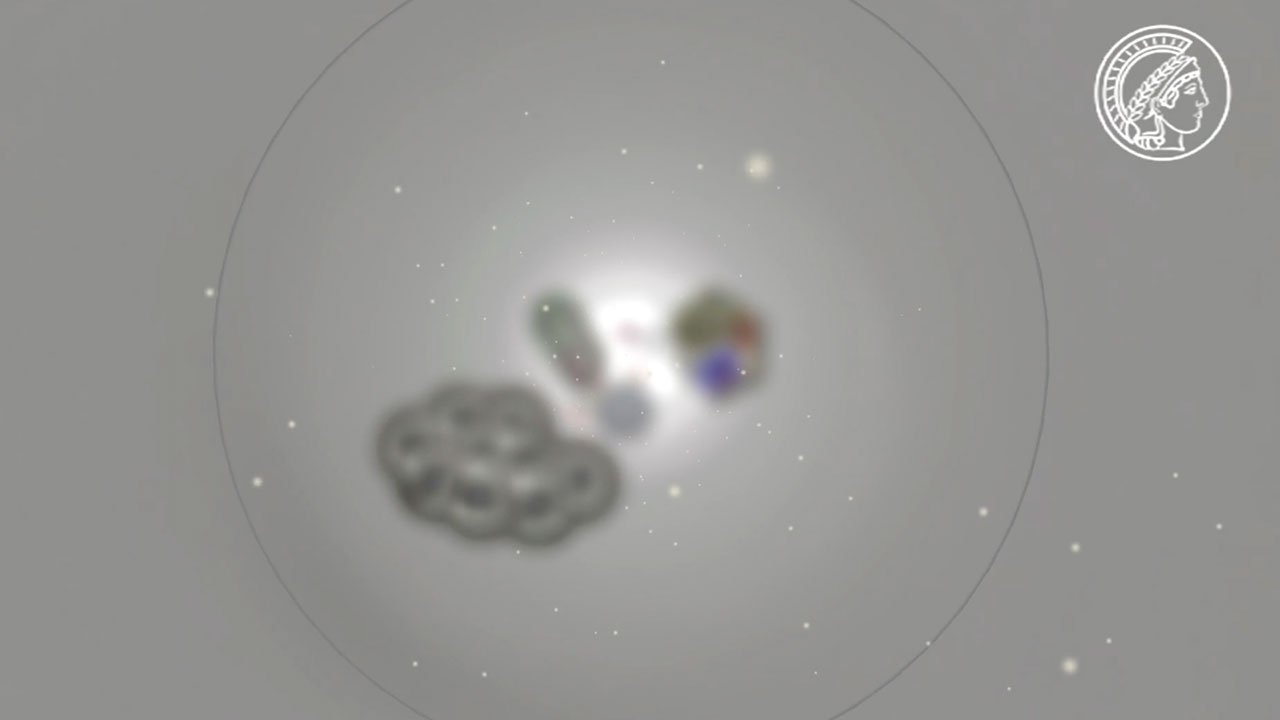 STED - Mikroskopie jenseits optischer Grenzen
Beate Häutemann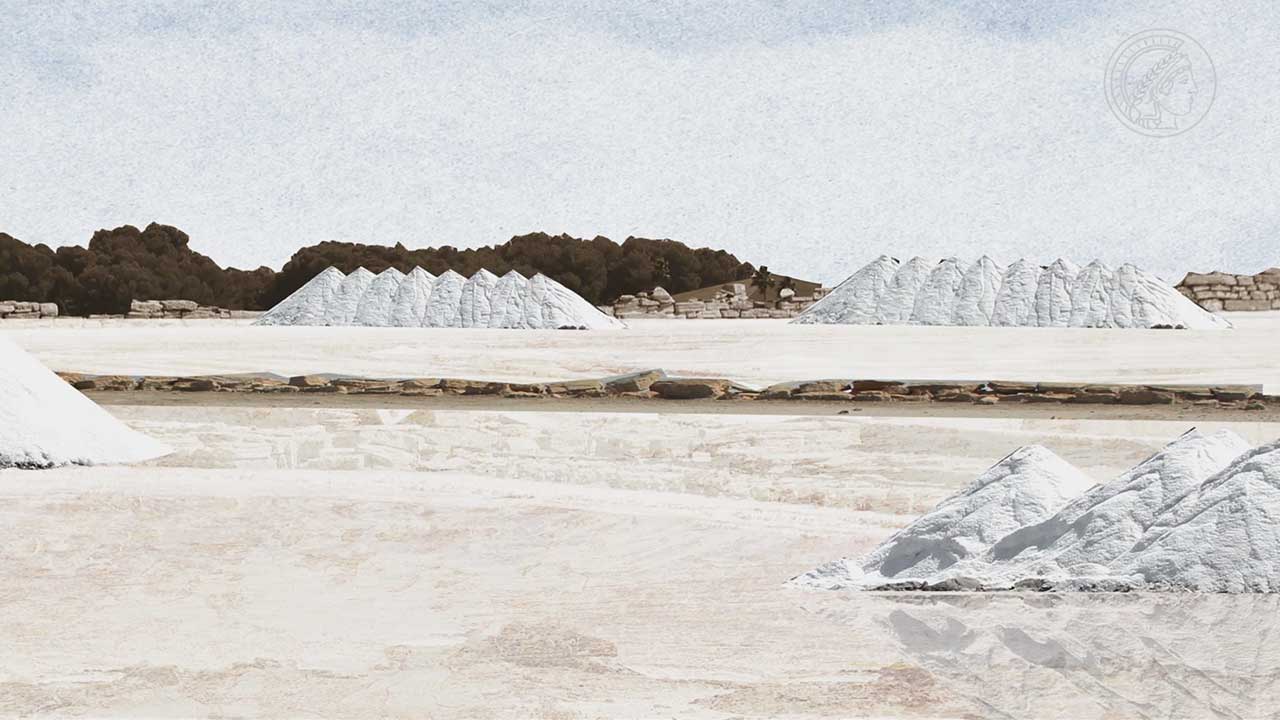 Optogenetics - Light Gets on Your Nerves
Oliver Päßler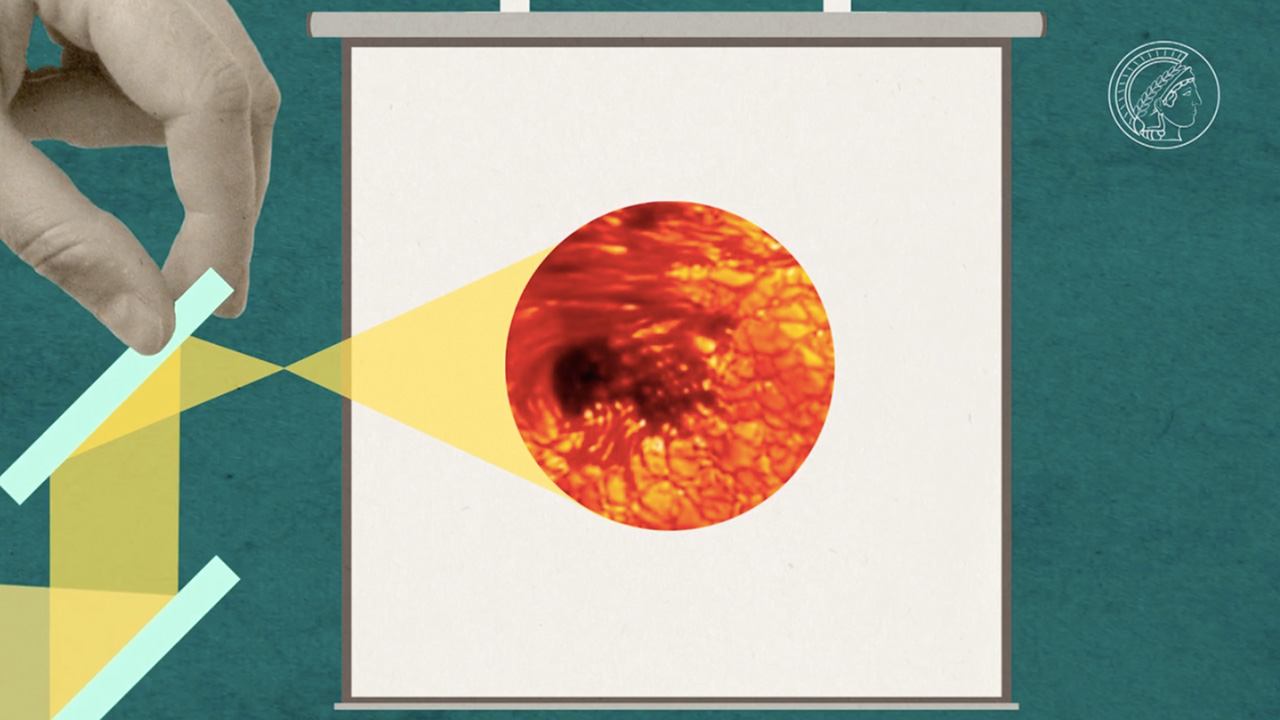 Stormy Sun
Daniel Münter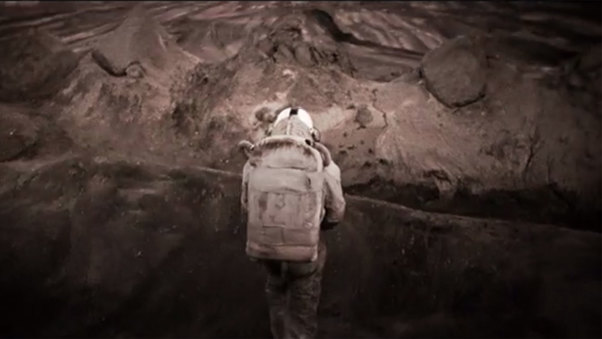 Yuri Lennon Landing on Alpha 46
Anthony Vouradoux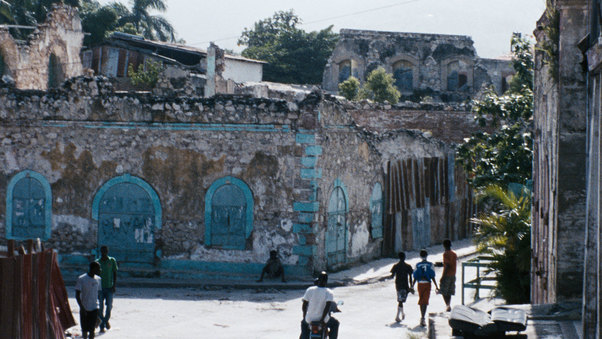 Vole, vole tristesse (Fly, Fly Sadness)
Miryam Charles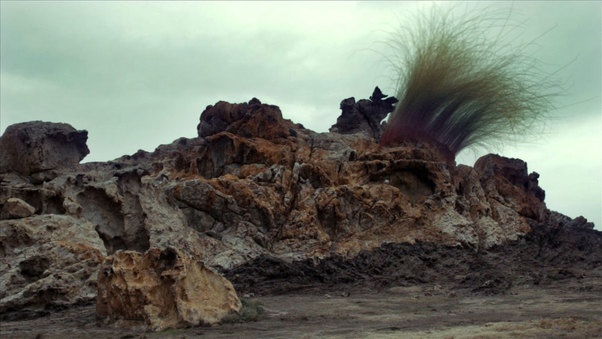 Tramuntana
César Pesquera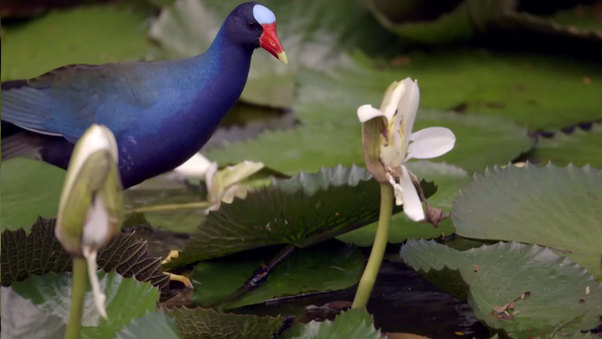 The Messenger
Su Rynard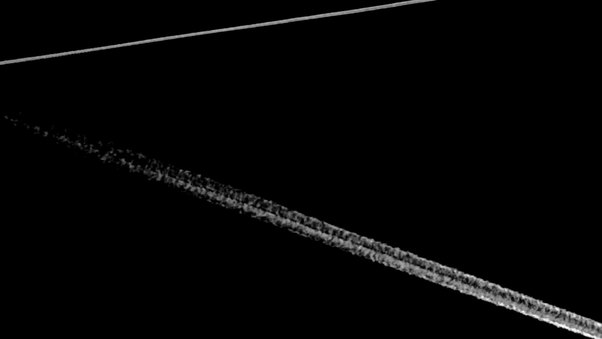 Sky Lines
Nadine Poulain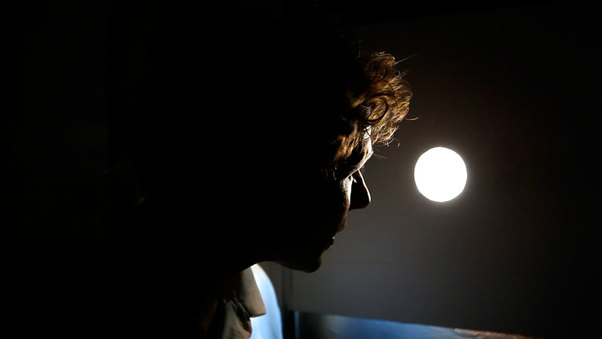 Invisible
Lia Giraud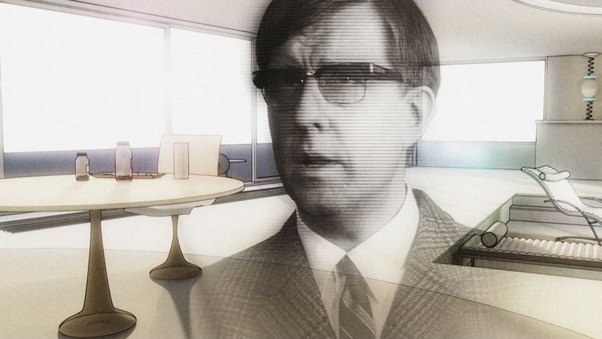 Hybris
Arjan Brentjes,Bart van der Schaaf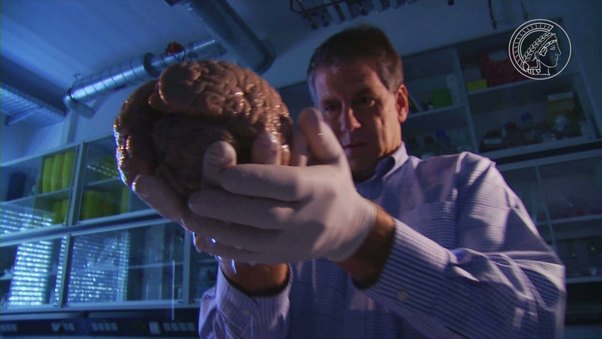 How Synapses Spark
Anna Massih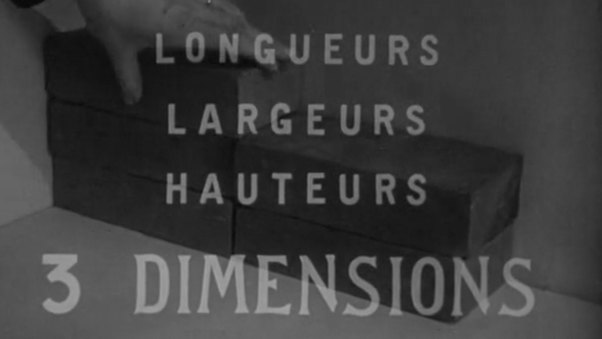 Fourth Dimension
Jean Painlevé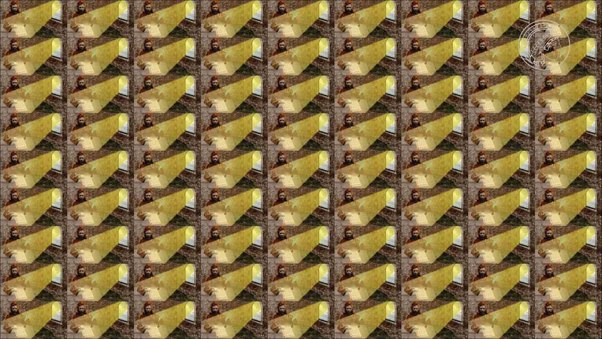 Flowering Plants - The Right Timing
Anna Massih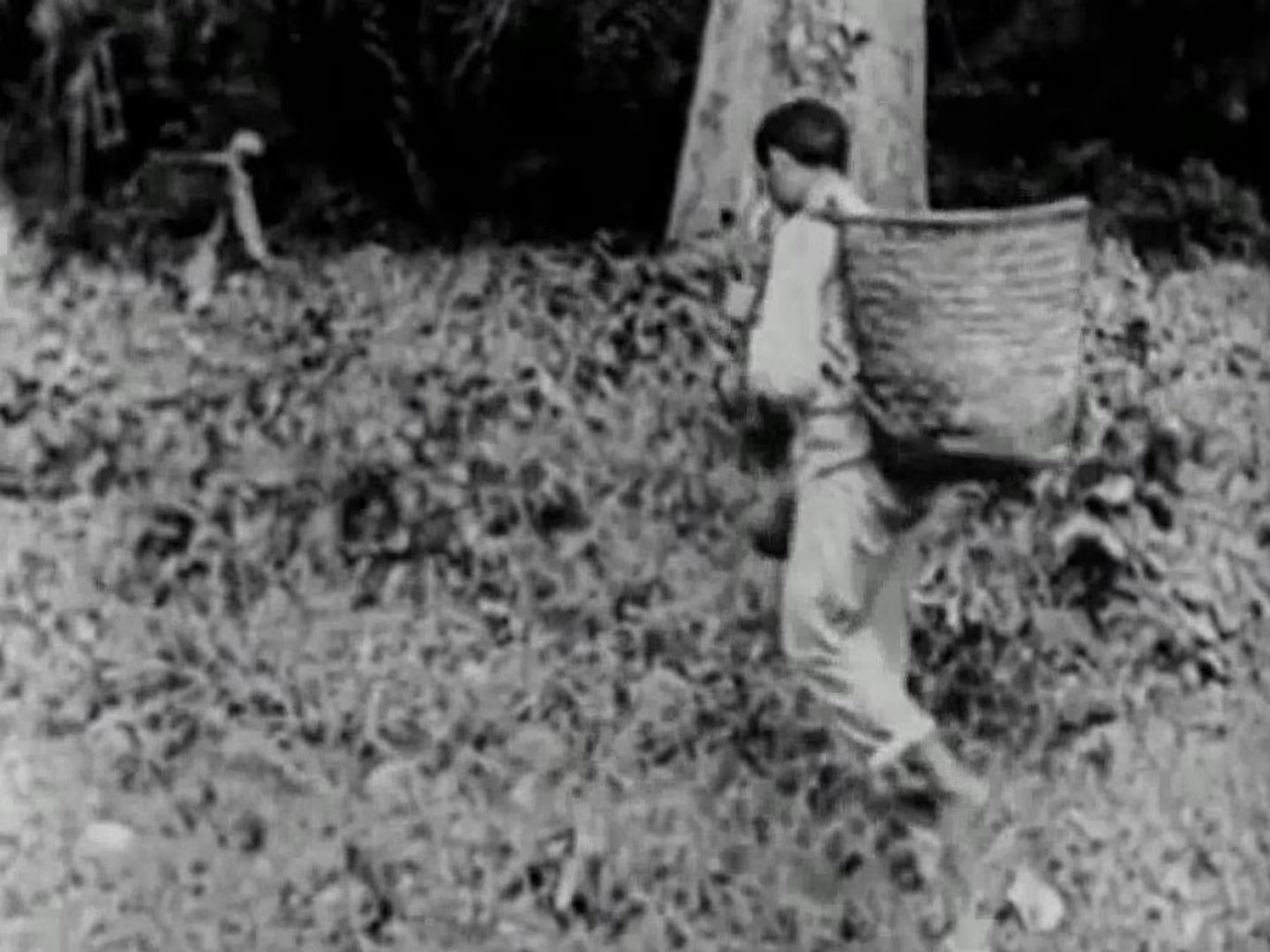 No paiz das Amazonas (In the land of the Amazons)
Silvino Santos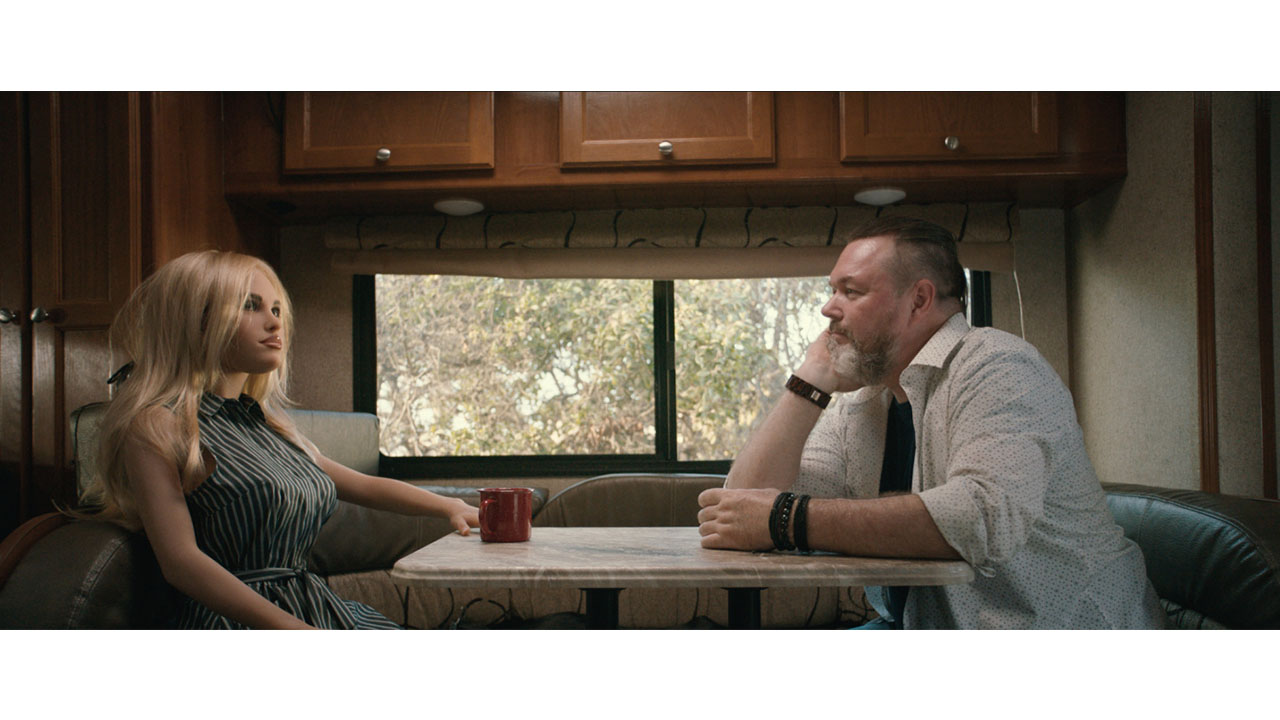 Hi, AI – Love Stories from the Future
Isa Willinger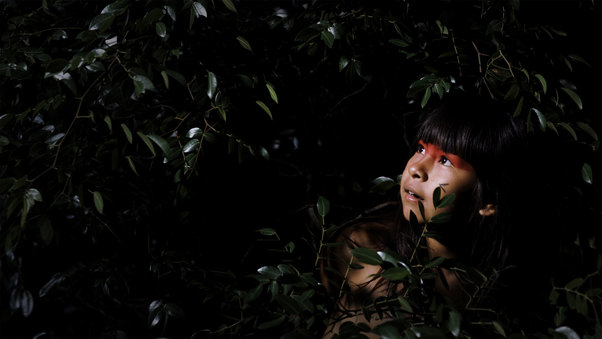 Naiá e a Lua (Naiá and the Moon)
Leandro Tadashi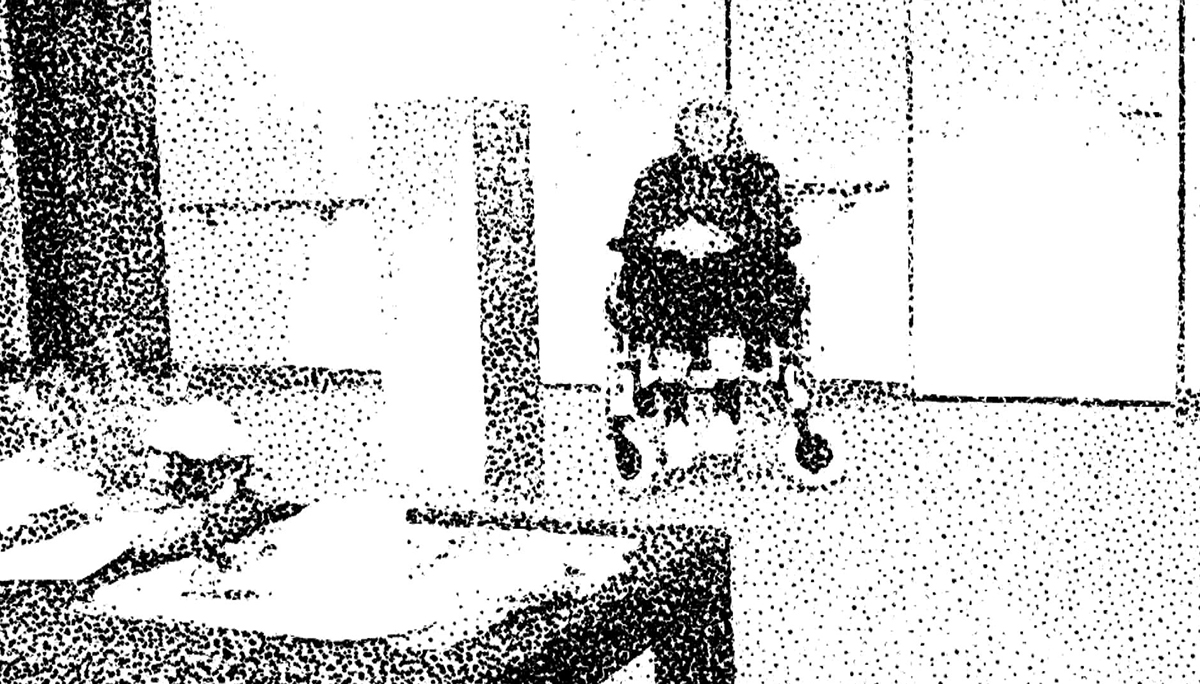 A Biography
Alexander Schellow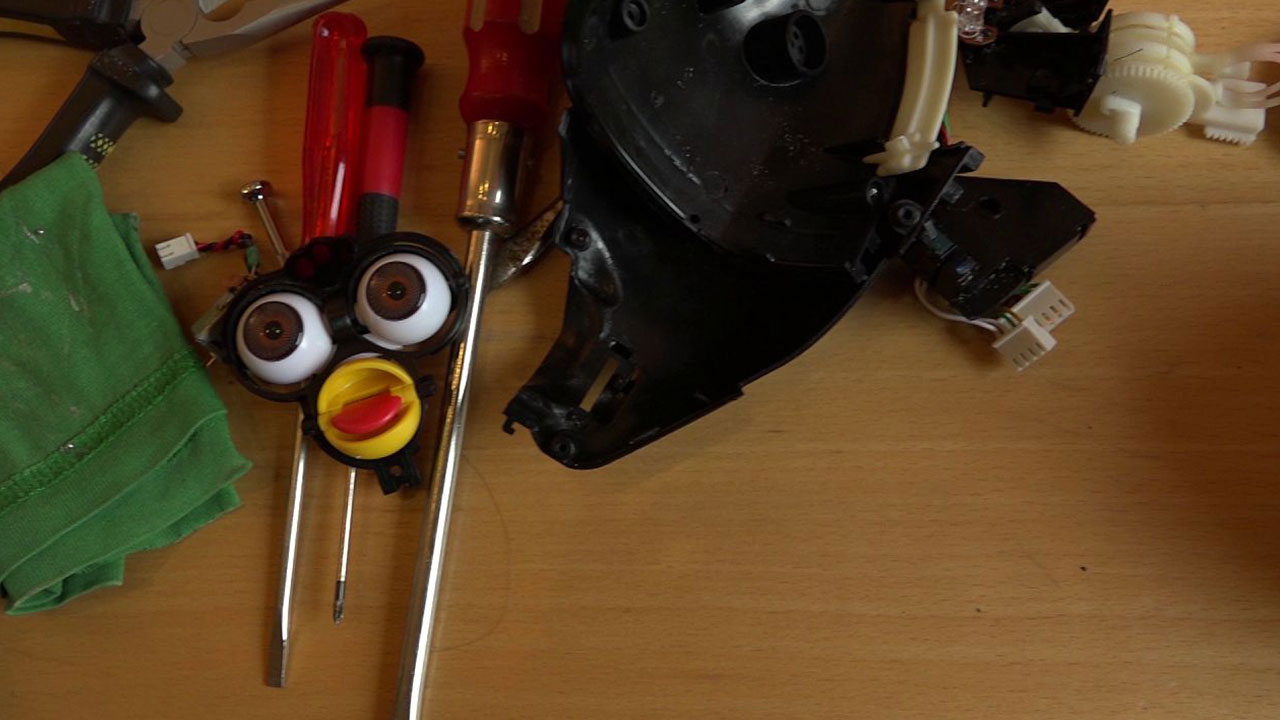 Oo-nye-doo?
Lisa Heissenberg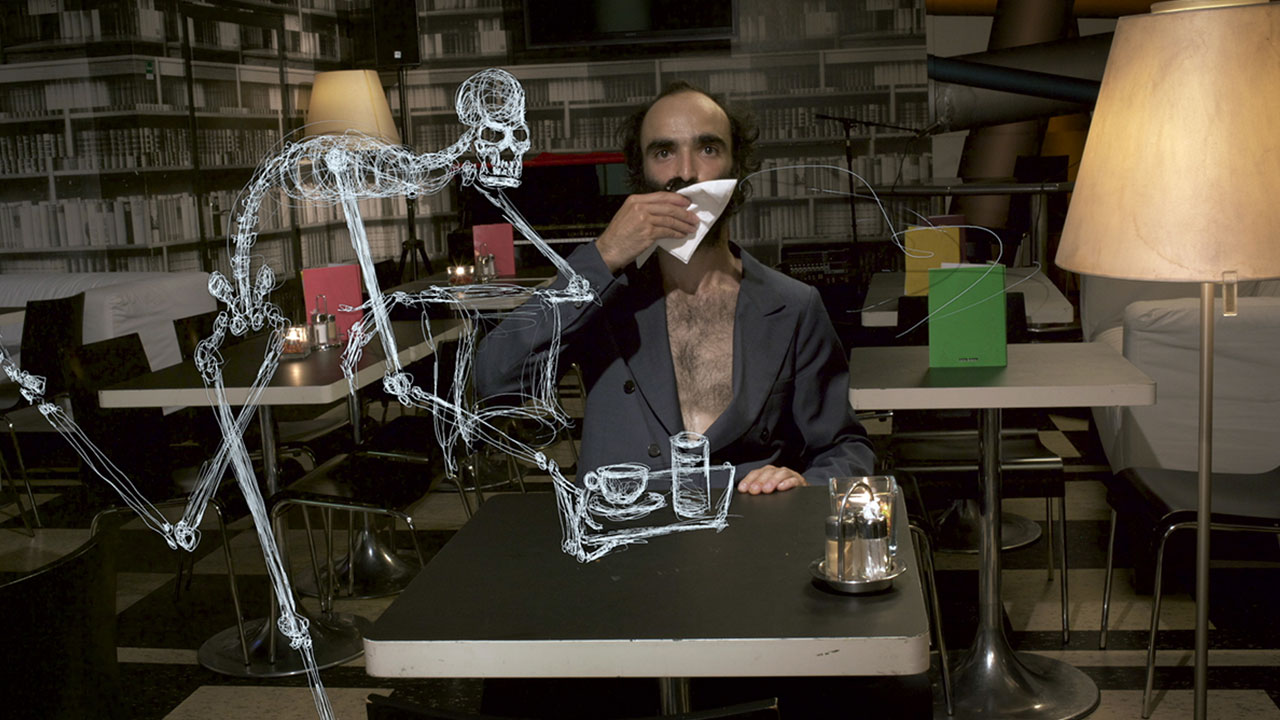 Dead Reckoning
Paul Wenniger,Susan Yong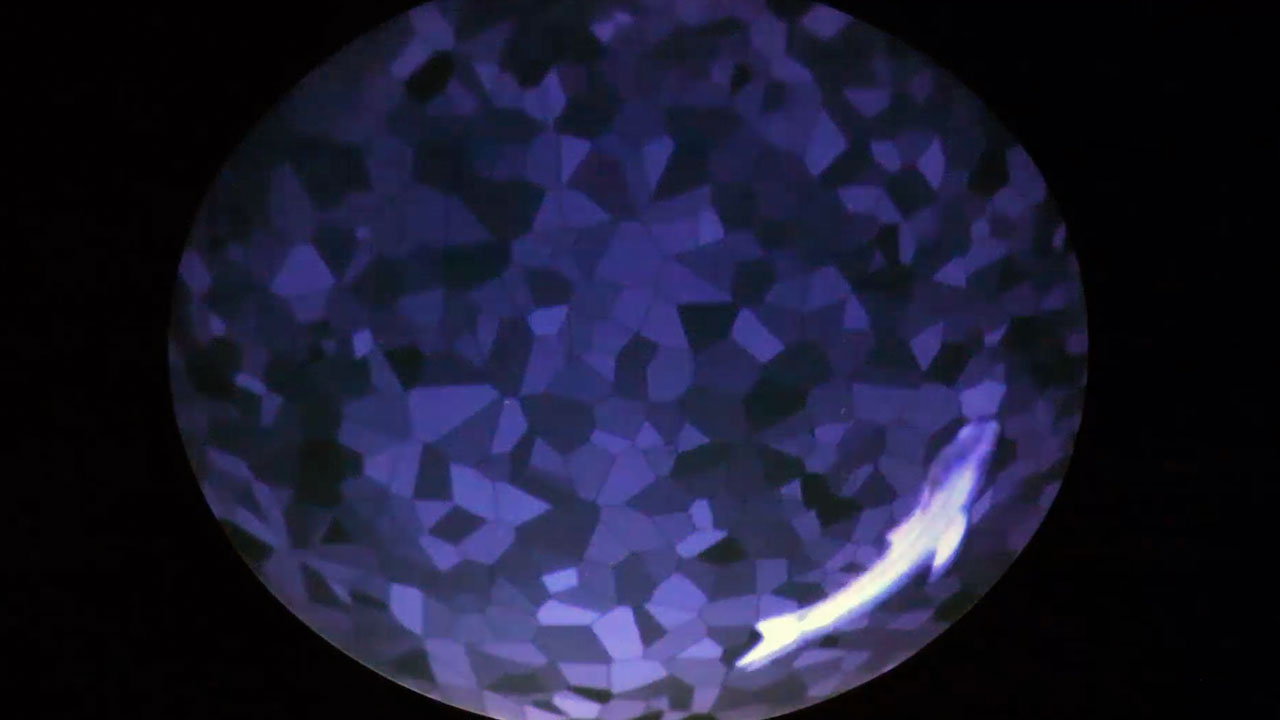 Social feedback experiment with real and virtual fish
Andrew Straw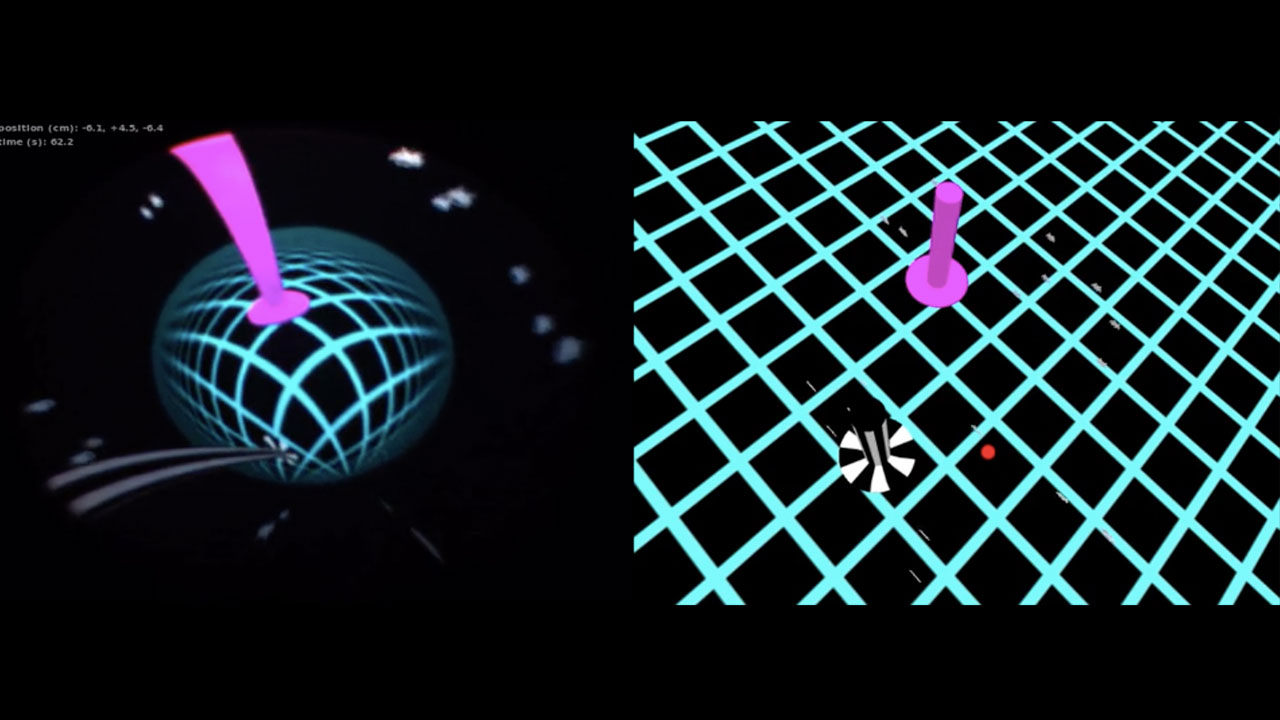 Zebrafish in two-alternative forced choice swarm teleportation experiment
Andrew Straw
Zebrafish in two-alternative forced choice teleportation experiment
Andrew Straw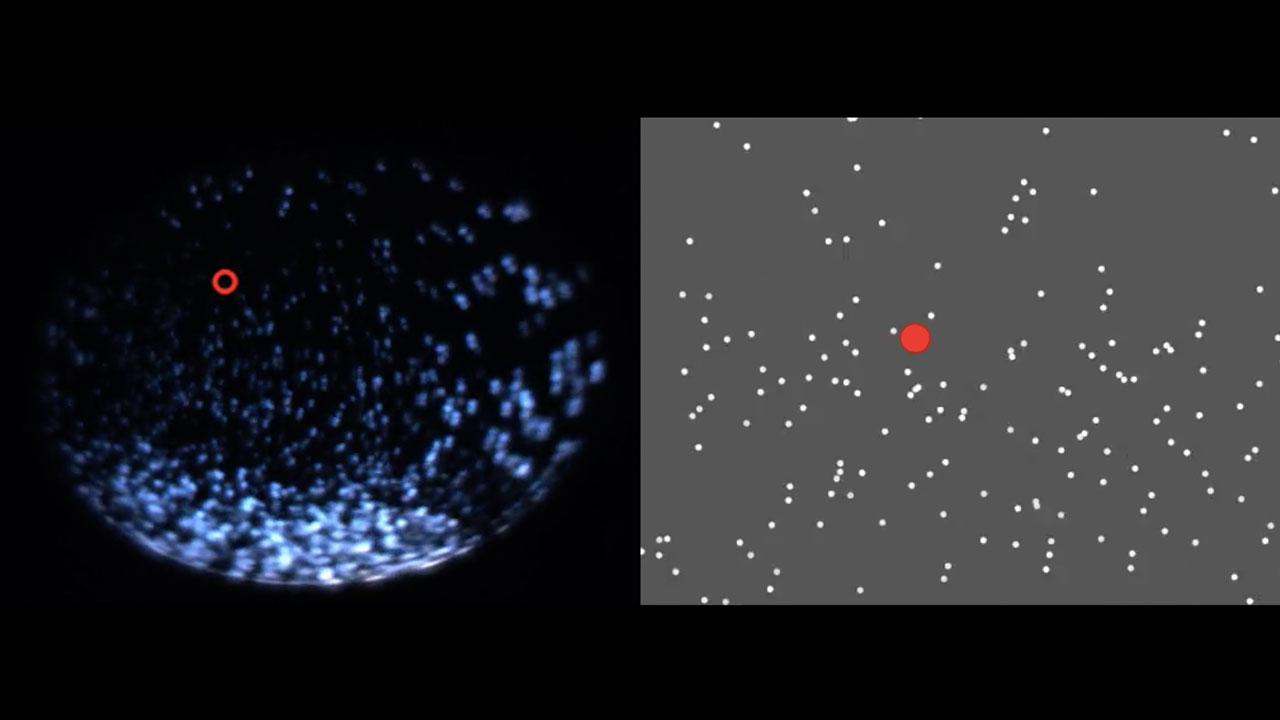 Zebrafish swims among a cloud of 3D dots
Andrew Straw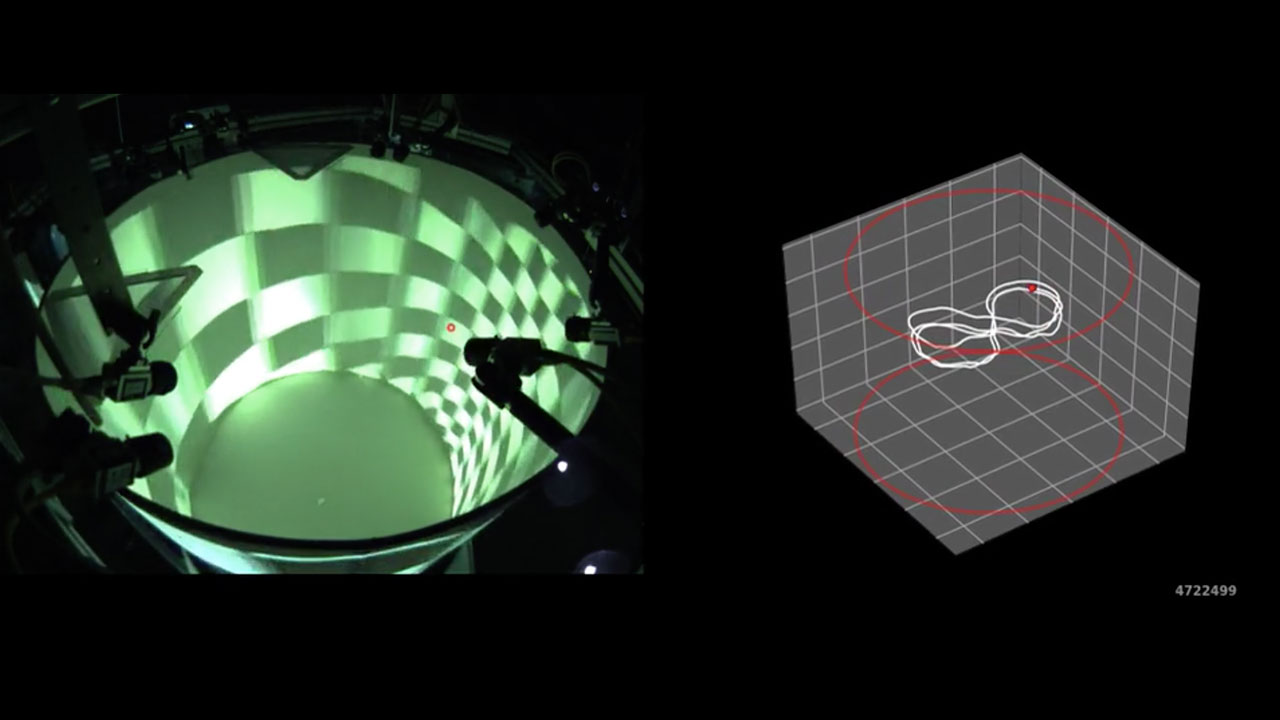 Remote control flies – controlling the behavior of Drosophila by exploiting the optomotor response
Andrew Straw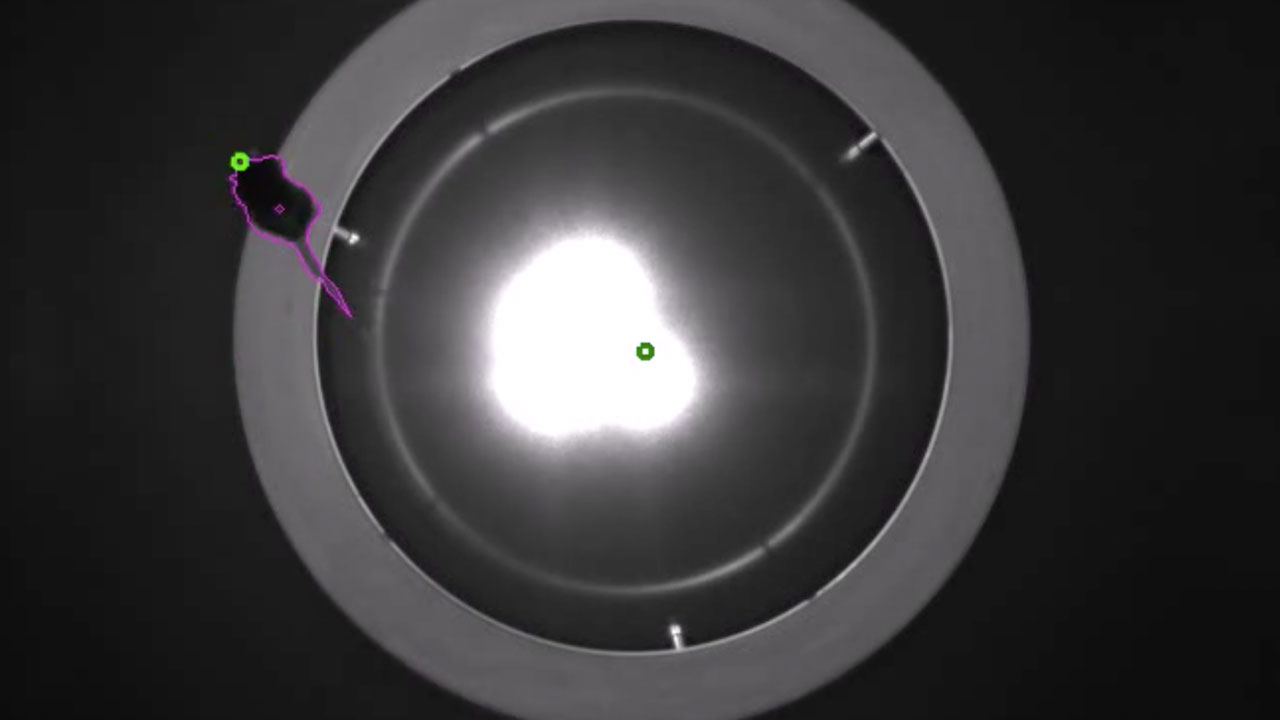 Mouse head tracking
Andrew Straw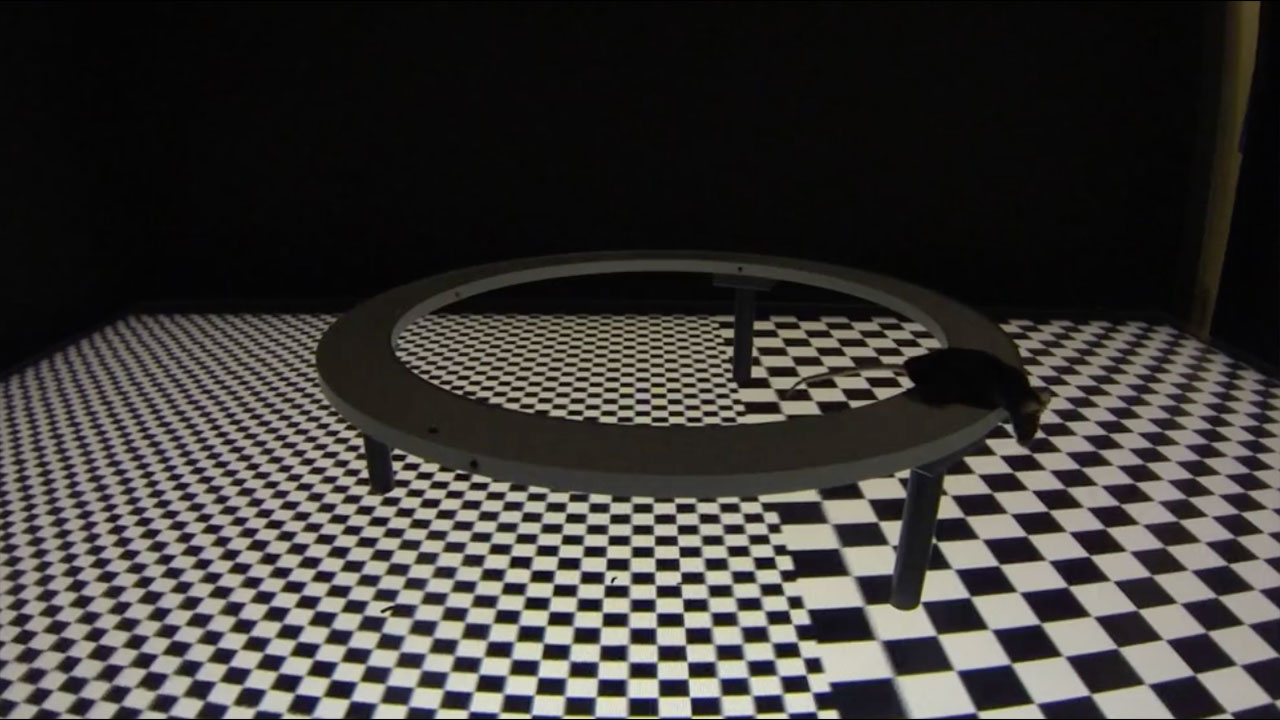 A virtual elevated maze paradigm for freely moving mice
Andrew Straw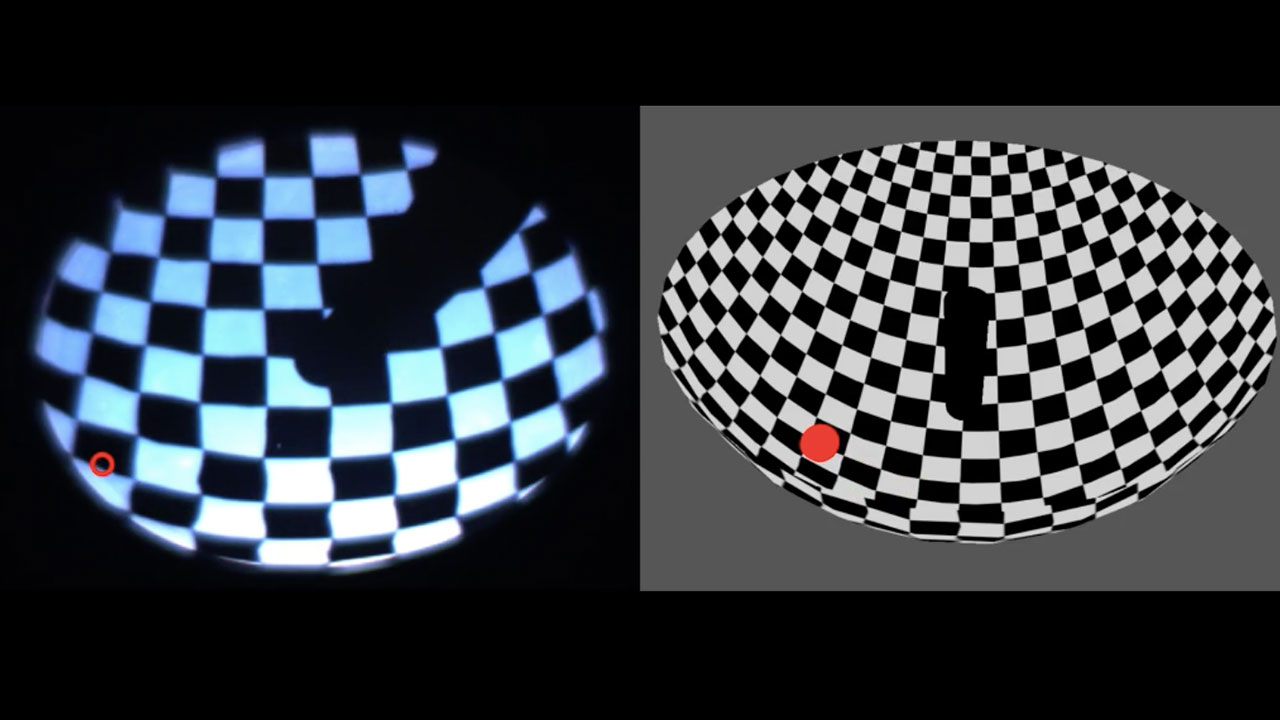 Simulation of a virtual post for freely swimming Zebrafish
Andrew Straw
Interaction of a Drosophila with a real post
Andrew Straw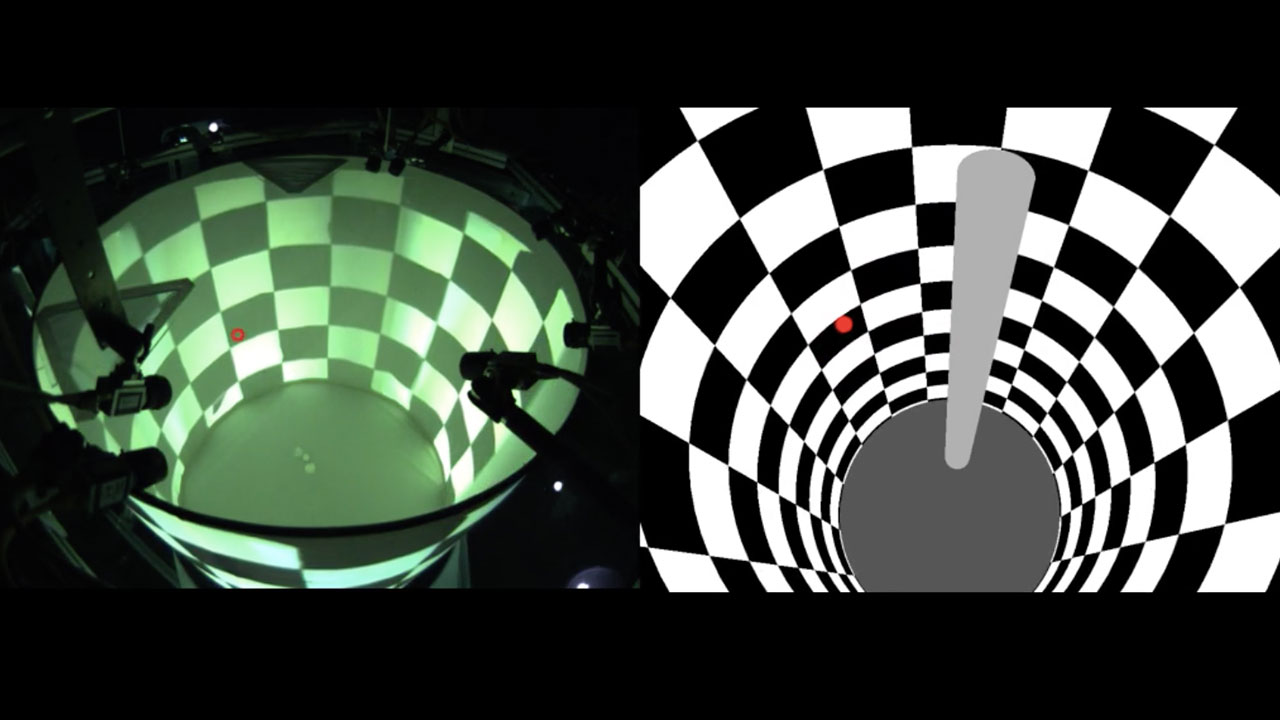 Simulation of a virtual post for freely flying Drosophila
Andrew Straw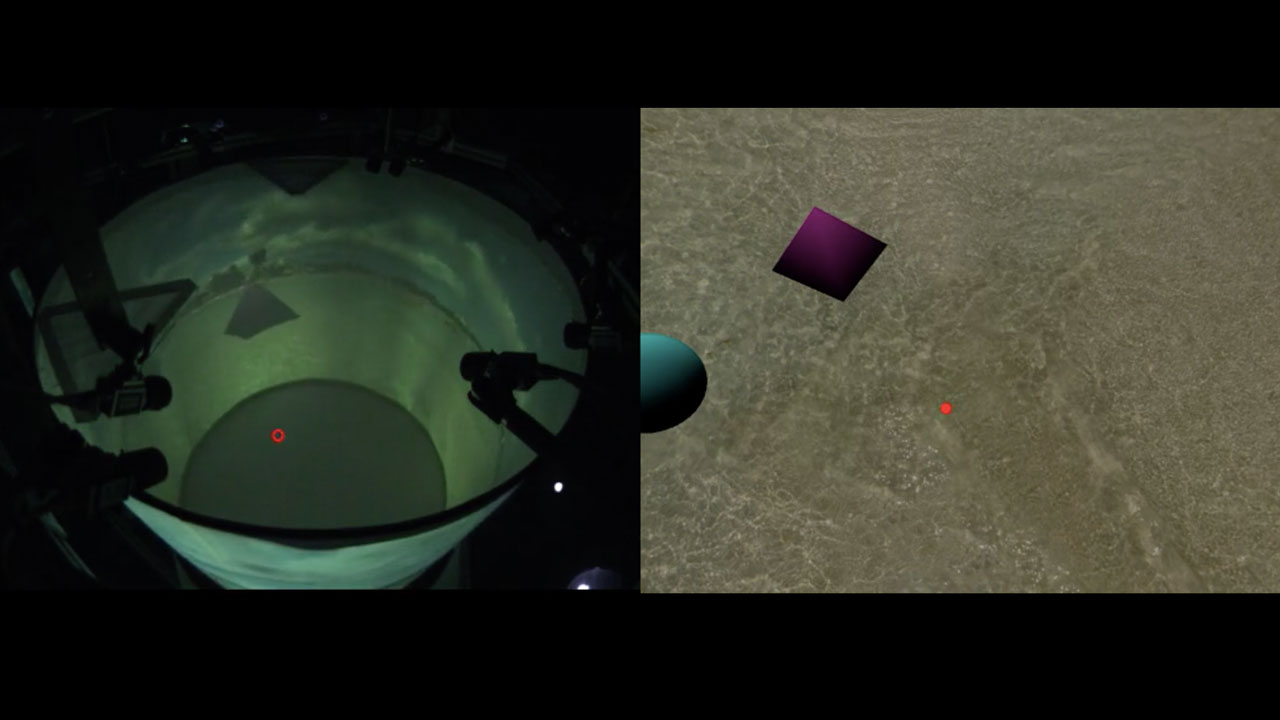 Photo realistic and naturalistic VR for freely flying Drosophila
Andrew Straw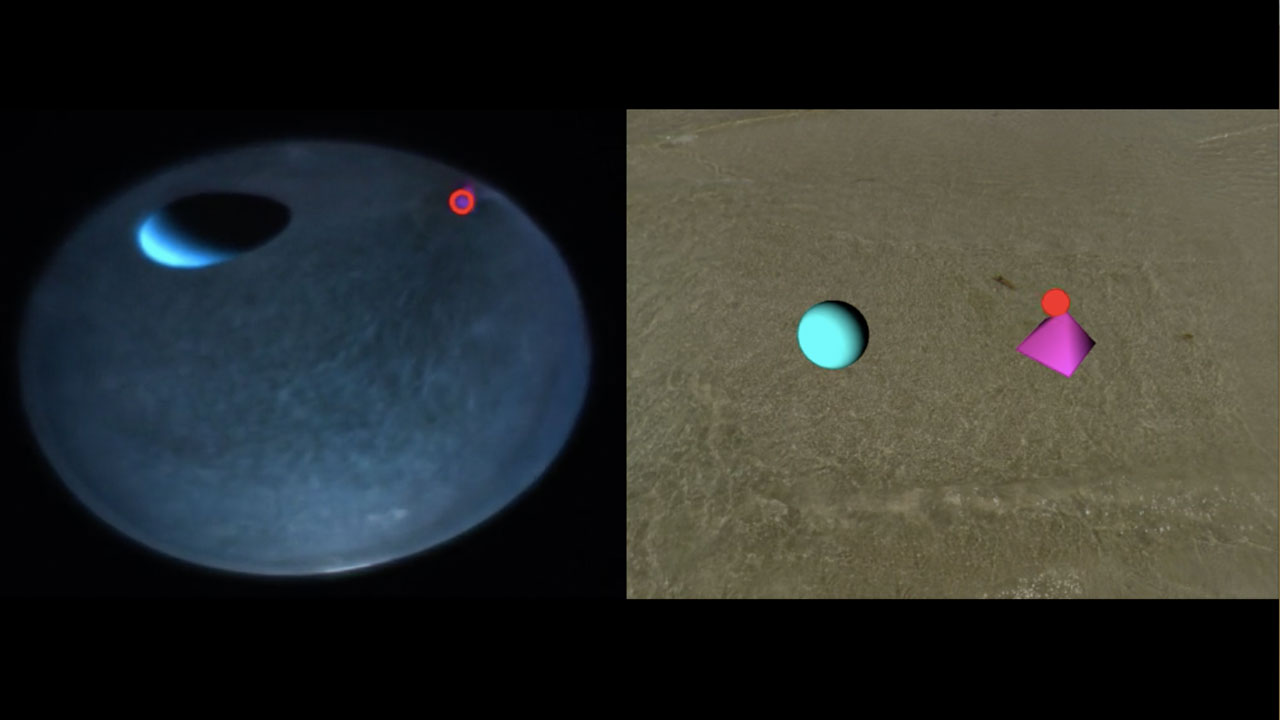 Photo realistic and naturalistic VR for freely swimming fish
Andrew Straw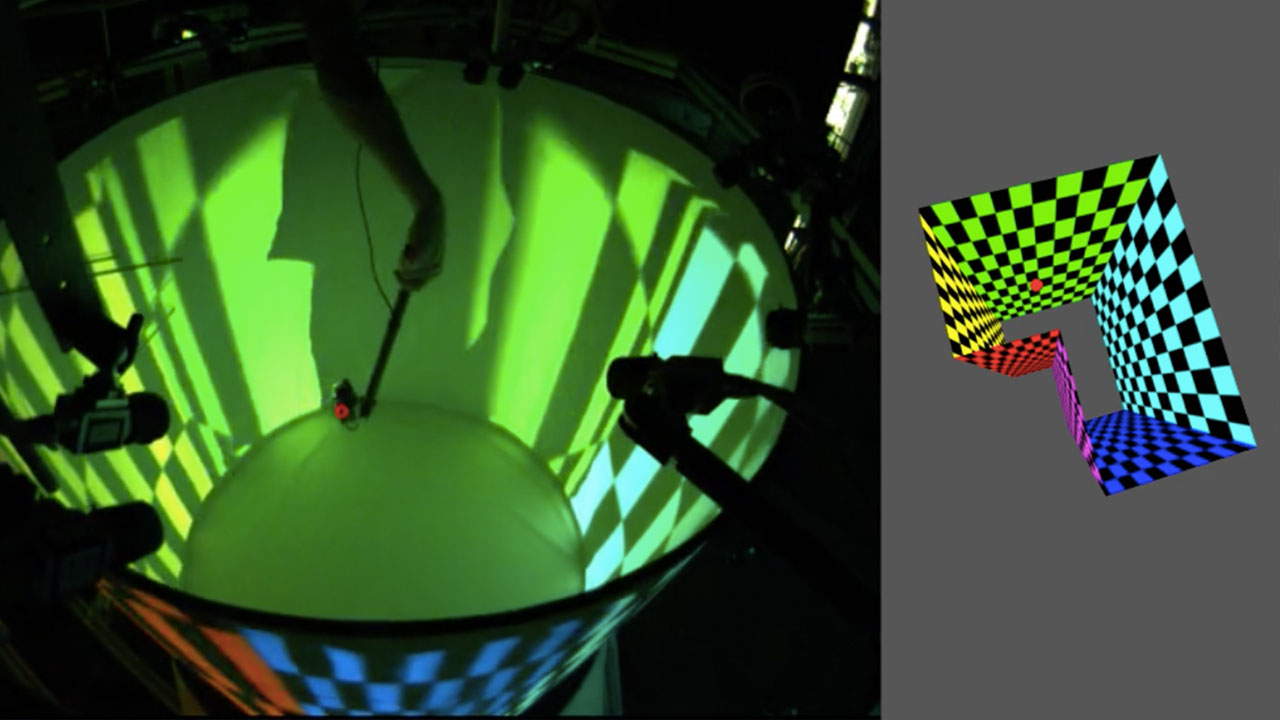 Demonstration of multiple-display perspective correct VR
Andrew Straw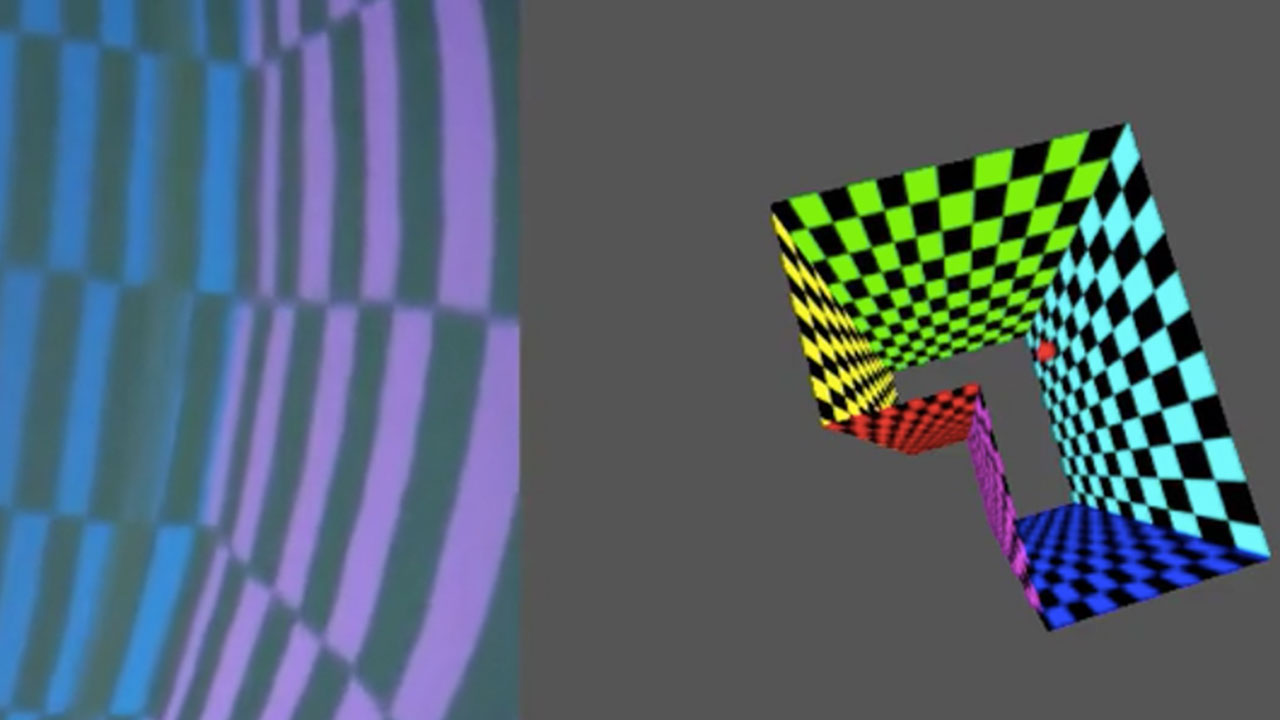 Demonstration of VR from the perspective of a freely moving observer
Andrew Strayer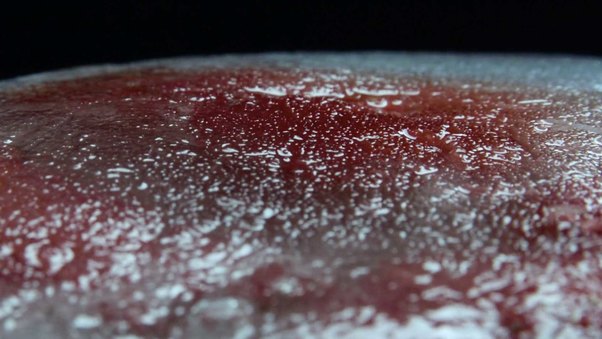 PLANET ∑
Momoko Seto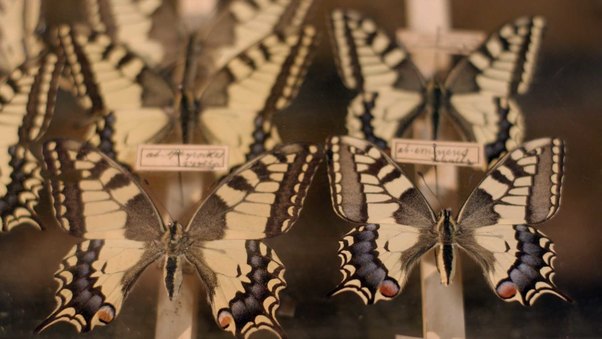 Breathtaking
Pim Zwier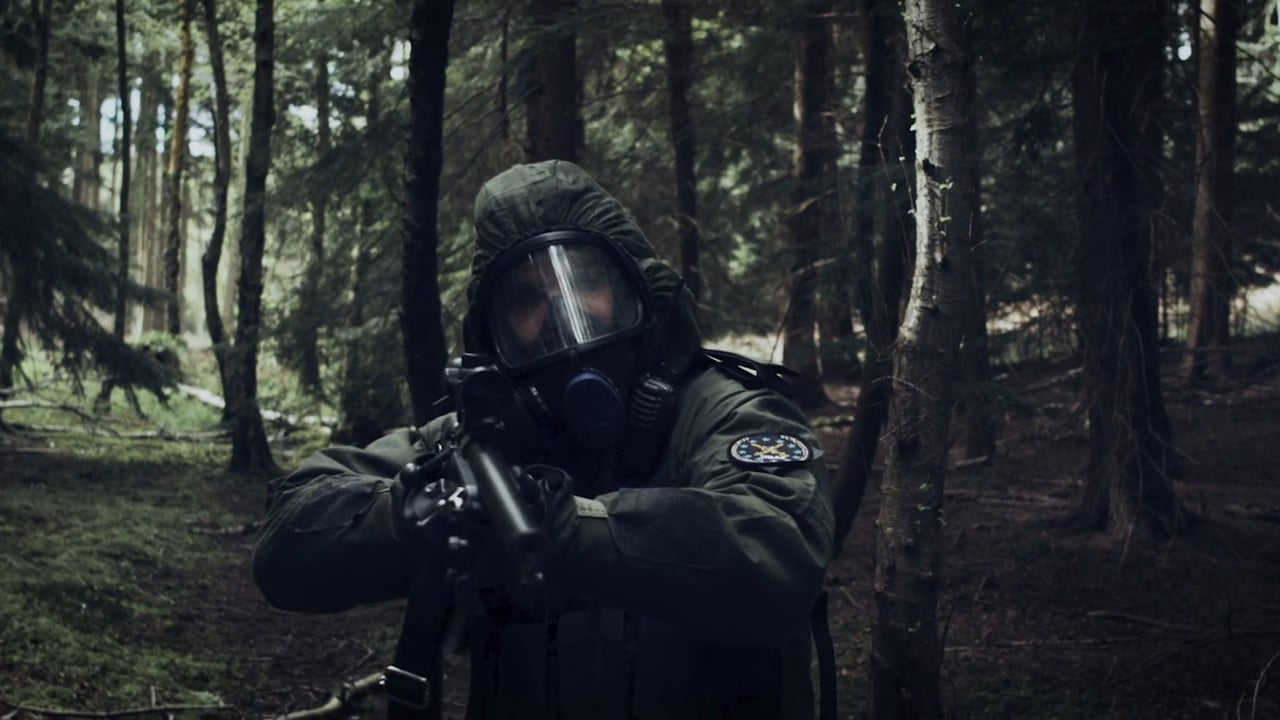 The Border
Norman Tamkivi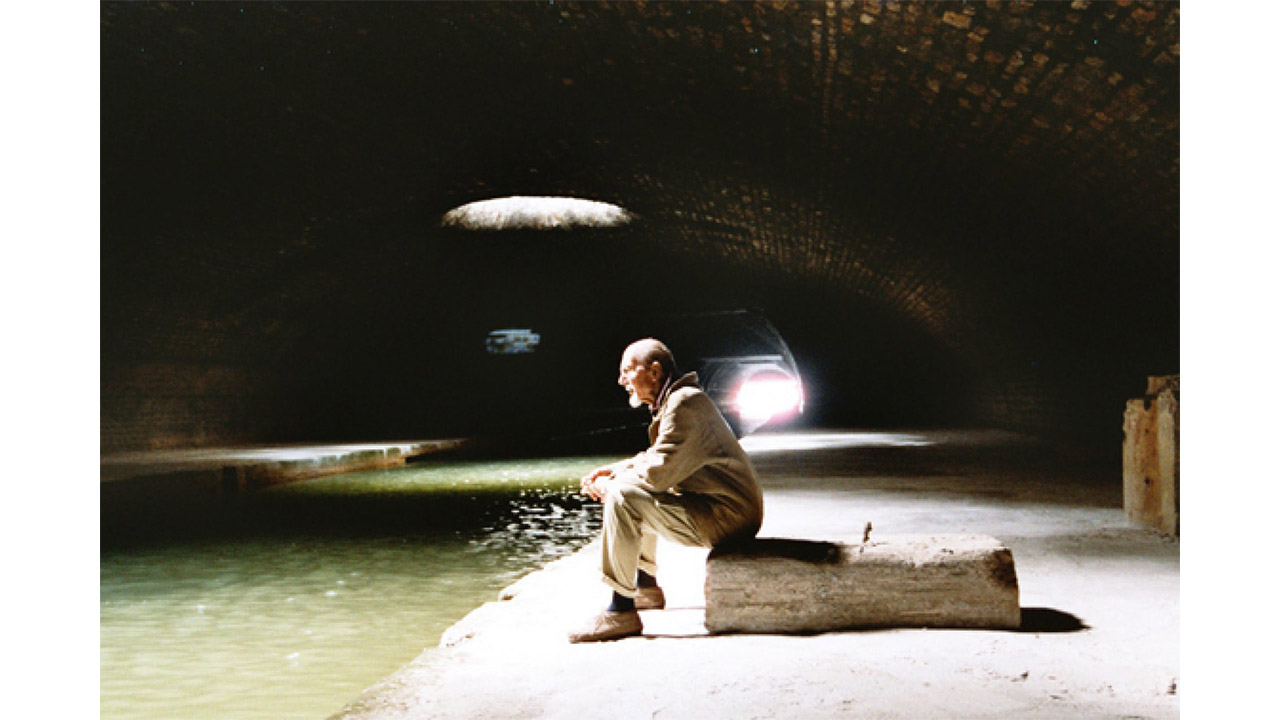 Sergej In The Urn
Boris Hars-Tschachotin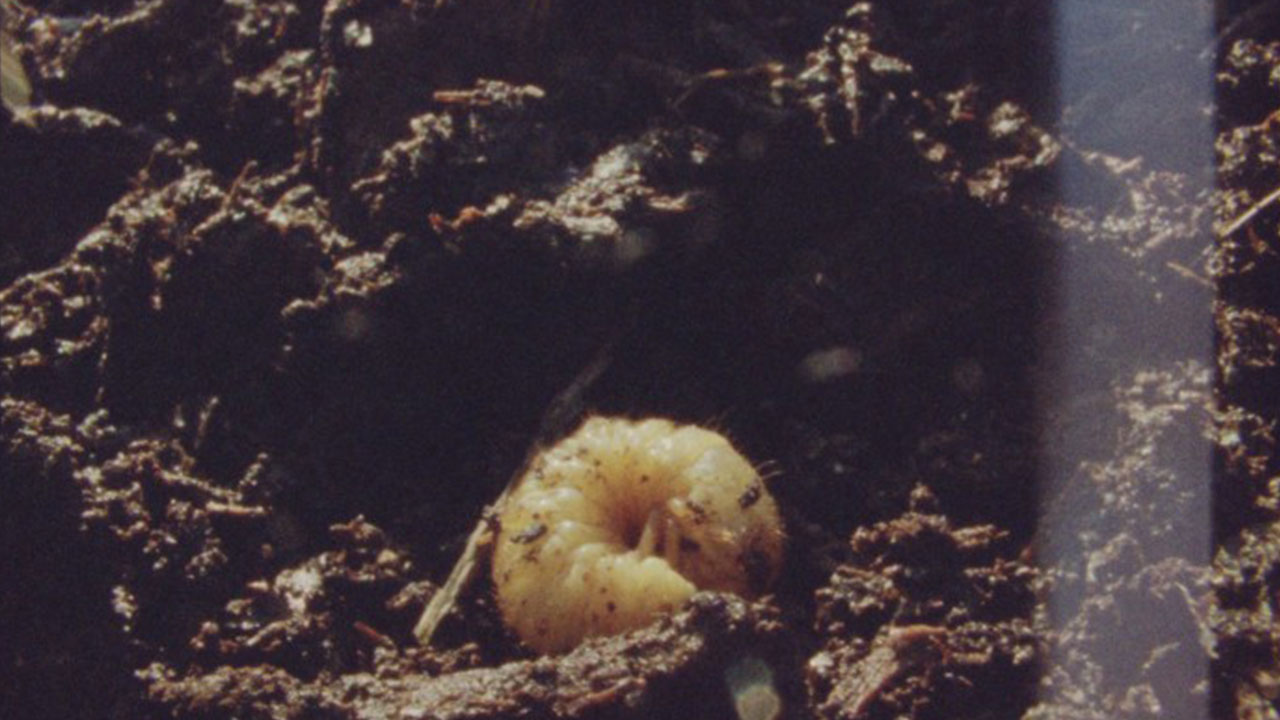 Shape Shifting
Elke Marhöfer,Mikhail Lylov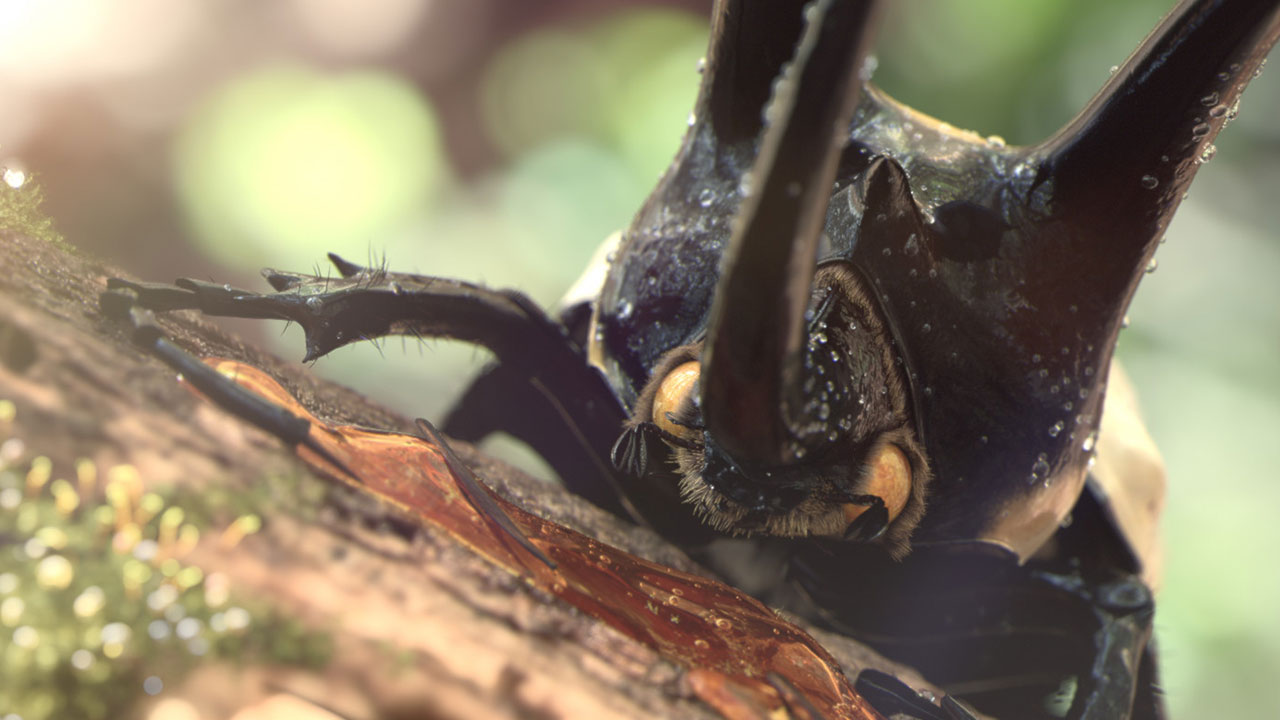 Nex
Philipp Buschauer,Michael Lokthaler,Marlene Raml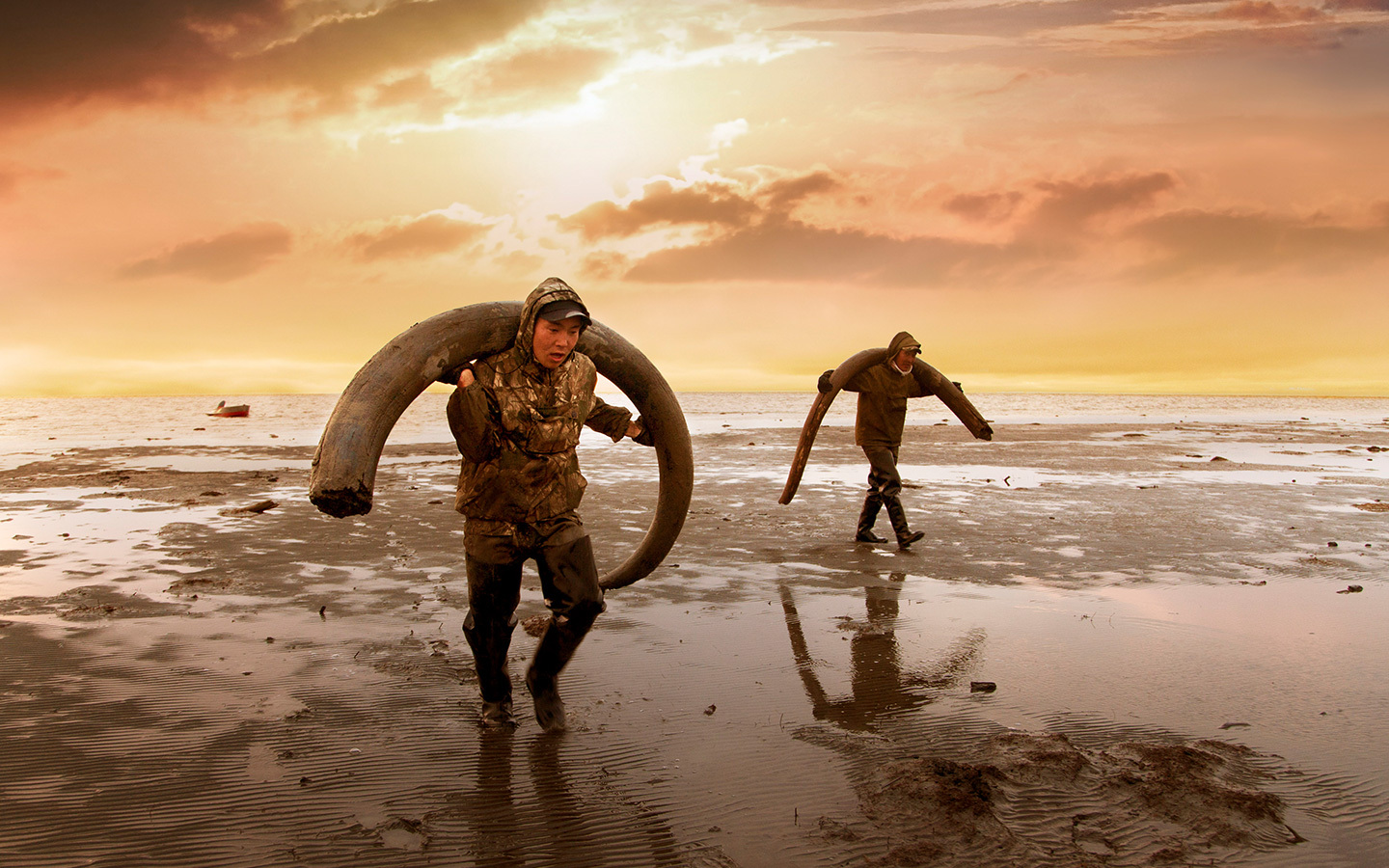 Genesis 2.0
Christian Frei, Maxim Arbugaev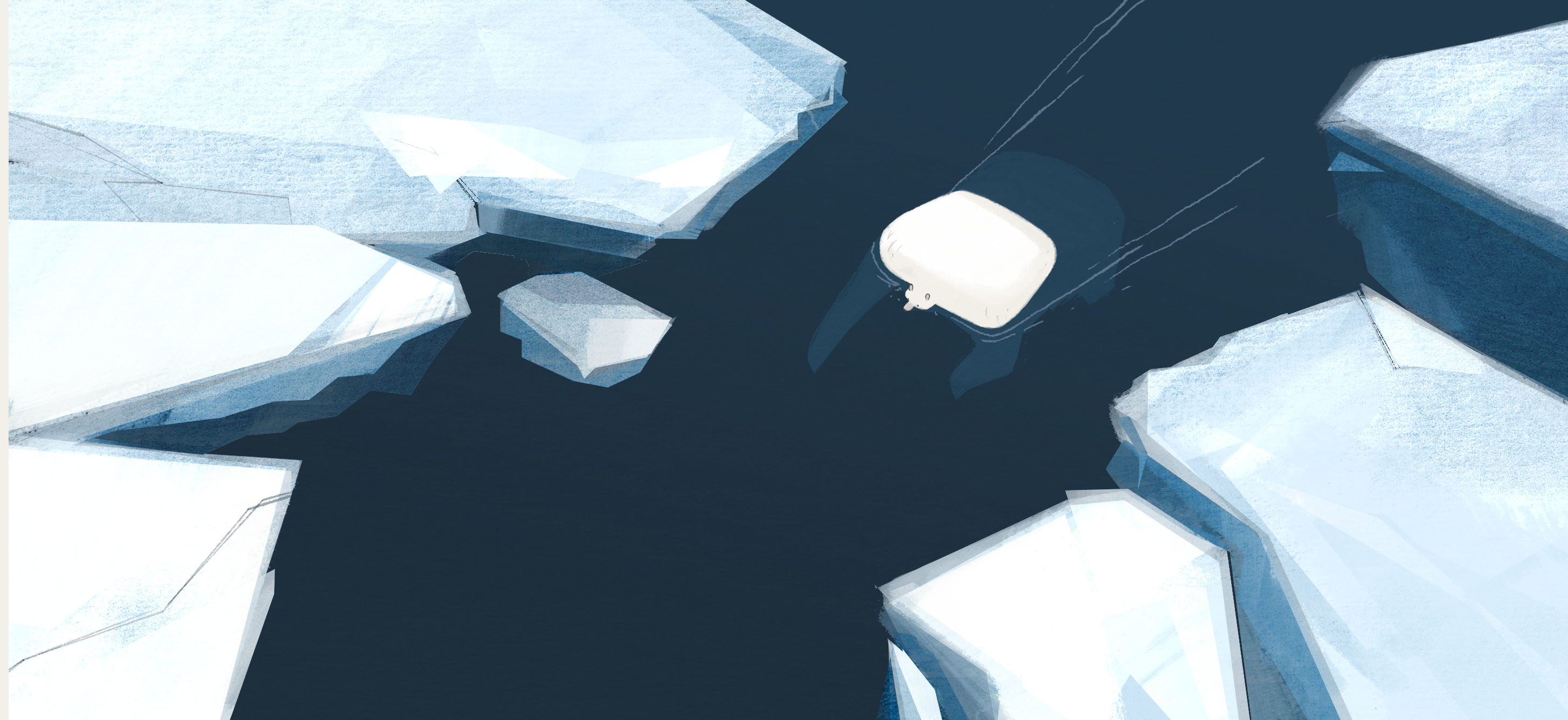 Bernard
Anna Oparkowska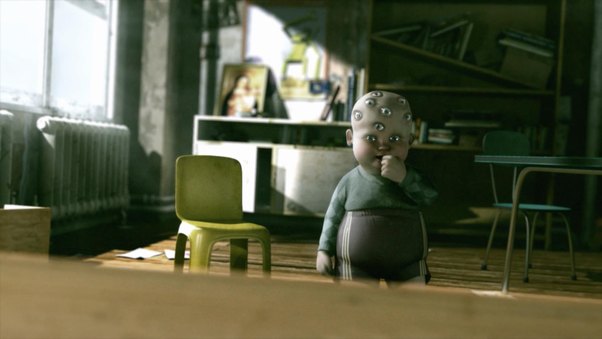 Chernokids
Marion Petegnief,Matthieu Bernadat,Clement Deltour,Nils Boussuge,& Florence Ciuccoli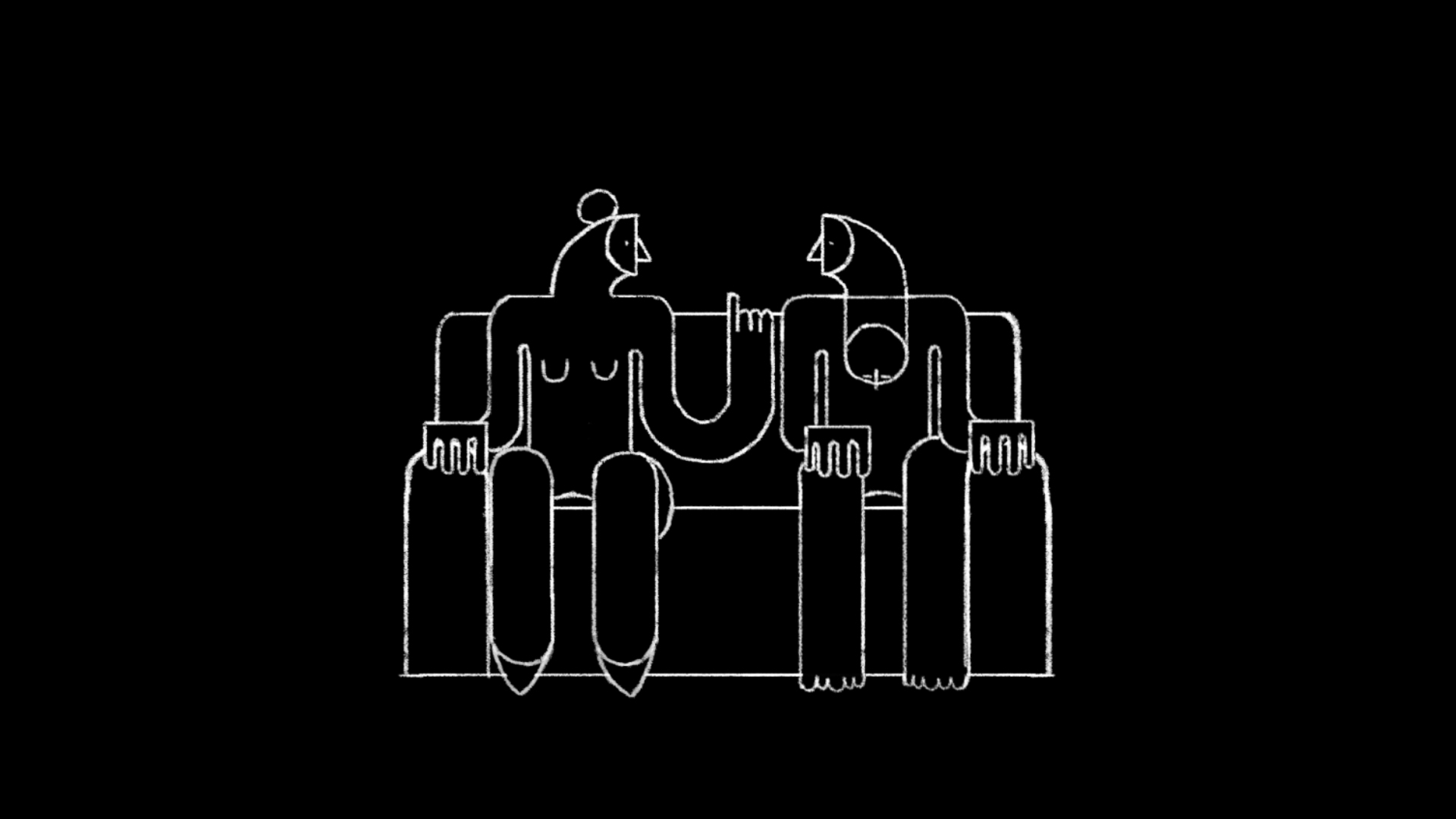 Wyjde z siebie (Beside Oneself)
Karolina Specht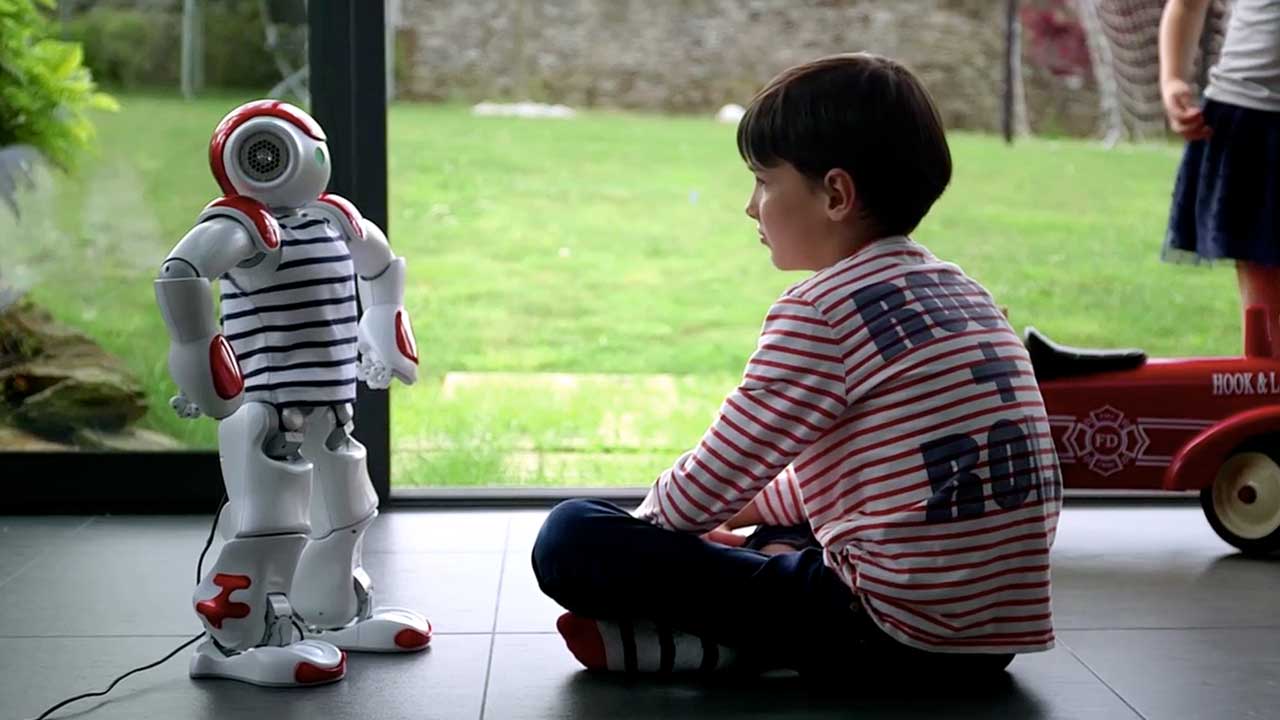 My Life With a Robot
Thibaut Sève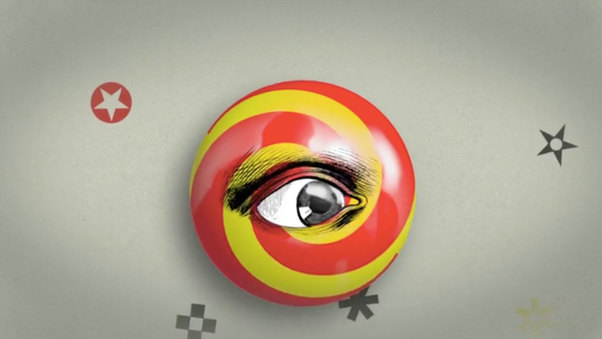 James
Denis Van Waerebeke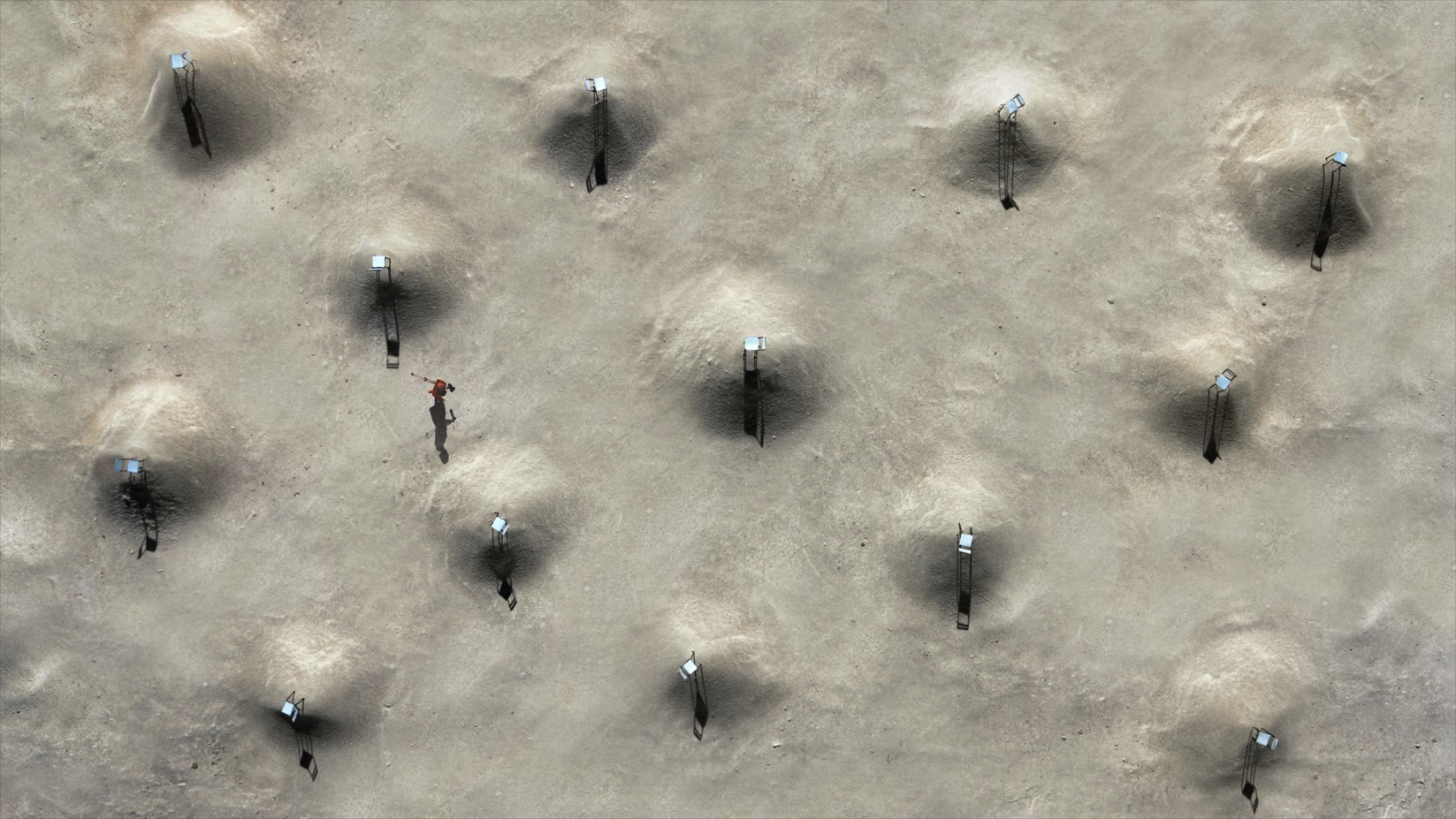 Eden's Edge (Three Shorts on the Californian Desert)
O.N.L.S.D, Leo Calice, Garhard Treml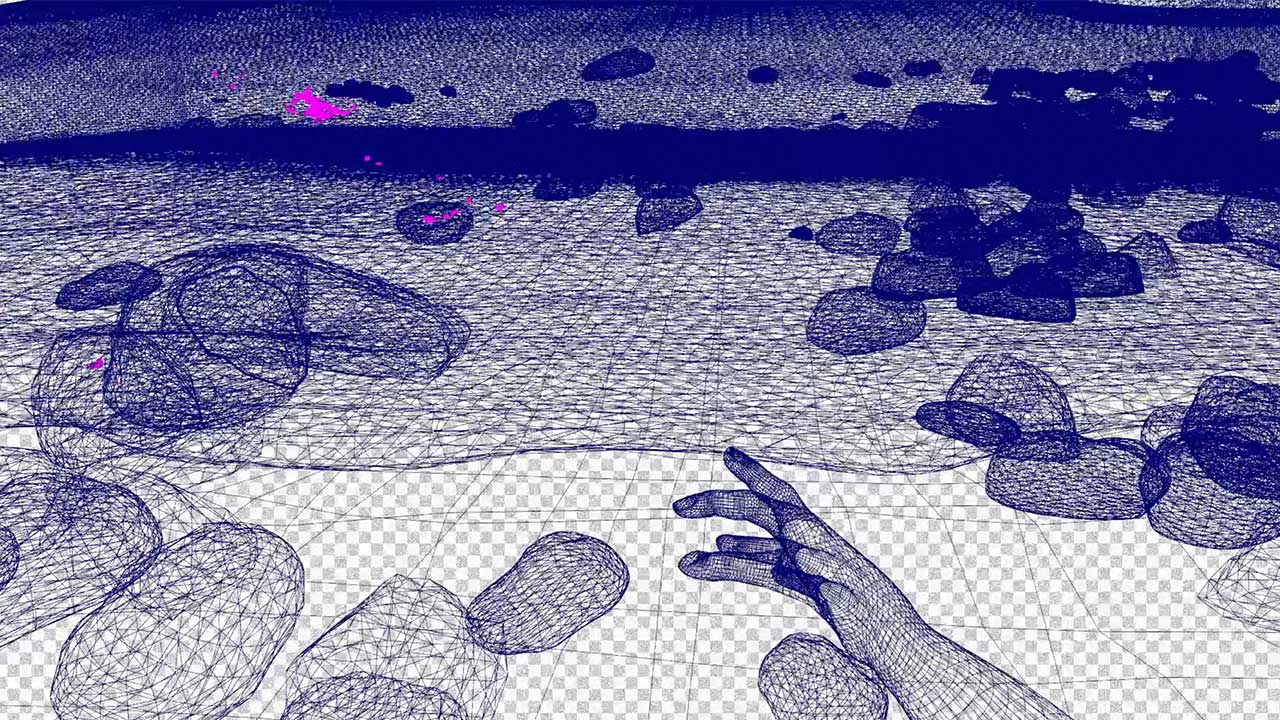 Maybe it's me (Ίσως είμαι εγώ)
Dimitris Simou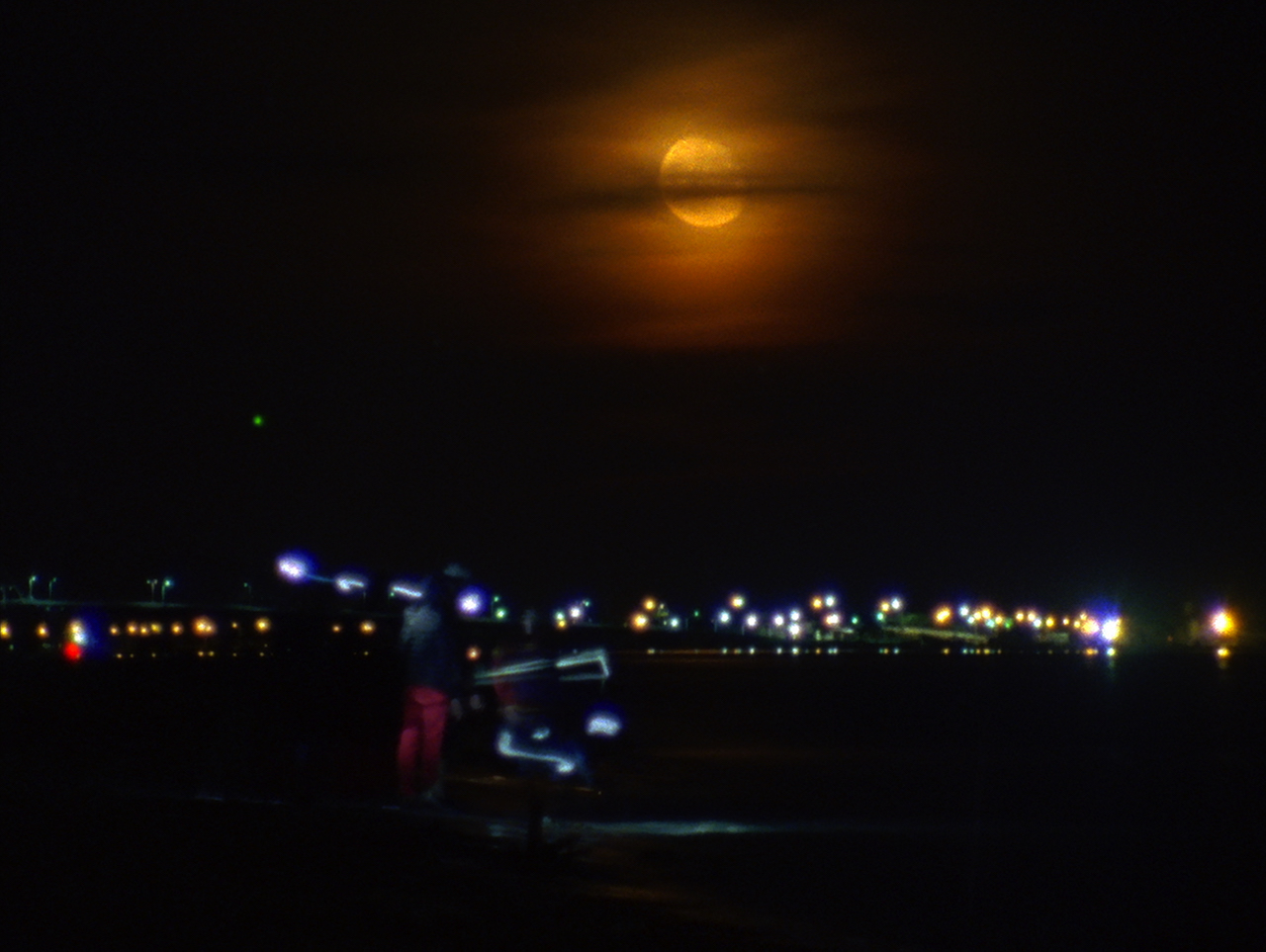 LIVING FOSSIL
Sean Hanley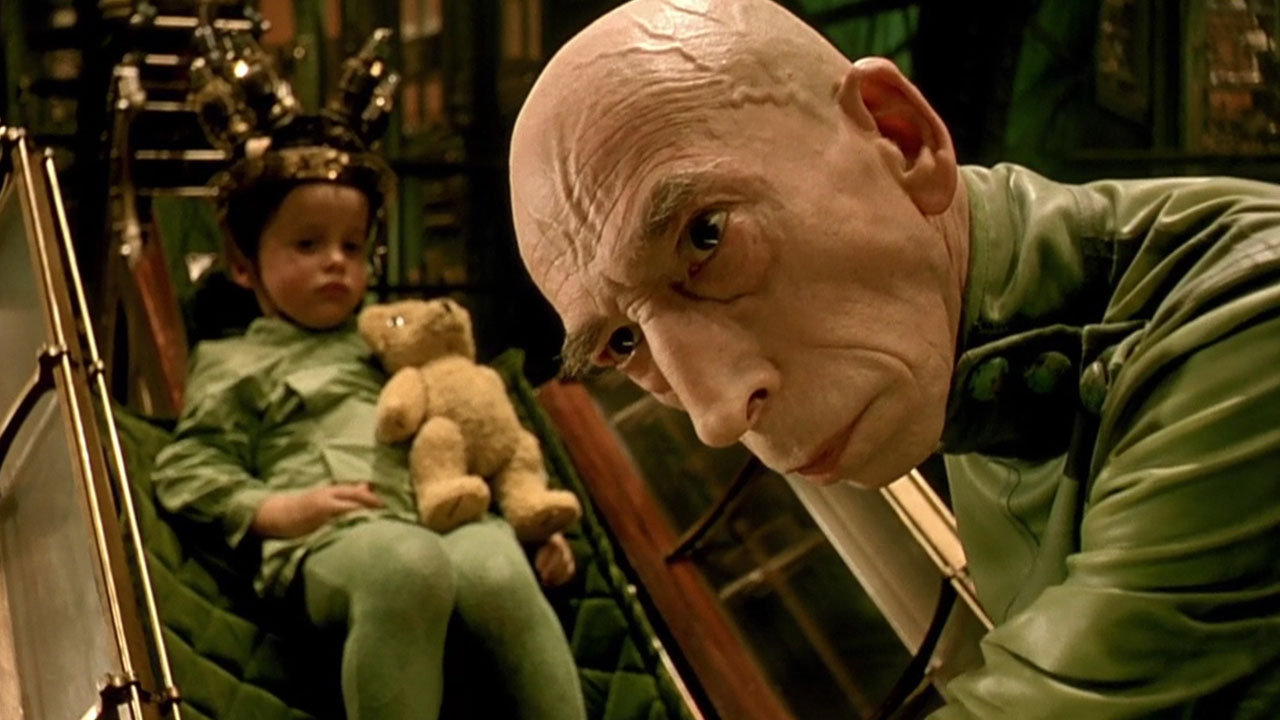 City of Lost Children
Marc Caro,Jean-Pierre Jeunet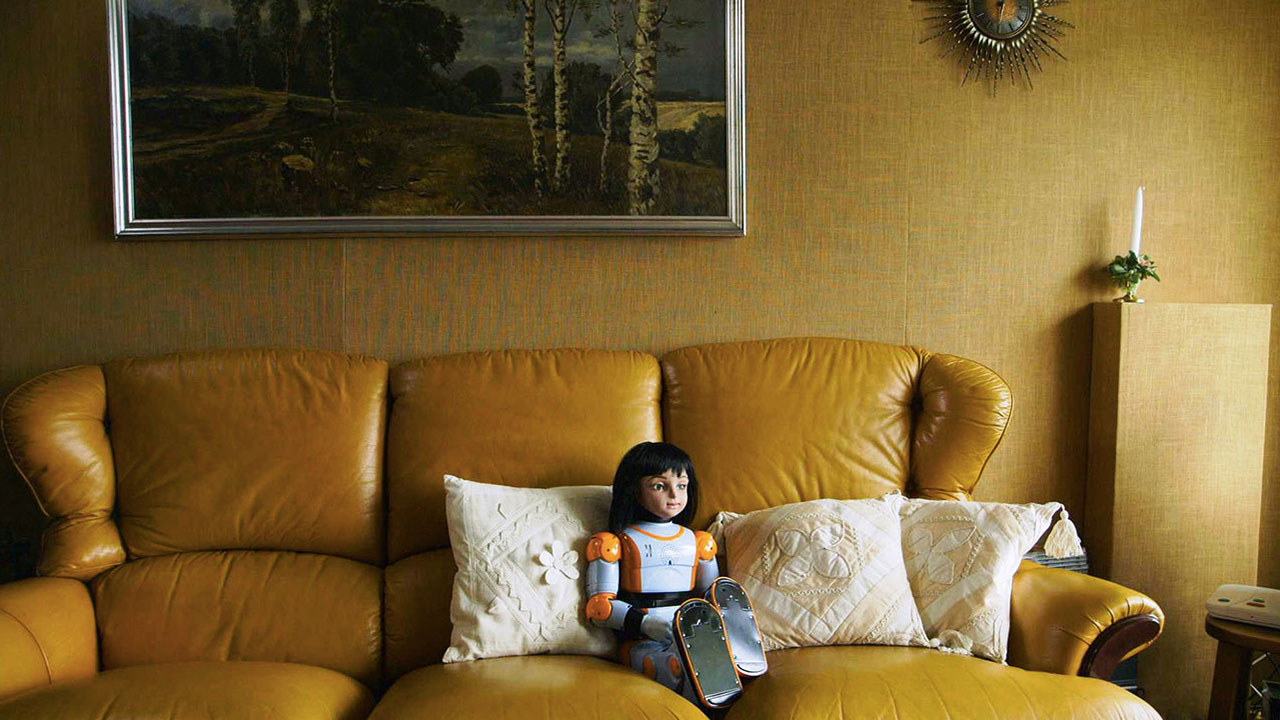 Alice Cares
Sandra Burger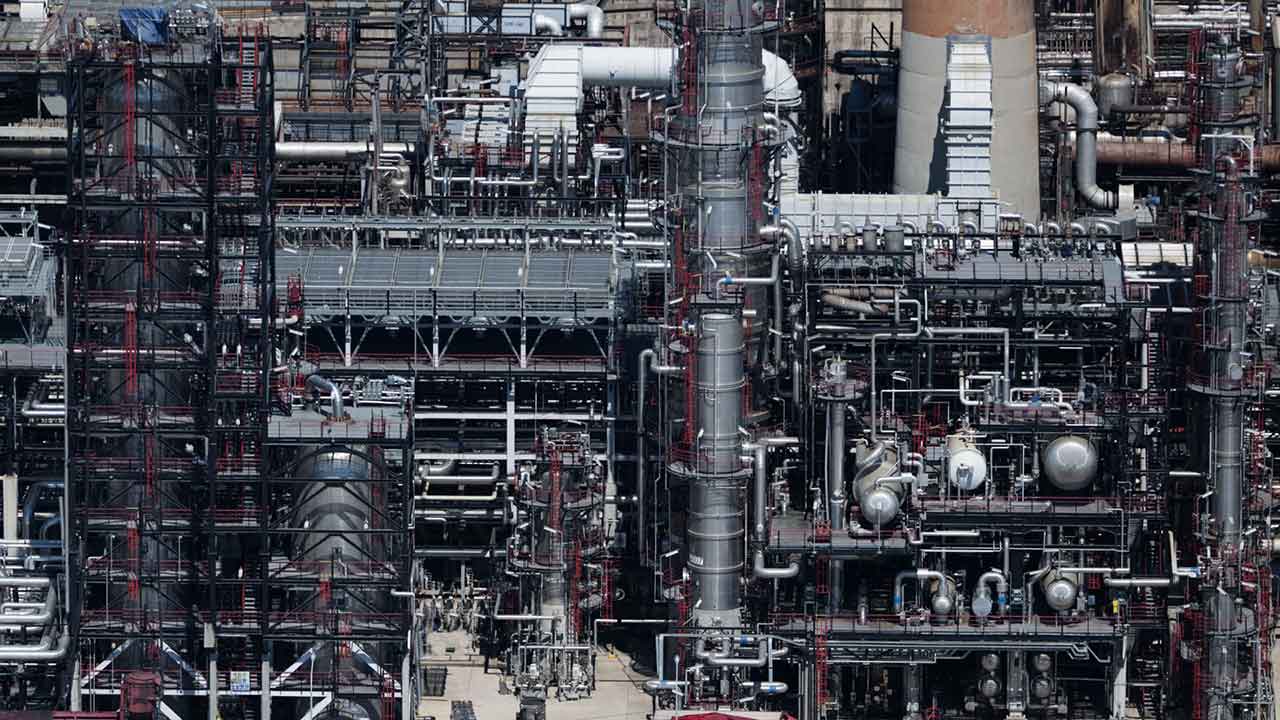 A.D.A.M.
Vladislav Knezevic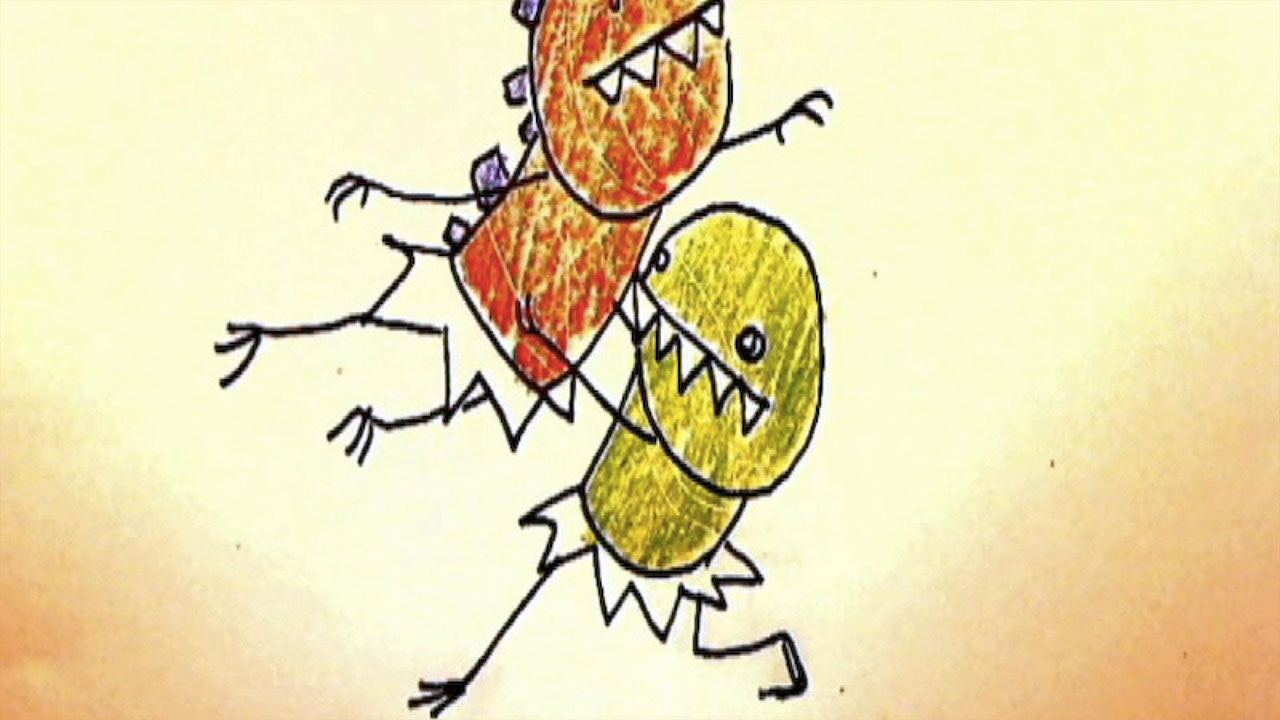 Dinosaur Ballet
Ross Butter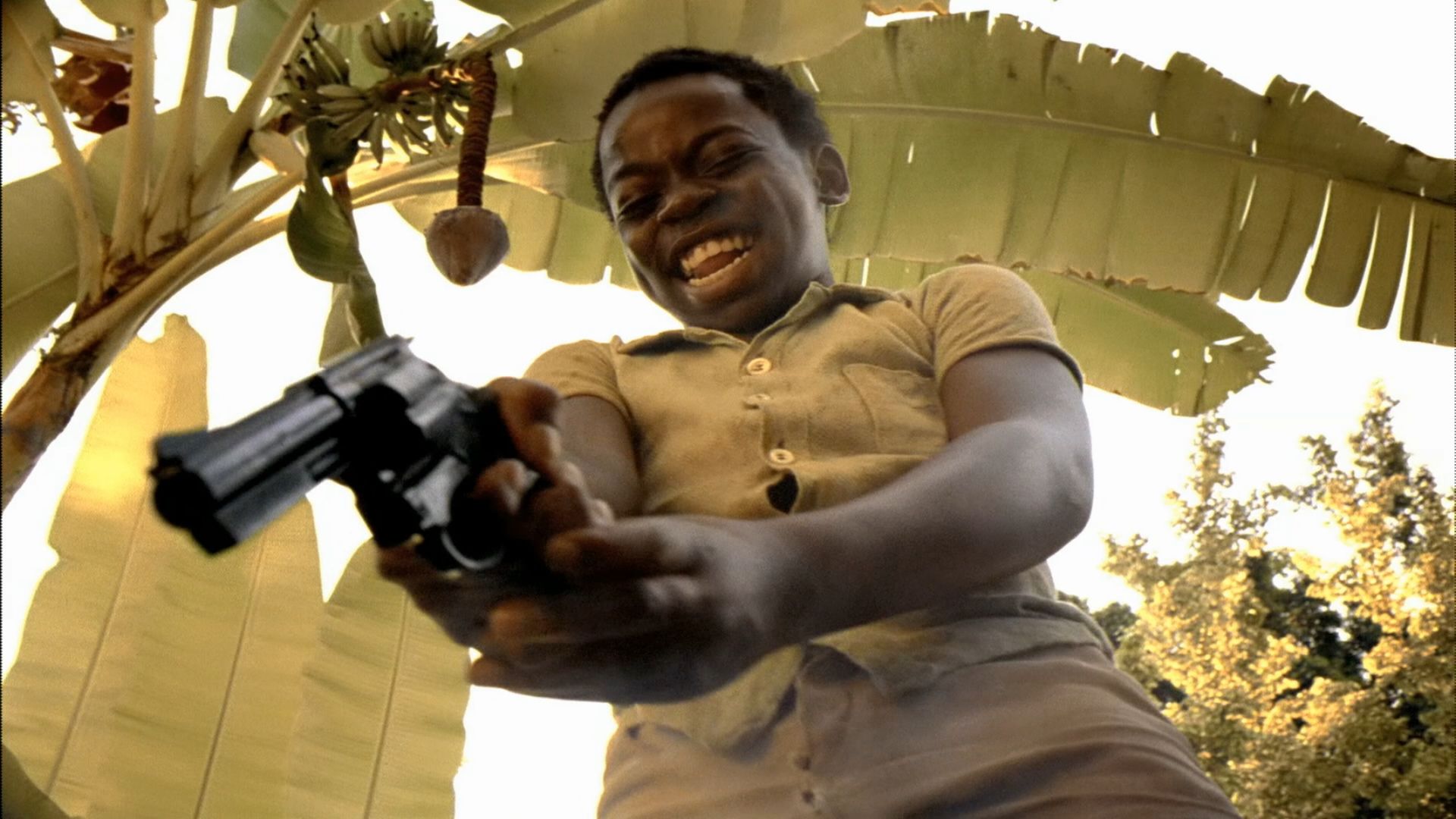 City of God
Fernando Meirelles, Kátia Lund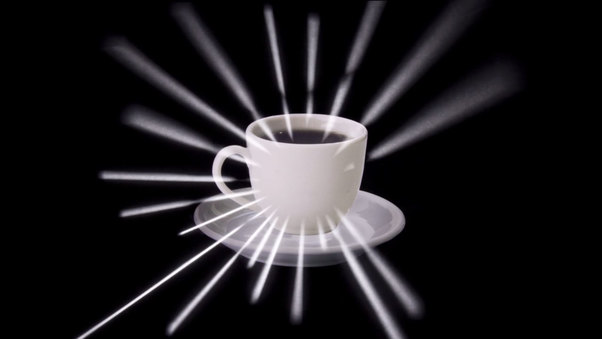 Physics and Caffeine
Charlotte Arene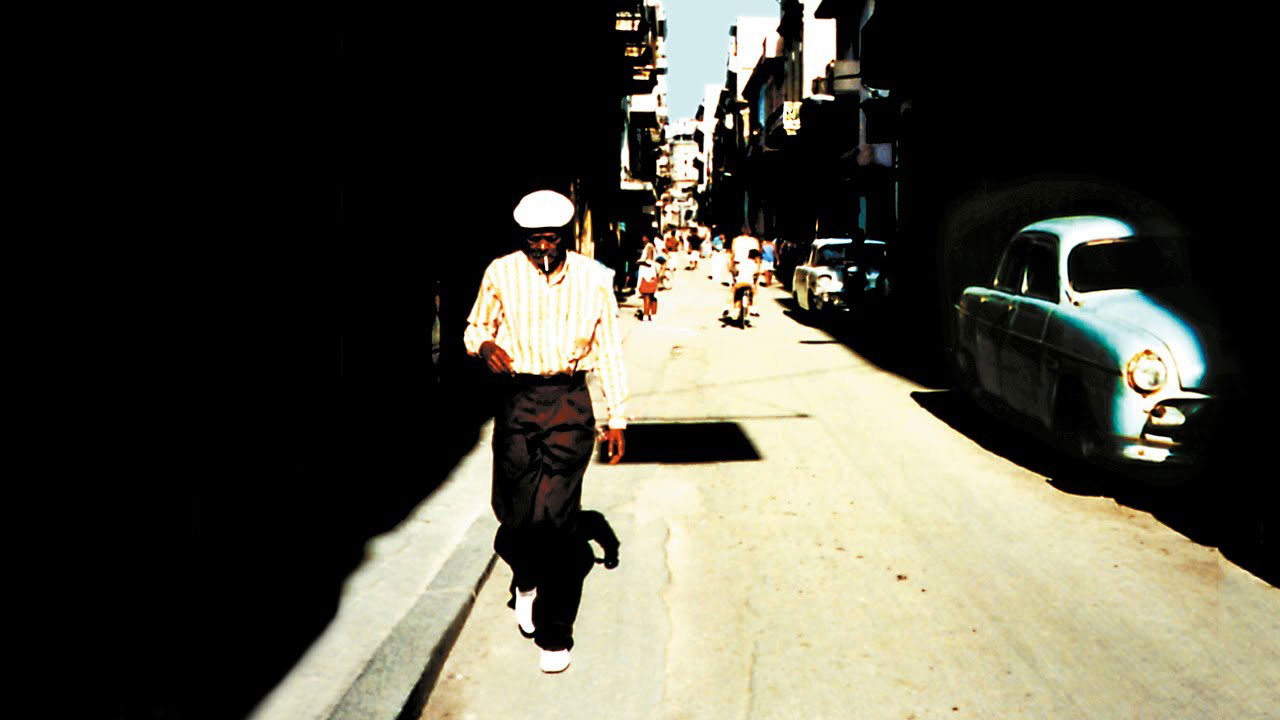 Buena Vista Social Club
Win Wnders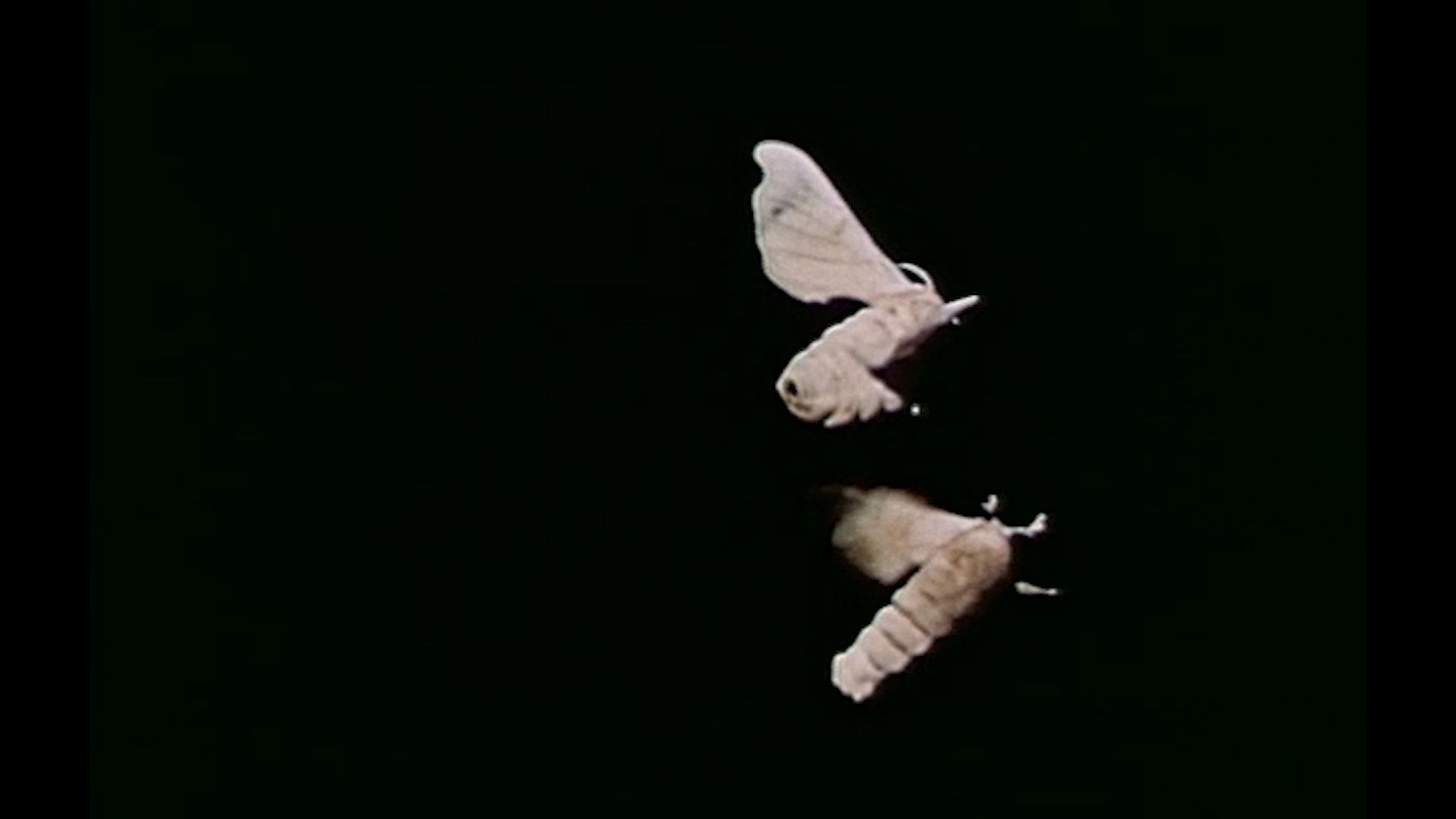 A Nice Place to Leave
Maya Connors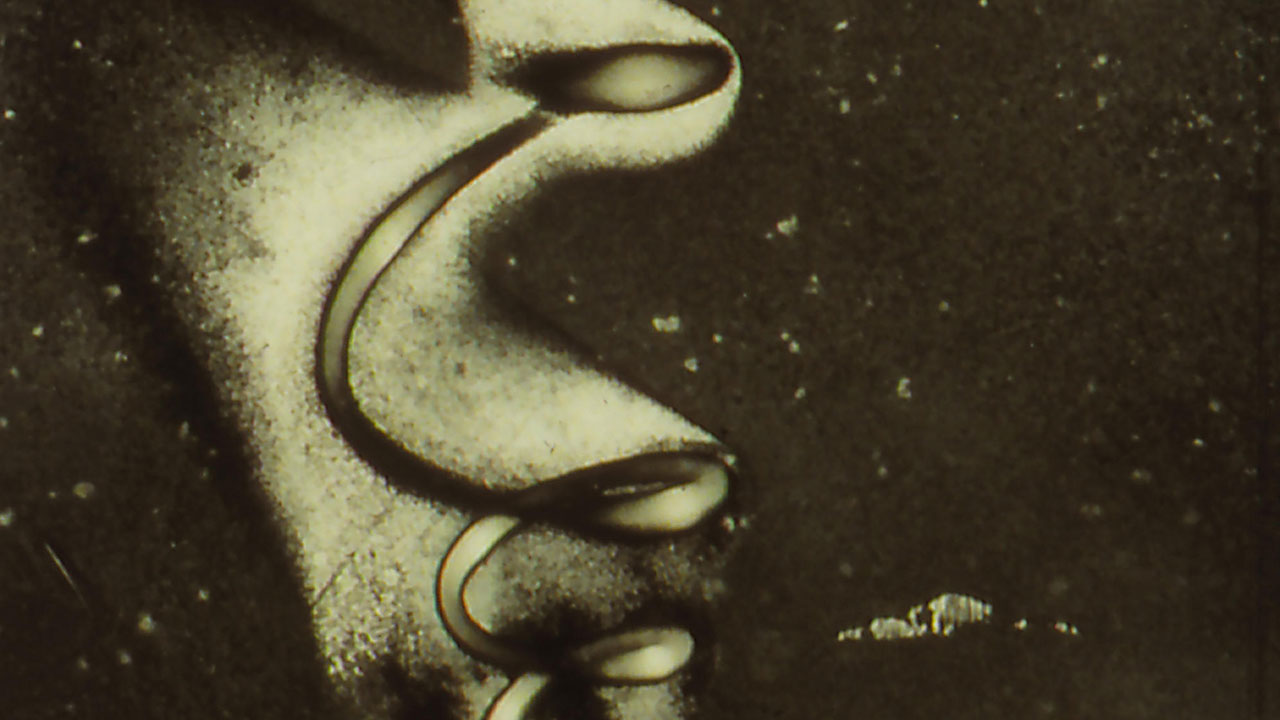 Prima Materia
Charlotte Pryce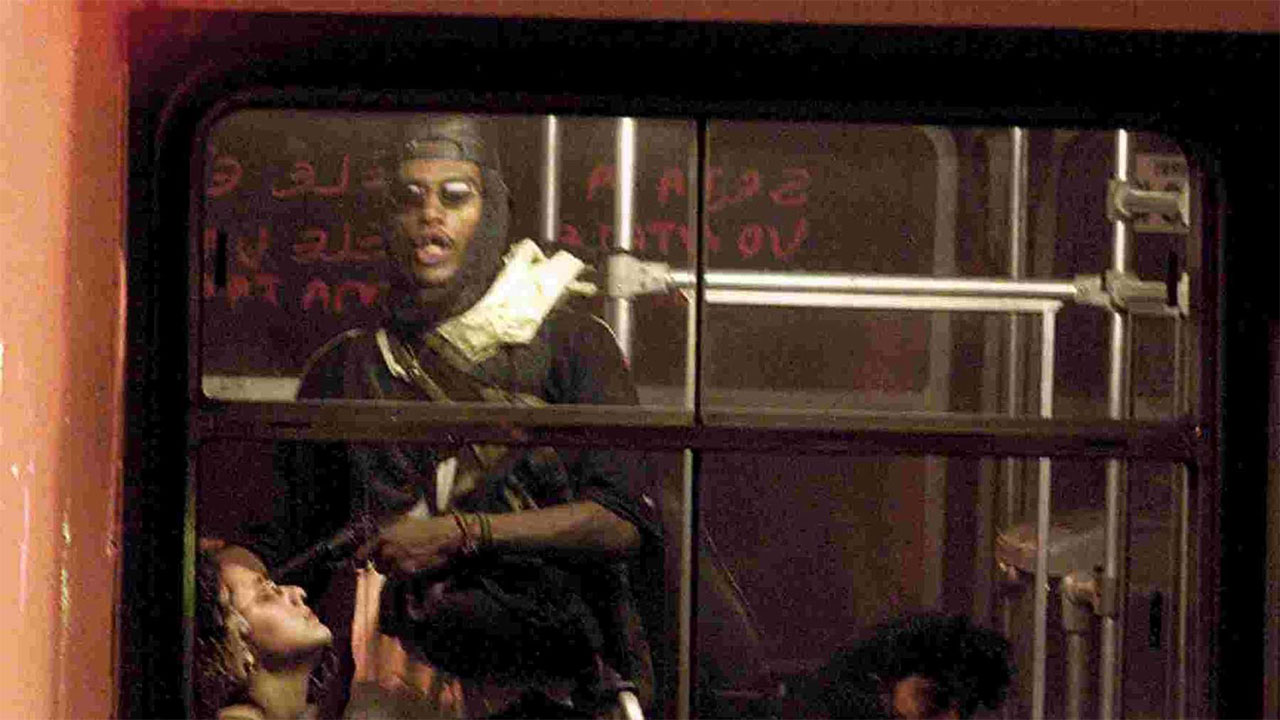 Bus 174
José Padilha,Felipe Lacerda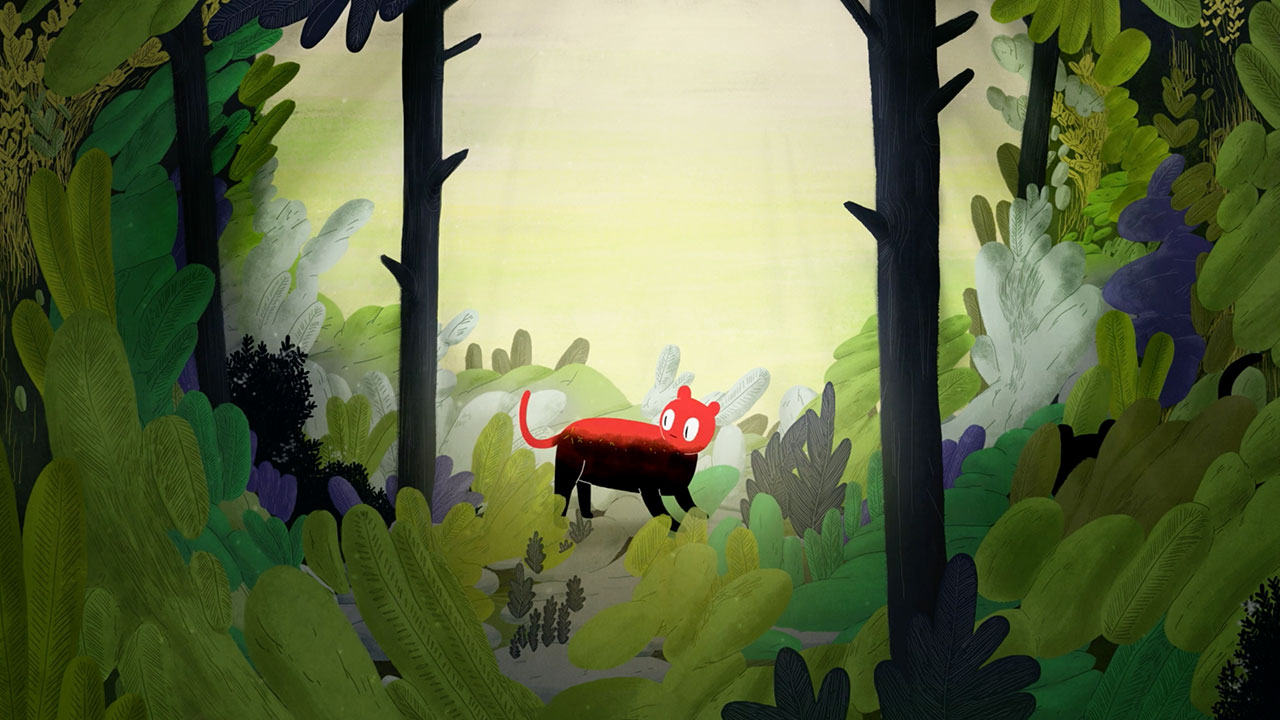 Love
Réka Bucsi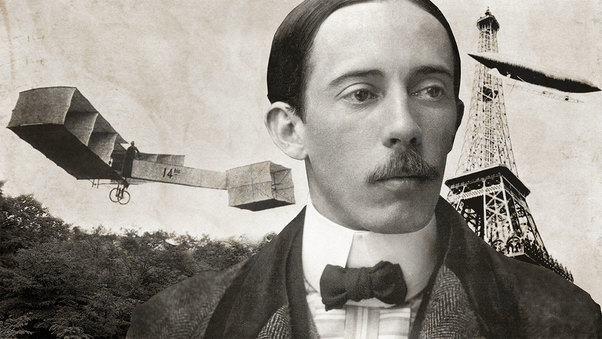 The Experimental Aircraft
Henrique Lins Barros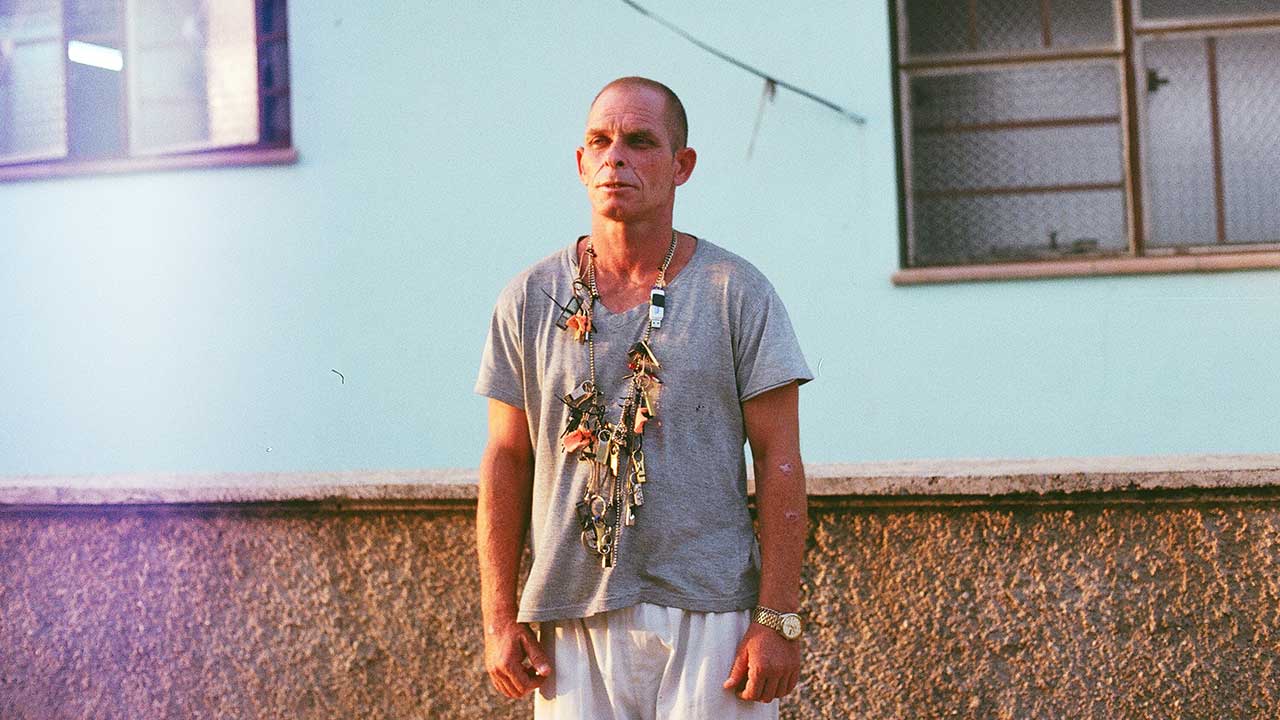 Armeggeddon 2
Corey Hughes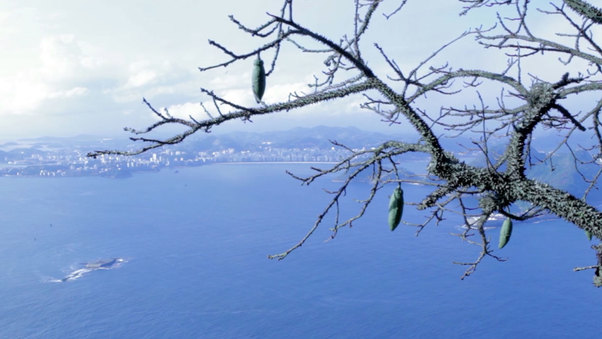 Campo Experimental
Alexis Gambis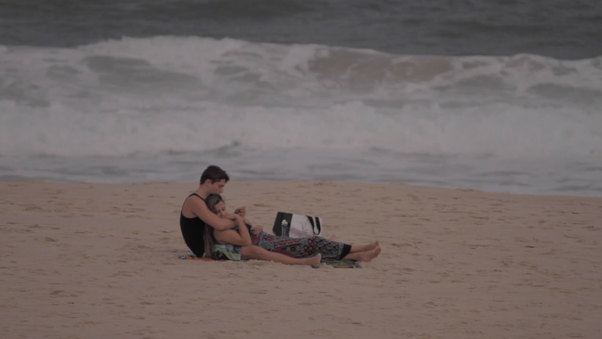 Field Work Brazil: Amor
Alexis Gambis
We Rule
Catherine Chalmers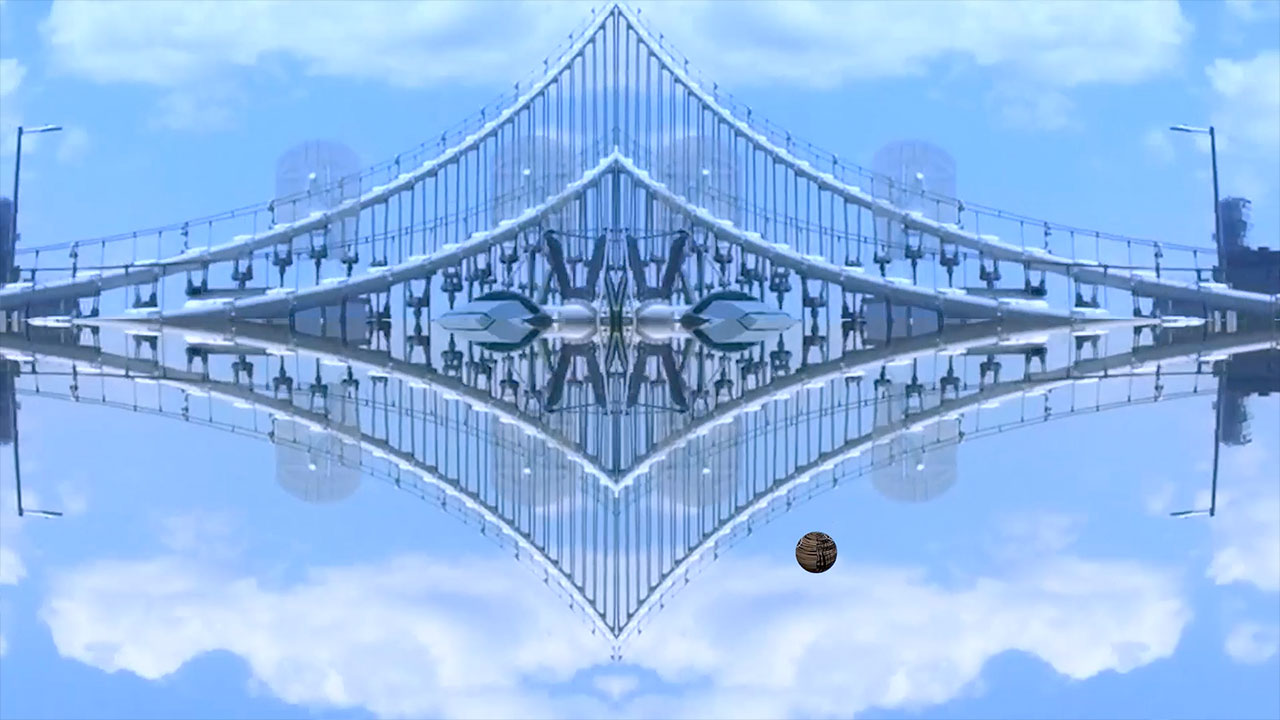 Portal 2
Graciela Cassel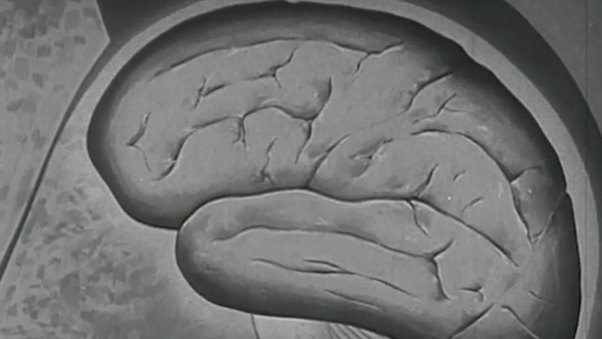 Field Work - World Cup: Kinetic
Alexis Gambis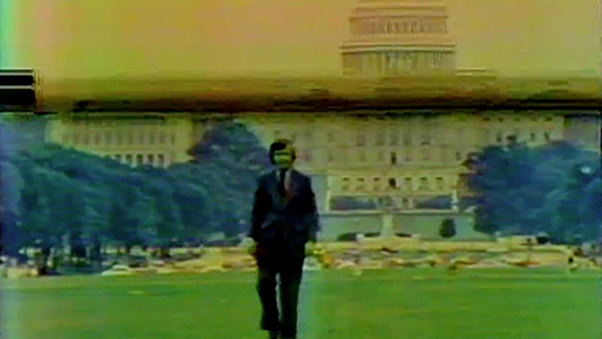 Psychic Driving
William E. Jones
La Capture
Geoffroy Lachassagne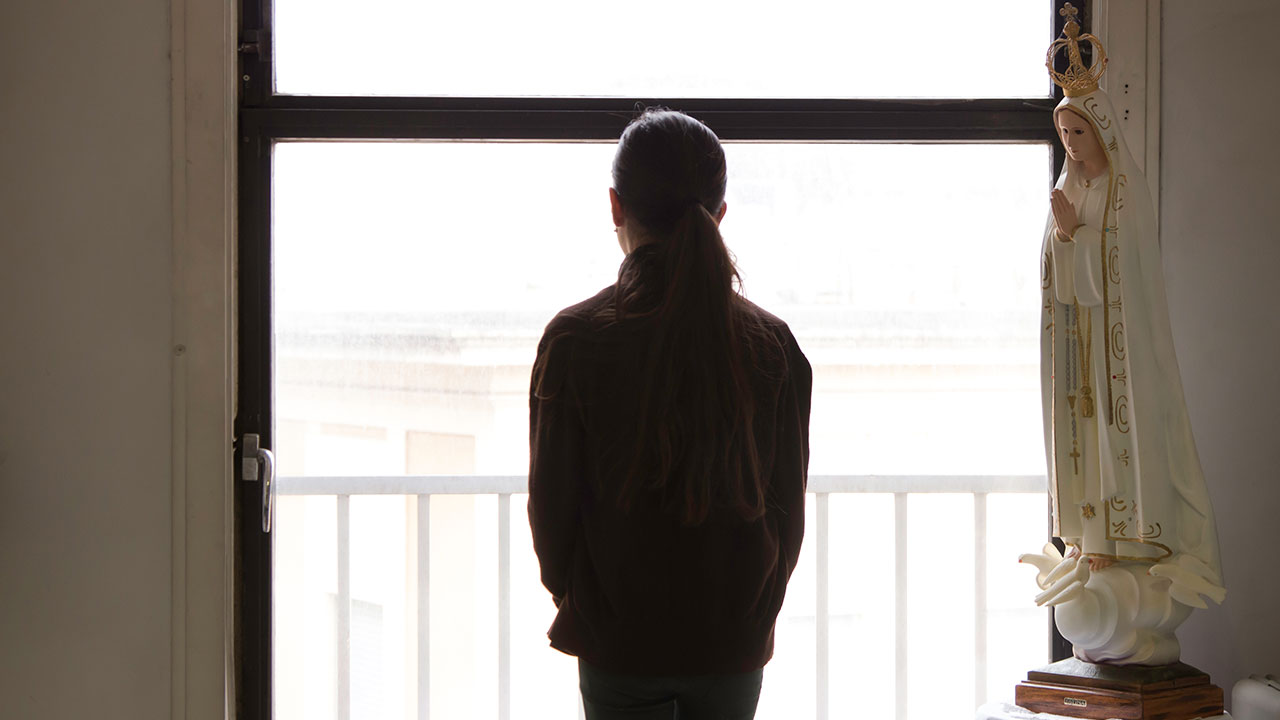 Il Silenzio (The Silence)
Ali Asgari,Farnoosh Samadi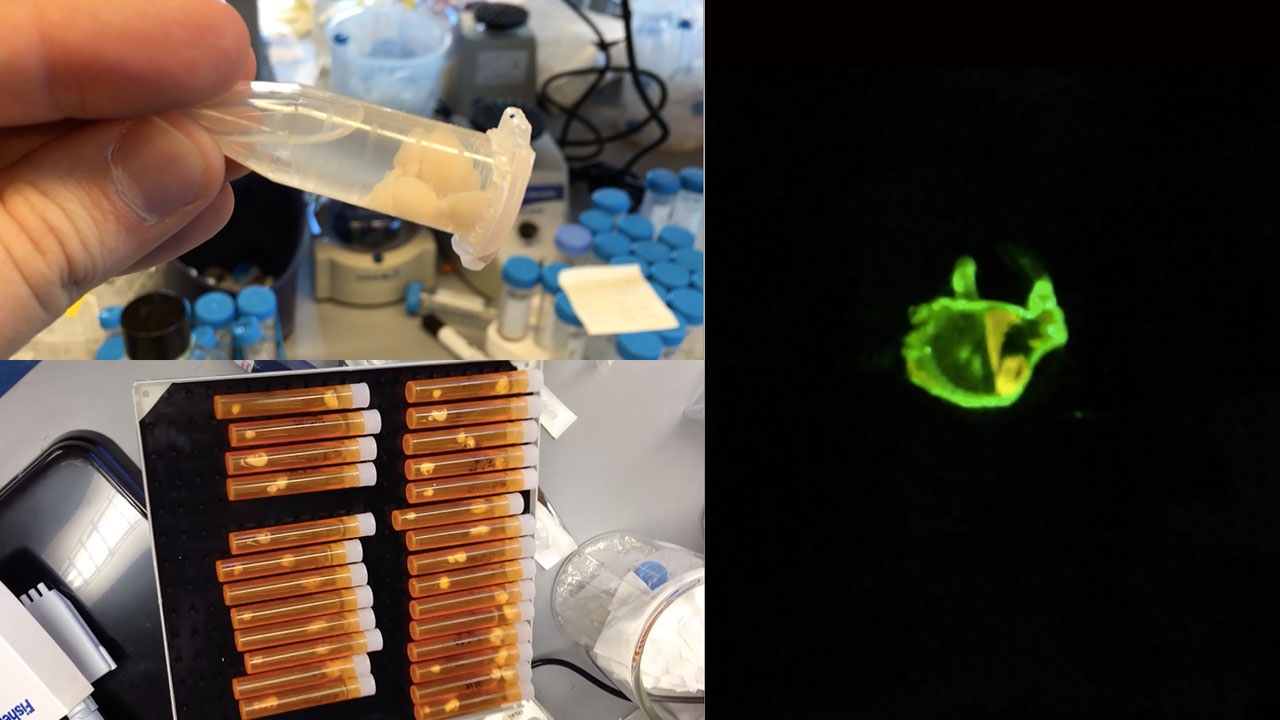 Mouse Embryo Prep for 3D Imaging
Nicolas Renier
An Aviation Field
Joana Pimenta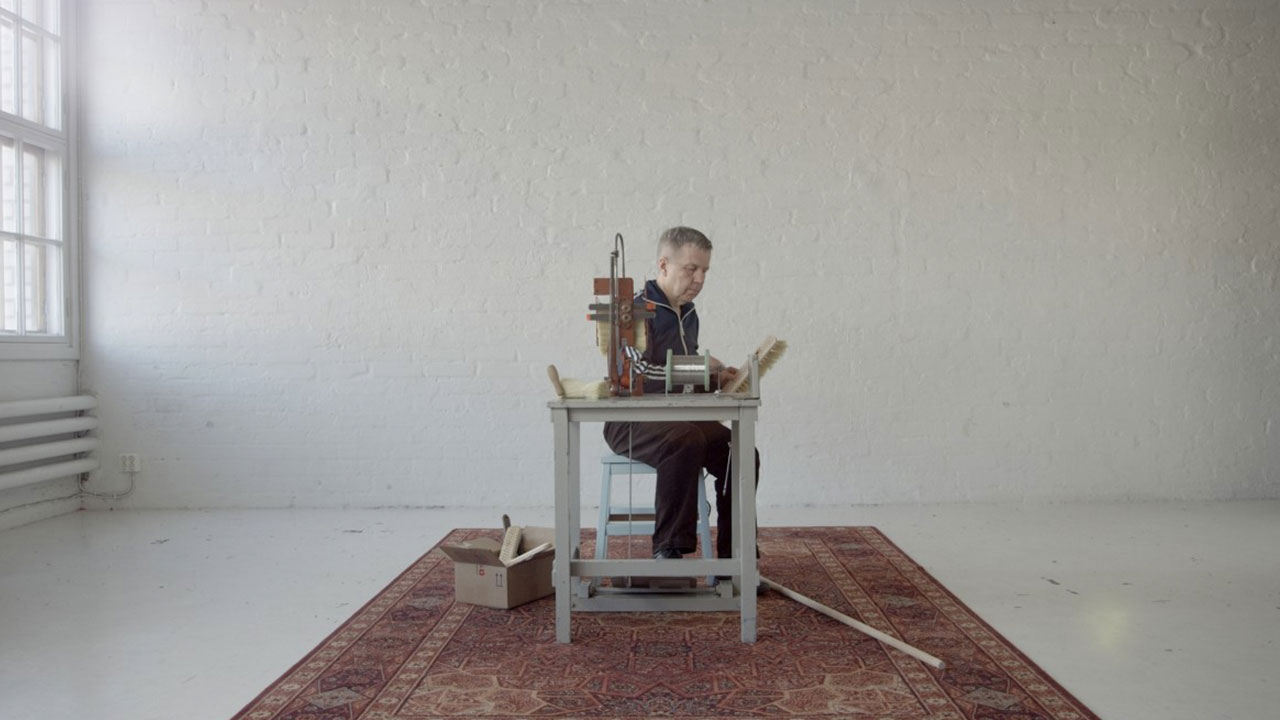 Mitä on Nähdä (What There Is to See)
Jaana Kokko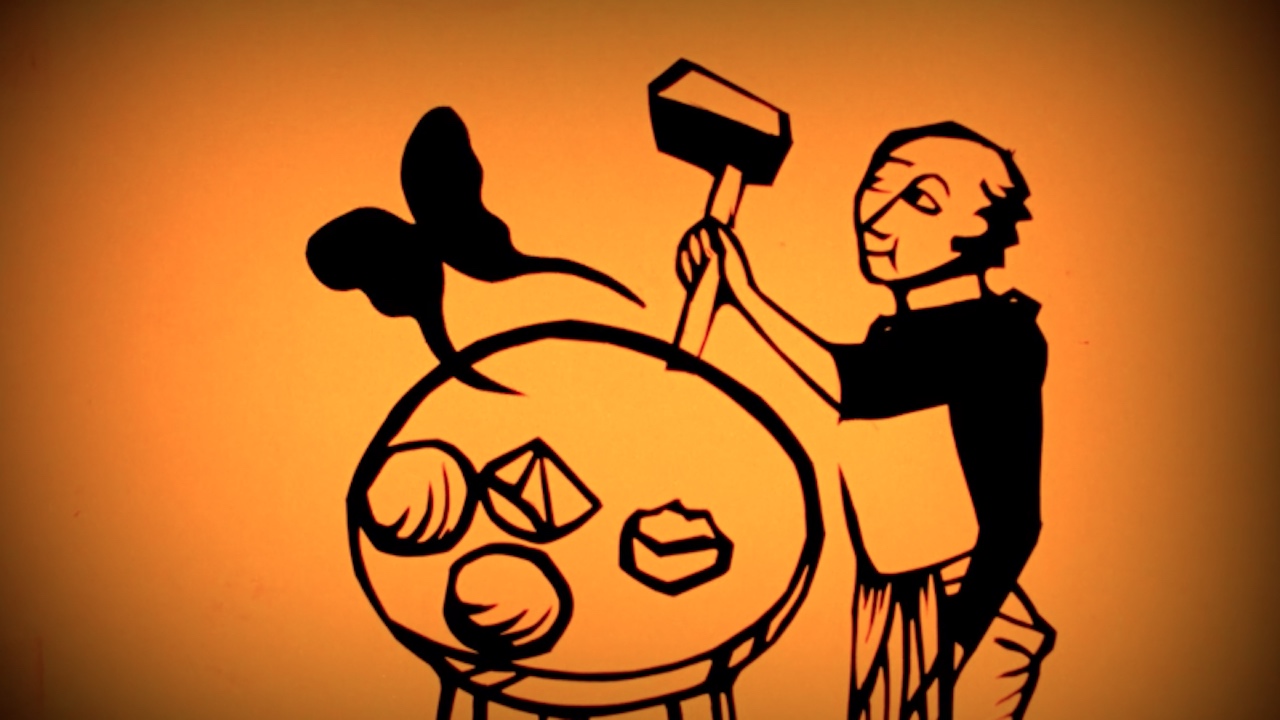 Somnium Lapidum
Emily Pelstring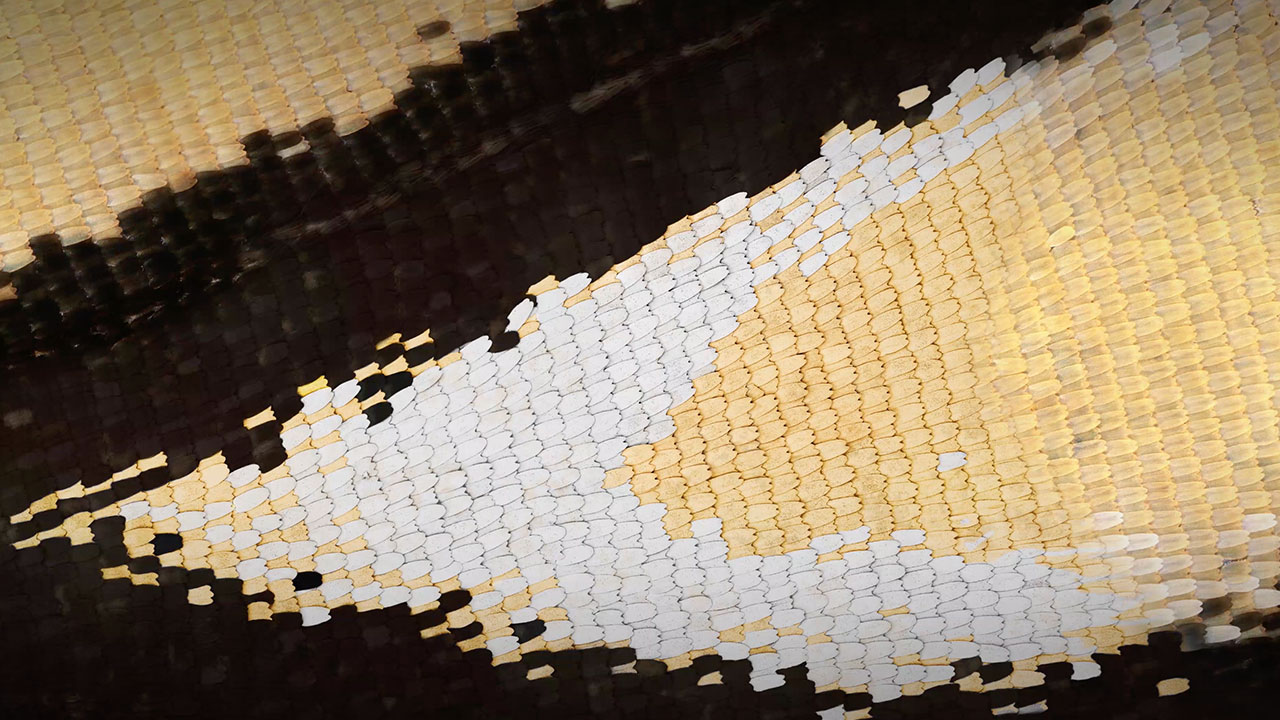 Monarch Scales
Alexis Gambis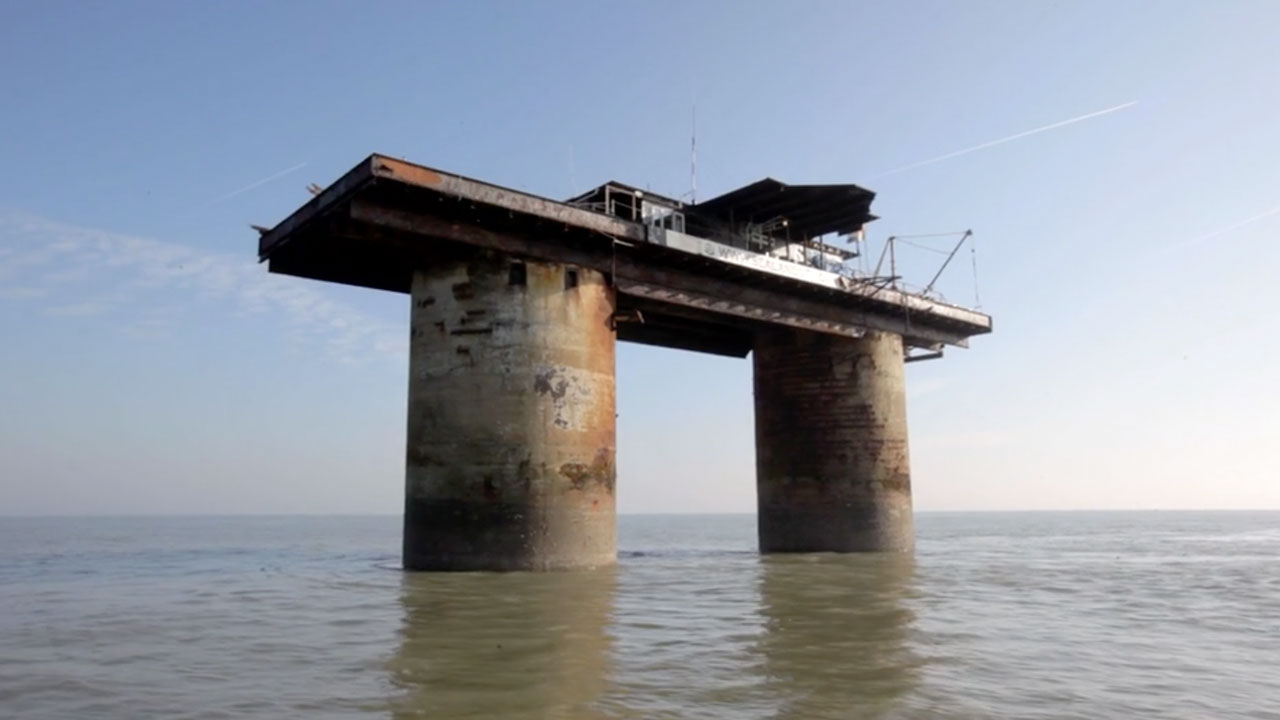 Sealand
Toby Smith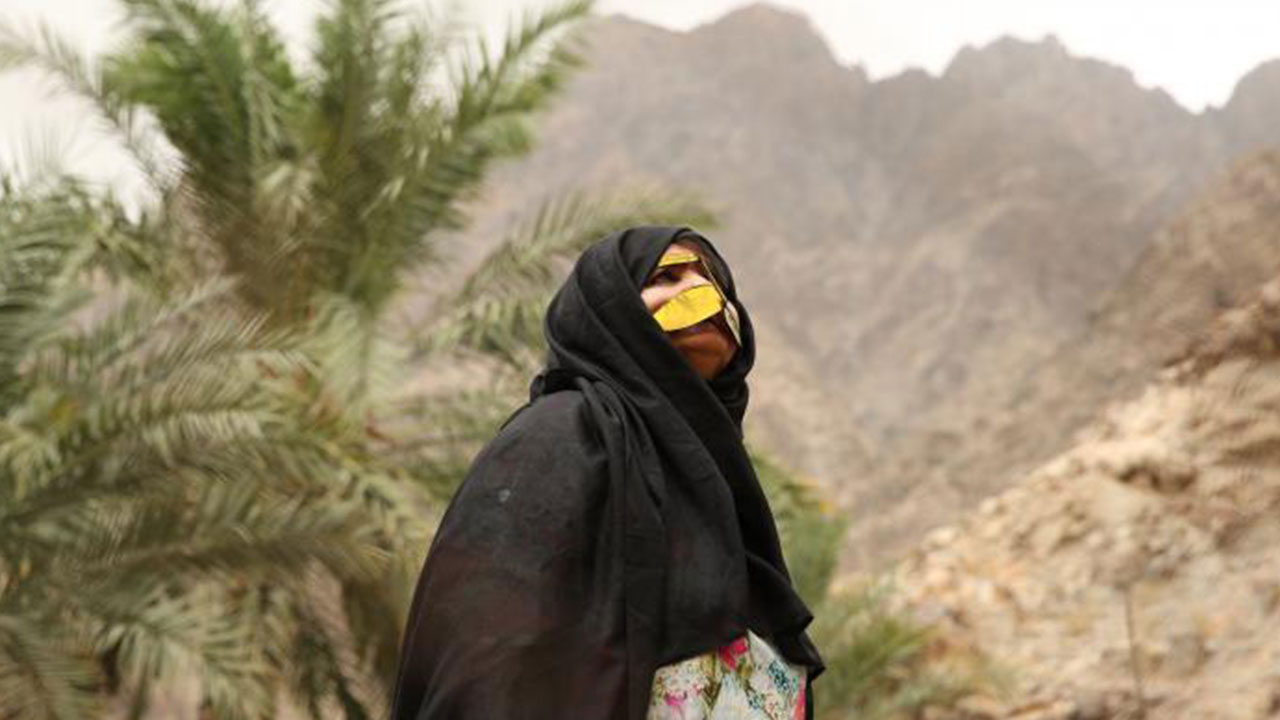 Honey, Rain & Dust
Nujoom Alghanem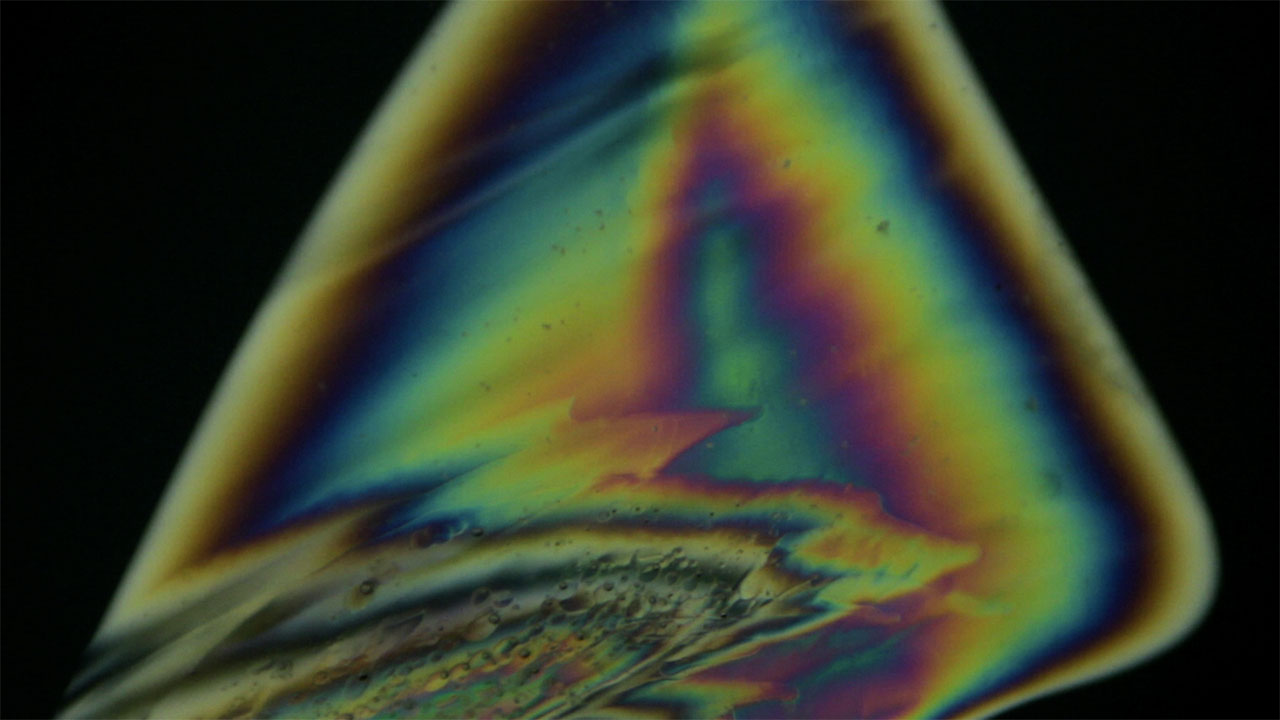 Point of No Return
Zachary Finkelstein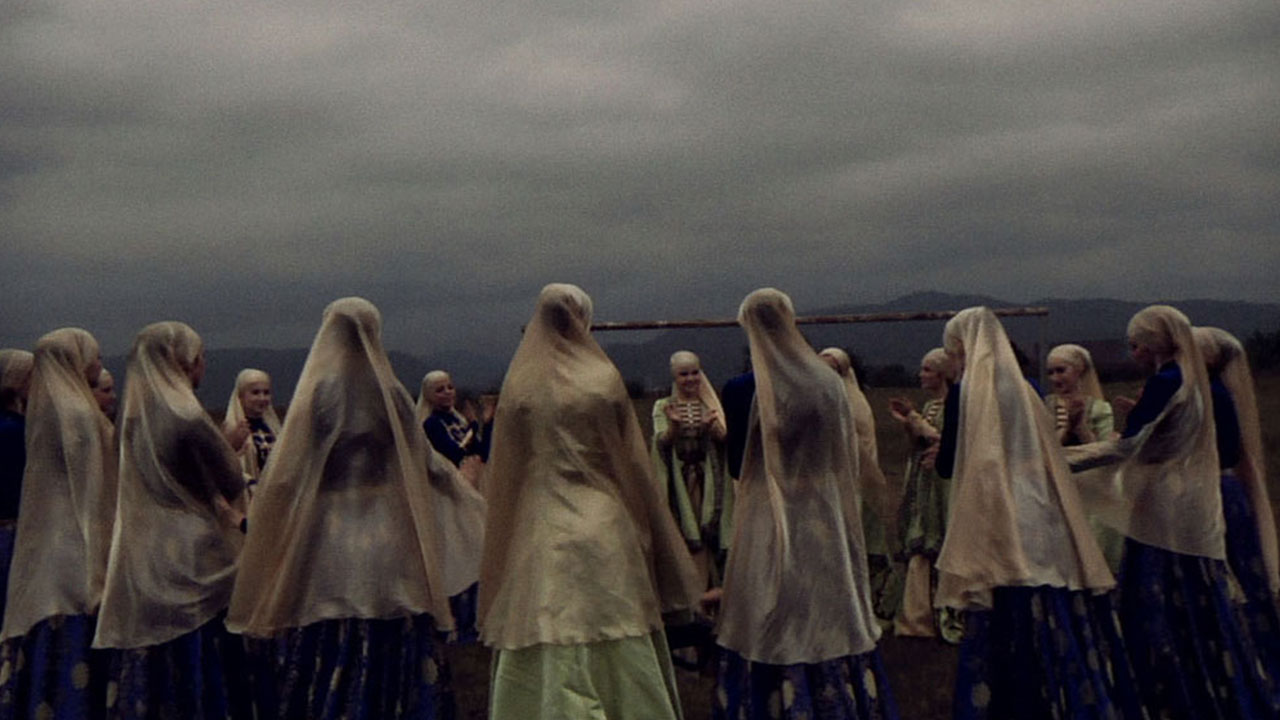 Hibridos
Vincent Moon,Priscilla Telmon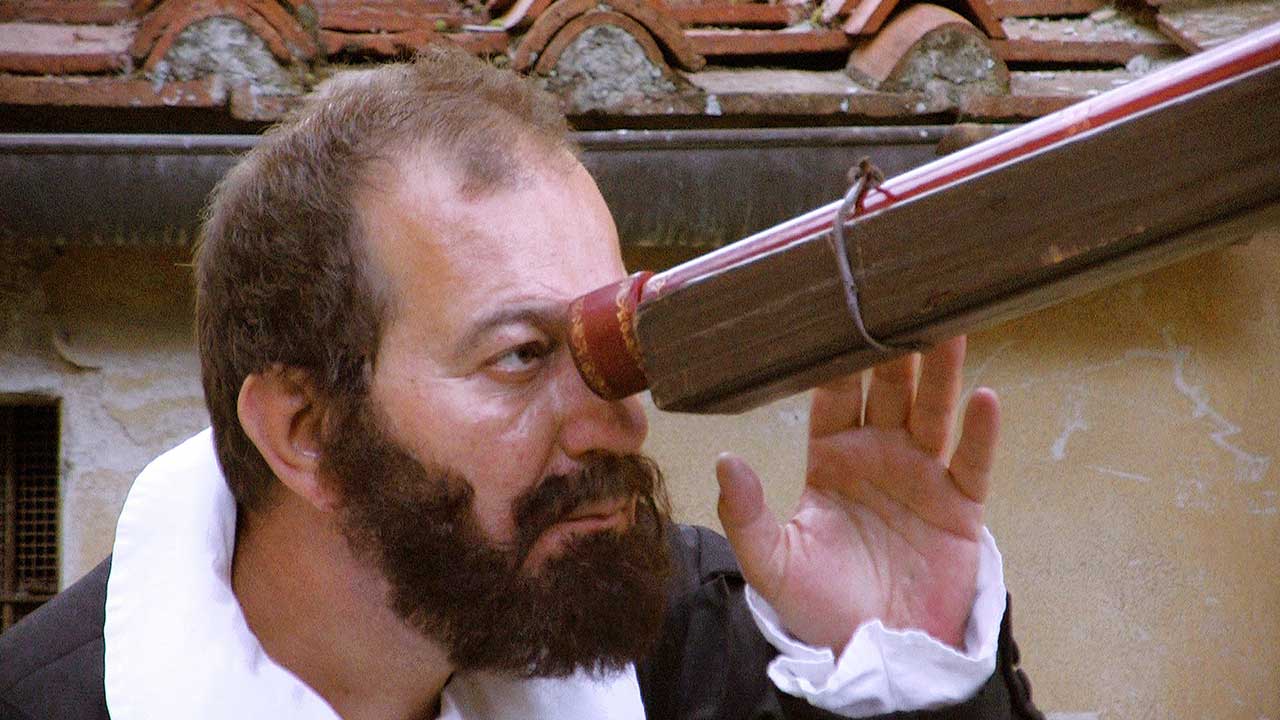 400 Years of Telescope
Kris Koenig
All My Tomorrows
Sonia Herman Dolz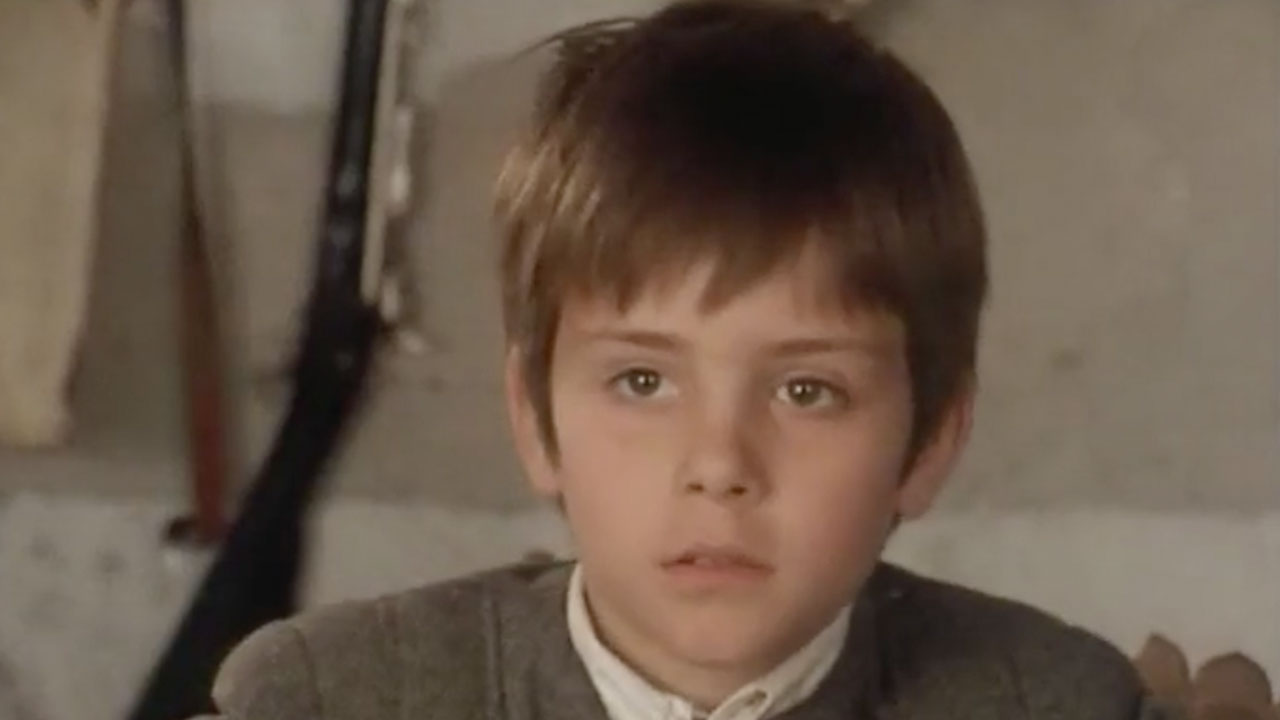 Ramón y Cajal: A Story About Will Power - Episode 1 (of 9)
José María Forqué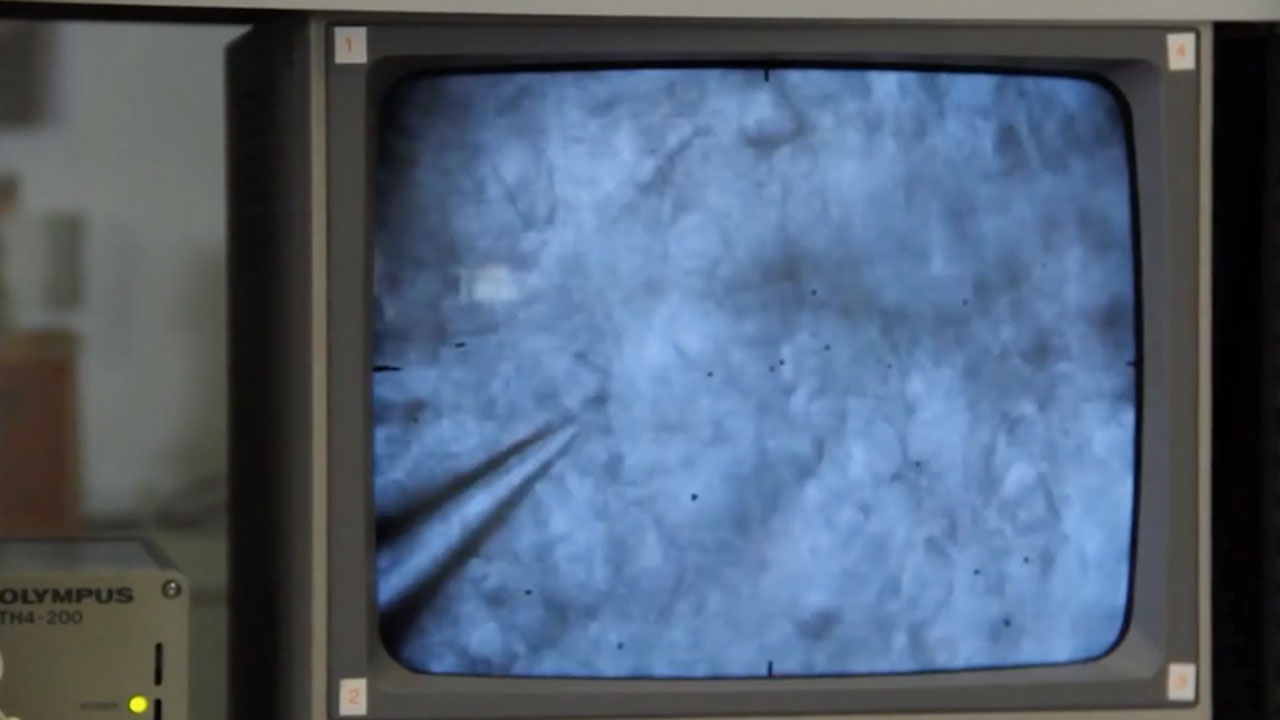 Bluebrain: Markram's Vision
Noah Hutton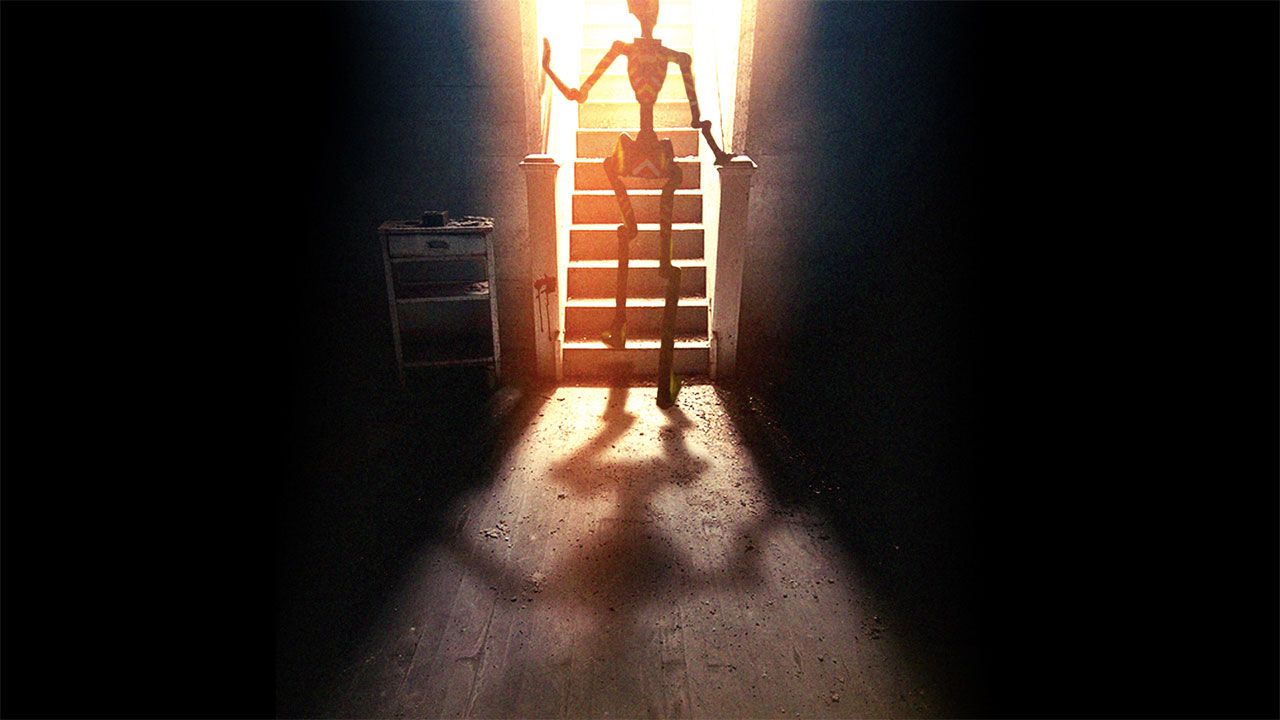 Dr. Easy
Jason Groves,Richard Kenworthy And Christopher Harding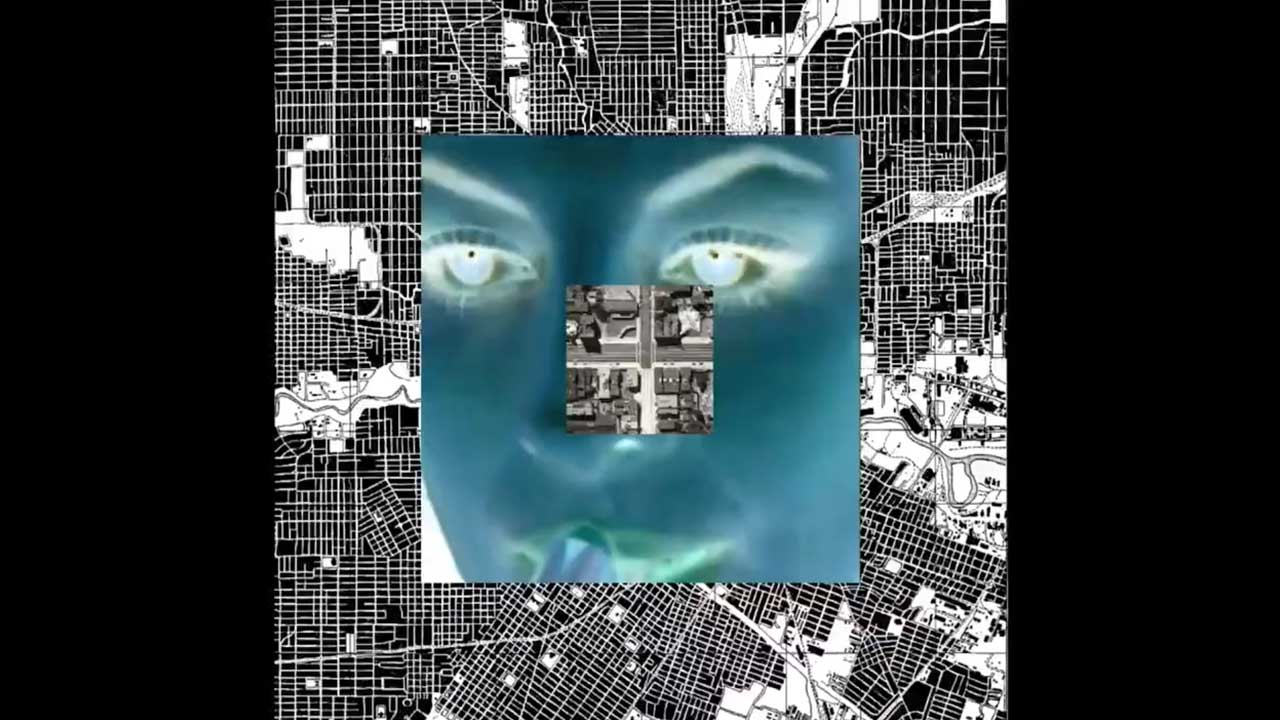 The Architect & The Gardener
Thibault Le Texier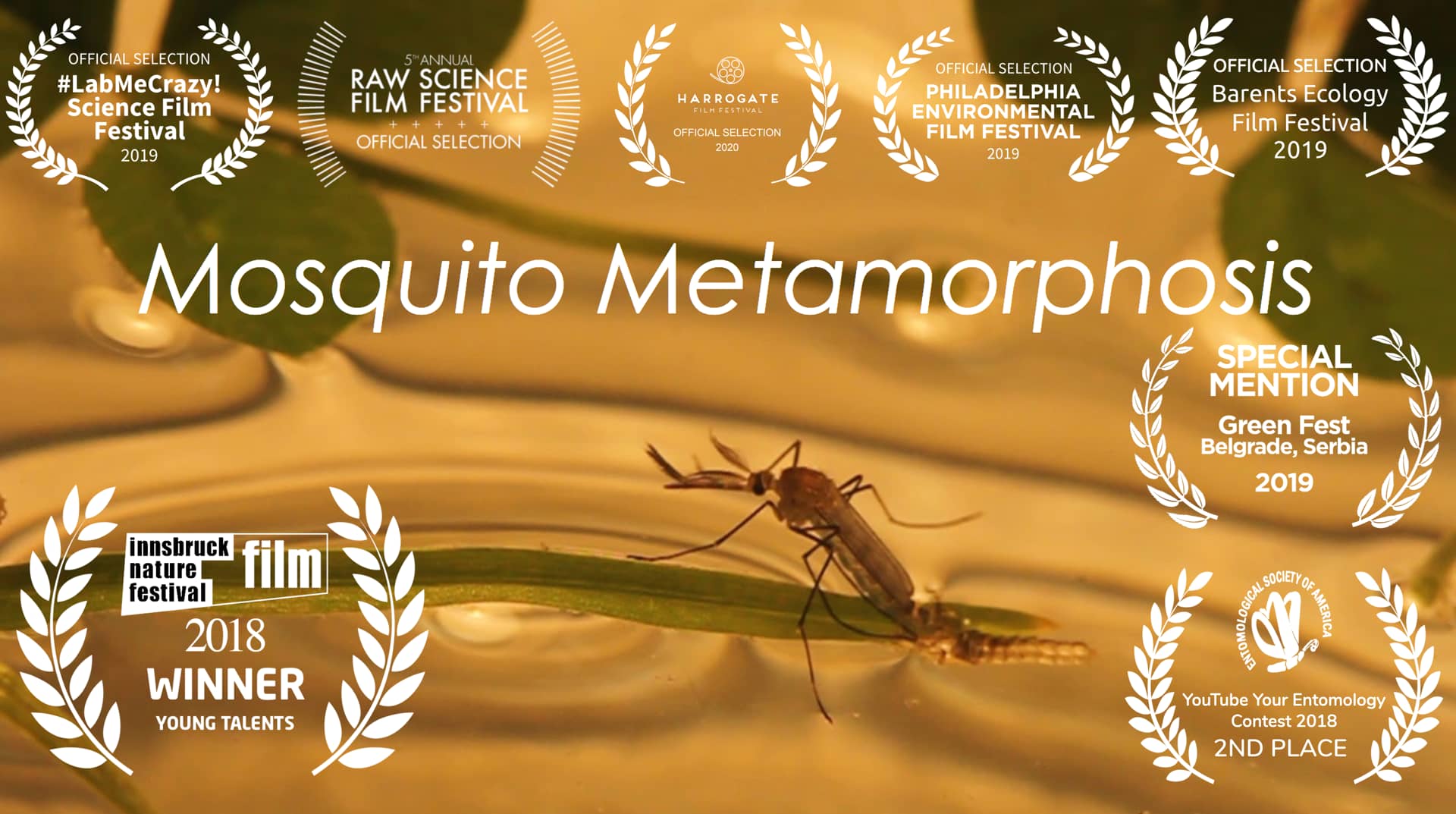 Mosquito Metamorphosis
Cella Wright
HÁ TERRA! (There Is Land!)
Ana Vaz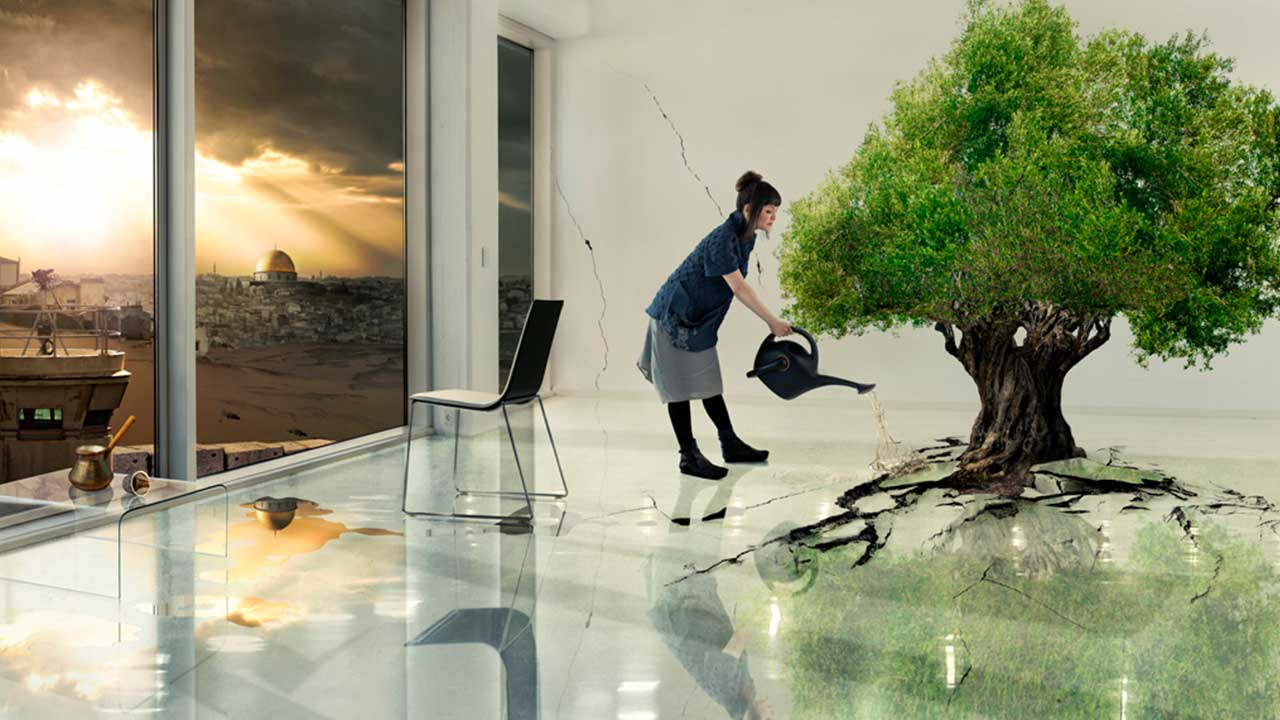 Nation Estate
Larissa Sansour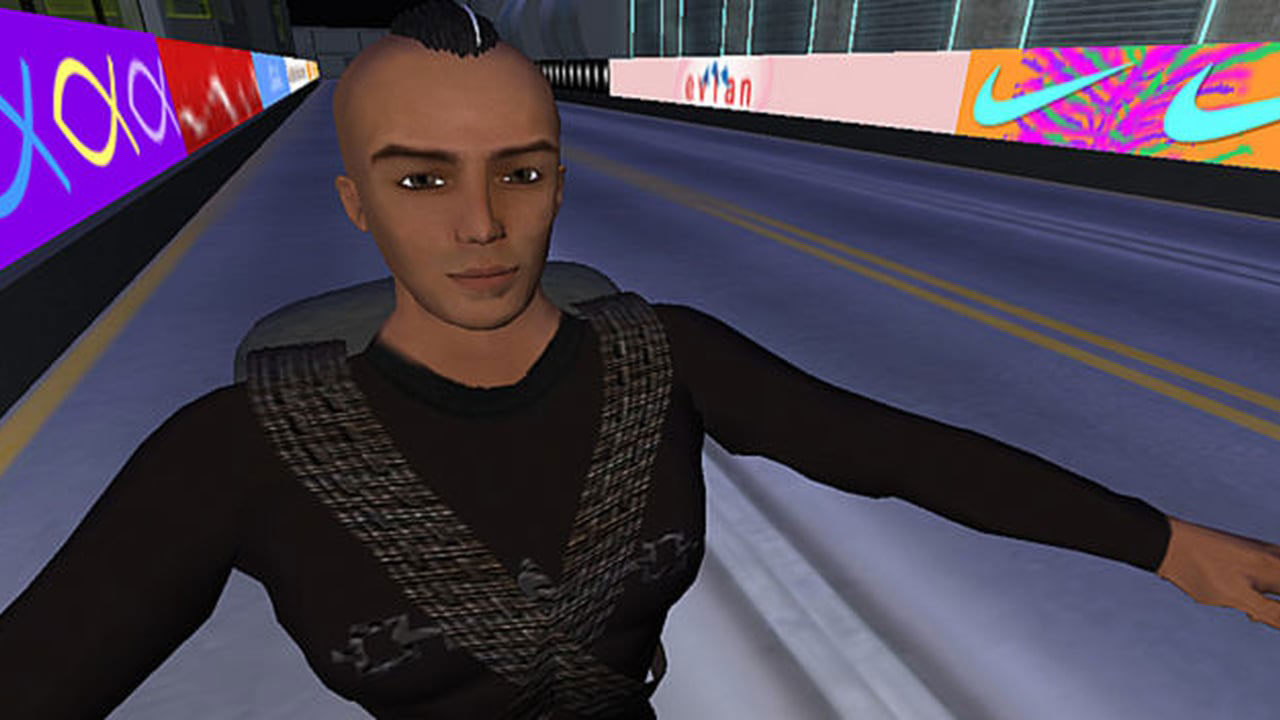 TimeTraveller™ Episode 01
Skawennati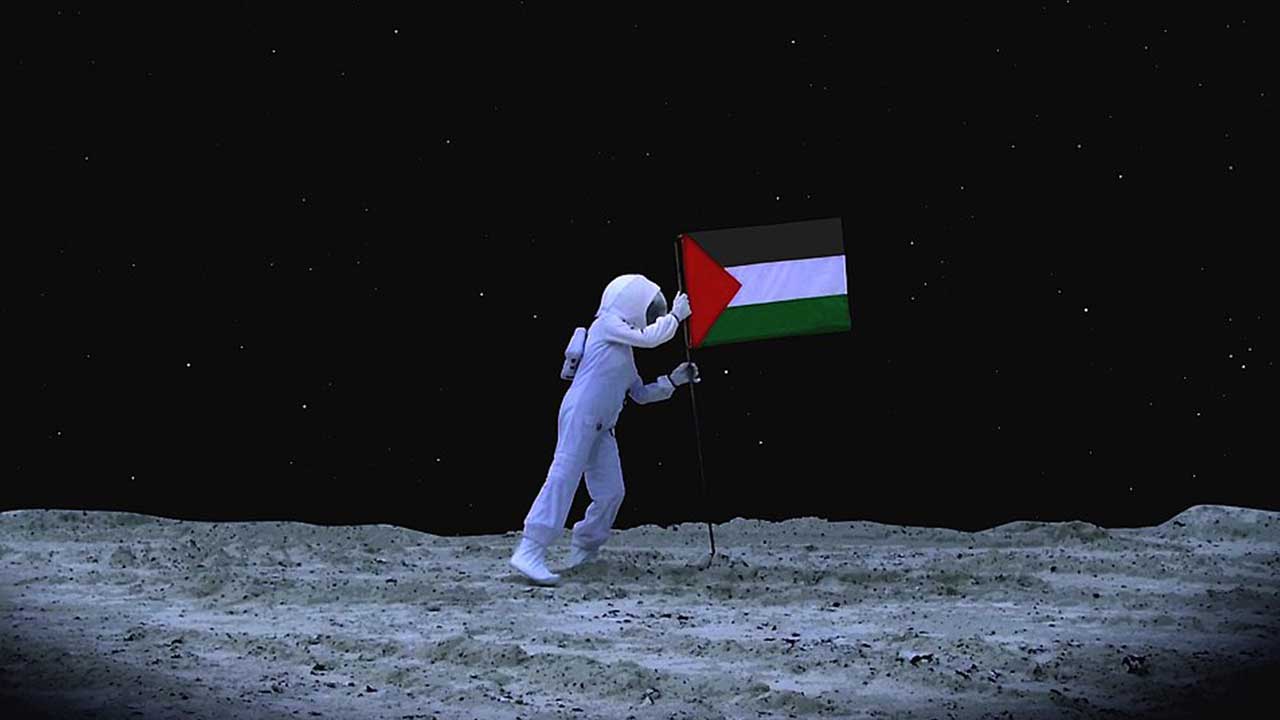 A Space Exodus
Larissa Sansour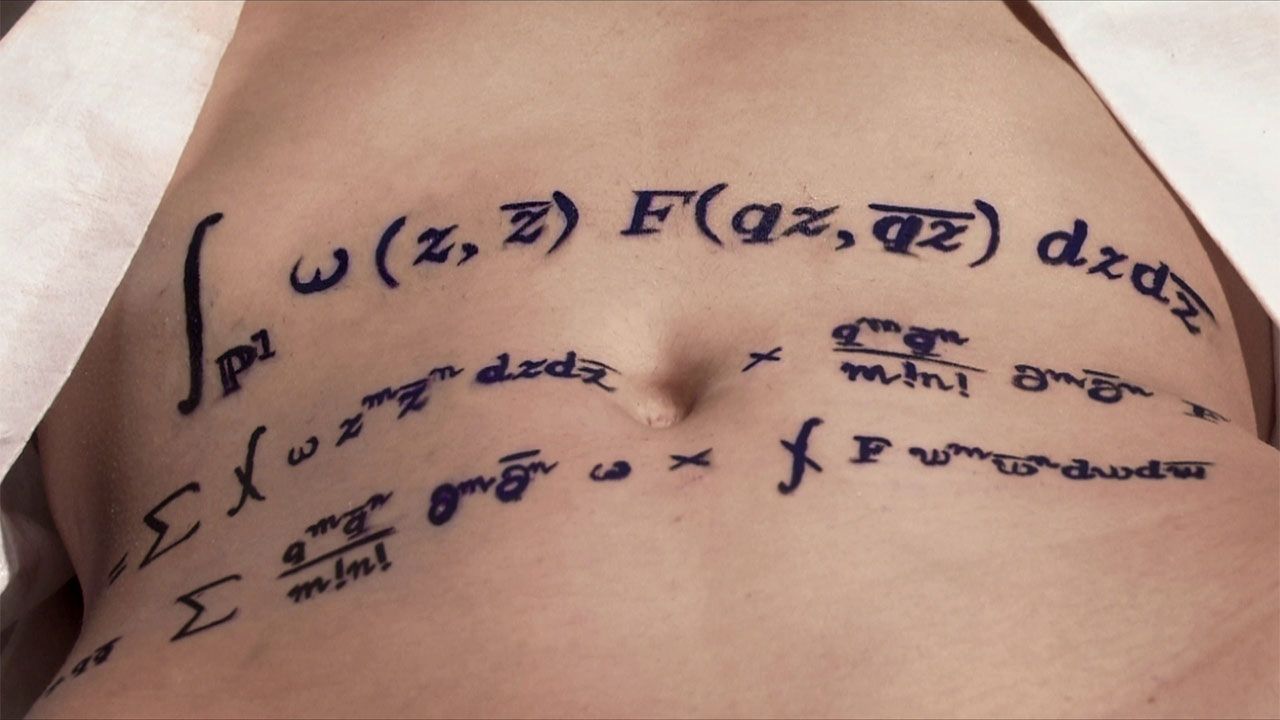 Rites of Love and Math
Reine Graves,Edward Frenkel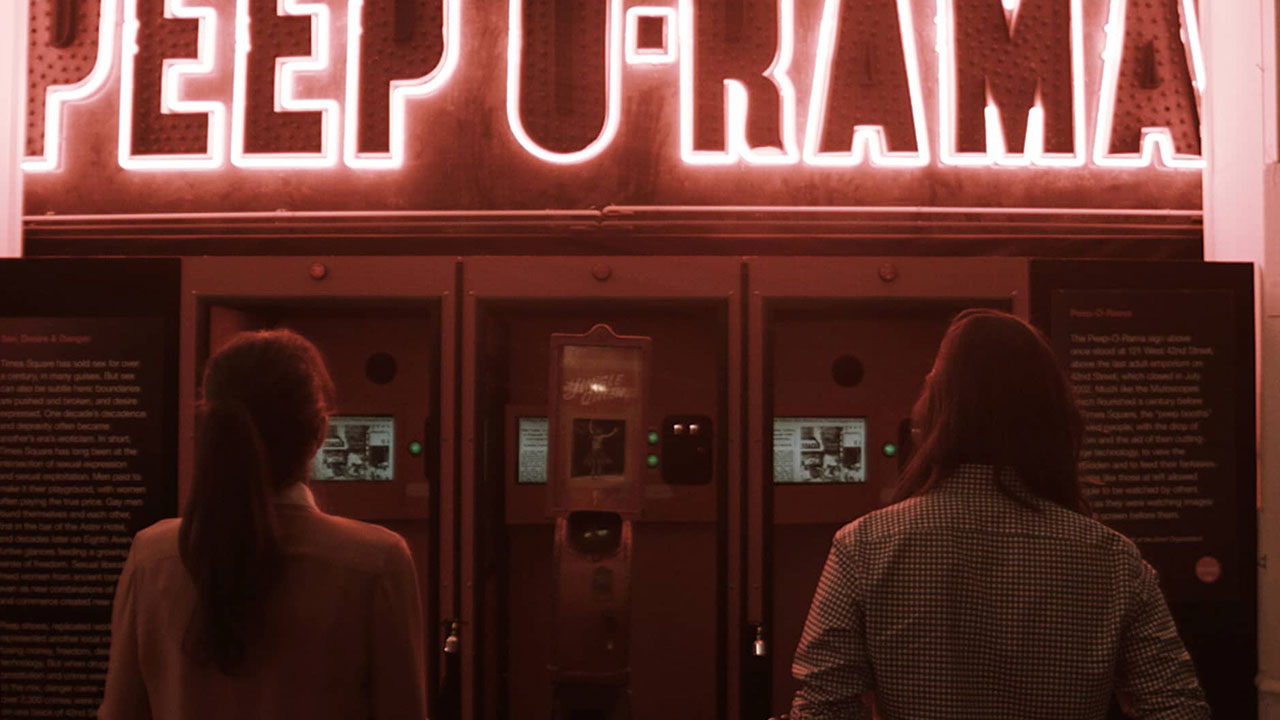 Lena's Complicated Machine
Malik Isasis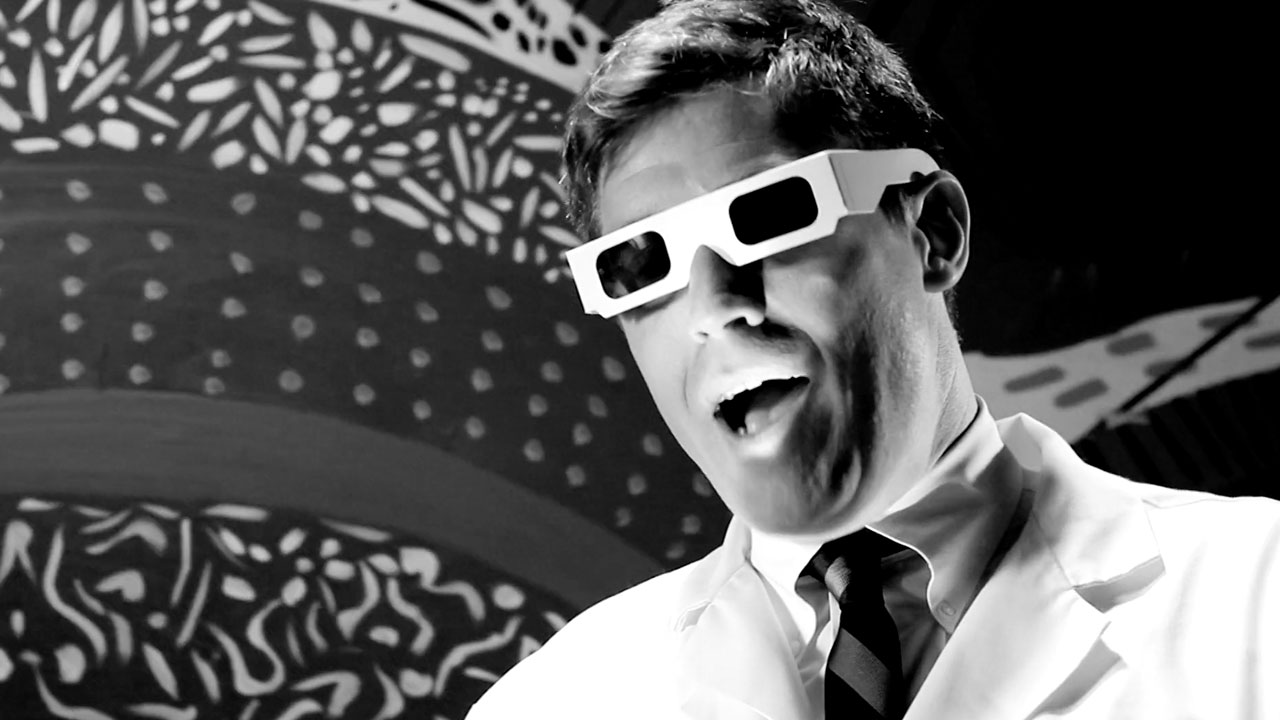 Life and Freaky Times of Uncle Luke
Jillian Mayer,Lucas Leyva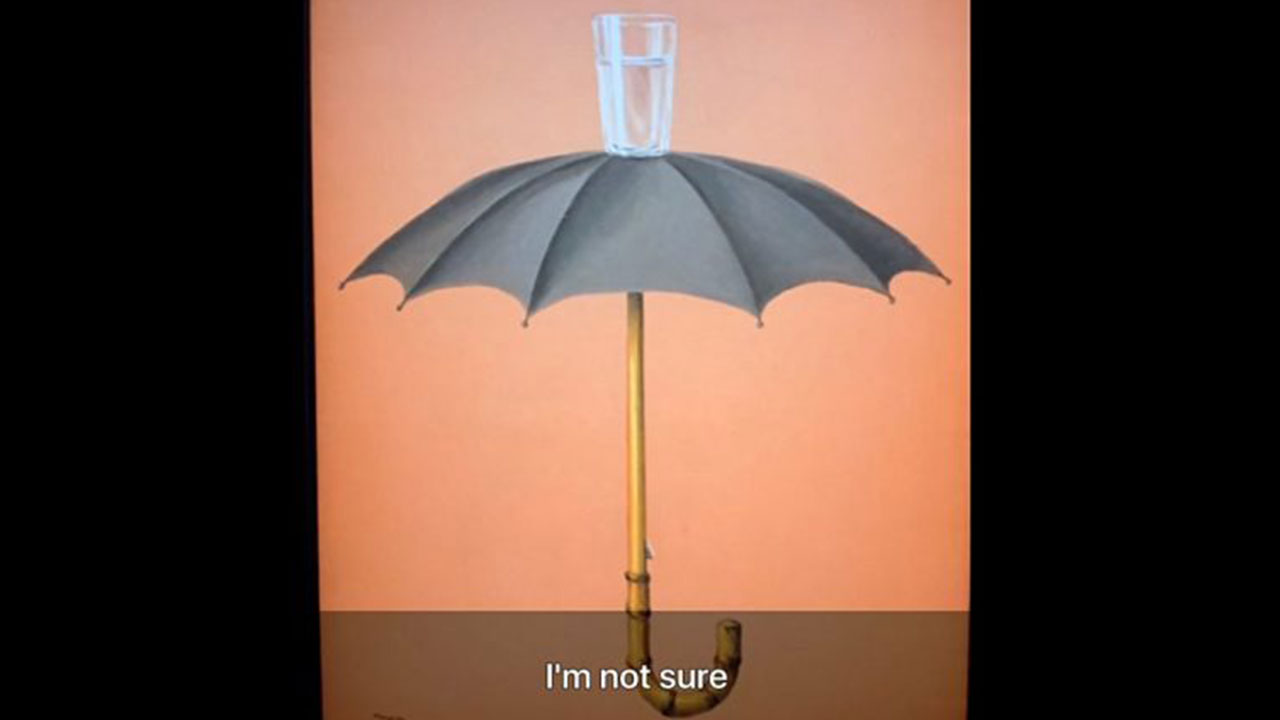 I'm Not Sure
Gabriel Hensche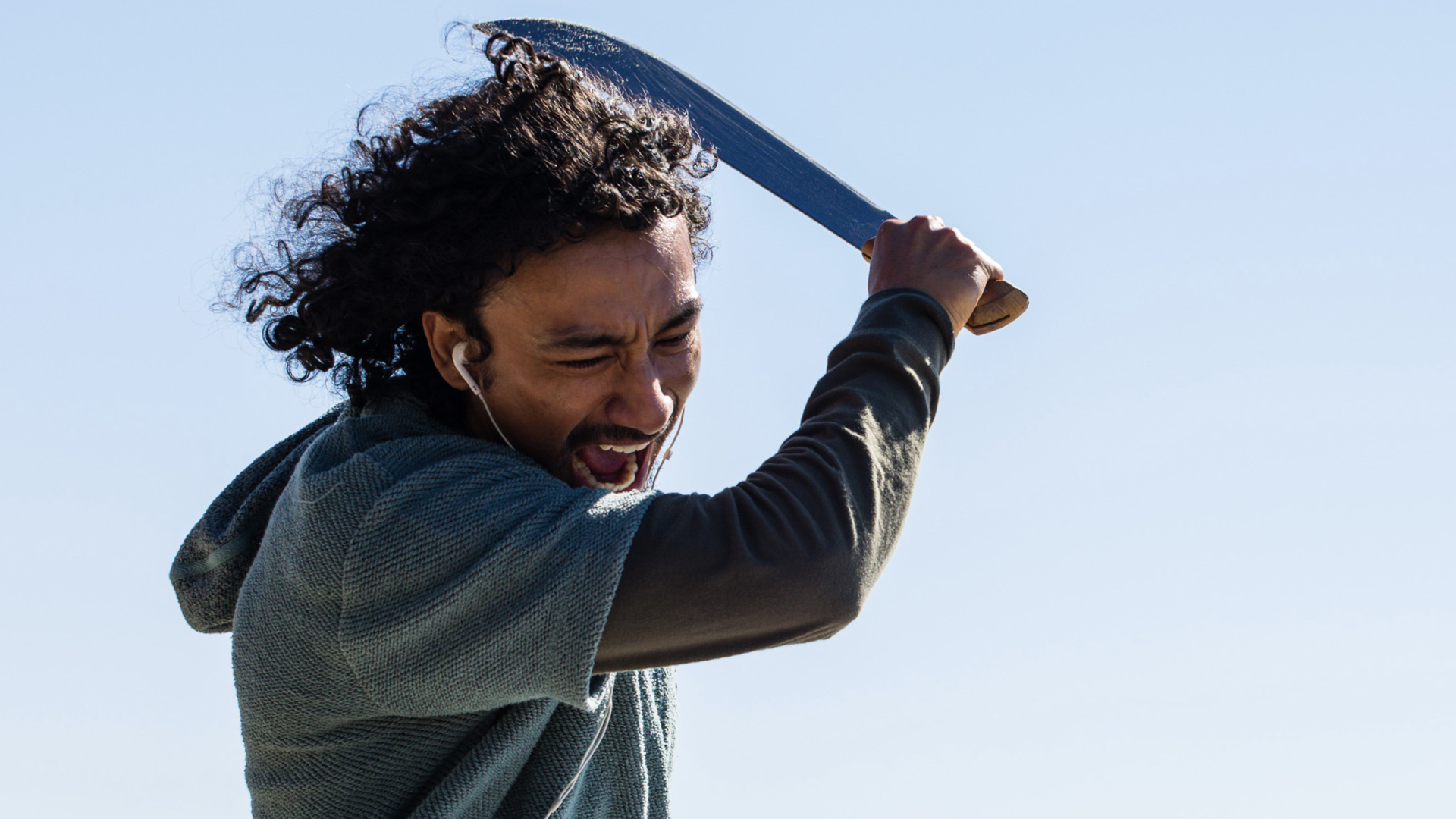 Cured
Gabriel Villanueva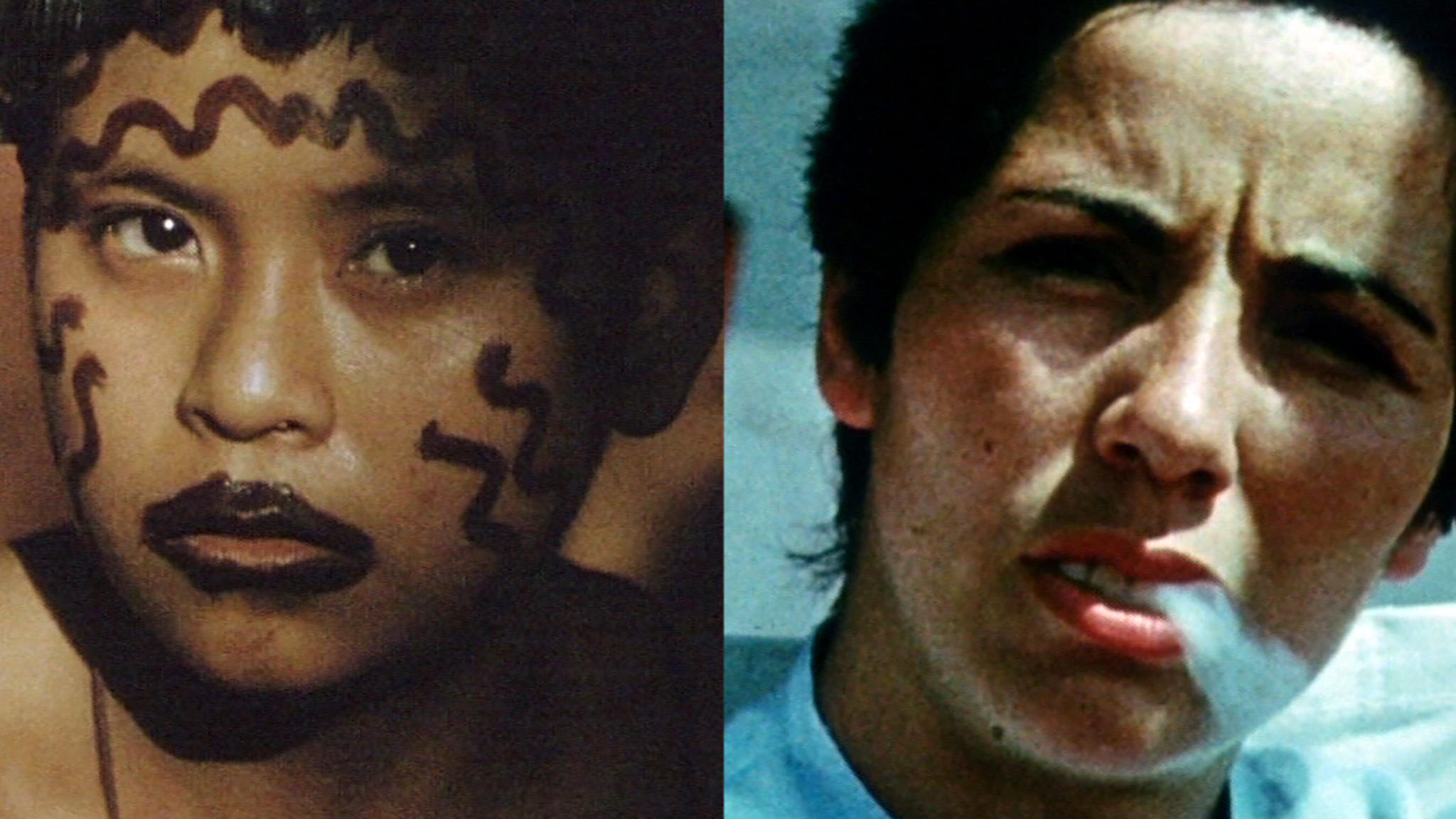 We Are Become Death
Jean-Gabriel Periot
The Loneliest
Lilian Mehrel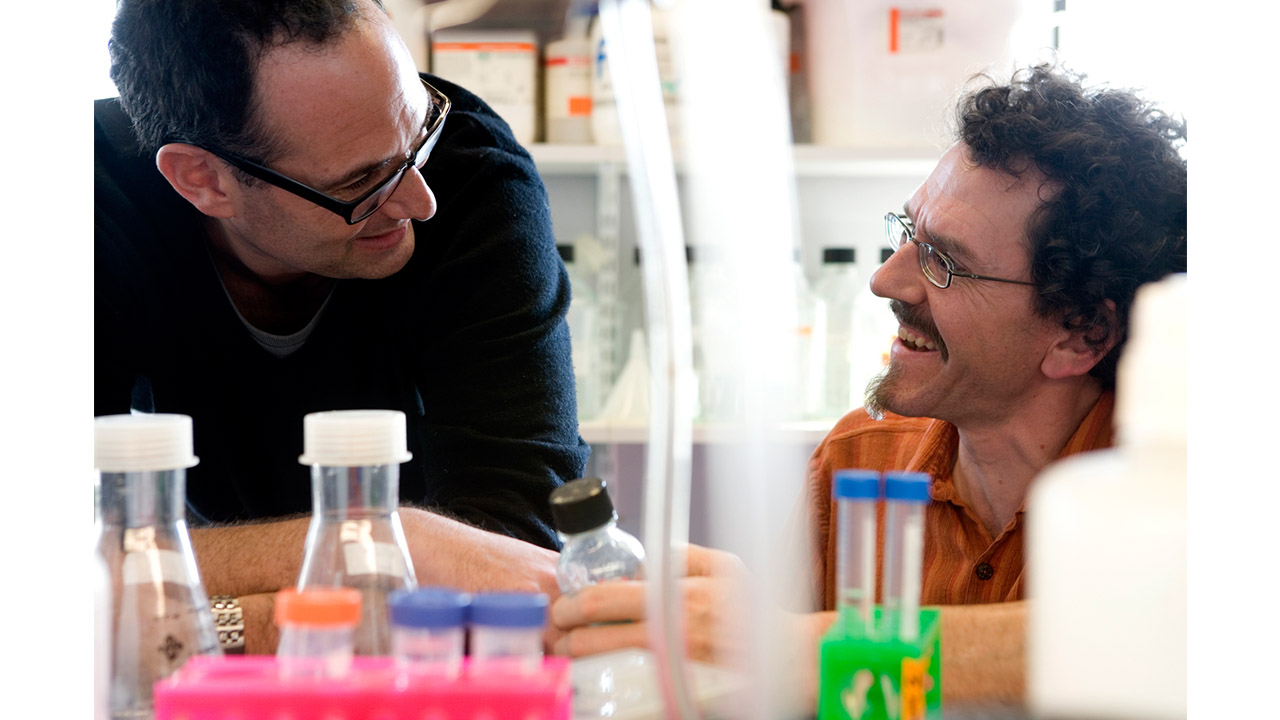 Naturally Obsessed
Carole Rifkind, Richard Rifkind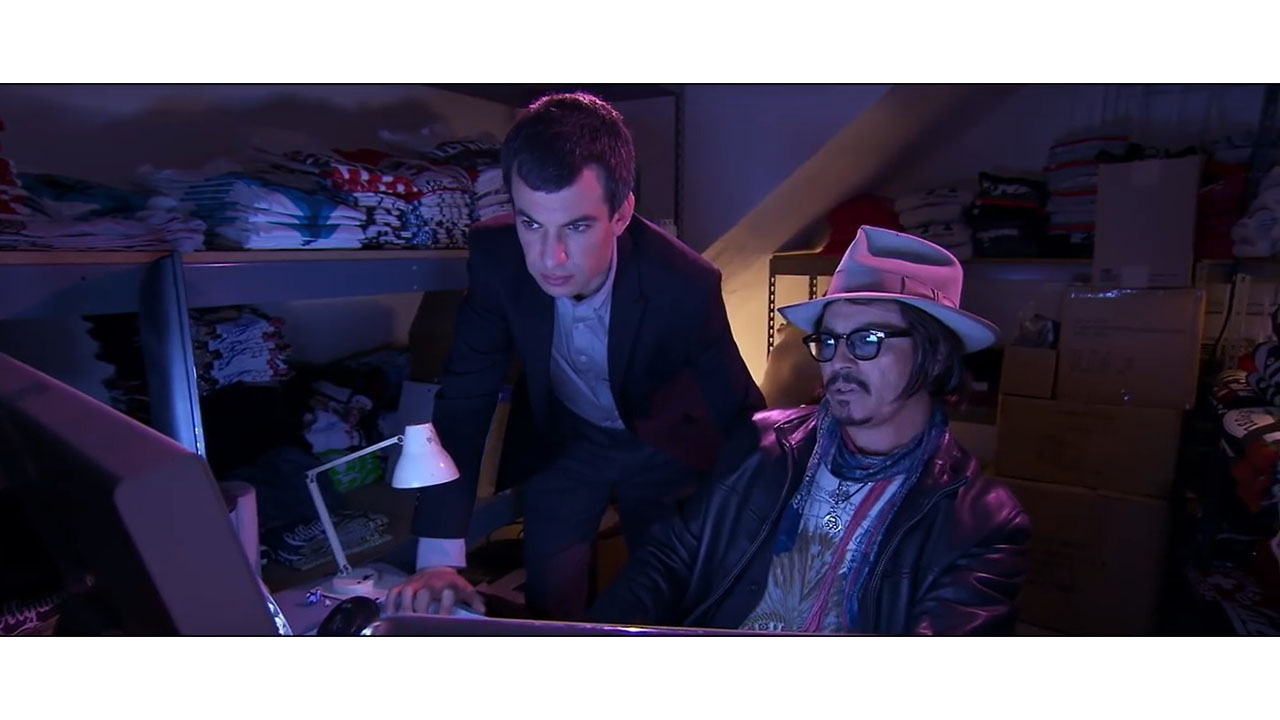 The Web
Nathan Fielder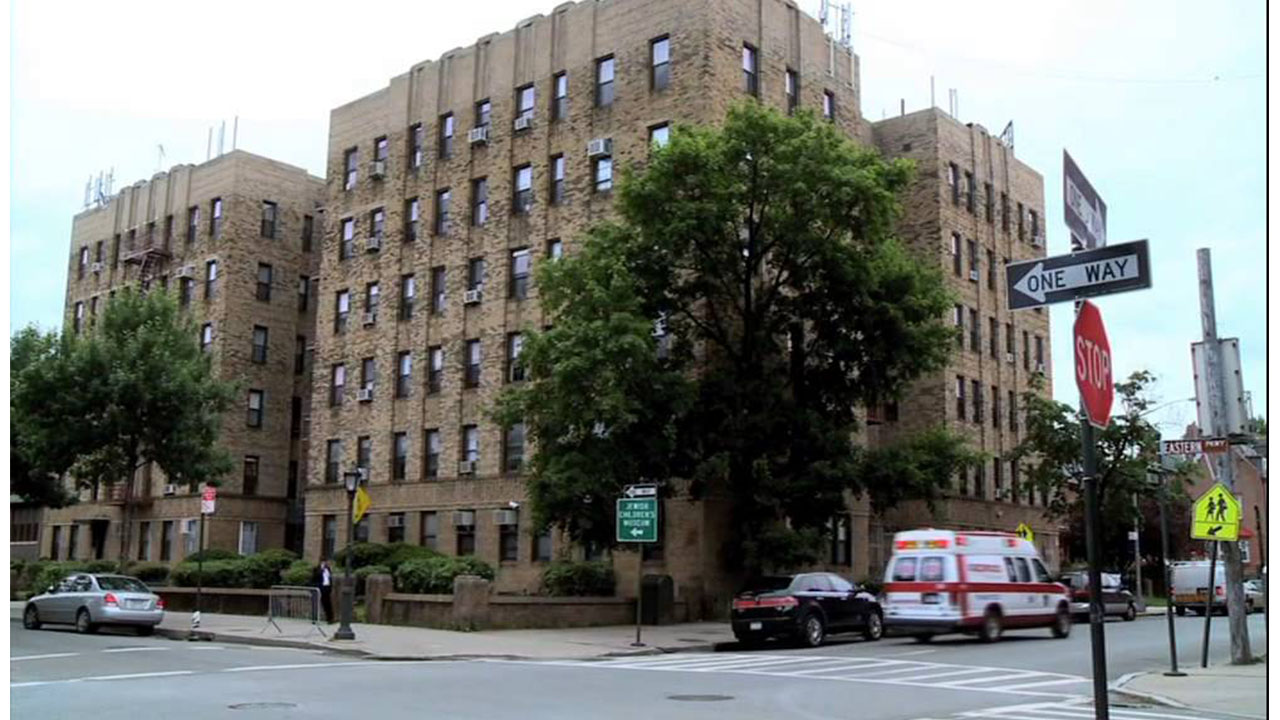 Full Signal
Talal Jabari
Artificial Love (Amour Artificiel)
Guillaume Desjardins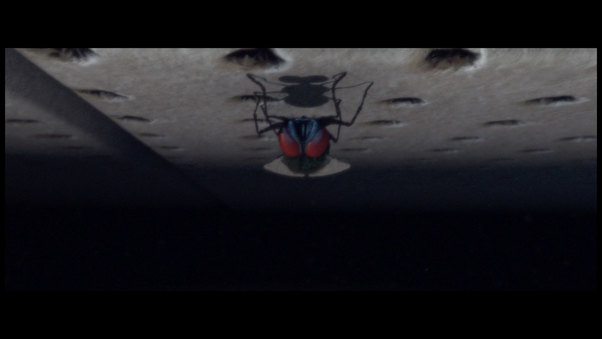 Flesh Computer
Ethan Shaftel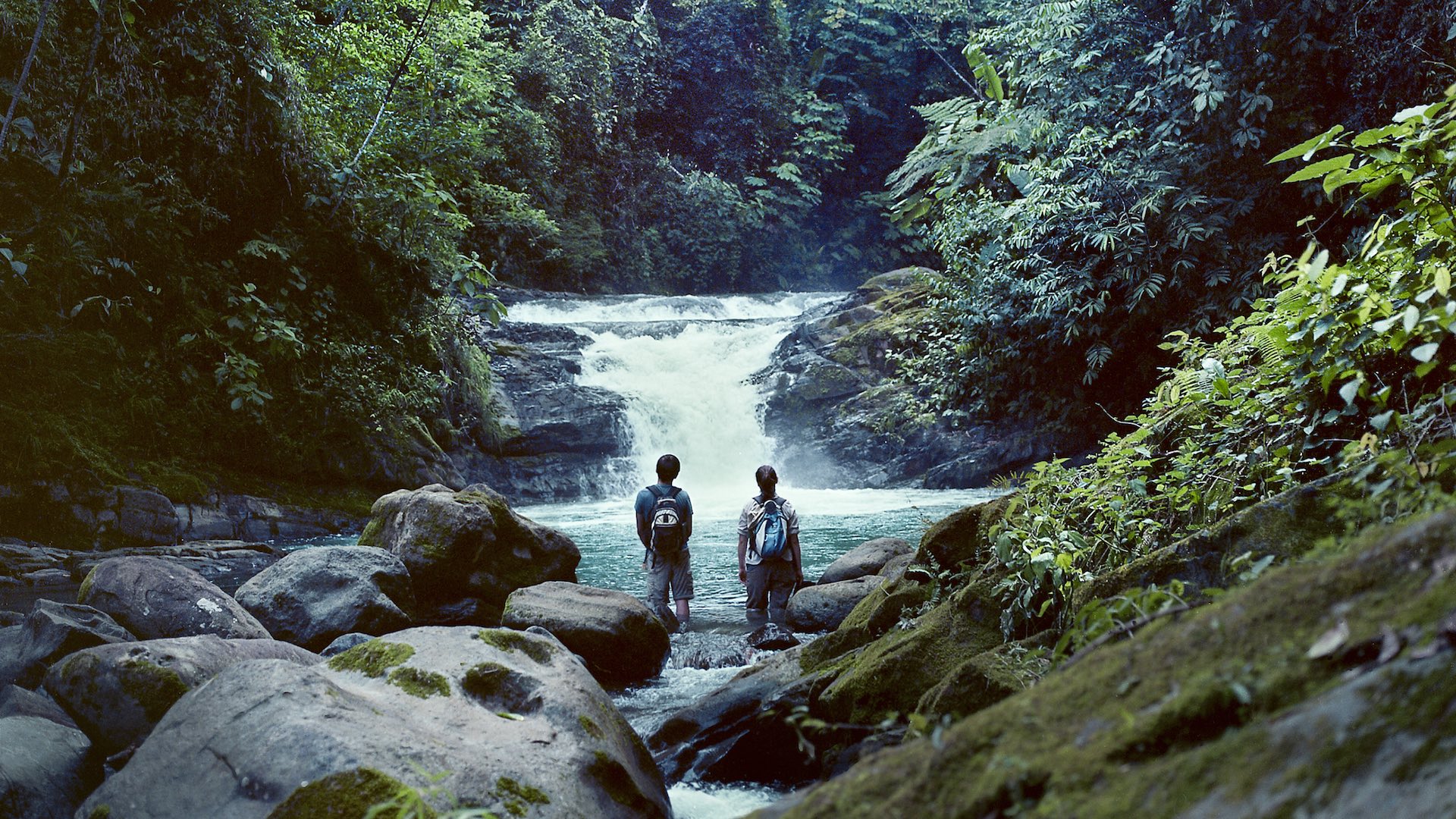 Wild Love
Eben Portnoy
The Flight of an Ostrich (Schools Interior)
Jessica Sarah Rinland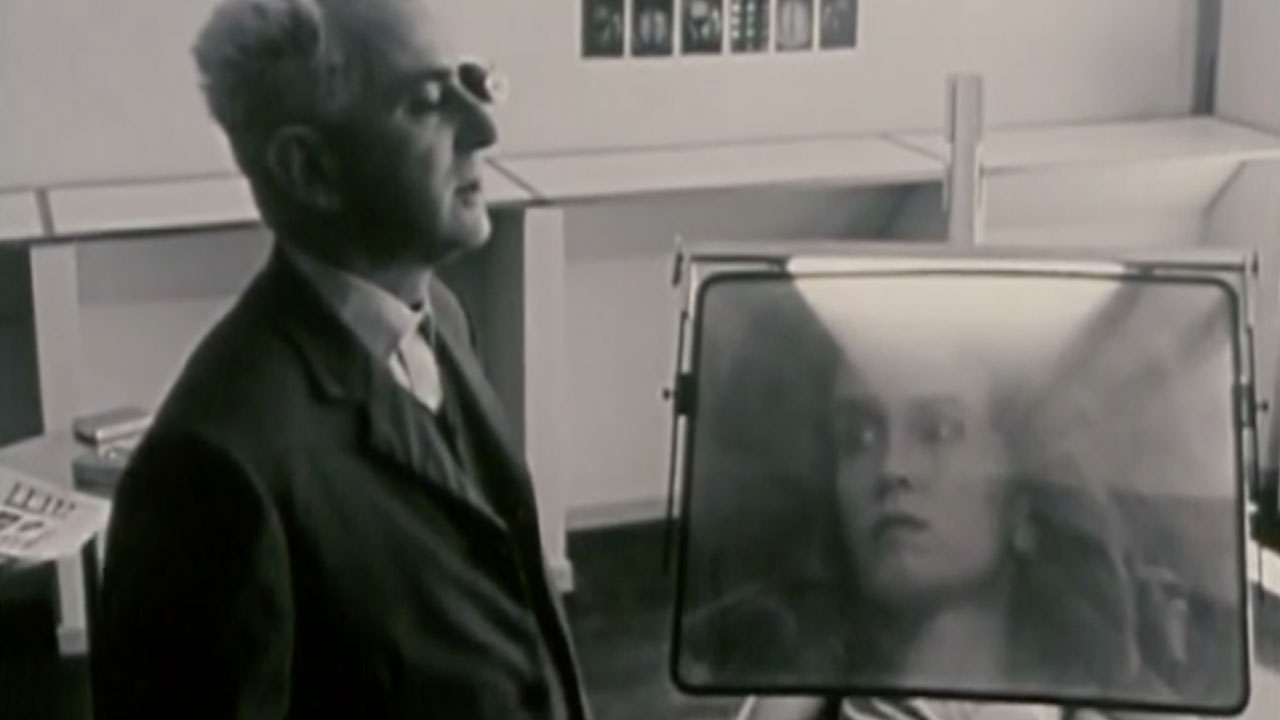 La Sonámbula (Sleepwalker)
Fernando Spiner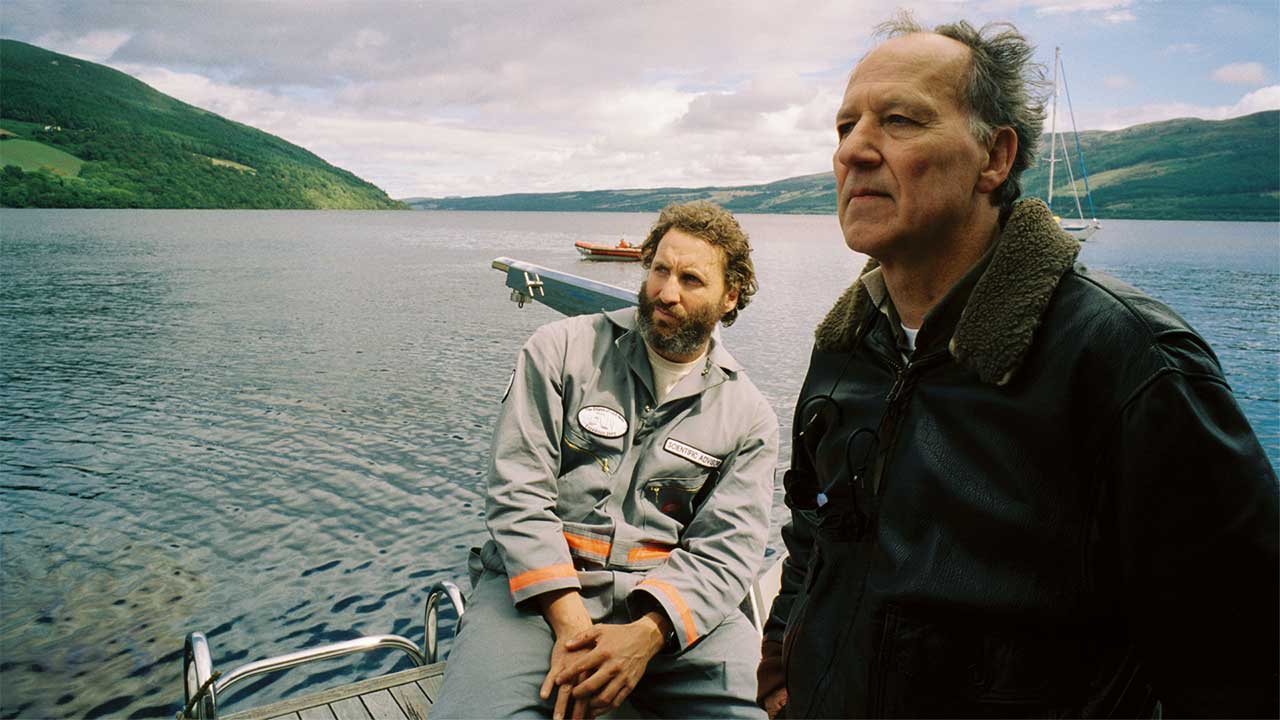 Incident at Lochness
Zak Penn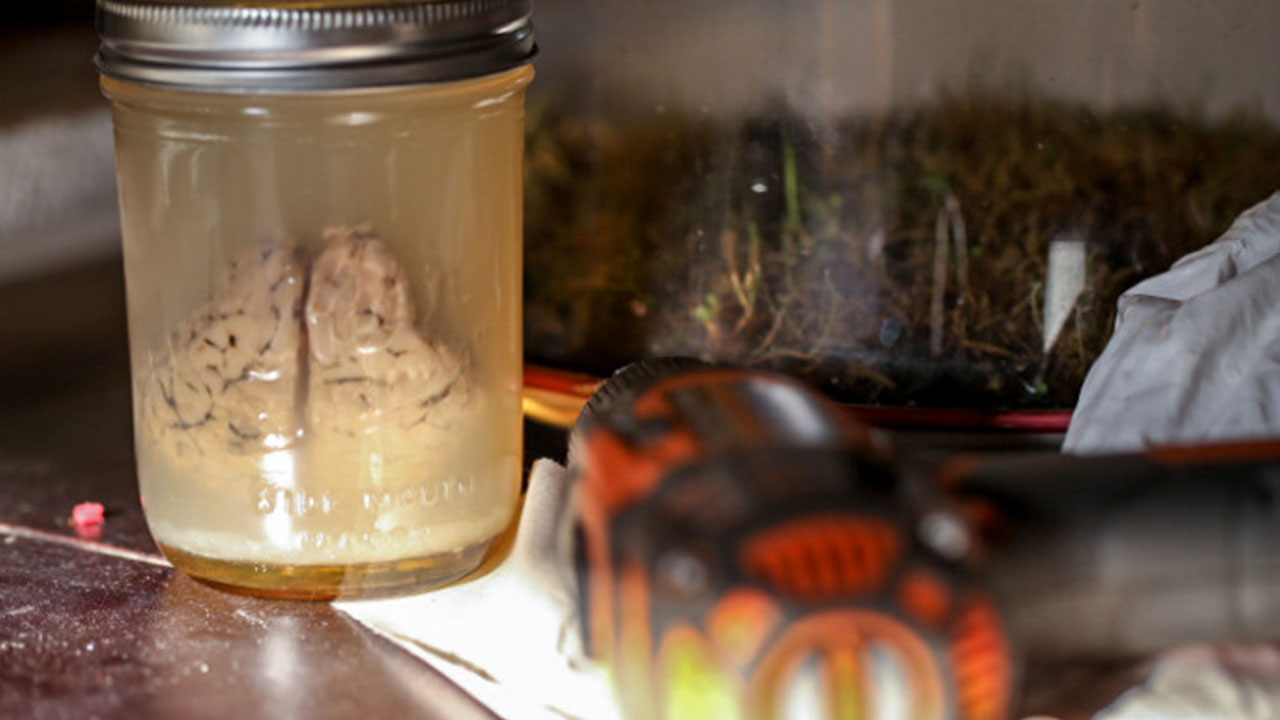 Science for the Masses
C.S. Ward & Lauren Knapp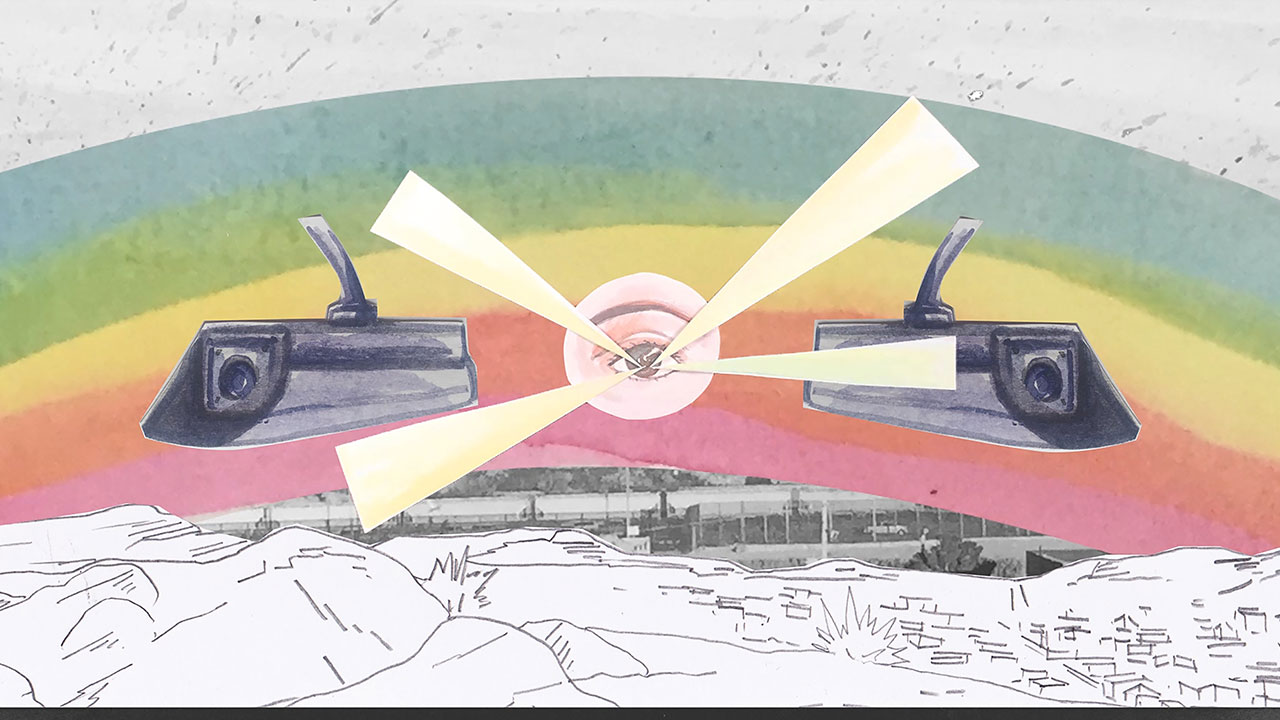 Selections from Fred's Rainbow Bar and Other Stages on the International Border
Nicole Antebi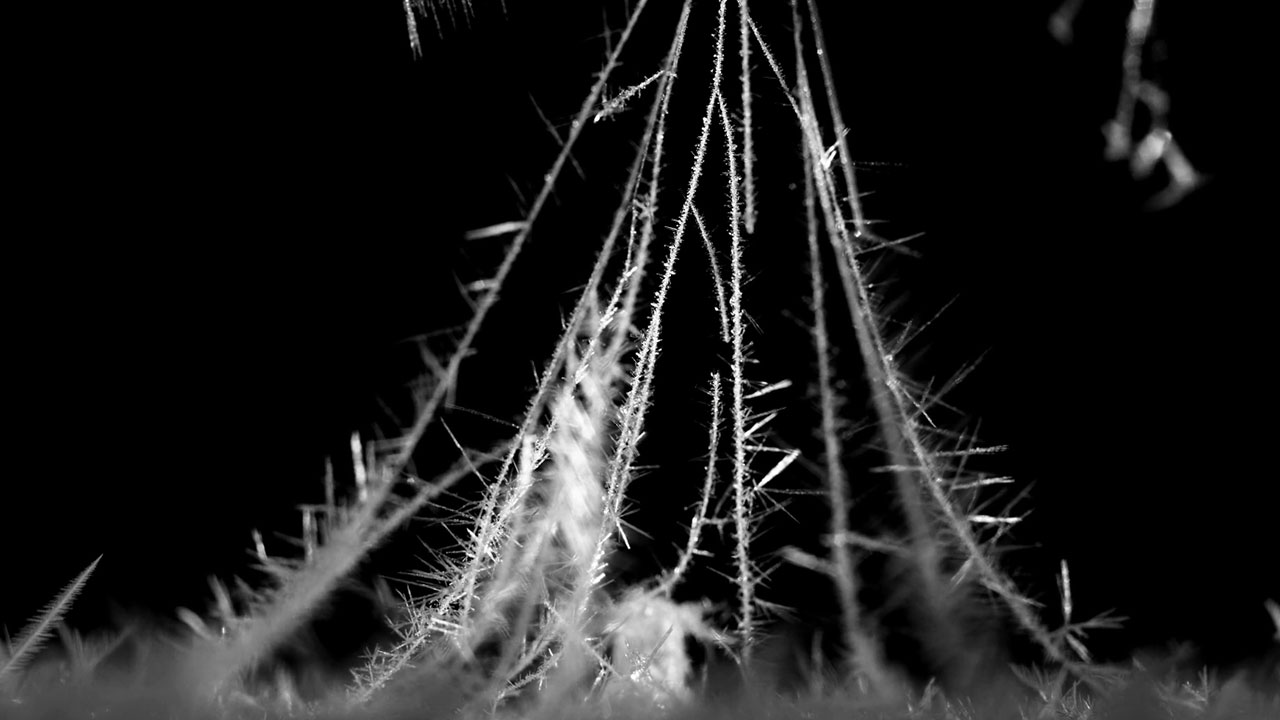 Cascades
Craig Ward
A virtual elevated maze paradigm for freely moving mice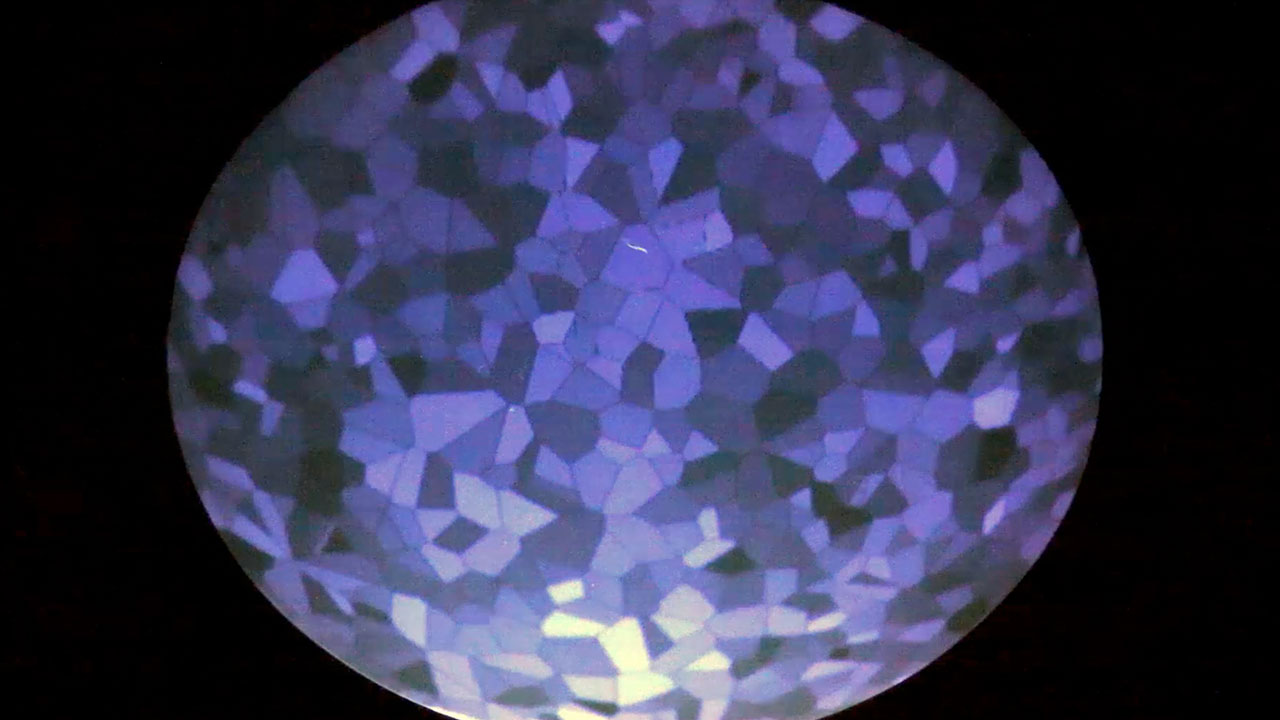 Social feedback experiment with real and virtual fish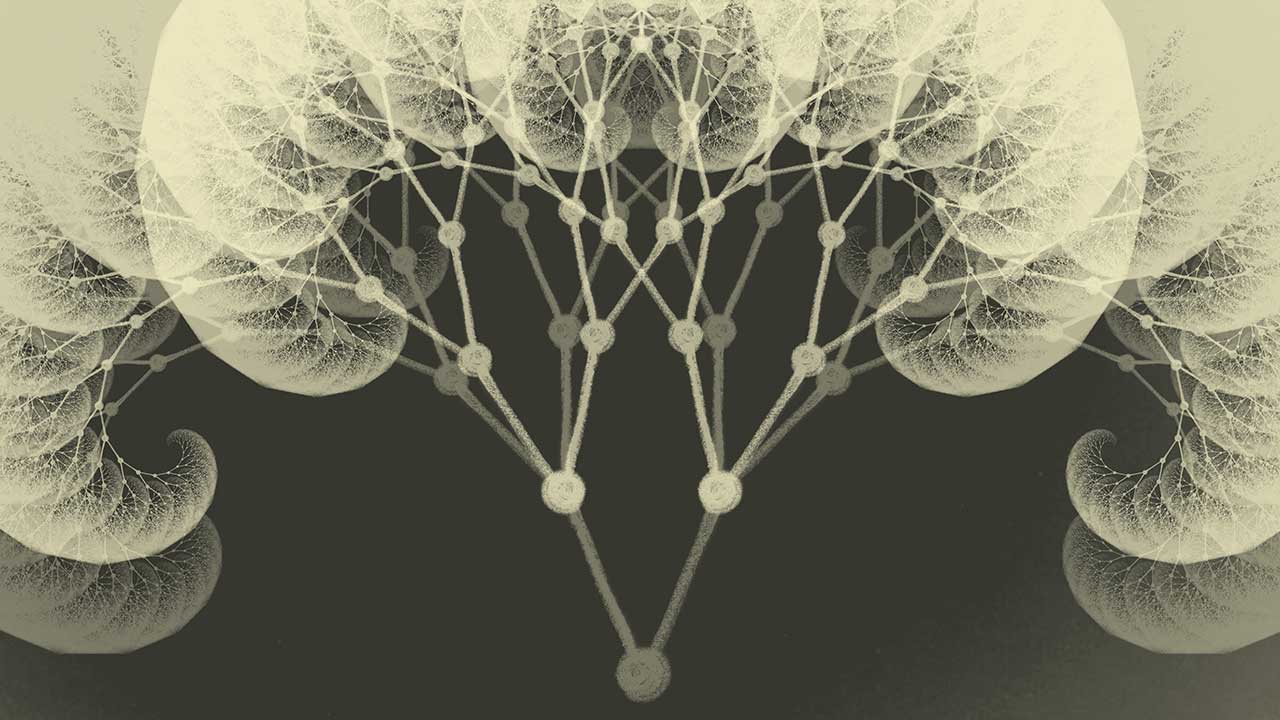 The Chain Reaction of Life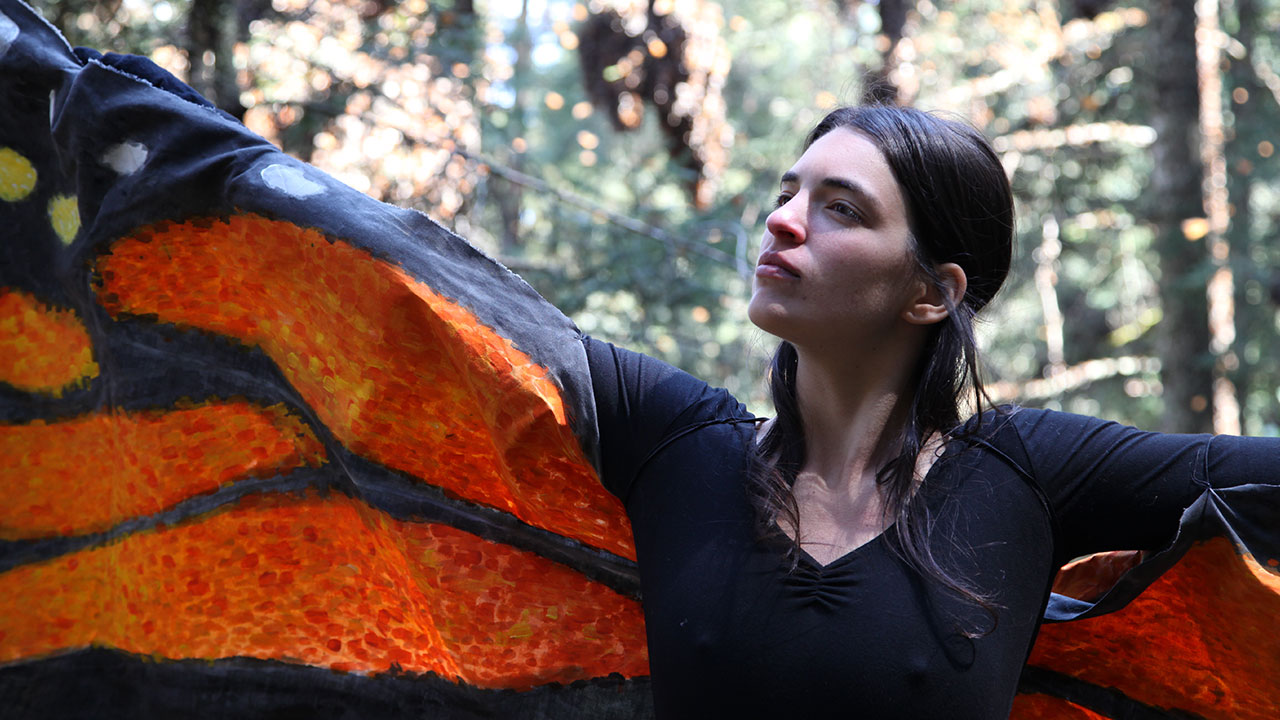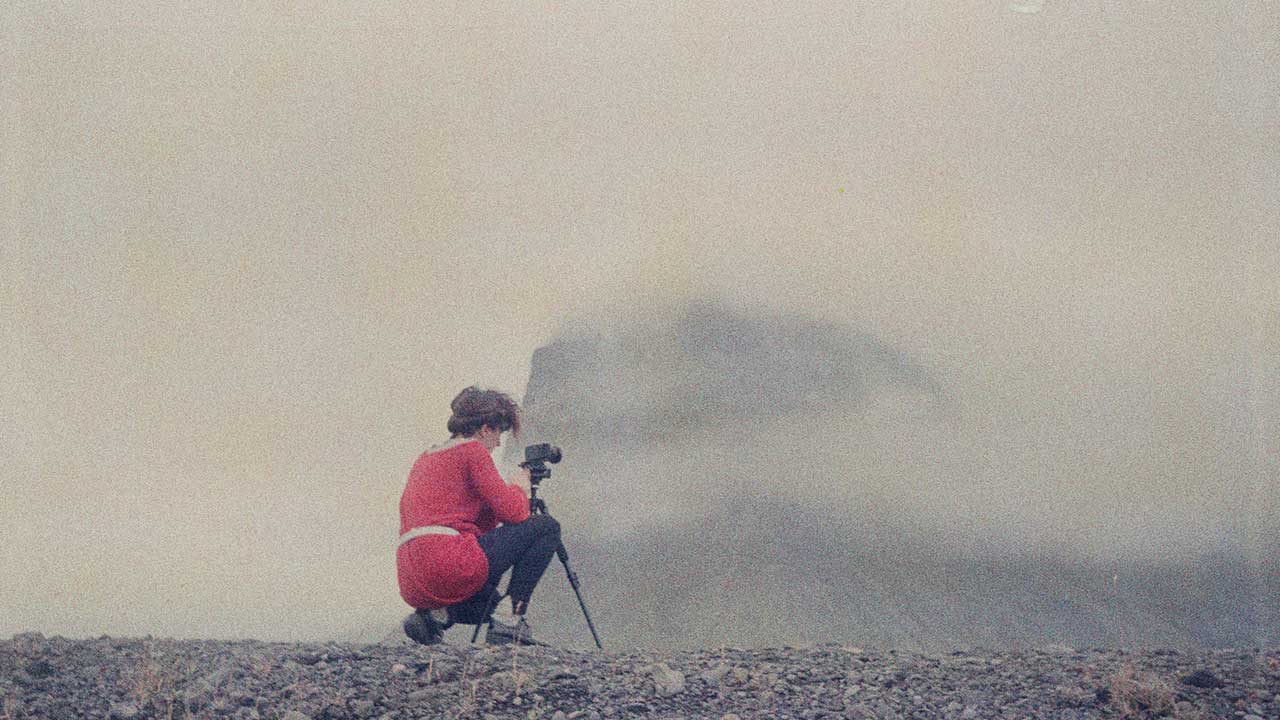 Redefining the Scientific Fiction(s)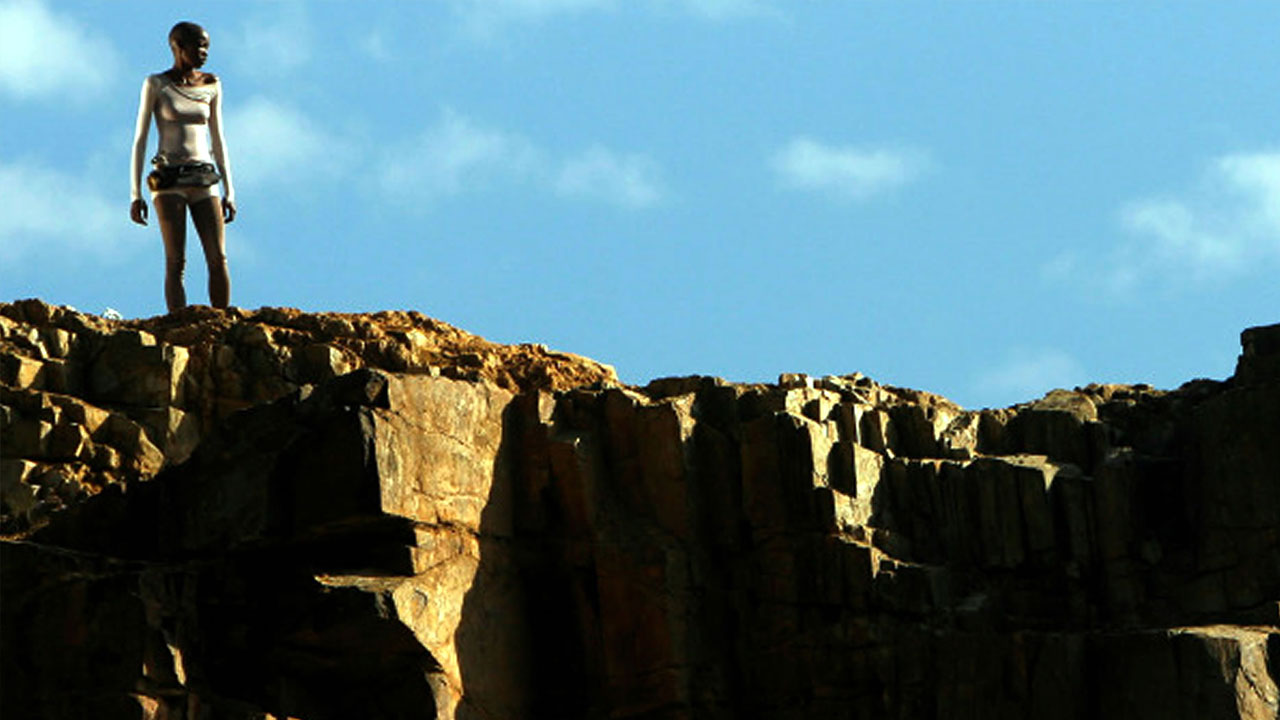 Imagining the Future in the Global South
Musical and Mythological Visual Enchantments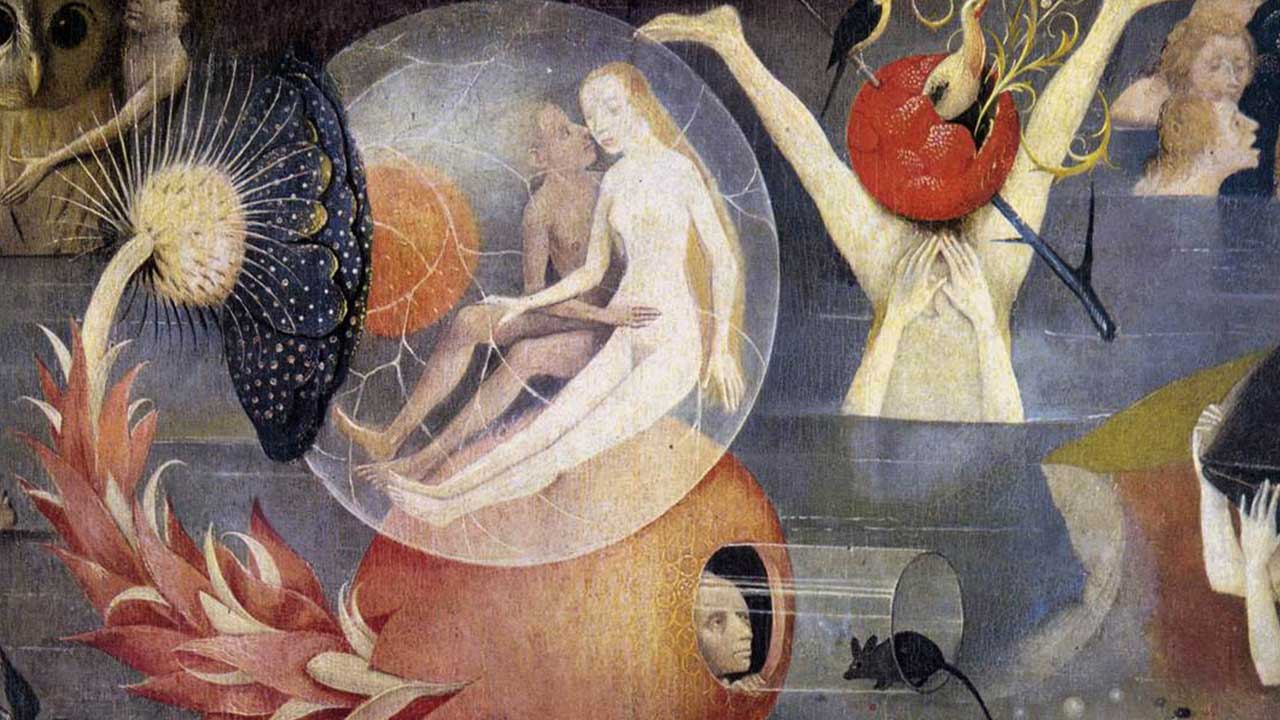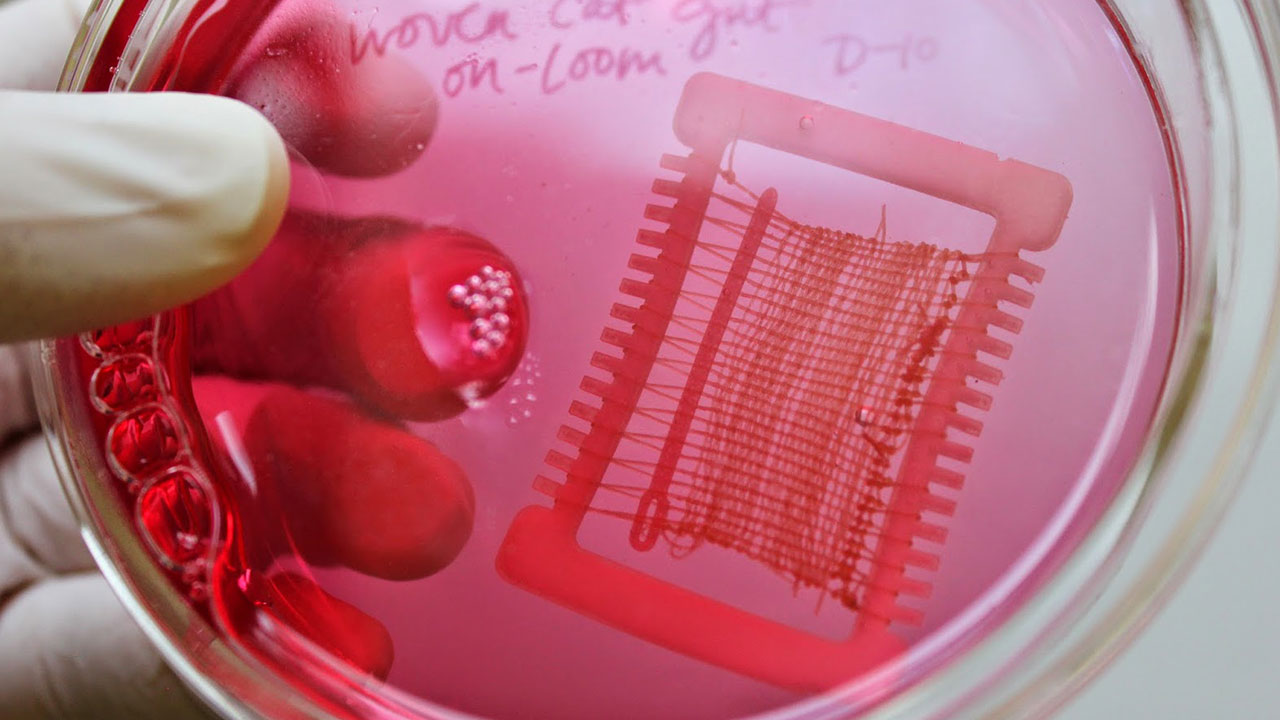 Border landscapes: The River is a Seam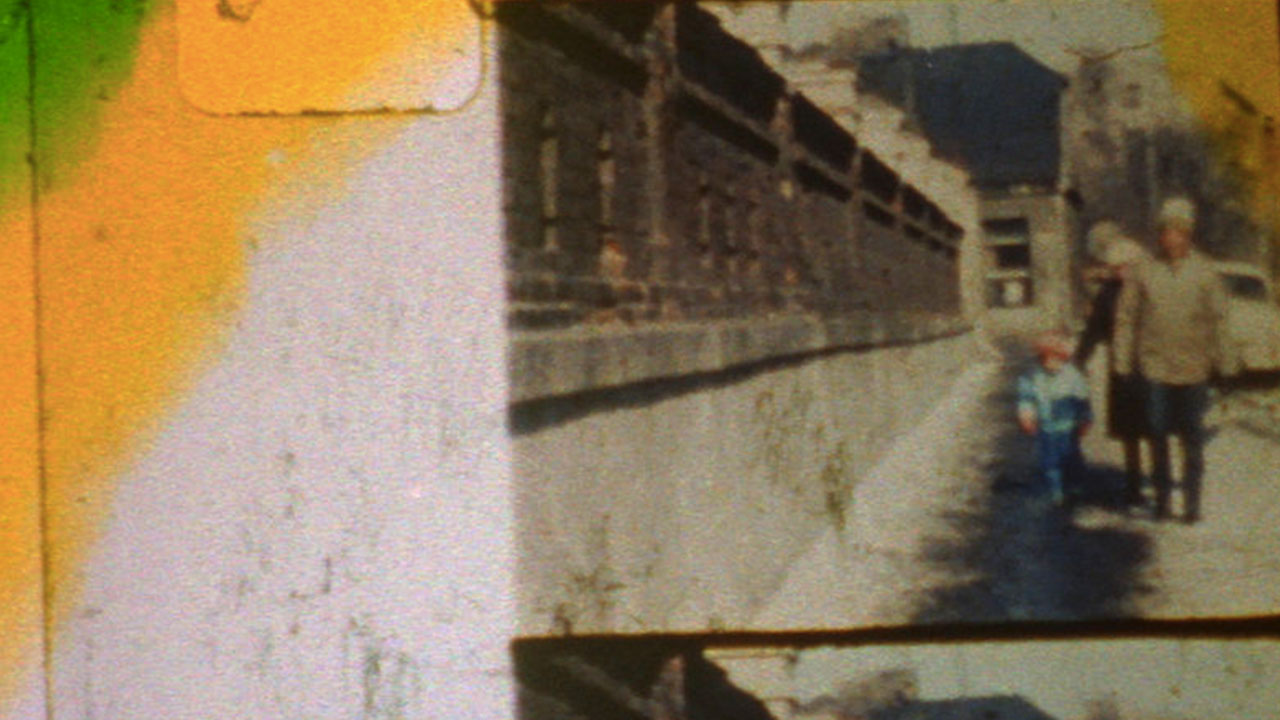 The Artwork of Migration: How movement functions
A World of Imagination and Collective Memory
6 Beautiful Short Science Films About Nature and Humanity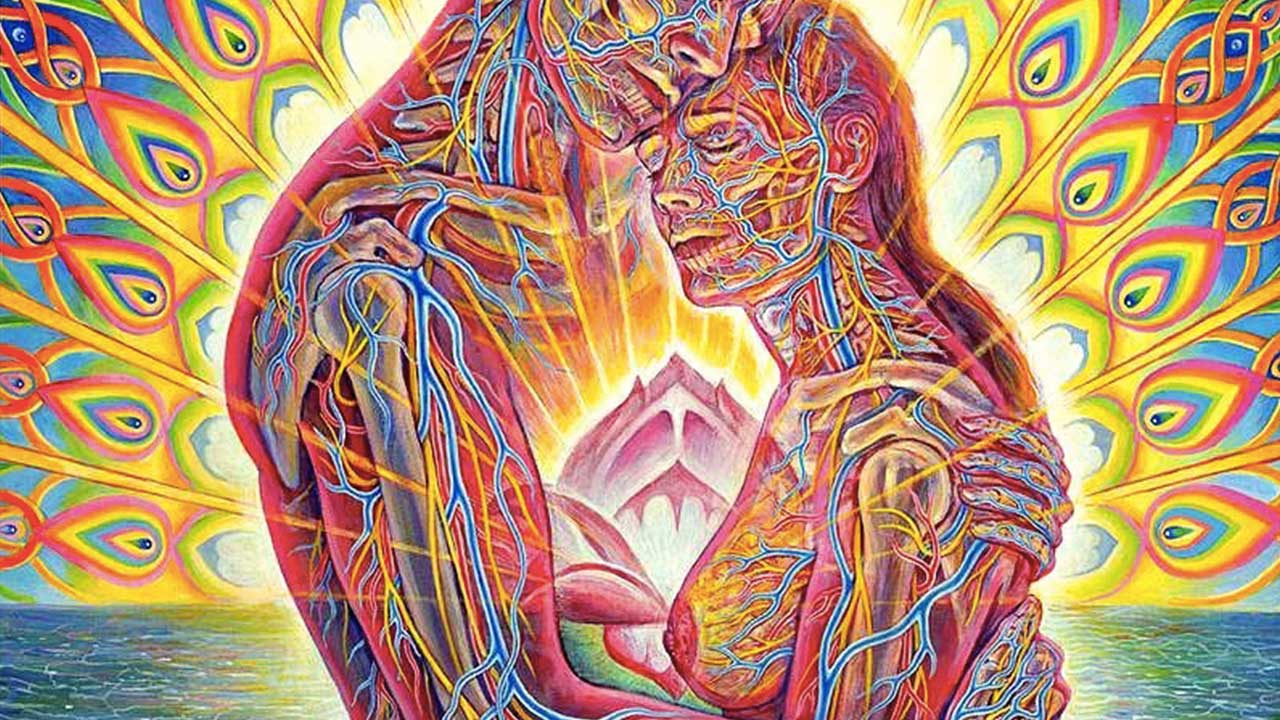 Love, Relationships, Babies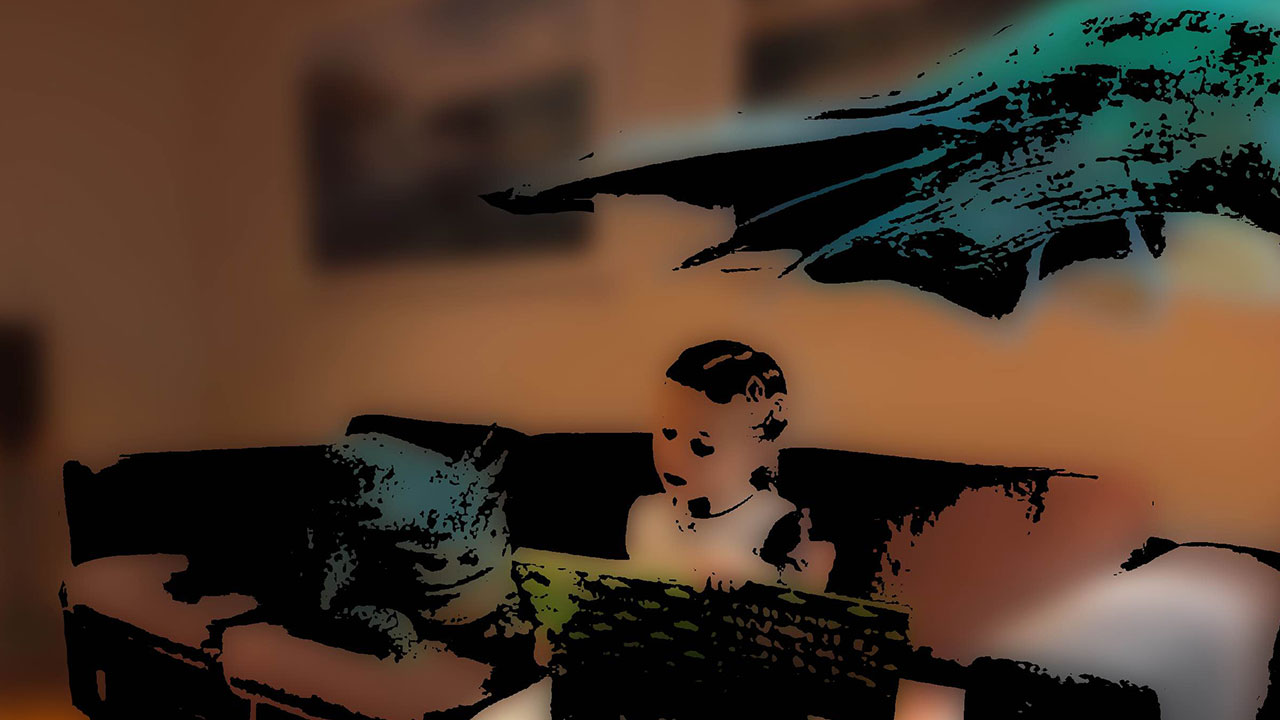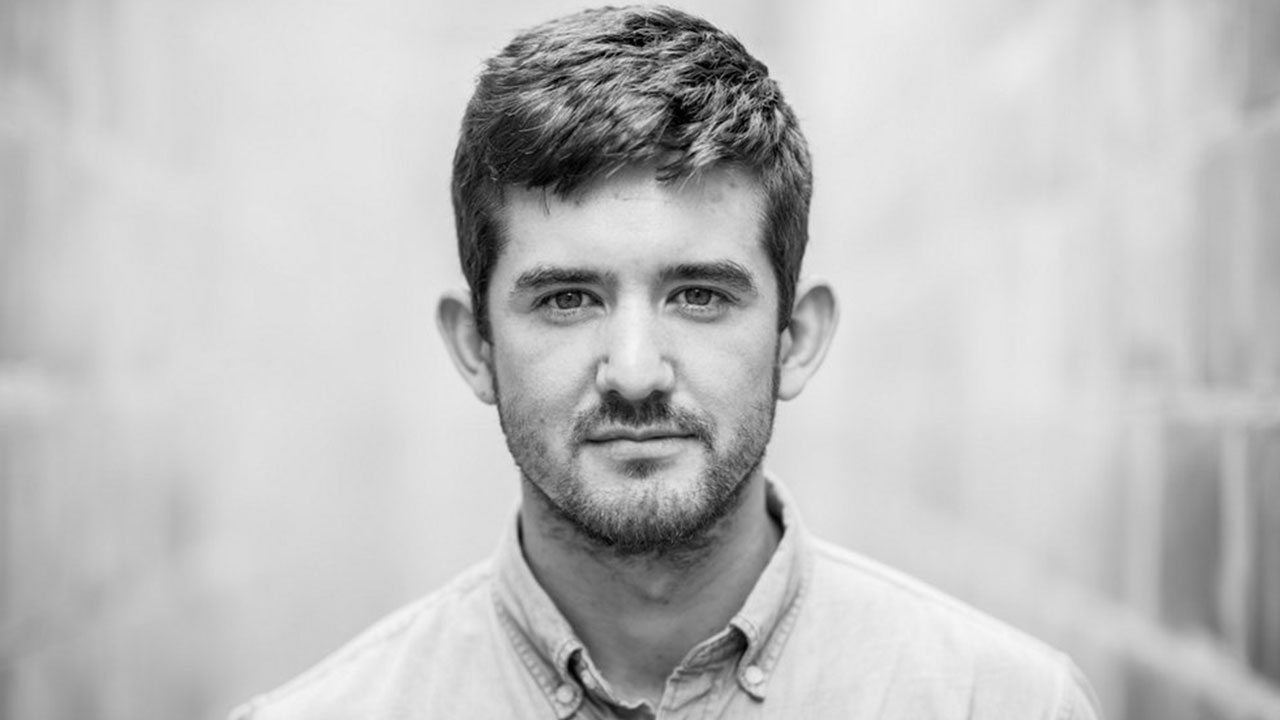 Selections from Bluebrain: A 10-Year Neuroscience Documentary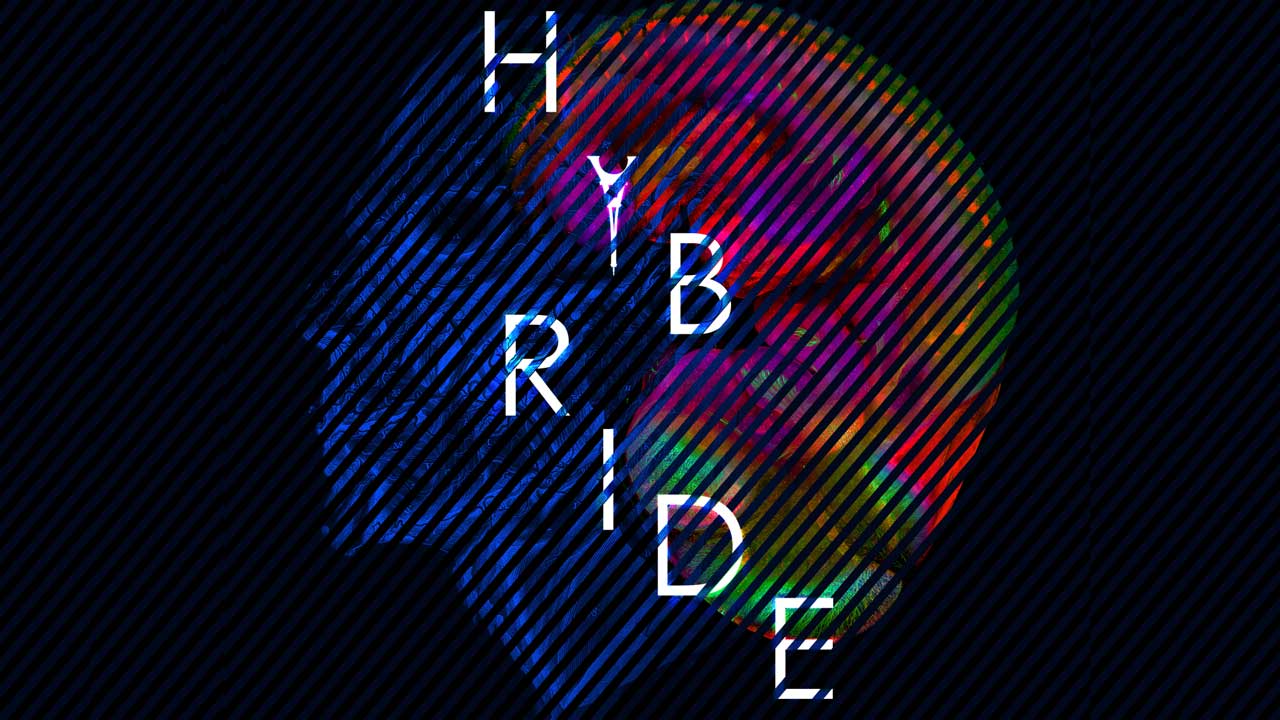 The Winning Films at Imagine Science Paris: A Celebration of Scientific Expressions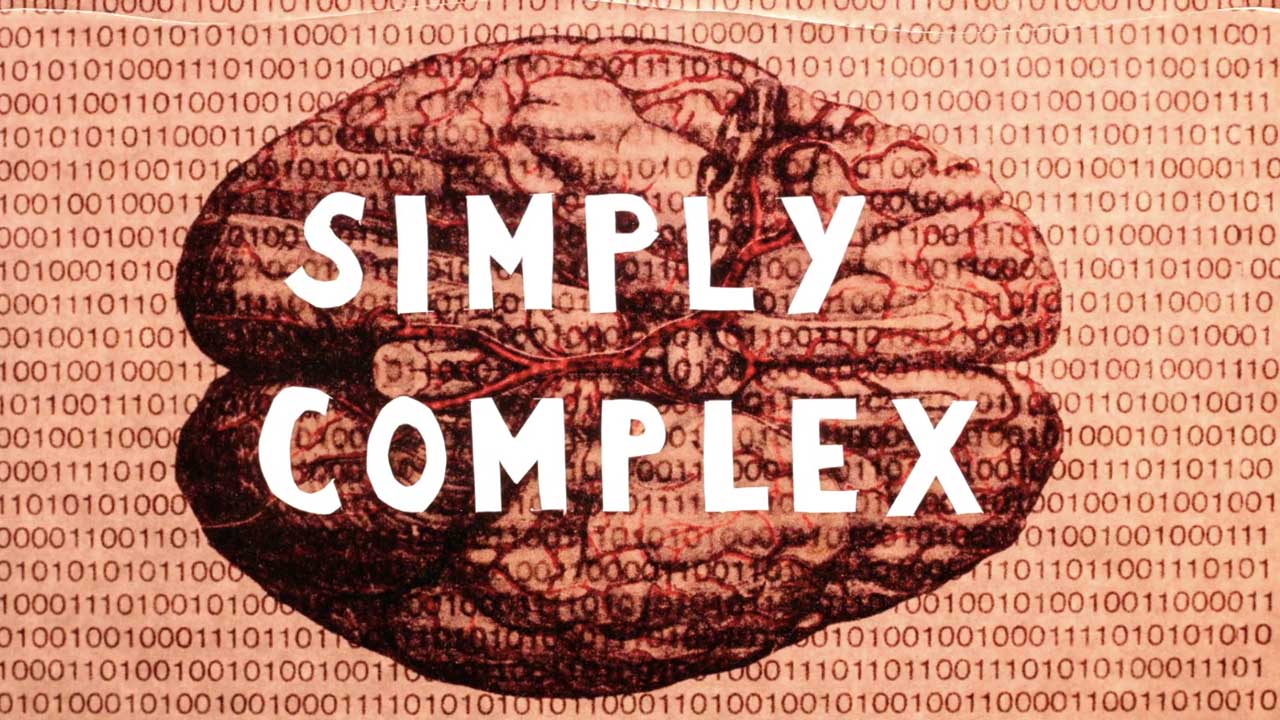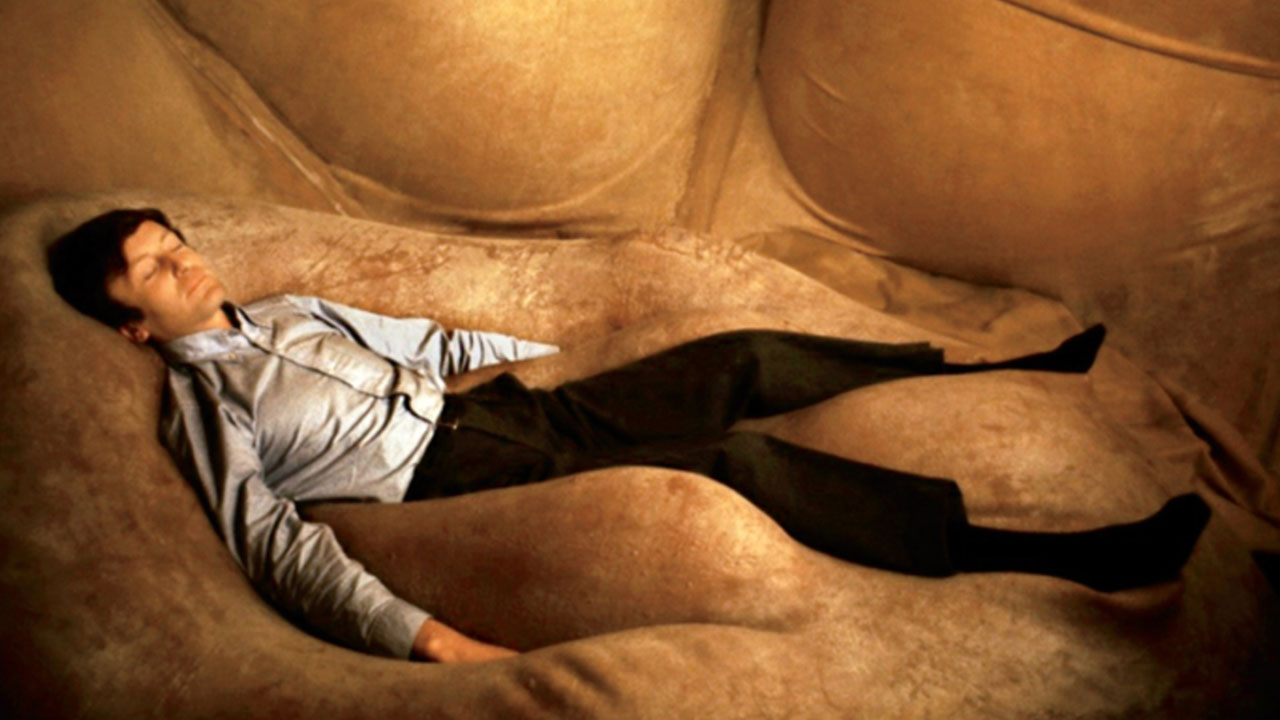 Why Haven't We Seen Visitors from the Future Yet?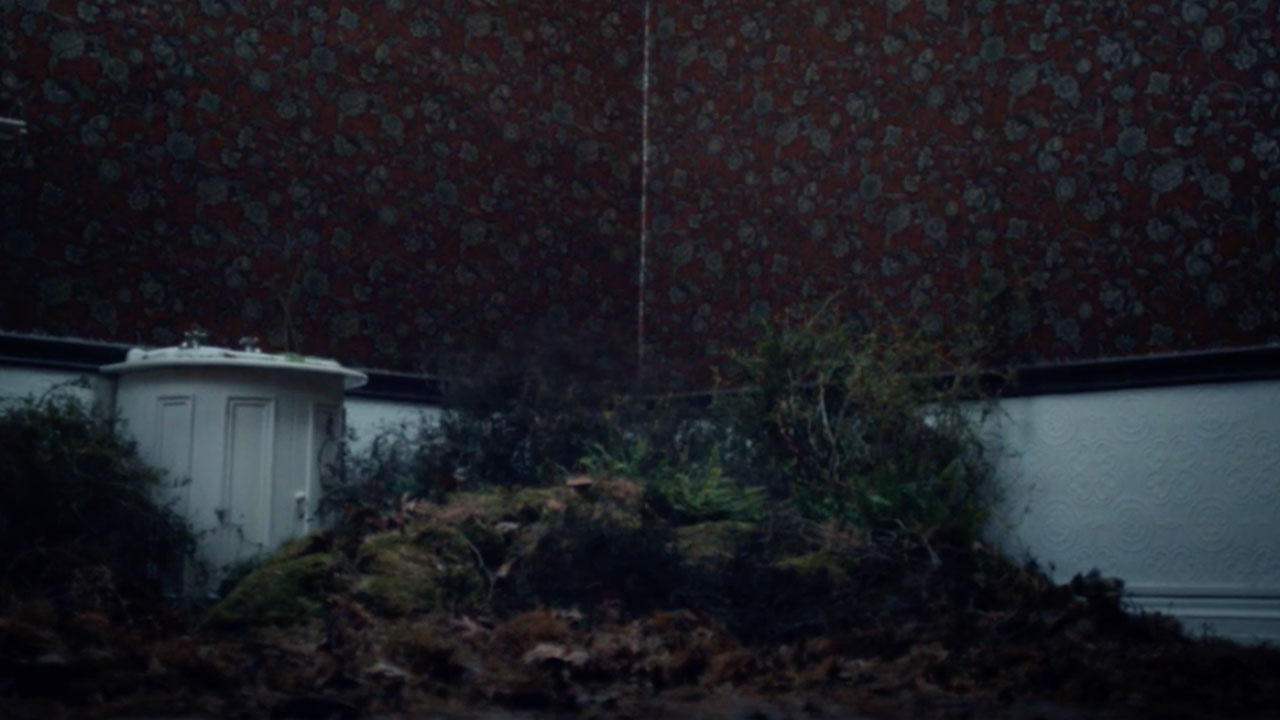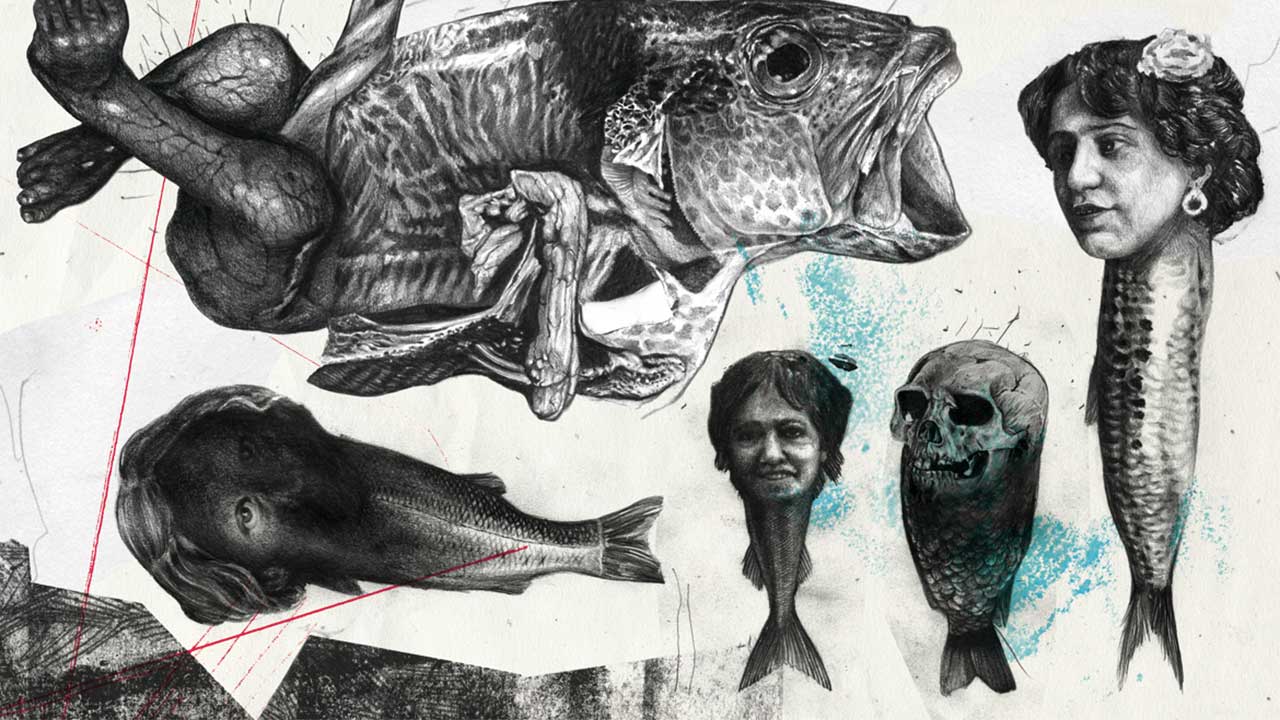 Beautifully Unsettling Art Evoking Monsters and Myth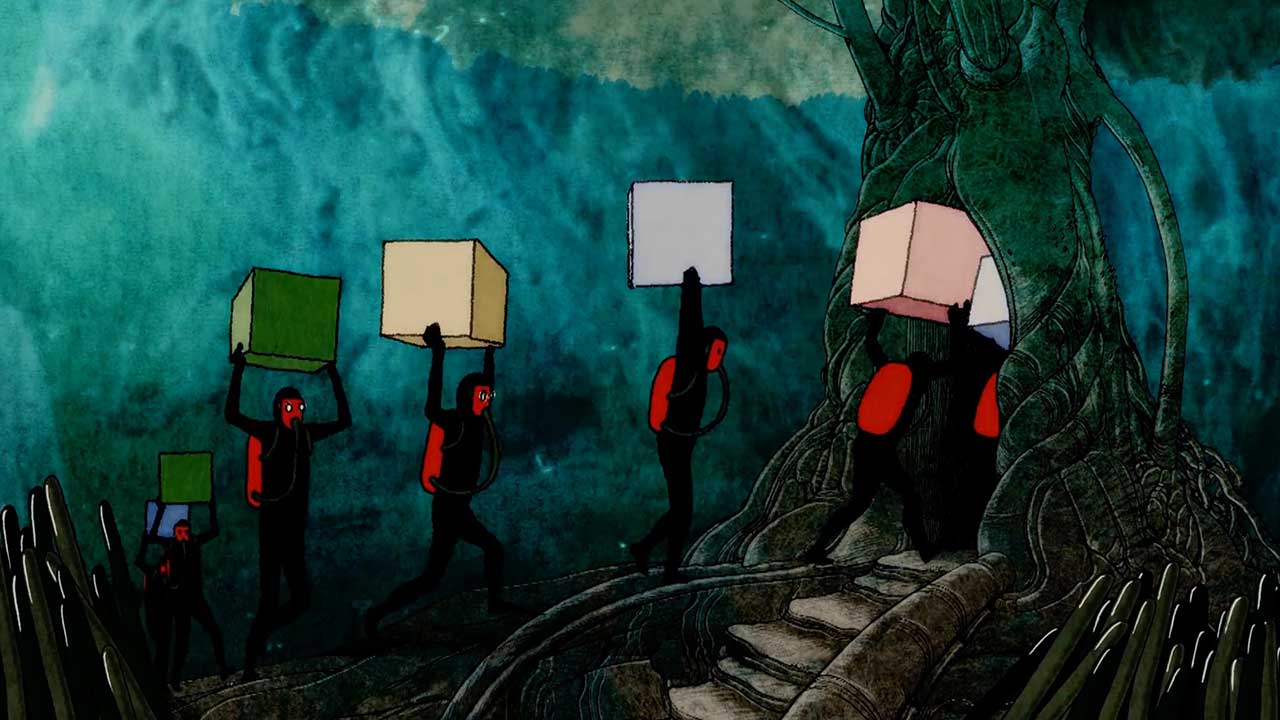 Animated. Science. Fiction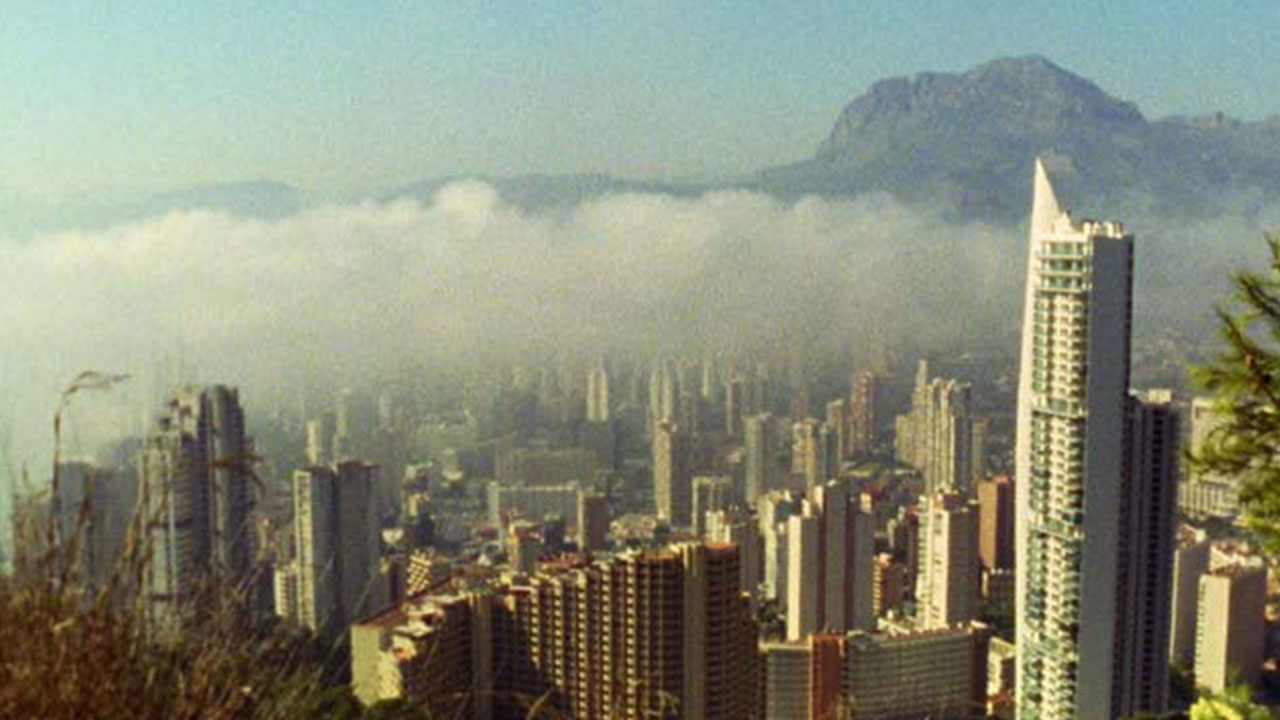 Beyond Good and Evil: Ethics and Artificial intelligence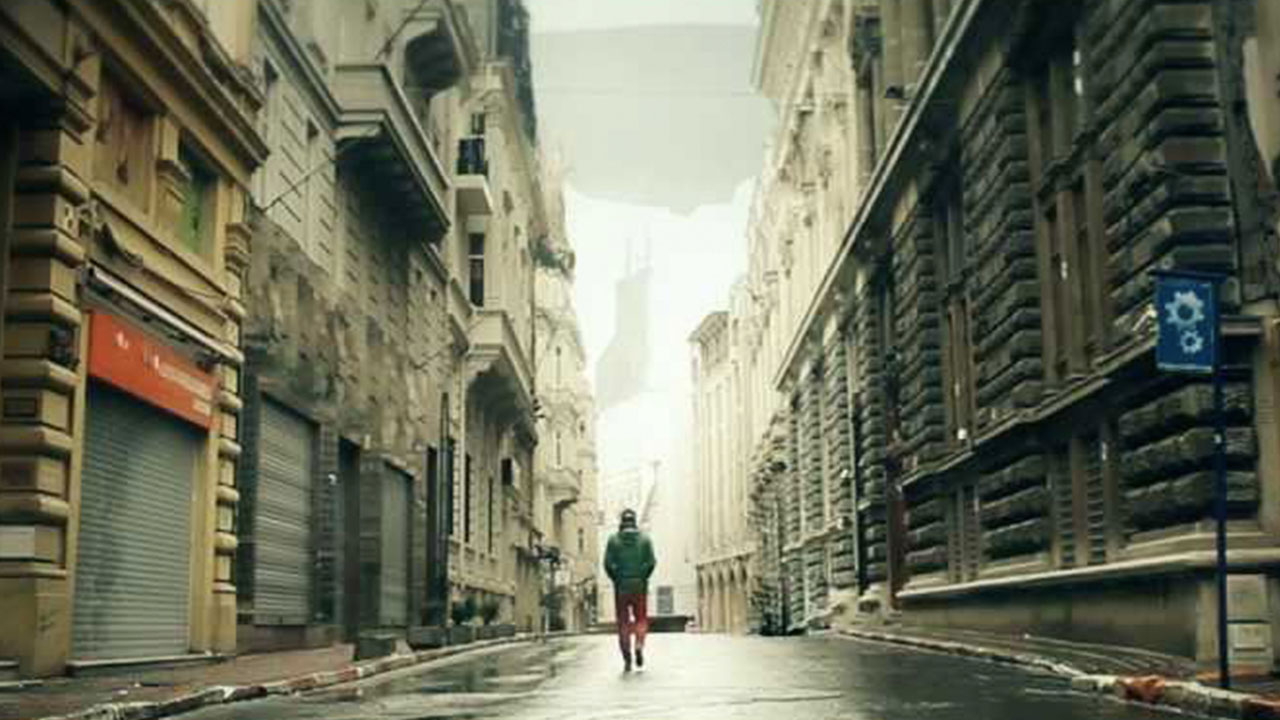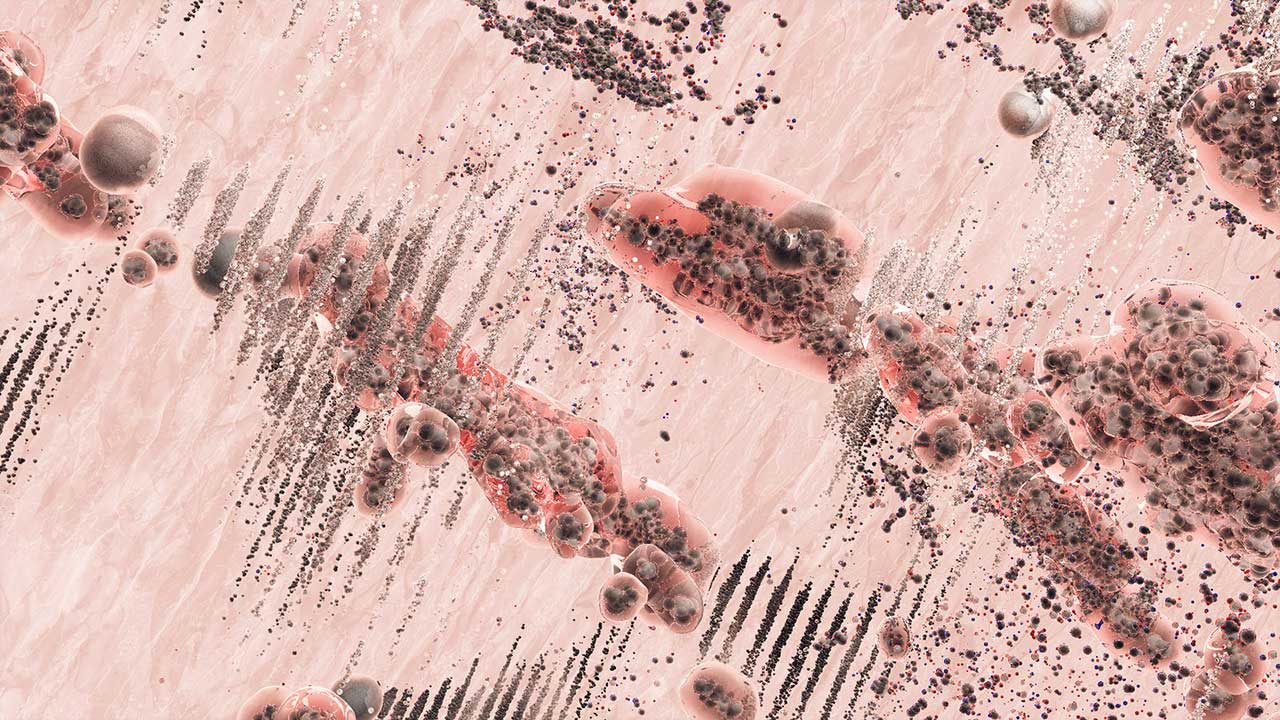 The City: How I Dream It & How I Feel It
Abstract theory has real consequences, in the past and today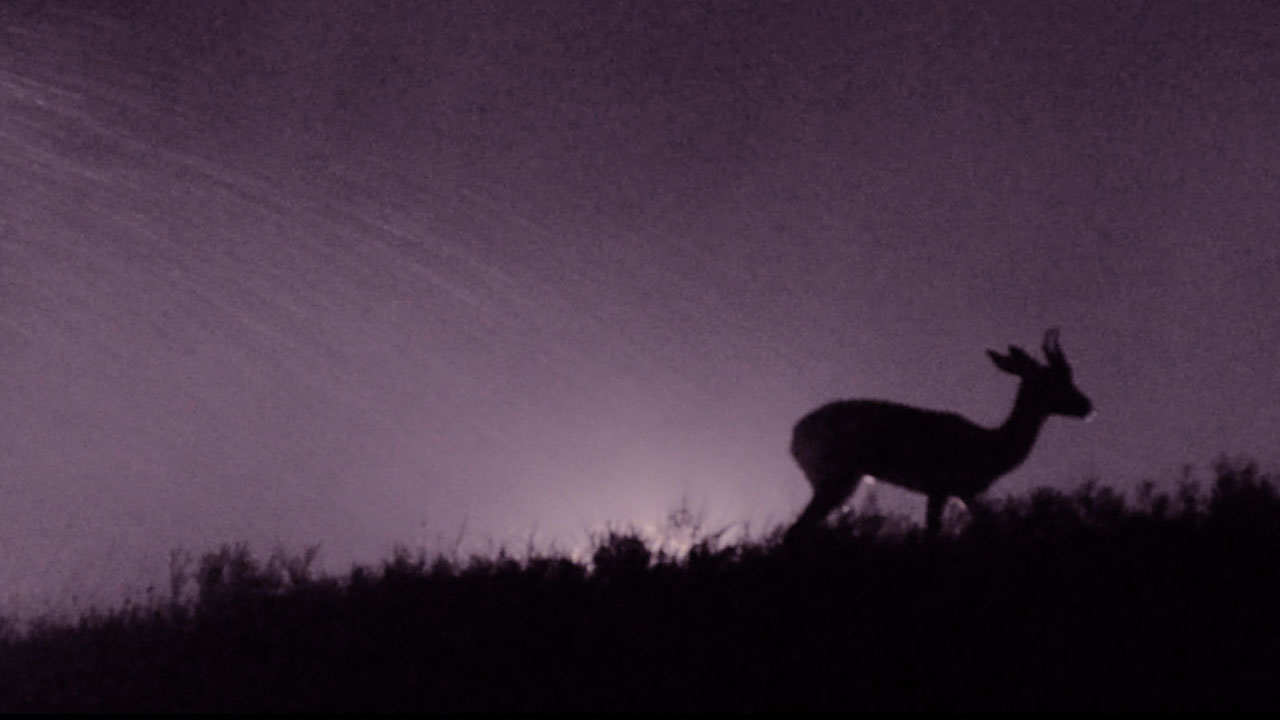 Animal Perspectives in Science and Fiction in the UAE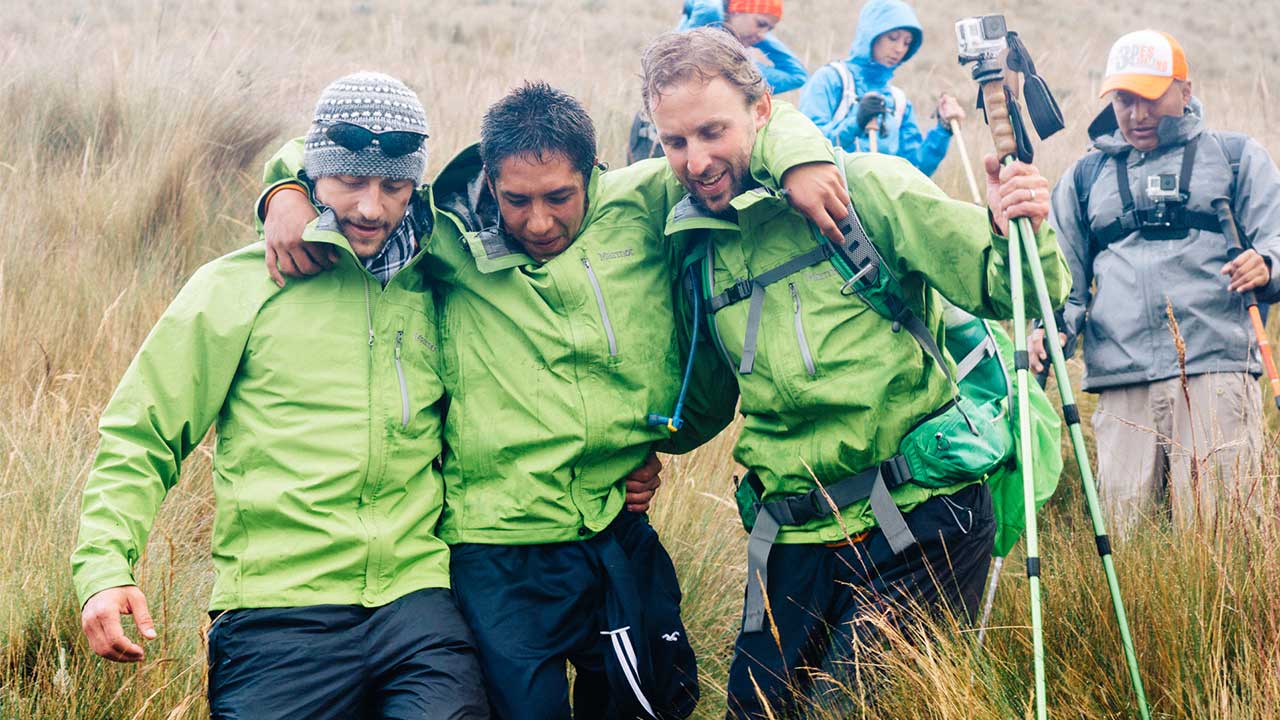 A Chance to Climb Mountains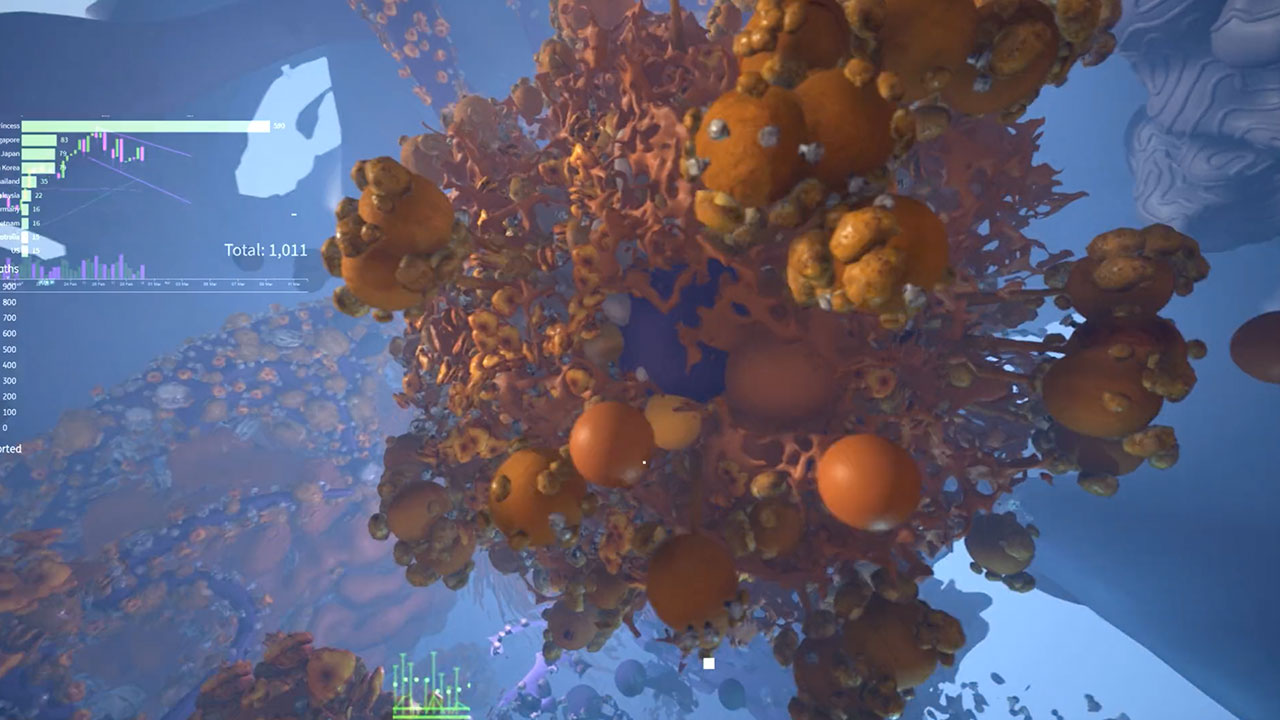 Aesthetics & Threat Perception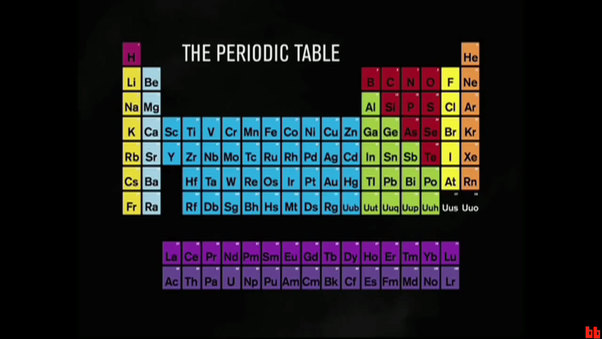 Adding film to the chemistry syllabus (Week 1)
Nostalgia and the Natural World: a Lilian Mehrel Multiverse