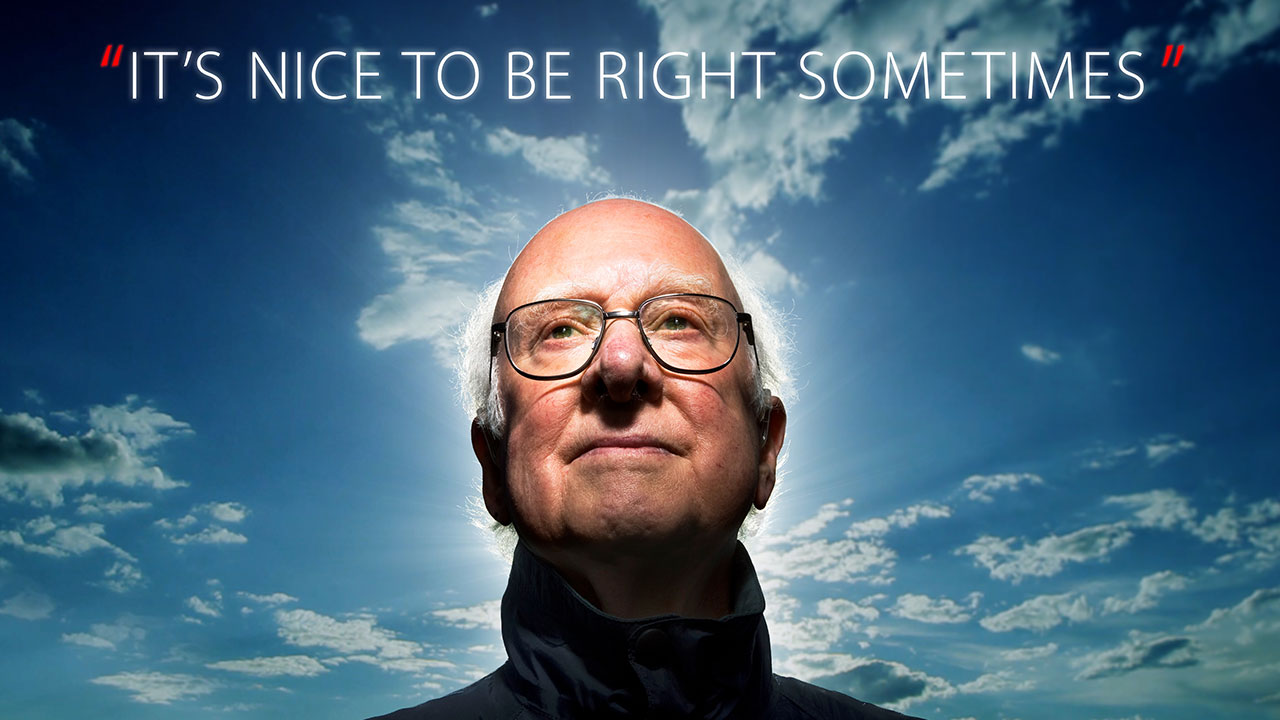 Building Blocks of the Universe
Chris Hart,Tammy Miles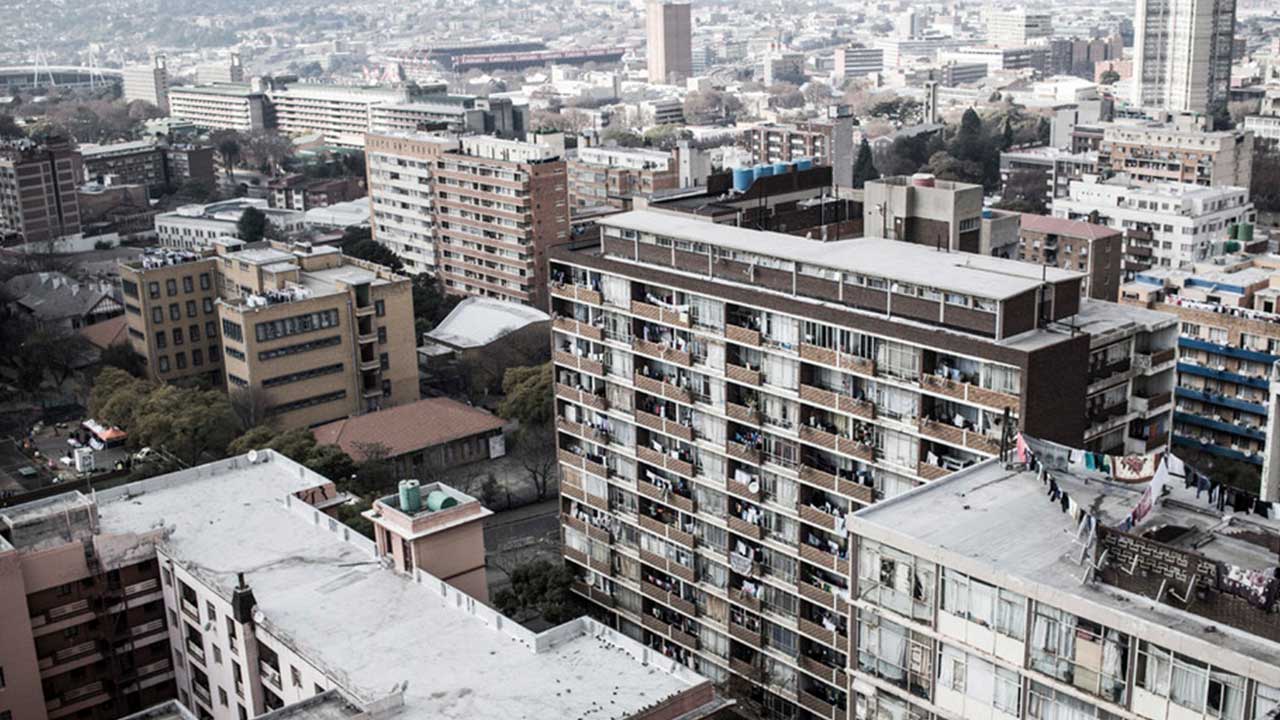 Ghost Diamond
Chris Saunders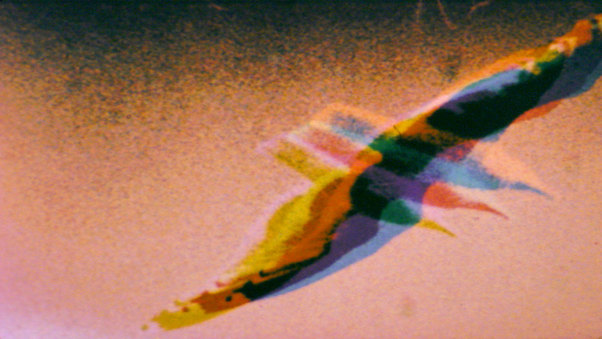 Tracing Birds in Isolation
Chris Bate,Sarah Bouttell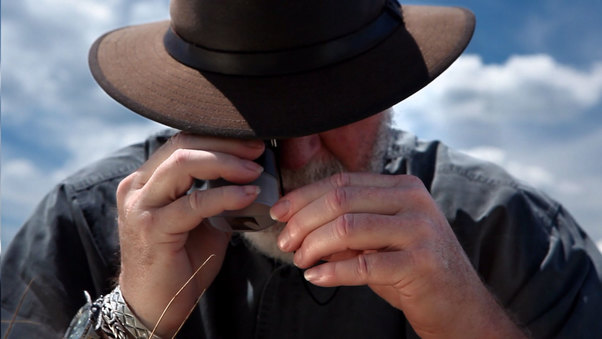 The Diatom
Chris Peters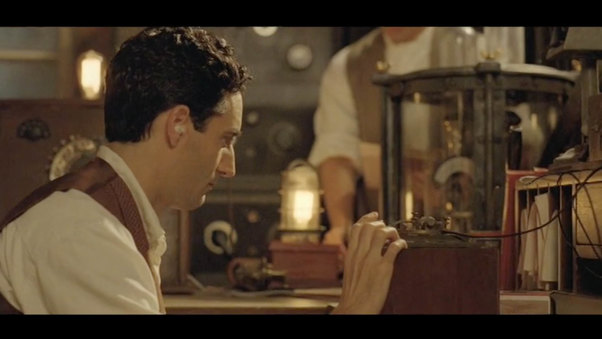 Signal
Chris Farrington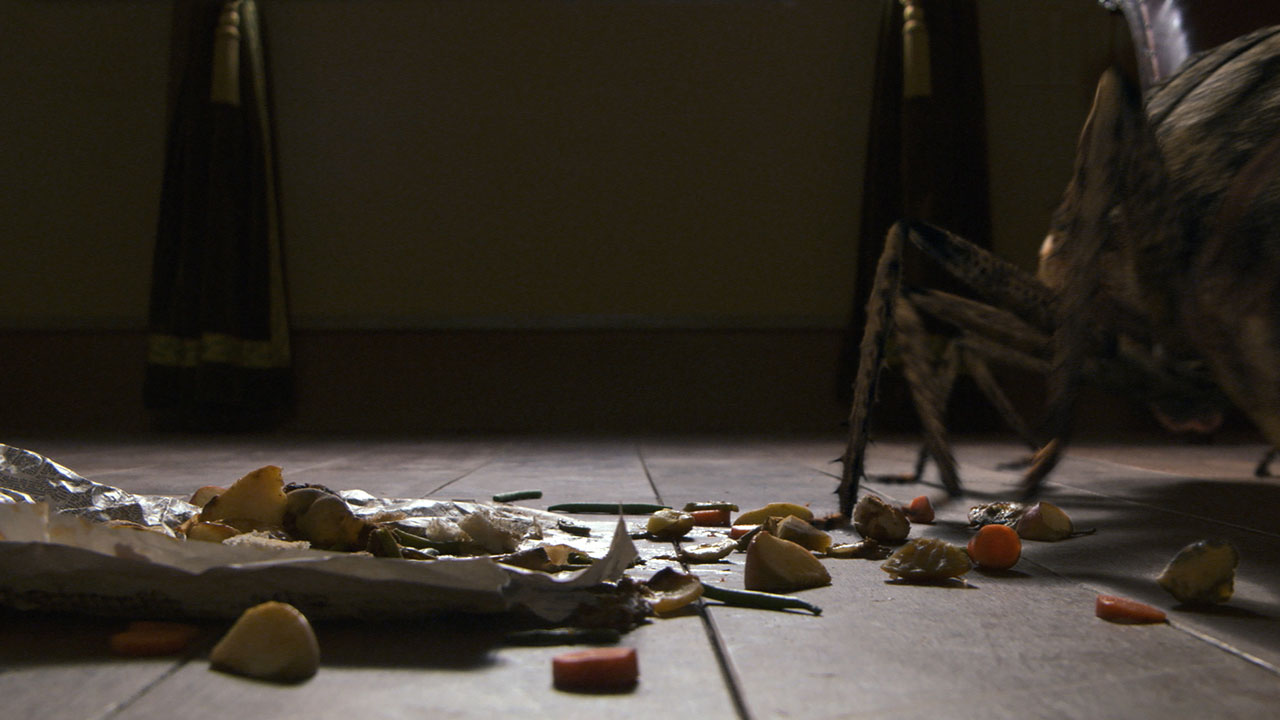 Metamorphosis
Chris Swanton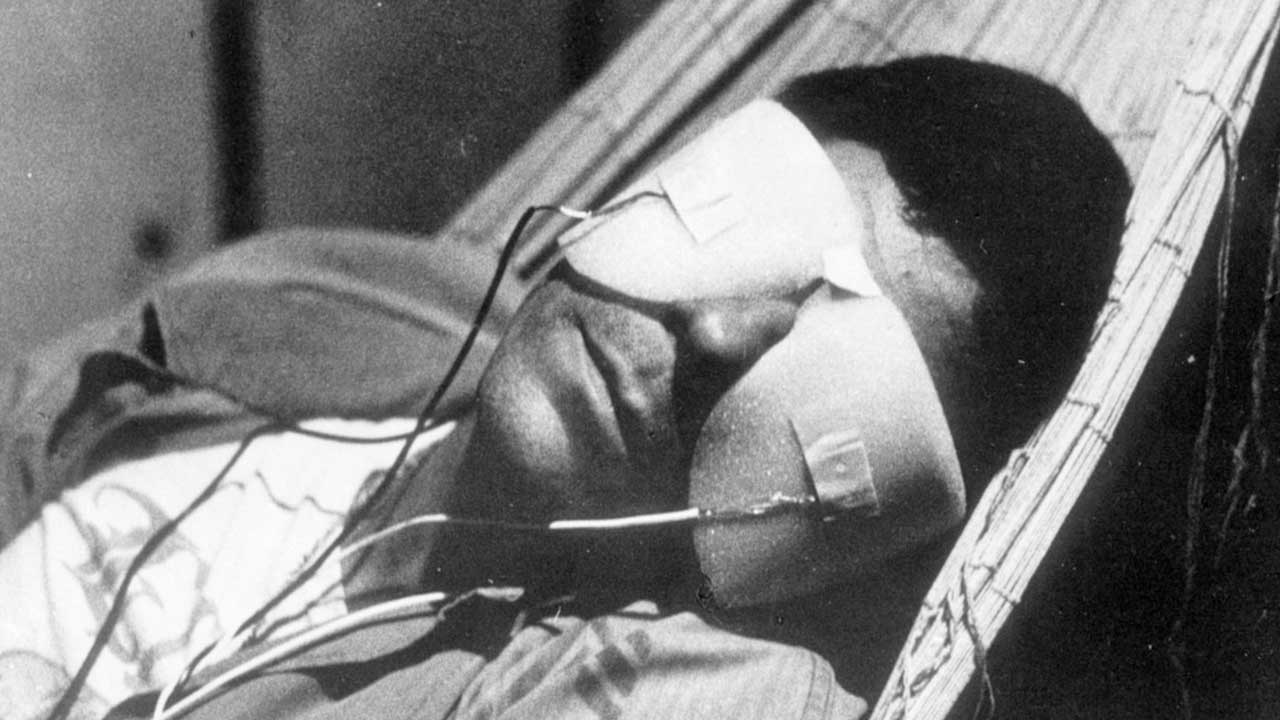 La Jetée
Chris Marker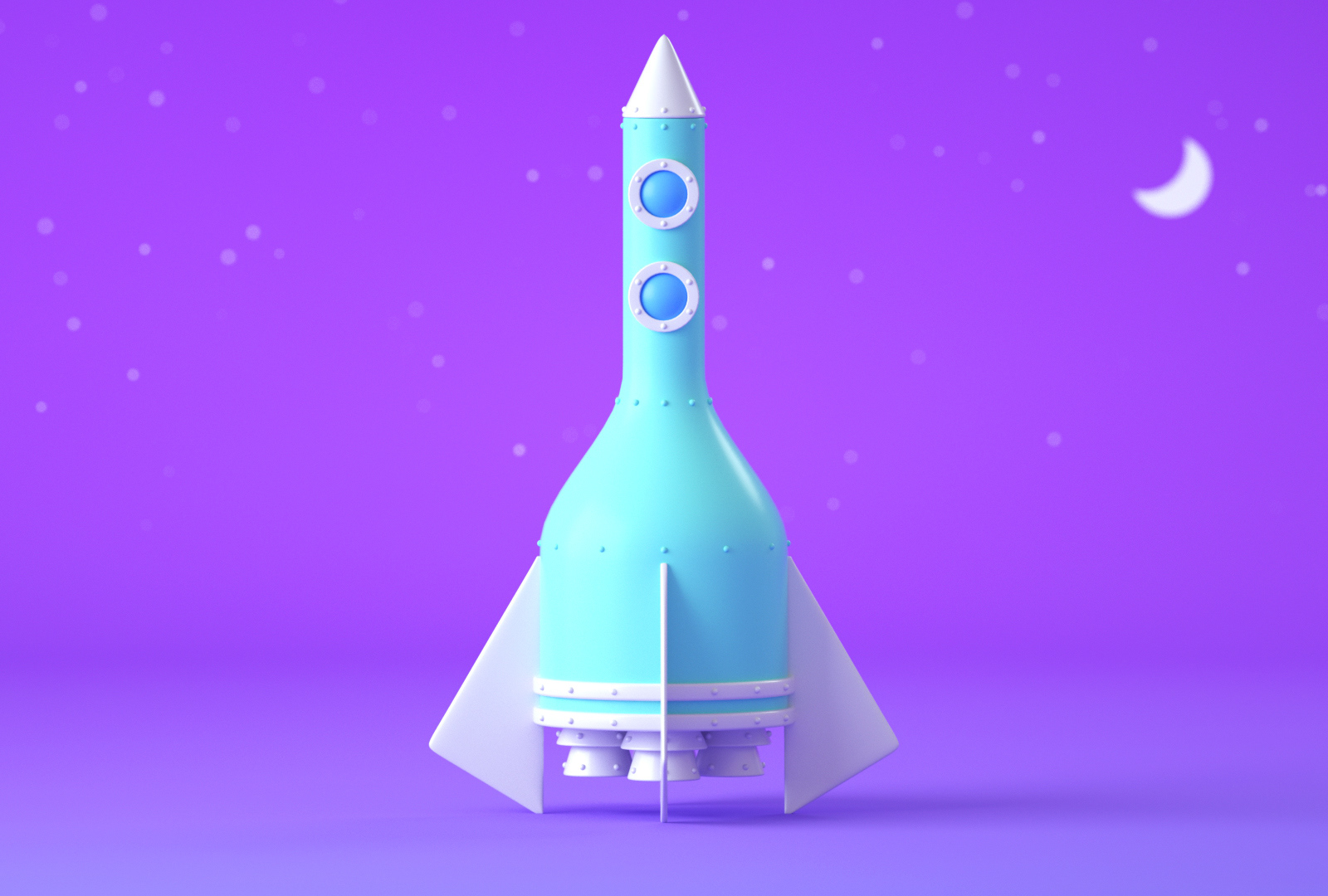 Pilots in Training
Chris Guyot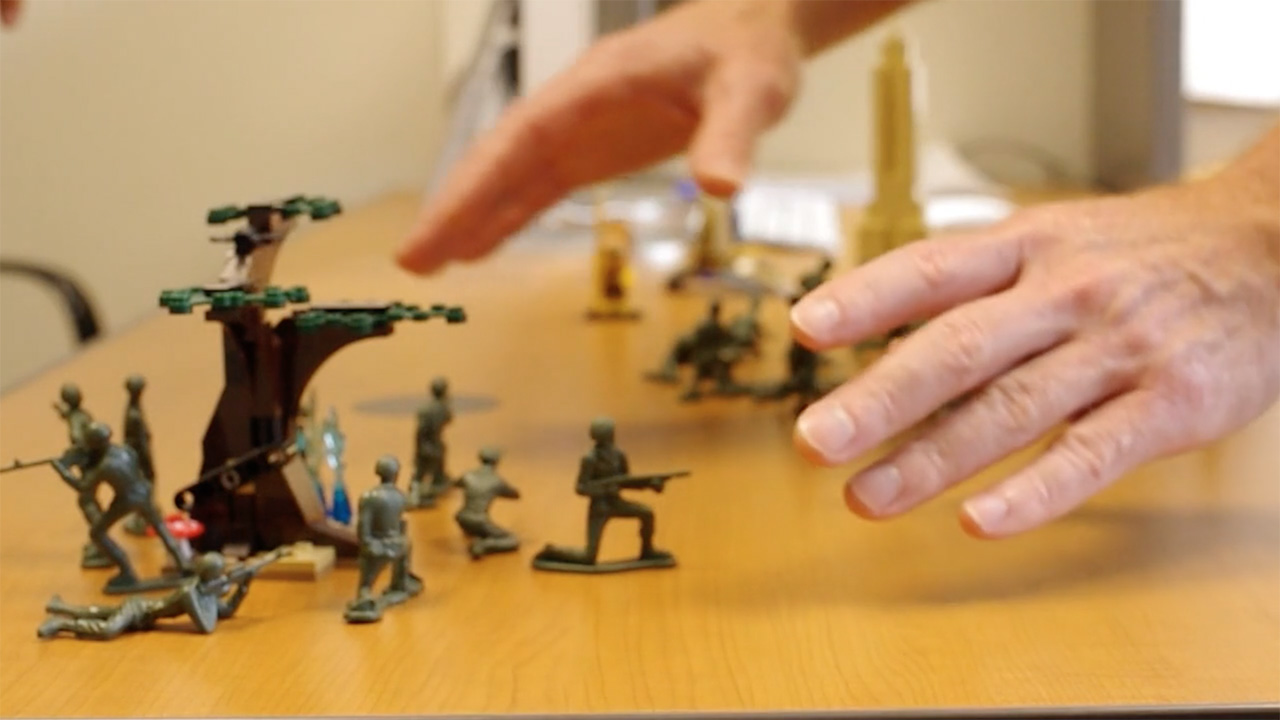 Fighting the Viral Wars
Chris Sullivan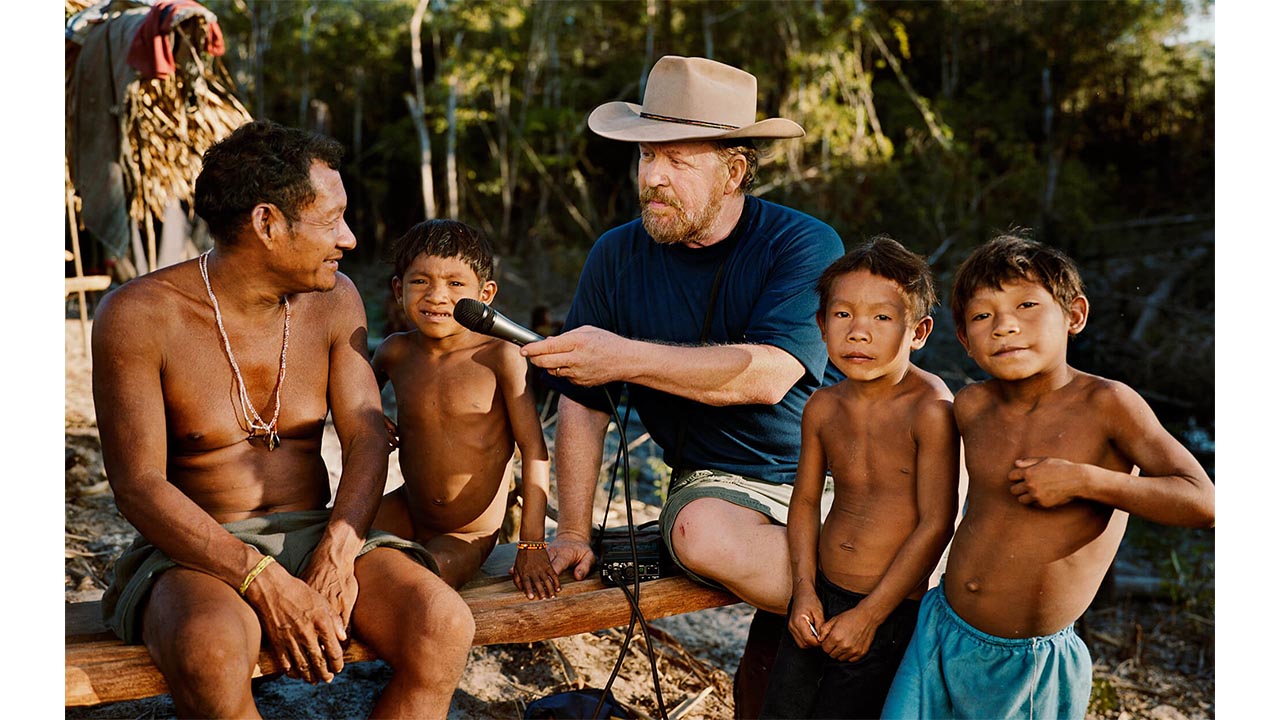 The Grammar Of Happiness
Michael O'Neill, Randall Wood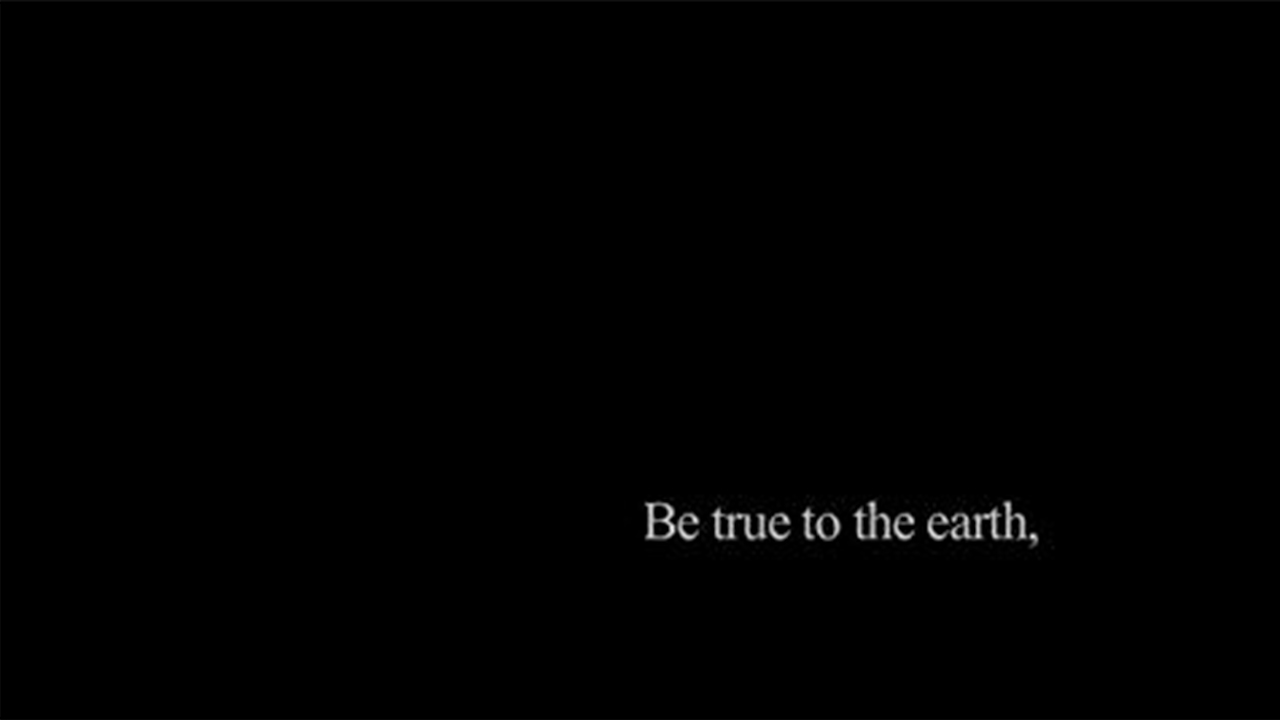 Scavenger Hunt: An Unlikely Union
Eddie Chung, Matthew Podolsky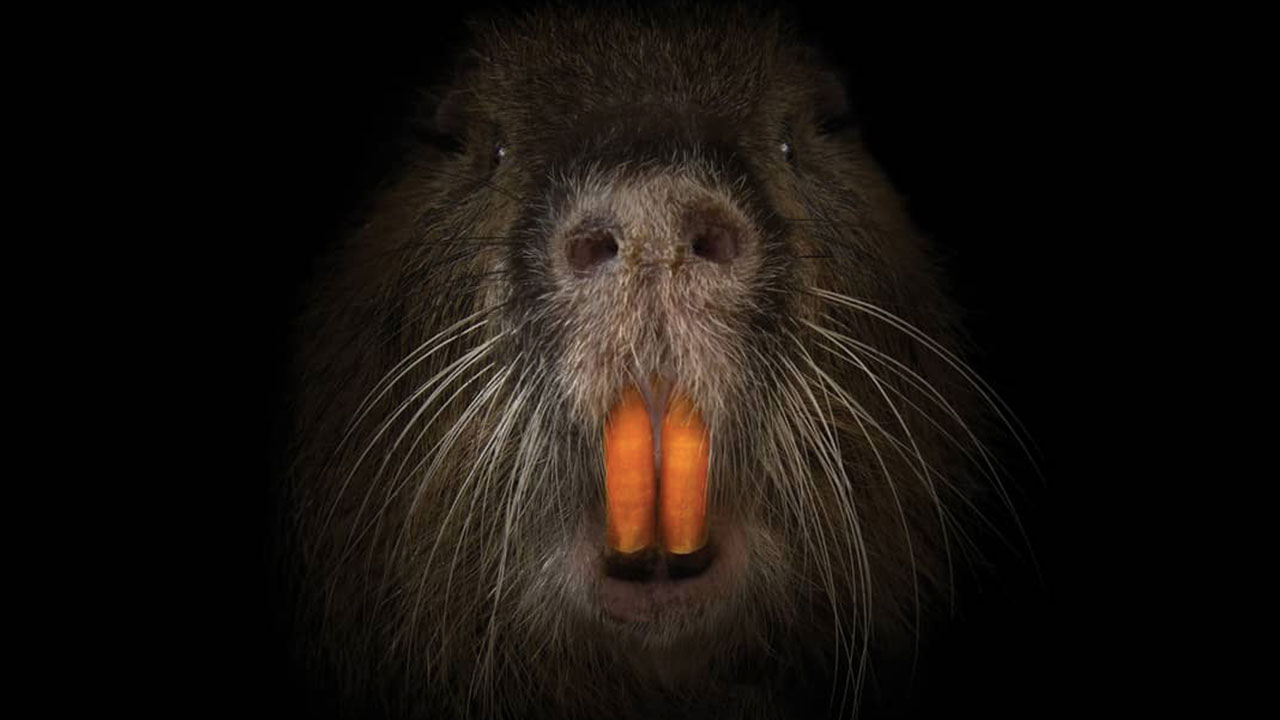 Rodents of Unusual Size
Chris Metzler,Jeff Springer,Quinn Costello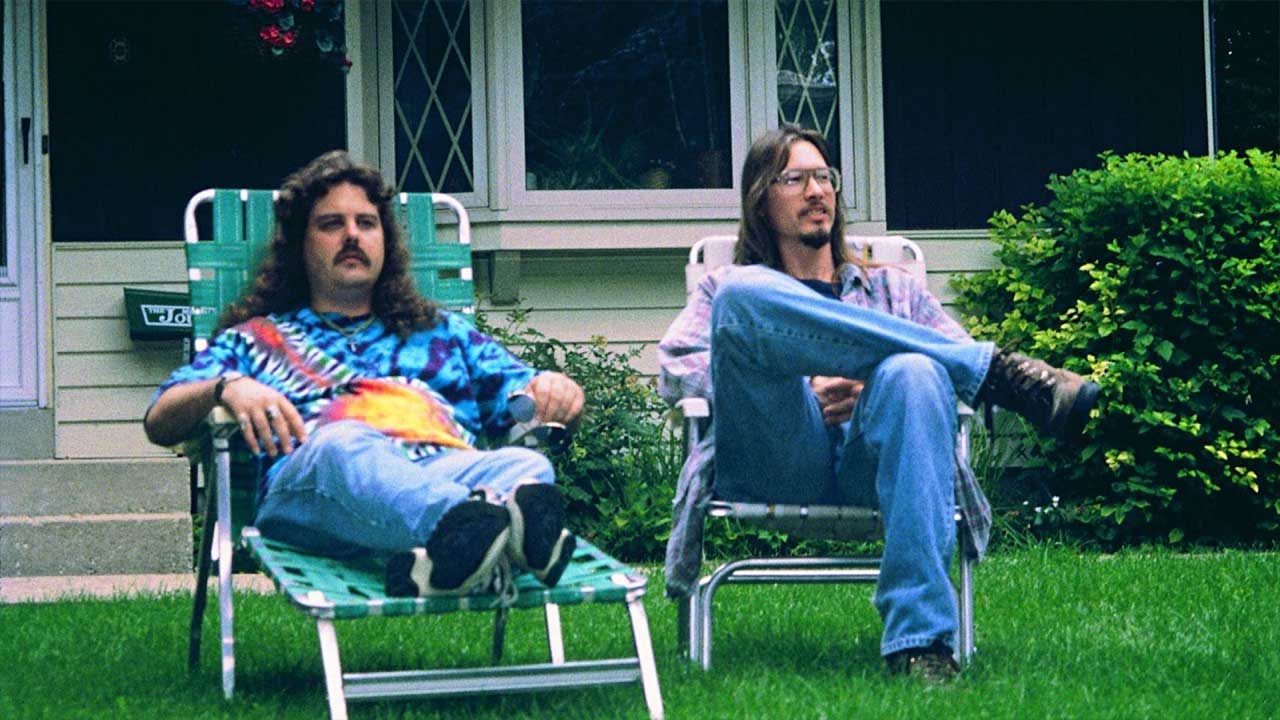 American Movie
Chris Smith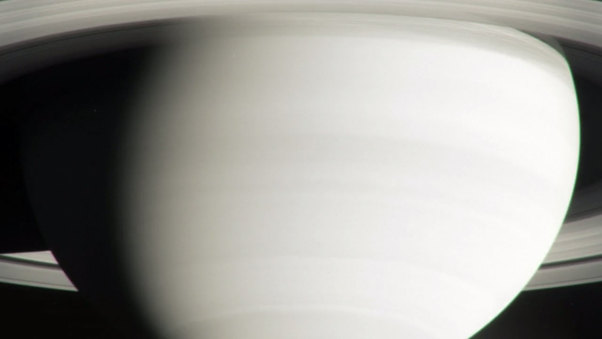 Cassini Mission
Chris Abbas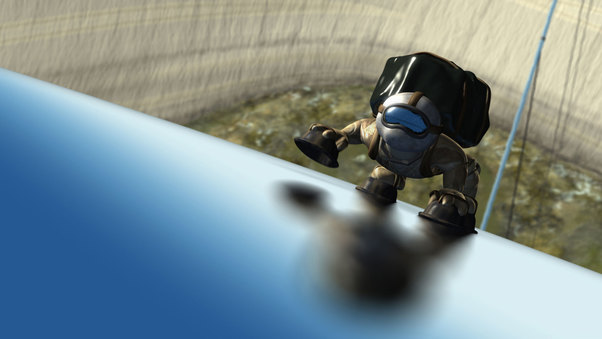 Incident at Tower 37
Chris Perry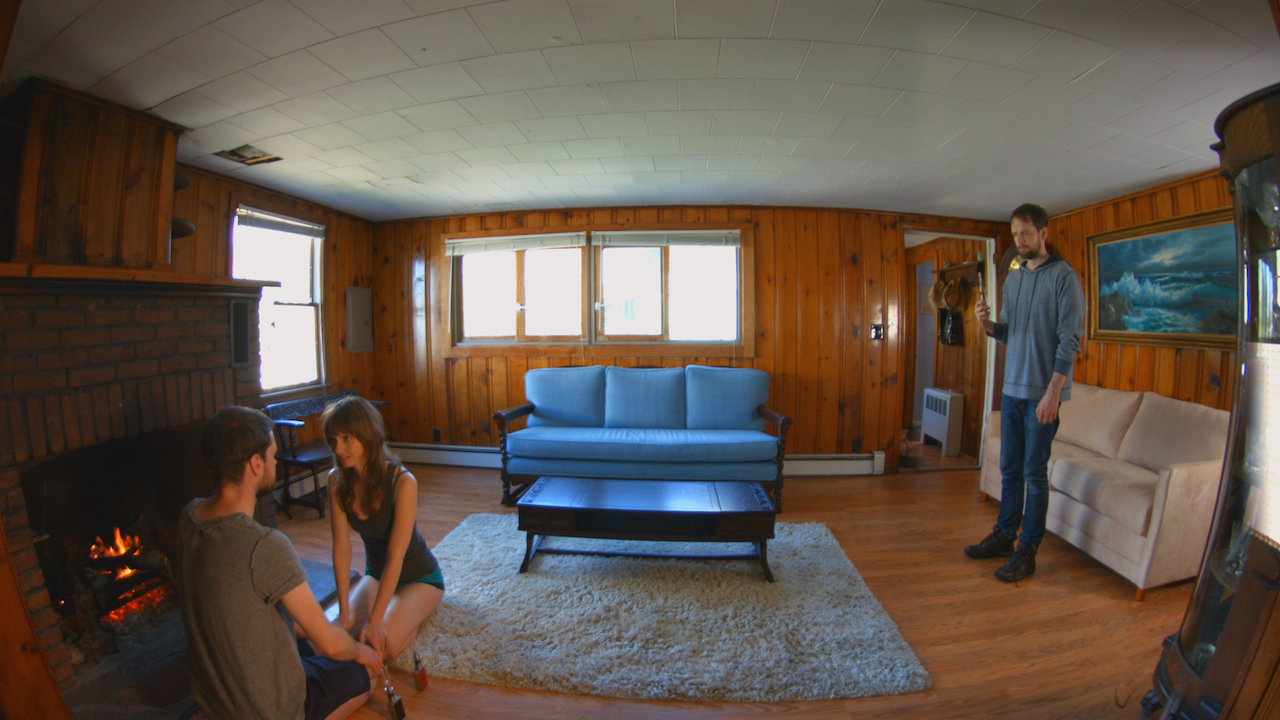 Olfactory
Christopher Piazza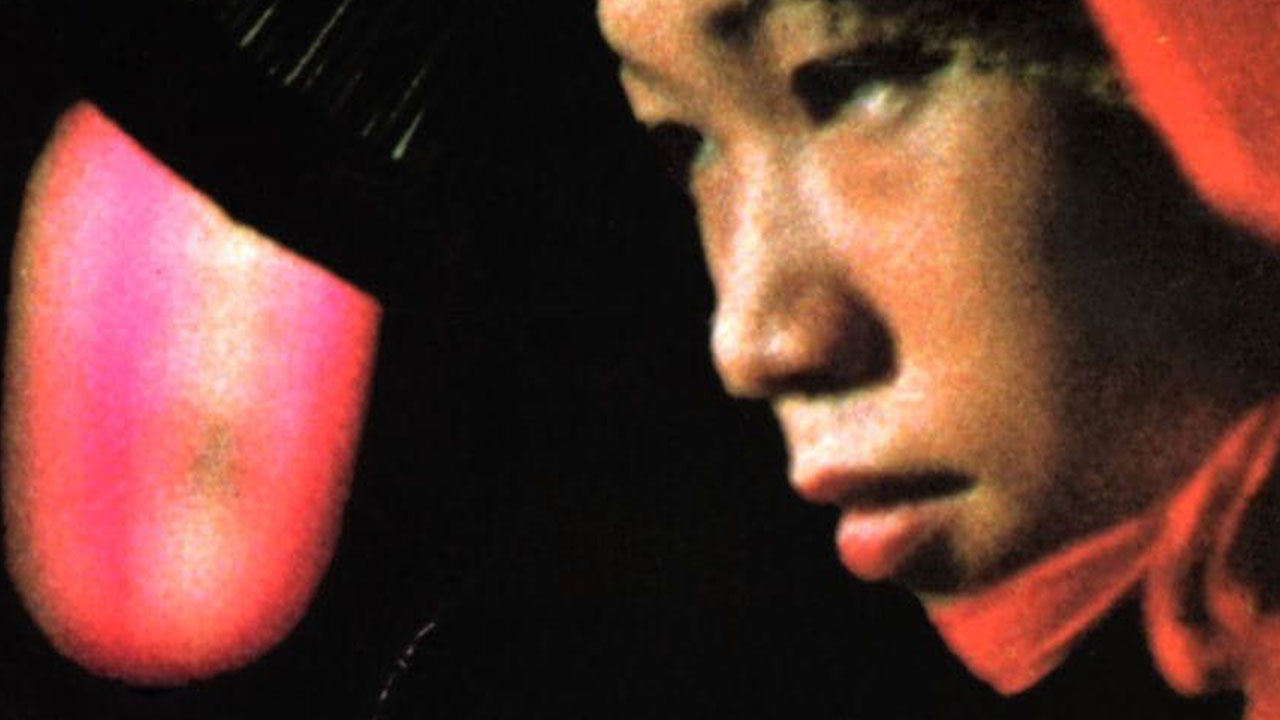 Sans Soleil
Chris Marker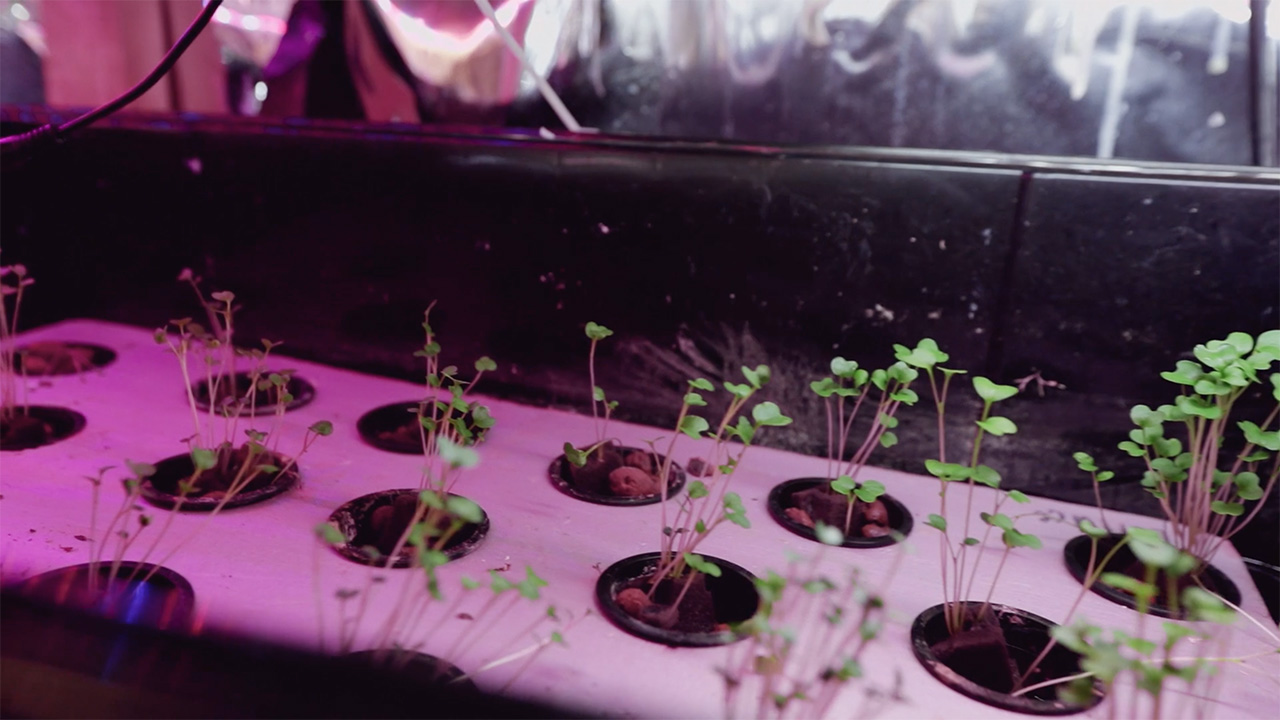 Farming for the Future
Kieran Moreira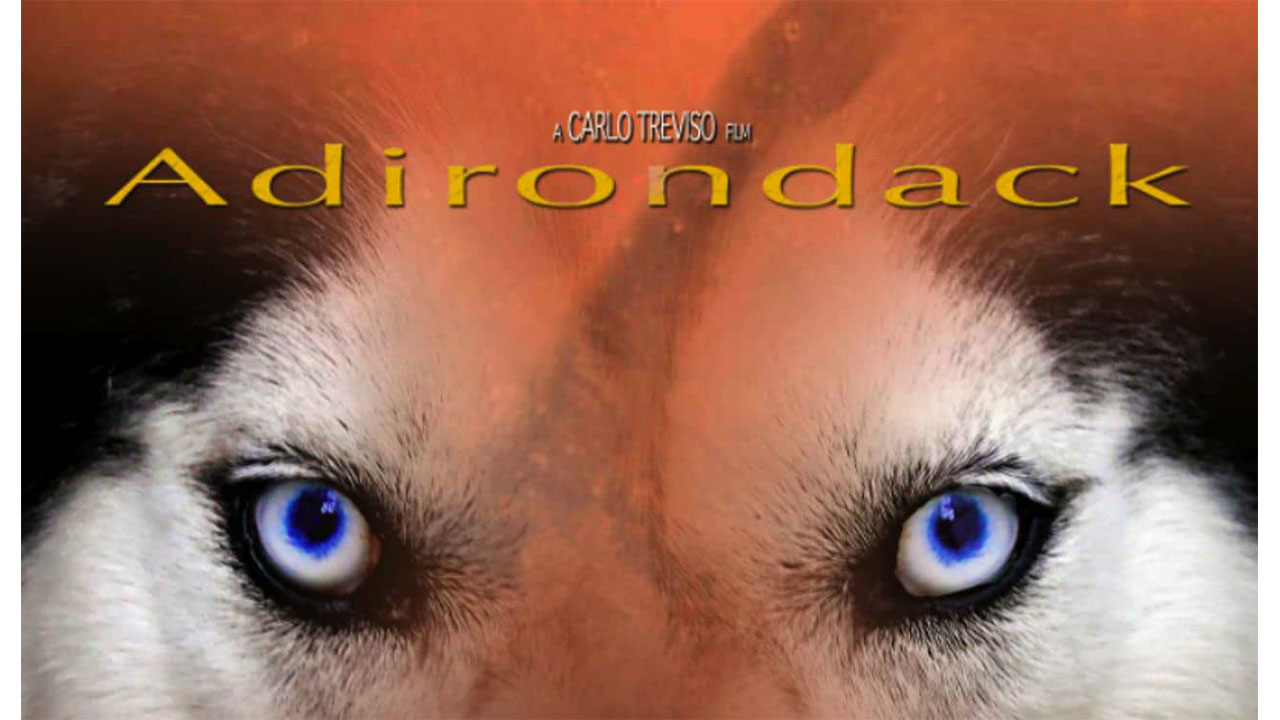 Adirondack
Carlo Treviso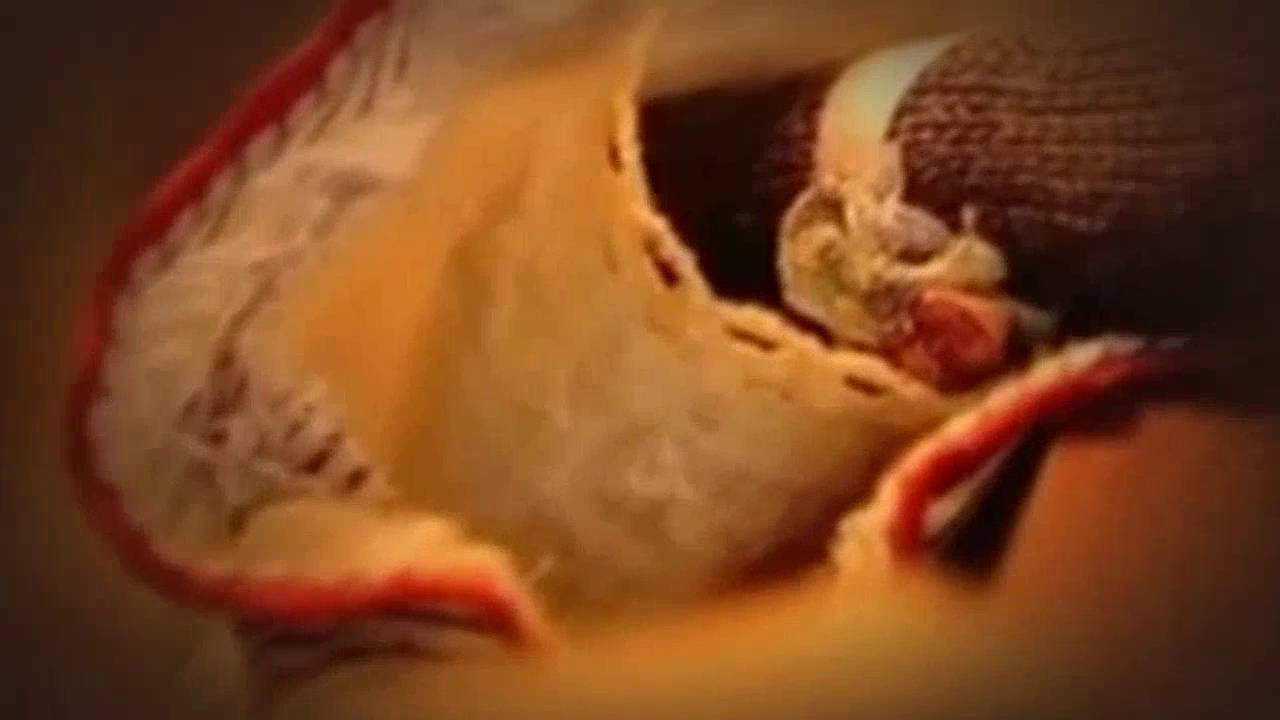 Of Dolls & Murder
Susan Marks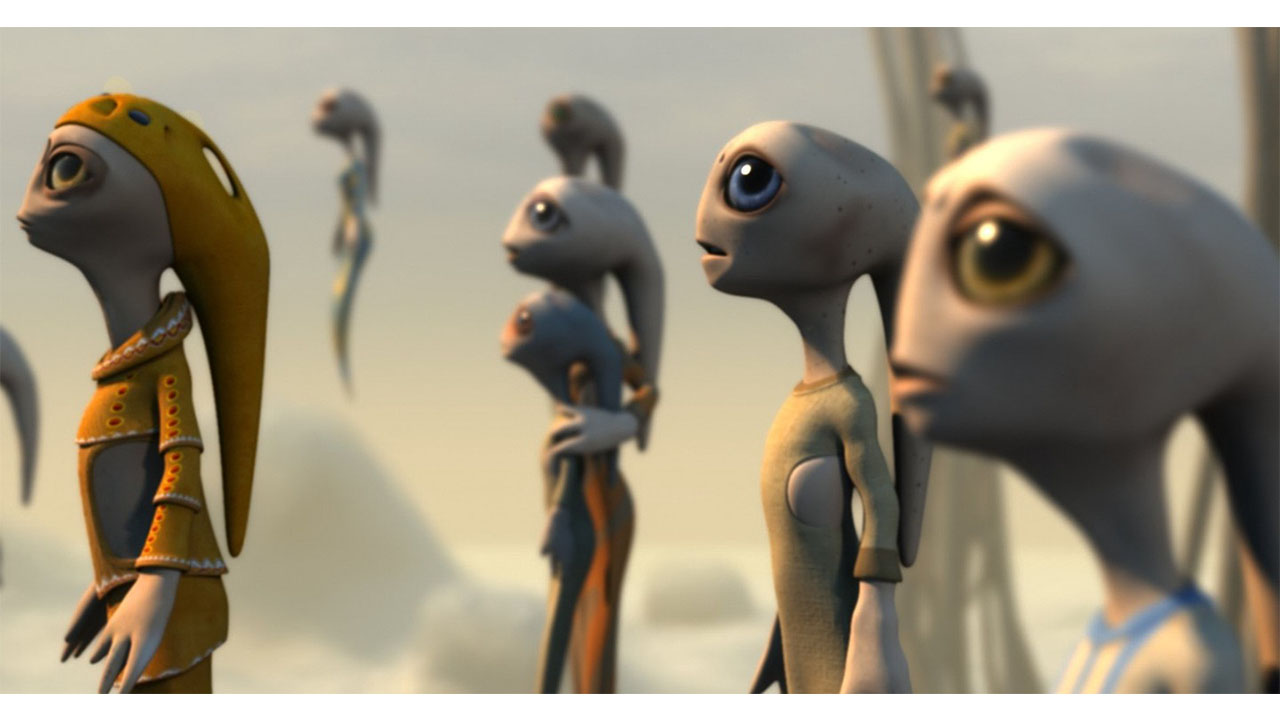 Battle for Terra
Aristomenis Tsirbas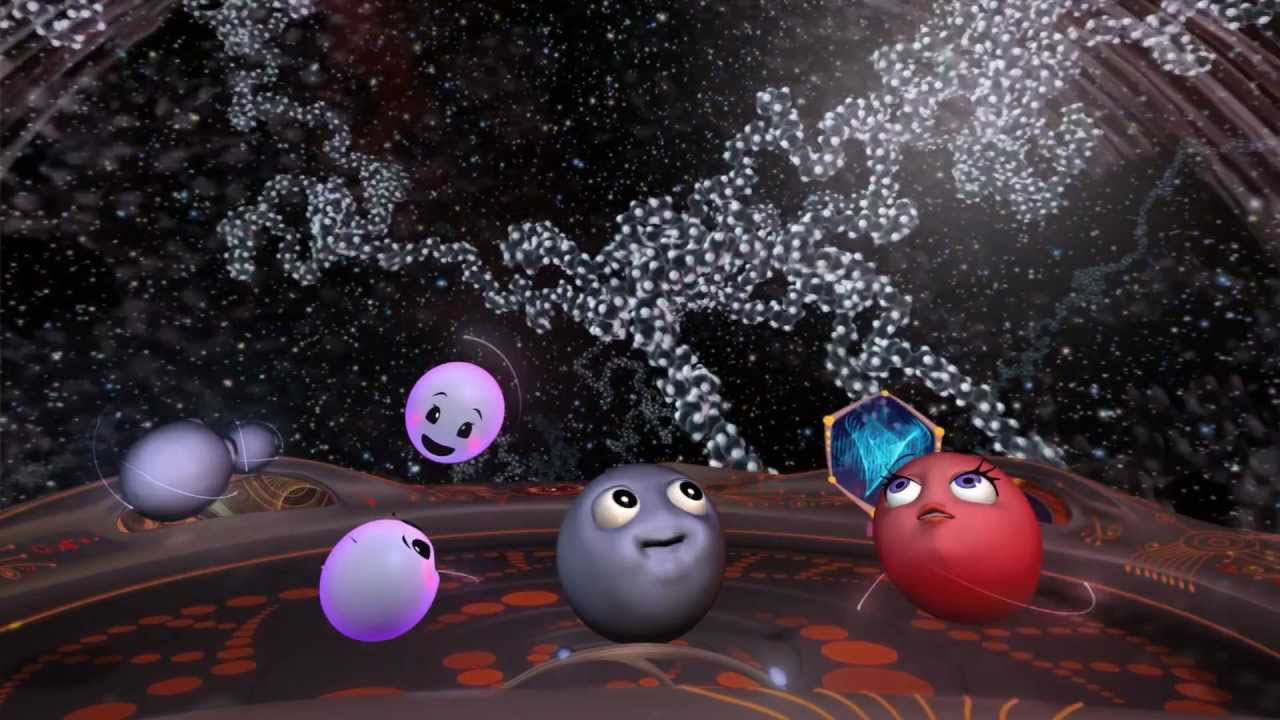 Molecules to the Max!
V. Owen Bush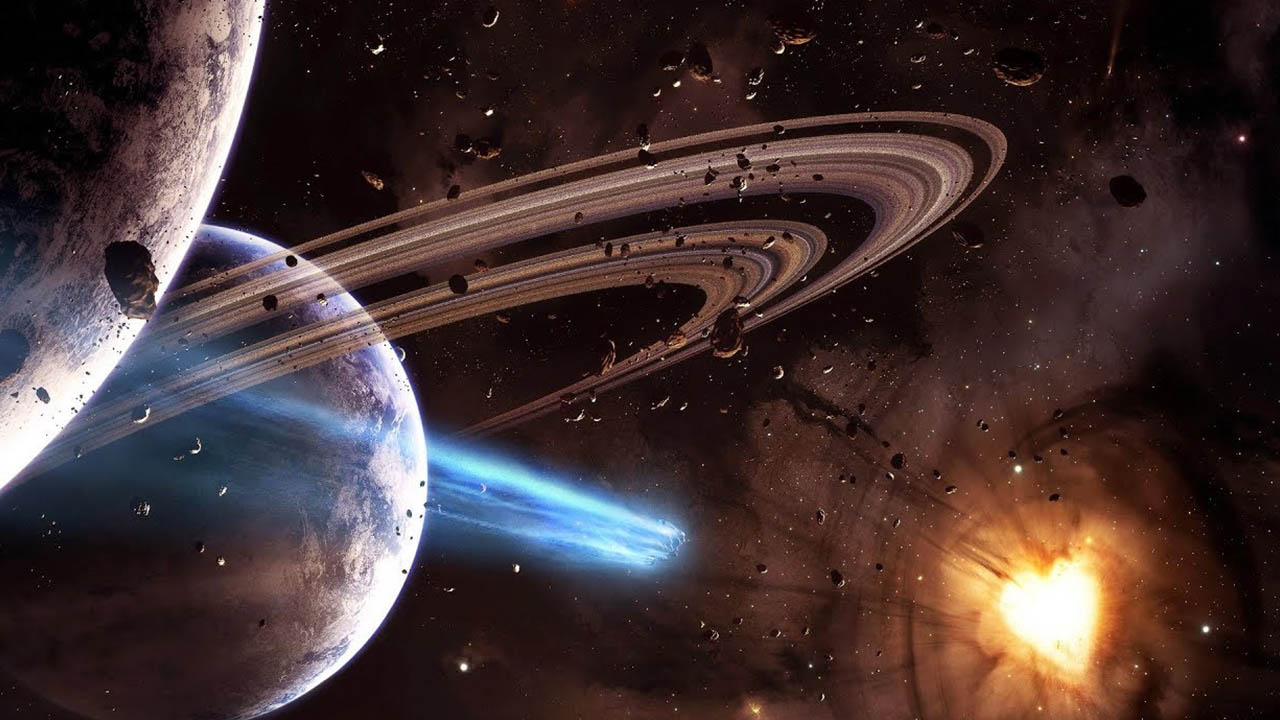 Living Universe
Vincent Amouroux, Alex Barry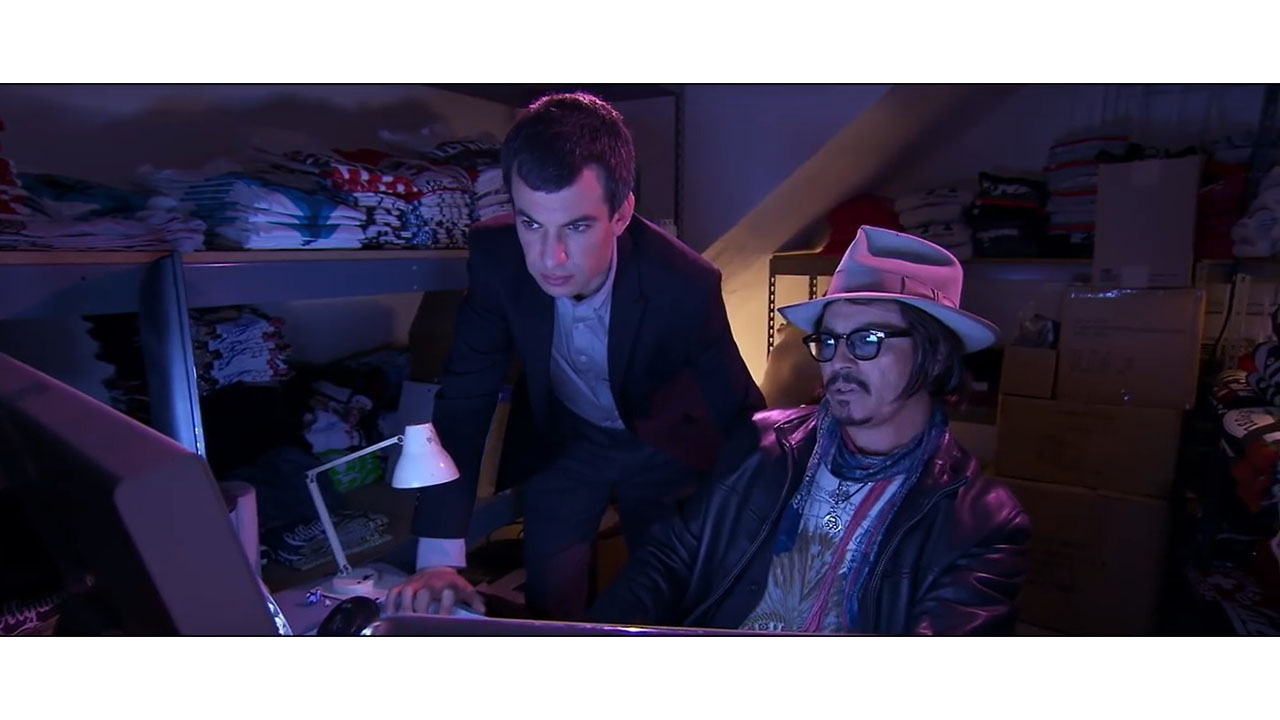 The Web
Nathan Fielder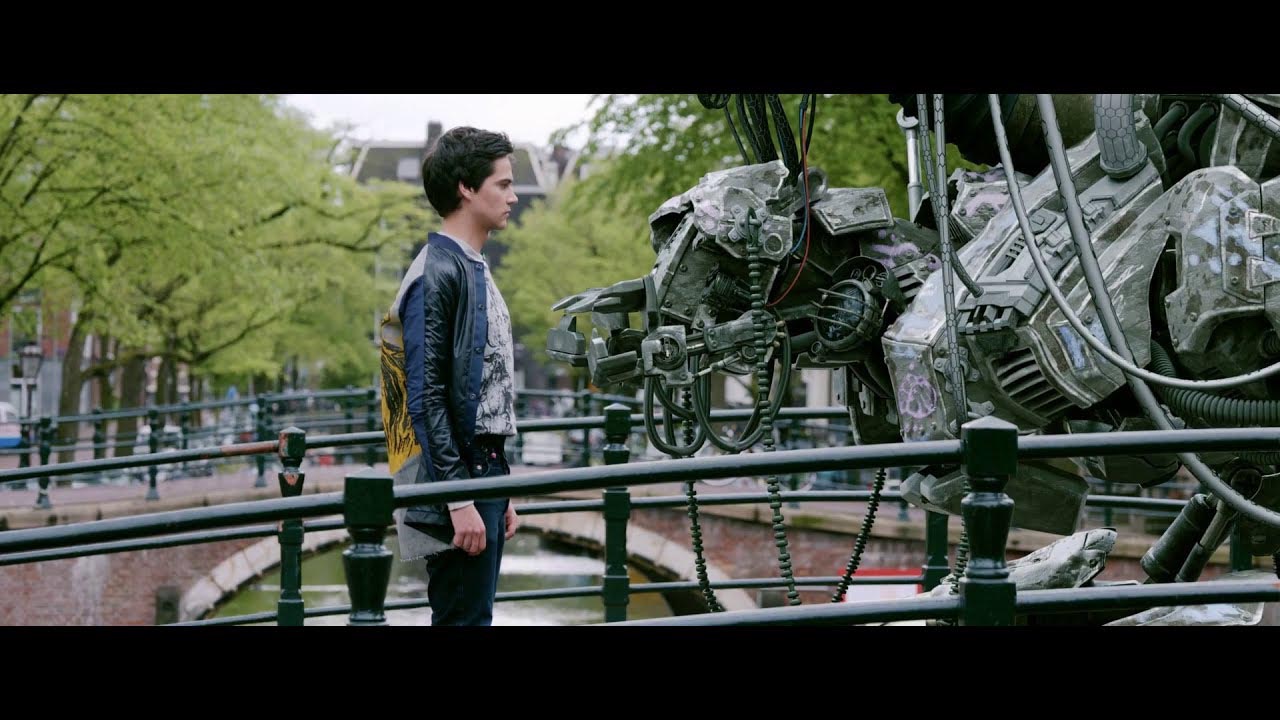 Tears of Steel
Ian Hubert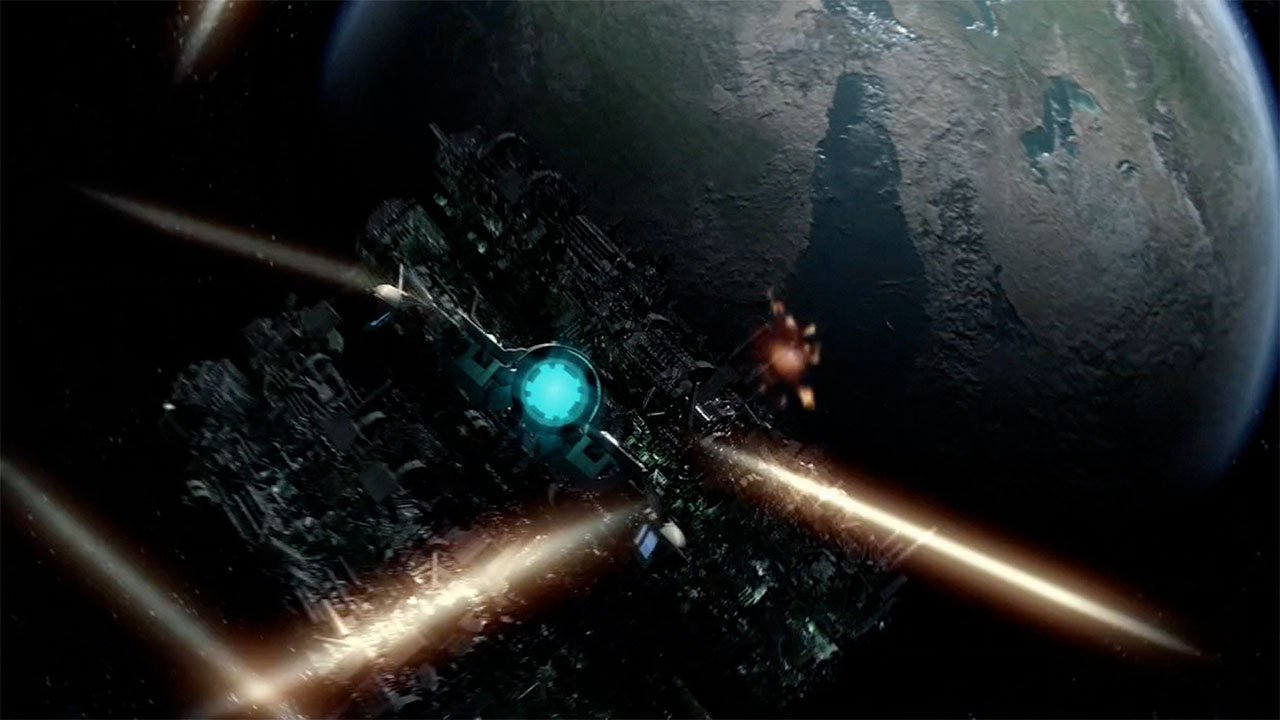 Freeborn
Carlo Treviso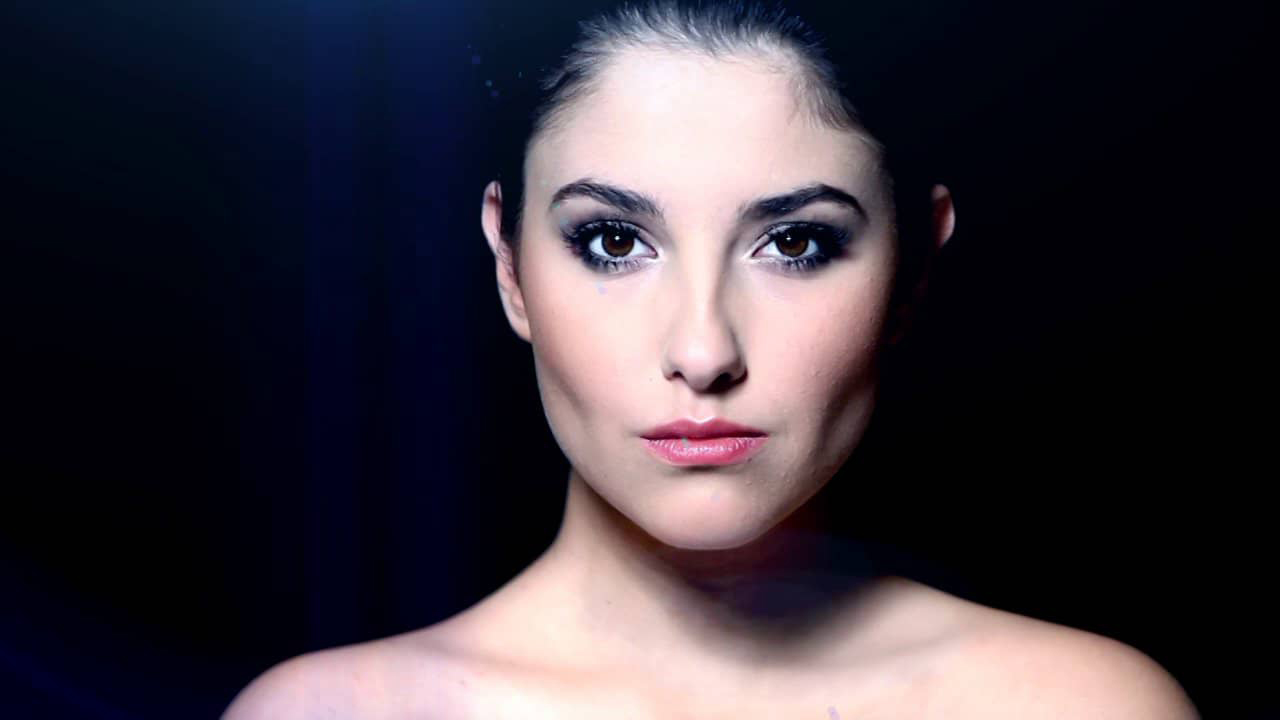 Vessel
Carlo Treviso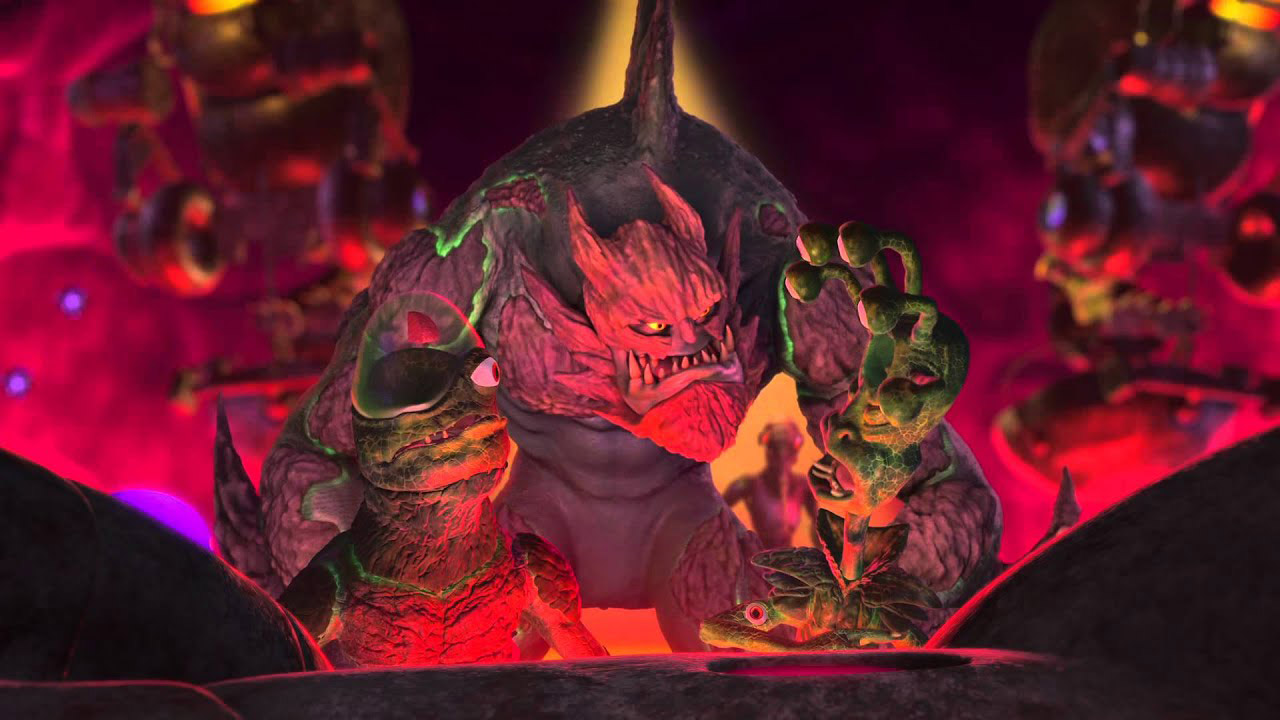 Quantum Quest
Harry 'Doc' Kloor, Daniel St. Pierre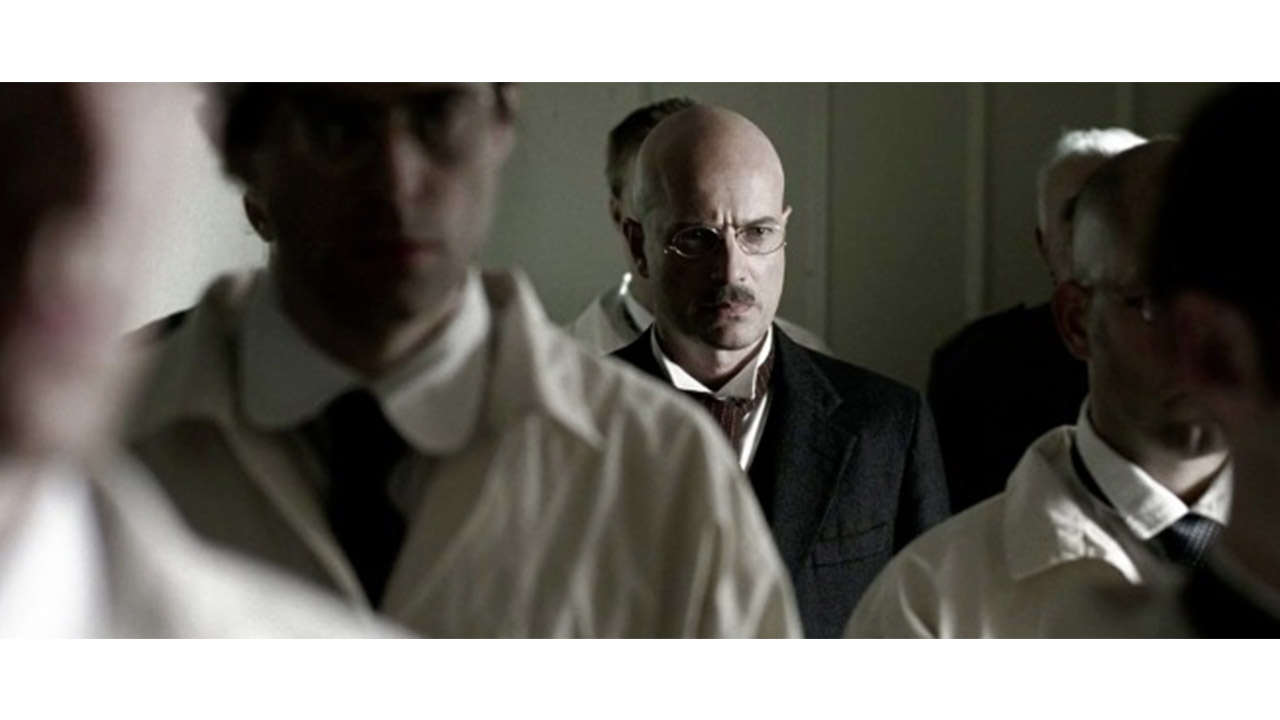 Haber
Daniel Ragussis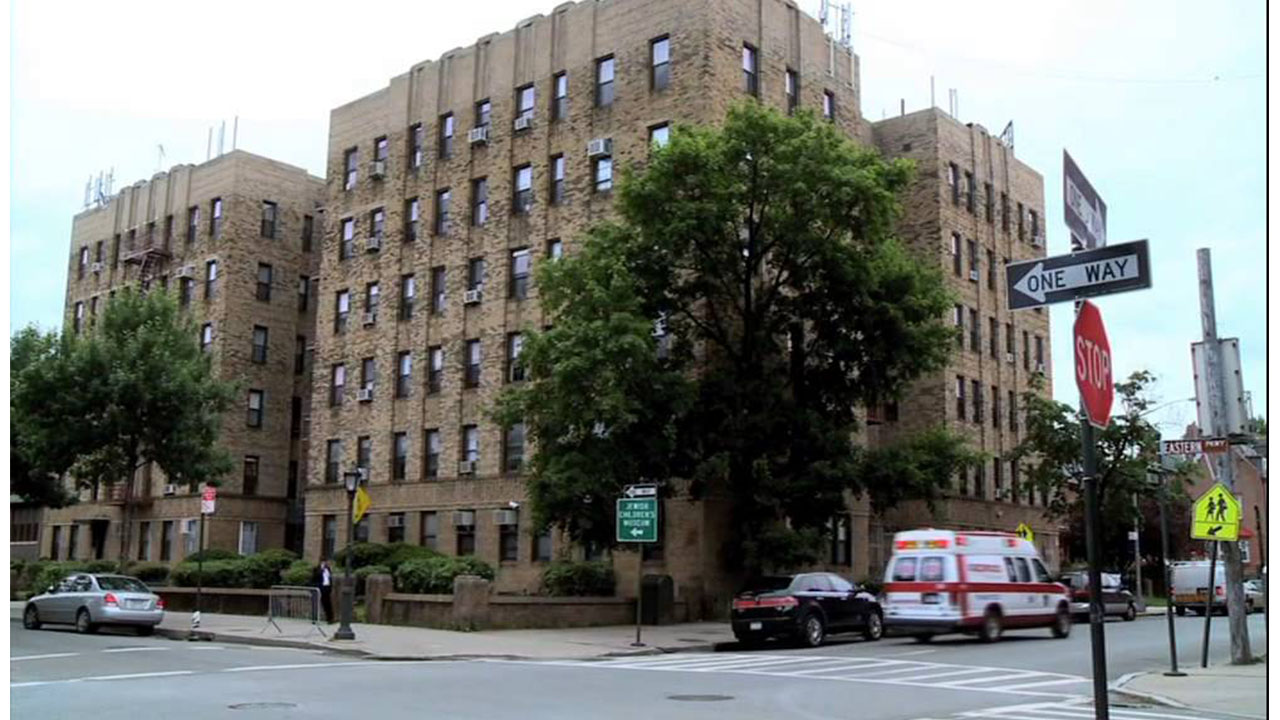 Full Signal
Talal Jabari
Prospect
Christopher Caldwell,Zeek Earl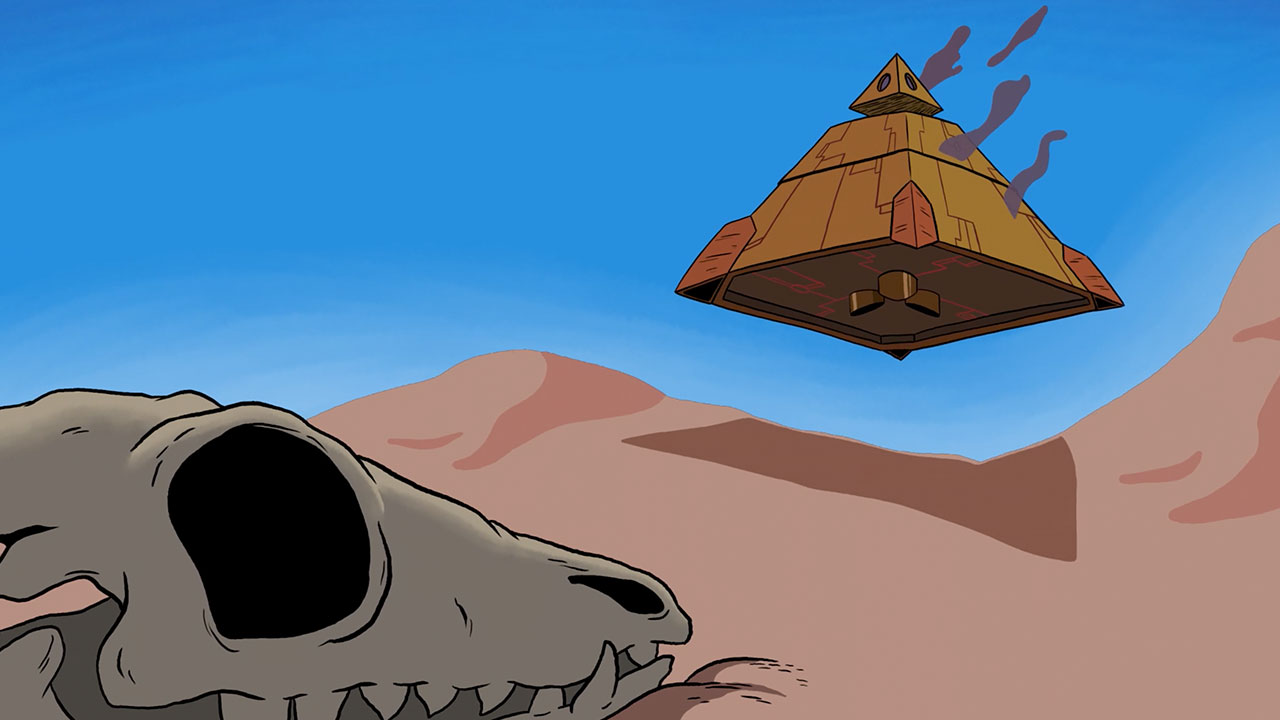 Snake Bomb
Nolan J. Downs,Chris Kalis
Jurassic Park
Steven Spielberg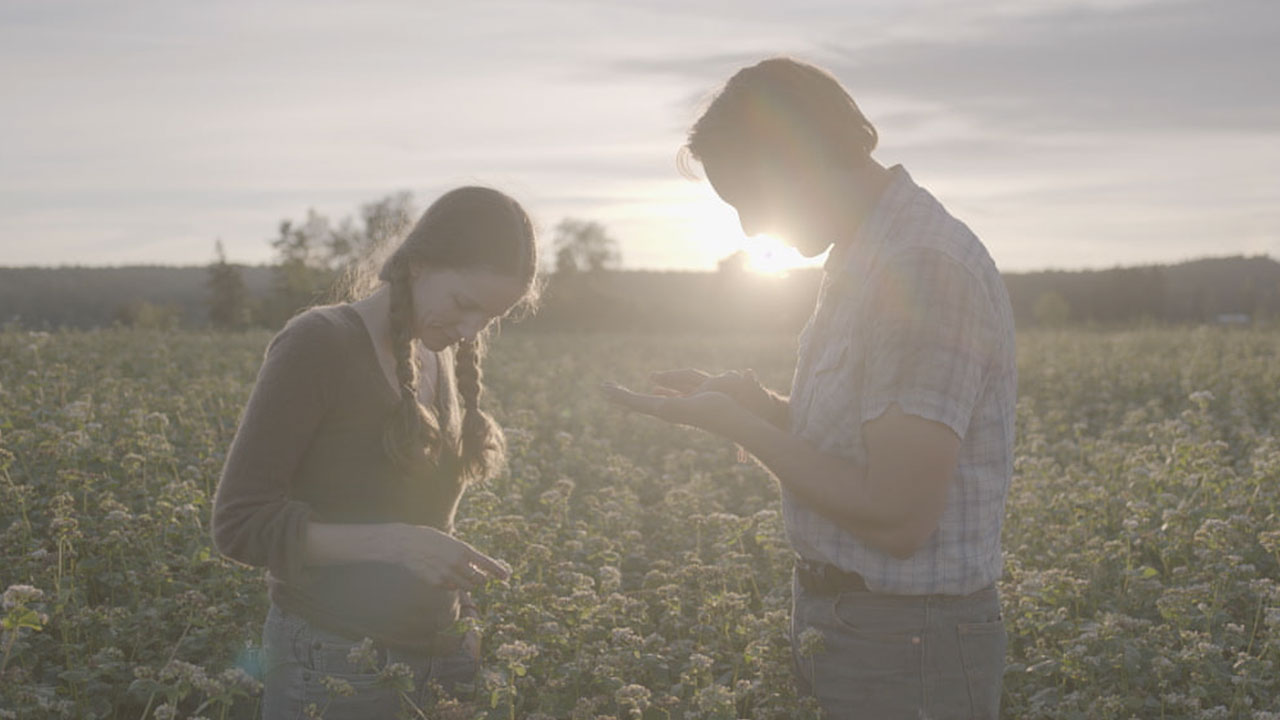 Unbroken Ground
Chris Malloy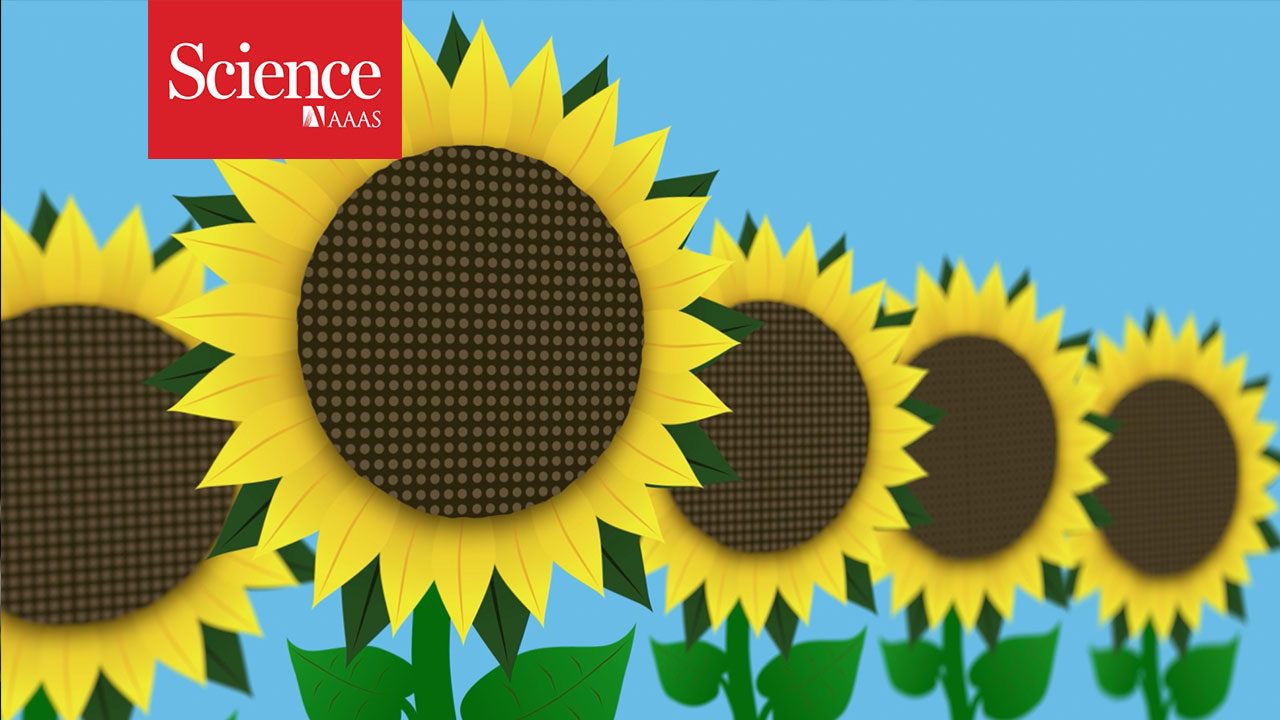 Why sunflowers follow the sun
Chris Burns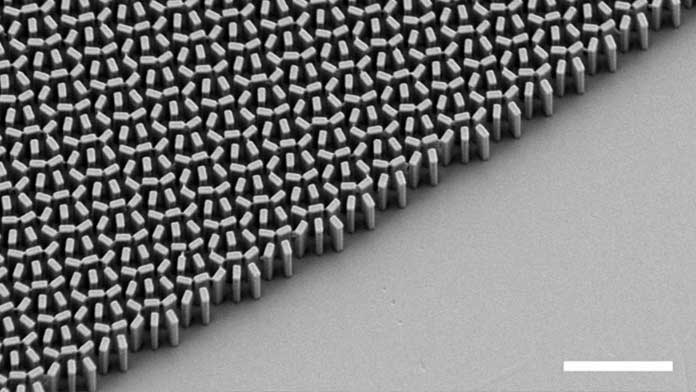 Shrinking Microscope Lenses
Chris Burns
Stereopsis
Joseph Singer
The Seed
Johnny Kelly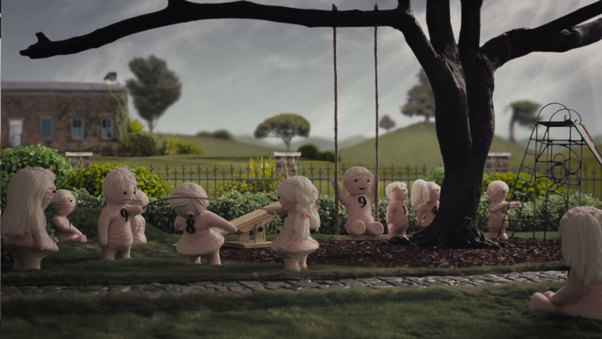 Zero
Christopher Kezelos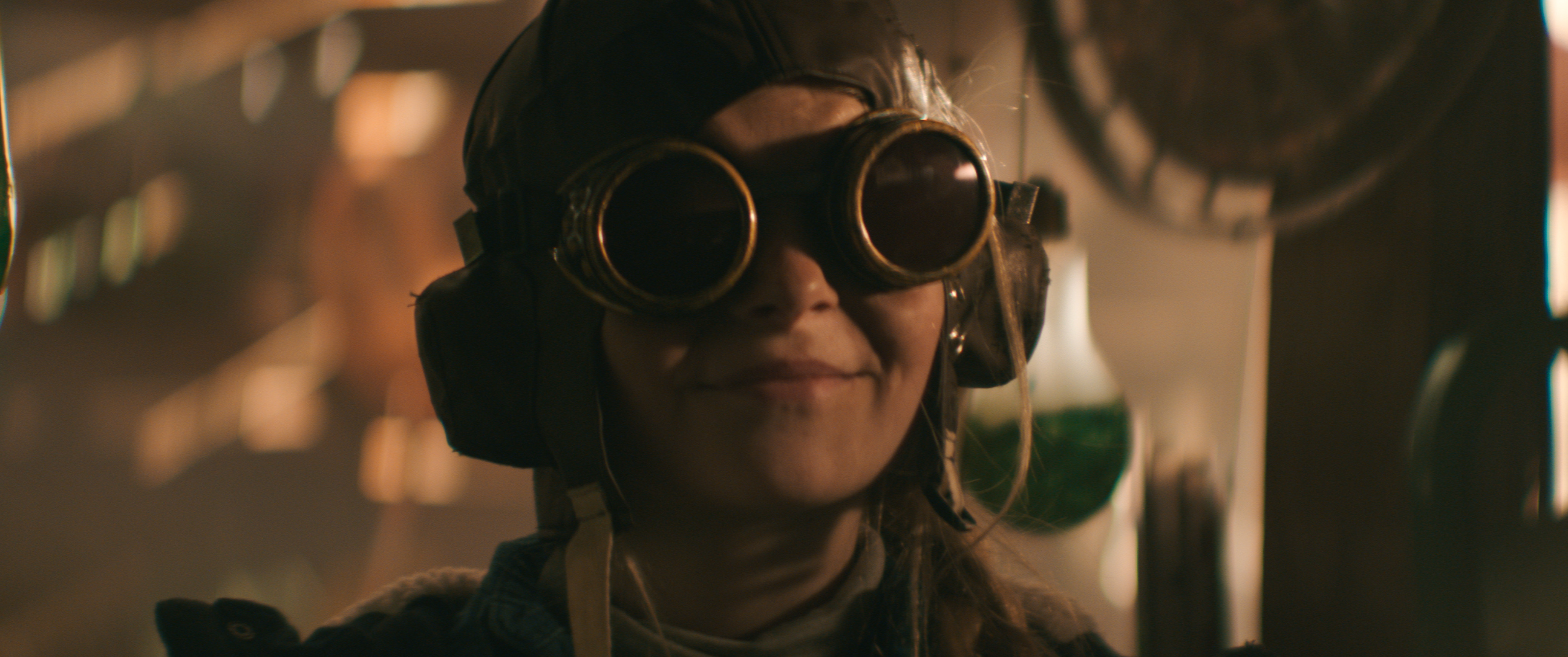 Litterbugs
Peter Stanley Ward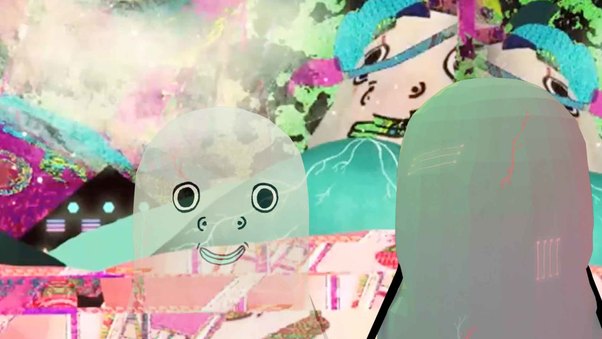 El Sol Como un Gran Animal Oscuro (The Sun Like a Big Dark Animal)
Christina Felisgrau,Ronnie Rivera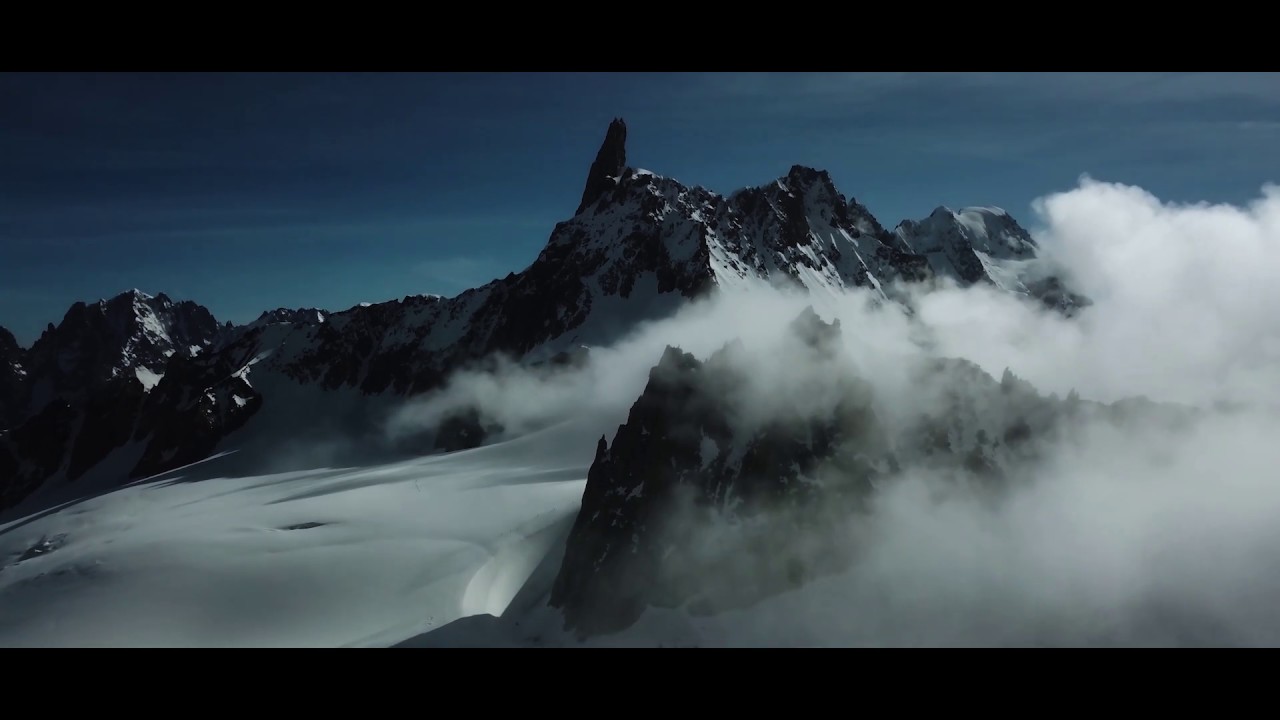 Ice Alive
Eddie Frost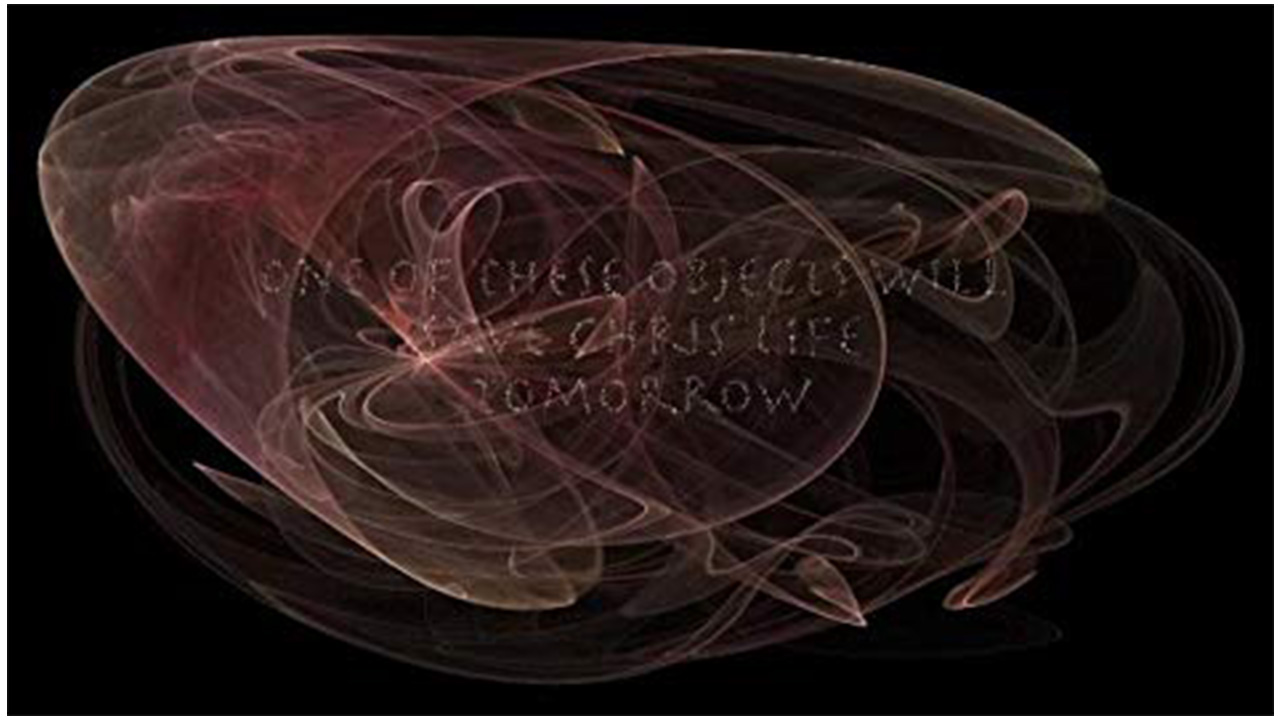 Found In time
Arthur Vincie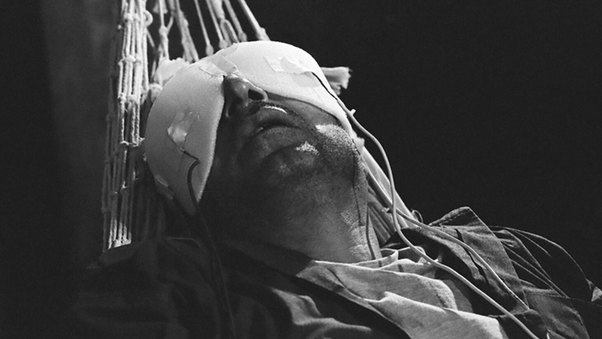 2026
Maha Maamoun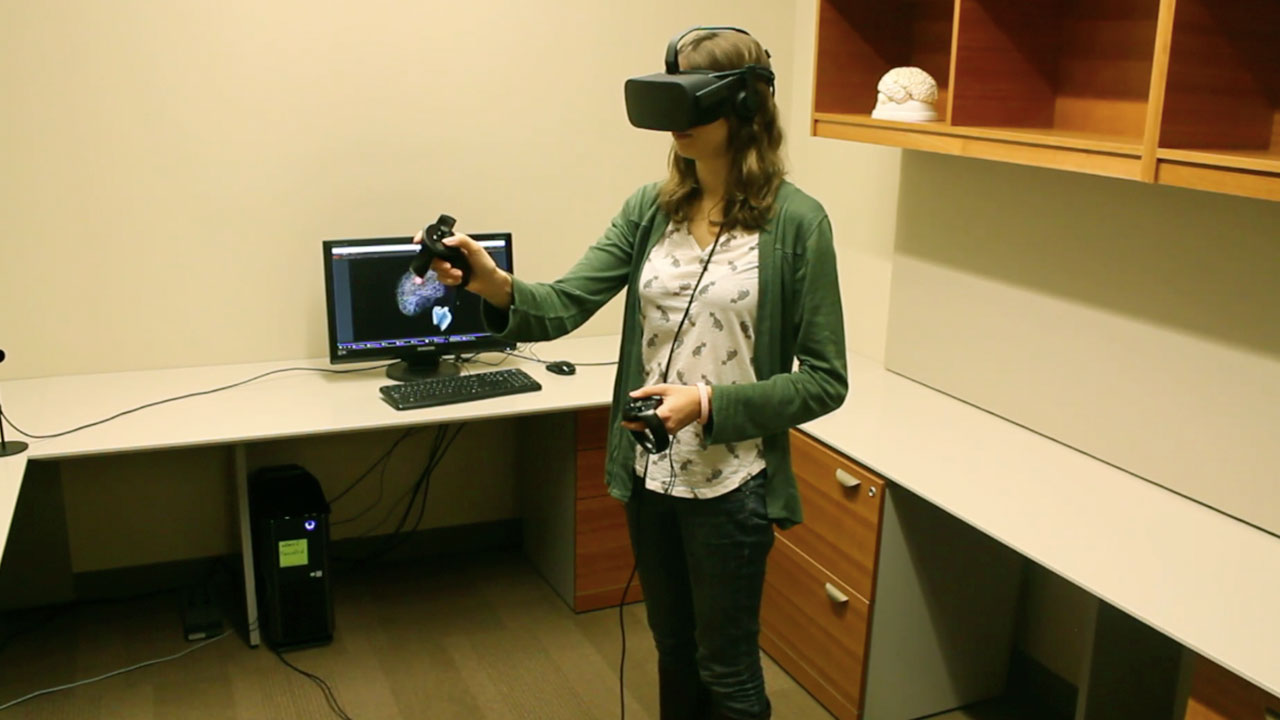 BrainWalk: Behind the Scenes Navigation Demonstration
Karen Schloss,Bas Rokers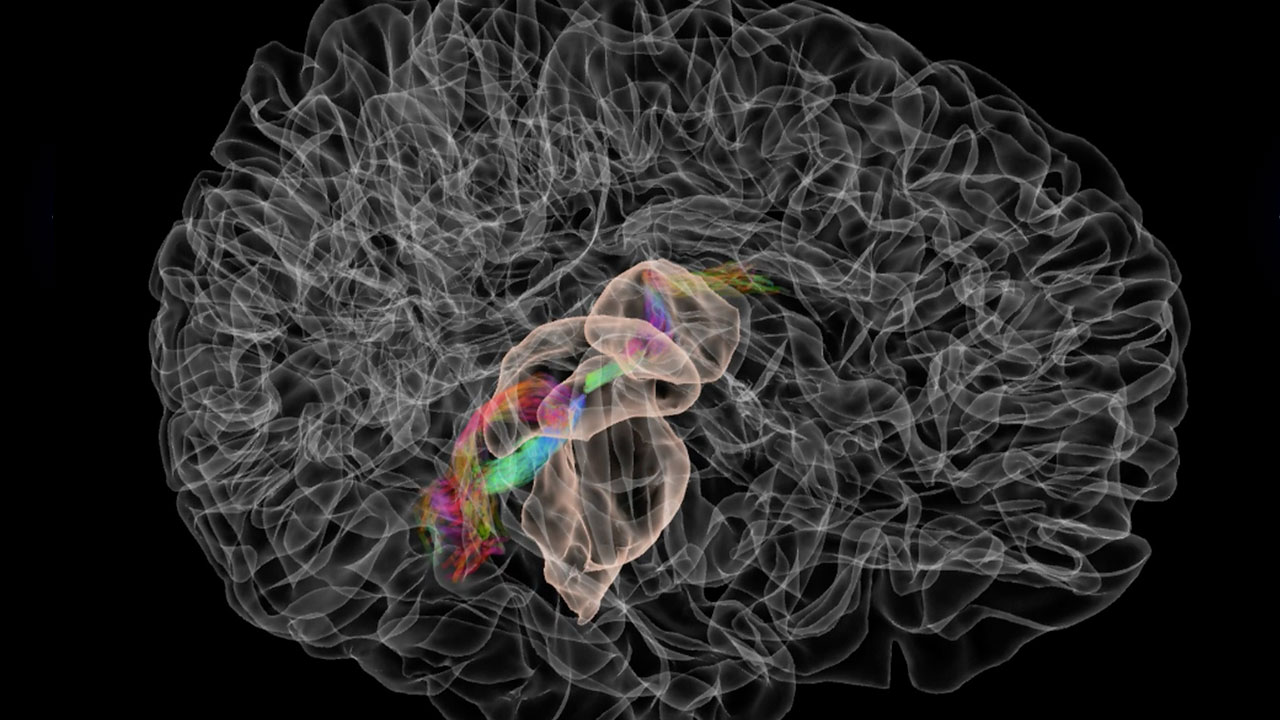 Virtual Brain: Auditory Pathways
Karen Schloss,Bas Rokers
Virtual Brain: Virtual Brain: Ecological Colors
Karen Schloss,Bas Rokers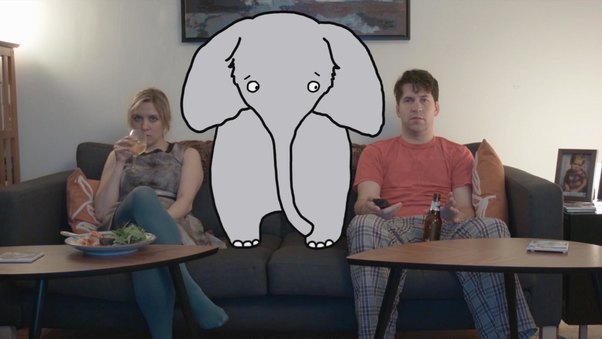 Don't You Dare Talk About This
Sarah-Rose Meredith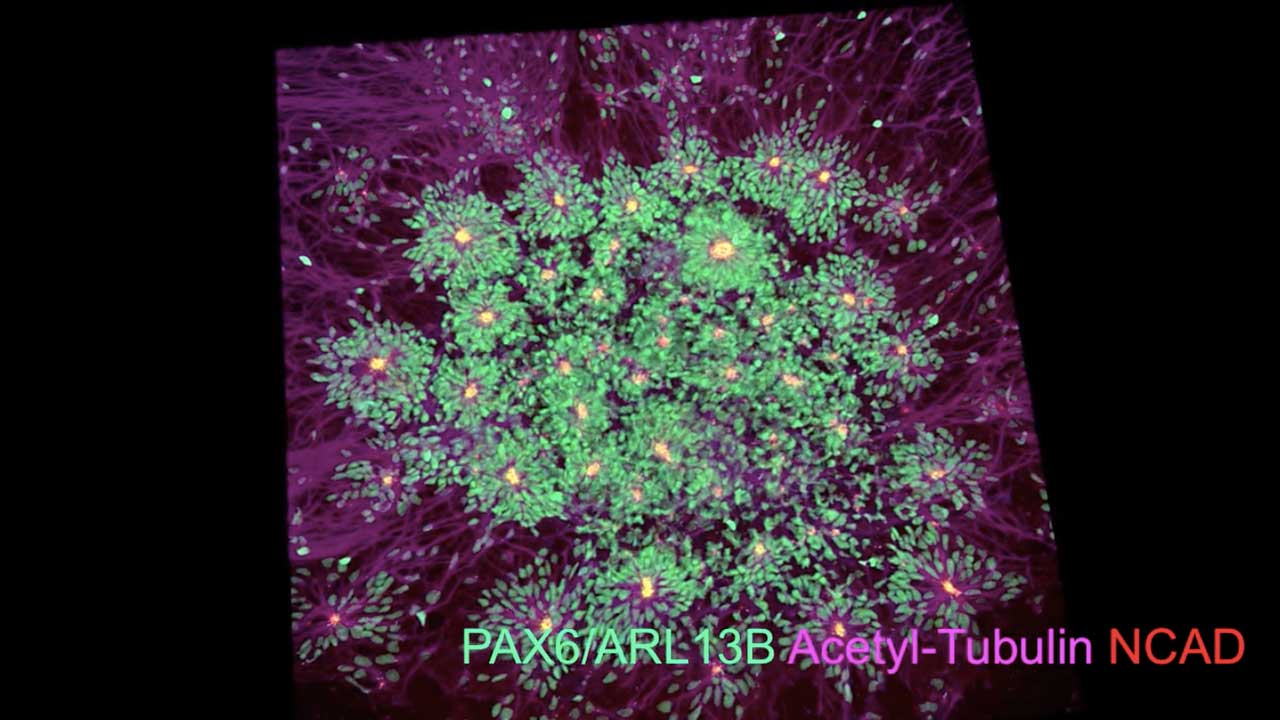 Neural rosettes differentiated from human embryonic stem cells
Gist Croft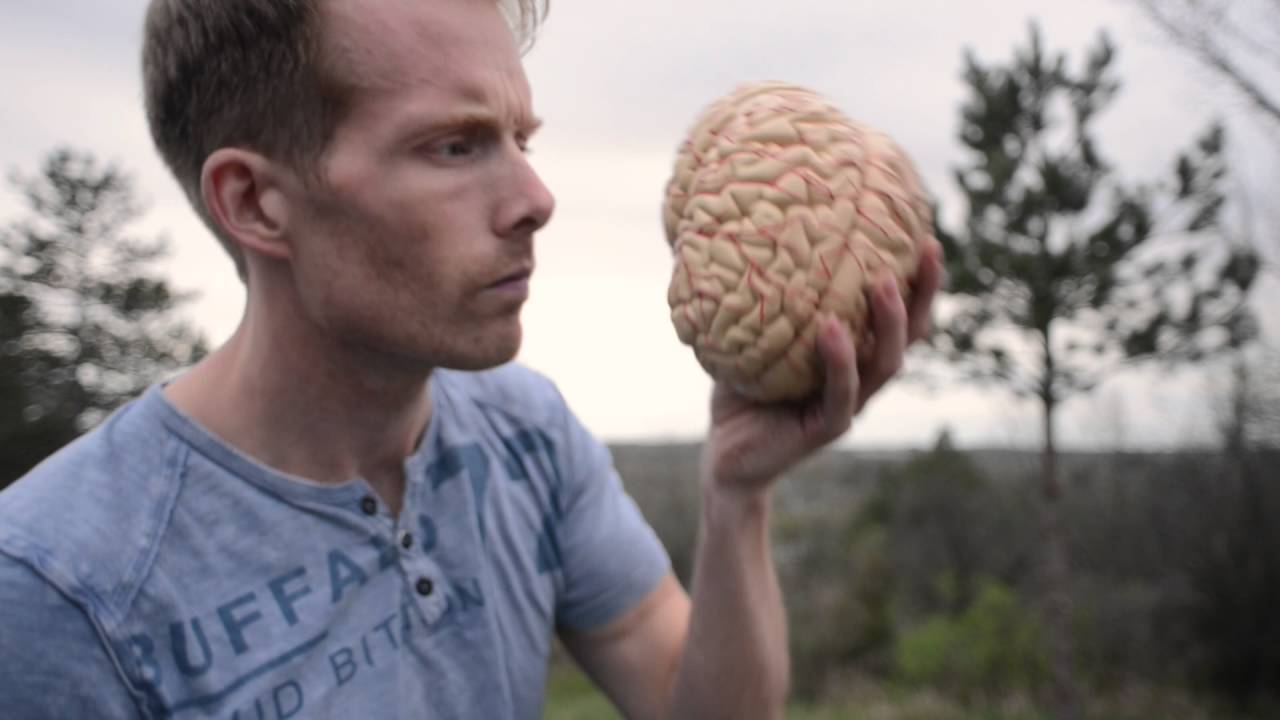 Depression in the Brain
Bryce Sage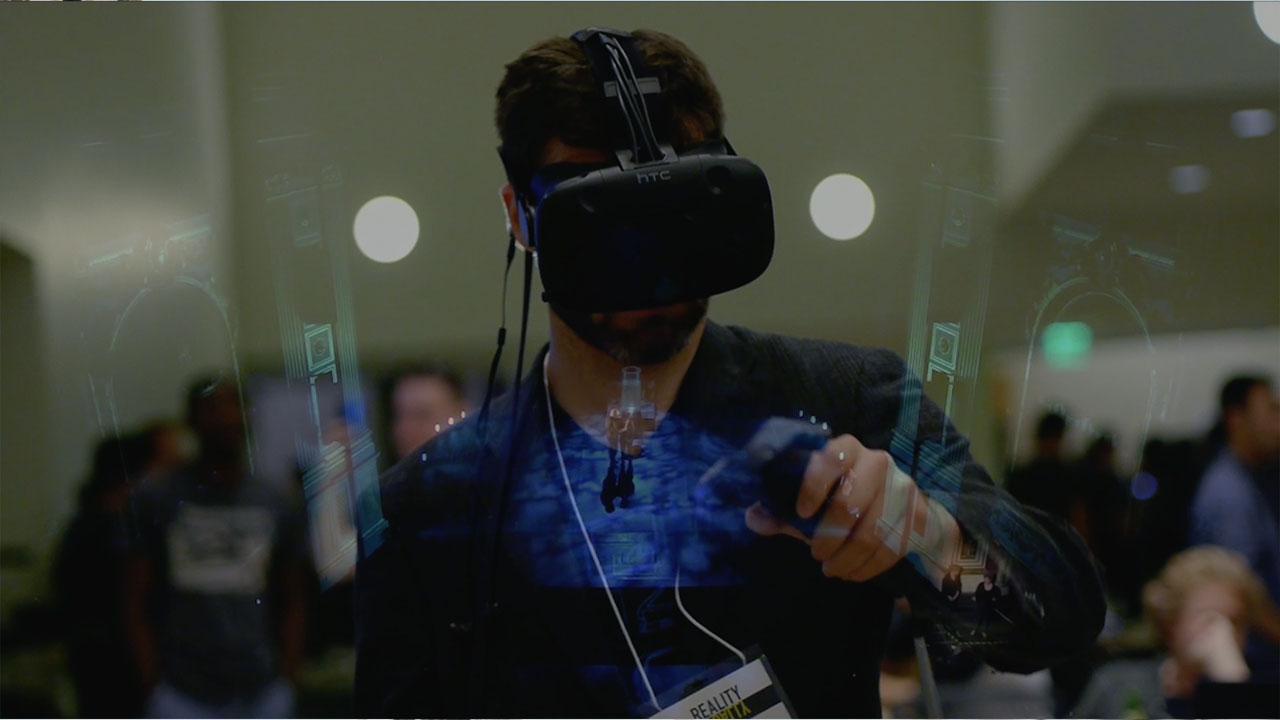 Harvard + MIT Knowledge Journey - Open Media Science
Daniel Oxenhandler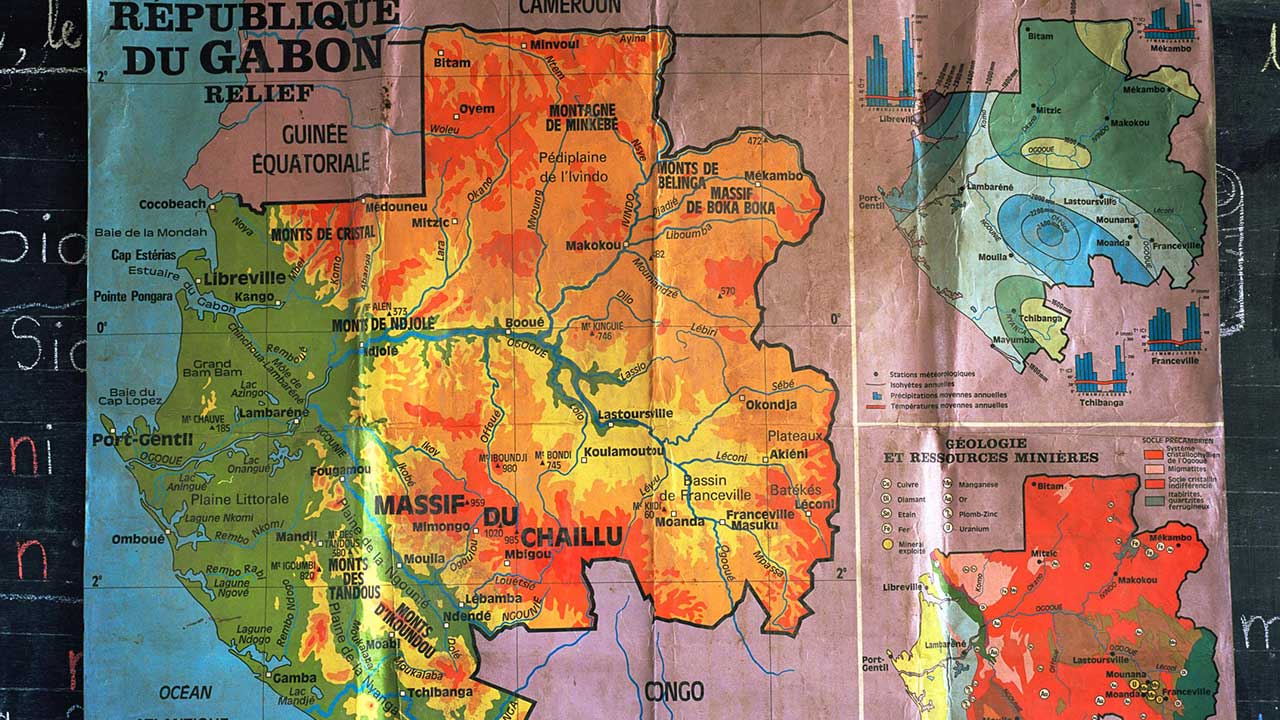 Chasing Cuckoos
Toby Smith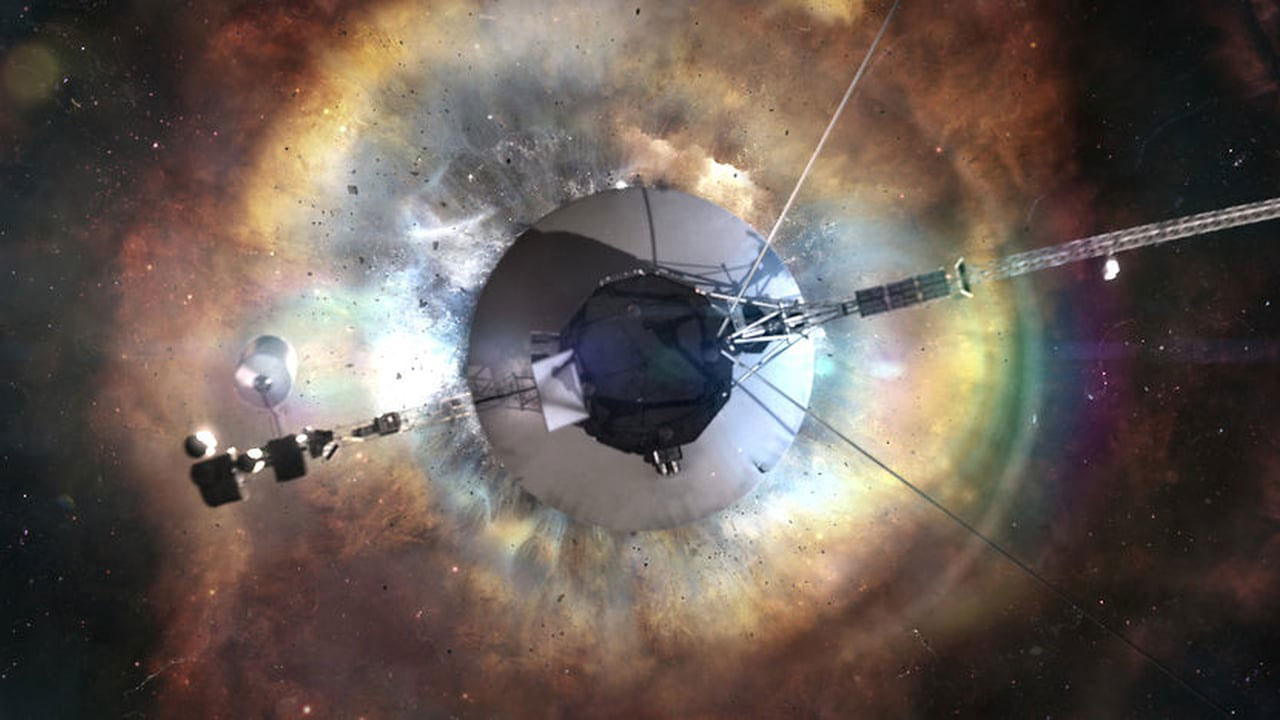 Stardust
Mischa Rozema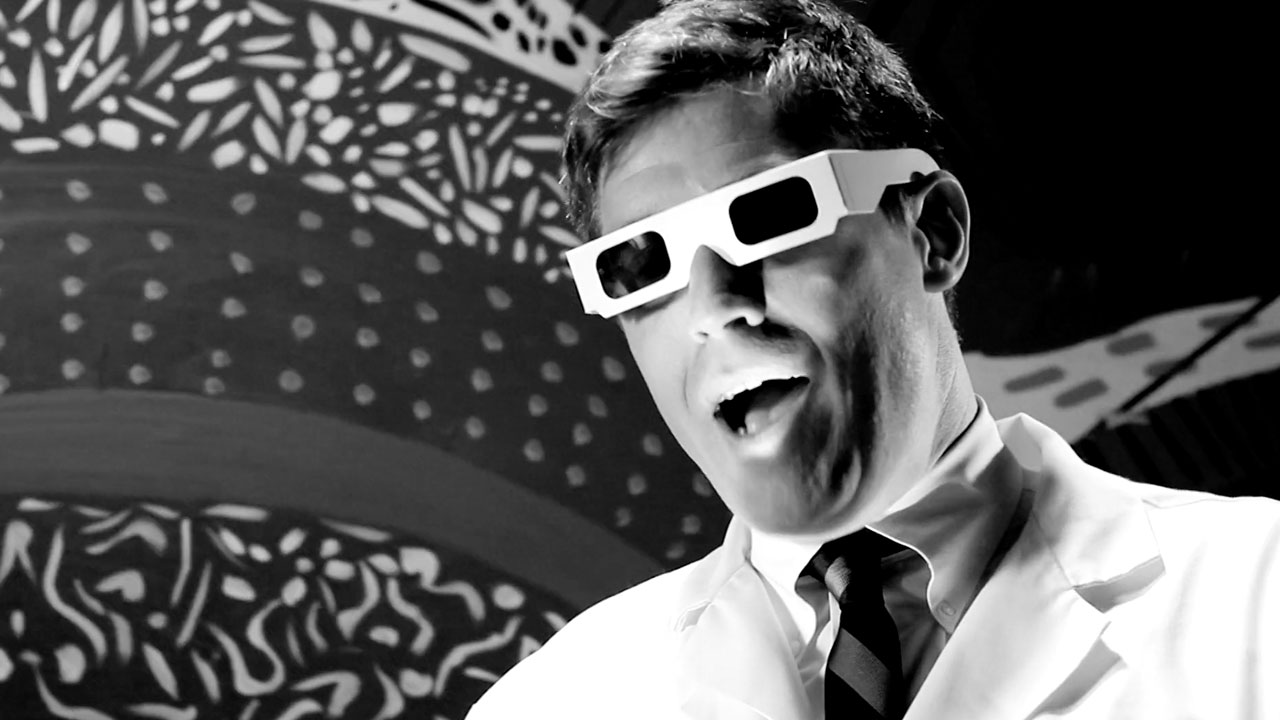 Life and Freaky Times of Uncle Luke
Jillian Mayer,Lucas Leyva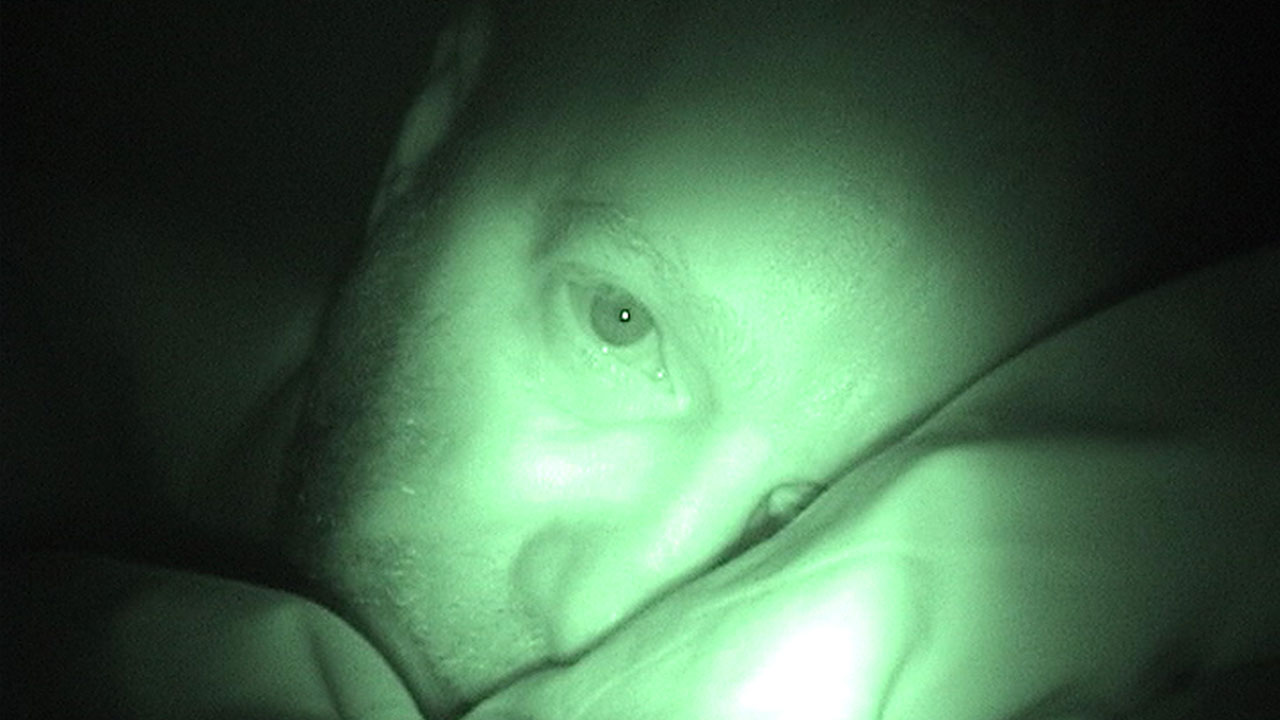 Wide Awake
Alan Berliner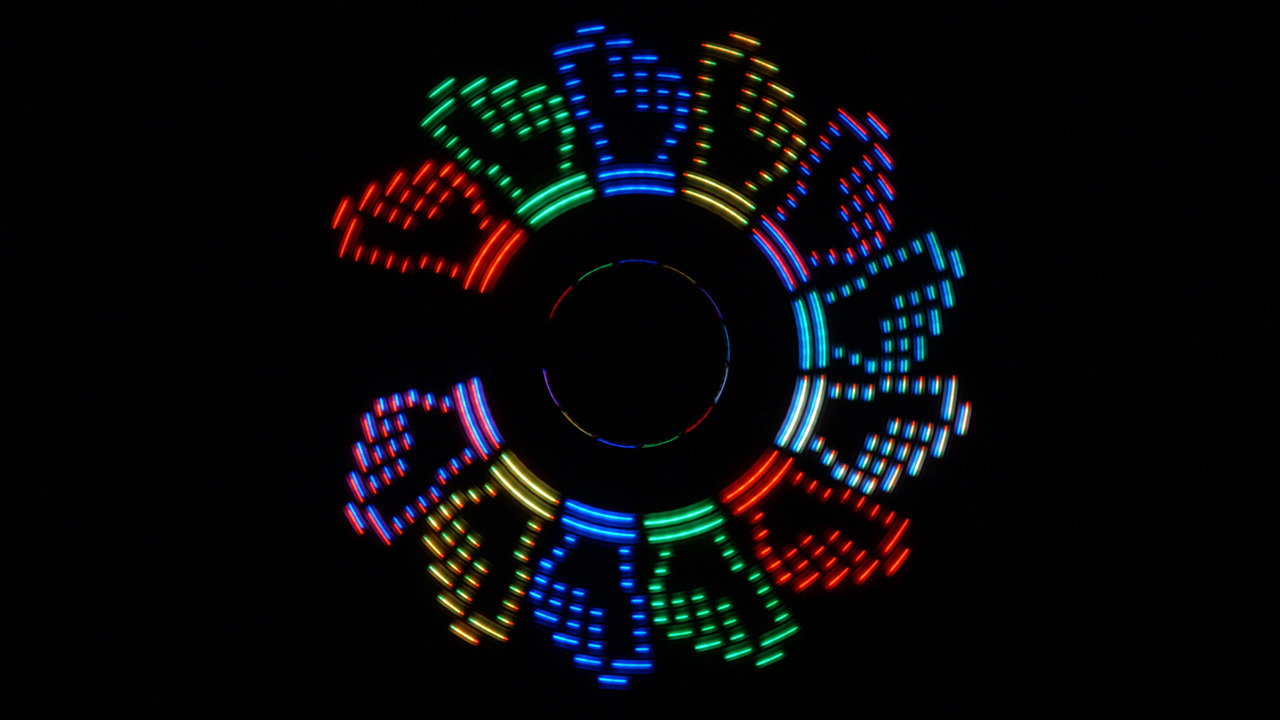 10 - 3 = 13
Byron Peters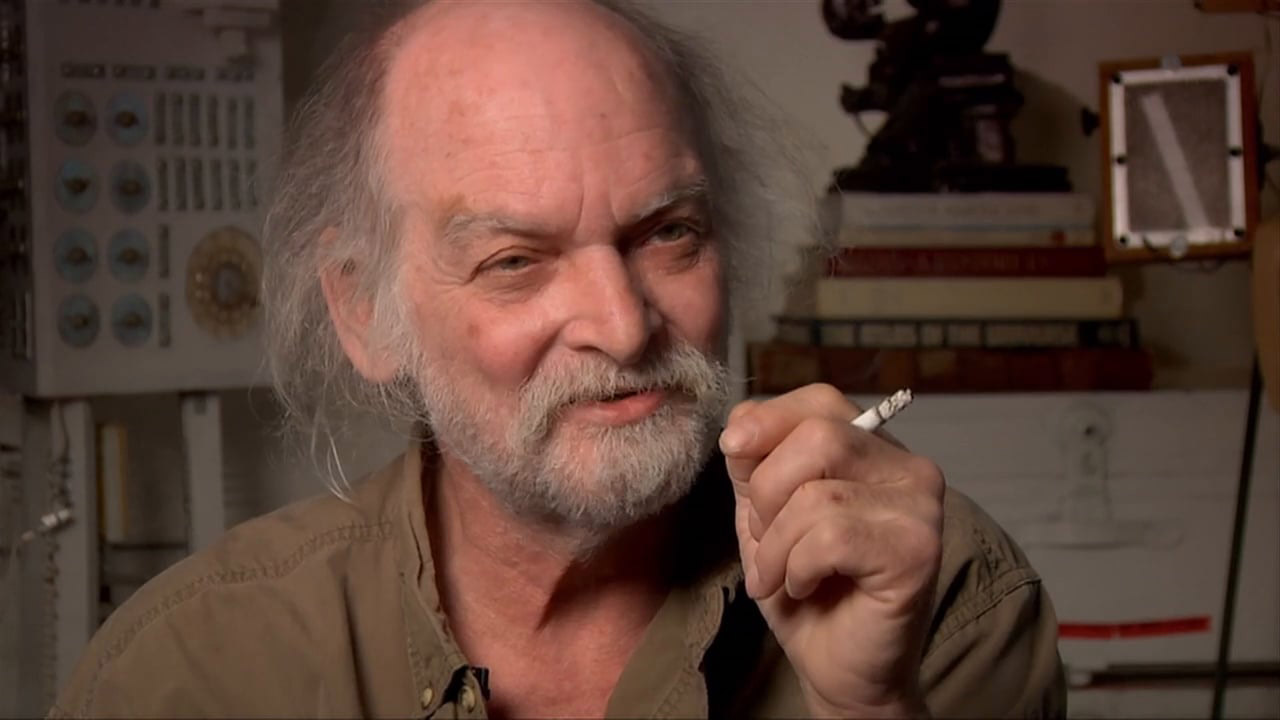 Heaven and Earth and Joe Davis
Peter Sasowsky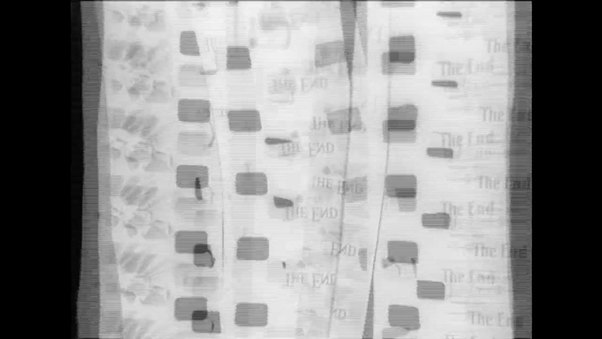 Look Inside the Ghost Machine
Péter Lichter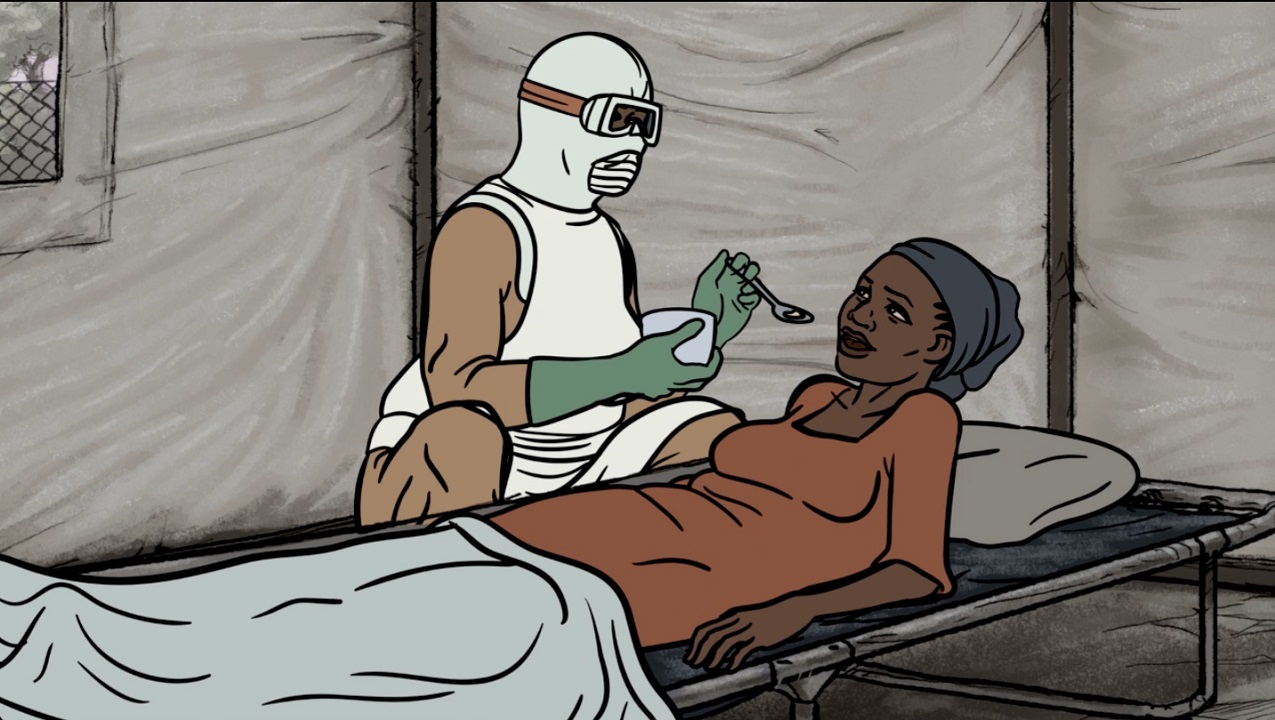 The Story of Ebola
Yoni Goodman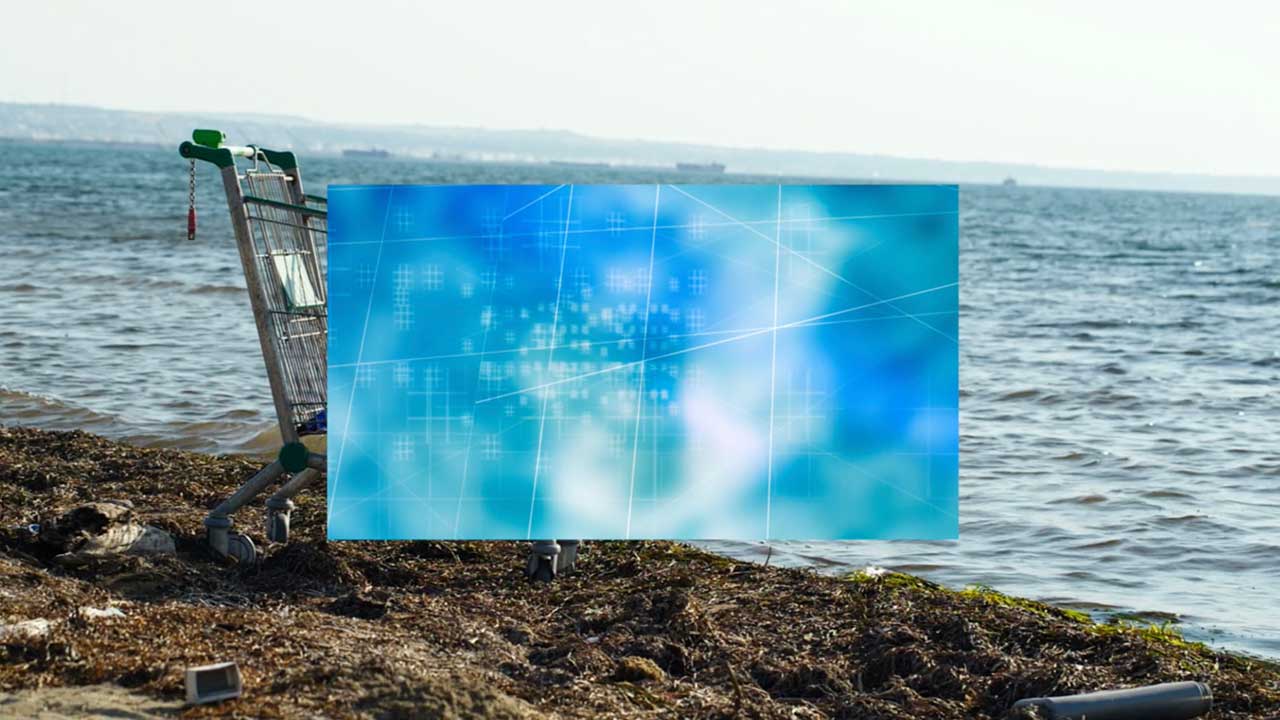 Pure Difference
Byron Peters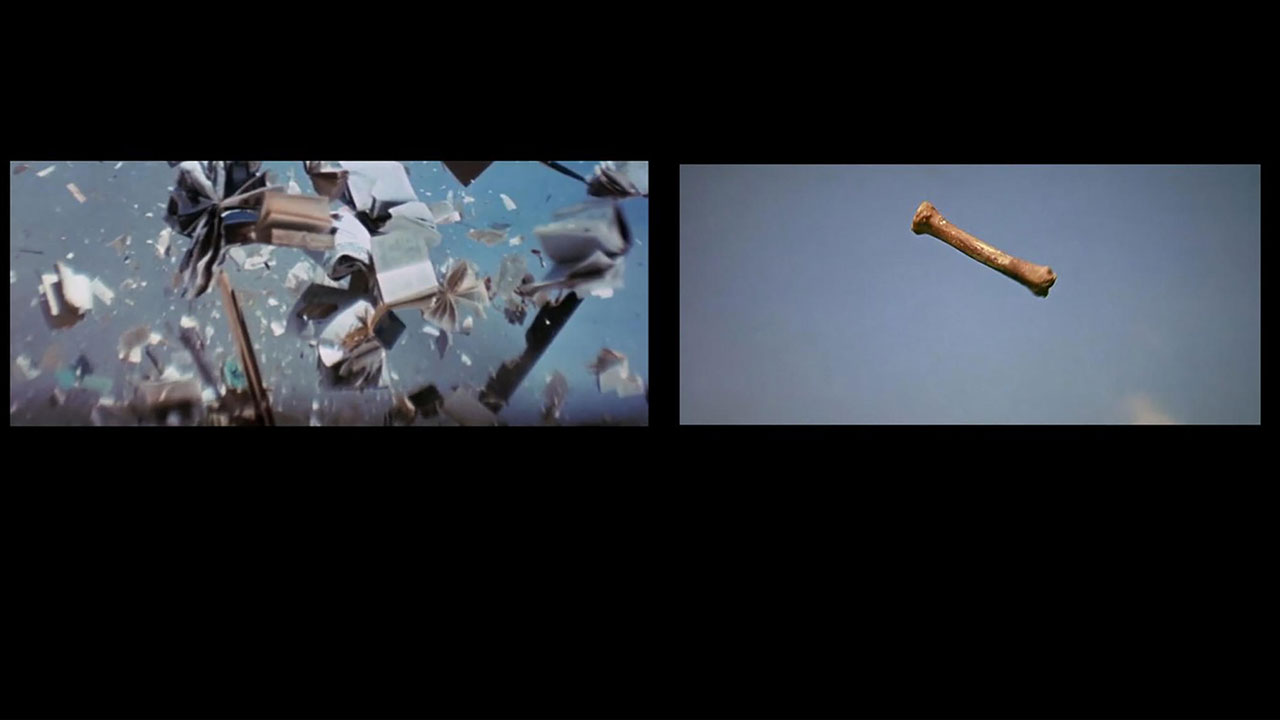 Empty Horses
Péter Lichter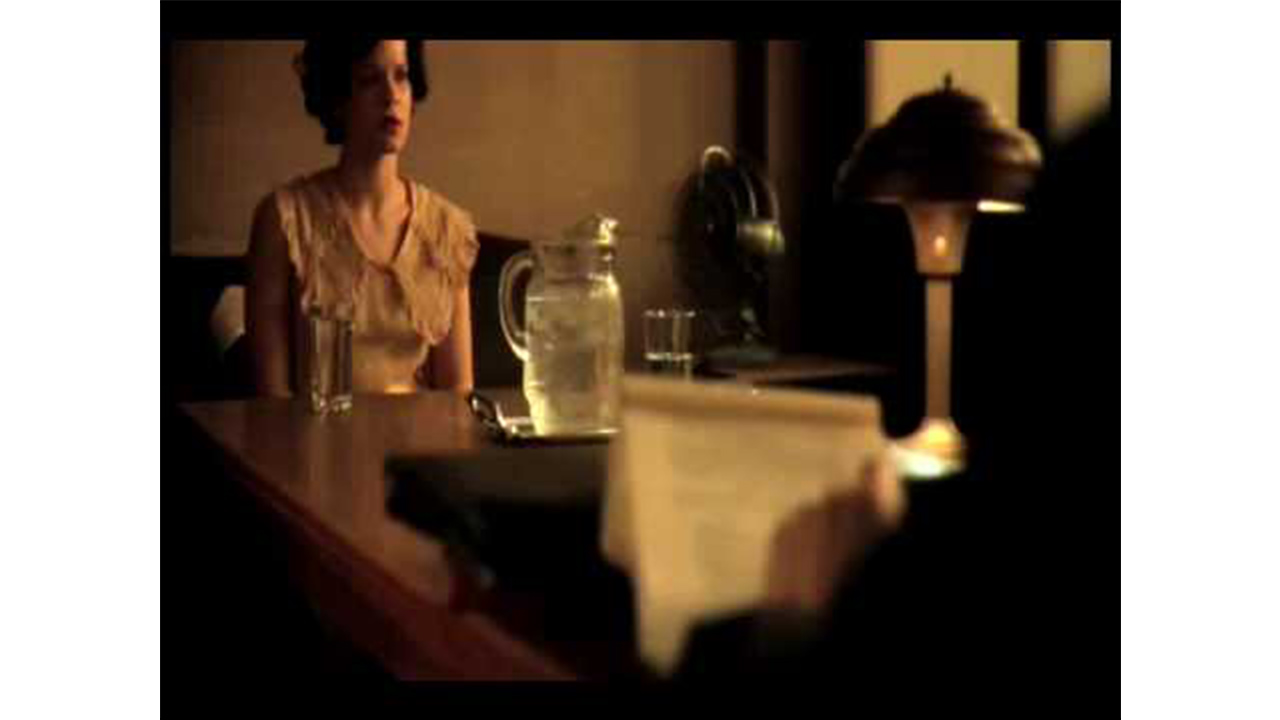 War Against The Weak
Justin Strawhand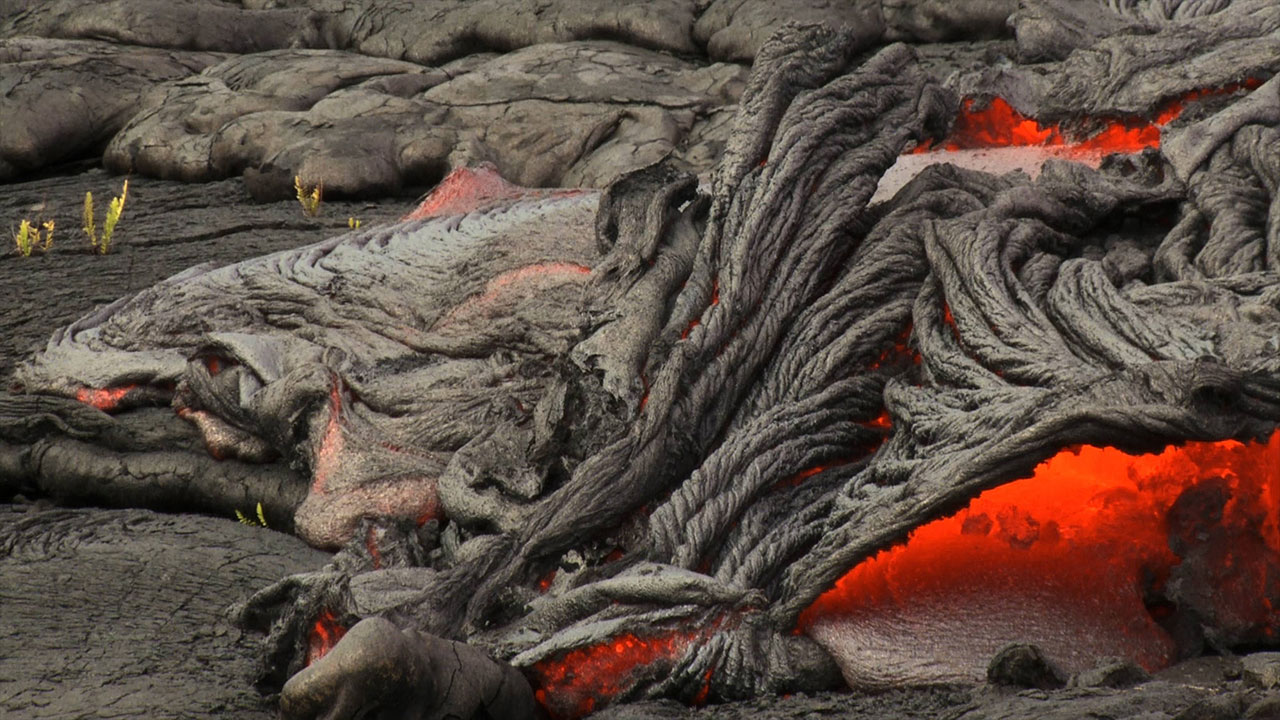 The End of Time
Peter Mettler
10 - 3 = 13
Byron Peters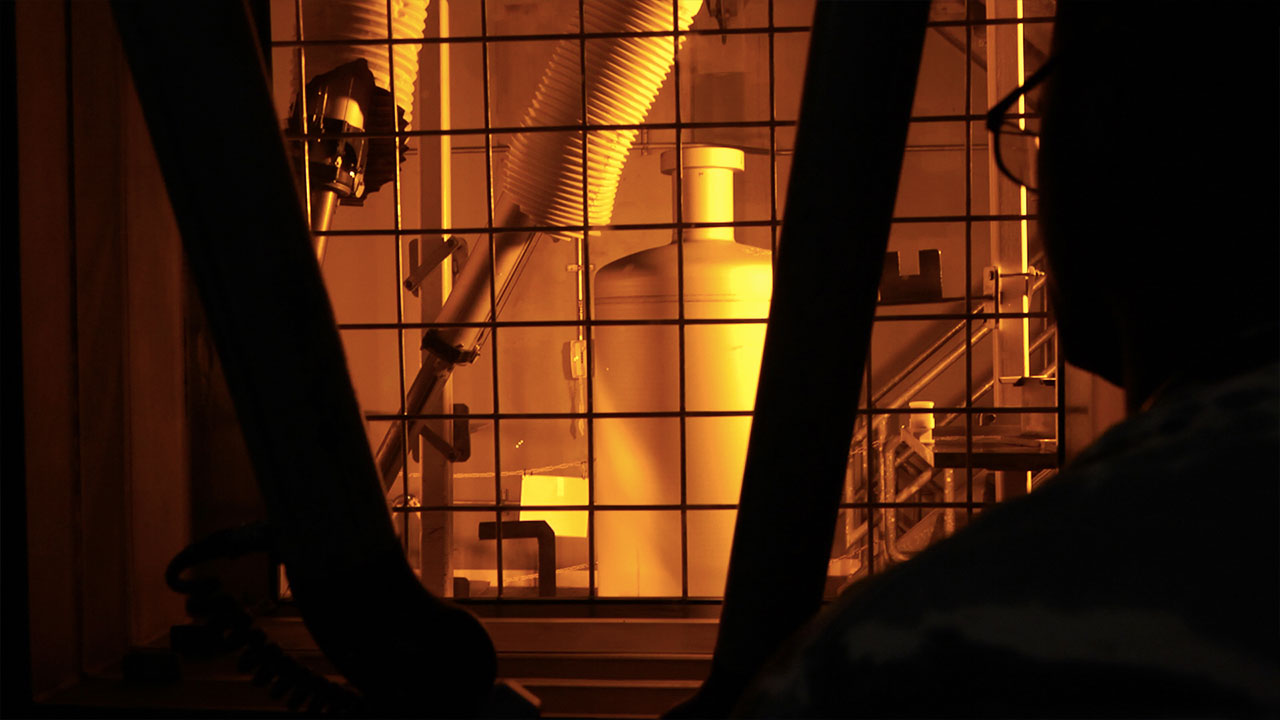 Containment
Peter Galison,Robb Moss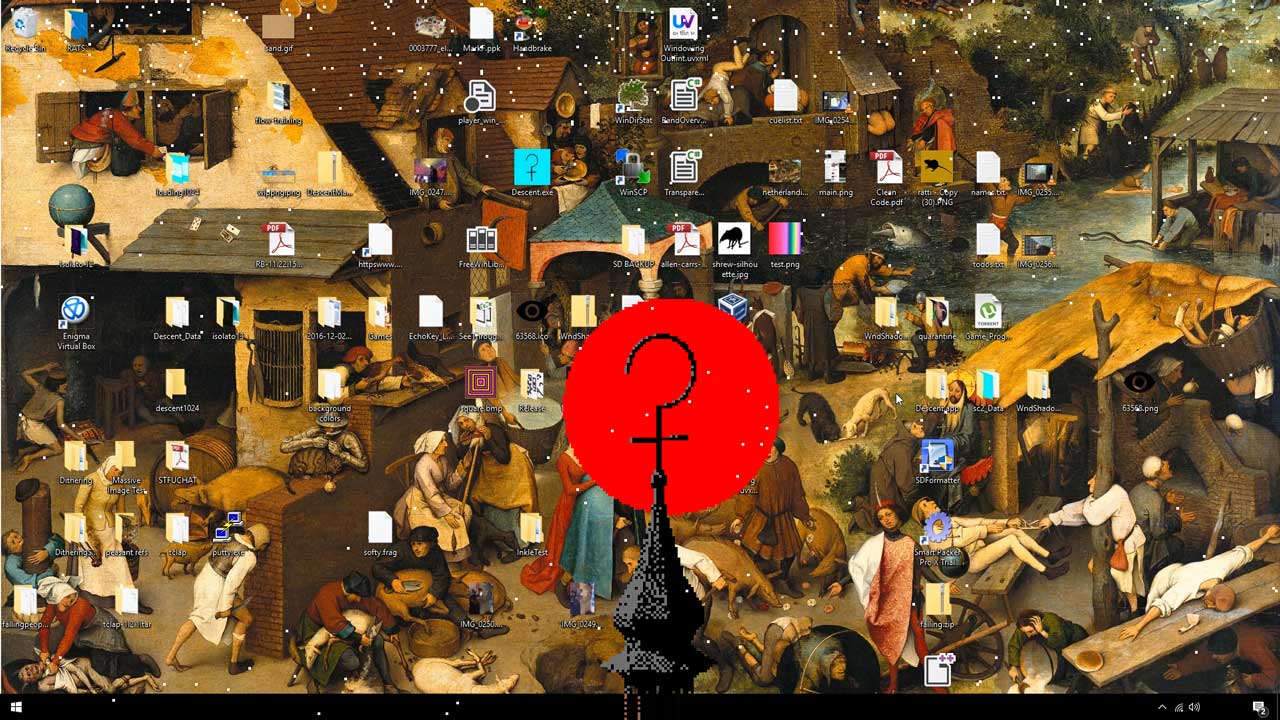 Descent
Peter Burr,Mark Fingerhut,Forma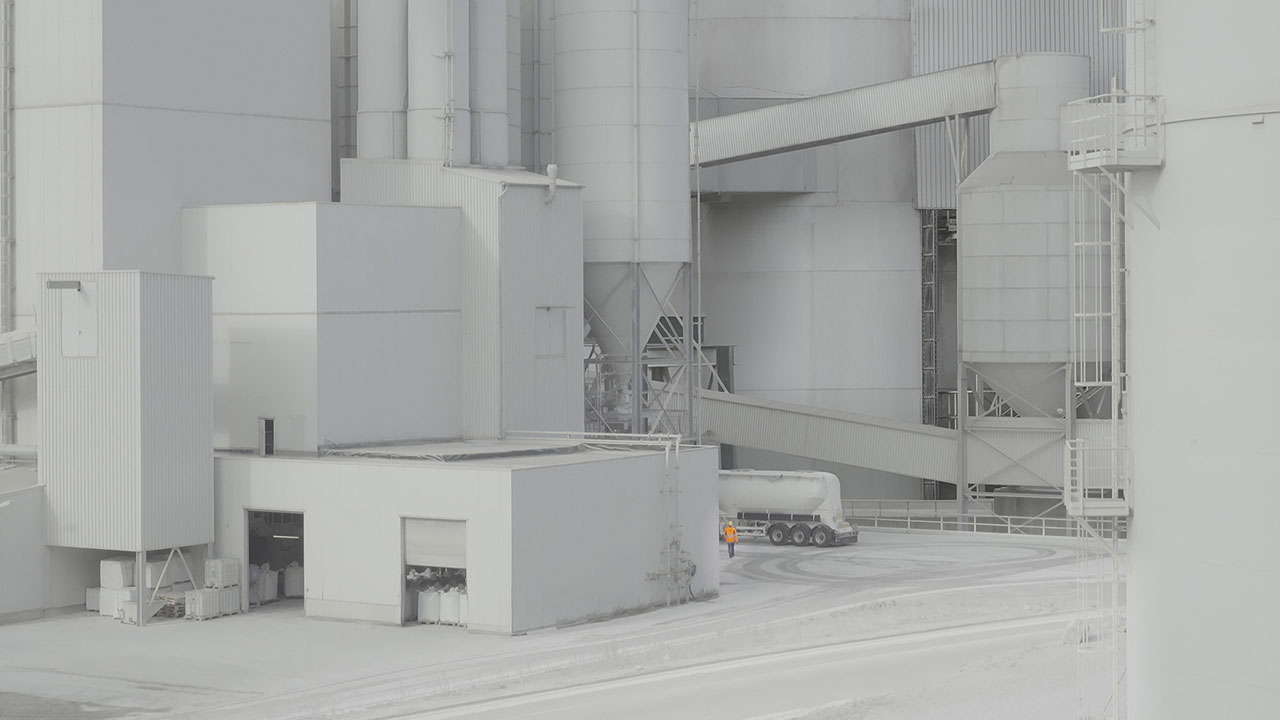 Kaltes Tal
Johannes Krell,Florian Fischer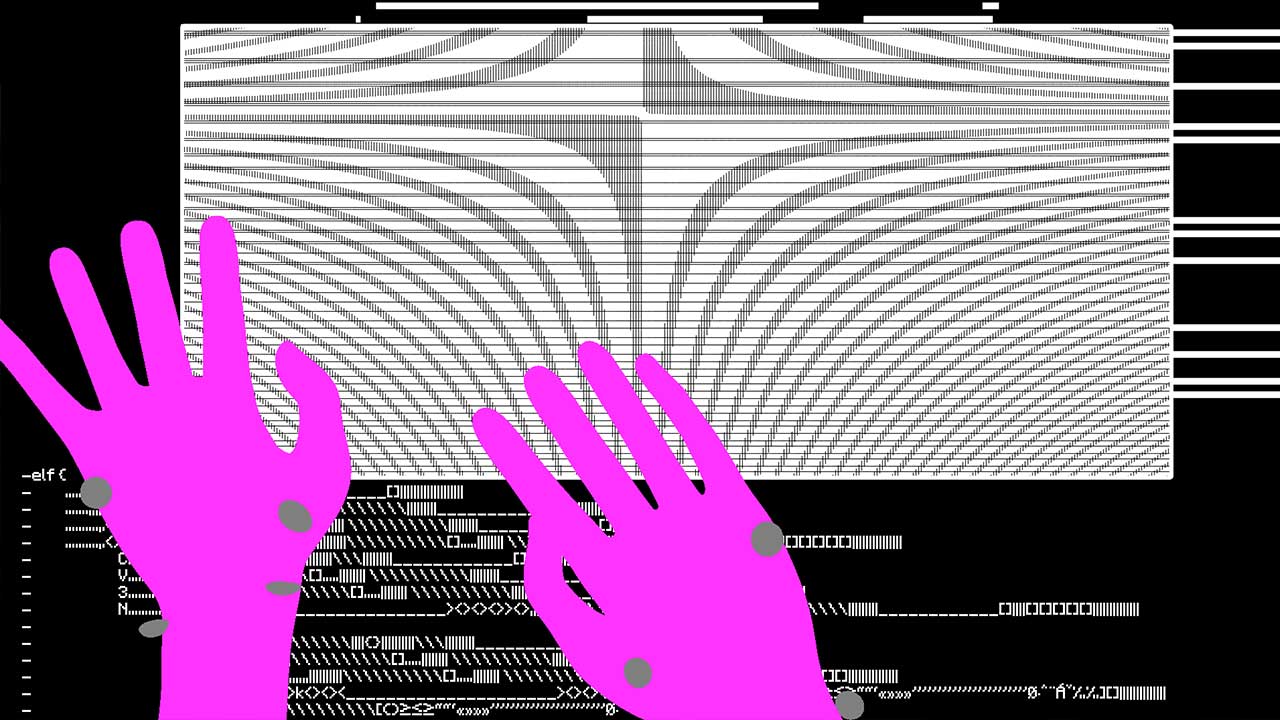 Nematodes
Peter Burr,Alexandra Grote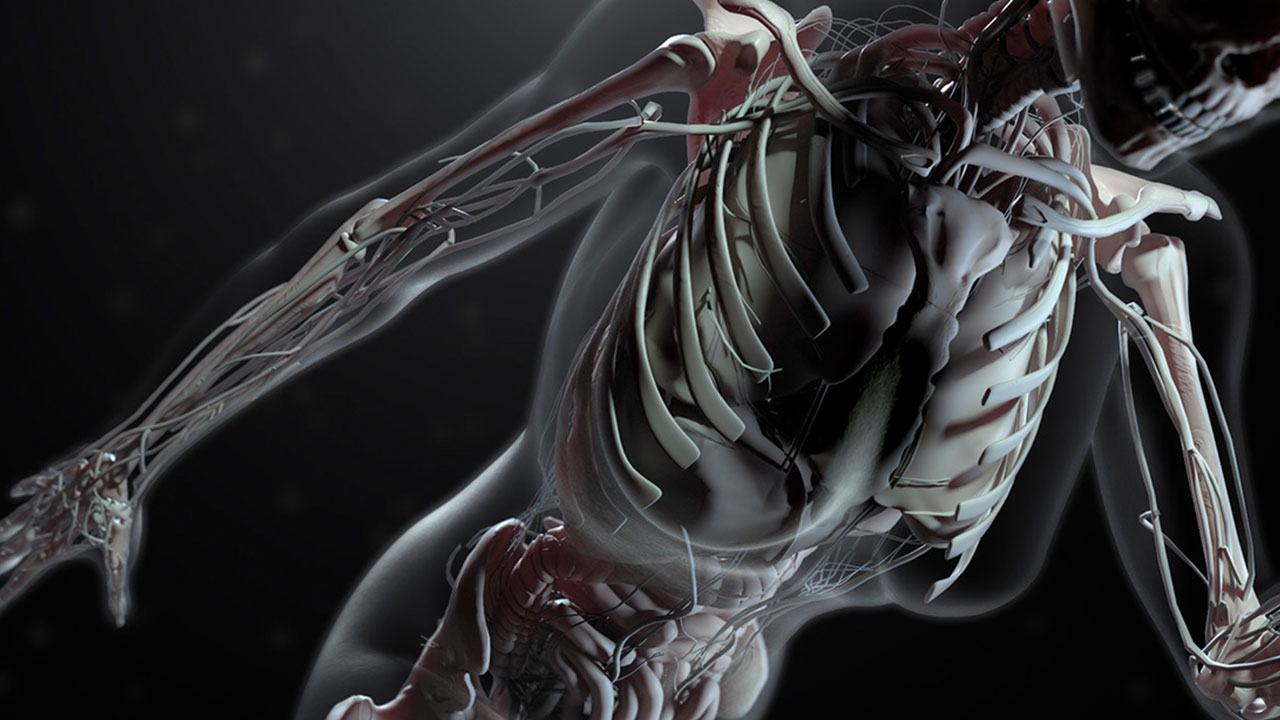 Virtual Humans
Guillermo Marin,Fernando Cucchietti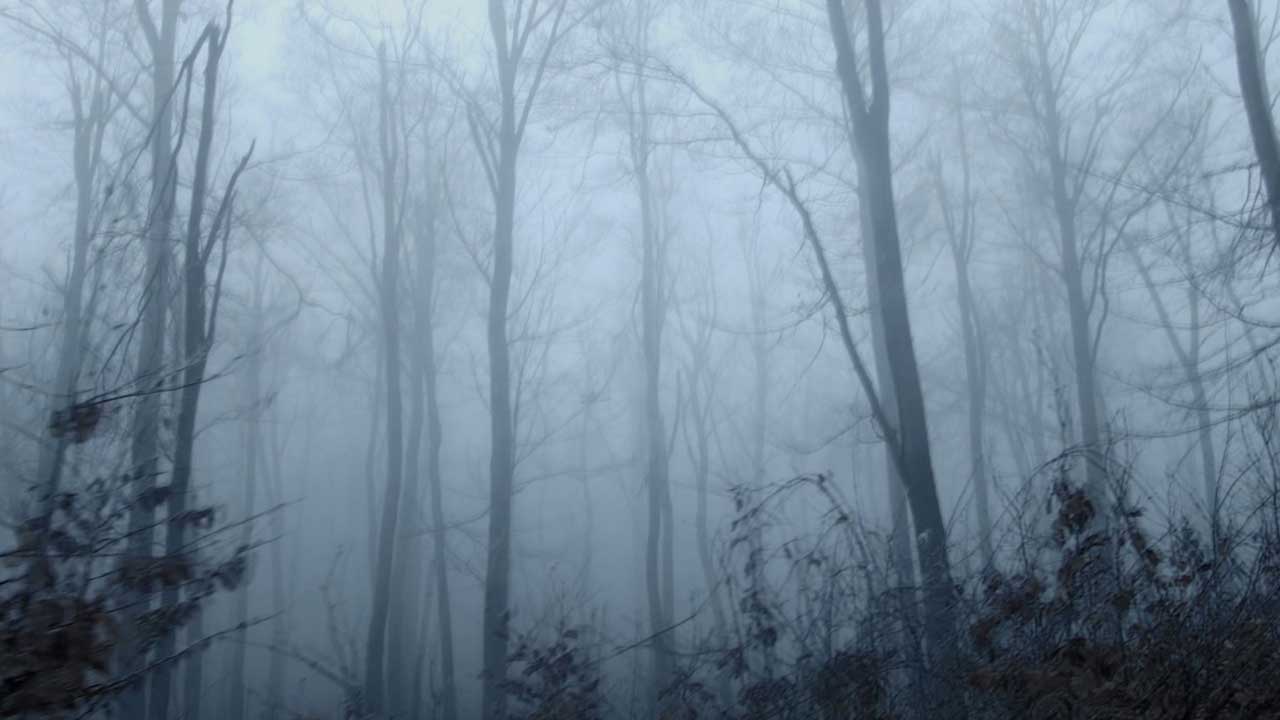 Frozen May
Péter Lichter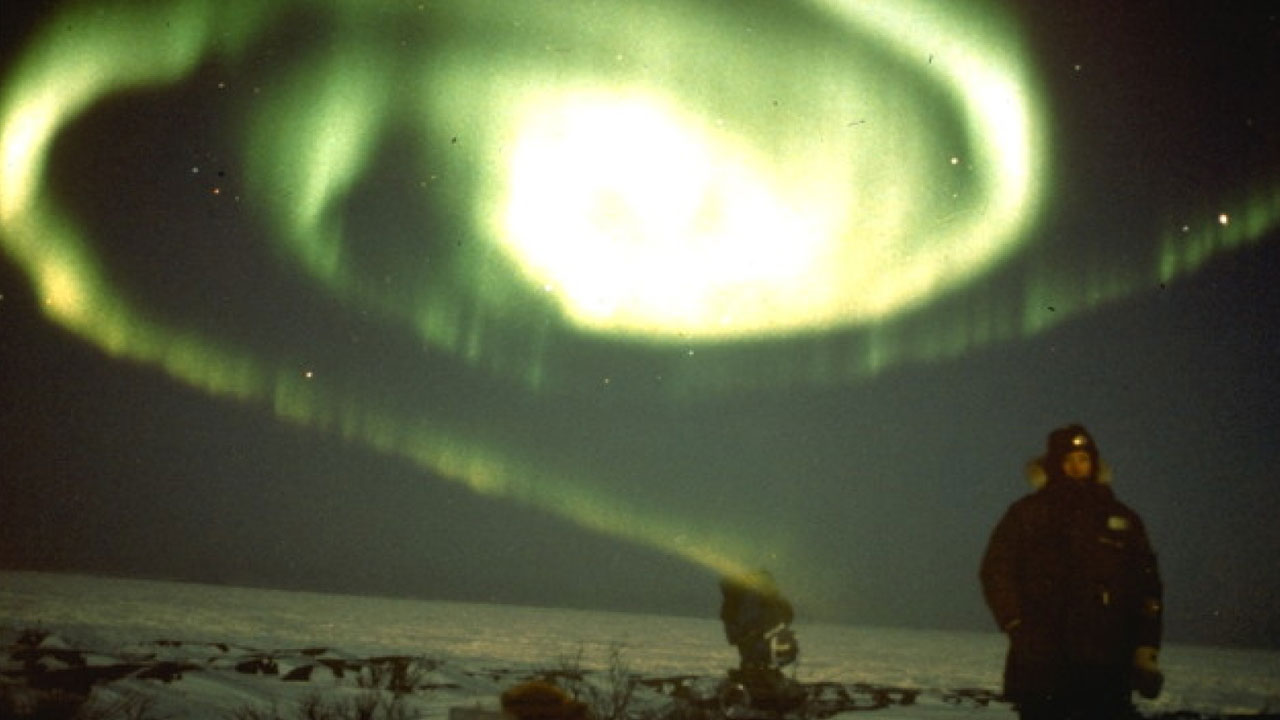 Picture of Light
Peter Mettler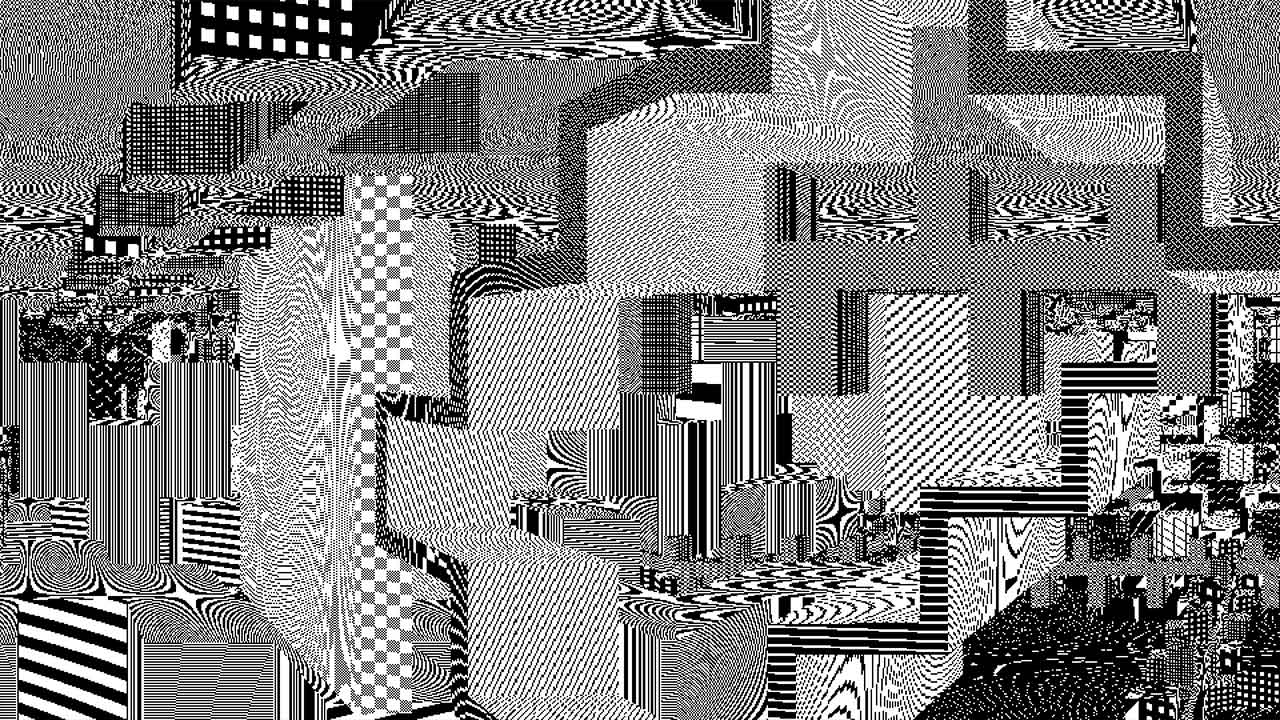 The Mess
Peter Burr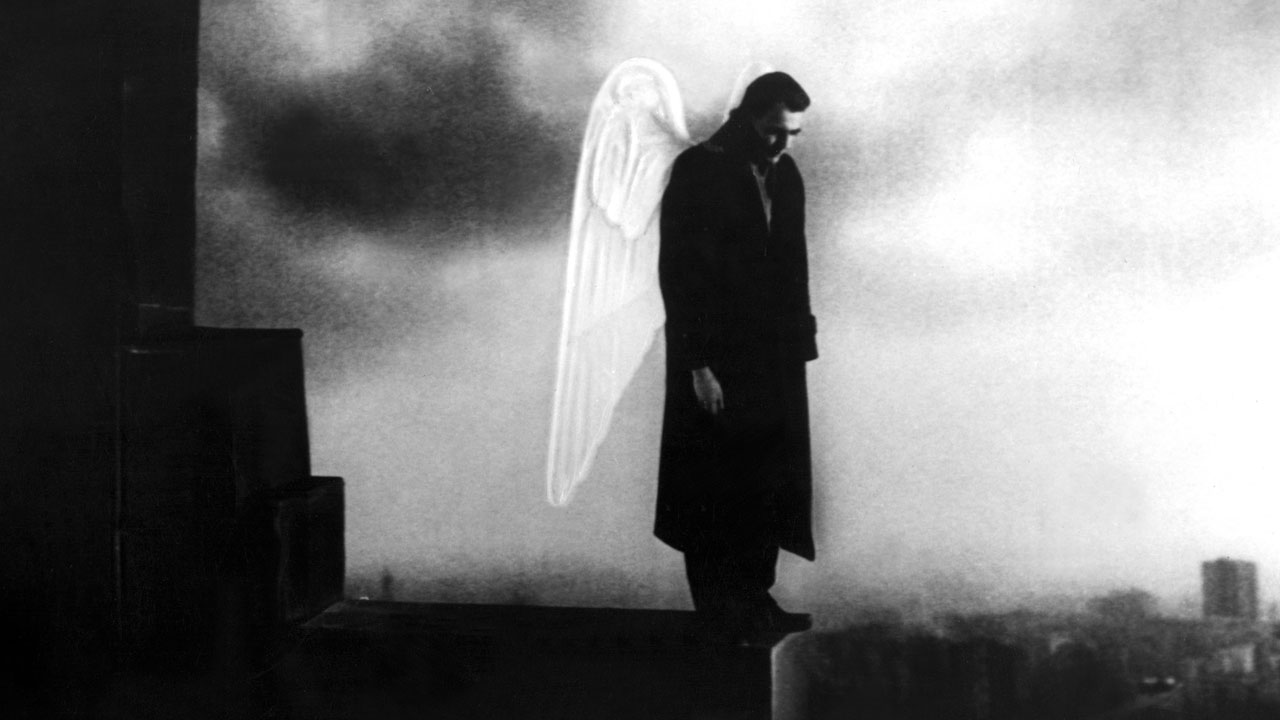 Wings of Desire
Wim Wenders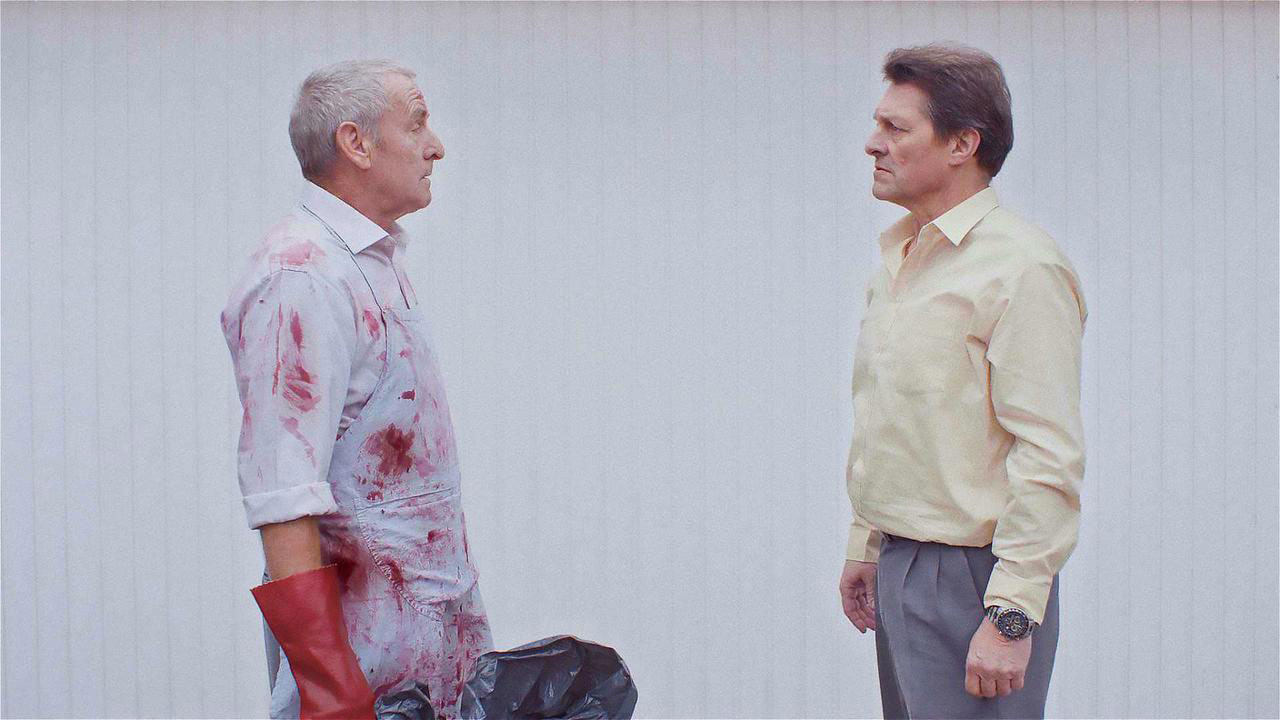 Hausarrest (House Arrest)
Matthias Sahli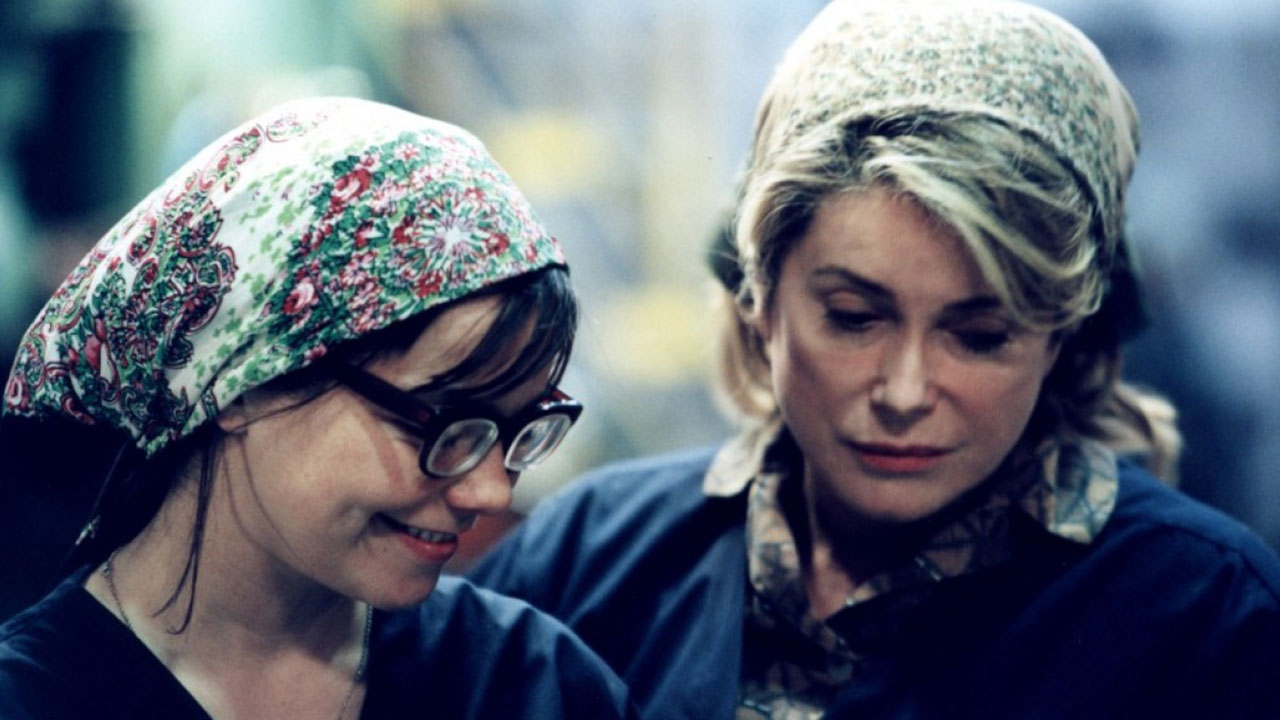 Dancer in the Dark
Lars Von Trier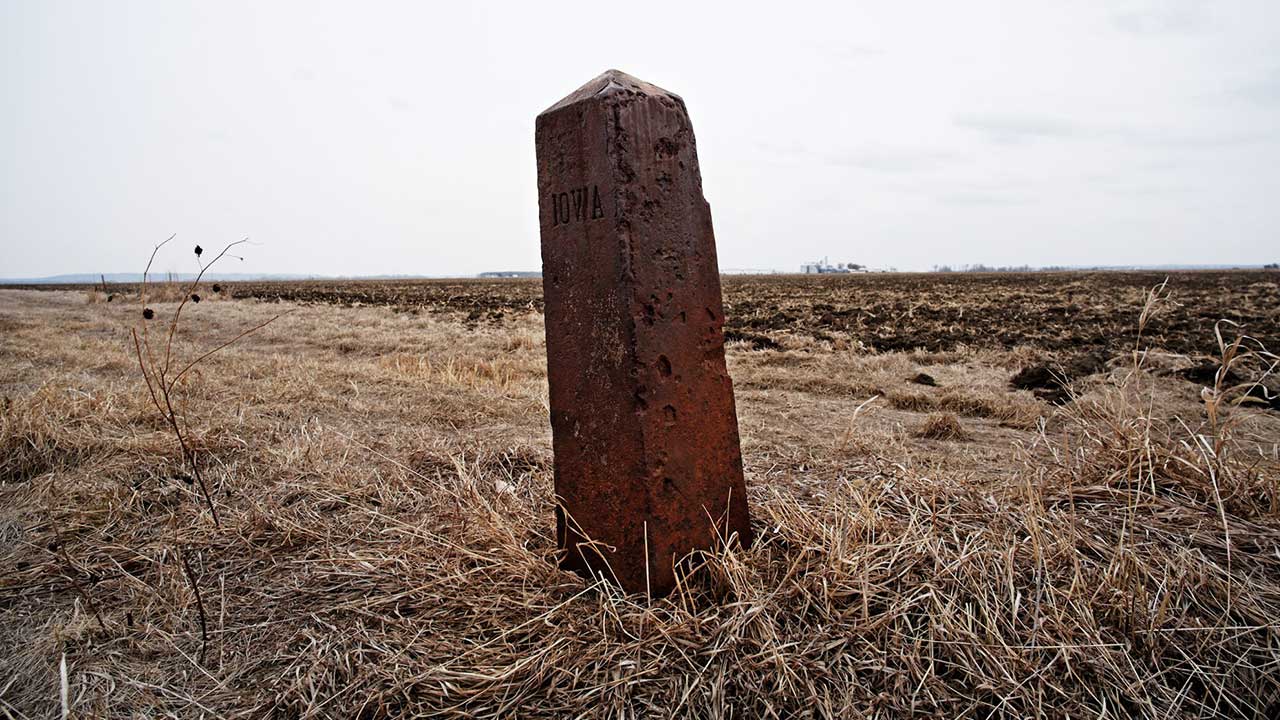 Vulgar Fractions
Peter Bo Rappmund
The Experimenter
Michael Almereyda
Becoming Animal
Emma Davie, Peter Mettler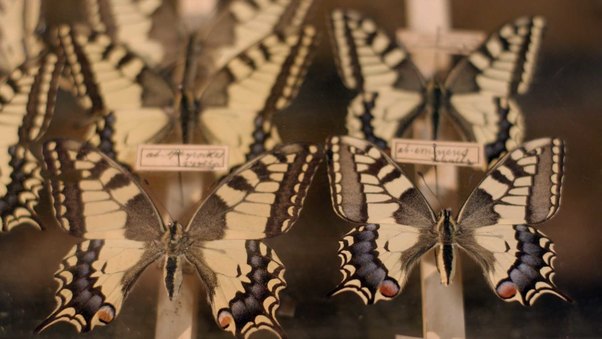 Breathtaking
Pim Zwier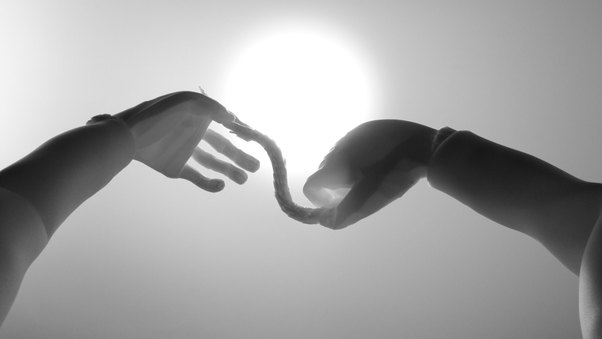 The Eagleman Stag
Michael Please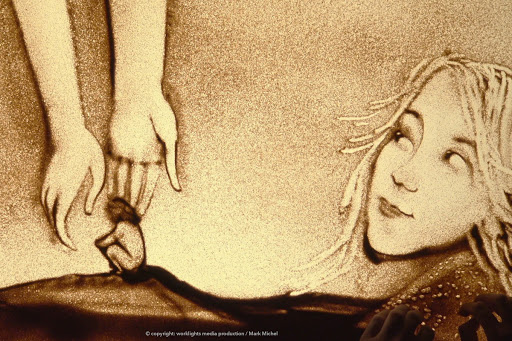 Sandgirl
Mark Michel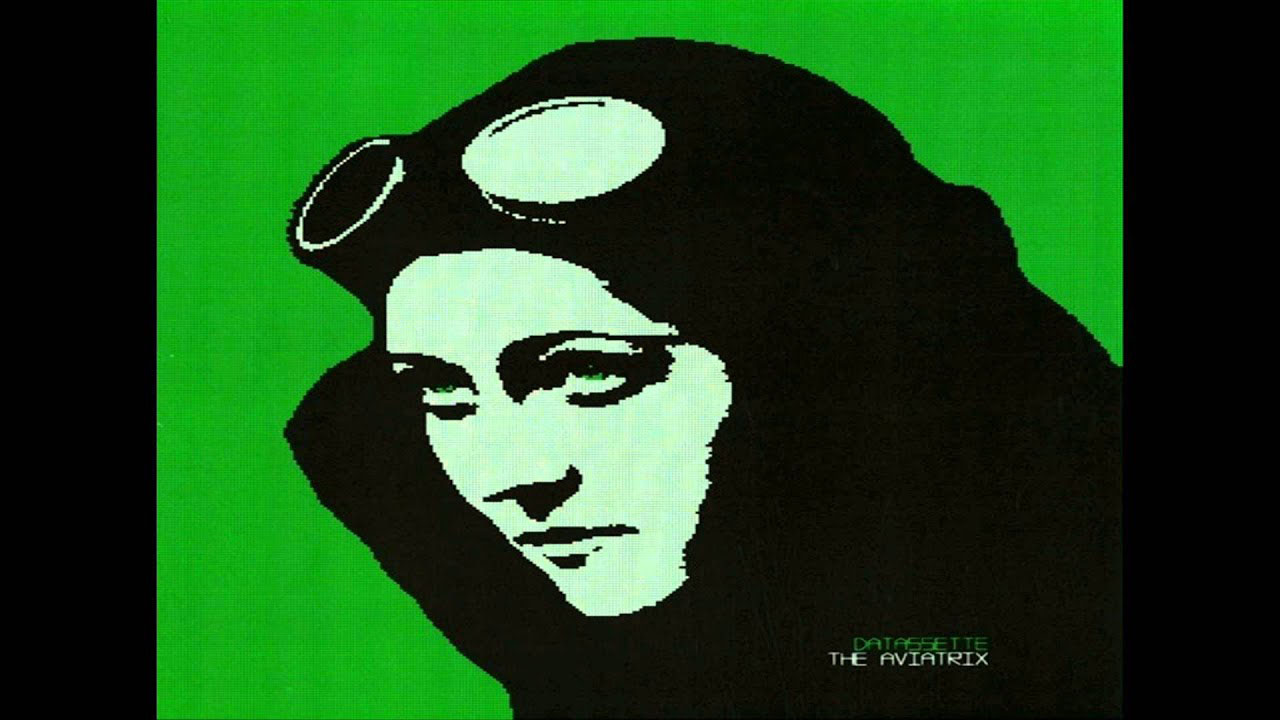 The Aviatrix
Toddy Burton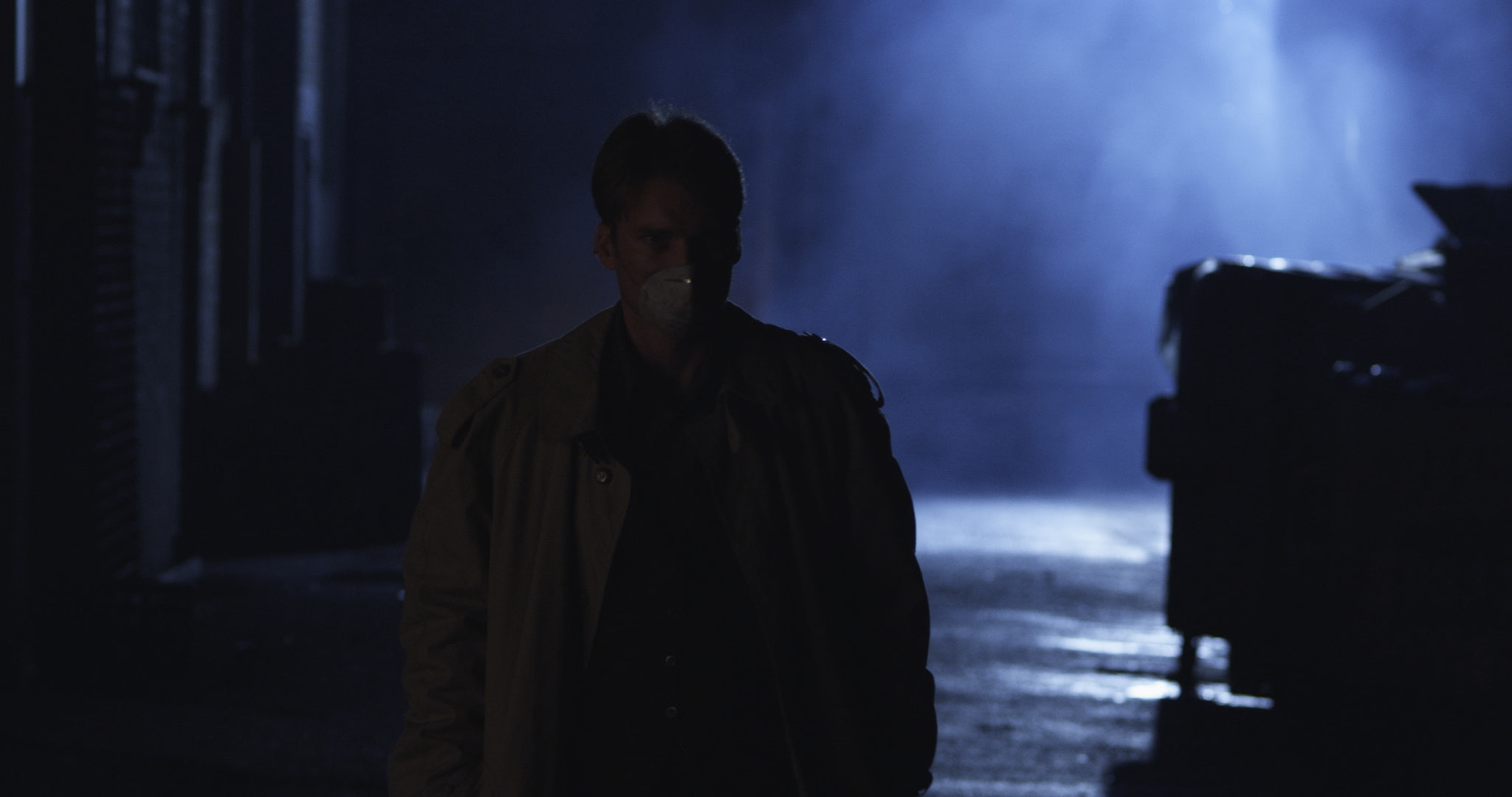 The Pale Moonlight
Tin Pang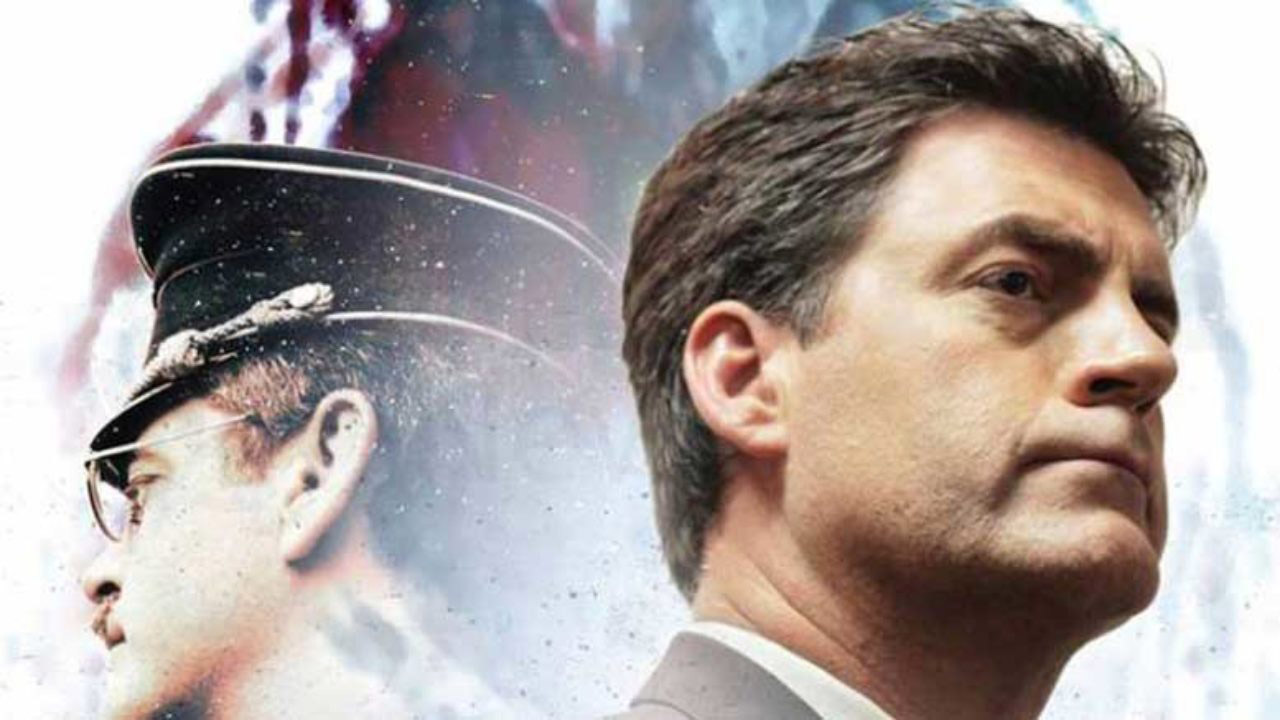 Justice Is Mind
Mark Lund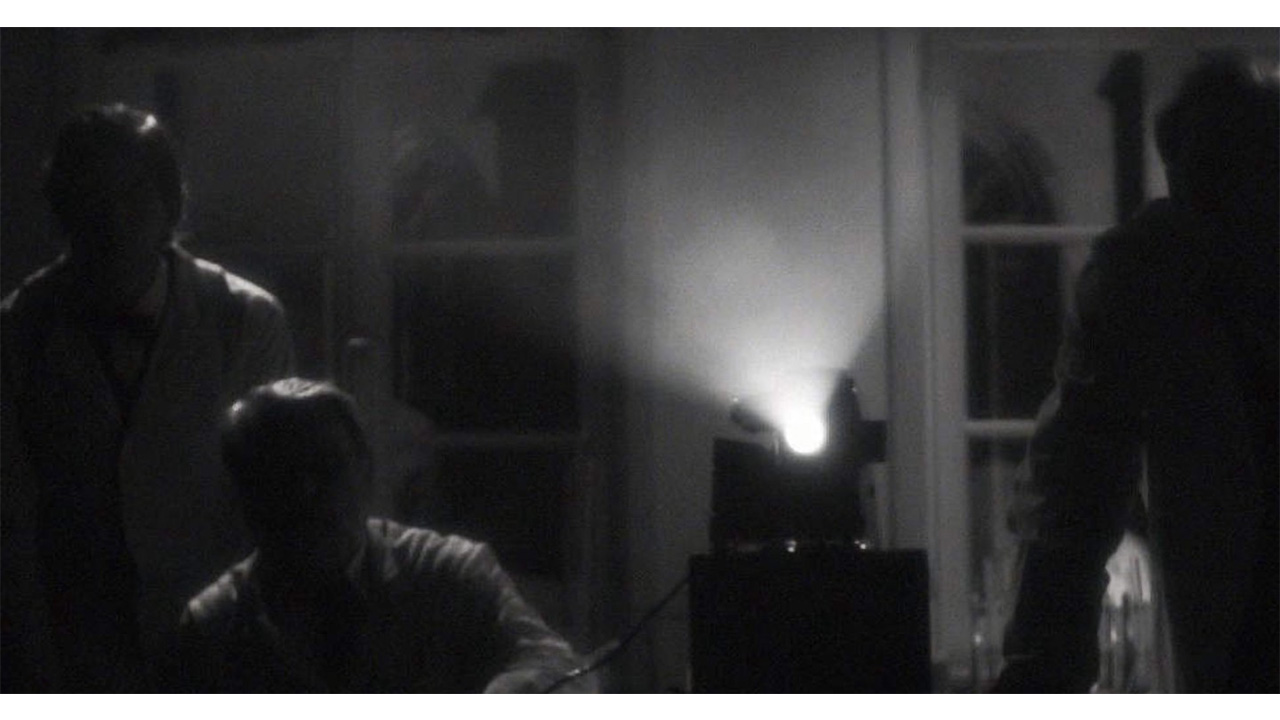 The Color Out of Space
Huan Vu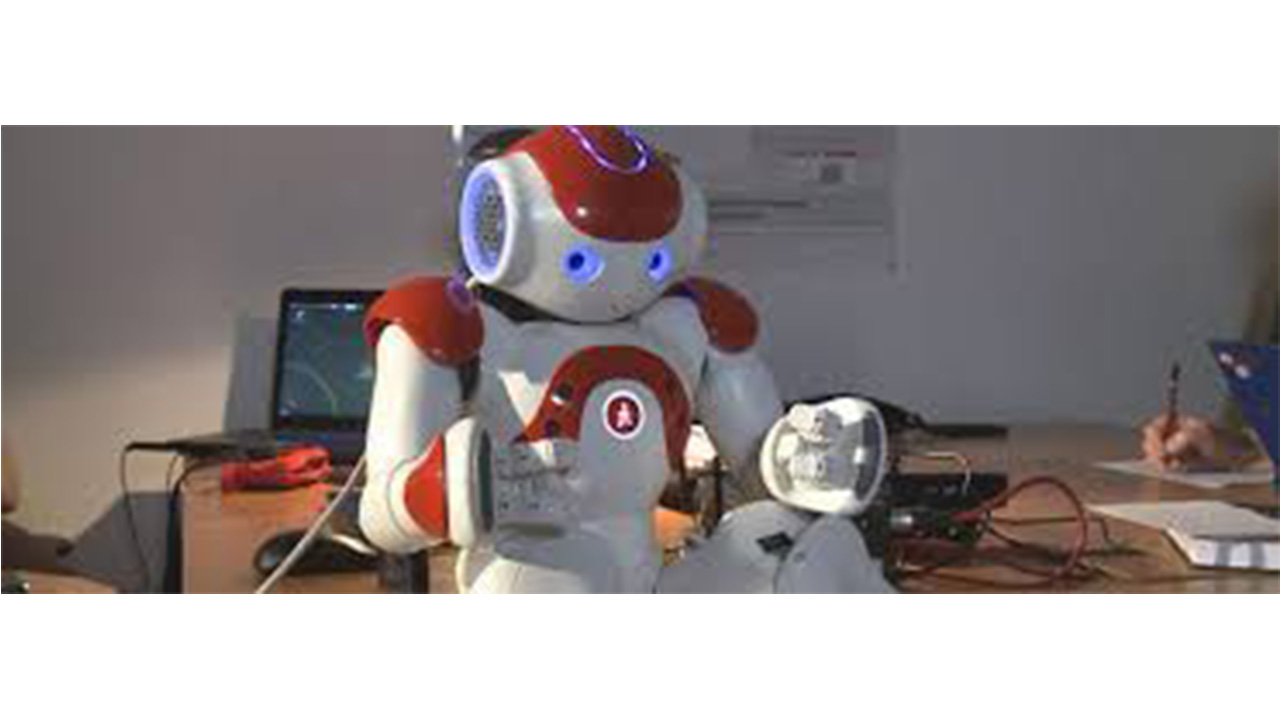 Living With Robots ( Vivre avec les Robots)
Elodie Fertil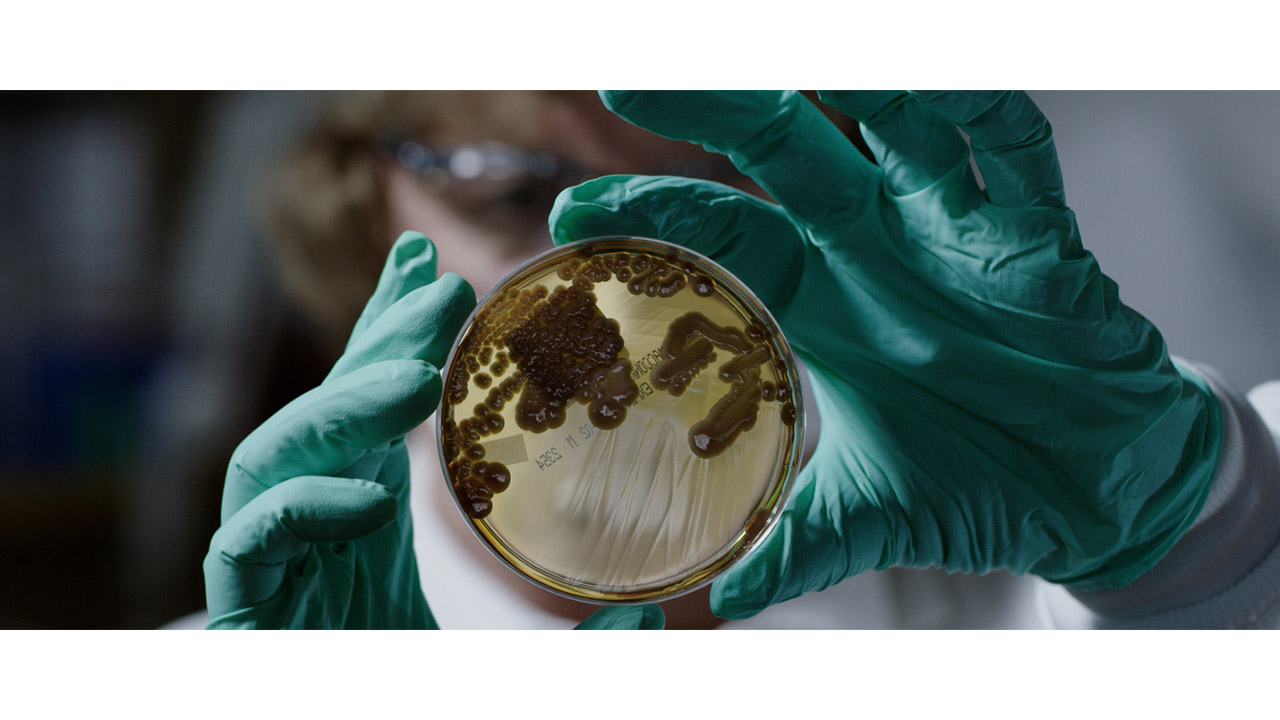 Resistance Fighters
Michael Wech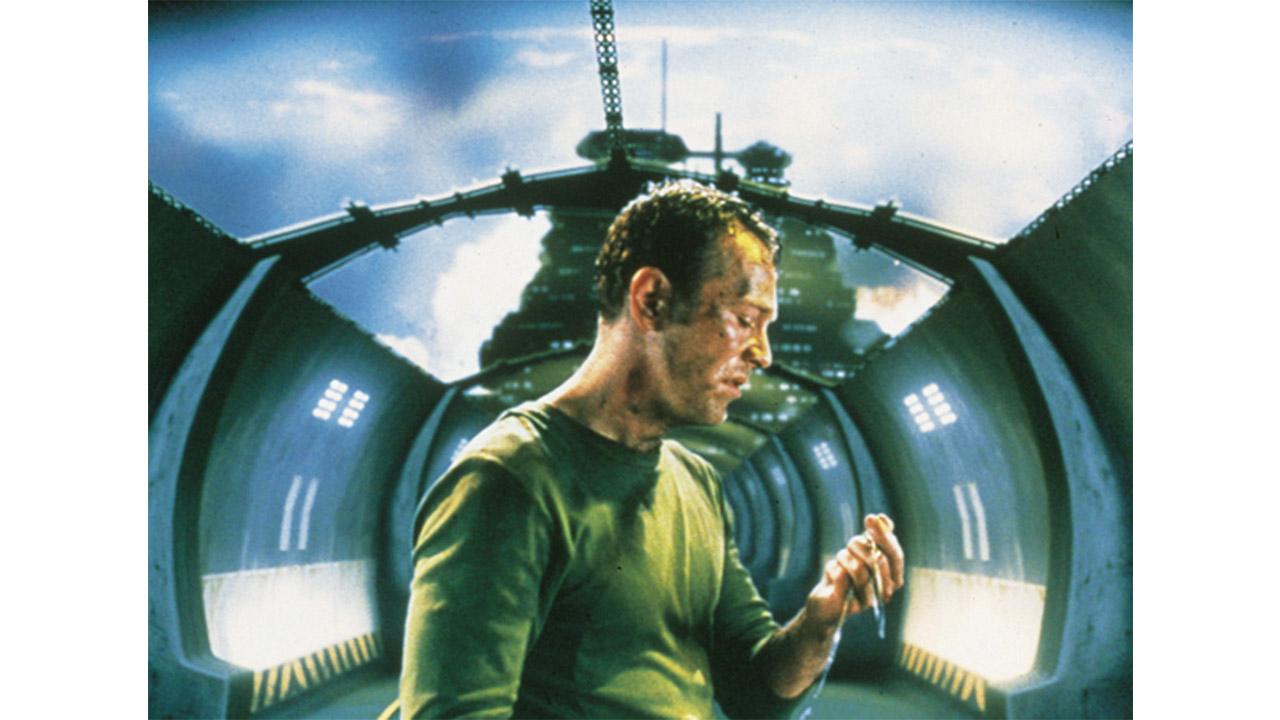 Escape Velocity
Lloyd Simandl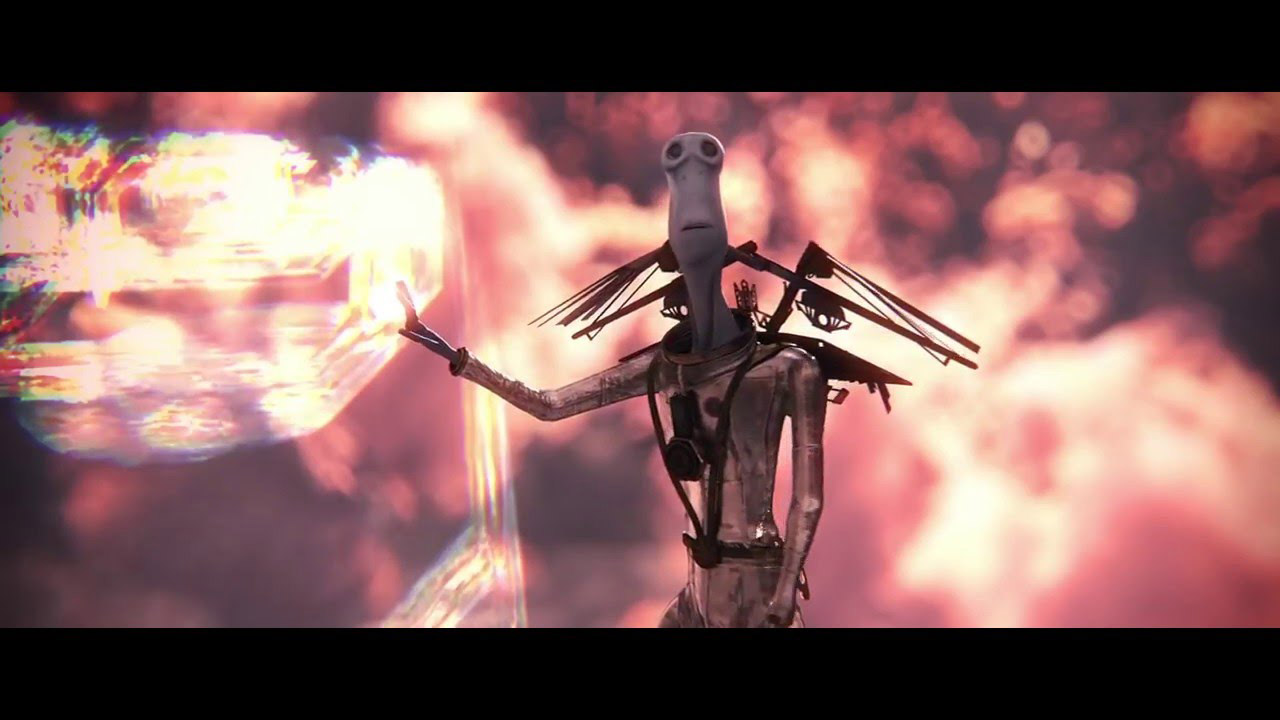 The Looking Planet
Eric Law Anderson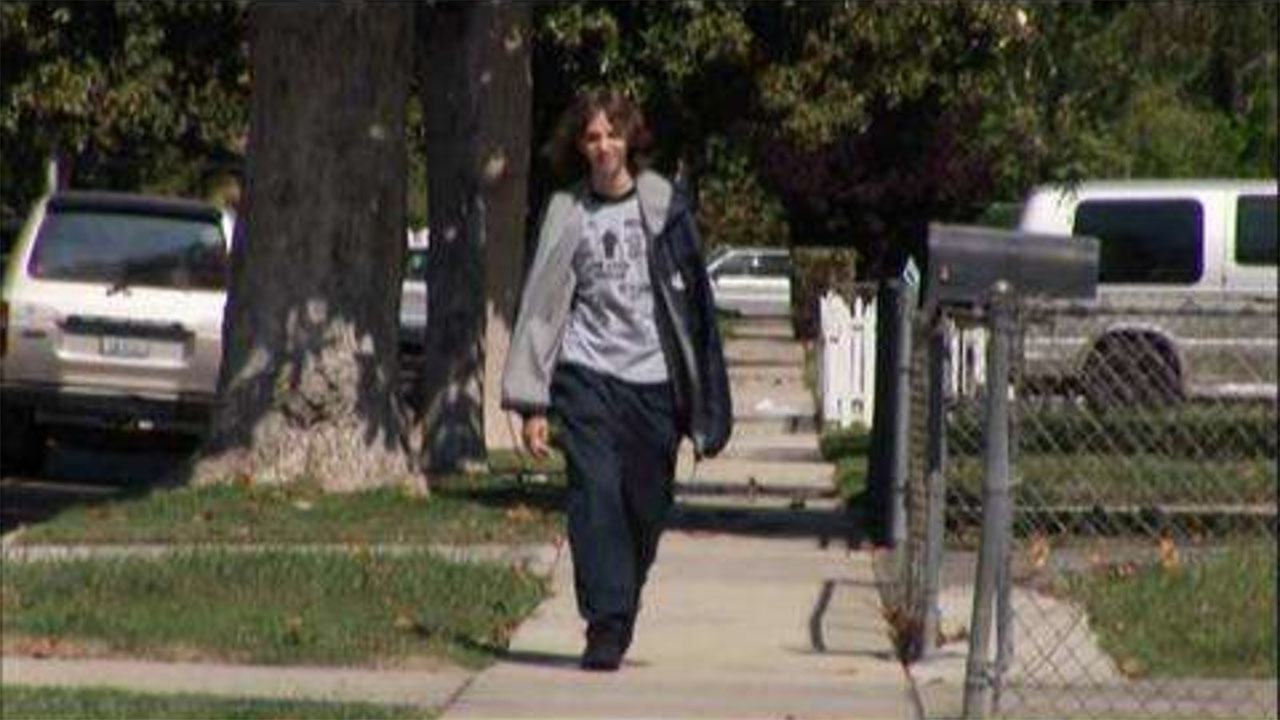 Hard Problems
George Paul Csicsery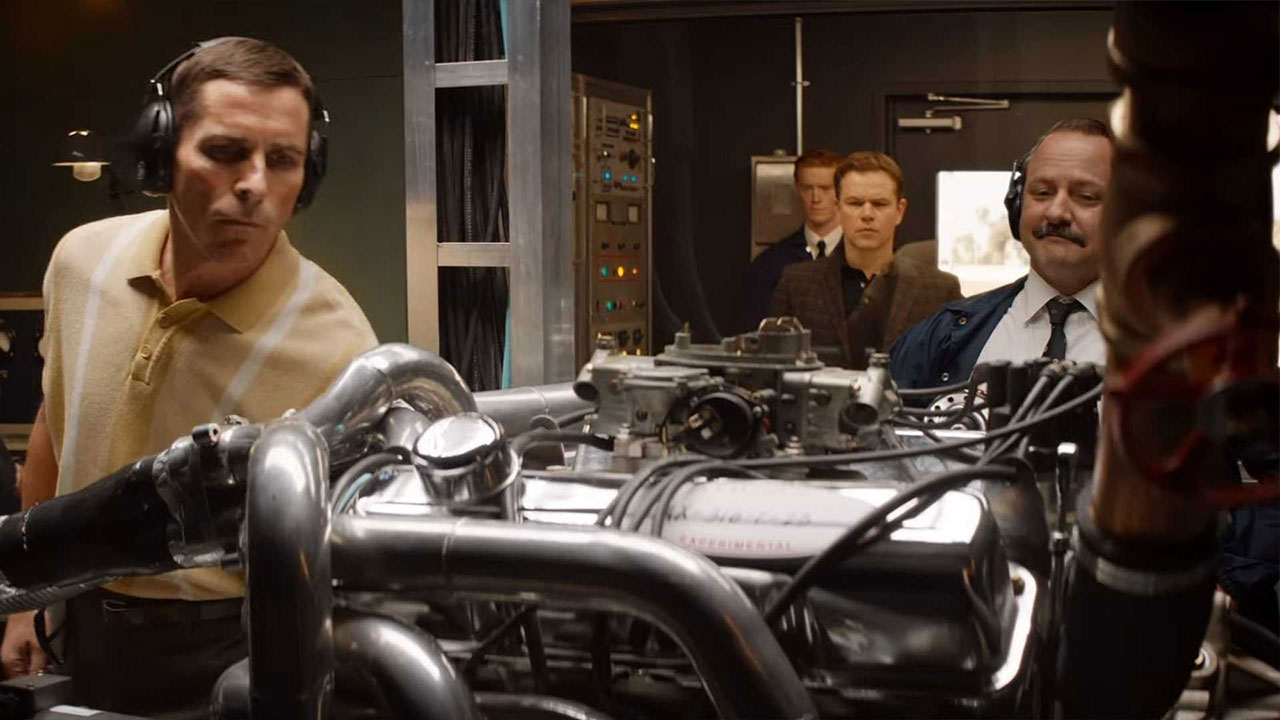 Ford v Ferrai
James Mangold
Downside Up
Peter Ghesquiere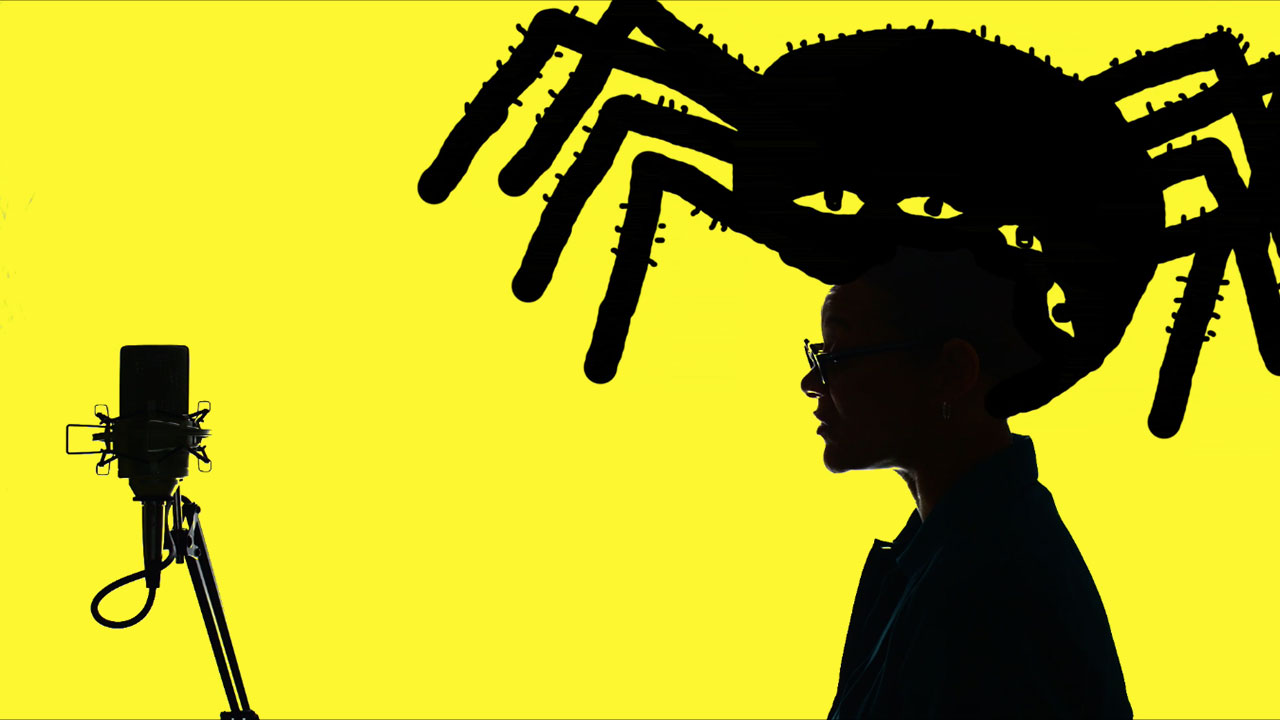 The Strange Eyes of Dr. Myes - Episode 2
Nancy Andrews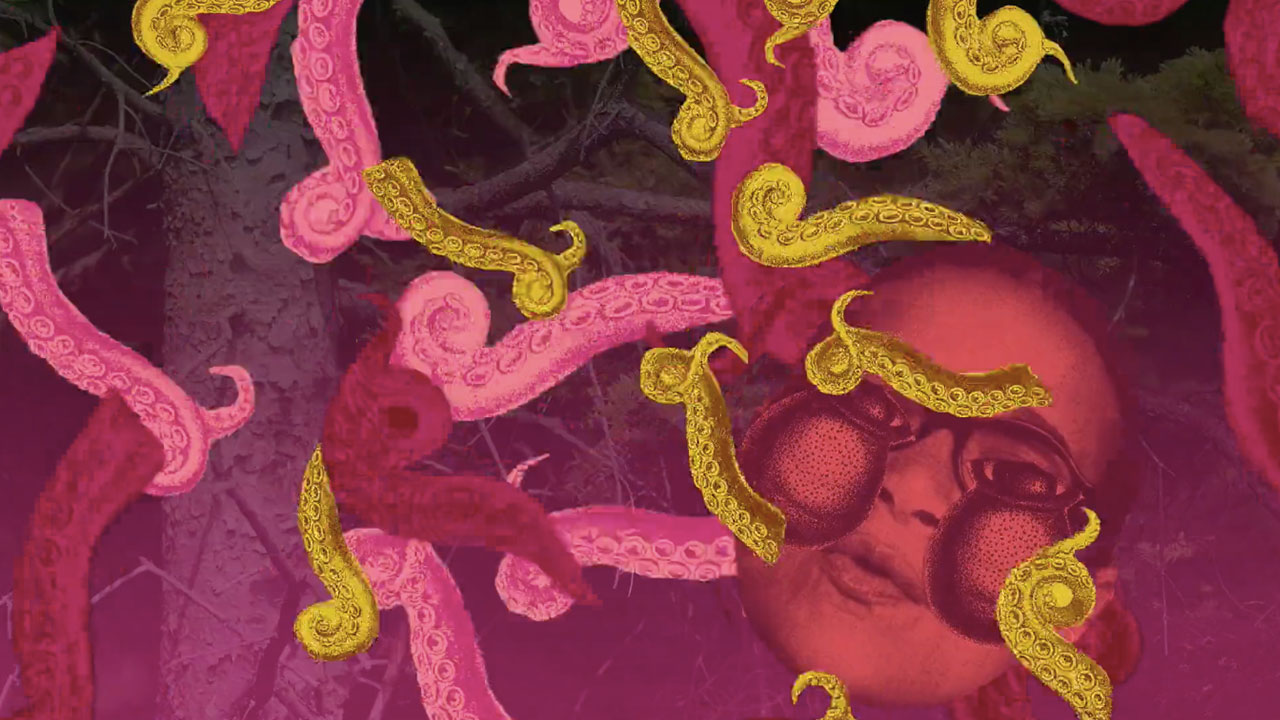 The Strange Eyes of Dr. Myes - Episode 3
Nancy Andrews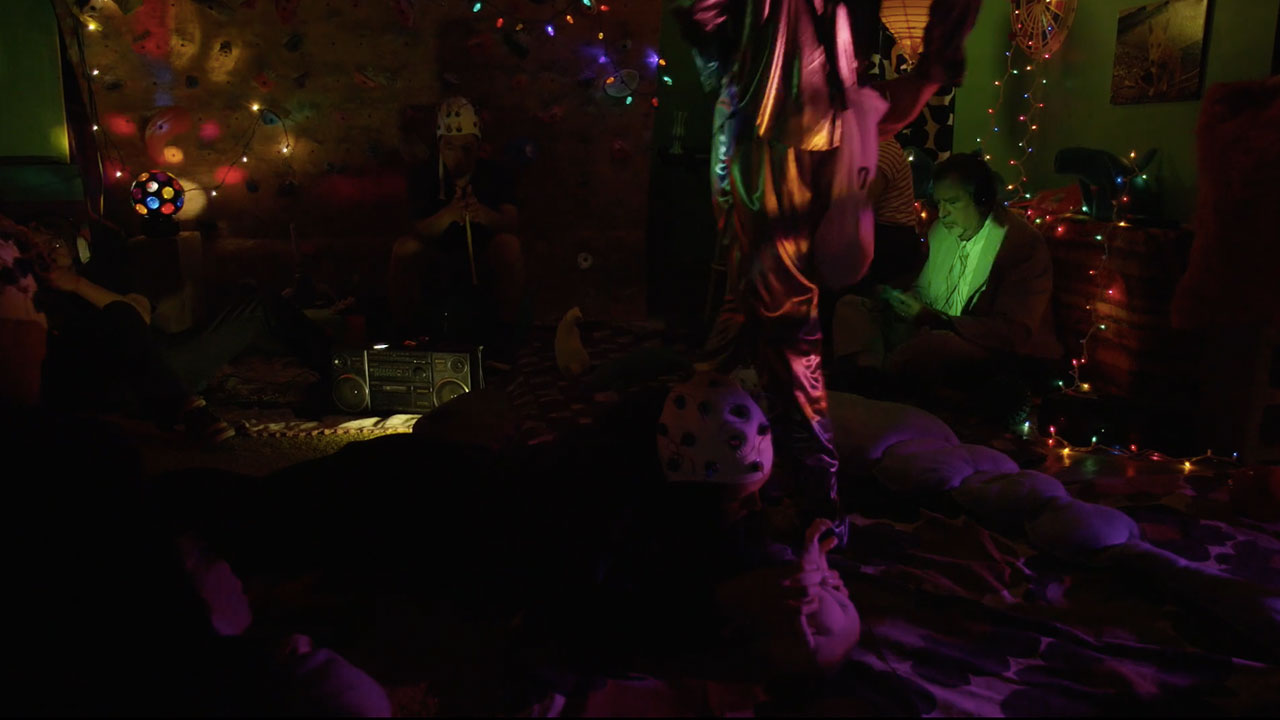 The Strange Eyes of Dr. Myes - Episode 4
Nancy Andrews
The Immortal Life of Henrietta Lacks
George C. Wolfe
The Strange Eyes of Dr. Myes - Episode 6
Nancy Andrews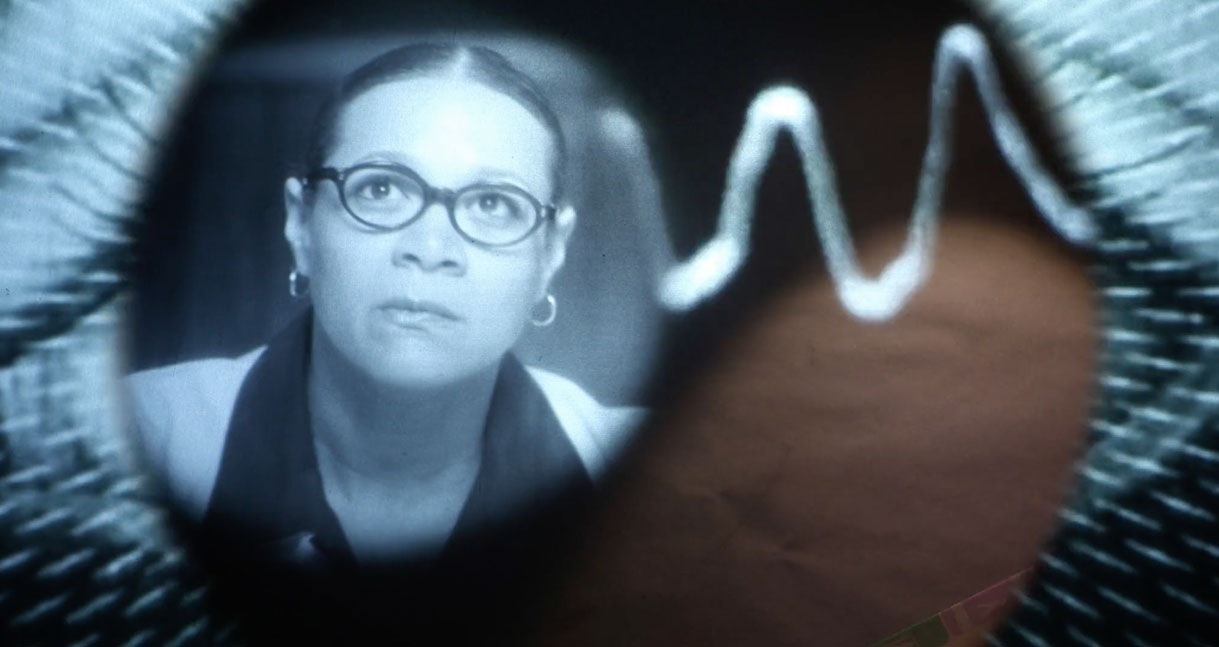 The Strange Eyes of Dr. Myes - Episode 1
Nancy Andrews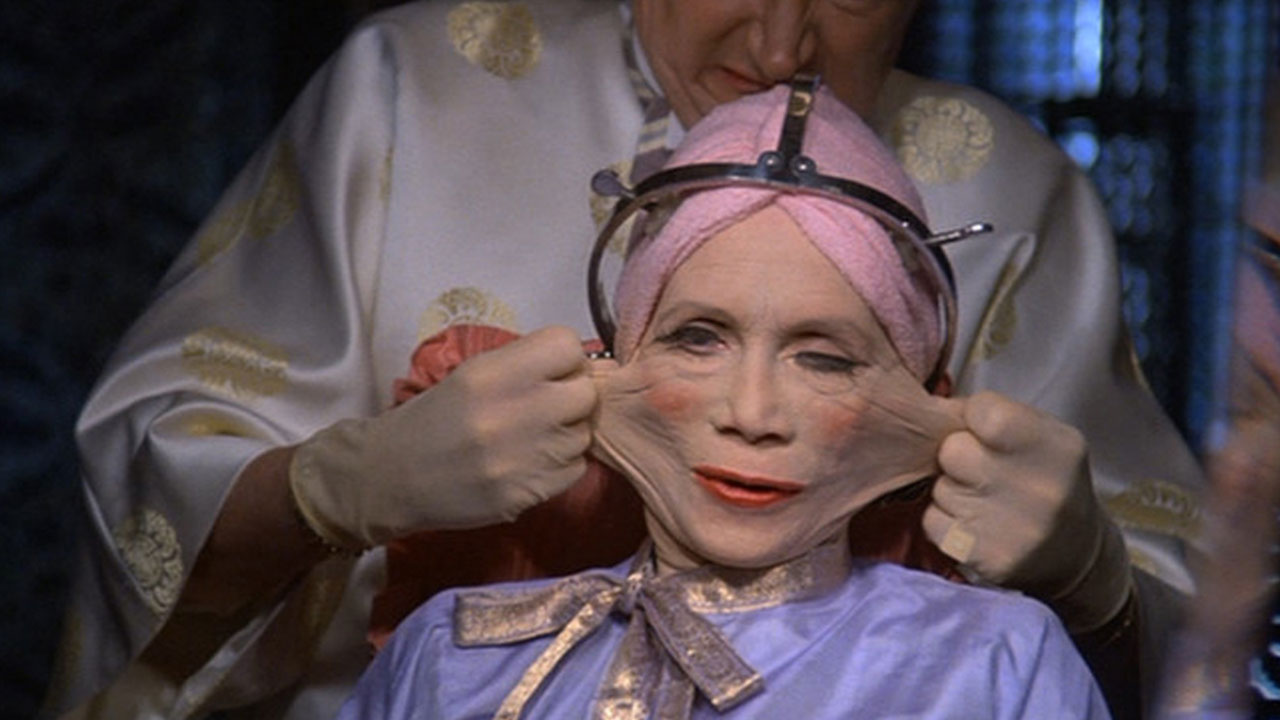 Brazil
Terry Gilliam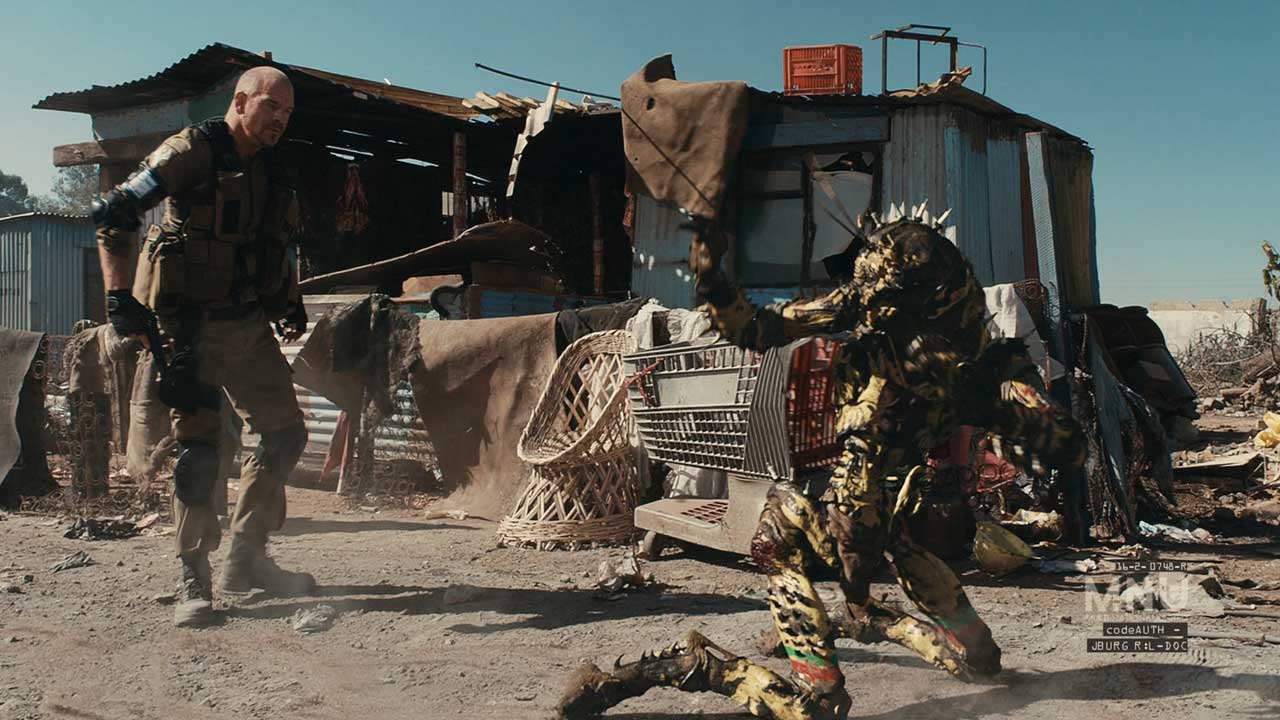 District 9
Neill Blomkamp
Dr. Strangelove
Stanley Kubrick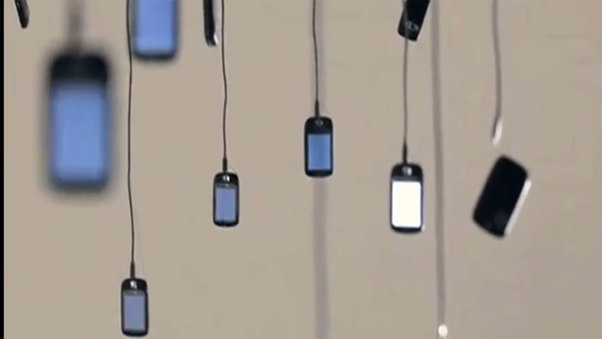 Experience Mobile Mobile
James Theophane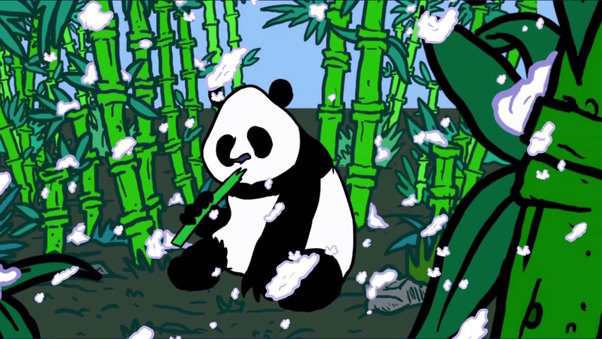 Pandas
Matúš Vizár
Biophilia Live
Nick Fenton,Peter Strickland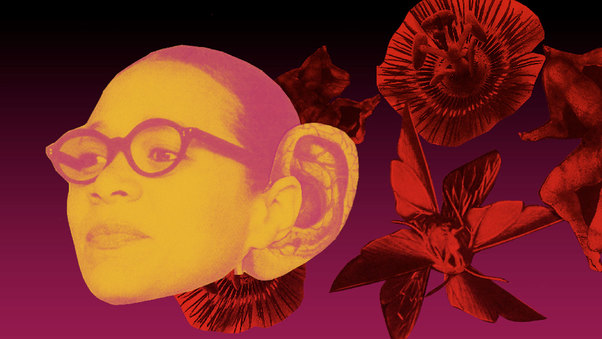 The Strange Eyes of Dr. Myes
Nancy Andrews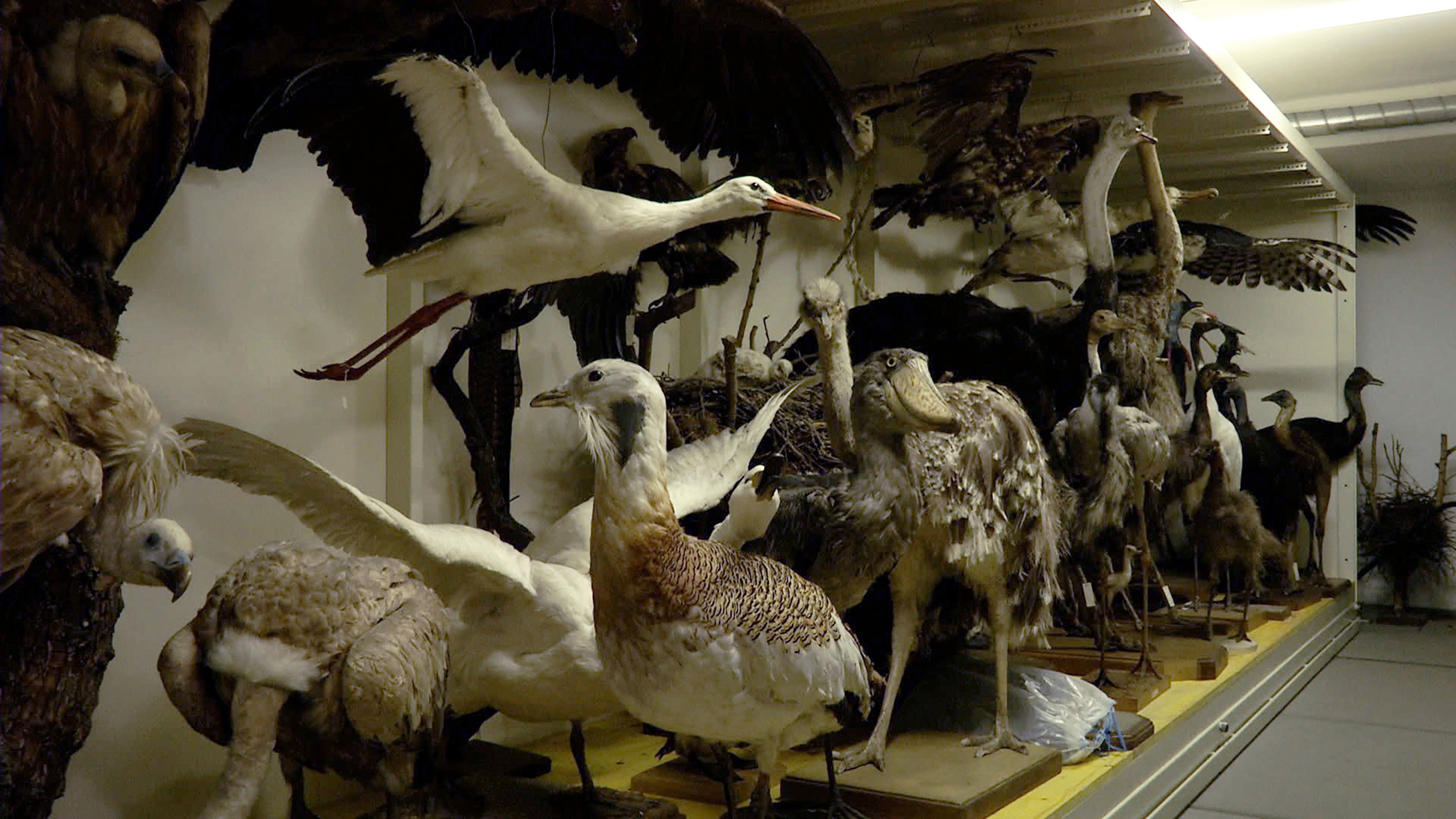 Golden Genes
Clemens Stachel, Wolfgang Konrad, Ursula Hansbauer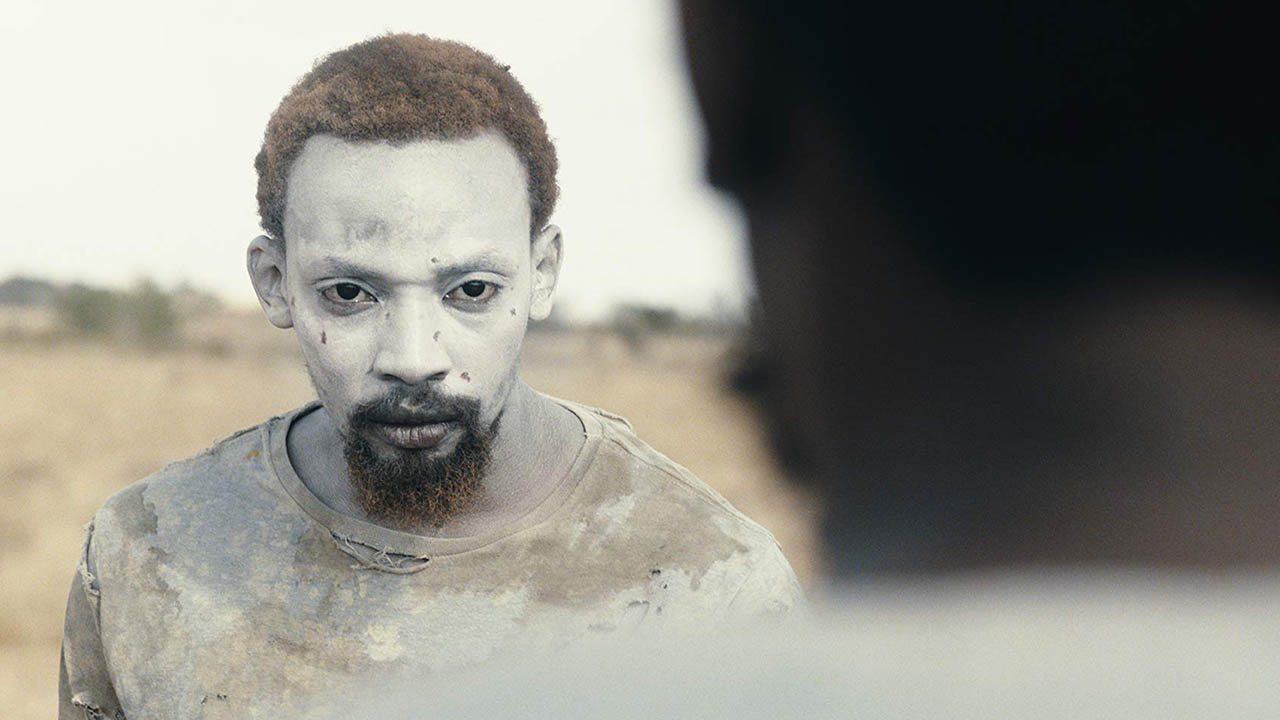 Kati Kati
Mbithi Masya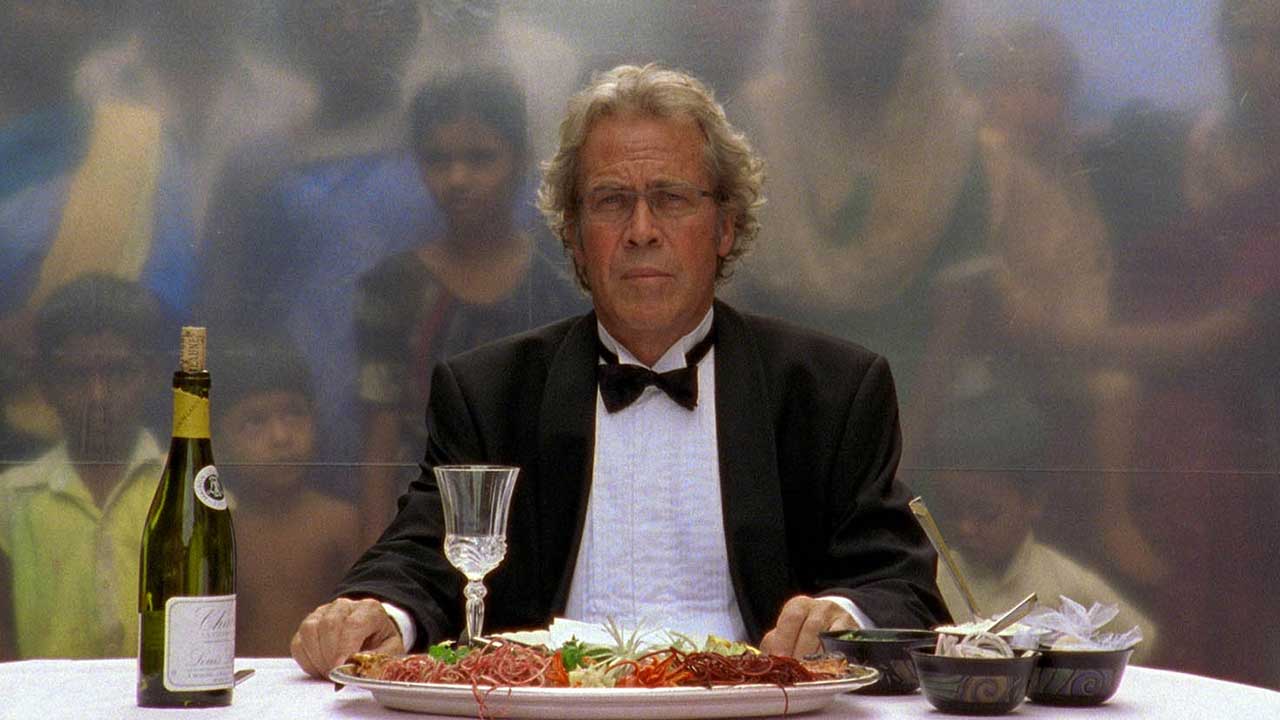 The Five Obstructions
Lars Von Trier,Jørgen Leth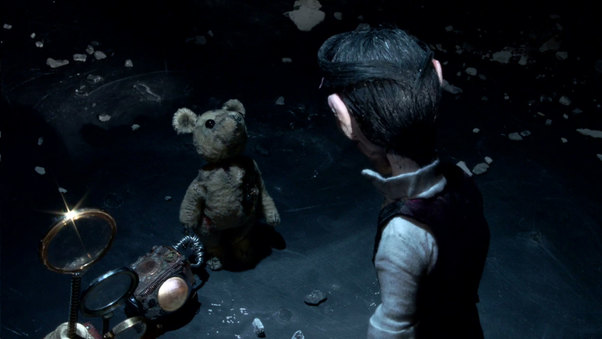 The Astronomer's Sun
Simon Cartwright,Jessica Cope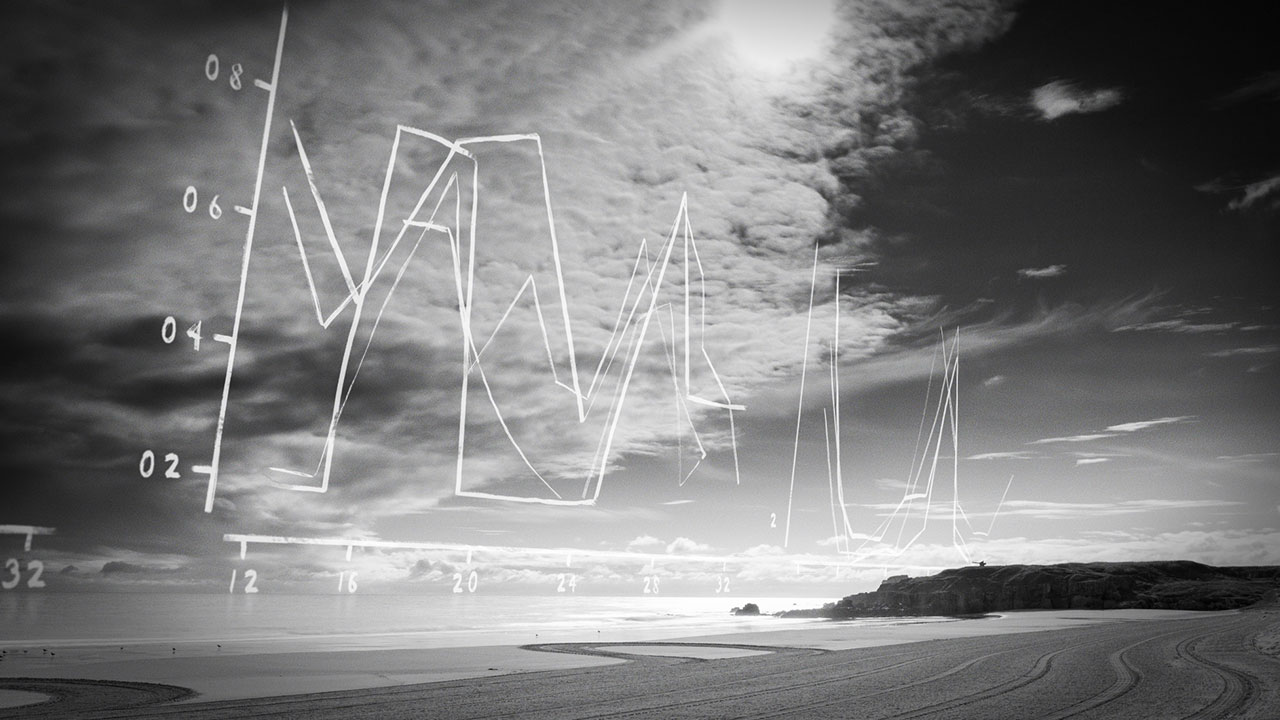 Sleepless
Ellie Land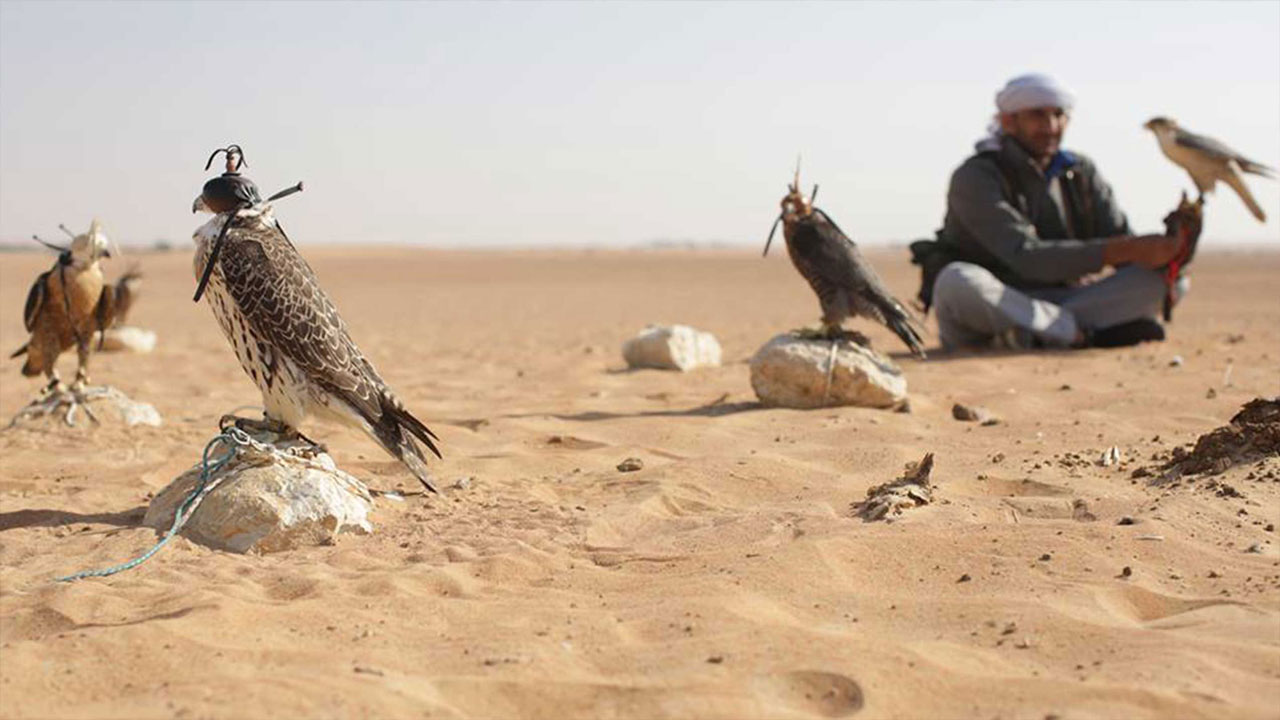 Shaheen
Samuel Ridgeway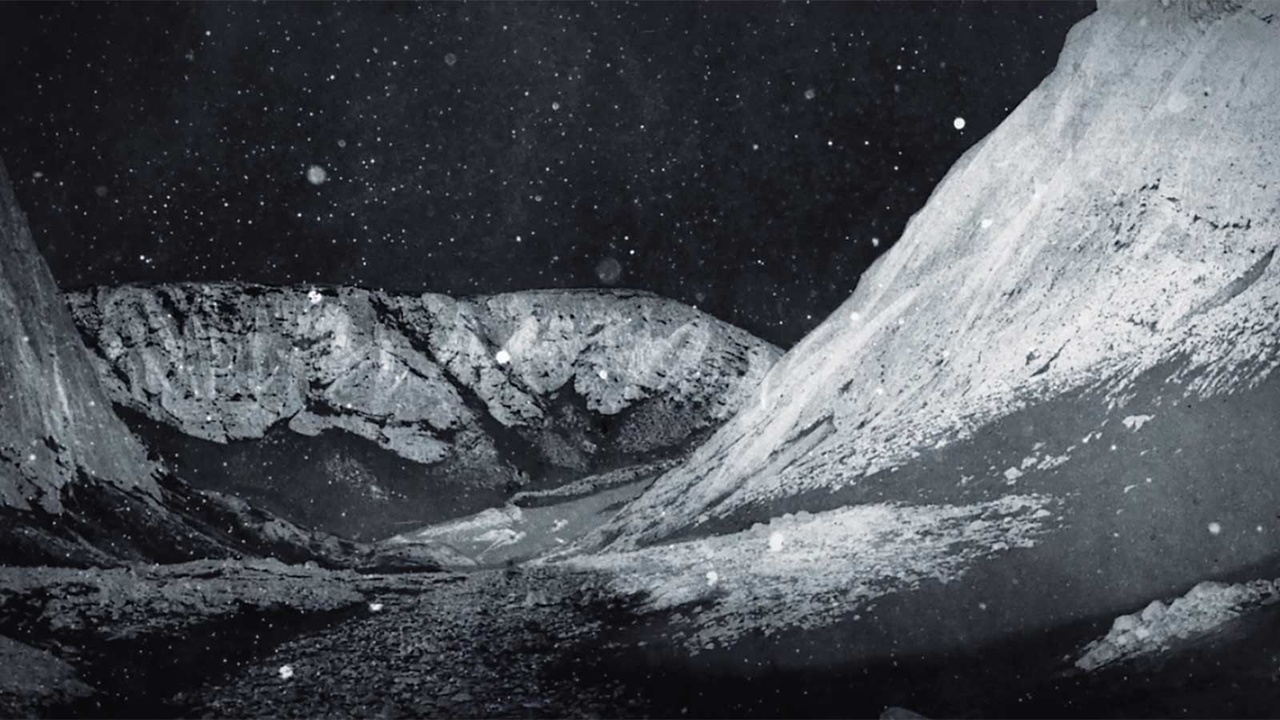 Bad Circumstances
Max Kestner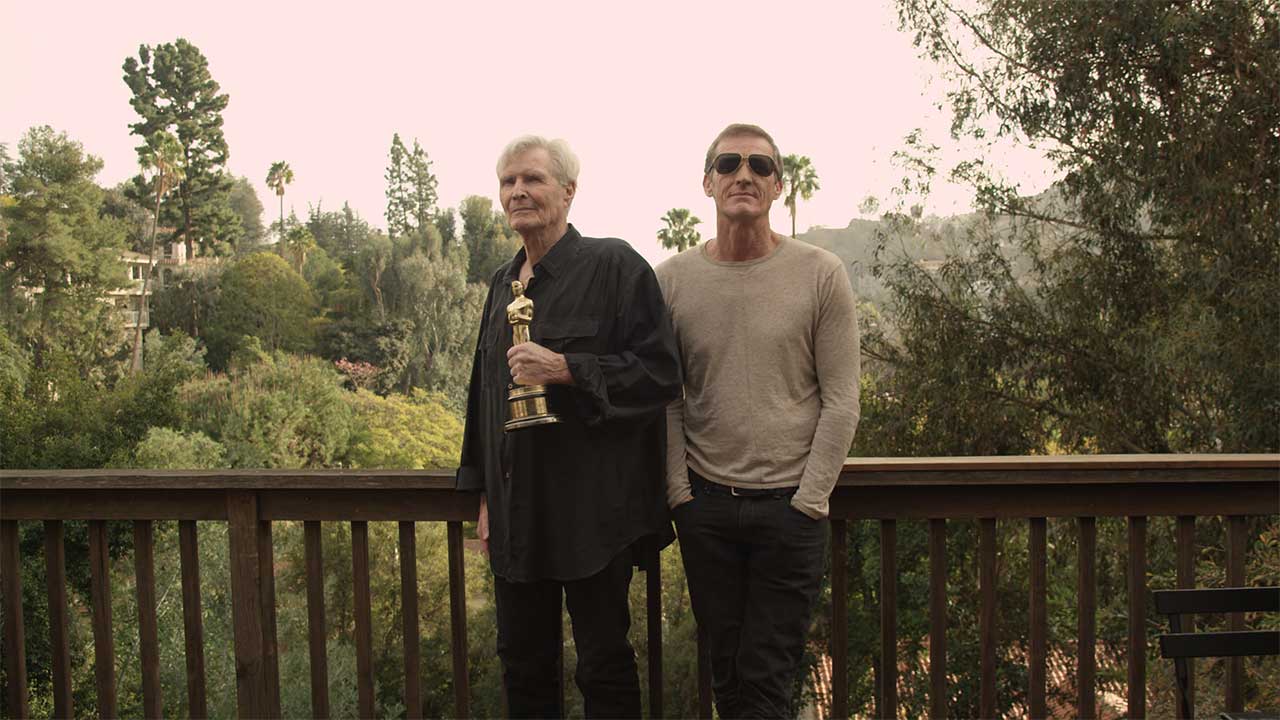 Popcorn Politics: Terminator 2 and Other Frankensteins
Will Slocombe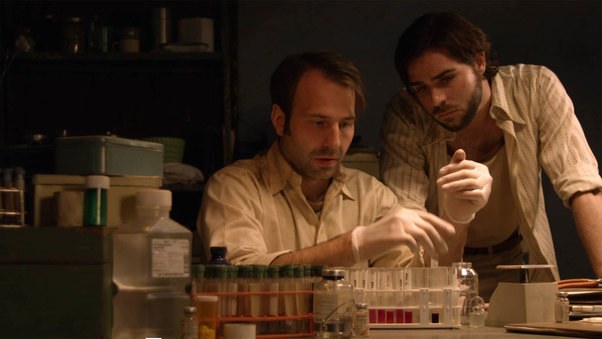 Nzara '76
Jon Noble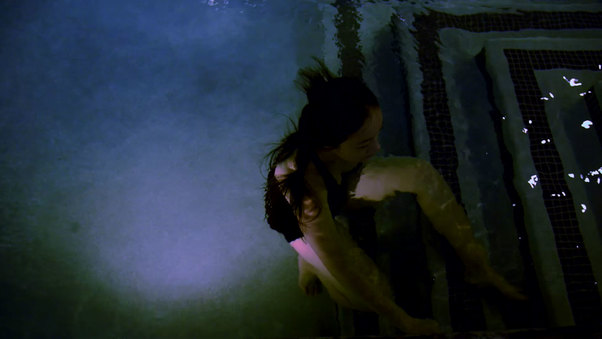 air (verb)
Lilian Mehrel,Jinelle Wint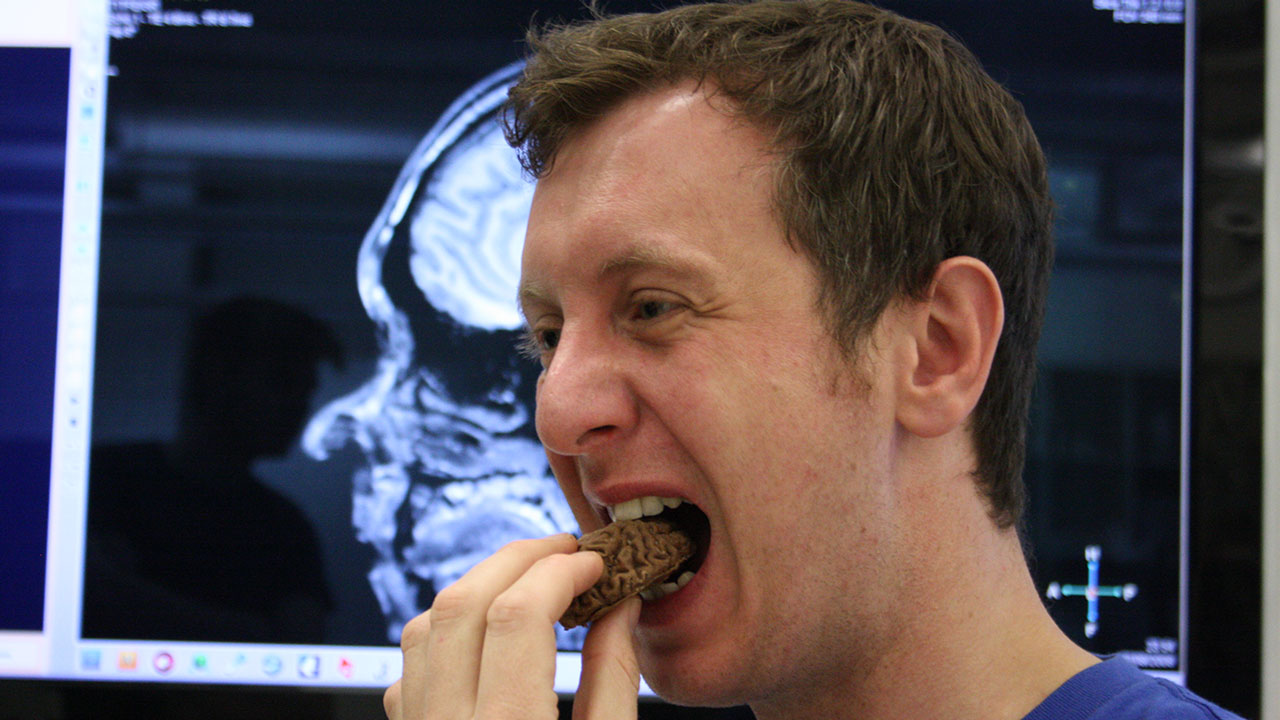 How To Eat Your Own (Chocolate) Brain!
Andy Millns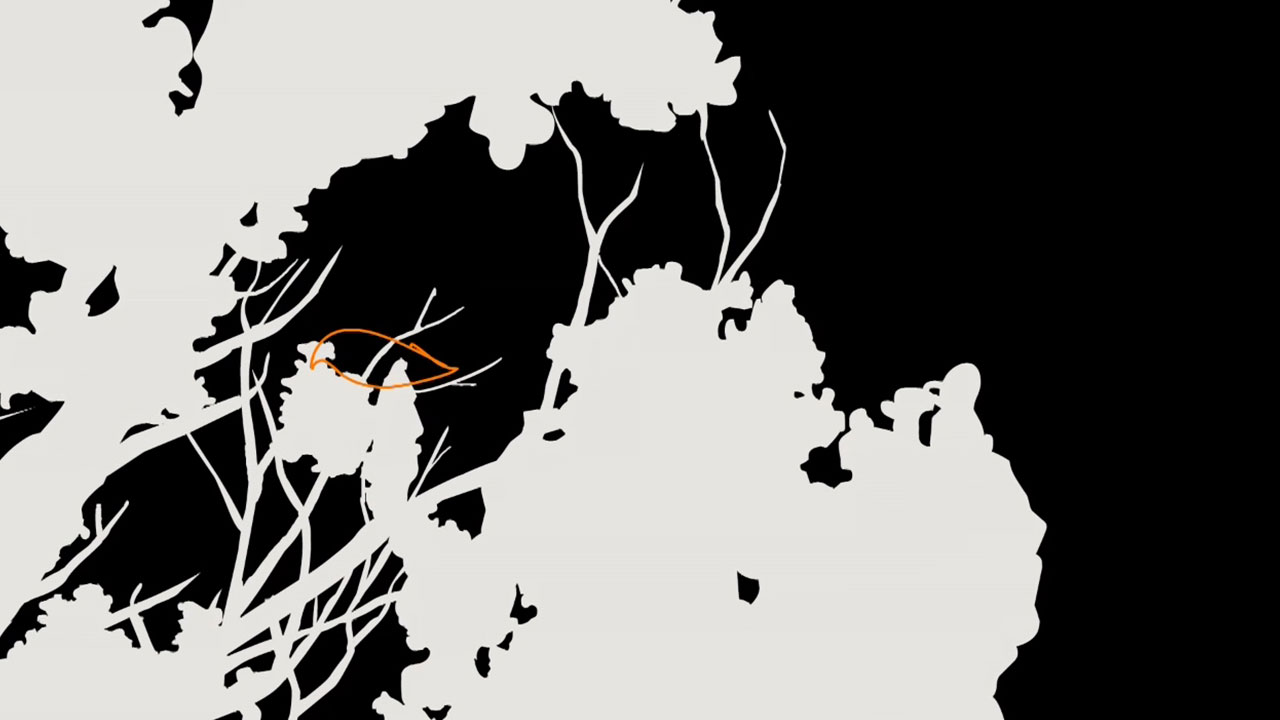 Struggle for Existence
Laurie Sumiye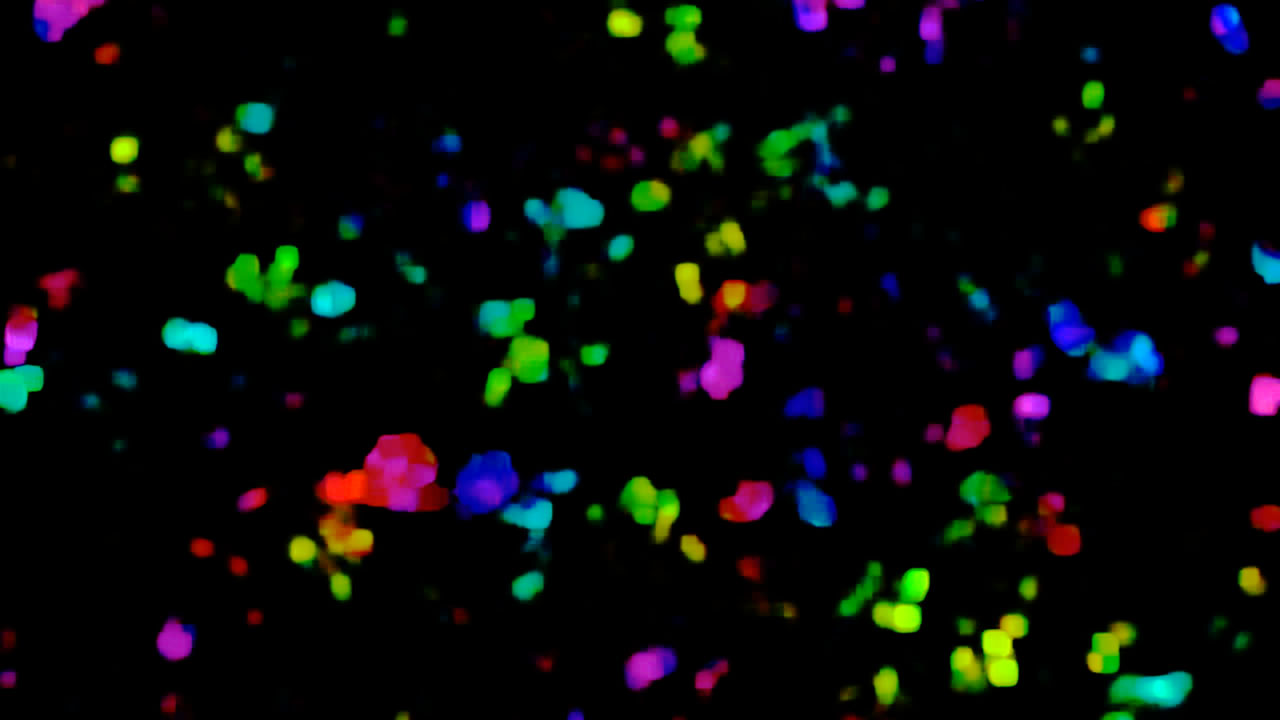 It has to be lived once and dreamed twice
Rainer Kohlberger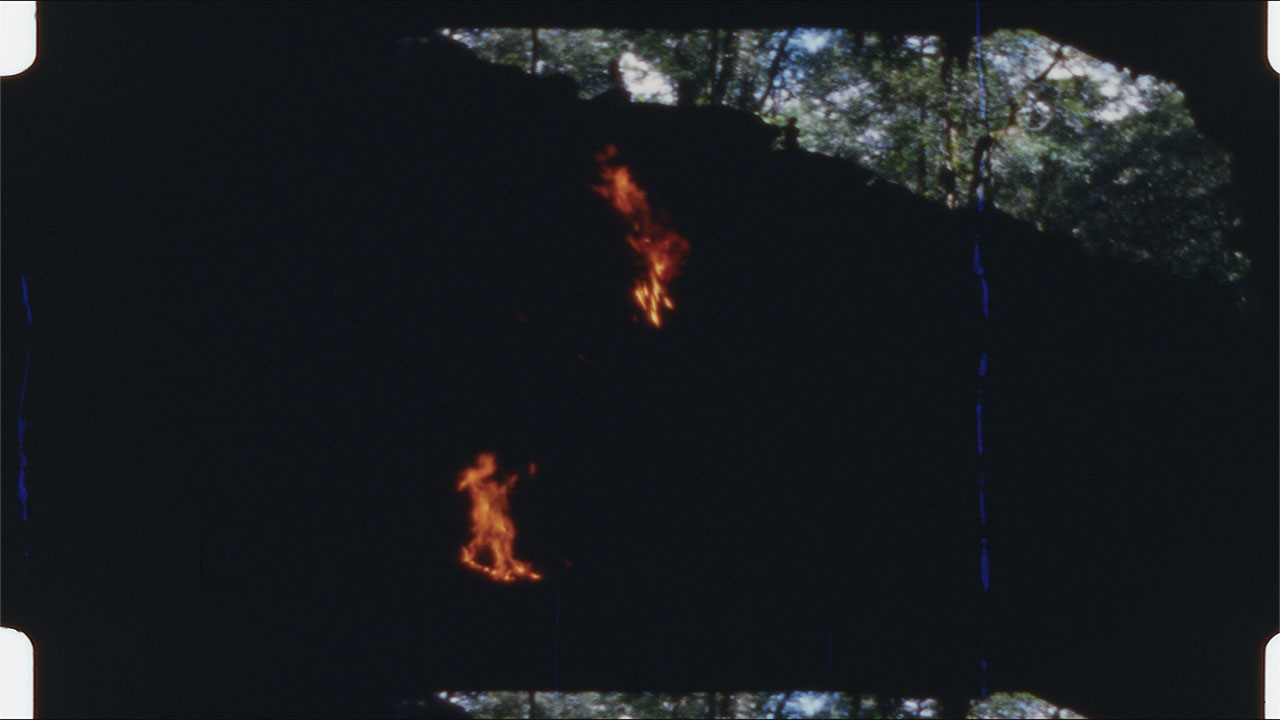 EXPEDITION CONTENT
Ernst Karel, Veronika Kusumaryati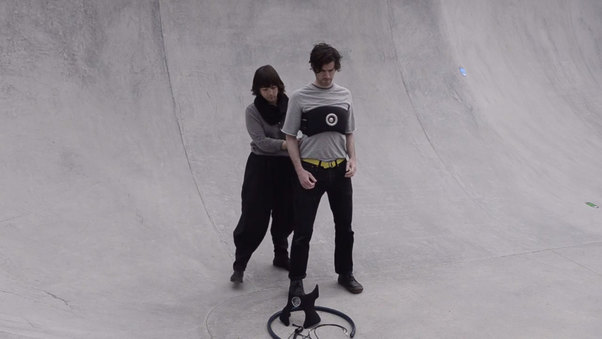 Data Dance
Sara Krugman,Zubin Pastakia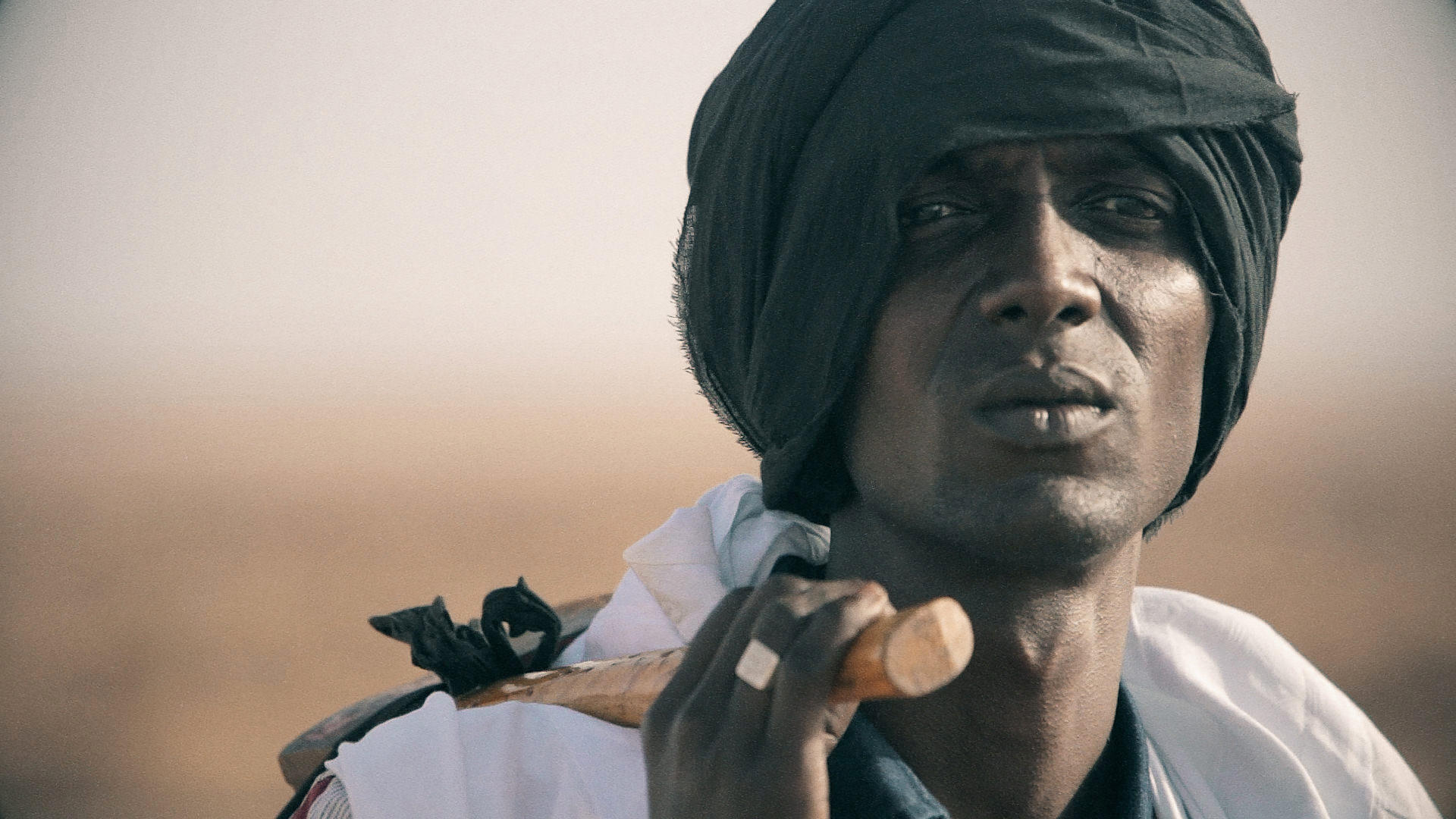 The Tree
Cheikh Mohammed Horma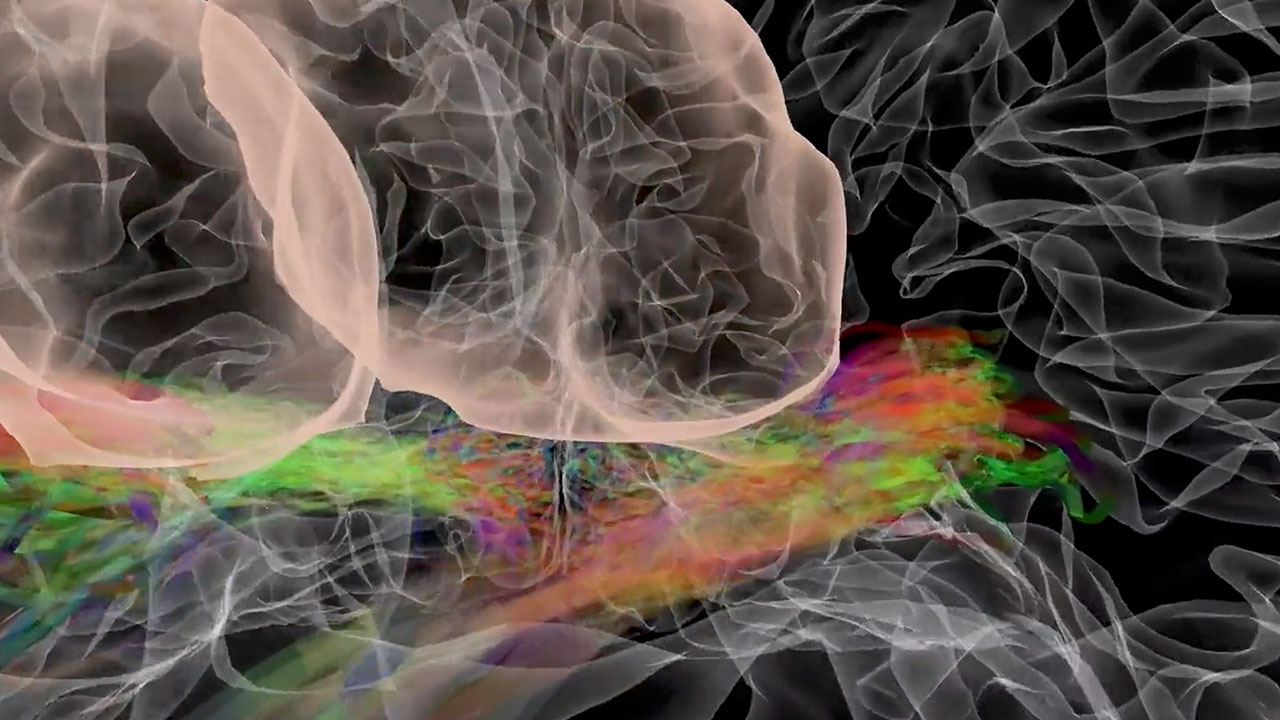 Virtual Brain: Visual Pathways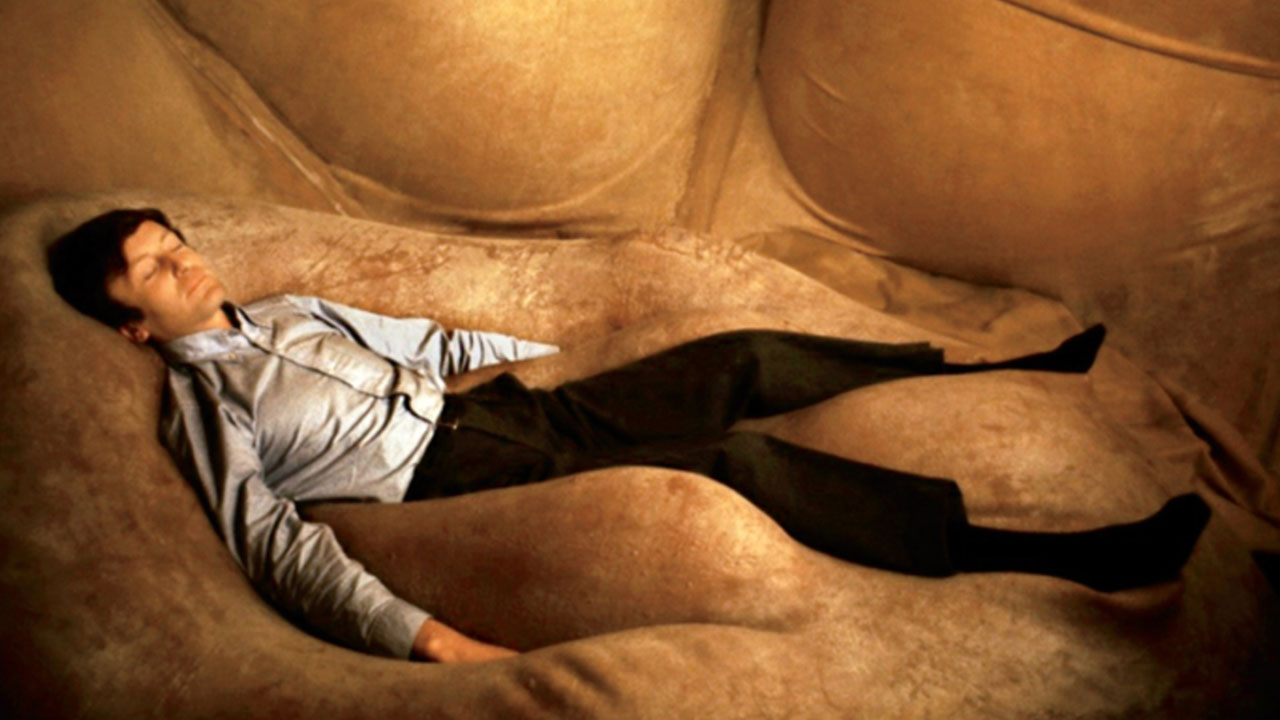 Why Haven't We Seen Visitors from the Future Yet?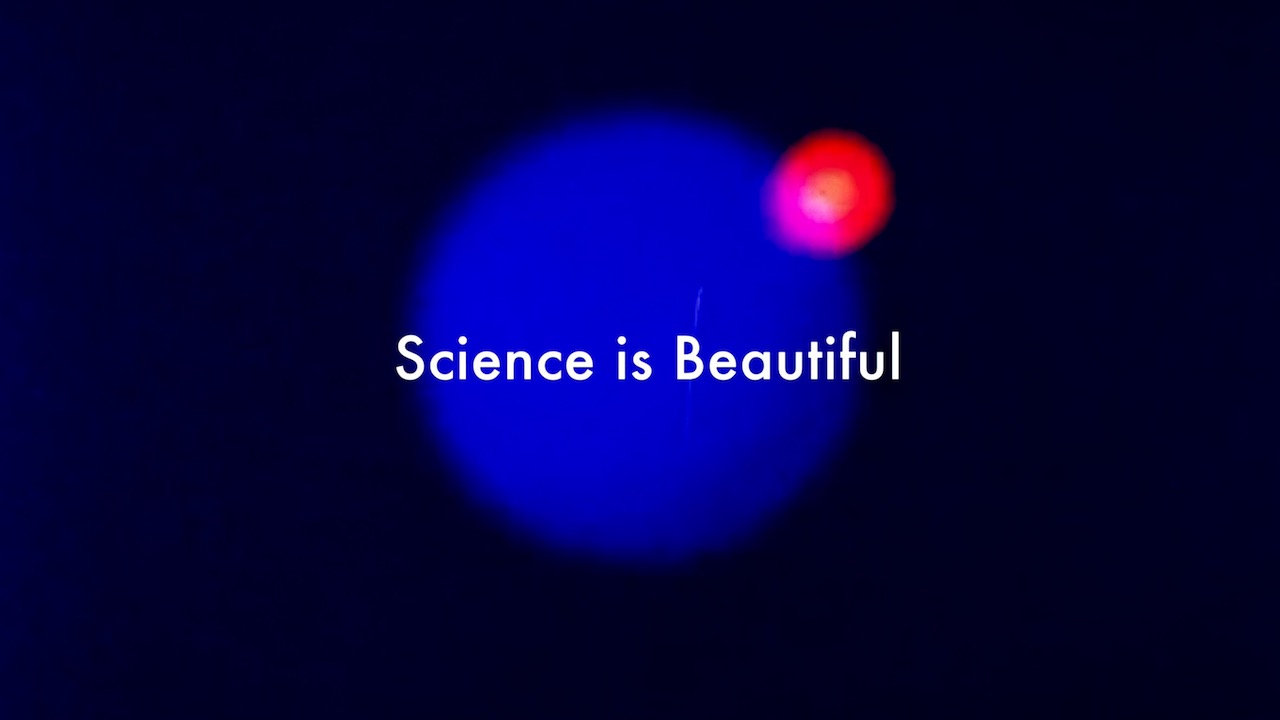 7 Ways to Promote #ScienceMatters in Your Daily Life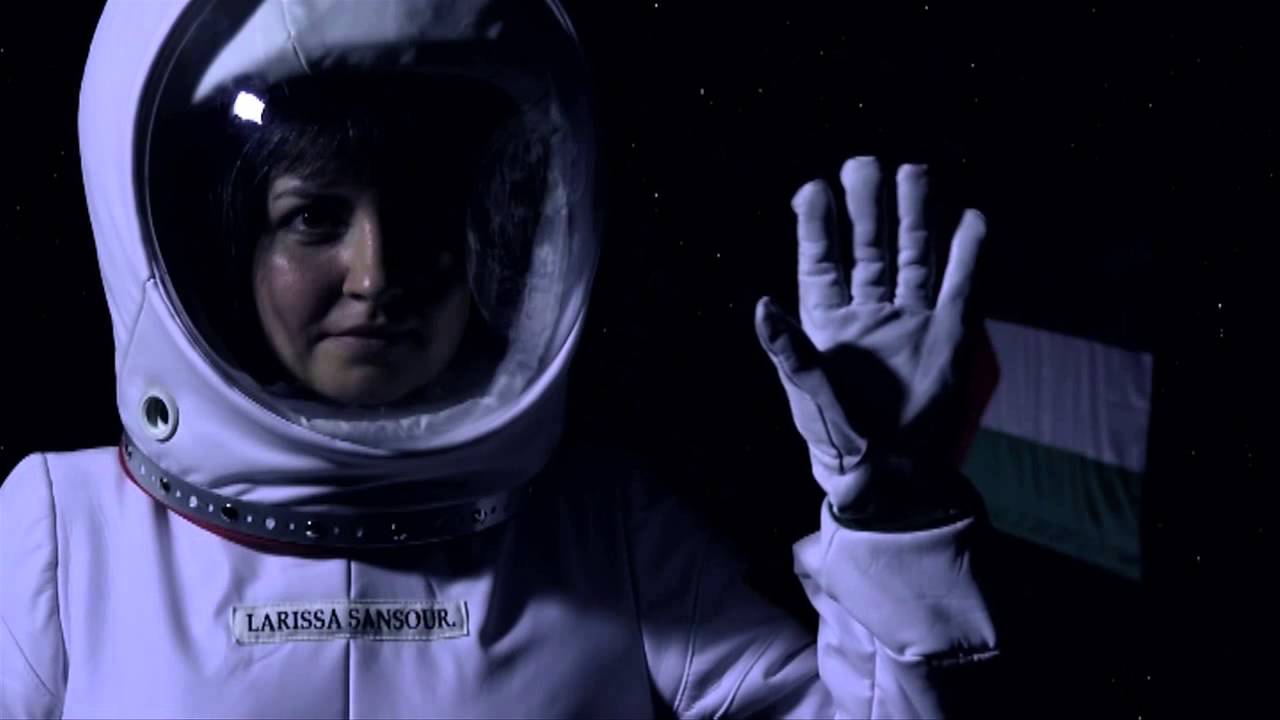 Modern Arab Science Fiction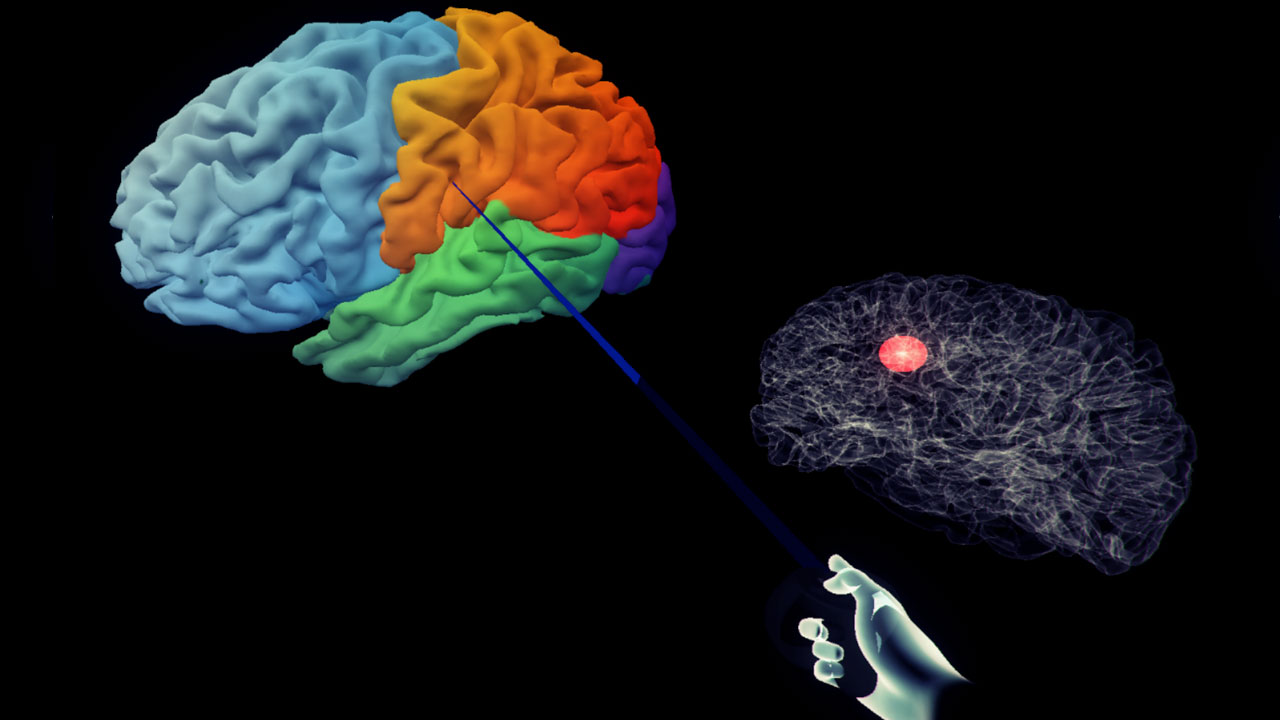 The Virtual Brain Project: Using Immersive Virtual Reality To Enhance Neuroscience Research And Instruction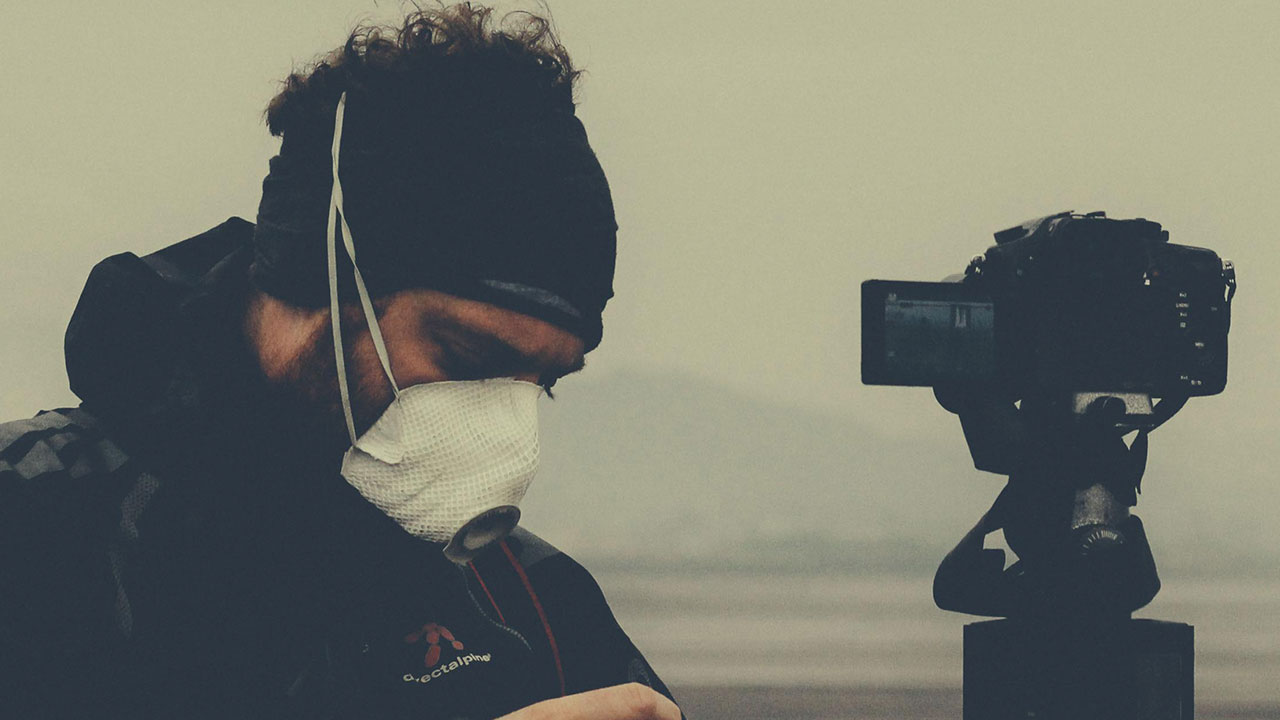 Stories from the the Edge of the Map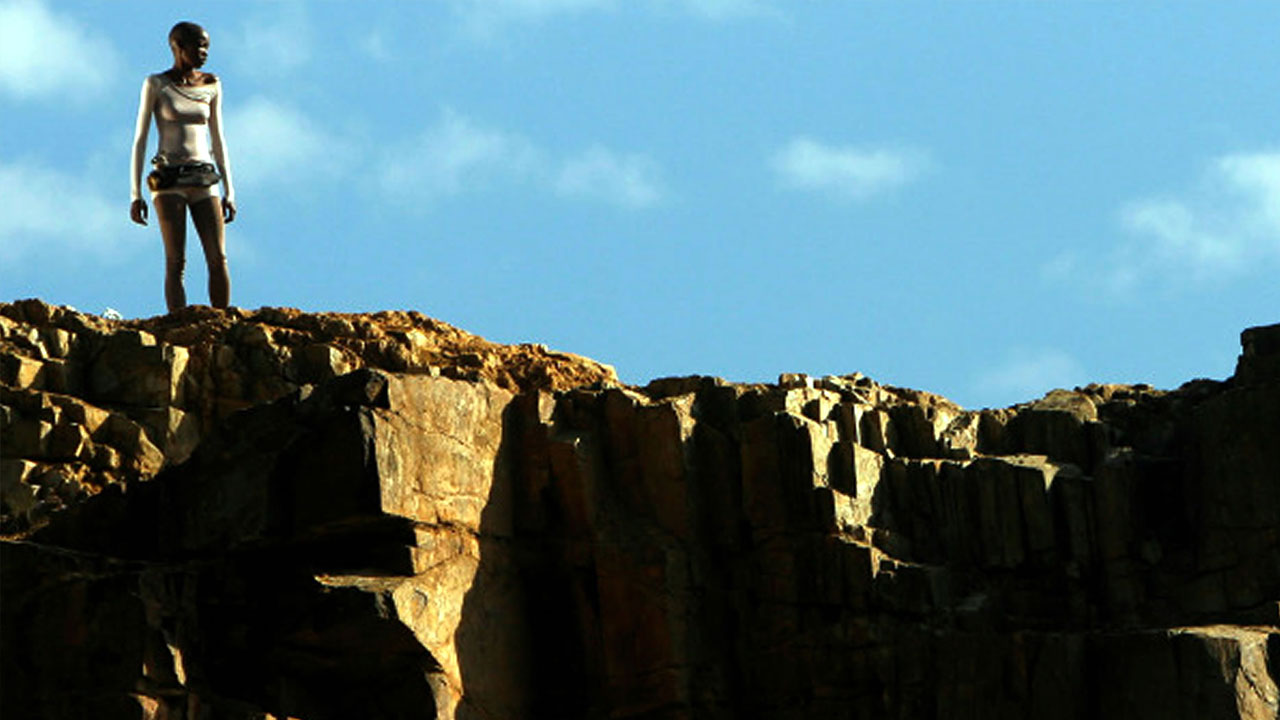 Imagining the Future in the Global South
Dreams in Space: virtual voyages in n-dimensional biology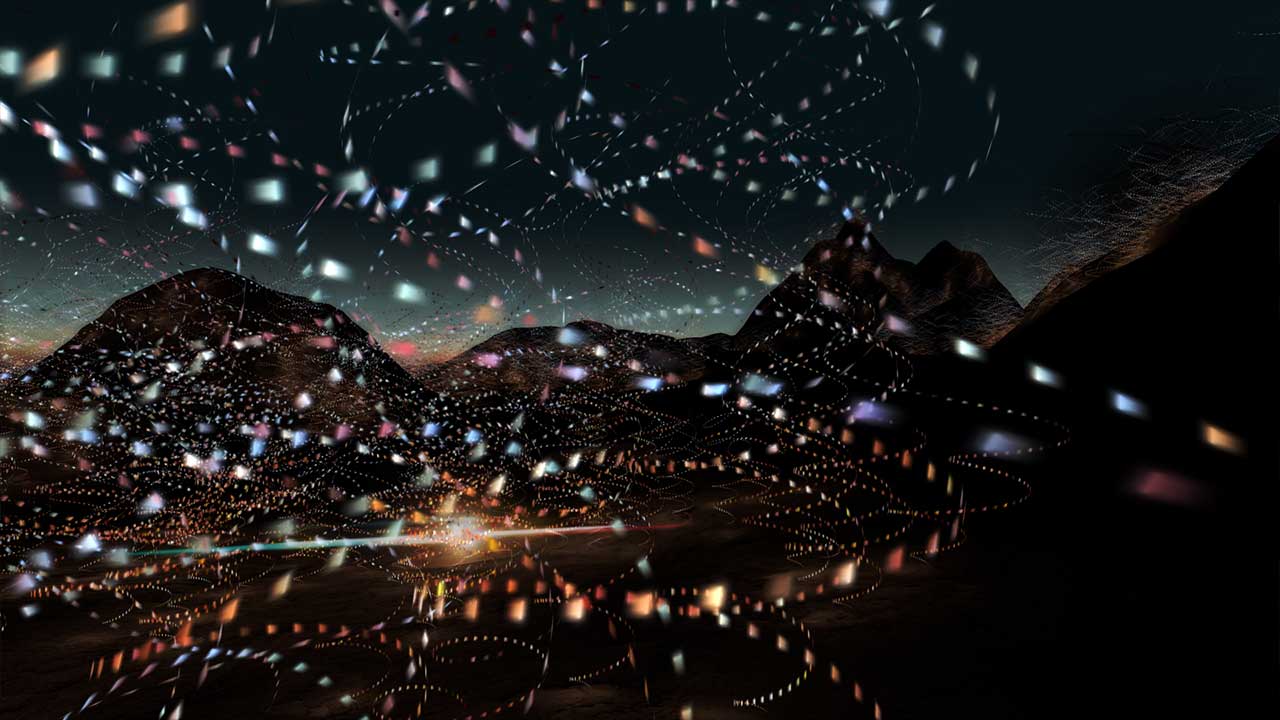 Silent Signal: Exploring Visionary Science through Experimental Animation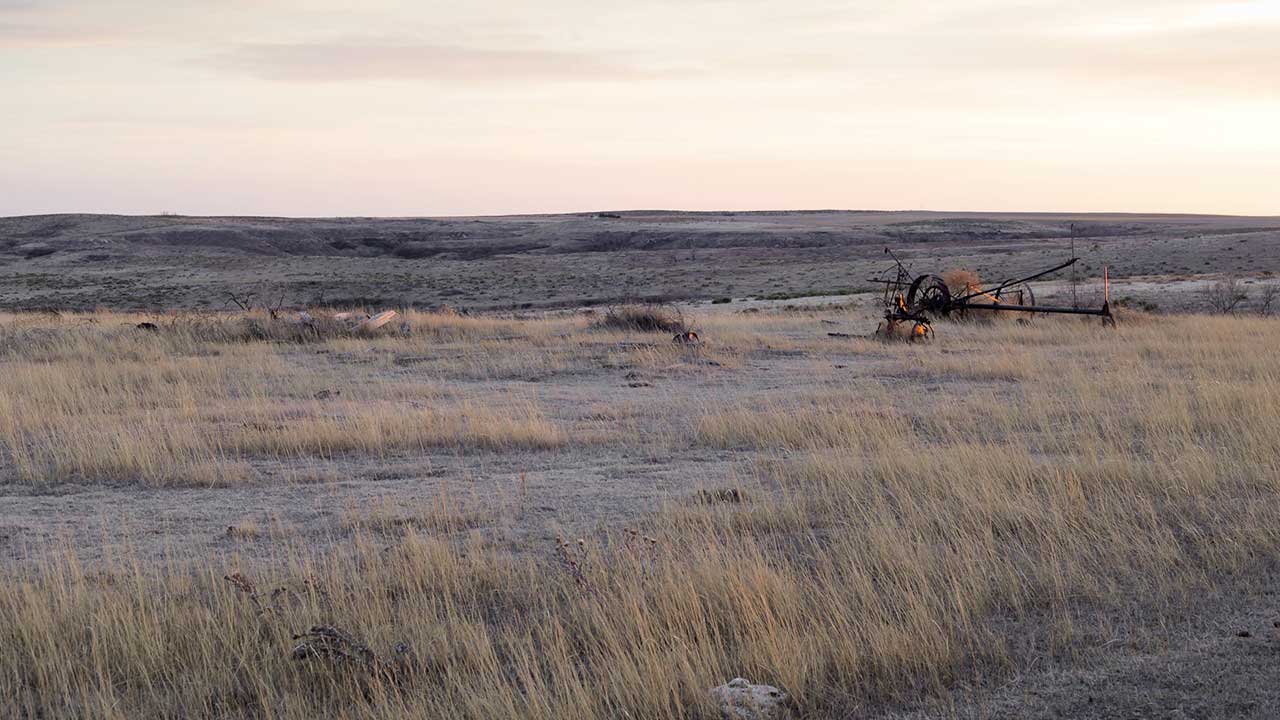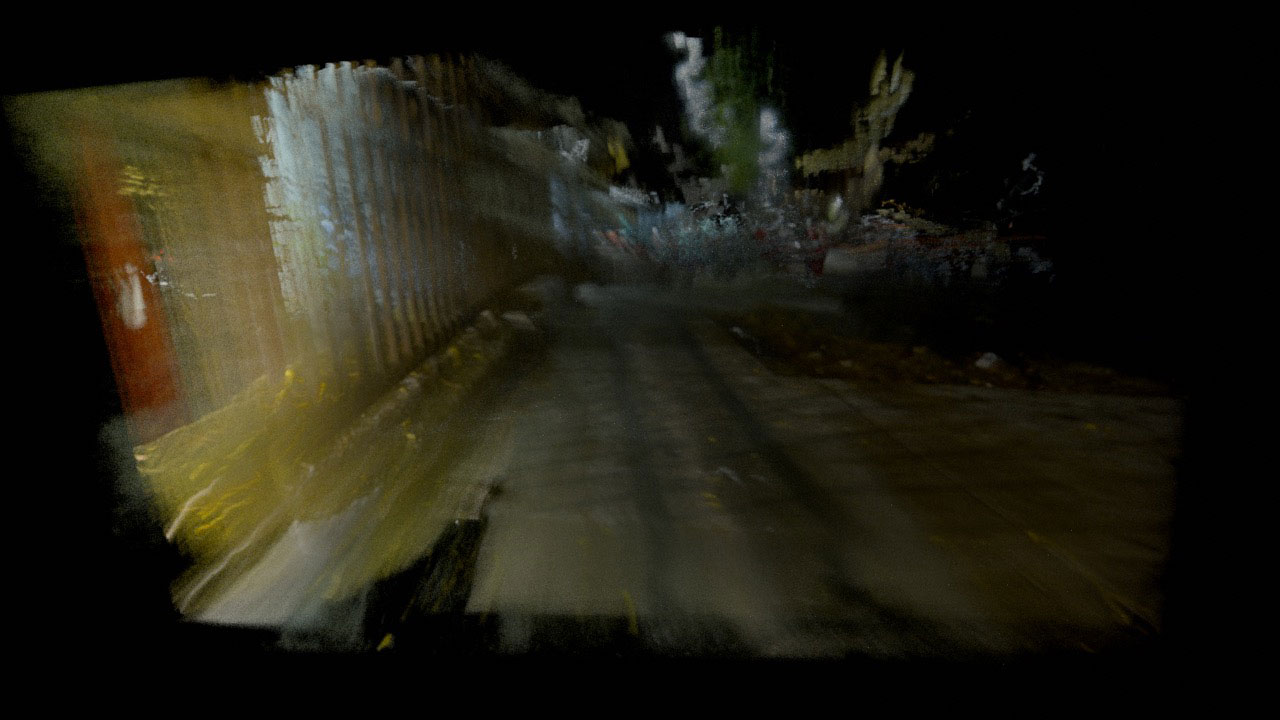 Hybrid Identities at the 10th Annual Imagine Science Film Festival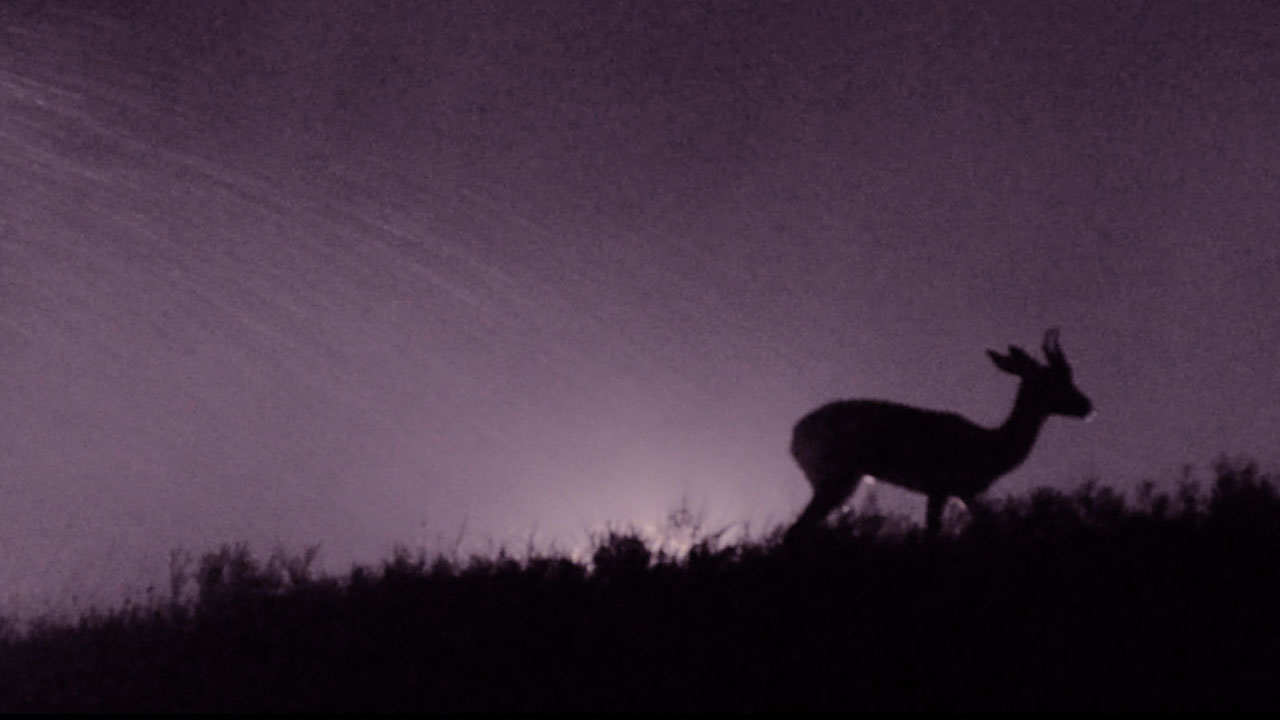 Animal Perspectives in Science and Fiction in the UAE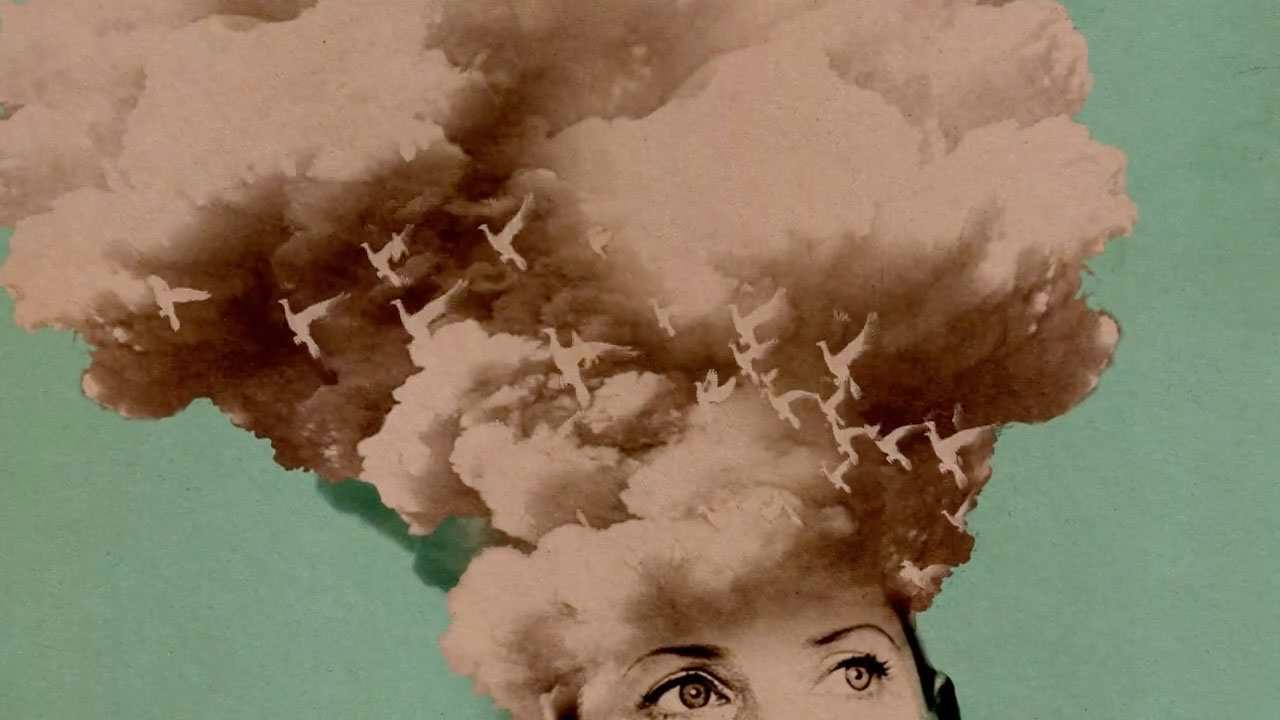 The Work of Tiffany Shlain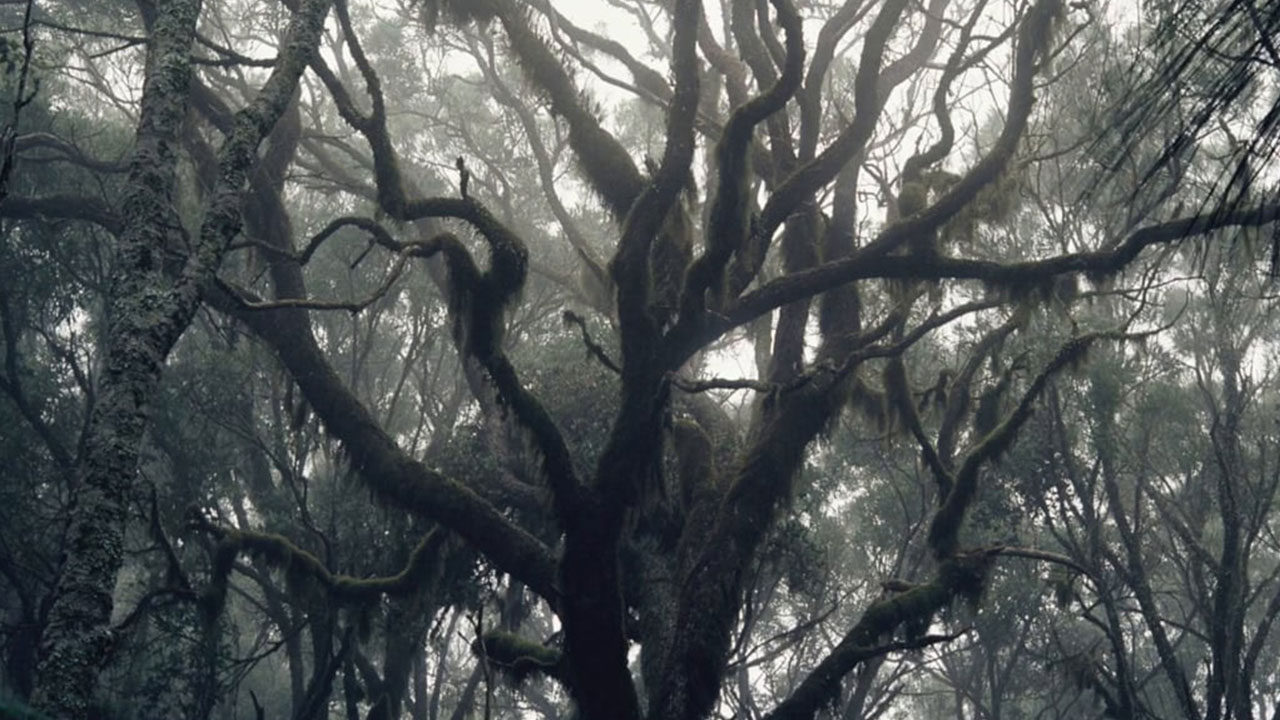 We and the Earth breathe together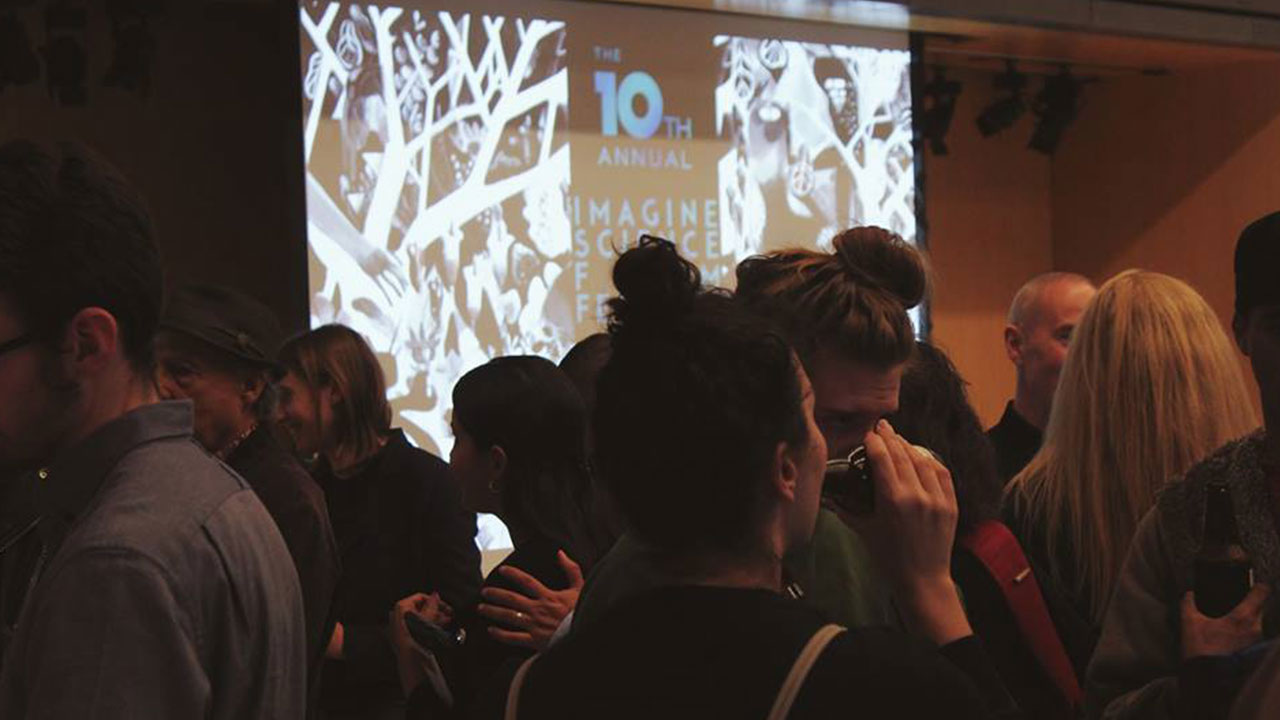 Winners of the 10th Annual Imagine Science Film Festival