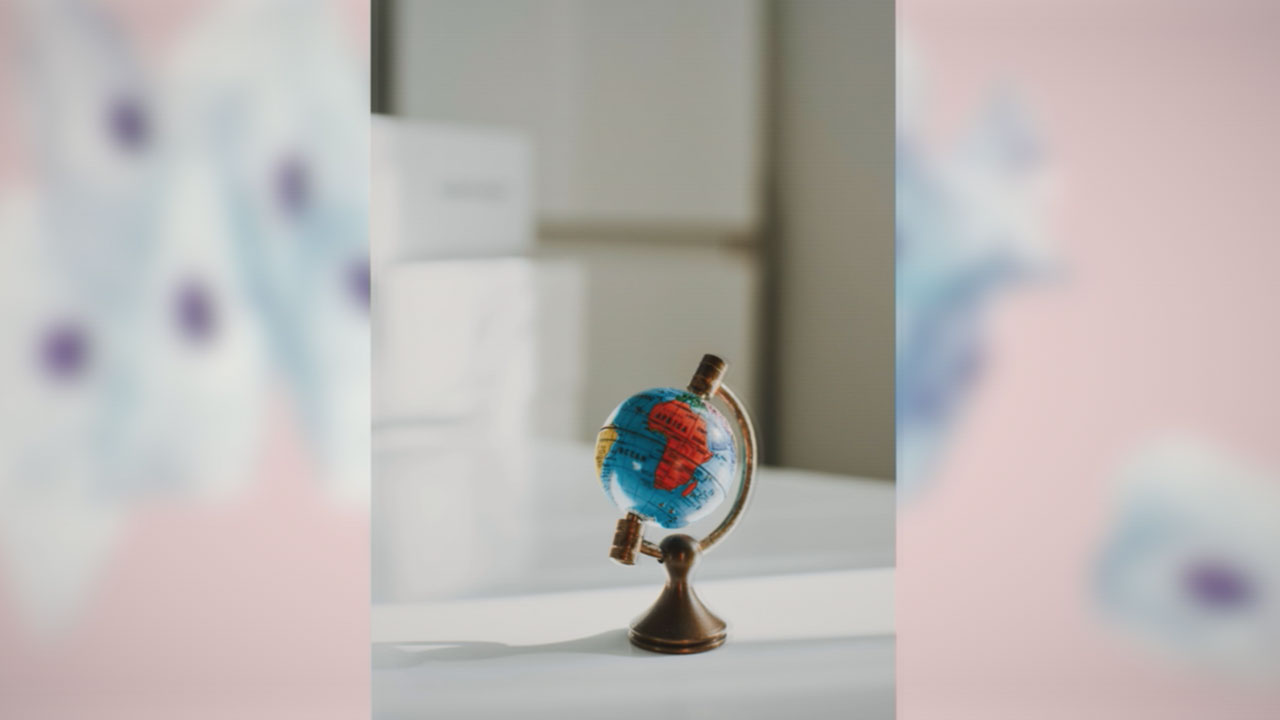 Paracyst
Camille Hollett-French, Ipek Ensari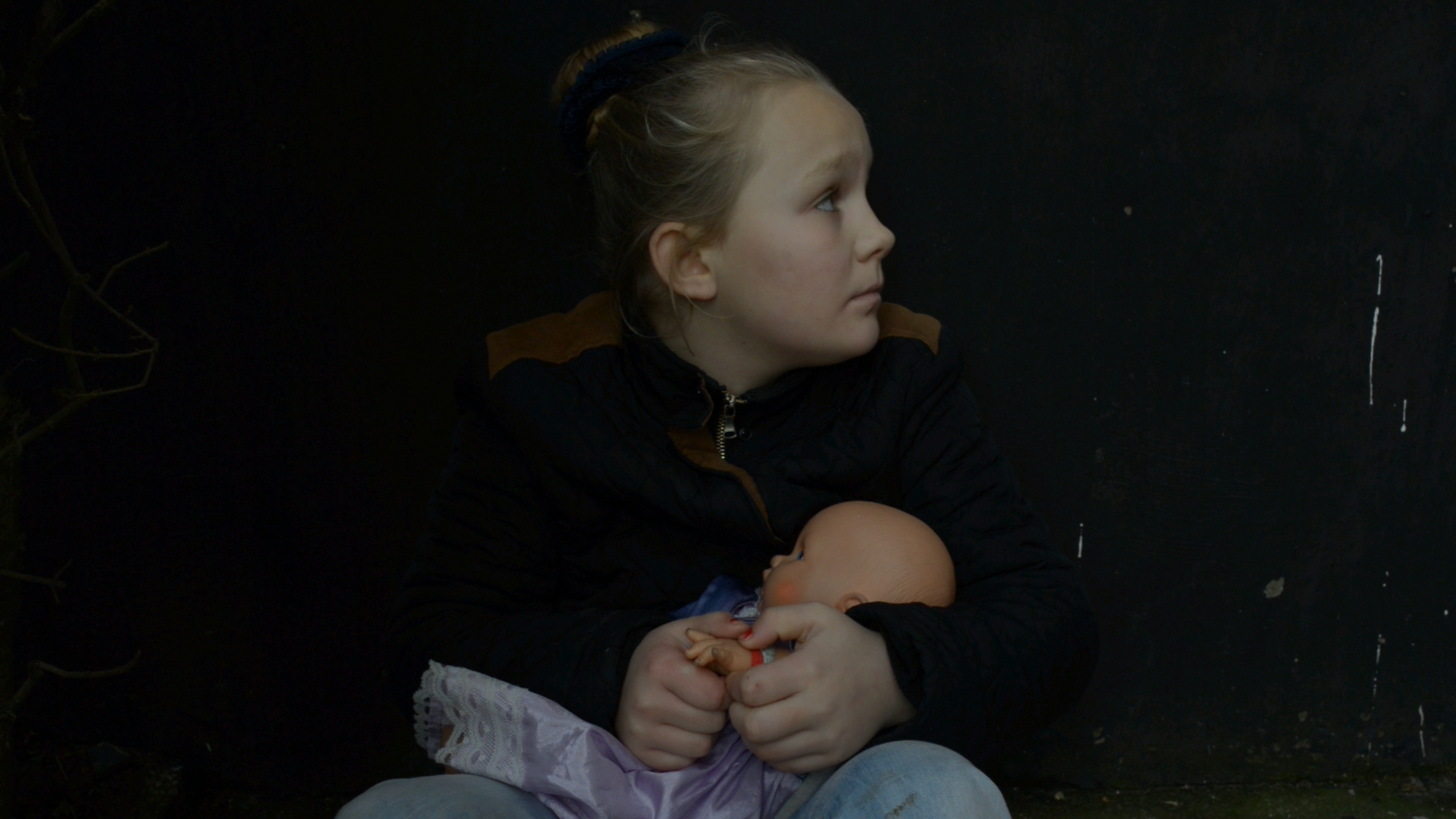 ISABELLA MORRA
Isabel PAGLIAI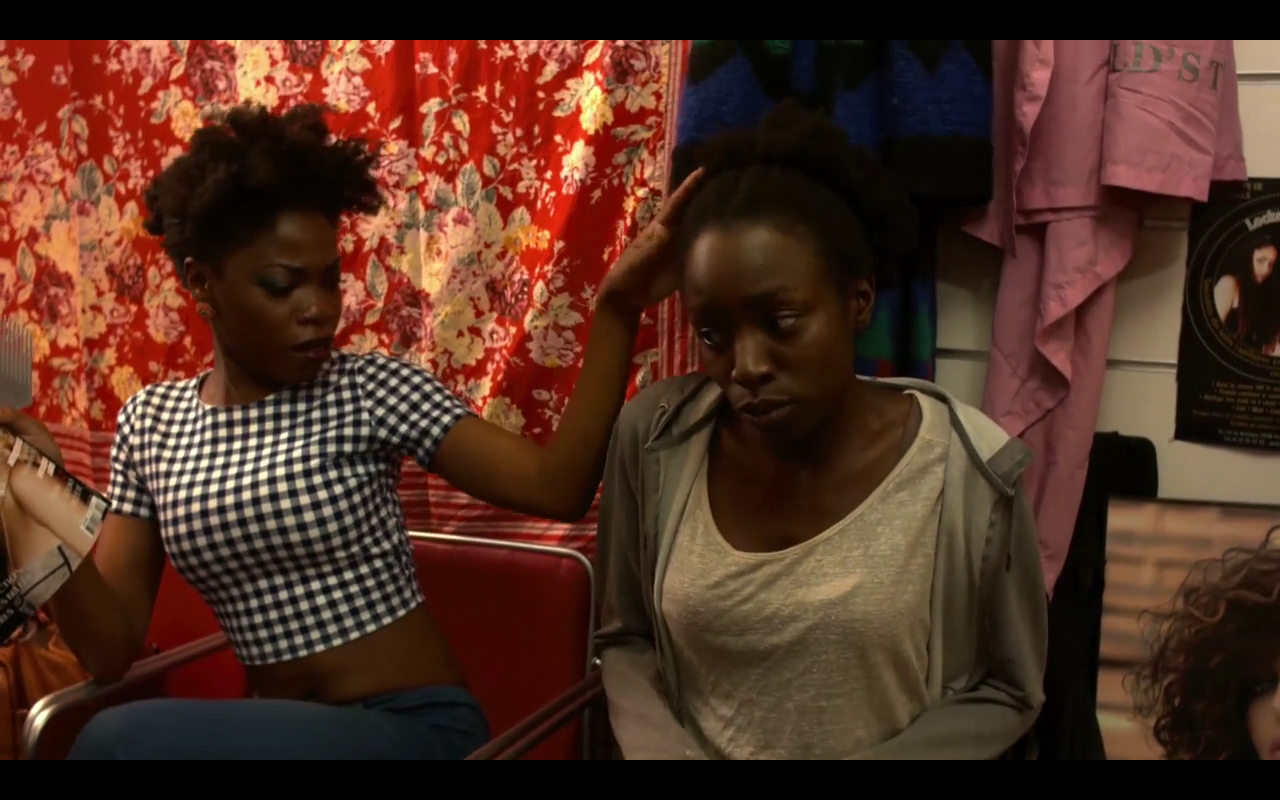 Exotique
Soraya Milla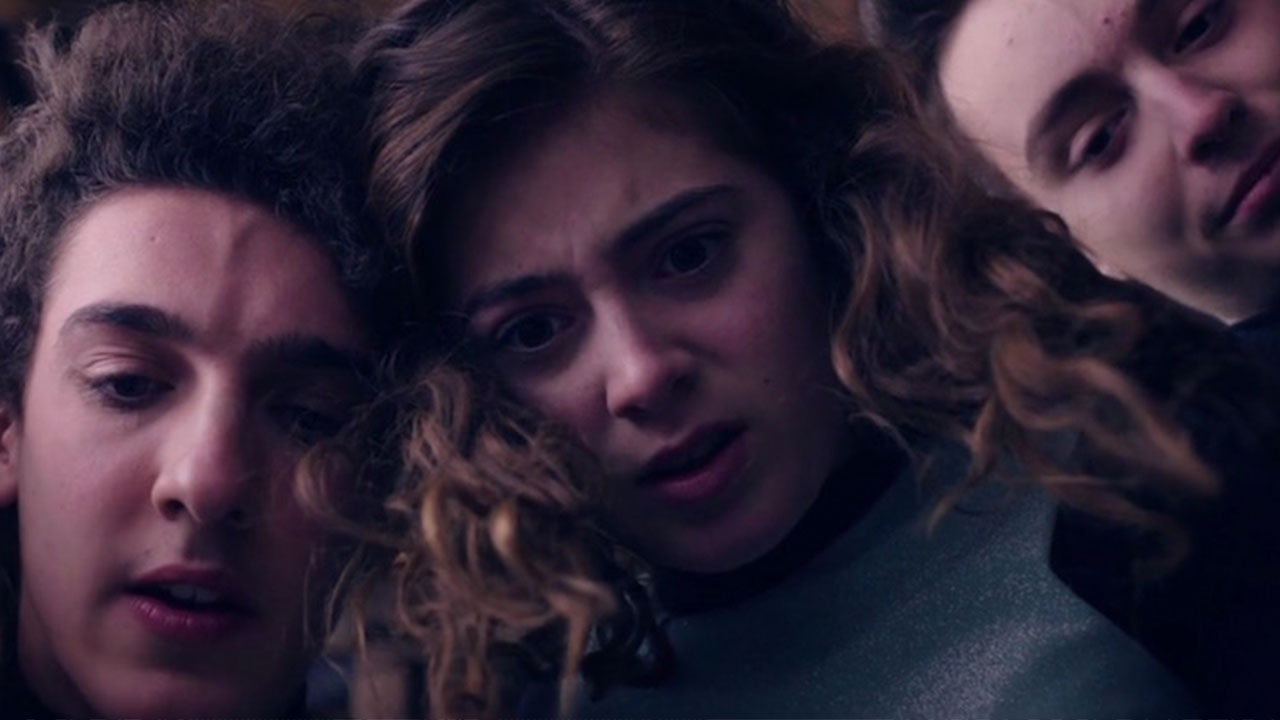 Retrosexe
Jean-Baptiste Saurel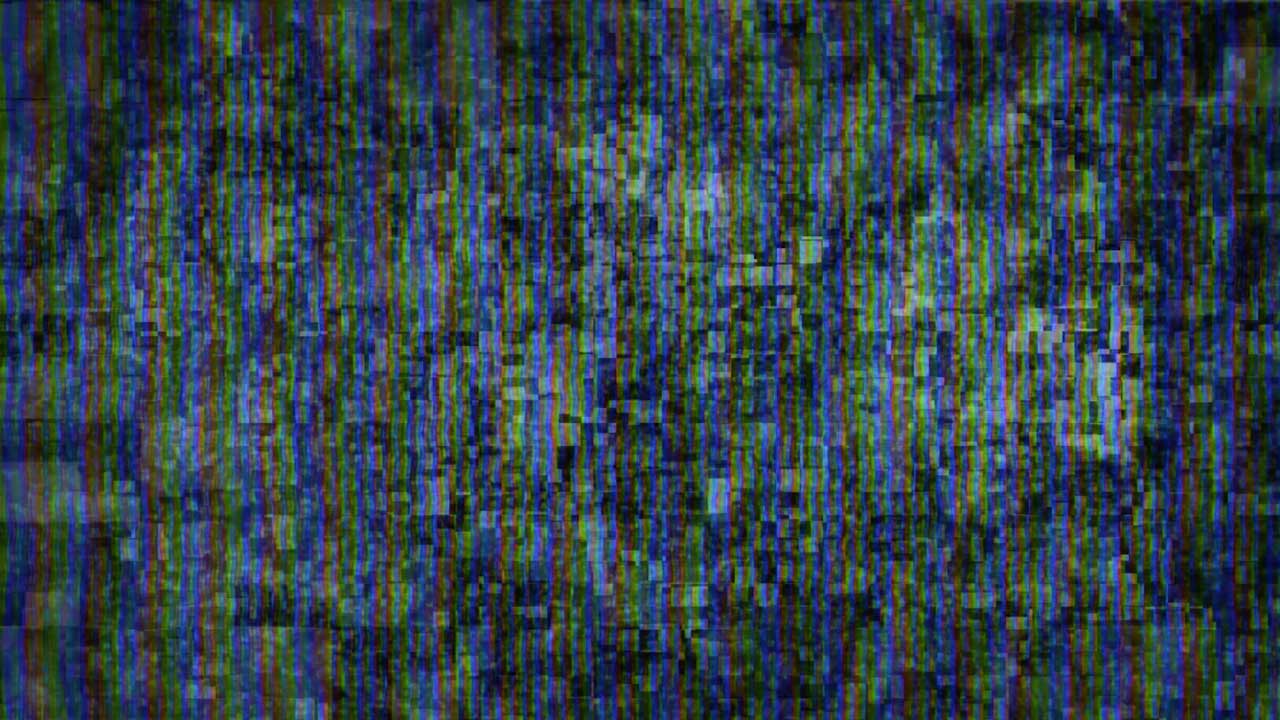 Blind
Sampiero Medori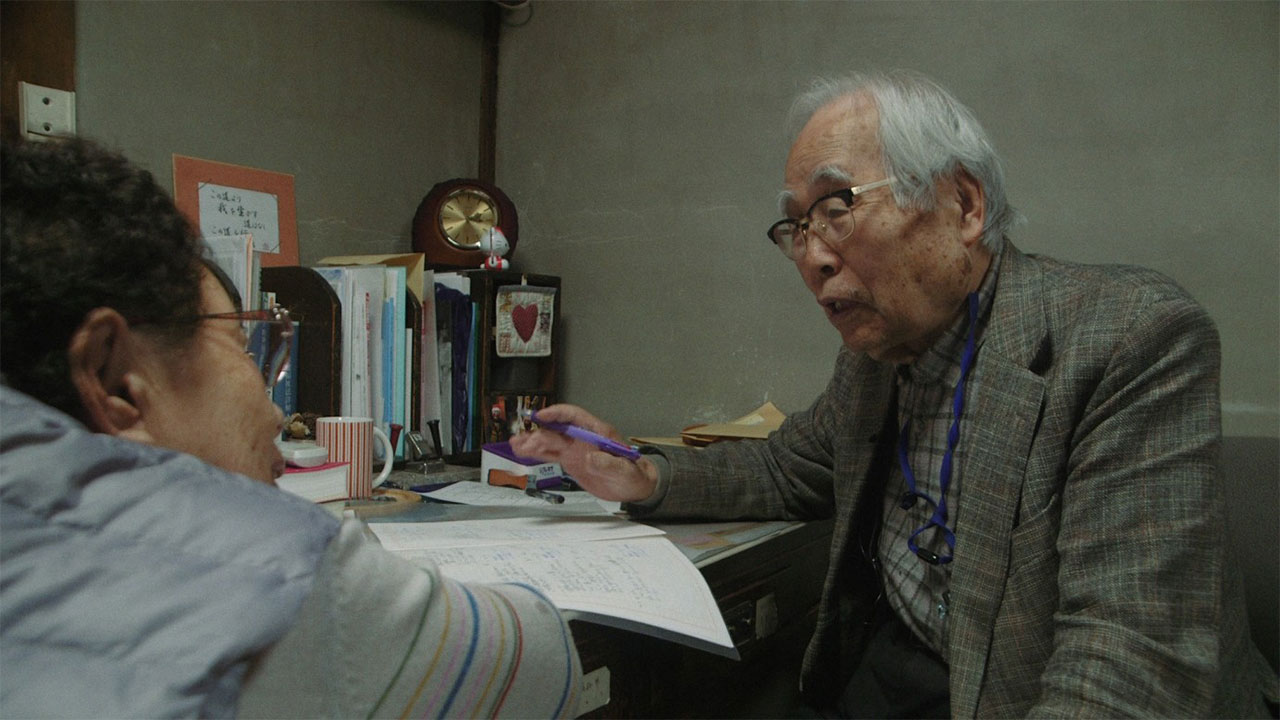 Seishin 0 (Zero)
Kazuhiro Soda
FREYA
Camille Hollet-French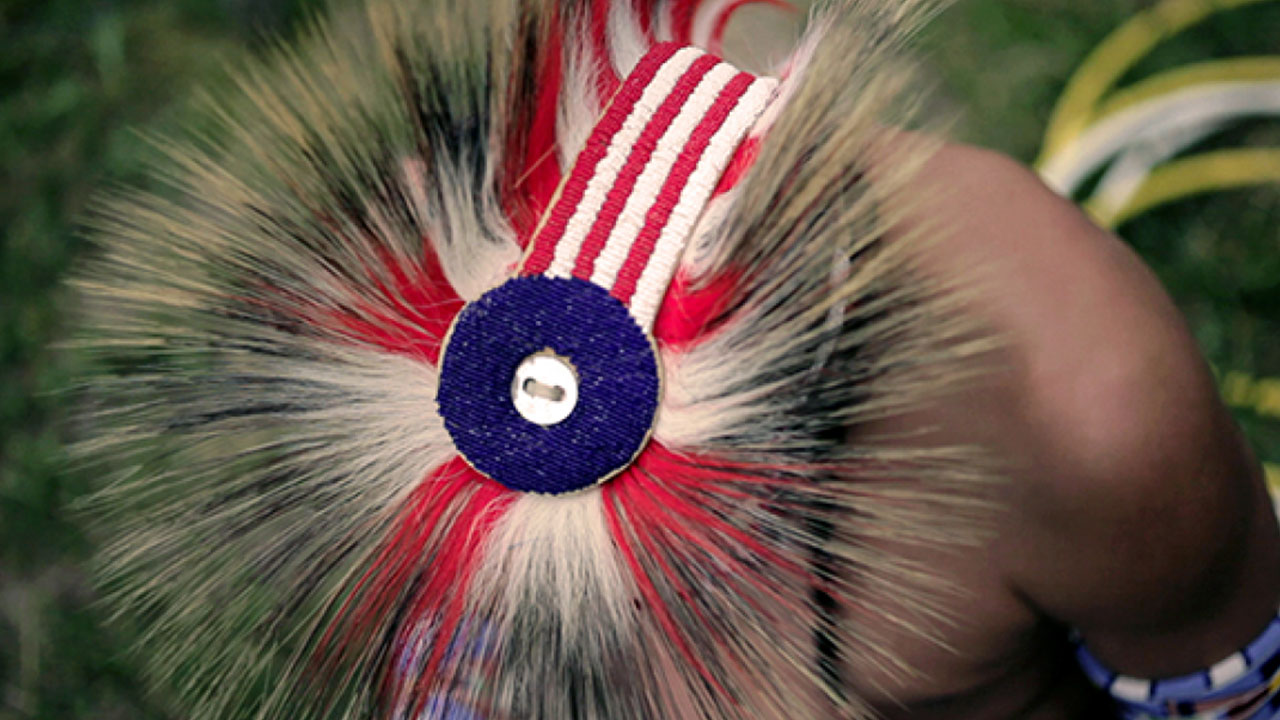 Native American
Giulia Grossmann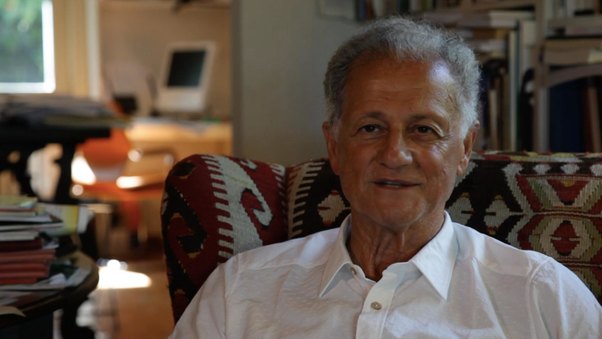 The Ray Cat Solution (La Solution Radiochat, subtitled in French)
Benjamin Huguet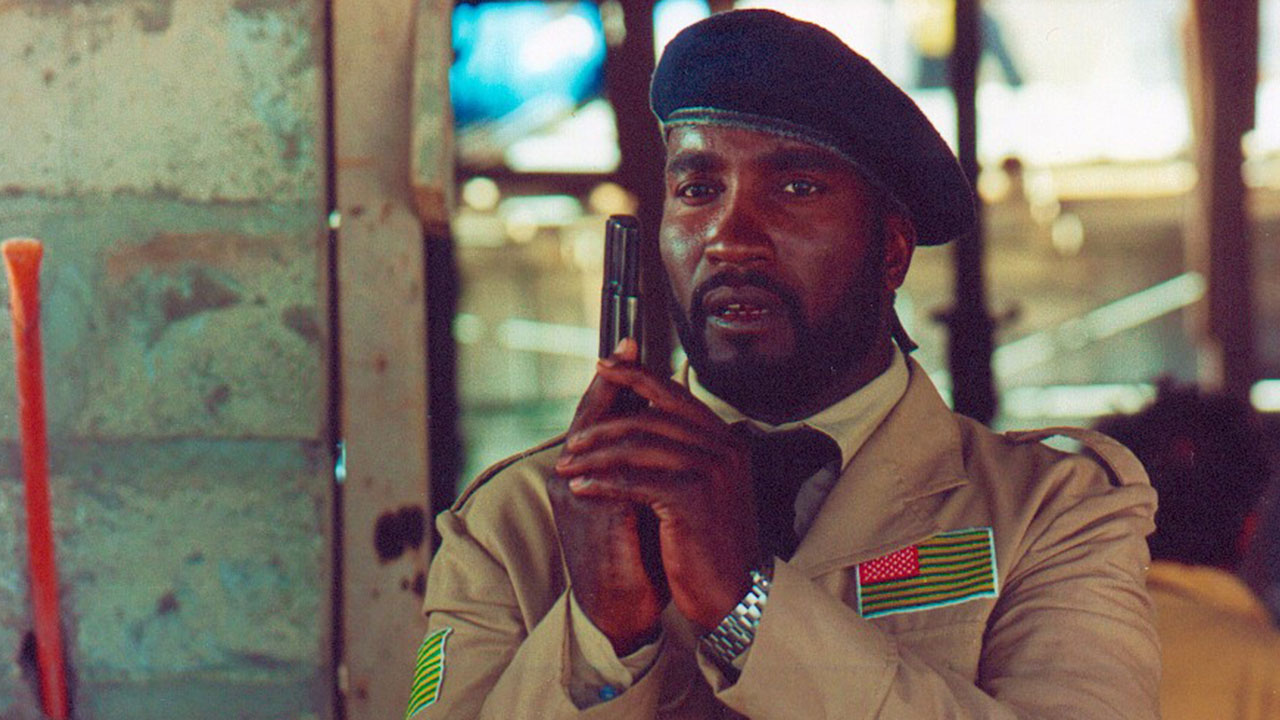 Africa Paradis
Sylvestre Amoussou
Tunisia 2045
Ted Hardy-Carnac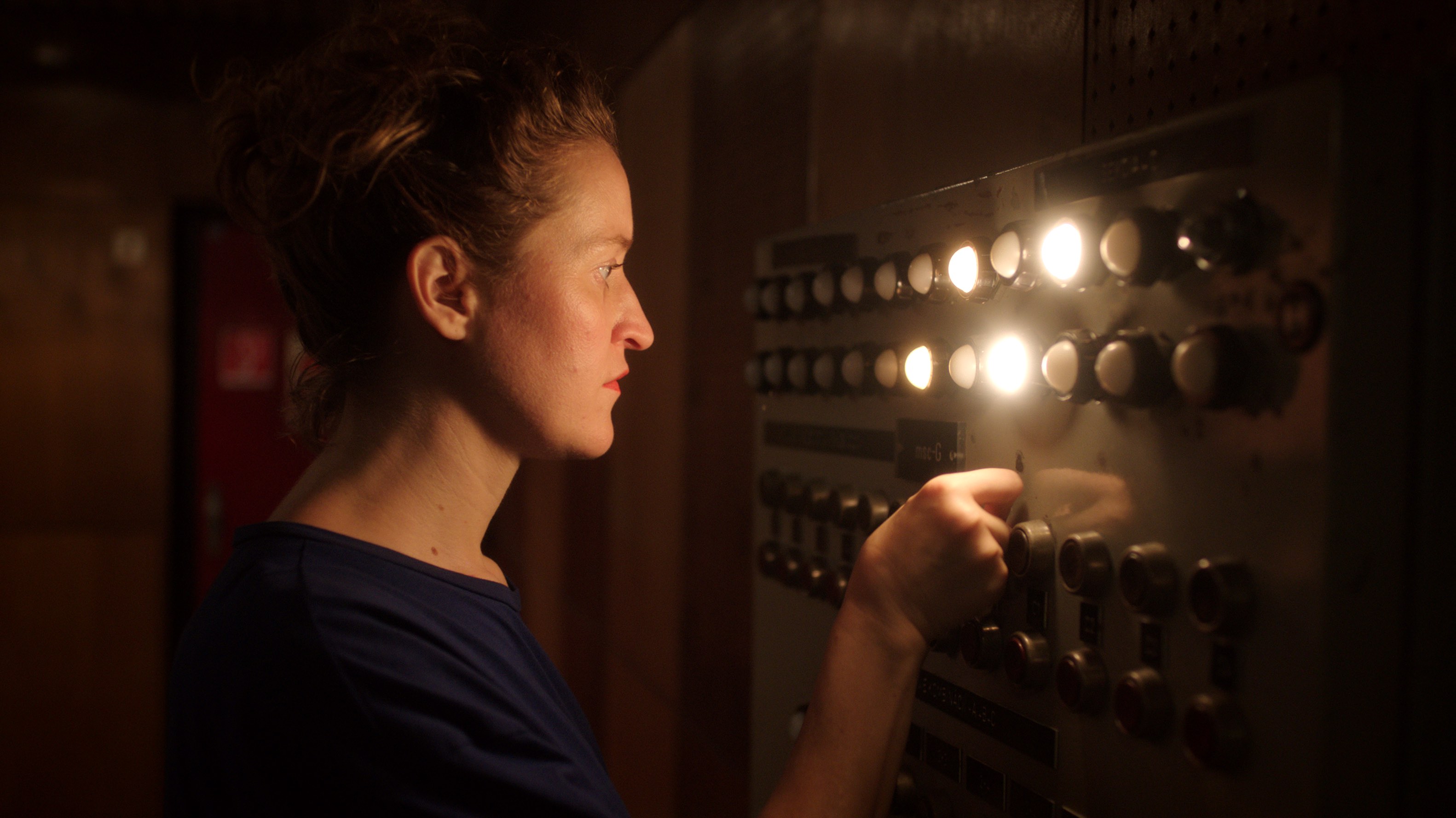 The Sound is Innocent
Johana OŽVOLD
Those Who Can't Die
Virginia Urreiztieta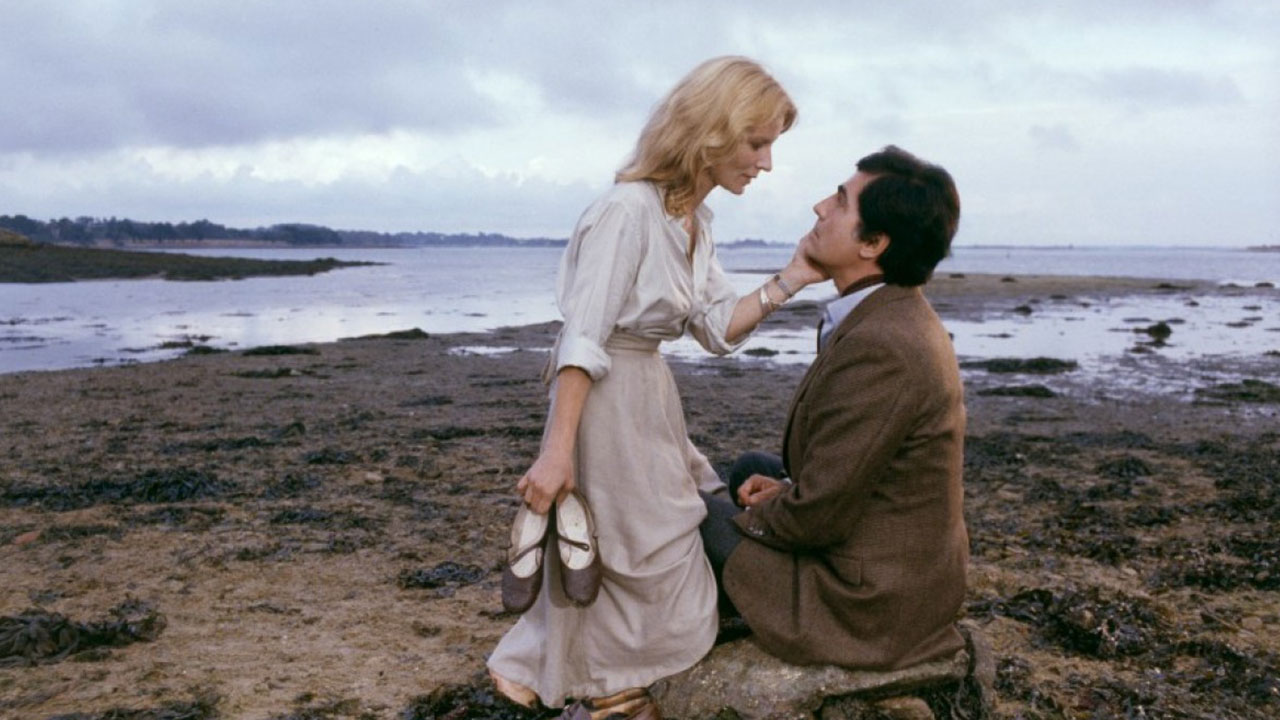 Mon oncle d'Amérique (My American Uncle)
Alain Resnais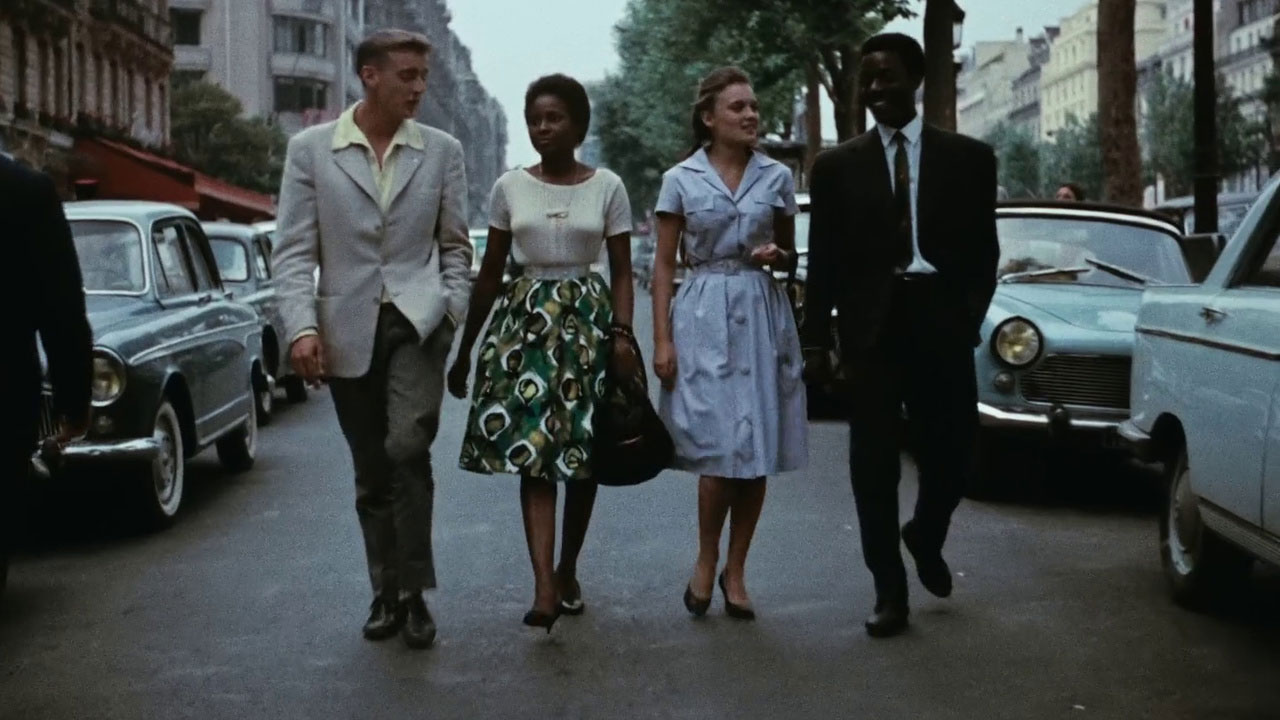 La Pyramide Humaine (The Human Pyramid)
Jean Rouch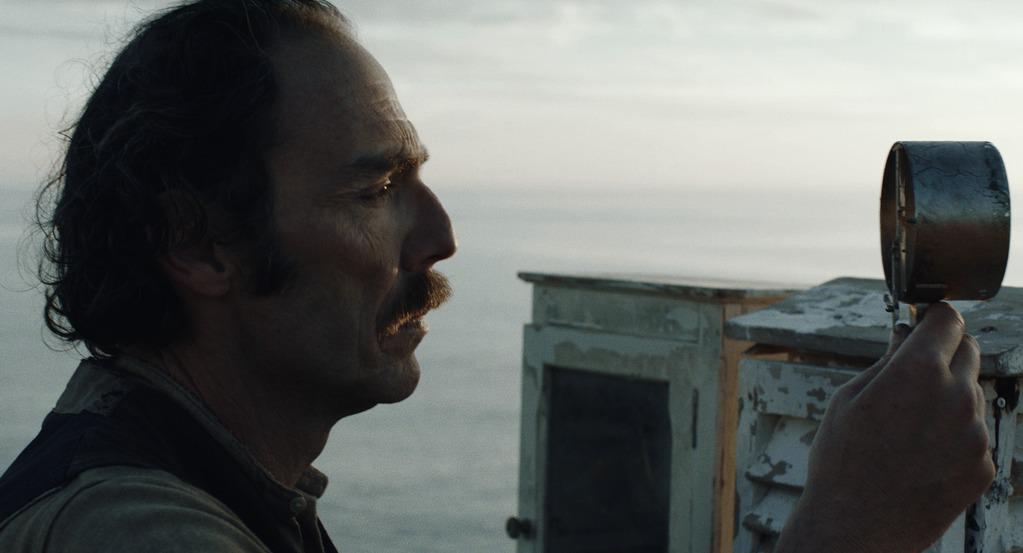 Icare
Nicolas Boucart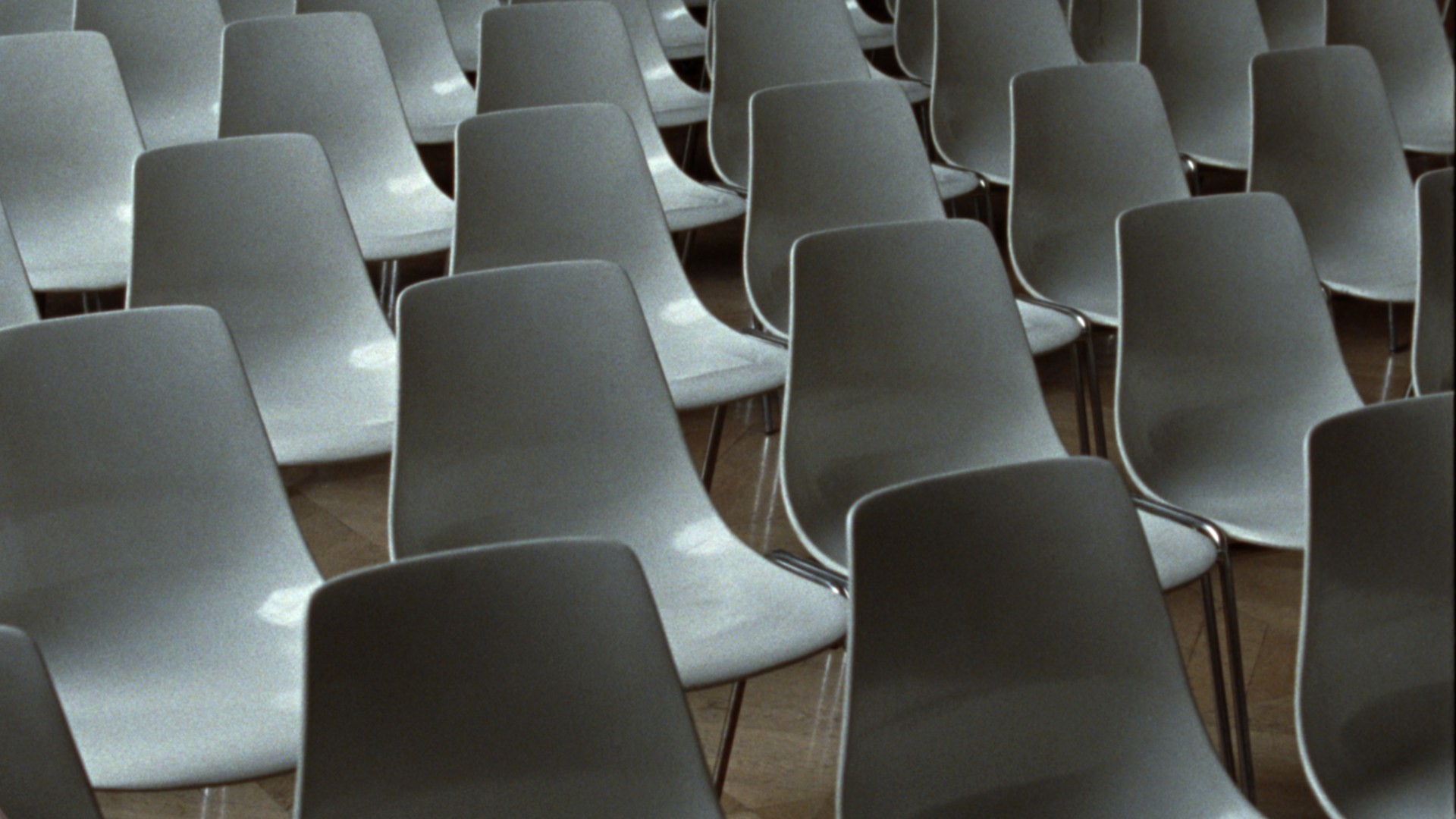 A Virus in the City
Cedric Venail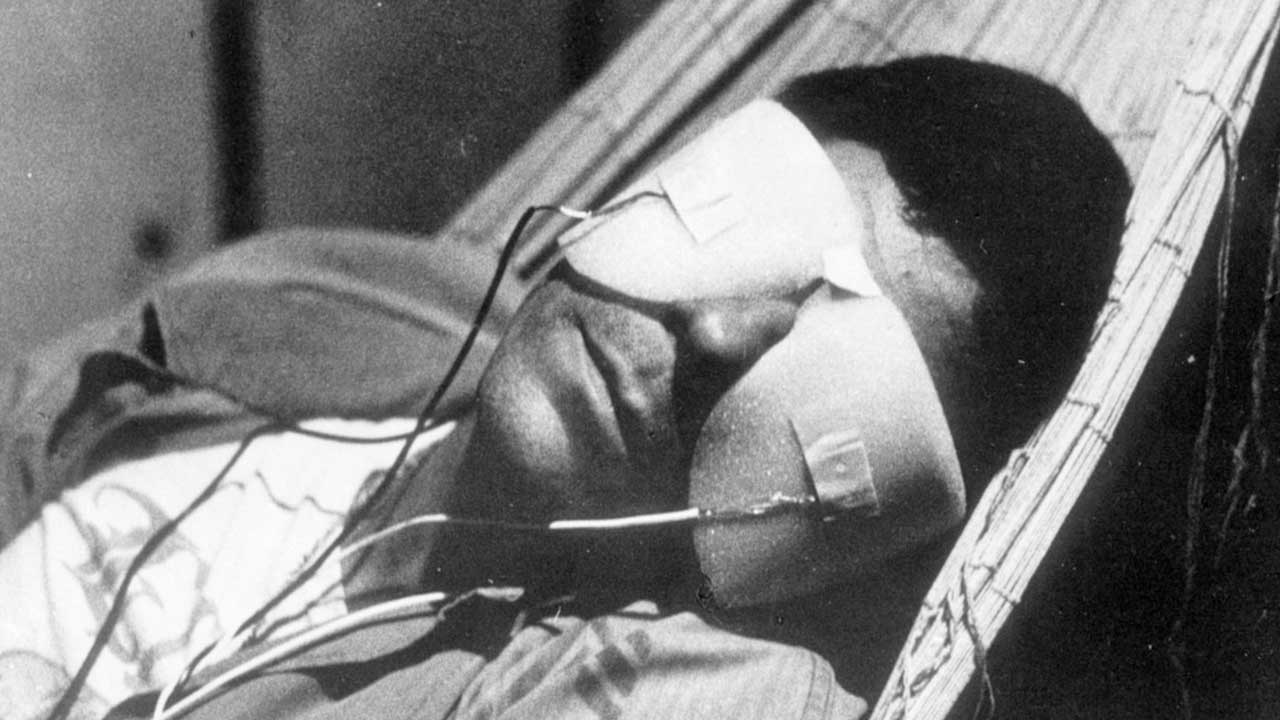 La Jetée
Chris Marker
Dark Side of the Moon
William Karel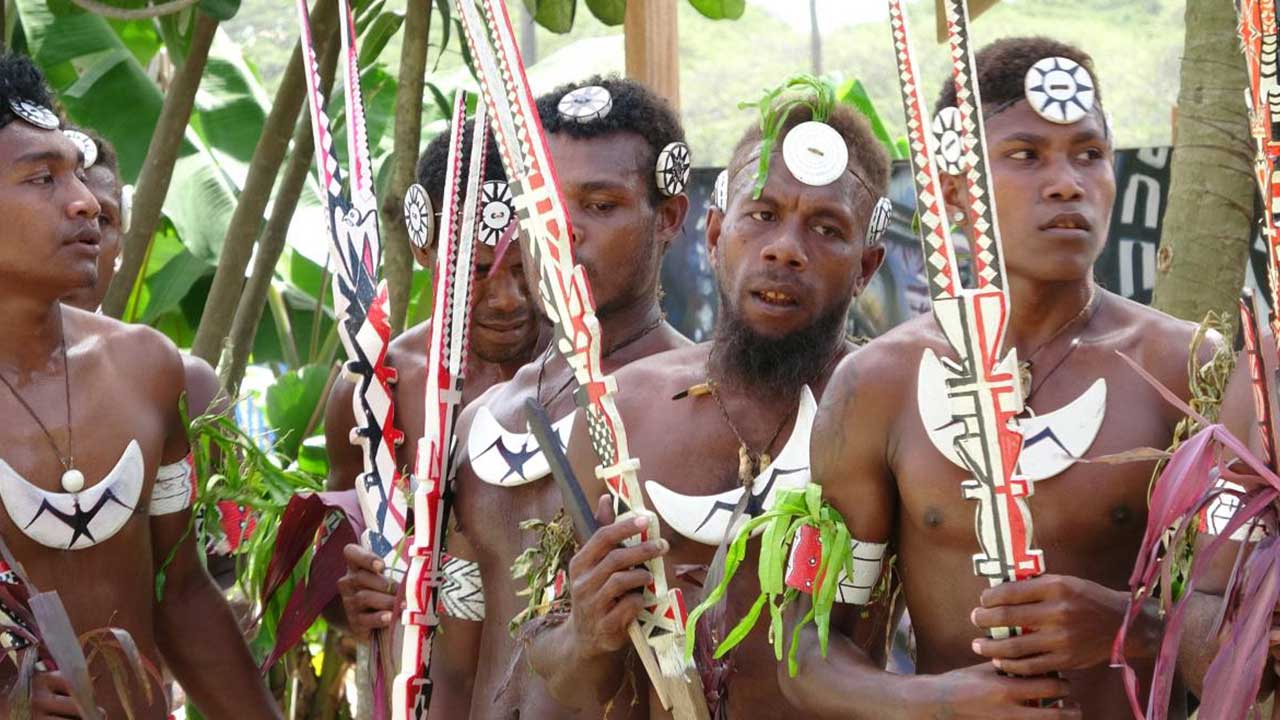 WANTOKS: dance of resilience in Melanesia
Iara Lee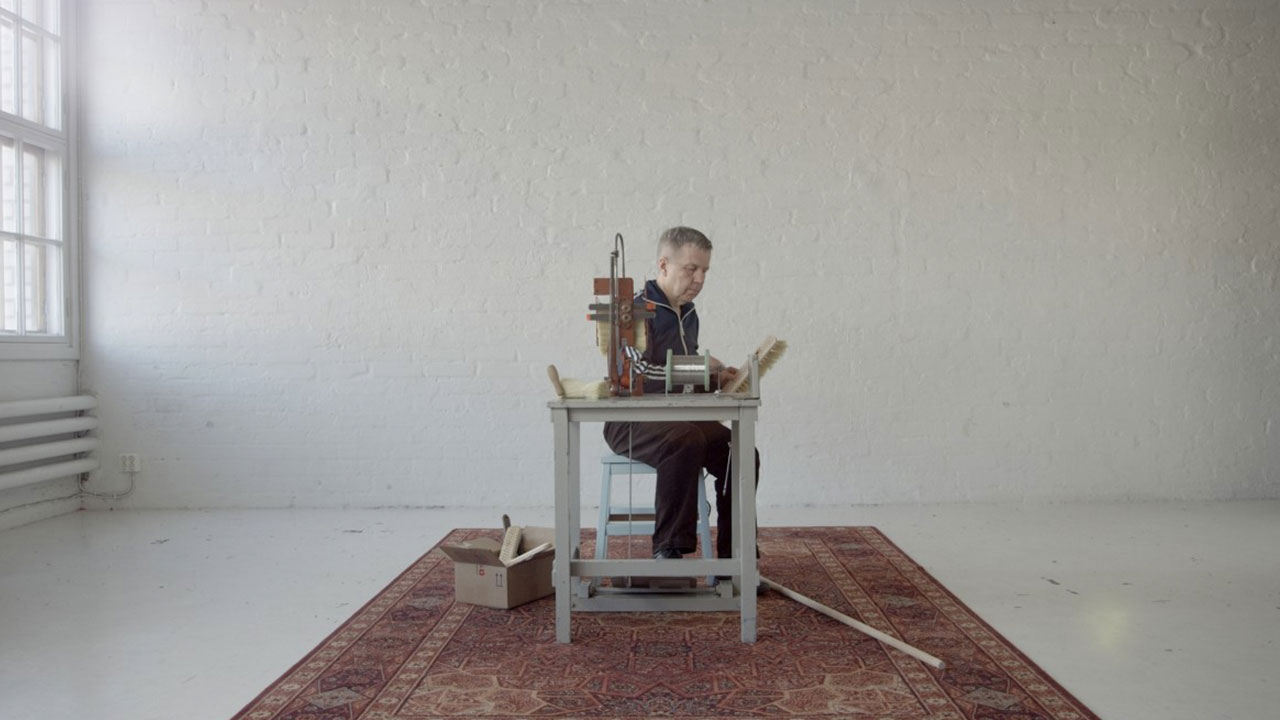 Mitä on Nähdä (What There Is to See)
Jaana Kokko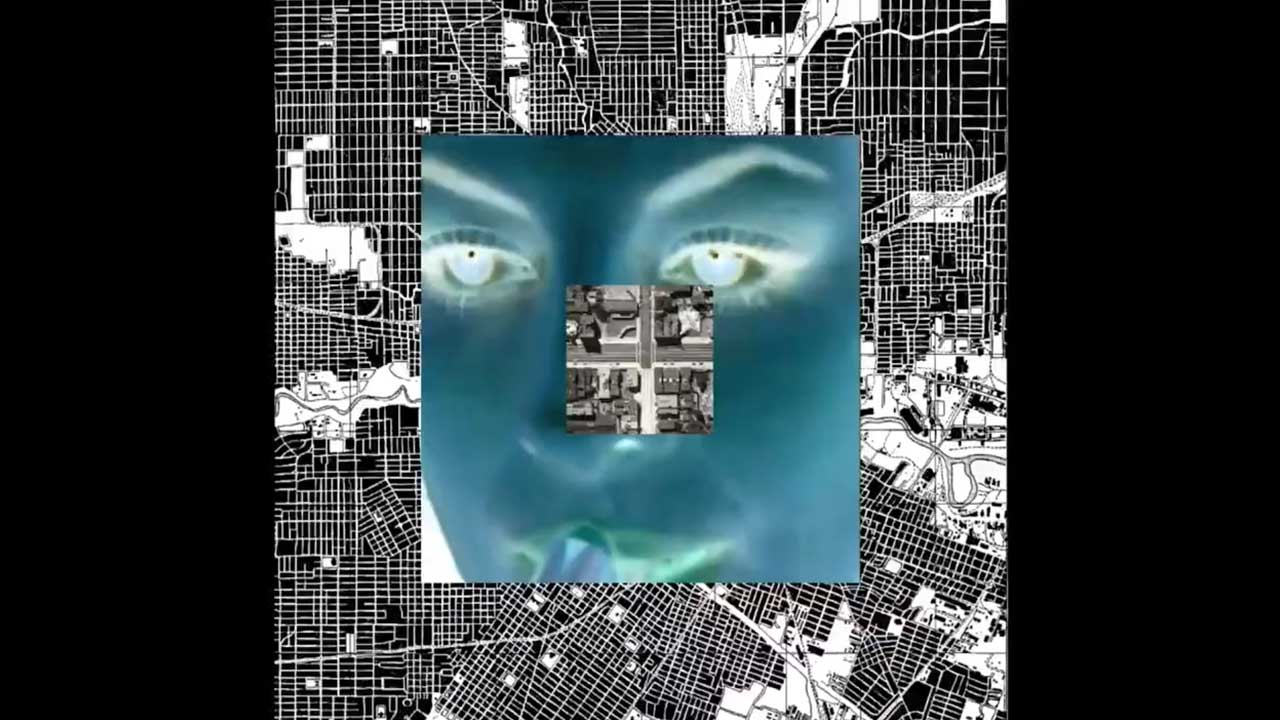 The Architect & The Gardener
Thibault Le Texier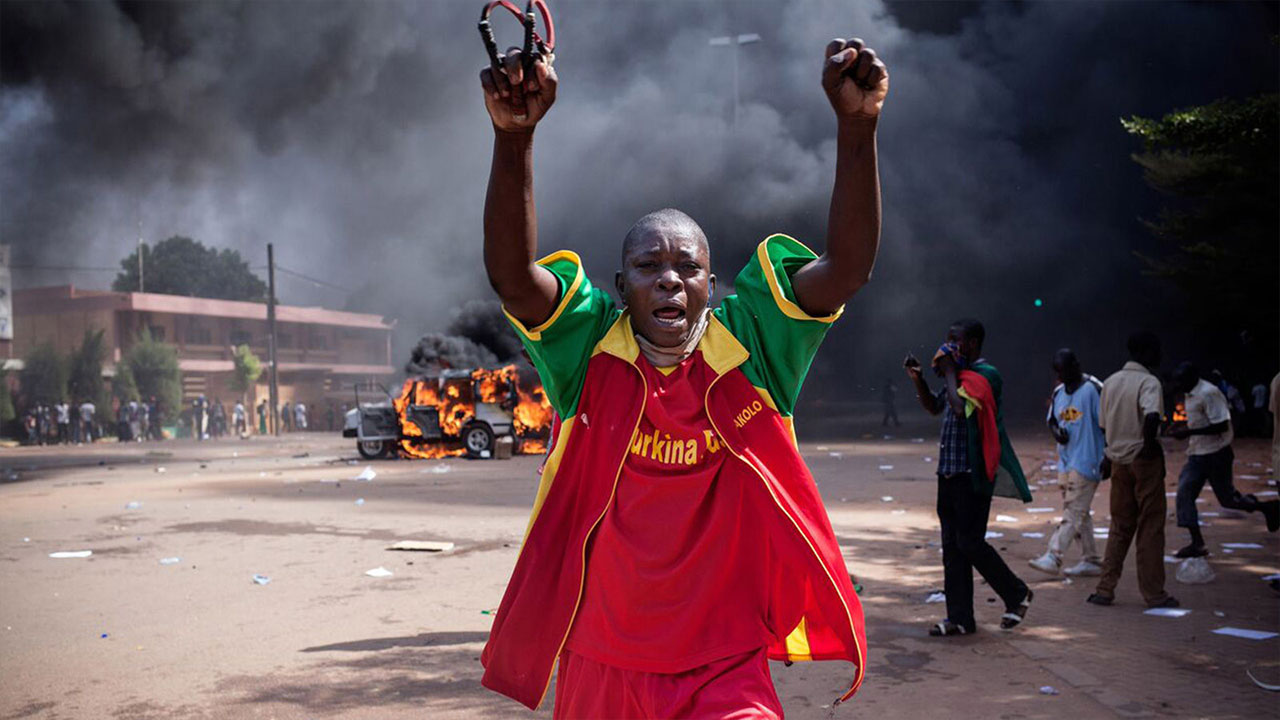 Burkinabè Rising: the art of resistance in Burkina Faso
Iara Lee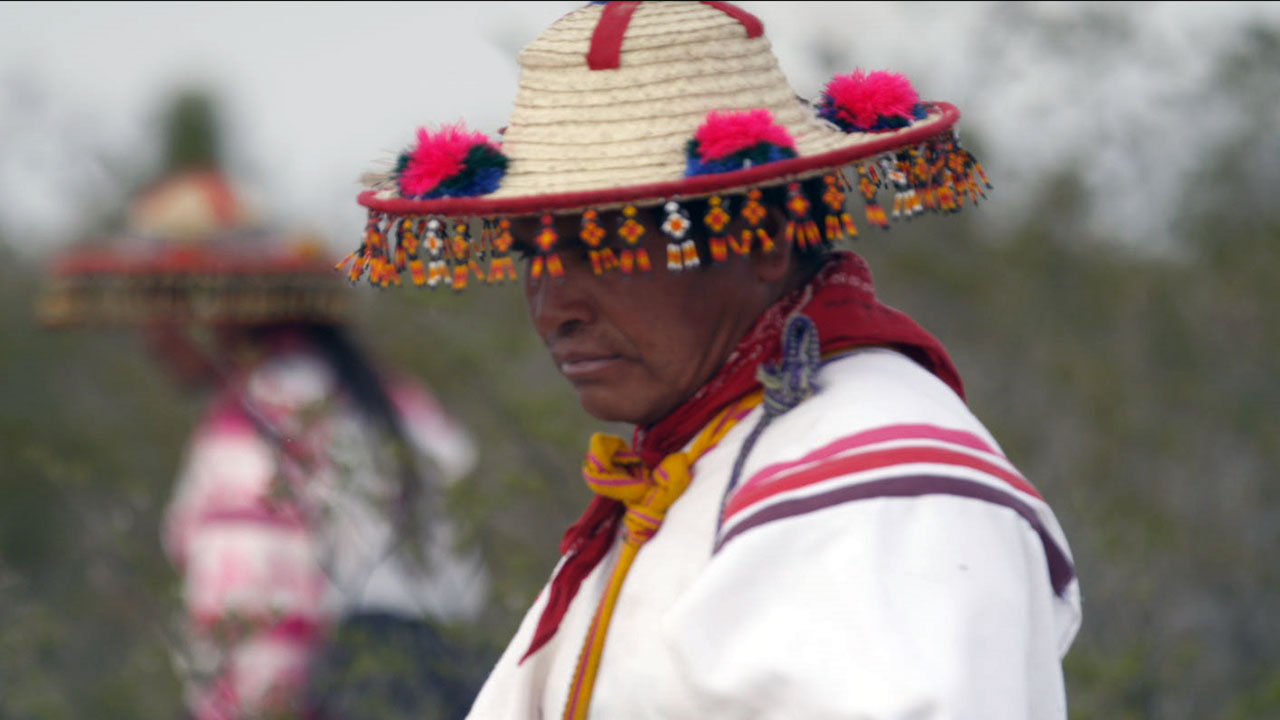 Blue Stag
Giulia Grossmann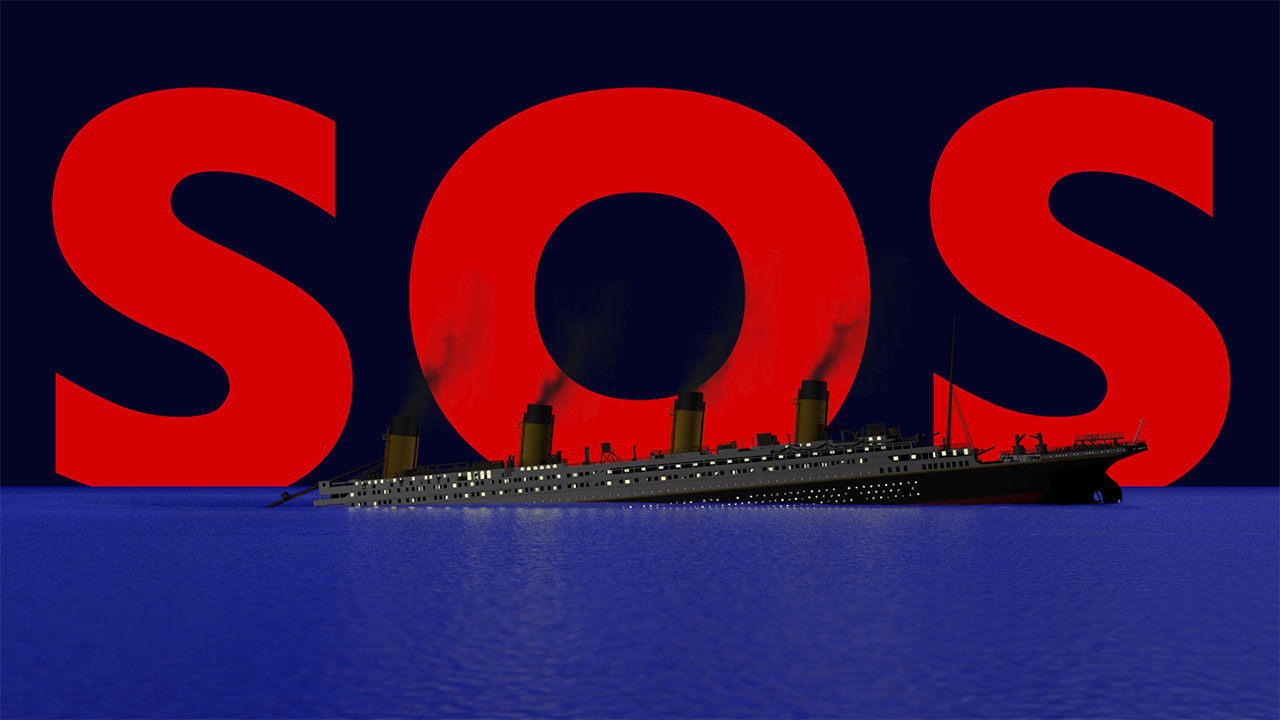 Morse
Tom Bessoir, John Baumann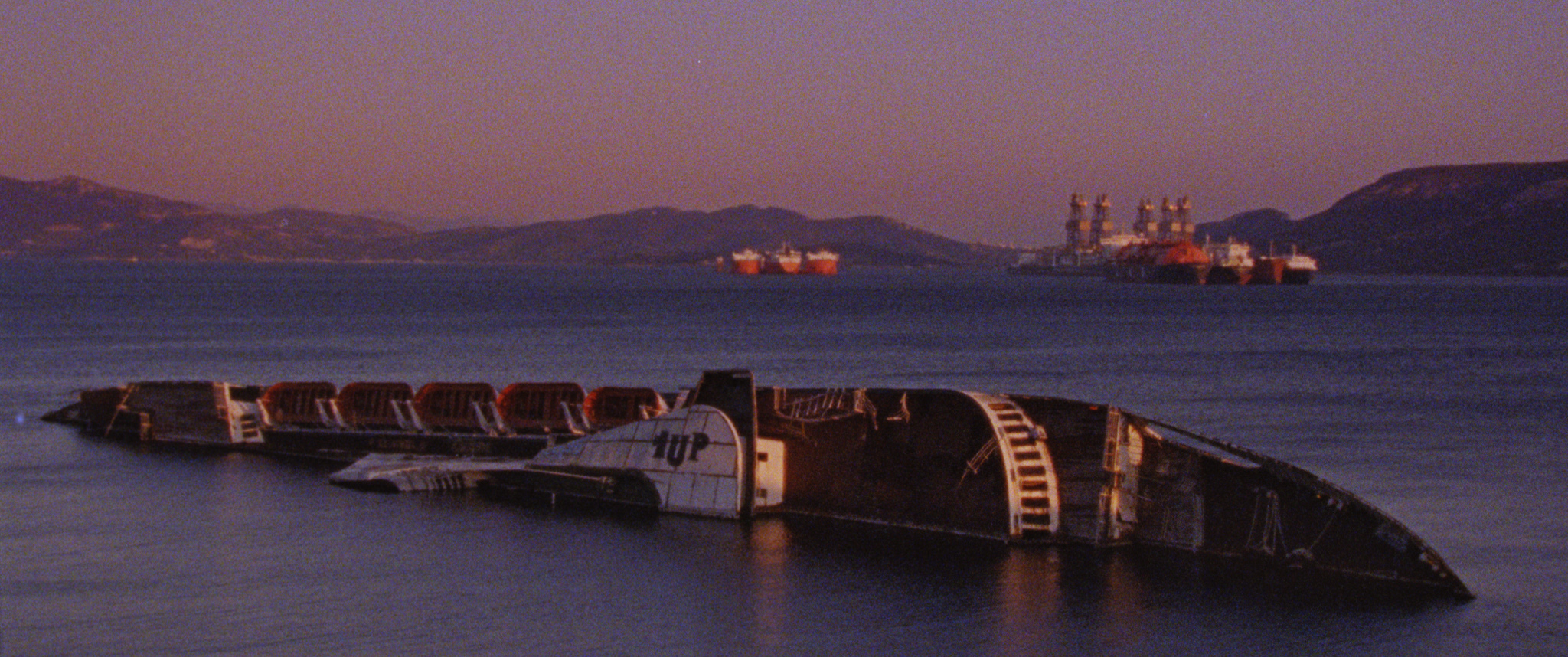 Dear Joel
Thanasis Trouboukis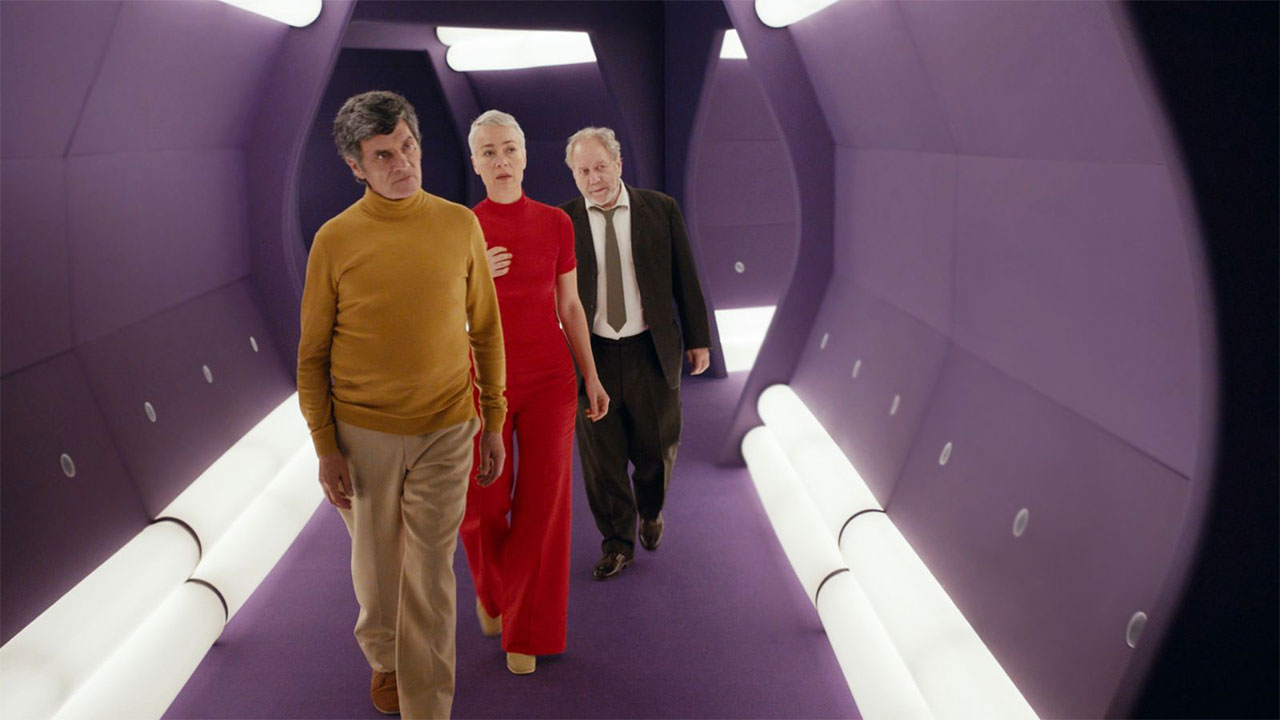 Cosmodrama
Philippe Fernandez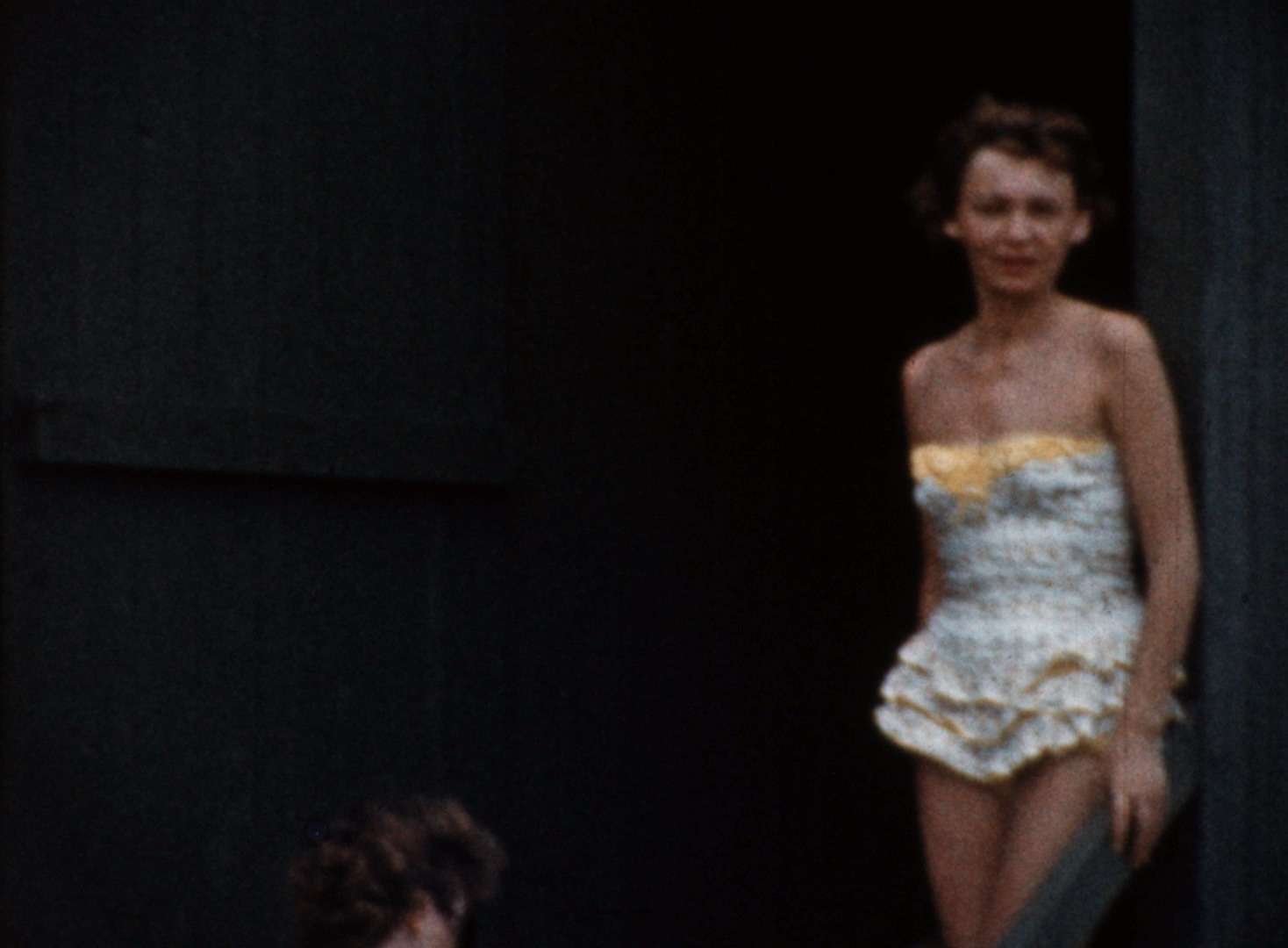 L'Américaine
Joachim Michaux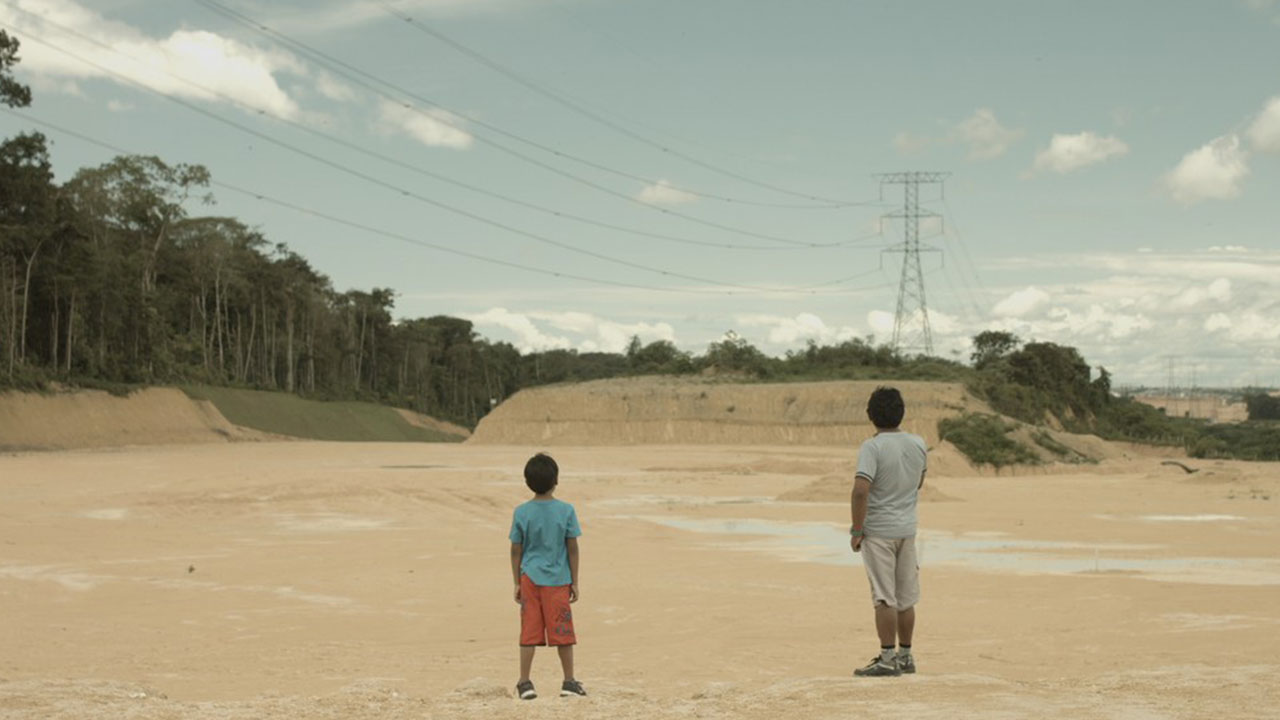 Où est la jungle?
Iván Castiñeiras Gallego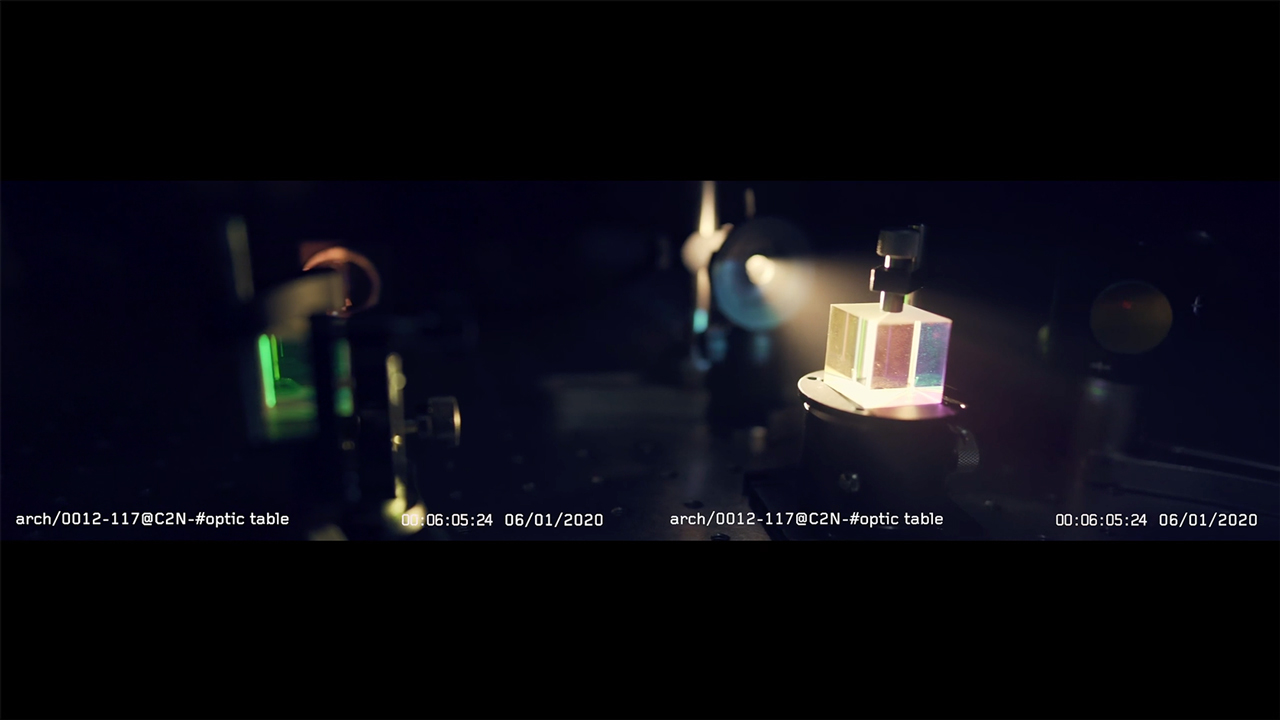 Janus 2155 - The last archive
Stefane Perraud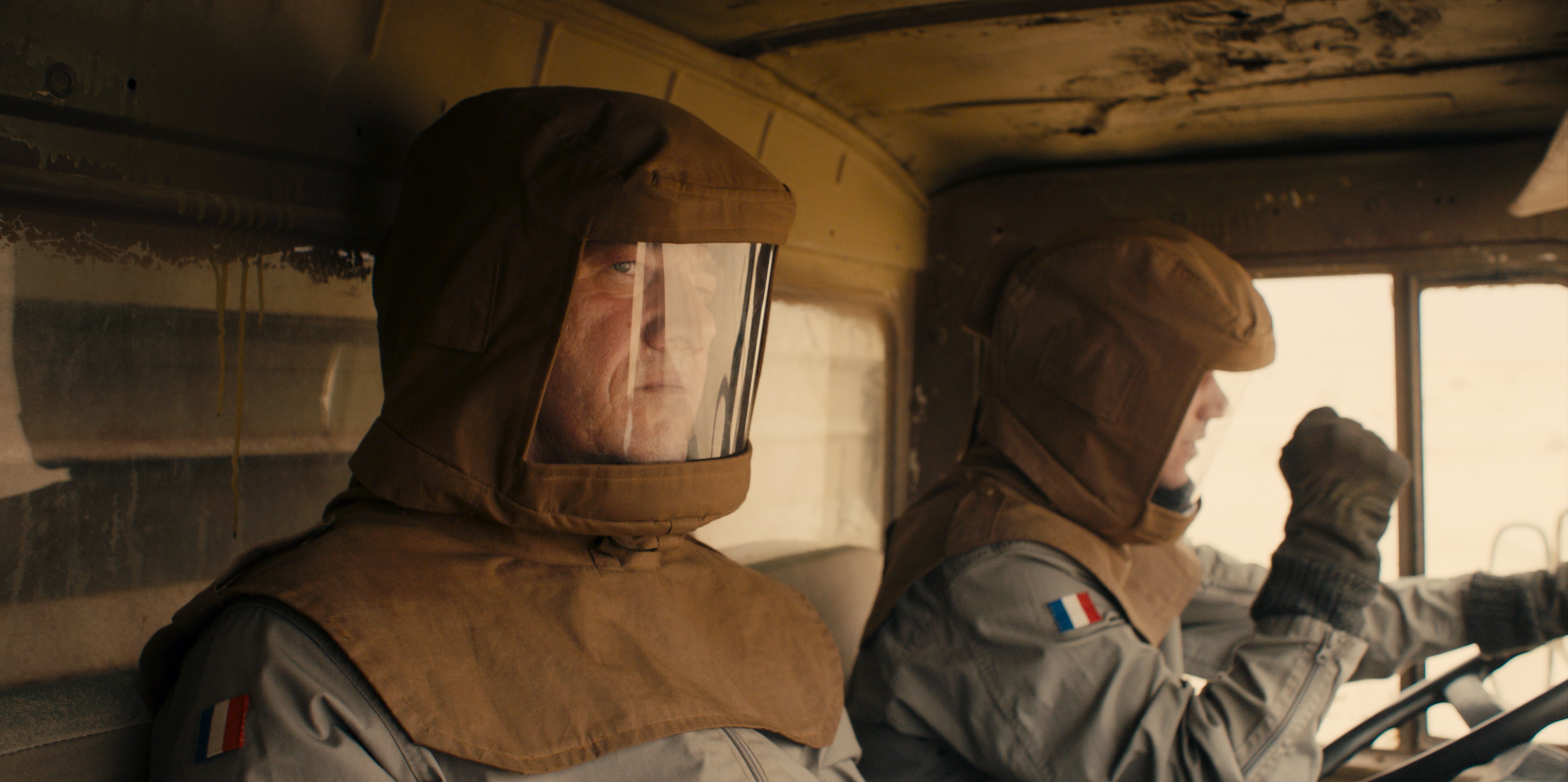 The Atomic Adventure
BARCHÉ LOIC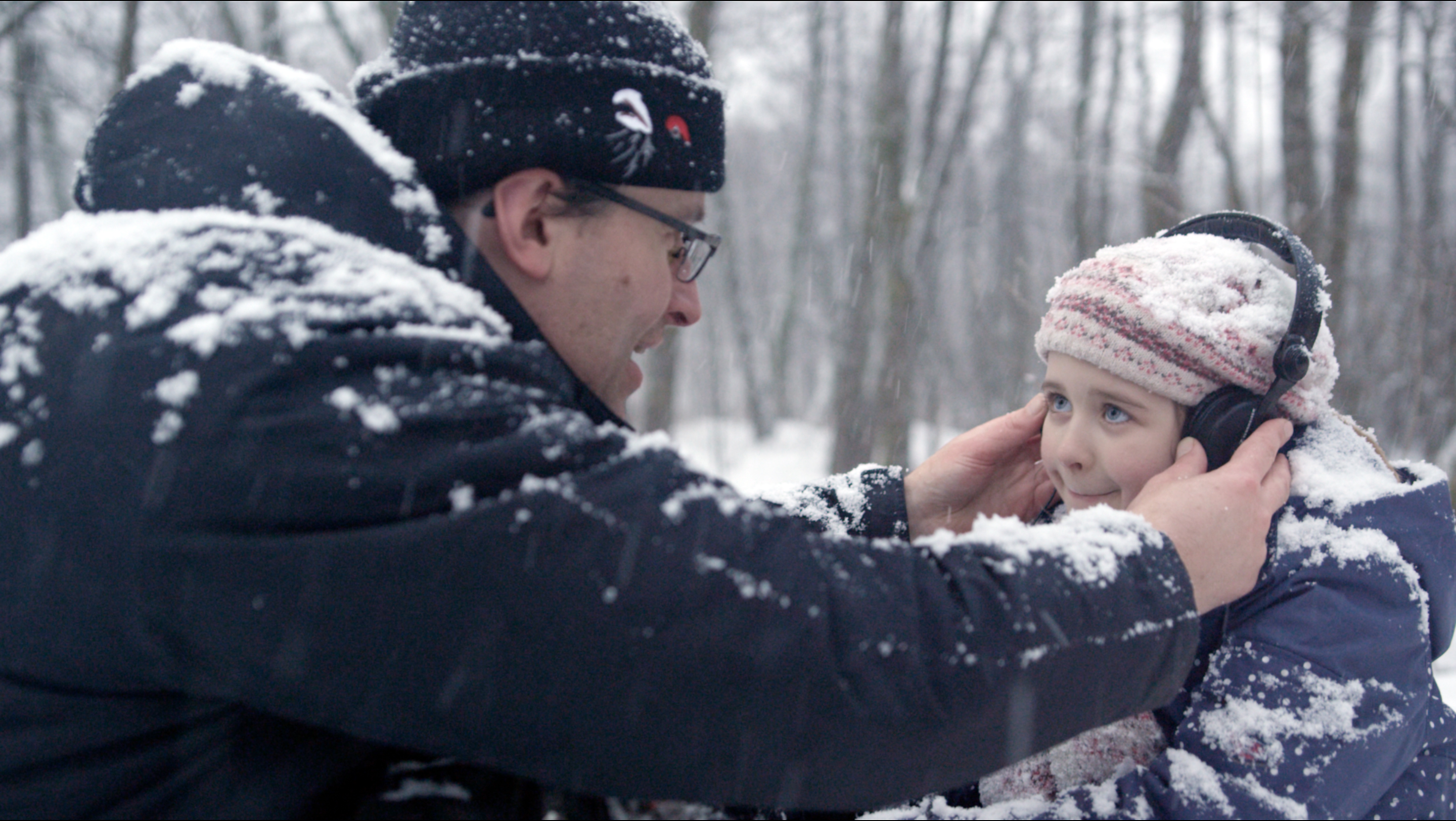 L'Esprit des lieux (In the Stillness of Sounds)
Stéphane Manchematin, Serge Steyer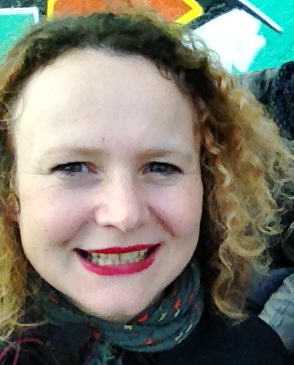 Harmonies
Eurydice Calméjane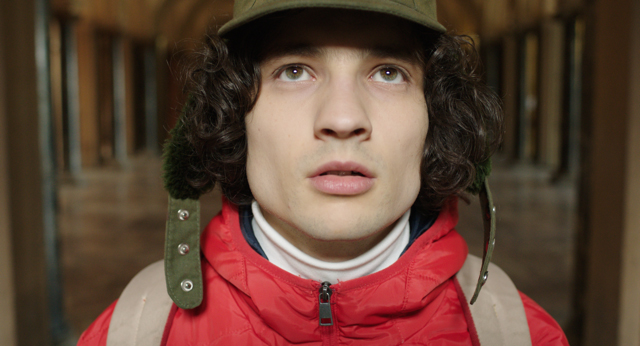 Quand on ne sait pas voler (If you can't fly)
Thomas Keumurian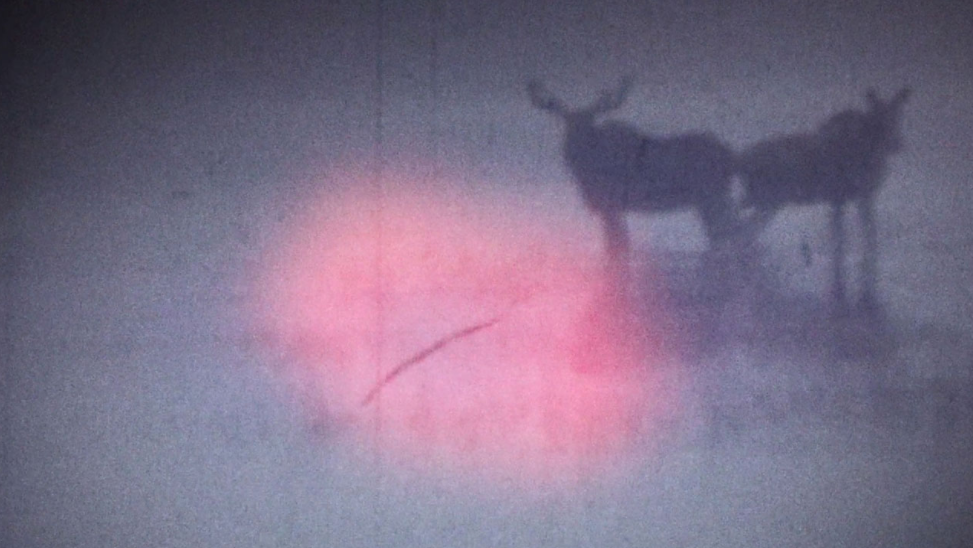 Night Fair
Cynthia Naggar, Gueze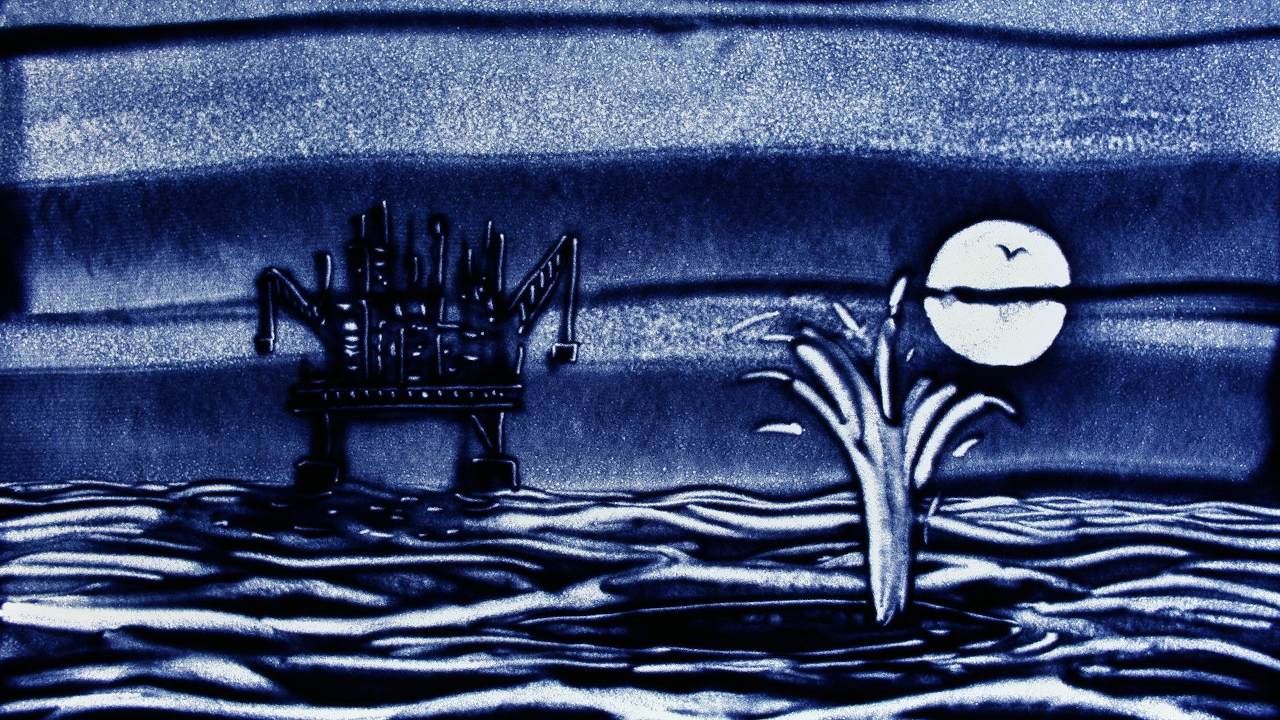 Bleu Nuit (Midnight Blue)
David Myriam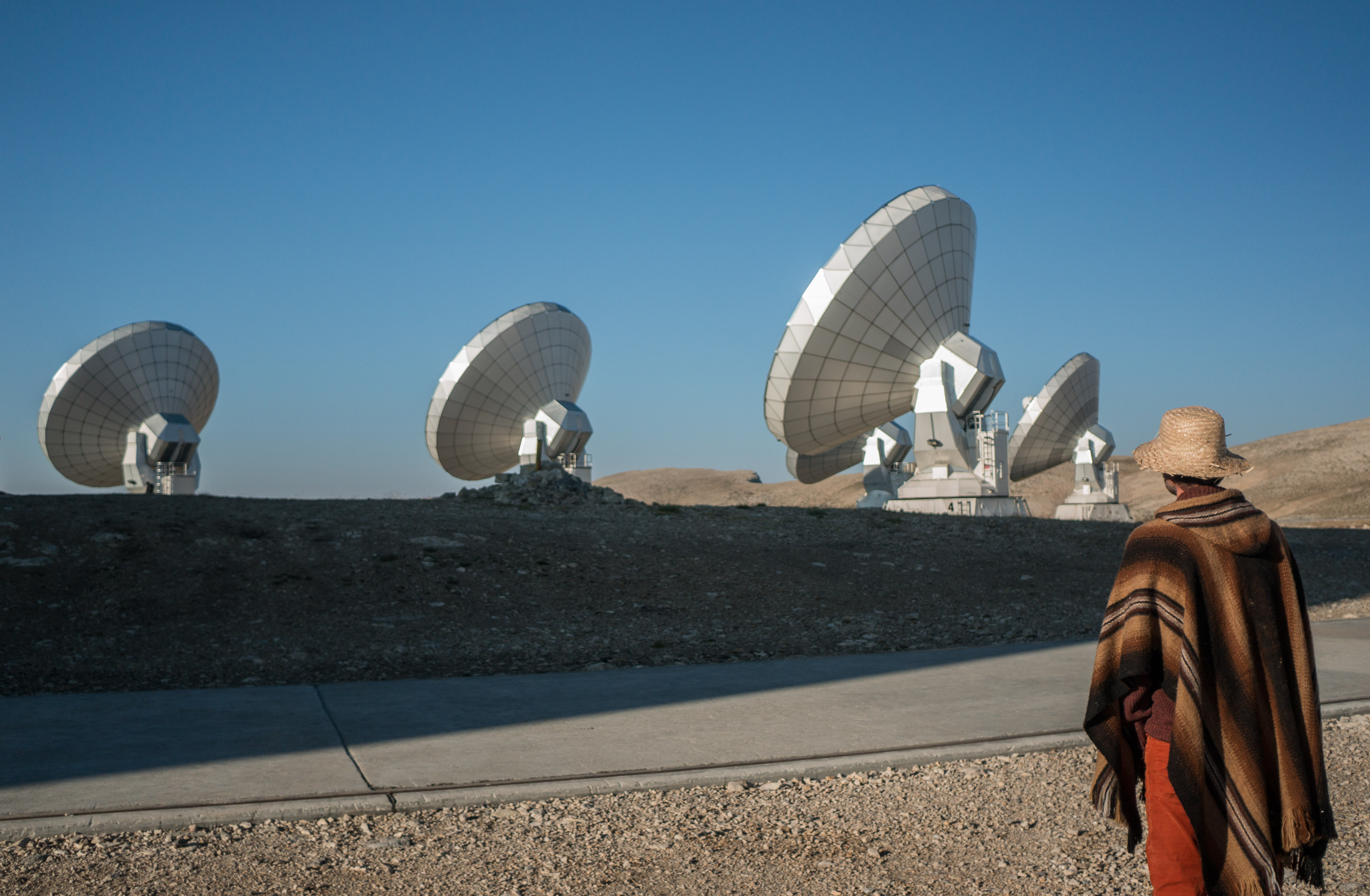 Celestial Bodies
Tim Aspert & Sebastien Guerrieri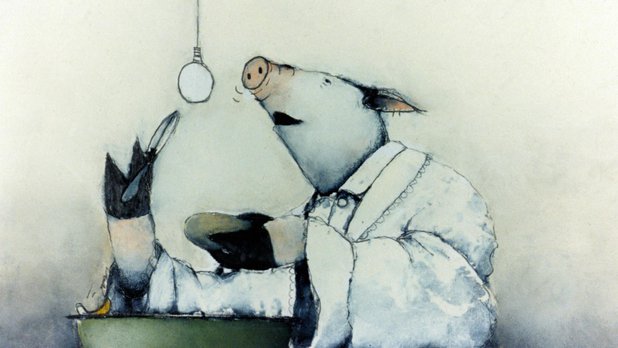 Strings
Wendy Tilby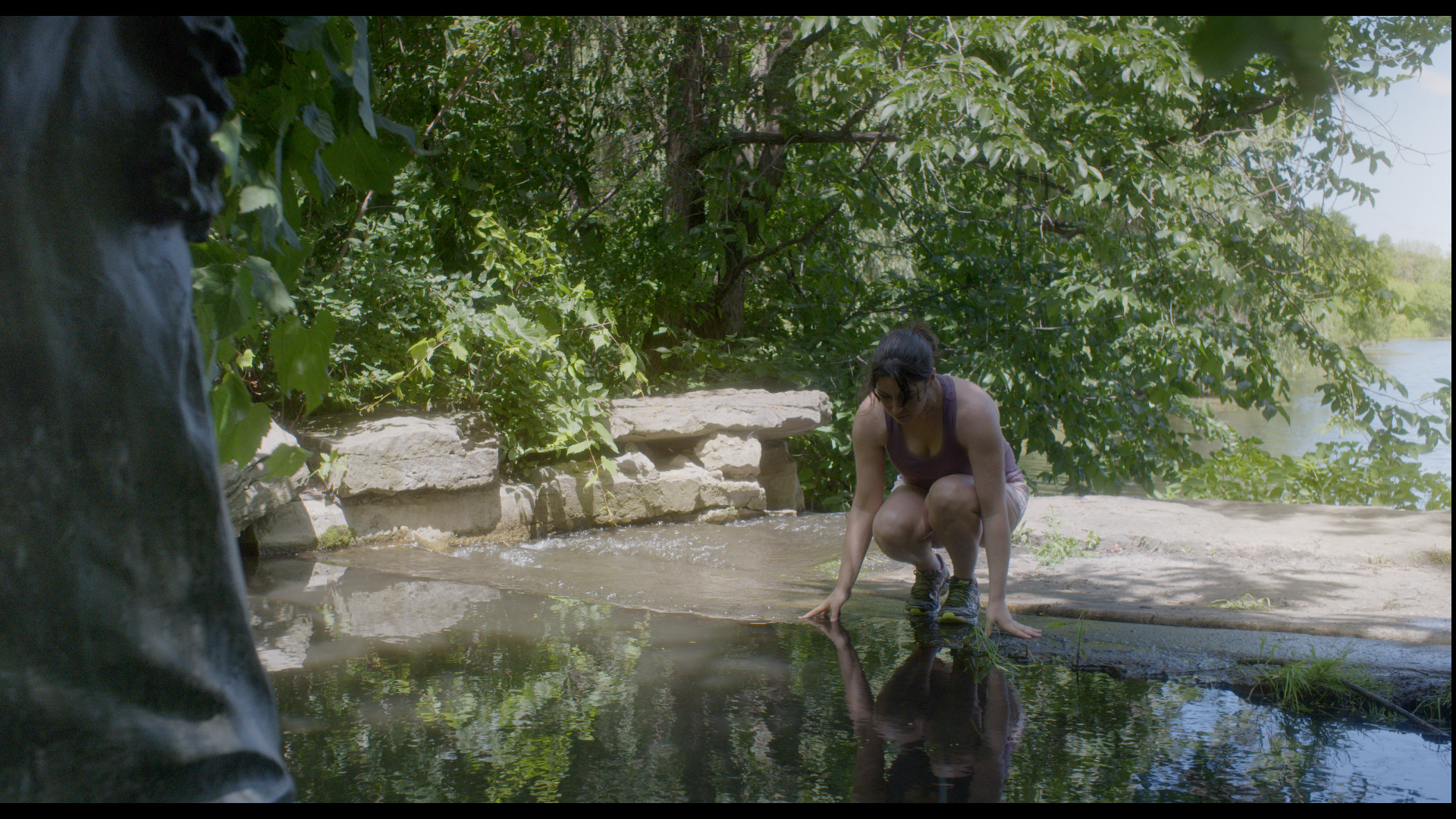 Lili en angle mort (Lili's Blind Spot)
Julie Prieur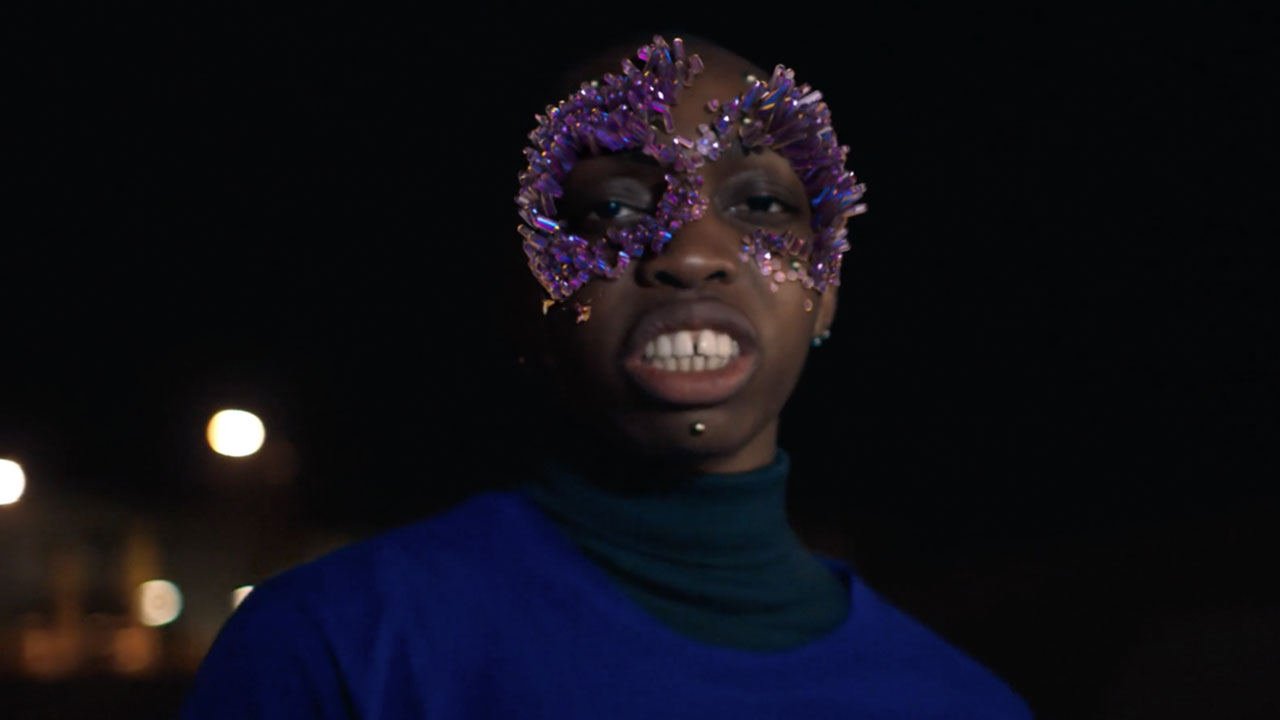 BBQ
Jeanne Mayer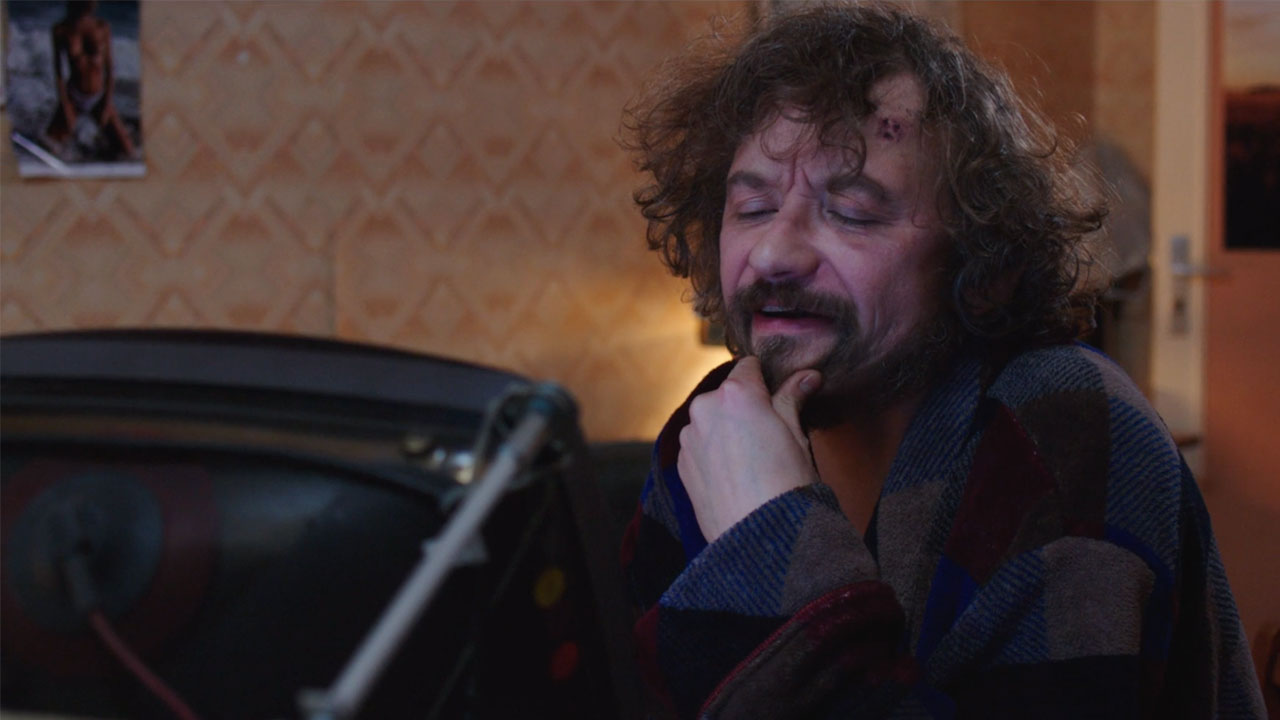 On the Other Side
Zulma Rouge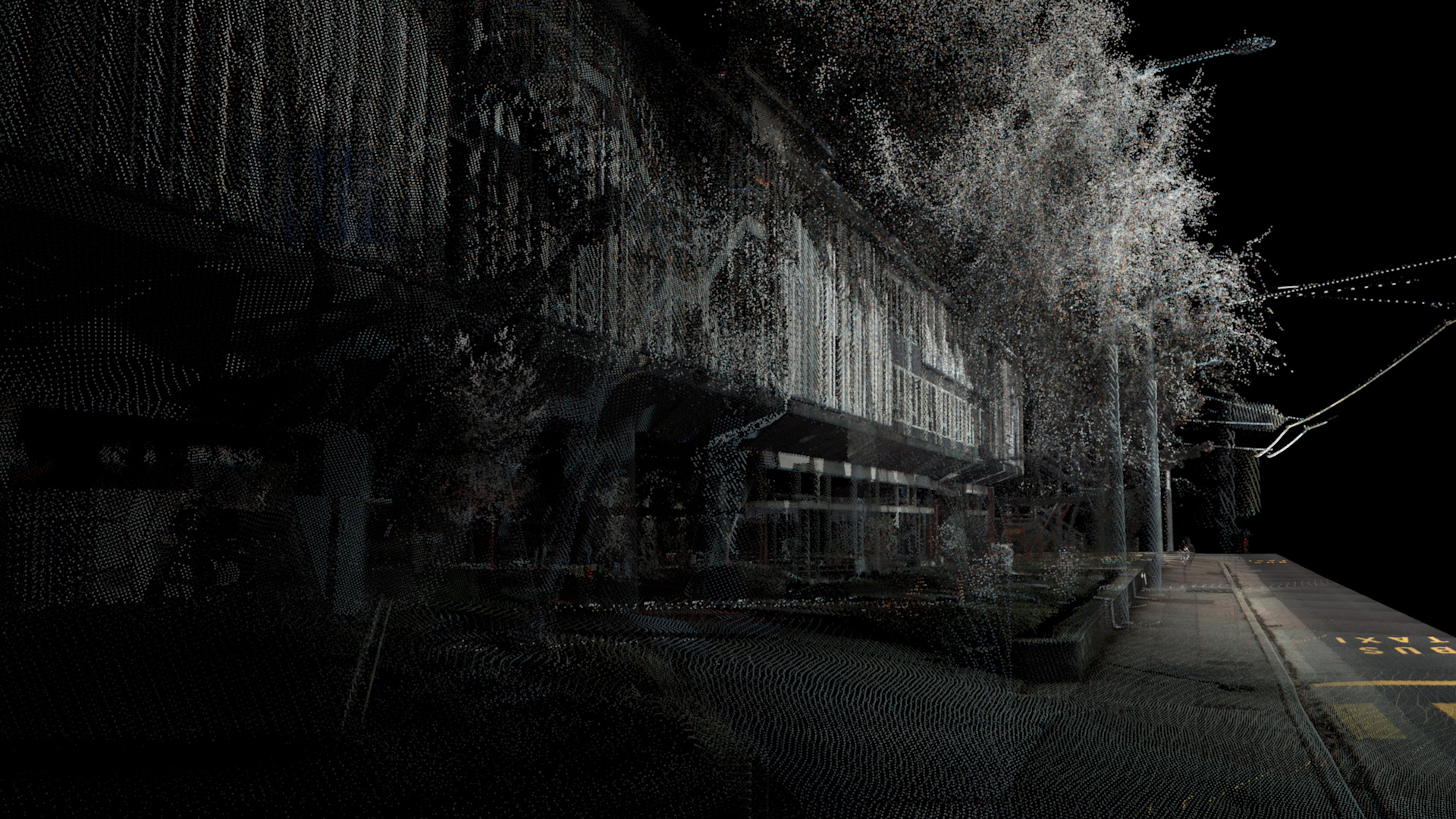 No Wall is Ever Silent
collectif_fact, Annelore Schneider & Claude Piguet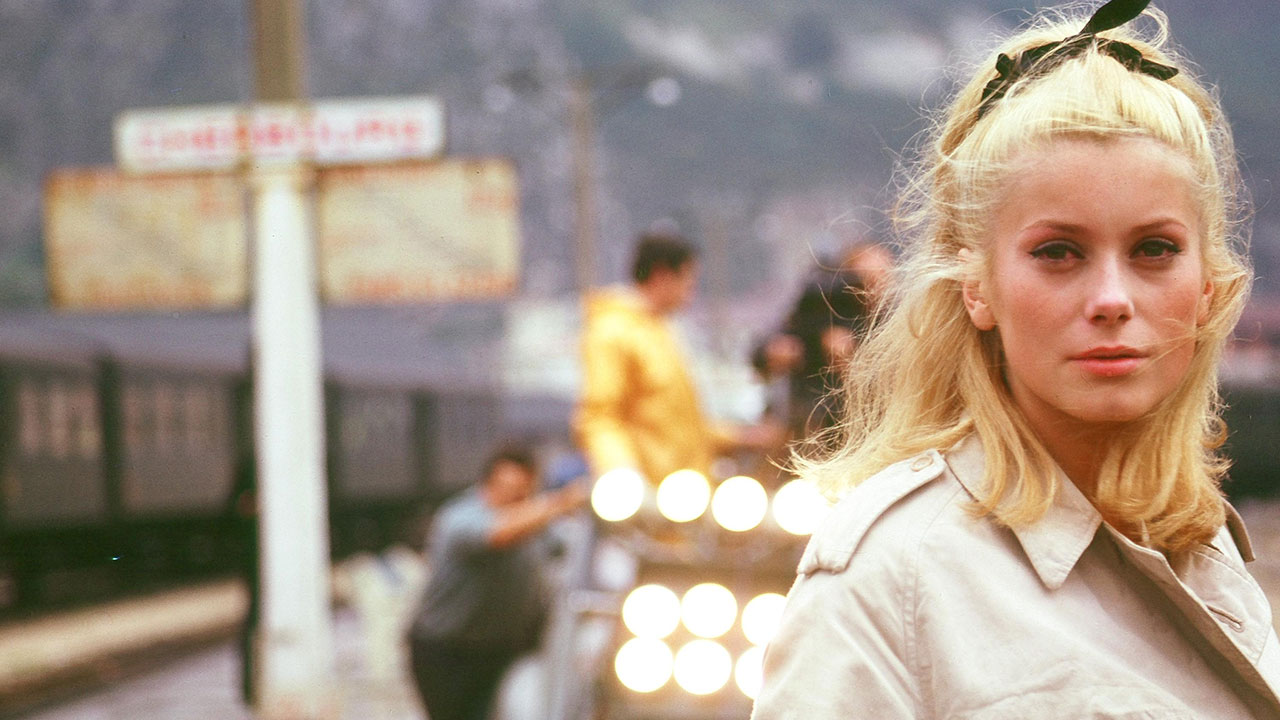 The Umbrellas of Cherbourg (Les Parapluies de Cherbourg)
Jacques Demy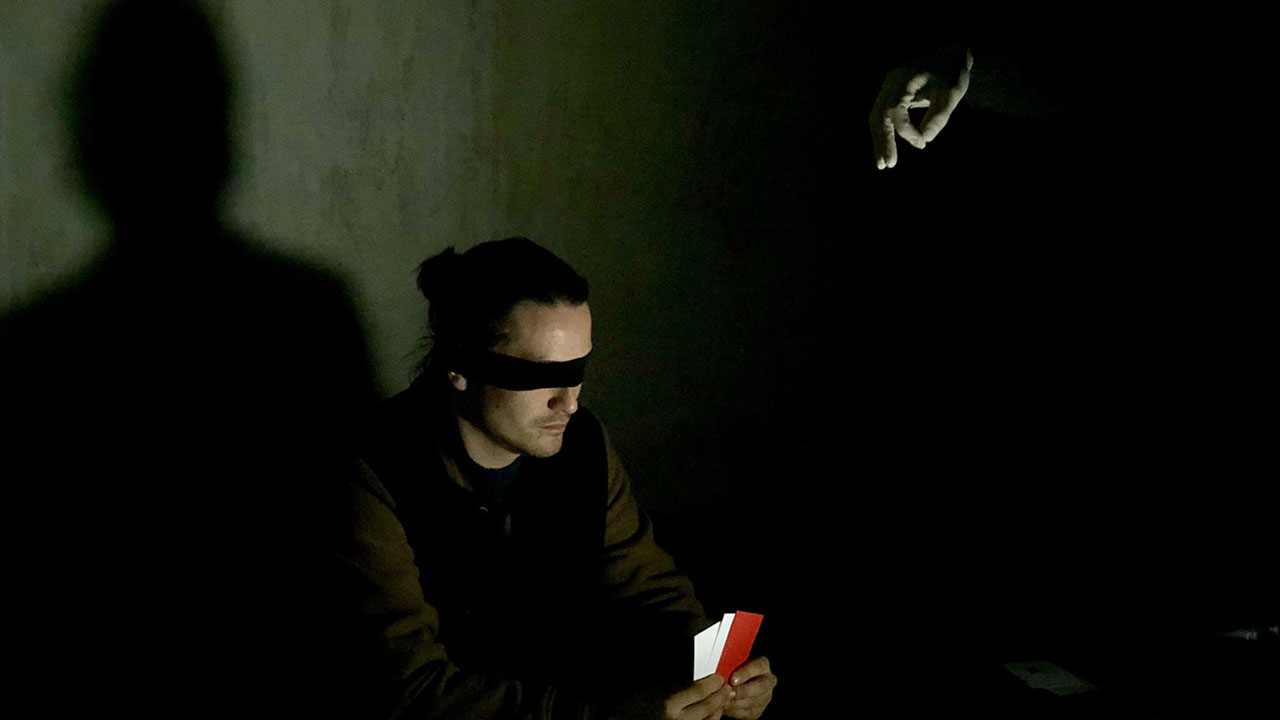 The Resistance
Ave-Lii Idavain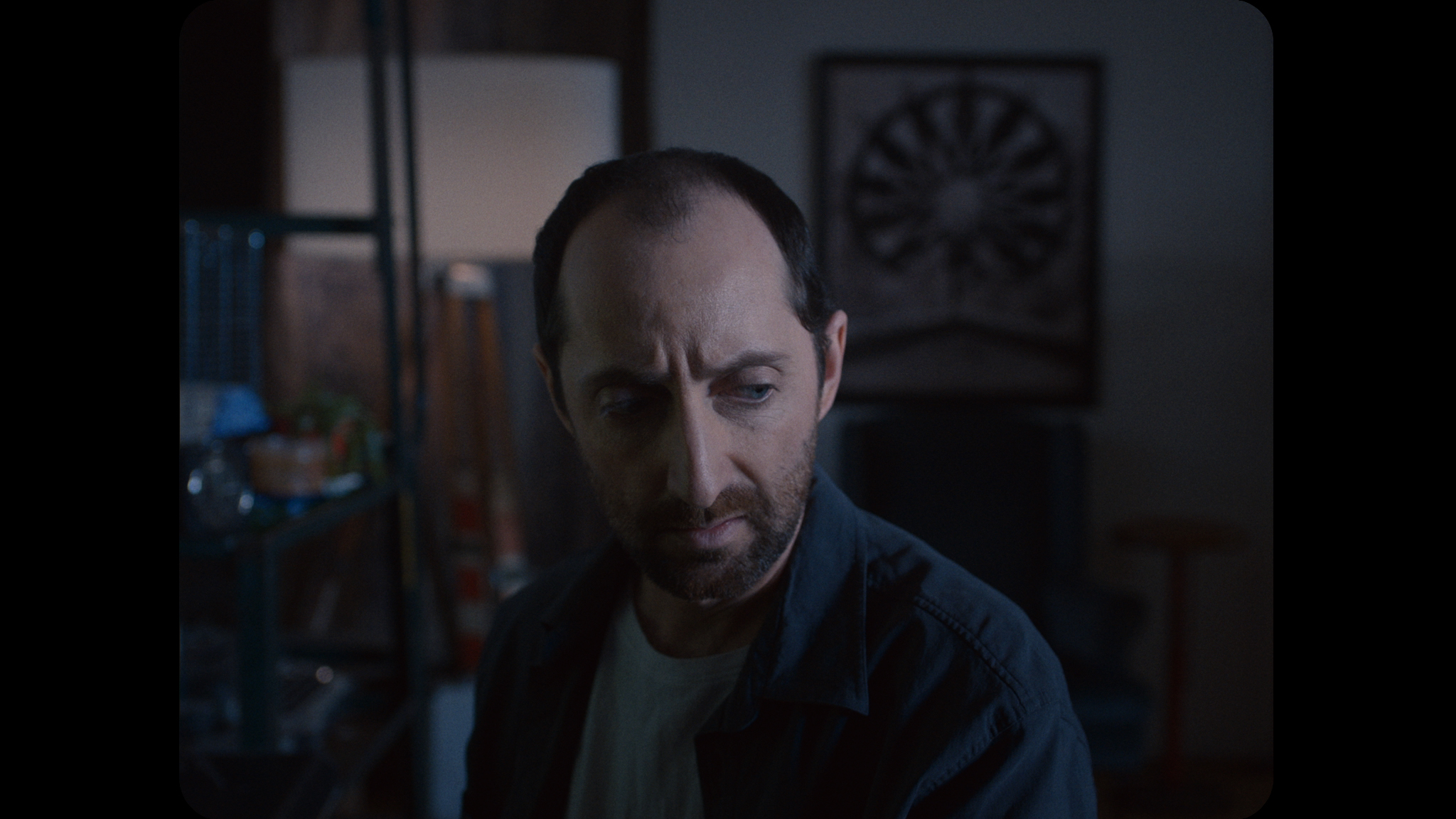 I.R.I.S.
Franie-Éléonore Bernier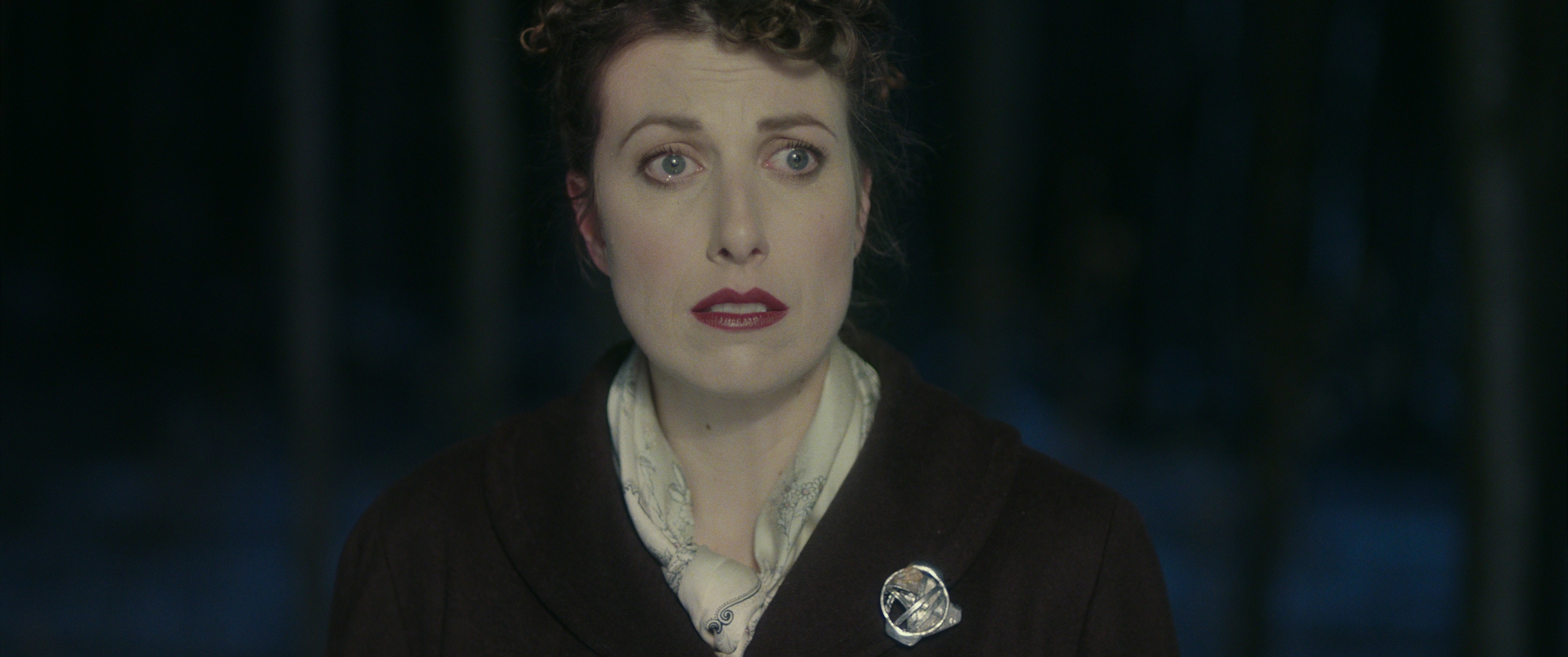 The Light Years
Sarianne Cormier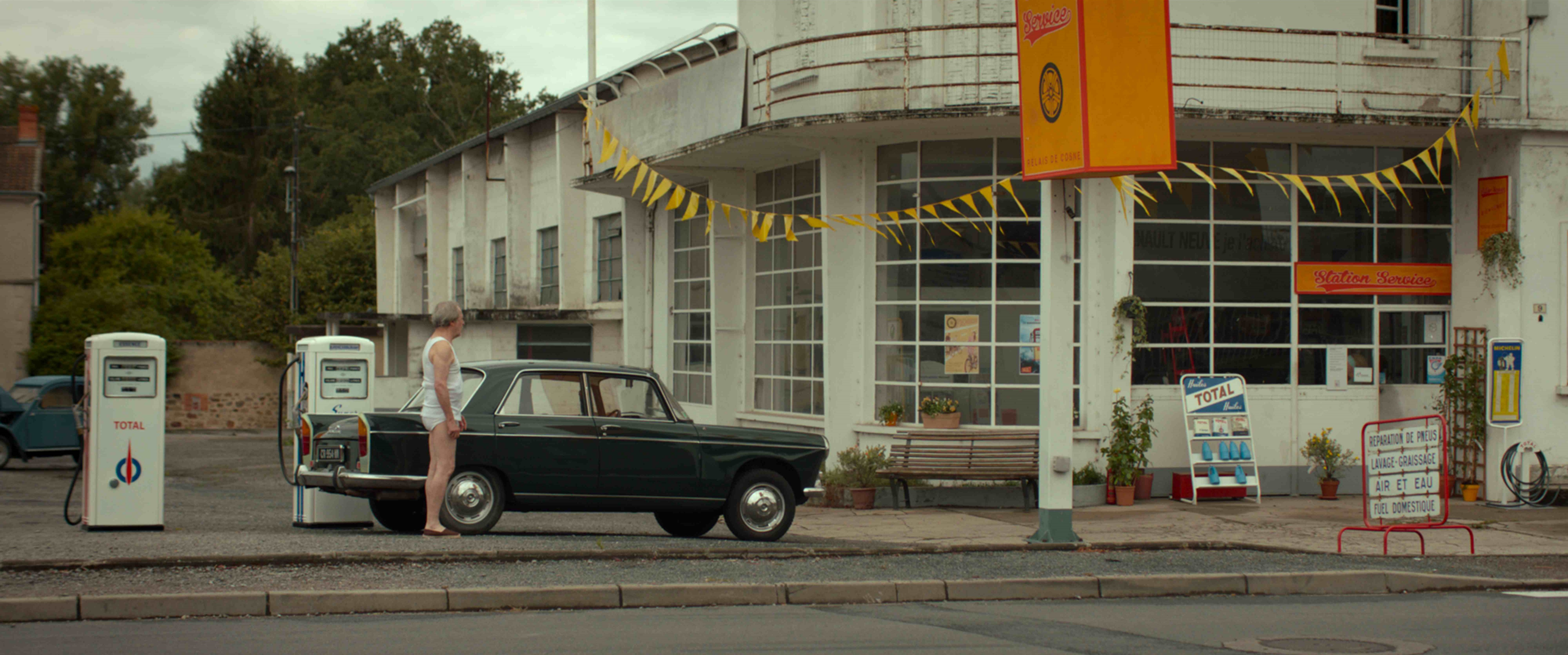 15 Francs, Flowers and Panties…
Maud Garnier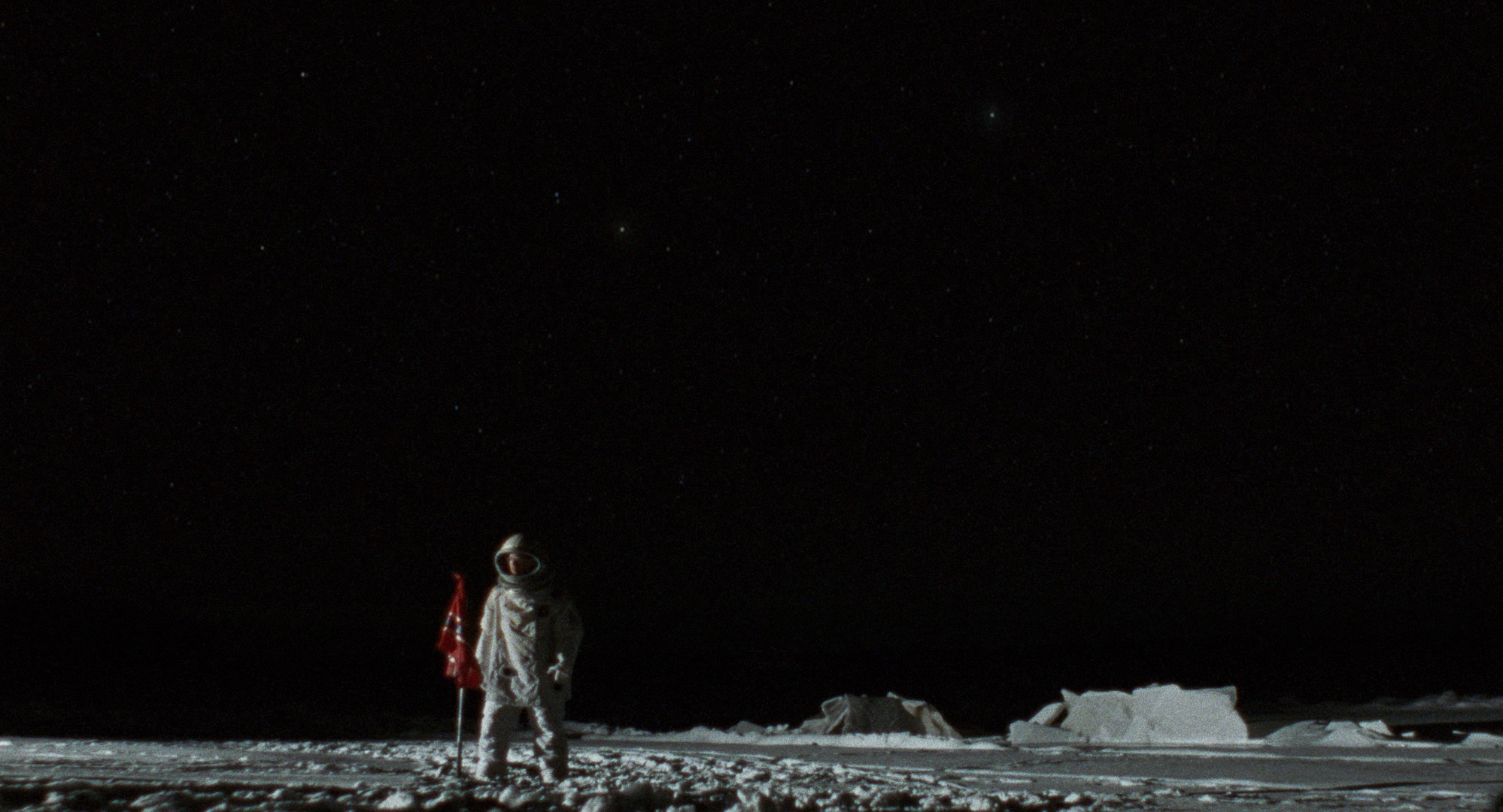 Lunar Orbit Rendezvous
Mélanie Charbonneau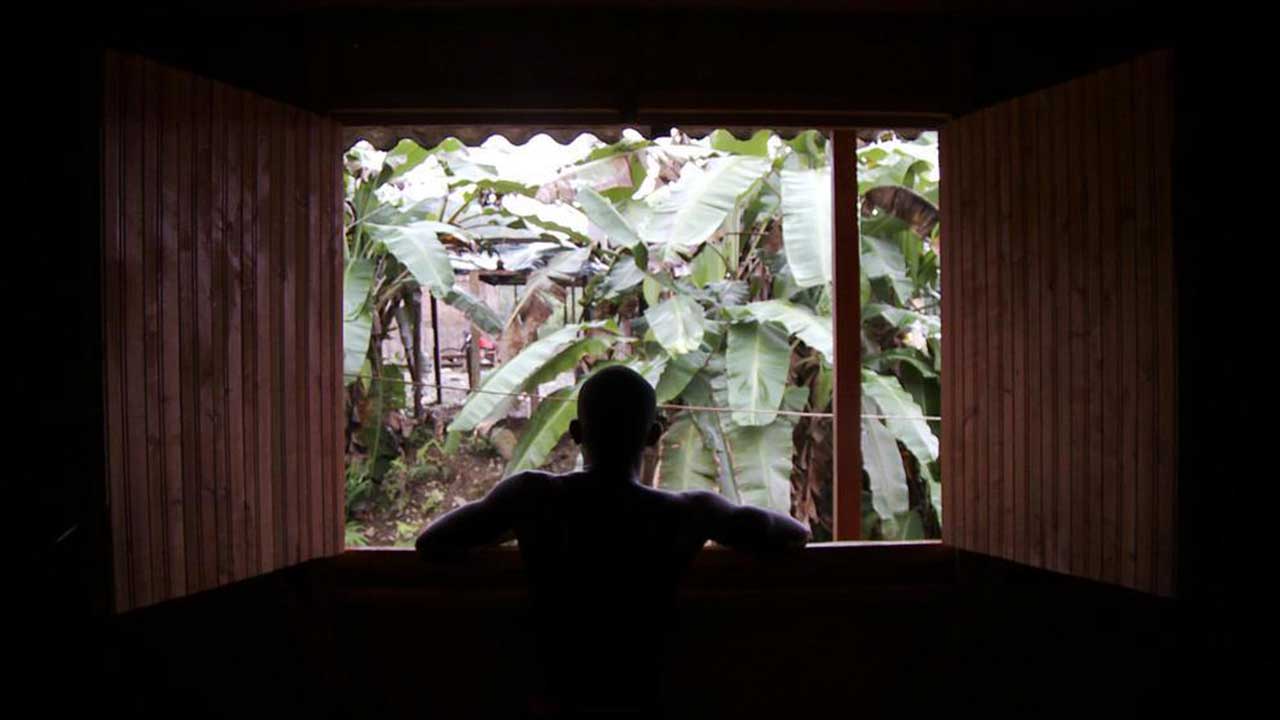 Echo Chamber
Guillermo Moncayo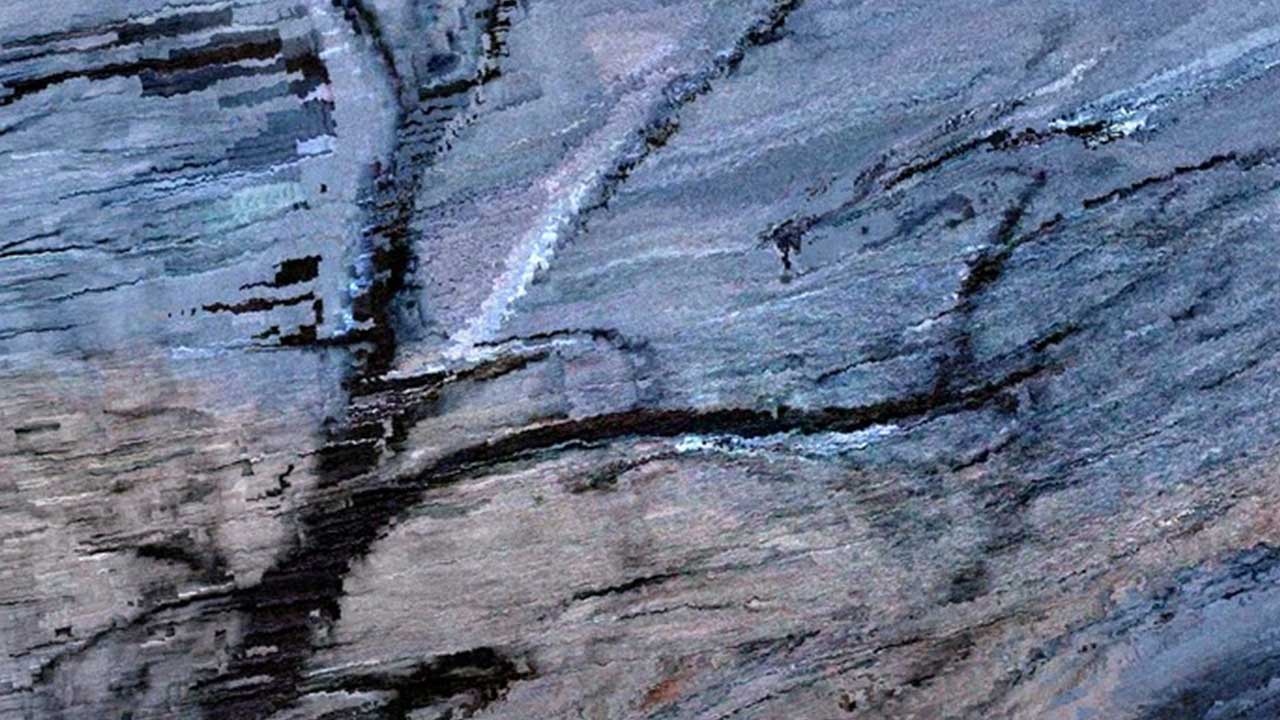 Ondes Noires (Dark Waves)
Ismaël Joffroy Chandoutis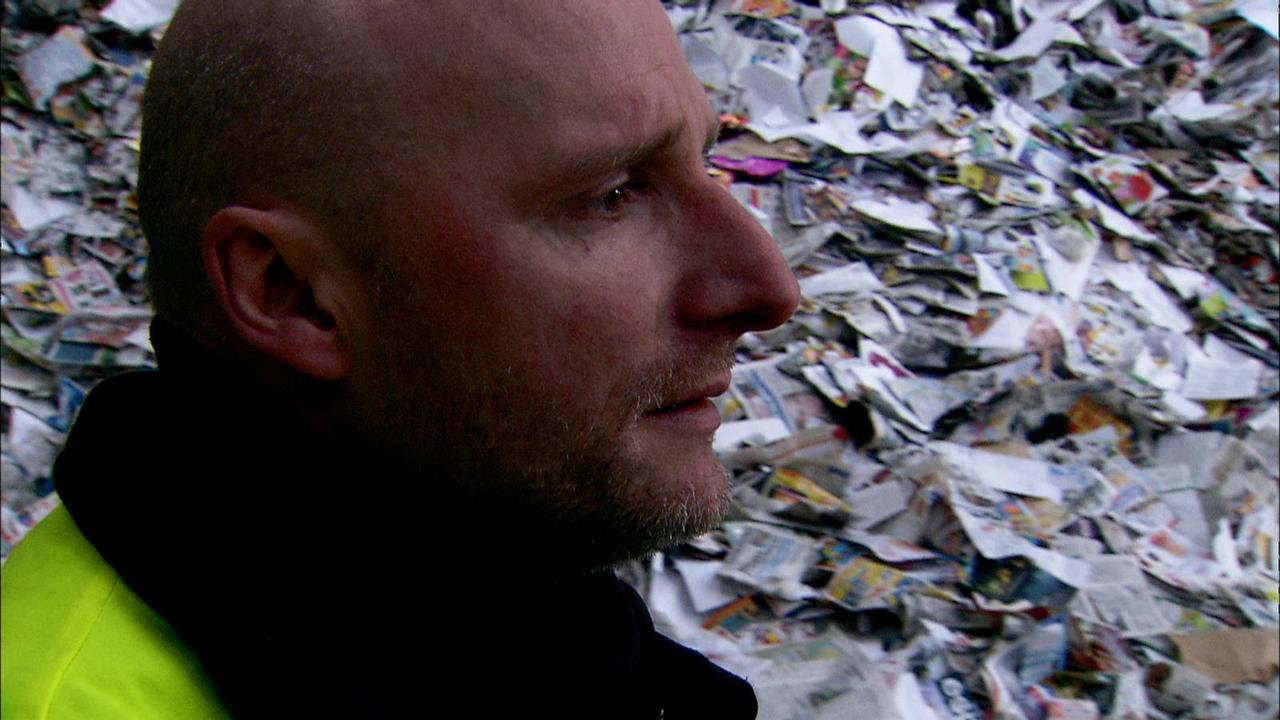 Plastic and Glass
Tessa Joose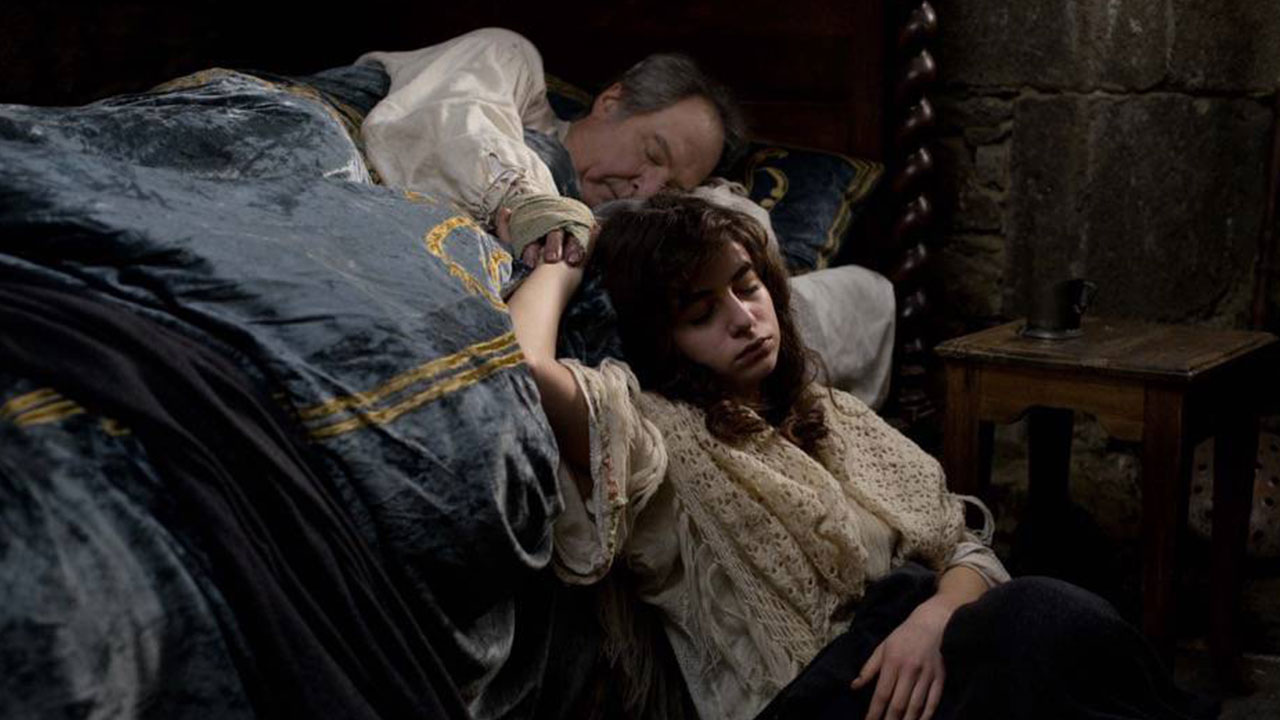 Azurite
Maud Garnier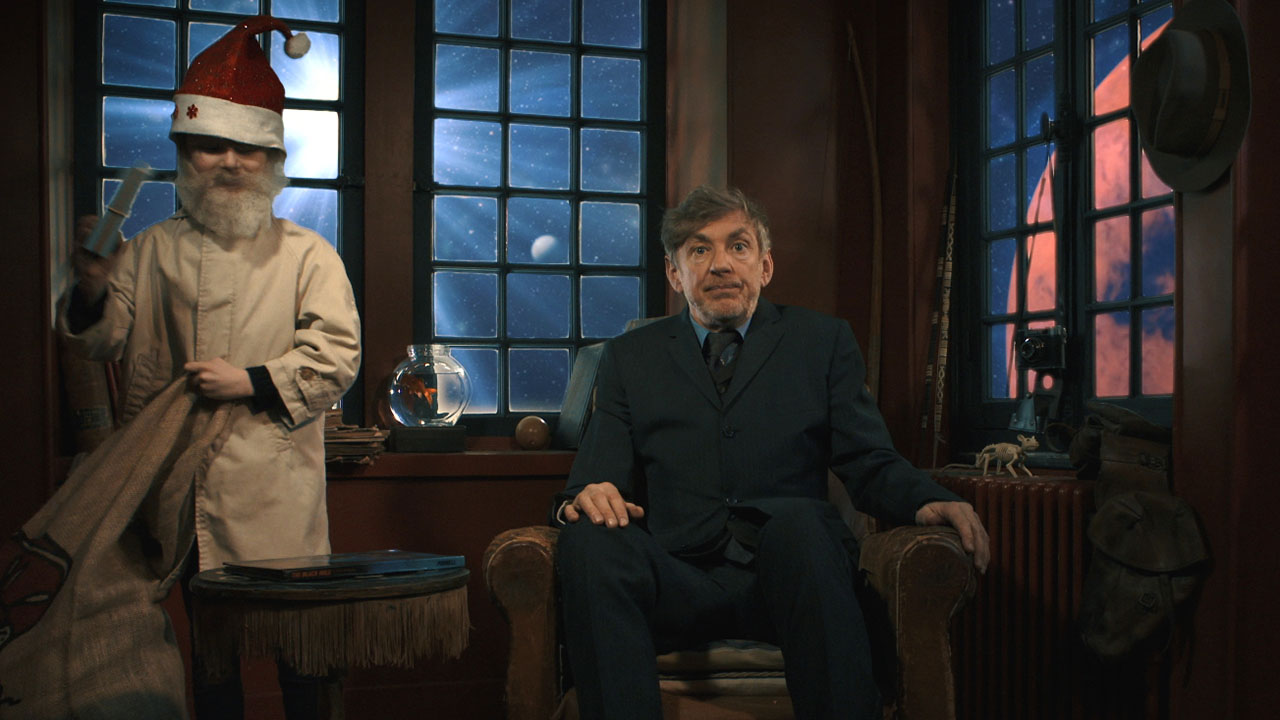 5 Minutes in Space: Black Holes
David Lowe & Vivien Floris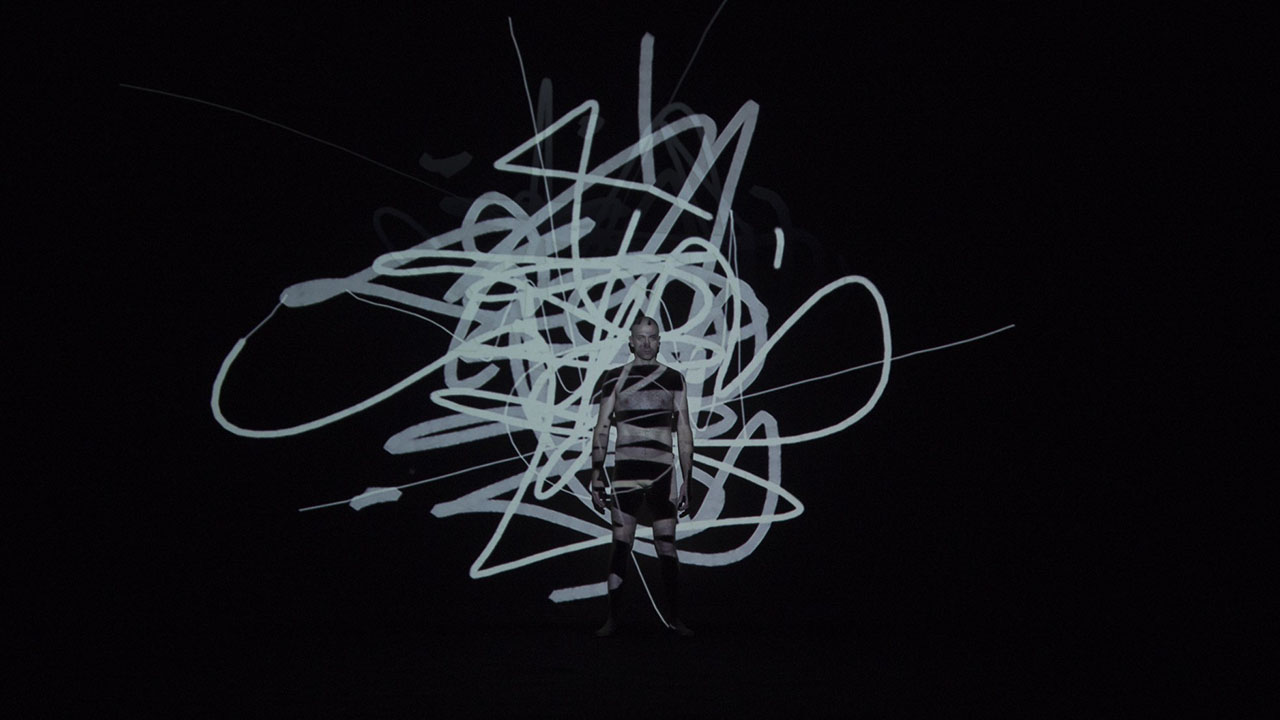 Nyctophobie
Jean-François Boisvenue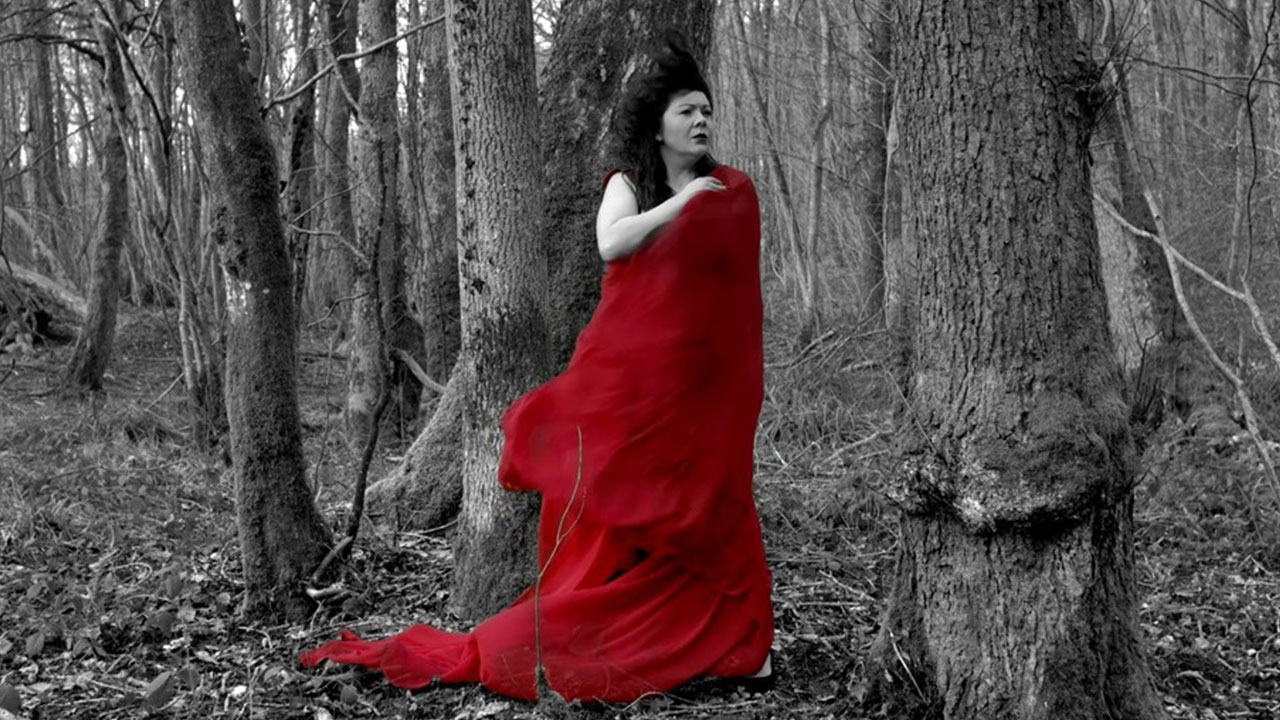 Hon mê
Laurie Dasnois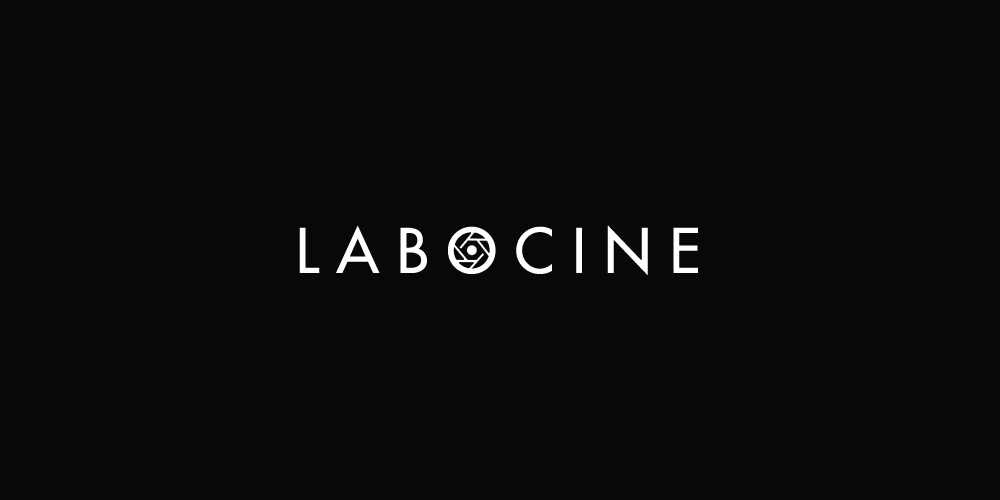 Sélection naturelle (Natural Selection)
Maxime Grayt,Sylvain Dufayard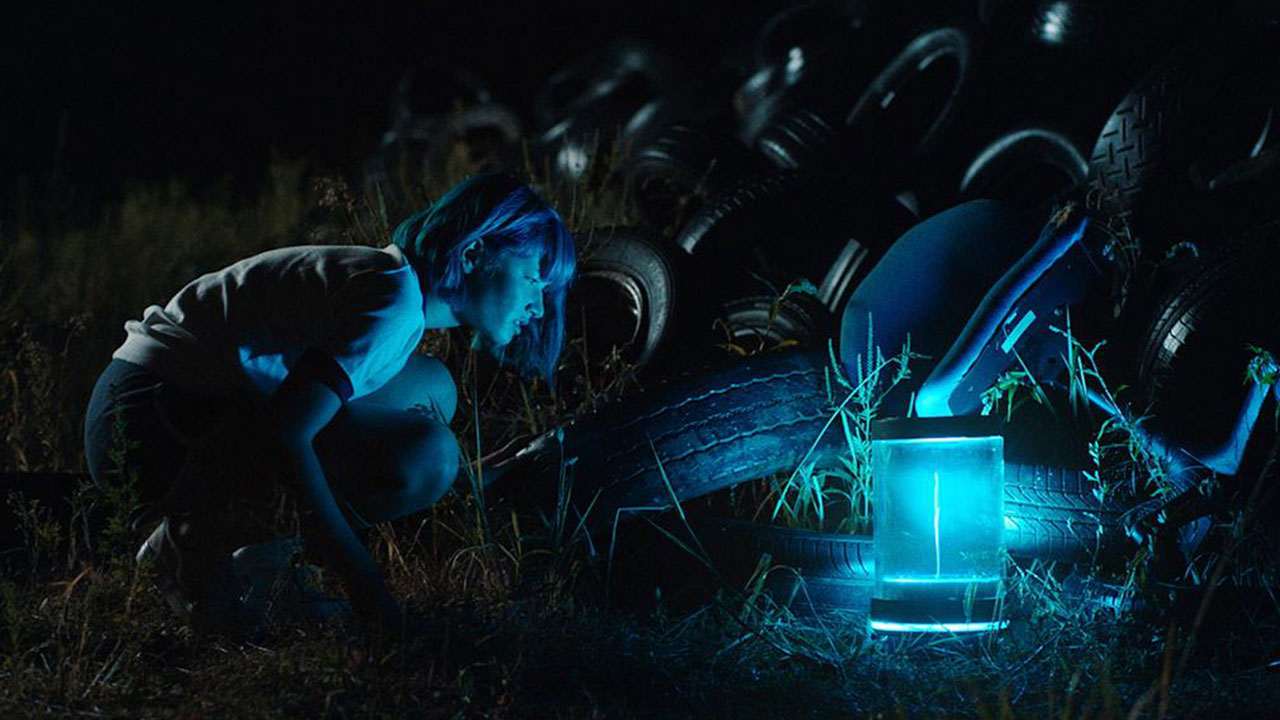 Yandere
William Laboury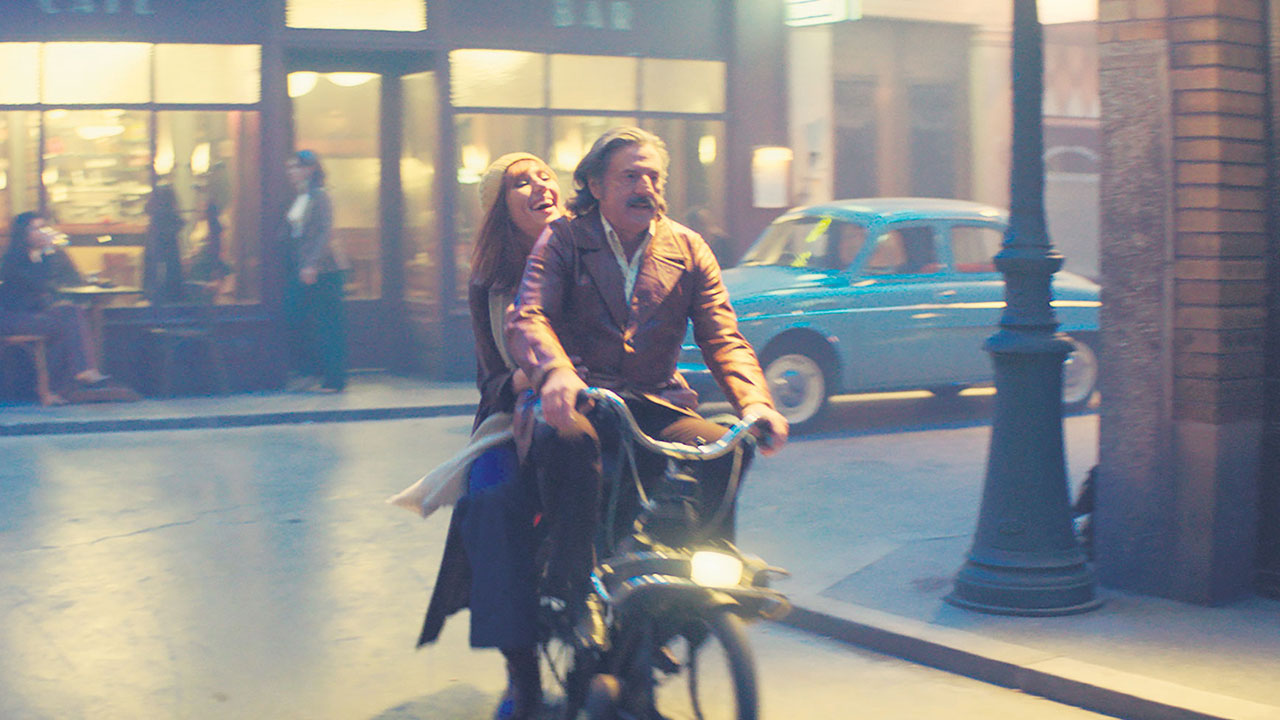 La Belle Époque
Nicolas Bedos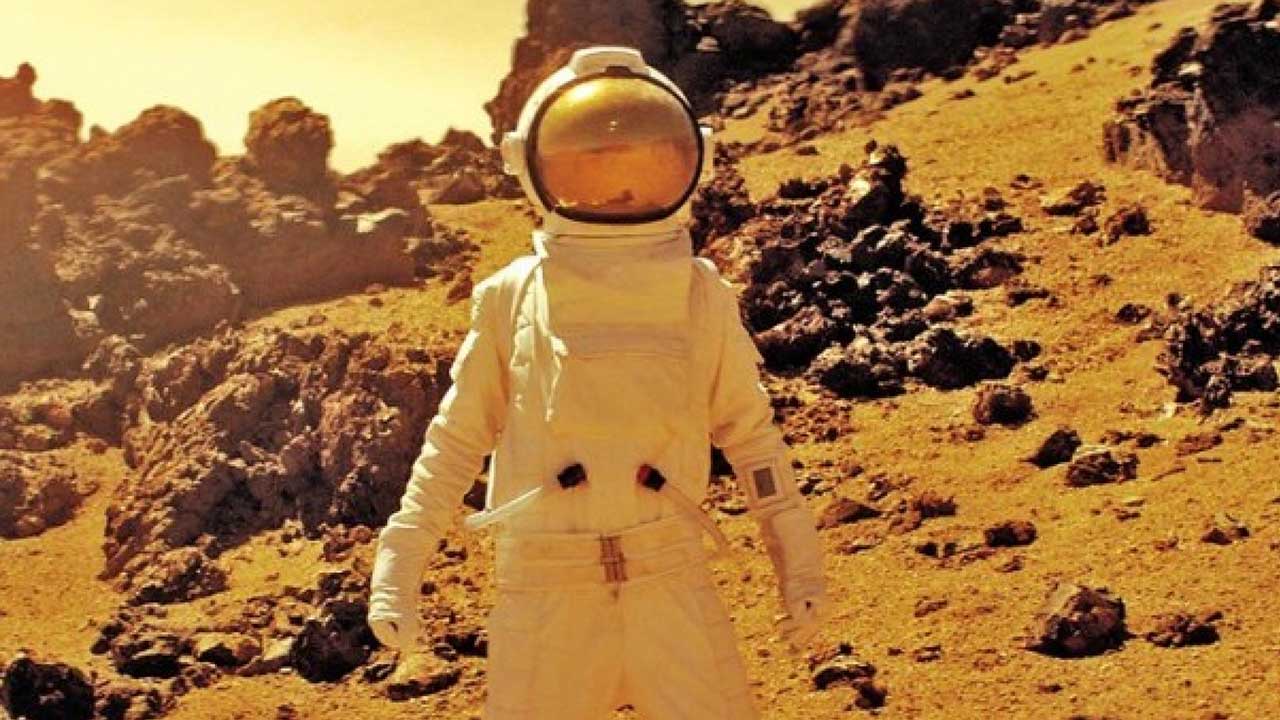 Voice Over
Martín Rosete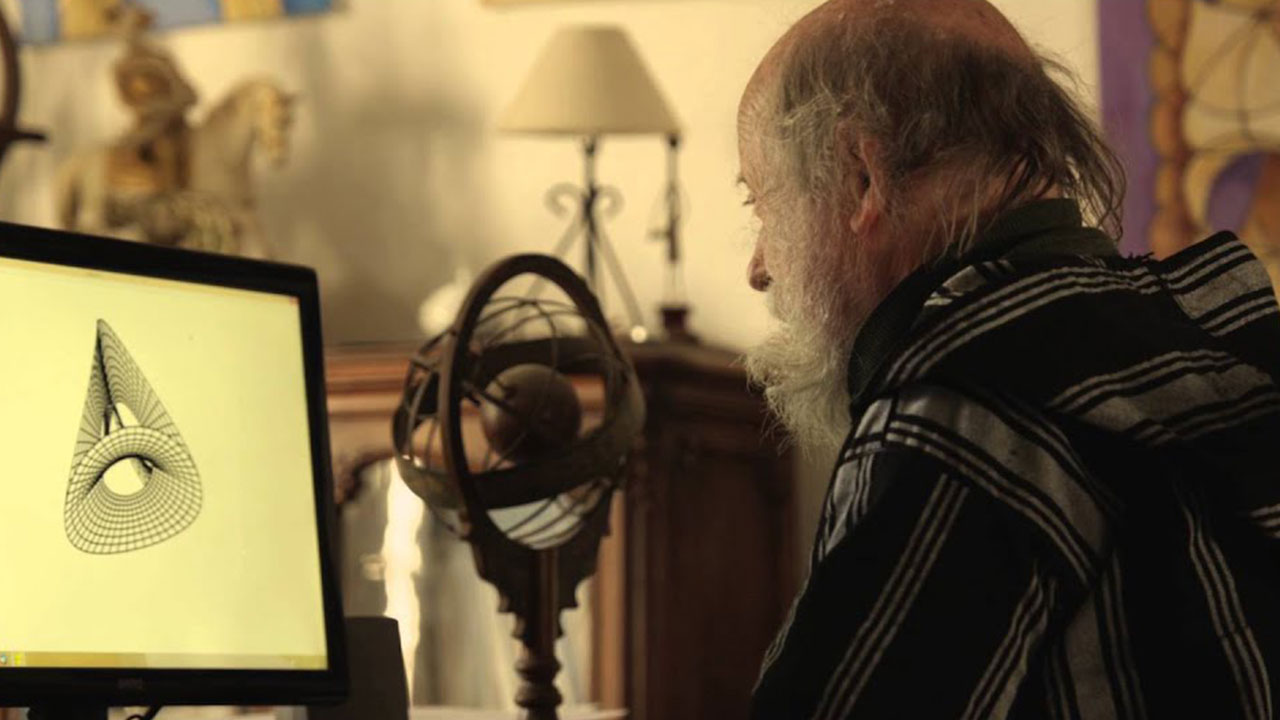 The Mathematics Engraver
Quentin Lazzarotto
Cliché
Vincent Lacrocq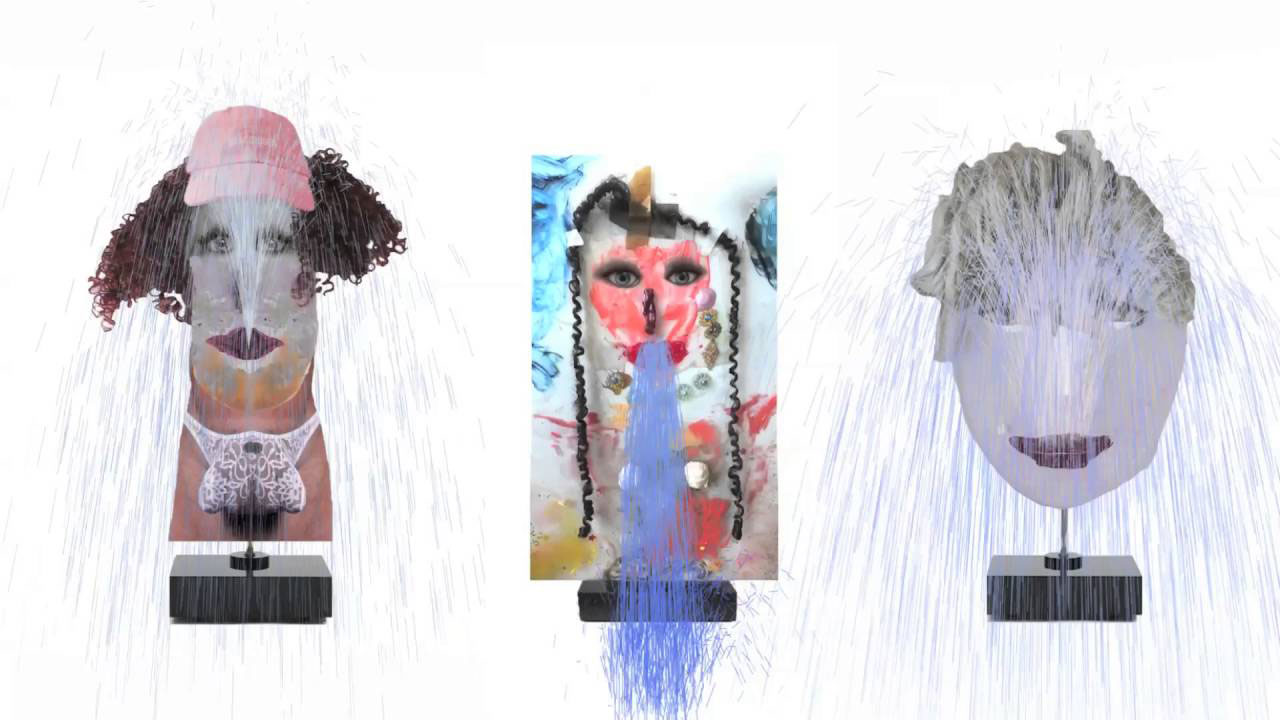 Turing, The Apple, My Father, Eve & I
Fabienne Audéoud
Fabula Rasa (Parades)
Sarah Arnold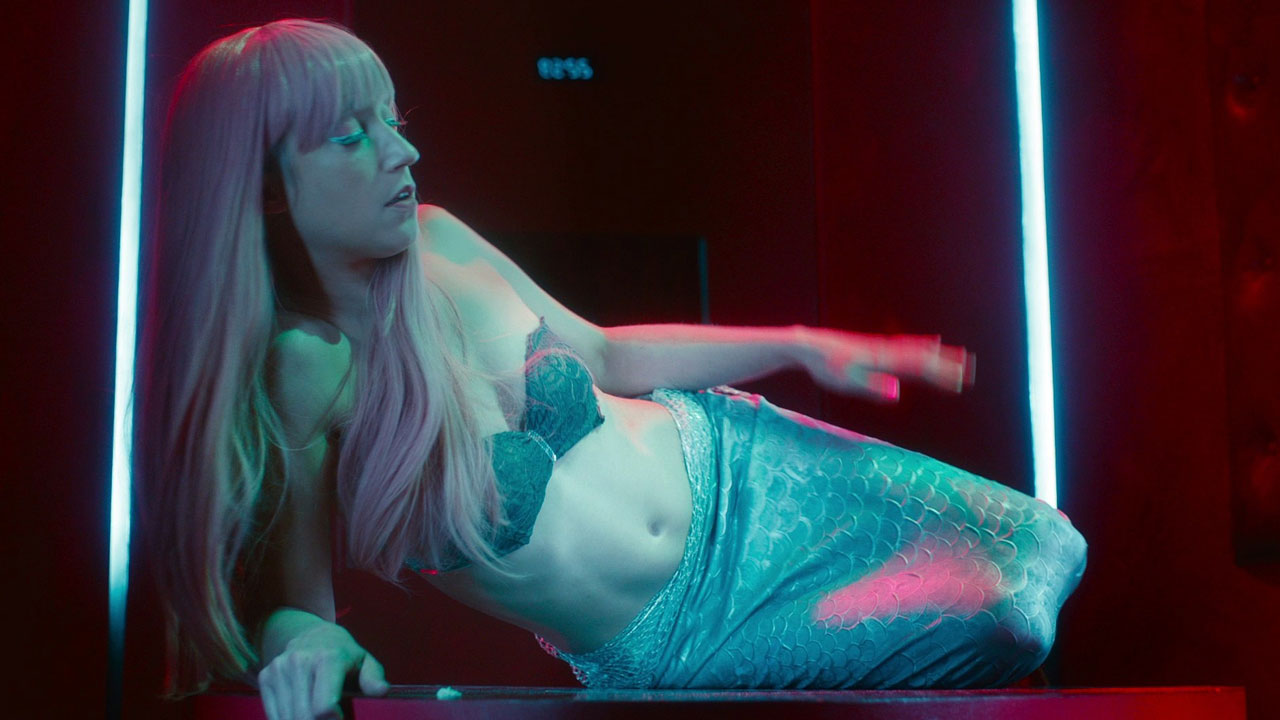 Noyade Intedite (No Drowning)
Mélanie Laleu
Repercussions
Andrés Padilla Domene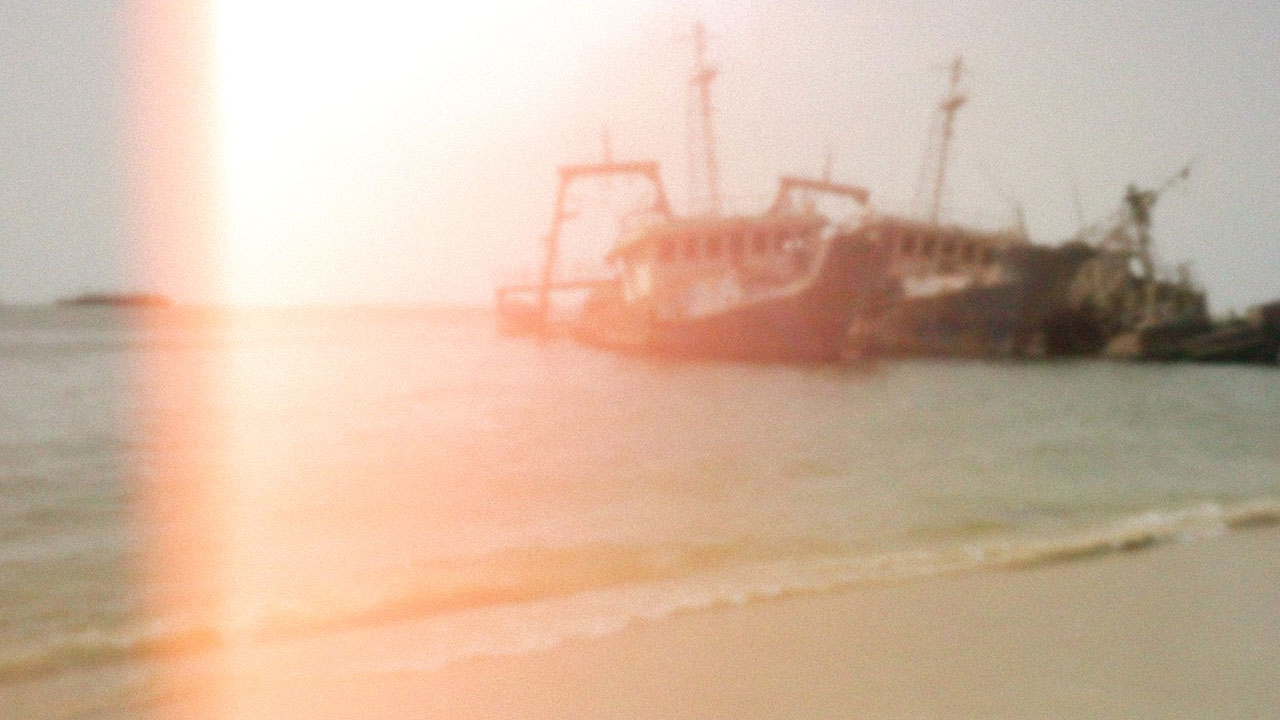 Matière première (Raw Material)
Jean-Francois Reverdy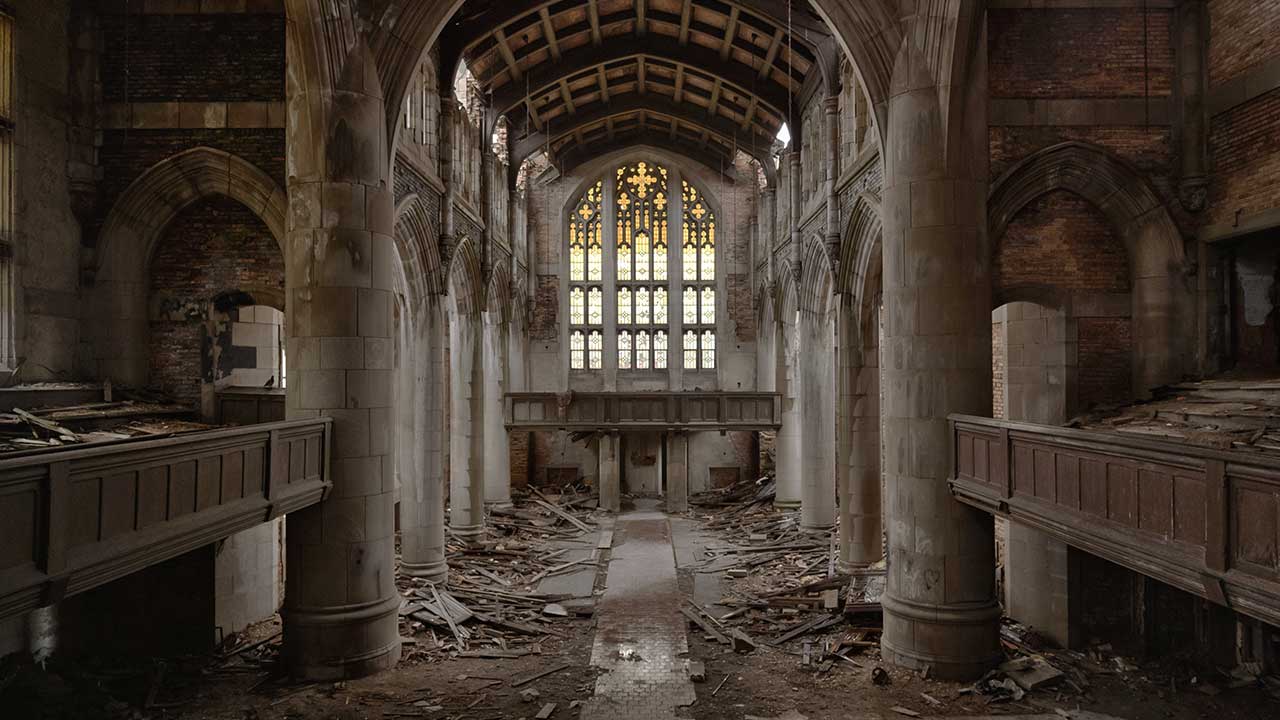 Homo Sapiens
Nikolaus Geyrhalter
Blazing Mounts
Laura Morales
Bugarach
Sergi Cameron,Ventura Durall,Salvador Sunyer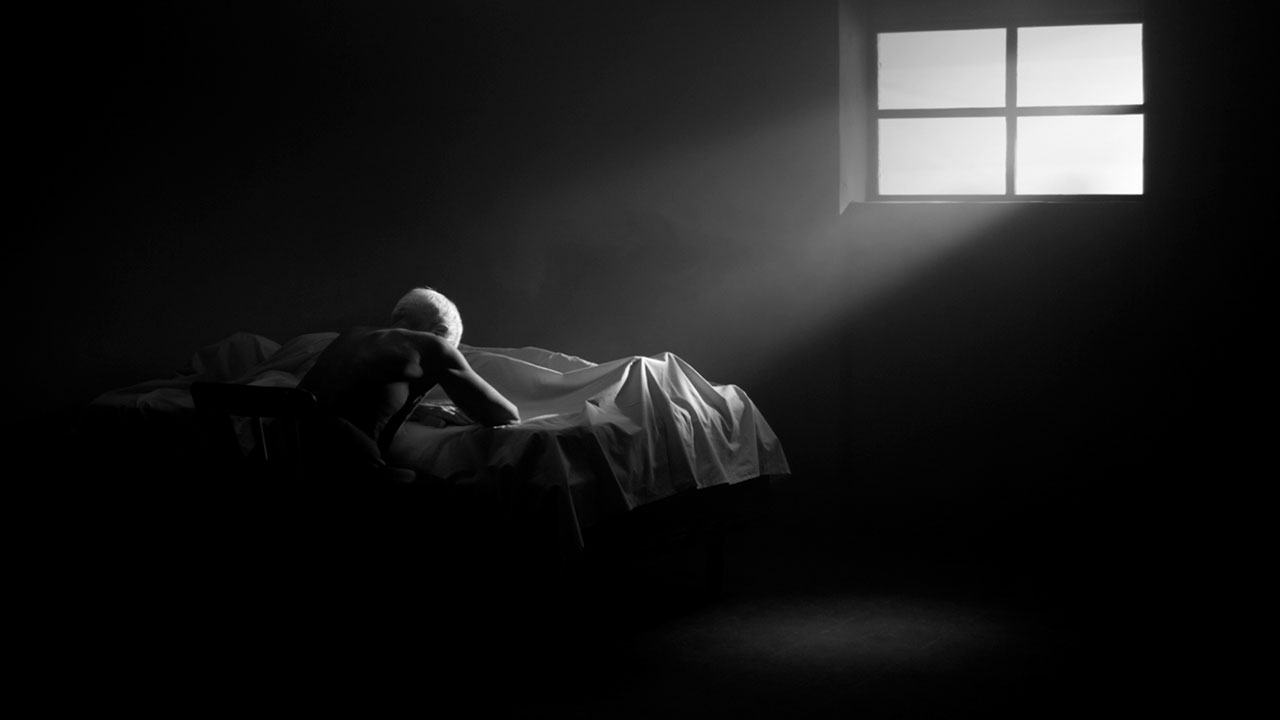 Dix Puissance Moins Quarante-trois Seconde
F Francis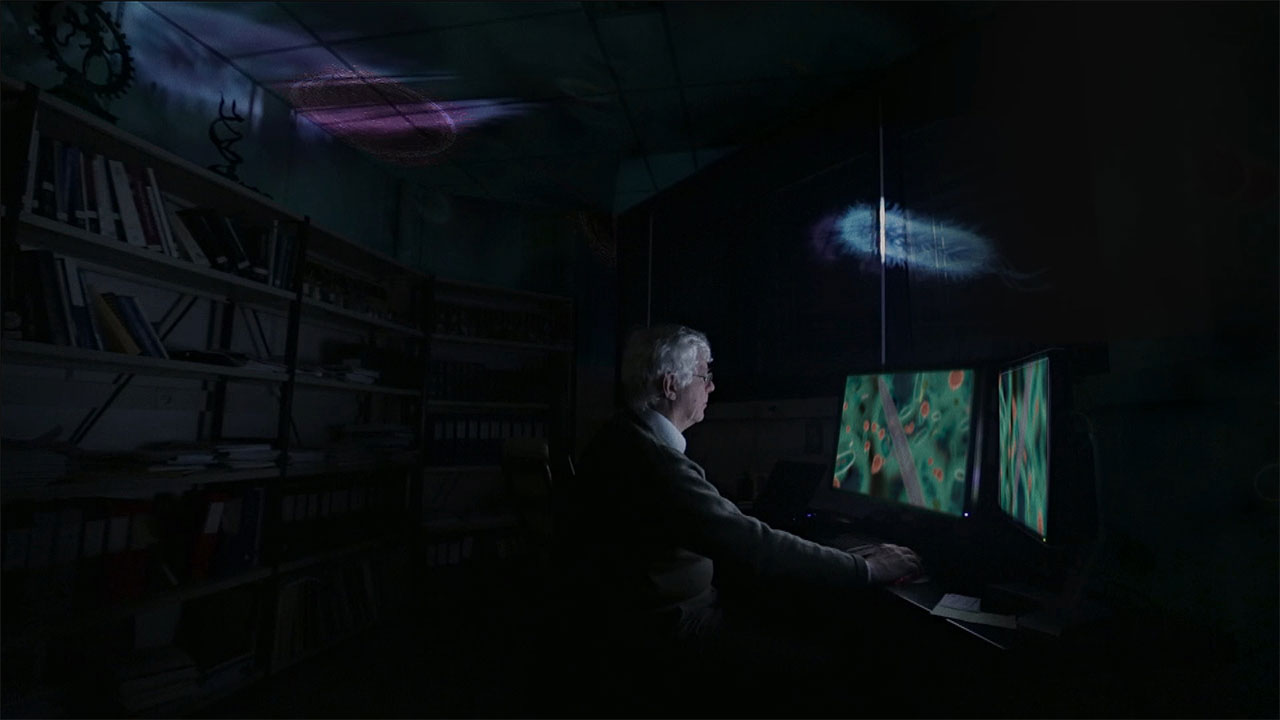 The Gut: Our Second Brain
Cécile Denjean
$2 a day
Alexandre Bustros,Marie-Josée Archambault
The Fortress
Miryam Charles
Anima non Grata
David Villemin
La Capture
Geoffroy Lachassagne
Artificial Love (Amour Artificiel)
Guillaume Desjardins
The Cycle of the Slipper
Arsène Chabrier,Baptiste Cleret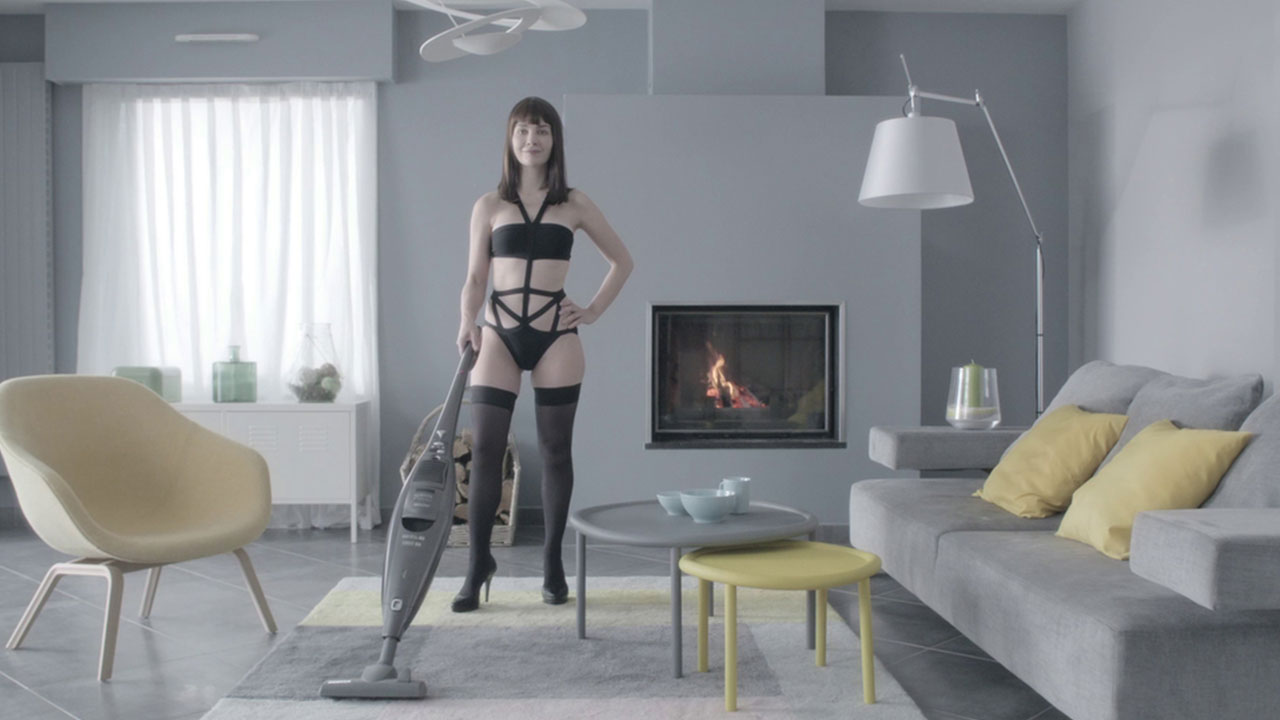 Juliet
Marc-Henri Boulier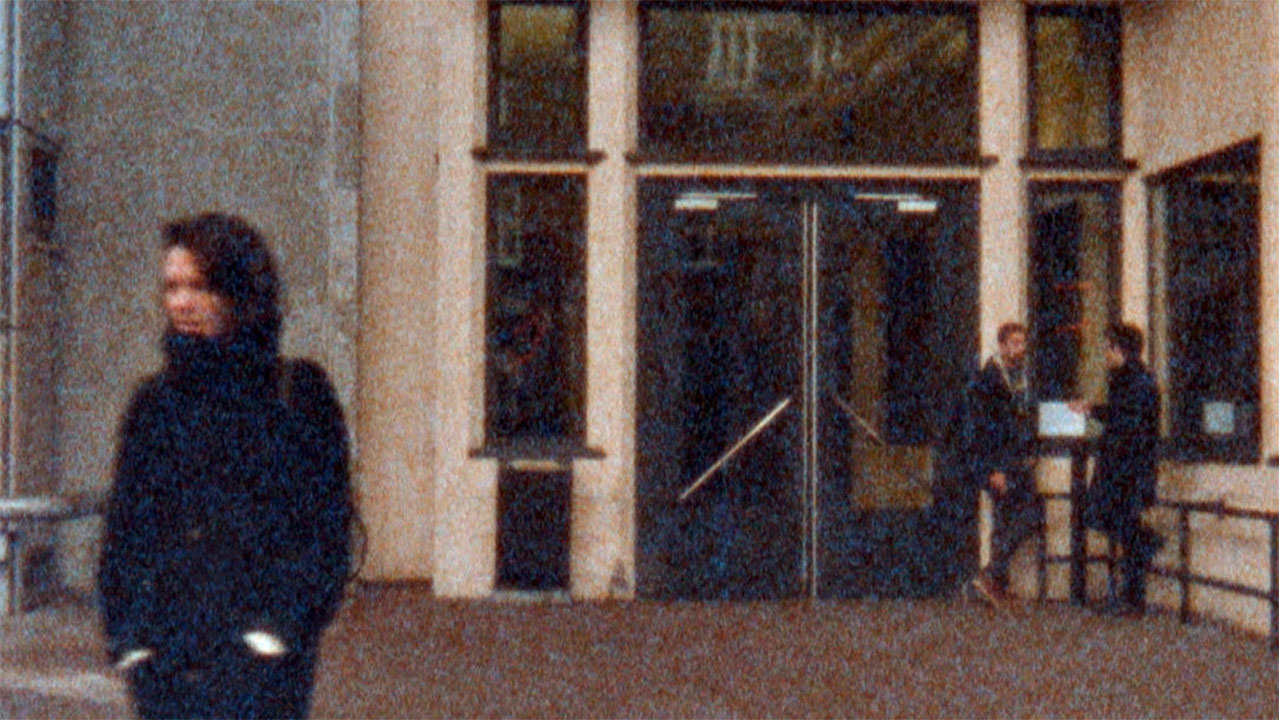 In, Over and Out
Sebastian Brameshuber
After the Volcano
Léo Favier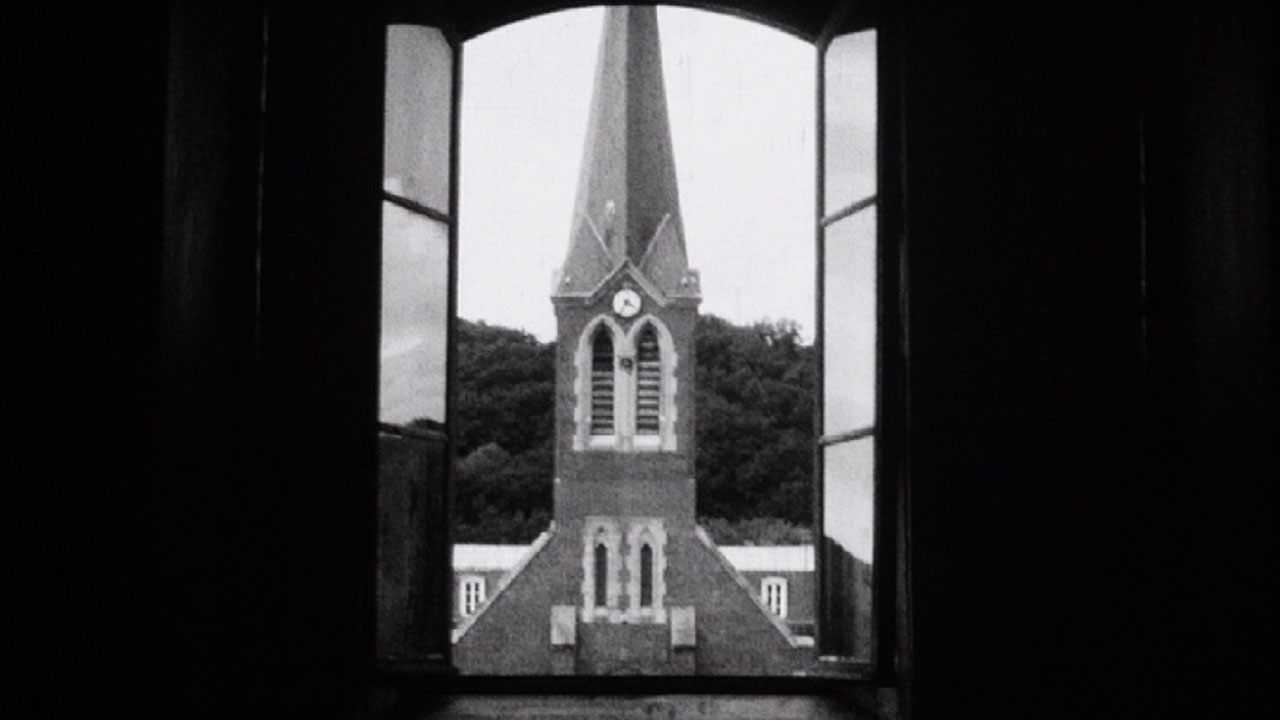 The Last Humans
Quentin Brière Bordier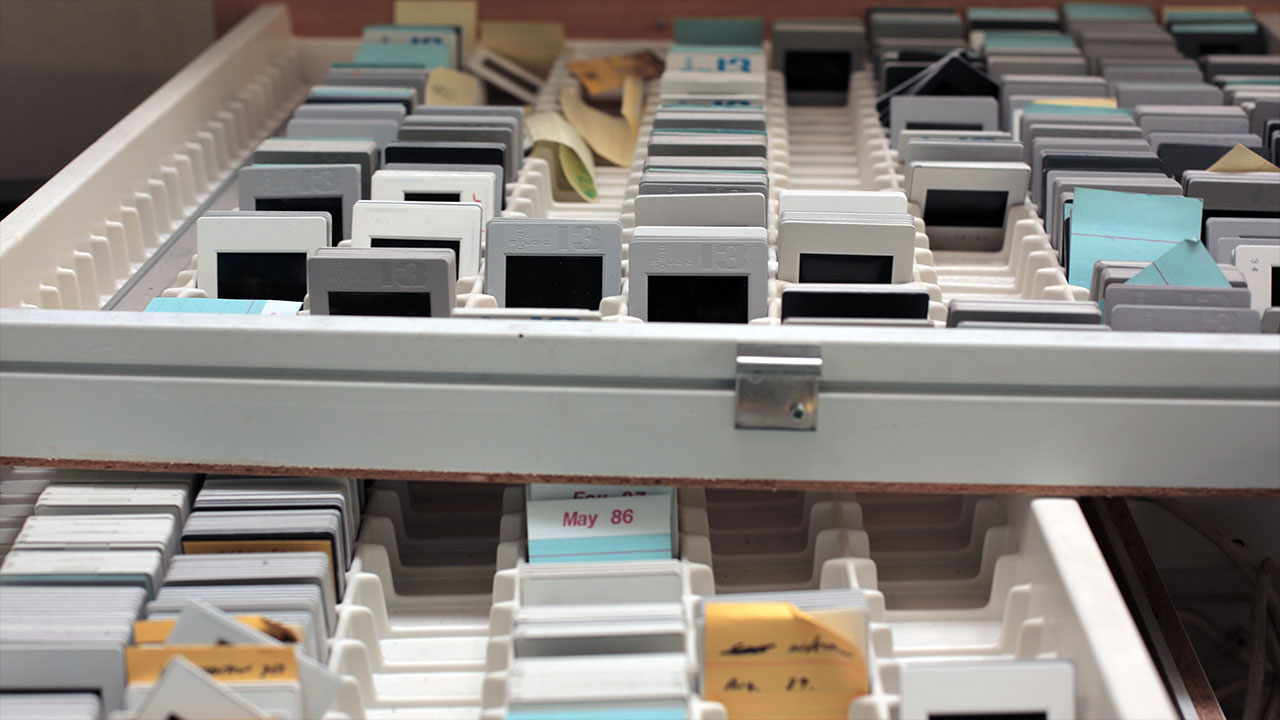 La couleur de l'intervalle (the color in between)
Giulia Grossmann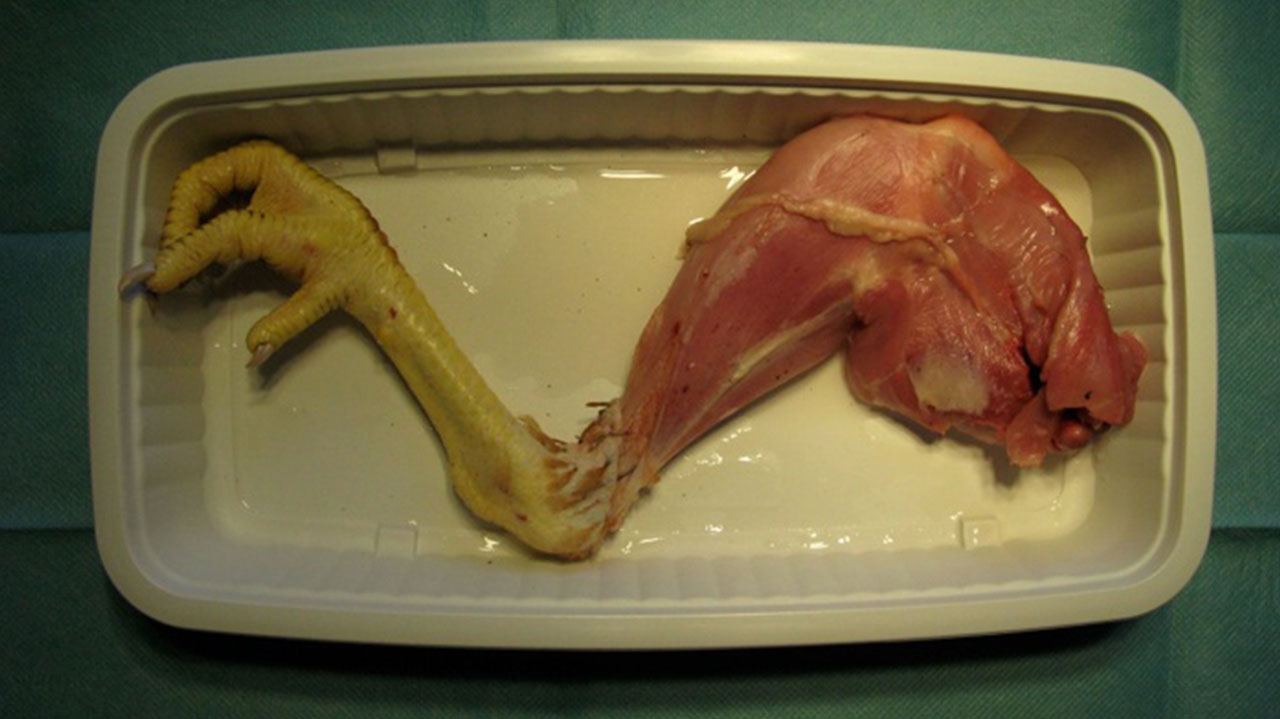 The Making of a Chicken
Mael Le Mée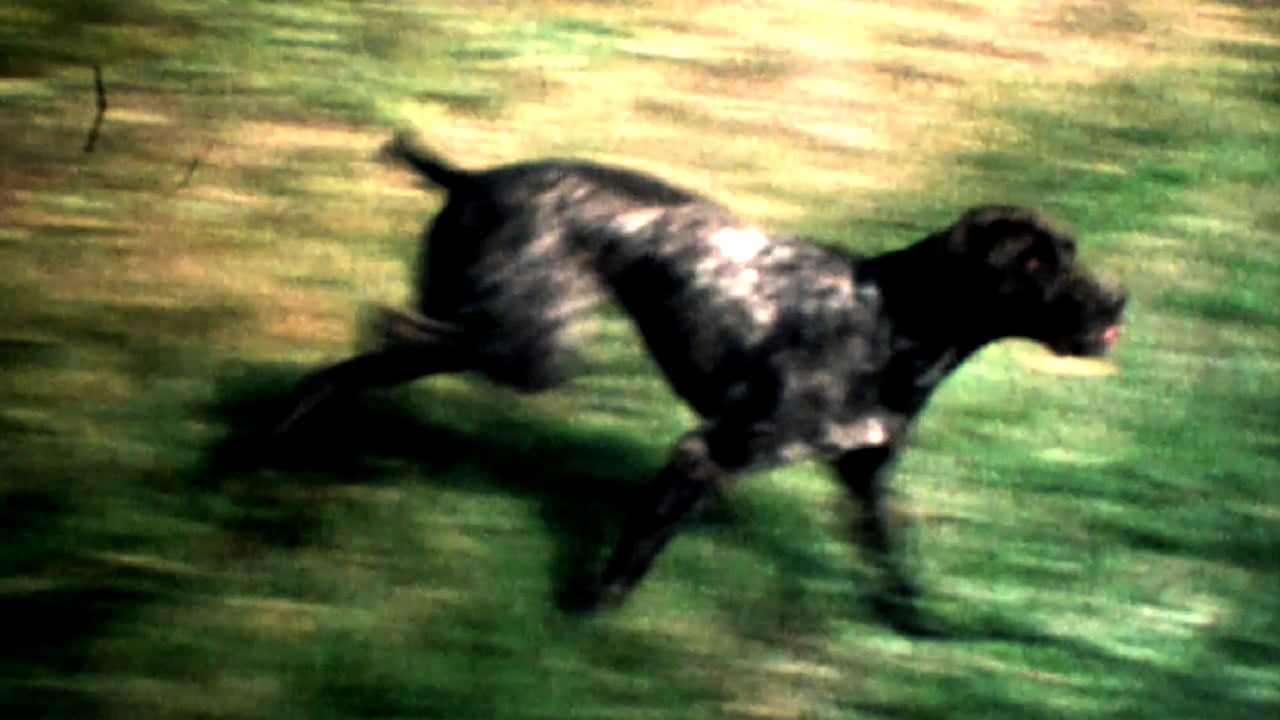 Le Taxidermiste
Prisca Bouchet,Nick Mayow.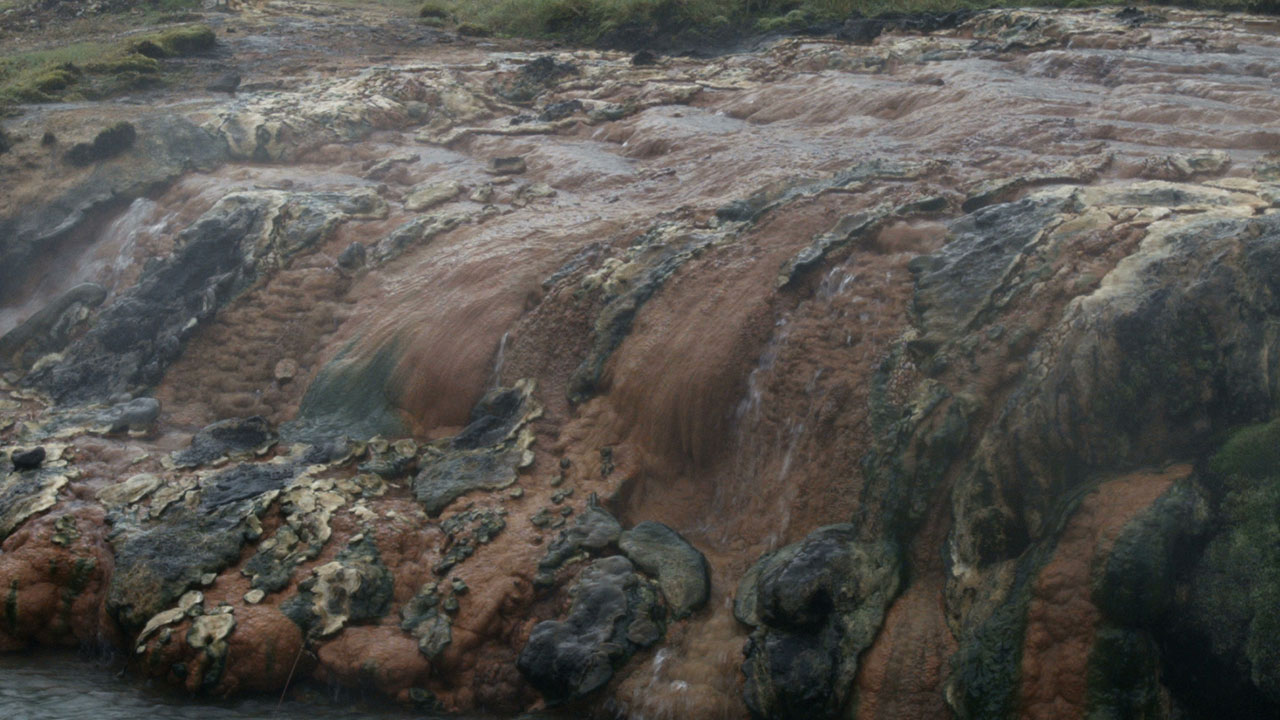 Proxima B
Giulia Grossmann
Special Bulletin
Yousra Benziane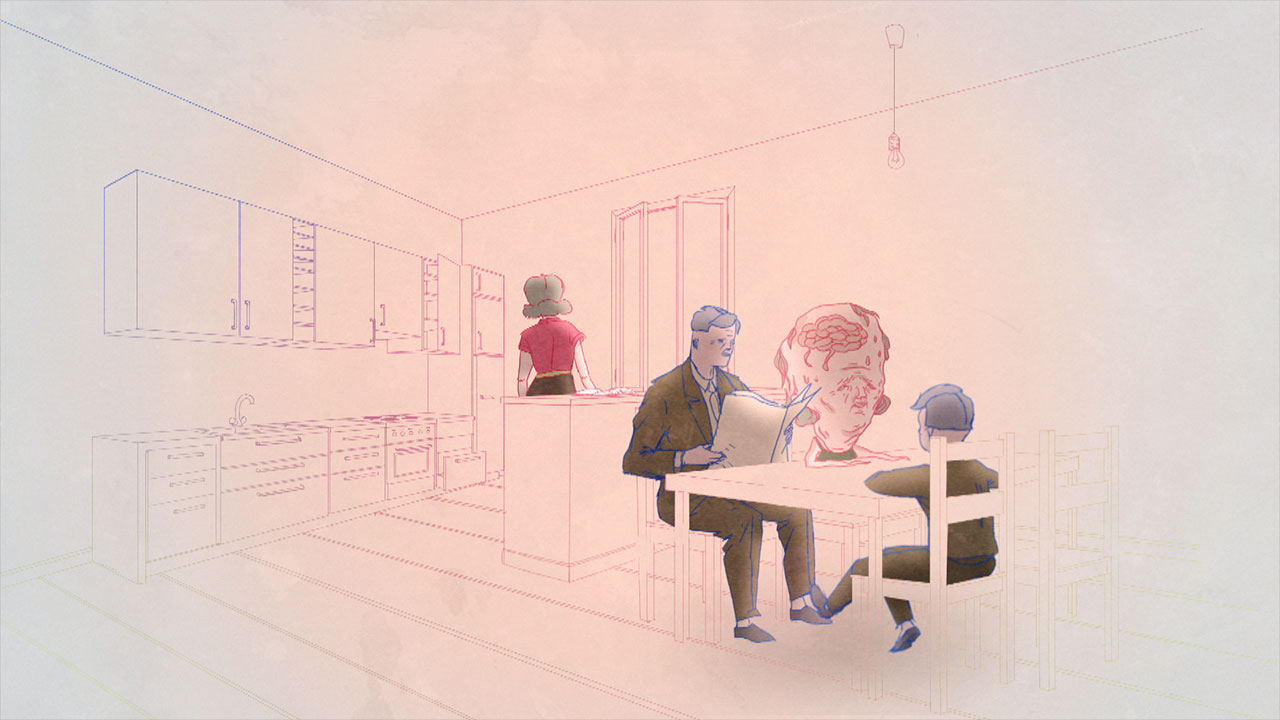 Dans la joie et la bonne humeur (With Joy and Merriness)
Jeanne Boukra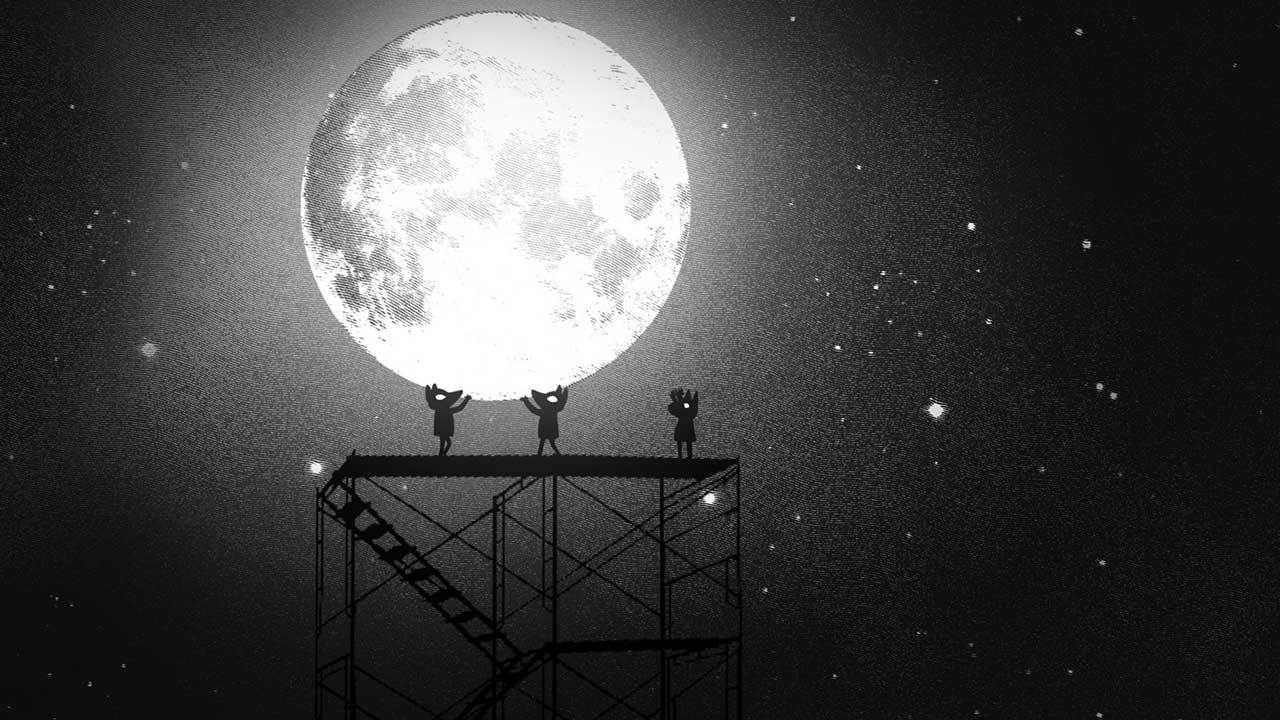 Decorado
Alberto Vazquez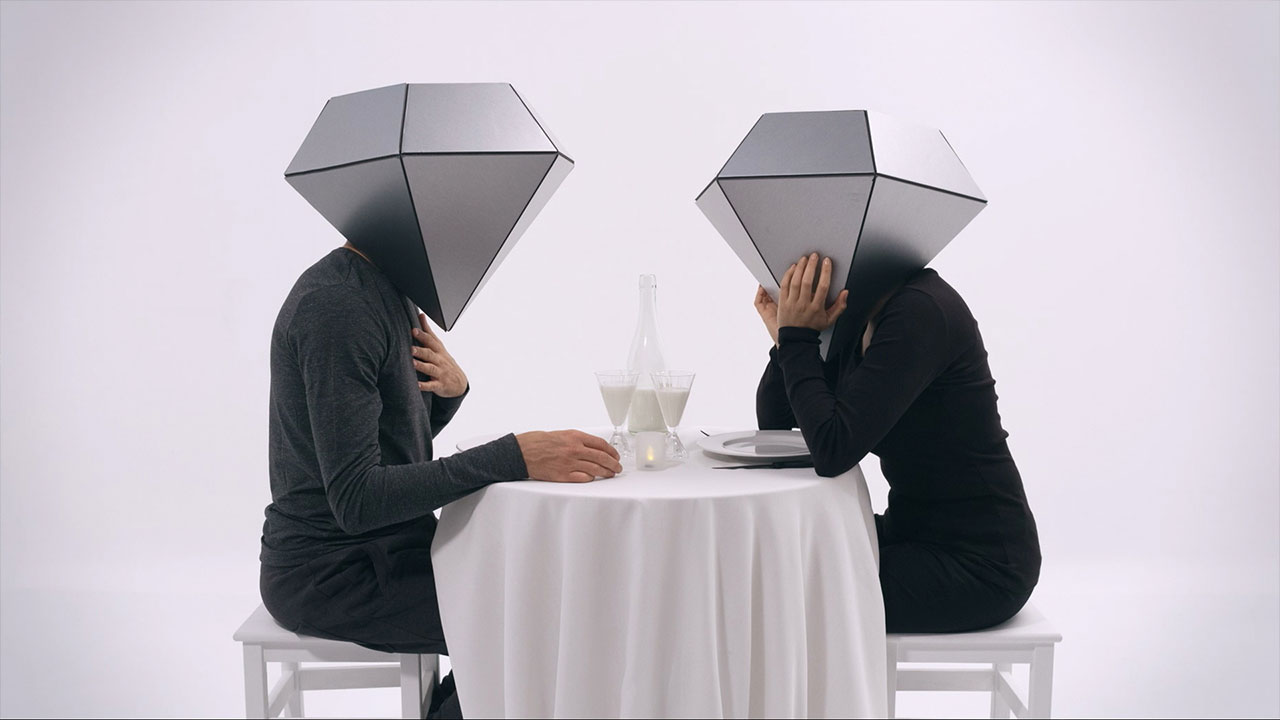 Diamanteurs
Chloe Mazlo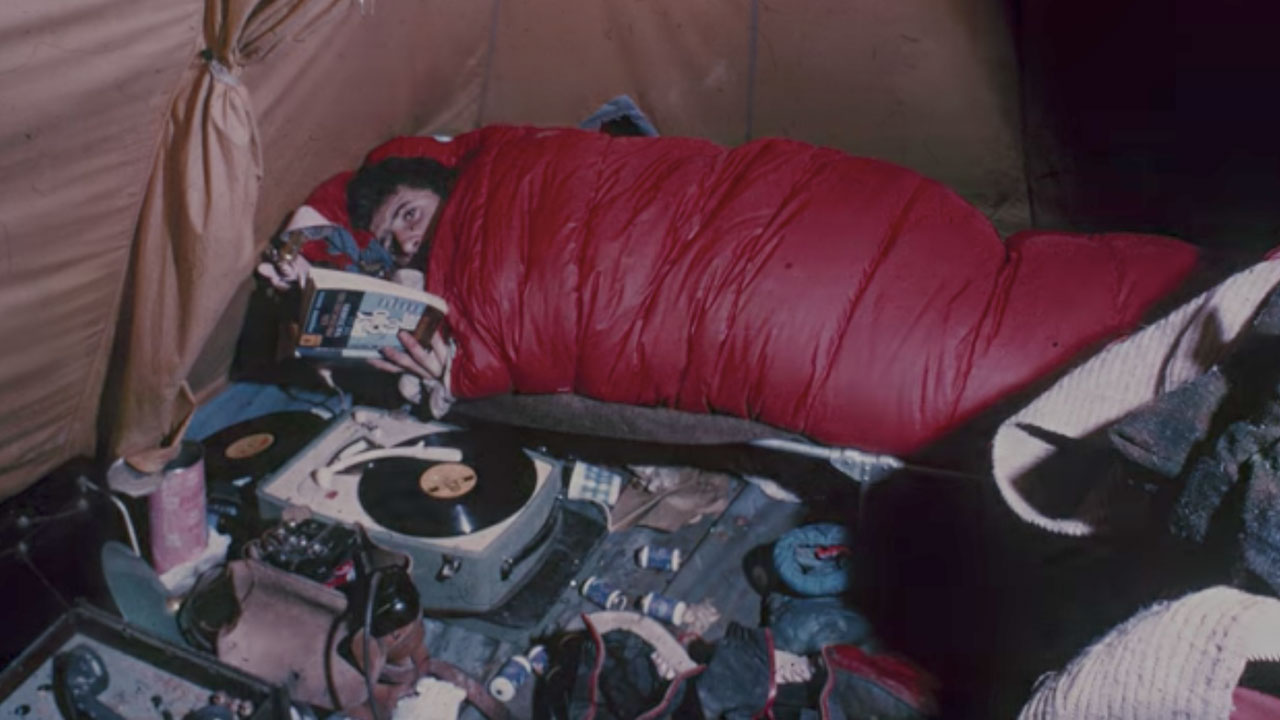 L'exilé du temps (Exiled from Time)
Isabelle Putod
Innegration Solo Exhibit: An Interview with Rachel Marks
Thomasz Namerela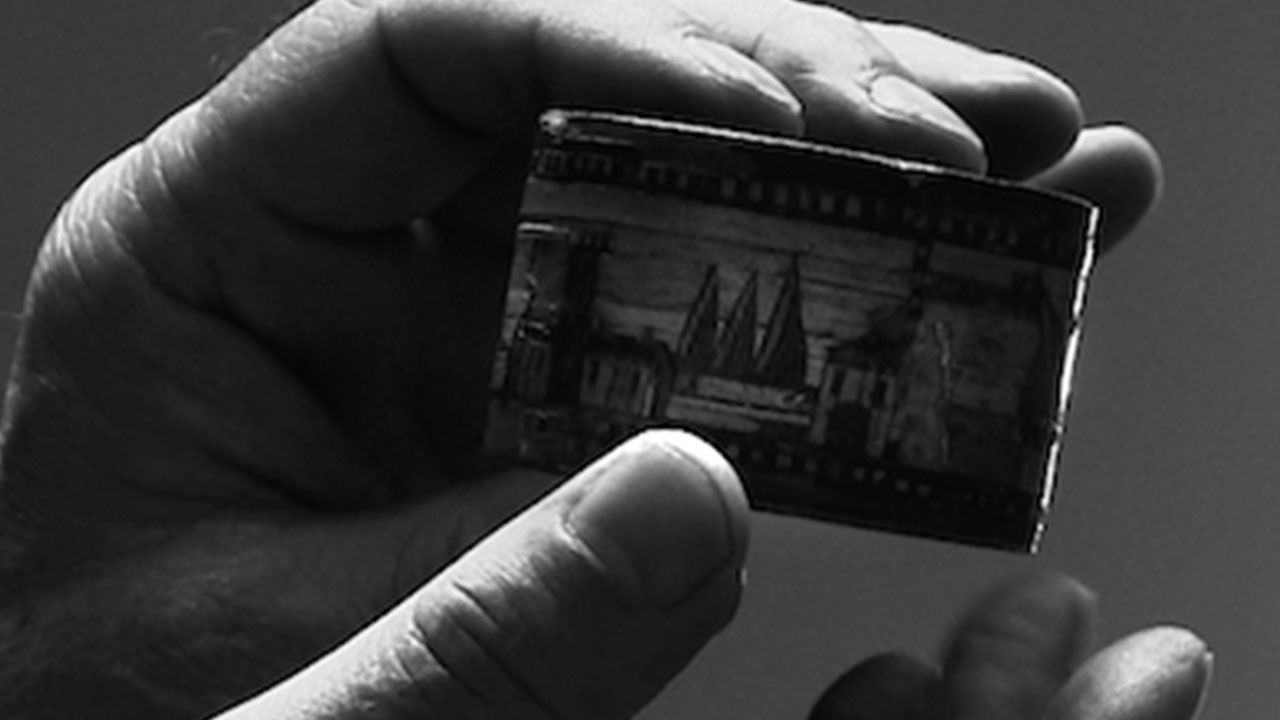 Fleurs Sauvages (Savage Flowers)
Guillaume Massart
Orgesticulanismus
Mathieu Labaye
Les Cinq (pas si) sages
Aurelien Peilloux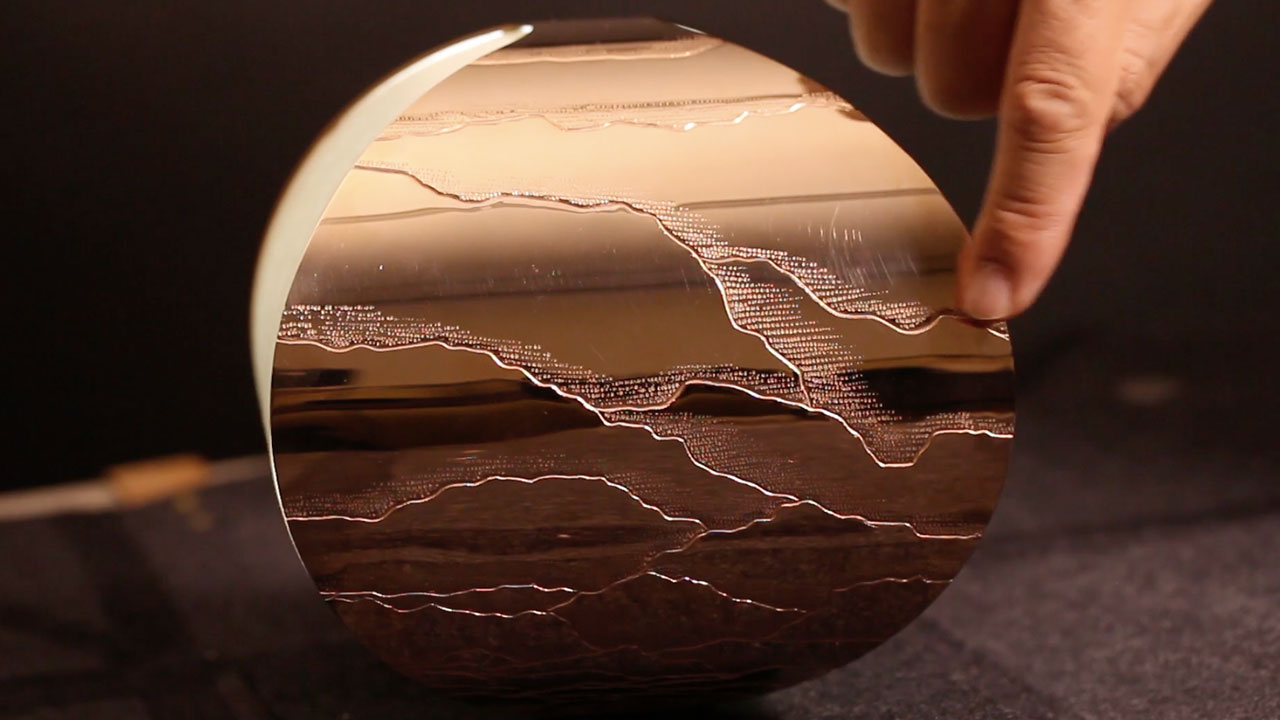 Éclairez-moi
Alice Moreau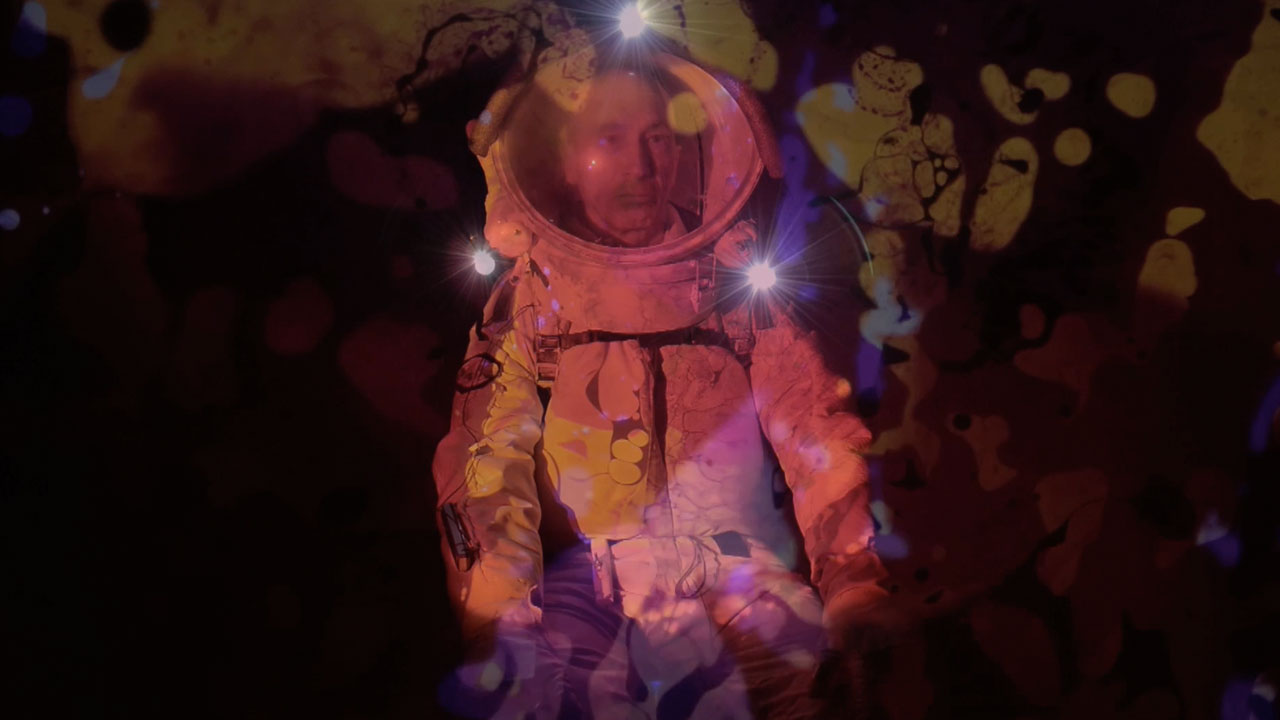 Mars Society
Giulia Grossmann
En Marche!
Léo Suchel
Hydrocarbon
Karim Niazi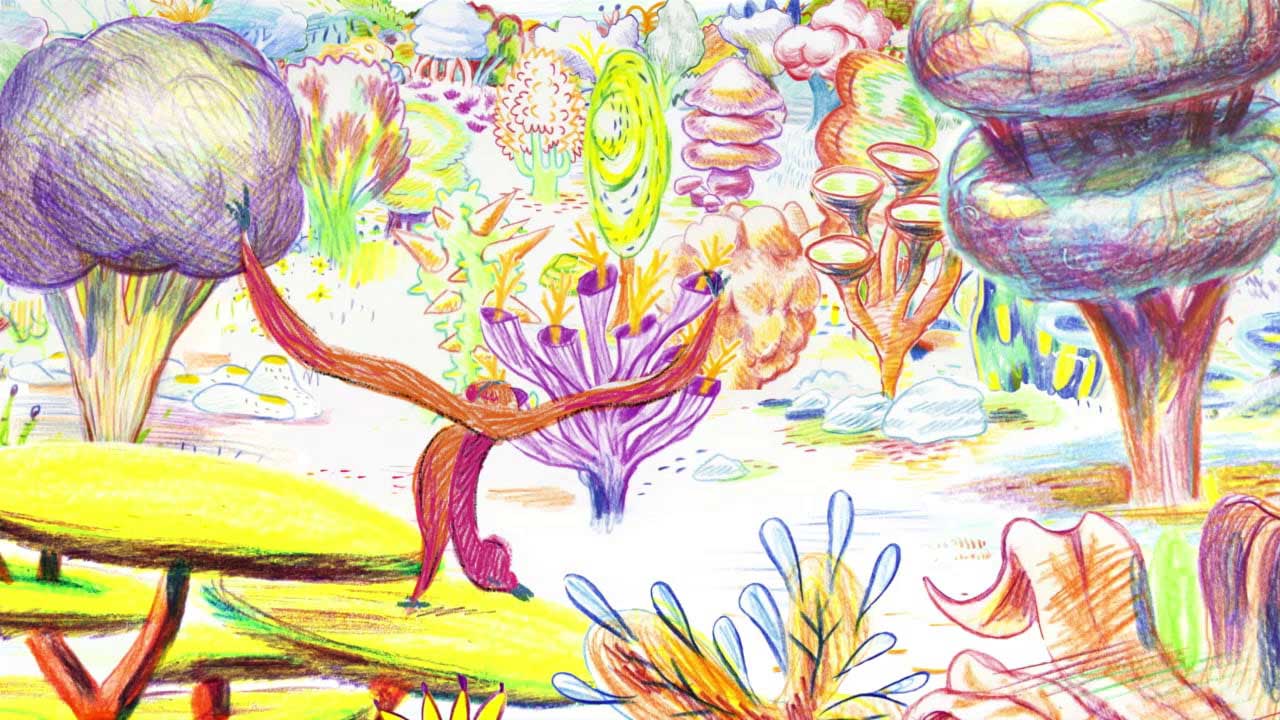 Zooz
Romain Blanc-Tailleur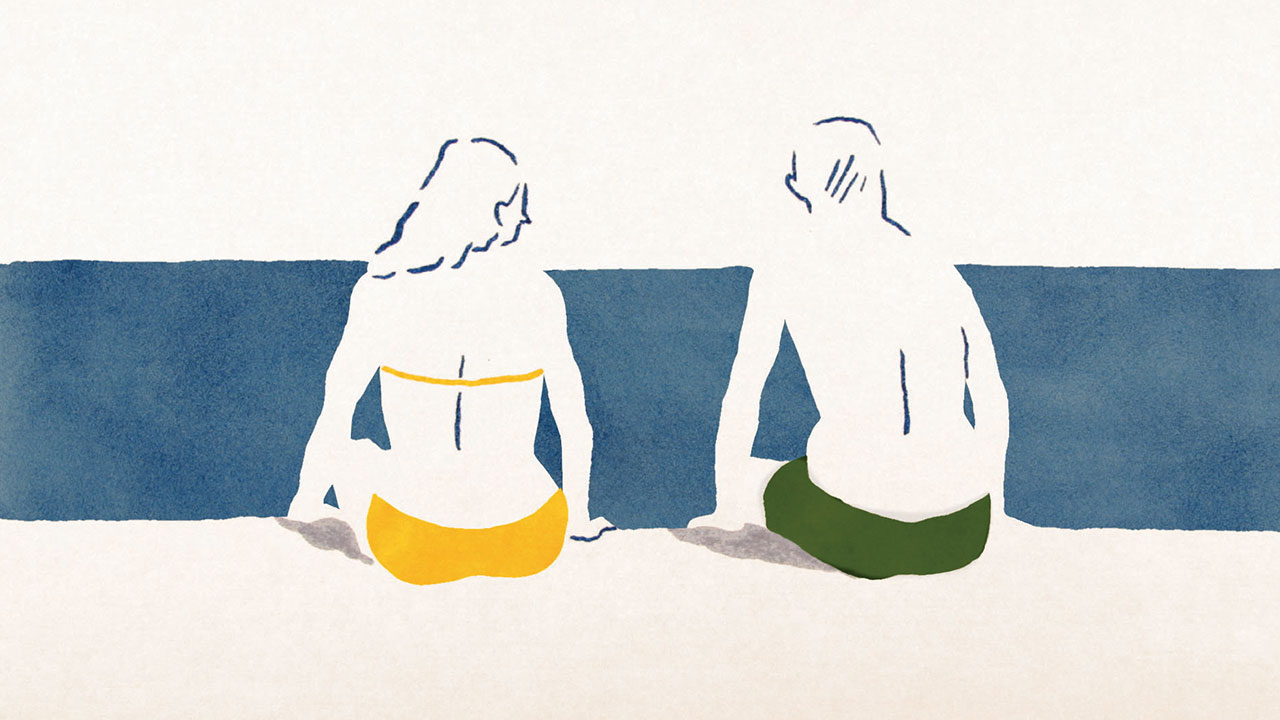 How's your prostate?
Jeanne Paturle,Cécile Rousset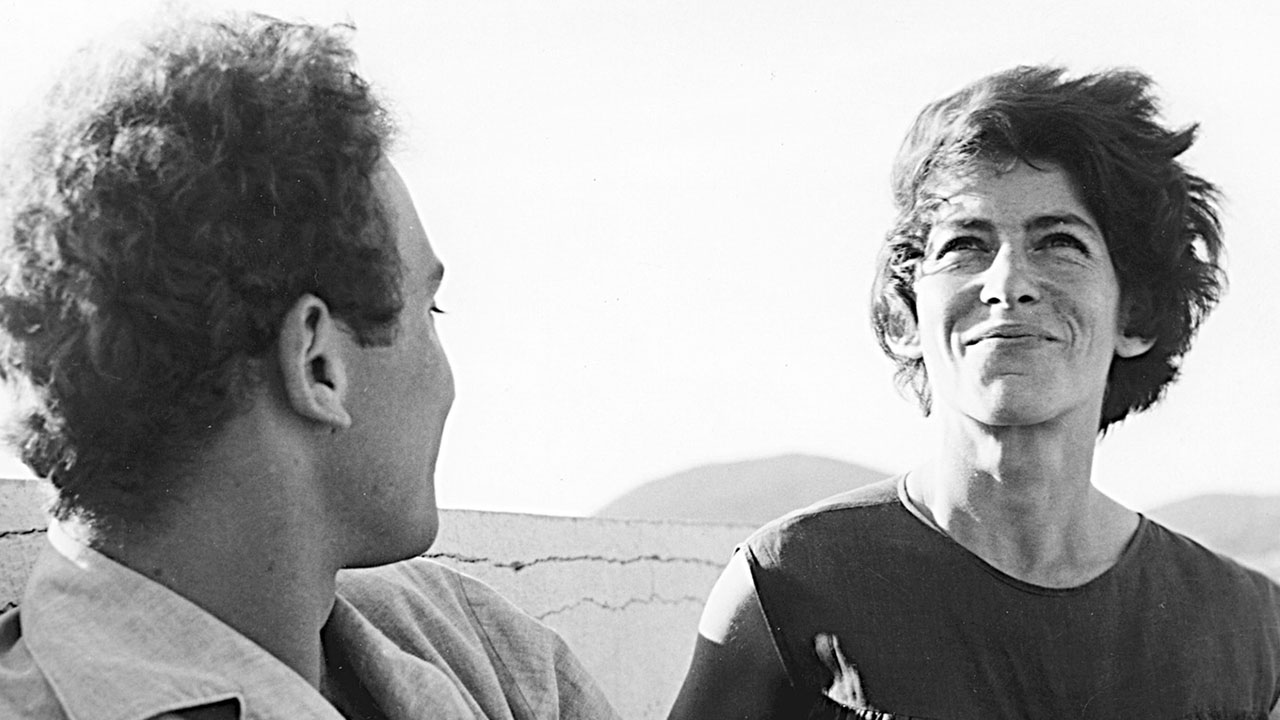 Chronique d'un été (Chronicle of a summer)
Jean Rouch,Edgar Morin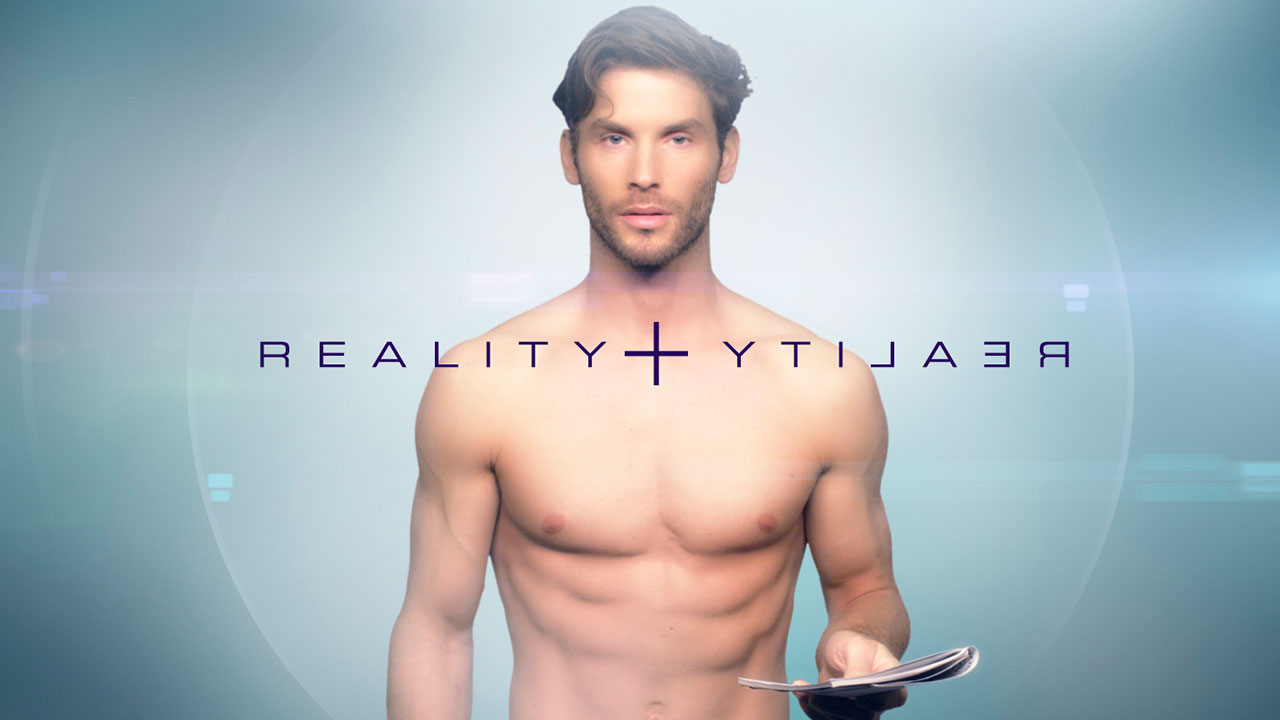 Reality+
Coralie Fargeat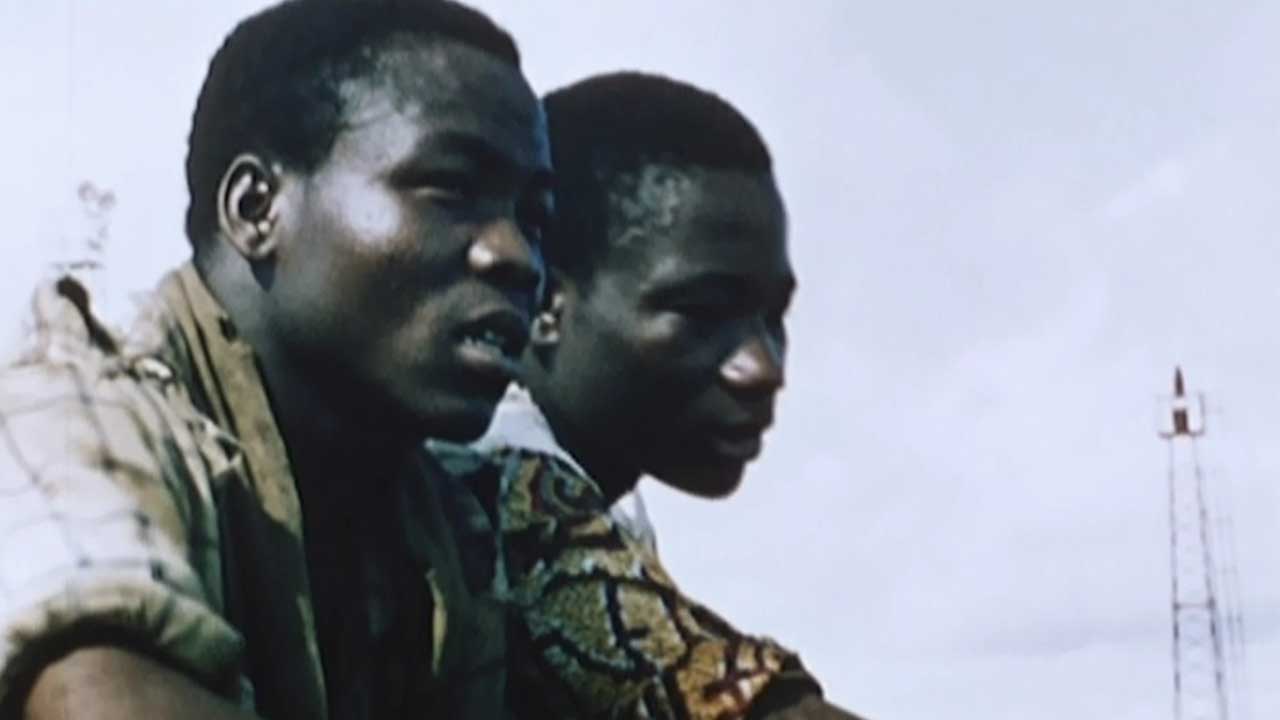 Moi, Un Noir (I, A Negro)
Jean Rouch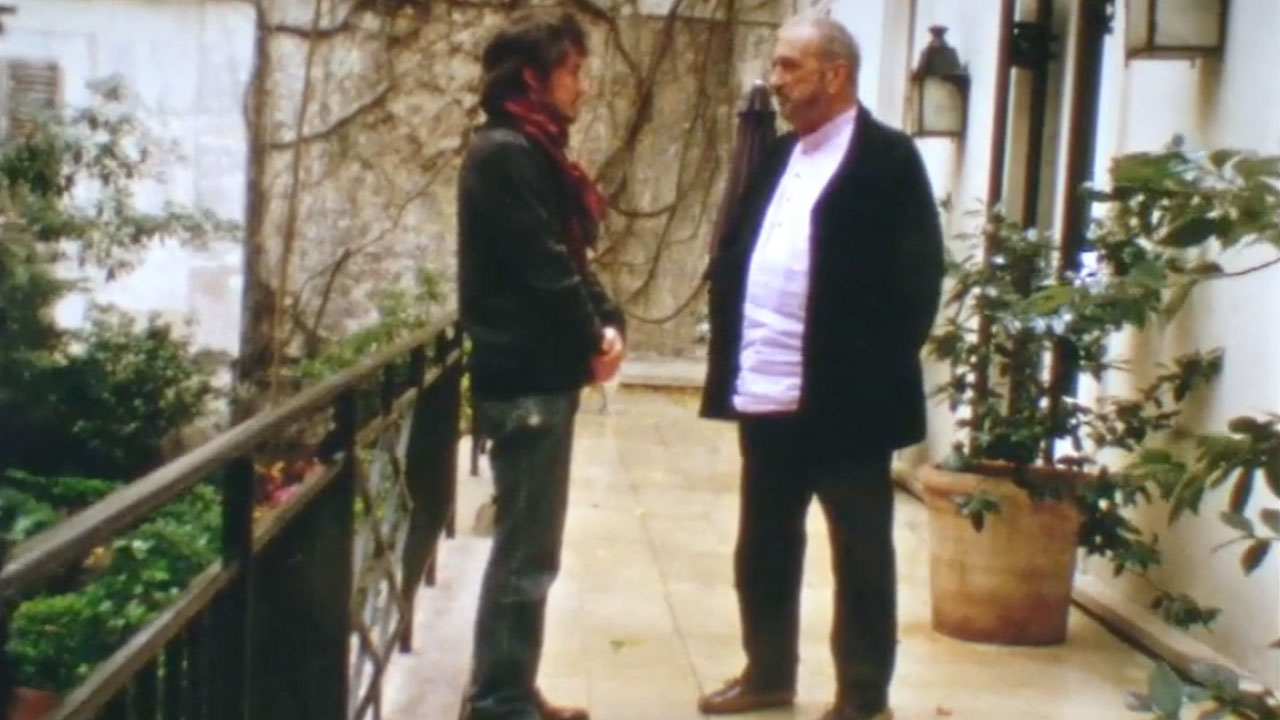 Les Cinq Sages (The Five Wisemen)
Aurélien Peilloux
L'hippocampe (The Seahorse)
Jean Painlevé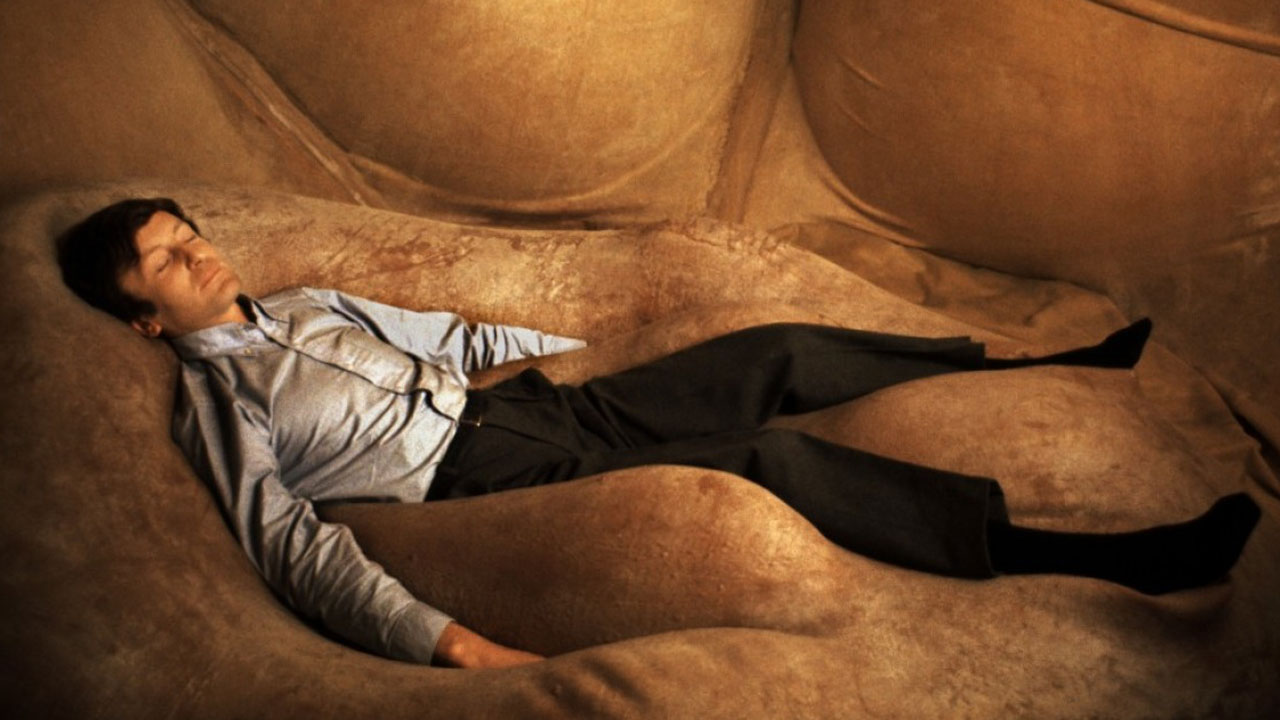 Je t'aime, Je t'aime
Alain Resnais
The Chemical House
Anne-laure Languille,Eric Gayer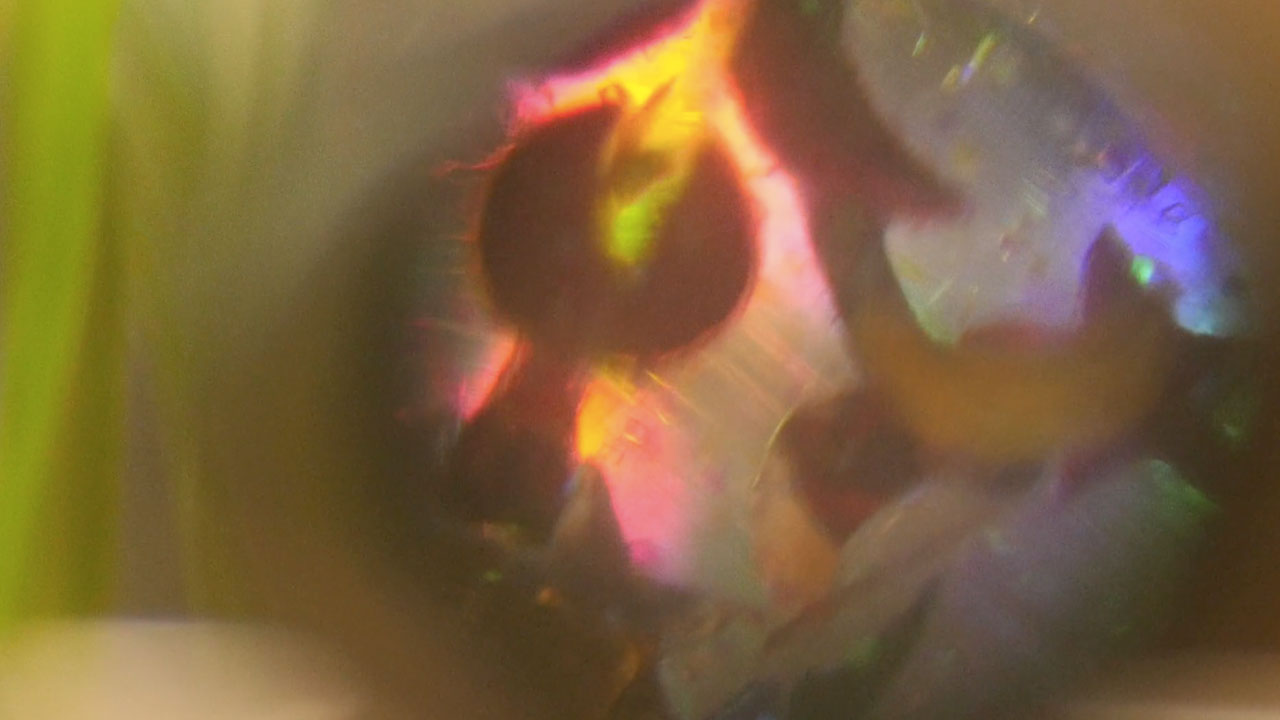 Peur (Fear)
Marine Koenig,Laetitia Grabot,Helene Louis,Loic Carrera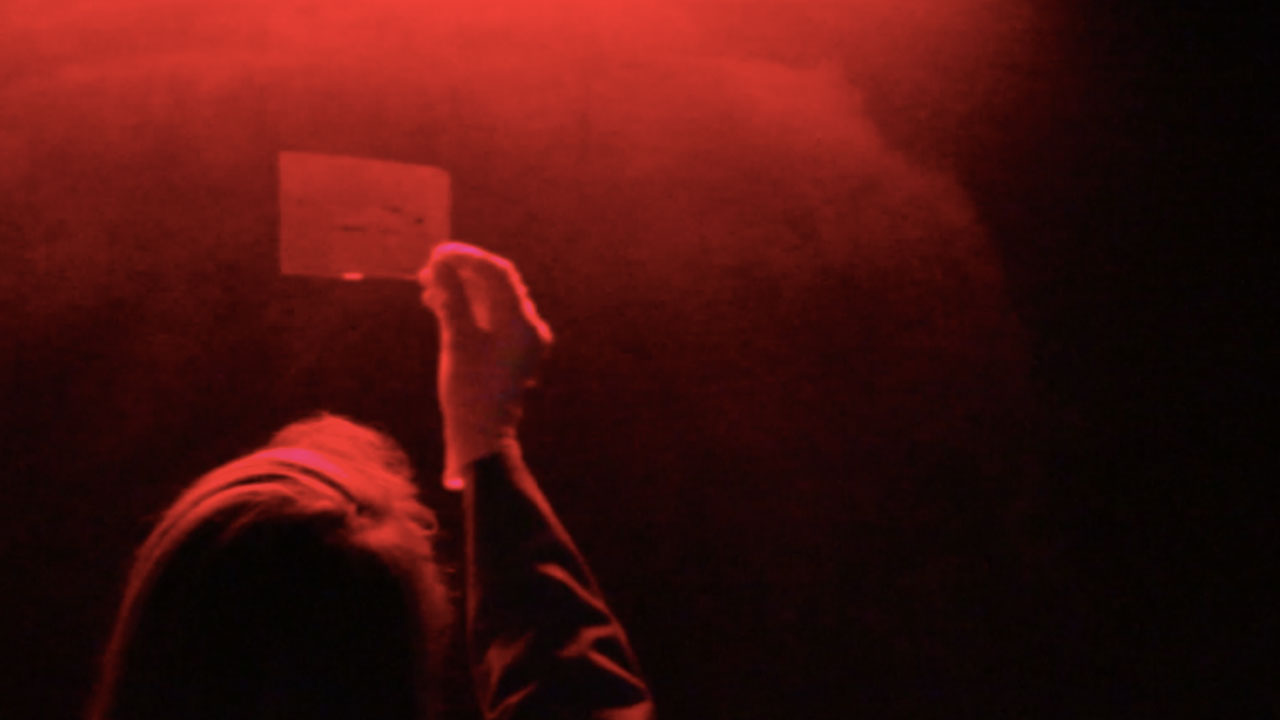 95%
Marie Coutelier,Alexandre Labarussiat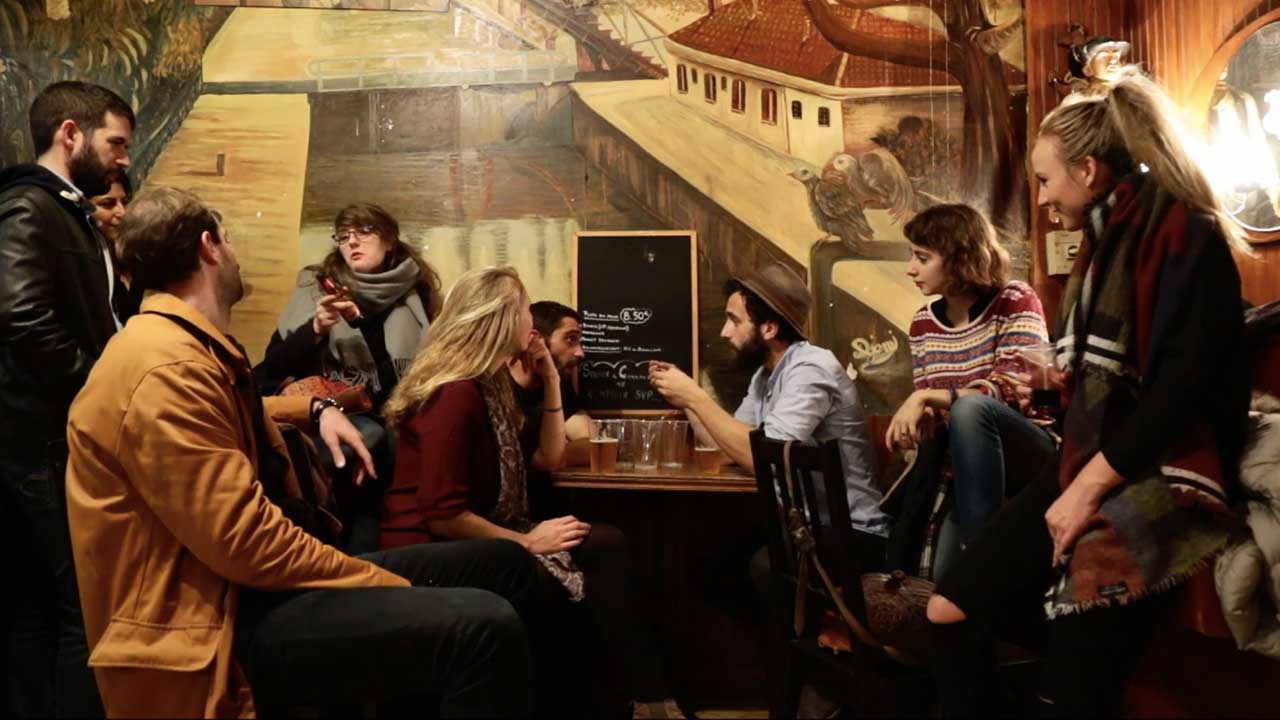 Bien Heureux (All is Well)
Pierre-Arnaud Lime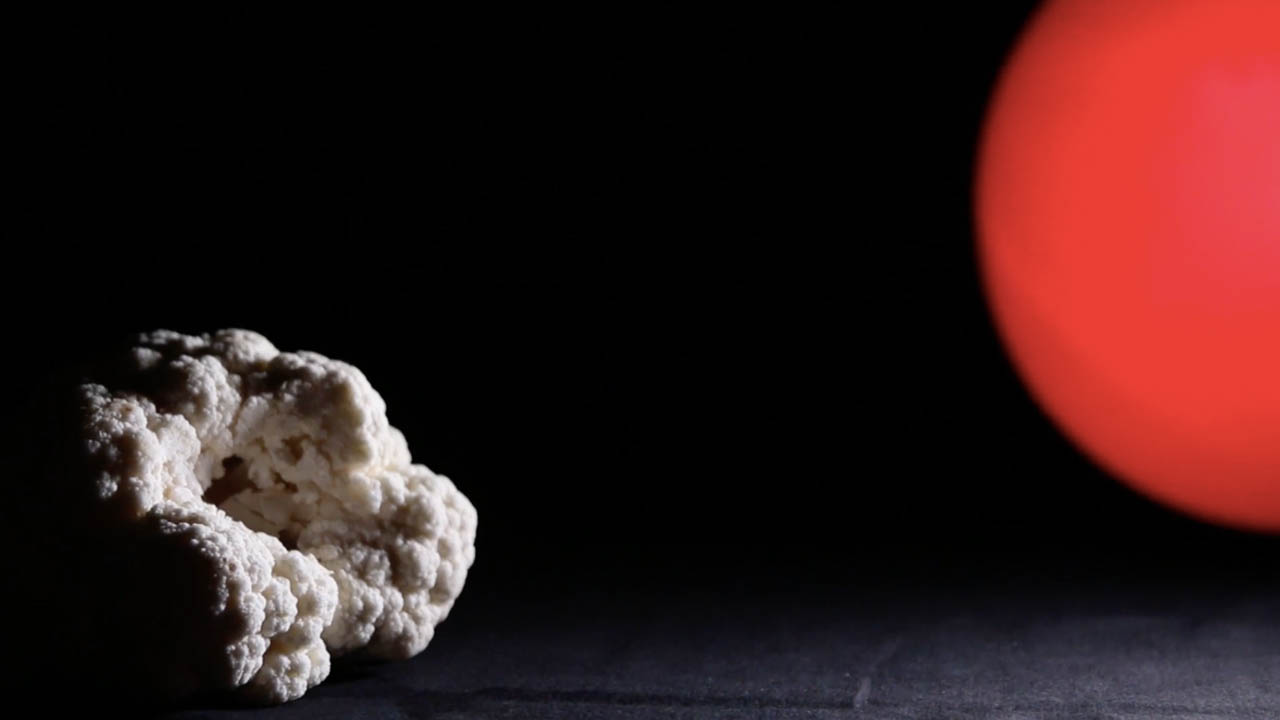 La Thérapie Photodynamique (Photodynamic Therapy)
Clement Dupont,Salvo Manzone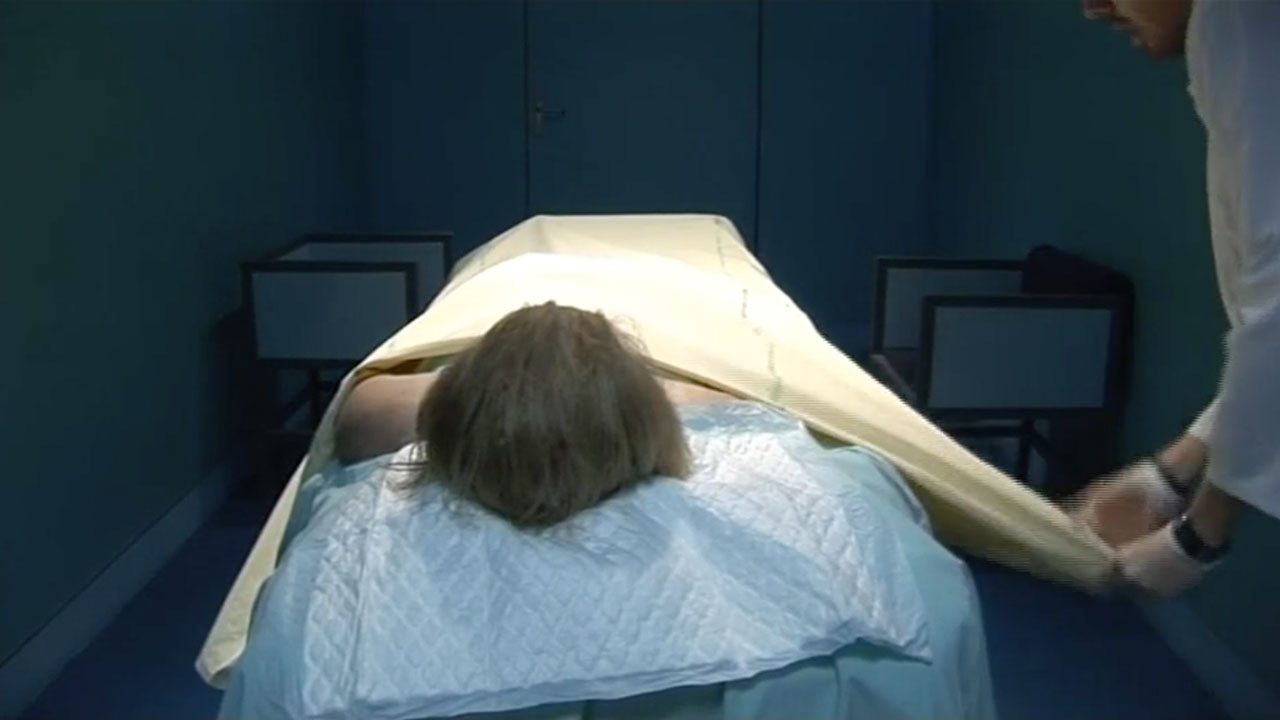 Autopsie
Adrien Klapisz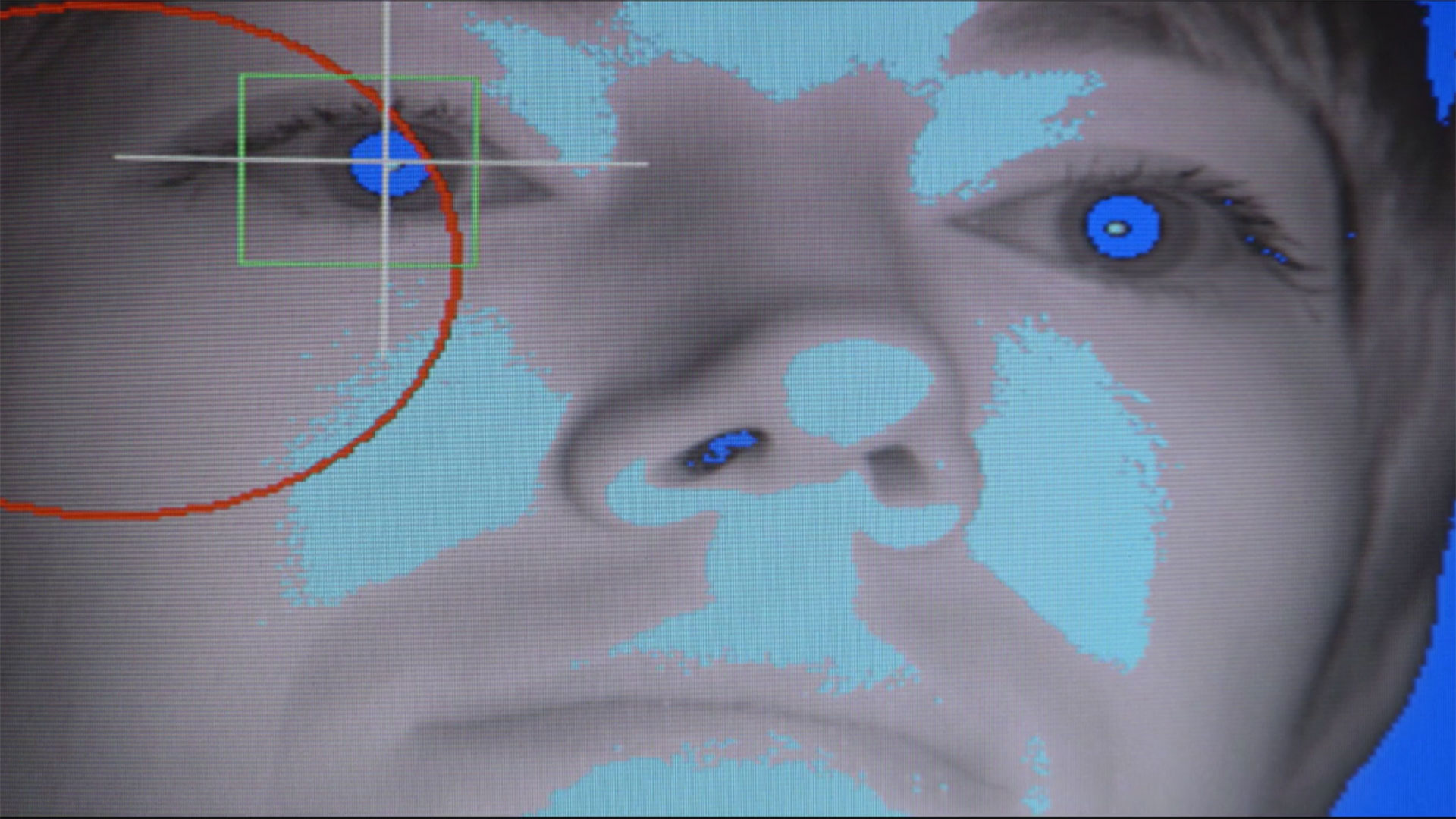 The Mirror System (Le Système Miroir)
Eva Zornio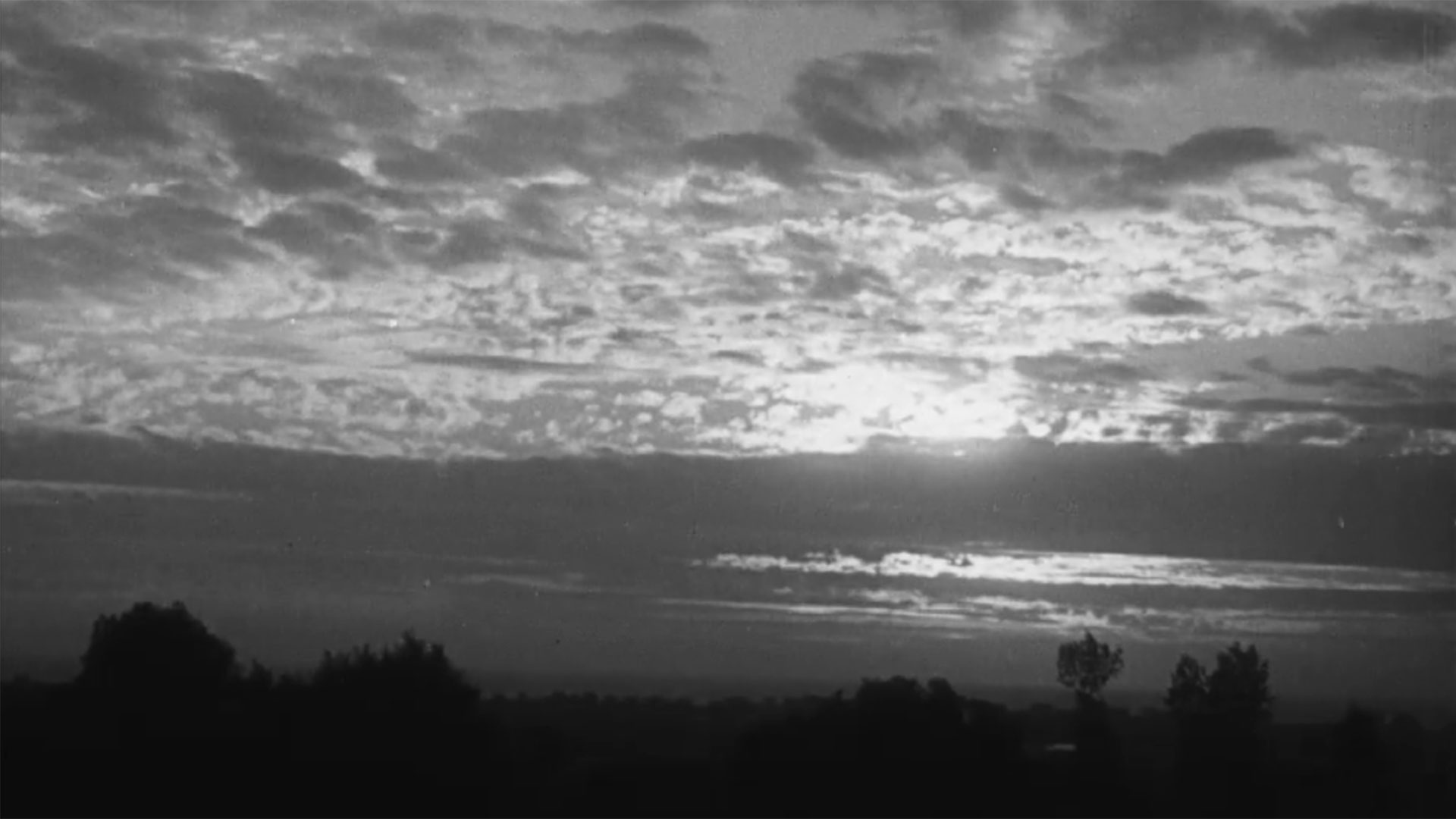 Déformations du soleil dues à la réfraction au moment de son coucher (1935)
J. Leclerc
Enlighten Me
Roxane Philippon
Gagarine
Fanny Liatard,Jérémy Trouilh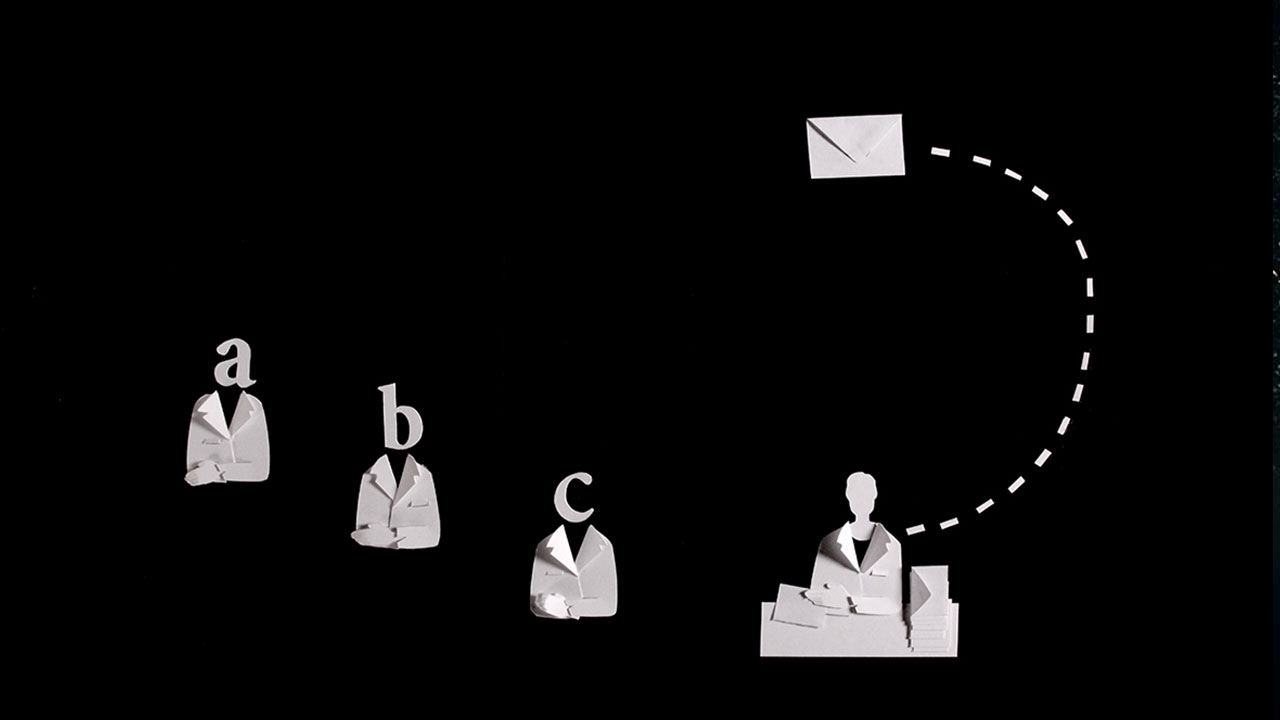 The Researcher's Article
Charlotte Arene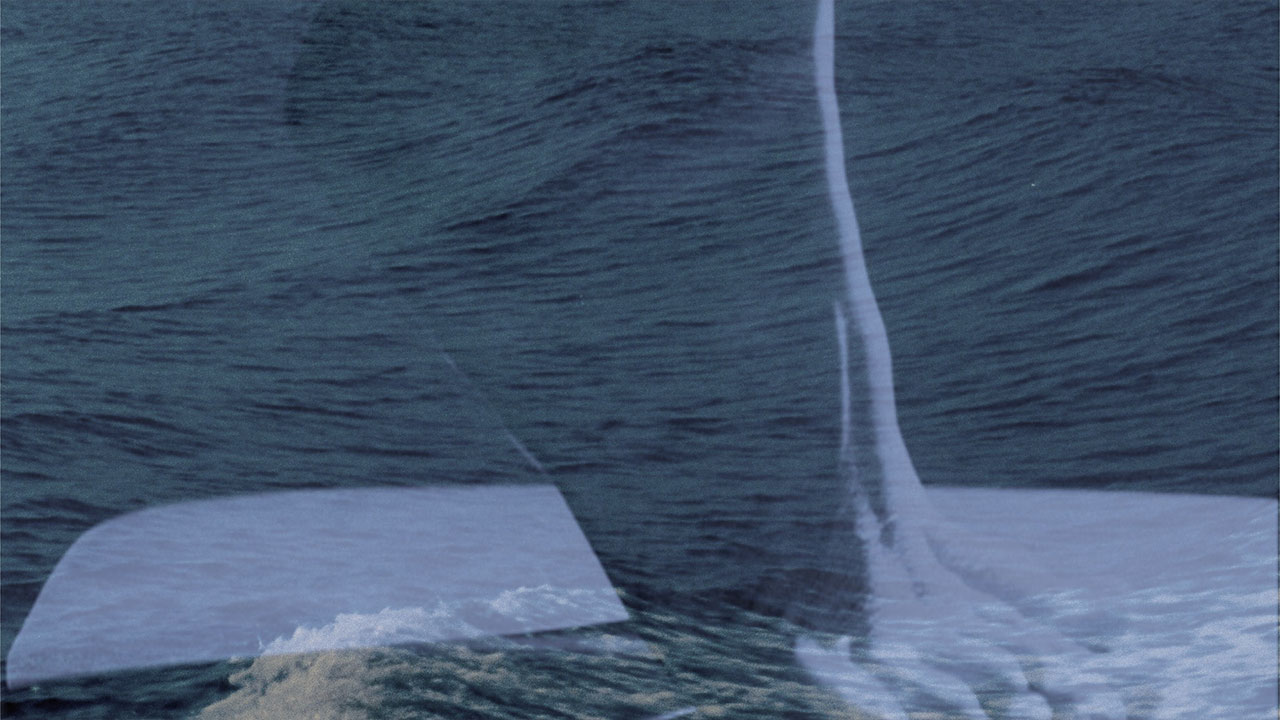 Towards the Colonies
Miryam Charles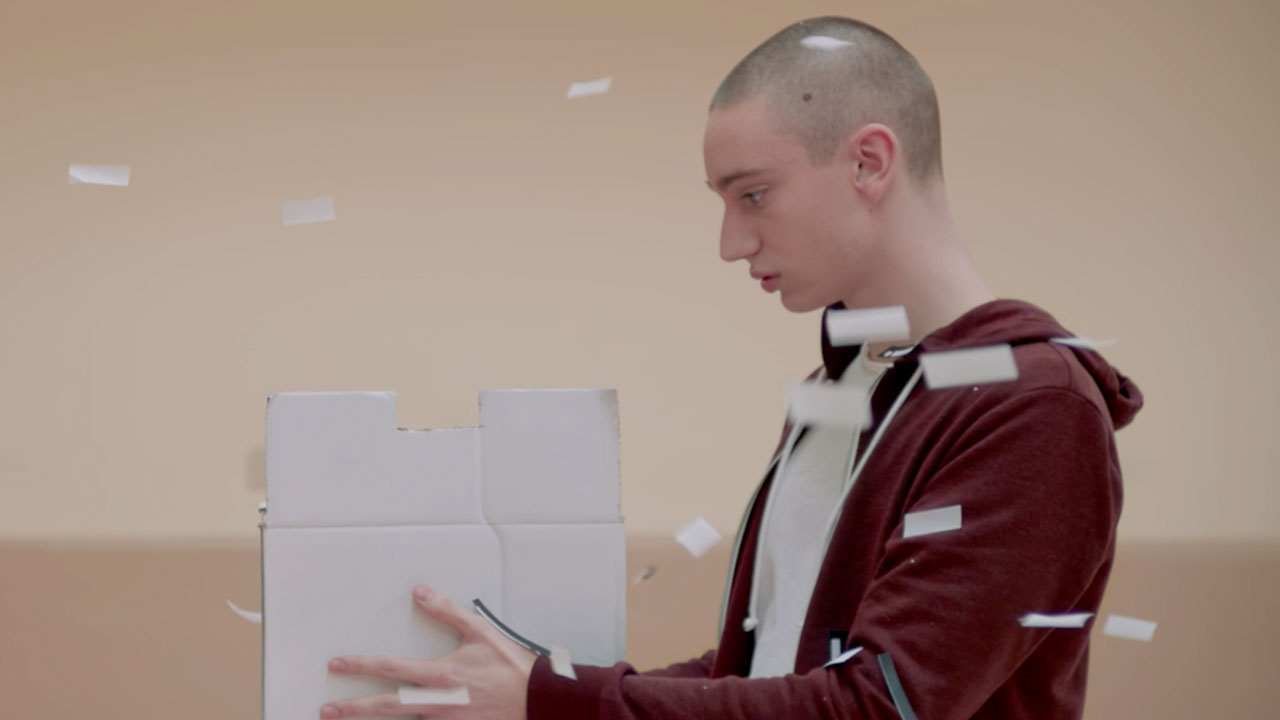 Sigismond sans images
Albéric Aurtenèche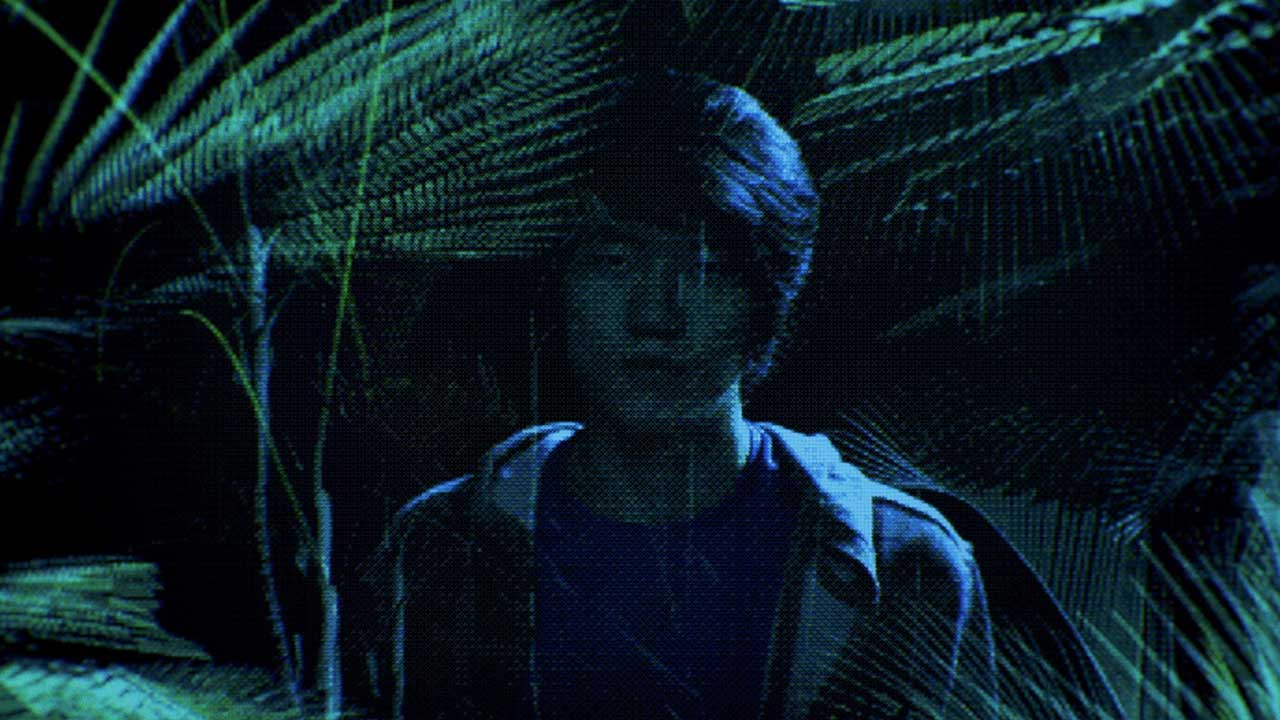 Hotaru
William Laboury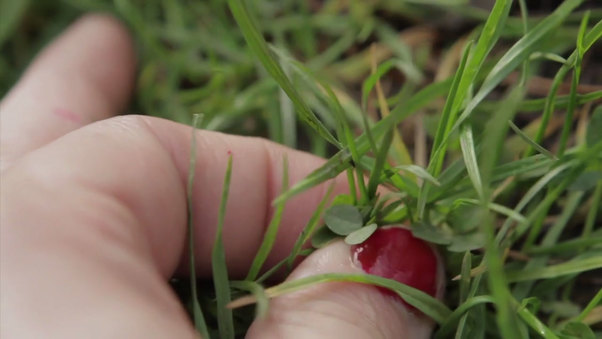 Spleen
Alexis Gambis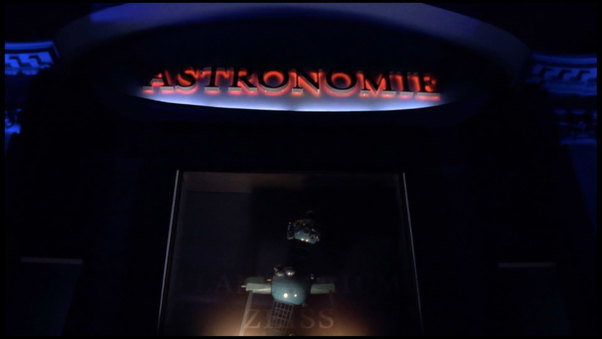 Picture Perfect: Vincent Fournier
David Feinberg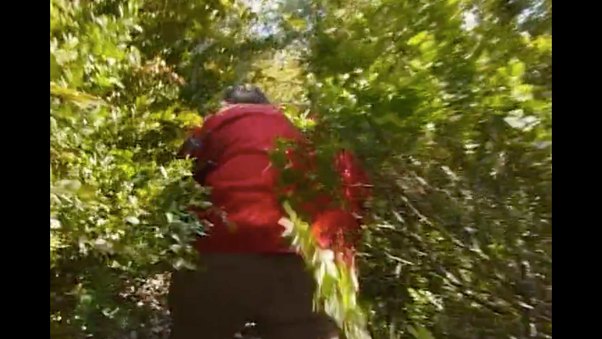 Life After the Death of Henrietta Lacks (La Vie apres la mort de Henrietta Lacks)
Mathias Thery
Telegraphics
Antoine Delacharlery,Léopold Parent,Lena Schneider,& Thomas Thibault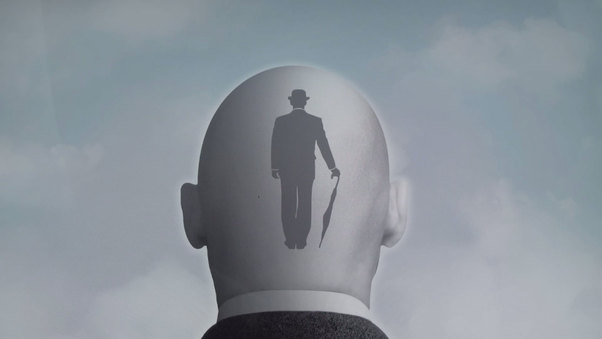 Déchiffrer la conscience, voyage dans l'étoffe de nos pensées
Cécile Denjean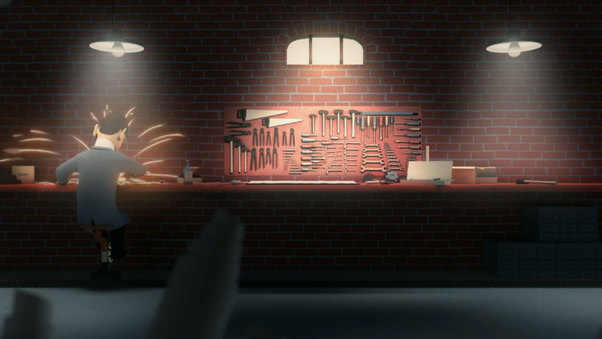 L'inventeur
Christian Janicot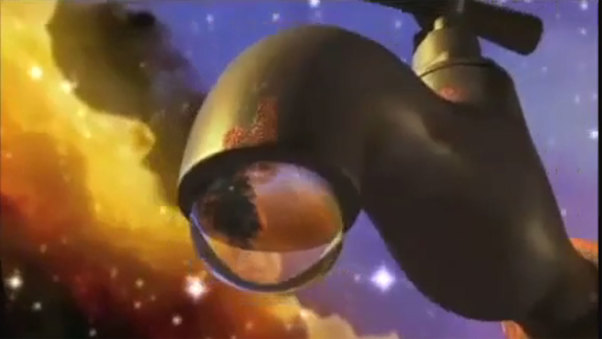 L2i
Jean-Jacques Beineix
Living Still Life
Bertrand Mandico
How to Feed the World
Denis van Waerbeke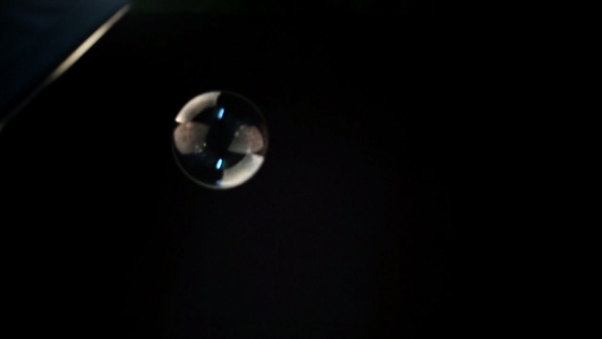 Bubble Circus
Alexandre Echasseriau
Cosmog
Cindy Lo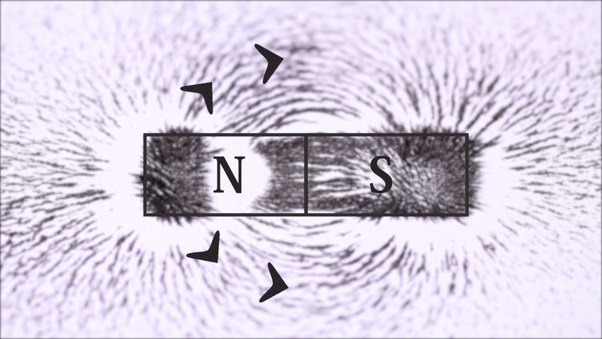 The 7 Laws of Magnetism/ Les Sept Preceptes du Magnétisme
Diane Rottner,Arnaud Tetelin,Line Hachme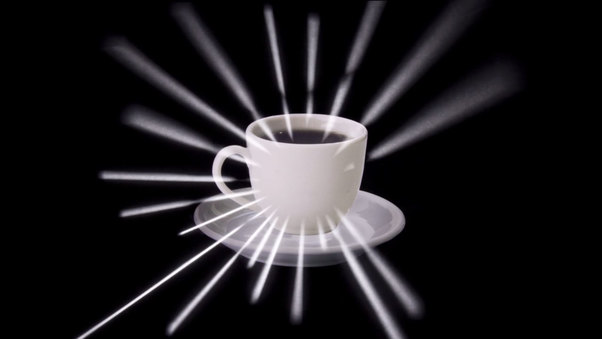 Physics and Caffeine
Charlotte Arene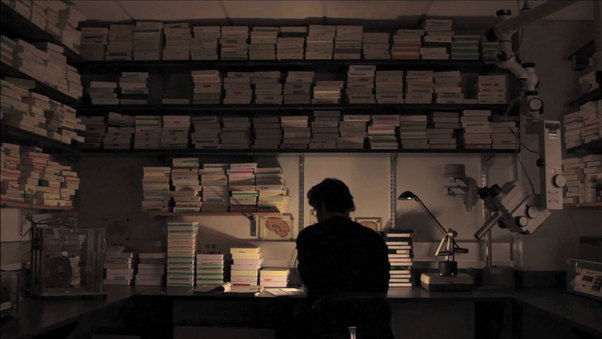 Déjà vu
Alexis Gambis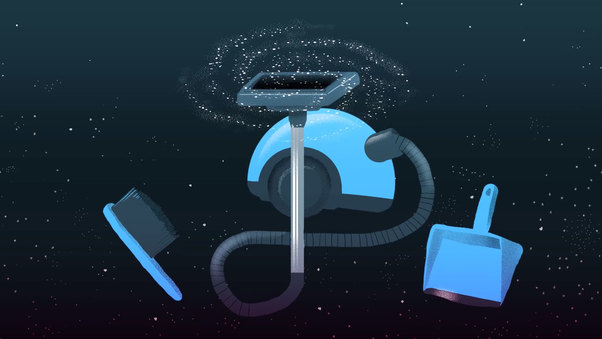 What's Inside a Black Hole
Amaël Isnard
We will attempt a handshake across the Atlantic
Mael Le Mée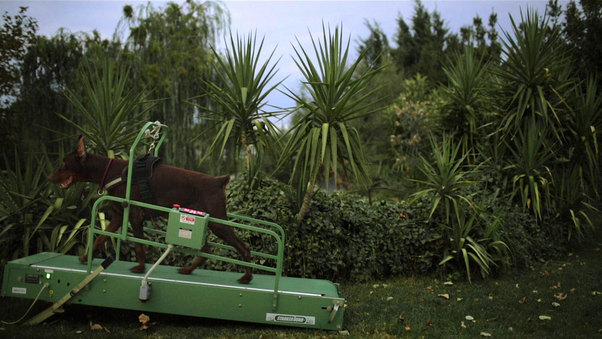 Washingtonia
Konstantina Kotzamani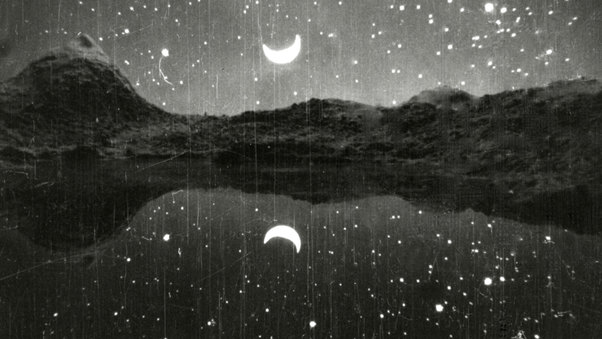 Voyage dans le ciel (Voyage in the Sky)
Jean Painlevé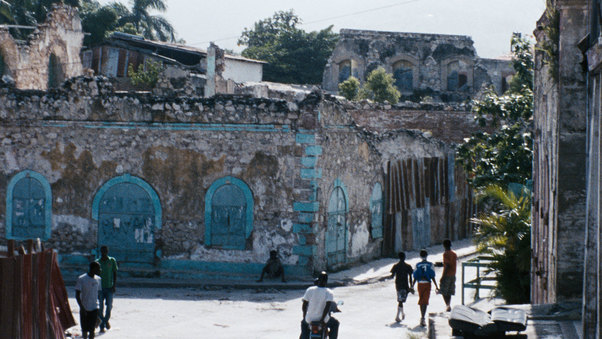 Vole, vole tristesse (Fly, Fly Sadness)
Miryam Charles
The Little Stones
Chloé Mazlo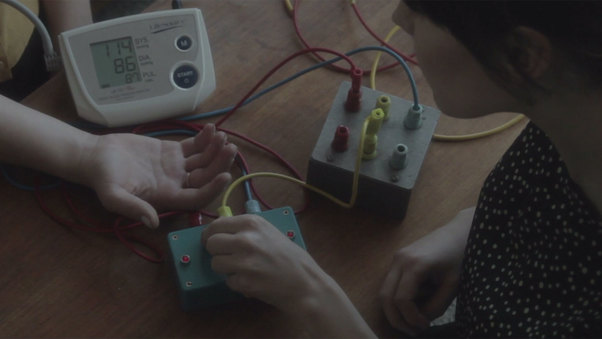 The Decelerators
Mark Slutsky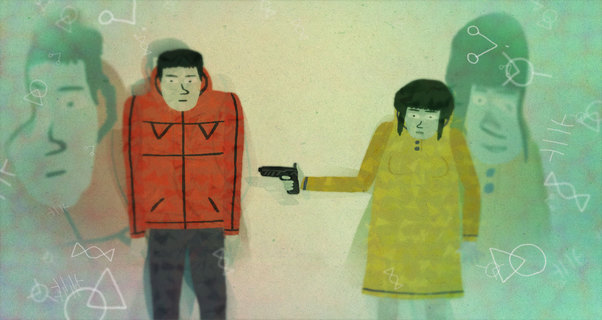 Tempête sur anorak (Storm Hits Jacket)
Paul Cabon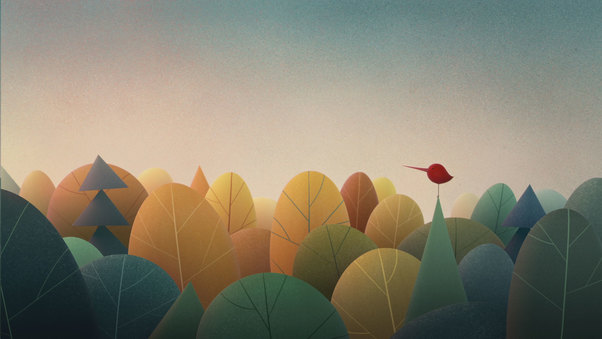 So Many Forests
Burcu Sankur,Geoffrey Godet
Skhizein
Jérémy Clapin Clapin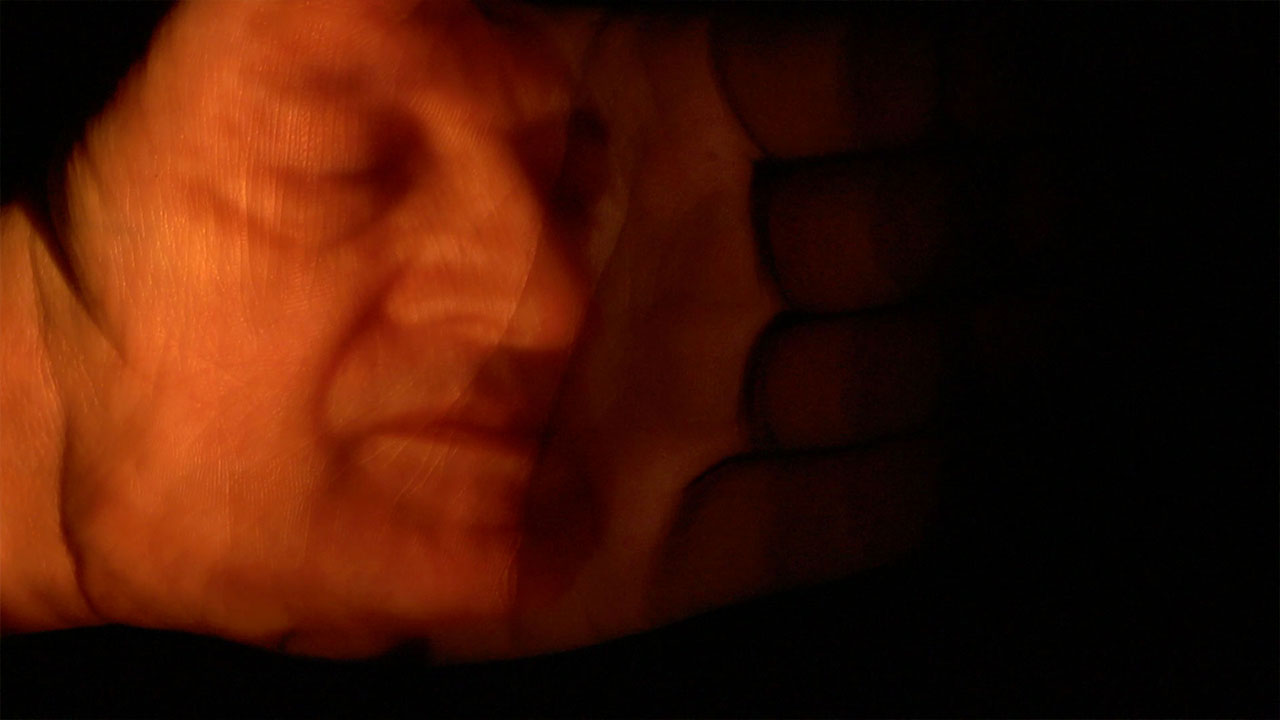 Peau (Skin)
Marine Koenig
Our Lady of the Hormones
Bertrand Mandico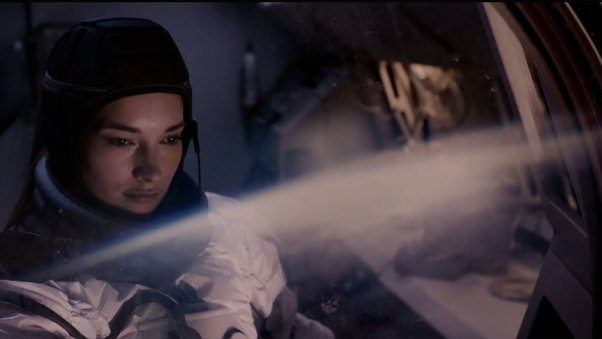 ON/OFF
Thierry Lorenzi
MEPE
Claire Bardet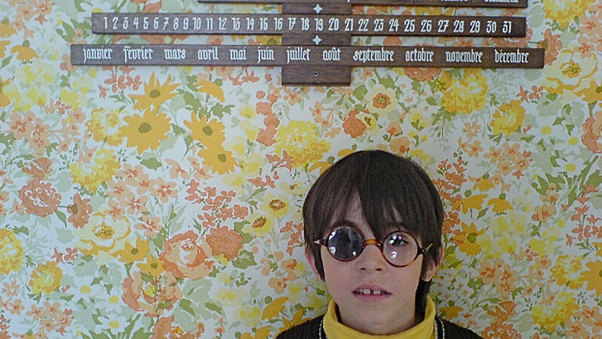 Marius Borodine
Emanuel Hoss-Desmarais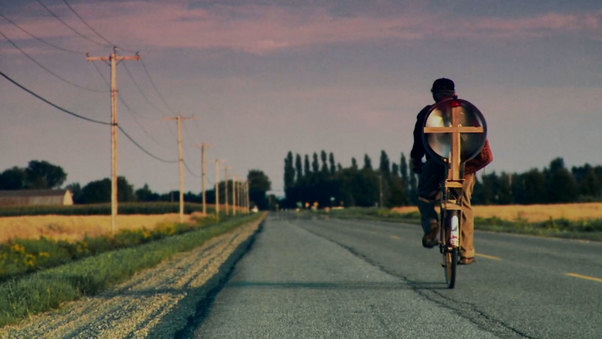 Les Outils (Tools)
Simon Laganiere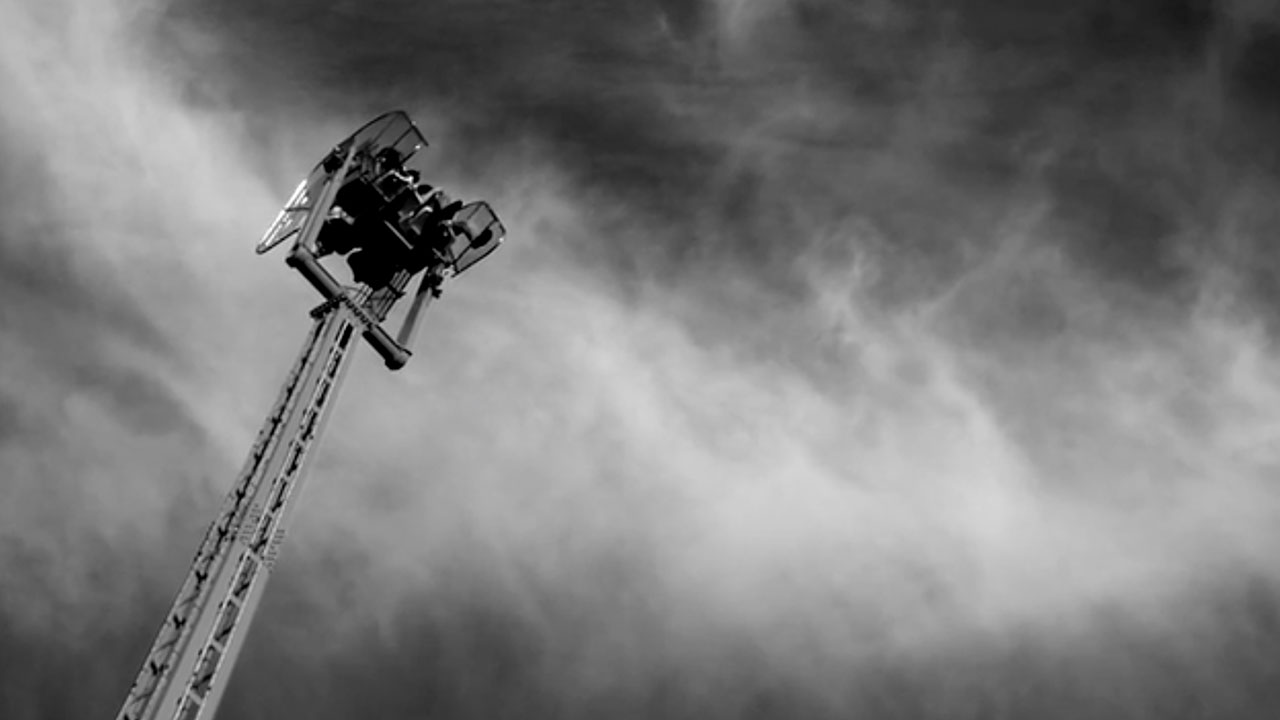 Light will never be that fast again
Alfredo Hubard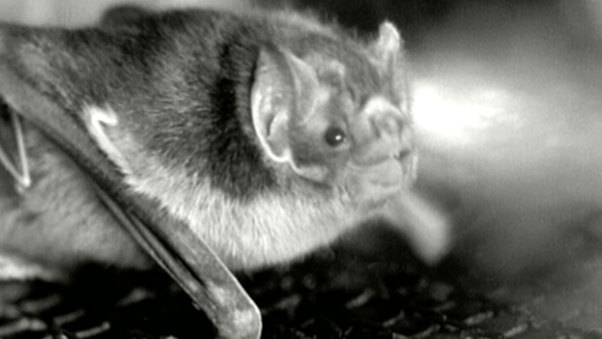 The Vampire (Le Vampire)
Jean Painlevé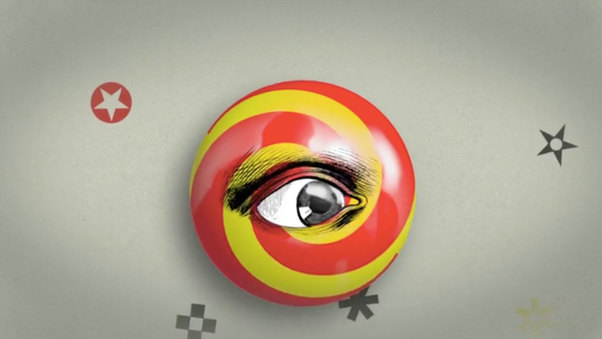 James
Denis Van Waerebeke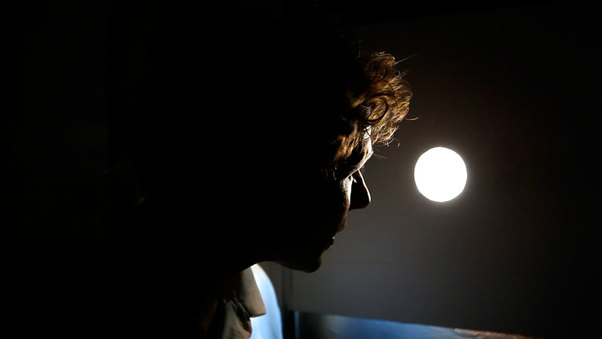 Invisible
Lia Giraud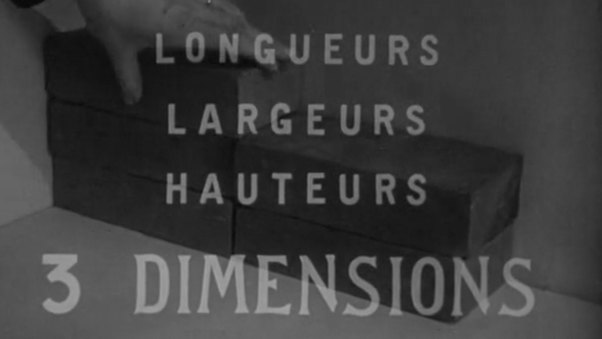 Fourth Dimension
Jean Painlevé Exchange
Danielle Parsons,Ravi Sheth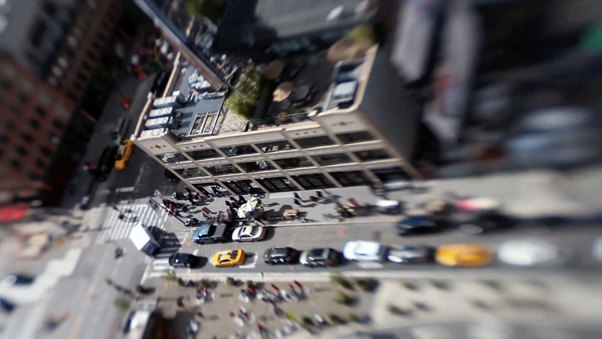 Cloud
Anne Milne,James Zhao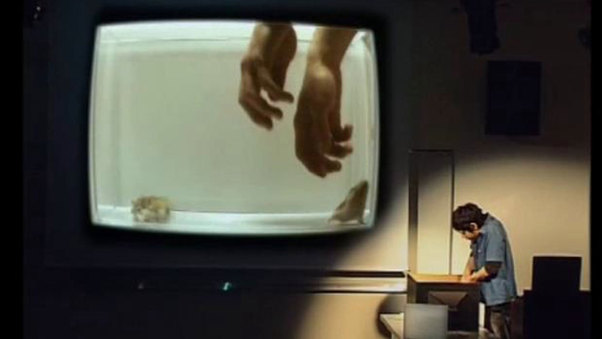 Carlitopolis
Nieto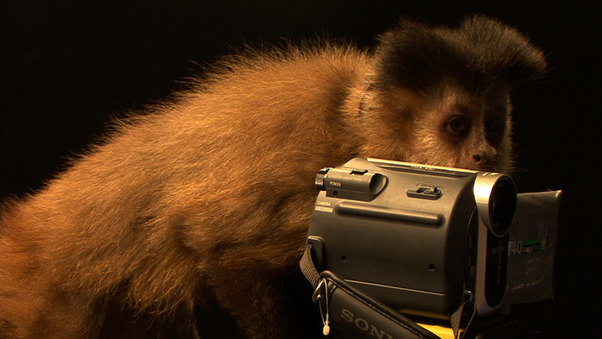 Capucine
Nieto
Bionic Girl
St̩ephanie Cabdevila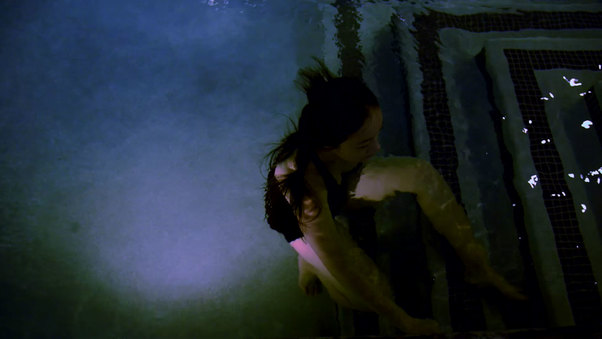 air (verb)
Lilian Mehrel,Jinelle Wint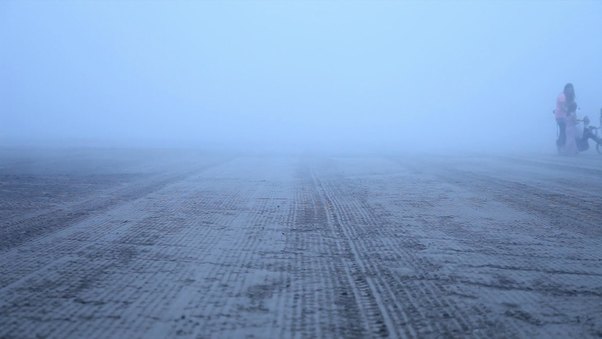 Une Terre Familière
Marianna Milhorat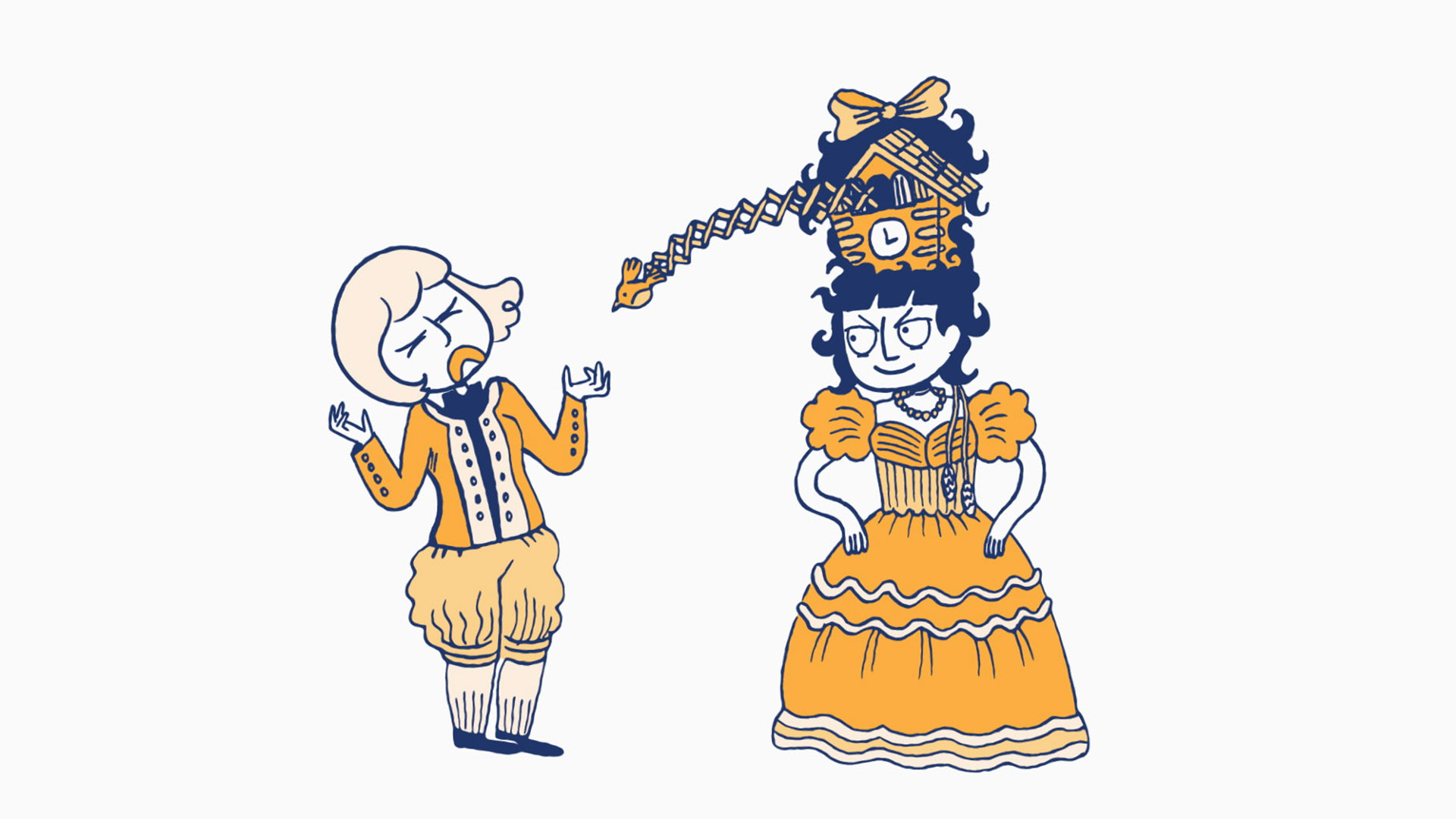 The Great List of Everything: Episode 7: The Clock
Cathon, Iris Boudreau, Francis Papillon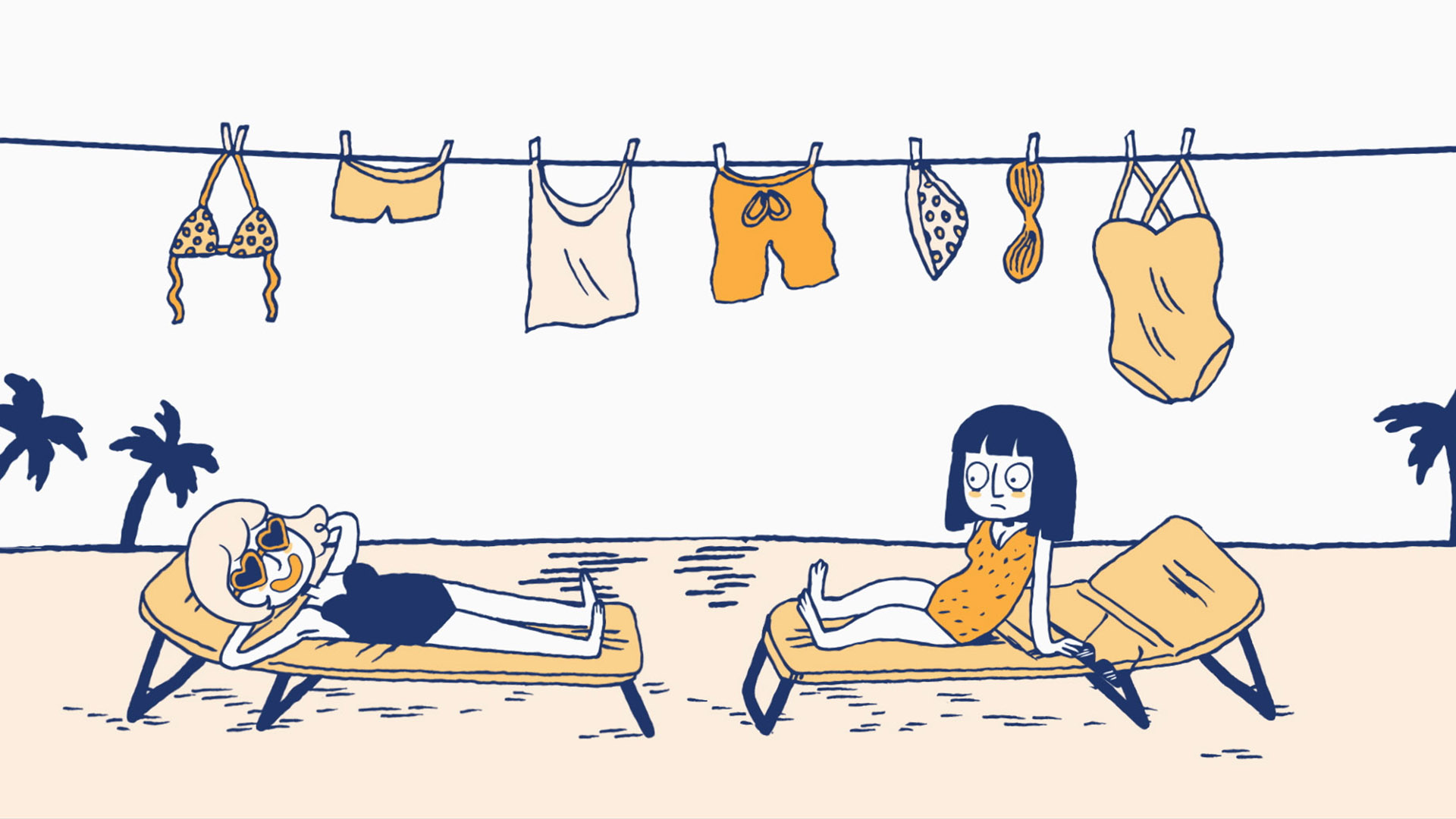 The Great List of Everything: Episode 10 - The Swimsuit
Iris Boudreau, Francis Papillon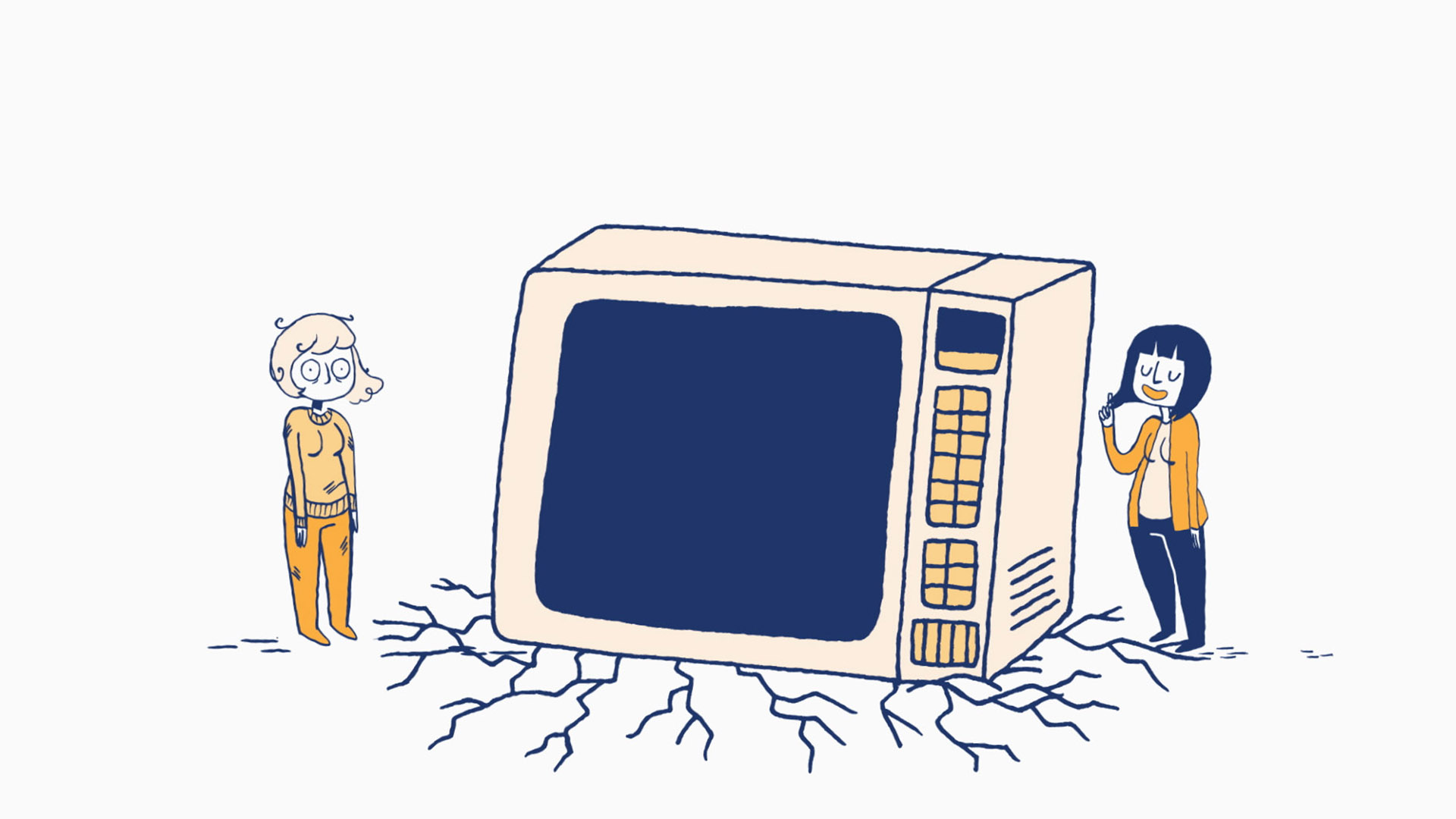 The Great List of Everything: Episode 2 – The Microwave
Cathon , Iris Boudreau, Francis Papillon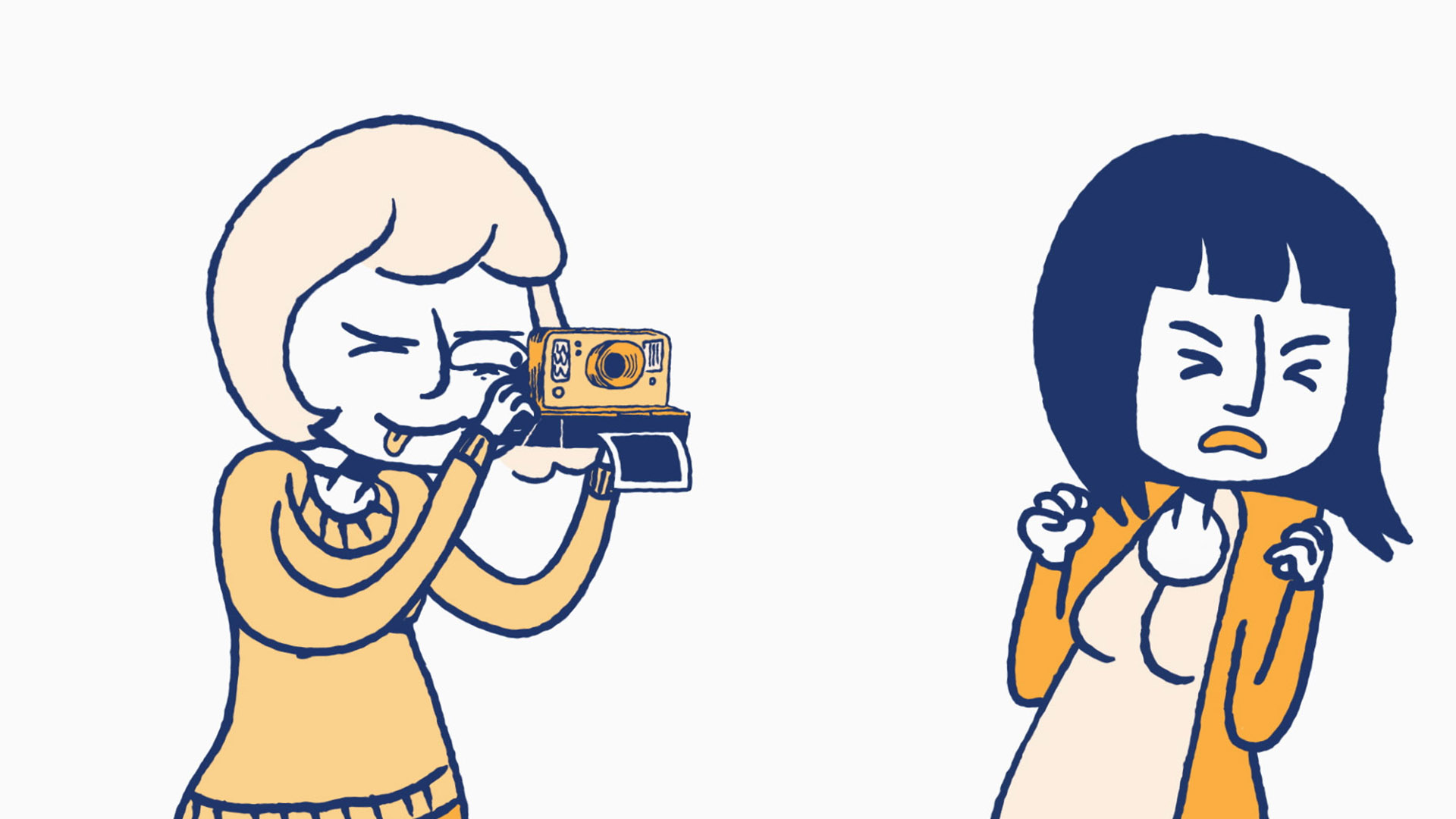 The Great List of everything: Episode 5 - The Camera
Iris Boudreau, Francis Papillon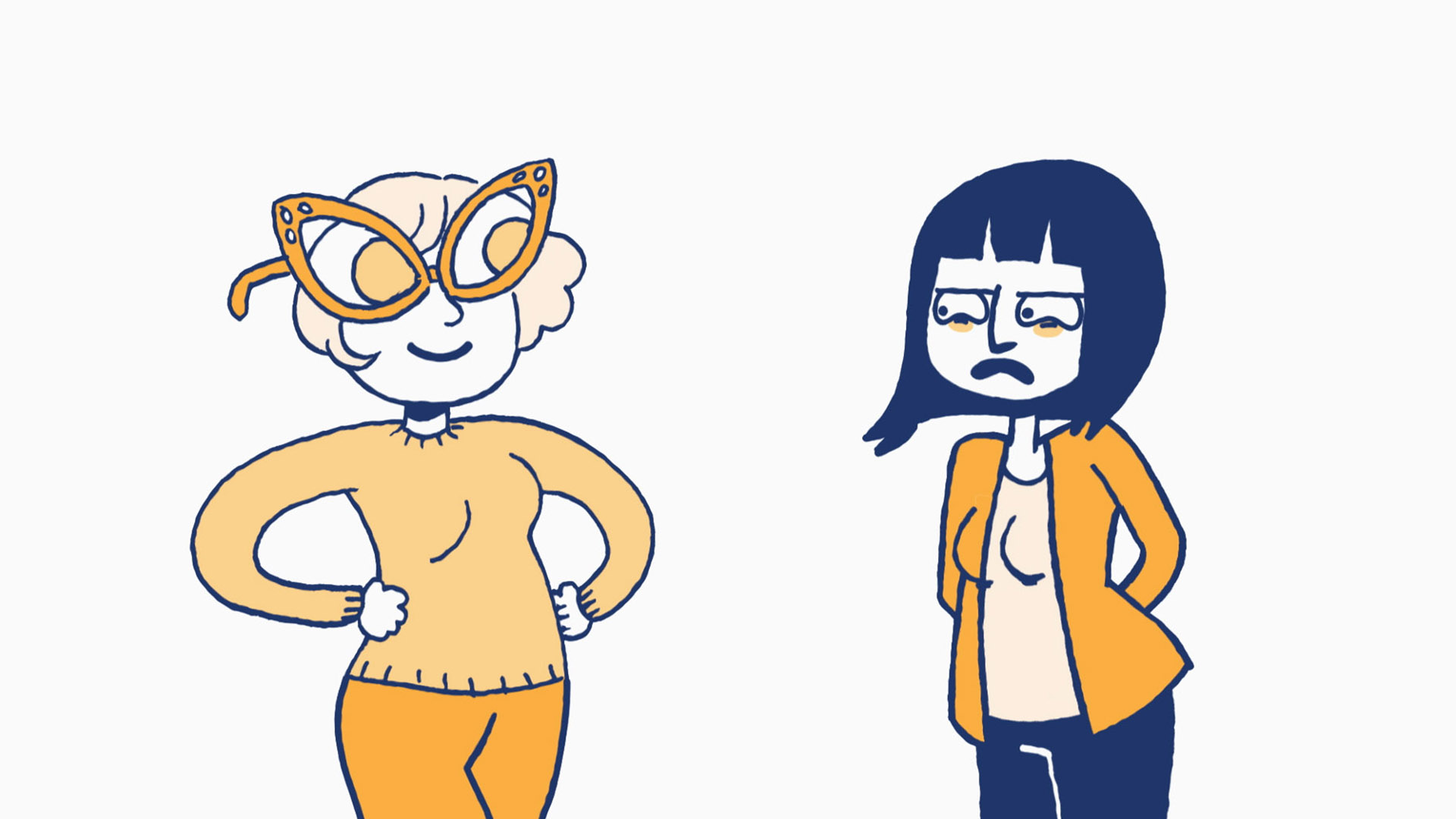 The Great List of Everything: Episode 8 - The Glasses
Cathon, Iris Boudreau, Francis Papillon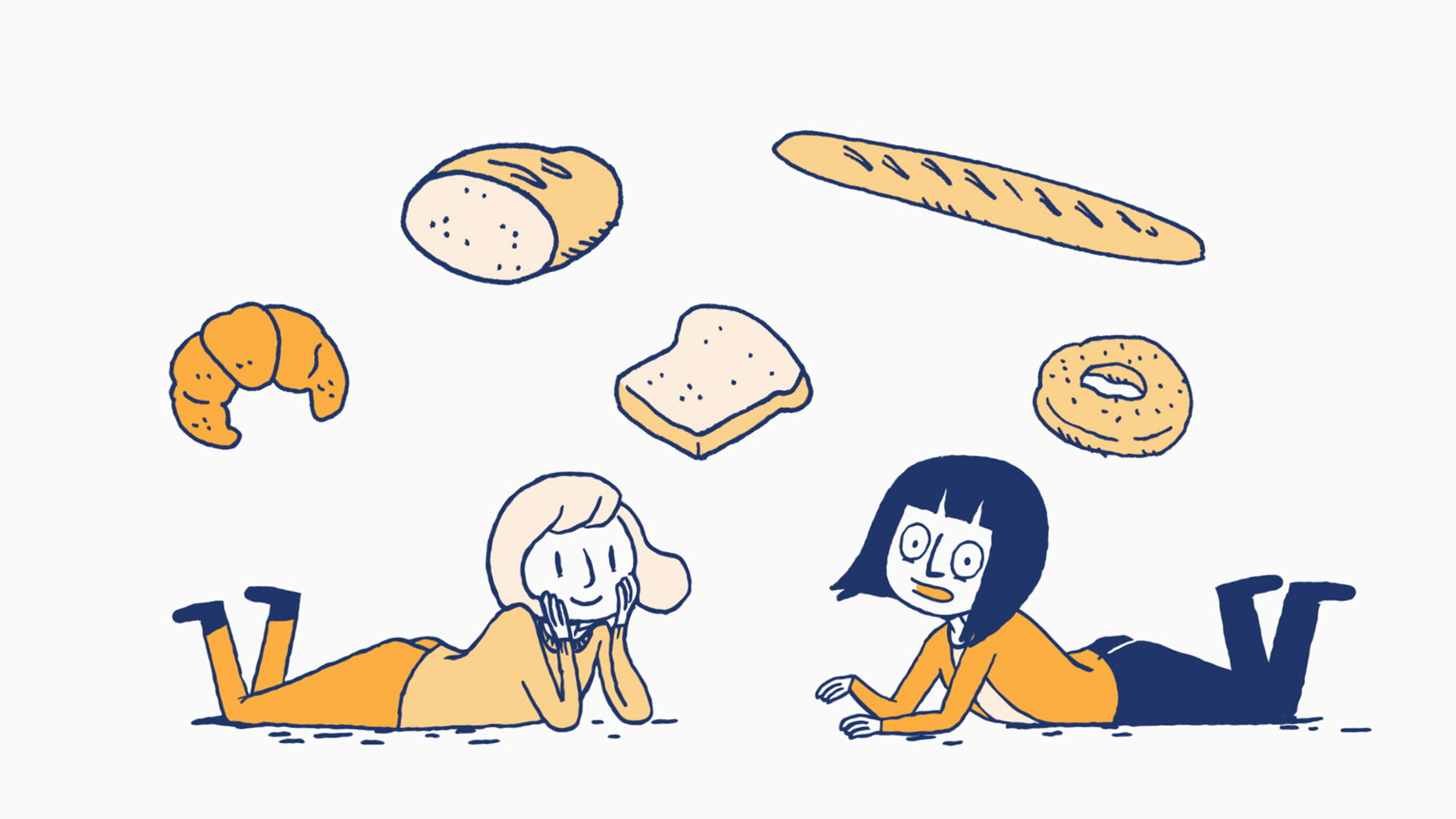 The Great List of Everything: Episode 3 The Bread
Cathon, Iris Boudreau, Francis Papillon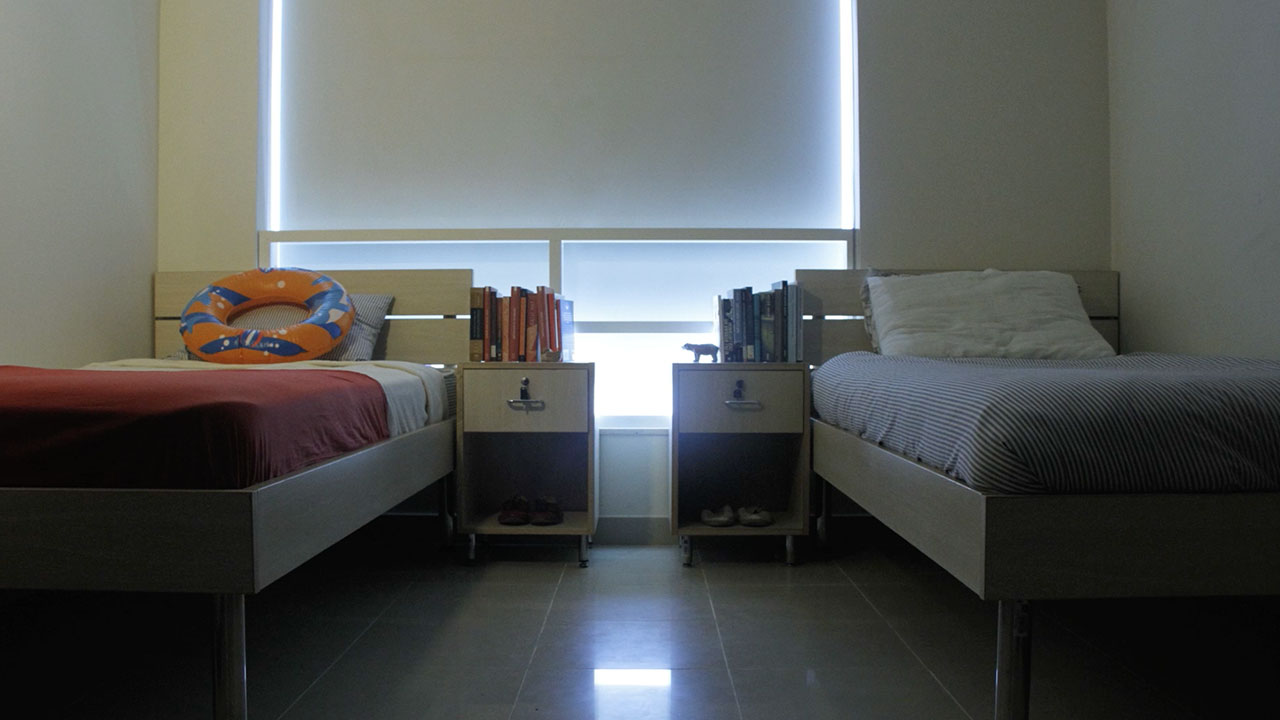 Mother Cell
Sachi Leith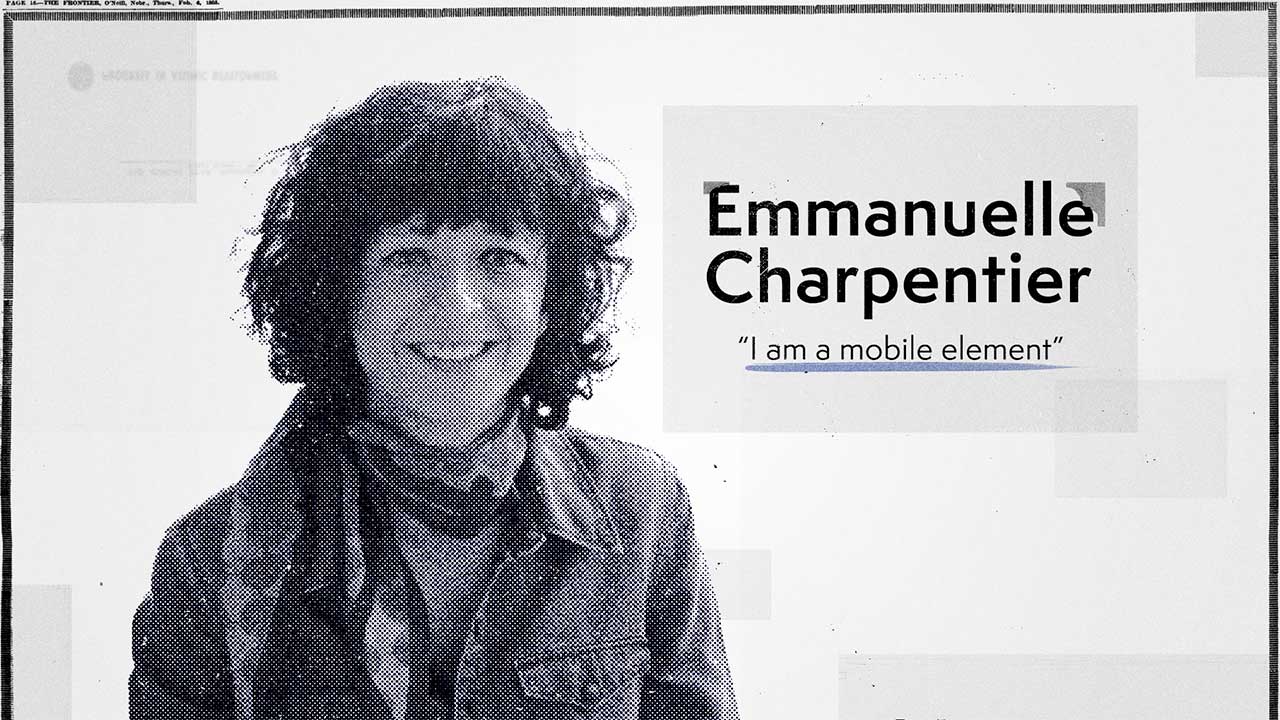 I am a Mobile Element: A Conversation with Emmanuelle Charpentier
Alexis Gambis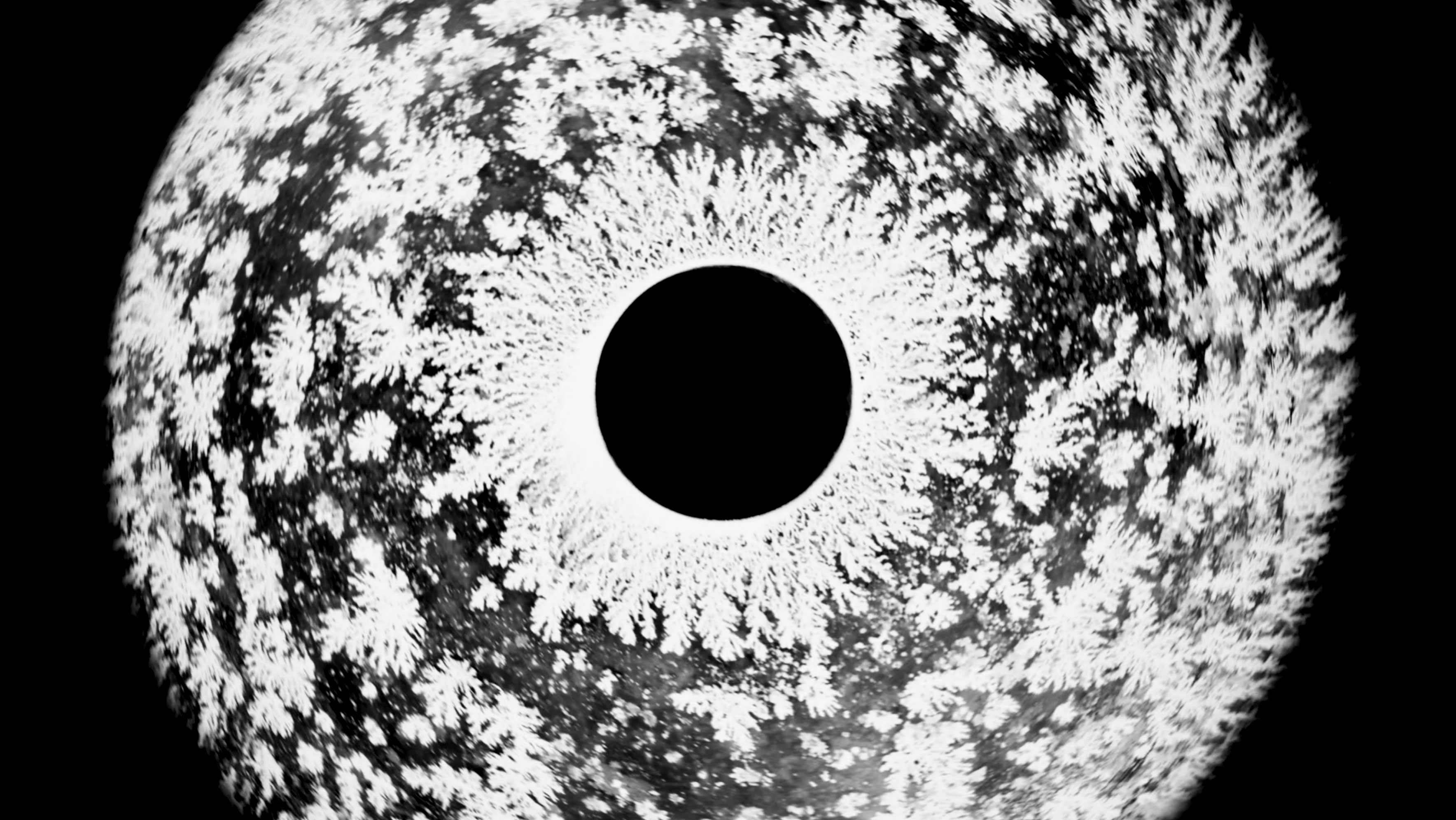 Earth's Answer (La Réponse de La Terre)
Giulia Grossmann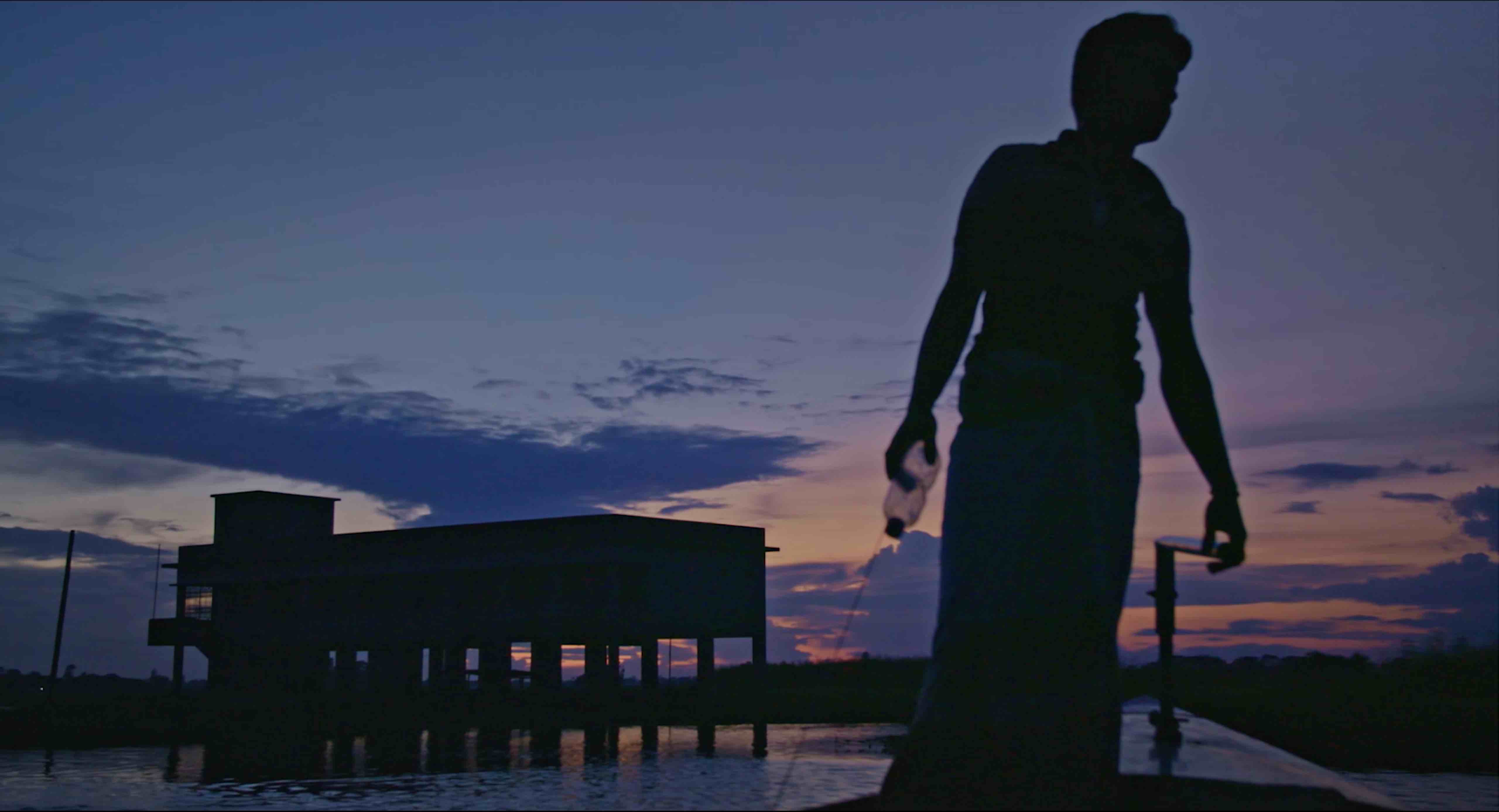 Once you know (Une fois que tu sais)
Emmanuel Cappellin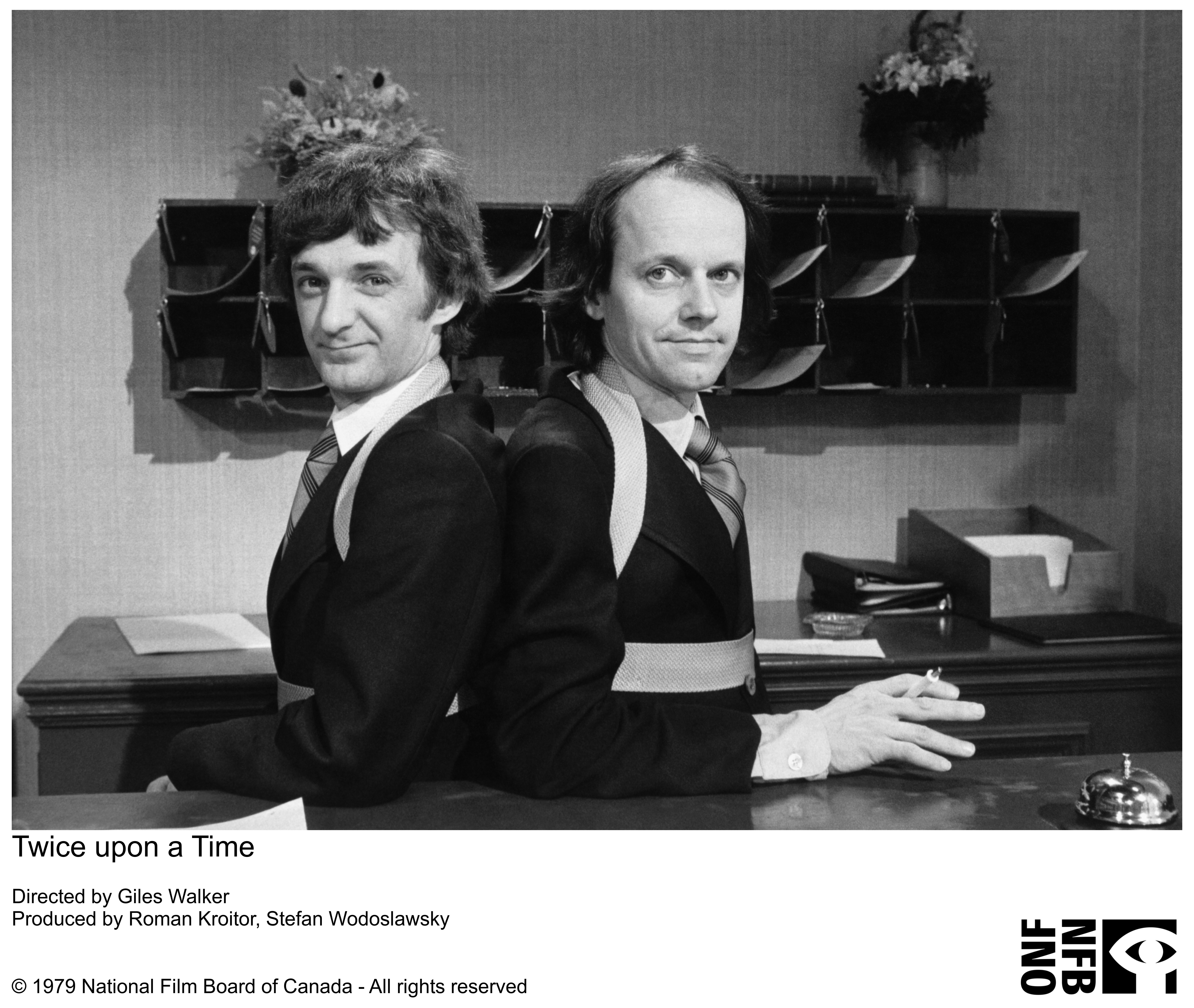 Twice Upon a Time
Giles Walker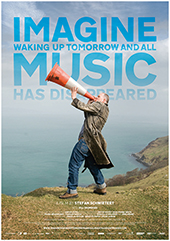 Imagine waking up tomorrow and all music has disappeared
Stefan Schwietert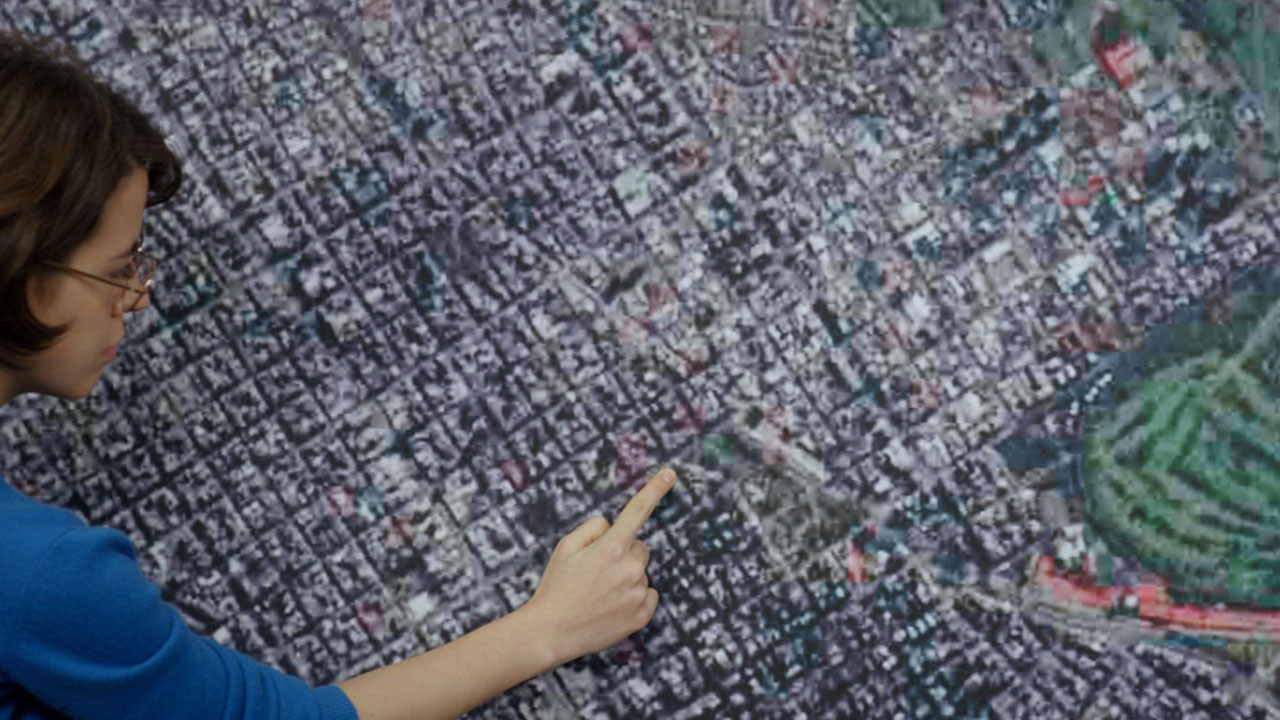 Here and there (Aquí y allá)
Melisa Liebentha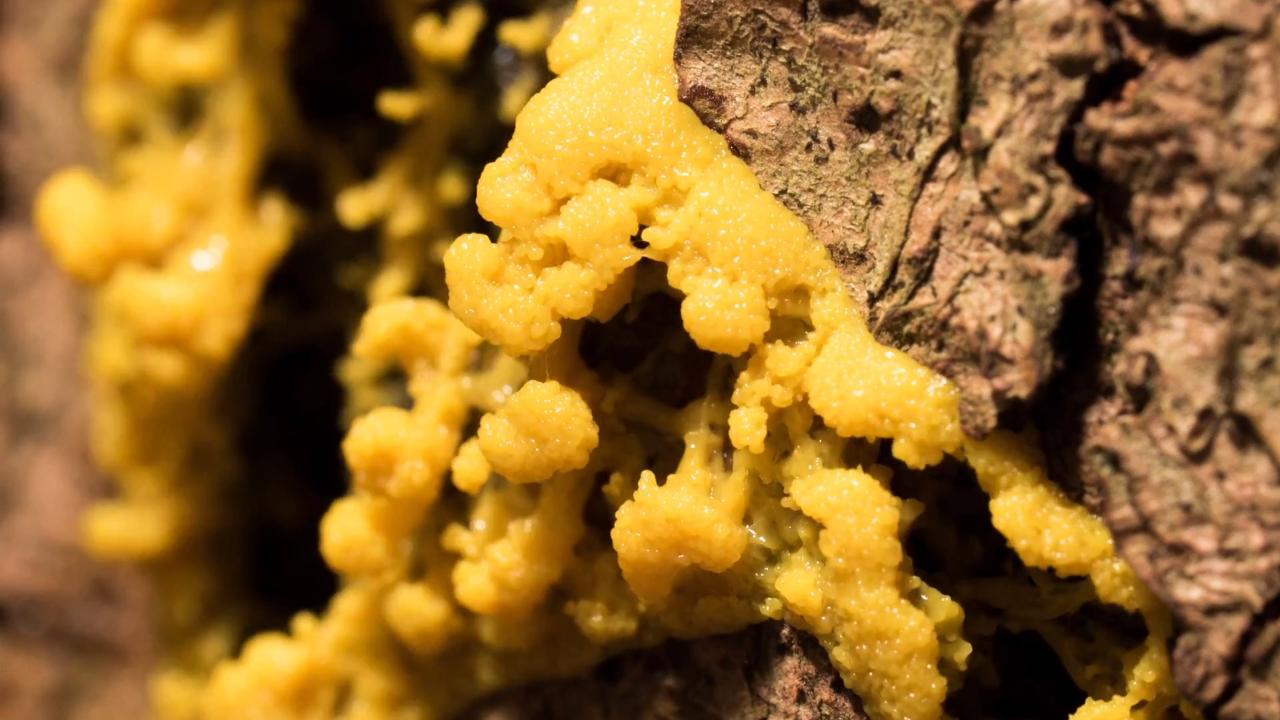 Smart Slime?
Juliette Martineau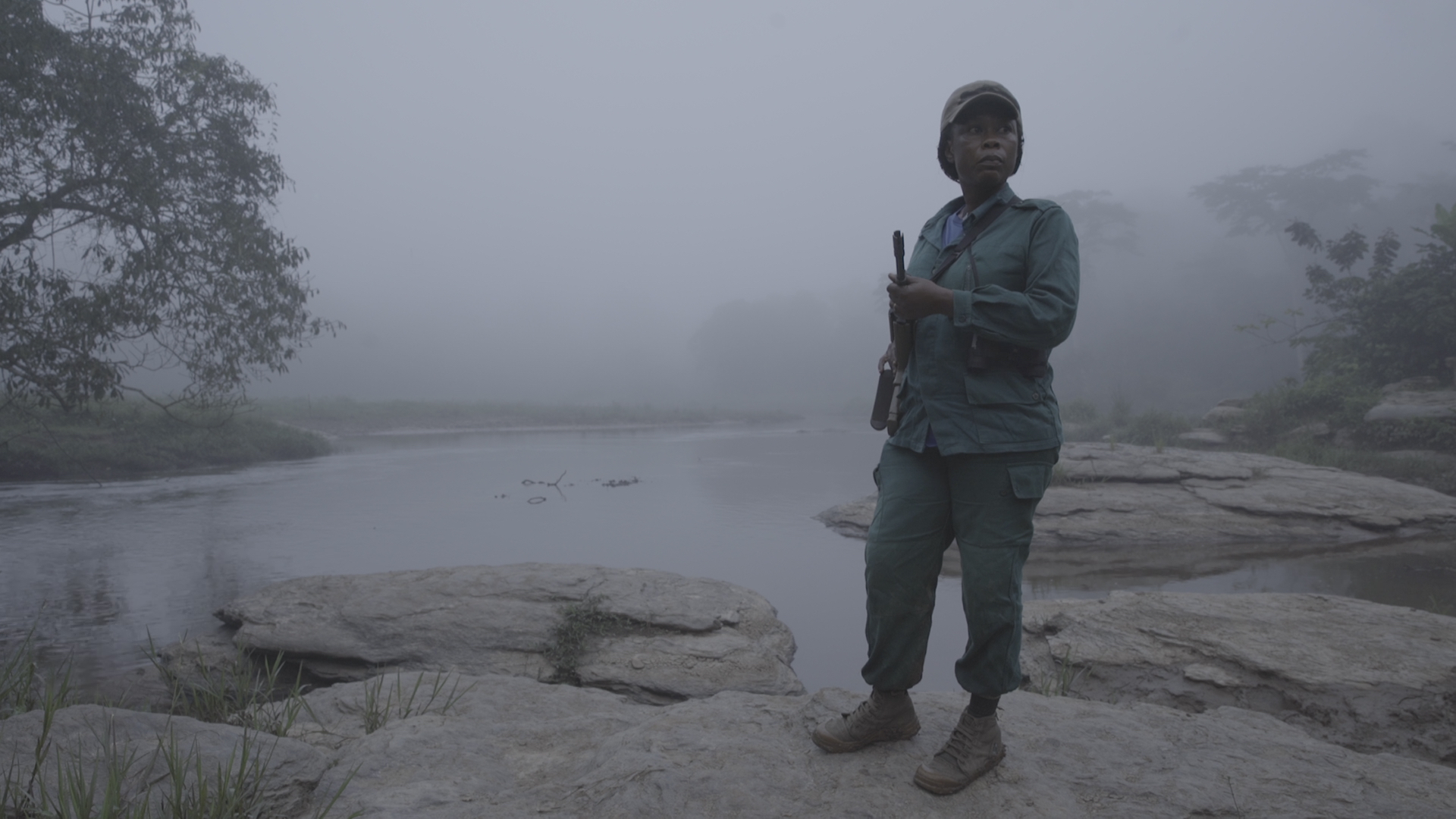 Silent Forests
Mariah Wilson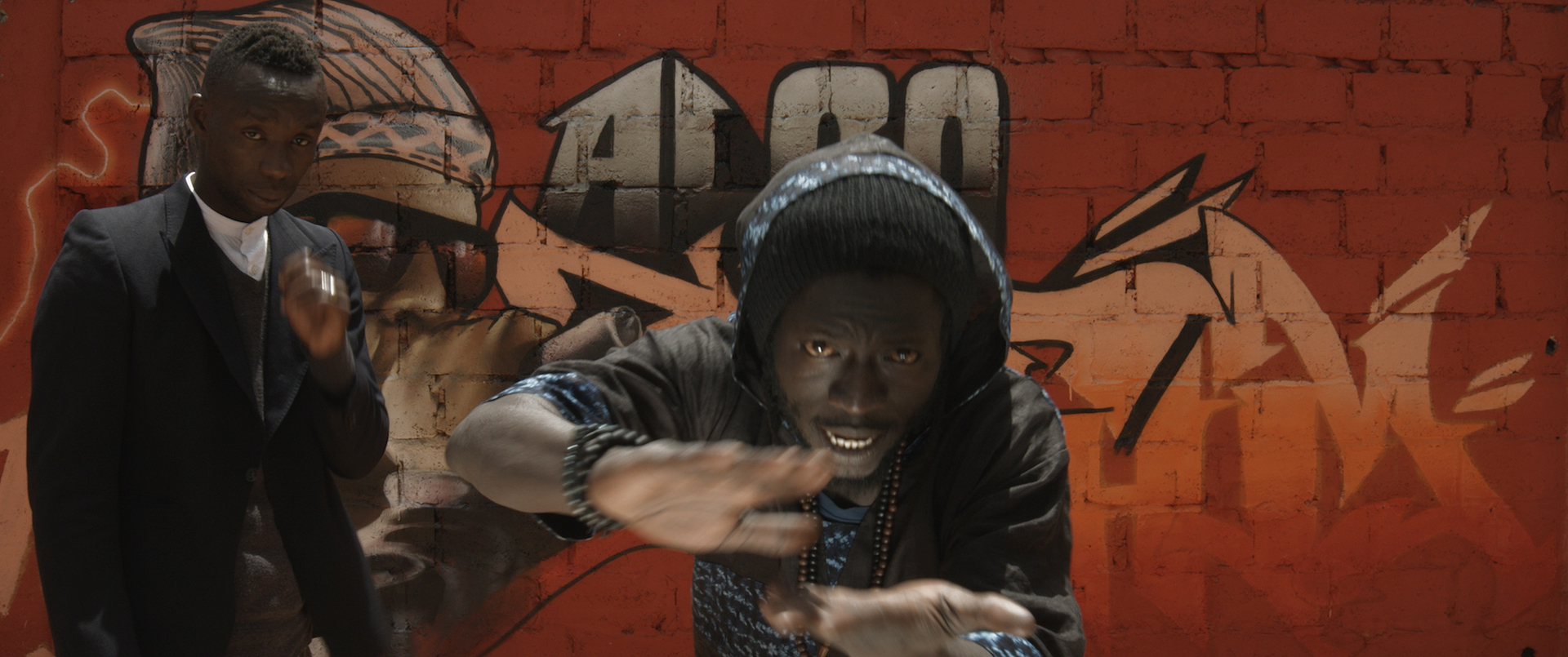 Algo Rhythm
Manu Luksch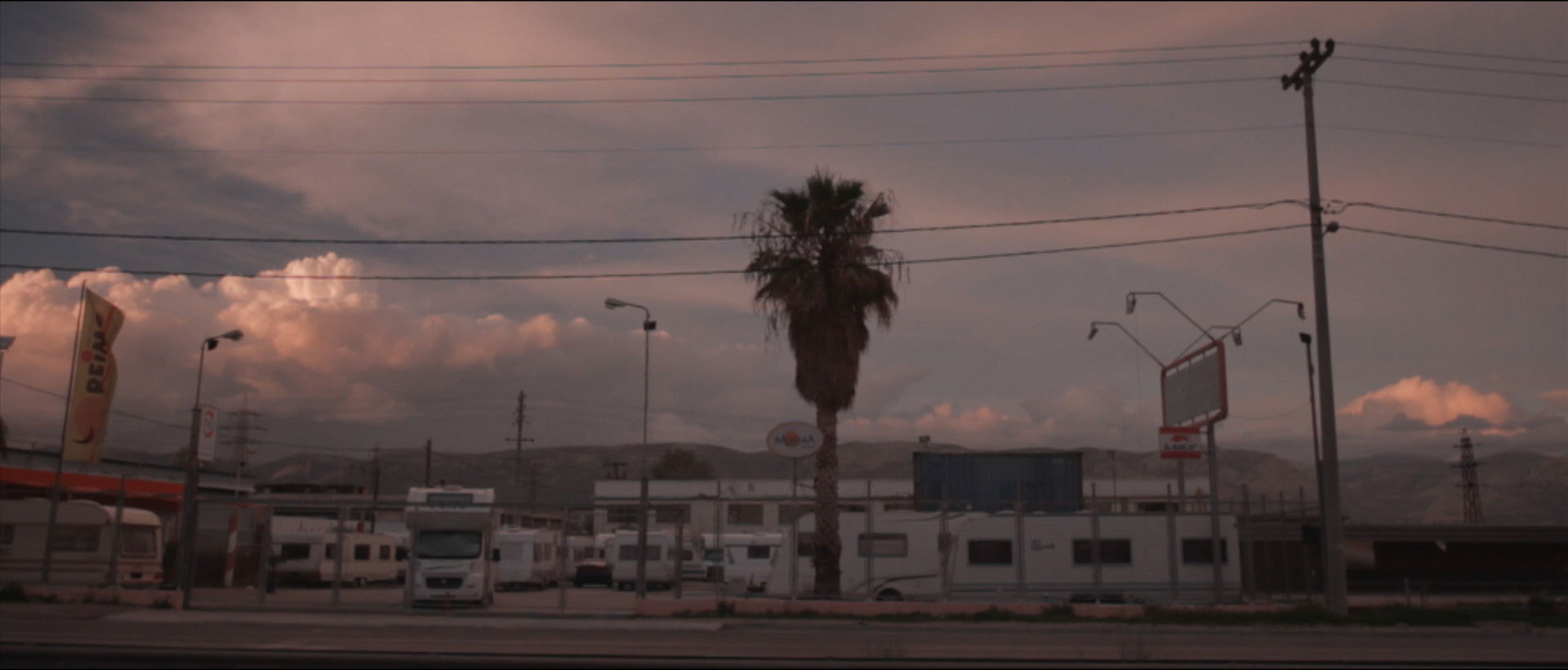 Yellow Fieber
Konstantina Kotzamani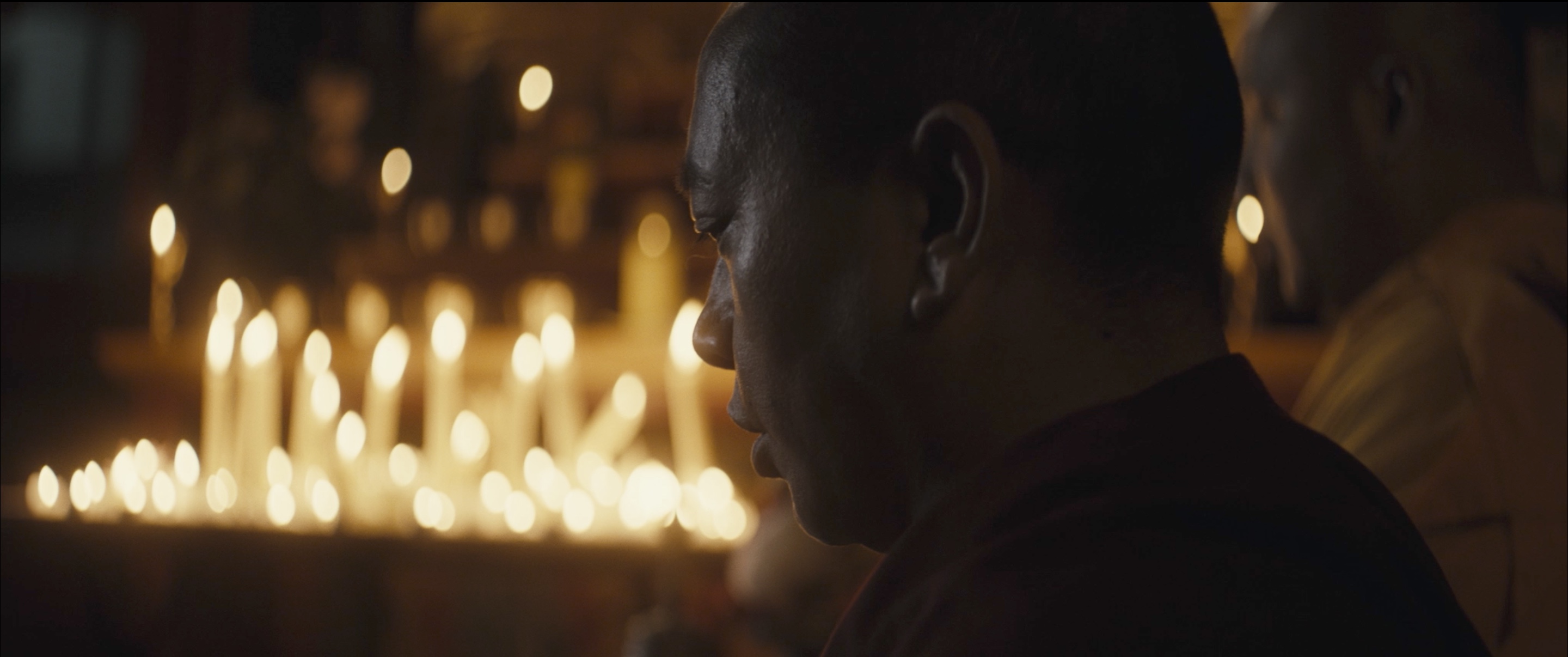 The Nine Billion Names Of God
Dominique FILHOL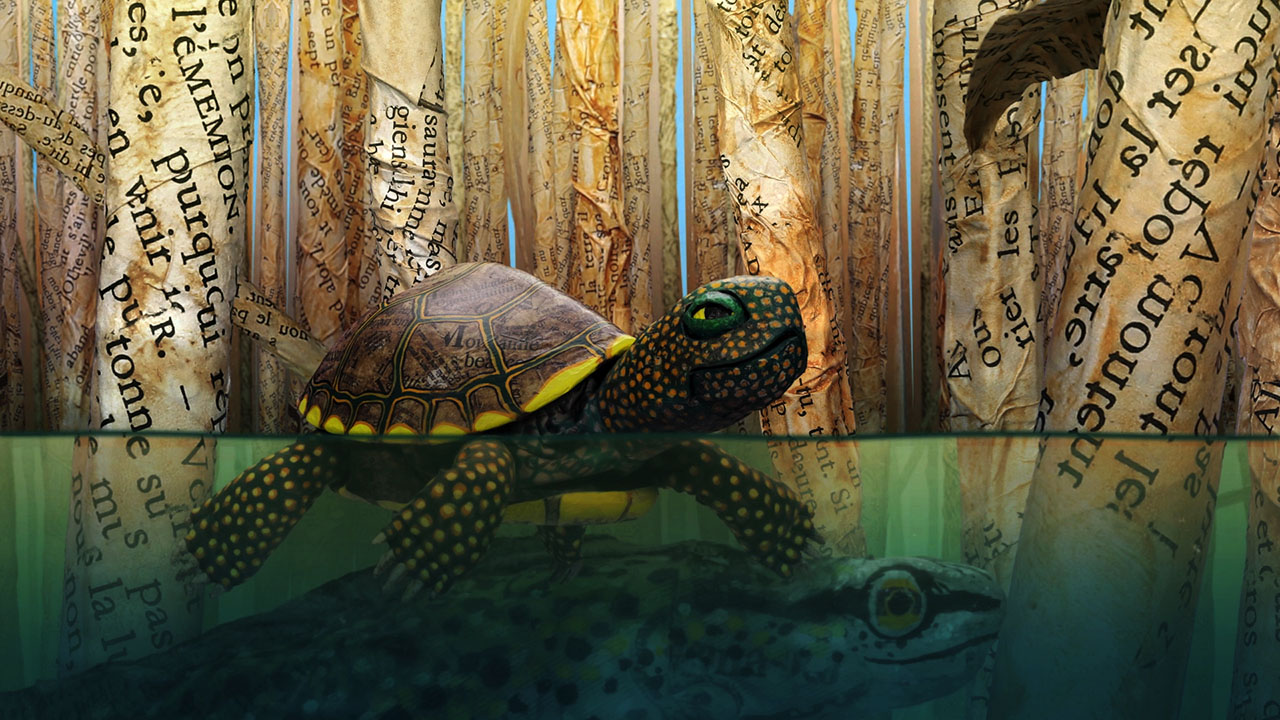 Hello World: "Pond Turtle"
Anne-Lise Koehler, Eric Serre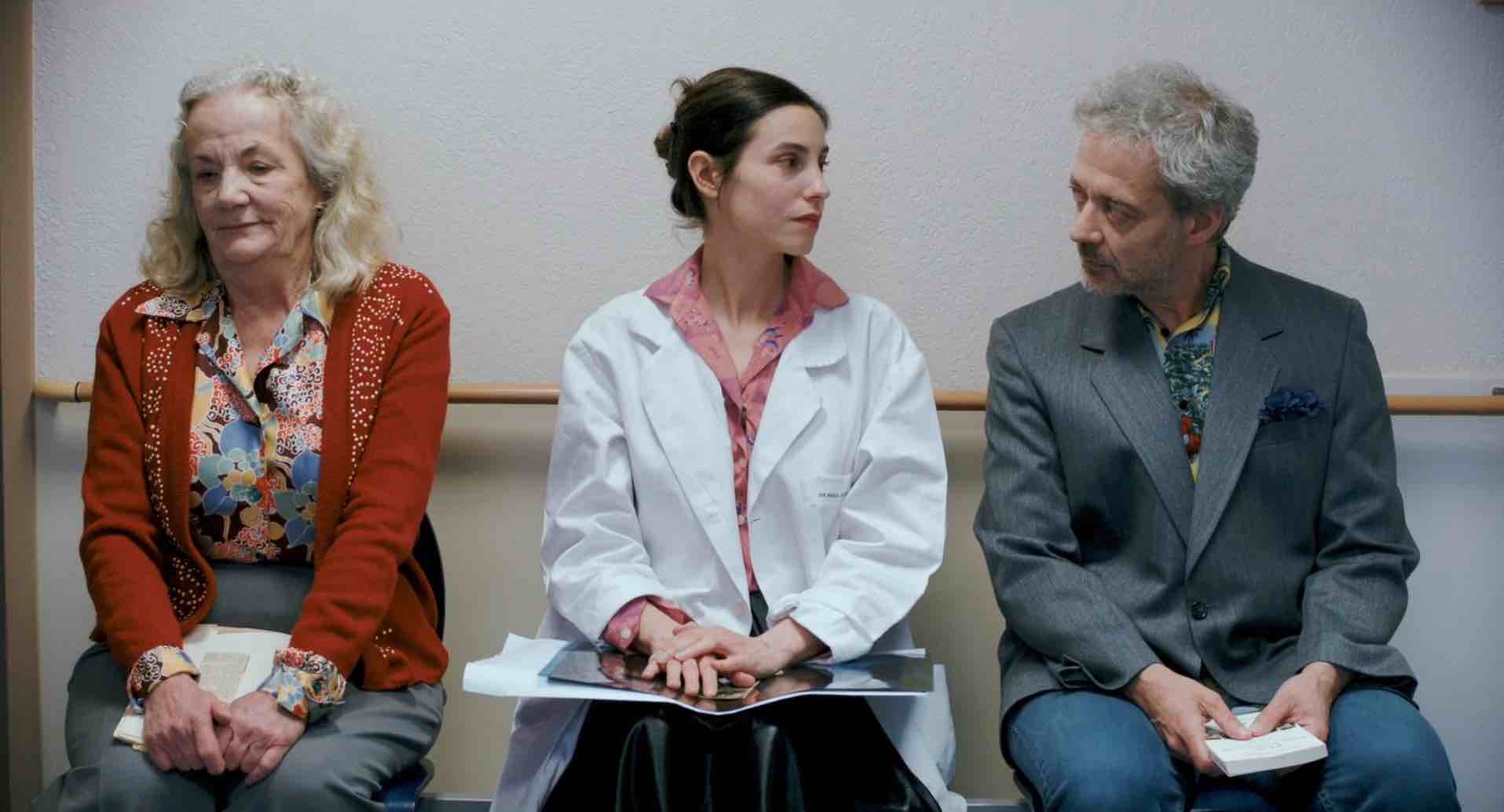 2 ou 3 choses de Marie Jacobson (2 or 3 things about Marie Jacobson)
Anne Azoulay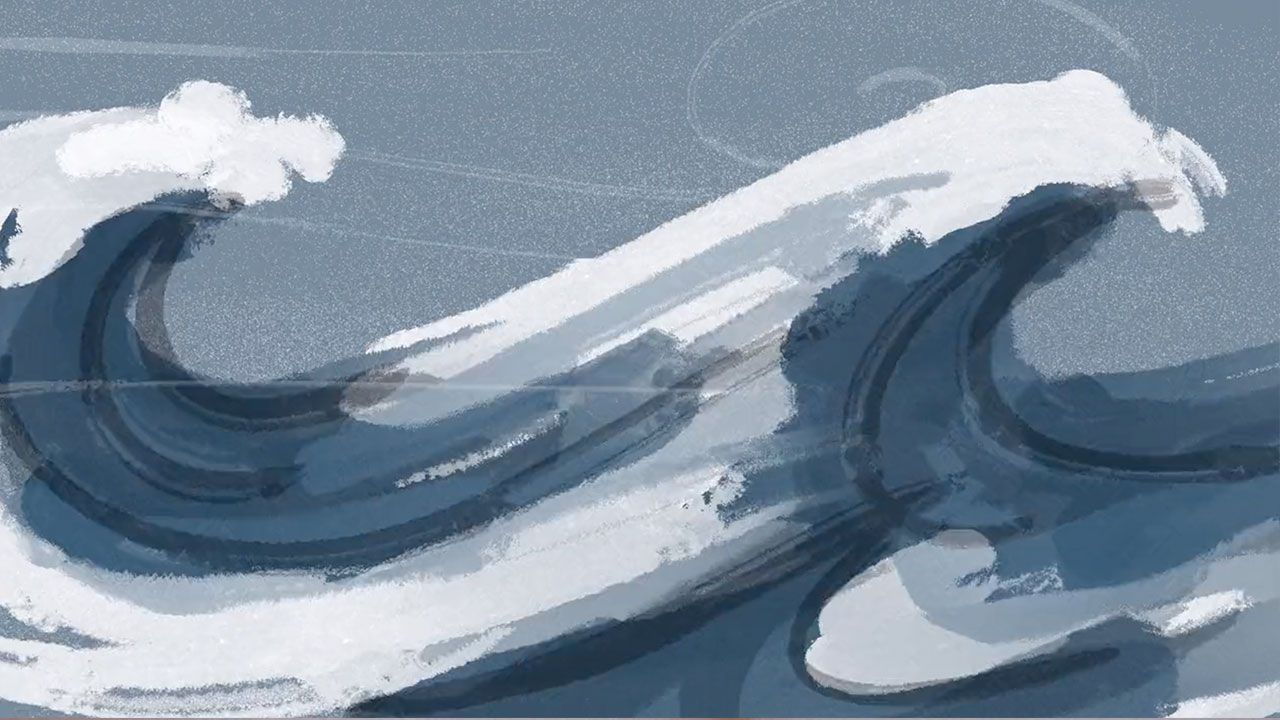 The Ocean Takes a Deep Breath
Saskia Madlener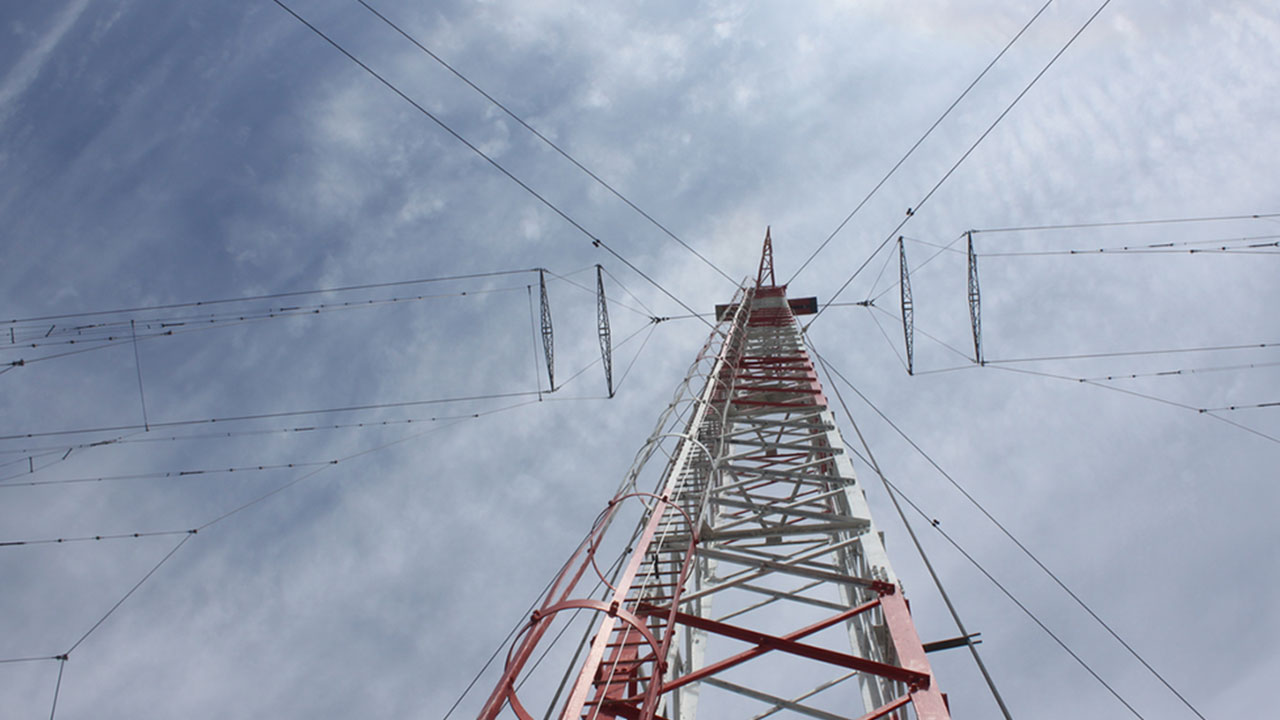 Spectres of Shortwave / Ombres des ondes courtes
Amanda Dawn Christie
The Rock
Hamid Jafari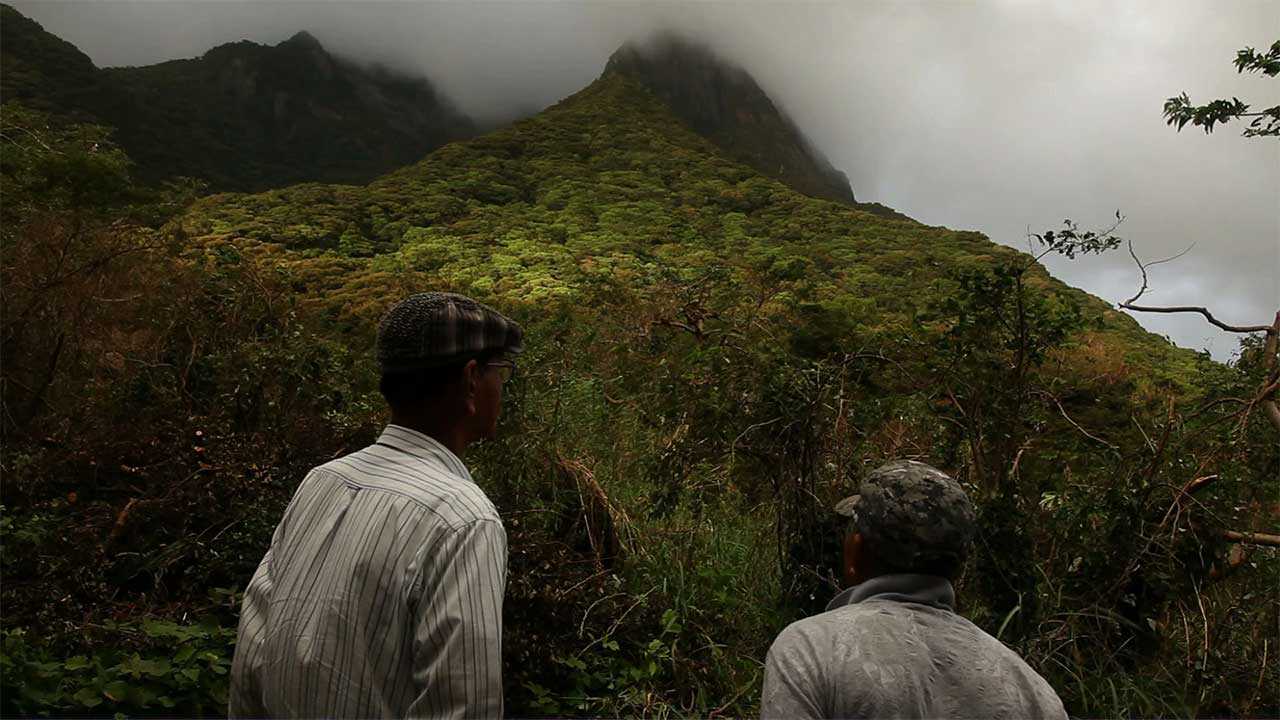 Milieu
Damien Faure
The Magnificent Life Underwater
Joël Vaudreuil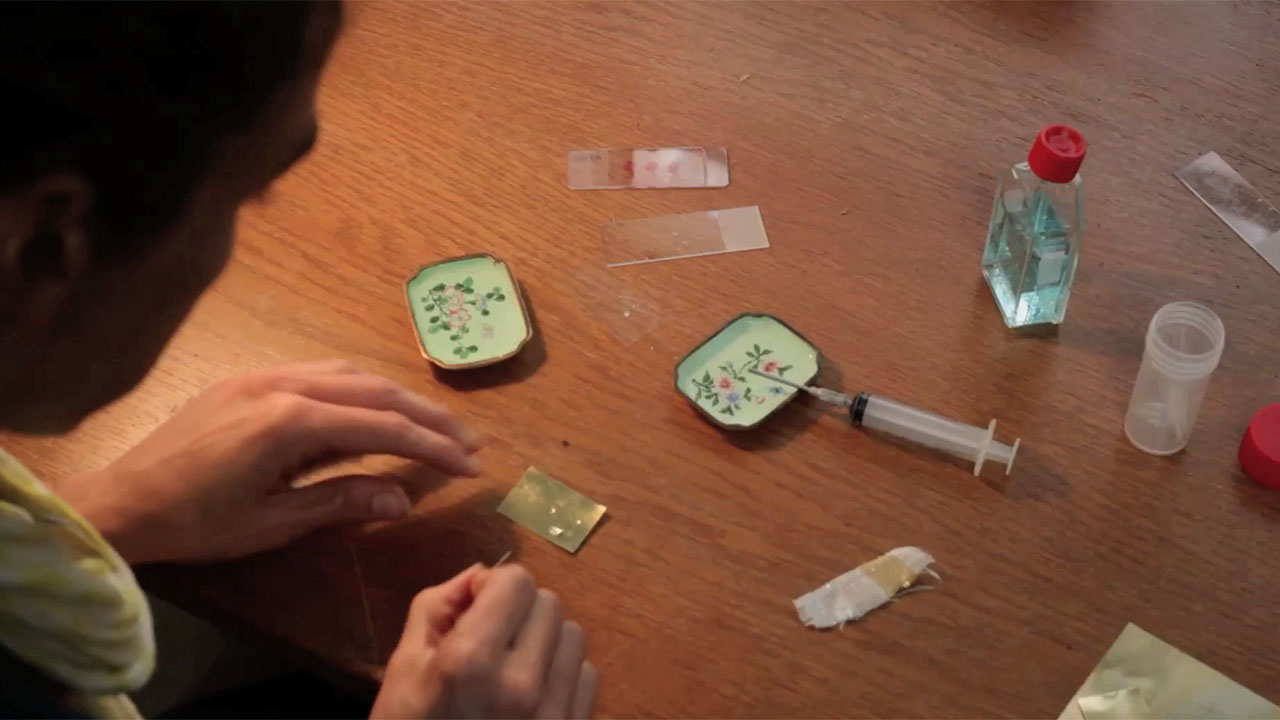 Alle de tranen (Every Tear)
Sarah Vanagt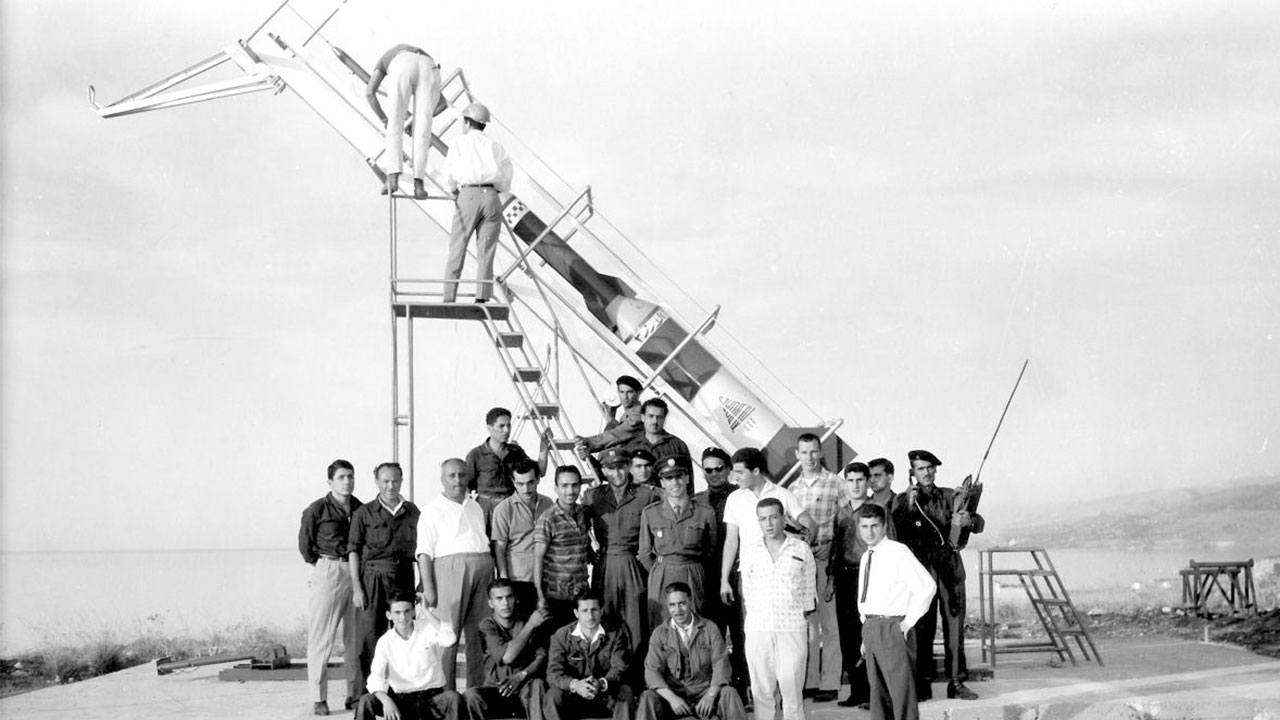 Lebanese Rocket Society
Joana Hadjithomas,Khalil Joreige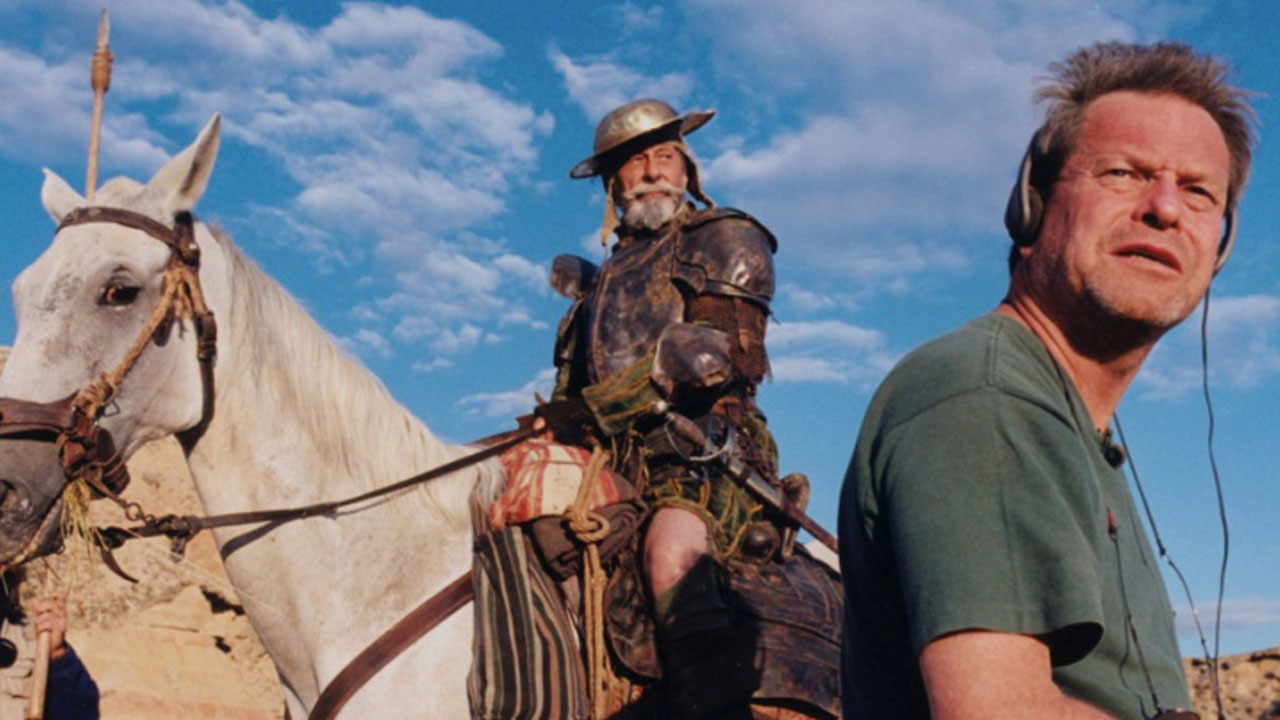 Lost in La Mancha
Keith Fulton,Louis Pepe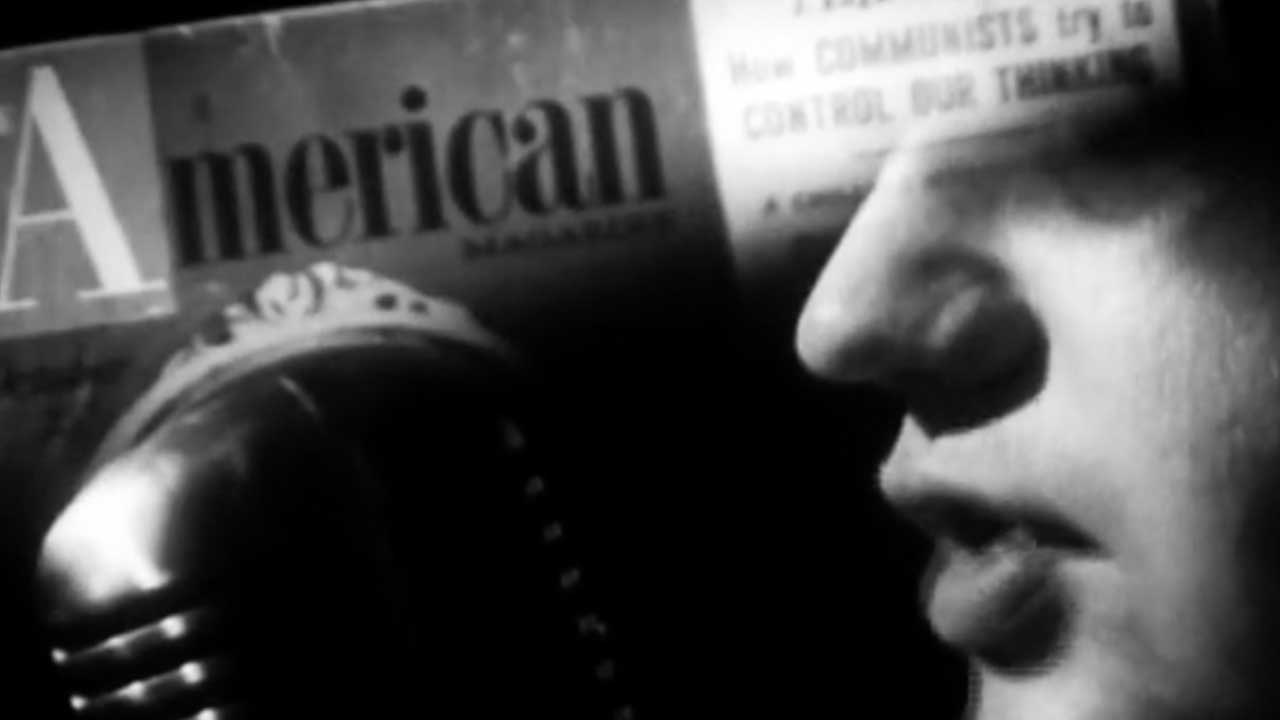 American Capitalism, A Self-Portrait
Thibault Le Texier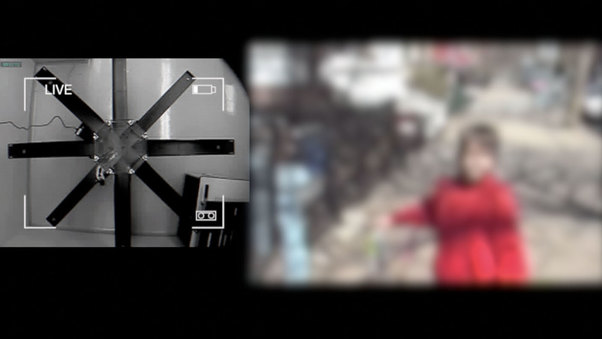 Murine Montage
Alexis Gambis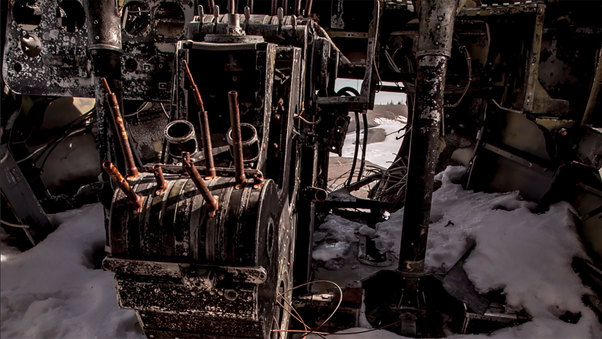 Magnetic Reconnection
Kyle Armstrong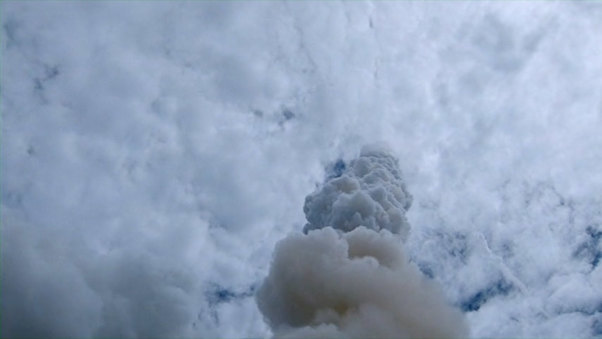 Atlantis
Matt Ornstein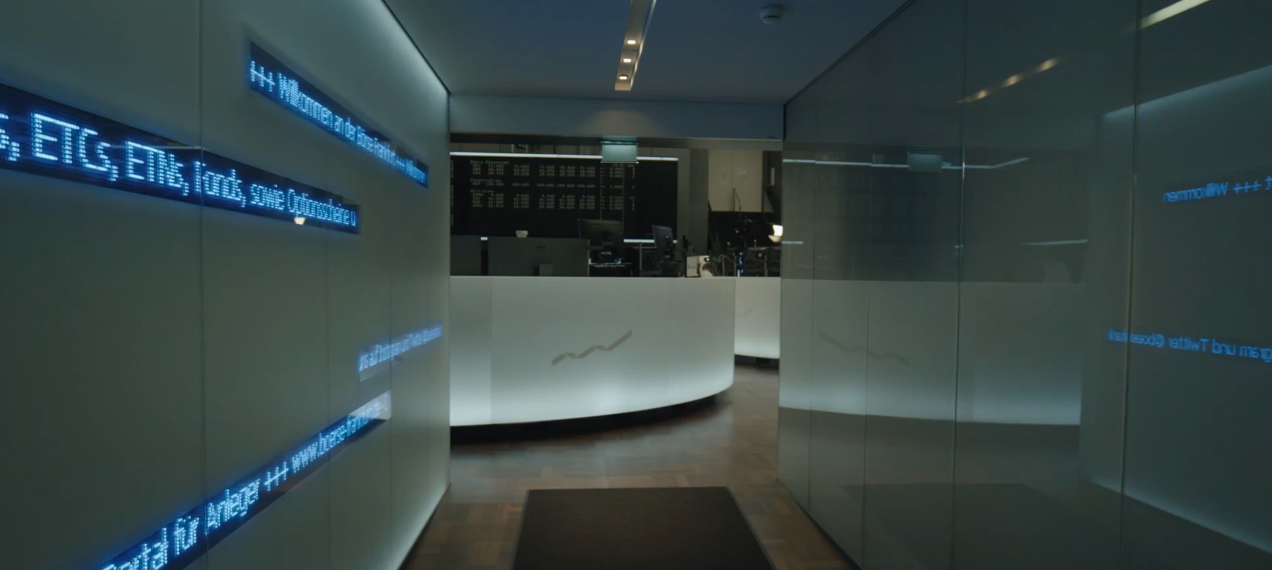 Money Bots
Daniel Andrew Wunderer, Friedrich Moser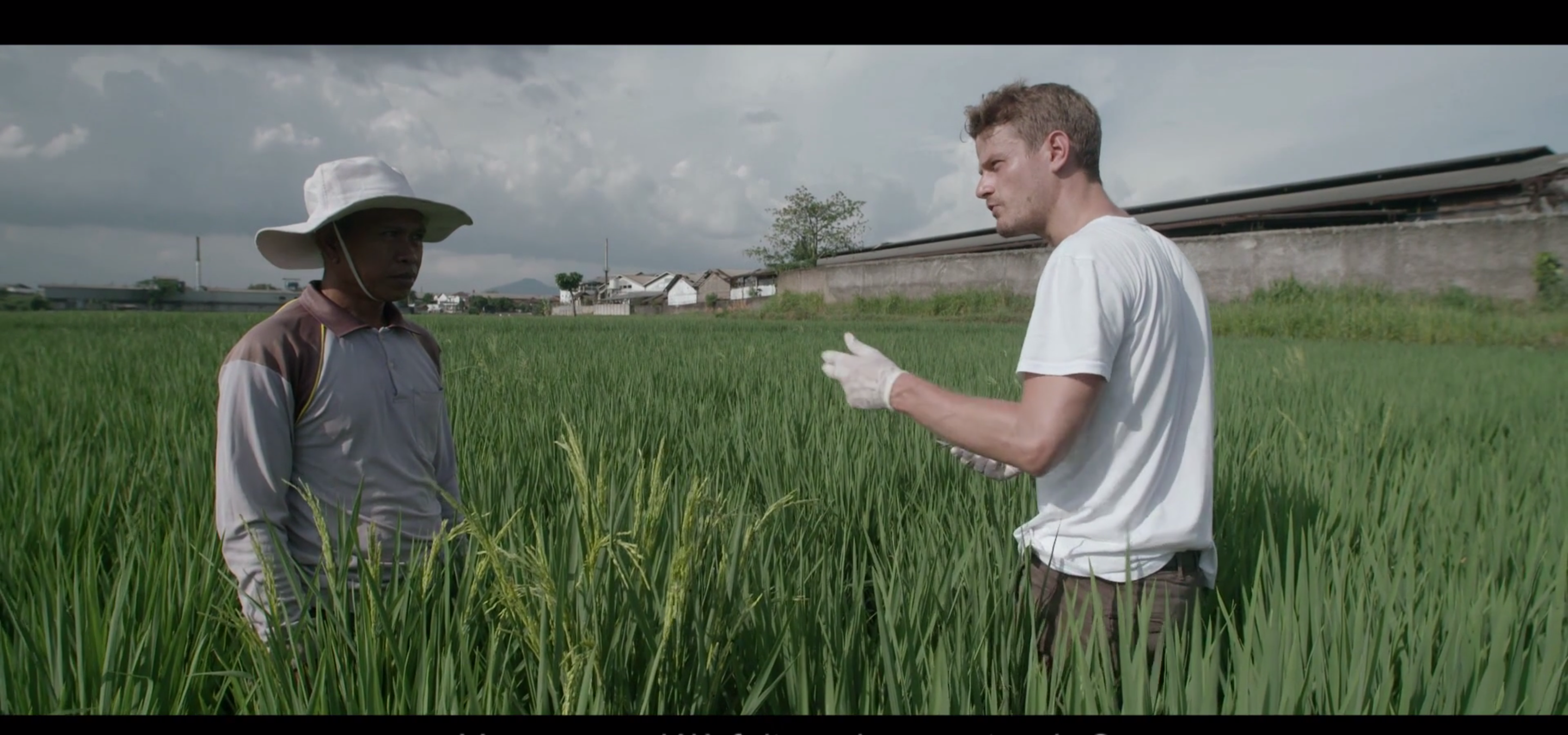 Green Warriors: Indonesia, The World's Most Polluted River
Martin Boudot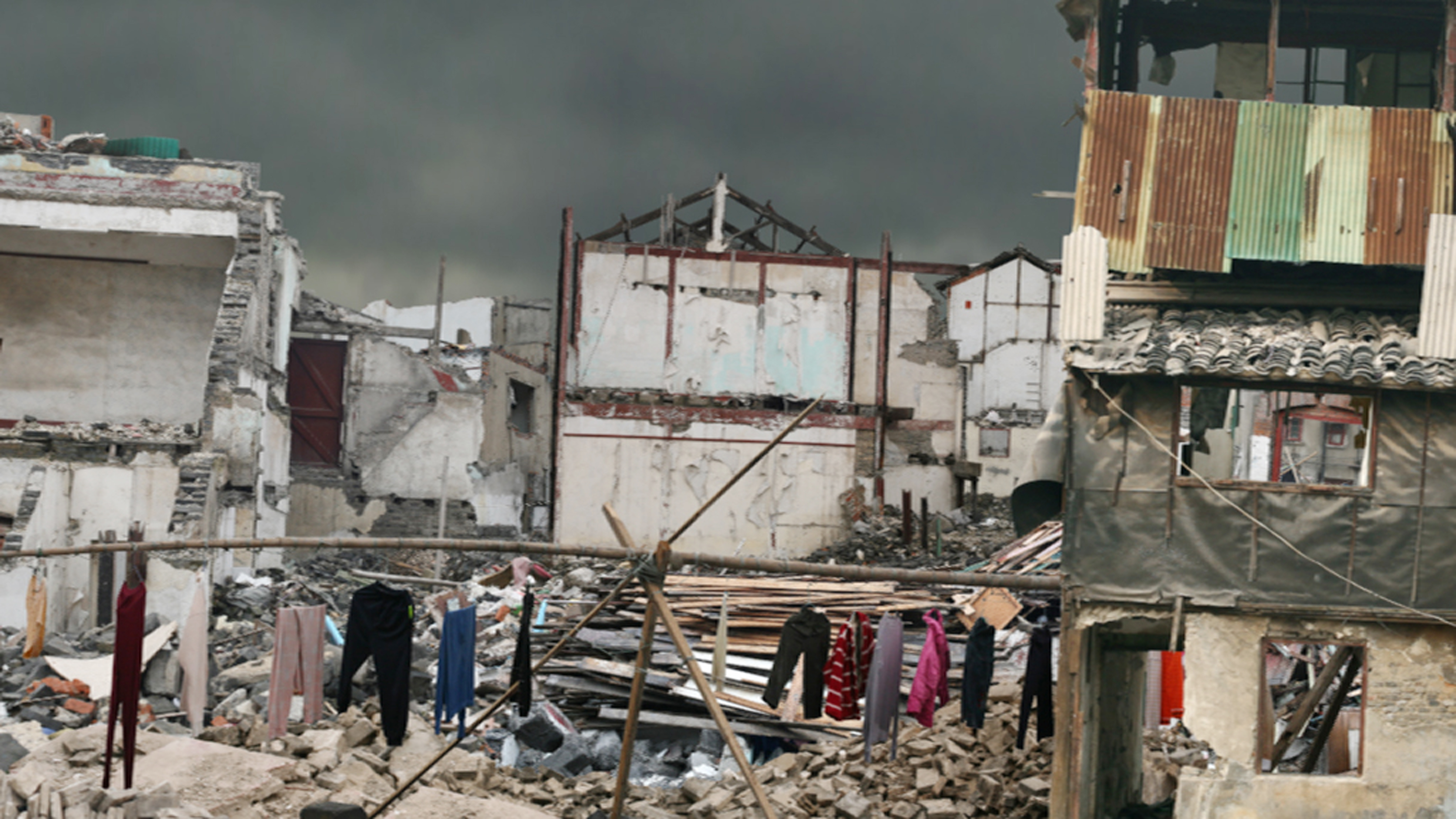 Under Construction
Zhenchen Liu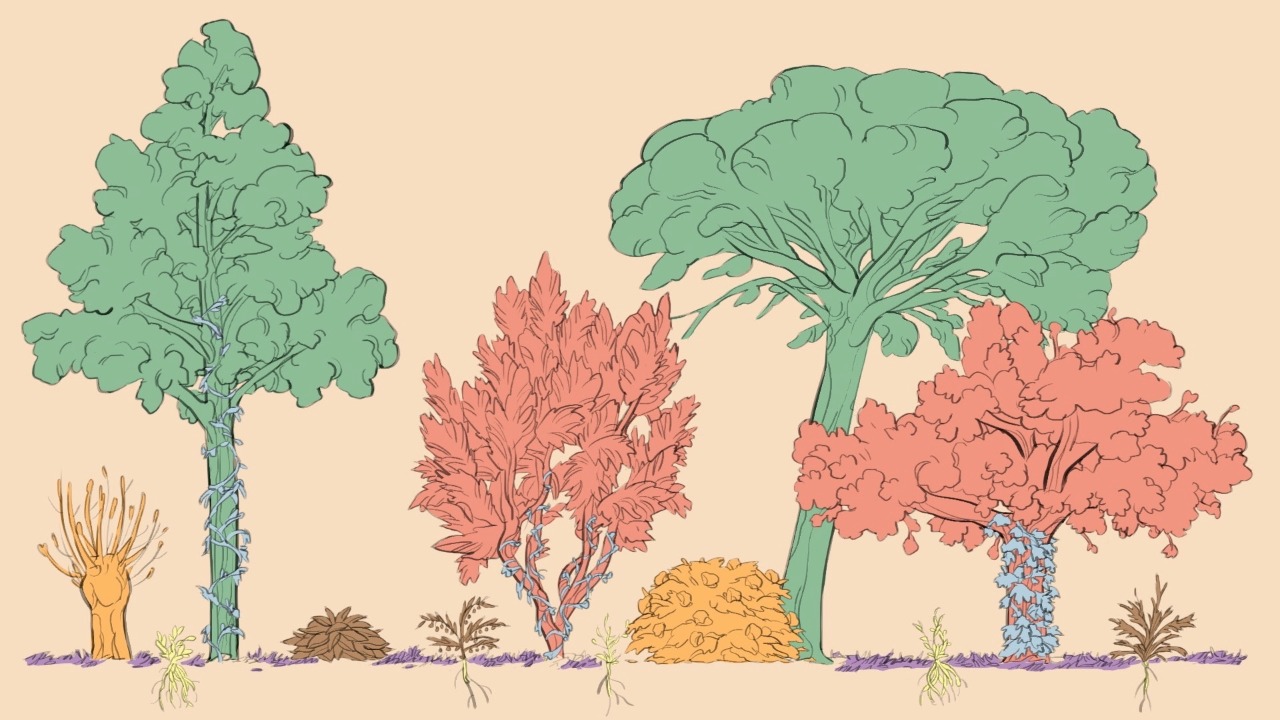 Plant some trees and go from there
Thomas Regnault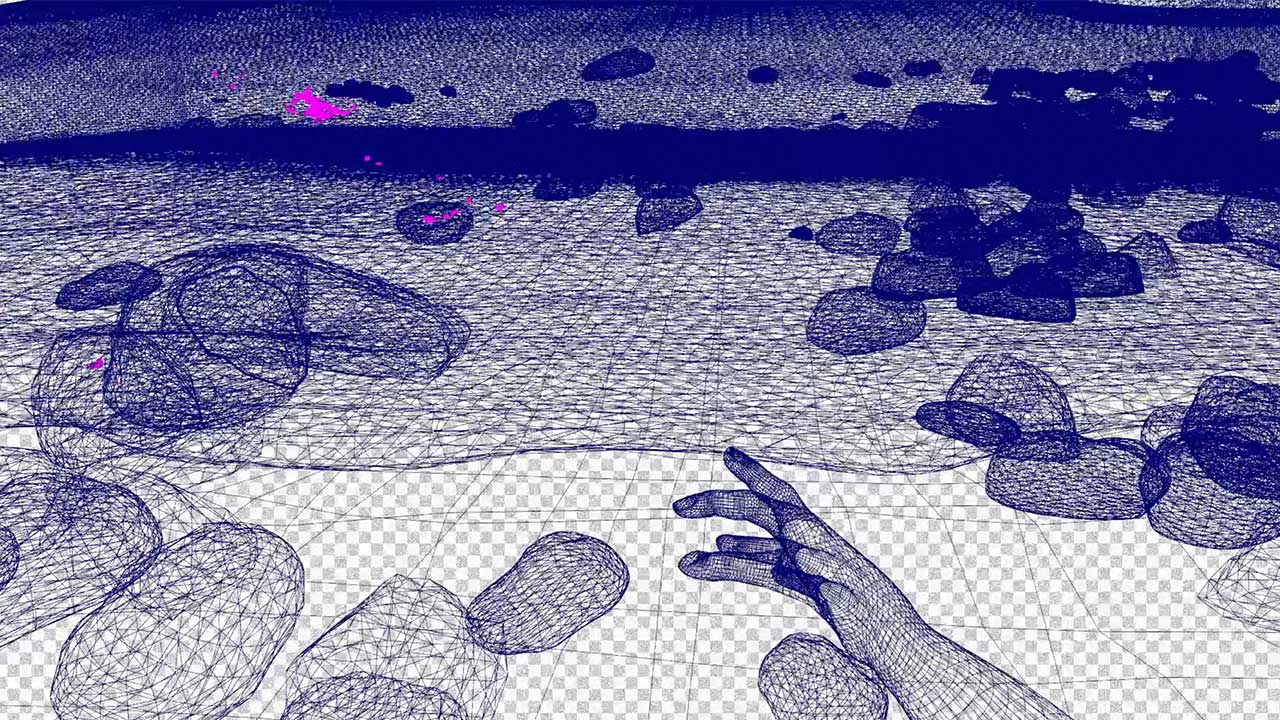 Maybe it's me (Ίσως είμαι εγώ)
Dimitris Simou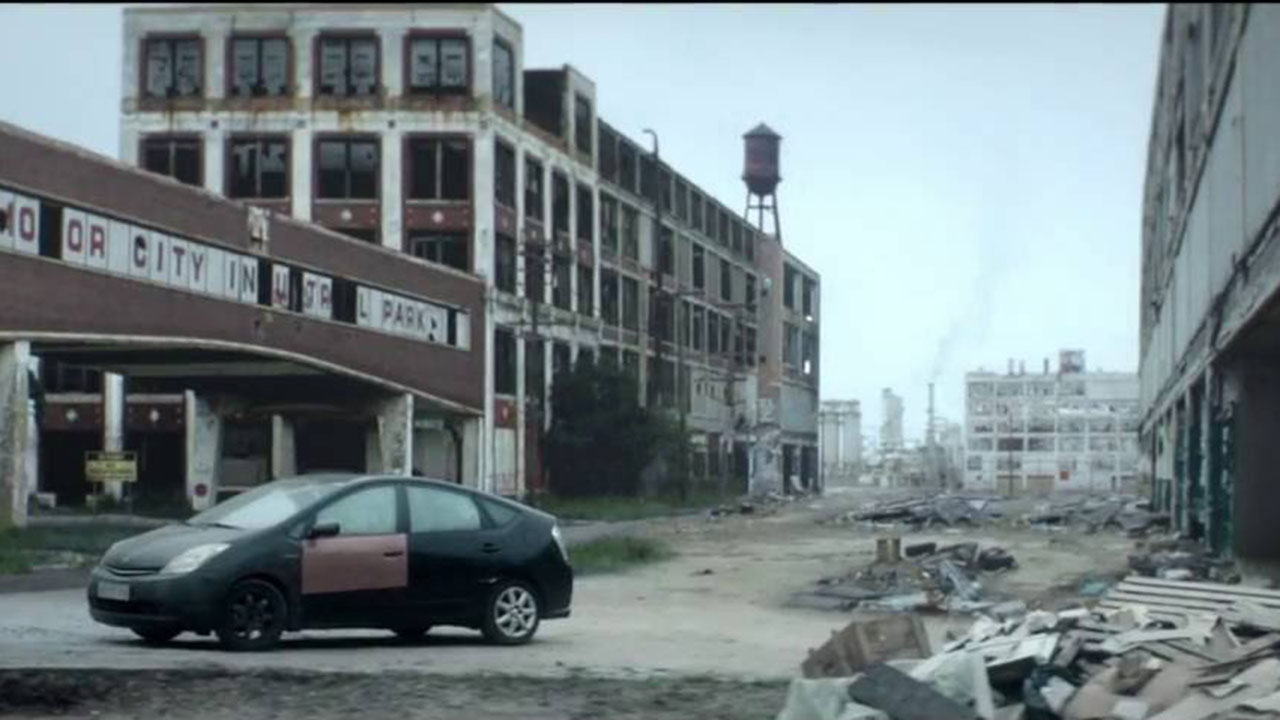 Of Men and Mice
Gonzague Legout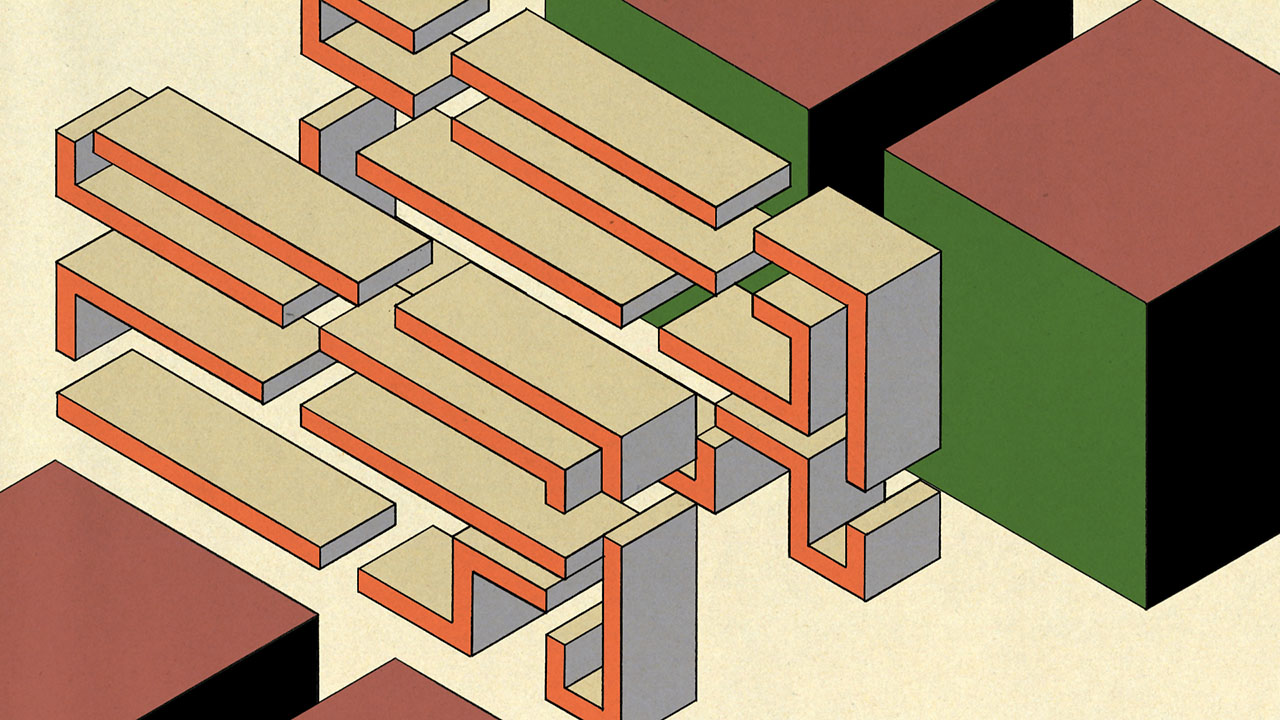 Dreamland
Mirai Mizue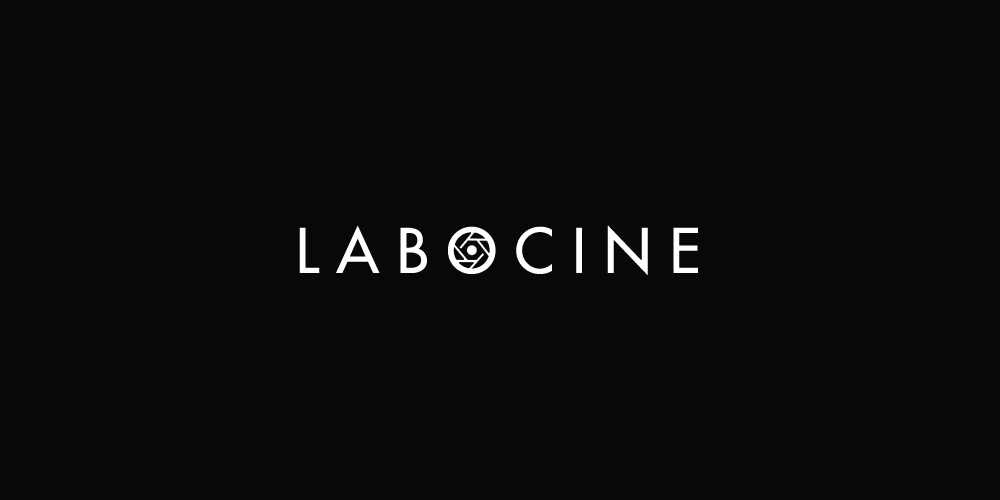 Mousetrap
Alexis Gambis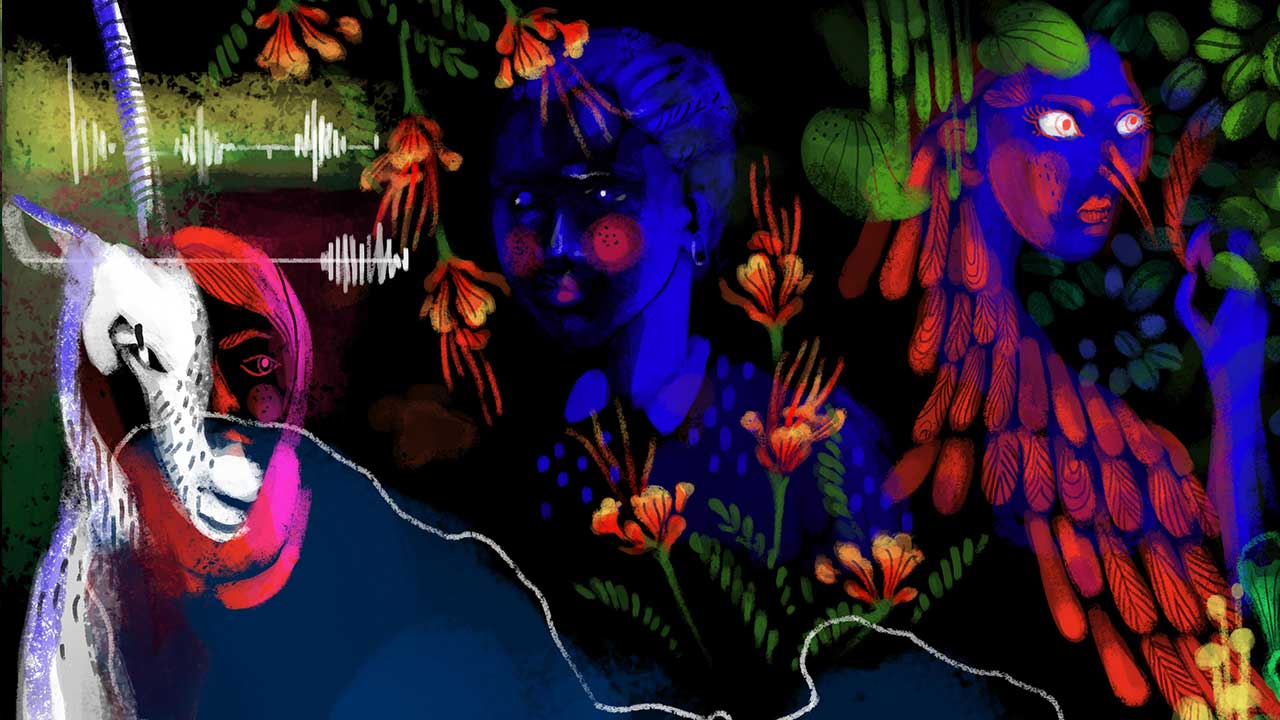 Mosaic
Miryam Charles,Josephine Decker,Alexis Gambis,Barry J Gibb,Ian Harnarine,Noah Hutton,Demelza Kooij,Jeannette Louie,Rachel Mayeri,Sally Warring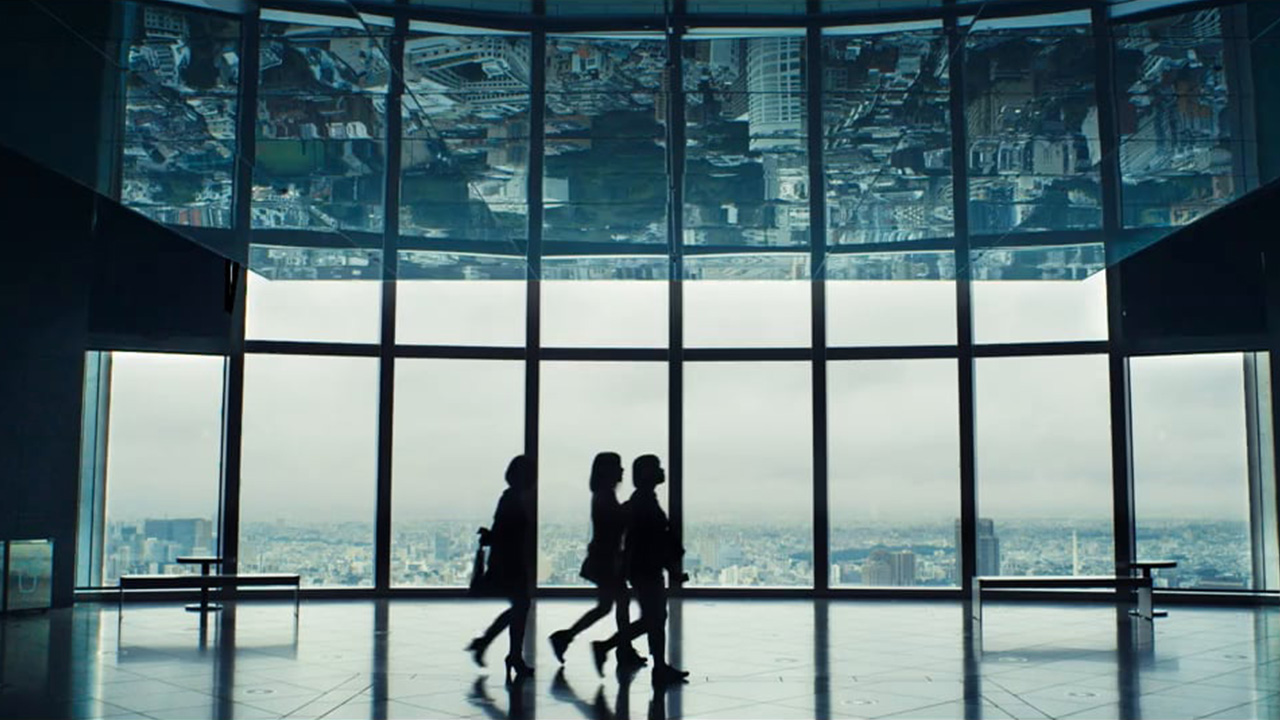 Mars Closer
Annelie Boros,Vera Maria Brückner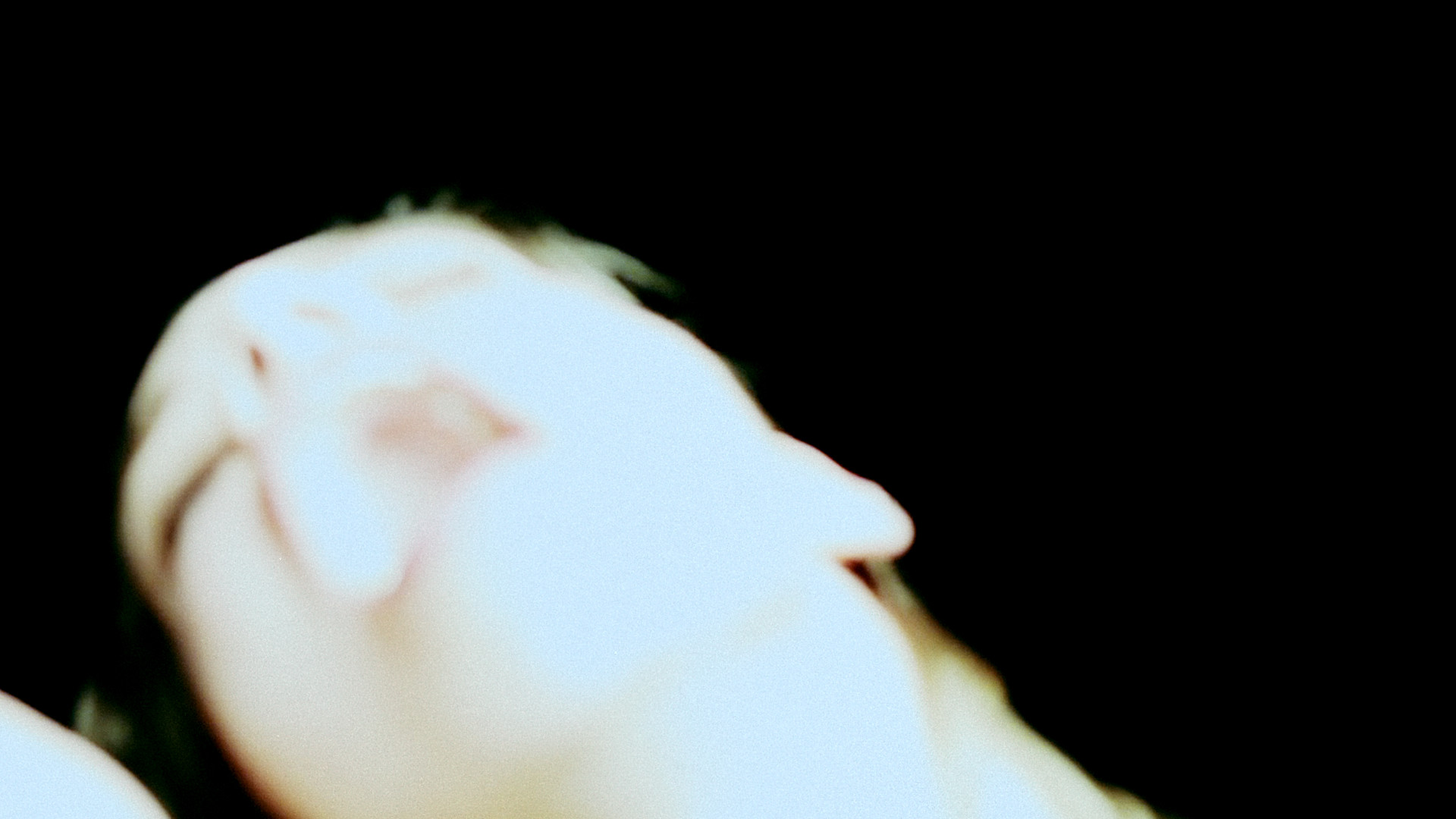 Bile
Ira A. Goryainova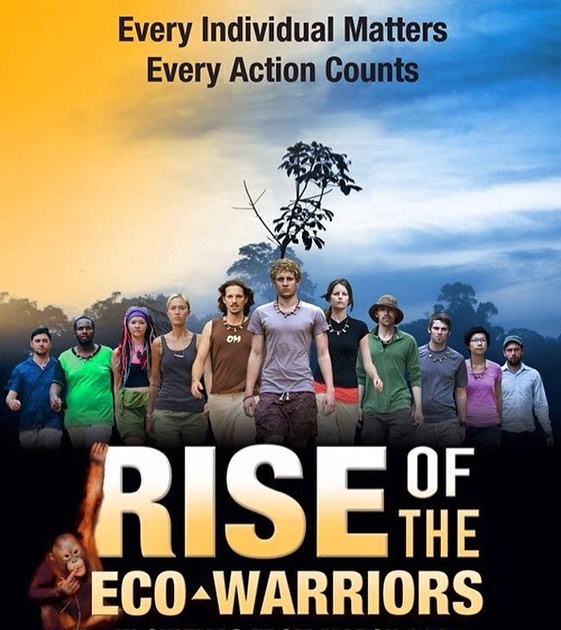 Rise of the Eco-Warriors
Dr Cathy Henkel
Proxima
Alice Winocour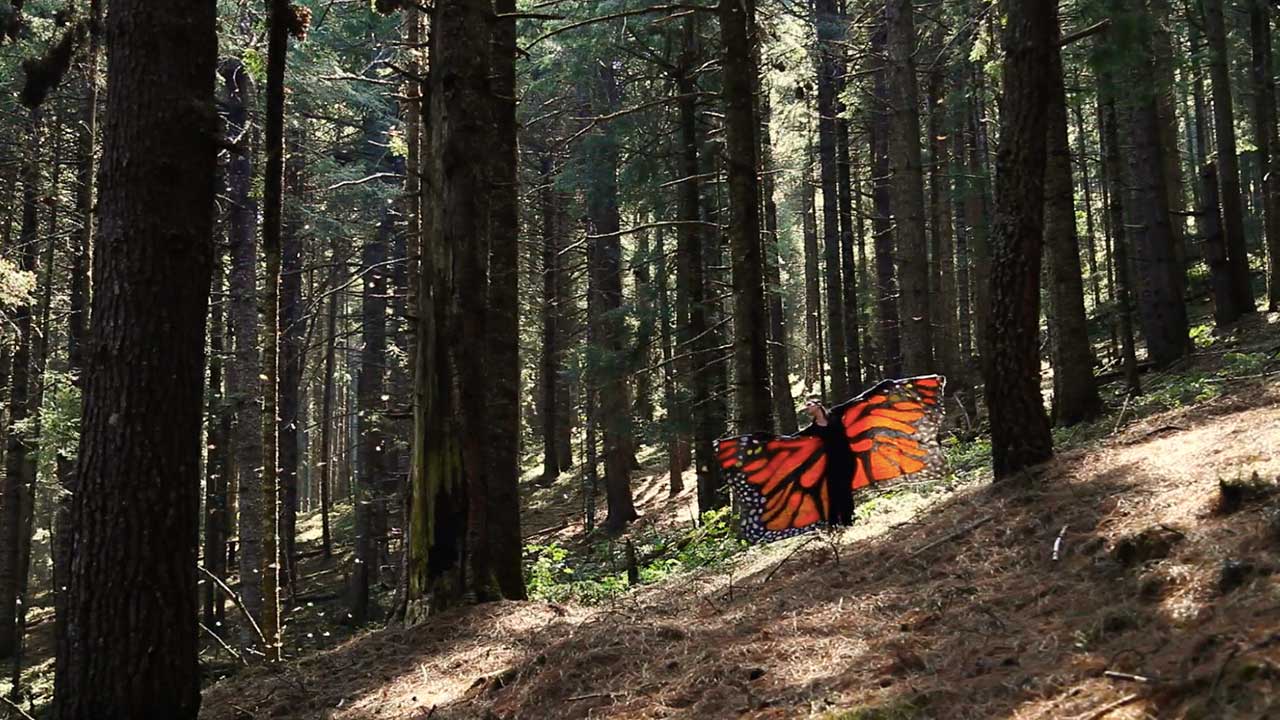 Innegration
Rachel Marks,Djeff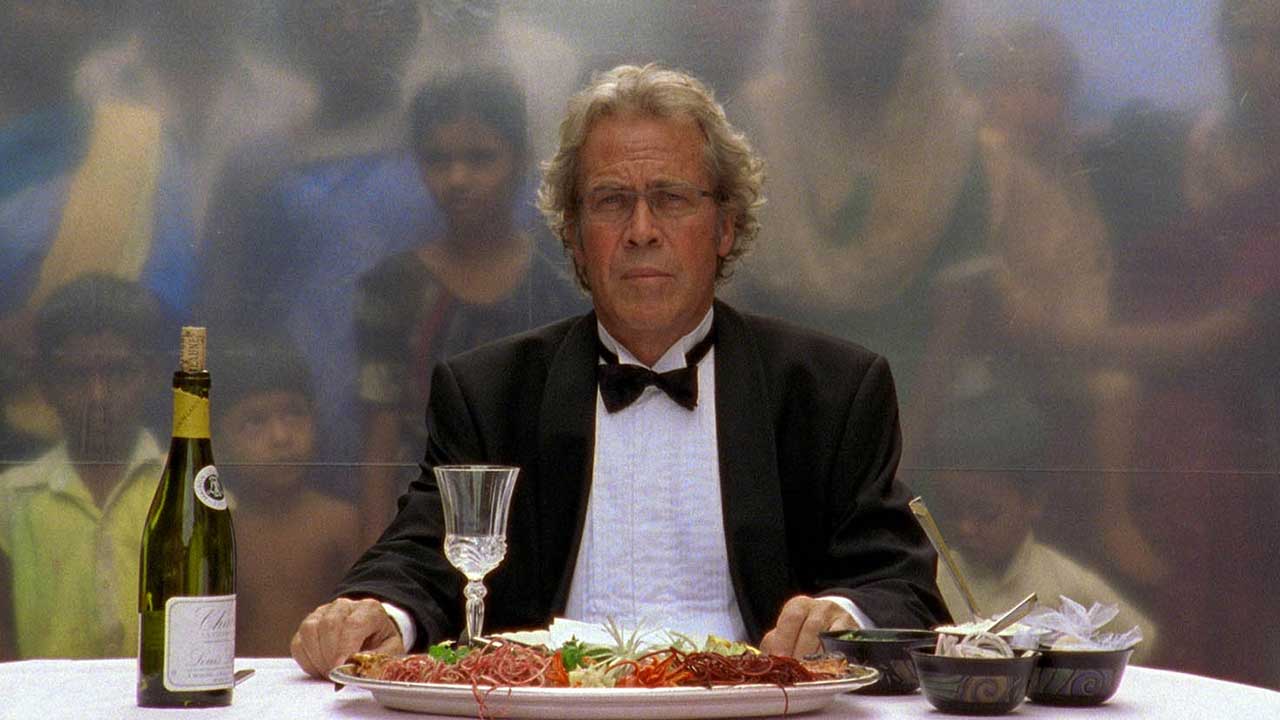 The Five Obstructions
Lars Von Trier,Jørgen Leth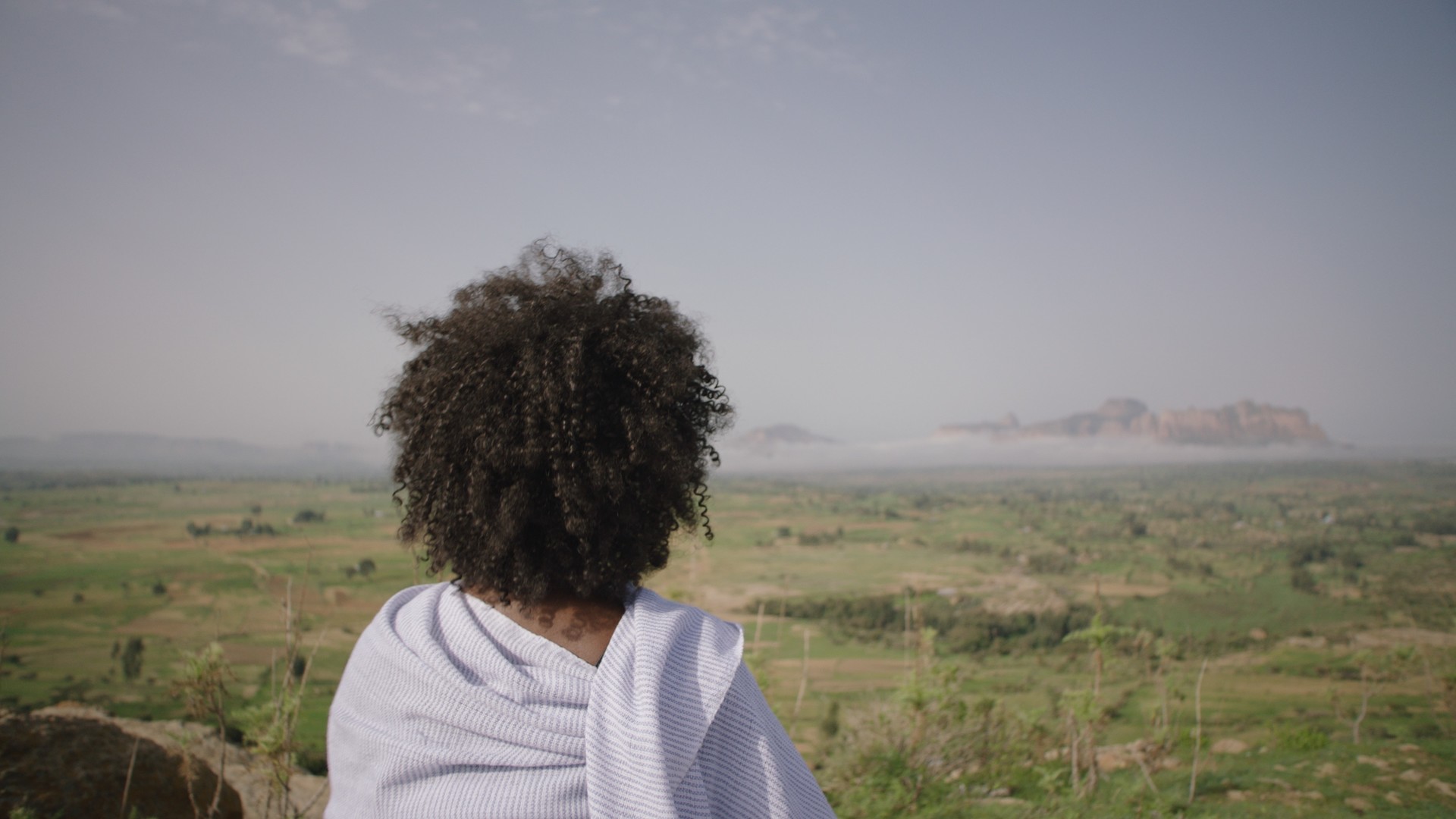 The Great Green Wall
Jared P. Scott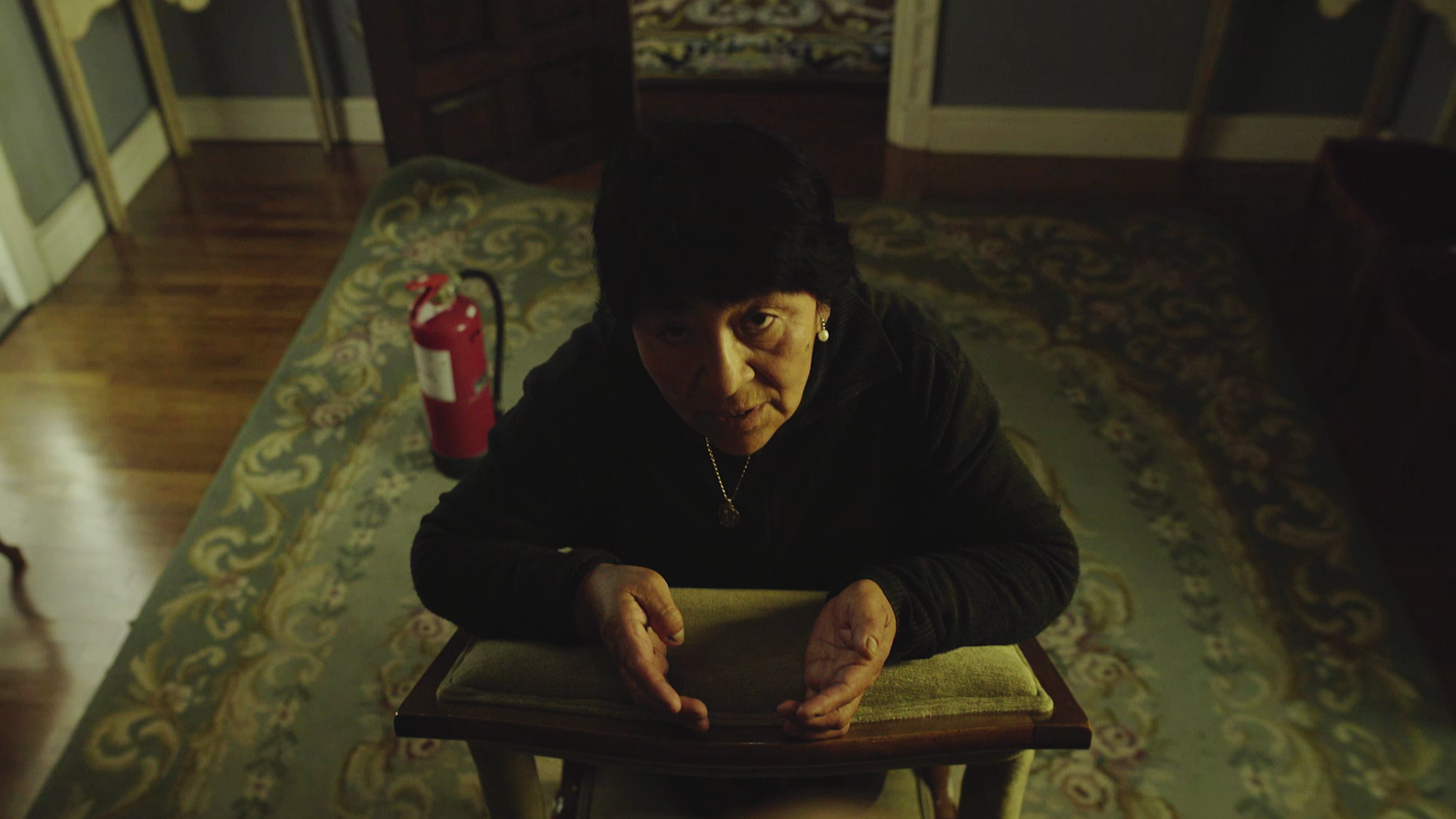 Capsule - Extintor (Fire Extinguisher)
Rodrigo Sopeña, Joana Solnado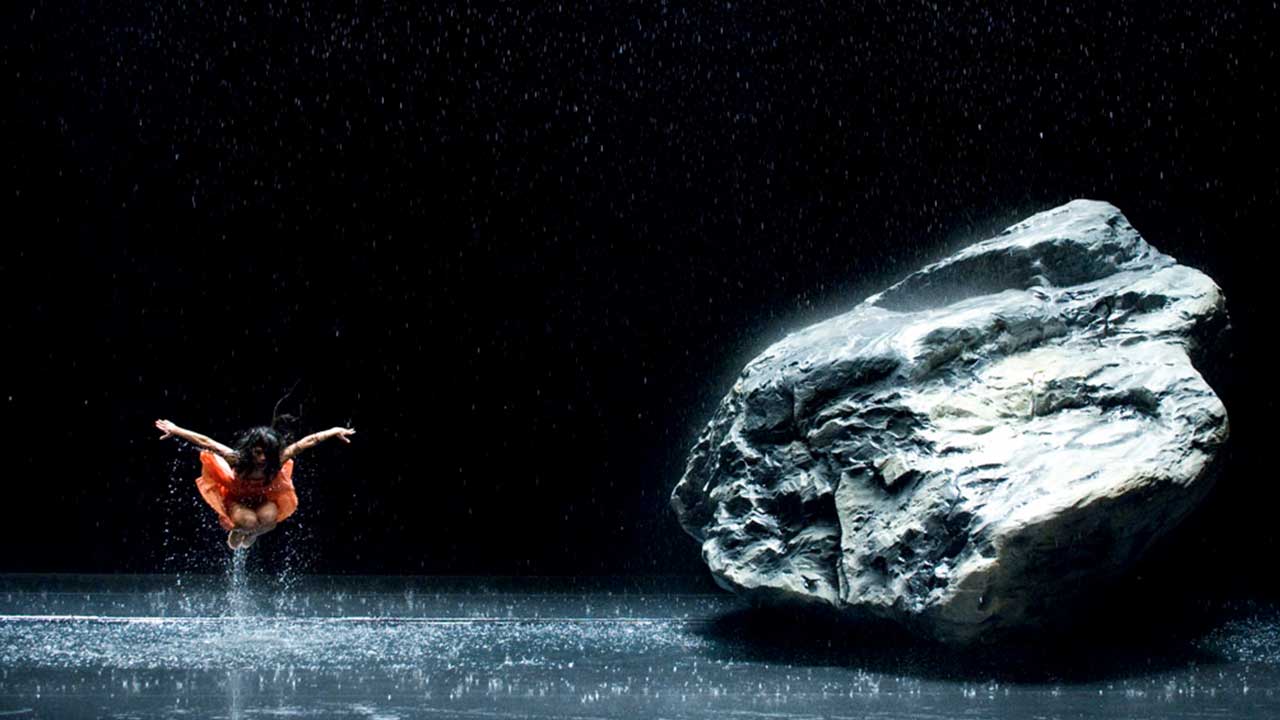 Pina
Wim Wenders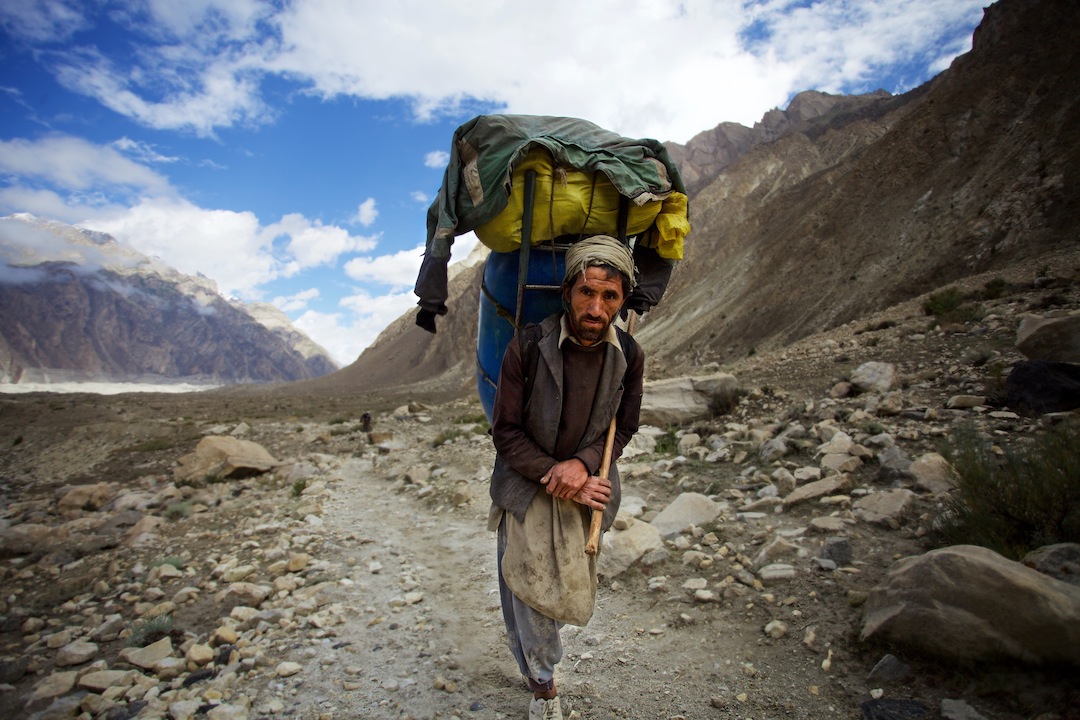 K2 and the Invisible Footmen
iara lee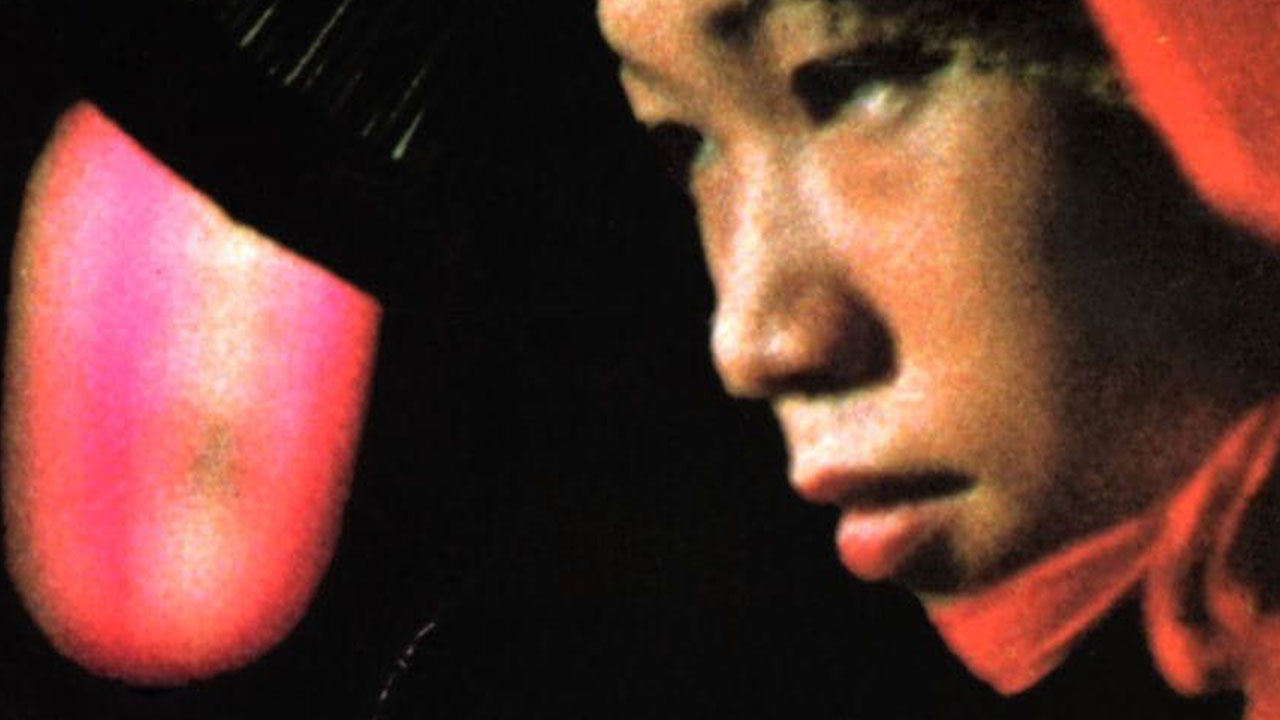 Sans Soleil
Chris Marker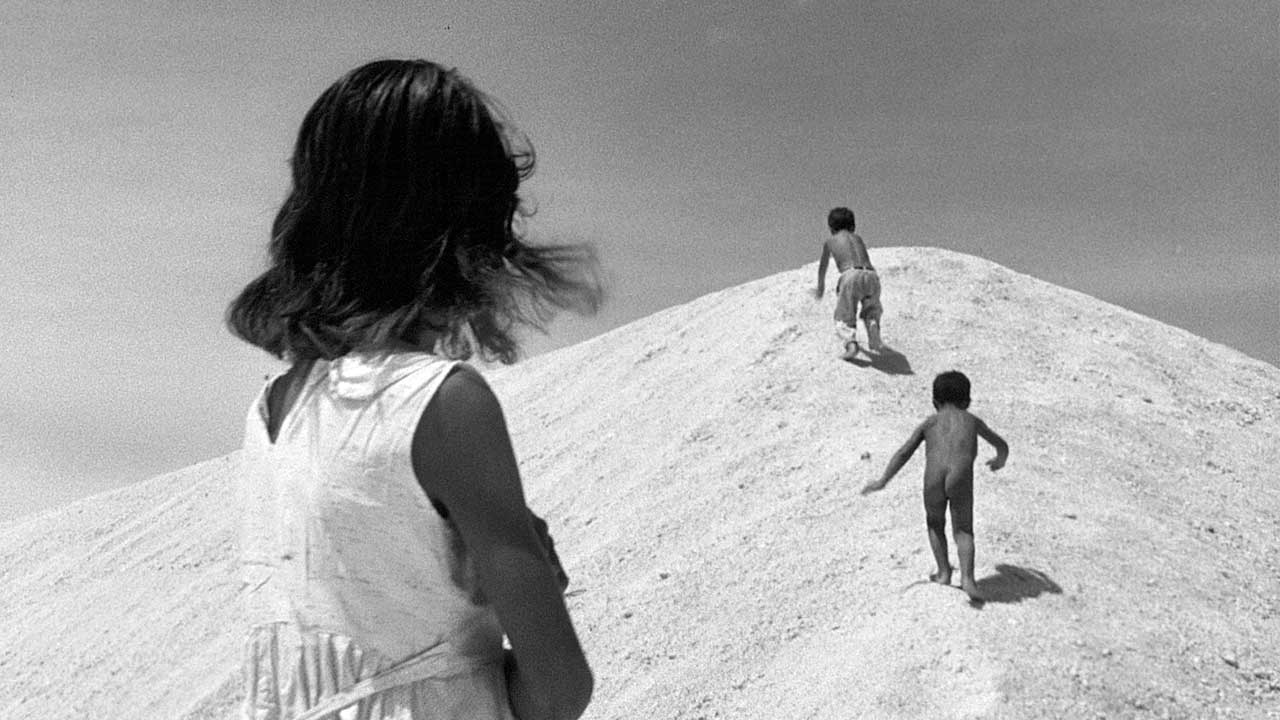 Araya
Margot Benacerraf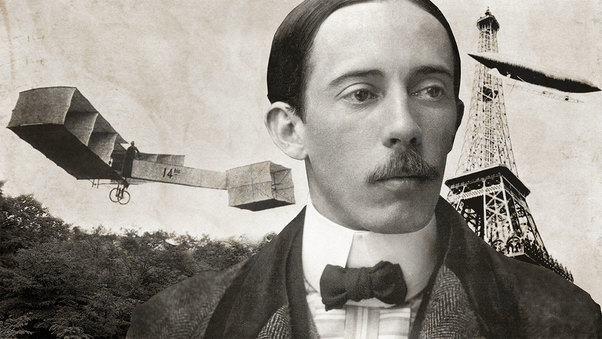 The Experimental Aircraft
Henrique Lins Barros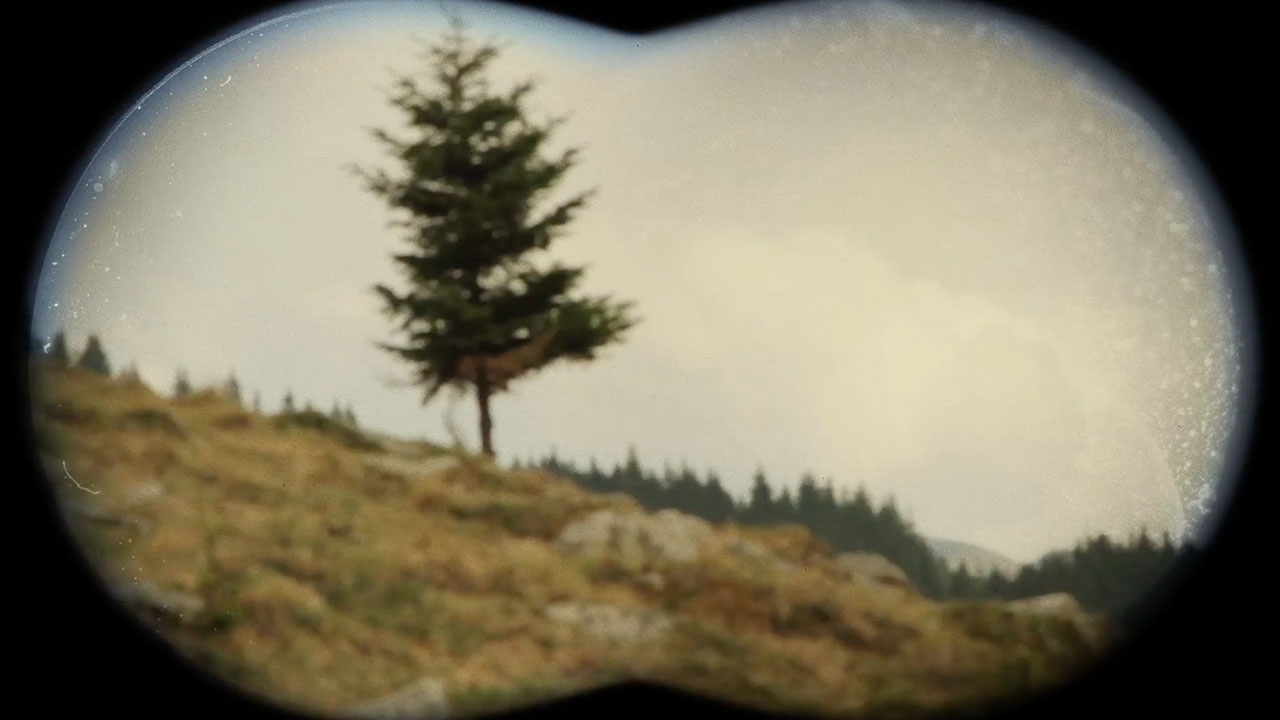 30,000 Days: Living Life with Meaning & Purpose
Tiffany Shlain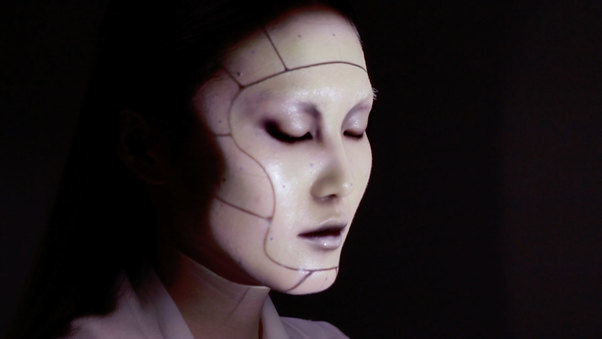 OMOTE / Real-Time Face Tracking & Projection Mapping
Nobumichi Asai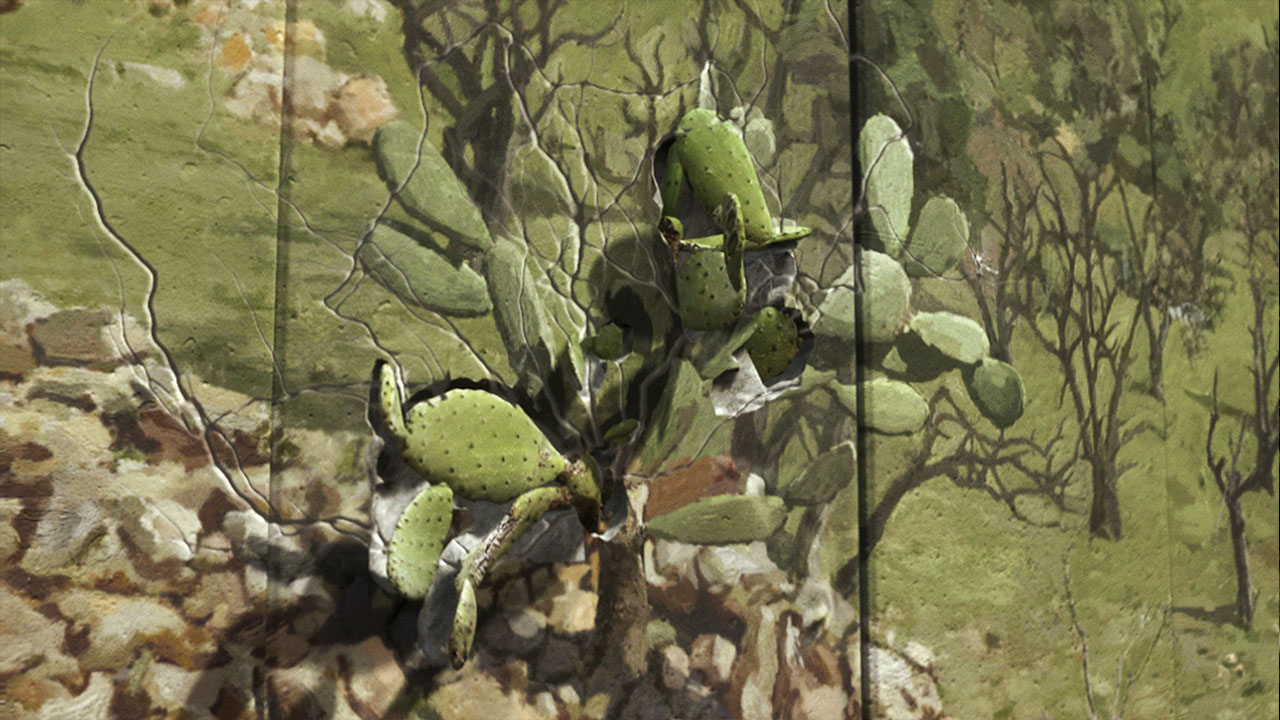 Ligne Verte (The Green Line)
Lauren Maeschal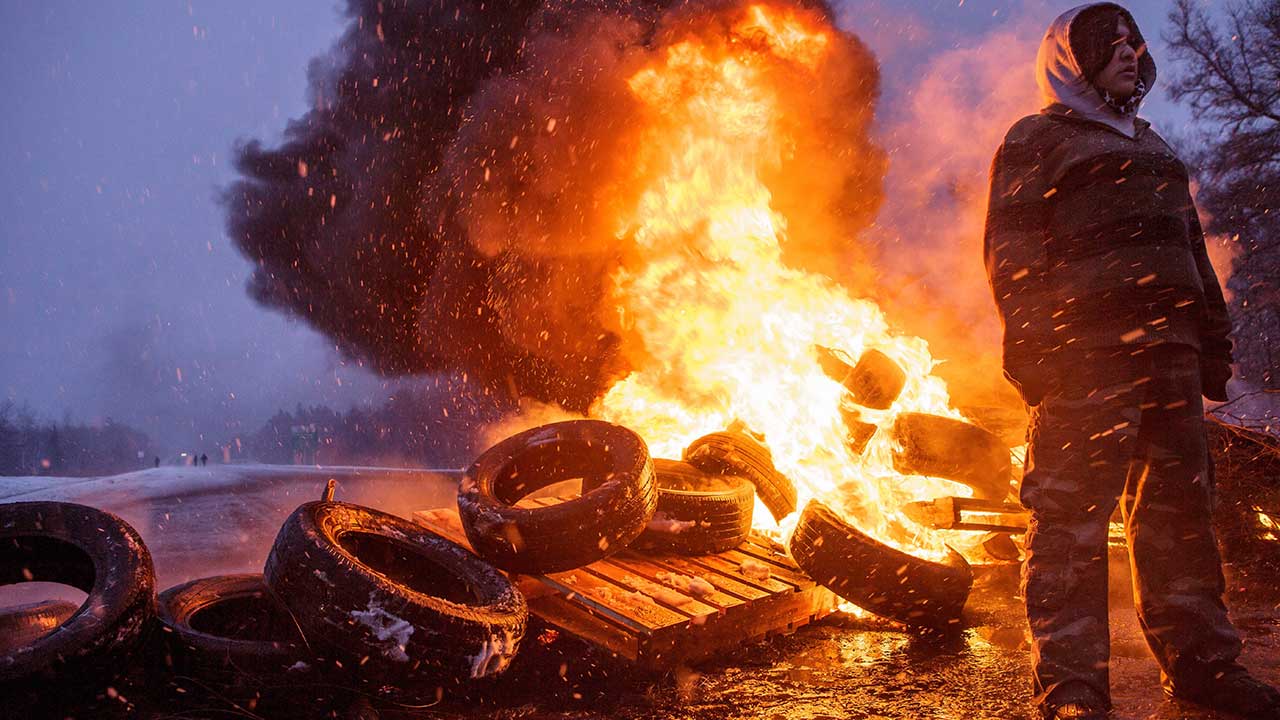 Water Warriors
Michael Premo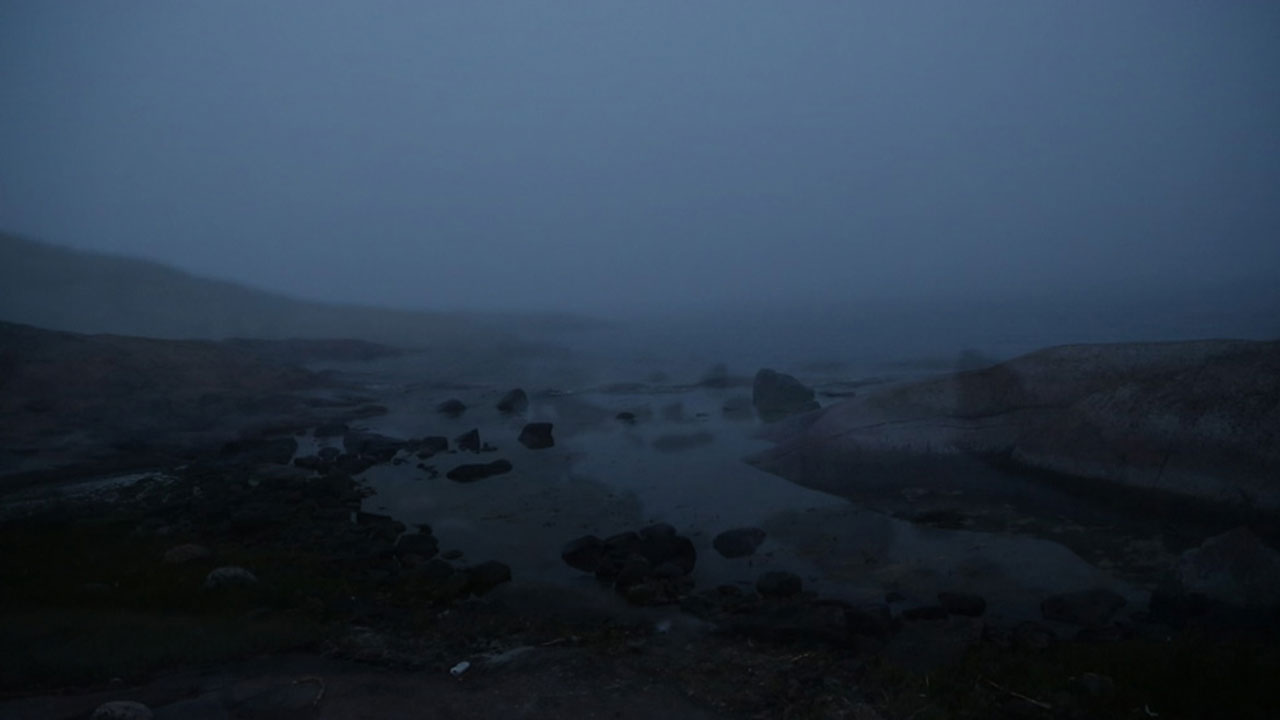 SUR l'eau REAL
Marjo Levlin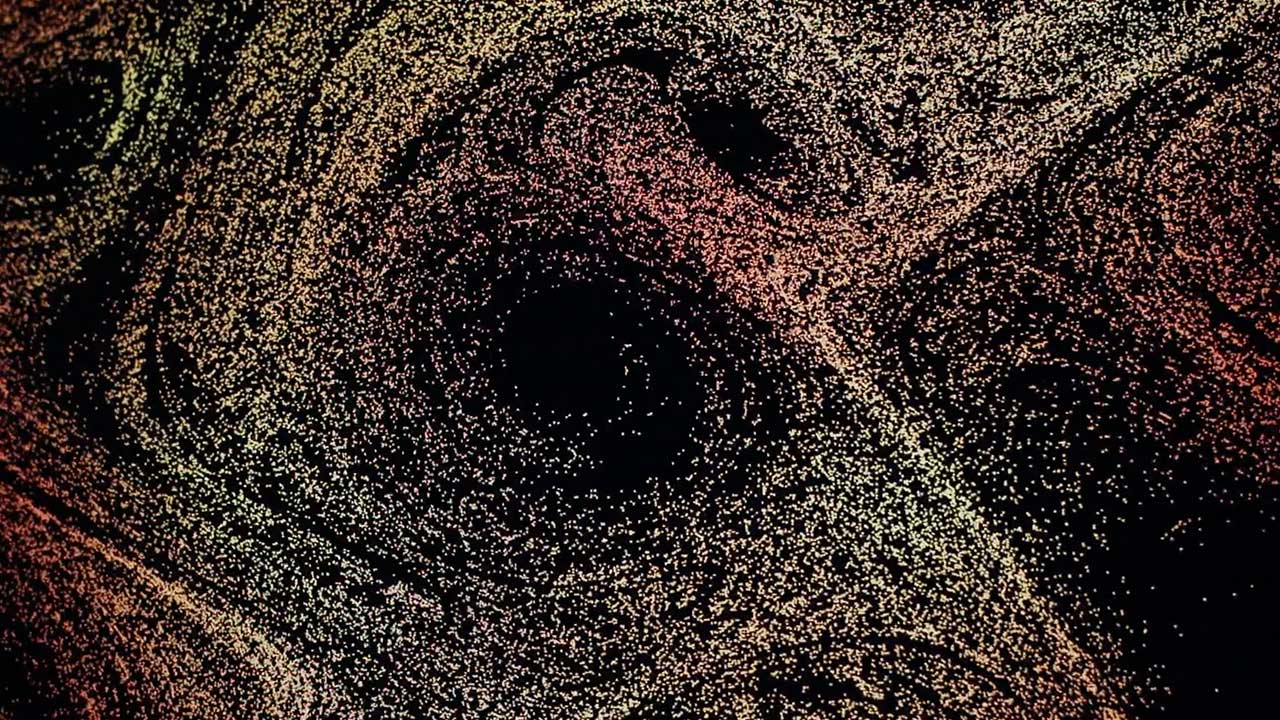 The Adaptable Mind
Tiffany Shlain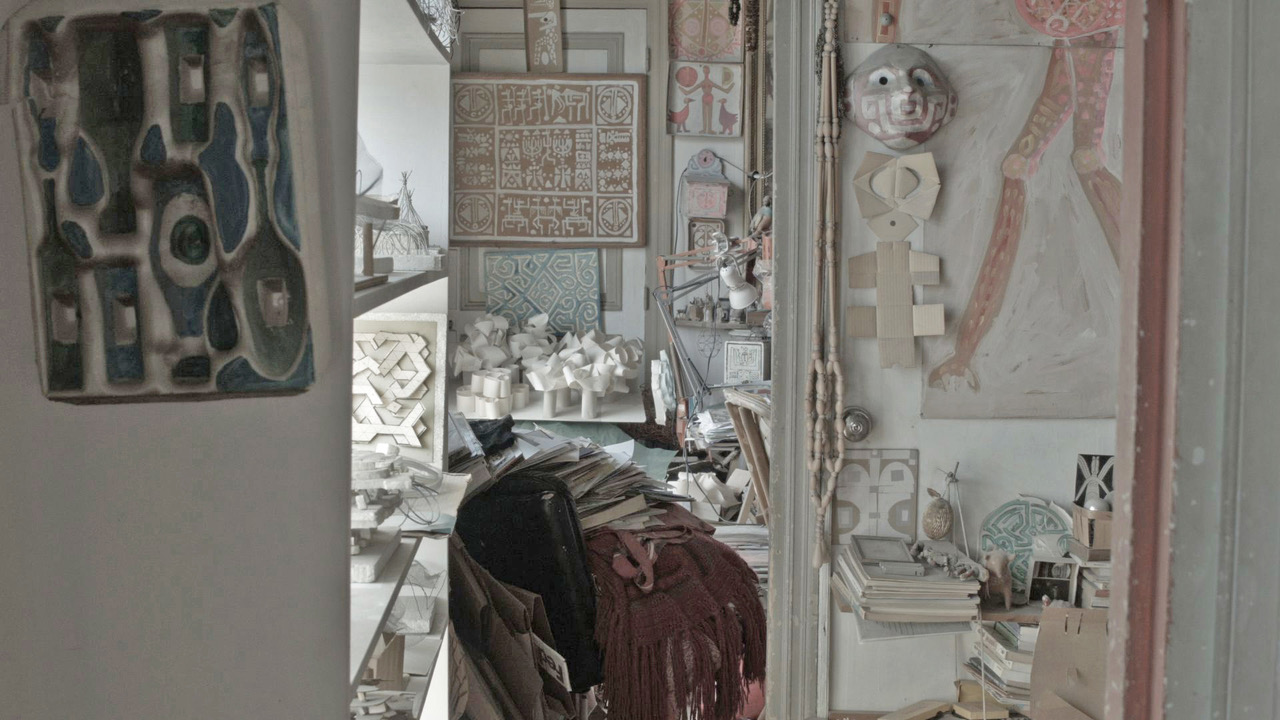 60 Elephants. Episodes of a Theory
Michael Klein, Sasha Pirker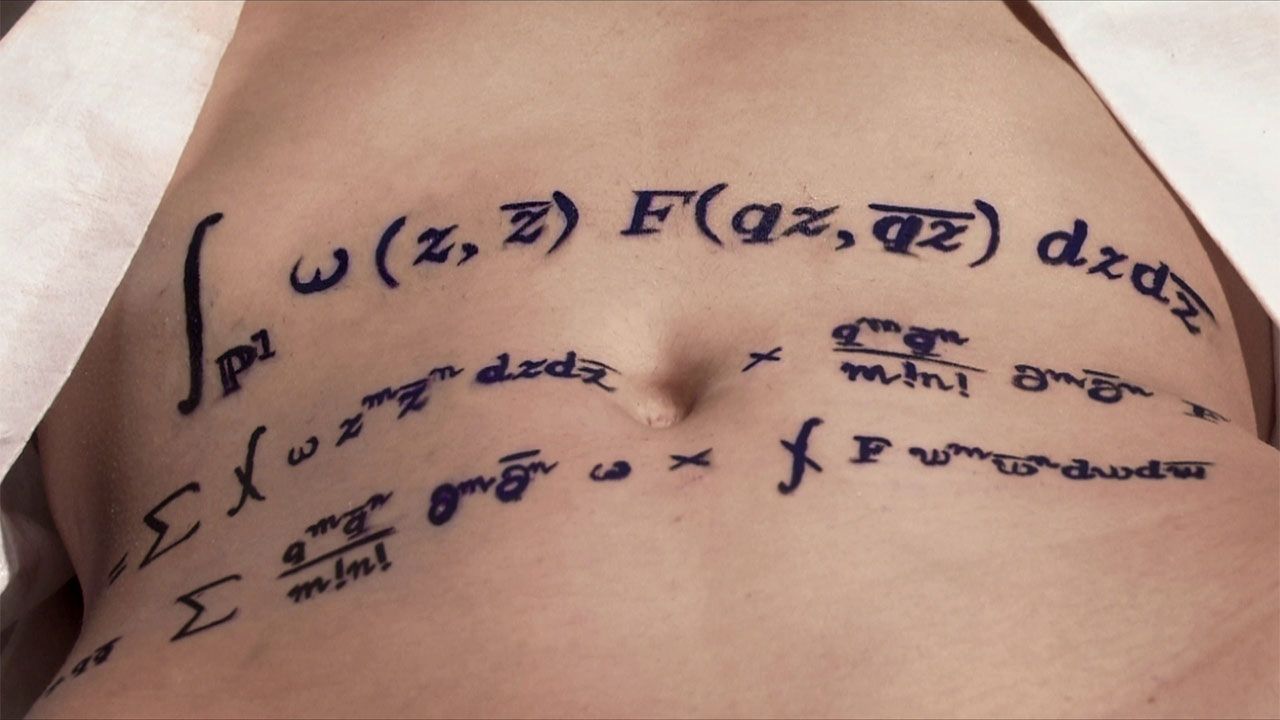 Rites of Love and Math
Reine Graves,Edward Frenkel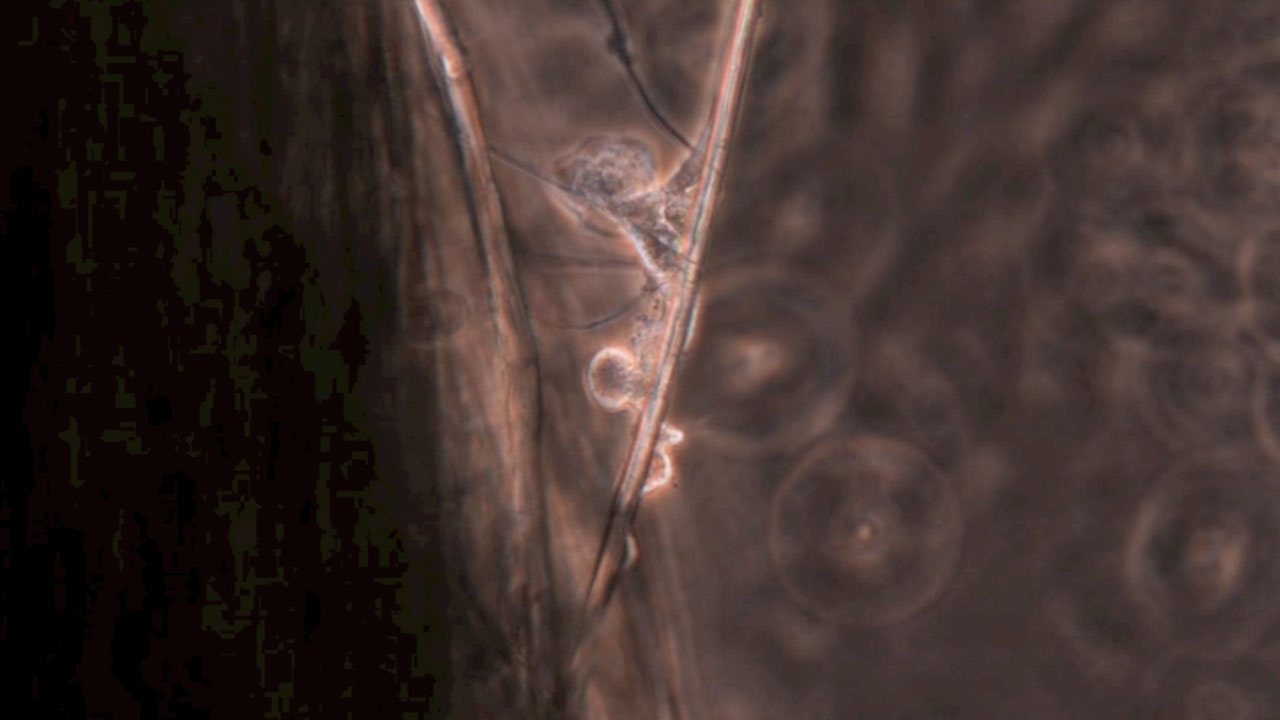 Aseptic Requiem (Requiem Aseptisé)
WhiteFeather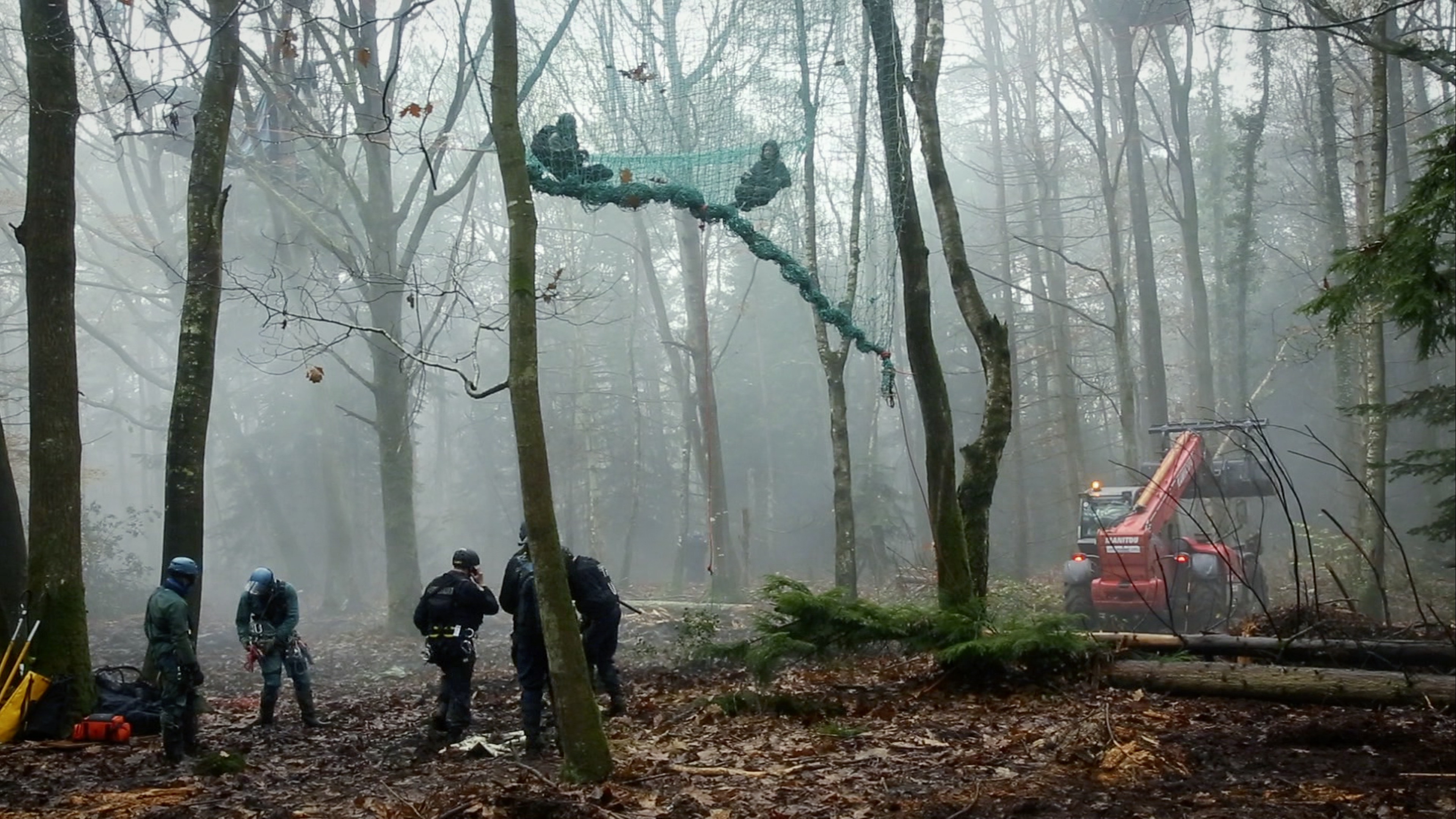 Everything's coming together while everything's falling apart: The ZAD
Oliver Ressler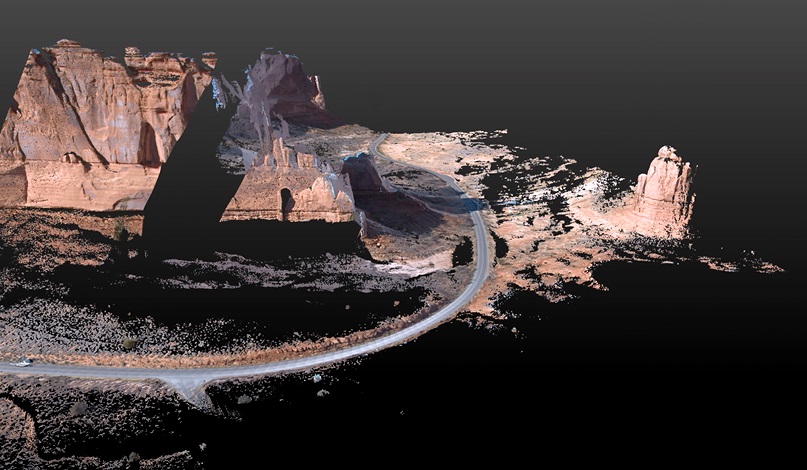 Driving through (laser point) clouds
Becoming Animal: Cinemas of transformation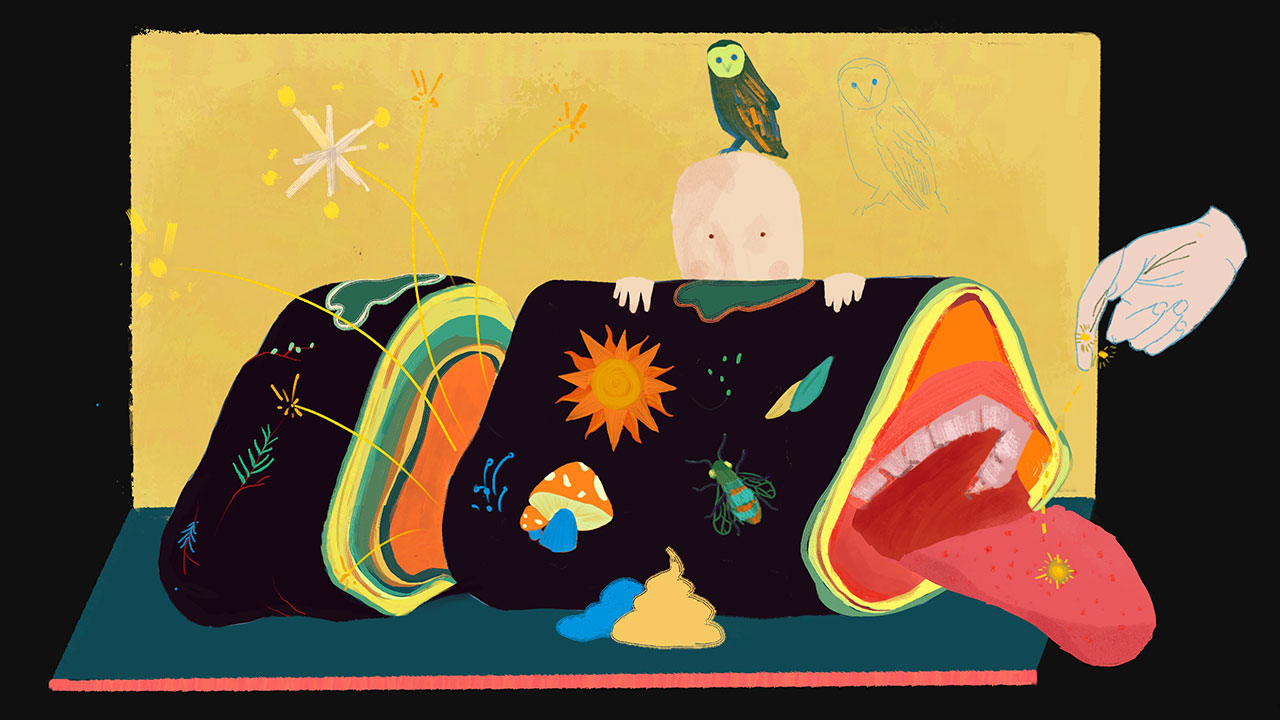 Symbiosis at the 13th Annual Imagine Science Film Festival: Crisis Through The Lens Migration
The Birth of Science New Wave Cinema
Abstract theory has real consequences, in the past and today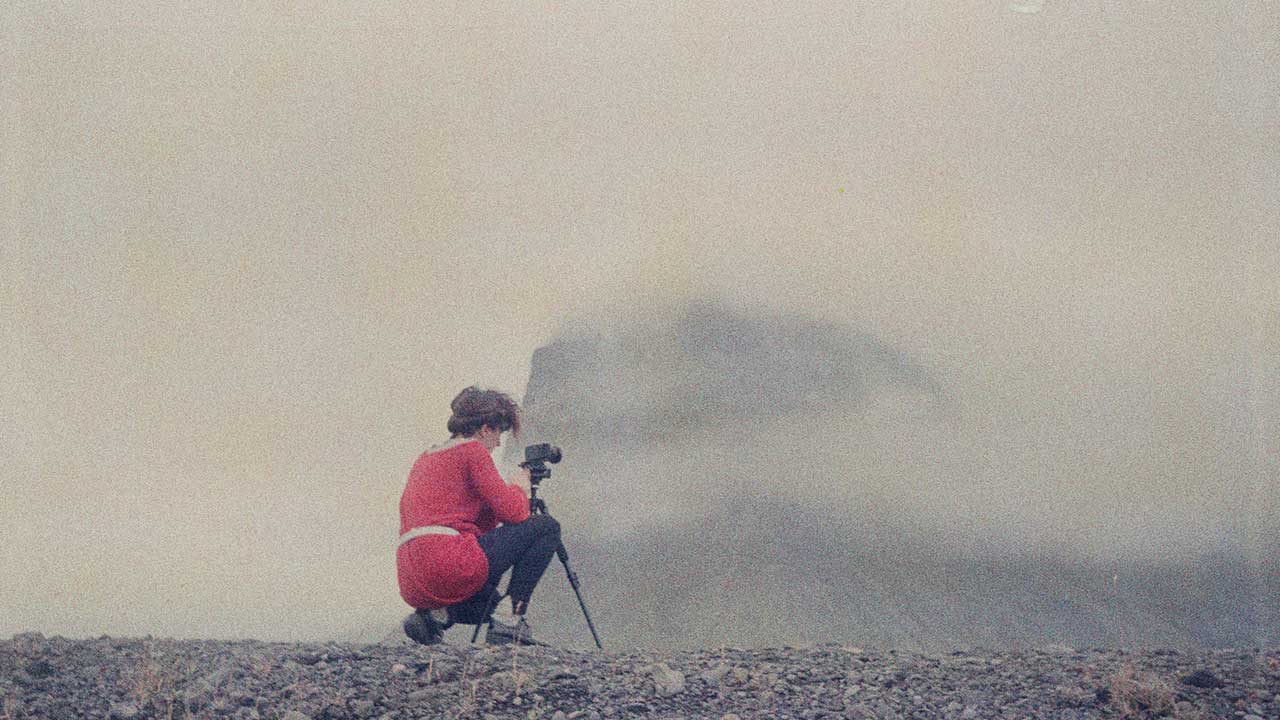 Redefining the Scientific Fiction(s)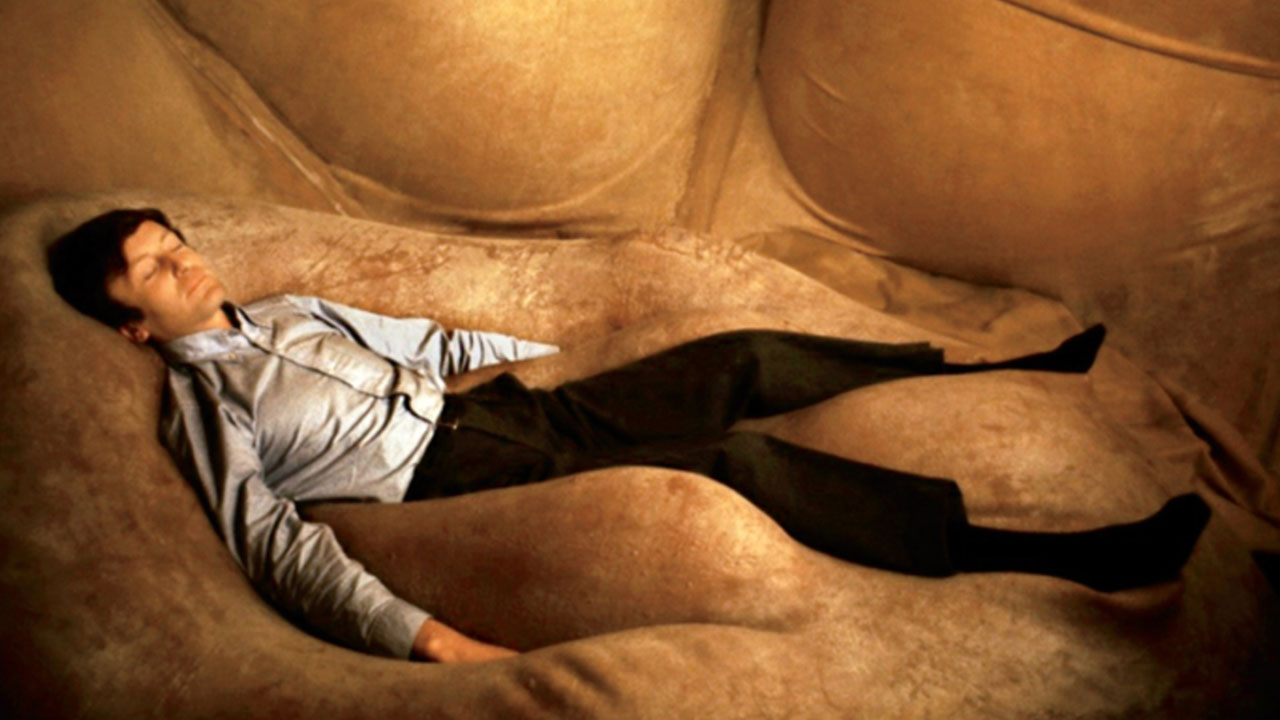 Why Haven't We Seen Visitors from the Future Yet?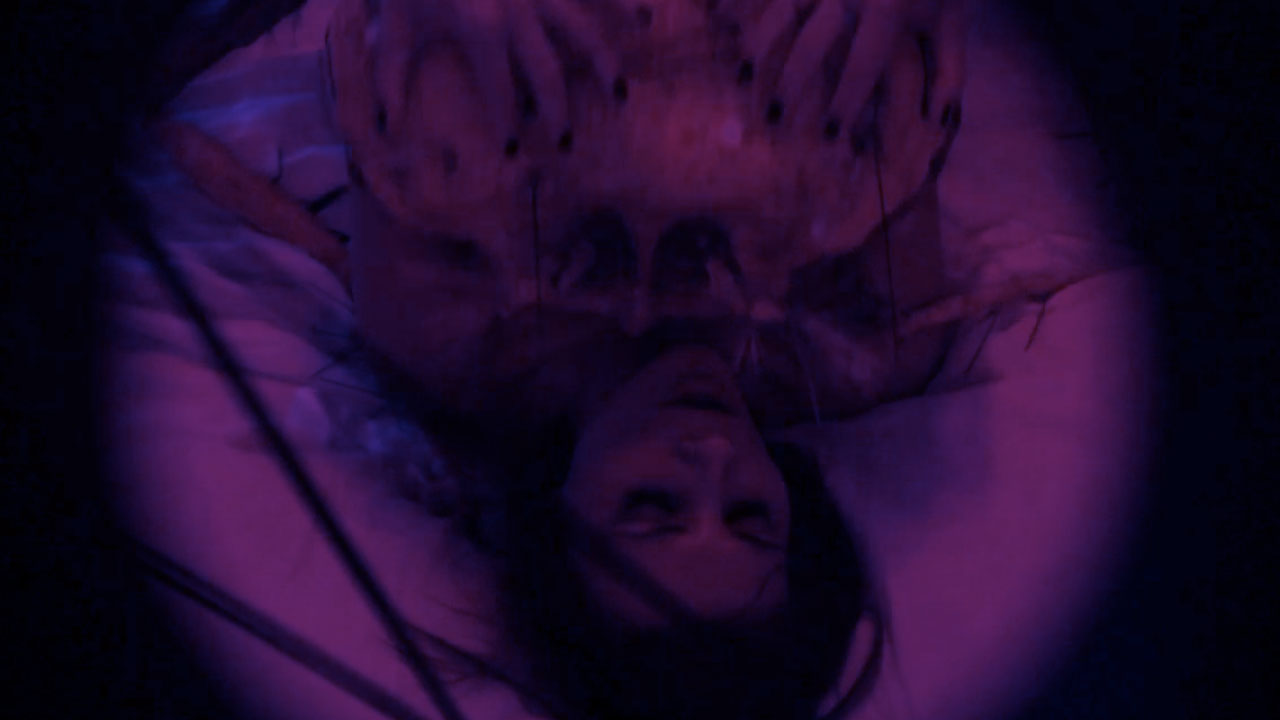 6 Beautiful Short Science Films About Nature and Humanity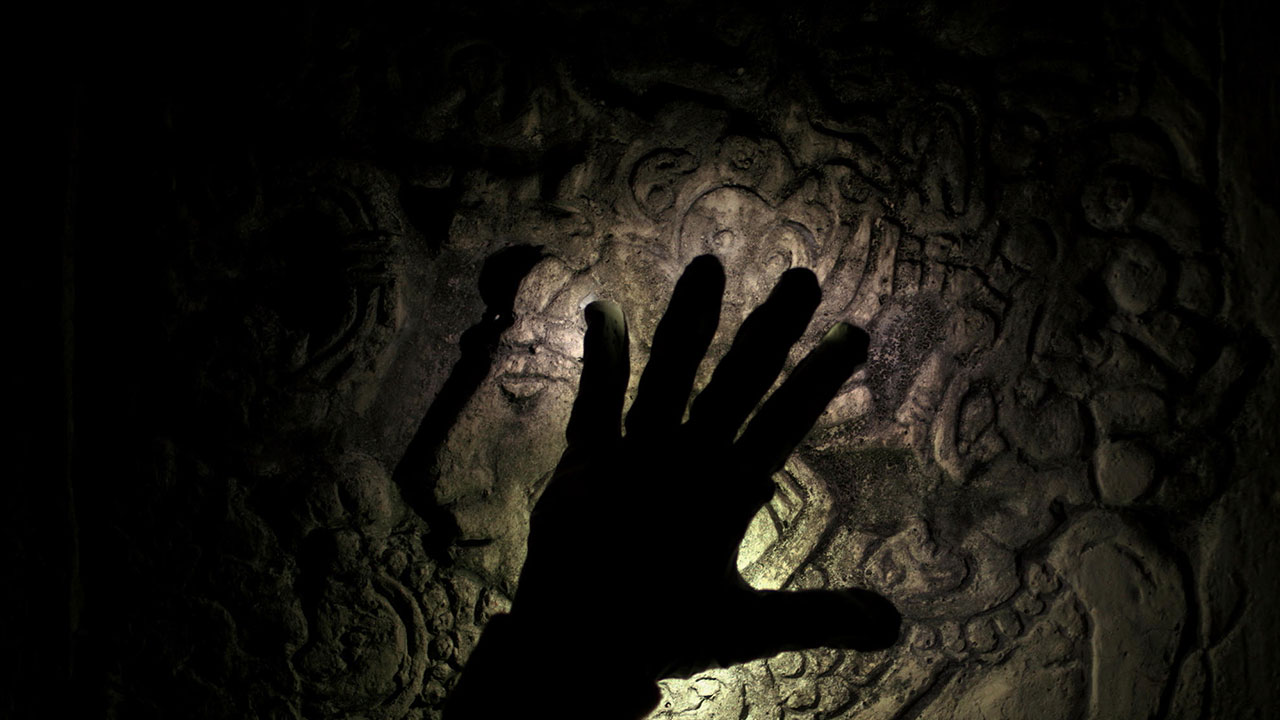 Trance-like Rituals in Mexico Predict the Future
Top Ten: Animated Films from the Science New Wave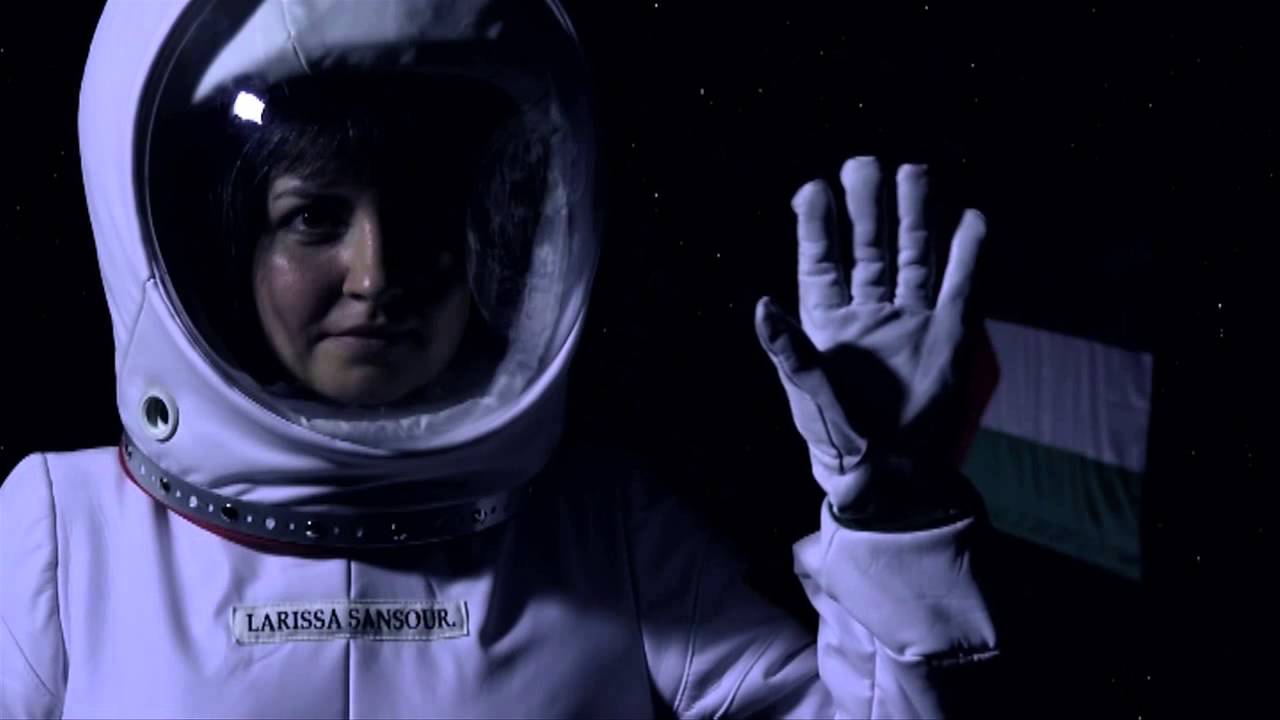 Modern Arab Science Fiction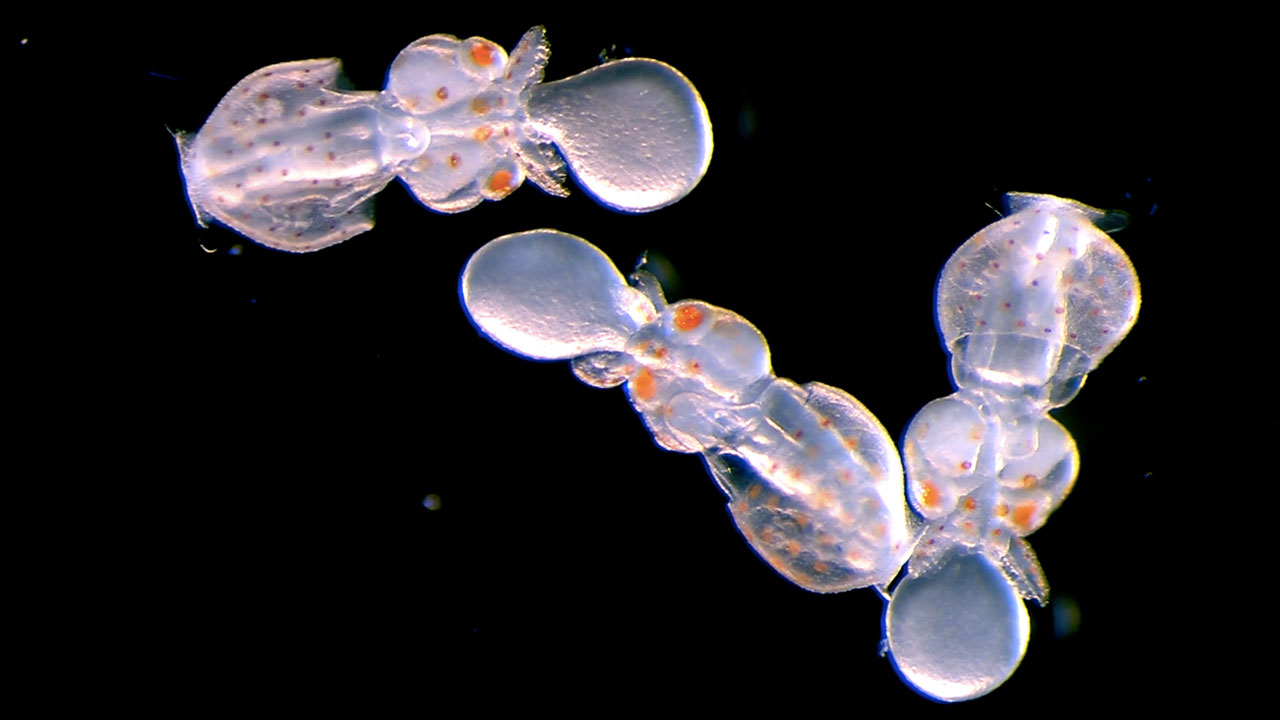 Science as Cinema: A Metamorphosis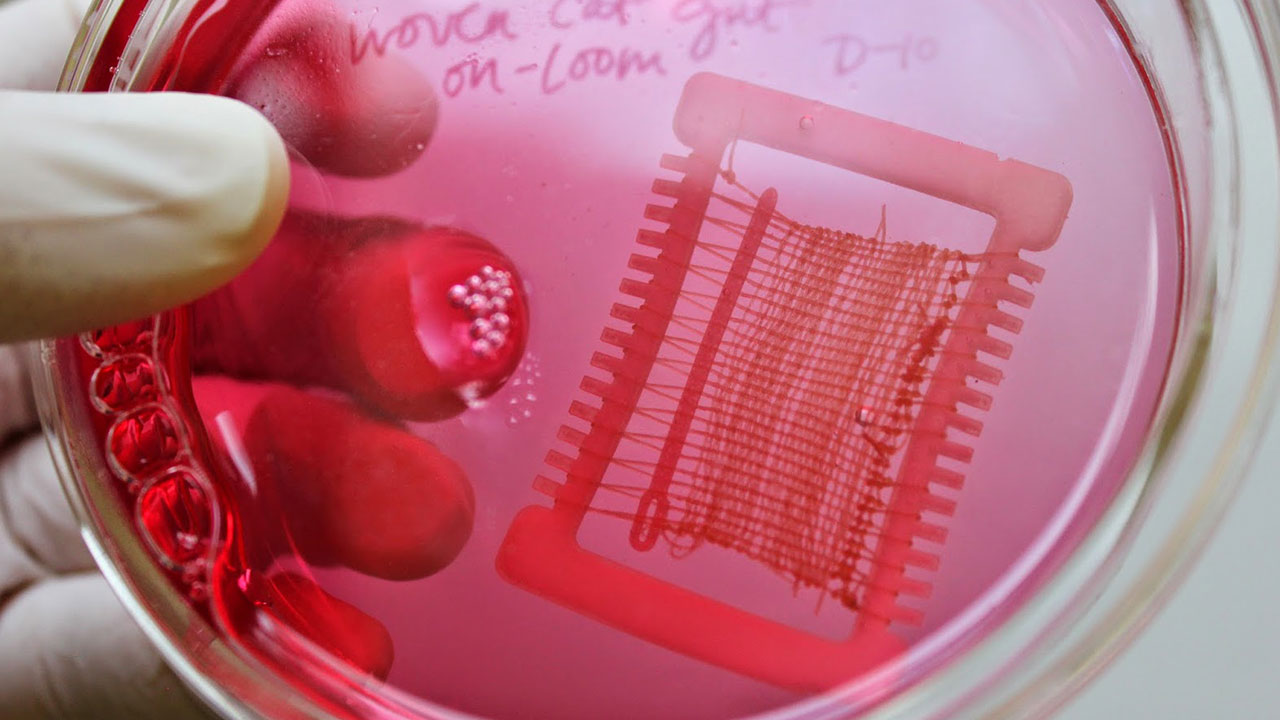 Visions of the Future: The Artist Depiction Series
Musical and Mythological Visual Enchantments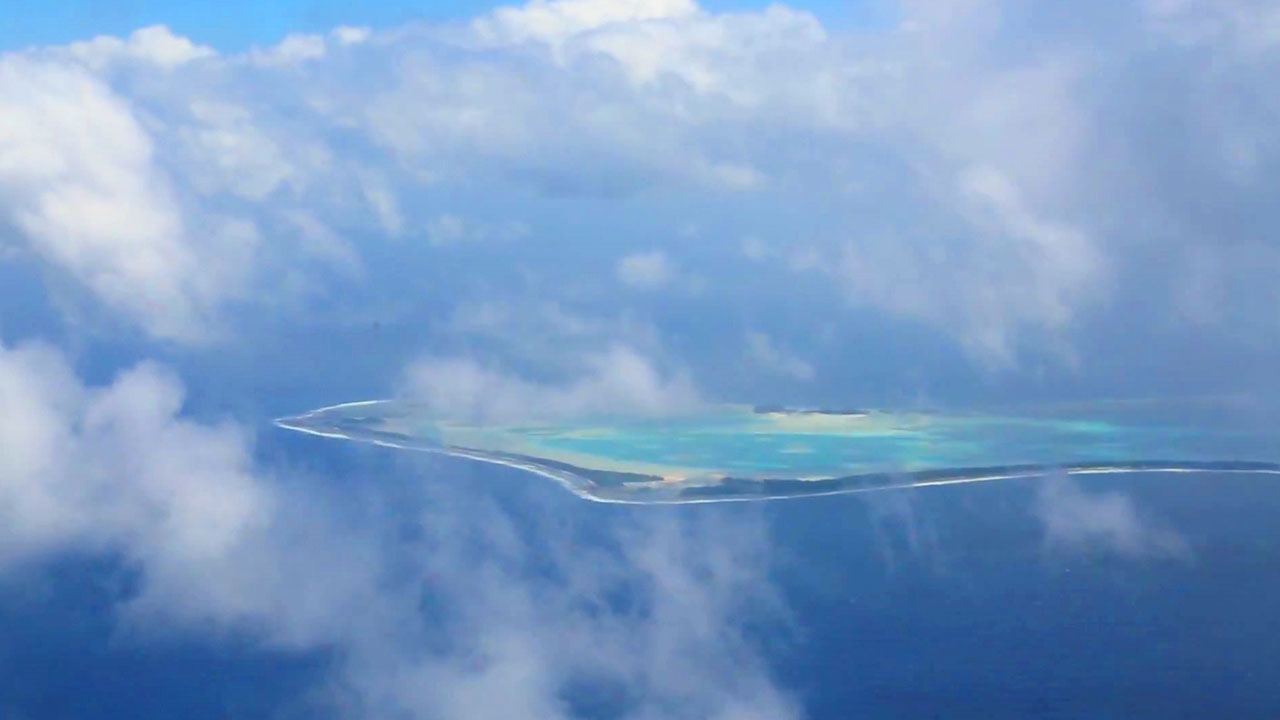 Cyber Nations: An Interview with the director of .TV