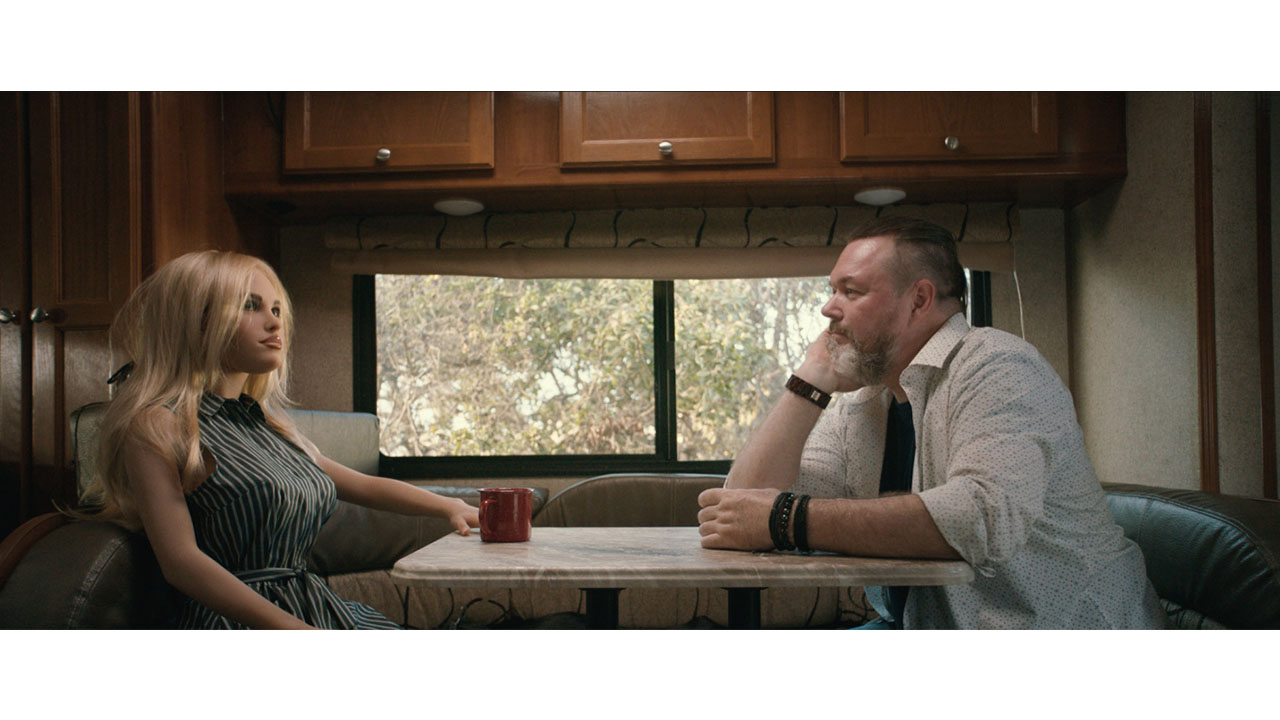 Hi, AI – Love Stories from the Future
Isa Willinger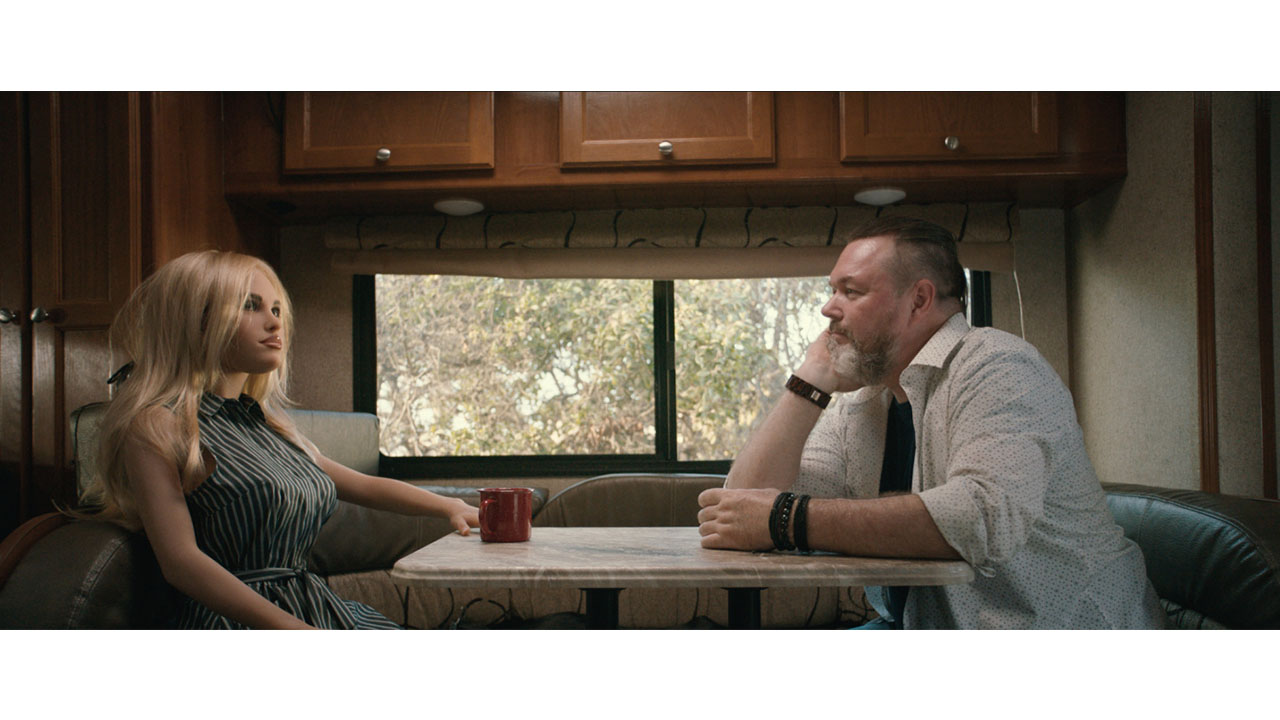 Hi, AI – Love Stories from the Future
Isa Willinger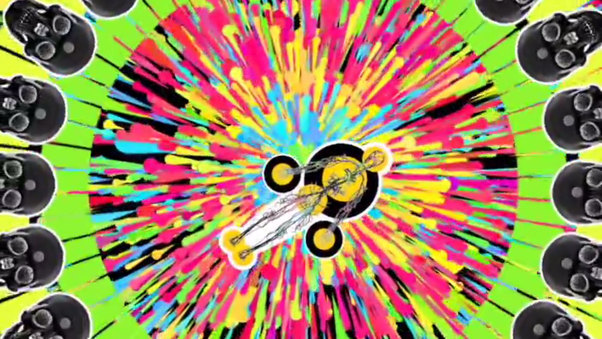 Nanosporin AI
Stephen Hal Fishman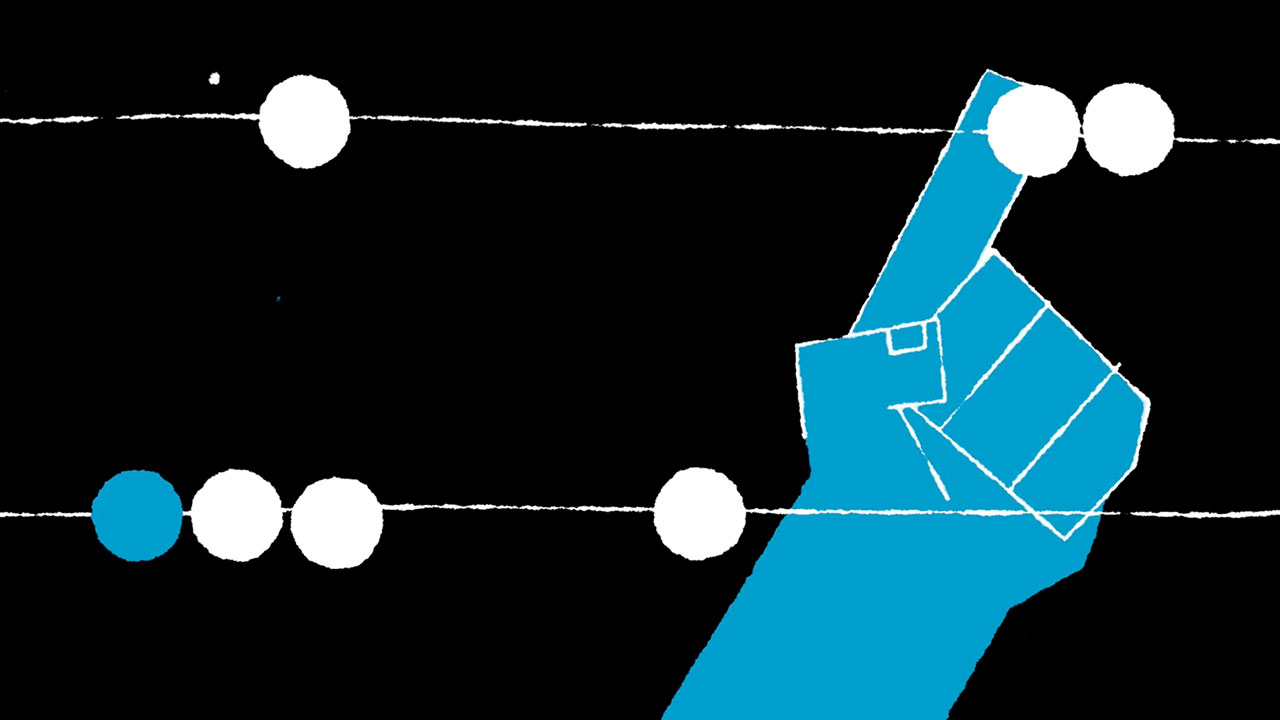 Reanimation ep6: Monsters in the Machine
Joe Richard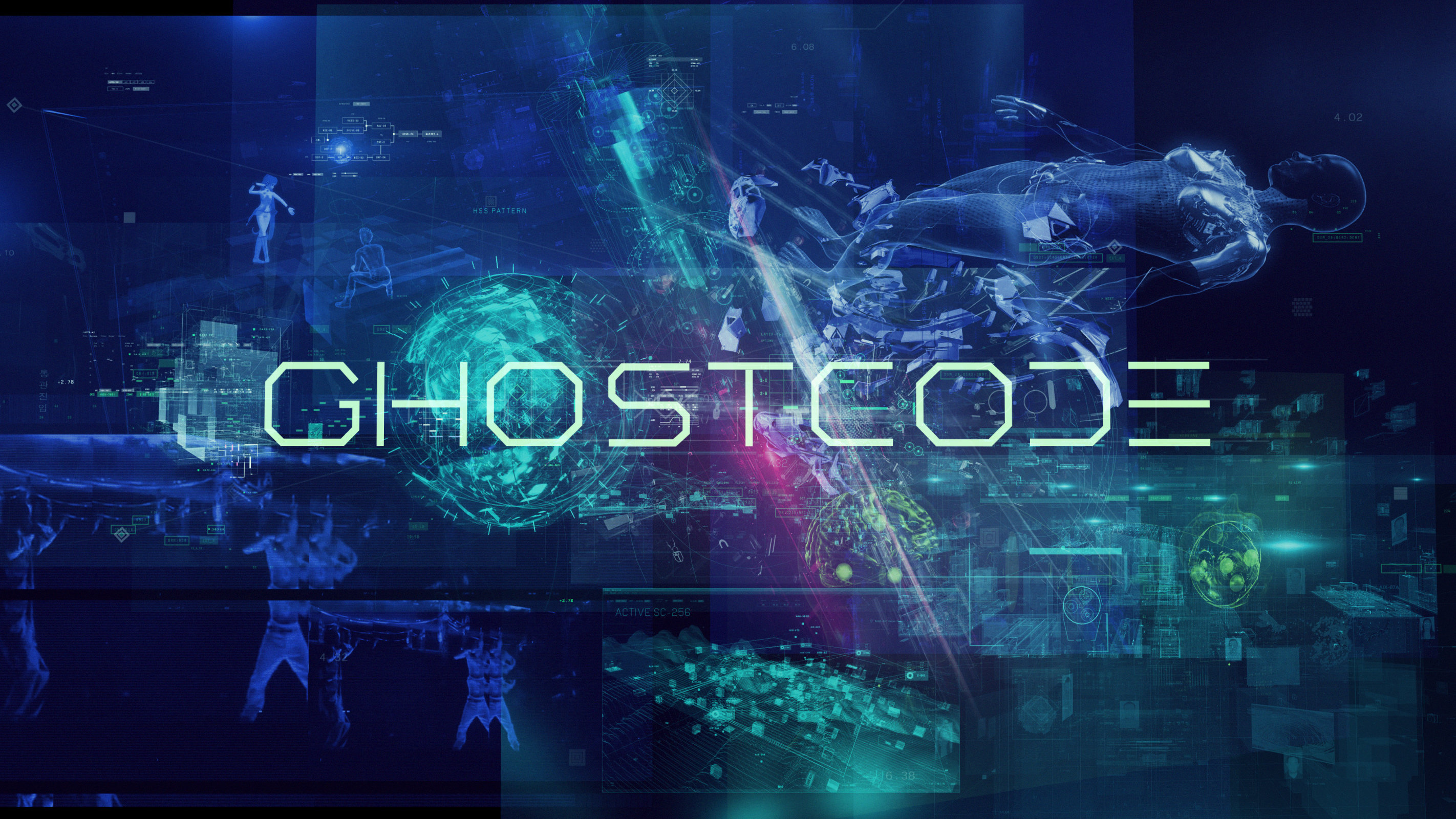 Ghostcode
AUDINT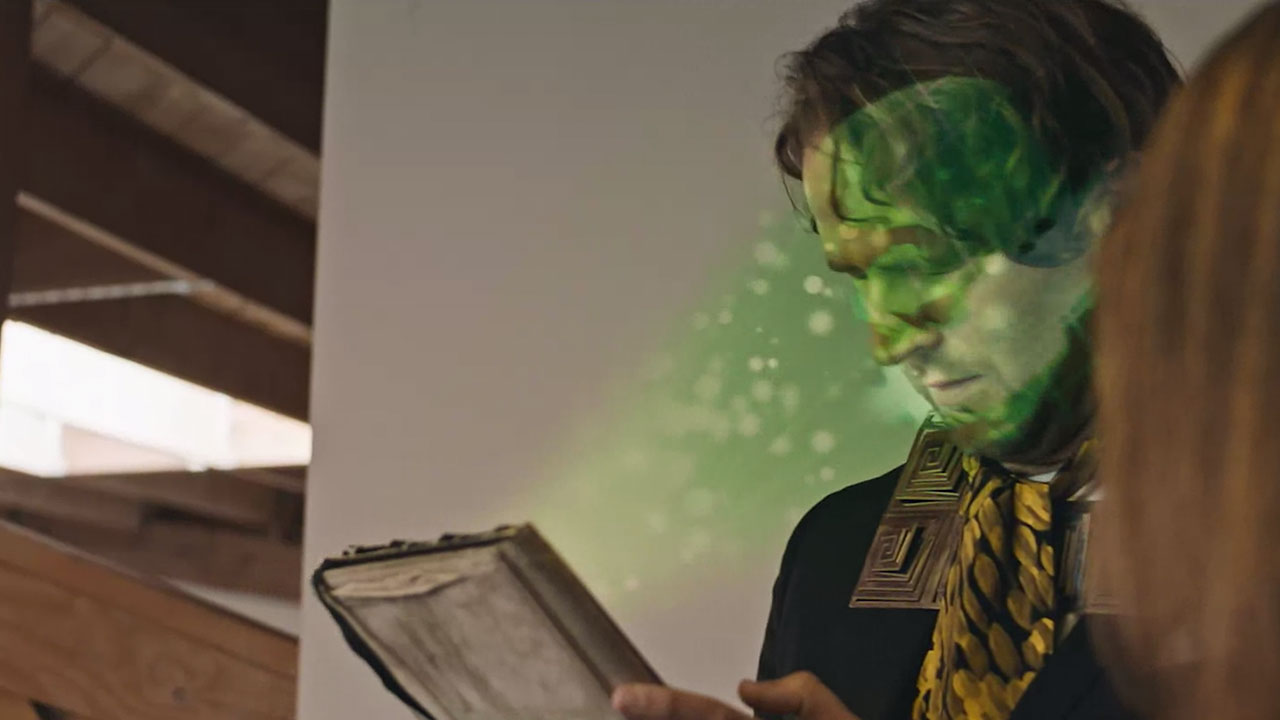 Sunspring
Oscar Sharp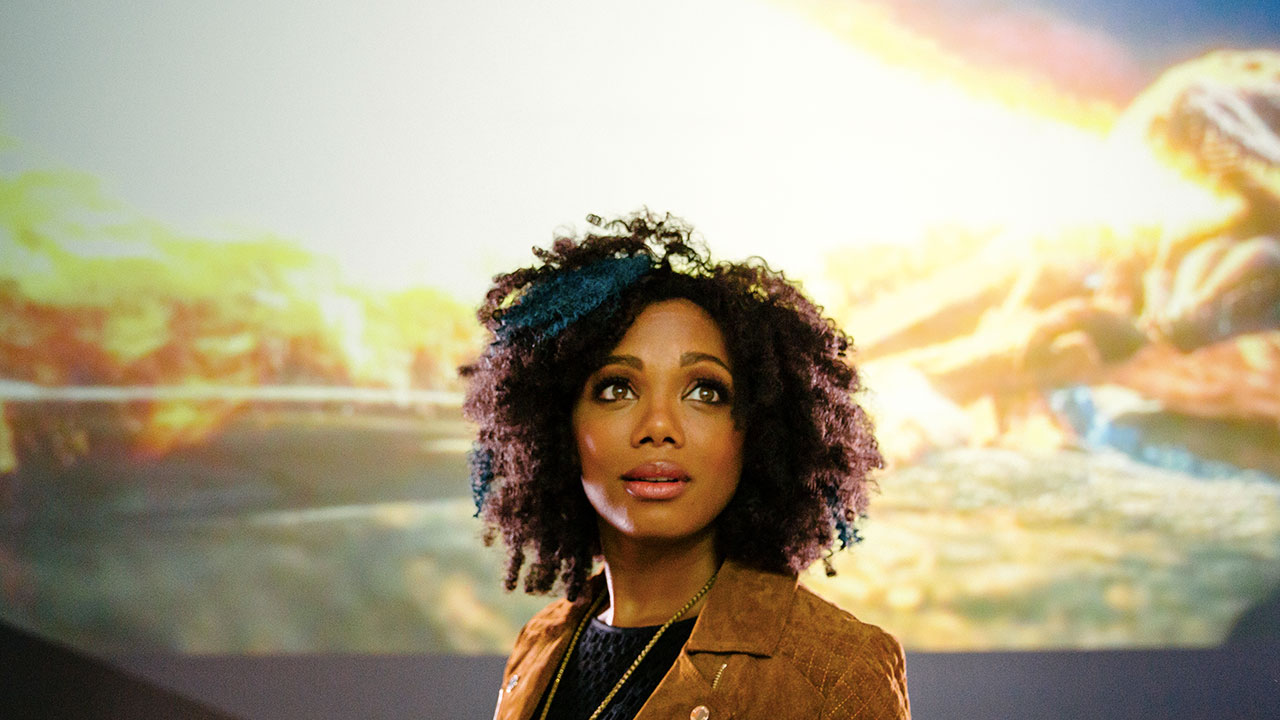 Real Artists
Cameo Wood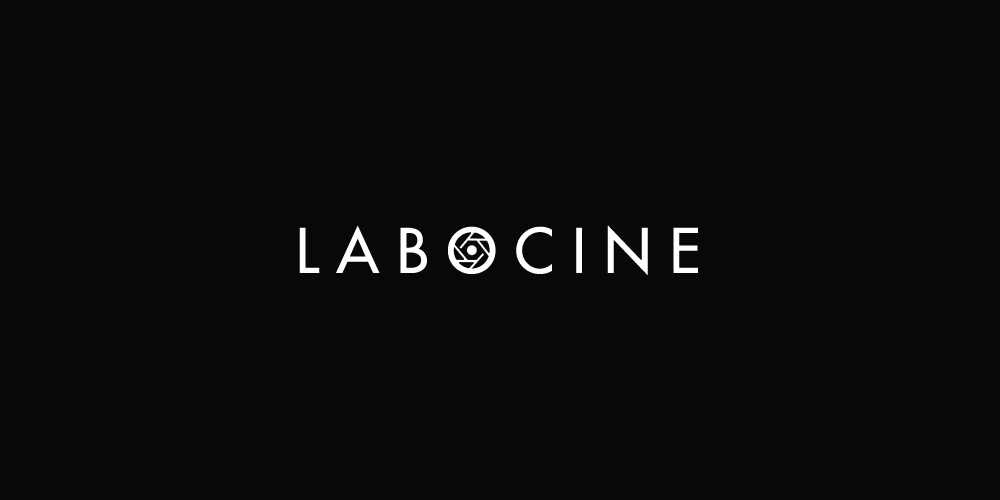 Seoul Machine City
Liam Young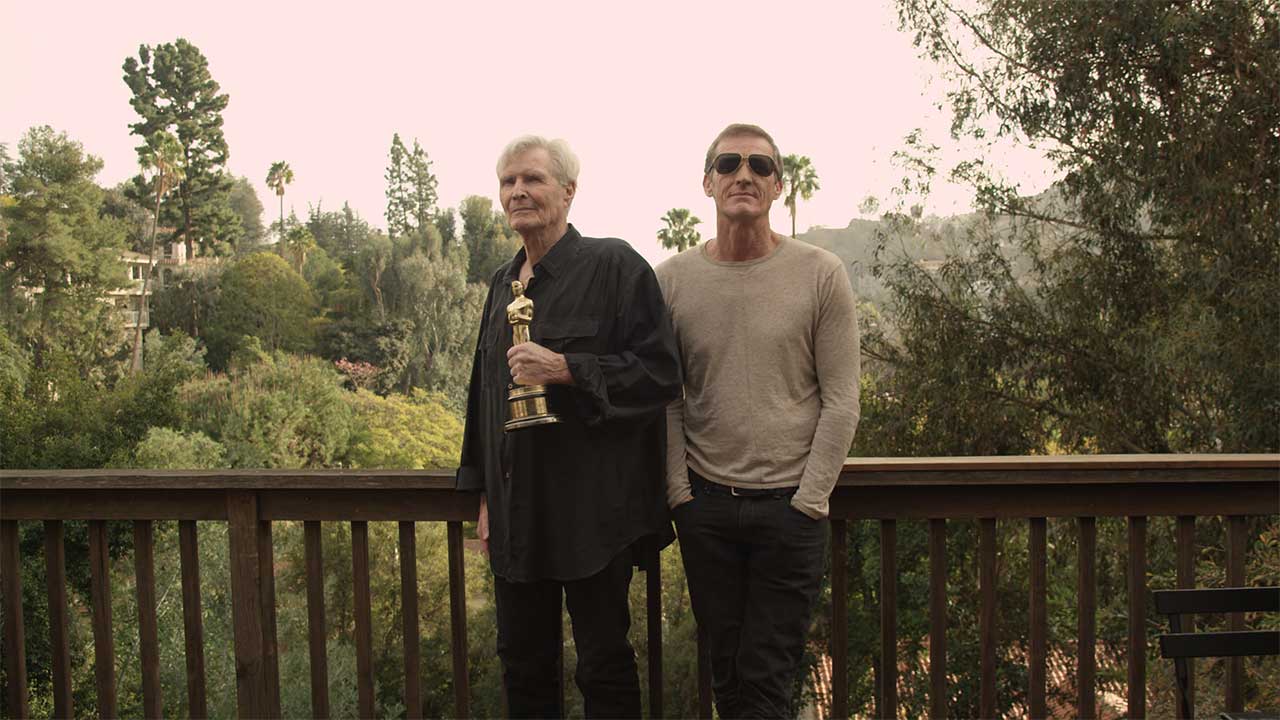 Popcorn Politics: Terminator 2 and Other Frankensteins
Will Slocombe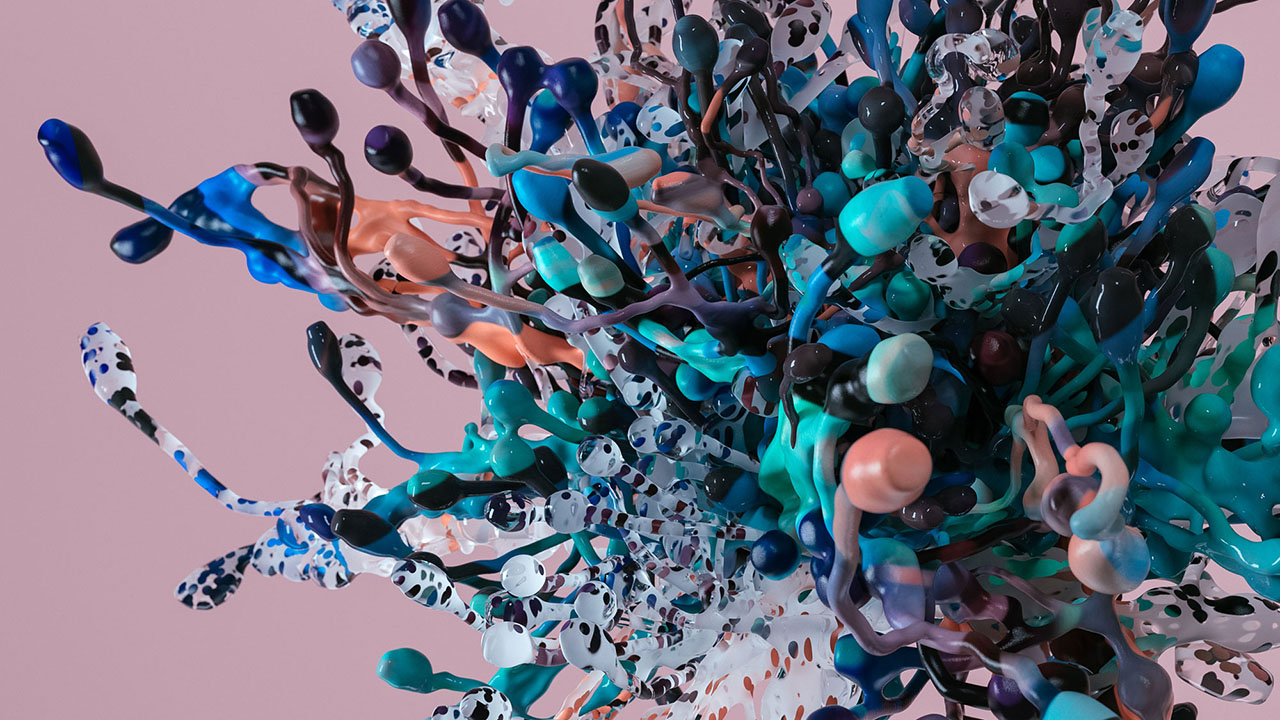 Shroooms
CatK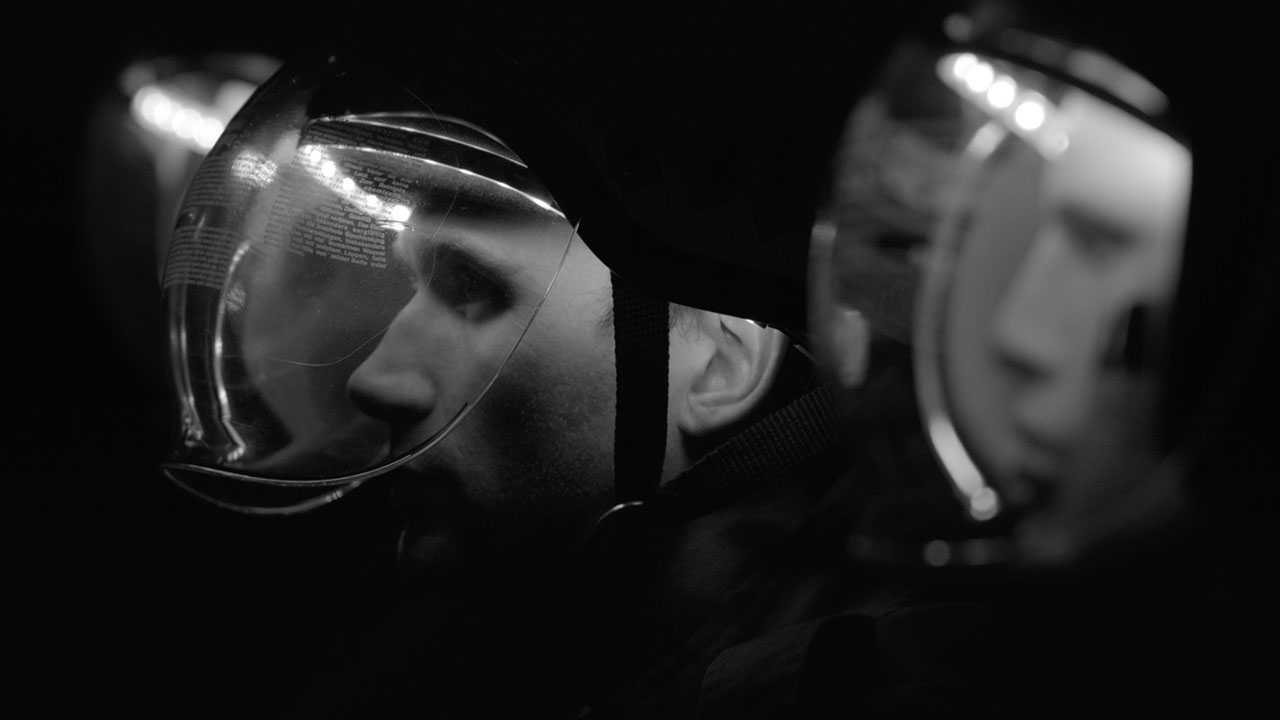 Information Superhighway
Mat Nelson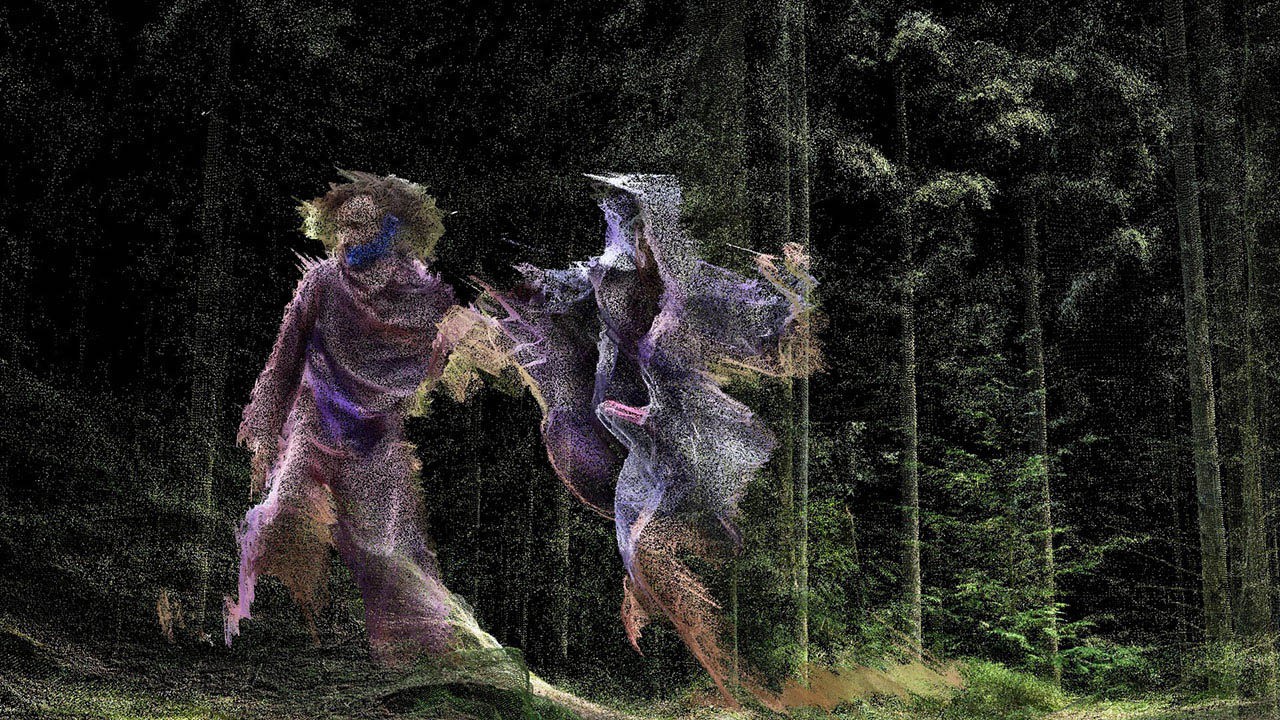 Where the City Can't See
Liam Young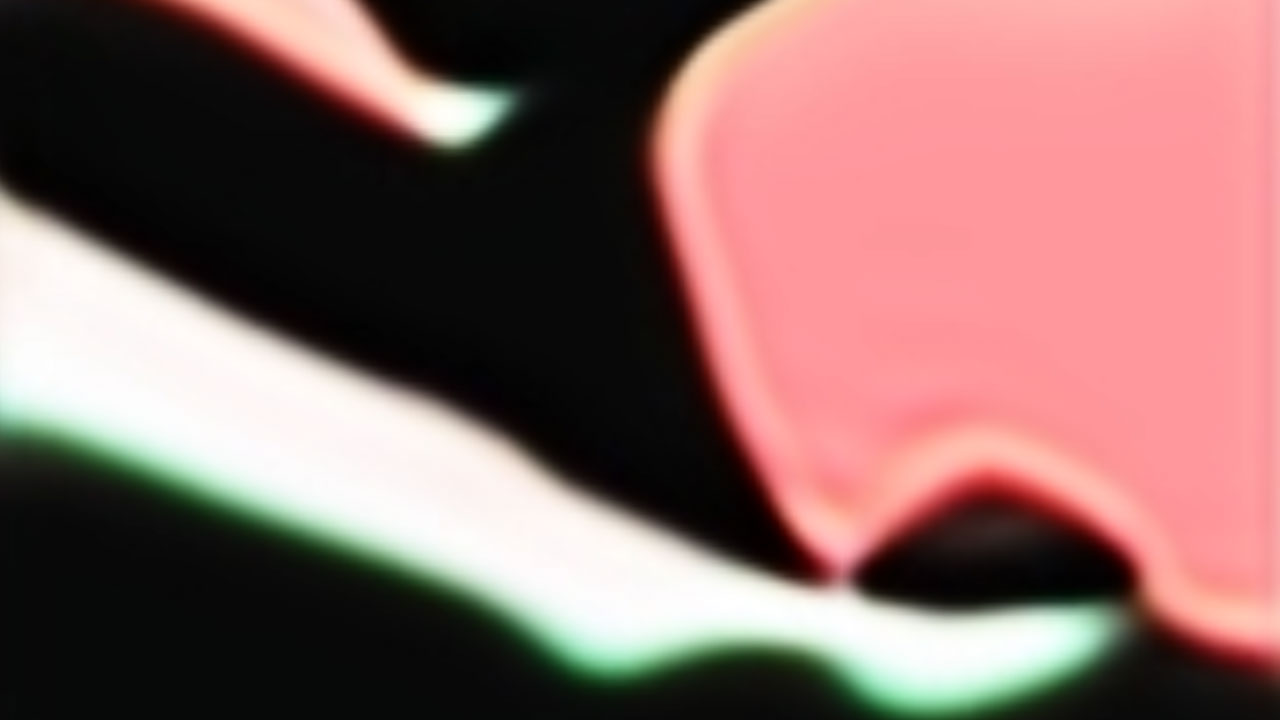 Amusement Park Home Movies Inspire the Algorithm
Caleb Foss
Anthropology of the Future
Alexis Gambis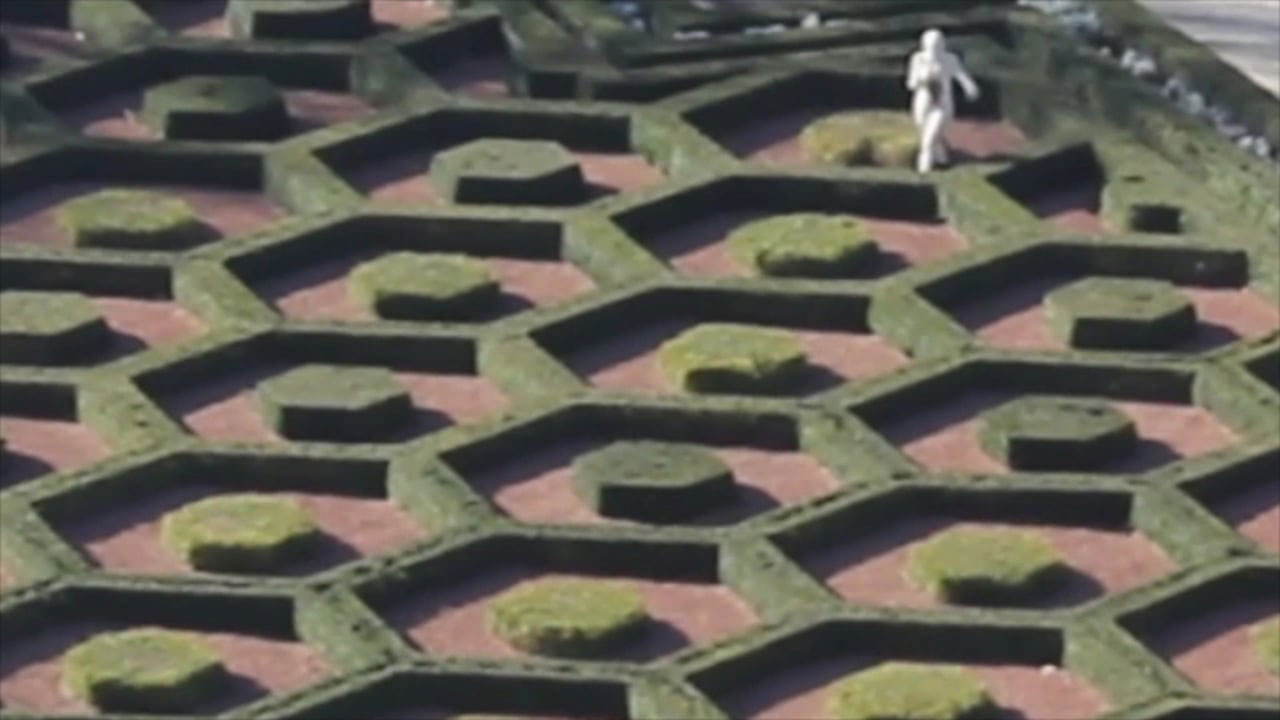 Algorithmic Poetry
Nicolai Bosko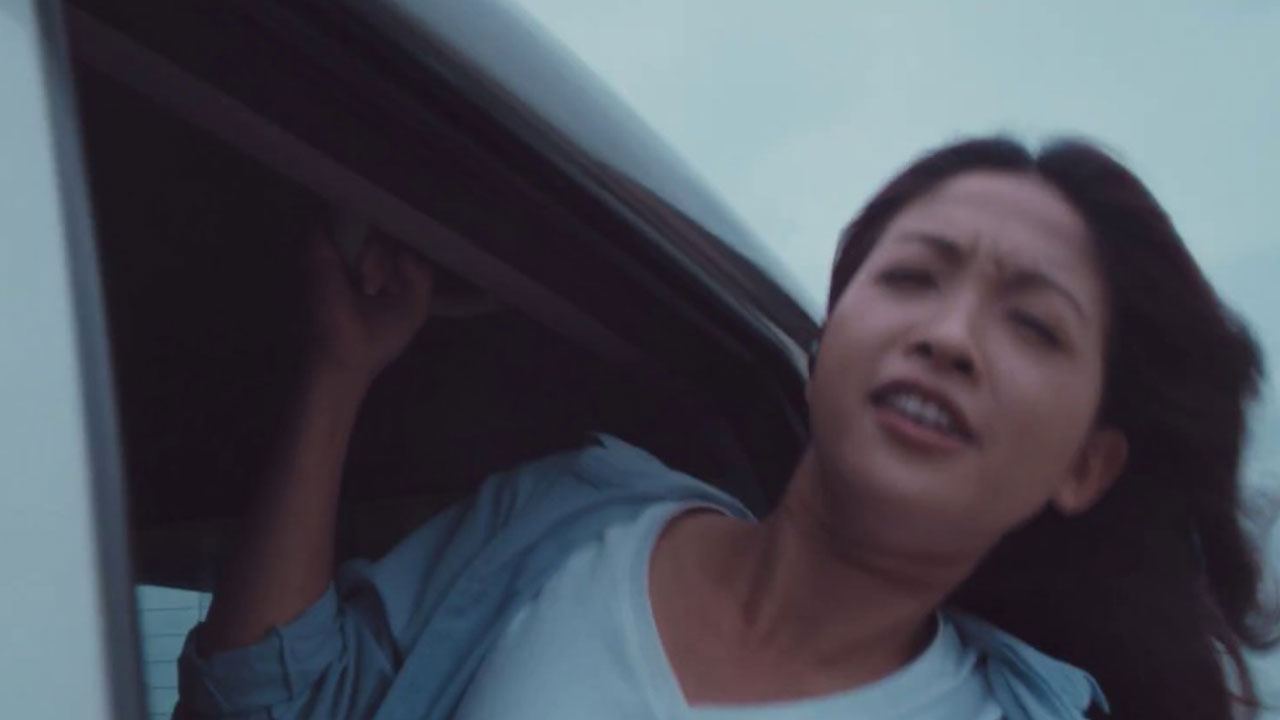 Kara
Khairulhakim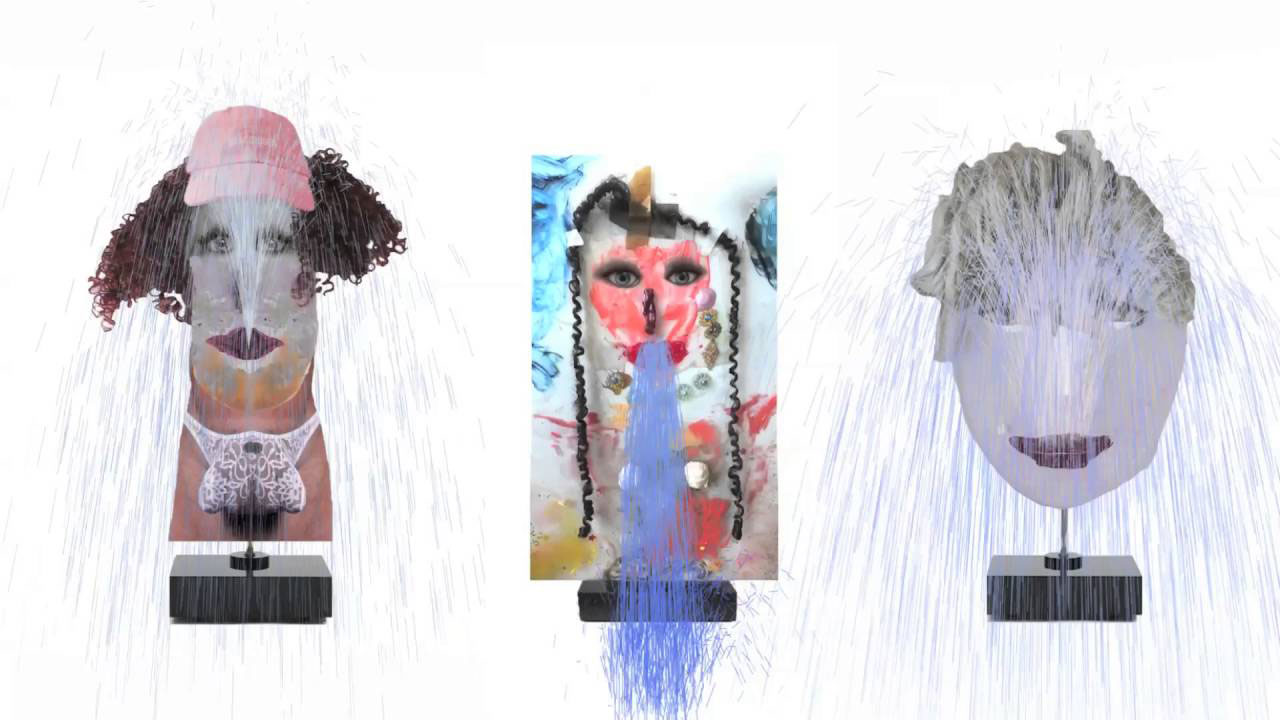 Turing, The Apple, My Father, Eve & I
Fabienne Audéoud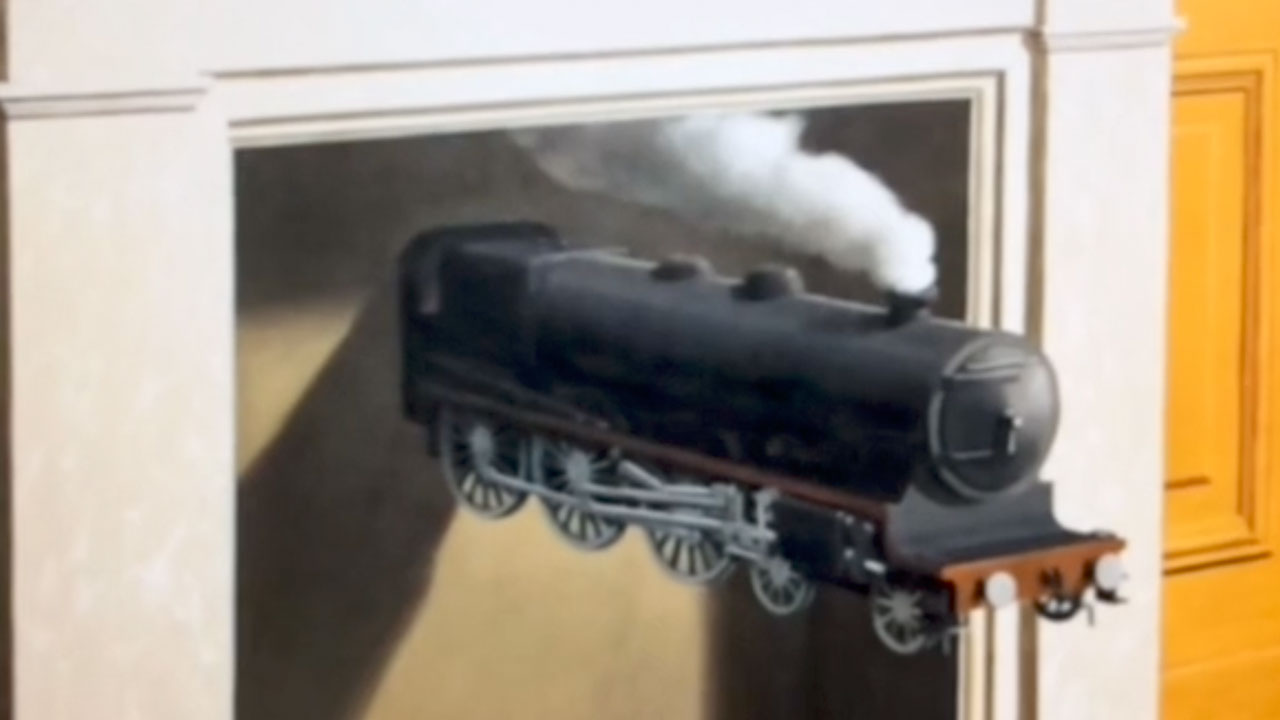 I'm Not Sure
Gabriel Hensche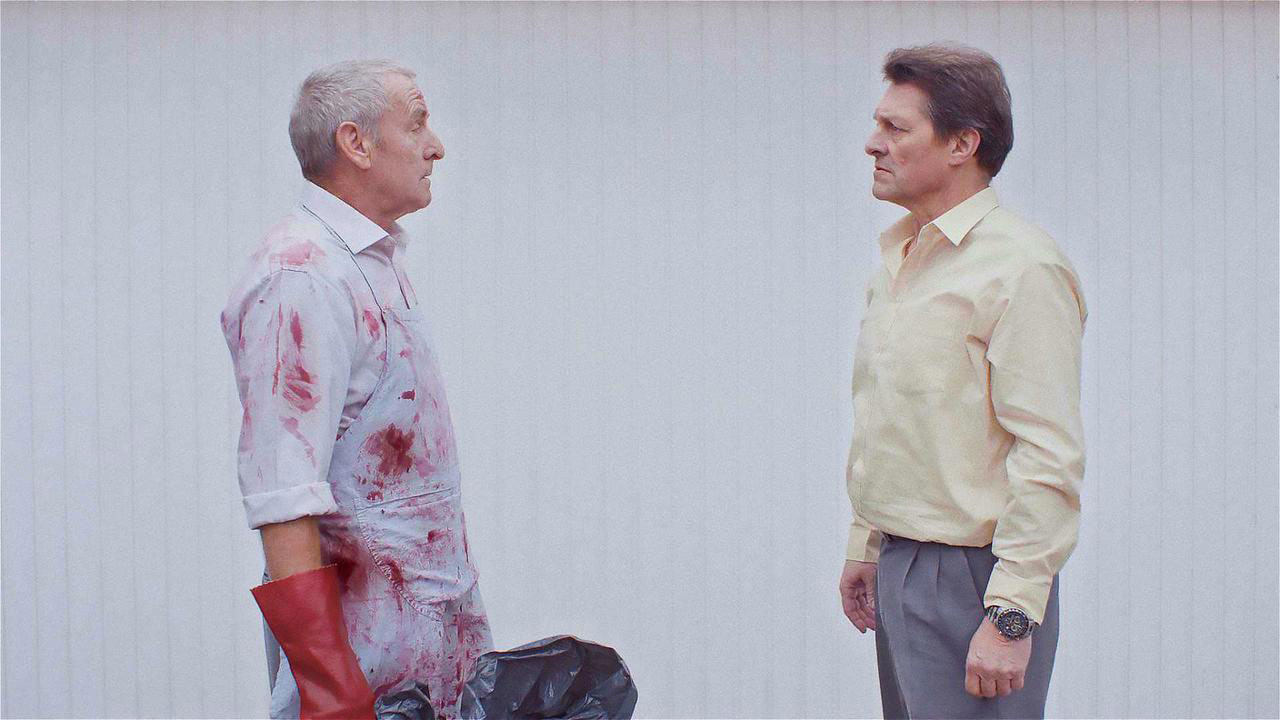 Hausarrest (House Arrest)
Matthias Sahli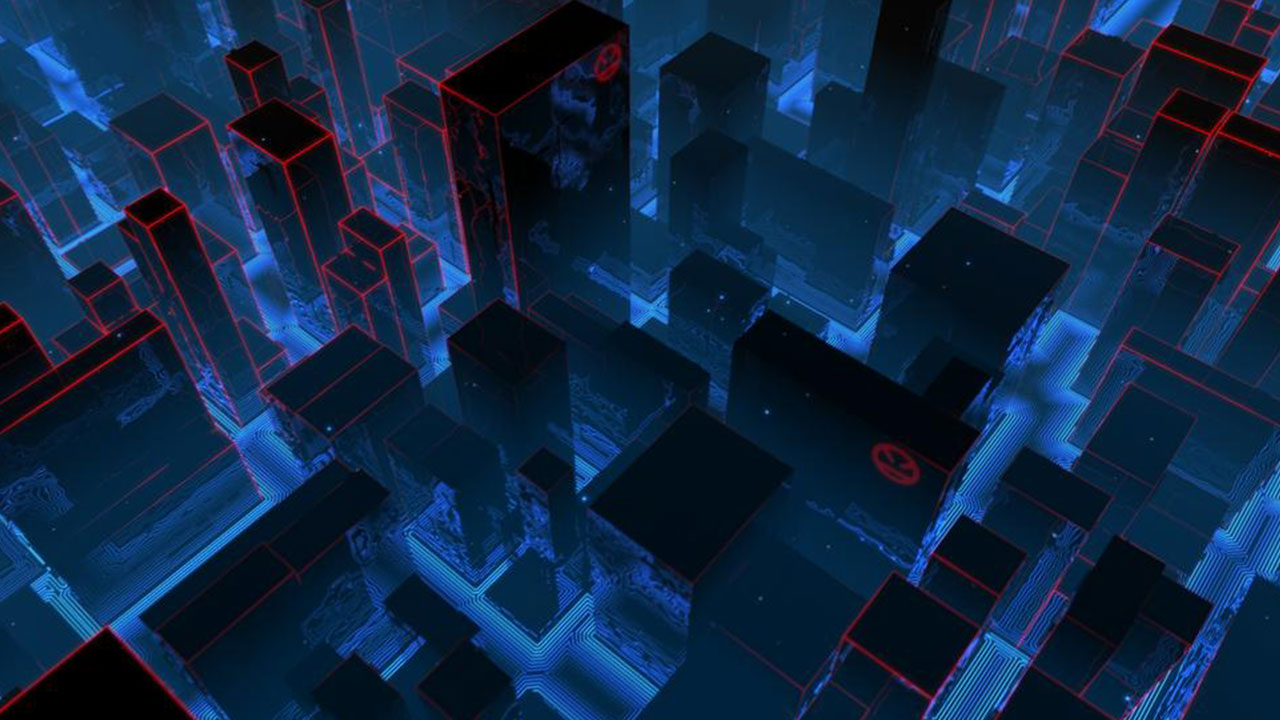 Binary Love
Ewan Golder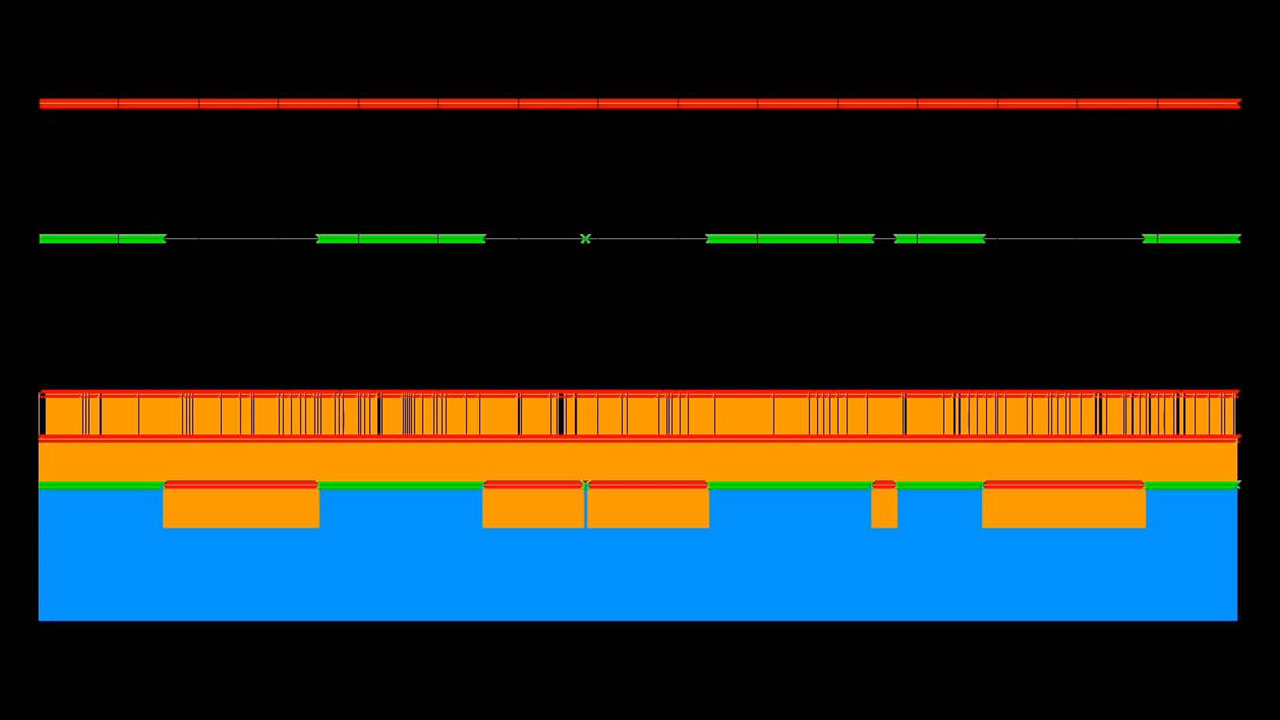 75000 Futures
Gunnar Green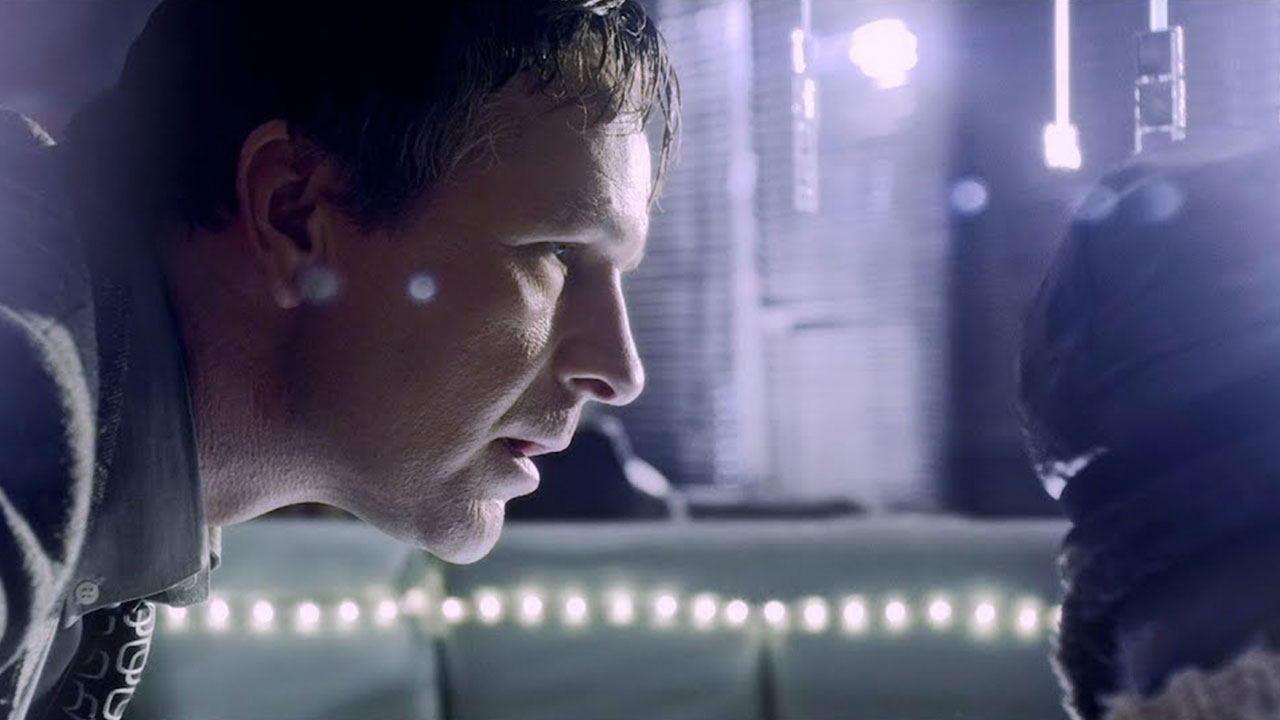 Tears in the Rain
Christopher Grant Harvey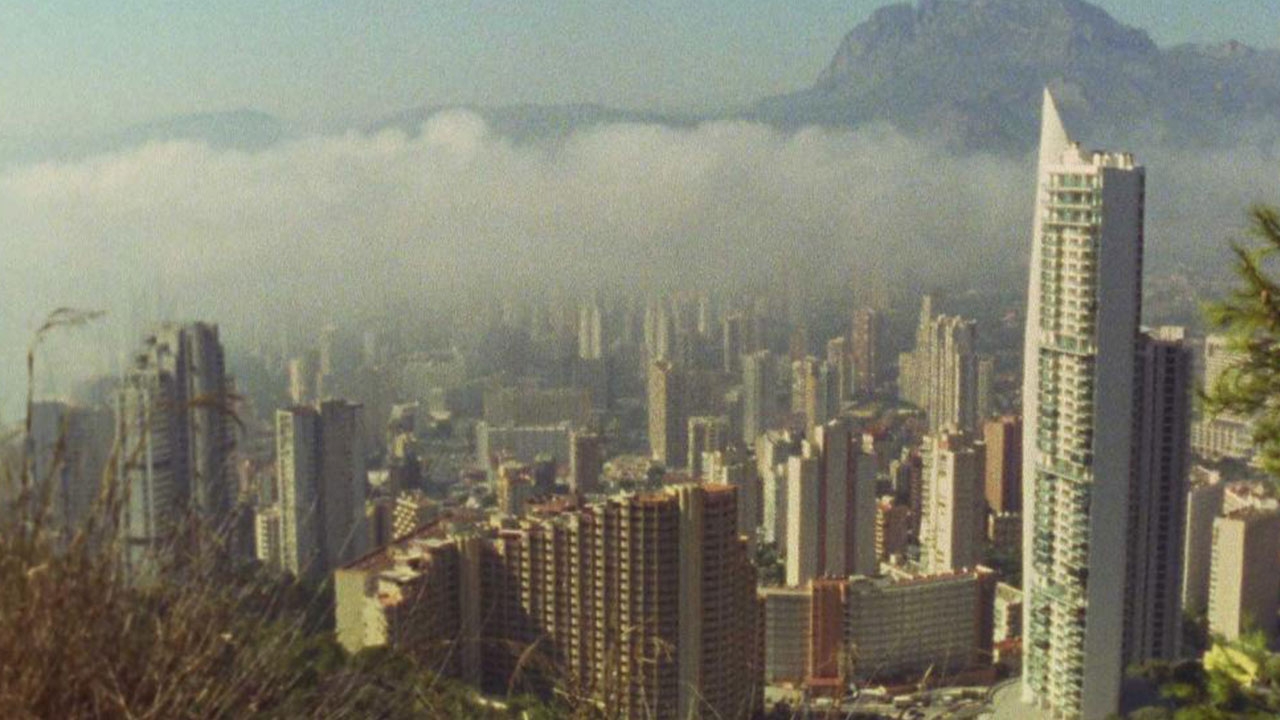 Android's Dream
Ion De Sosa
The iMom
Ariel Martin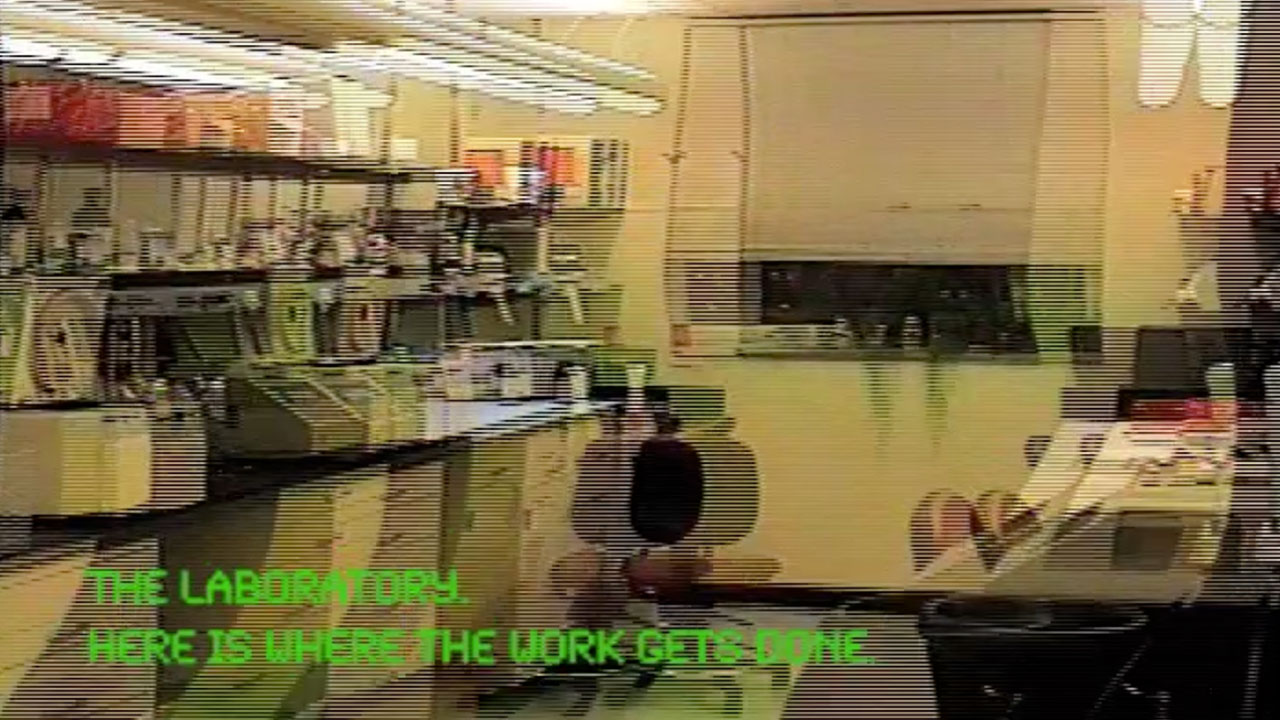 foundfootagexx100n.s.1
Tony Grayson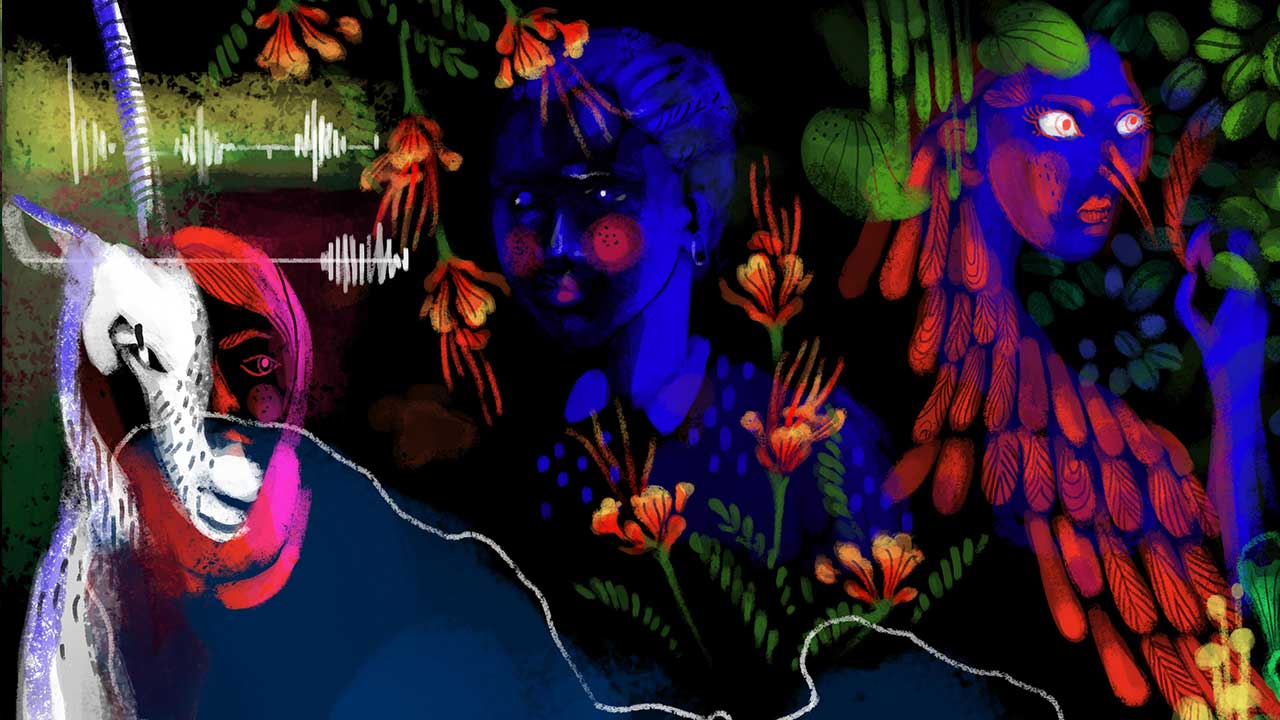 Mosaic
Miryam Charles,Josephine Decker,Alexis Gambis,Barry J Gibb,Ian Harnarine,Noah Hutton,Demelza Kooij,Jeannette Louie,Rachel Mayeri,Sally Warring
Melancholic Drone
Igor Simić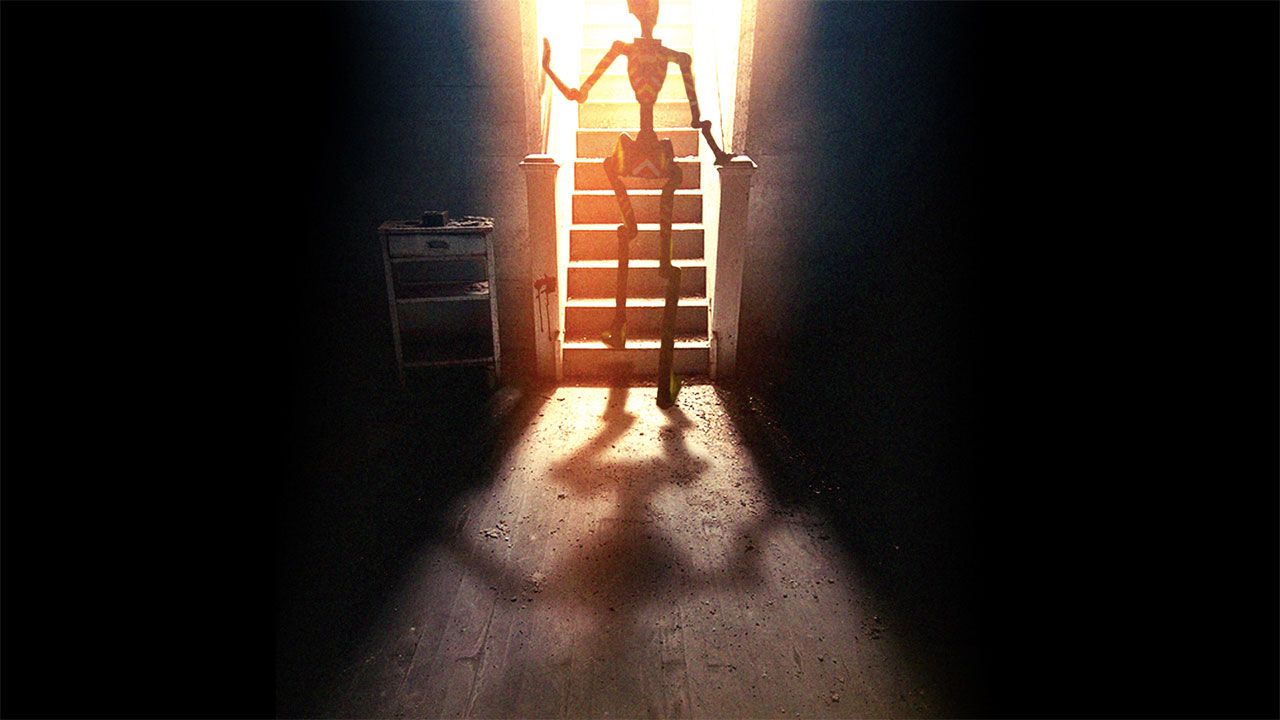 Dr. Easy
Jason Groves,Richard Kenworthy And Christopher Harding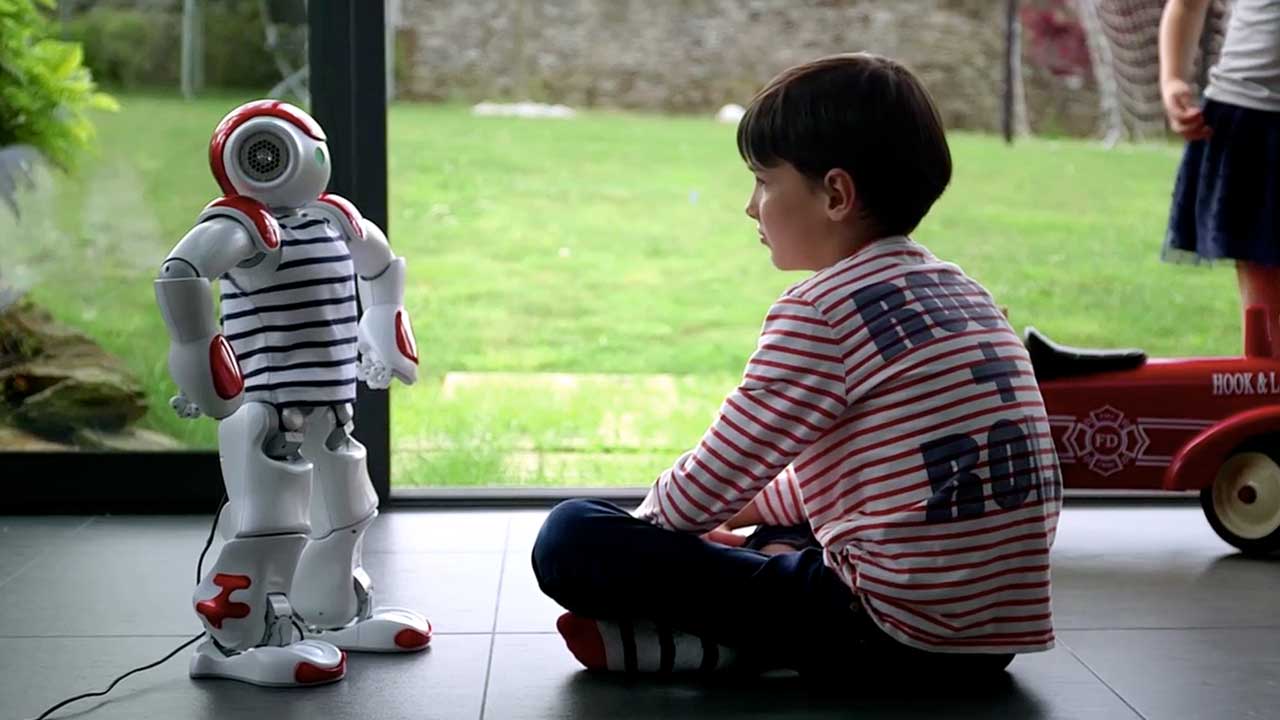 My Life With a Robot
Thibaut Sève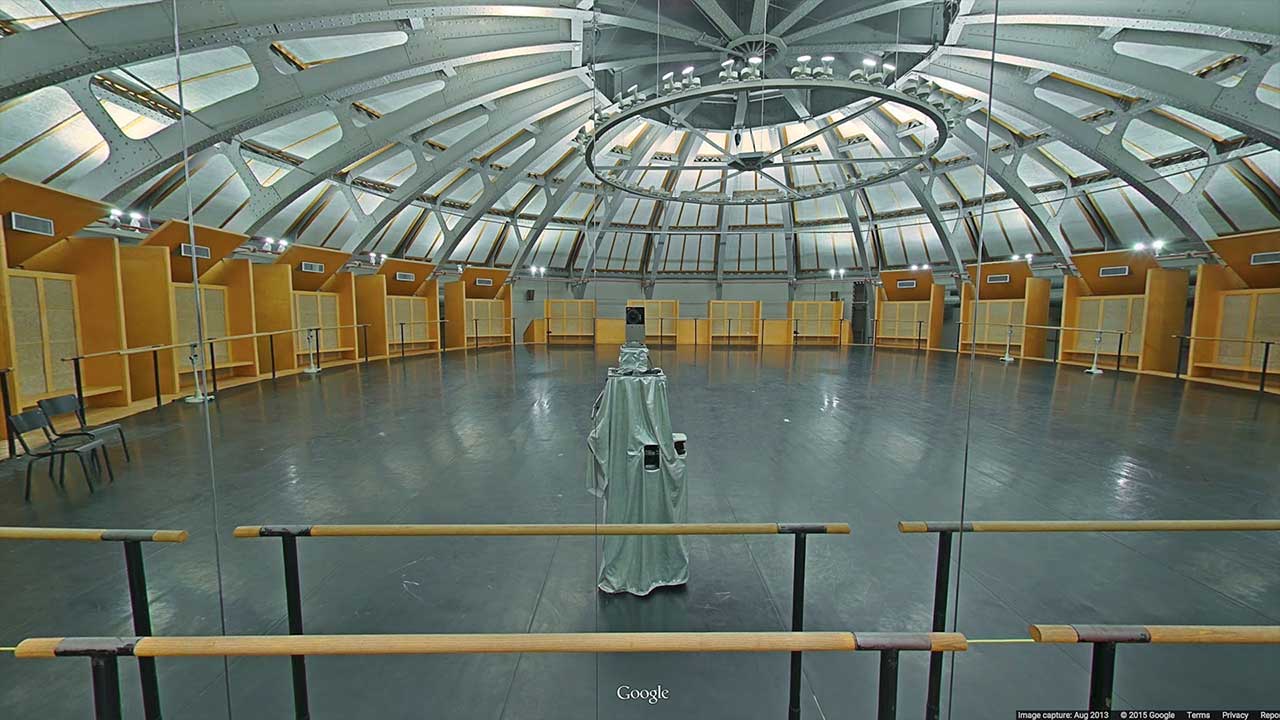 Sara The Dancer
Tim Ellrich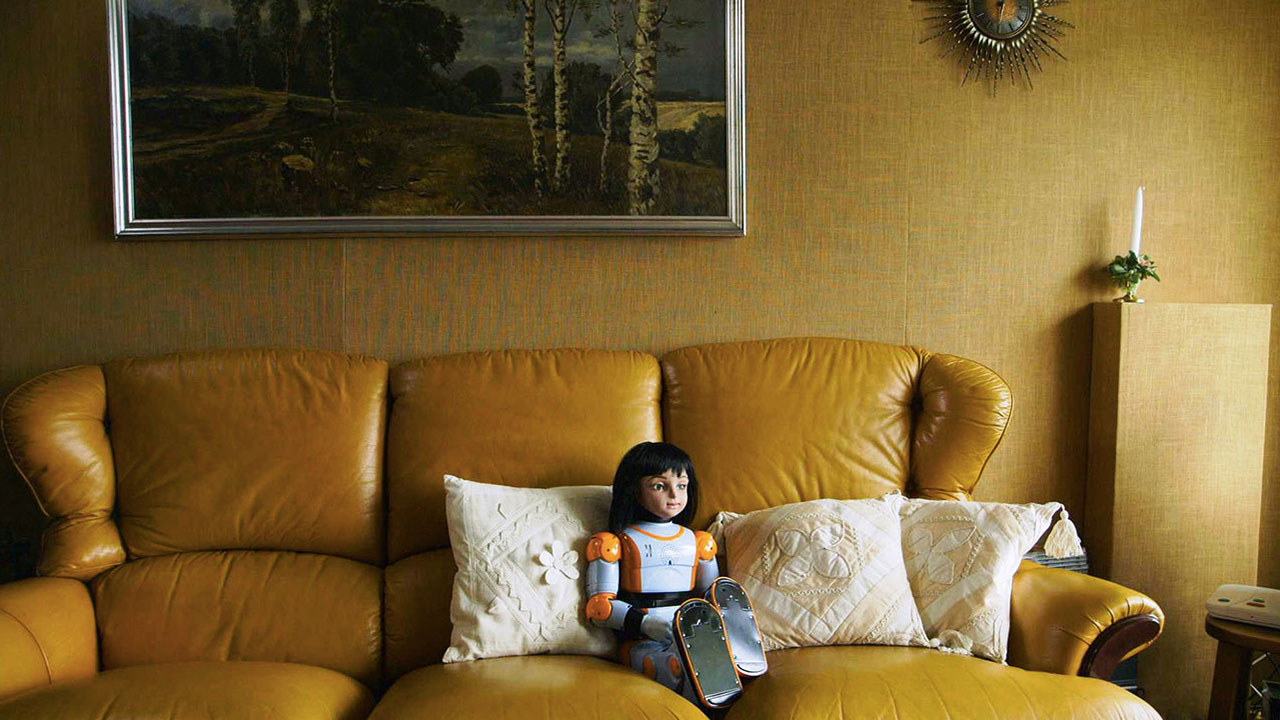 Alice Cares
Sandra Burger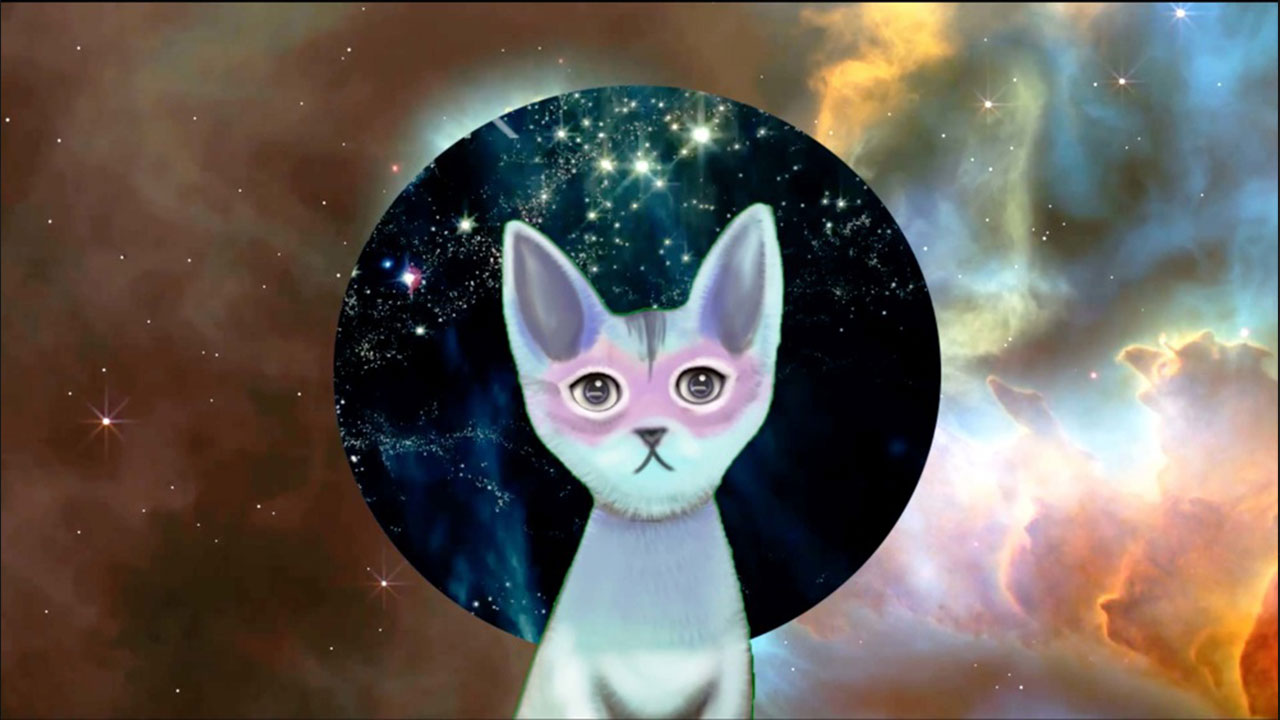 The Kitty Al
Pinar Yoldas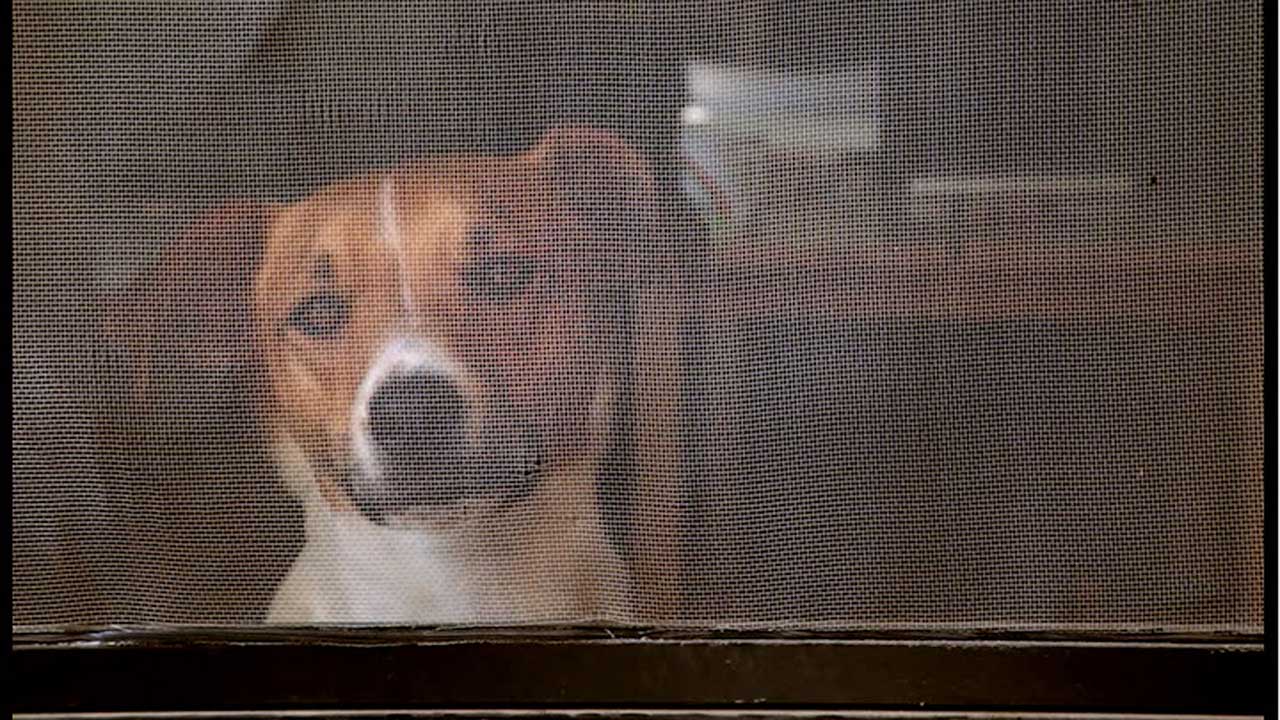 See a Dog, Hear a Dog
Jesse McLean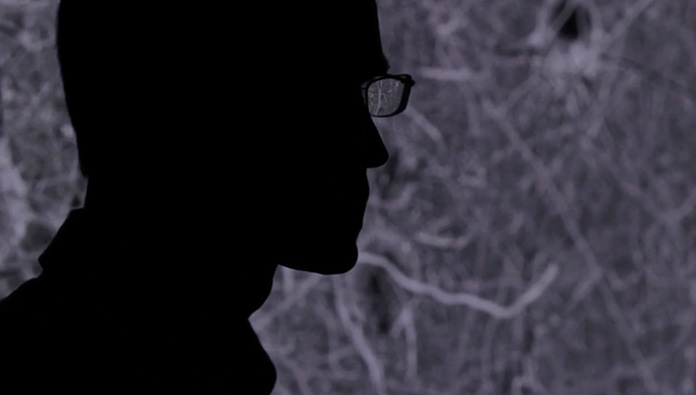 Bluebrain: Year 7 Preview
Noah Hutton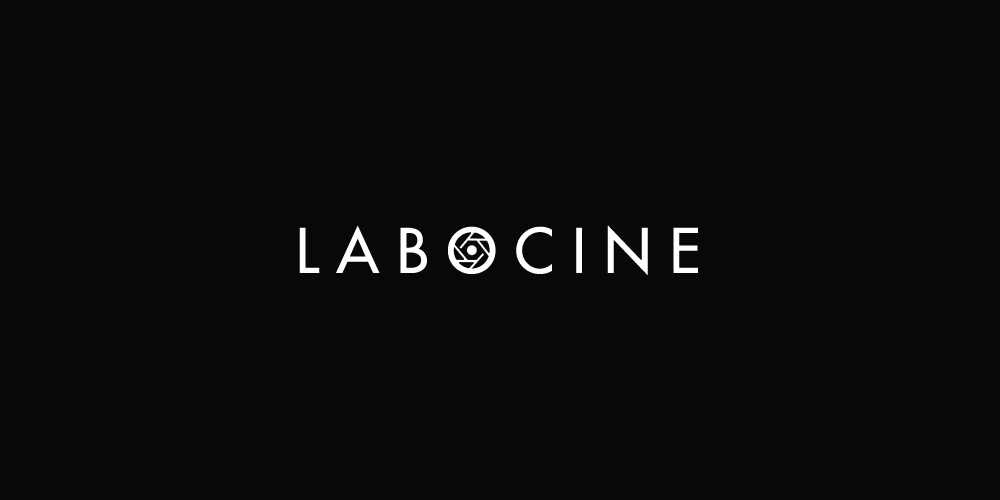 Bluebrain Year 8
Noah Hutton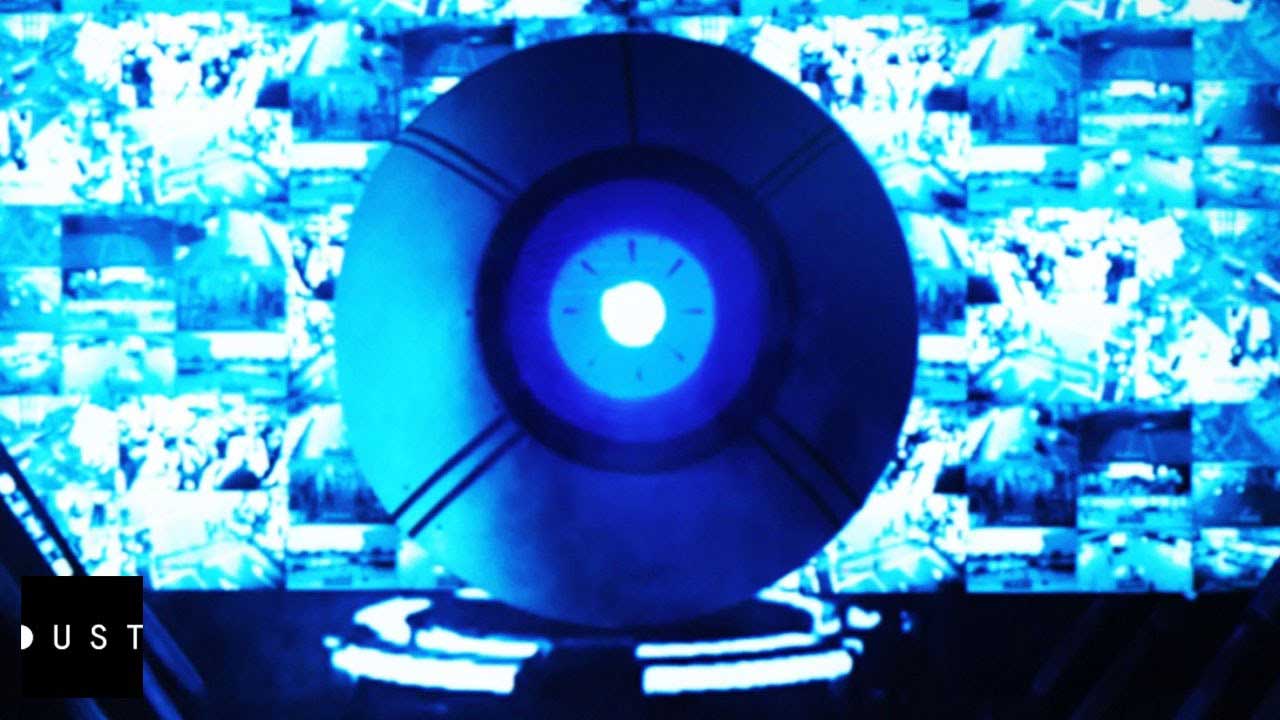 I.R.I.S.
Hasraf Dulull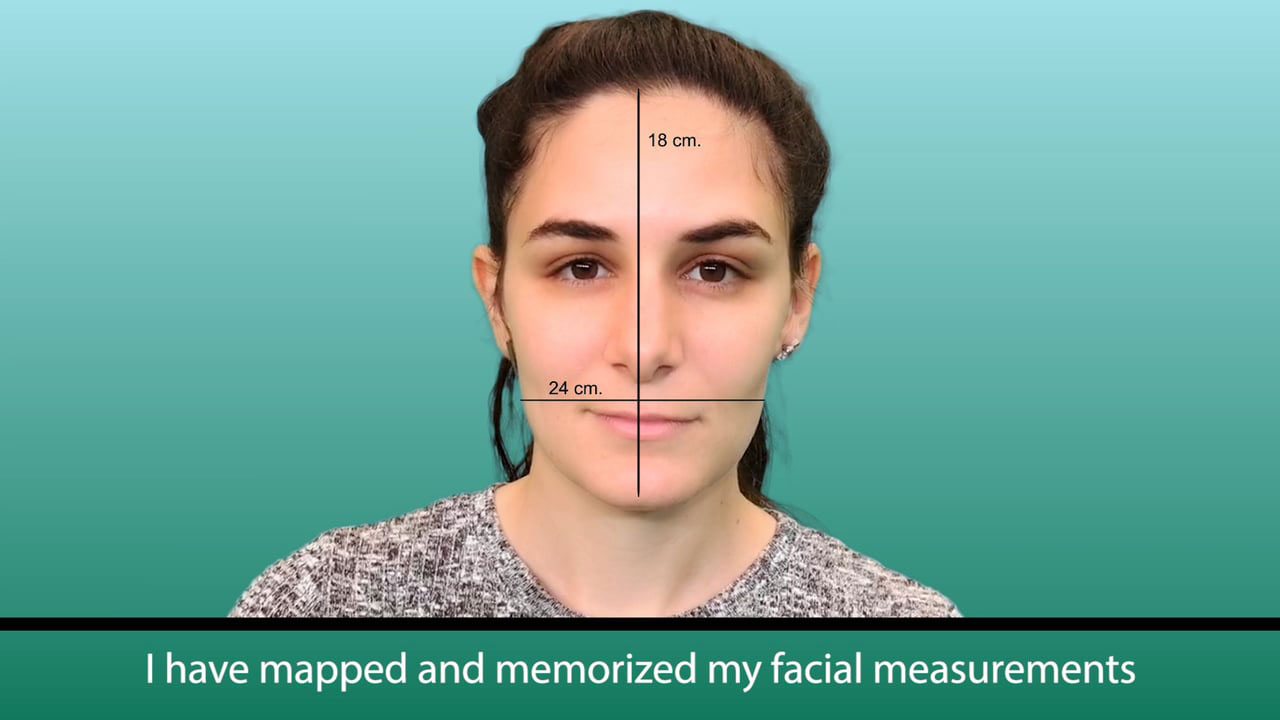 Impressions (Measurements)
Jillian Mayer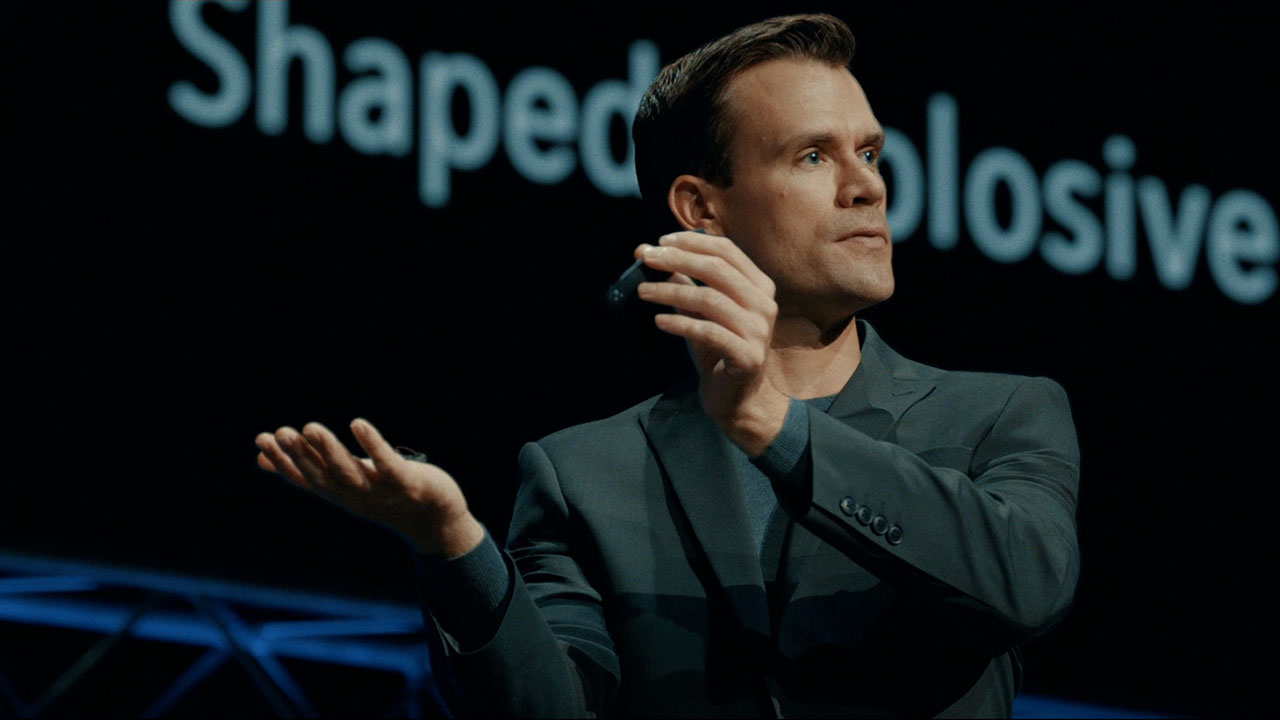 Slaughterbots
Stewart Sugg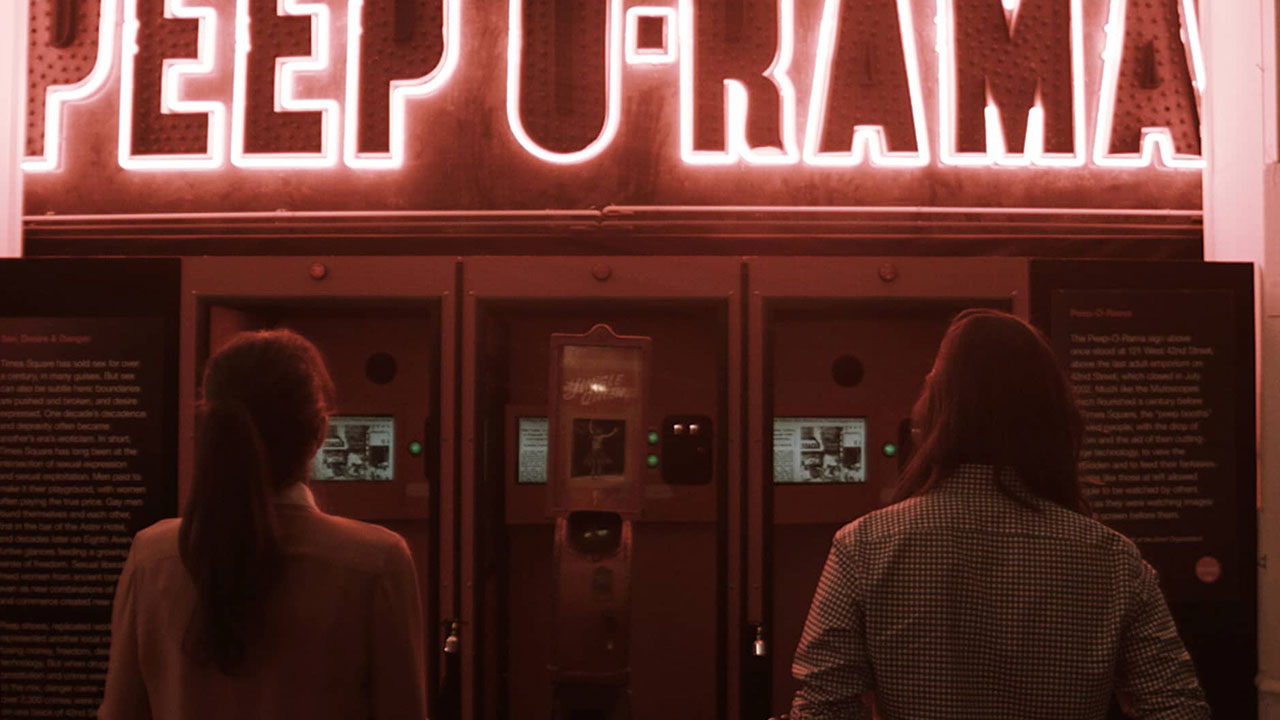 Lena's Complicated Machine
Malik Isasis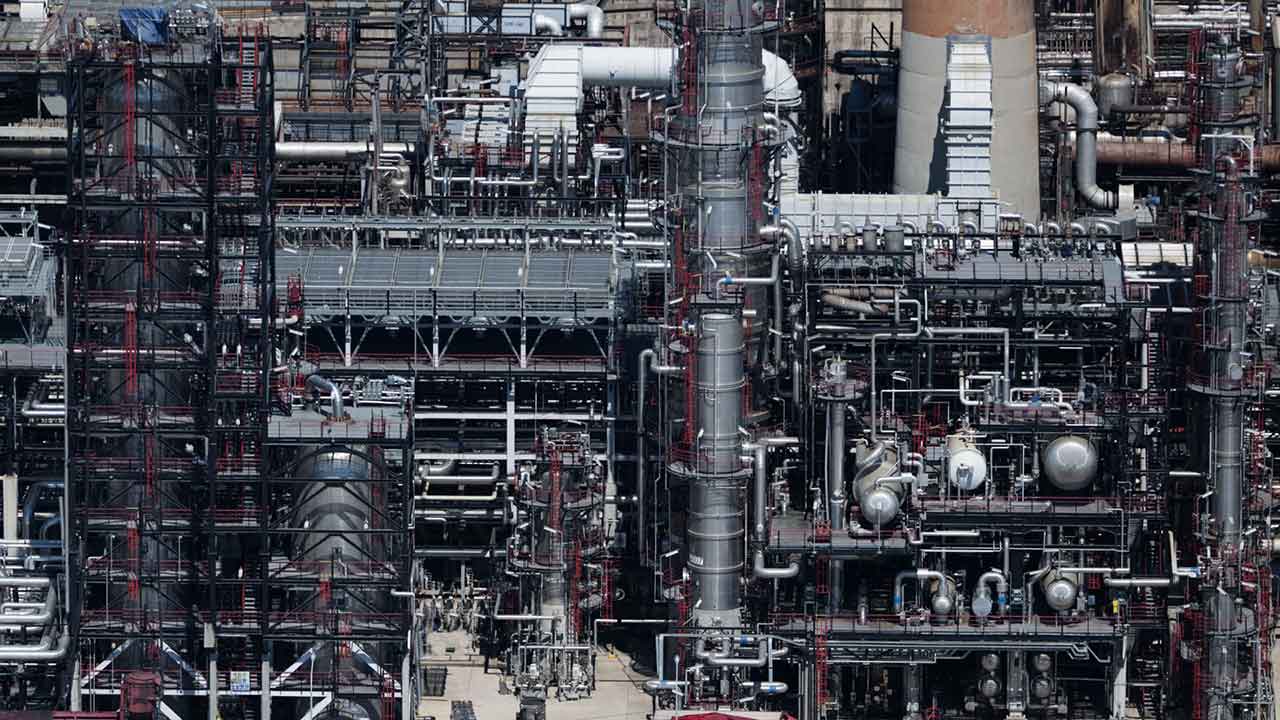 A.D.A.M.
Vladislav Knezevic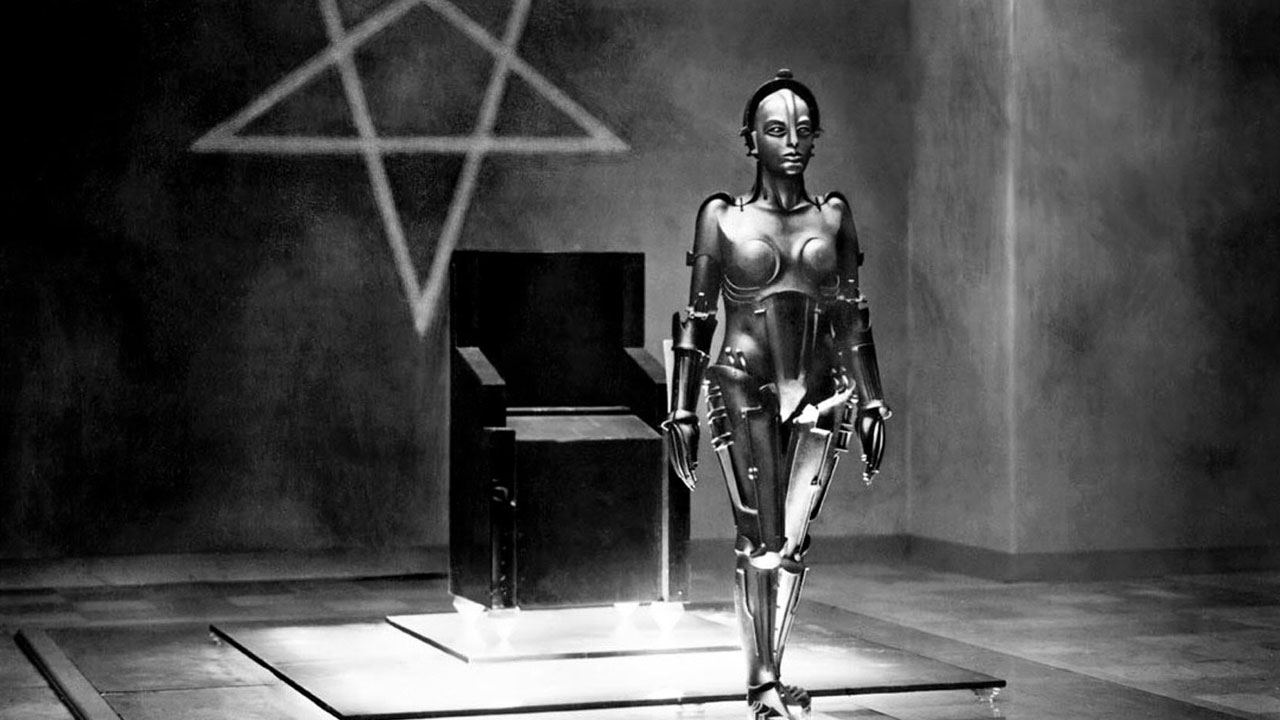 Metropolis
Fritz Lang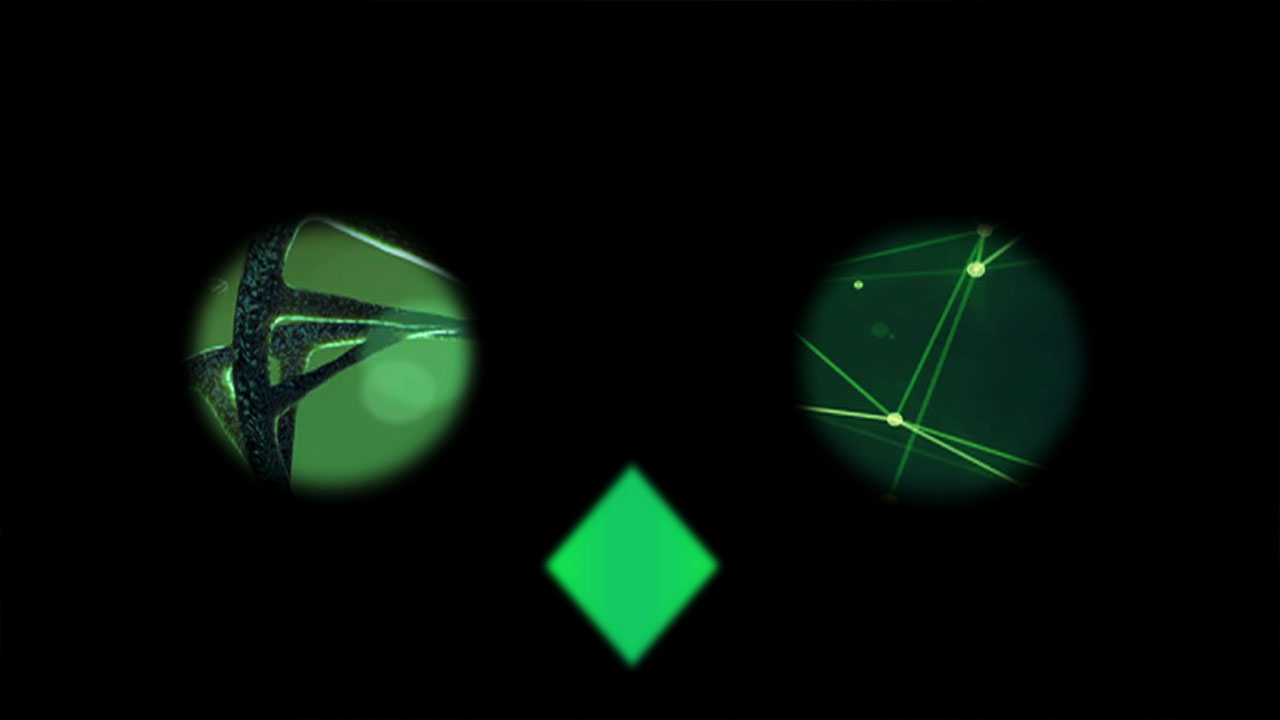 The Signal and the Noise
Charlie Tweed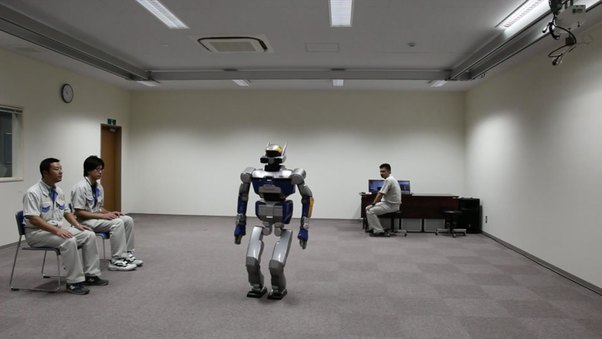 Kawada: The Man Machine
Vincent Fournier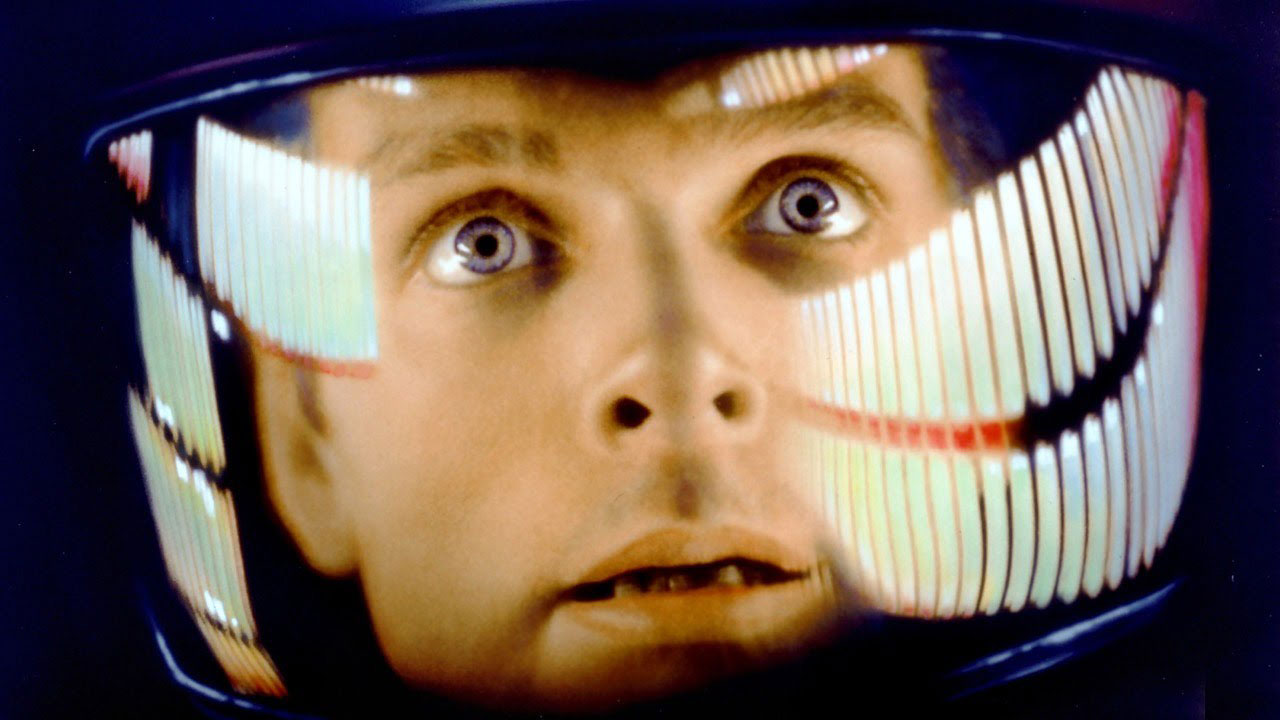 2001: A Space Odyssey
Stanley Kubrick
Her
Spike Jonze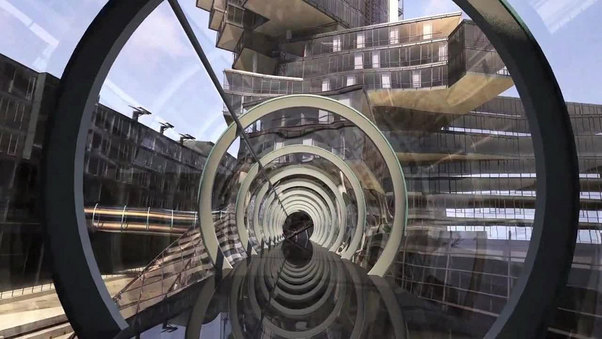 The Invention of the Desert
Thibault Le Texier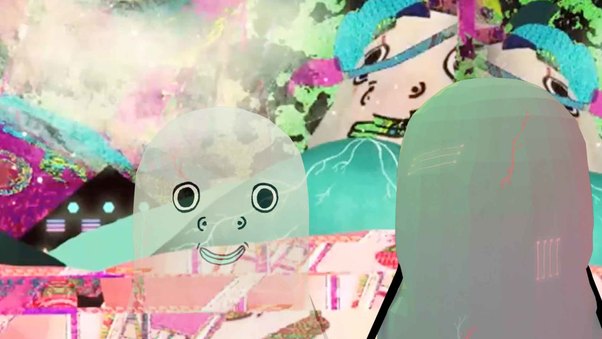 El Sol Como un Gran Animal Oscuro (The Sun Like a Big Dark Animal)
Christina Felisgrau,Ronnie Rivera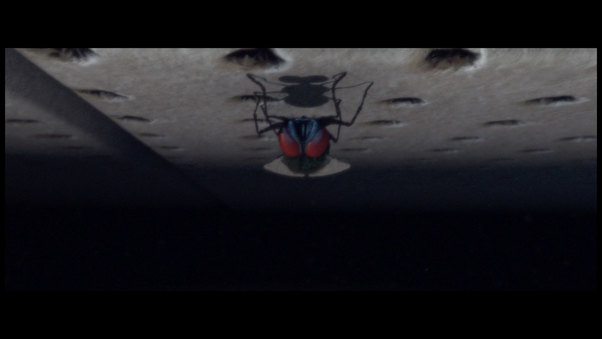 Flesh Computer
Ethan Shaftel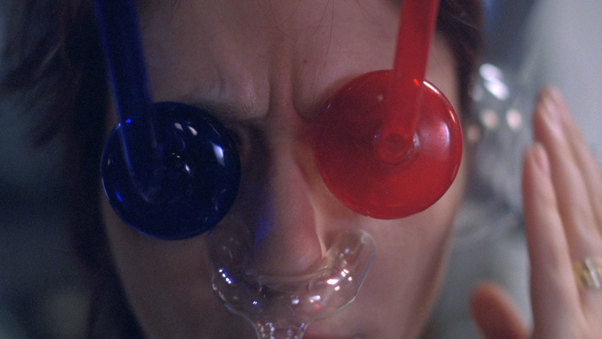 Robota
David Braun,Victor Sala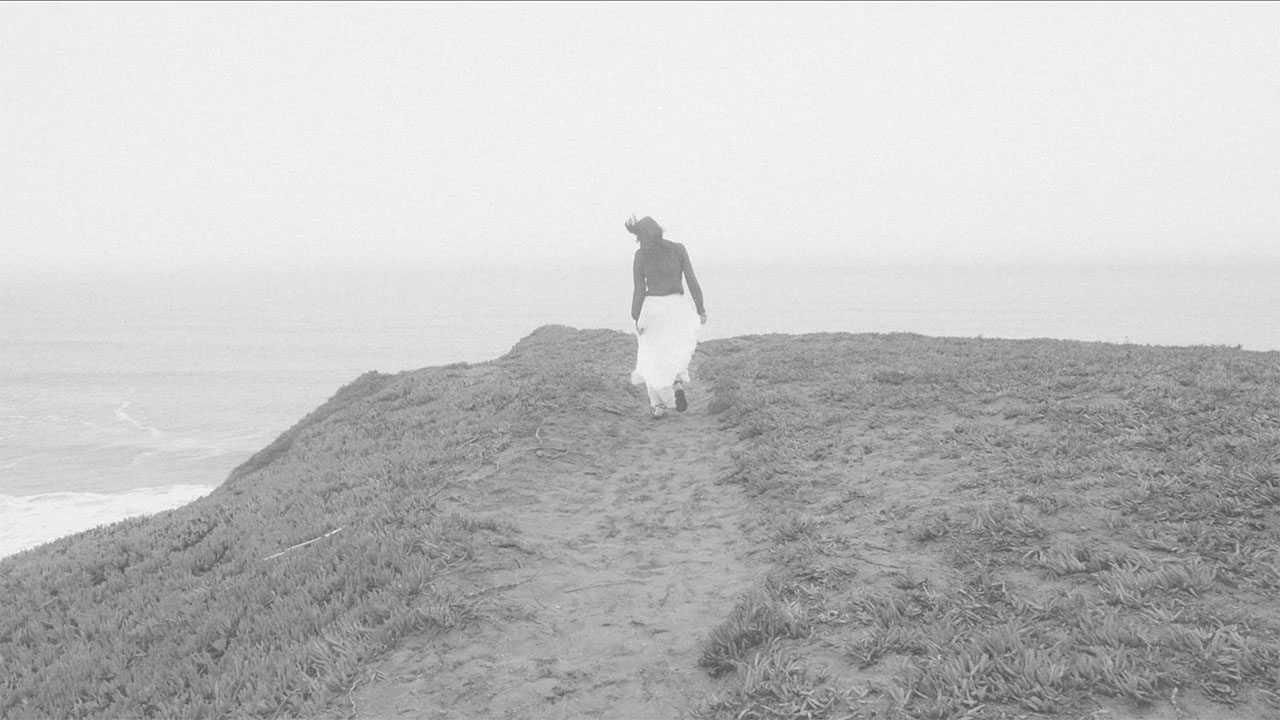 Persistence of Memory
Natalie Tsui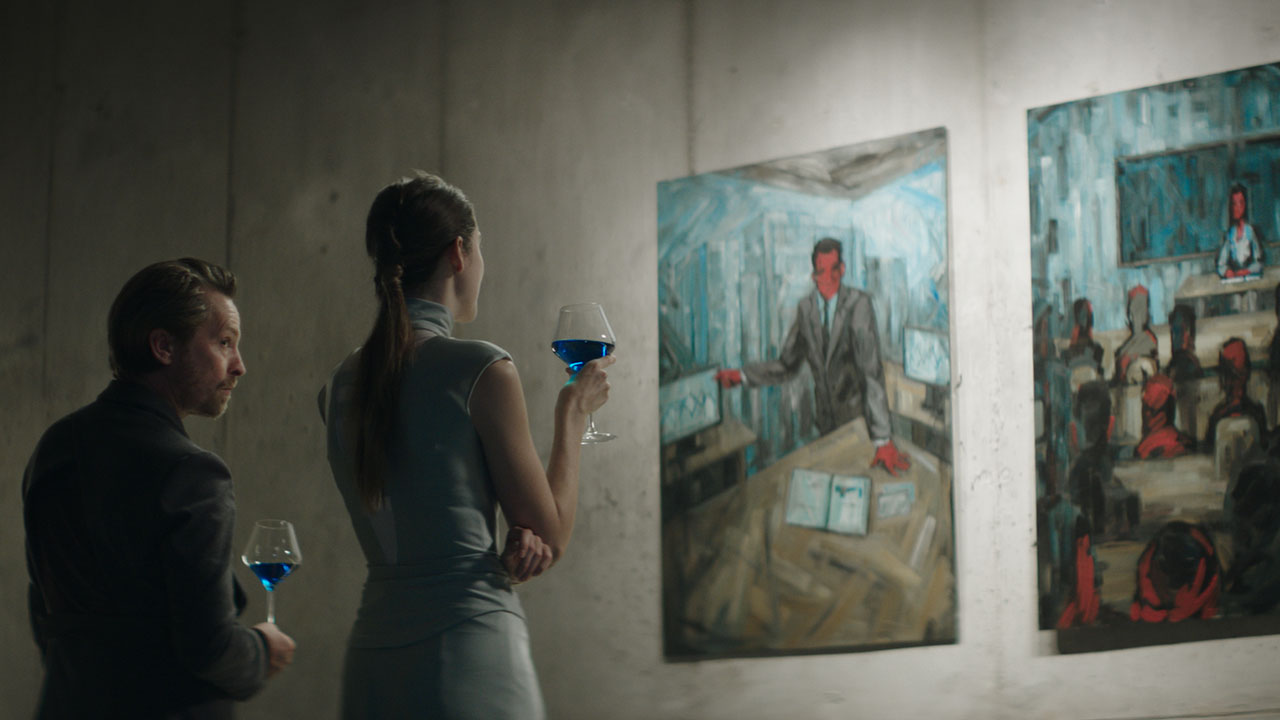 The Gallery of Lost Trades
Willi Kubica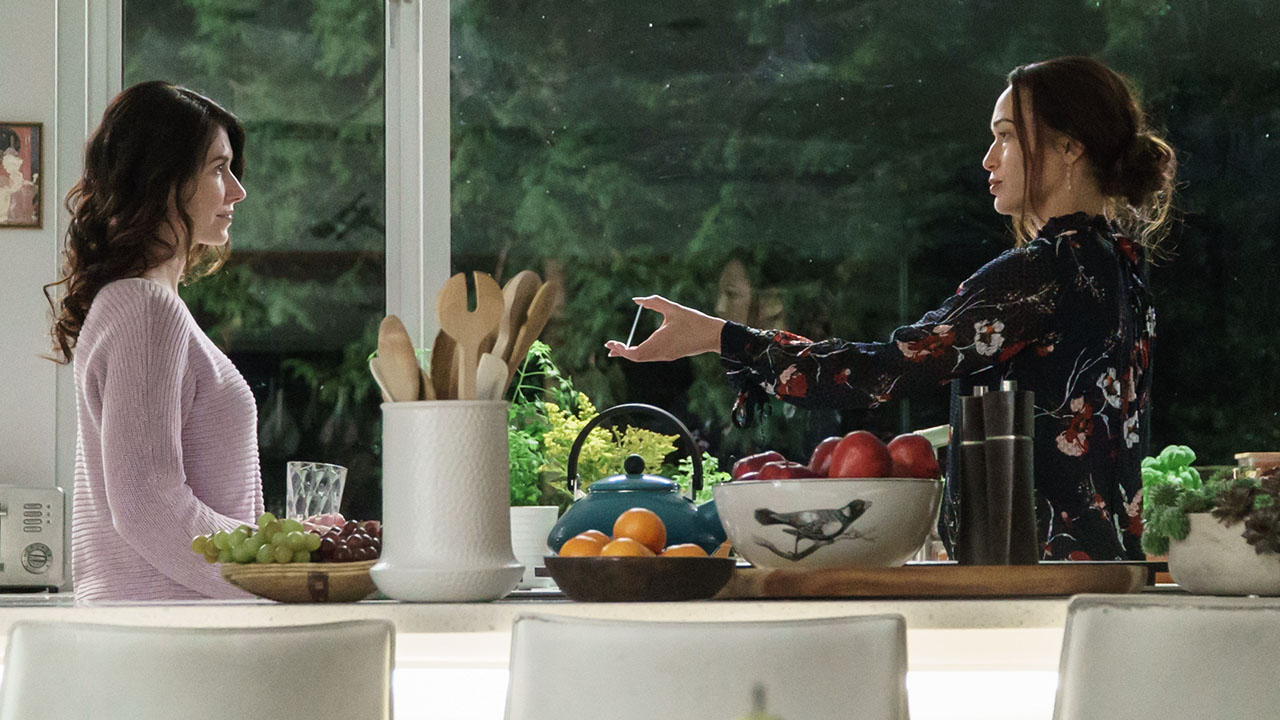 CC
Kailey Spear & Sam Spear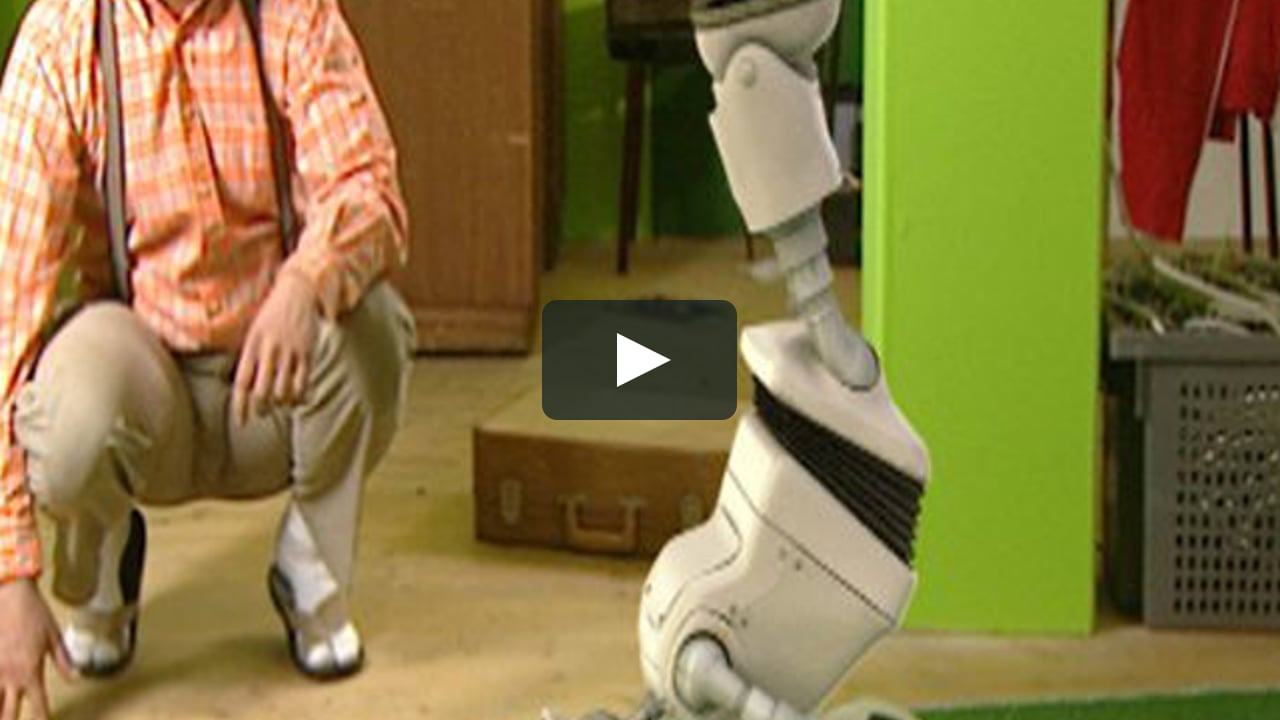 Chip Kick
Volker Hahn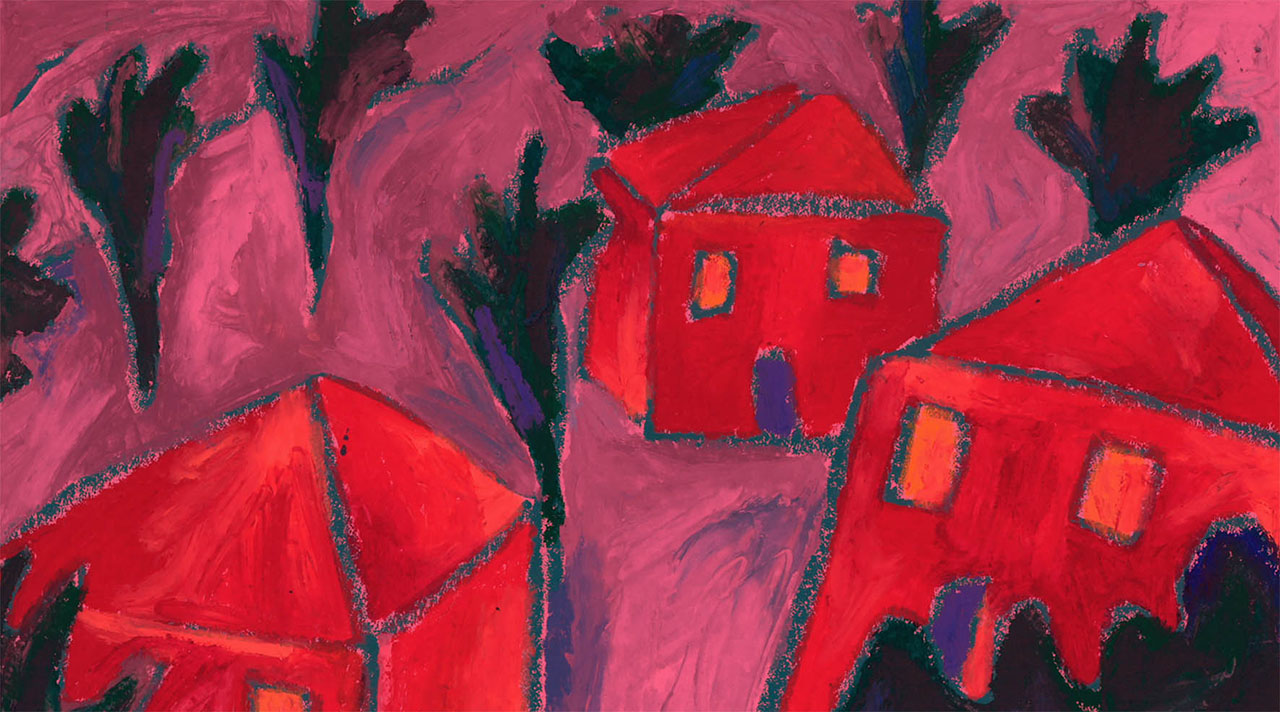 The Redness of Red
Emily Downe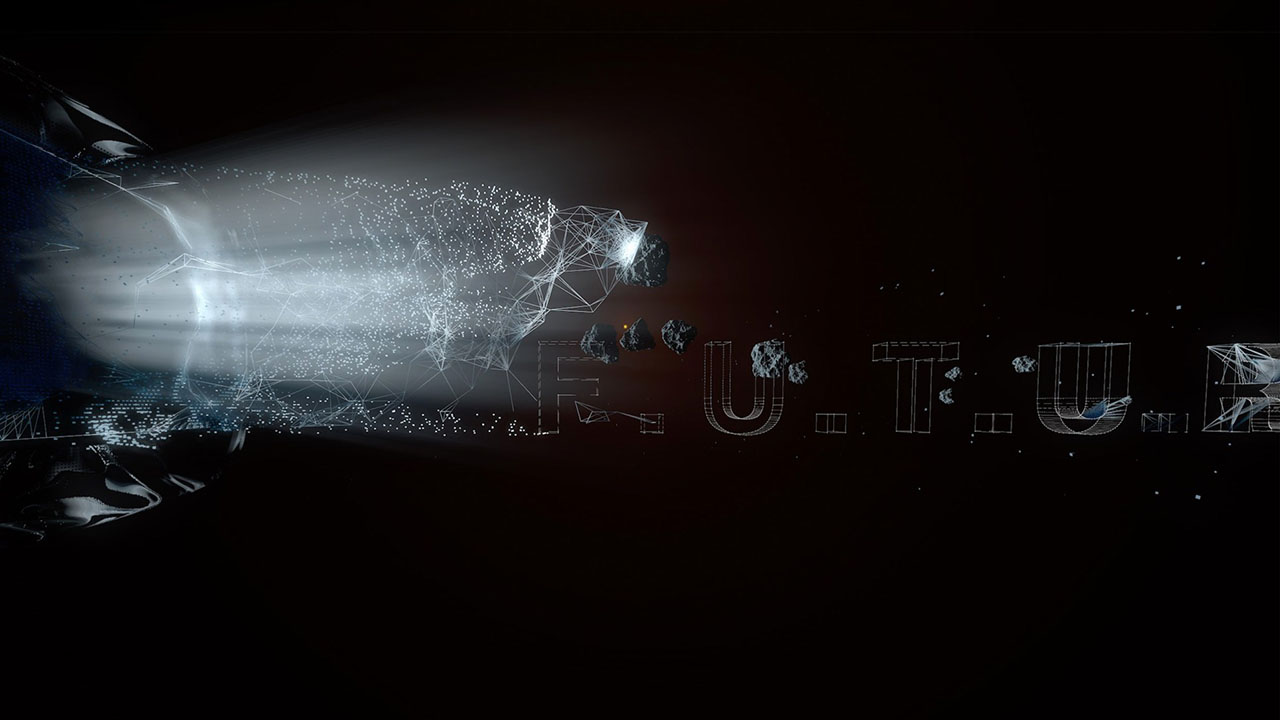 I Saw the Future
François Vautier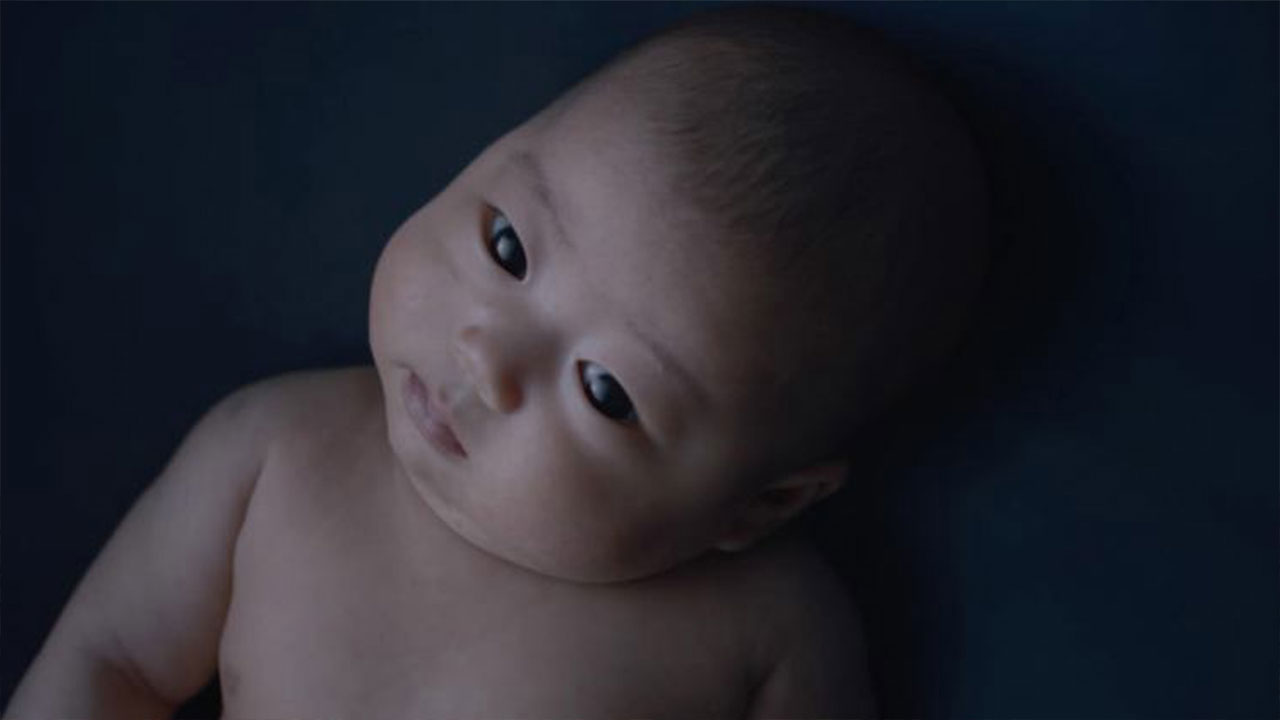 Toru
Jonathan Minard
The Sand Storm (沙尘暴)
Jason Wishnow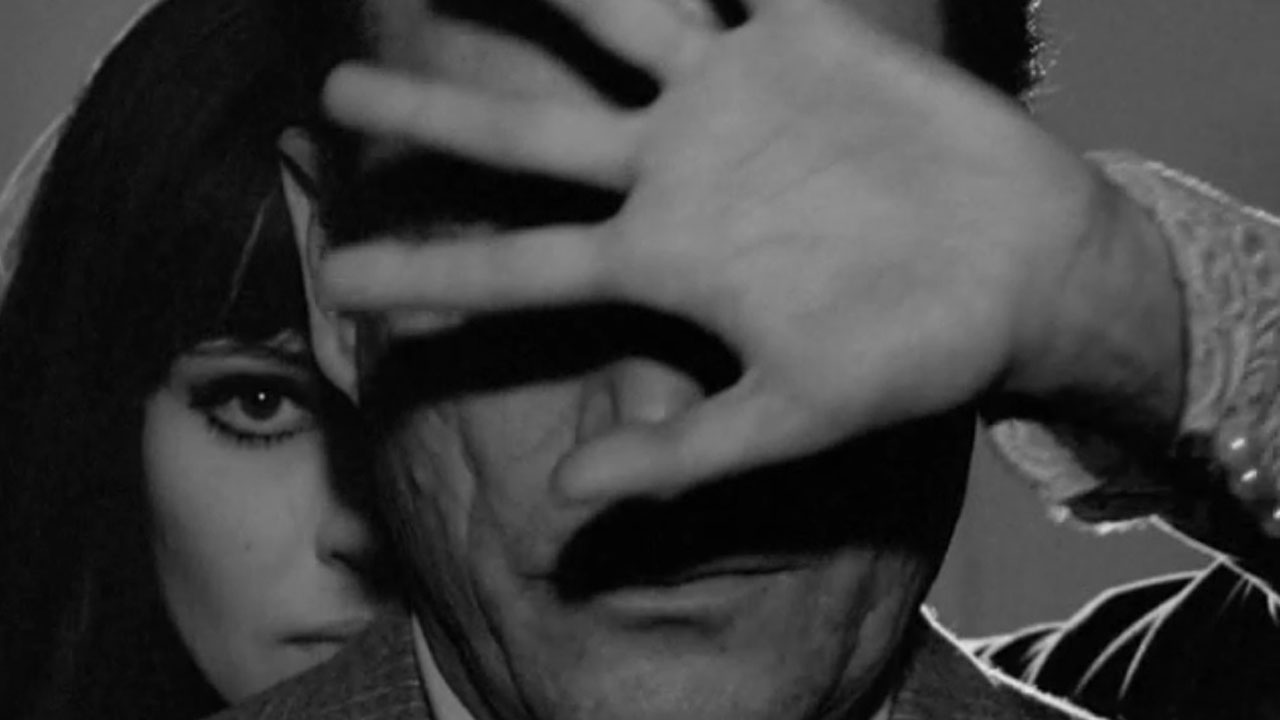 Alphaville: A Strange Adventure of Lemmy Caution
Jean-Luc Godard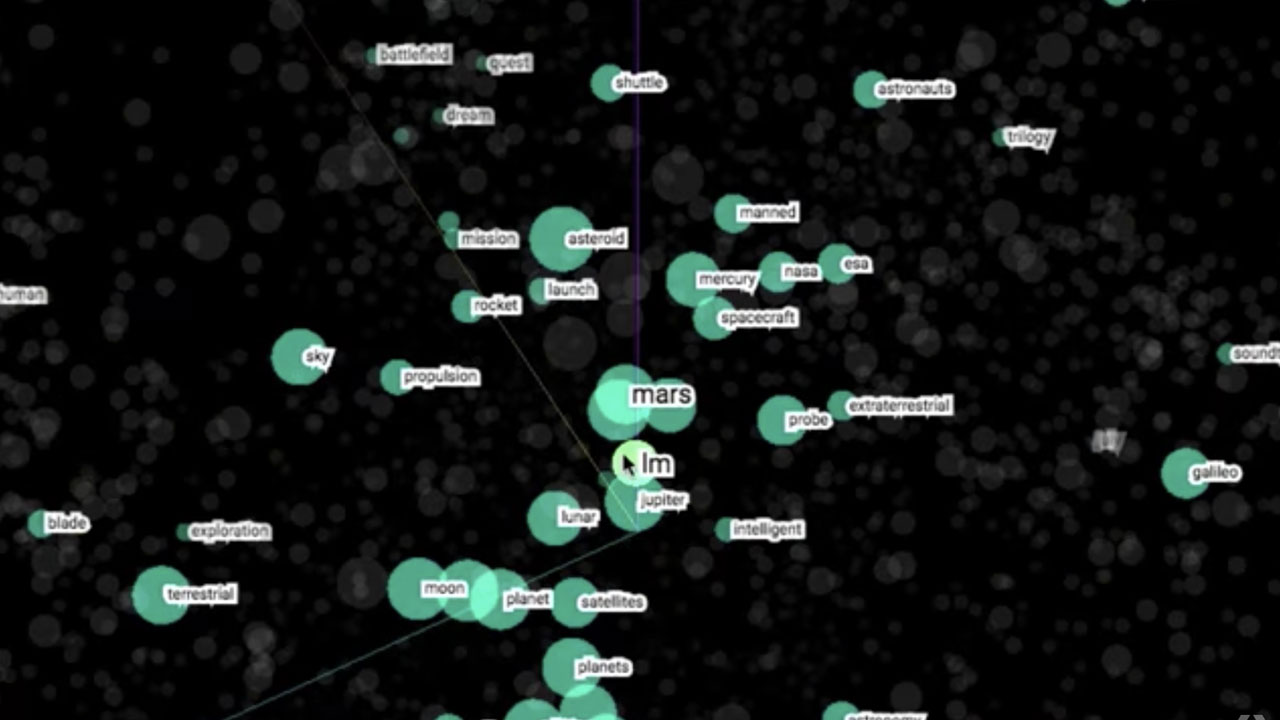 A.I. Experiments - Visualizing High-Dimensional Space
Fernanda Viégas,Martin Wattenberg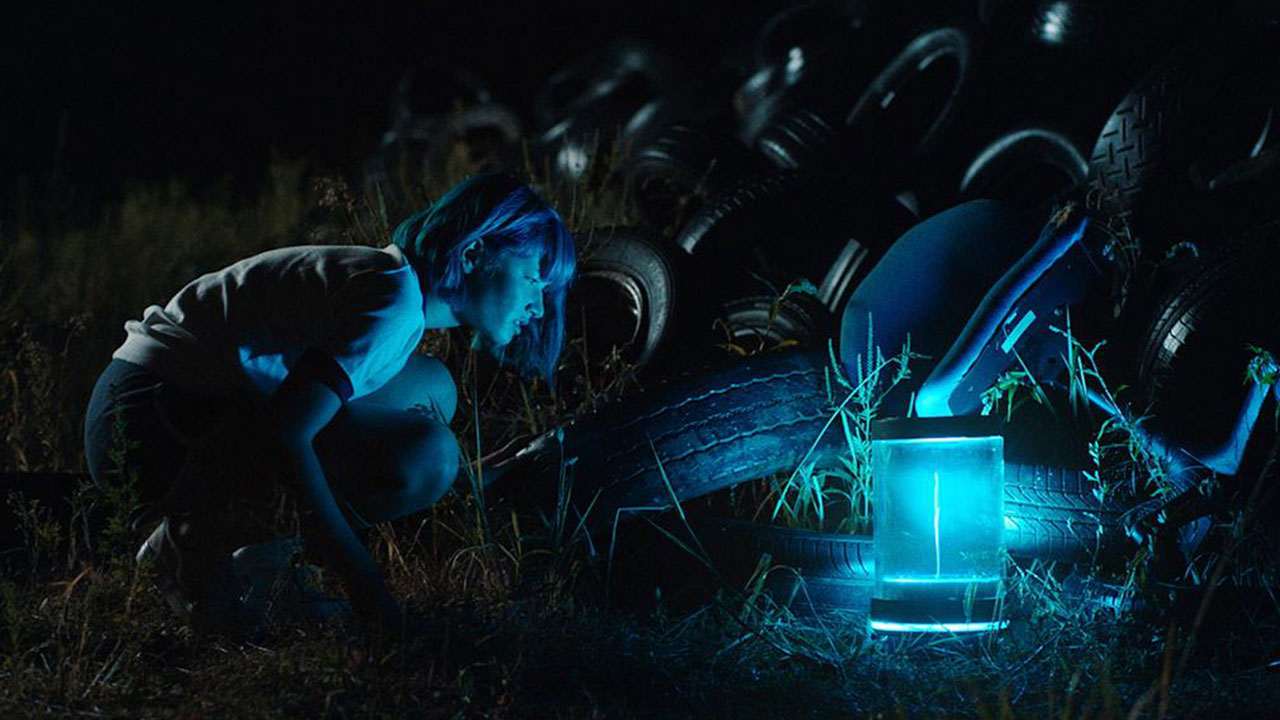 Yandere
William Laboury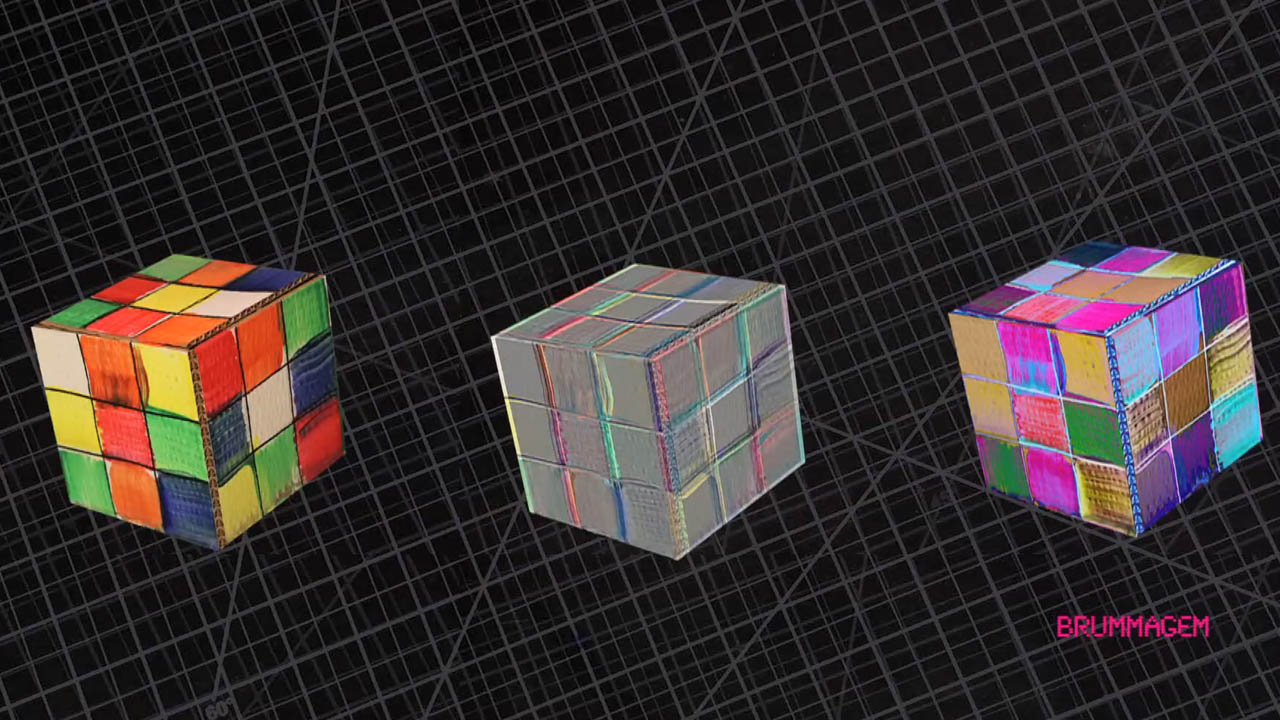 The New Women's Space Program
Tusiada Dabrowska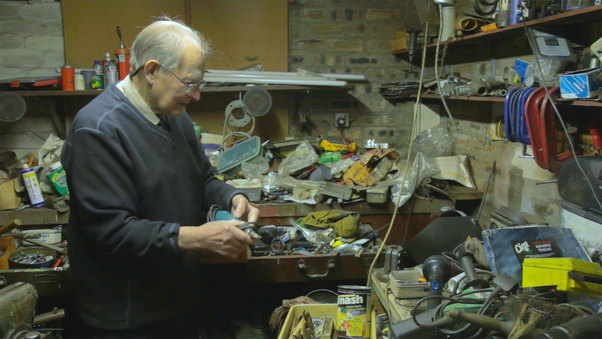 The Living Brain
Anne Milne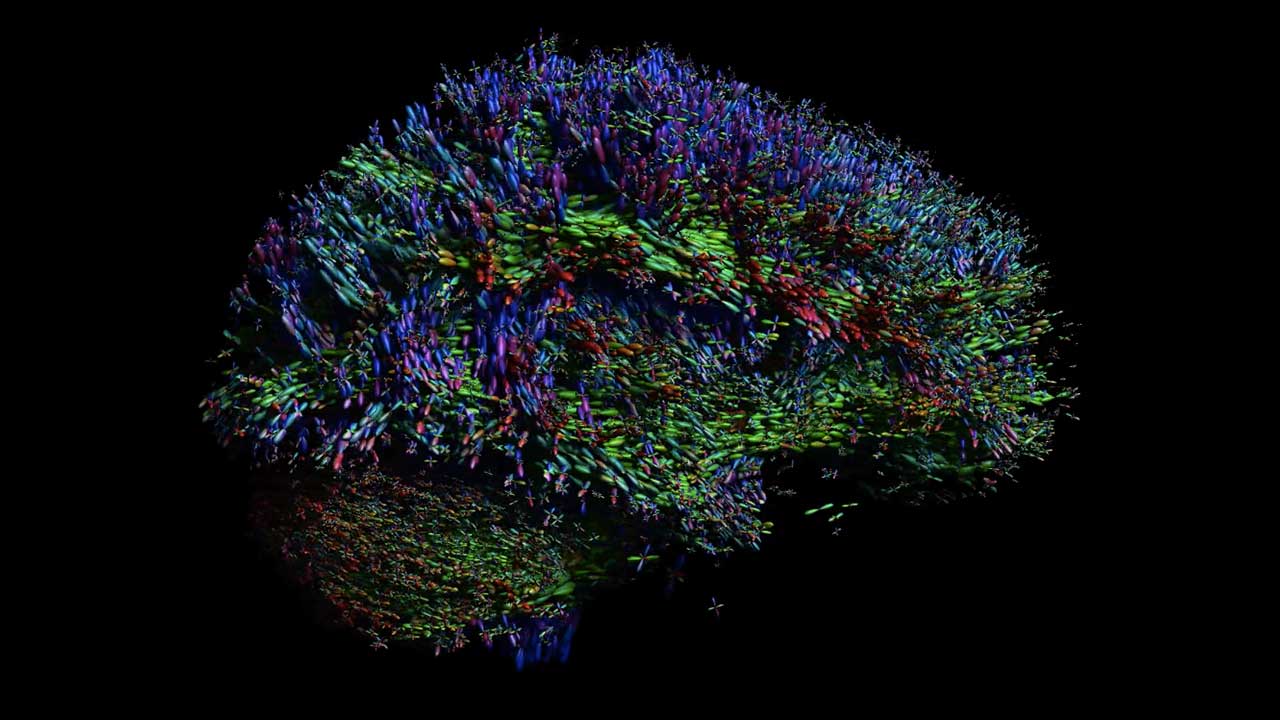 The Intergalactic Brain
Sjoerd Vos,Alexander Leemans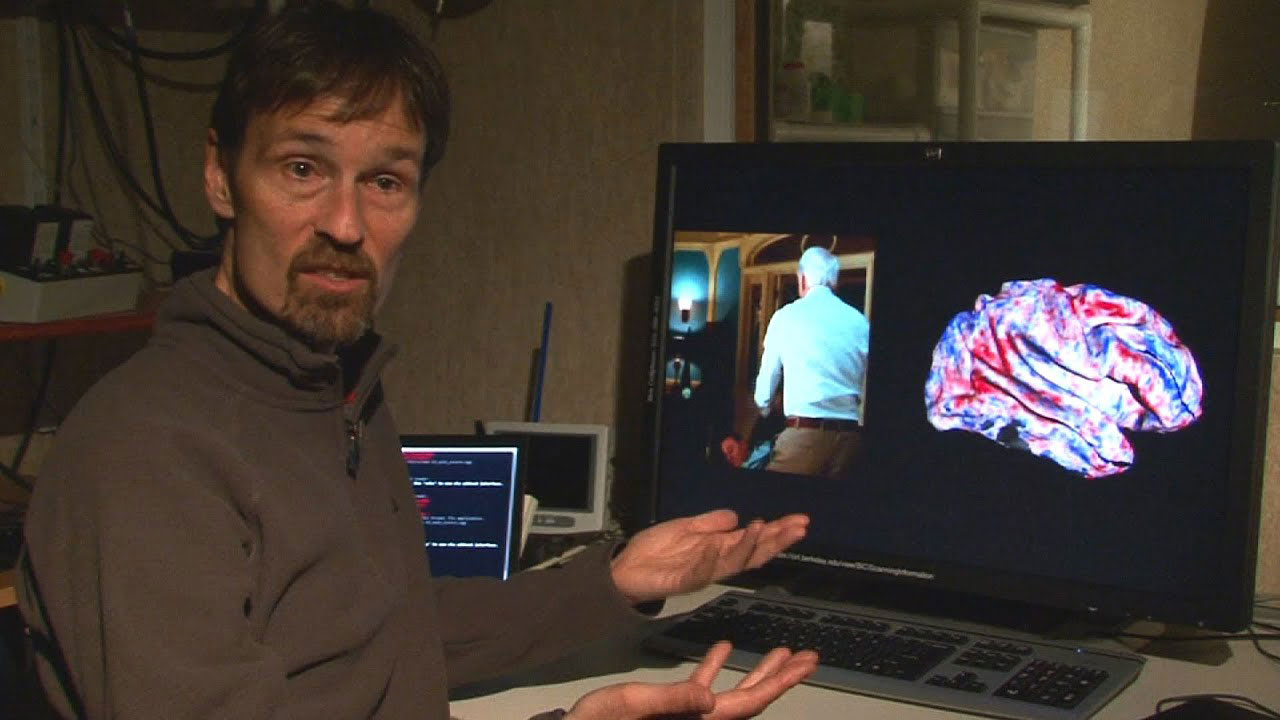 Movie reconstruction from human brain activity
Jack Gallant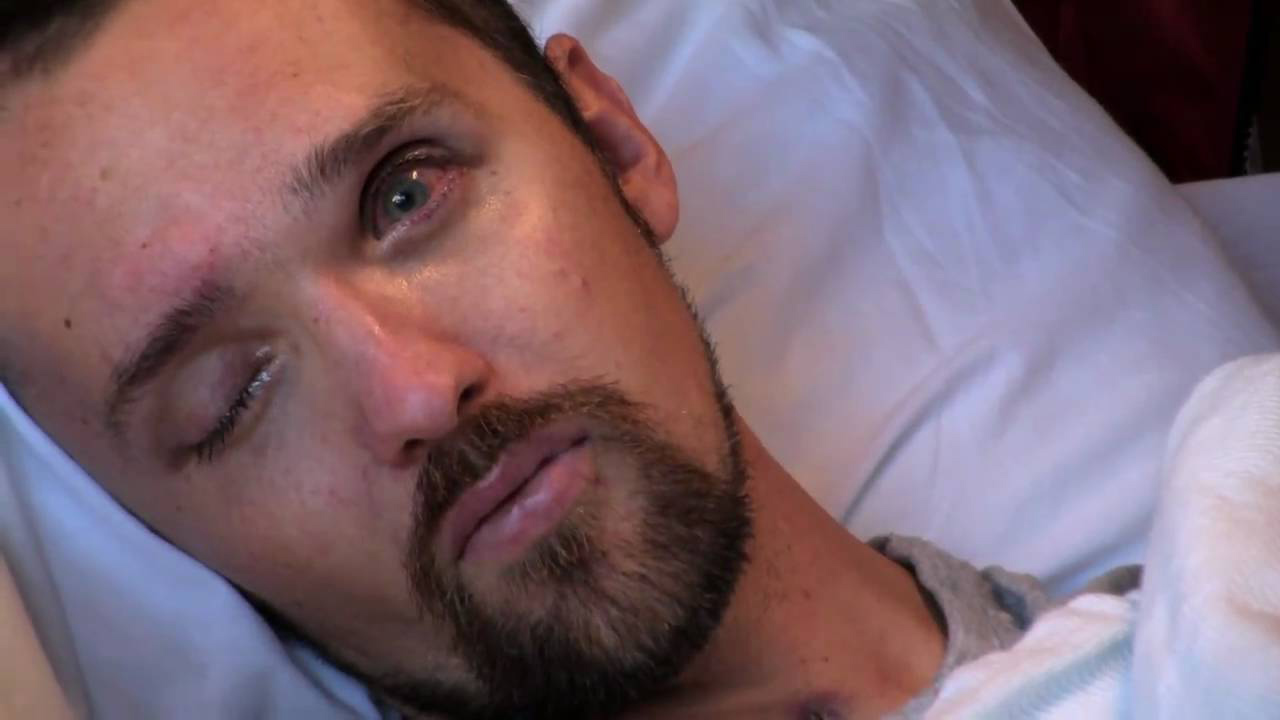 Indelible Mark
David Alvarado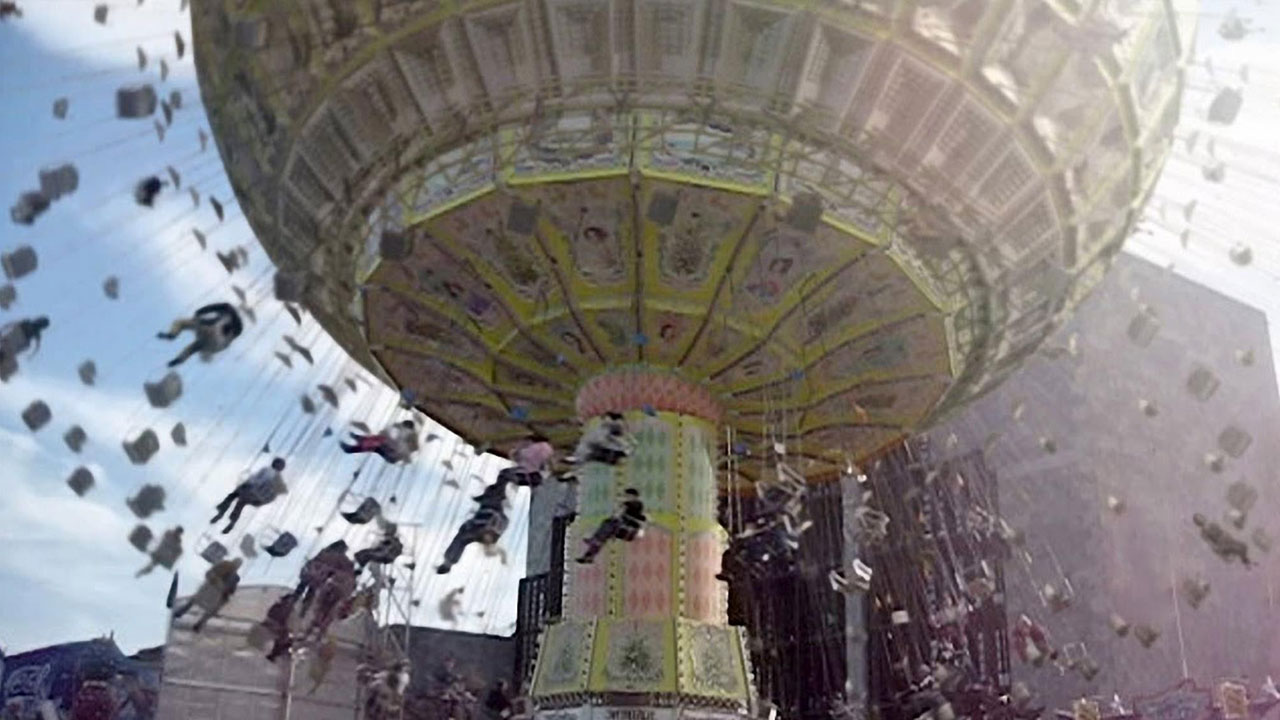 The Centrifuge Brain Project
Till Nowak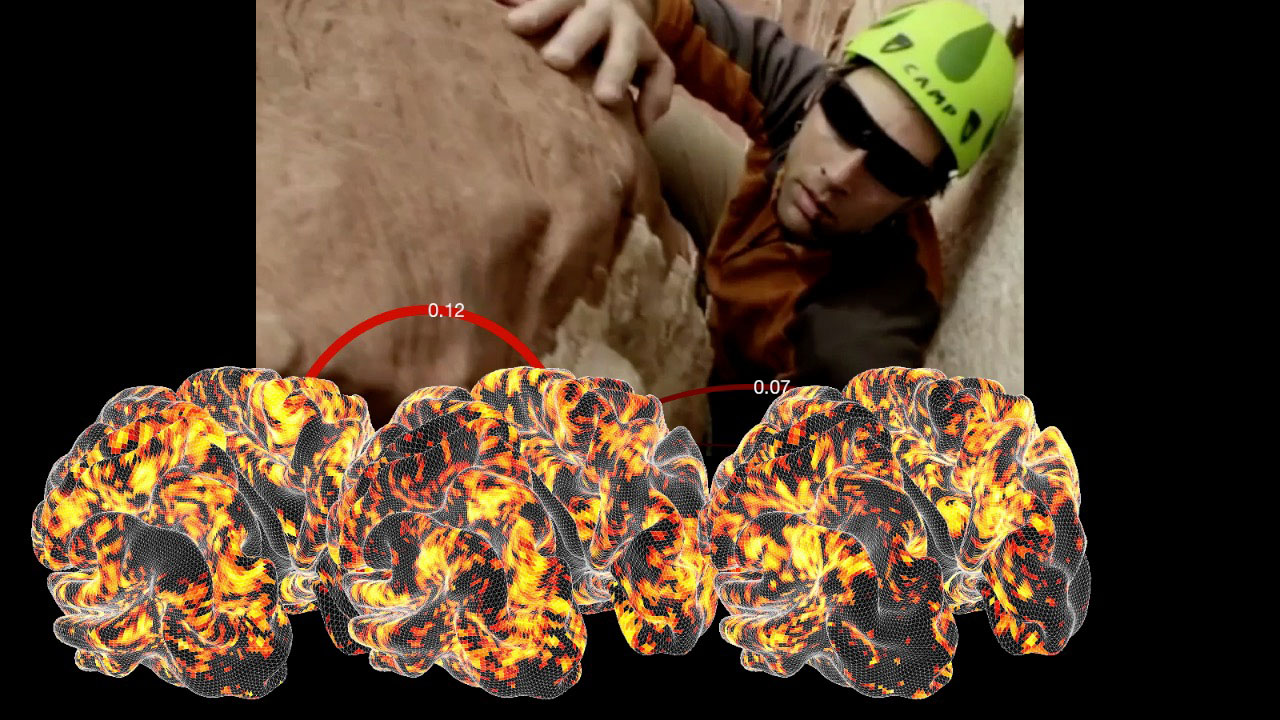 Parallel Play: Visualization and Sonification of Brain Activity in Real Time
Dan Lloyd
Virtual Brain: Virtual Brain: Ecological Colors
Karen Schloss,Bas Rokers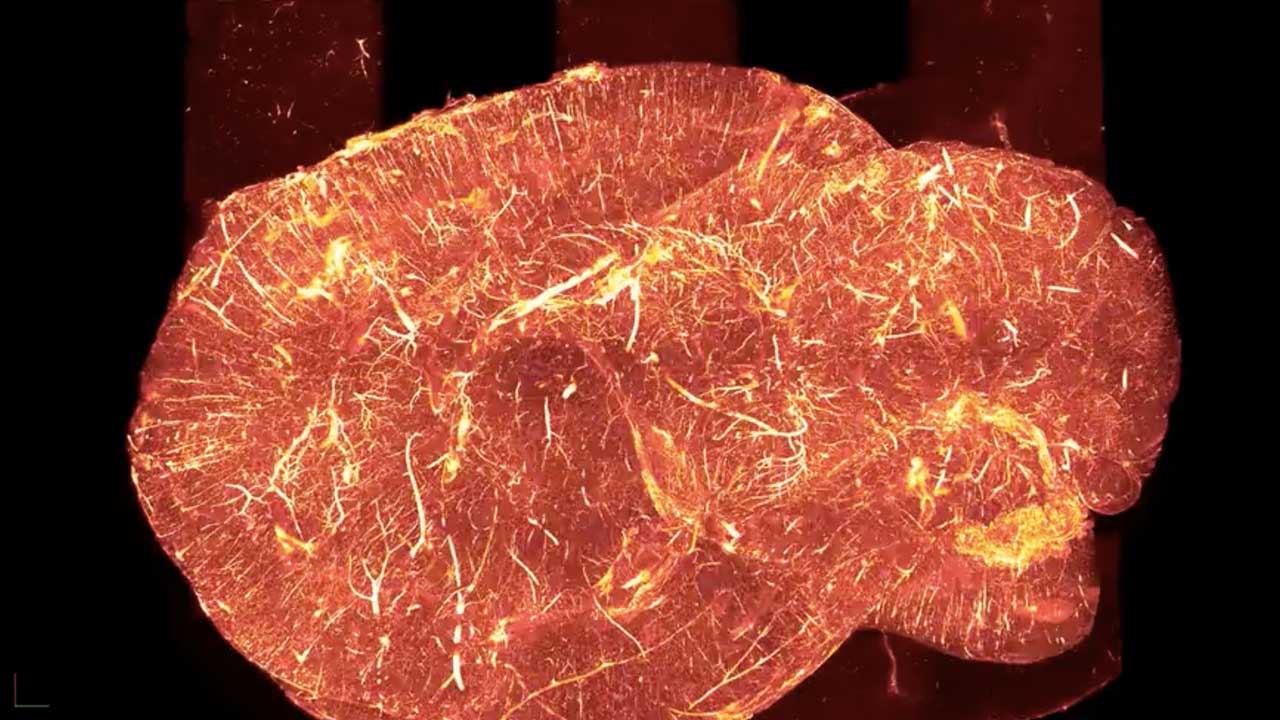 Micro-vasculature of the mouse brain
Nicolas Renier,Christoph Kirst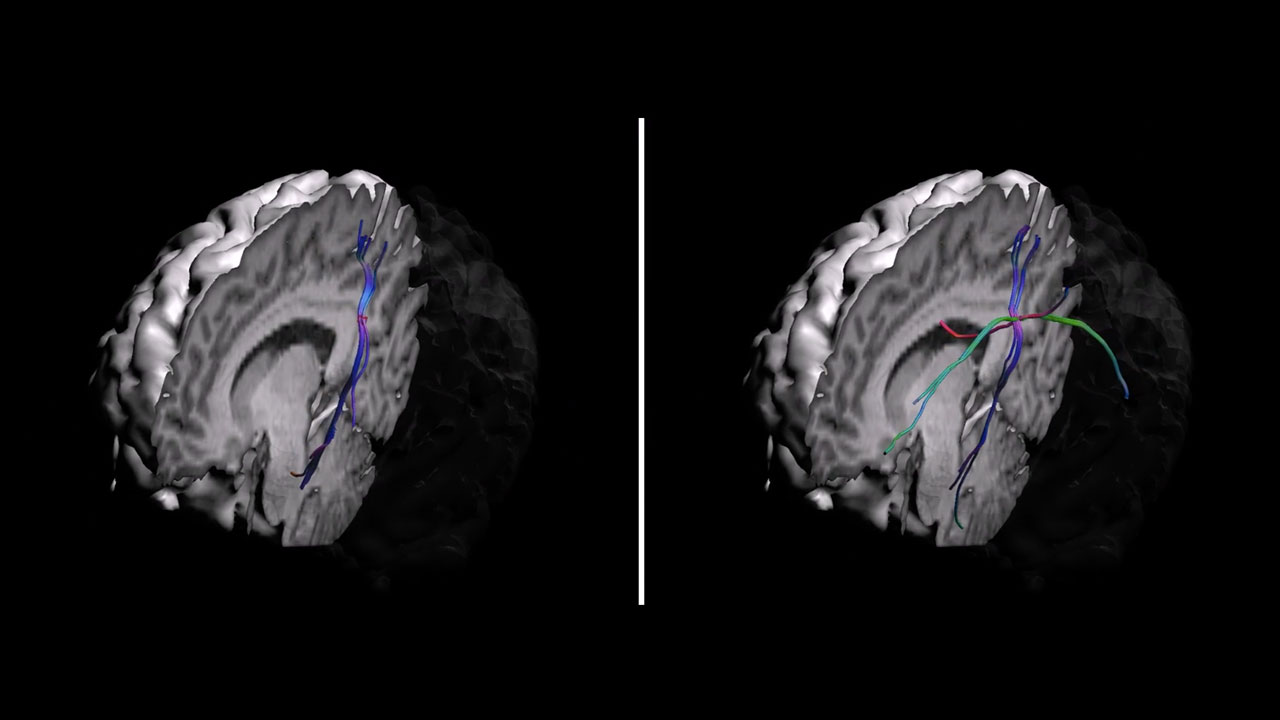 Brain wiring – simplicity or complexity
Sjoerd Vos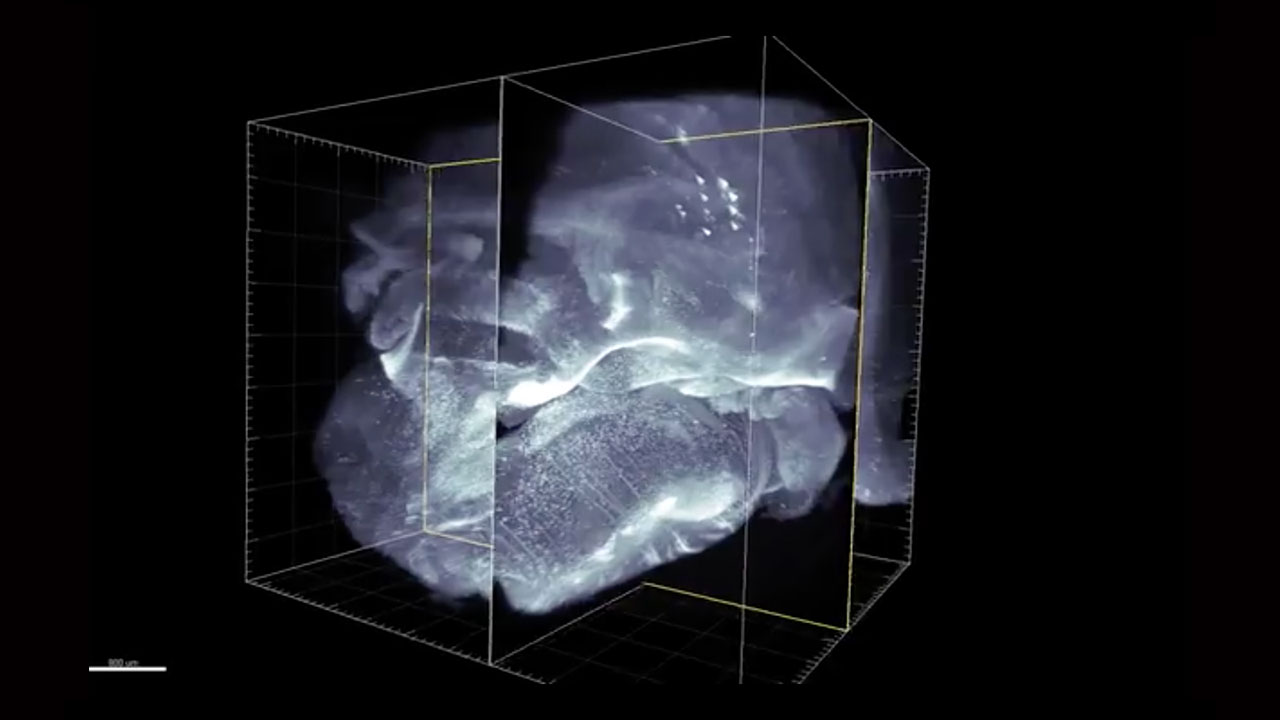 Cholinergic System of the Adult Mouse Brain
Nicolas Renier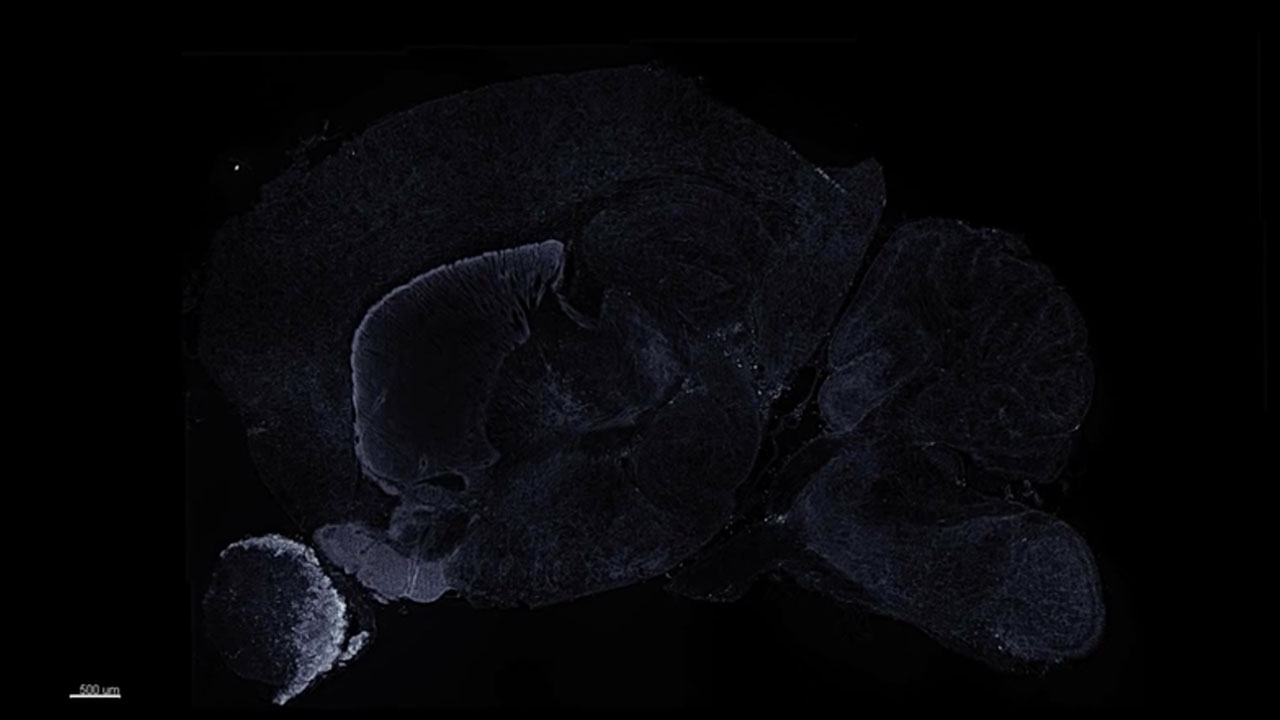 Adrenergic and dopaminergic systems of the adult mouse brain
Nicolas Renier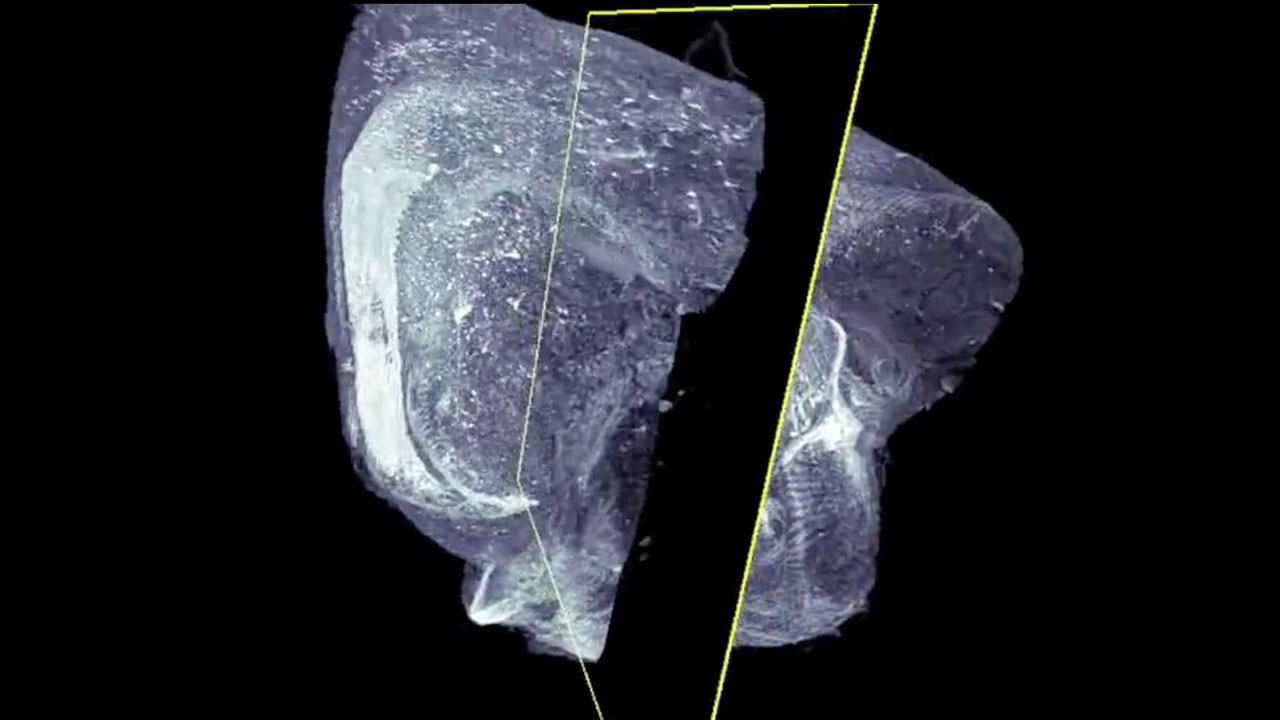 Adult mouse brain showing pyramidal neurons and their projections
Nicolas Renier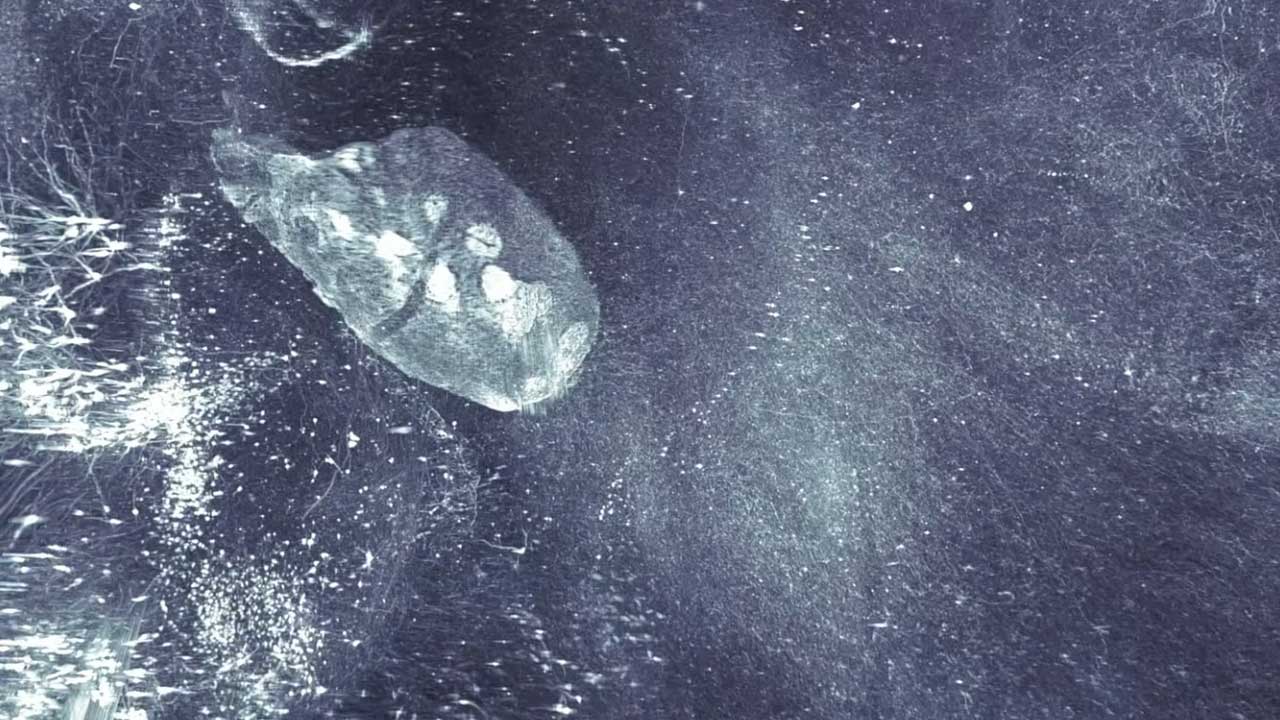 Adrenergic and Dopaminergic systems of the mouse embryo and adult mouse brain
Nicolas Renier
Adrenergic center of the locus coeruleus in a human brain (view of the brainstem)
Nicolas Renier,Csaba Adori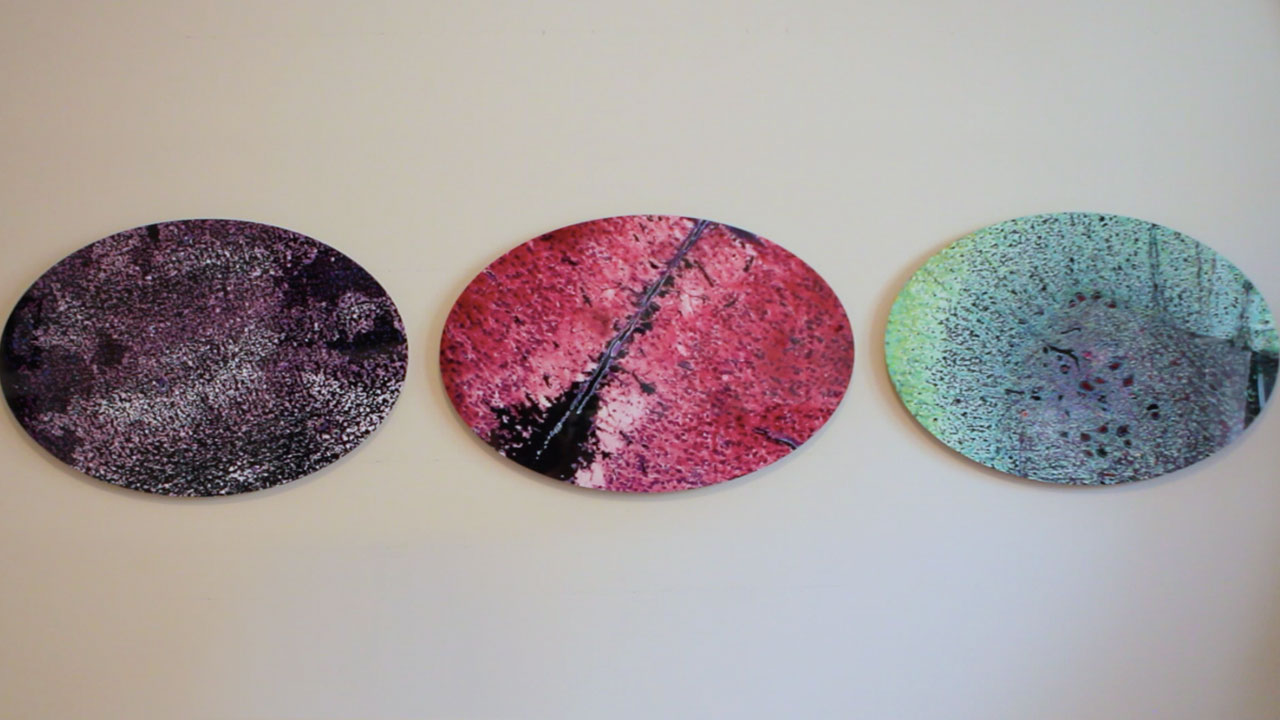 Brains and Borders
Orsolya Szantho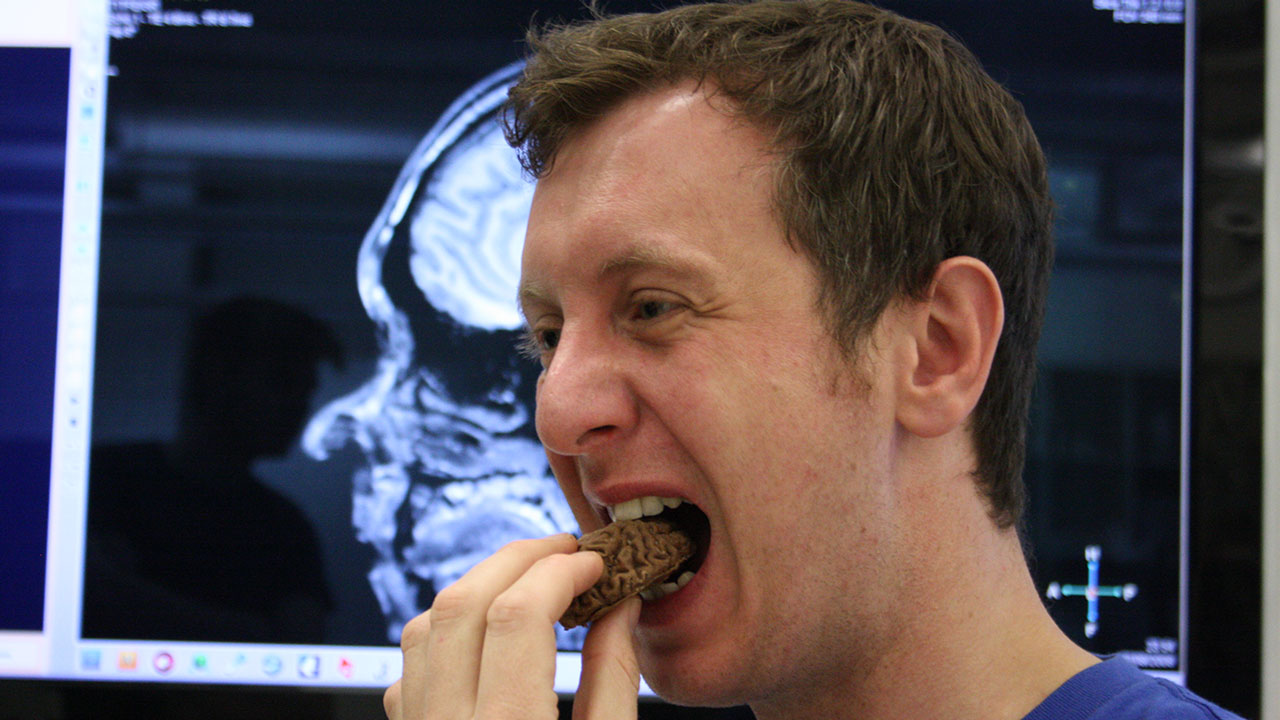 How To Eat Your Own (Chocolate) Brain!
Andy Millns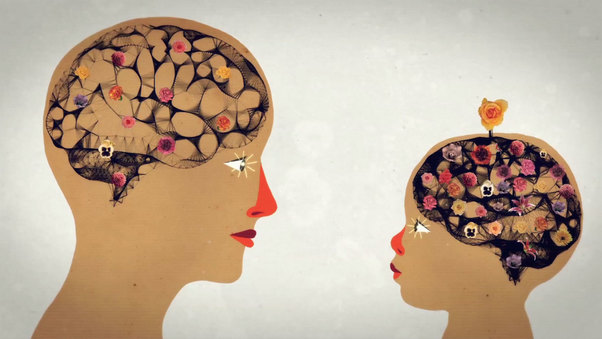 Brain Power: From Neurons to Networks
Tiffany Shlain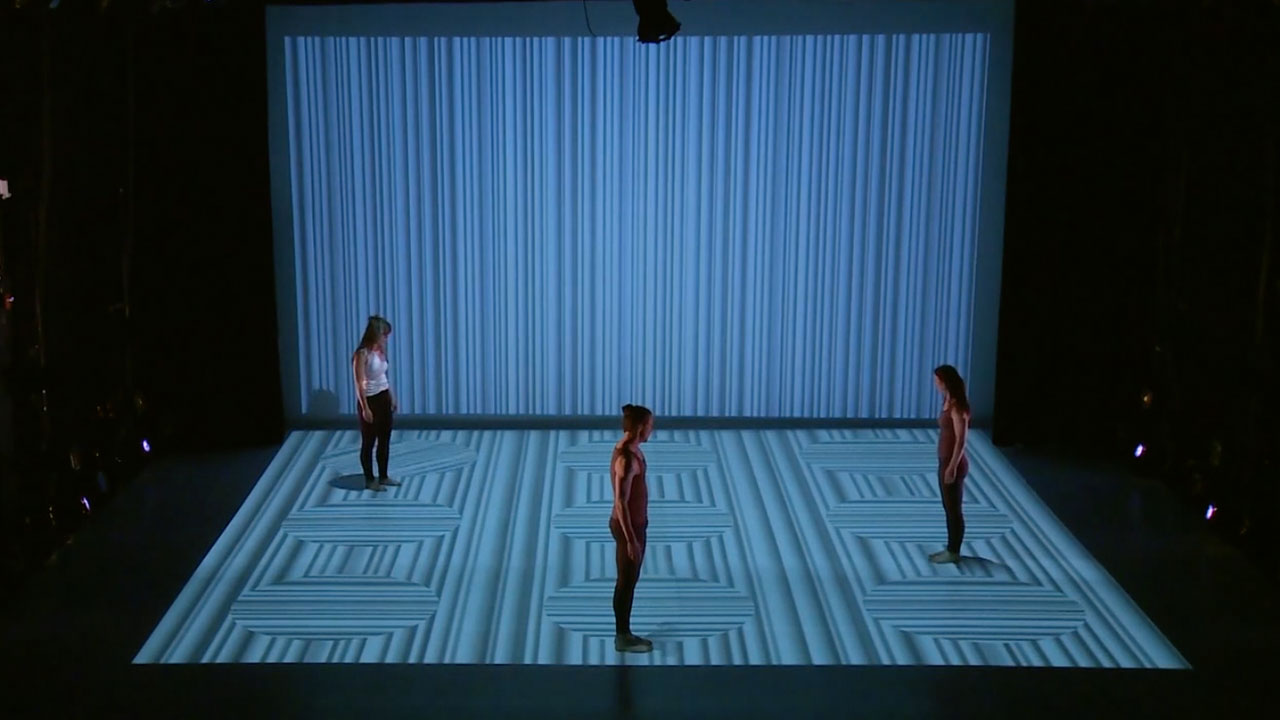 The Brain Piece (excerpts)
Jody Oberfelder,Eric Siegel,Nel Shelby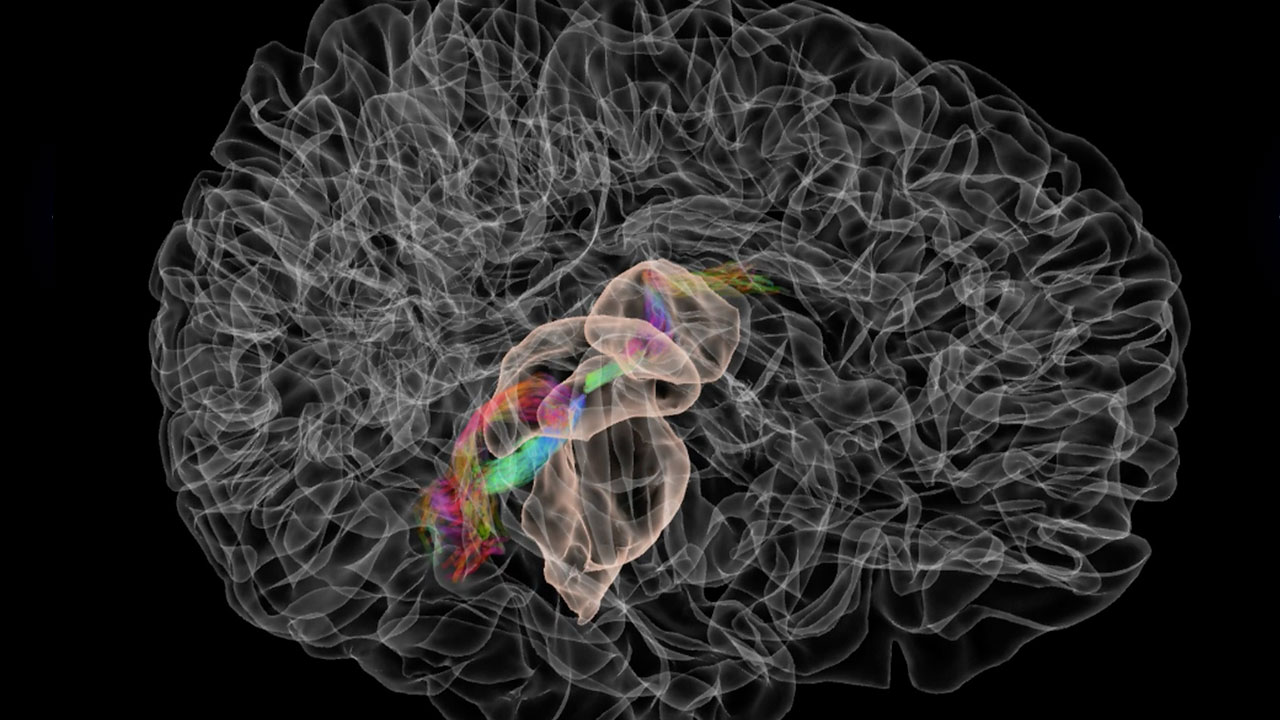 Virtual Brain: Auditory Pathways
Karen Schloss,Bas Rokers
Virtual Brain: Visual Pathways
Karen Schloss,Bas Rokers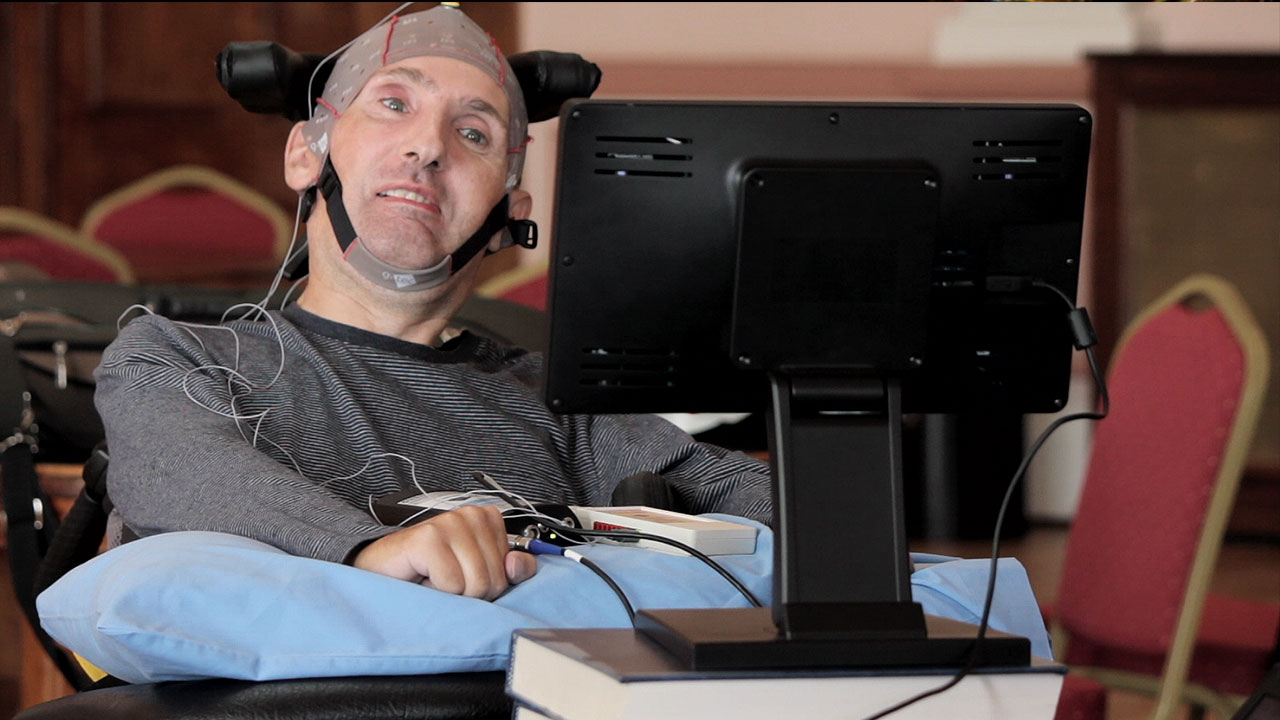 Paramusical Ensemble
Tim Grabham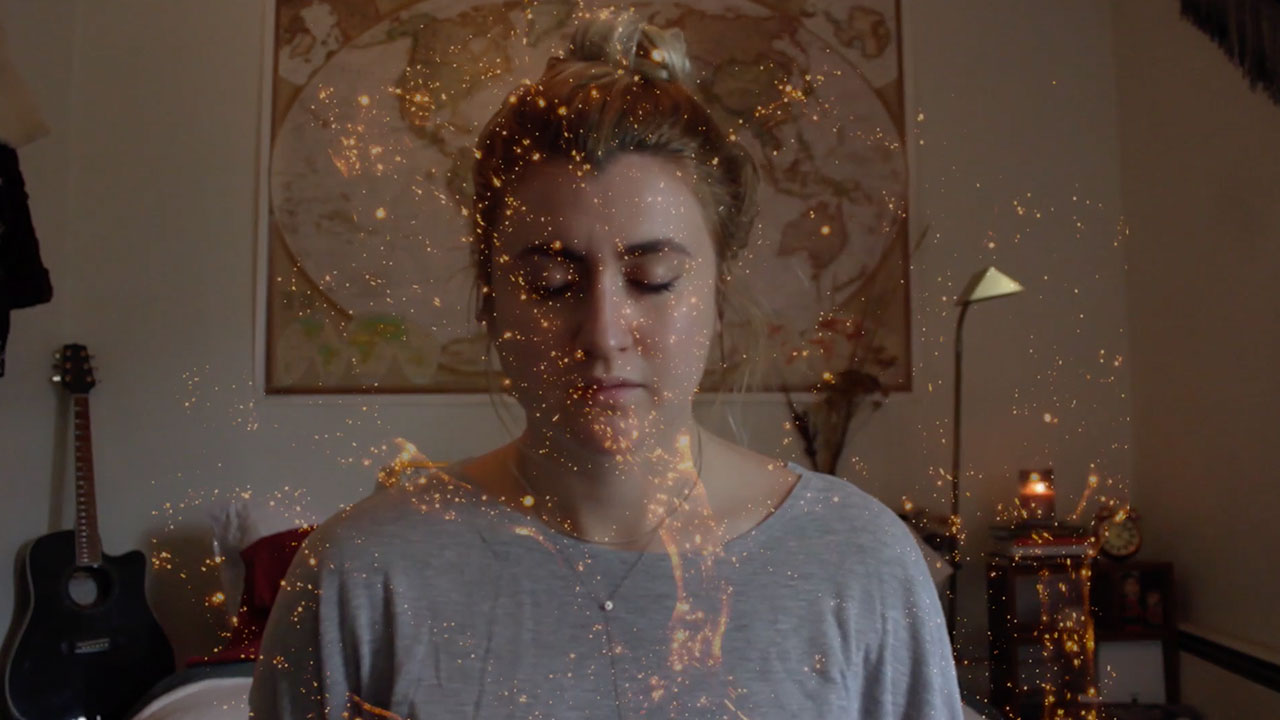 Breathe
Anna Sagatov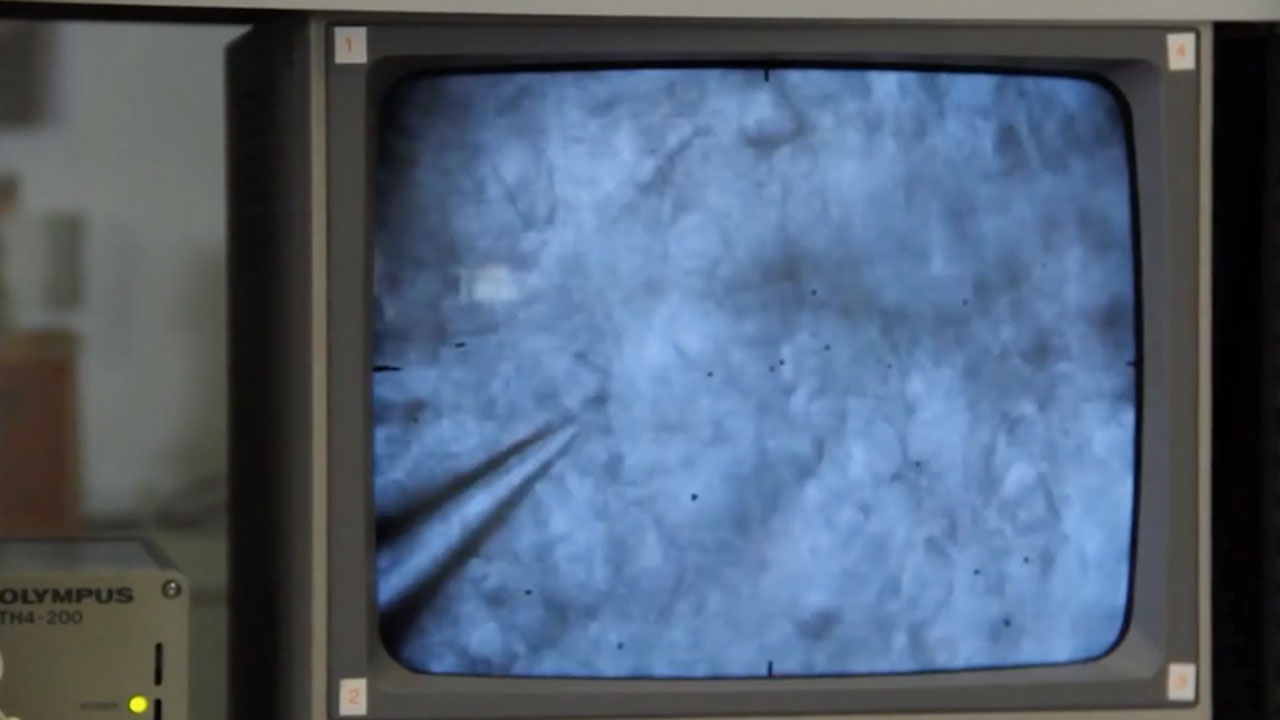 Bluebrain: Markram's Vision
Noah Hutton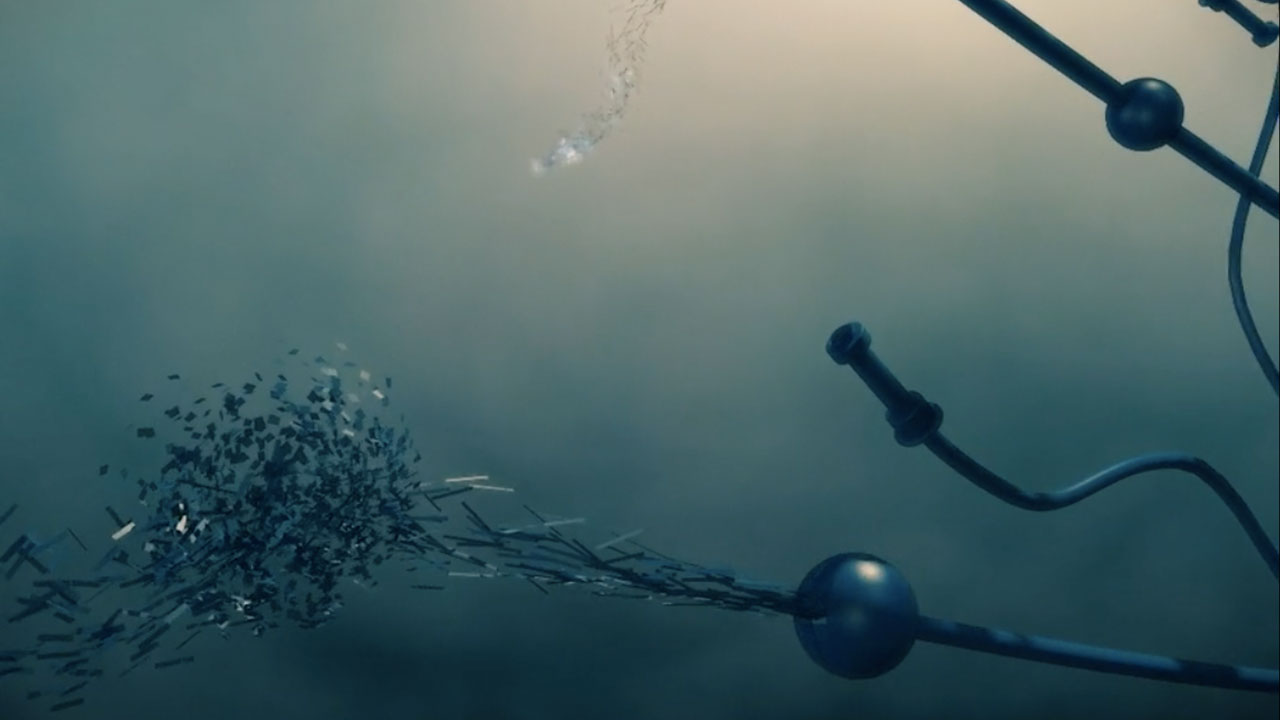 Inscapes
Tamara Vanderwal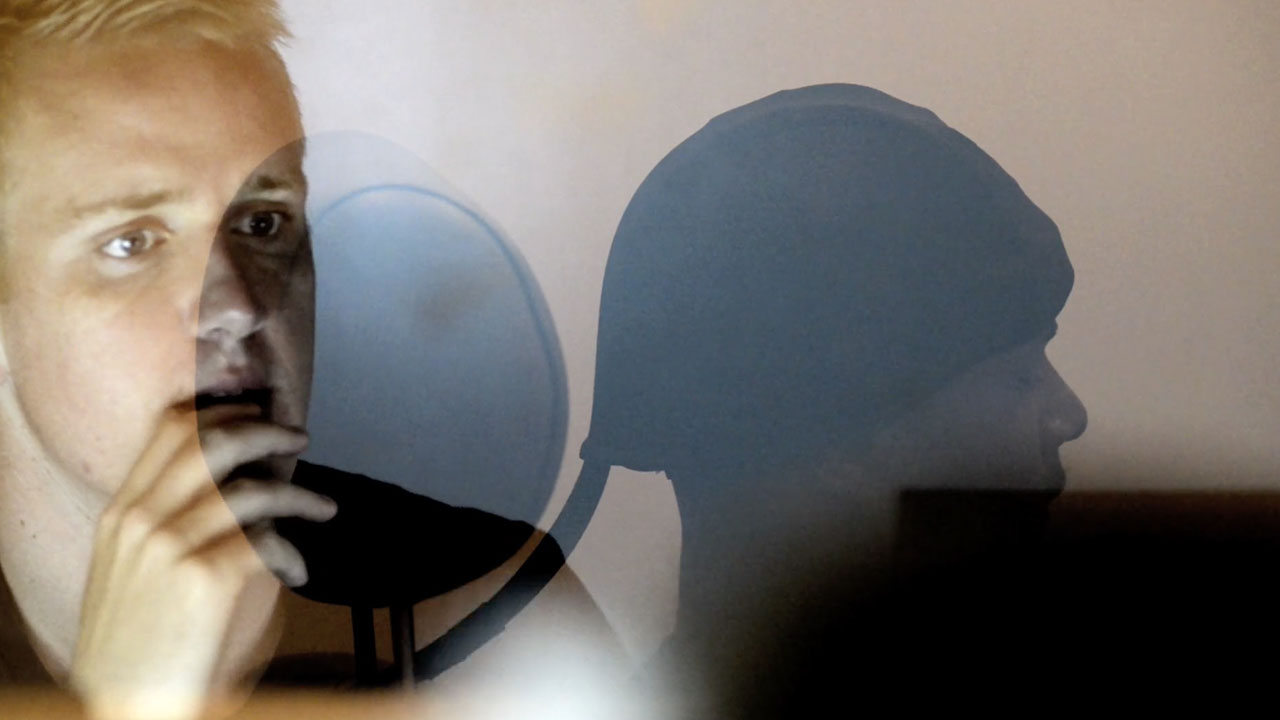 Apparatus Synapse
William Noland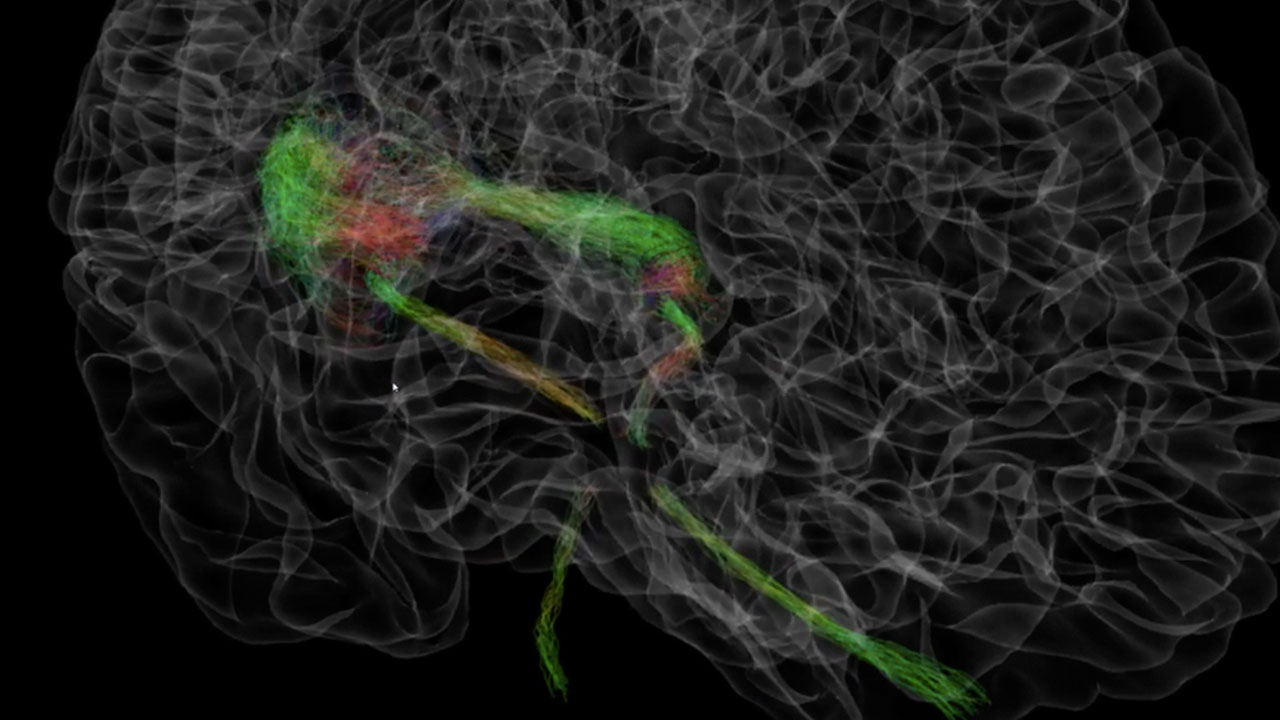 Virtual Brain With Oculus Rift (1)
Bas Rokers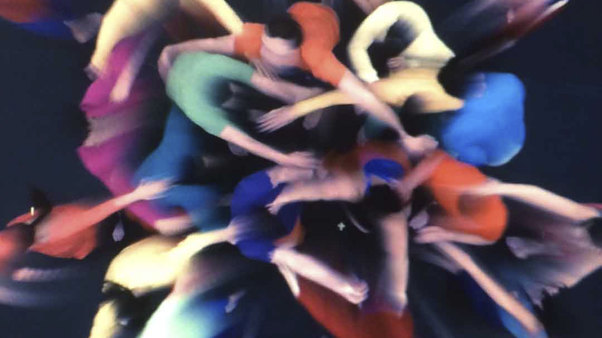 Dance of the Neurons
Jody Oberfelder,Eric Siegel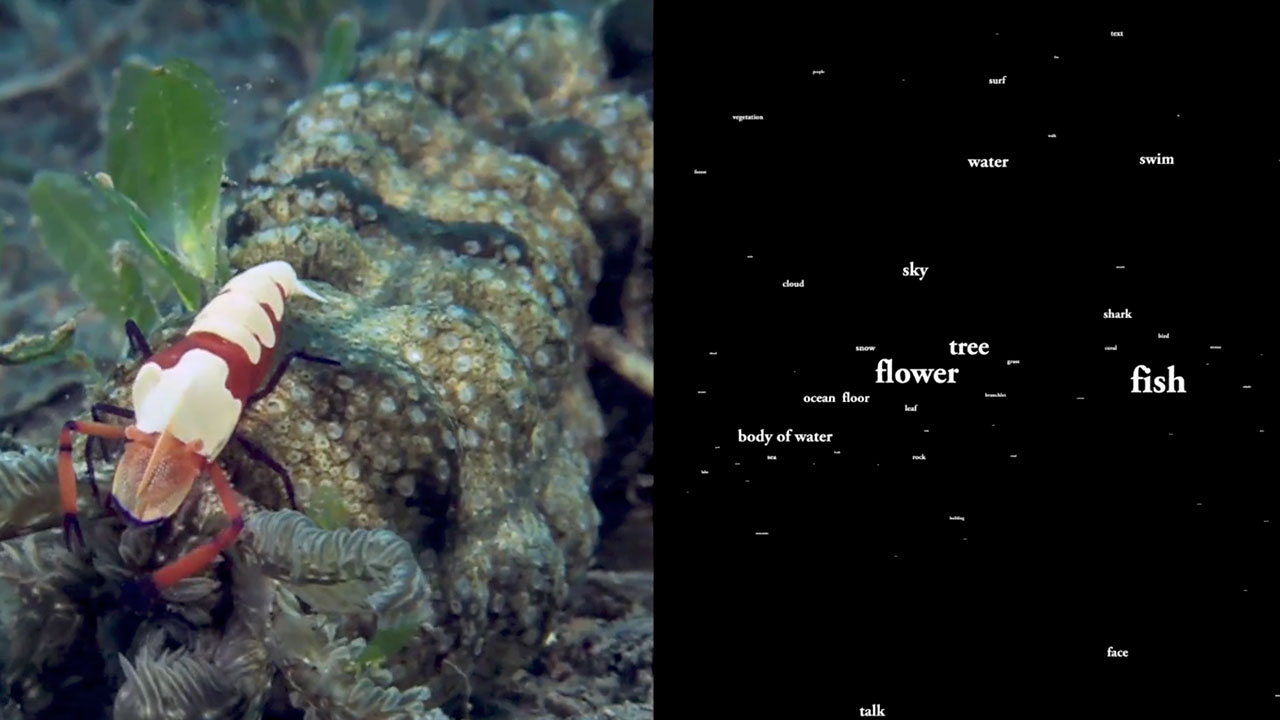 Semantic Decoding From Movies
Jack Gallant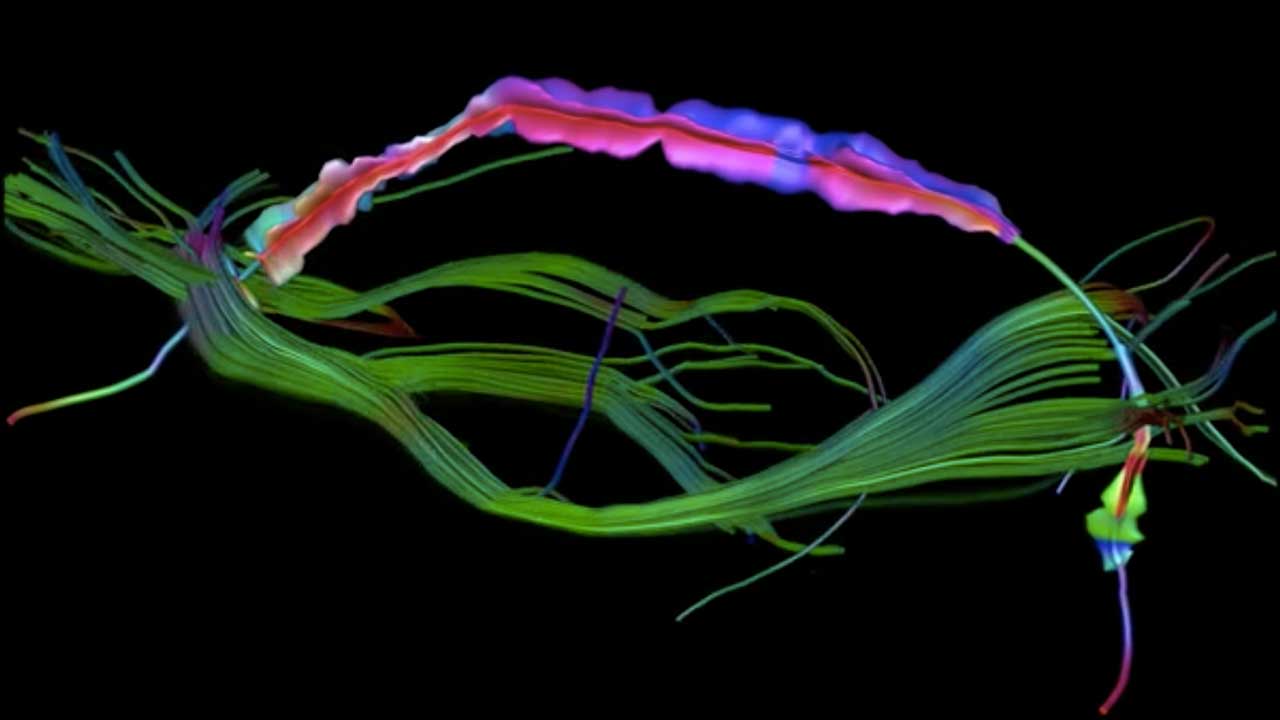 Visualizing Crossing Fibers
Sjoerd Vos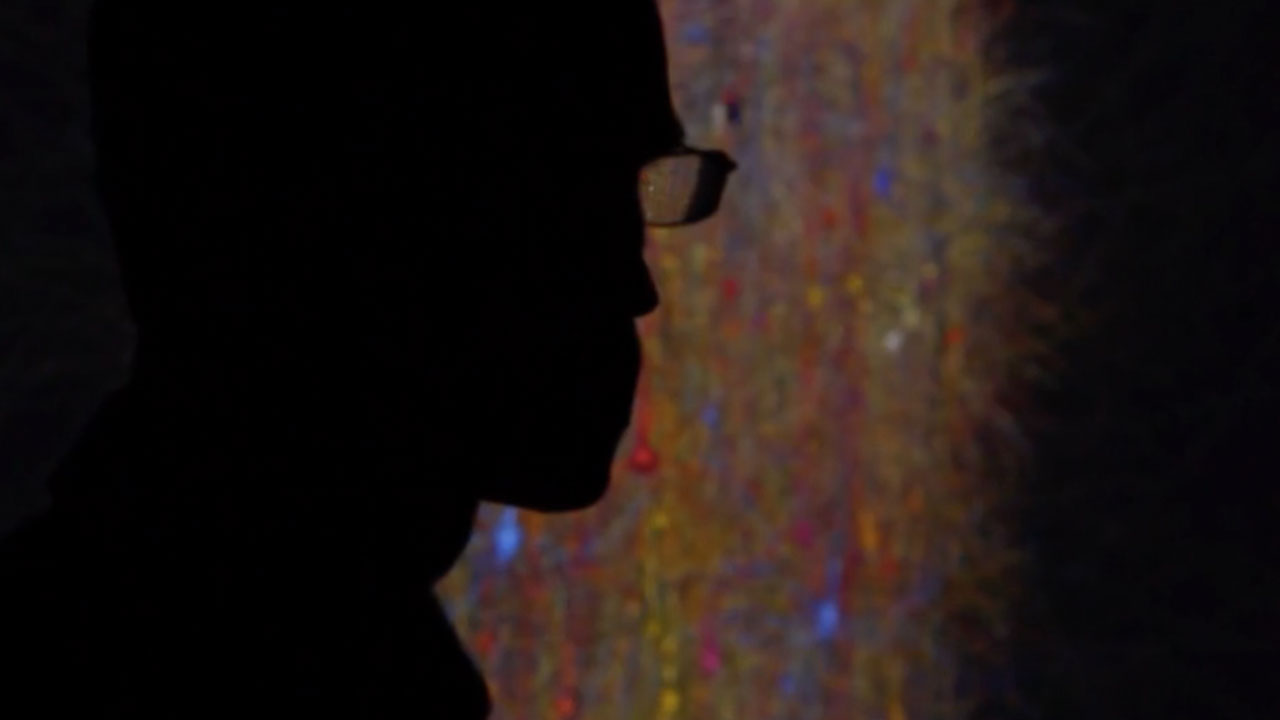 Bluebrain: The Critics
Noah Hutton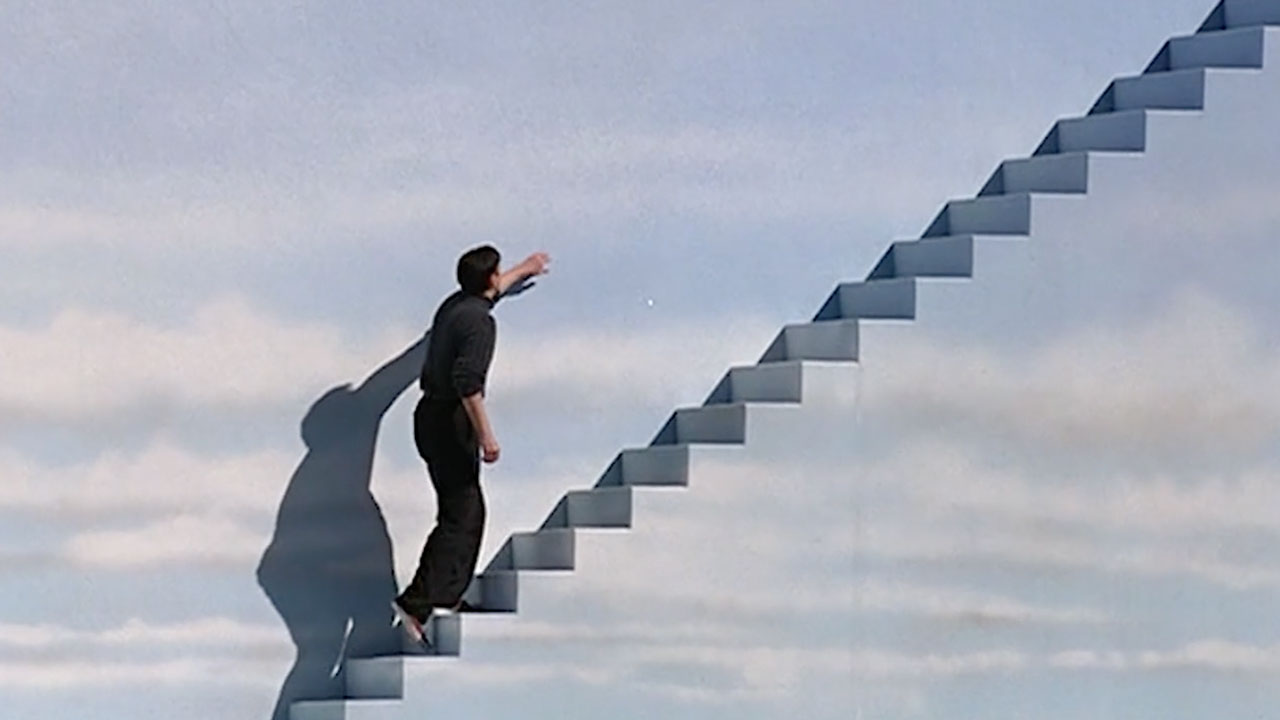 Can Neuroscience Make Super Movies?
Tom Malkowicz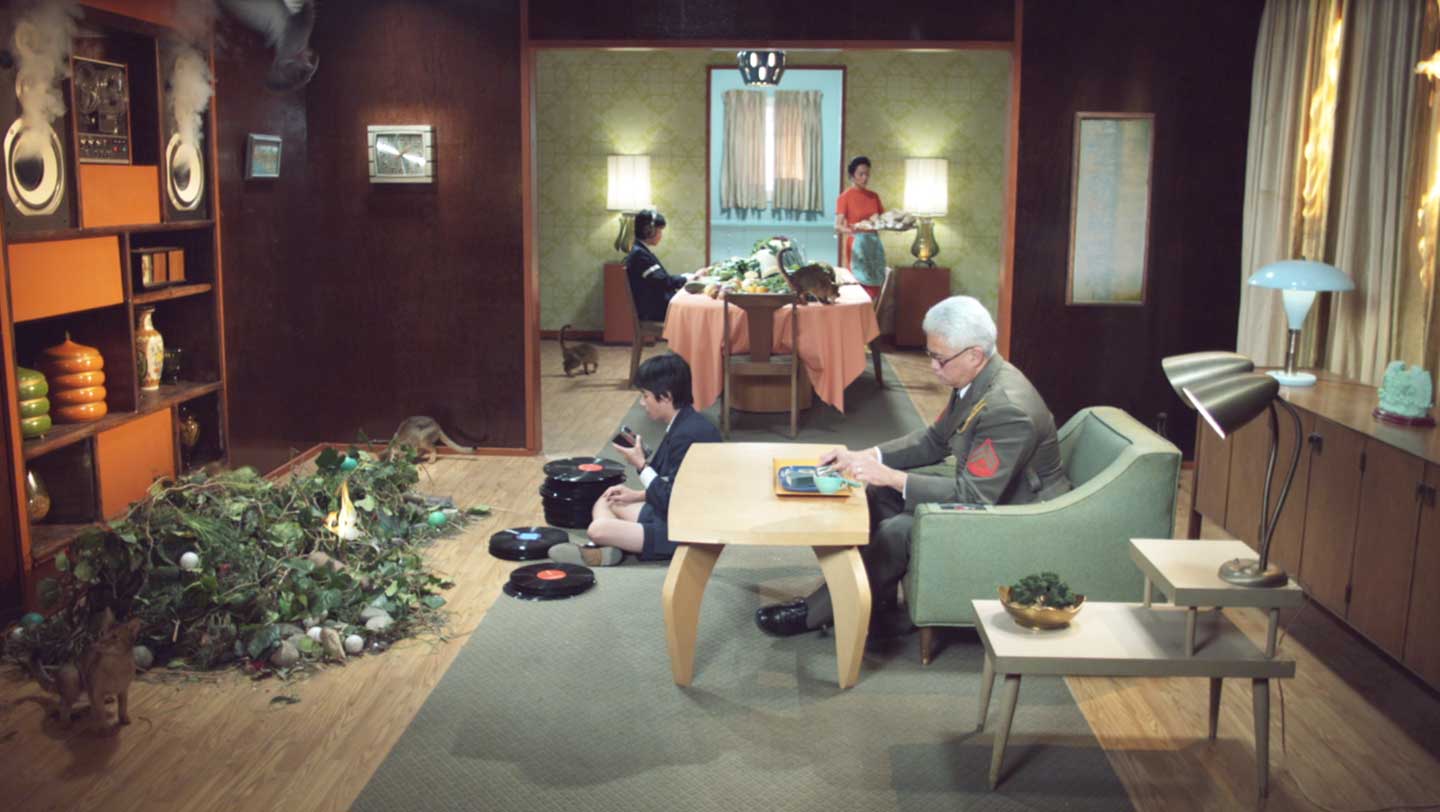 Synesthesia
Corey Creasey,Ian Kibbey,Terri Timely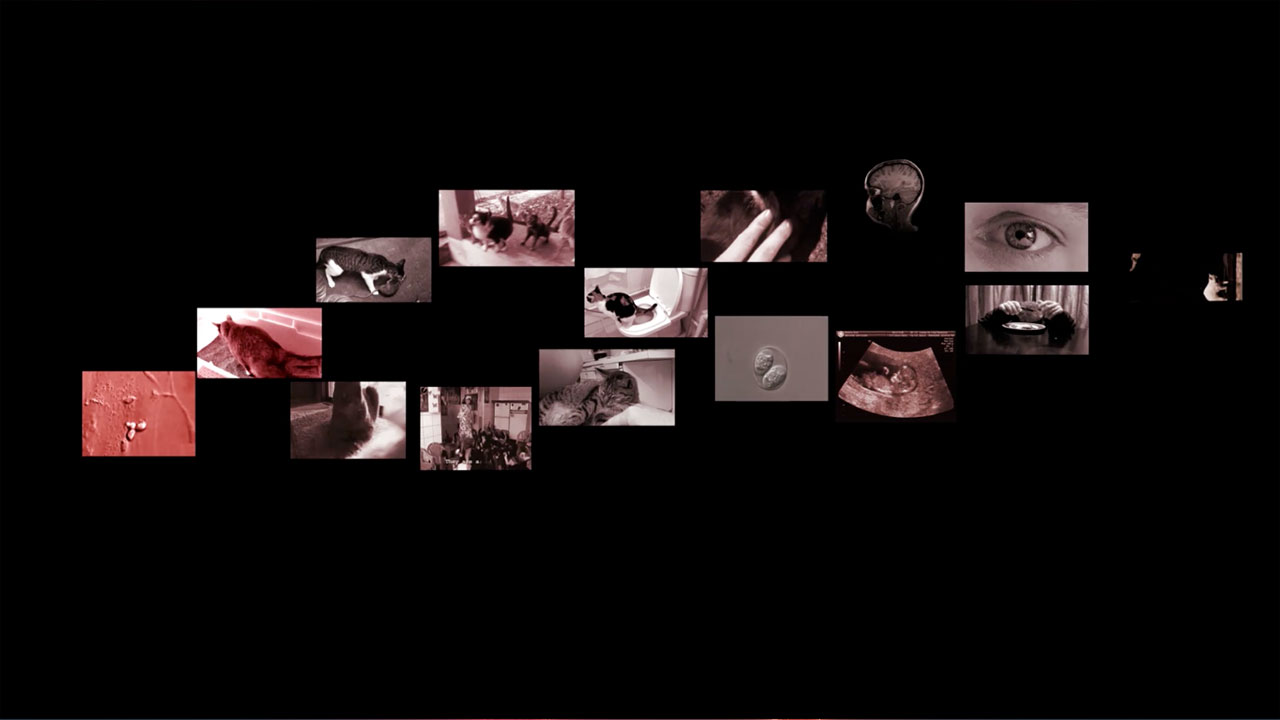 Life Cycle of Toxoplasma Gondii
Rachel Mayeri
Virtual Brain with Oculus Rift (2)
Bas Rokers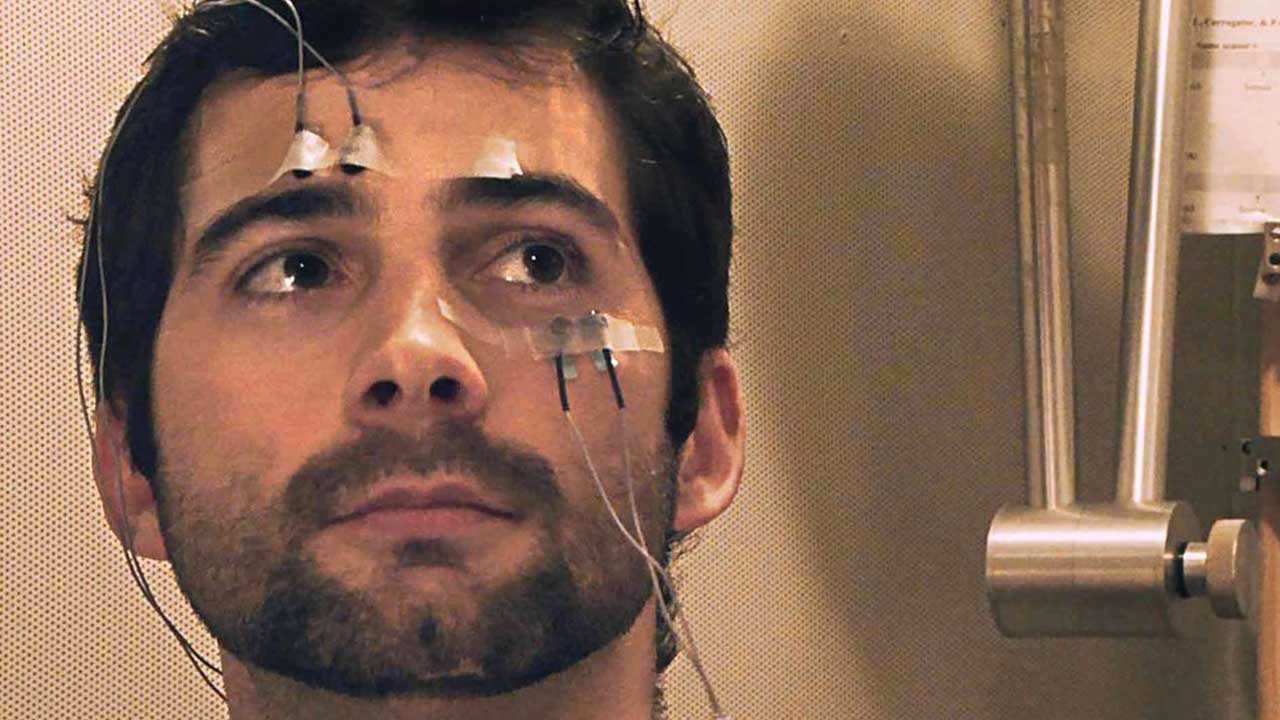 Free the Mind
Phie Ambo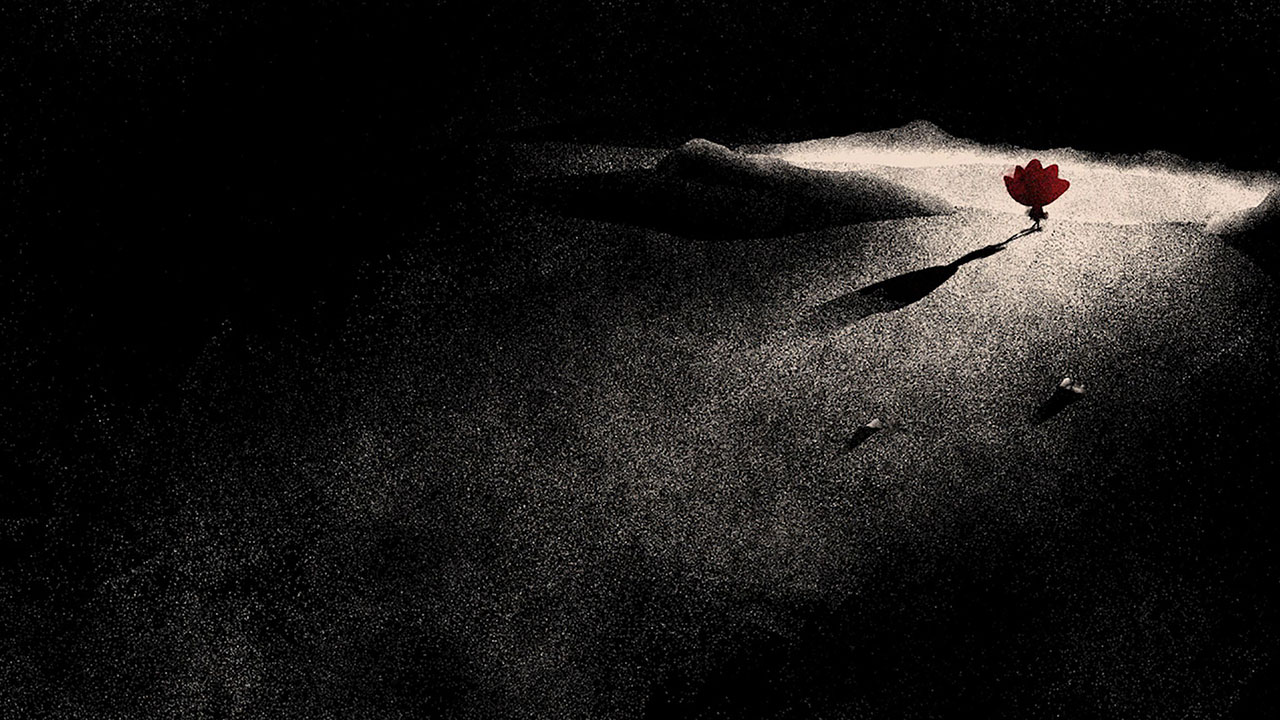 Carlotta's Face
Valentin Riedl & Frédéric Schuld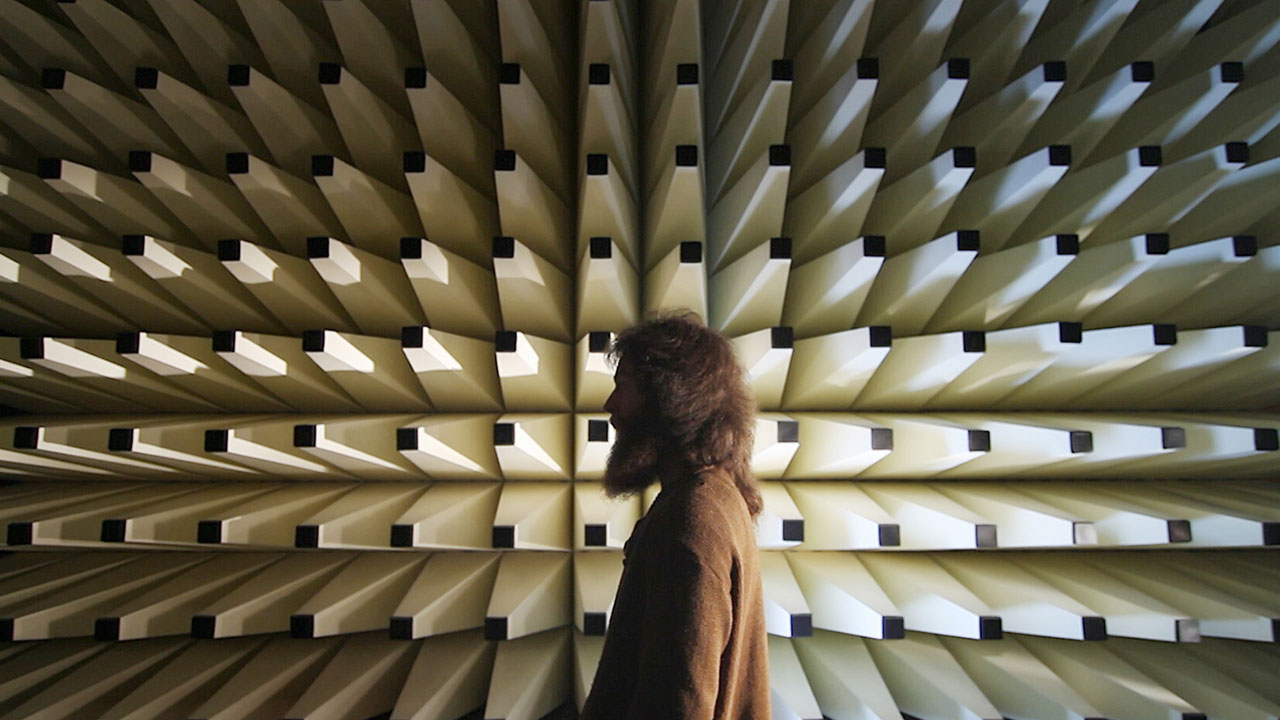 Shoulder The Lion
Erinnisse Heuer,Patryk Rebisz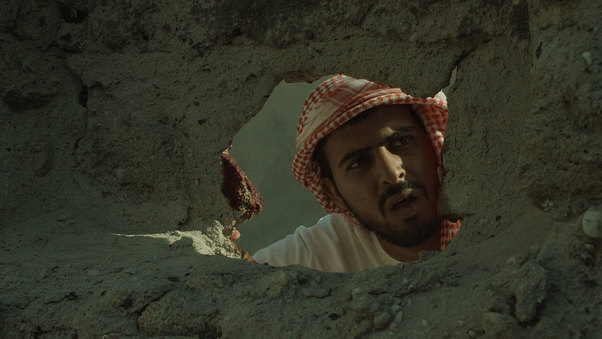 Return to the Sea
Alexis Gambis
Rhinospider - An Operation In Three Acts
Luzi Katamay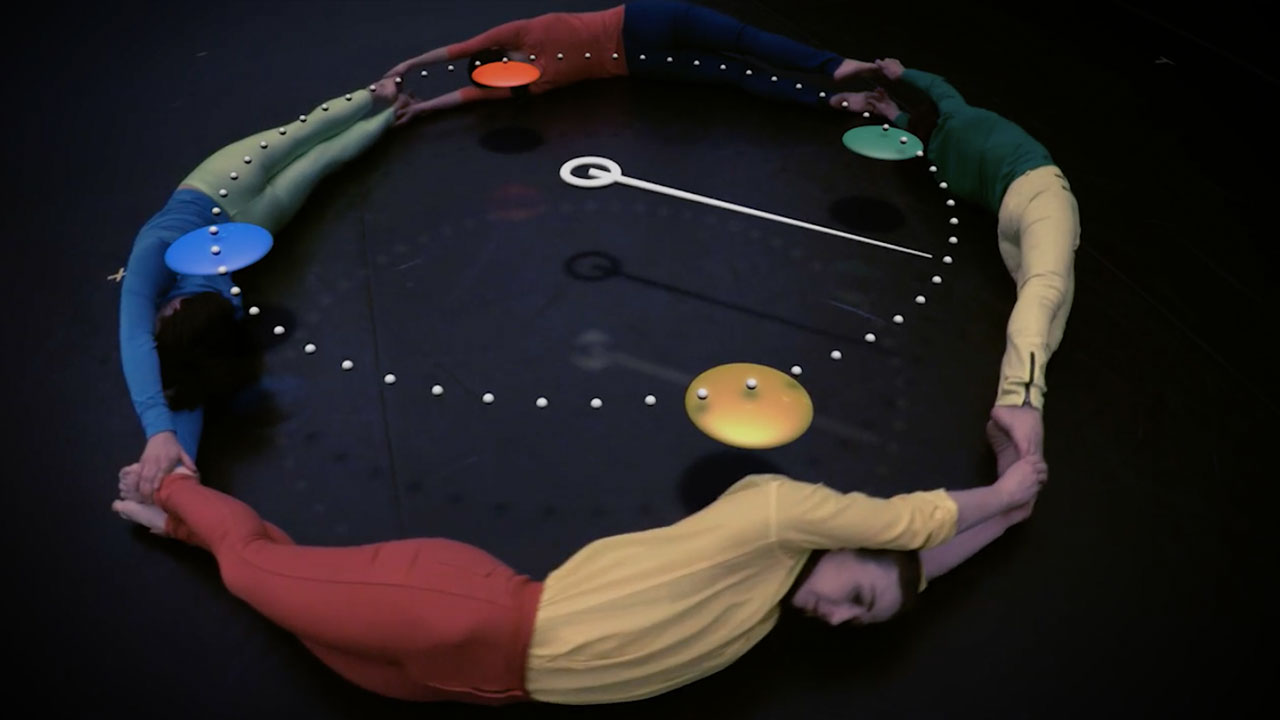 Dots
Jody Oberfelder,Eric Siegel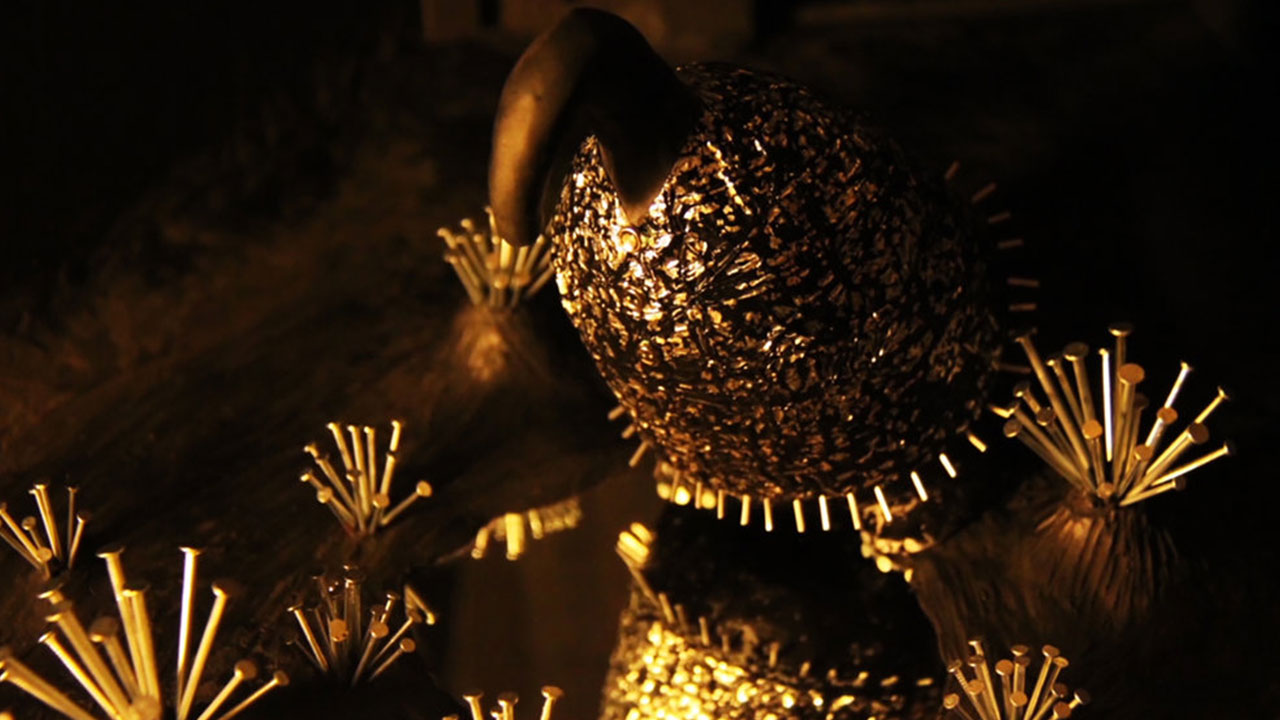 Mental Black Hole
Zoey Lin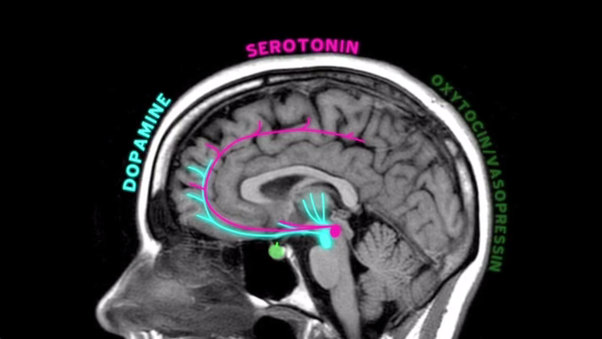 The Love Competition
Brent Hoff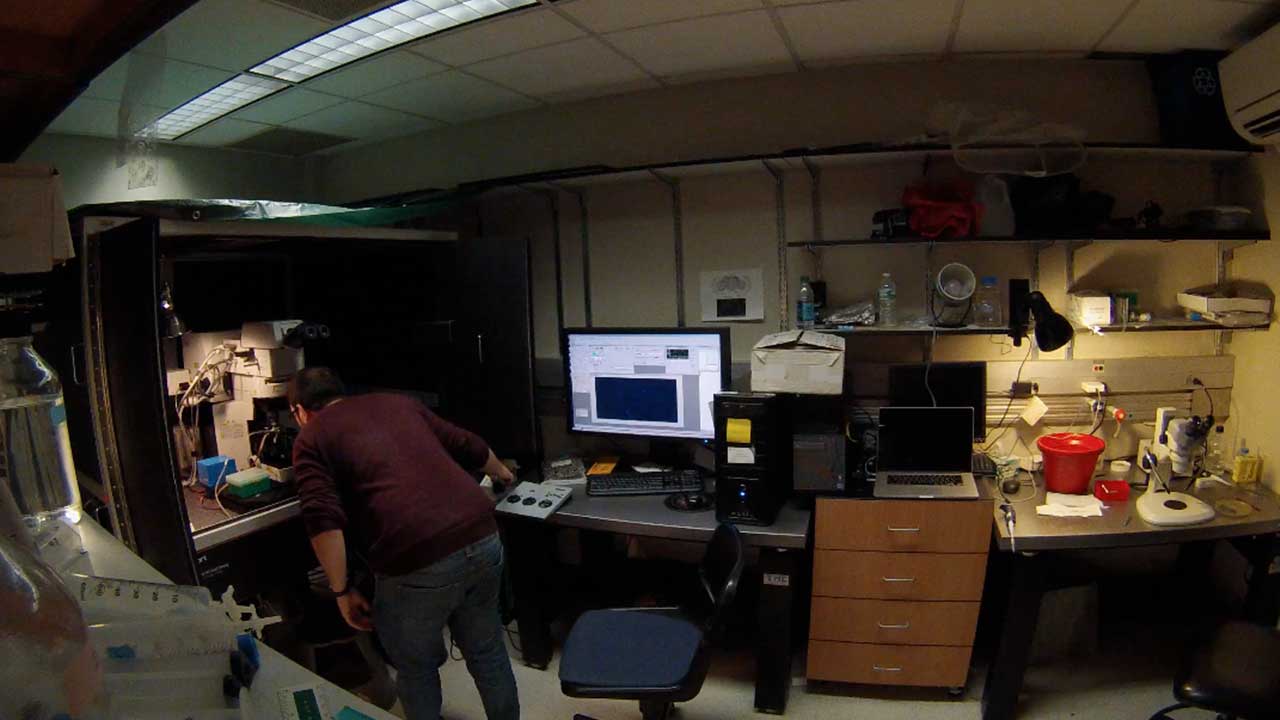 The Cave
Mathieu Cavey,Justin Blau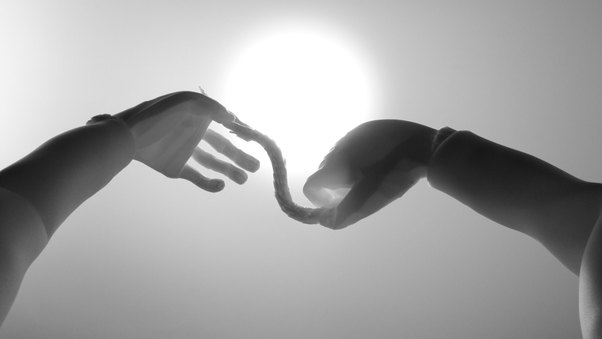 The Eagleman Stag
Michael Please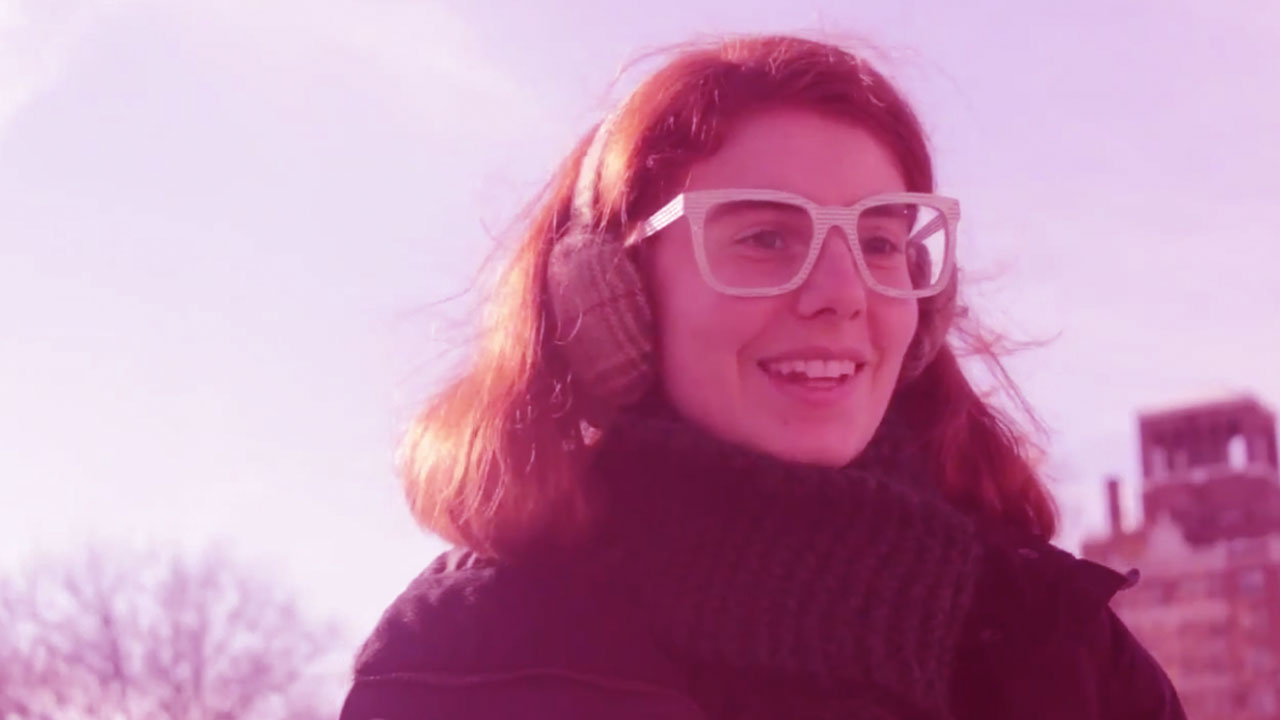 What is Love?
Julie Yoon,Manasi Vaidya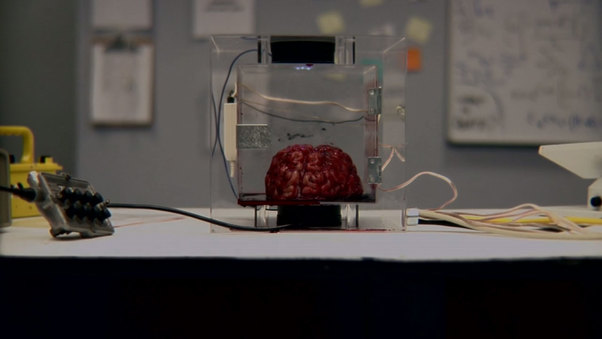 The Sierra Project
Gabriel de Urioste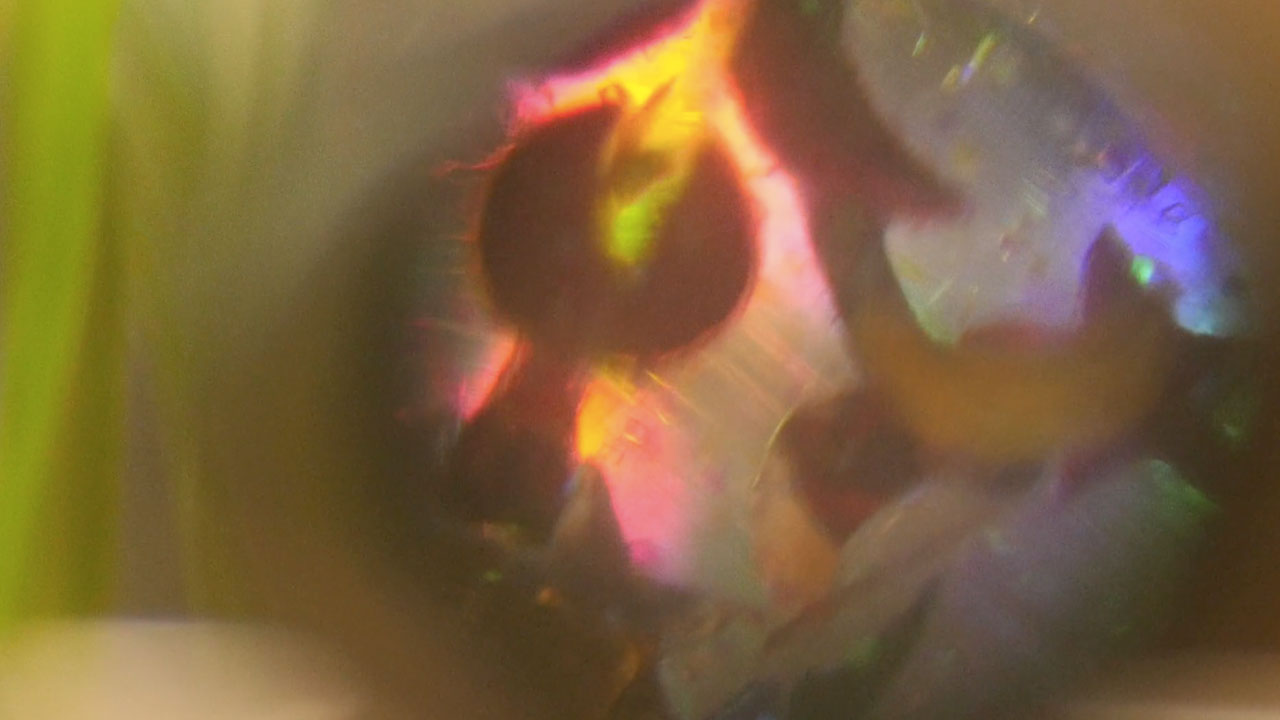 Peur (Fear)
Marine Koenig,Laetitia Grabot,Helene Louis,Loic Carrera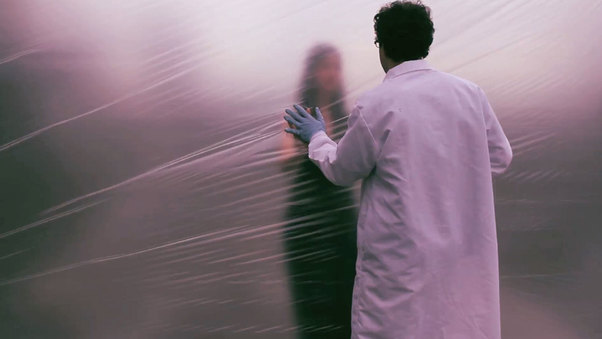 Mind Over Matter
Alexis Gambis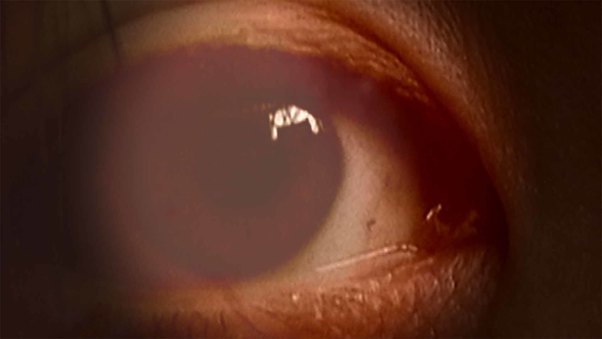 Amygdala
Jeannette Louie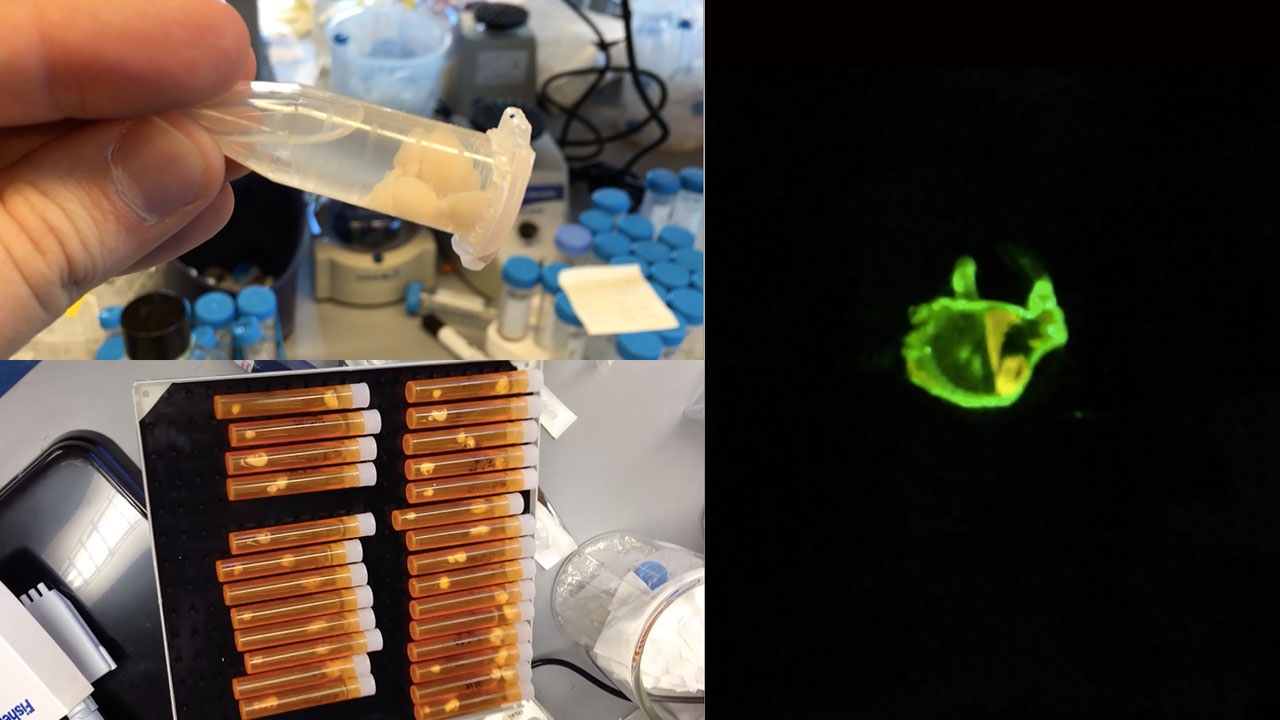 Mouse Embryo Prep for 3D Imaging
Nicolas Renier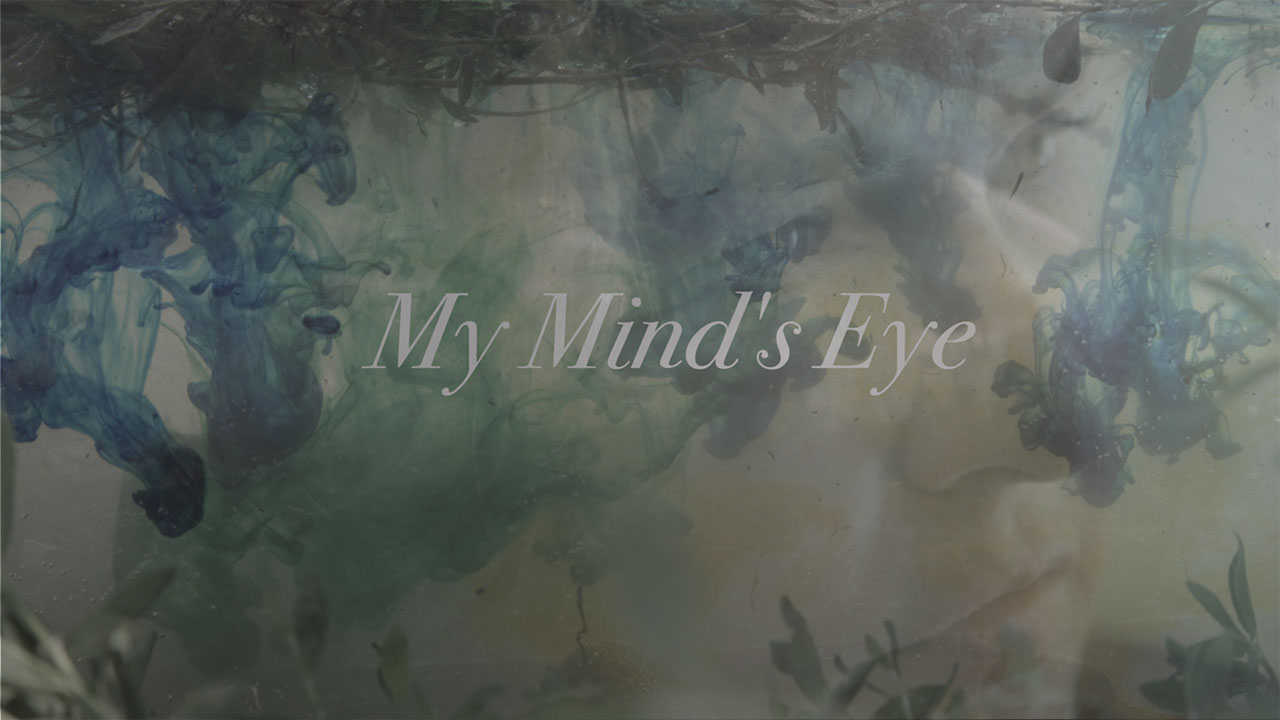 My Mind's Eye - Controlling Our Fears: An Interview with Elizabeth Phelps
Alexis Gambis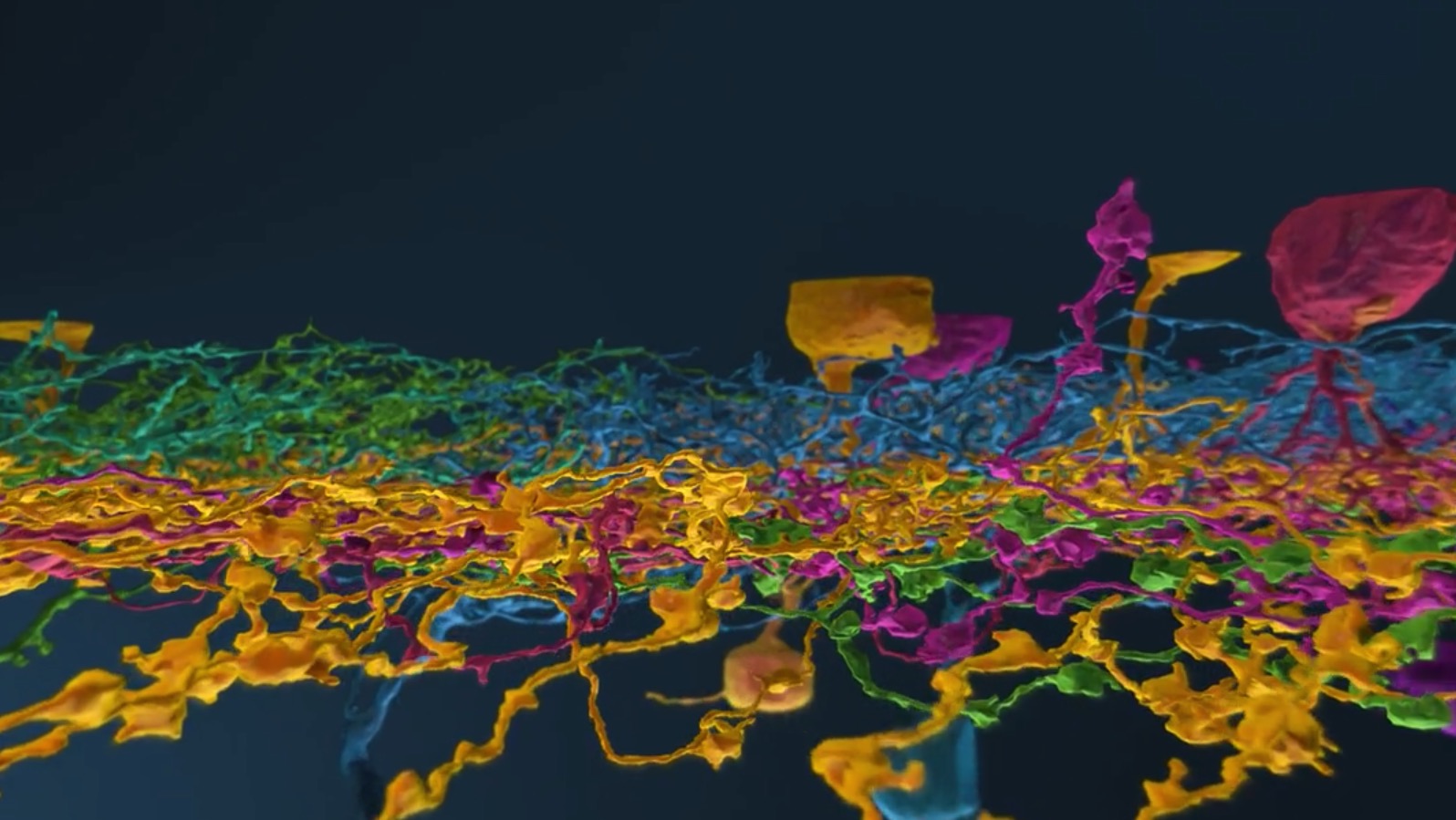 Eyewire Promotional Video
Alex Norton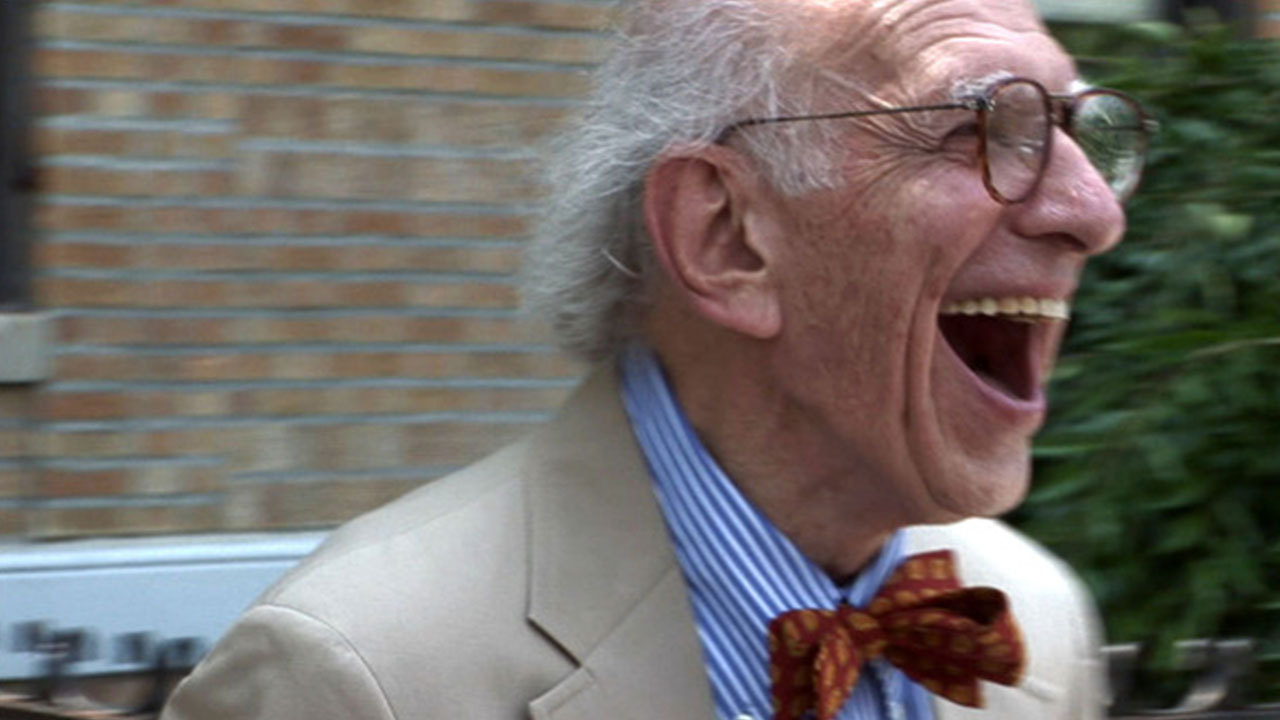 In Search of Memory
Petra Seeger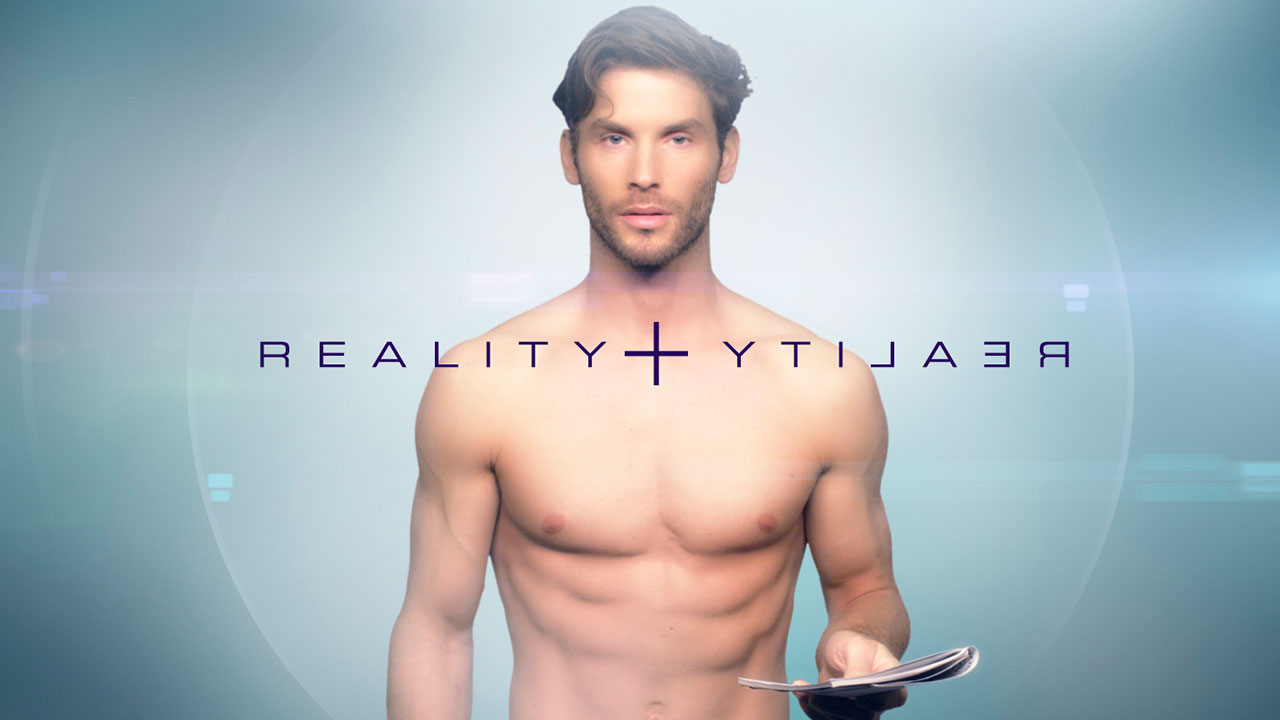 Reality+
Coralie Fargeat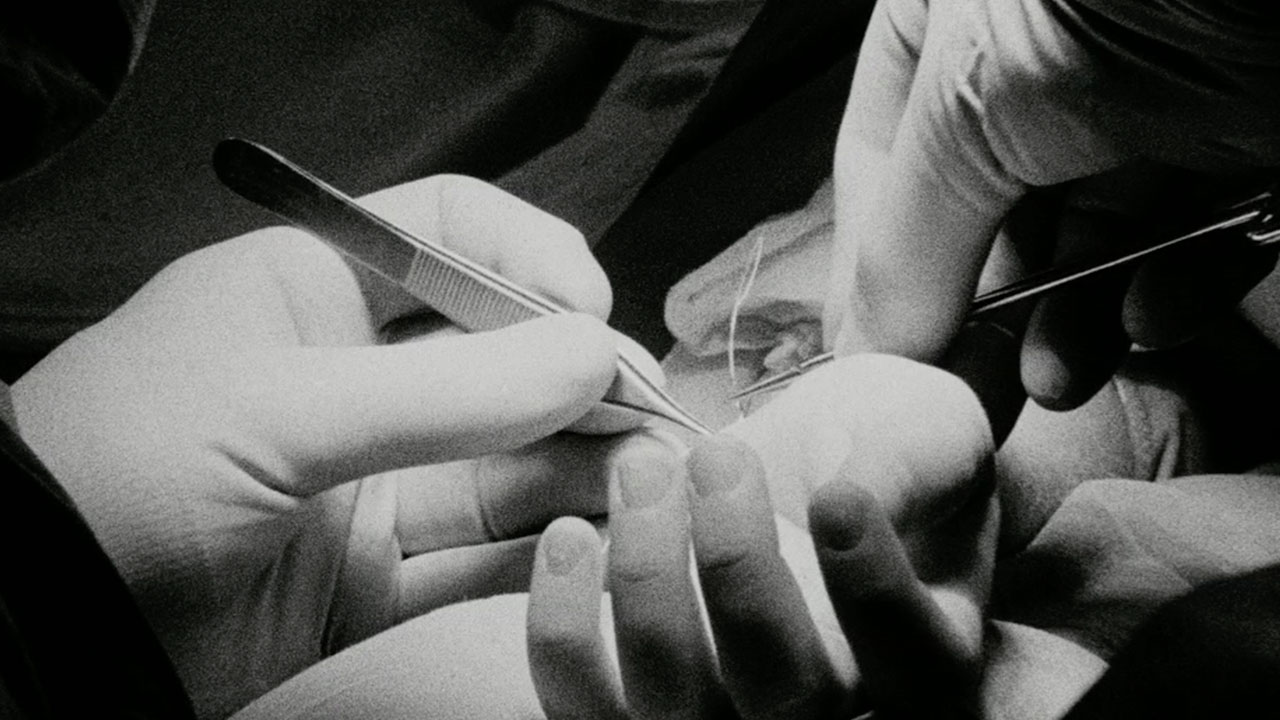 Matters of the Heart
Christina Lammer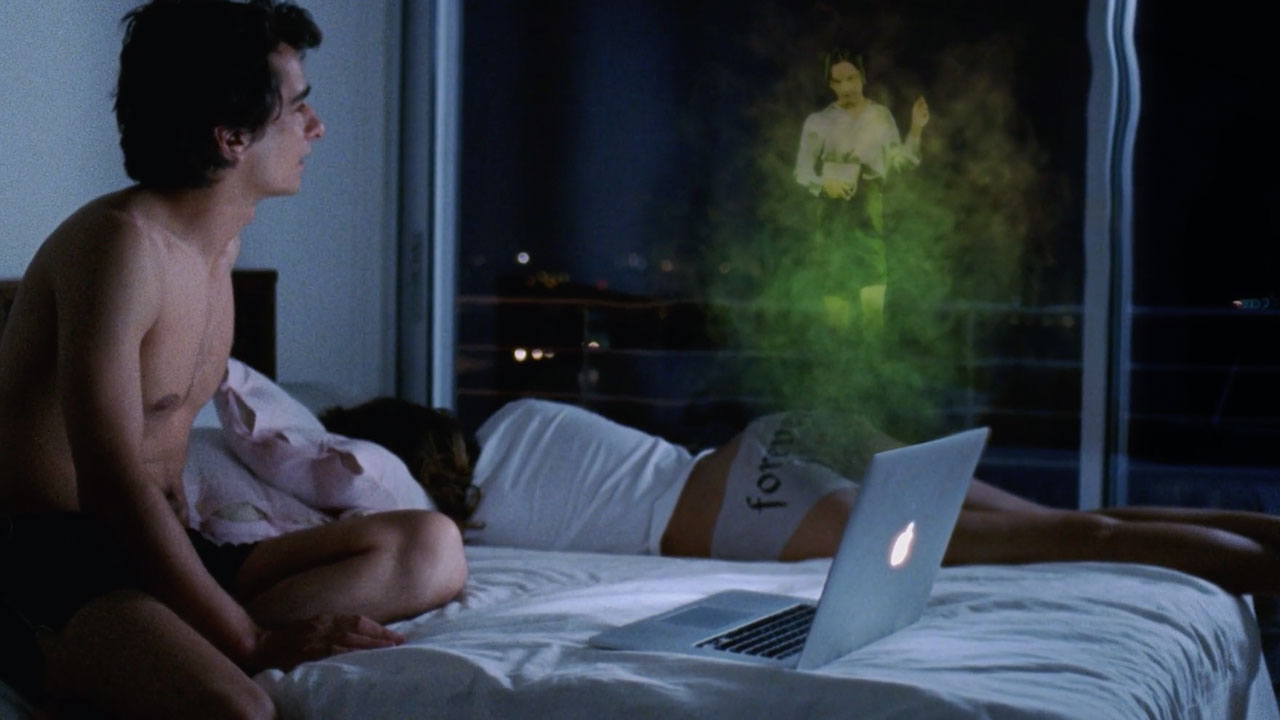 Freud und Friends
Gabriel Abrantes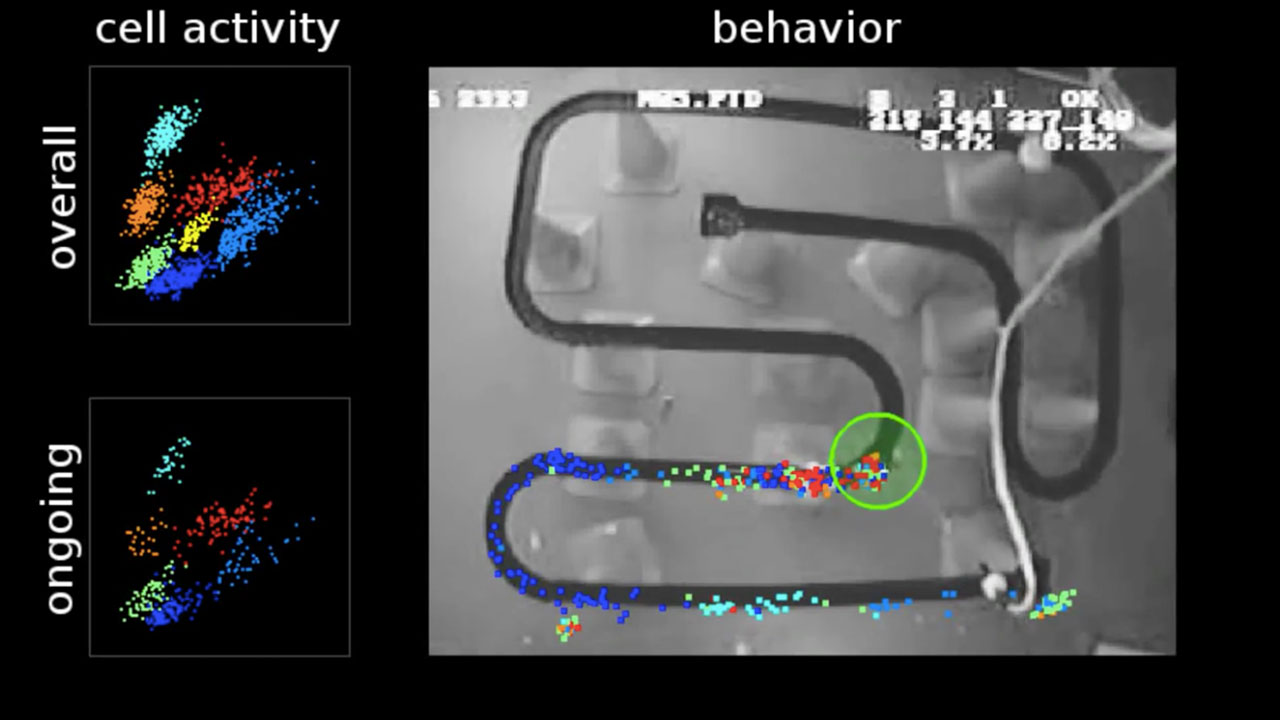 Rat Dreams
Fabian Kloosterman,Matthew Wilson
Teen Brain
Brad Goodspeed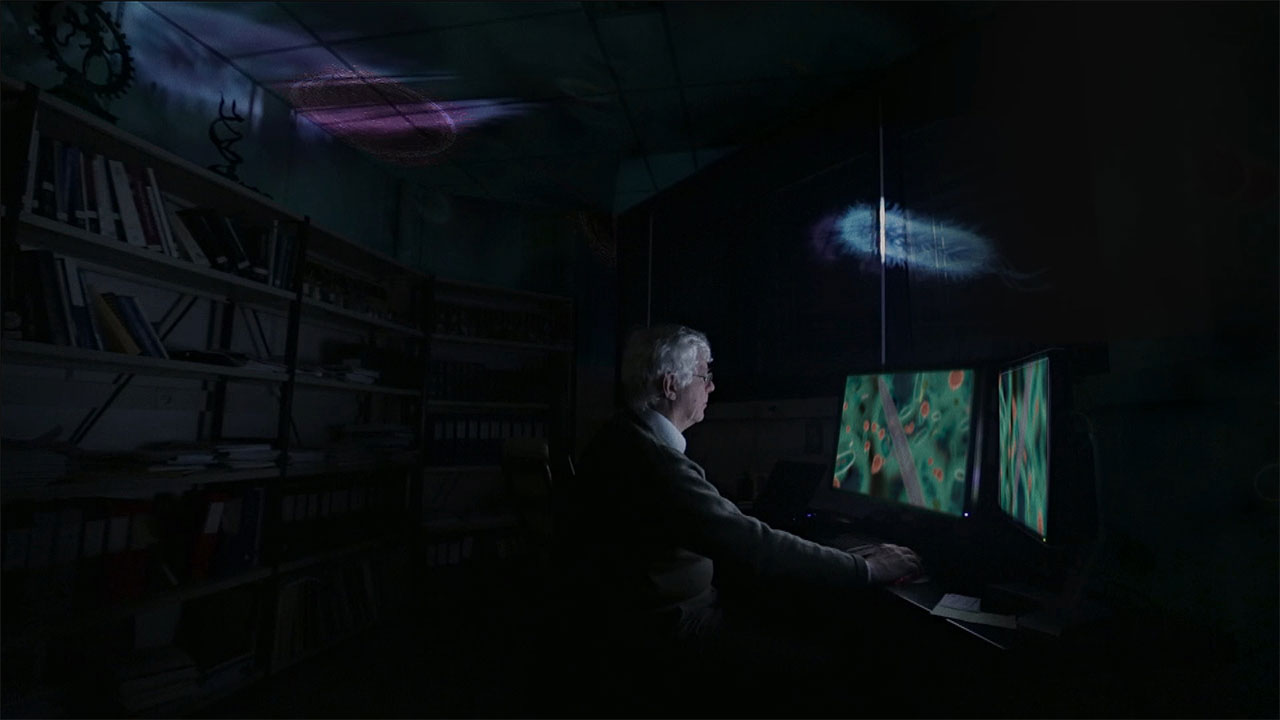 The Gut: Our Second Brain
Cécile Denjean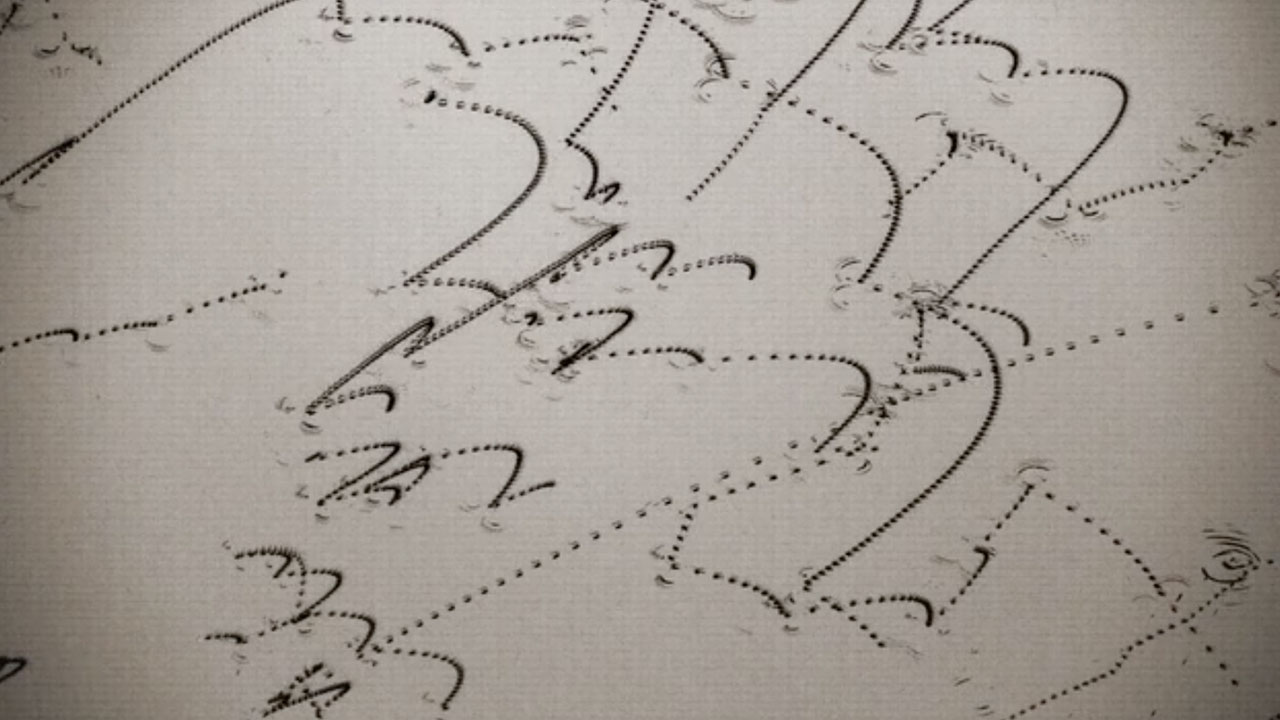 Small Brains en Masse
Dennis Hlynsky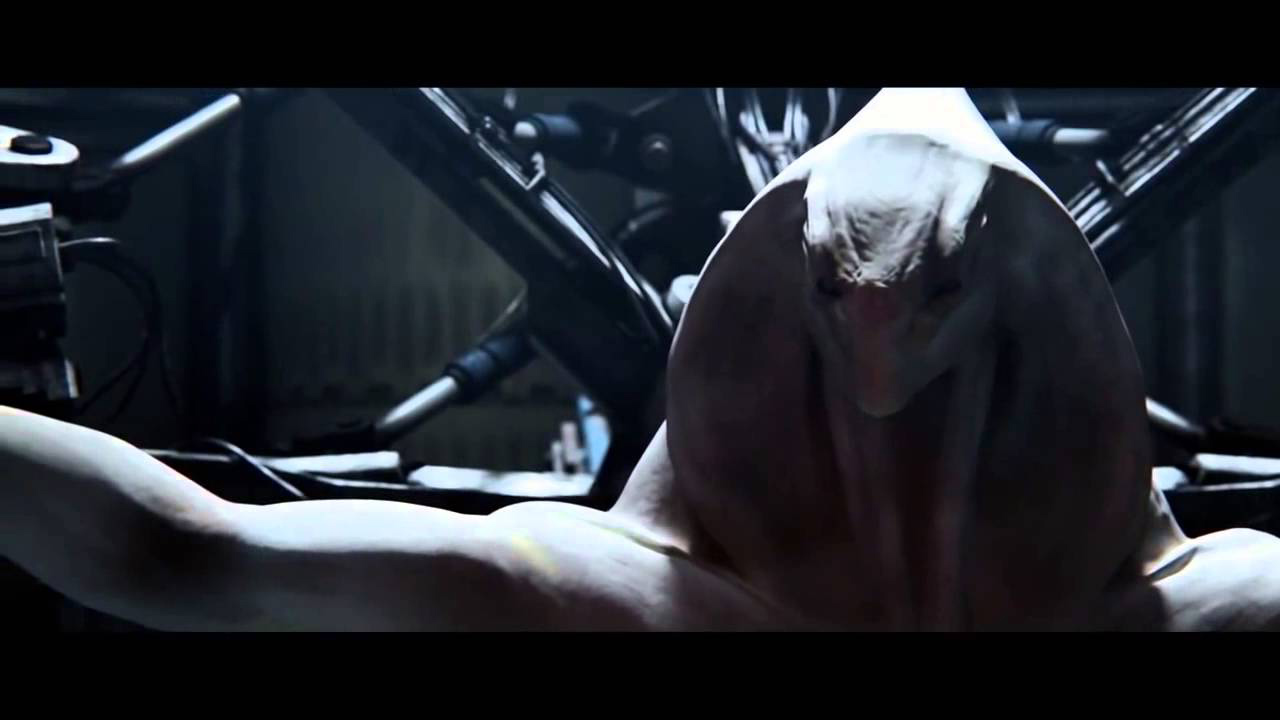 R'ha
Kaleb Lechowski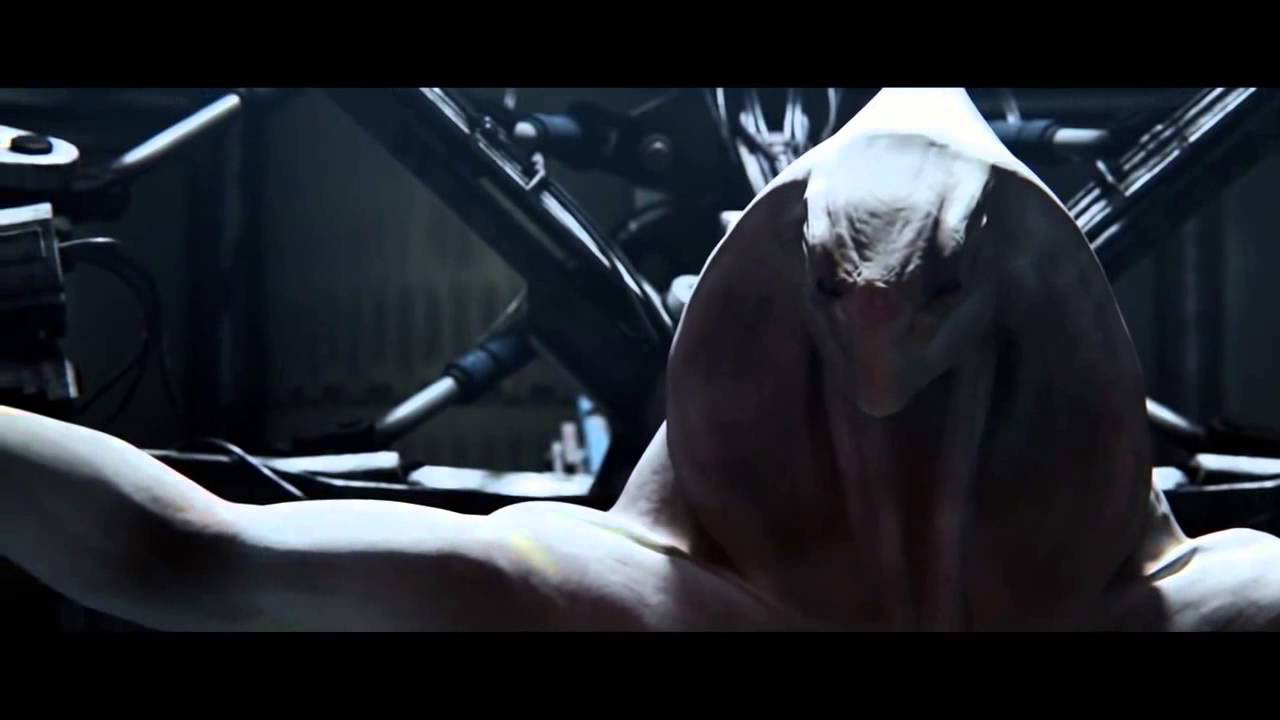 R'ha
Kaleb Lechowski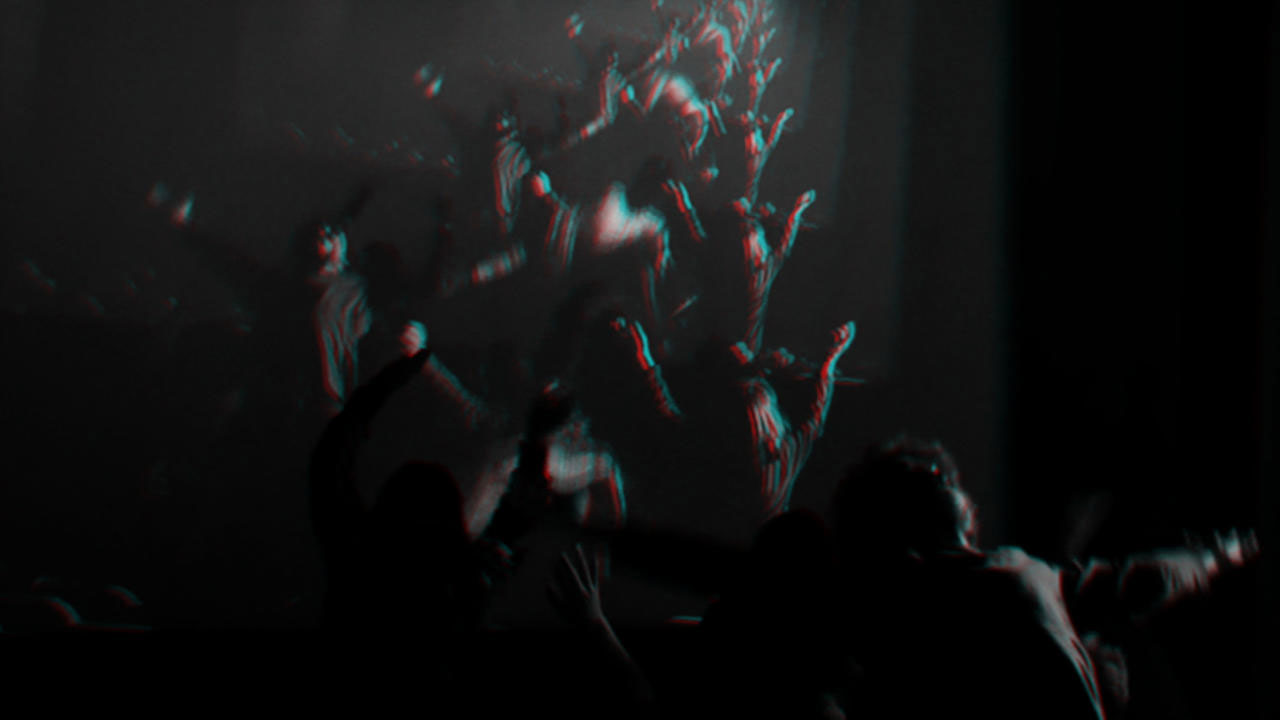 Espectador Espantado (The Amazed Spectator)
Edgar Pera
Anima non Grata
David Villemin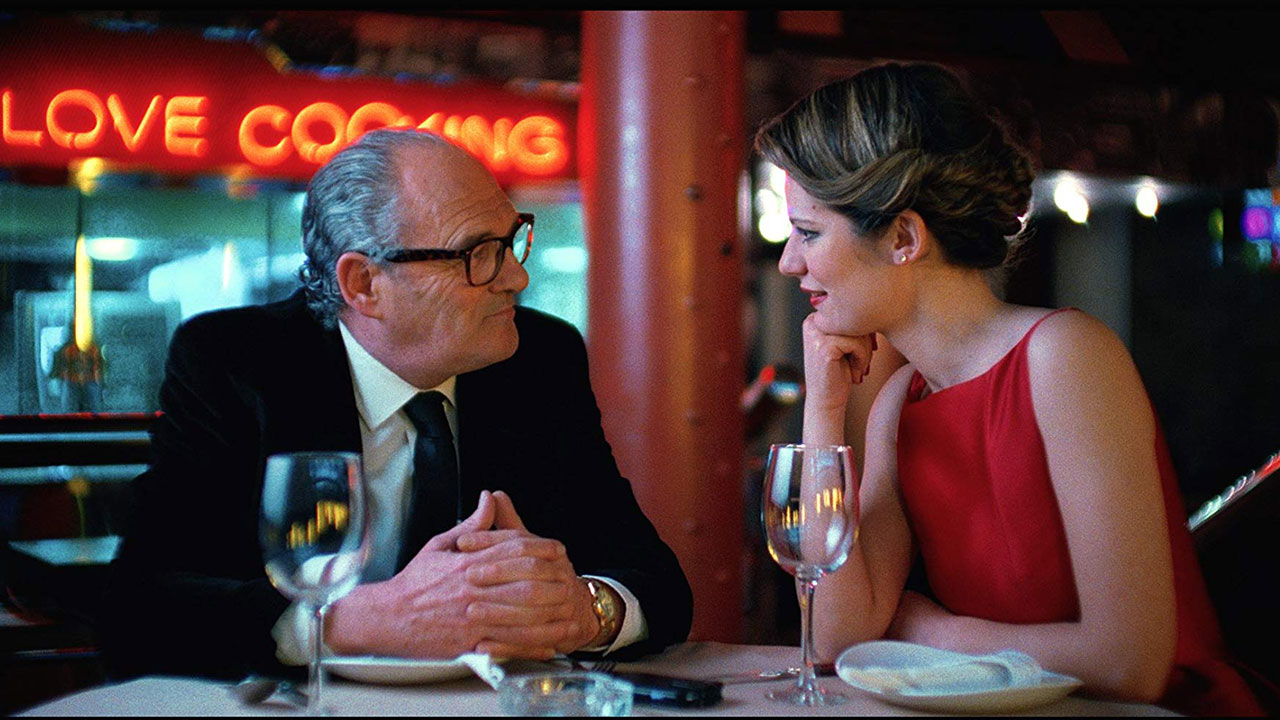 Yellow Cab 267
Patricia Venti
Random Legal Move
Noah Hutton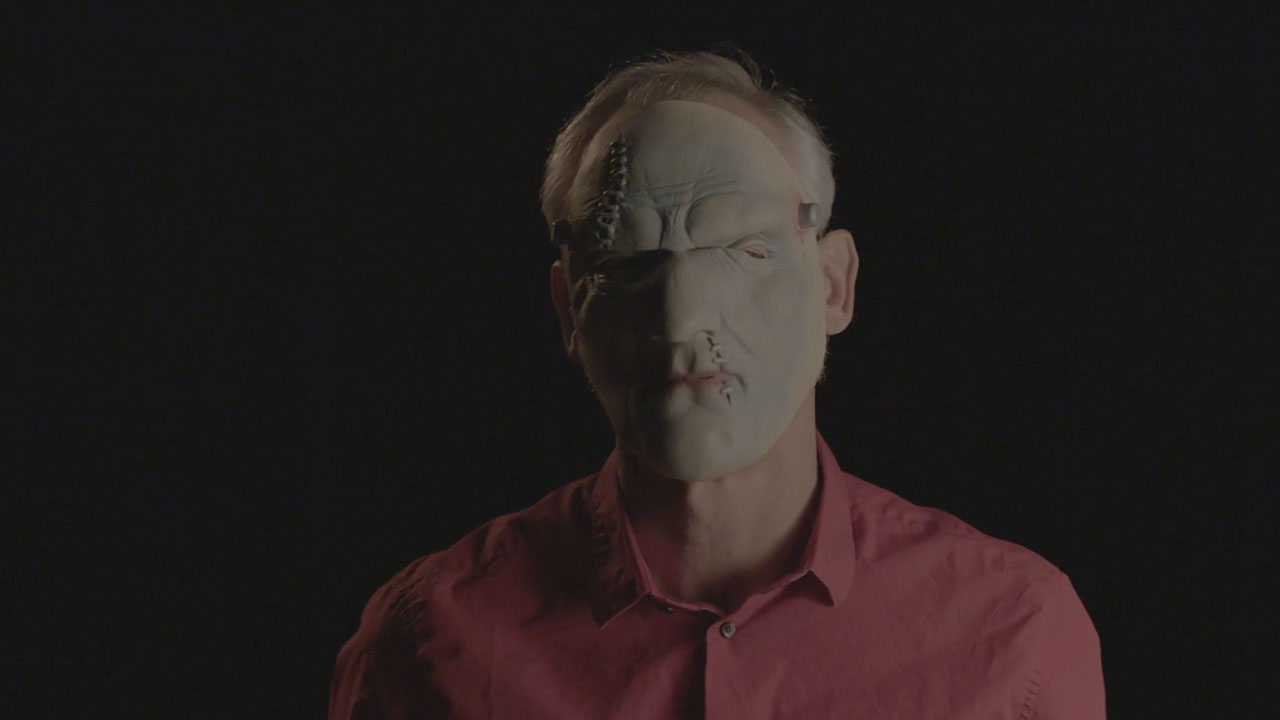 The Mask Task
Josephine Decker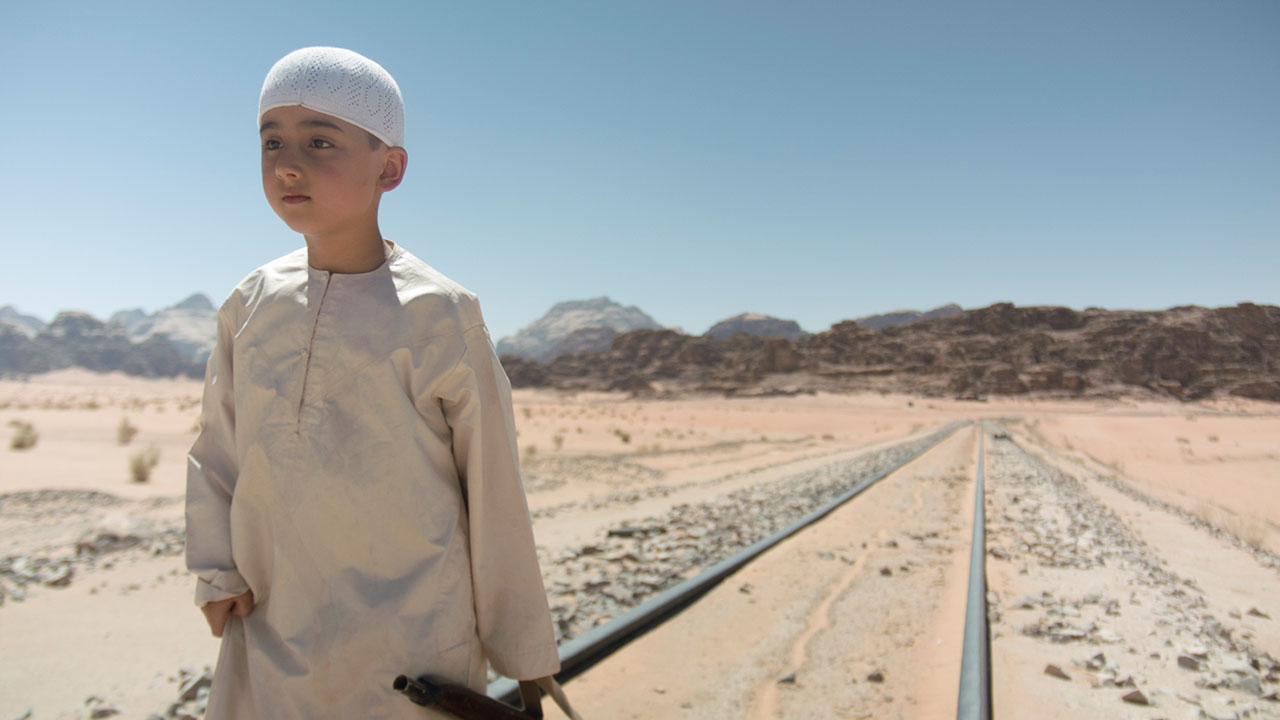 Newton's Third Law
Nour AlSoliman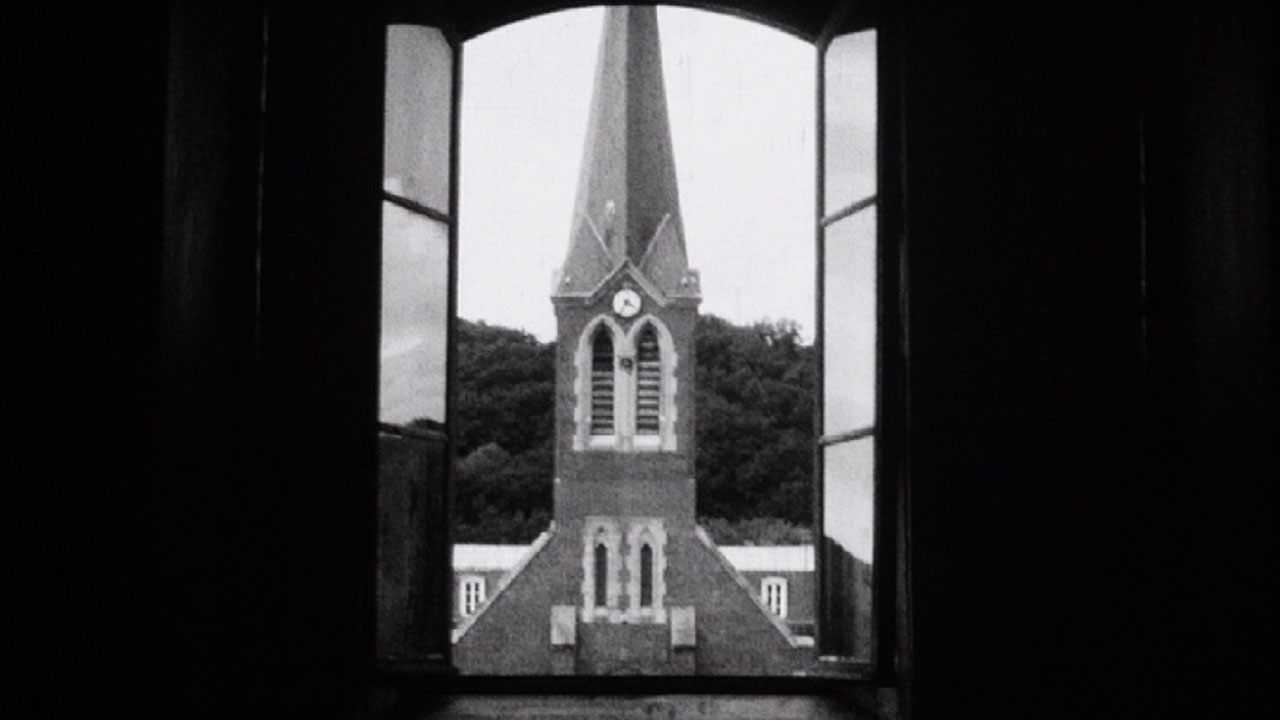 The Last Humans
Quentin Brière Bordier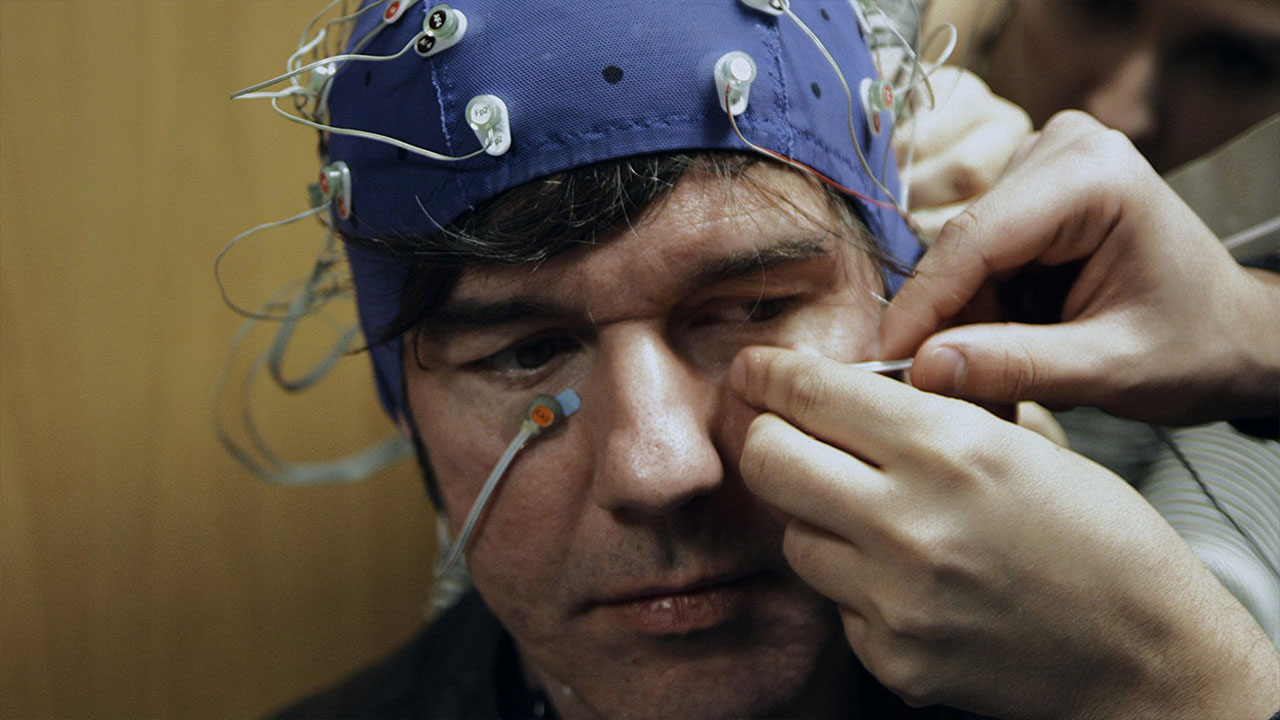 The Happy Film
Stefan Sagmeister,Ben Nabors,Hillman Curtis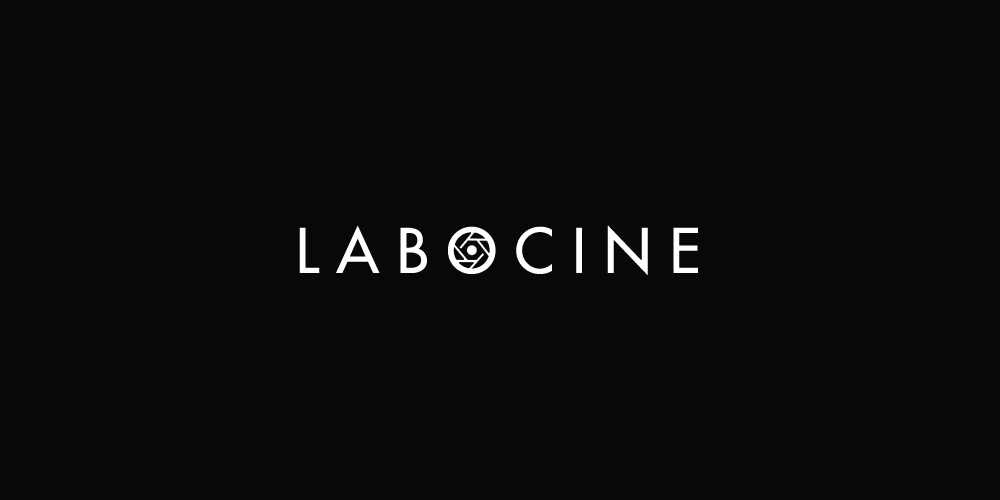 Ranapakhara
Swapna Kurup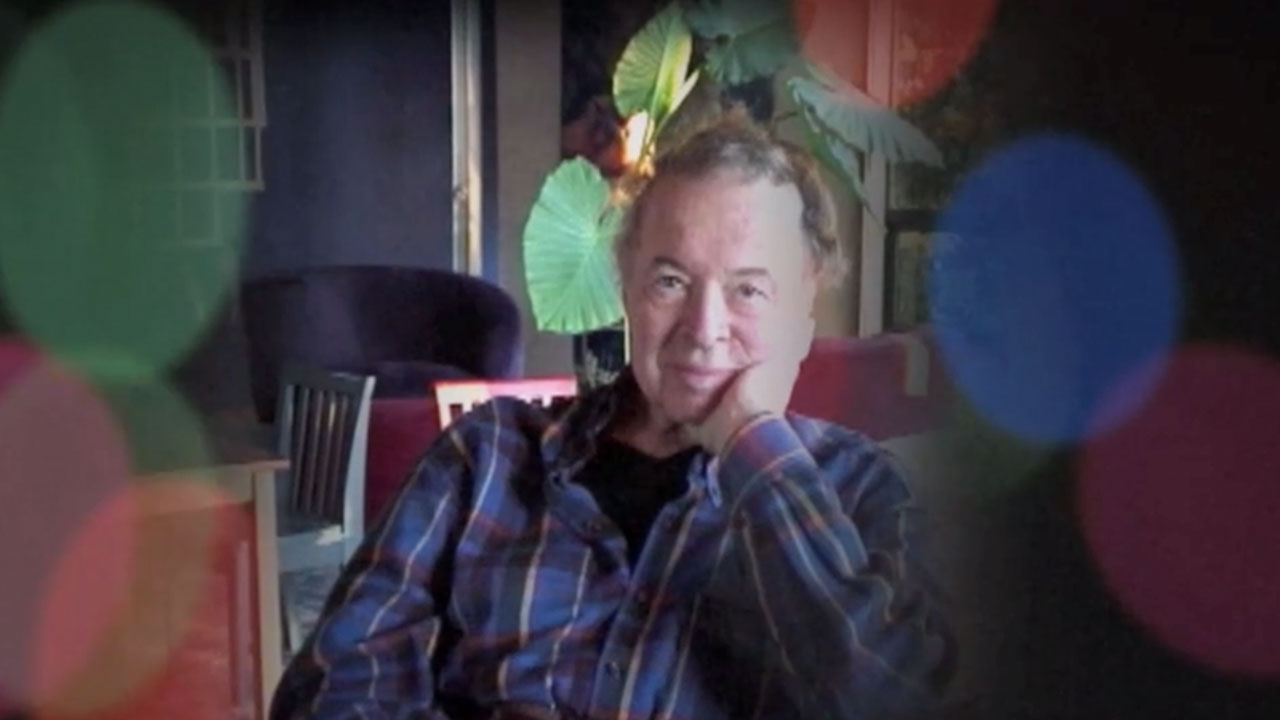 The Future of Our Species
Tiffany Shlain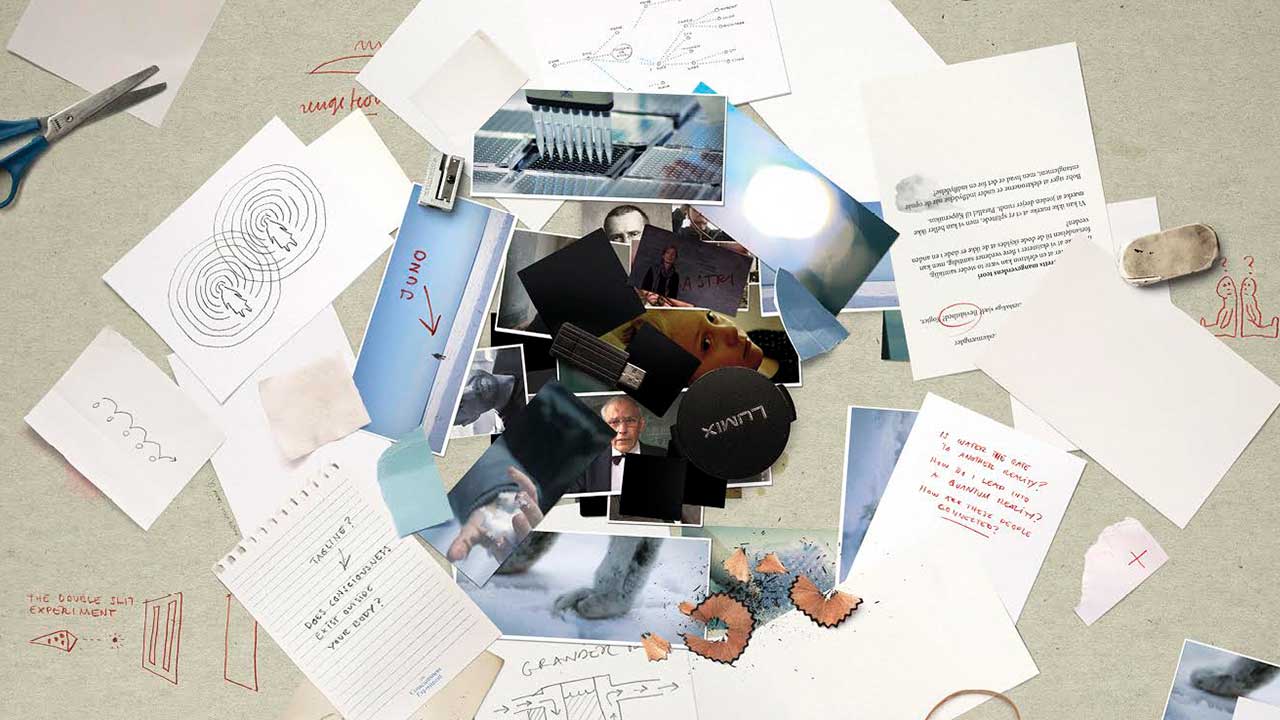 ...when you look away (trailer)
Phie Ambo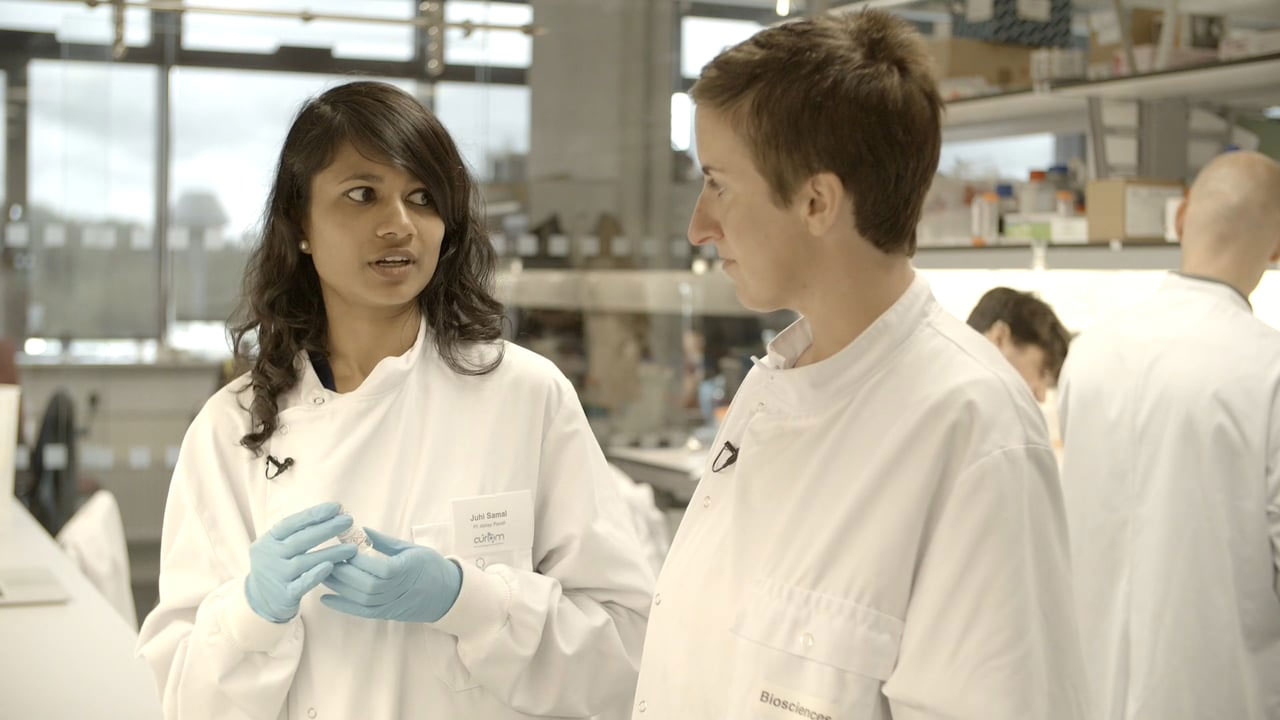 Feats of Modest Valour
Mia Mullarkey,Alice McDowell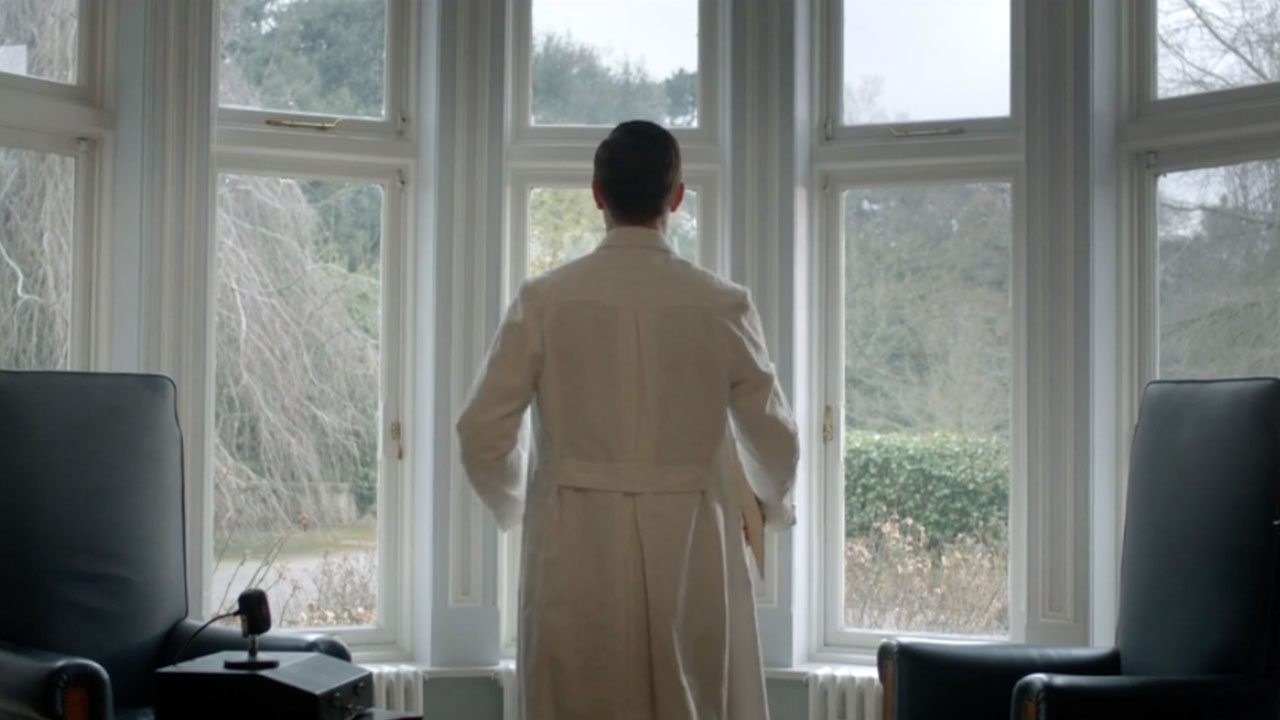 Patient 39
Dan Clifton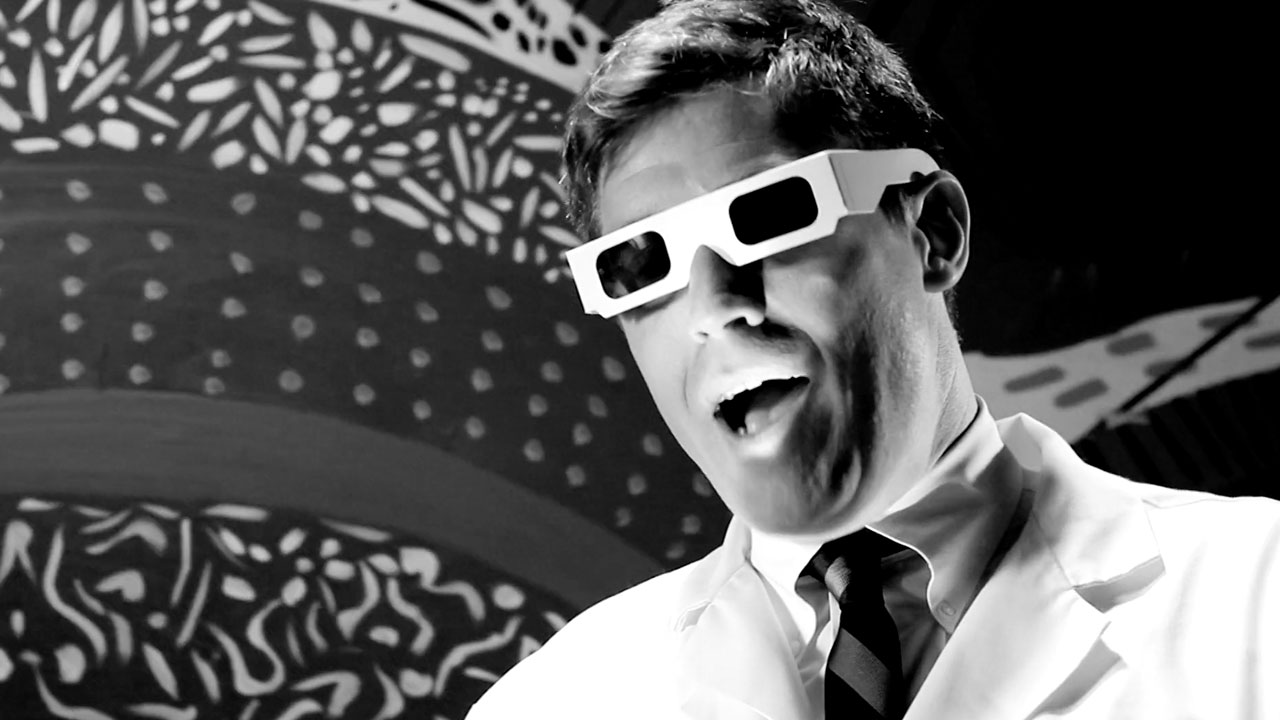 Life and Freaky Times of Uncle Luke
Jillian Mayer,Lucas Leyva
Active neurons and Pyramidal neurons in the mouse cortex.
Nicolas Renier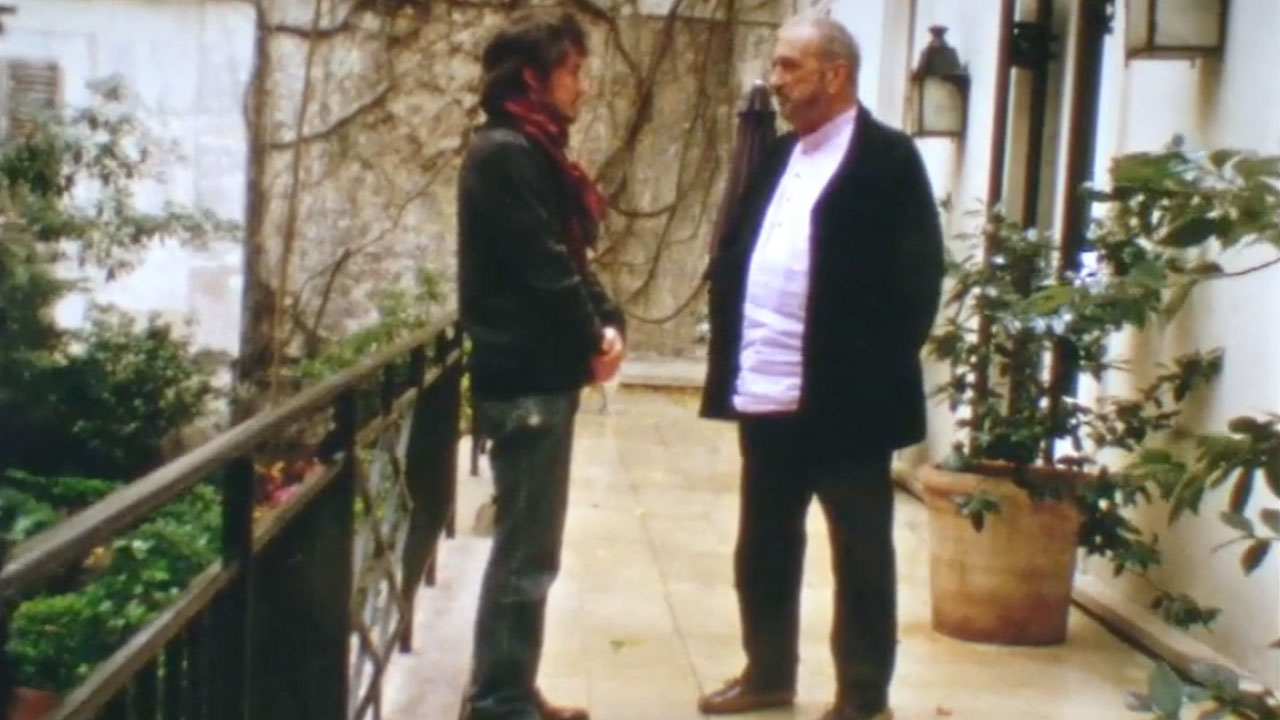 Les Cinq Sages (The Five Wisemen)
Aurélien Peilloux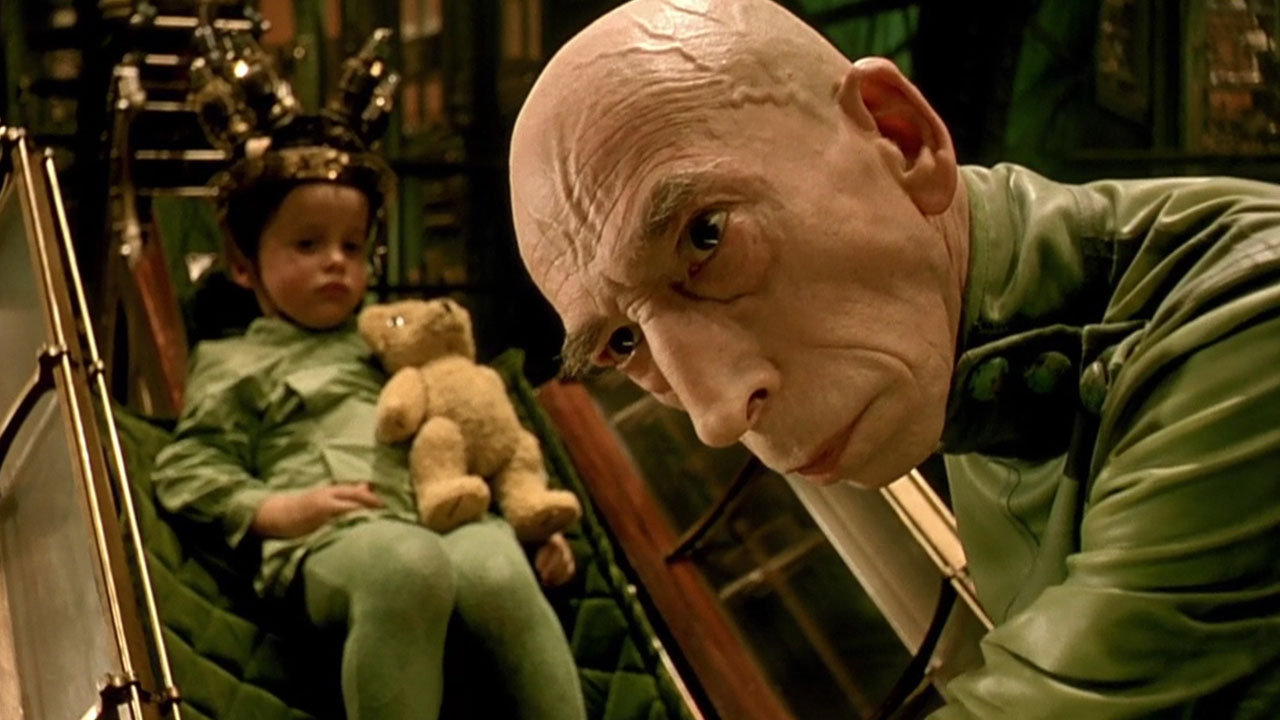 City of Lost Children
Marc Caro,Jean-Pierre Jeunet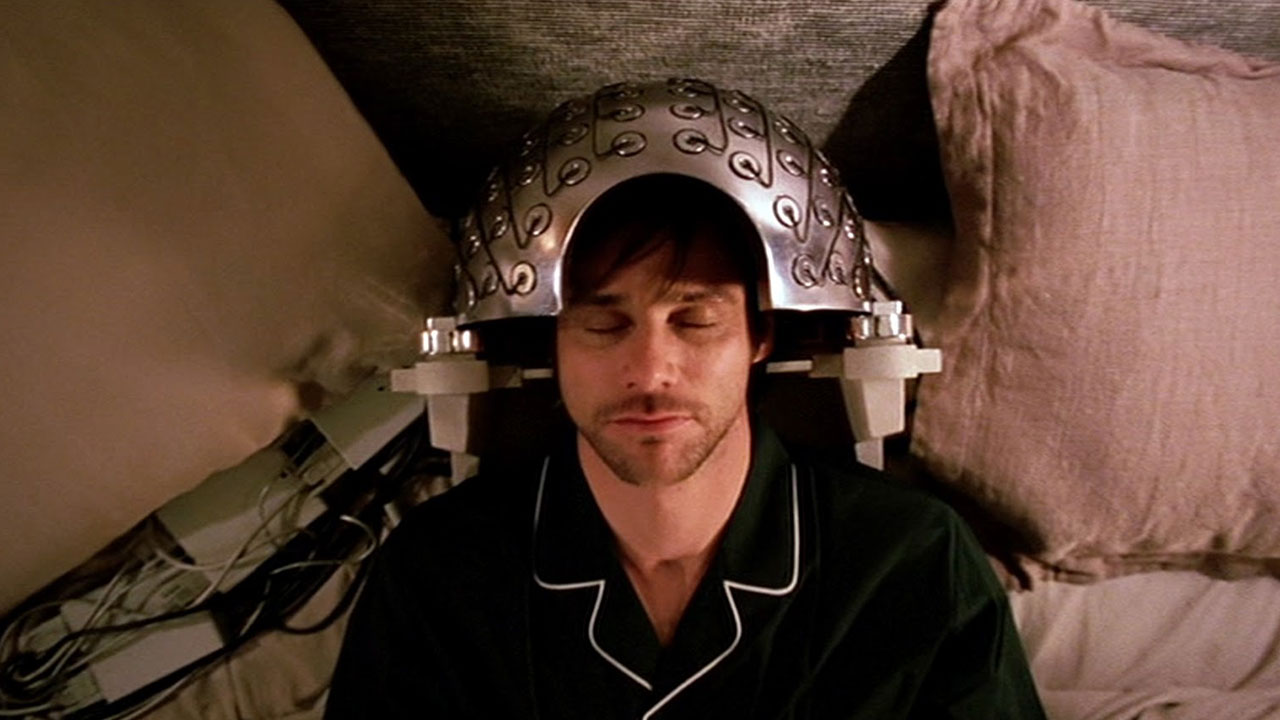 Eternal Sunshine on the Spotless Mind
Michel Gondry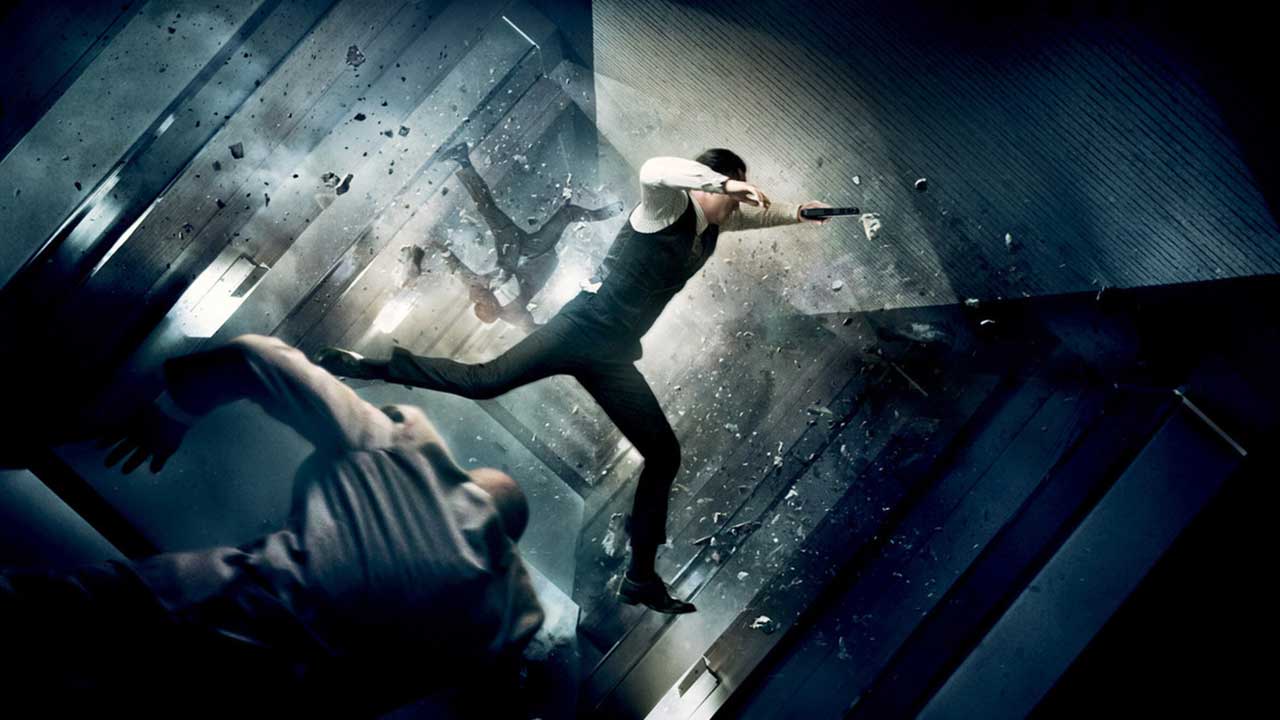 Inception
Christopher Nolan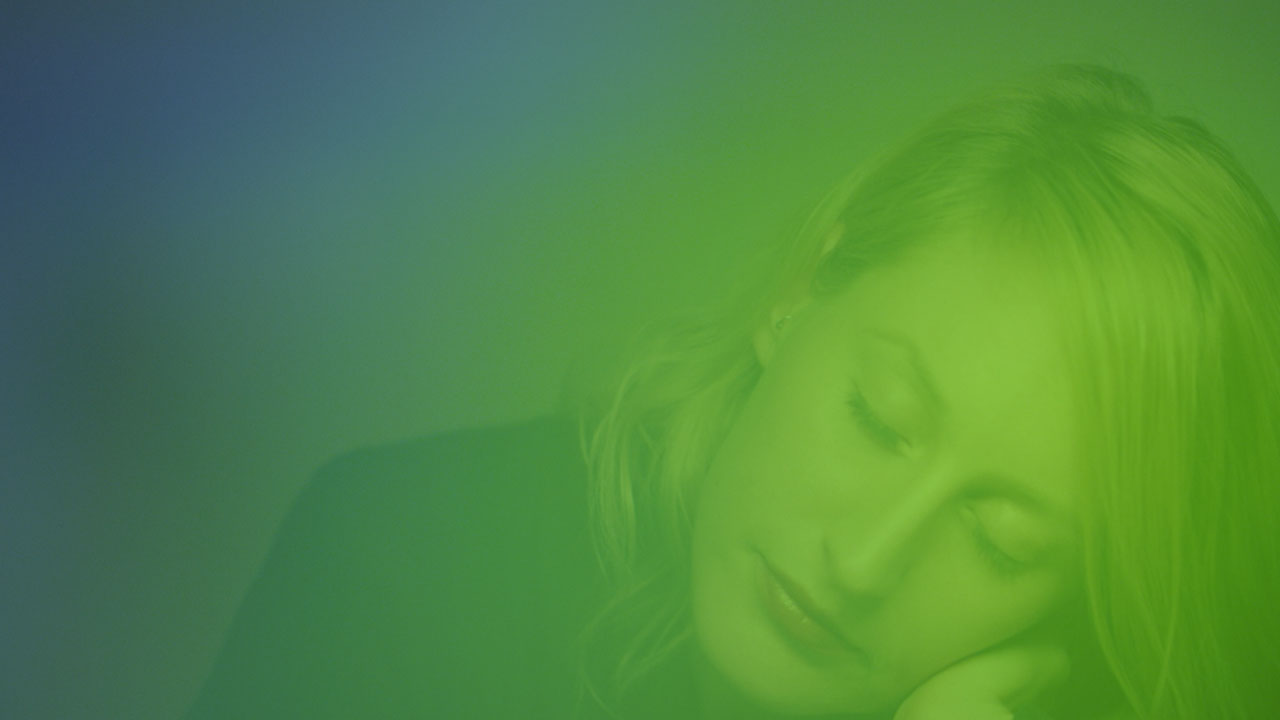 Happy Tree
Jonathan Minard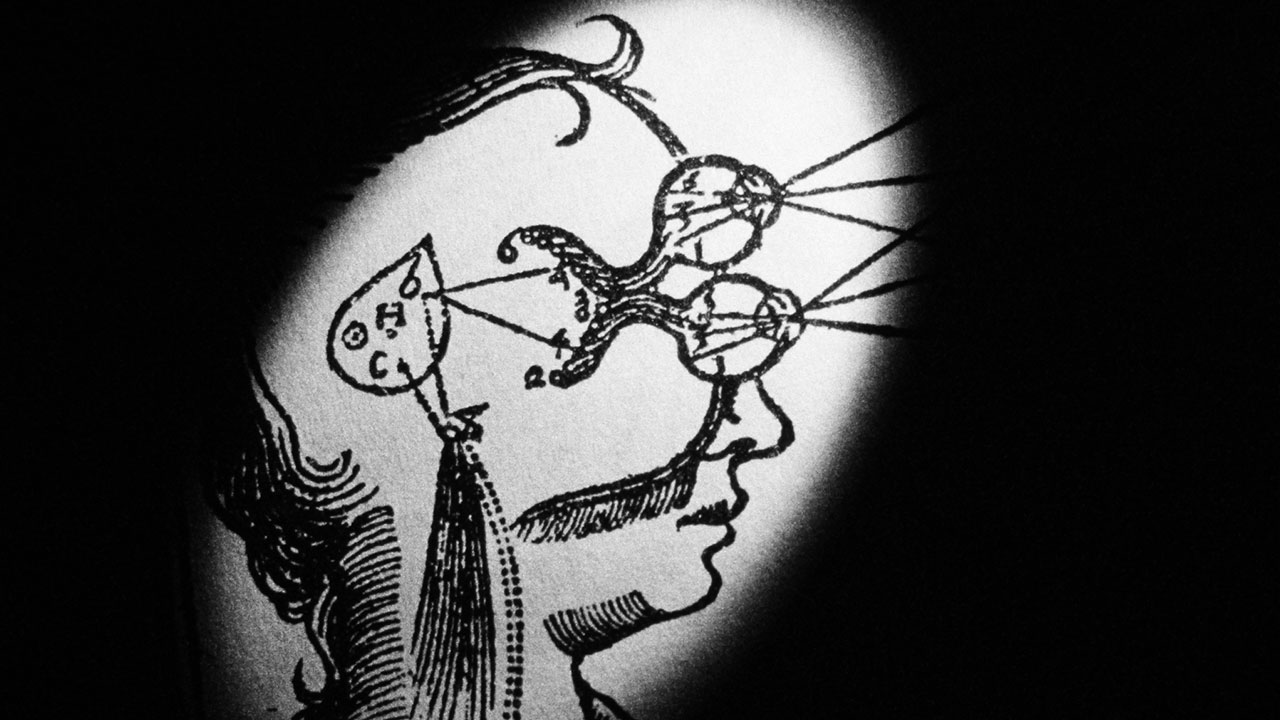 Notes from the Interior
Ben Balcom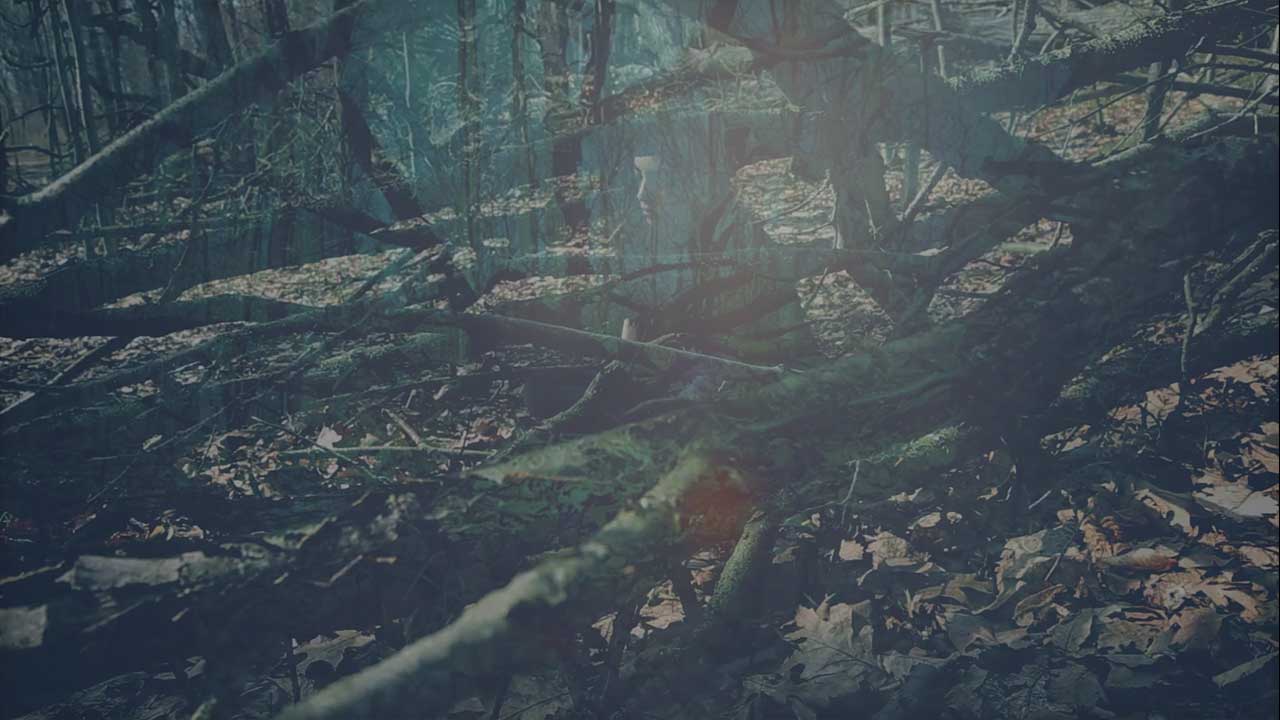 A Careful Resurrection
Jeannette Louie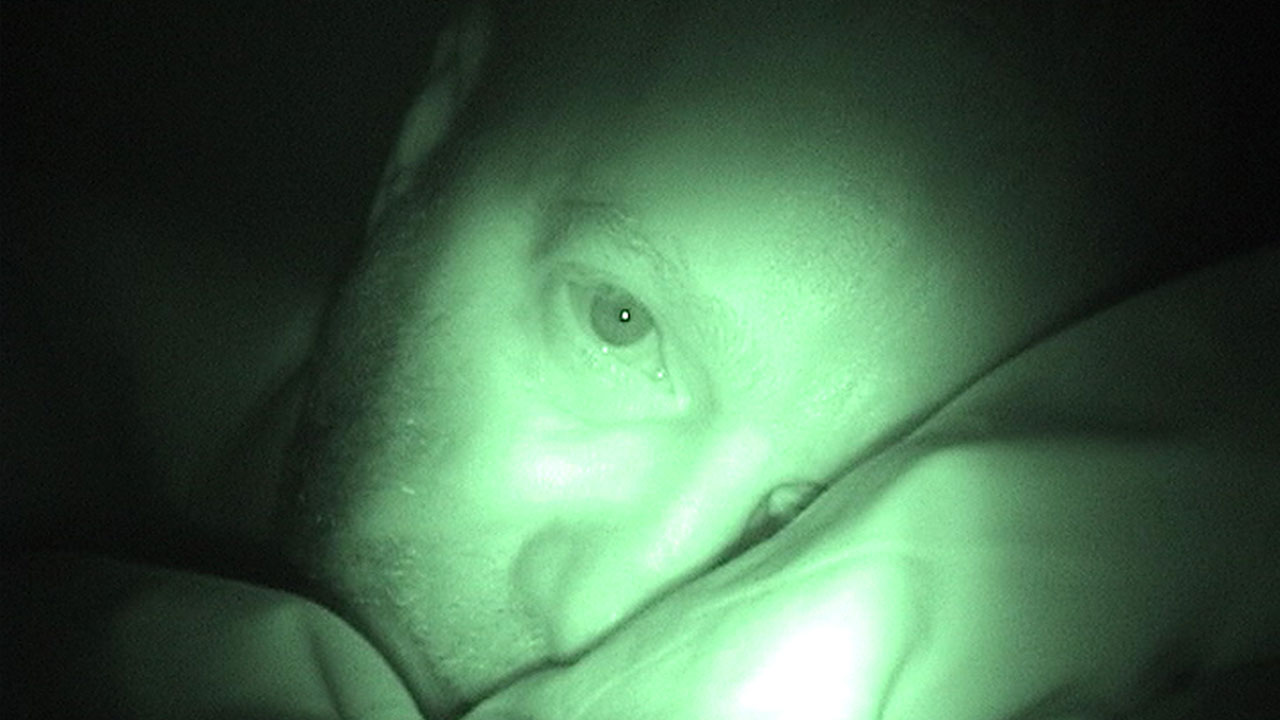 Wide Awake
Alan Berliner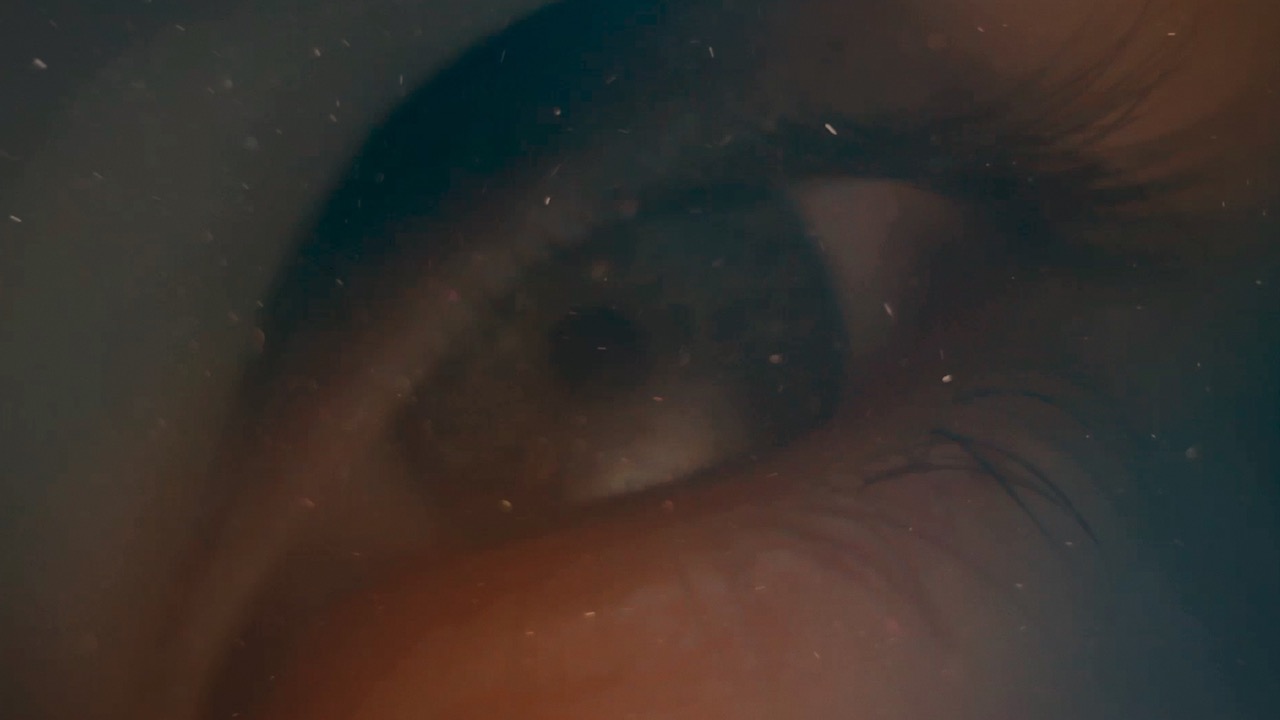 Dreams of Alice
Cidney Hue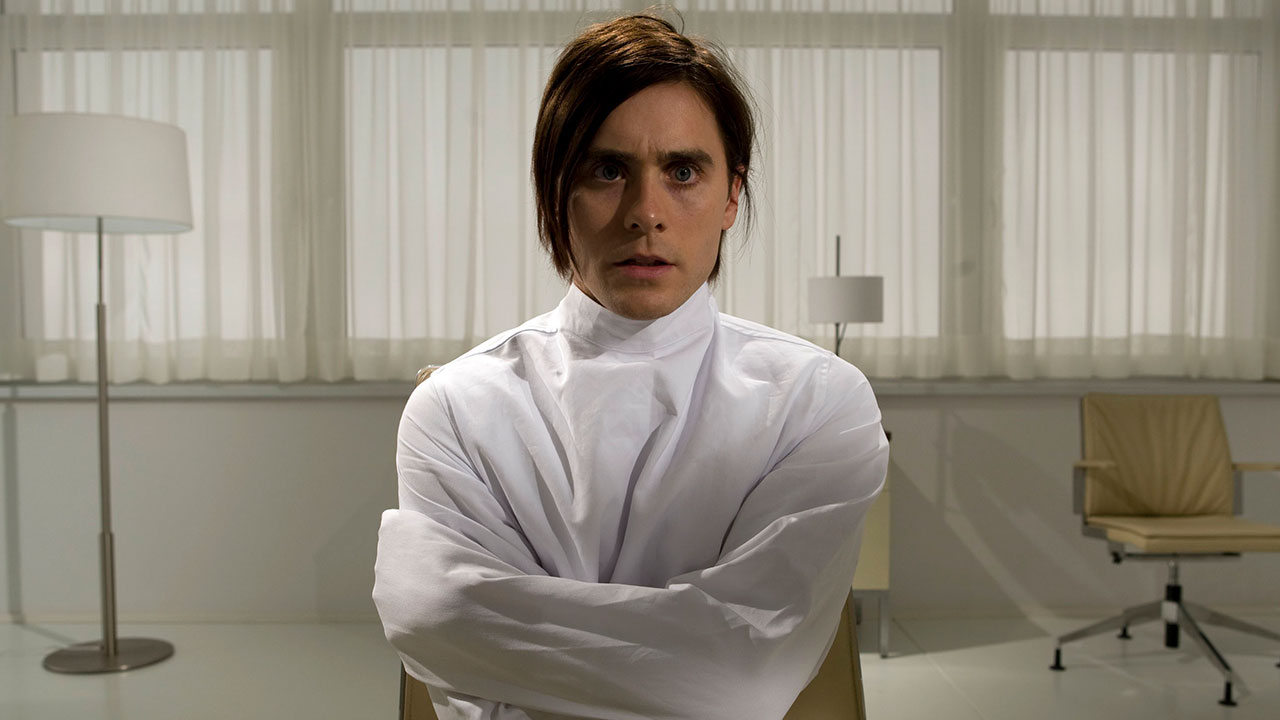 Mr. Nobody
Jaco Van Dormael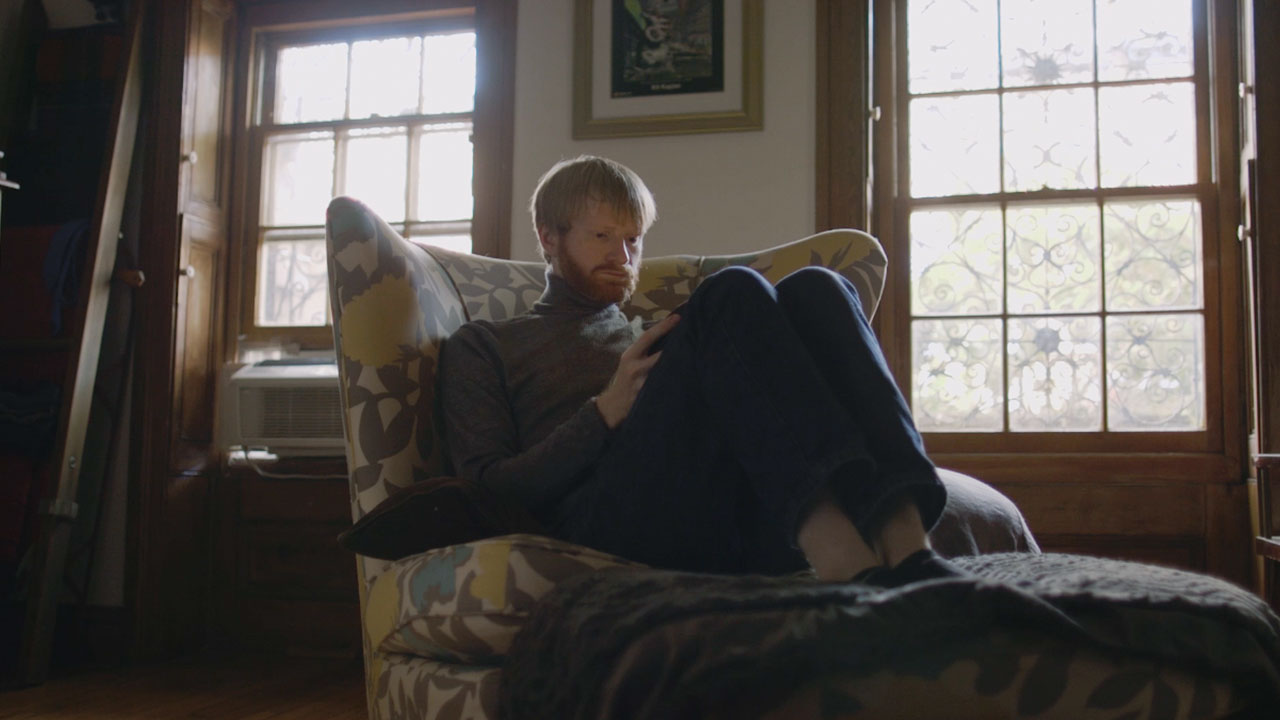 COLORCONDITION
Jason Chew,Rodrigo Valles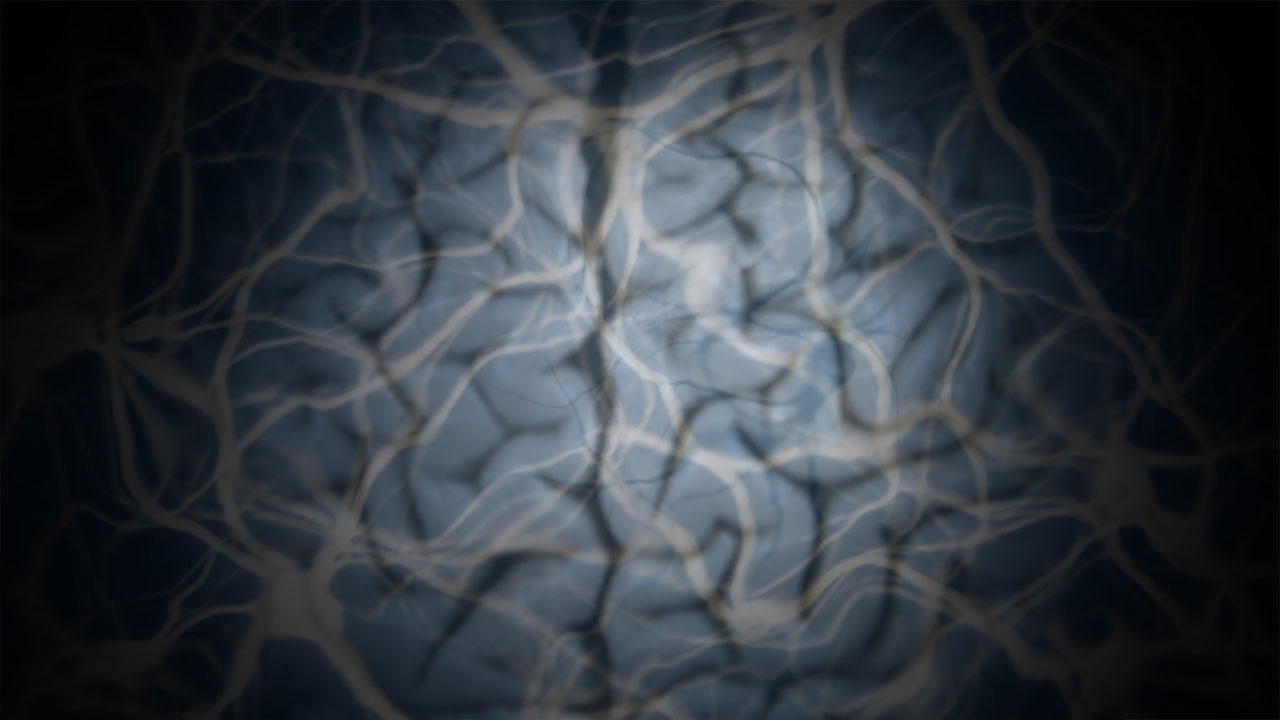 The Land Within
Jeannette Louie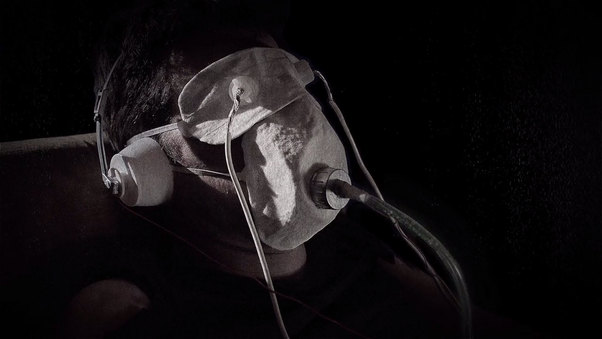 Amnesiac on the Beach
Dalibor Baric
The Making of Love
Jeannette Louie
A Brief History of Hallucinations and the Supernatural with Oliver Sacks
Alex Pasternack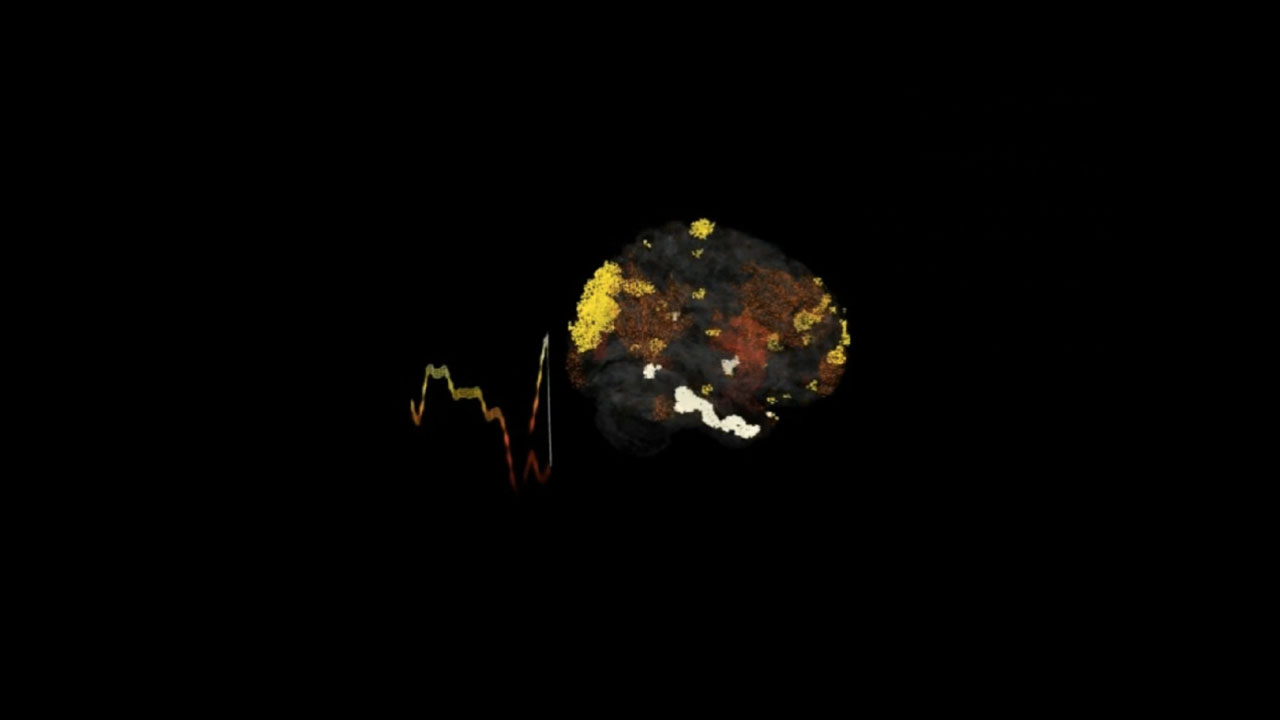 Smart Pattern
Dan Lloyd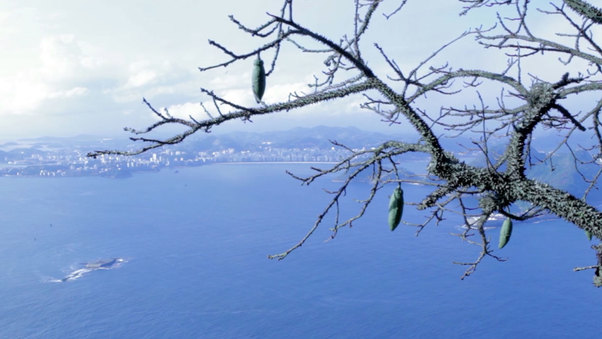 Campo Experimental
Alexis Gambis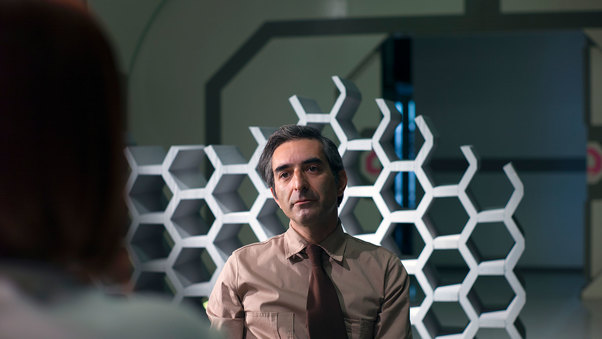 Organic Sleep
Hasan Can Dağlı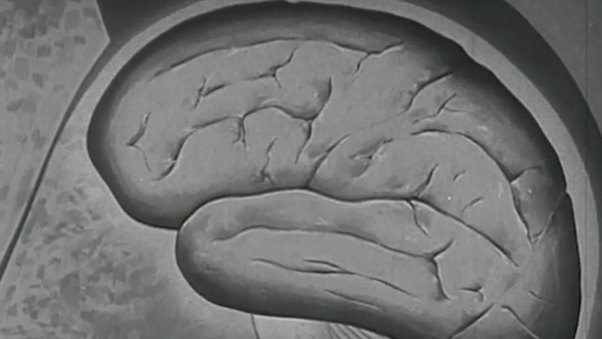 Field Work - World Cup: Kinetic
Alexis Gambis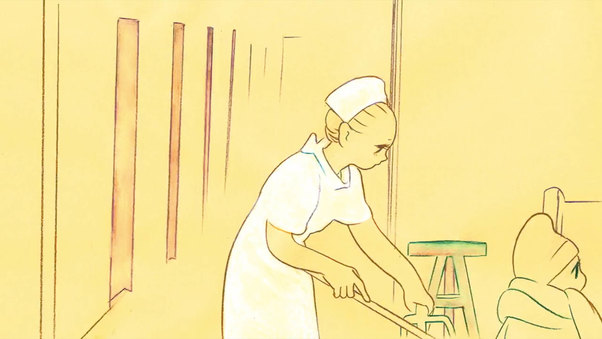 Airy Me
Yoko Kuno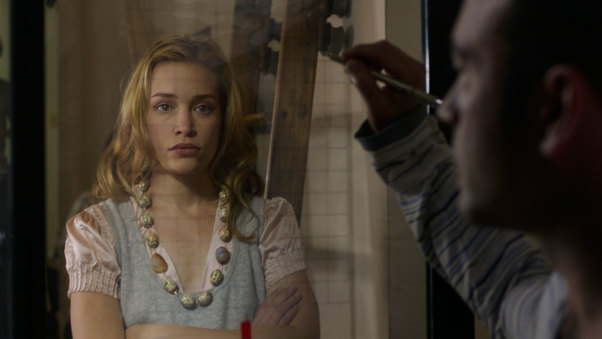 In Vivid Detail
Dara Bratt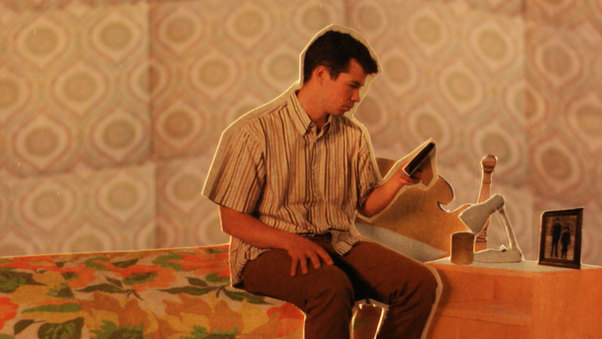 The Lost Mariner
Tess Martin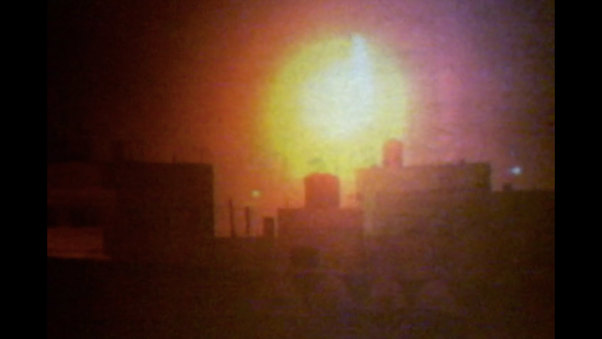 Escape from Planet Tar
Luigi Campi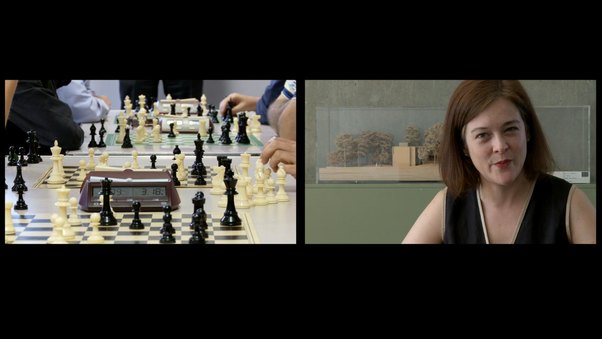 abNormal
Barry J. Gibb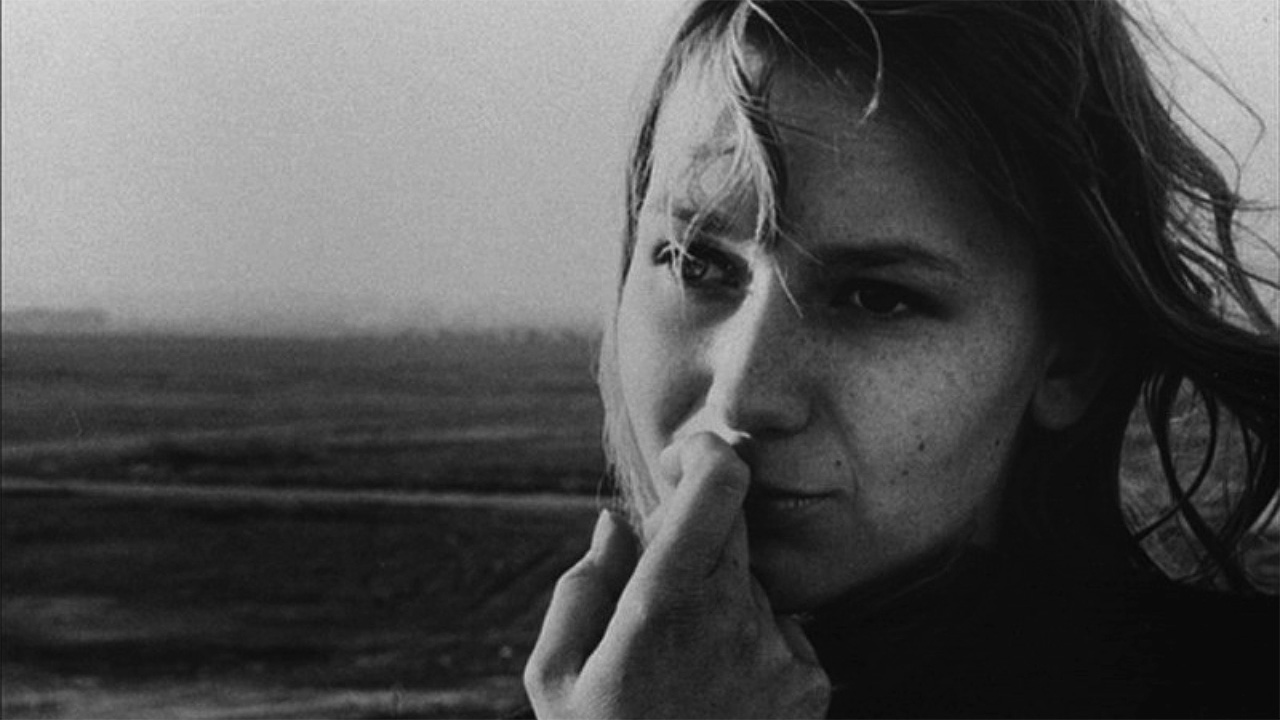 La Jetée
Chris Marker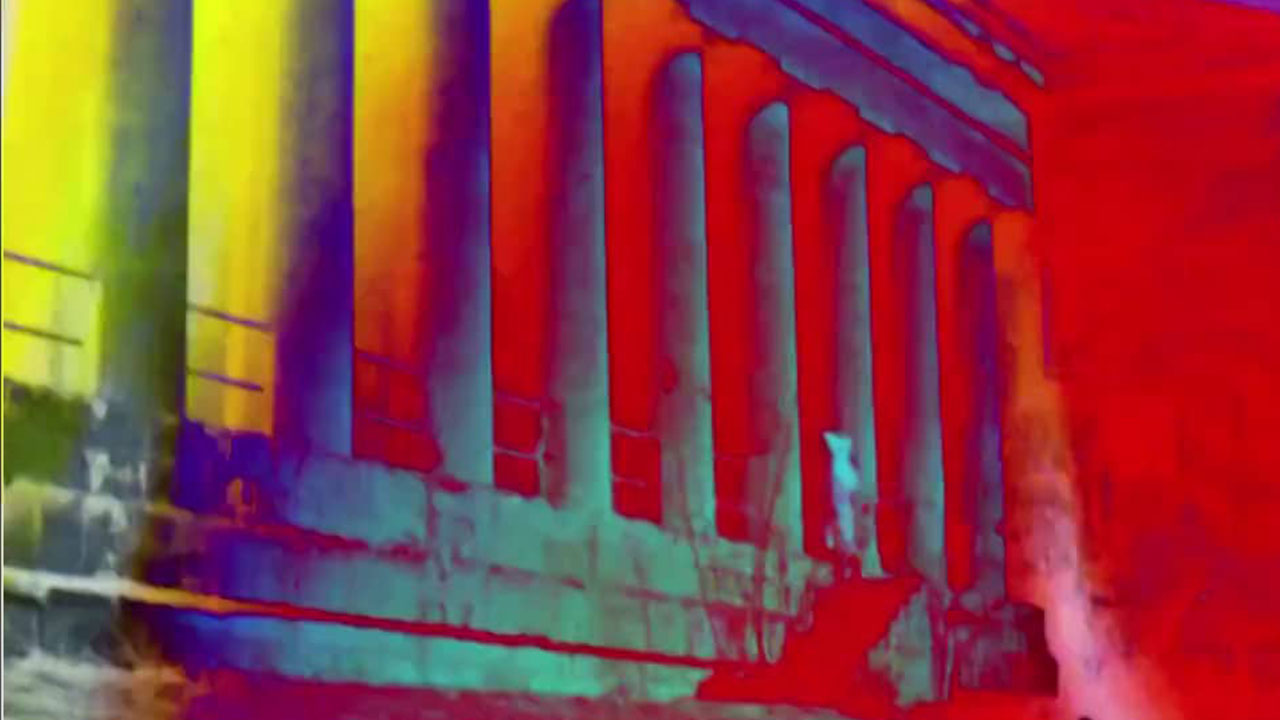 Deep Sleep
Basma Alsharif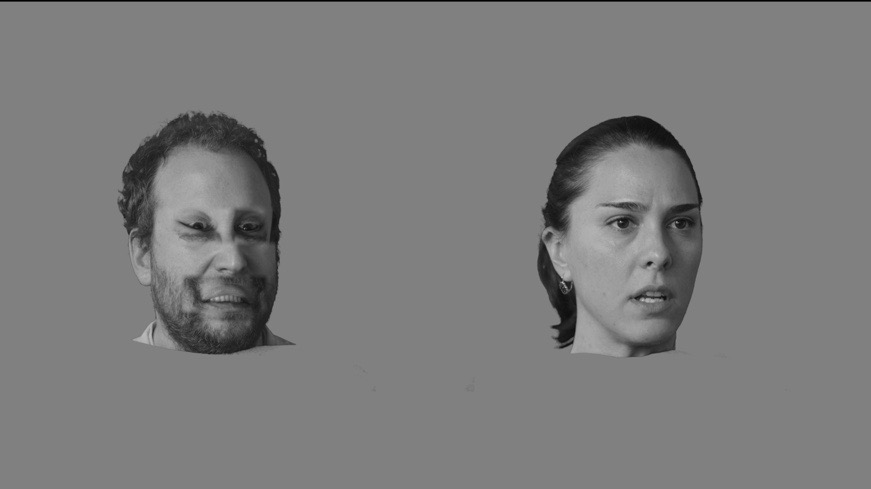 What Is My Face?
Mark Slutsky, Sofía Landi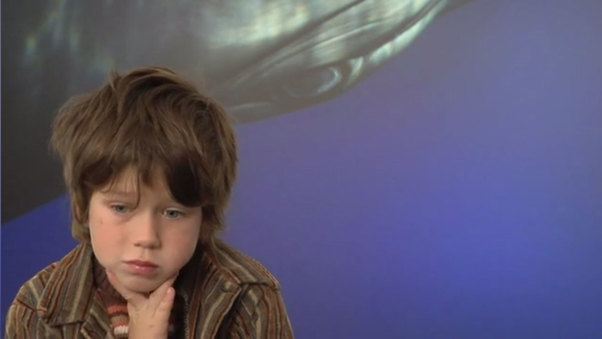 Willem and the Whales
Kate Miller,Lisa Coscino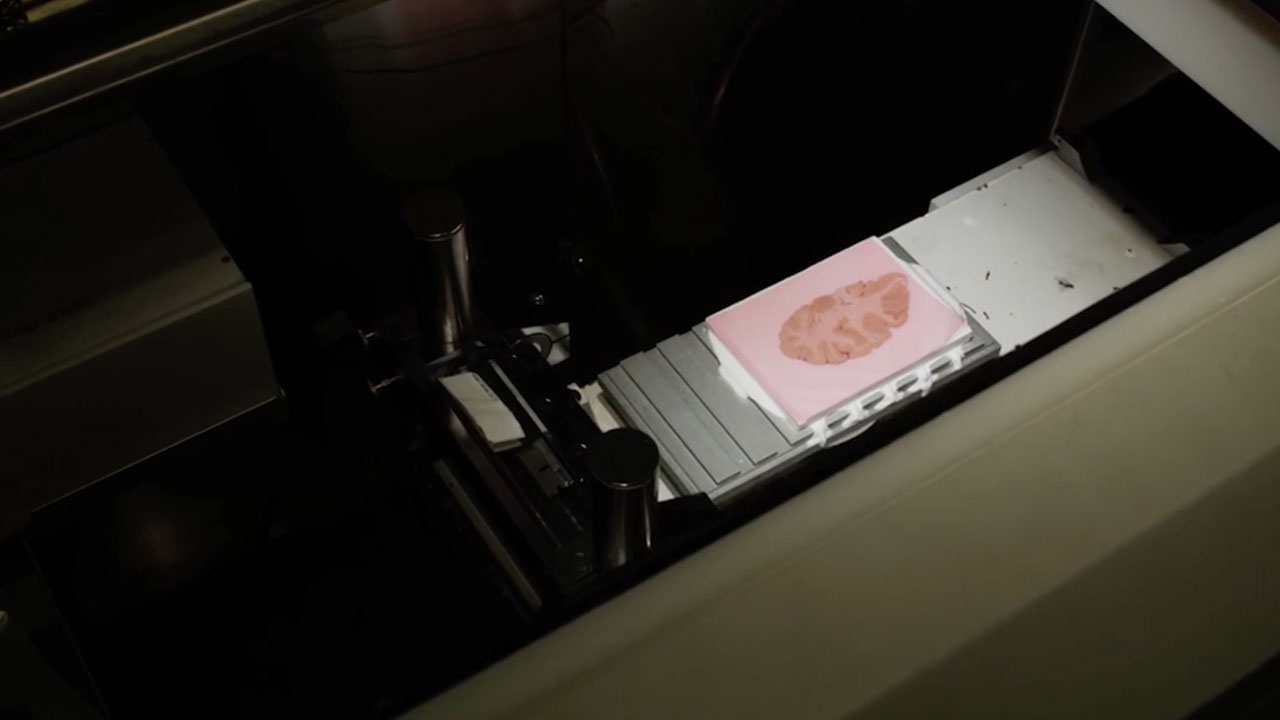 Bluebrain: Competition
Noah Hutton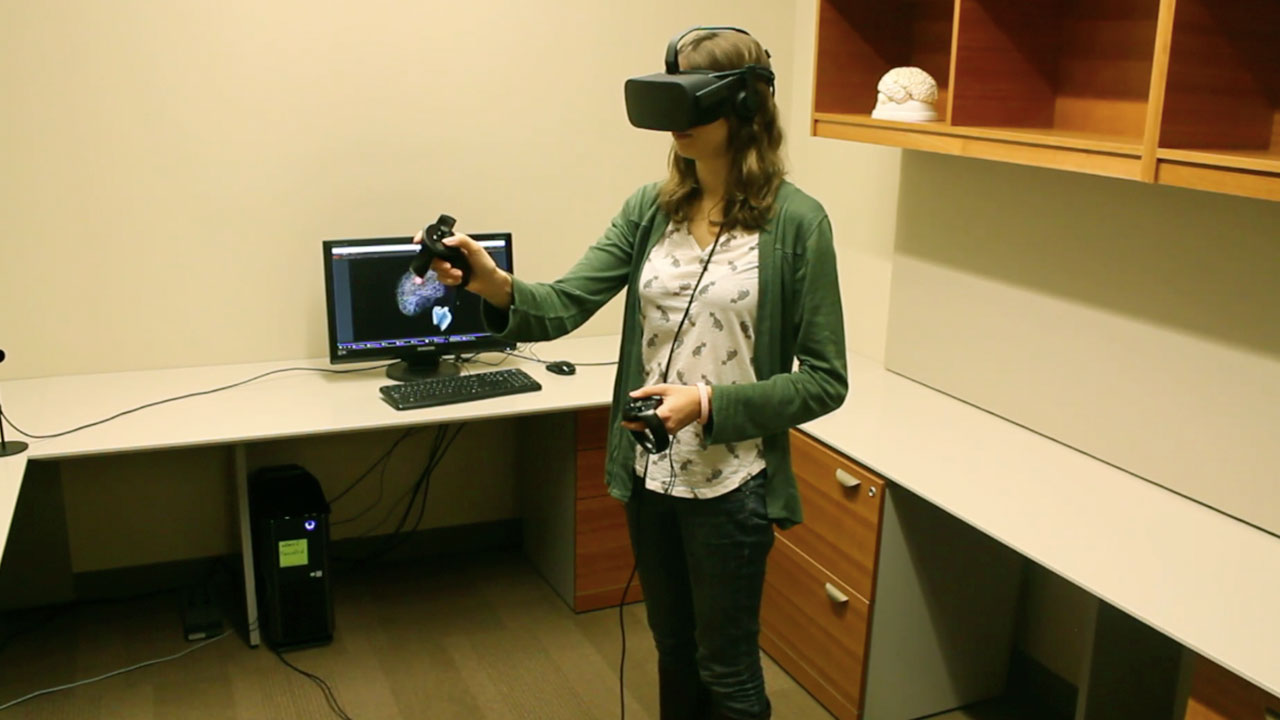 BrainWalk: Behind the Scenes Navigation Demonstration
Karen Schloss,Bas Rokers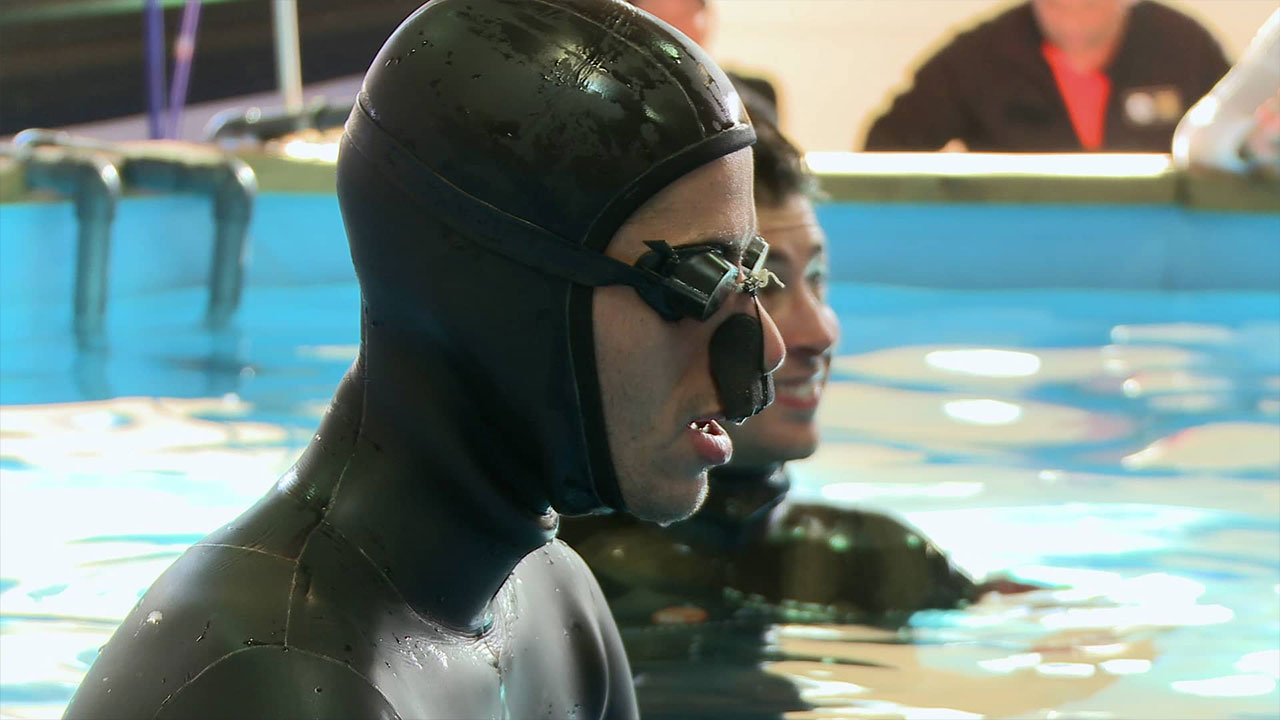 Aire
Ricardo Íscar Álvarez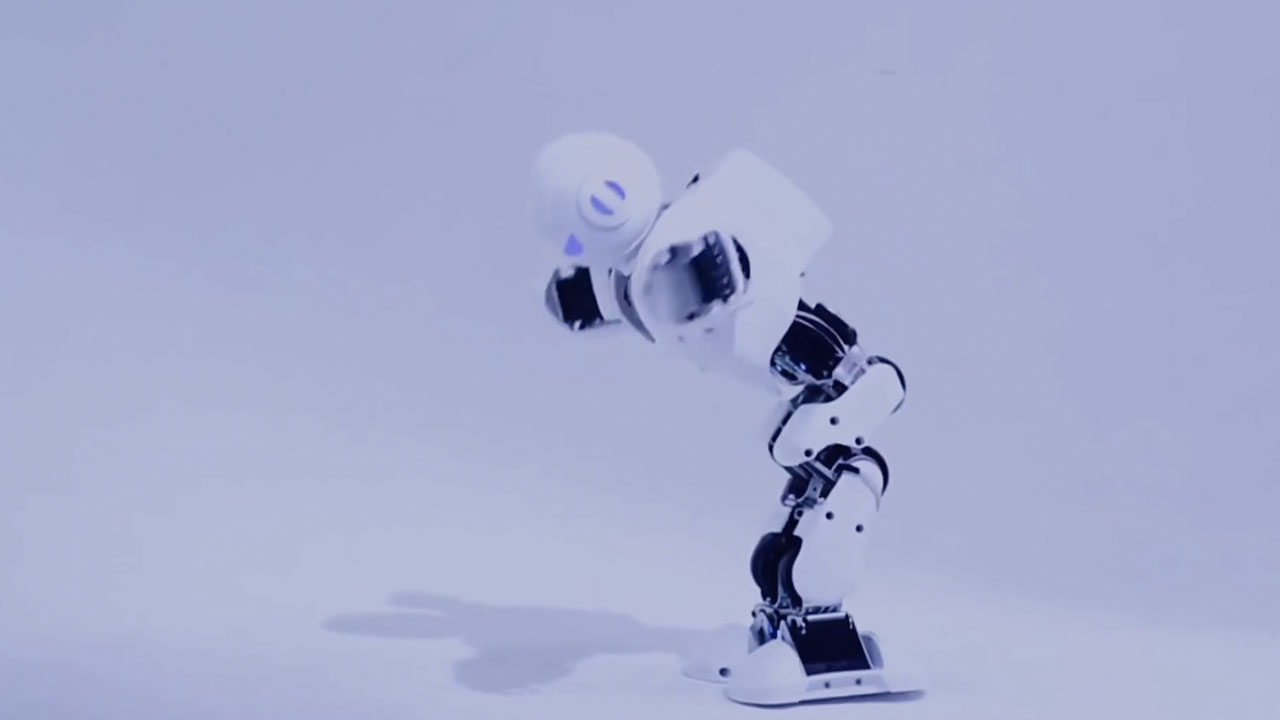 The Human Robot
Rob Van Hattum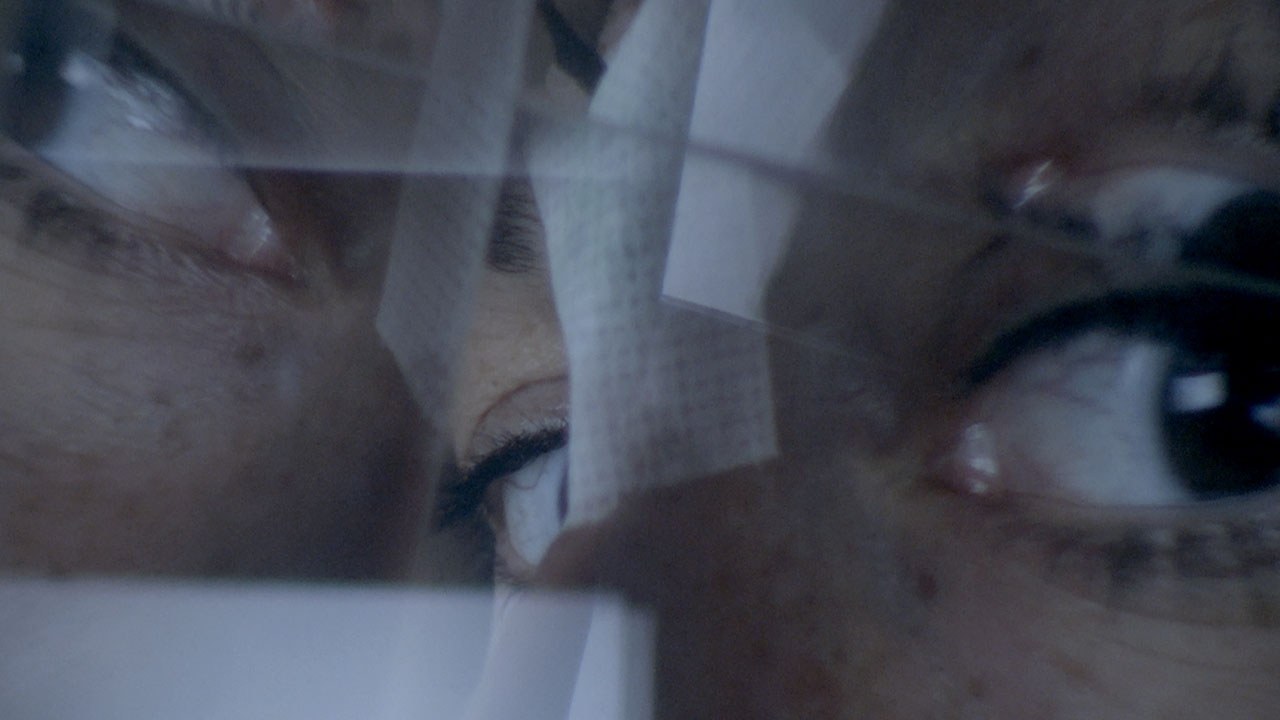 The Prediction Machine
Marleine Van Der Werf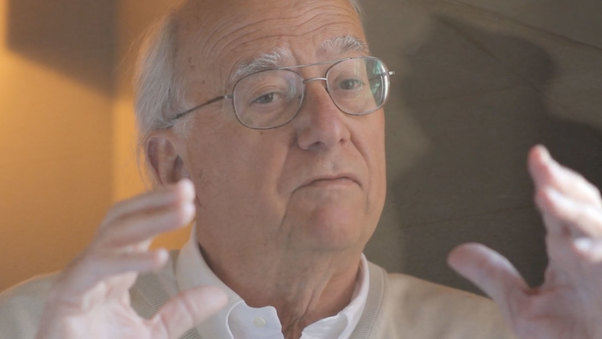 My Mind's Eye : How Free Is Your Will? An interview with Michael Gazzaniga
Alexis Gambis
Seeing Green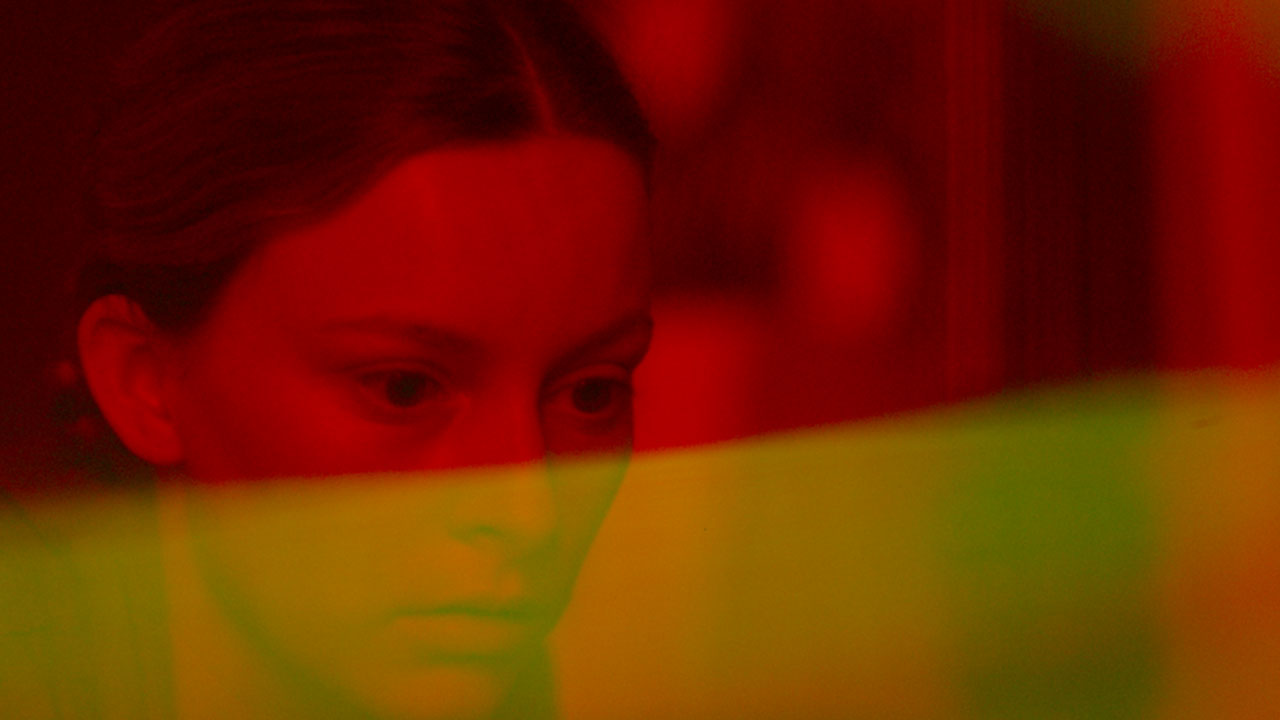 Please Speak Continuously And Describe Your Experiences As They Come To You
Brandon Cronenberg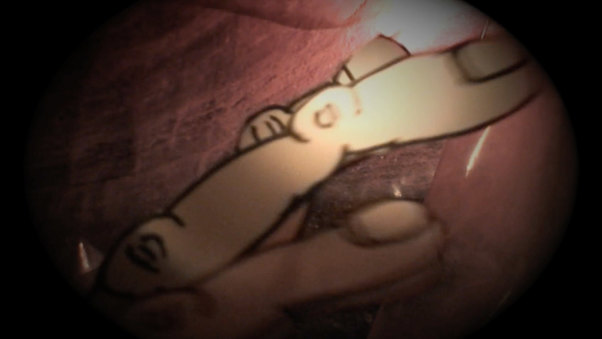 Inside Me
Gintas Tirilis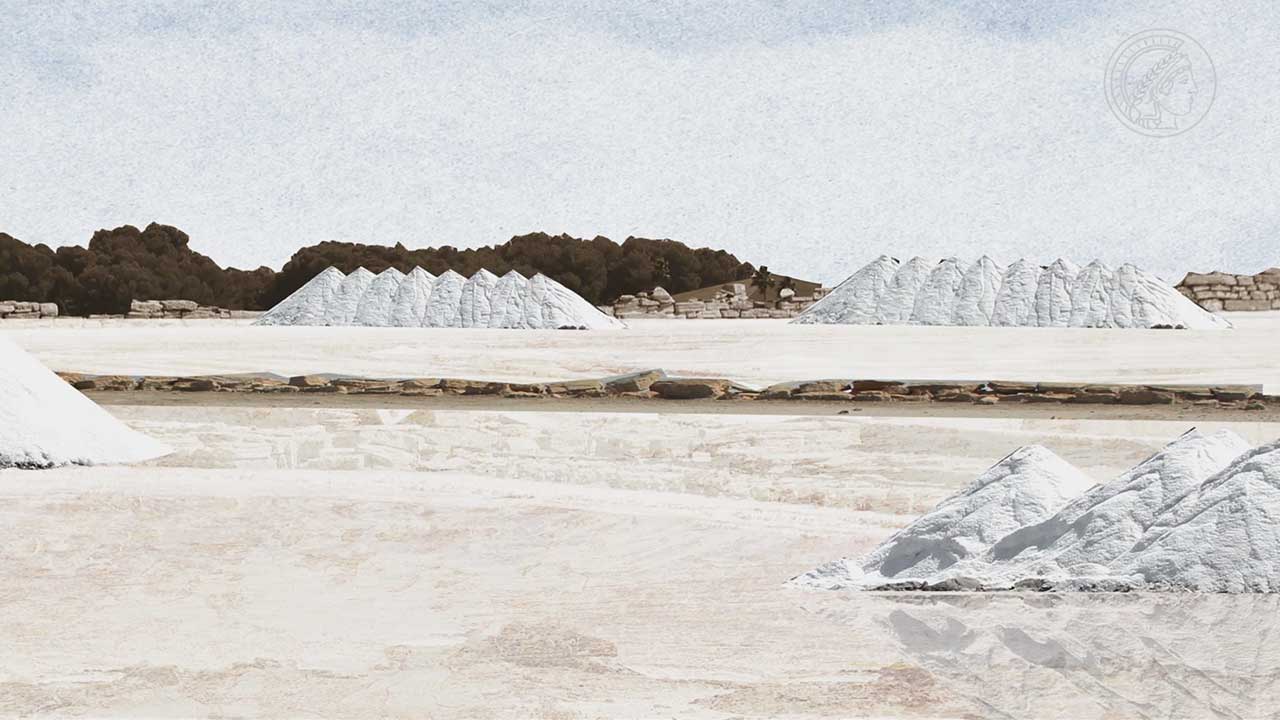 Optogenetics - Light Gets on Your Nerves
Oliver Päßler
How to Feed the World
Denis van Waerbeke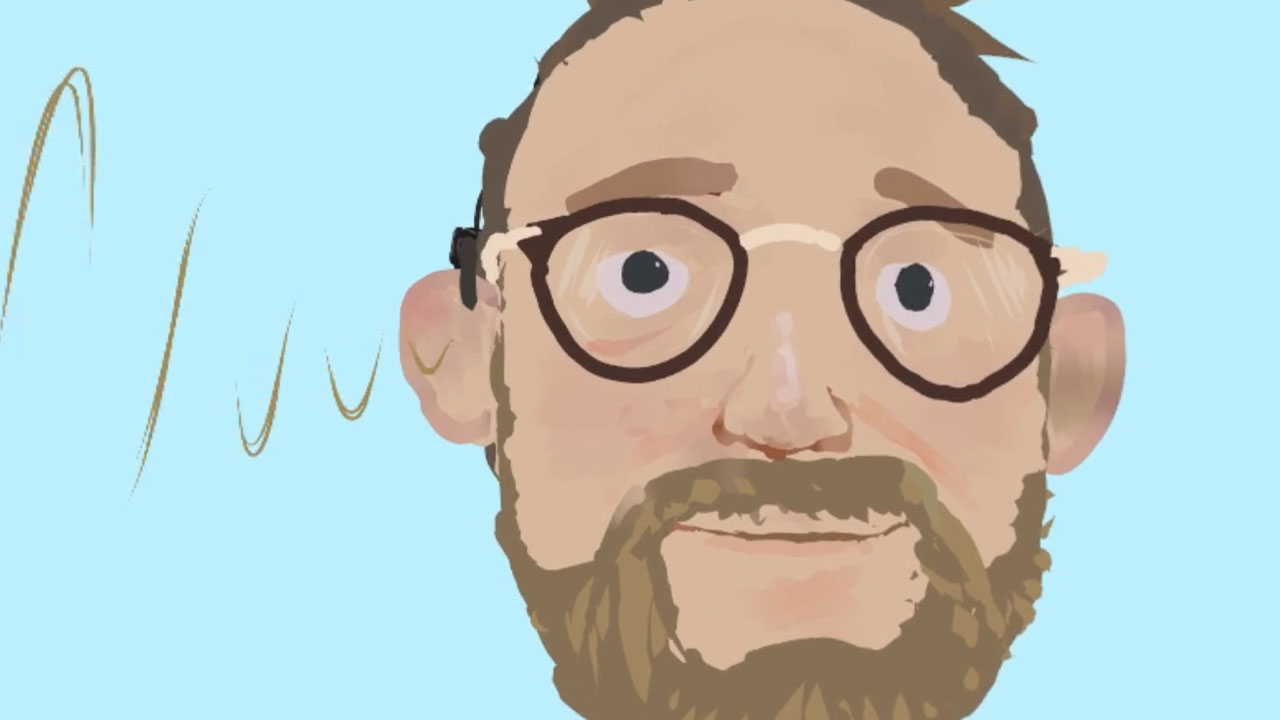 A Cochlear Implant
Eric Giessmann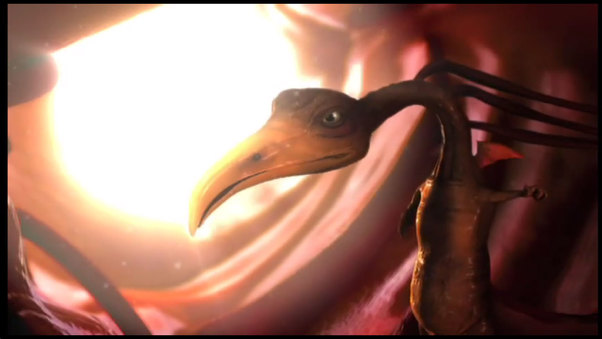 Zerebrale Dichotomie
Andreas Atteneder
Synapse Dance
Karen Suzuki
Ex Nihilo
Timo Wright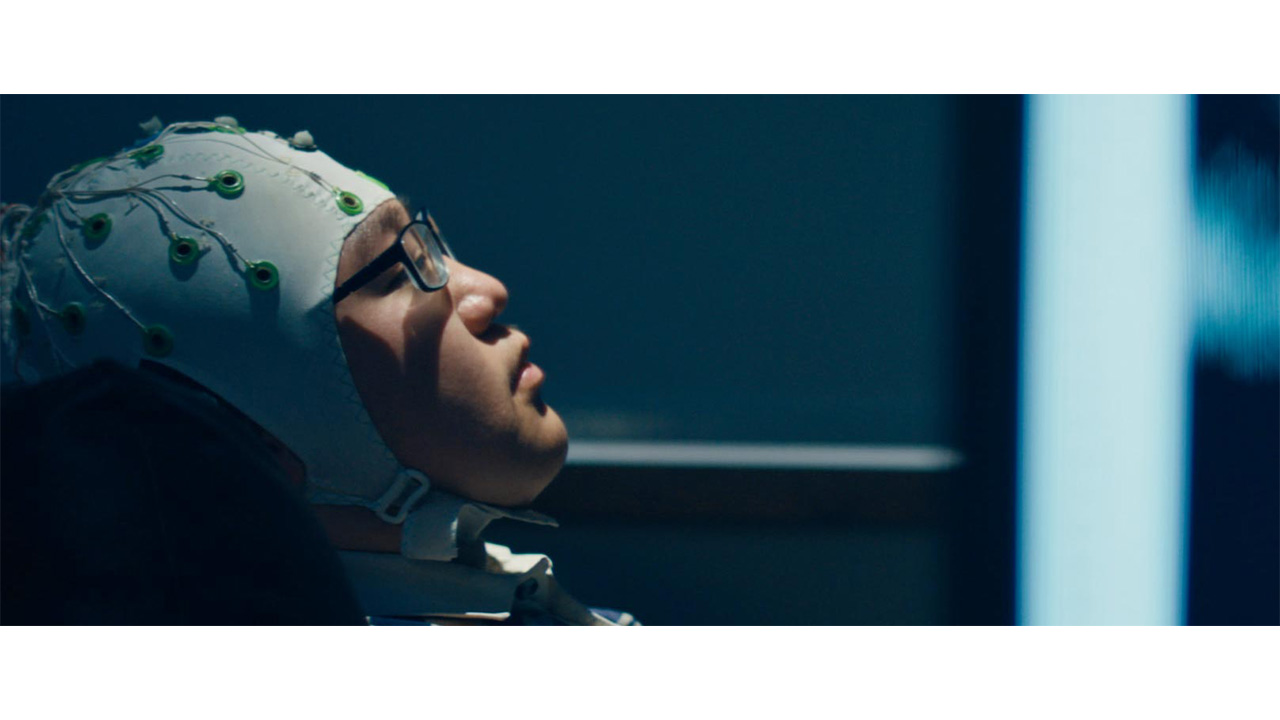 I Am Human
Elena Gaby, Taryn Southern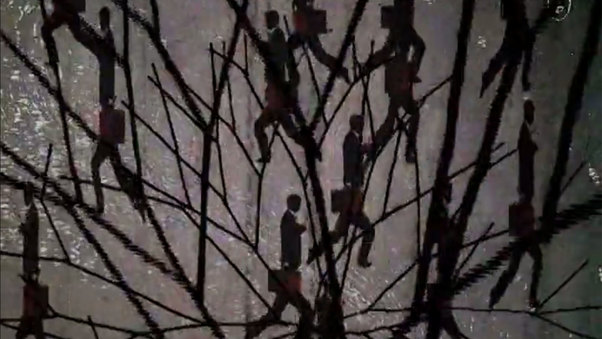 The Velvet Cell
Thomas Hicks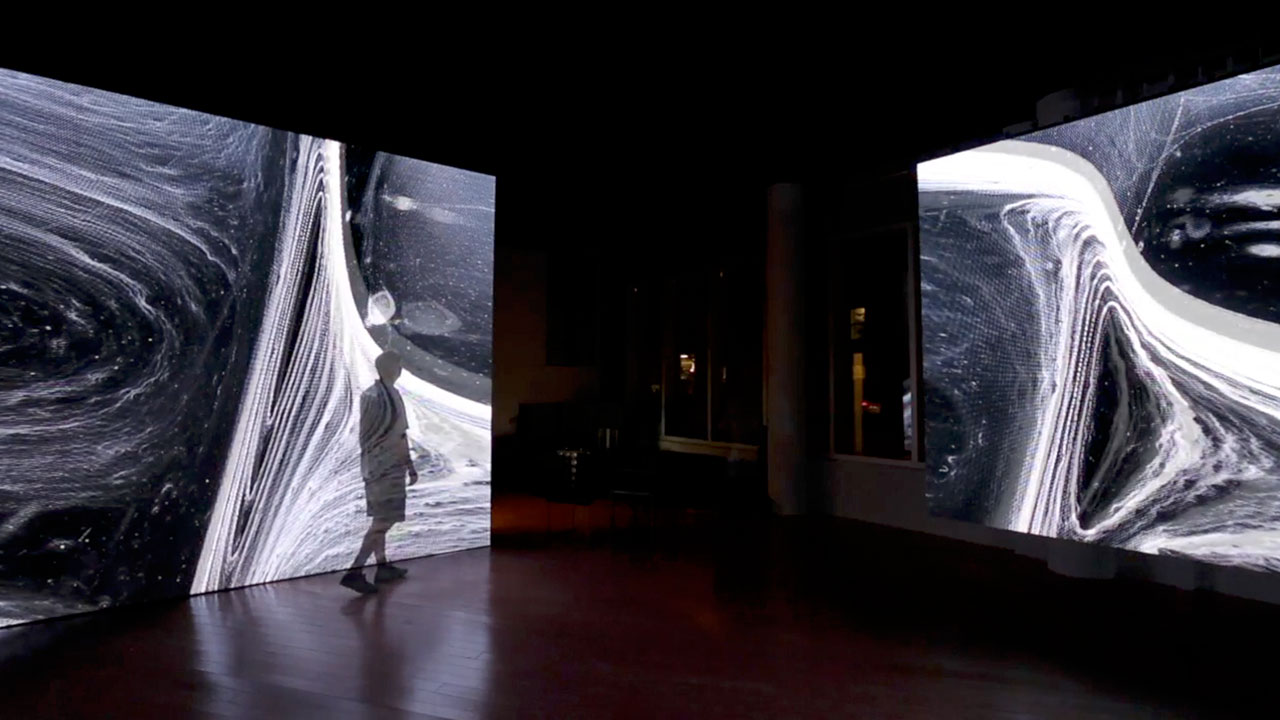 Artist Depiction by Charles Lindsay
Brett Ryan Bonowicz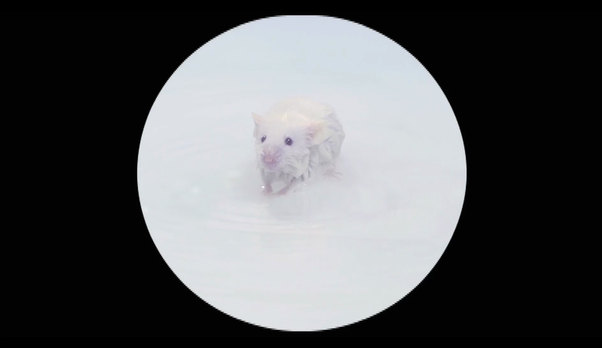 Blank
Boris Hars-Tschachotin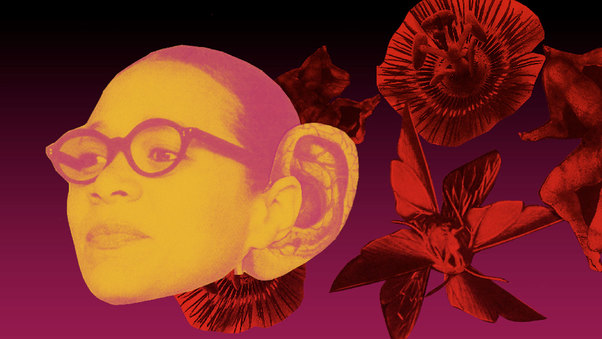 The Strange Eyes of Dr. Myes
Nancy Andrews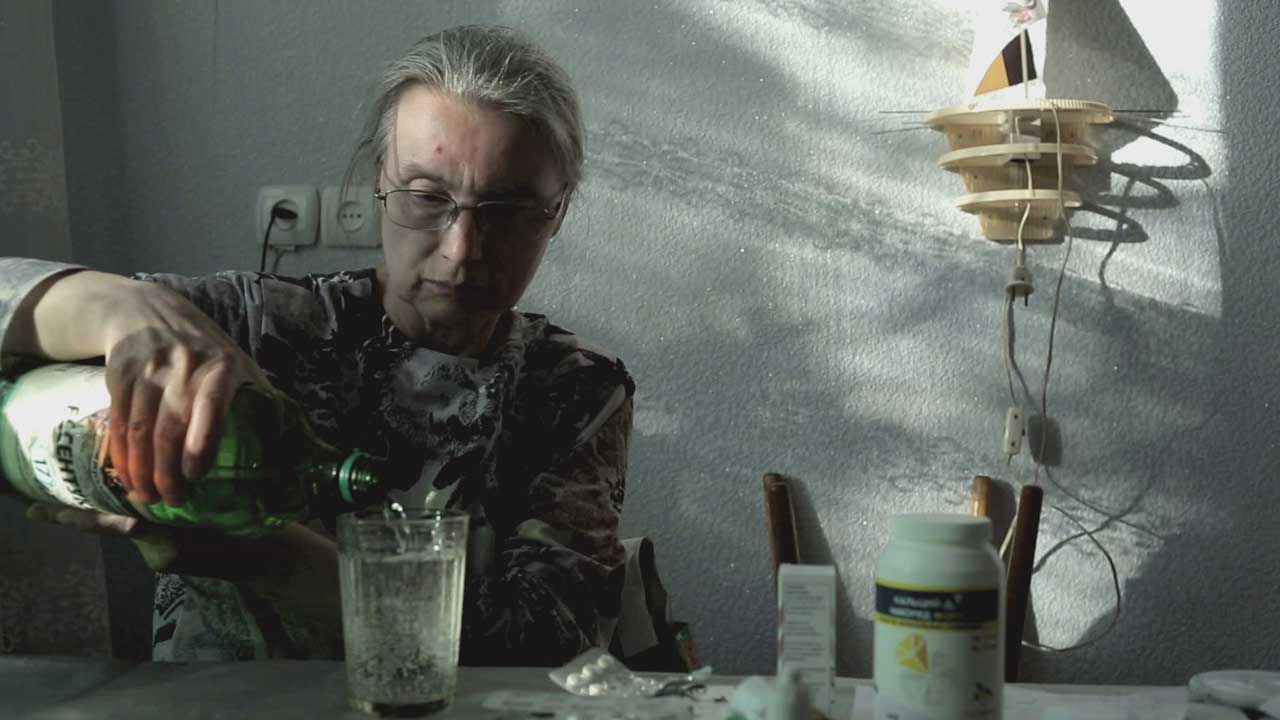 Second Life
Eugeniusz Pankov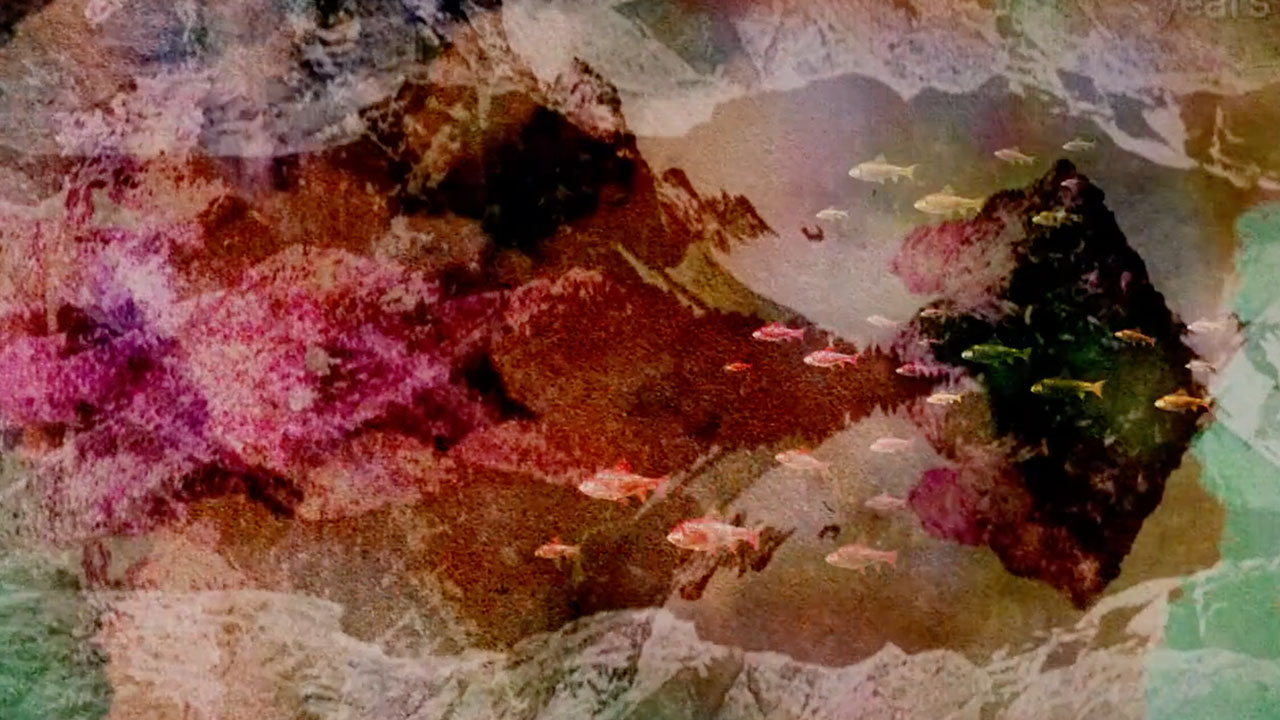 A Case For Dreaming
Tiffany Shlain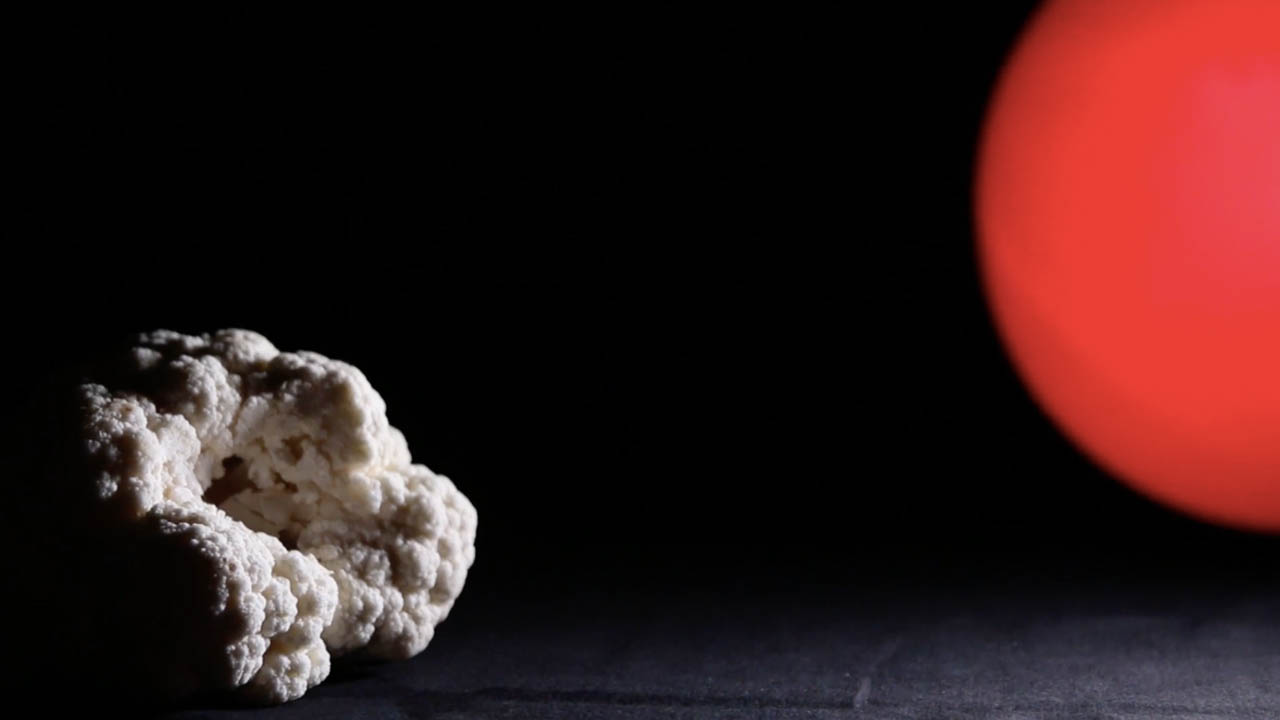 La Thérapie Photodynamique (Photodynamic Therapy)
Clement Dupont,Salvo Manzone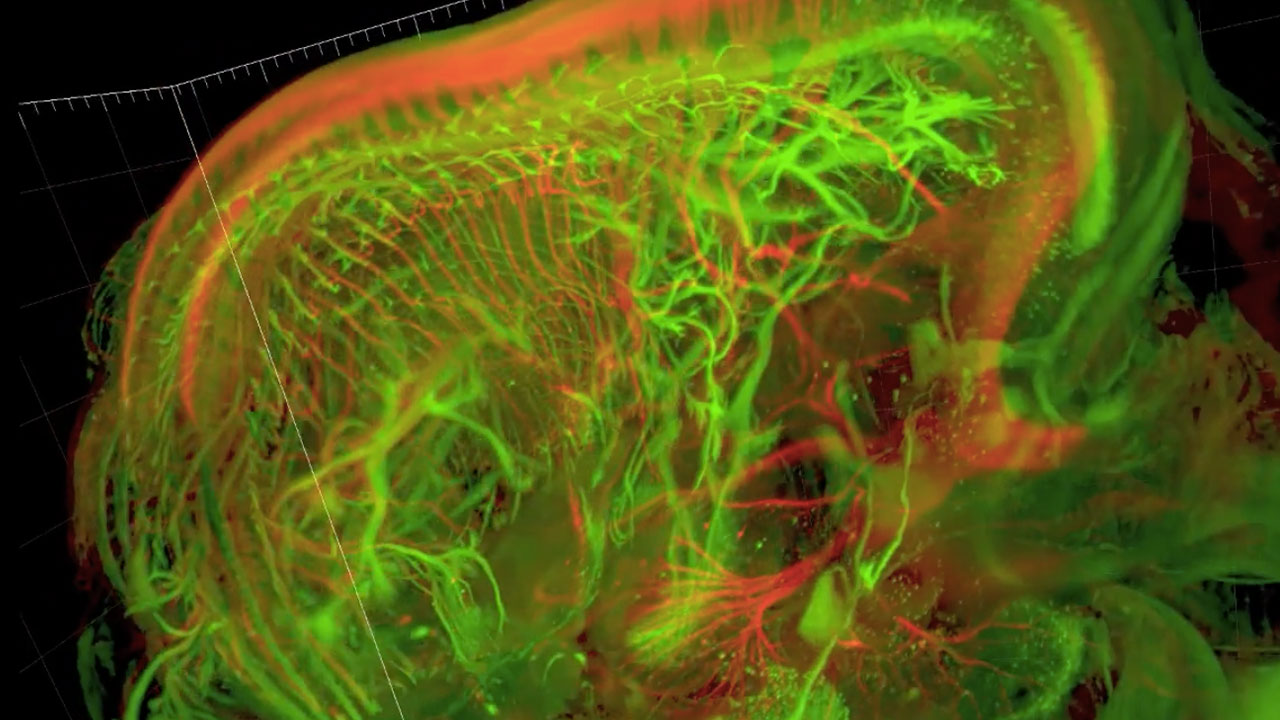 Sensory and motor nerves of the mouse embryo at 13.5 days
Gist Croft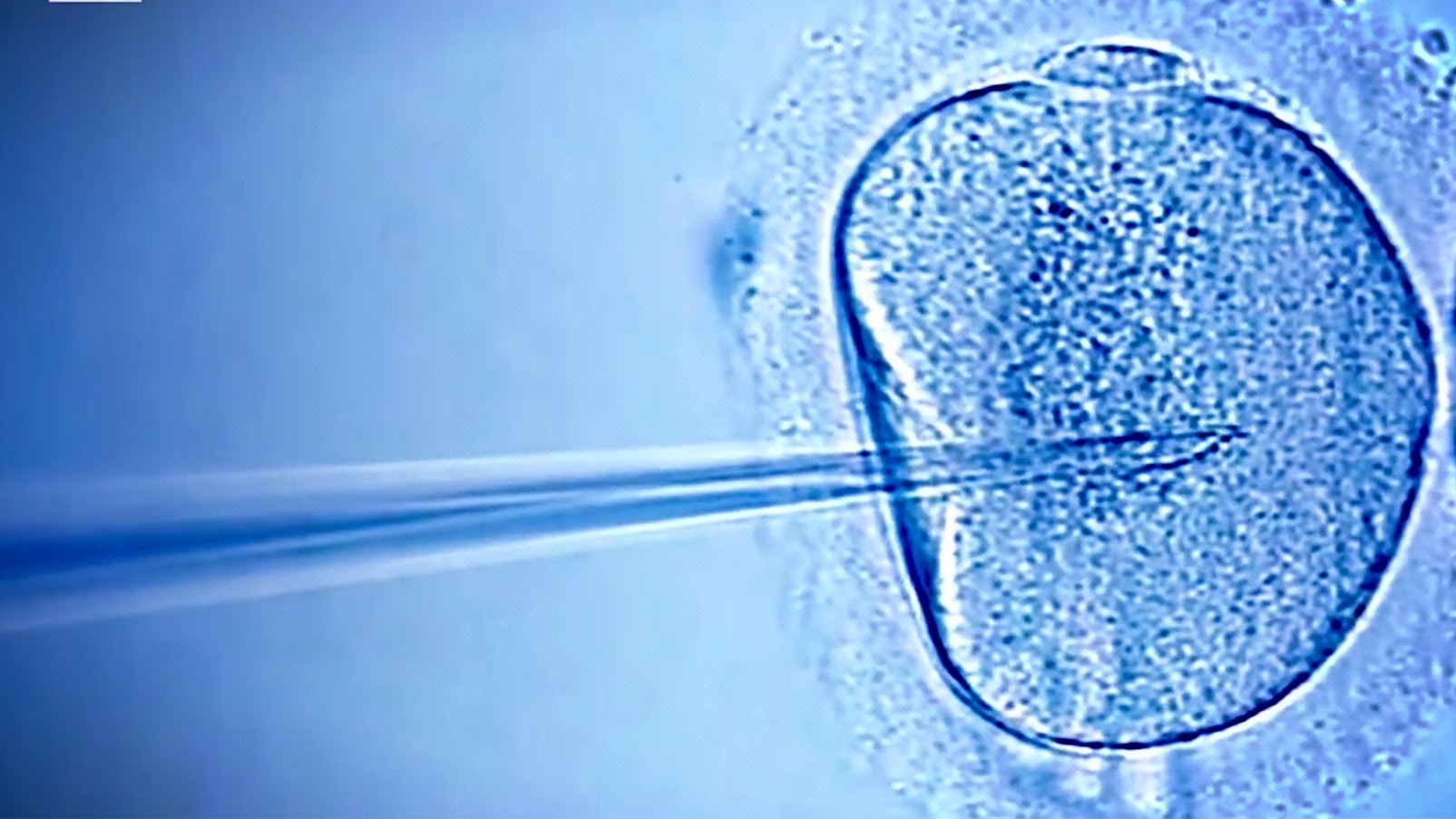 The Genetics Revolution
Jason Silva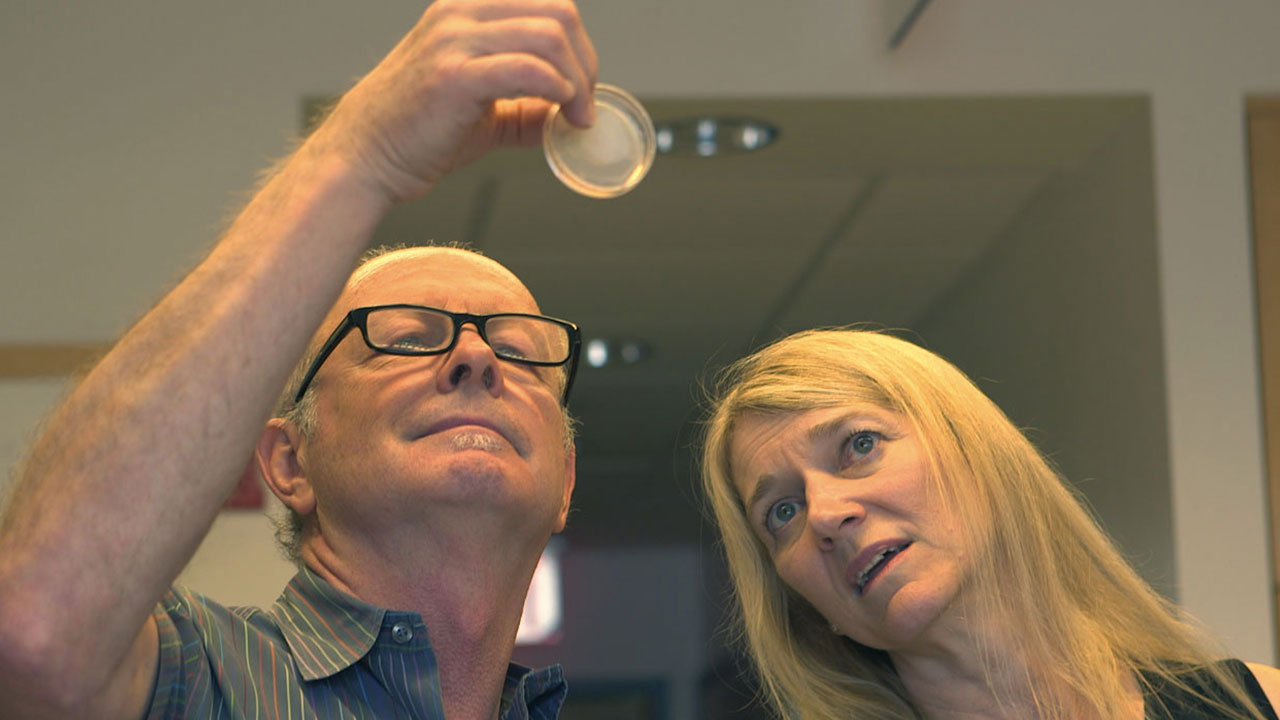 My Mind's Eye - Roots: An Interview with Cori Bargmann
Alexis Gambis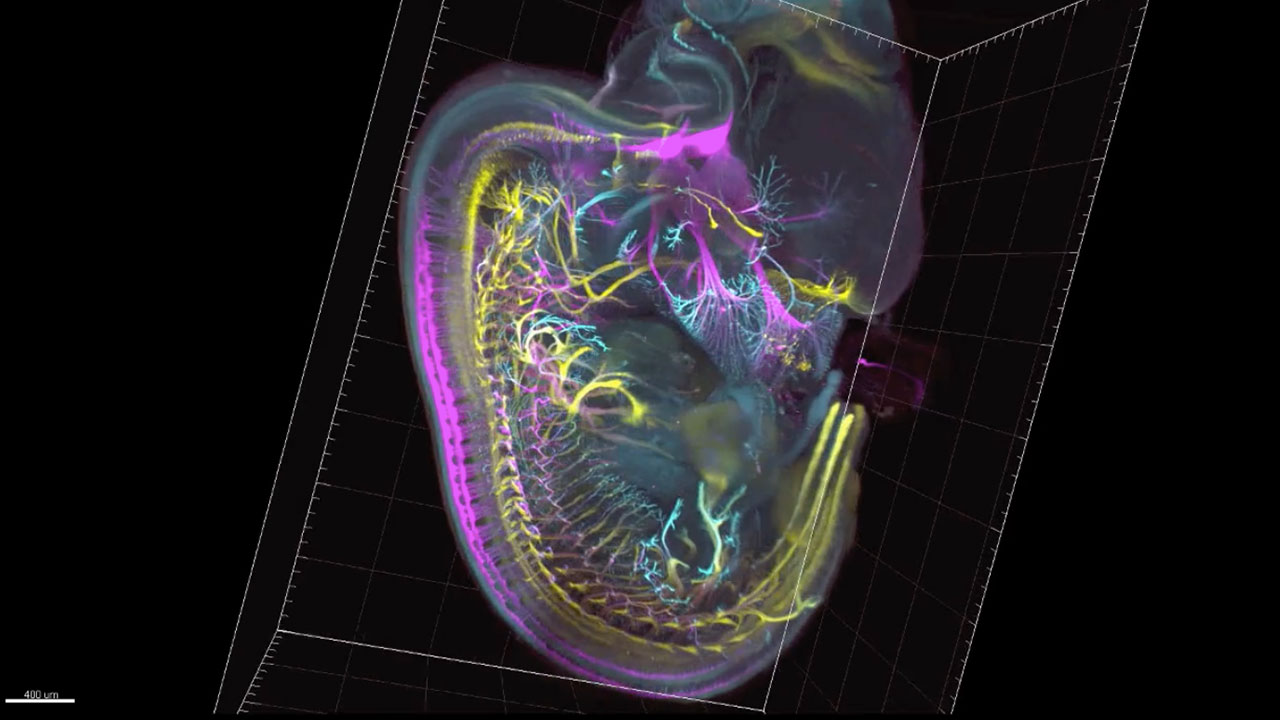 Sensory and motor nerves of the mouse embryo at 12.5 days
Gist Croft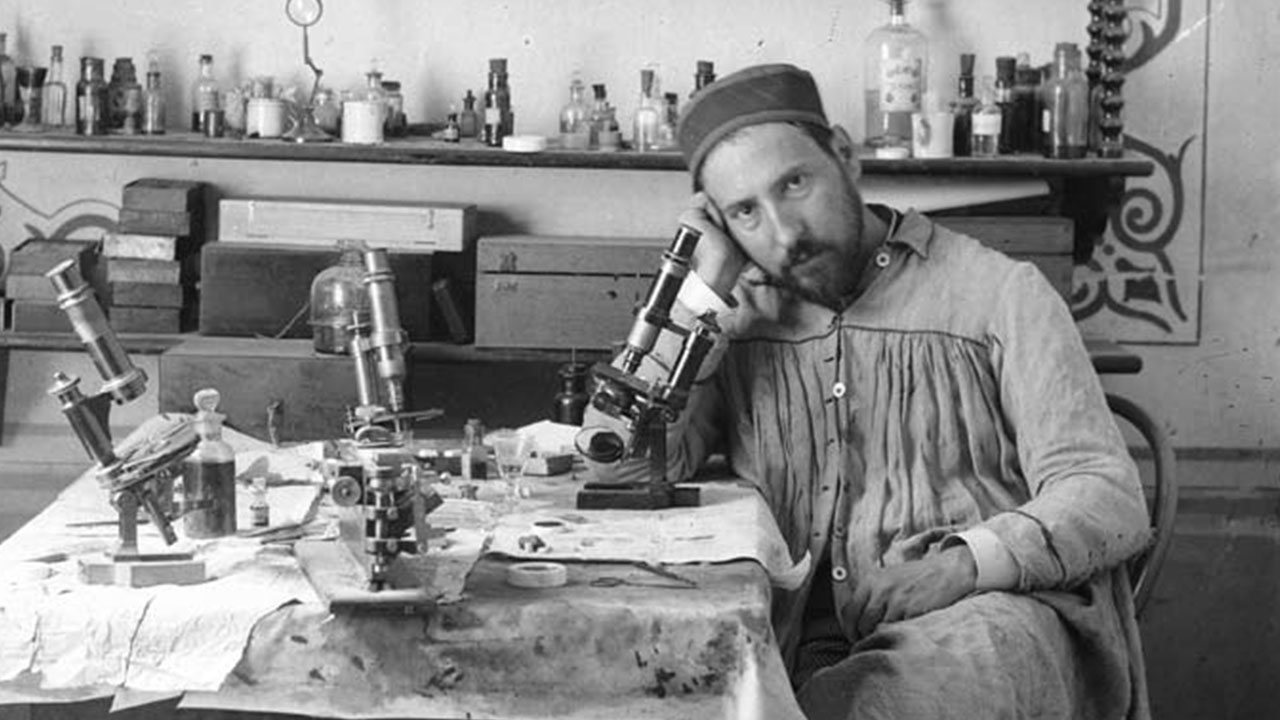 Las Mariposas del Alma (Butterflies of the Soul)
Ana Martínez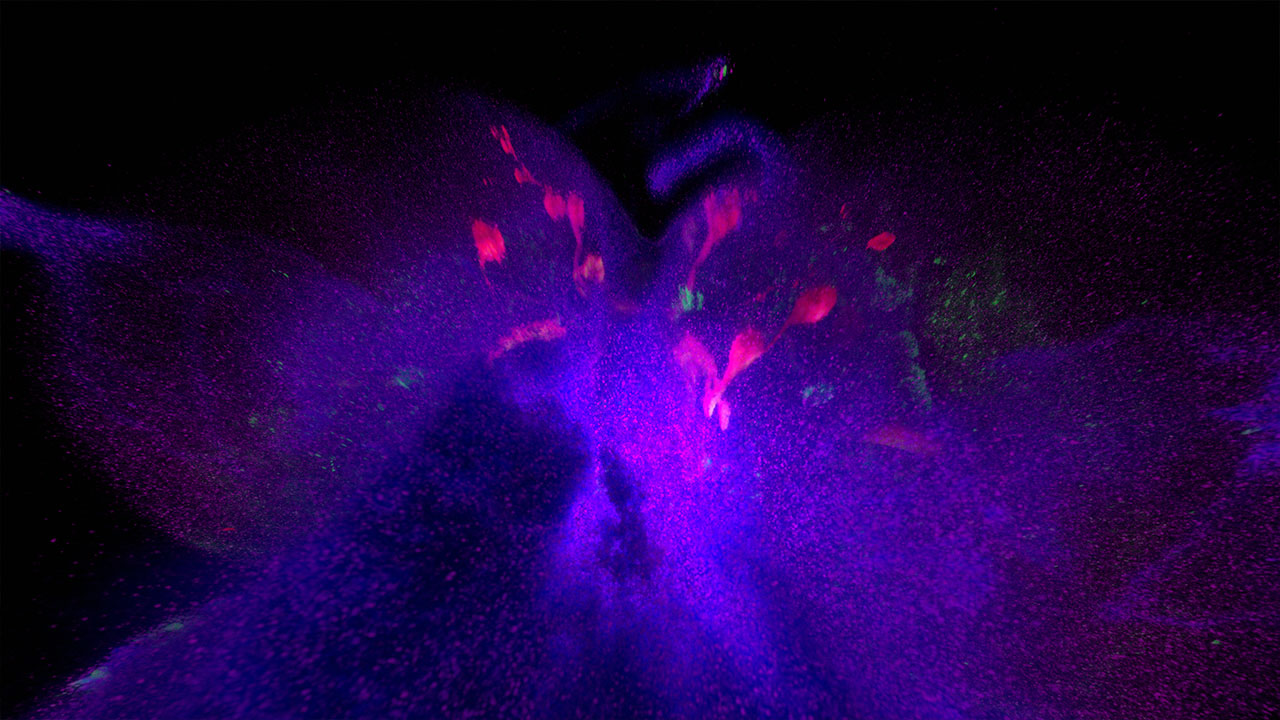 Optic Identity
Hannes Vartiainen,Pekka Veikkolainen,Janne Pulkkinen,Huayi Wei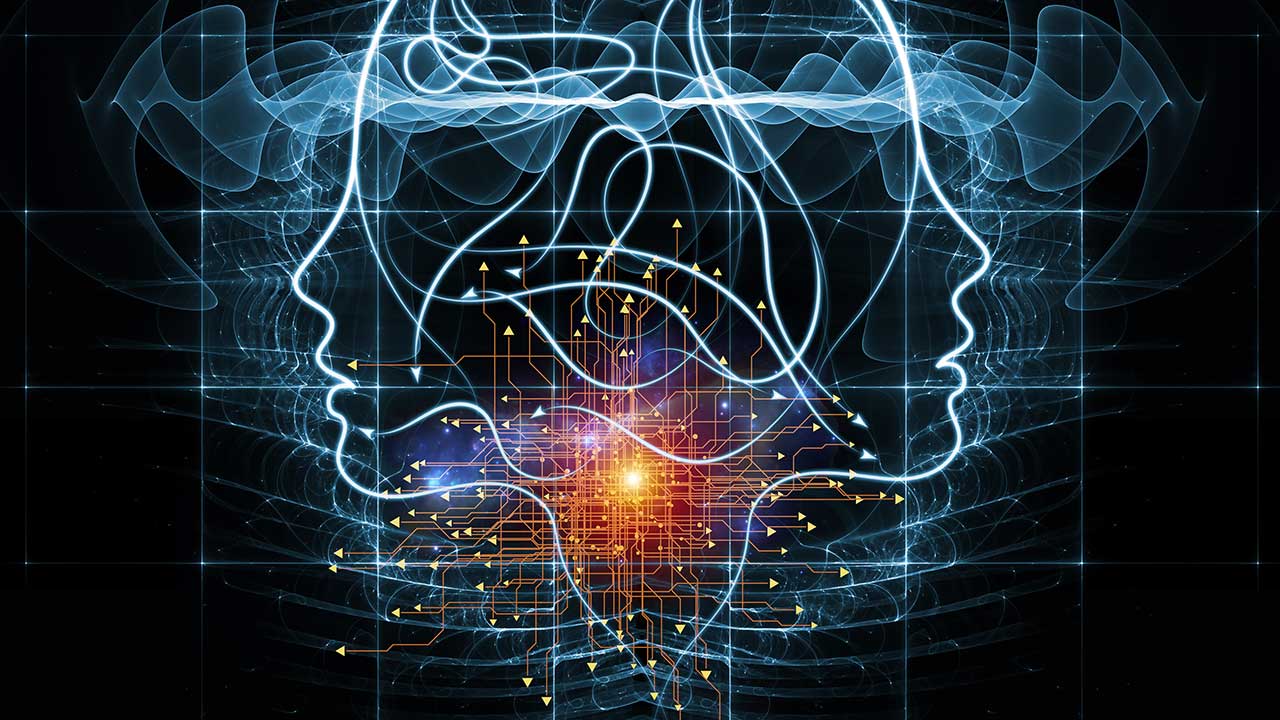 Don't Forget to Breathe
Yvette P. Joseph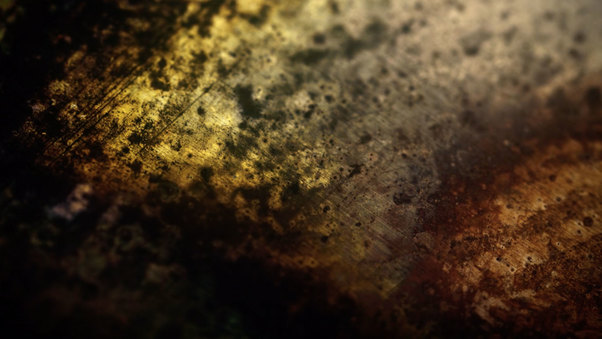 Confluence
Noah Shulman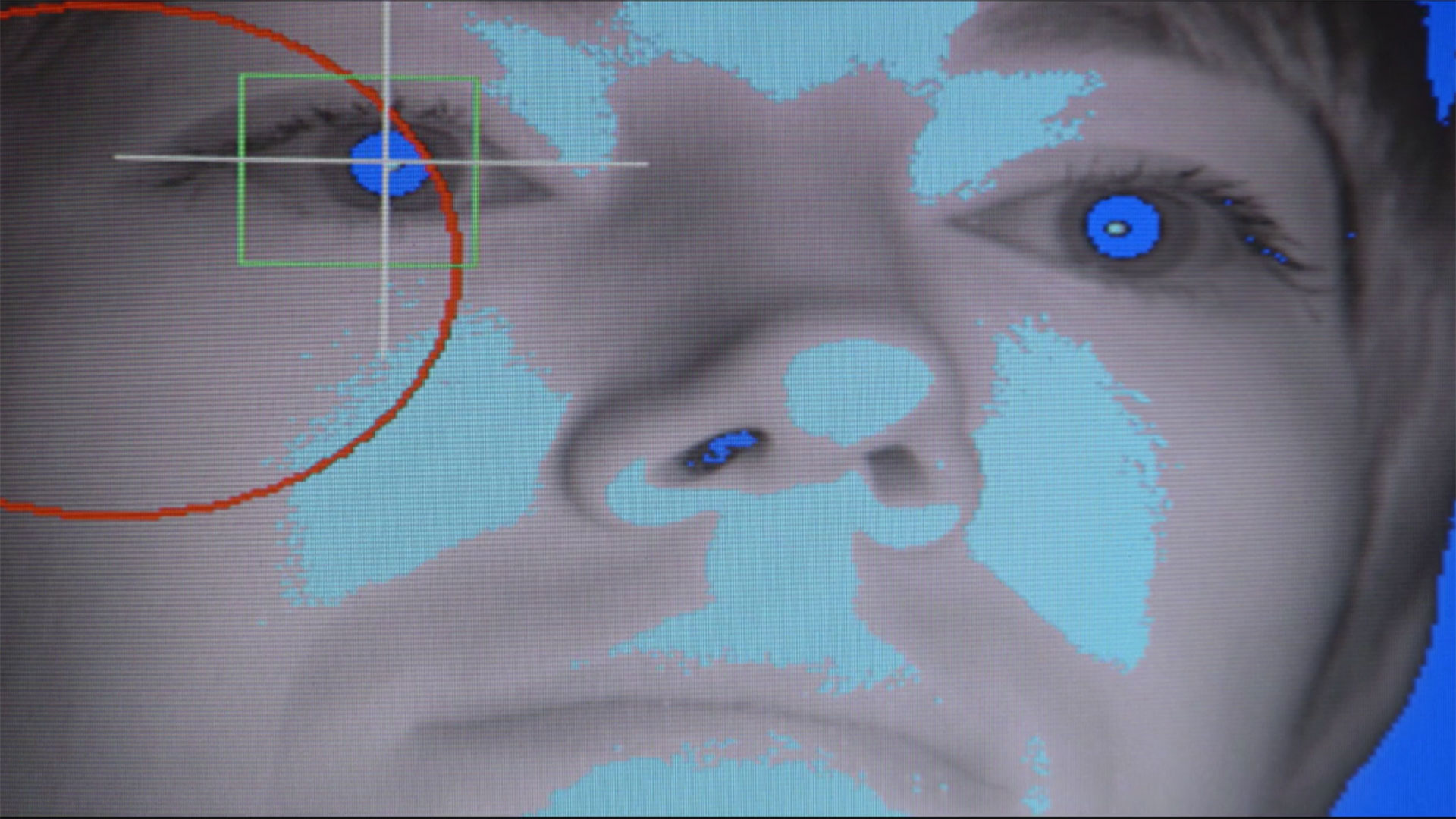 The Mirror System (Le Système Miroir)
Eva Zornio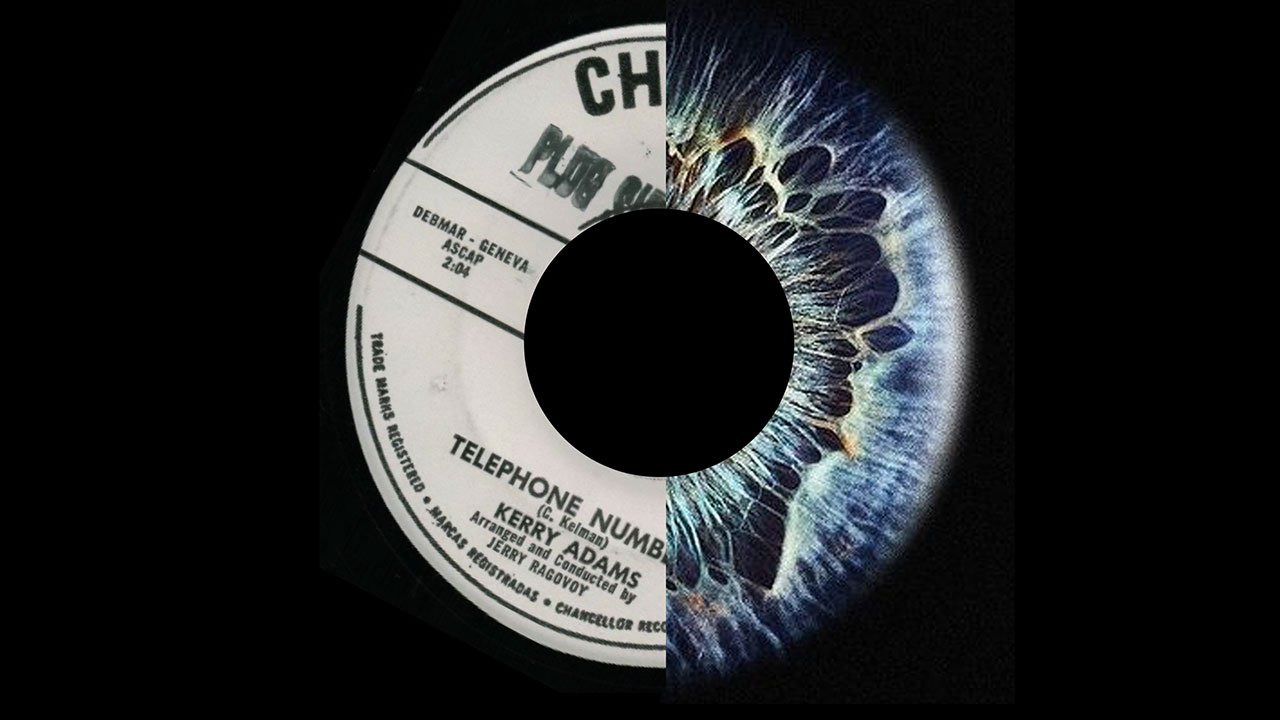 With These Eyes
Evan Ari Kelman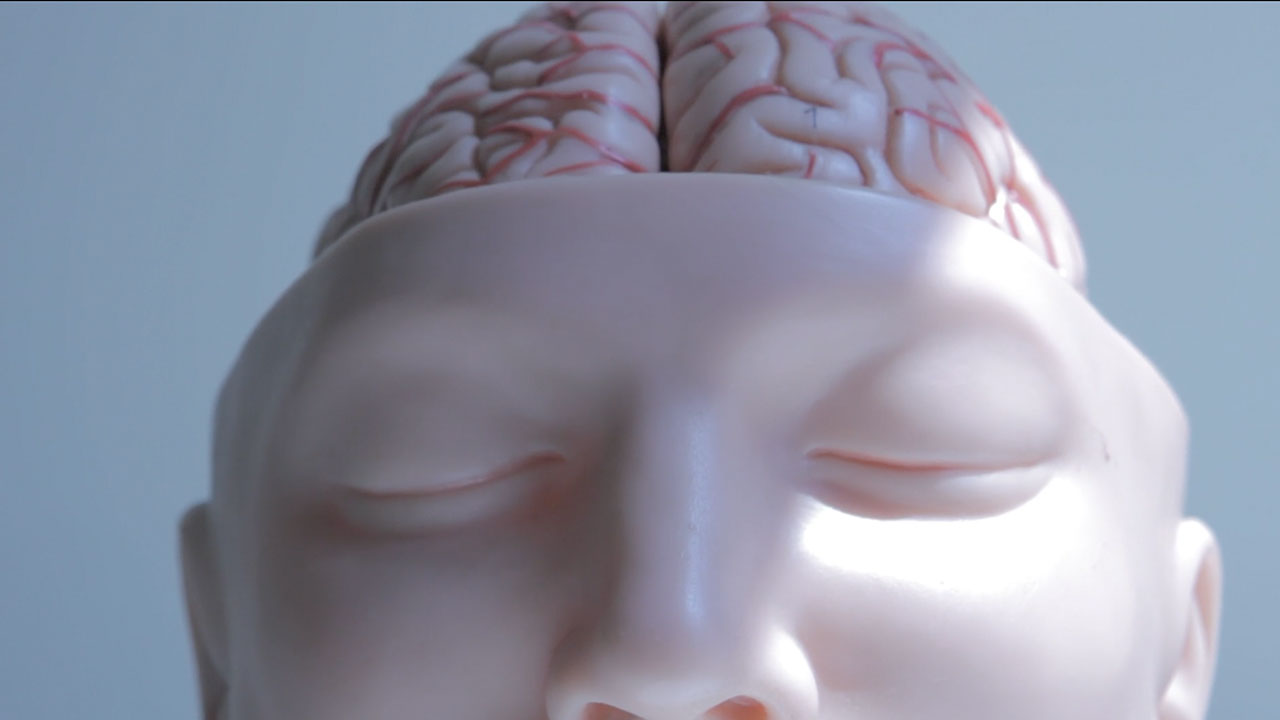 Brain with Arteries on Head Model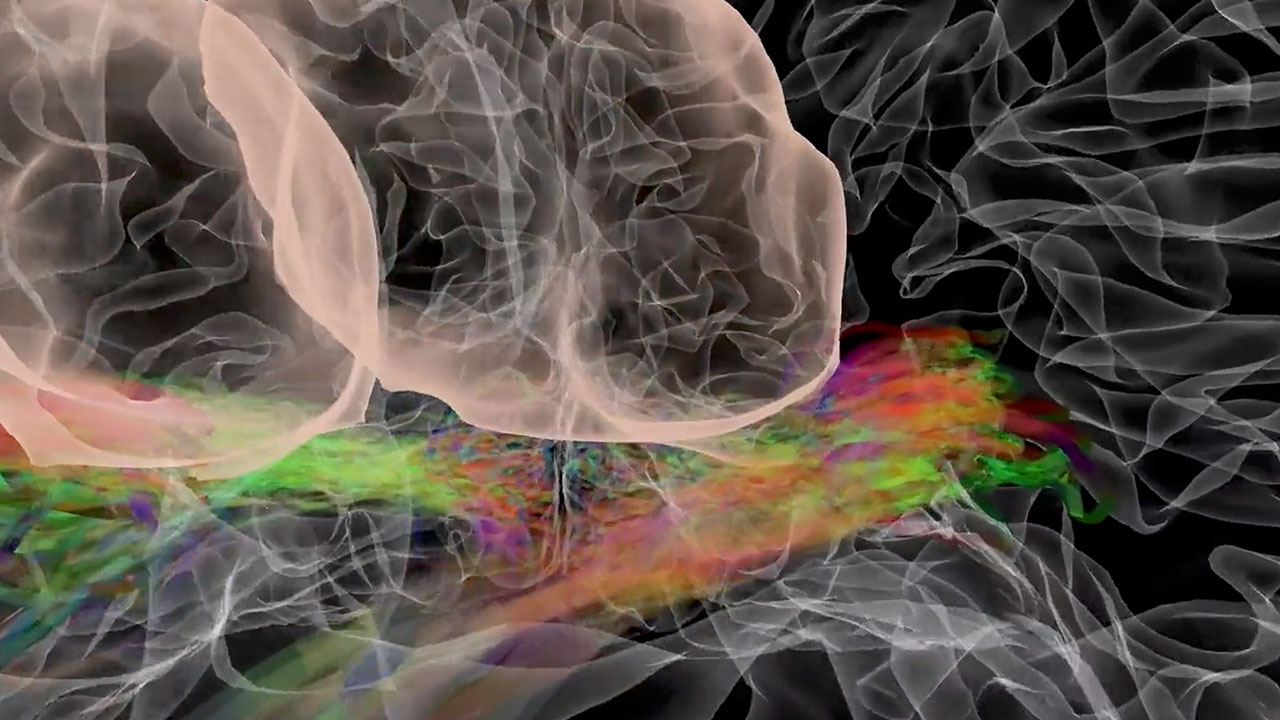 Virtual Brain: Visual Pathways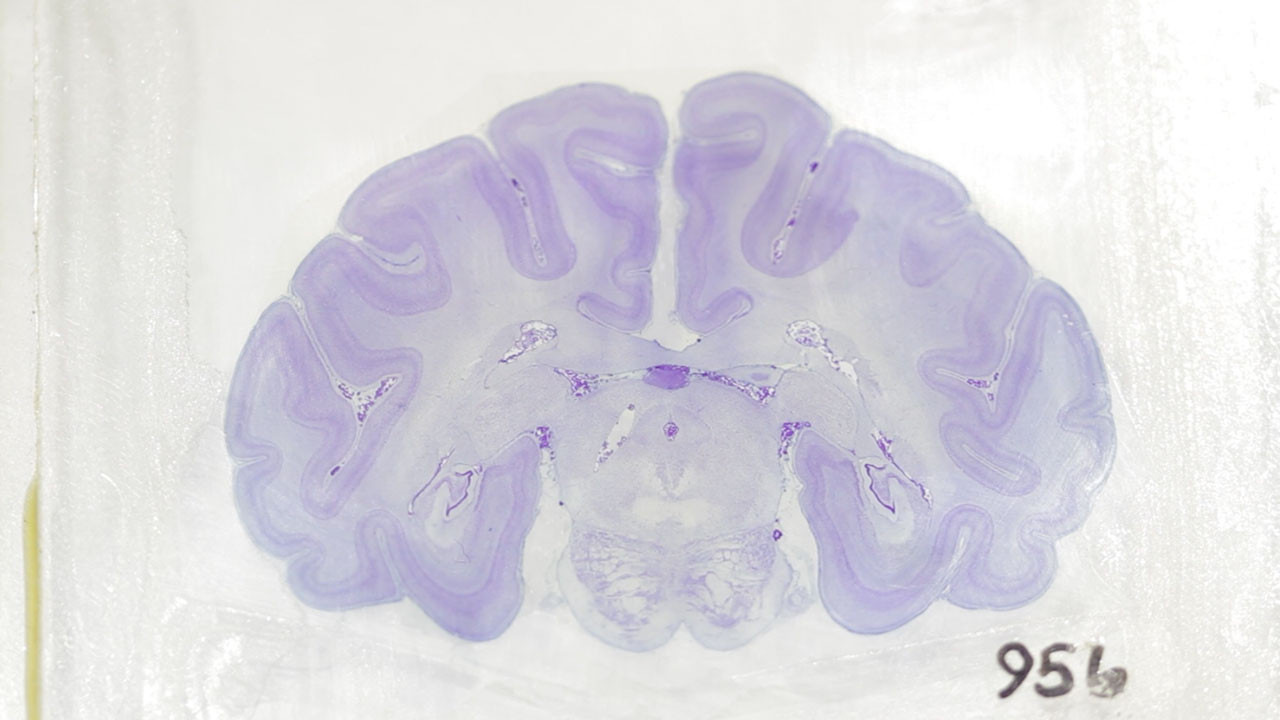 Into the Blues with a Mouse Brain Slice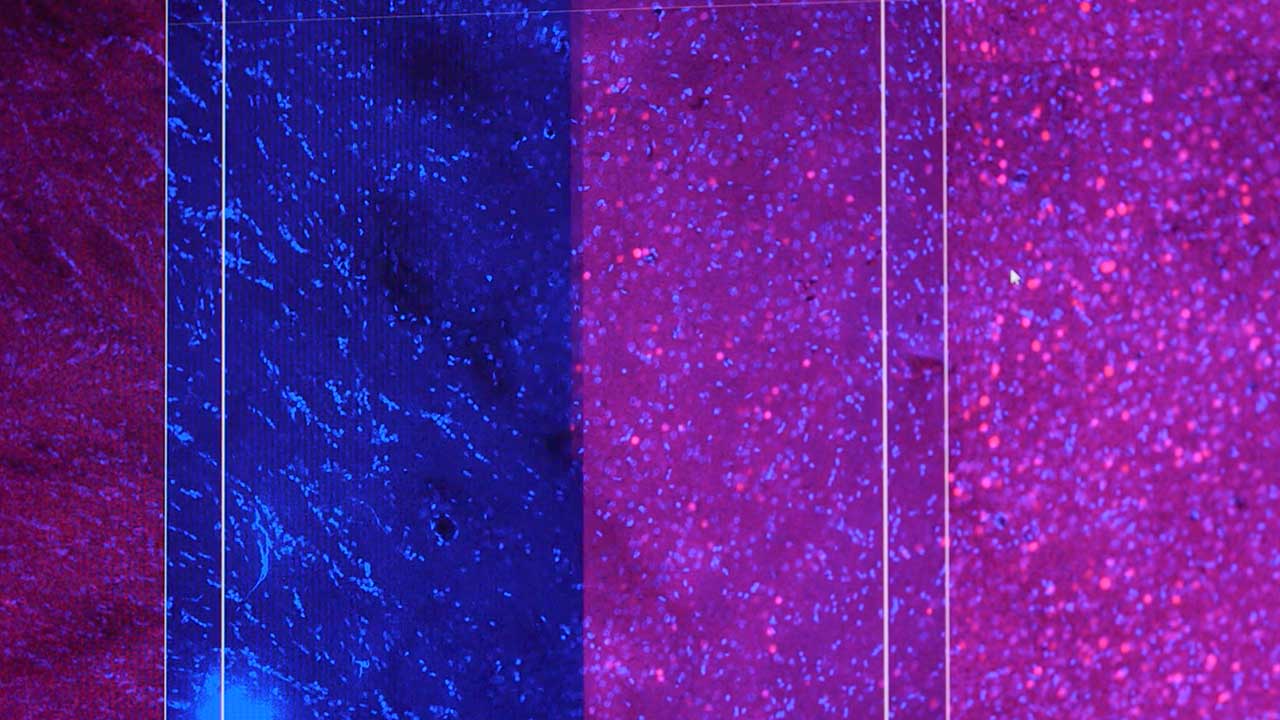 Rat Amygdala Slices Under Confocal Microscopy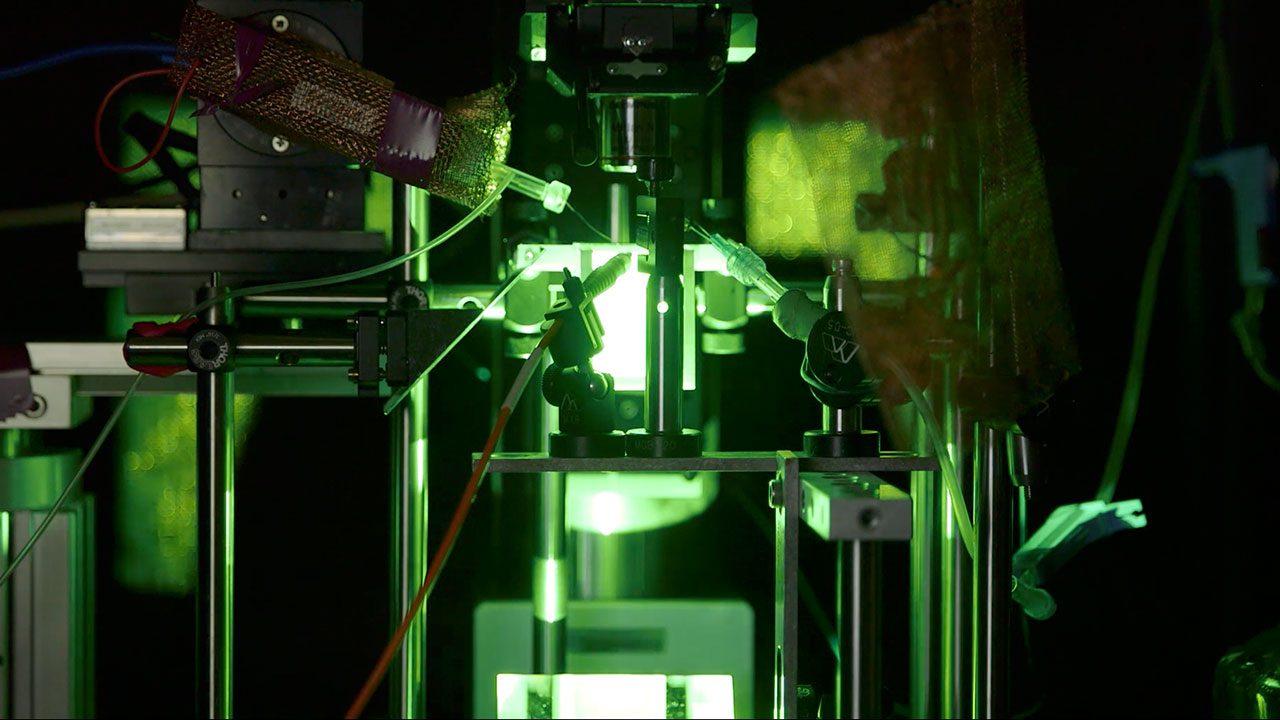 Fruit Flies Watching A Green Screen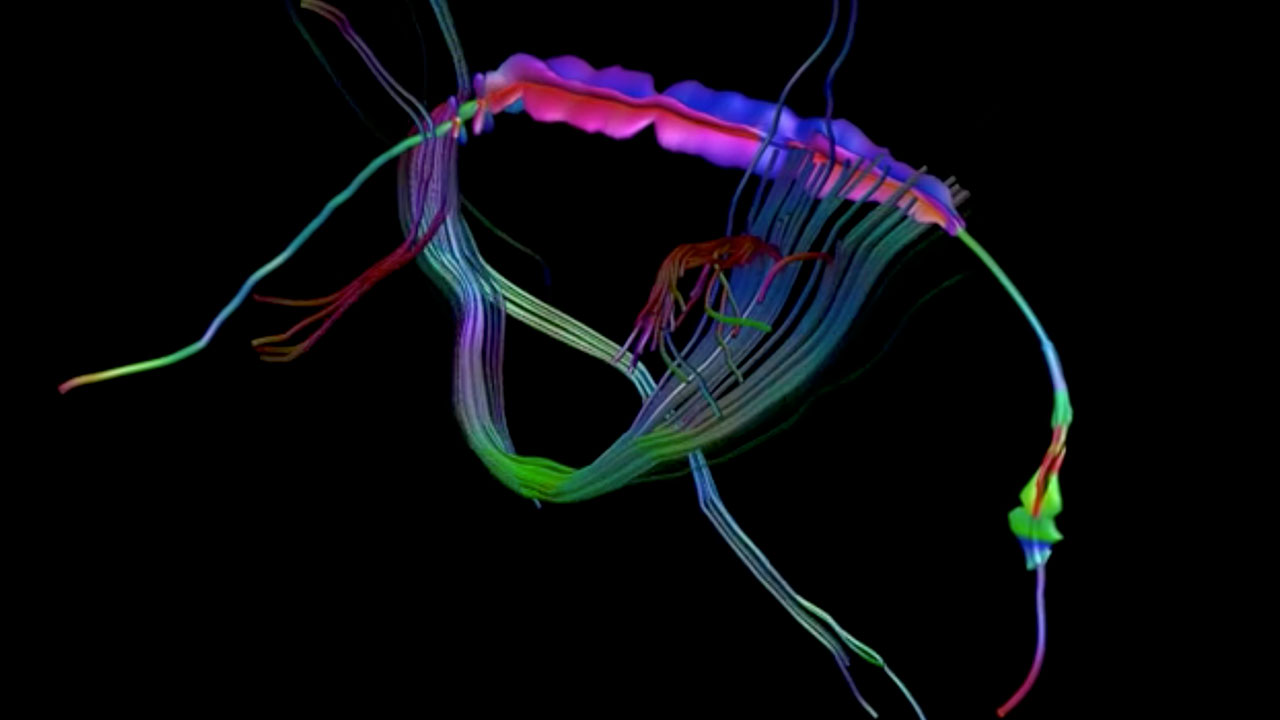 Visualizing Crossing Fibers
Acute Electrophysiology recording with CED interface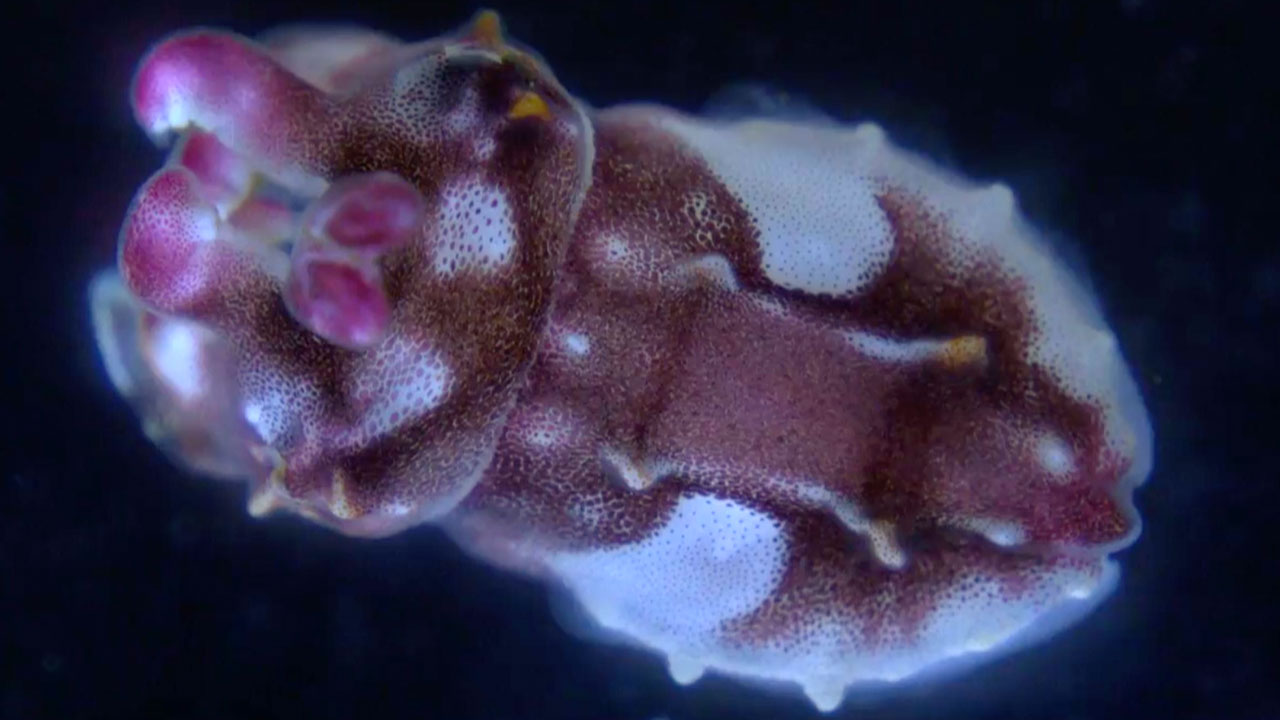 Baby flamboyant cuttlefish color change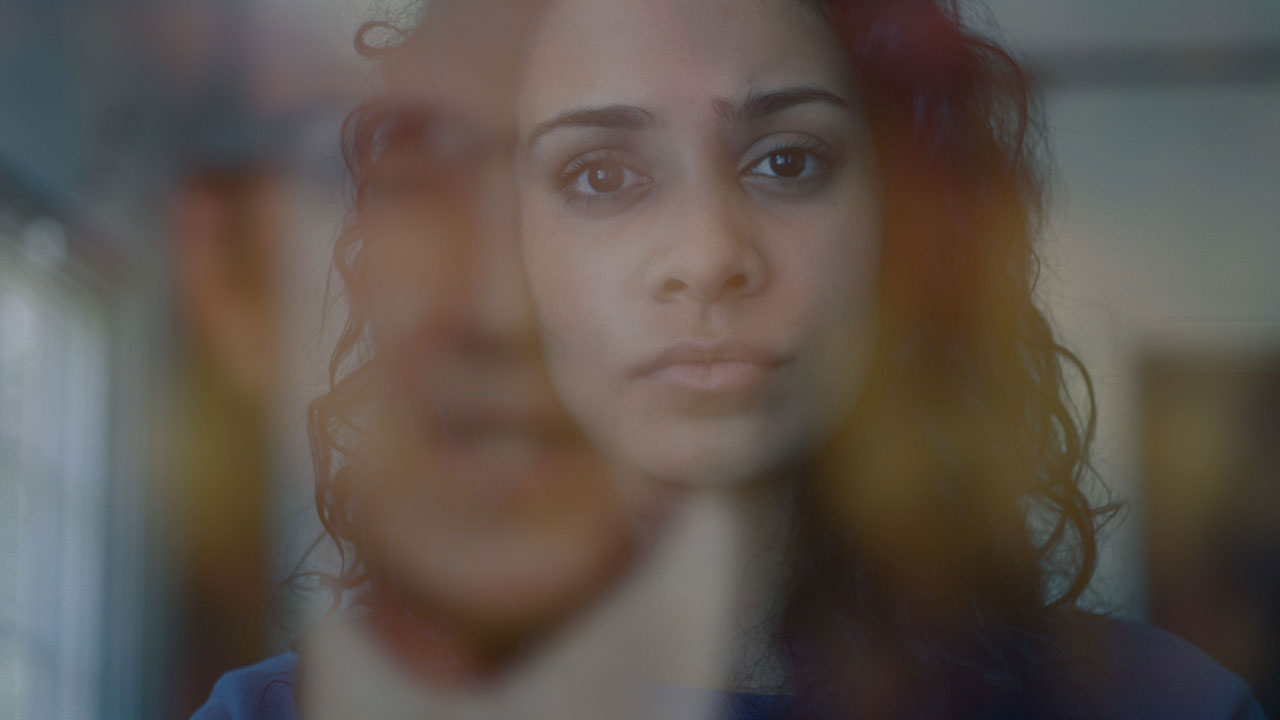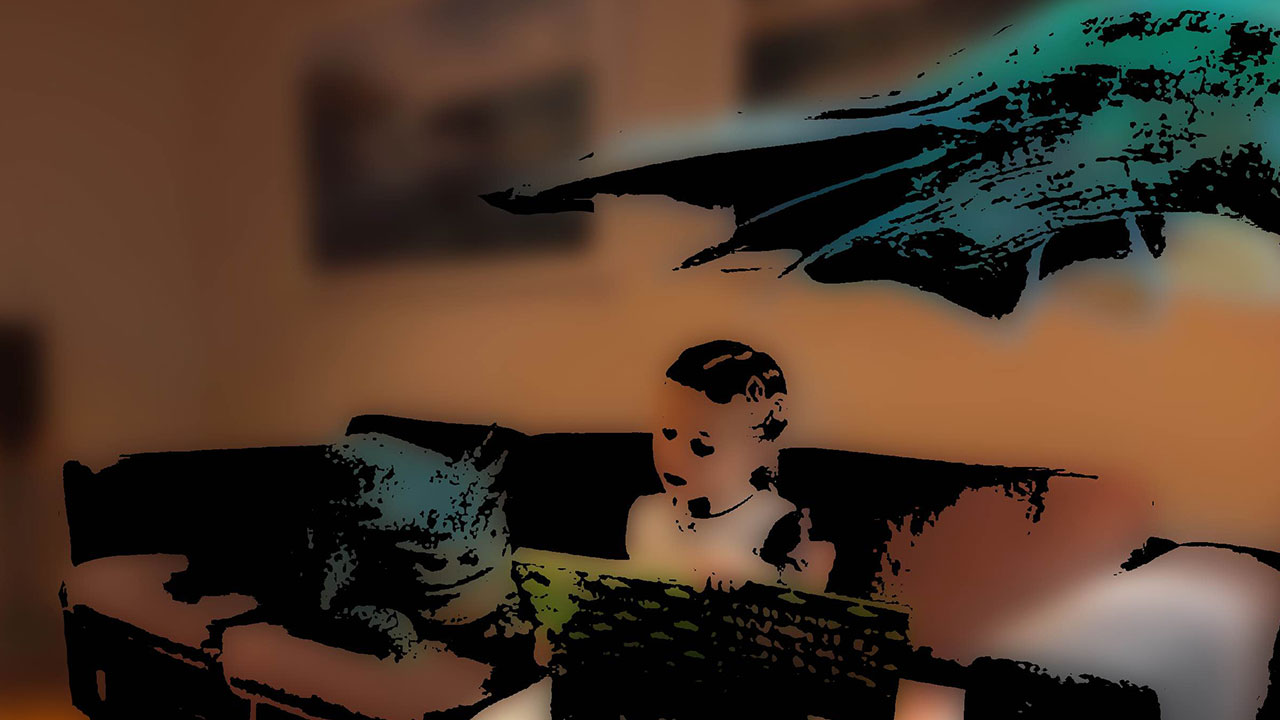 6 Beautiful Short Science Films About Nature and Humanity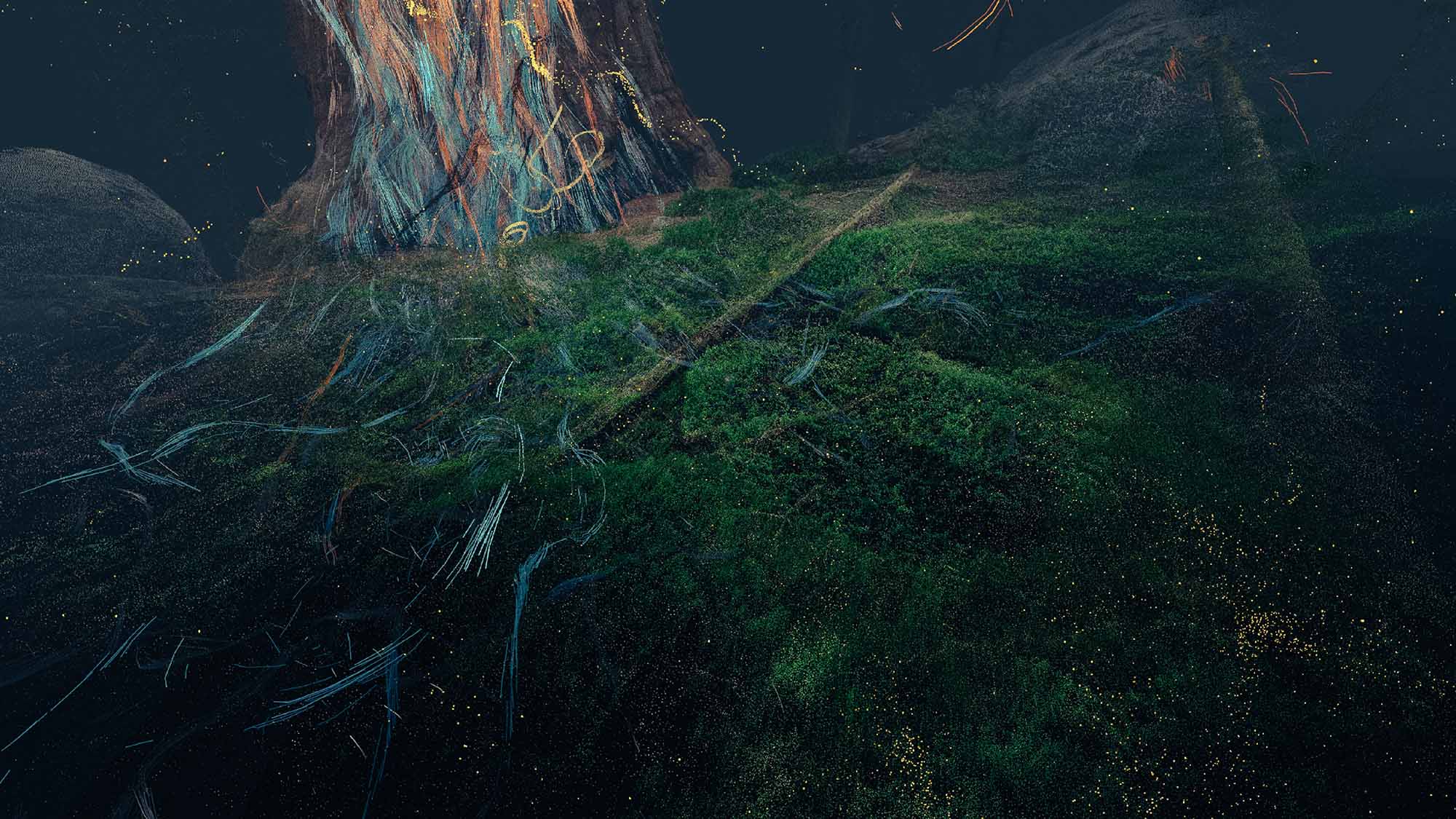 VR Visions of an Ancient Sequoia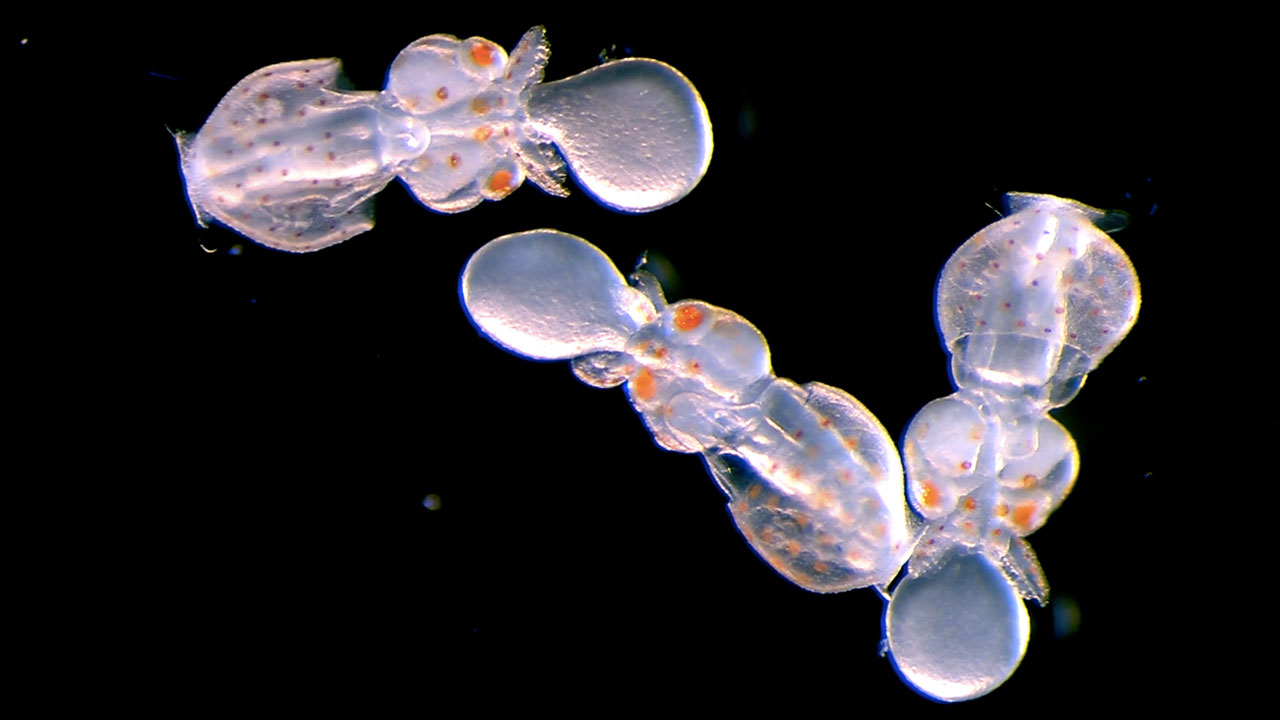 Science as Cinema: A Metamorphosis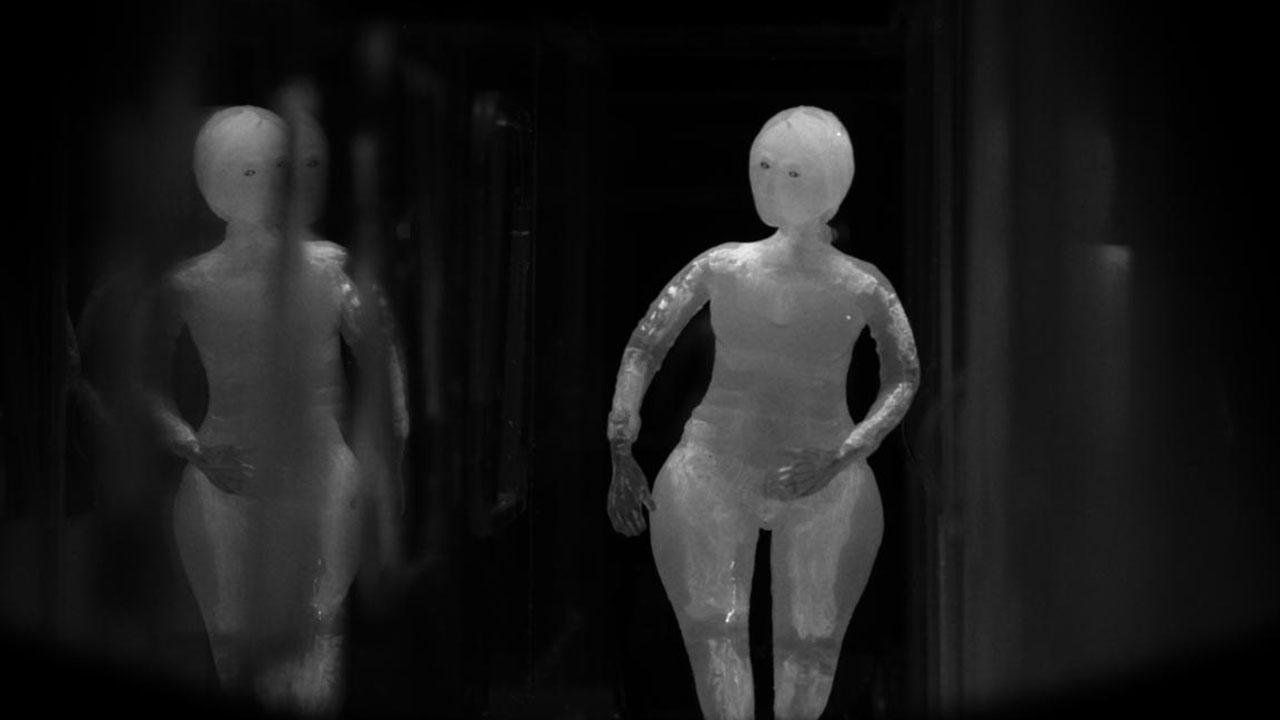 Stranger Than Fiction: Three True Tales From Our Archives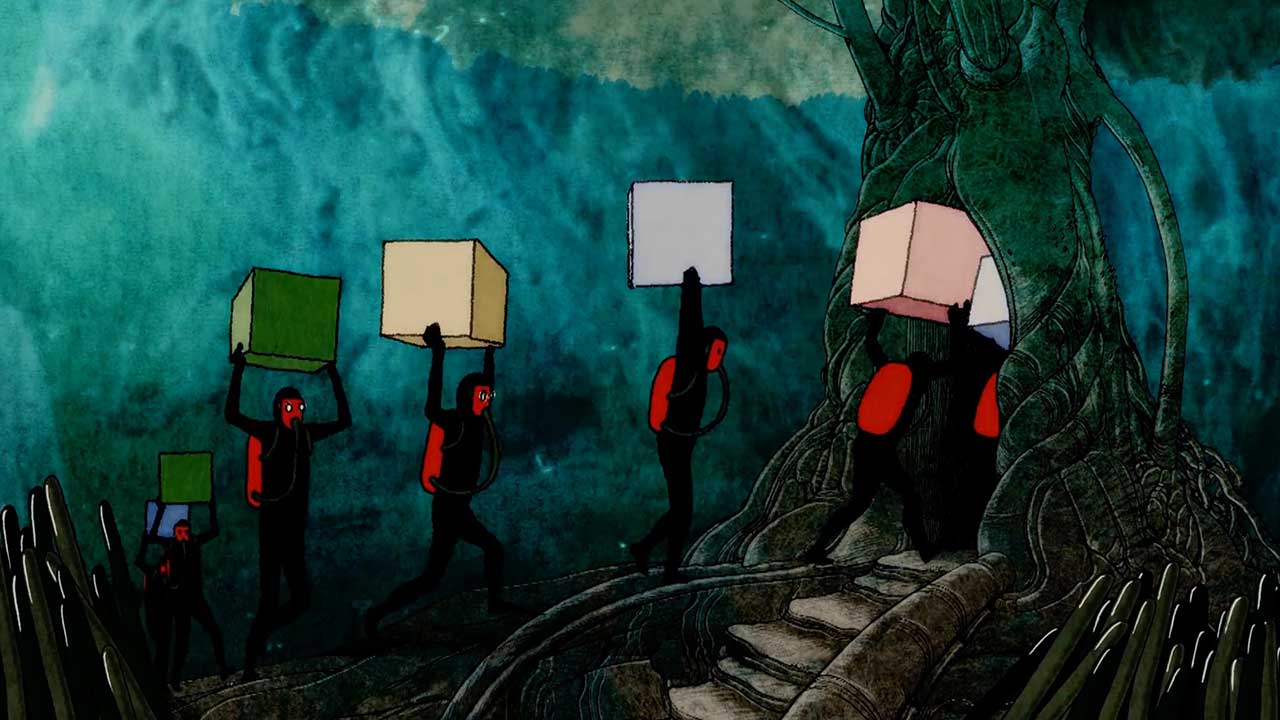 Animated. Science. Fiction
Augmenting Human and Machine Intelligence with Data Visualization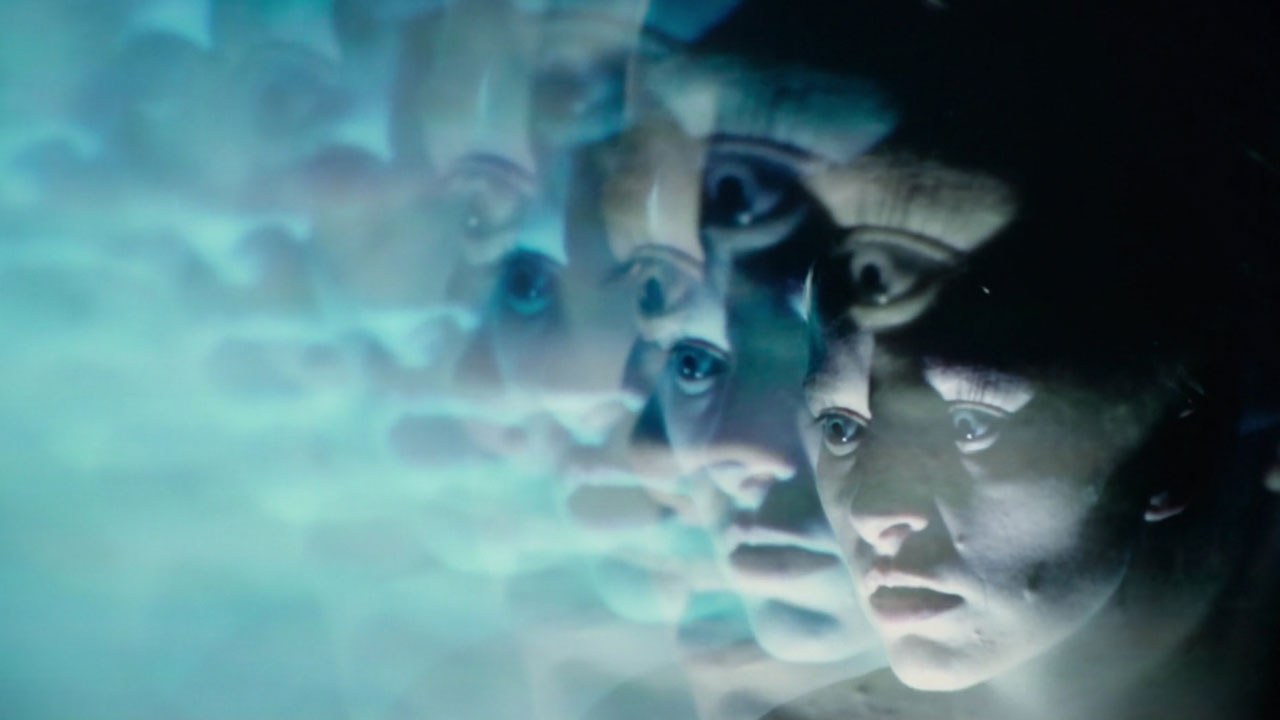 Your Guide to Science at the 2019 Toronto International Film Festival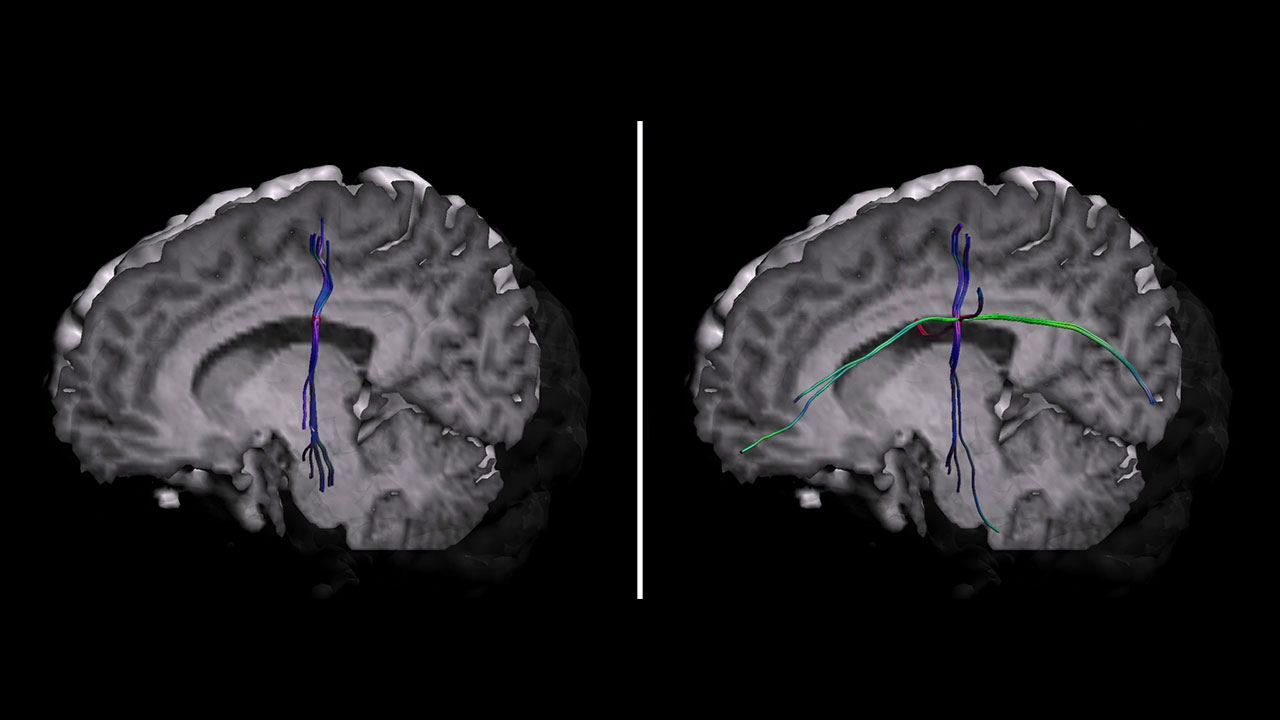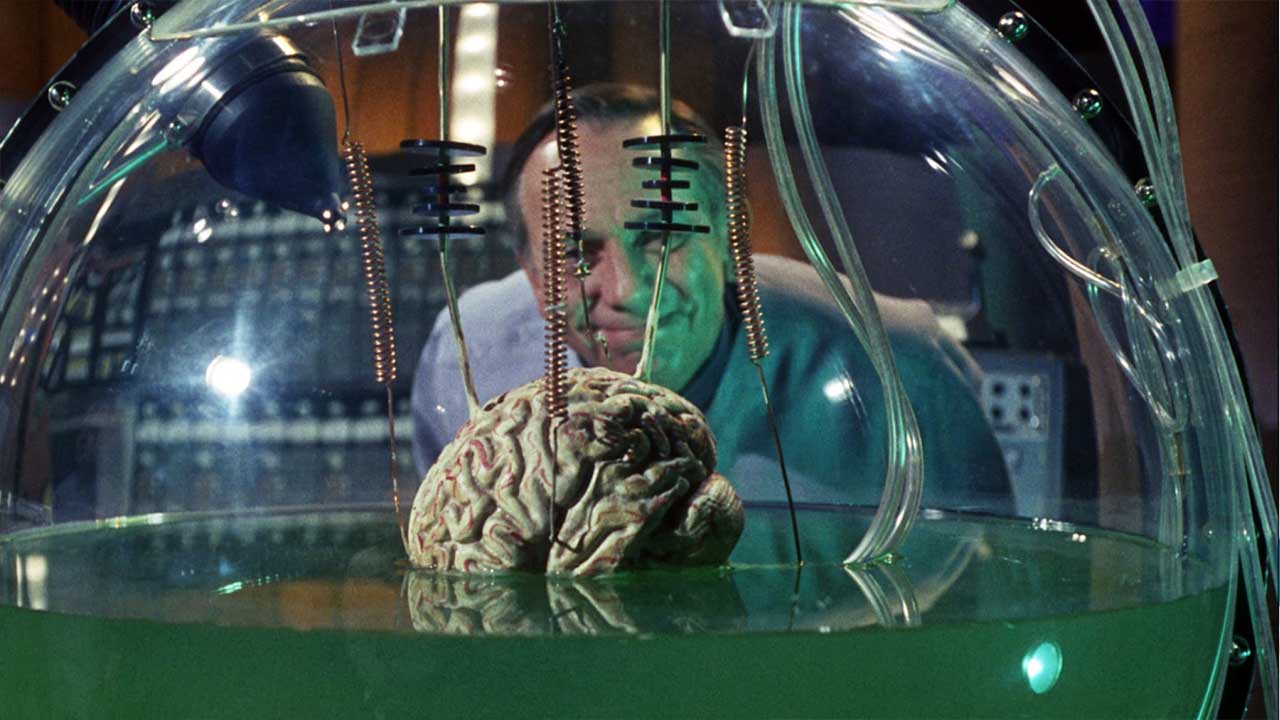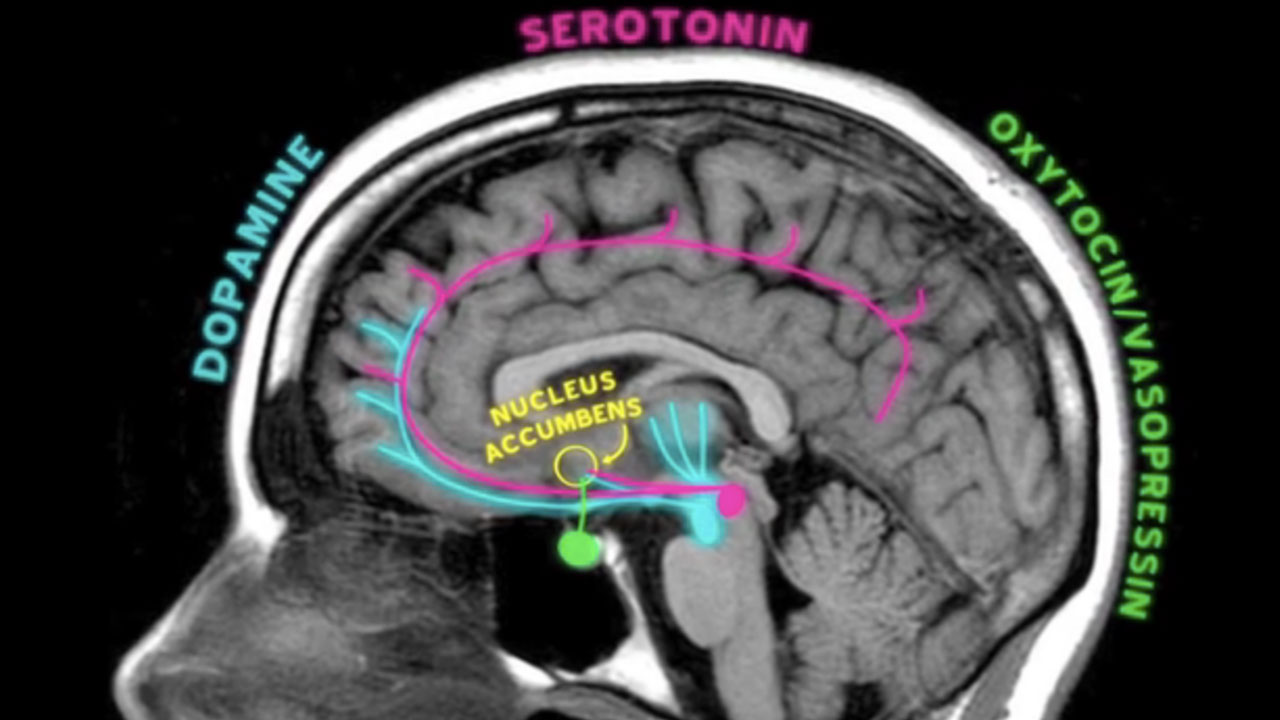 Visualizing an Intimate Journey Through the Brain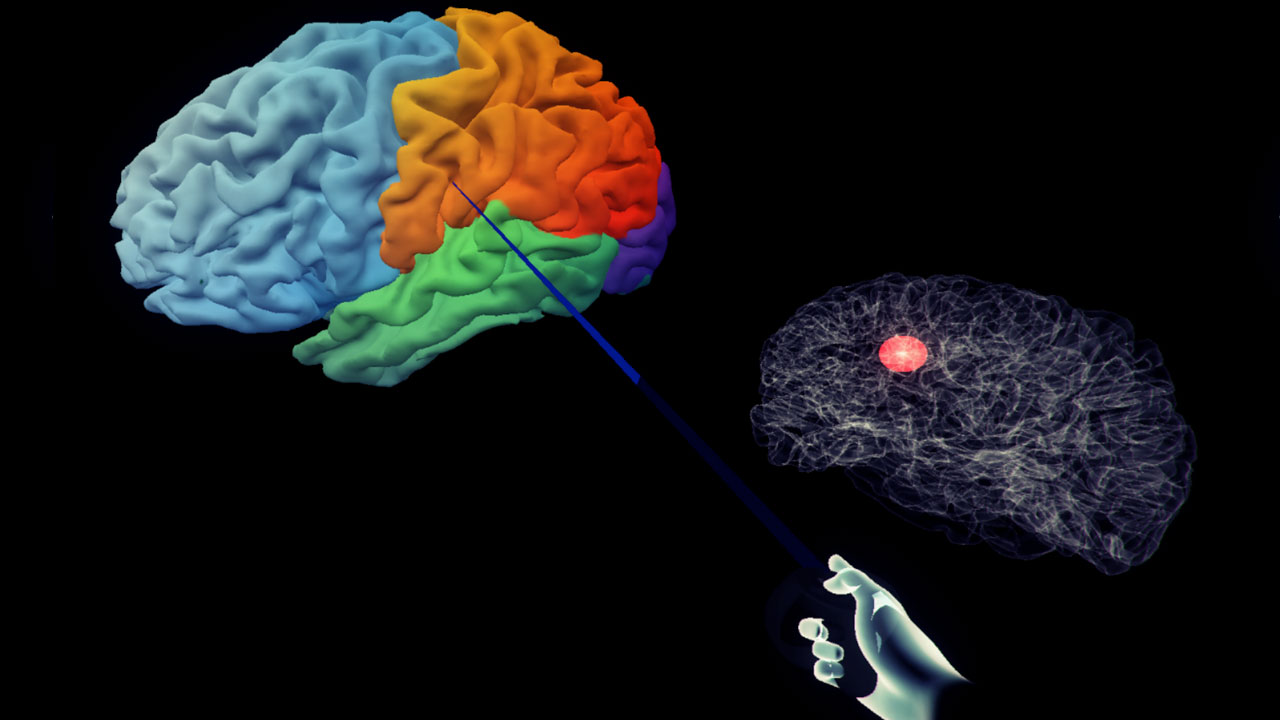 The Virtual Brain Project: Using Immersive Virtual Reality To Enhance Neuroscience Research And Instruction
Citizen Science Levels up with Eyewire, a Game to Map the Brain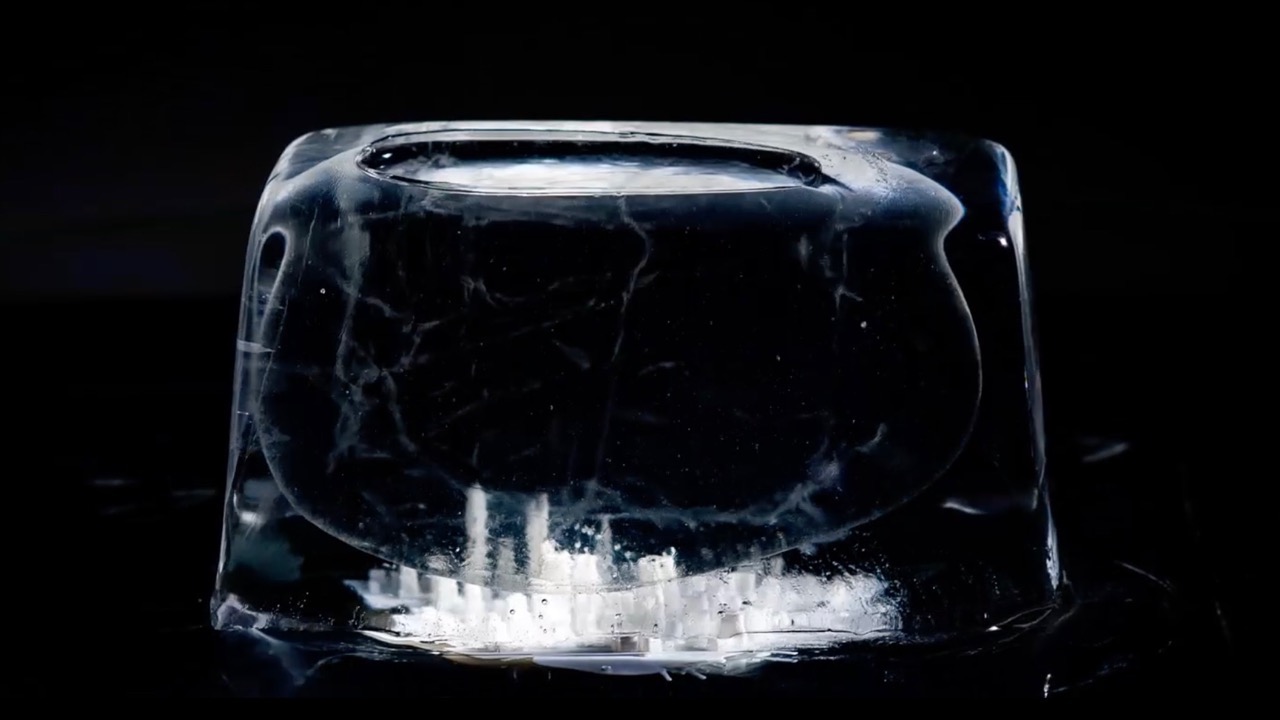 An Entertaining Journey Through Brain and Mind
Territories at the Microscopic Level
Cinematographic Voyages into Sensory Chaos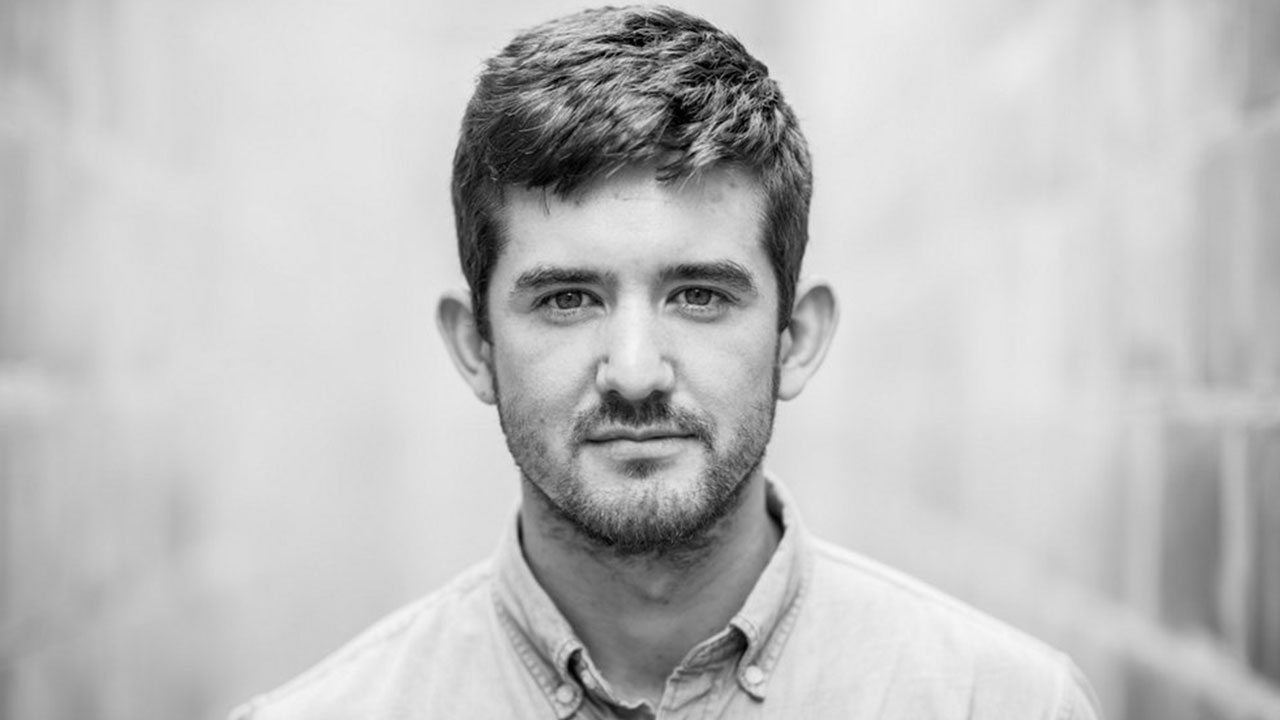 Selections from Bluebrain: A 10-Year Neuroscience Documentary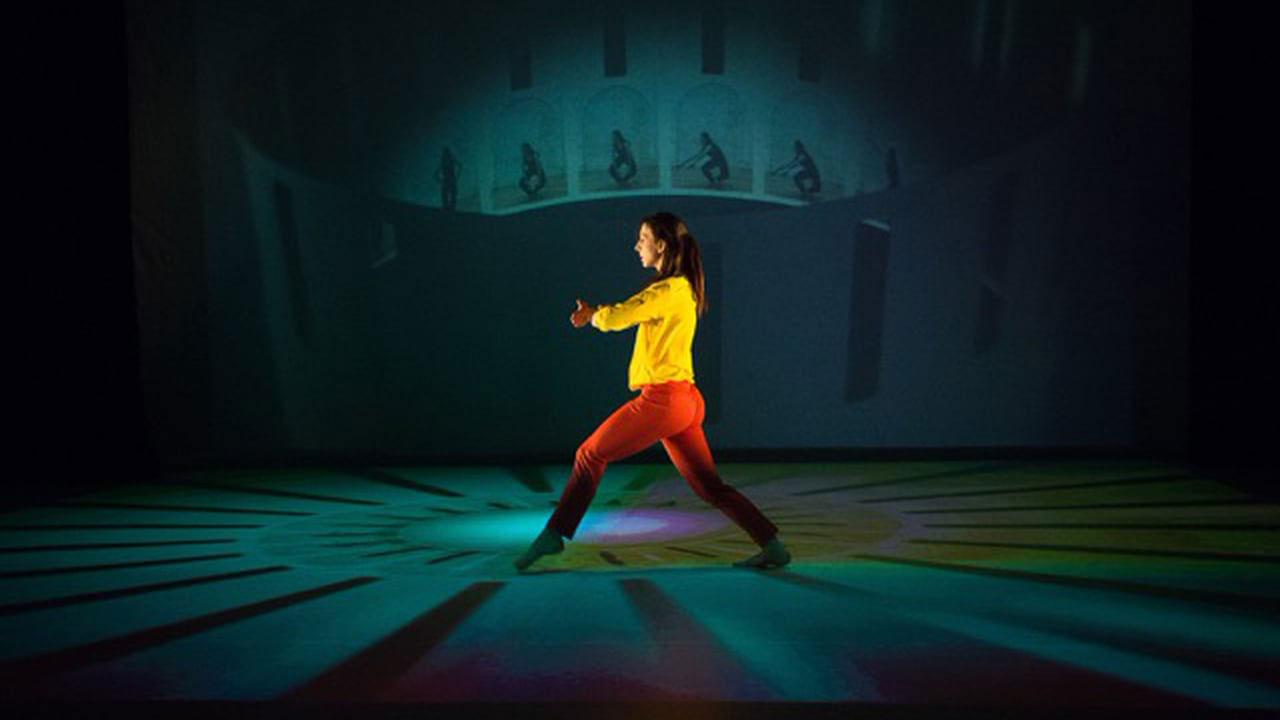 The Dance That Takes Place in Our Heads
Science Makes for Great art, But What About the Reverse?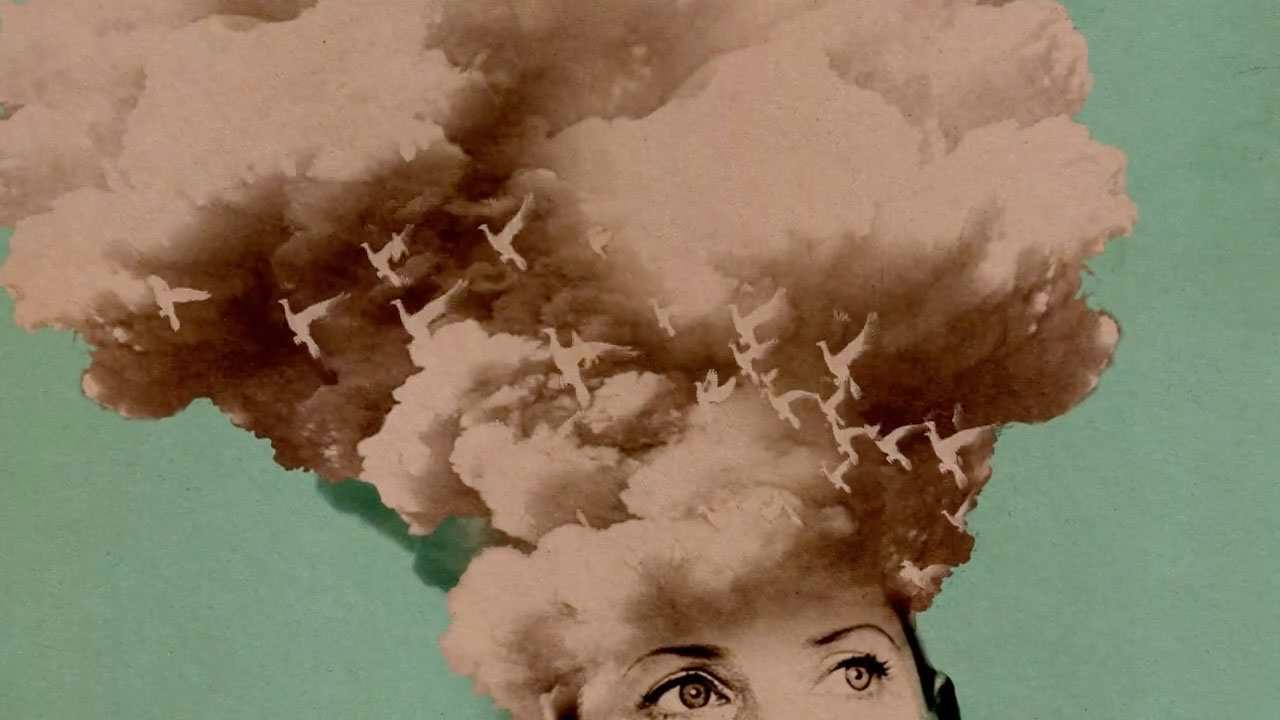 The Work of Tiffany Shlain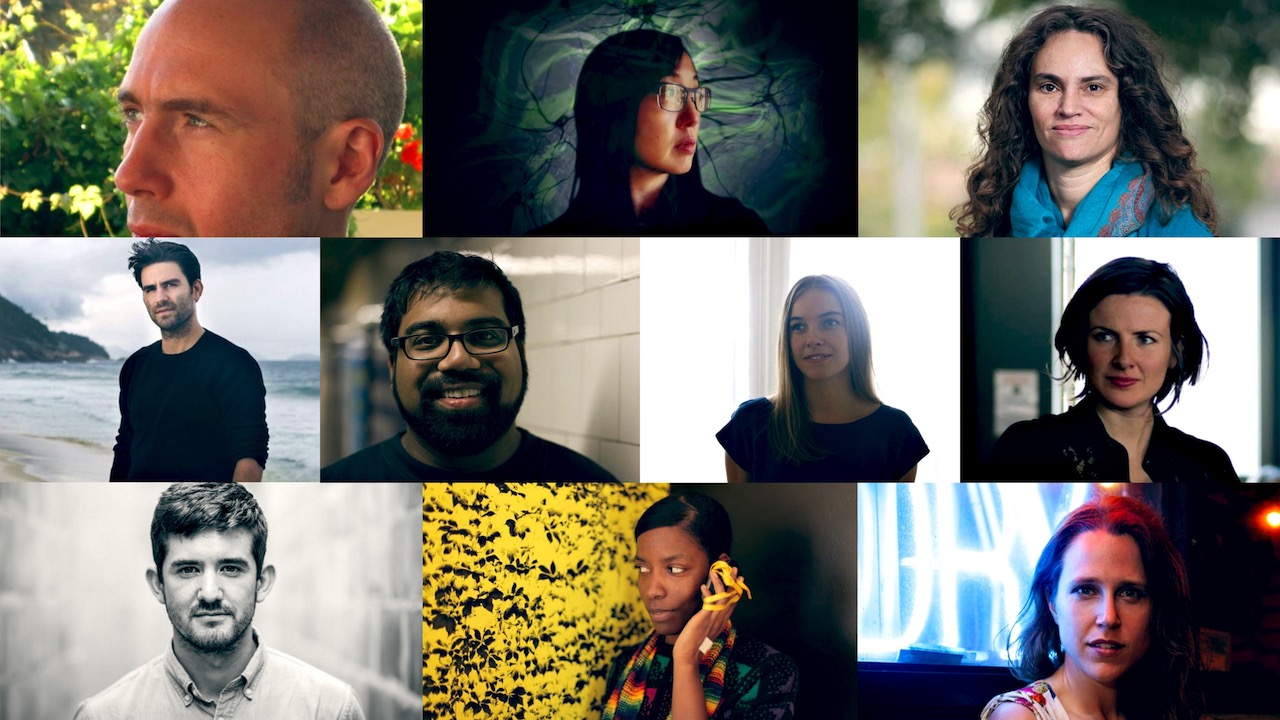 Announcing the Ten Visionary Filmmakers of "Chimera Experiments"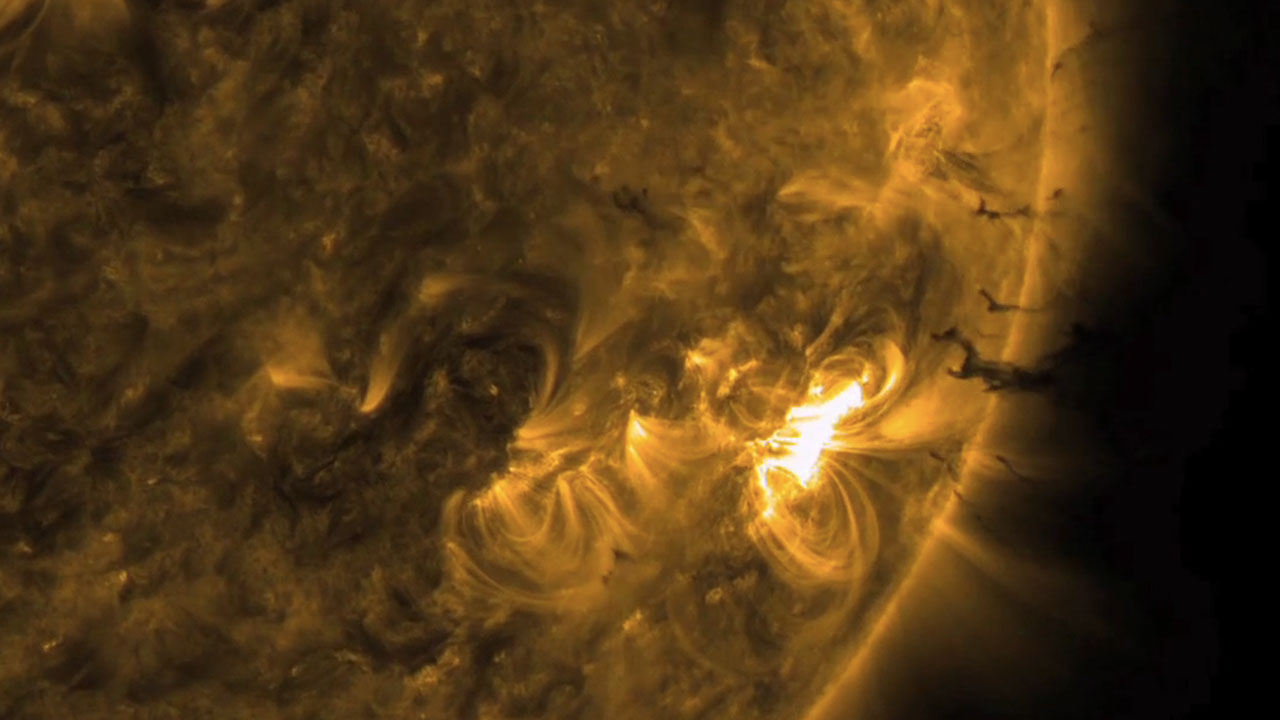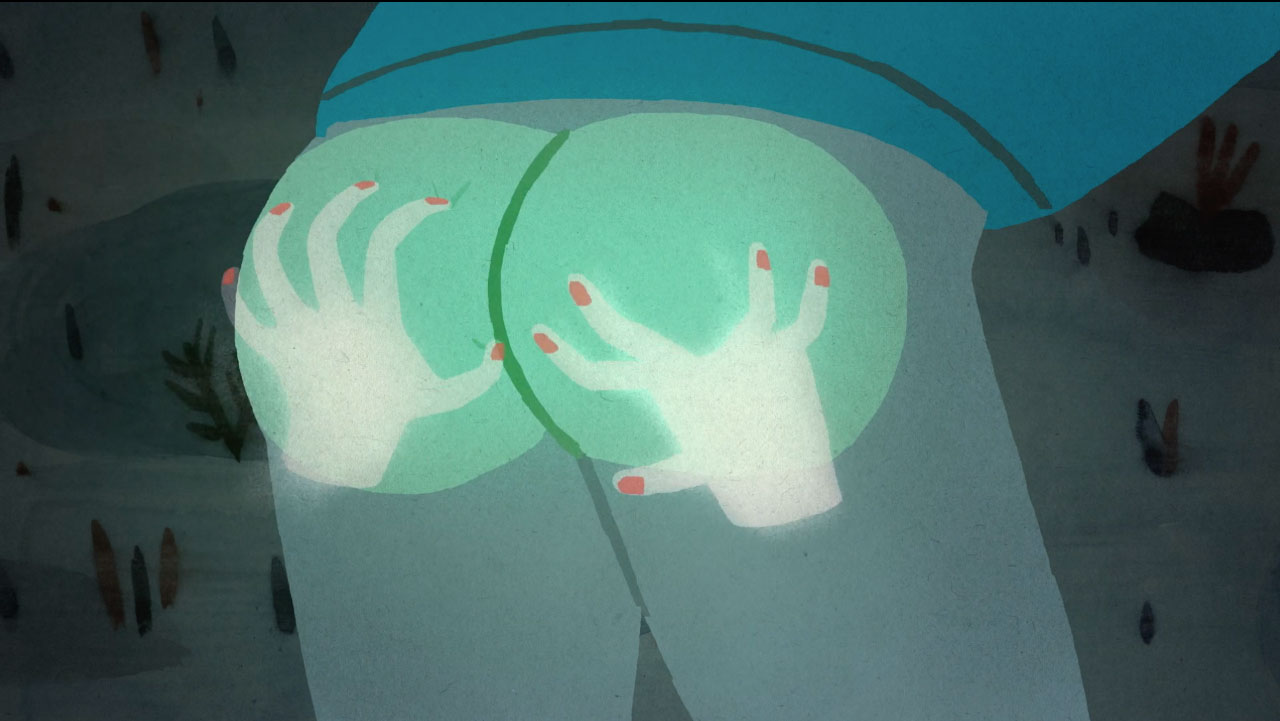 Dreams in Space: virtual voyages in n-dimensional biology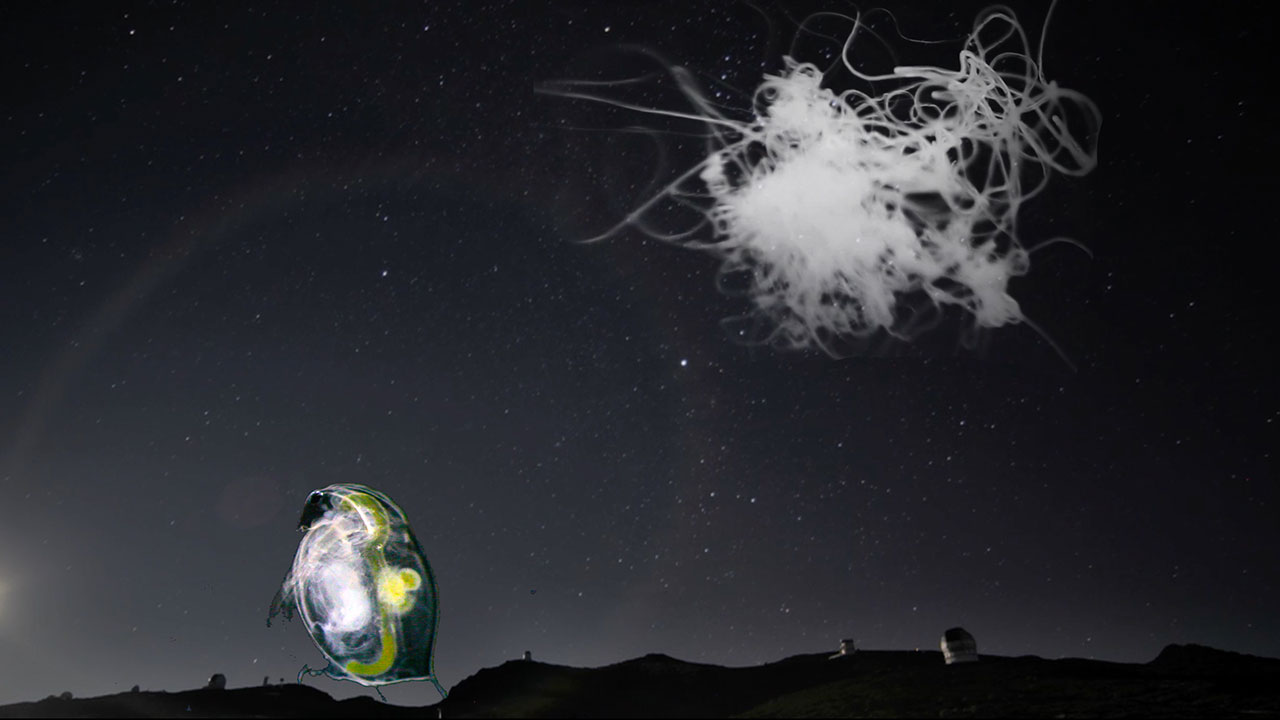 Space, Time And Little Creatures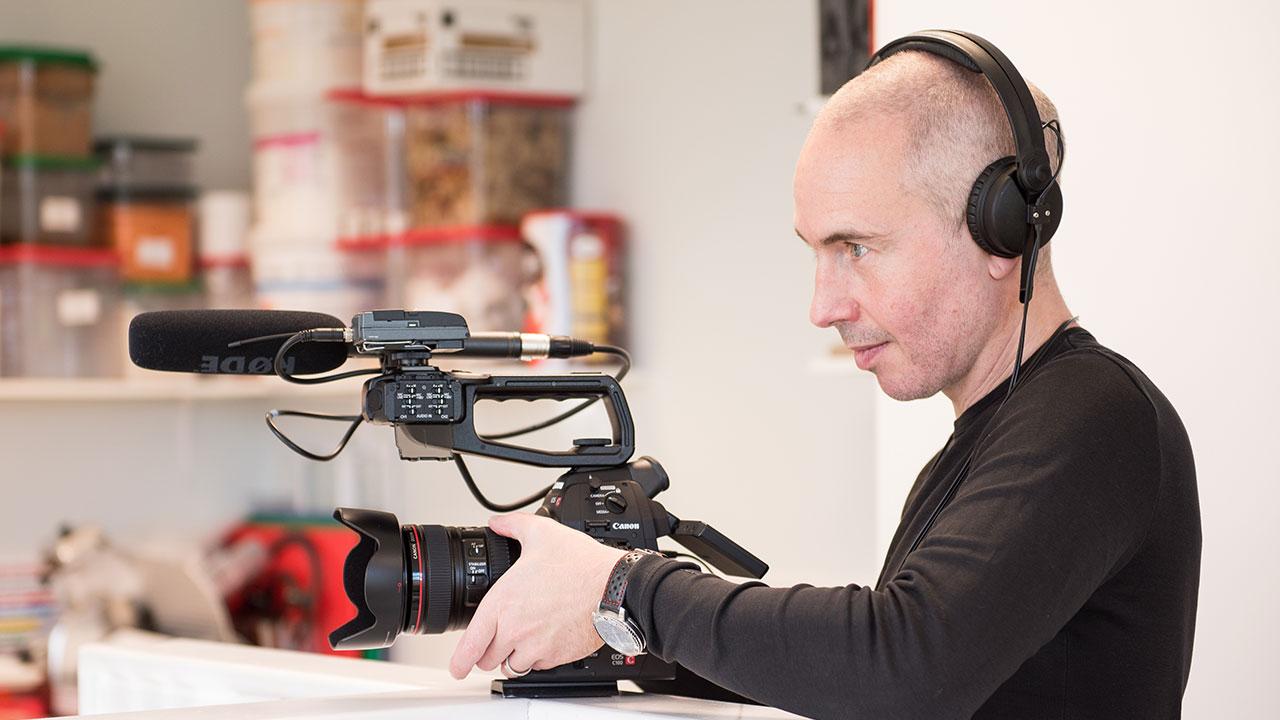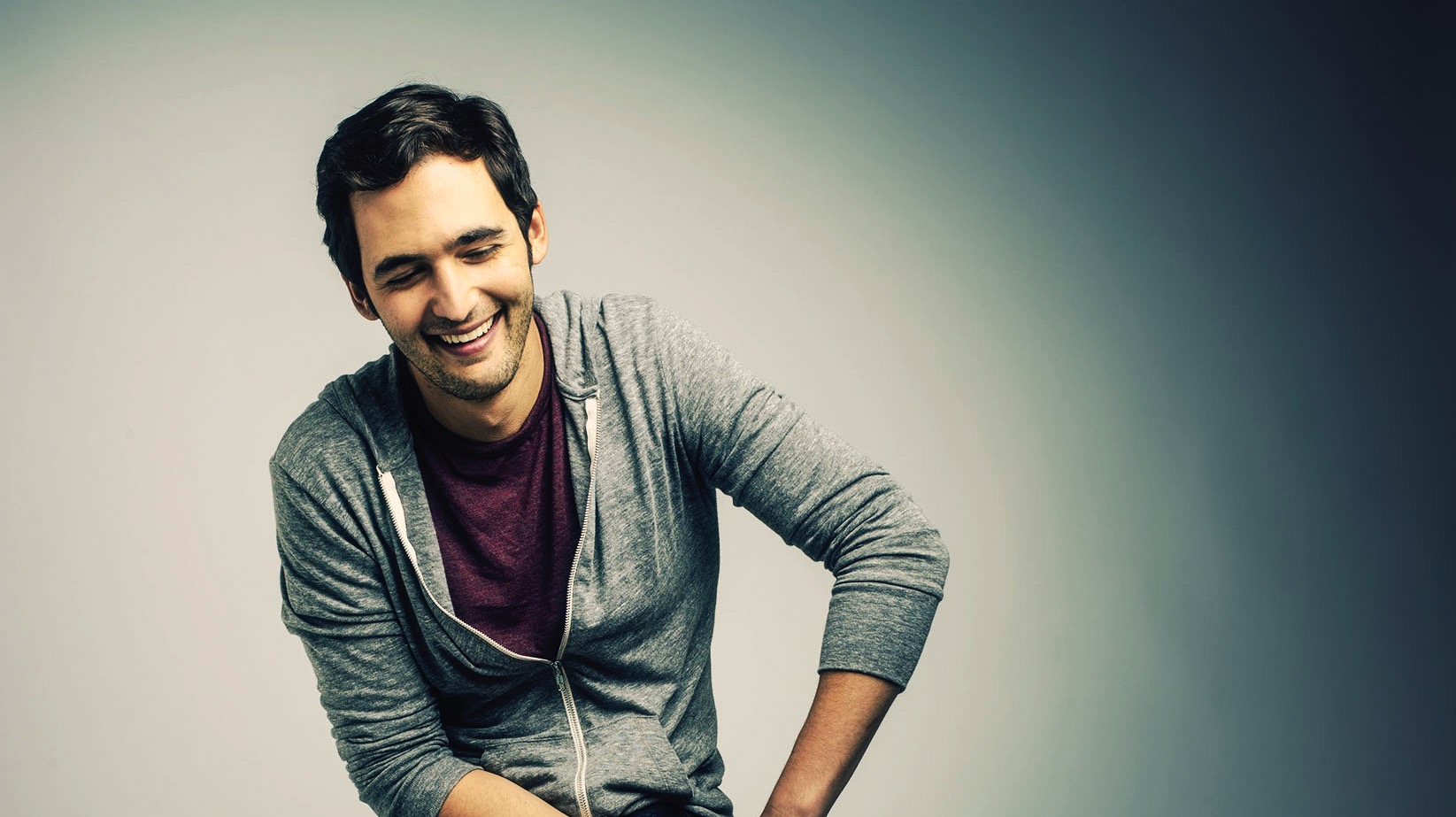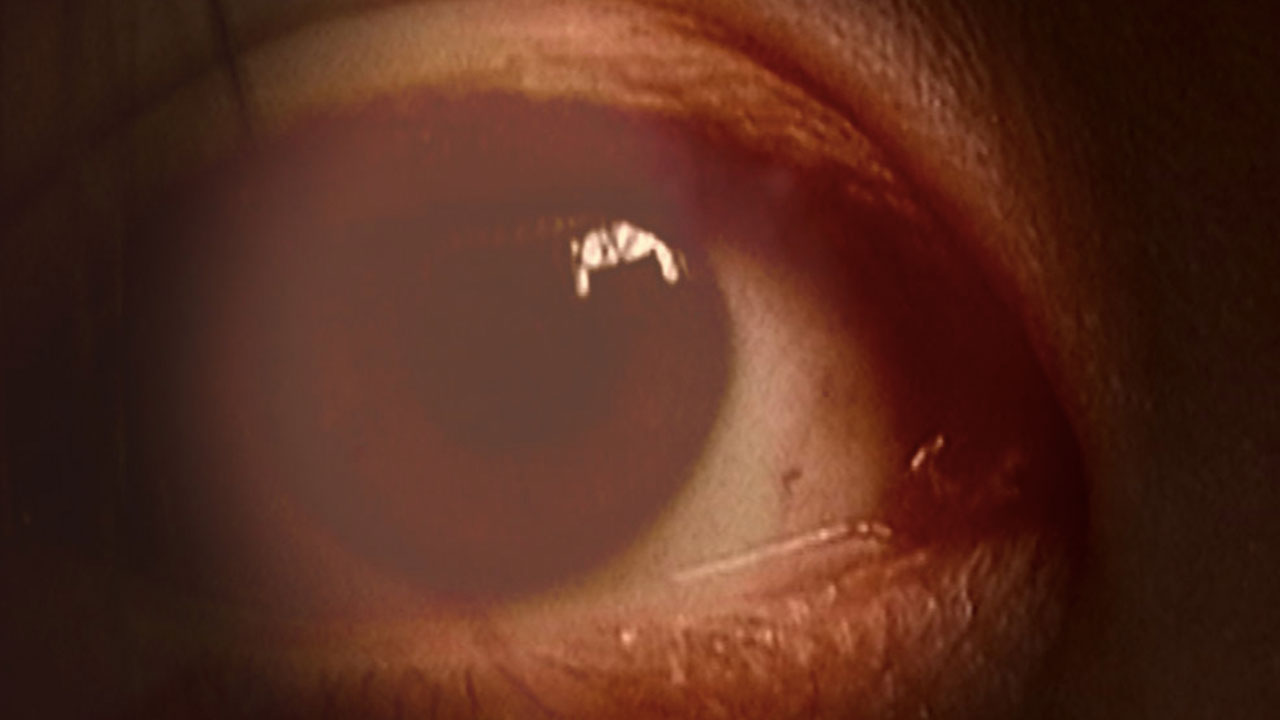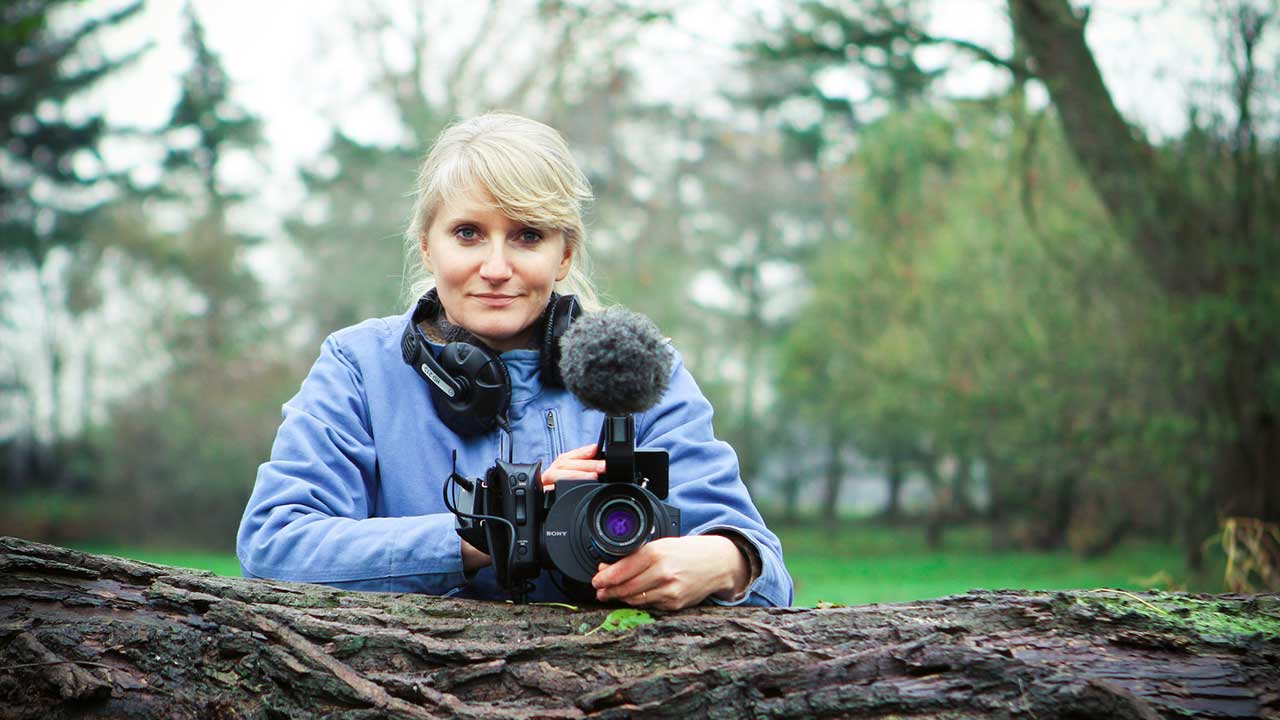 Does Consciousness Exist Outside of Our Body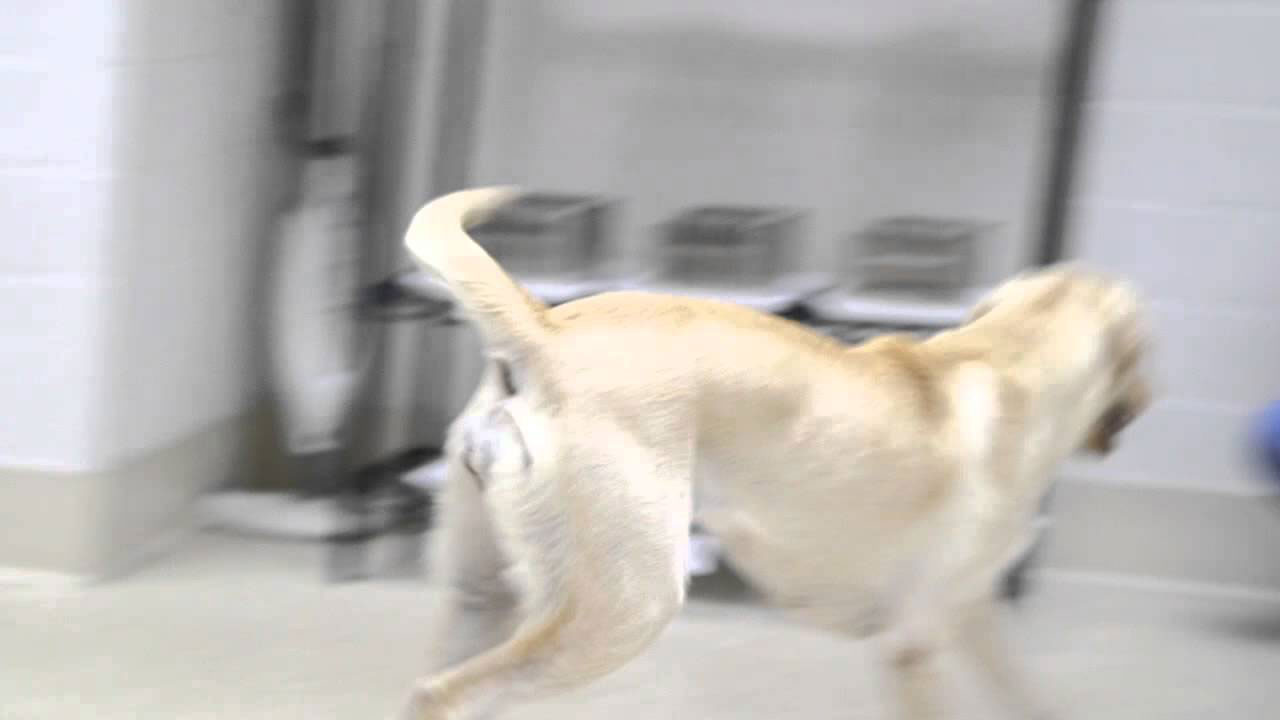 Dogs, Cancer and Medicine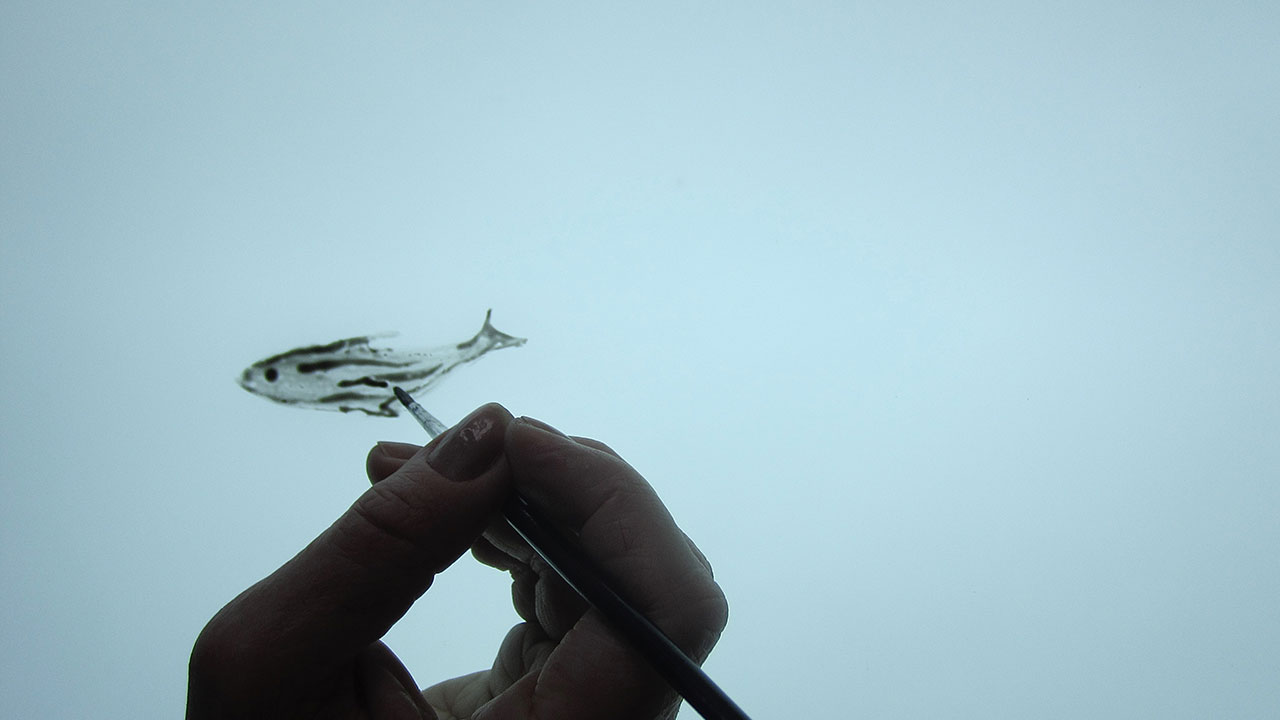 Adding Film to the Science Syllabus (Part 2)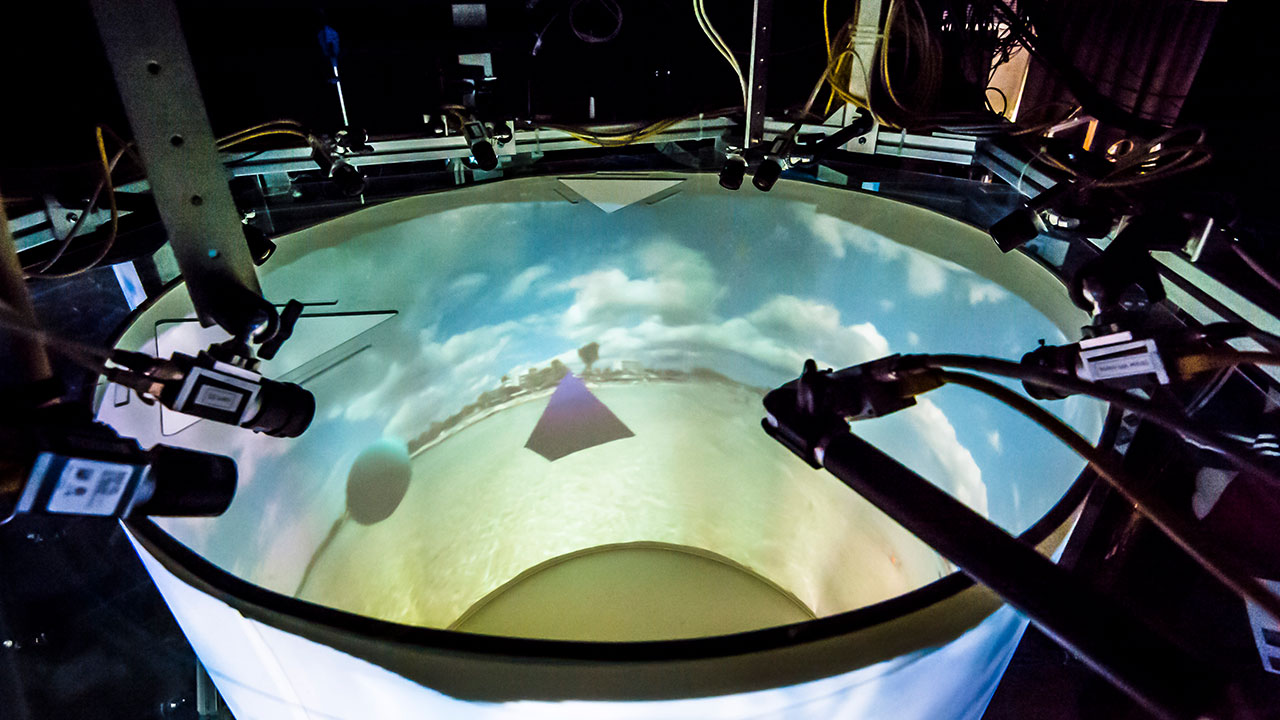 Virtual Reality for Freely Moving Animals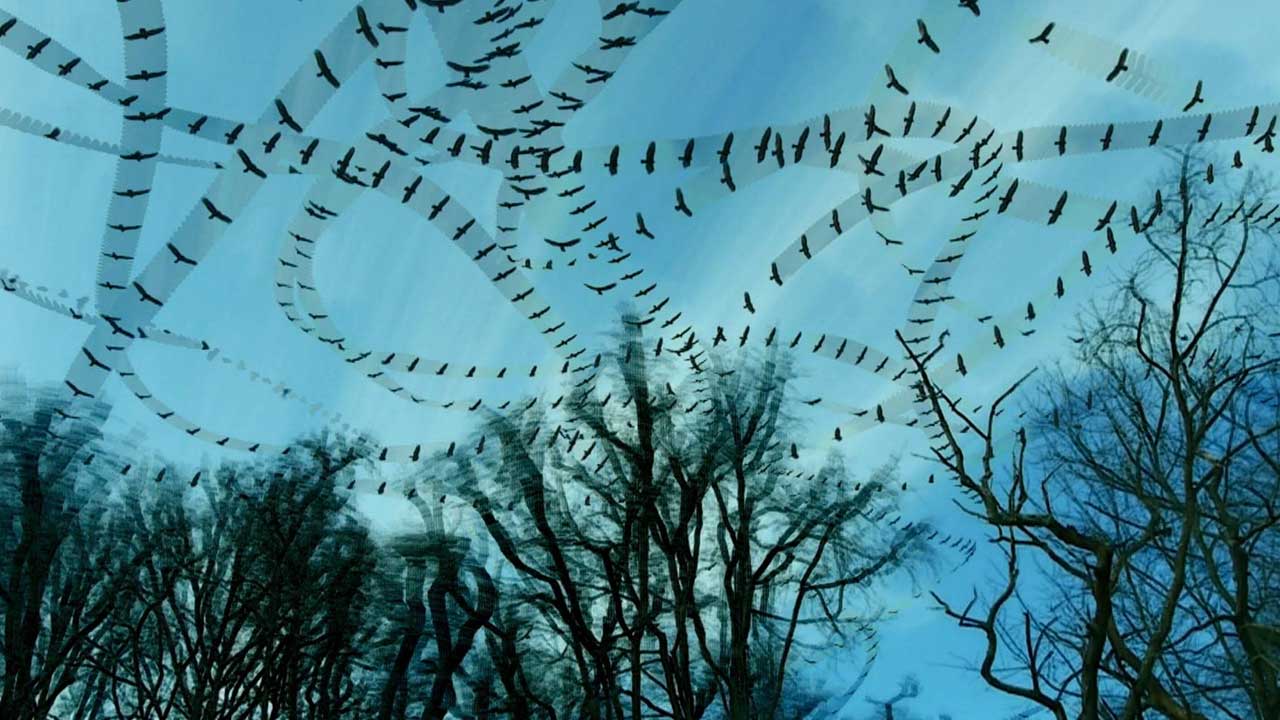 Tracing Animal Movement Patterns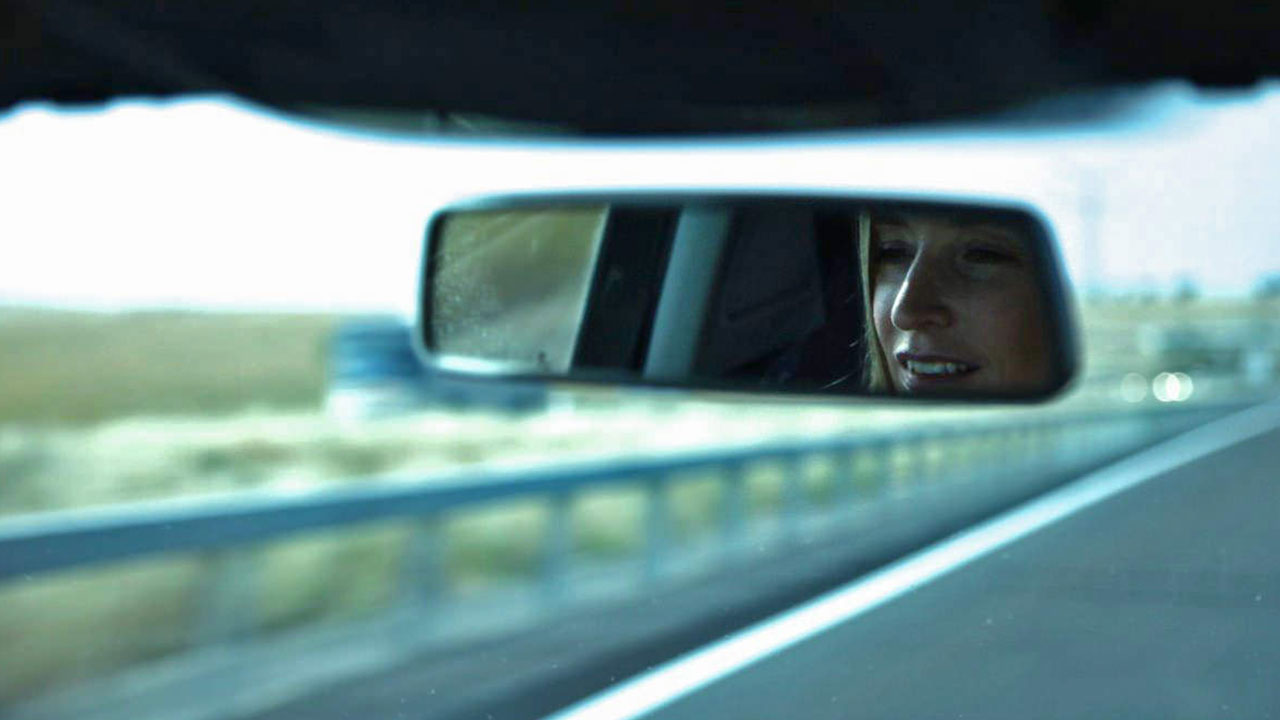 A Haunting Exploration into the Nature of Memory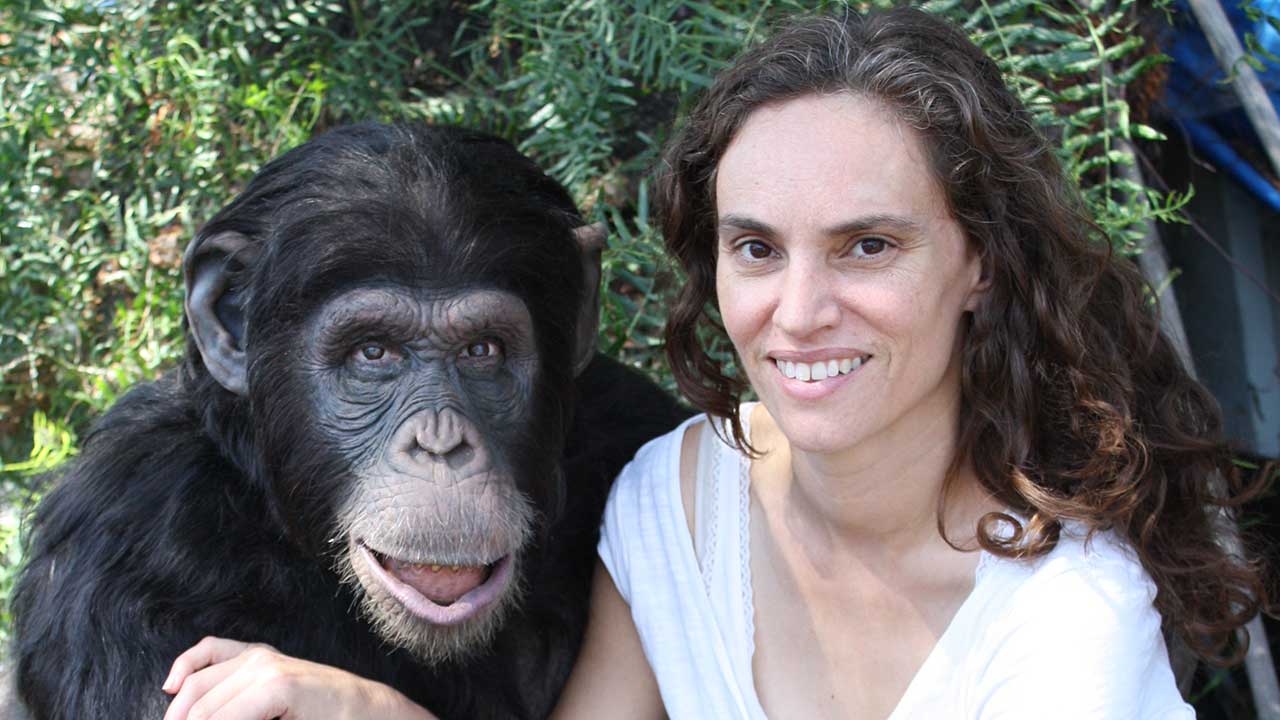 Films for the Non-Human Demographic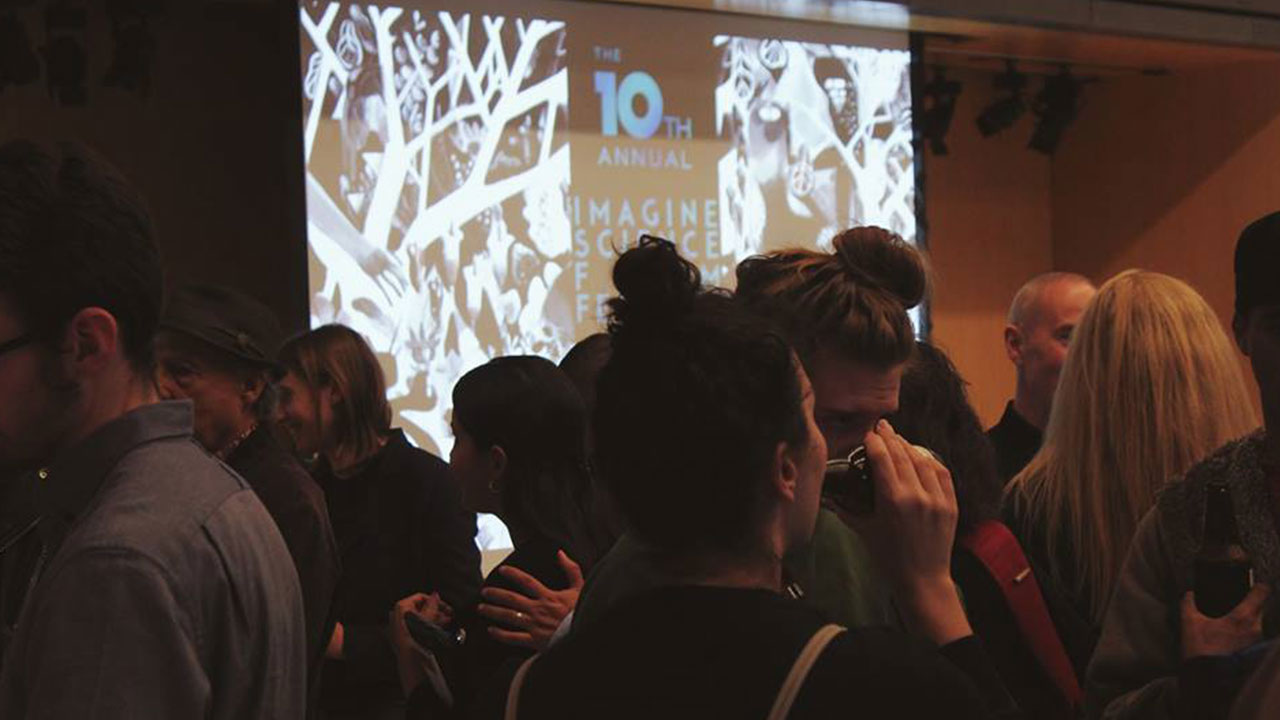 Winners of the 10th Annual Imagine Science Film Festival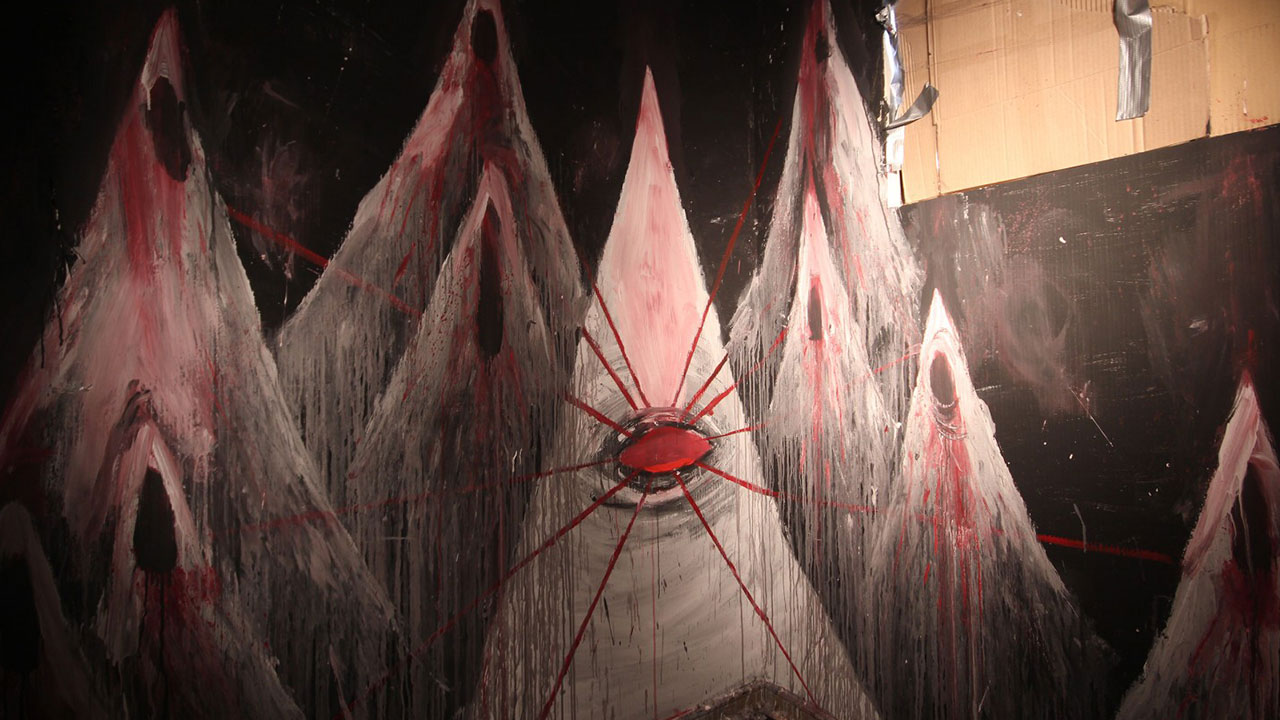 Psychotherapy: Who's Looking At Who?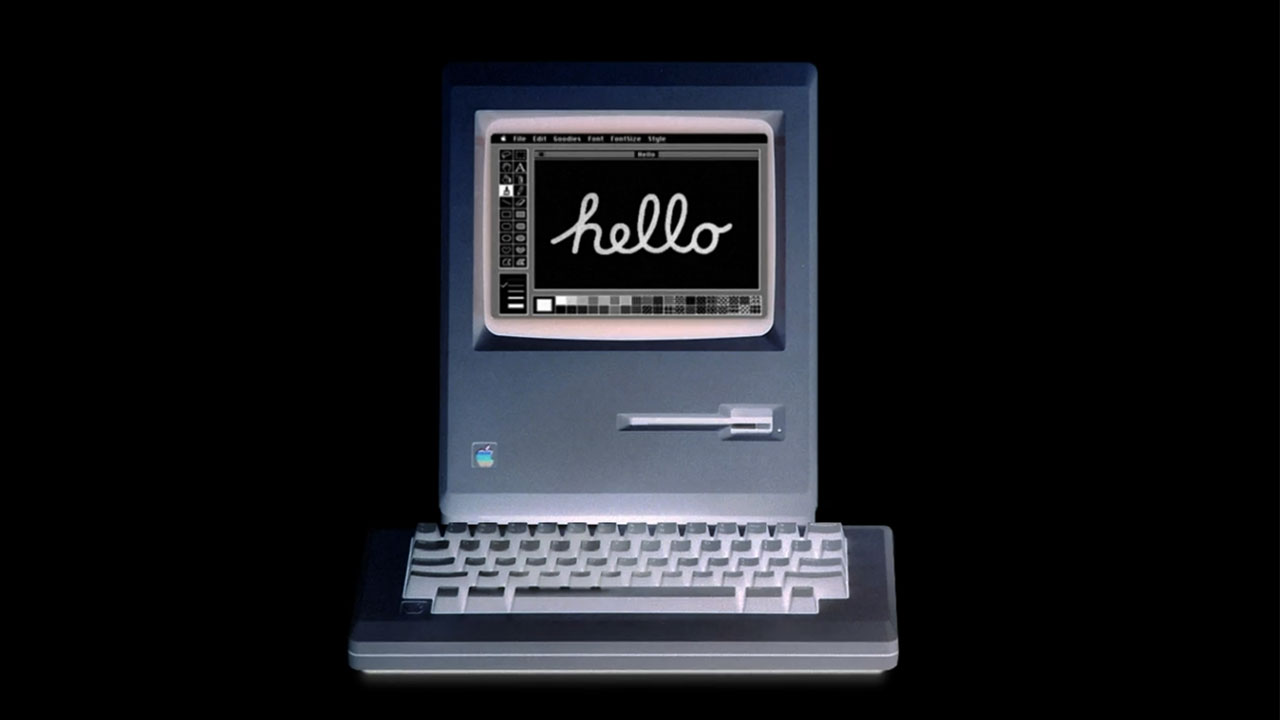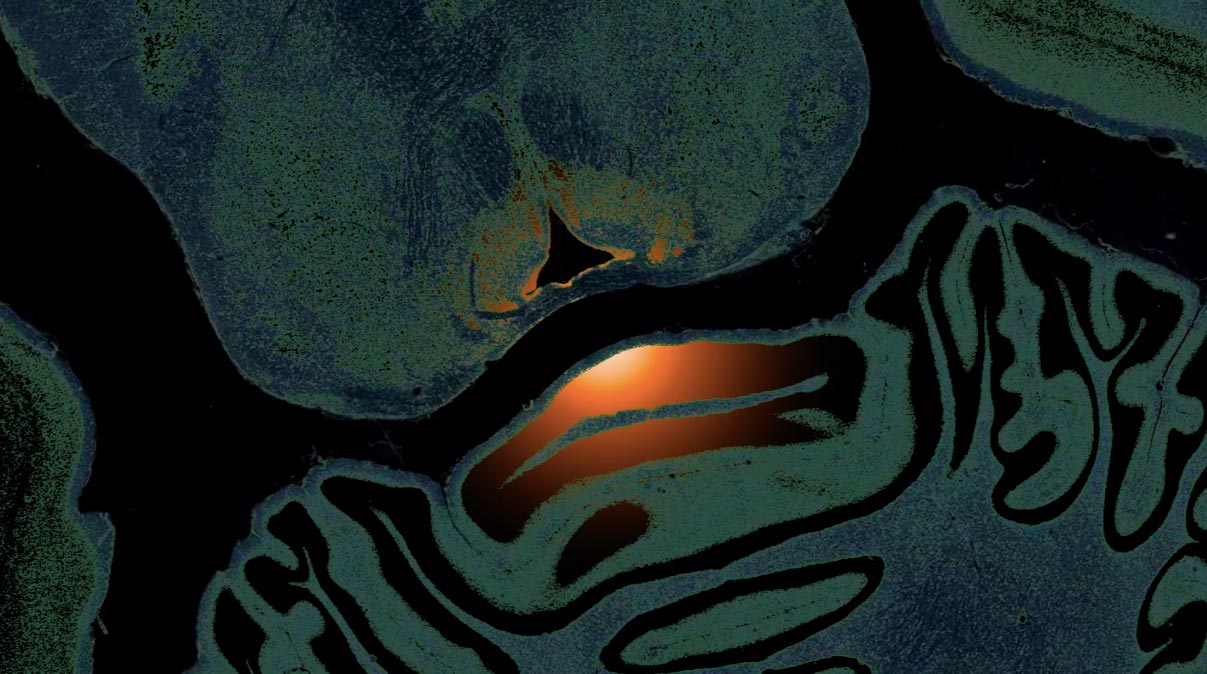 Memory is Everything, Without It We Are Nothing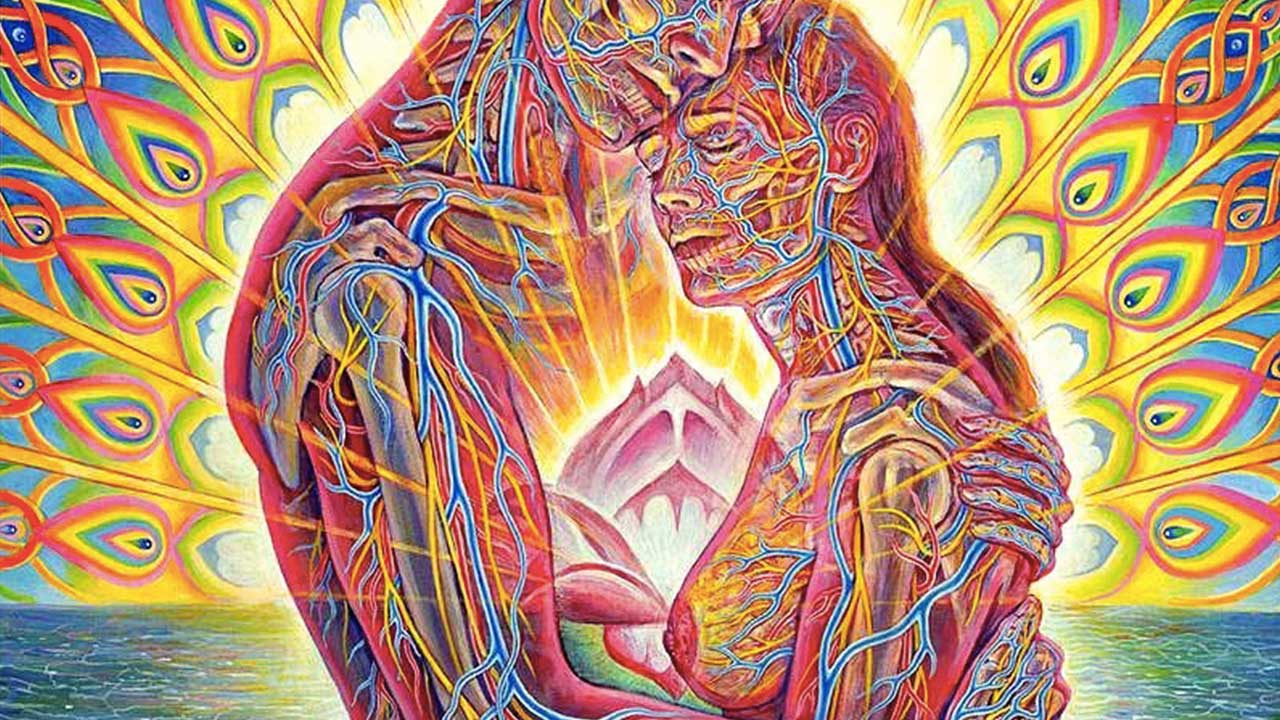 Love, Relationships, Babies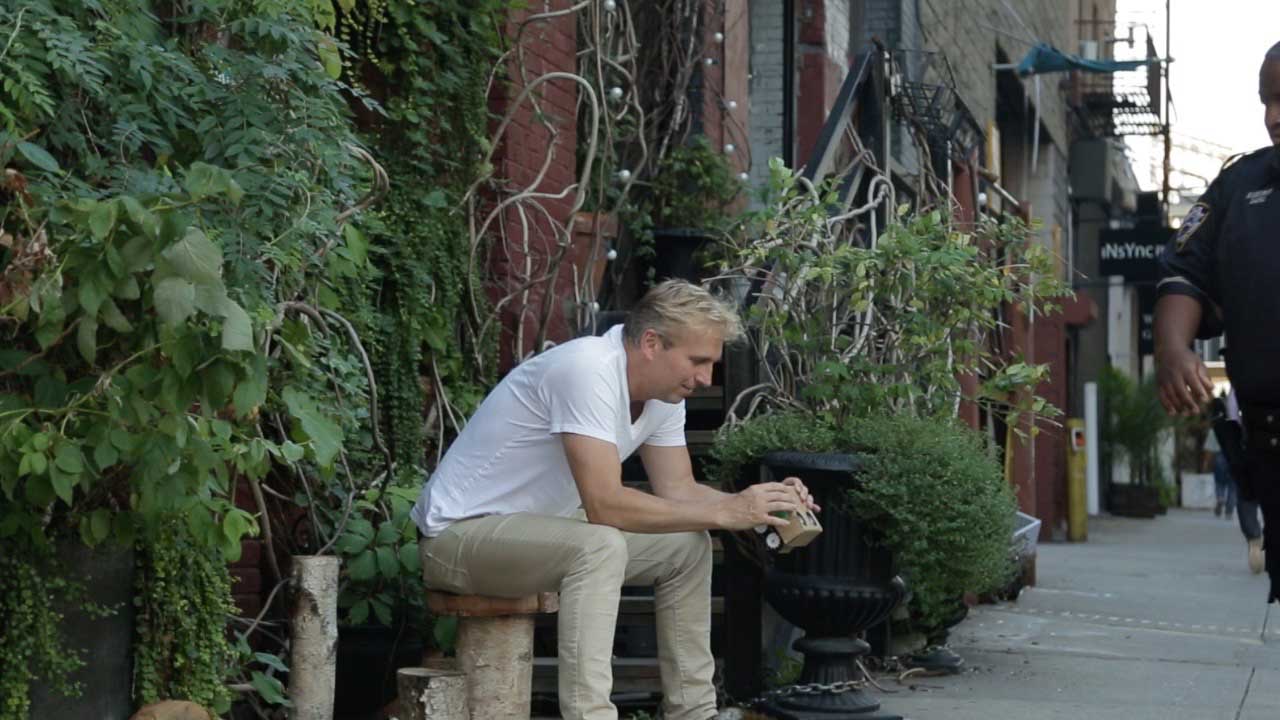 Defiance Against Emotional Repression: The Cogit-Prop Films of Brent Hoff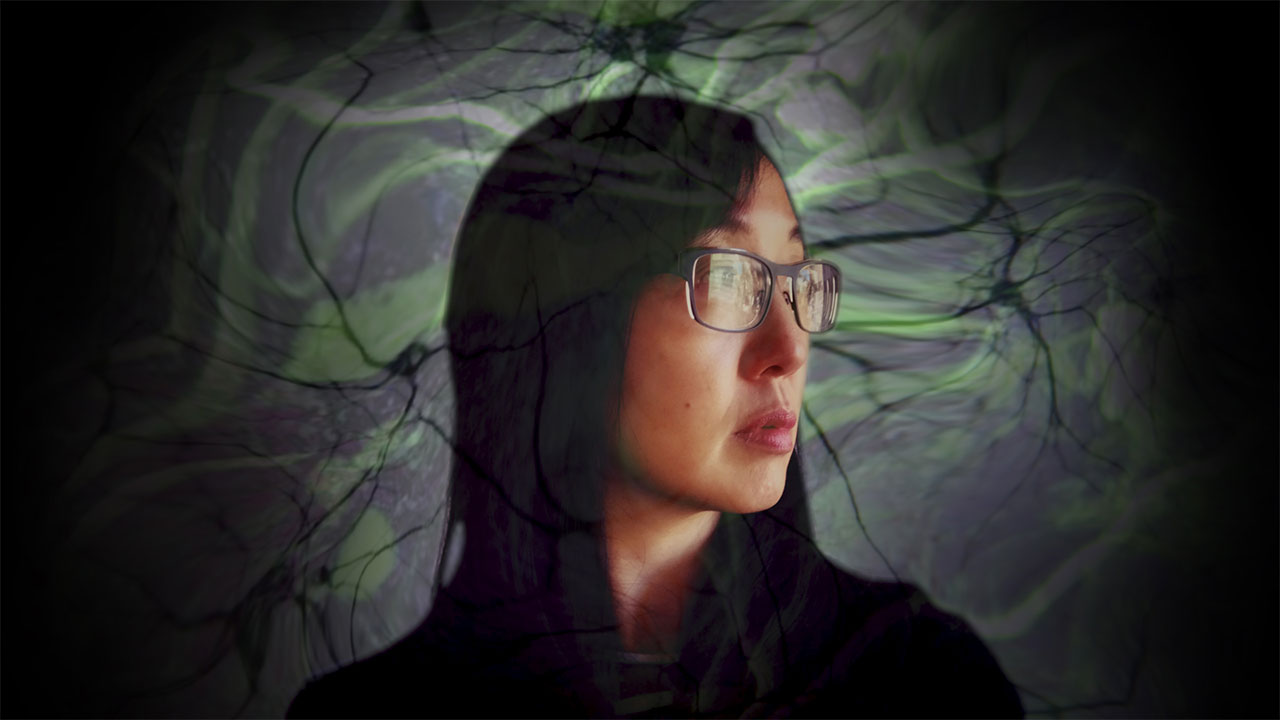 The Netherworld of Consciousness: Films of Jeannette Louie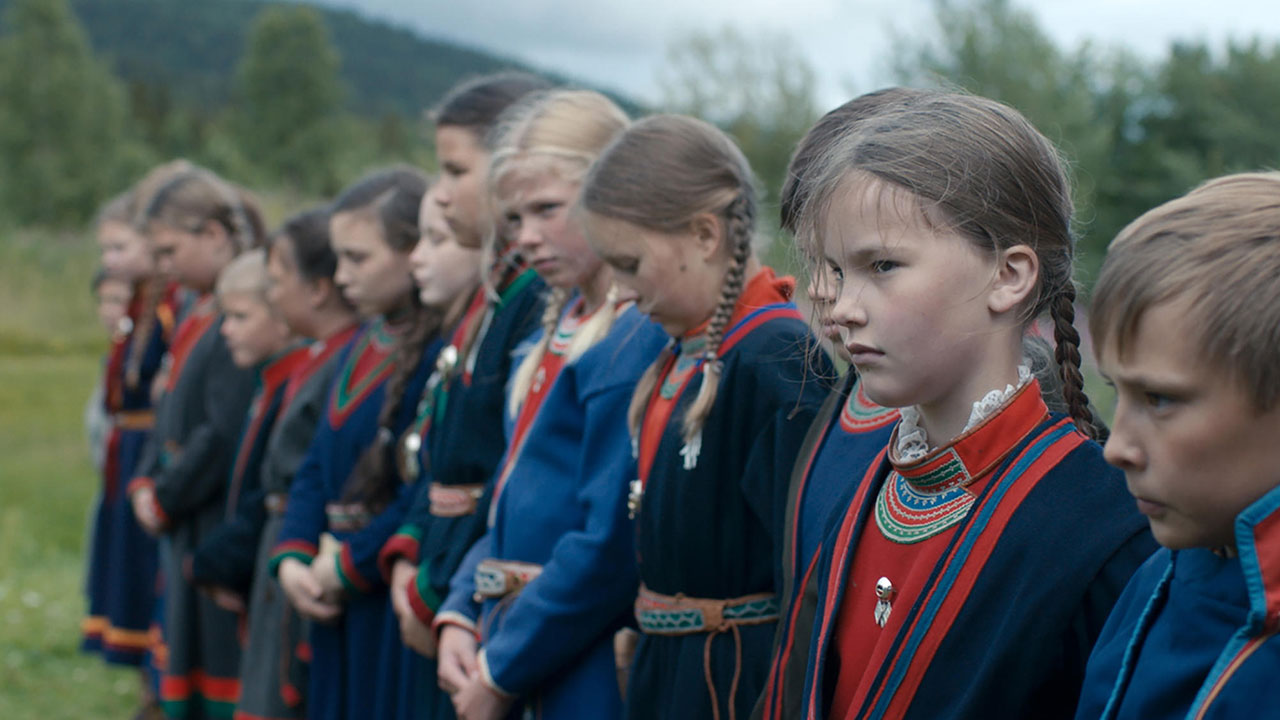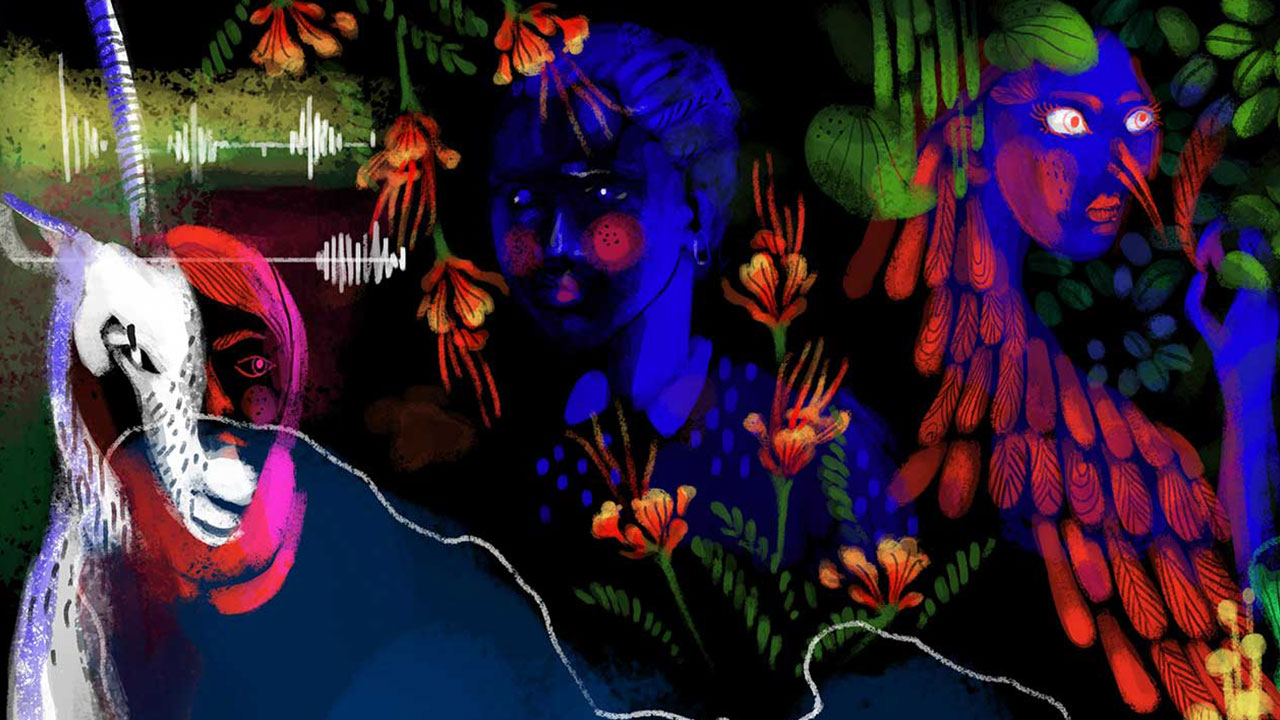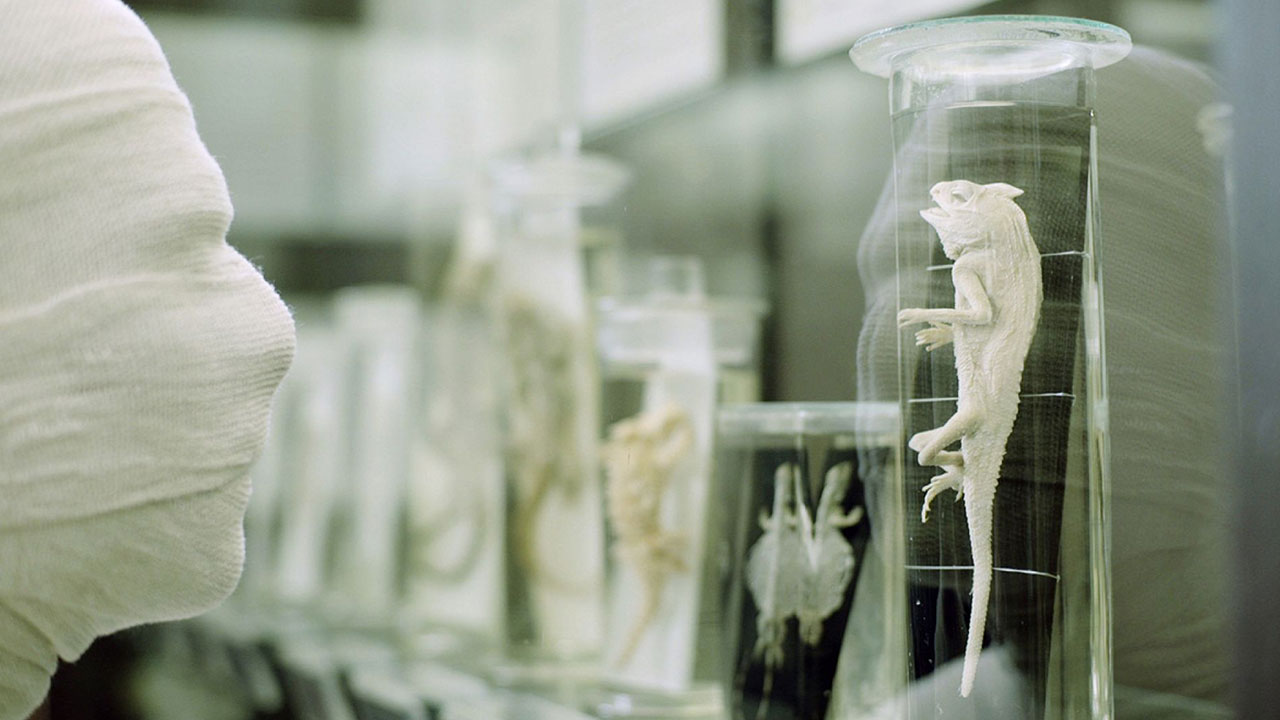 Immortality and Resurrection For All!!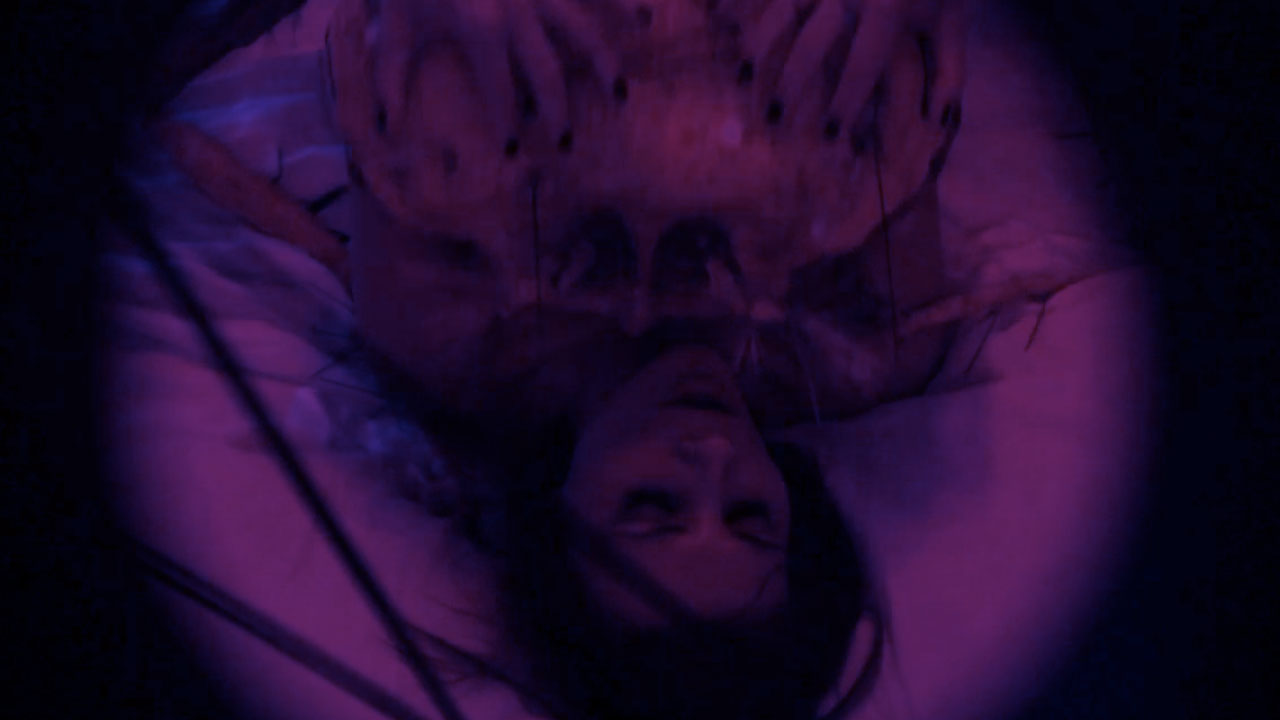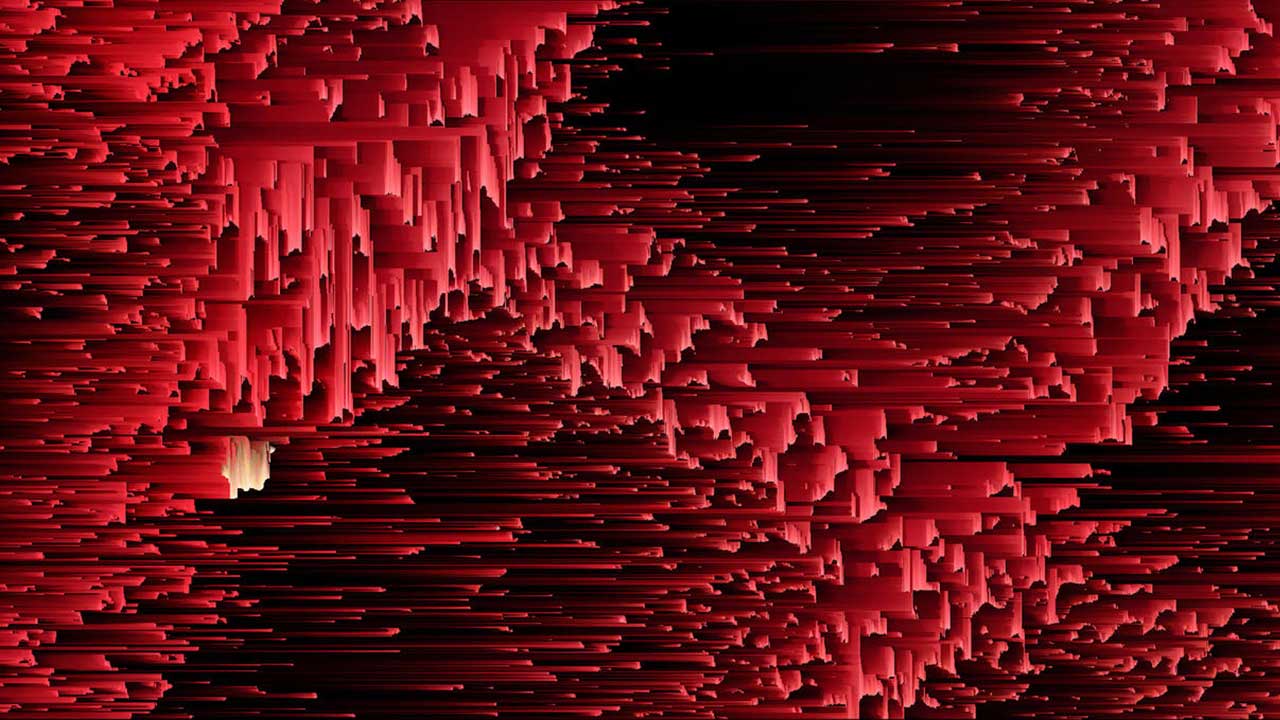 There Will Never Be a Final Film Format (Part 2): Celluloid-Digital Collisions
Adding Film to the Science Syllabus (Part 3)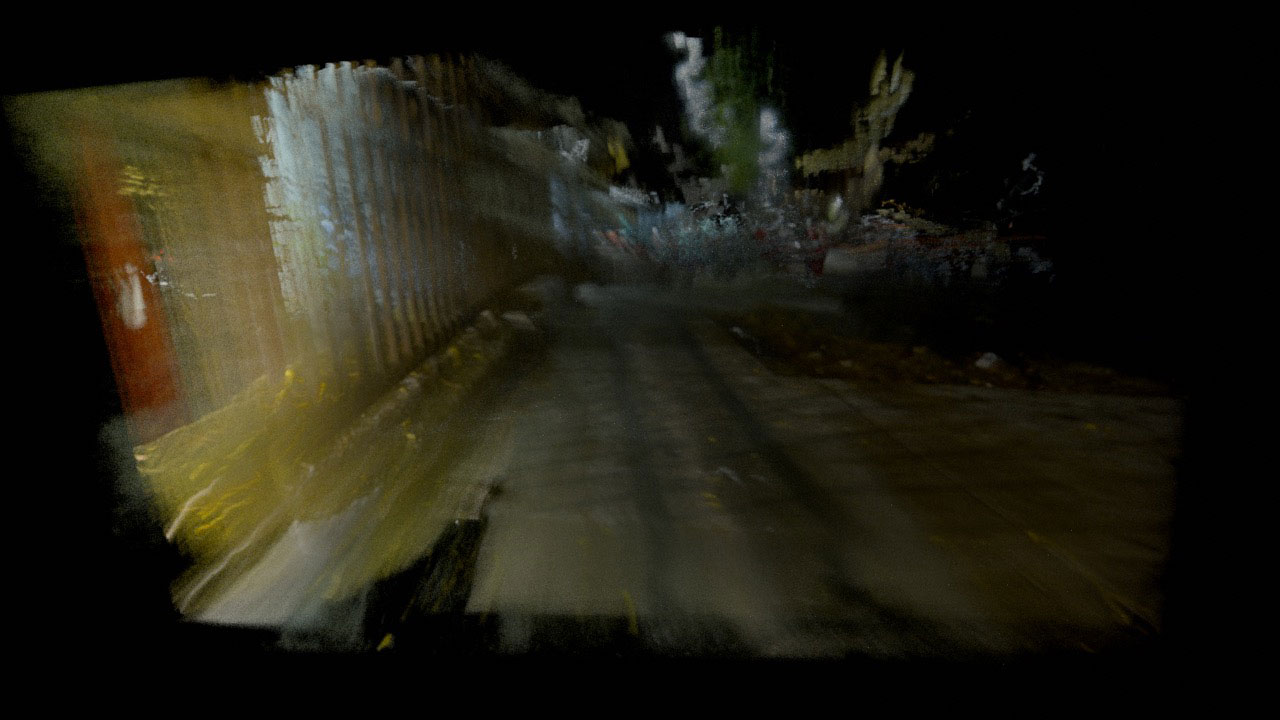 Hybrid Identities at the 10th Annual Imagine Science Film Festival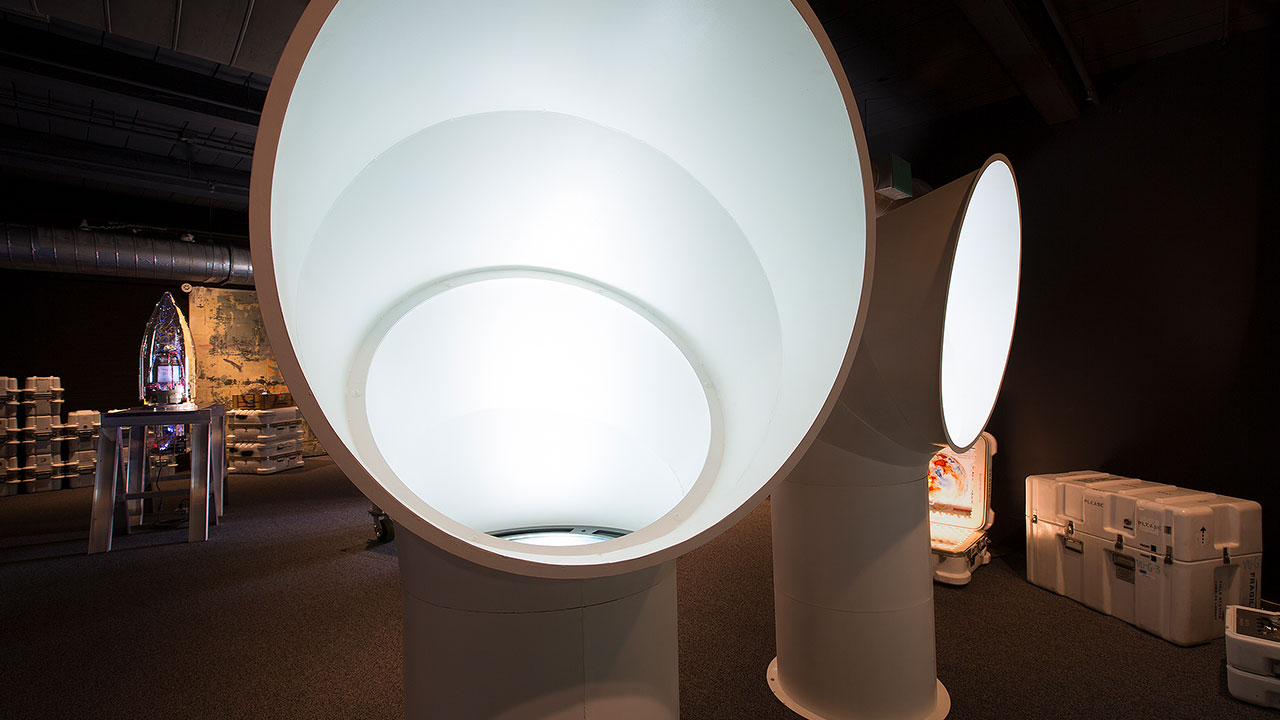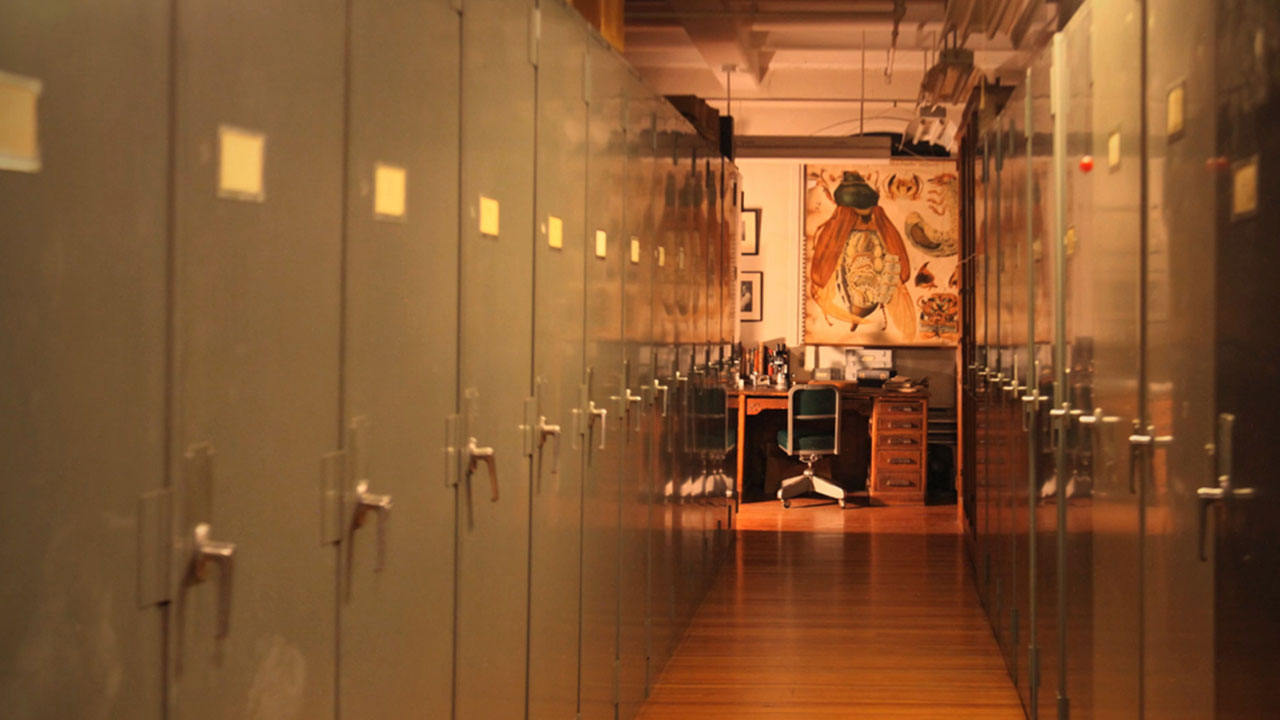 Adding Film to the Science Syllabus (Part 1)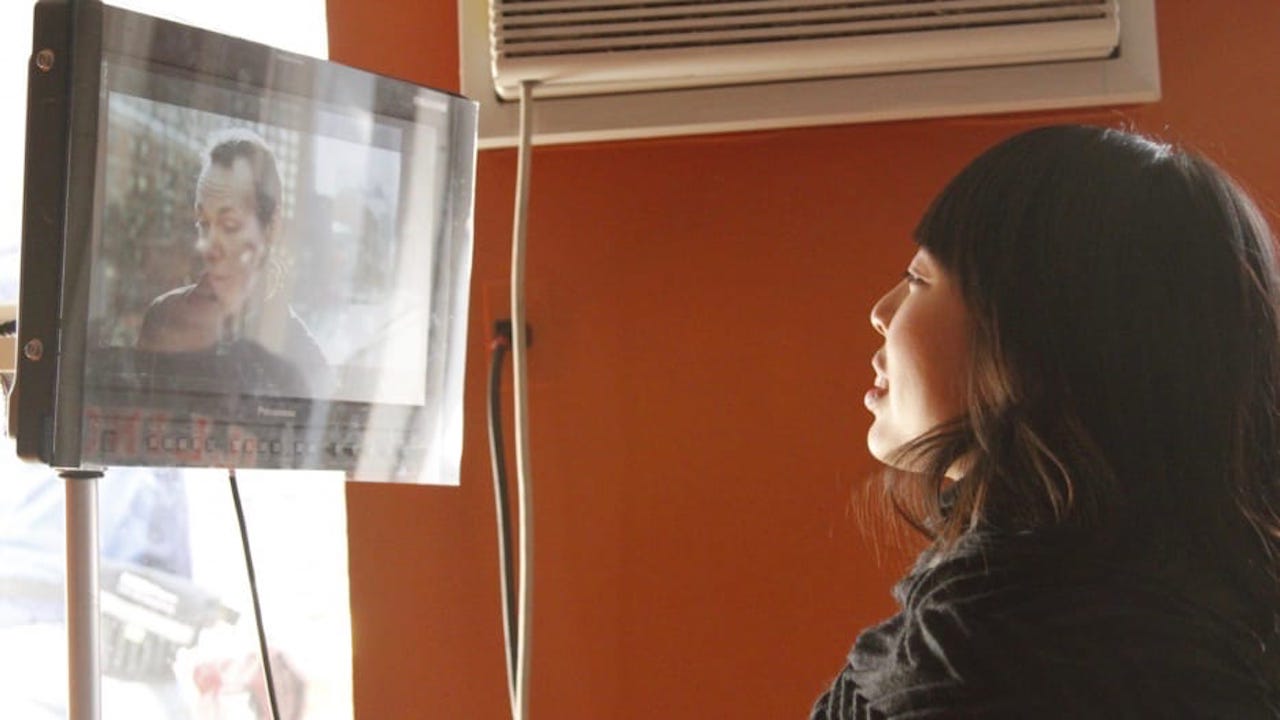 Telling Sci-Fi Stories with Women at the Forefront — a Conversation With Director Cidney Hue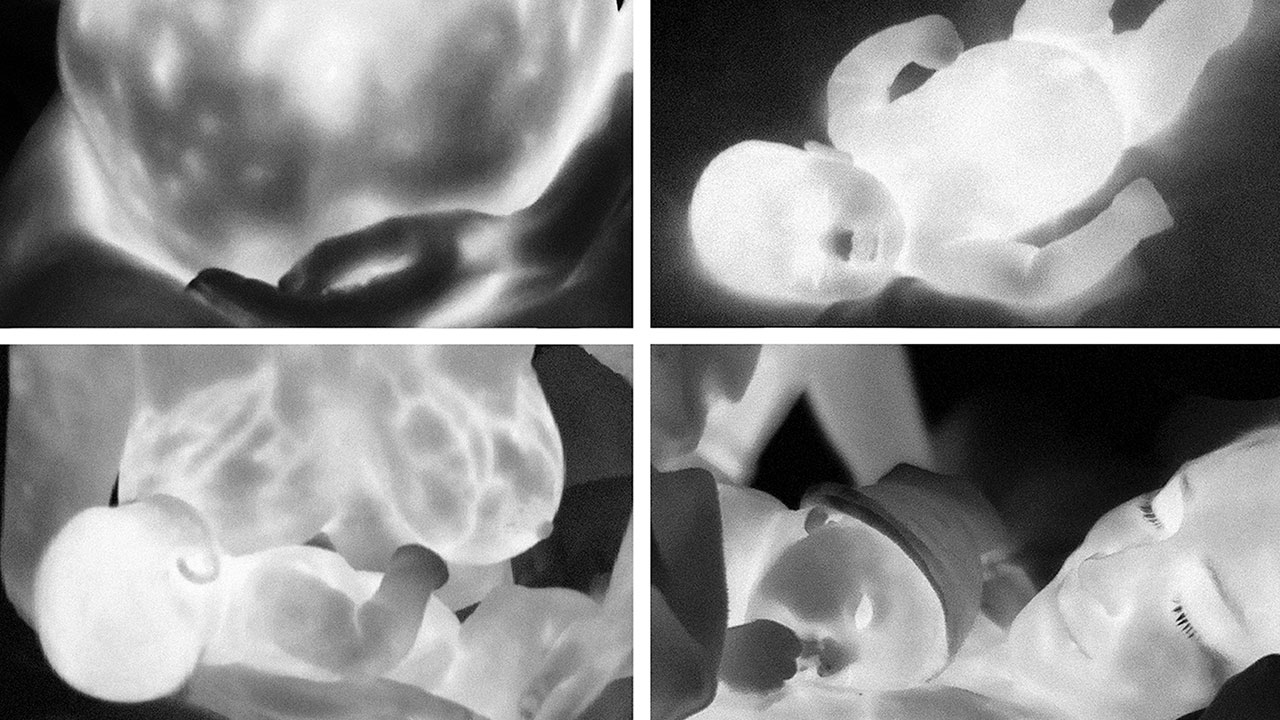 Marne Lucas: A Pioneer in Infrared Experimental Art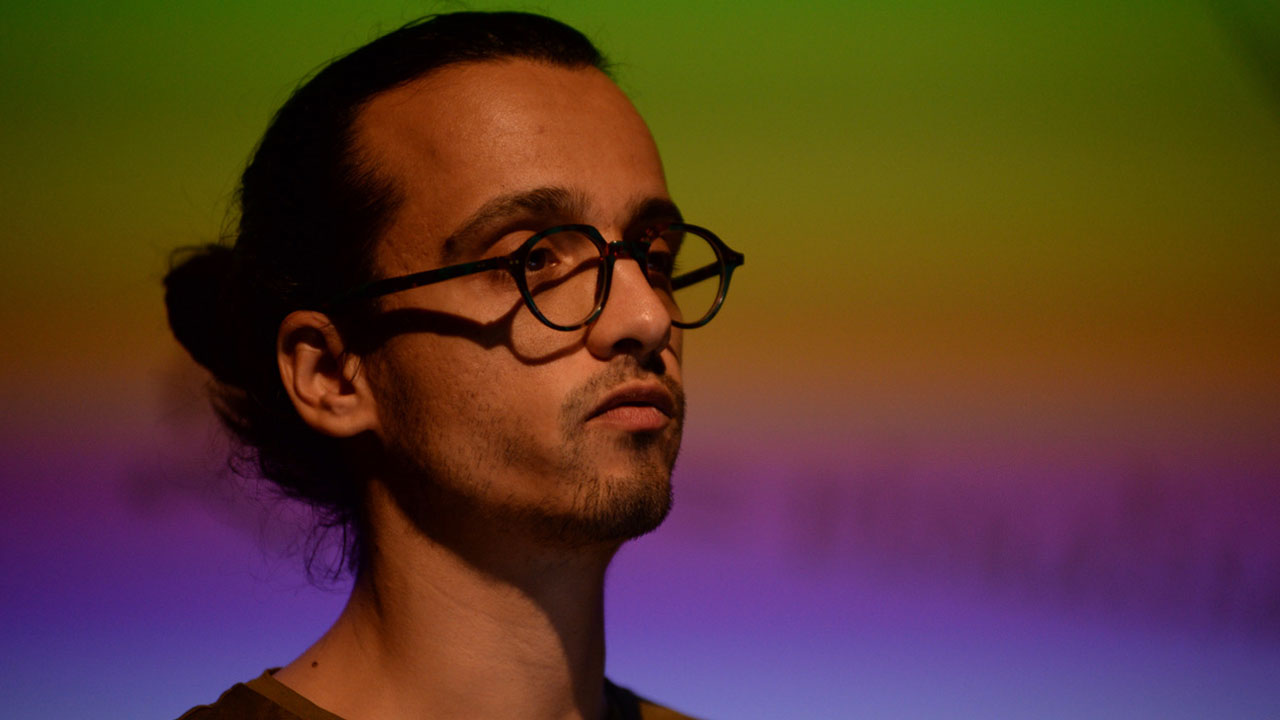 Endless Forms Most Beautiful: The Scientific Art of Markos Kay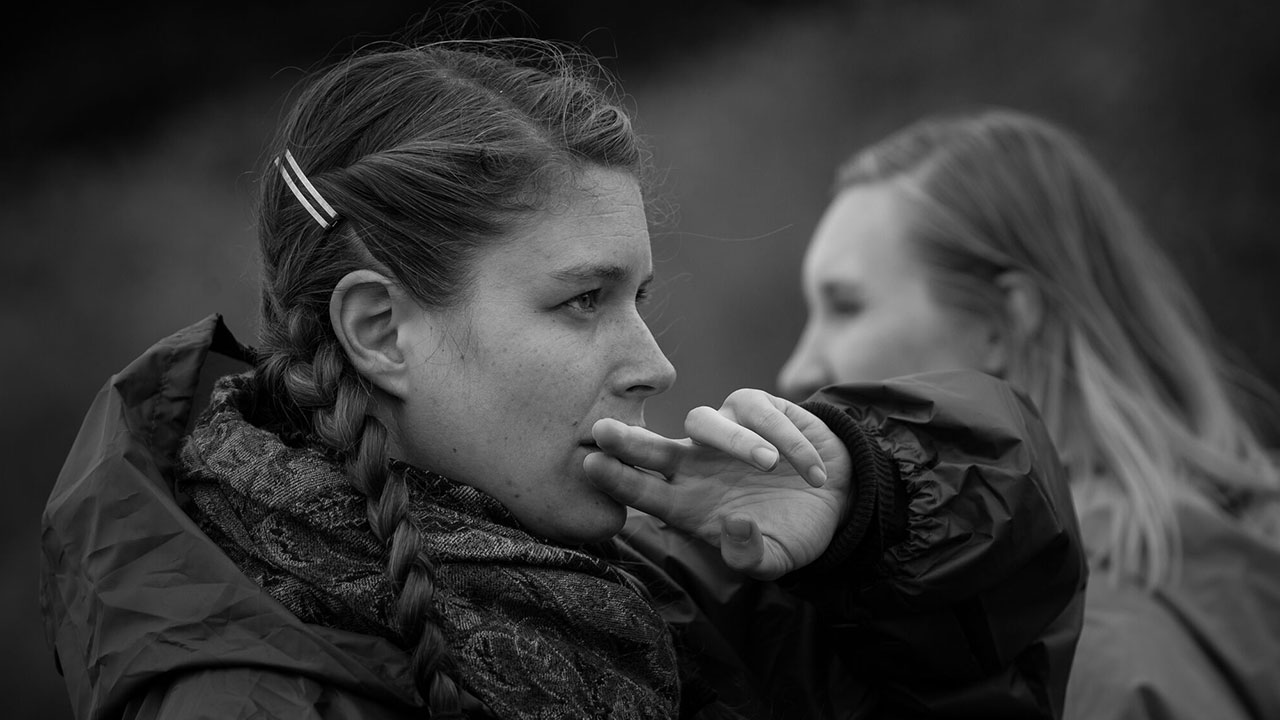 An Ethnobiologist with a Movie Camera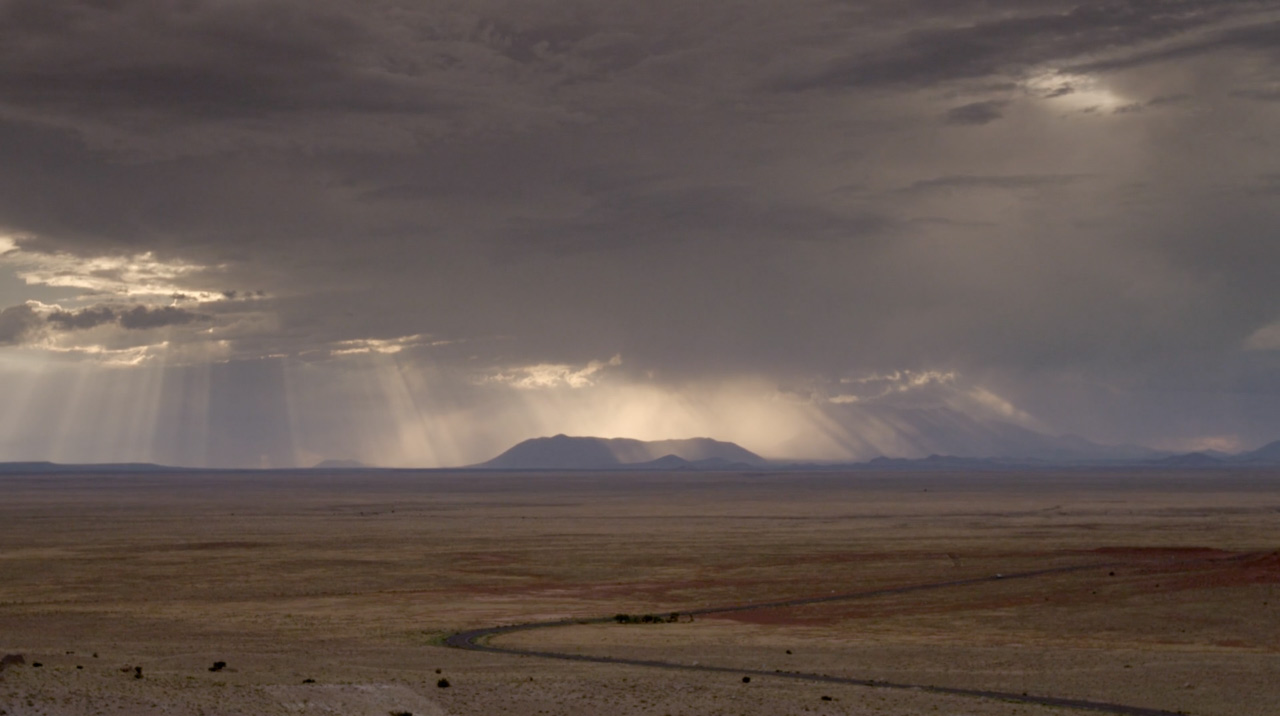 Science v. Religion: Genesis to Genetics