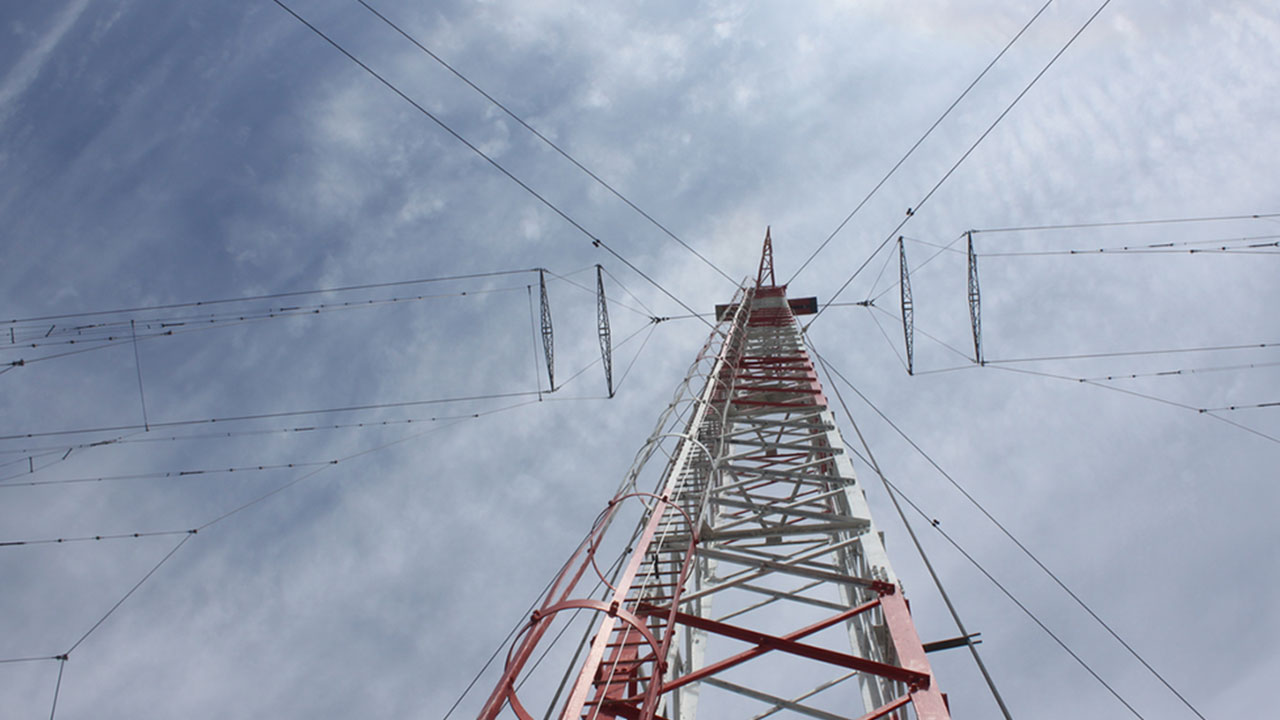 Spectres of Shortwave / Ombres des ondes courtes
Amanda Dawn Christie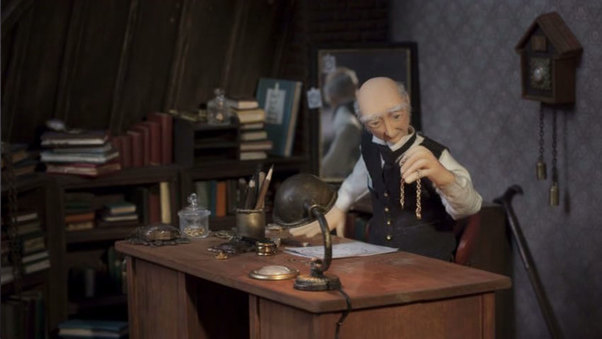 The Reality Clock
Amanda Tasse
3D Printed Records
Amanda Ghassaei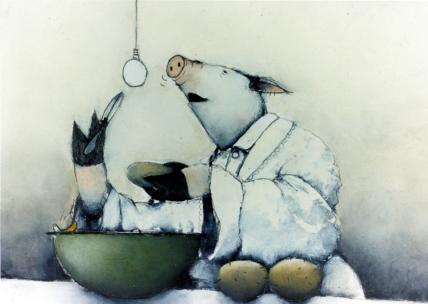 When the Day Breaks
Amanda Forbis, Wendy Tilby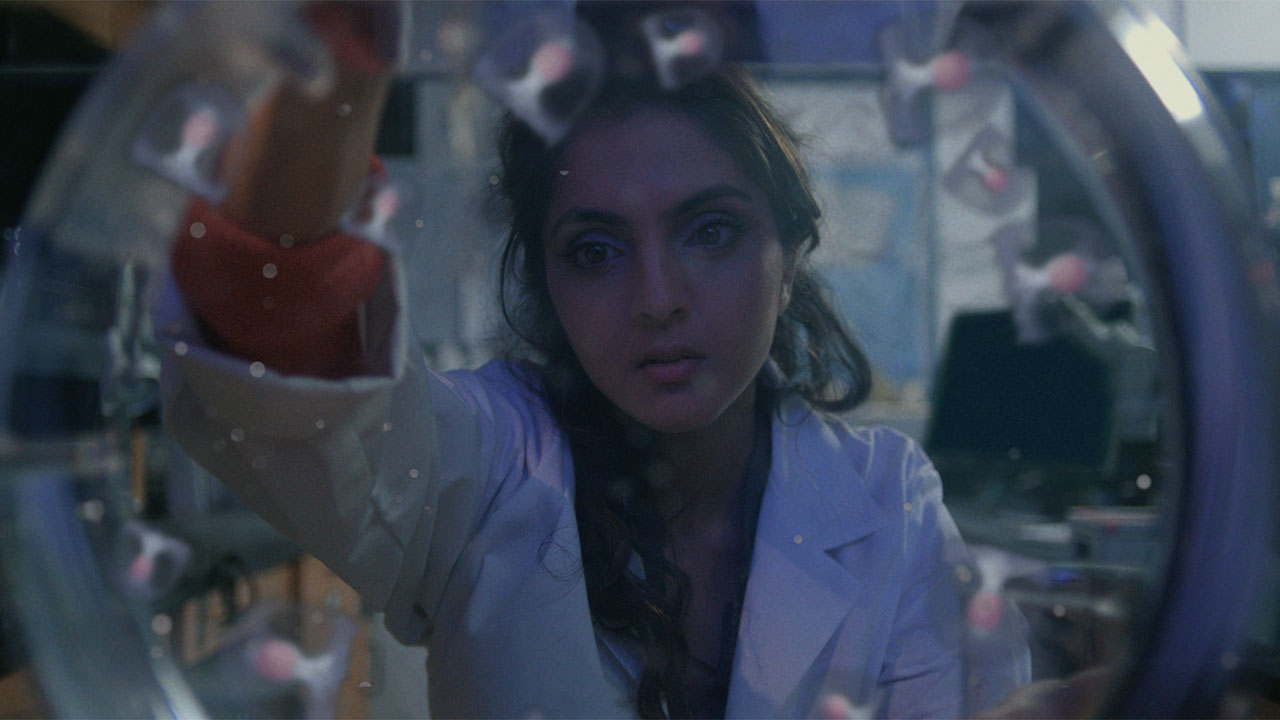 Mira
Amanda Tasse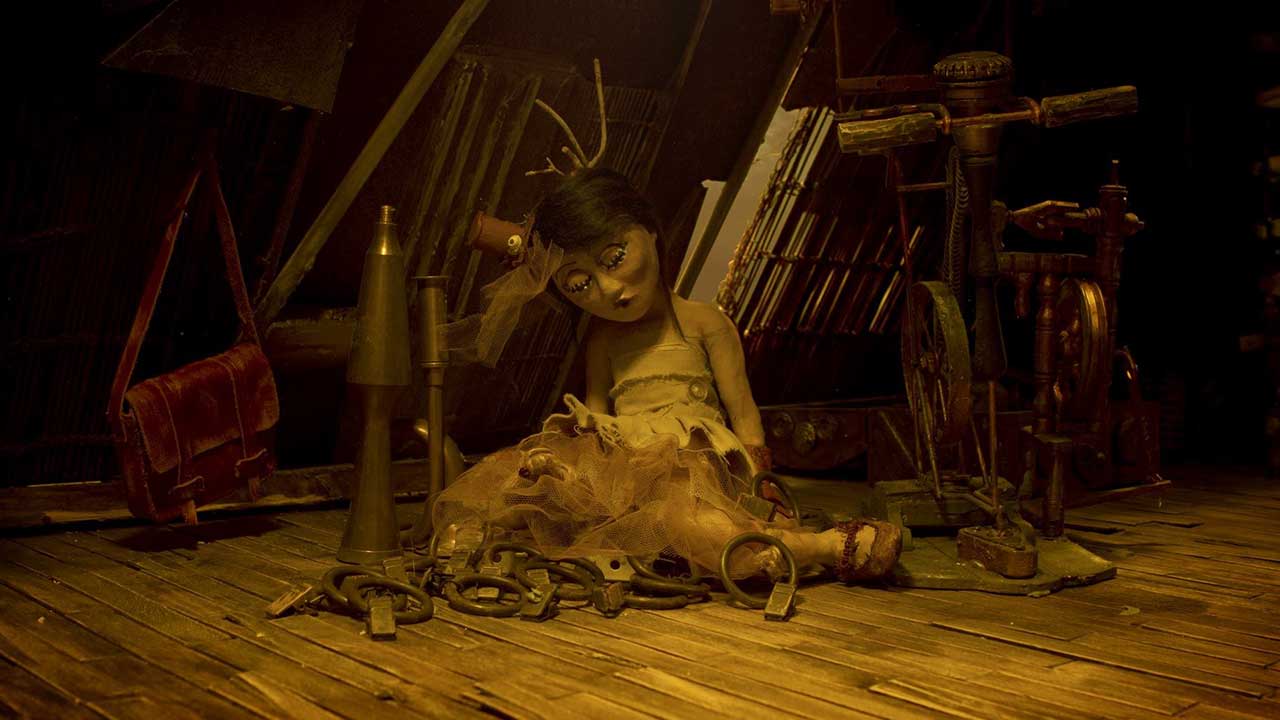 Indigo
Amanda Strong
The Making of Love
Jeannette Louie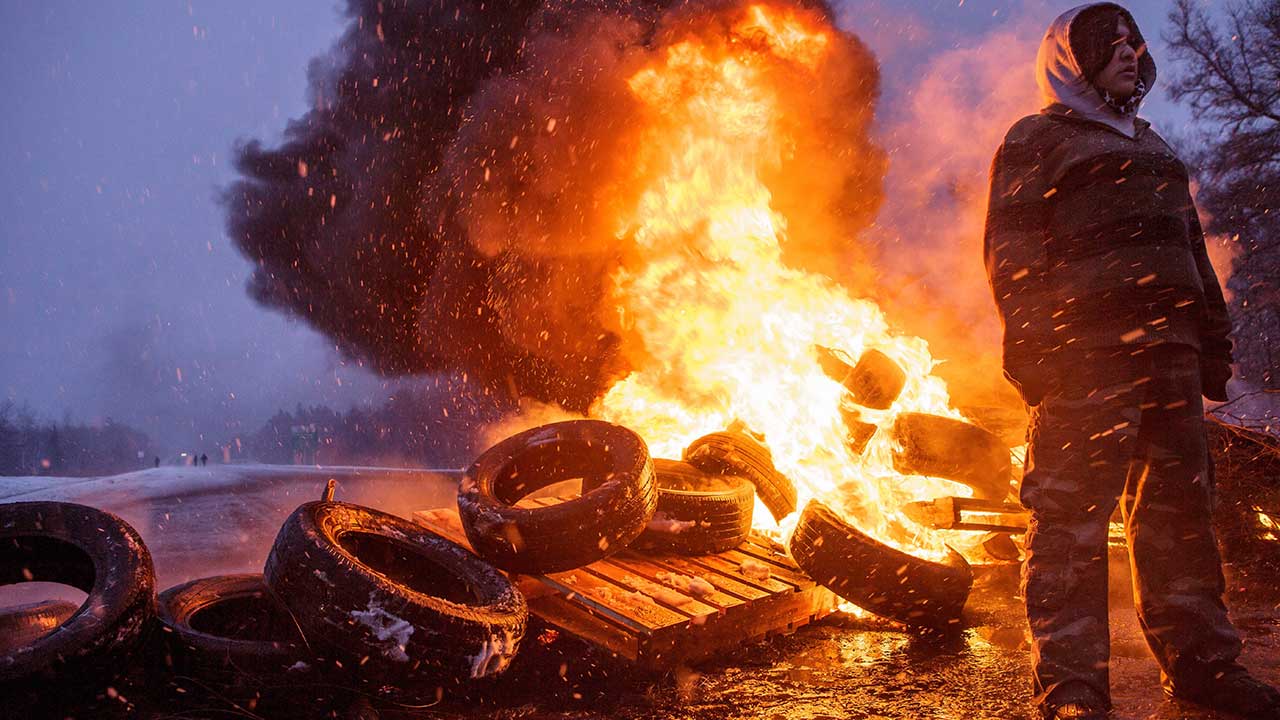 Water Warriors
Michael Premo
Sami Blood
Amanda Kernell
I'm Still Here
Casey Affleck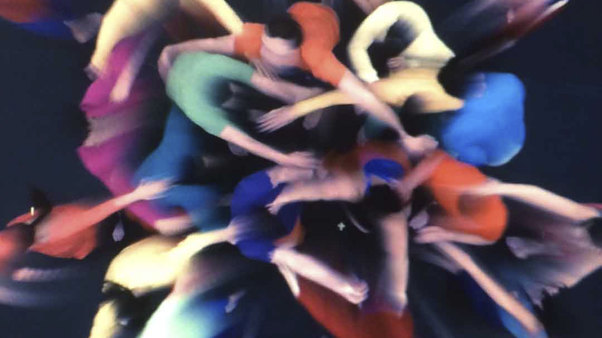 Dance of the Neurons
Jody Oberfelder,Eric Siegel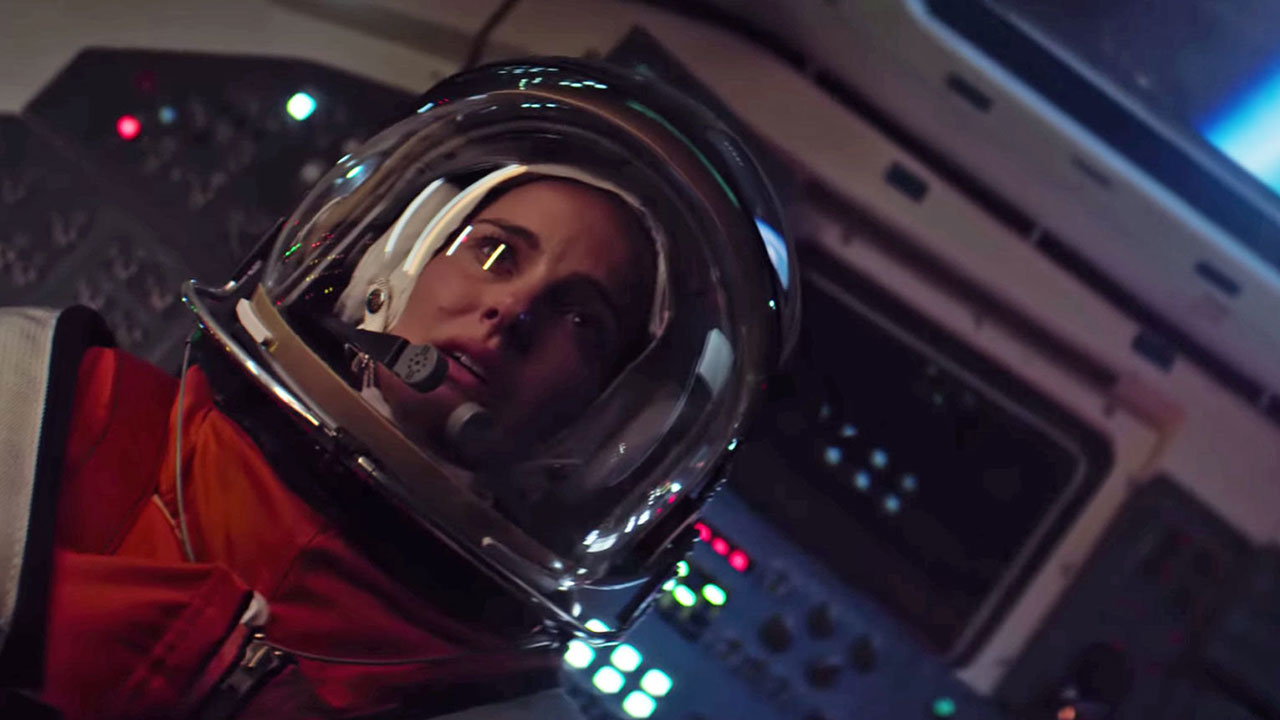 Lucy in the Sky
Noah Hawley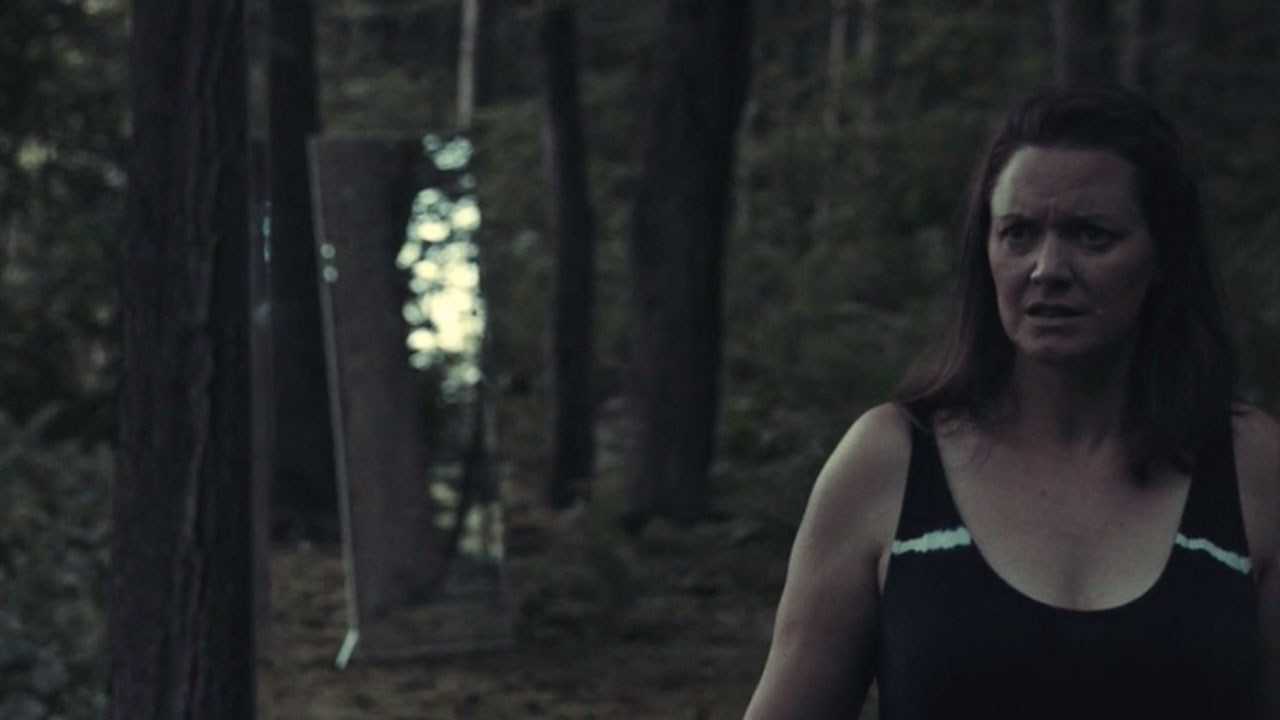 Carbon
Amanda Alvarez Diaz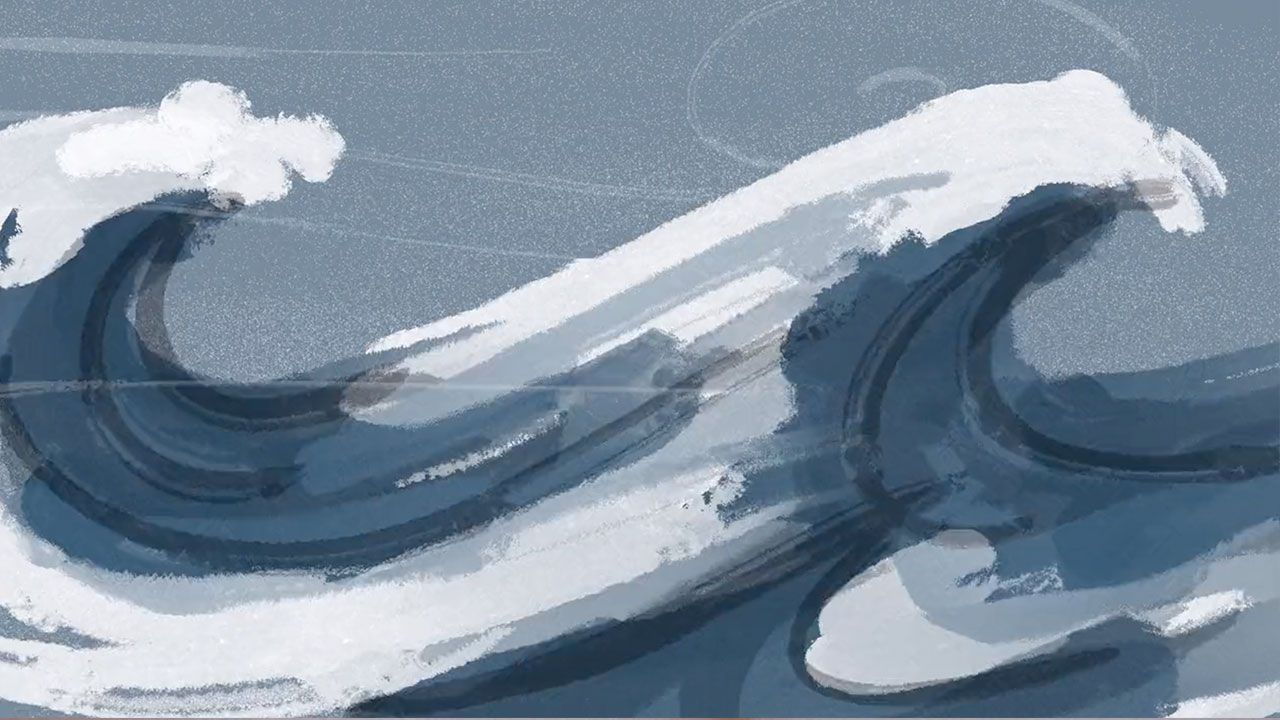 The Ocean Takes a Deep Breath
Saskia Madlener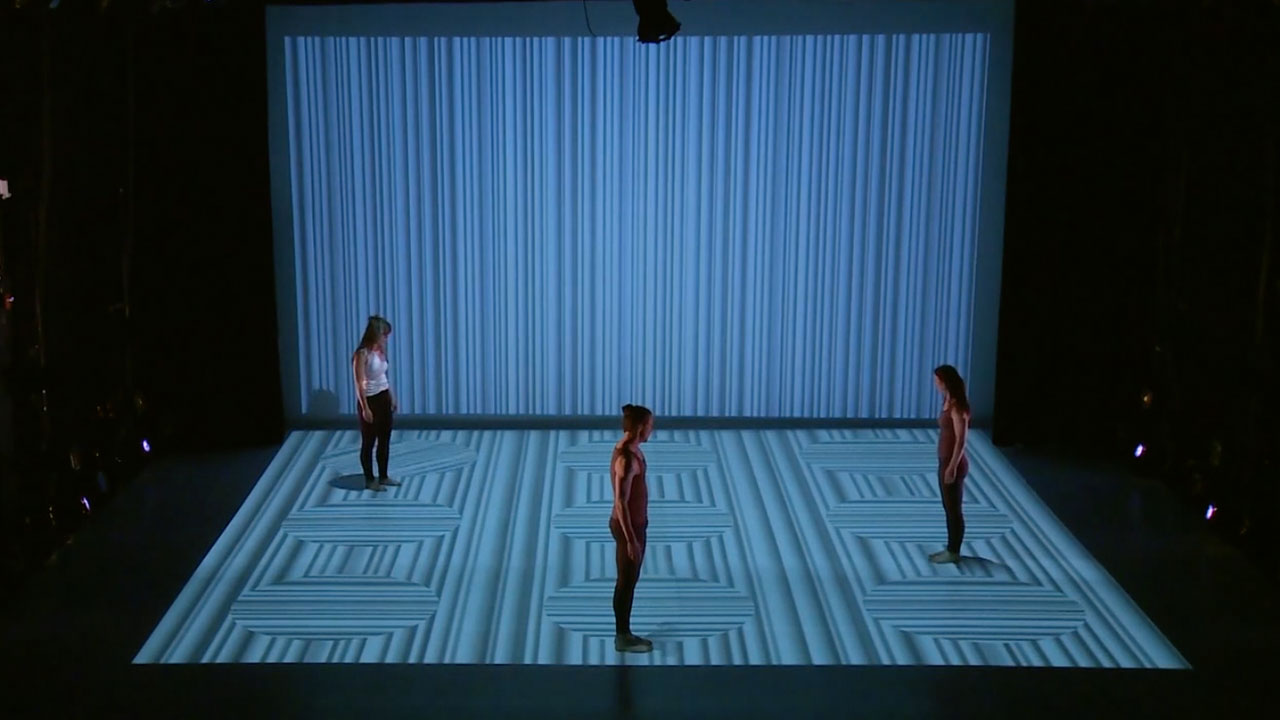 The Brain Piece (excerpts)
Jody Oberfelder,Eric Siegel,Nel Shelby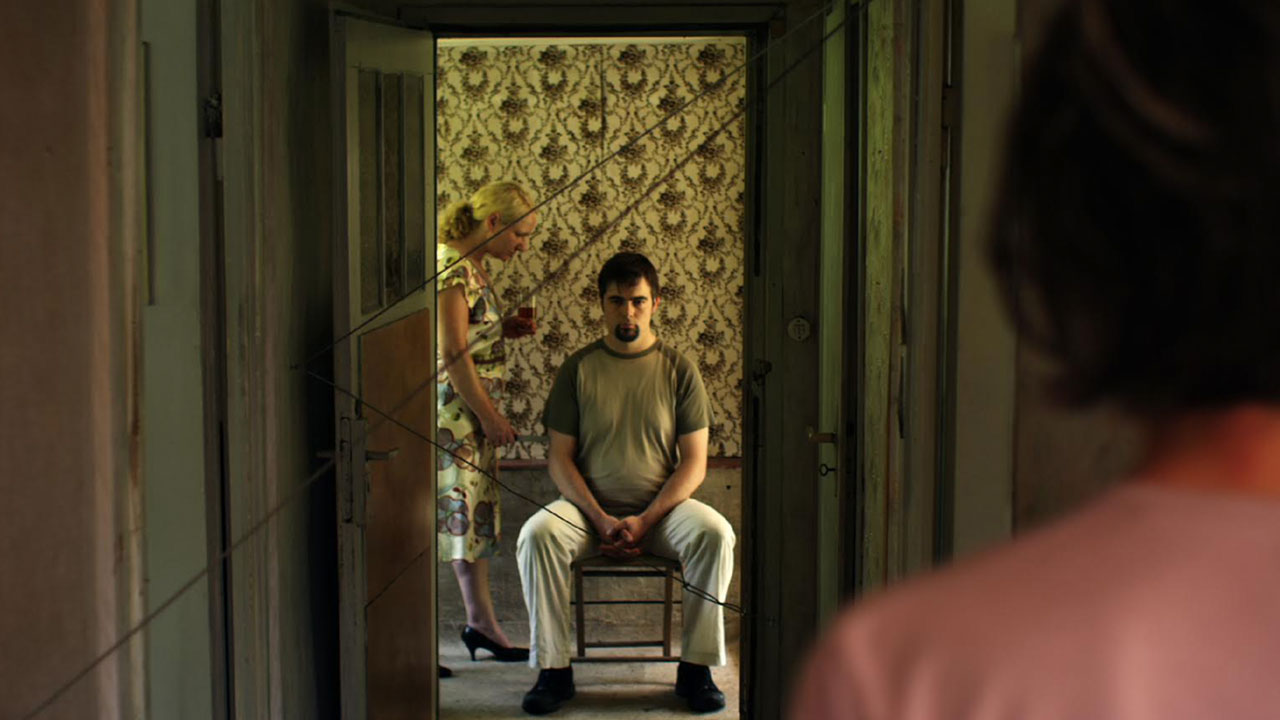 Weather House
Frauke Havemann,Eric Schefter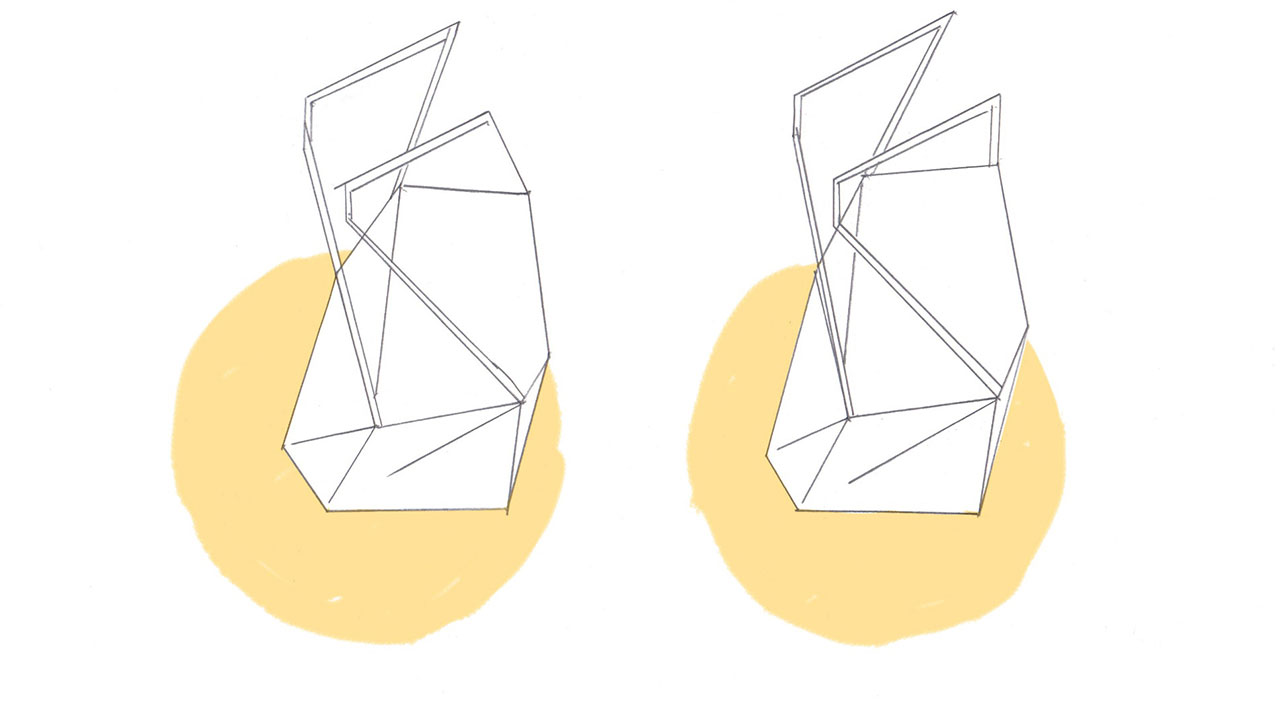 Here There
Alexander Stewart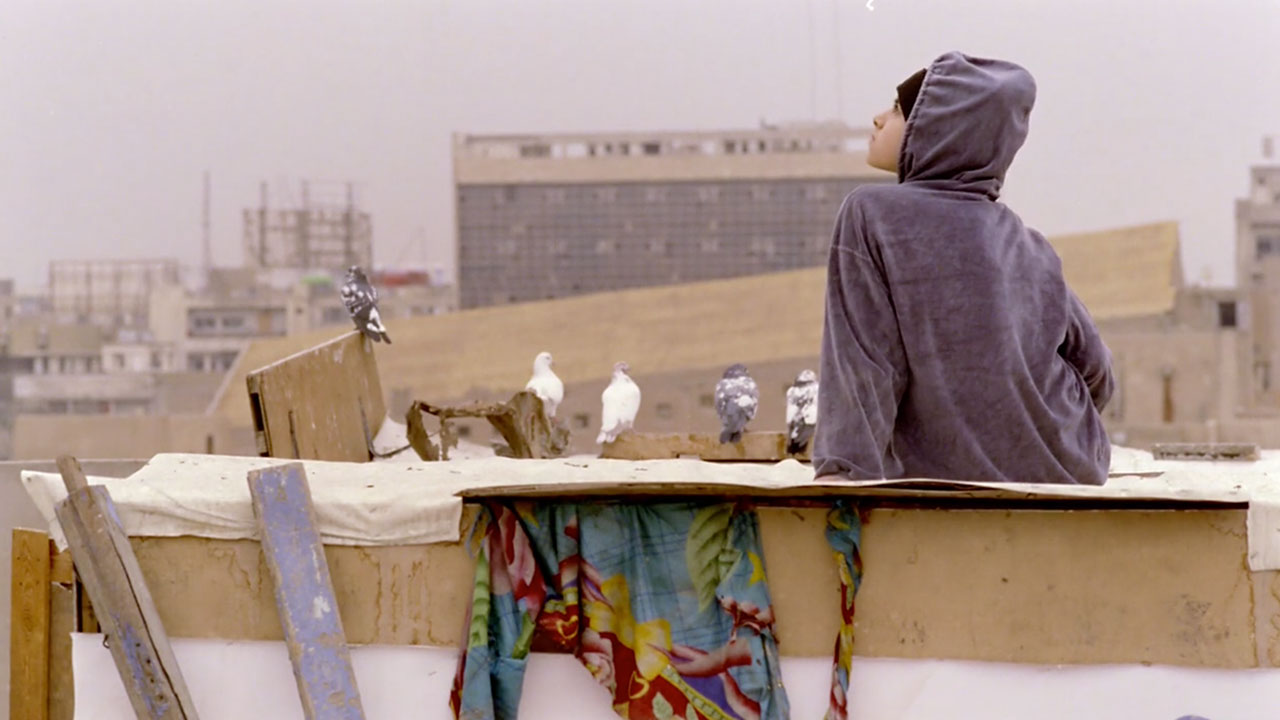 Nesma's Birds
Najwan Ali,Medoo Ali,Mohammad Jaafarn,Fatima Sah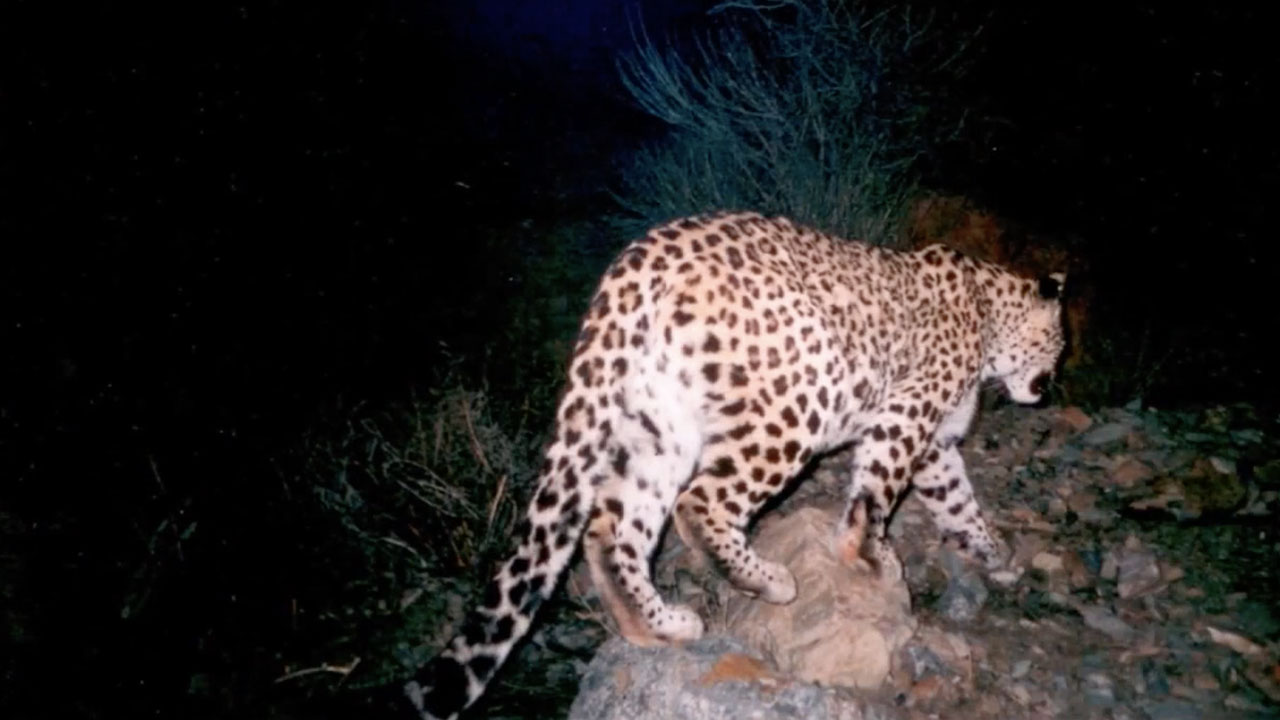 In Search of Persian Leopard
Fathollah Amiri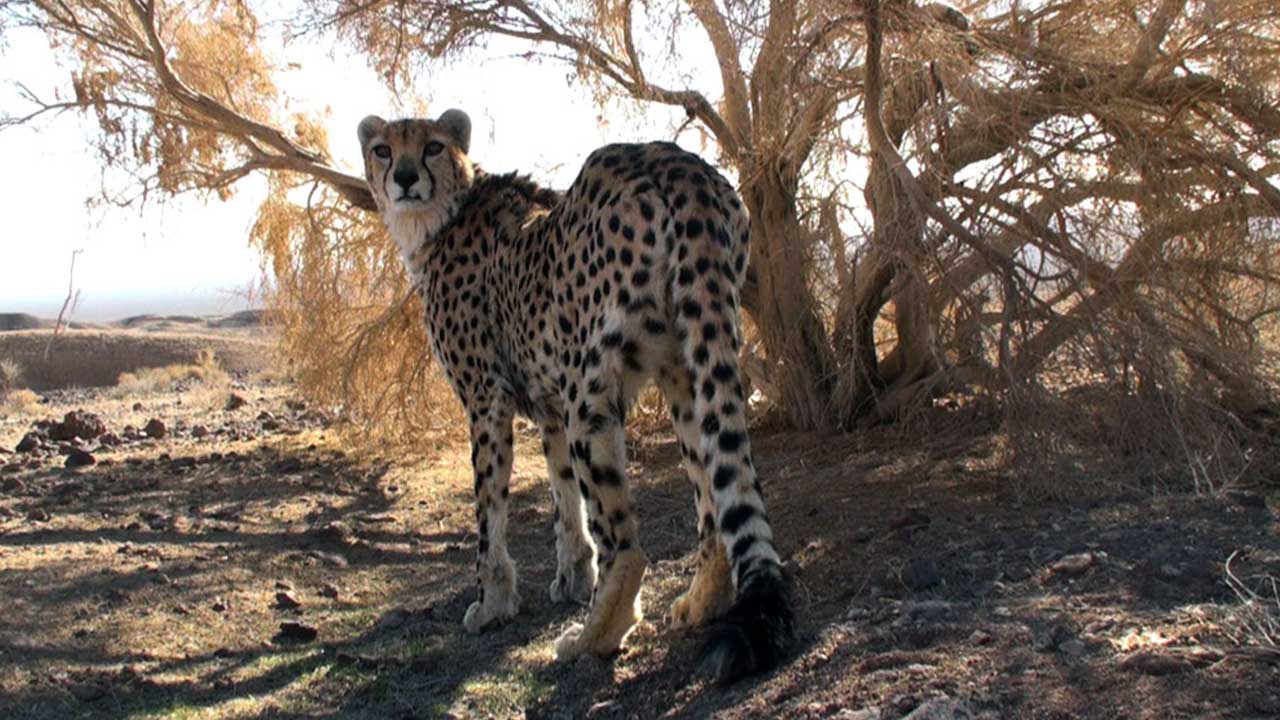 Tanhavash
Fathollah Amiri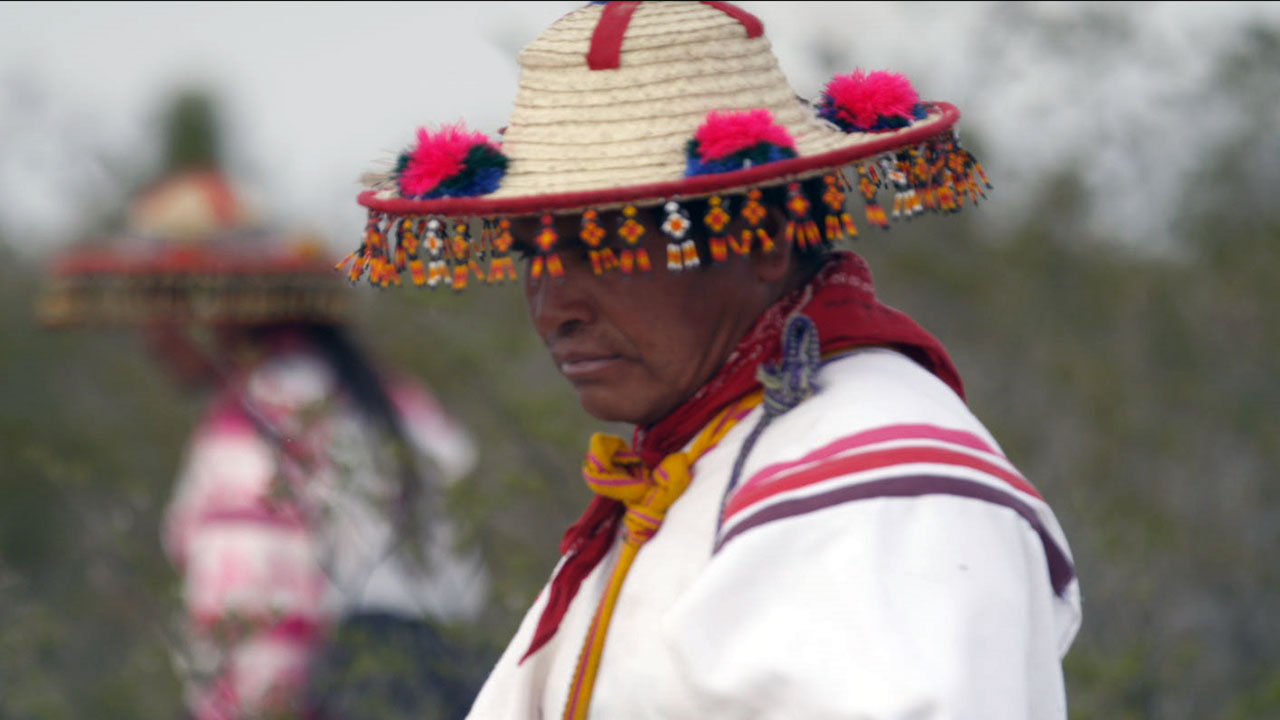 Blue Stag
Giulia Grossmann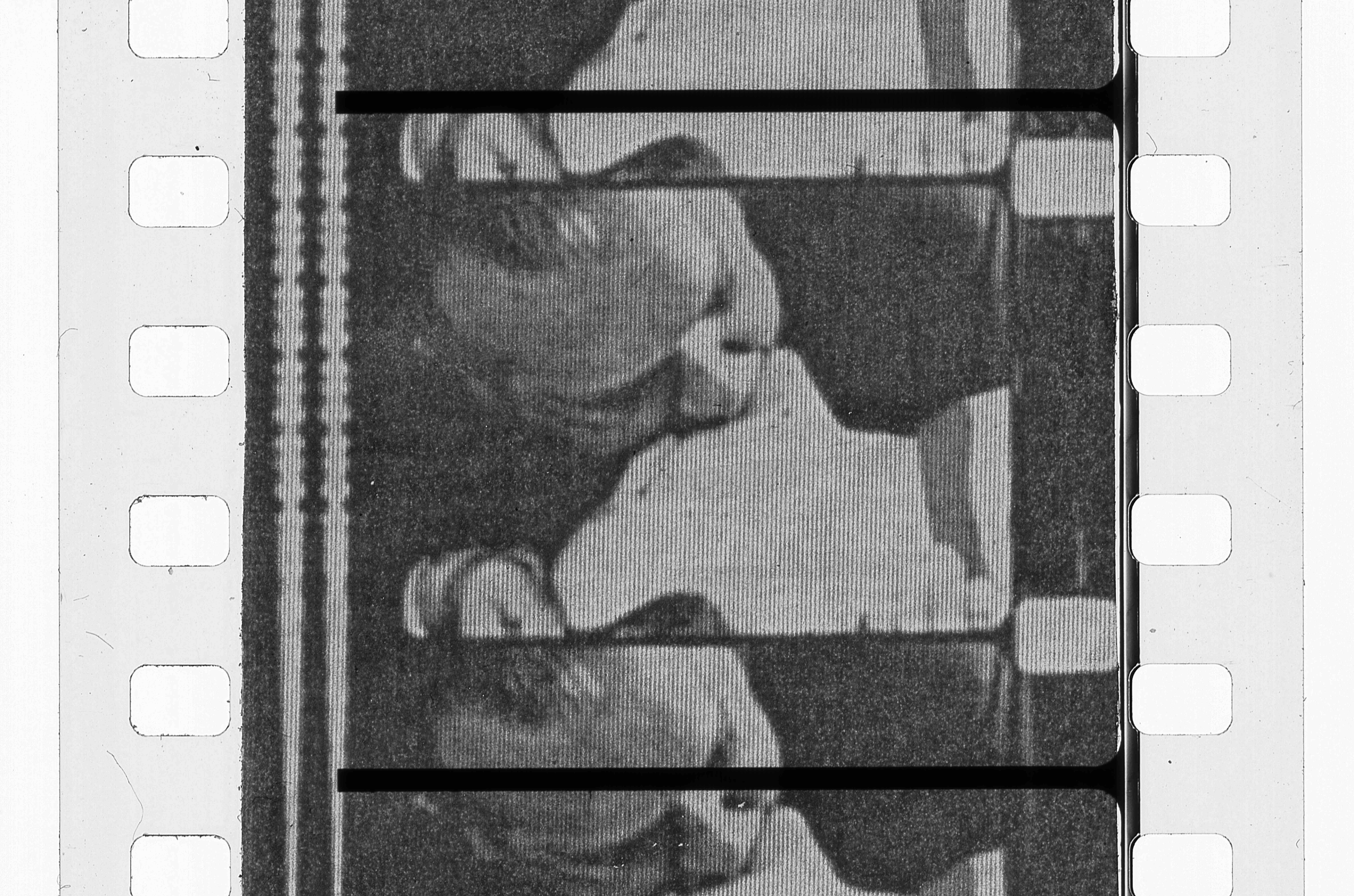 Blow-Up
Siegfried Fruhauf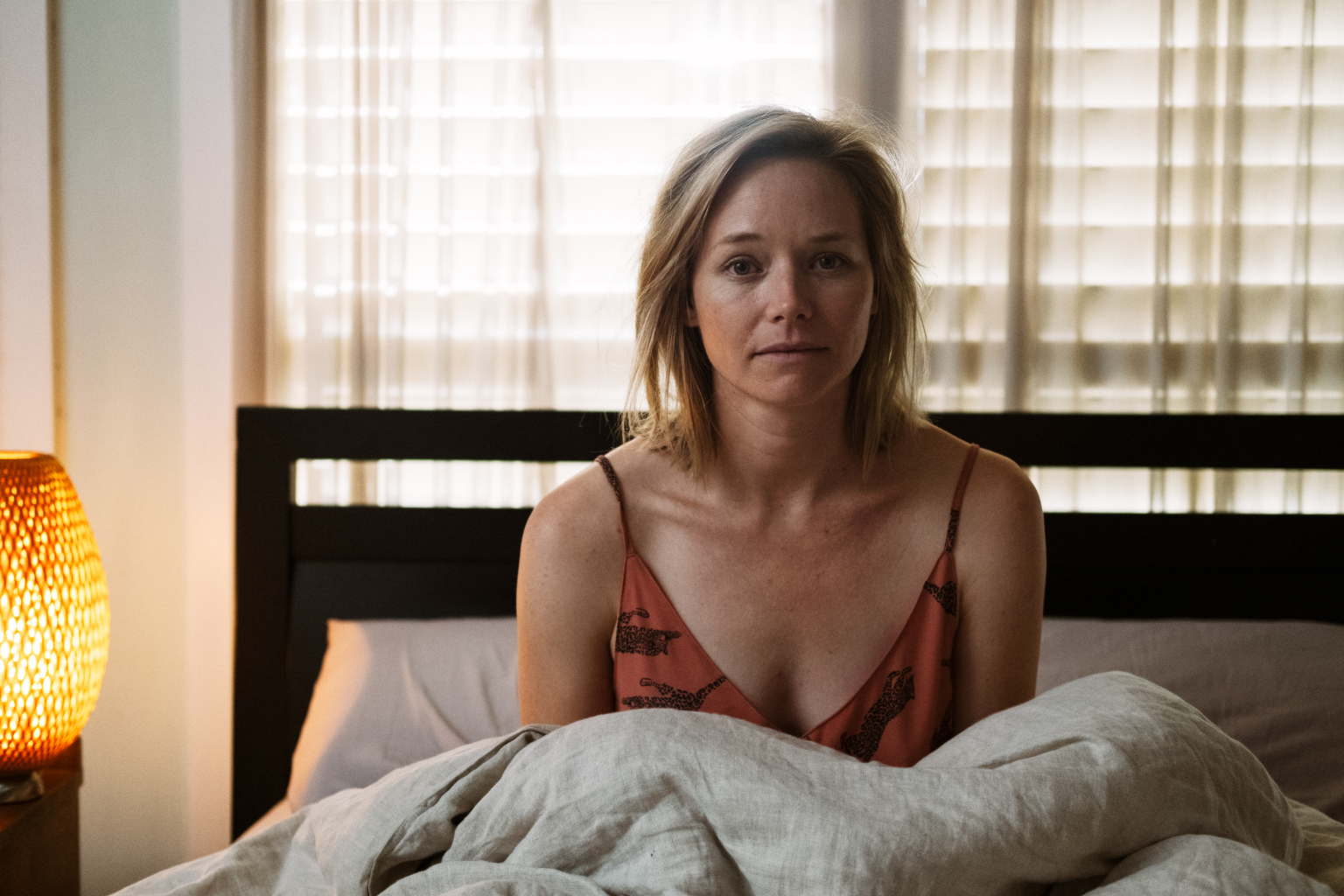 All Our Eggs
Martha Goddard
Chains of Custody
Anisha Chadha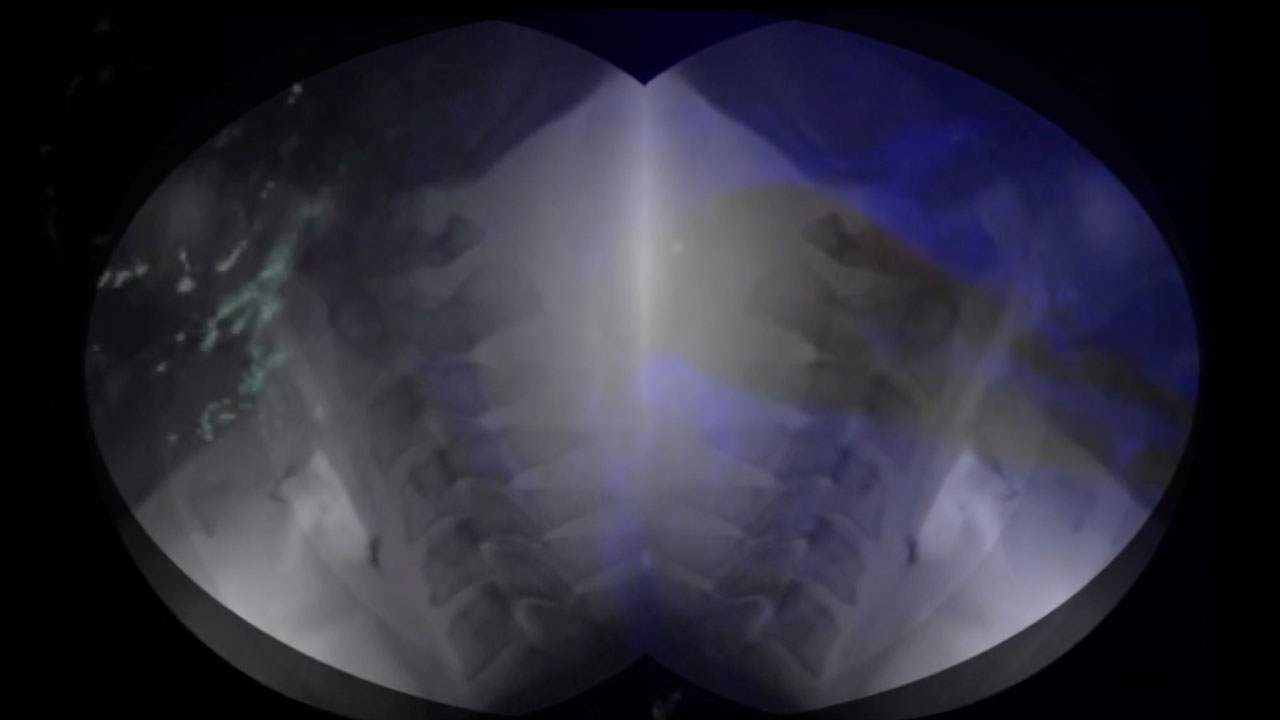 Mi Tierra Invincible (My Invincible Land)
Juan Miceli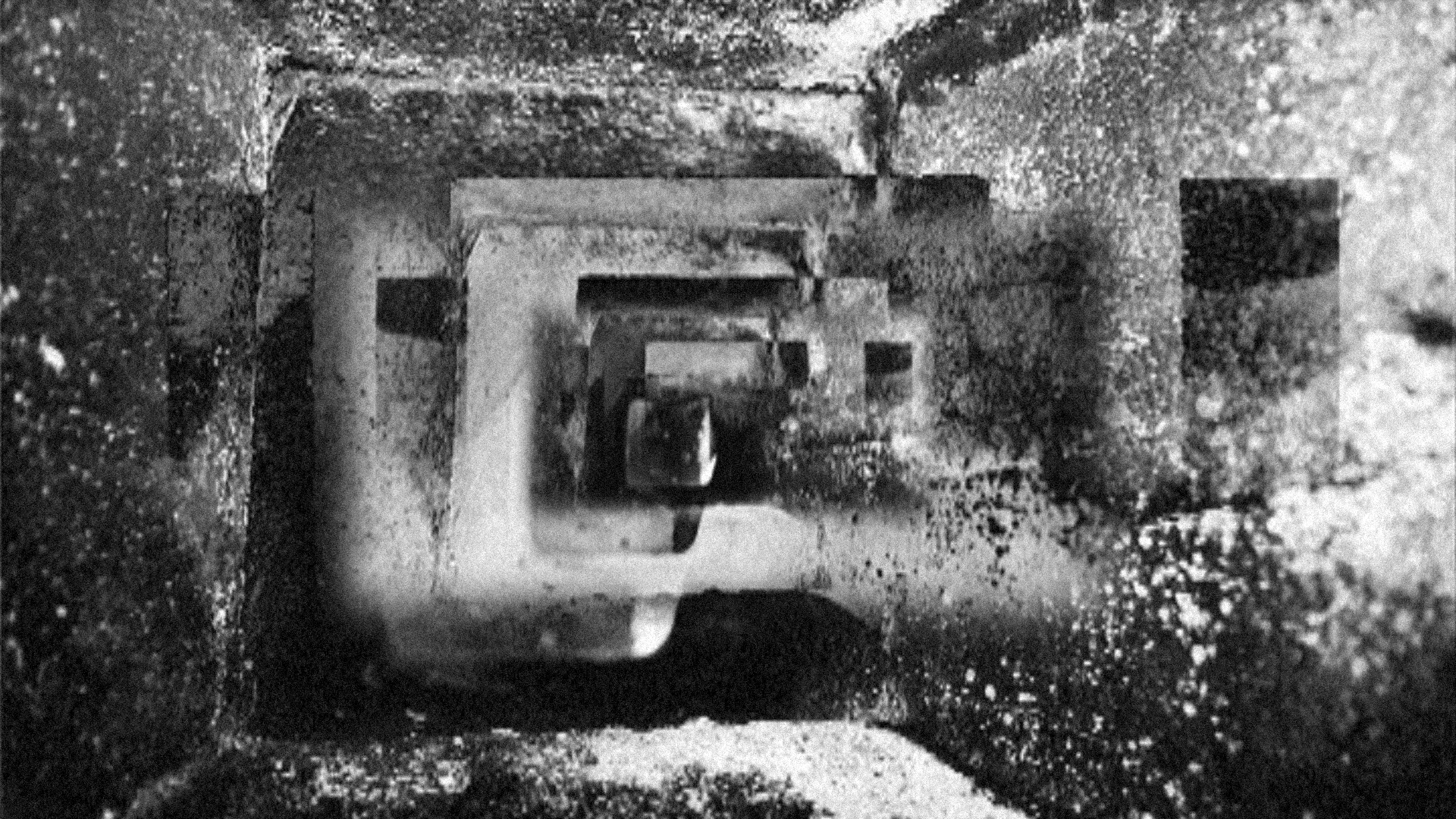 Exterior Extended
Siegfried Fruhauf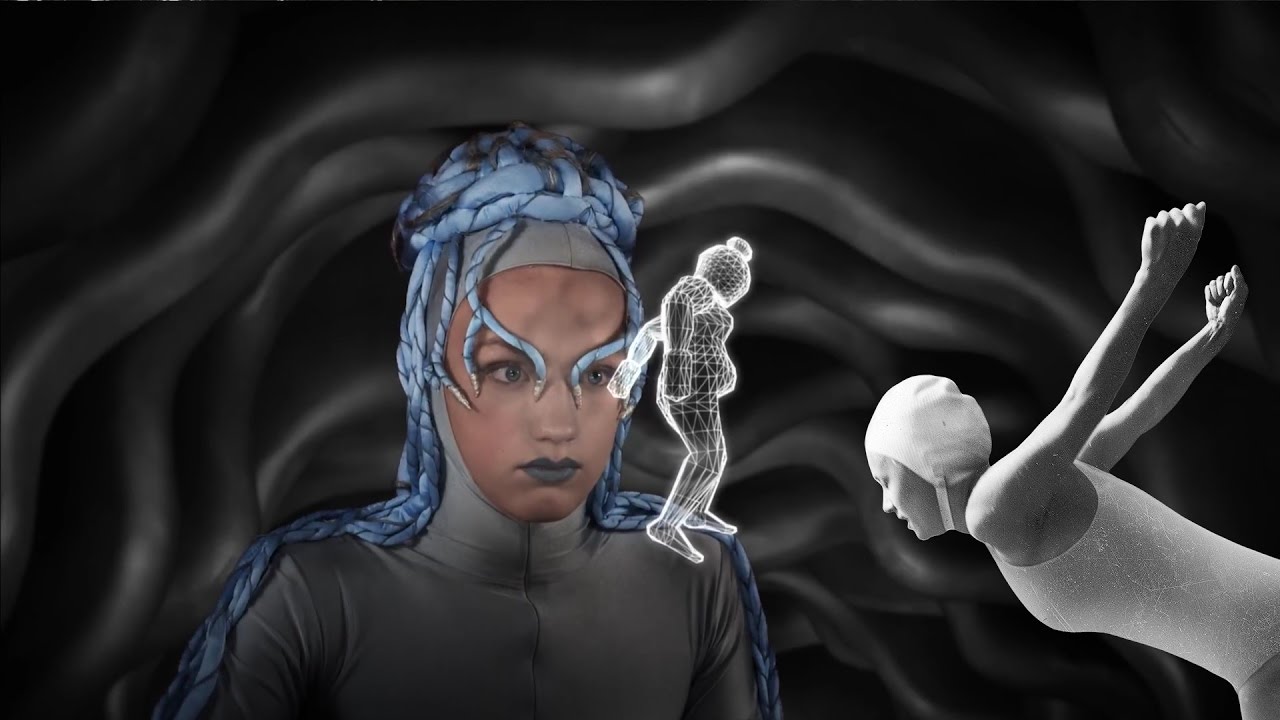 MappaMundi
Bady Minck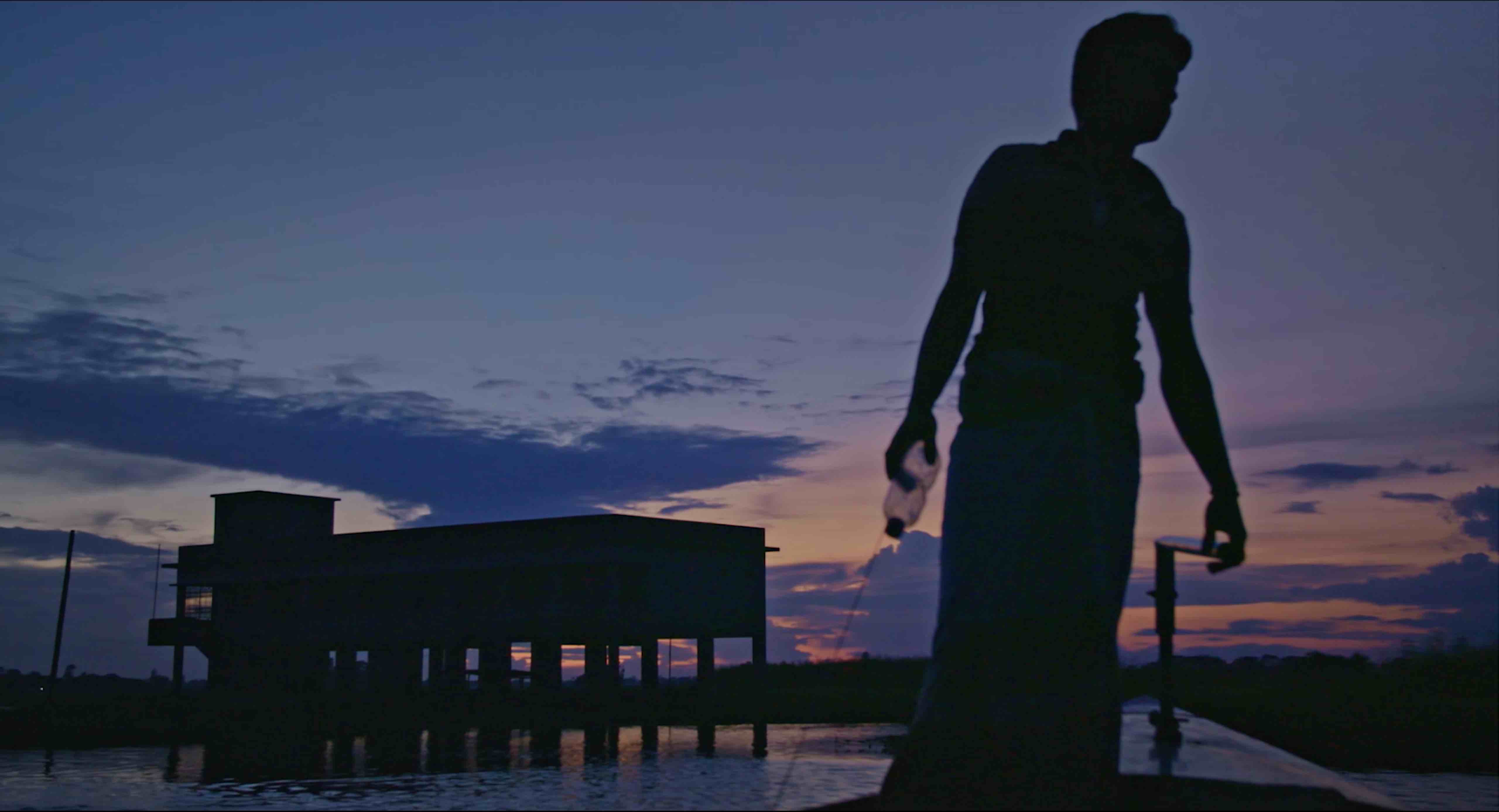 Once you know (Une fois que tu sais)
Emmanuel Cappellin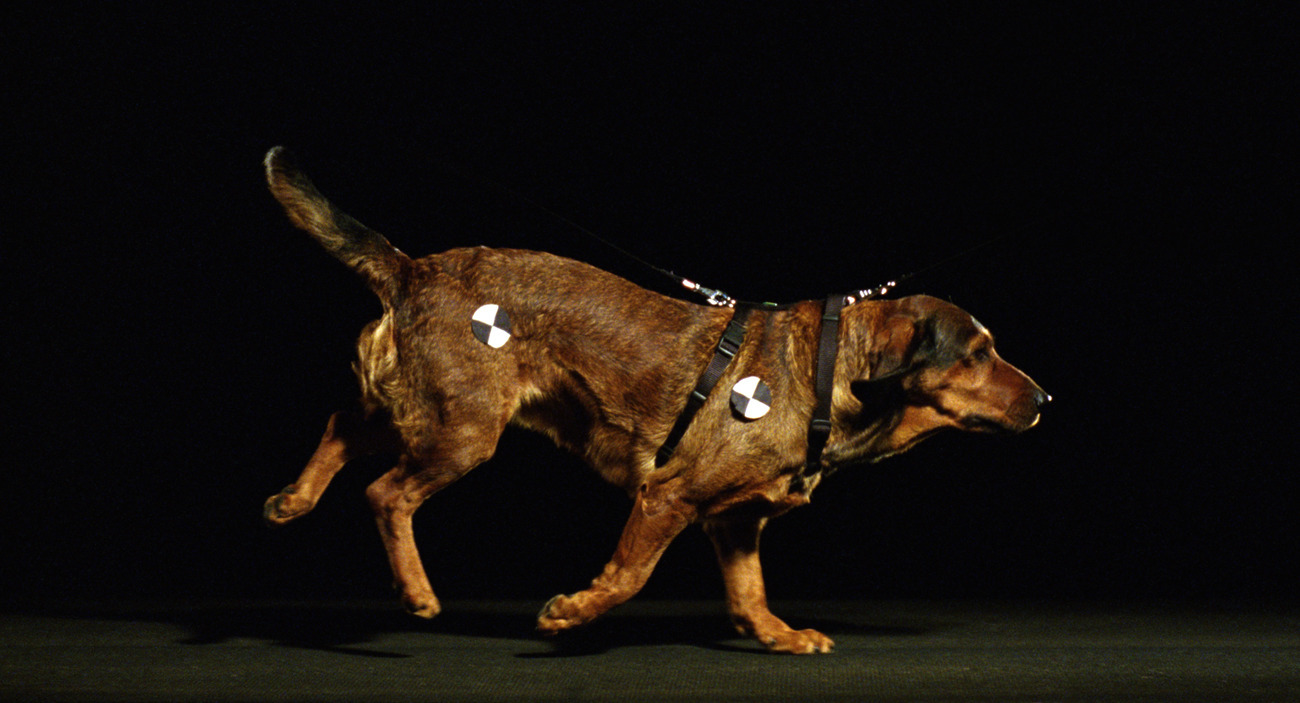 RaumZeitHund (SpaceTimeDog)
Nikolaus Eckhard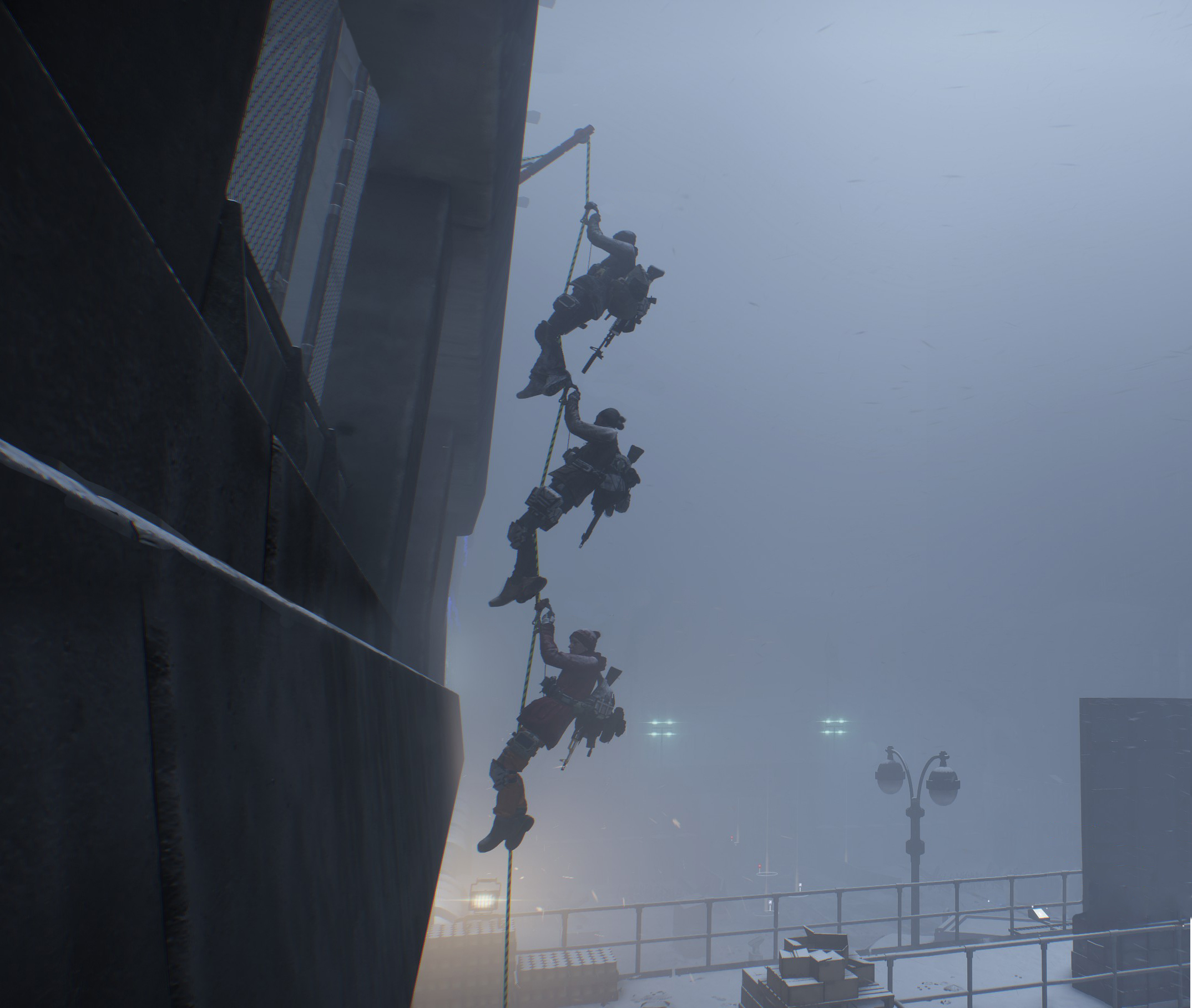 Operation Jane Walk
Robin Klengel / Leonhard Müllner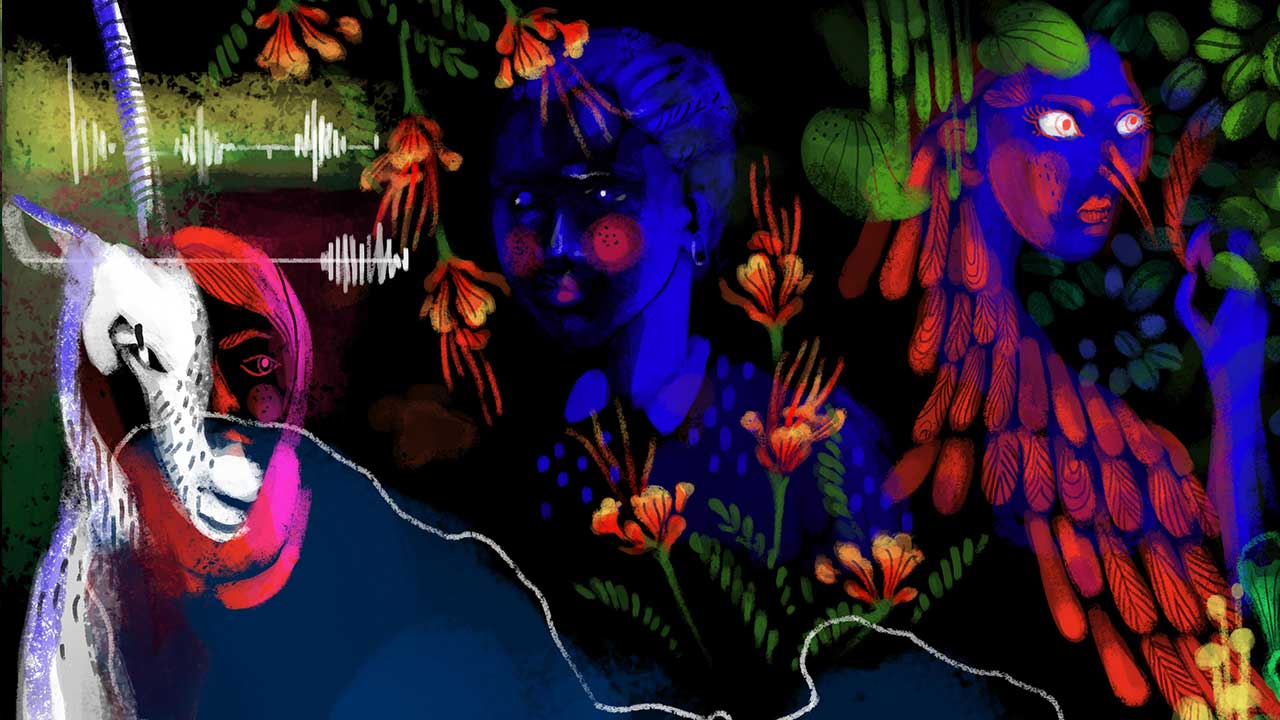 Mosaic
Miryam Charles,Josephine Decker,Alexis Gambis,Barry J Gibb,Ian Harnarine,Noah Hutton,Demelza Kooij,Jeannette Louie,Rachel Mayeri,Sally Warring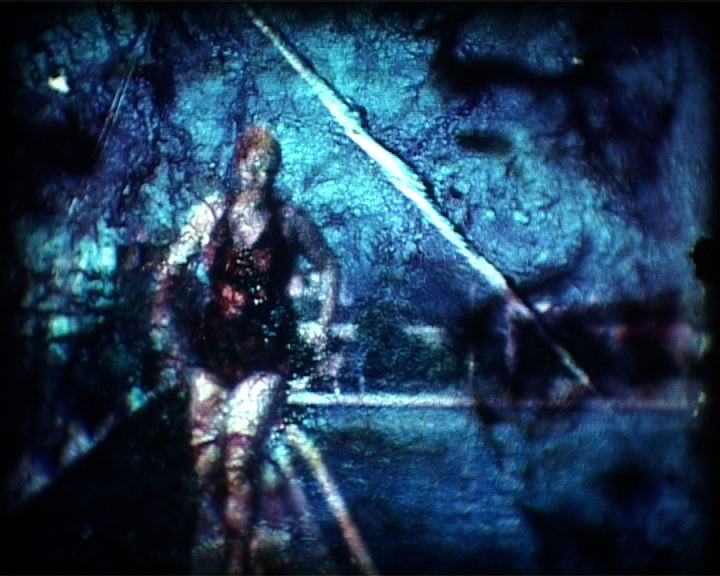 Die Badenden / The Bathers
Johannes Hammel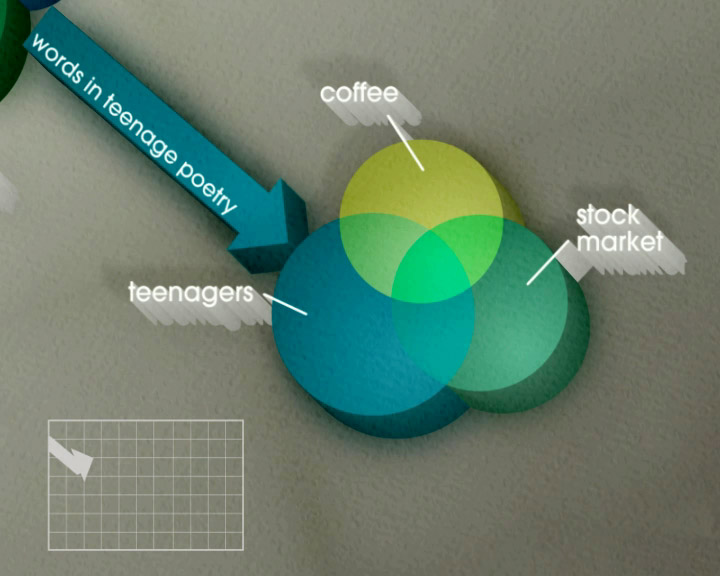 Le Grand Content
Clemens Kogler, Karo Szmit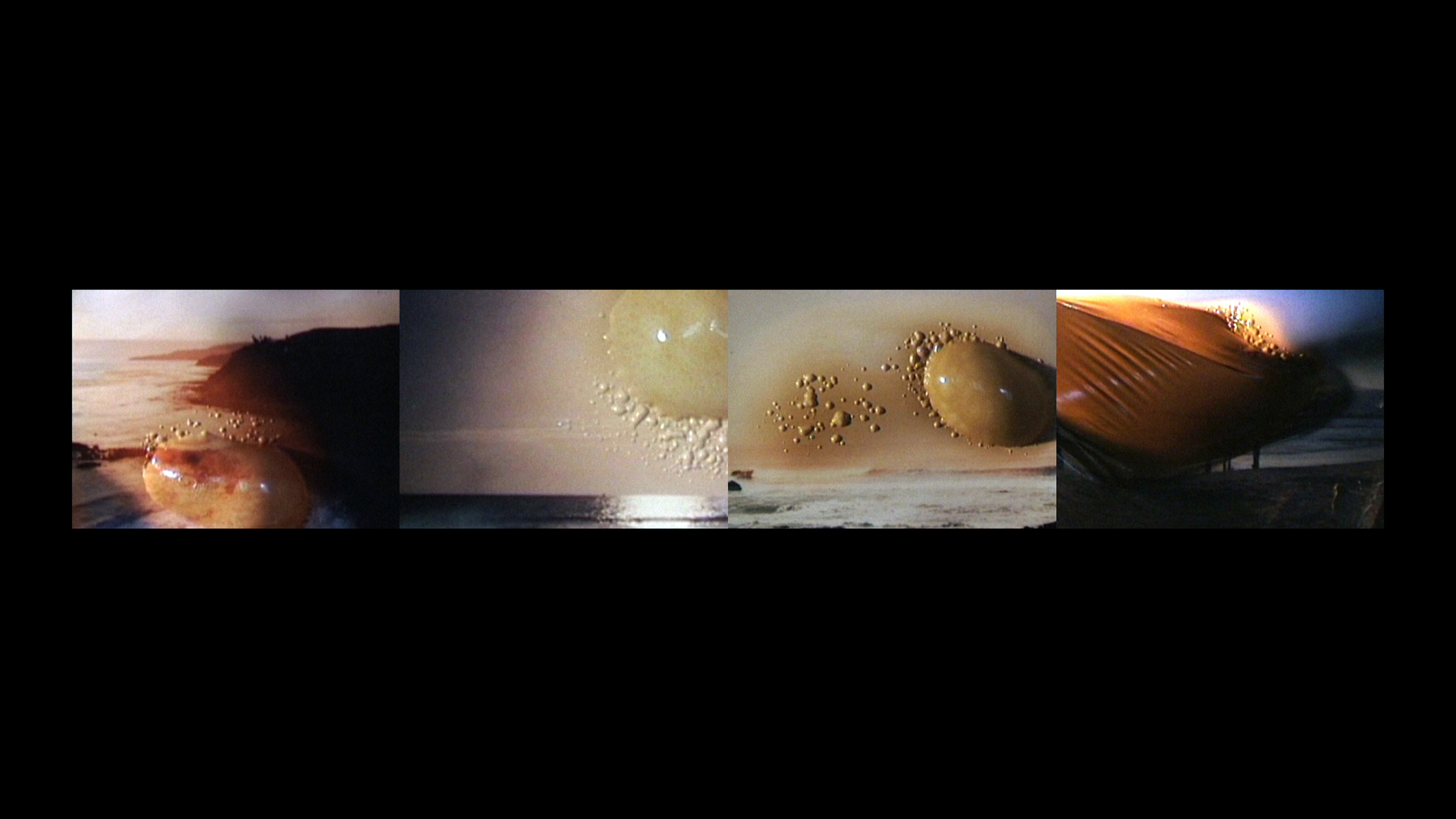 Still Dissolution
Siegfried Fruhauf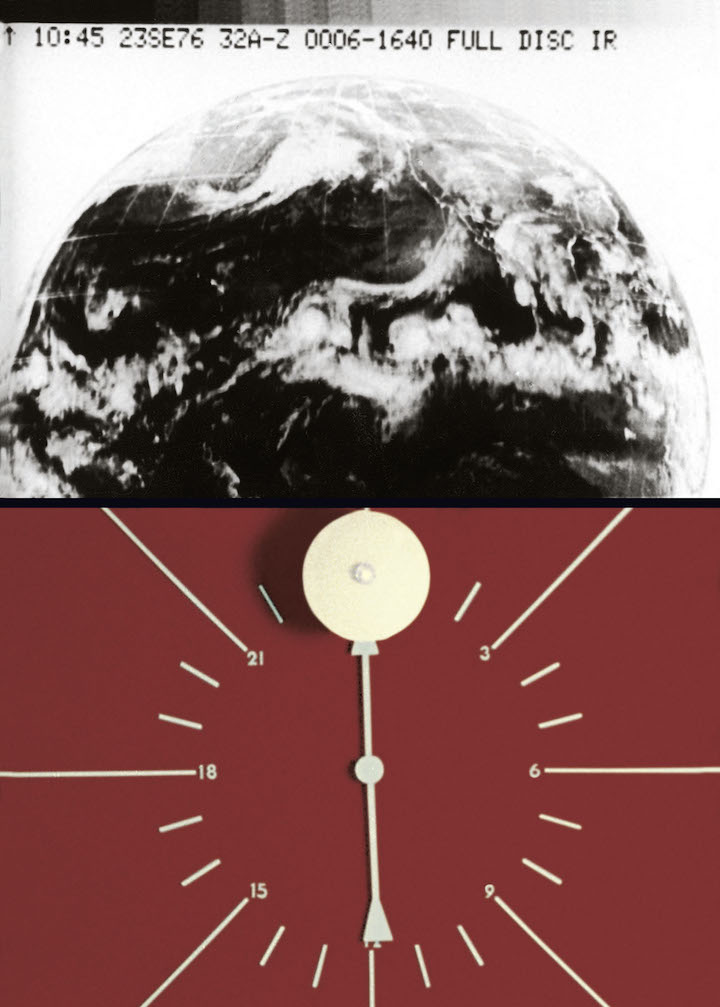 Film ist. (1-12)
Gustav Deutsch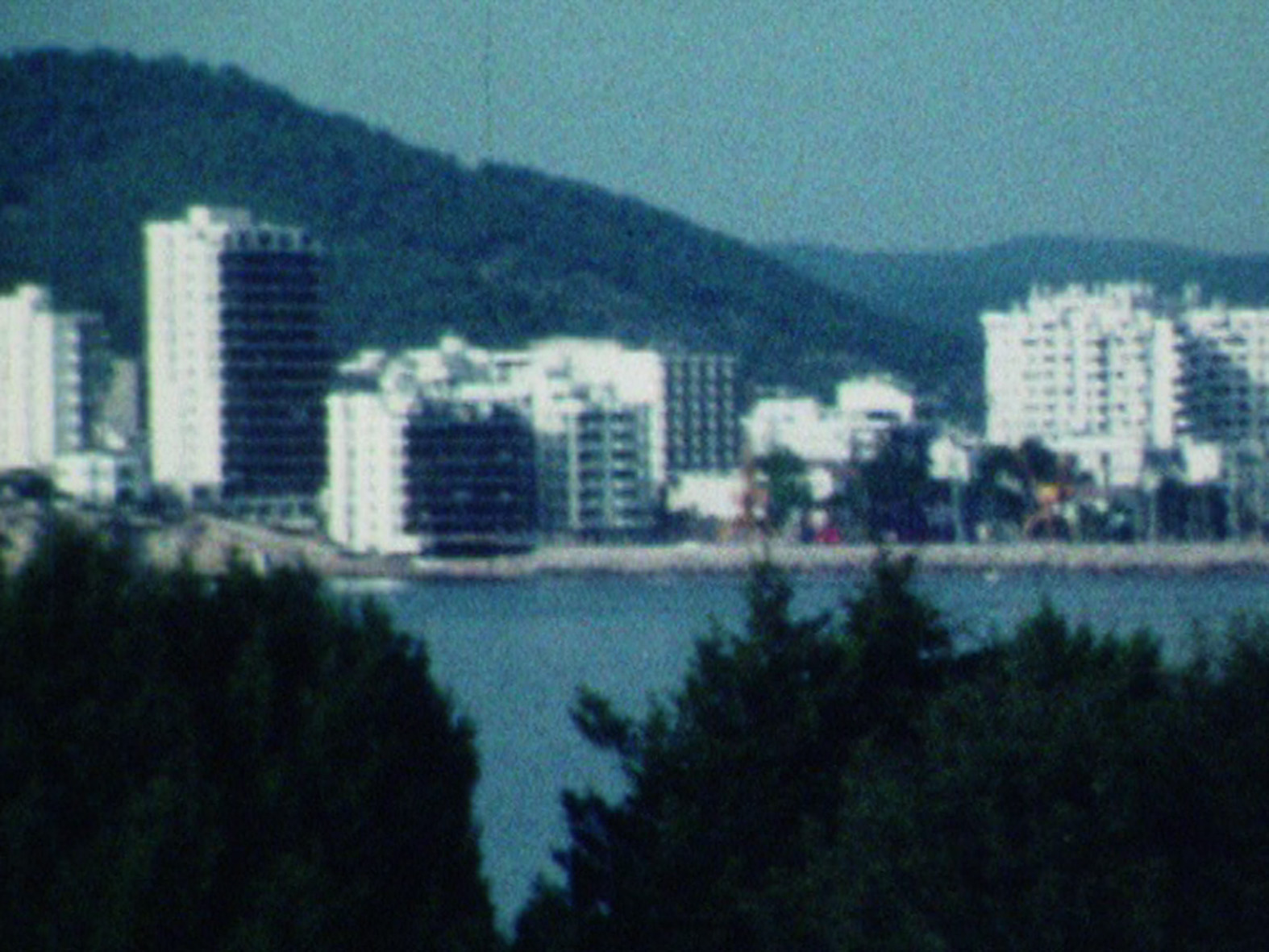 Siesta
David Krems, Furtado Hugo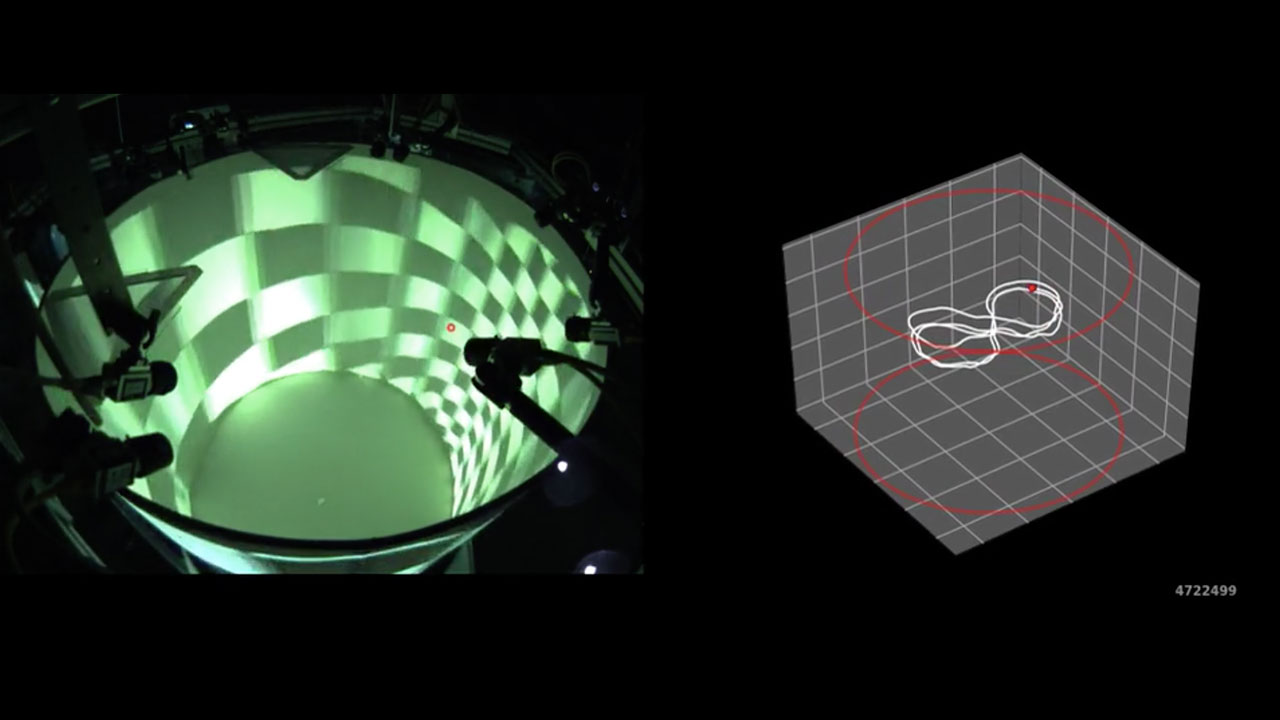 Remote control flies – controlling the behavior of Drosophila by exploiting the optomotor response
Andrew Straw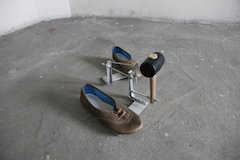 Down to Earth
Anna Vasof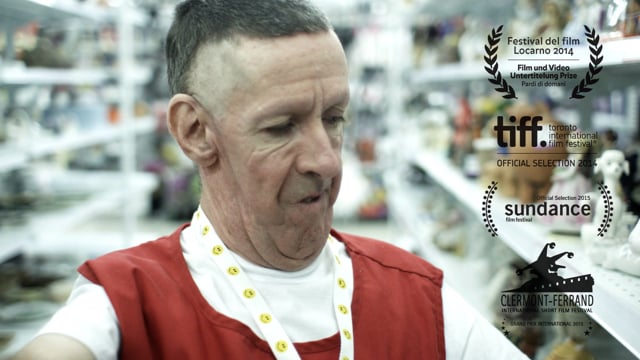 Rate Me
Fyzal Boulifa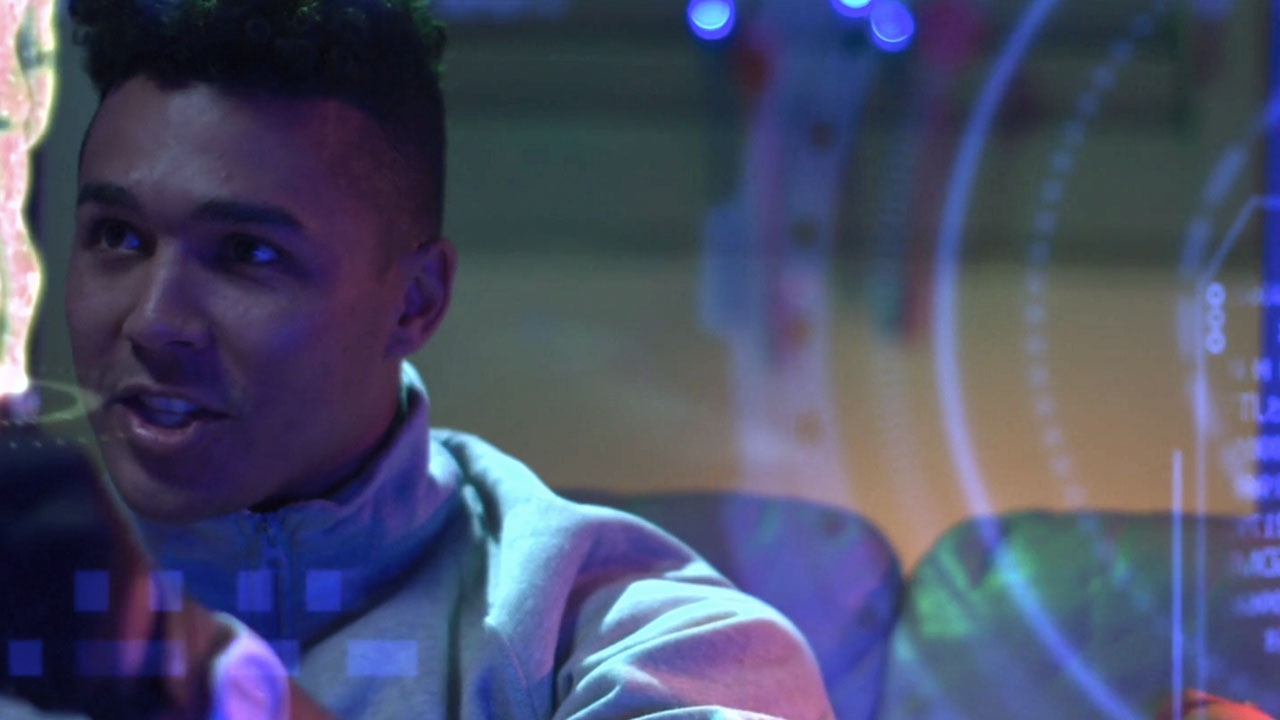 4D
Laurence Rosier Staines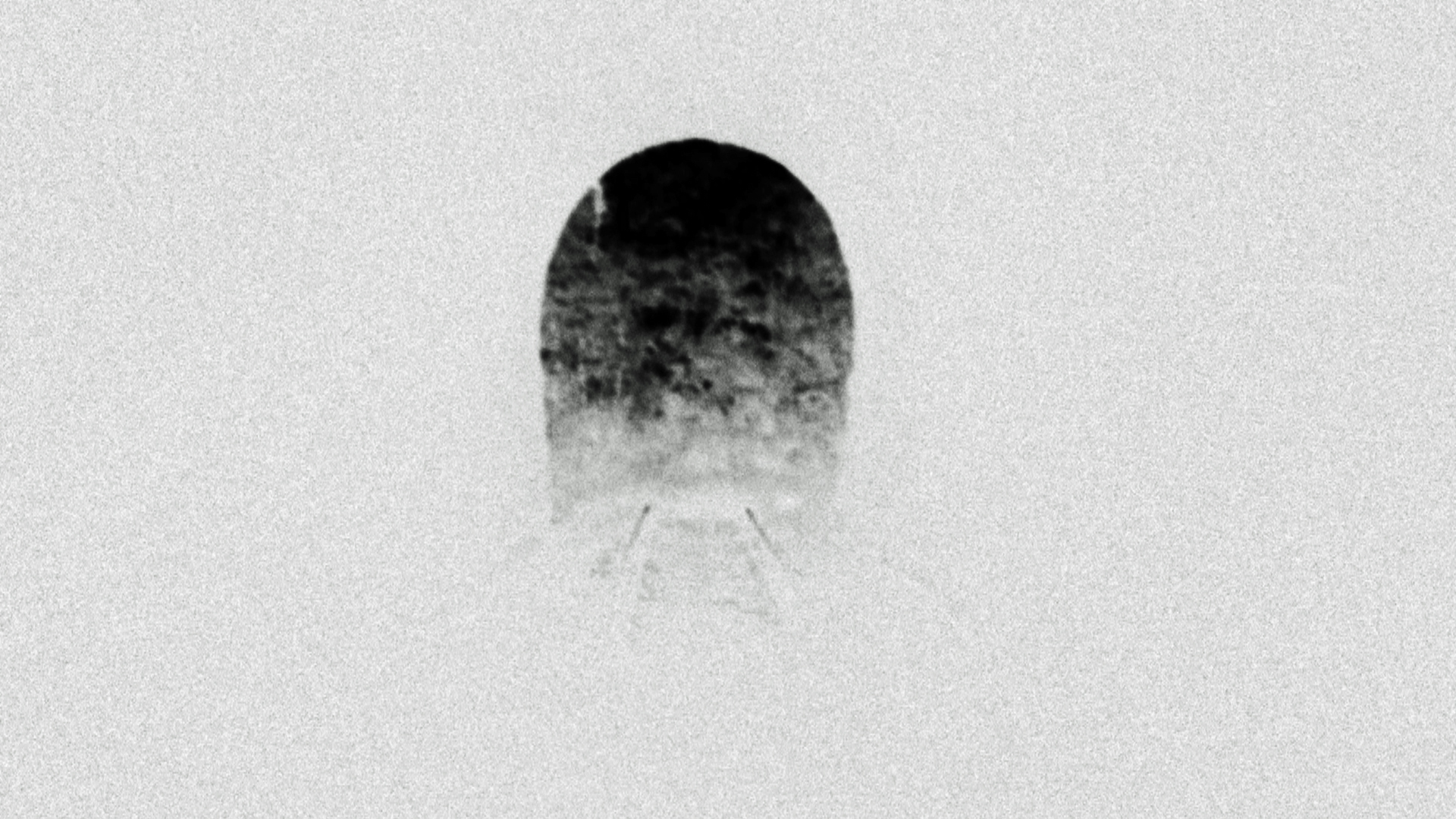 Phantom Ride Phantom
Siegfried Fruhauf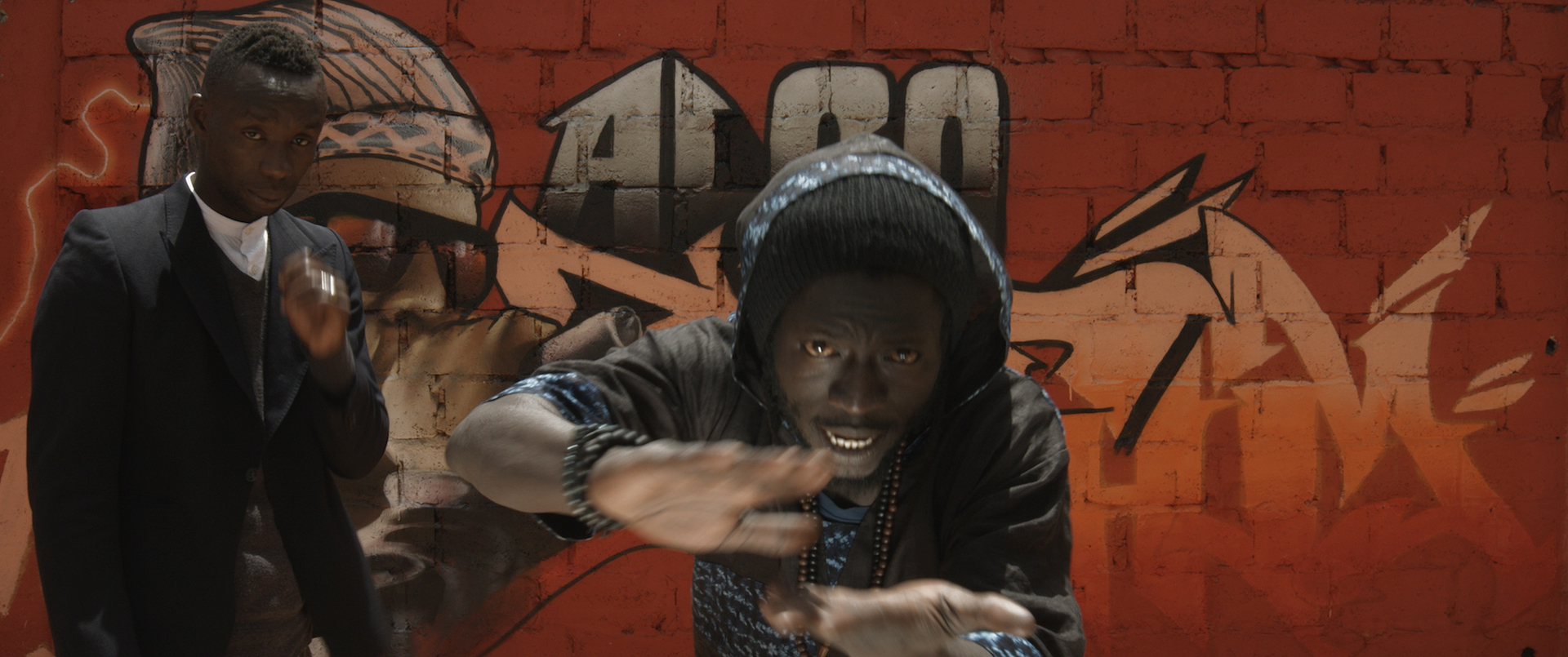 Algo Rhythm
Manu Luksch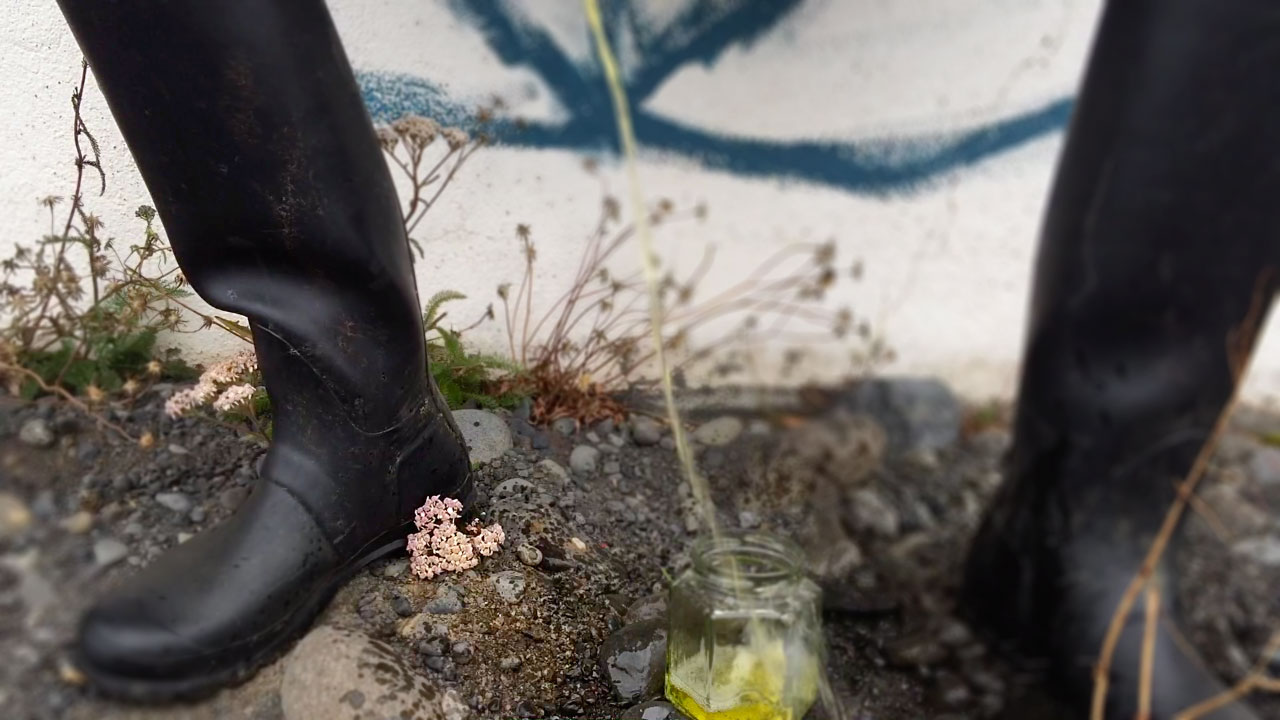 BLÓM + BLÓÐ
WhiteFeather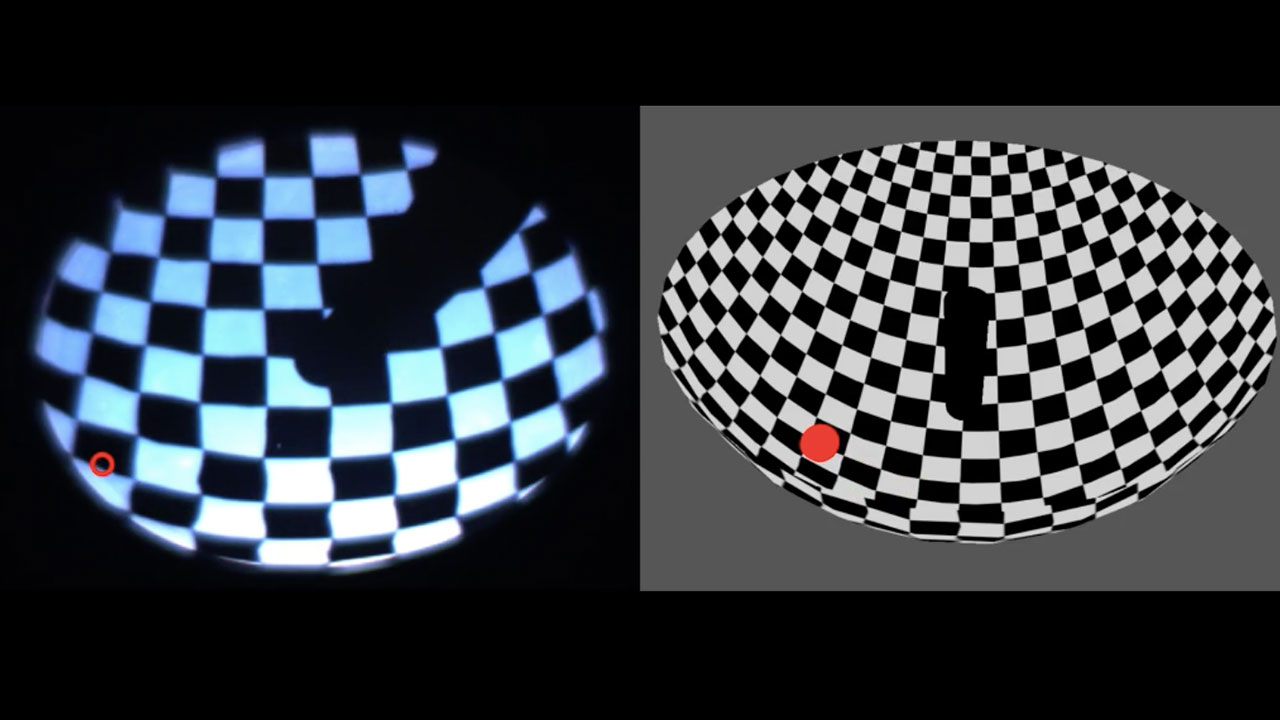 Simulation of a virtual post for freely swimming Zebrafish
Andrew Straw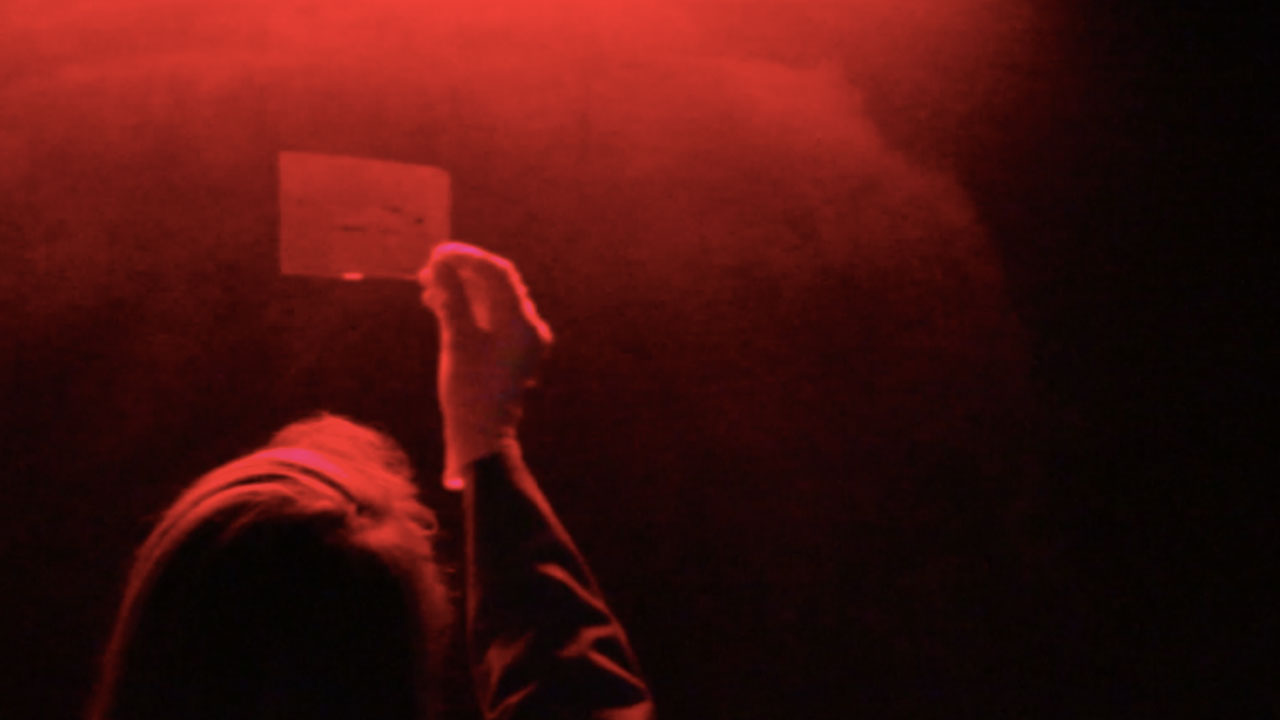 95%
Marie Coutelier,Alexandre Labarussiat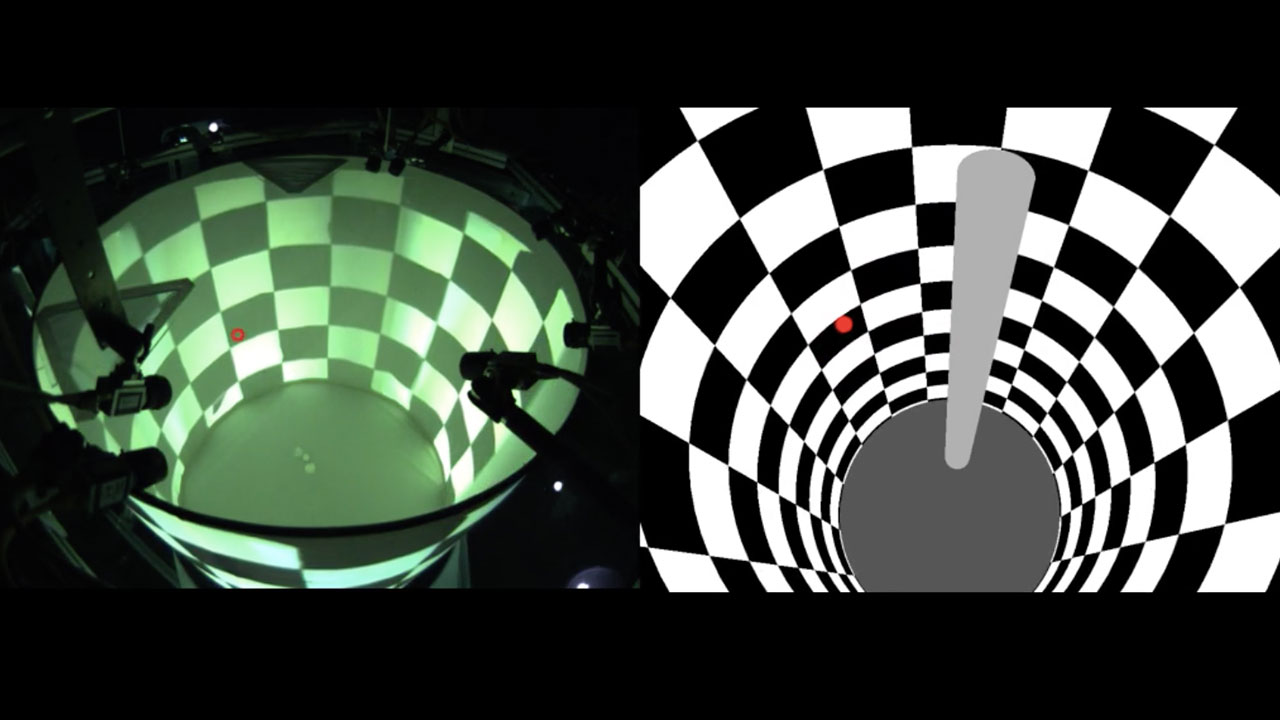 Simulation of a virtual post for freely flying Drosophila
Andrew Straw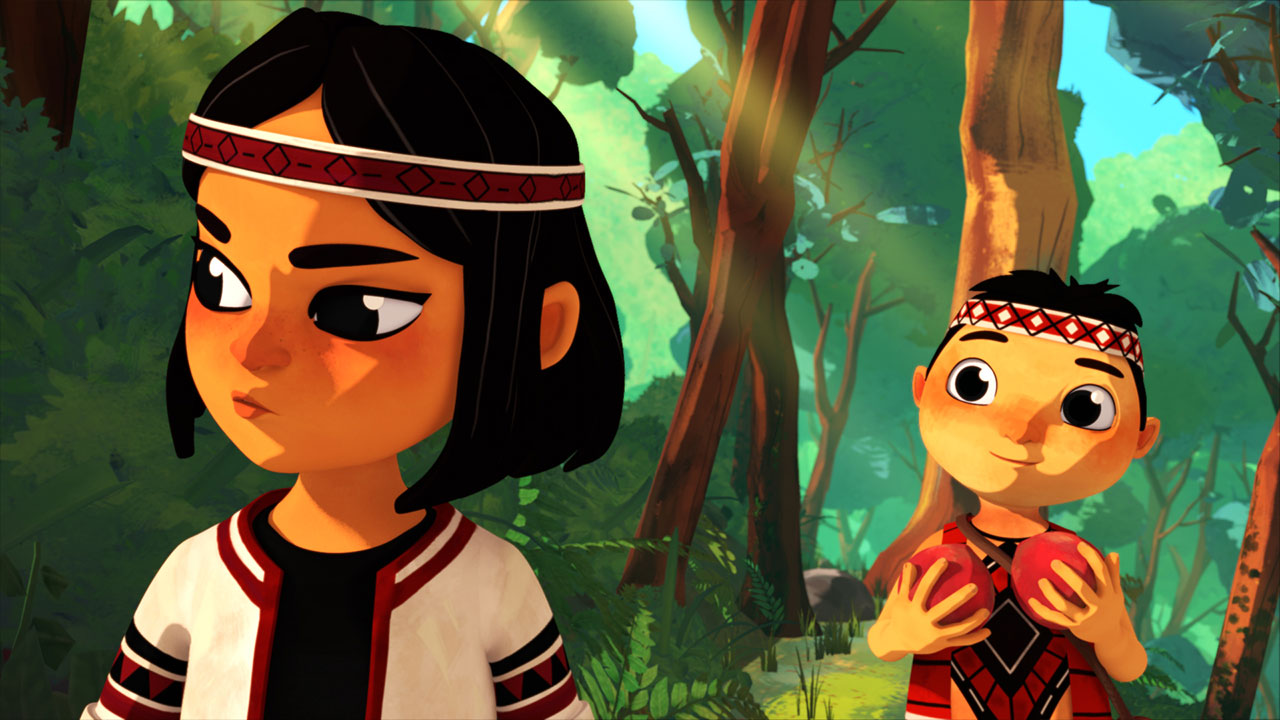 Go Go Giwas - Episode 1
Yi-Feng Kao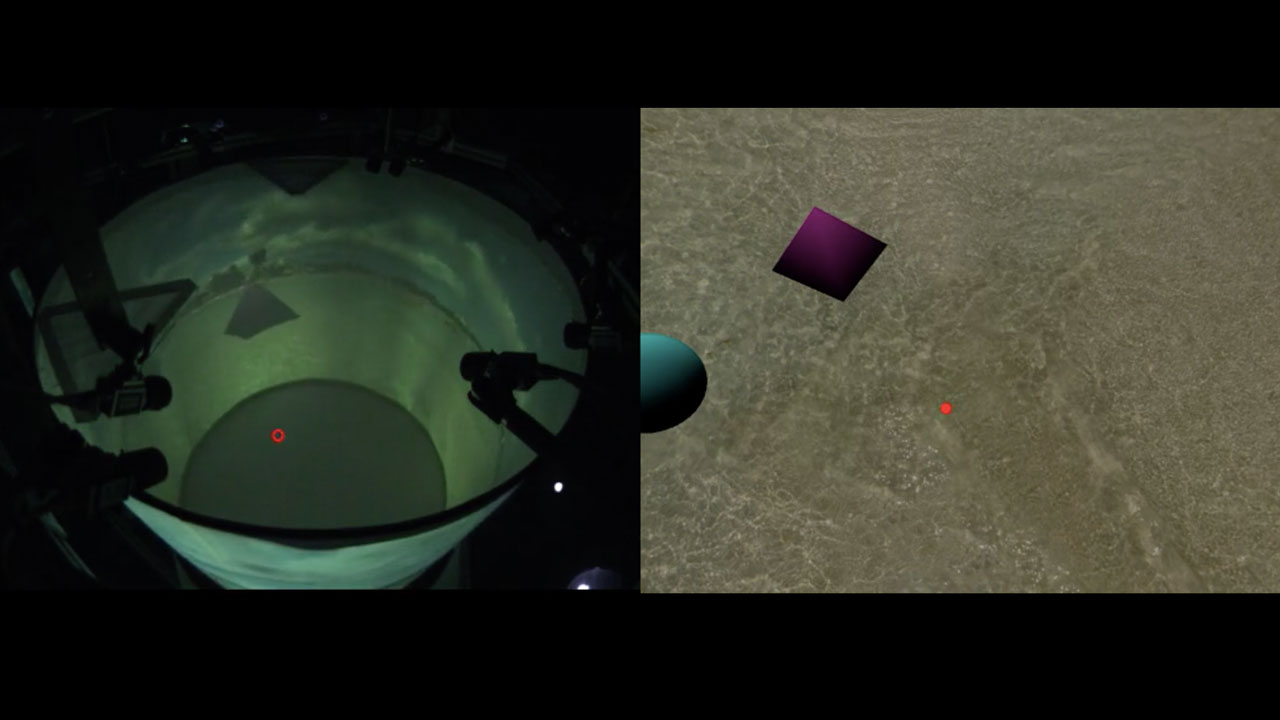 Photo realistic and naturalistic VR for freely flying Drosophila
Andrew Straw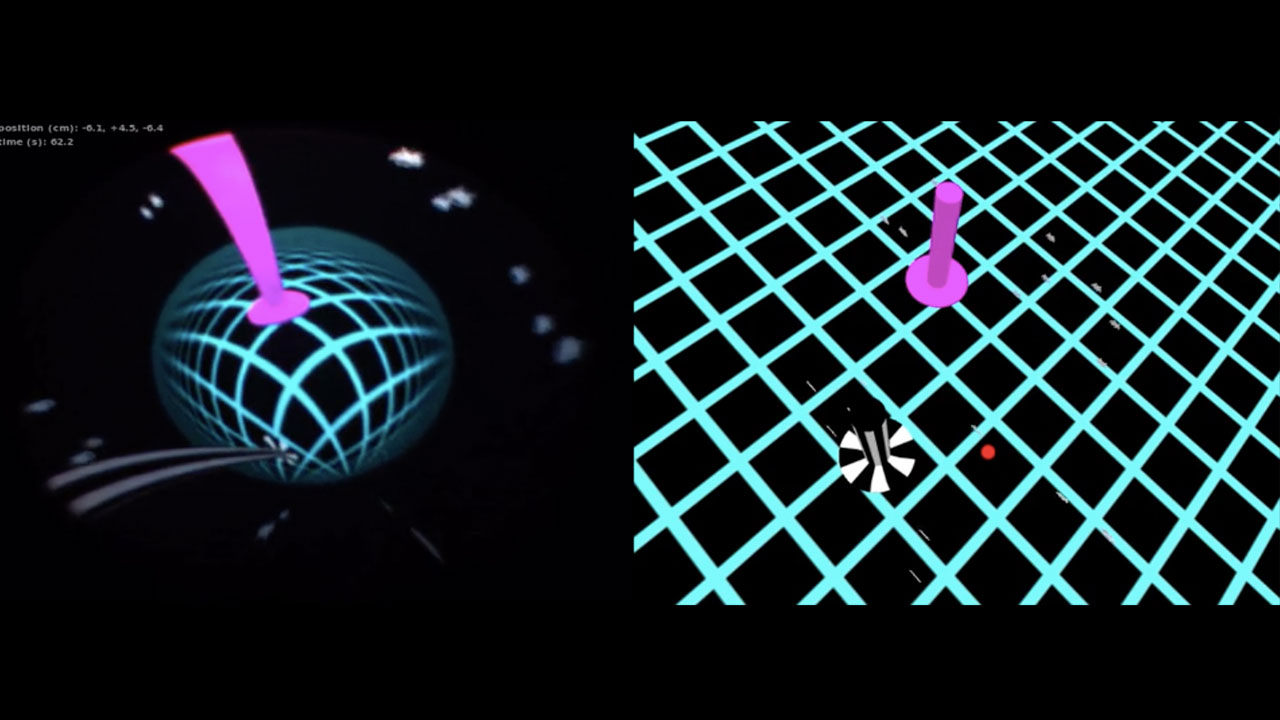 Zebrafish in two-alternative forced choice swarm teleportation experiment
Andrew Straw
Zebrafish in two-alternative forced choice teleportation experiment
Andrew Straw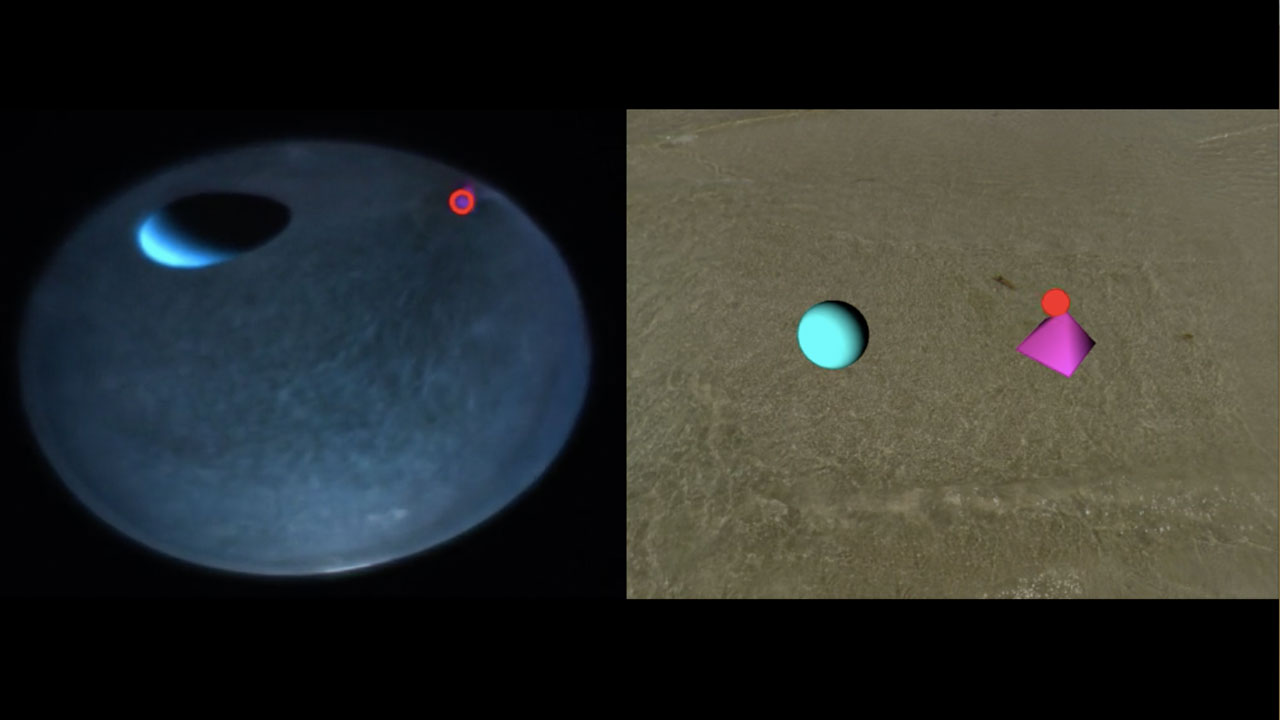 Photo realistic and naturalistic VR for freely swimming fish
Andrew Straw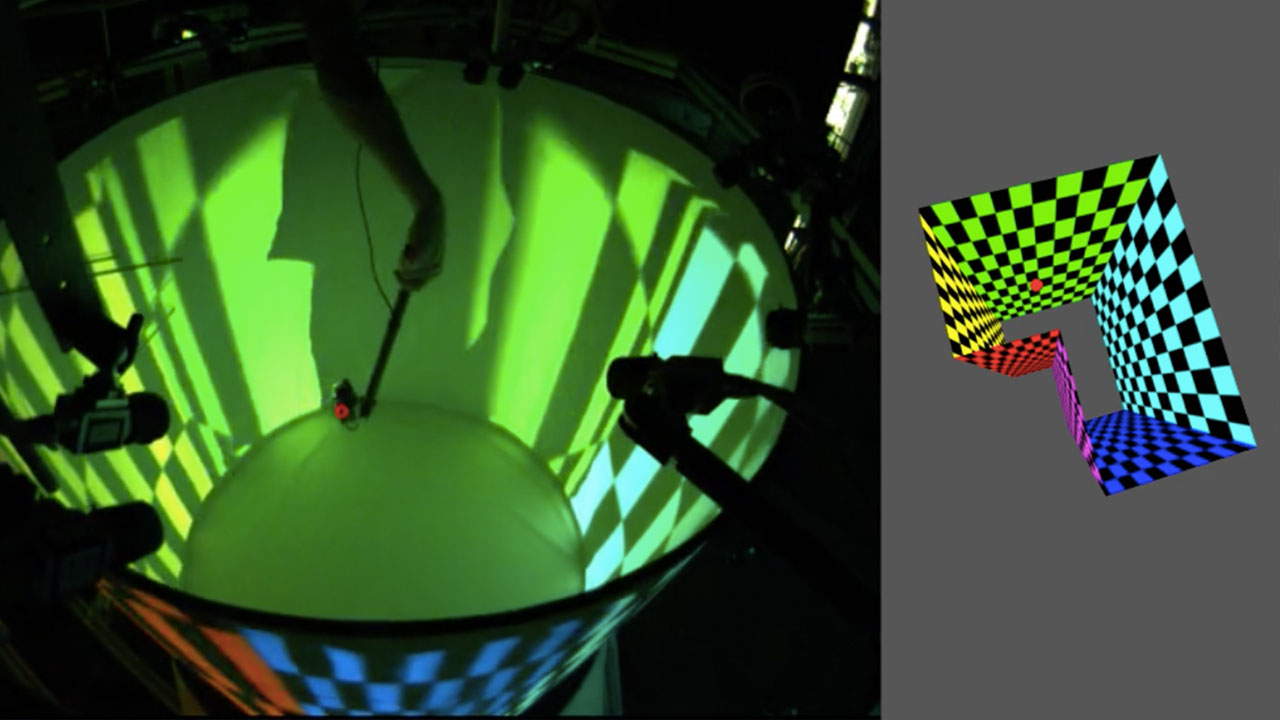 Demonstration of multiple-display perspective correct VR
Andrew Straw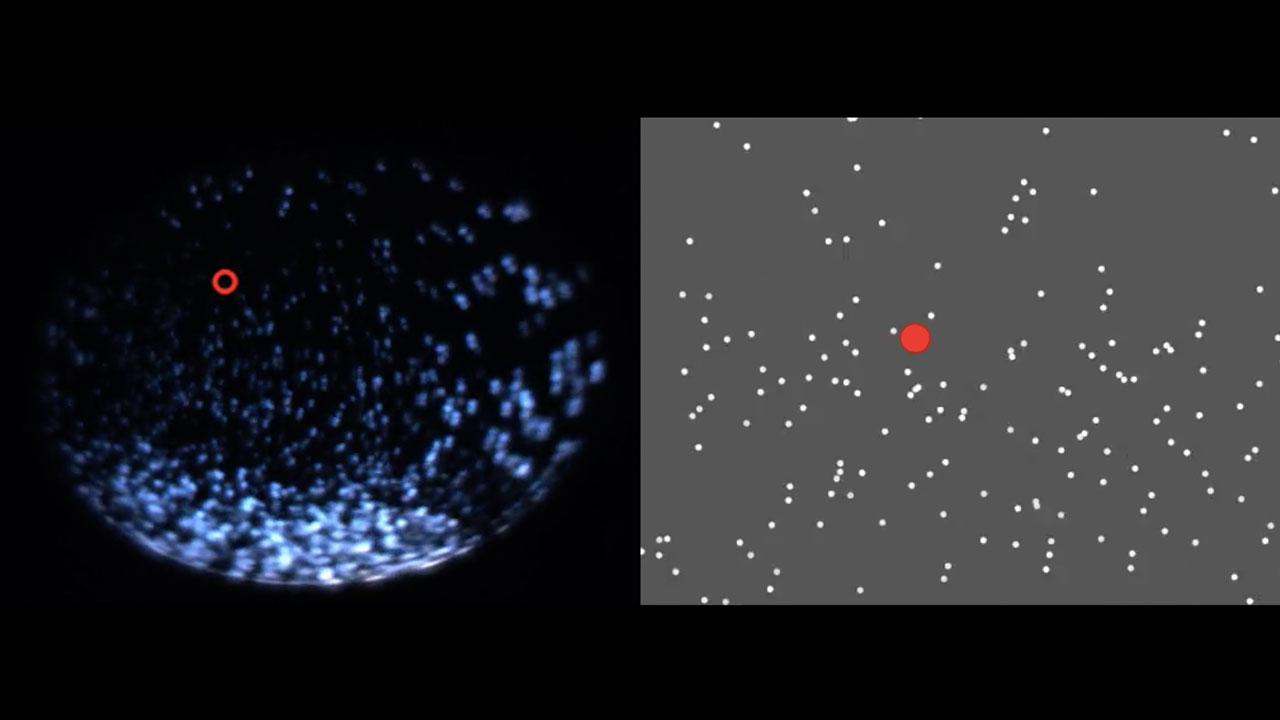 Zebrafish swims among a cloud of 3D dots
Andrew Straw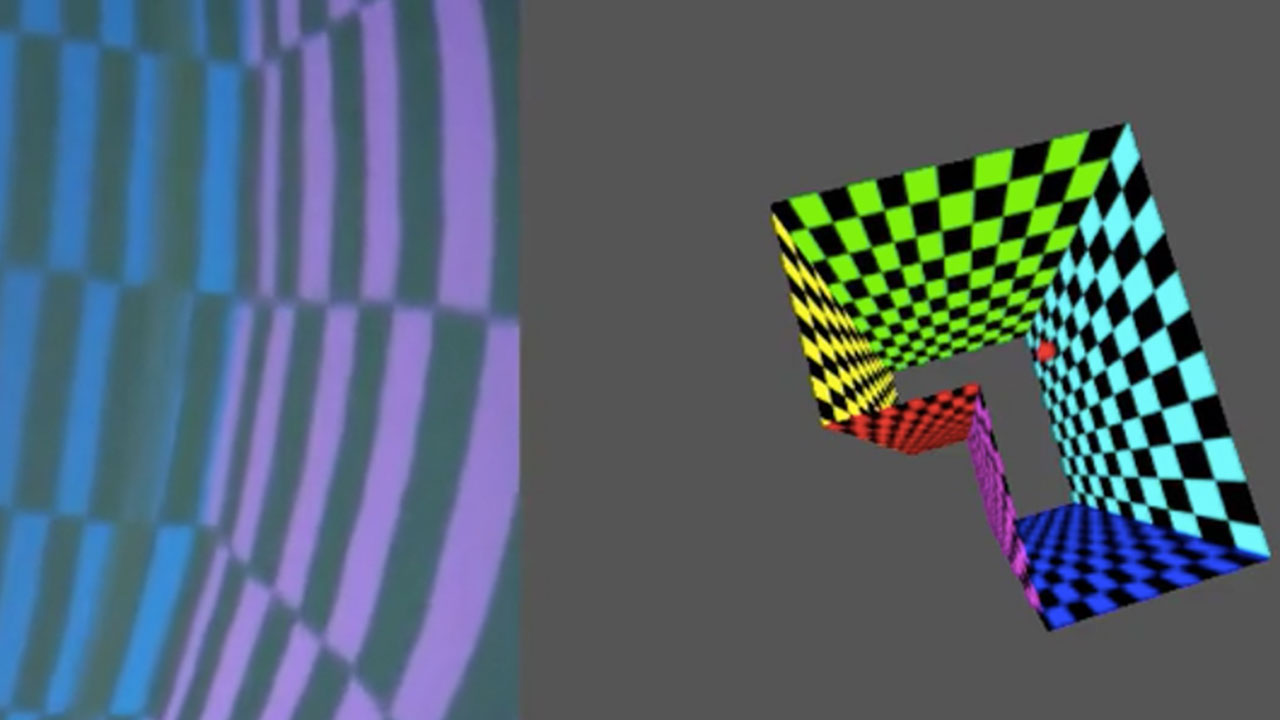 Demonstration of VR from the perspective of a freely moving observer
Andrew Strayer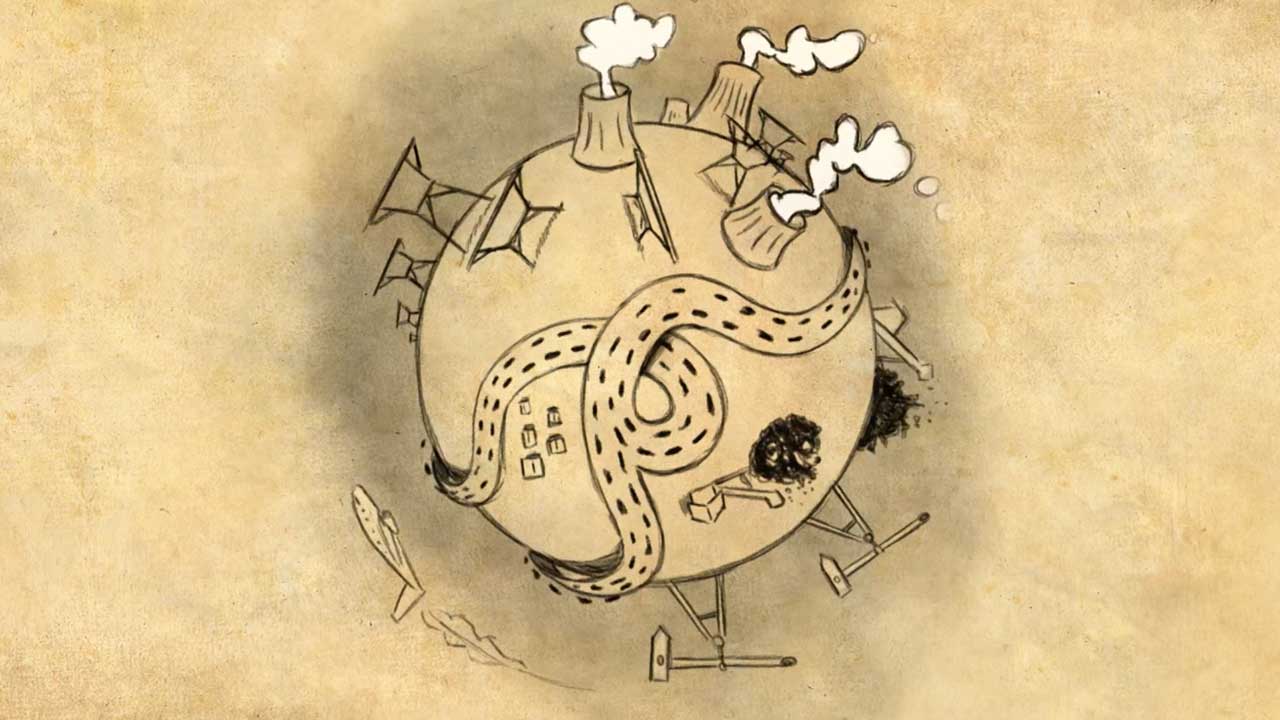 Welcome to the Anthropocene
Loïc Fontimpe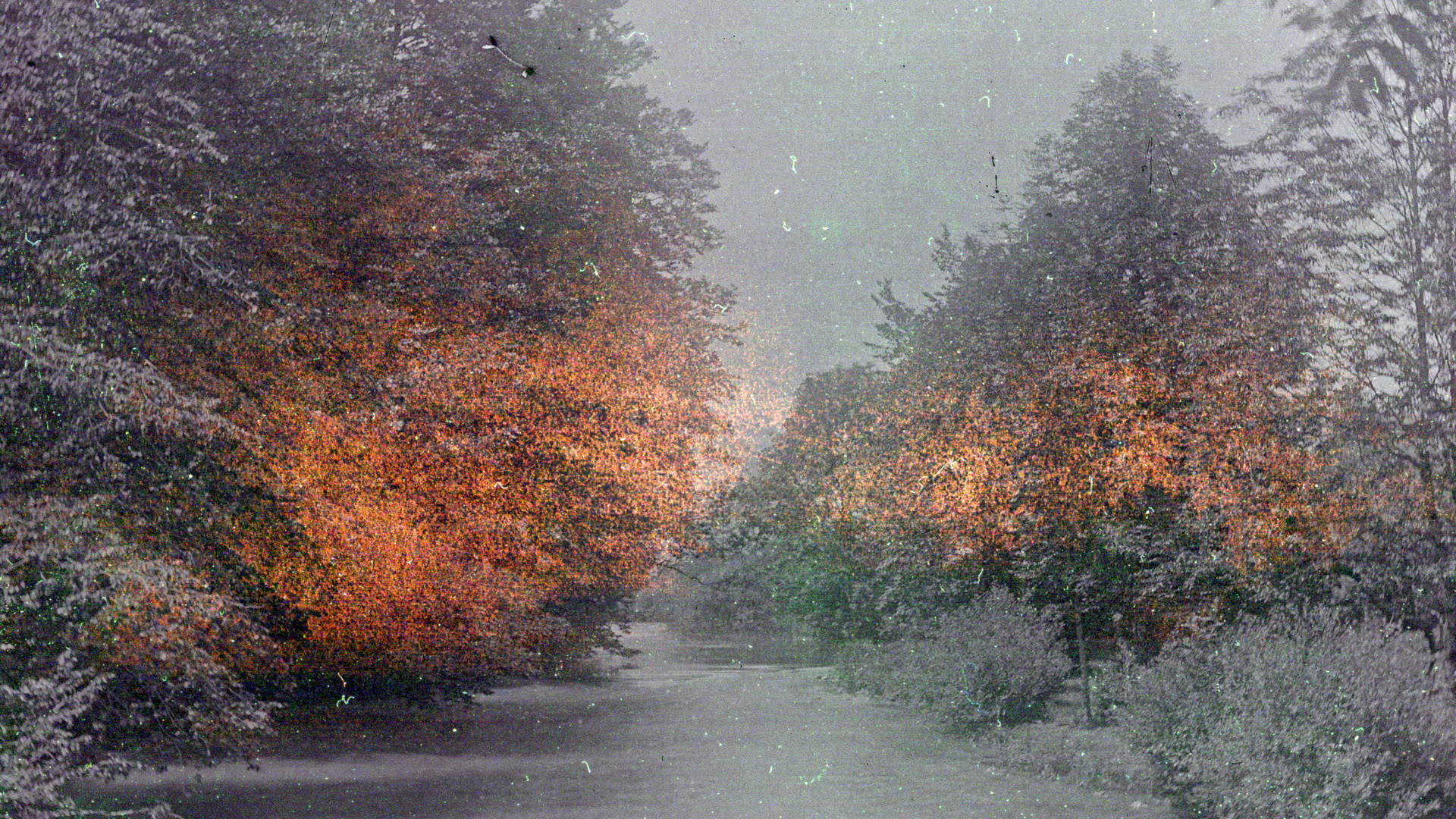 Vintage Print
Siegfried Fruhauf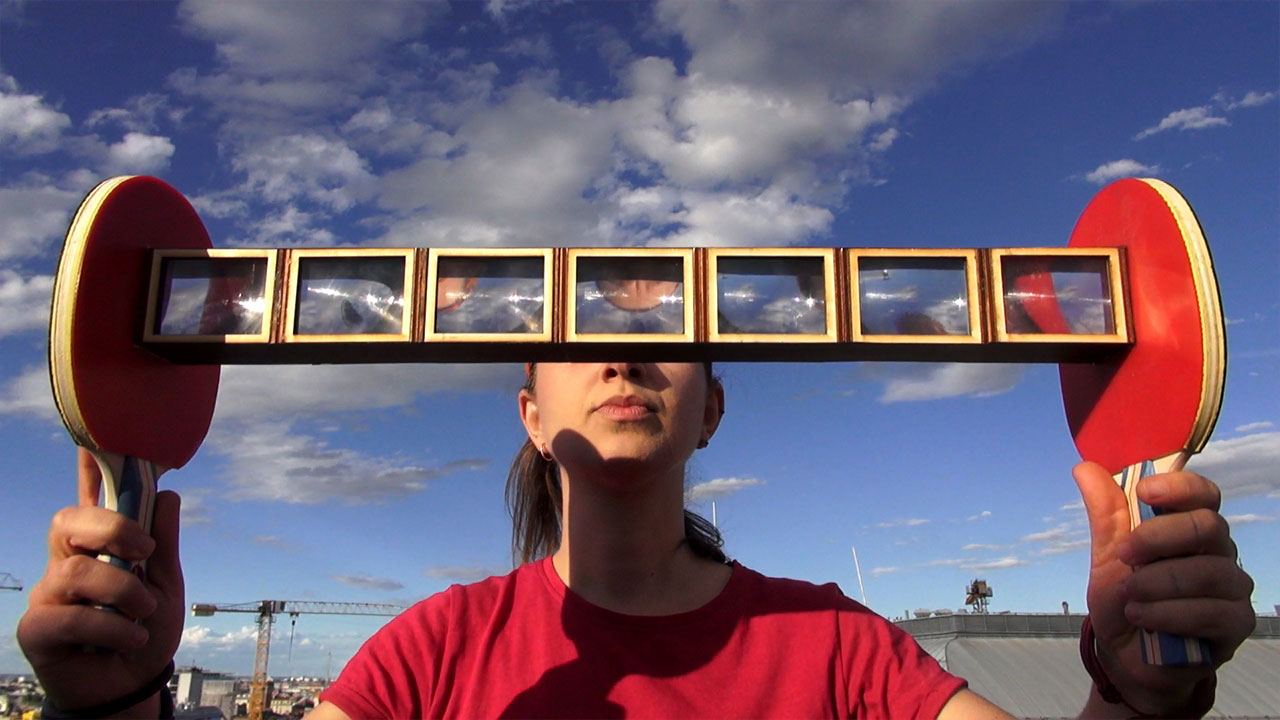 Muybridge's Disobedient Horses
Anna Vasof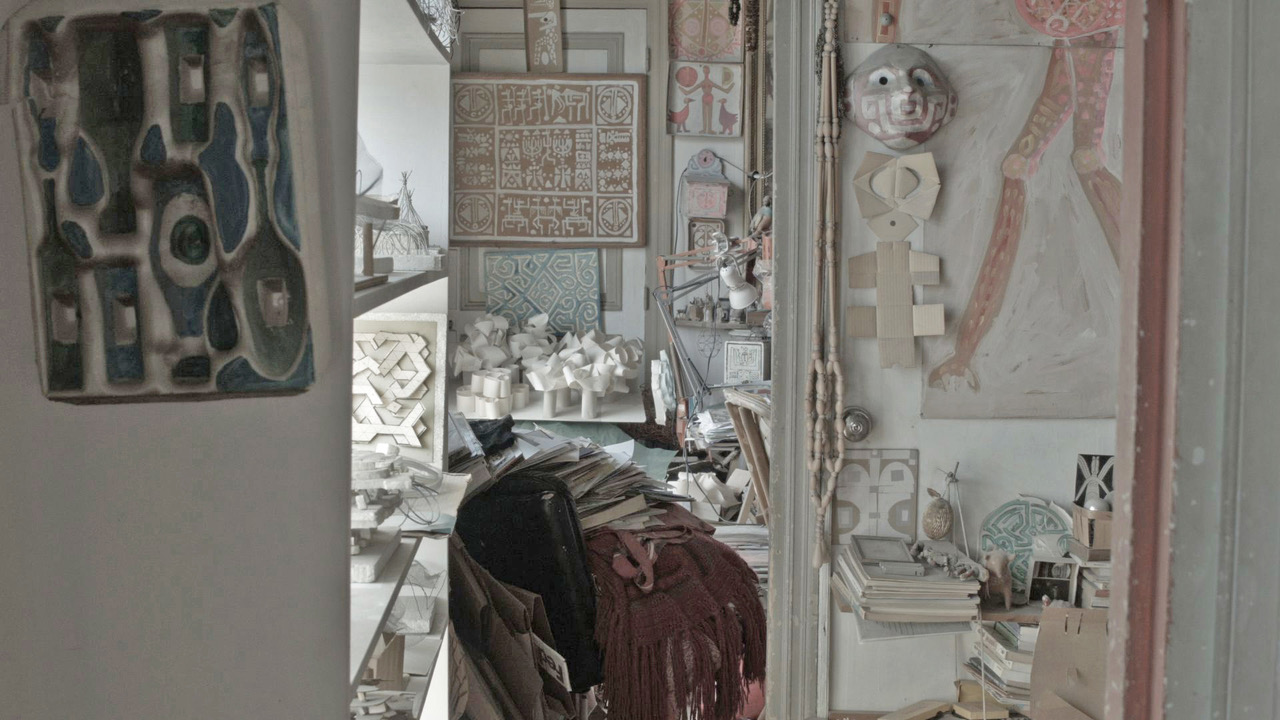 60 Elephants. Episodes of a Theory
Michael Klein, Sasha Pirker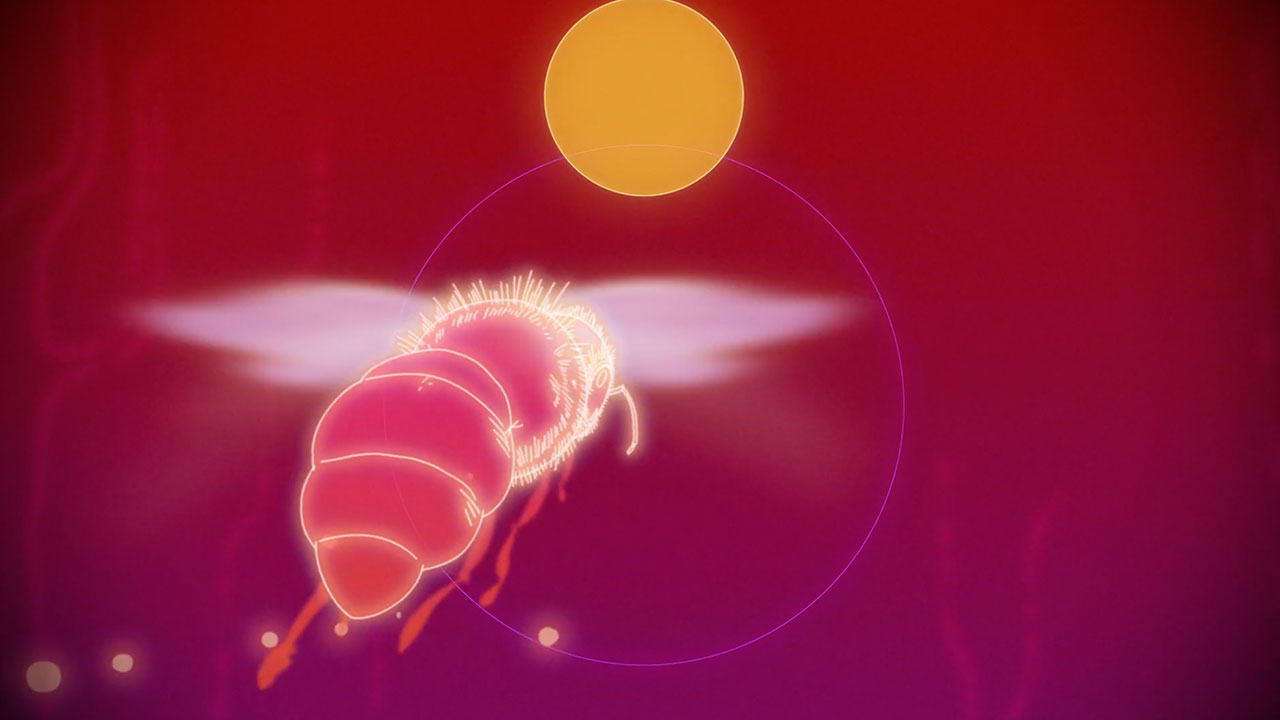 Ampersand
Erin Shea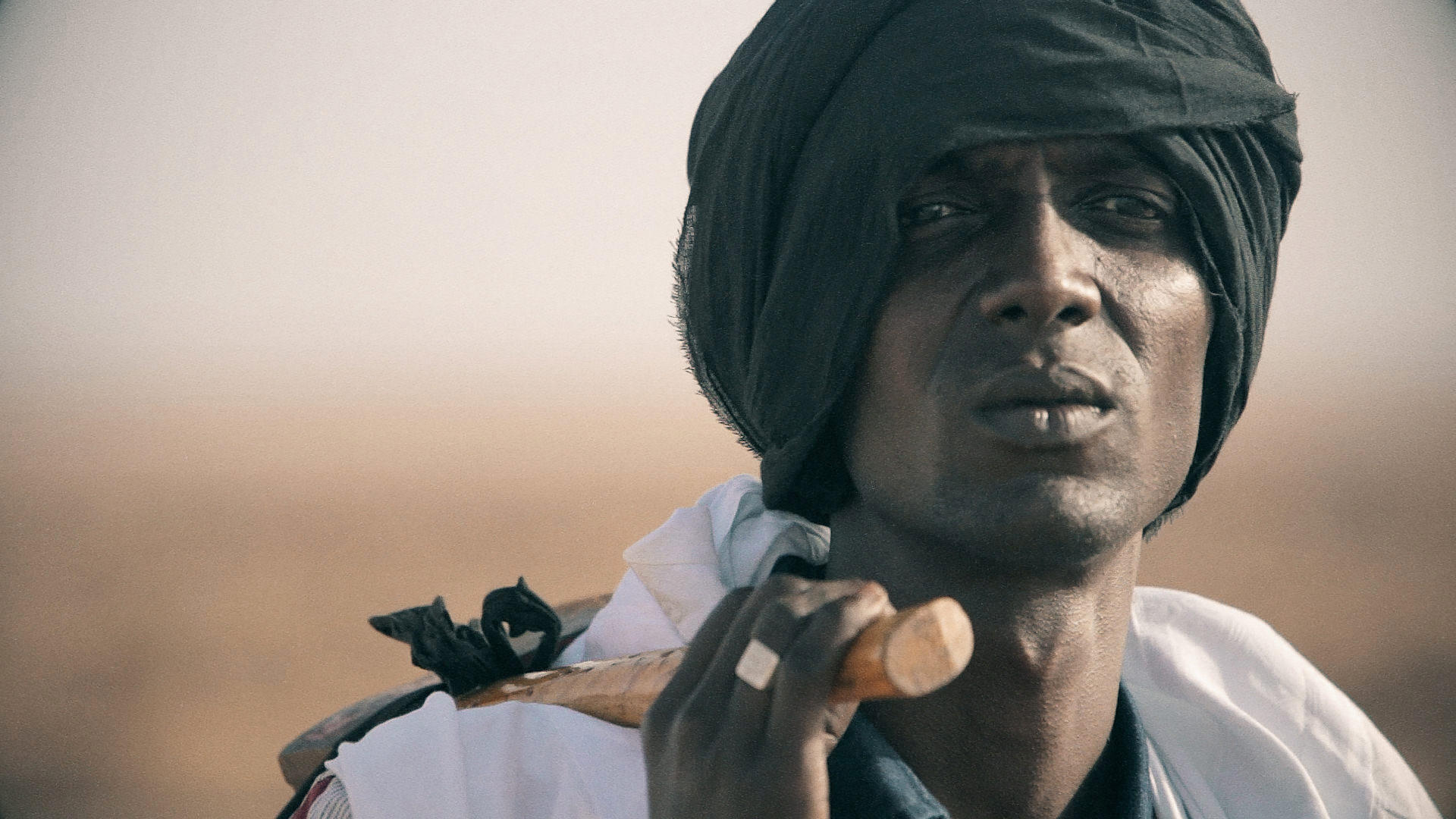 The Tree
Cheikh Mohammed Horma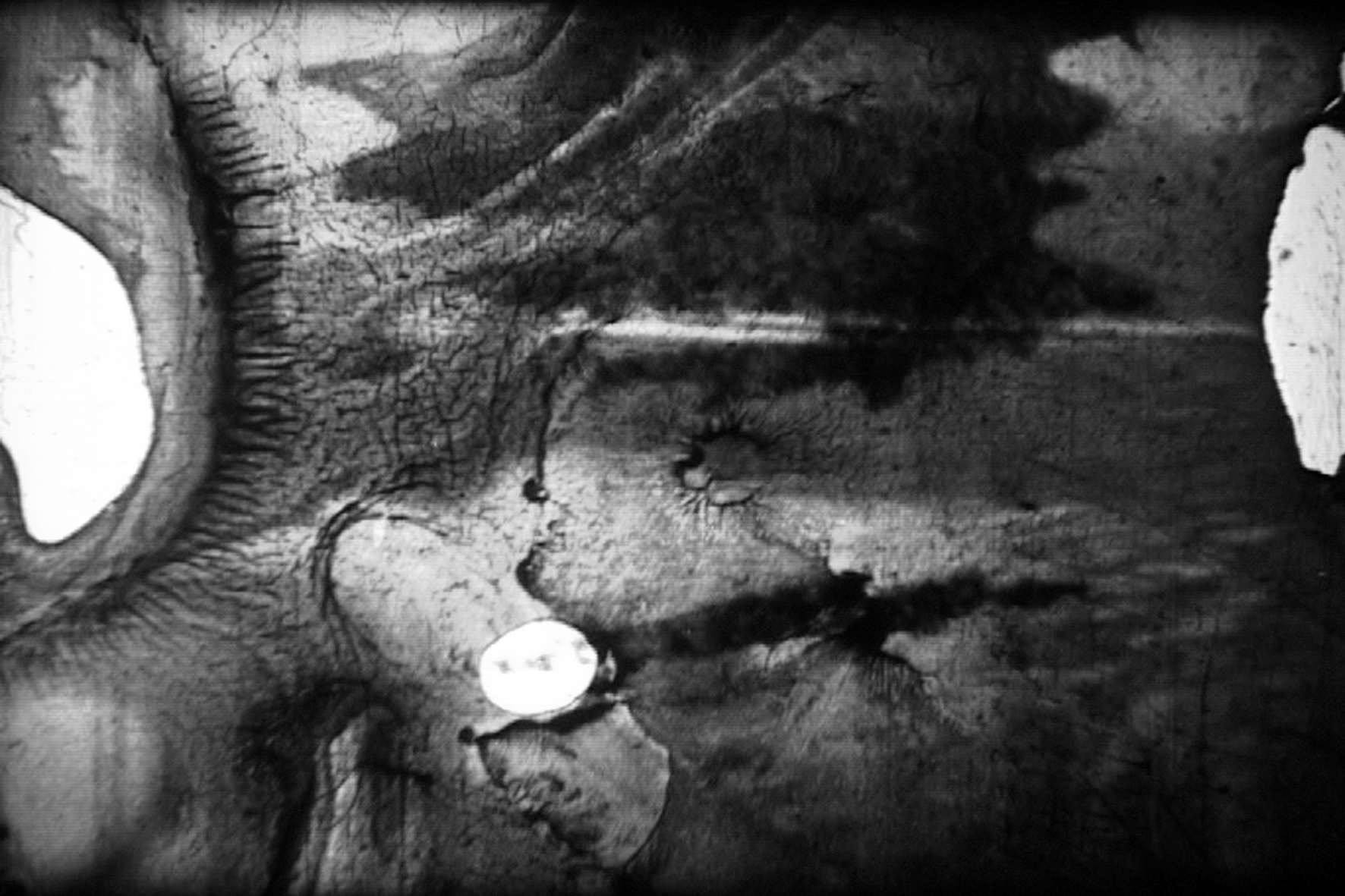 Jour Sombre
Johannes Hammel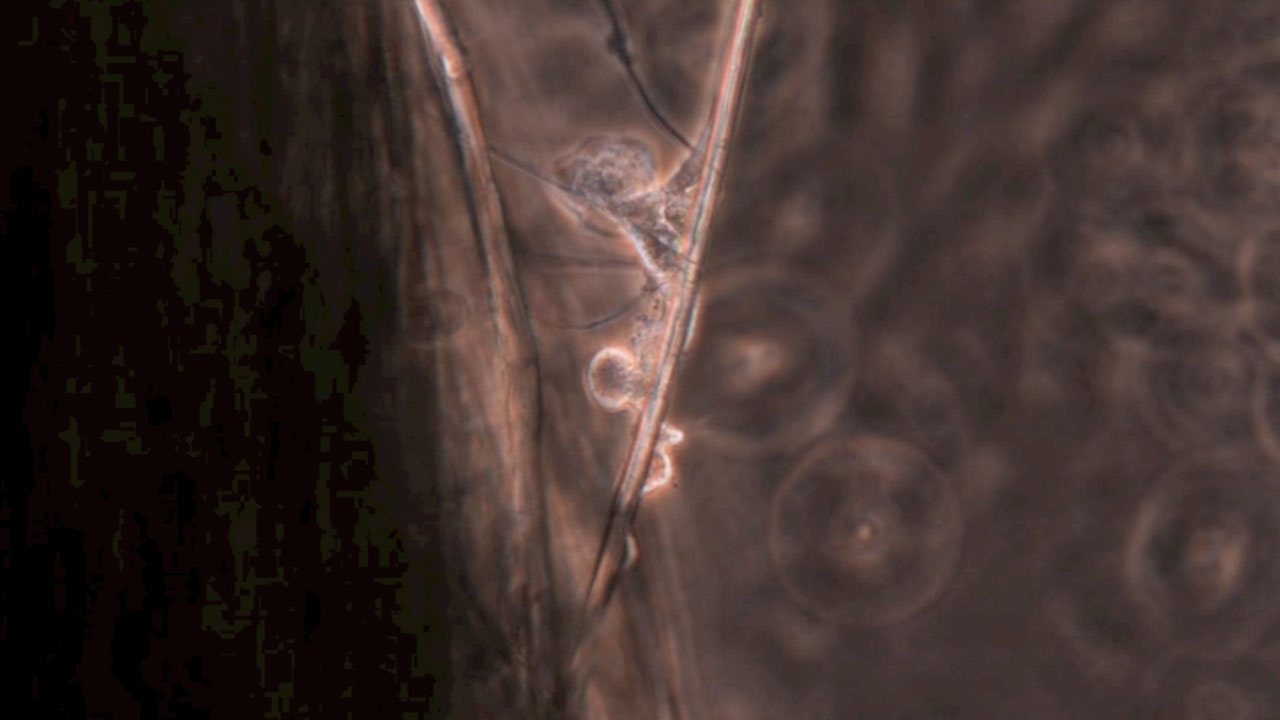 Aseptic Requiem (Requiem Aseptisé)
WhiteFeather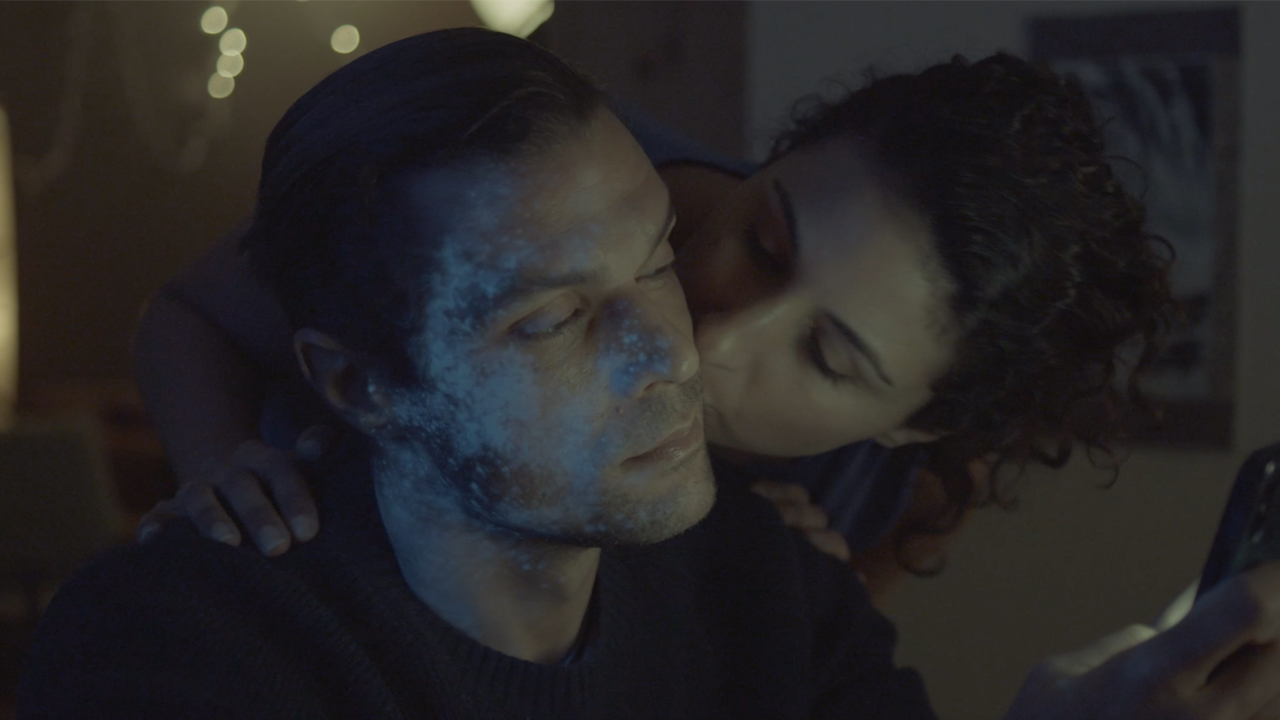 They Live Like Ants
Laura Moss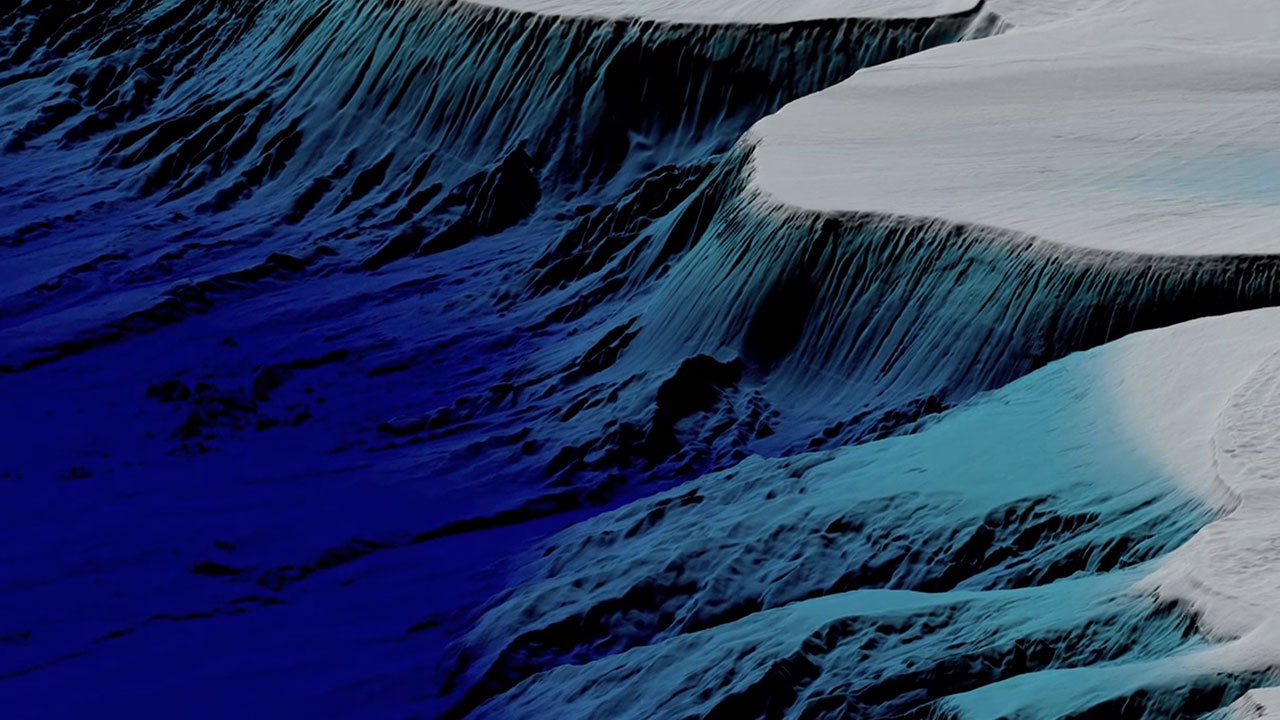 Acoustic Ocean
Ursula Biemann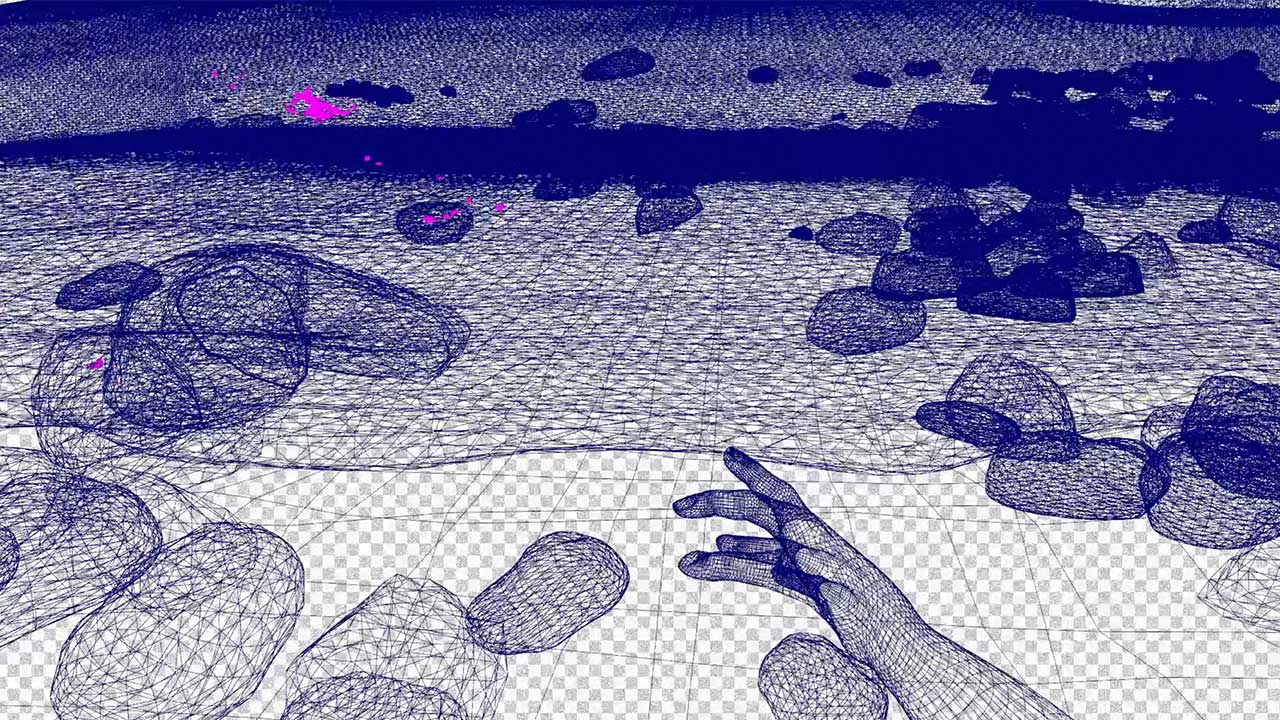 Maybe it's me (Ίσως είμαι εγώ)
Dimitris Simou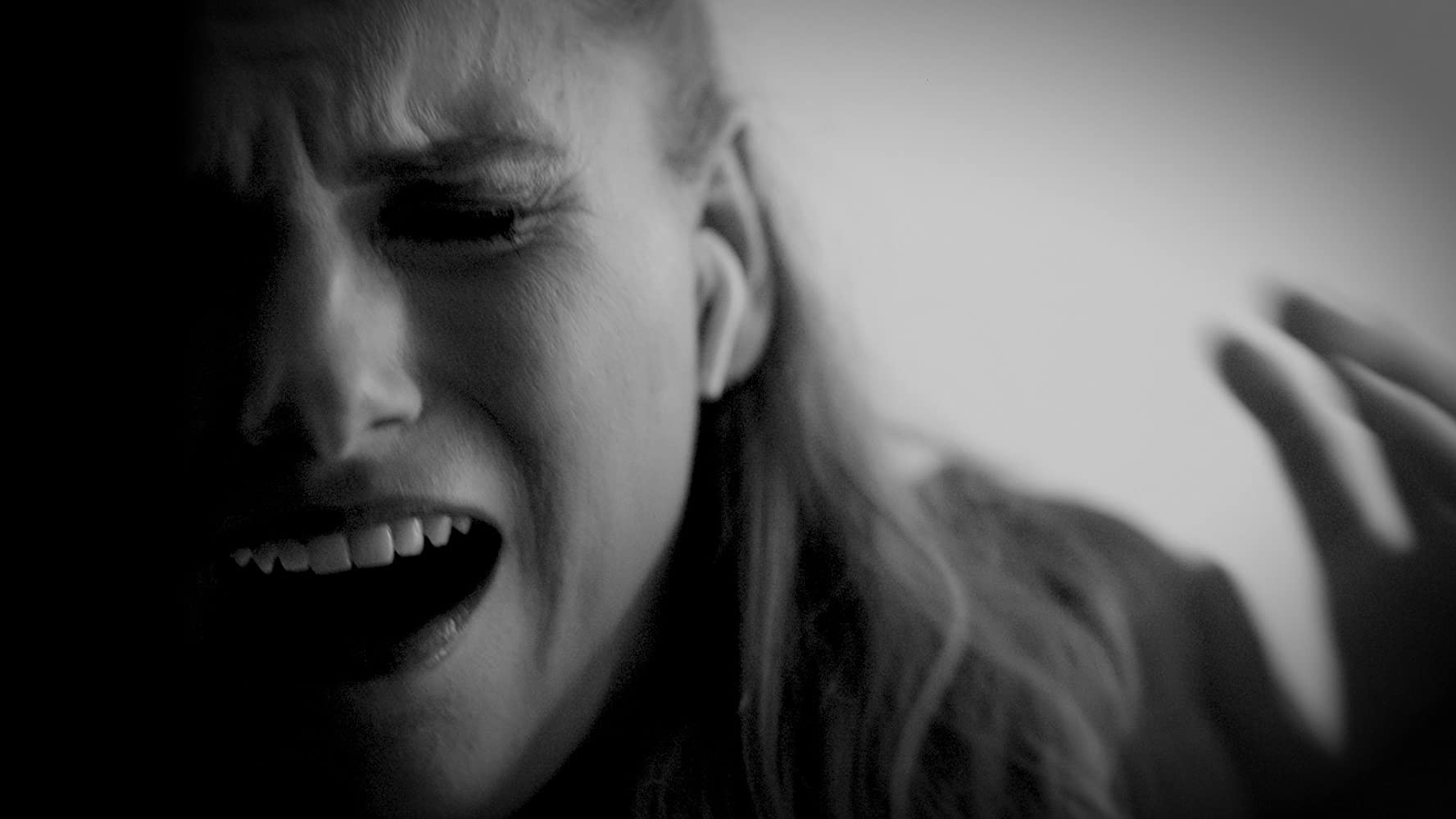 Ruptured
James Mansell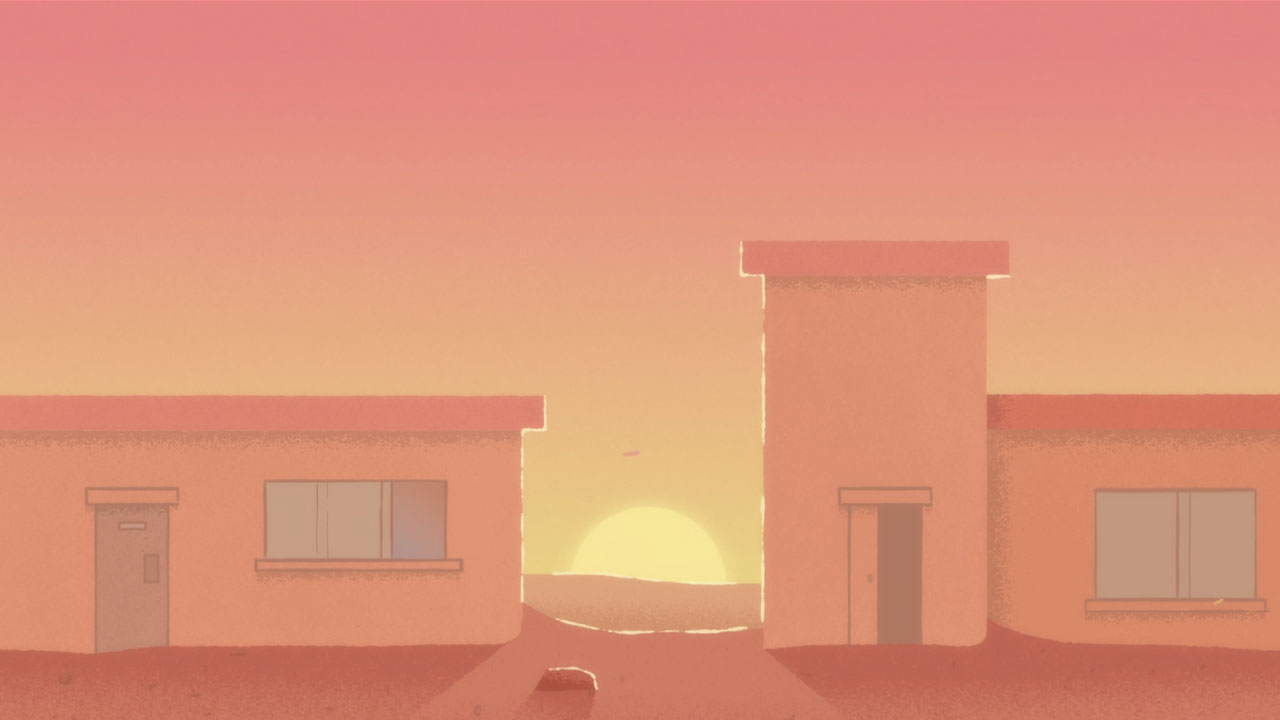 While You Were Sleeping
Charlie Stewart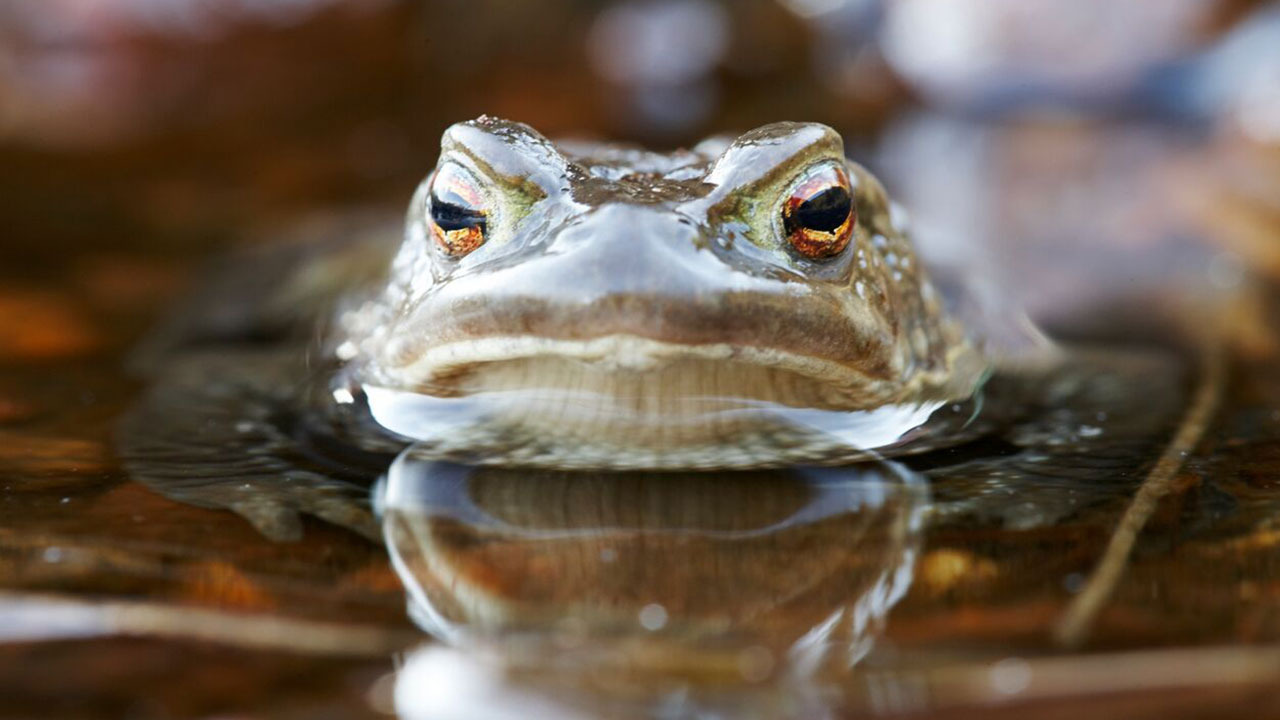 A Toad Story (Kunsten å leggje seg paddeflat)
Are Pilskog
Alamto a Reptile Wonderland
Fathollah Amiri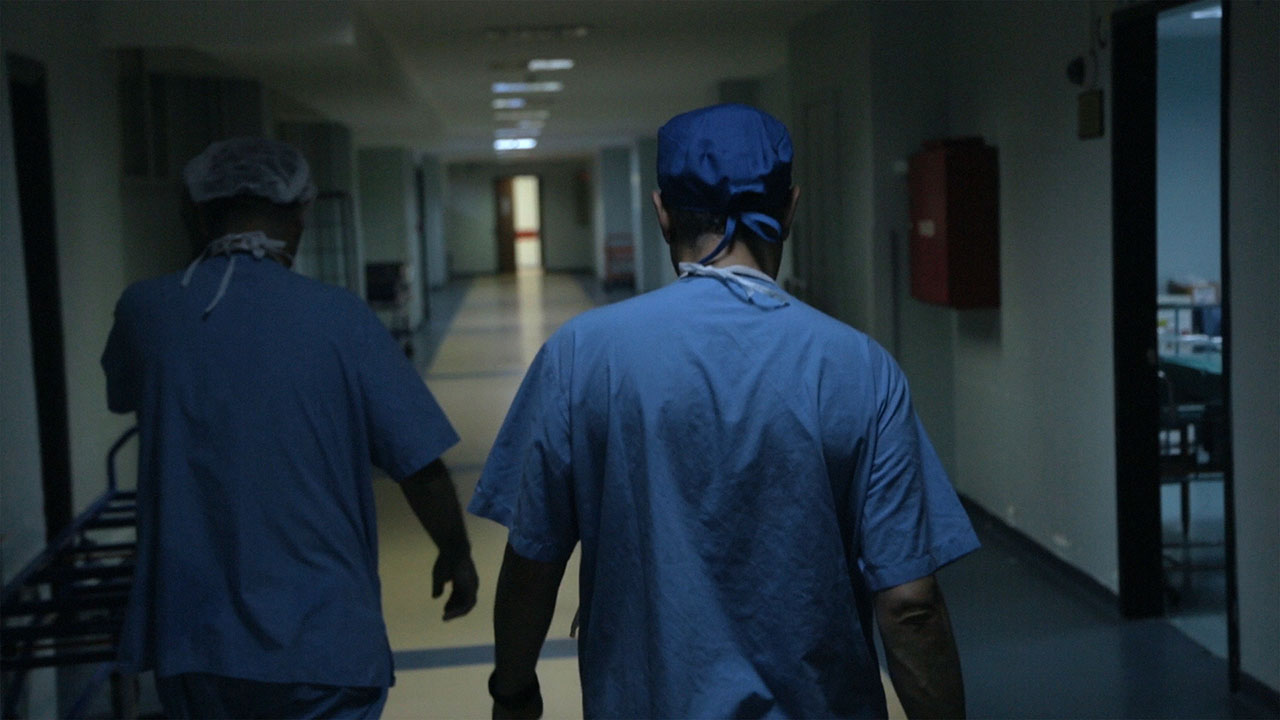 Phases of Matter
Deniz Tortum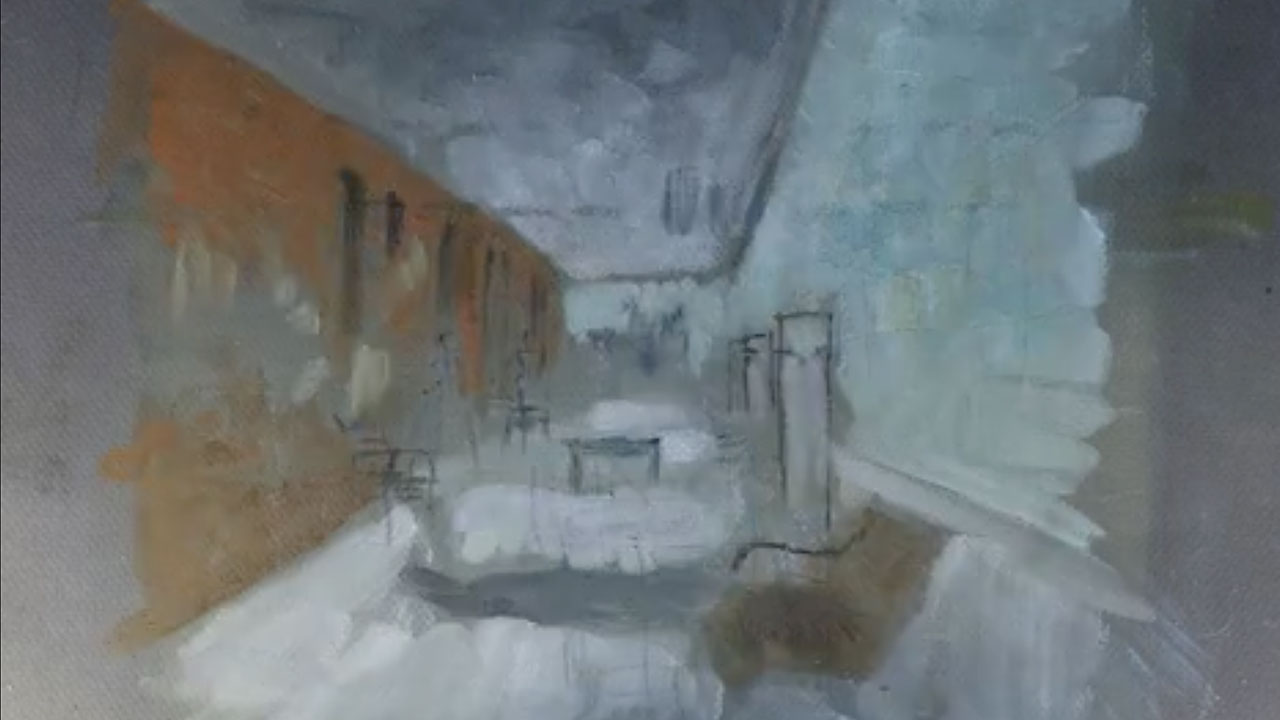 Fathomless
Meilín M. Fernández García, Melissa Ferrari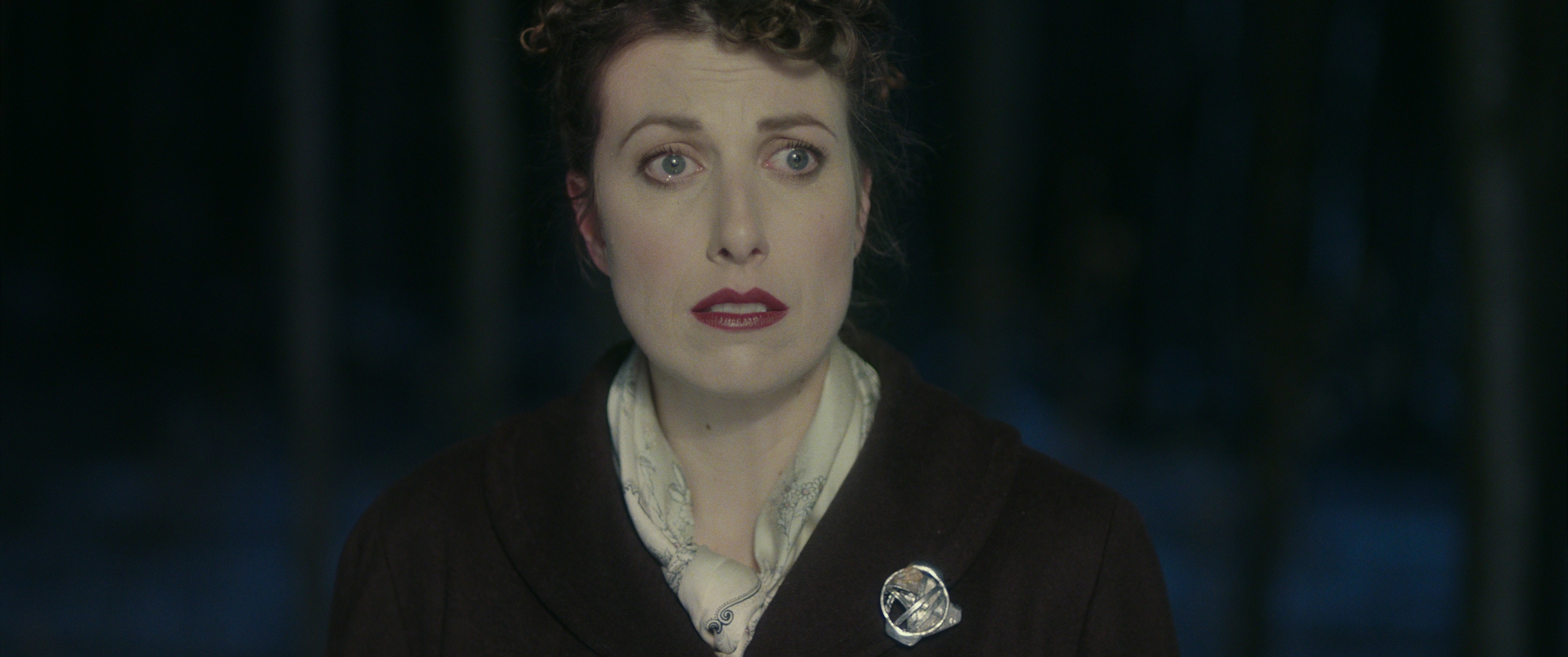 The Light Years
Sarianne Cormier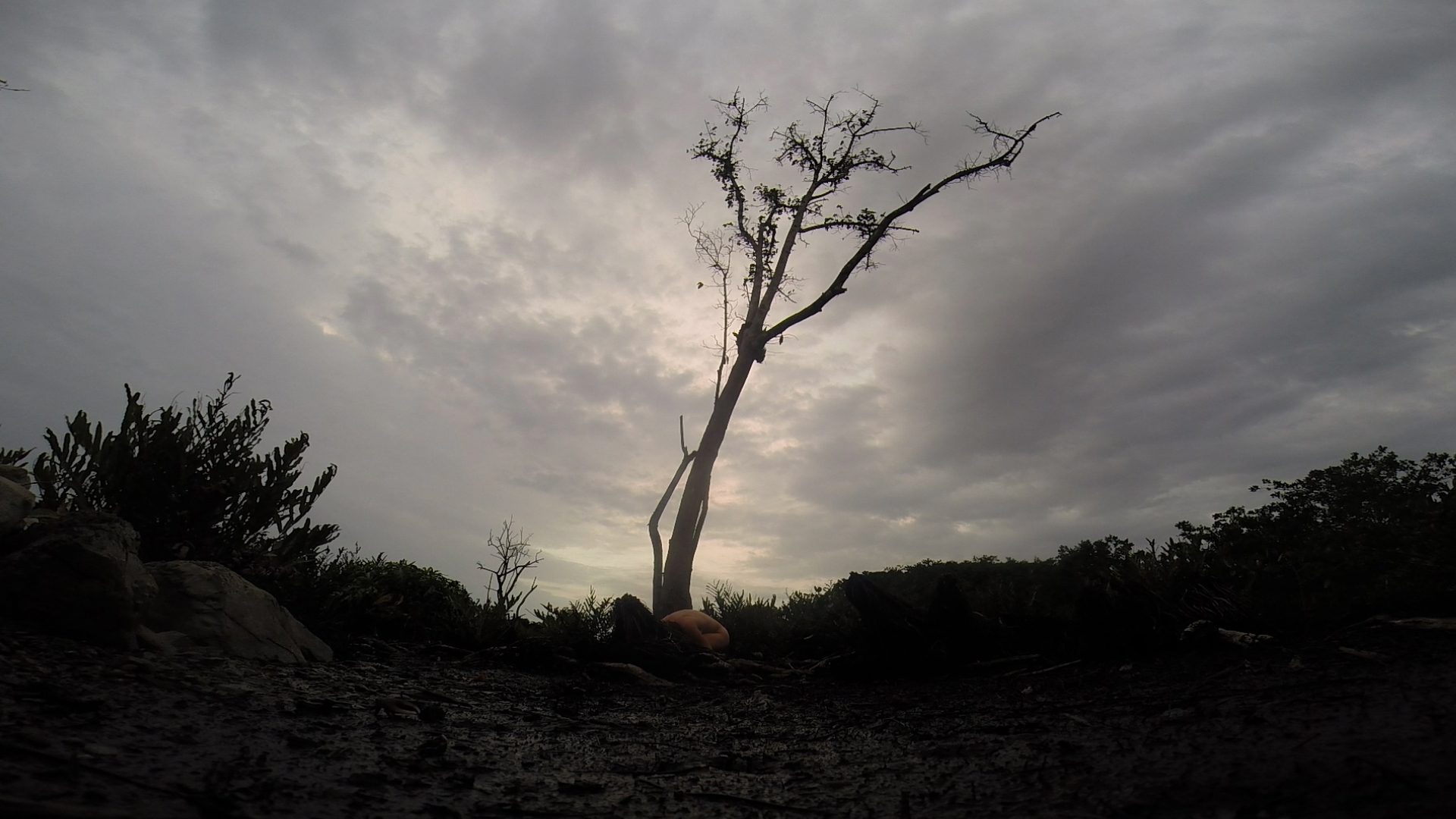 Poulpe (Octopus)
Audréane Beaucage
Differentiating Human Embryonic Stem Cells
Gist Croft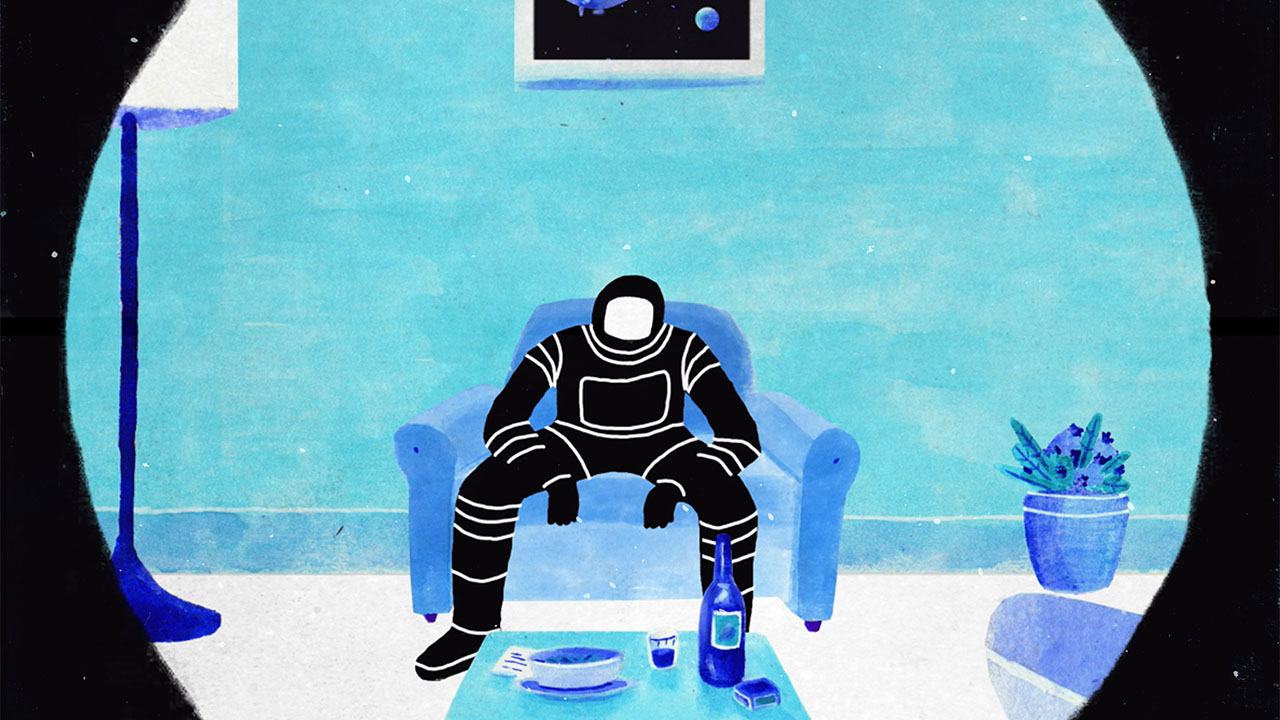 We Need to Talk about Cosmos
Raphaël Bluzet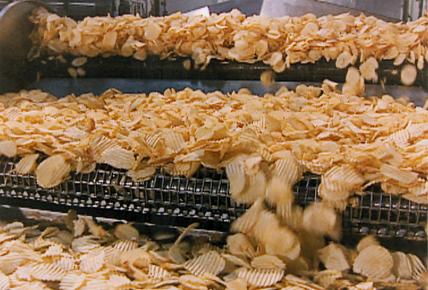 How Do They Make Potato Chips?
Don White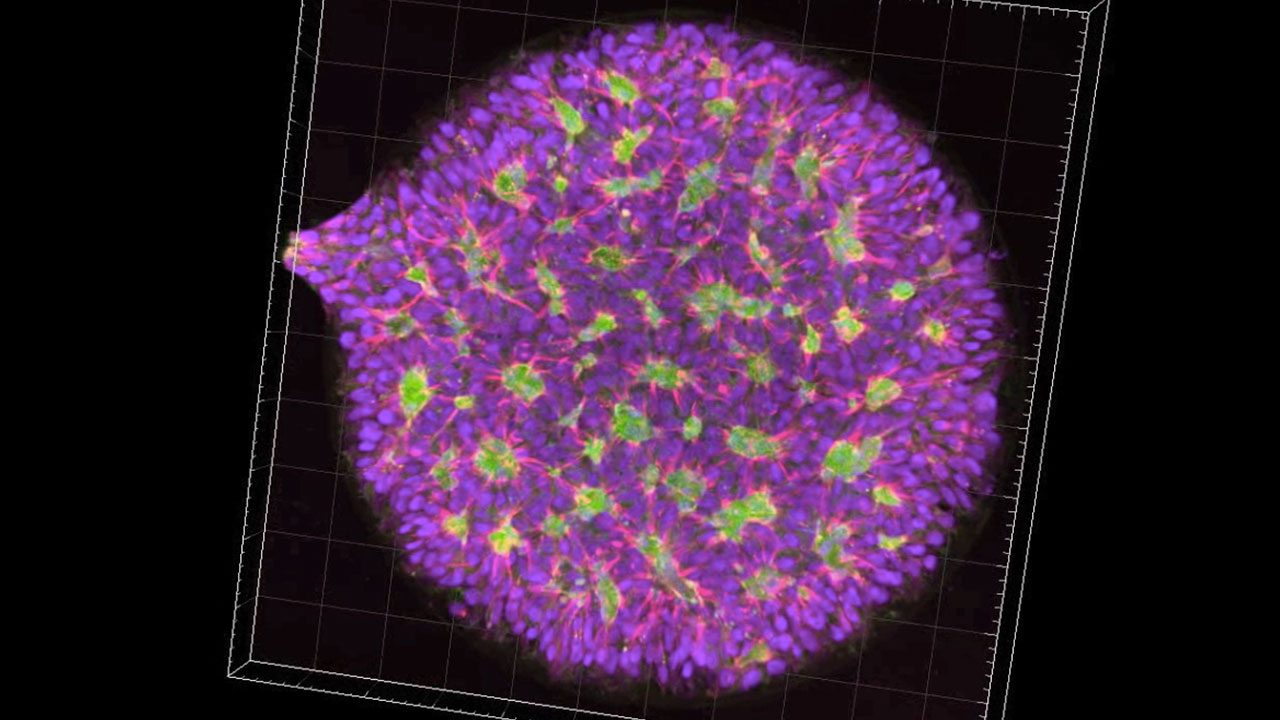 Undifferentiated pluripotent human embryonic stem cells (20X)
Gist Croft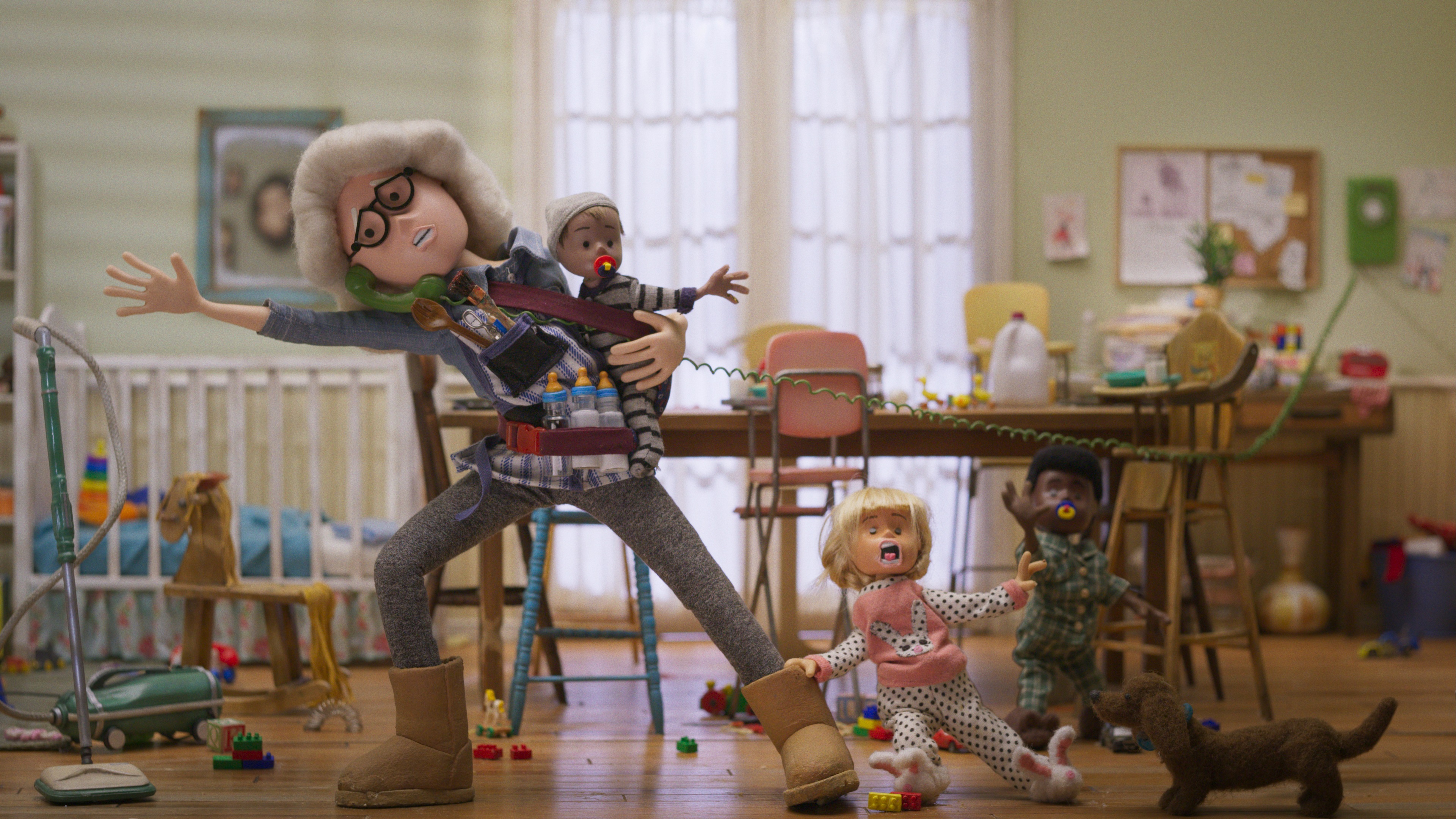 Freaks of Nurture
Alexandra Lemay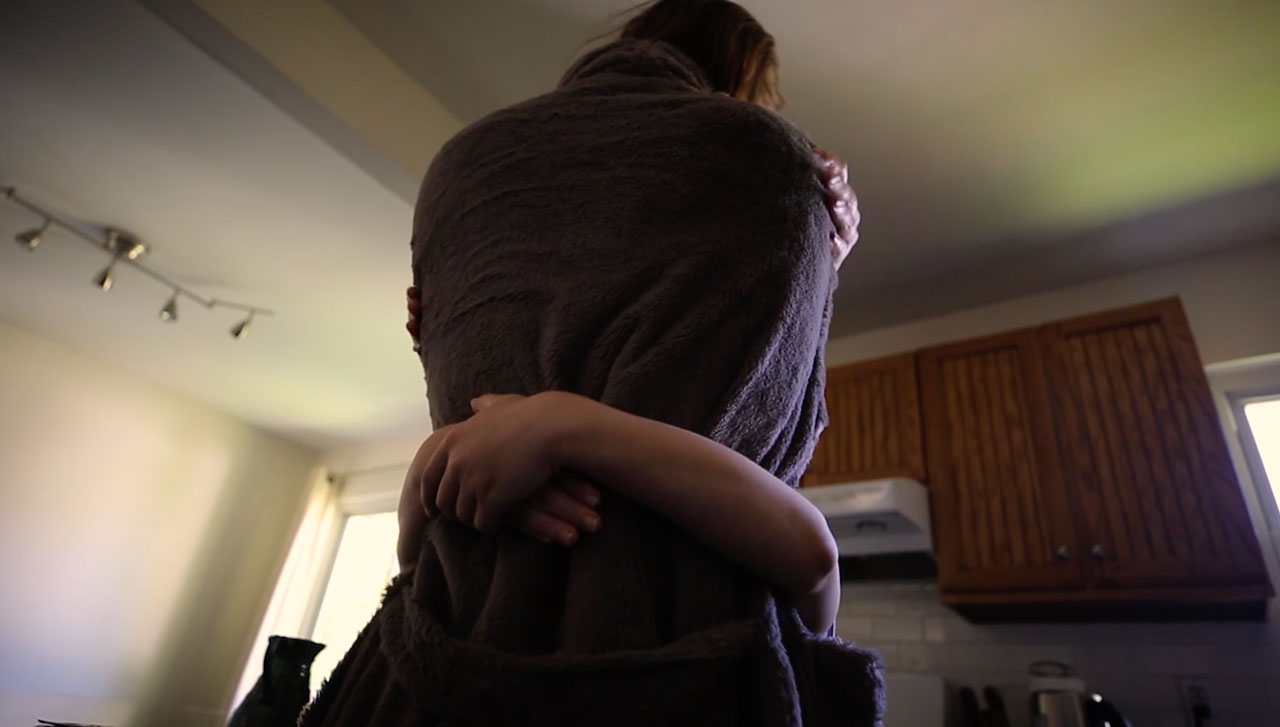 Realm of an Inner Child
Jeannette Louie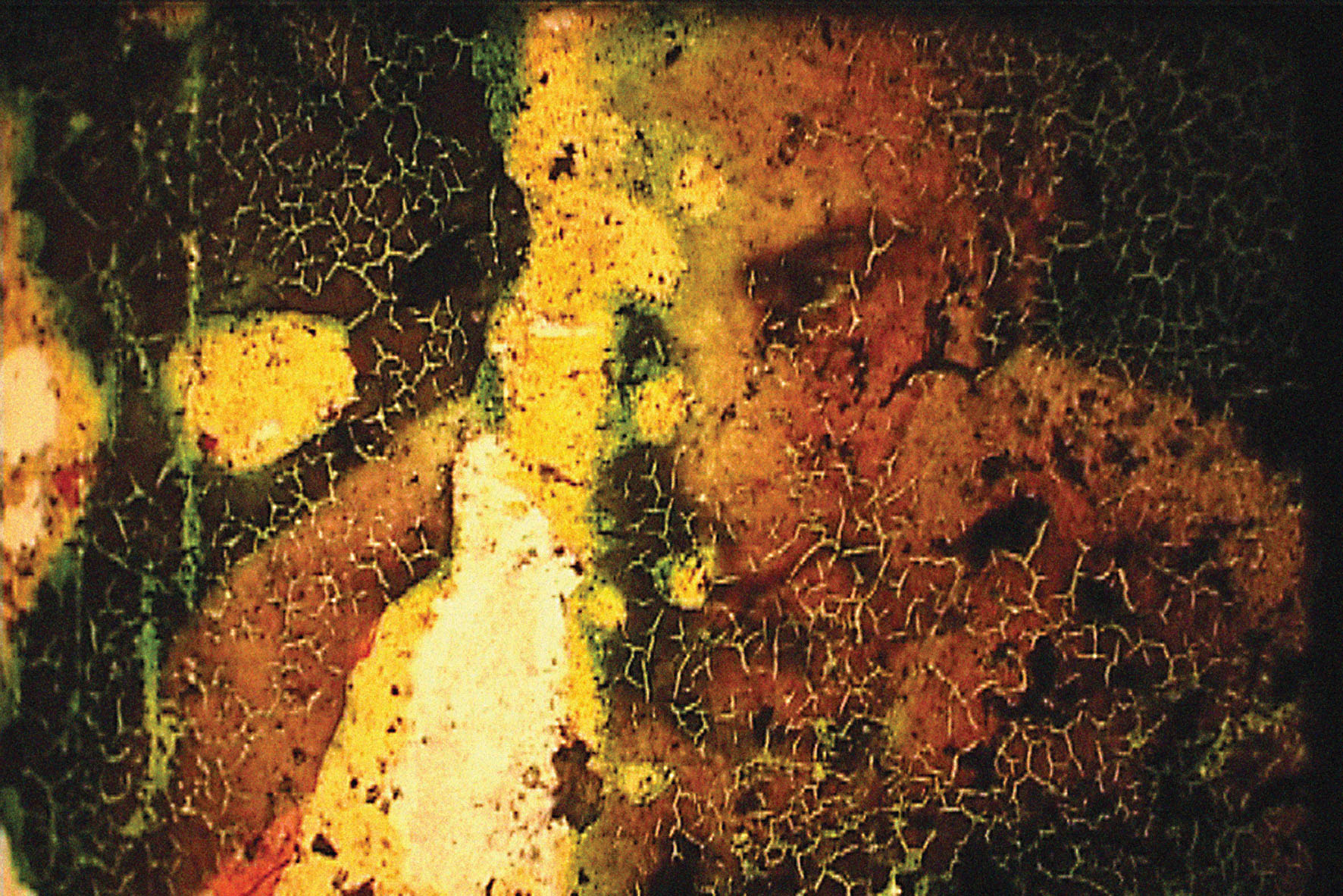 Die Liebenden / The Lovers
Johannes Hammel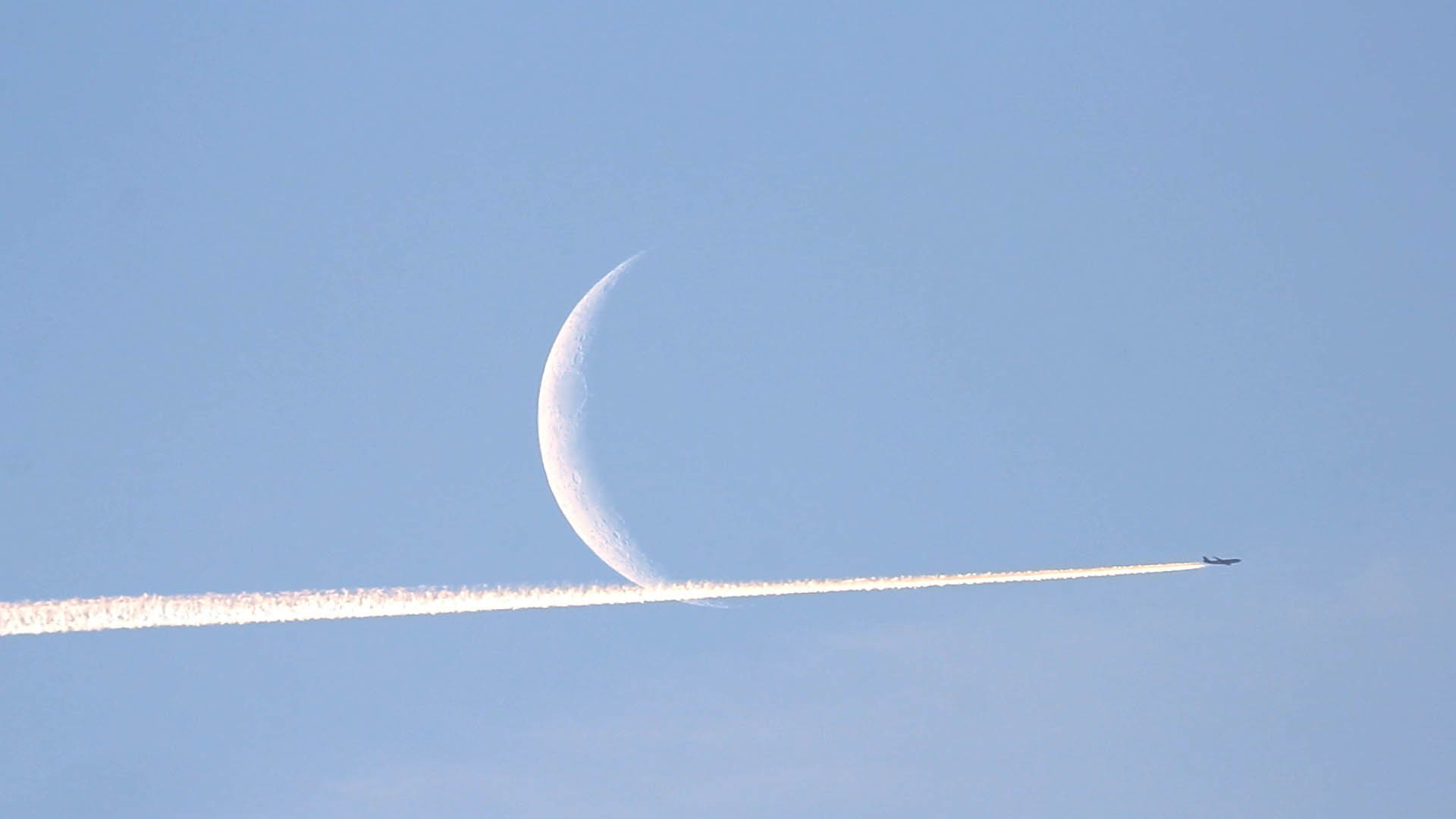 Fat Kathy
Julia Pelka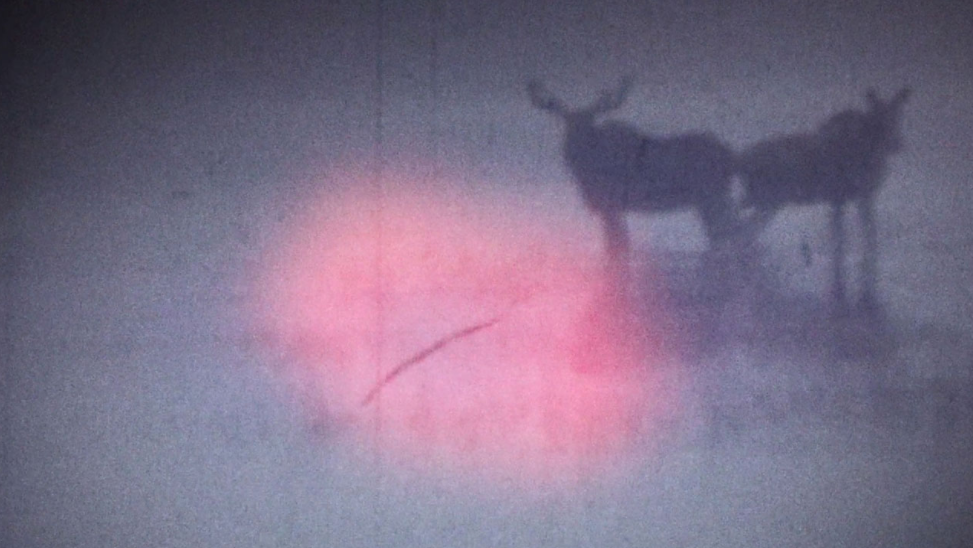 Night Fair
Cynthia Naggar, Gueze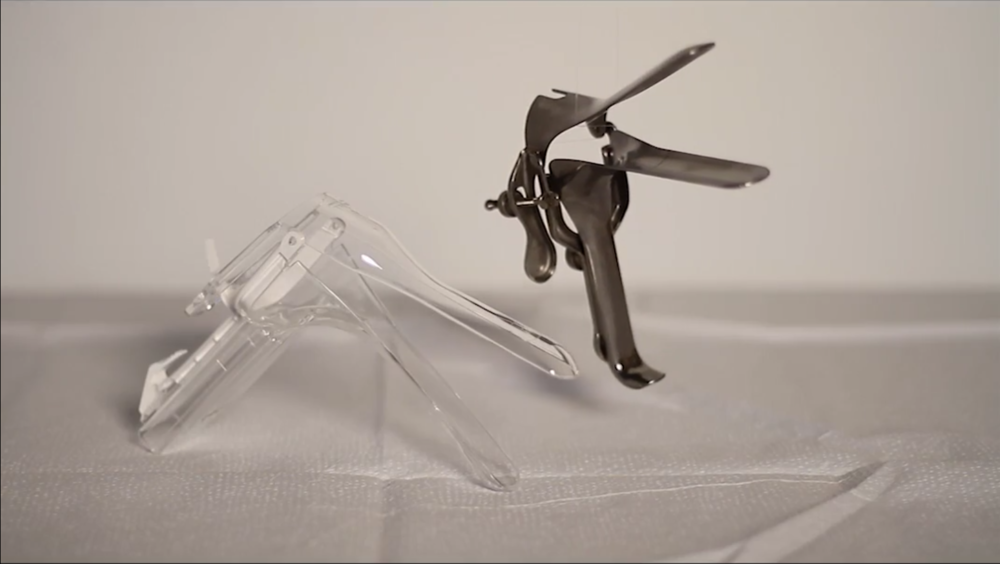 Stealth
Alexis Mitchell, Chase Joynt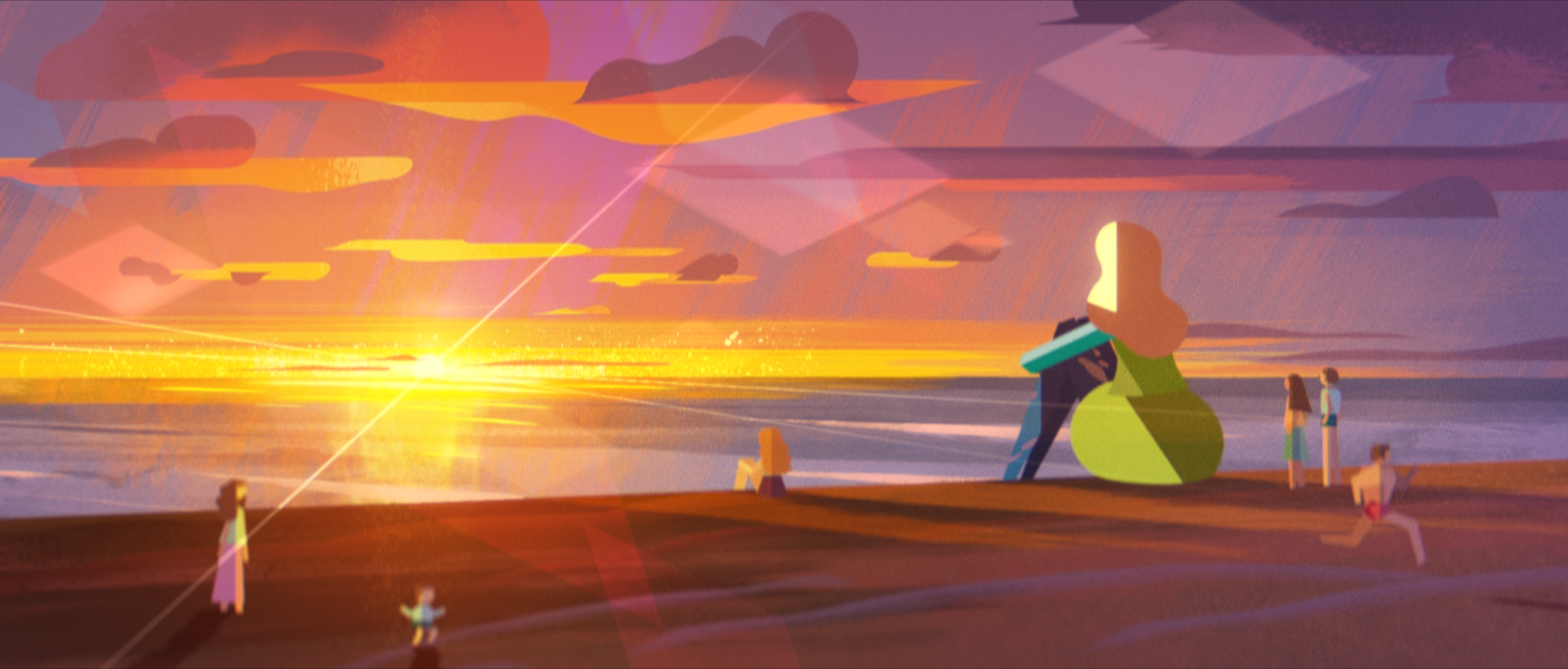 My Moon
Eusong Lee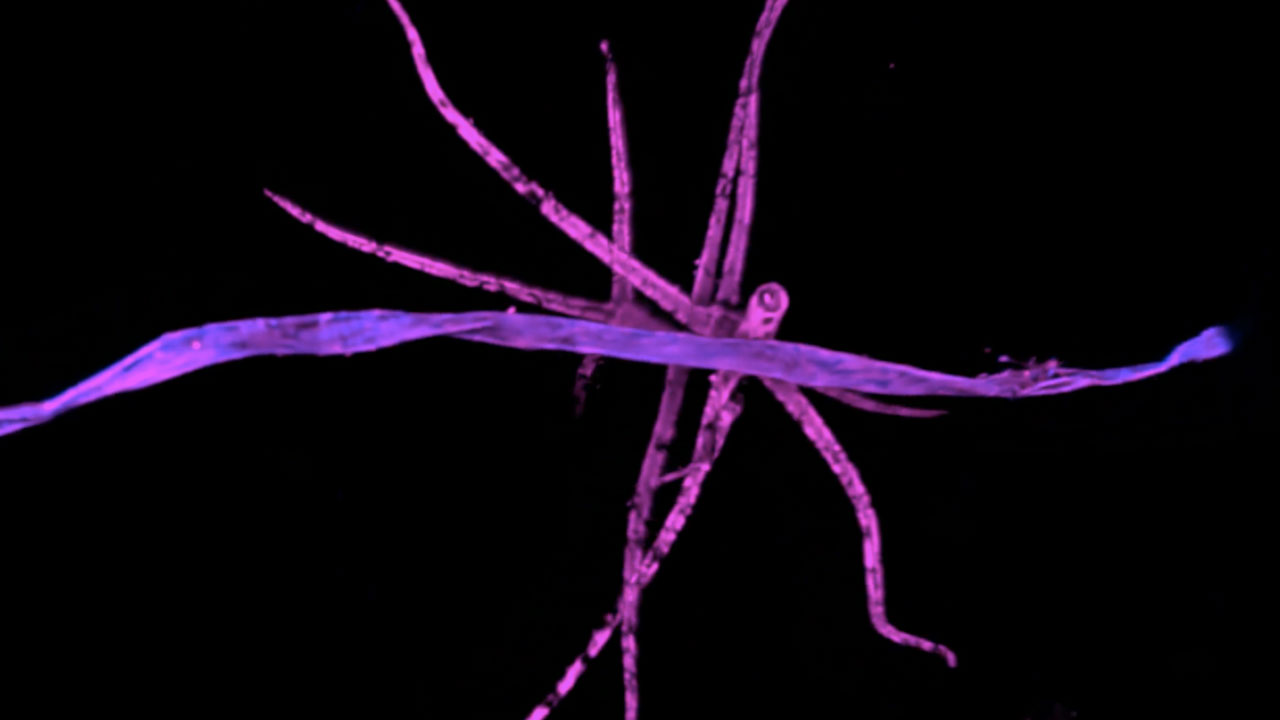 The Interlopers
Gist Croft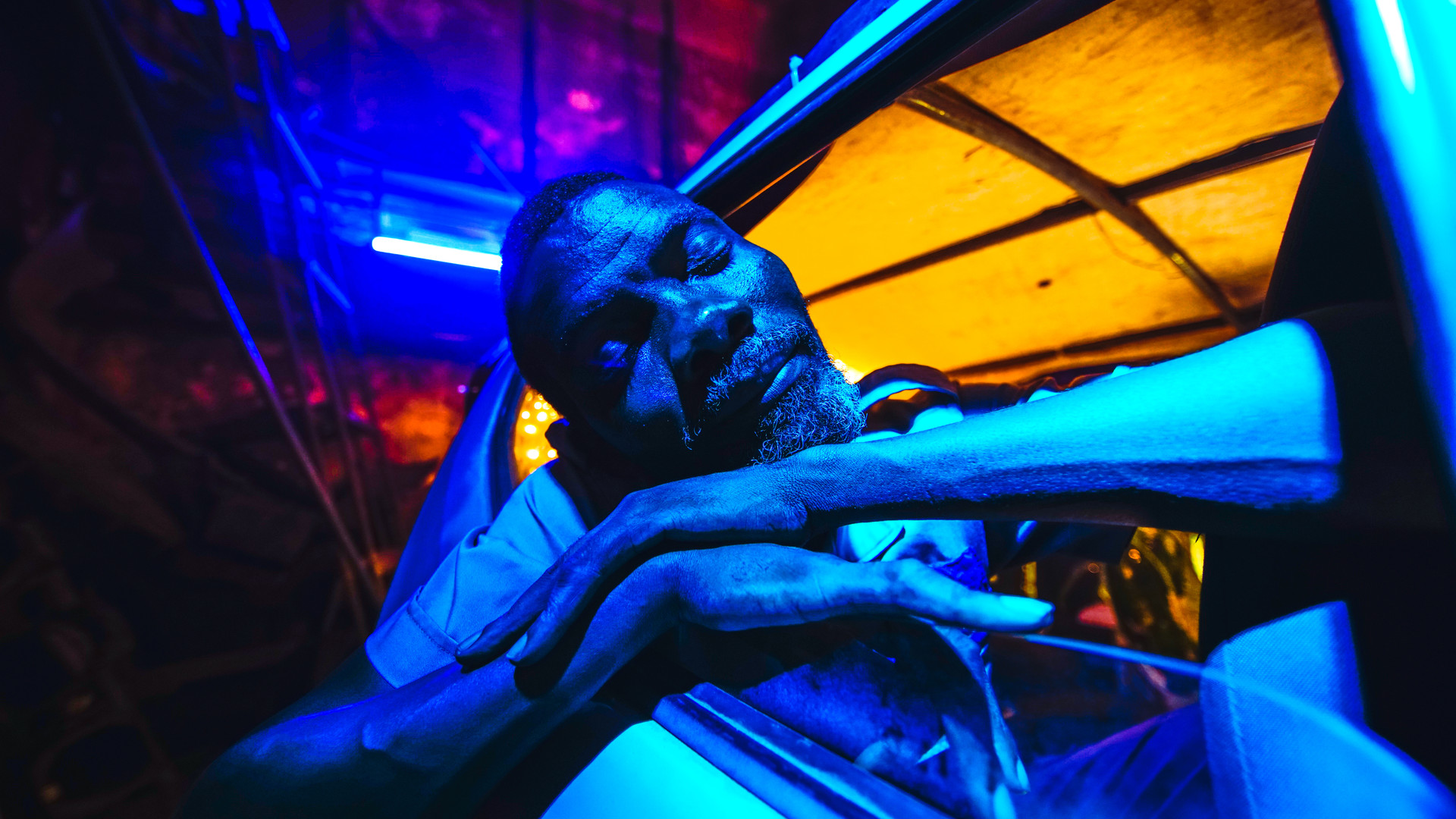 Air Conditioner
Fradique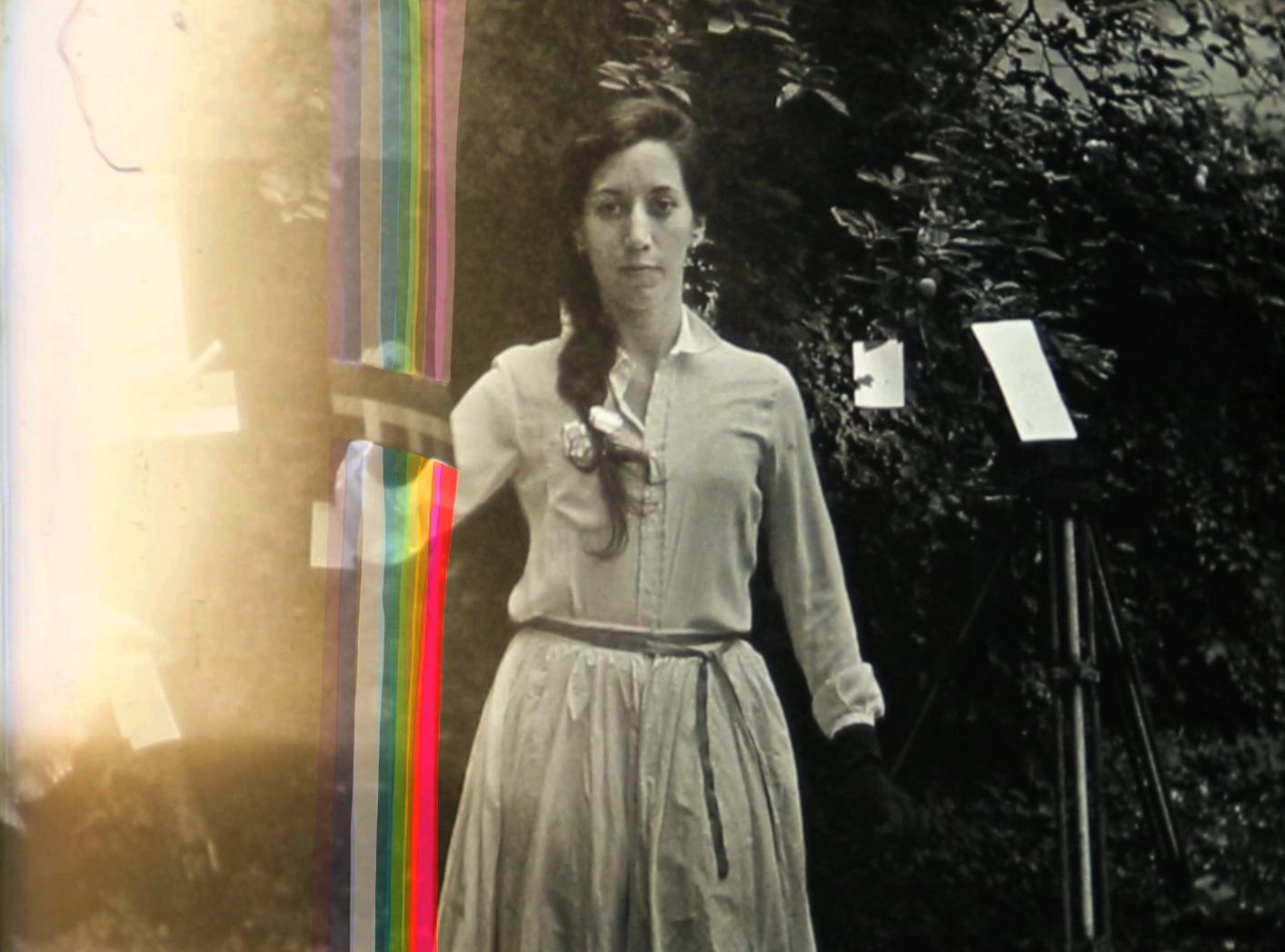 The Ritual of Colour (El Ritual del Color)
Luz Olivares Capelle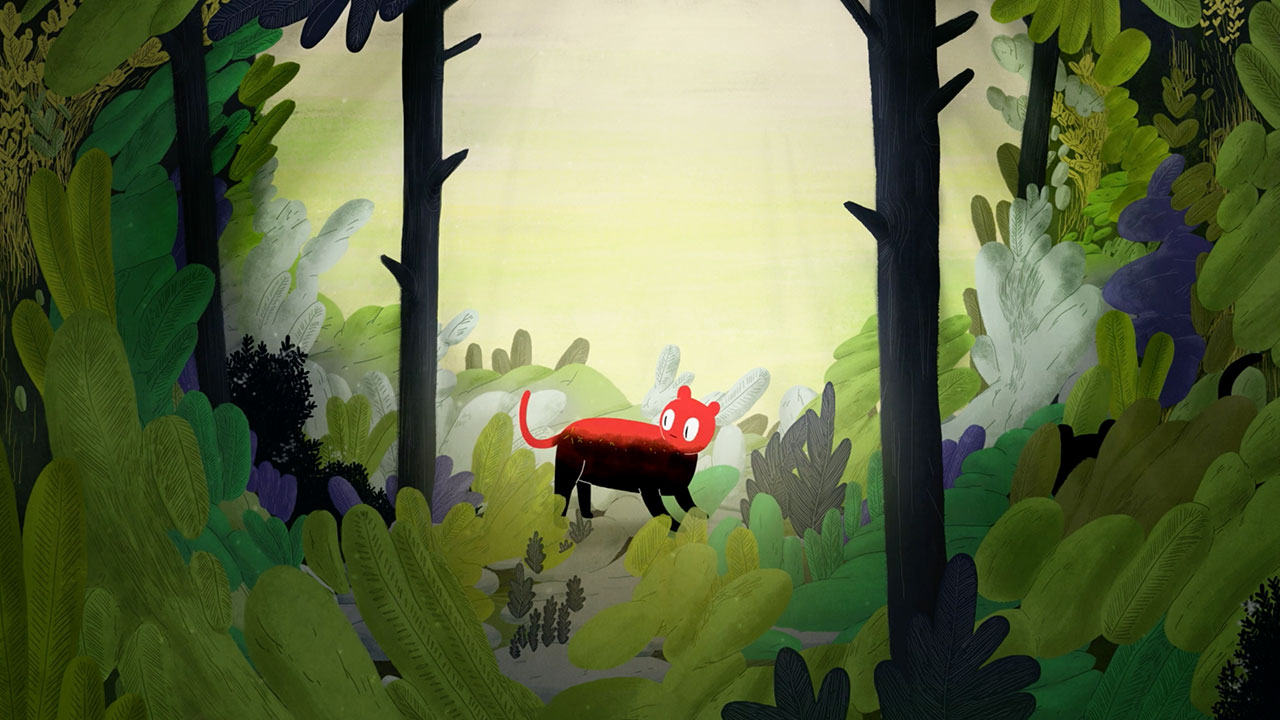 Love
Réka Bucsi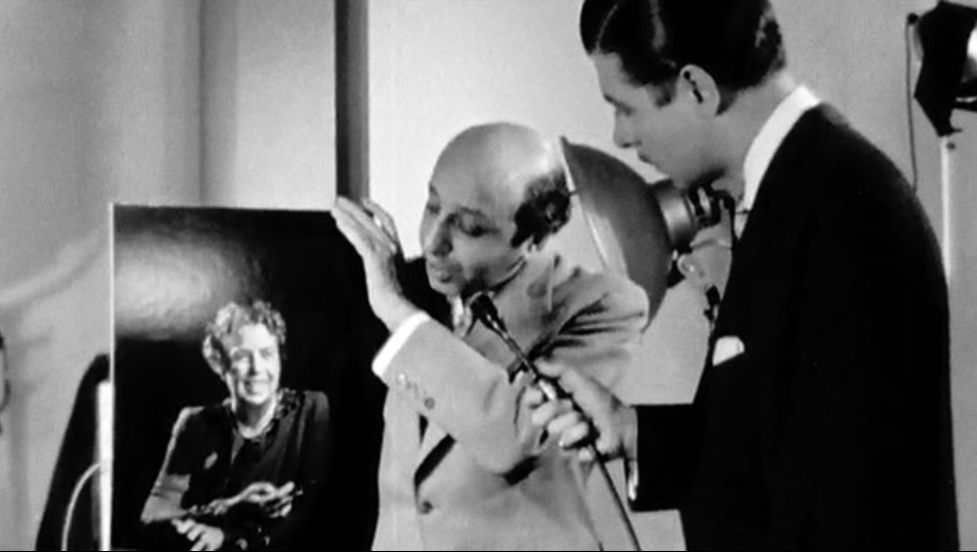 Camera Men
Allen Stark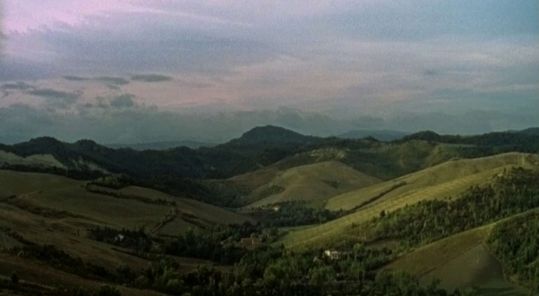 The Mount of Ants
Riccardo Palladino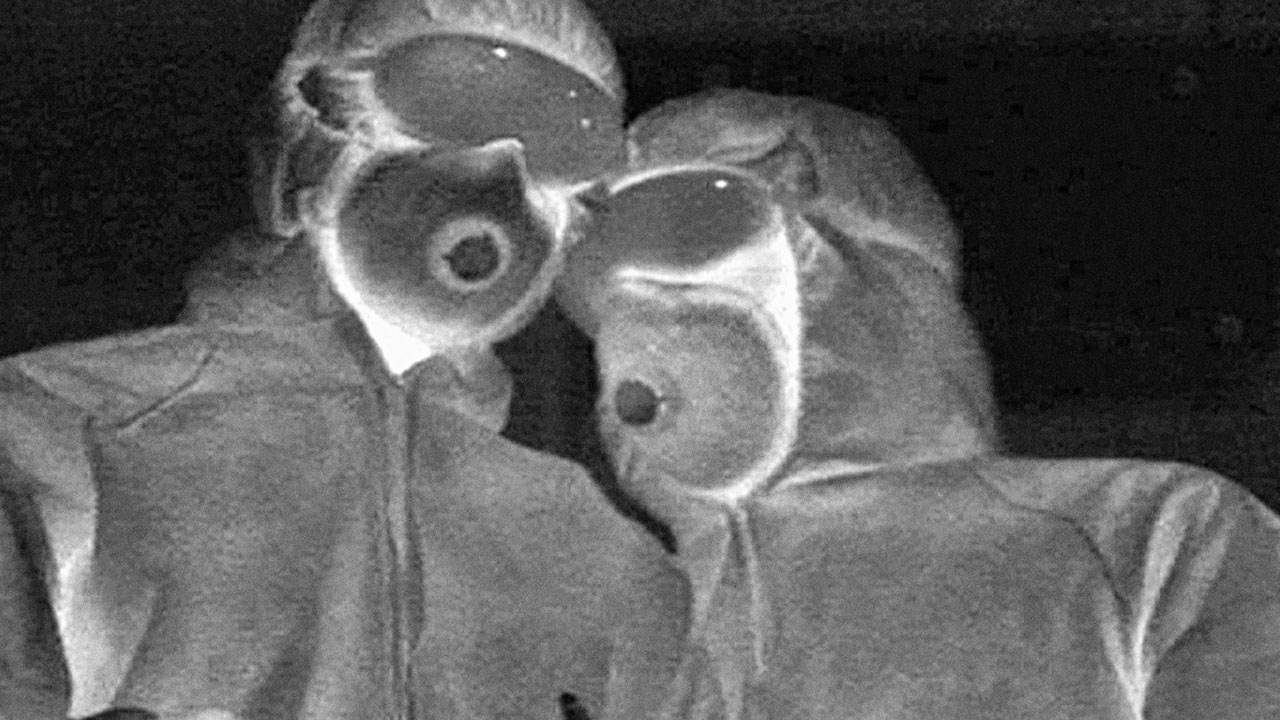 The Operation
Jacob Pander,Marne Lucas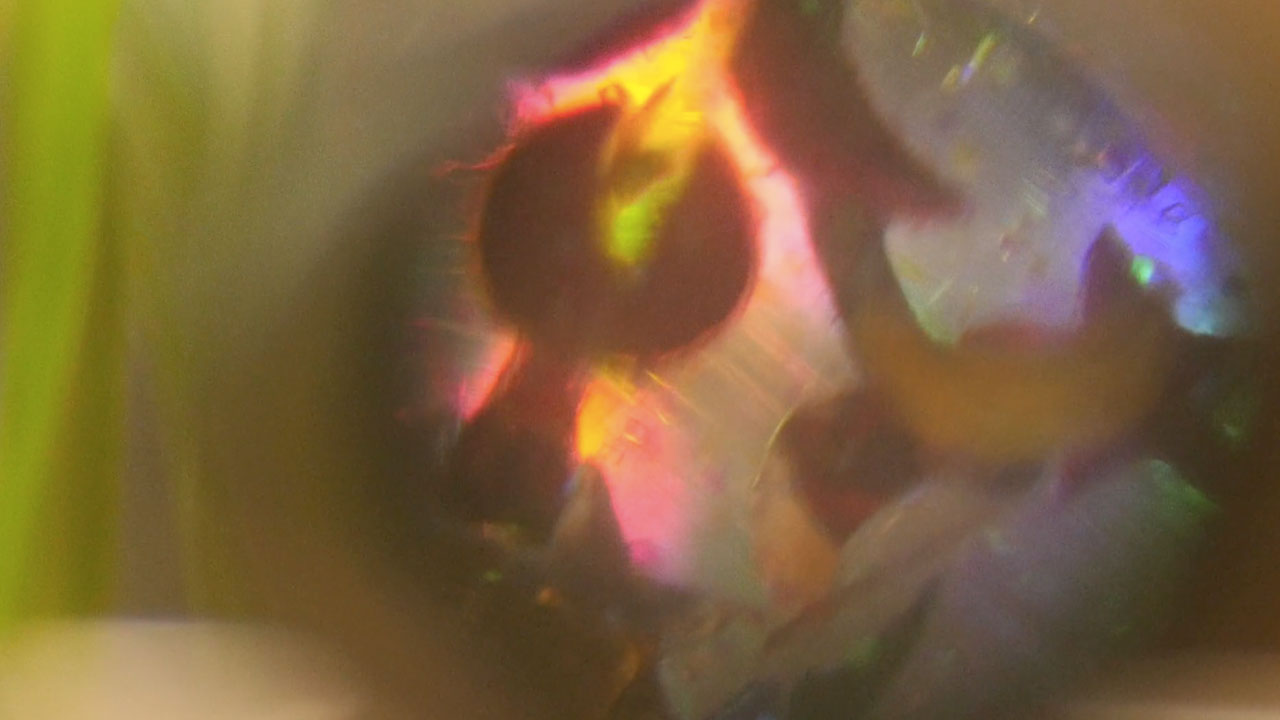 Peur (Fear)
Marine Koenig,Laetitia Grabot,Helene Louis,Loic Carrera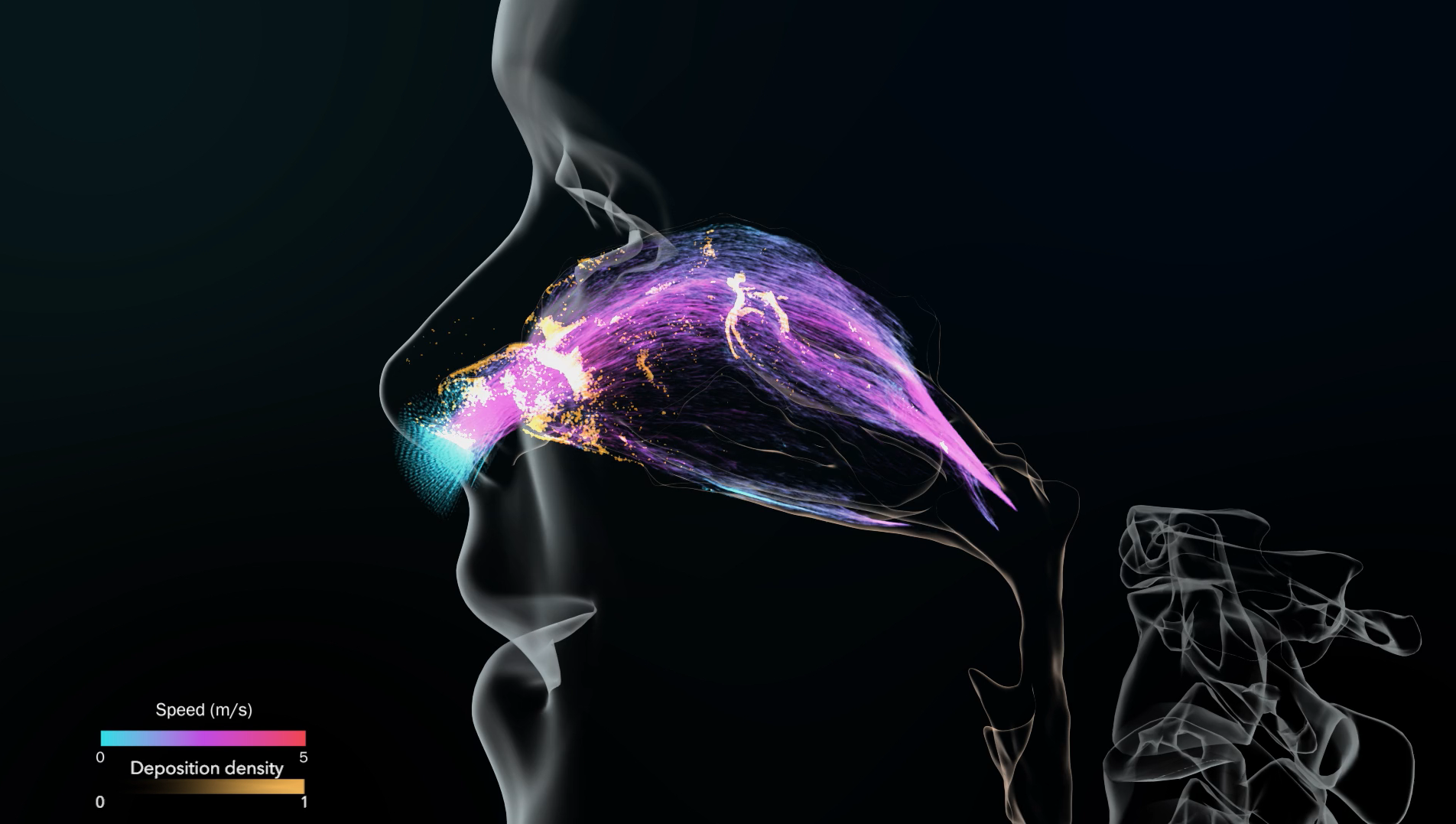 Sniff
Fernando Cucchietti,Guillermo Marin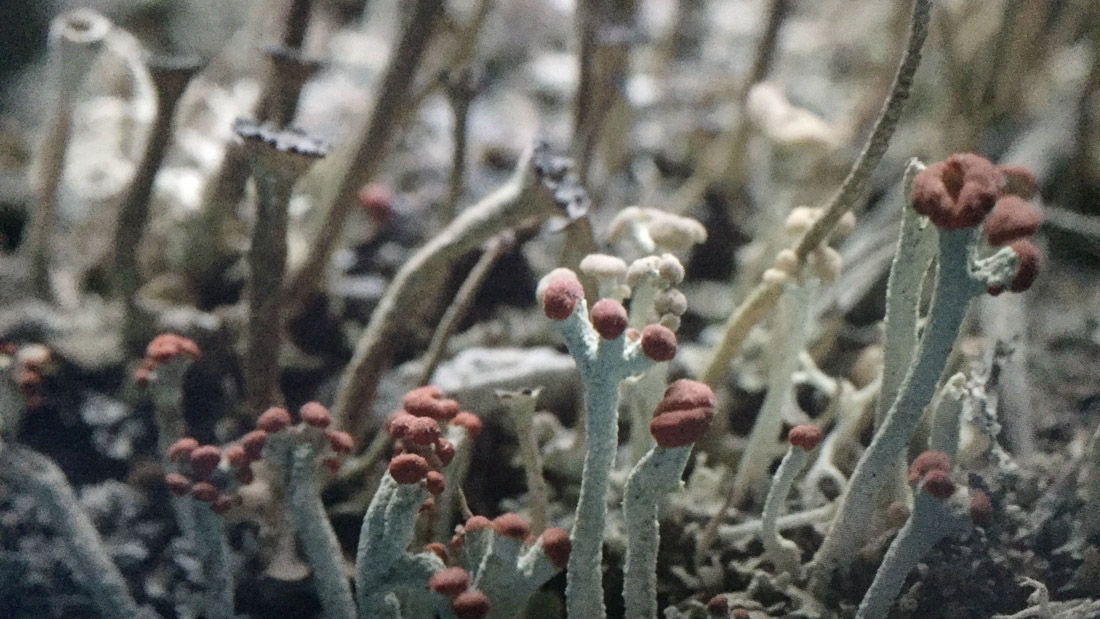 Lichen
Lisa Jackson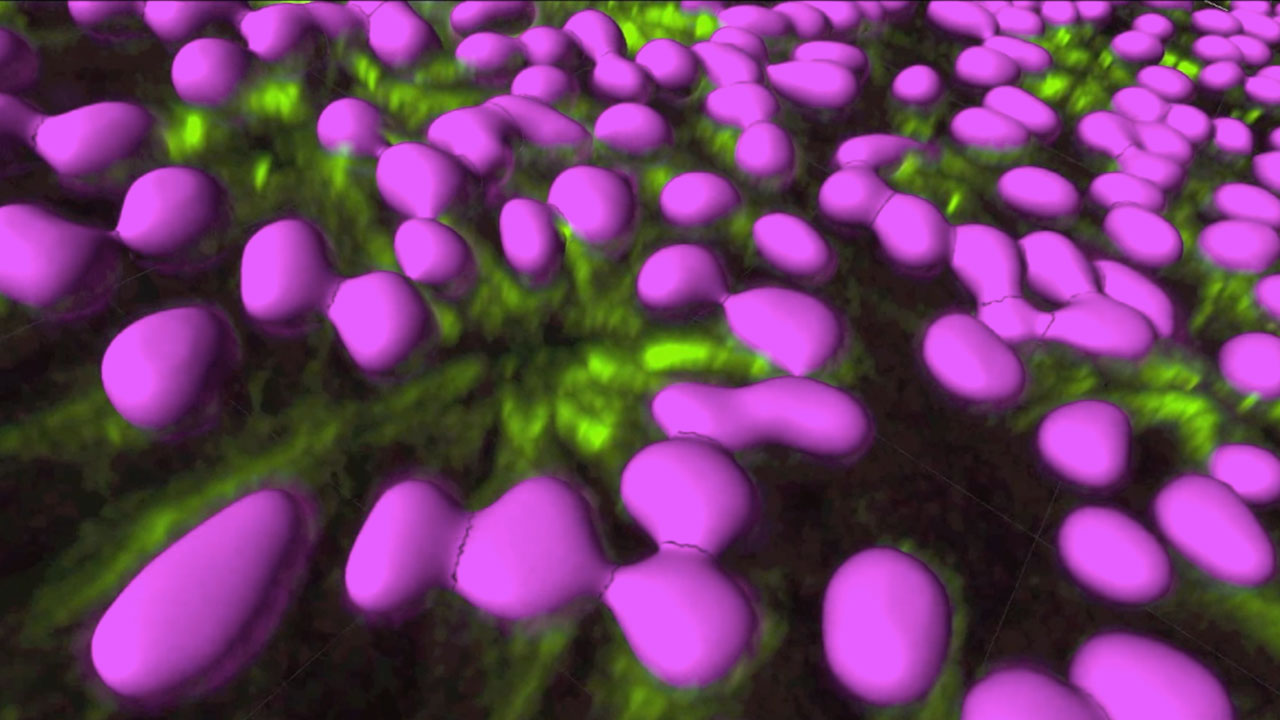 Undifferentiated pluripotent human embryonic stem cells (100X)
Gist Croft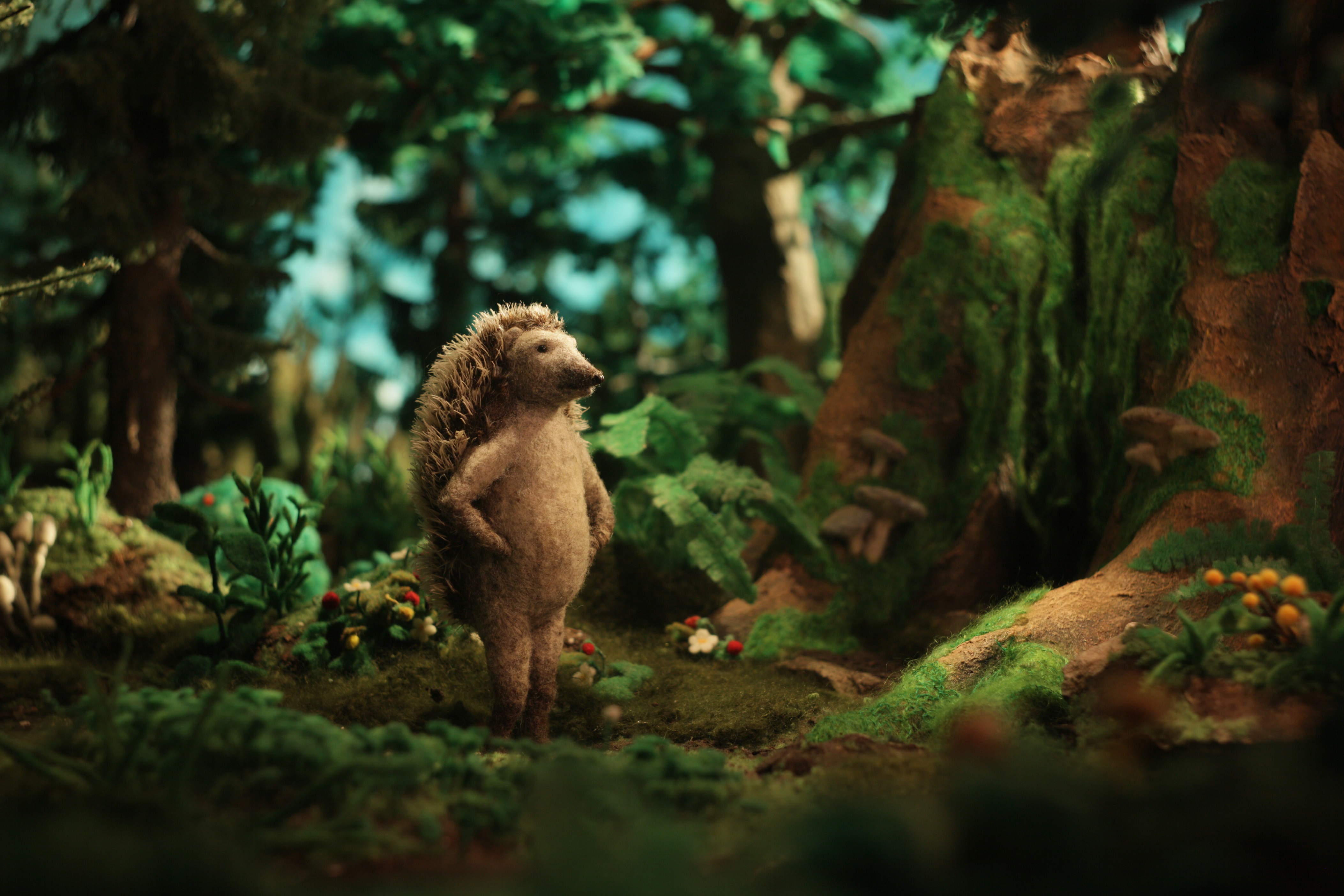 Hedgehog's Home
Eva Cvijanović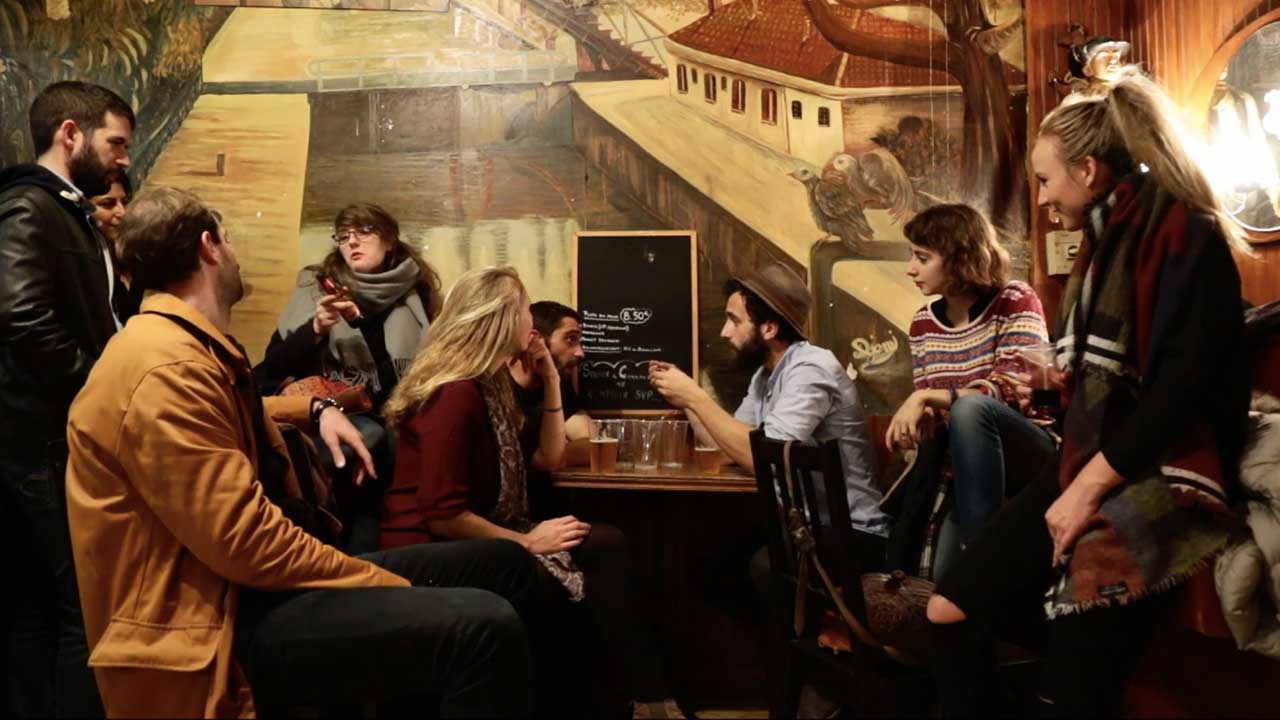 Bien Heureux (All is Well)
Pierre-Arnaud Lime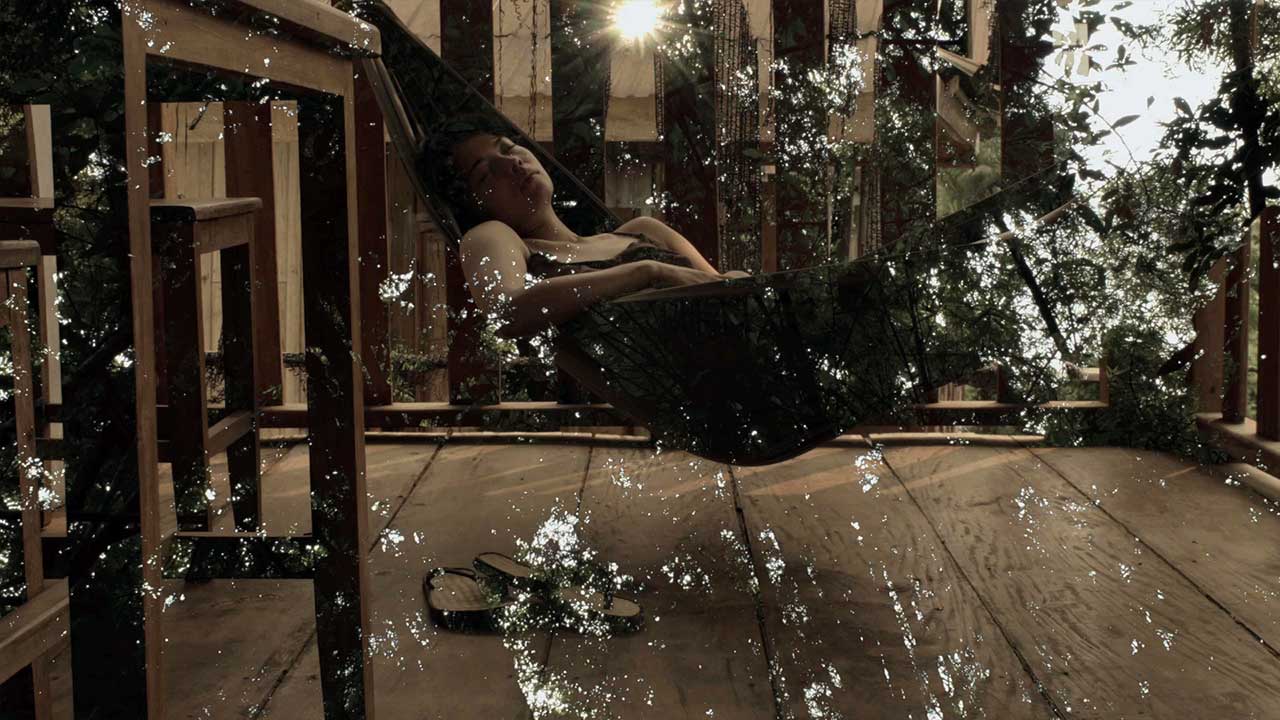 Le seuil de la forêt (The Forest's Threshold)
Giulia Grossmann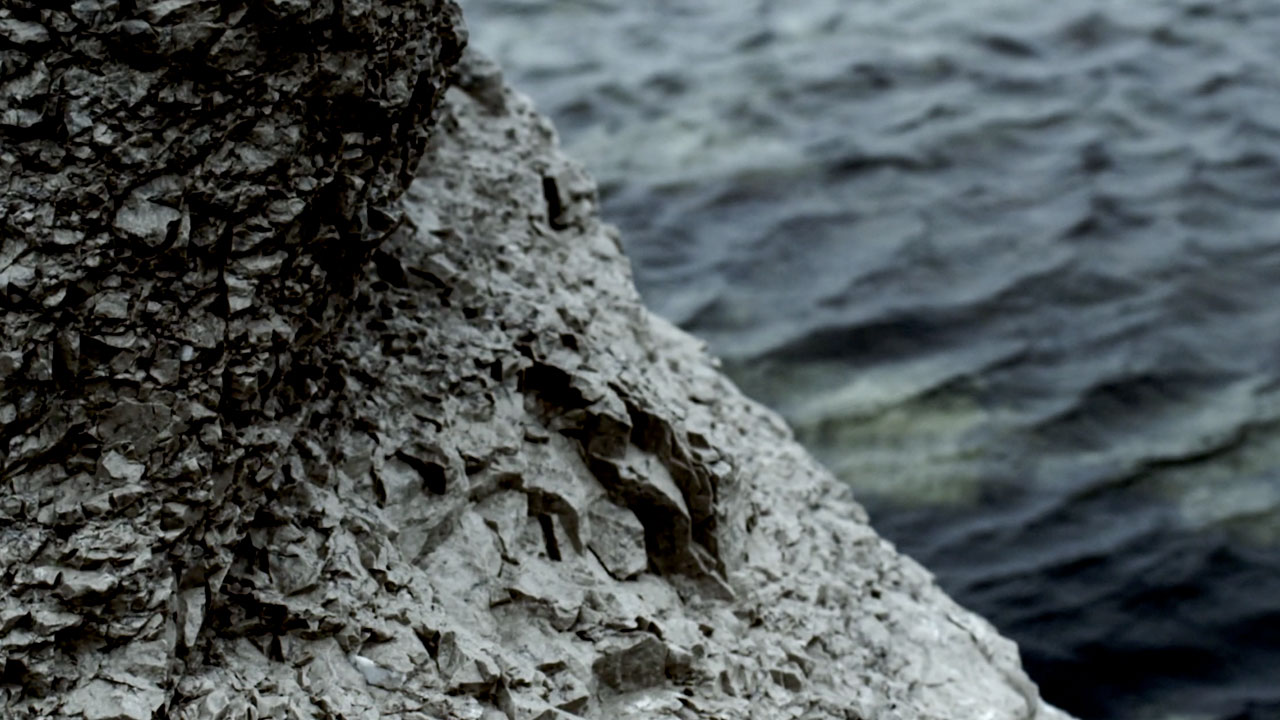 Blue Suns
Chloé Leriche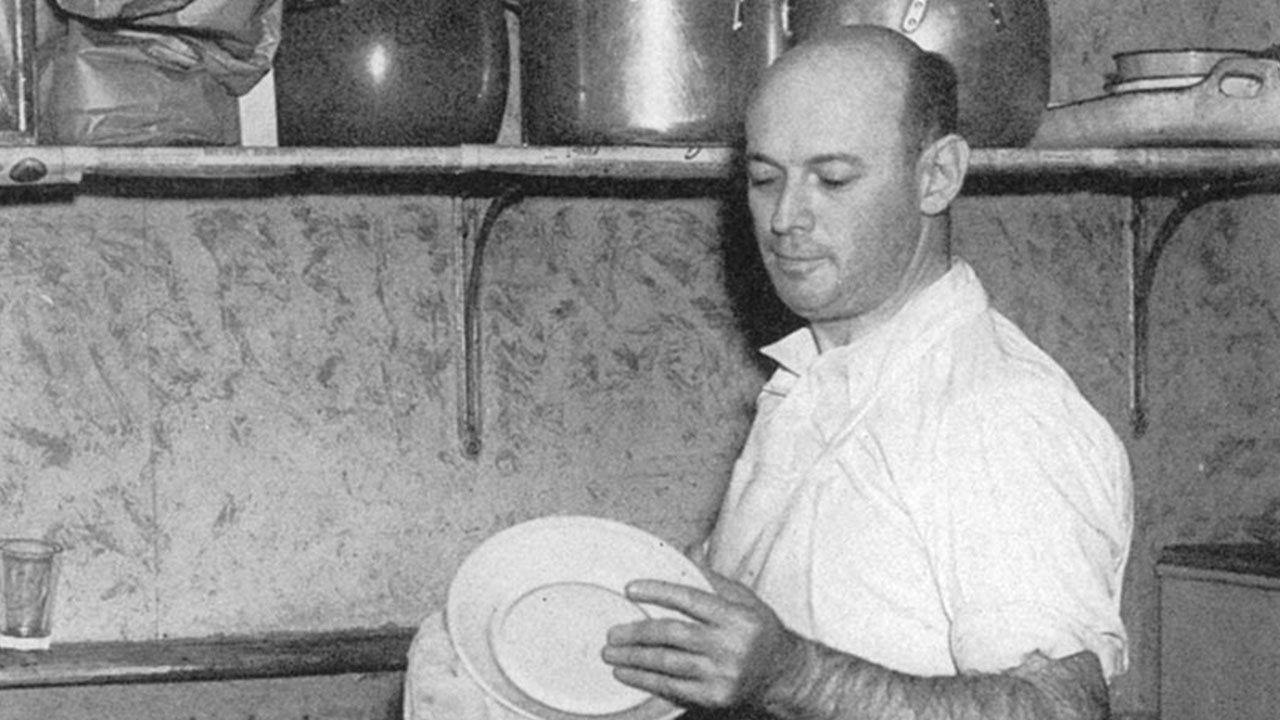 Egghead Genius
Mora V. Harris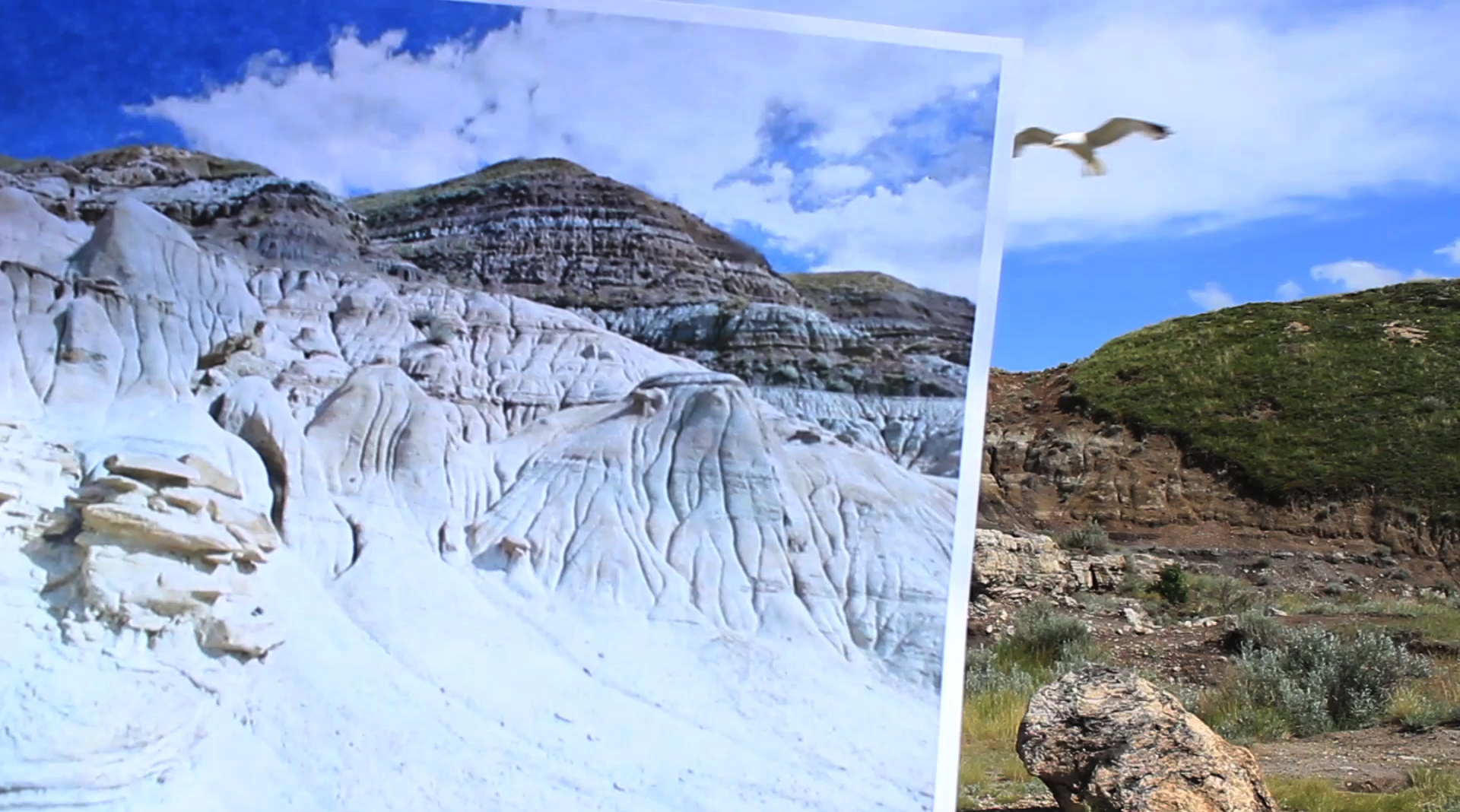 Water Once Ruled
Christina Battle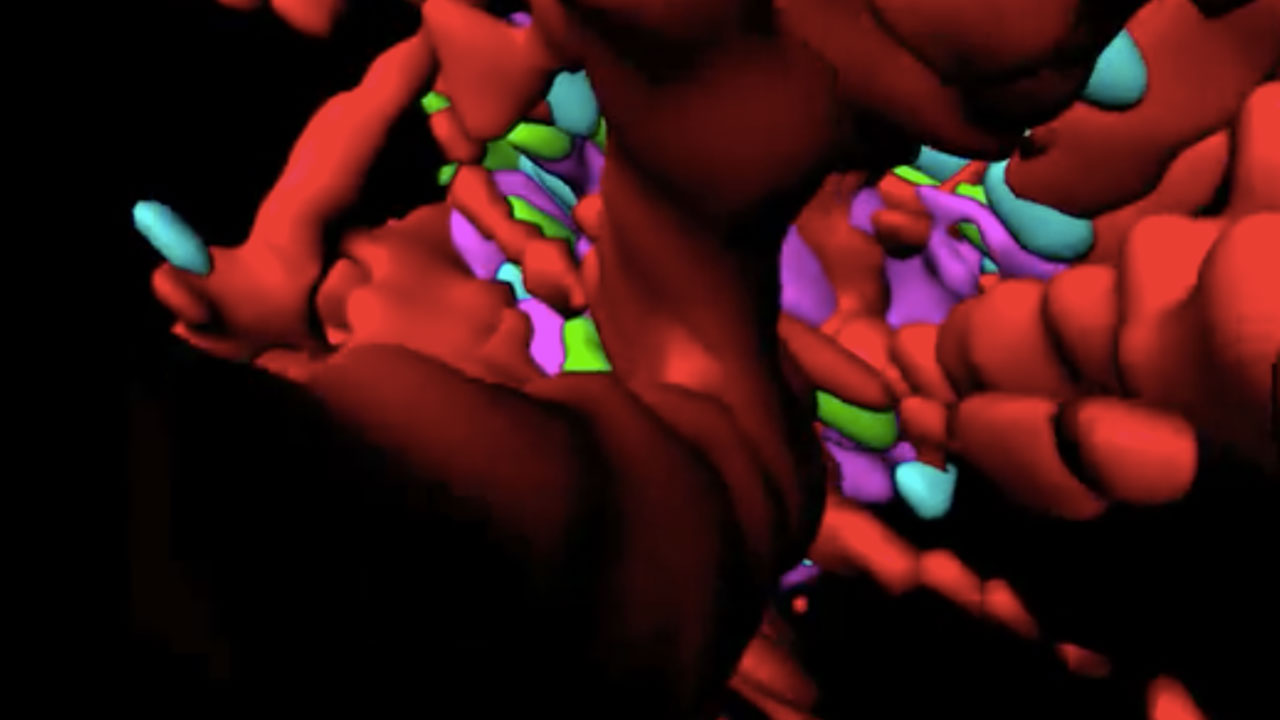 Neural rosettes: close up and surface modeling
Gist Croft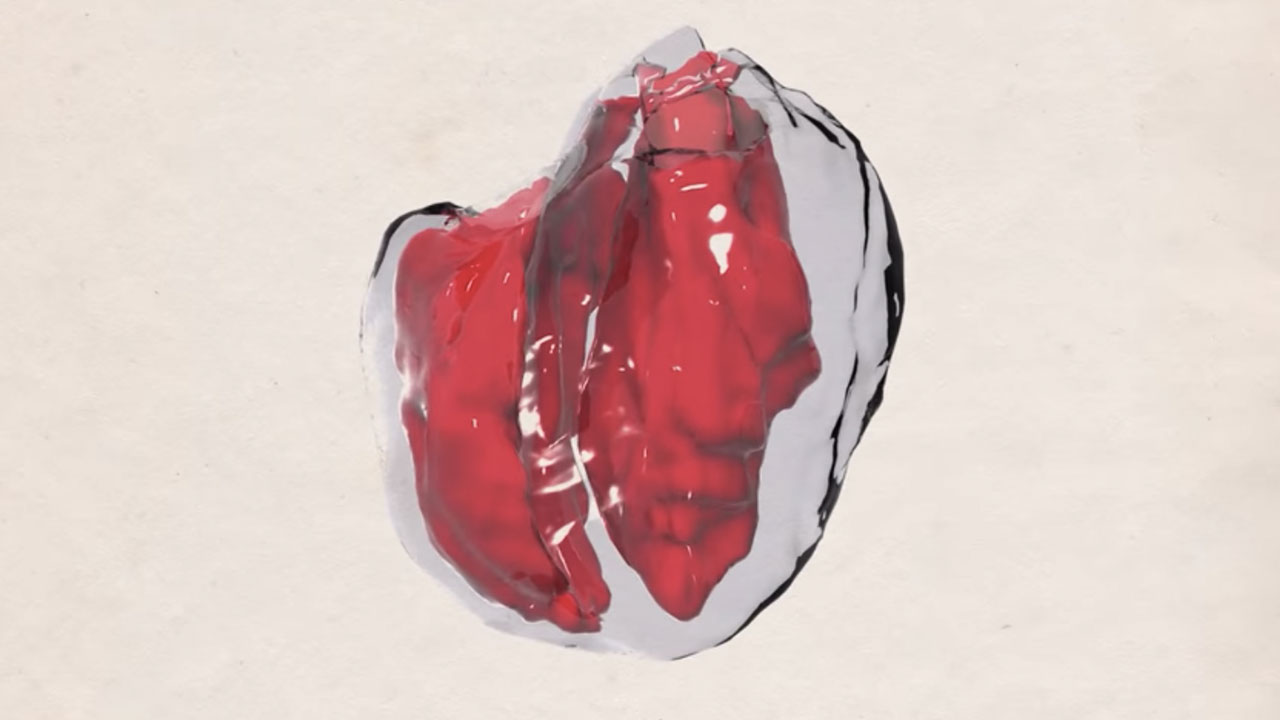 Alya Red: a computational heart
Guillermo Marin,Fernando Cucchietti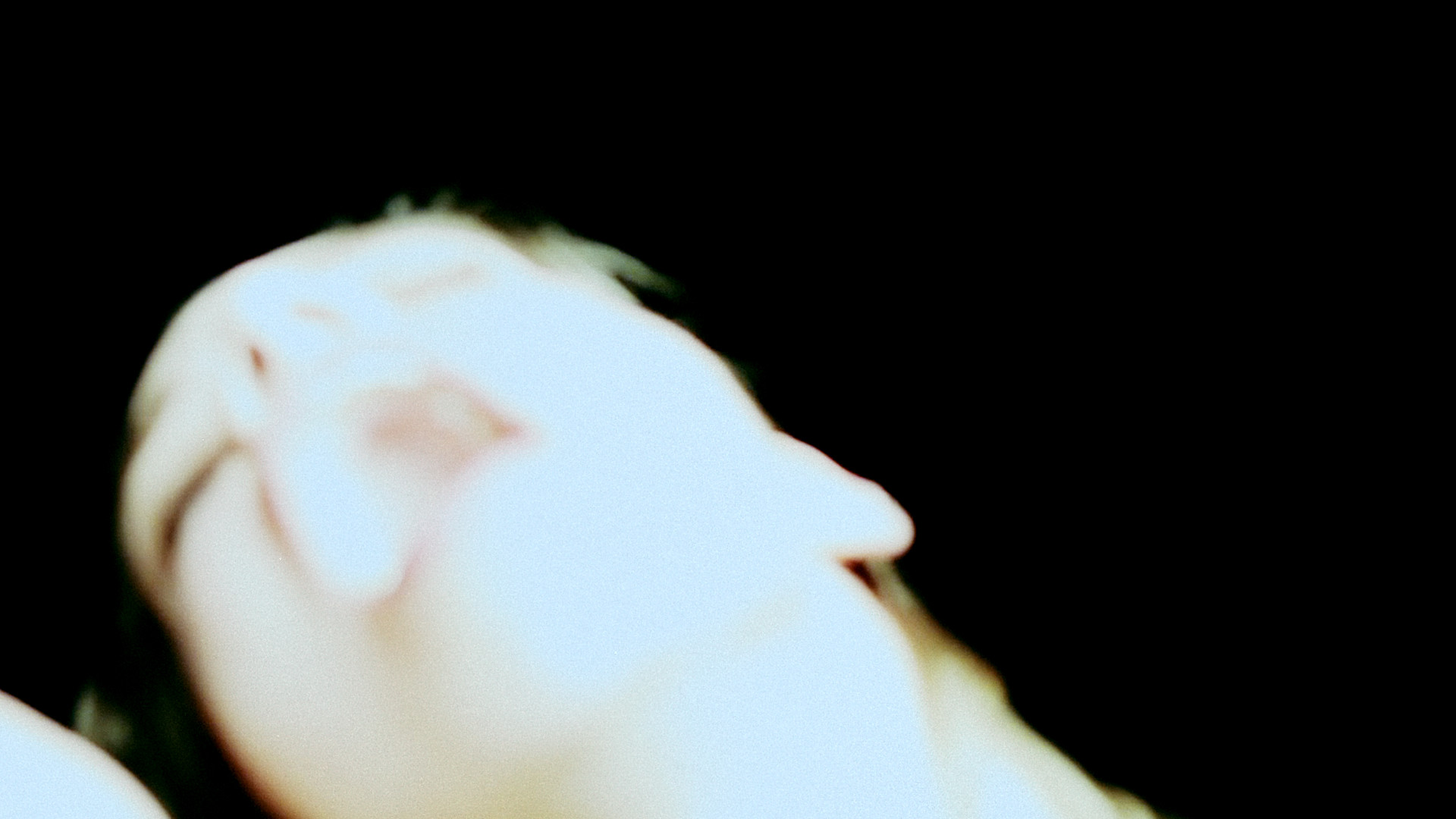 Bile
Ira A. Goryainova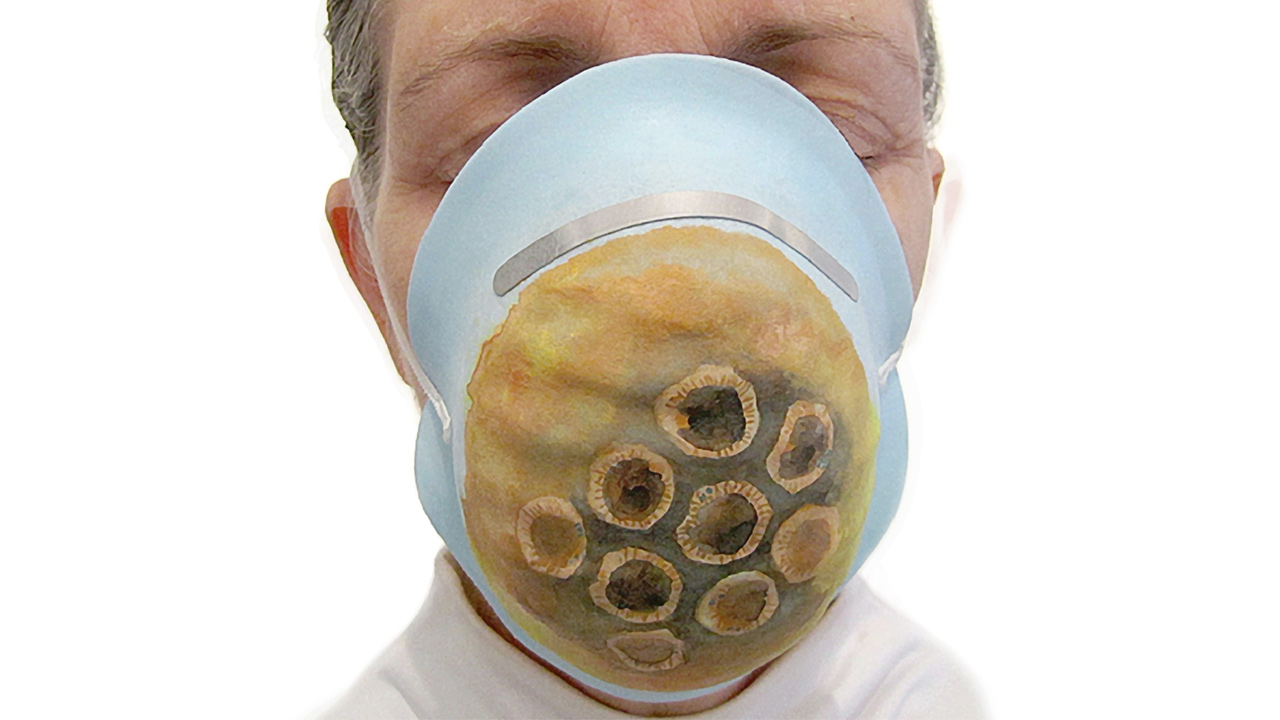 Screened For
Elaine Whittaker, Pixels and Plans (Julia Krolik & Owen Fernley)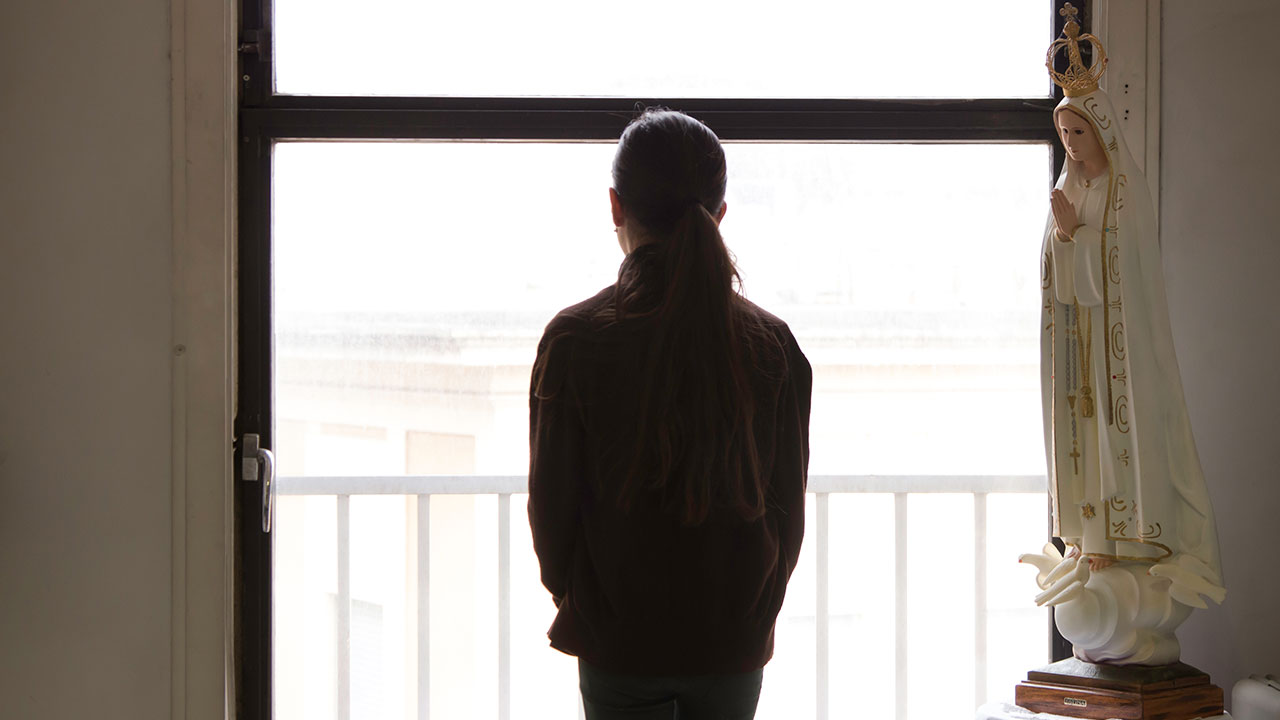 Il Silenzio (The Silence)
Ali Asgari,Farnoosh Samadi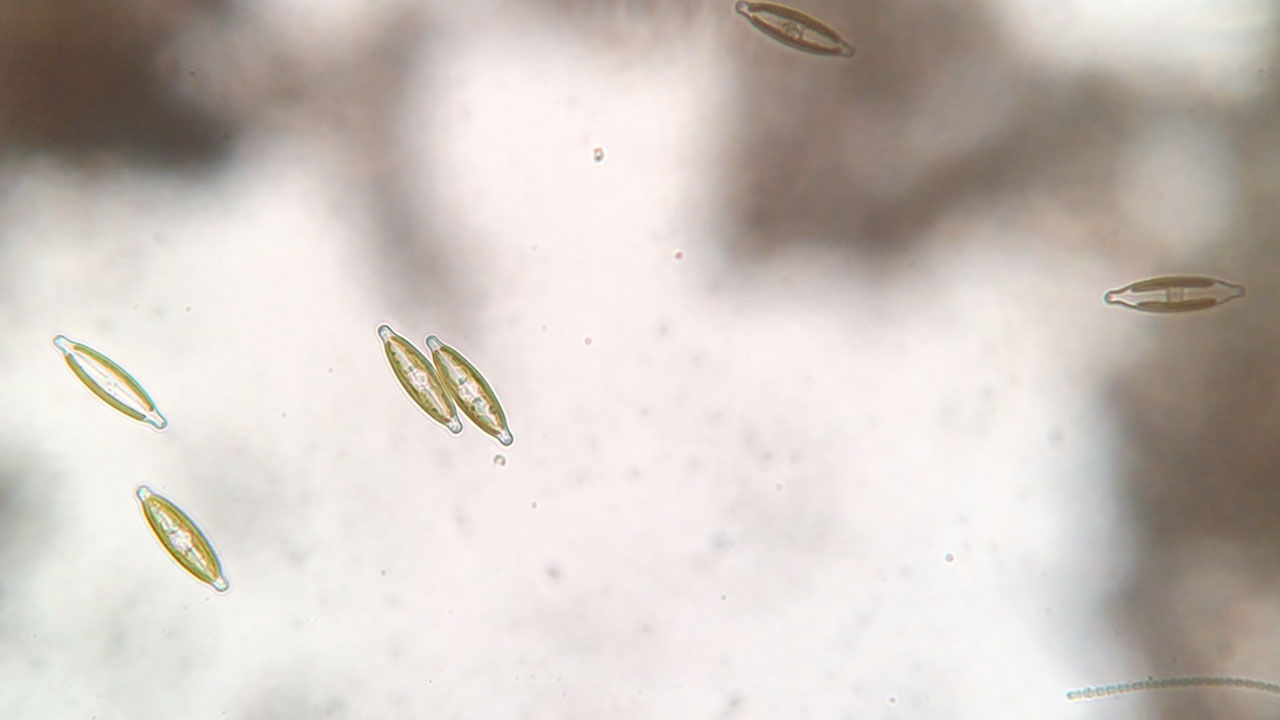 Navicula Diatom Time Lapse
Sally Warring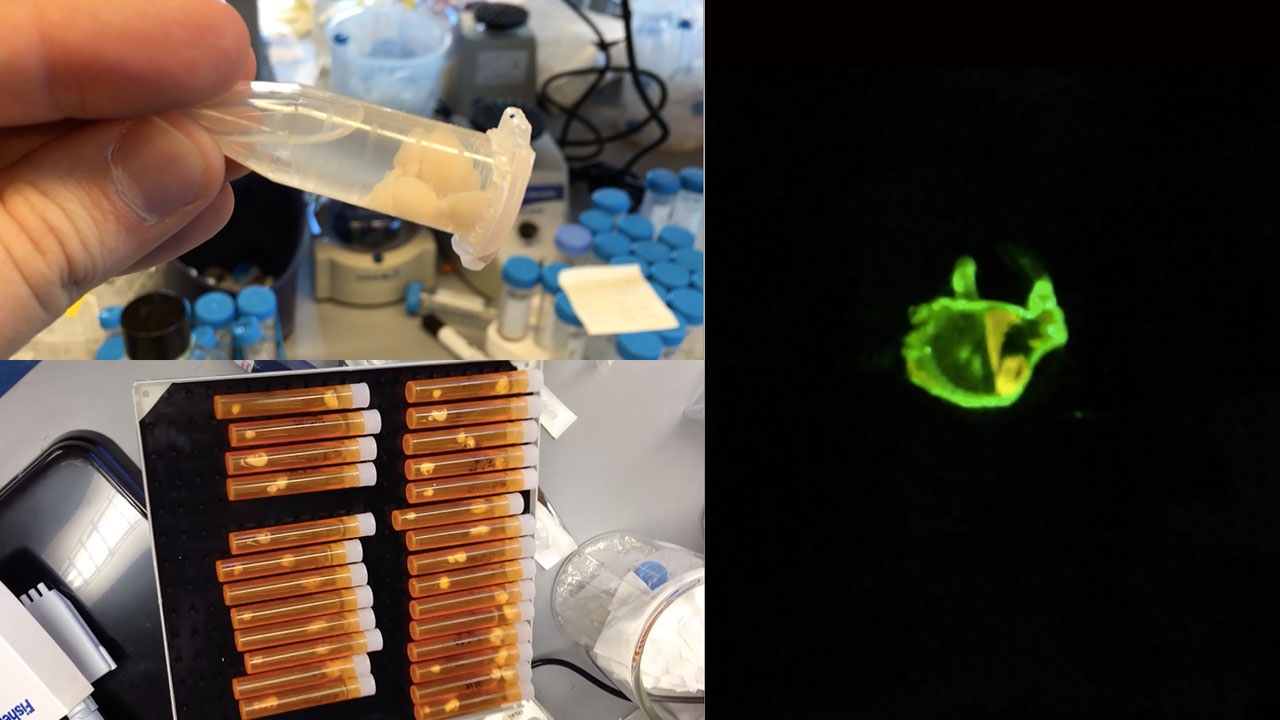 Mouse Embryo Prep for 3D Imaging
Nicolas Renier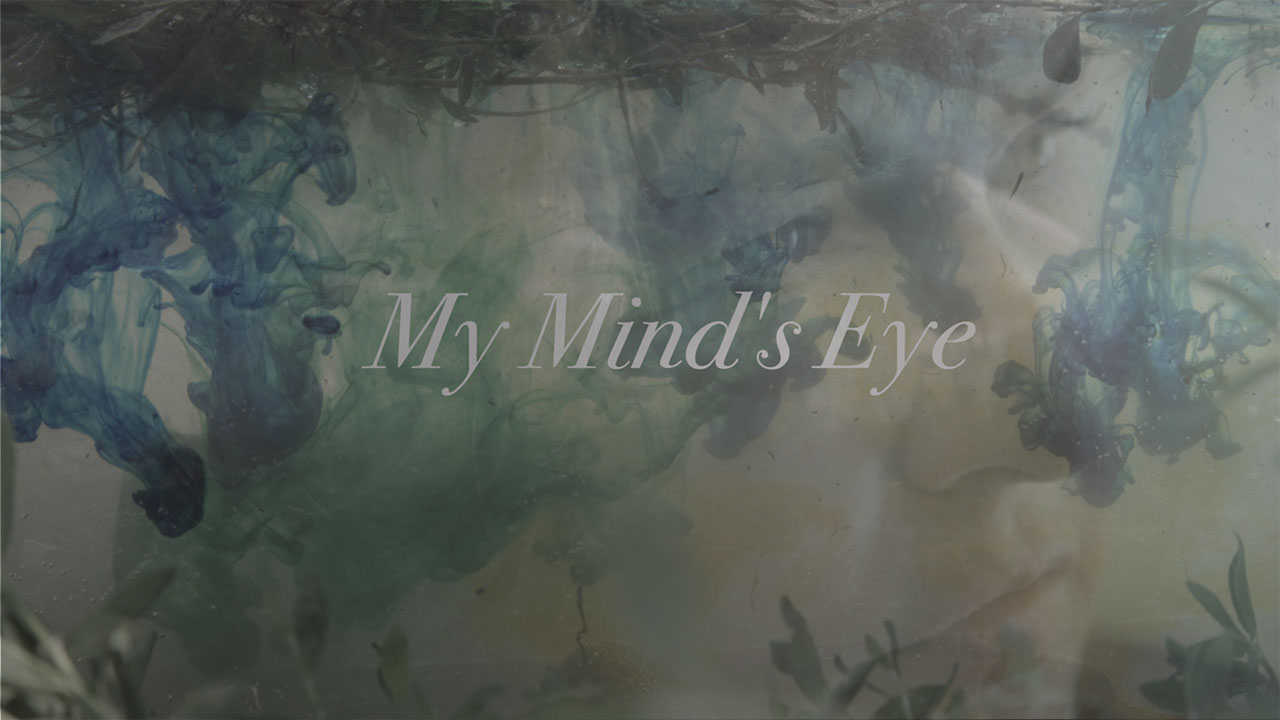 My Mind's Eye - Controlling Our Fears: An Interview with Elizabeth Phelps
Alexis Gambis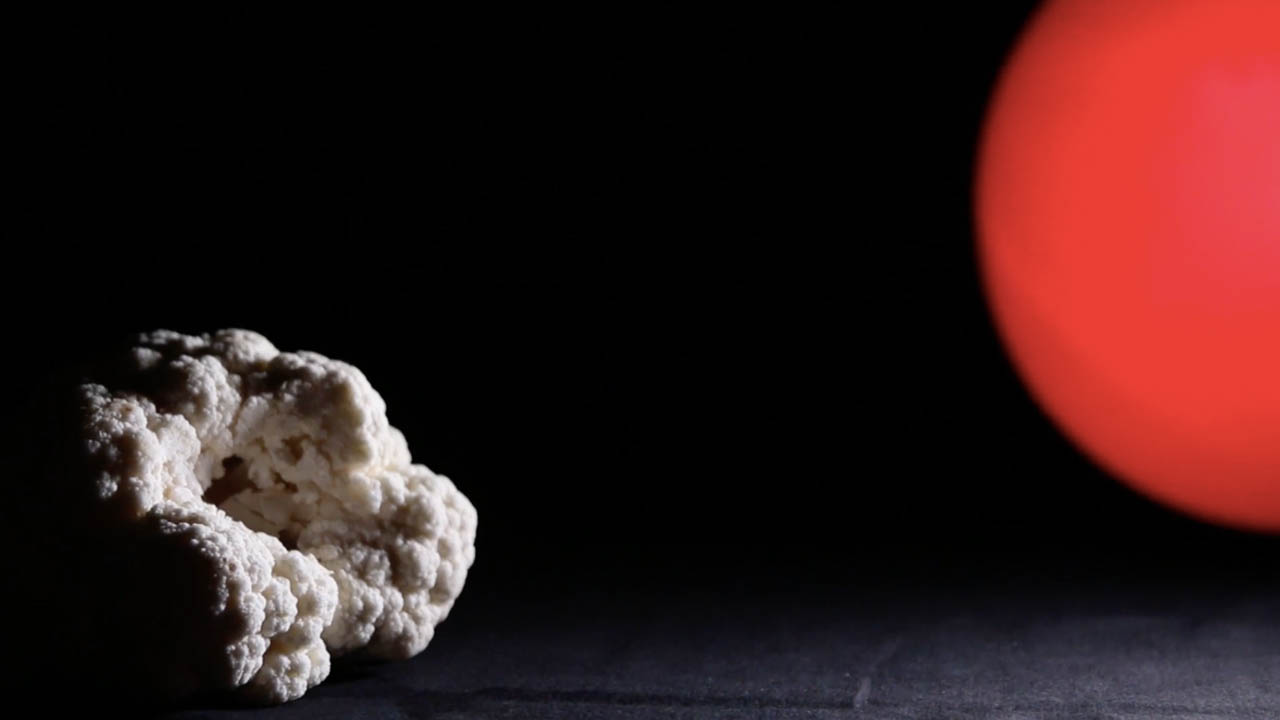 La Thérapie Photodynamique (Photodynamic Therapy)
Clement Dupont,Salvo Manzone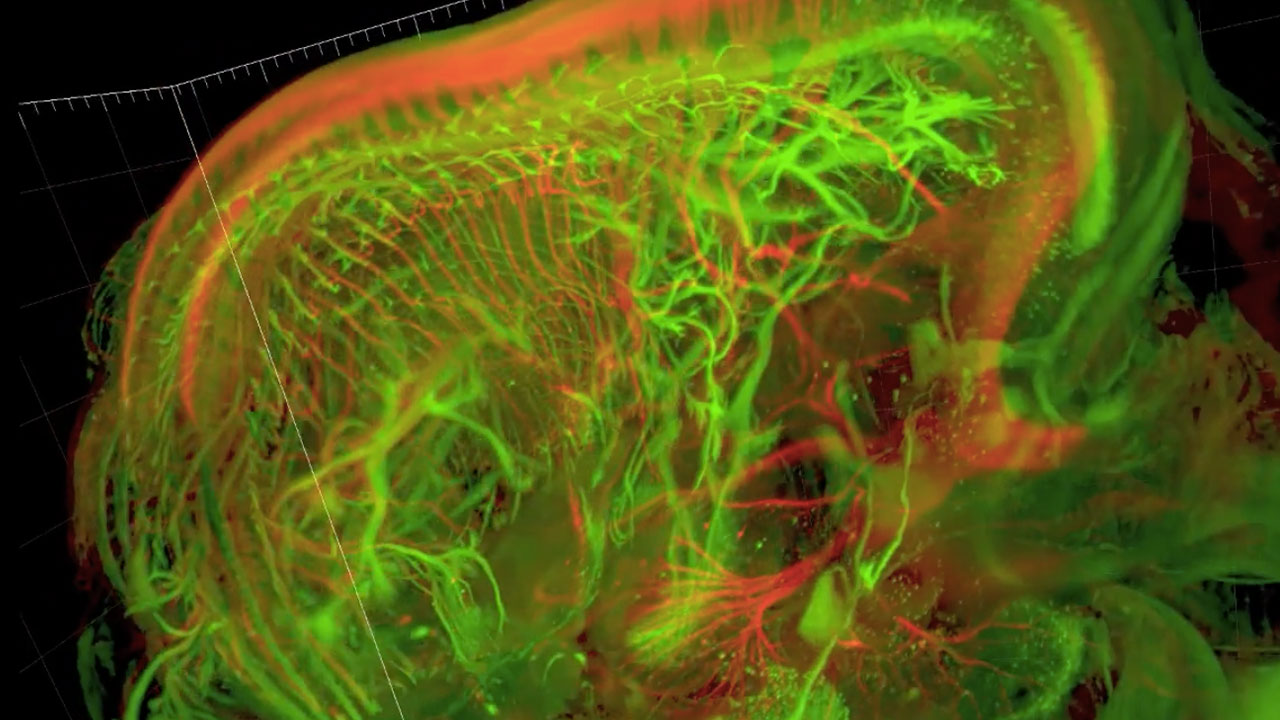 Sensory and motor nerves of the mouse embryo at 13.5 days
Gist Croft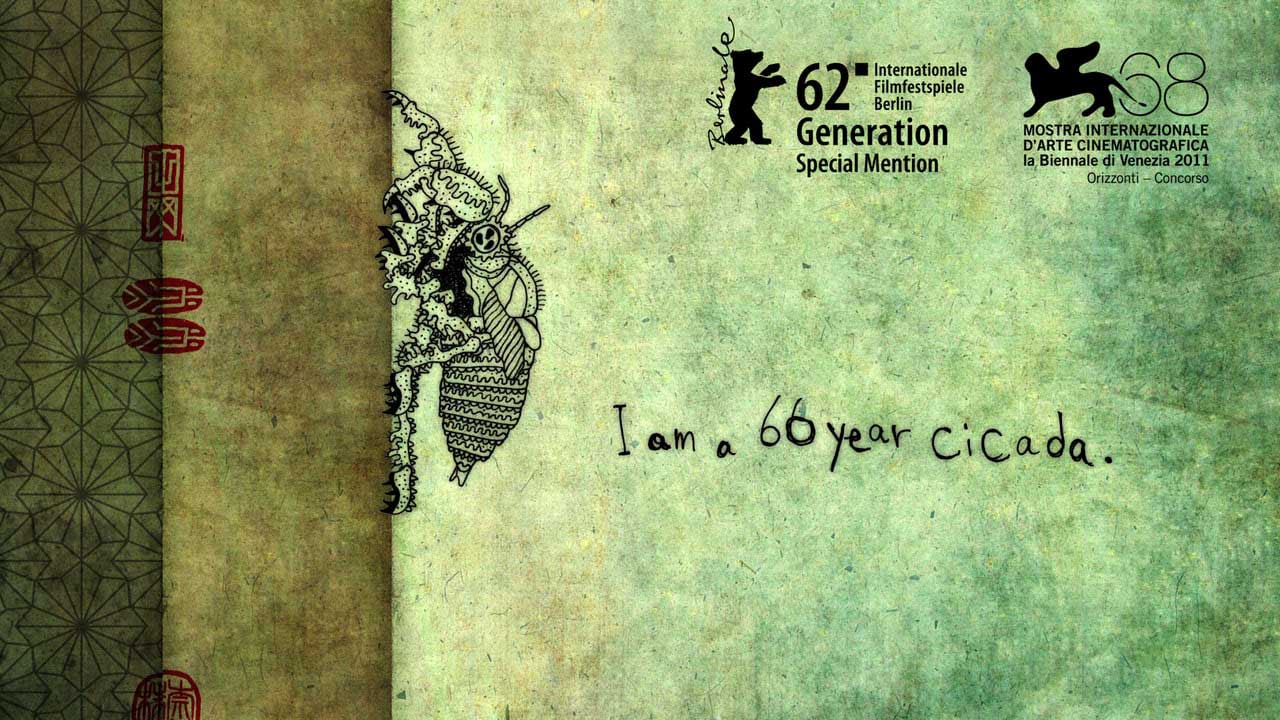 663114
Isamu Hirabayashi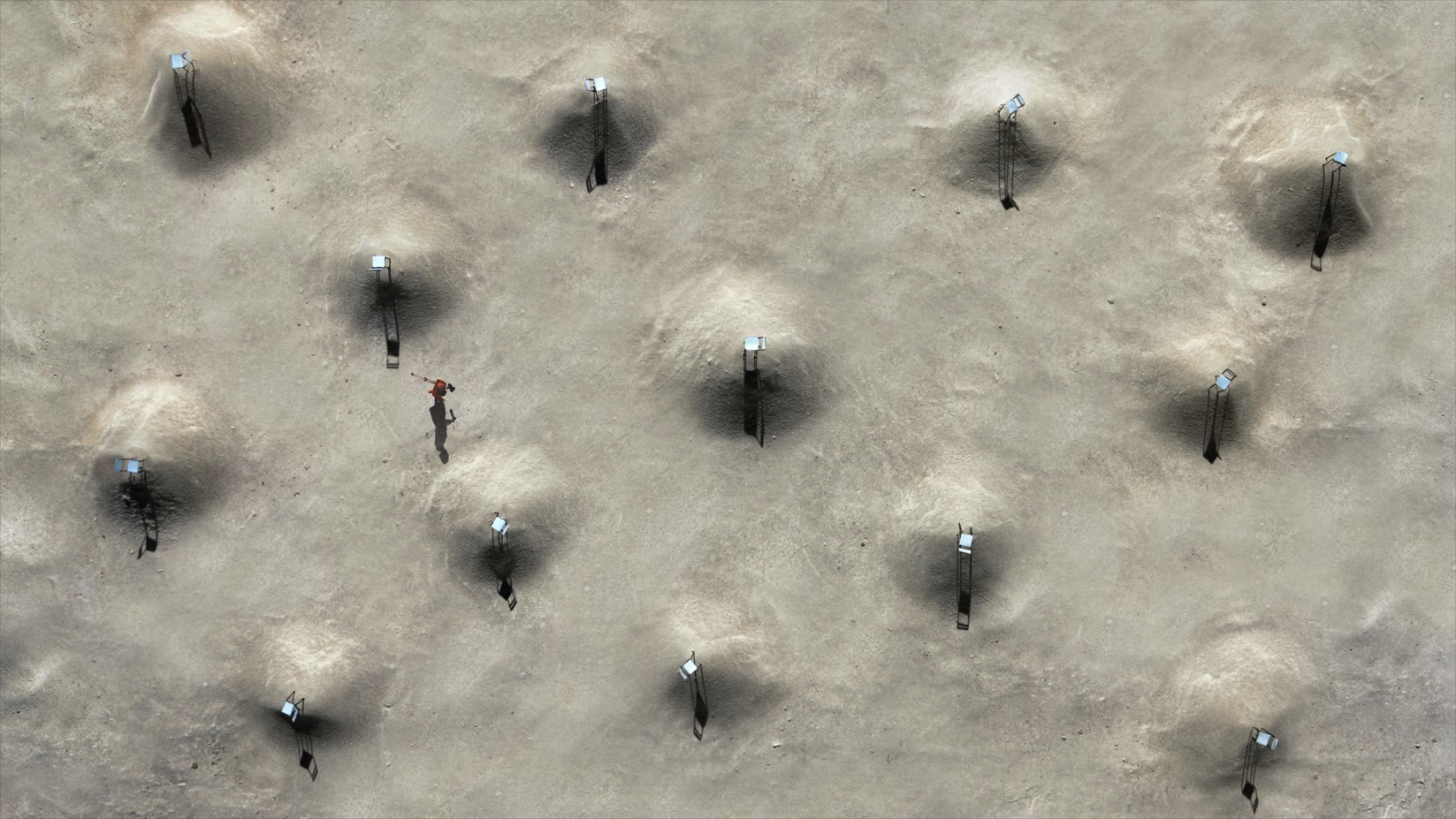 Eden's Edge (Three Shorts on the Californian Desert)
O.N.L.S.D, Leo Calice, Garhard Treml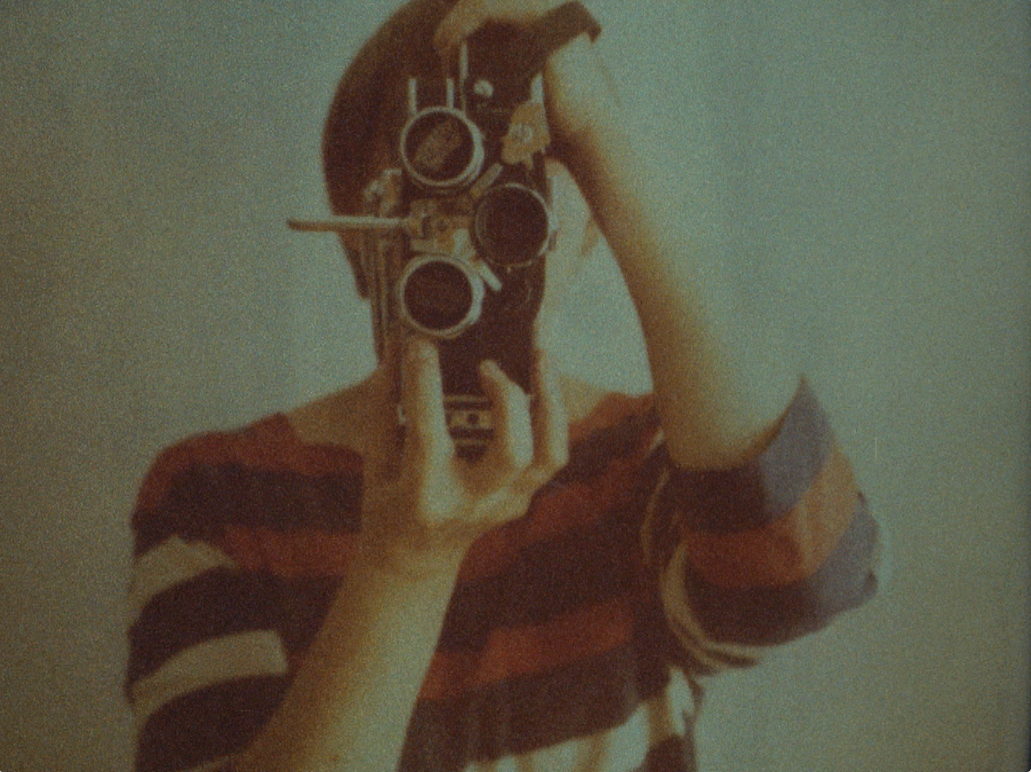 Closed Circuit
Sasha Pirker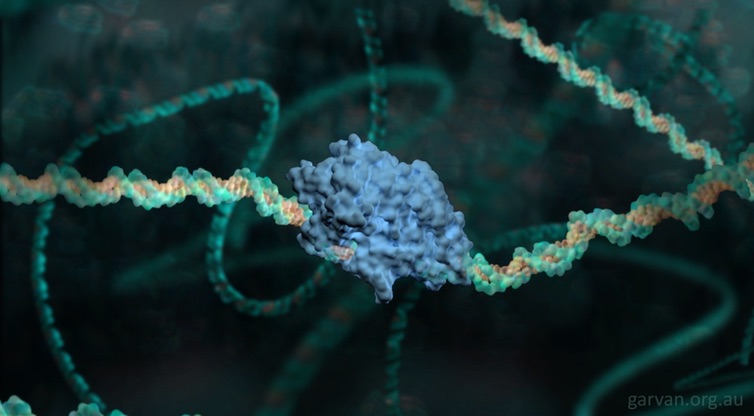 Tagging DNA
Kate Patterson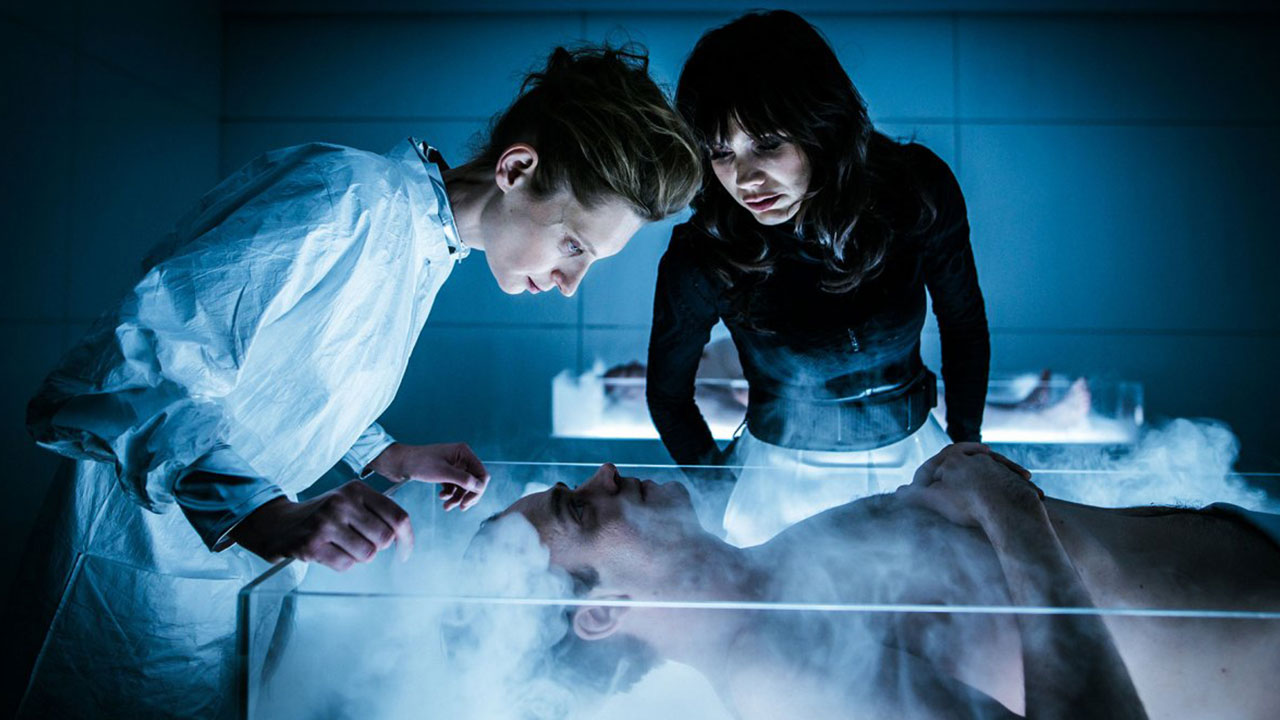 The Man with the Magic Box
Bodo Kox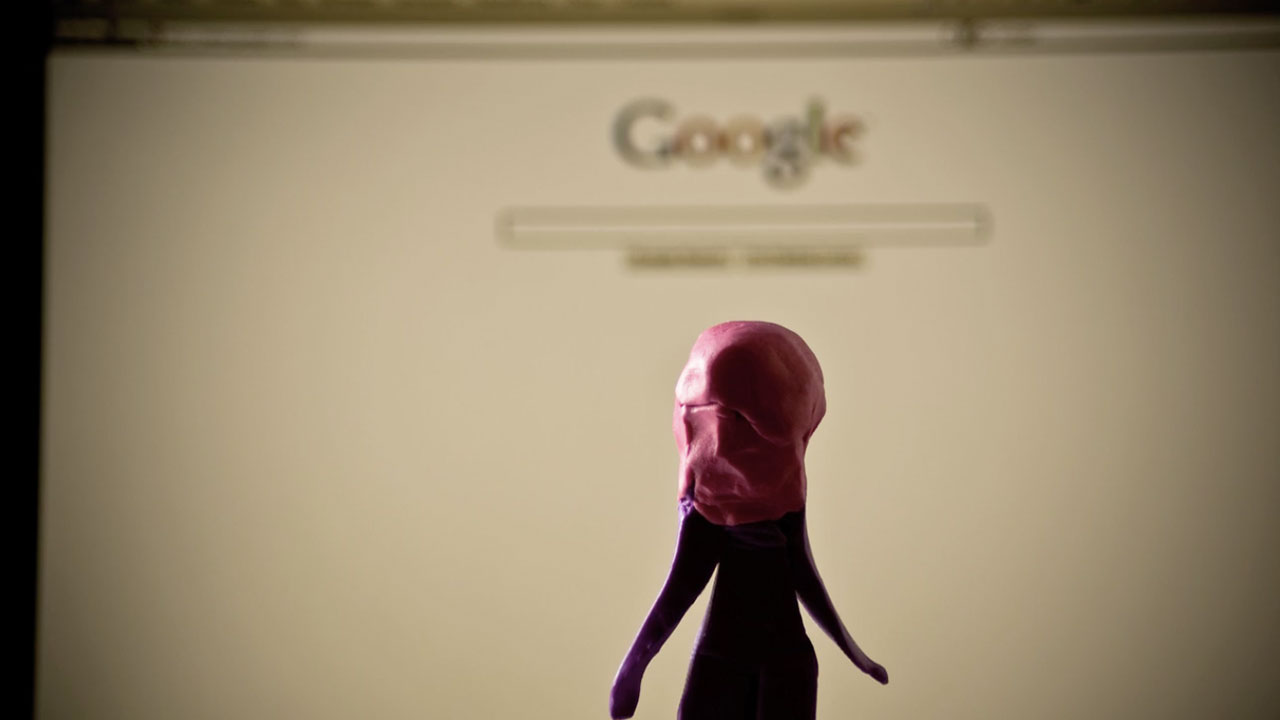 I Do Not Know Who I Am
Constantine Konovalov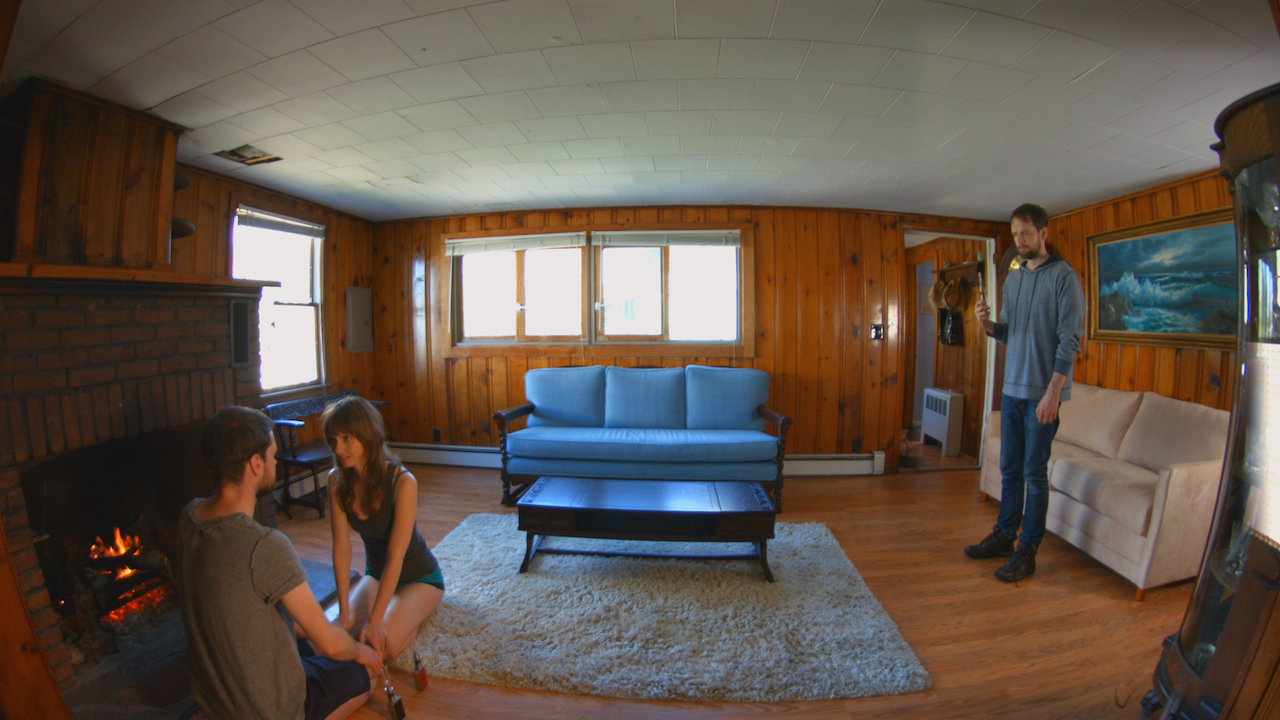 Olfactory
Christopher Piazza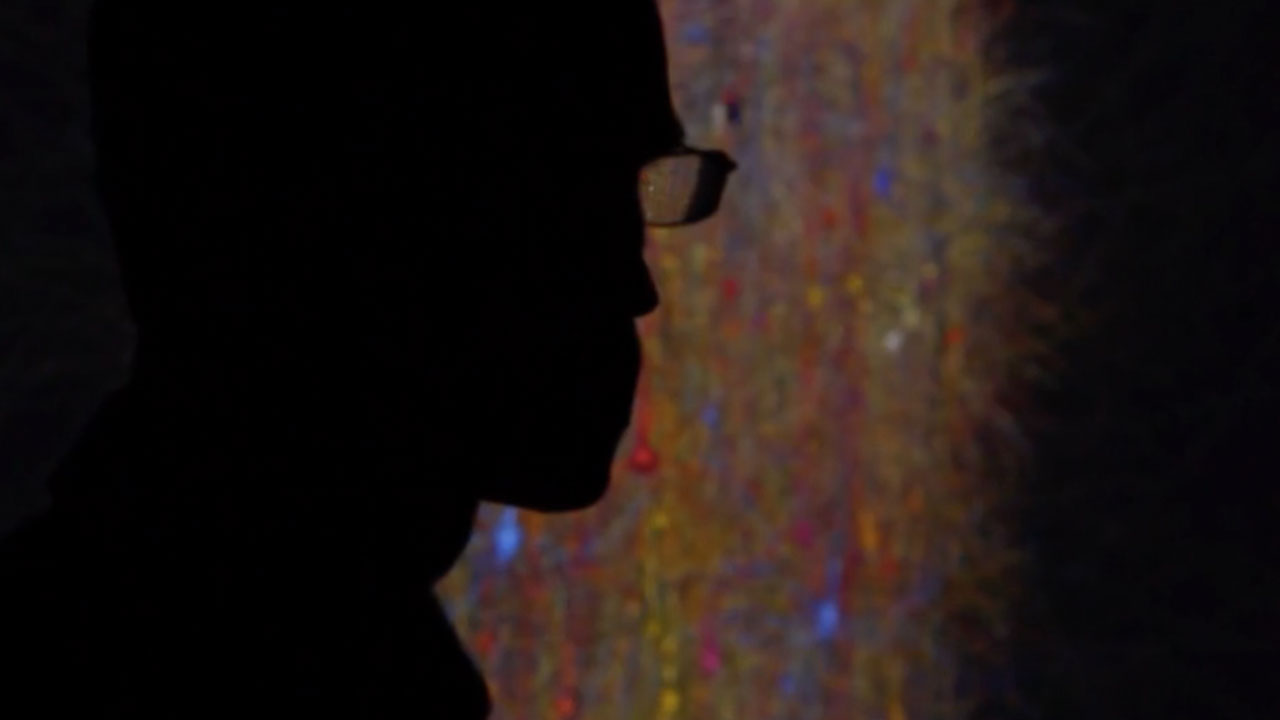 Bluebrain: The Critics
Noah Hutton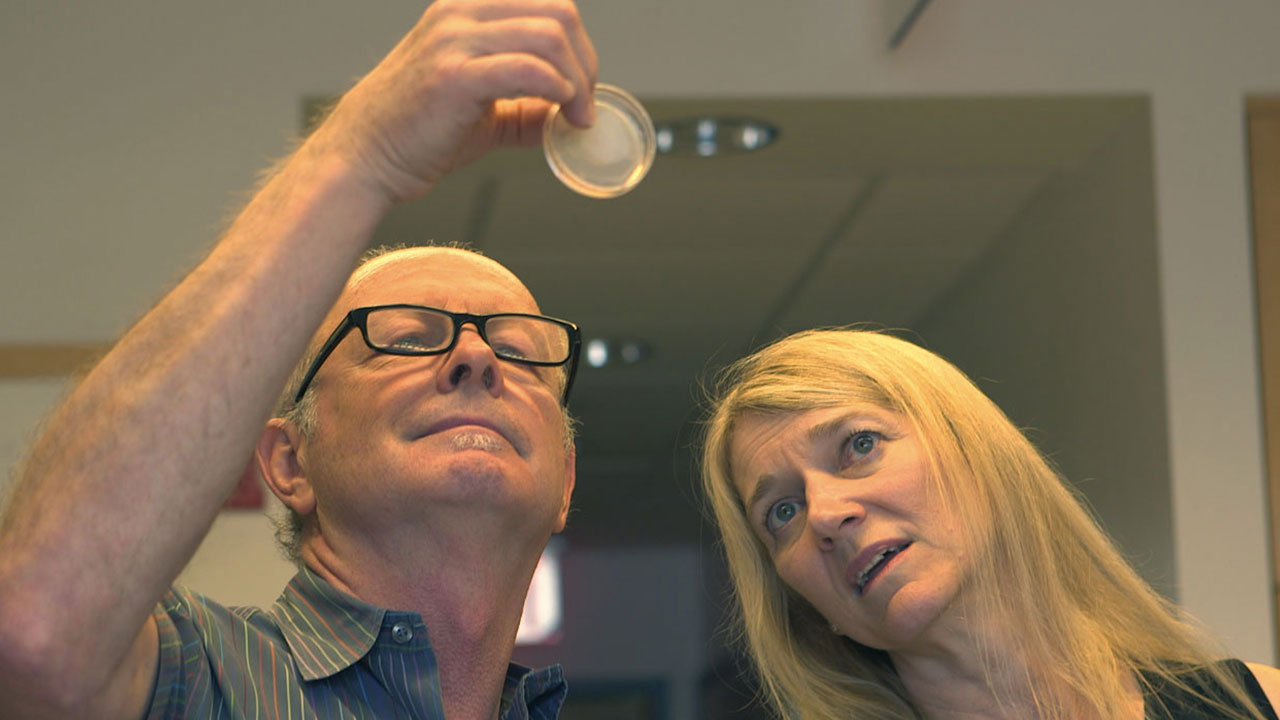 My Mind's Eye - Roots: An Interview with Cori Bargmann
Alexis Gambis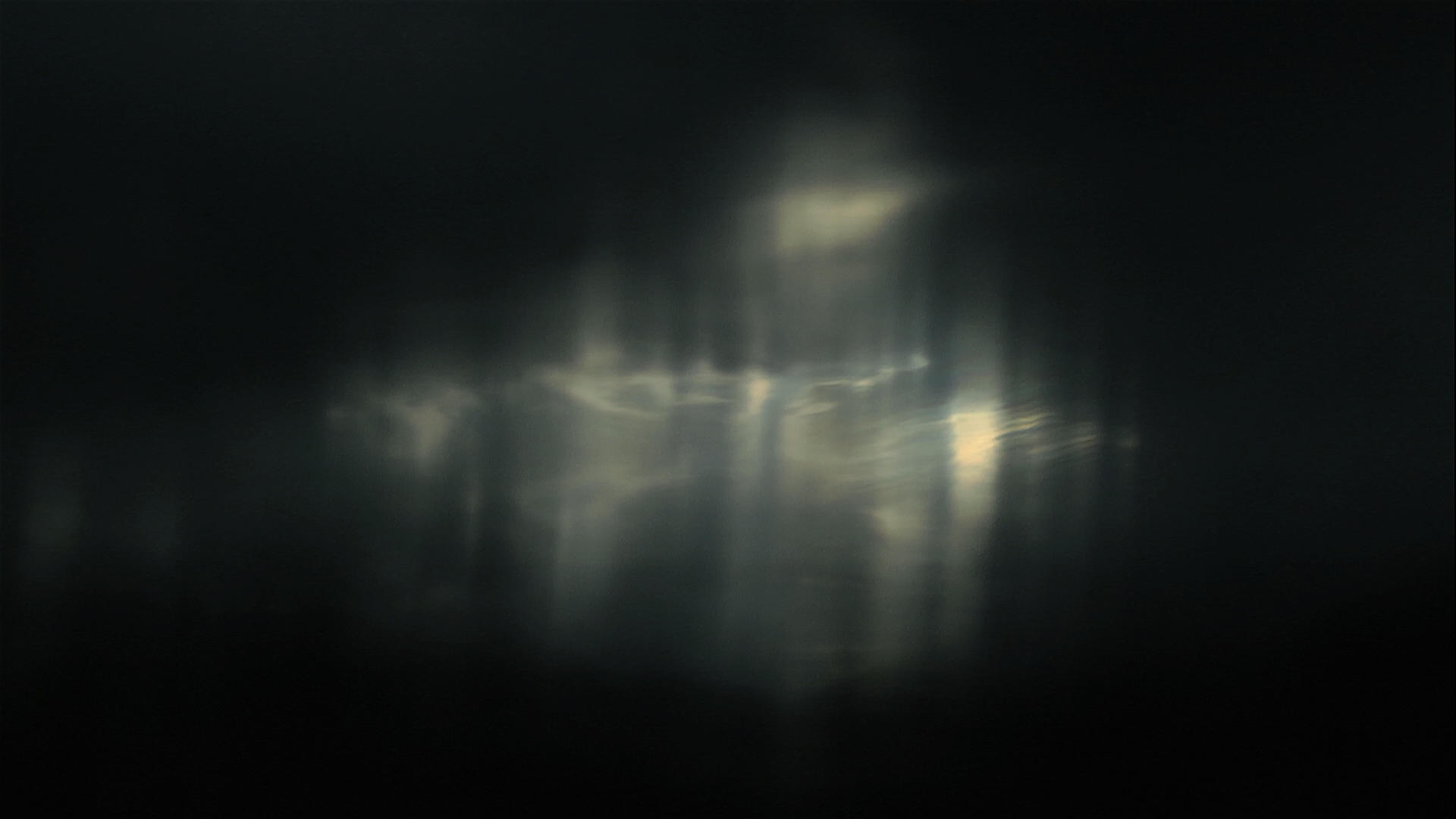 Dream Box
Jeroen Van der Stock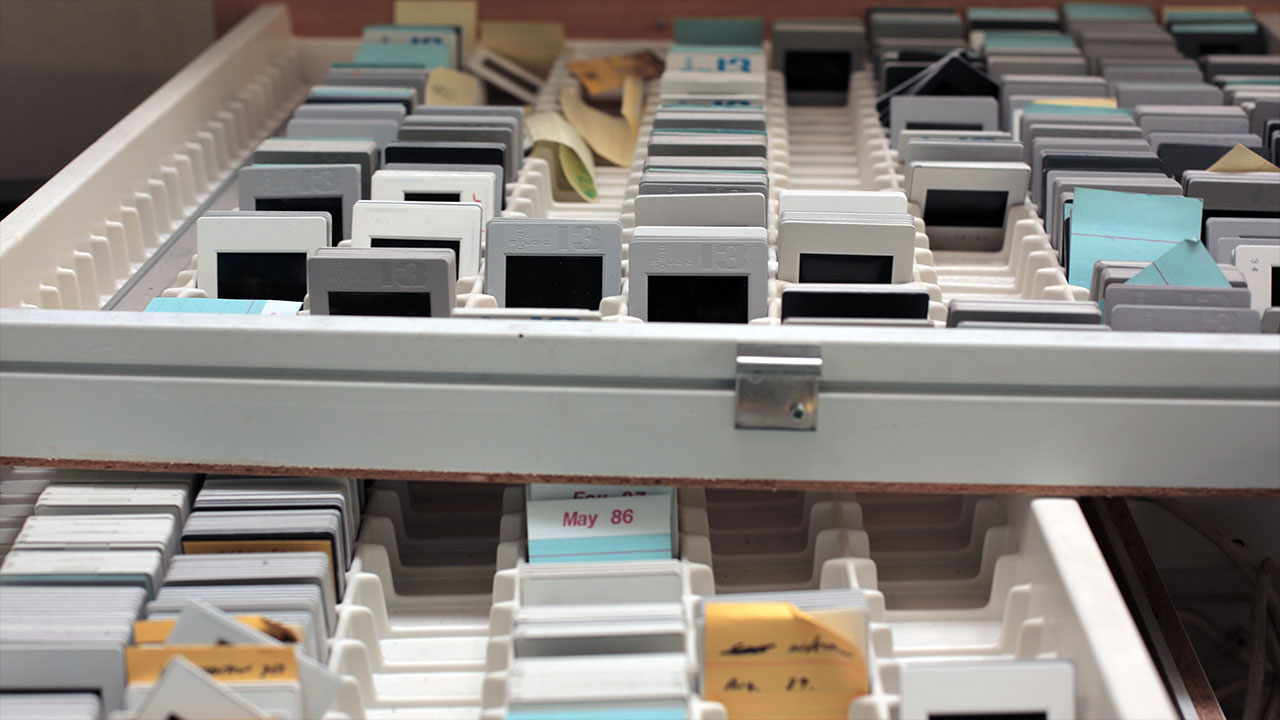 La couleur de l'intervalle (the color in between)
Giulia Grossmann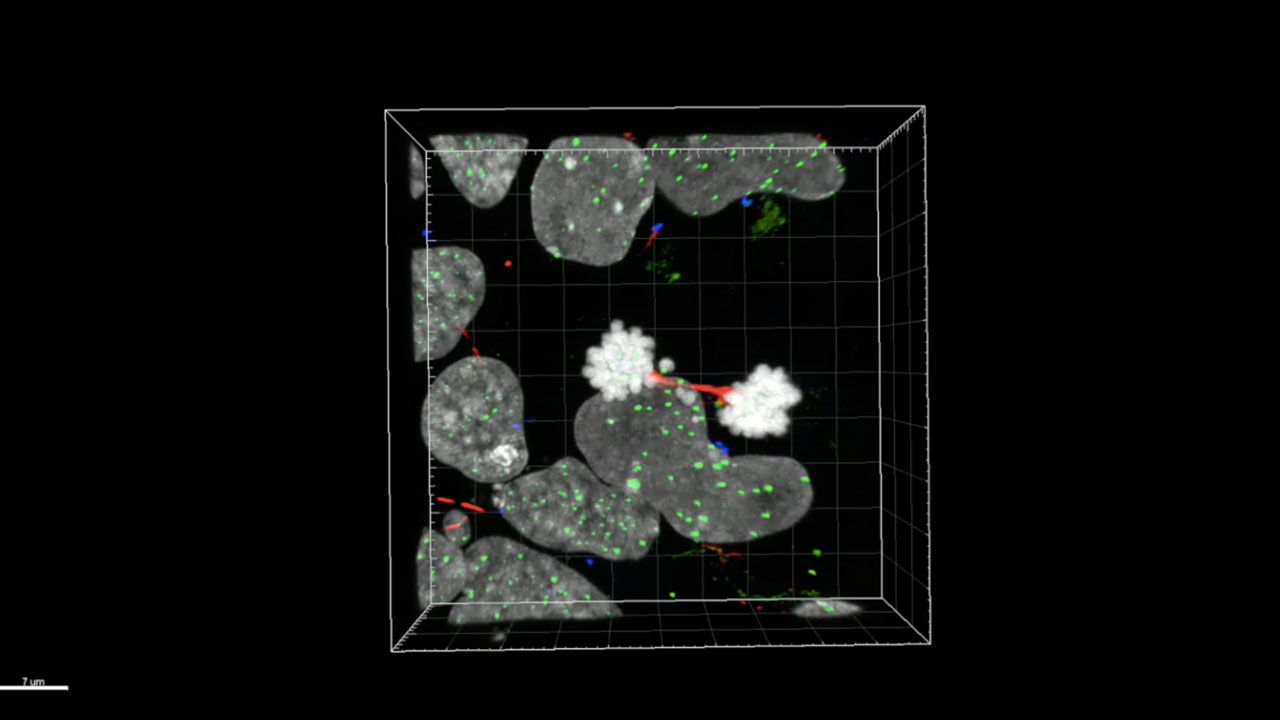 Huntington's disease cell division phenotype
Gist Croft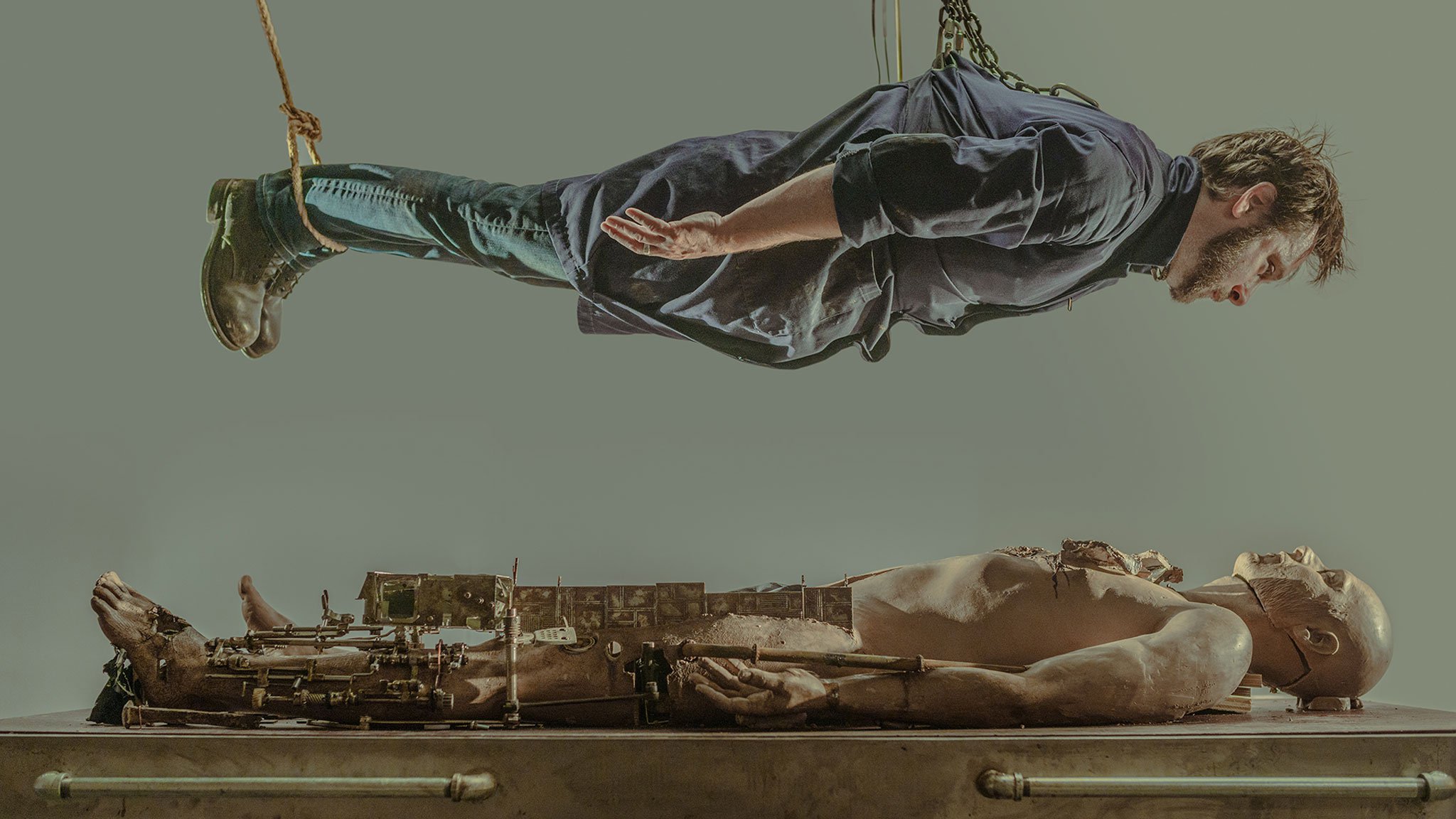 The Subject
Patrick Bouchard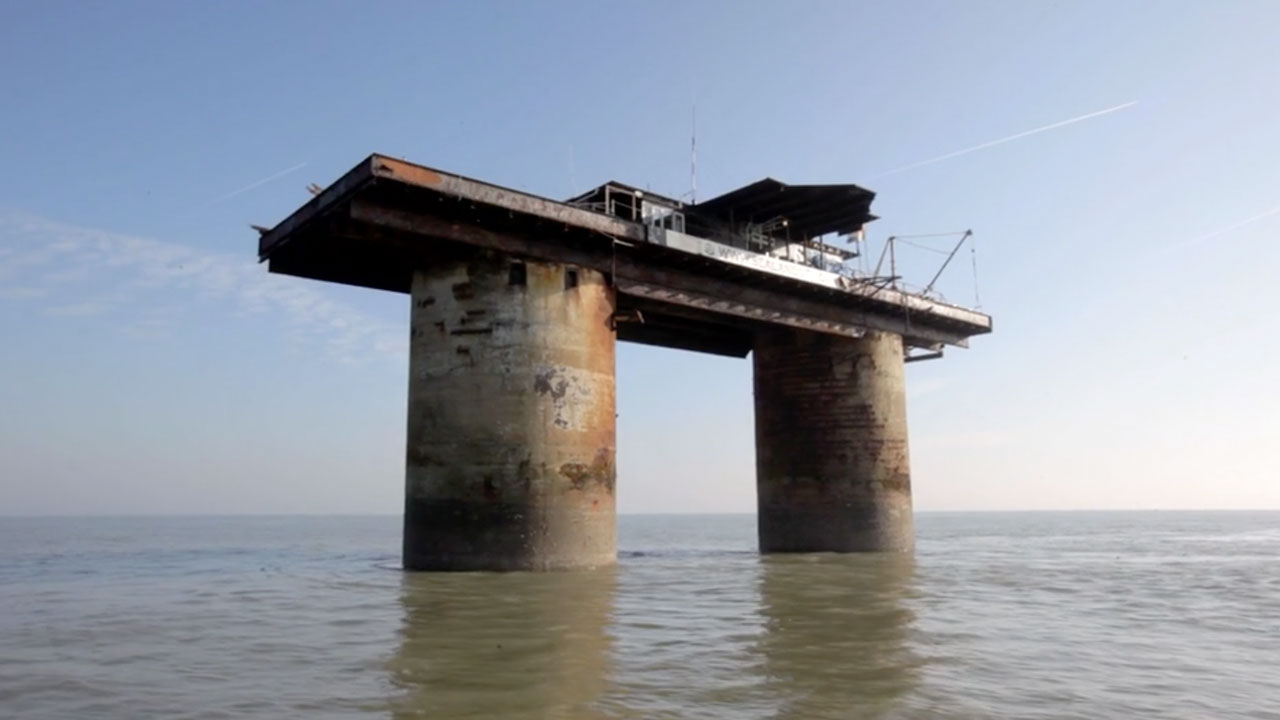 Sealand
Toby Smith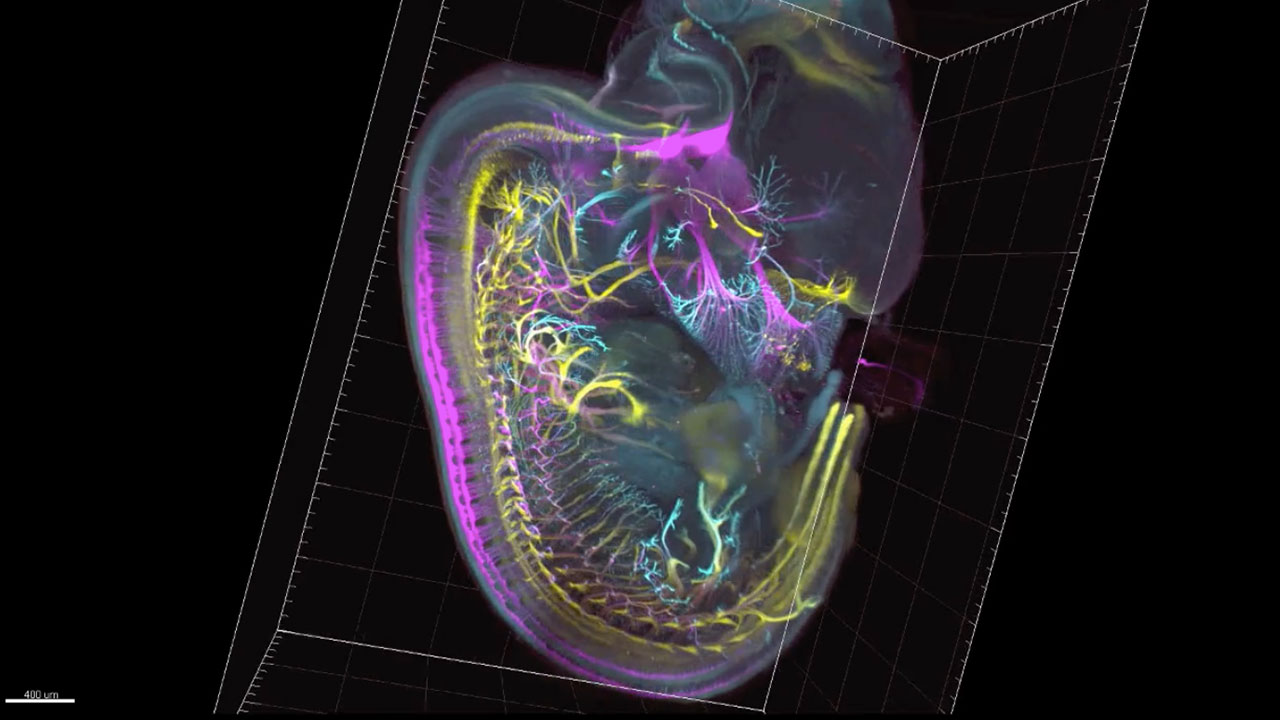 Sensory and motor nerves of the mouse embryo at 12.5 days
Gist Croft
Expert Dreamers
Nguyen Khoi Nguyen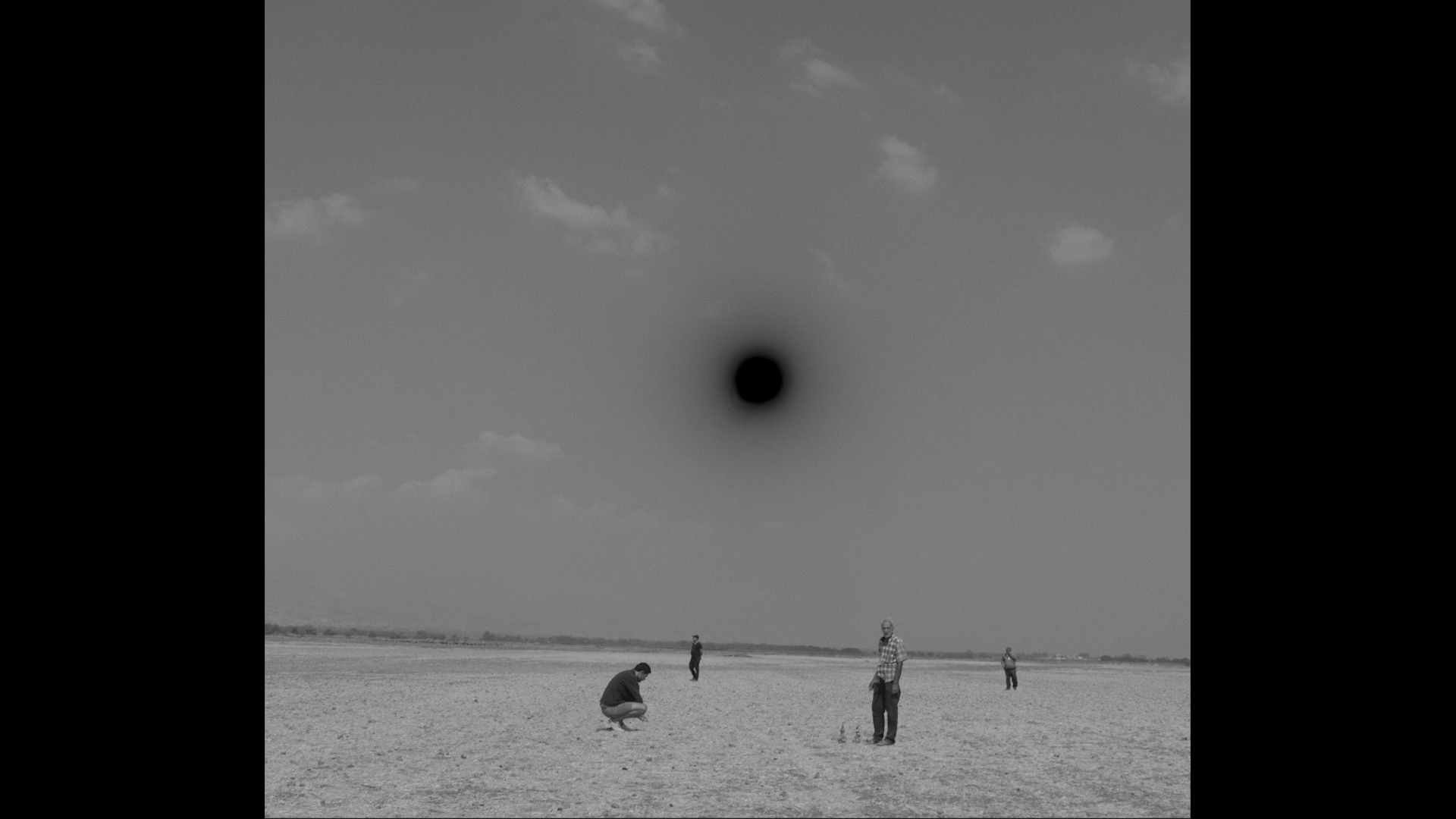 As Above So Below
Sarah Francis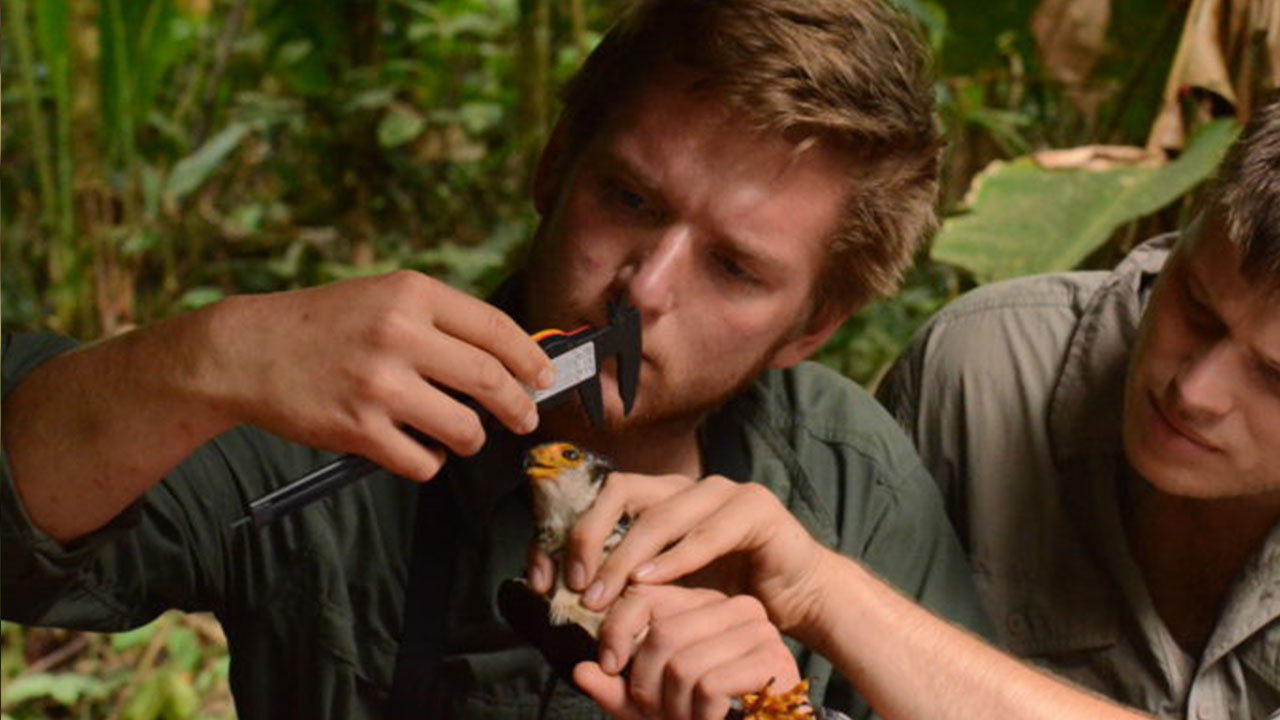 Tropical Birds Confront Global Warming
Daniel Grossman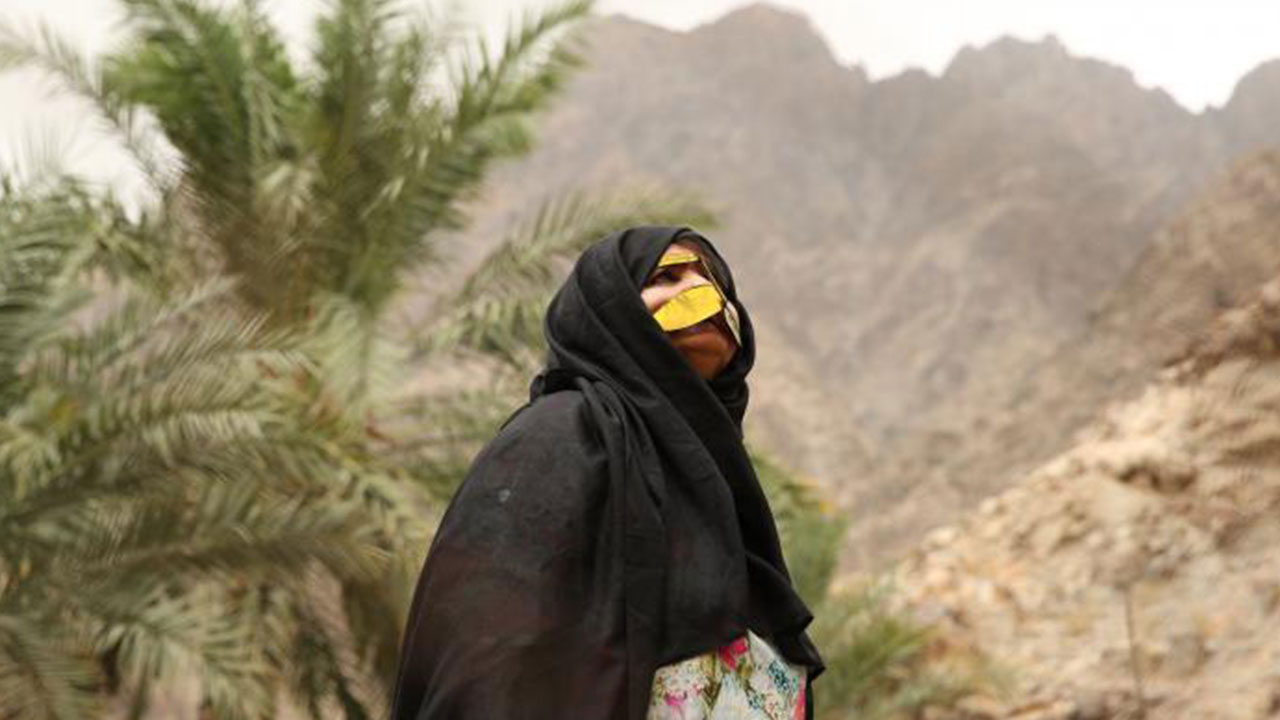 Honey, Rain & Dust
Nujoom Alghanem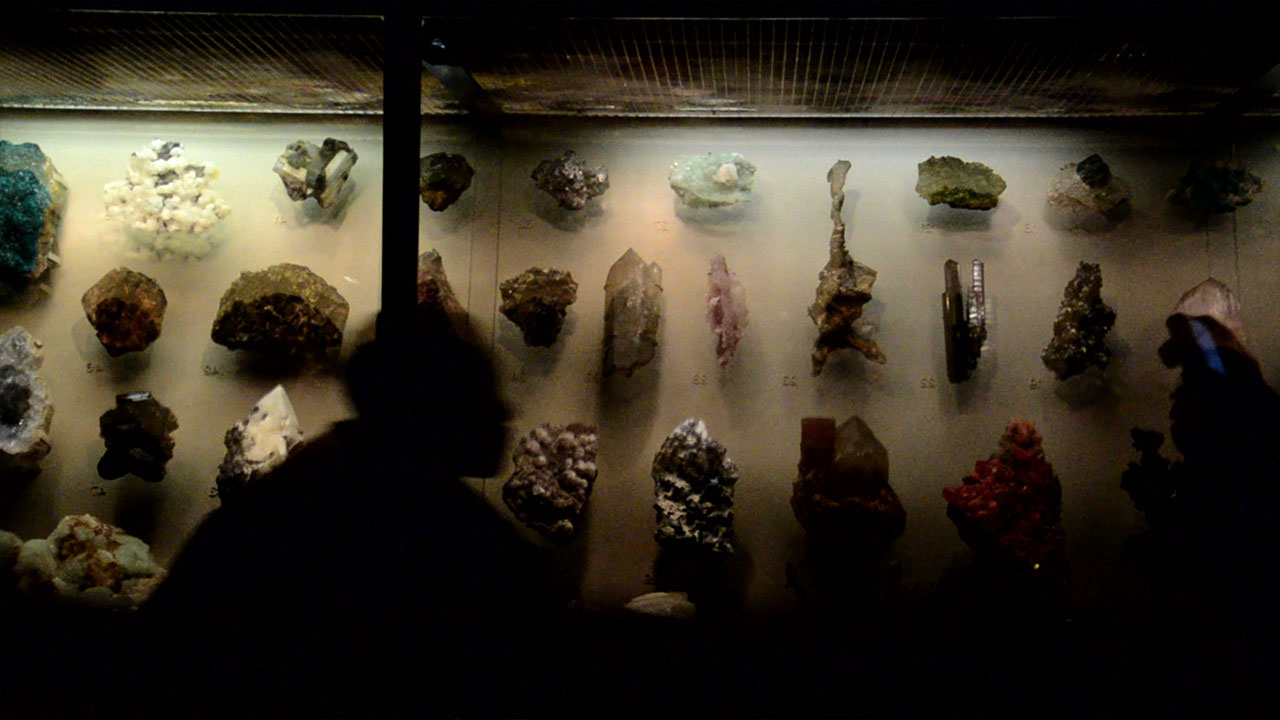 The Lanthanide Series
Erin Espelie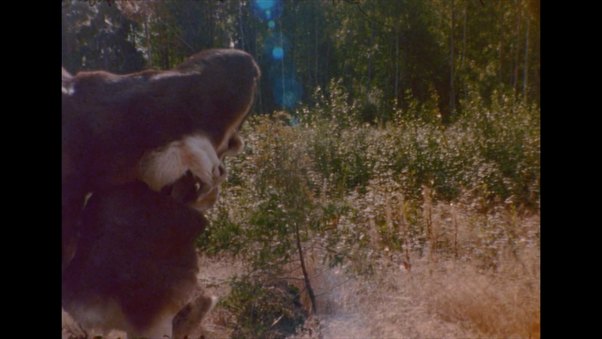 The Wapiti
Anssi Kasitonni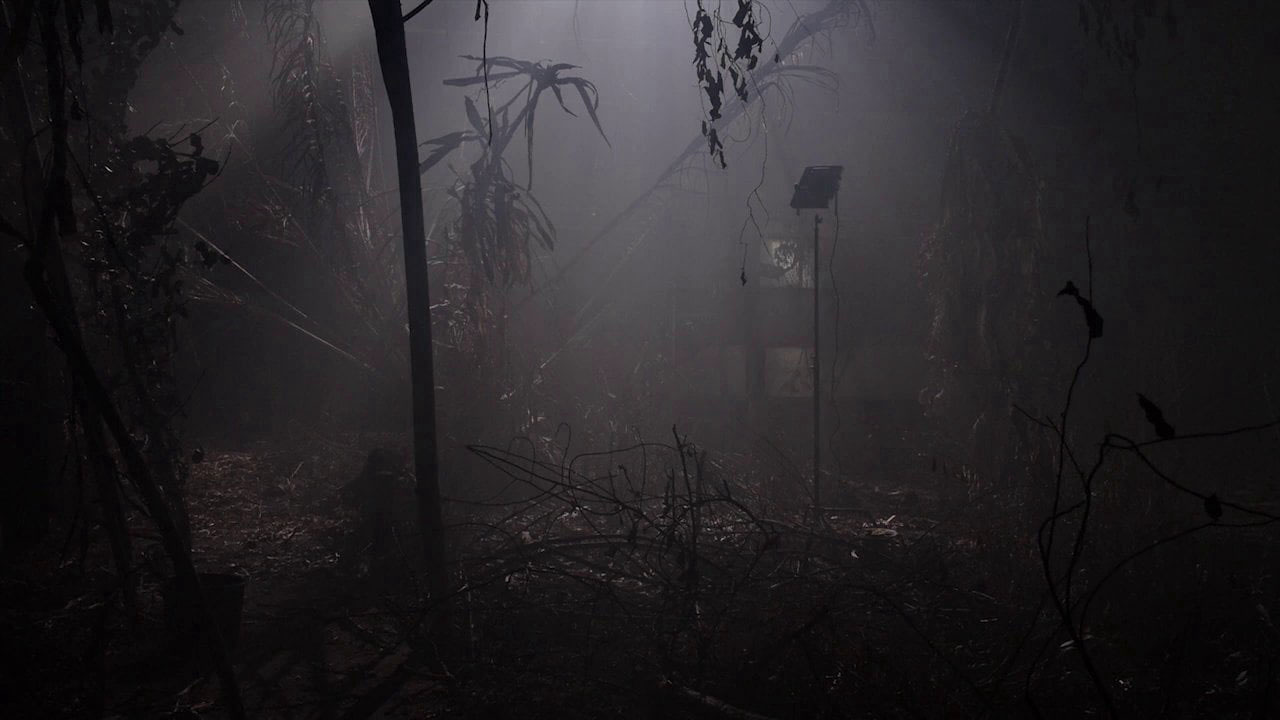 Herbarium
Barbara Visser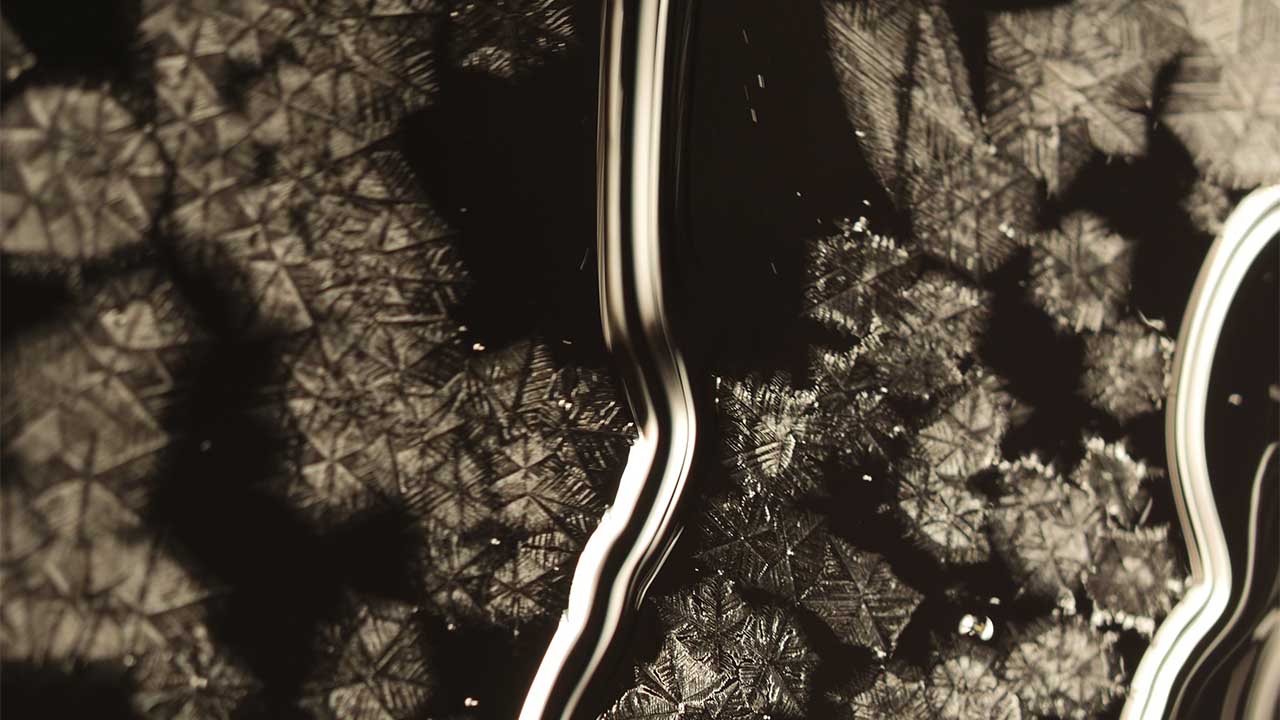 Liquid Solid
Nicky Assmann, Joris Strijbos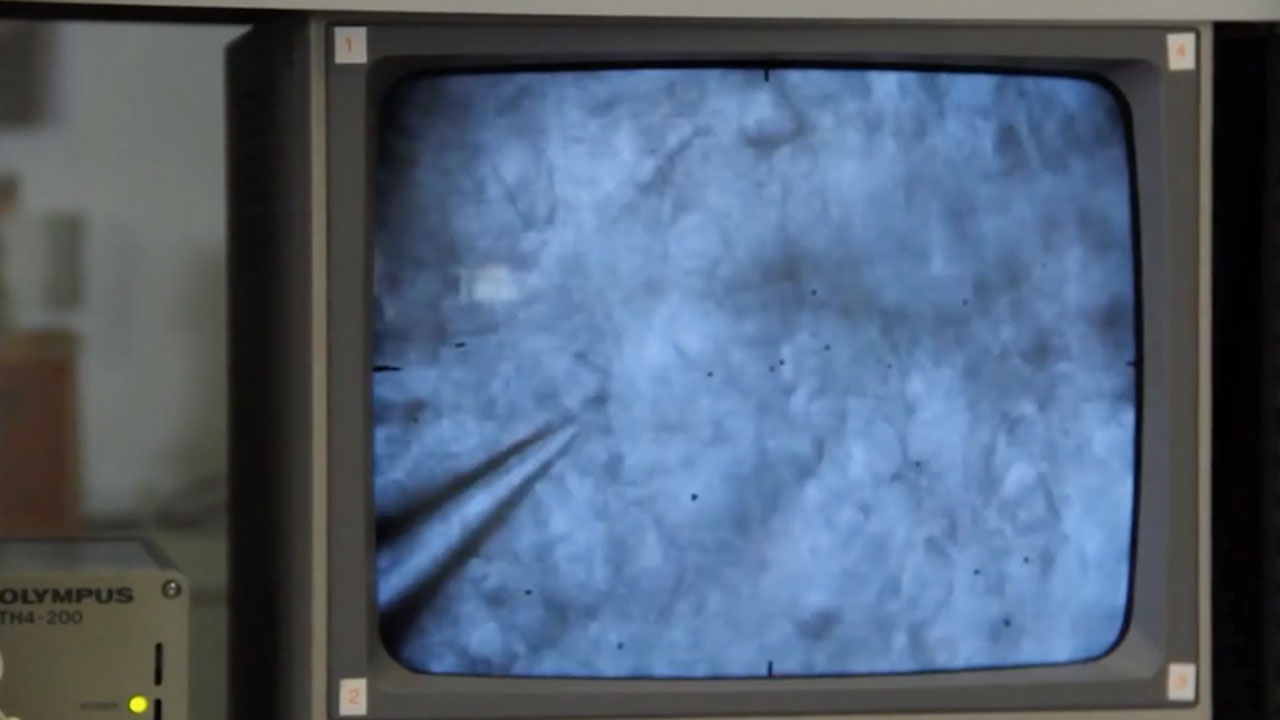 Bluebrain: Markram's Vision
Noah Hutton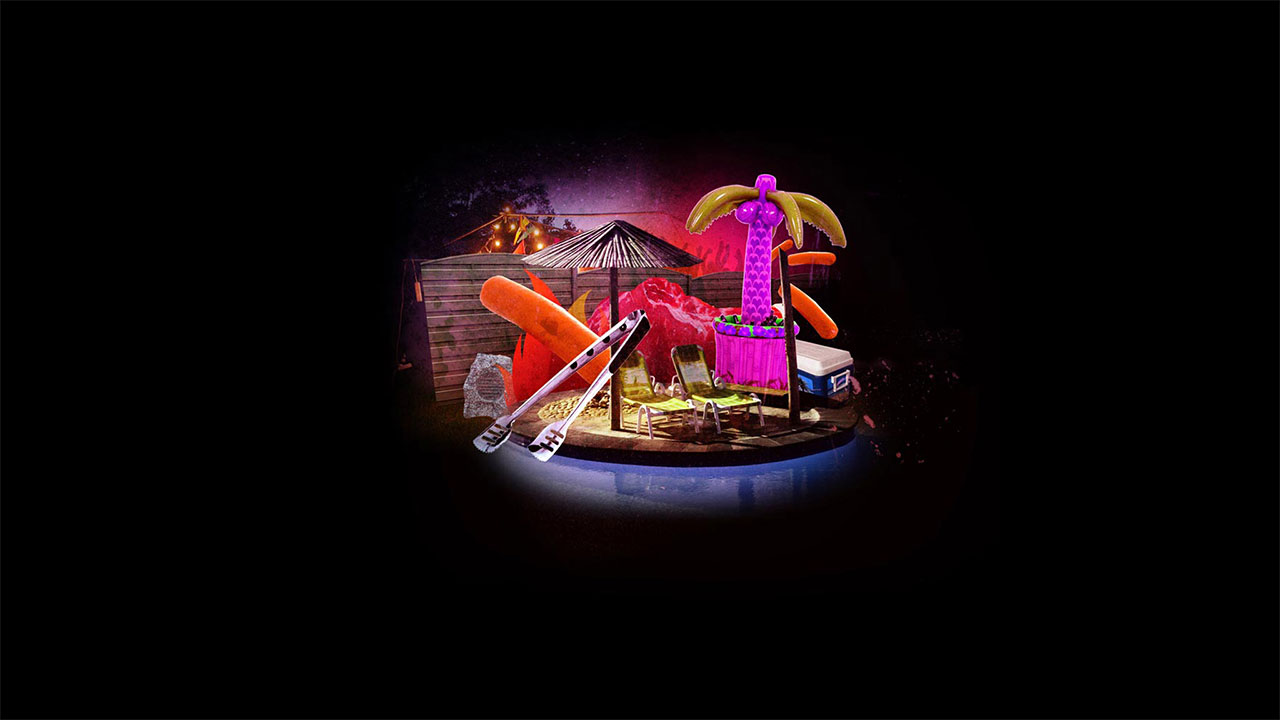 Sound Ecology
Alexandra Guité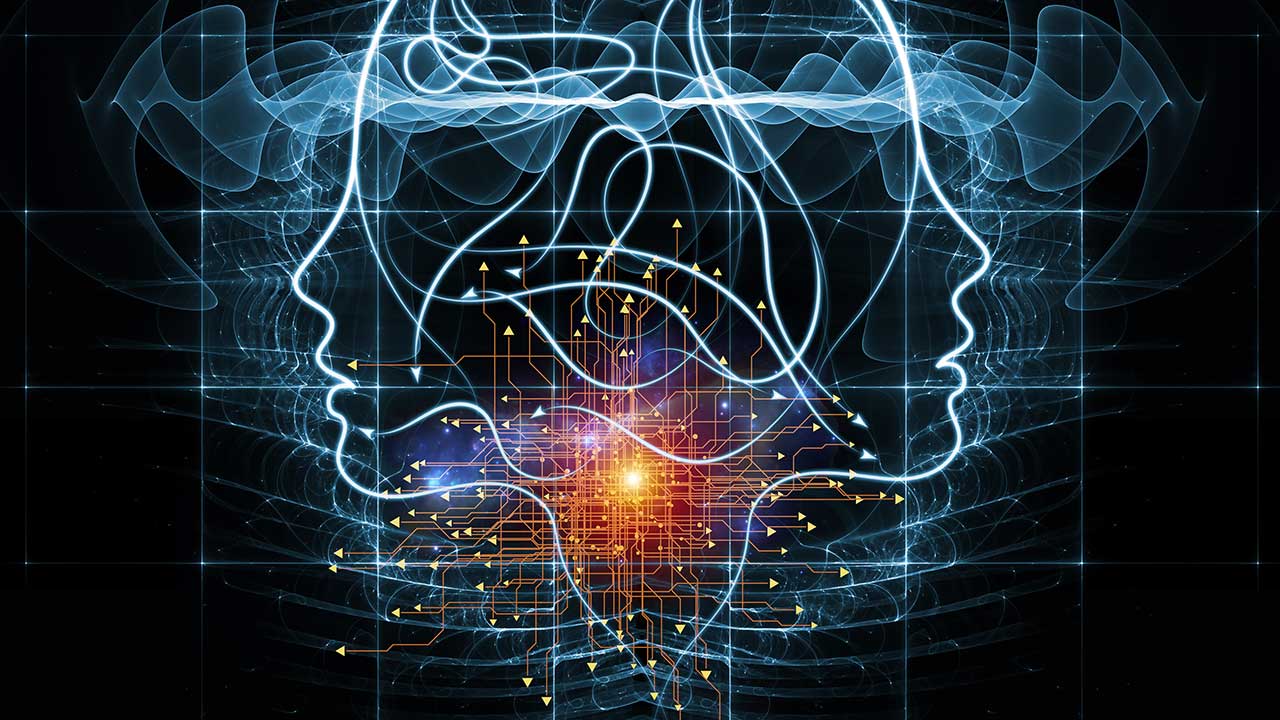 Don't Forget to Breathe
Yvette P. Joseph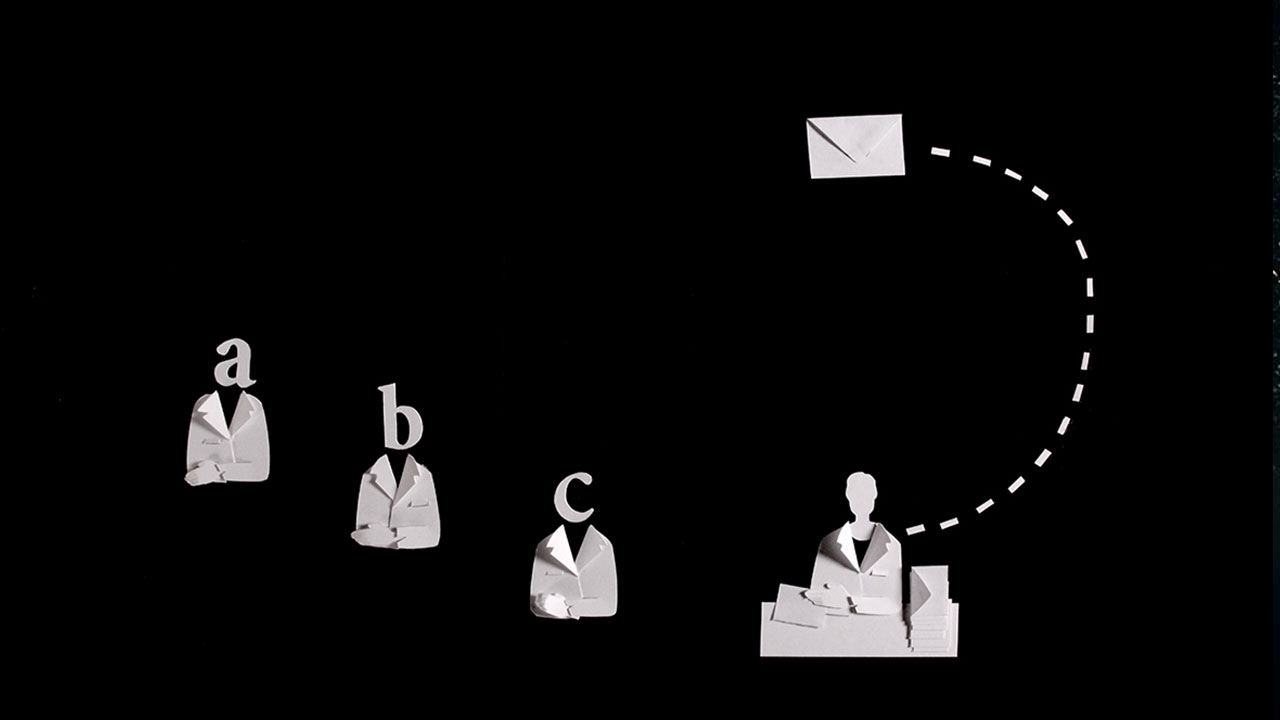 The Researcher's Article
Charlotte Arene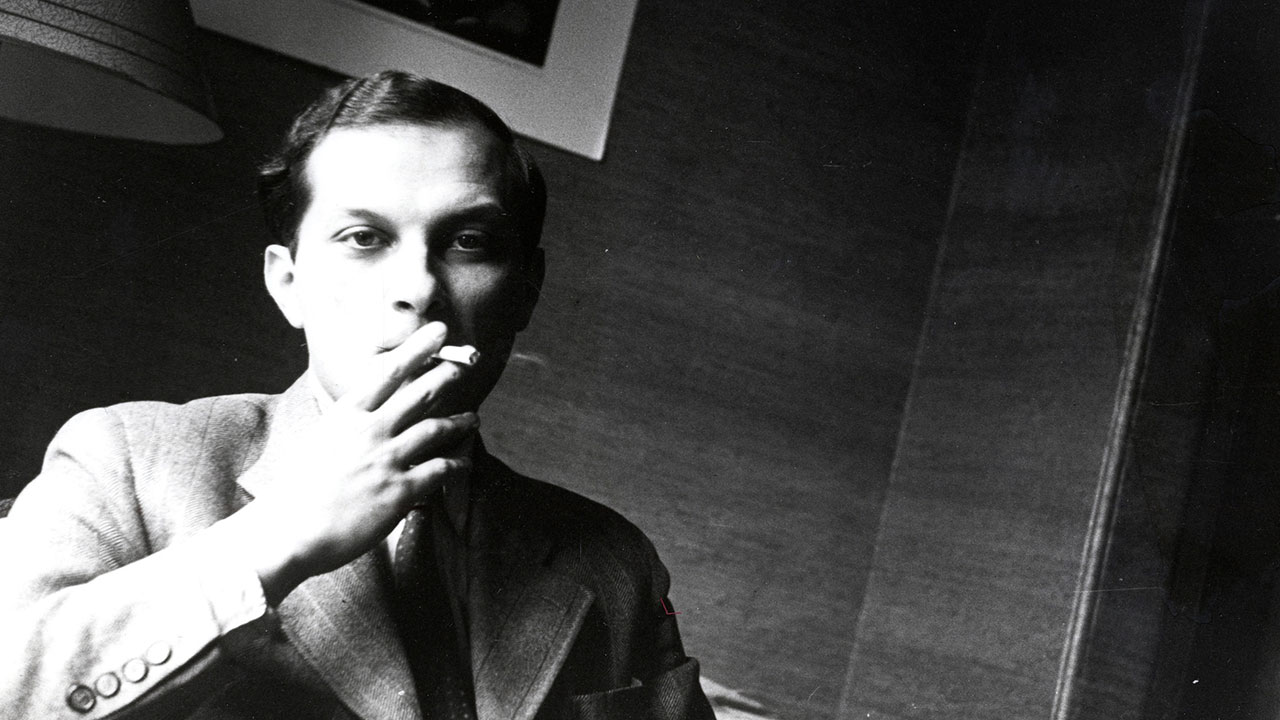 Adventures of a Mathematician
Thor Klein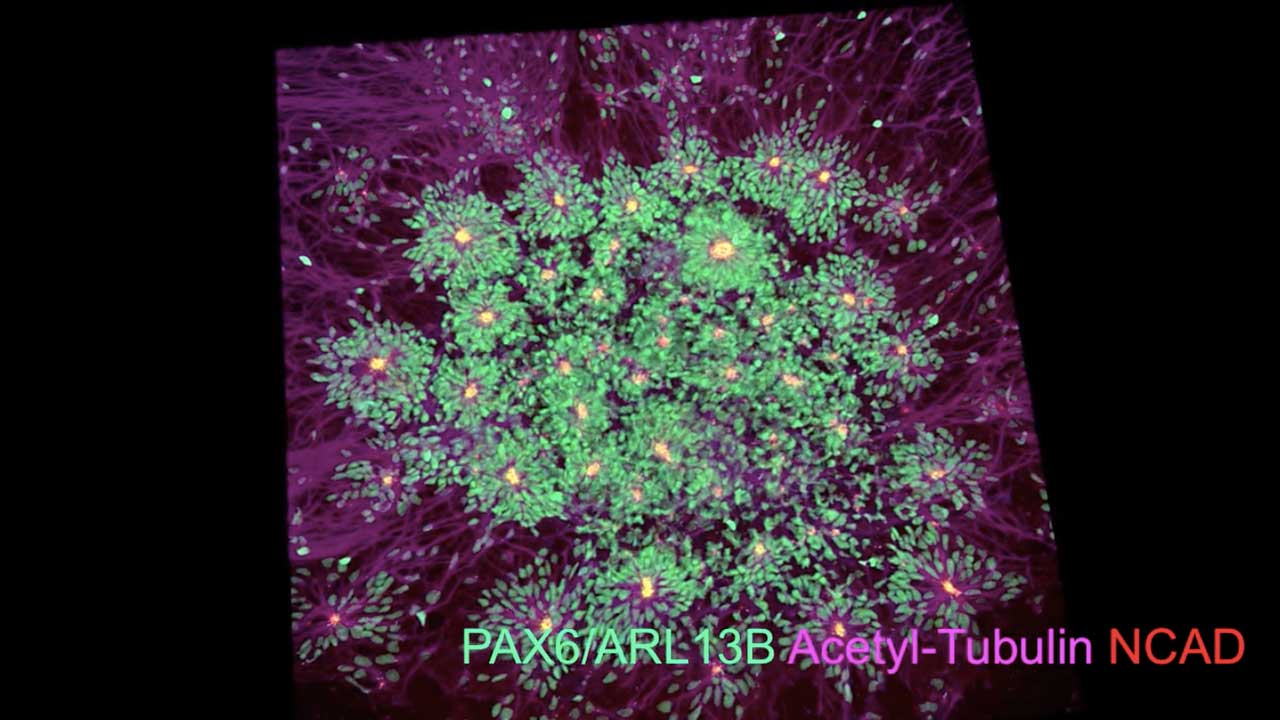 Neural rosettes differentiated from human embryonic stem cells
Gist Croft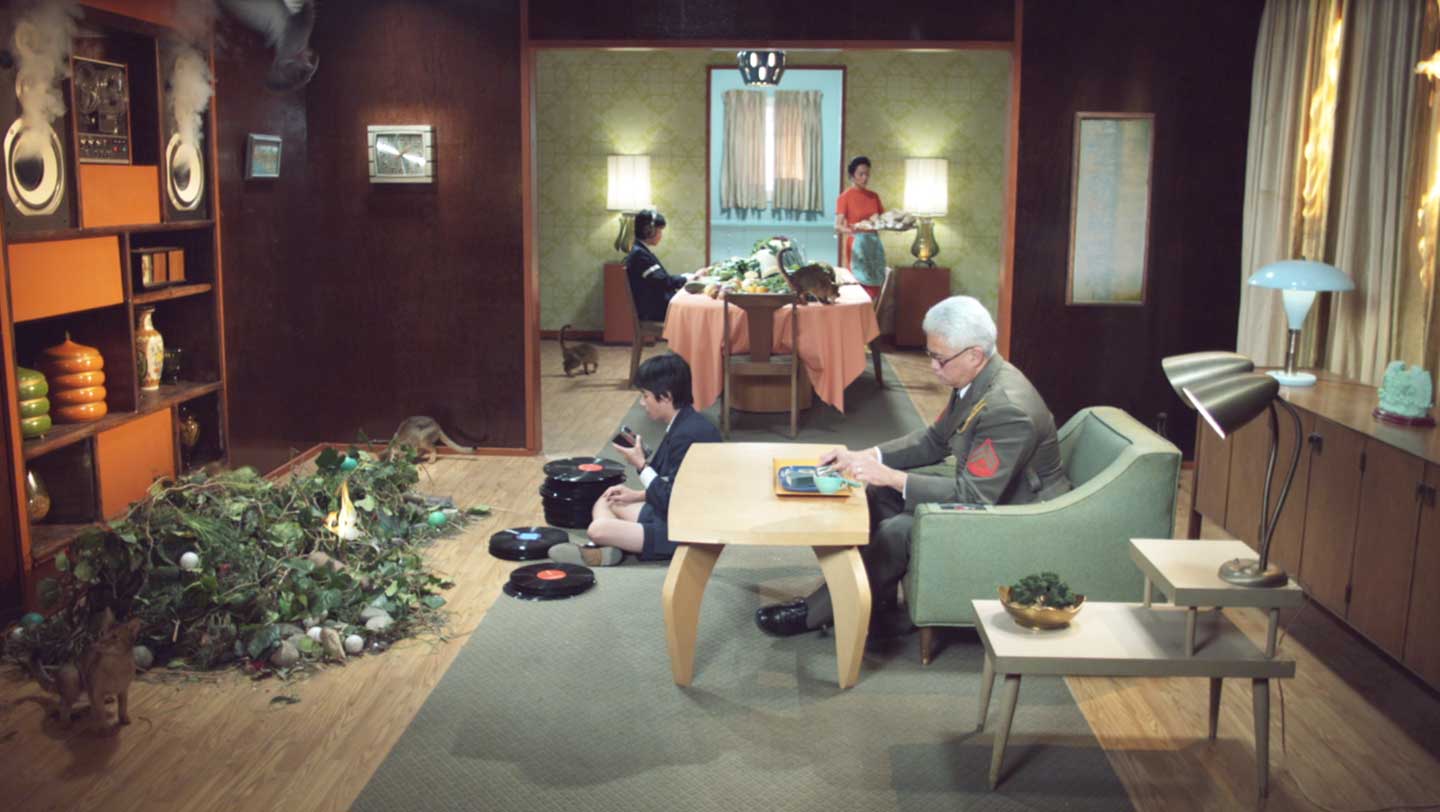 Synesthesia
Corey Creasey,Ian Kibbey,Terri Timely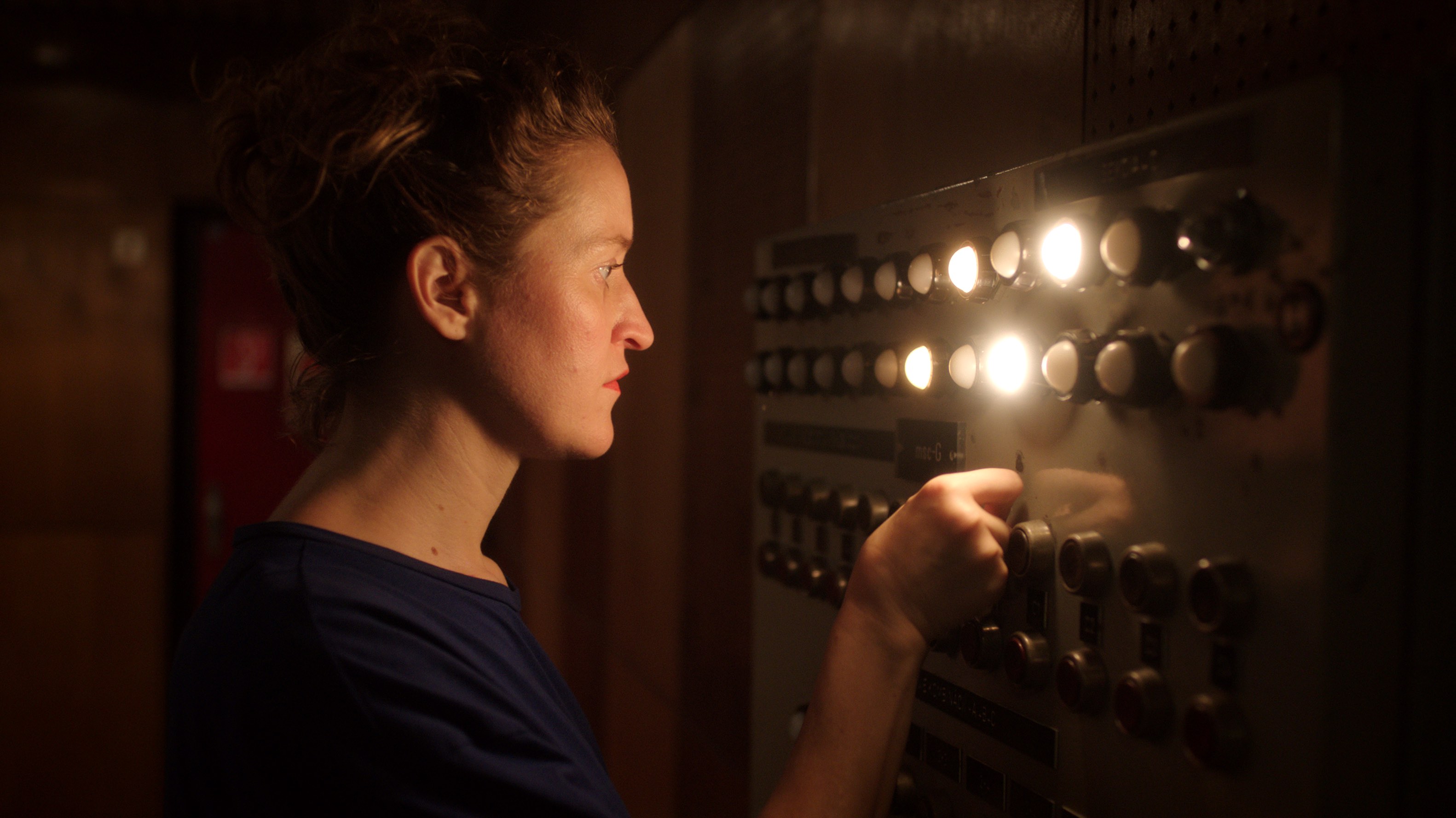 The Sound is Innocent
Johana OŽVOLD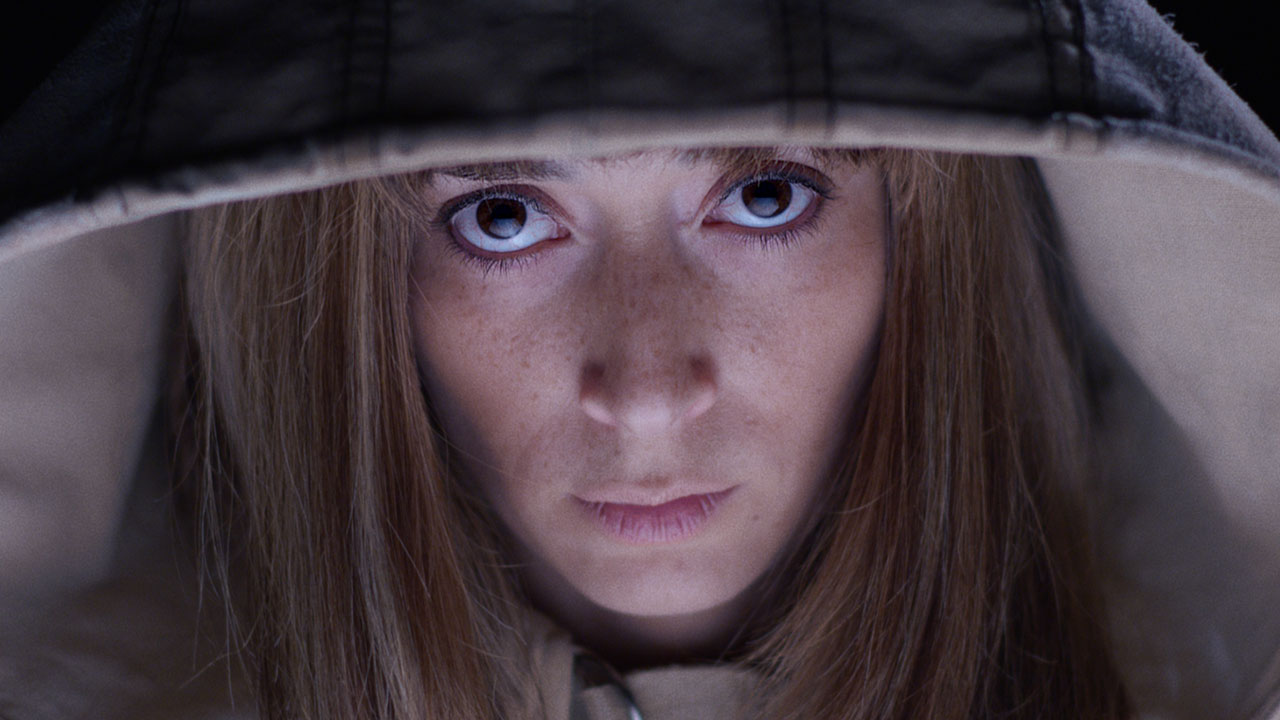 In the Future, They Ate from the Finest Porcelain
Larissa Sansour,Søren Lind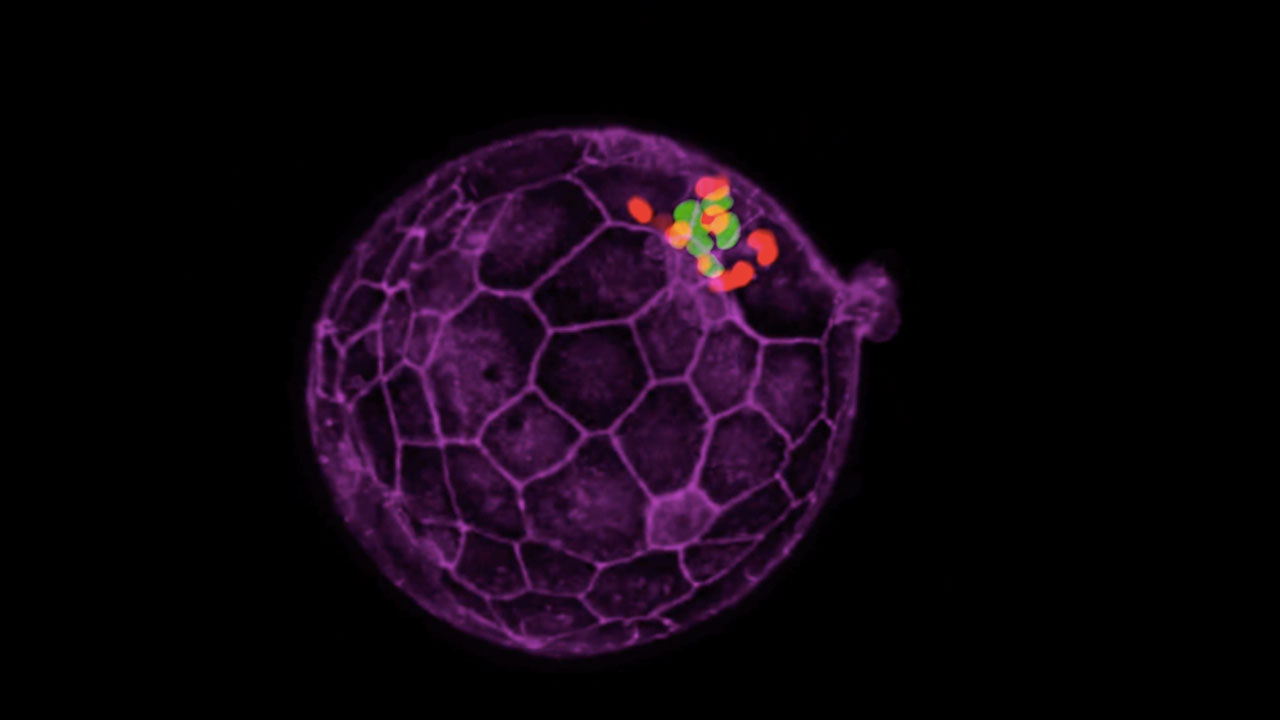 Hatching of the Human Blastocyst at Day 6
Gist Croft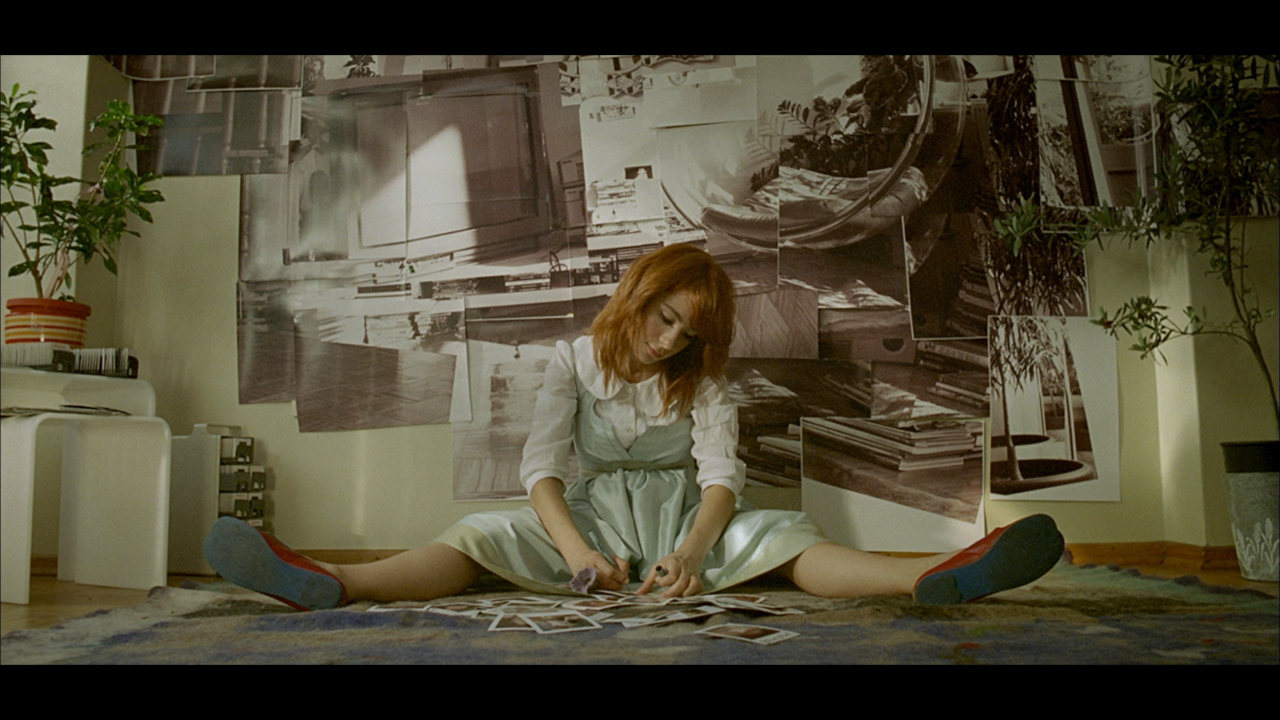 Forget Me Not
Pelin Aytemiz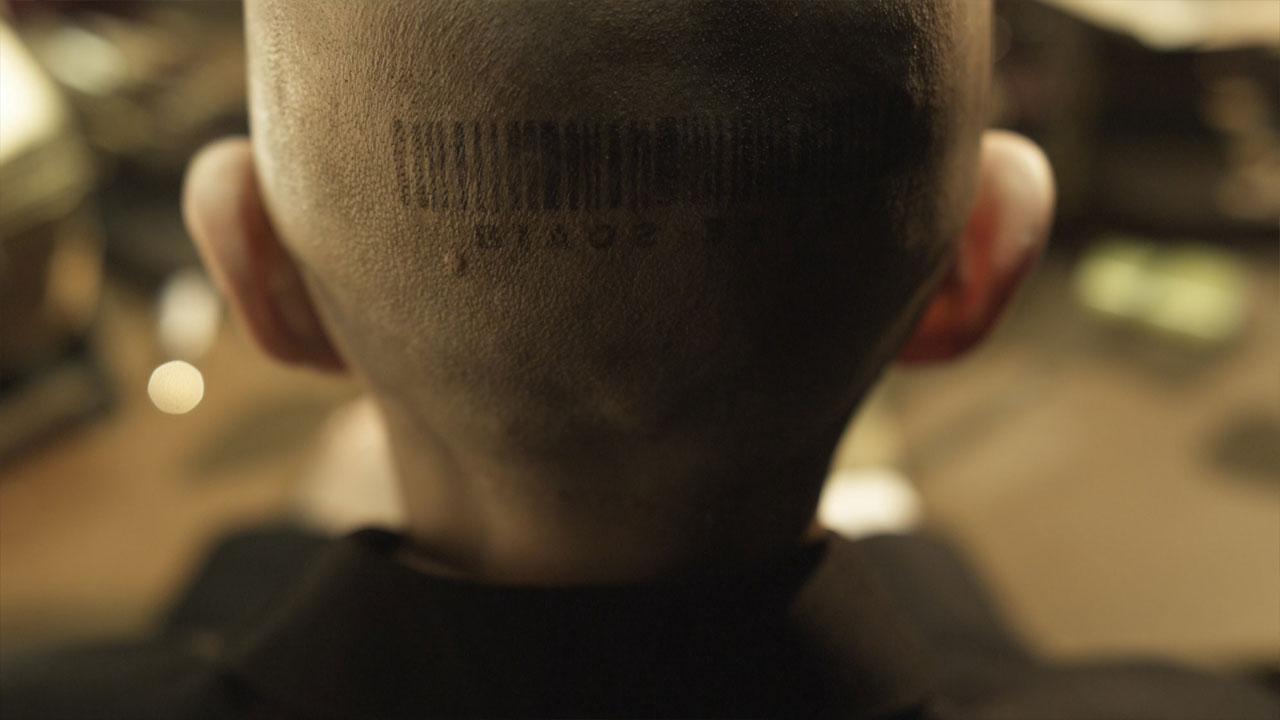 File Under Miscellaneous
Jeff Barnaby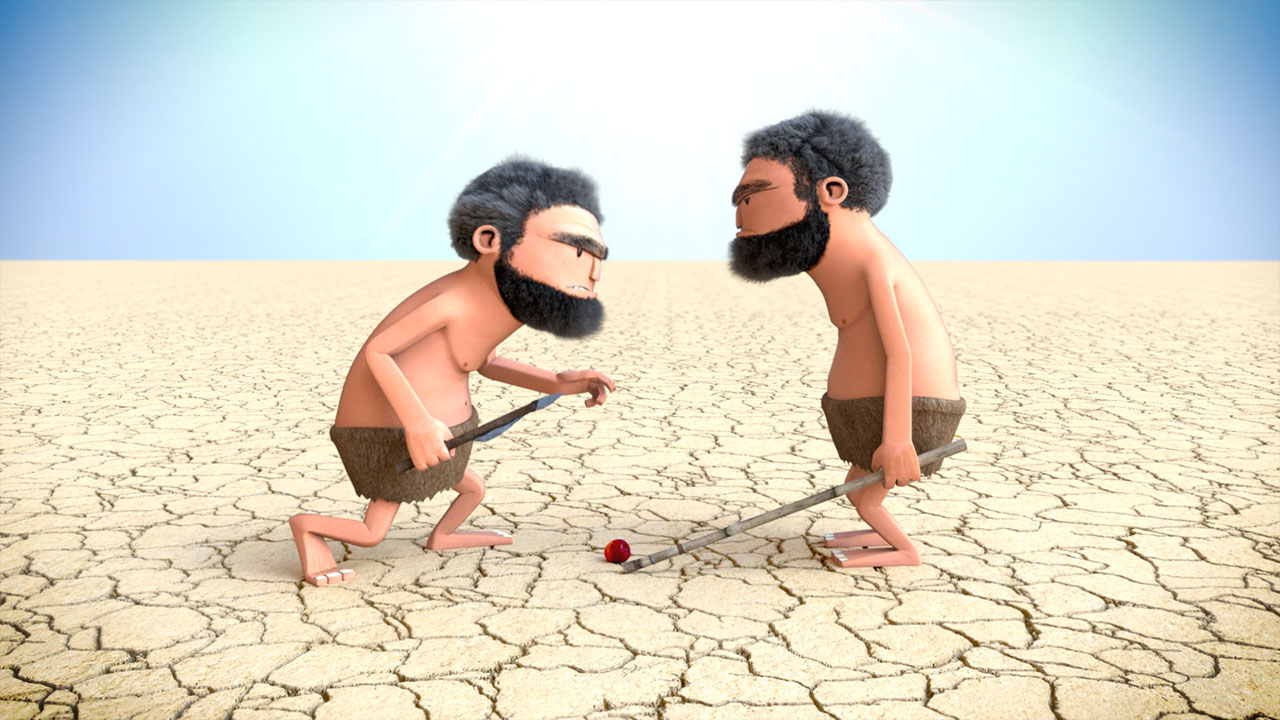 Simulados
Guillermo Marin,Fernando Cucchietti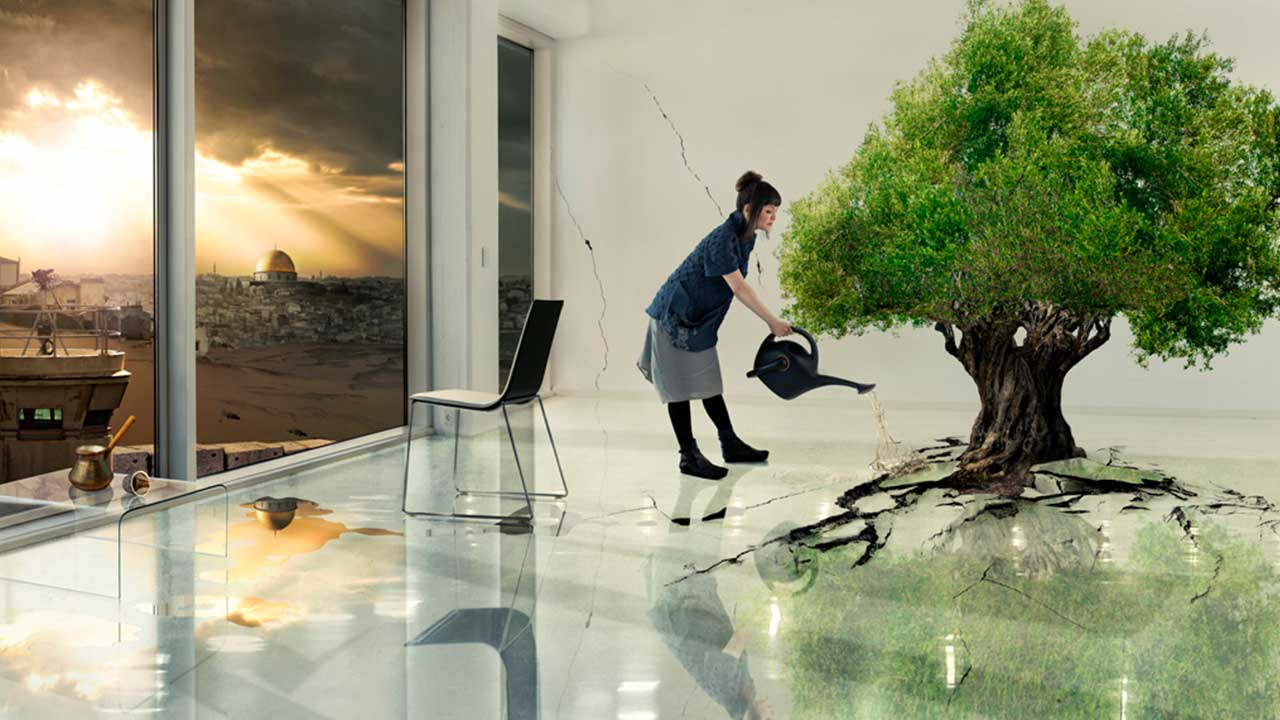 Nation Estate
Larissa Sansour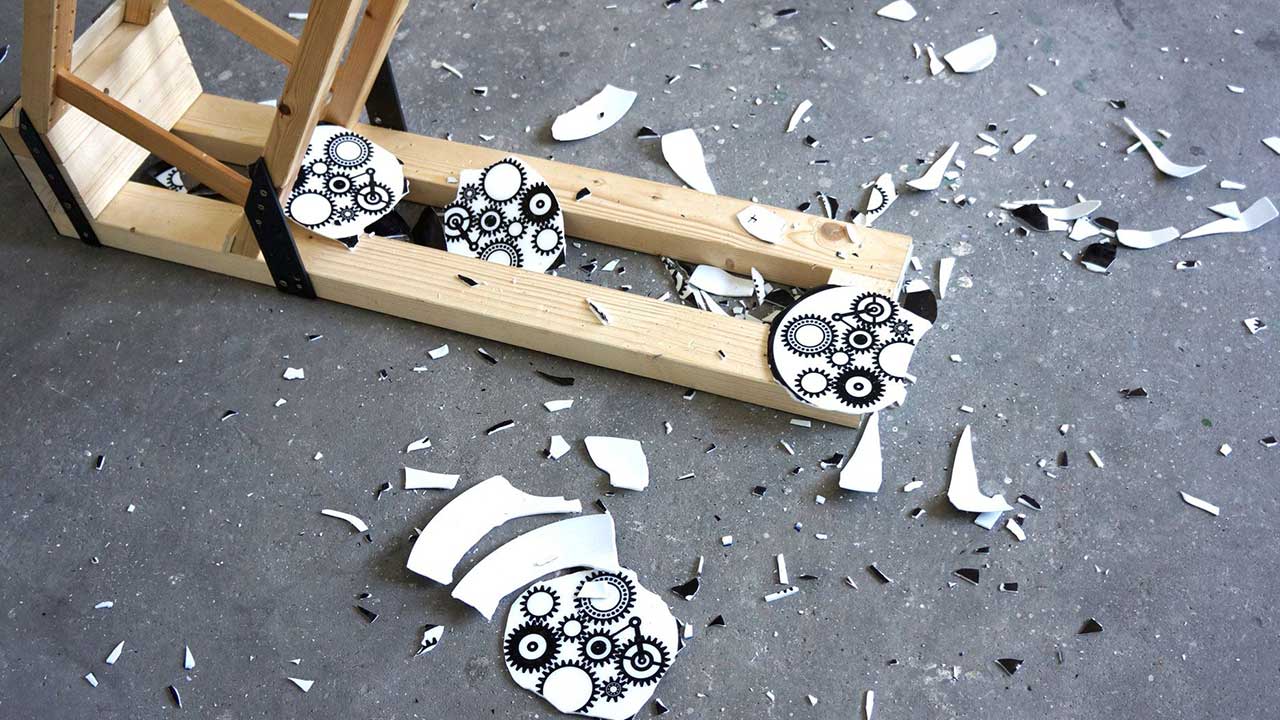 When Time Moves Faster
Anna Vasof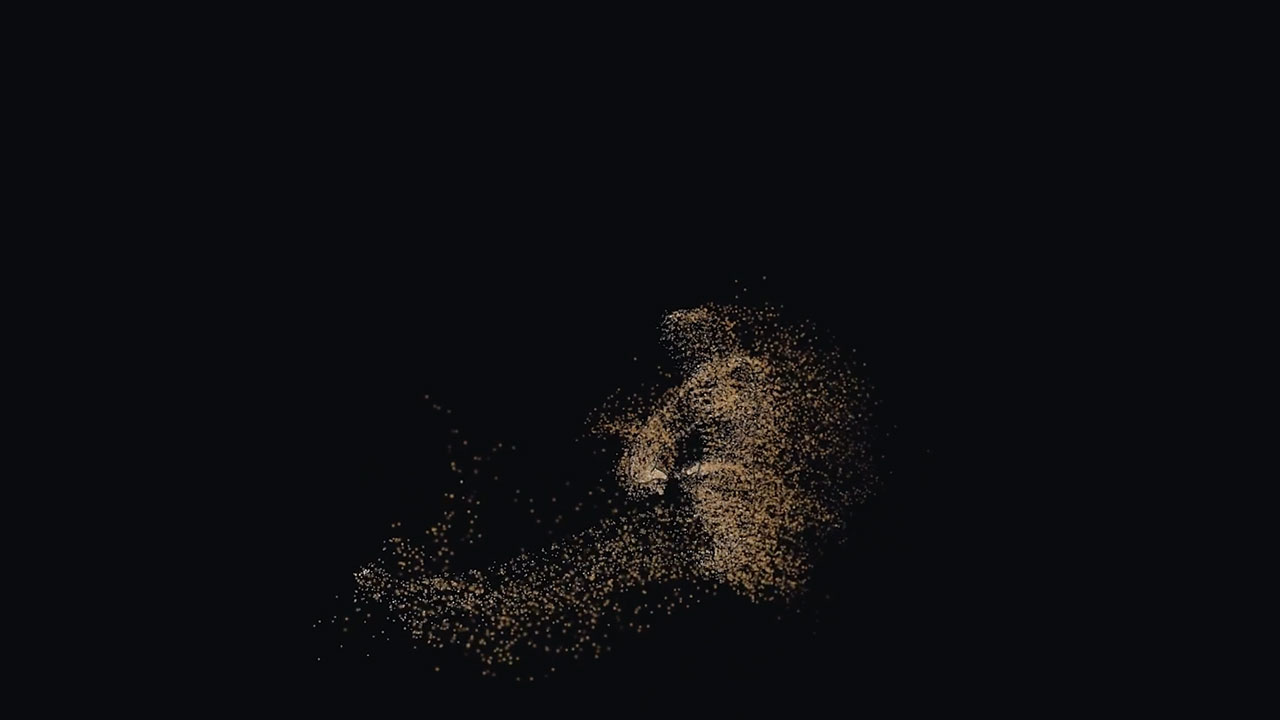 Sandghost dance
Kirk Woolford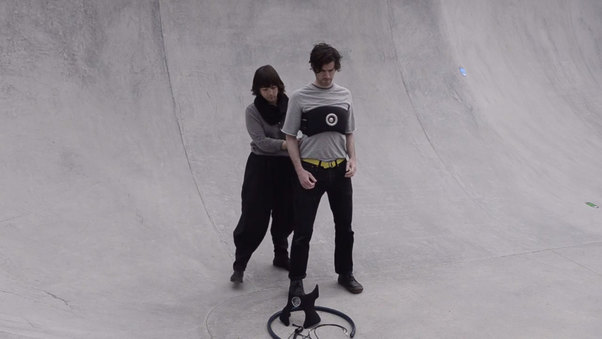 Data Dance
Sara Krugman,Zubin Pastakia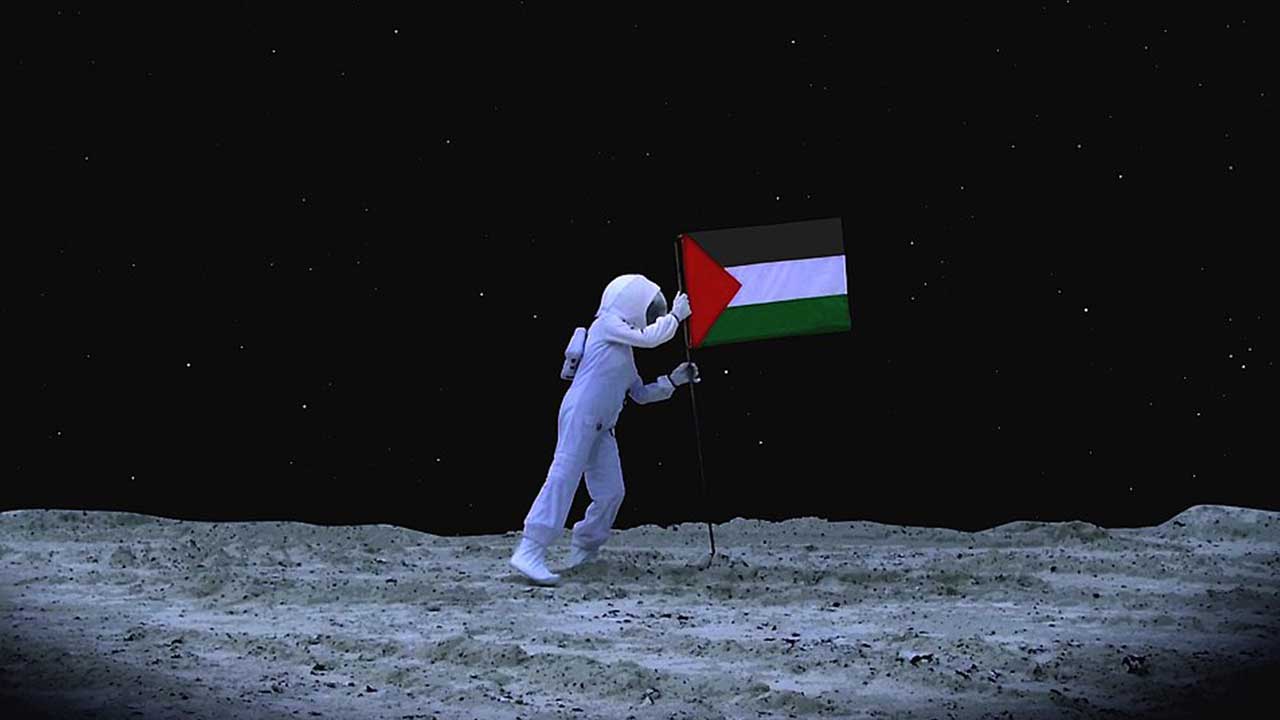 A Space Exodus
Larissa Sansour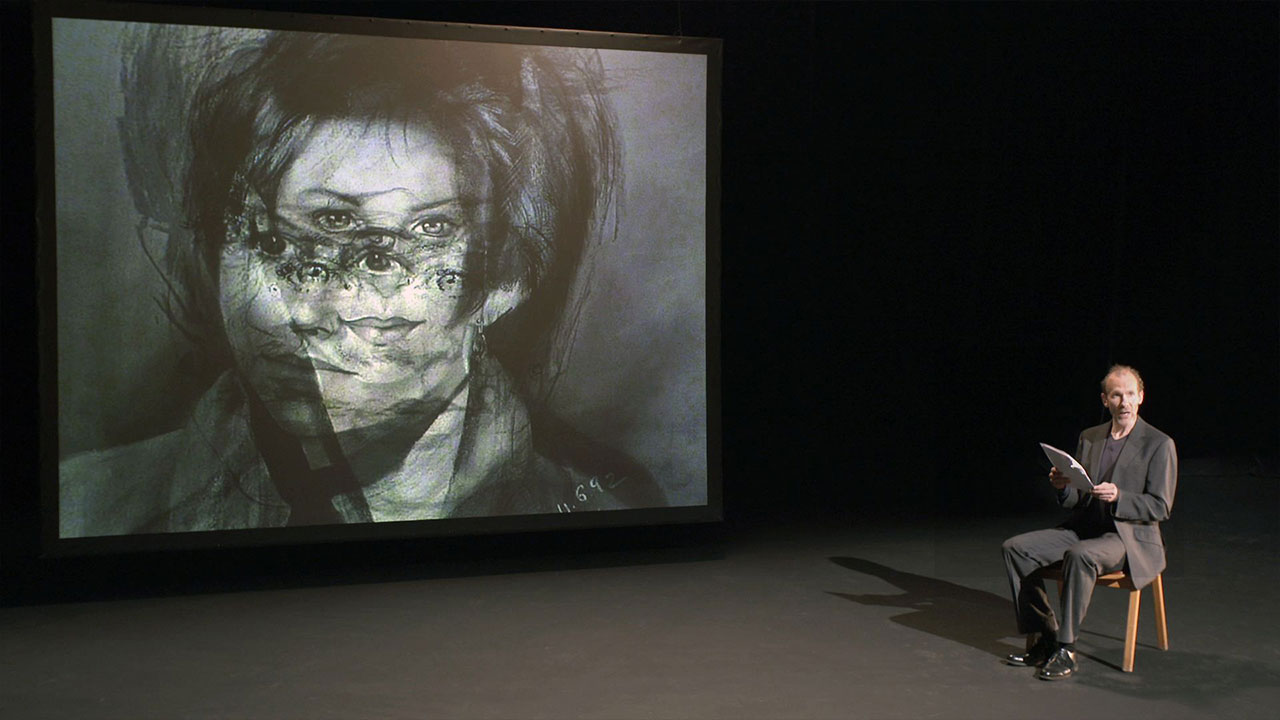 Manual/2: The Patient Artist
Barbara Visser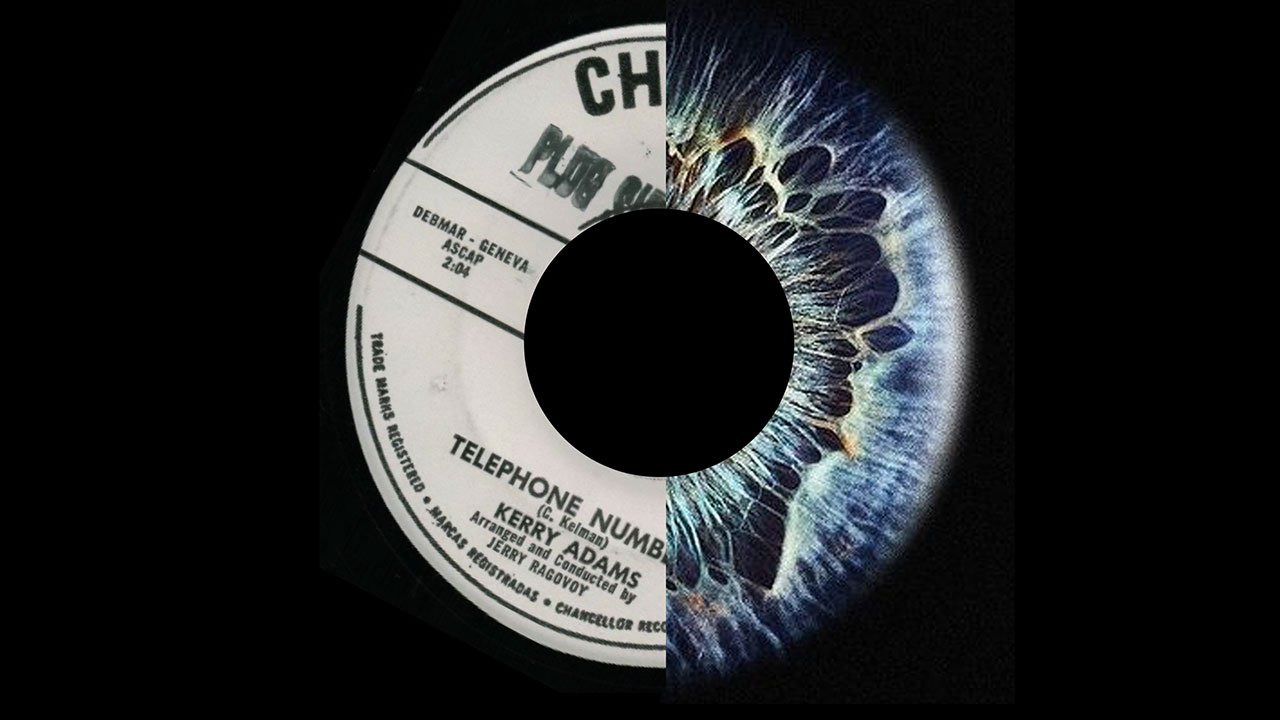 With These Eyes
Evan Ari Kelman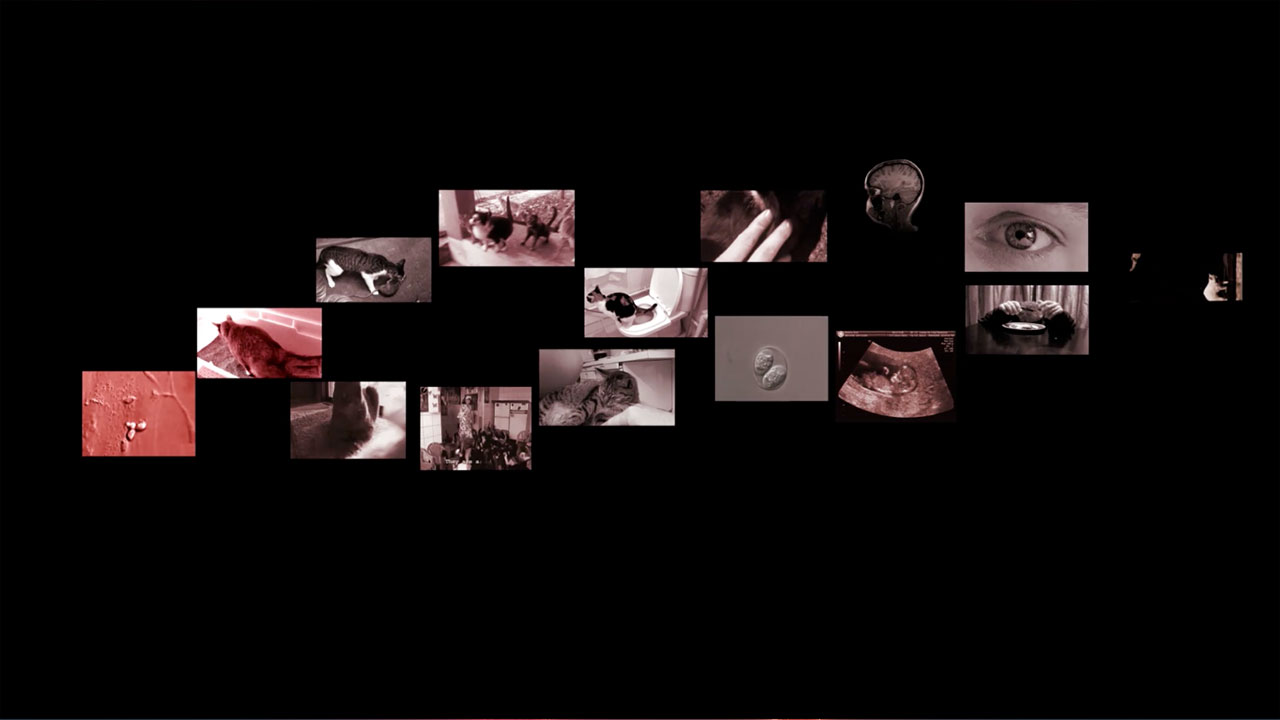 Life Cycle of Toxoplasma Gondii
Rachel Mayeri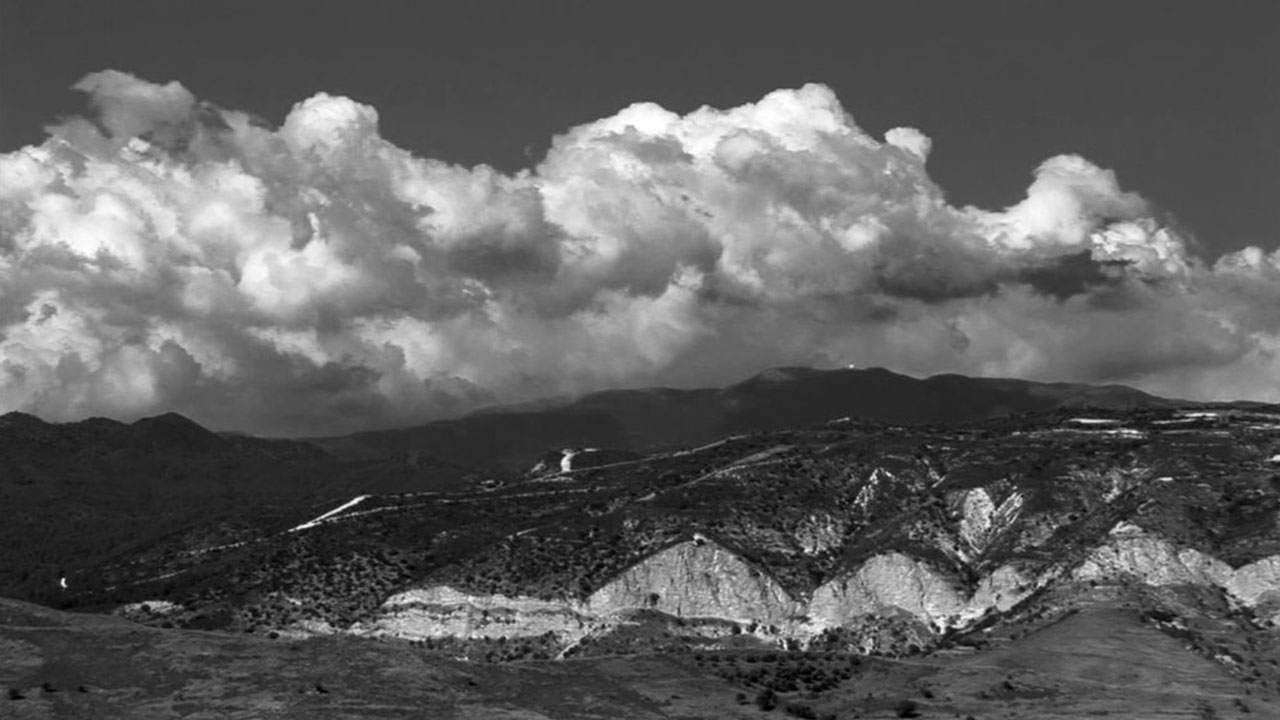 Koloni (Colony)
Gürcan Keltek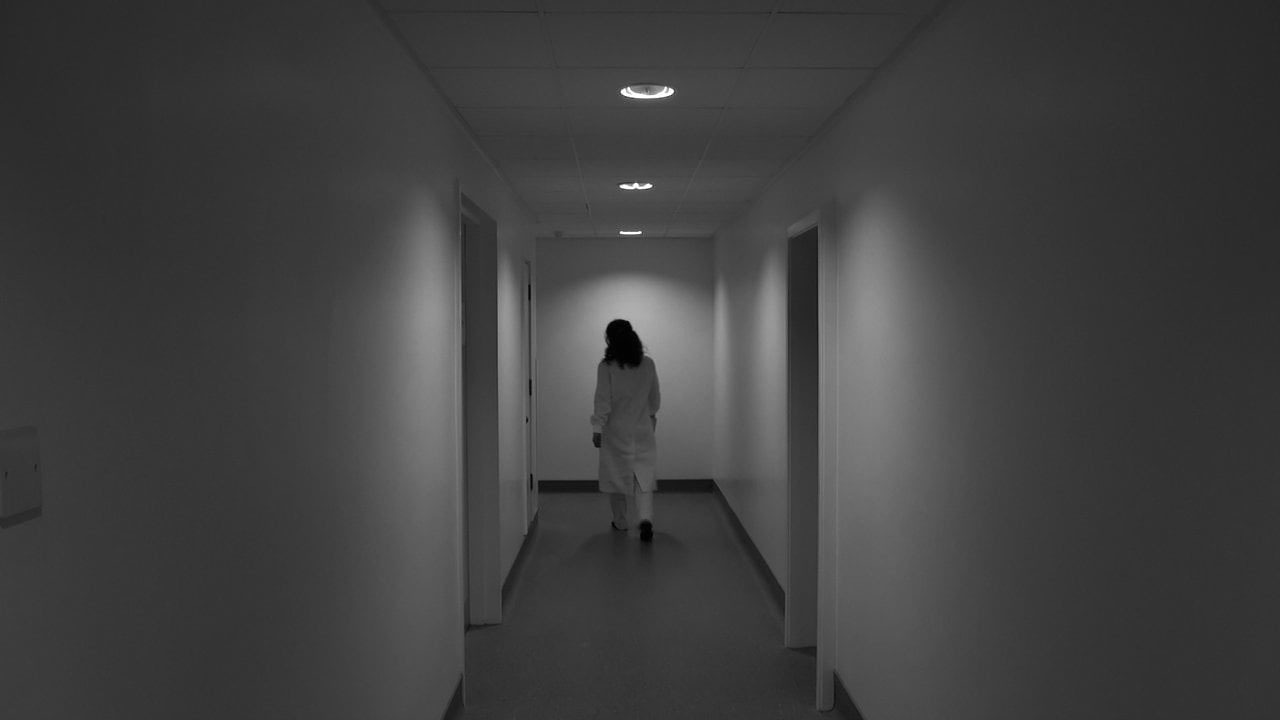 Laboratory Film
Andy Birtwistle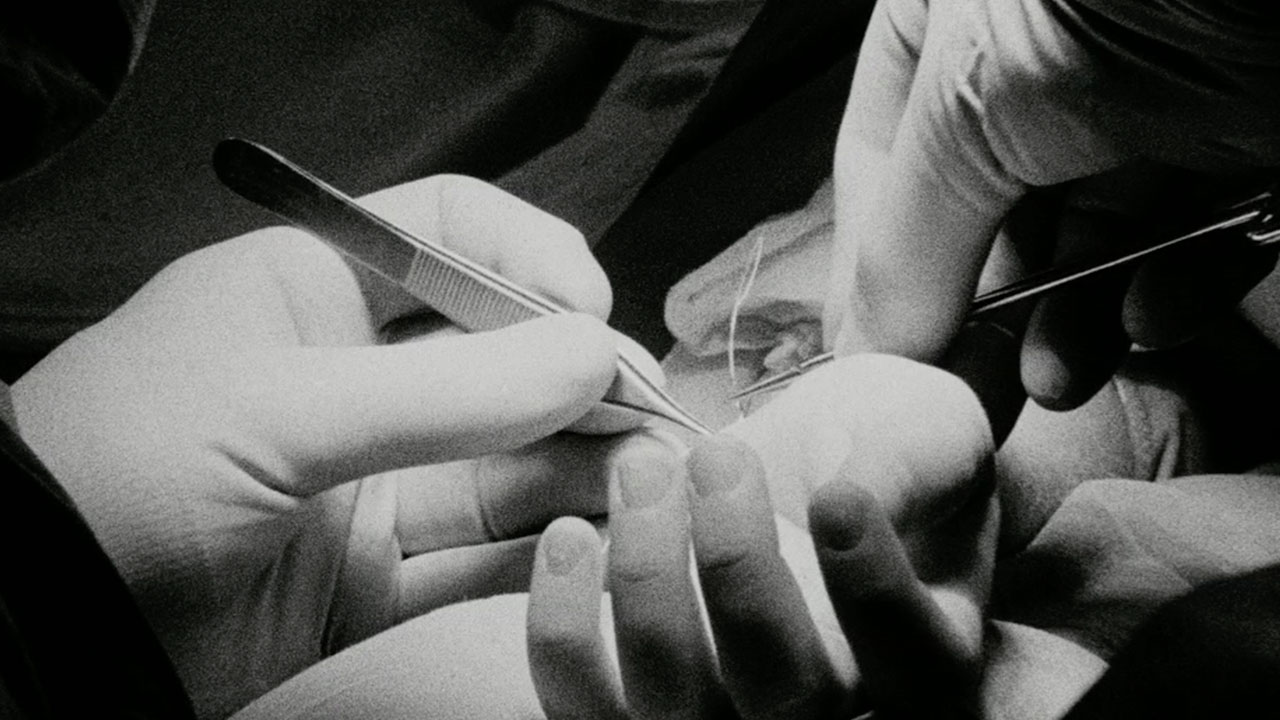 Matters of the Heart
Christina Lammer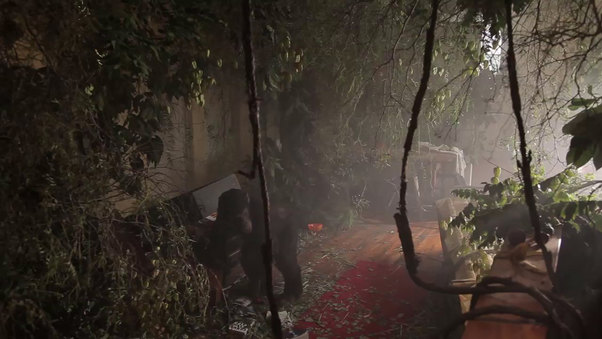 Primate Cinema: Apes as Family
Rachel Mayeri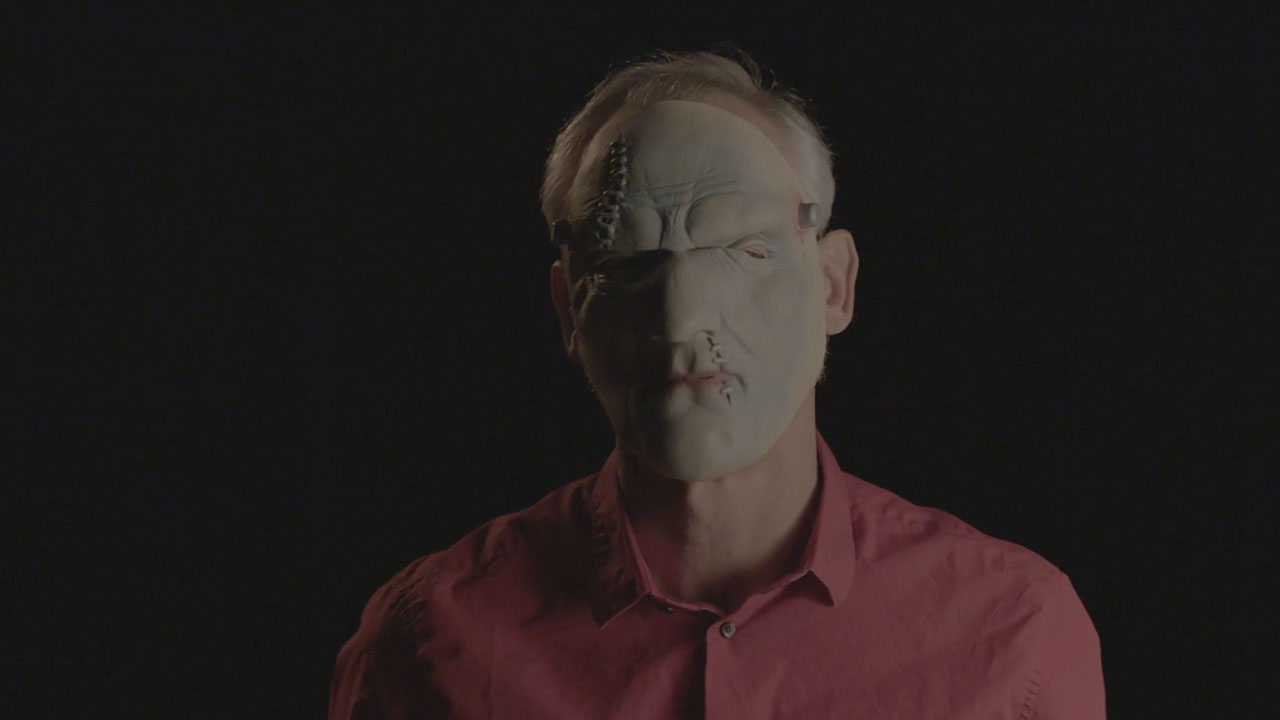 The Mask Task
Josephine Decker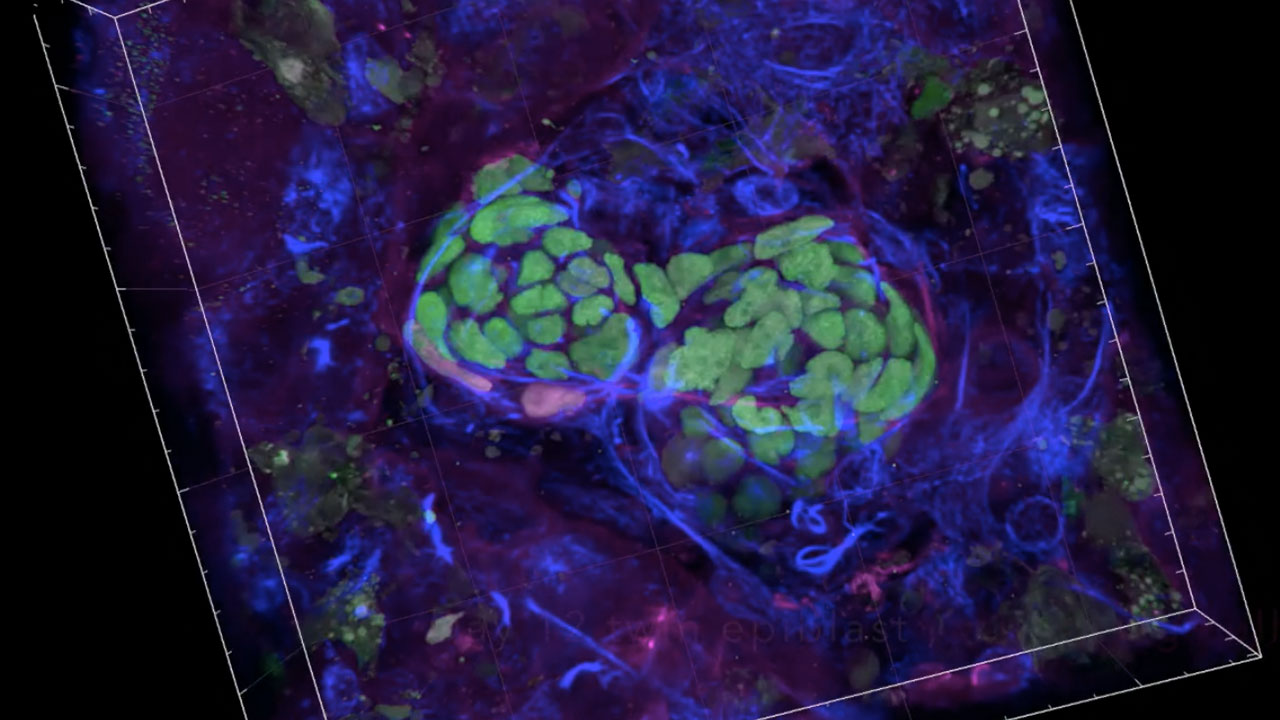 Human Development: Day 6 to 14
Gist Croft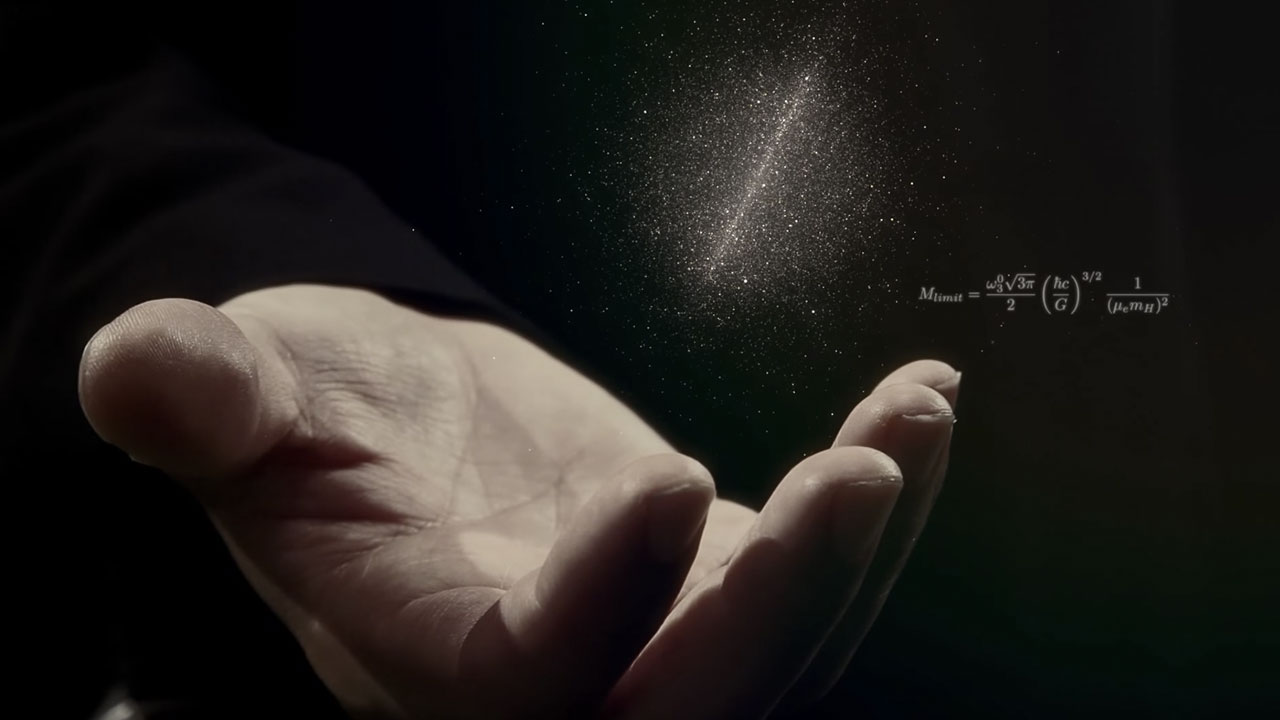 Supercomputing and eScience
Fernando Mucchietti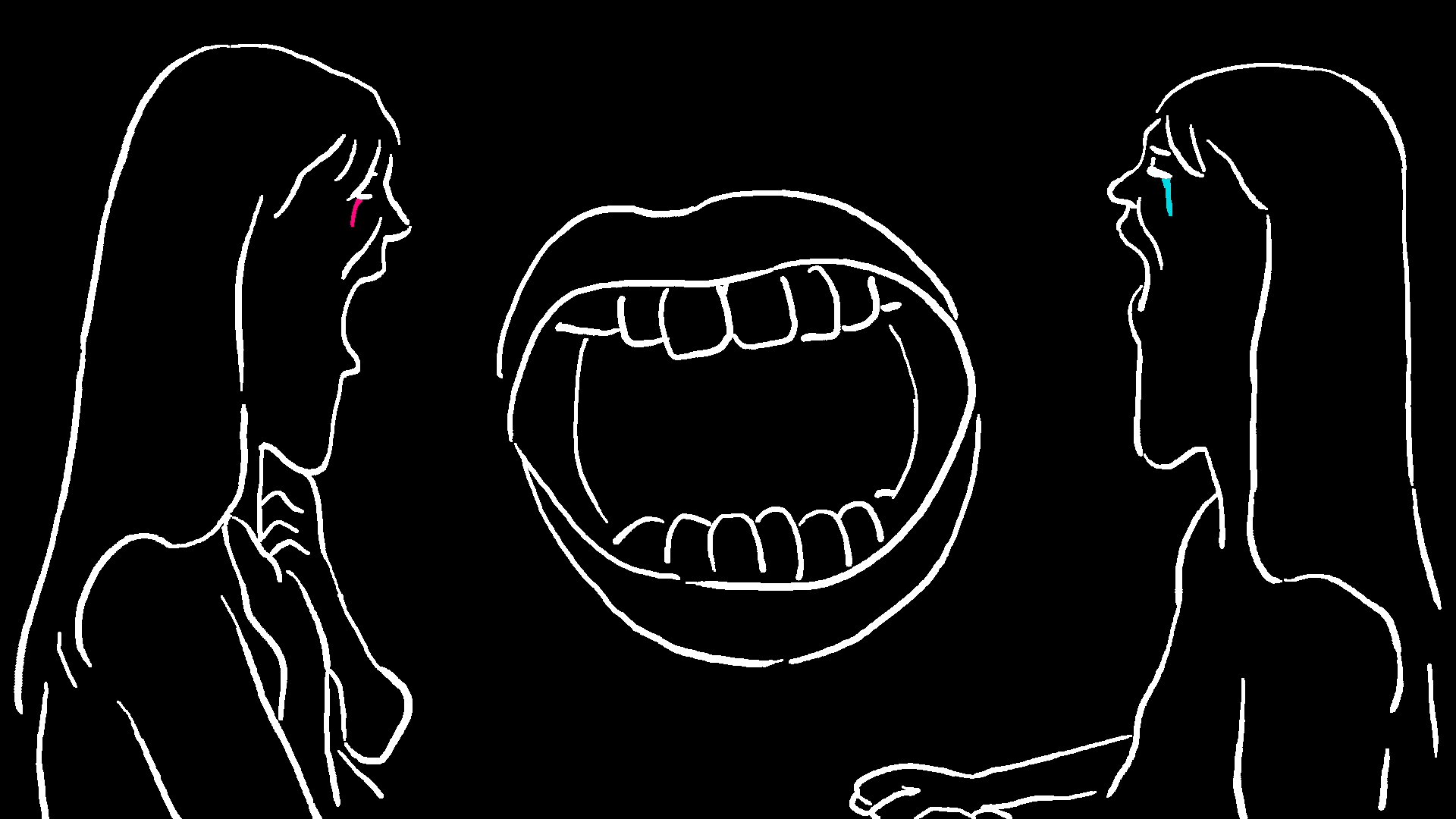 WAAAH
Sawako Kabuki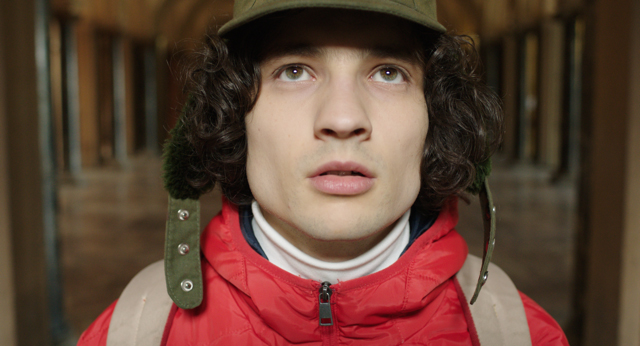 Quand on ne sait pas voler (If you can't fly)
Thomas Keumurian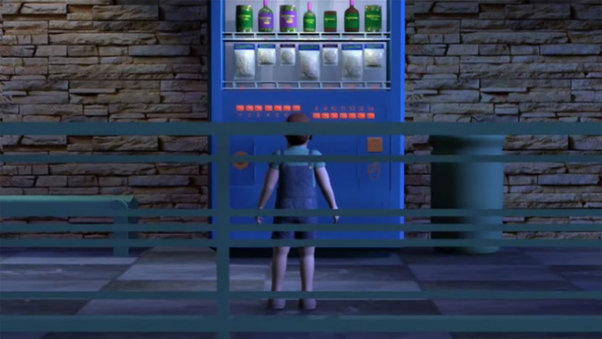 Smart Machine
Jane Sablow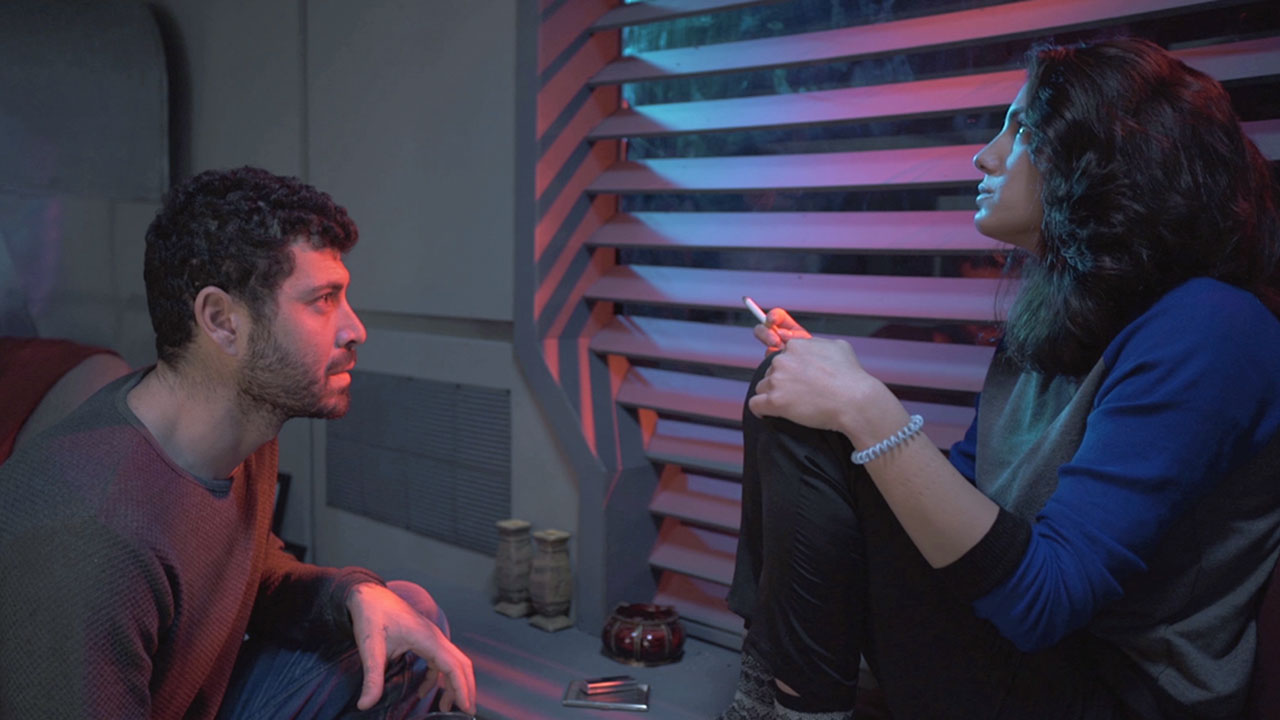 Shreds
Luana Bassil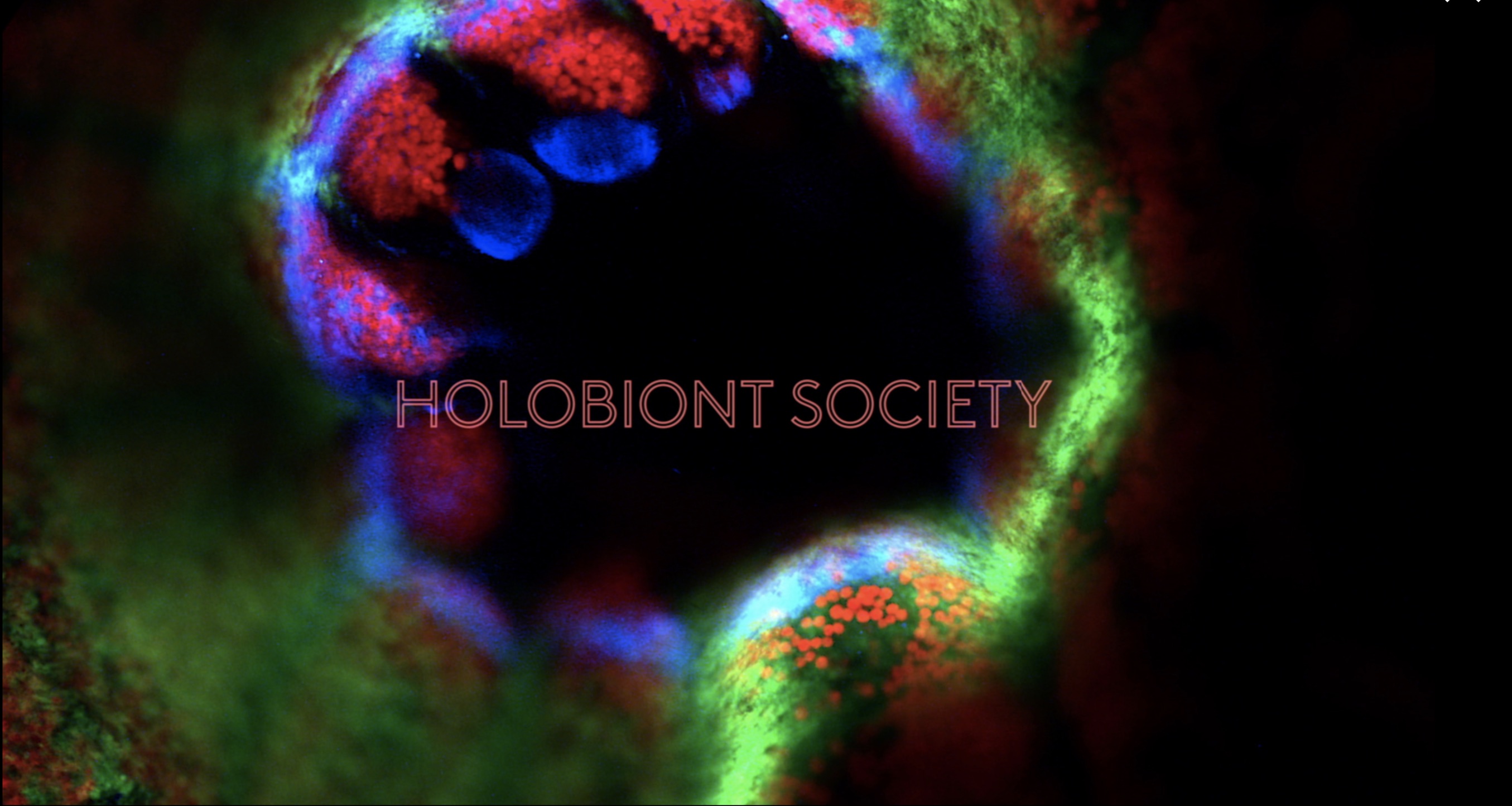 Holobiont Society
Dominique Koch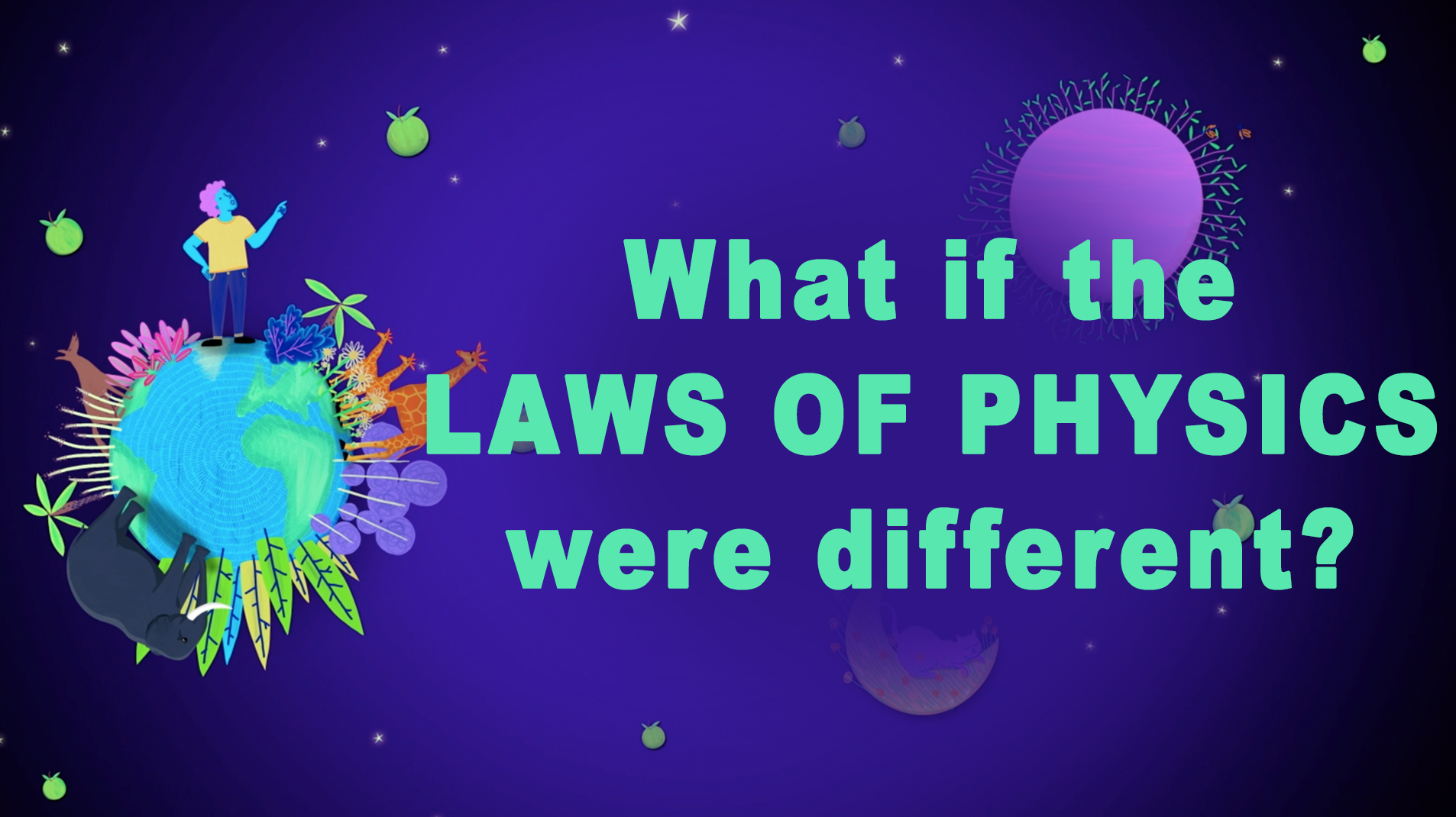 Did The Universe Have To Be The Way That It Is?
Emily V. Driscoll
Acid Science Underground
Daniel Maszkovitch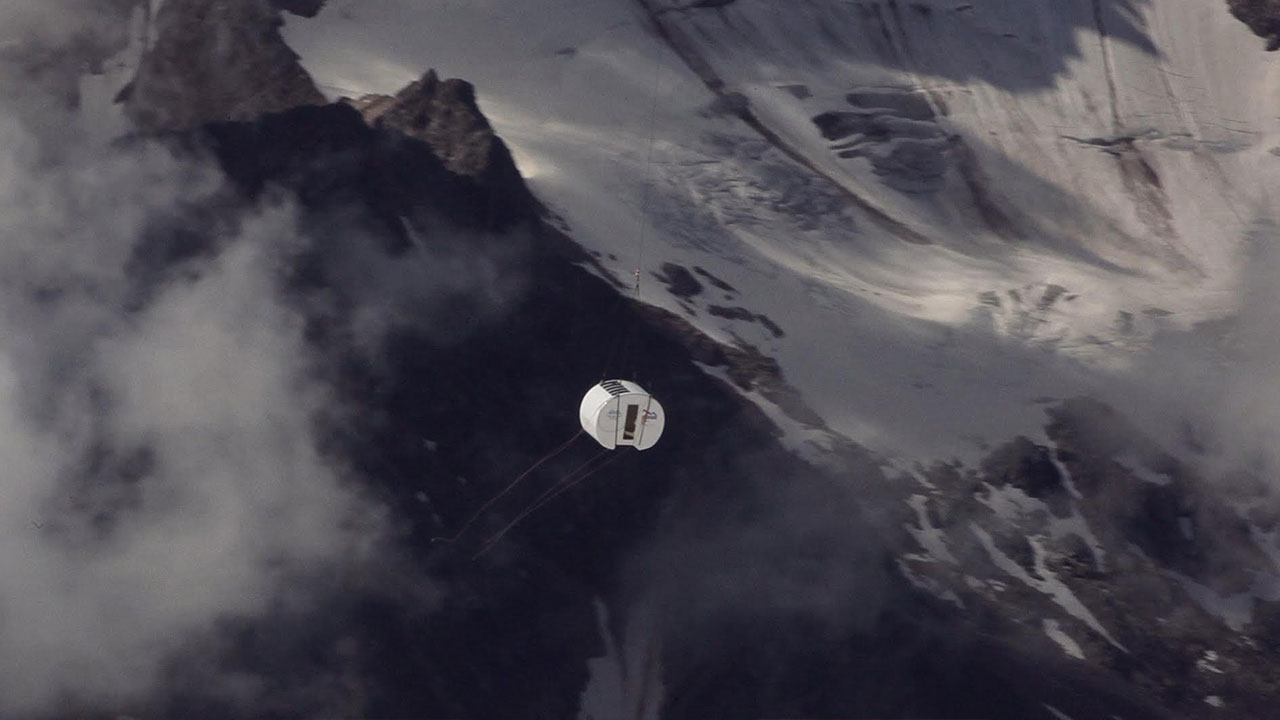 Eyelid
Francesco Mattuzzi,Renato Rinaldi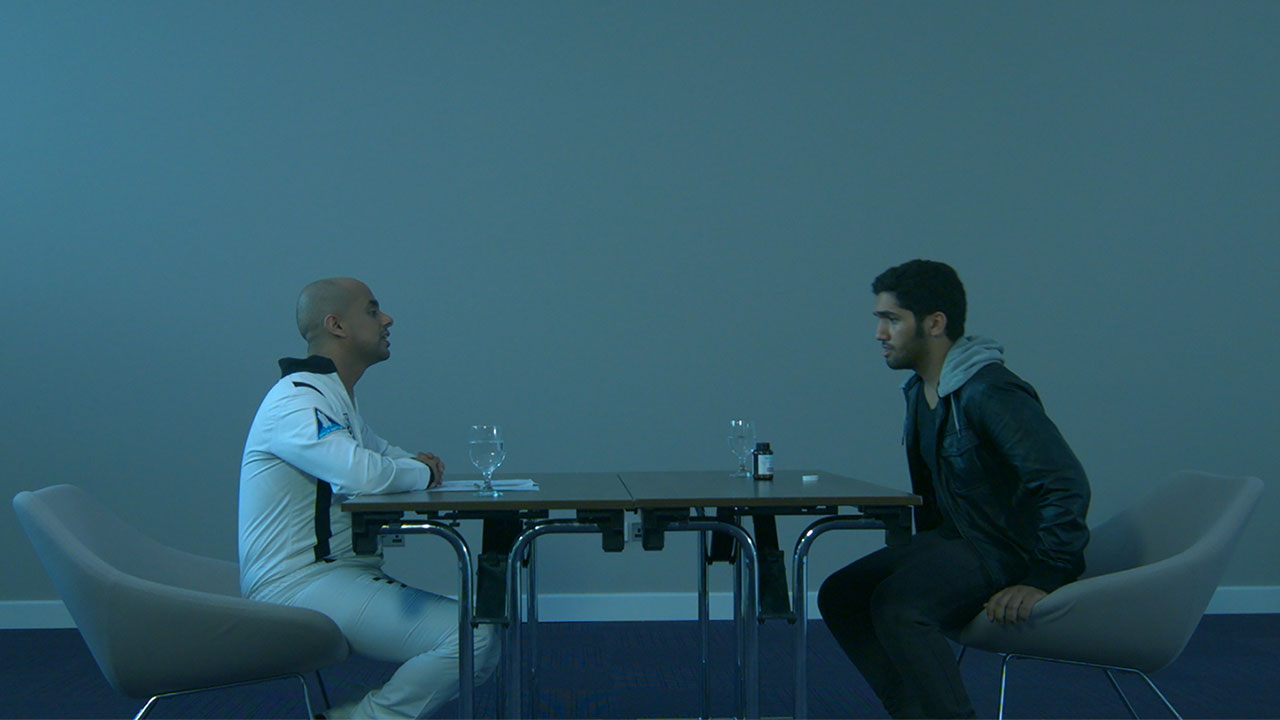 The Last Interview
Mohamed Al Hamadi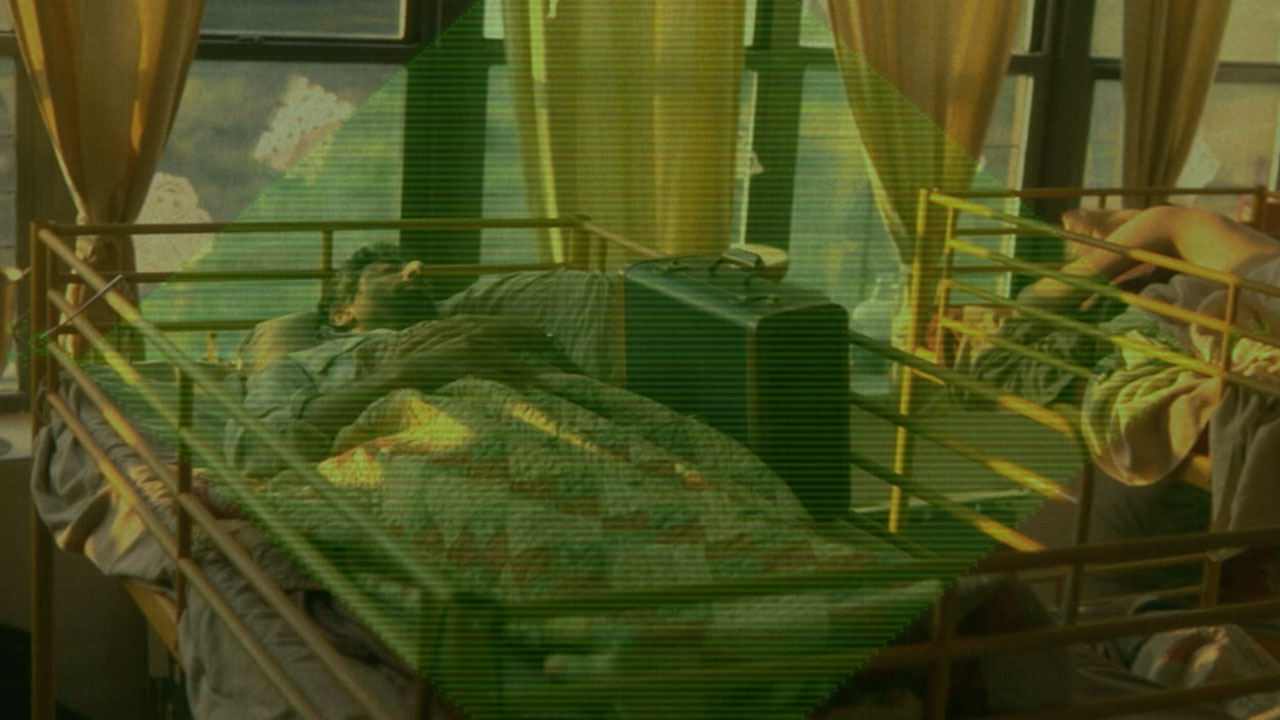 Digital Physics
Jonathan Khanlian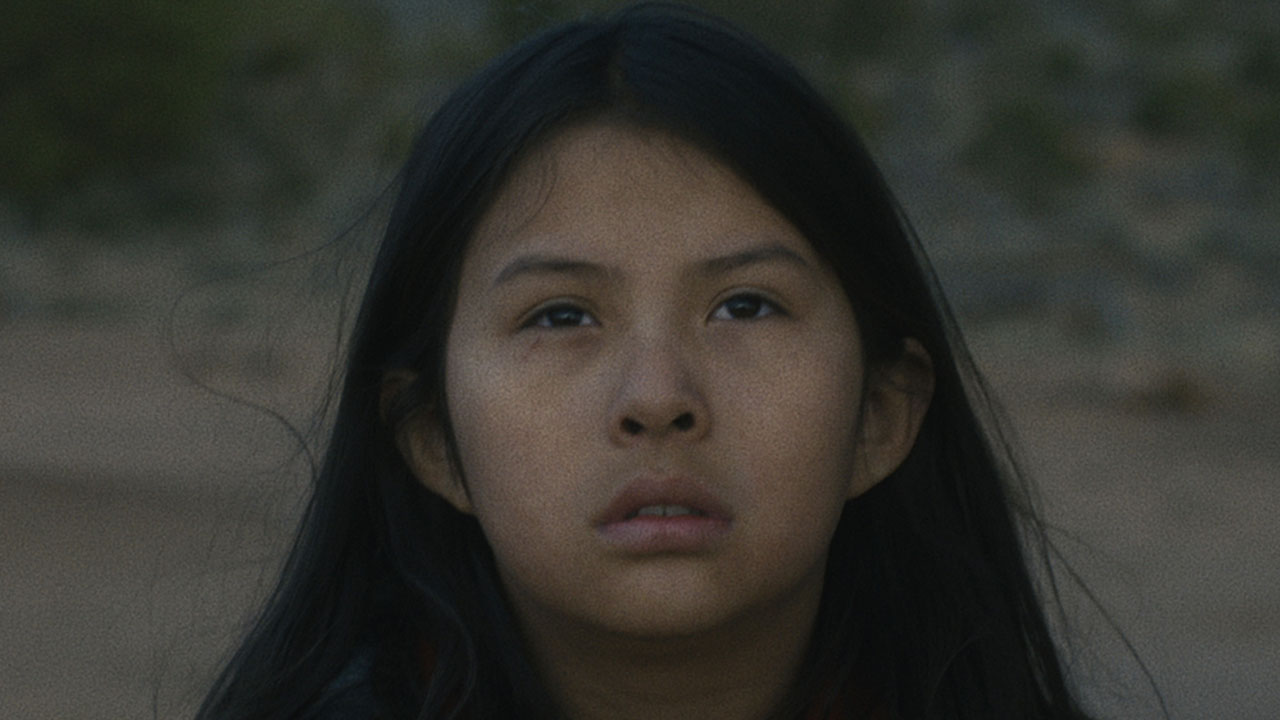 Without Fire
Eliza McNitt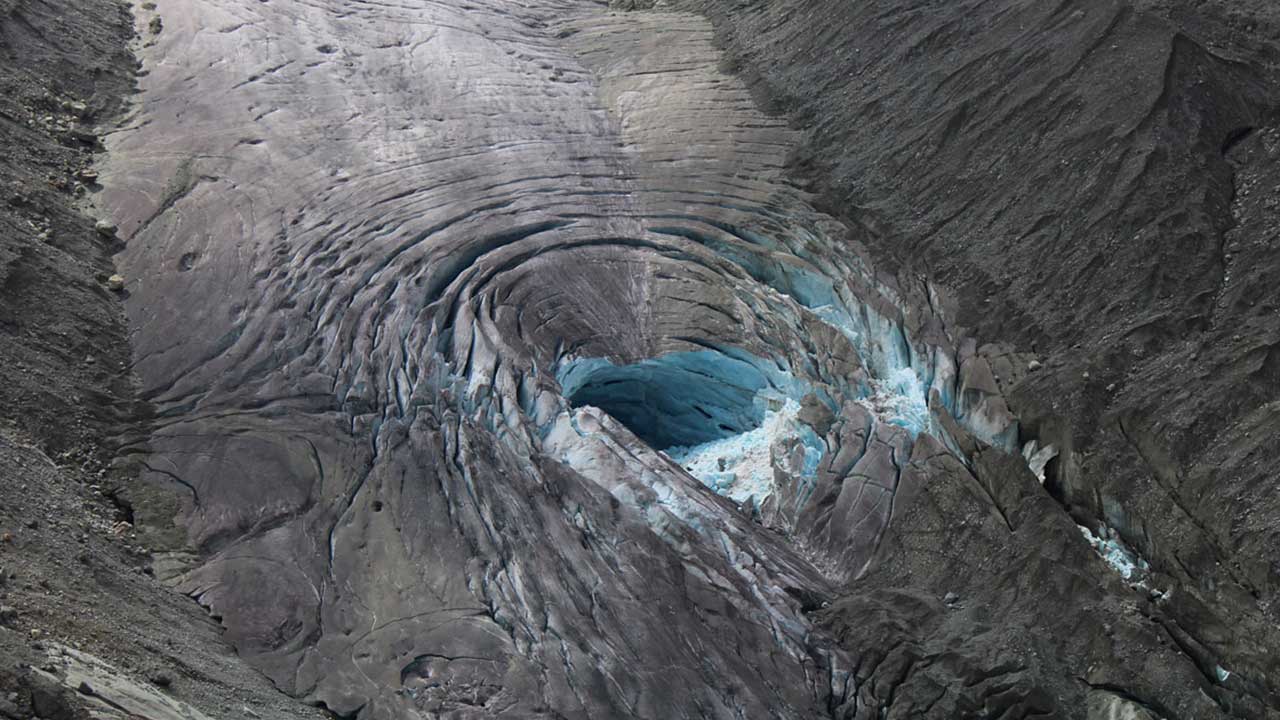 Blast
Francesco Mattuzzi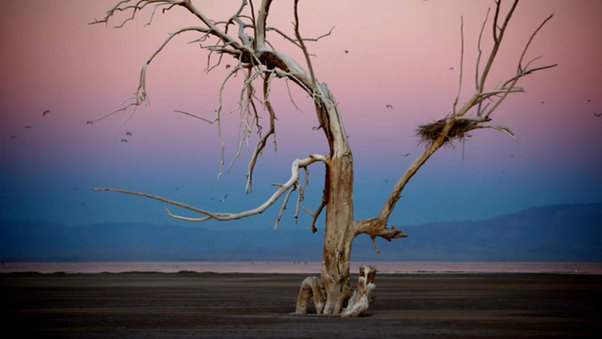 America's Dead Sea
Jim Lo Scalzo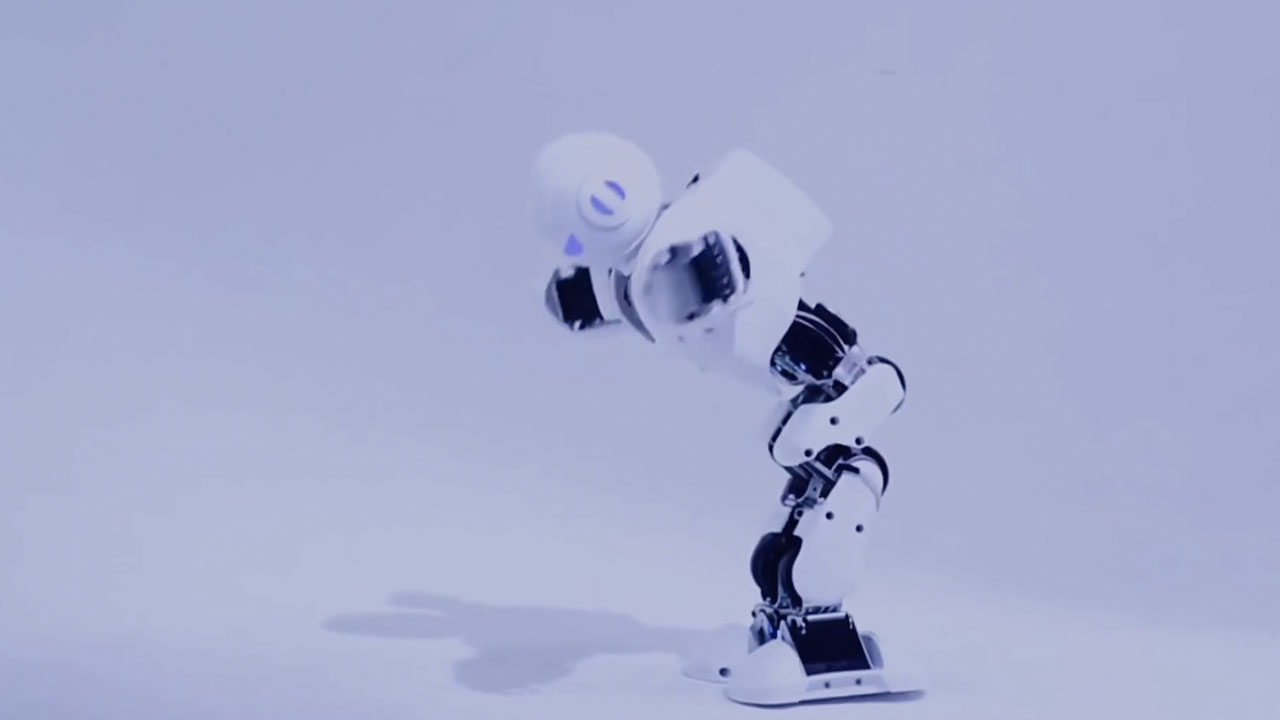 The Human Robot
Rob Van Hattum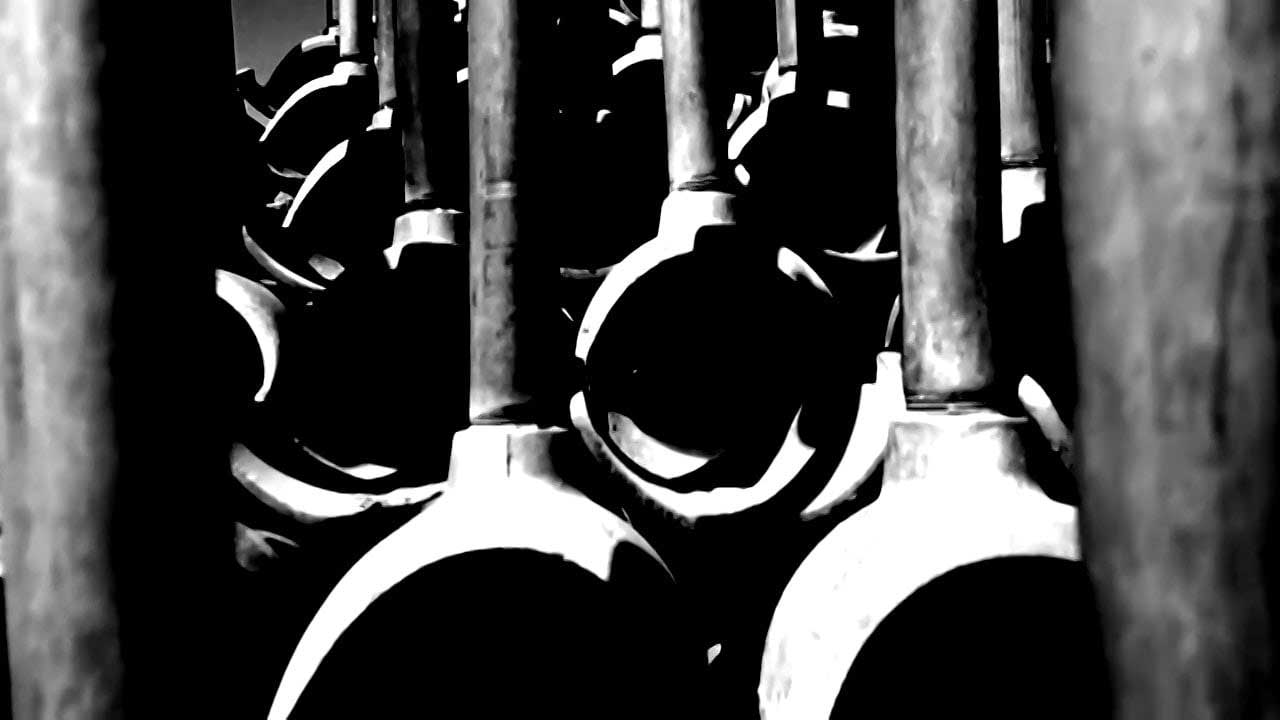 One Of Tarkovsky's Dreams
Jeff Alu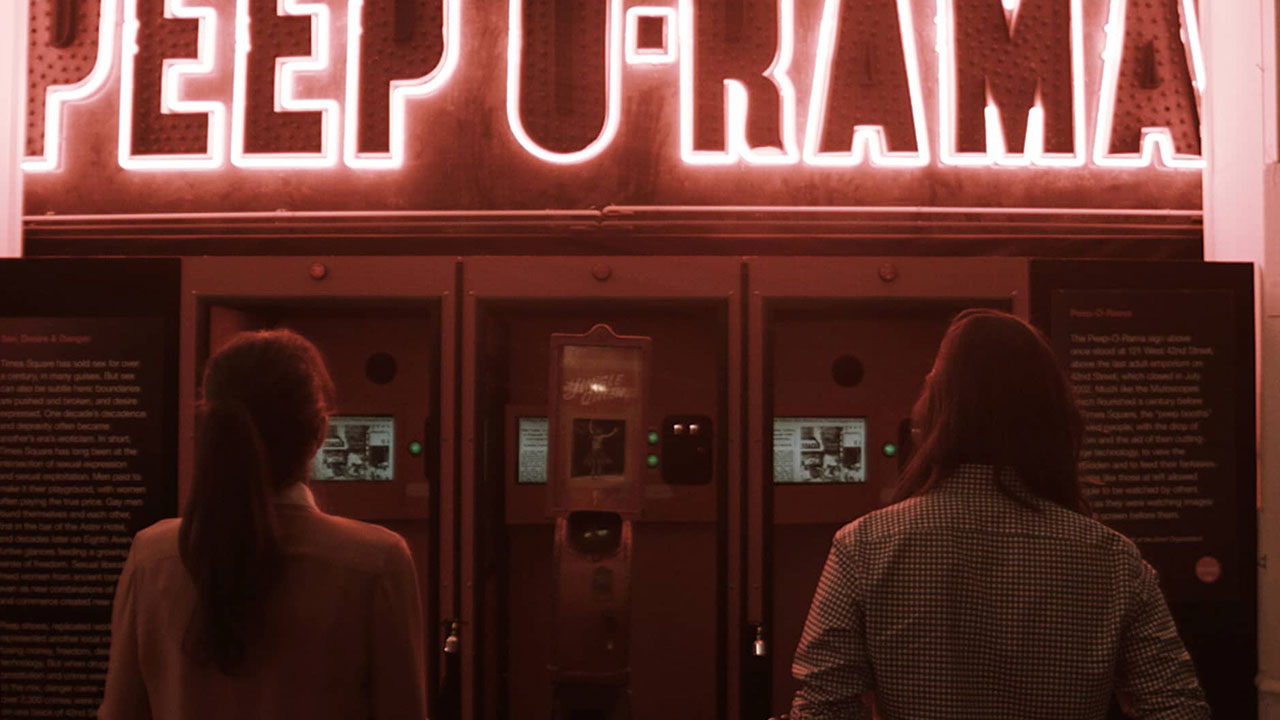 Lena's Complicated Machine
Malik Isasis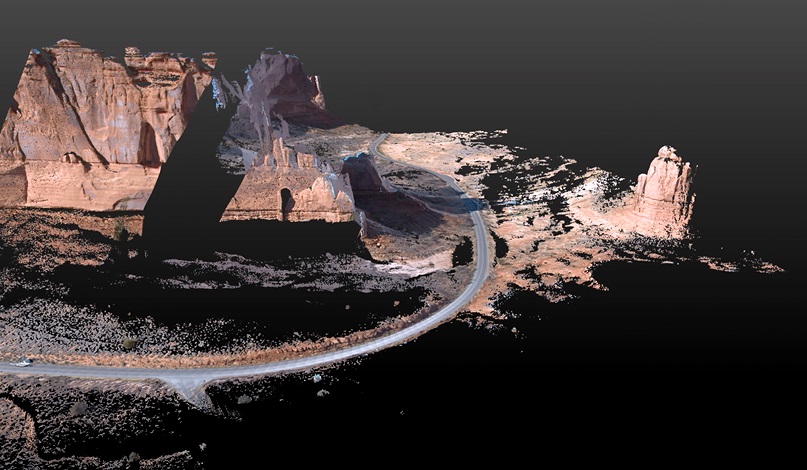 Driving through (laser point) clouds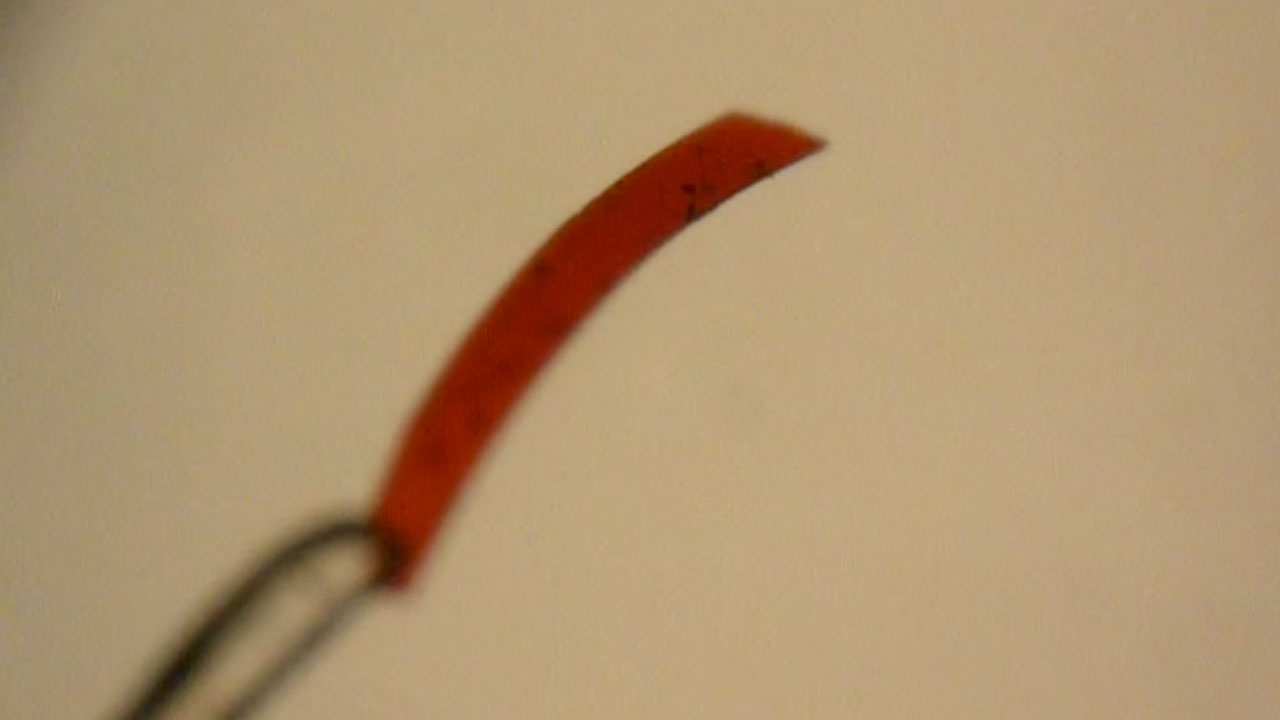 Dynamic crystalline materials Upon Ultraviolet Light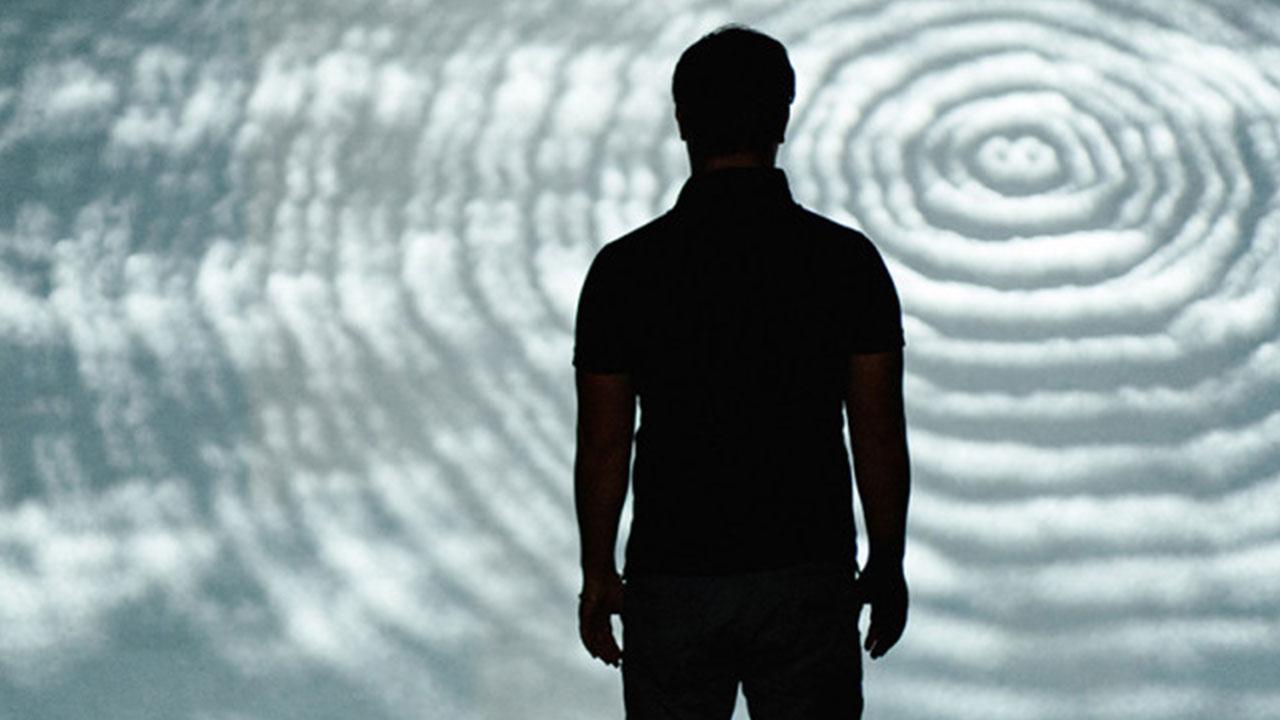 Scavenging Sustenance: Man vs. The Man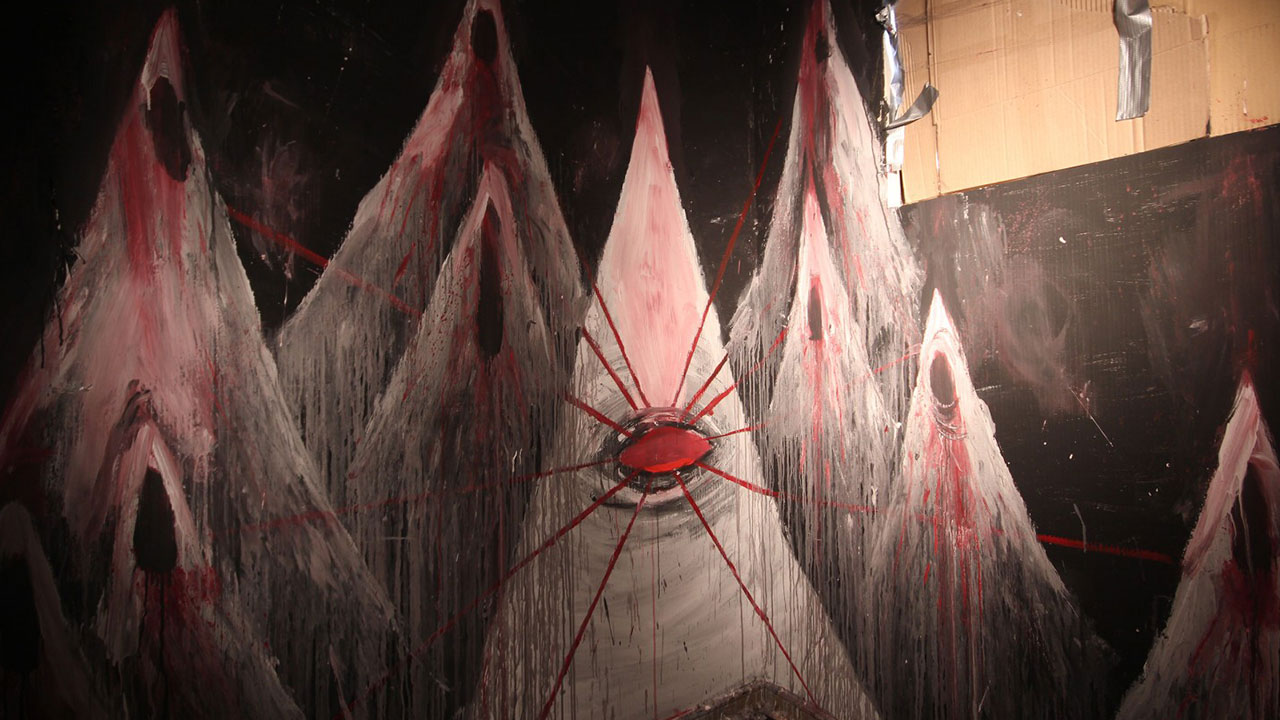 Psychotherapy: Who's Looking At Who?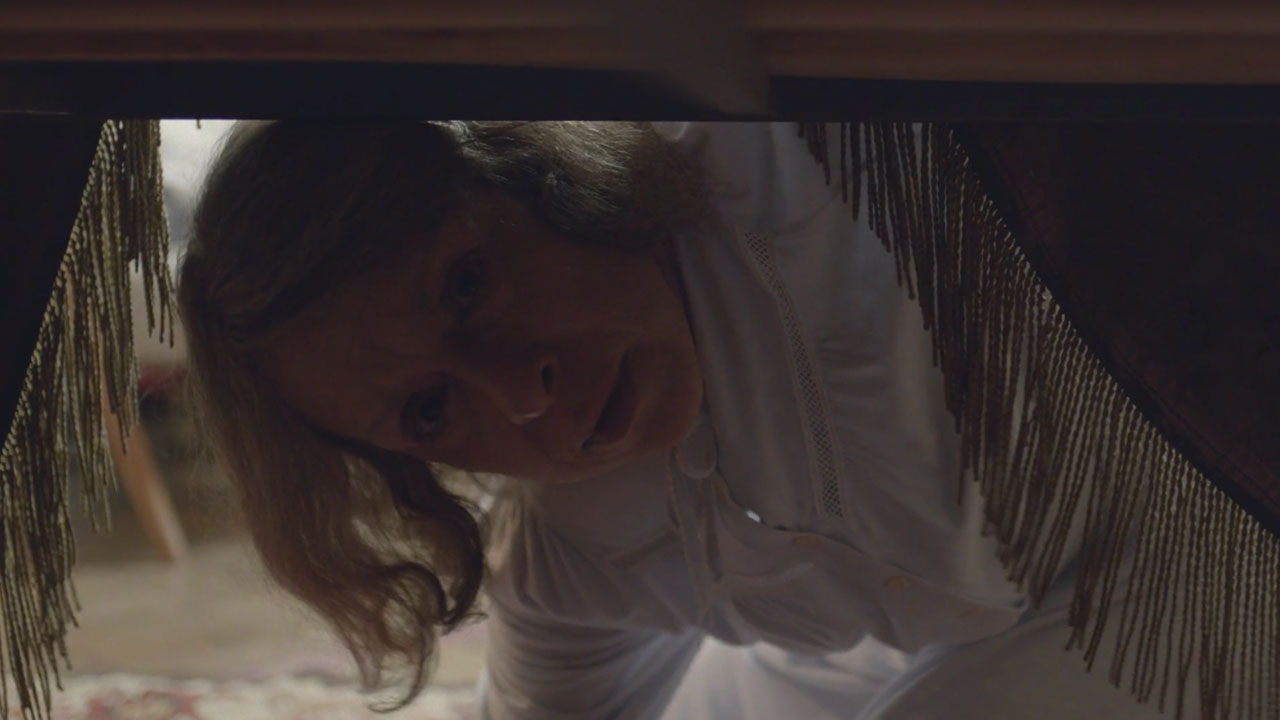 Acquiring One Self from The Many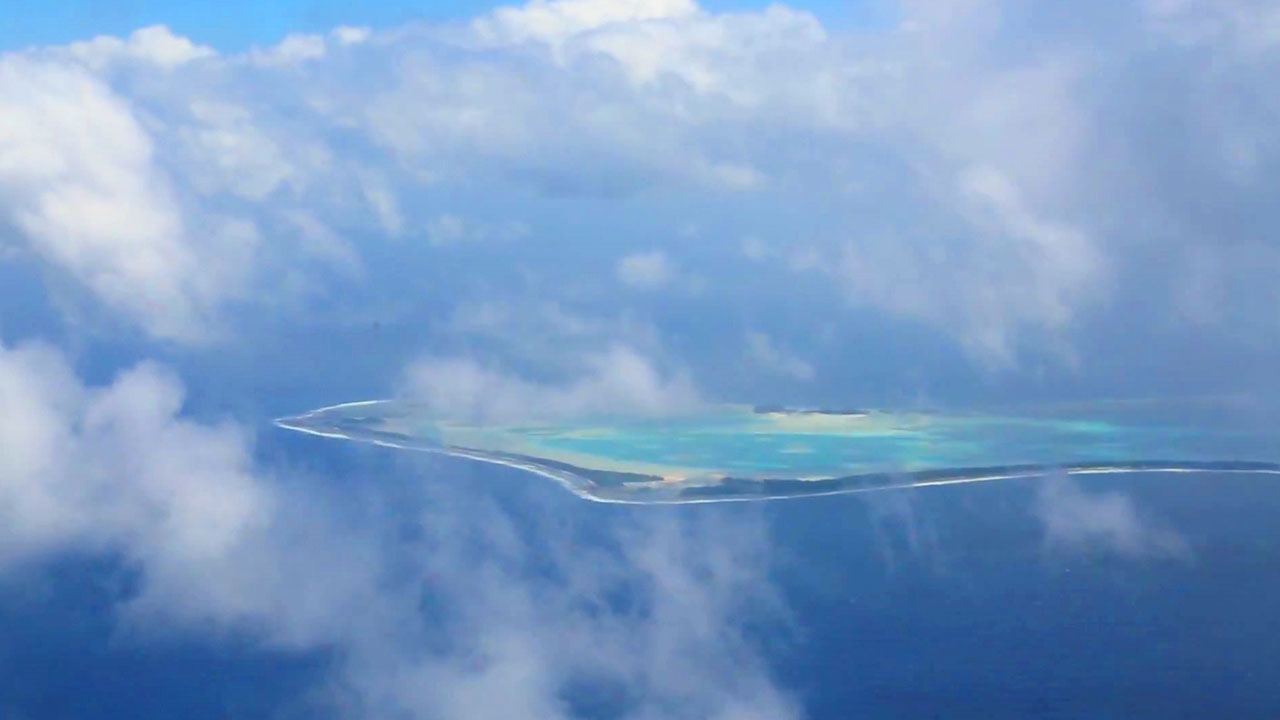 Cyber Nations: An Interview with the director of .TV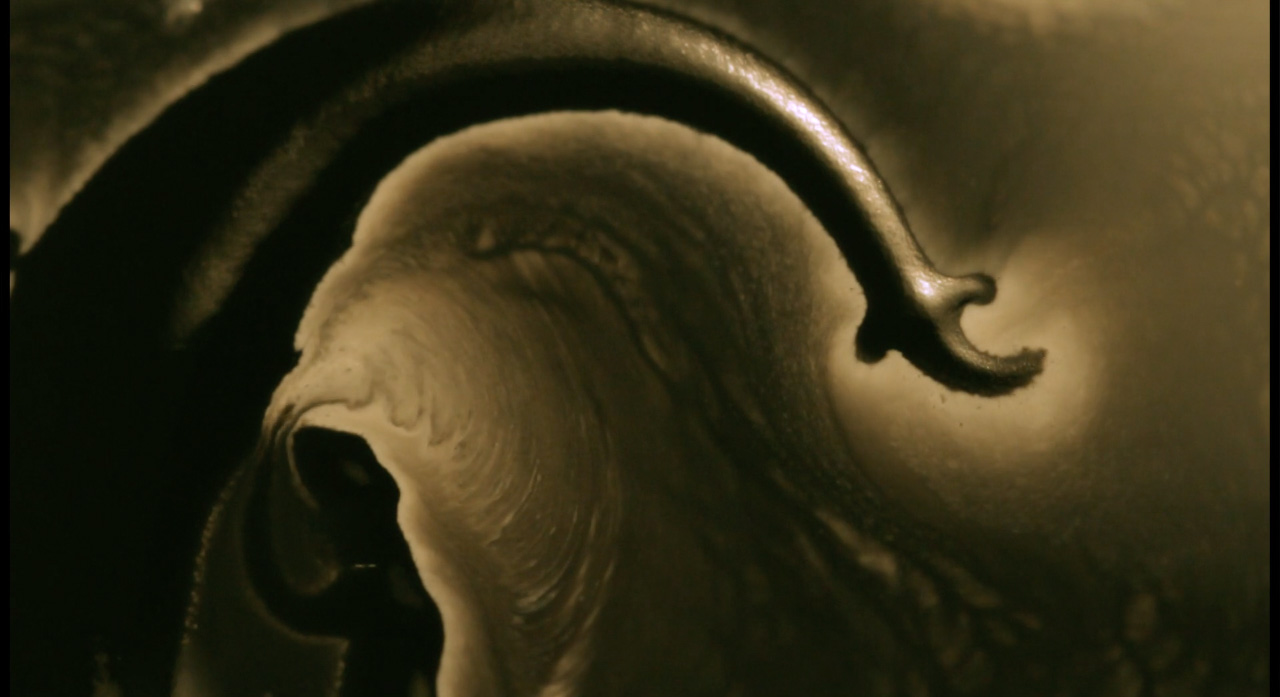 Don't Be Afraid of Science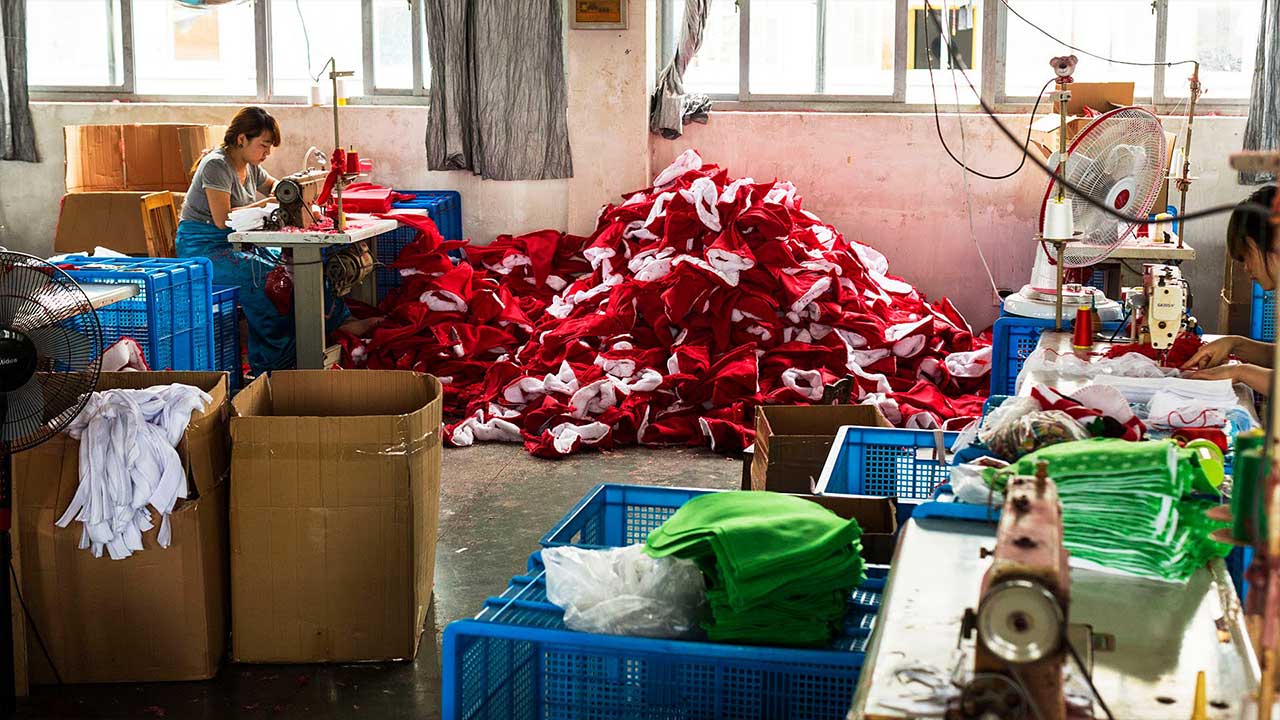 Buy Now or Forever Stall Our Advancements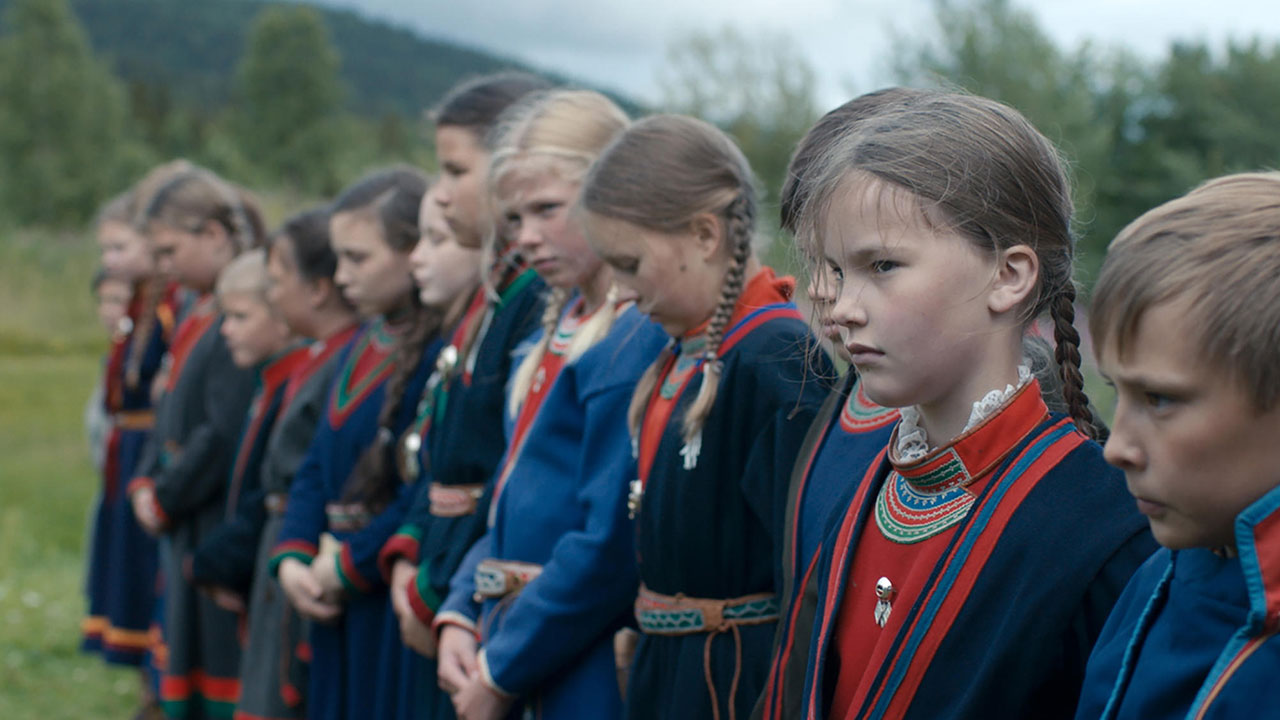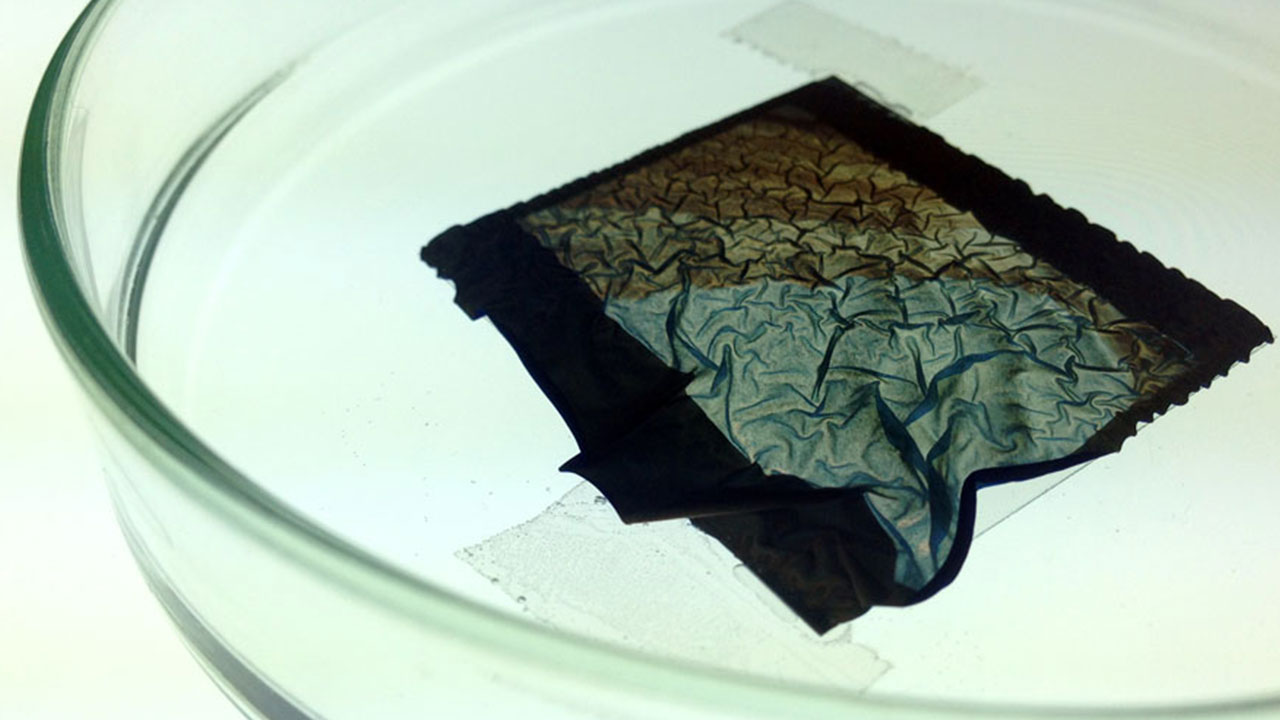 Old Growth: A material metaphor for humanity's effects on the environment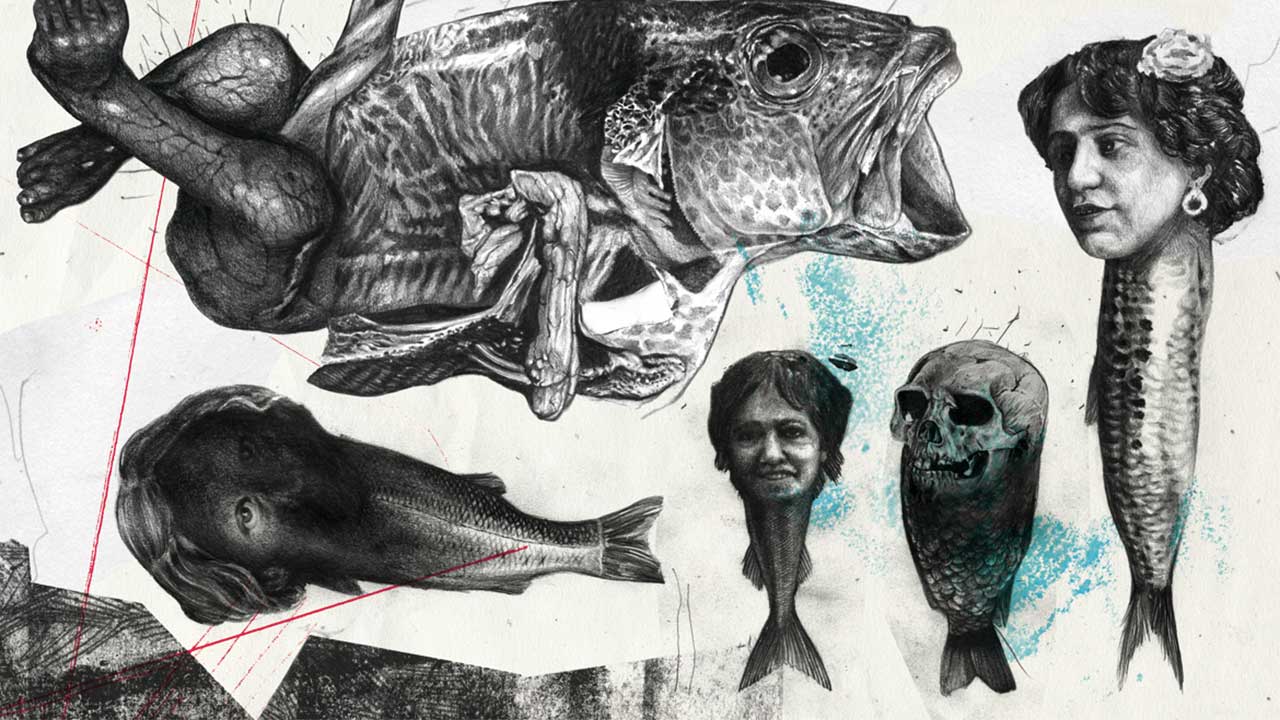 Beautifully Unsettling Art Evoking Monsters and Myth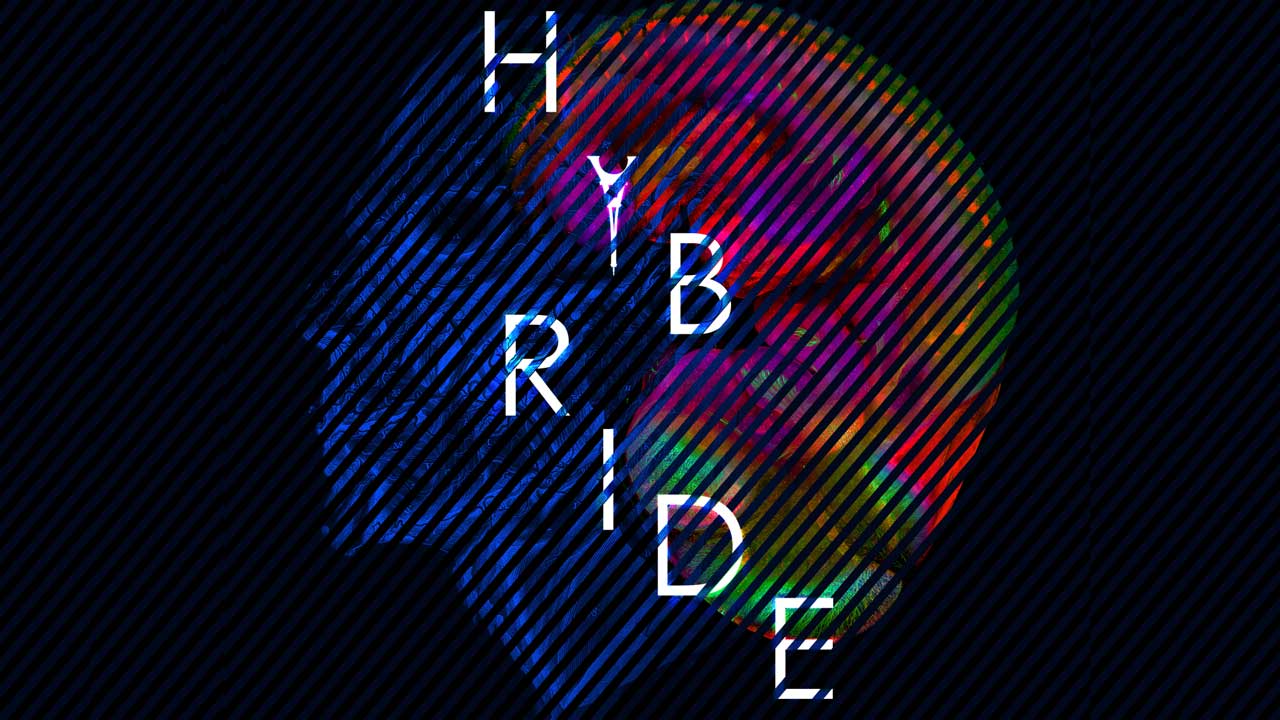 The Winning Films at Imagine Science Paris: A Celebration of Scientific Expressions
A Deeper Look into the Mundane
Labocine Invites Filmmakers to Apply for "Chimera Experiments"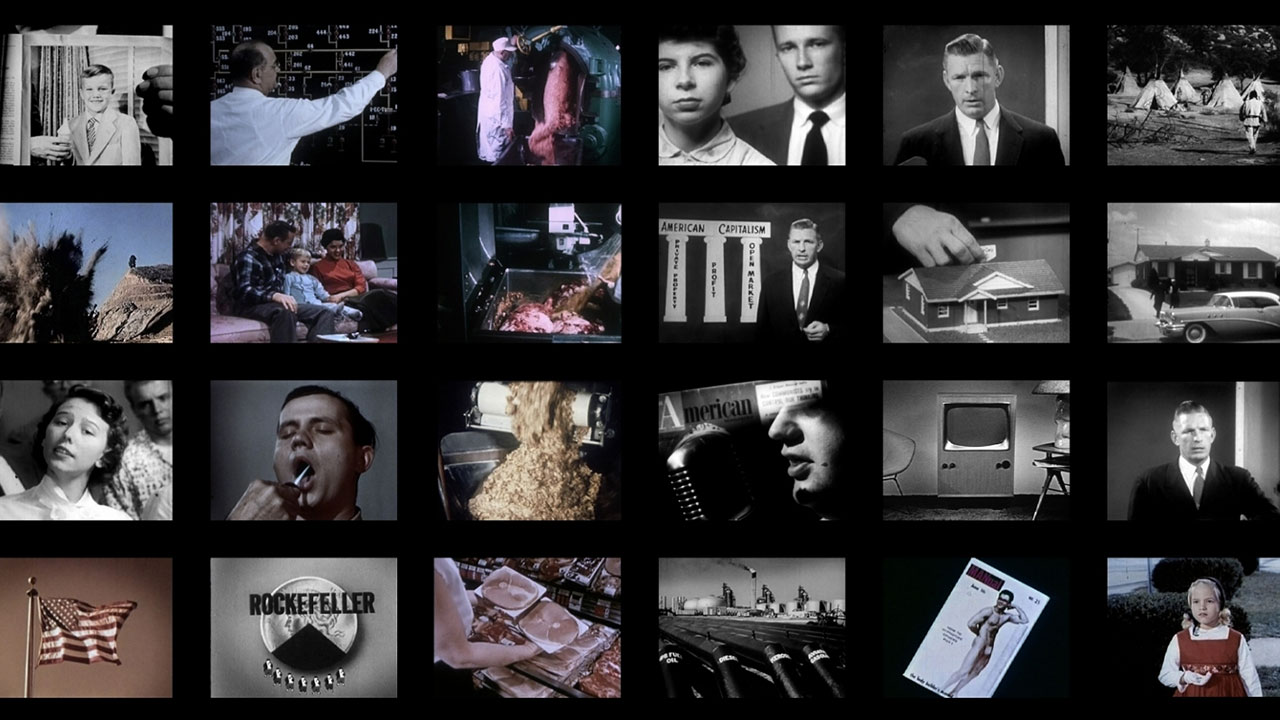 Computation and the Future of the Human Condition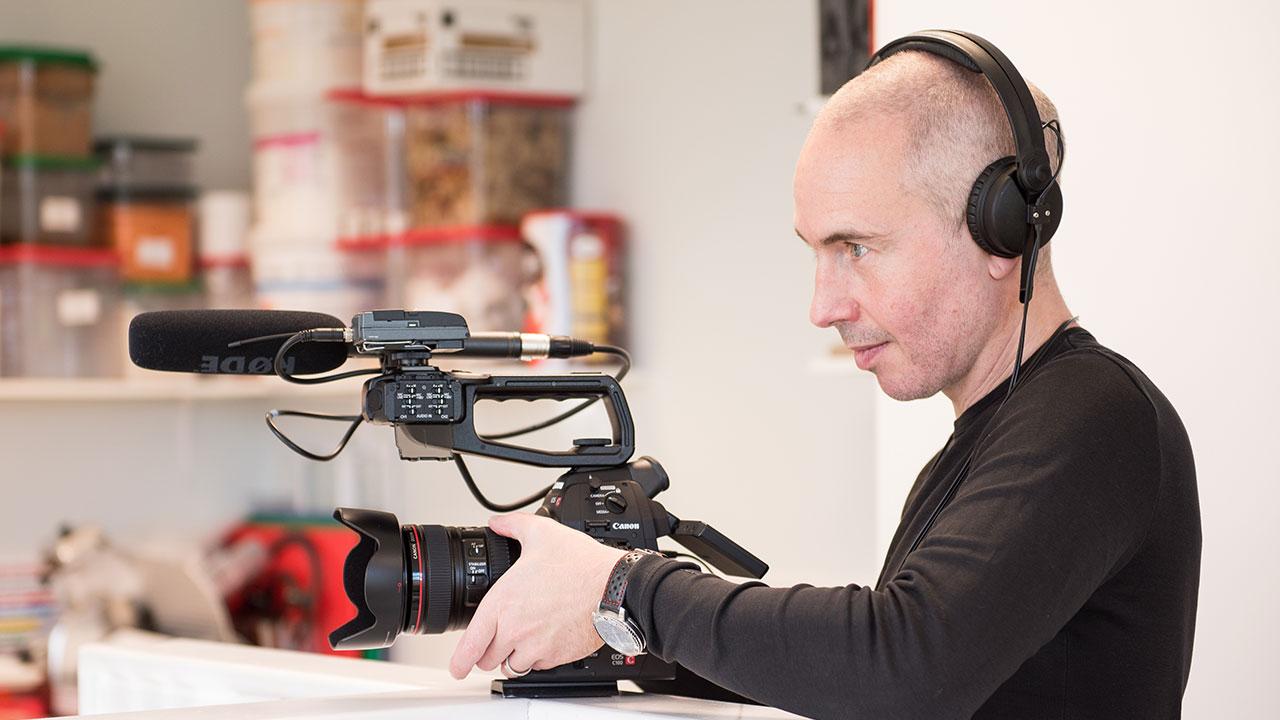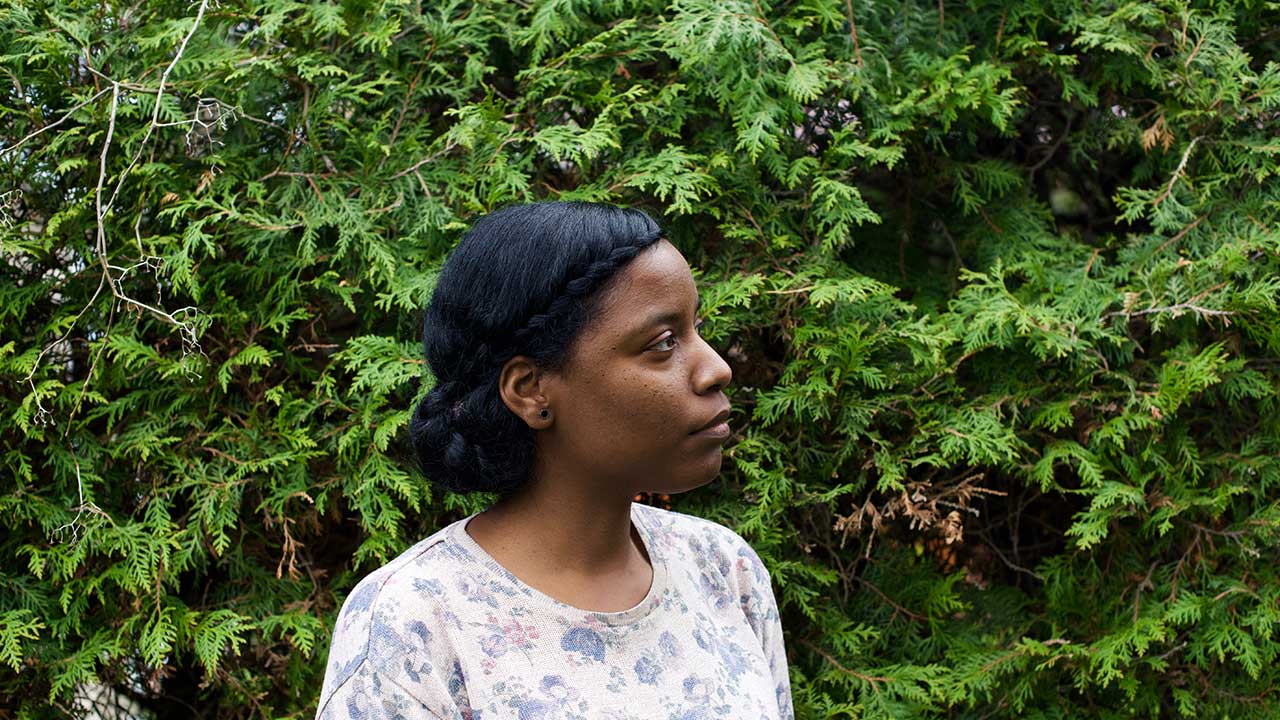 Poetic States, Celluloid Lands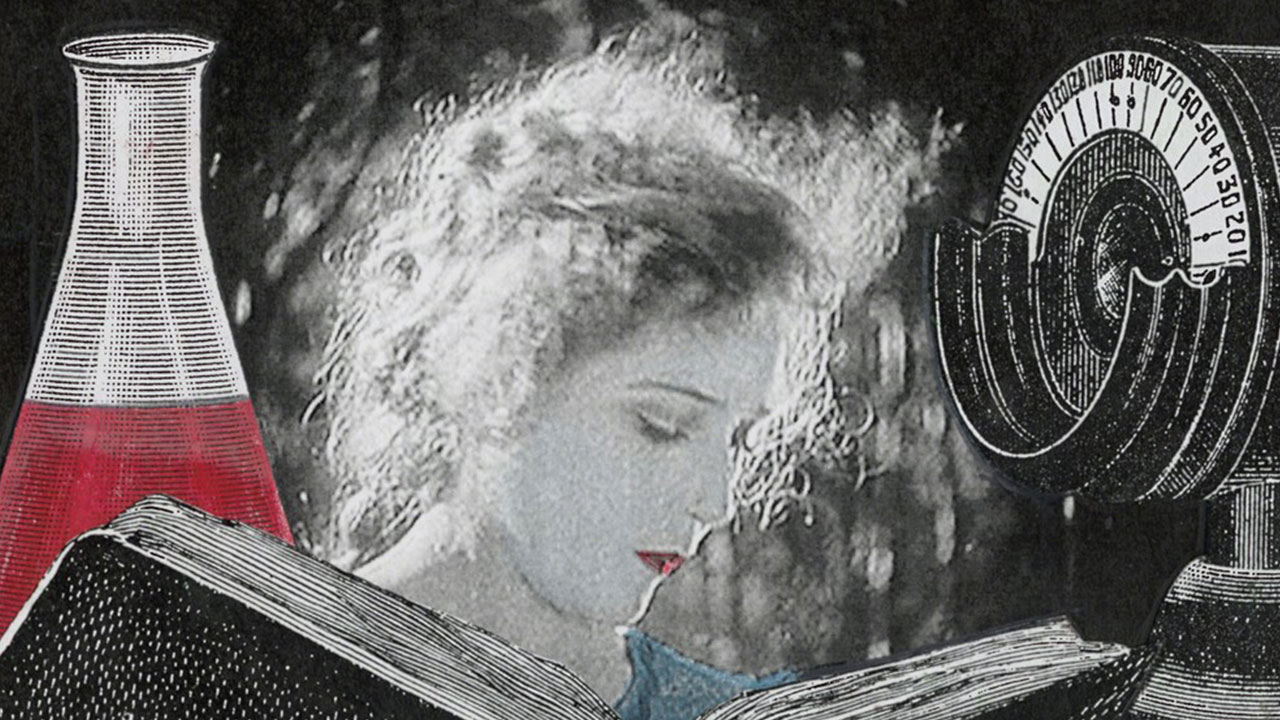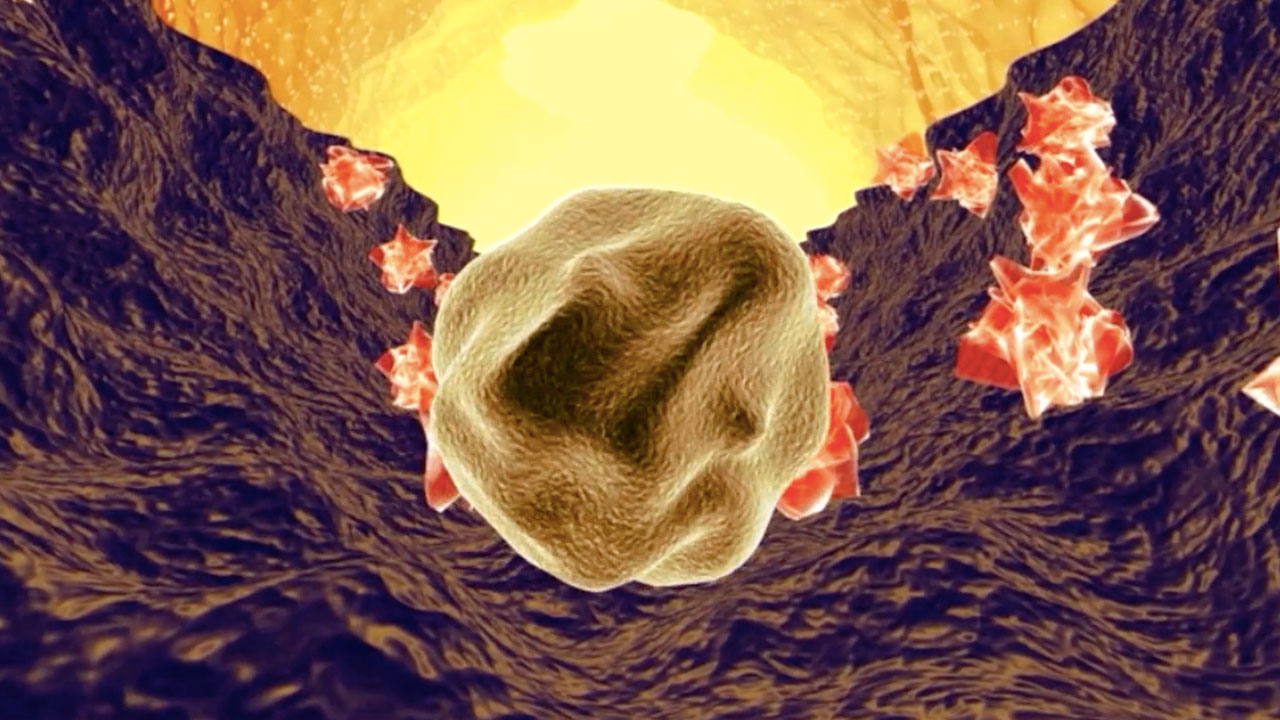 The Stem Cell: A New Protagonist Emerges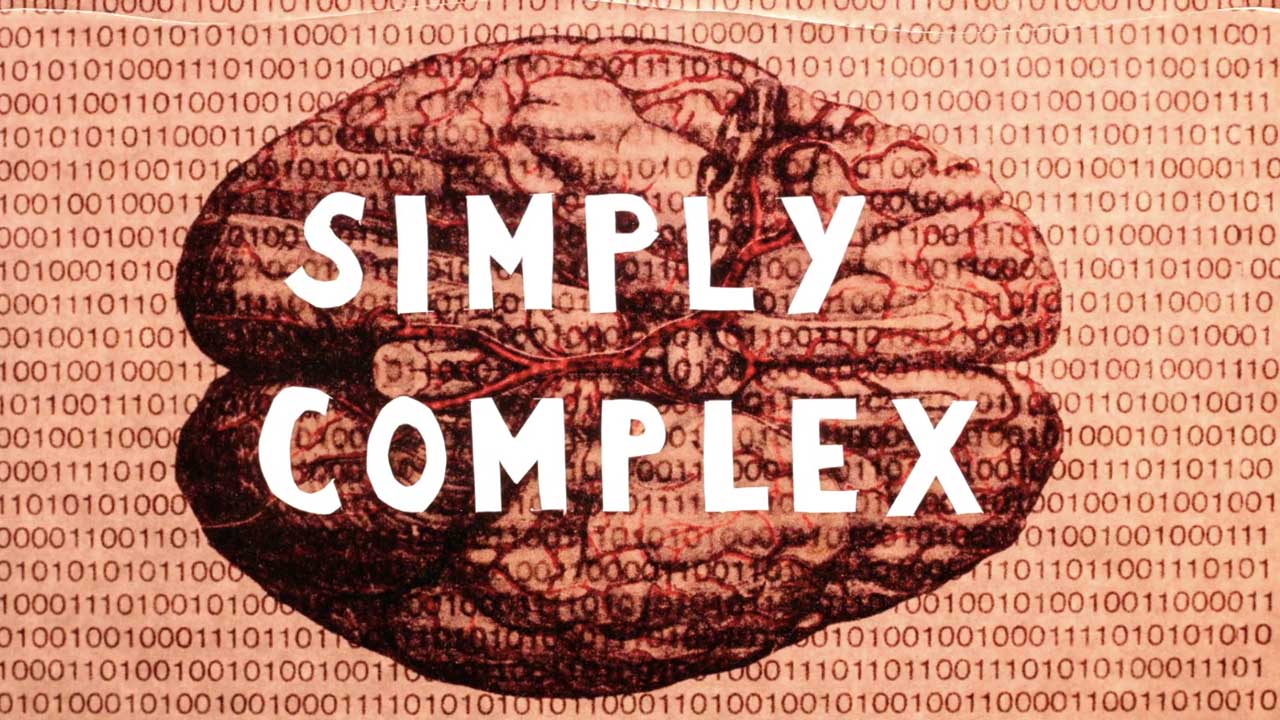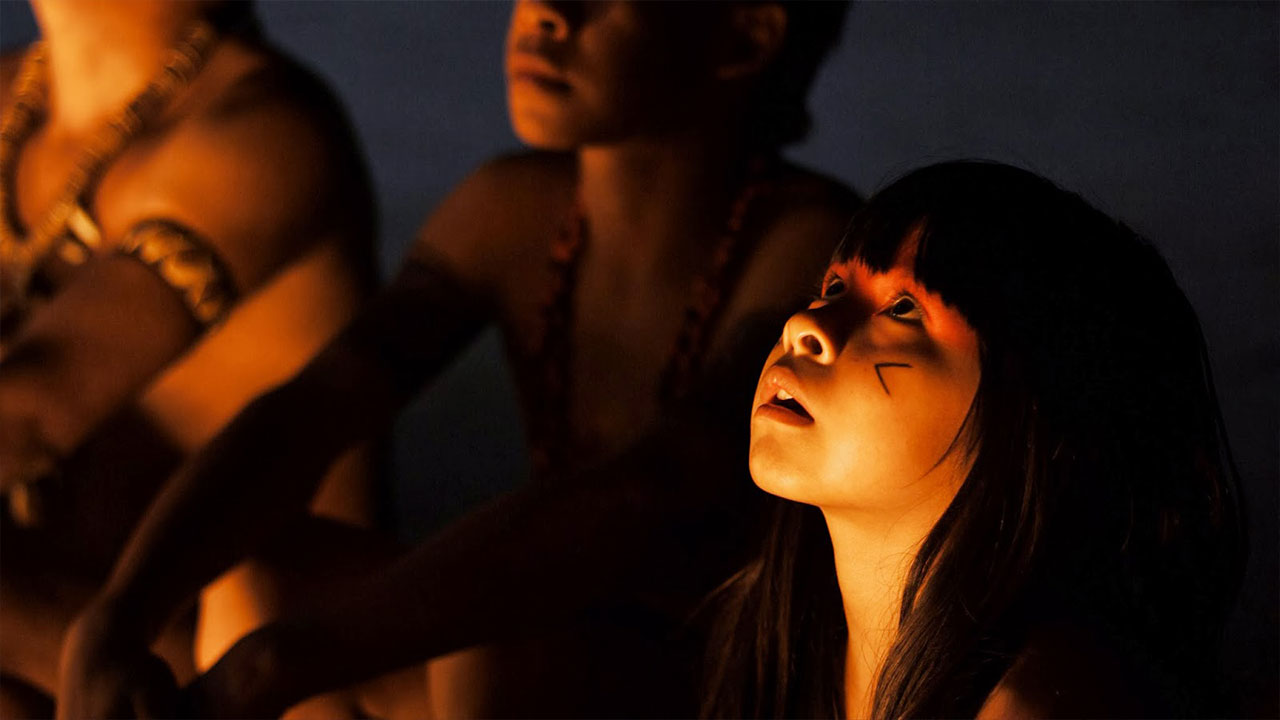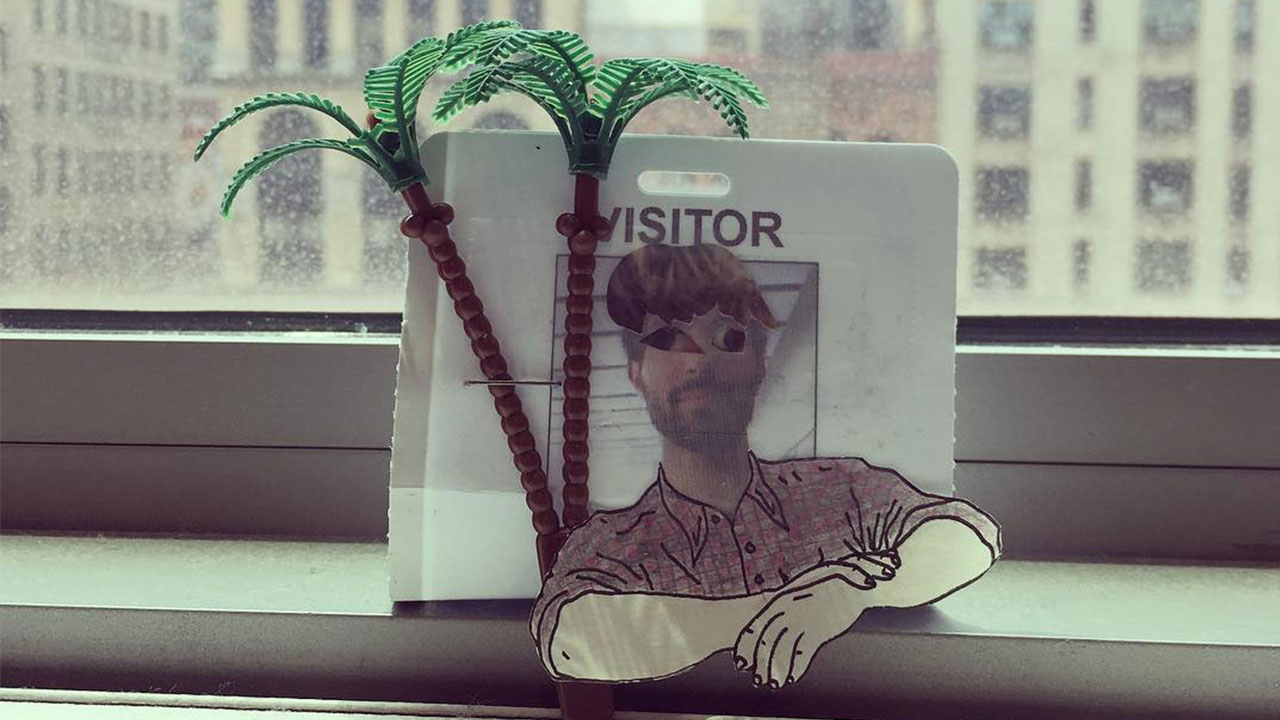 Spelling Out the Spellbinding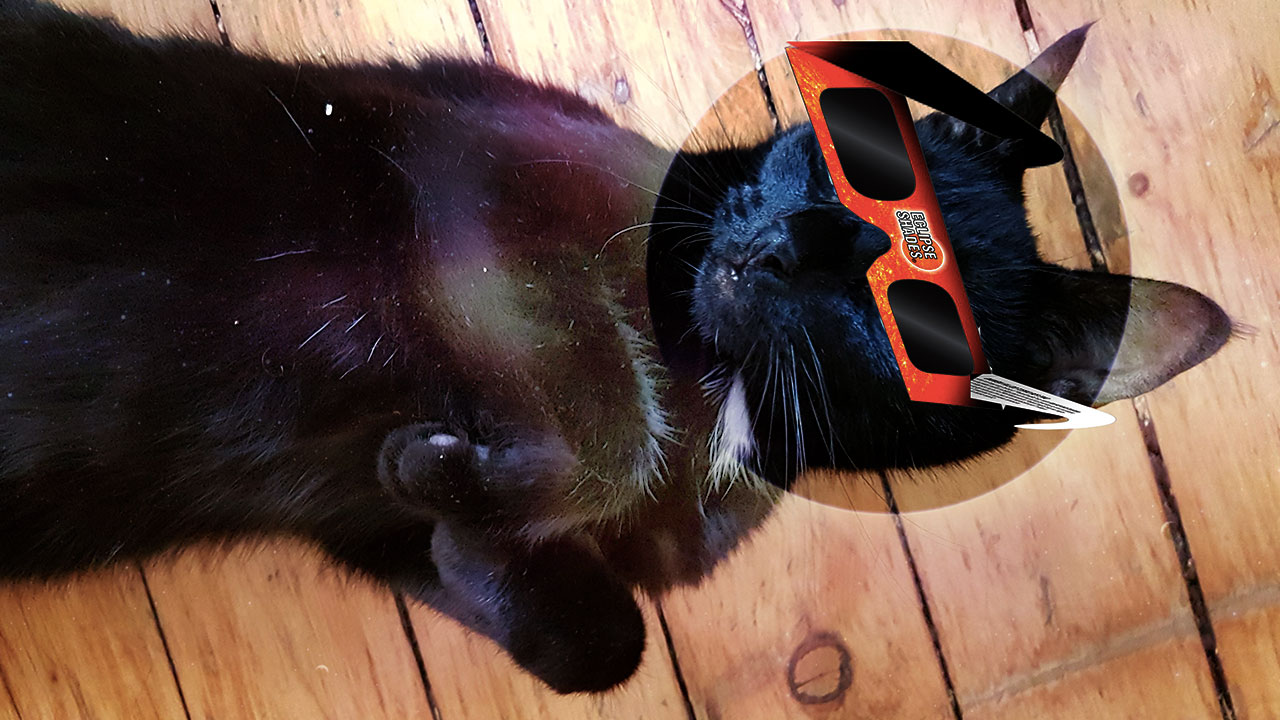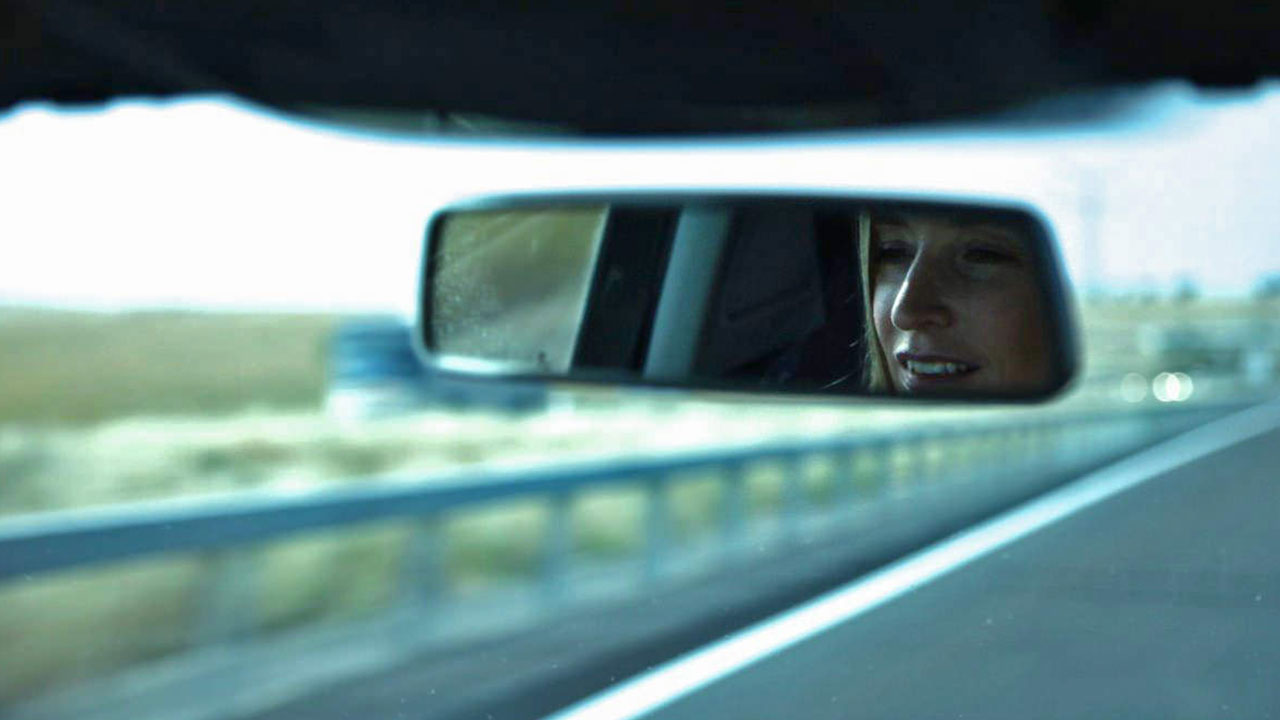 A Haunting Exploration into the Nature of Memory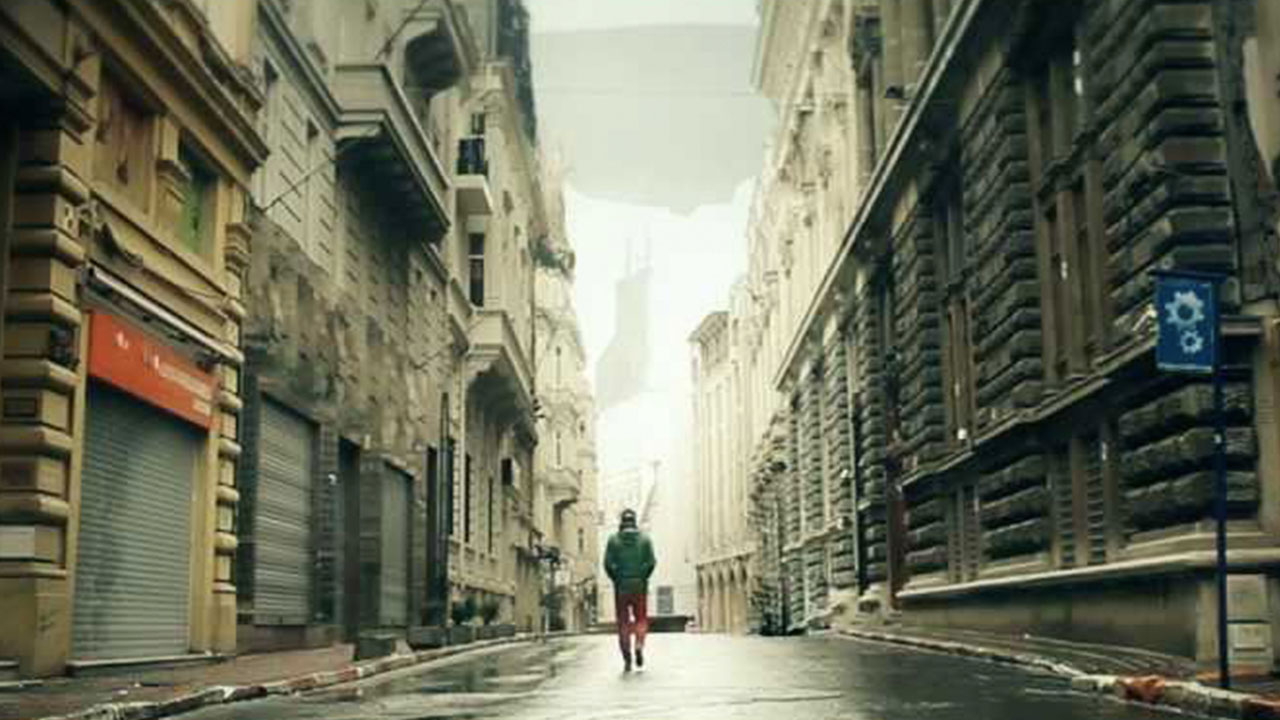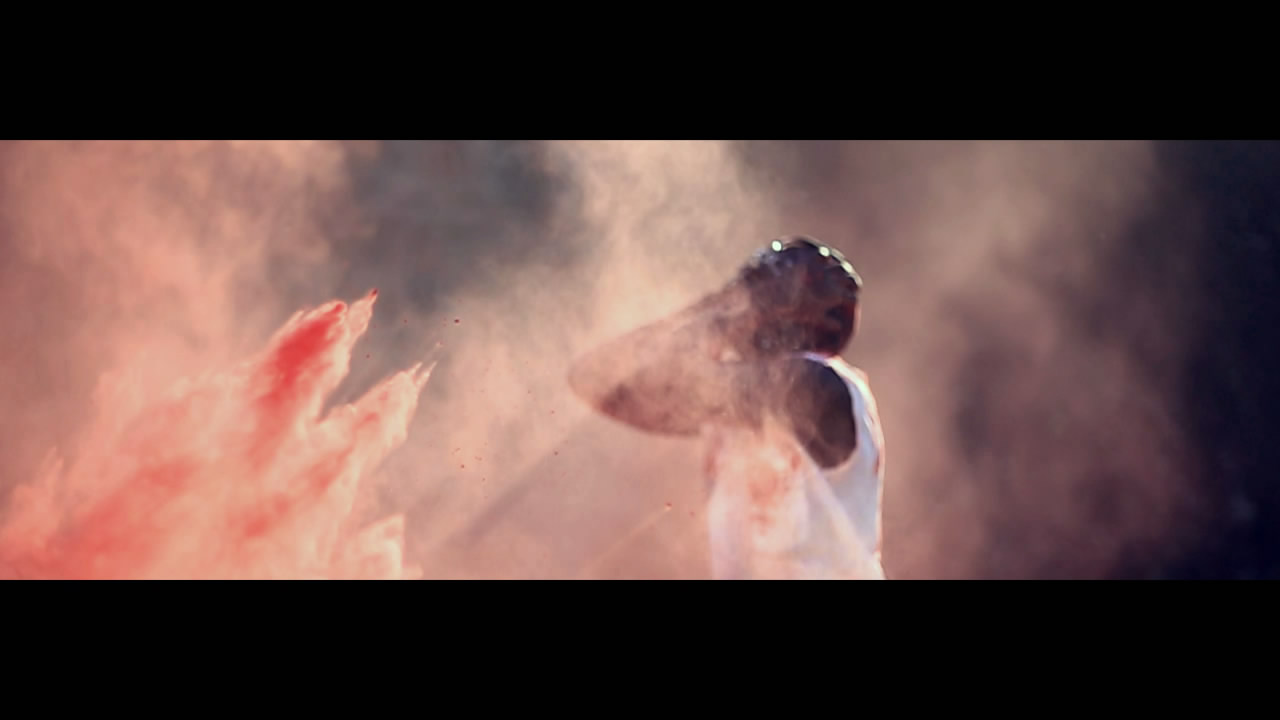 Re-Discovering The Language of Prehistoric African Science Practices Through Cinema: Daniel Muchina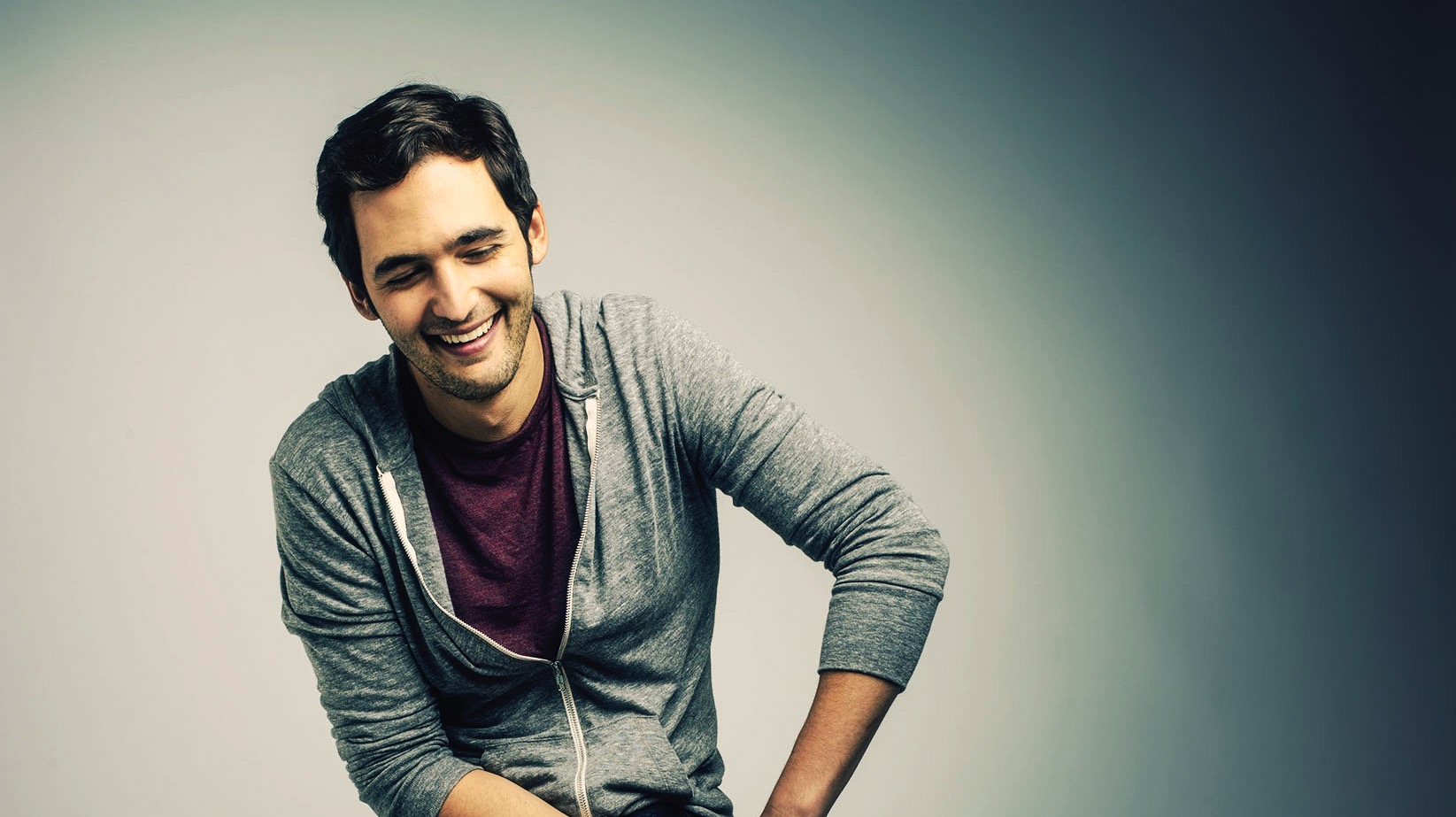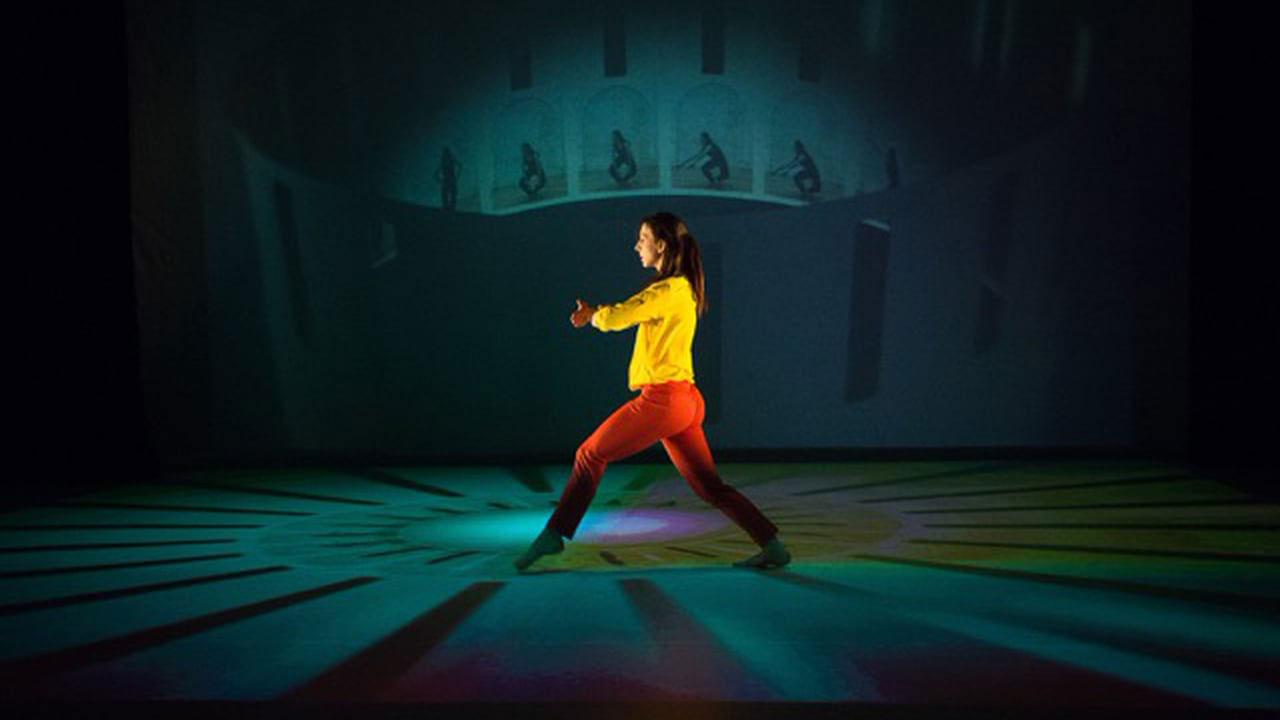 The Dance That Takes Place in Our Heads
In Search of the Persian Leopard and Beyond: Rare Wildlife Films of Iran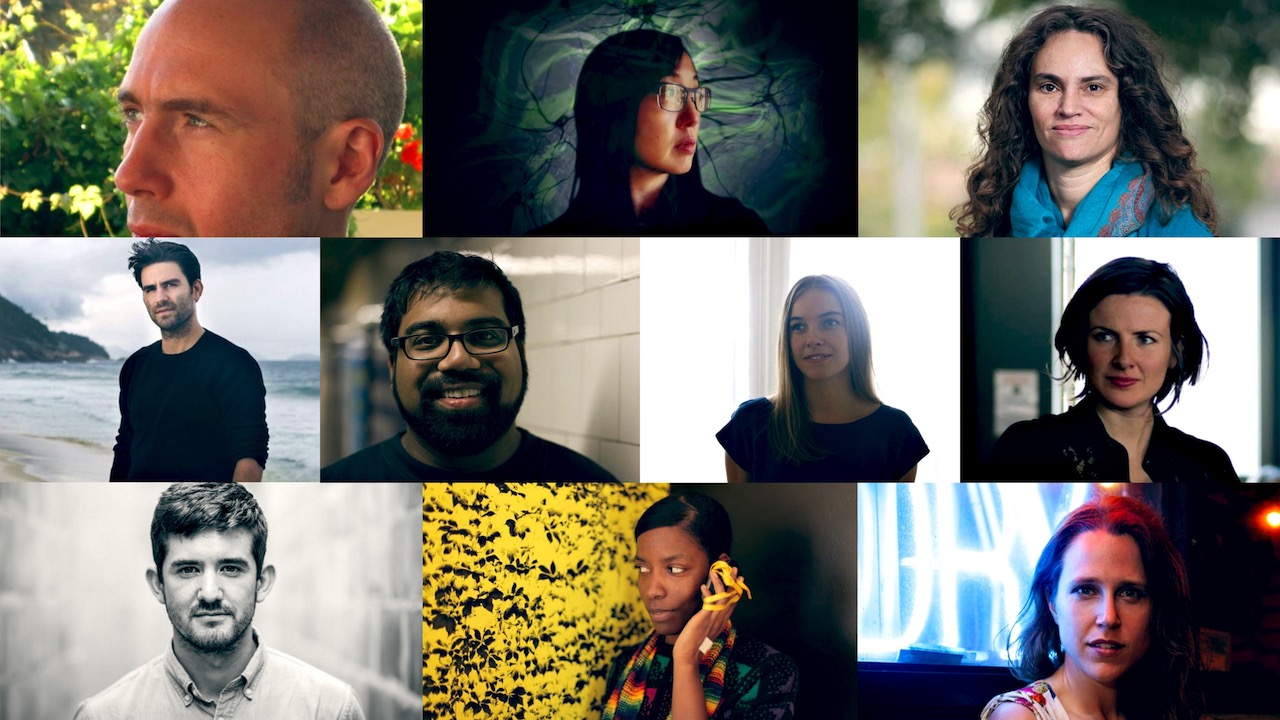 Announcing the Ten Visionary Filmmakers of "Chimera Experiments"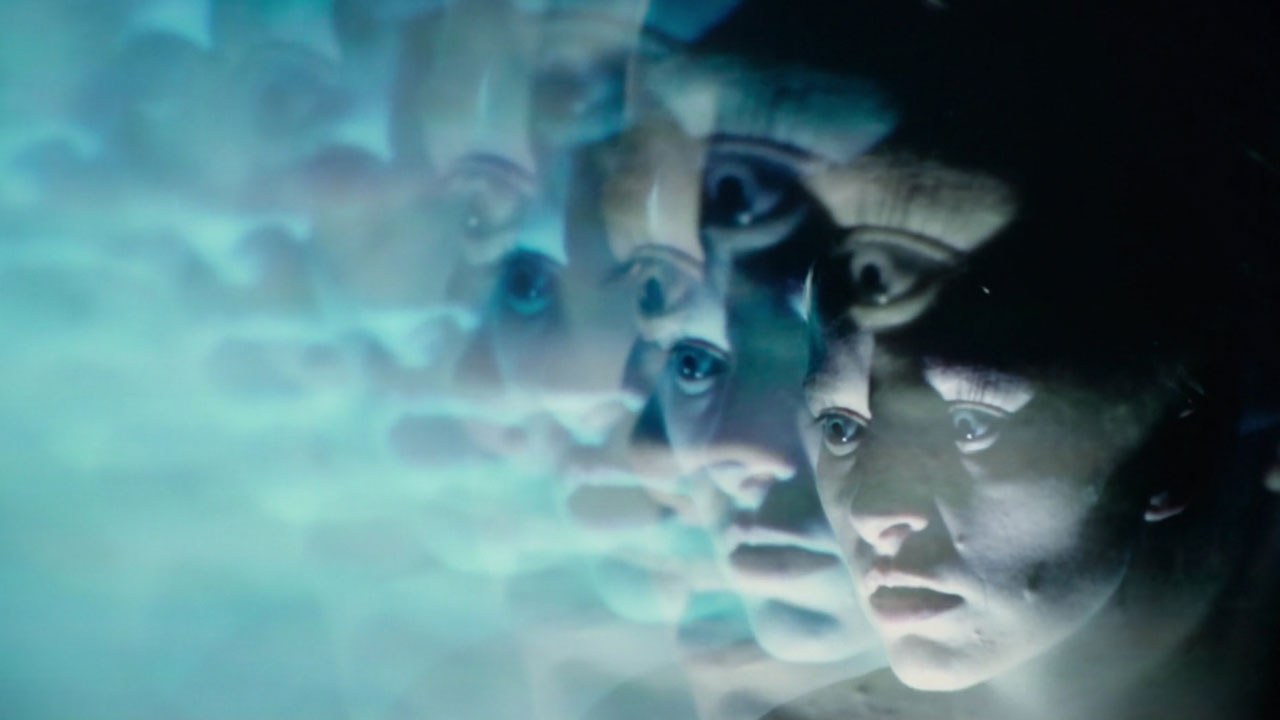 Your Guide to Science at the 2019 Toronto International Film Festival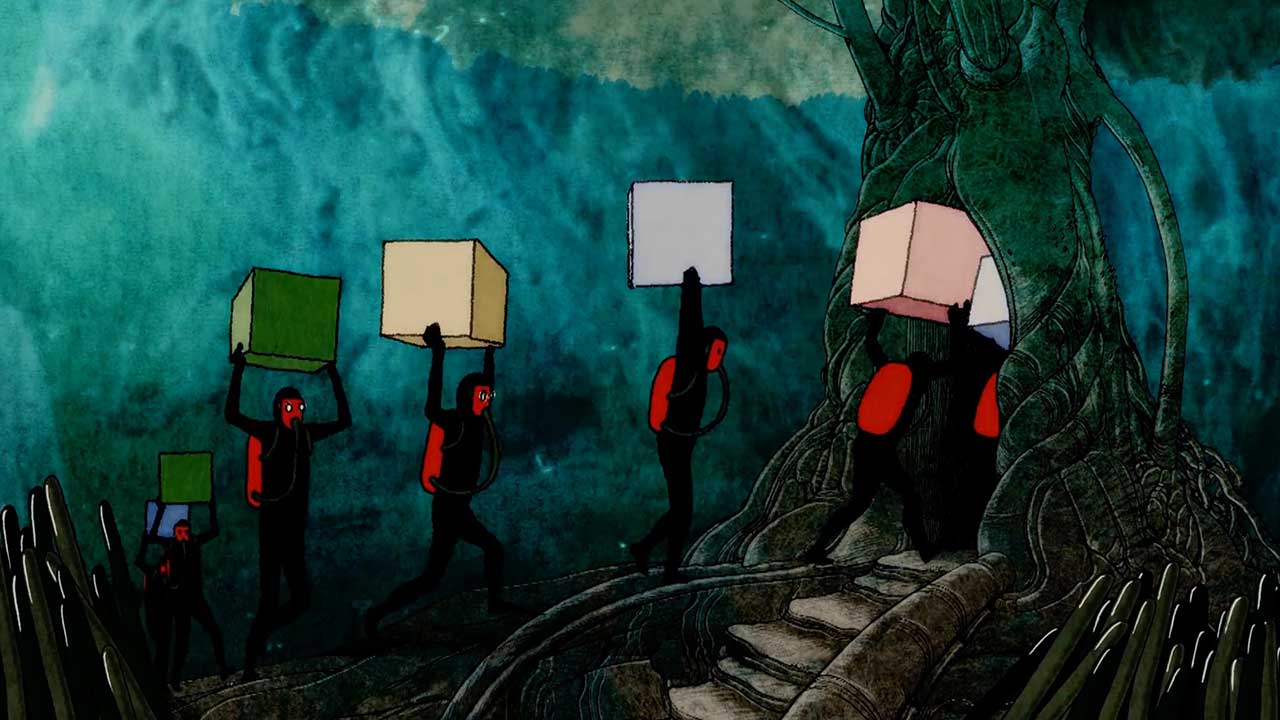 Animated. Science. Fiction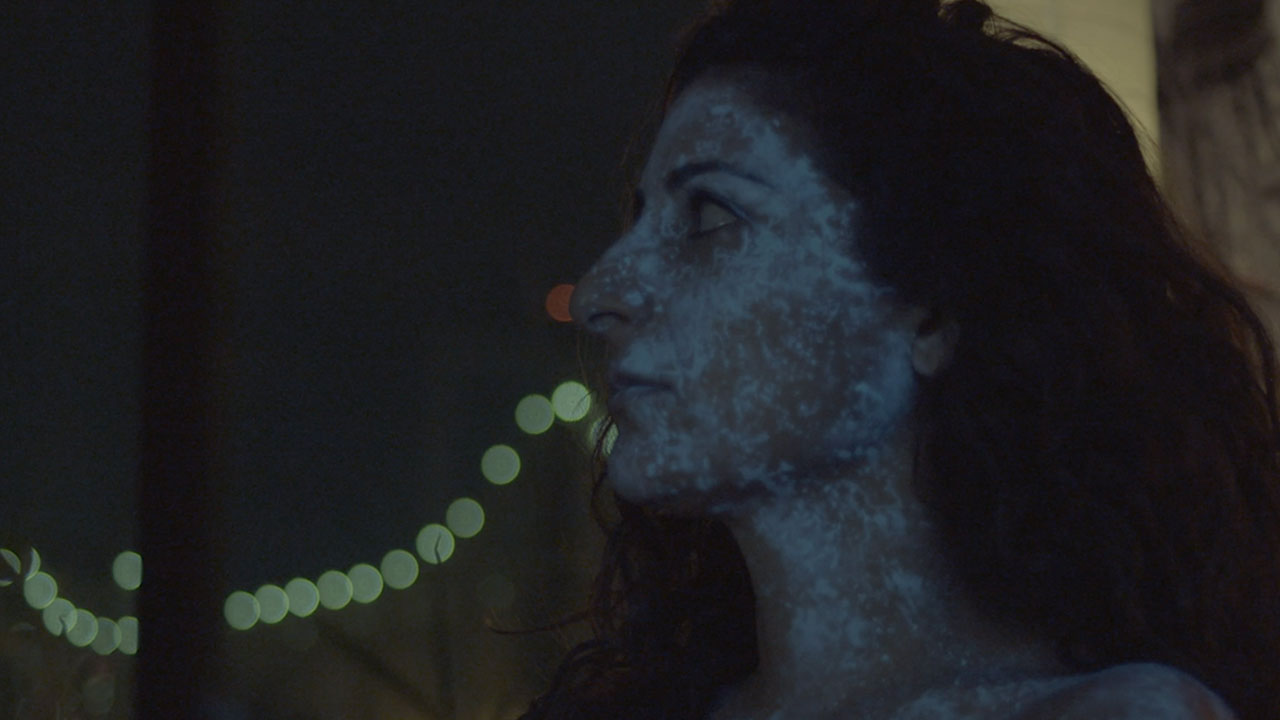 What's Emerged from the Symbiosis Competition at the 12th Annual Imagine Science Film Festival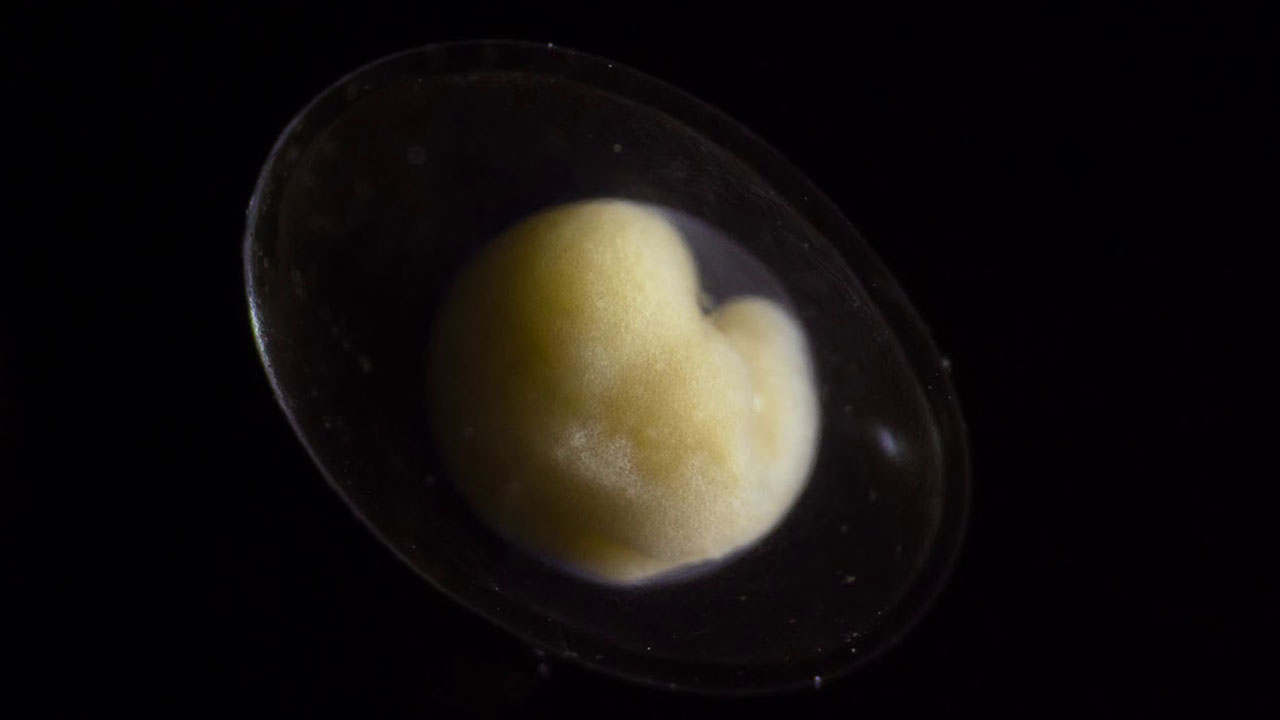 Don't Call it a Come Back – Resurgent Stories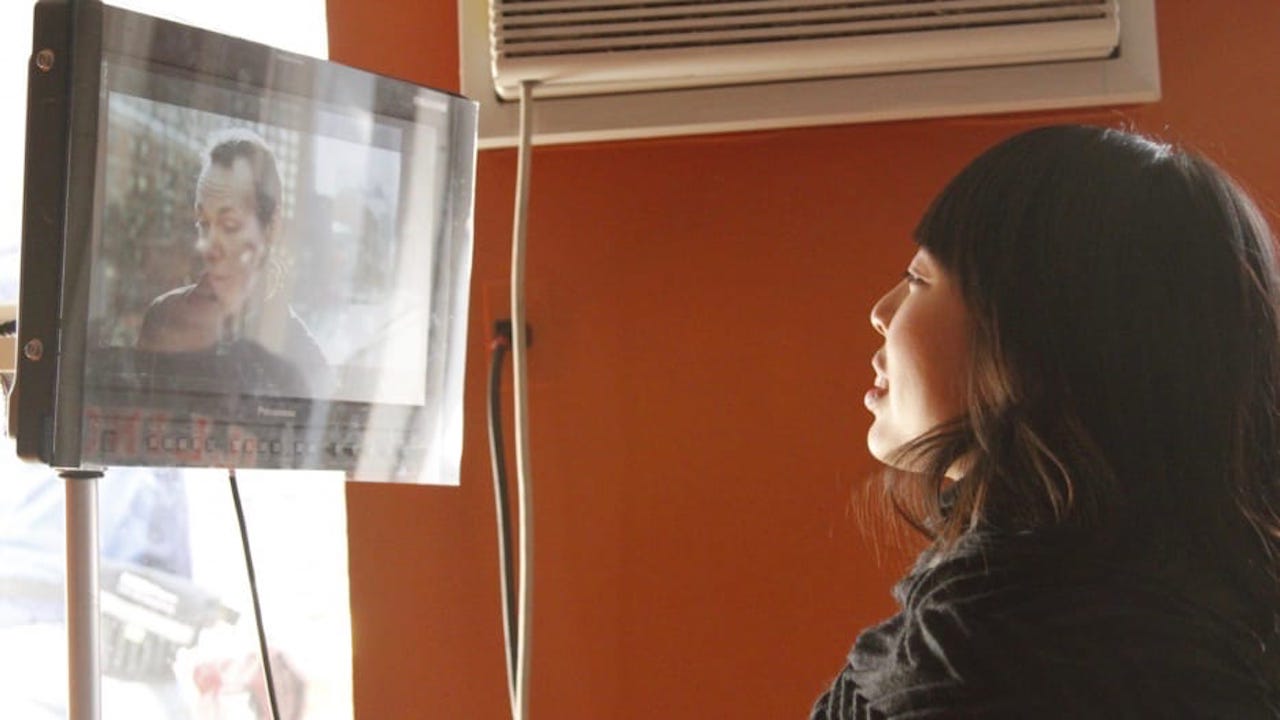 Telling Sci-Fi Stories with Women at the Forefront — a Conversation With Director Cidney Hue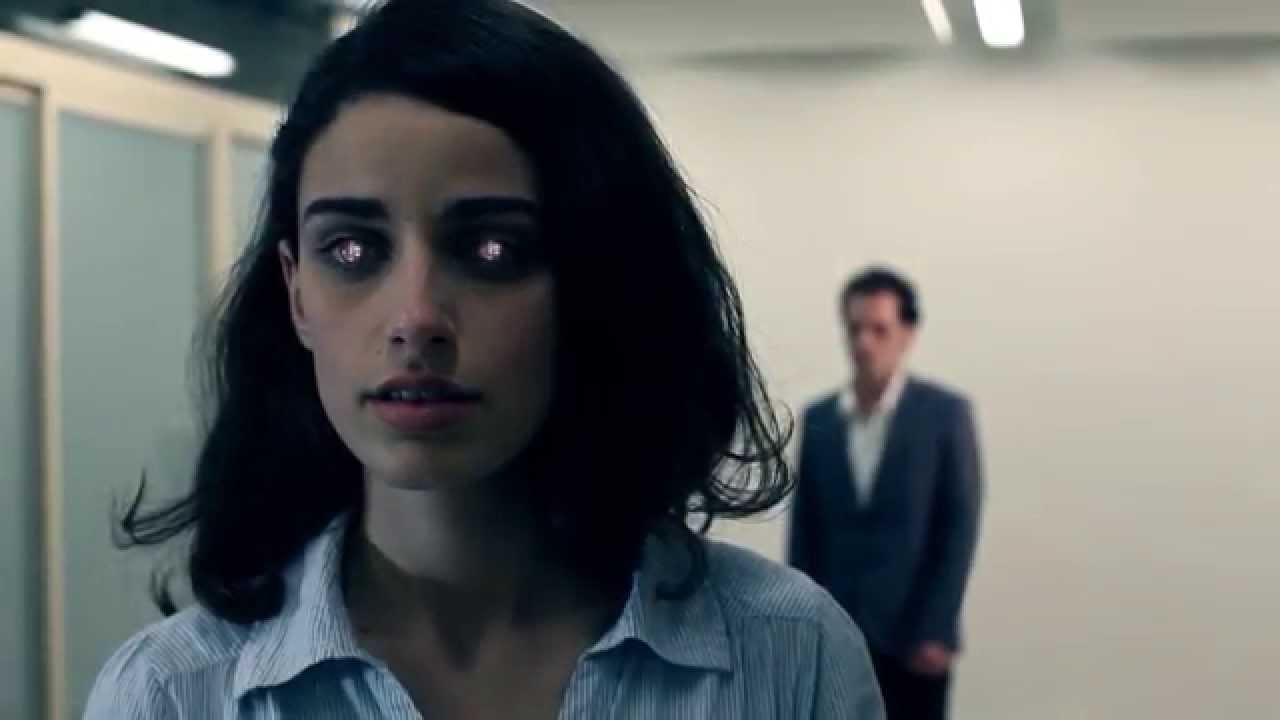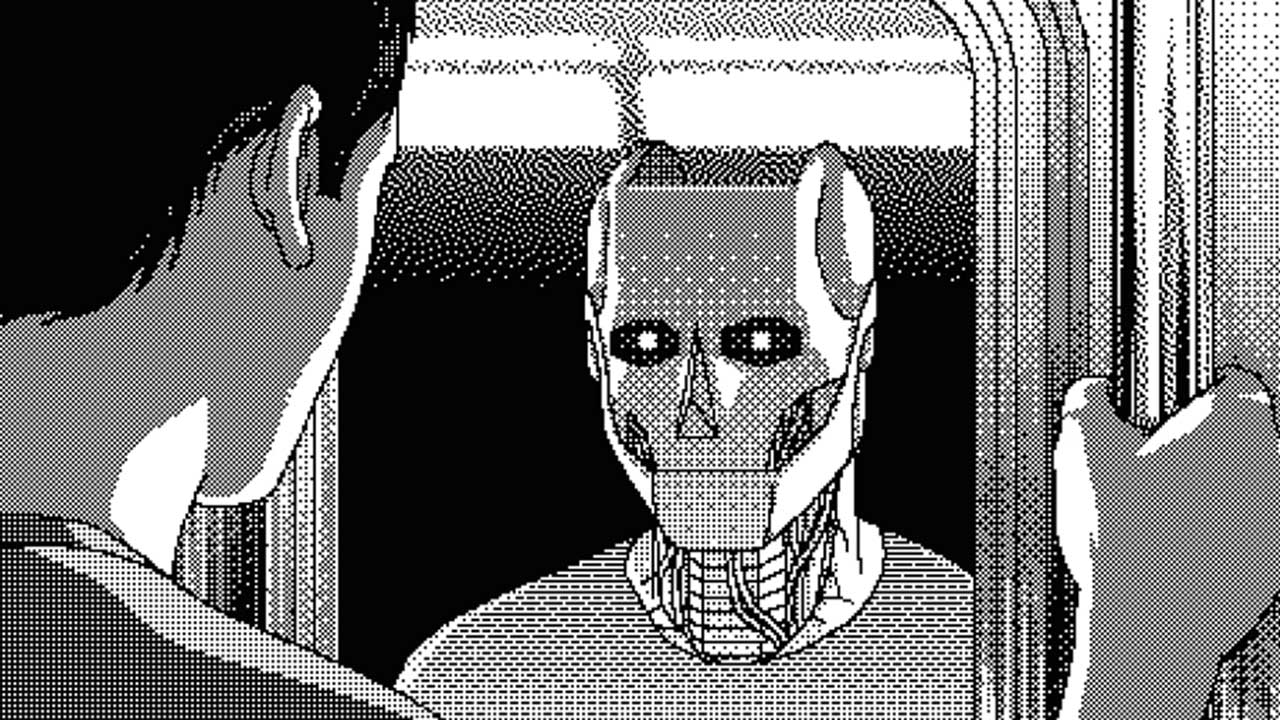 My Narrative Drive is Broken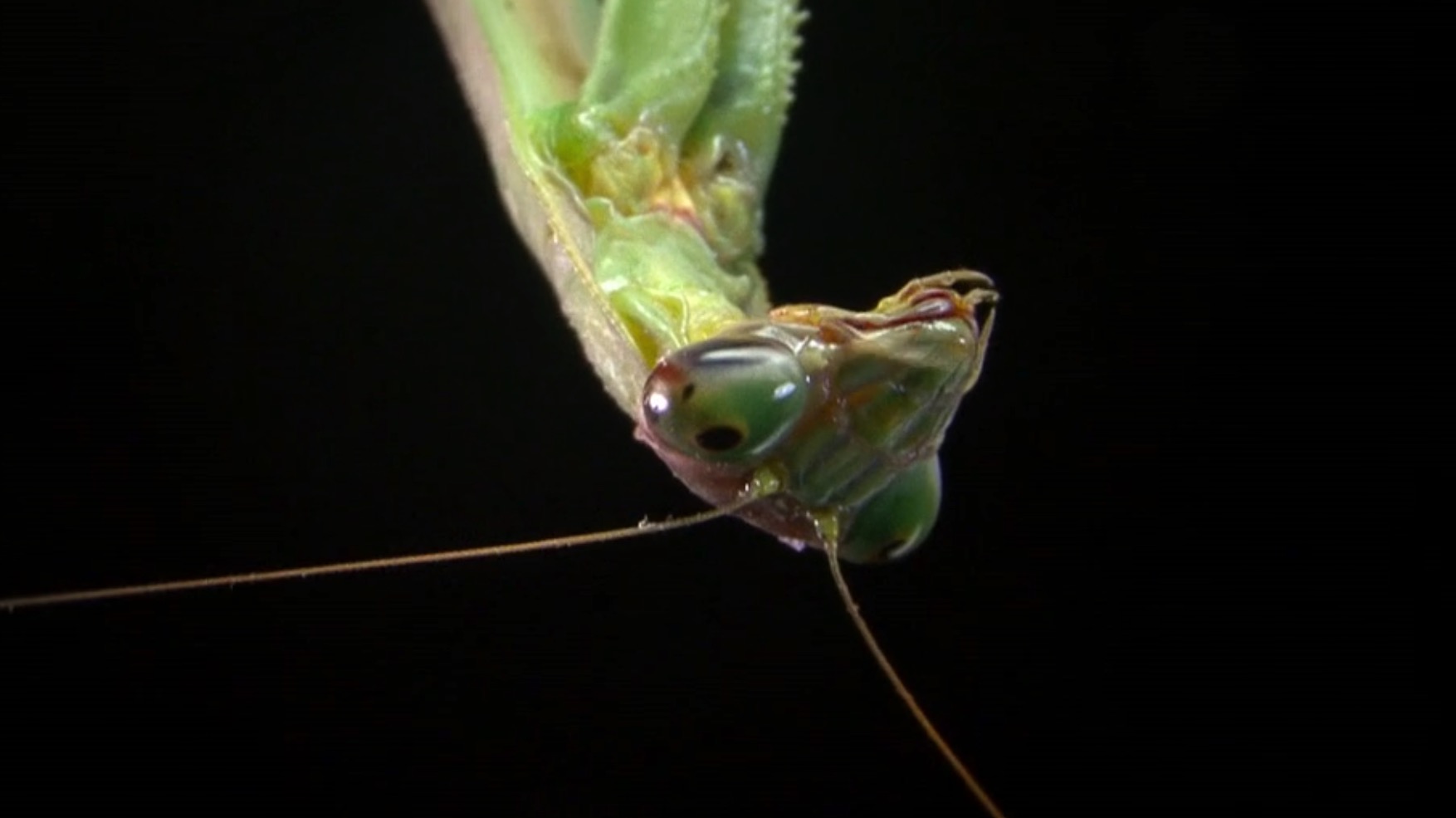 10 Short Science Films Celebrating Tiny Details Usually Unseen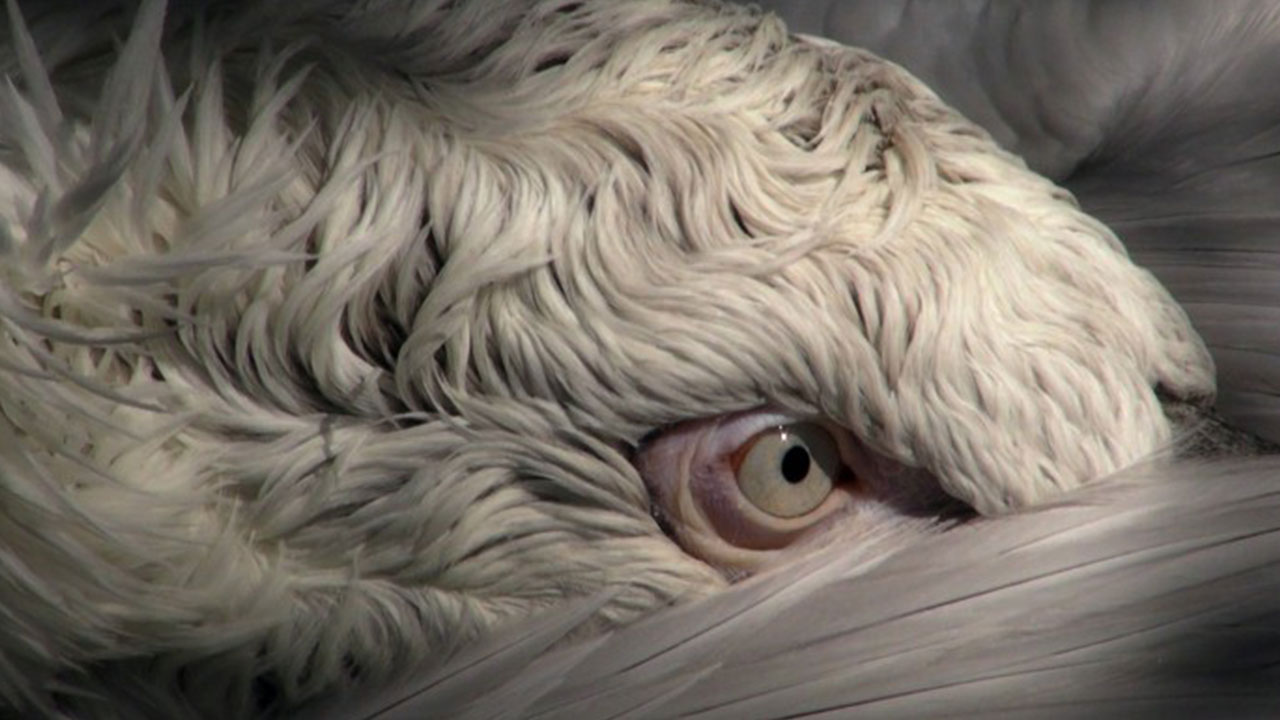 The World According to Birds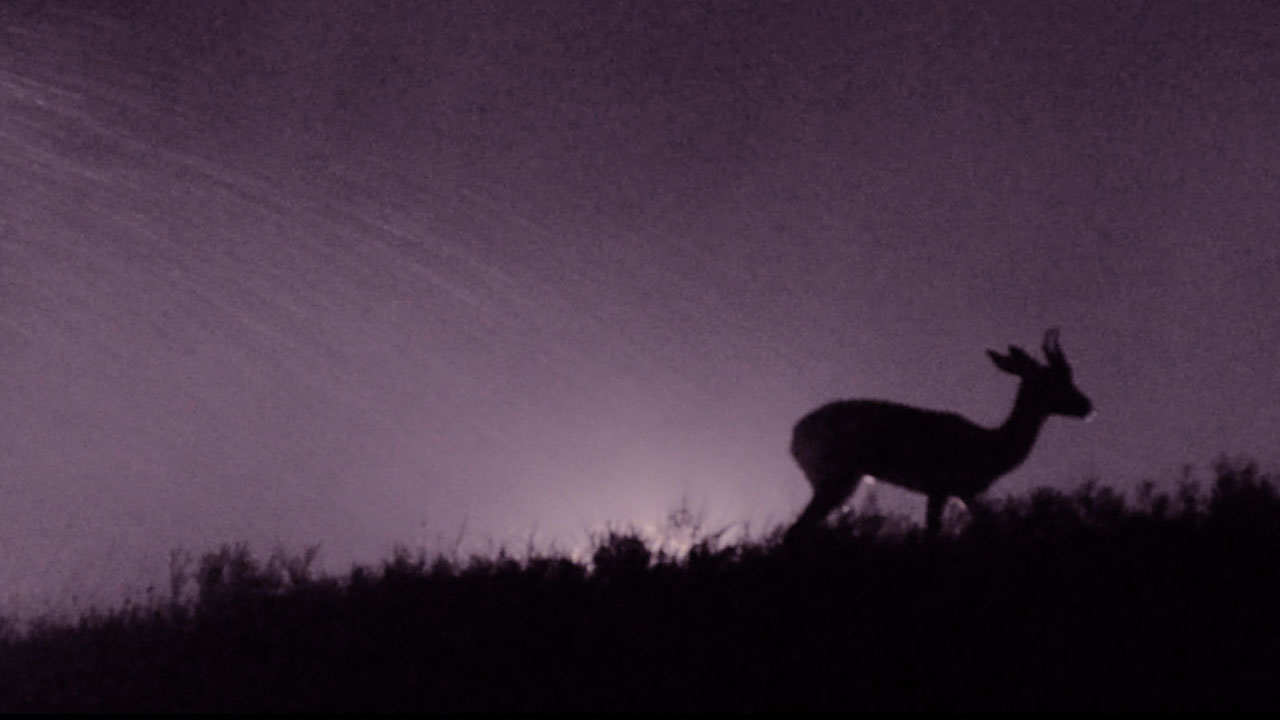 Animal Perspectives in Science and Fiction in the UAE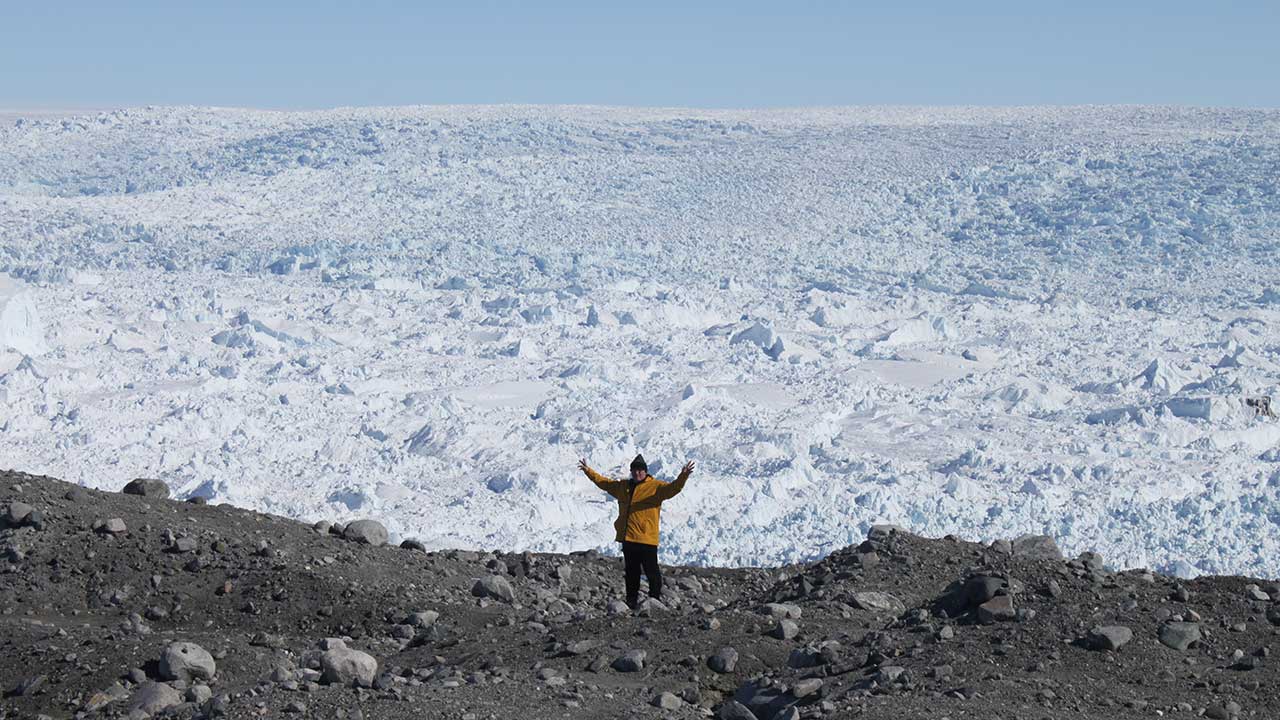 Visualizing the Real-World Effects of Climate Change on Glacier Streams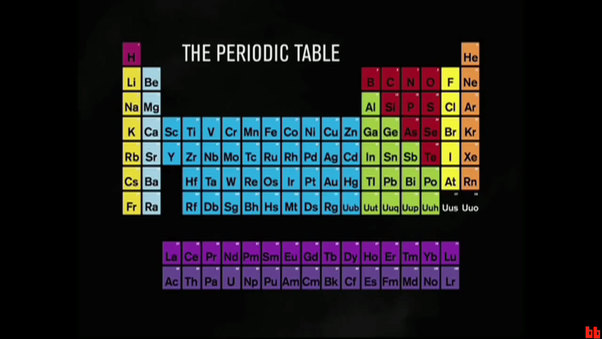 Adding film to the chemistry syllabus (Week 1)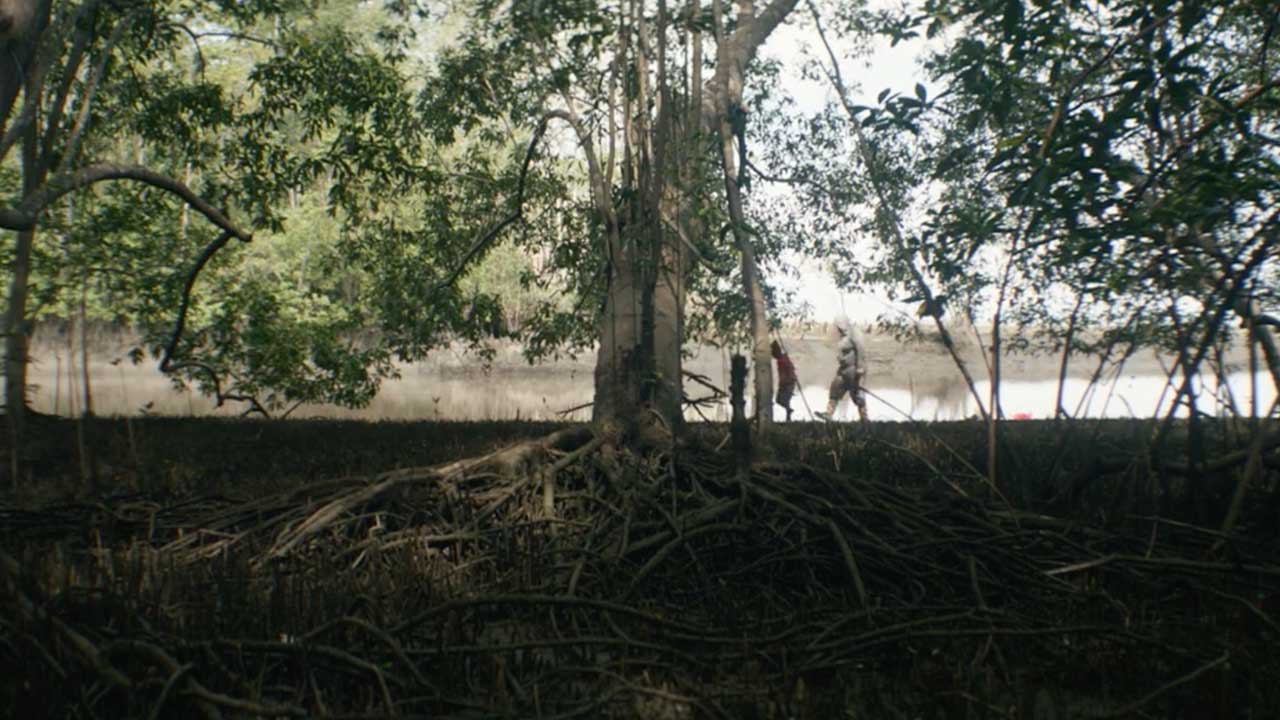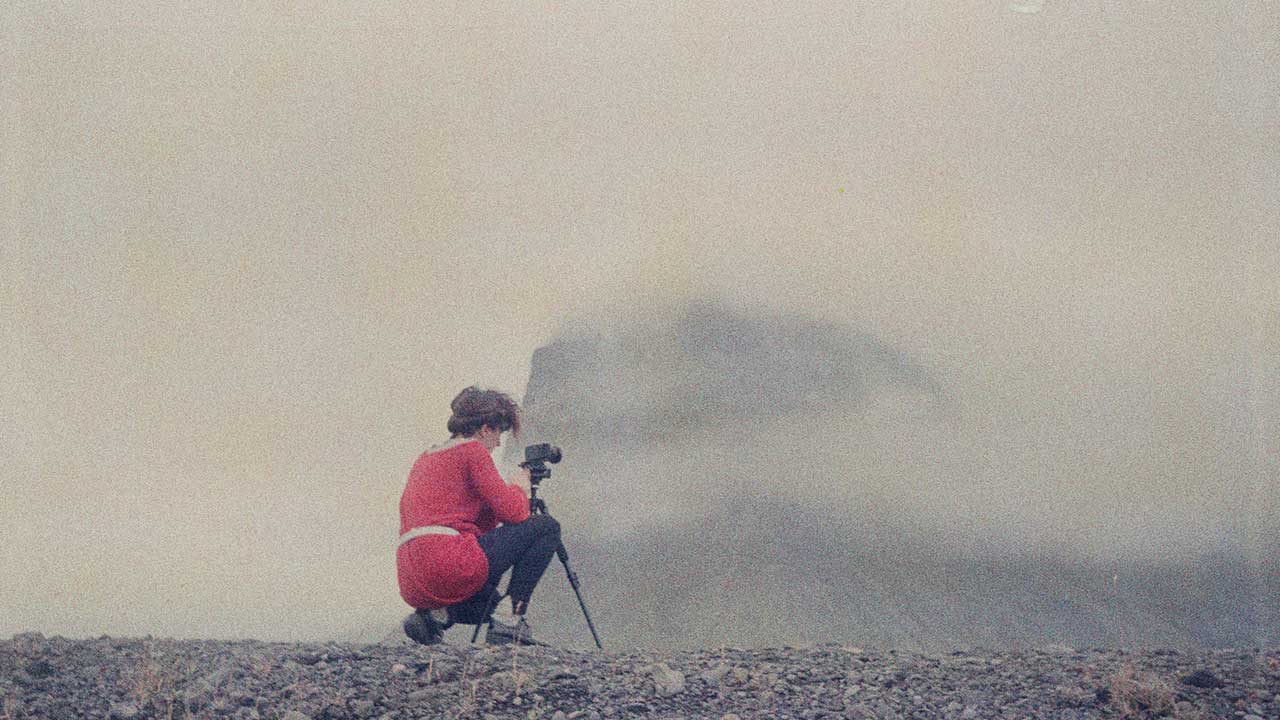 Redefining the Scientific Fiction(s)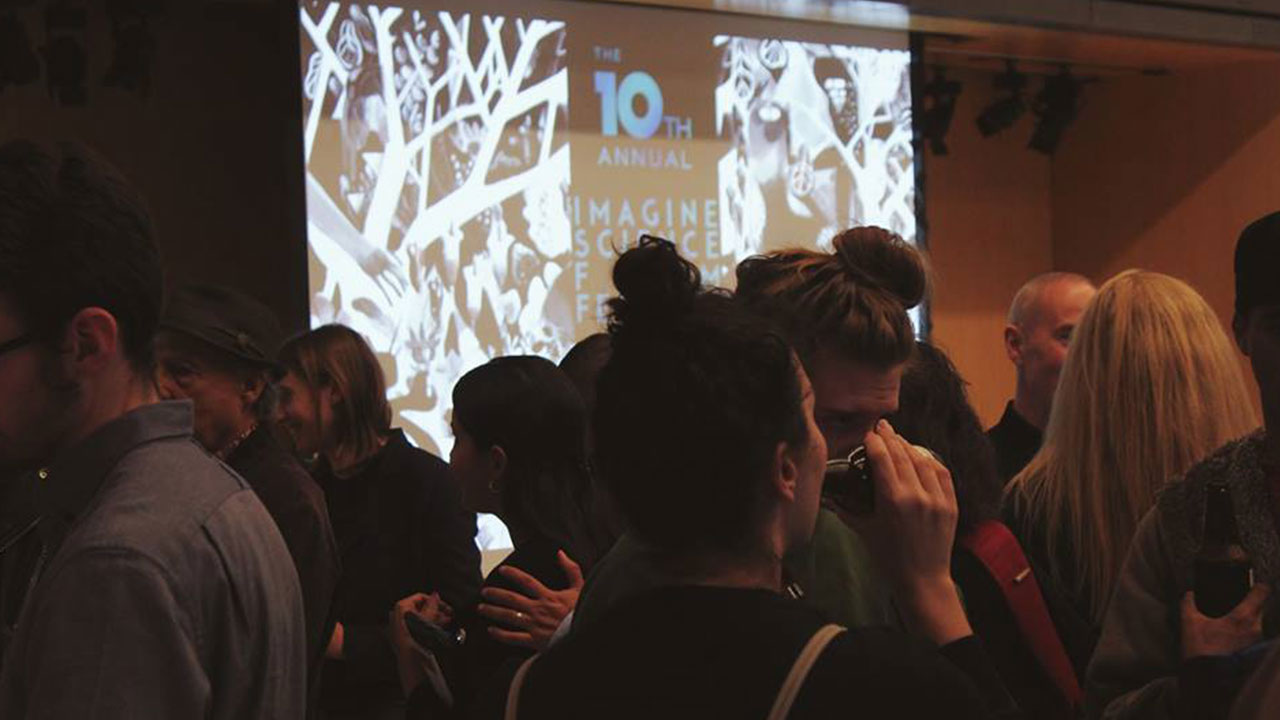 Winners of the 10th Annual Imagine Science Film Festival
The City: How I Dream It & How I Feel It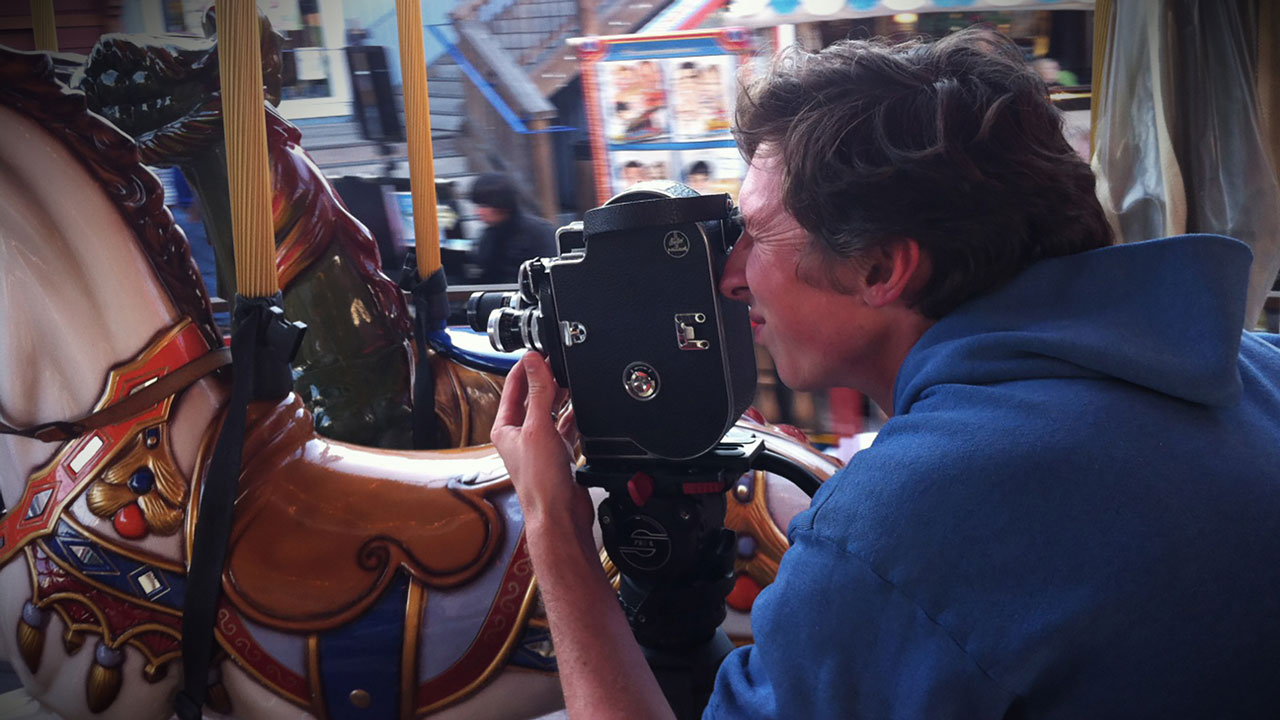 Close Examinations: Decibels, Droughts & Death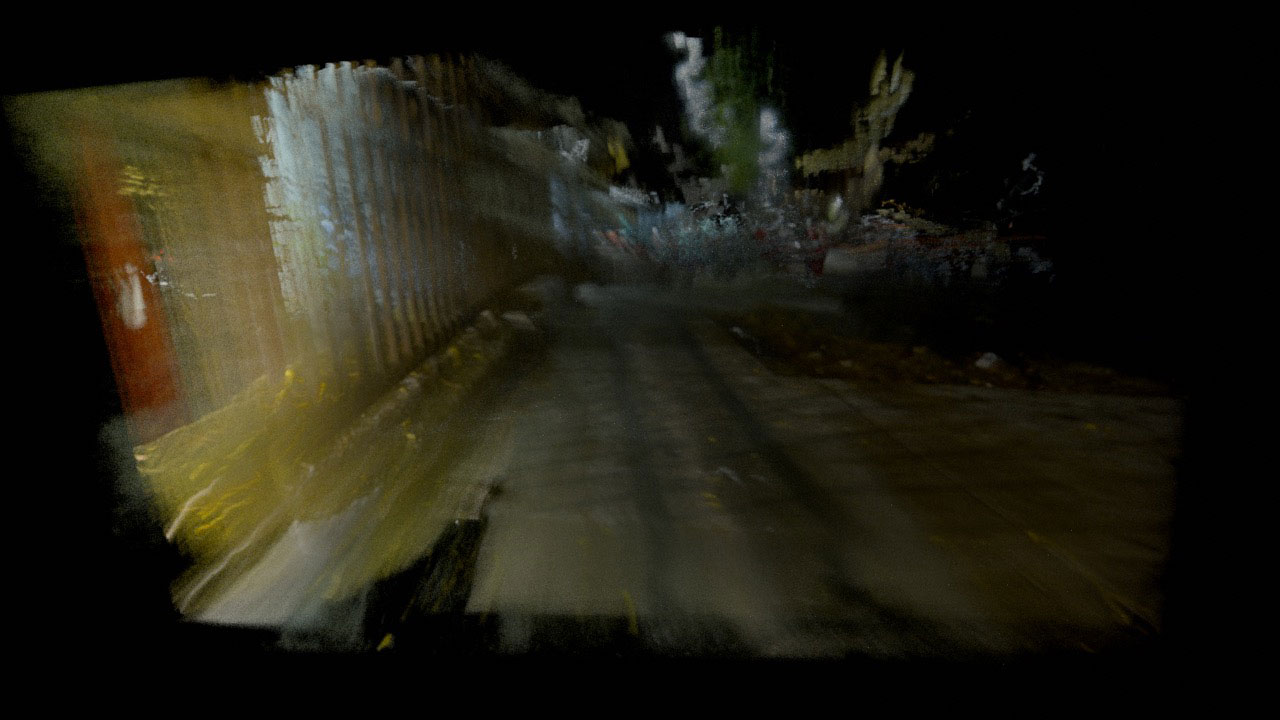 Hybrid Identities at the 10th Annual Imagine Science Film Festival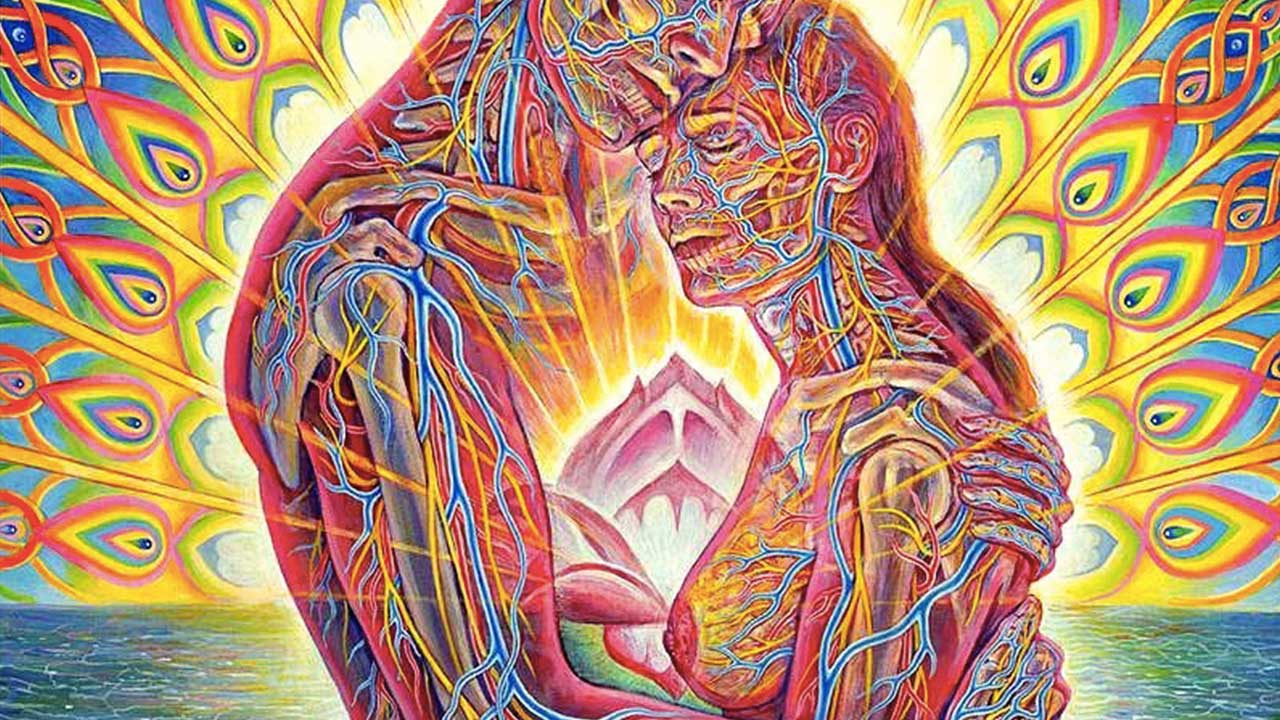 Love, Relationships, Babies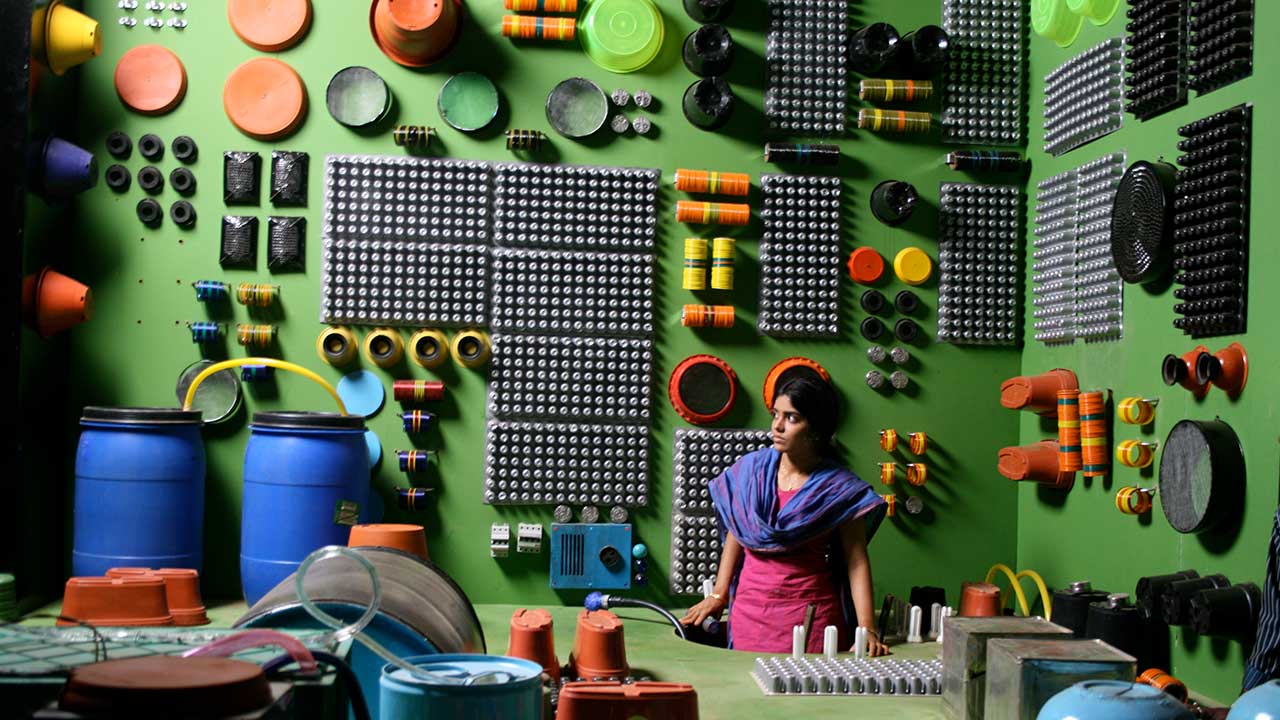 6 Scientific Journeys Through Present and Future India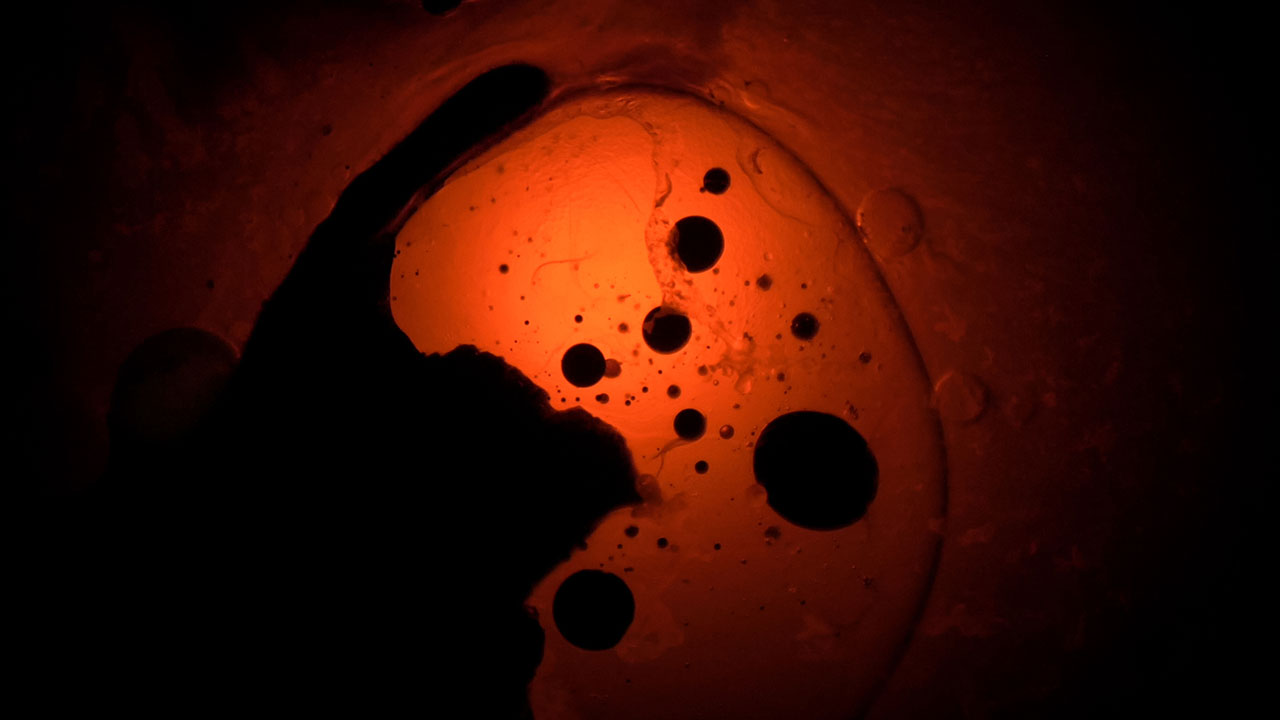 Visual Speculations and The Cyclic Path
Musical and Mythological Visual Enchantments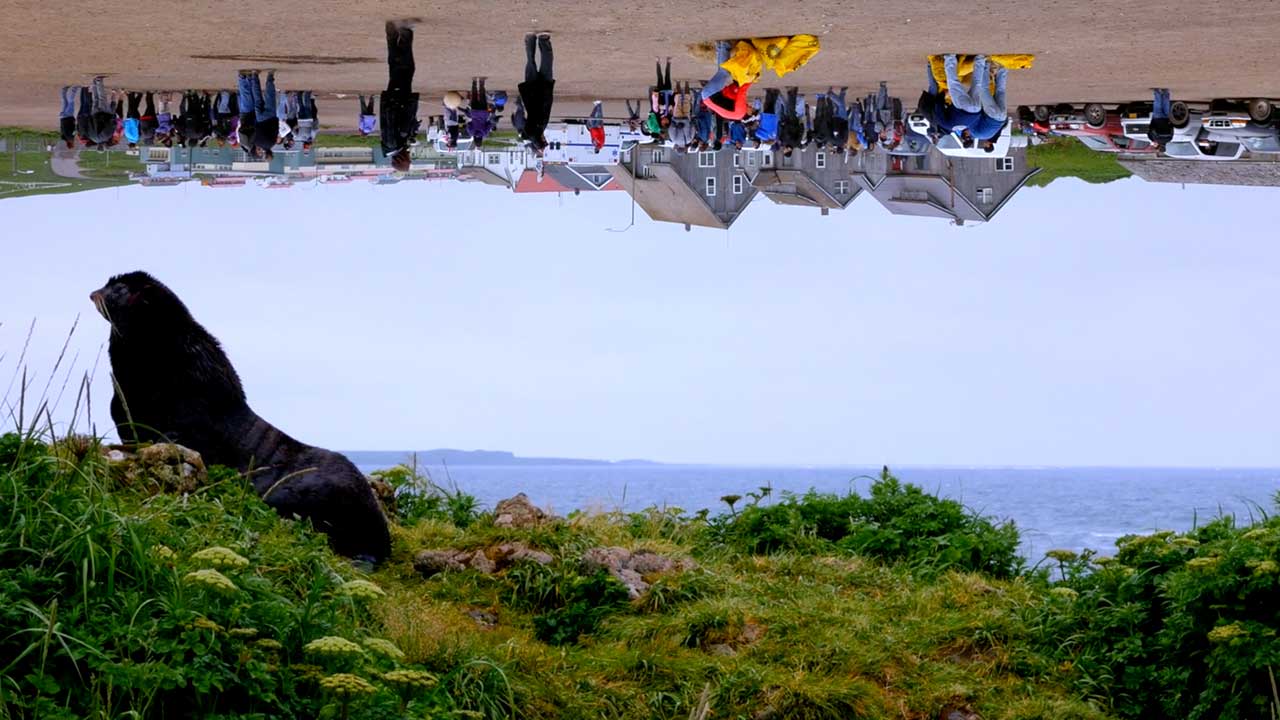 Fauna and Landscapes in Indigenous Stories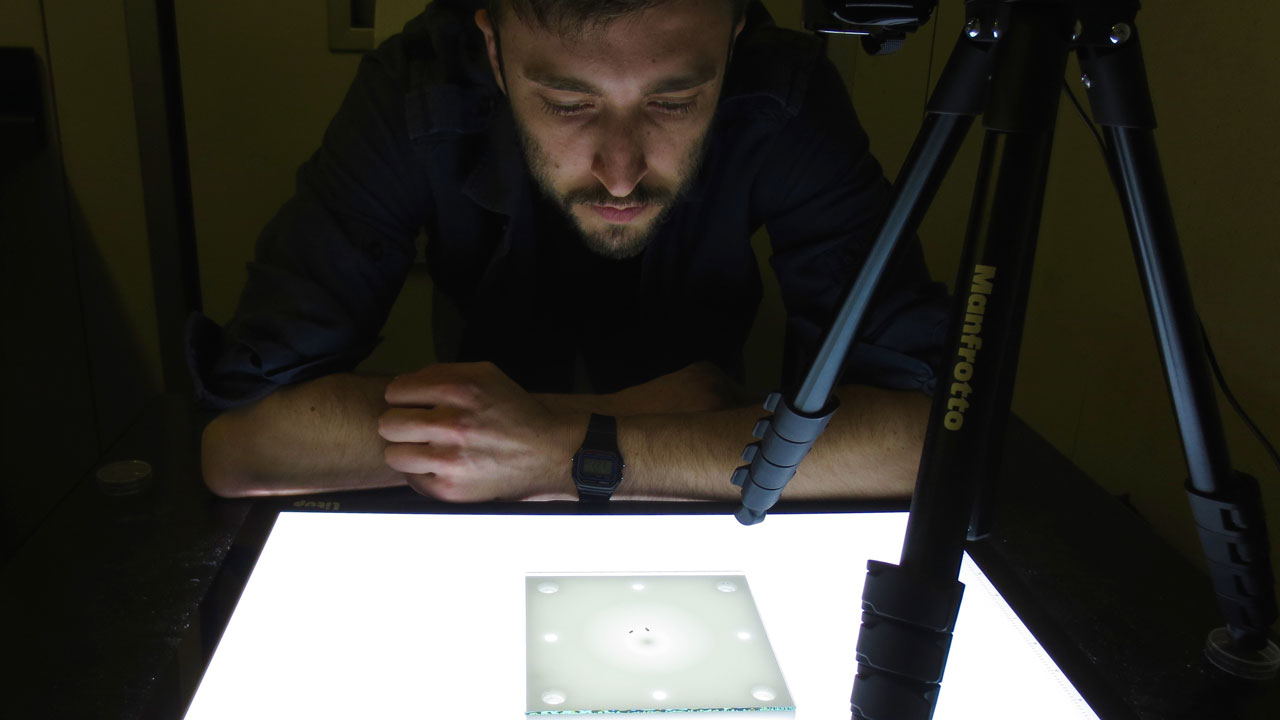 What flies can teach us about the evolution of behavior and morphology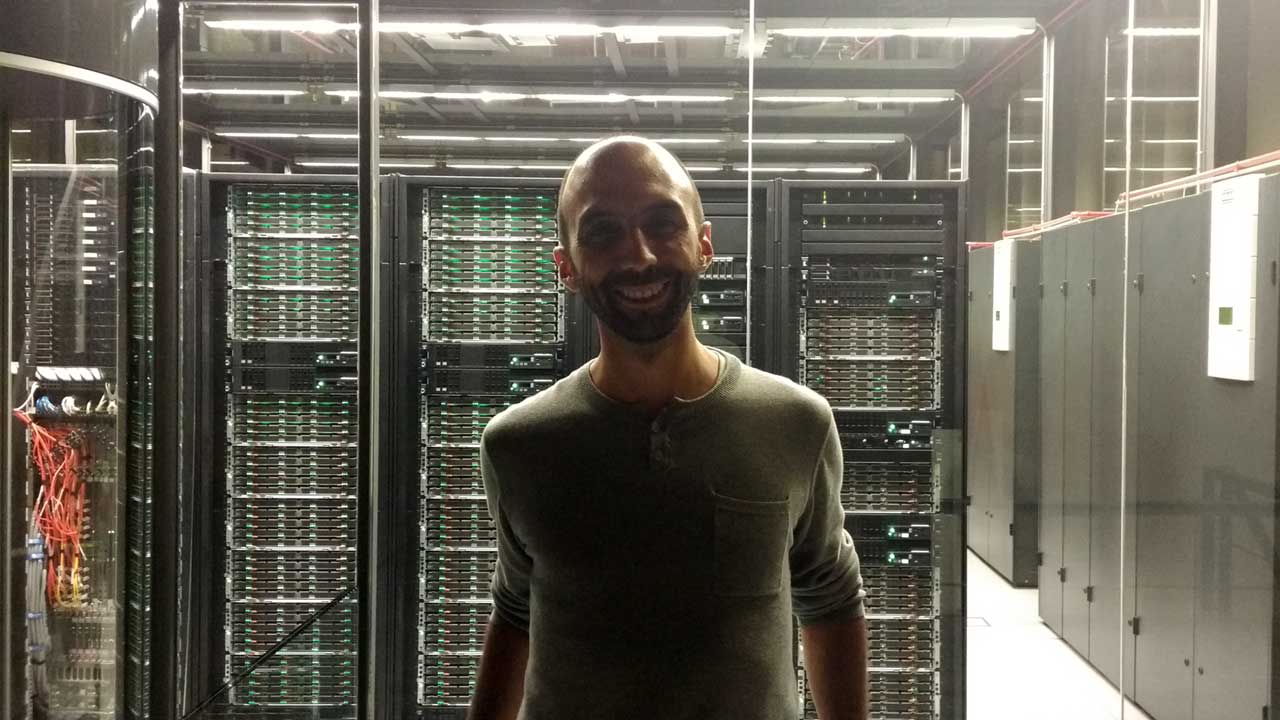 Telling Stories with Data Visualization
Animating Life With Experimental Documentary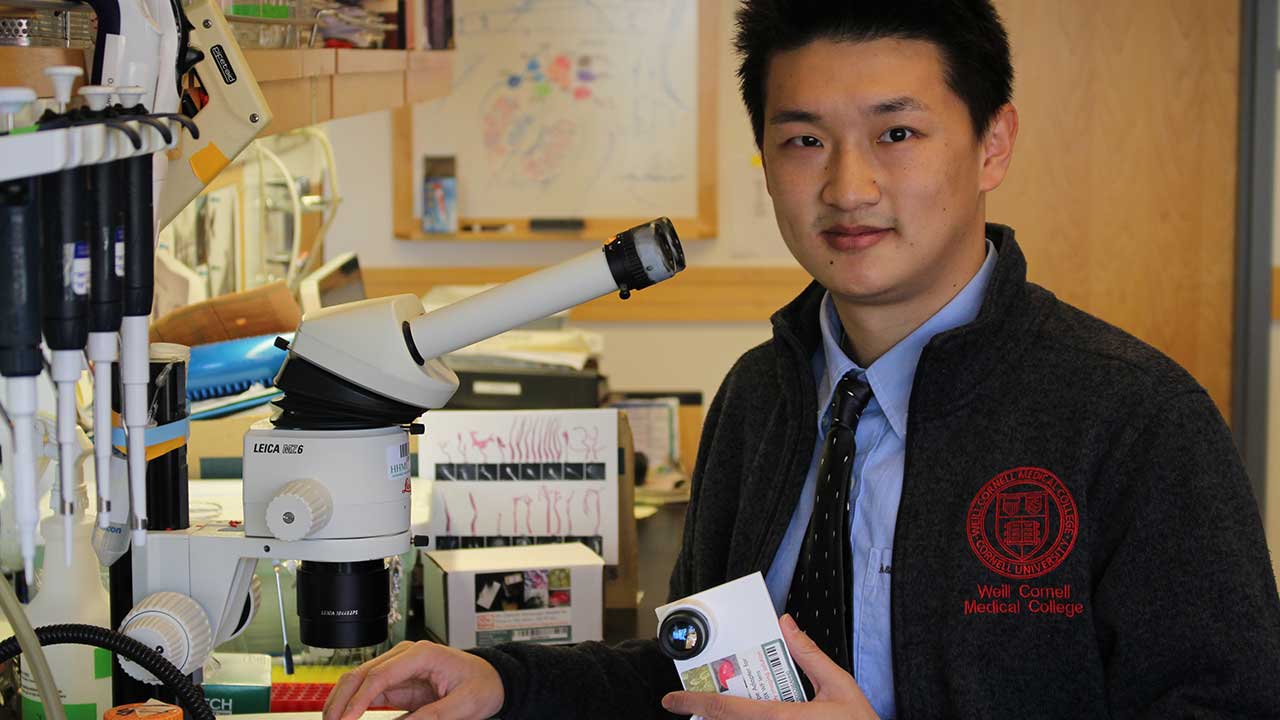 The Moving Microscopic World: 8 Microscopy Films from Scientist Du Cheng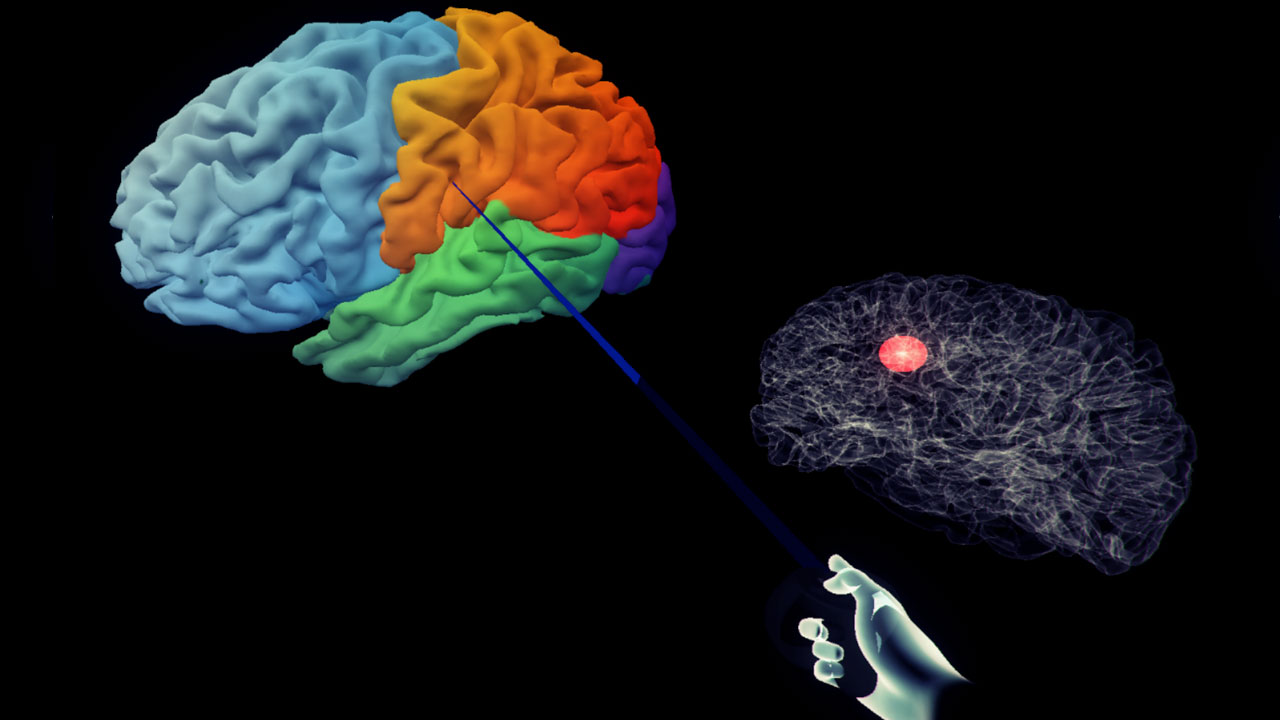 The Virtual Brain Project: Using Immersive Virtual Reality To Enhance Neuroscience Research And Instruction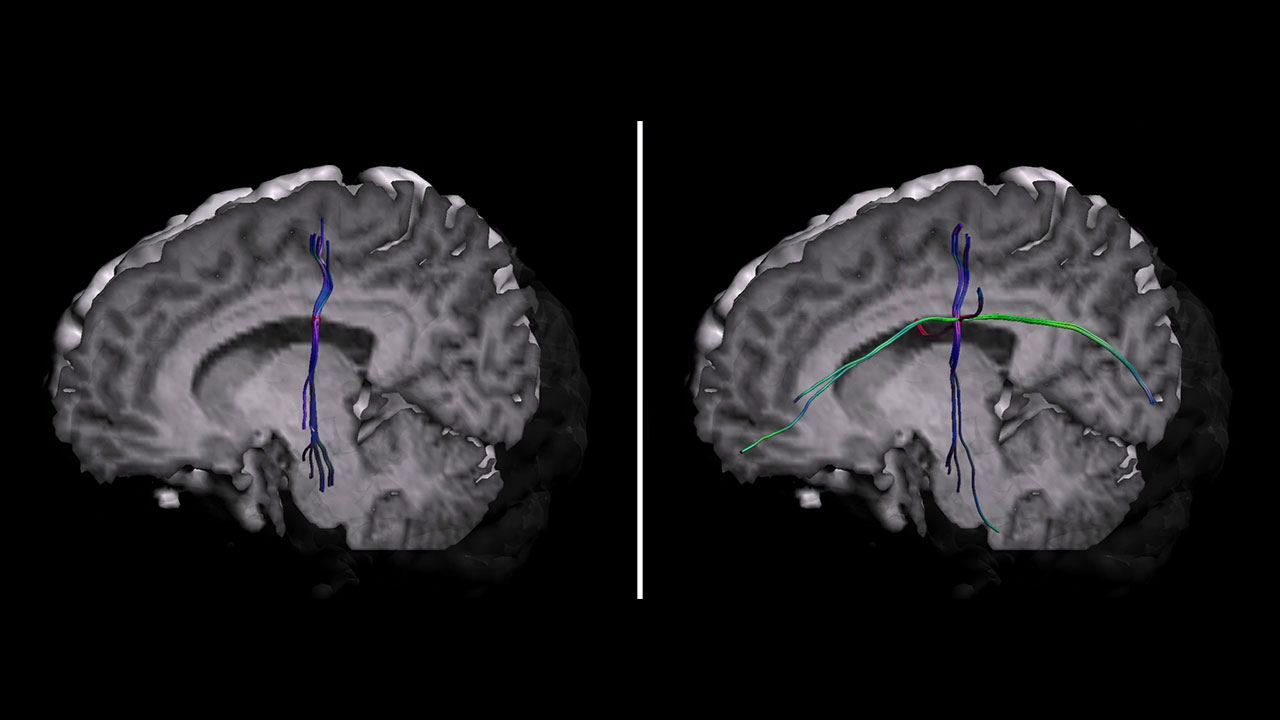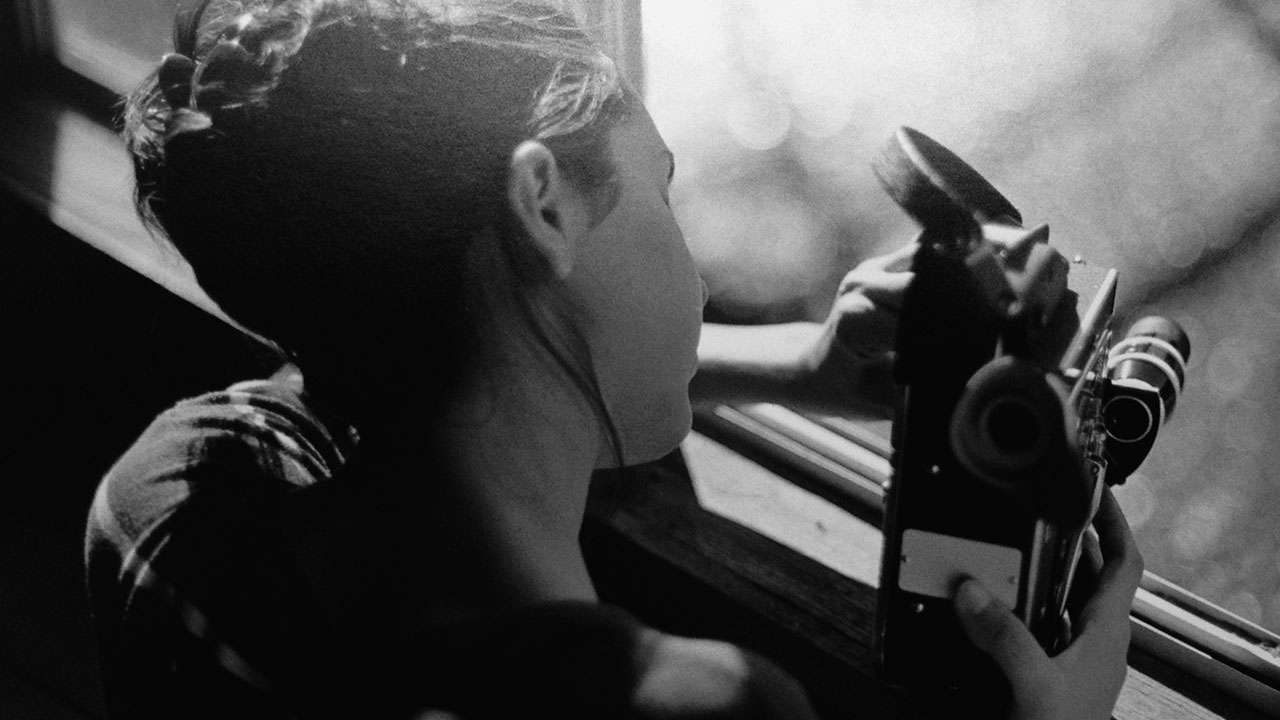 Science and Poetry in the Everyday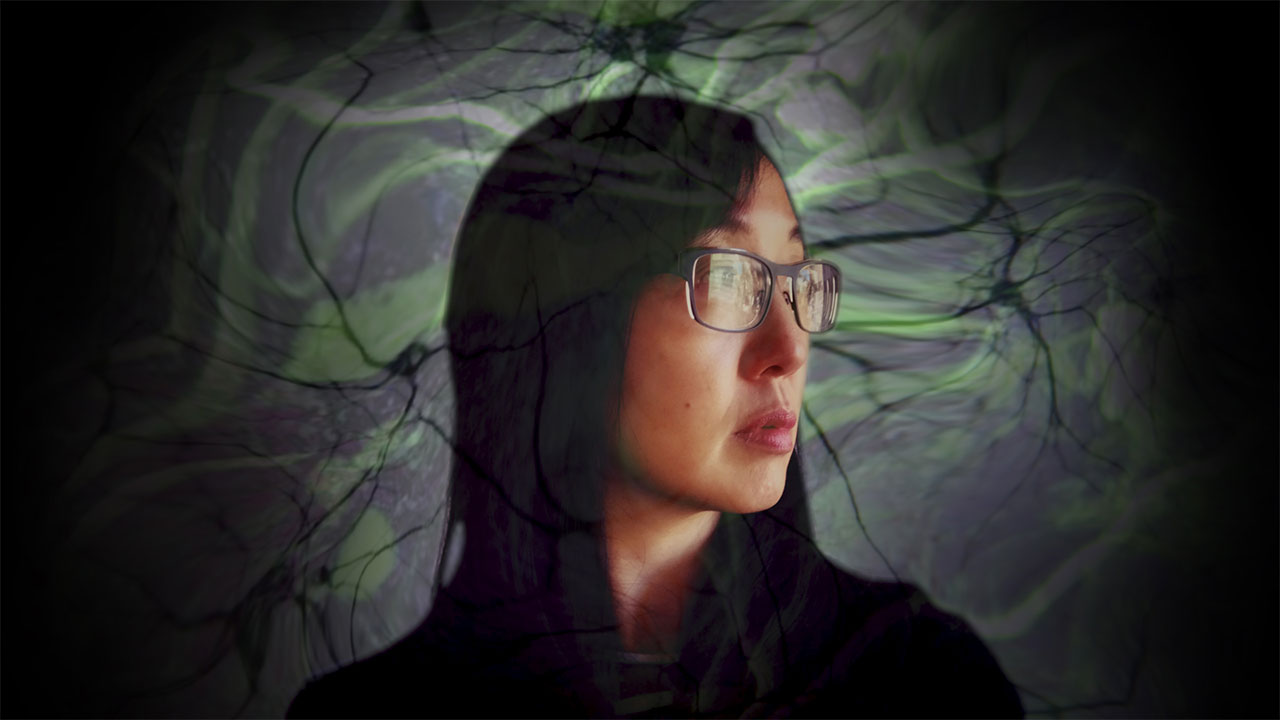 The Netherworld of Consciousness: Films of Jeannette Louie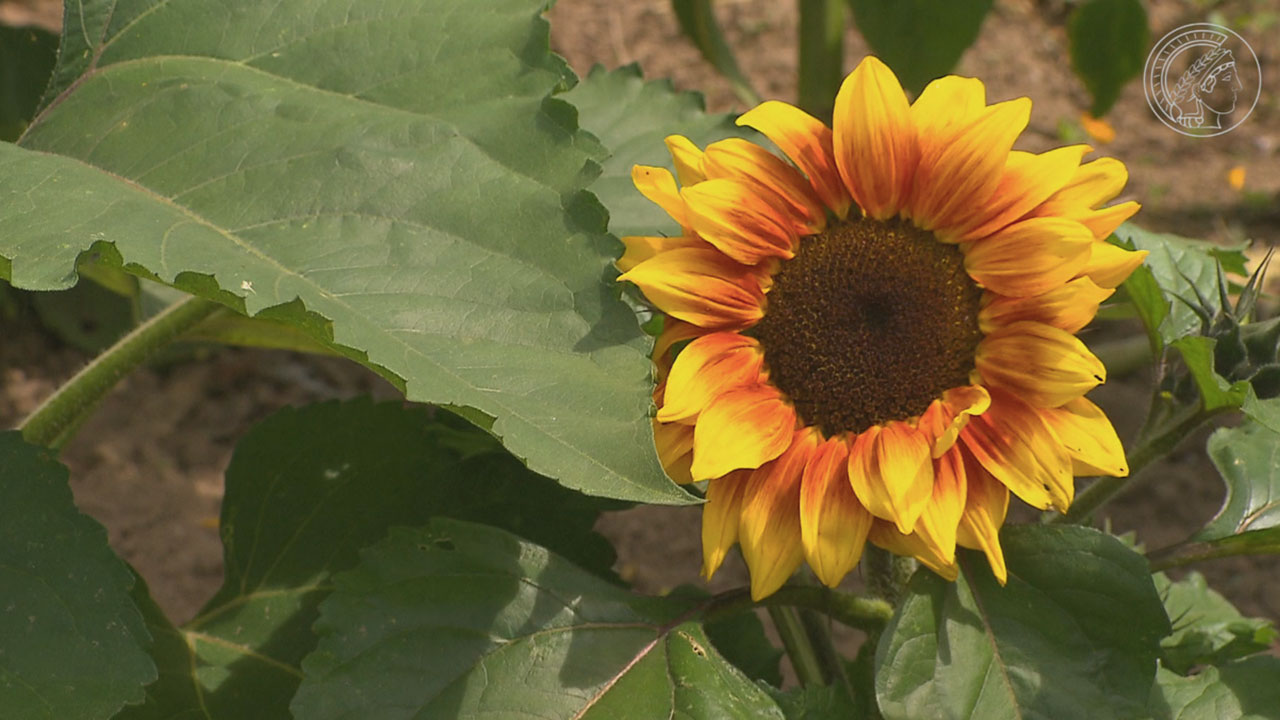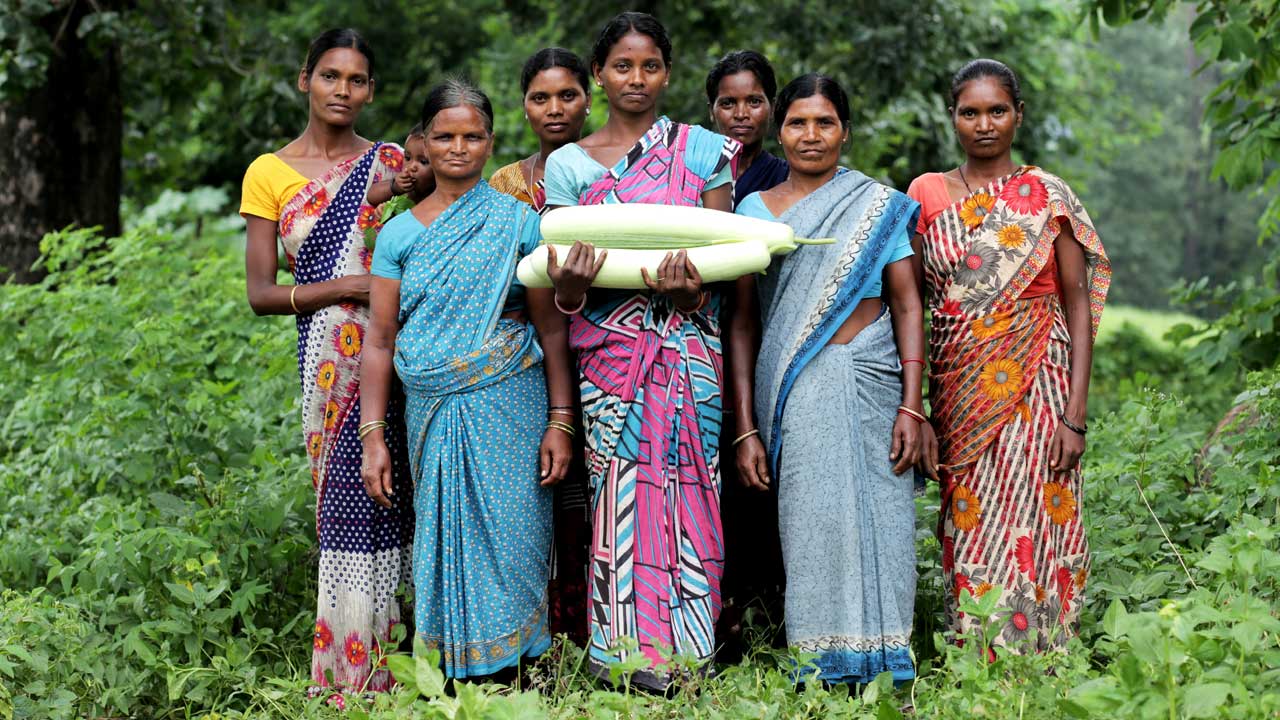 The Source Project: 8 shorts about empowerment and sustainability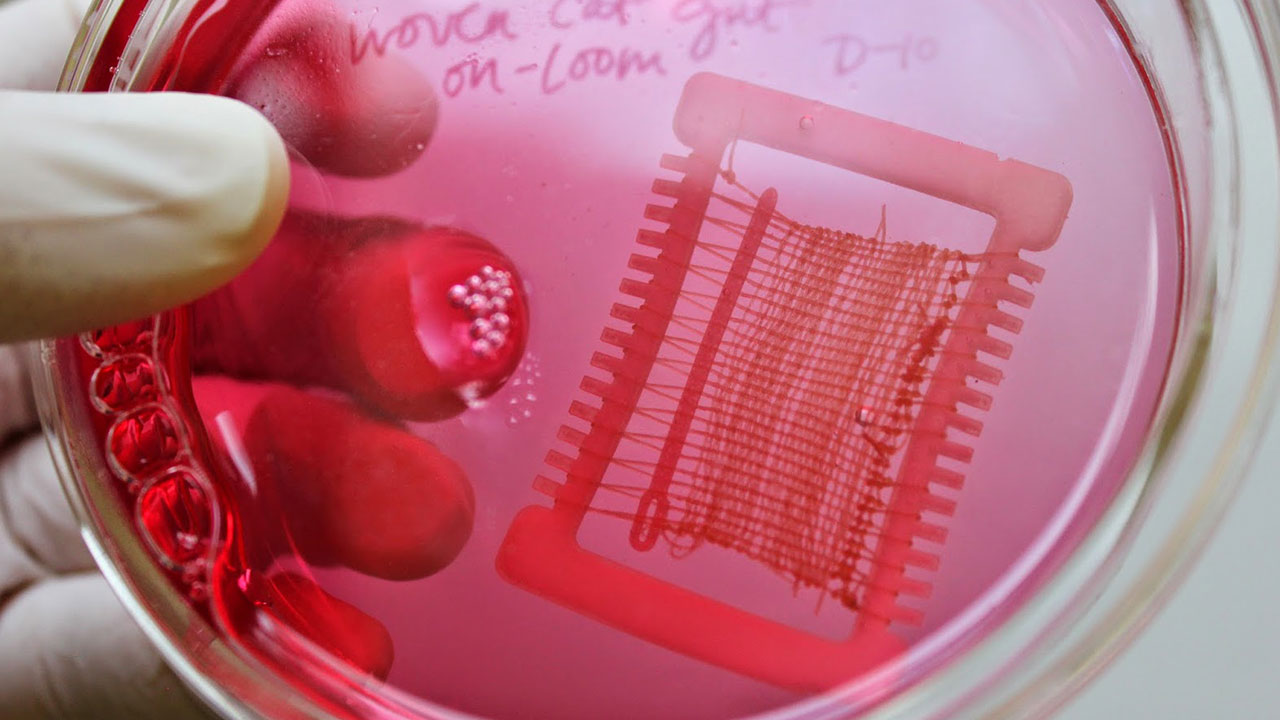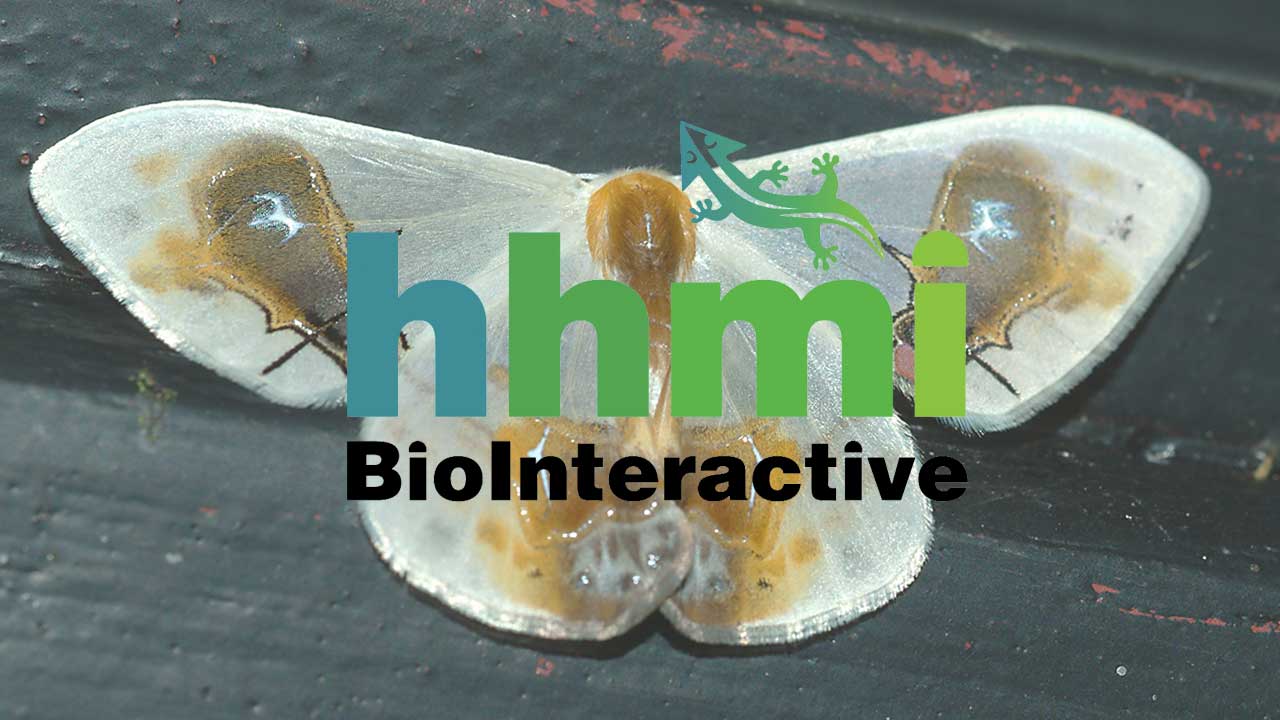 7 Videos That Use Beautiful Storytelling to Advance Science Education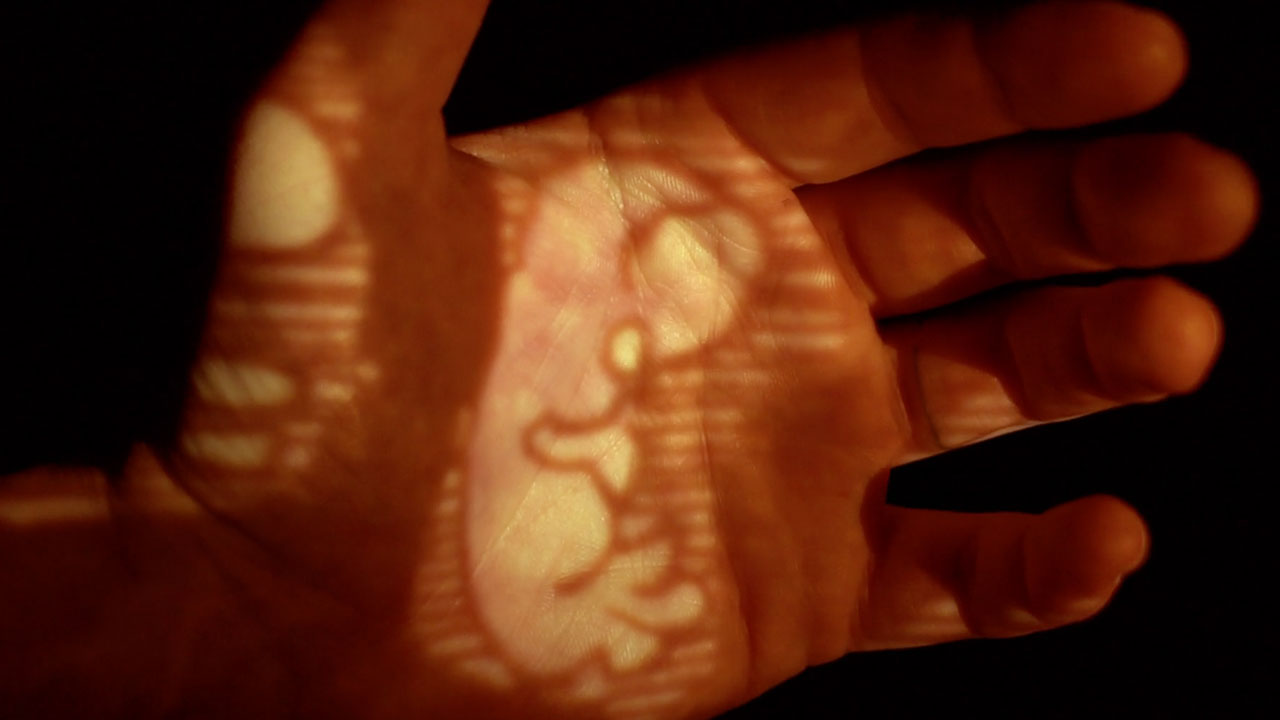 Nostalgia and the Natural World: a Lilian Mehrel Multiverse
Science Makes for Great art, But What About the Reverse?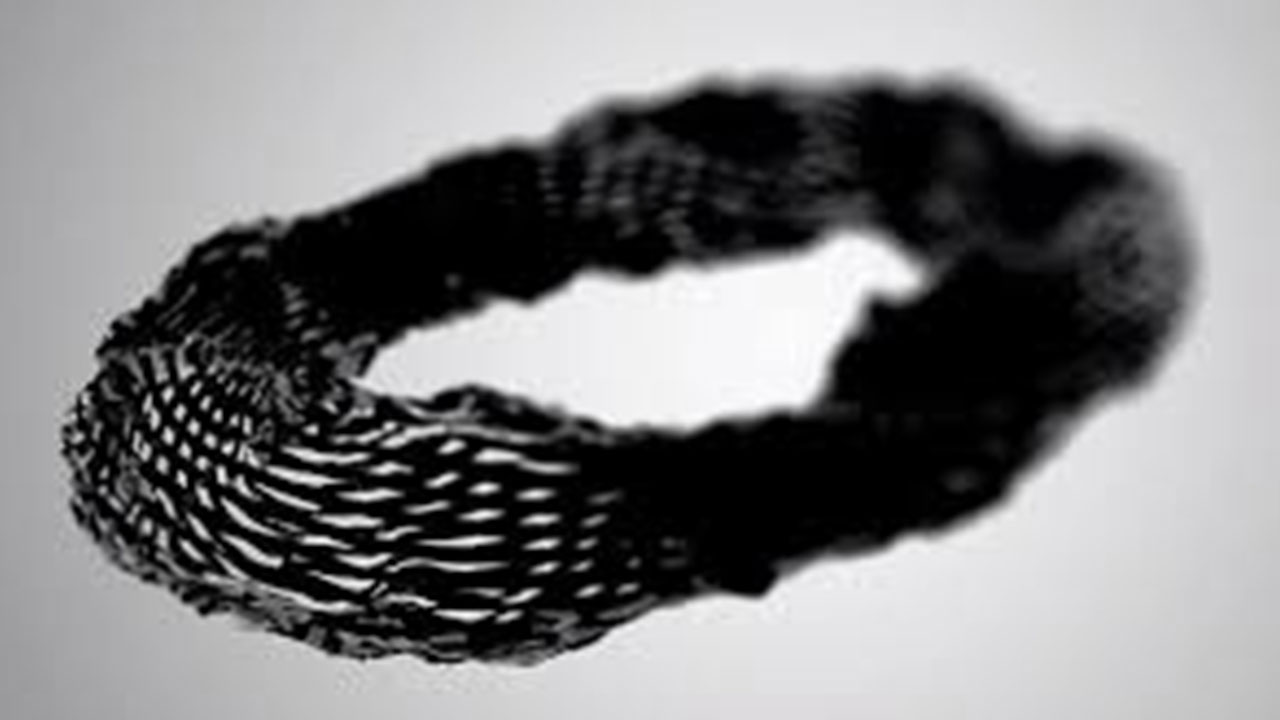 Culture, Health and Art in Africa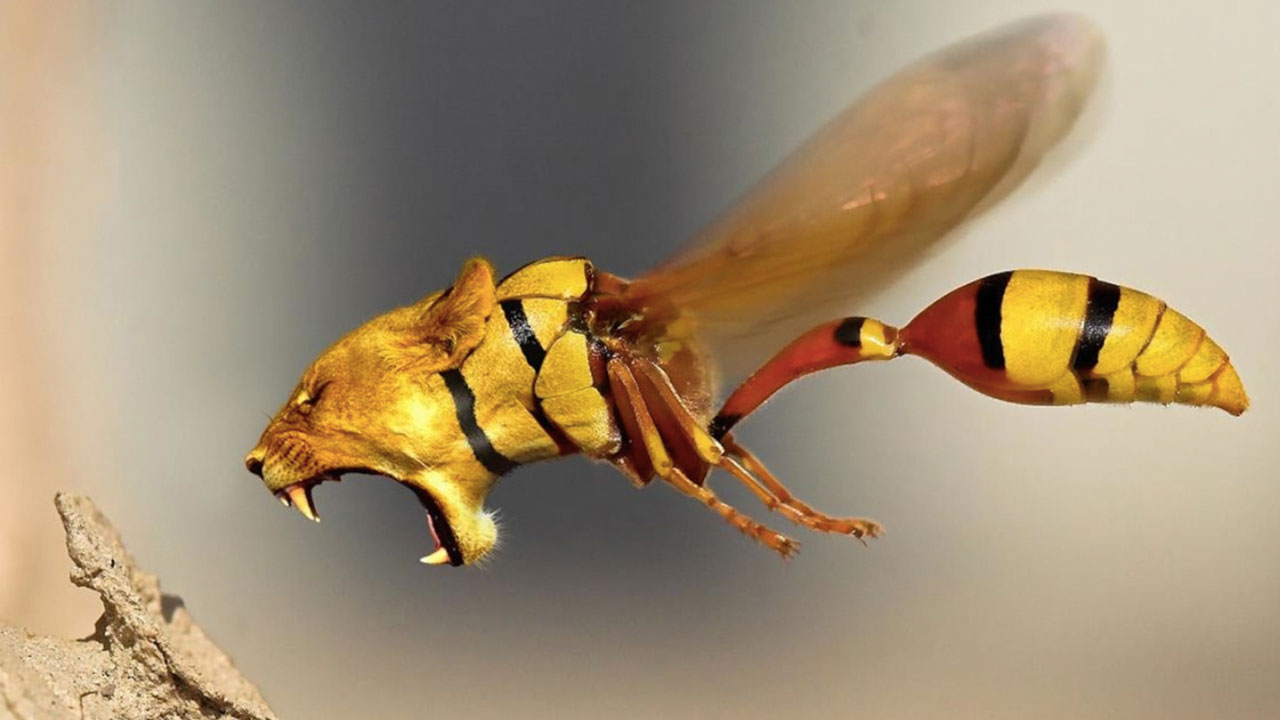 Chimera: Reality or Myth?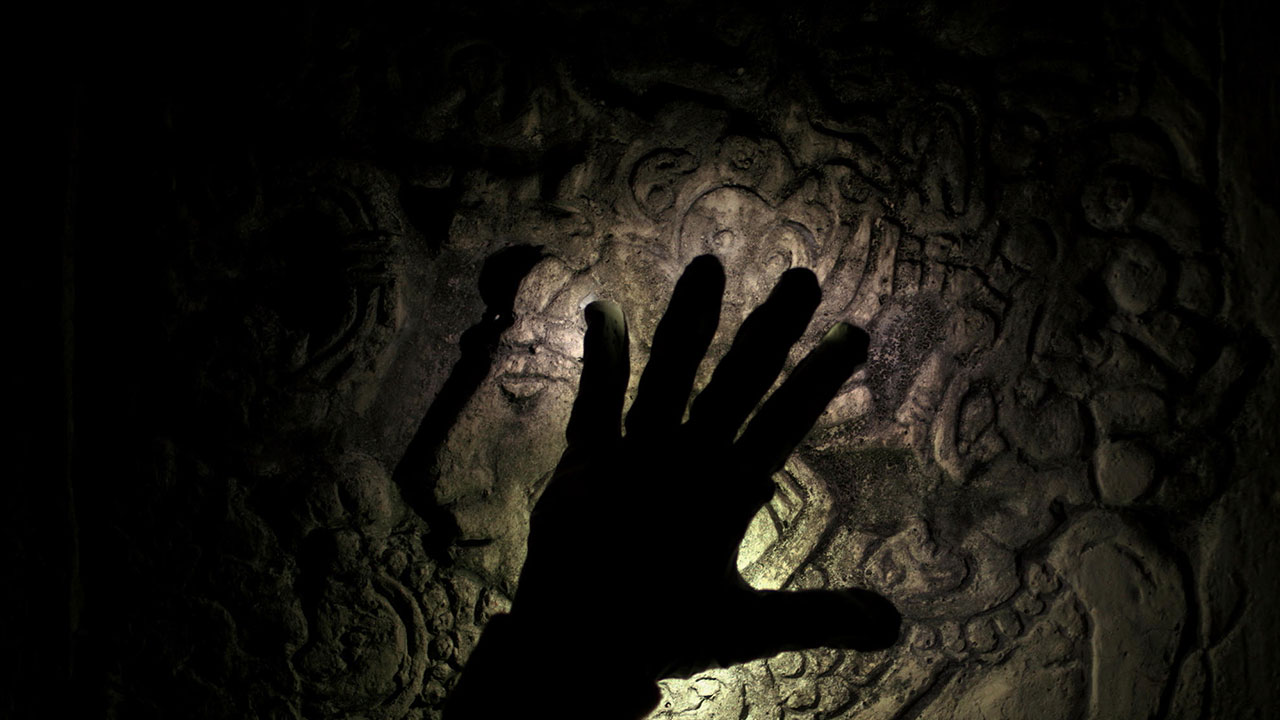 Trance-like Rituals in Mexico Predict the Future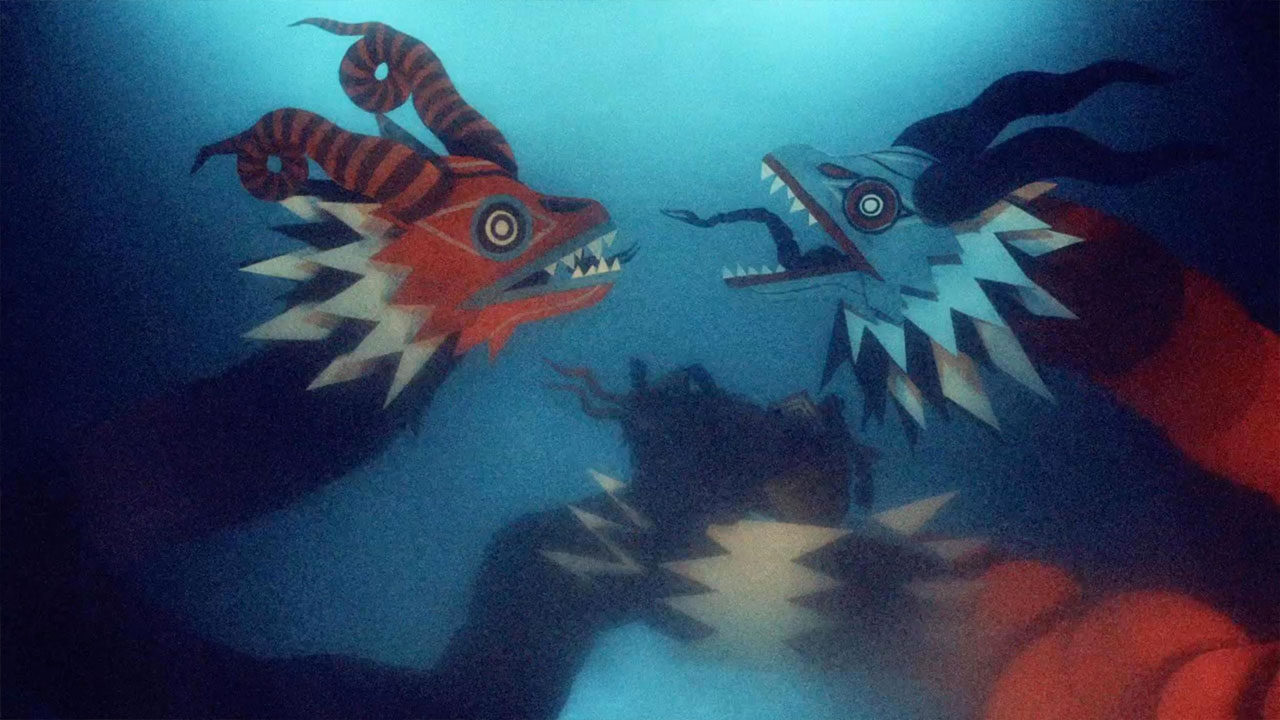 Mystical Paths & Scientific Connections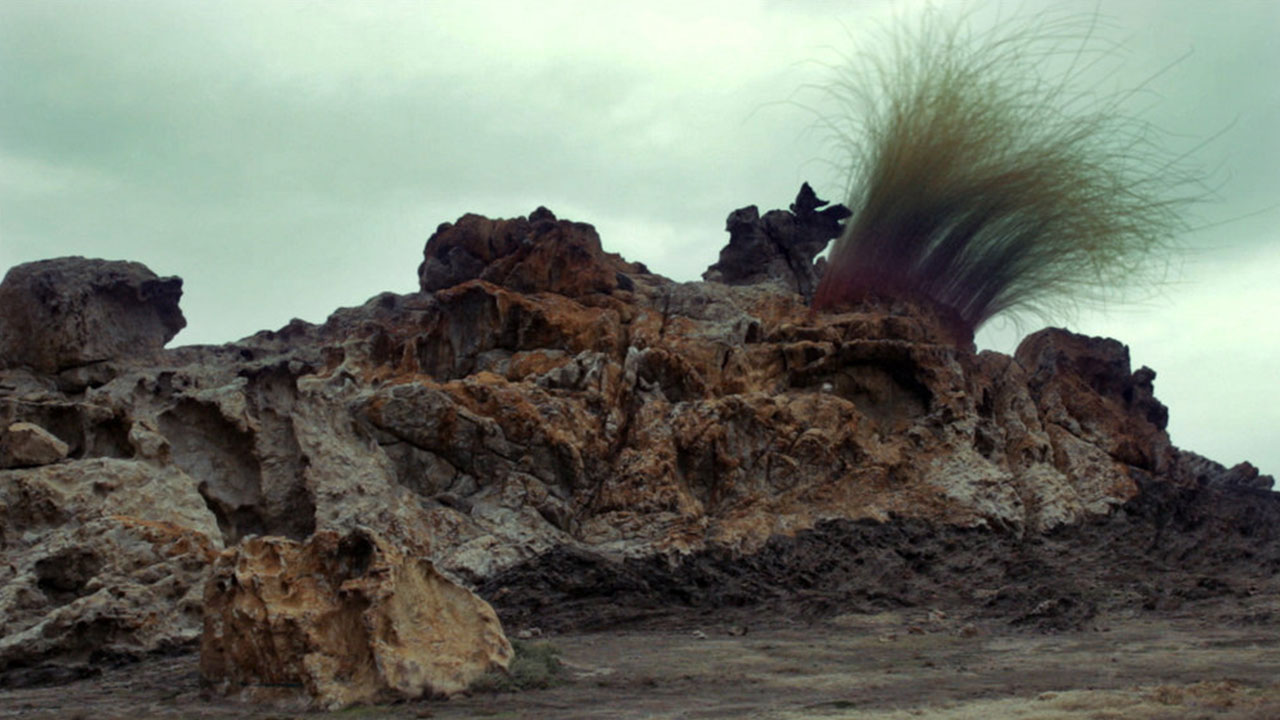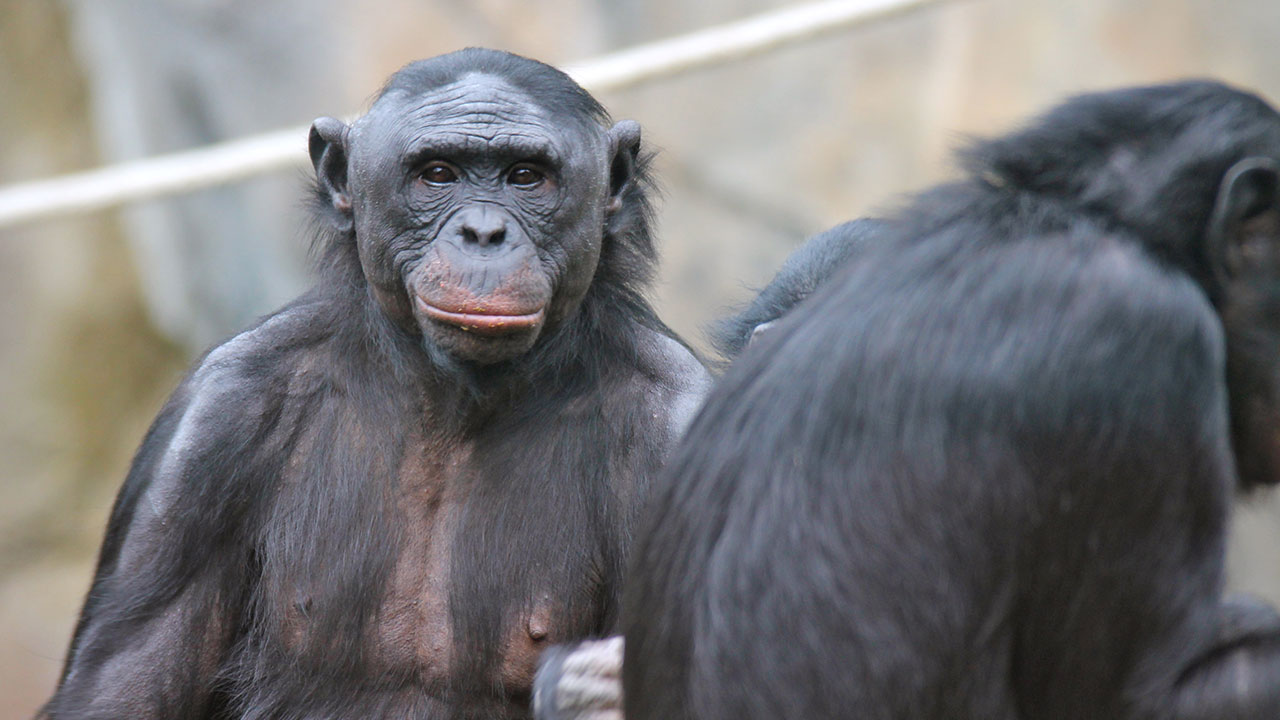 Humans Meet Chimps, Chimps Become Human?
Unsettling Equilibrium and Envisioning a Better Future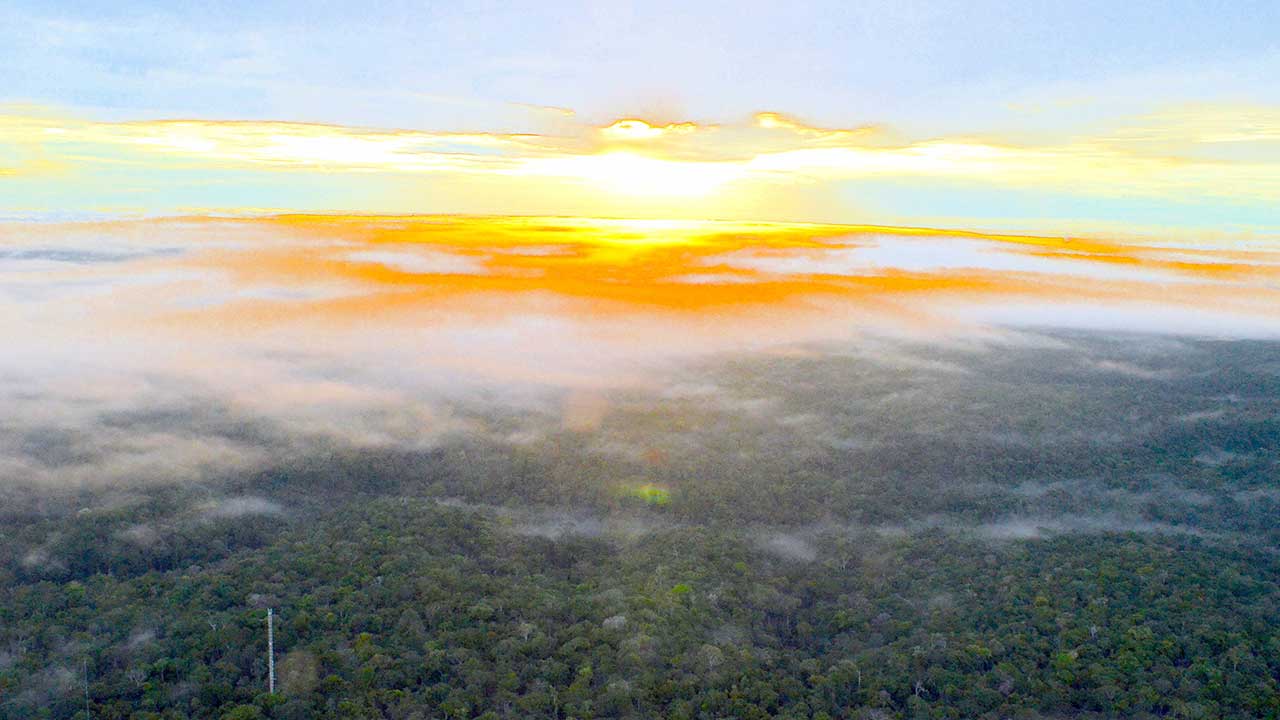 Global Warning: Reports Around the World on Climate Science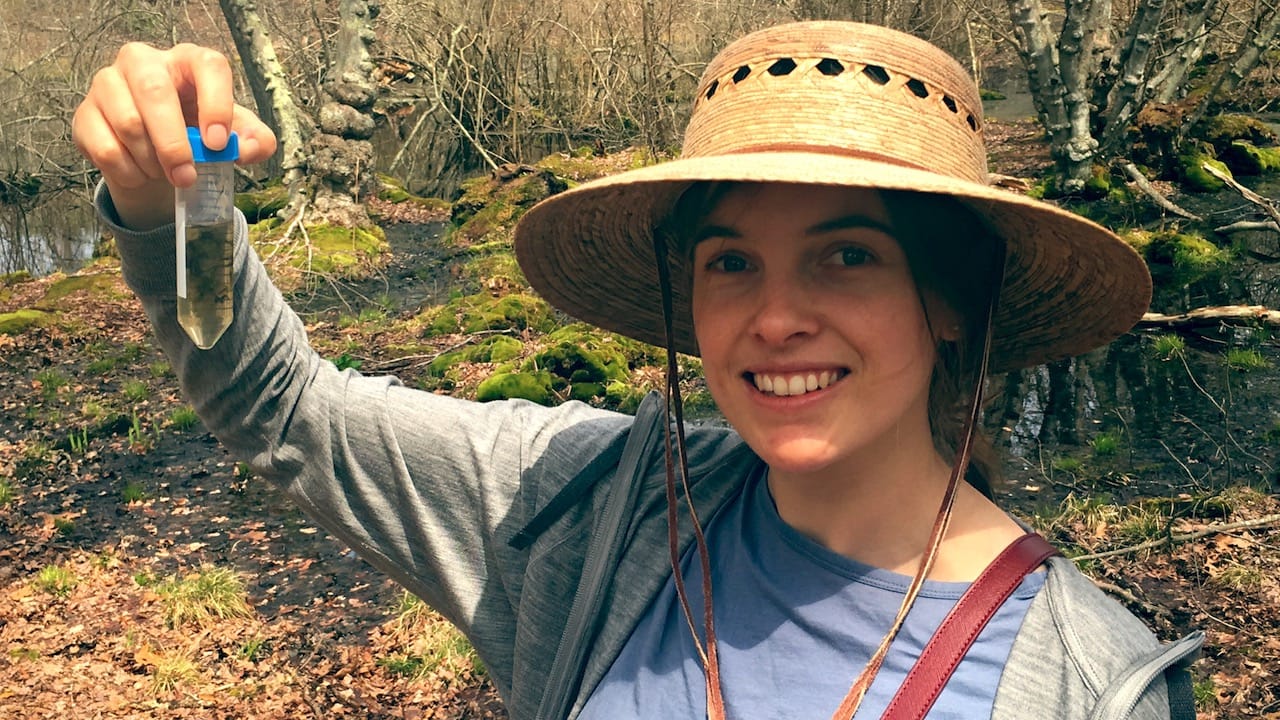 Selections From Pondlife: The Hidden World of New York City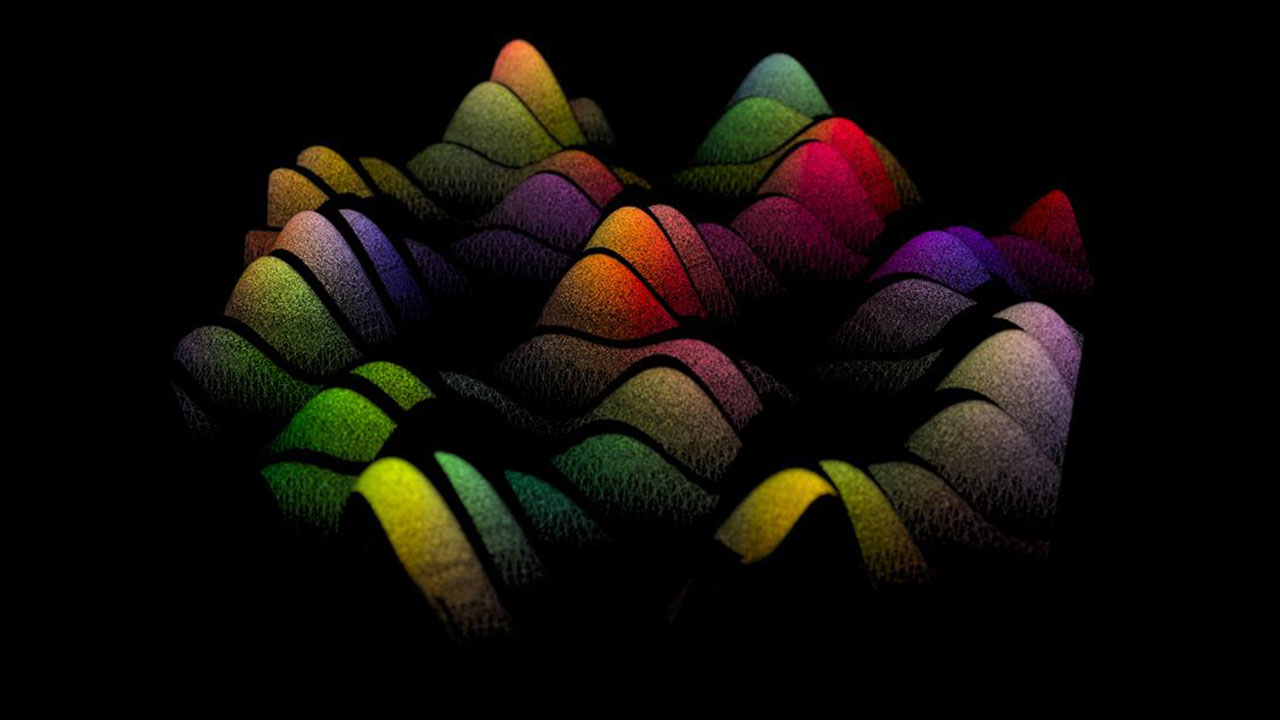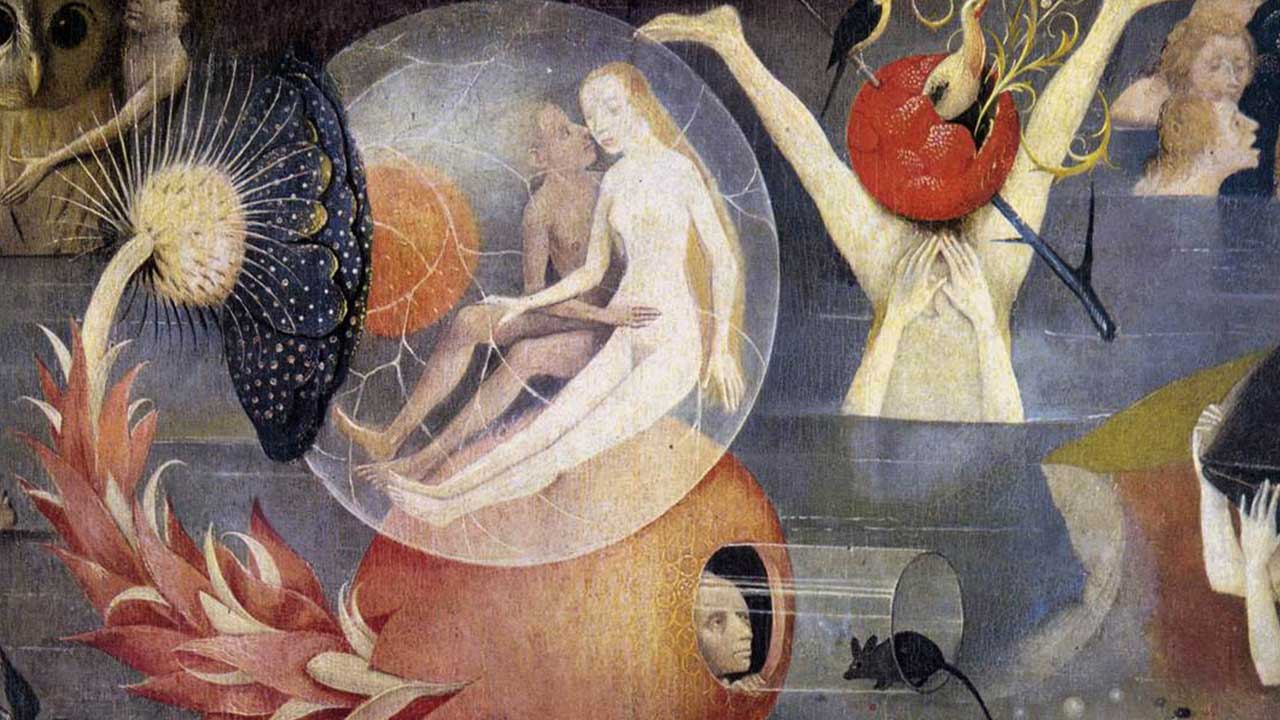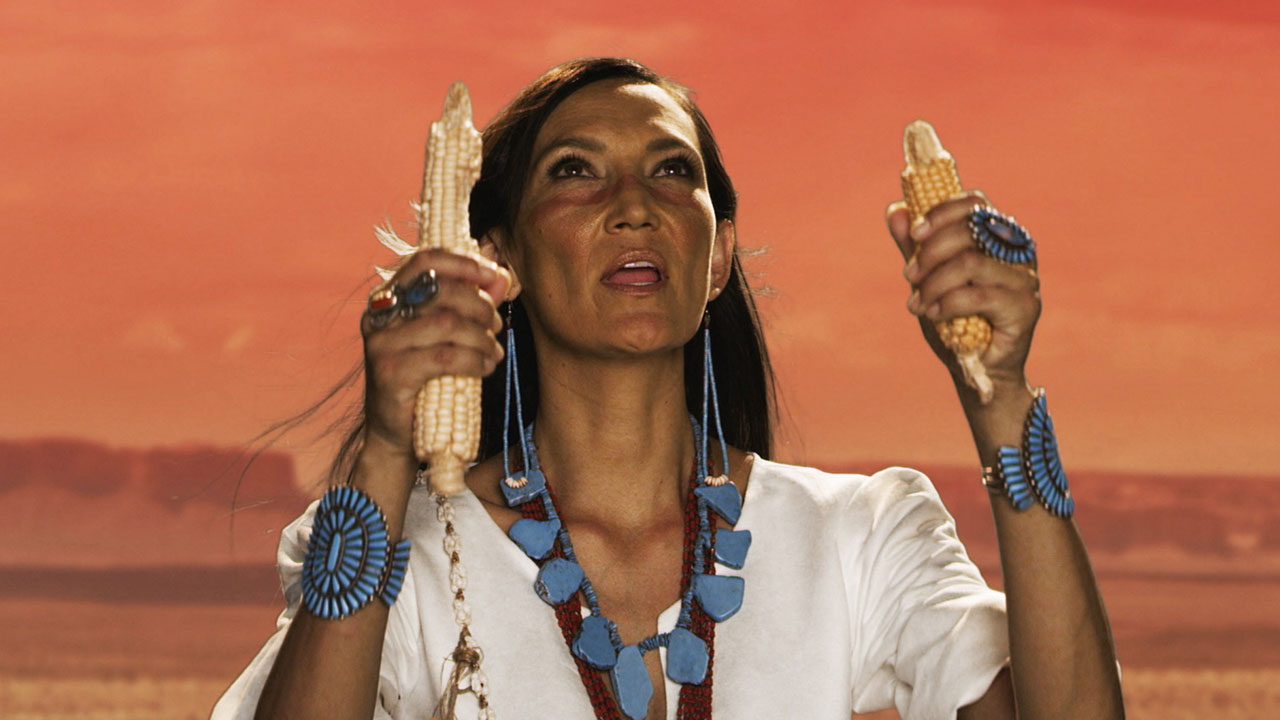 Indigenous Filmmakers Reimagine Science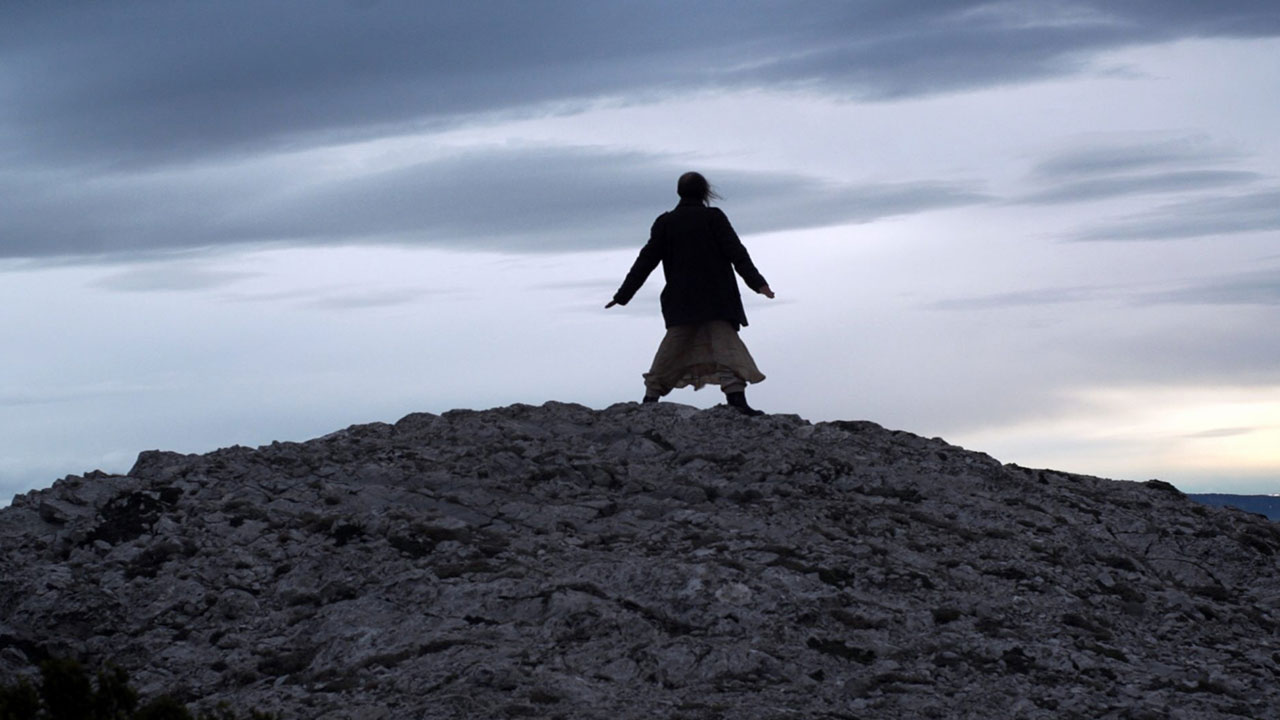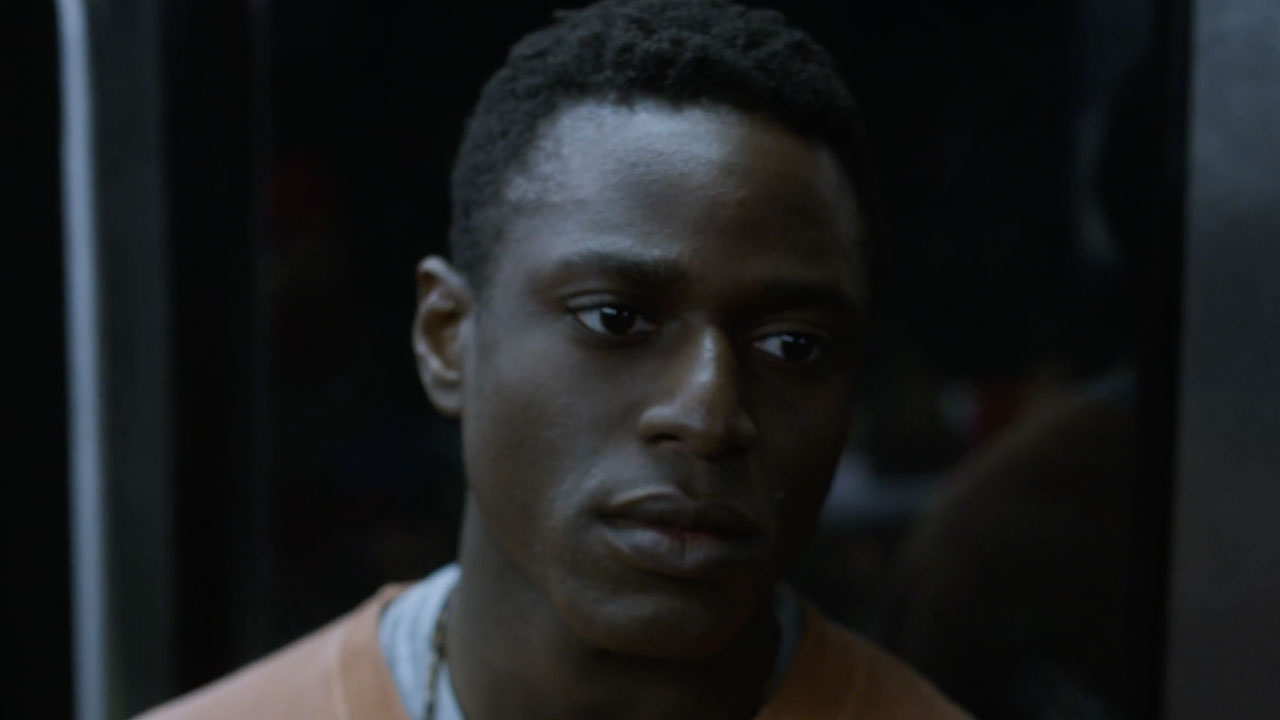 A Moment in The Life of a Migrant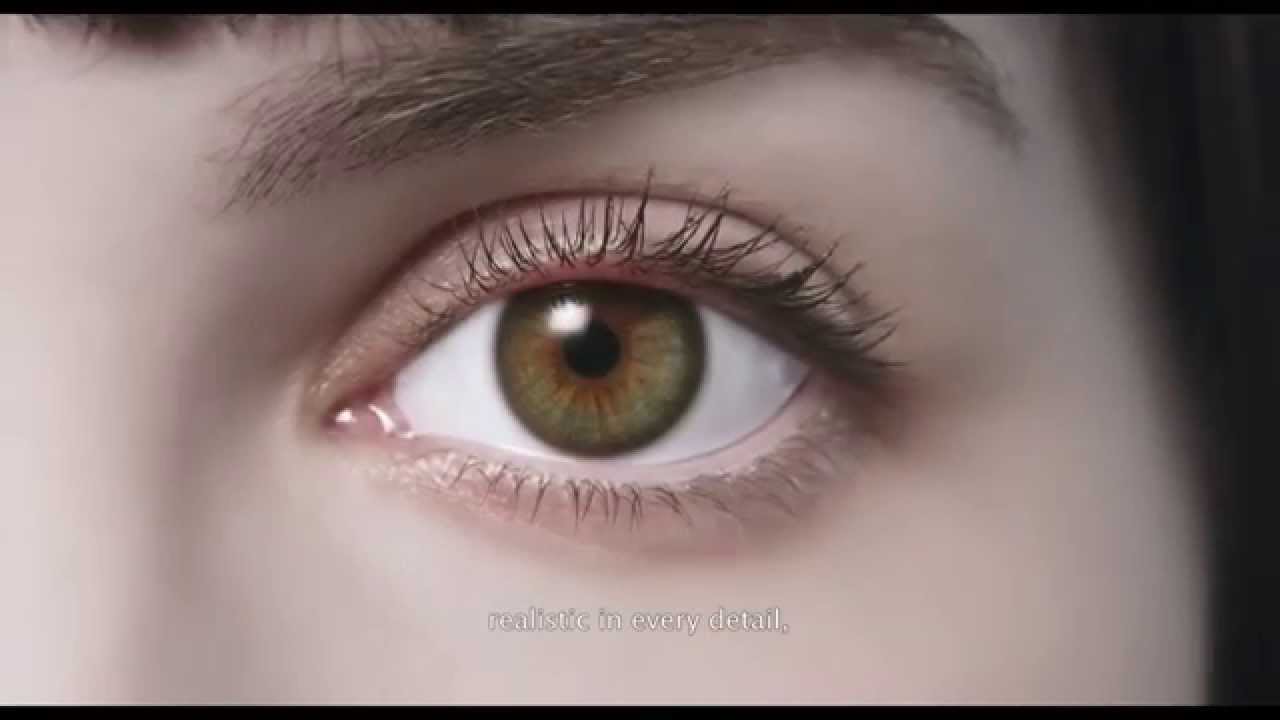 Irreplaceable: Love, Meaning, and Attachment in a robotic world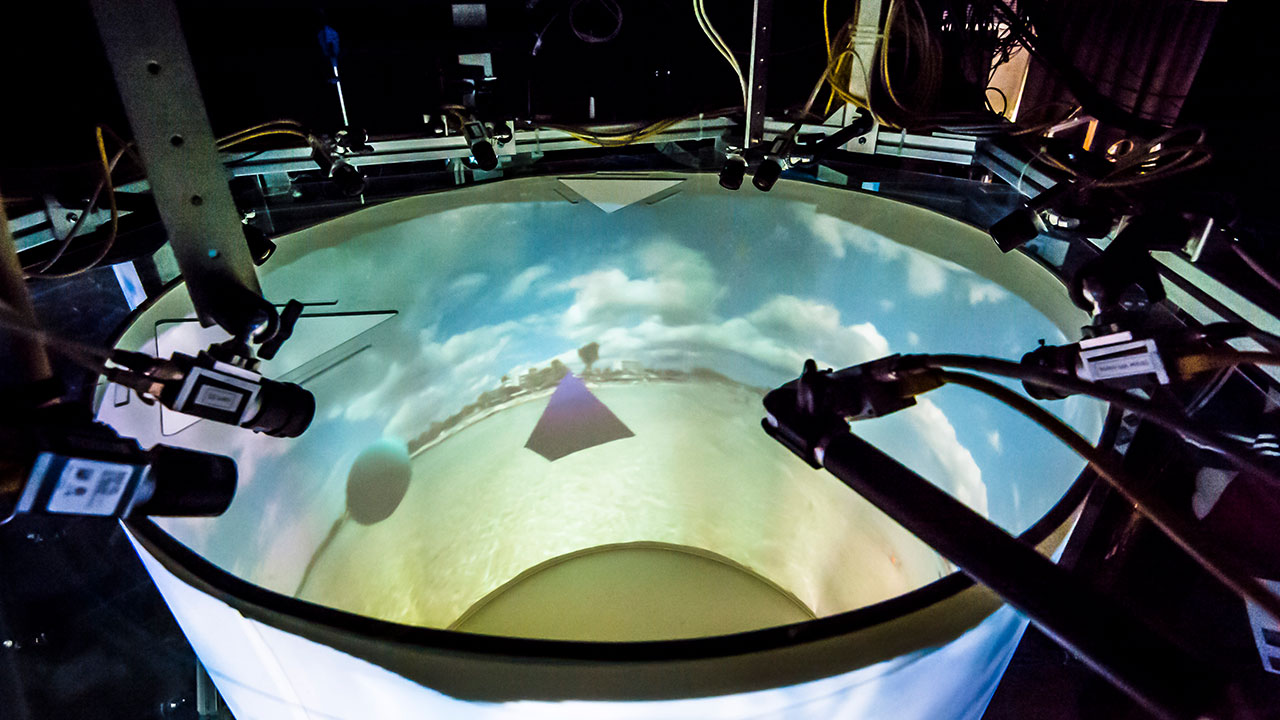 Virtual Reality for Freely Moving Animals
Augmenting Human and Machine Intelligence with Data Visualization
Border landscapes: The River is a Seam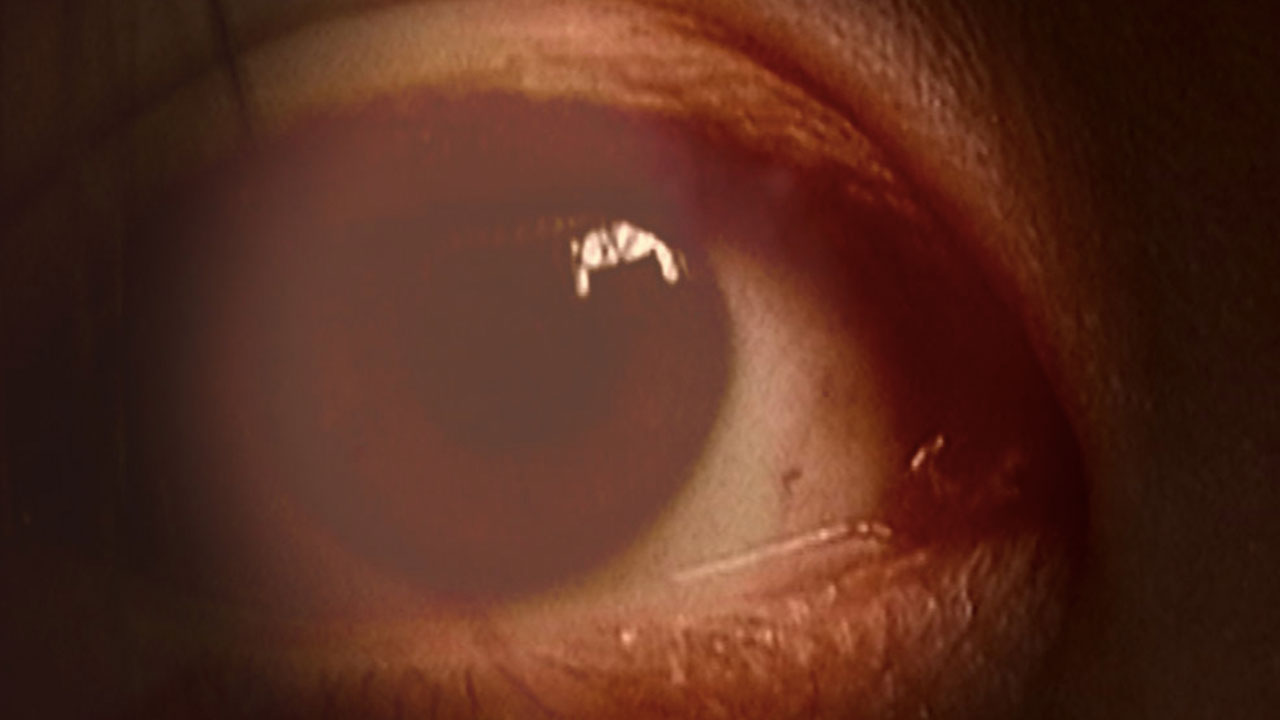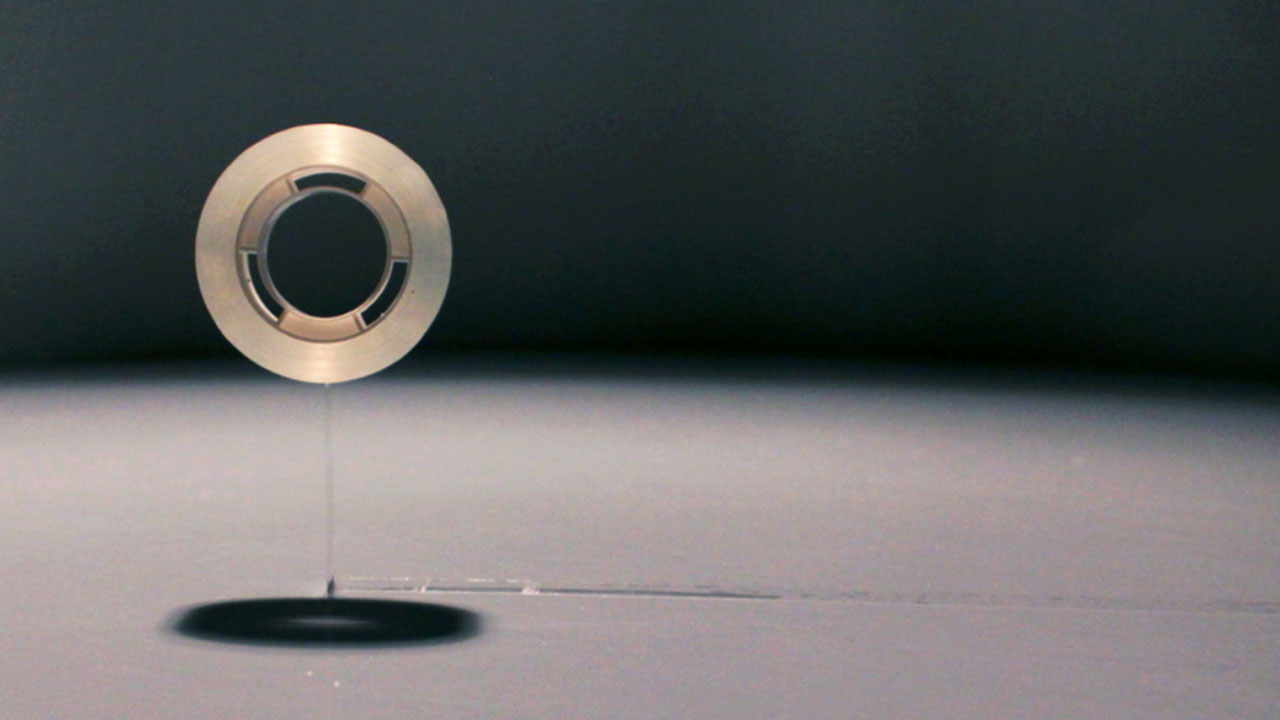 We cannot understand what we cannot imagine
Territories at the Microscopic Level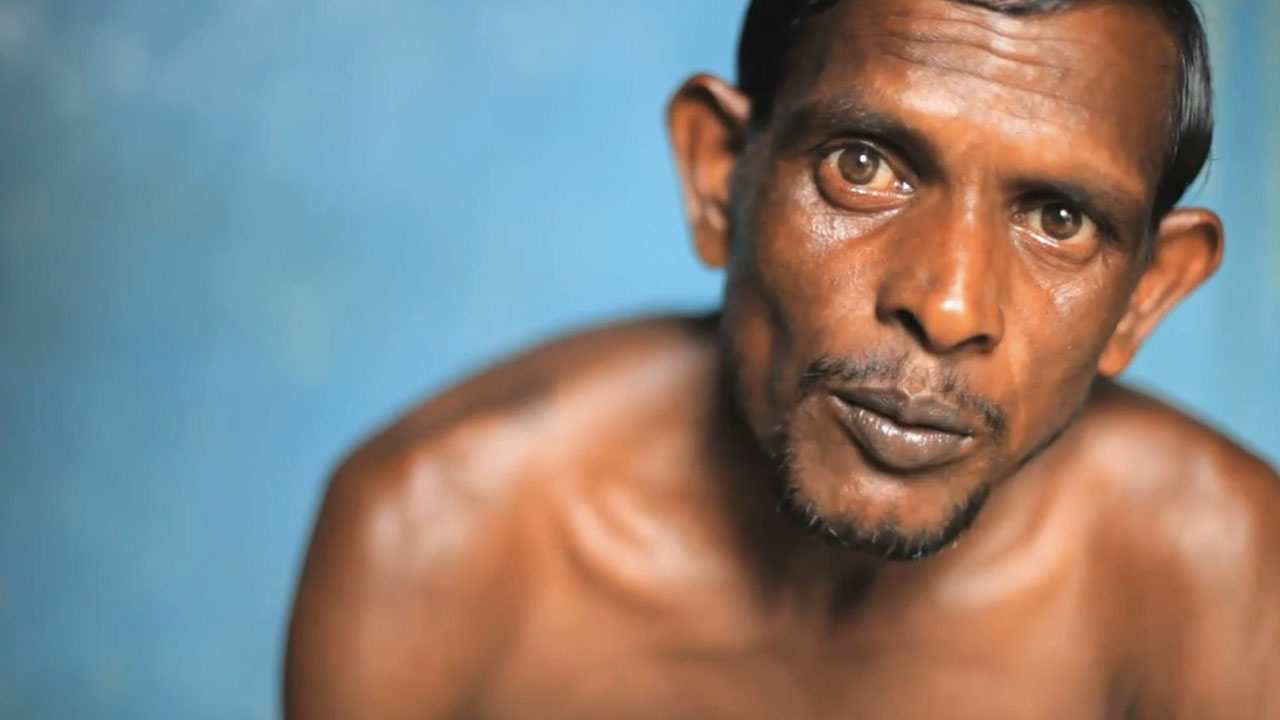 Fracking, Hurricanes, Rising Seas, Leadership, and Climate Change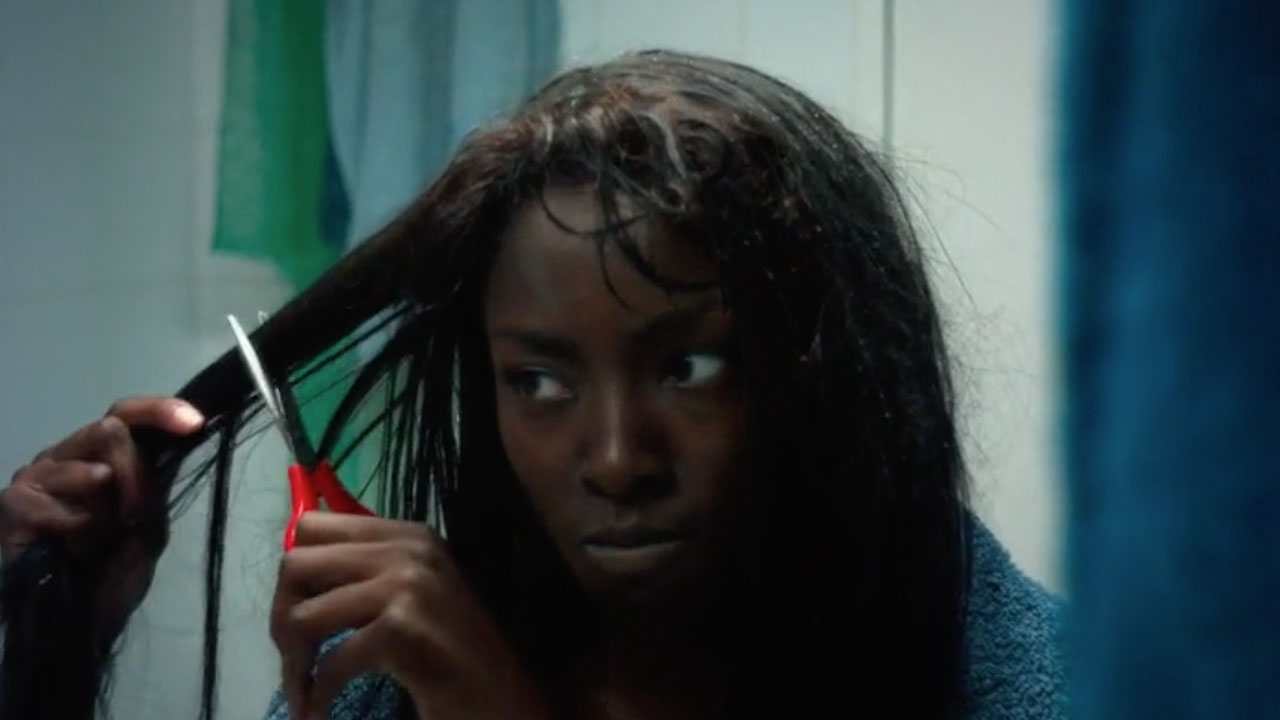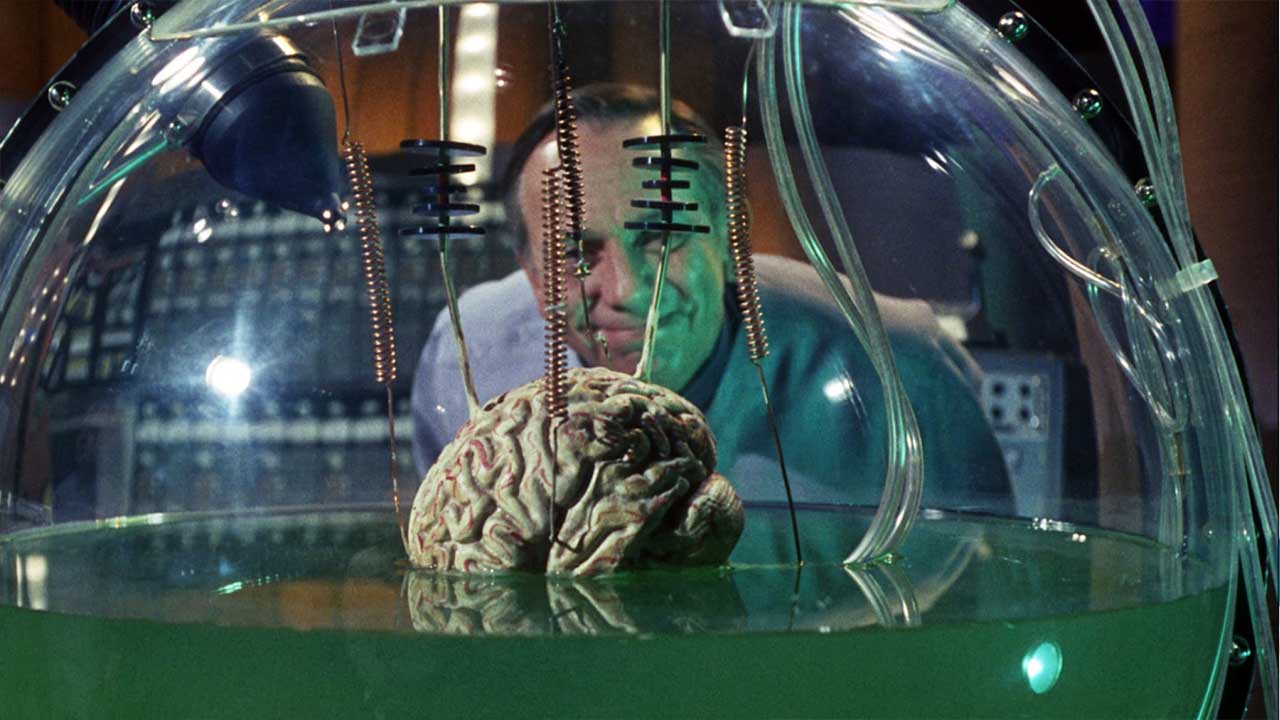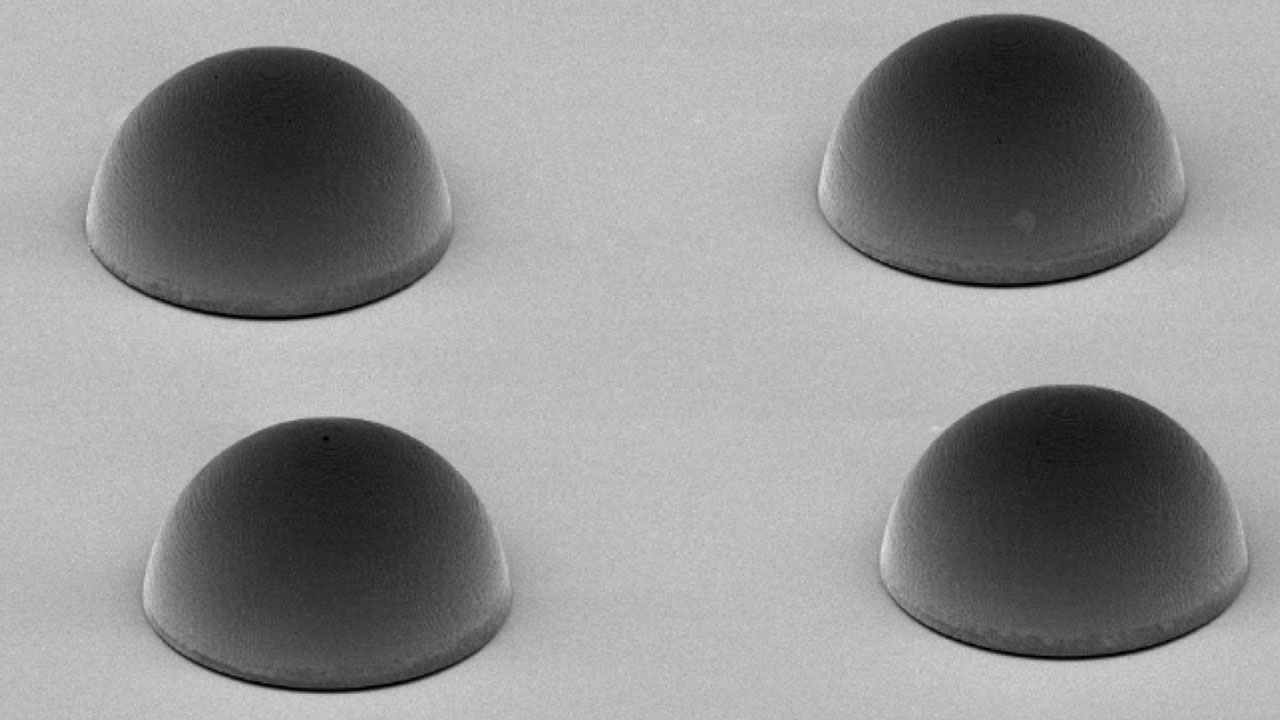 Micro and Nano Theme Parks For Worms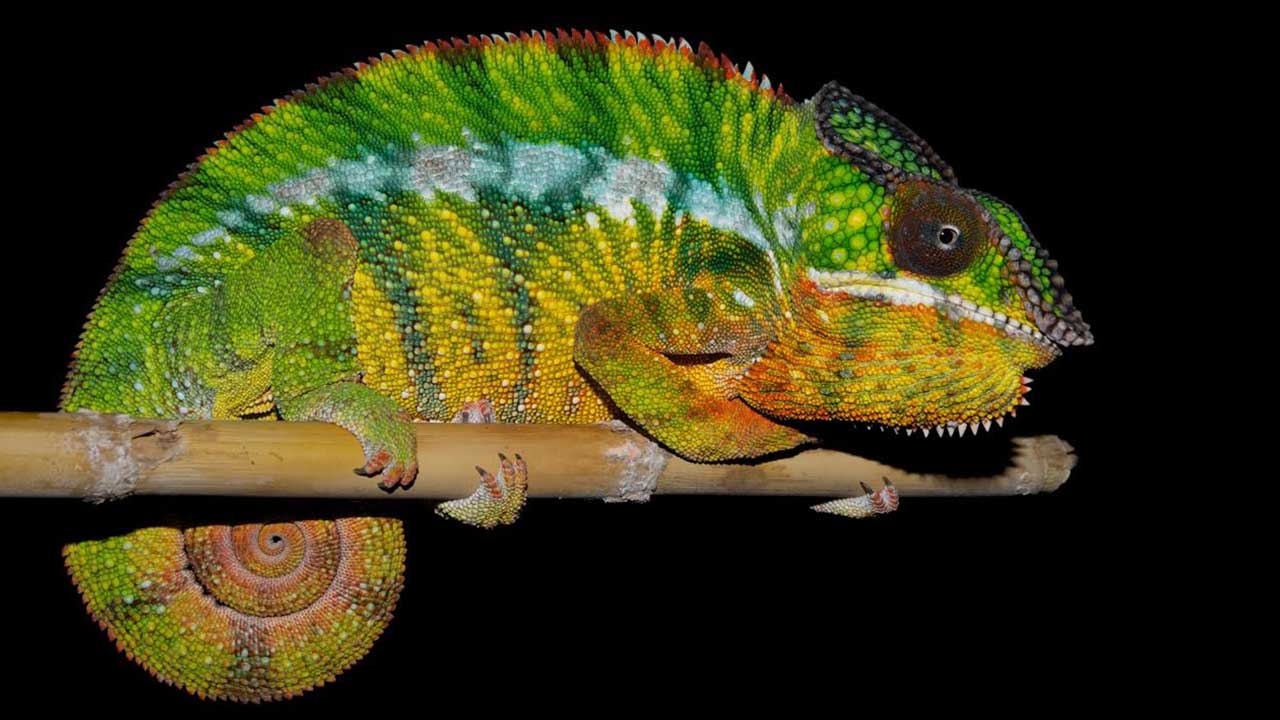 Recording a Chameleon Changing its Color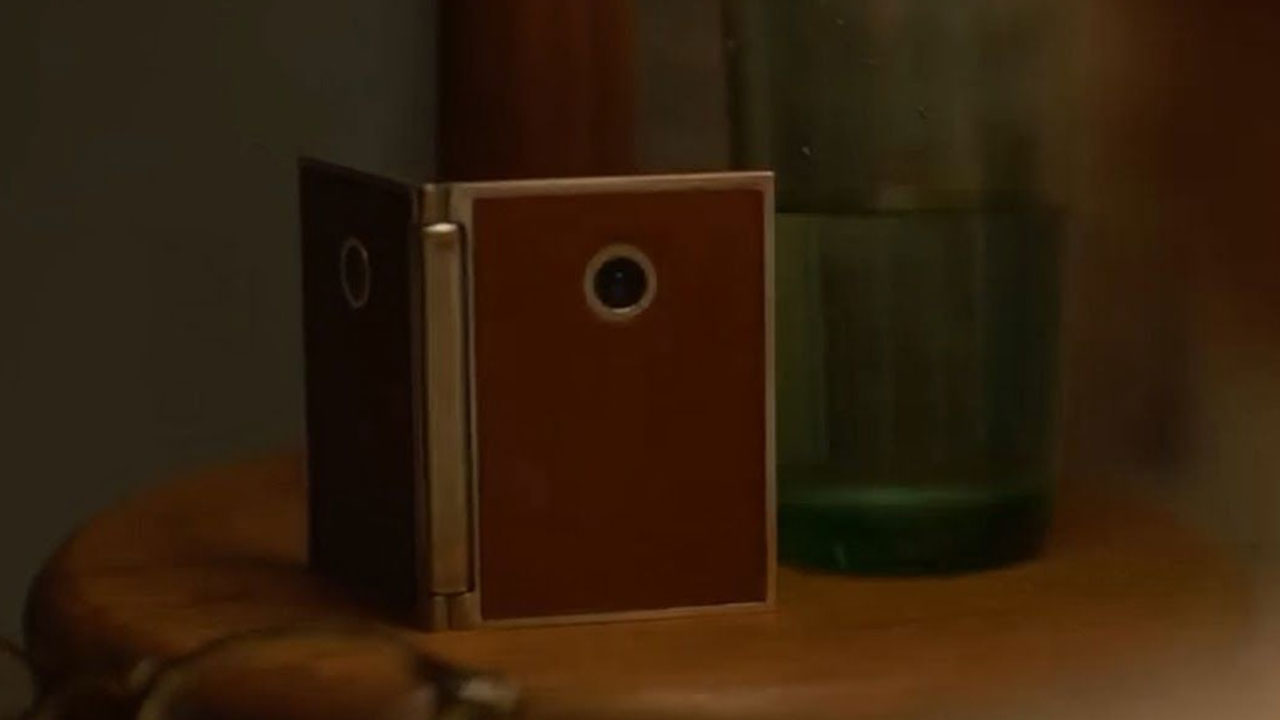 Cultural Heritage and Filmmaking in Kenya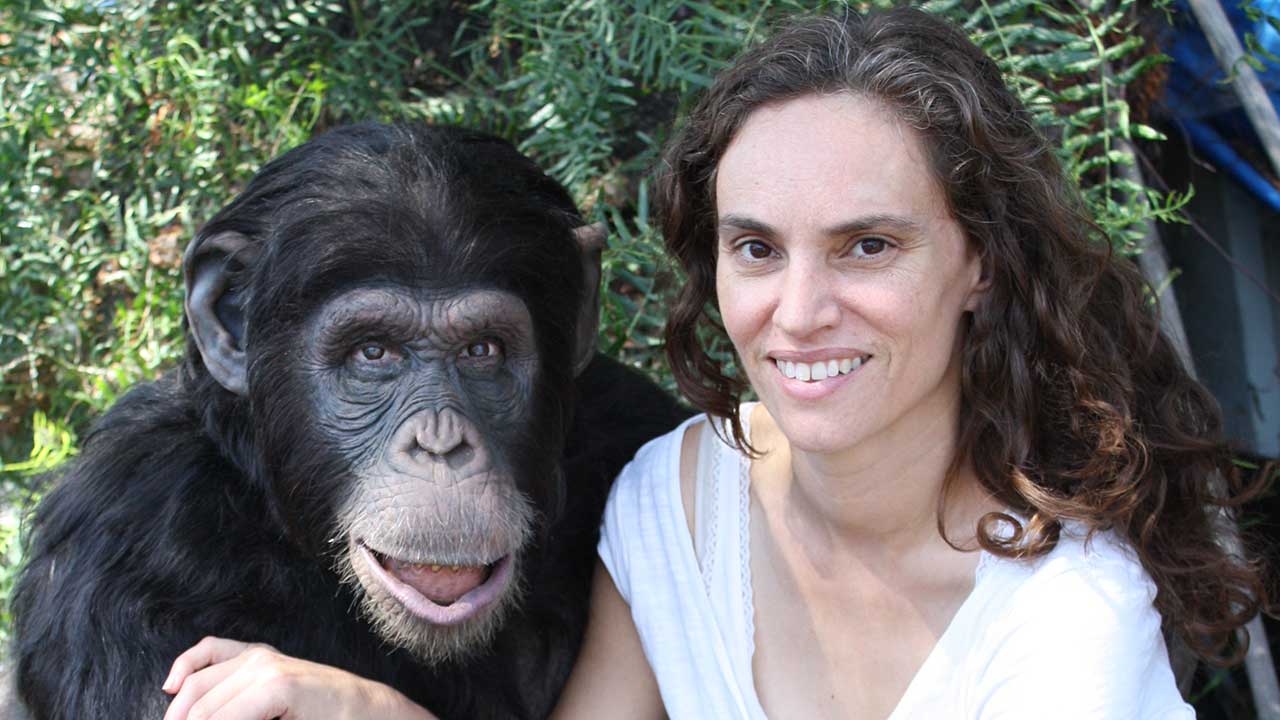 Films for the Non-Human Demographic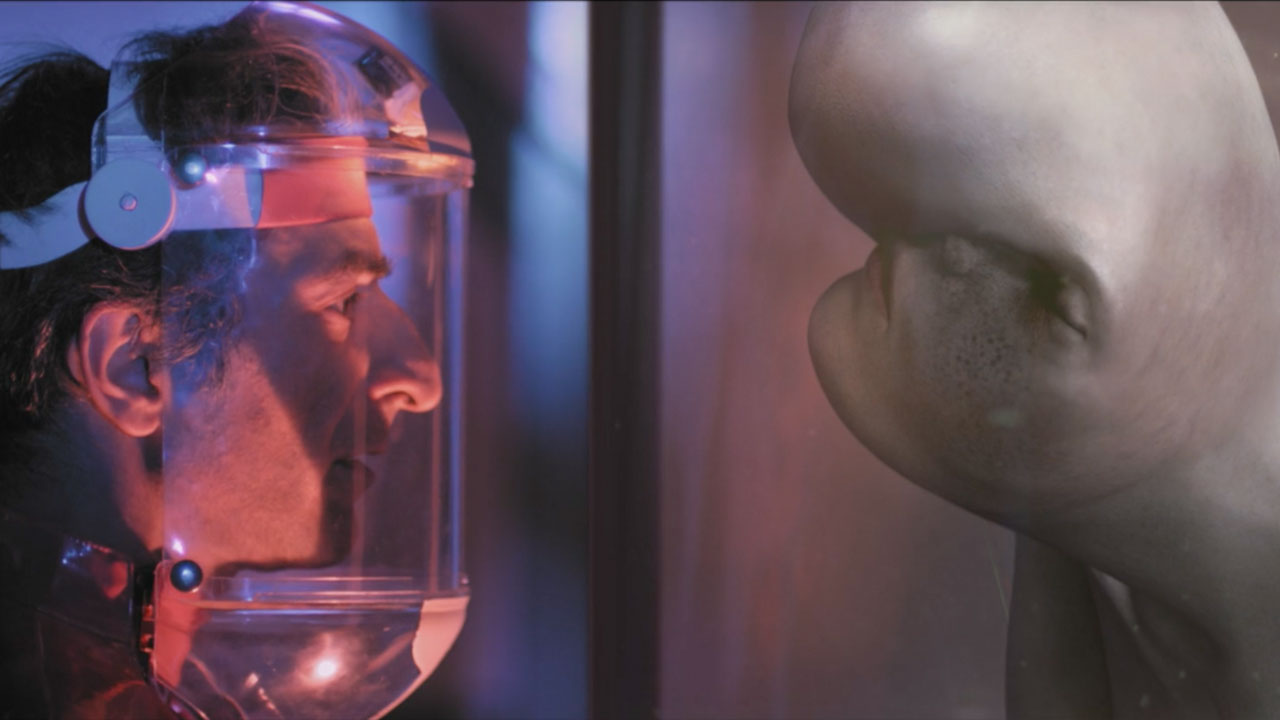 The Secret Garden: Evolutions of Virtual Plants & Corals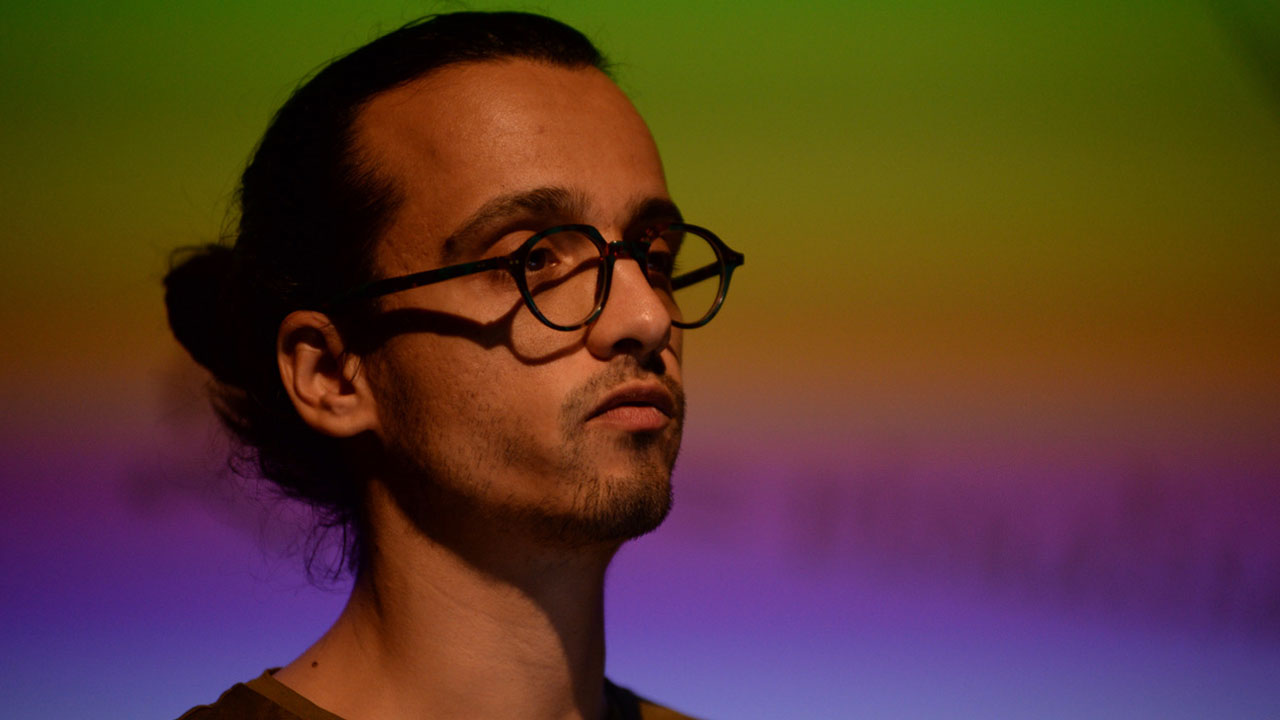 Endless Forms Most Beautiful: The Scientific Art of Markos Kay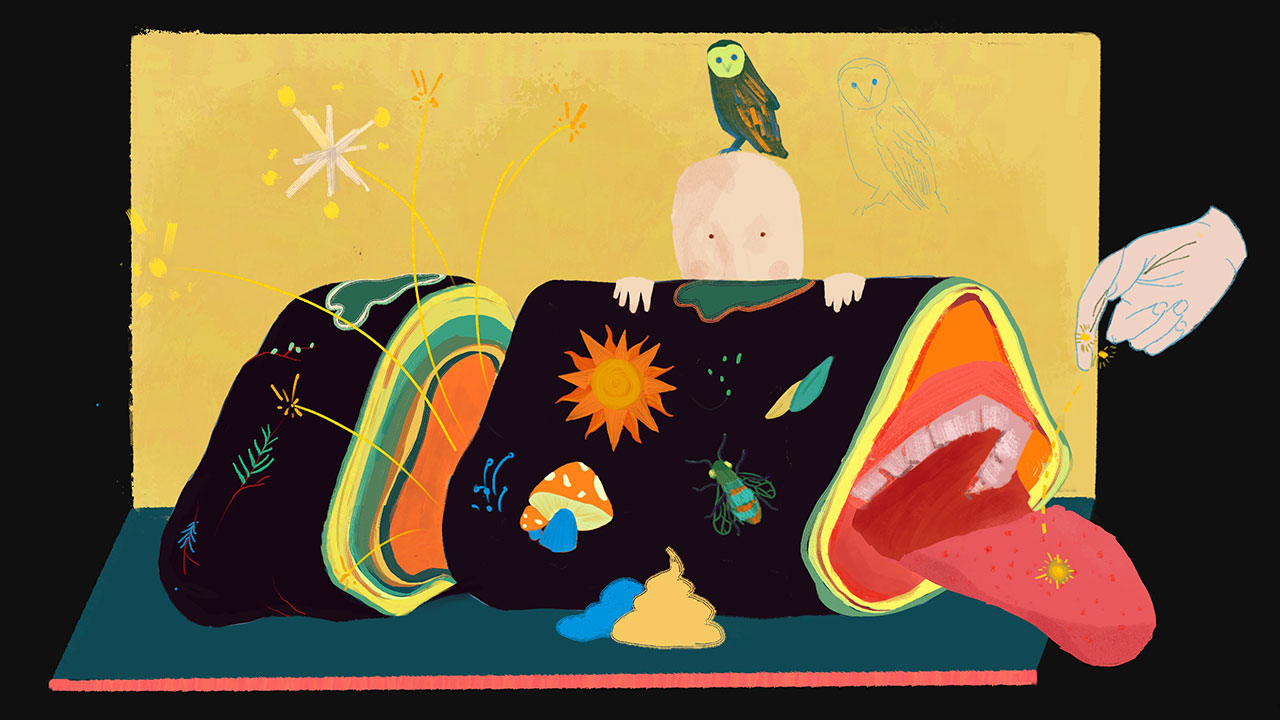 Symbiosis at the 13th Annual Imagine Science Film Festival: Crisis Through The Lens Migration
Visualizing an Intimate Journey Through the Brain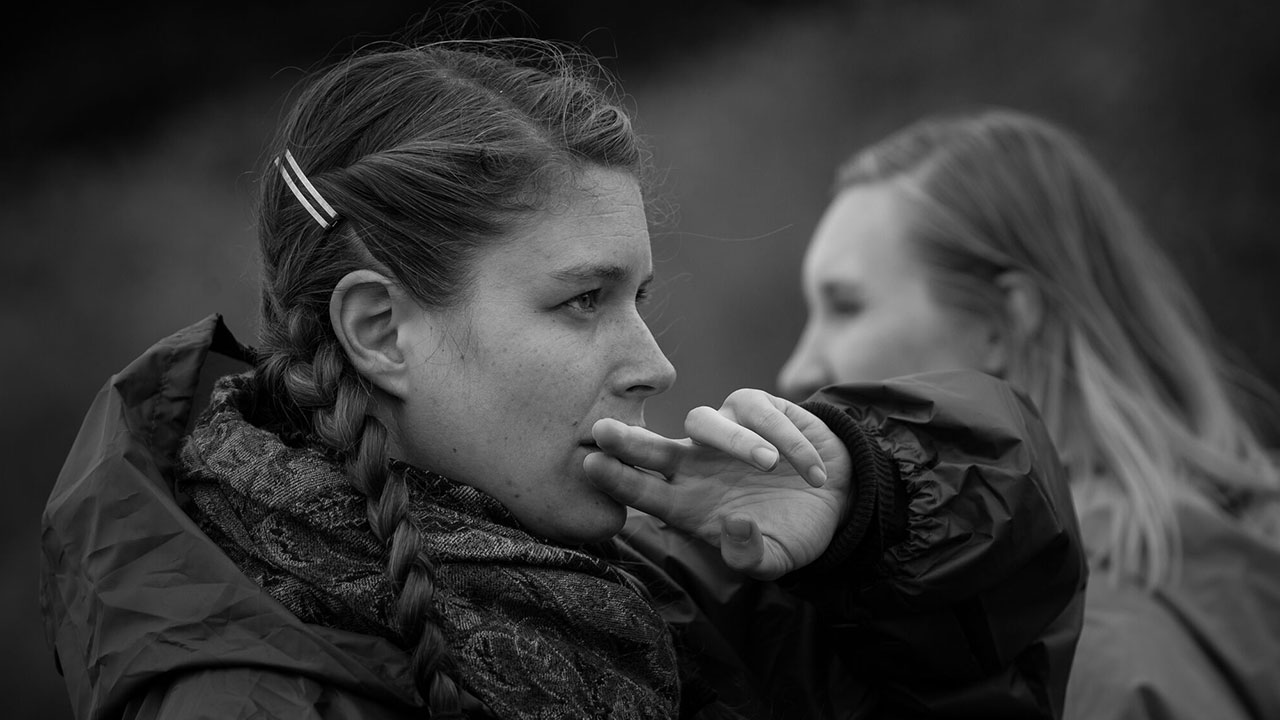 An Ethnobiologist with a Movie Camera
Visions of the Future: The Artist Depiction Series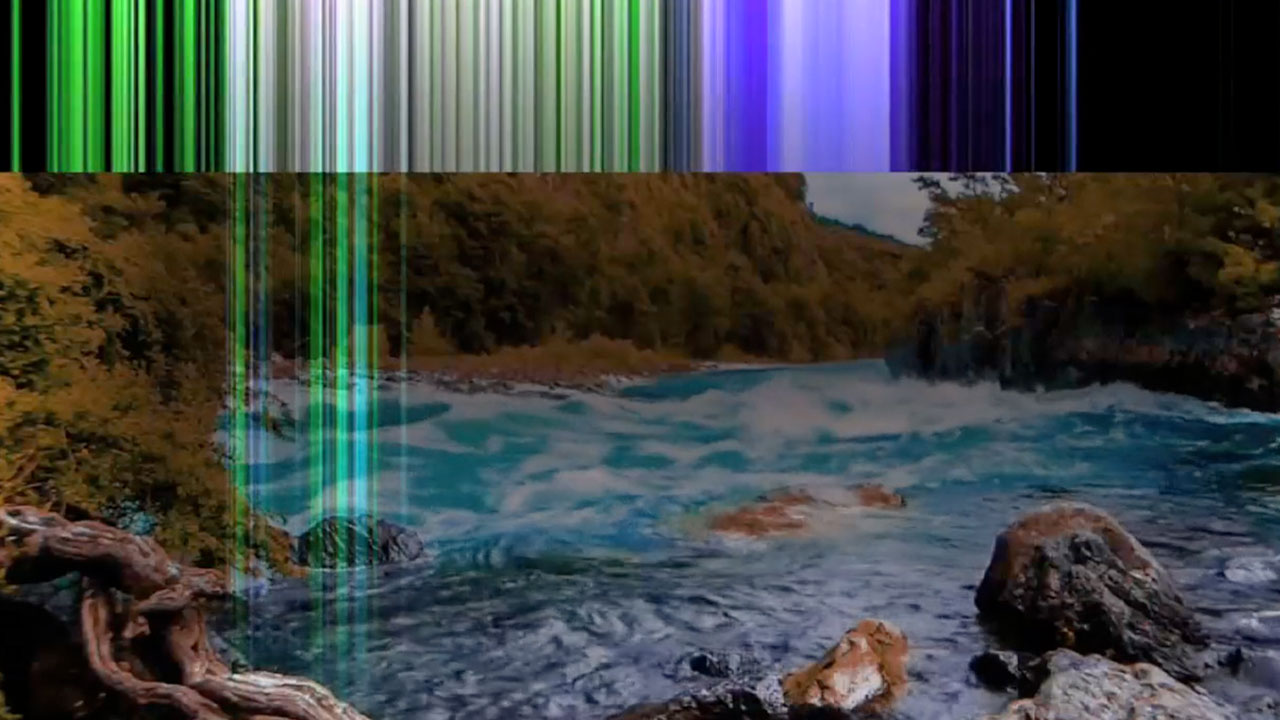 Charlie Tweed: Humans, Nature, and Control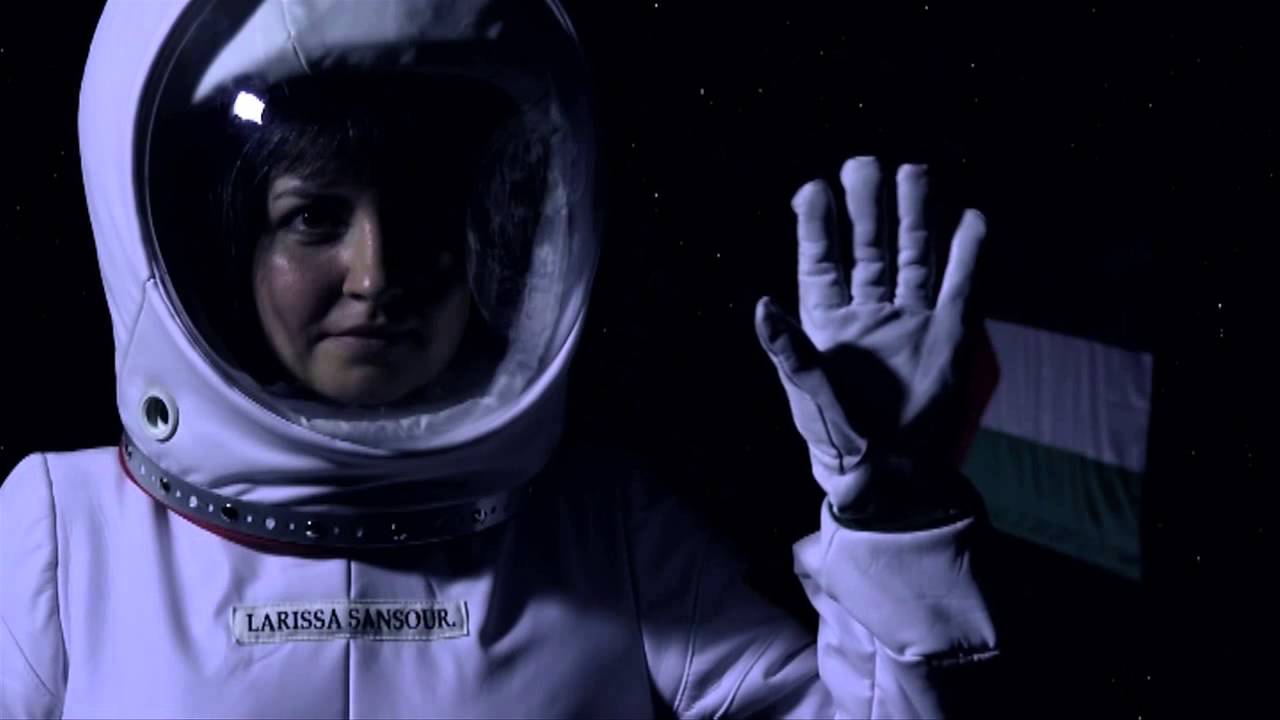 Modern Arab Science Fiction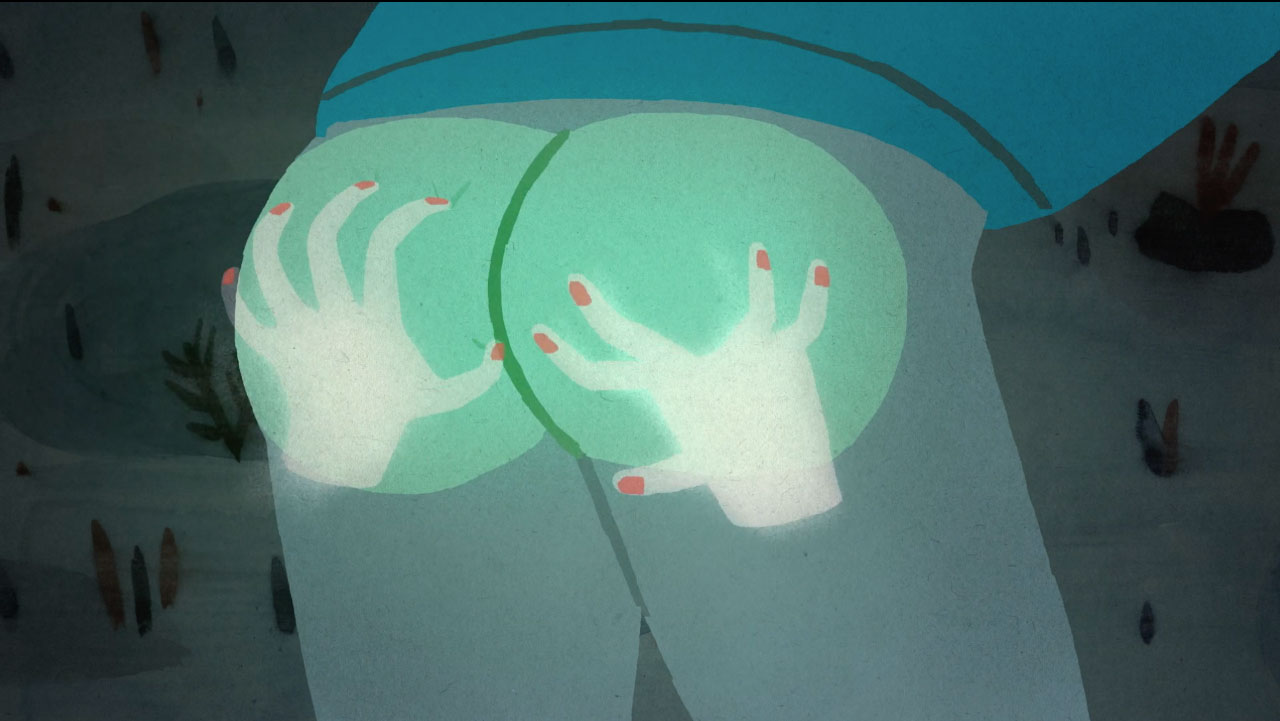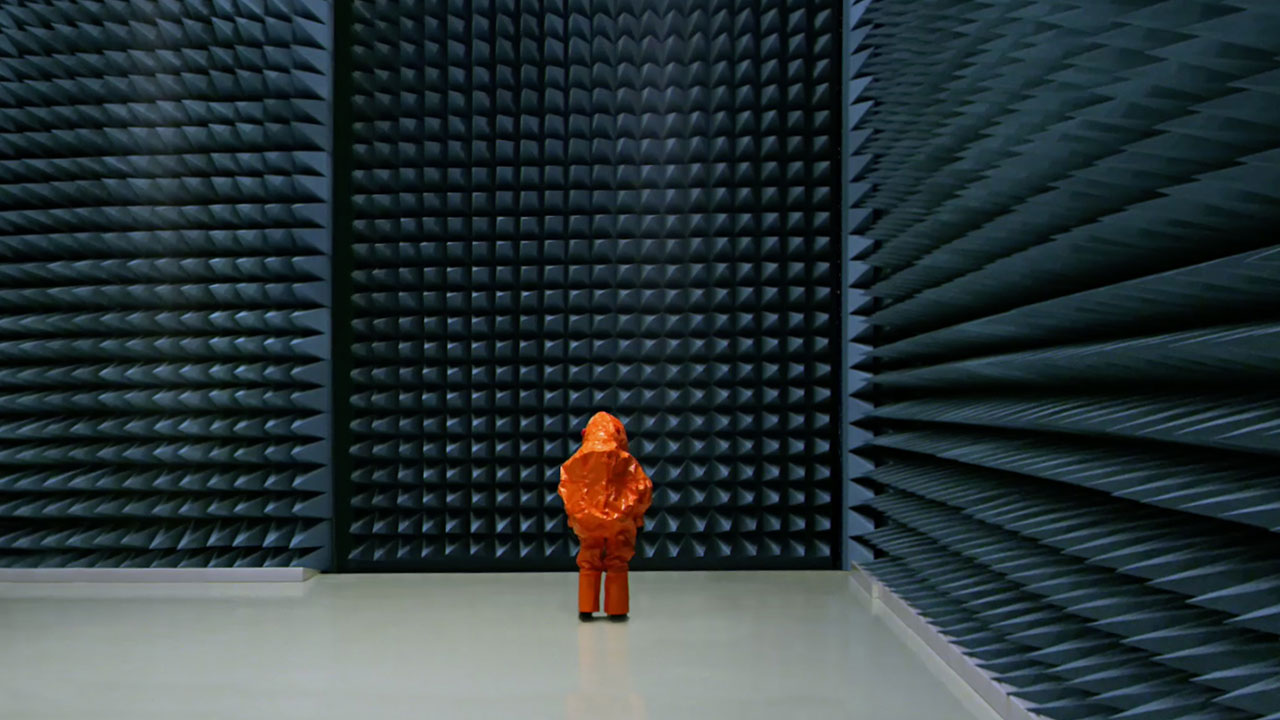 What it means to be human in the 21st century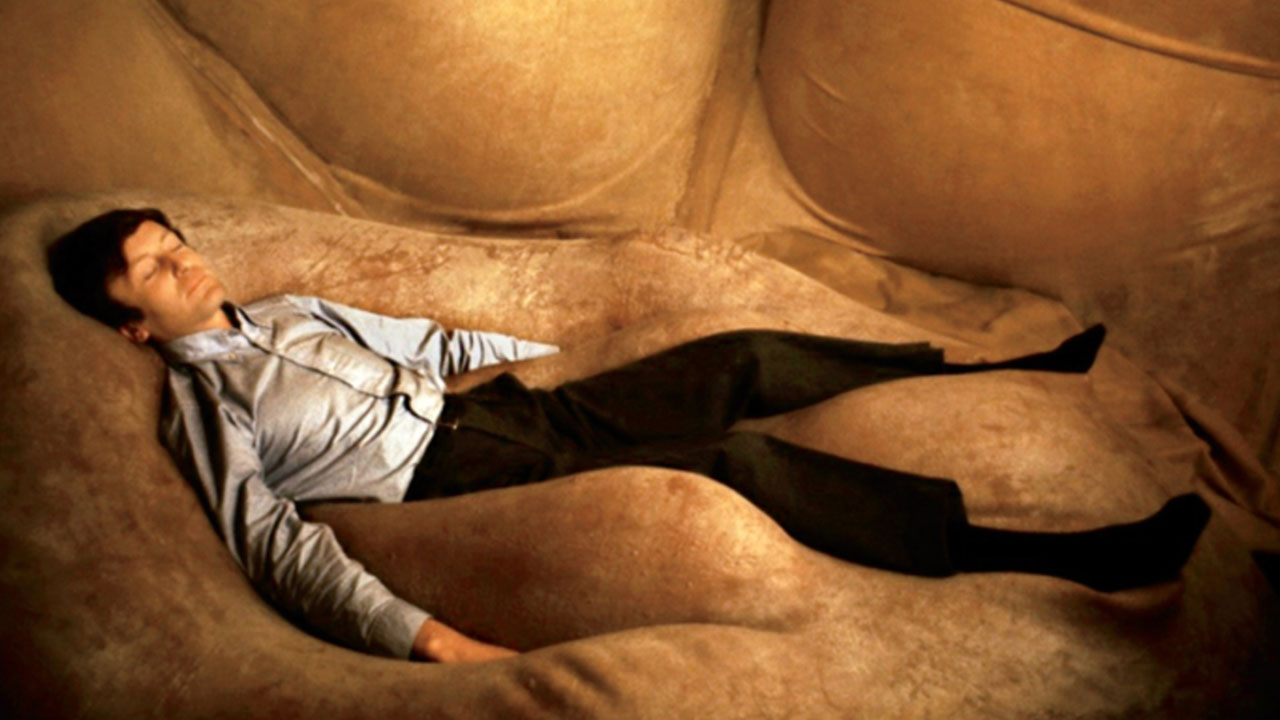 Why Haven't We Seen Visitors from the Future Yet?
Landscapes & Language of the Anthropocene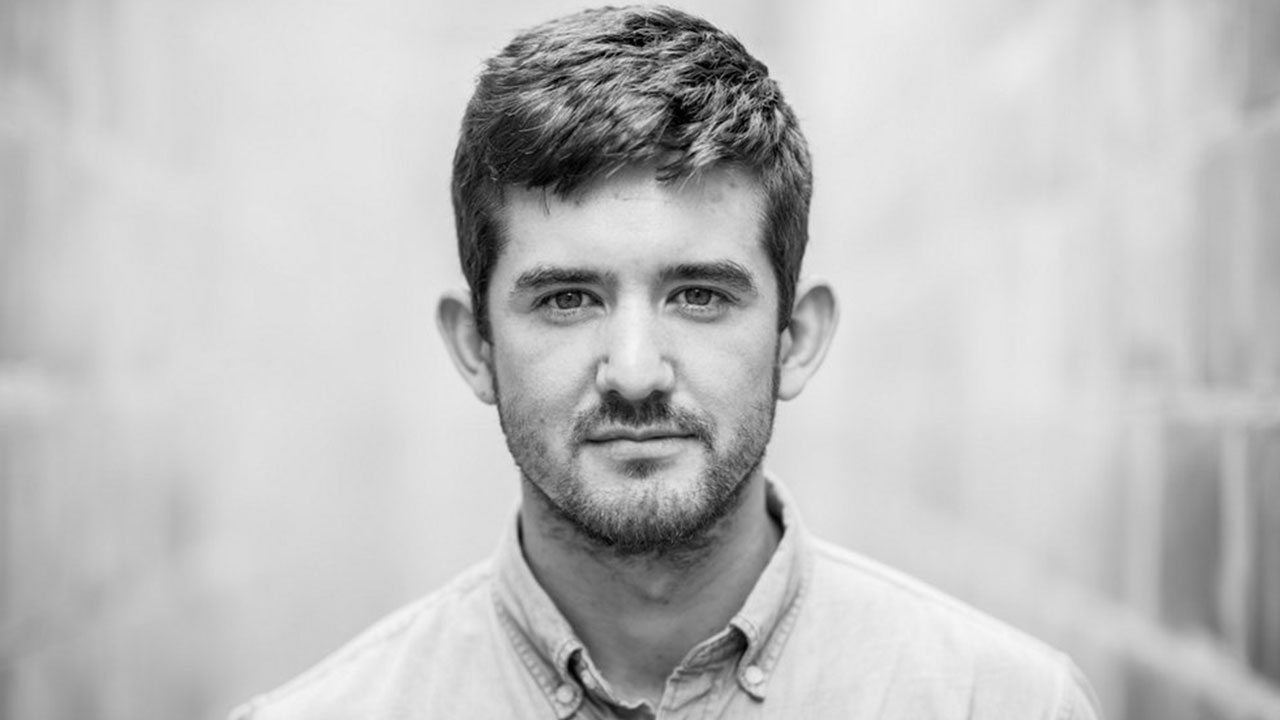 Selections from Bluebrain: A 10-Year Neuroscience Documentary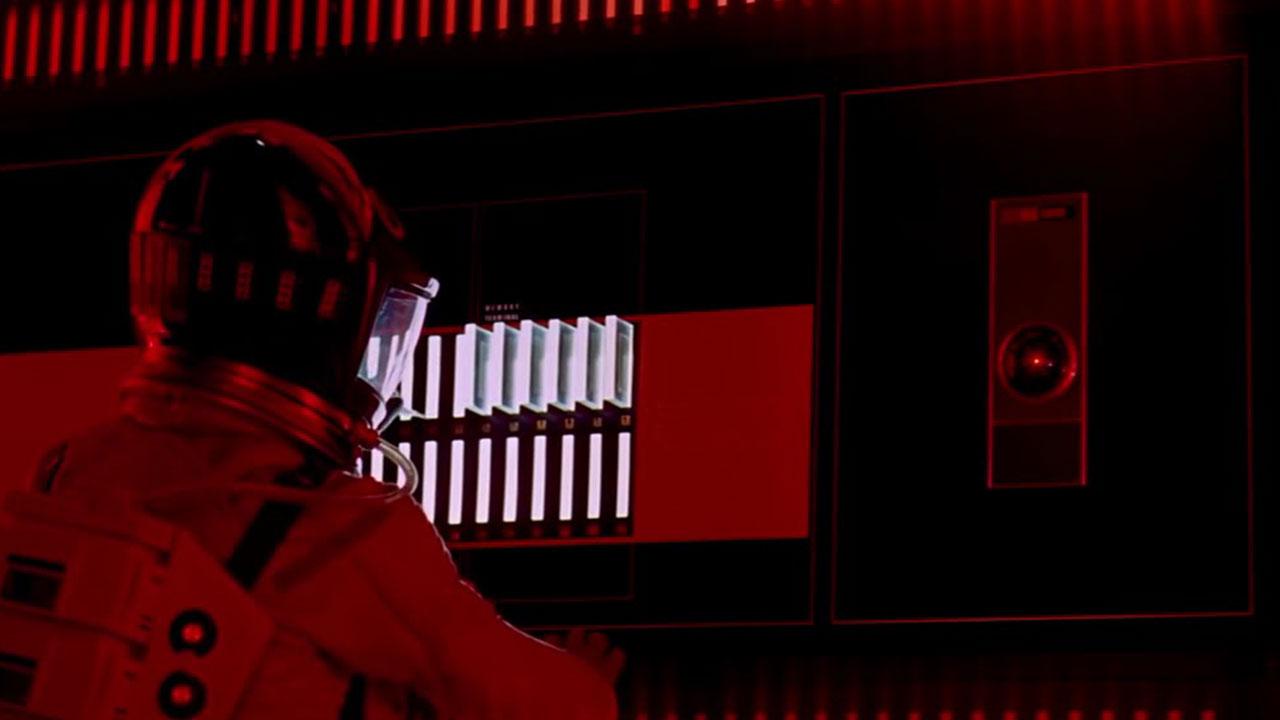 A Guide to Play AI (humans)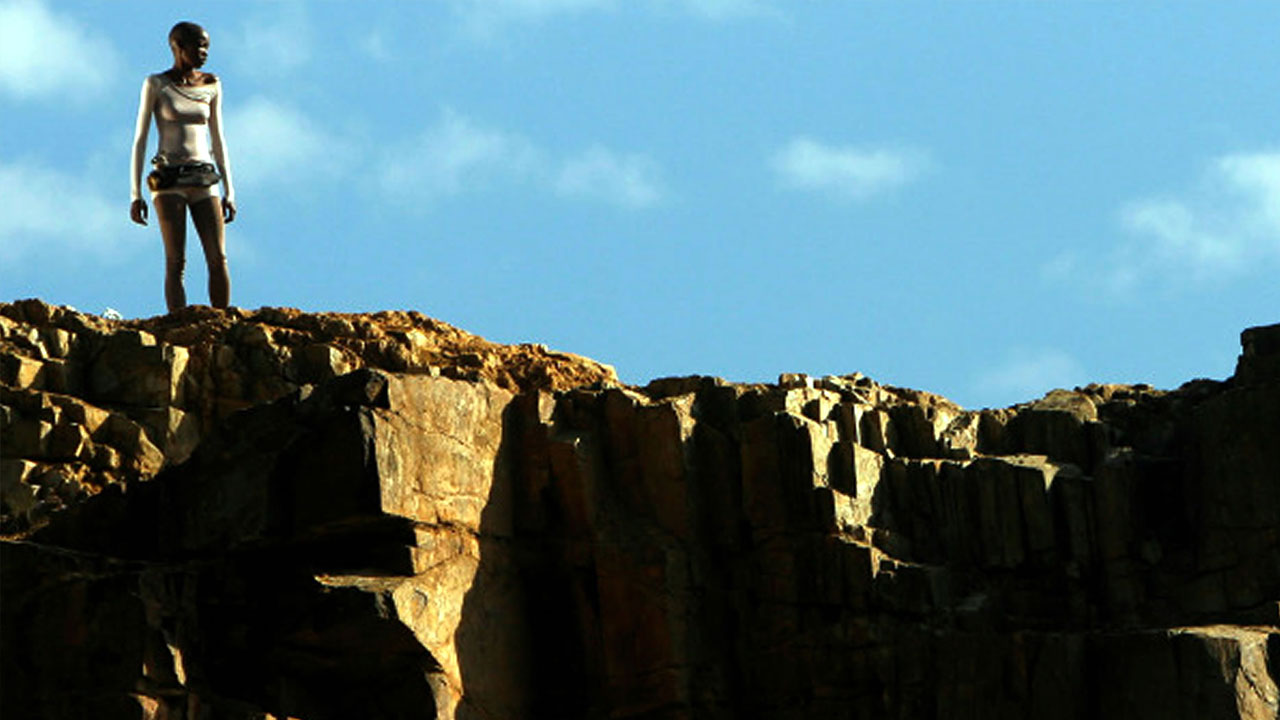 Imagining the Future in the Global South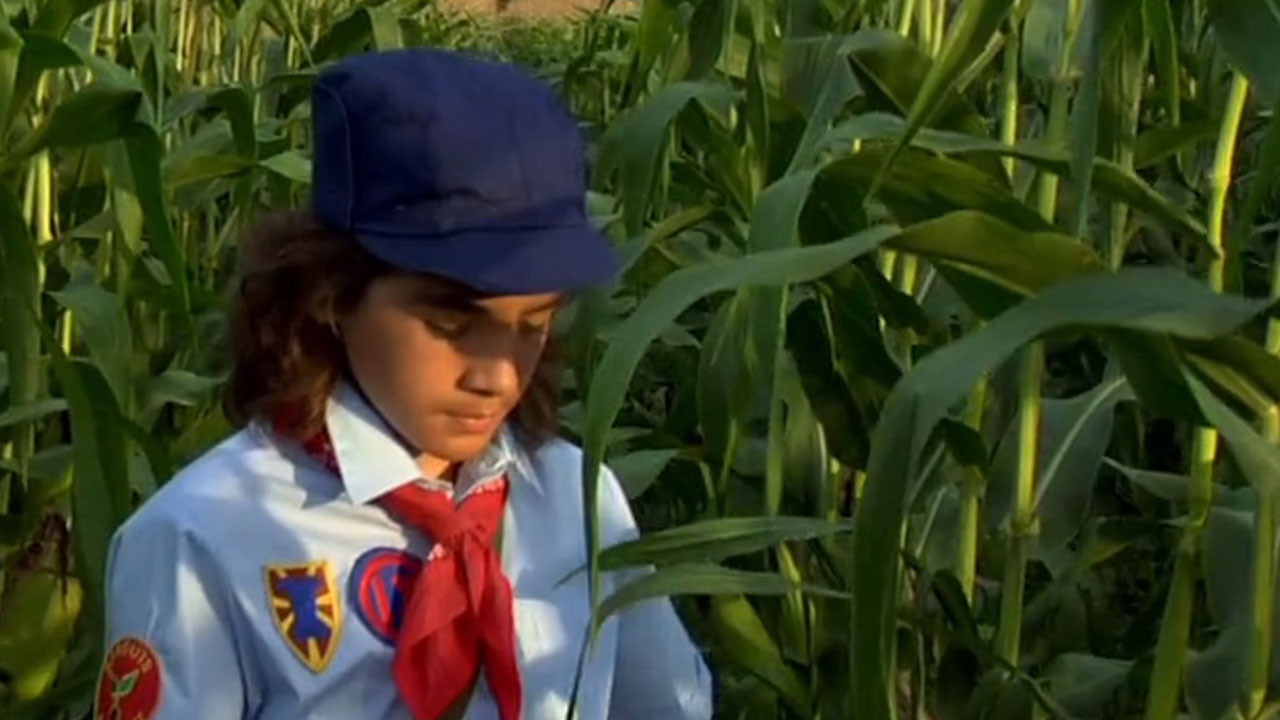 Food, Corruption and Celebration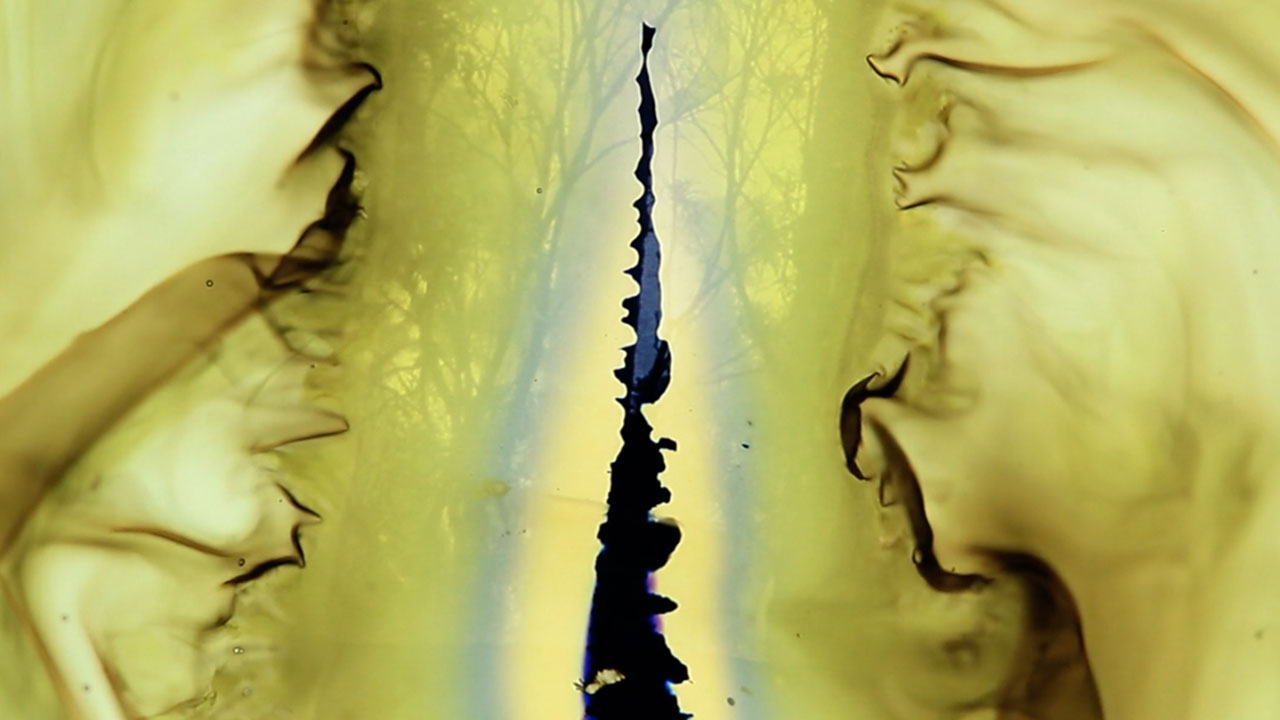 A New Wave of Climate Change Cinematography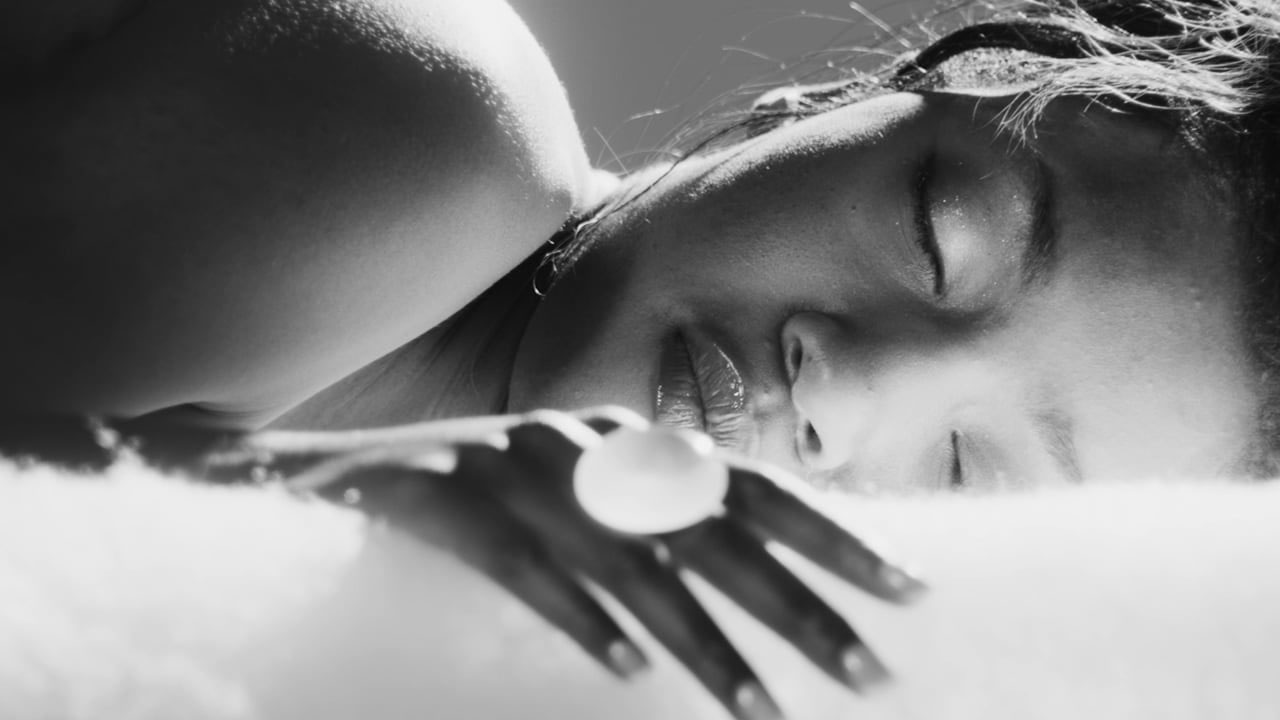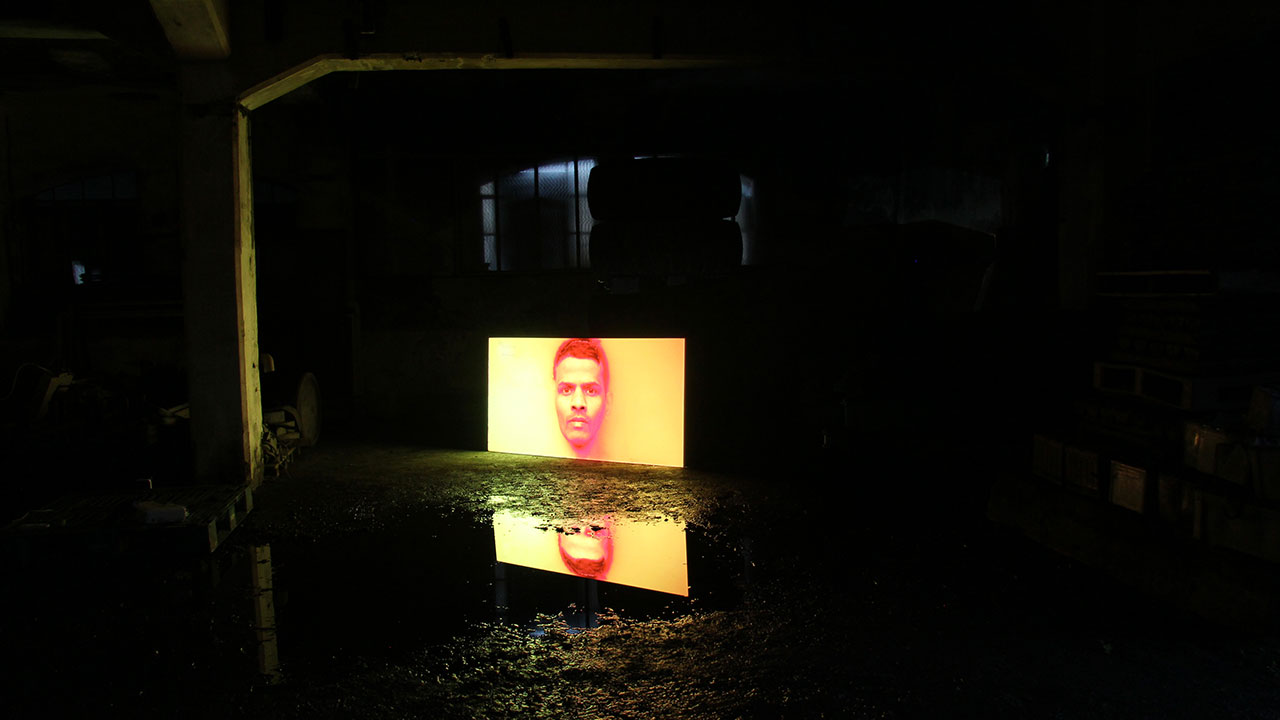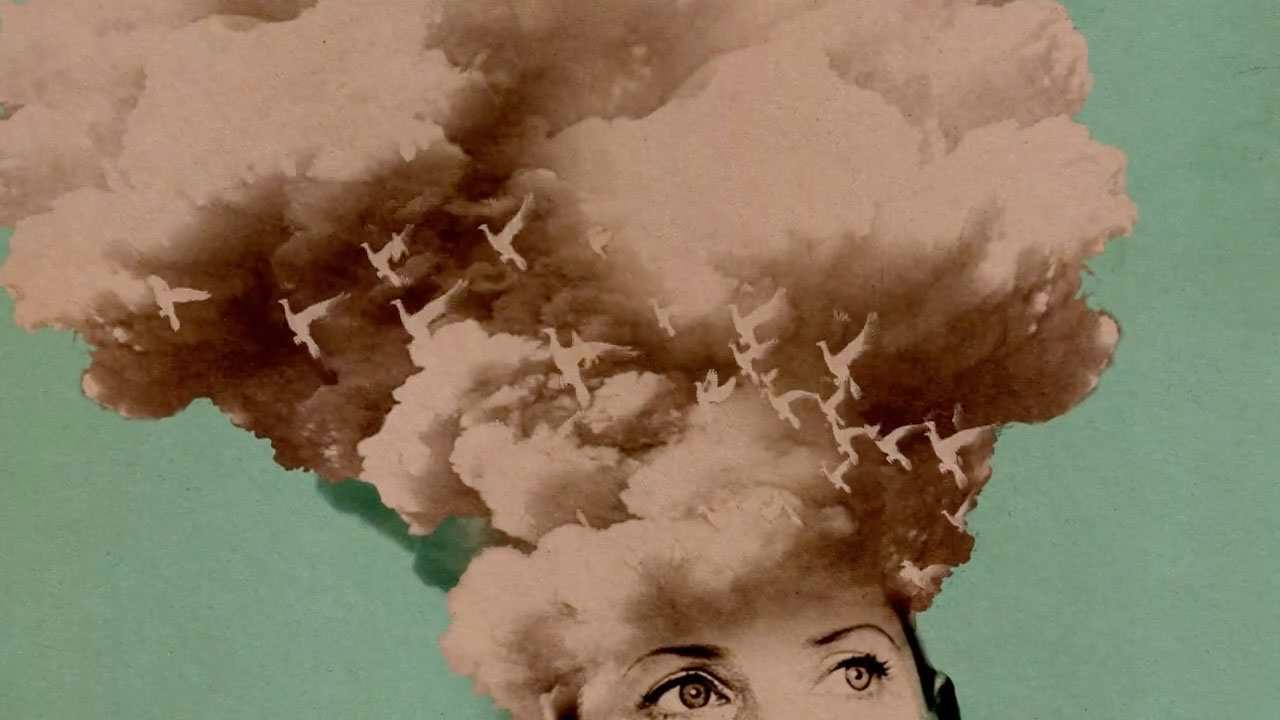 The Work of Tiffany Shlain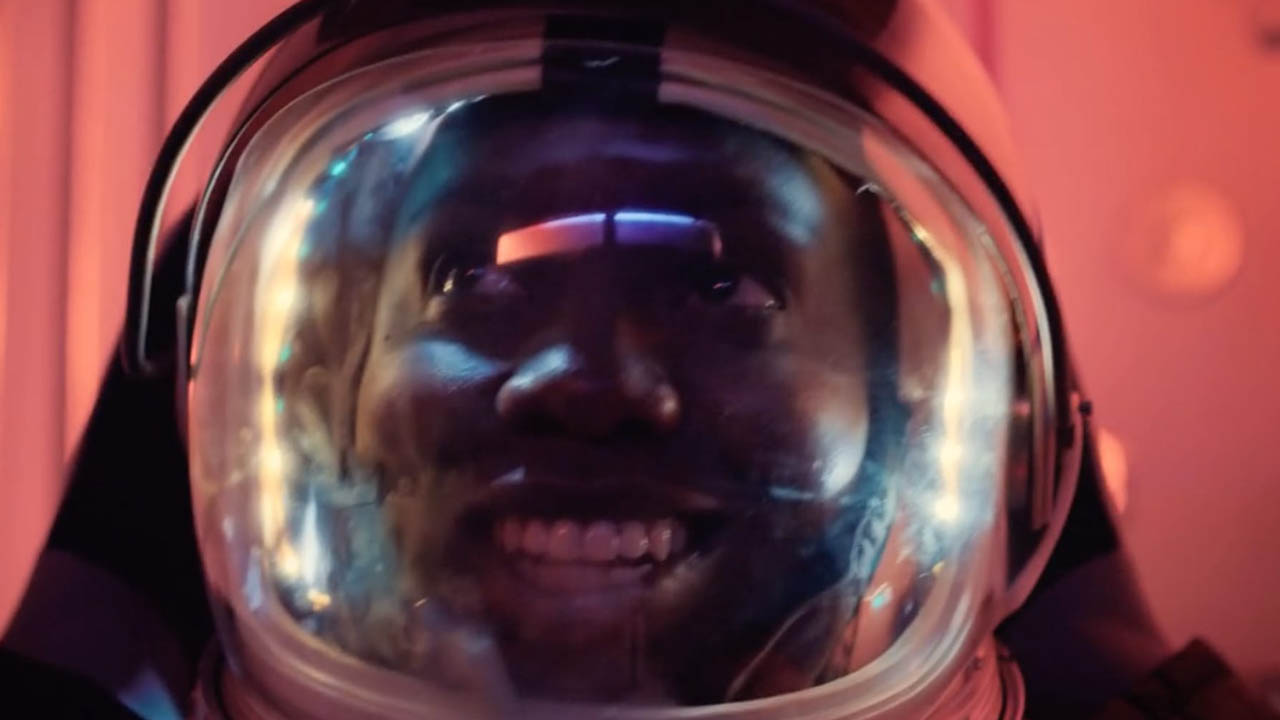 Selections from 2016 Imagine Science Films Festival Presenters
Science and Film as Instruments for Scrutinizing Our World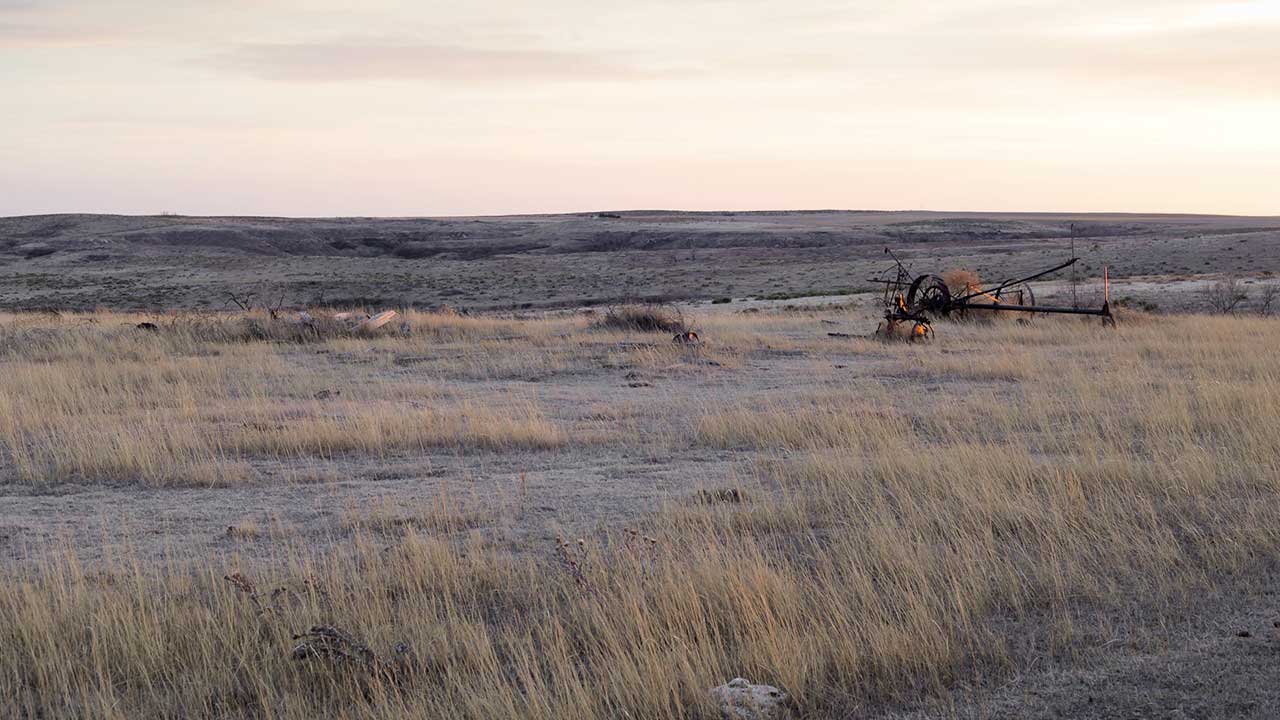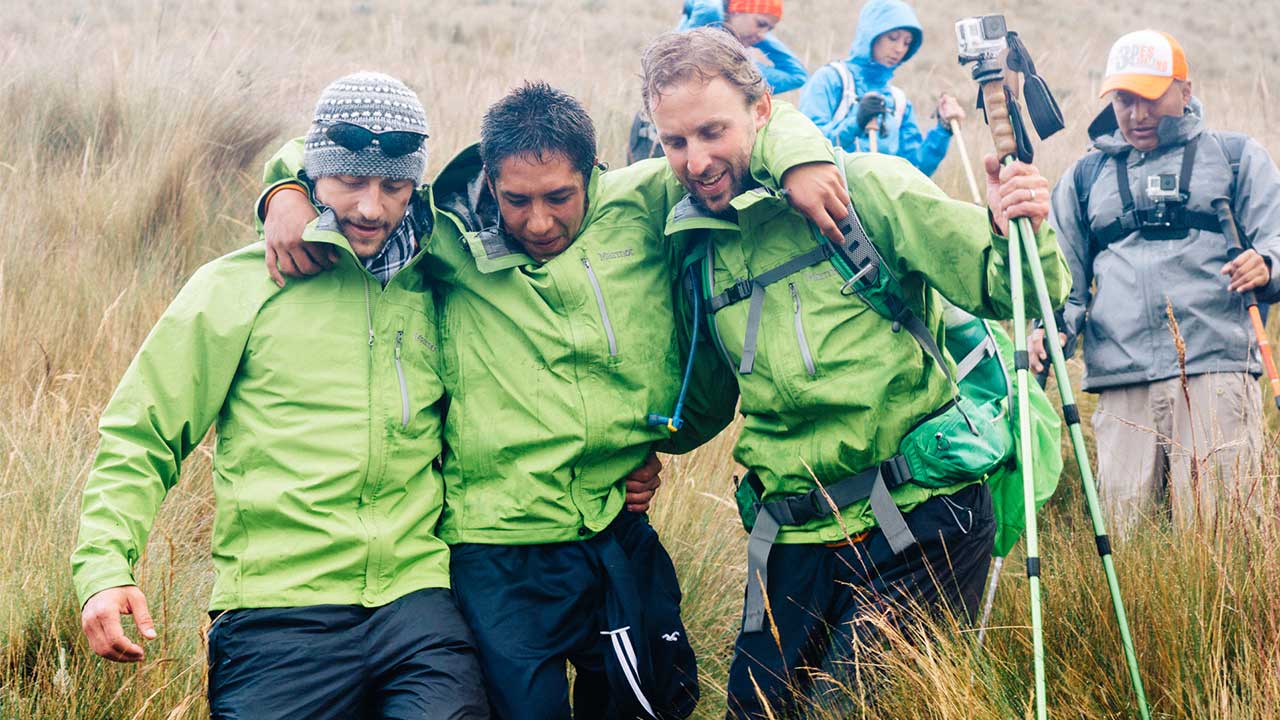 A Chance to Climb Mountains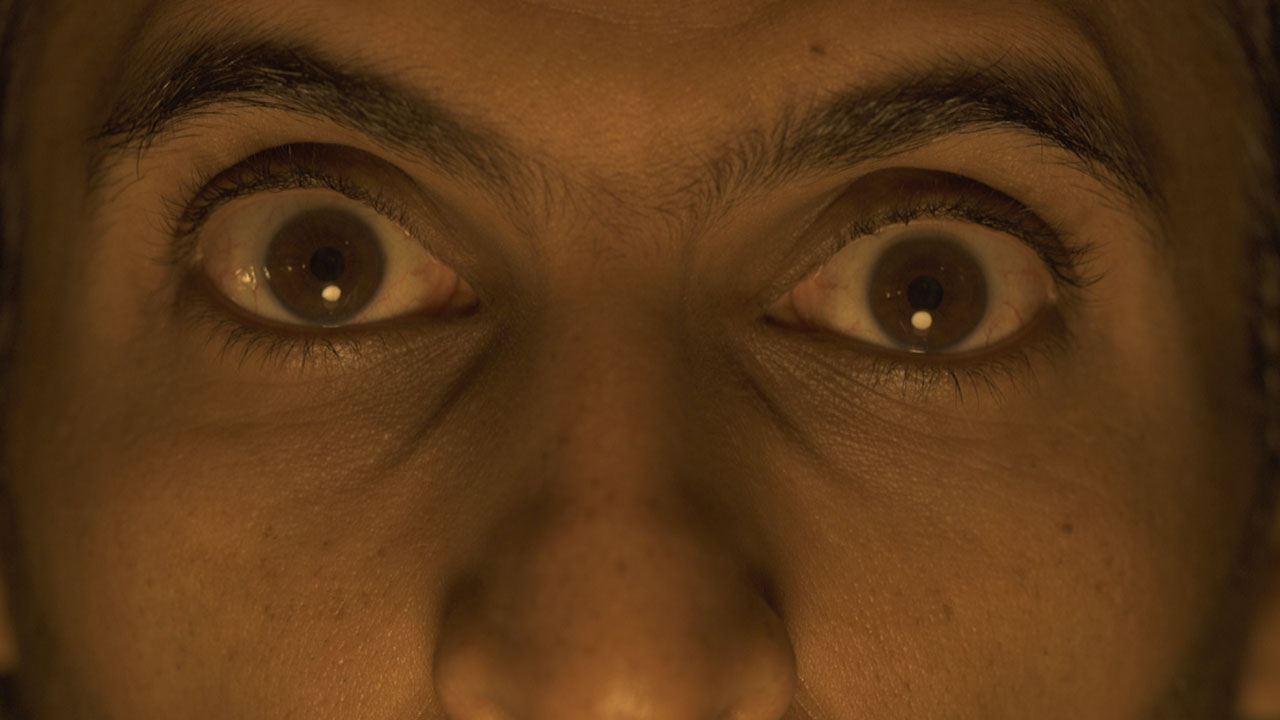 The Marginalized Protagonist in Kuwaiti Short Films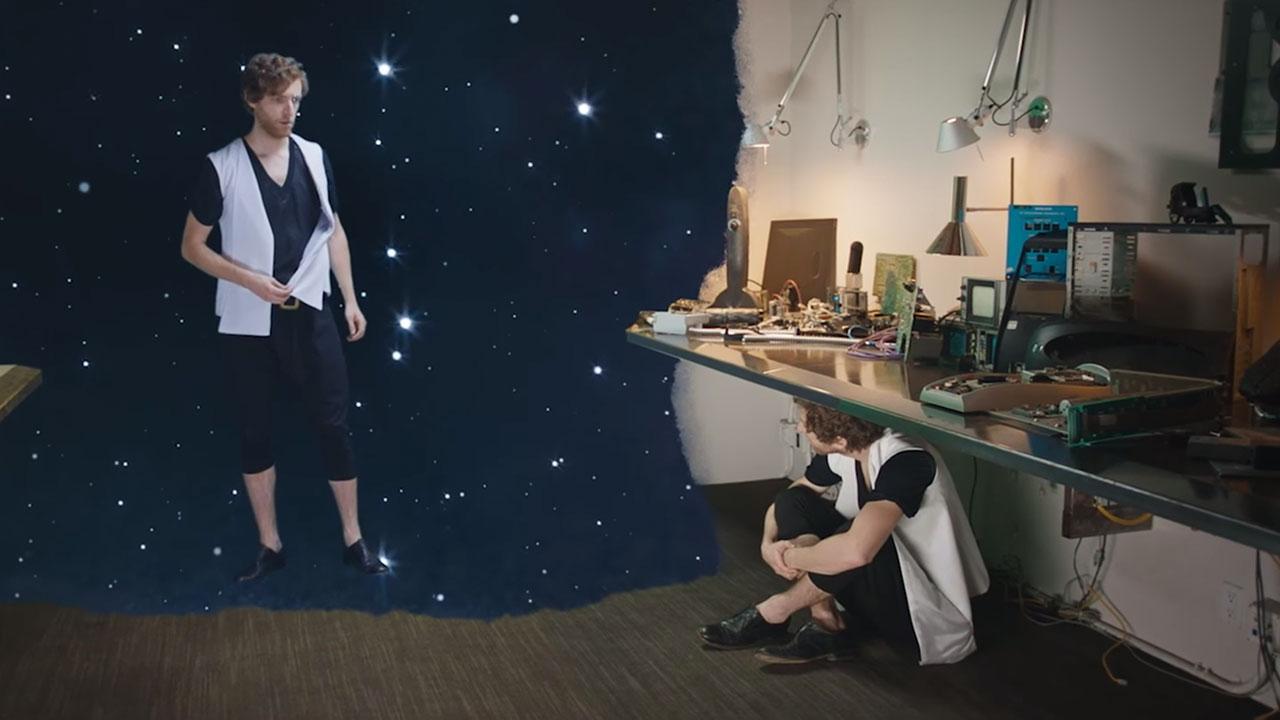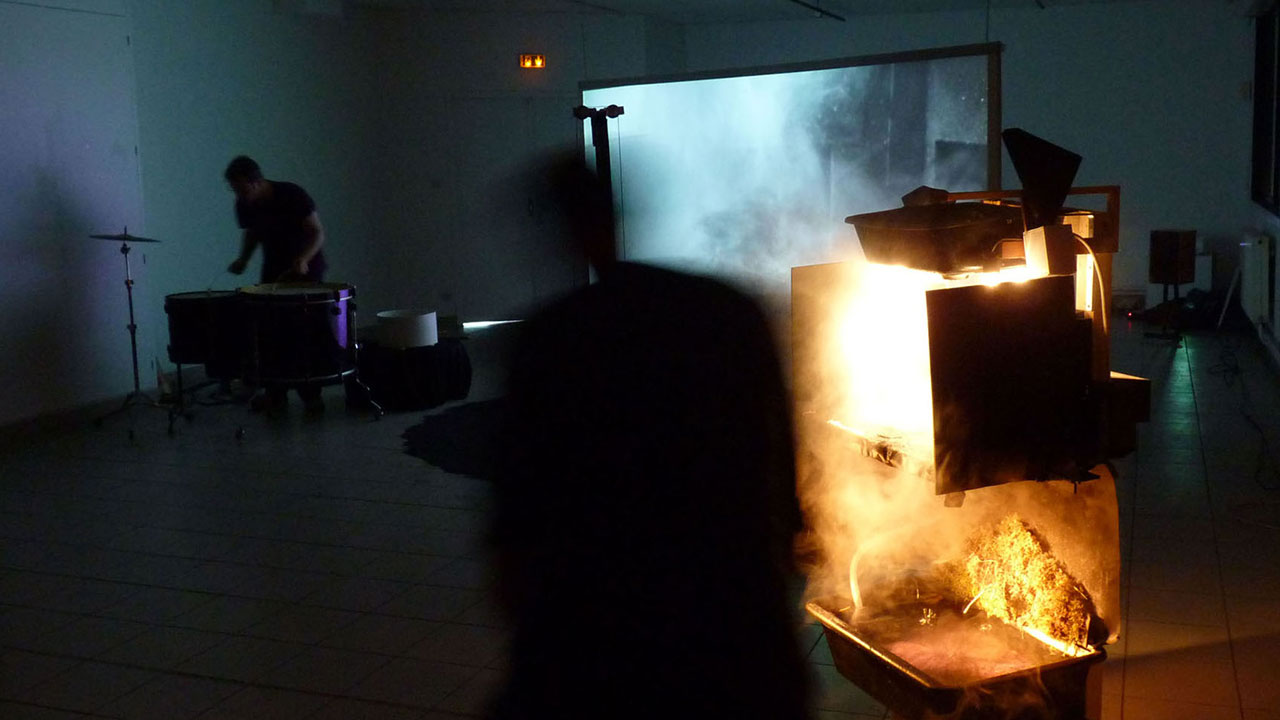 A World of Imagination and Collective Memory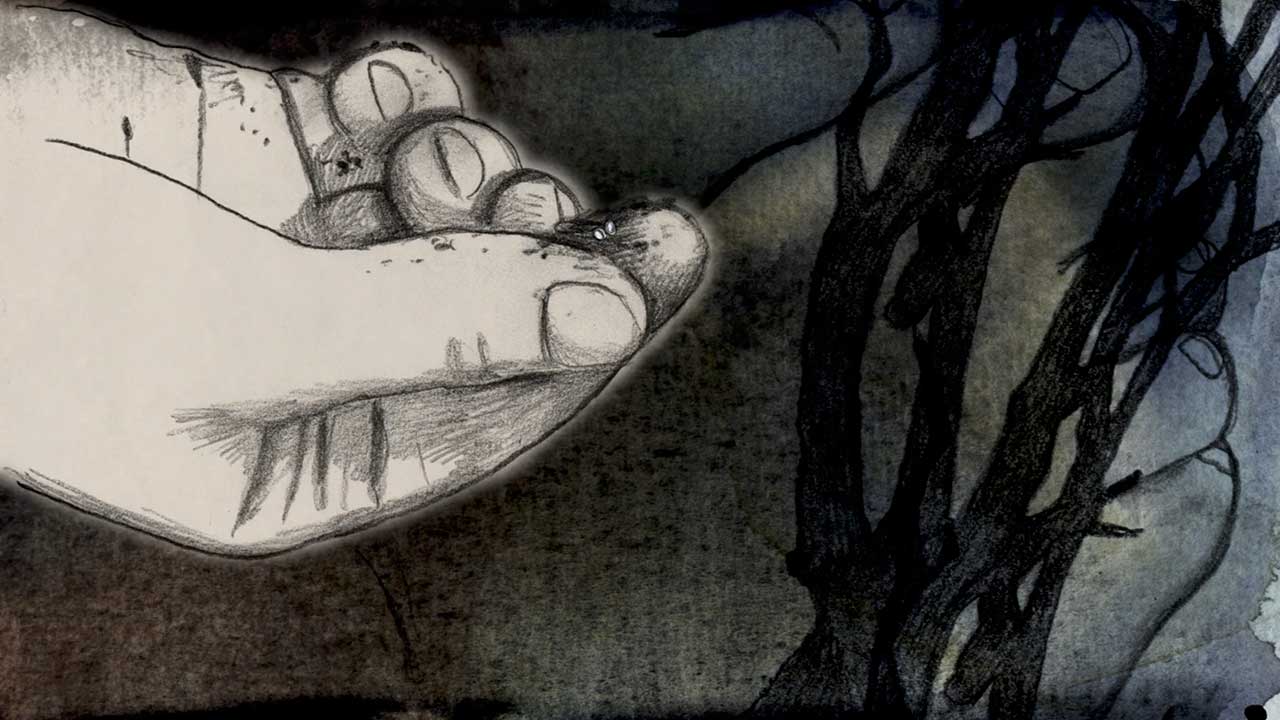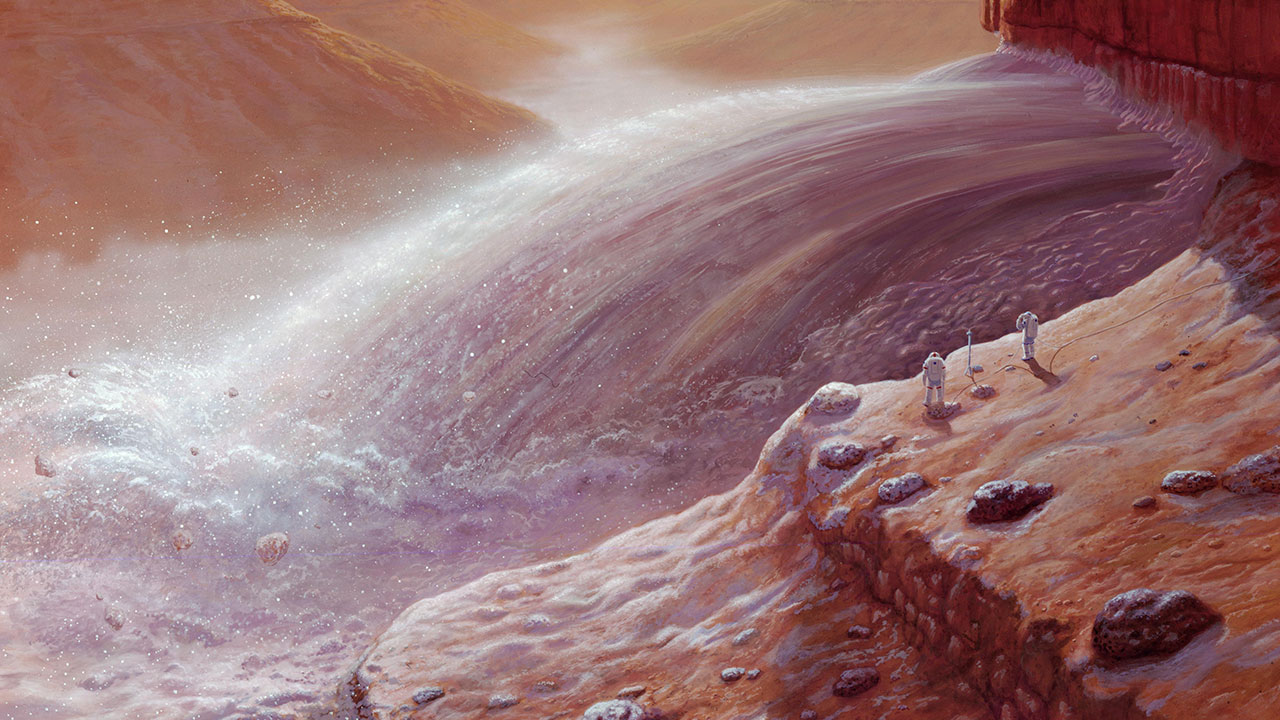 A Technical Utopia: Artist Depiction Series Two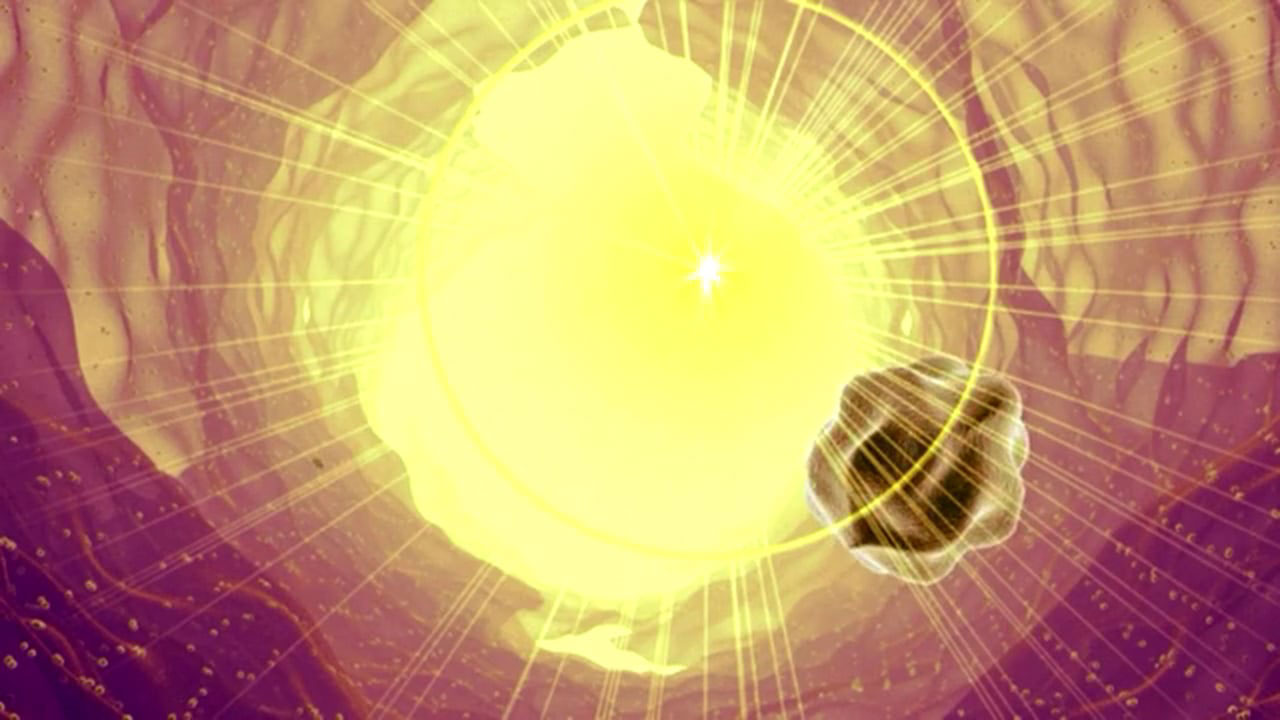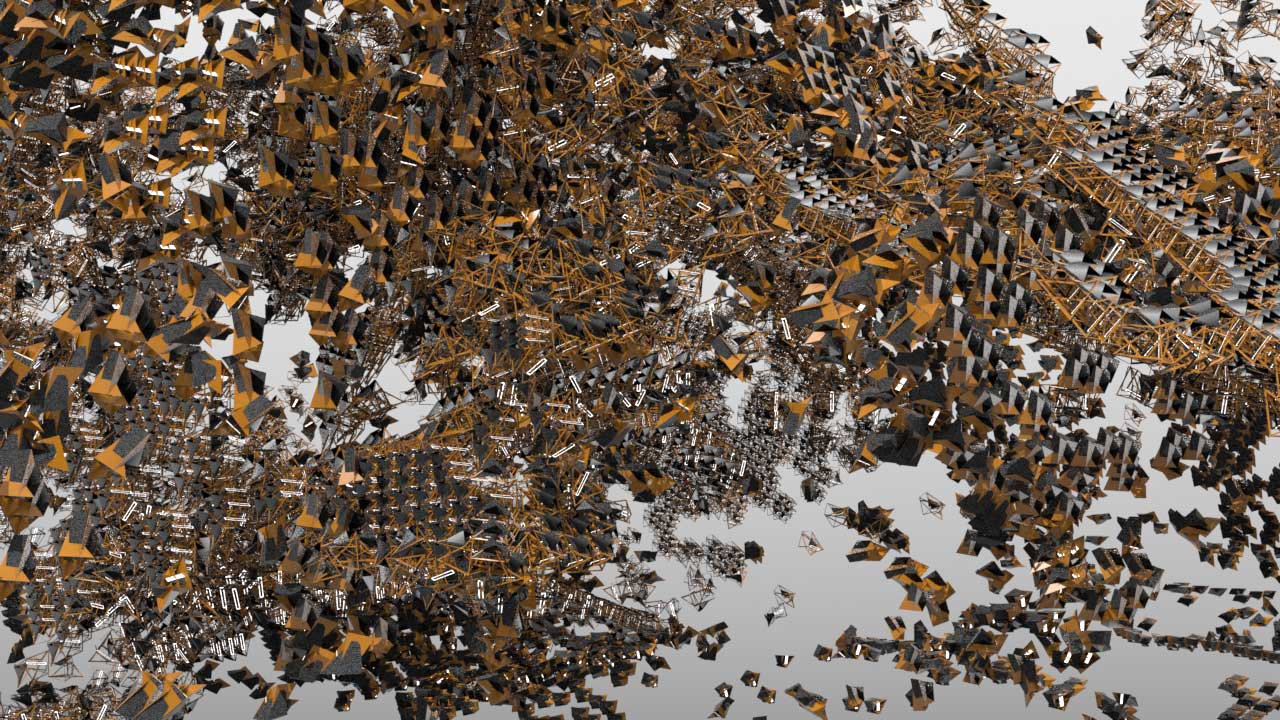 Migration: The 13th Annual Imagine Science Film Festival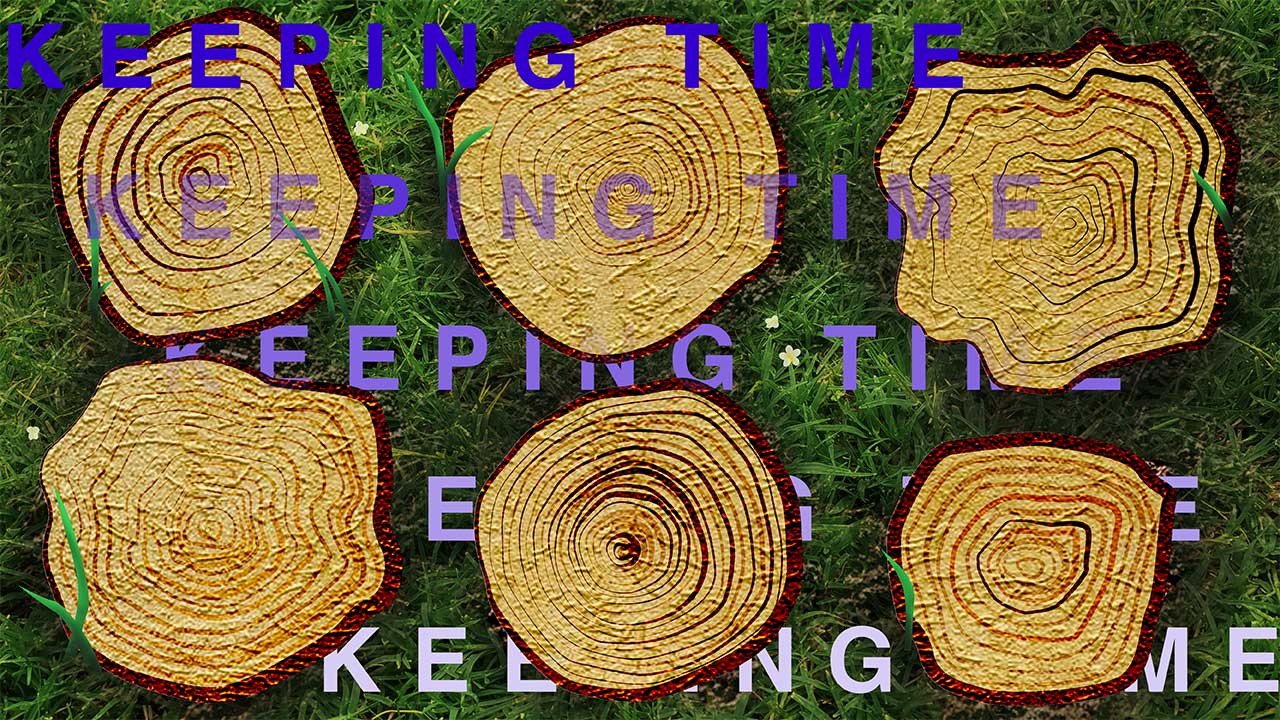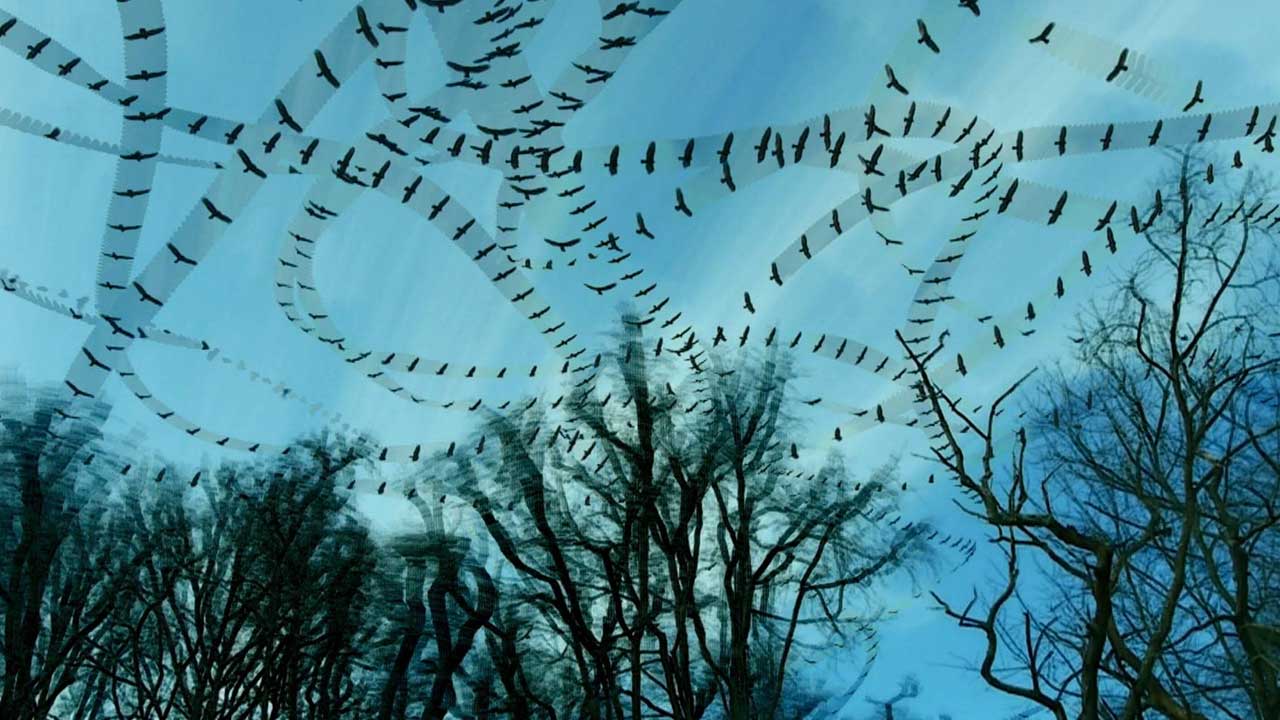 Tracing Animal Movement Patterns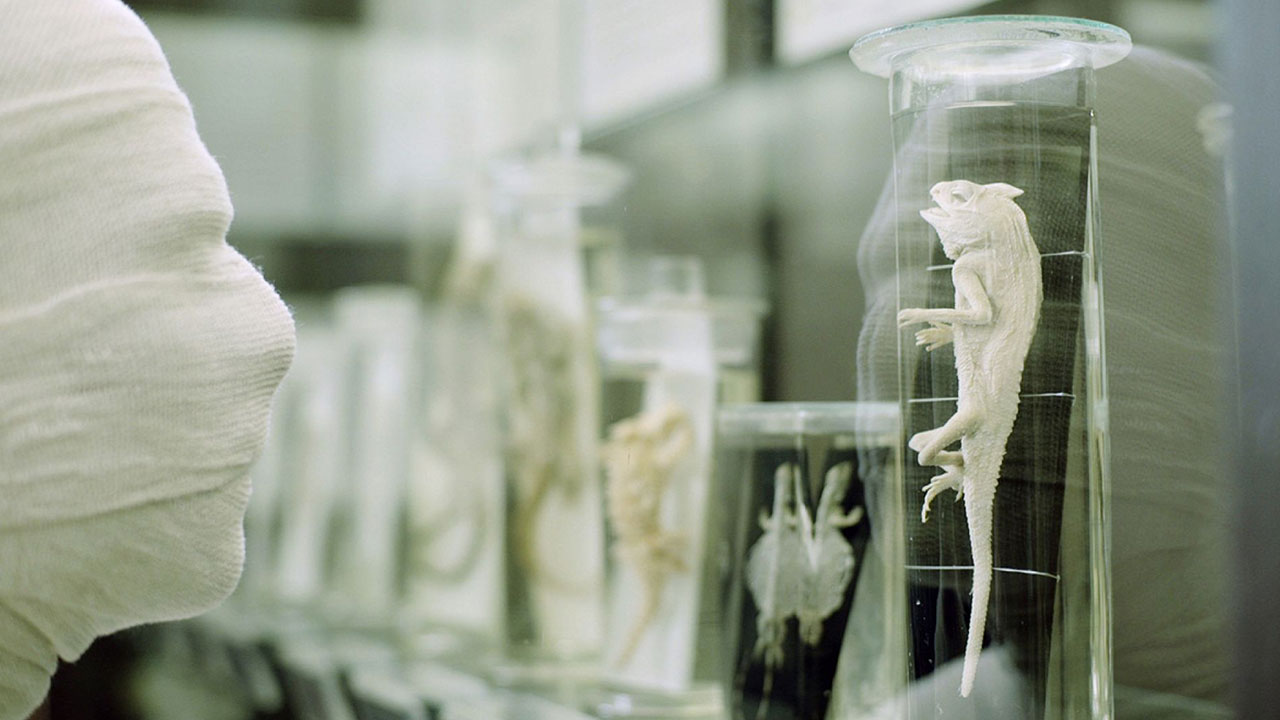 Immortality and Resurrection For All!!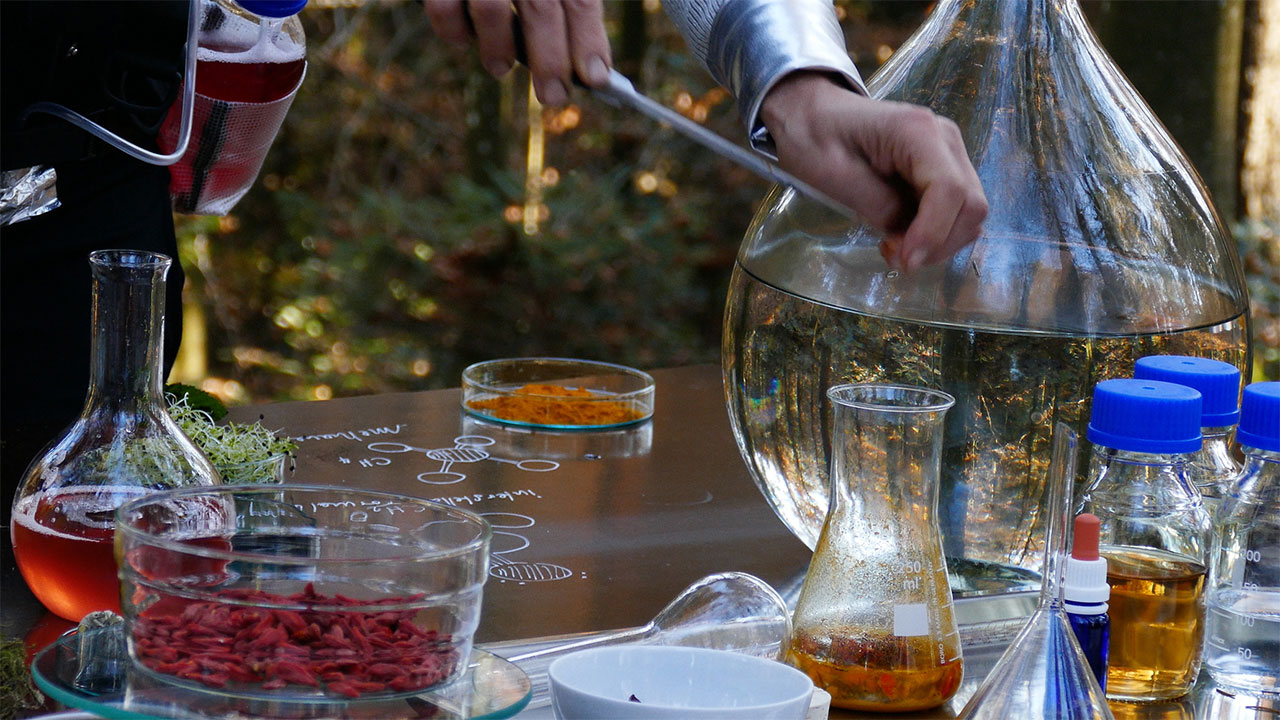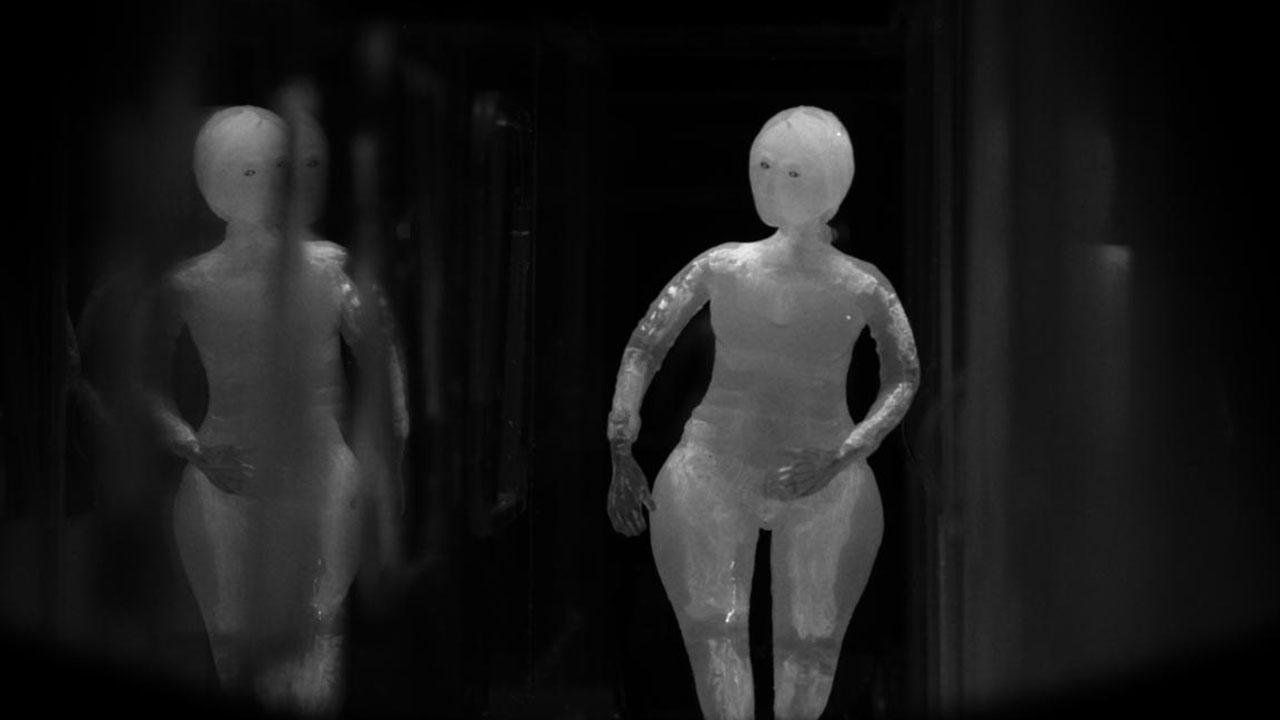 Stranger Than Fiction: Three True Tales From Our Archives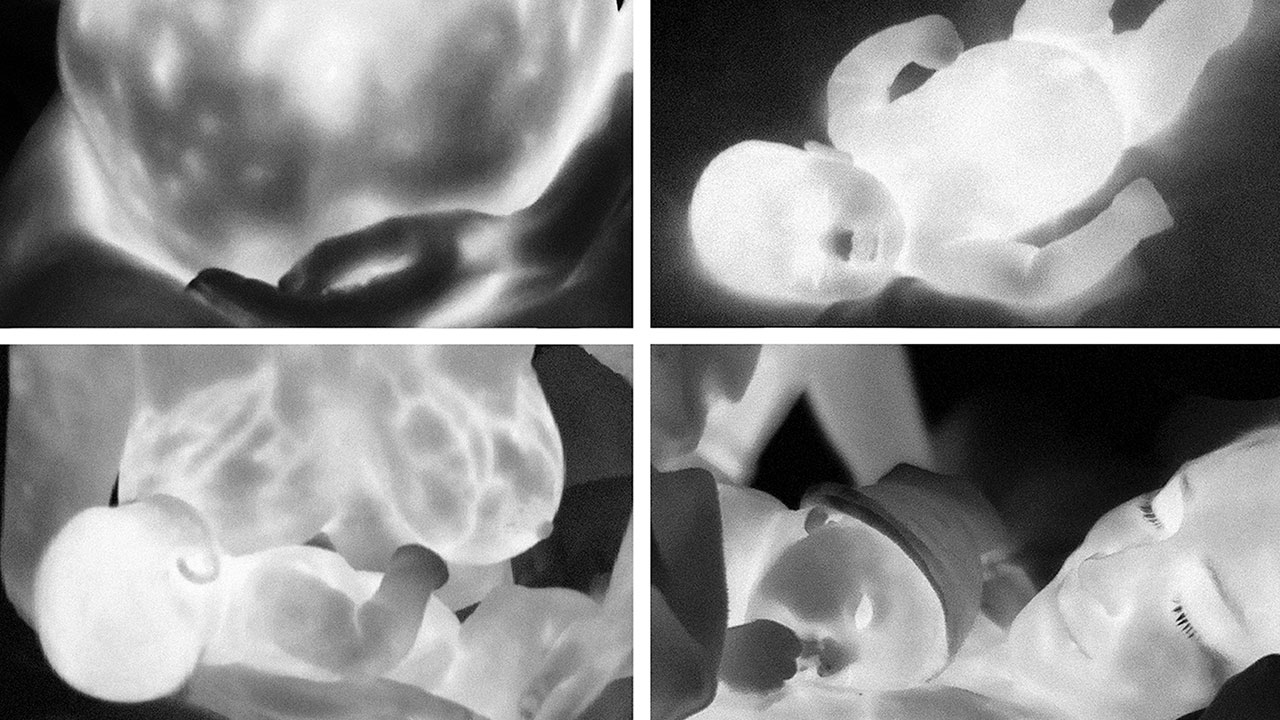 Marne Lucas: A Pioneer in Infrared Experimental Art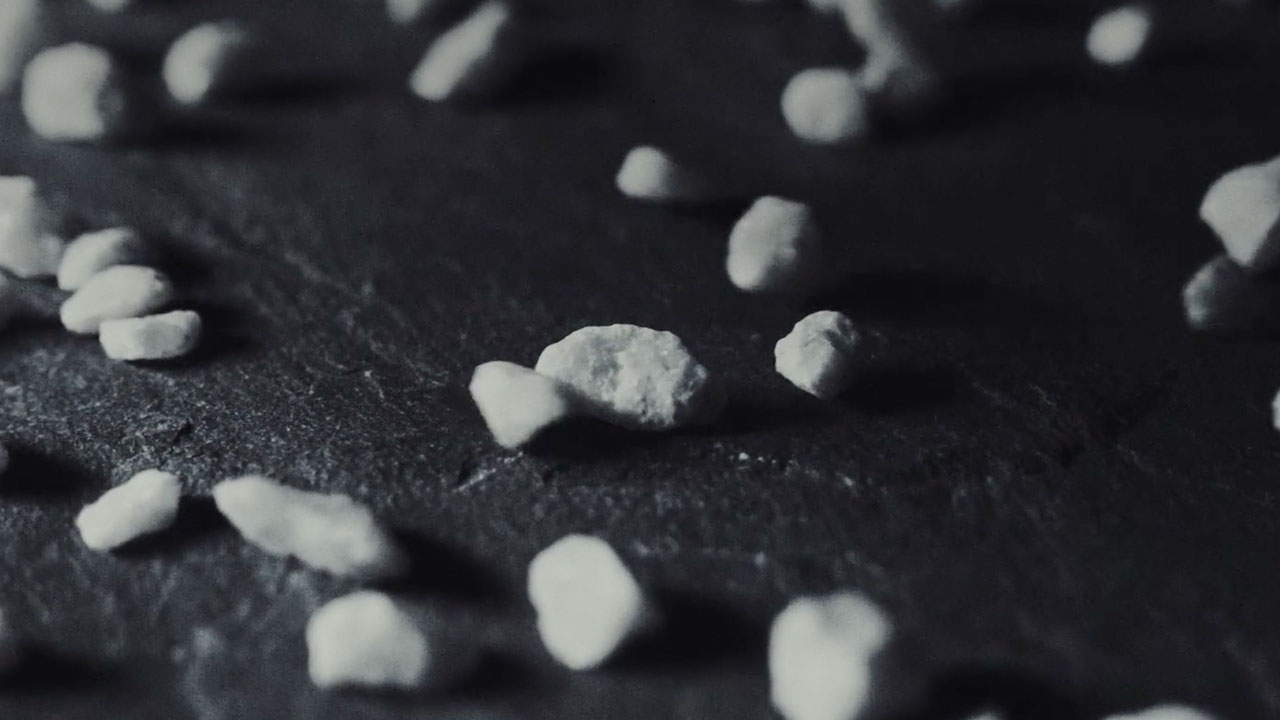 Messages Behind the Science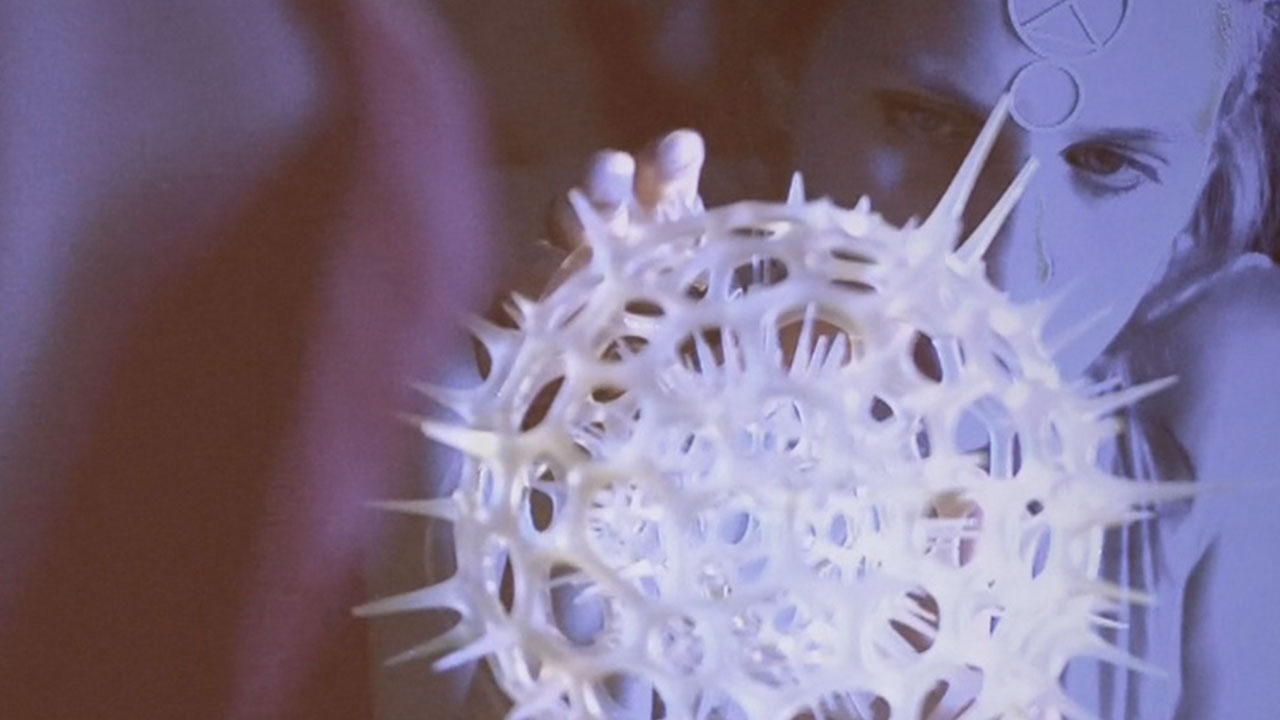 Microscopic Melodramas, A Surrealistic look at Our Oceans in Peril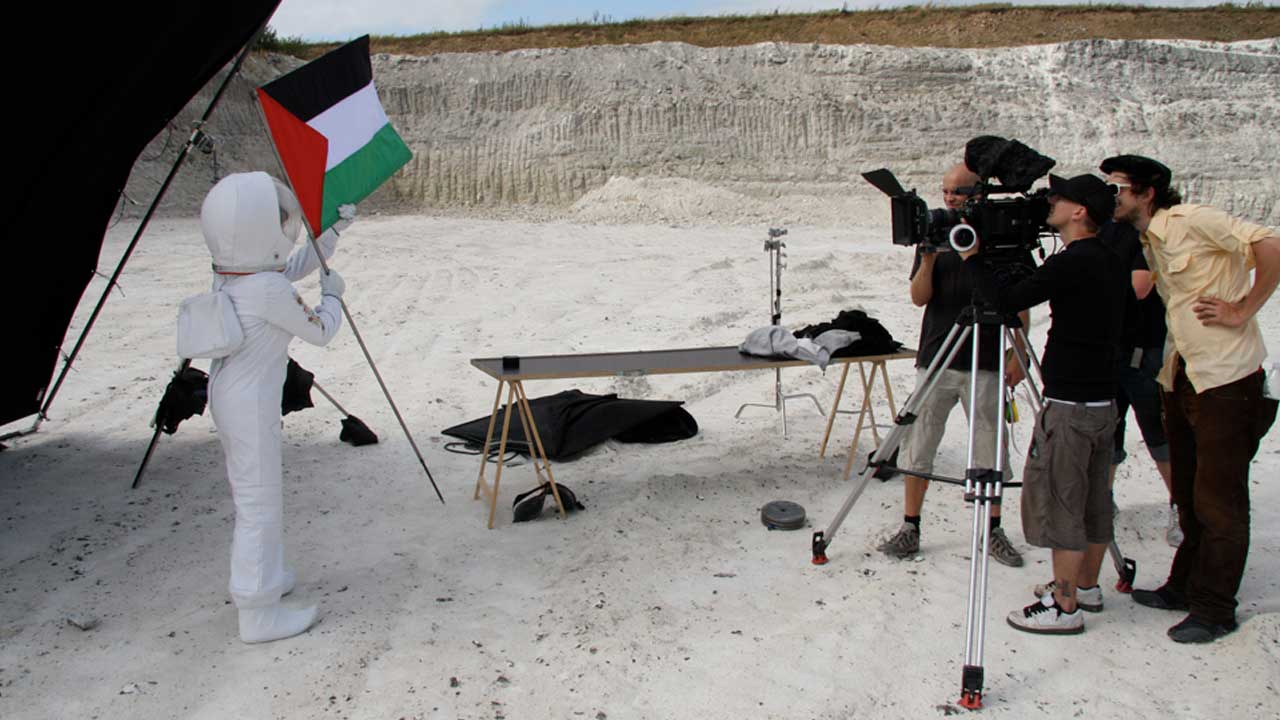 Envisioning Future States With Science Fiction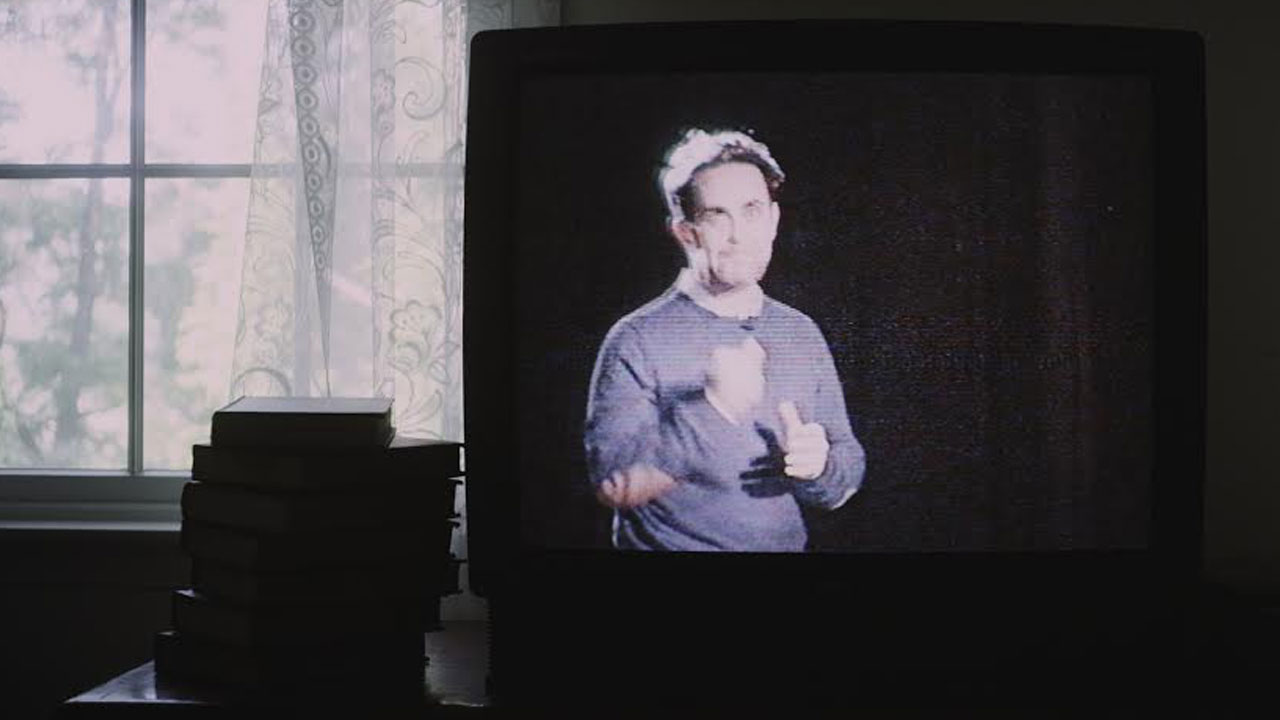 What did the future look like?
Exploring film in the science classroom
Attuning to Changing Planetary Conditions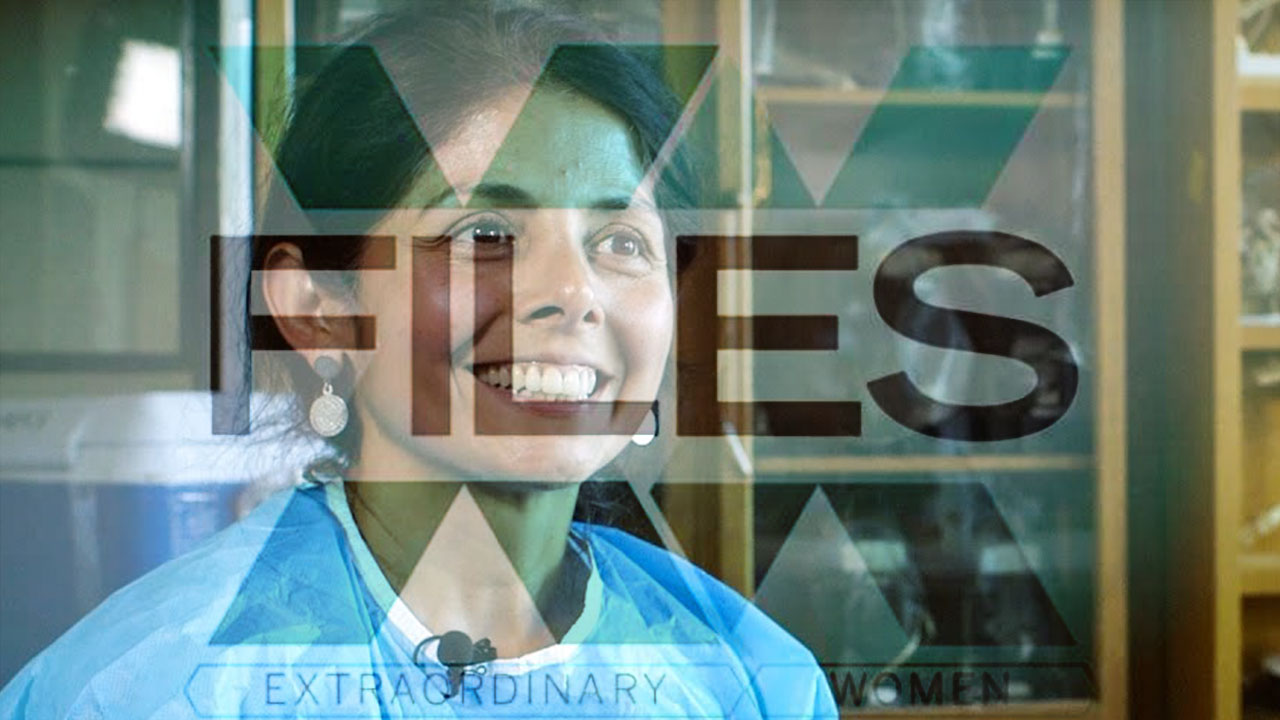 The X X Files Series Pays Tribute to Women in Science
How Ordinary Things Transform Into a Magical World Under The Microscope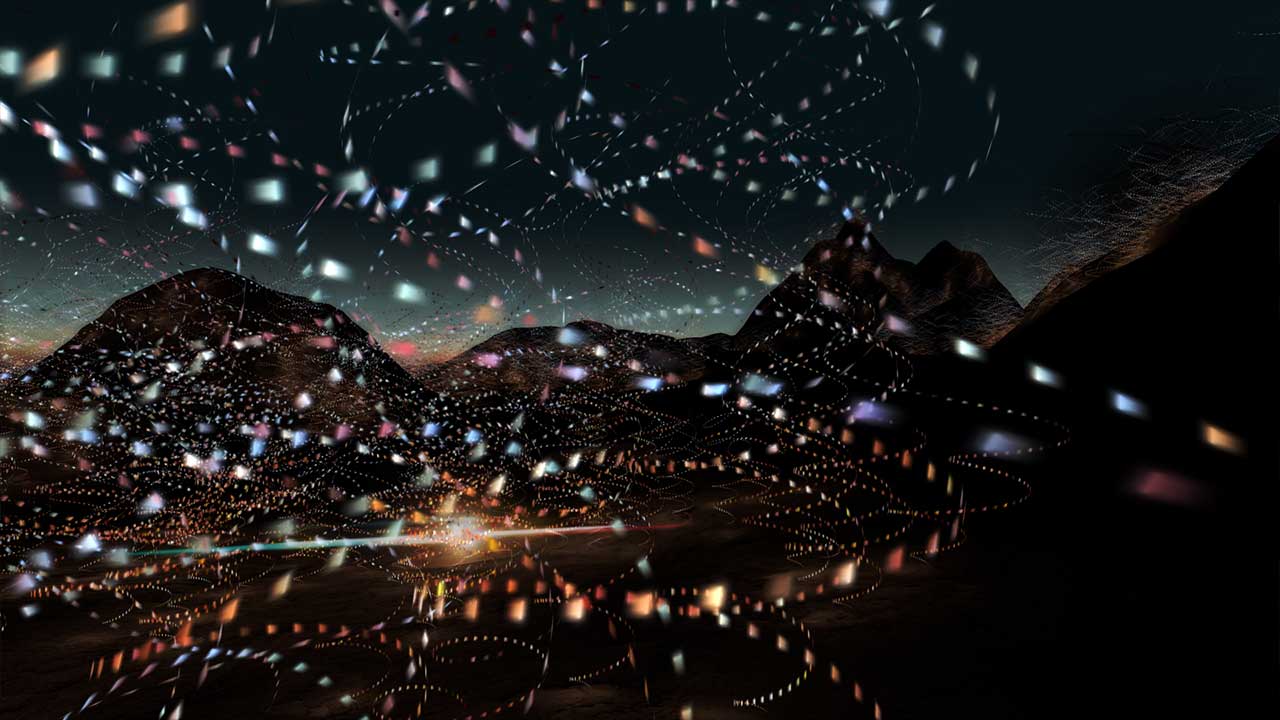 Silent Signal: Exploring Visionary Science through Experimental Animation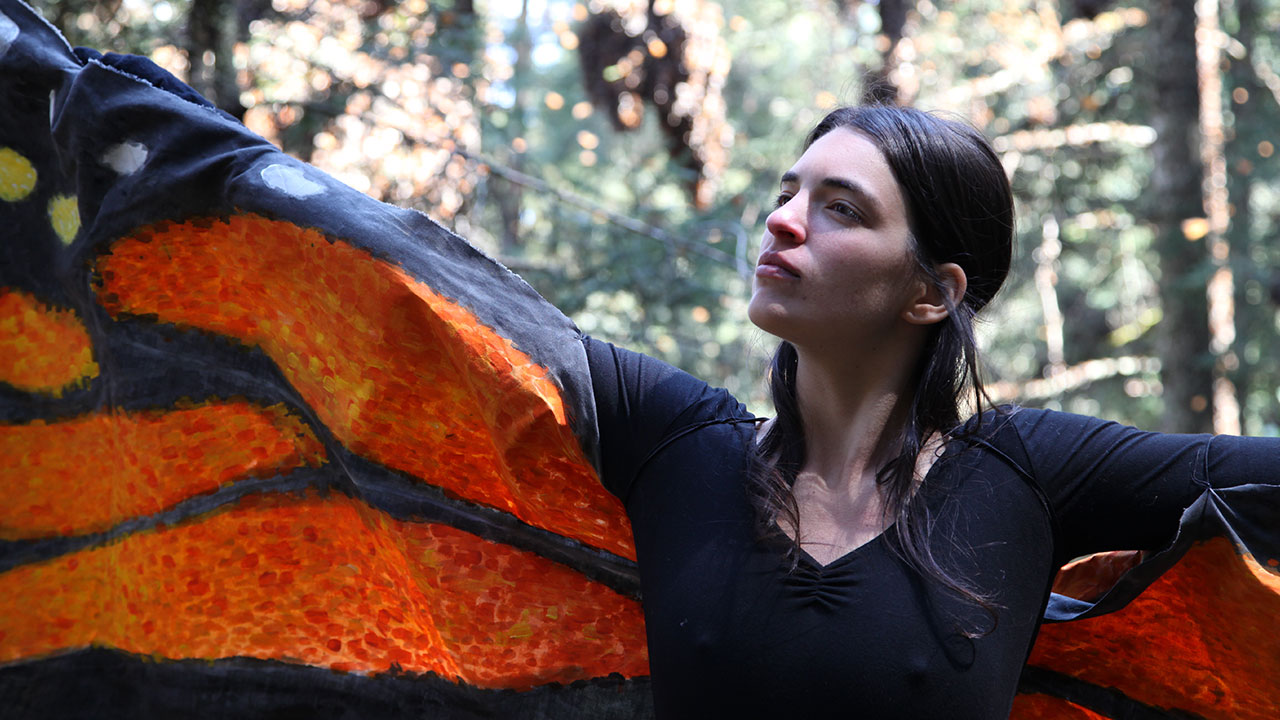 Dreams in Space: virtual voyages in n-dimensional biology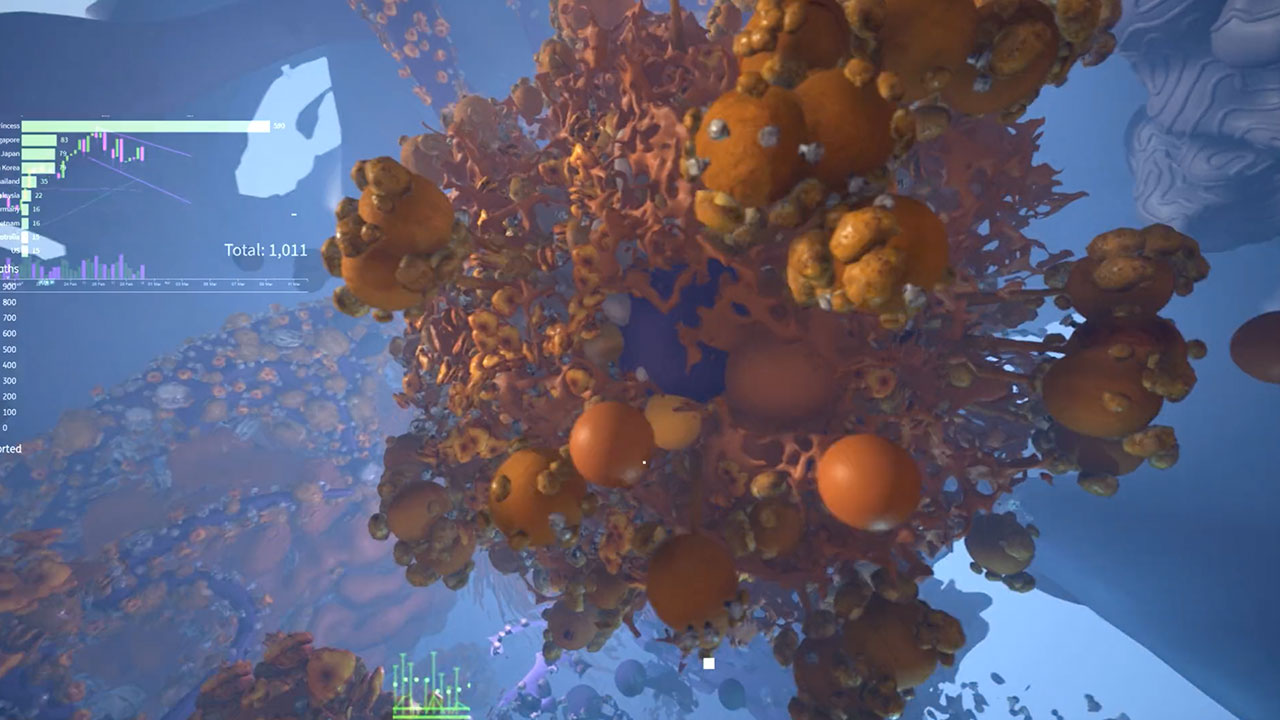 Aesthetics & Threat Perception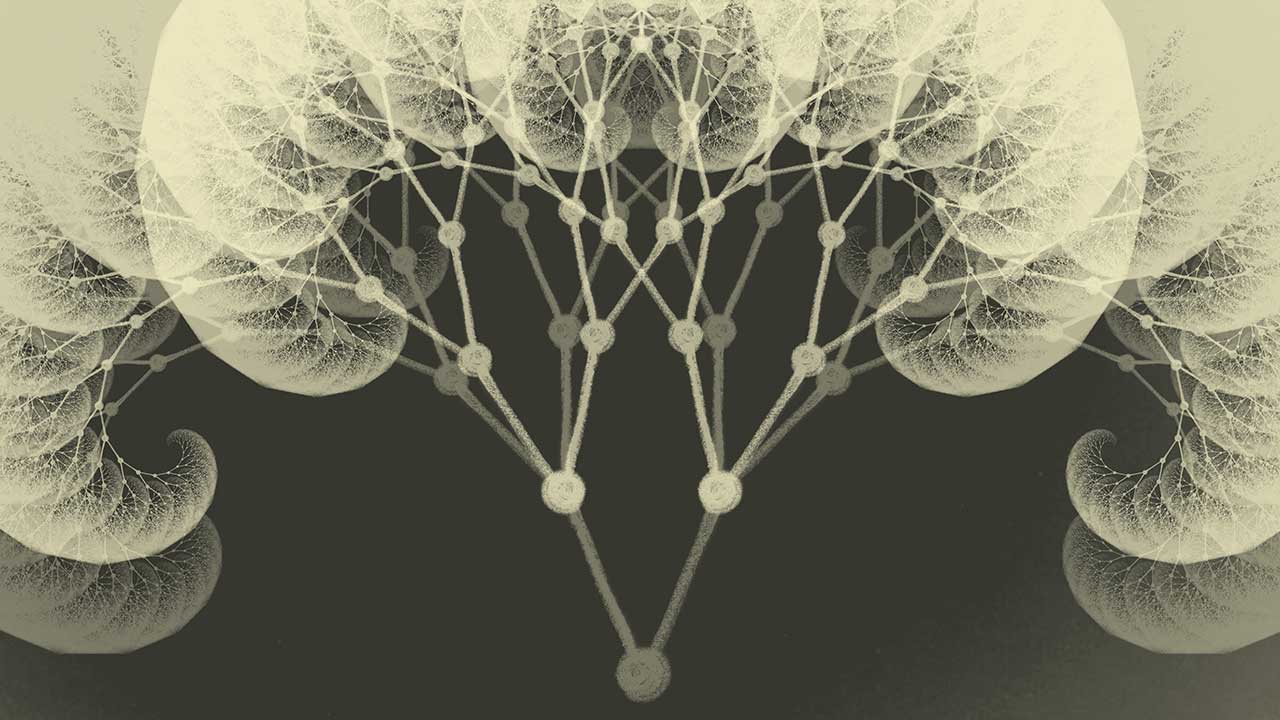 The Chain Reaction of Life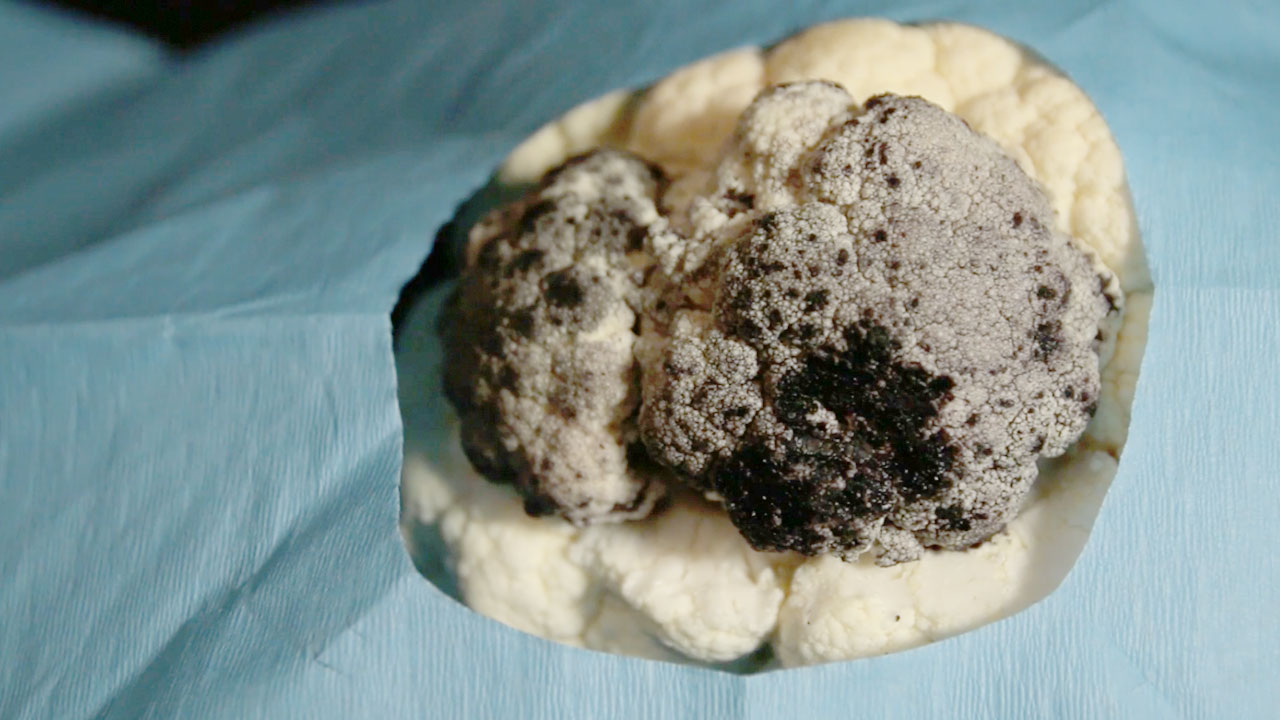 Scientists & Filmmakers in Paris Interpret Light at Pariscience Film Festival
A Tale of Motherhood and Science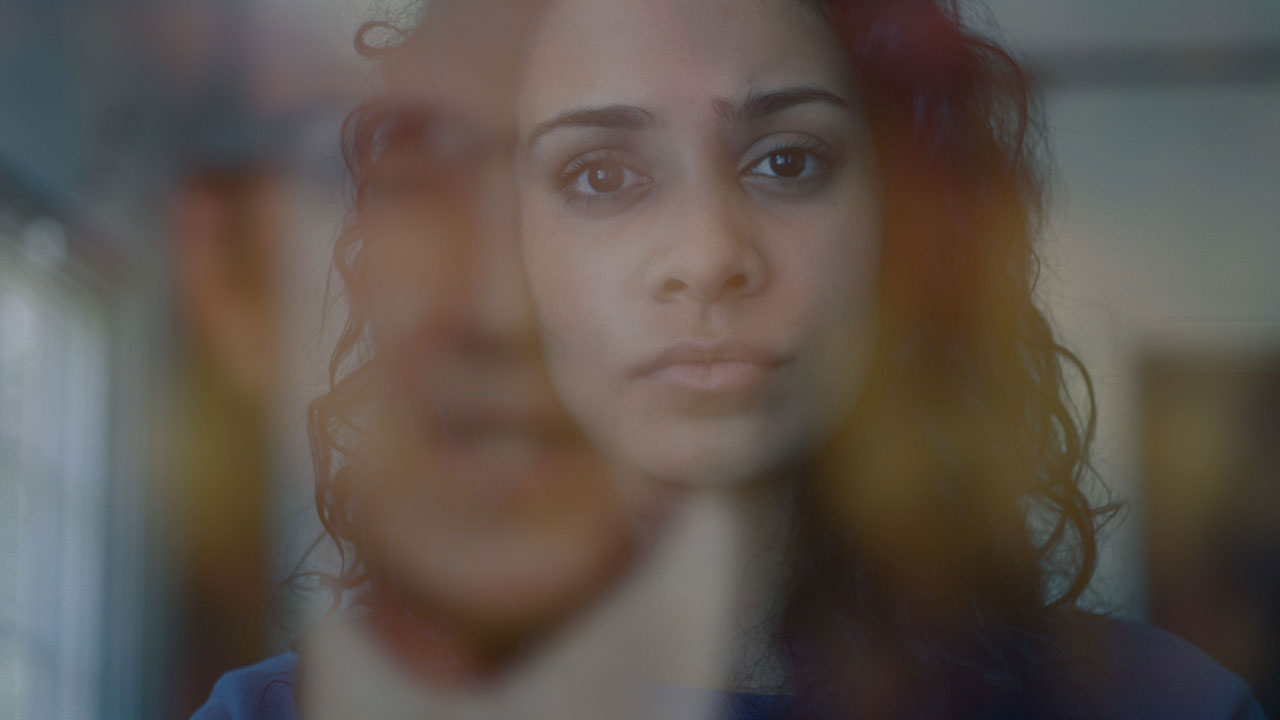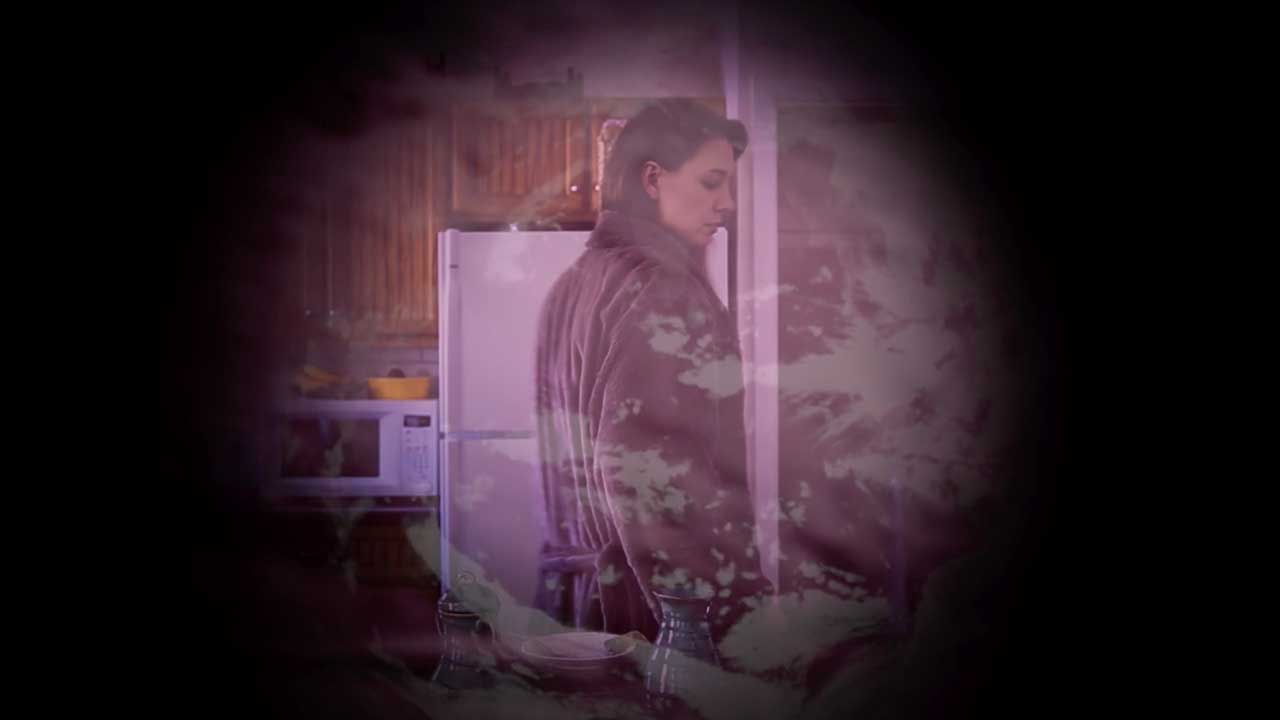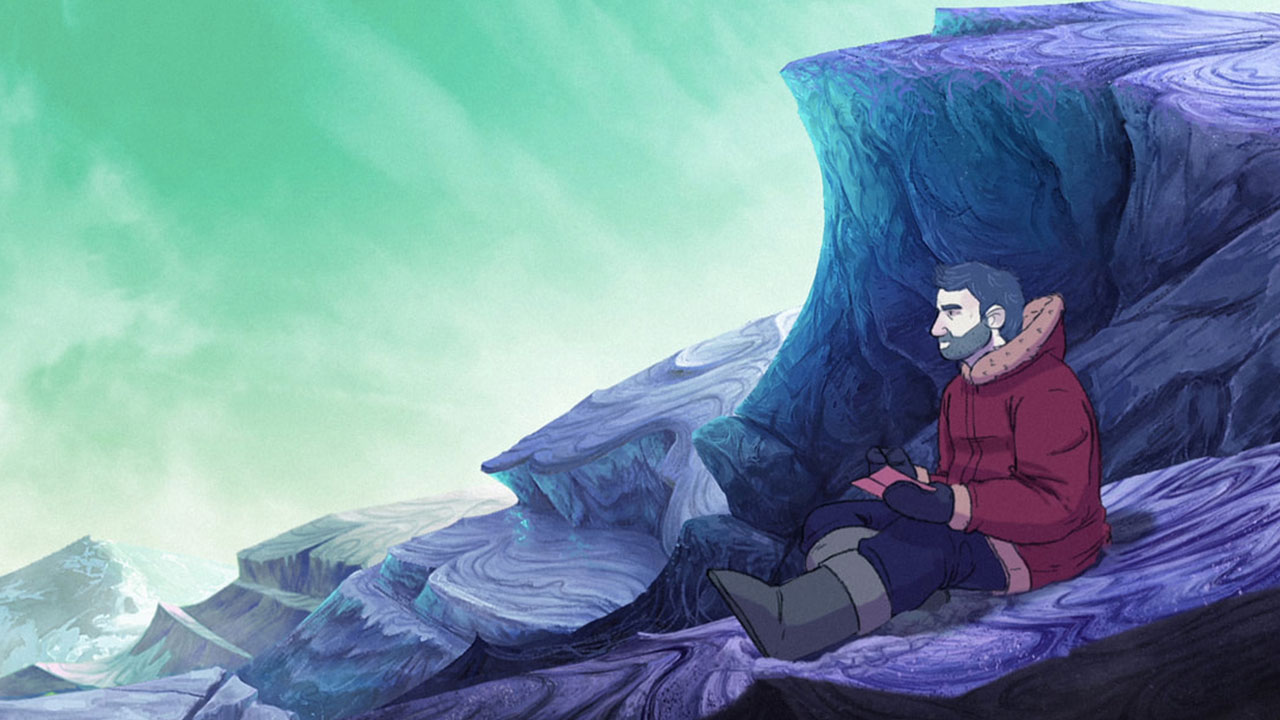 Below 0 Degrees - ON SCREEN from Labocine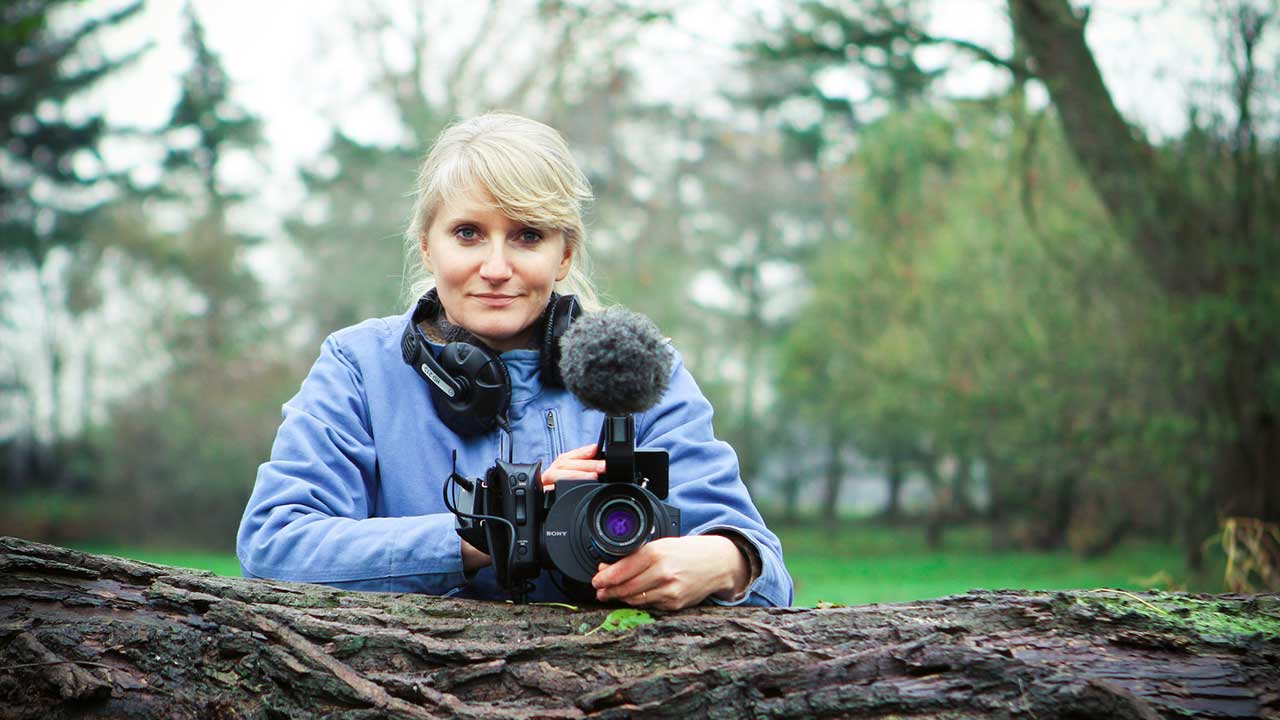 Does Consciousness Exist Outside of Our Body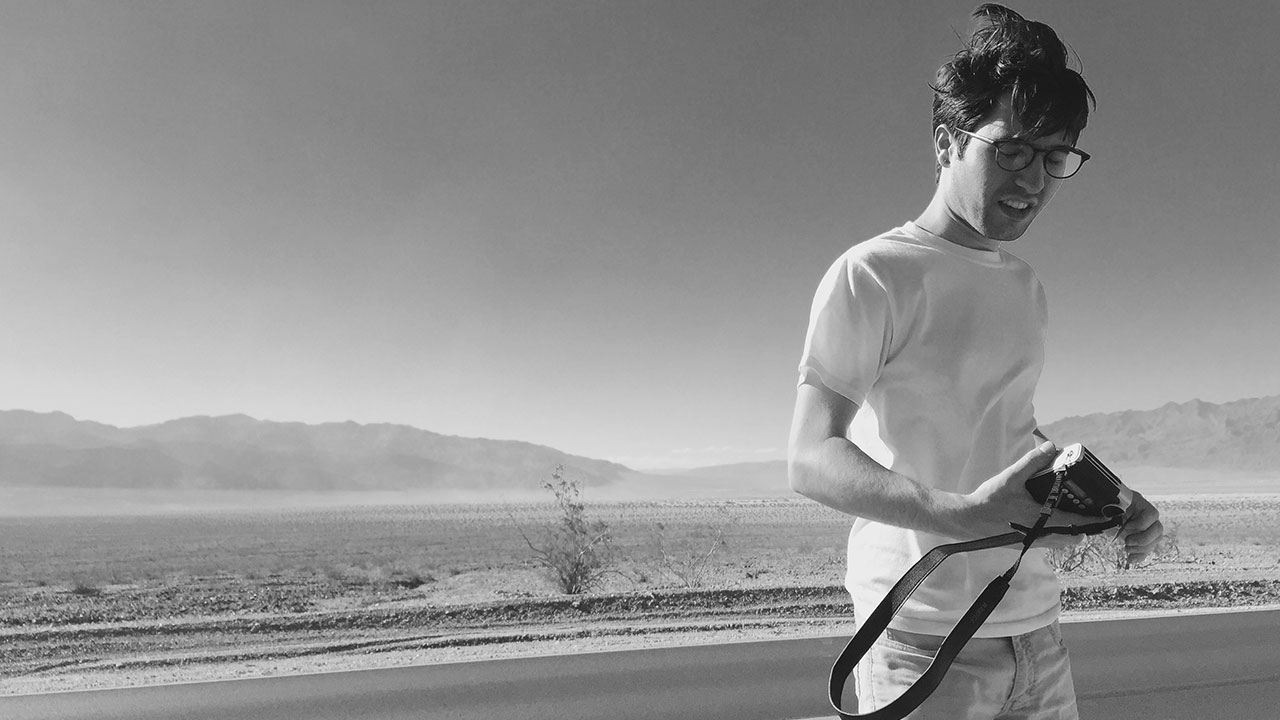 SciArt On Screen: Quimtai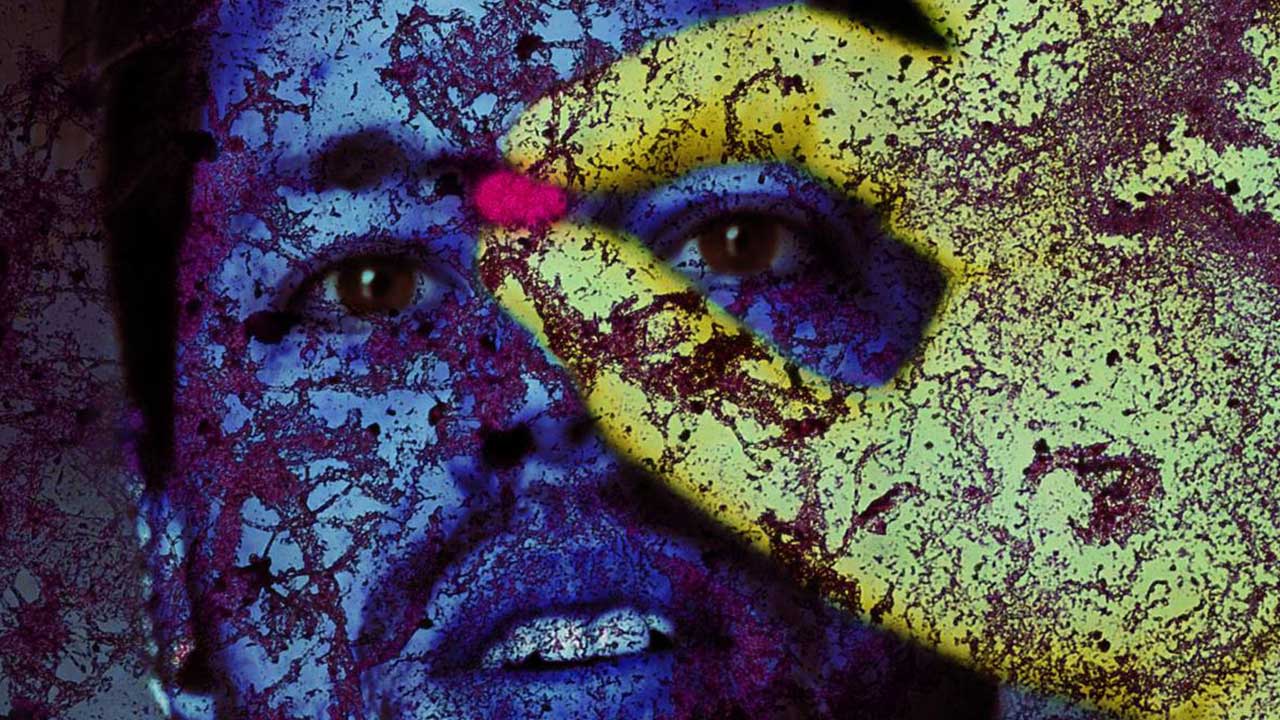 Hacking Your Genes Has Never Been Easier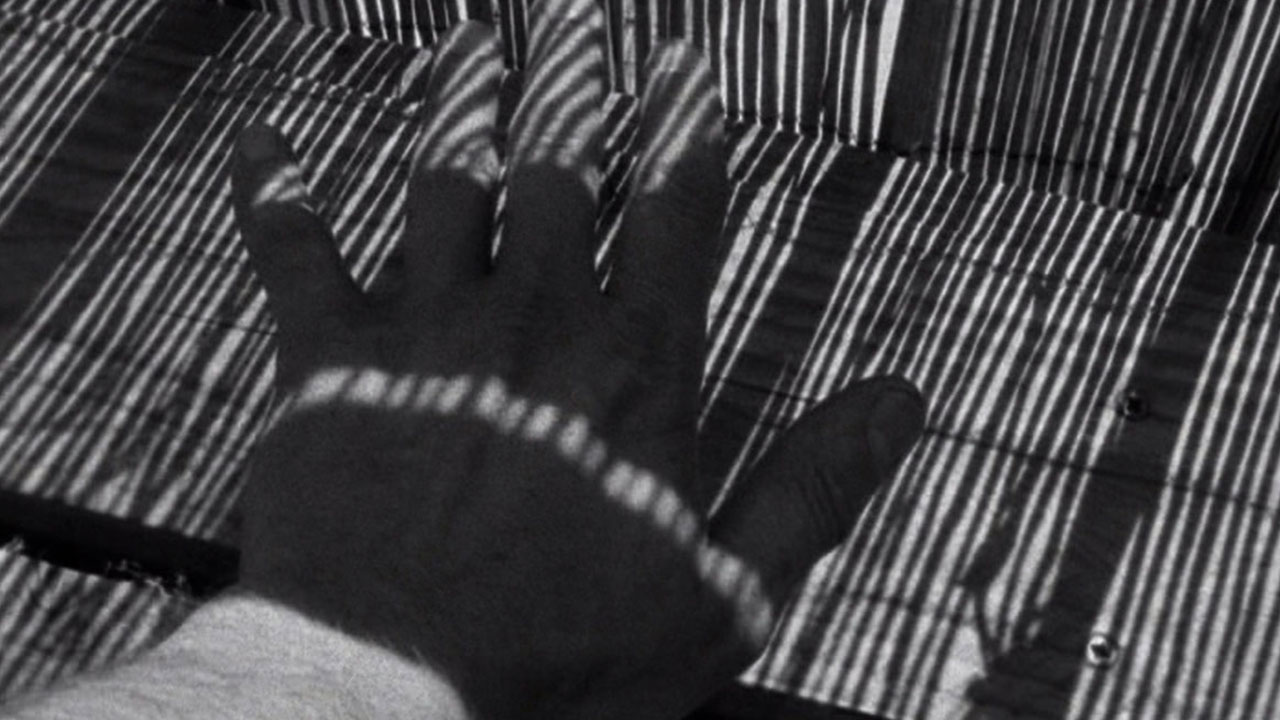 Film, Knowledge, Networks: the Collaboratorium + Open Media Science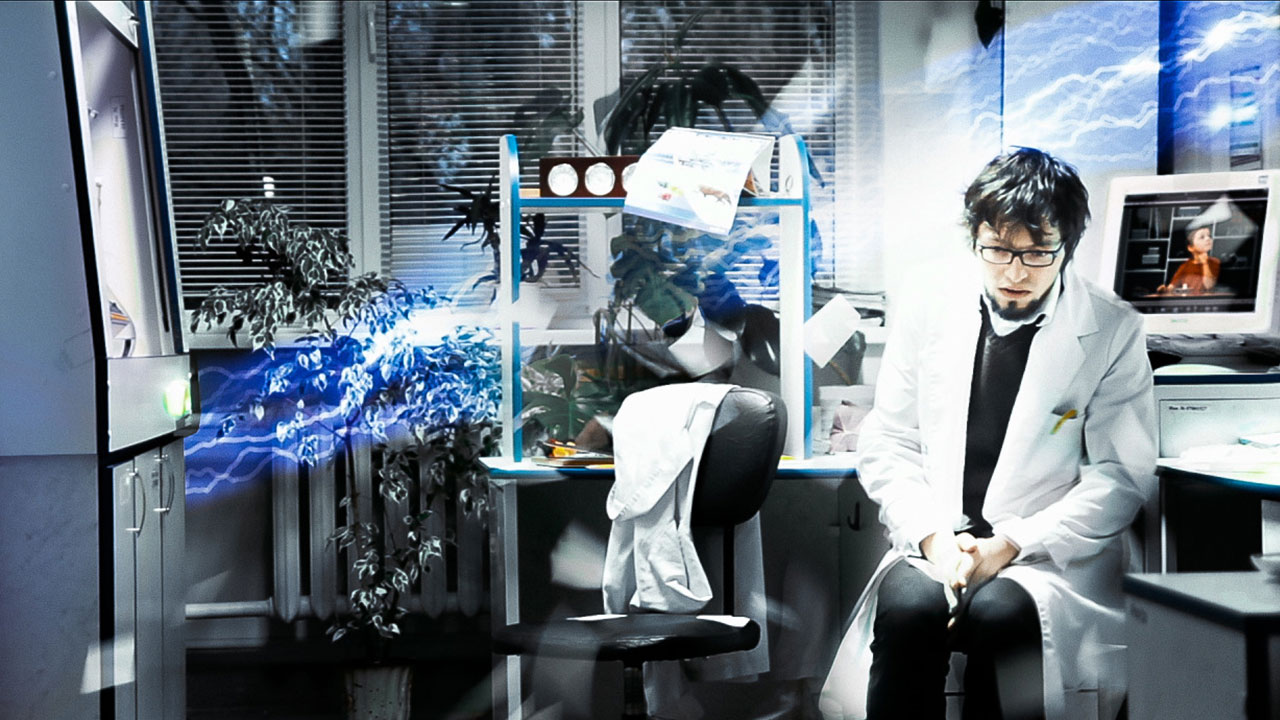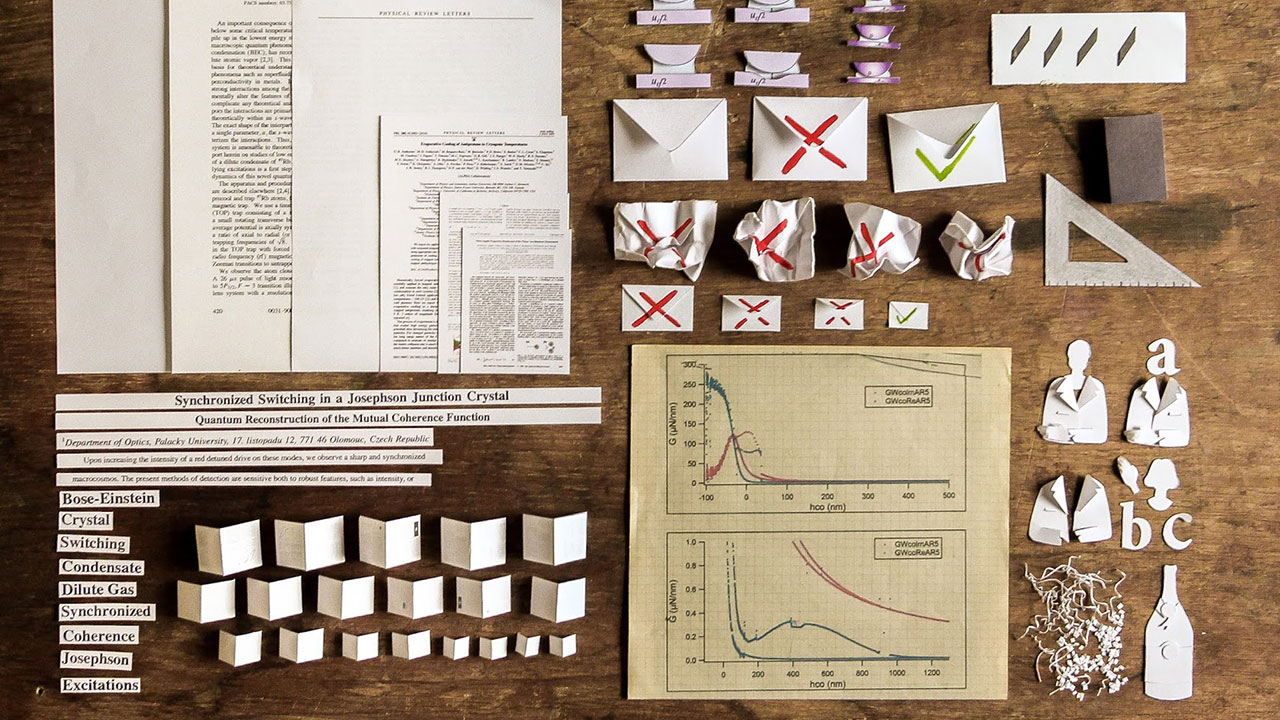 The Horror of Science in 21st Century Film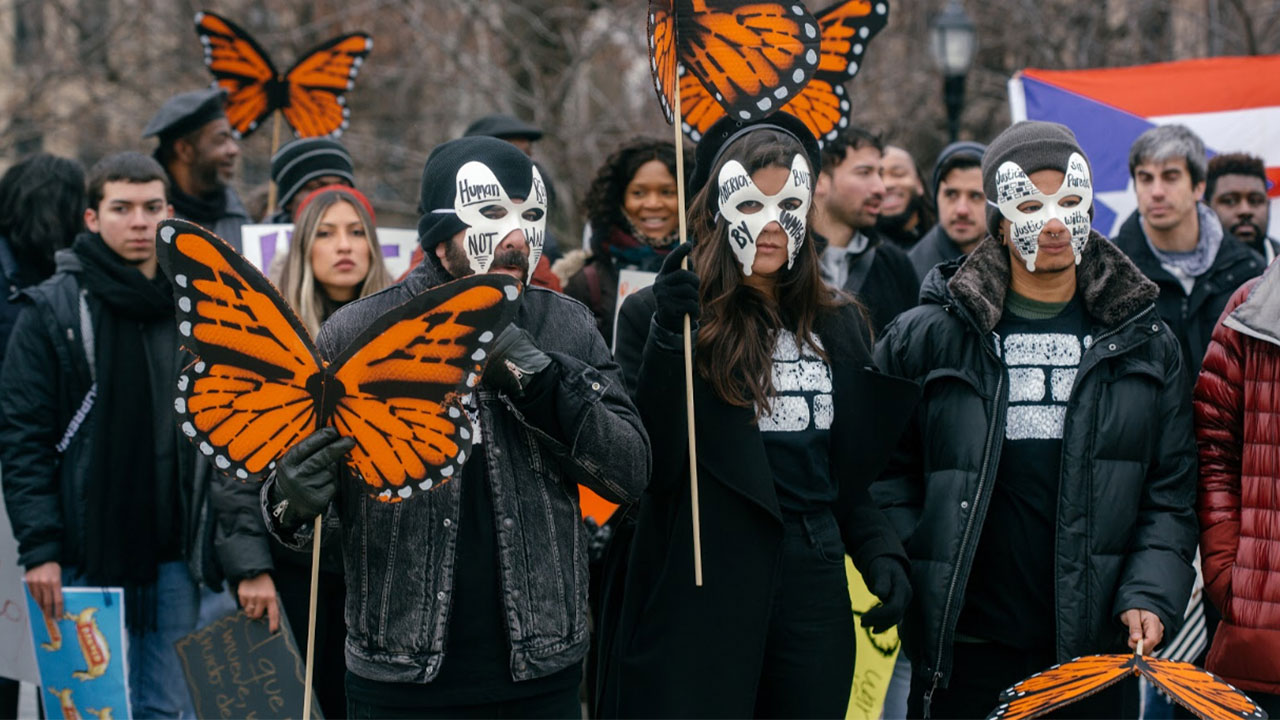 On The Wings of The Monarch: Behind-the-Scenes with Labocine's First Feature
Abstract theory has real consequences, in the past and today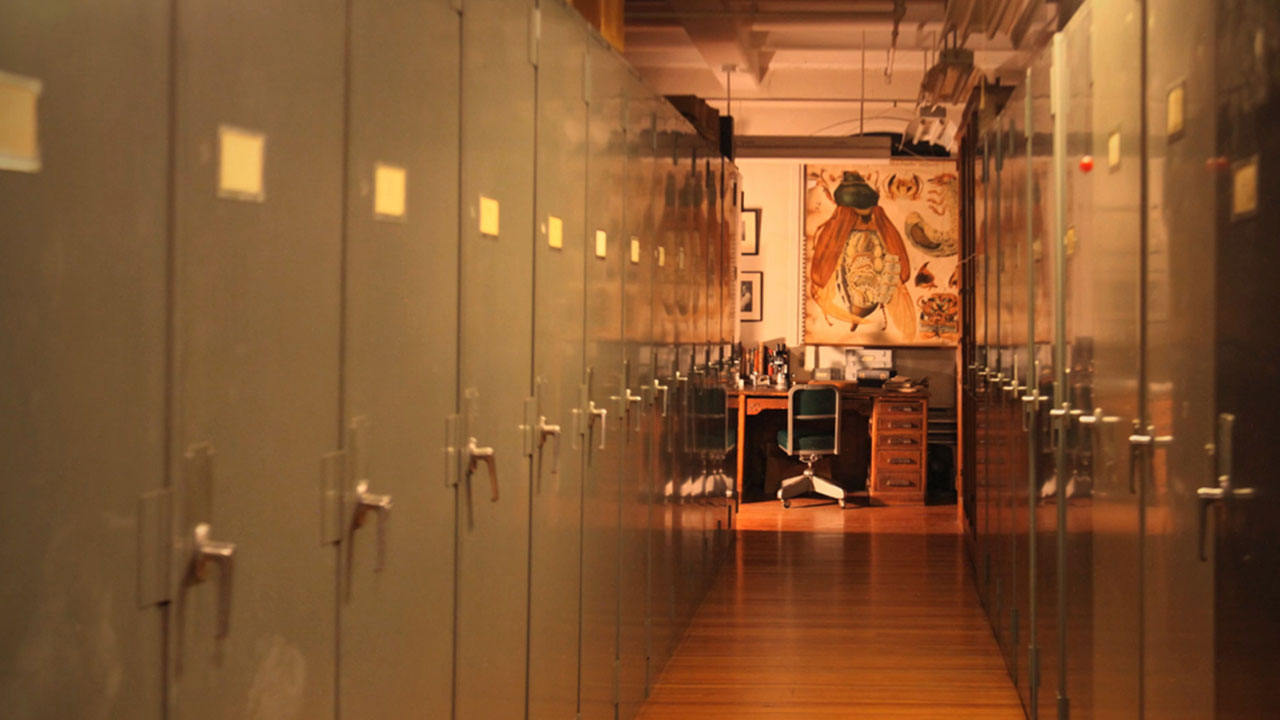 Adding Film to the Science Syllabus (Part 1)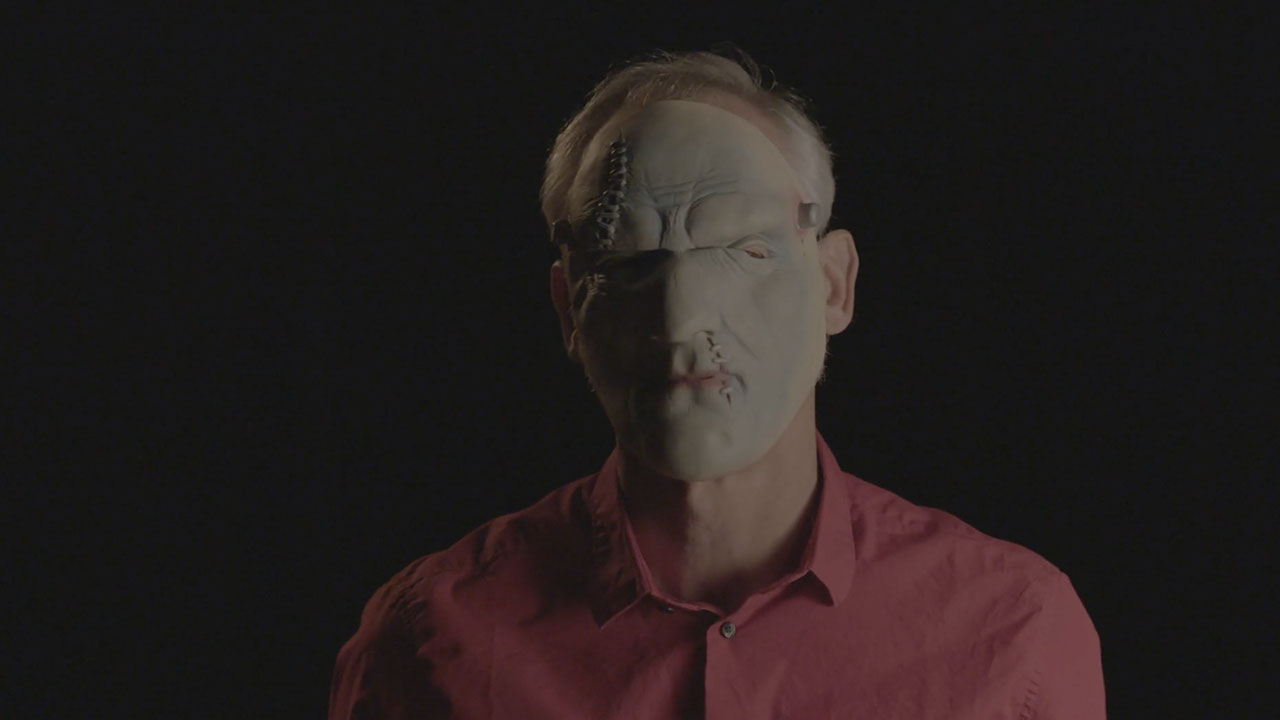 A Choreography of Emotions & Fear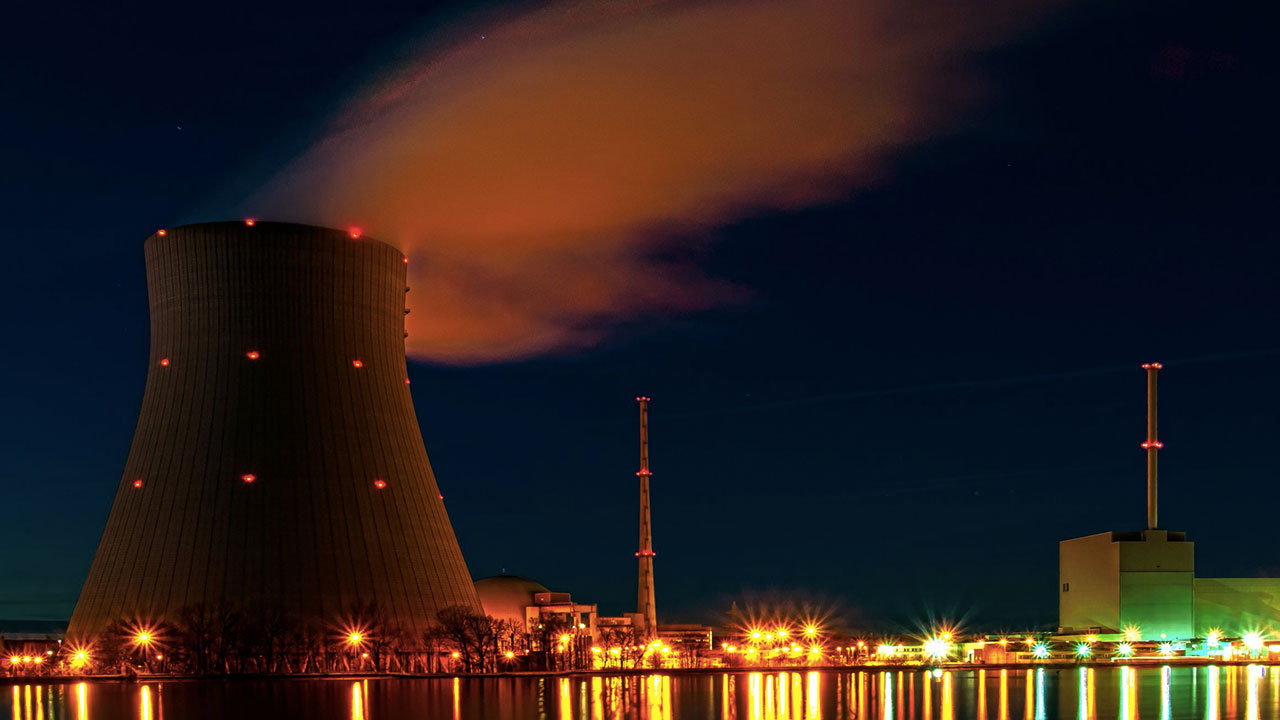 The Fukushima Disaster: Nuclear Trauma Lingers On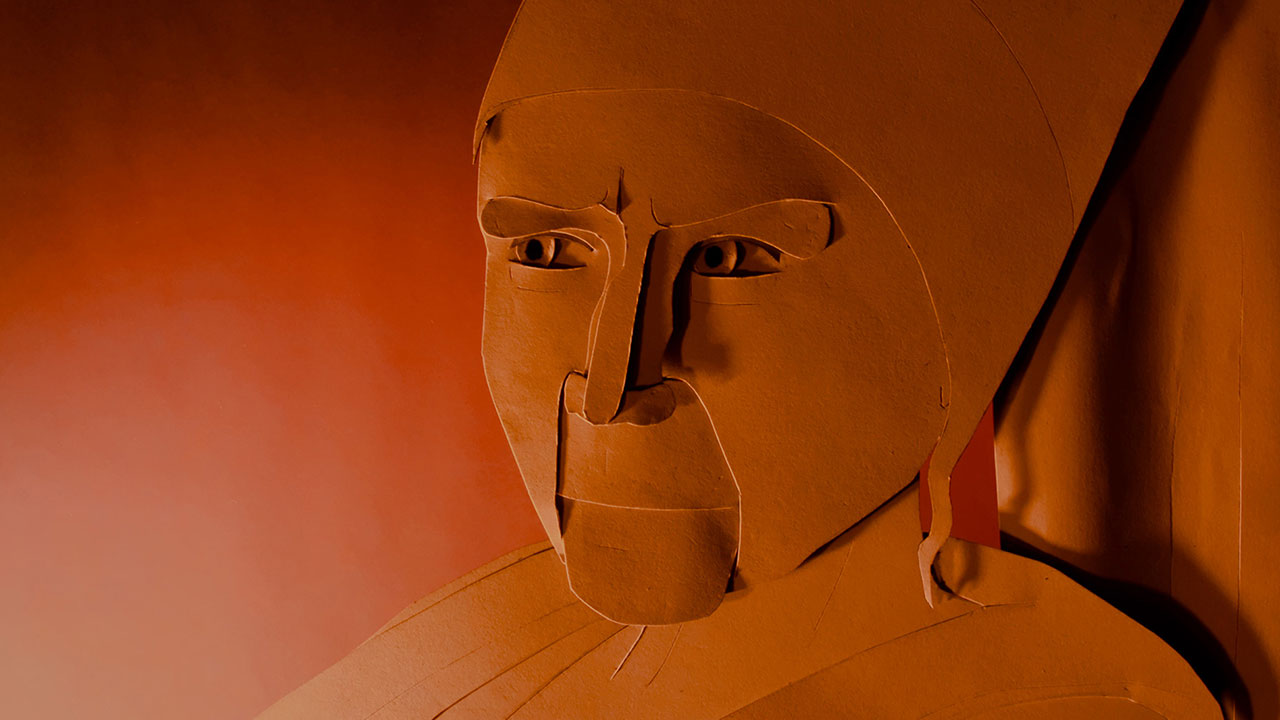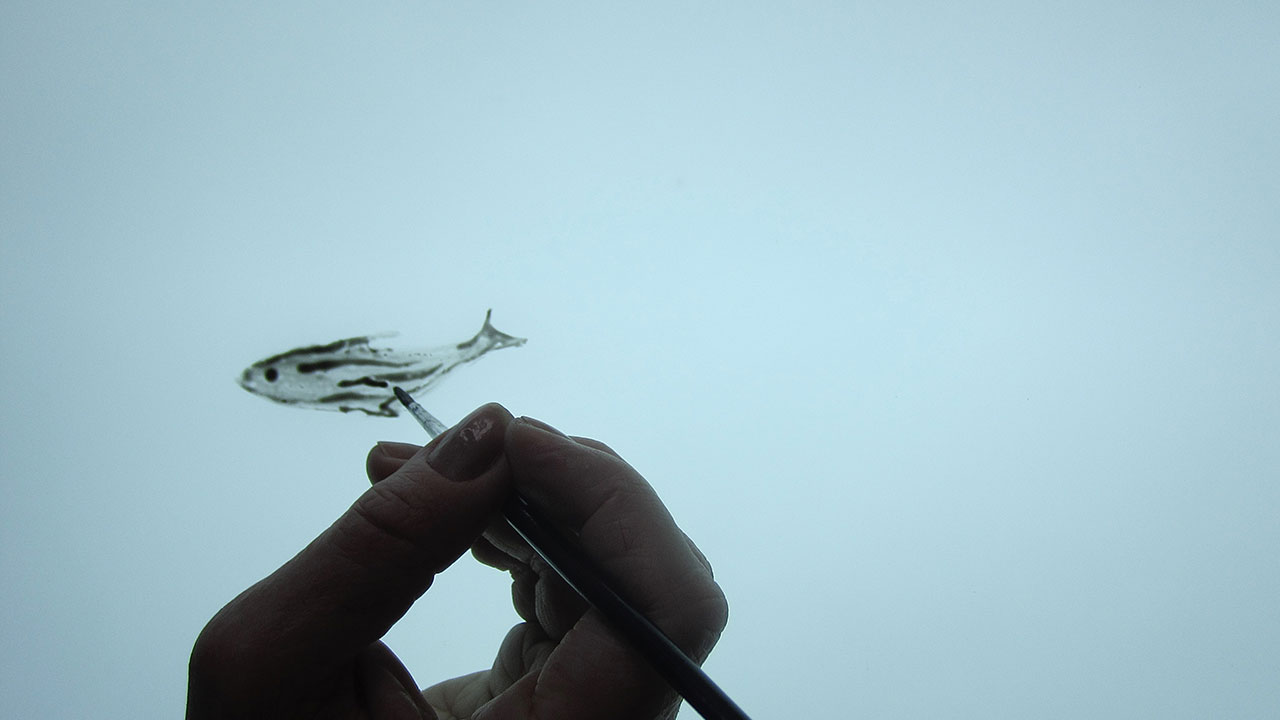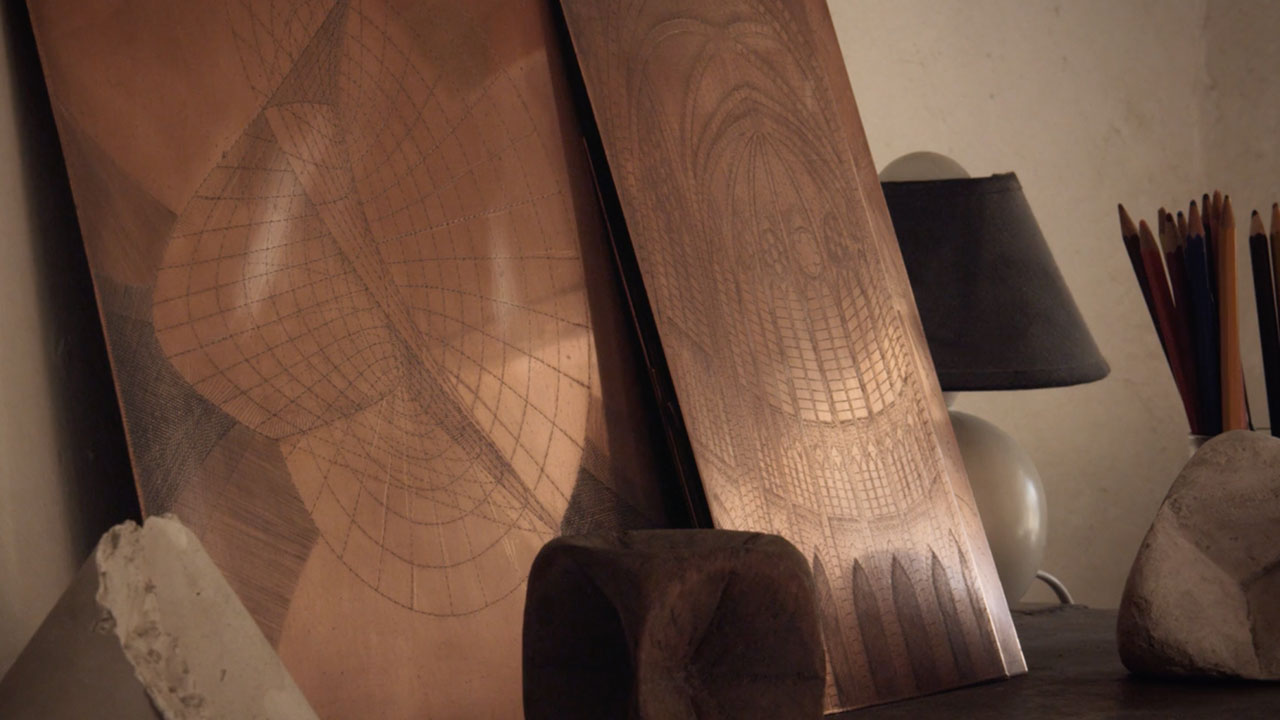 The Poetry and the Prose of Math - Part 1: Poetry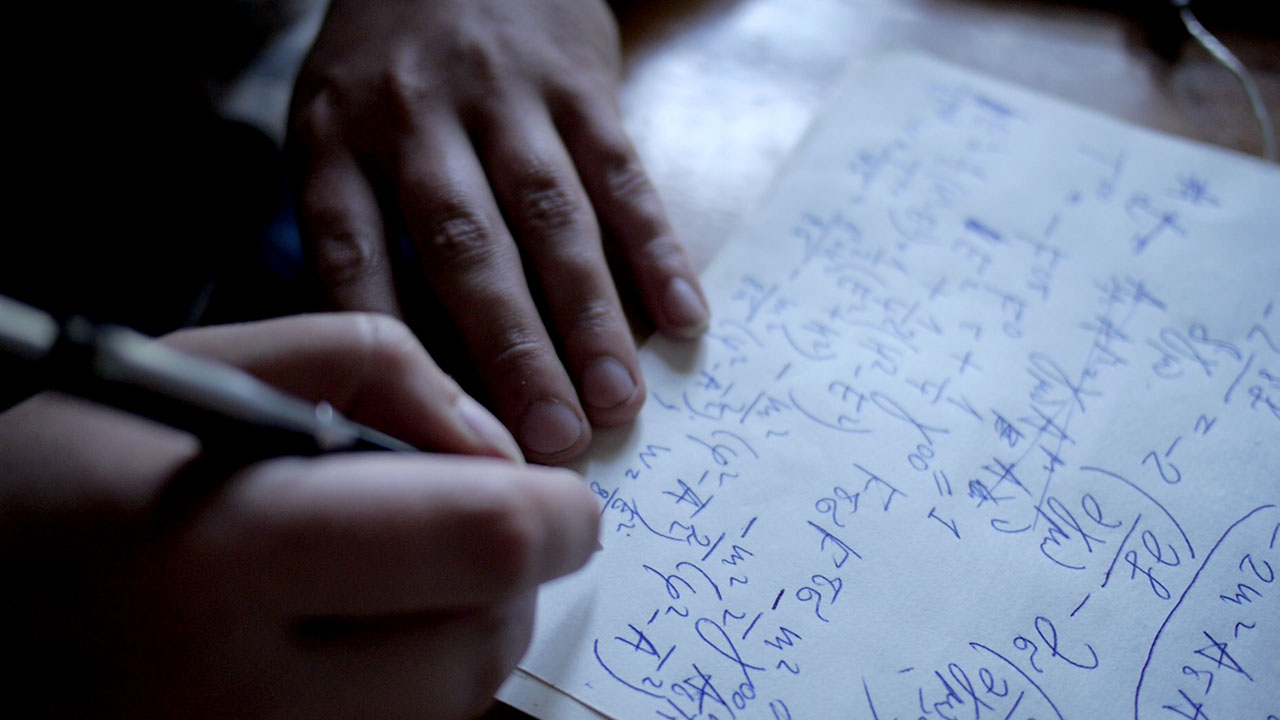 The Poetry and the Prose of Math - Part 2: Prose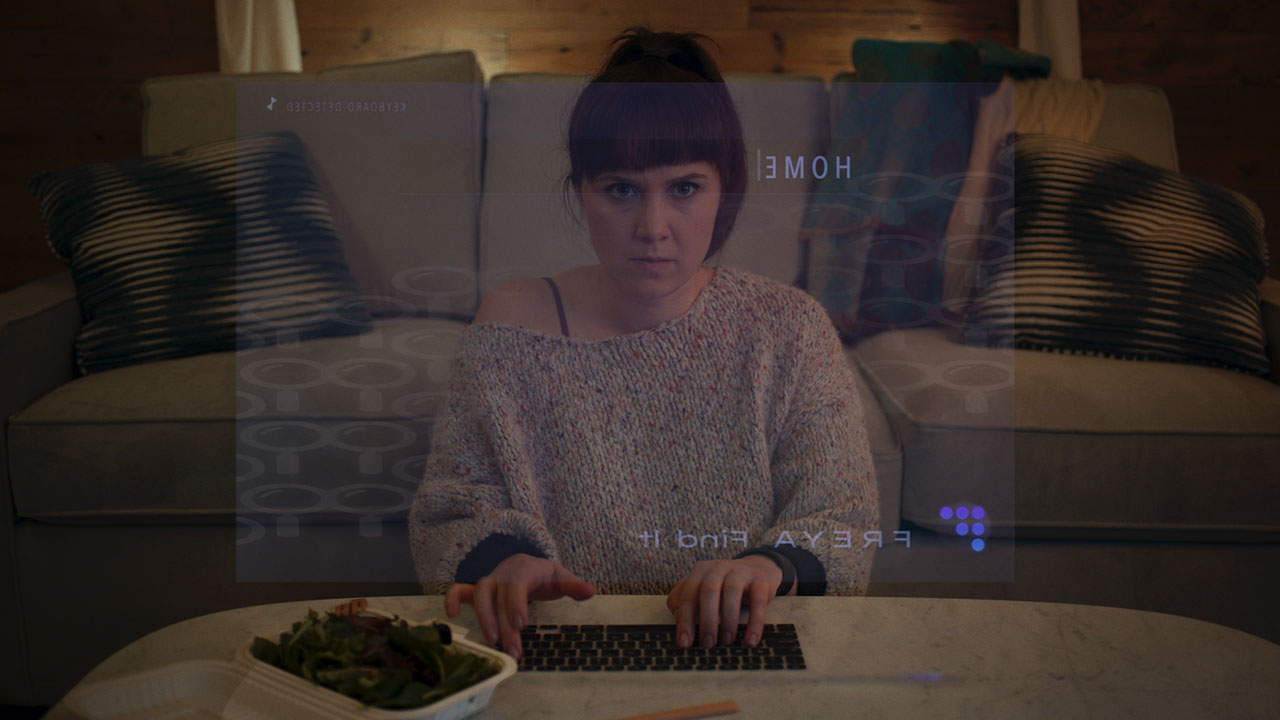 Science Cinema Online: the 13th Annual Imagine Science Film Festival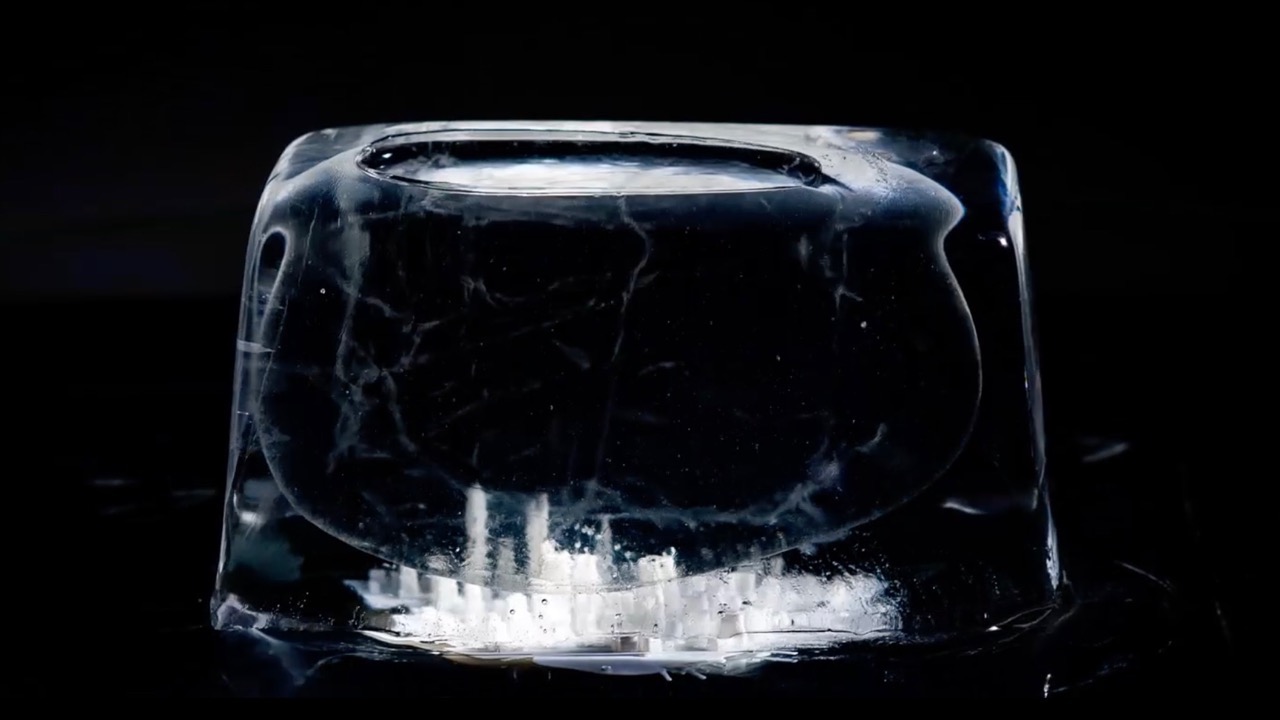 An Entertaining Journey Through Brain and Mind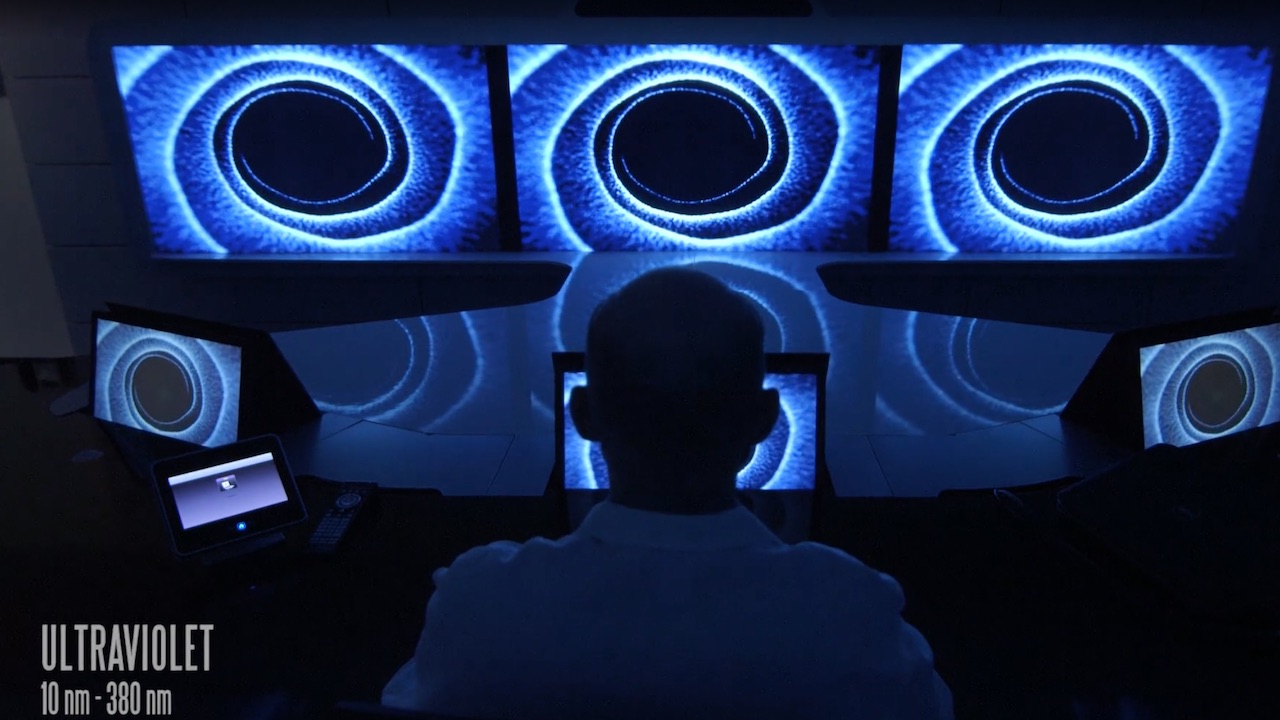 6 Brilliant Science Films From Symbiosis 2016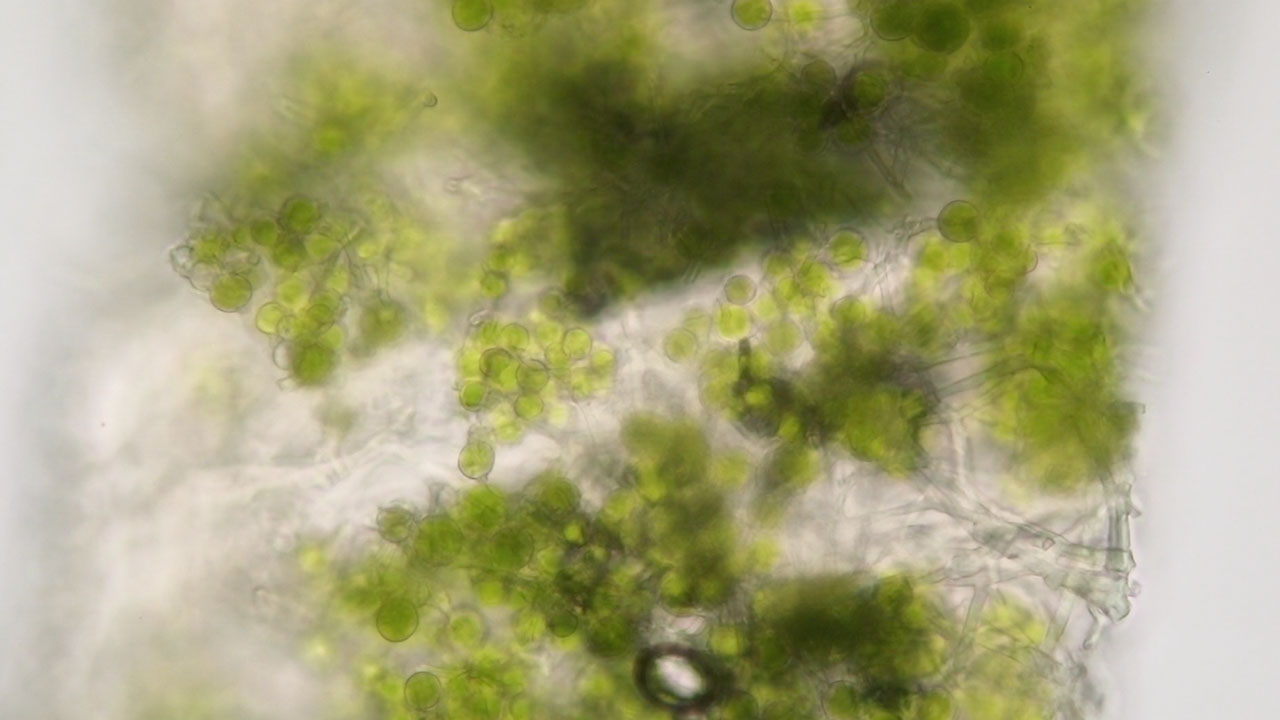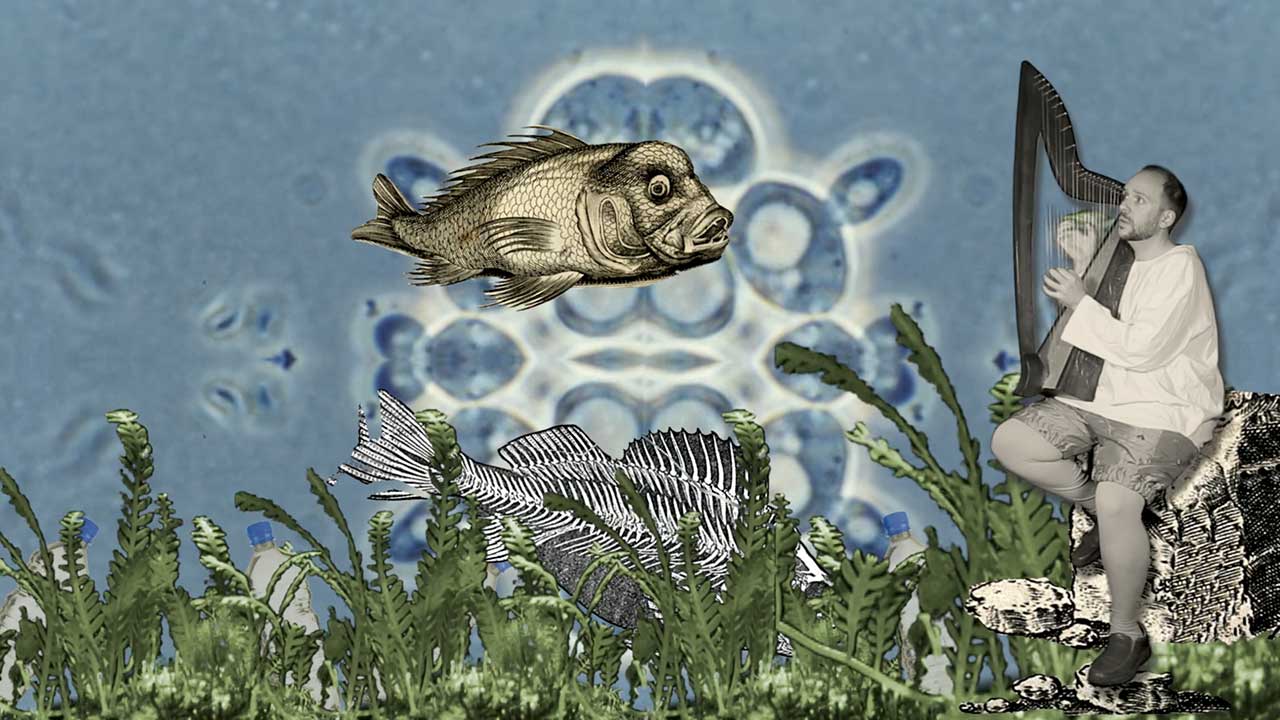 The Rulers of Our Inner World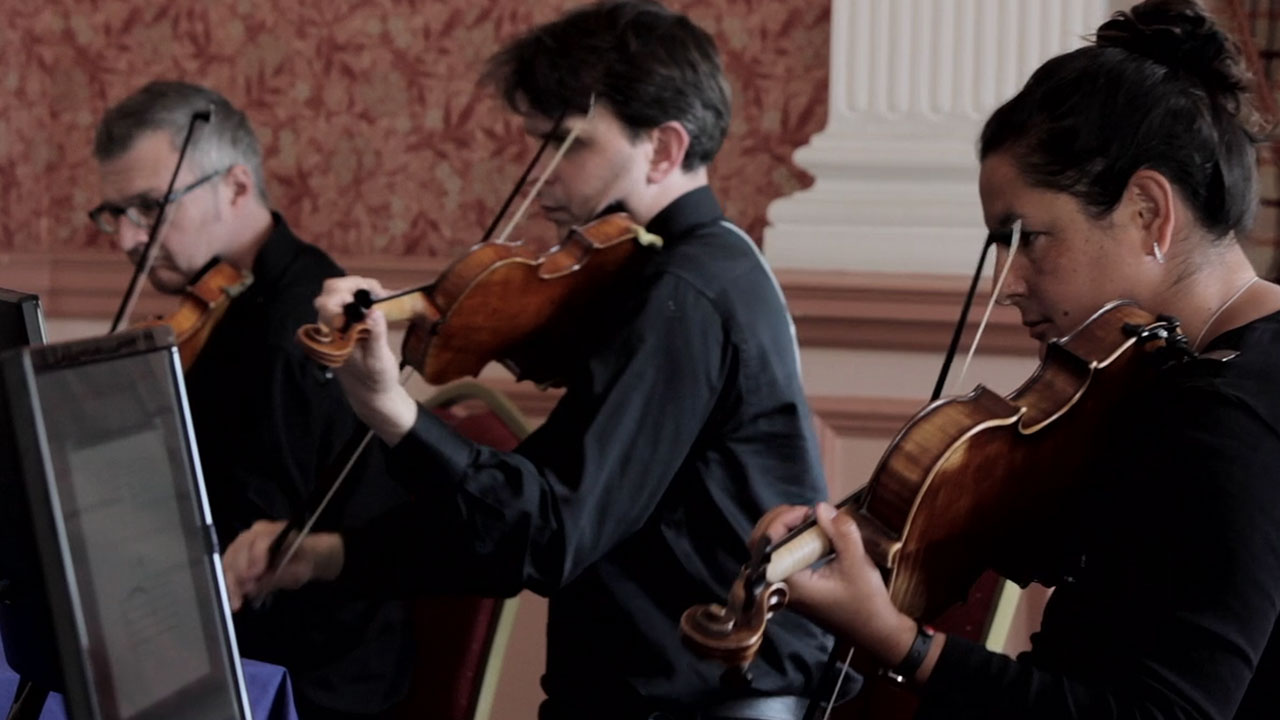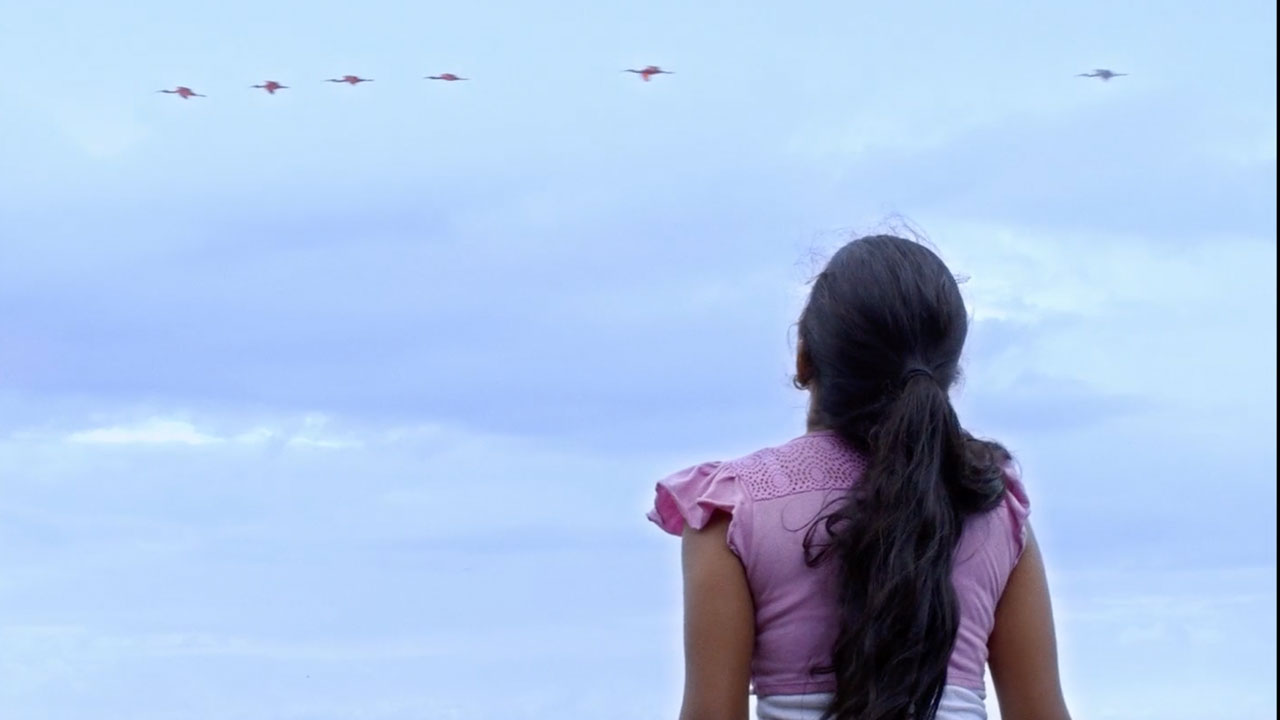 Transformative Desperation
The Pursuit of Hope and Knowledge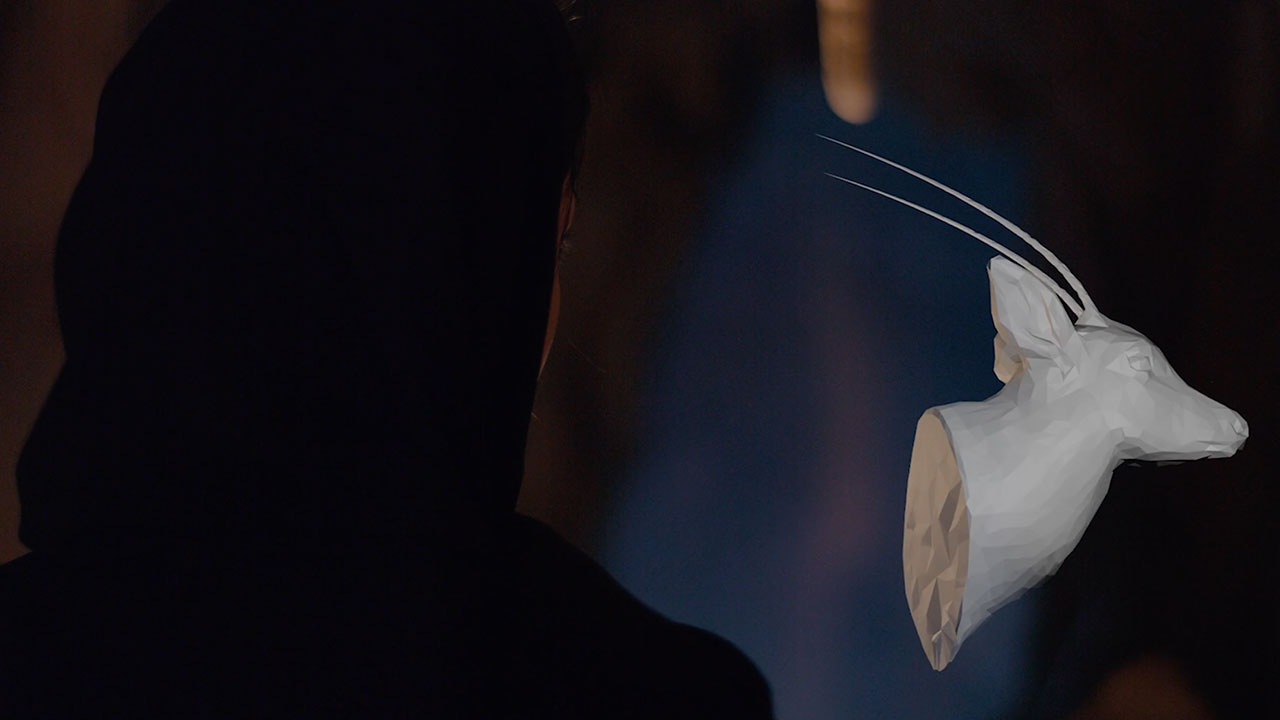 Connection and Communication: What Does it Take?
The Genetic Modification Question: Pets Edition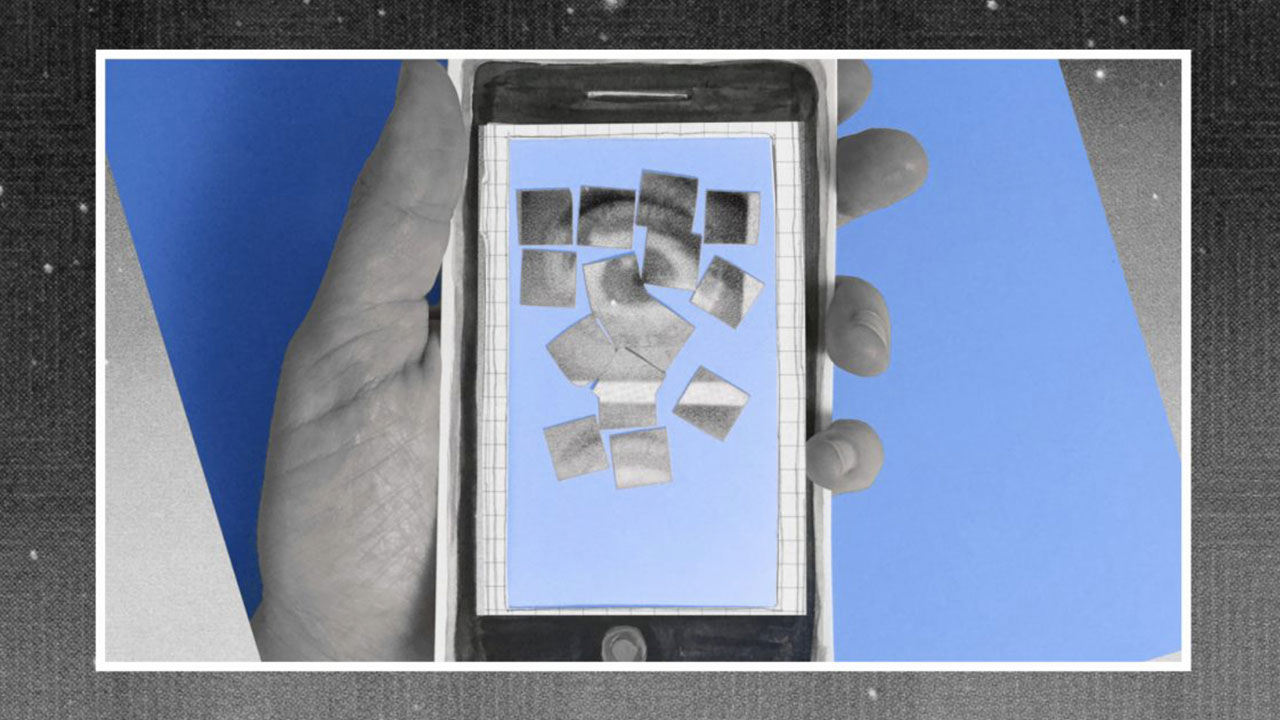 What Does It Mean to be An Internet User?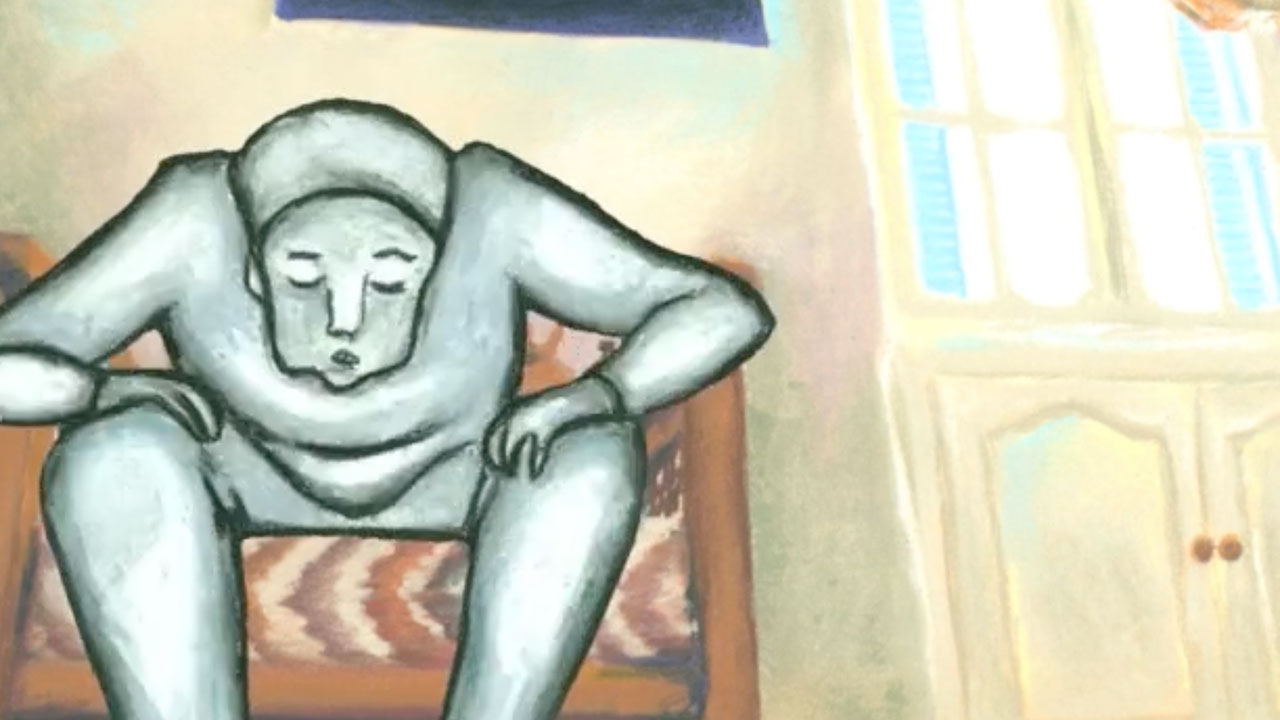 The End: The Labocine guide to surviving an apocalypse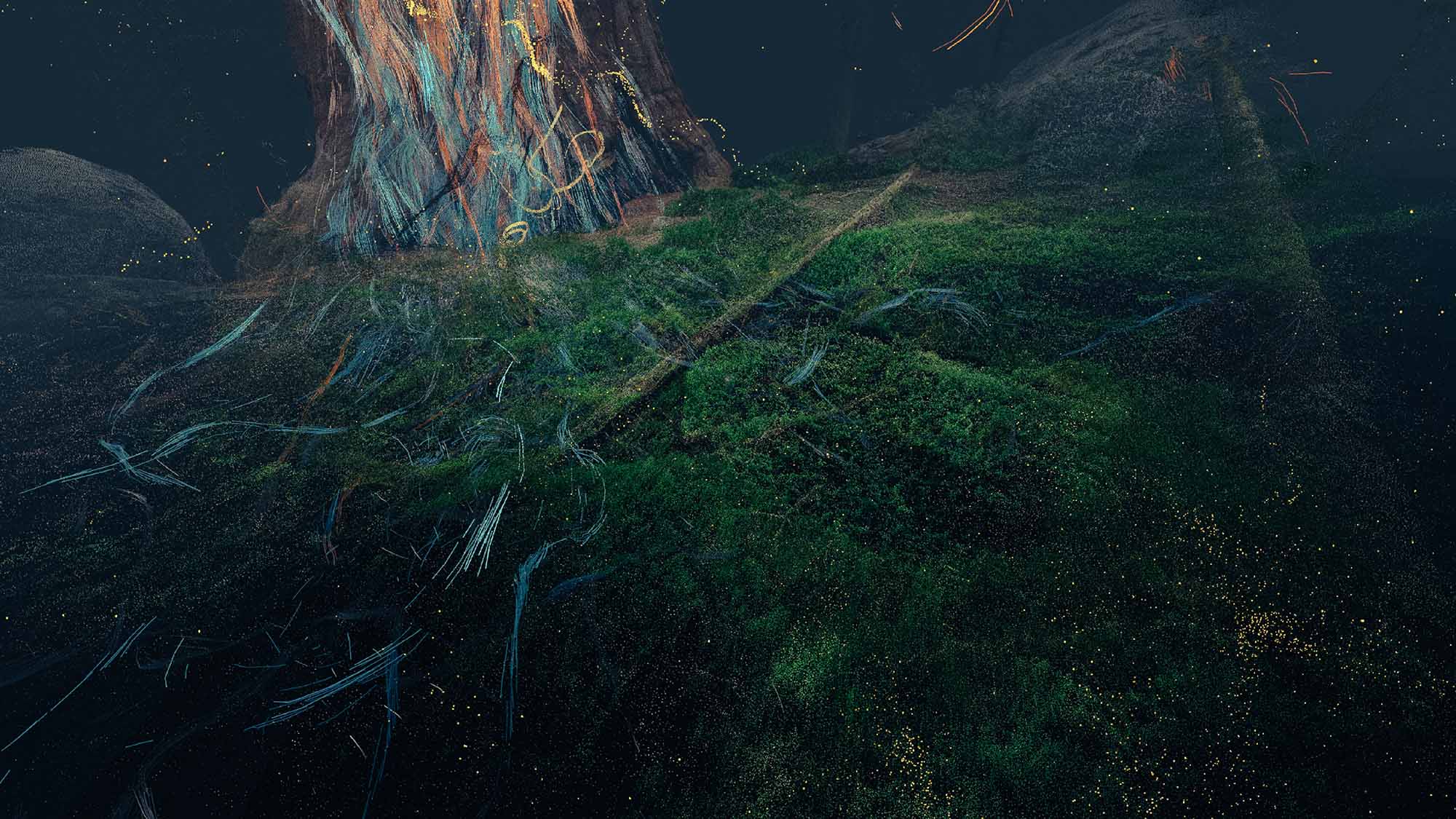 VR Visions of an Ancient Sequoia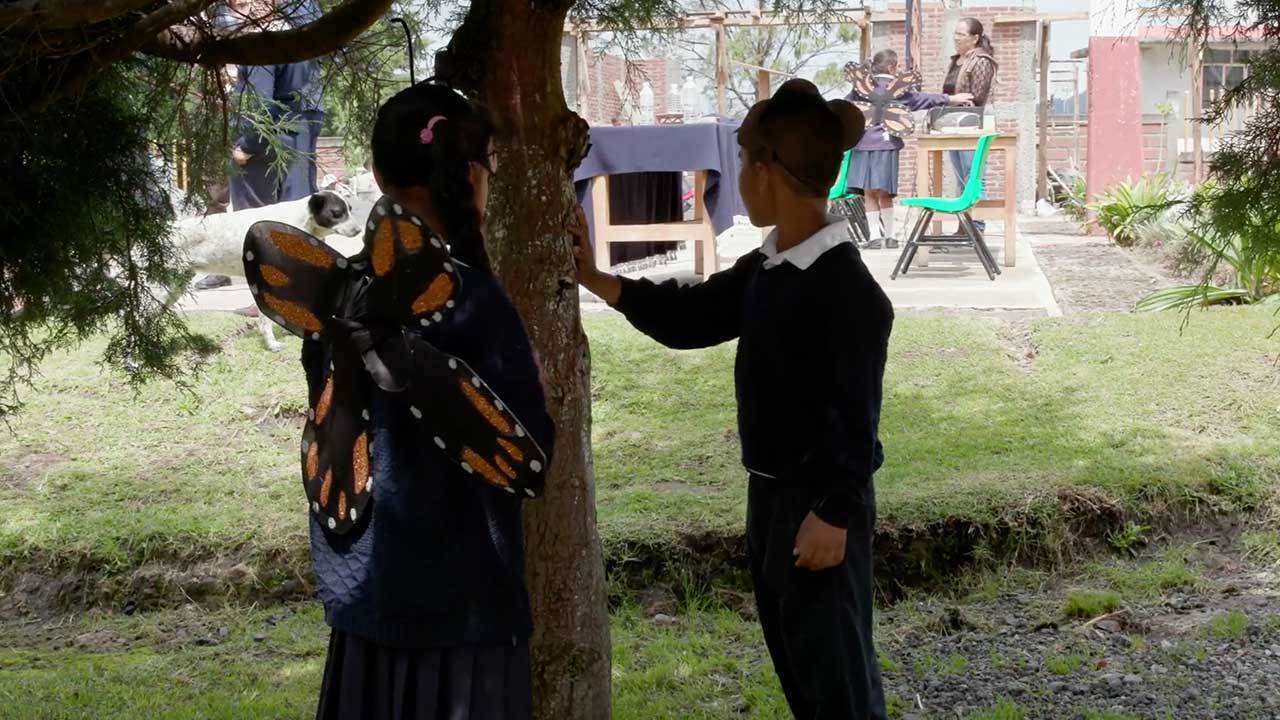 Metamorphosis: Examining Rites of Passage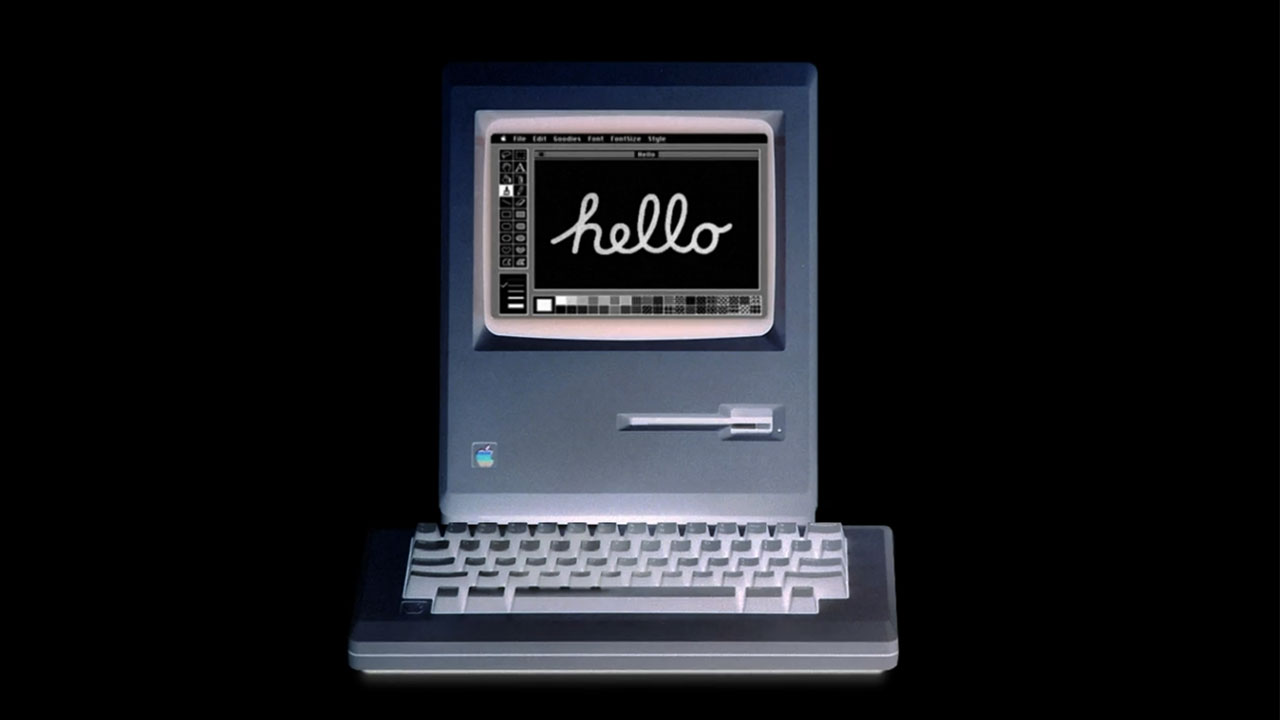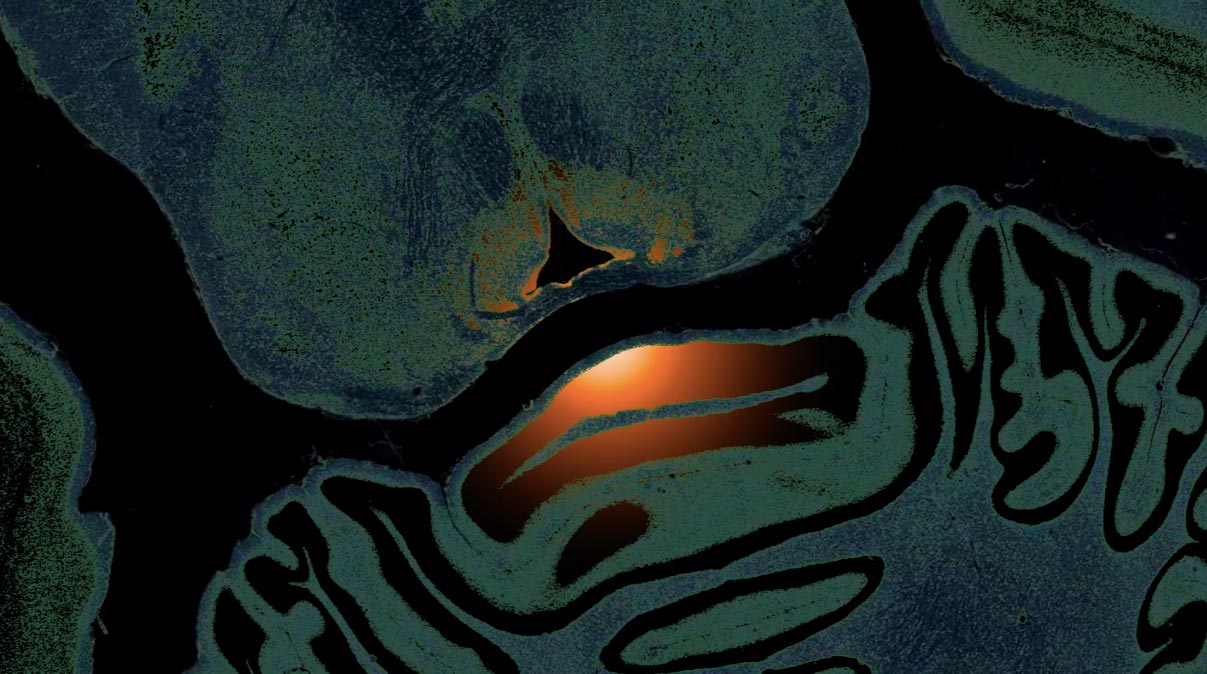 Memory is Everything, Without It We Are Nothing
The Birth of Science New Wave Cinema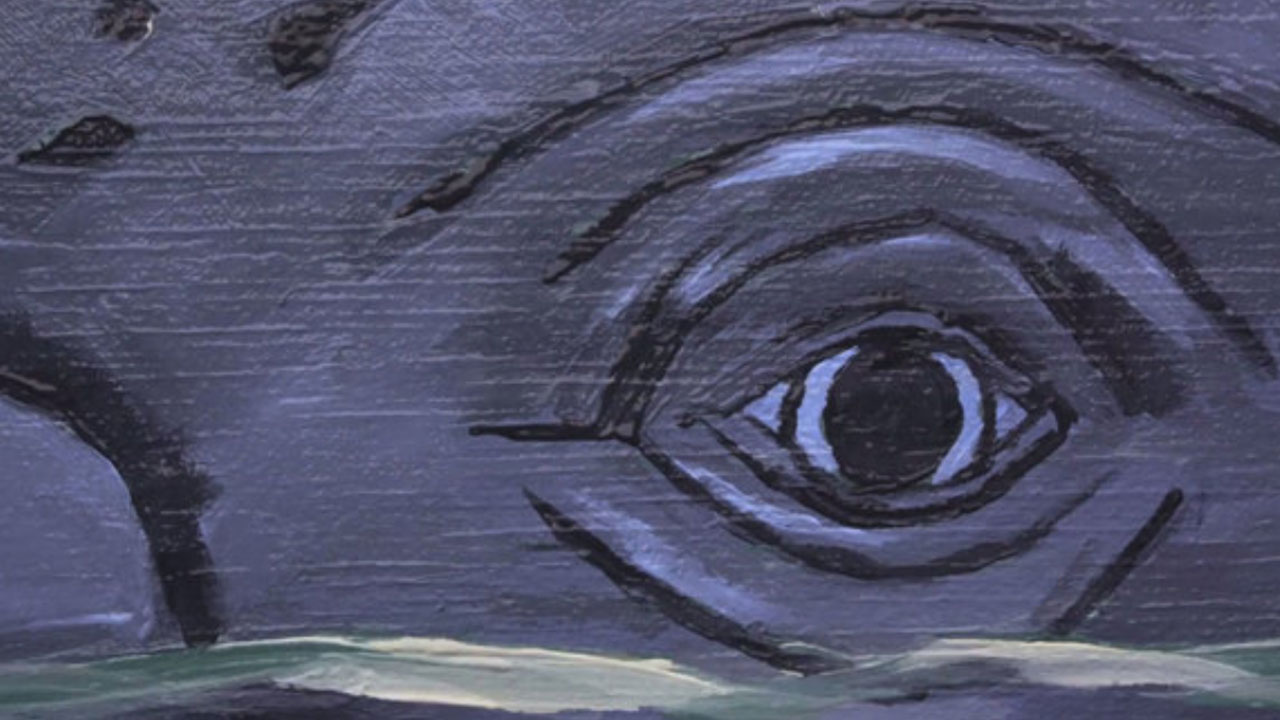 Whales and Humans Intertwined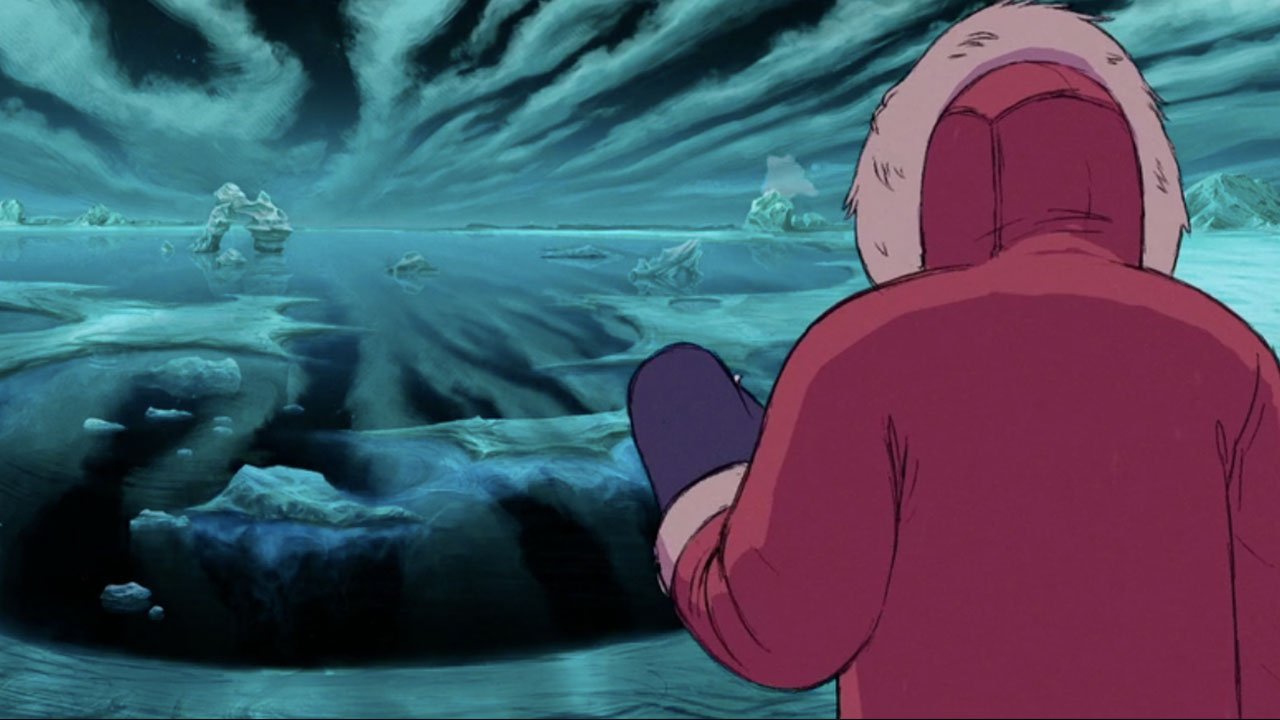 Wild Lands Shape Human Awareness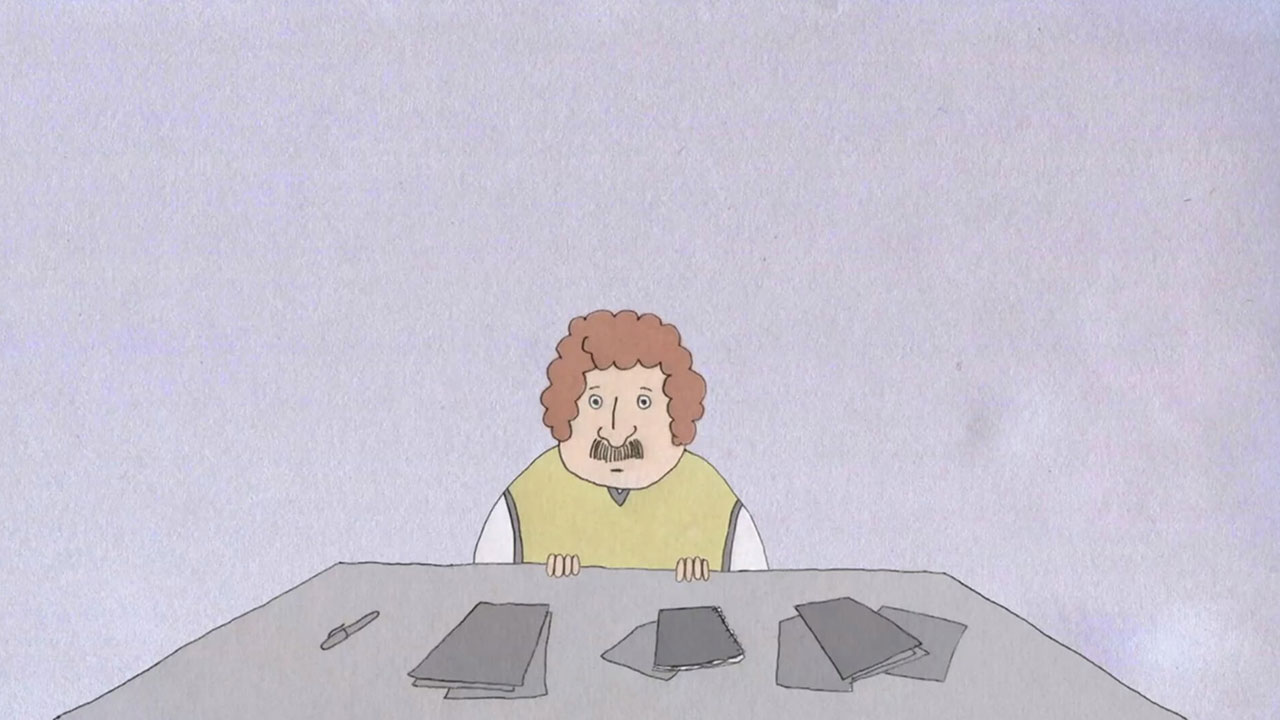 Simple lines, complex tales: the power of animation 
Citizen Science Levels up with Eyewire, a Game to Map the Brain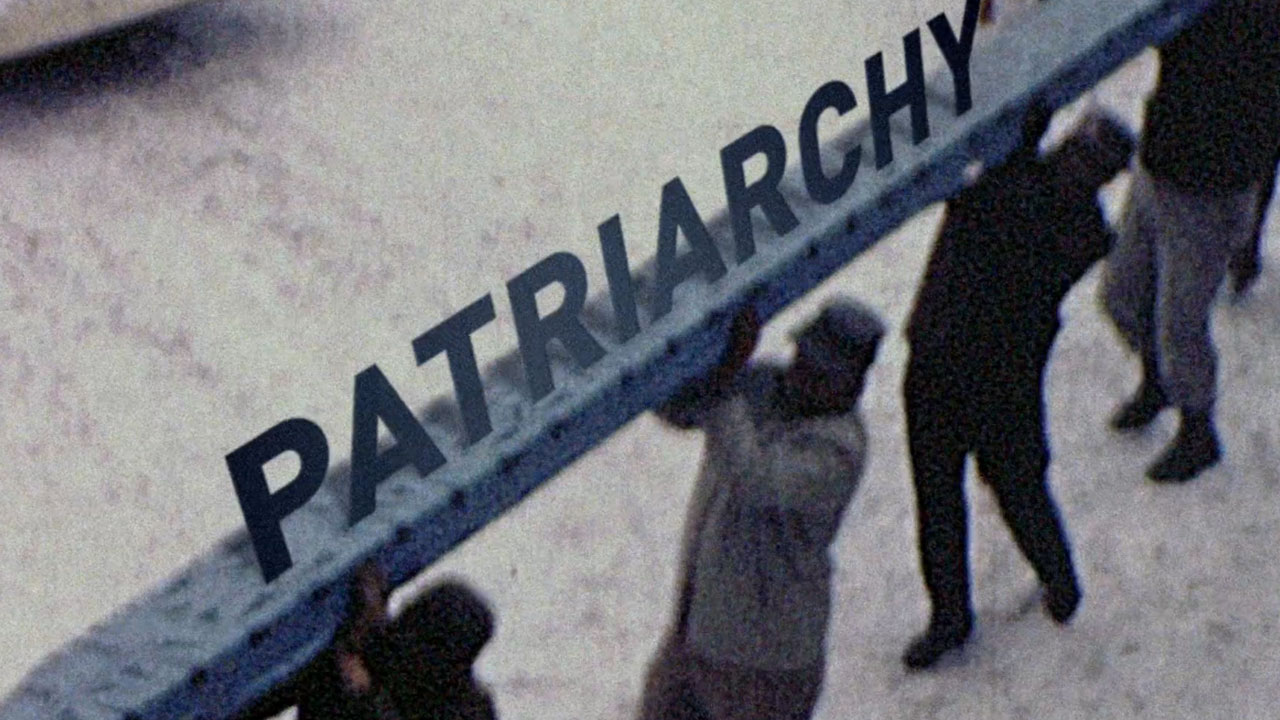 Women Leaders, Myths and Nationhood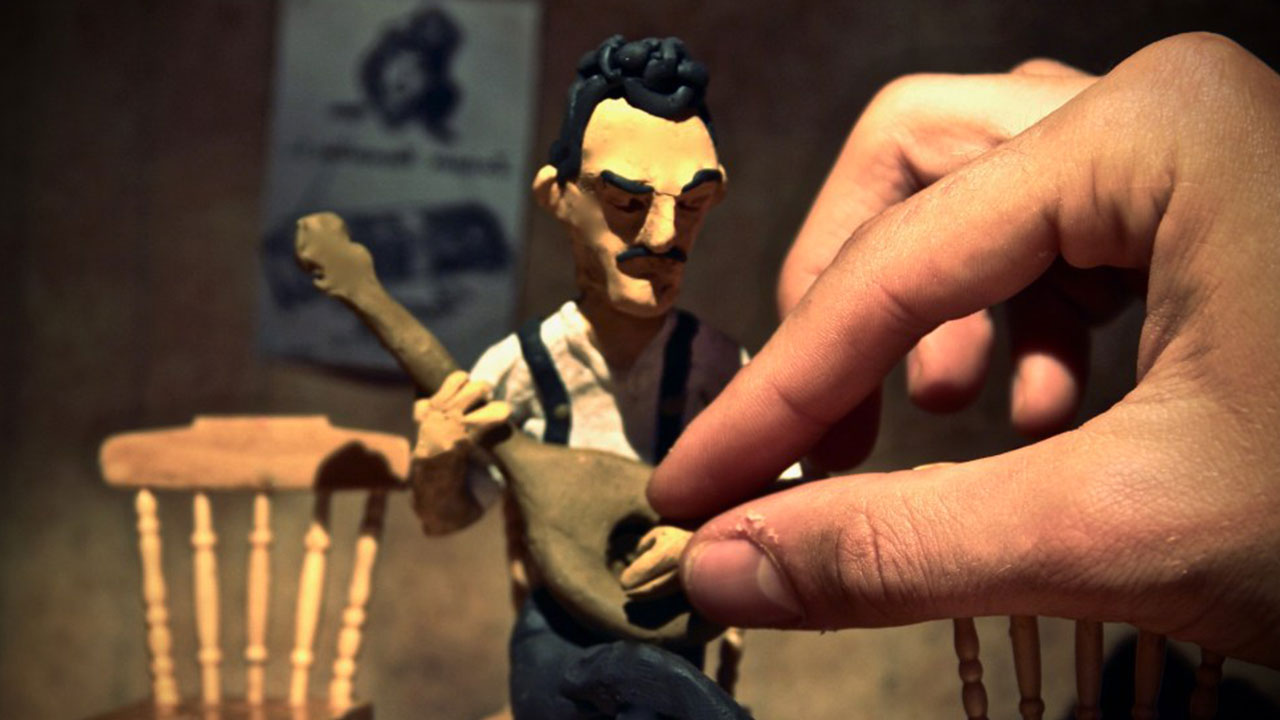 Stop motion will save the (film) world!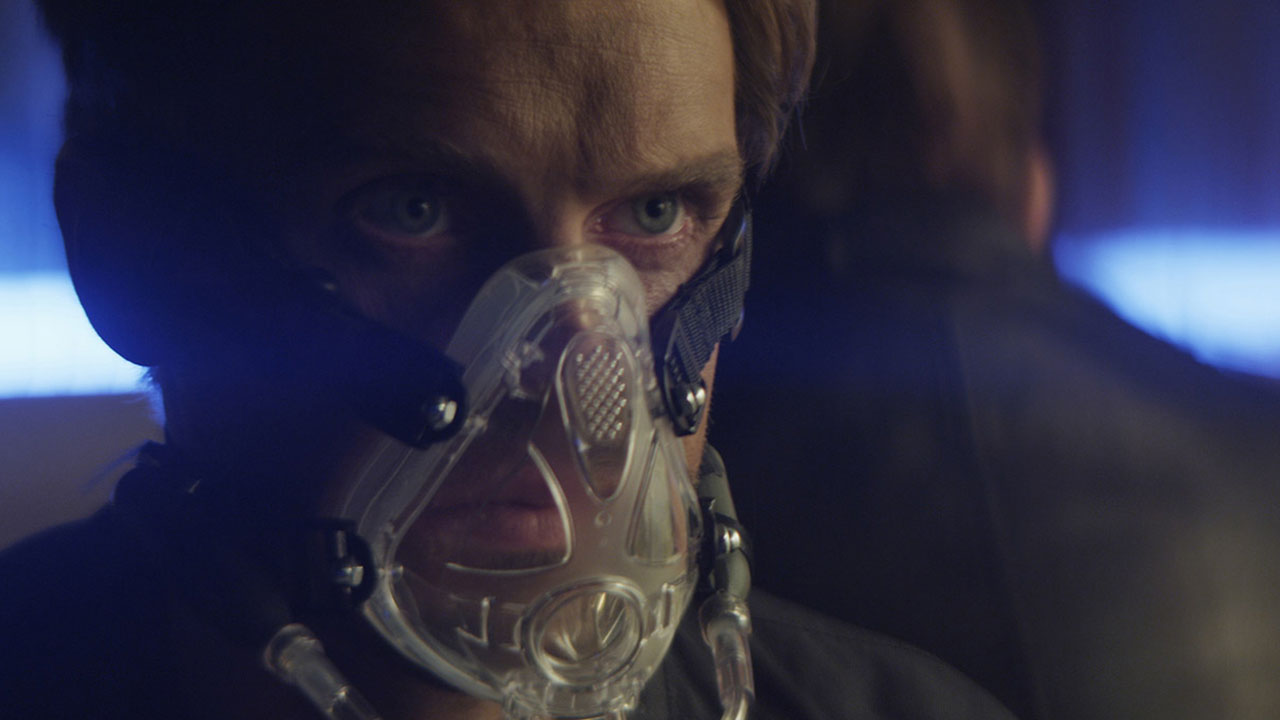 Exploring The Relationship Between Human Beings and Nature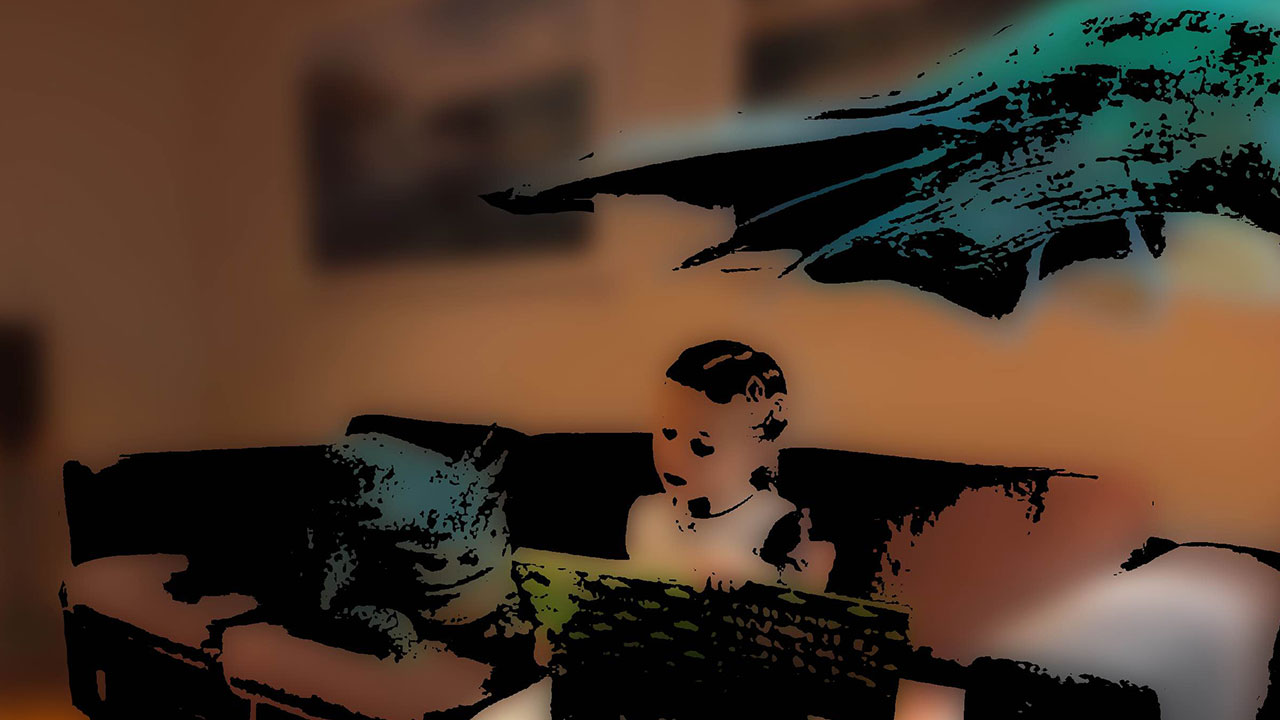 Top Ten: Animated Films from the Science New Wave
A.D.A.M. - ON SCREEN From Labocine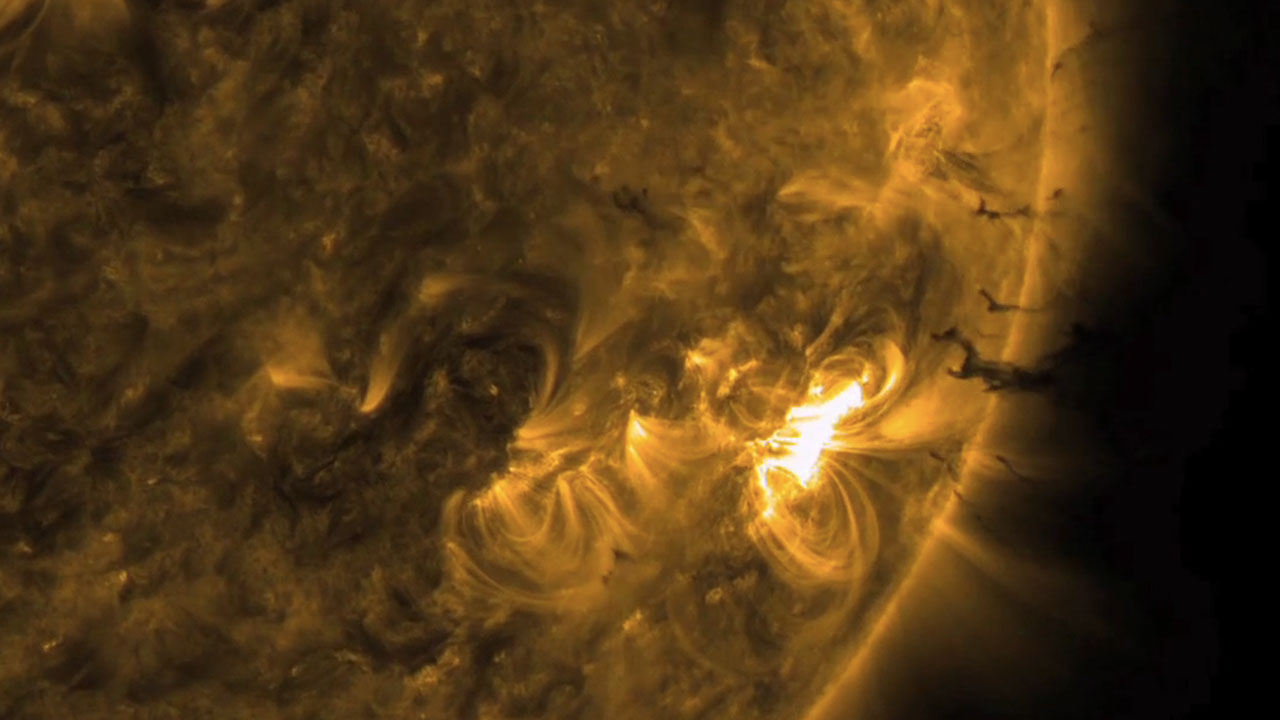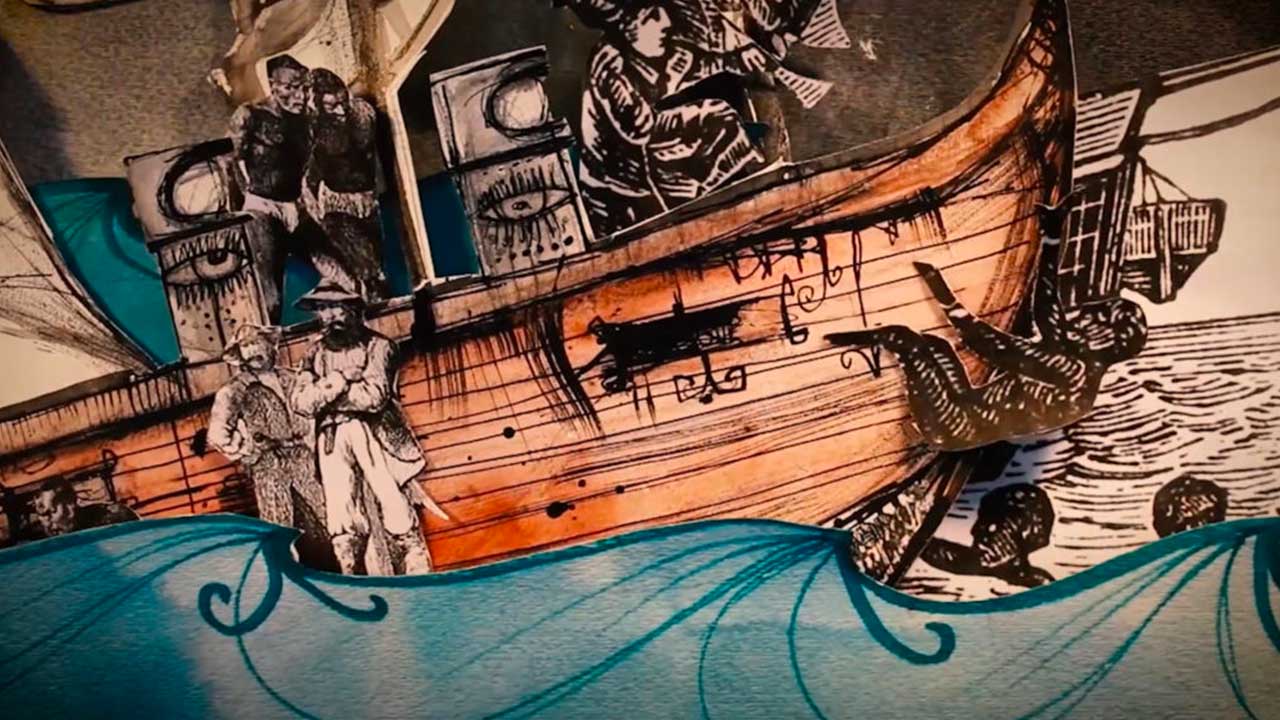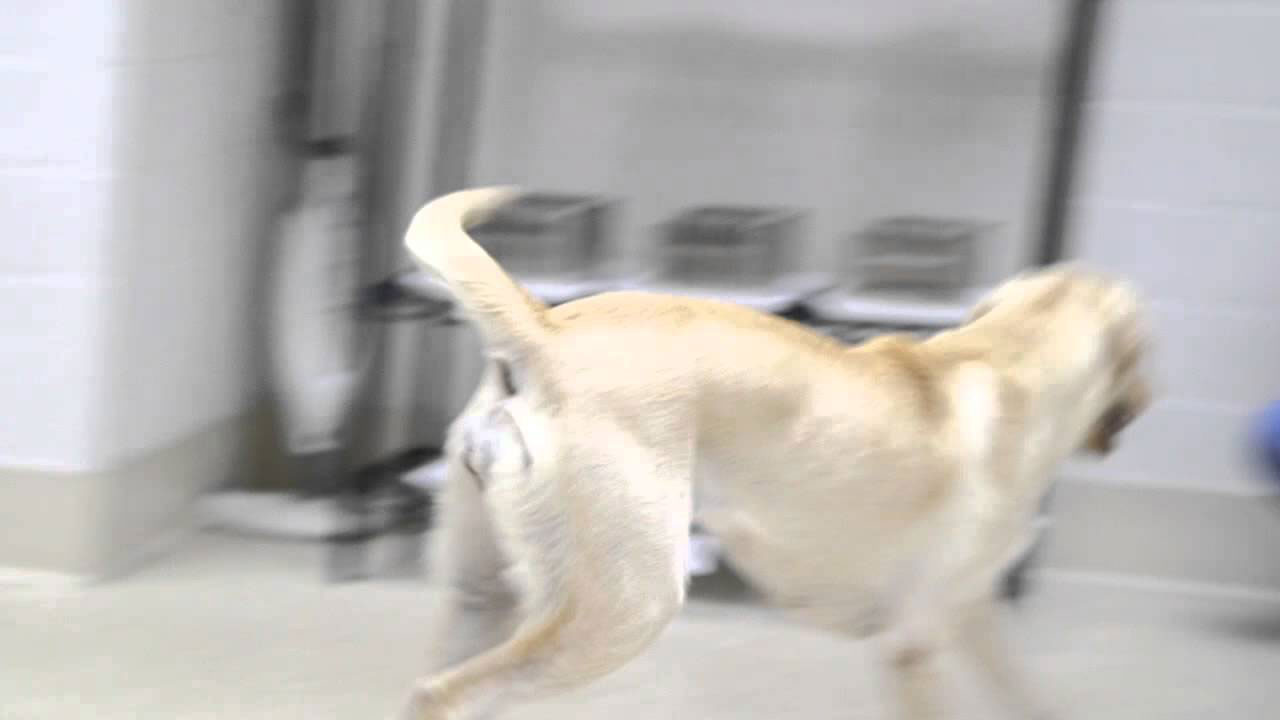 Dogs, Cancer and Medicine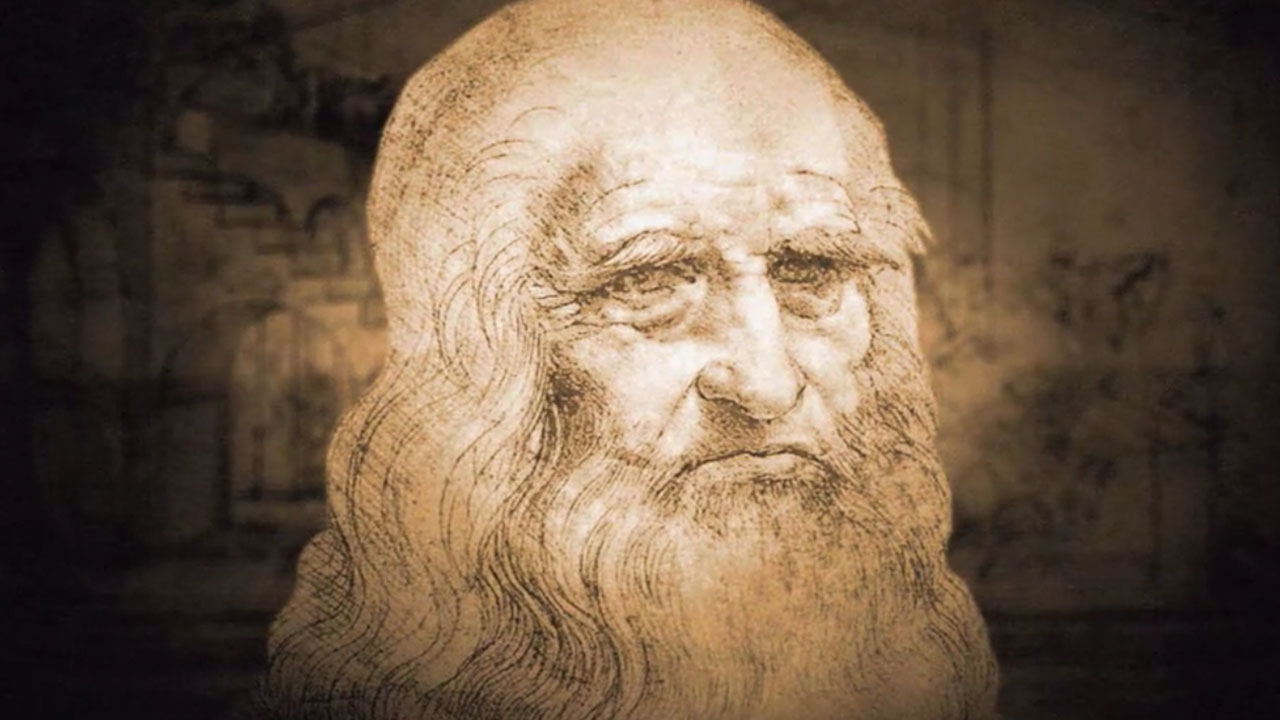 Leonardo and Friends Lead Us Into the Future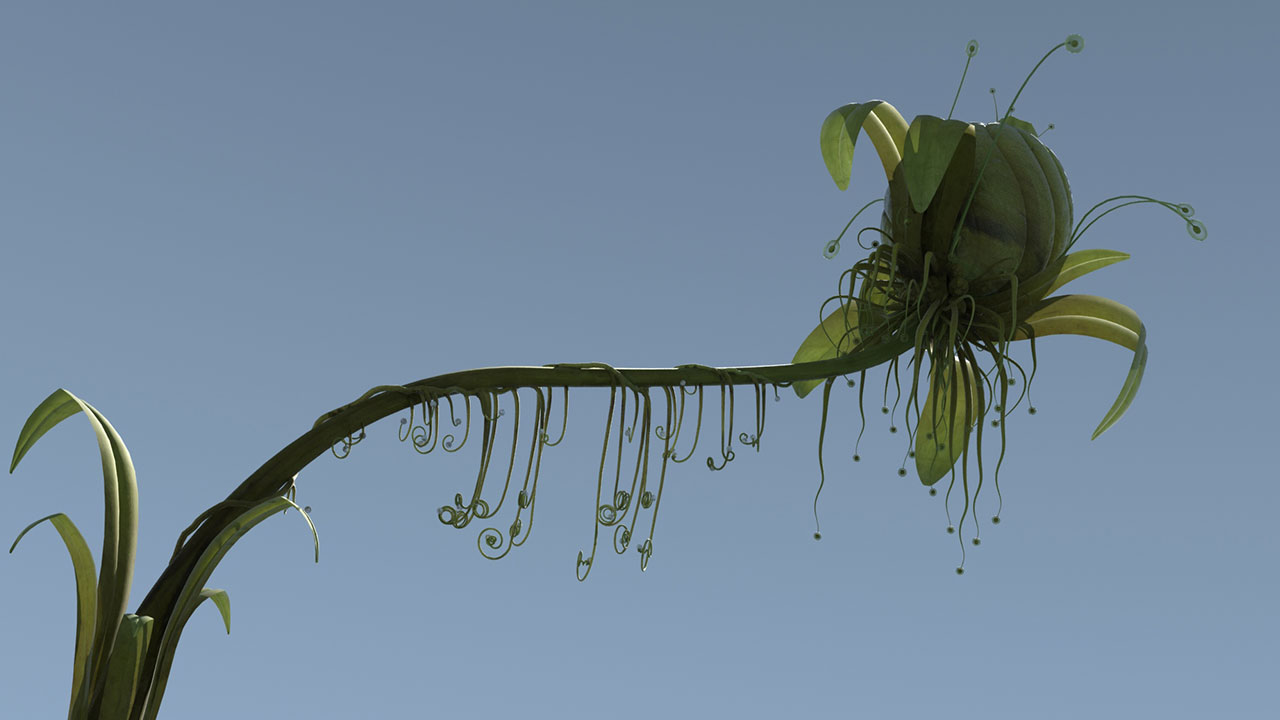 The Persistence of Life: Survival Cinema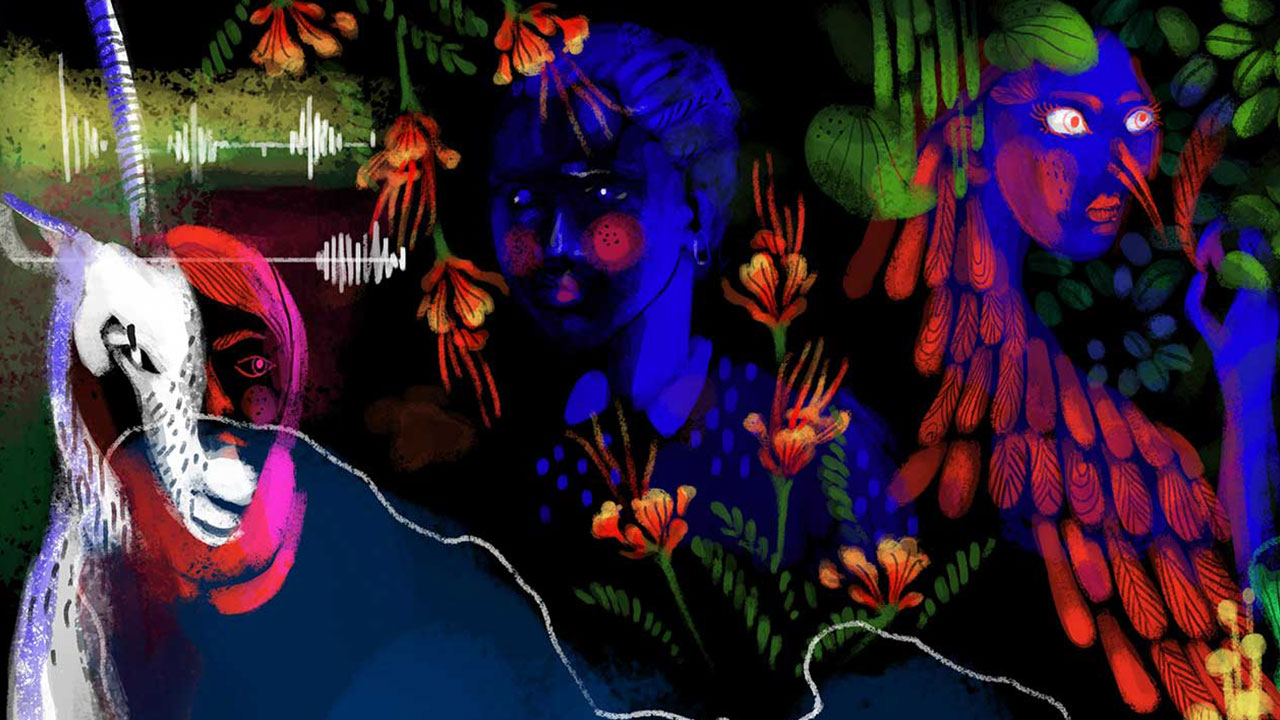 My heart, the cold has already killed me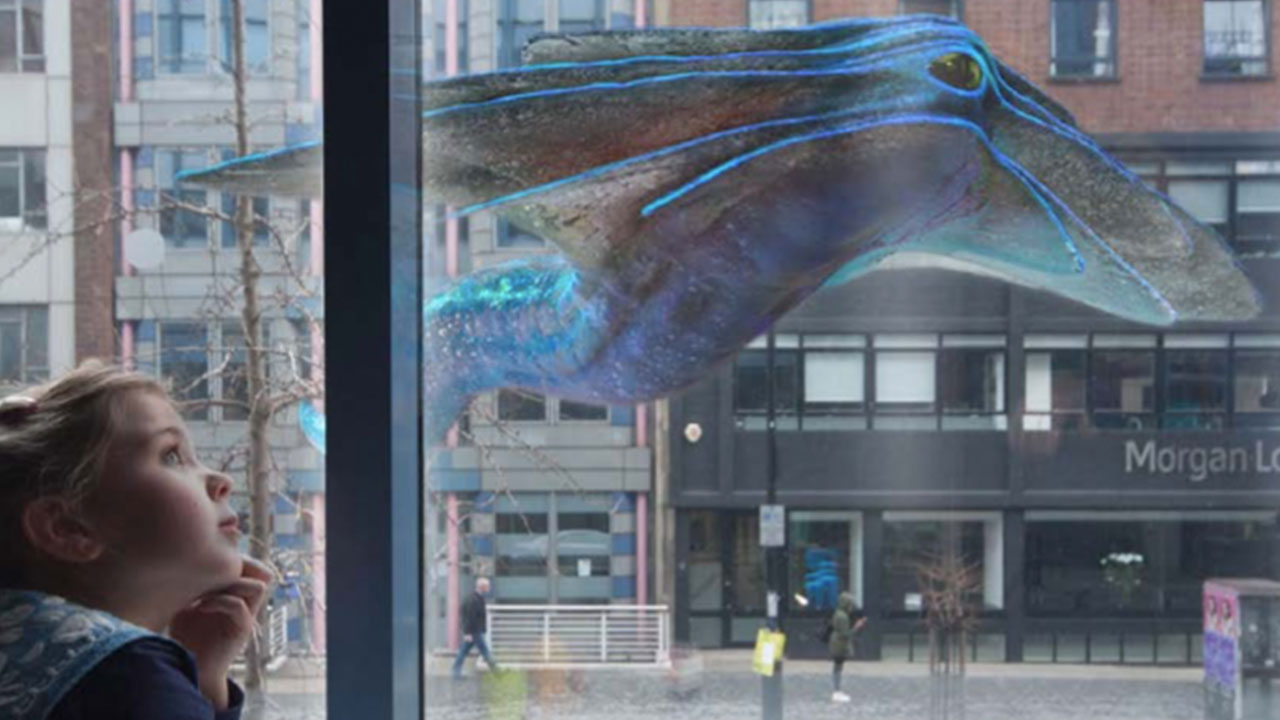 Can we capture the sublime? On fireflies, shrinking habitats, and the possibilities of film and video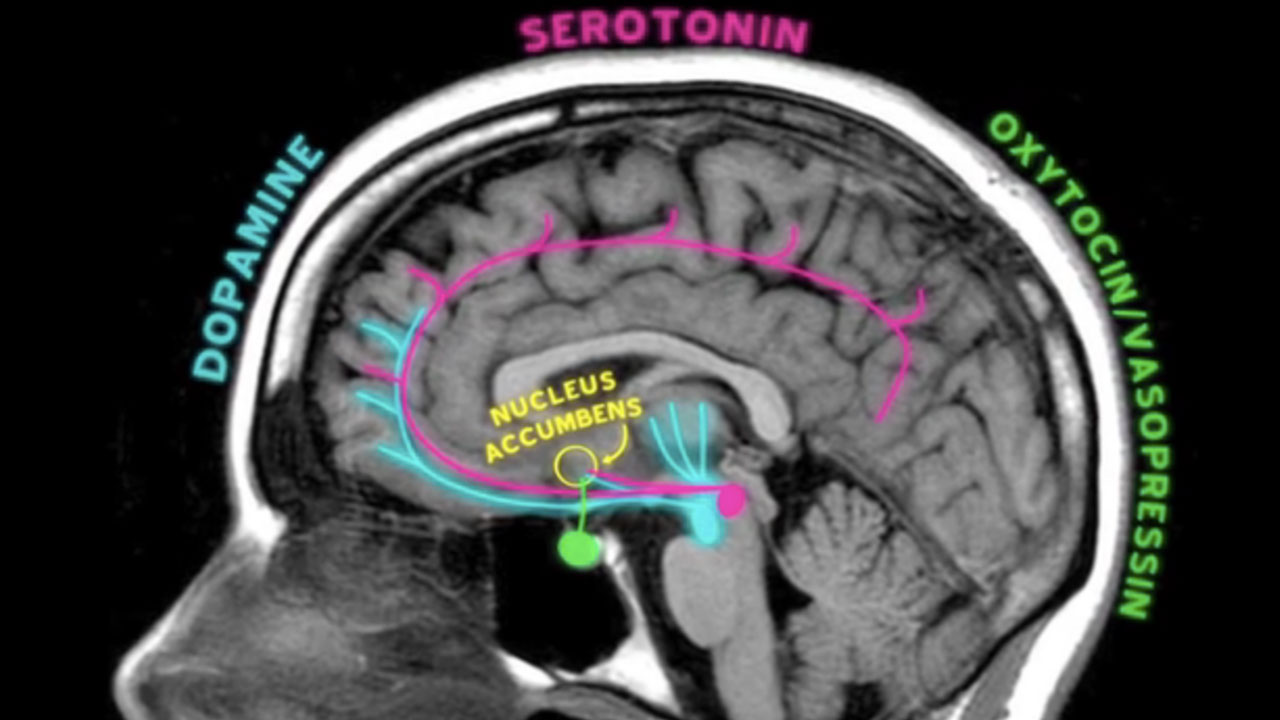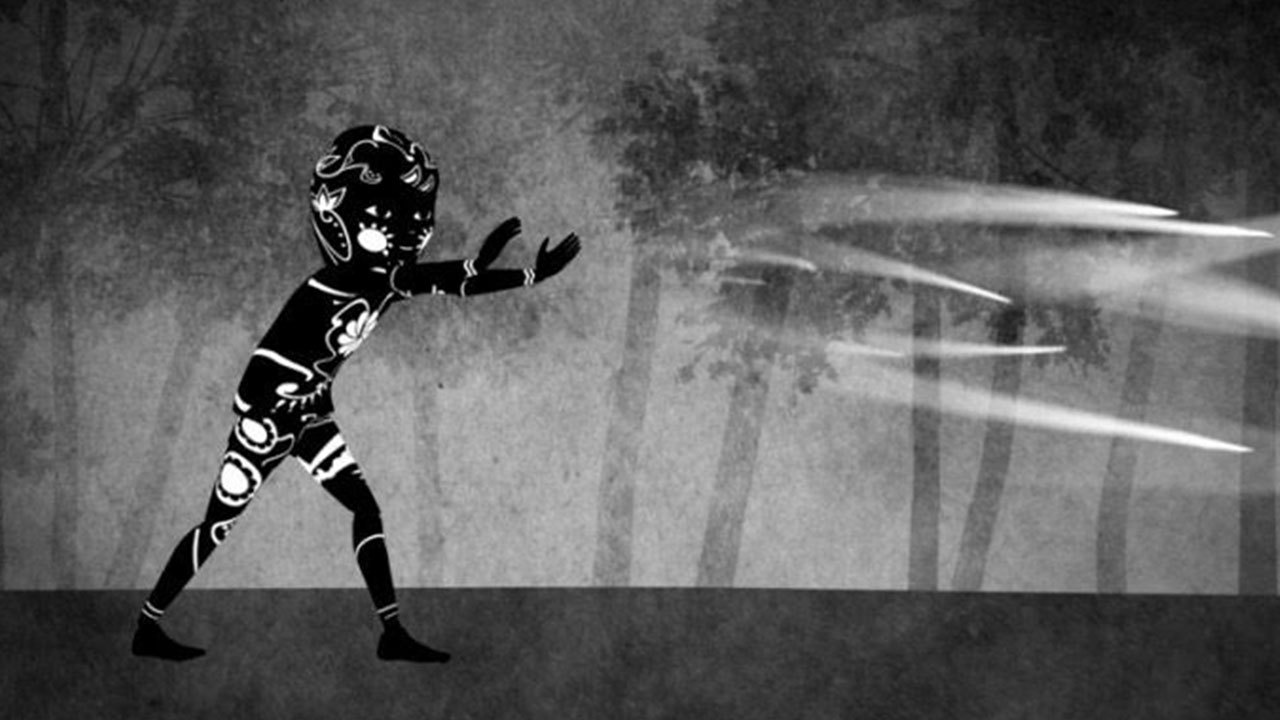 Avatars, myths, shadows, and hieroglyphs: Screens in Southeast Asia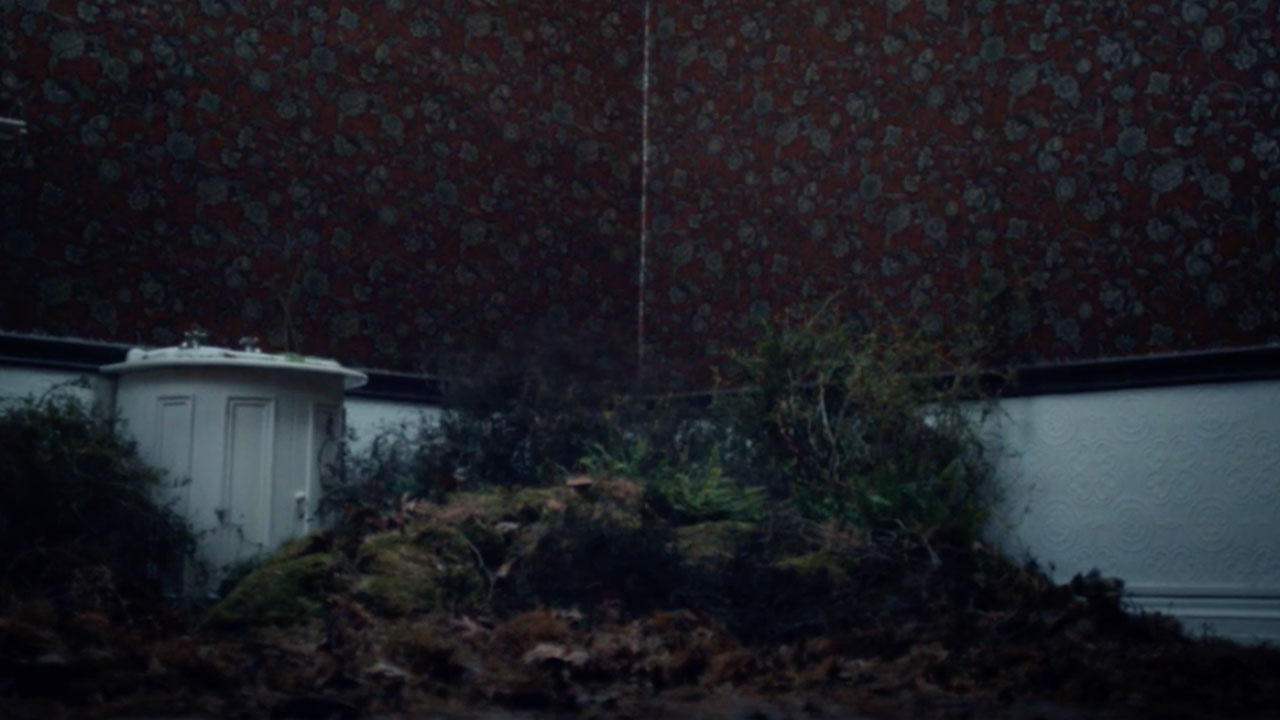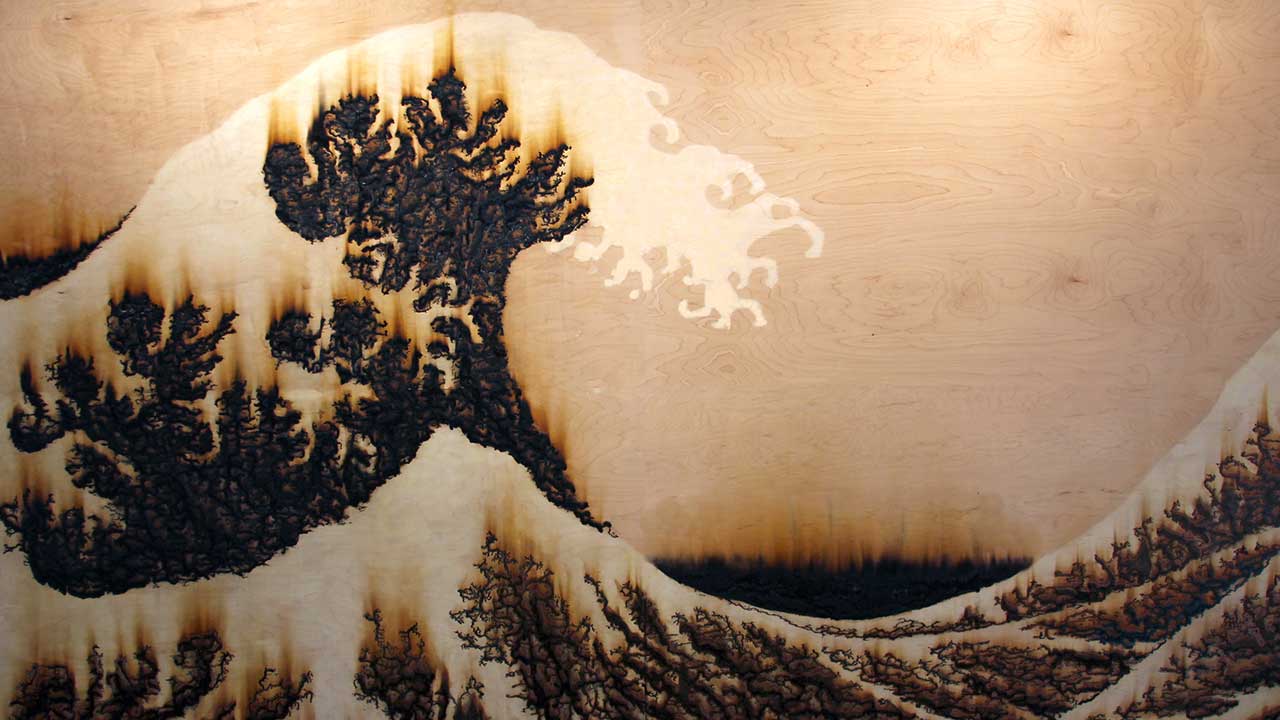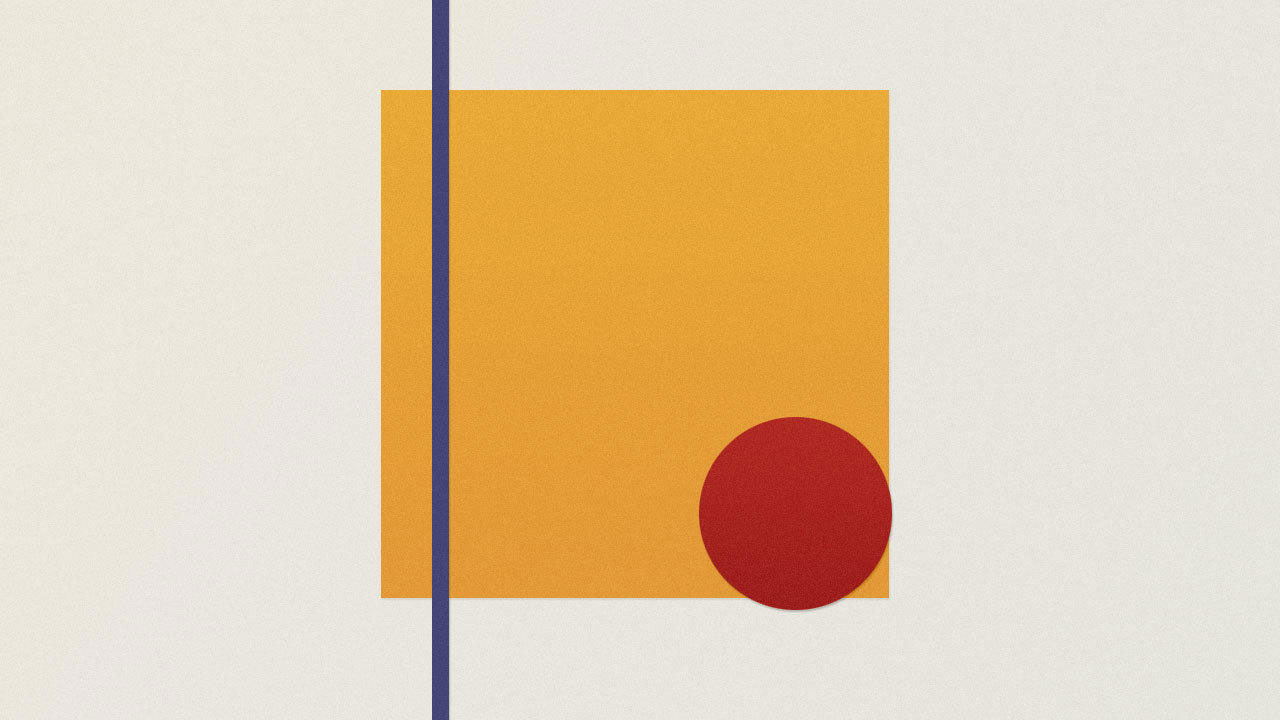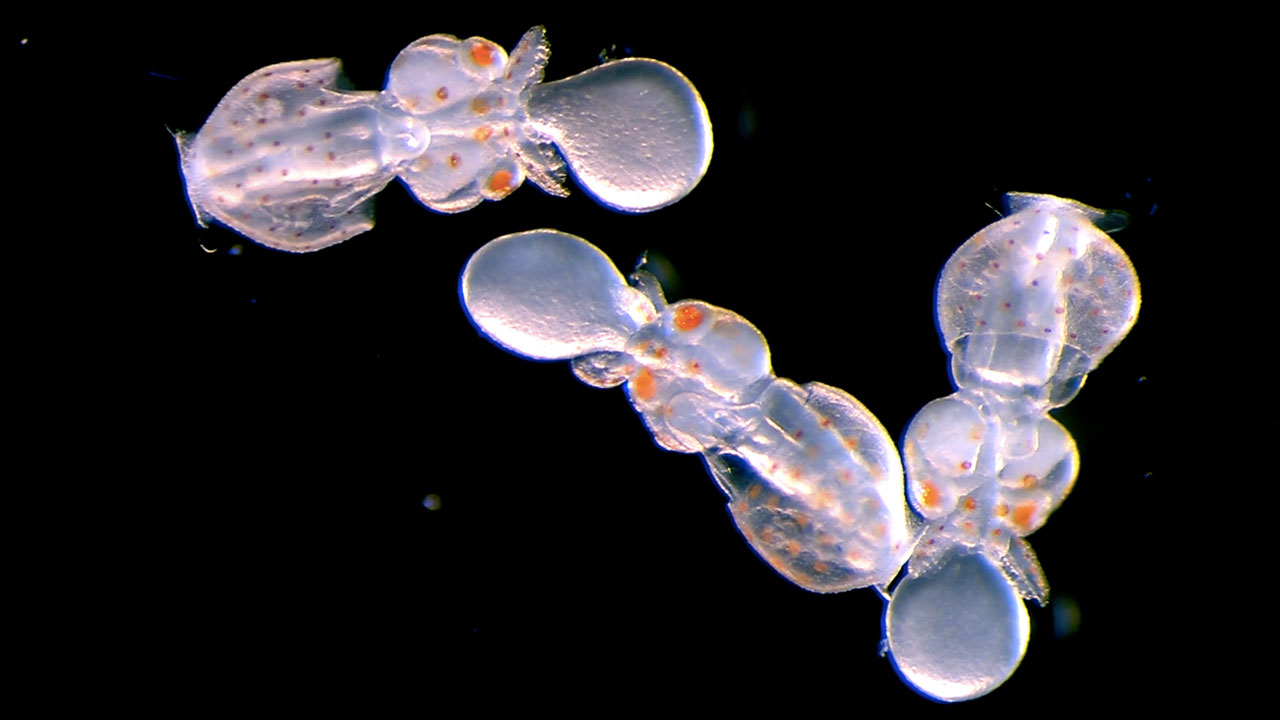 Science as Cinema: A Metamorphosis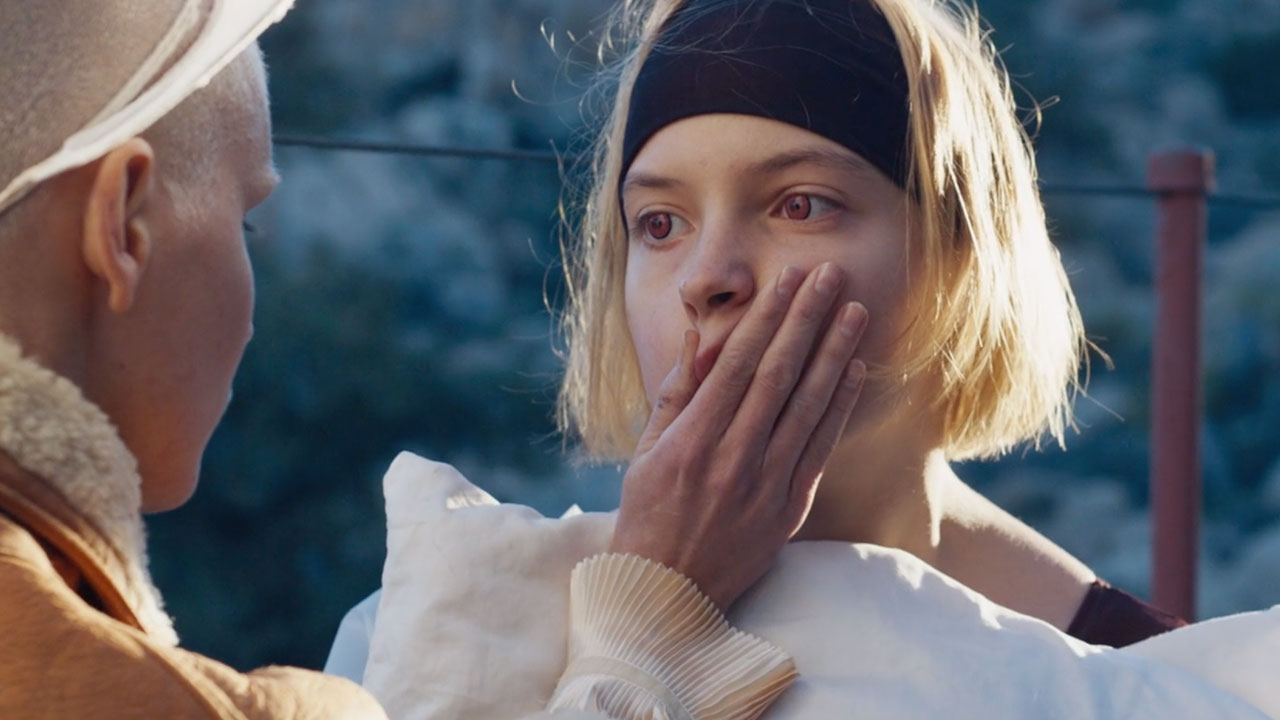 (In)visible Threats: films and outbreak narratives
A thousand hoofs – Greed and the Environment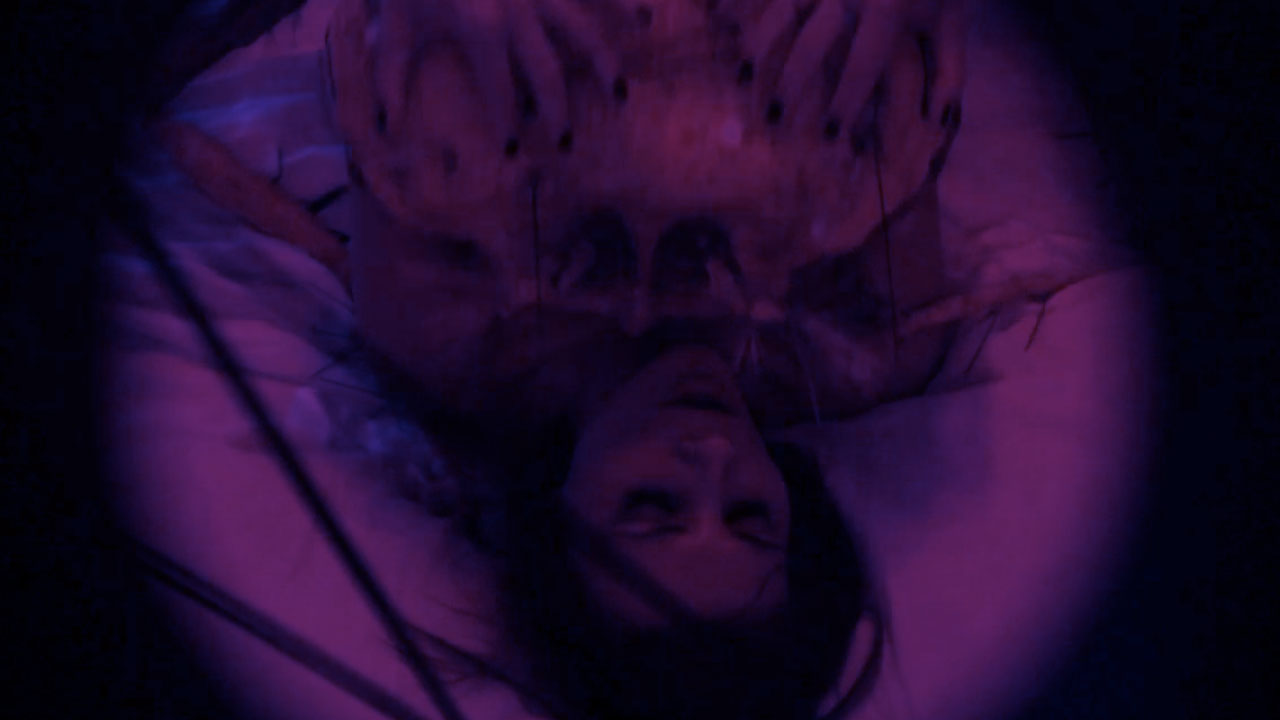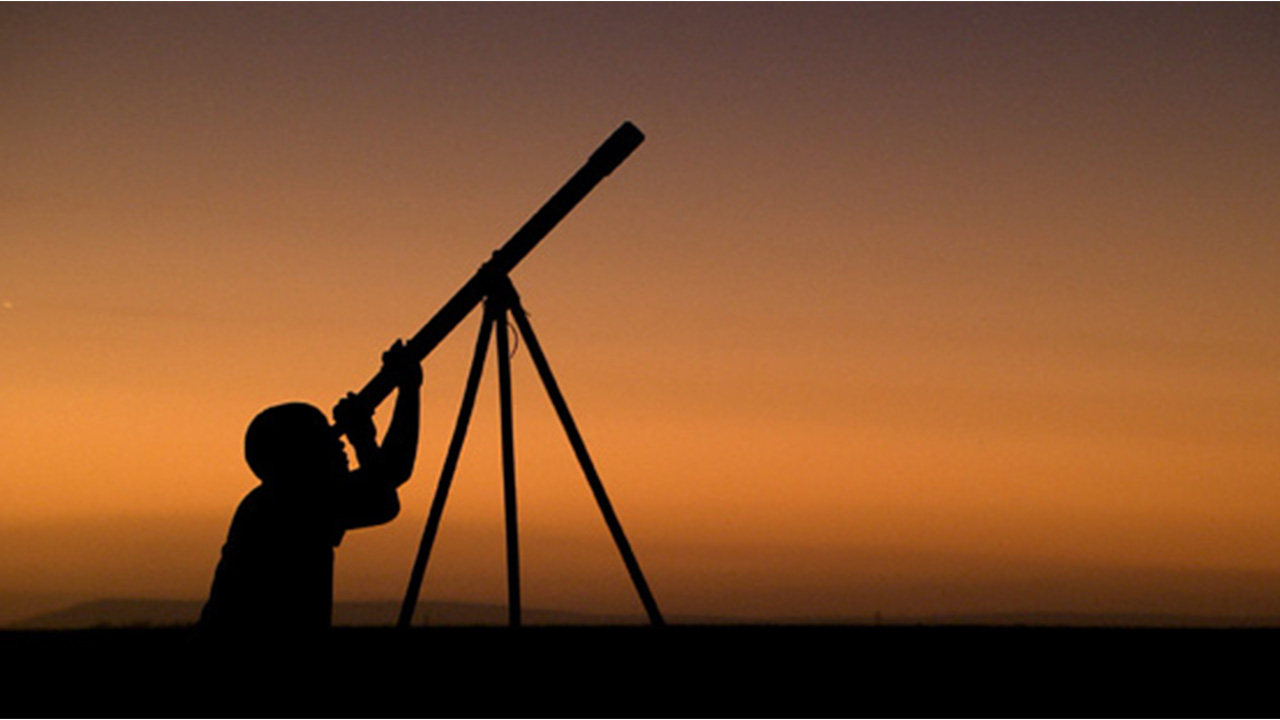 The Function of Astronomy in Pre-Historic Africa
Adding Film to the Science Syllabus (Part 2)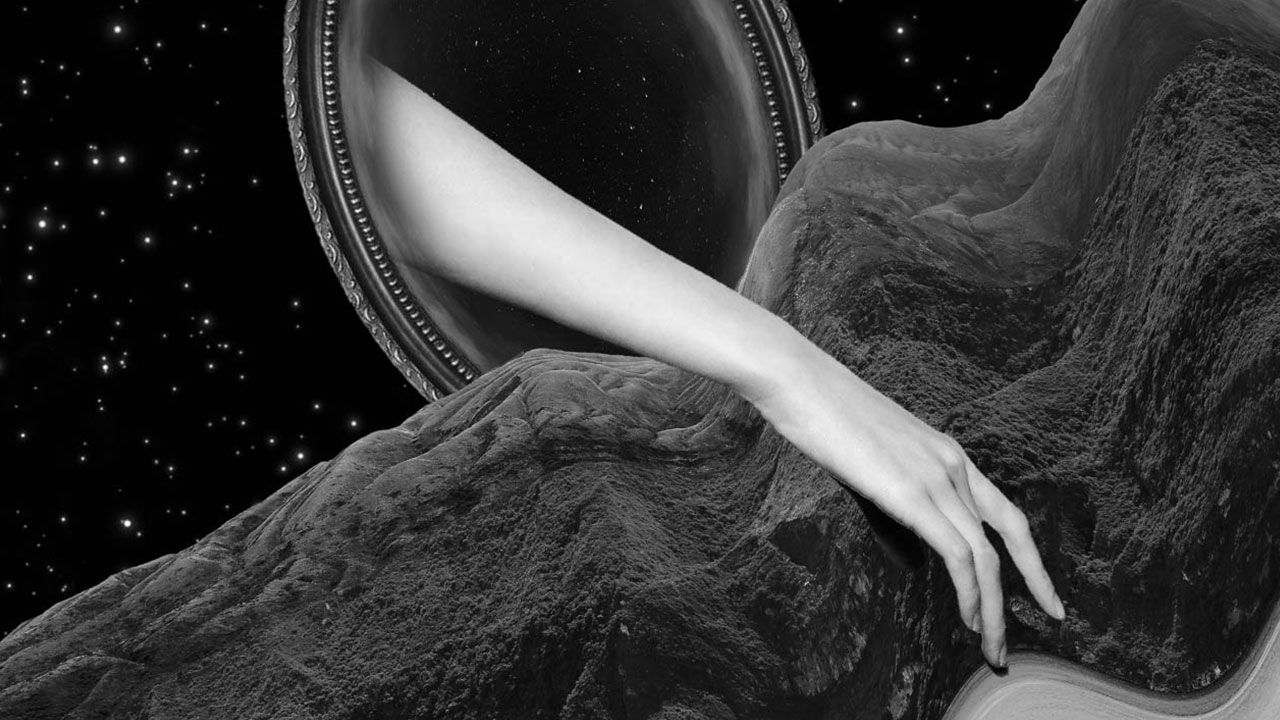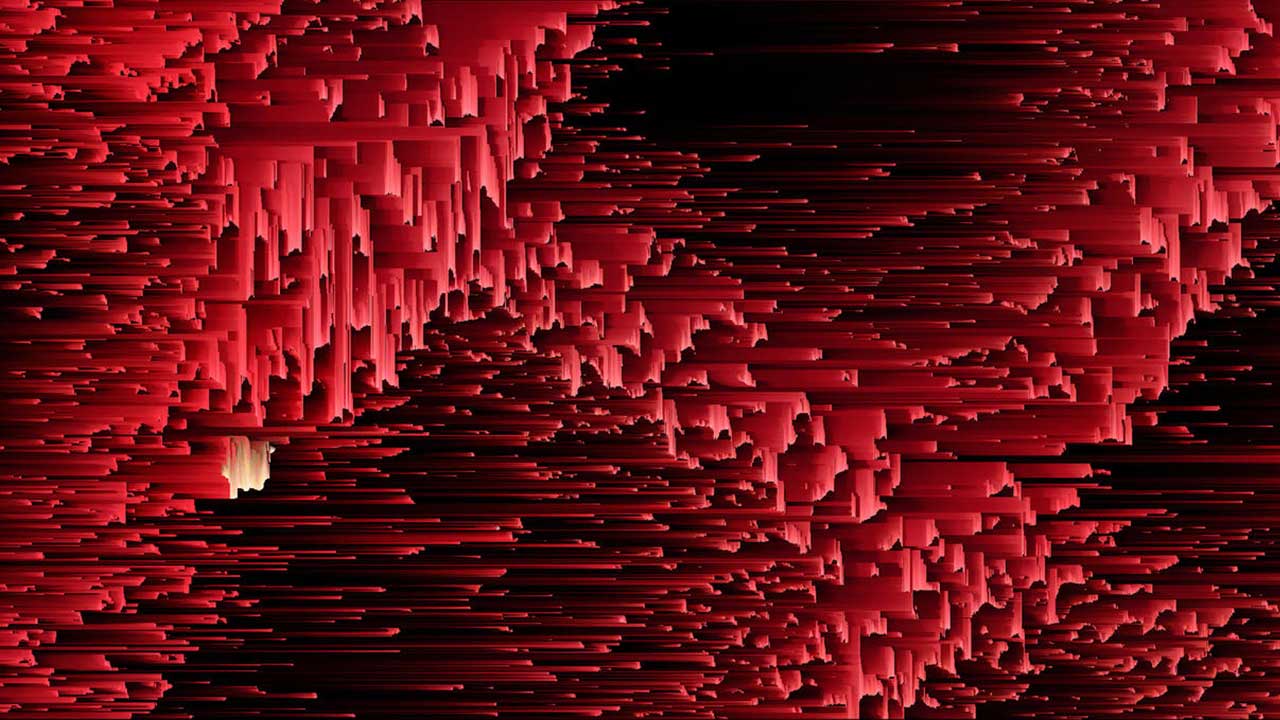 There Will Never Be a Final Film Format (Part 2): Celluloid-Digital Collisions
There will never be a final film format (Part 1): The future of celluloid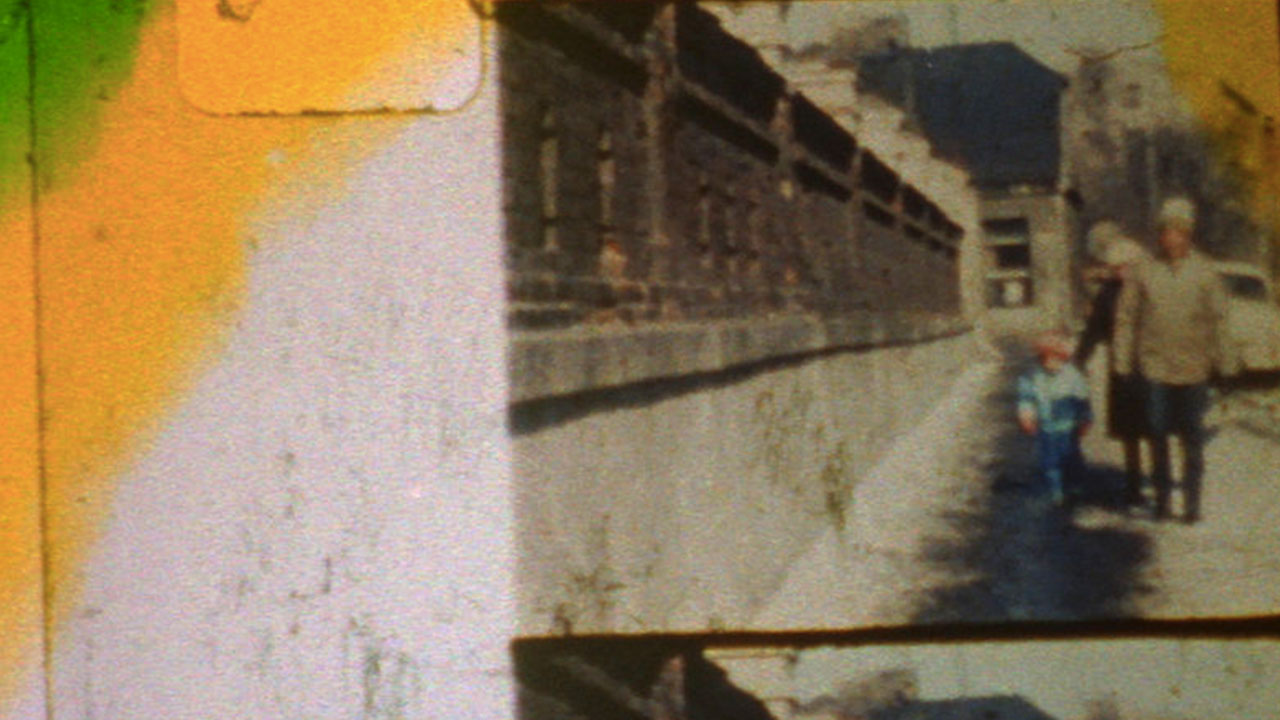 The Artwork of Migration: How movement functions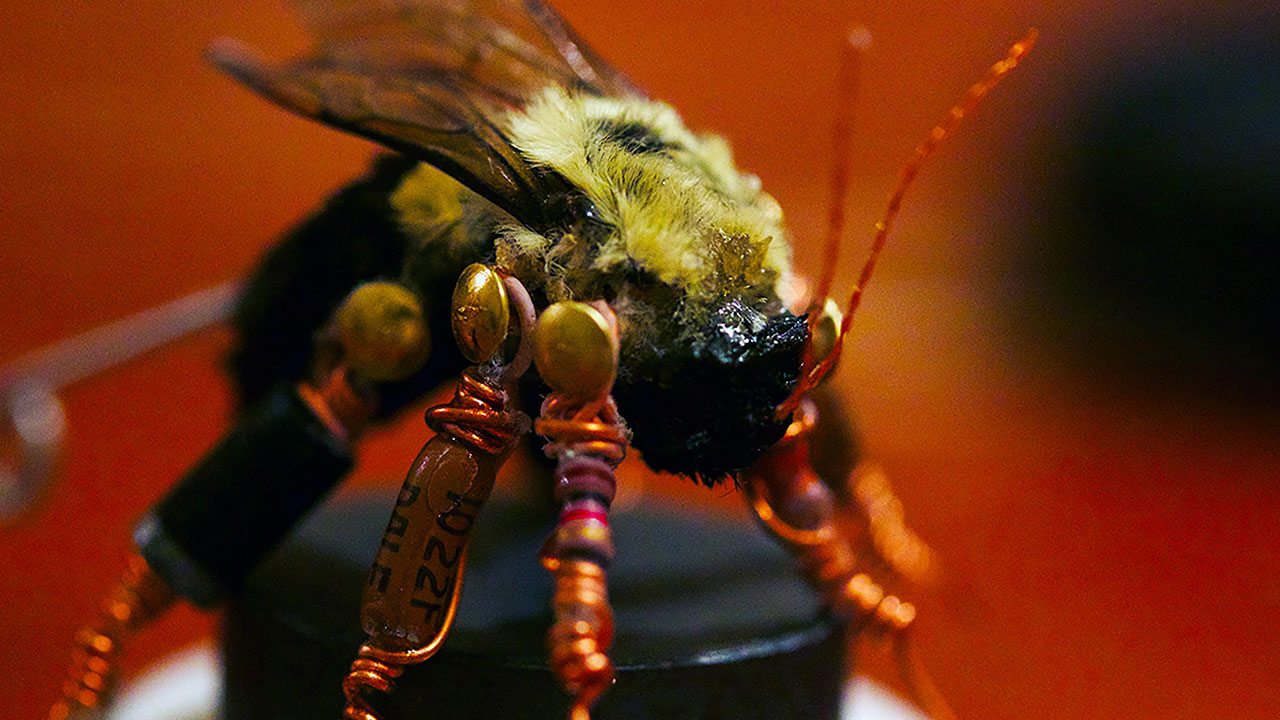 New Life: Survival and Resurrection in short film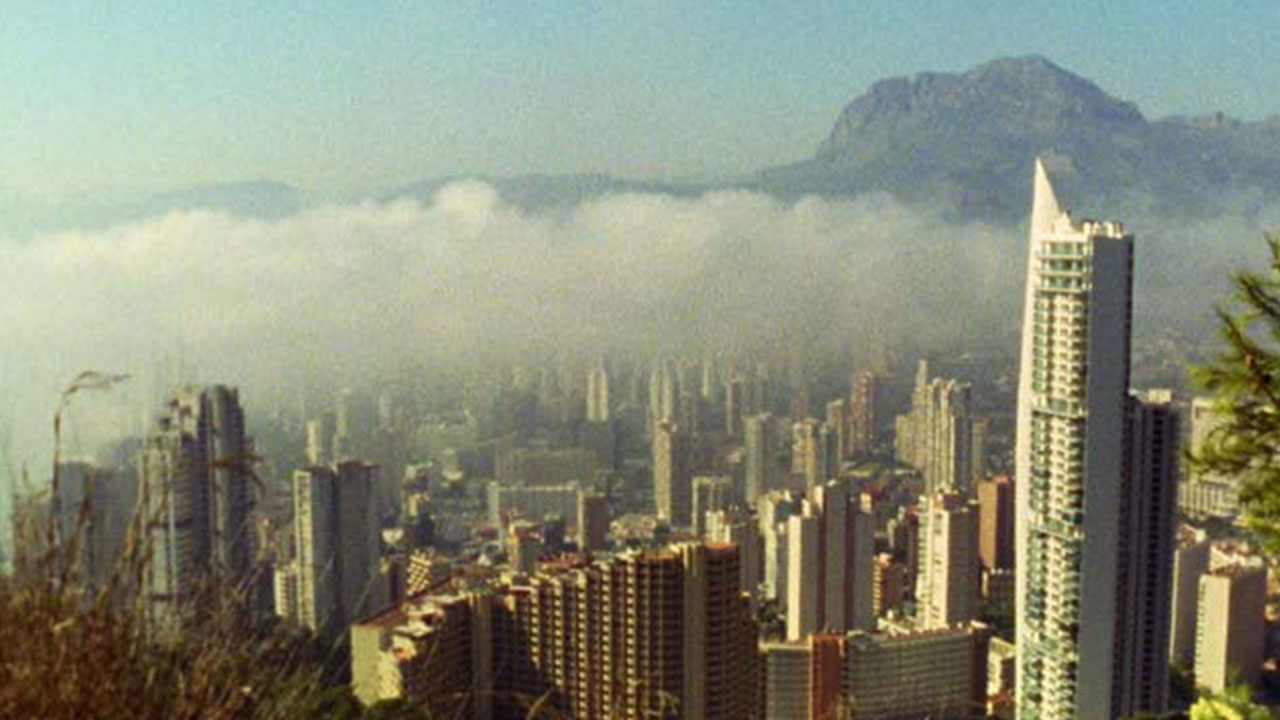 Beyond Good and Evil: Ethics and Artificial intelligence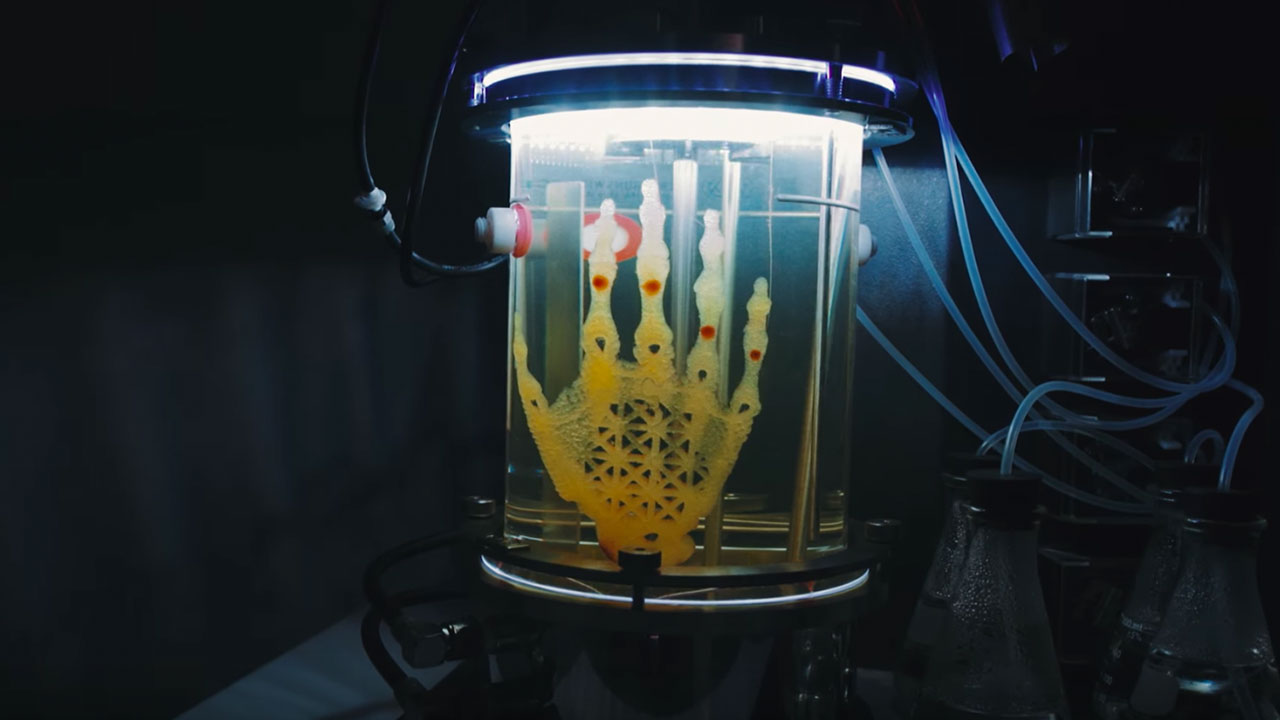 Artificial Life and the Post-Human Filmic Experience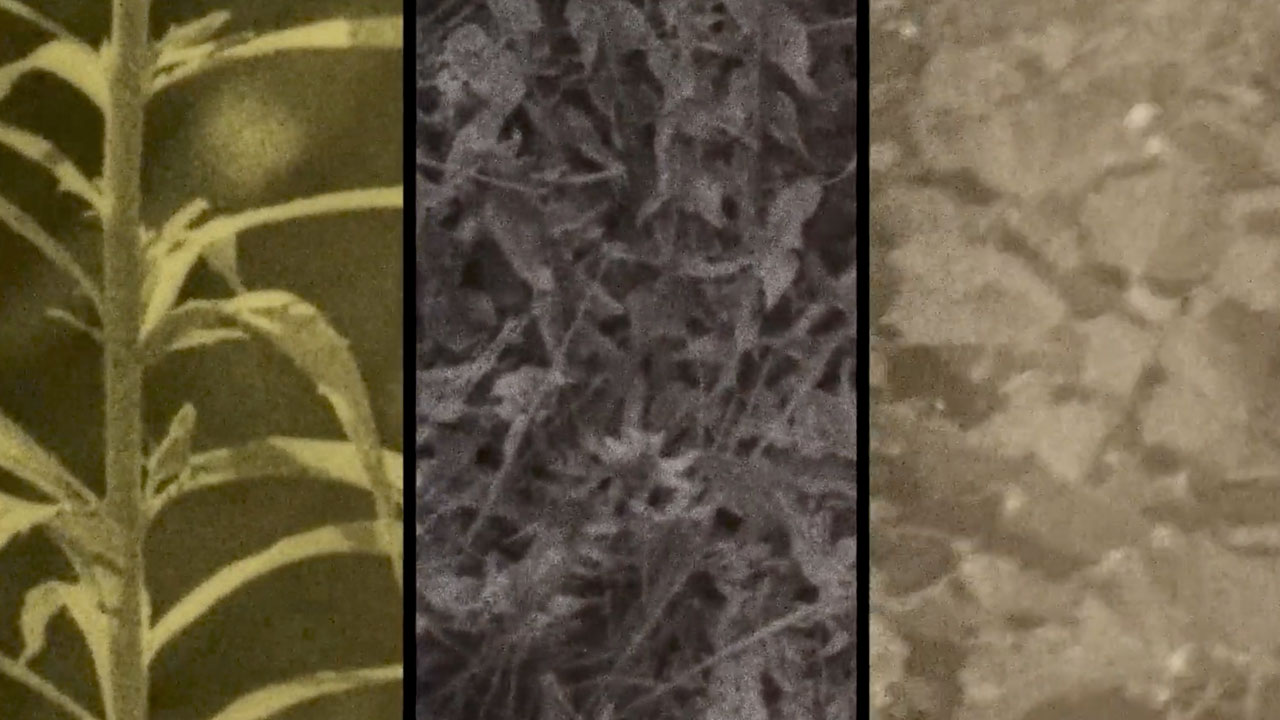 How Film Creates Multitudes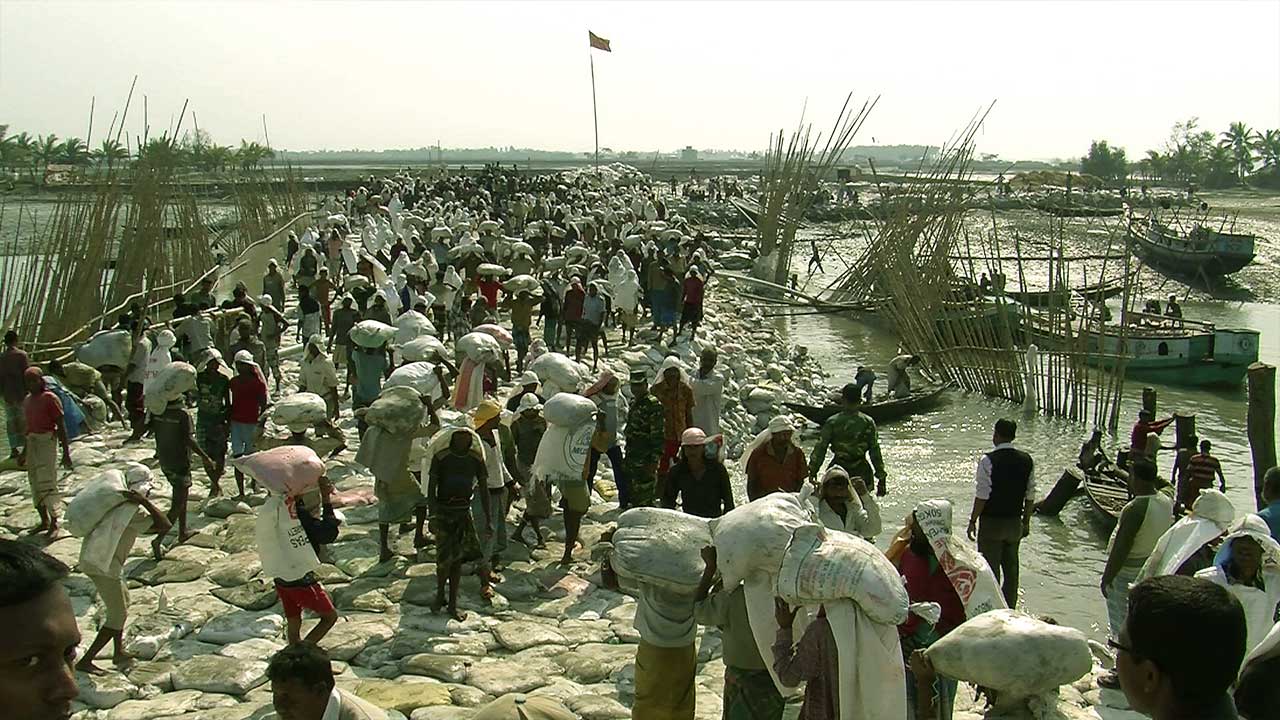 Retreating Earth, Environmental Refugees
On Land and Sea: Visions of Landscapes in the Global South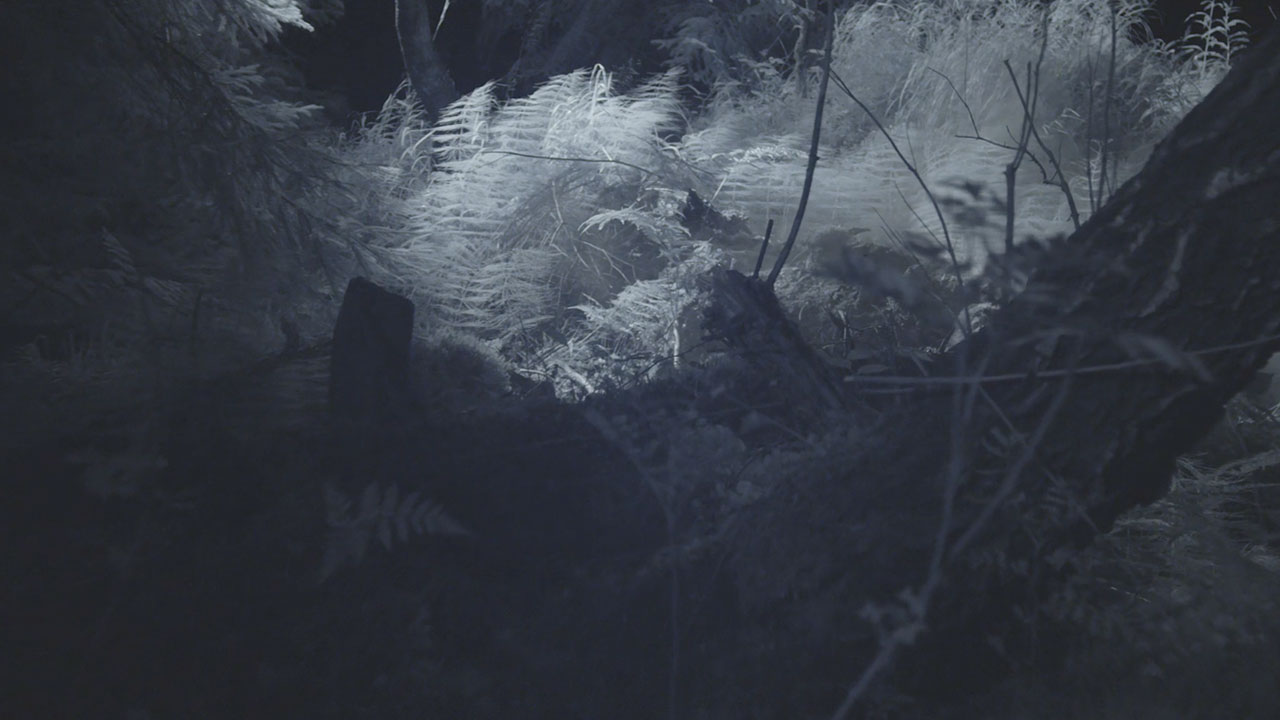 Mineral Motifs: Labor, time, extraction
Cinematographic Voyages into Sensory Chaos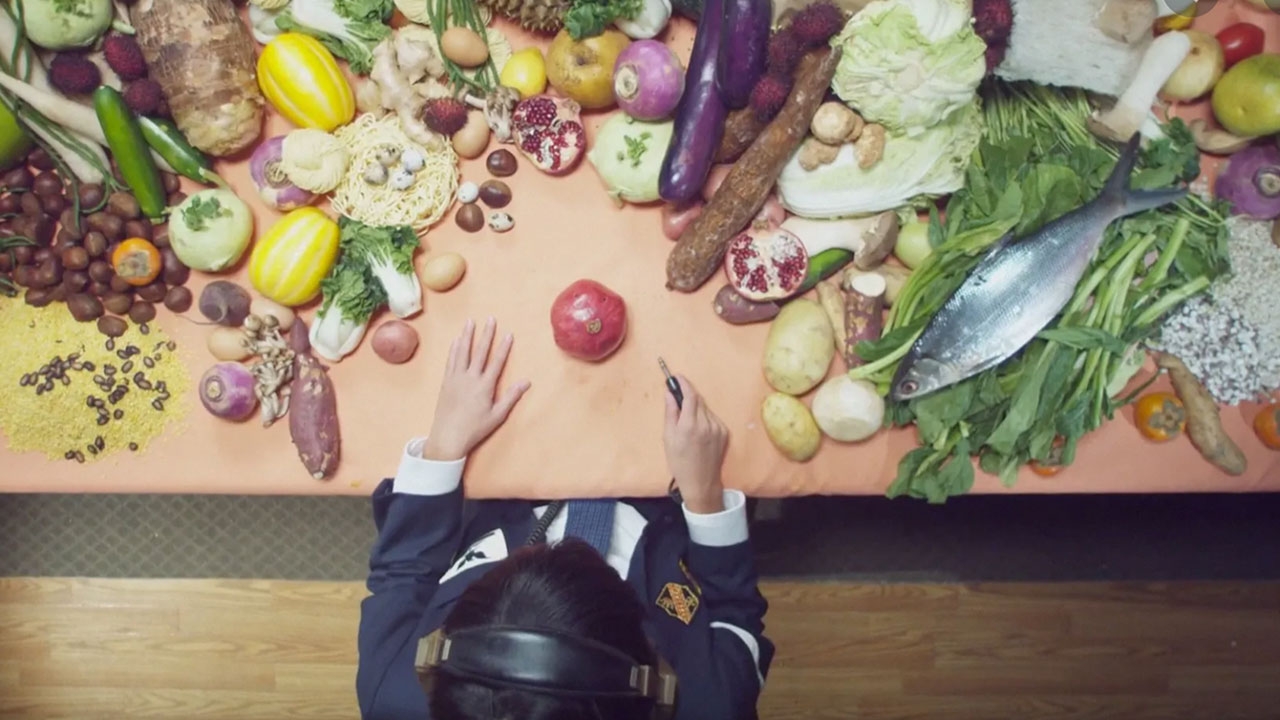 Sunday is maroon: synesthesia on screen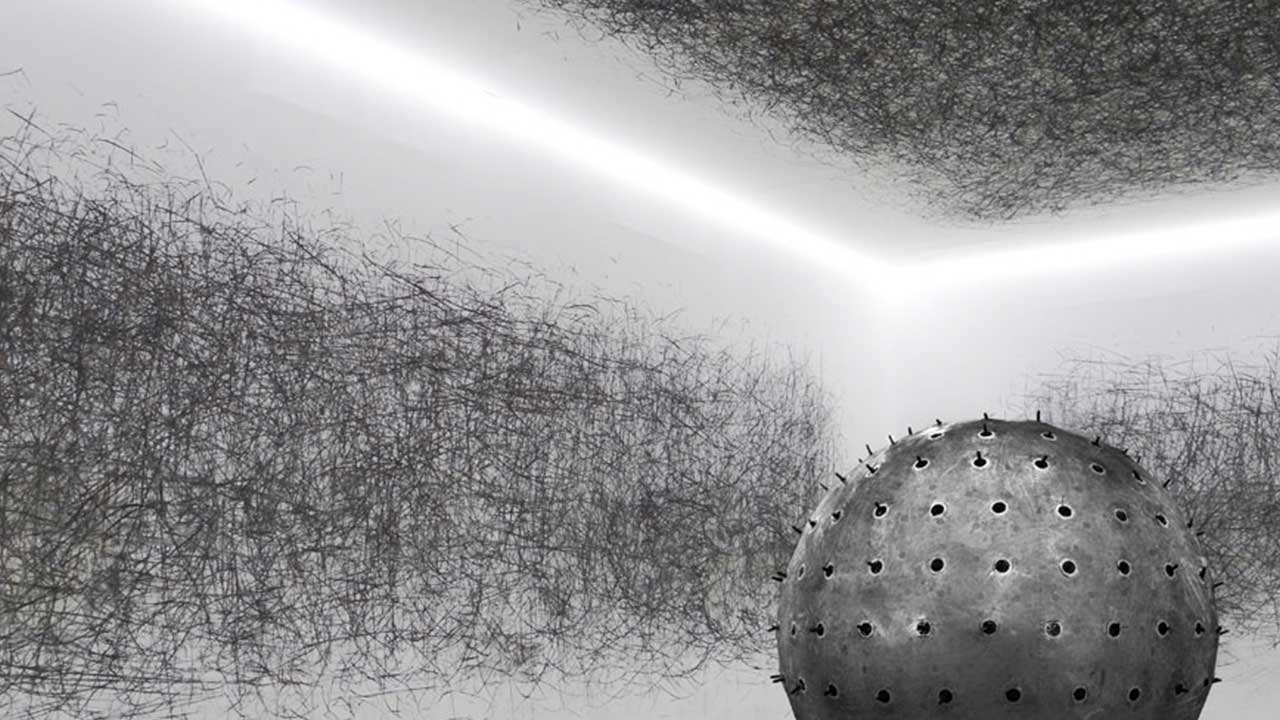 Intimacy and Catastrophe: How film frames climate change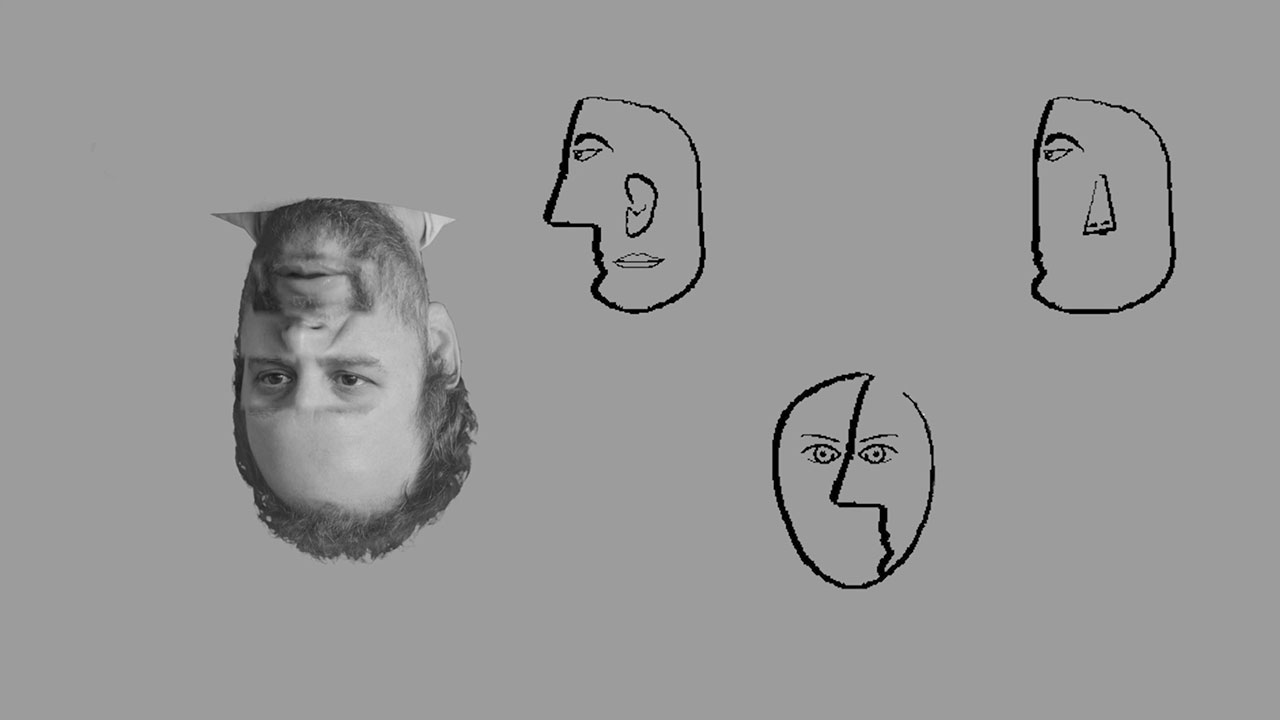 Facing up to facial recognition
Space Explorers: Human Motives for Transcending Earth And Our Solar System.
Unseemly: the body's exquisite horror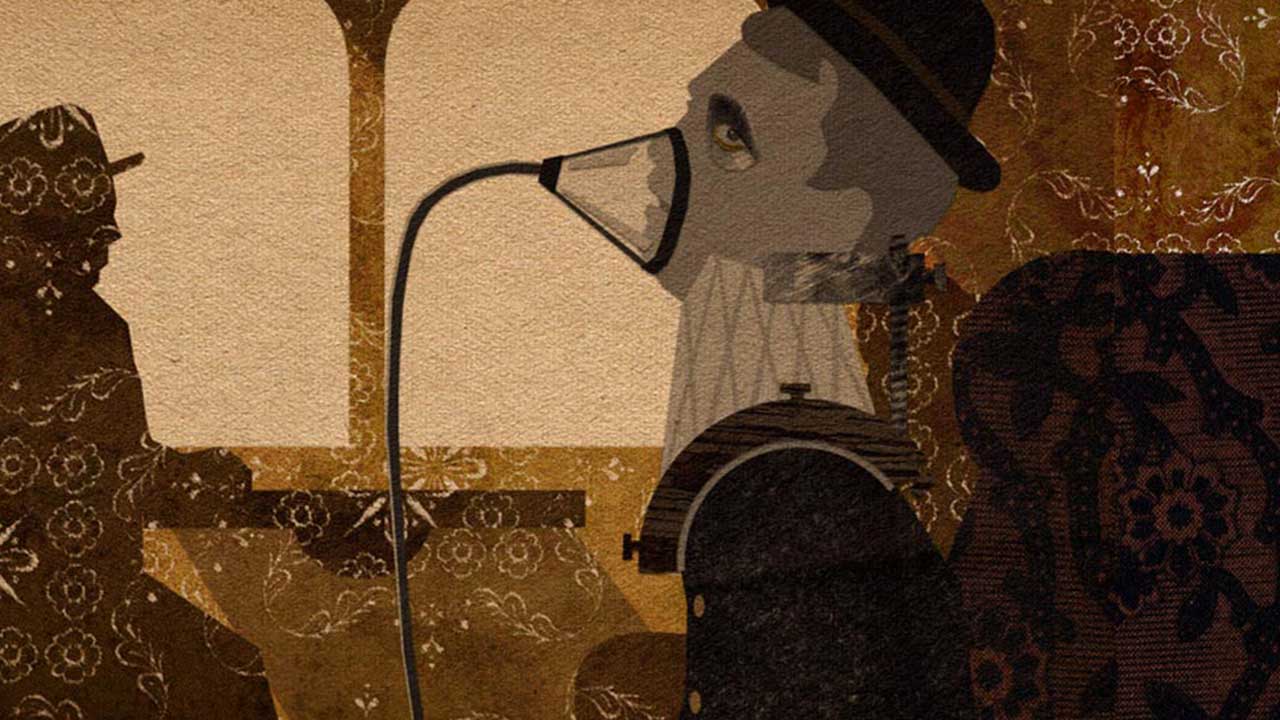 Cinema's Codes and Puzzles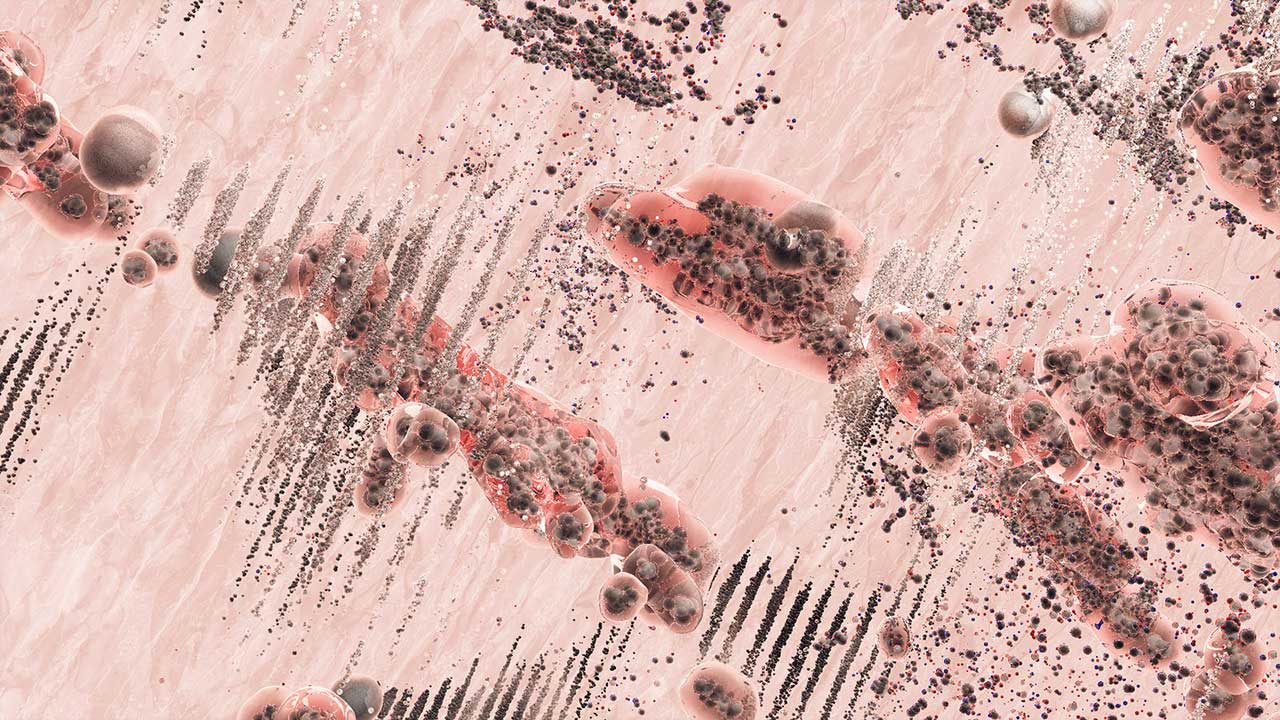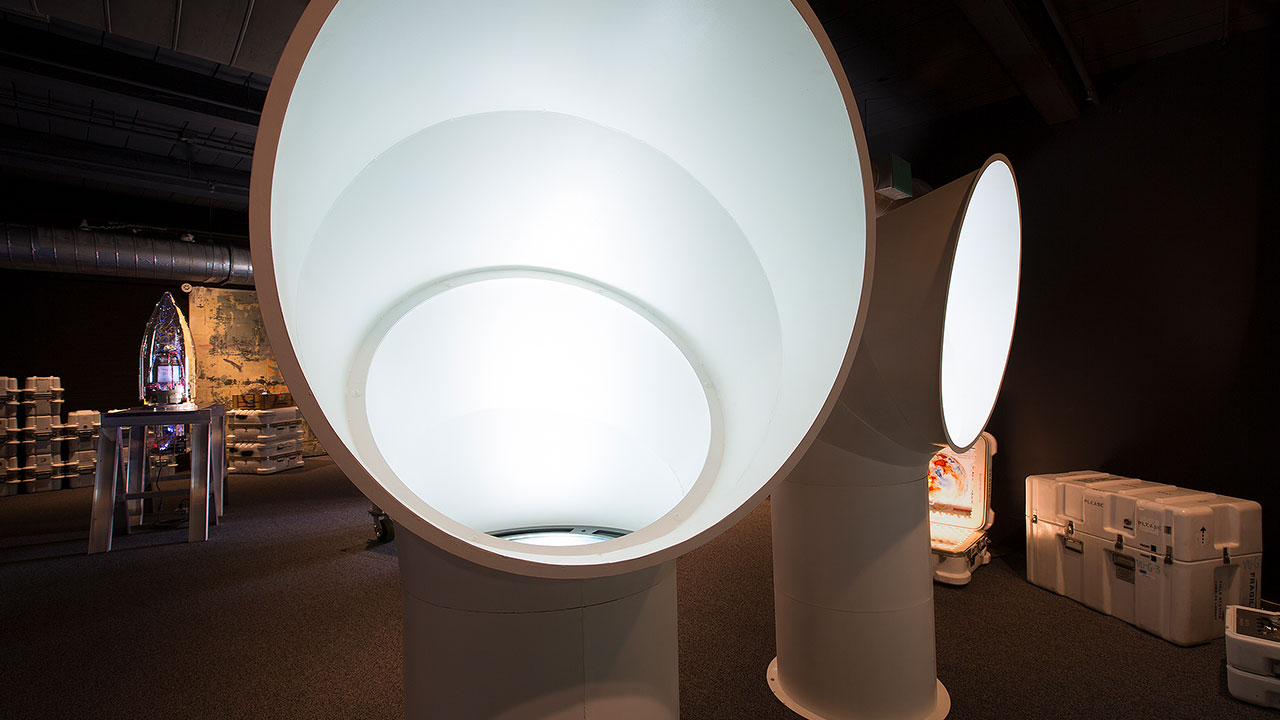 Becoming Animal: Cinemas of transformation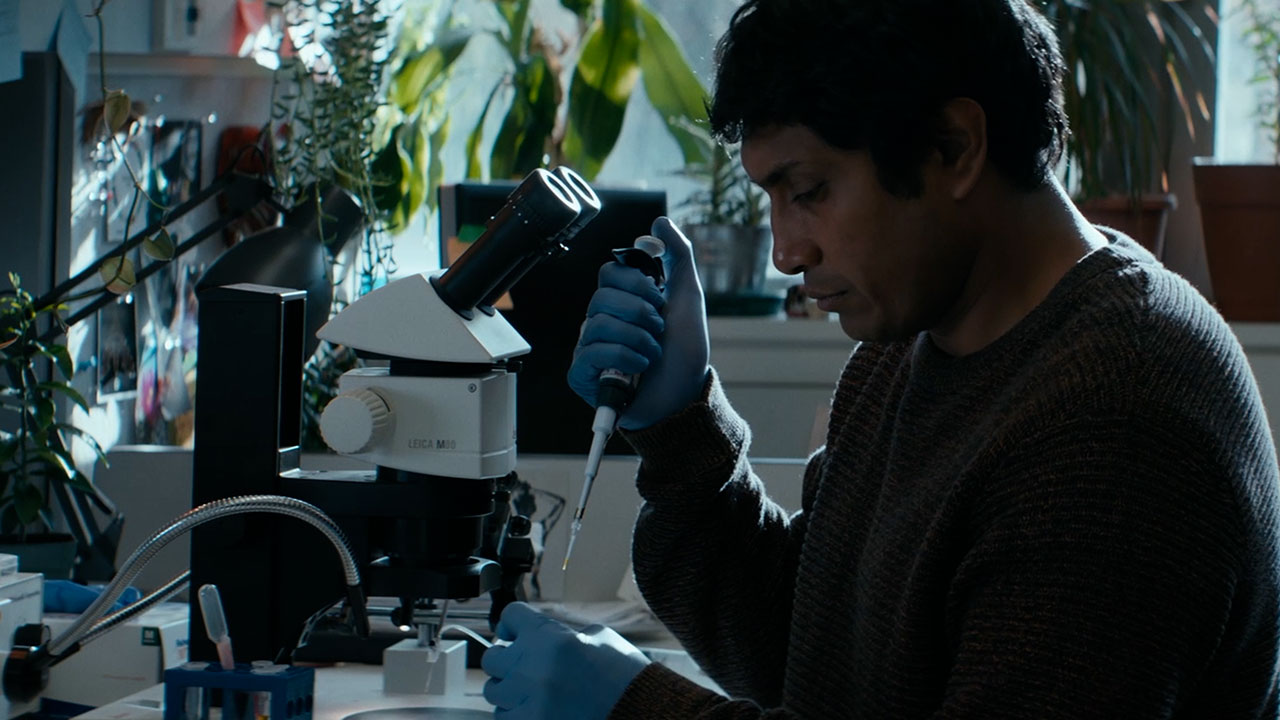 Science at Sundance Goes Virtual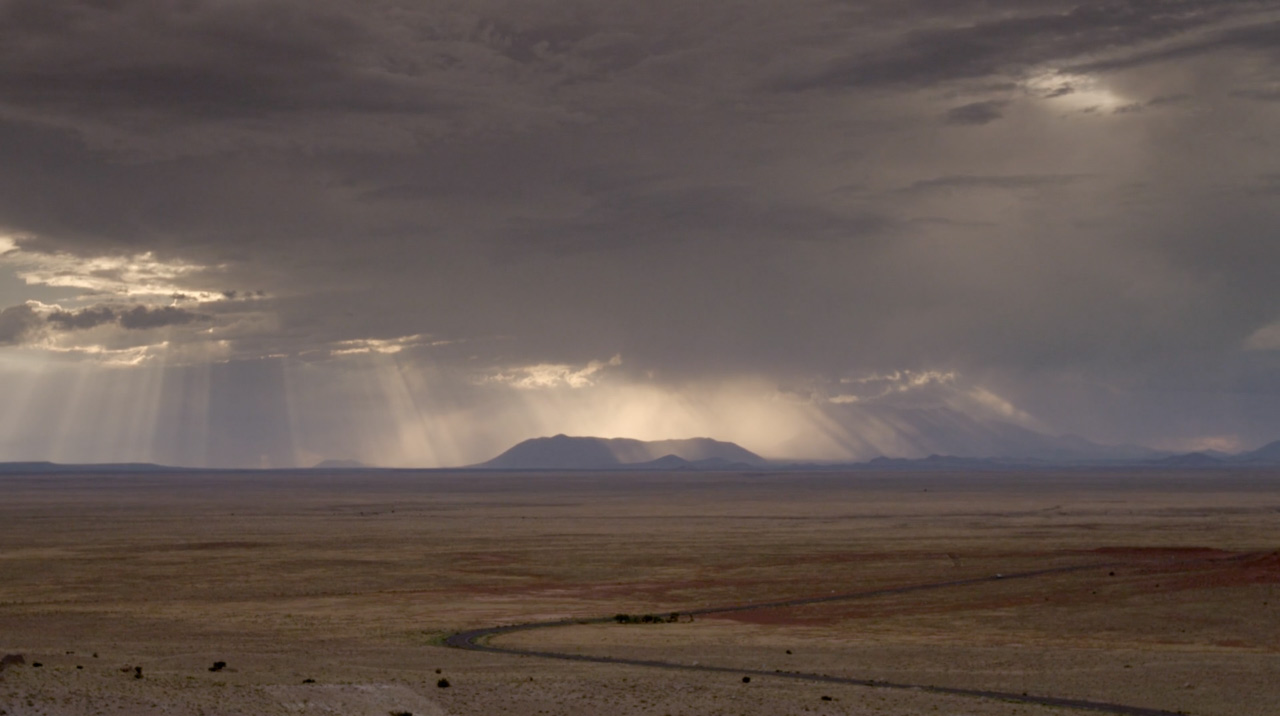 Science v. Religion: Genesis to Genetics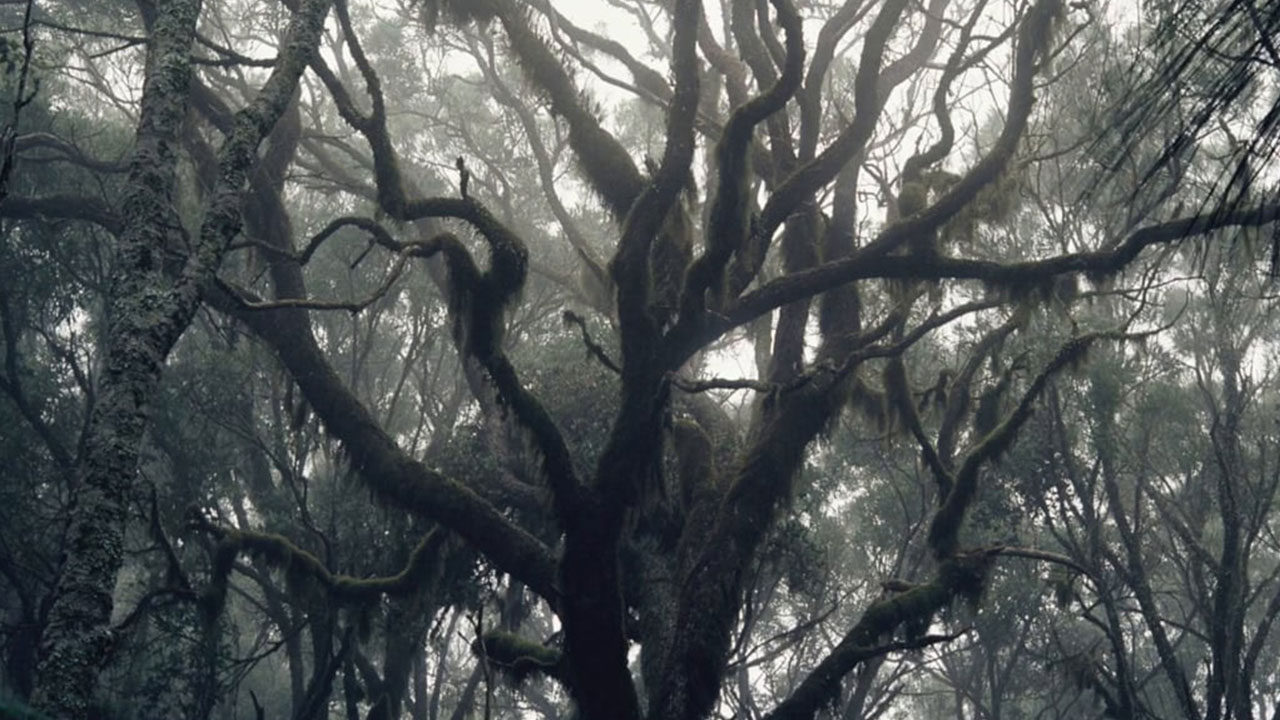 We and the Earth breathe together