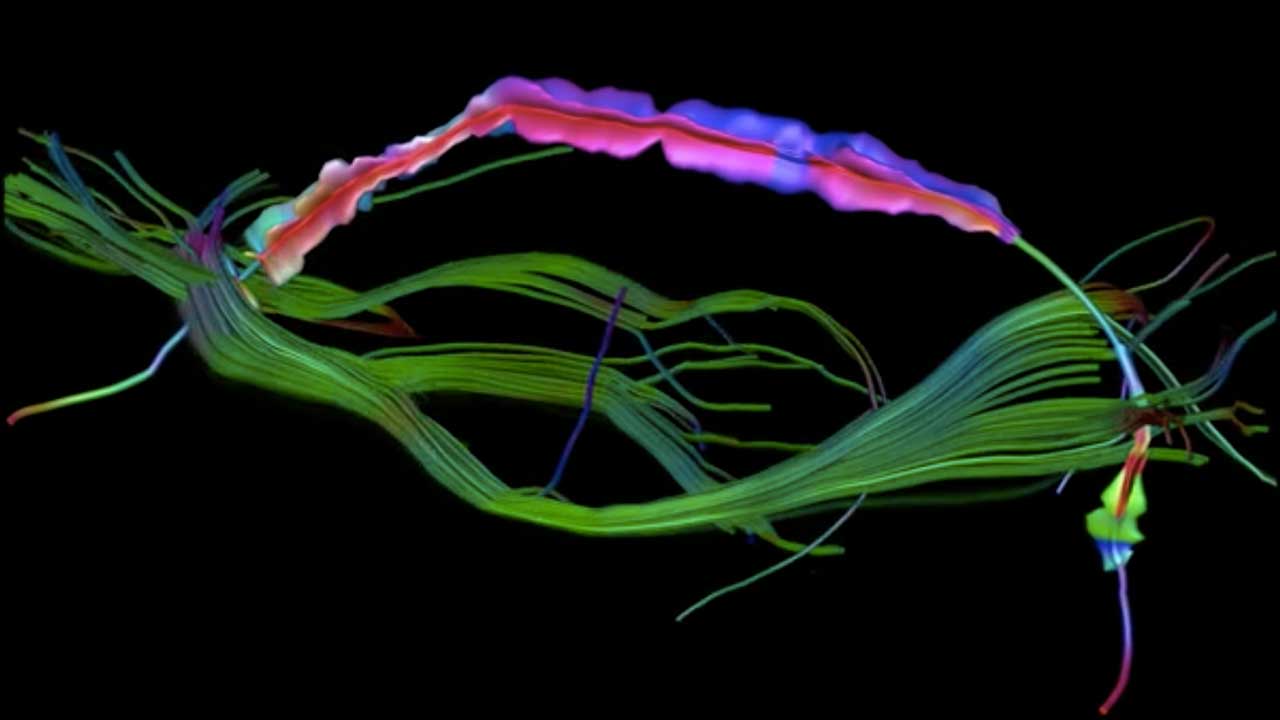 Visualizing Crossing Fibers
Sjoerd Vos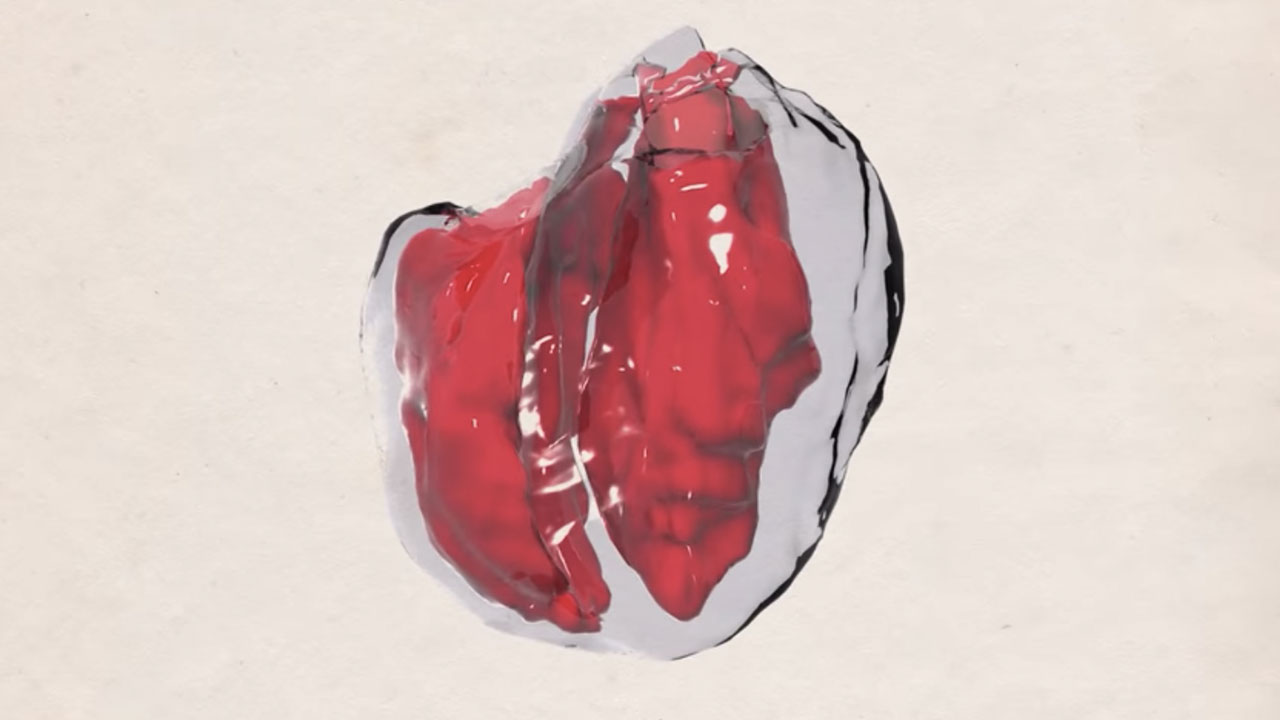 Alya Red: a computational heart
Guillermo Marin,Fernando Cucchietti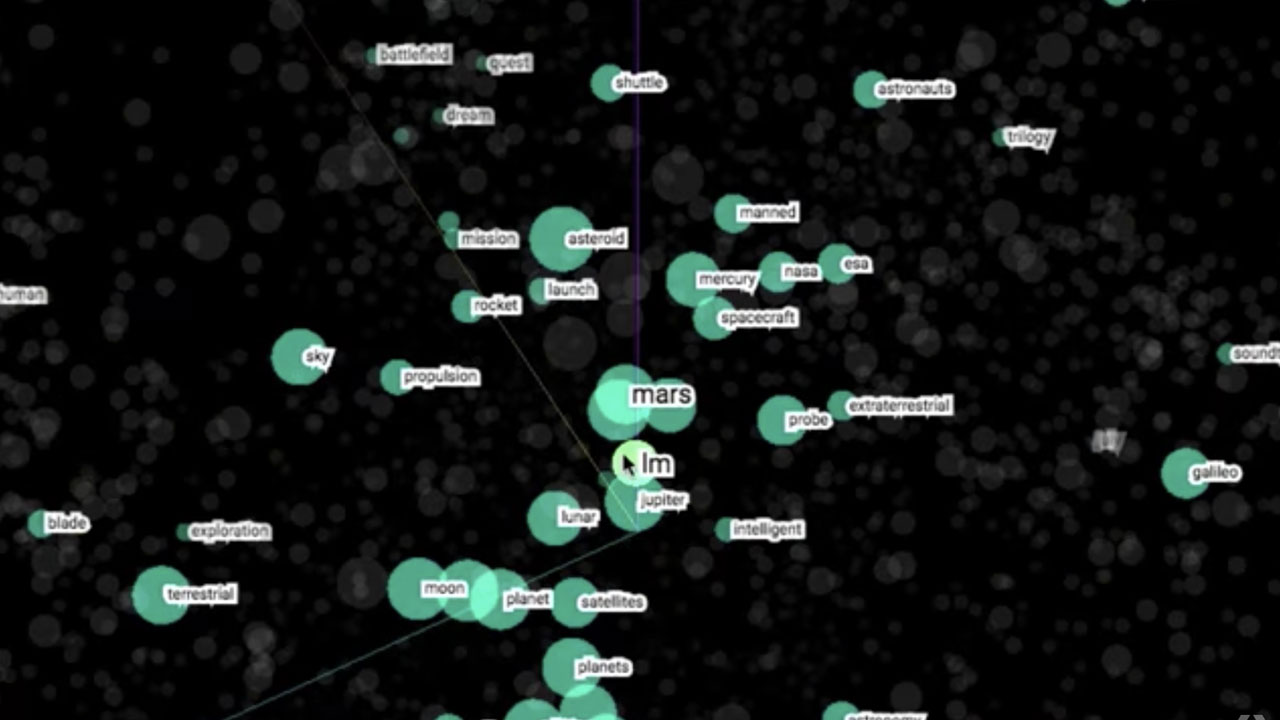 A.I. Experiments - Visualizing High-Dimensional Space
Fernanda Viégas,Martin Wattenberg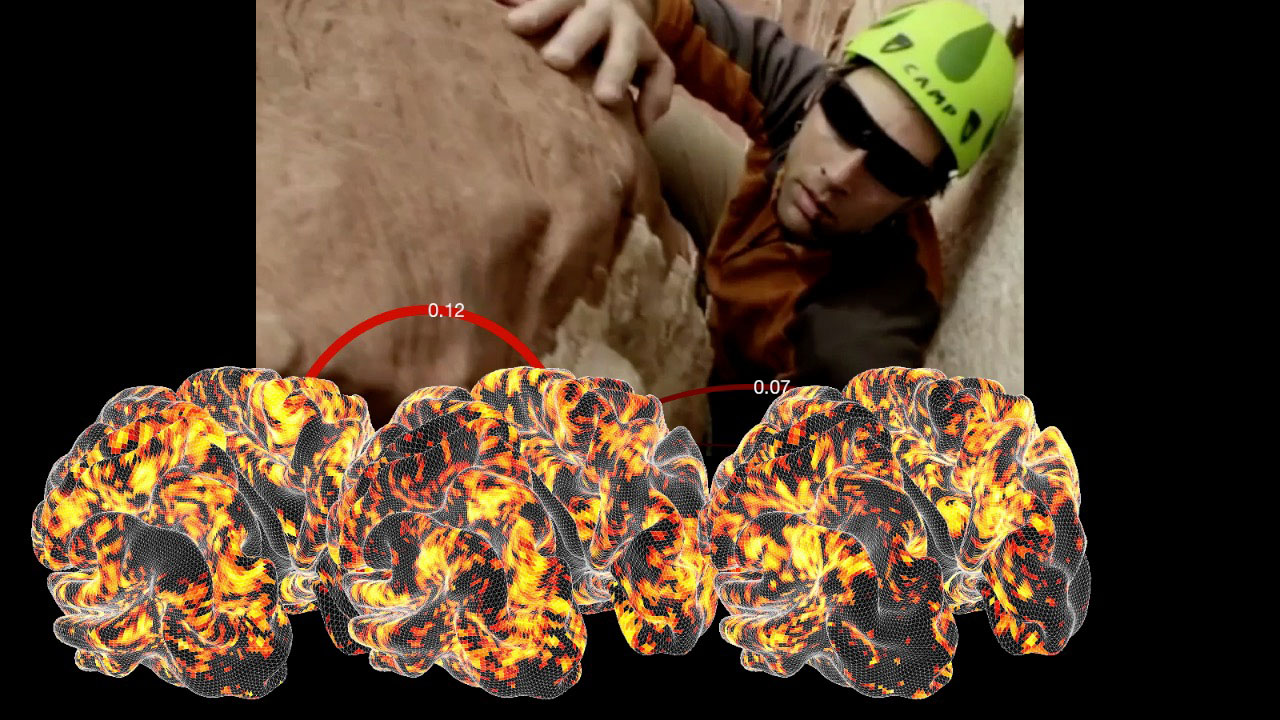 Parallel Play: Visualization and Sonification of Brain Activity in Real Time
Dan Lloyd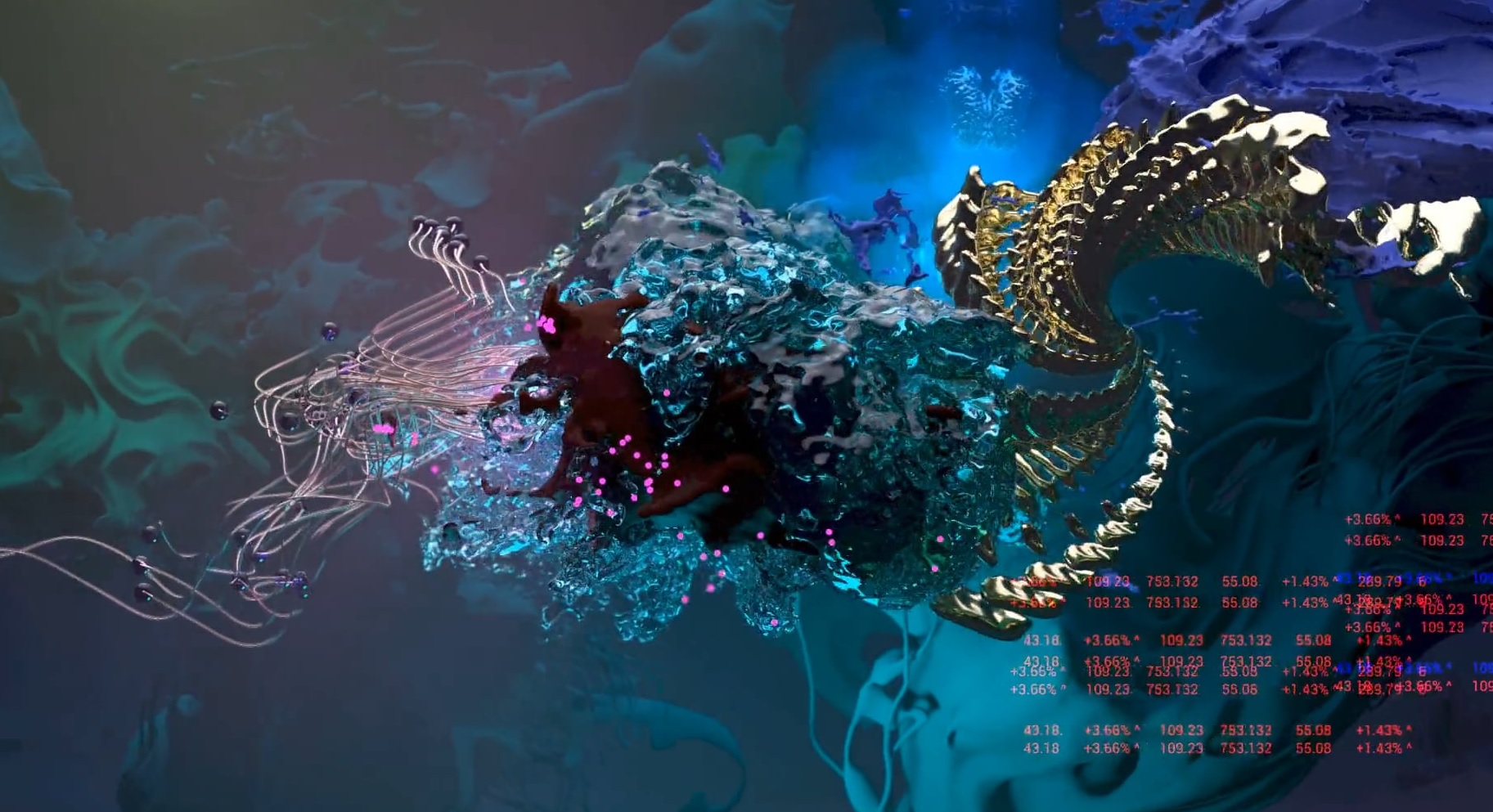 COVID-19
Andy Thomas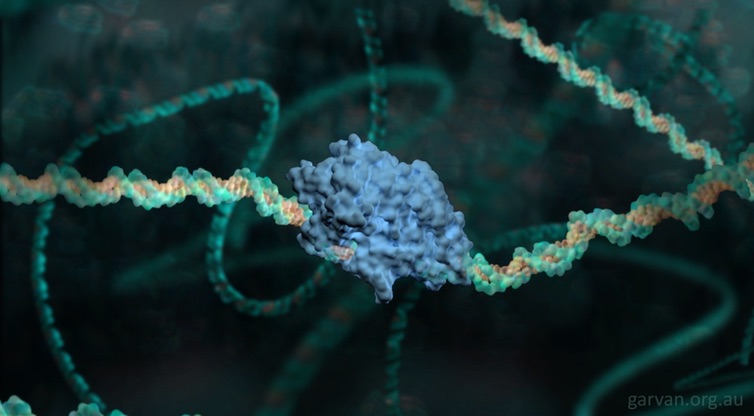 Tagging DNA
Kate Patterson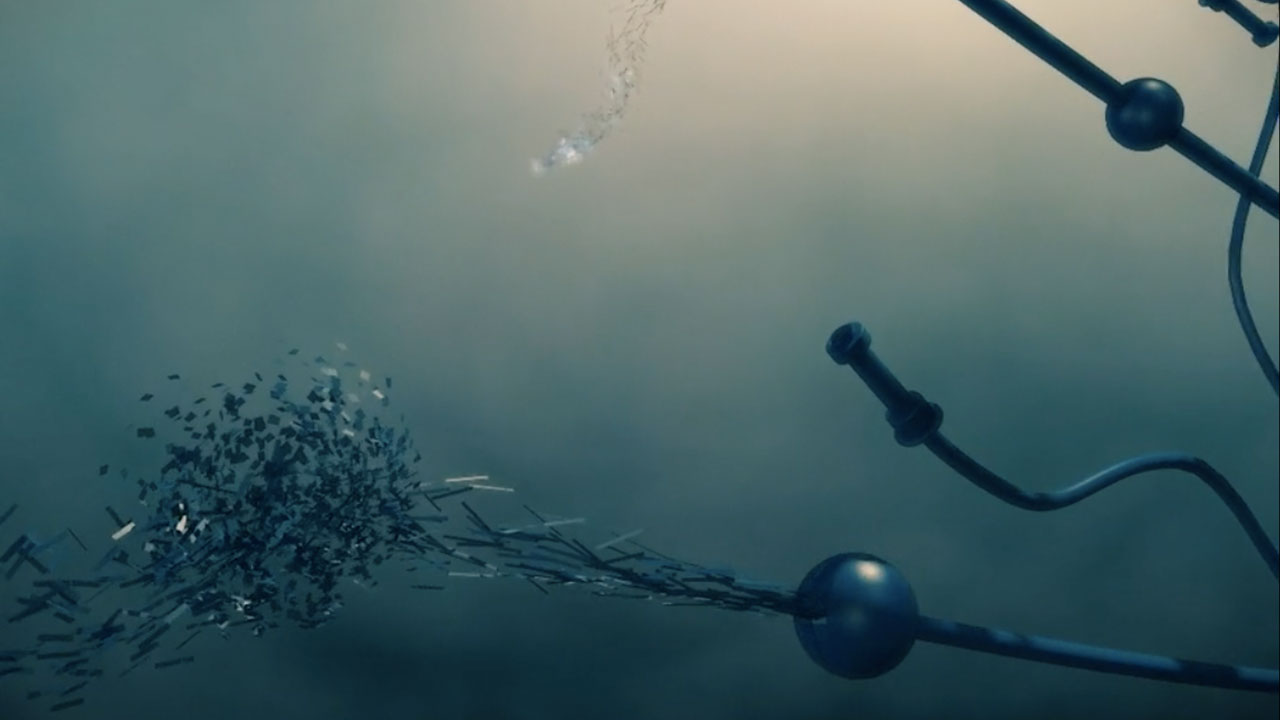 Inscapes
Tamara Vanderwal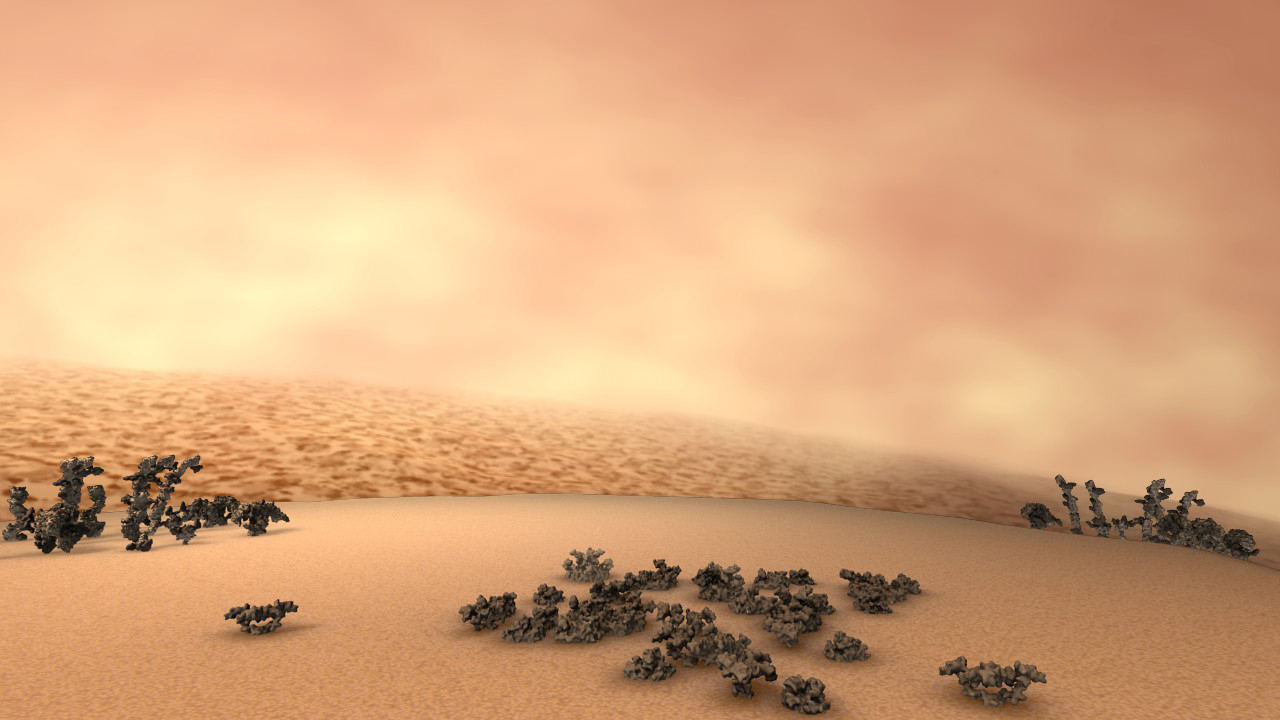 The Challenge of HIV Research
Monica Zoppè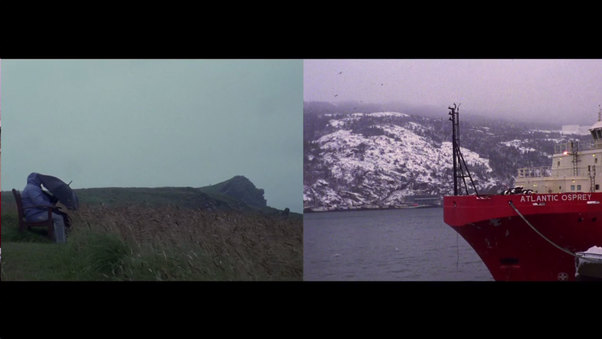 Strange Lines and Distances
Joshua Bonnetta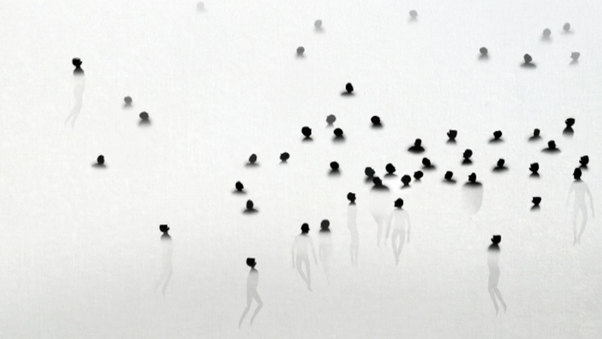 Humanexus
USA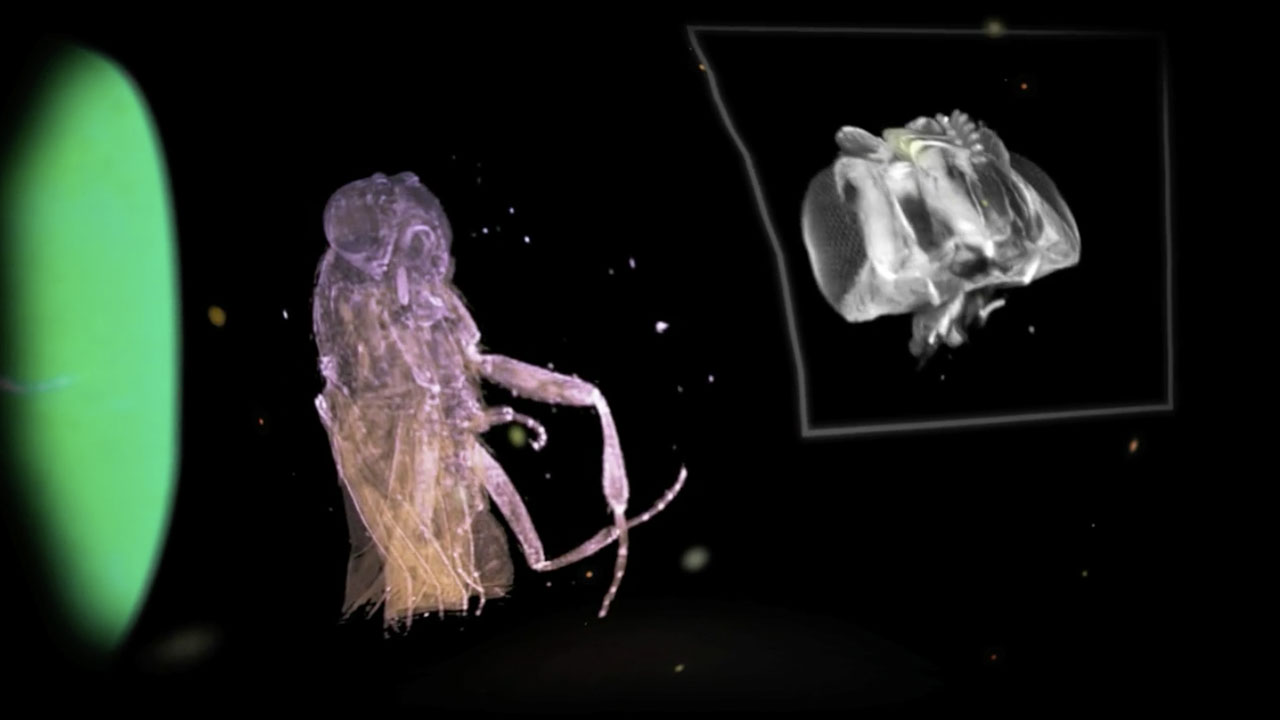 Evolution
Eskil Waldenstrøm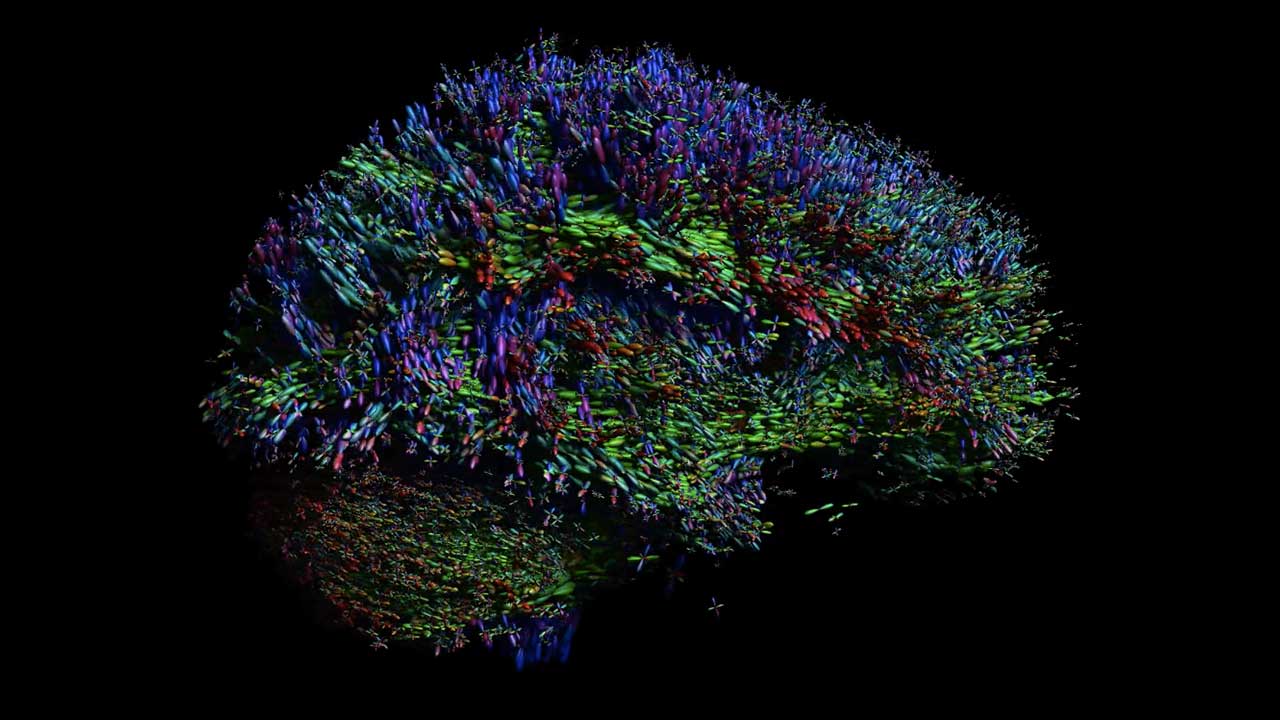 The Intergalactic Brain
Sjoerd Vos,Alexander Leemans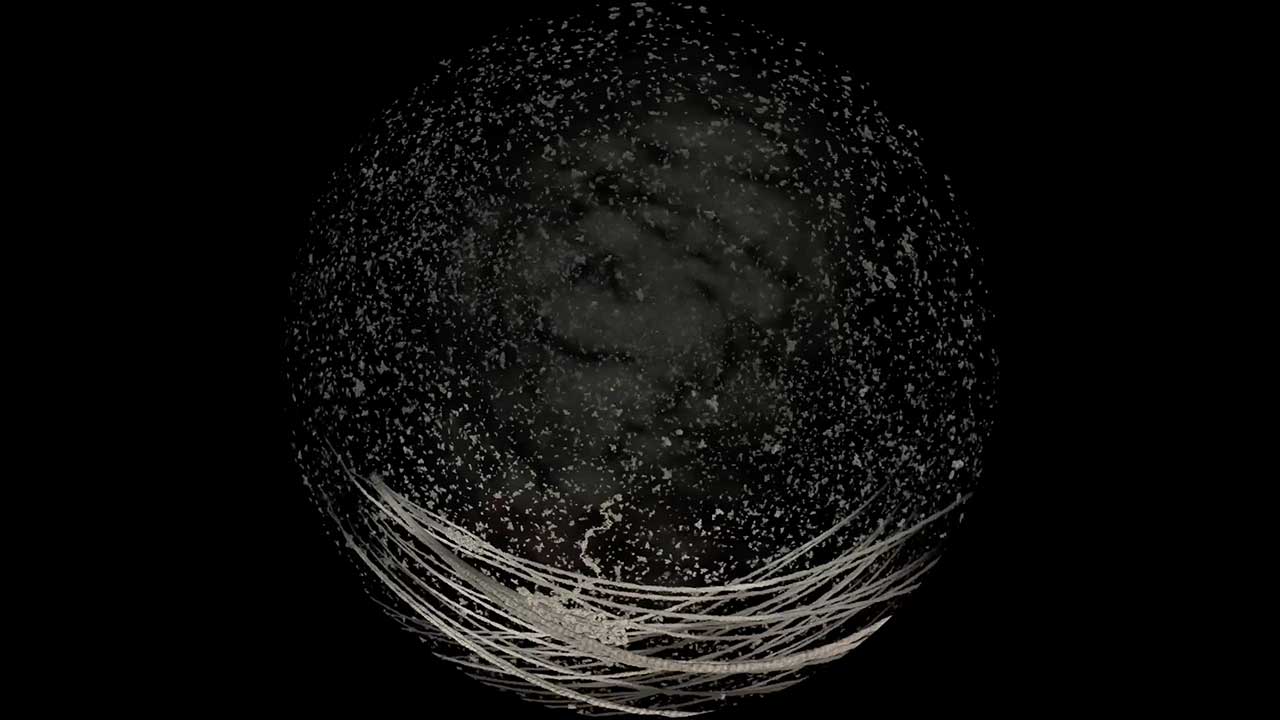 Nanoplanet
Monica Zoppè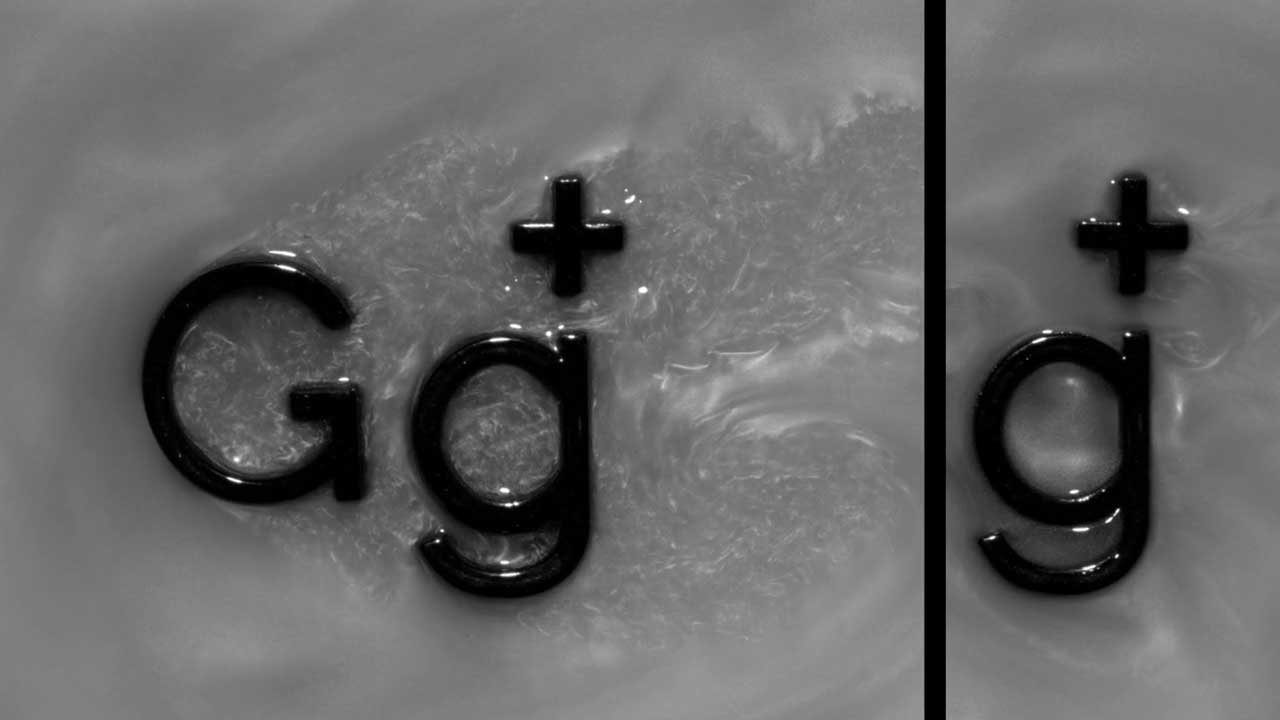 Gobbledigook
Andrea Rassell,Katharine Adcroft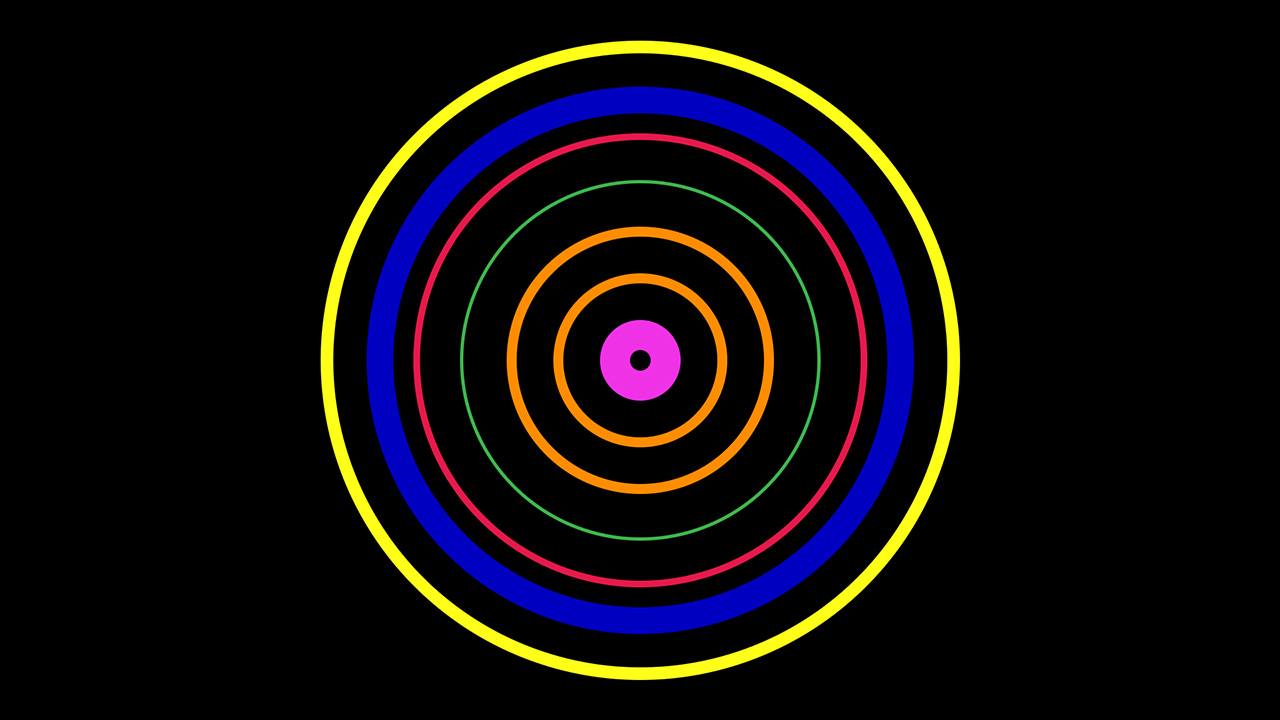 Digits of Pi
Tom Bessoir, Joshua Pines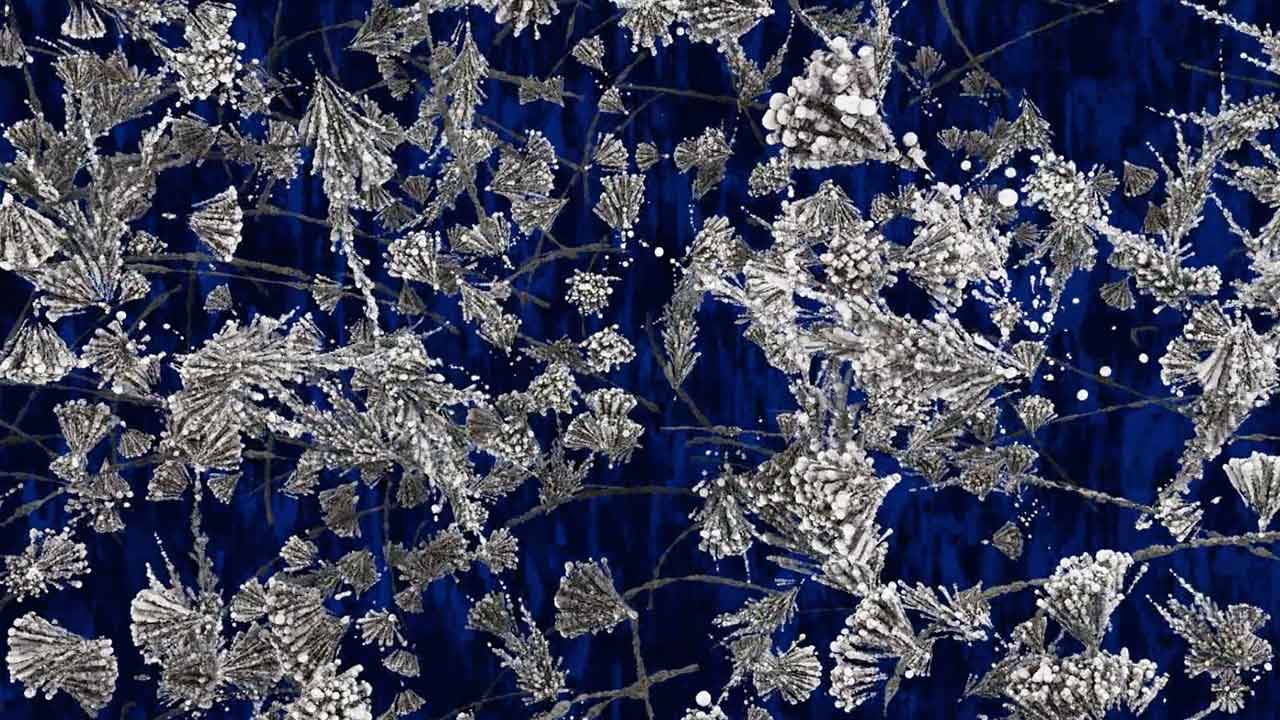 Quantum Fluctuations
Markos Kay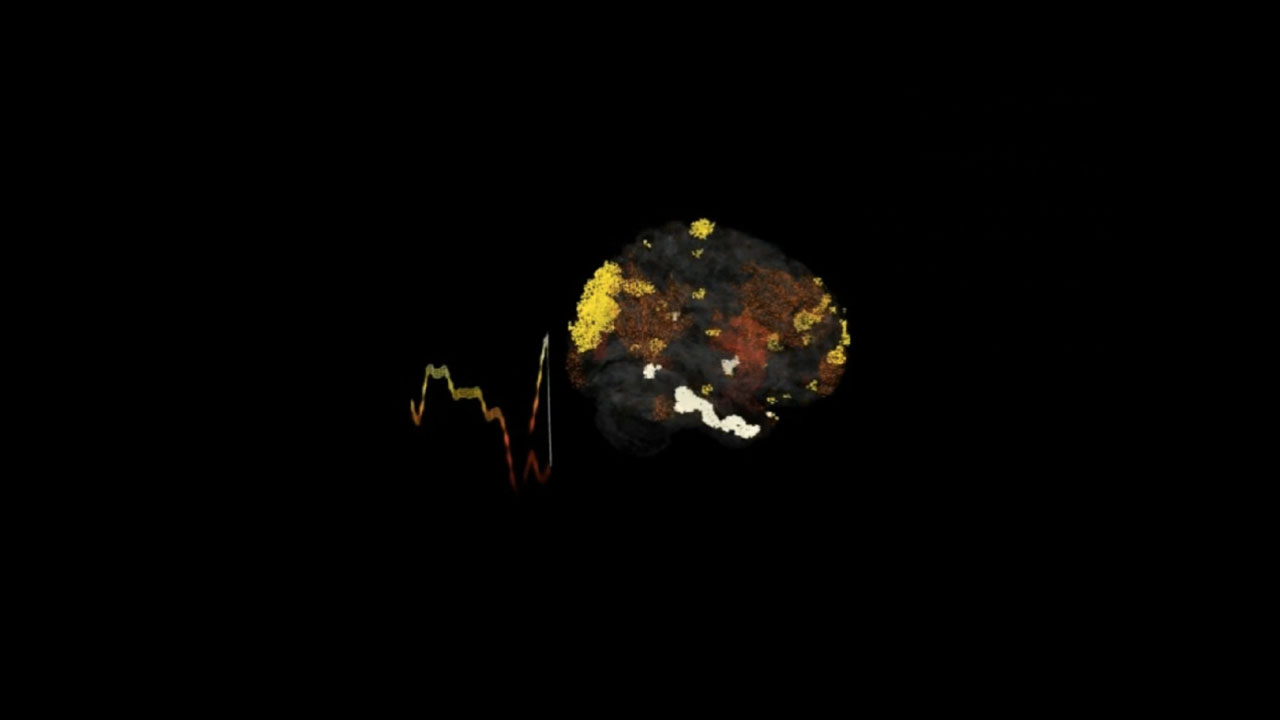 Smart Pattern
Dan Lloyd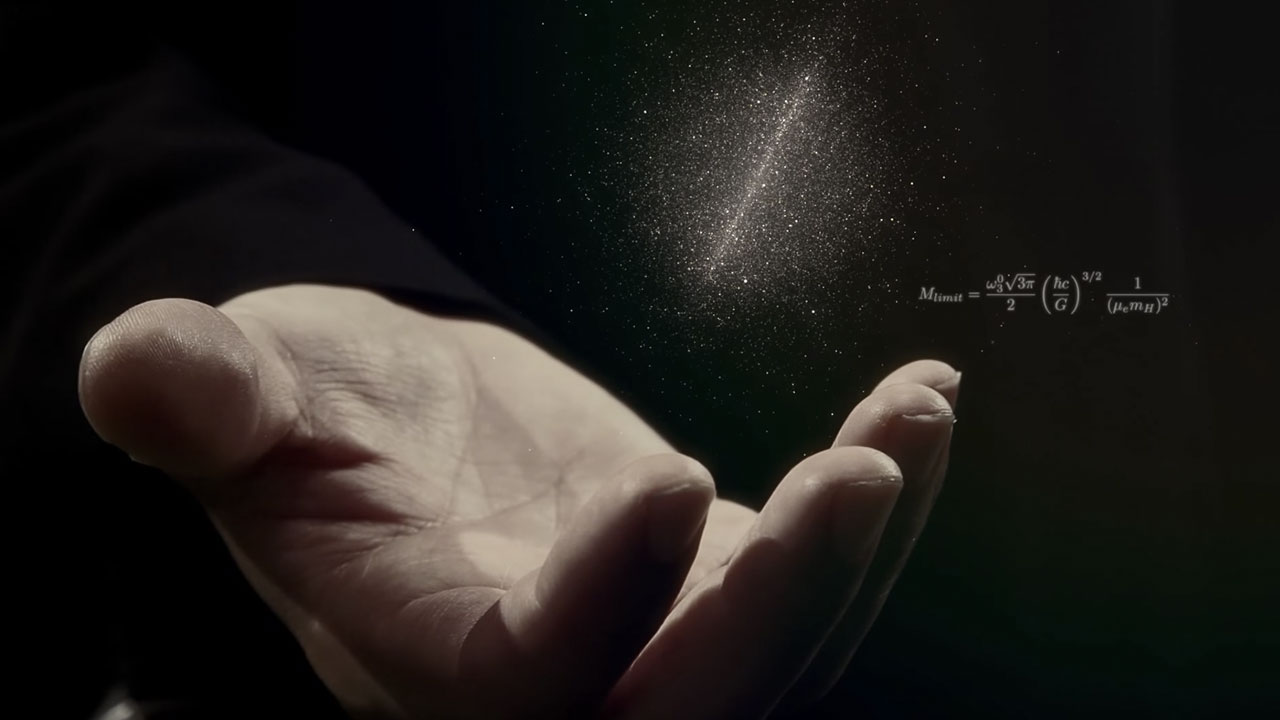 Supercomputing and eScience
Fernando Mucchietti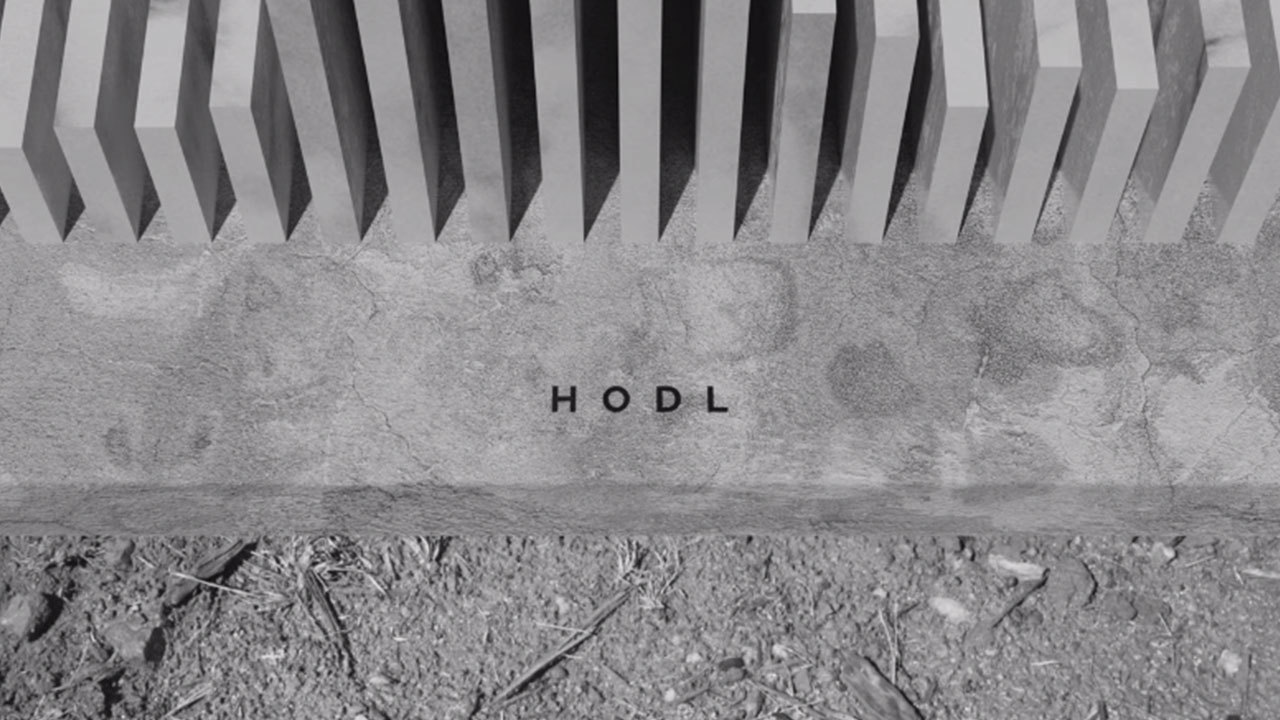 The Satoshi Sculpture Garden
Christopher Arcella
98.3 KHz. (Bridge at Electrical Storm)
Al Razutis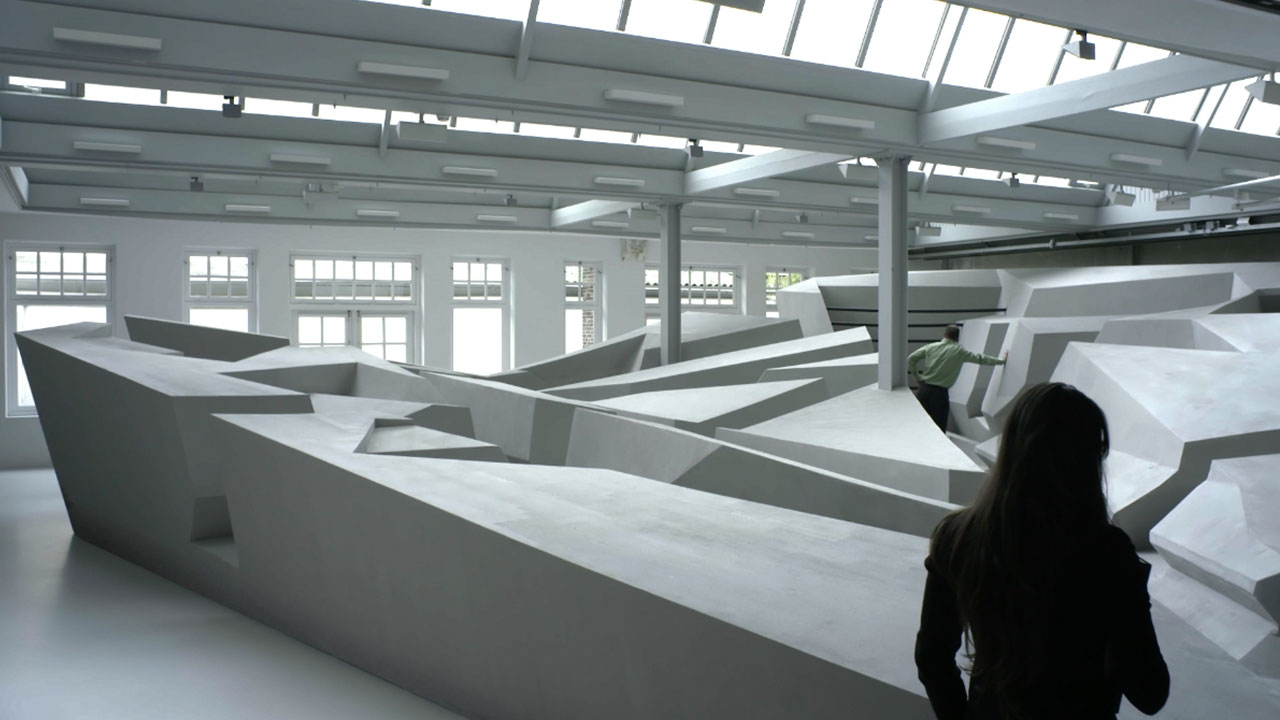 The End of Sitting
Barbara Visser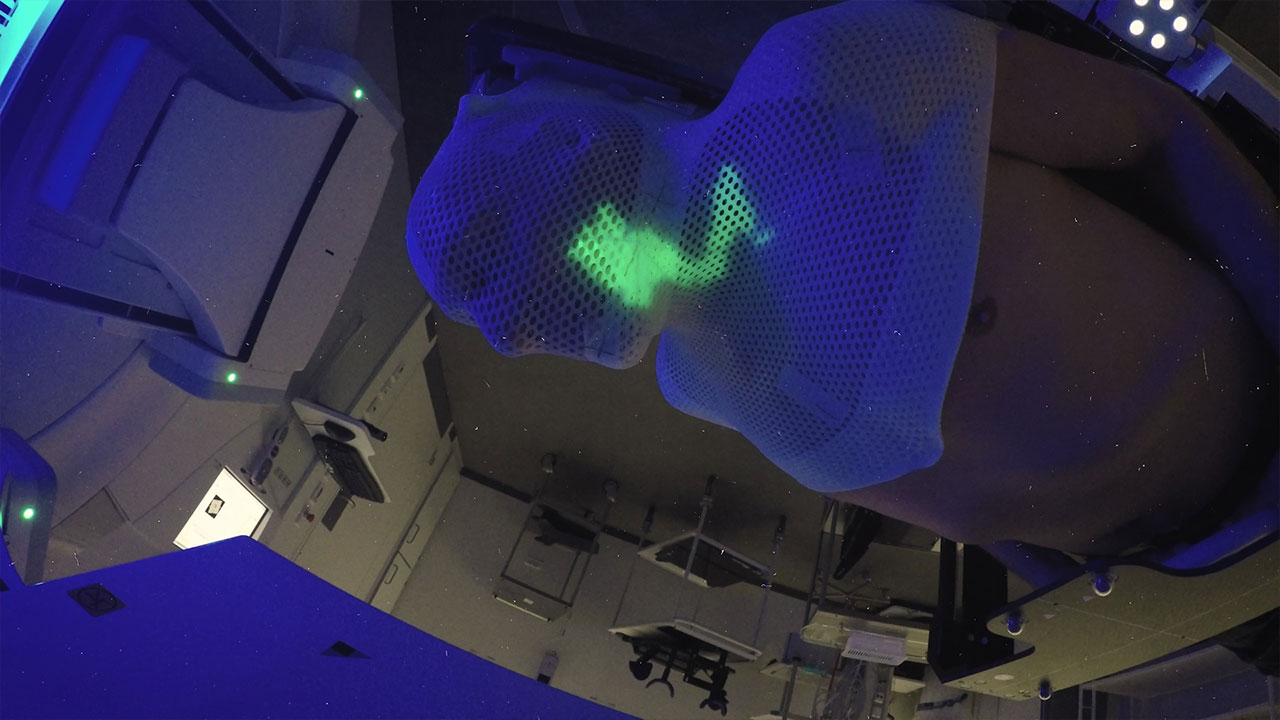 Cross Section
René Georg Johansen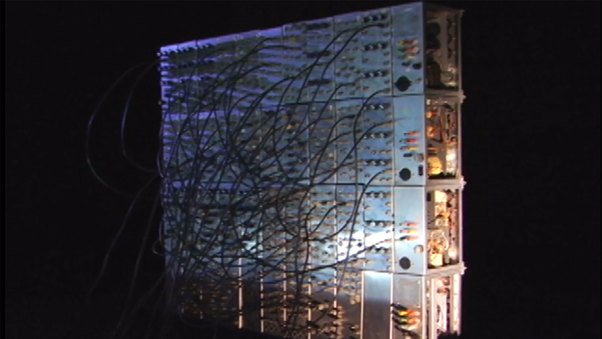 Amy Karle's Biofeedback Artwork
Amy Karle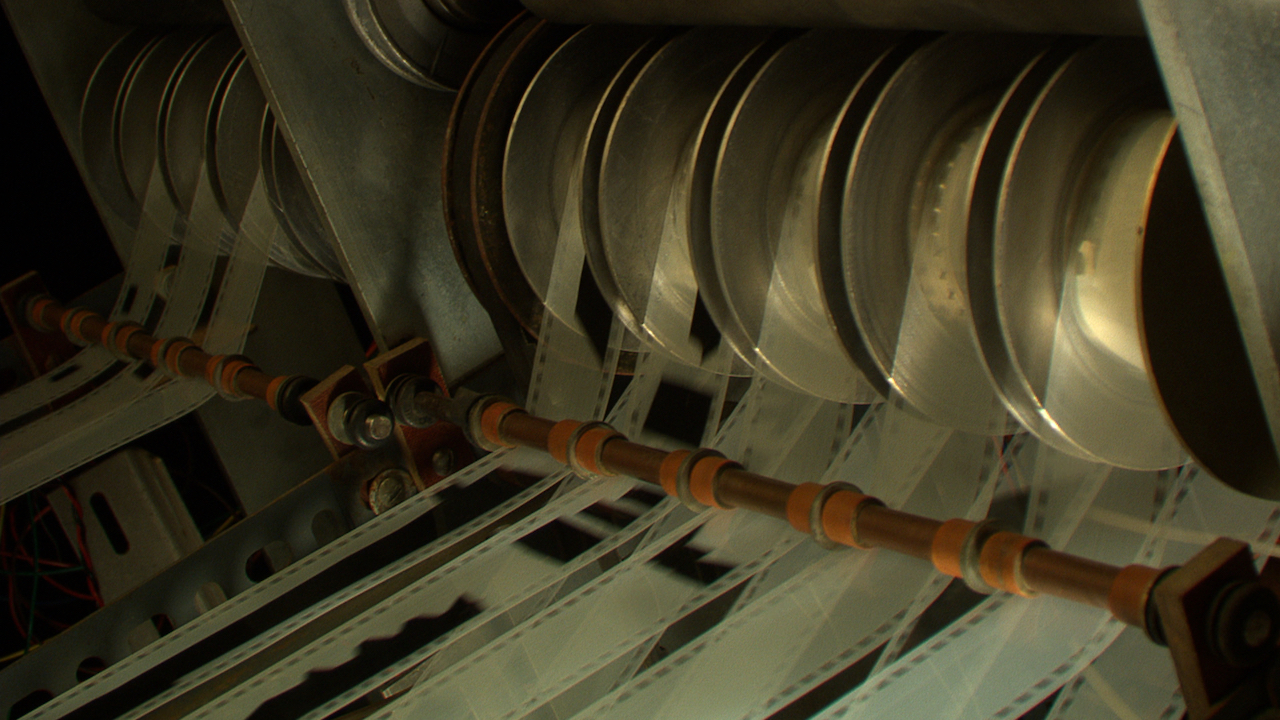 Oramics: Atlantis Anew
Aura Satz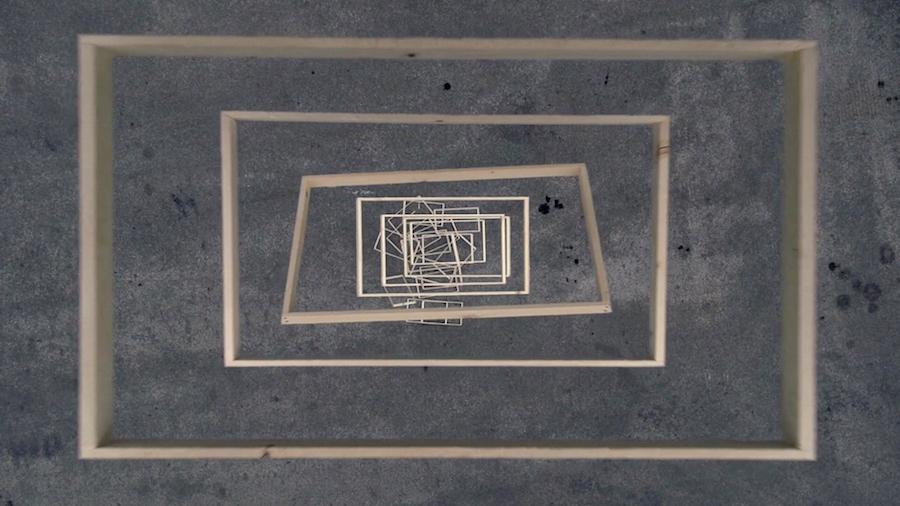 Falling Frames
Johannes Langkamp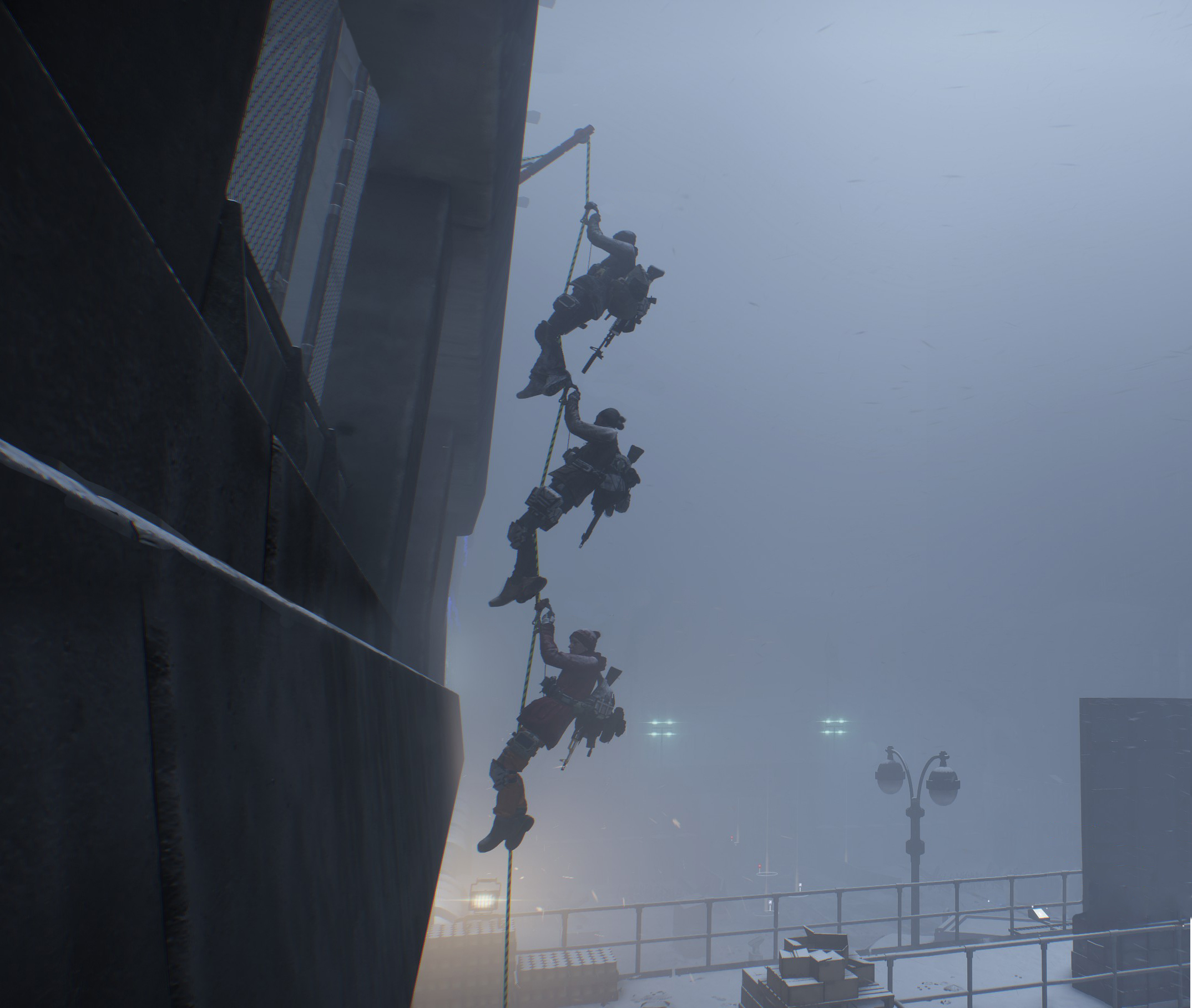 Operation Jane Walk
Robin Klengel / Leonhard Müllner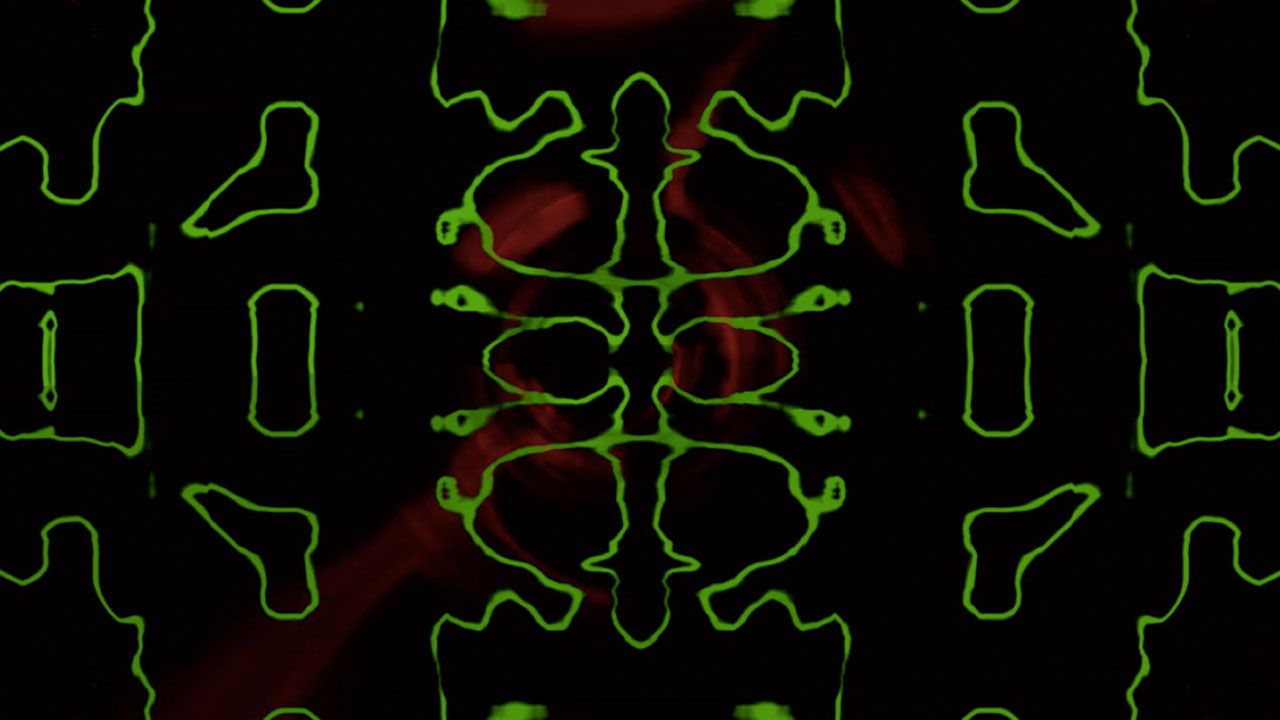 SYN
Harshini Karunaratne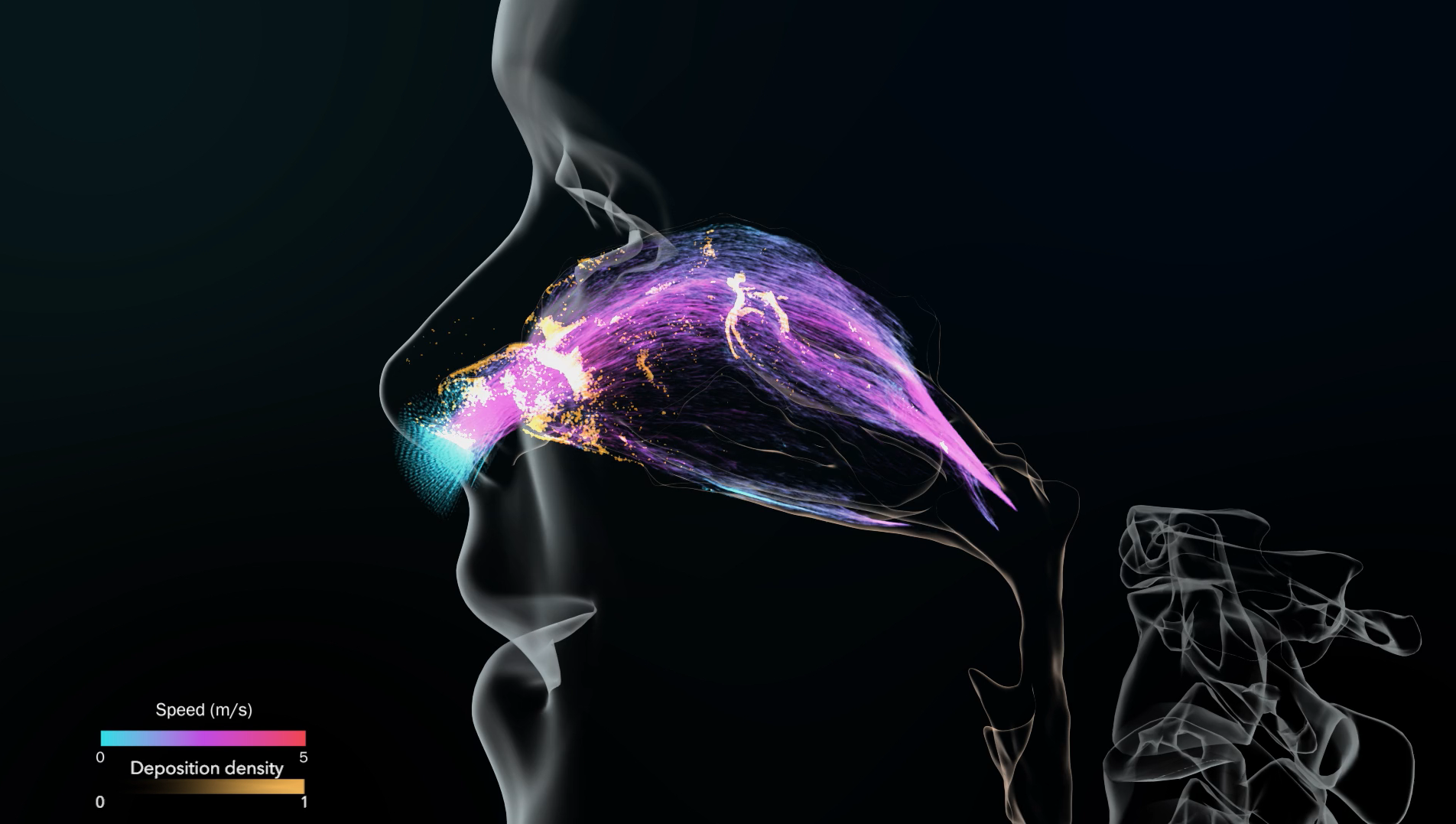 Sniff
Fernando Cucchietti,Guillermo Marin
Gargantua
Sandro Bocci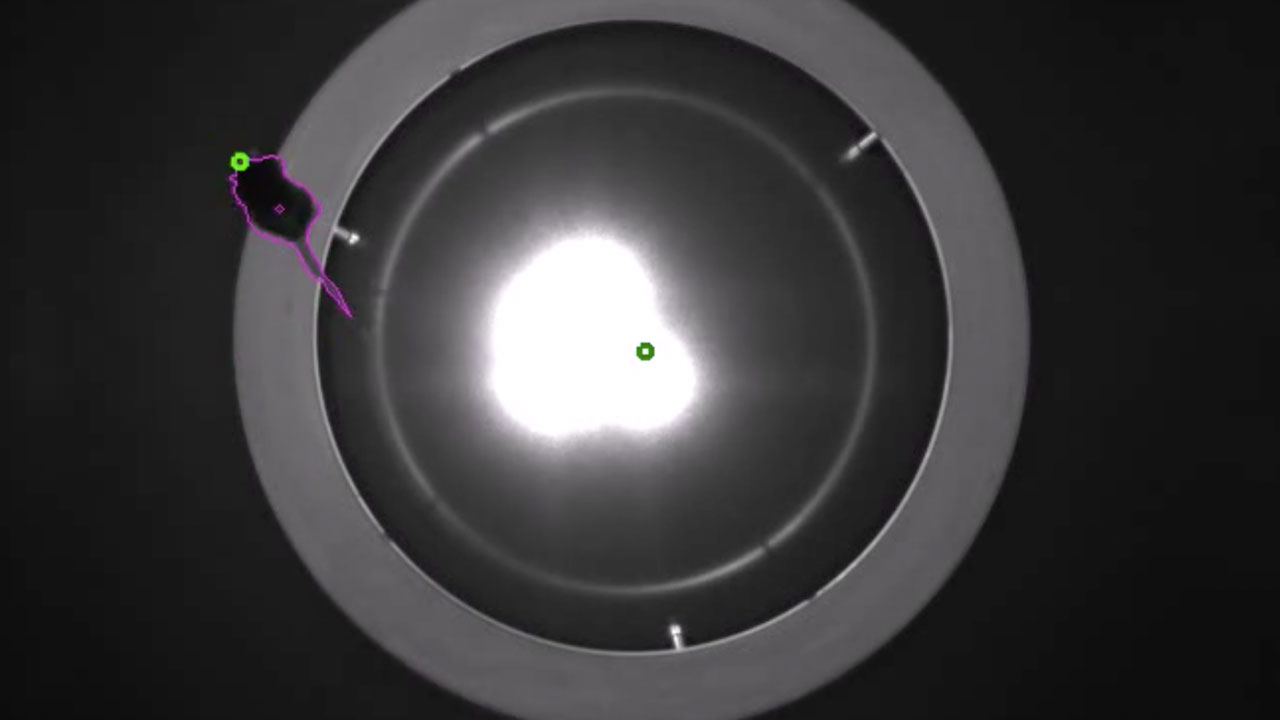 Mouse head tracking
Andrew Straw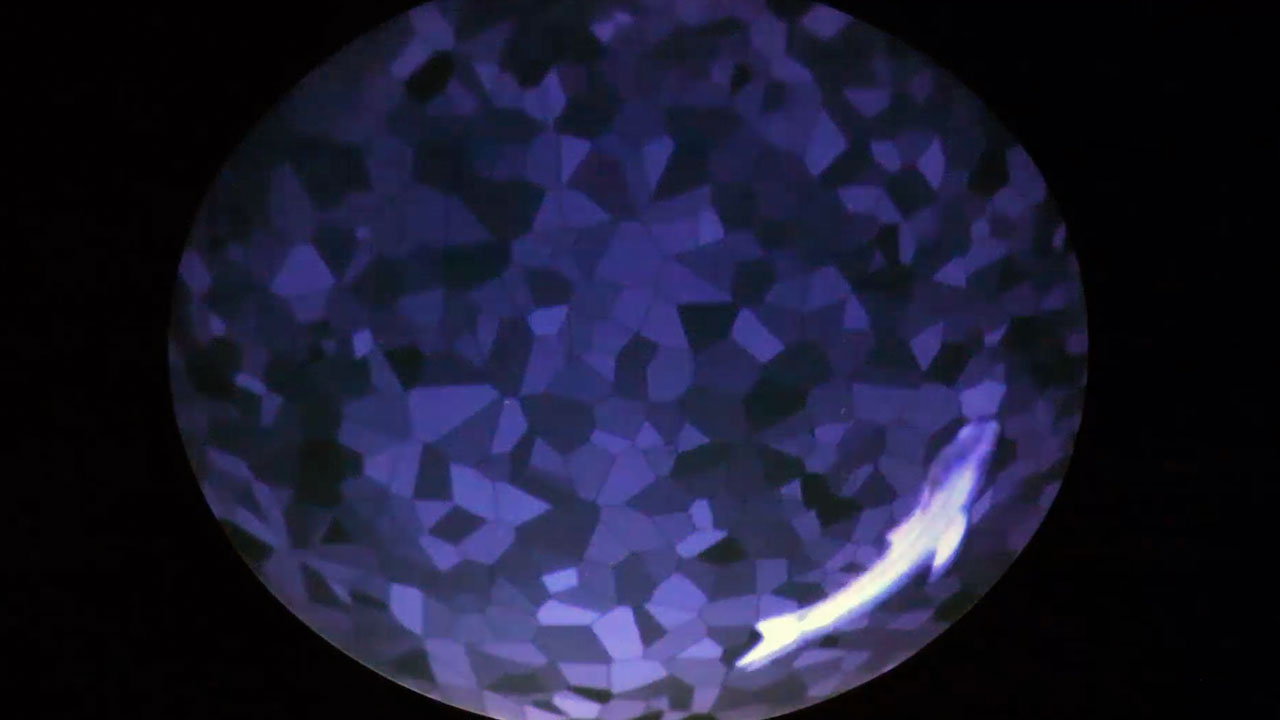 Social feedback experiment with real and virtual fish
Andrew Straw
Interaction of a Drosophila with a real post
Andrew Straw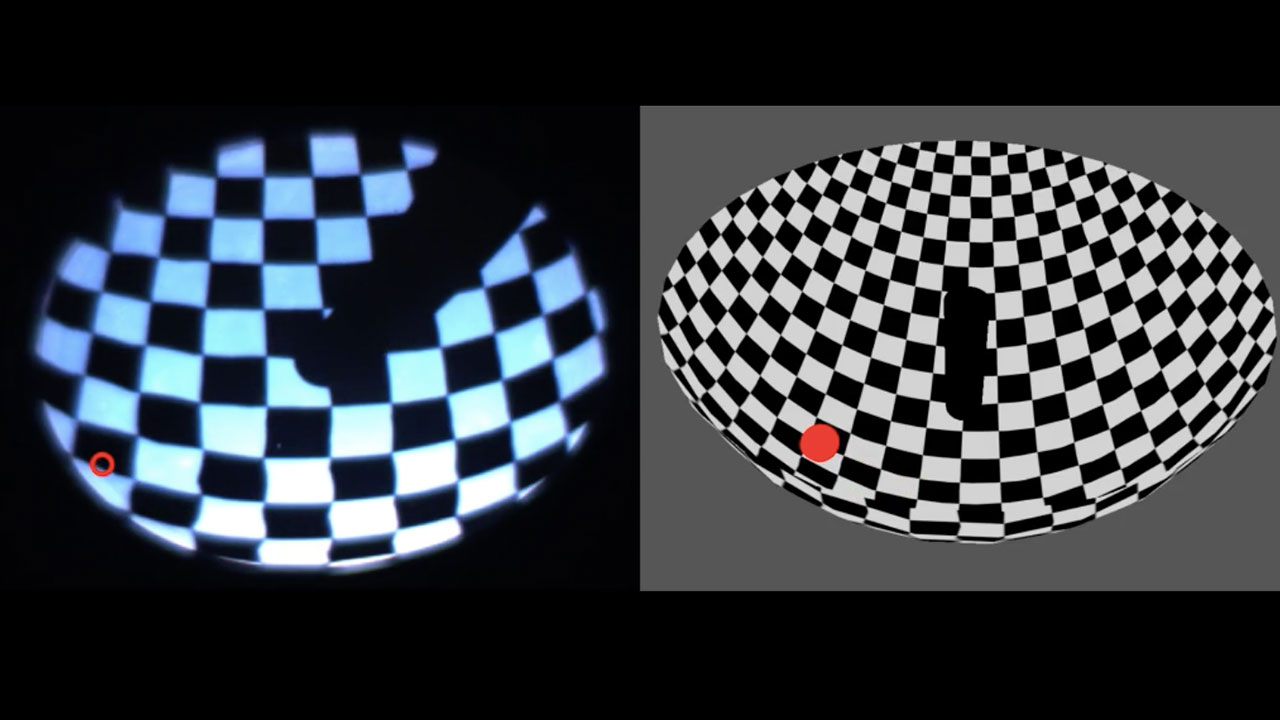 Simulation of a virtual post for freely swimming Zebrafish
Andrew Straw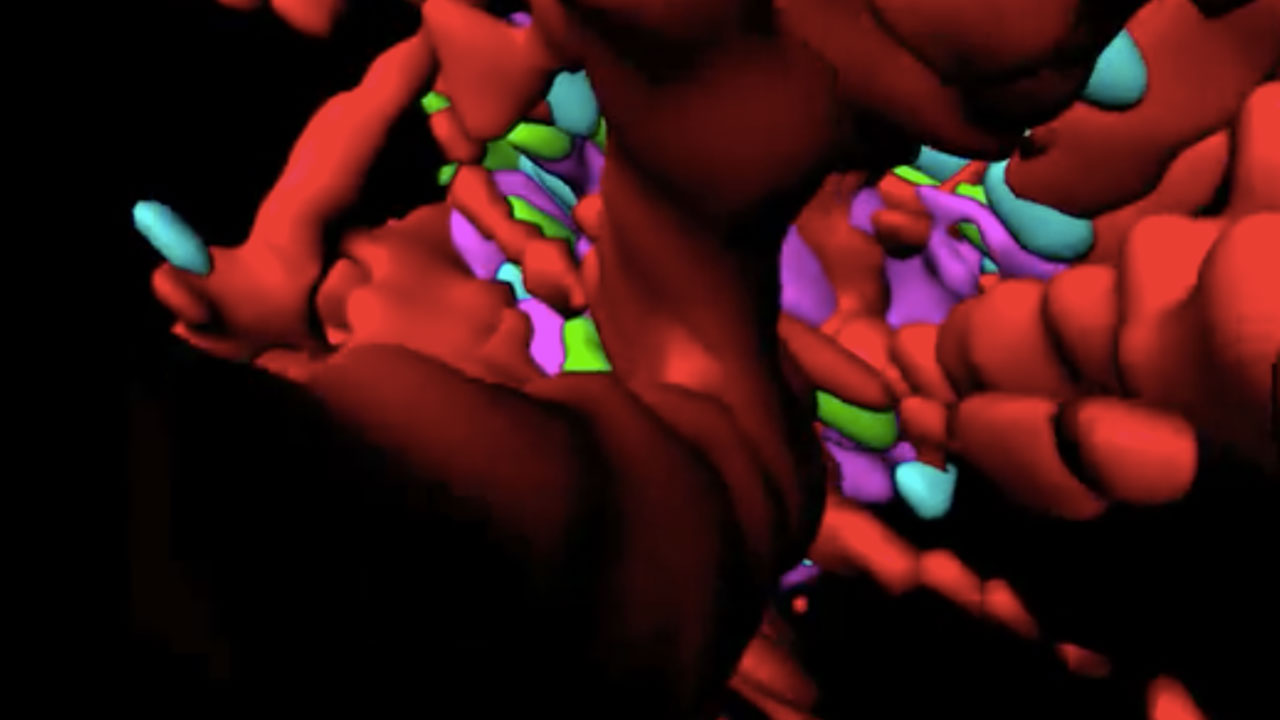 Neural rosettes: close up and surface modeling
Gist Croft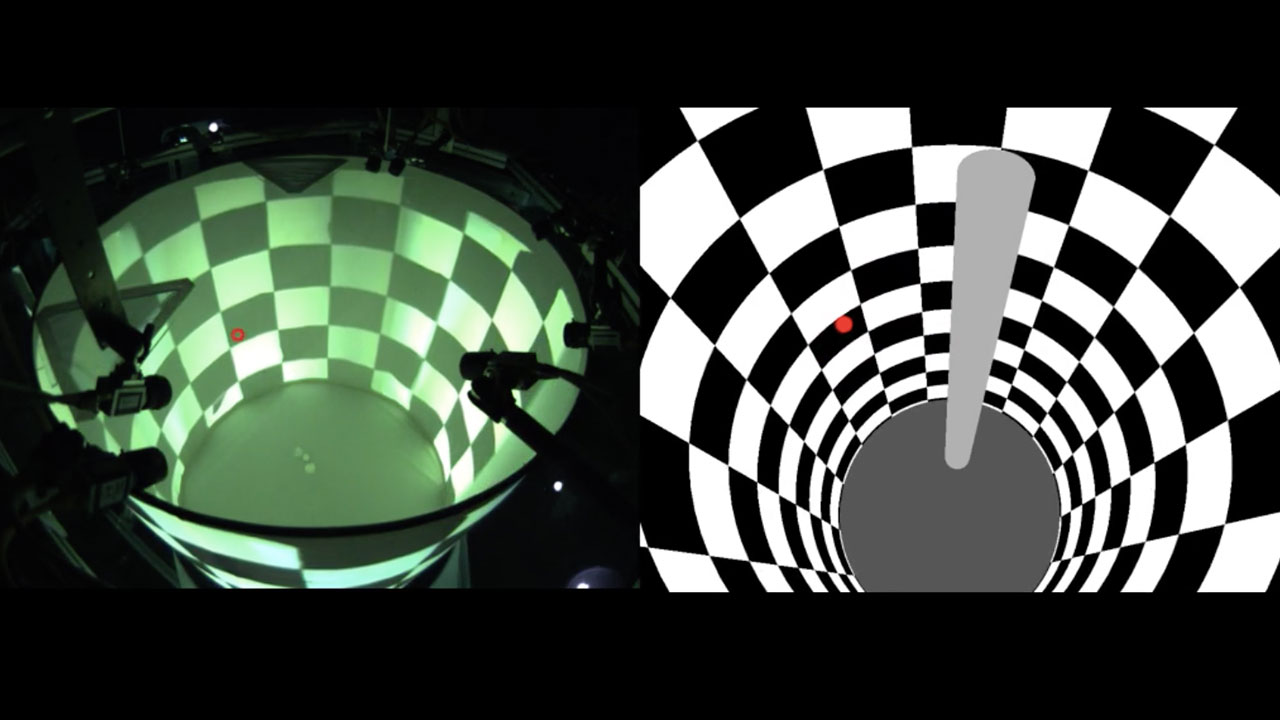 Simulation of a virtual post for freely flying Drosophila
Andrew Straw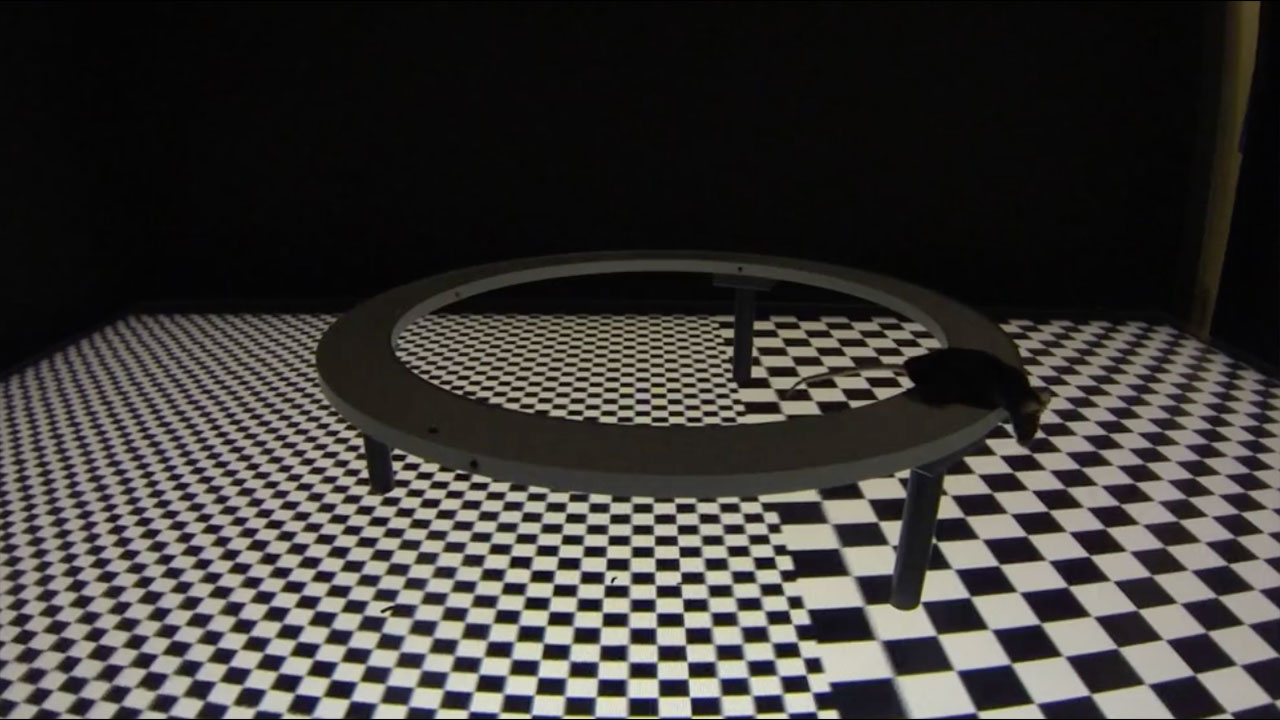 A virtual elevated maze paradigm for freely moving mice
Andrew Straw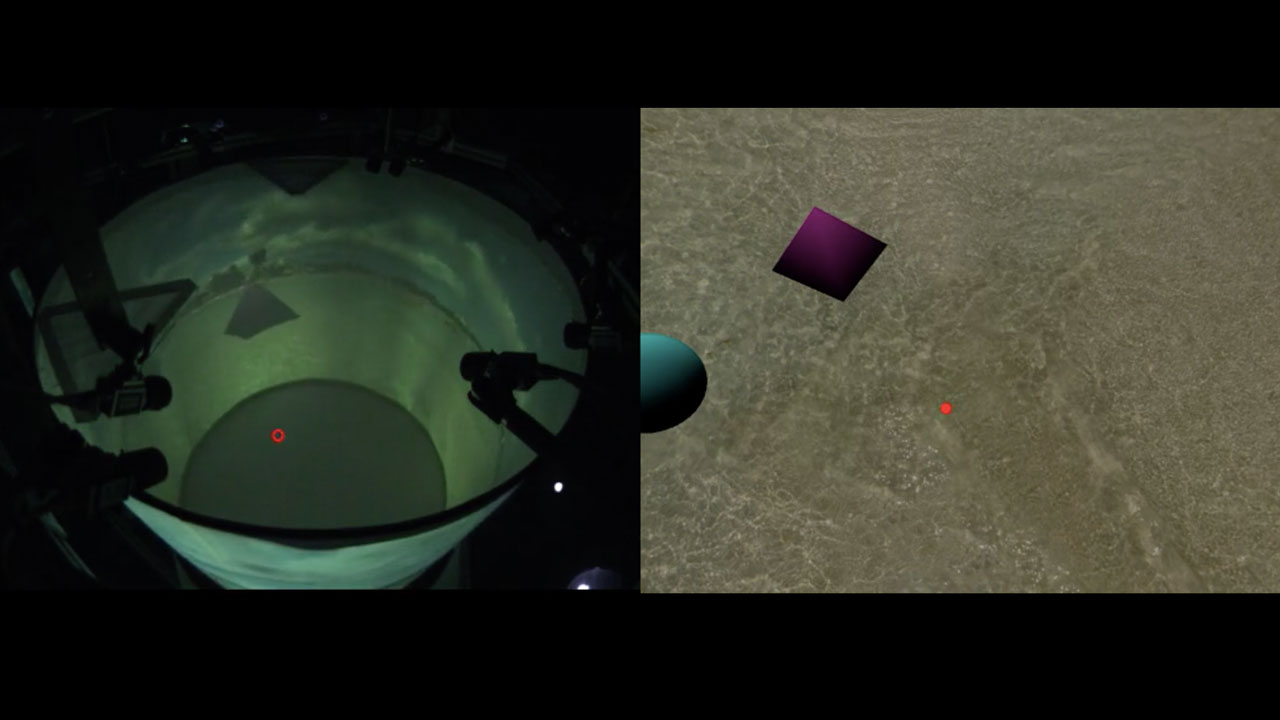 Photo realistic and naturalistic VR for freely flying Drosophila
Andrew Straw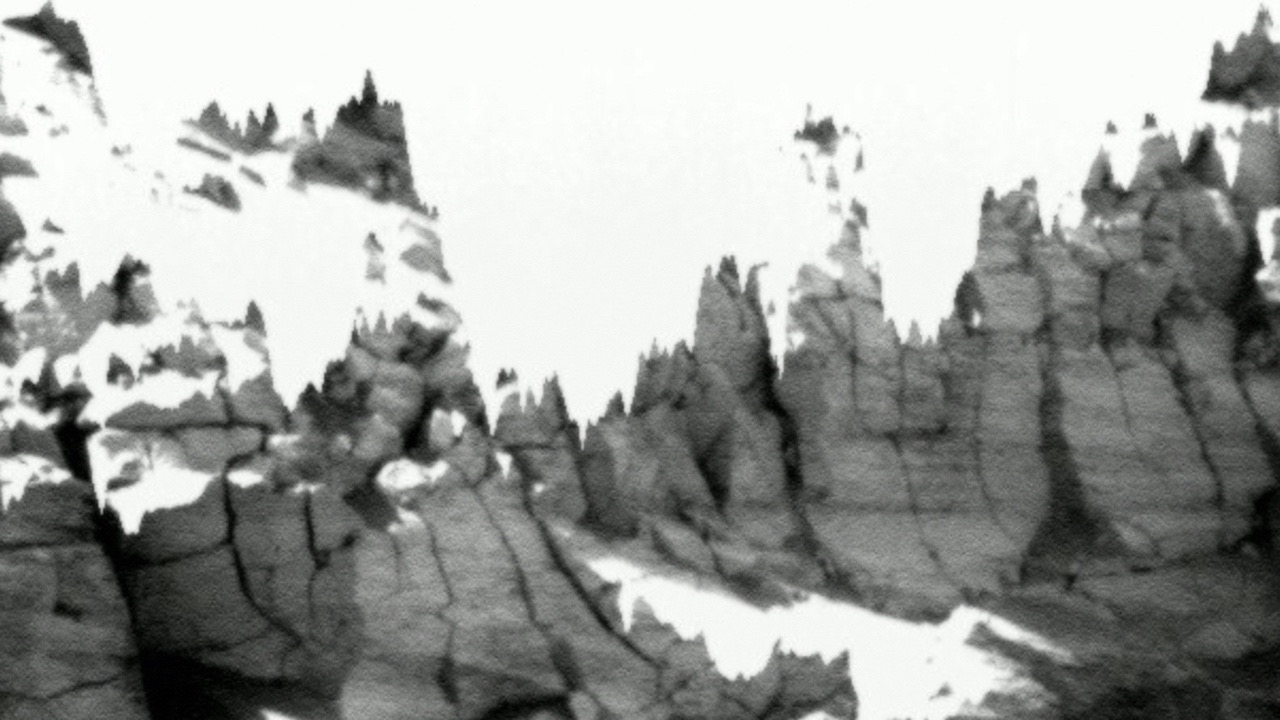 Meridian Plain
Laura Kraning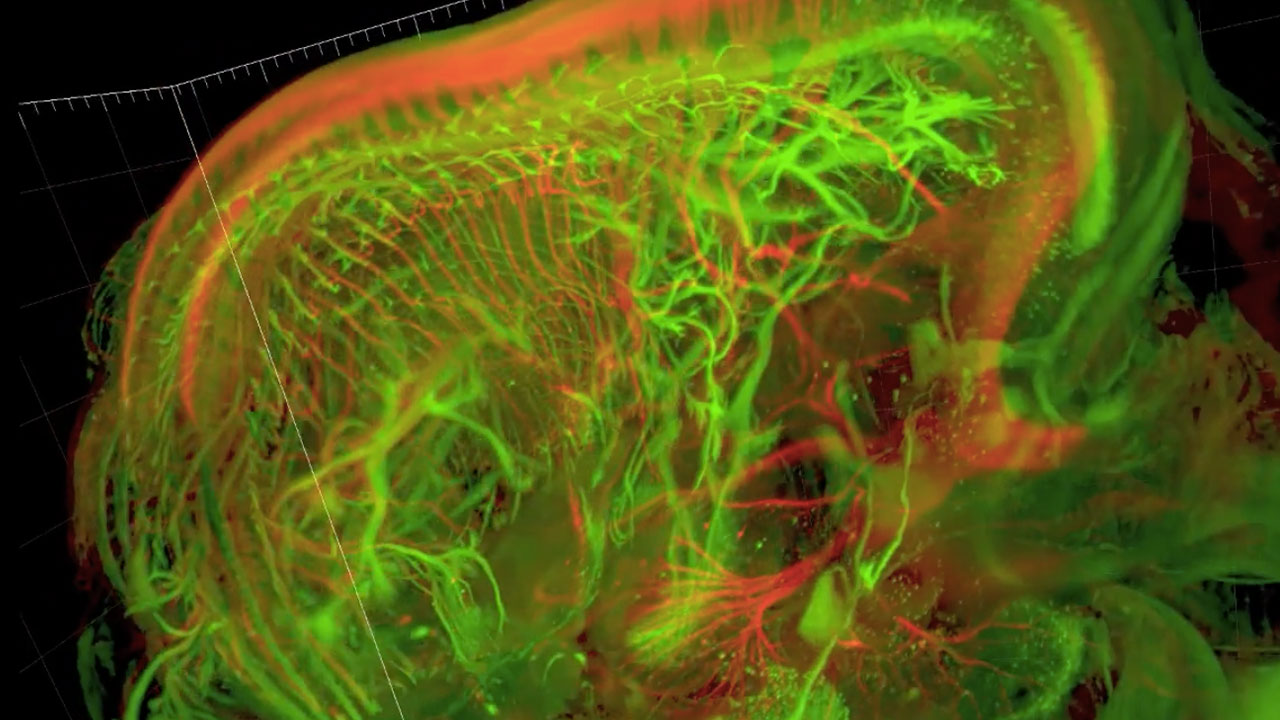 Sensory and motor nerves of the mouse embryo at 13.5 days
Gist Croft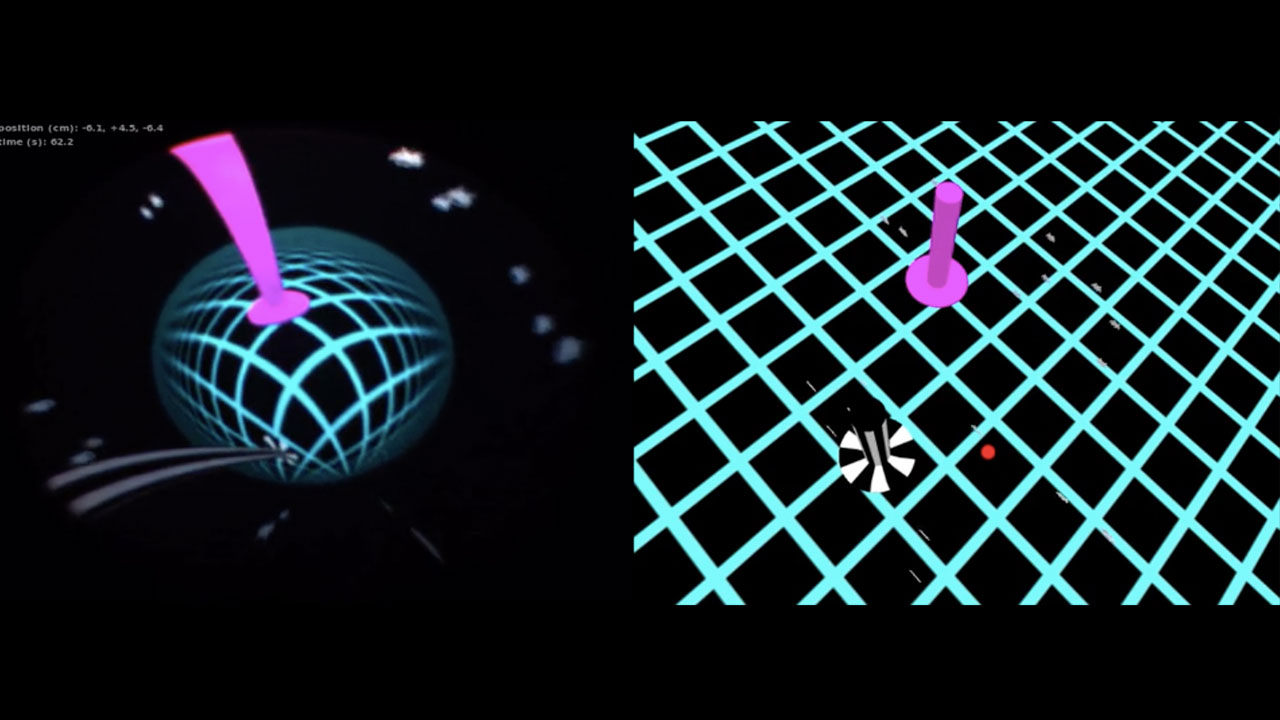 Zebrafish in two-alternative forced choice swarm teleportation experiment
Andrew Straw
Zebrafish in two-alternative forced choice teleportation experiment
Andrew Straw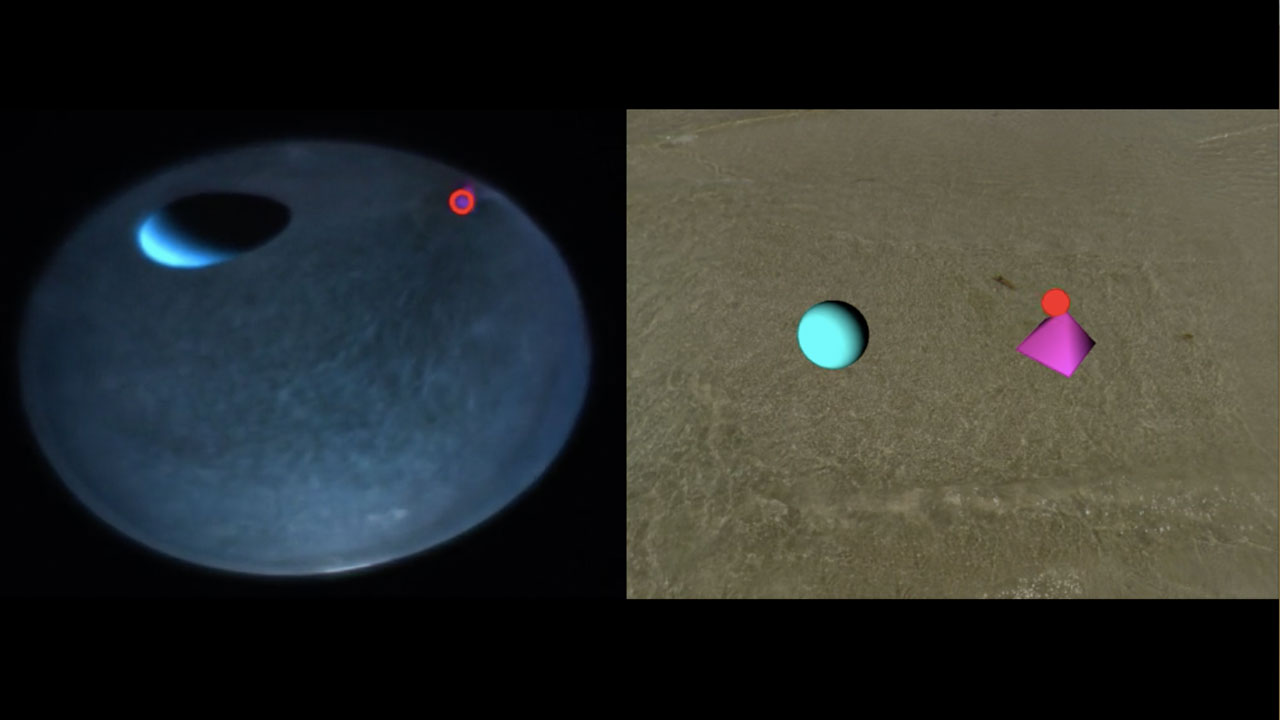 Photo realistic and naturalistic VR for freely swimming fish
Andrew Straw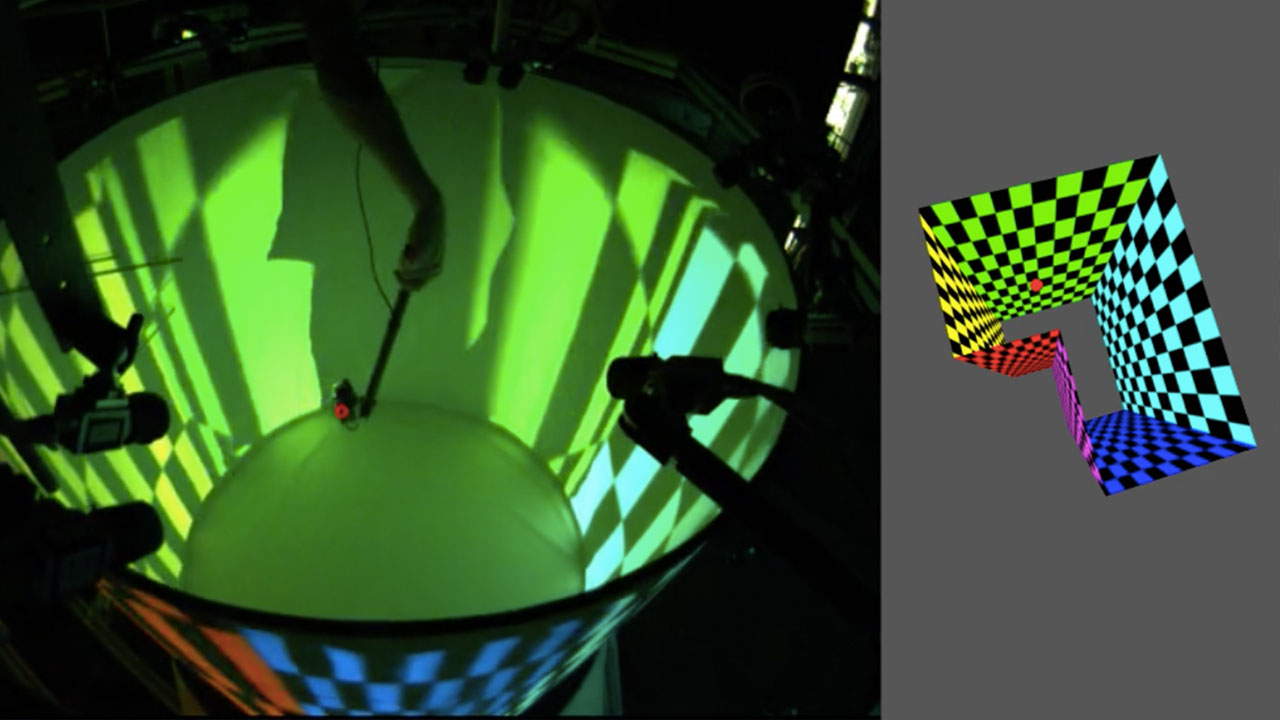 Demonstration of multiple-display perspective correct VR
Andrew Straw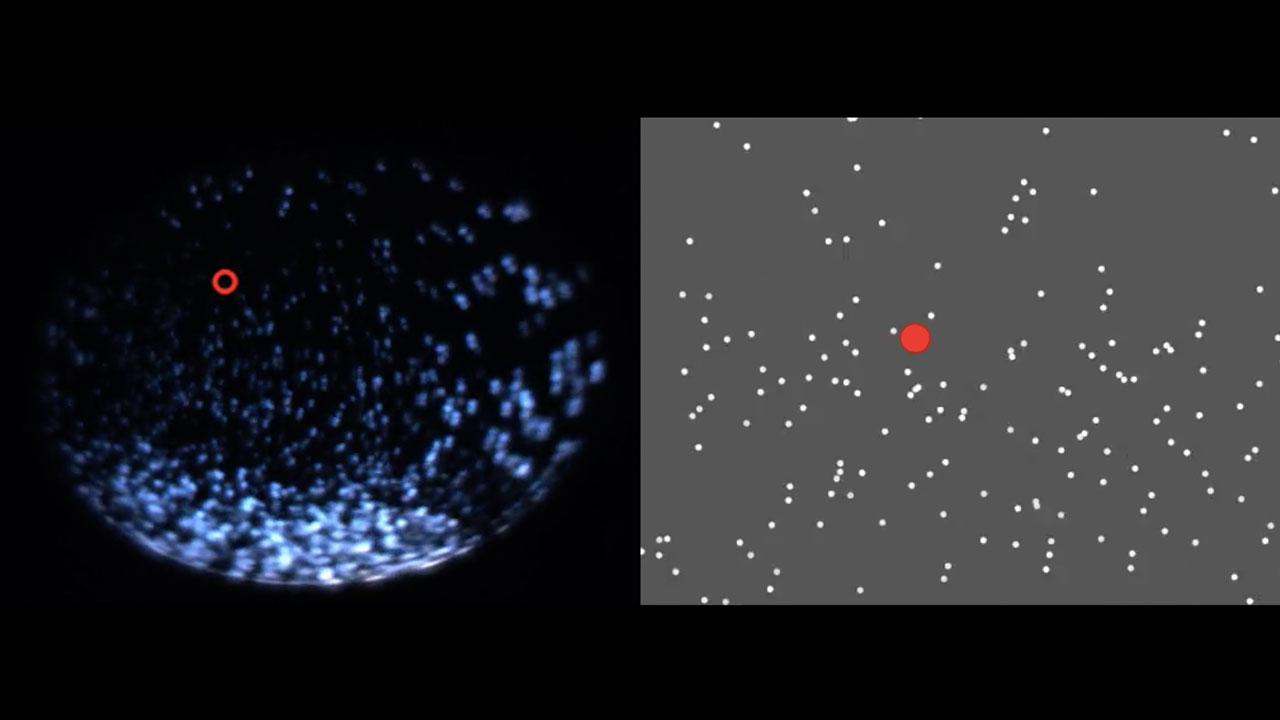 Zebrafish swims among a cloud of 3D dots
Andrew Straw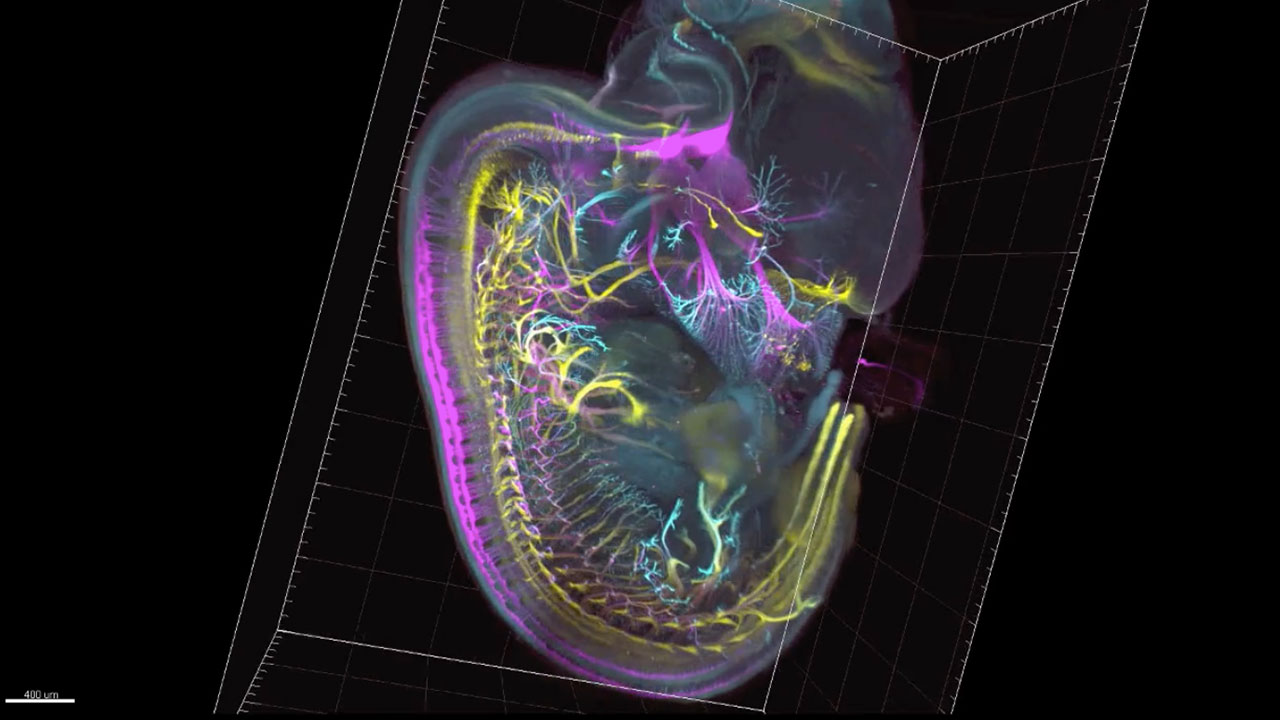 Sensory and motor nerves of the mouse embryo at 12.5 days
Gist Croft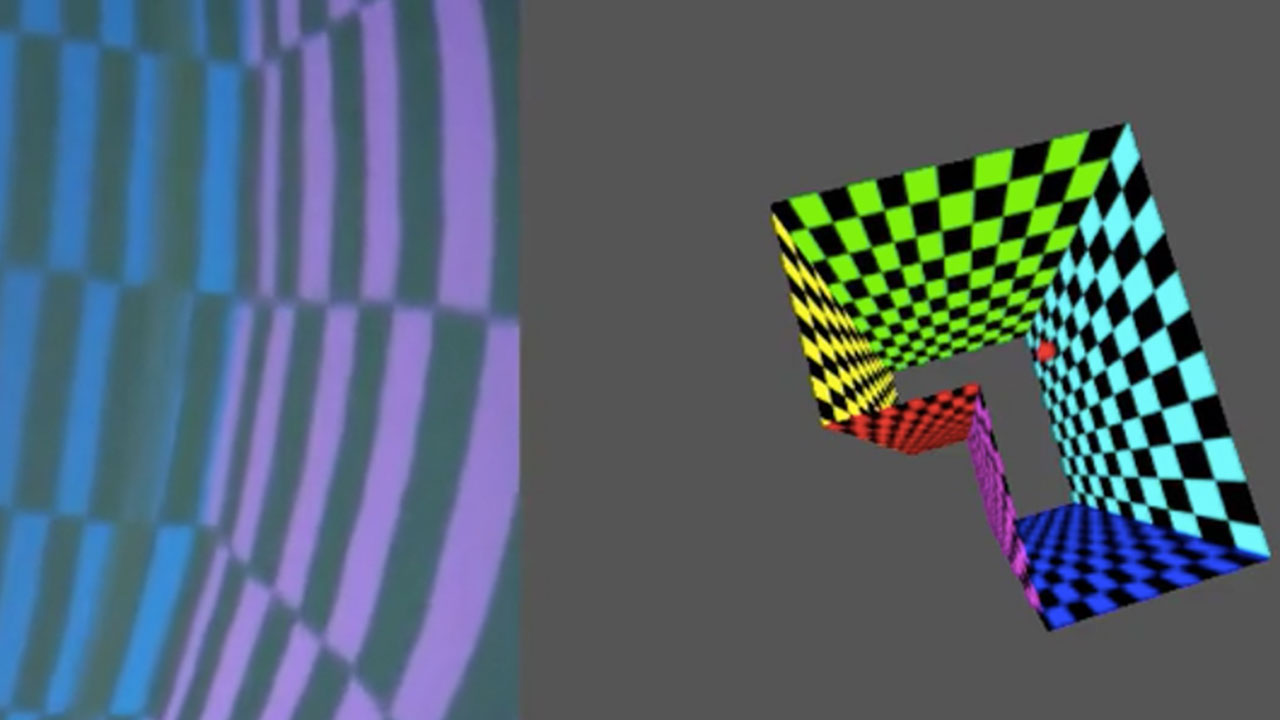 Demonstration of VR from the perspective of a freely moving observer
Andrew Strayer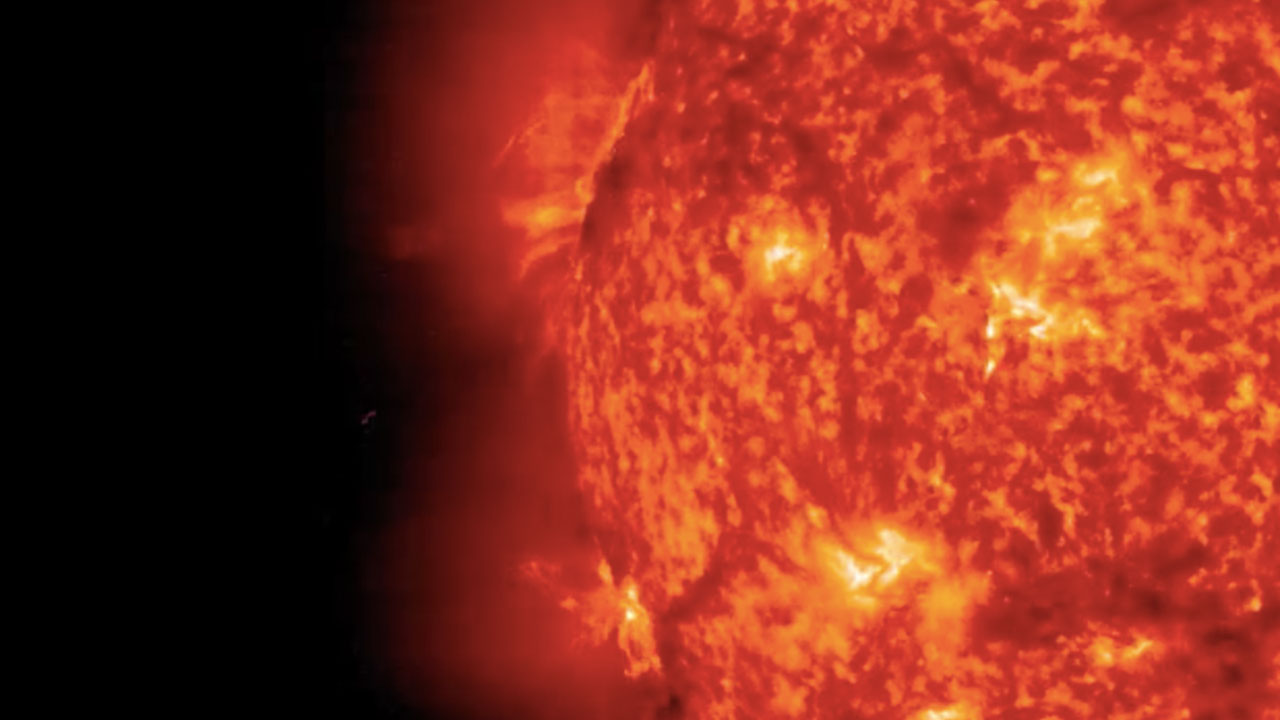 Look at the Sun
Brent Hoff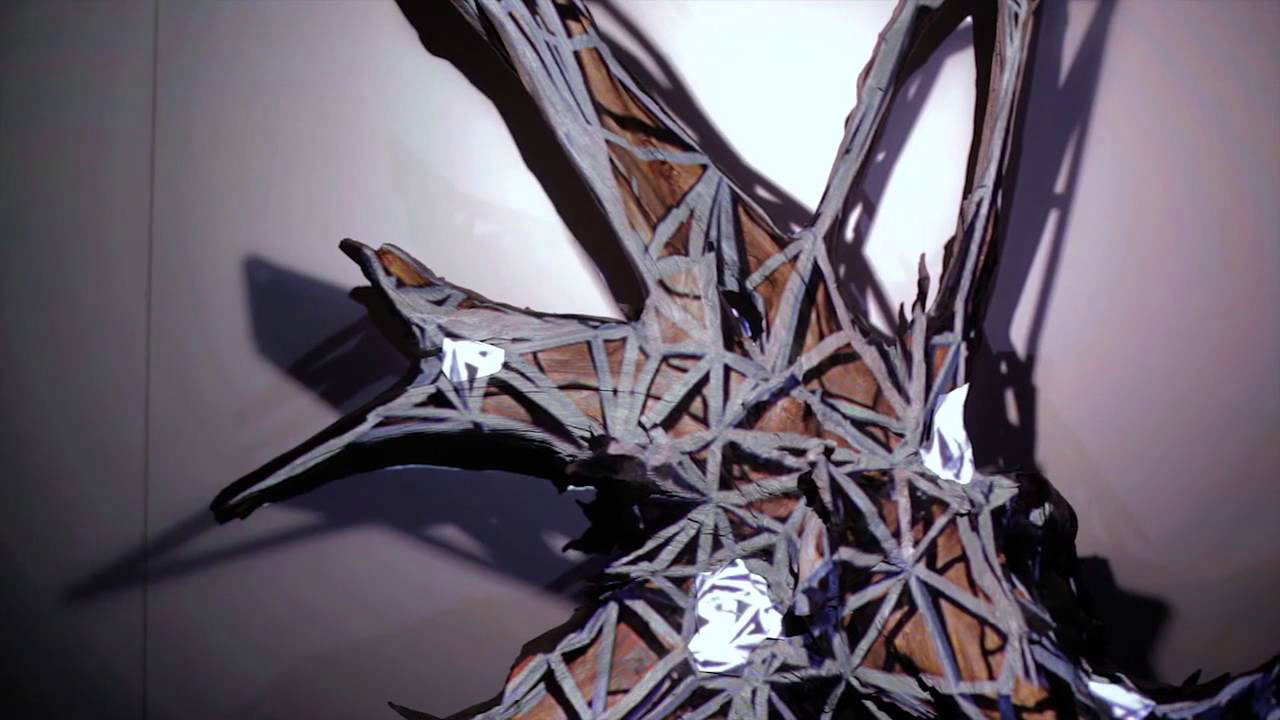 Radix
Xenorama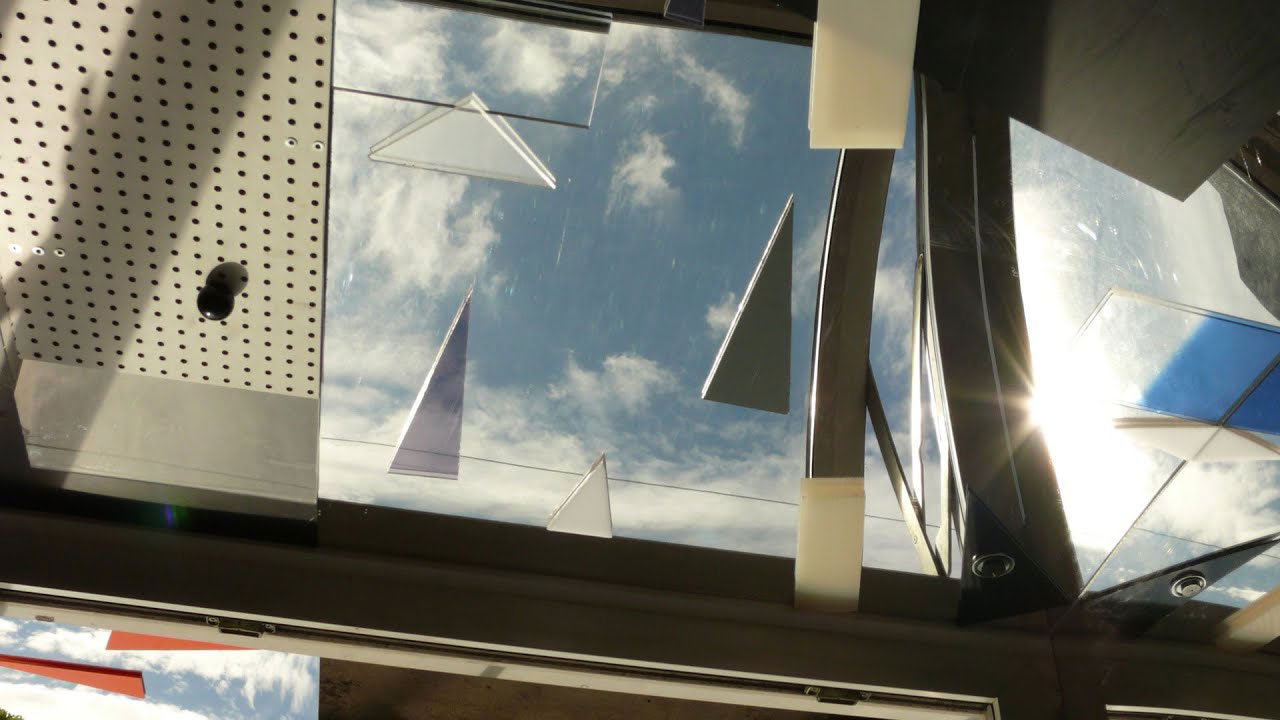 AANAATT
Max Hattler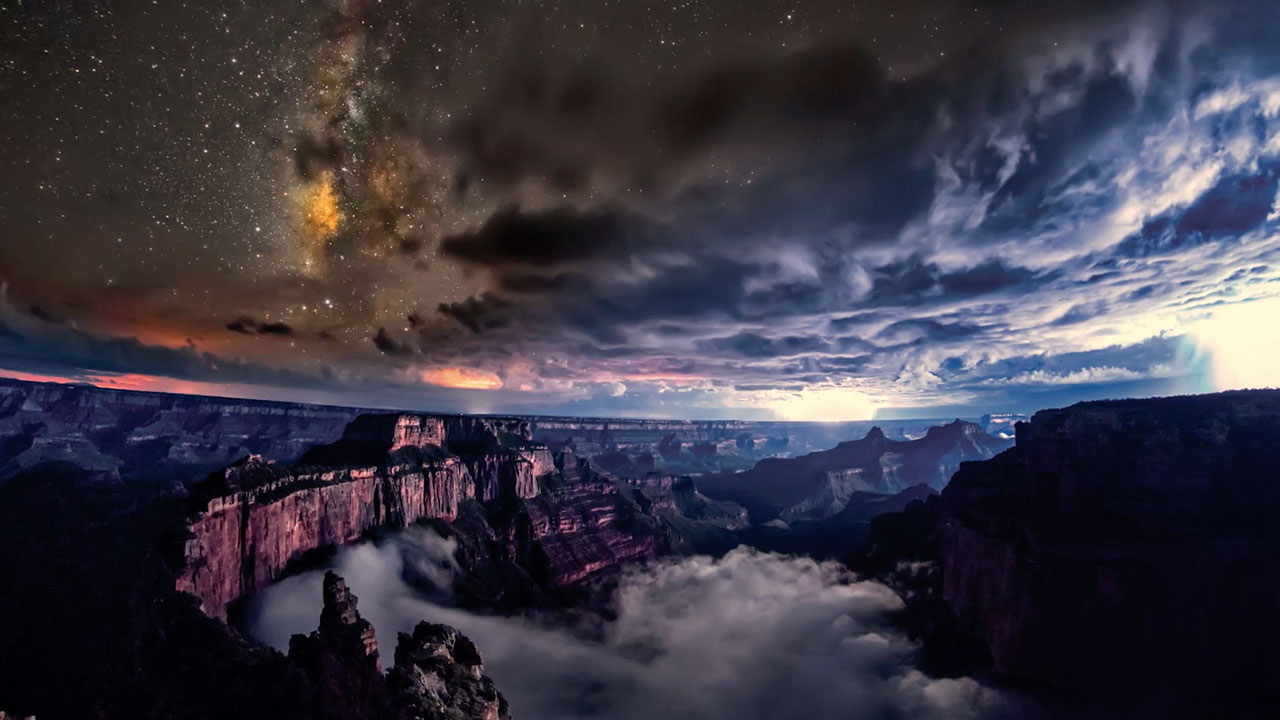 Kaibab Elegy
Harun Mehmedinovic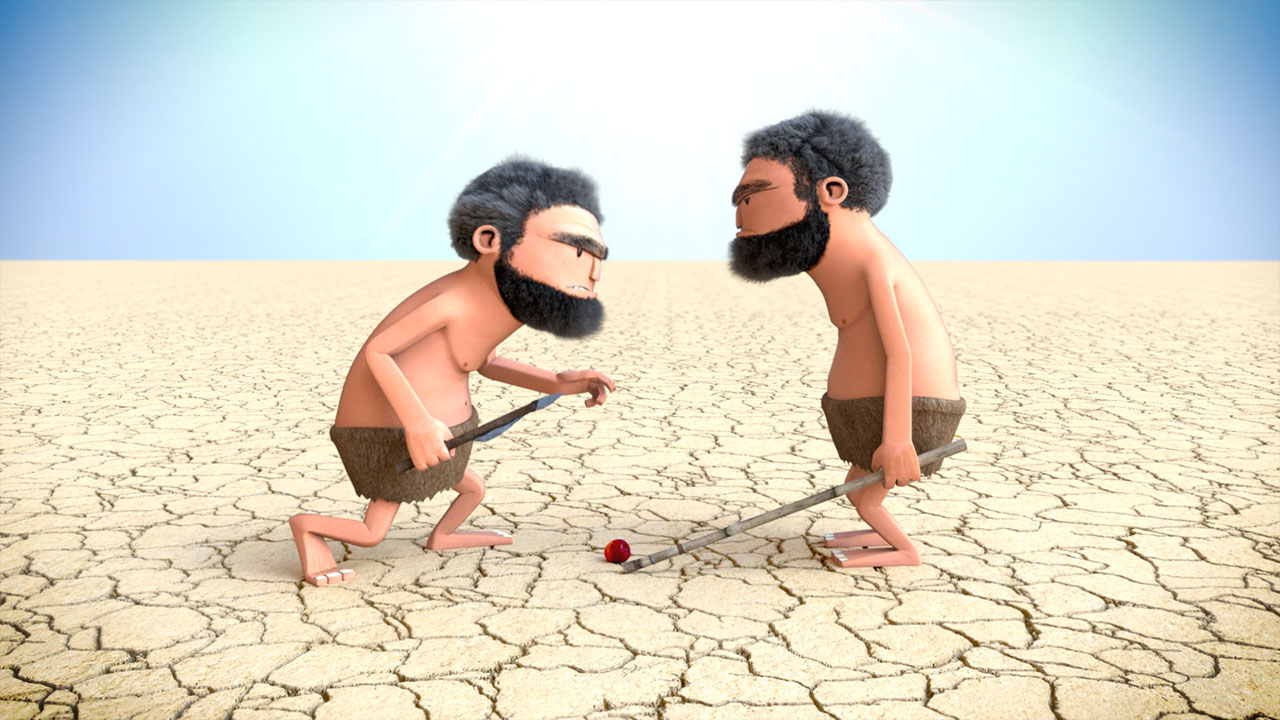 Simulados
Guillermo Marin,Fernando Cucchietti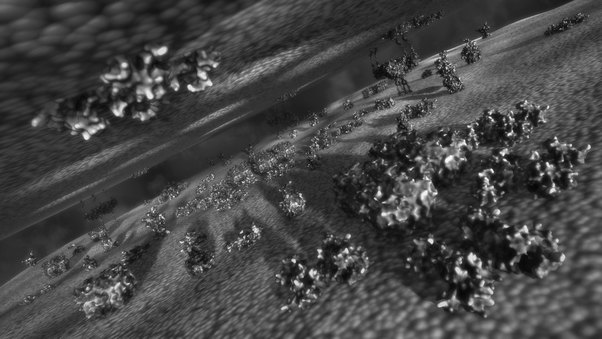 Protein Expression
Monica Zoppè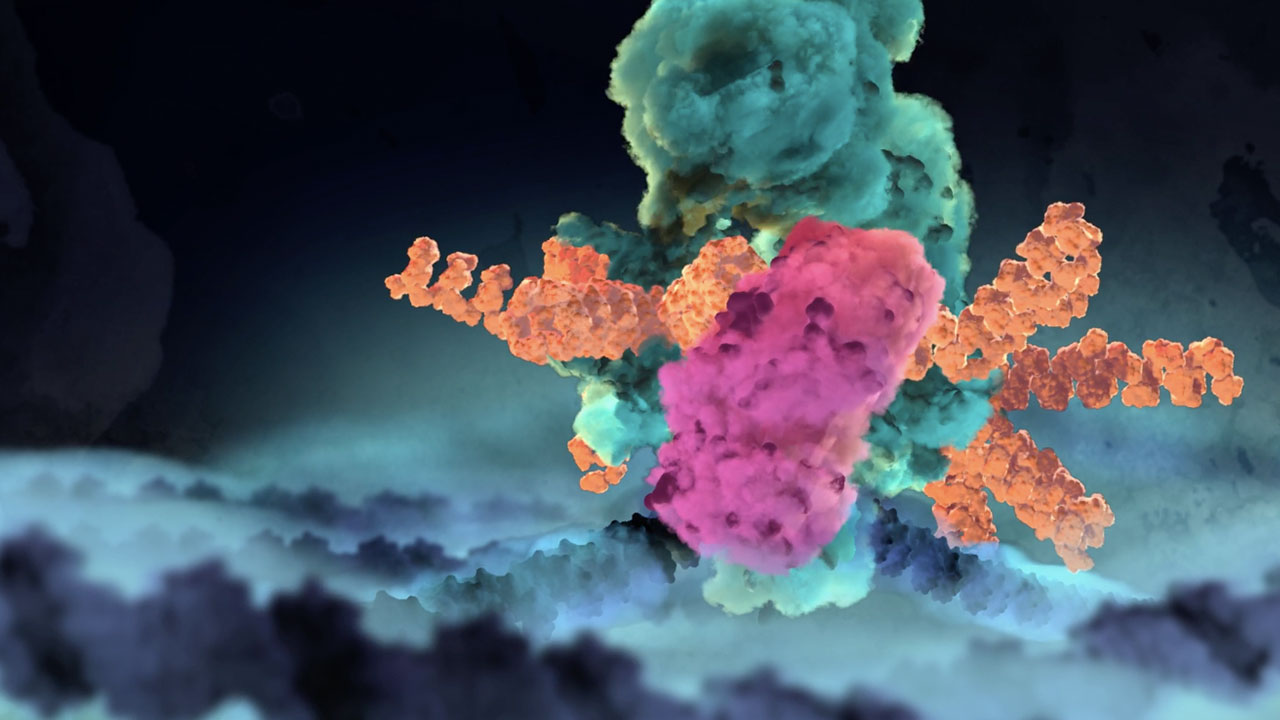 Our Resilient Genome
Alexandra Pina Kingman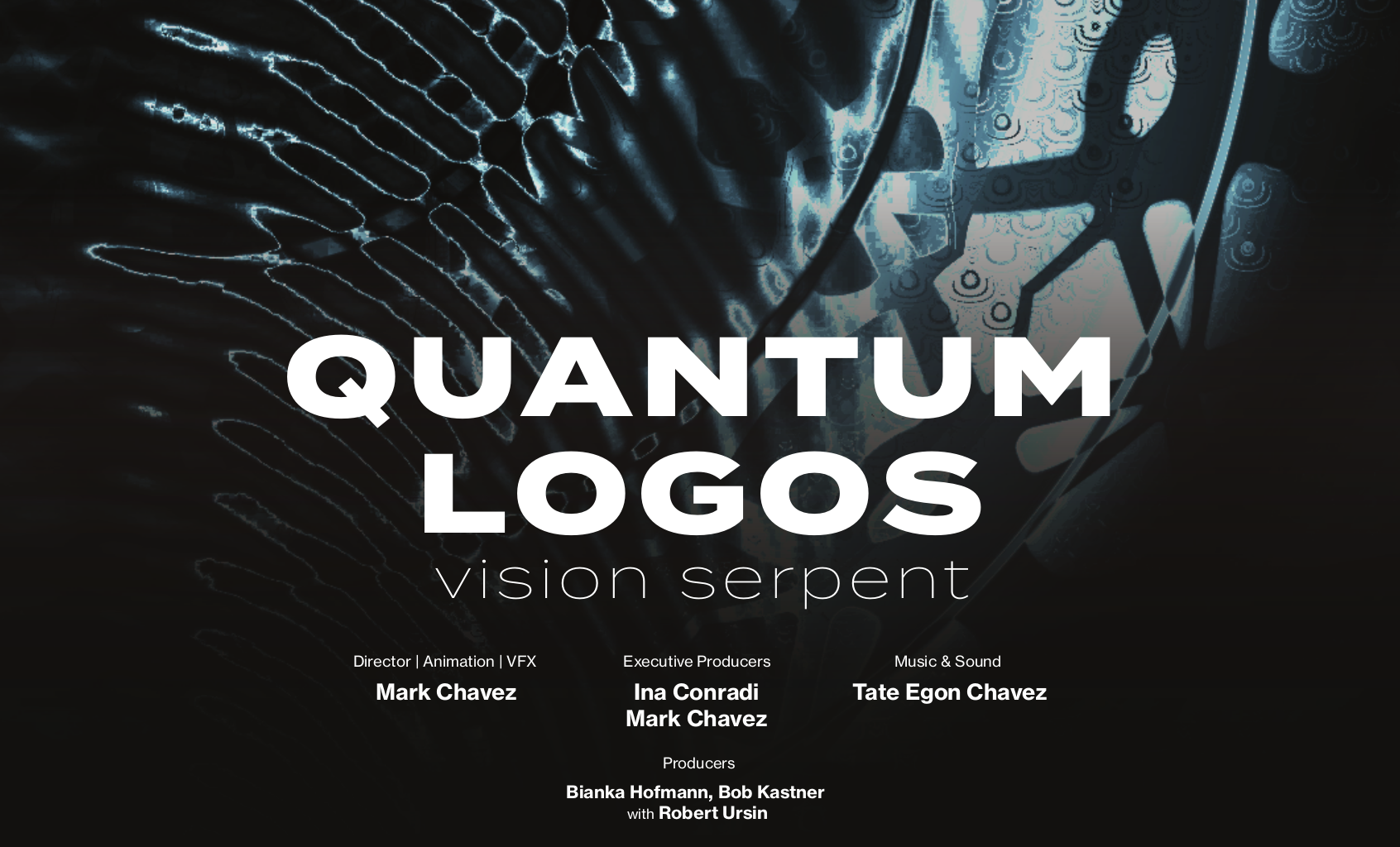 Quantum LOGOS (vision serpent)
Mark Chavez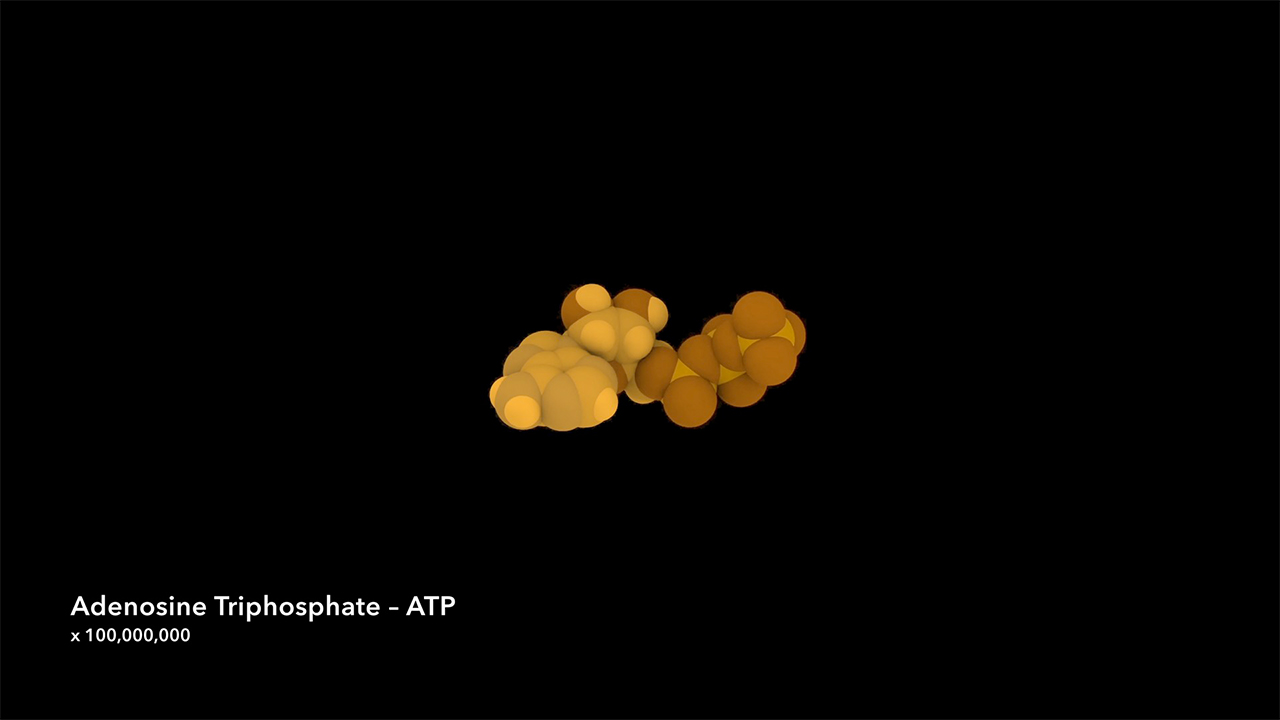 Synthesis of ATP
Dr Drew Berry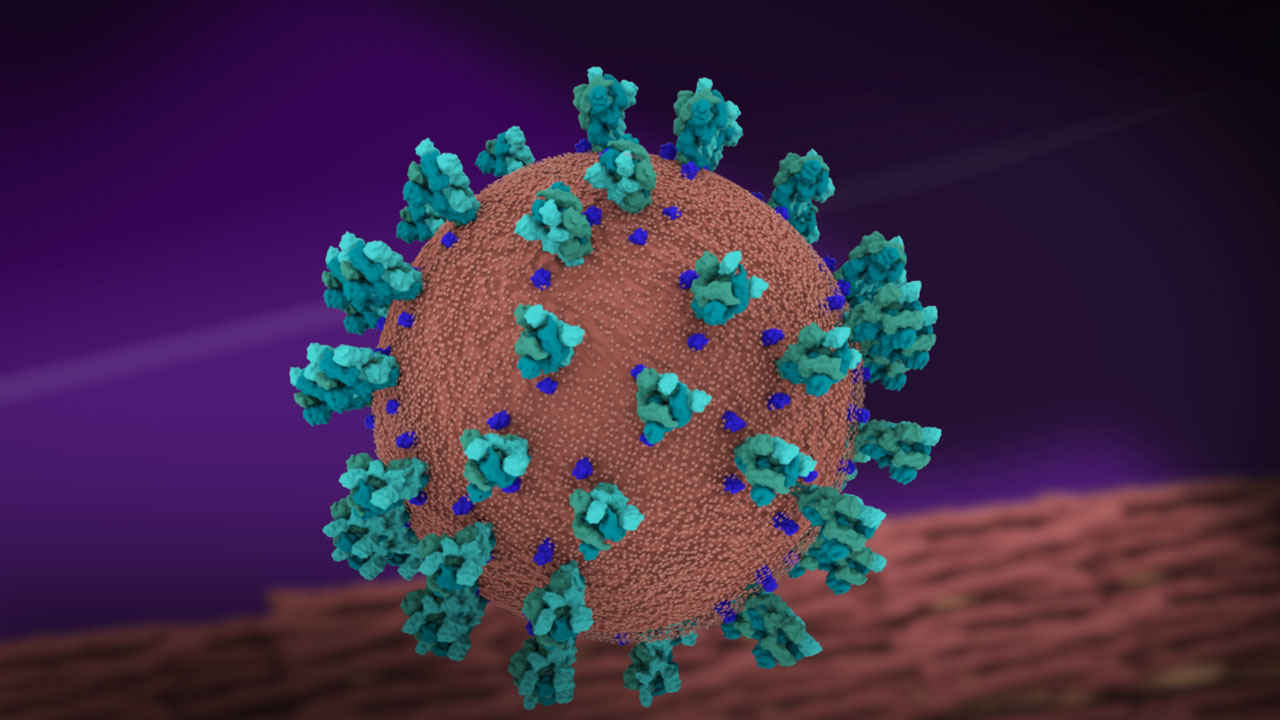 Fighting Coronavirus with Soap
Maria Voigt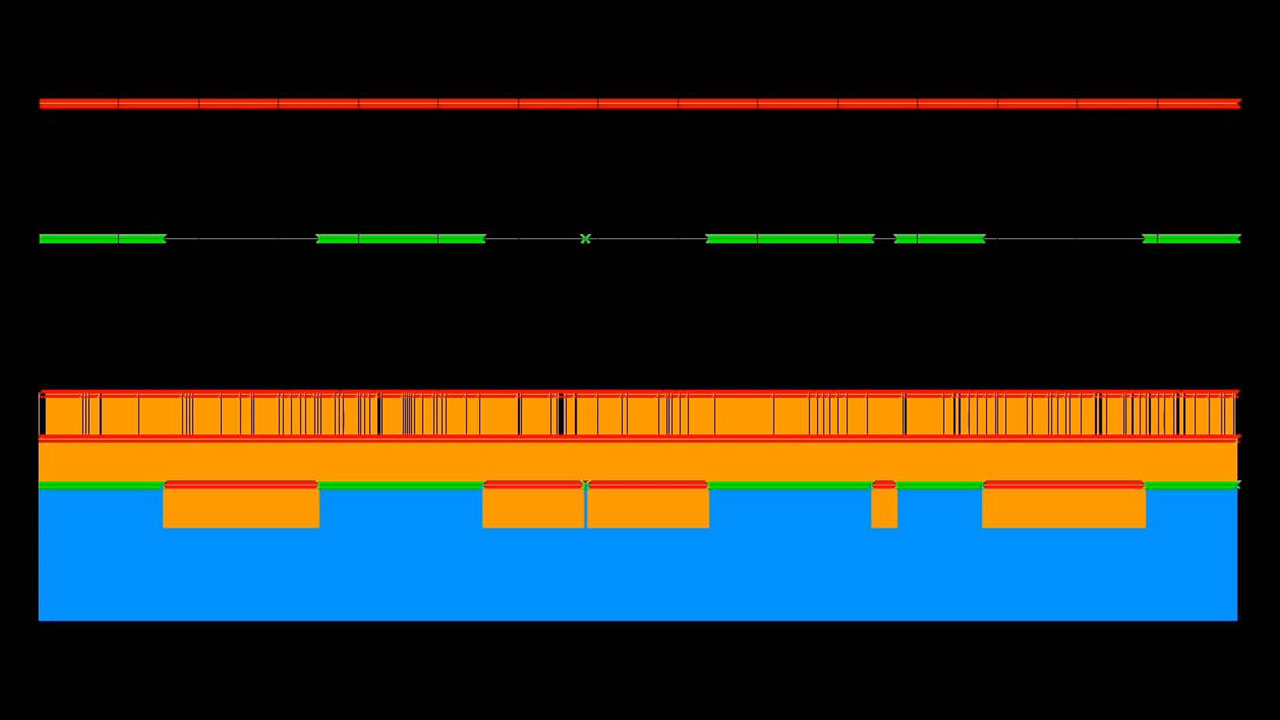 75000 Futures
Gunnar Green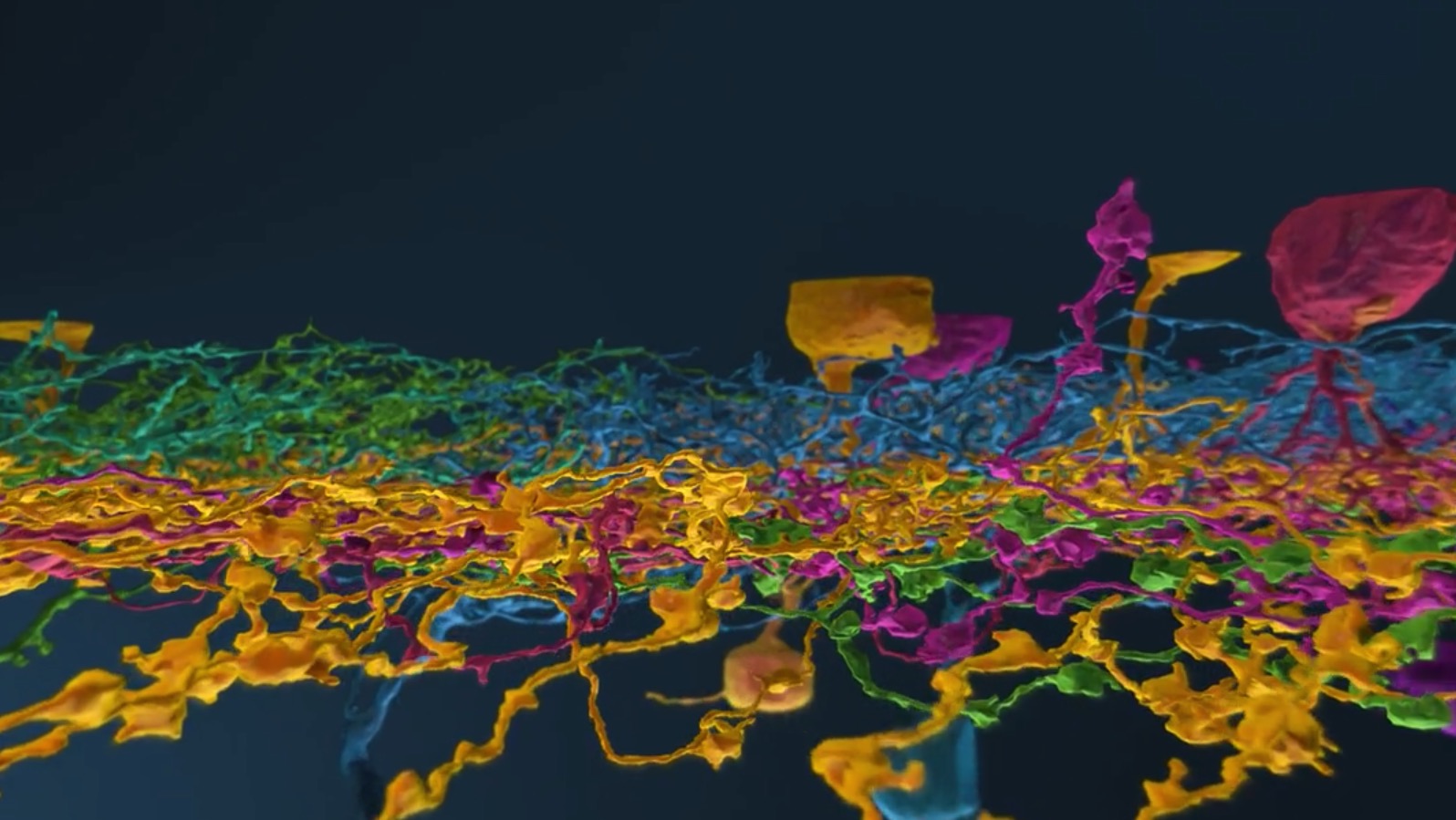 Eyewire Promotional Video
Alex Norton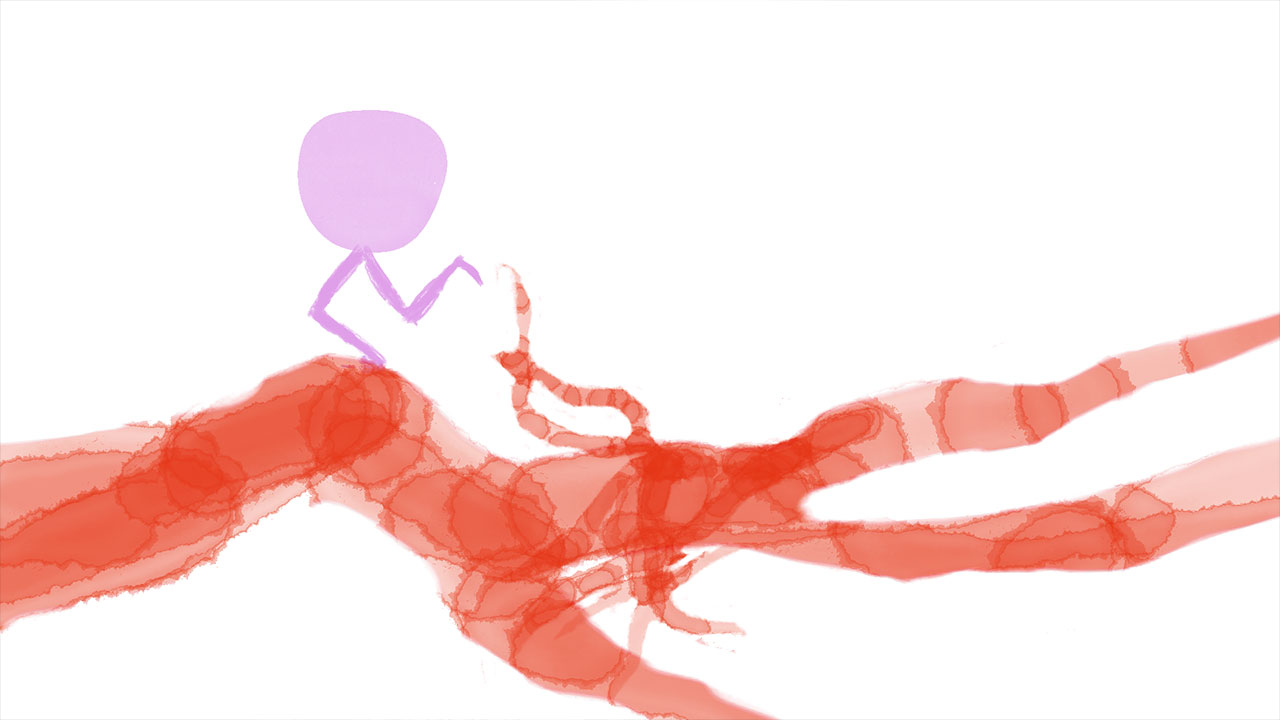 Loop
Samantha Moore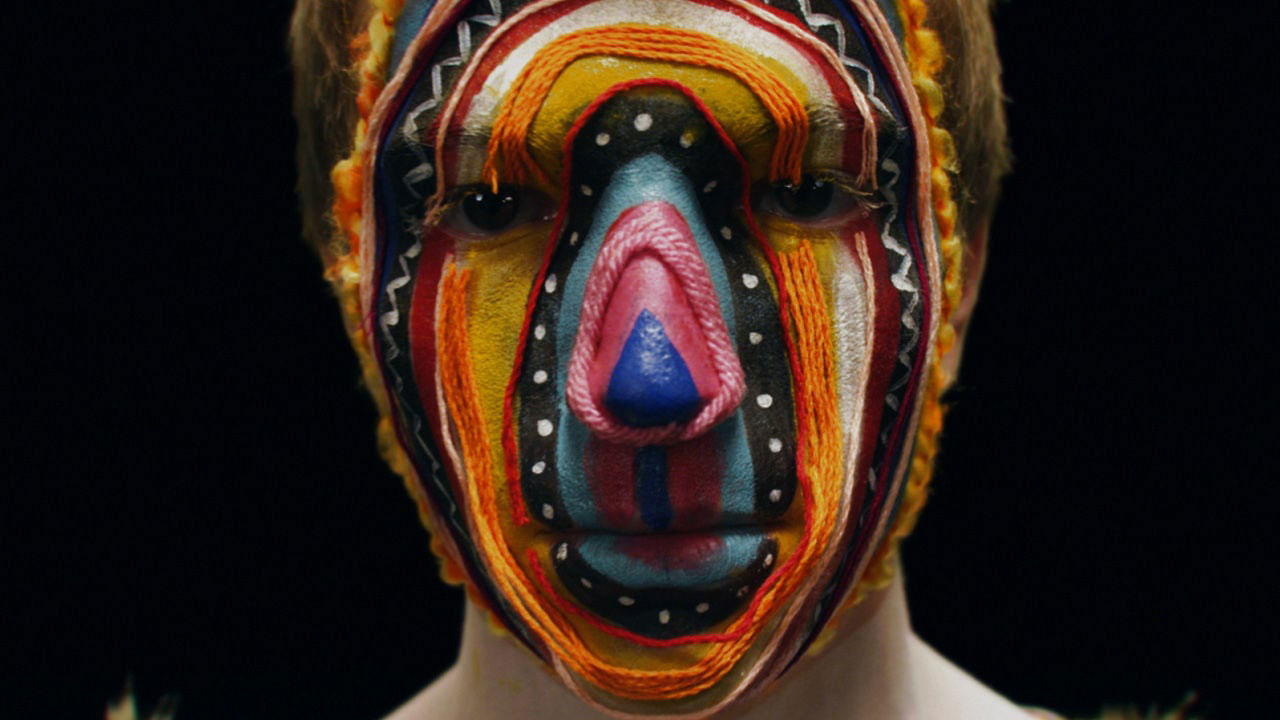 Solipsist
Andrew Huang Exchange
Danielle Parsons,Ravi Sheth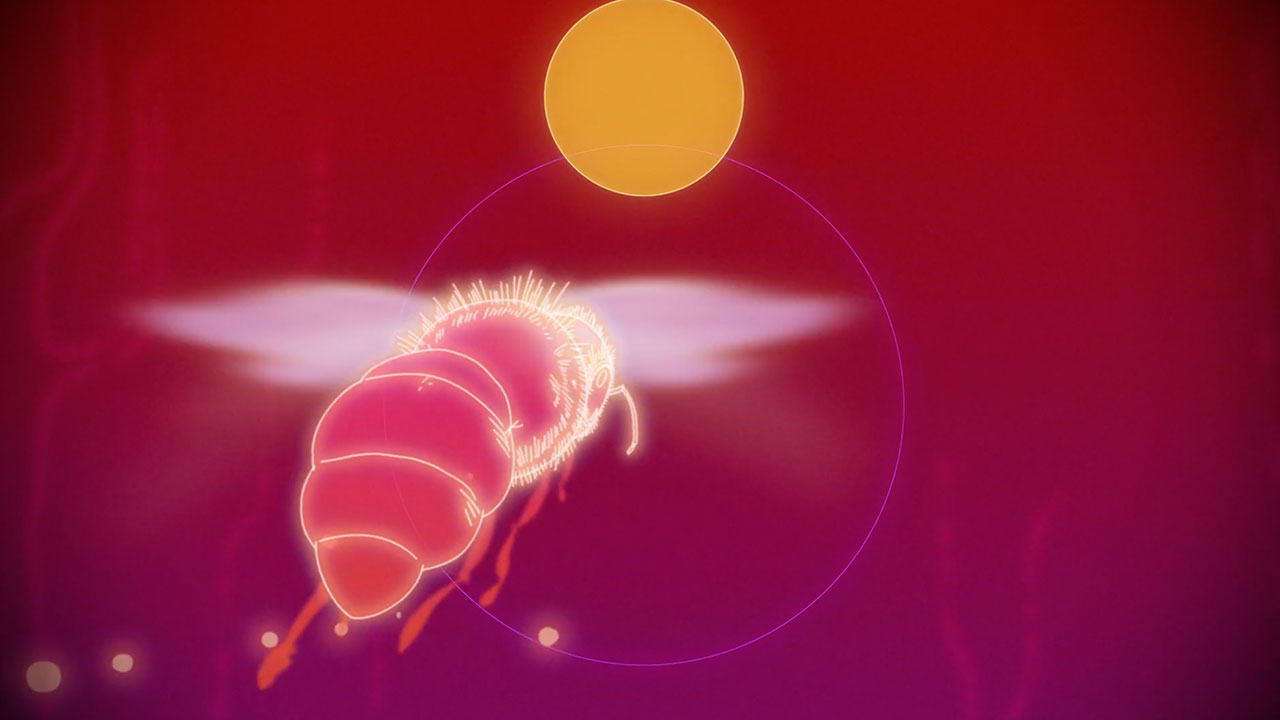 Ampersand
Erin Shea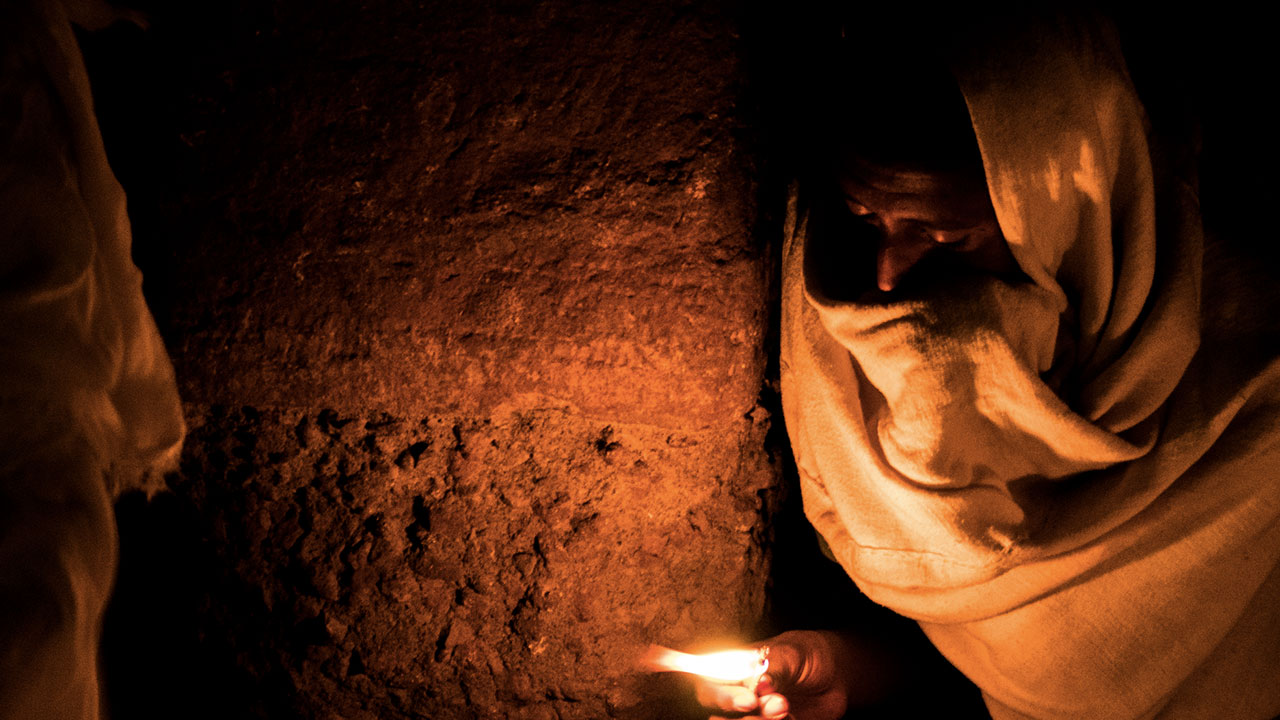 Divine Machines
Ali Hossaini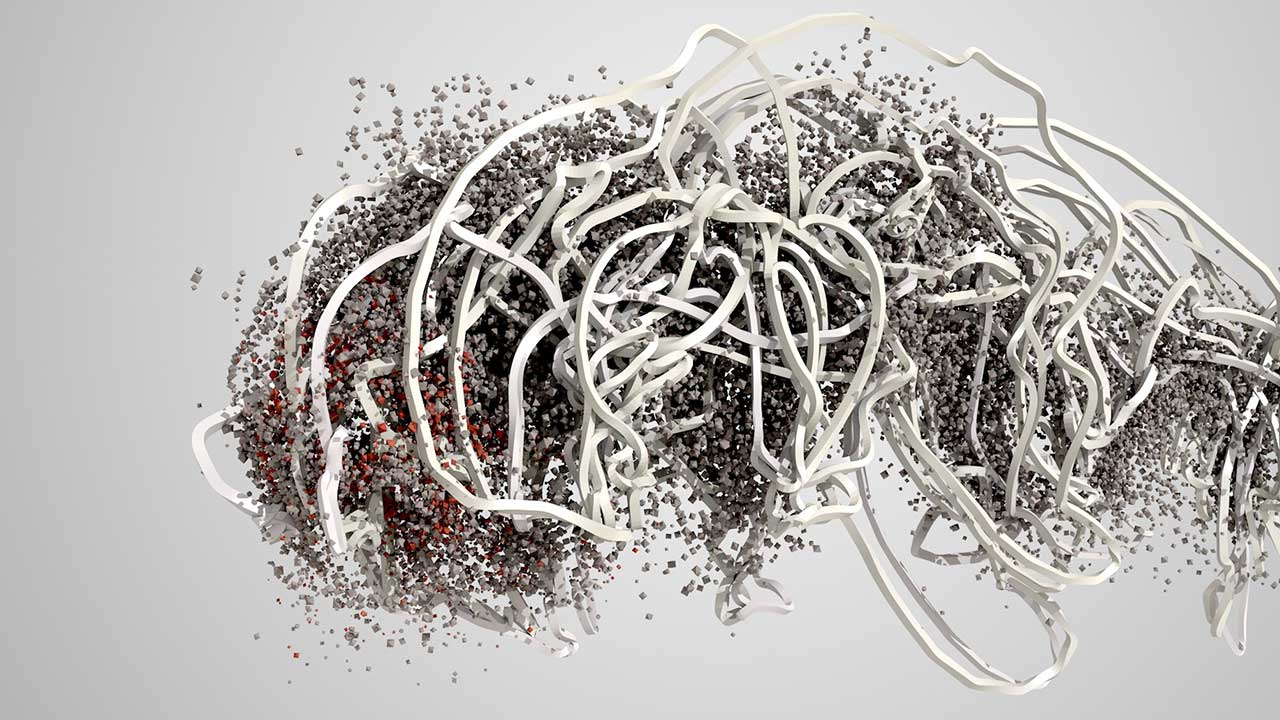 Forms
Memo Akten, Quayo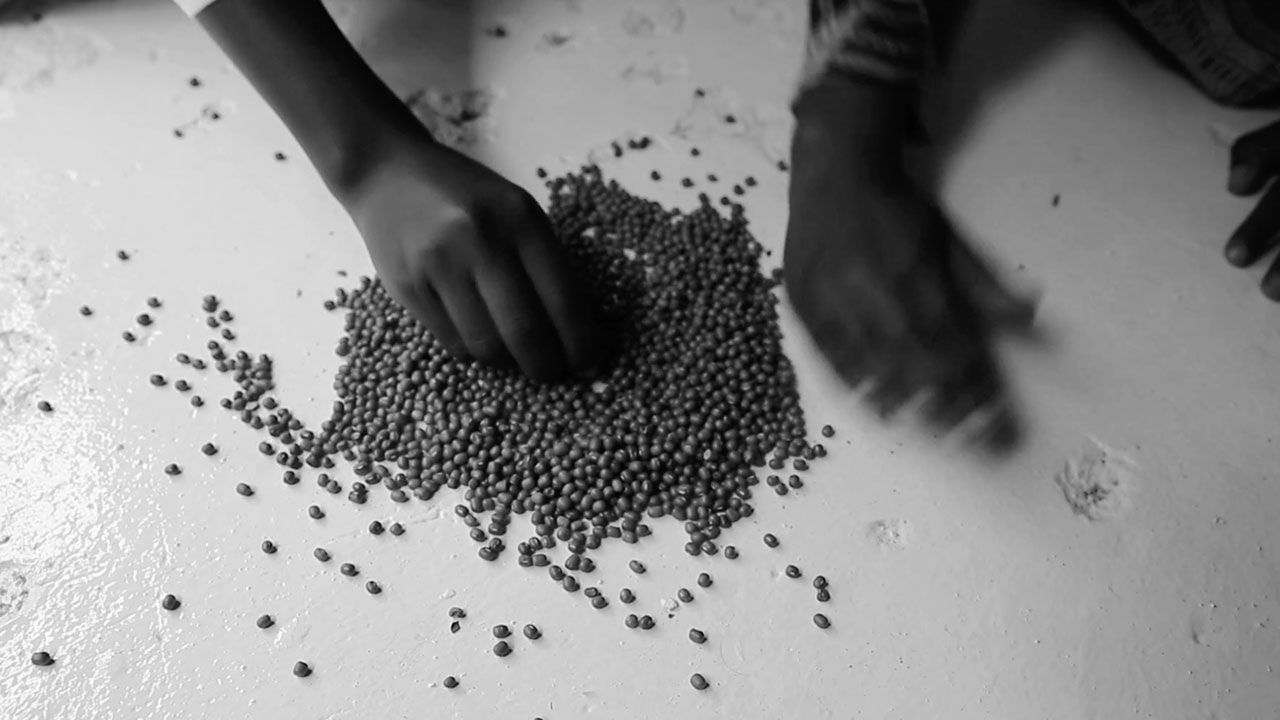 Seeds
Philippa Ndisi-Herrmann
Virtual Brain with Oculus Rift (2)
Bas Rokers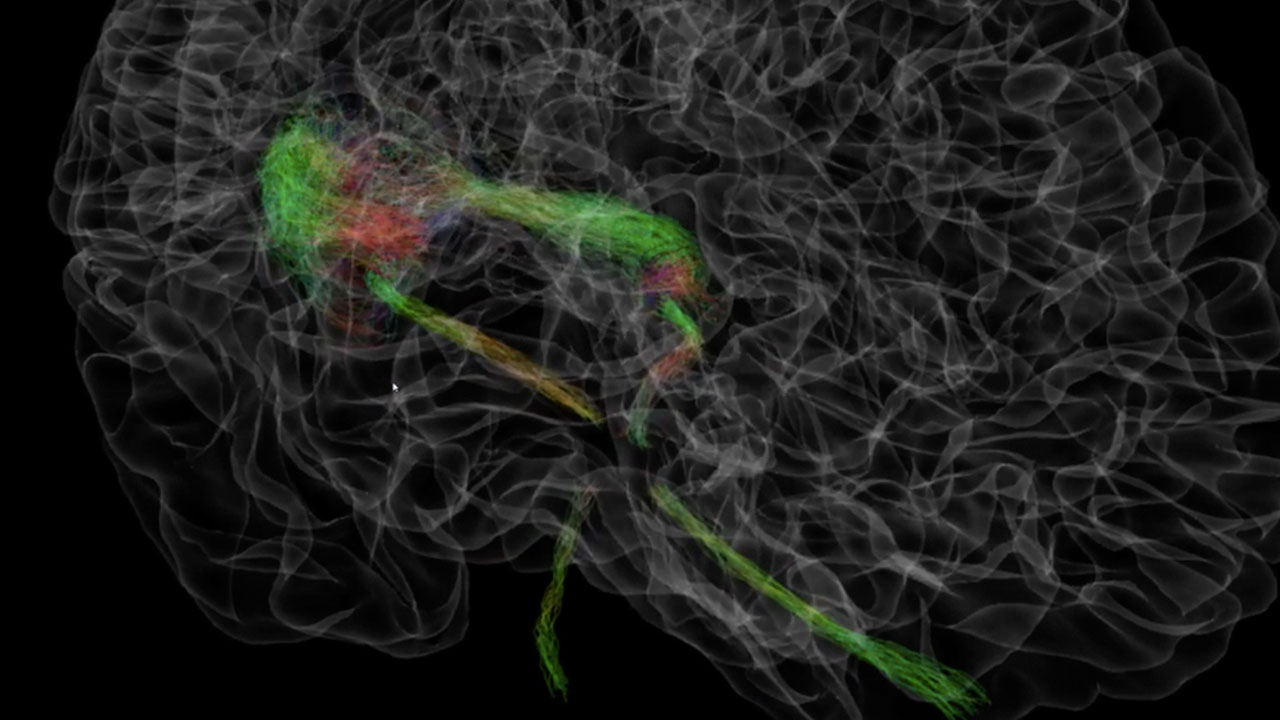 Virtual Brain With Oculus Rift (1)
Bas Rokers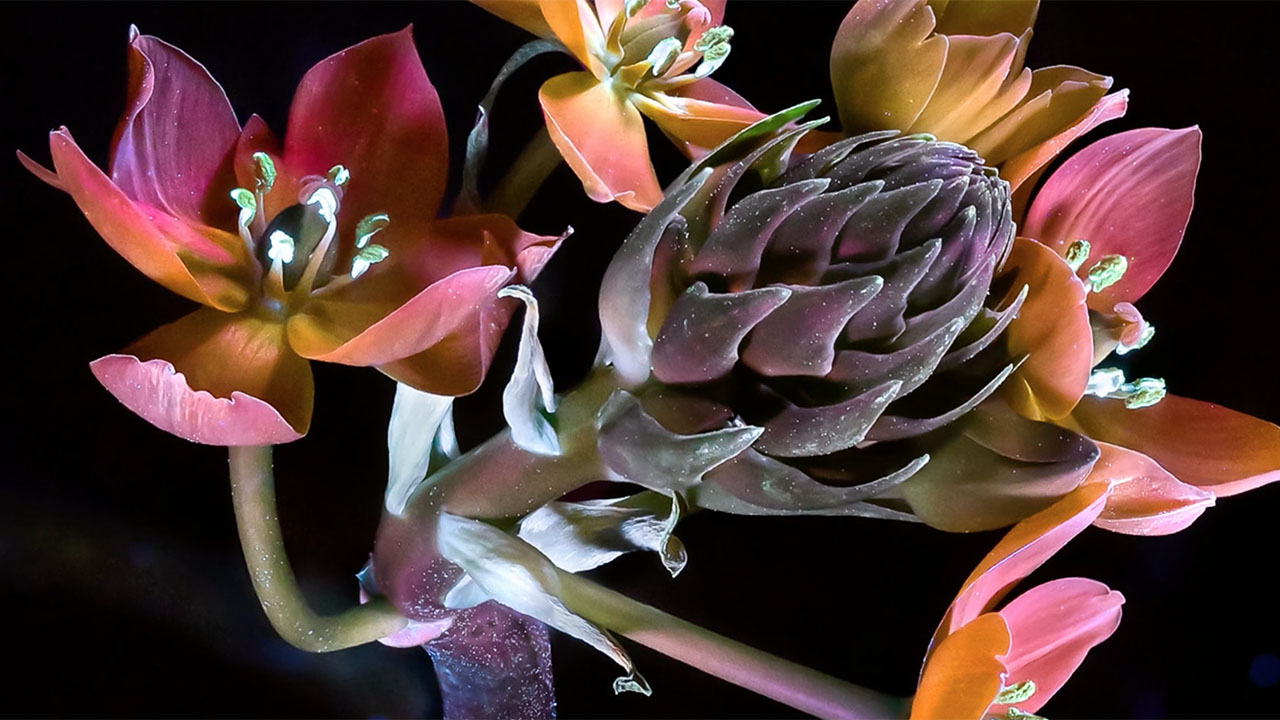 Out of Sight
Su Rynard
Moxie
Andrés Mansisidor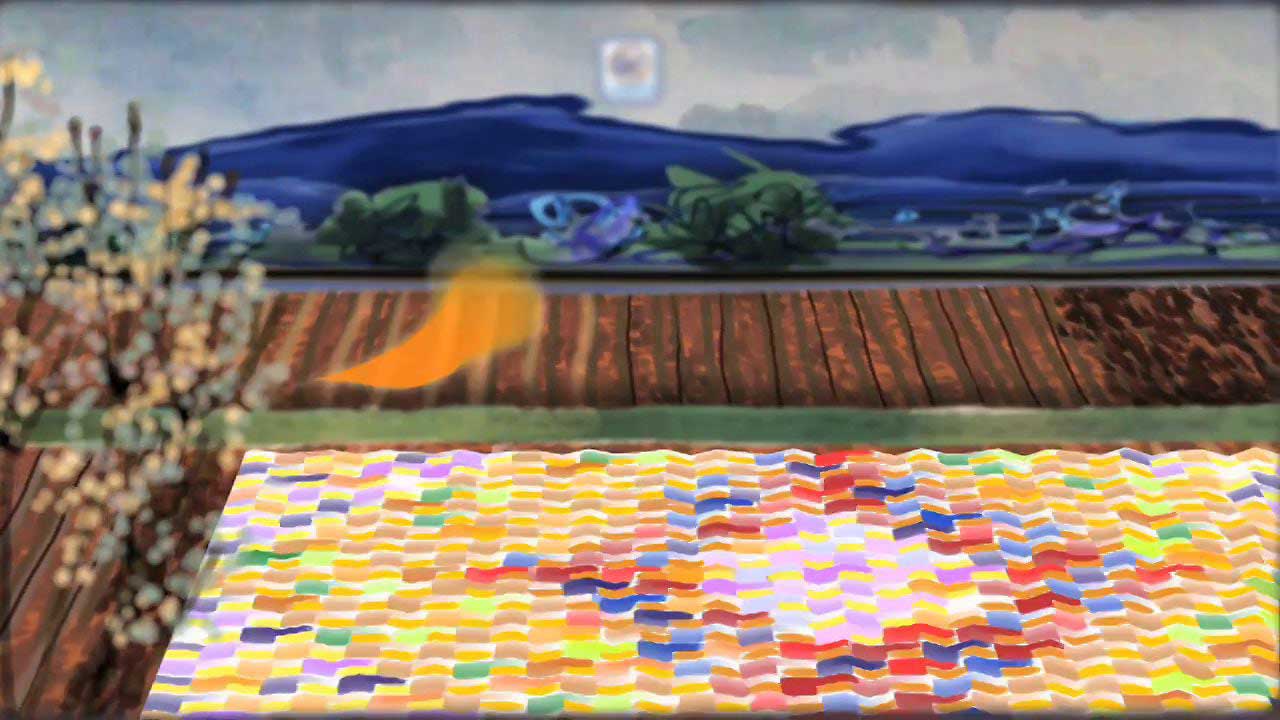 An Eyeful of Sound
Samantha Moore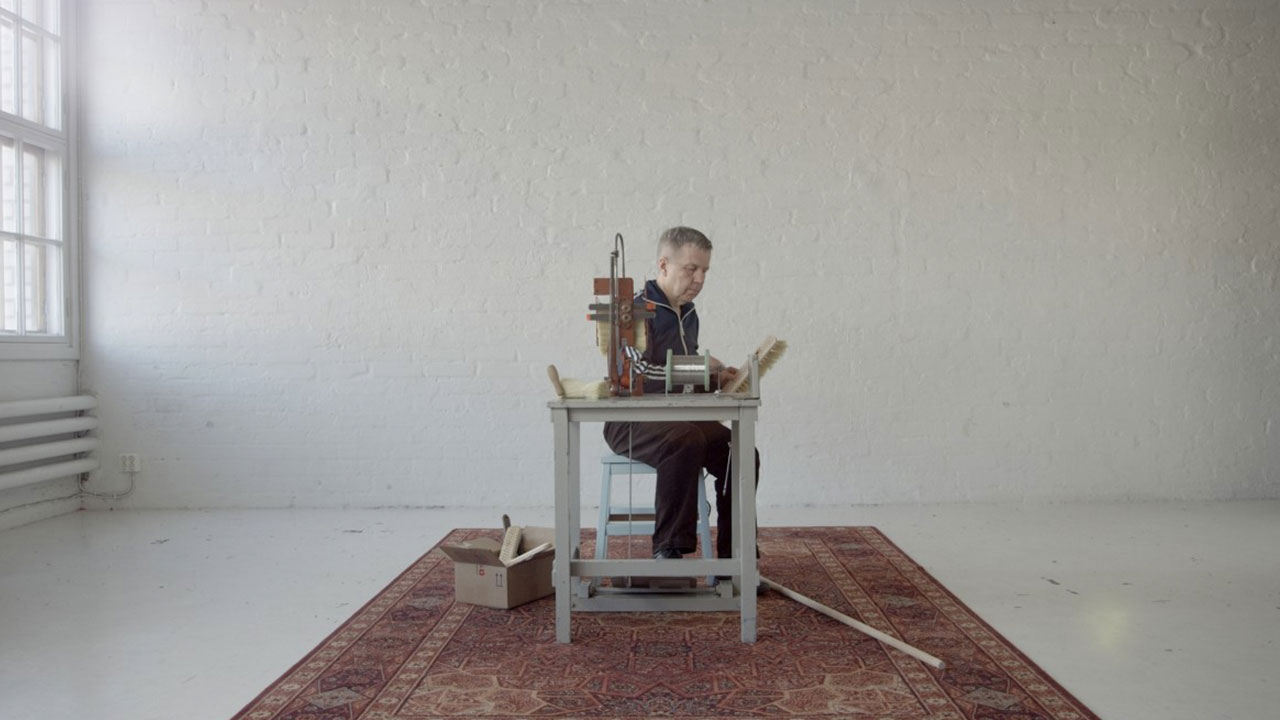 Mitä on Nähdä (What There Is to See)
Jaana Kokko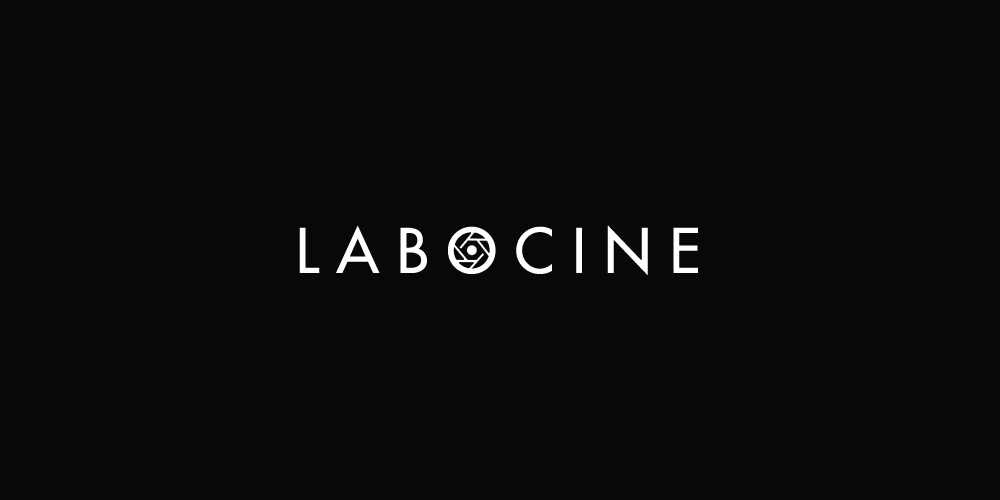 Seoul Machine City
Liam Young
Chains of Custody
Anisha Chadha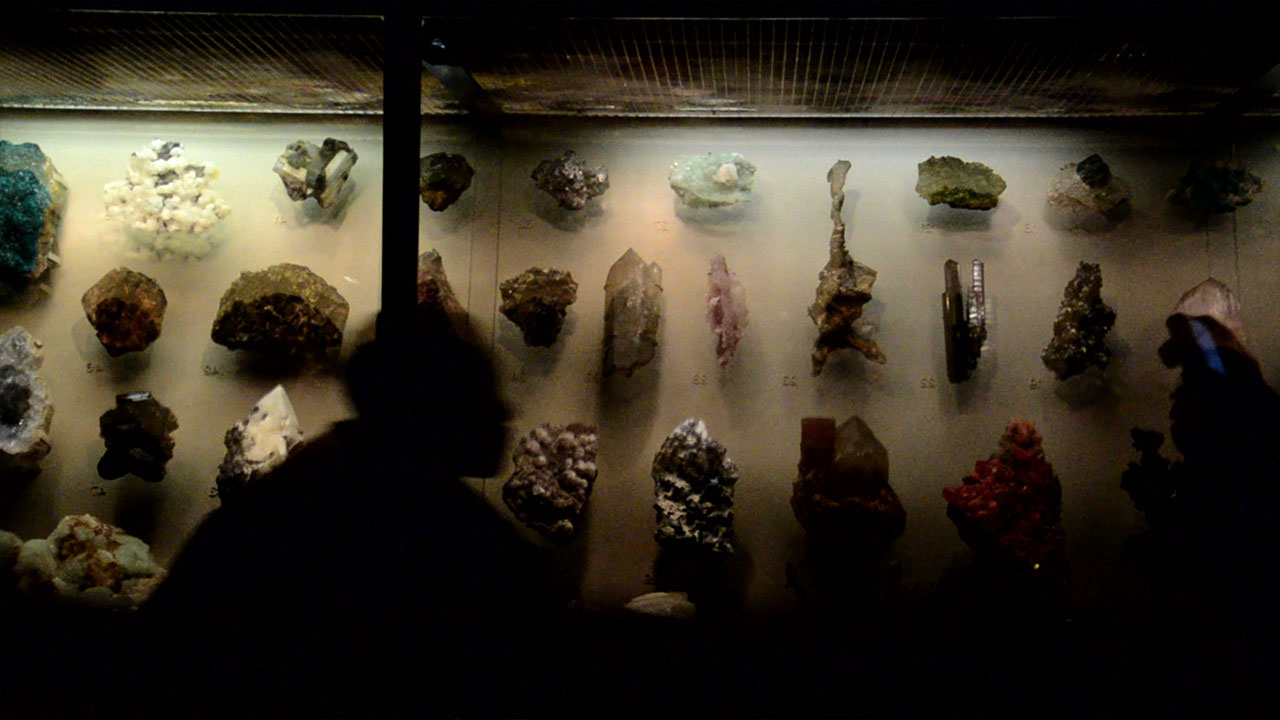 The Lanthanide Series
Erin Espelie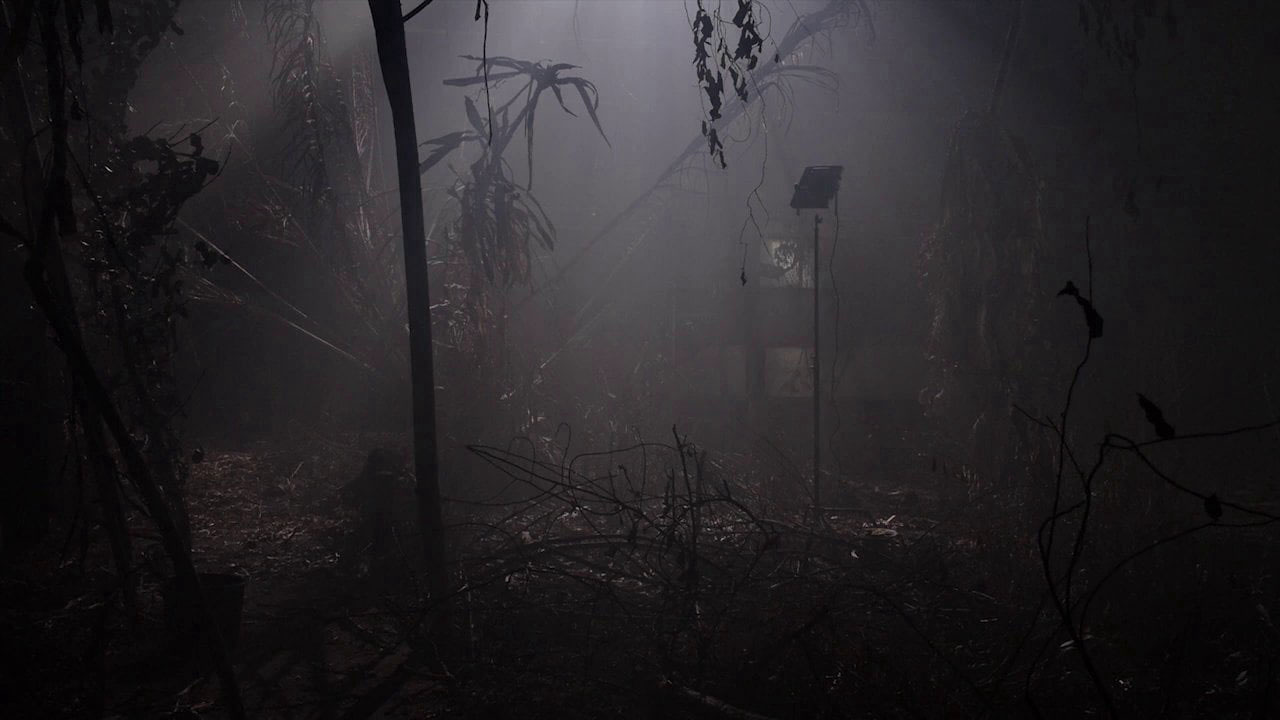 Herbarium
Barbara Visser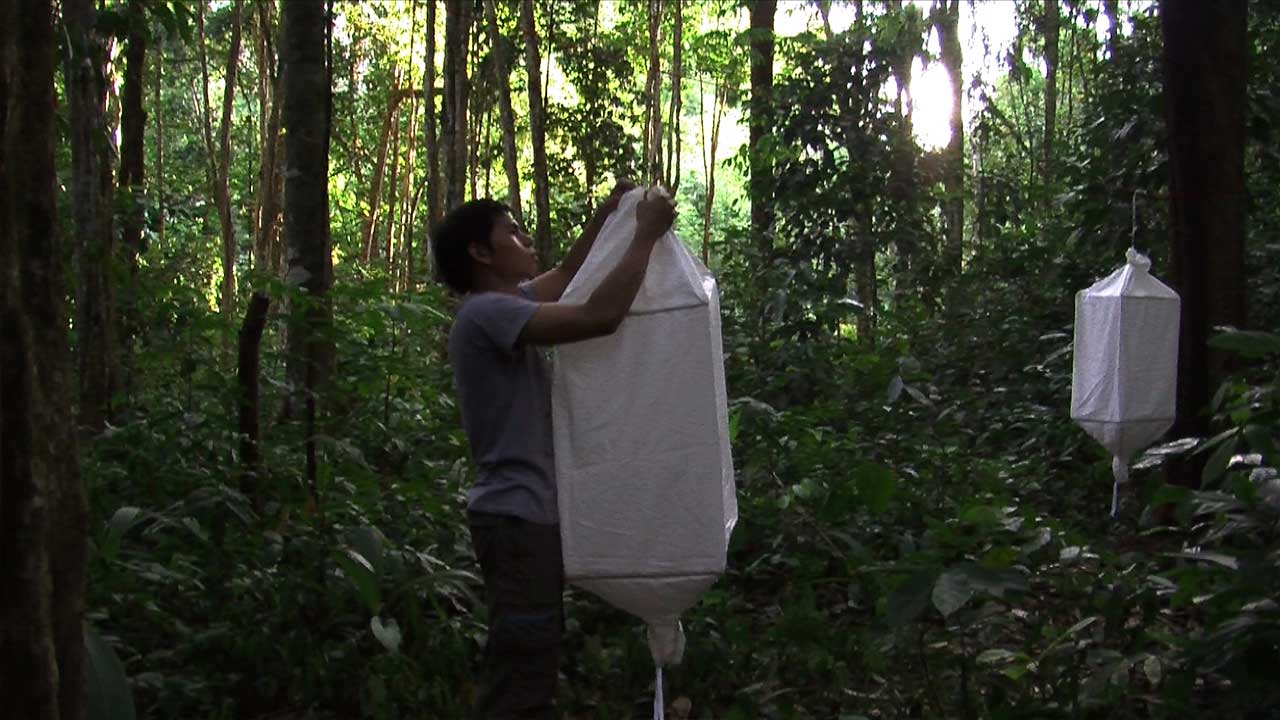 Biosemiotic Borneo
Ursula Biemann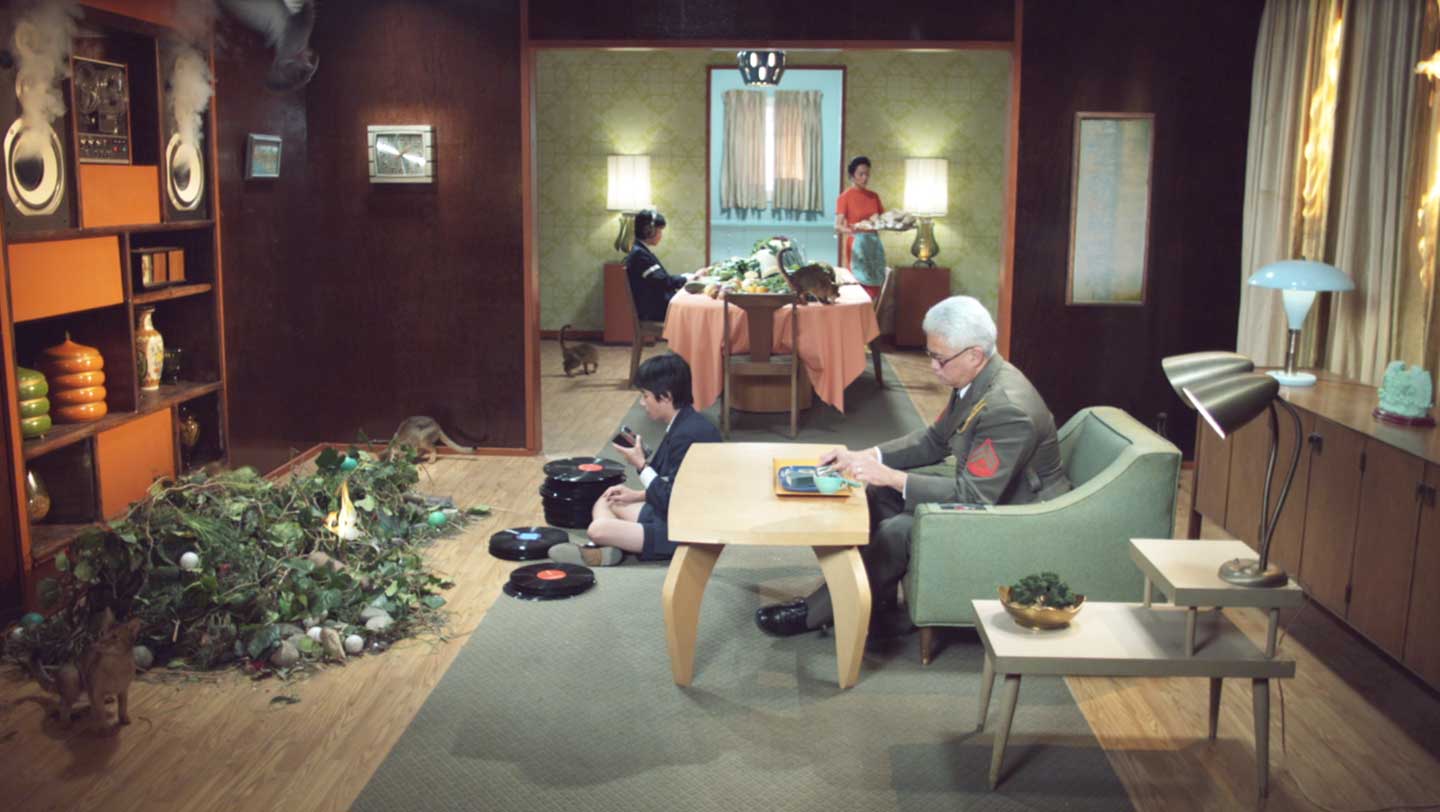 Synesthesia
Corey Creasey,Ian Kibbey,Terri Timely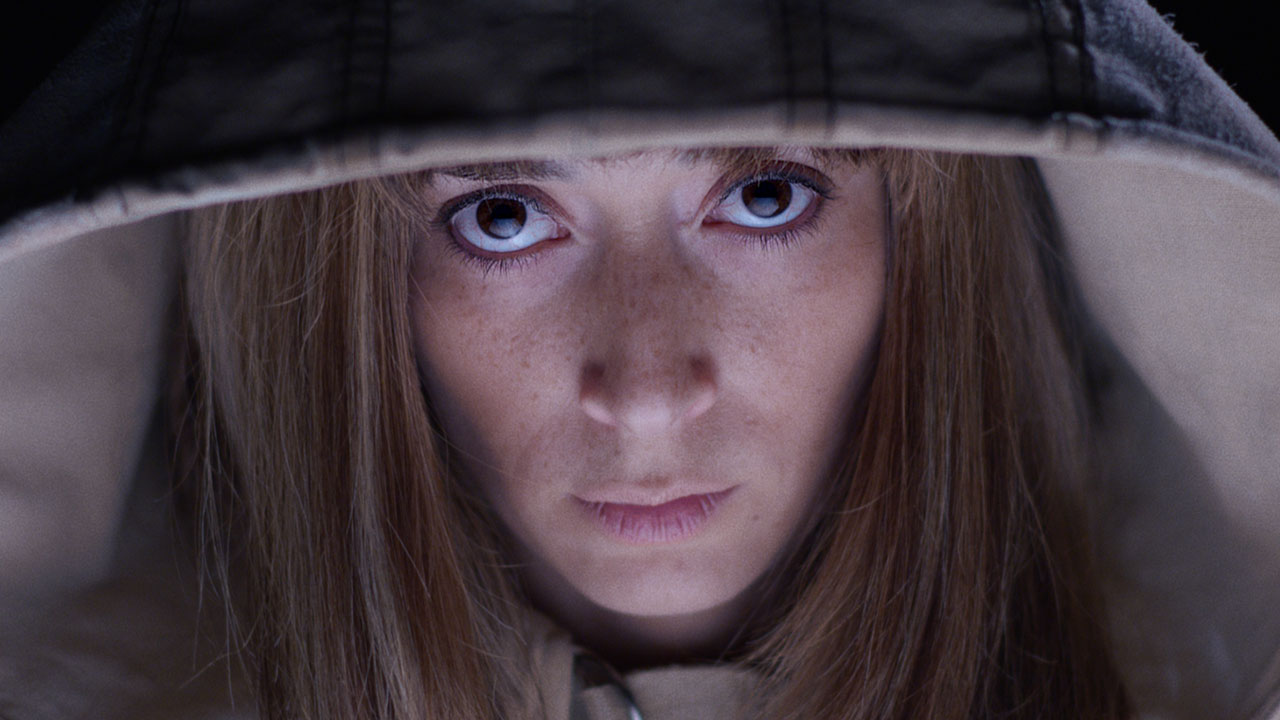 In the Future, They Ate from the Finest Porcelain
Larissa Sansour,Søren Lind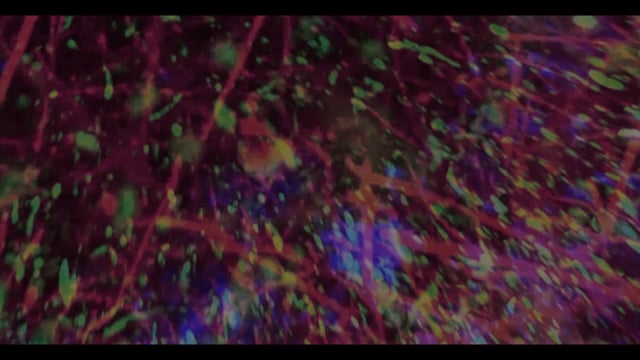 Misplaced in Space
Emily Fisher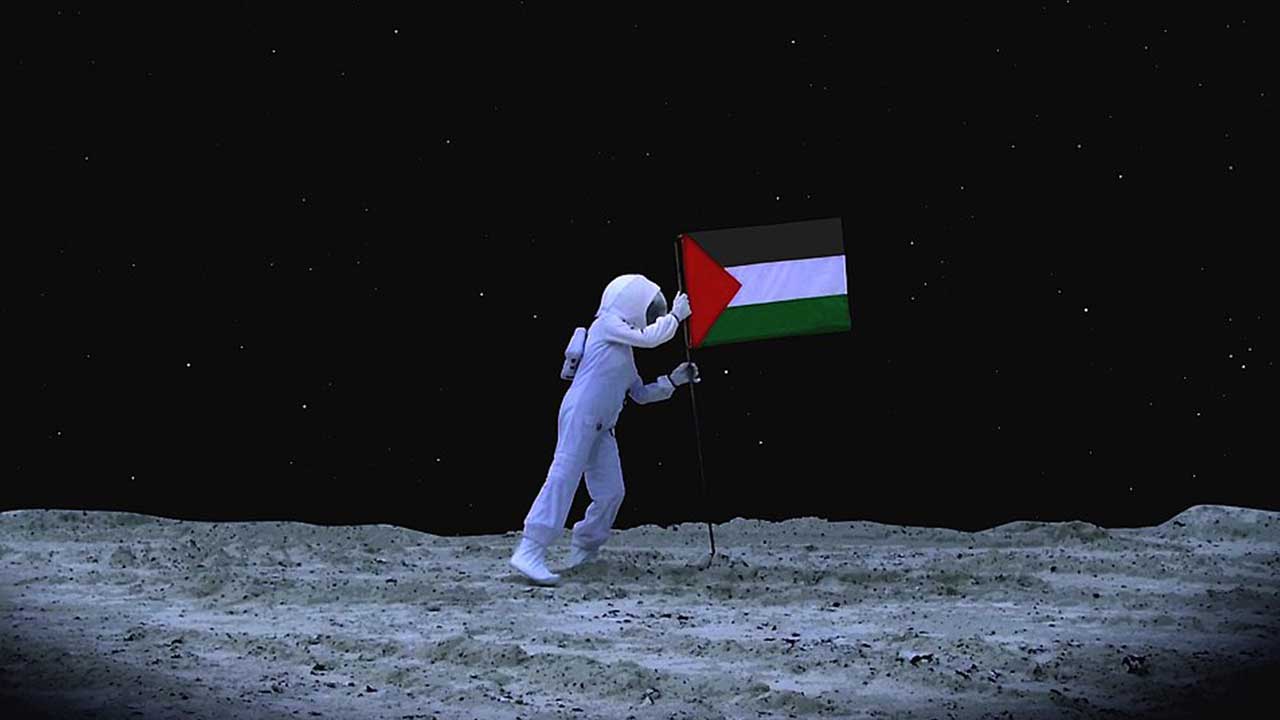 A Space Exodus
Larissa Sansour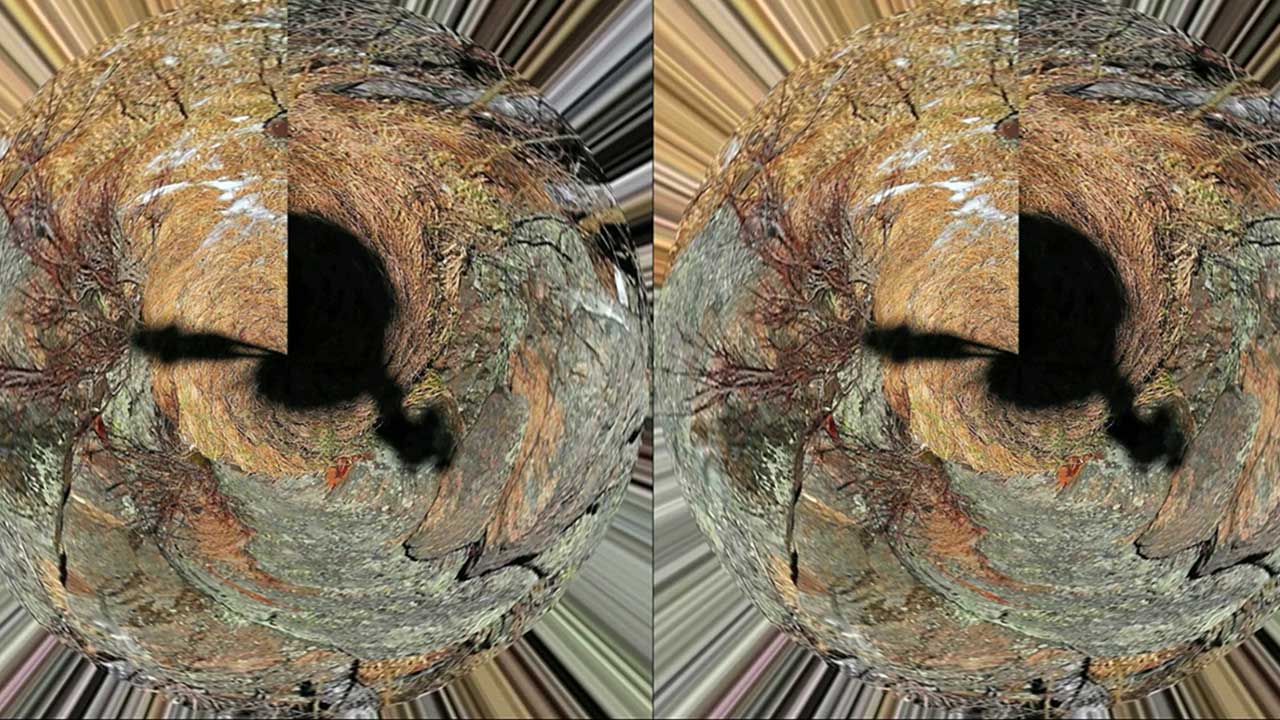 Soon It Would Be Too Hot
Jeanne Liotta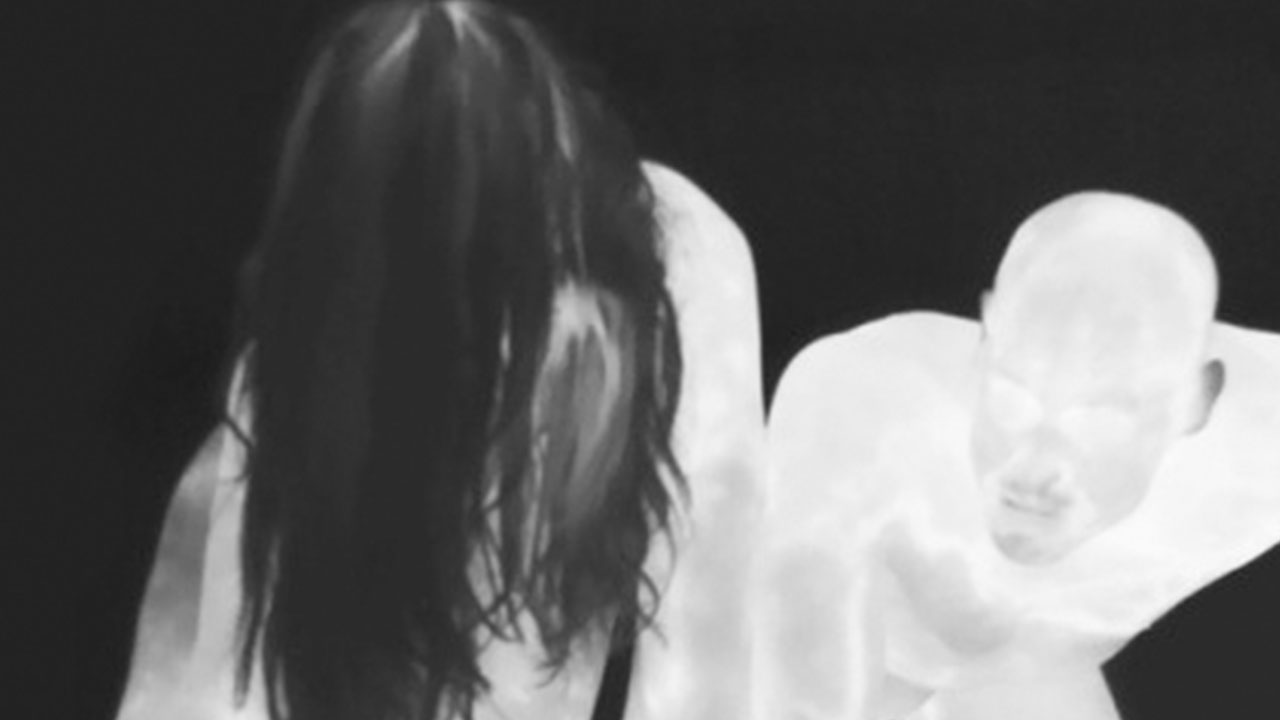 Incident Energy
Marne Lucas,Jacob Pander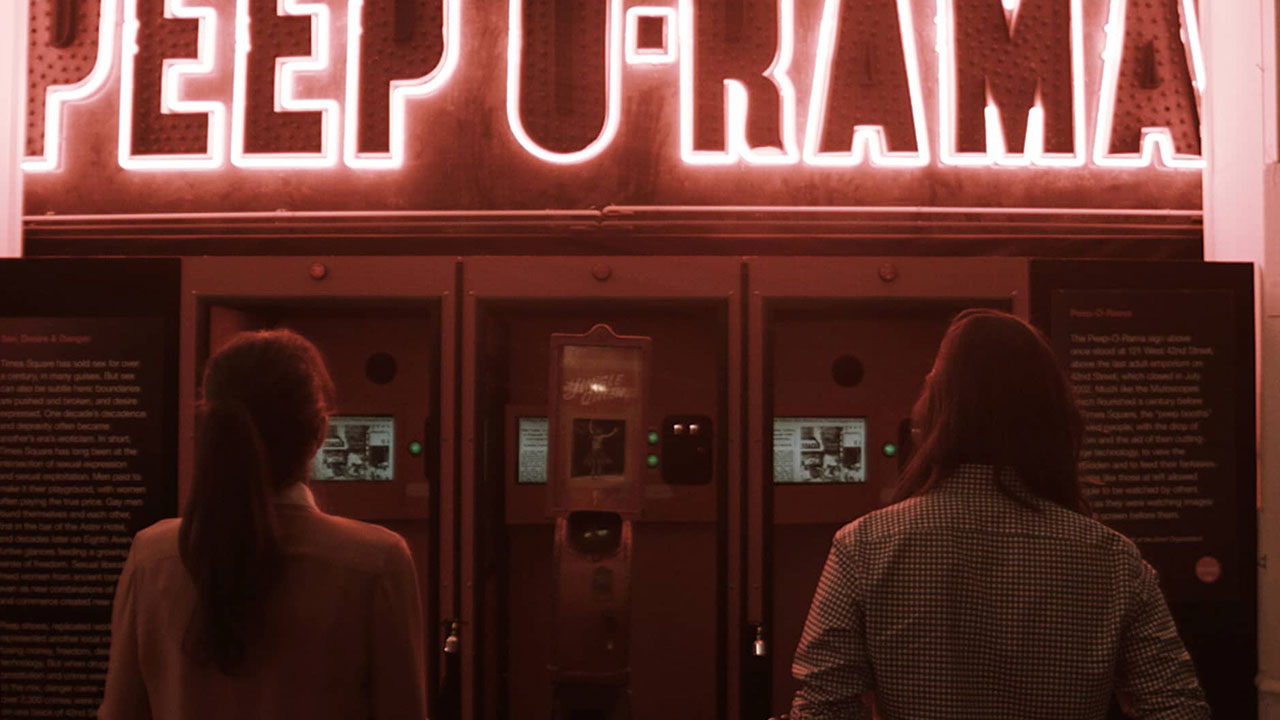 Lena's Complicated Machine
Malik Isasis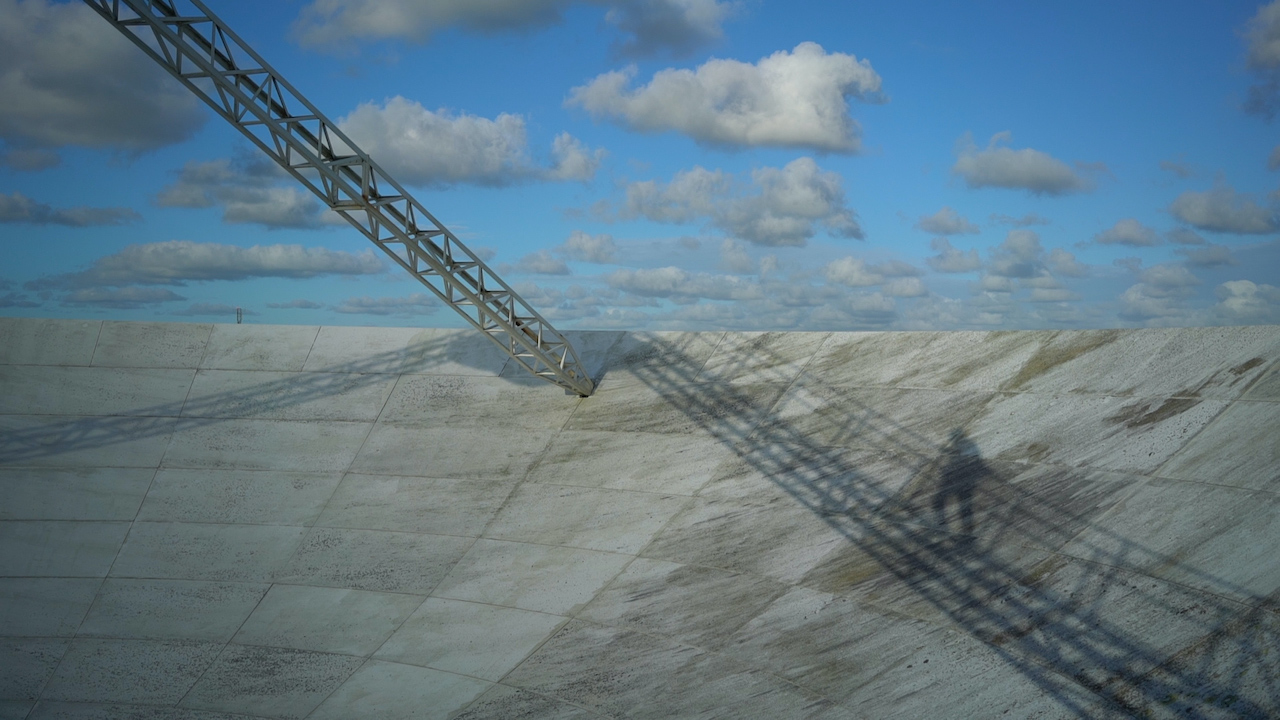 As the World Turns
Semiconductor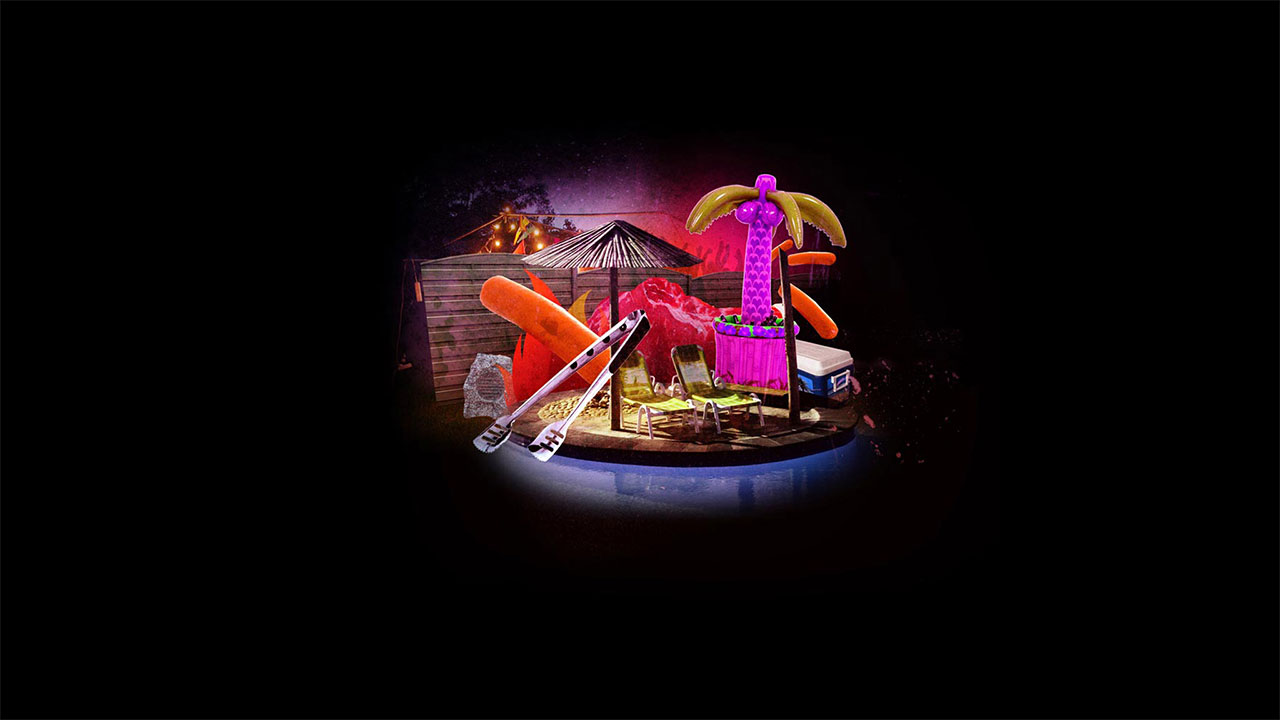 Sound Ecology
Alexandra Guité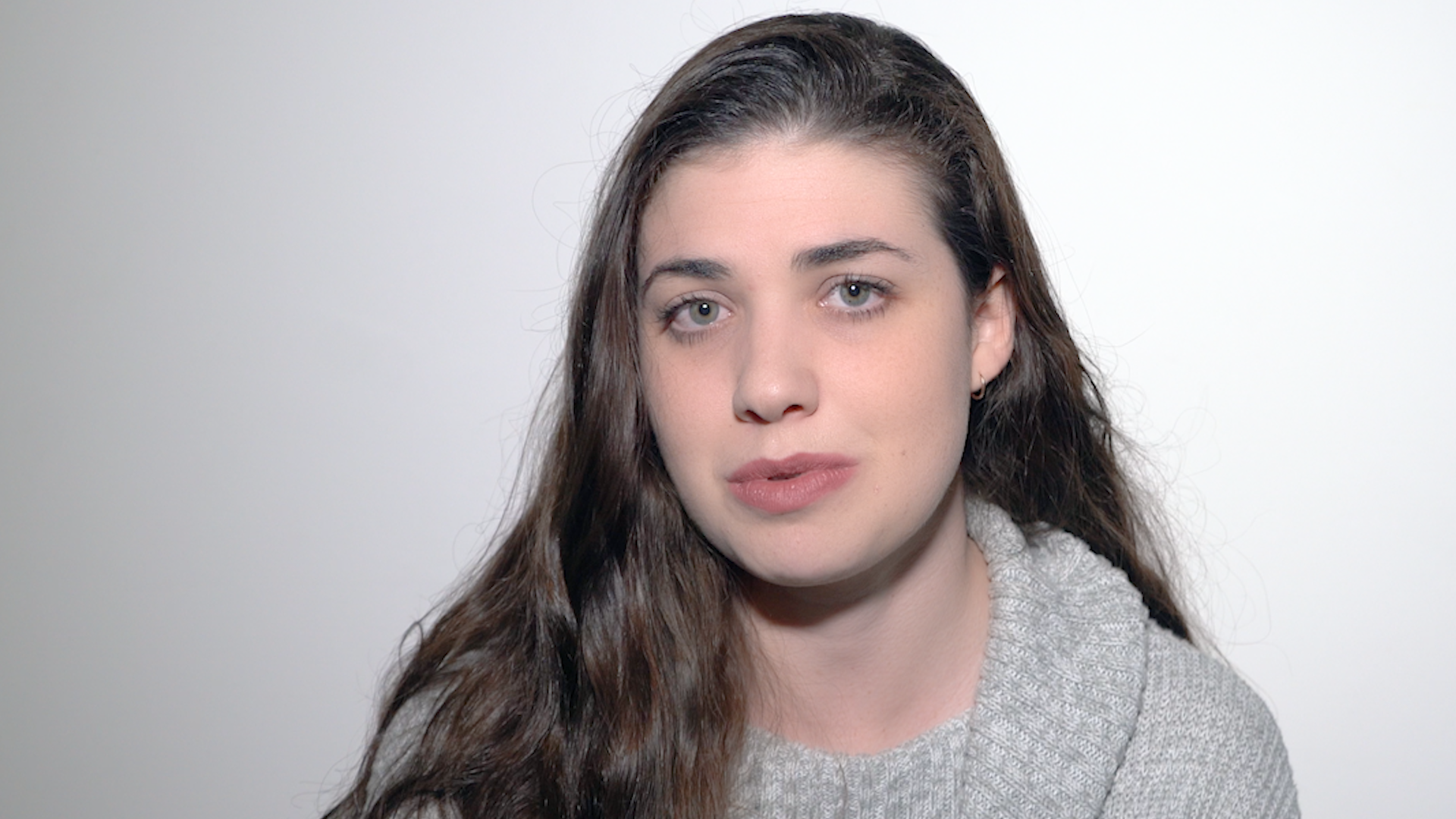 Voices of Genetic Counsellors: So Much More Than Just a Test
Anna Middleton
Inside Stories
Dan Lloyd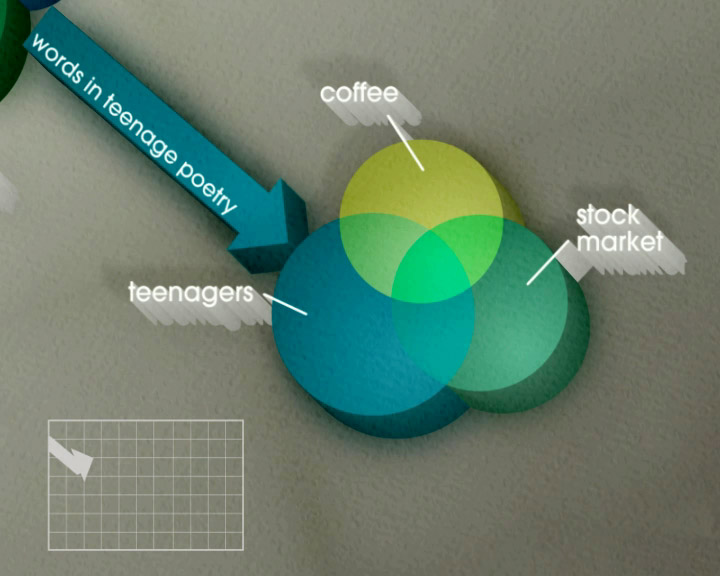 Le Grand Content
Clemens Kogler, Karo Szmit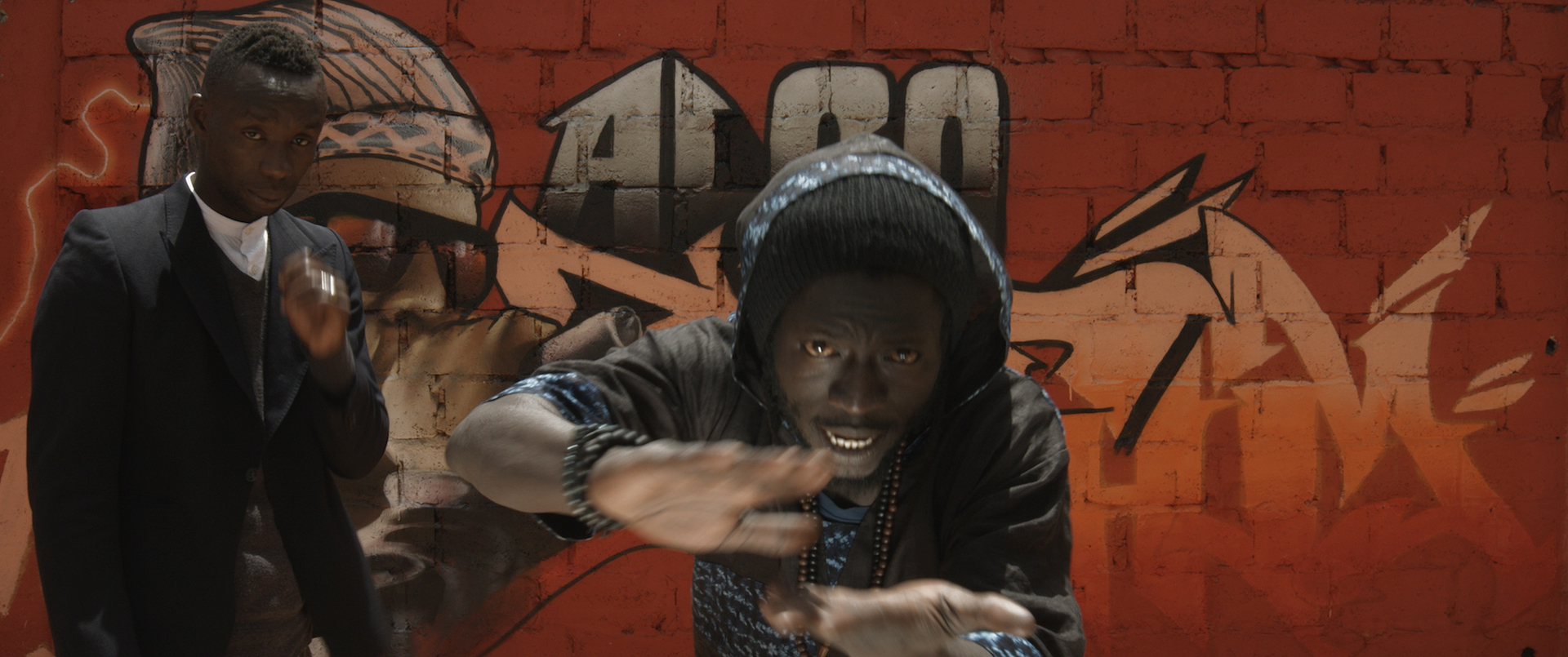 Algo Rhythm
Manu Luksch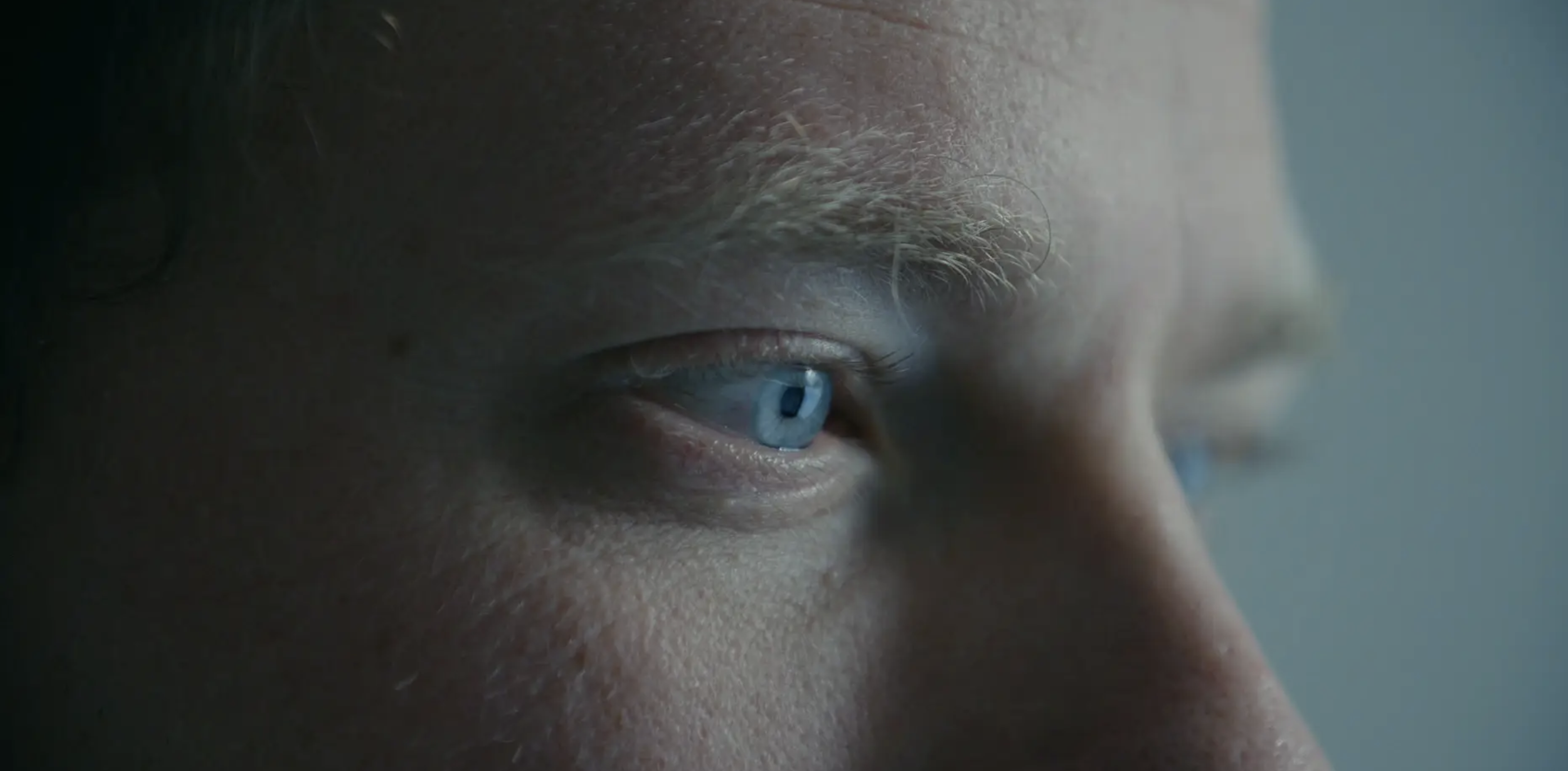 Project Mosul
Joosung Kwon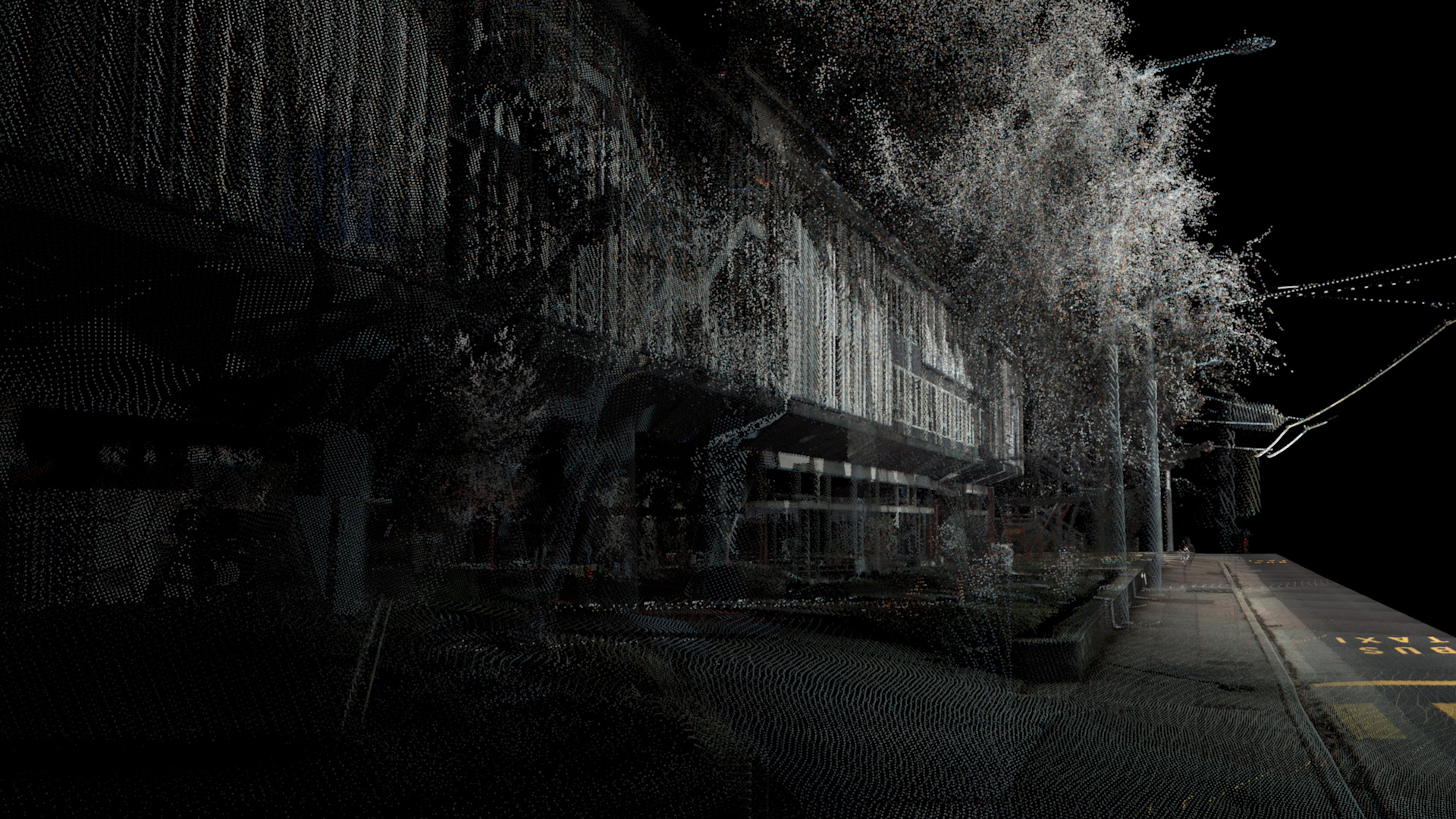 No Wall is Ever Silent
collectif_fact, Annelore Schneider & Claude Piguet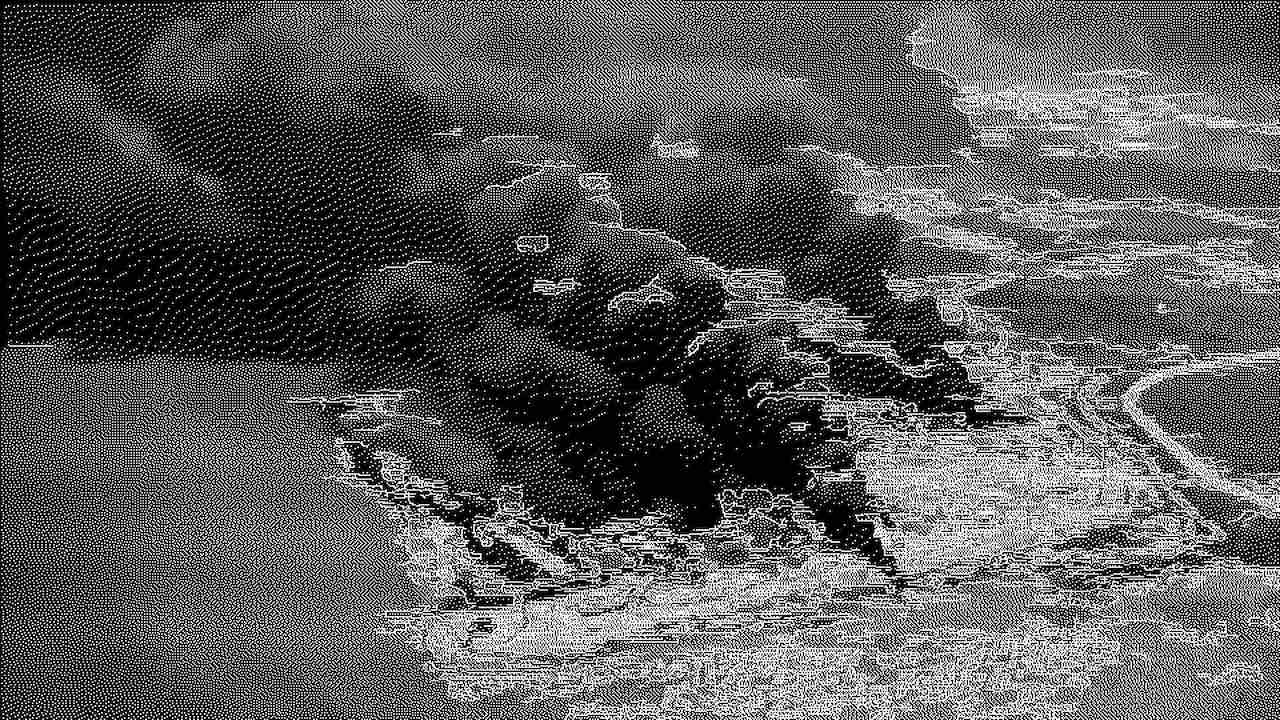 Loathing...
Franz Milec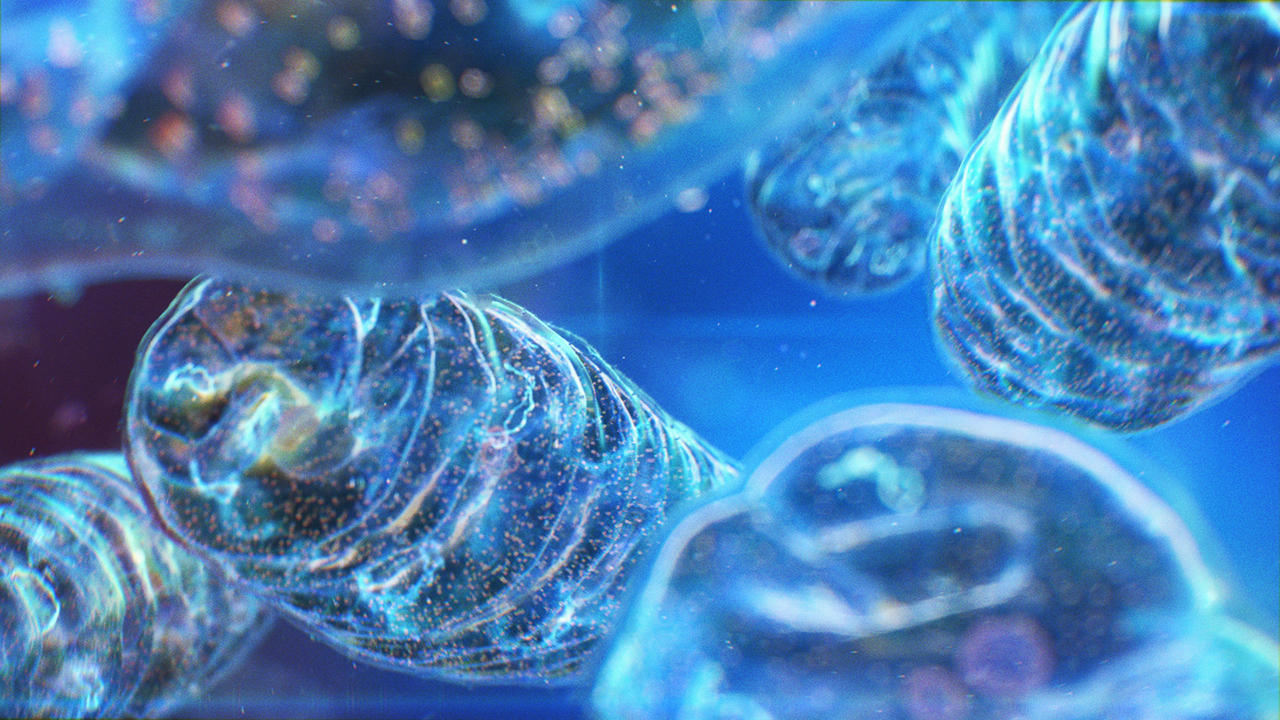 Mitochondria
Alexey Kashpersky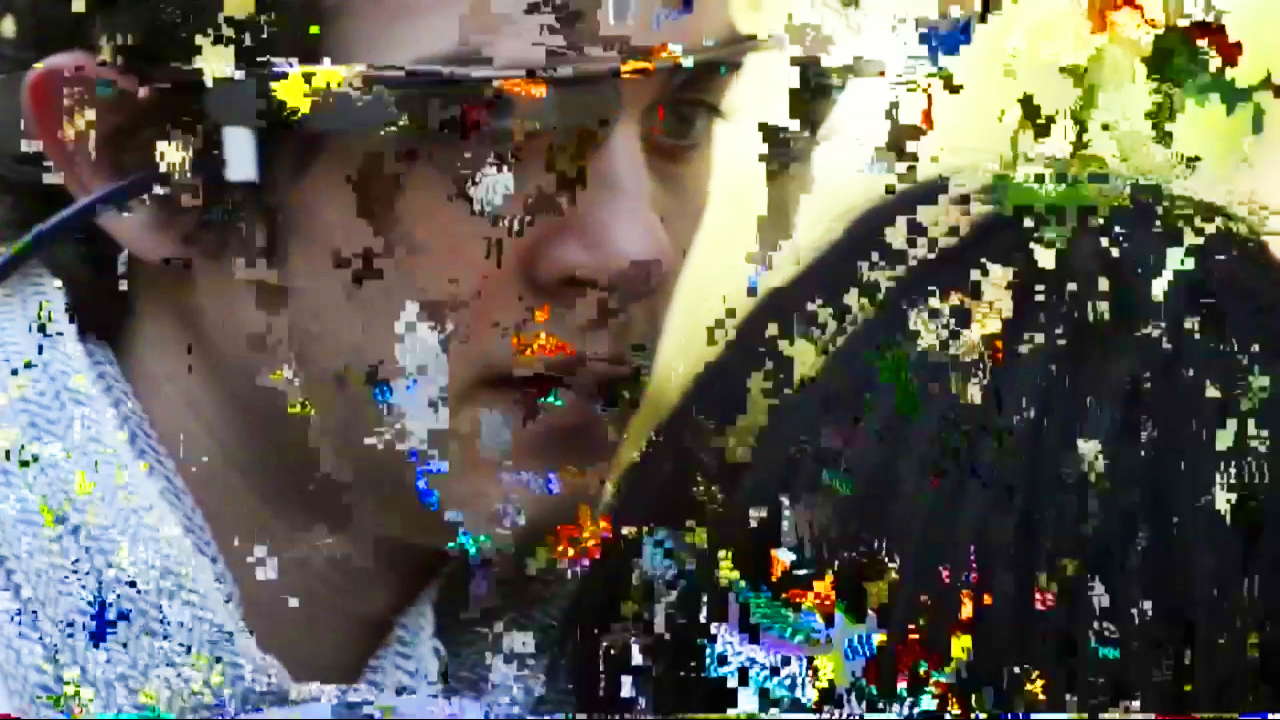 Bodies for a Global Brain
Eben Portnoy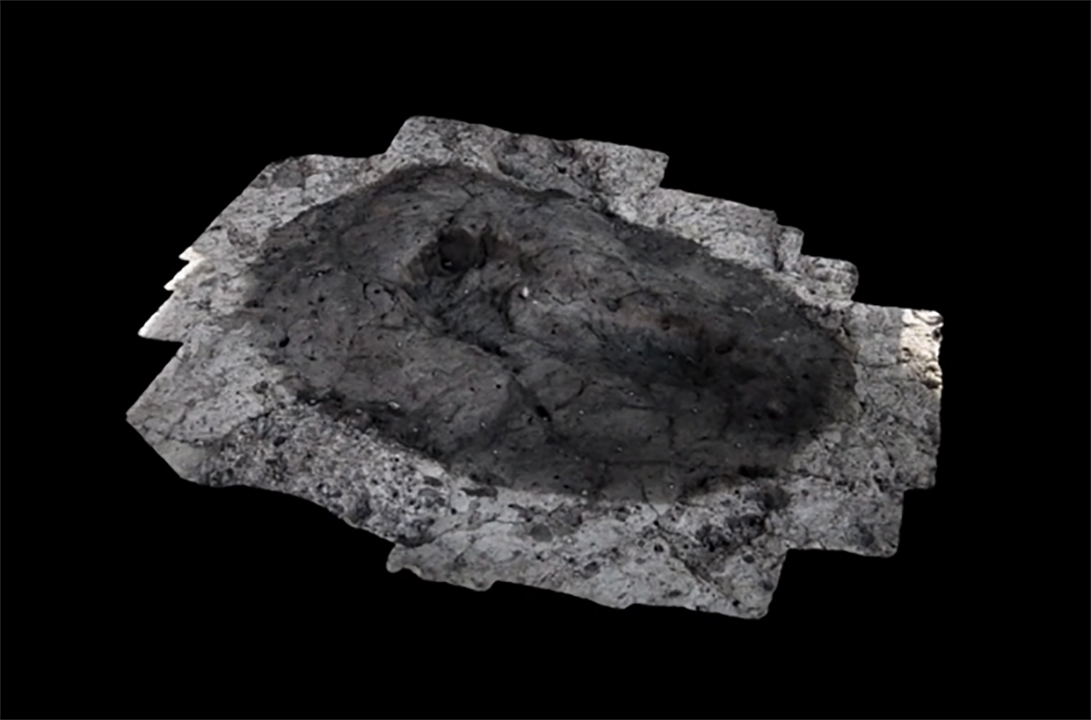 Encoded/Exploded
David Sherman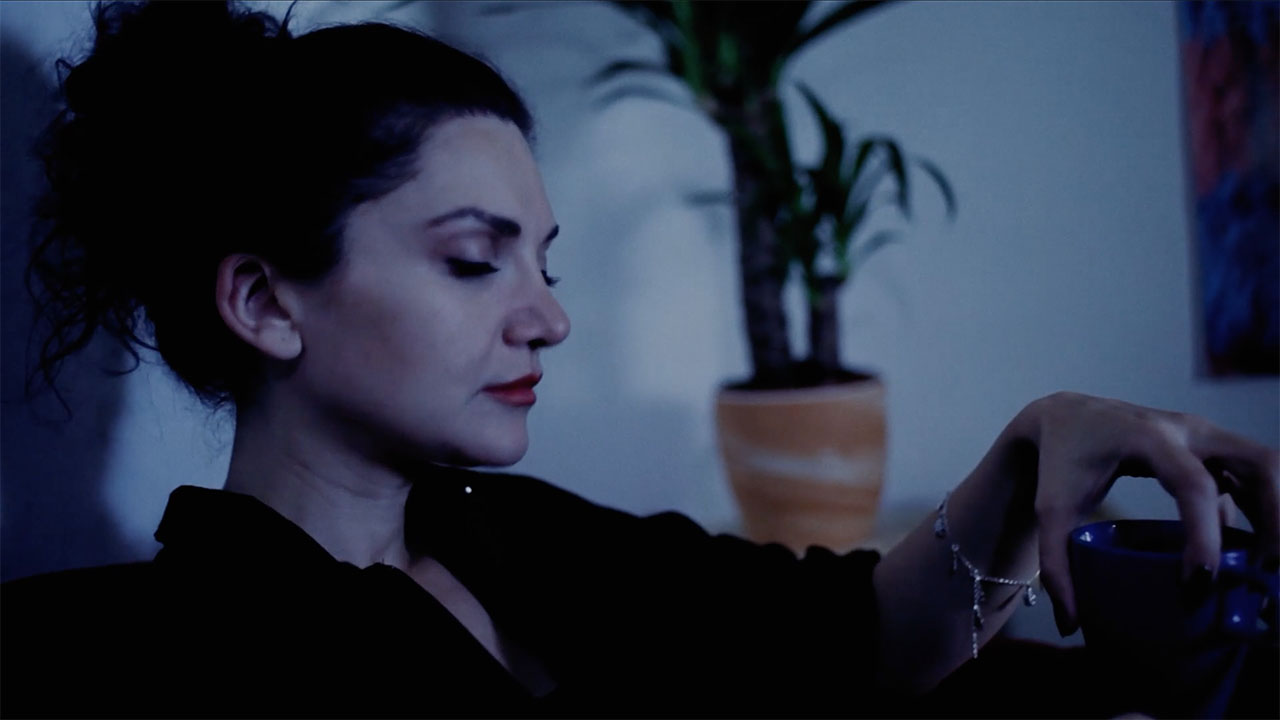 Black Box
Malte Schulz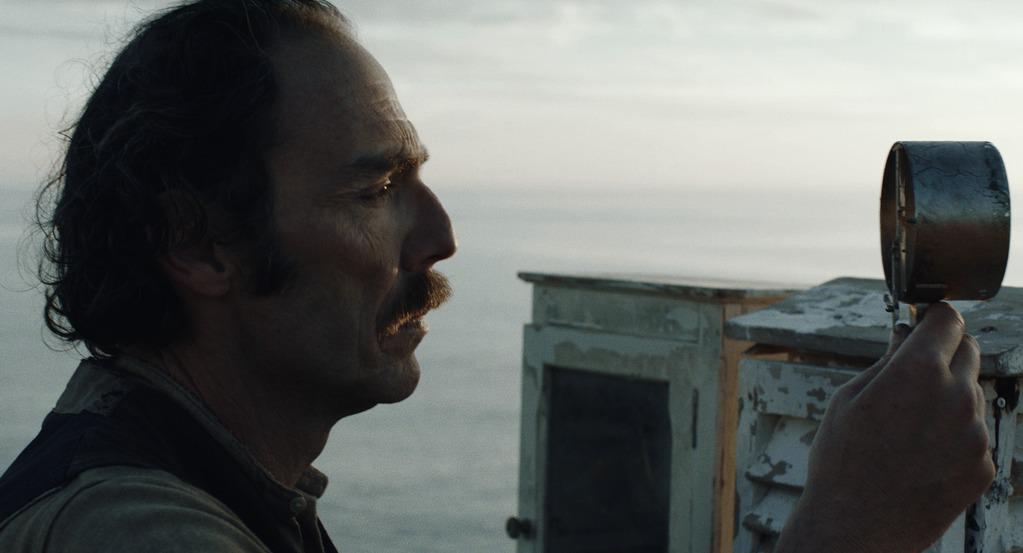 Icare
Nicolas Boucart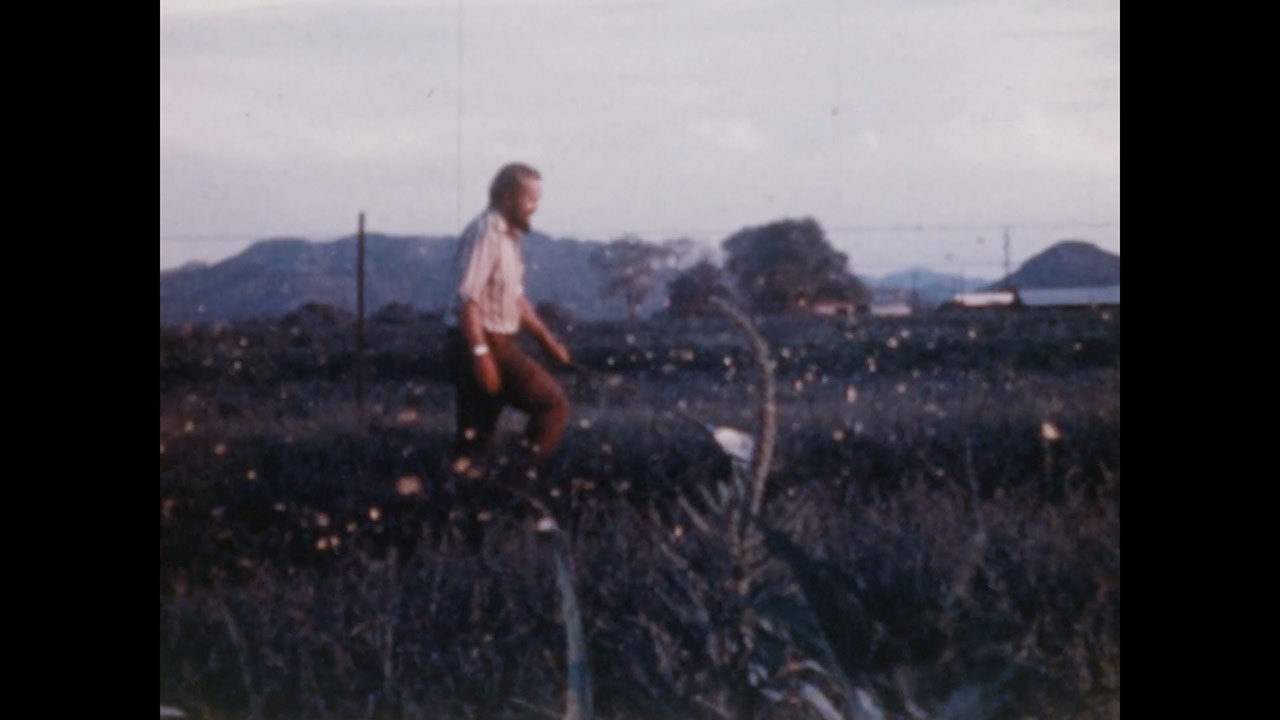 Colias, "The Sulfur Butterflies"
Smithsonian Institution Archives,Arnaud Martin,Kristina Dutton,Lisa Schonberg
Firefly
Nicky Case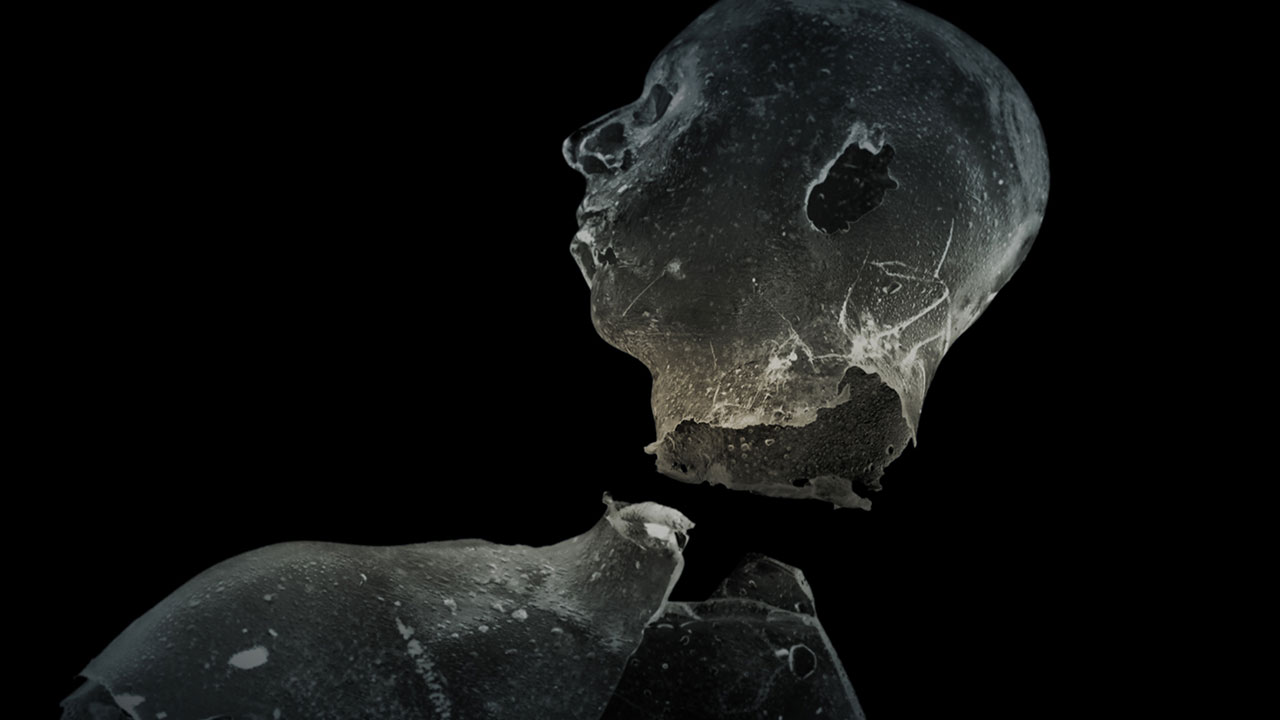 Squame
Nicolas Brault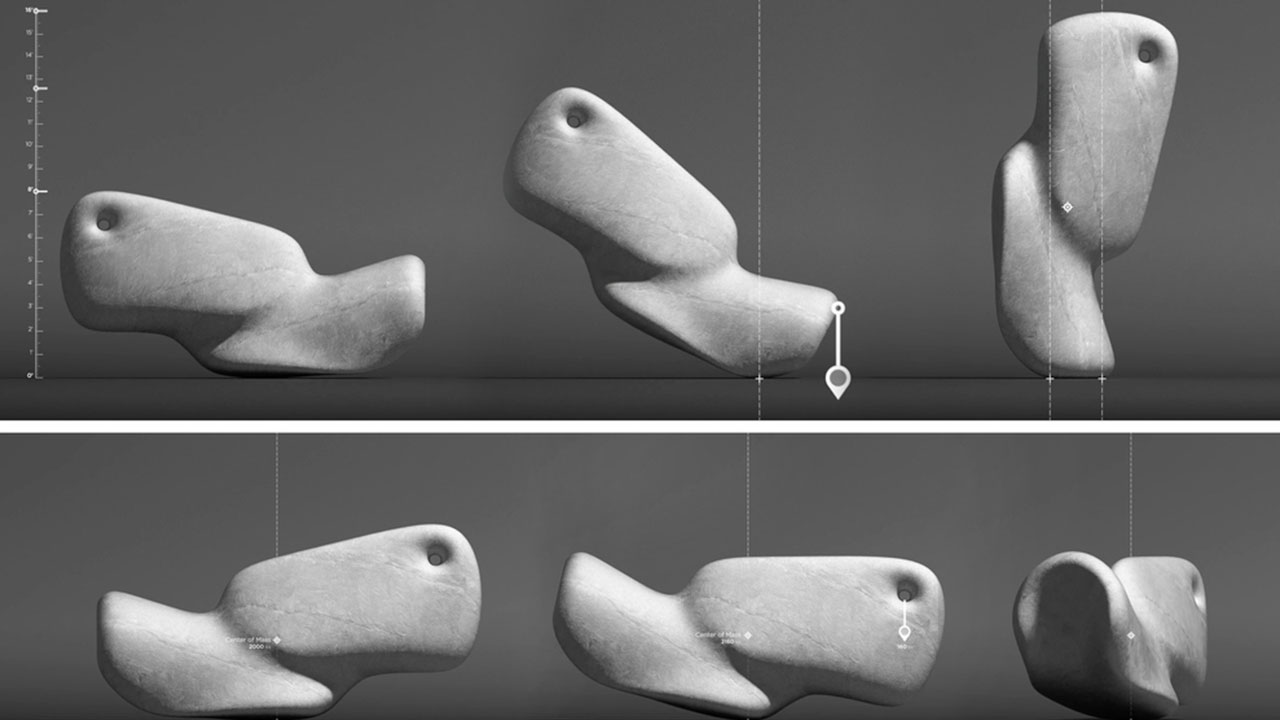 The Math Behind the McKnelly Megalith
Matter Studios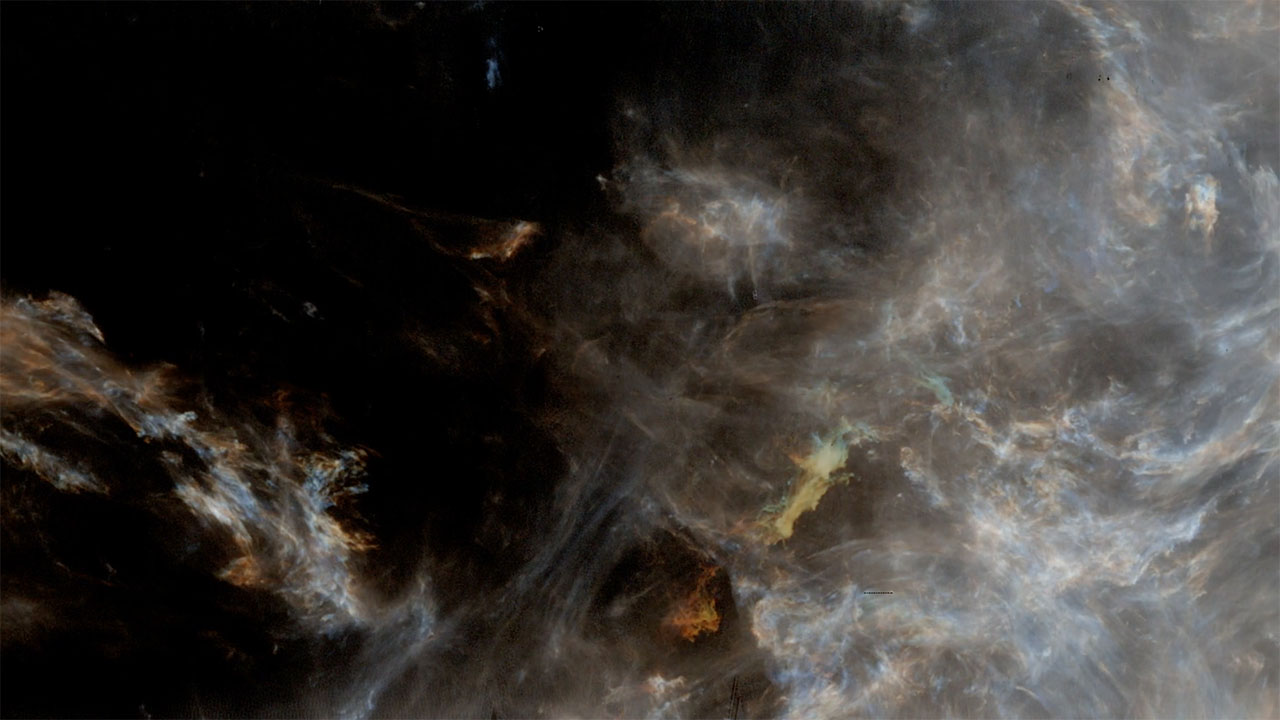 Interstellar Matter
Joshua Peek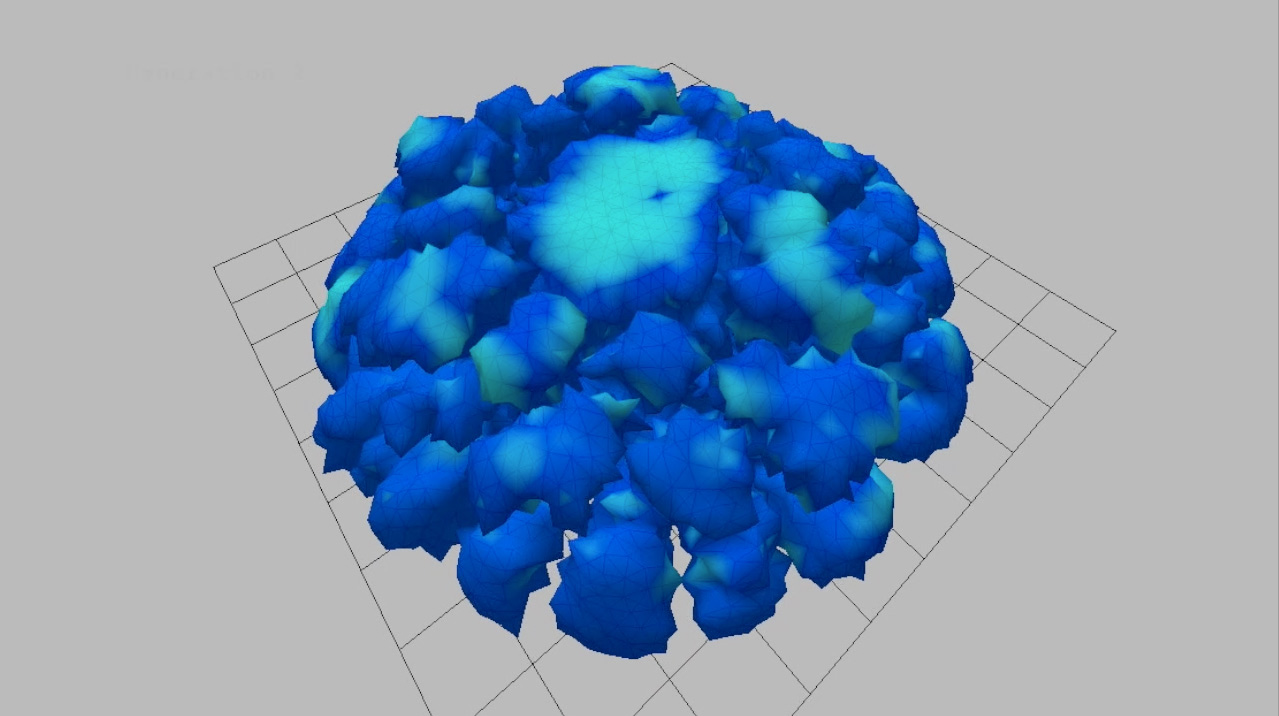 Coral Species 2 Evolution
Joel Simon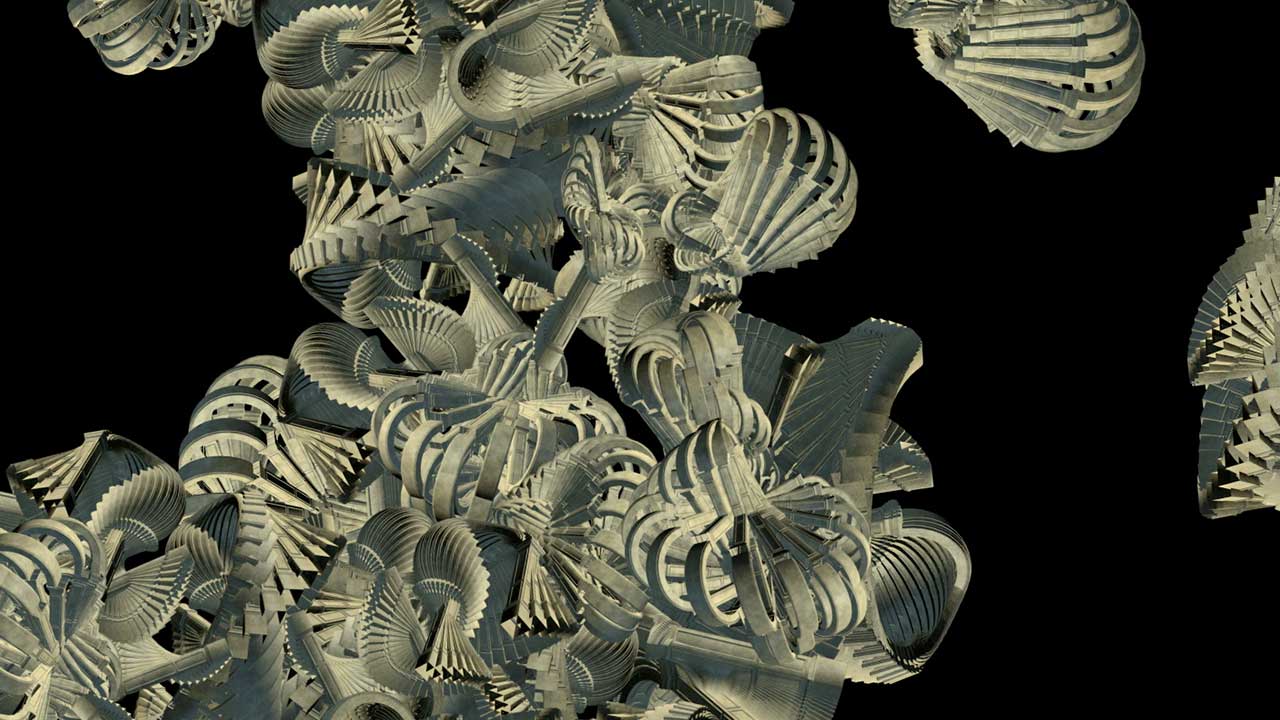 Disenchanted Island [Excerpt]
Tal Rosner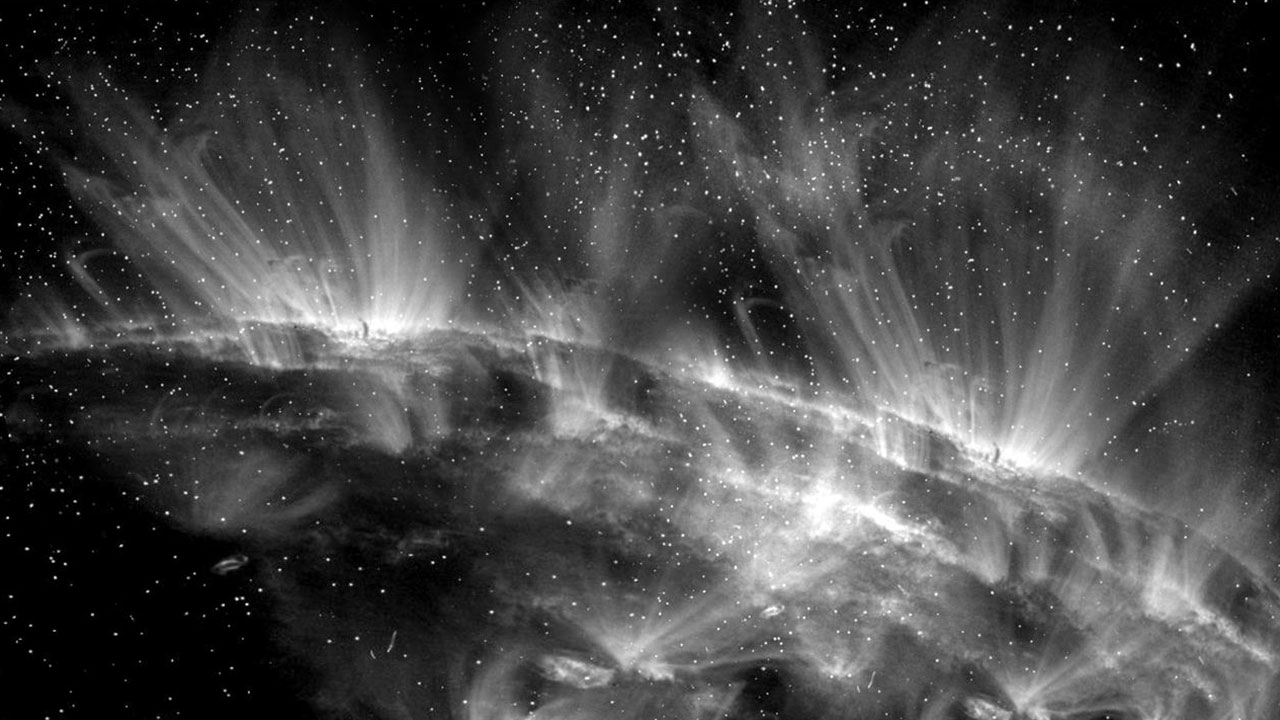 Brilliant Noise
Semiconductor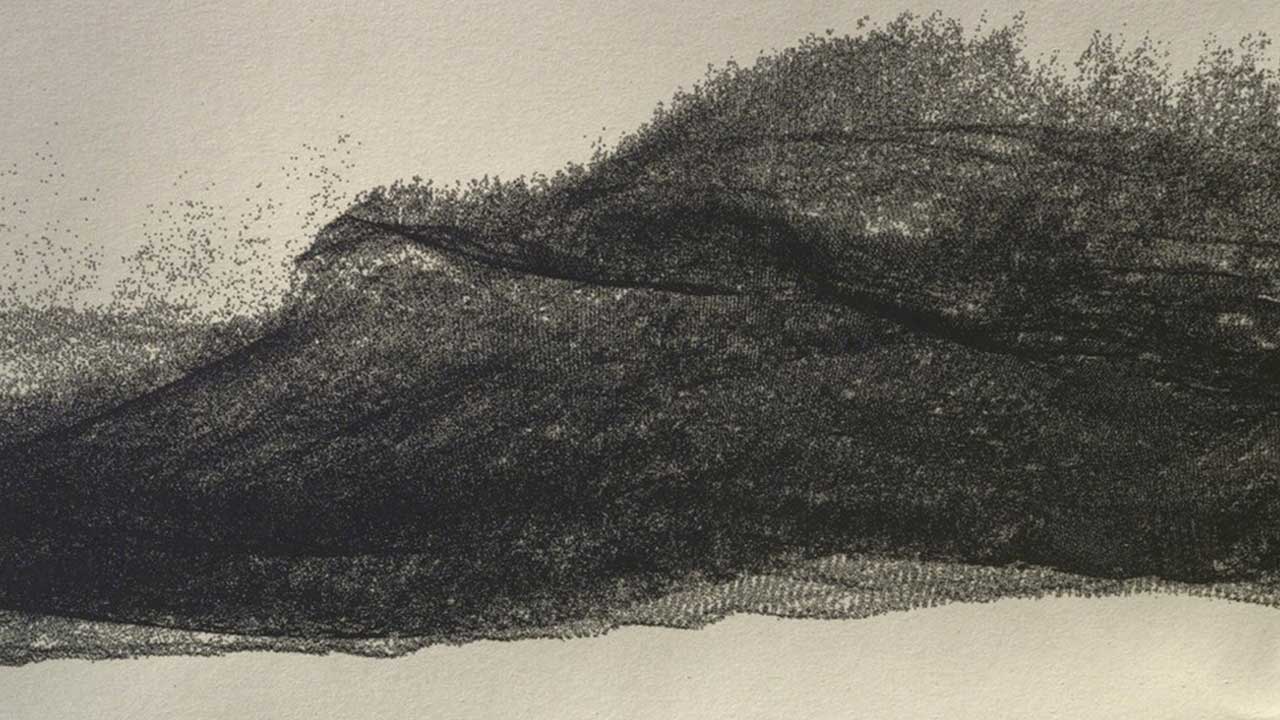 Stella 50.4N1.5E
Elsa Brès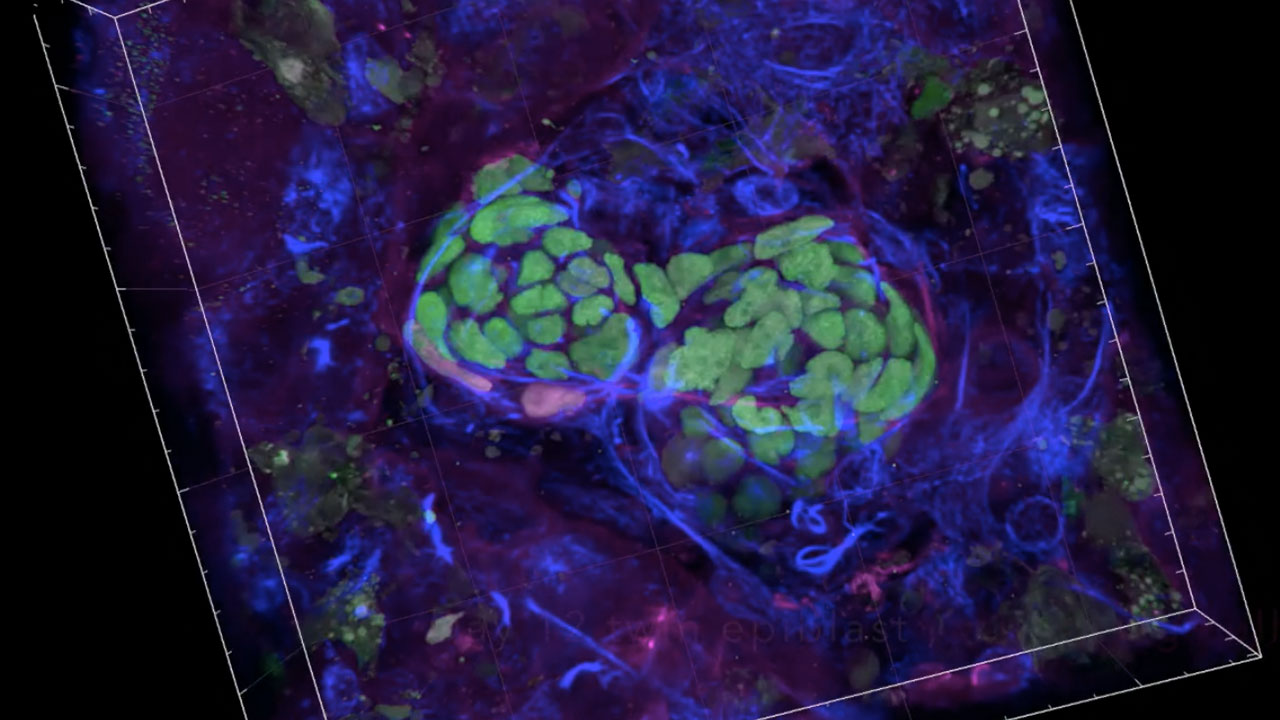 Human Development: Day 6 to 14
Gist Croft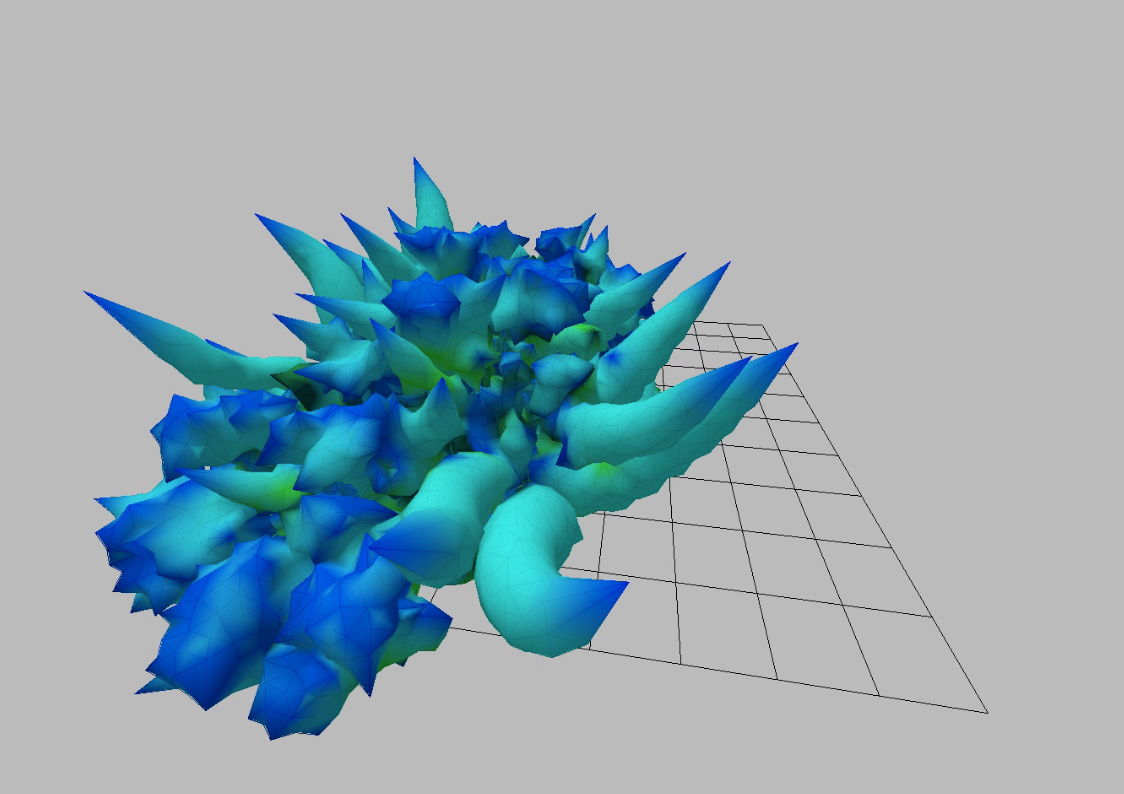 Corals | Generation 12 (Grid)
Joel Simon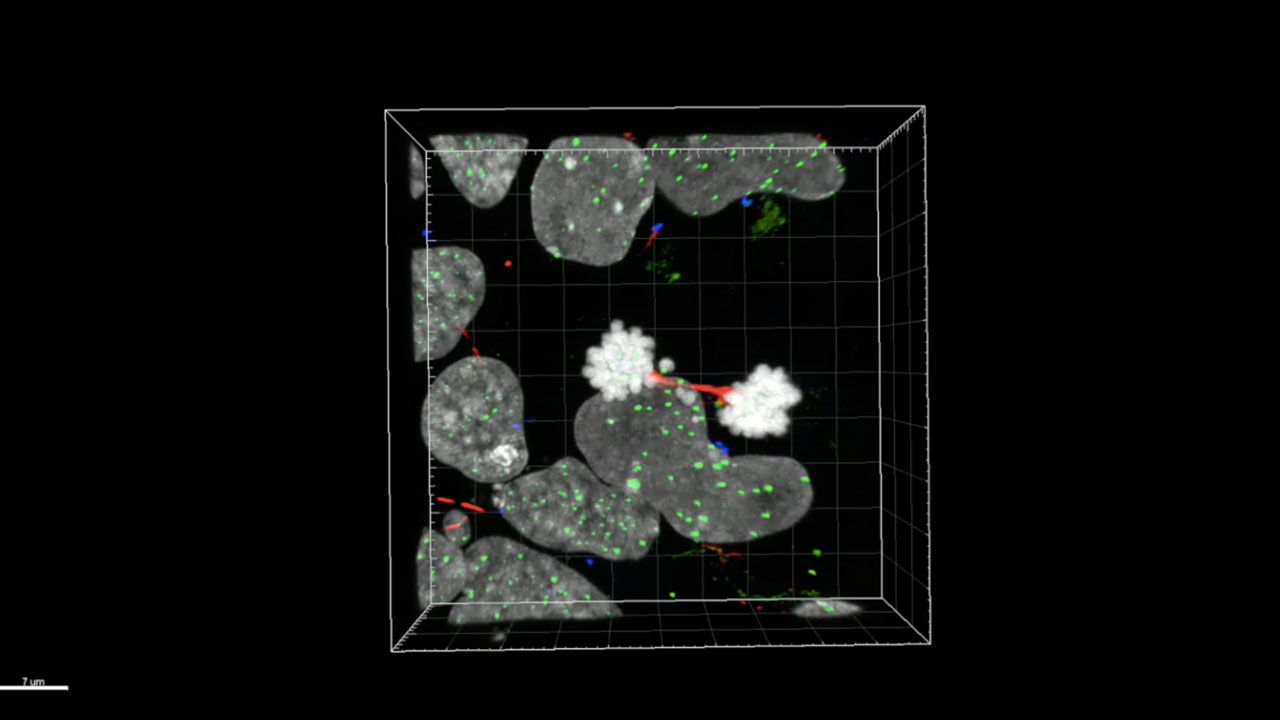 Huntington's disease cell division phenotype
Gist Croft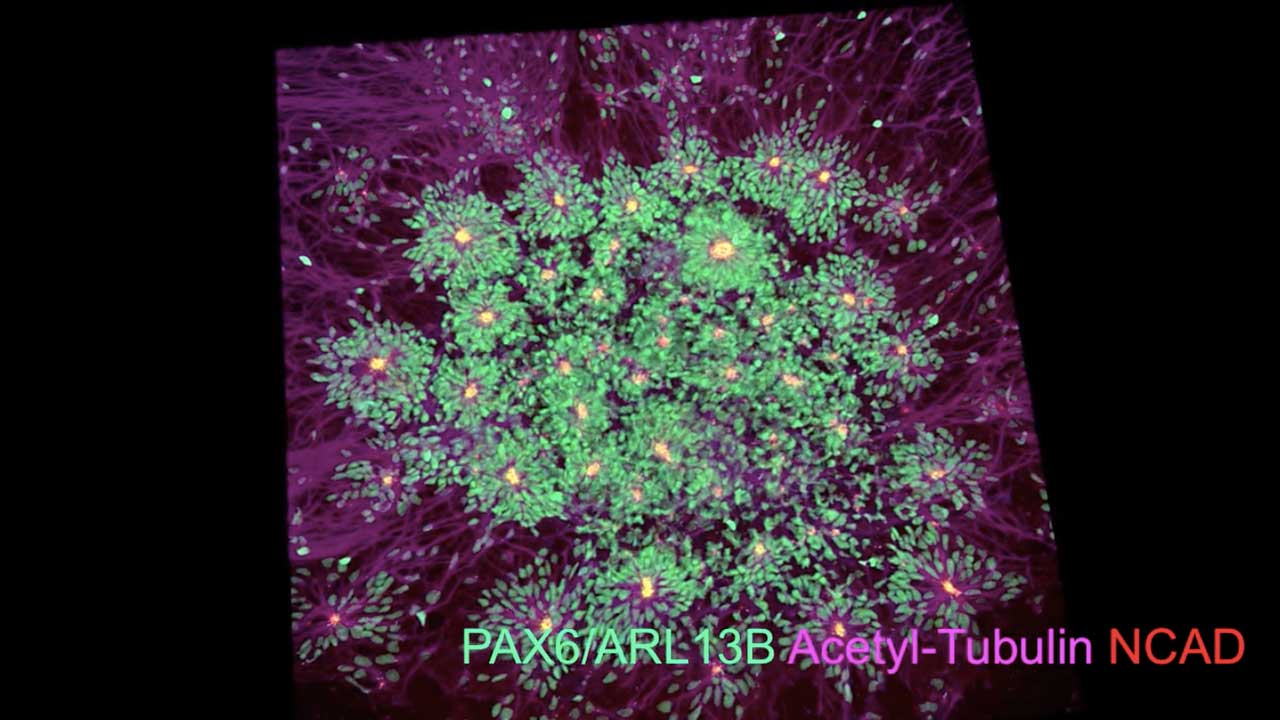 Neural rosettes differentiated from human embryonic stem cells
Gist Croft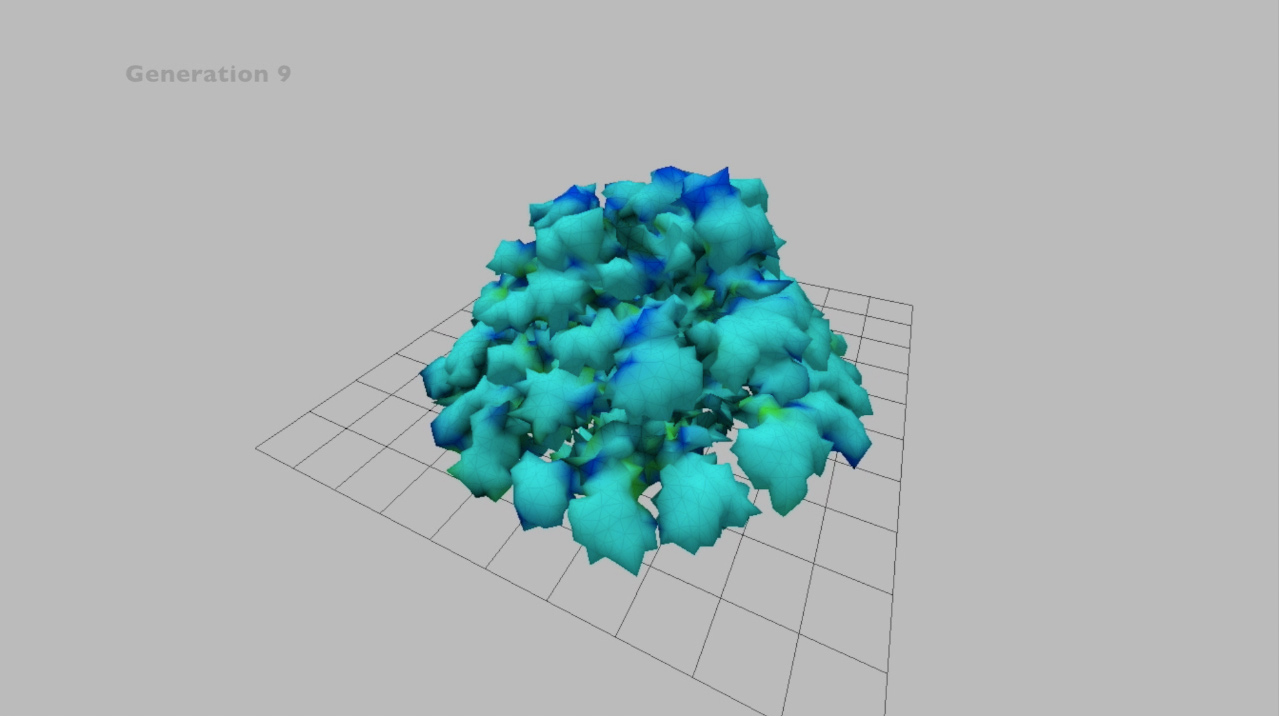 Coral Species 3 Evolution
Joel Simon
Les Fleurs
Hicham Berrada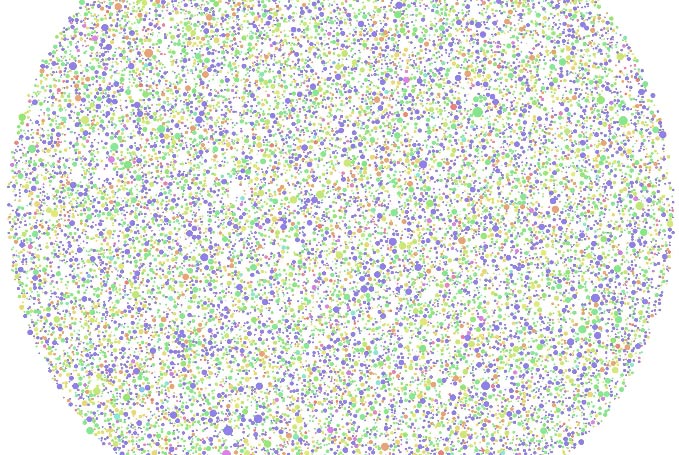 Ecology Modeling, Round 2
Joel Simon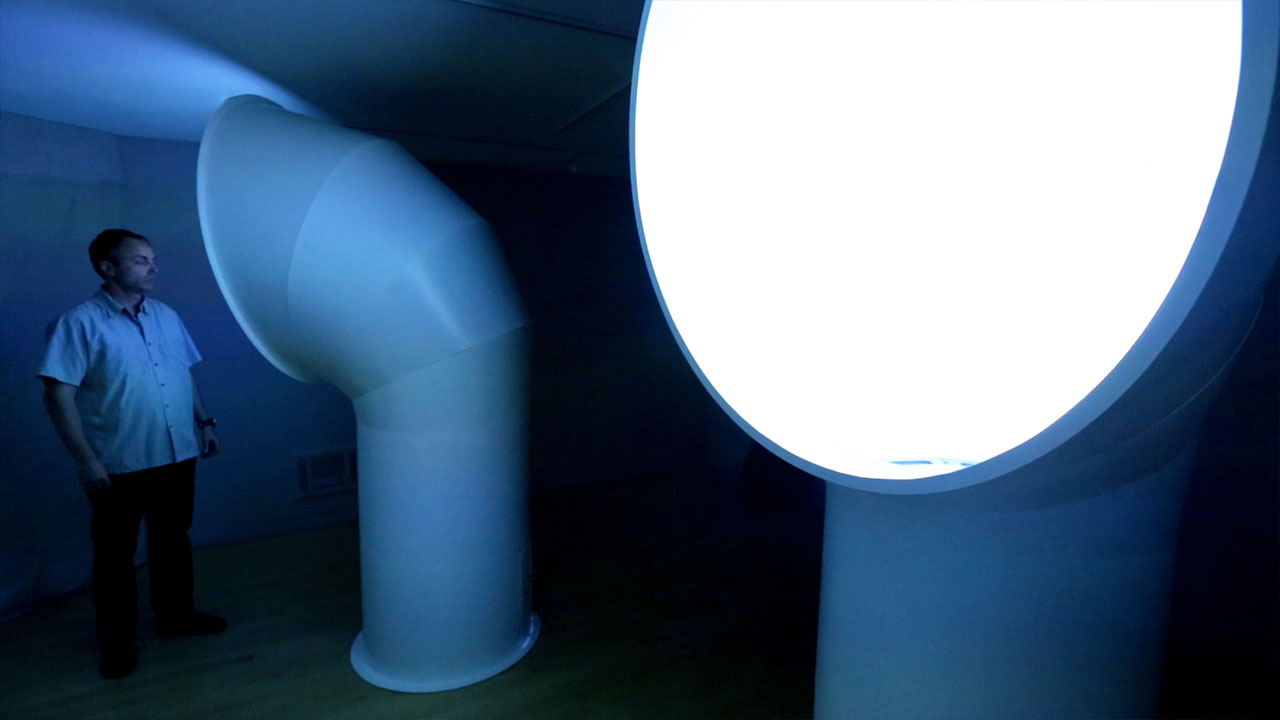 CODE HUMPBACK 'What are the Whales Saying?
Charles Lindsay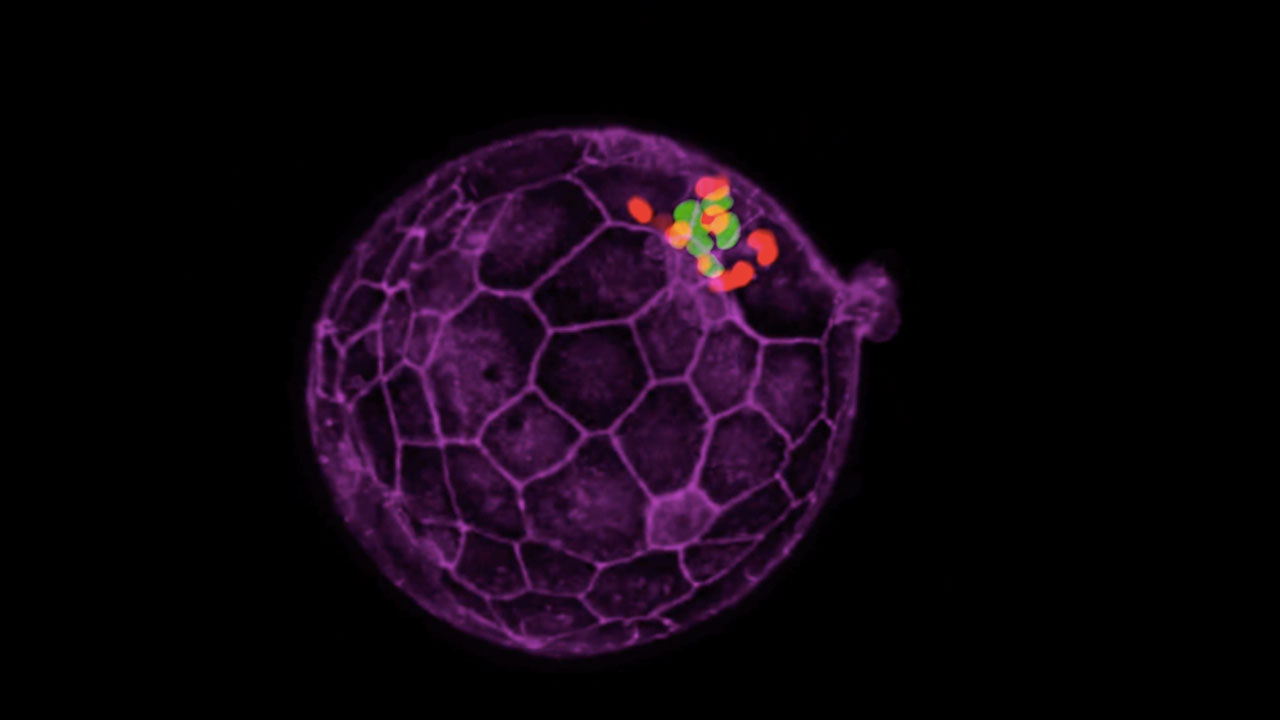 Hatching of the Human Blastocyst at Day 6
Gist Croft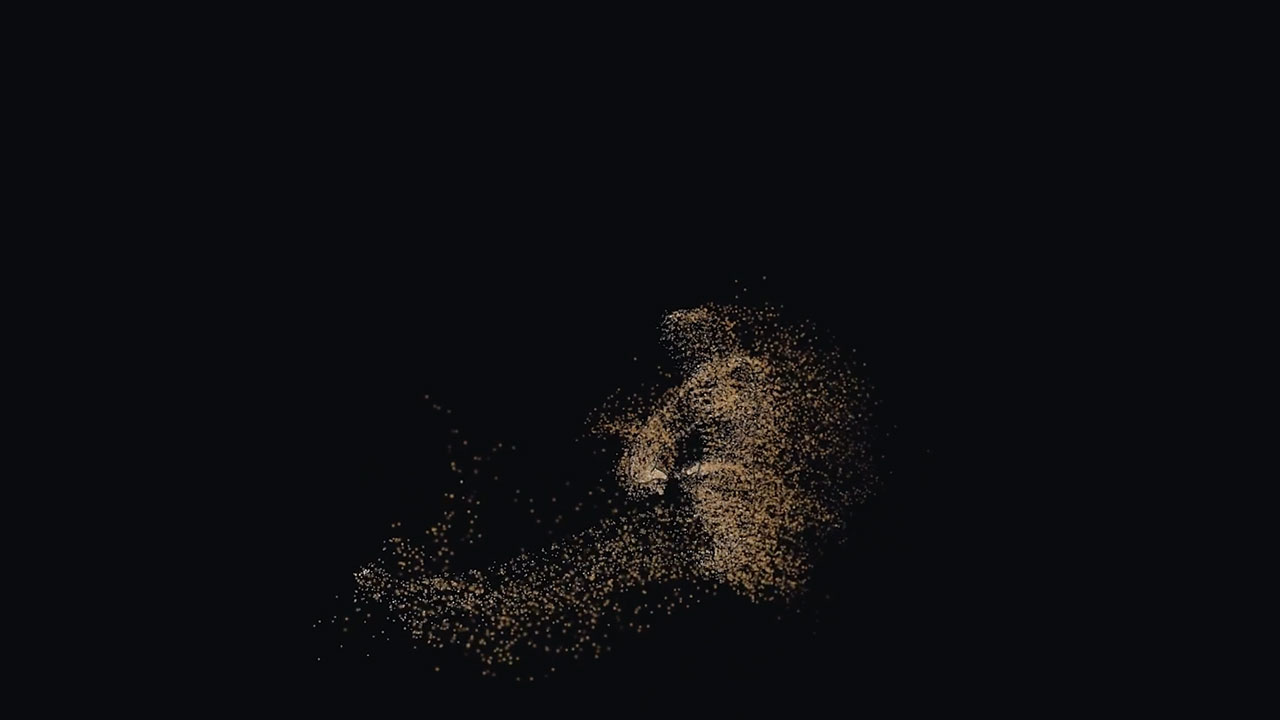 Sandghost dance
Kirk Woolford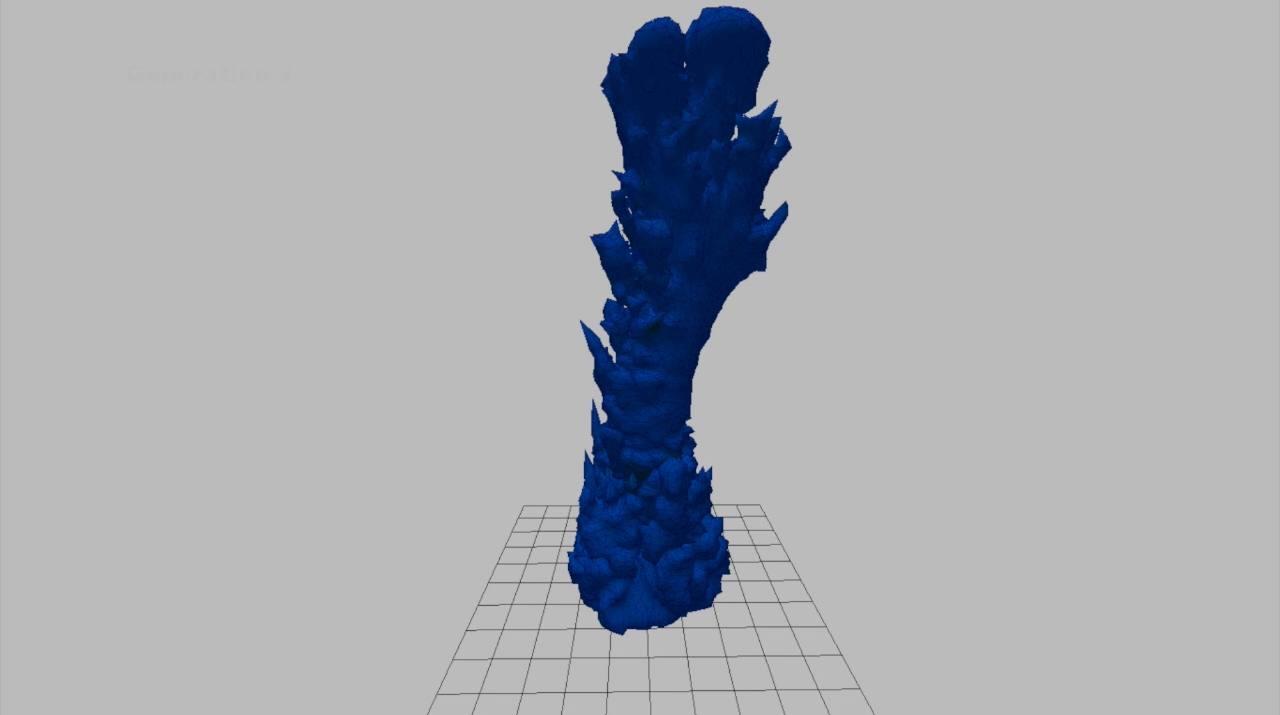 Coral Species 1 Evolution
Joel Simon
MINIGLOBELET III
Wenting Zhu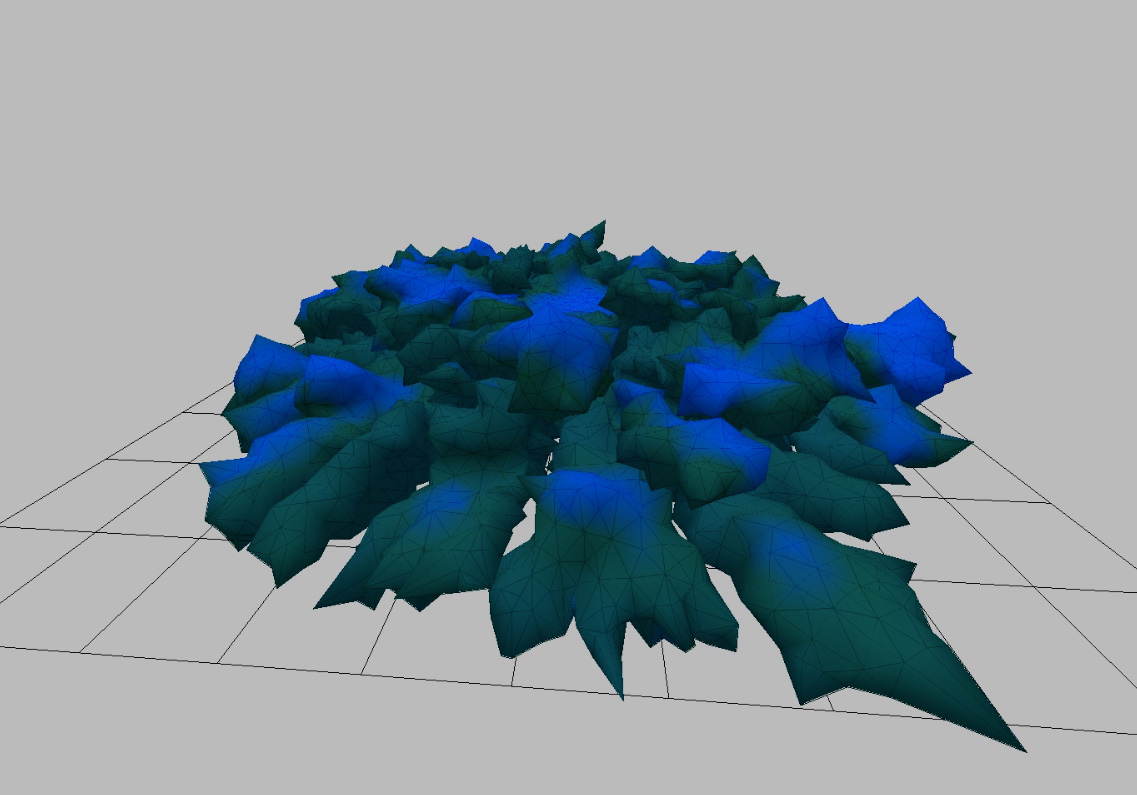 Corals | Generation 51
Joel Simon
MINIGLOBELET I
Wenting Zhu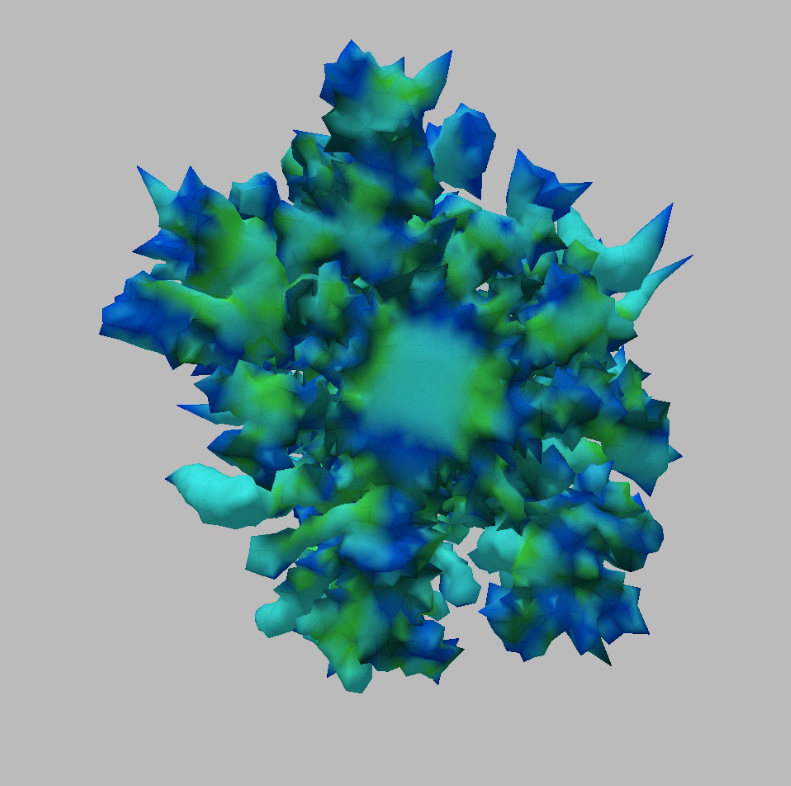 Corals | Generation 13
Joel Simon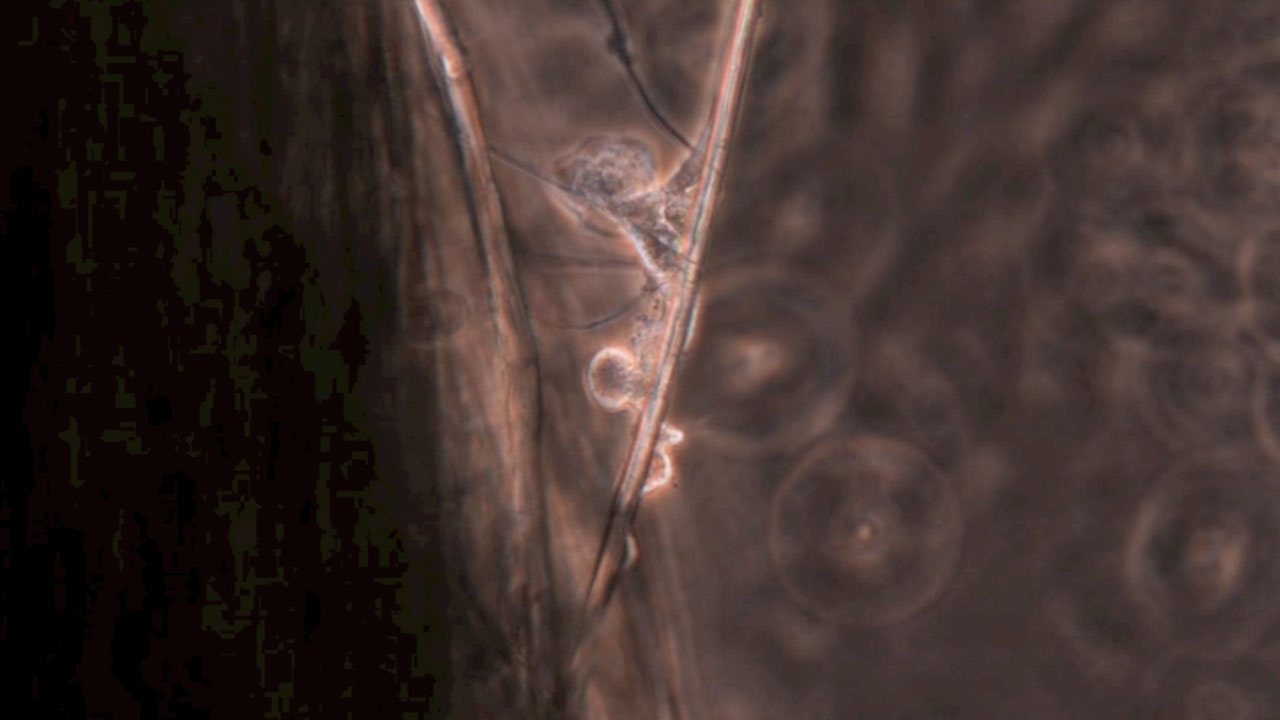 Aseptic Requiem (Requiem Aseptisé)
WhiteFeather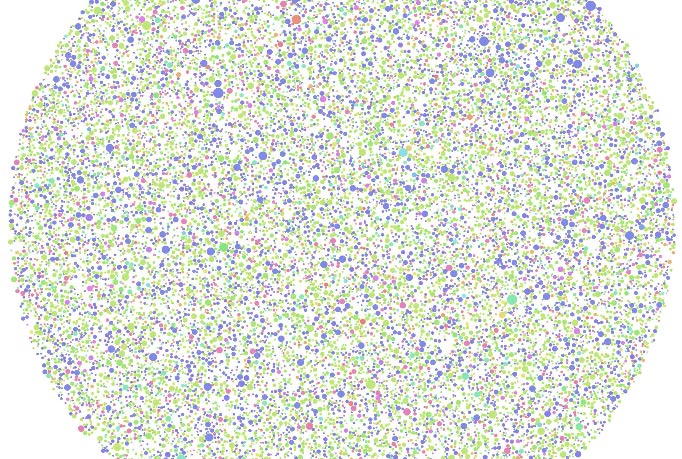 Ecology Modeling, Round 1
Joel Simon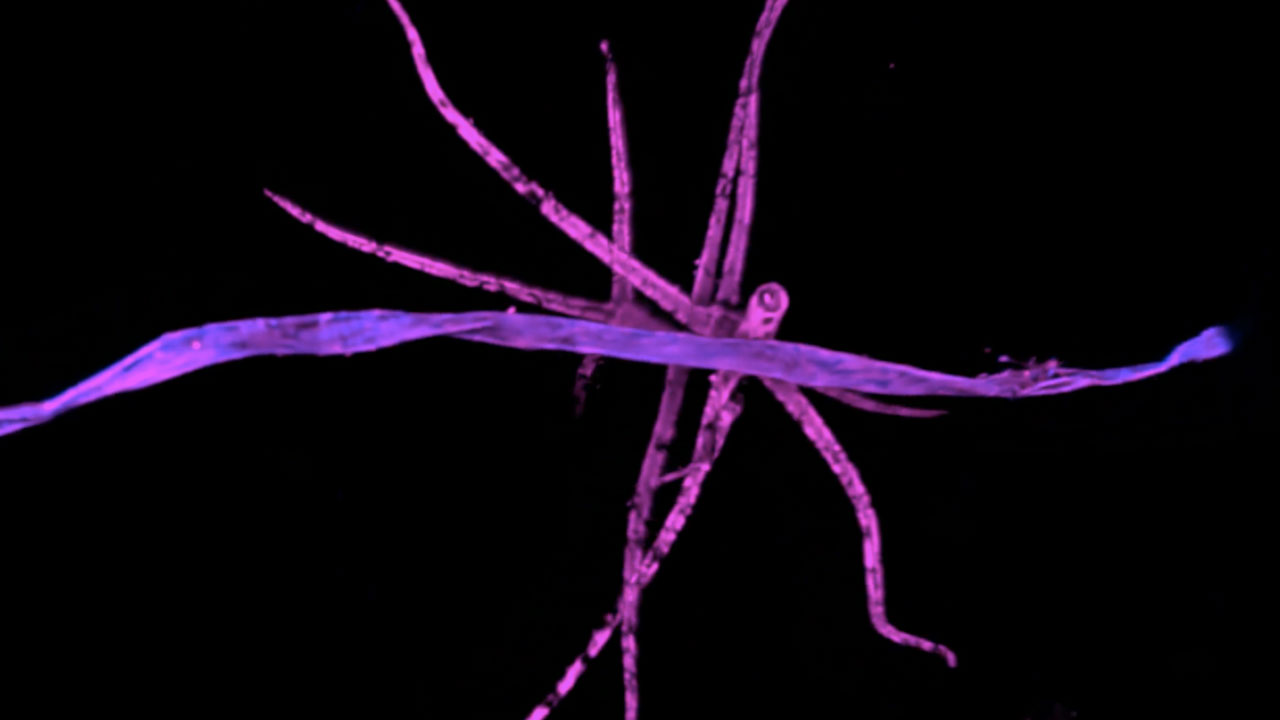 The Interlopers
Gist Croft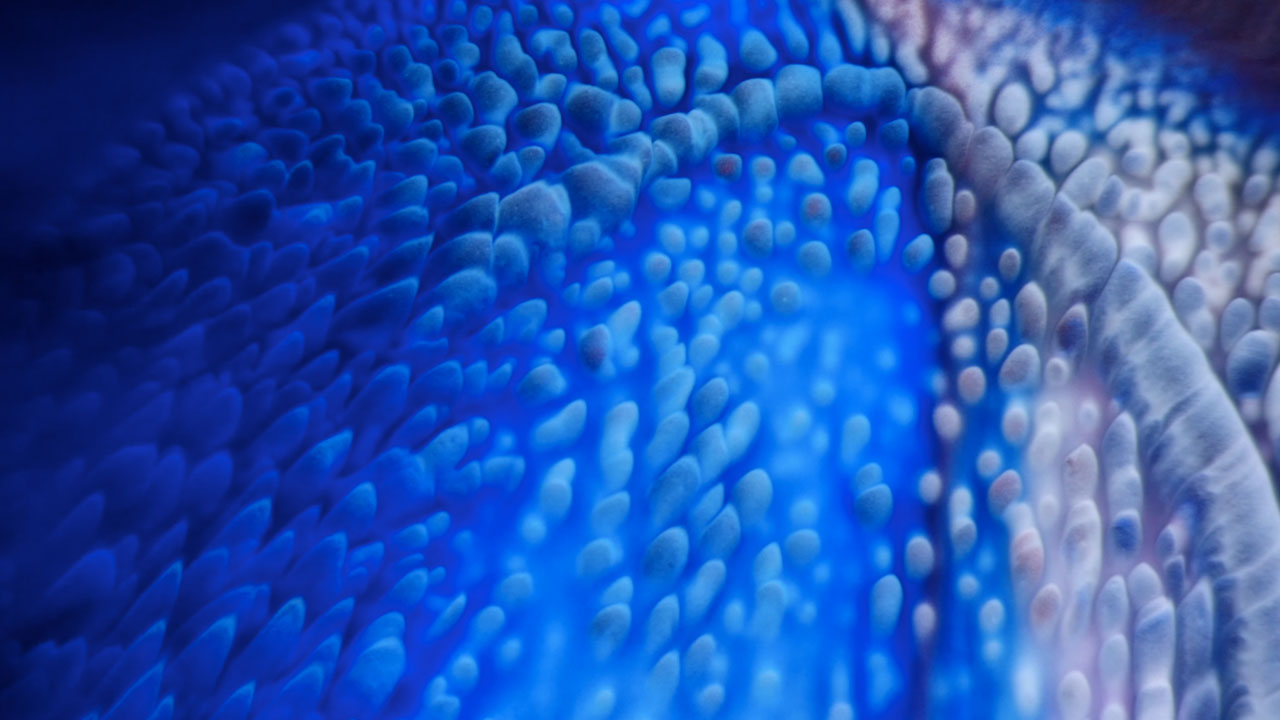 MINIGLOBELET IV
Wenting Zhu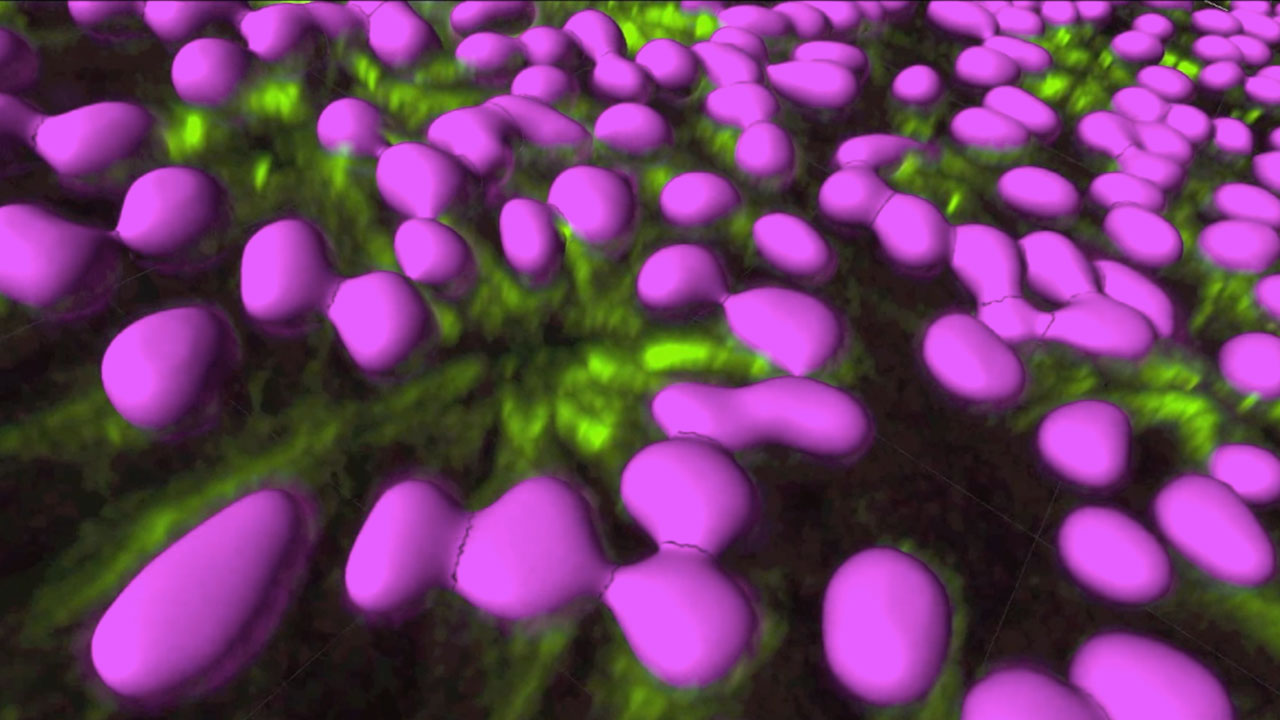 Undifferentiated pluripotent human embryonic stem cells (100X)
Gist Croft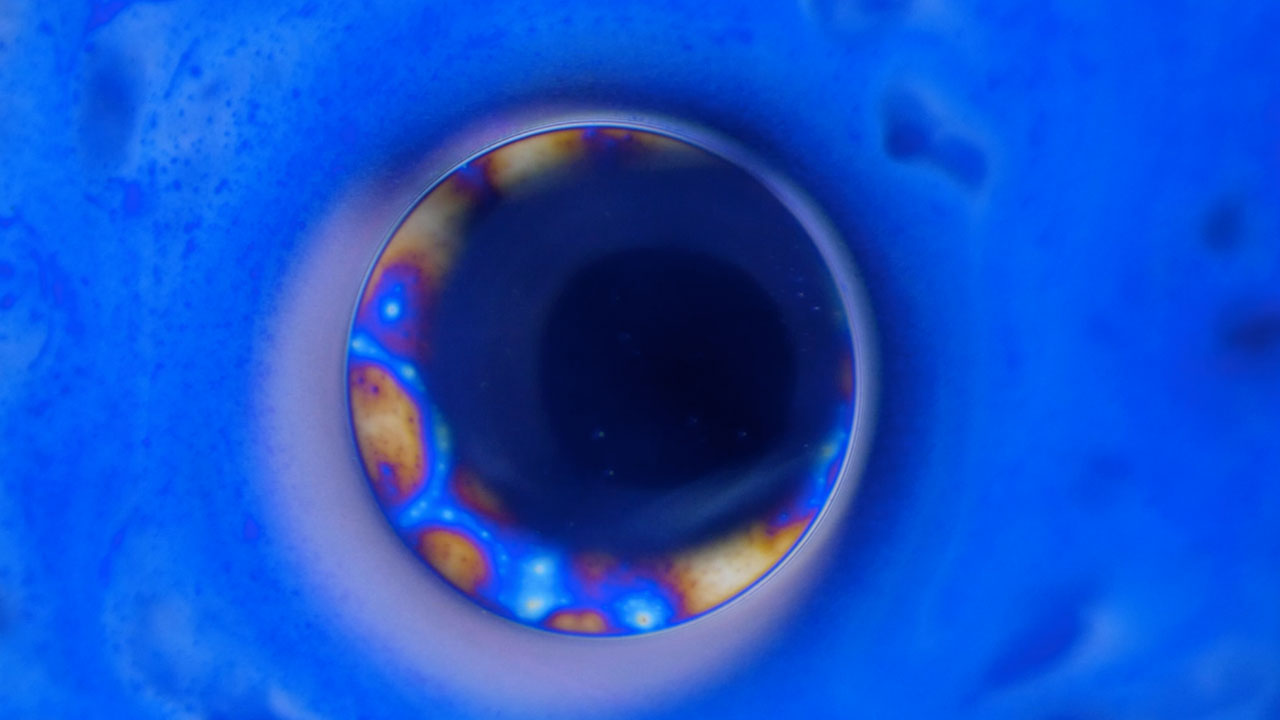 MINIPOND
Wenting Zhu
Corals | Generation 13 (Grid)
Joel Simon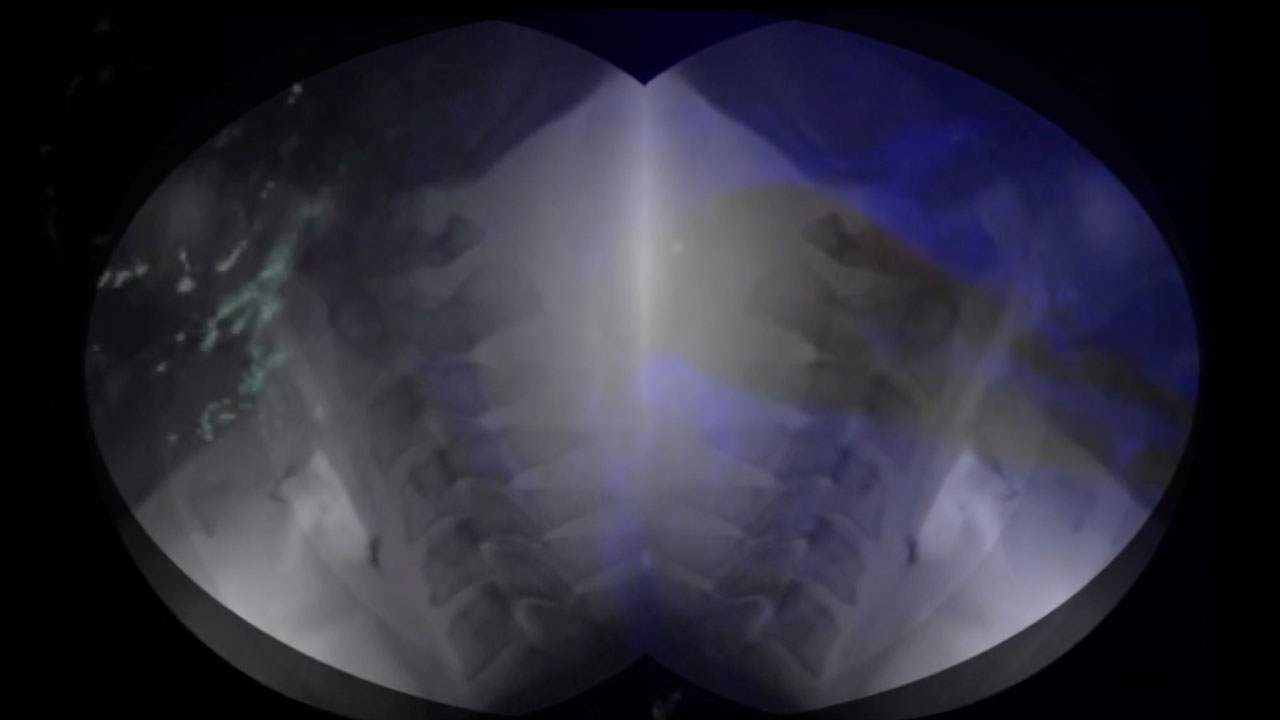 Mi Tierra Invincible (My Invincible Land)
Juan Miceli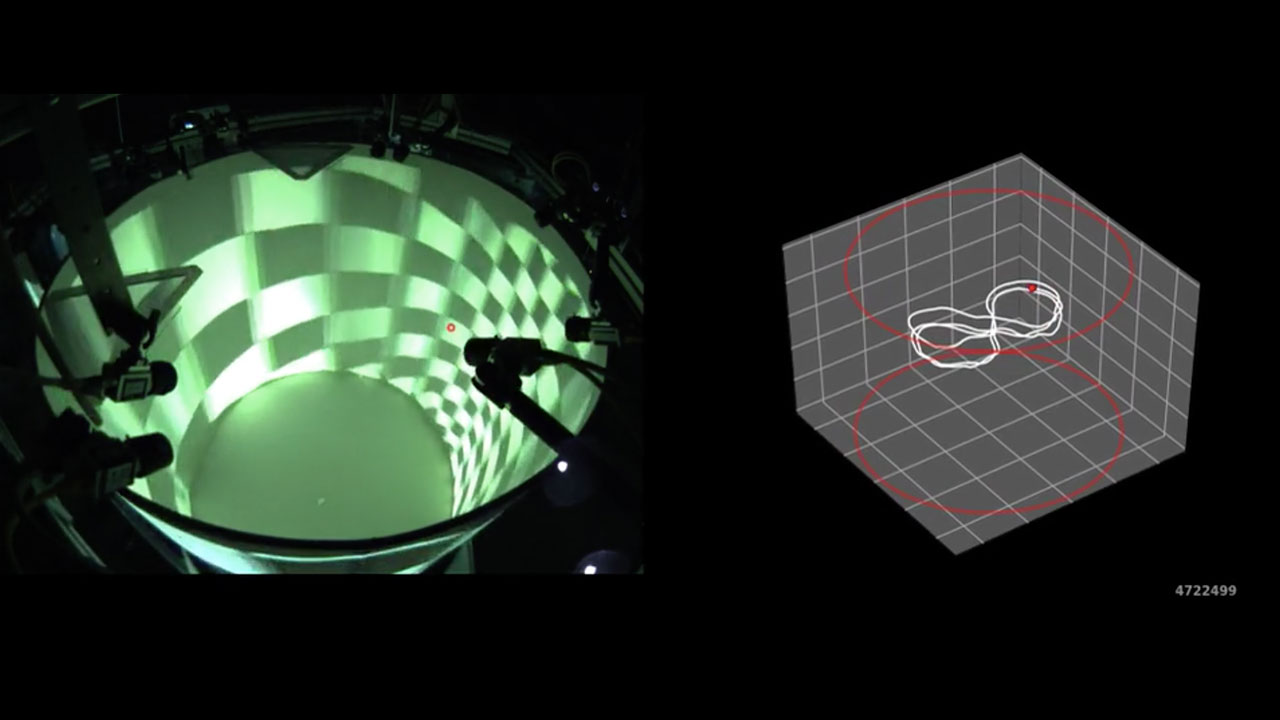 Remote control flies – controlling the behavior of Drosophila by exploiting the optomotor response
Andrew Straw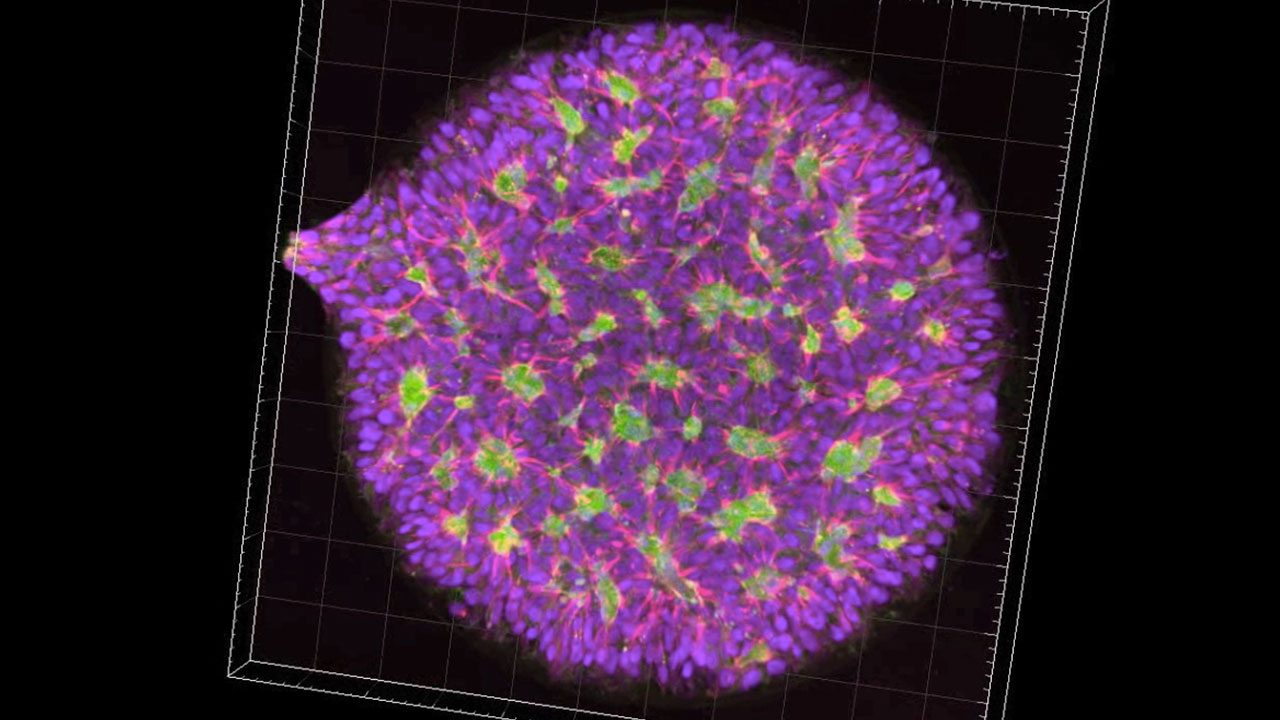 Undifferentiated pluripotent human embryonic stem cells (20X)
Gist Croft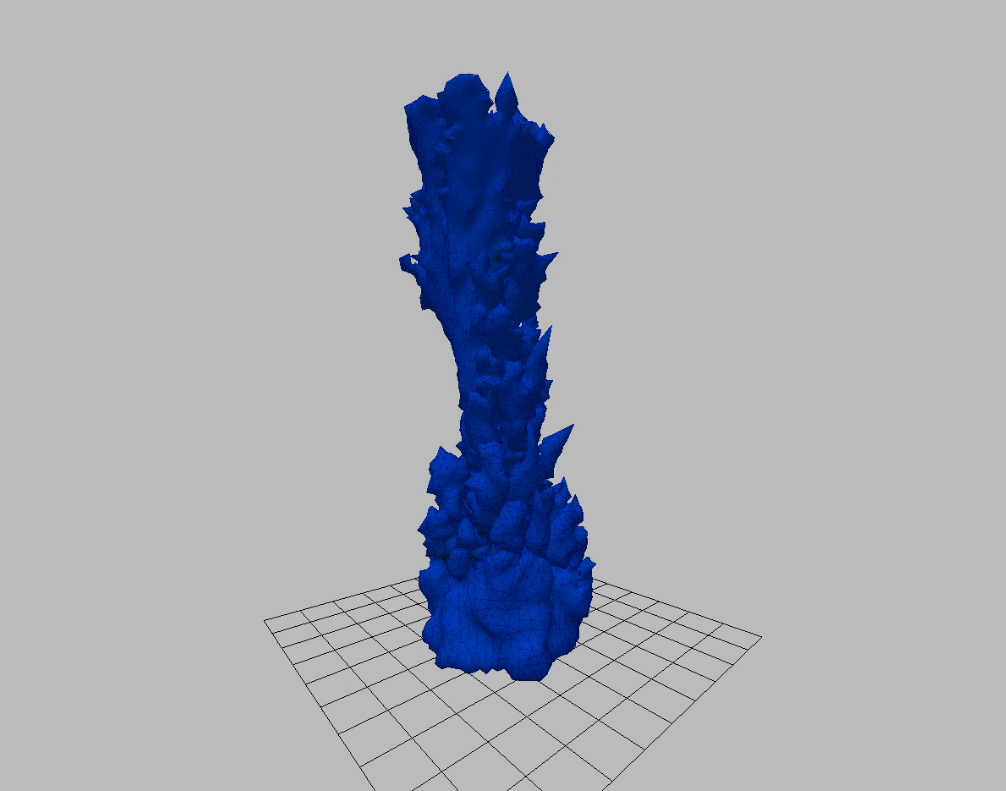 Corals | Generation 3
Joel Simon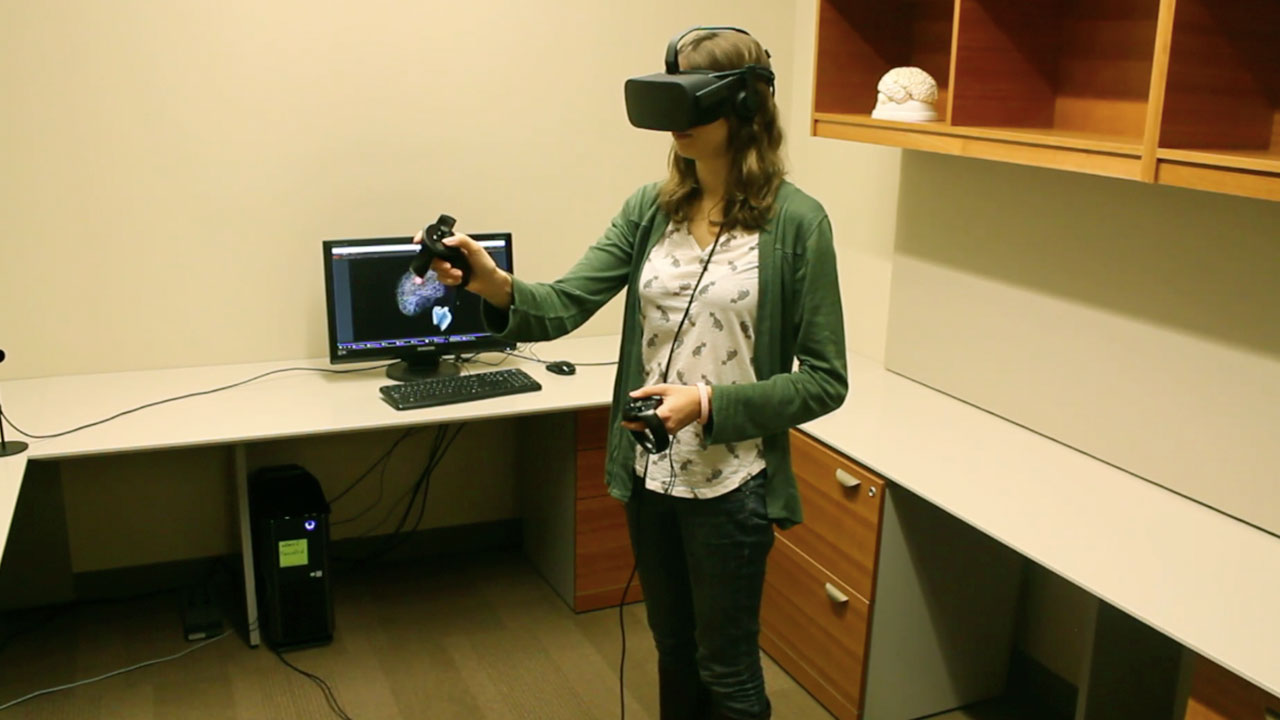 BrainWalk: Behind the Scenes Navigation Demonstration
Karen Schloss,Bas Rokers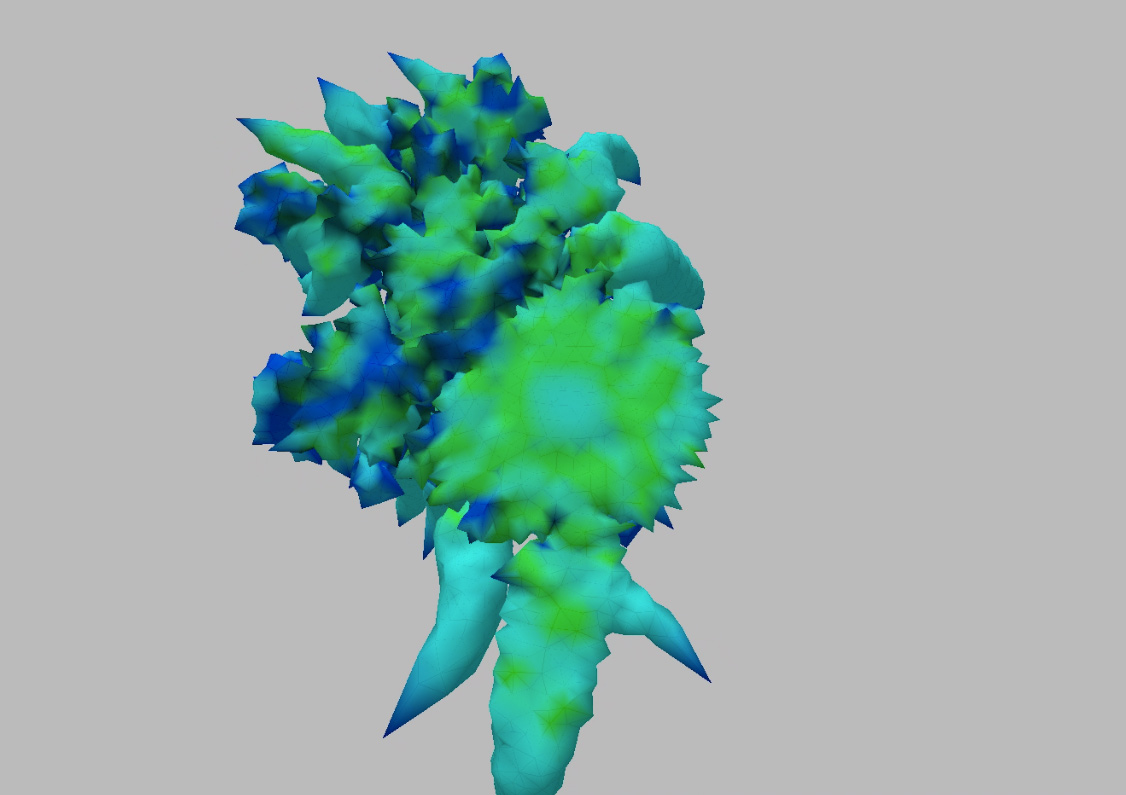 Corals | Generation 12
Joel Simon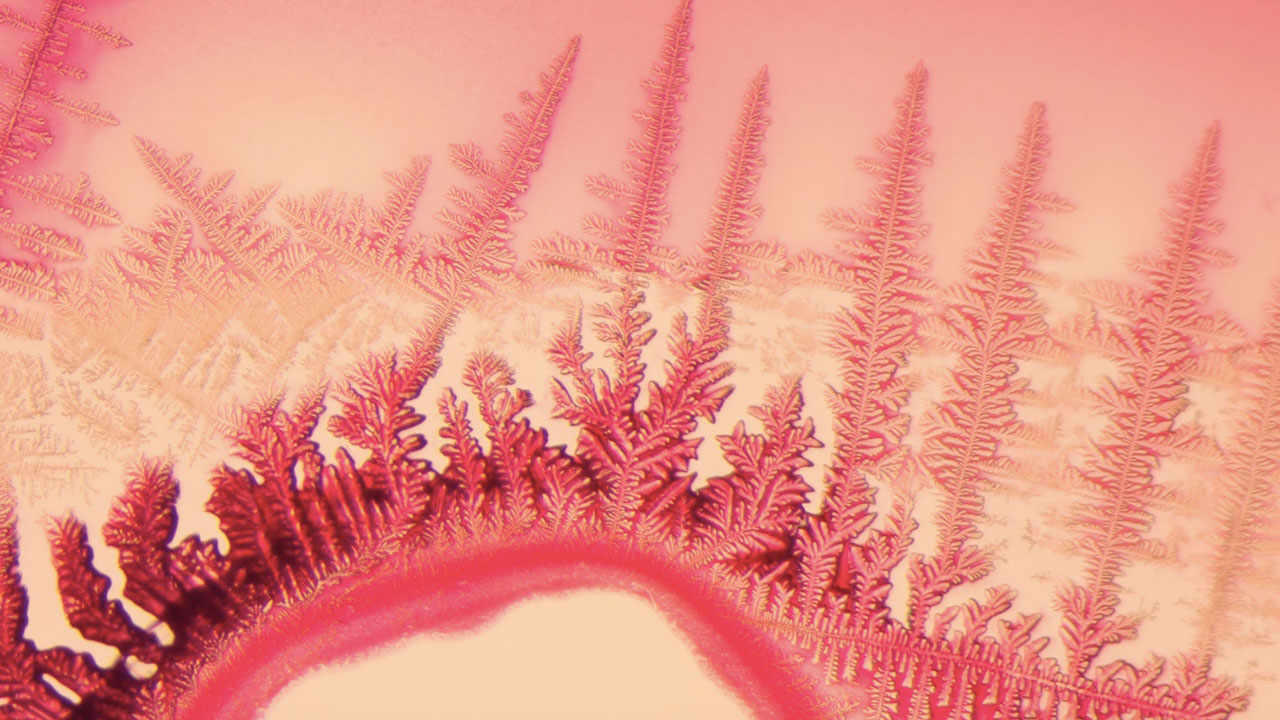 MINIGLOBELET II
Wenting Zhu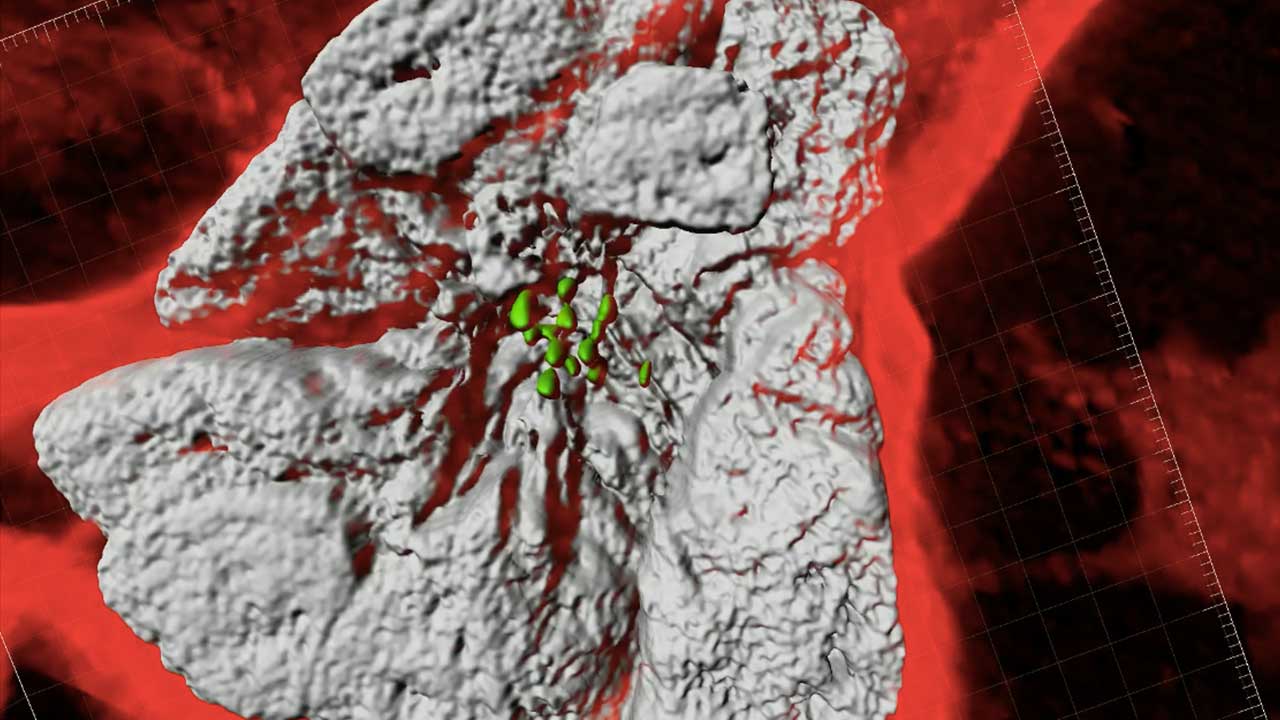 Huntington's Disease Neuron
Gist Croft
Differentiating Human Embryonic Stem Cells
Gist Croft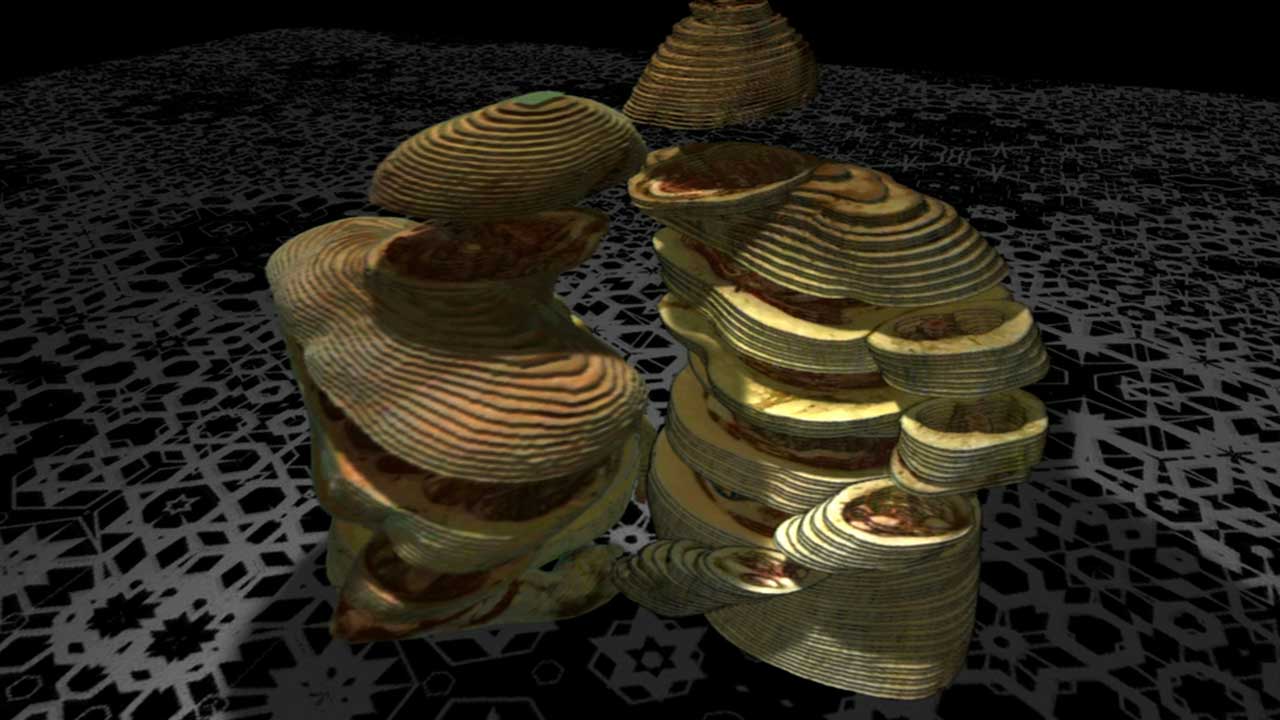 Addendum
Jérôme Lefdup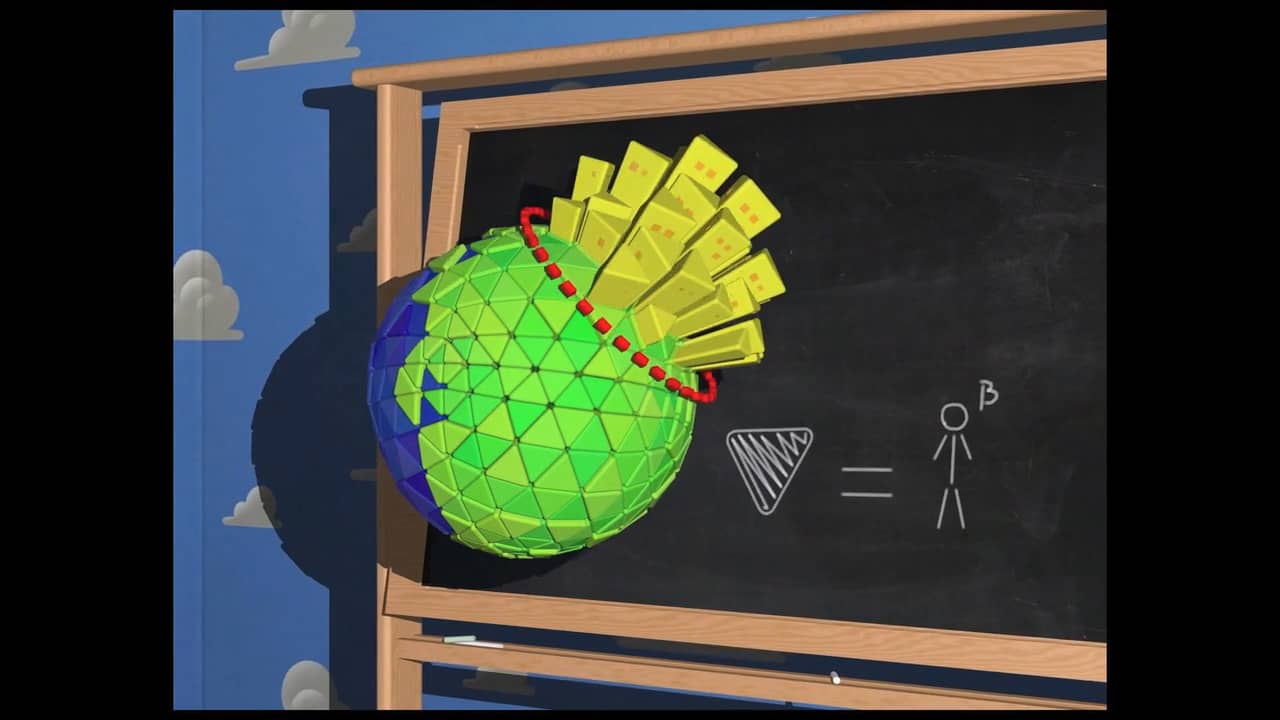 Is there enough soil to feed a planet of cities?
Roberto D'Autilia,Giulio De Bonfils,Alessandro De Simone,Valerio Palma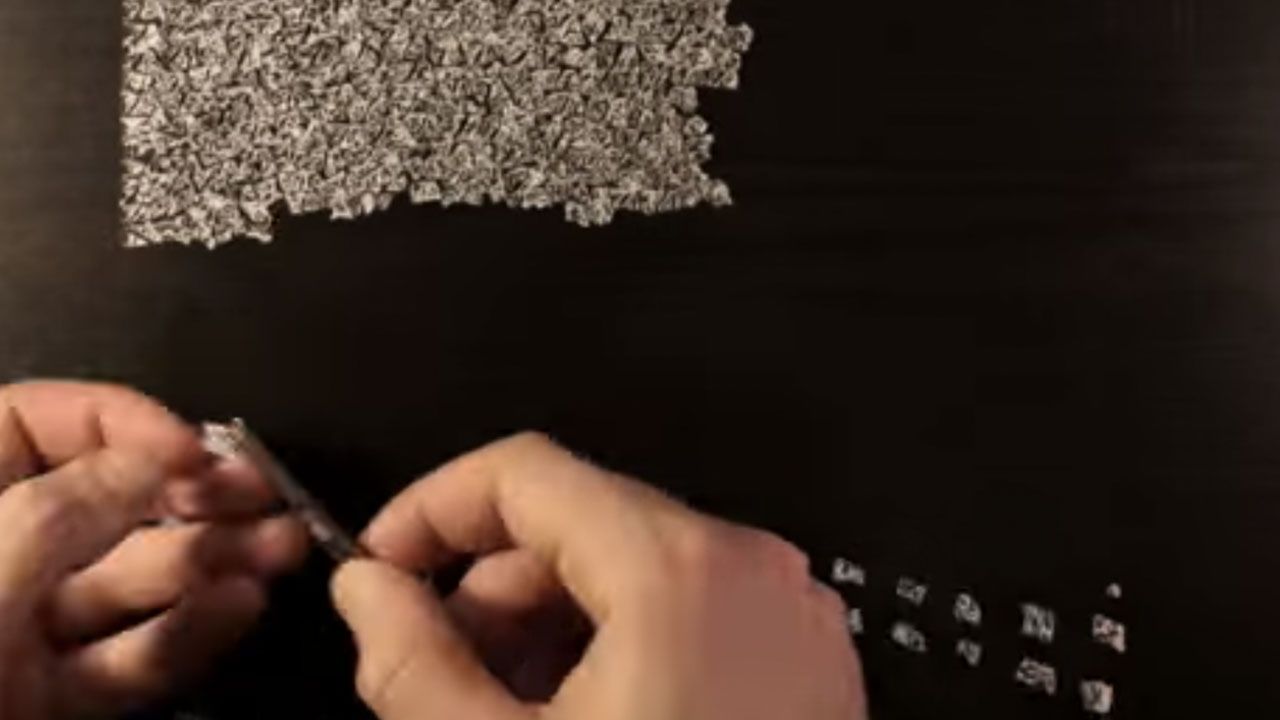 Division (making of video)
Johan Rijpma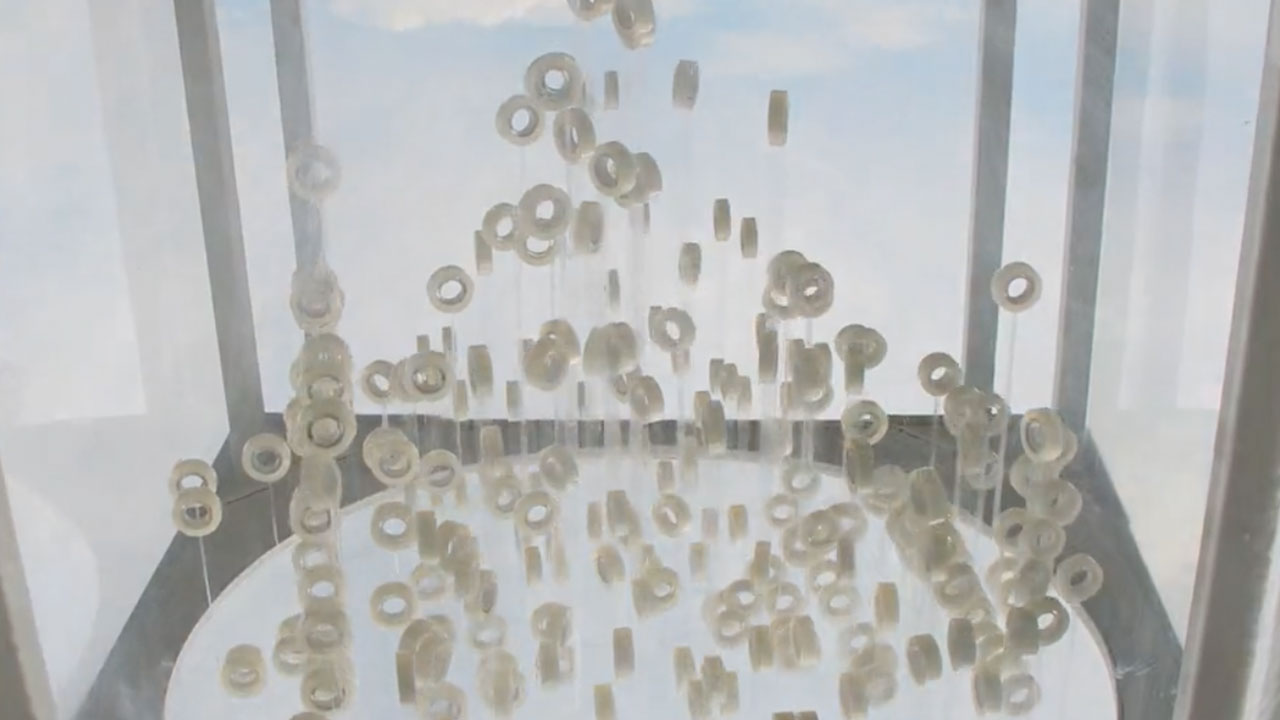 Tape Generations
Johan Rijpma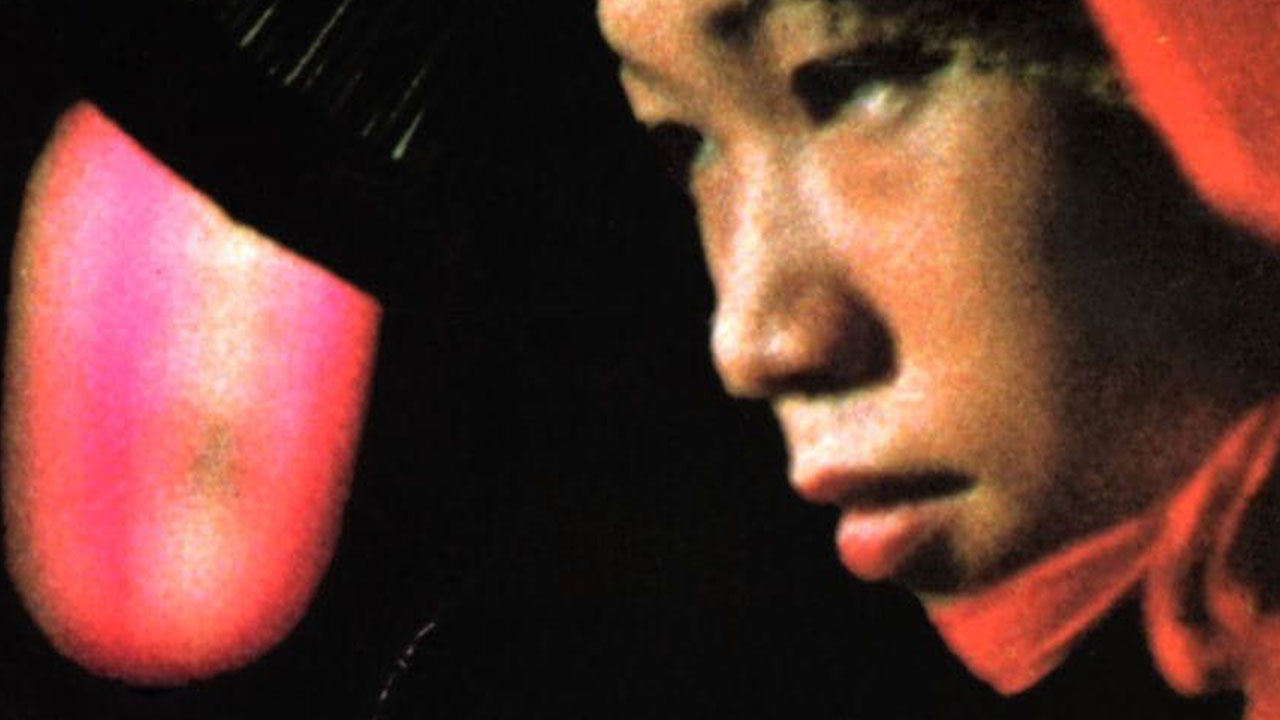 Sans Soleil
Chris Marker
Primary Expansion
Johan Rijpma
Dynamics
Orsolya Szantho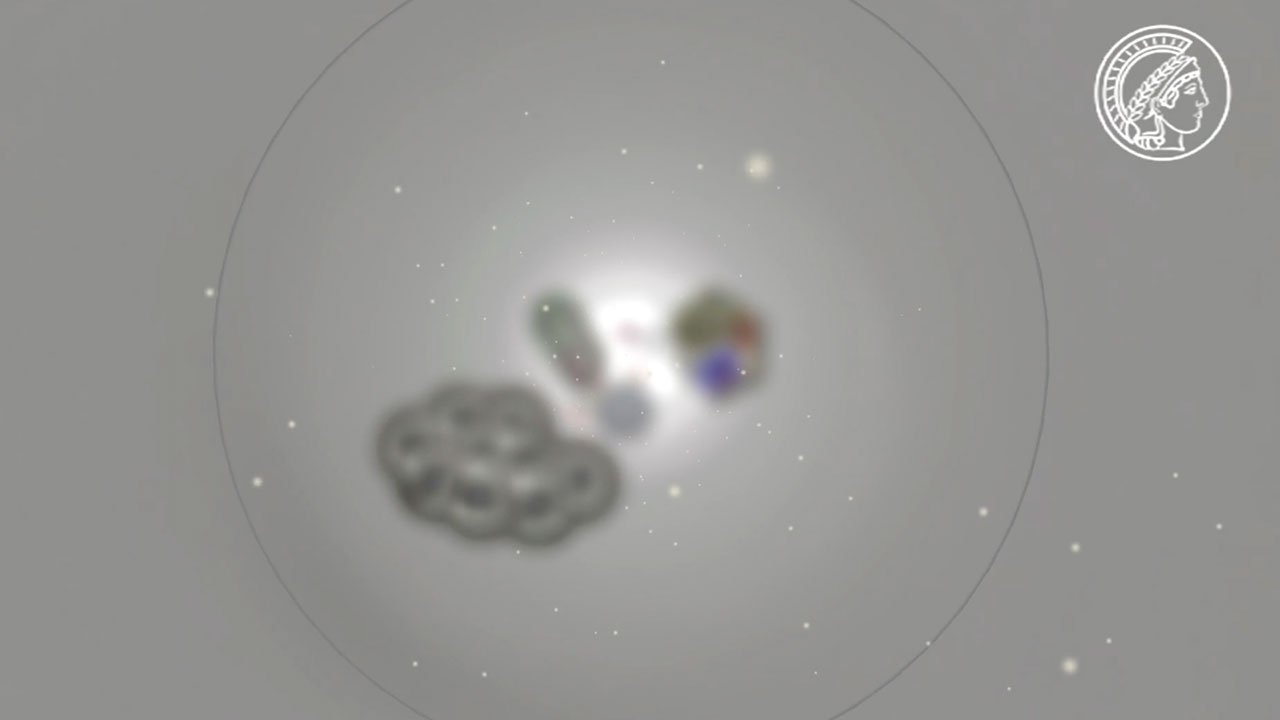 STED - Mikroskopie jenseits optischer Grenzen
Beate Häutemann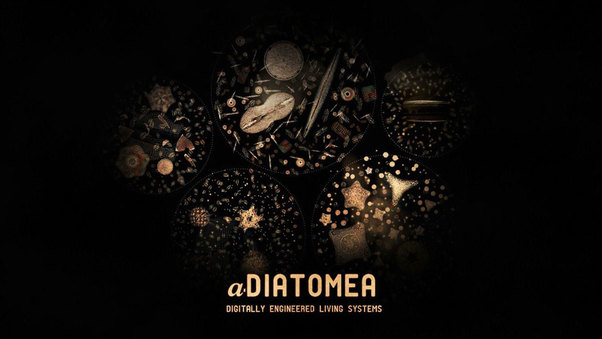 aDiatomea
Markos Kay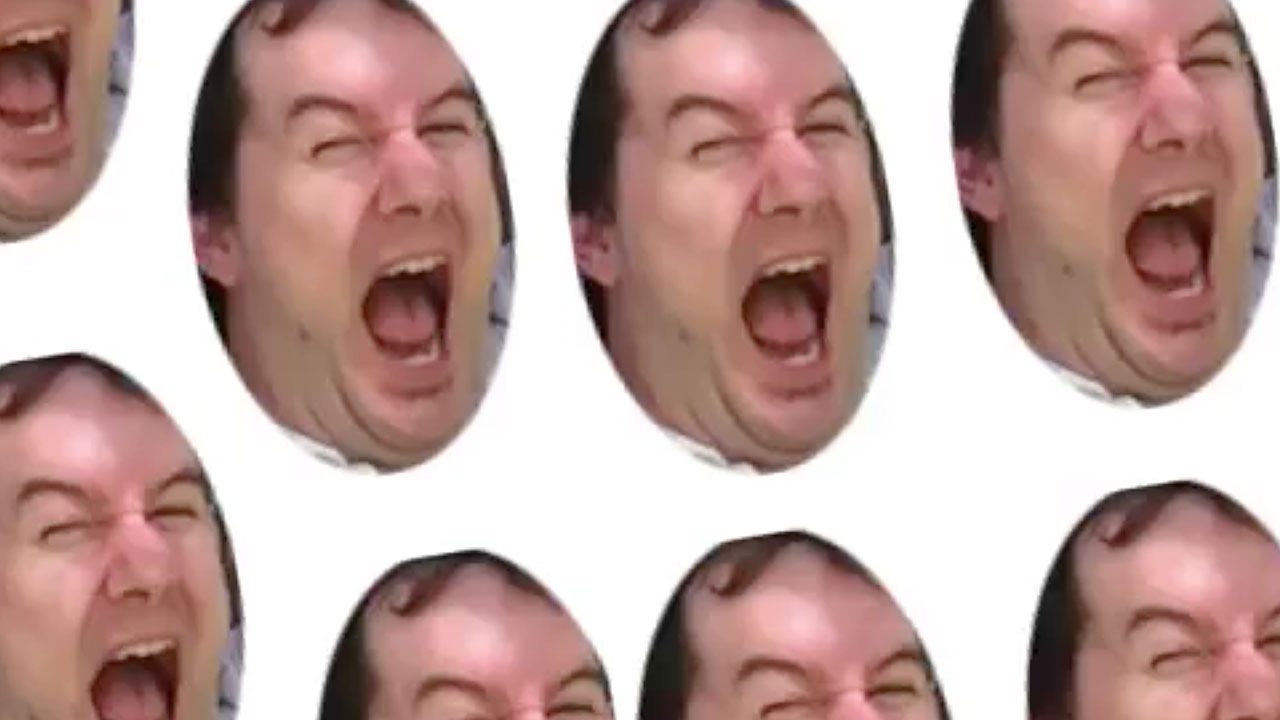 He's a budding budding yeast professor
Andrés Mansisidor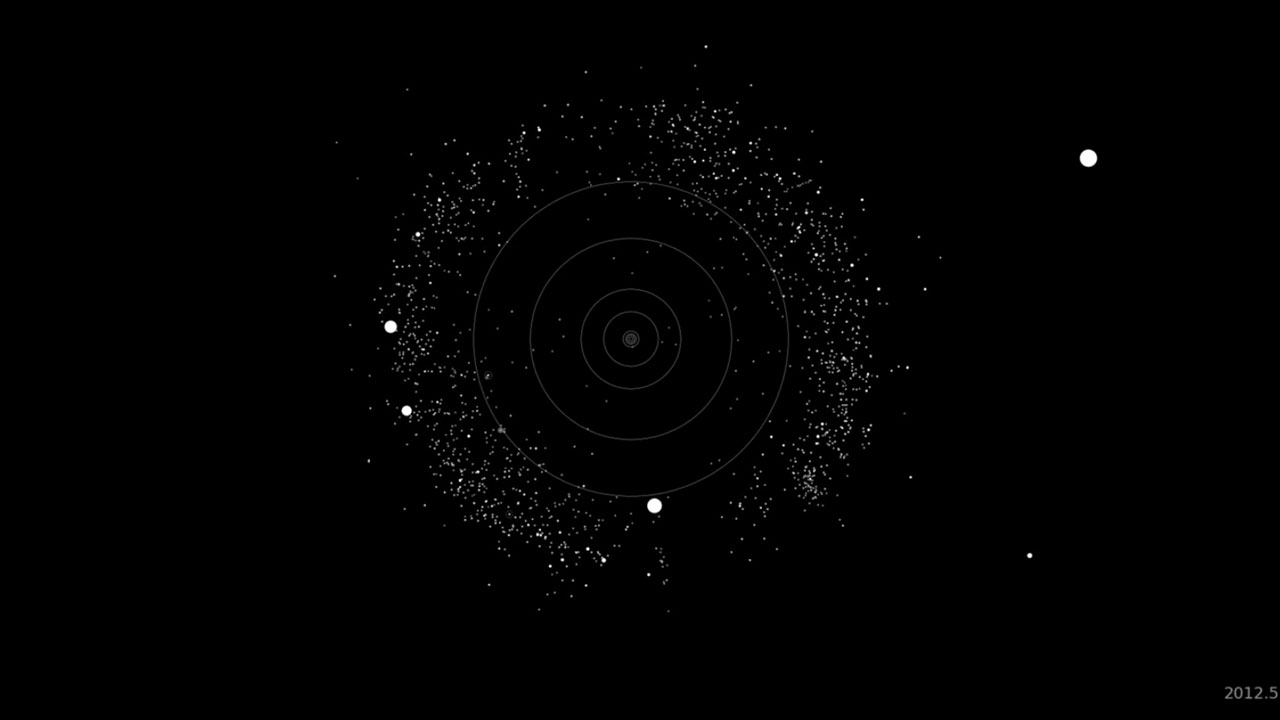 Beyond Neptune
Alex Parker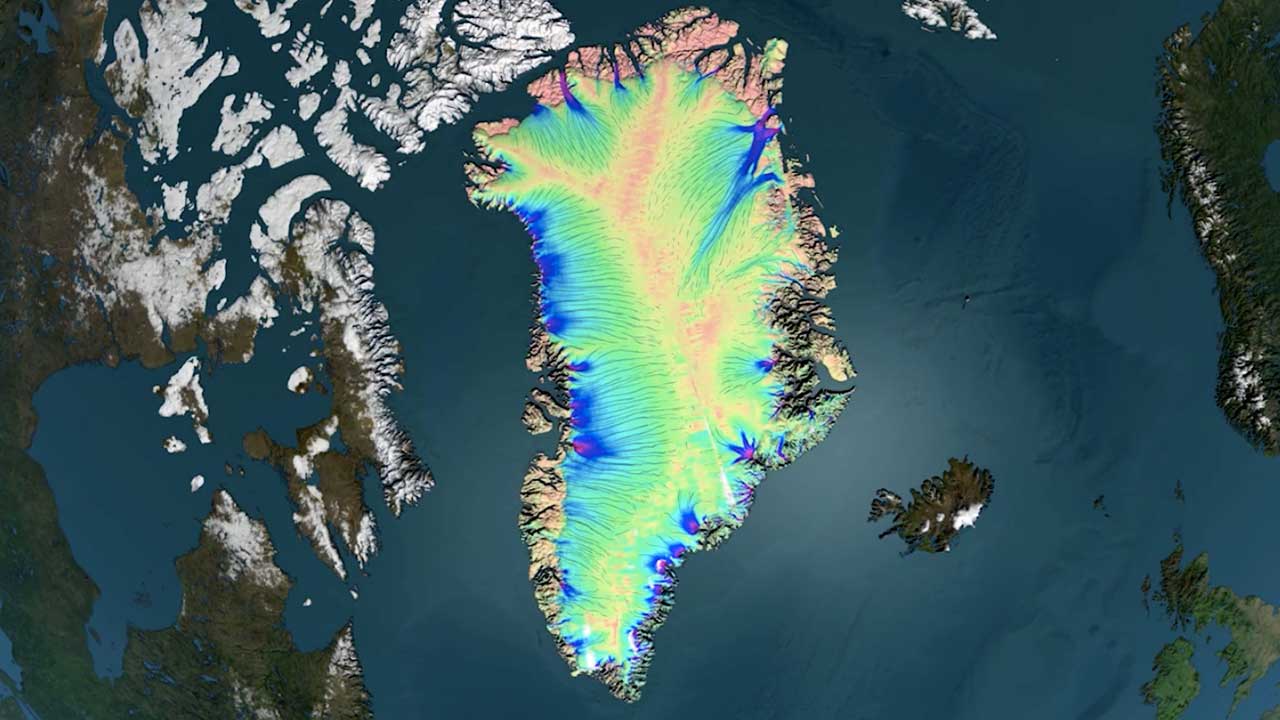 Mathematician uses skills to study Greenland's retreating glaciers
Miles O'Brien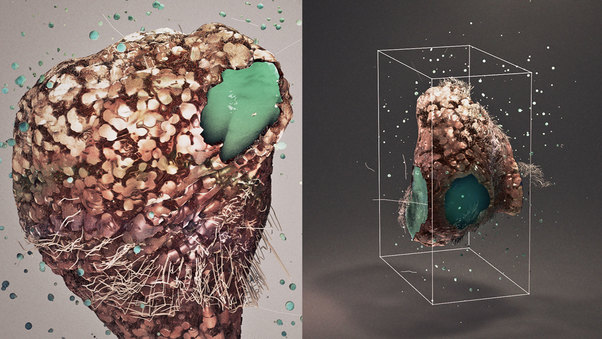 Microscopic Leaps
Markos Kay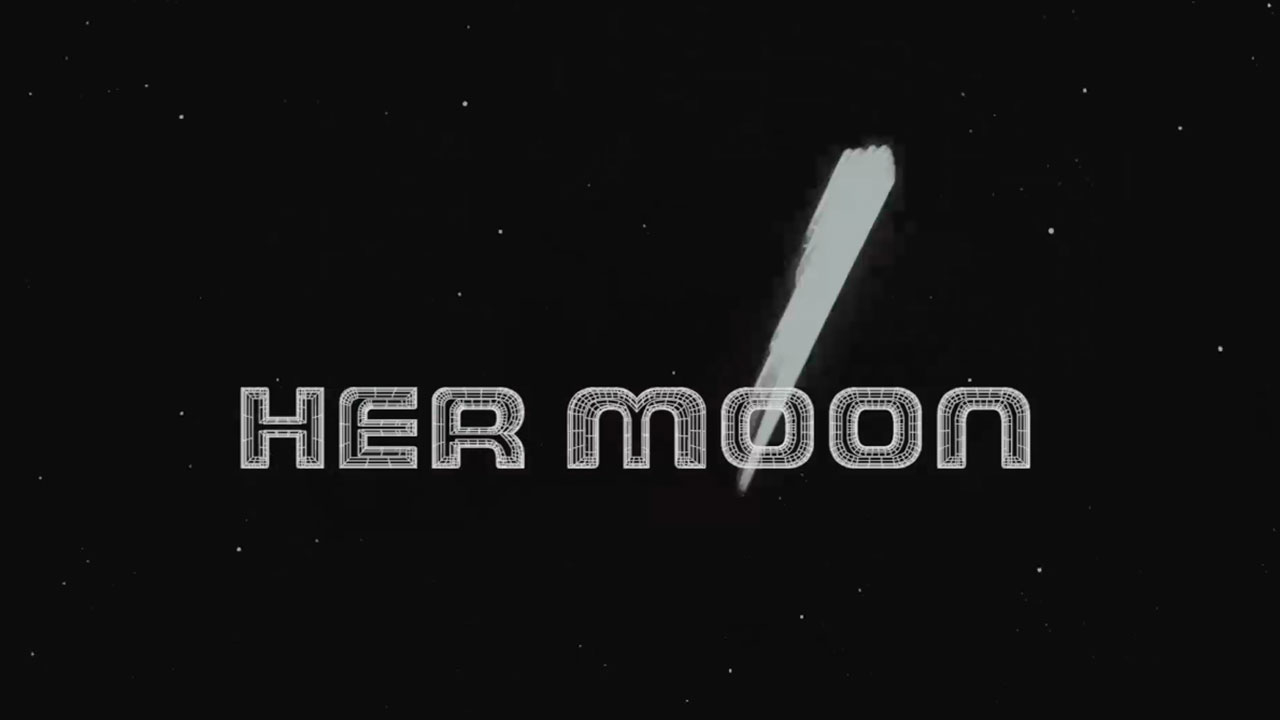 Her Moon
Lilian Mehrel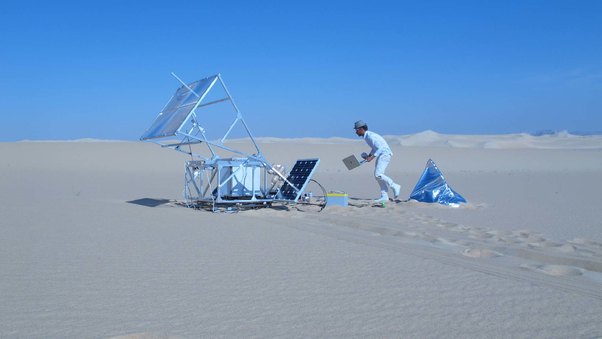 Solar Sinter Project
Markus Kayser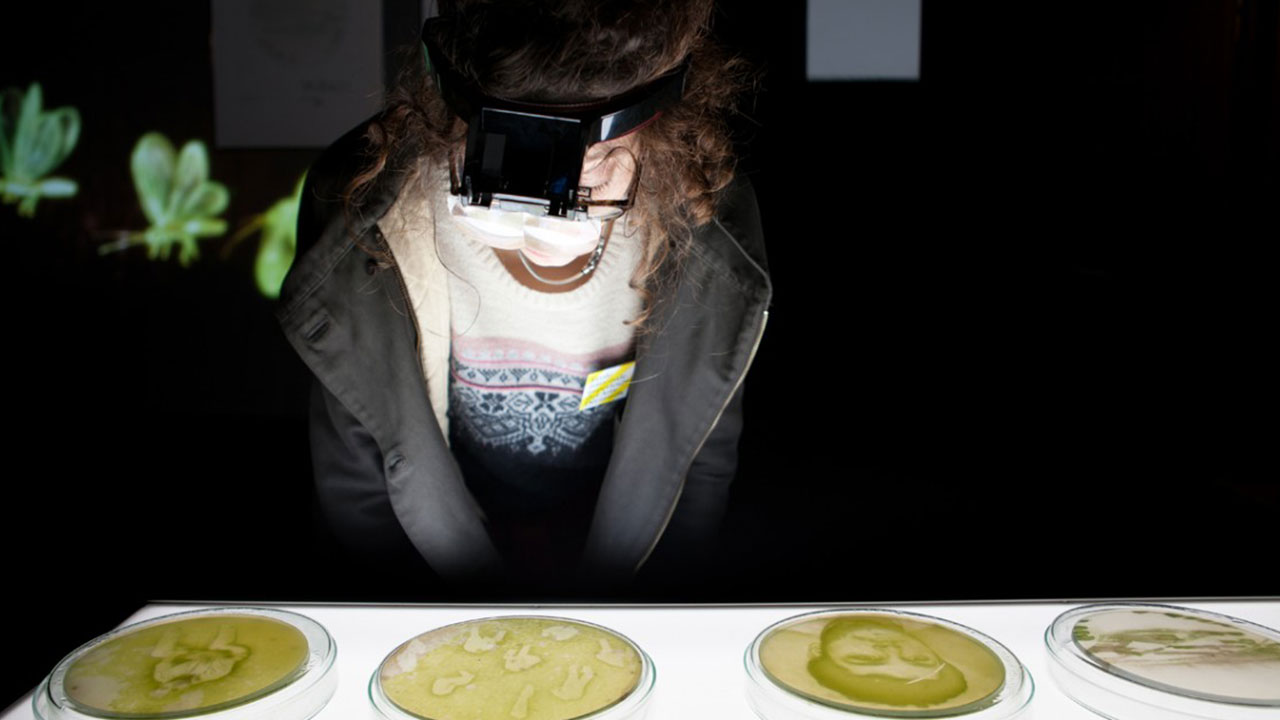 Cultures
Lia Giraud
Kunstkammer
Christine Ilkova Hristova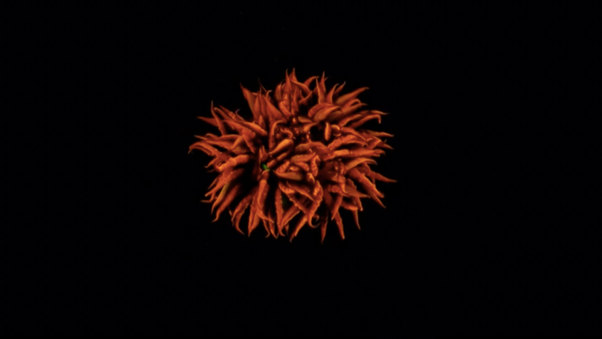 Into the Cosmic Flower Garden
Coral Morphologic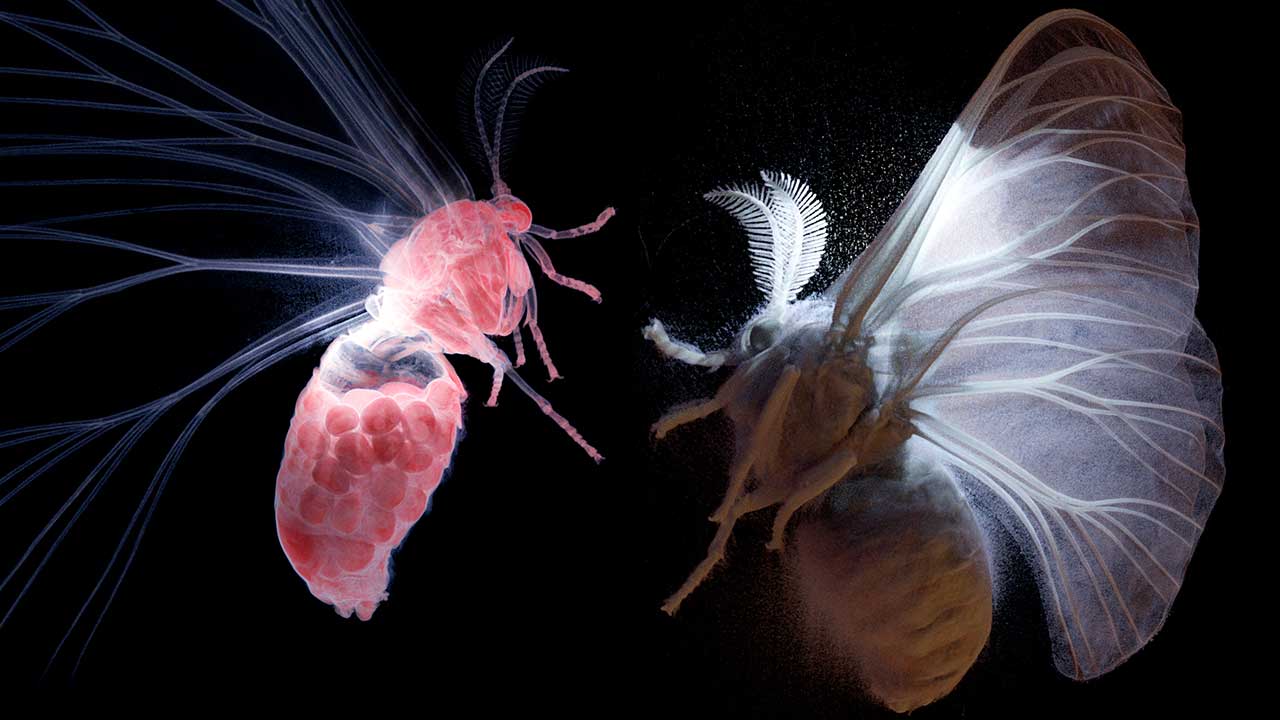 The Secret World of Moths
Hannes Vartiainen,Pekka Veikkolainen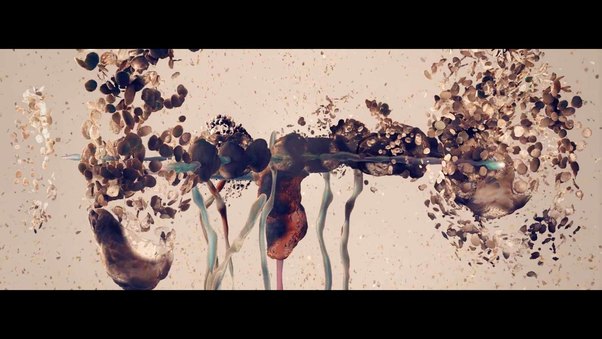 Cytoplasmic Playgrounds
Markos Kay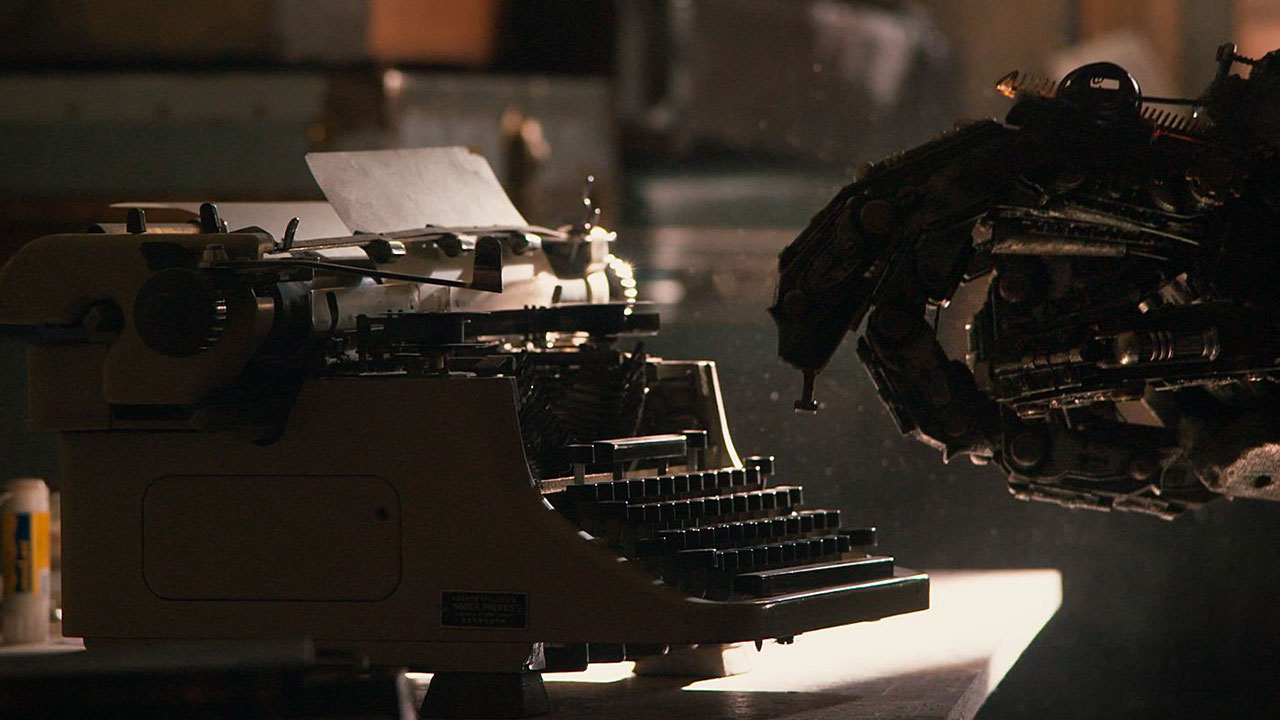 Last Days of the Man of Tomorrow
Fadi Baki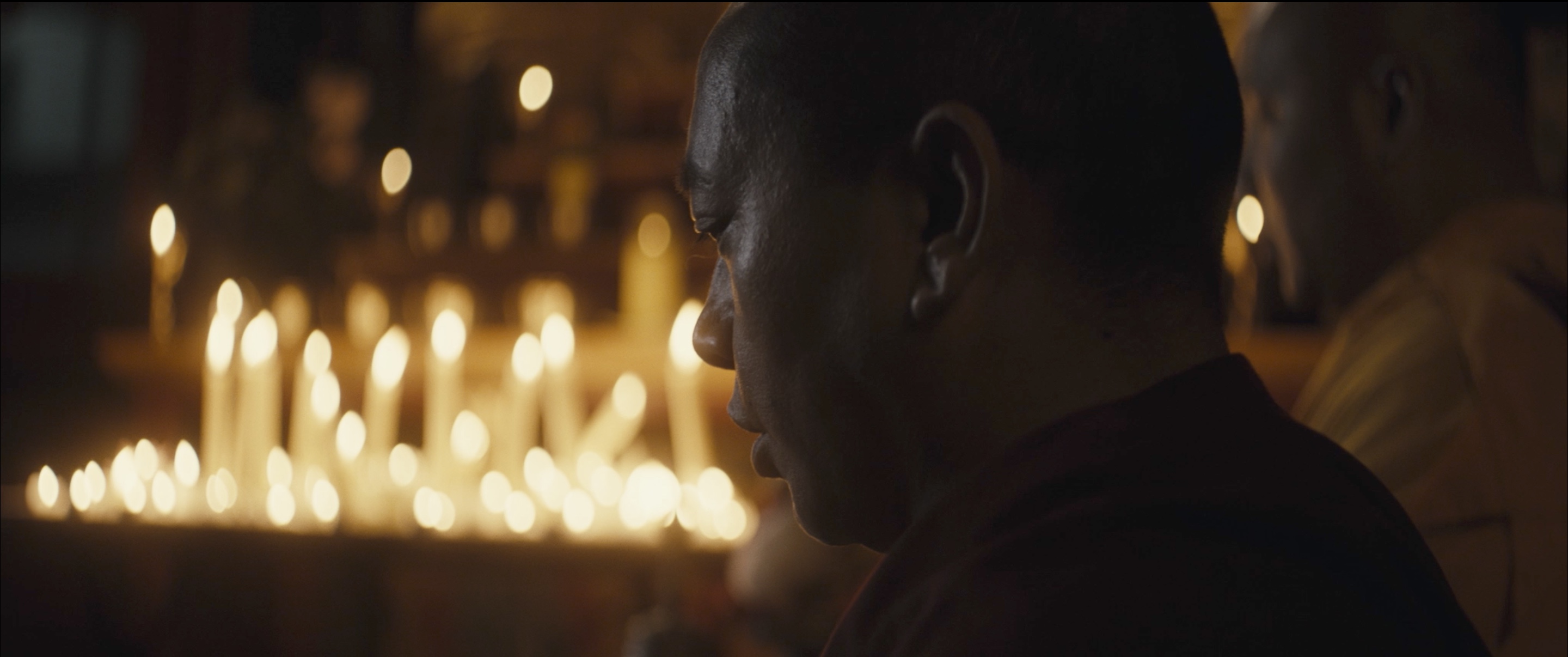 The Nine Billion Names Of God
Dominique FILHOL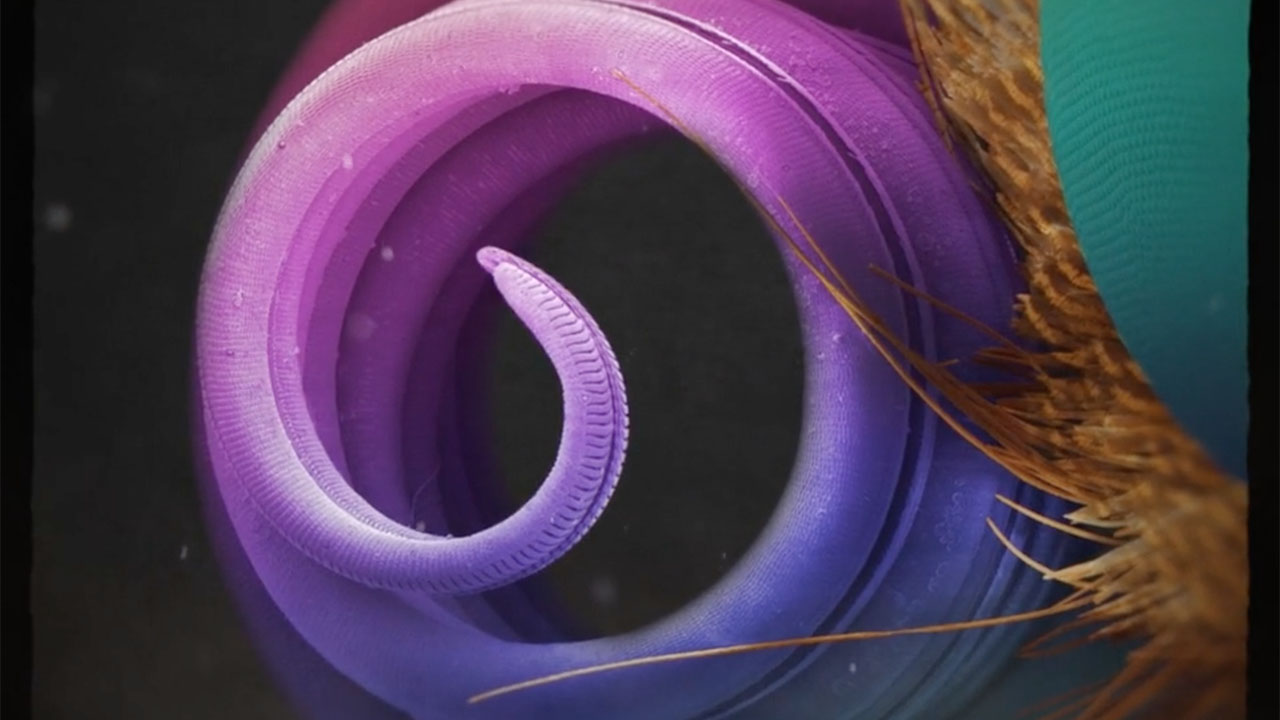 Non Linear
Linnea Rundgren, Hugo Farrant
Anosmia
Jacob LaMendola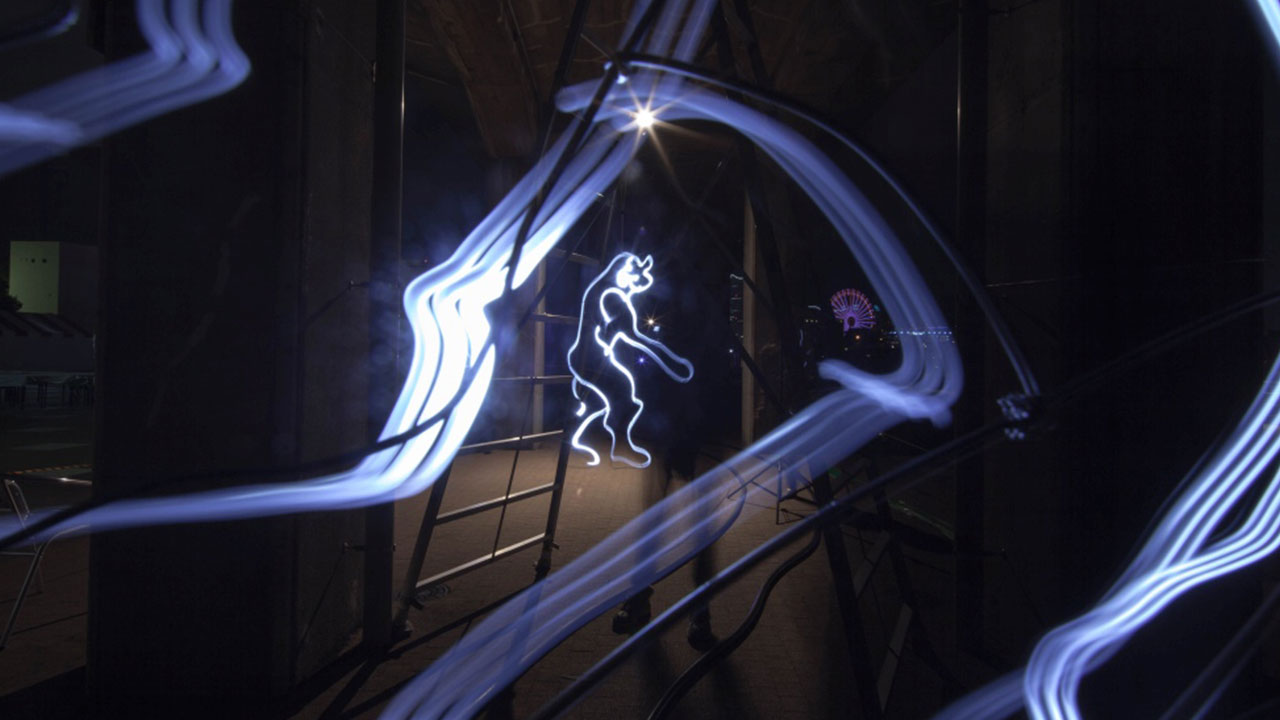 Track
TOCHKA (Takeshi Nagata & Kazue Monno)
Of Slaves and Robots
Milos Tomic
A Dance with Quantum Physics
Hendrik Faller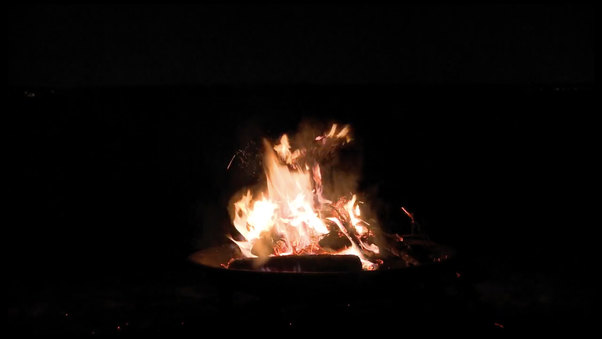 Combustion
Renaud Hall̩e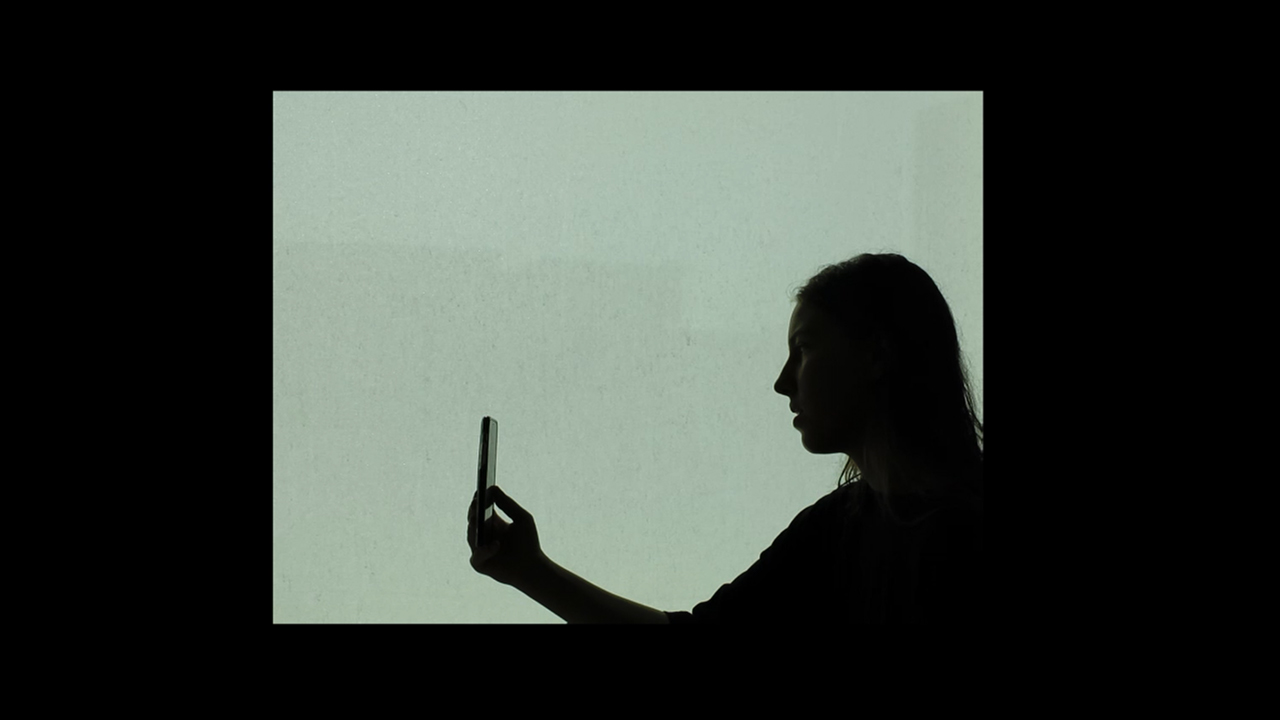 Connection
Auguste Nomeikaite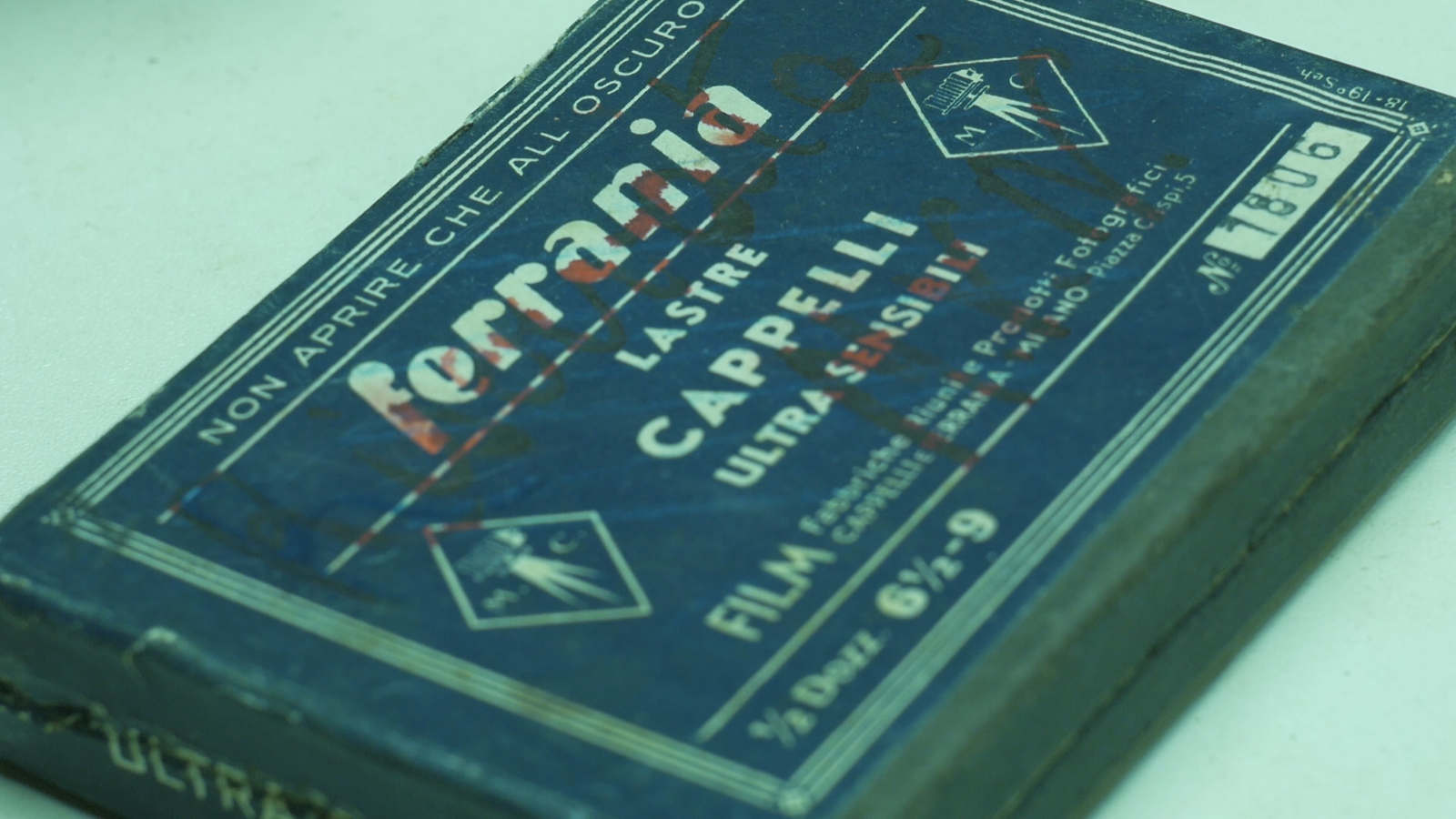 How to Catch a Star
Pamela Breda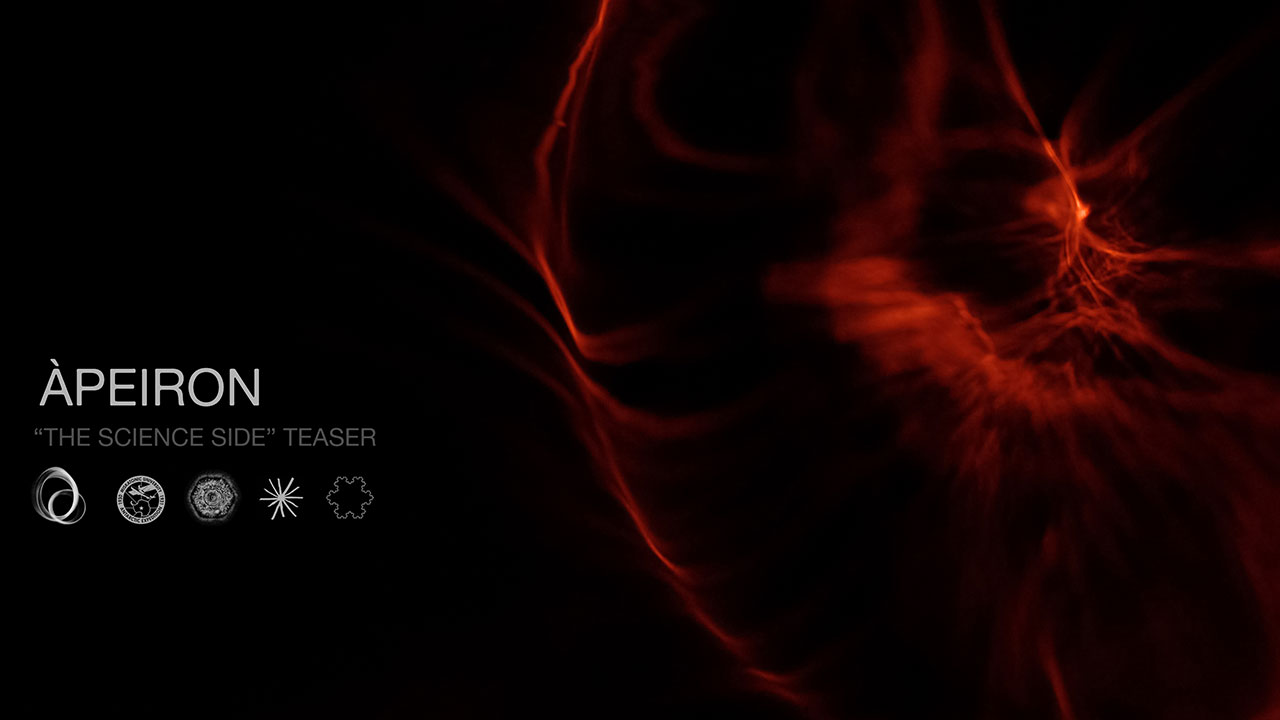 Àpeiron (Science Side Trailer)
Sandro Bocci
The Dying Physicist
Sam Molleur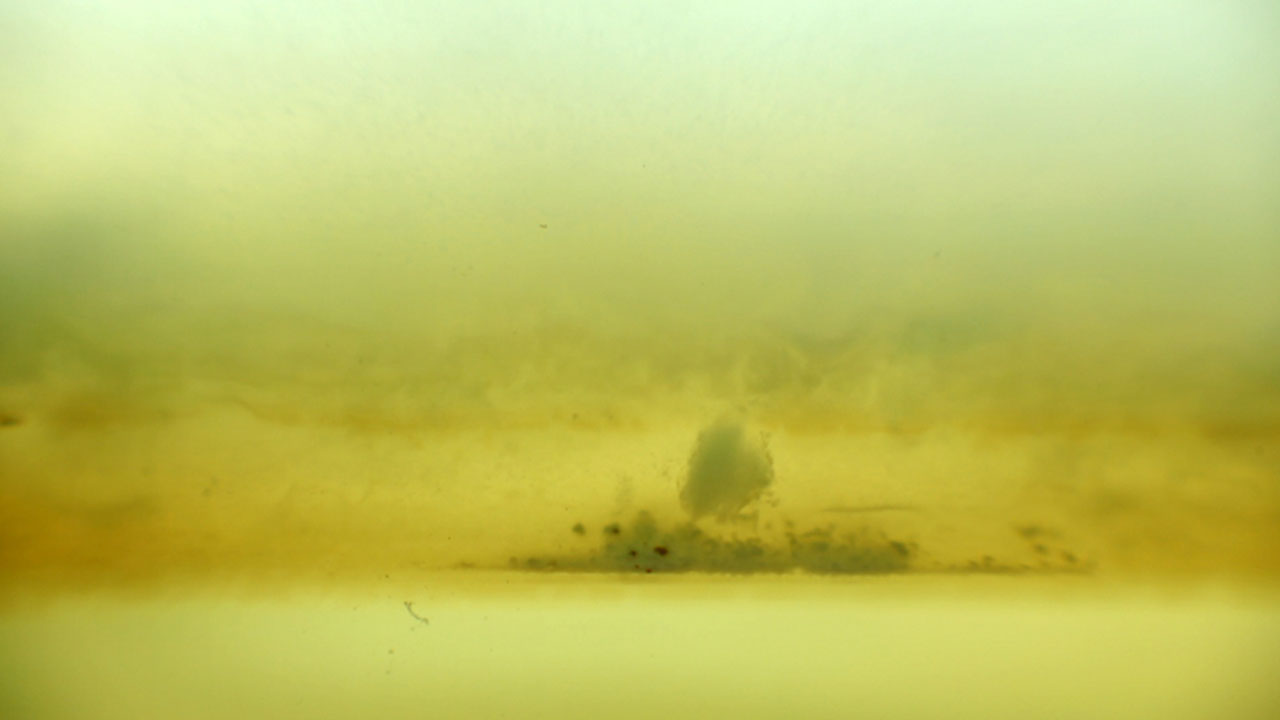 A Thing Among Things
Giovanni Giaretta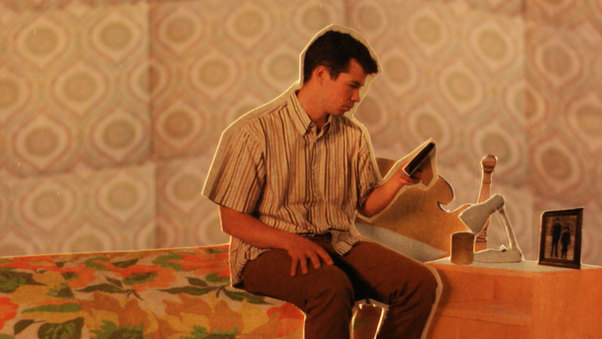 The Lost Mariner
Tess Martin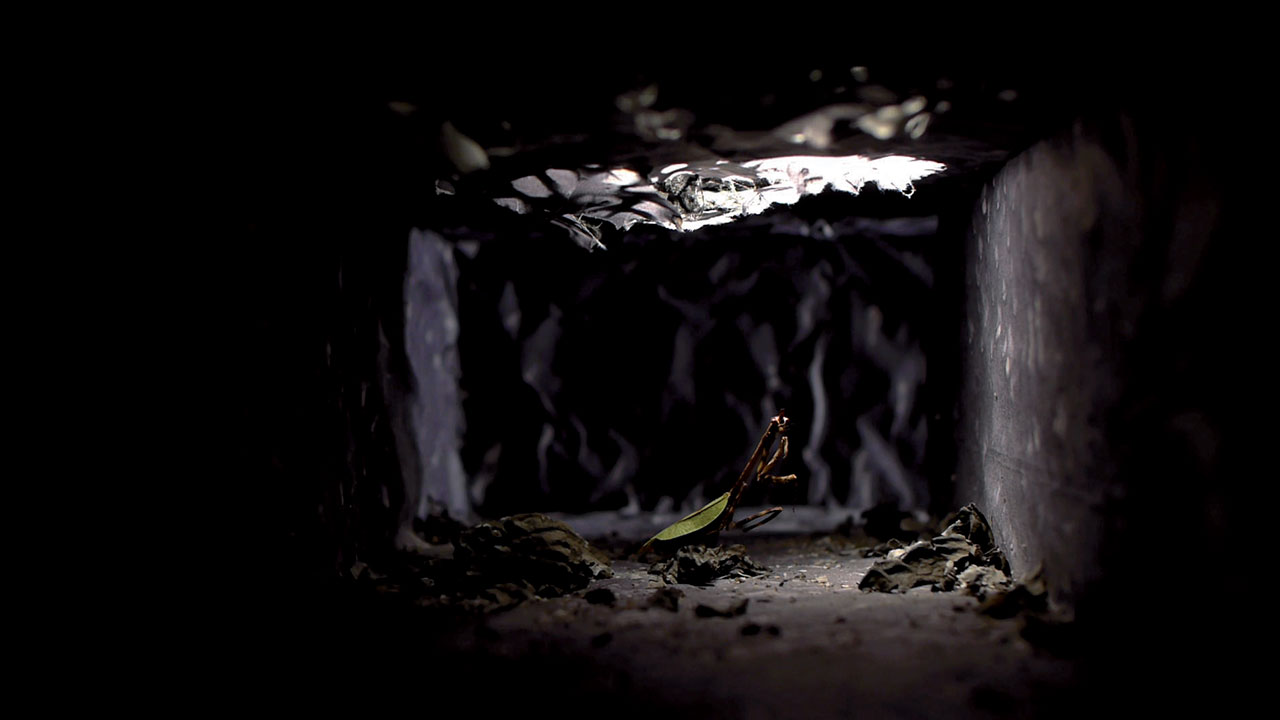 InLight Empire
Franck Lesbros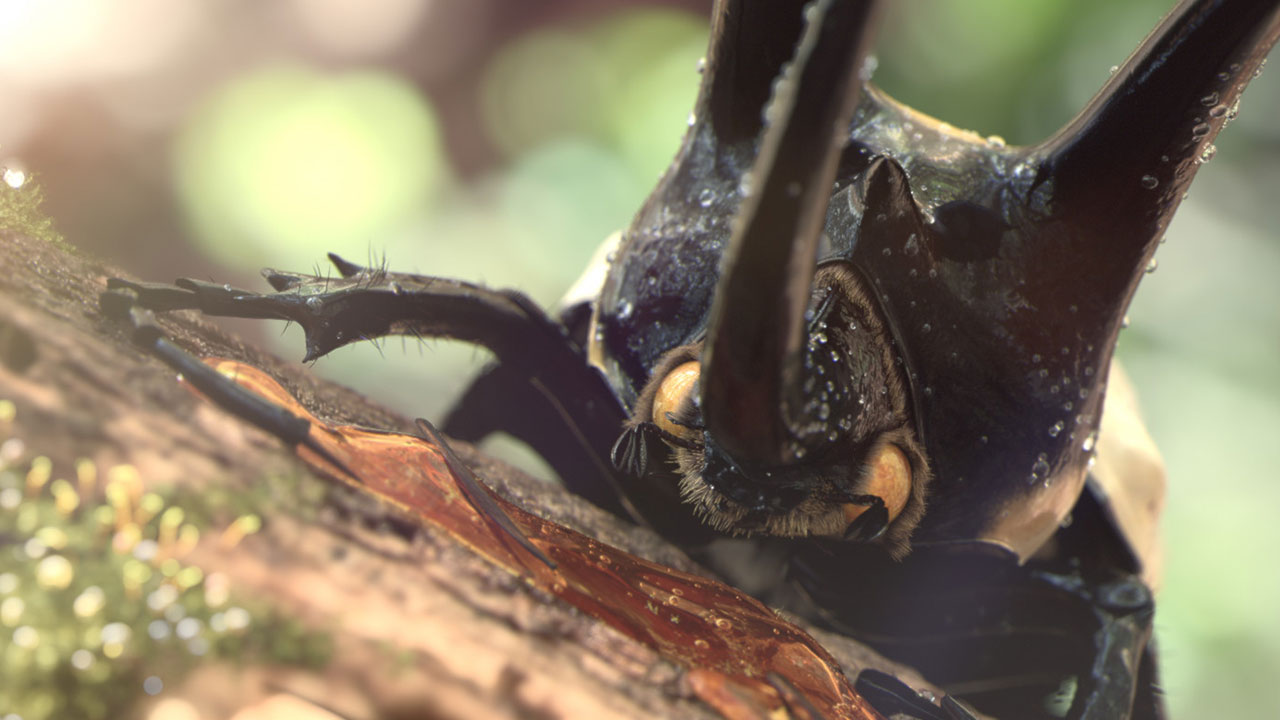 Nex
Philipp Buschauer,Michael Lokthaler,Marlene Raml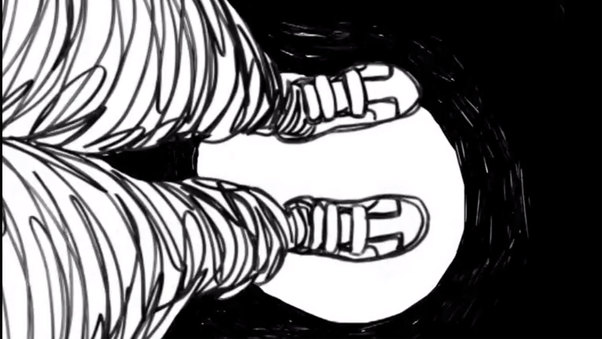 BREU
Jerónimo Rocha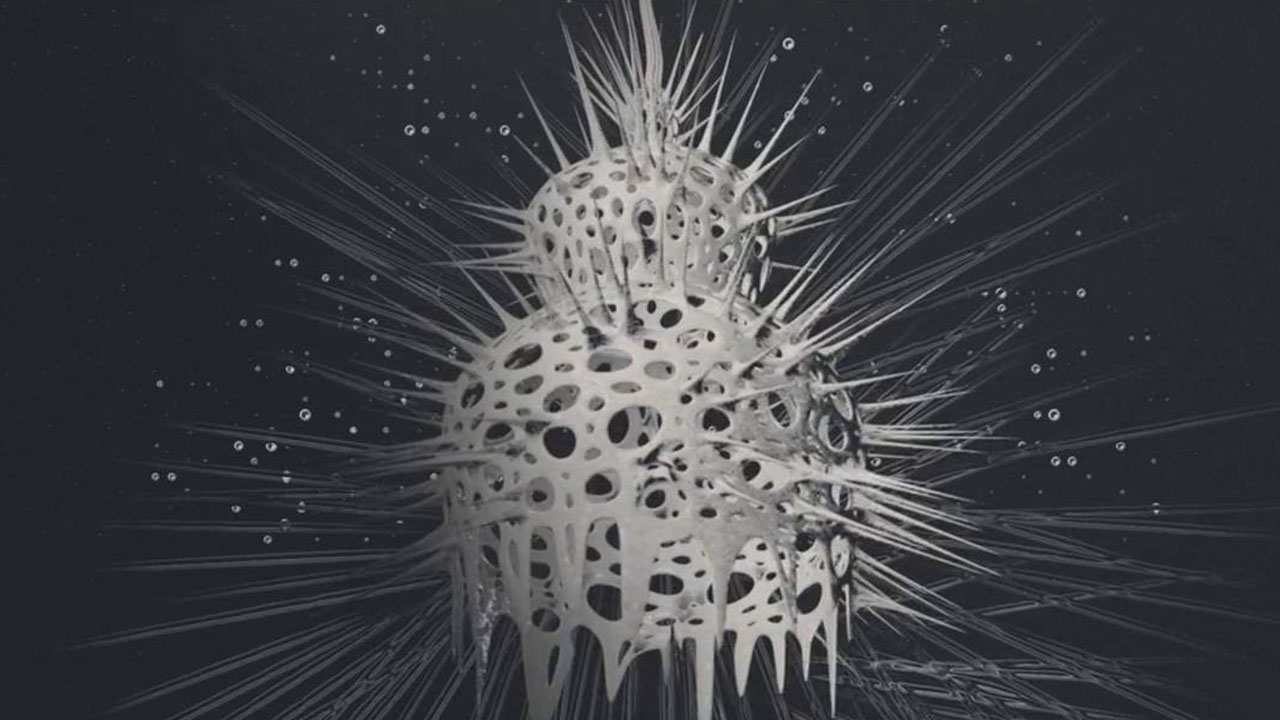 Far Beneath the Seashore
Asya Dyro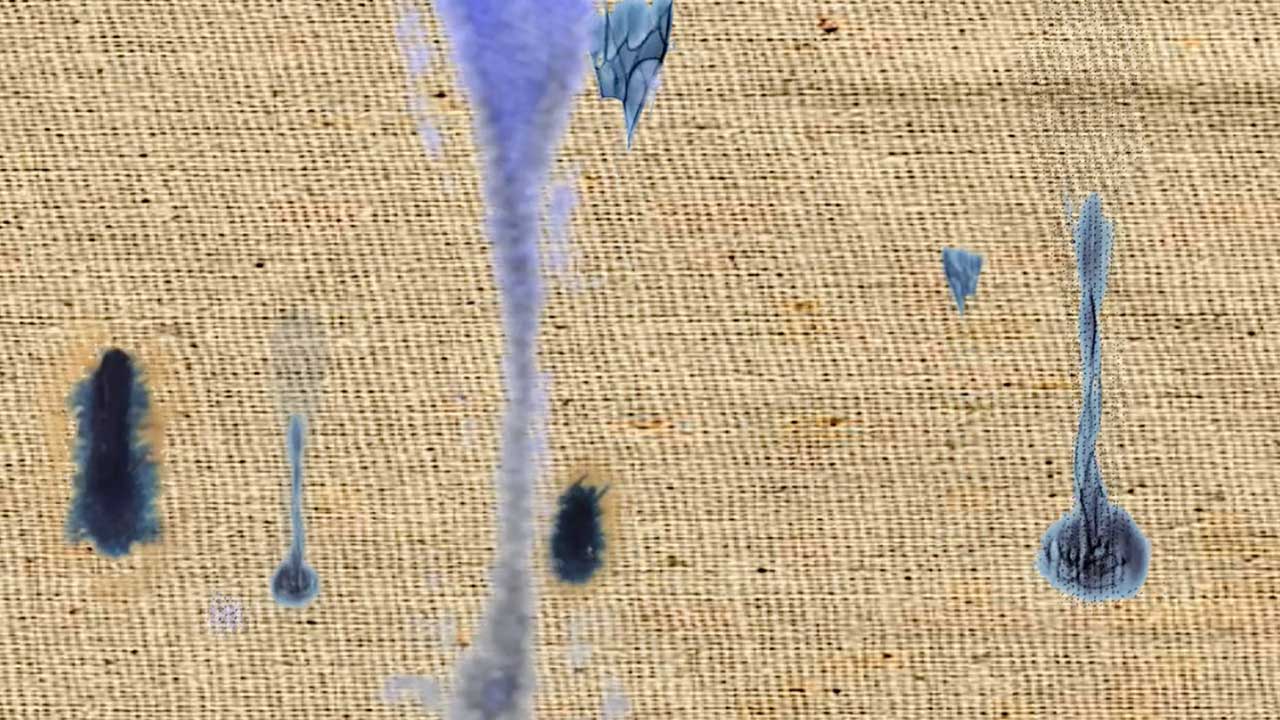 What is it like to have synaesthesia?
Samantha Moore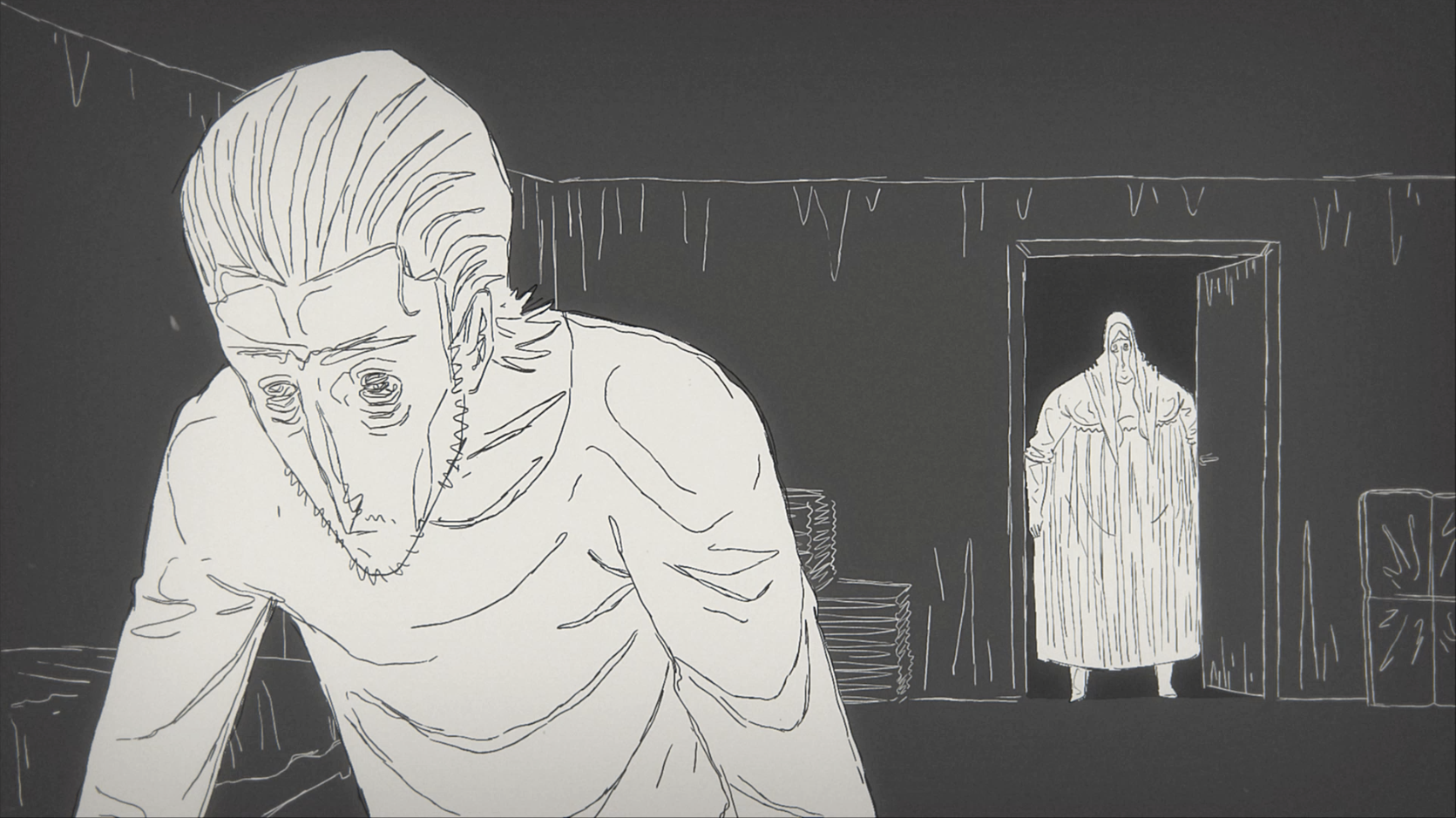 Transformation
Yousef Abdul ameer al bagshi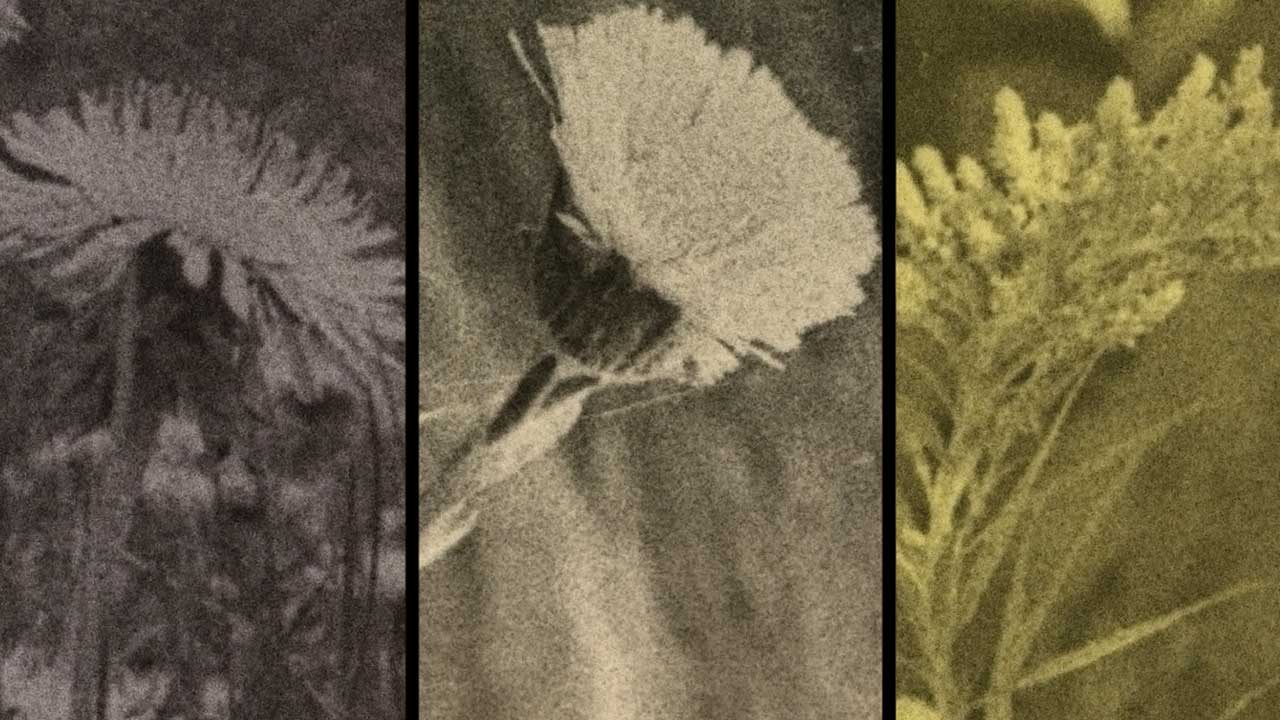 See Weeds
Dawn George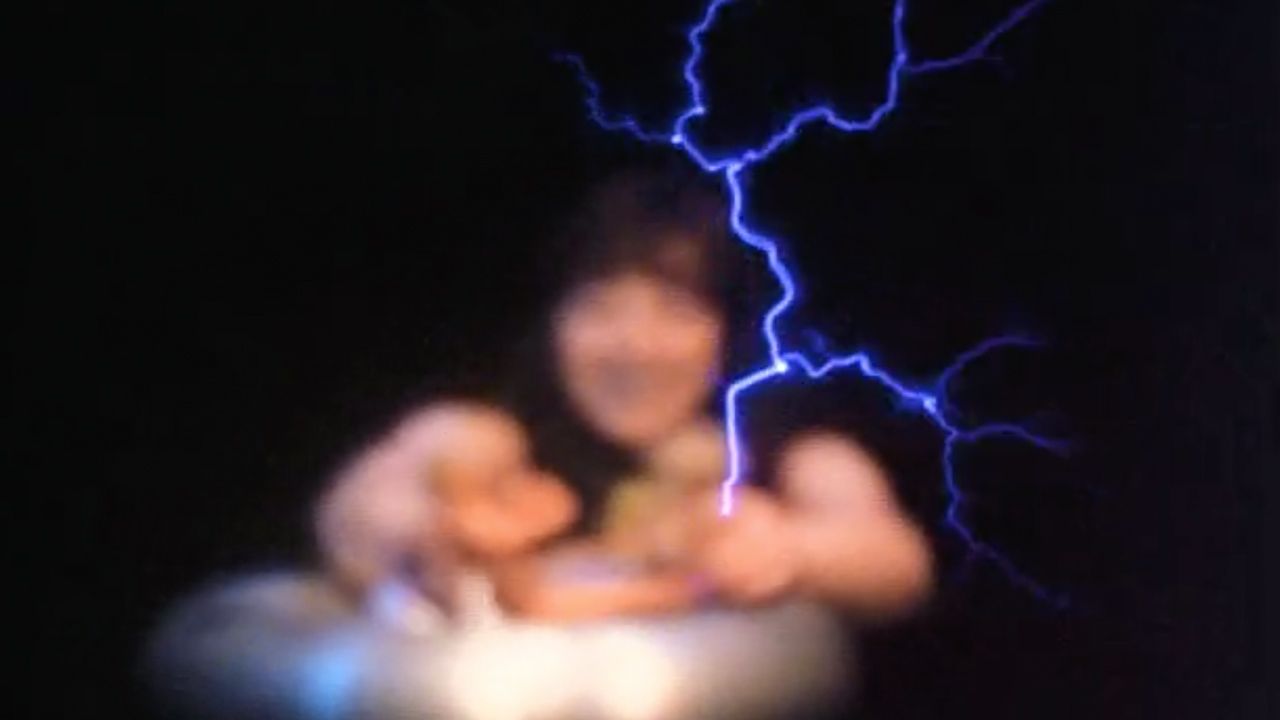 Teslamania
Joel Schlemowitz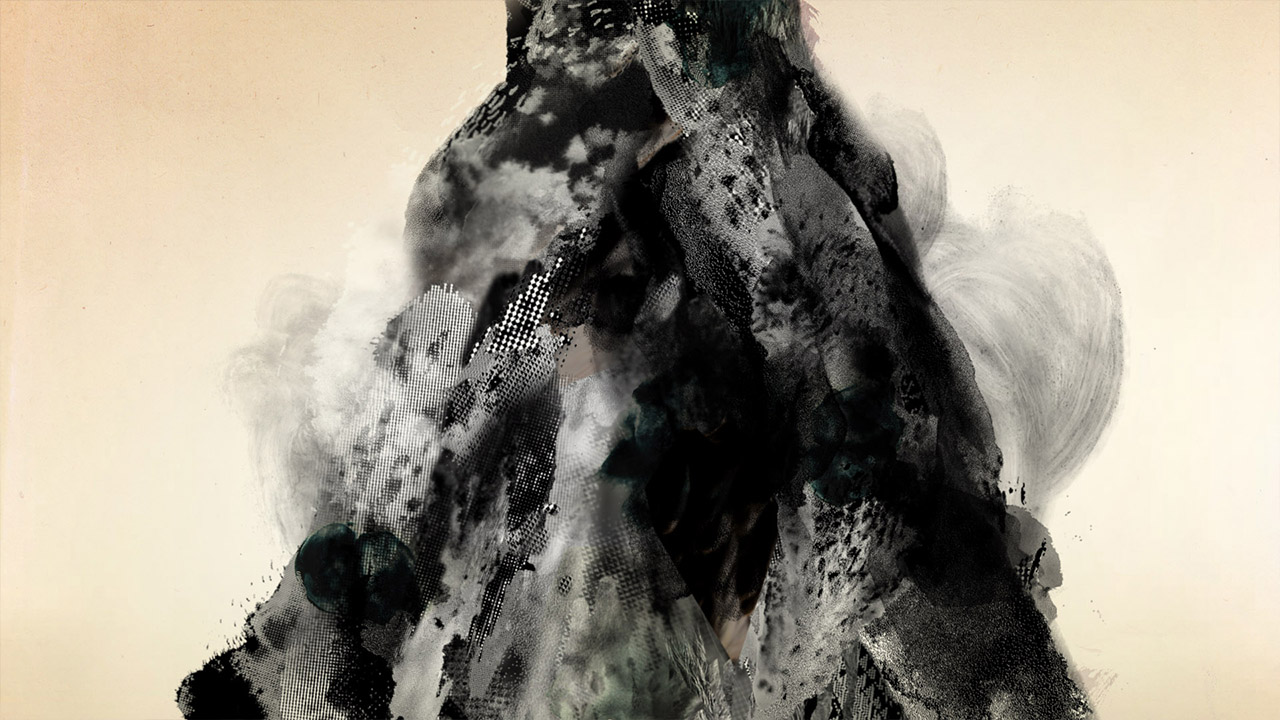 Hypnagogia
Magdalena Kvasnickova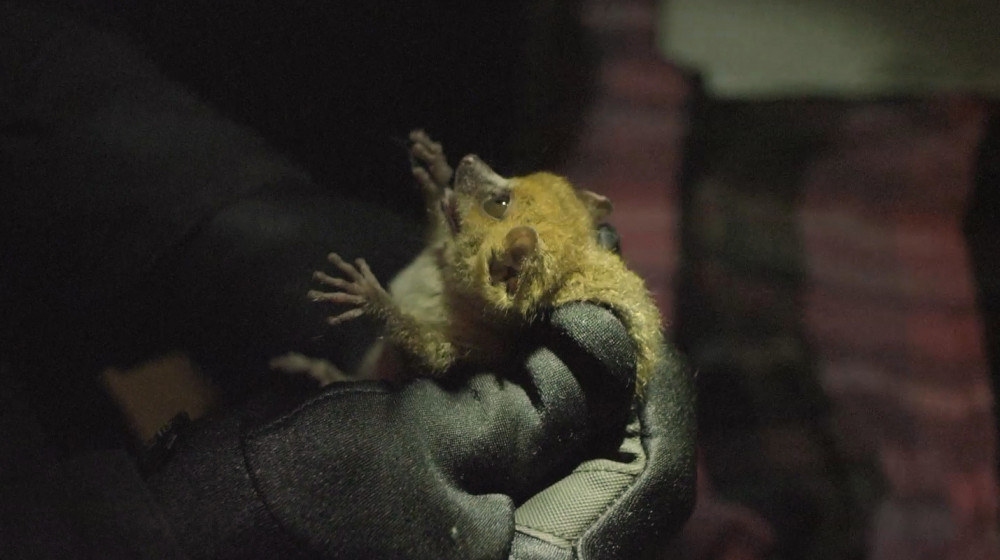 To the Unknown
Liinu Grönlund
Beyond Expression Bright
Erin Espelie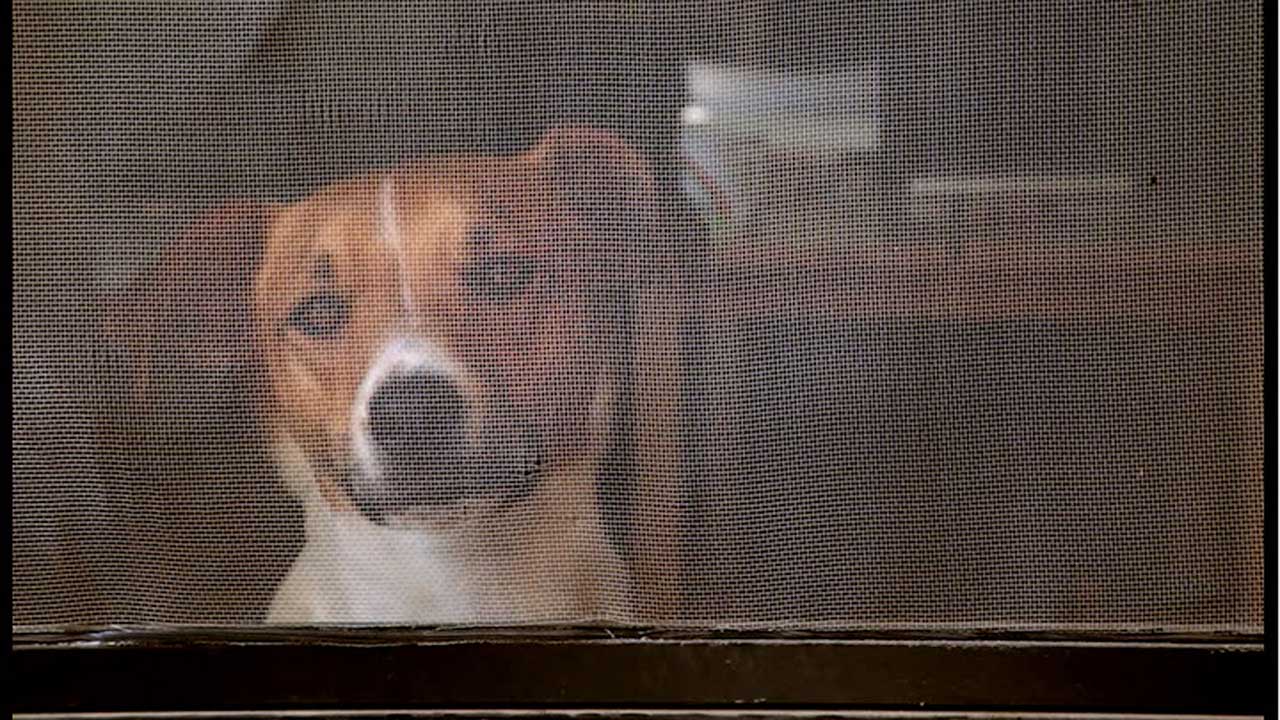 See a Dog, Hear a Dog
Jesse McLean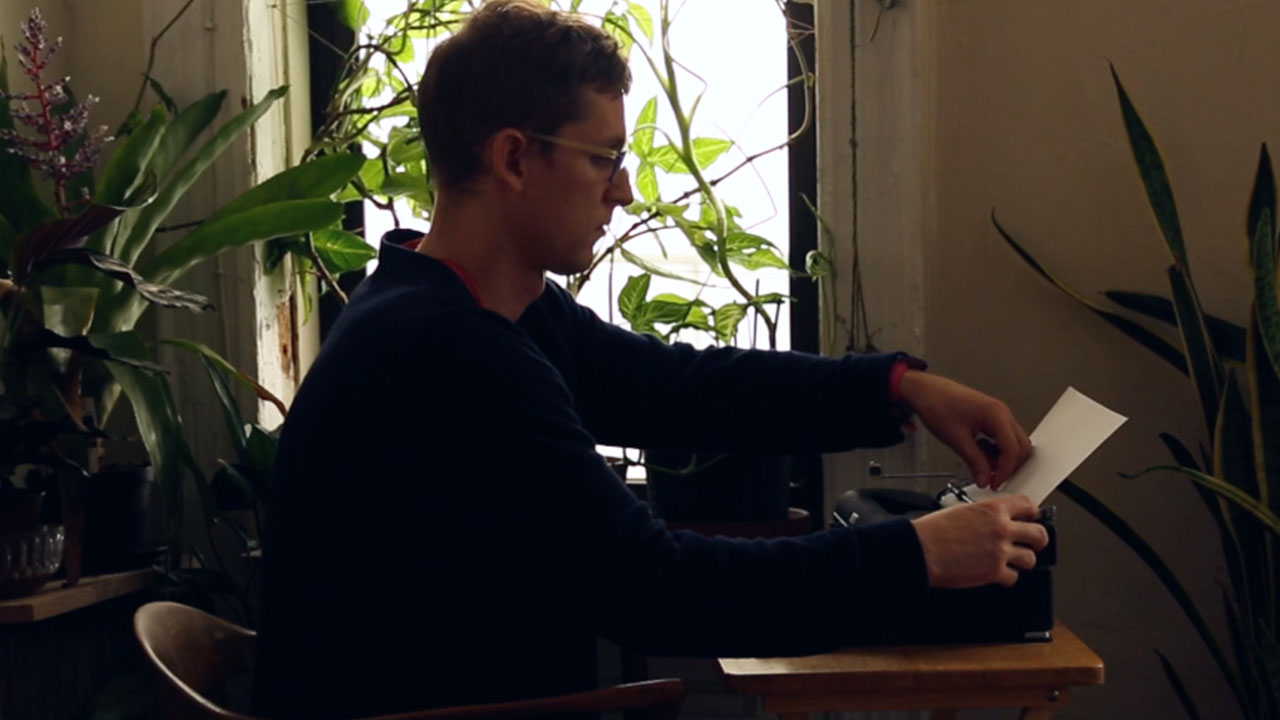 Light-Hearted
Beatrice Copeland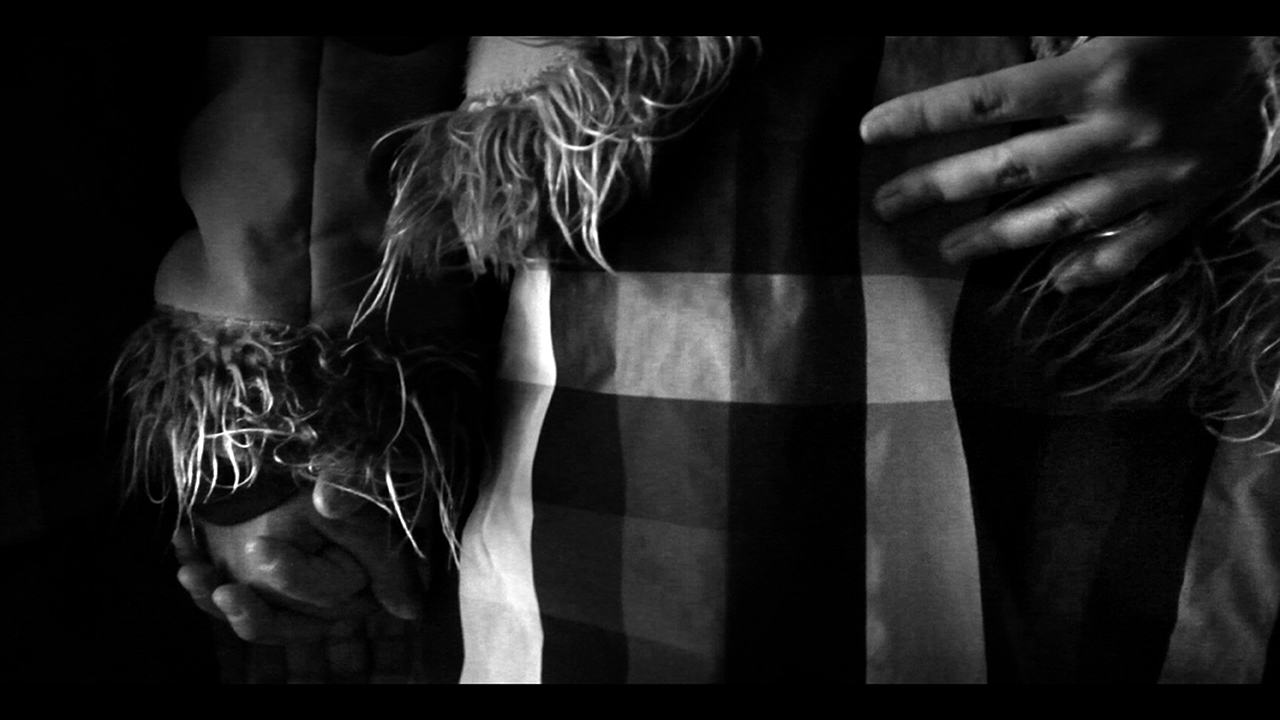 Listen, Darling
Ming-Yen Su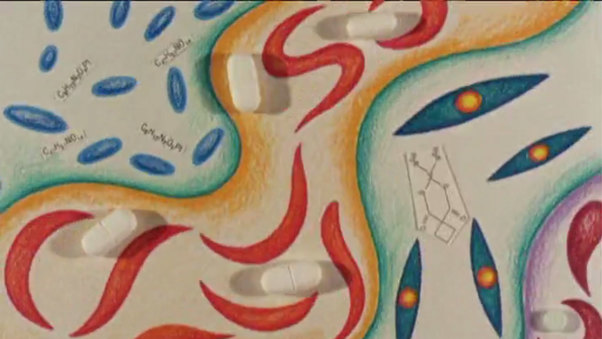 Twist of Fate
Karen Aqua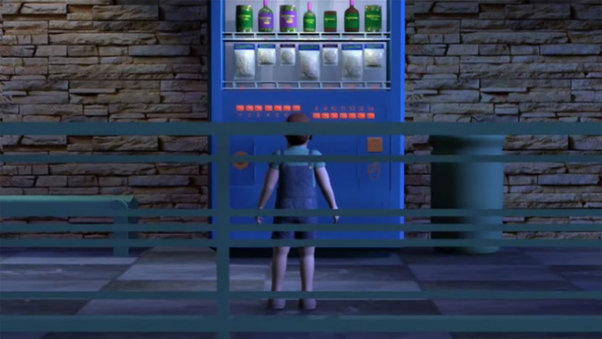 Smart Machine
Jane Sablow
Fruit flies draw a bowl of ripe fruit from above
Dennis Hlynsky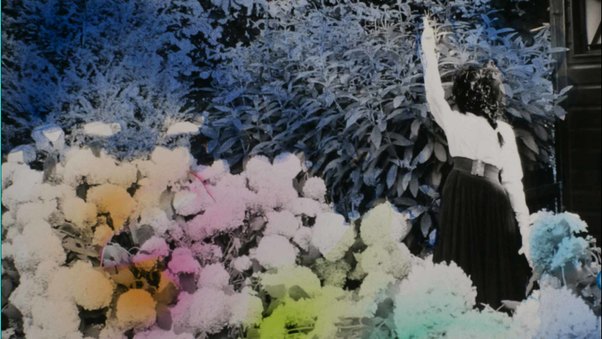 Apariciones
Luz Olivares Capelle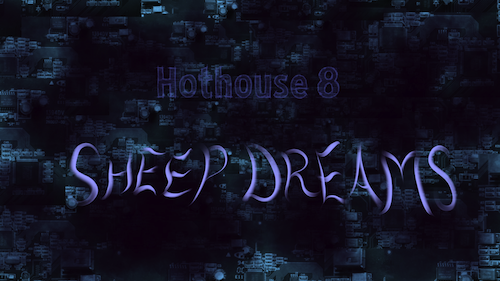 Reverie.exe
Wen Zhang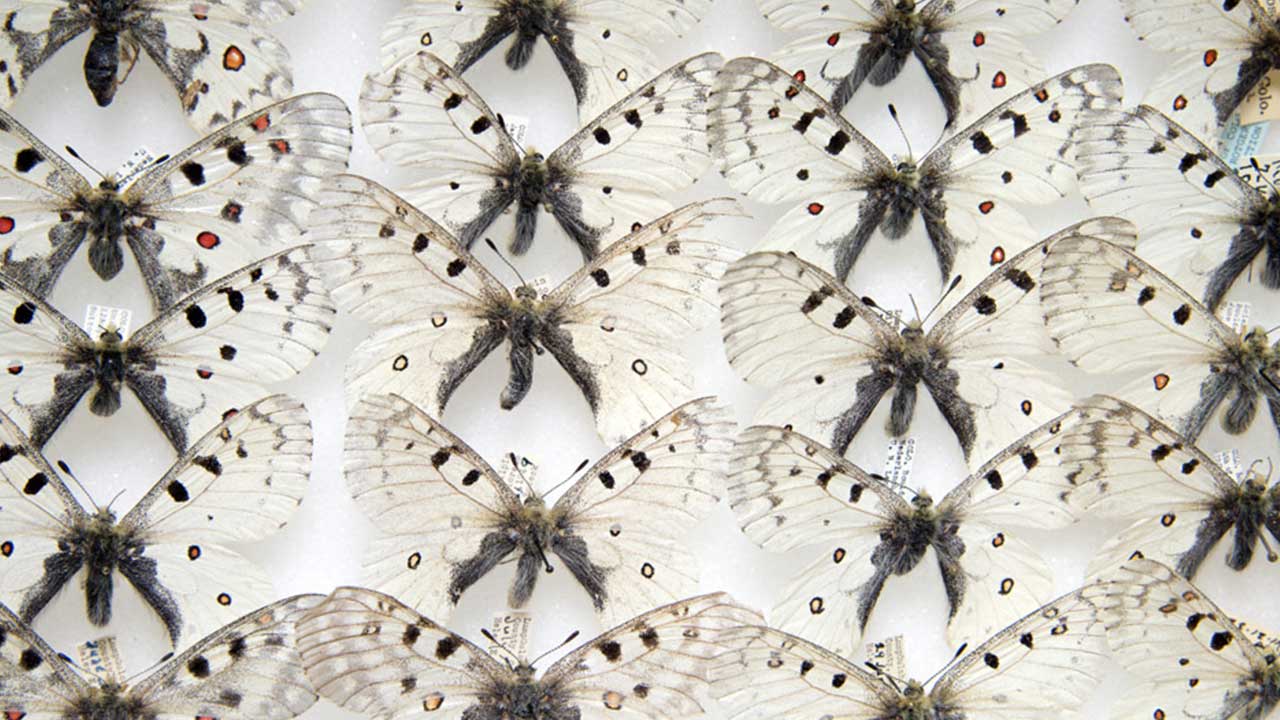 Insecta
Ramey Newell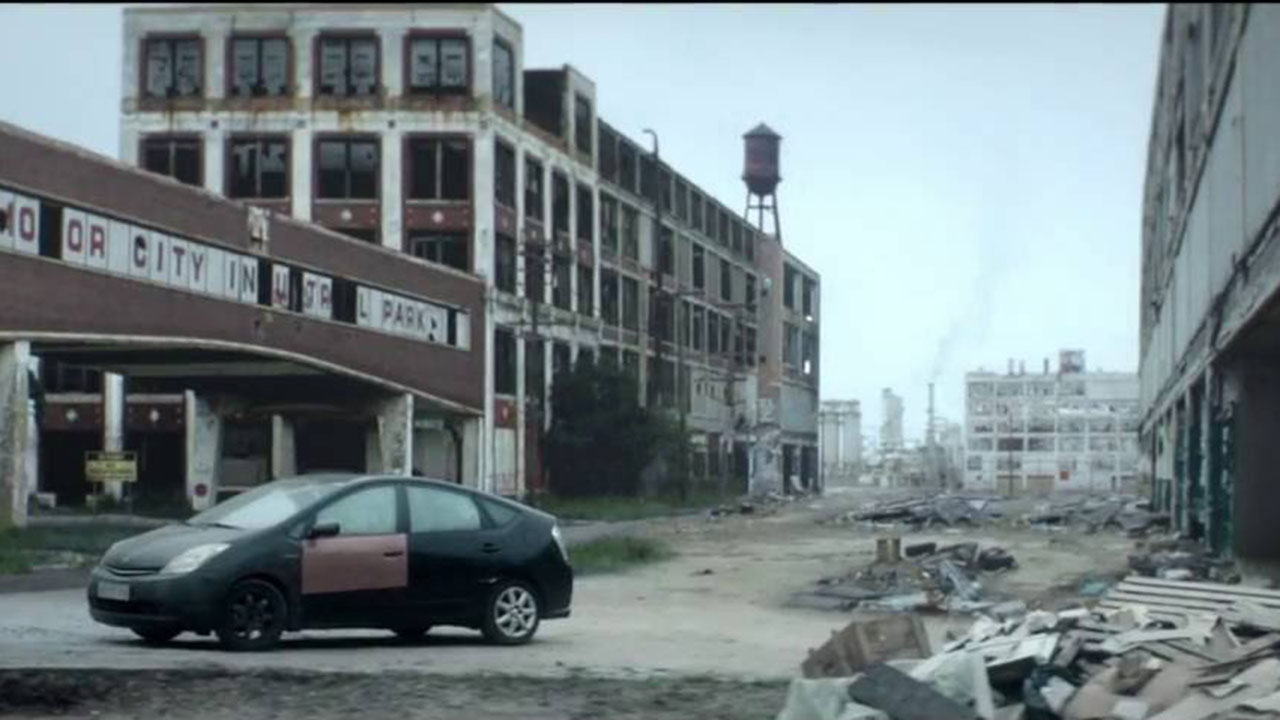 Of Men and Mice
Gonzague Legout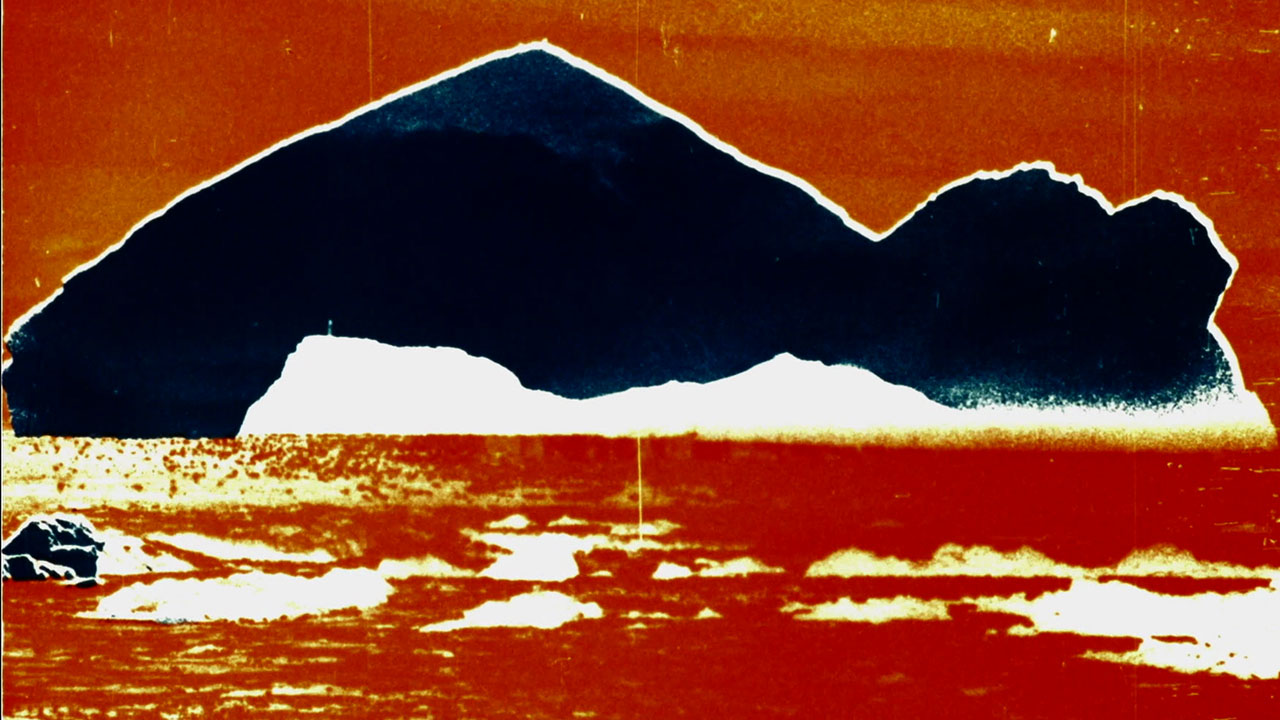 Volcano: What Does a Lake Dream?
Diana Vidrascu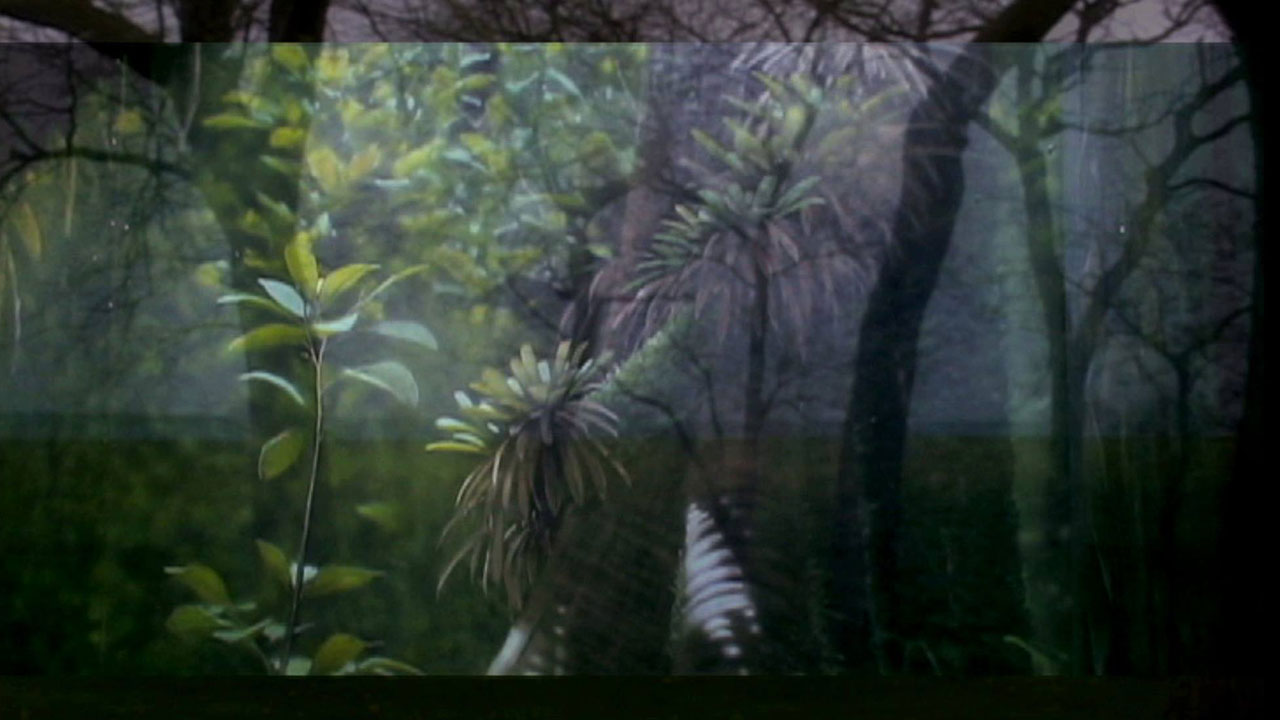 We Began by Measuring Distance
Basma Alsharif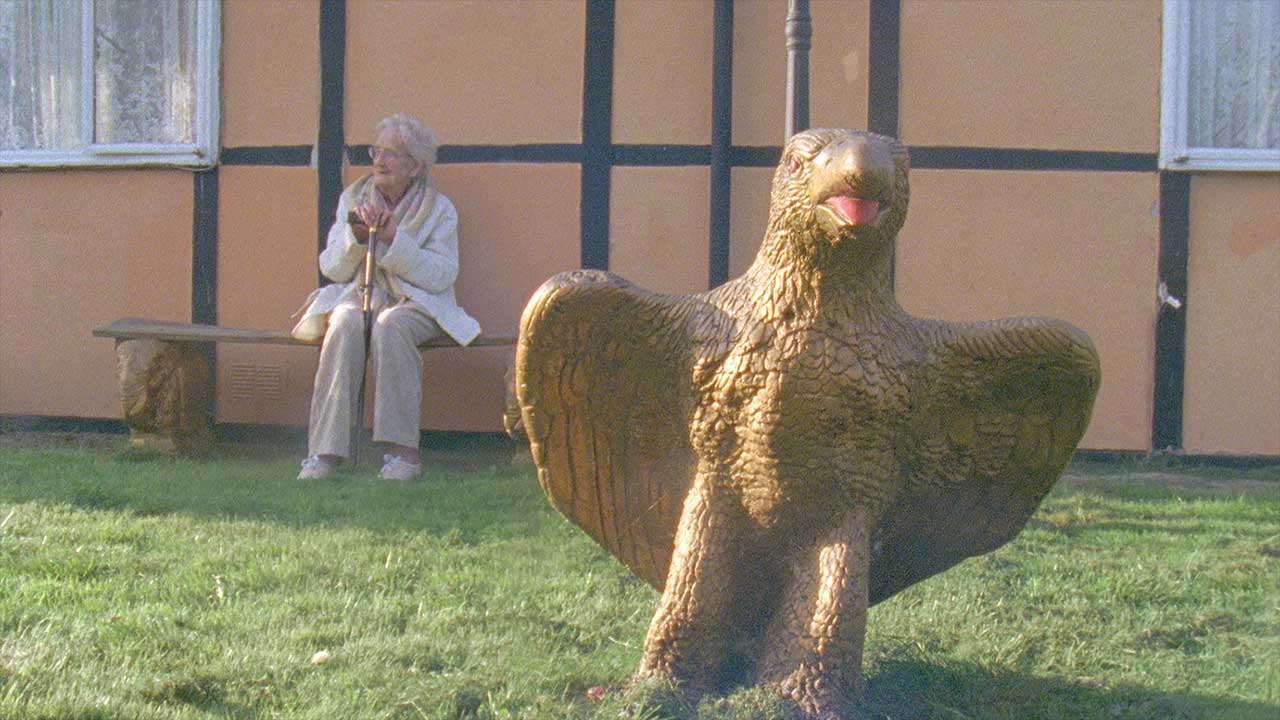 Lifespan
Jessica Bishopp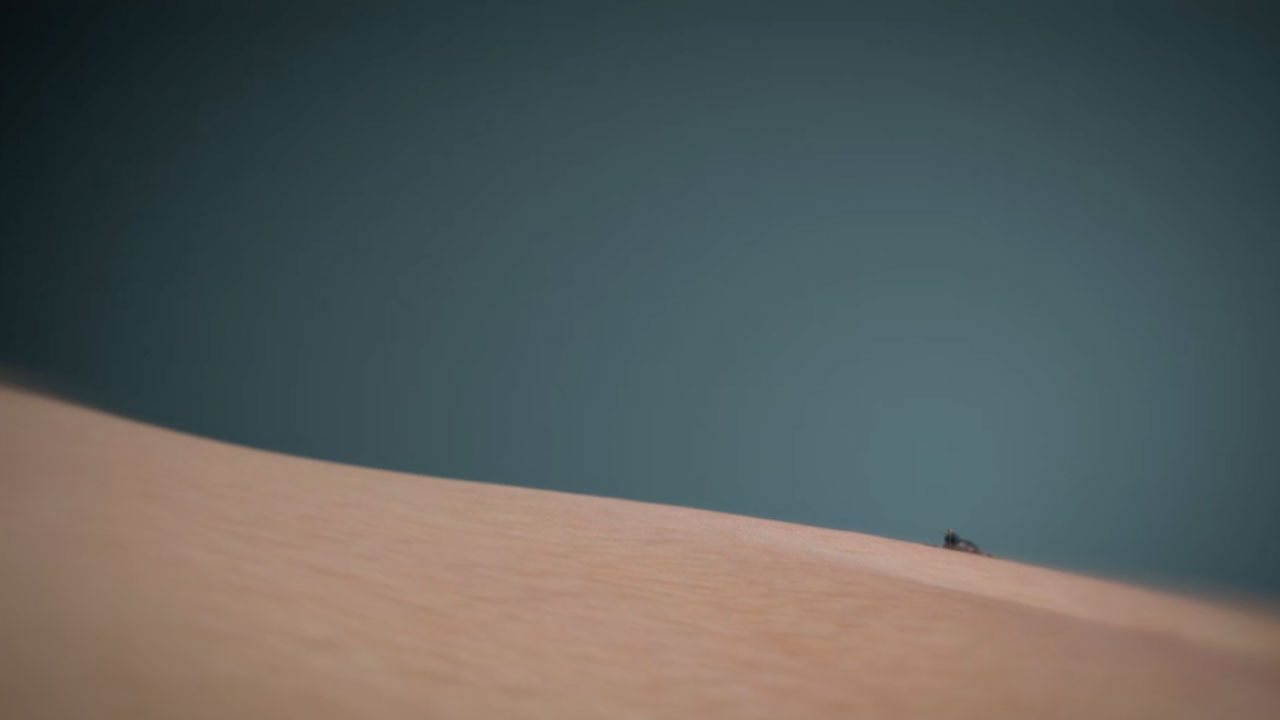 Trypanosoma cruzi
Tomoko Ohshima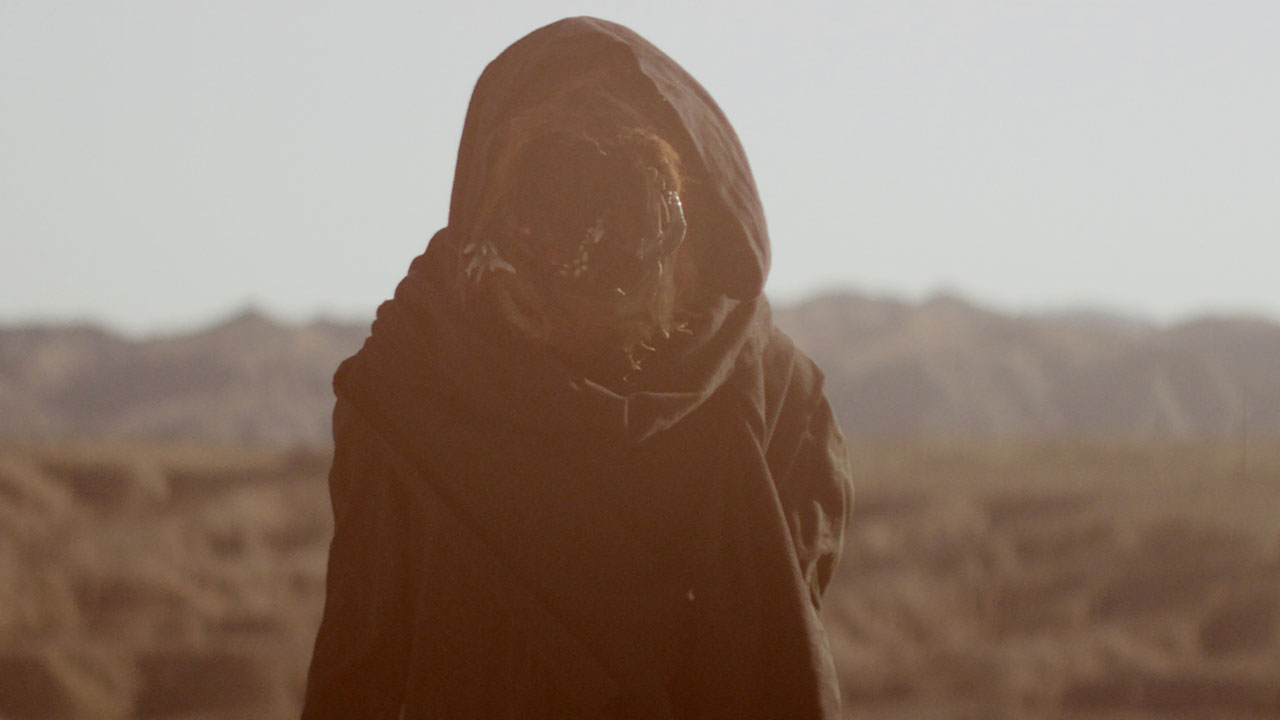 Santa Ana
César Pesquera
Insommia
Laetitia Morais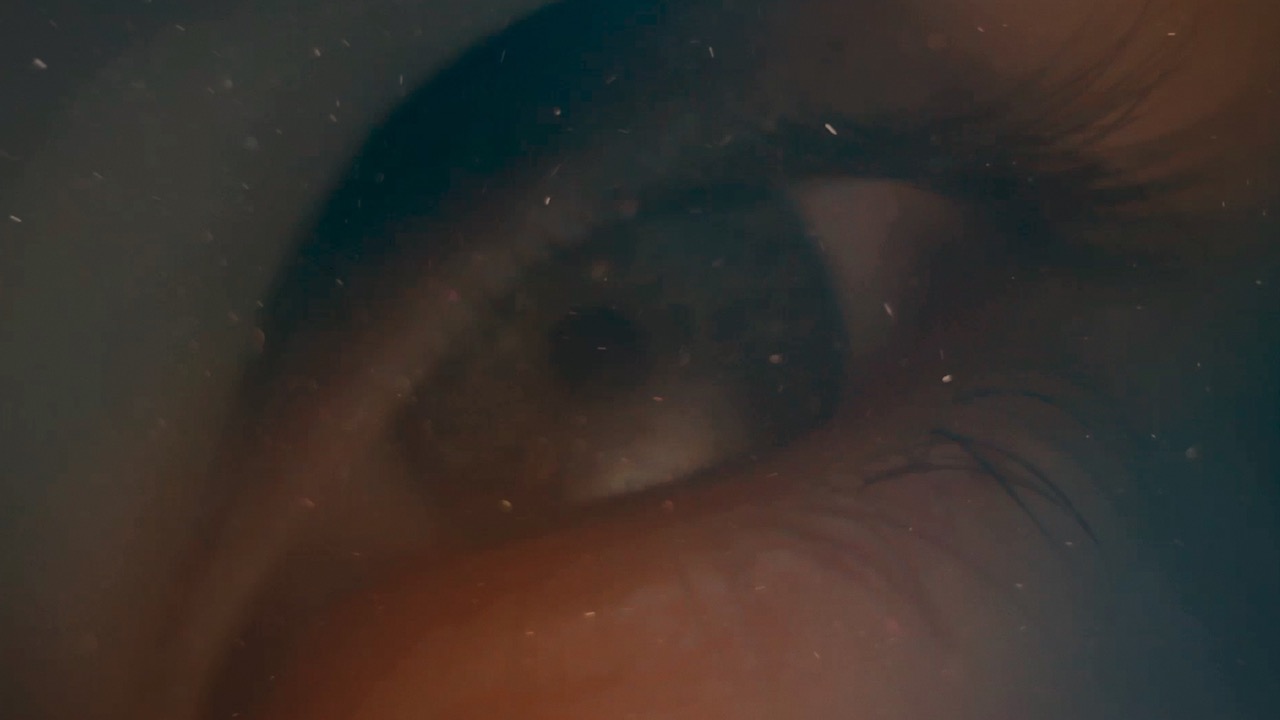 Dreams of Alice
Cidney Hue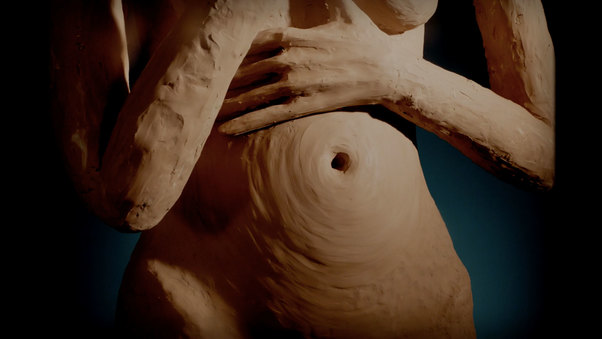 Ab Ovo
Anita Kwiatkowska - Naqvi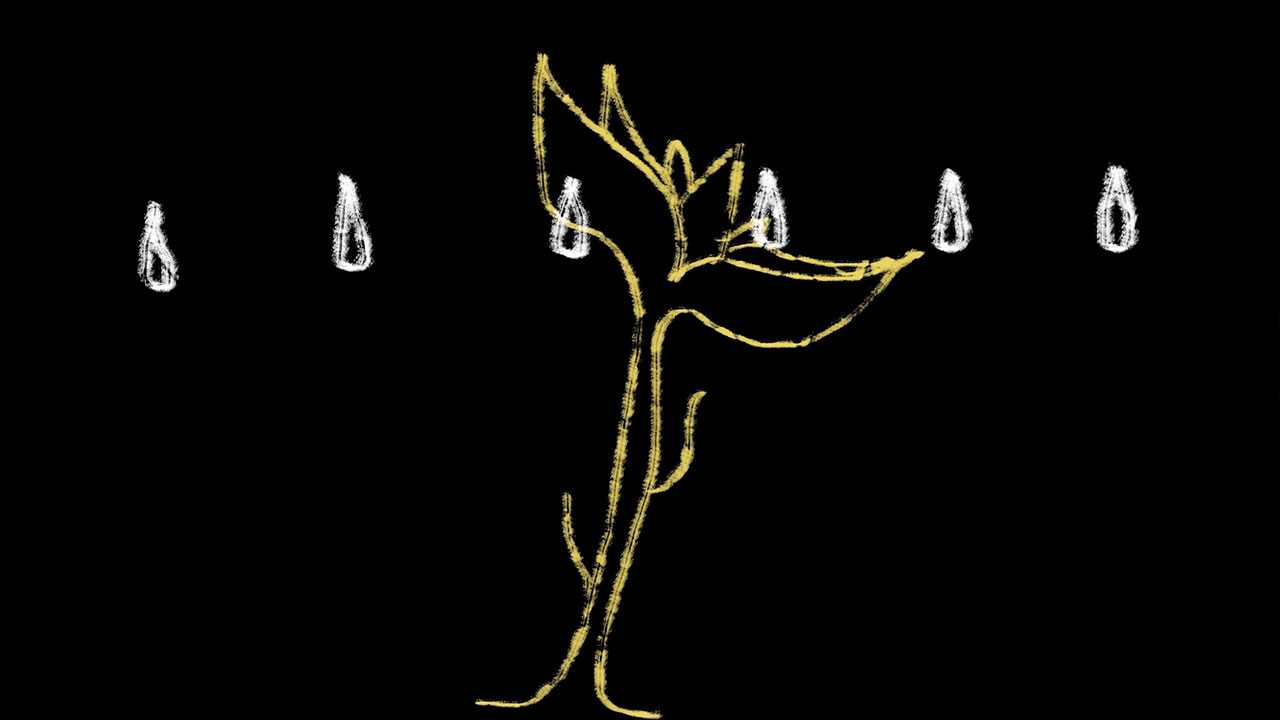 Lace Murex
Crystal Yip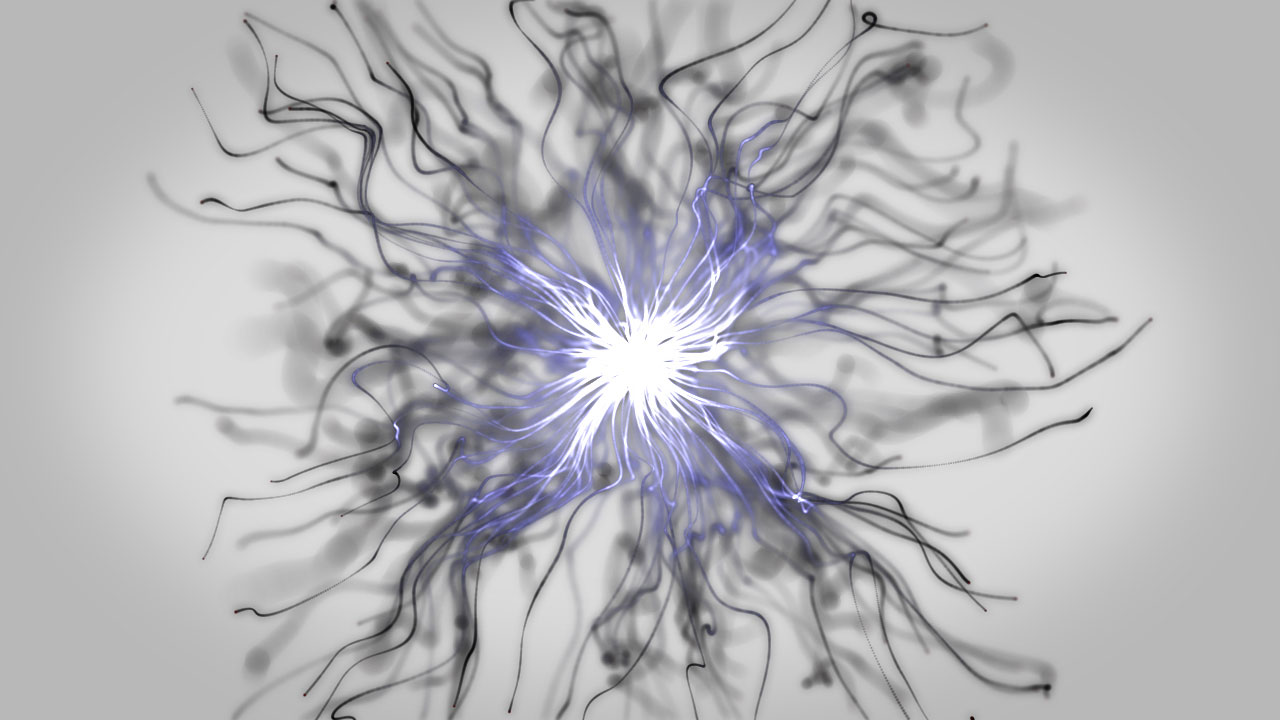 Beyond the Spheres
Meghdad Asadi Lari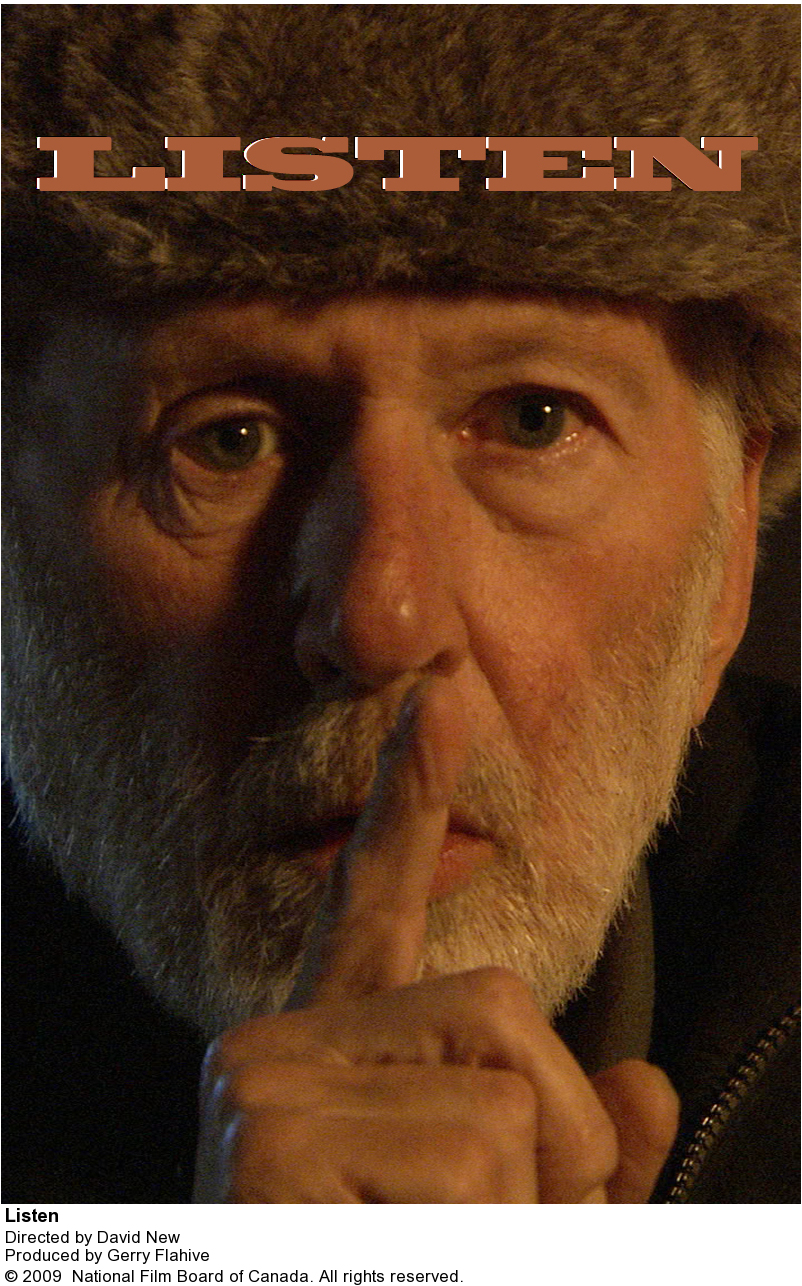 Listen
David New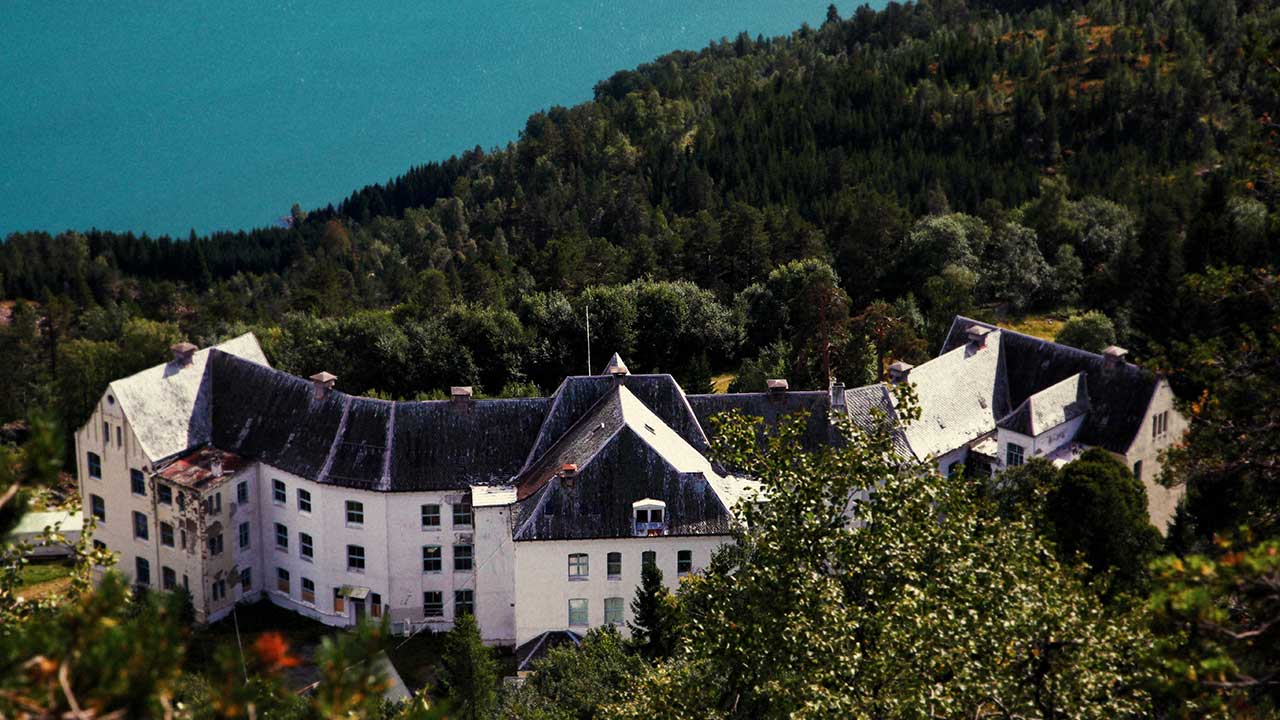 Stories of the Sanatorium (Sanatoriet)
Therese Jacobson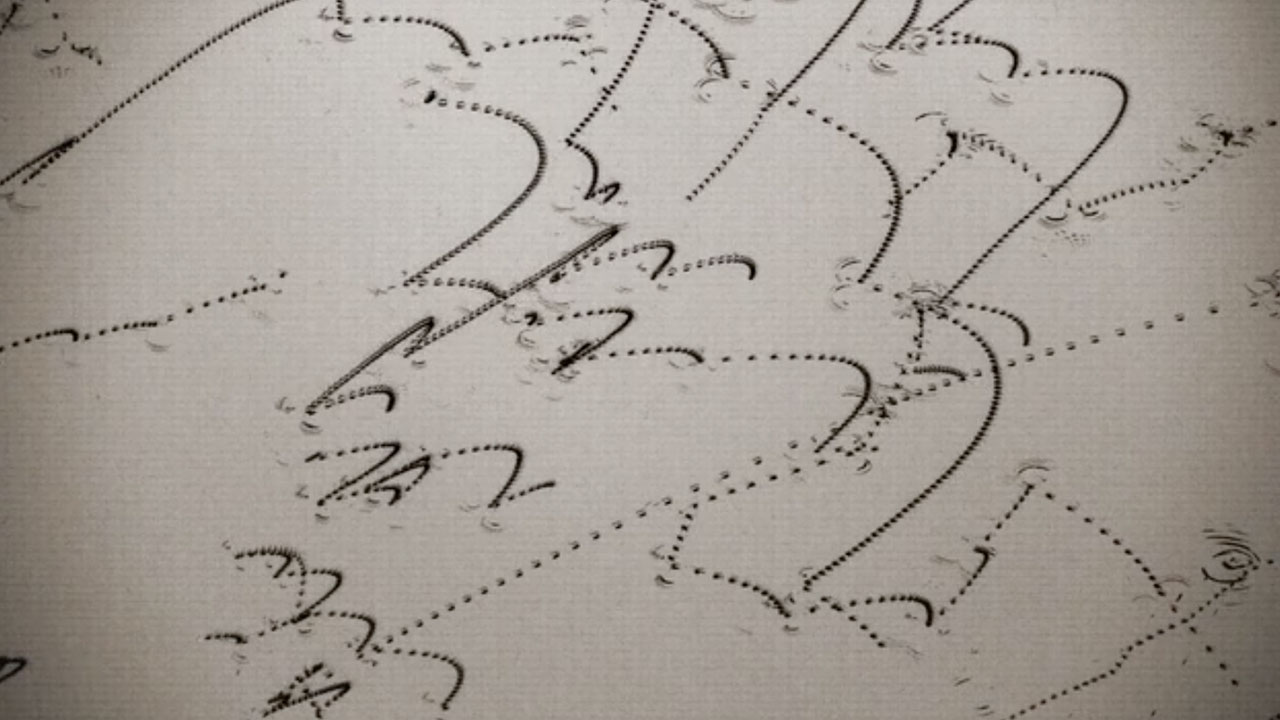 Small Brains en Masse
Dennis Hlynsky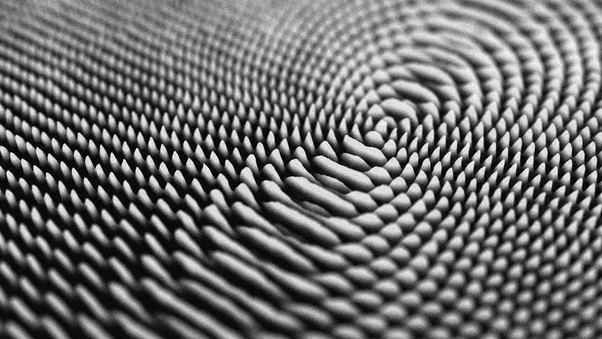 20Hz
Ruth Jarman,Joe Gerhardt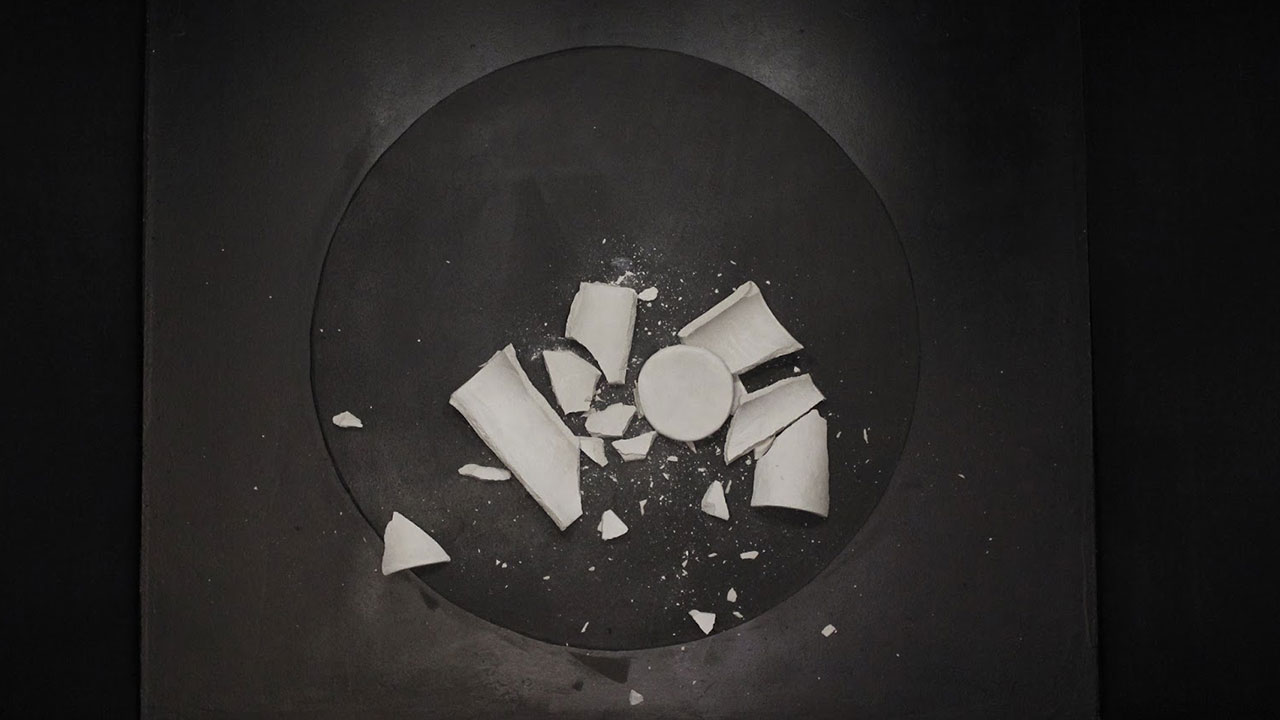 Descent
Johan Rijpma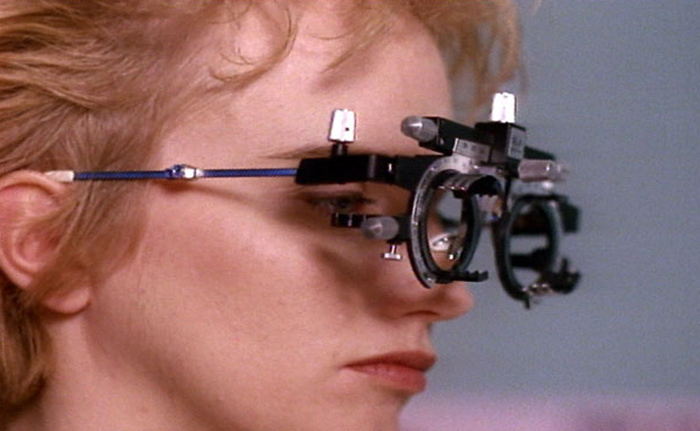 Signal
Su Rynard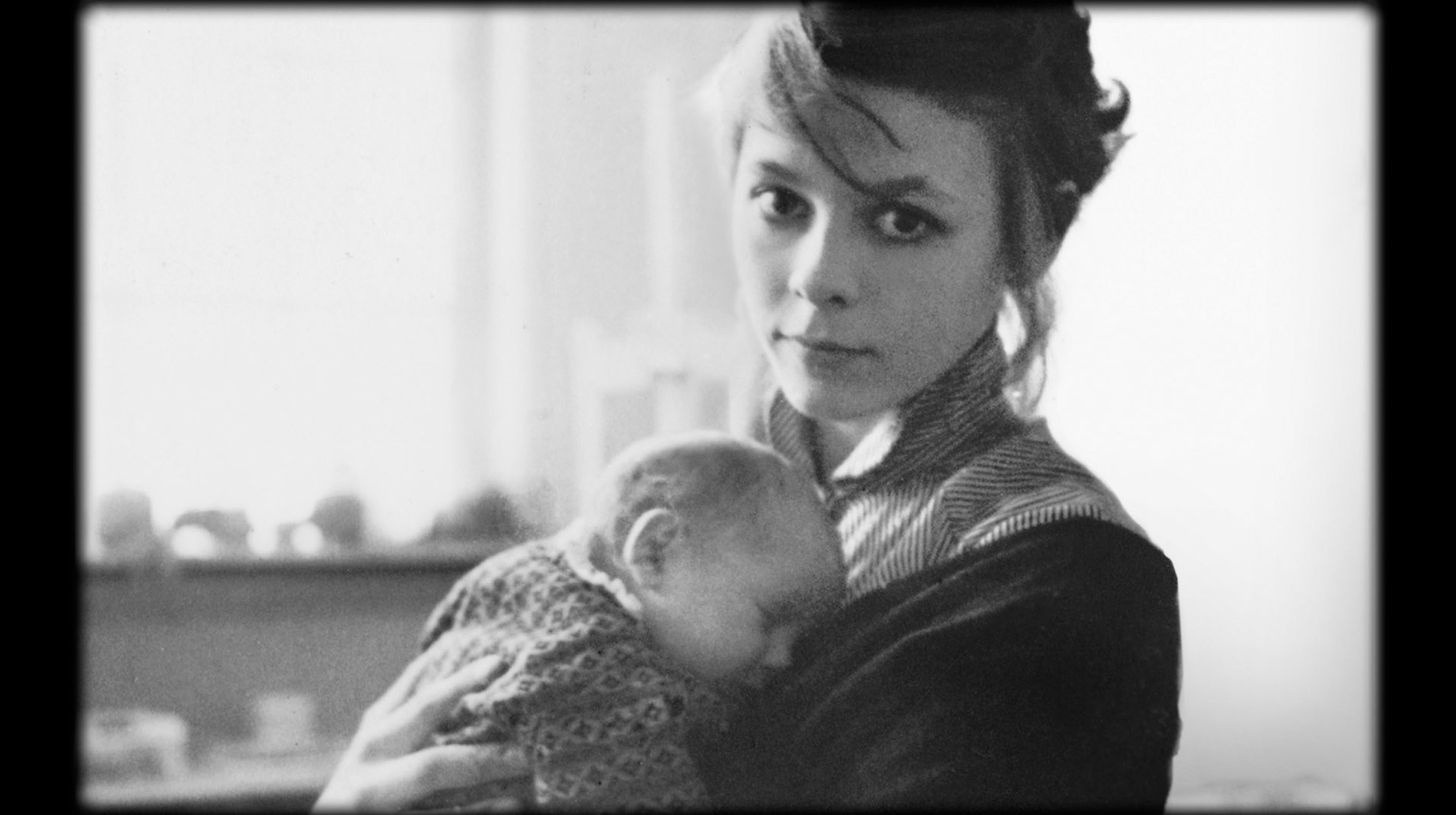 Time and Place, a talk with my mom
Martijn Veldhoen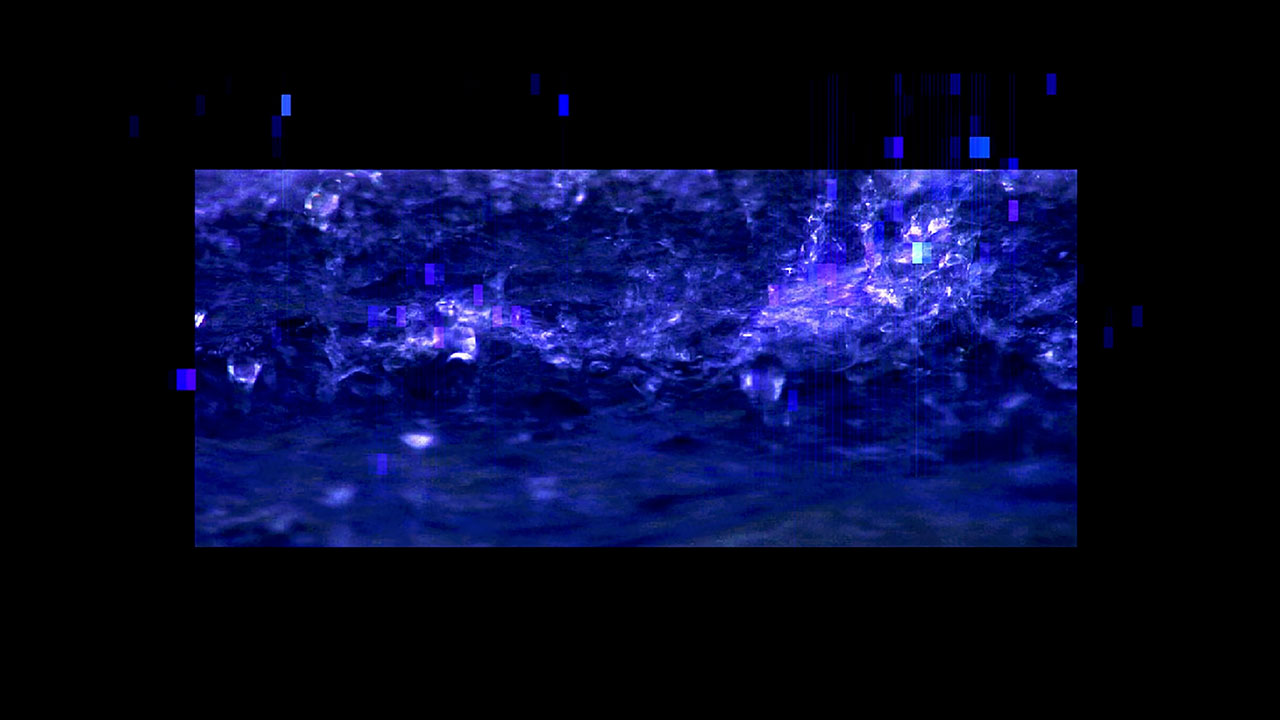 Quantum Theater of the Aquatic
Carolyn Turner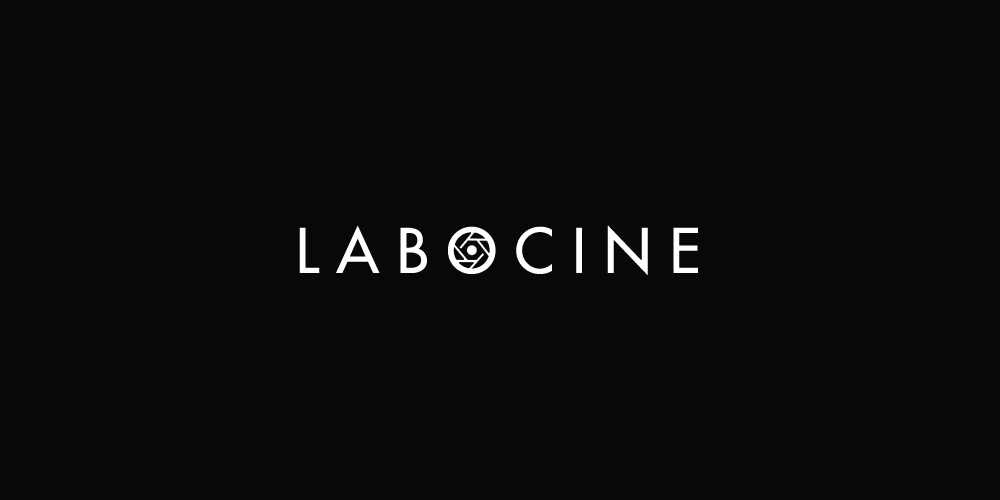 Wild
Volkan Budak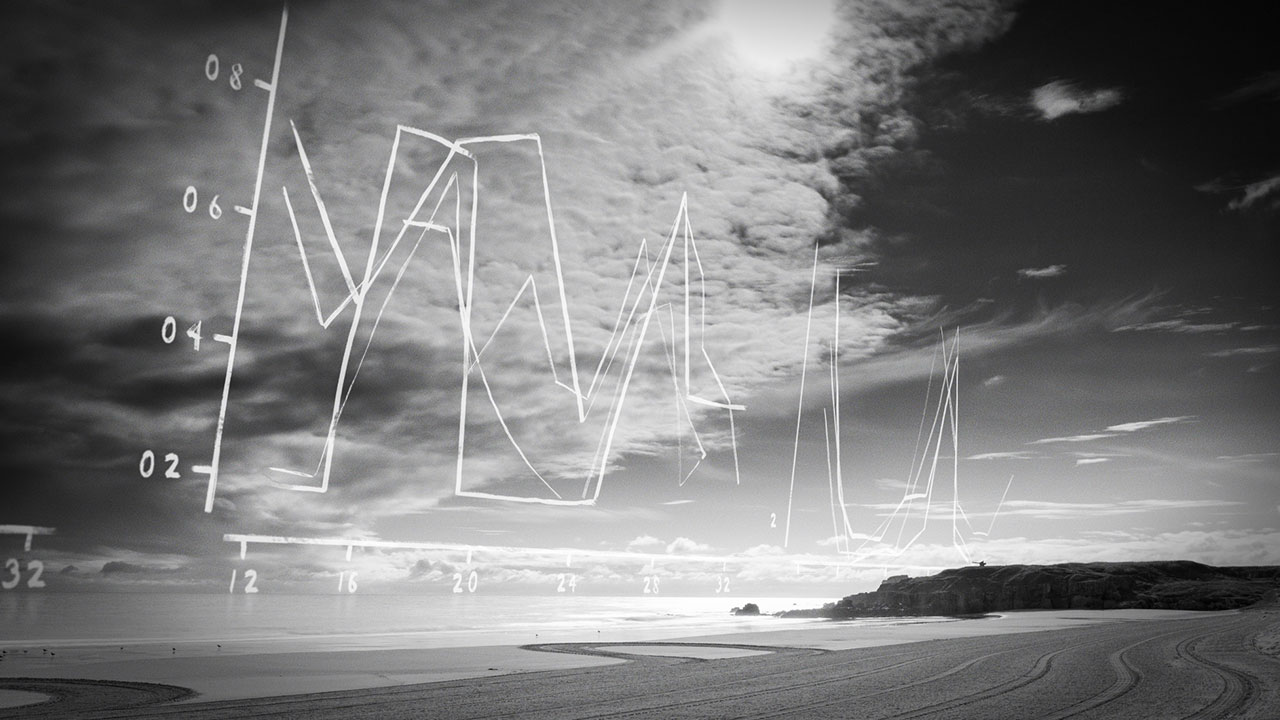 Sleepless
Ellie Land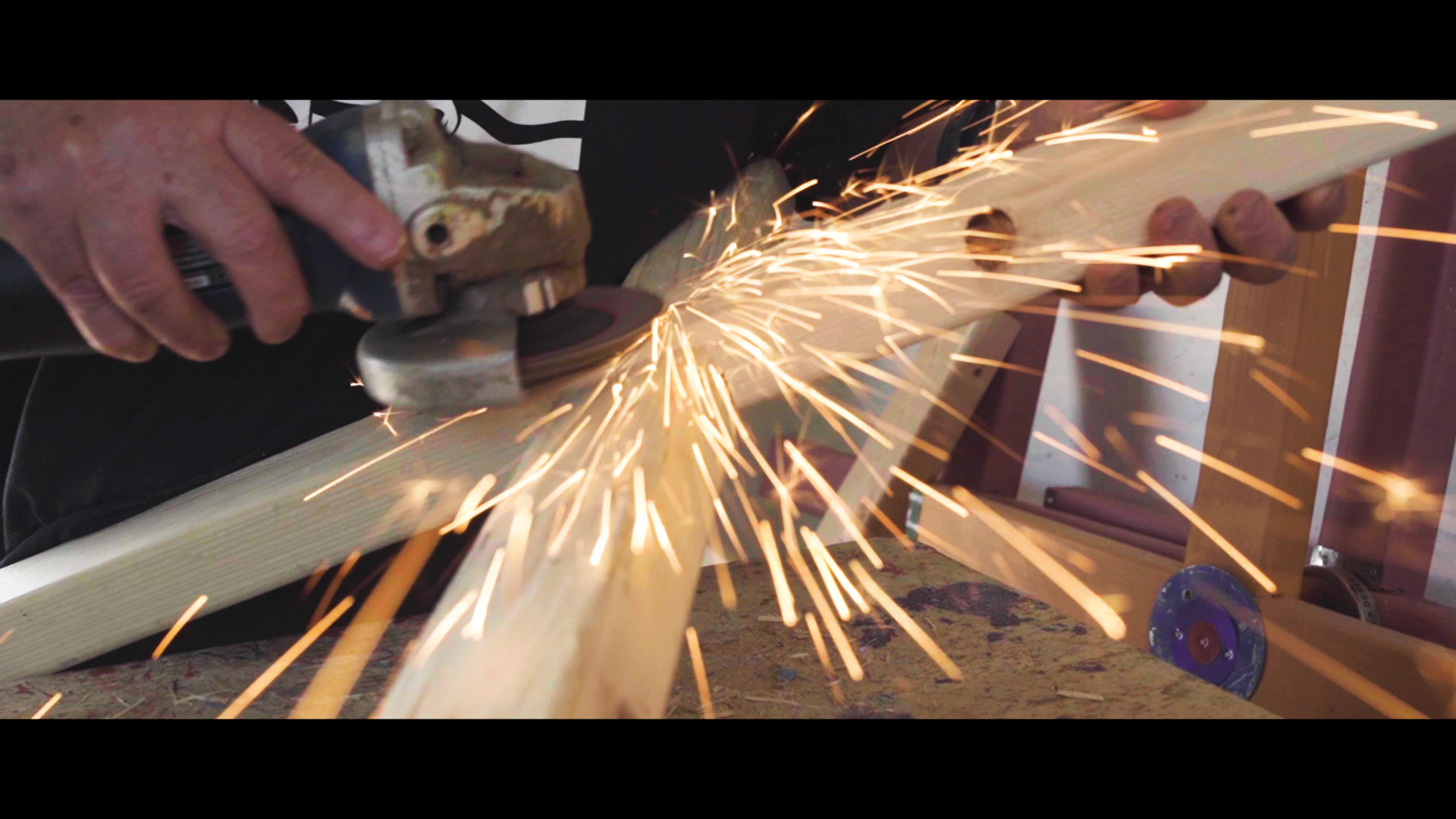 The Marker
Will Francome, Katie Green
Holoscenes / Guitar
Lars Jan & Mapp International Productions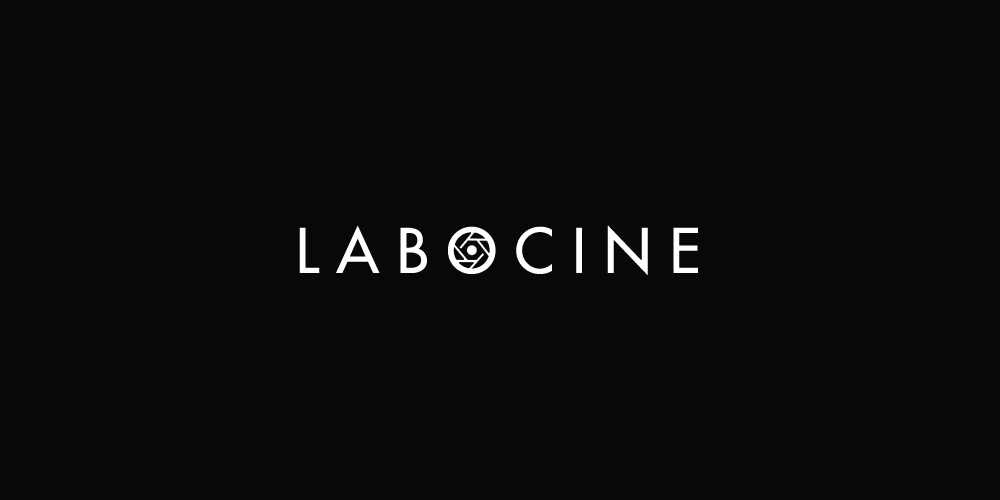 Holoscenes / Cleaning
Lars Jan & Early Morning Opera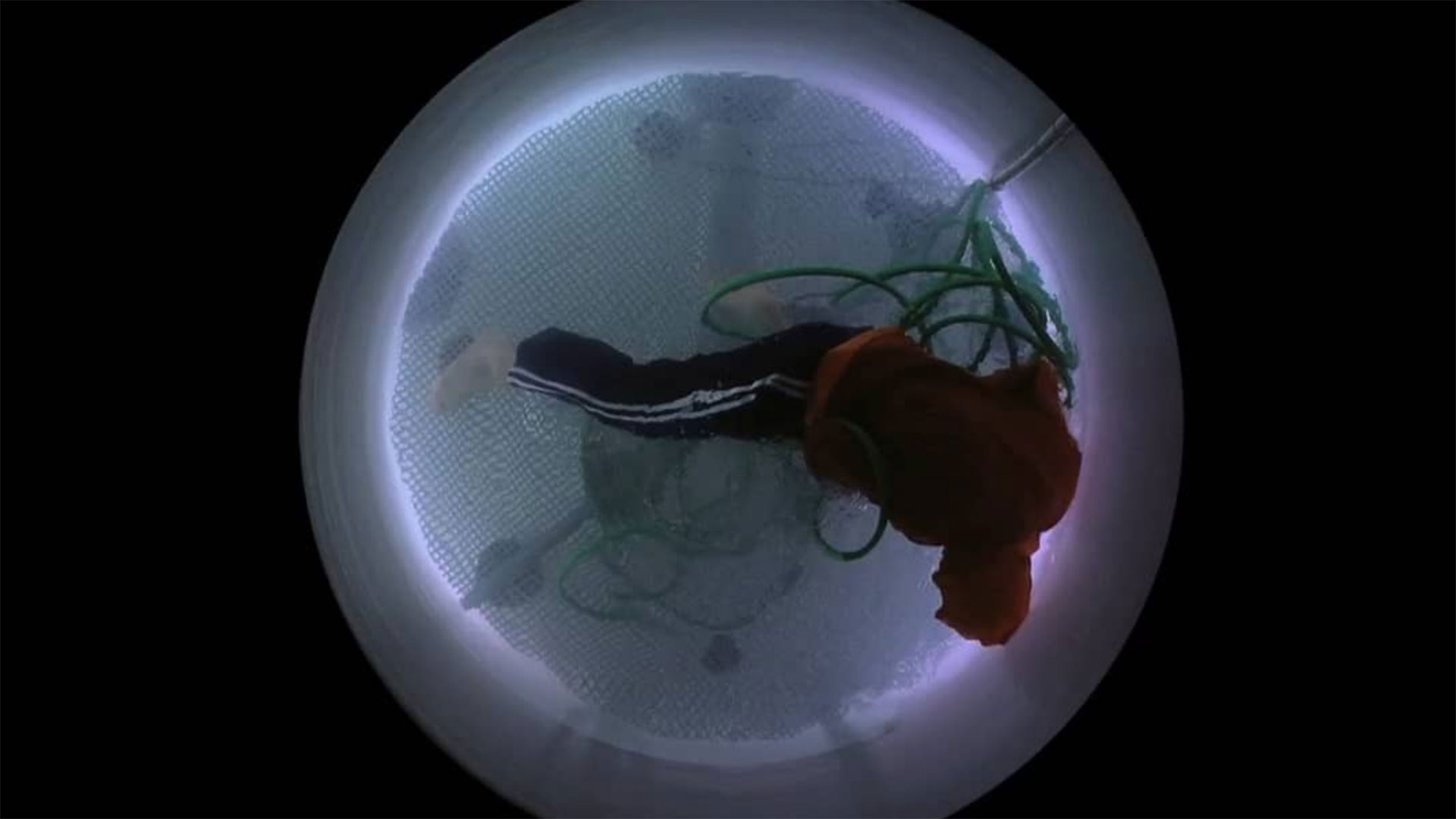 Holoscenes / Hose
Lars Jan & Early Morning Opera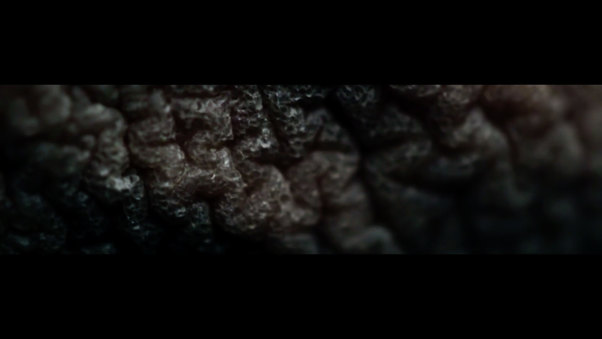 Limbic
Manfred Borsch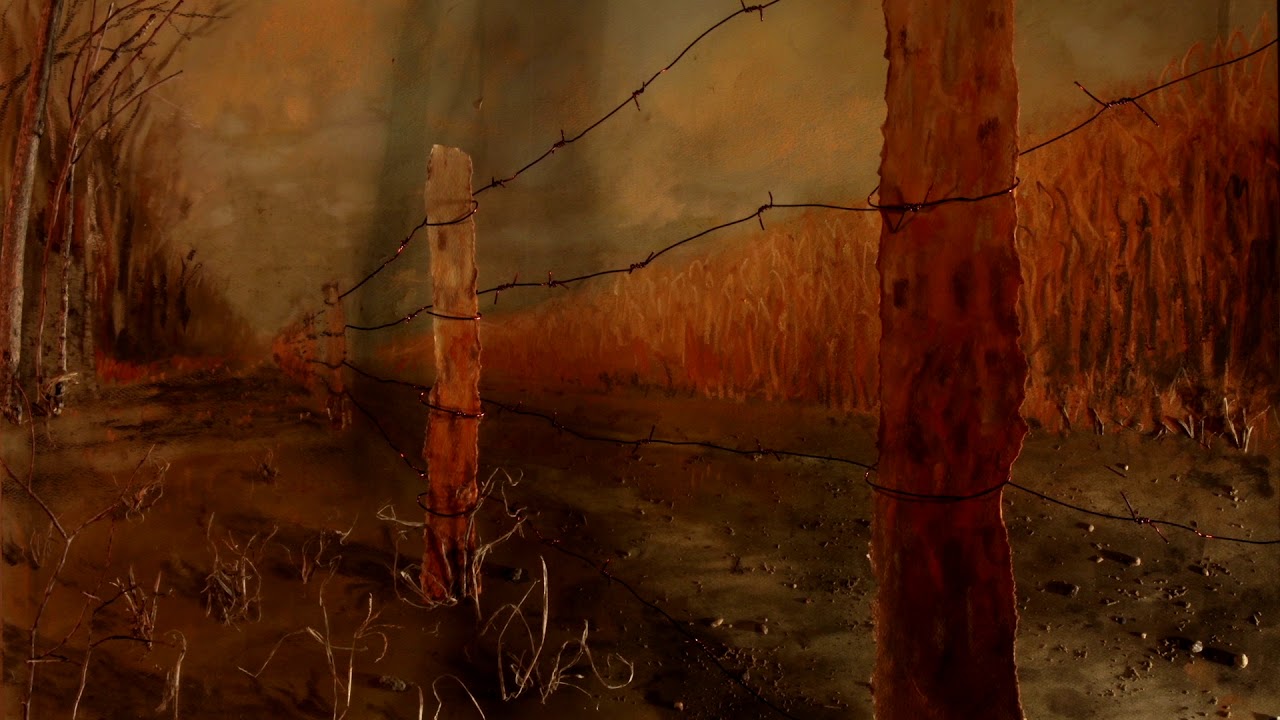 Phototaxis
Melissa Ferrari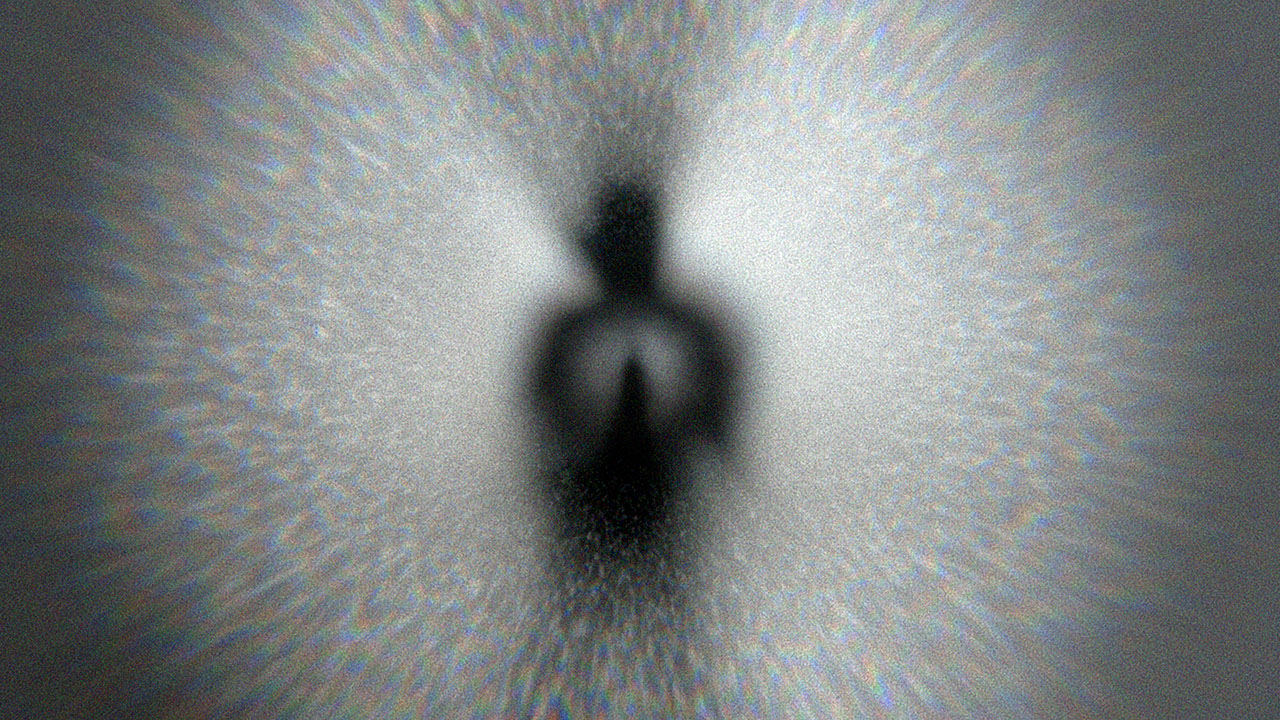 Umbra
Johannes Krell, Florian Fischer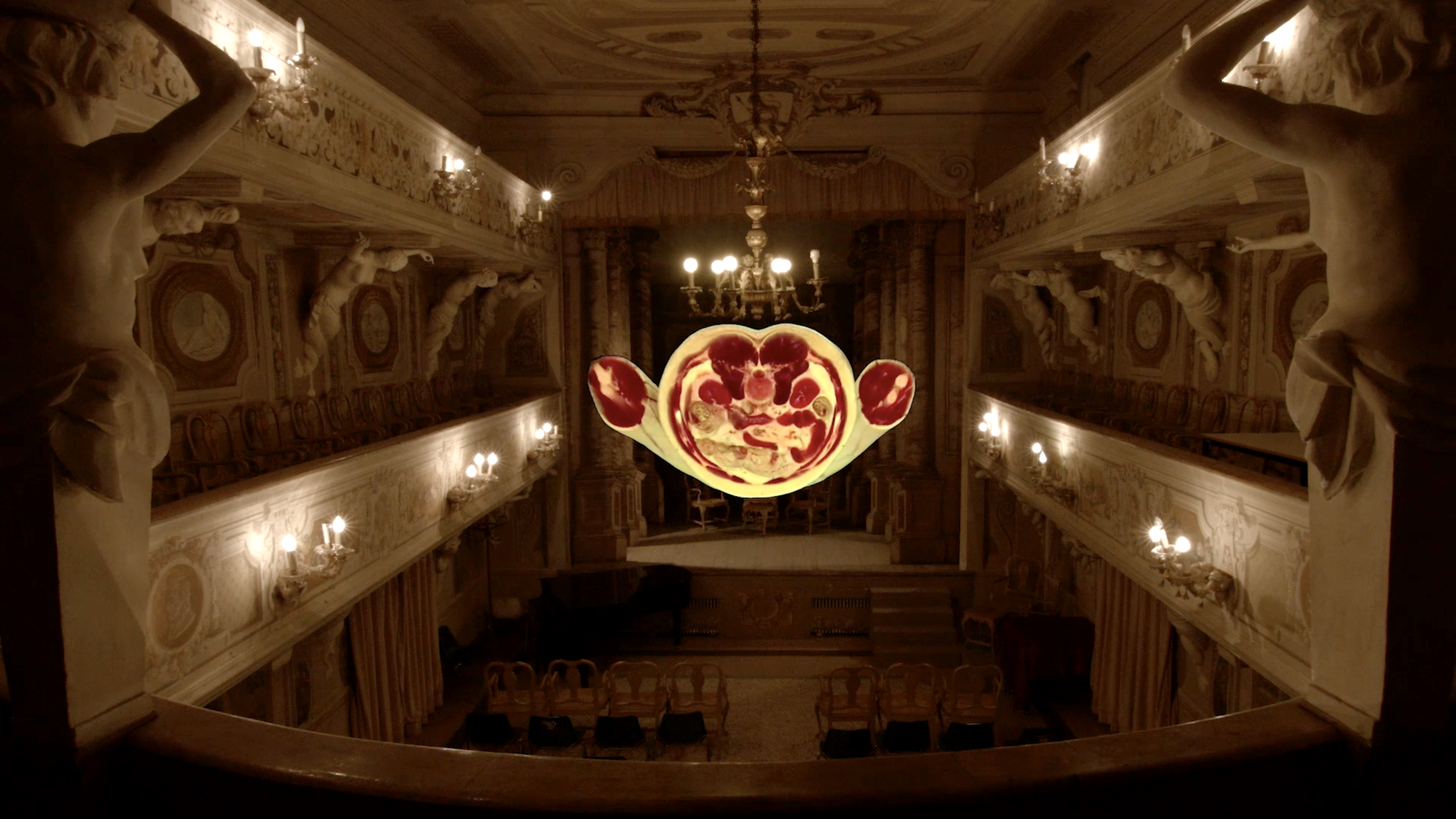 A Demonstration
Sasha Litvintseva, Beny Wagner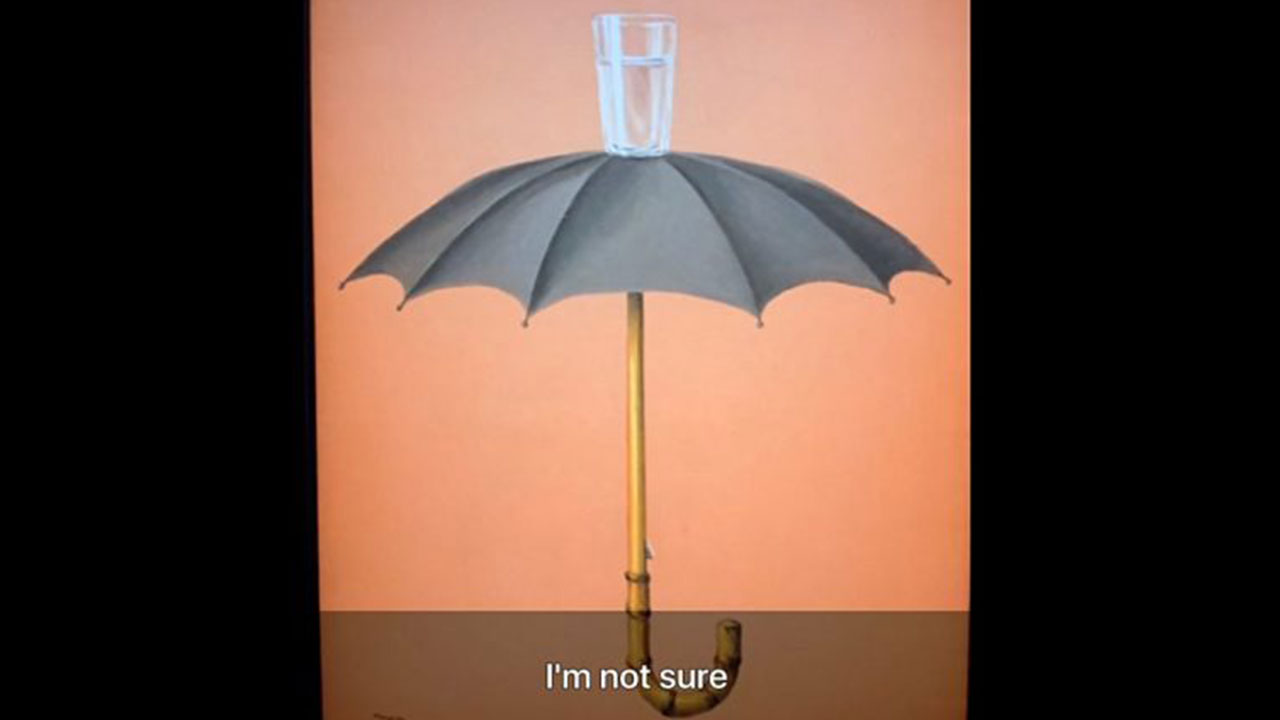 I'm Not Sure
Gabriel Hensche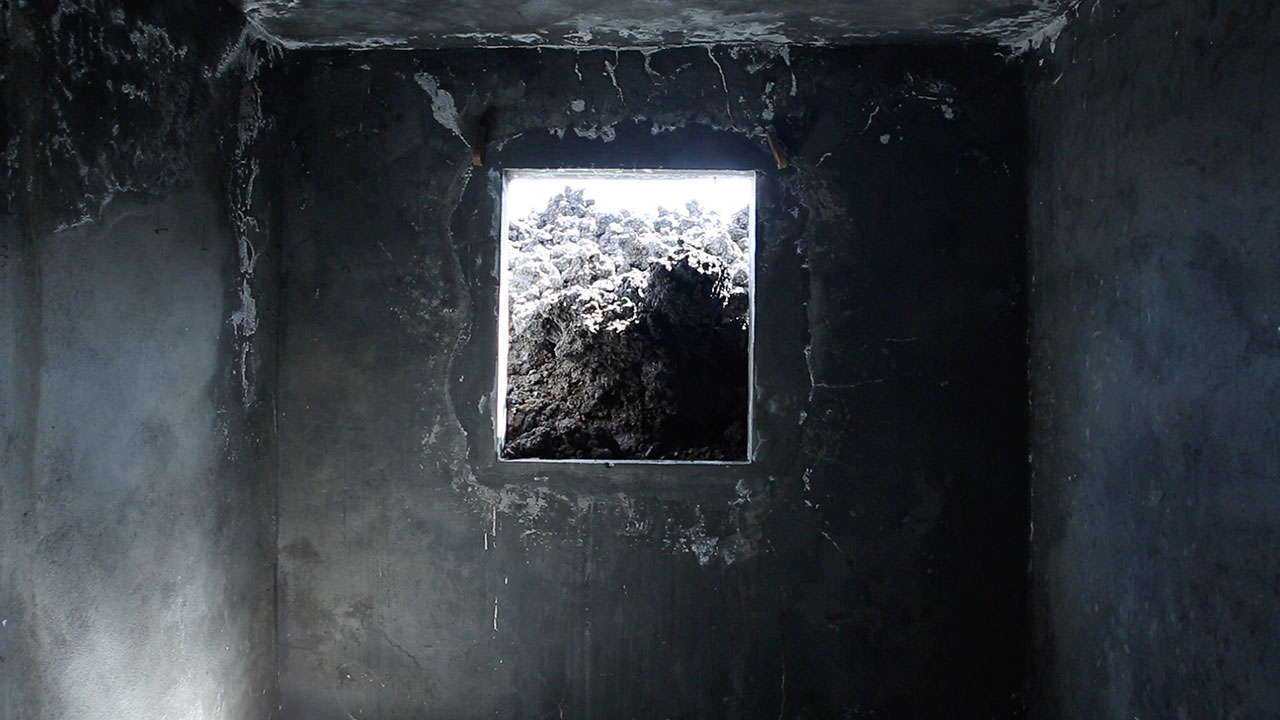 The Ashes Remain Warm
Mónica Martins Nunes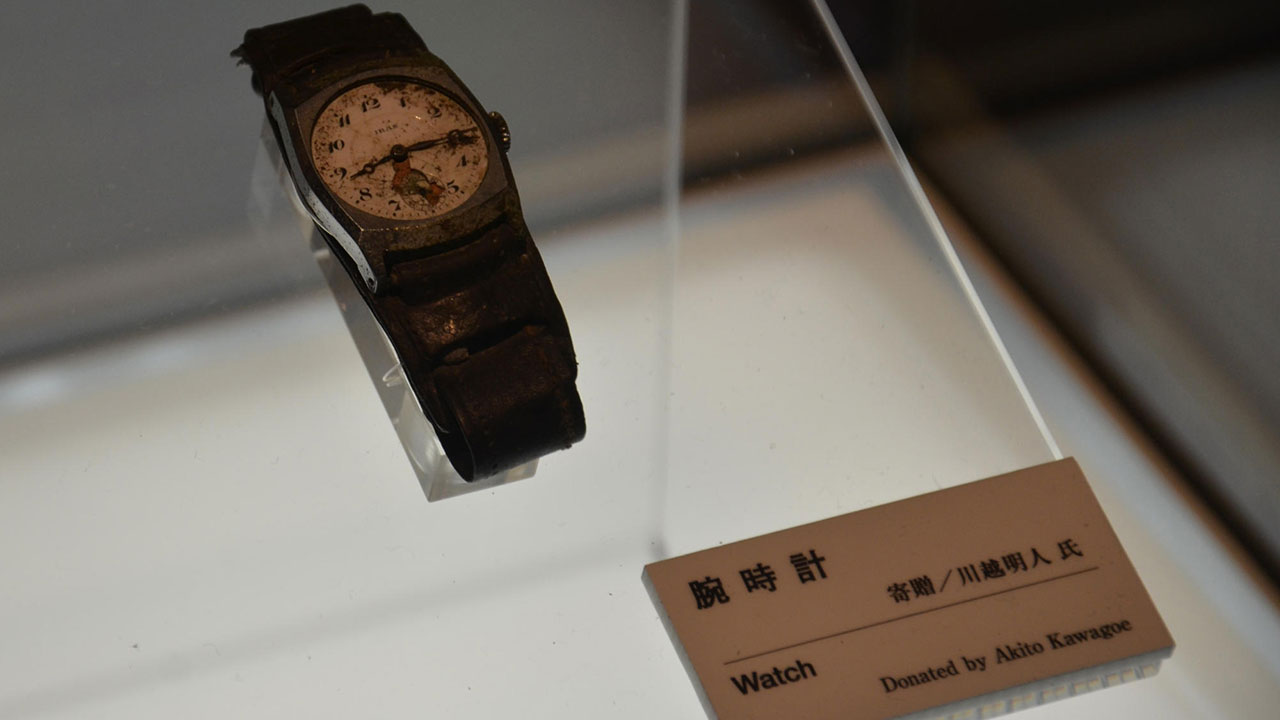 The Miniaturist
Paribartana Mohanty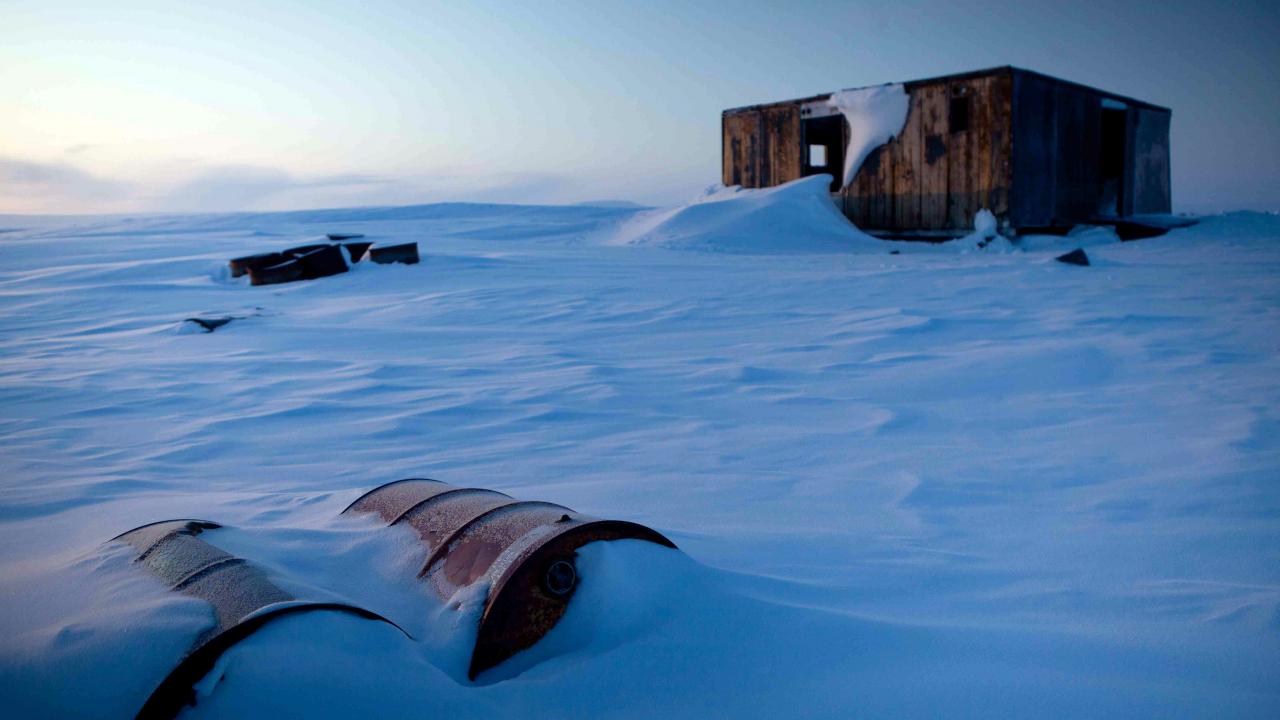 Qapirangajuq: Inuit Knowledge and Climate Change
Zacharias Kunuk,Ian Mauro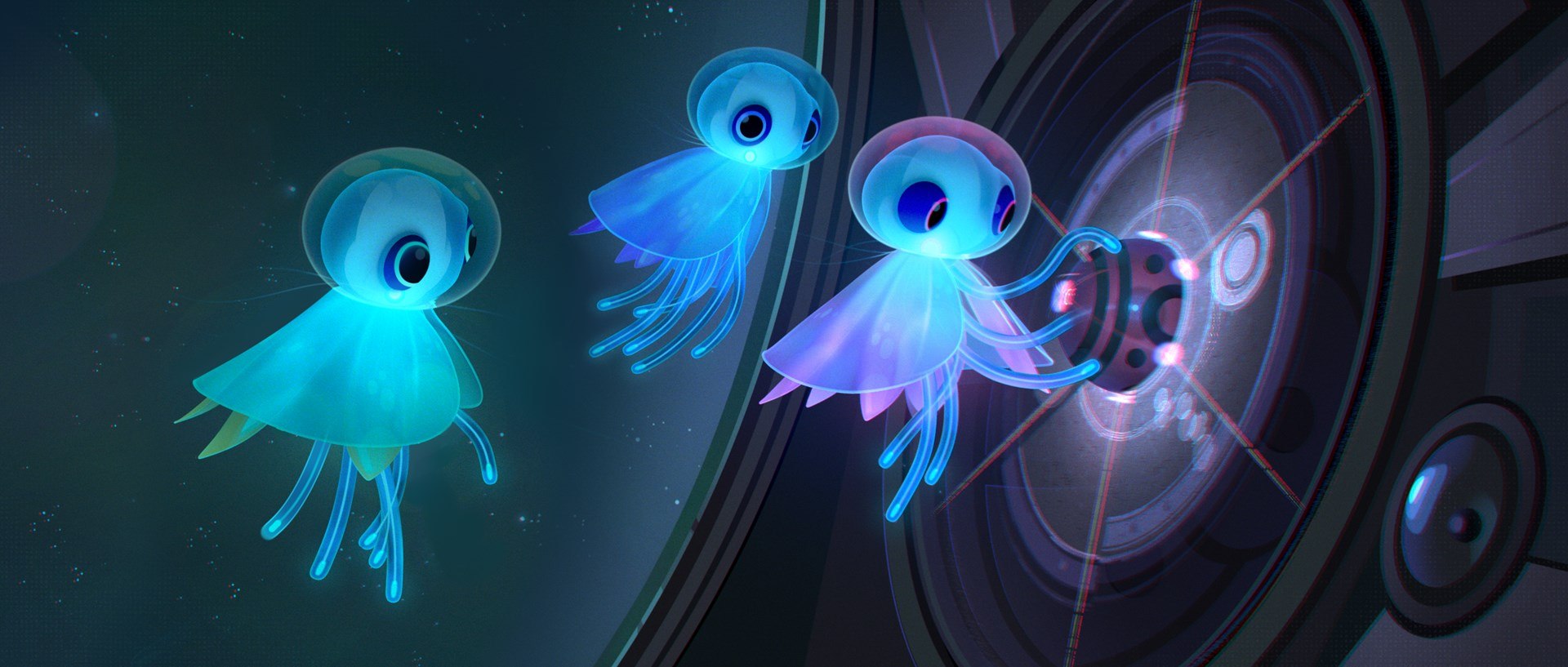 Space Between Stars
Samuel Bradley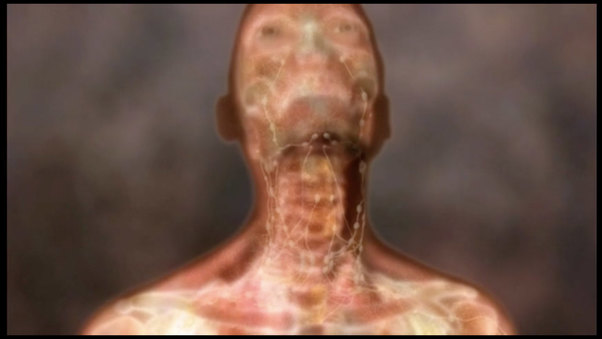 Fighting Infection by Clonal Selection
Etsuko Uno,Drew Berry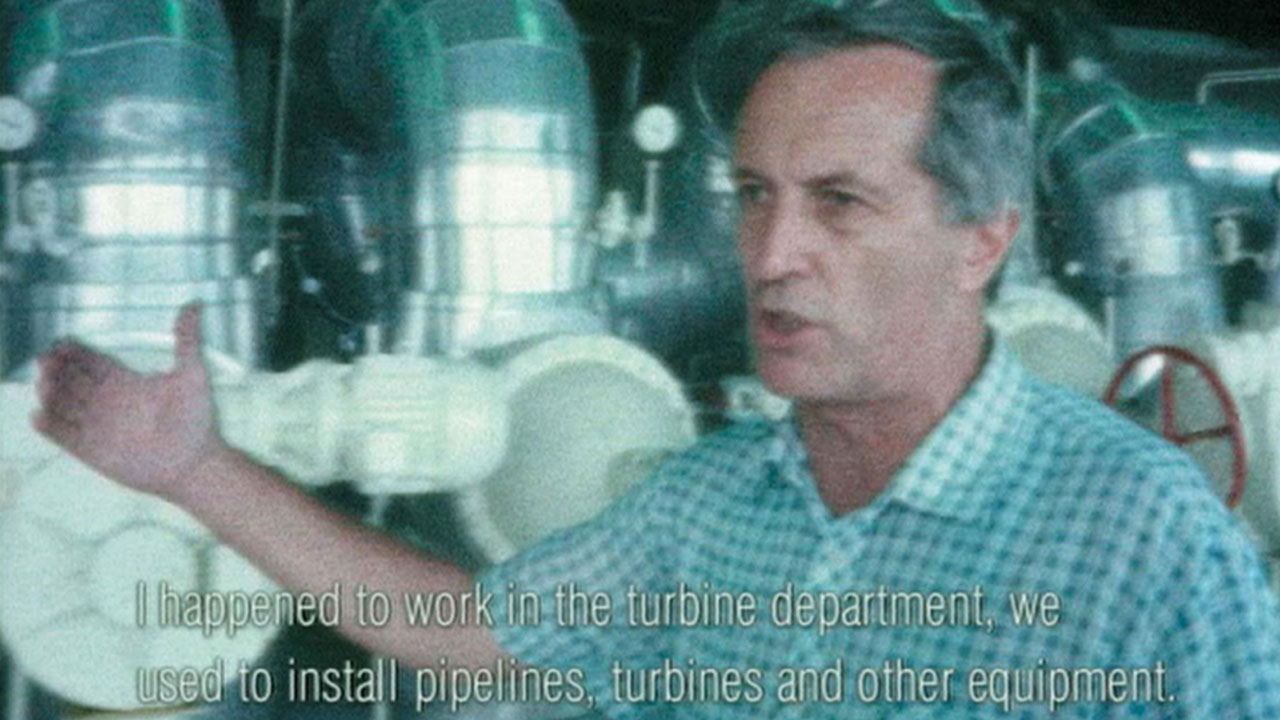 Lietuvos energija (Energy Lithuania)
Deimantas Narkevičius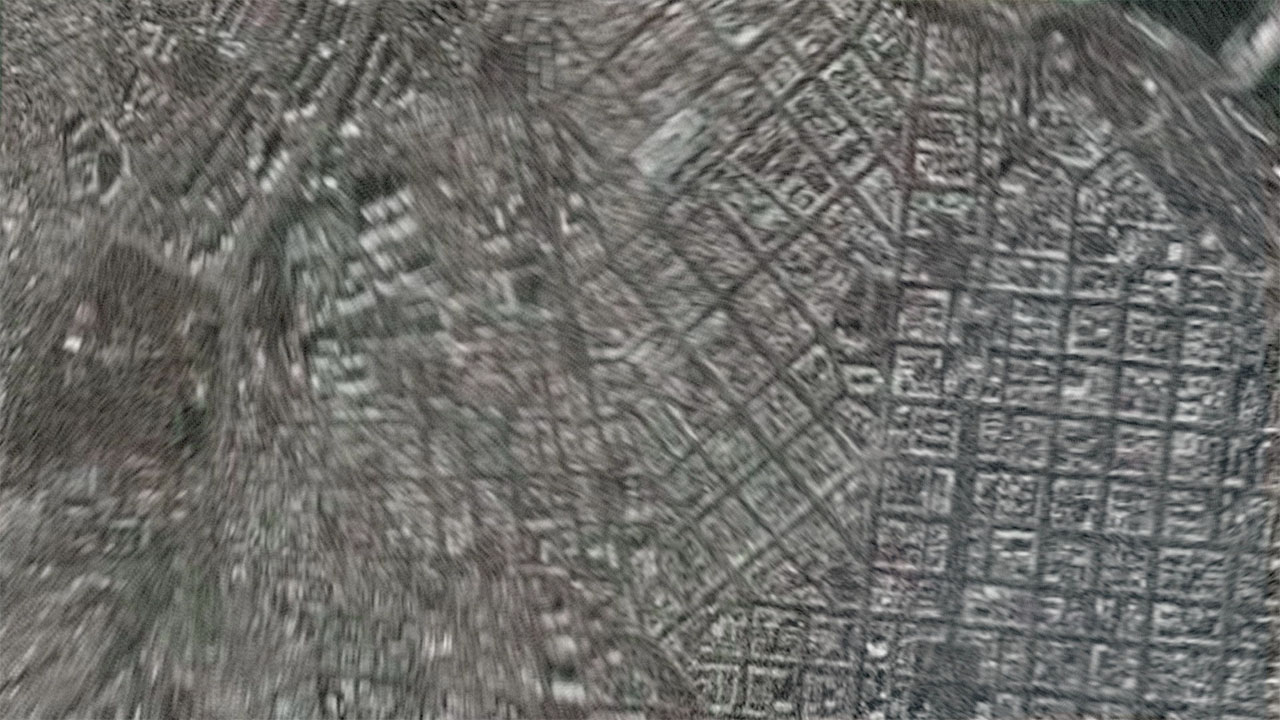 Buffer Zone Blues
Franz Milec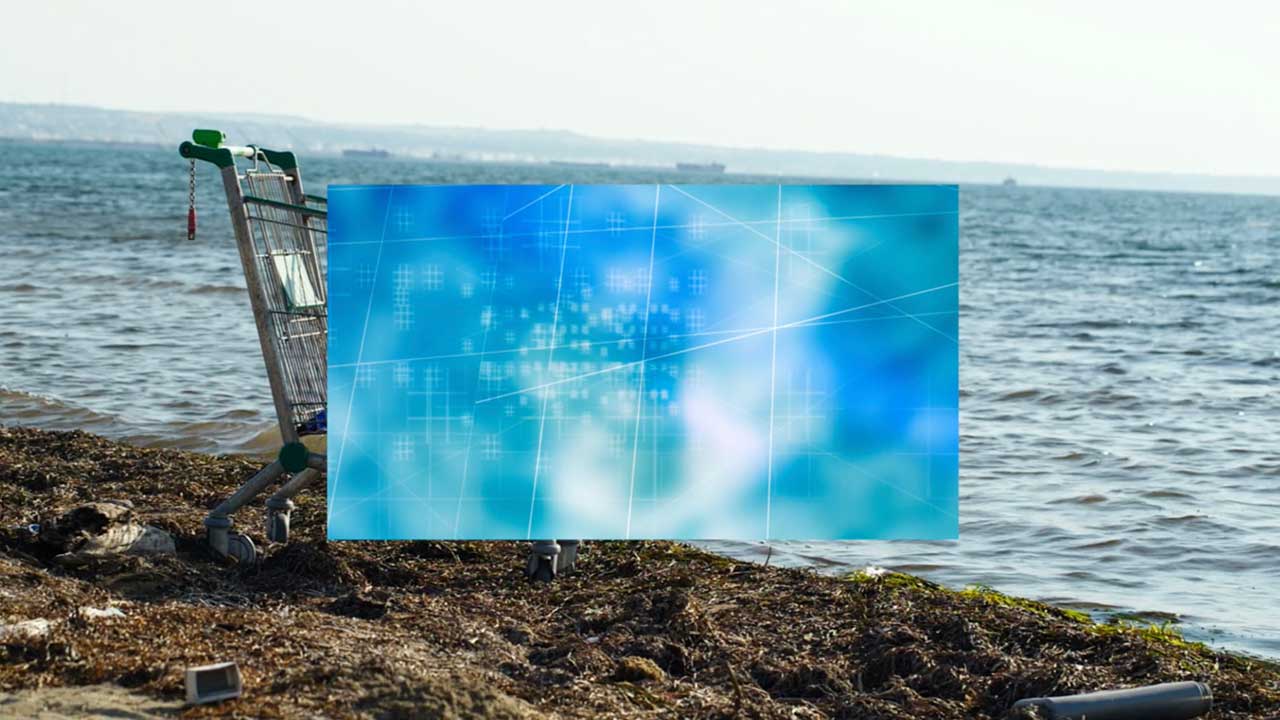 Pure Difference
Byron Peters
Open Field Delirium Error
Nate Dorr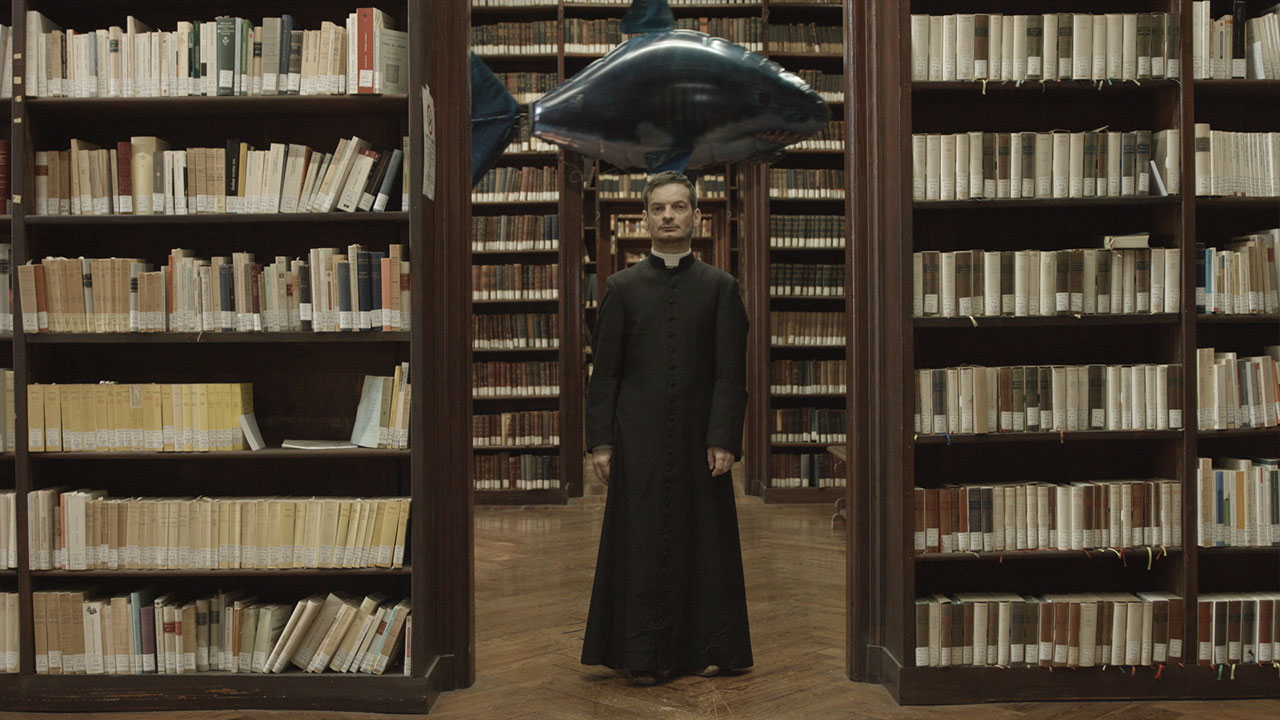 Wisdom Teeth
Esteban Rivera Ariza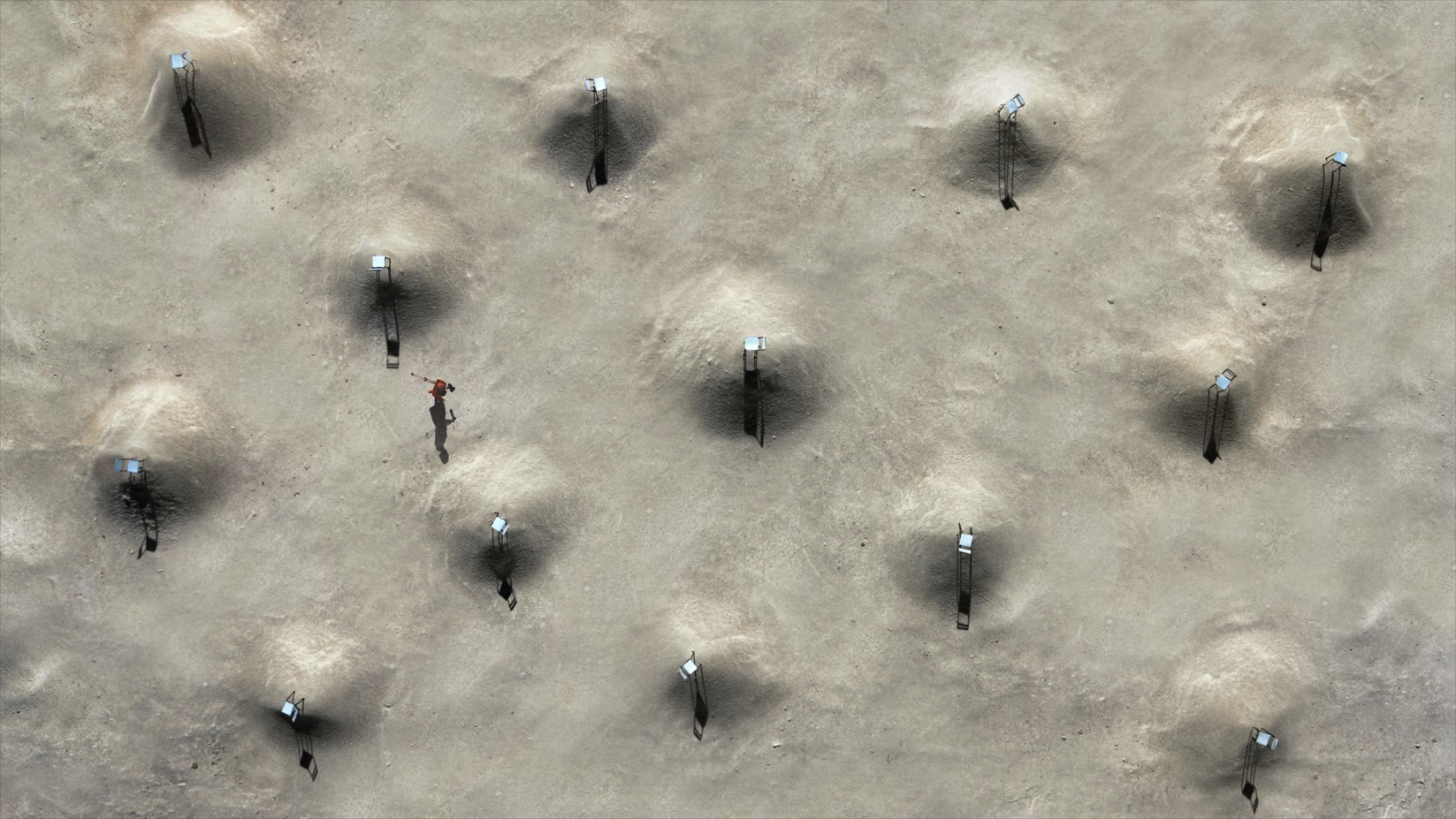 Eden's Edge (Three Shorts on the Californian Desert)
O.N.L.S.D, Leo Calice, Garhard Treml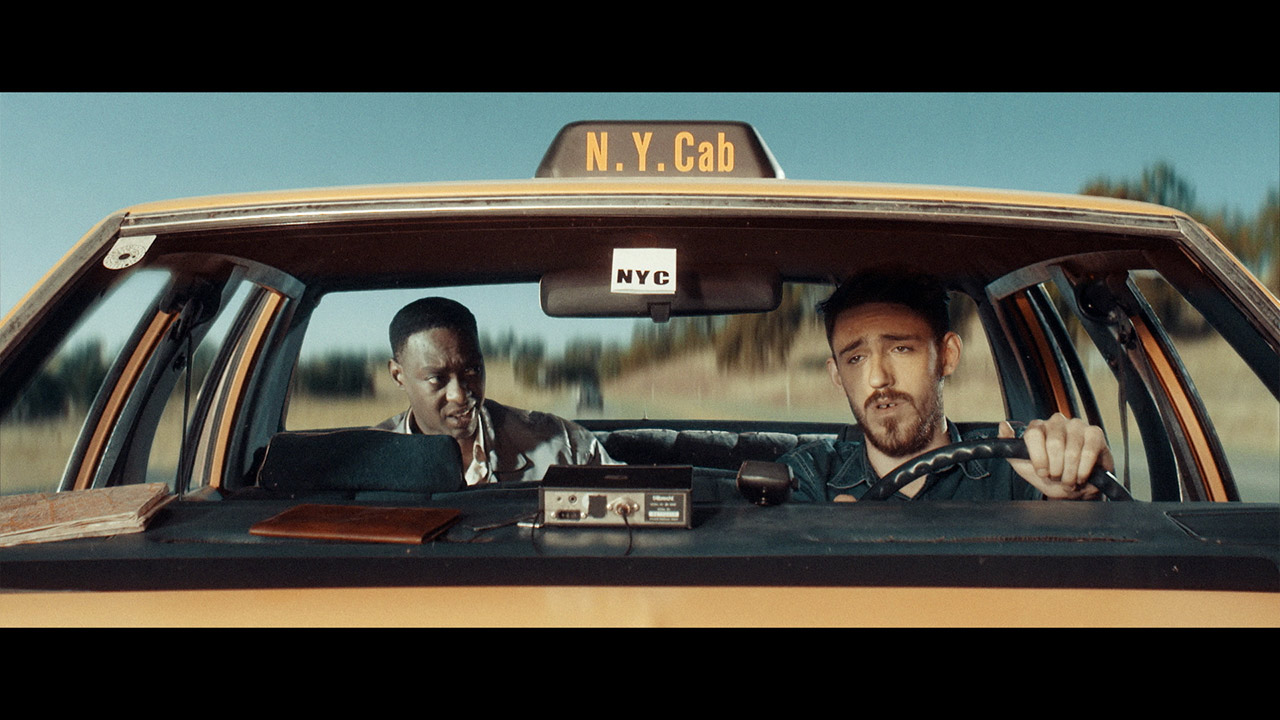 Maybe Palermo or what E100304 is all about
Luzi Katamay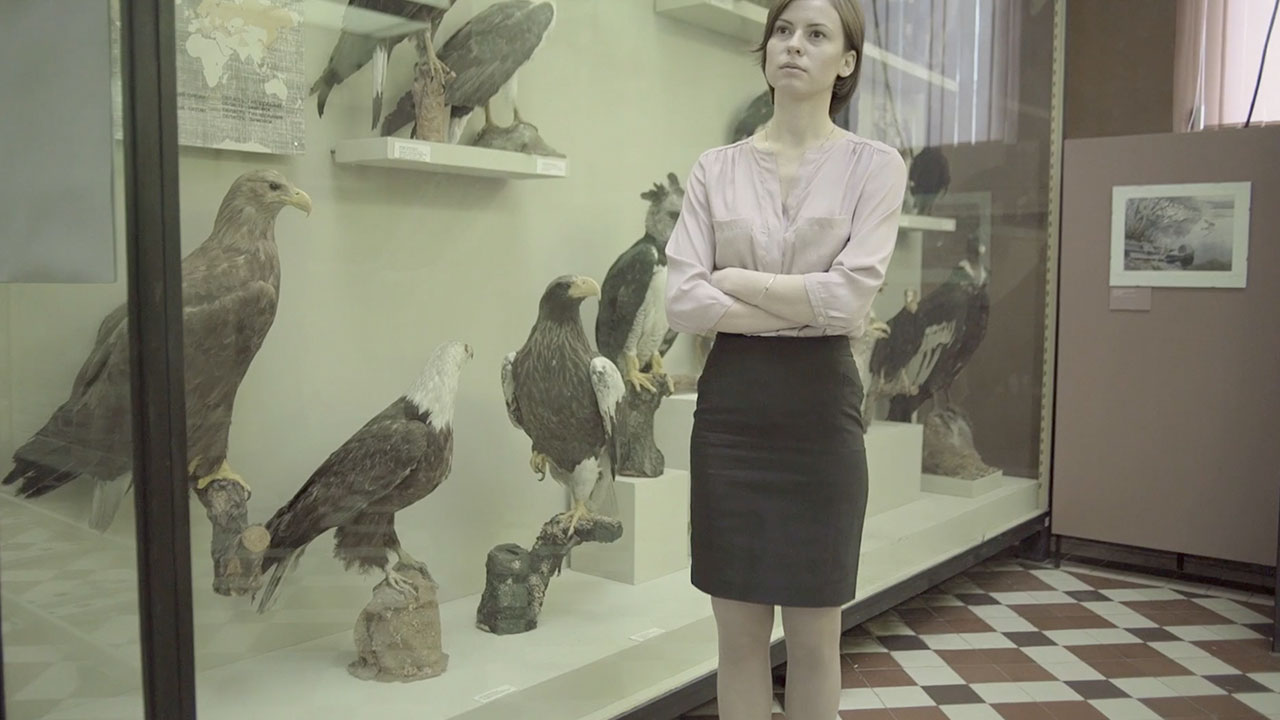 Immortality and Resurrection for All!!!
Anton Vidokle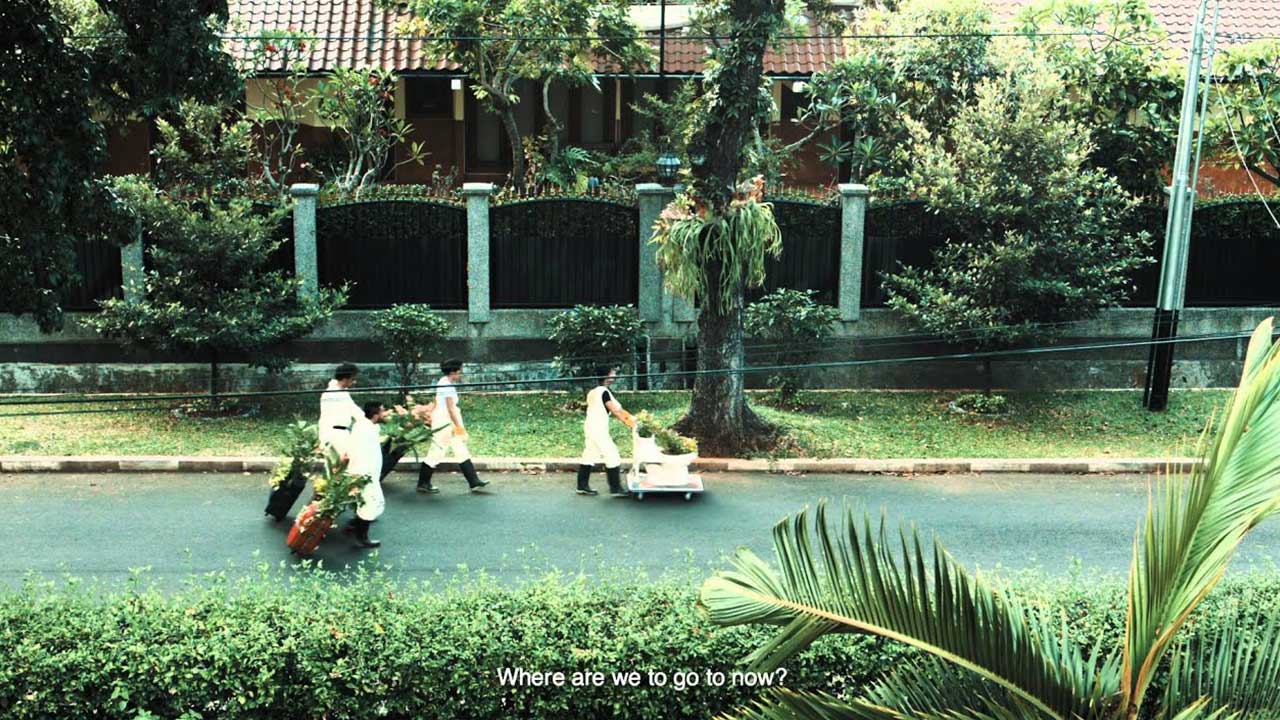 Flutter Echoes and Notes Concerning Nature
Amir Pohan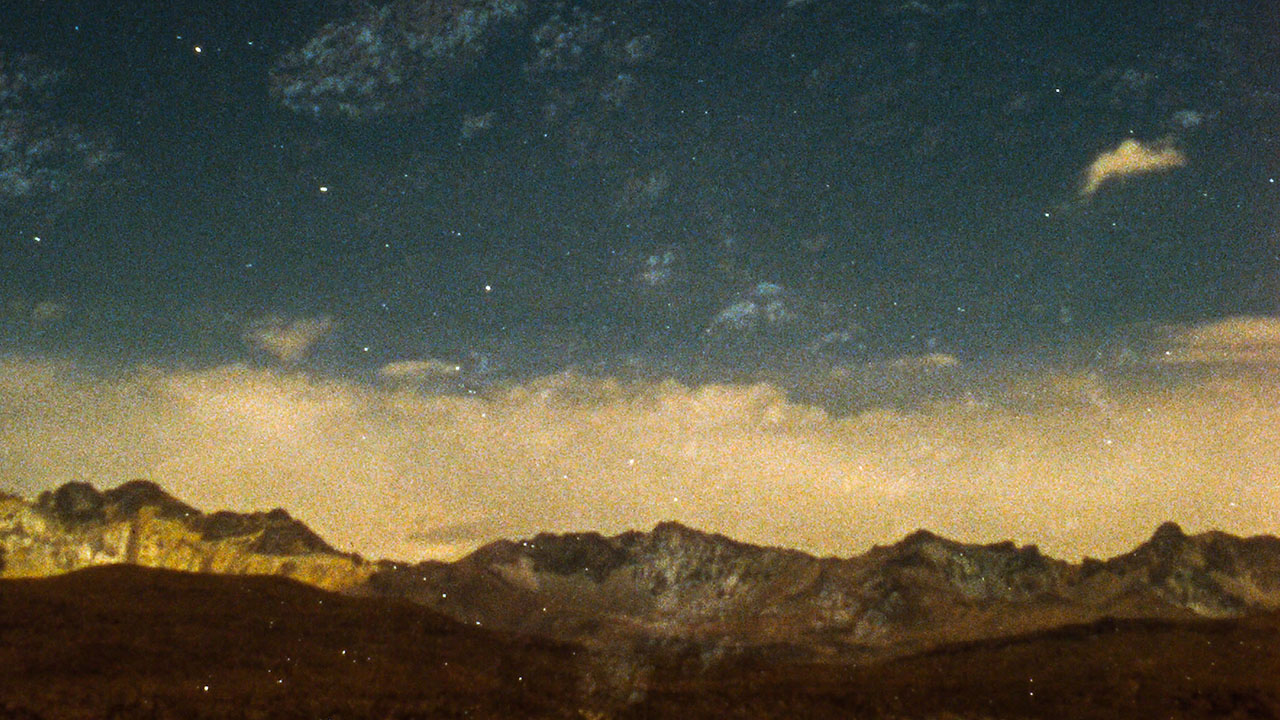 Altiplano
Malena Szlam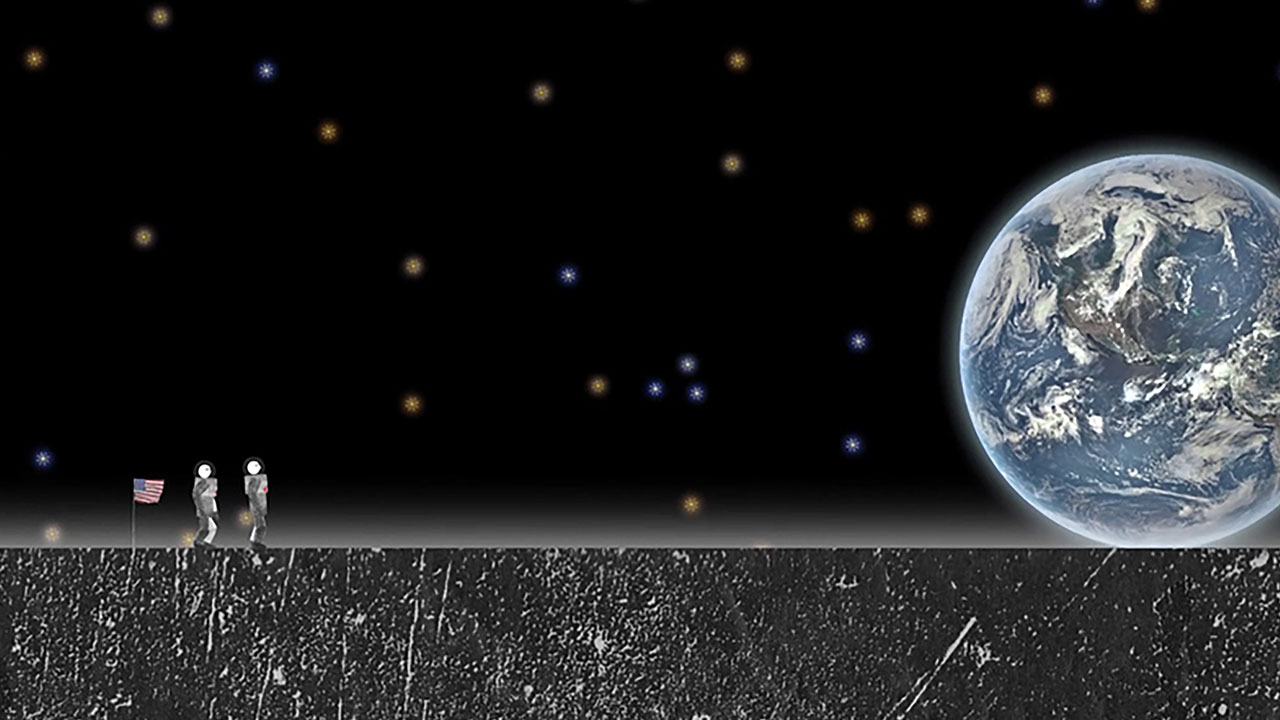 A Story from Space
Joseph Childs,Iro Tsavala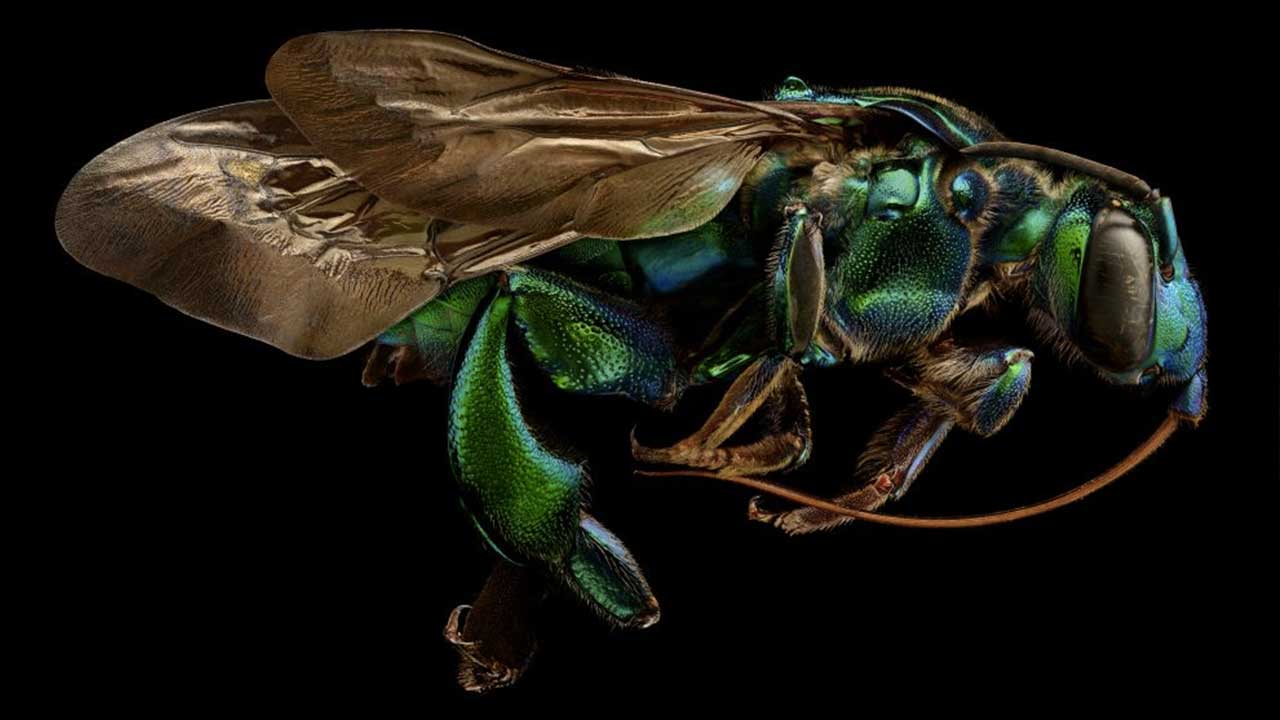 Microsculpture
Tanya Cochrane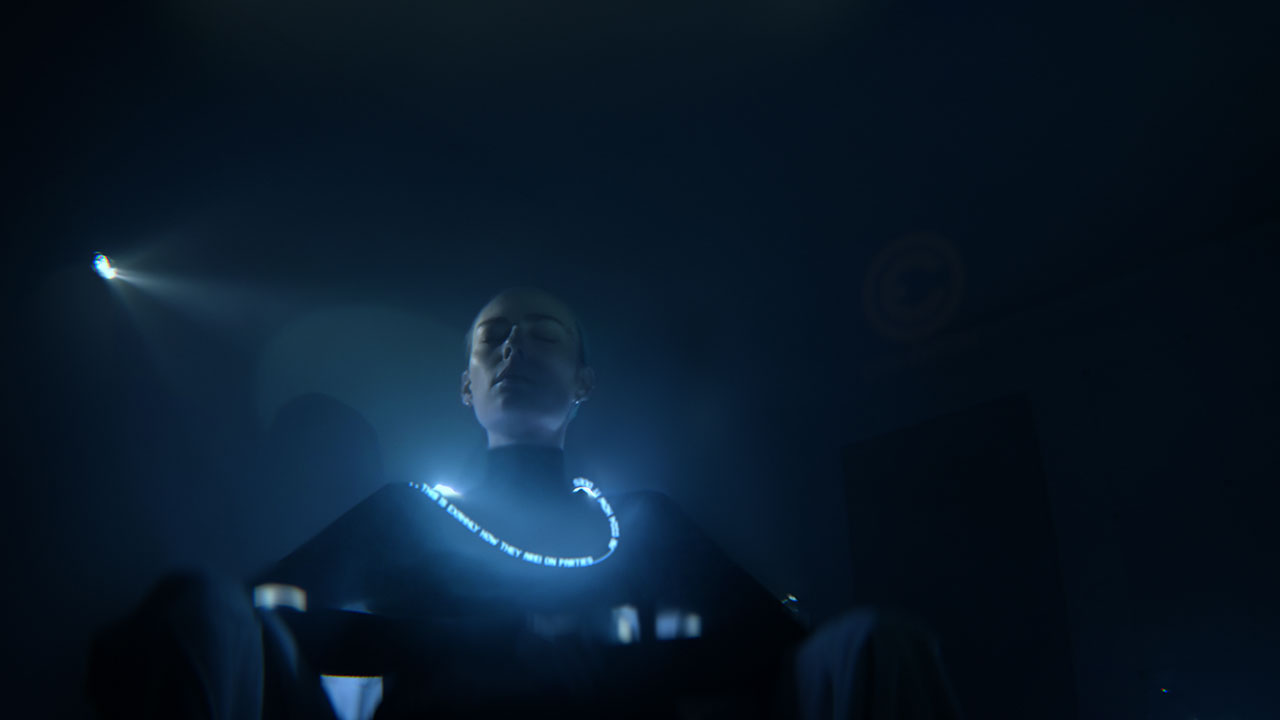 Photon
Norman Leto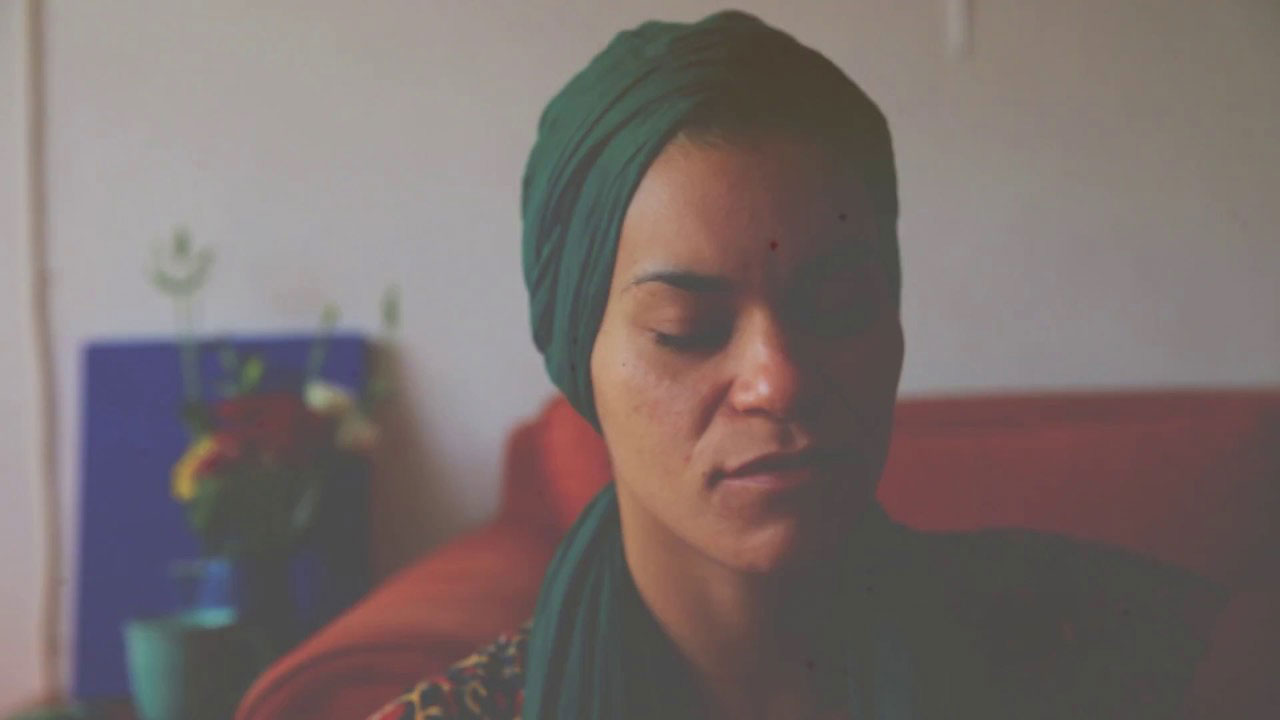 New Moon
Philippa Ndisi-Herrmann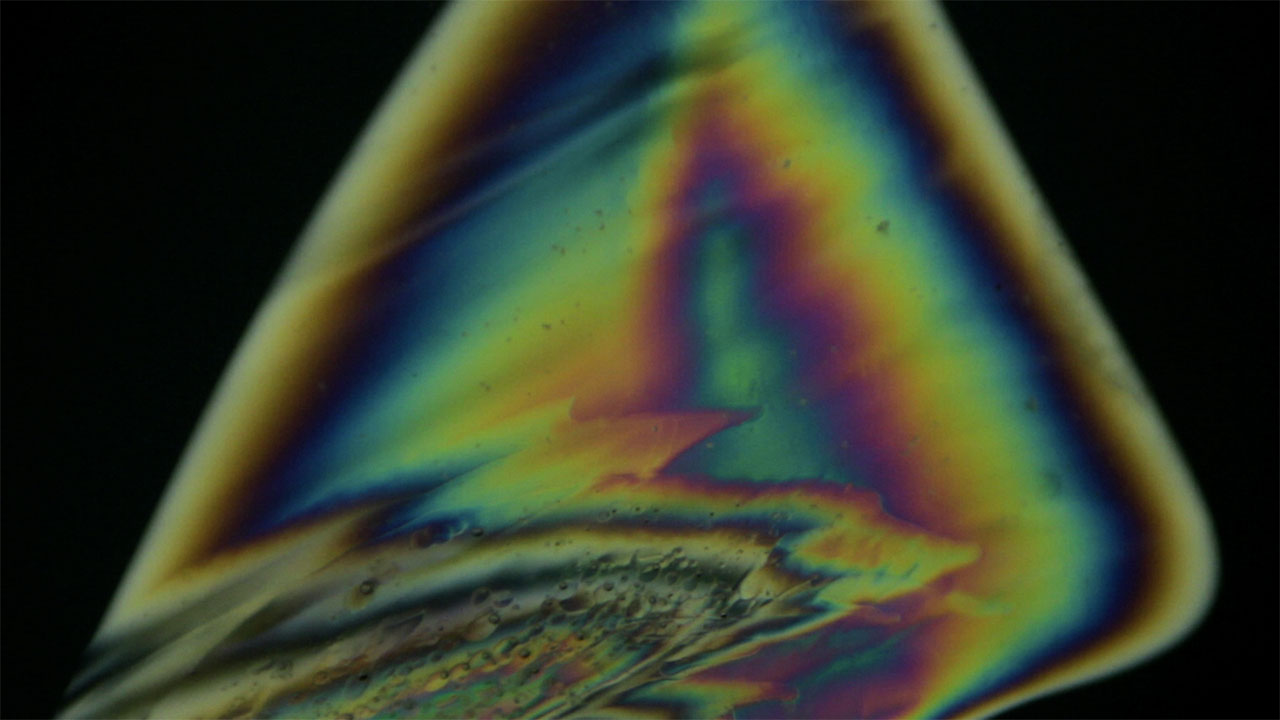 Point of No Return
Zachary Finkelstein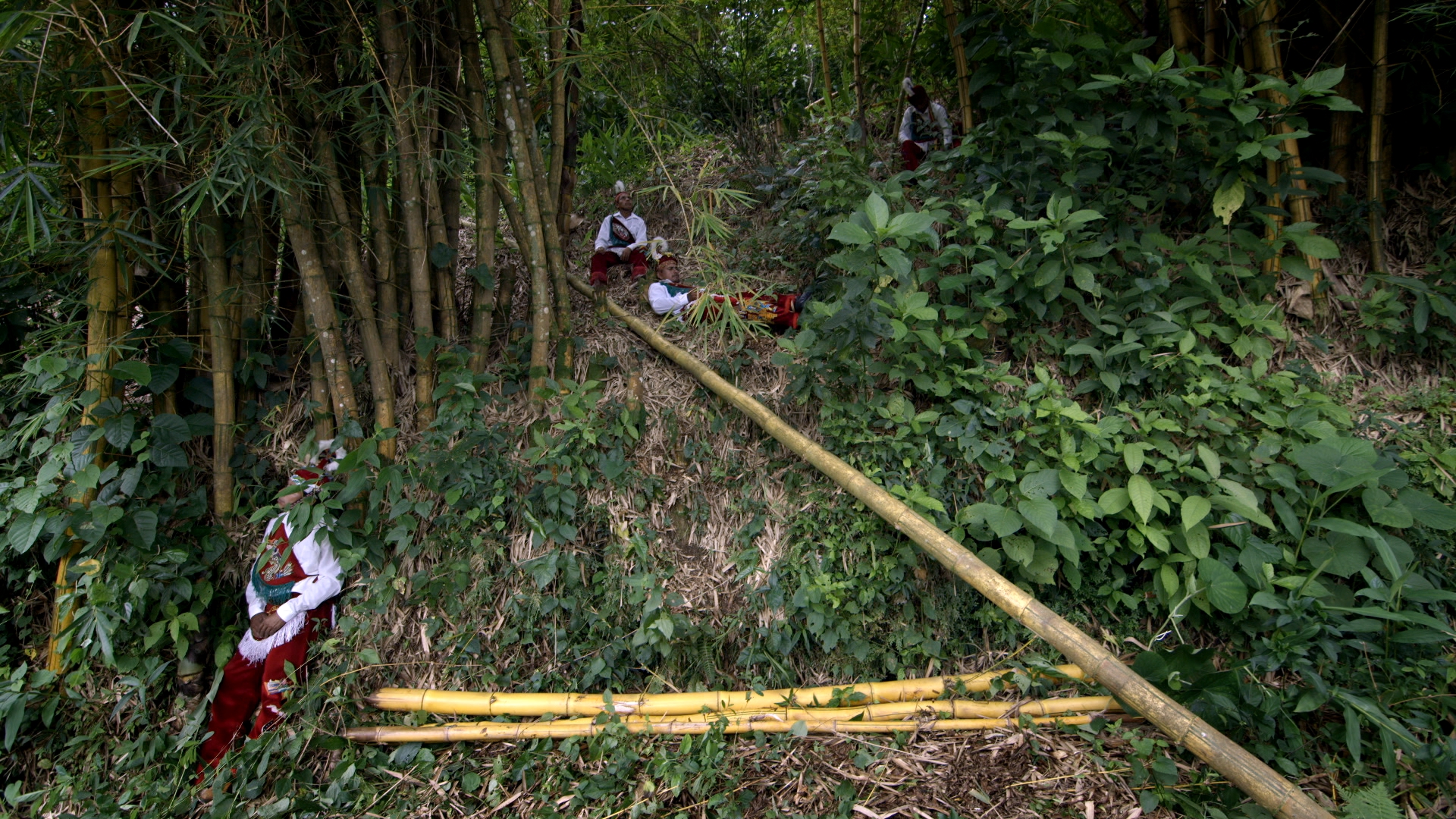 Meteorito
Mauricio Sáenz-Cánovas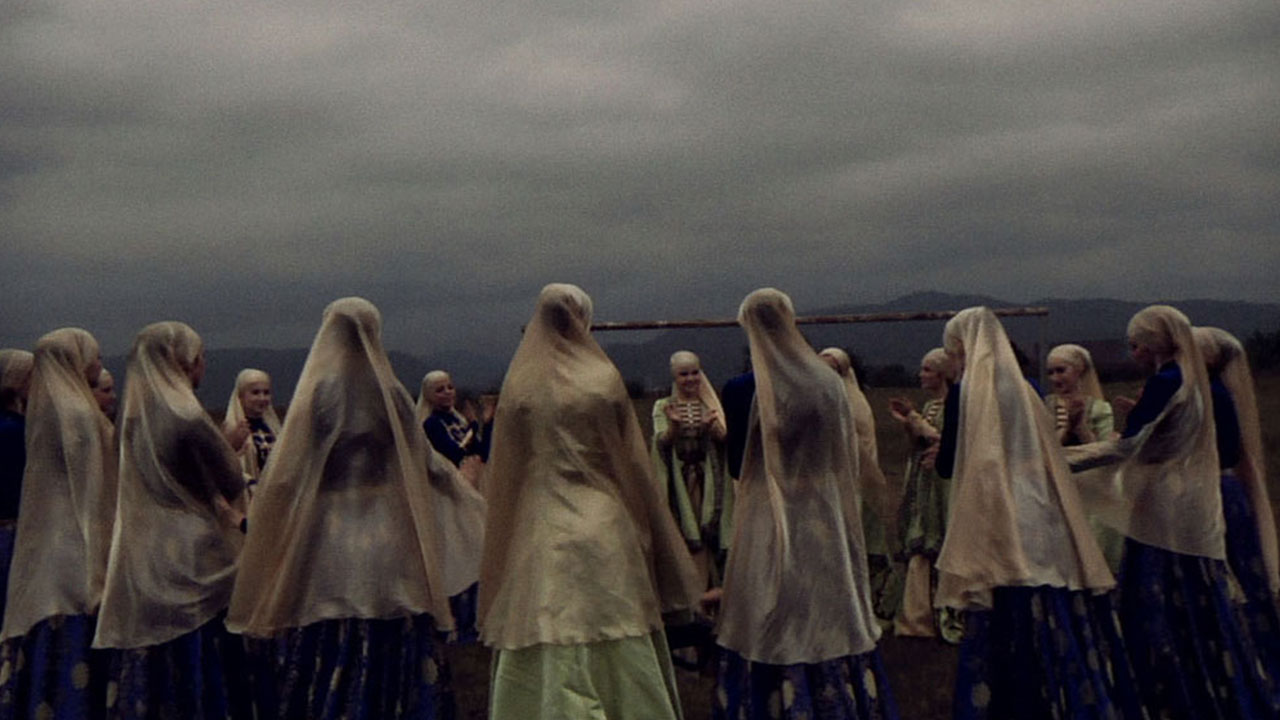 Hibridos
Vincent Moon,Priscilla Telmon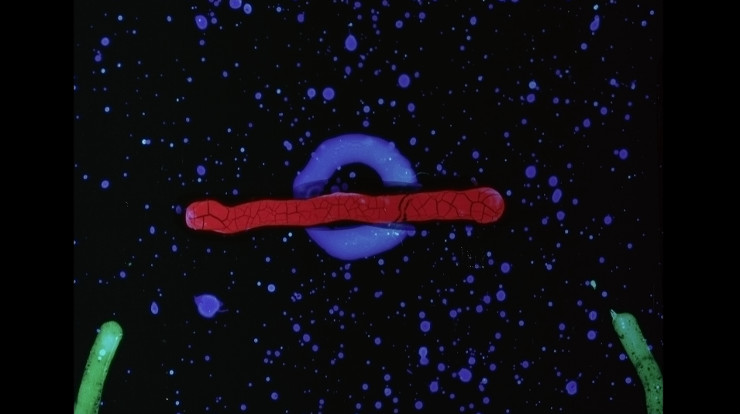 Twilight
Richard Reeves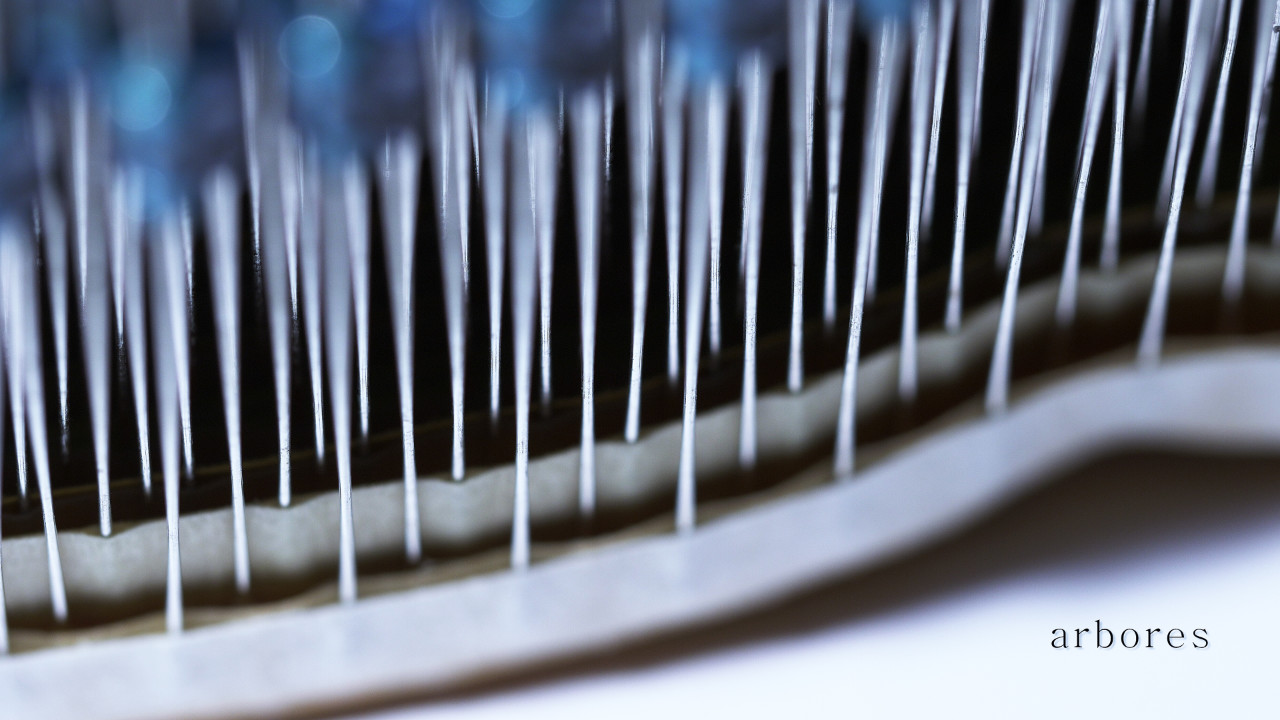 Structures of Nature
Martin Gerigk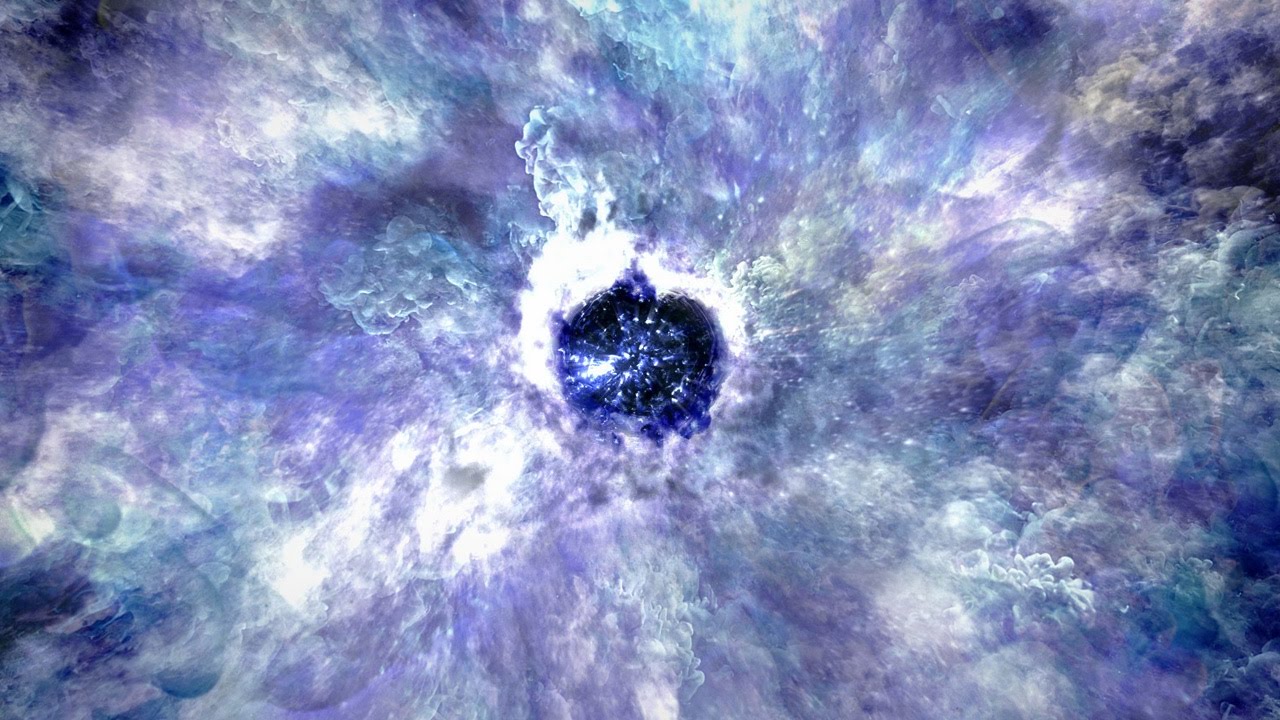 Novae
Thomas Vanz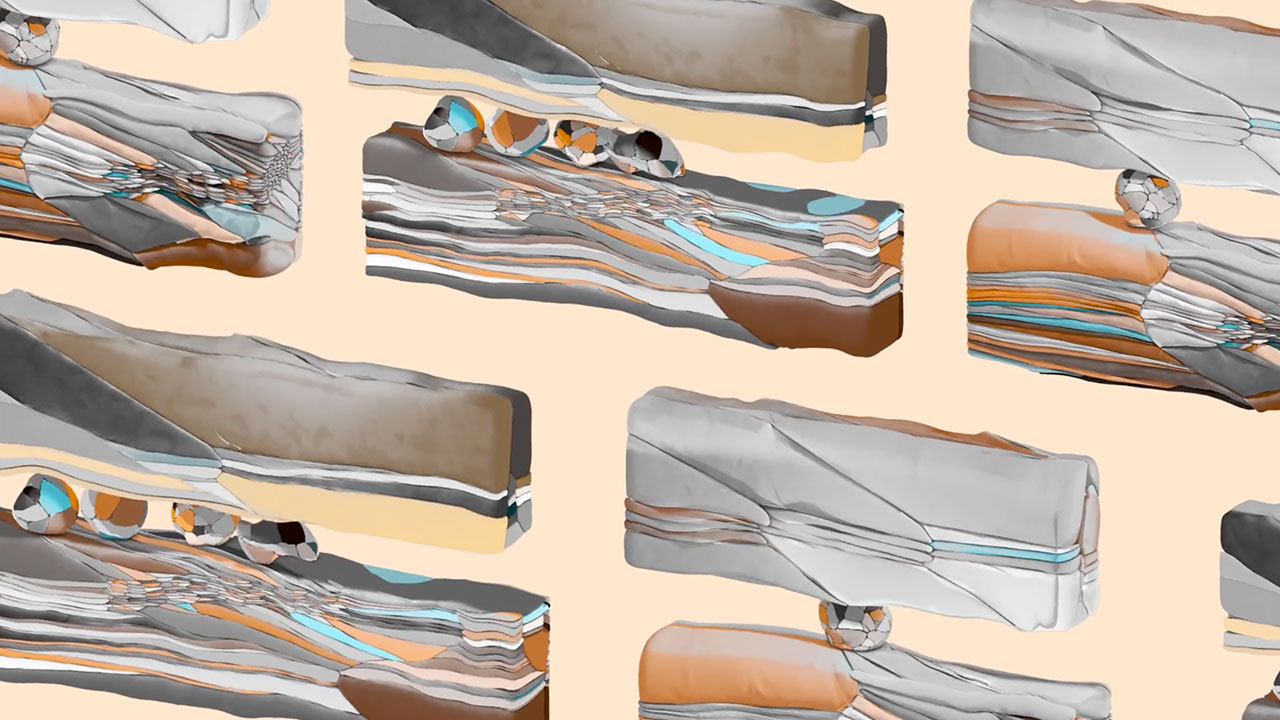 Wearing Well
Markos Kay,Enrico Milanese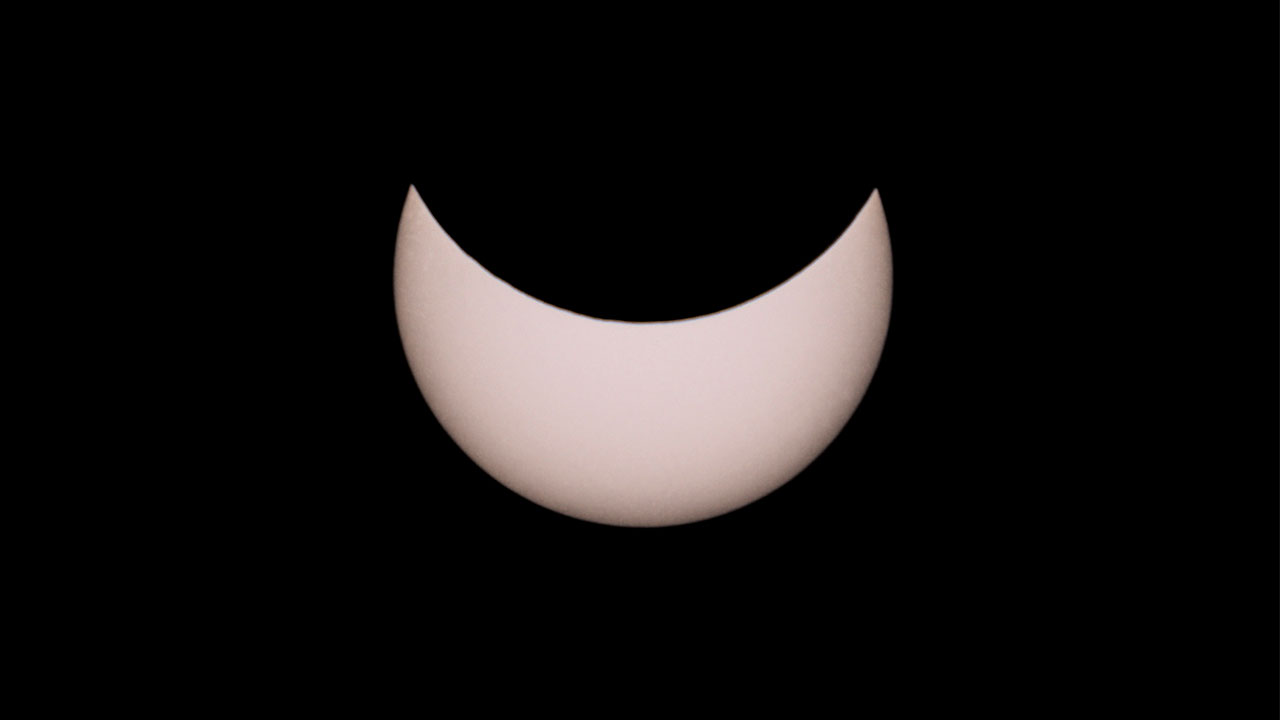 Essere e Tempo (Being and Time)
Sandro Bocci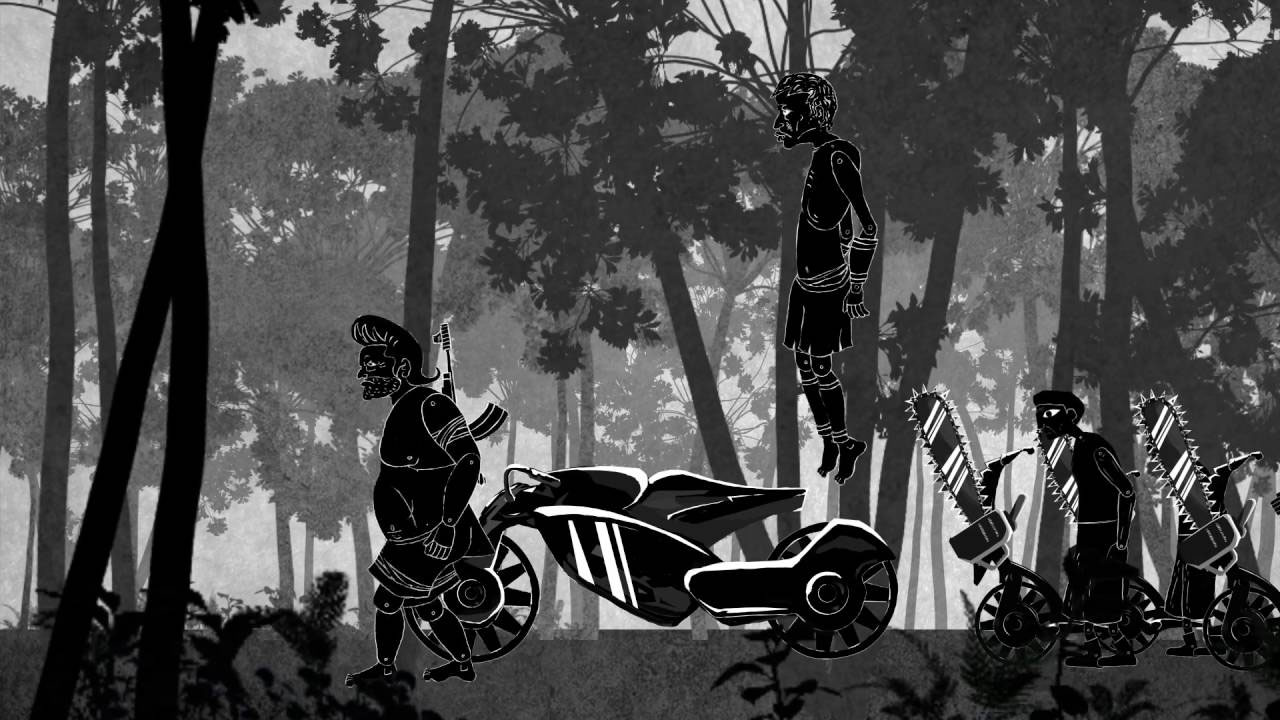 Shadows: Saving the Rain Forest
Isaac Kerlow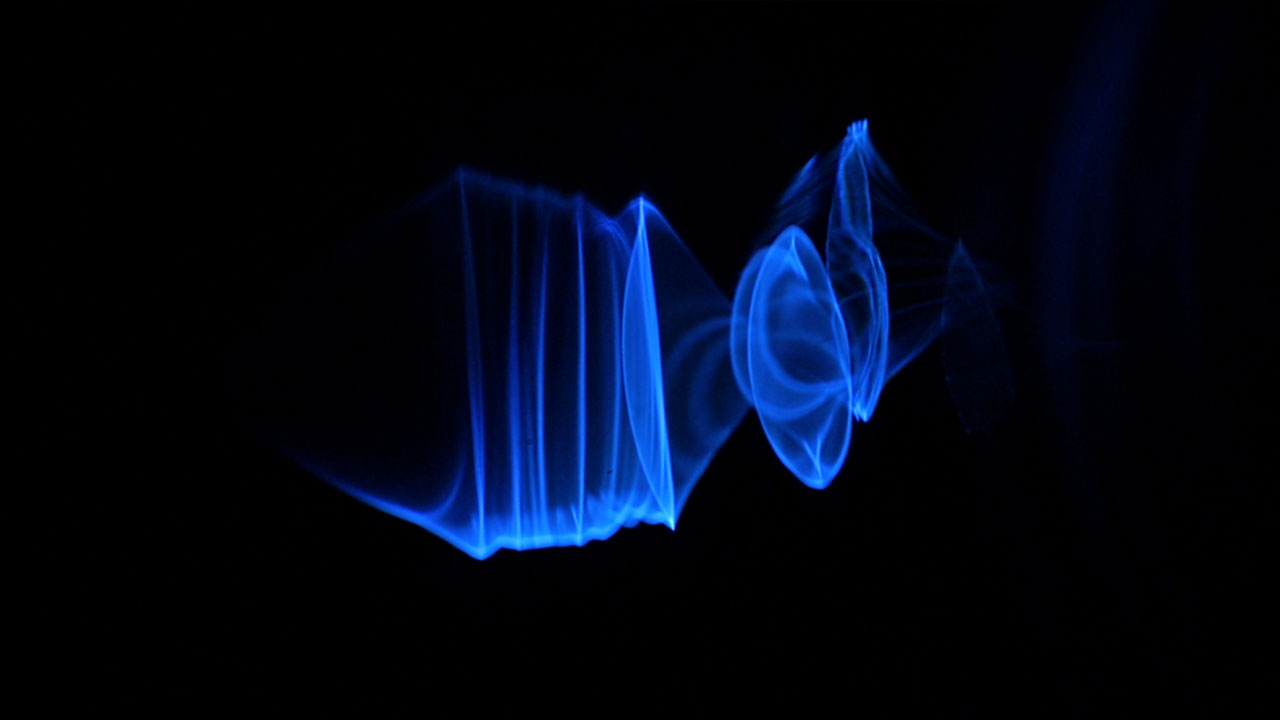 Take One - Iteration
Sandro Bocci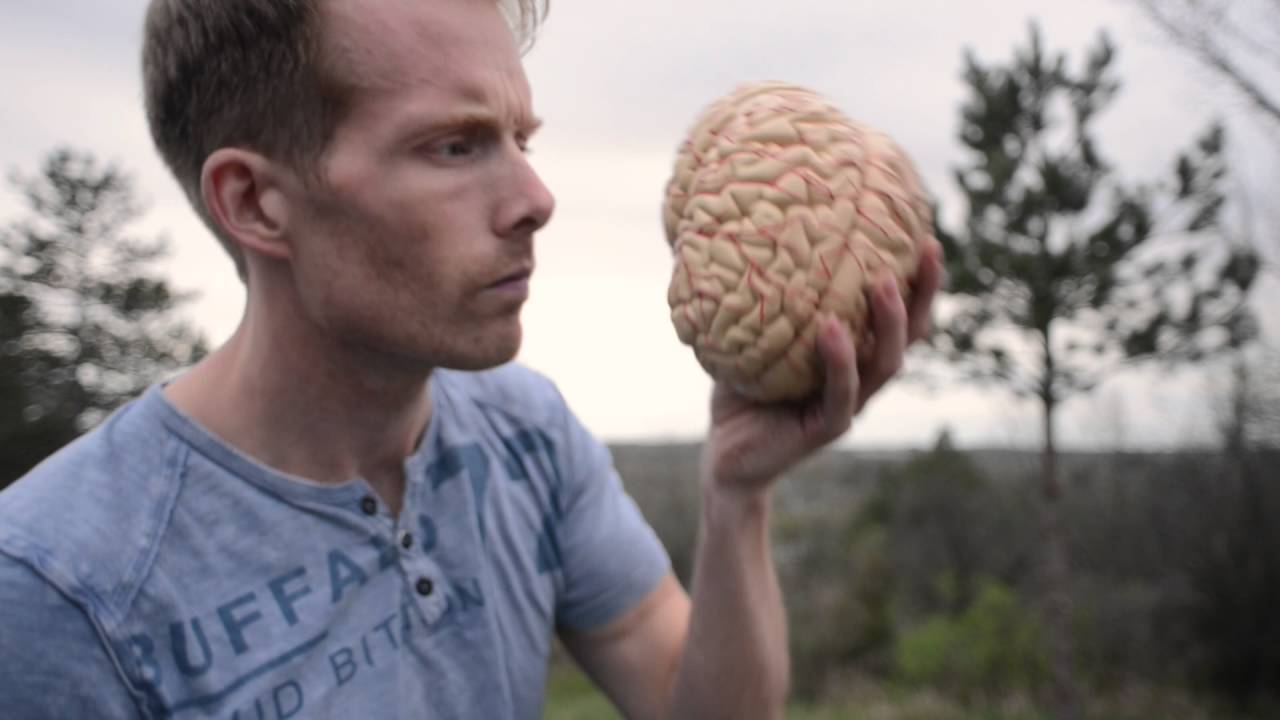 Depression in the Brain
Bryce Sage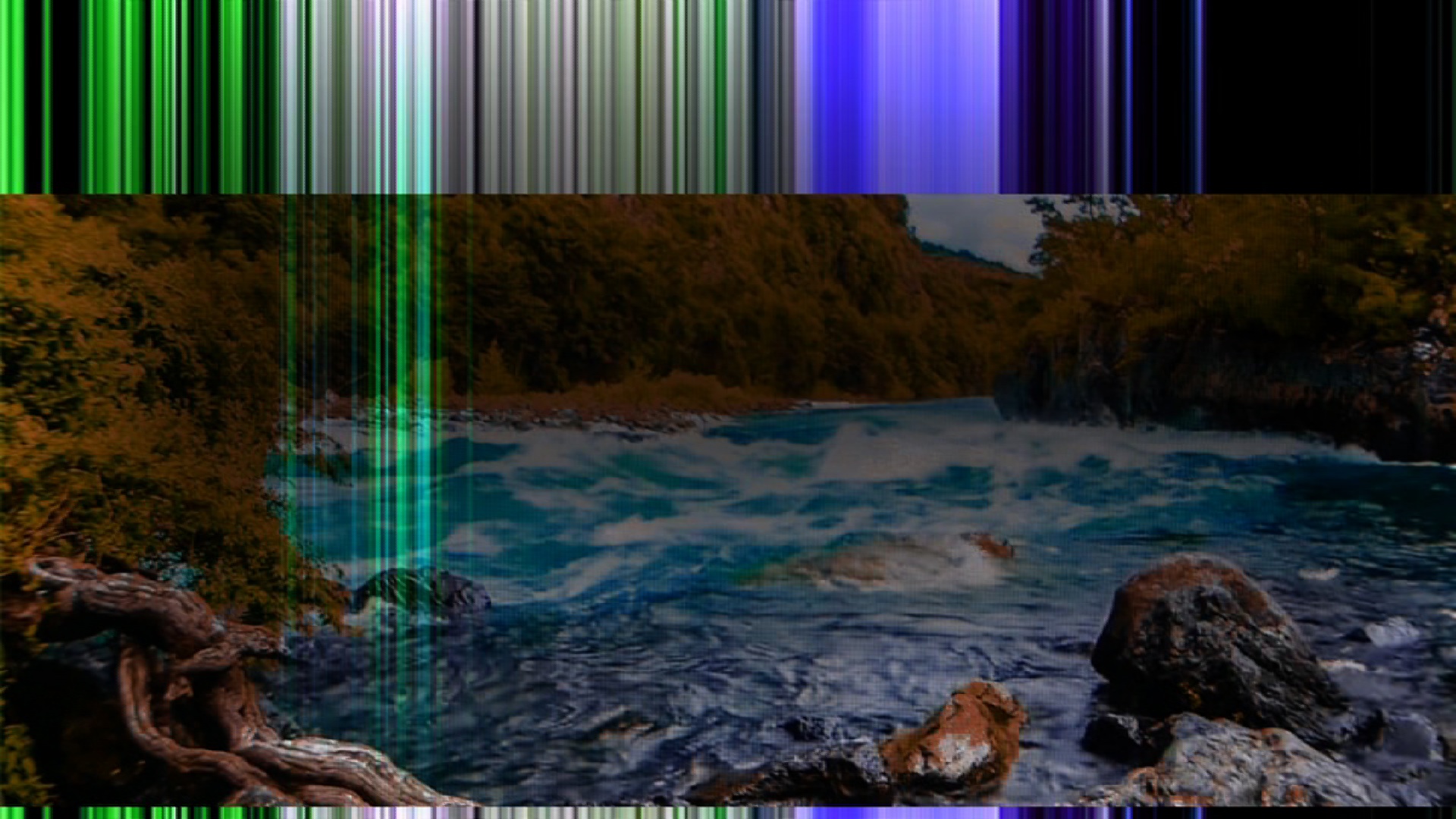 Oporavak
Charlie Tweed
Praying Mantis Research: Sexual Cannibalism and Reproduction
Phil Hastings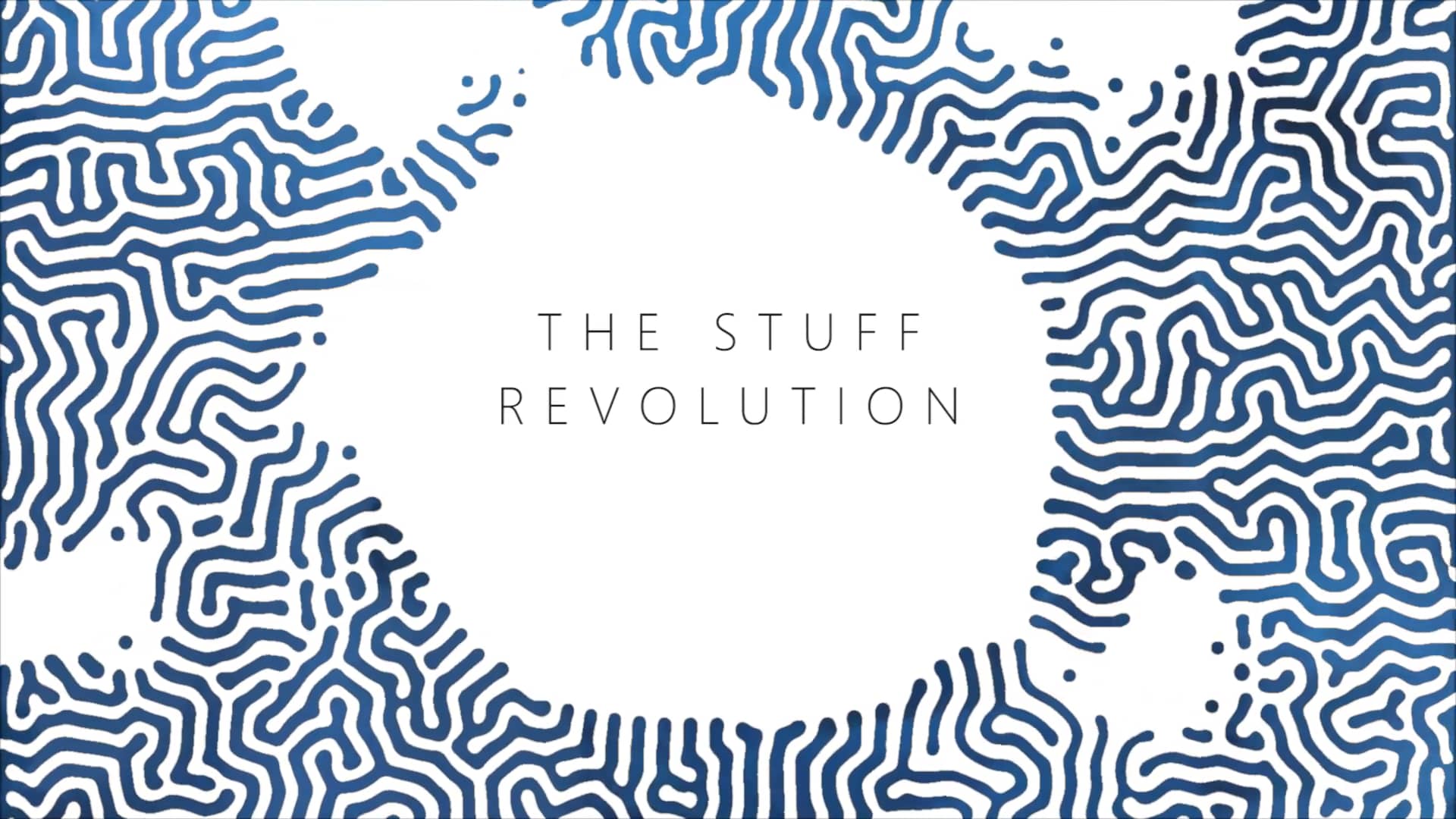 The Stuff Revolution
Simon Alexander-Adams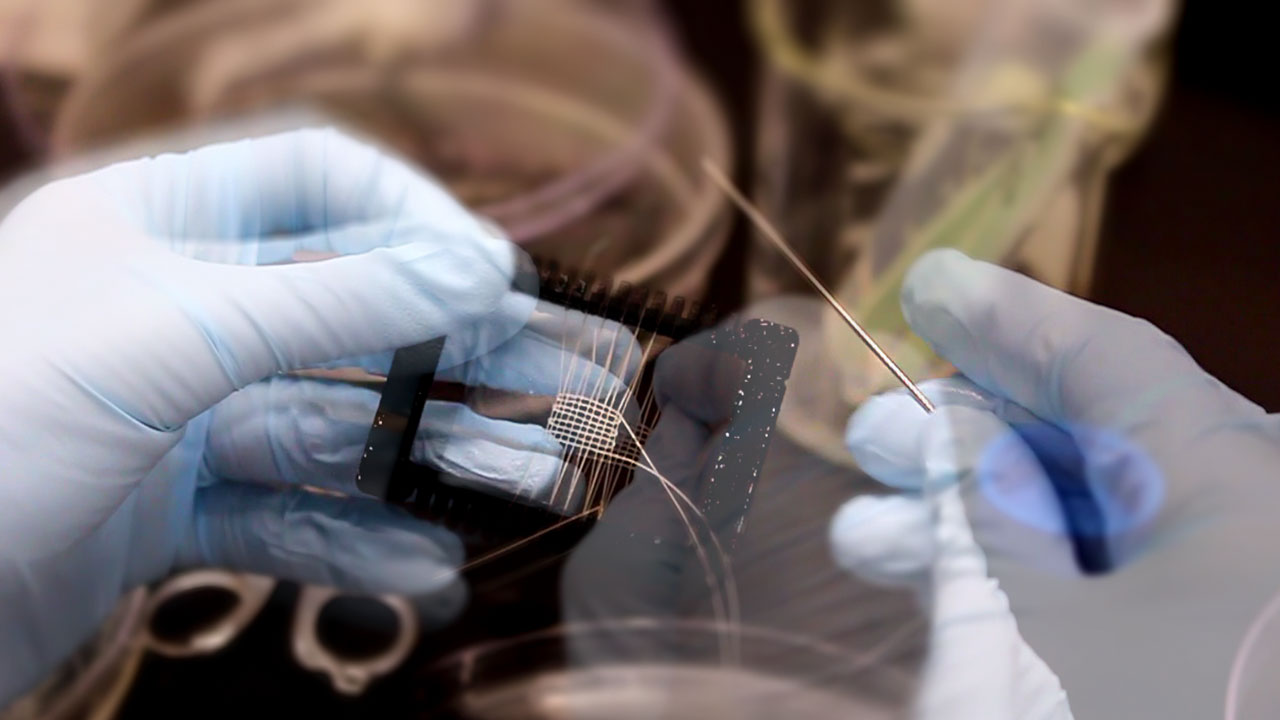 Biotextile Craft
WhiteFeather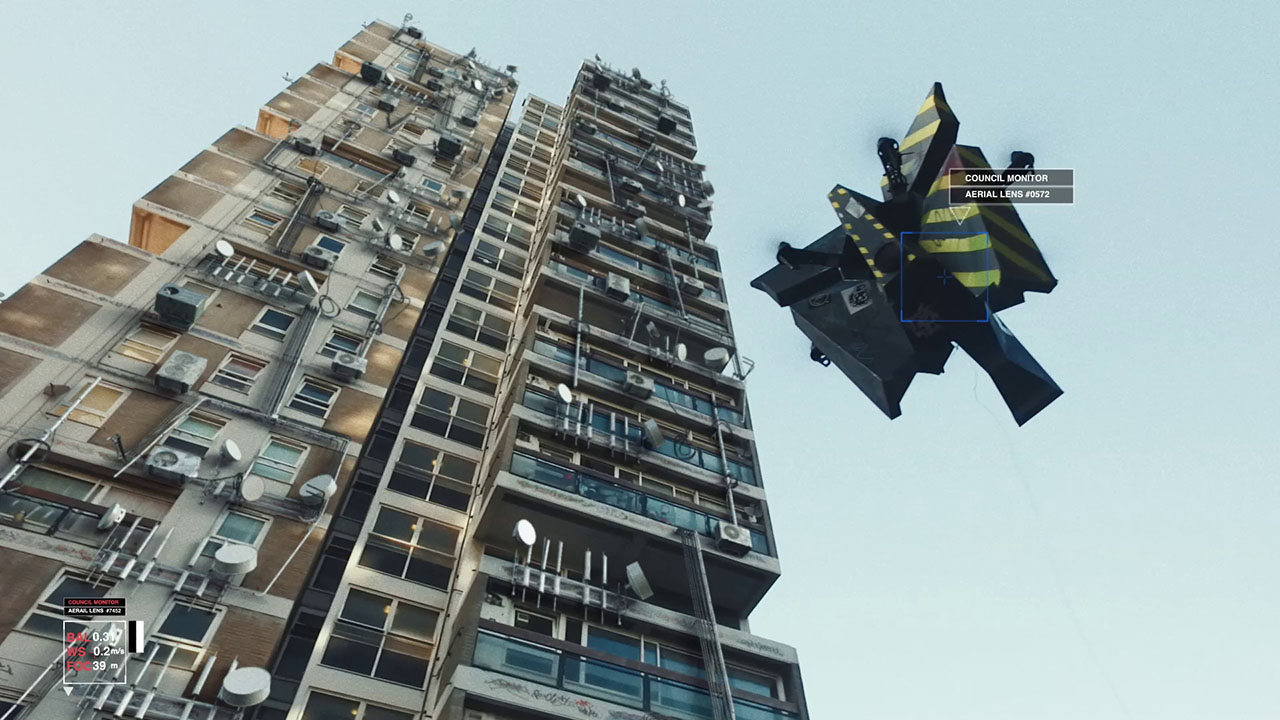 In the Robot Skies
Liam Young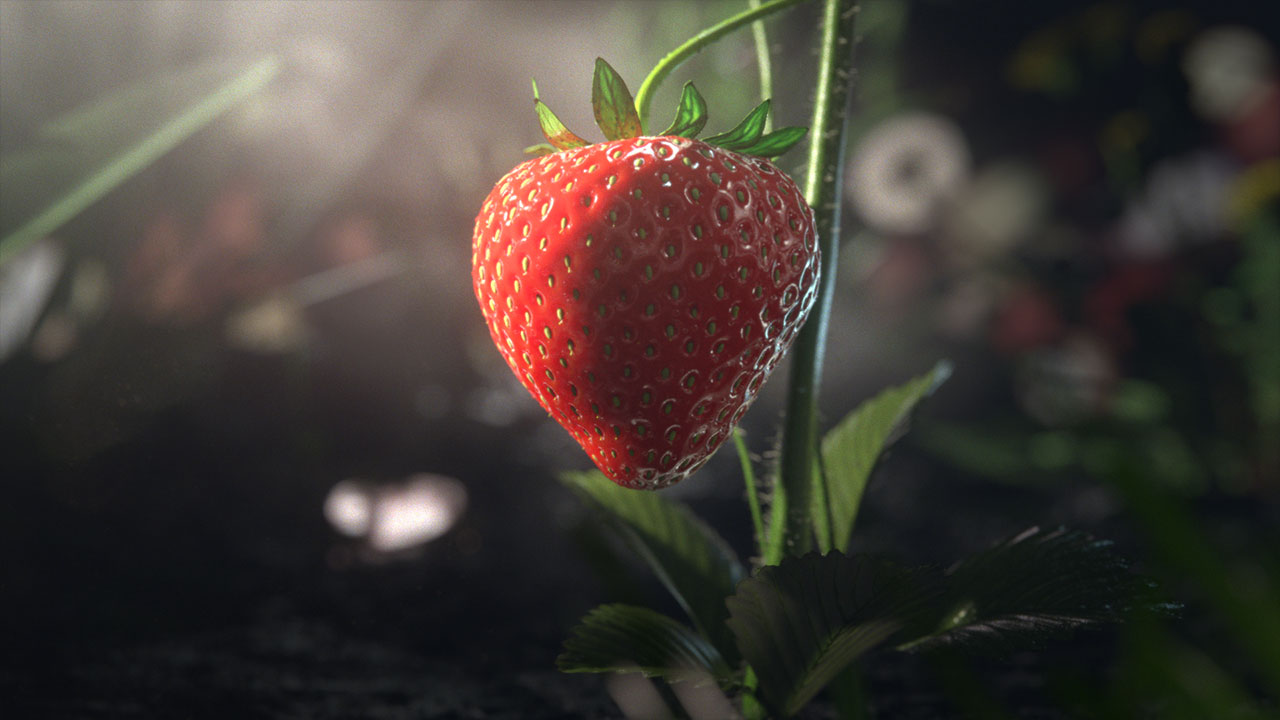 The Shark in the Park
Polynoid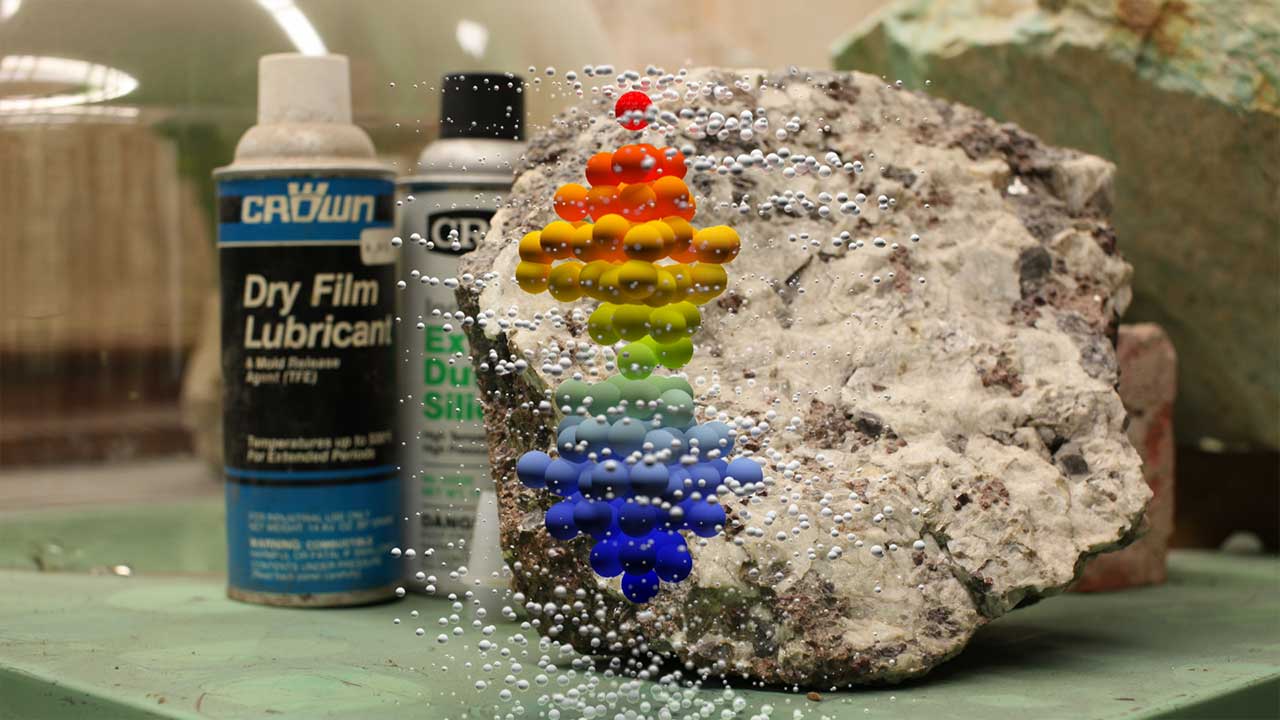 Where Shapes Come From
Semiconductor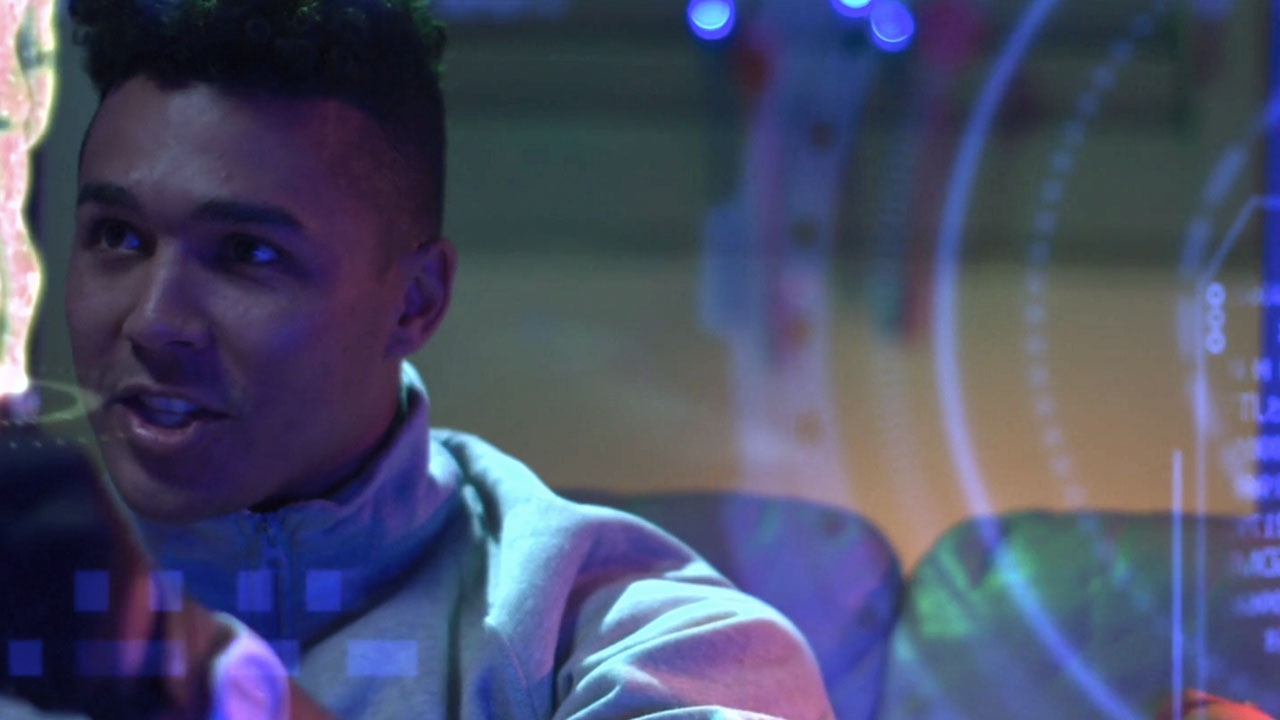 4D
Laurence Rosier Staines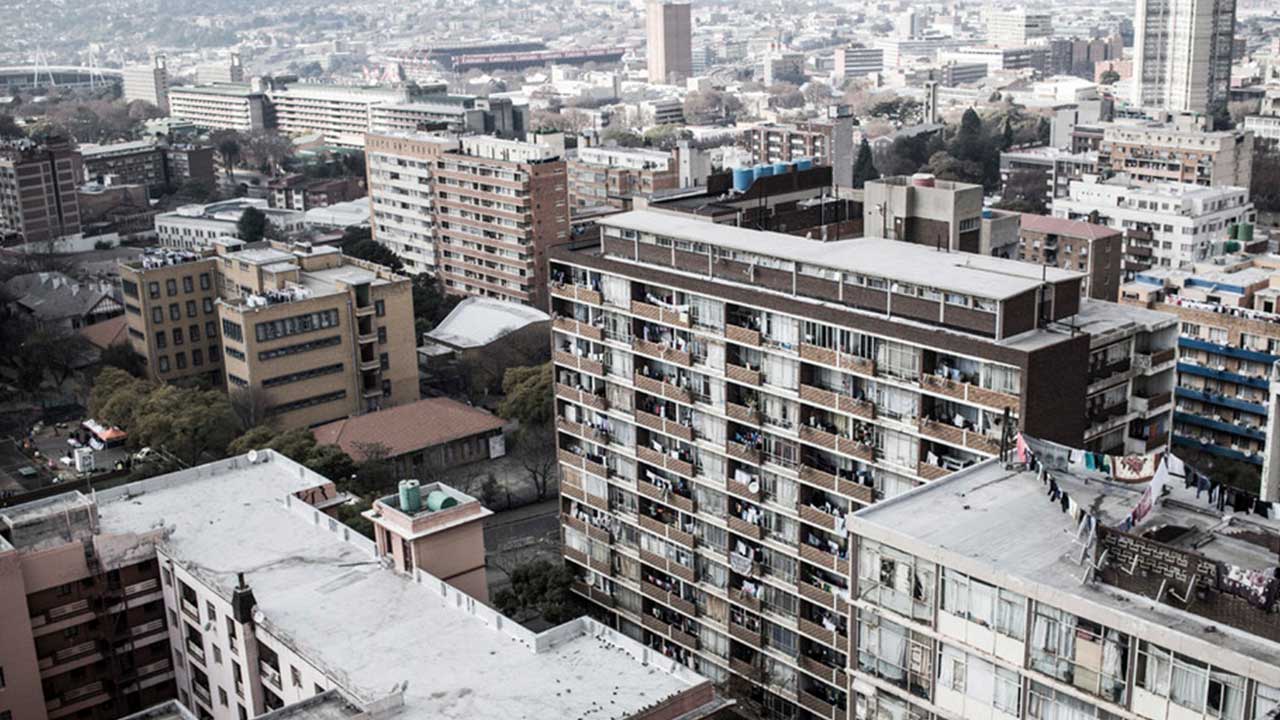 Ghost Diamond
Chris Saunders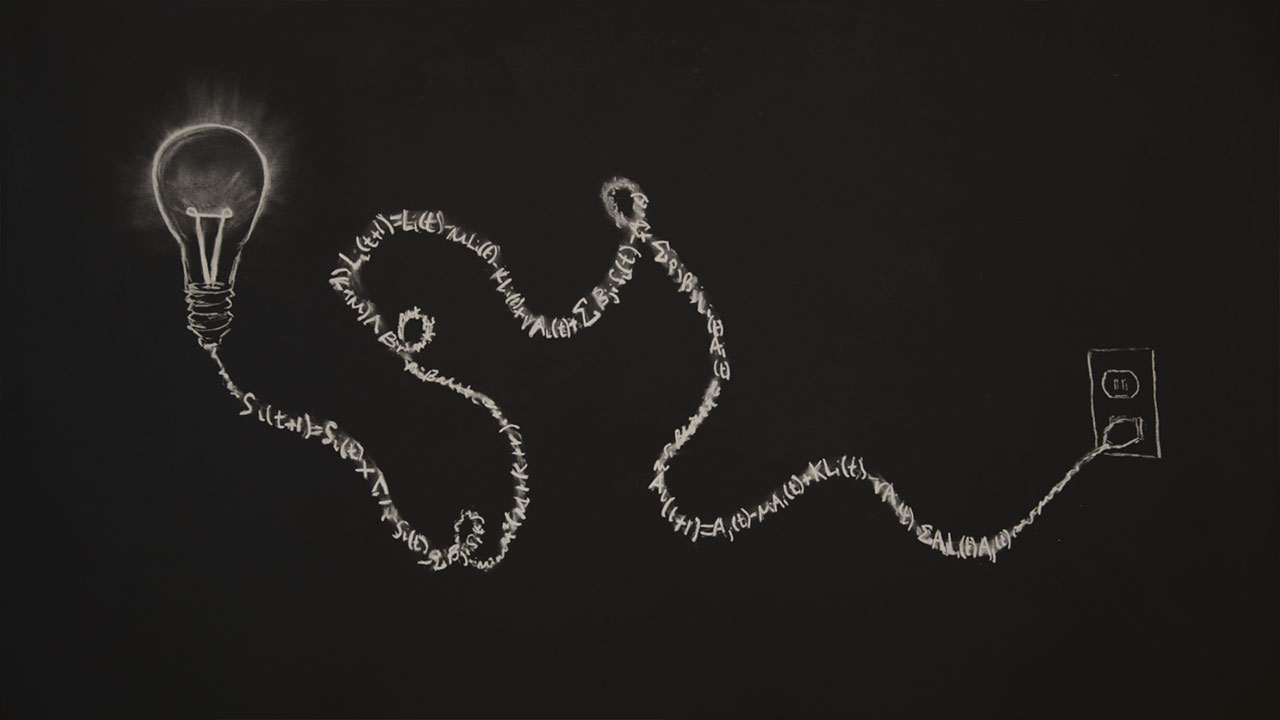 Persistence & Vision
Mahalia Lepage,Jeremiah Yarmie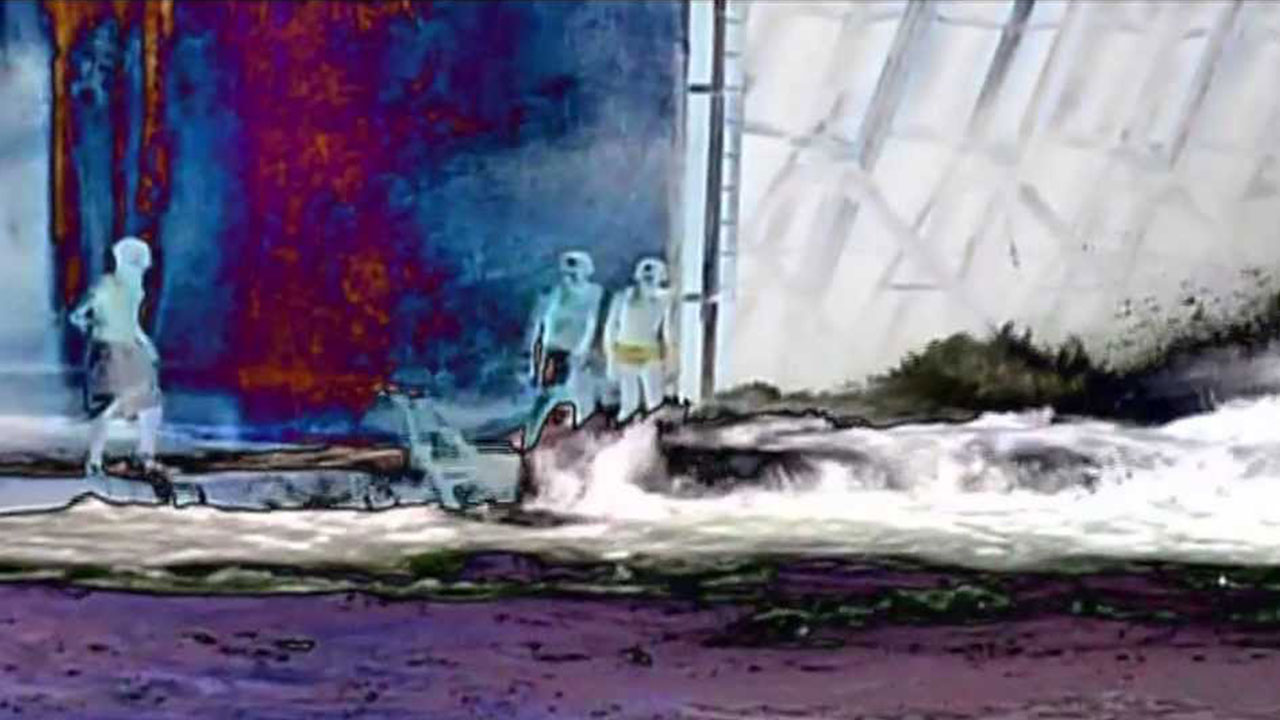 Les naufragés de la Méditerranée
Tiécoura N'daou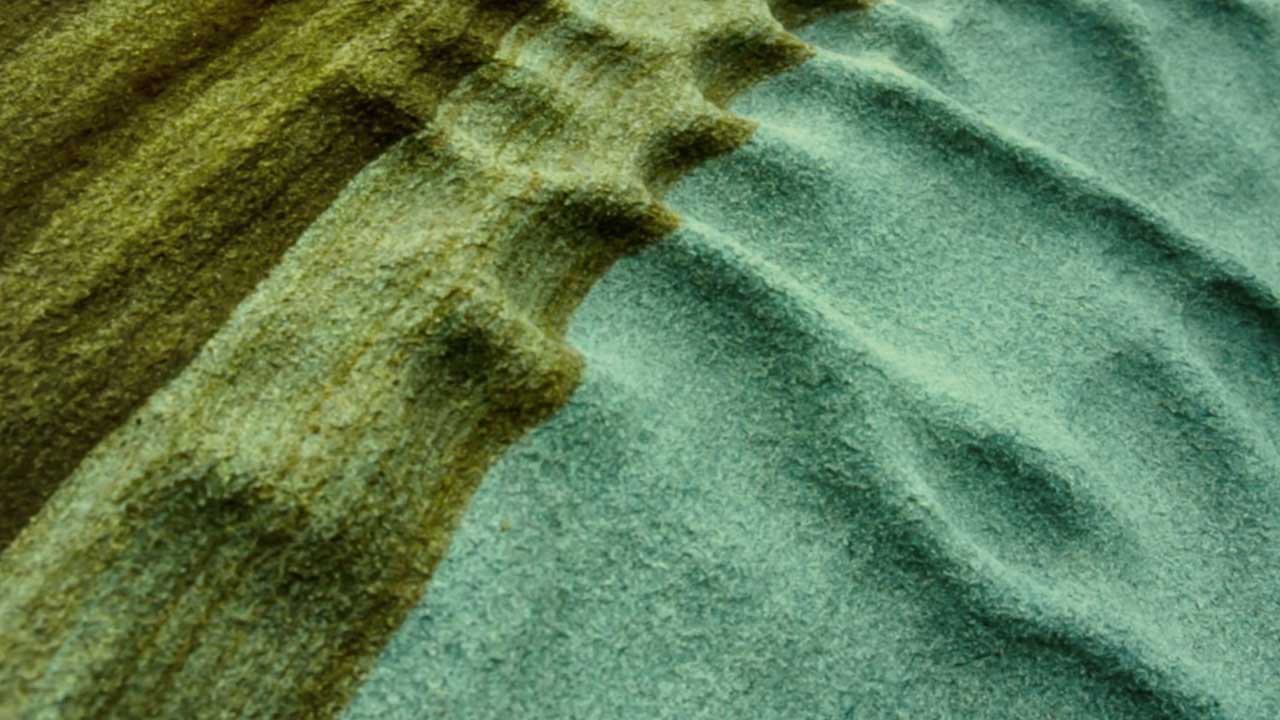 Frack
Grayson Cooke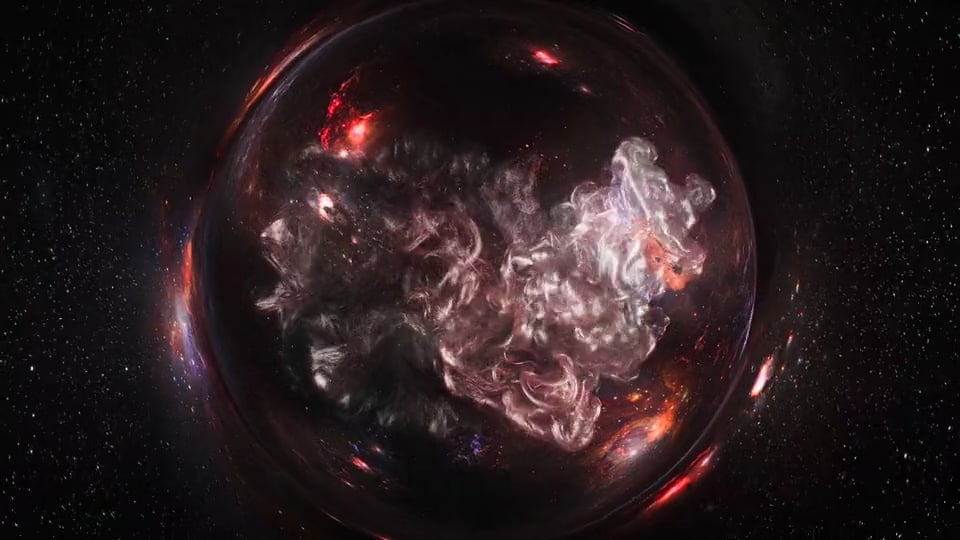 Intra
Thomas Vanz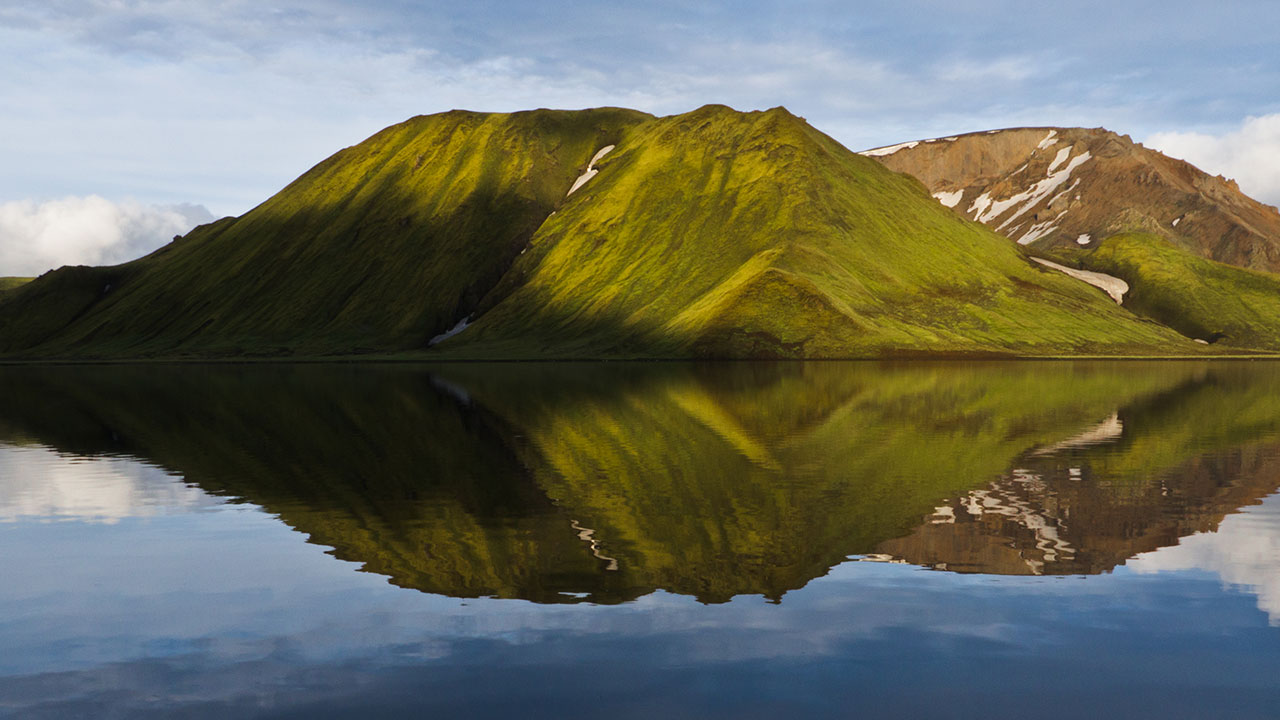 Meta (3.1 / km²)
Sandro Bocci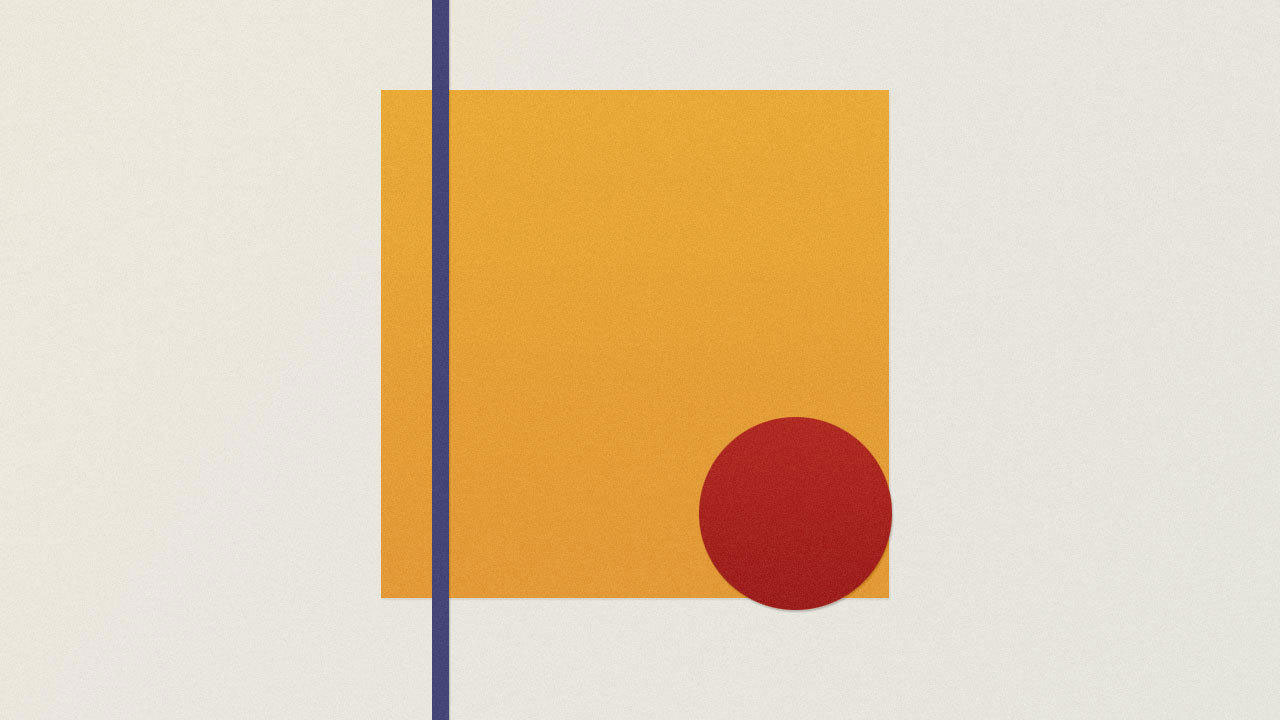 The Dot and the Line: A Romance in Lower Mathematics
Chuck Jones,Maurice Noble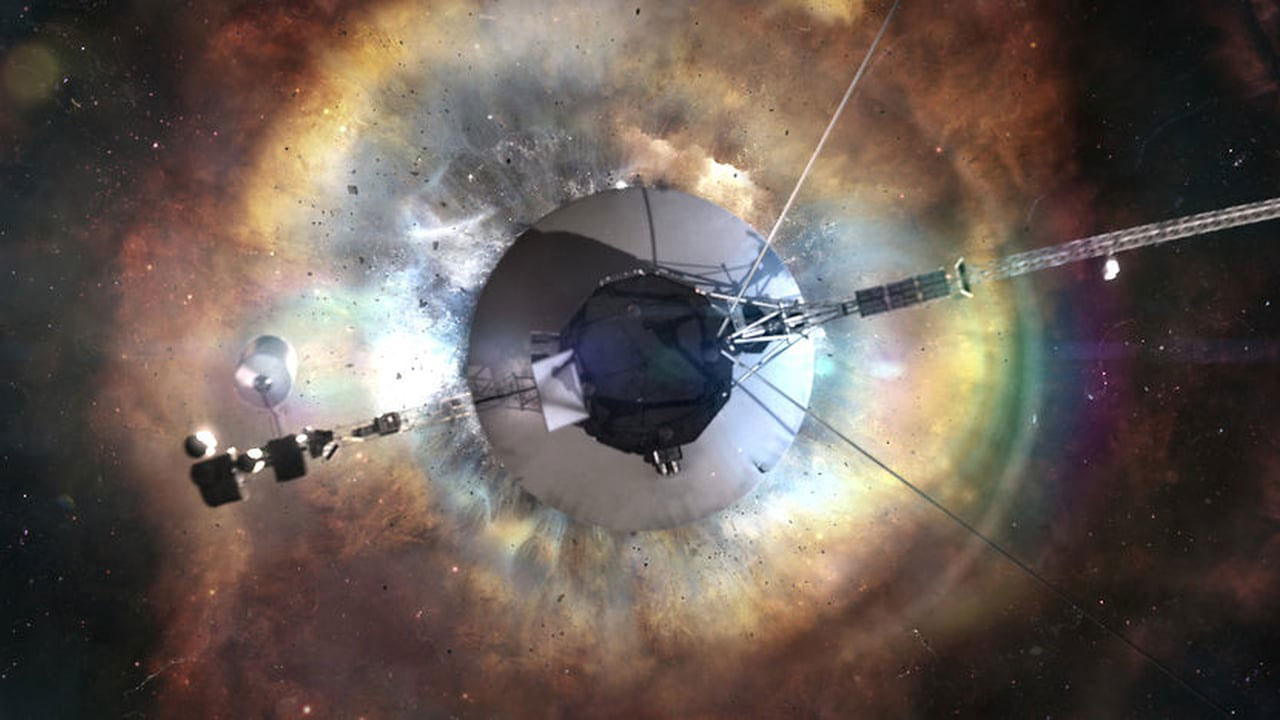 Stardust
Mischa Rozema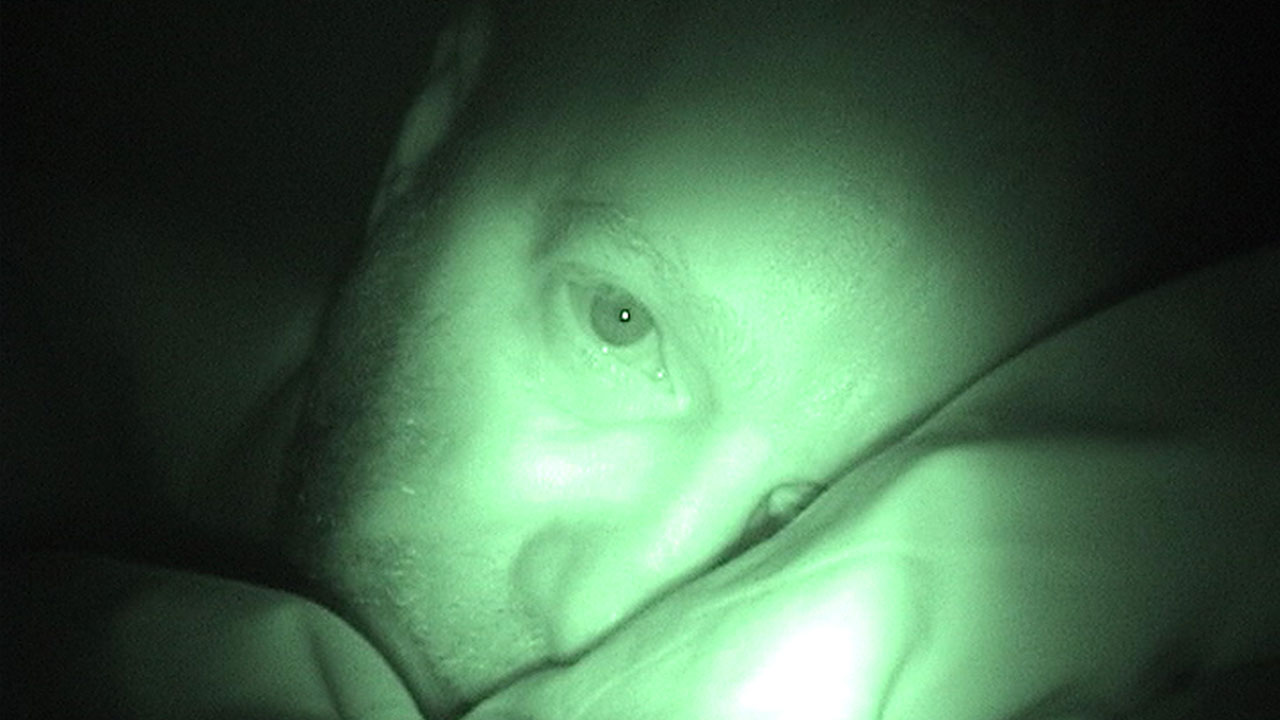 Wide Awake
Alan Berliner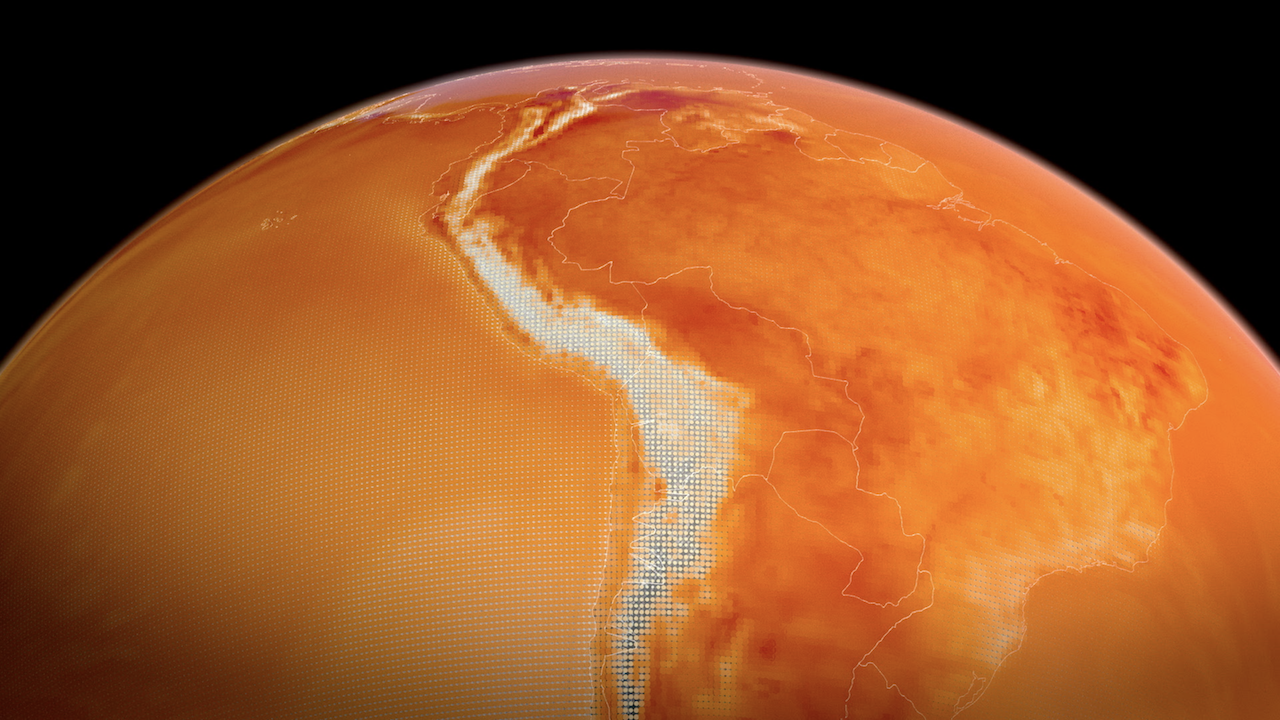 Visualization of the earth temperature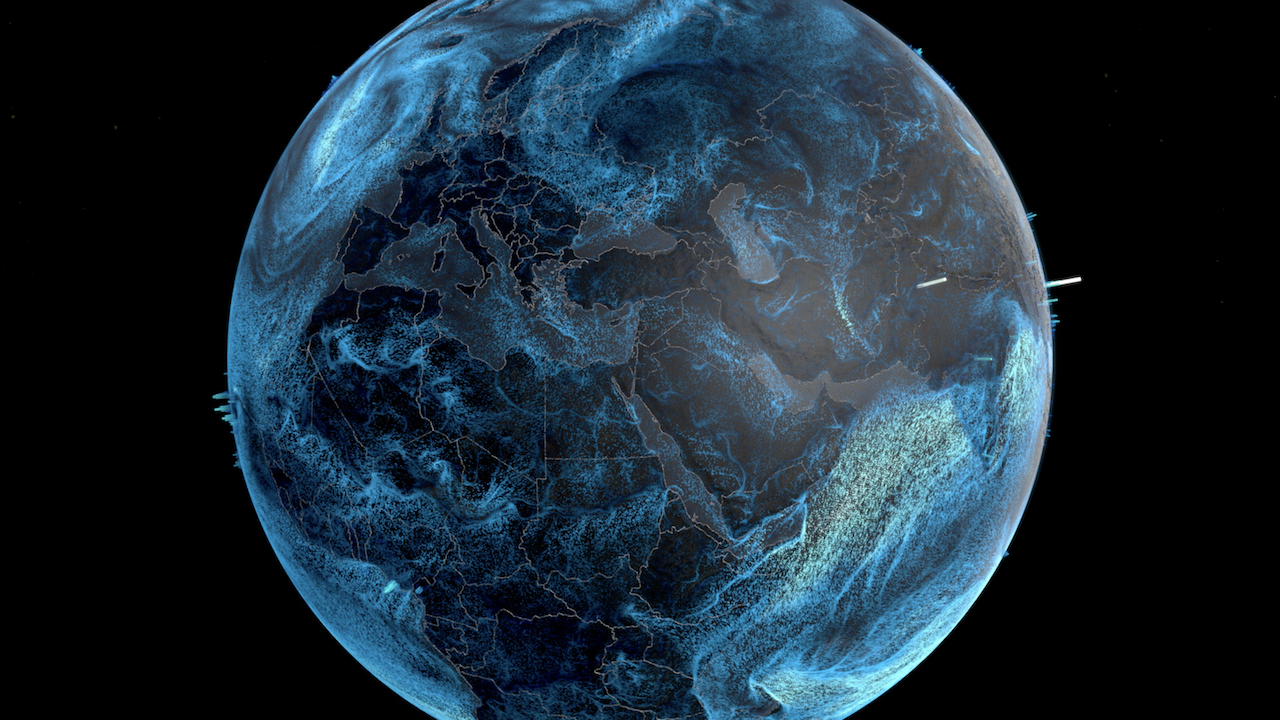 Visualization of global precipitation and wind speed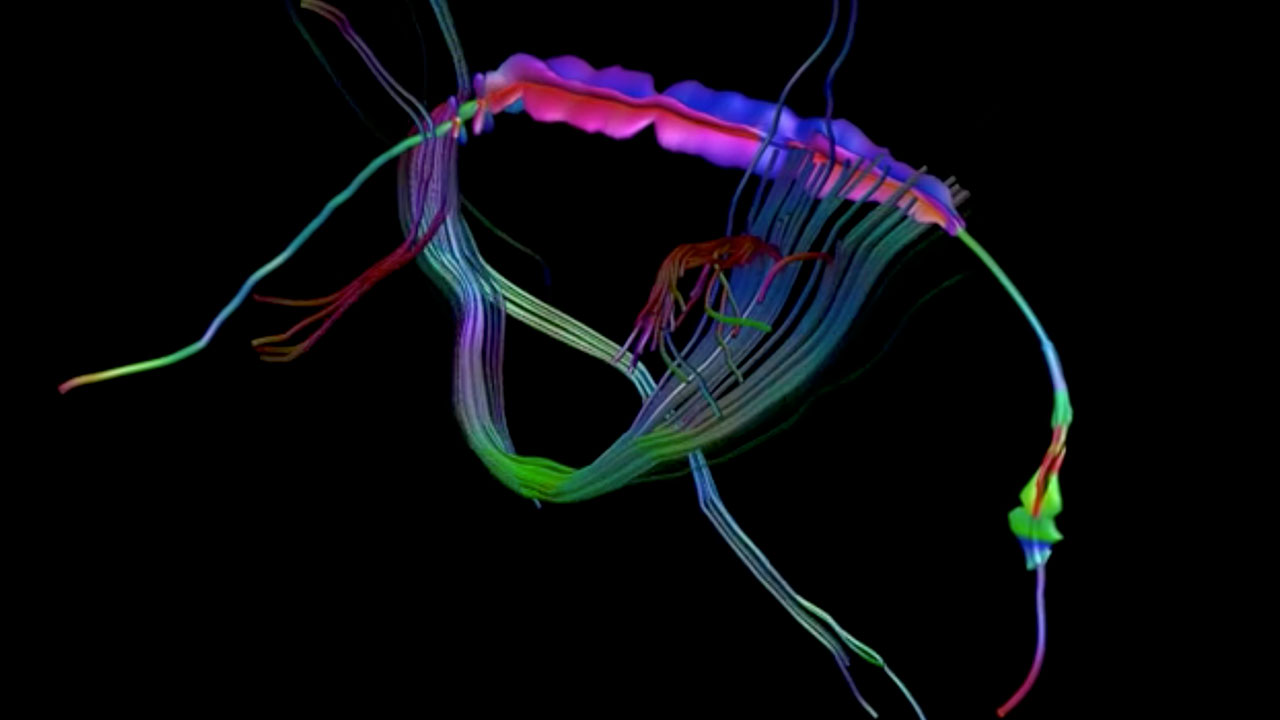 Visualizing Crossing Fibers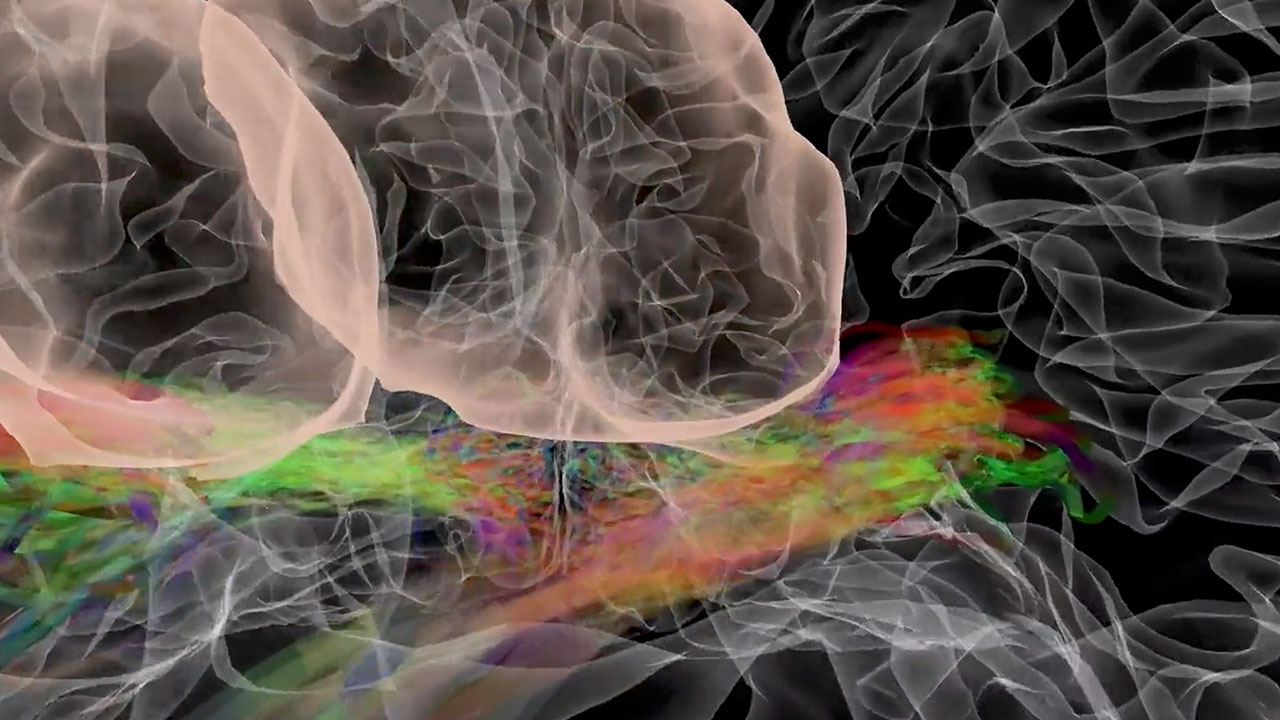 Virtual Brain: Visual Pathways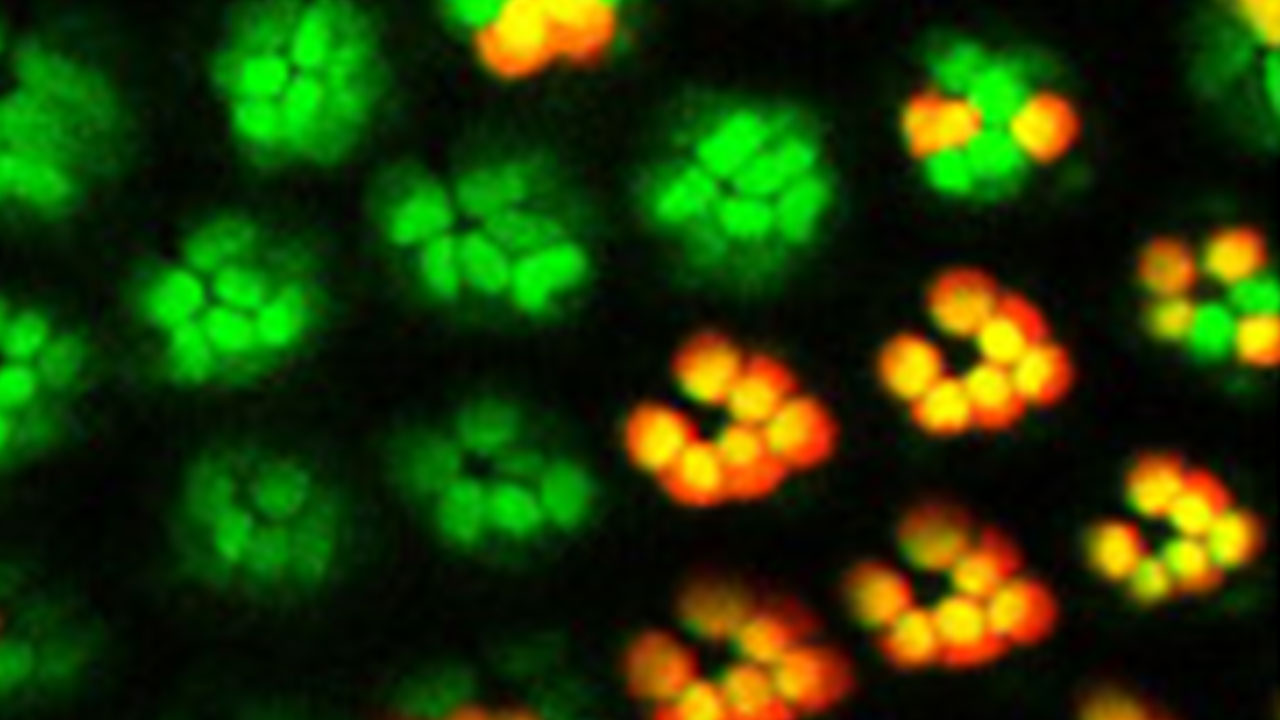 Living Imaging of Two Cell Populations in the Drosophila Eye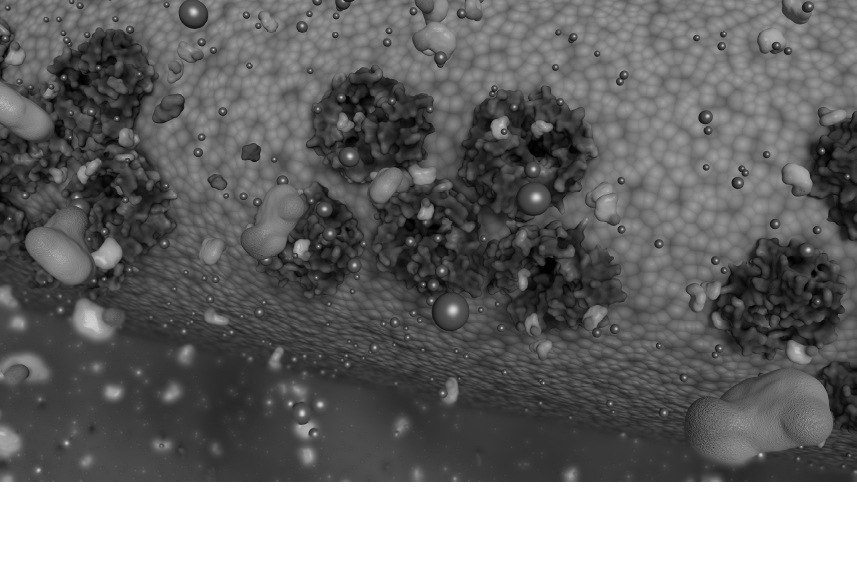 Serotonin re-uptake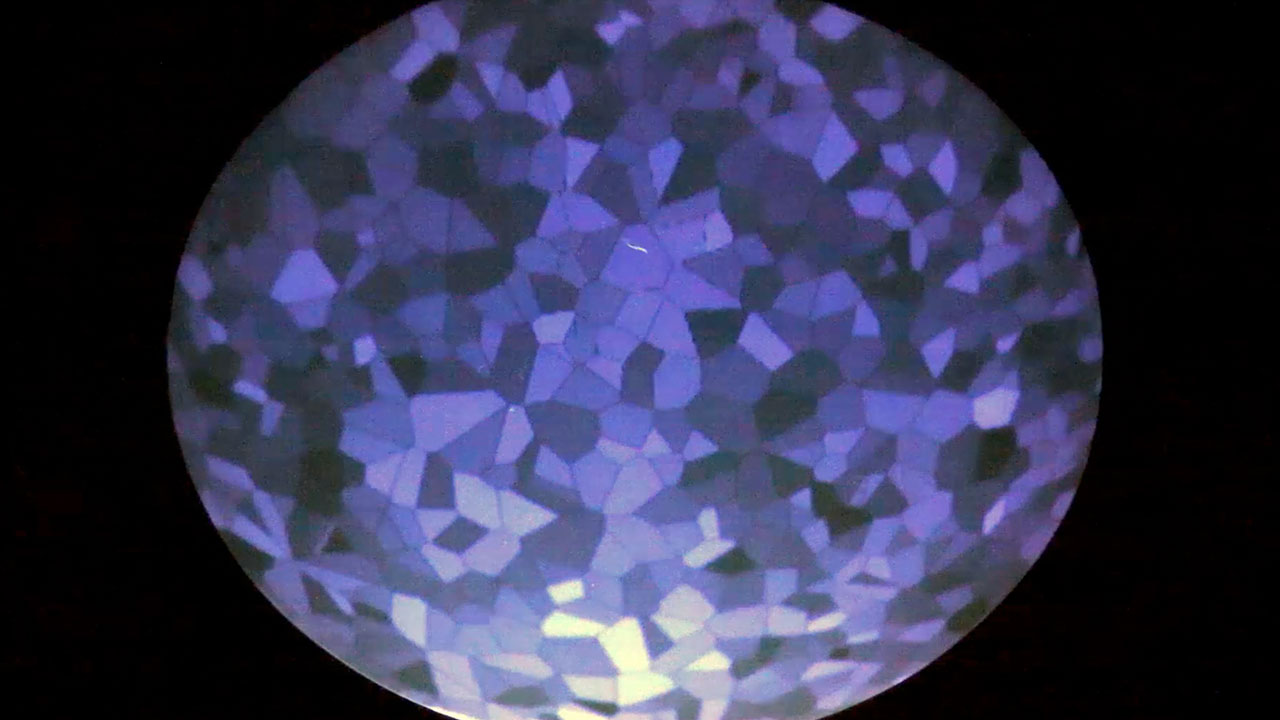 Social feedback experiment with real and virtual fish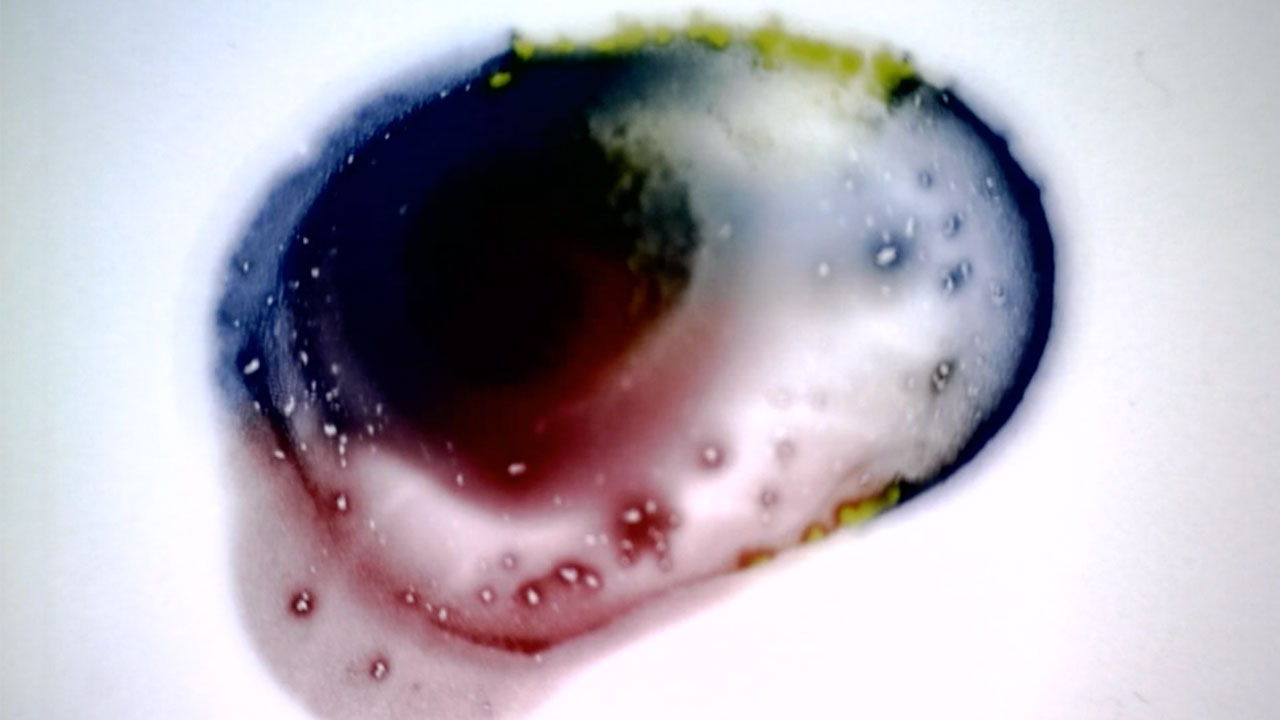 Bacterial Super Colony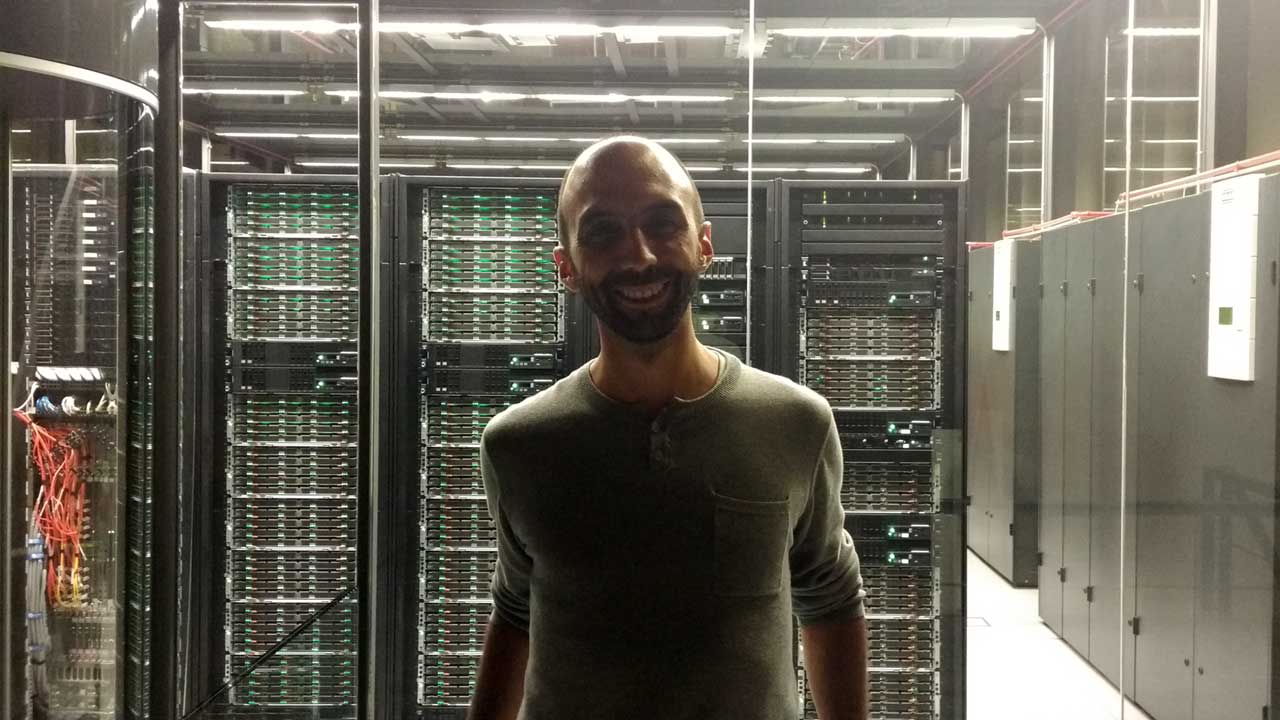 Telling Stories with Data Visualization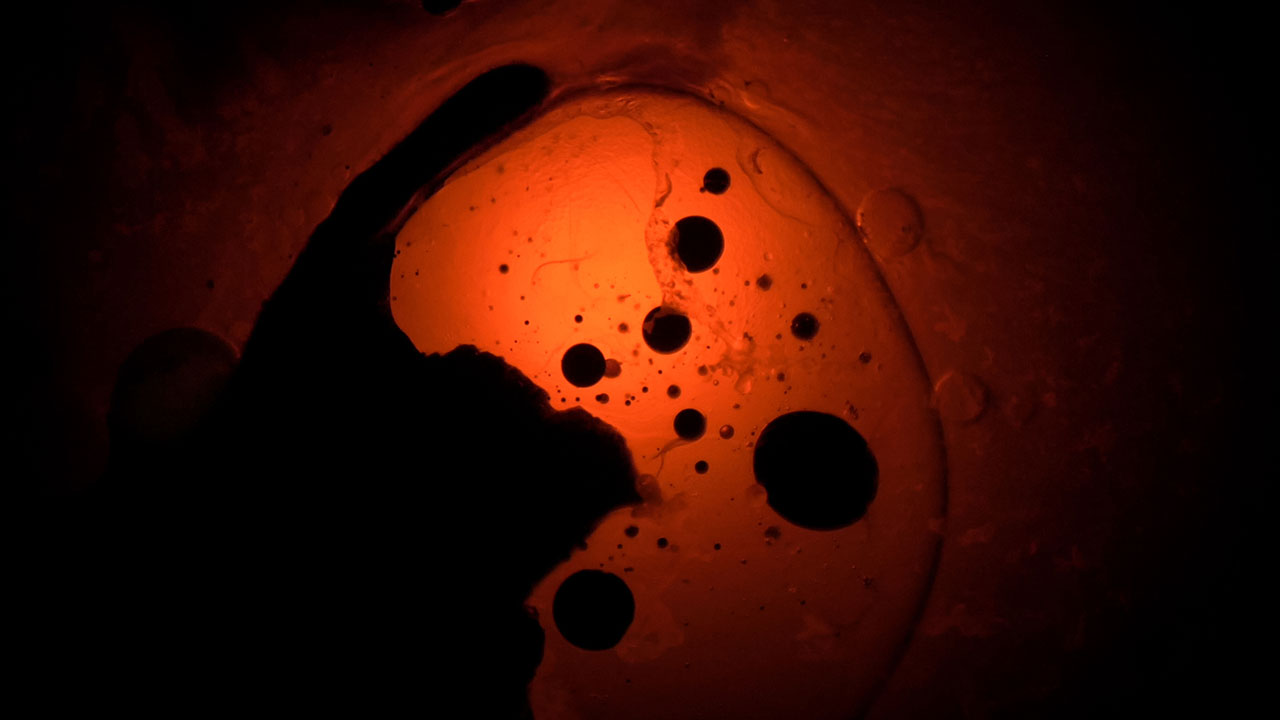 Visual Speculations and The Cyclic Path
Augmenting Human and Machine Intelligence with Data Visualization
Visualizing an Intimate Journey Through the Brain
Musical and Mythological Visual Enchantments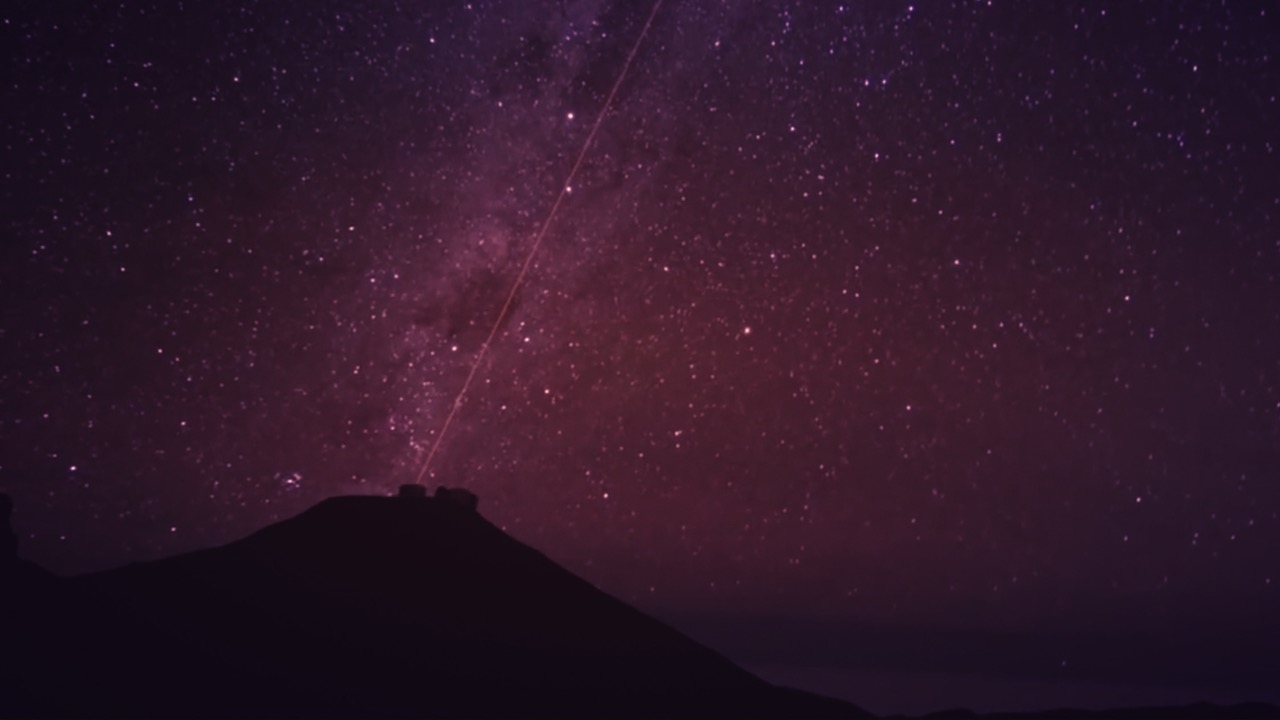 Celebrate the Winter Solstice With Beats and Stunning Visuals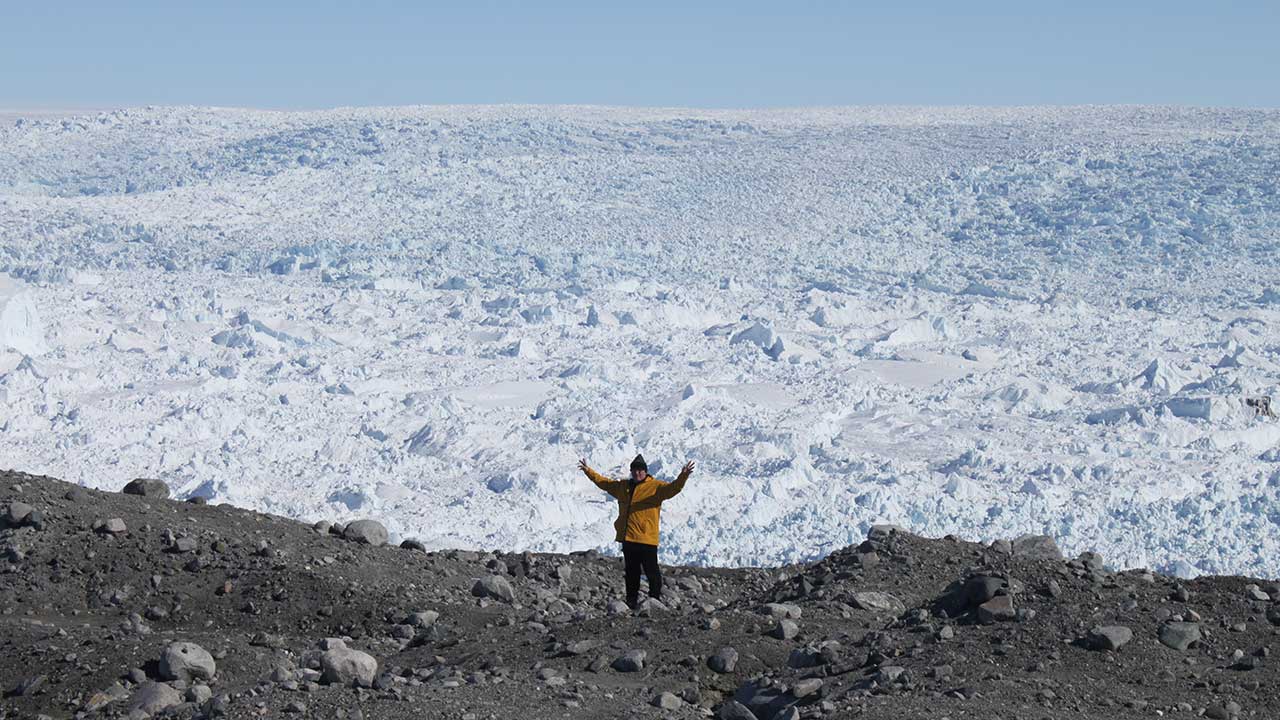 Visualizing the Real-World Effects of Climate Change on Glacier Streams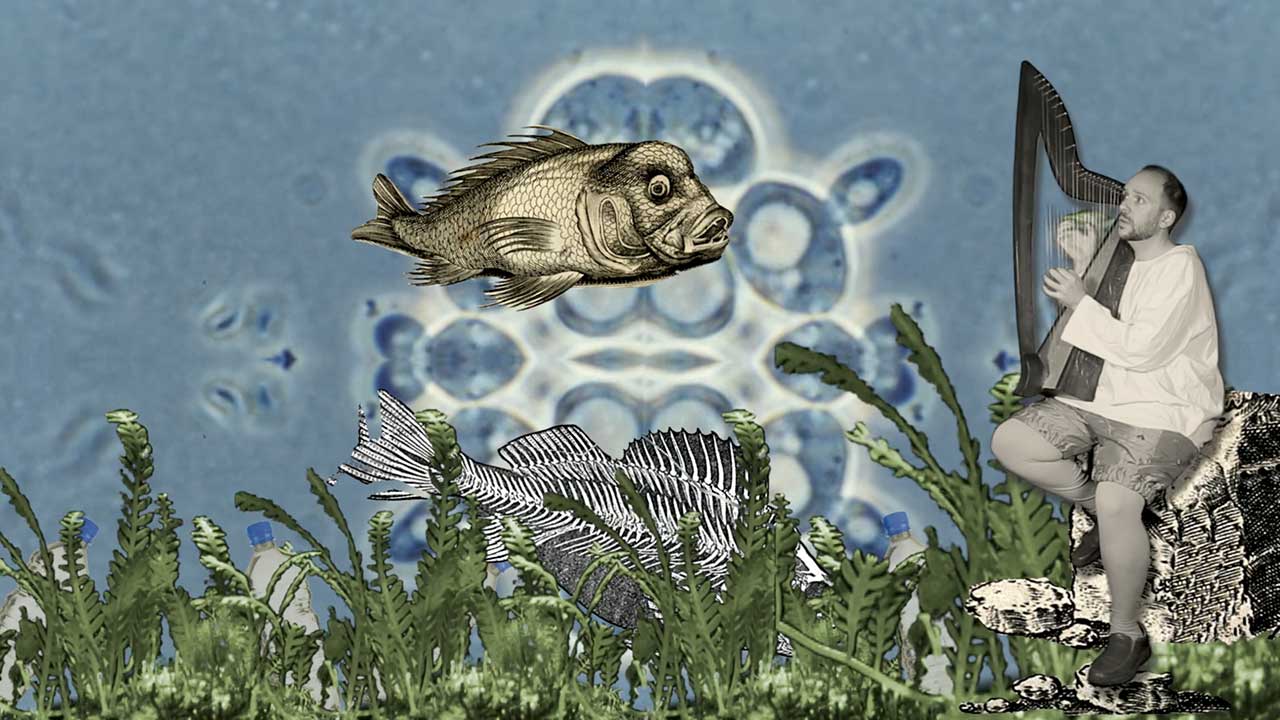 The Rulers of Our Inner World
Dreams in Space: virtual voyages in n-dimensional biology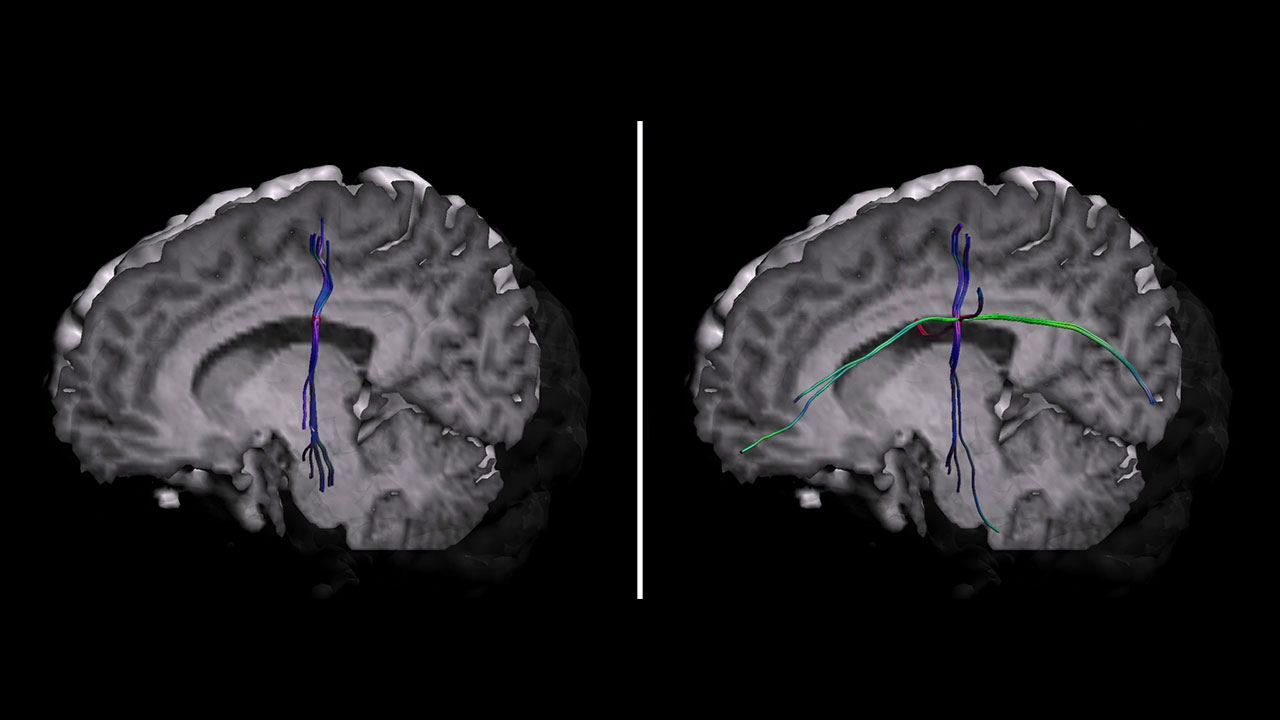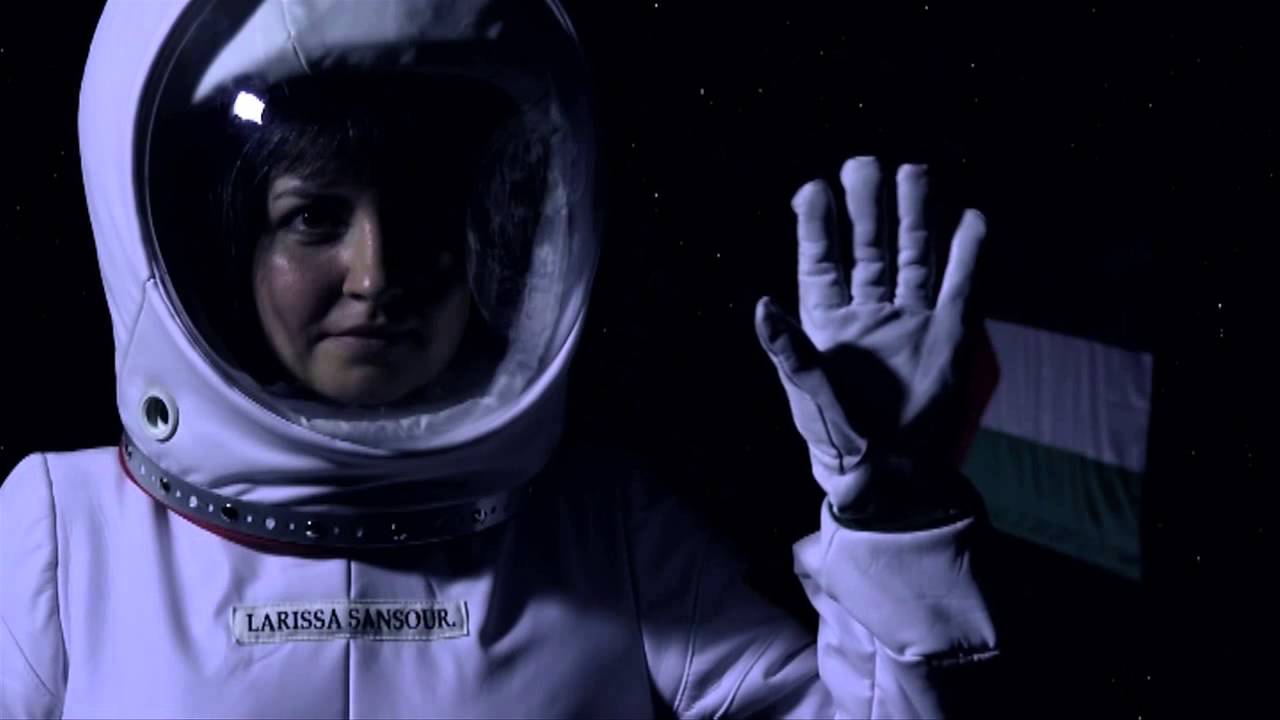 Modern Arab Science Fiction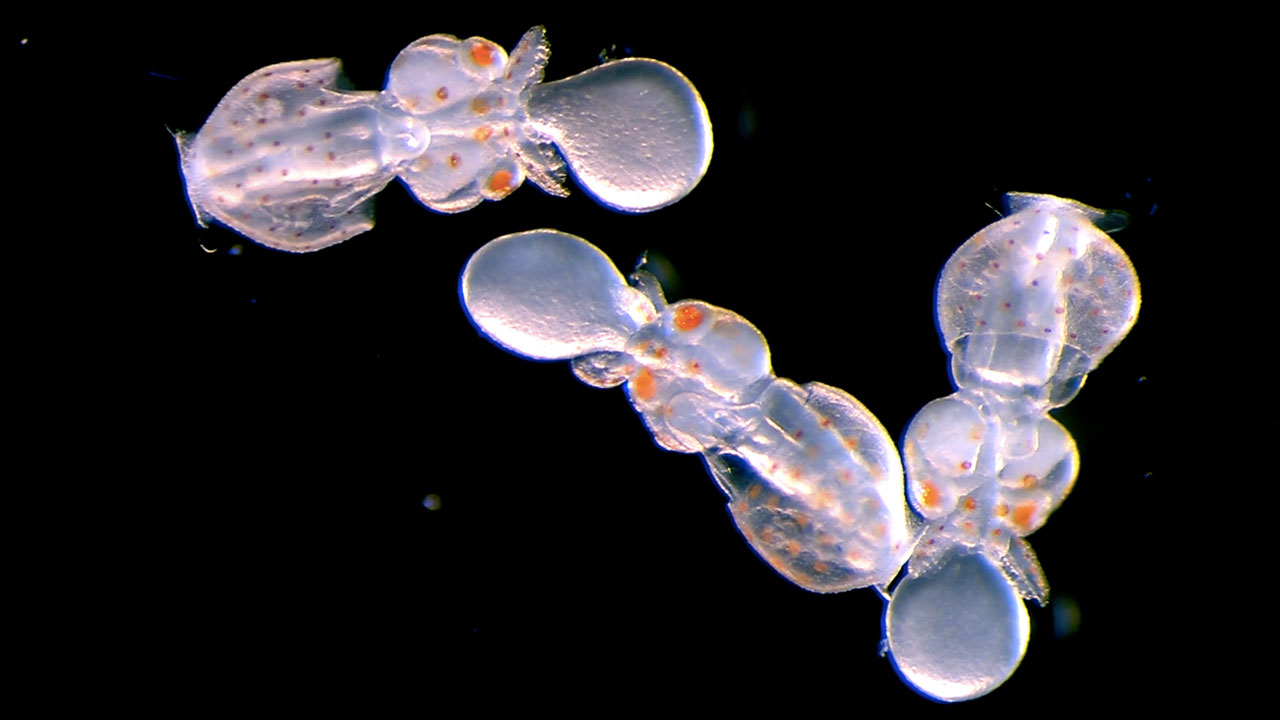 Science as Cinema: A Metamorphosis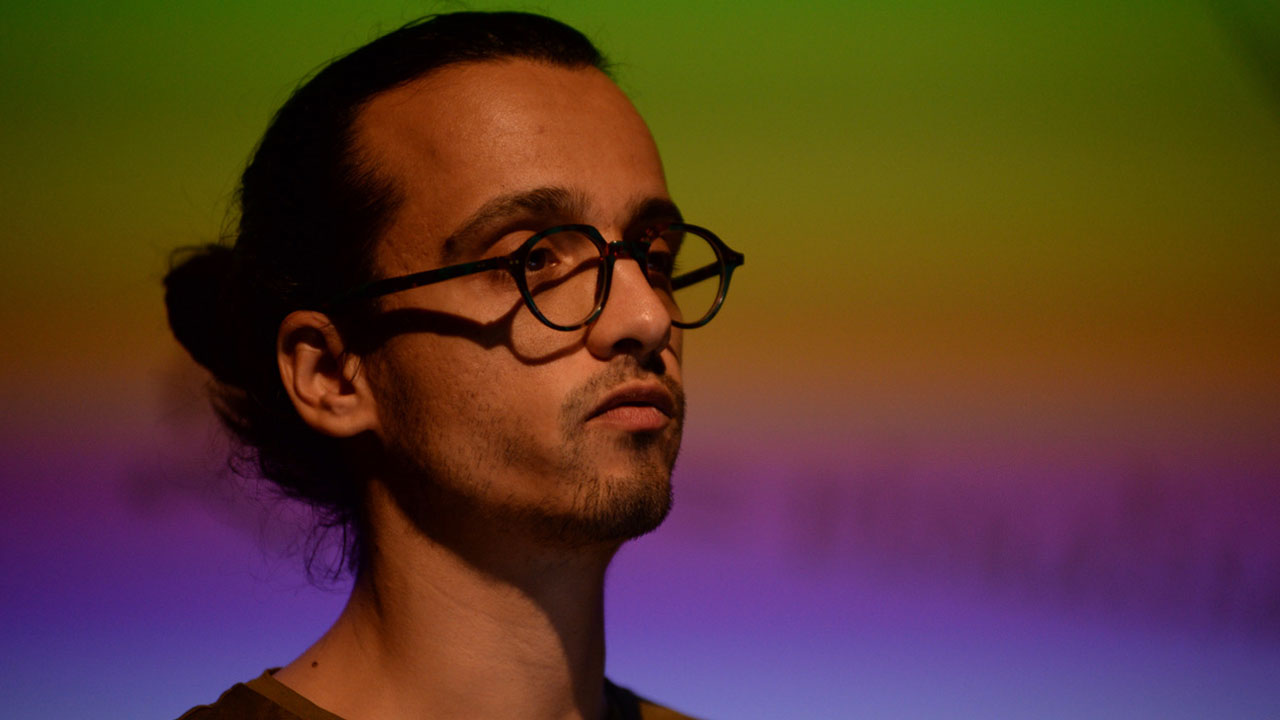 Endless Forms Most Beautiful: The Scientific Art of Markos Kay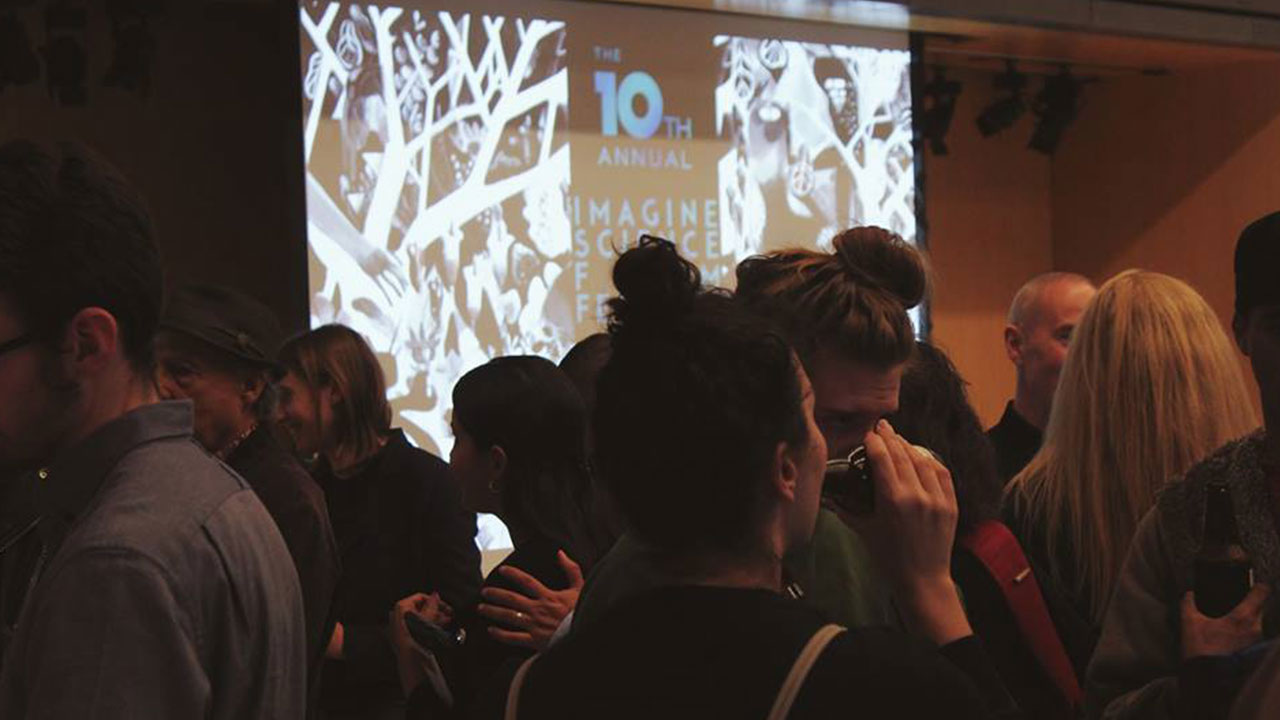 Winners of the 10th Annual Imagine Science Film Festival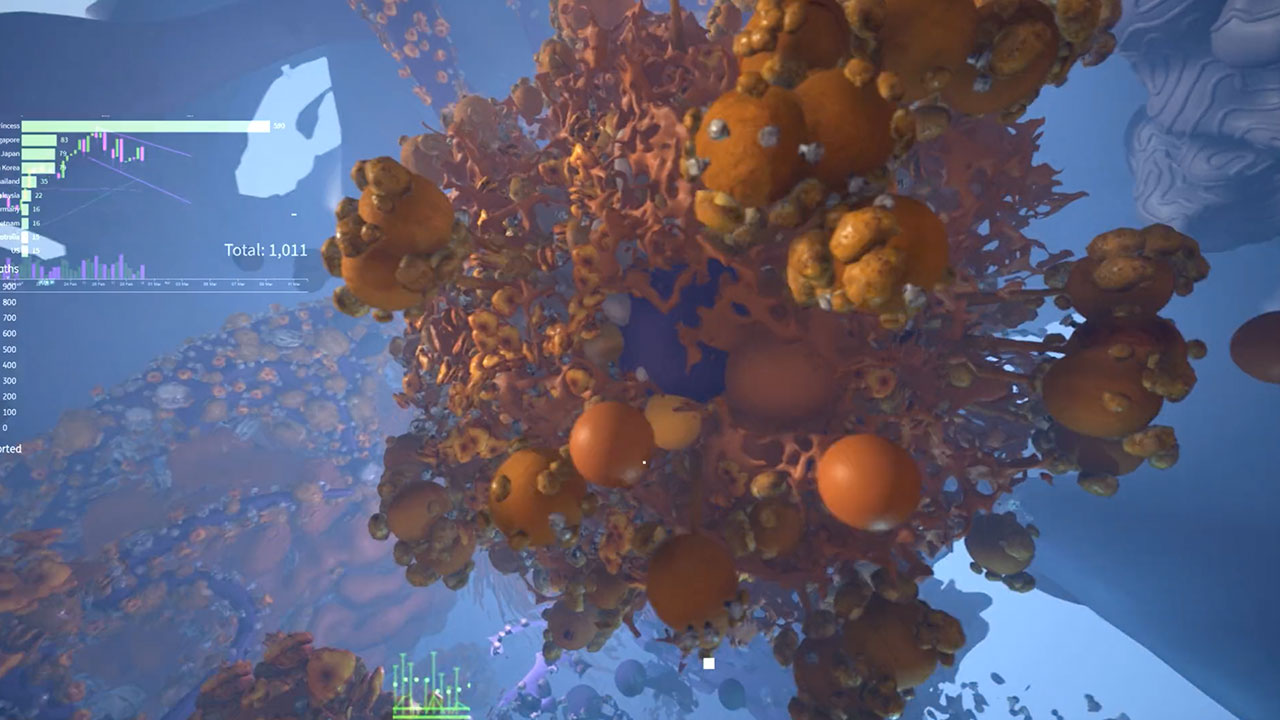 Aesthetics & Threat Perception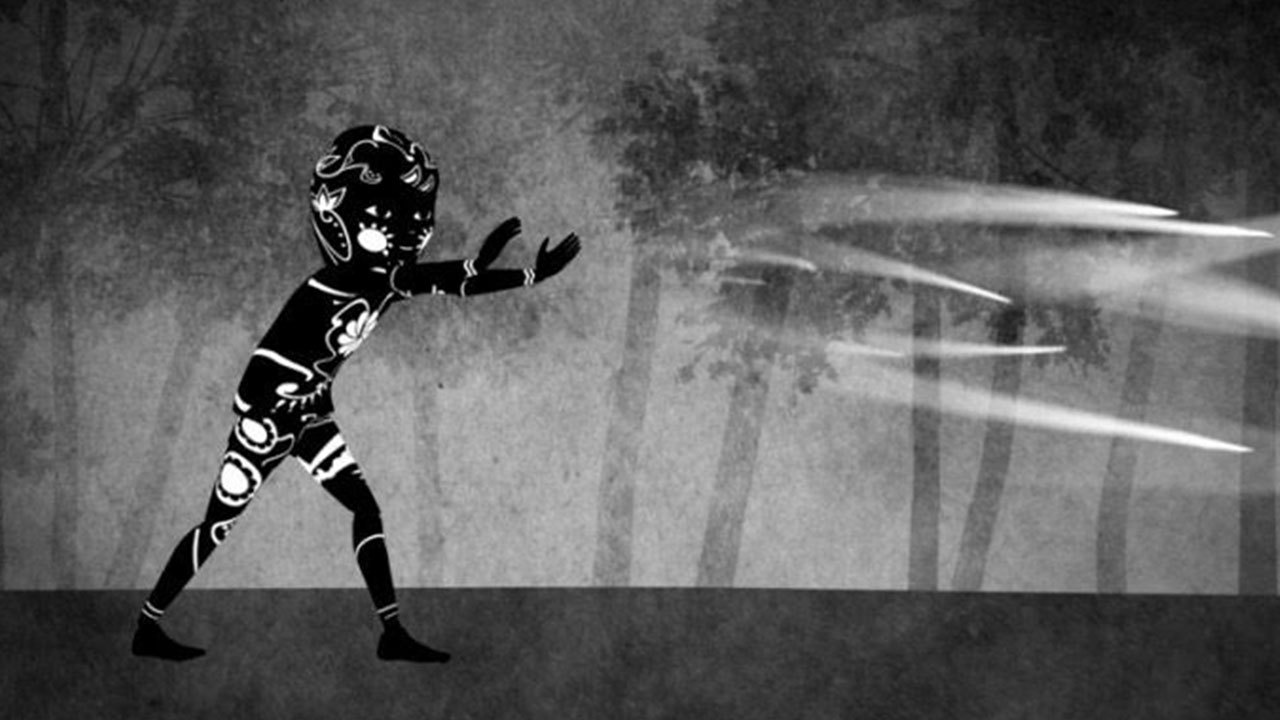 Avatars, myths, shadows, and hieroglyphs: Screens in Southeast Asia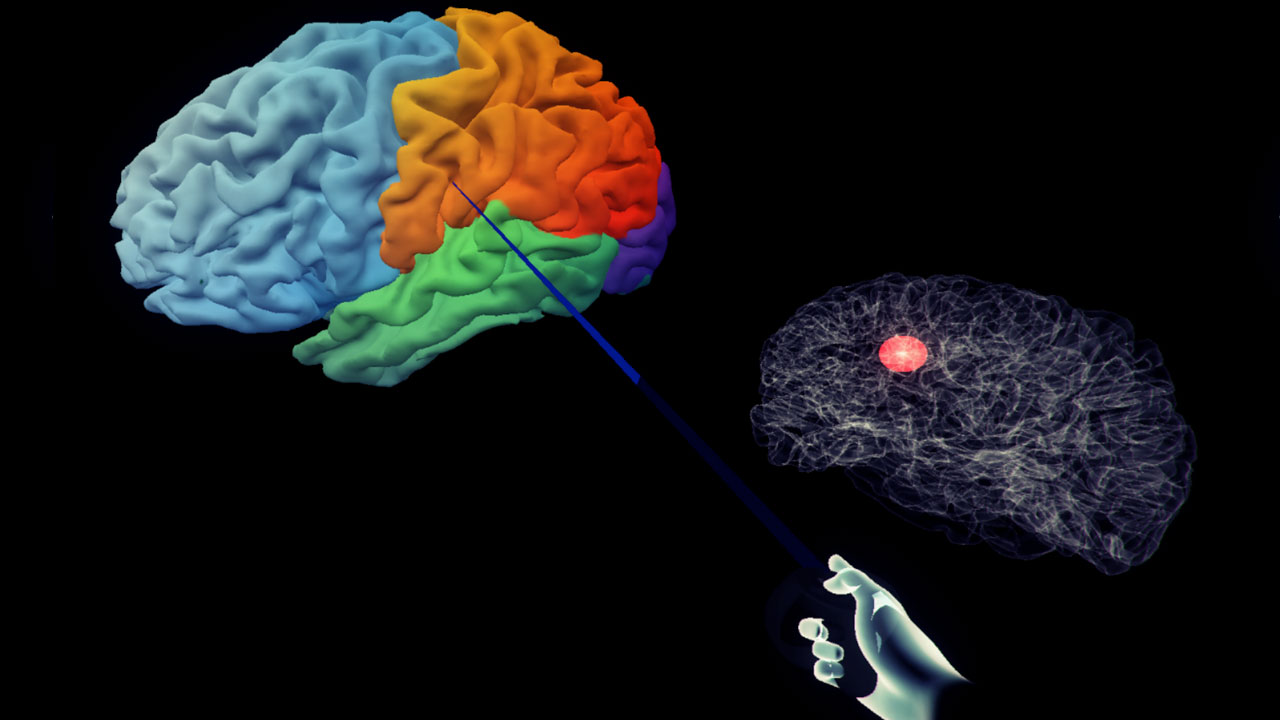 The Virtual Brain Project: Using Immersive Virtual Reality To Enhance Neuroscience Research And Instruction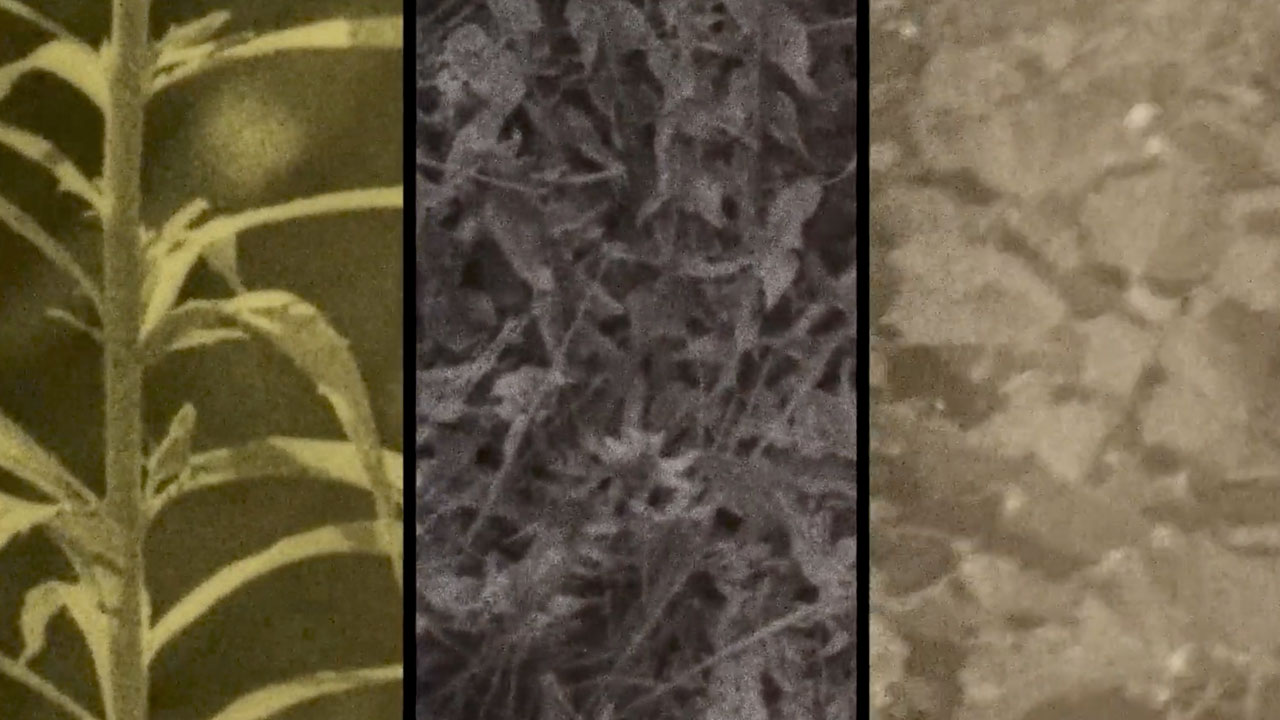 How Film Creates Multitudes  
A Tale of Motherhood and Science
The Pursuit of Hope and Knowledge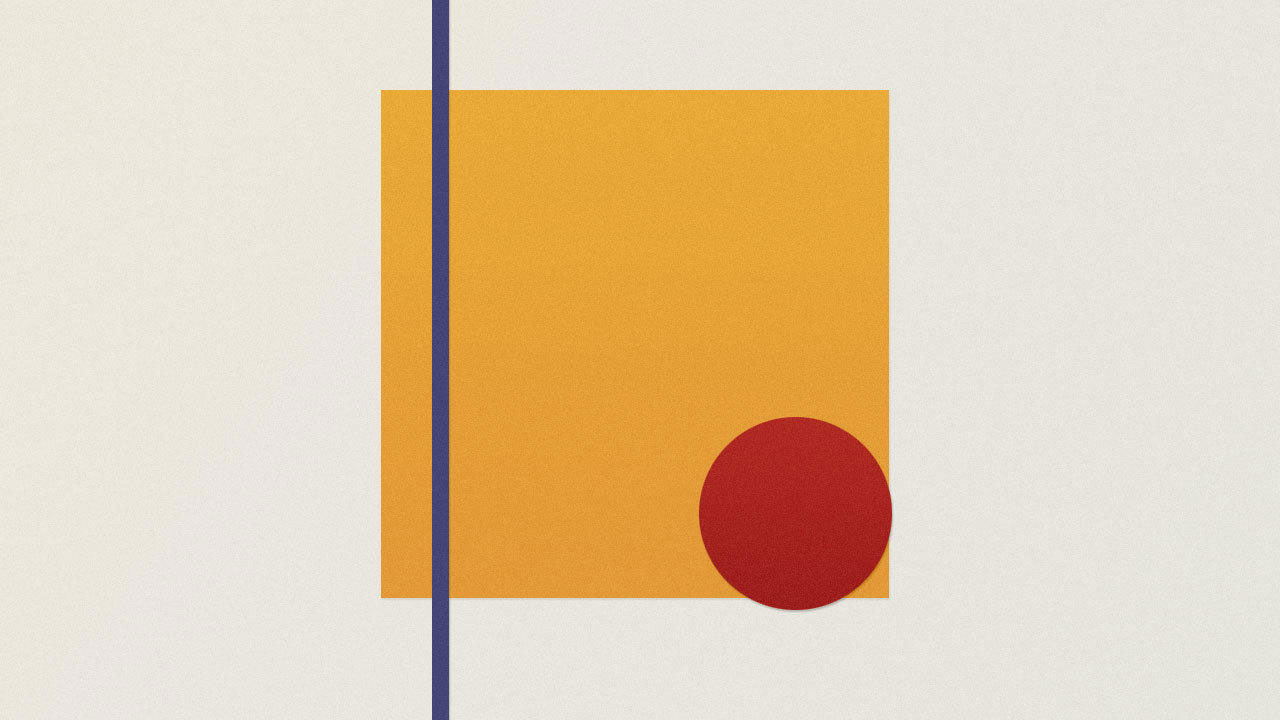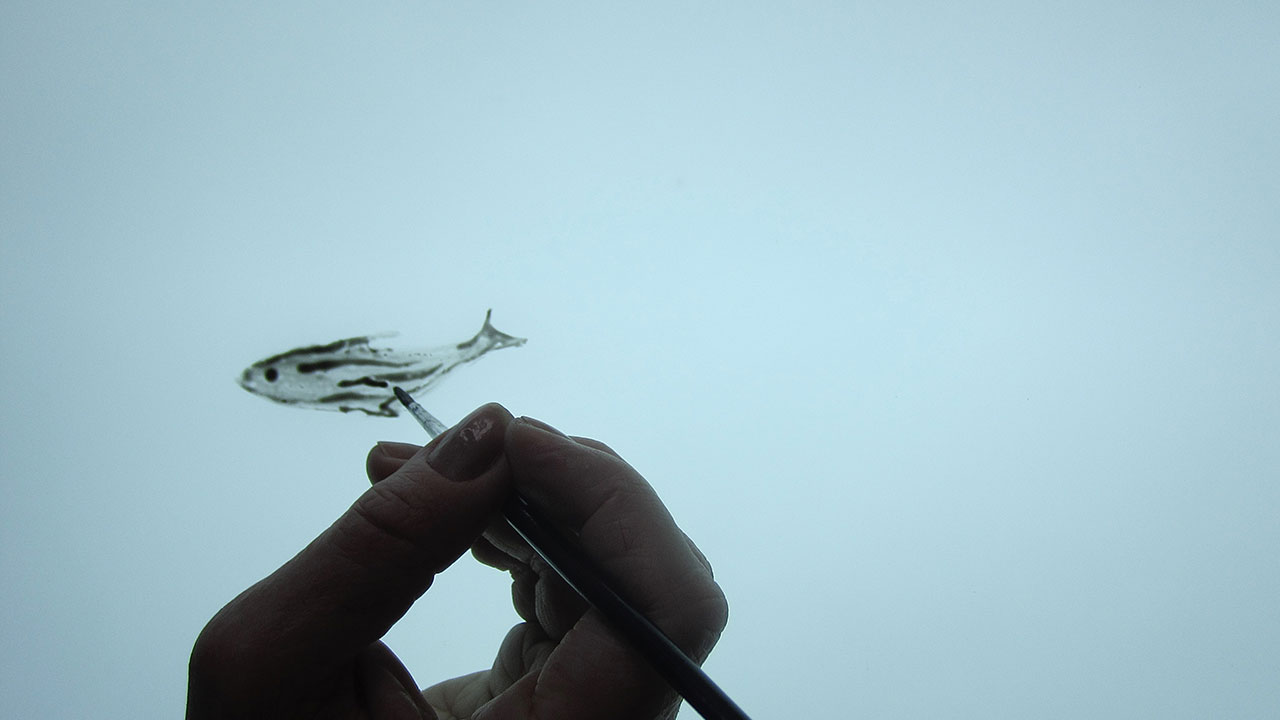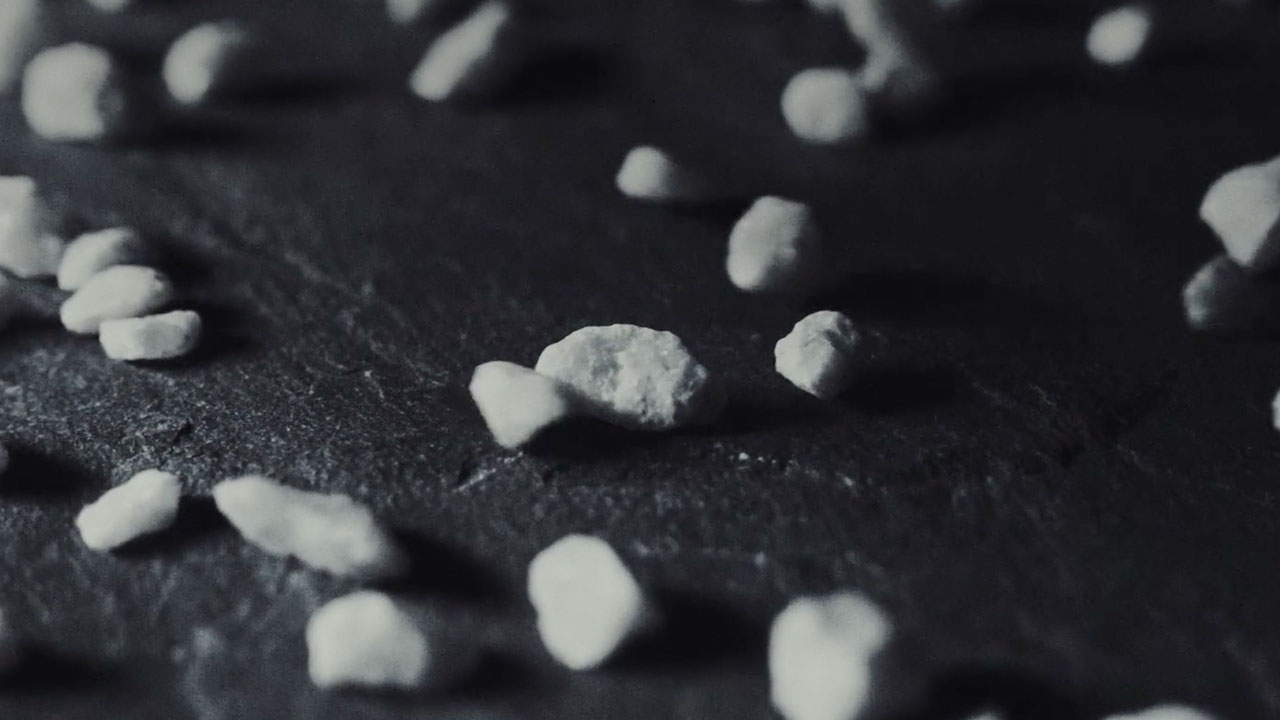 Messages Behind the Science
The Secret Garden: Evolutions of Virtual Plants & Corals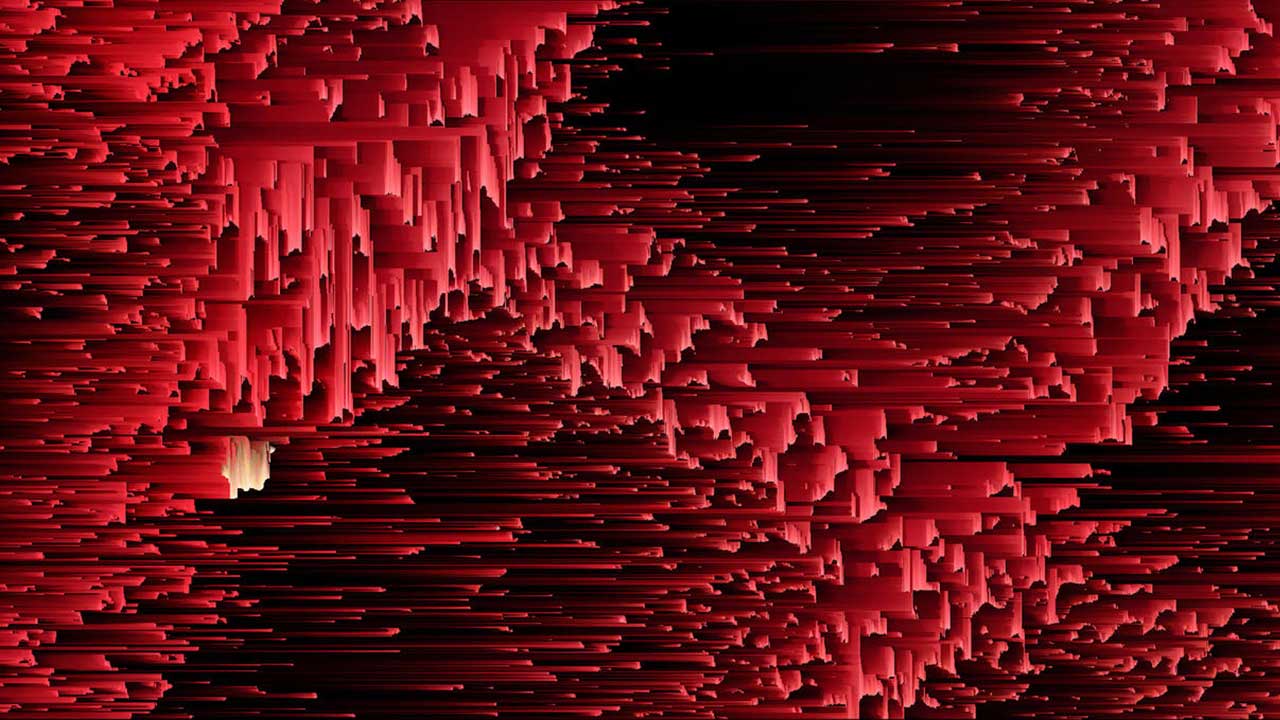 There Will Never Be a Final Film Format (Part 2): Celluloid-Digital Collisions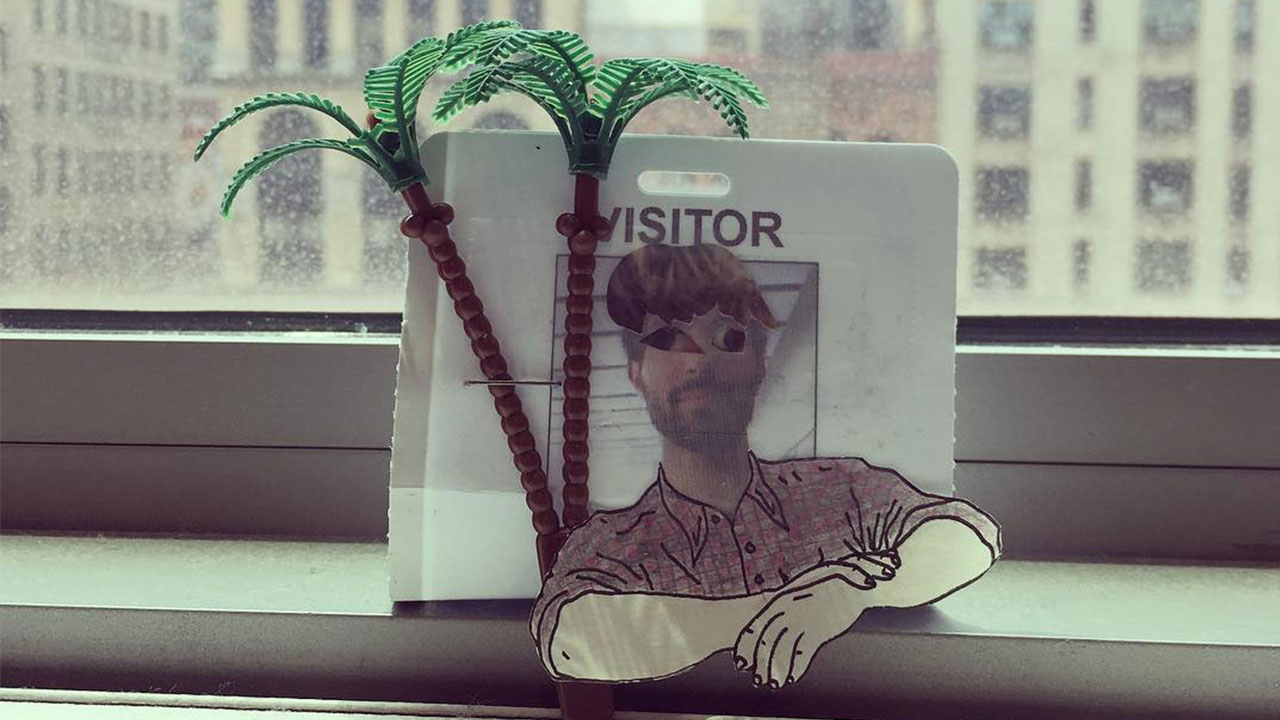 Spelling Out the Spellbinding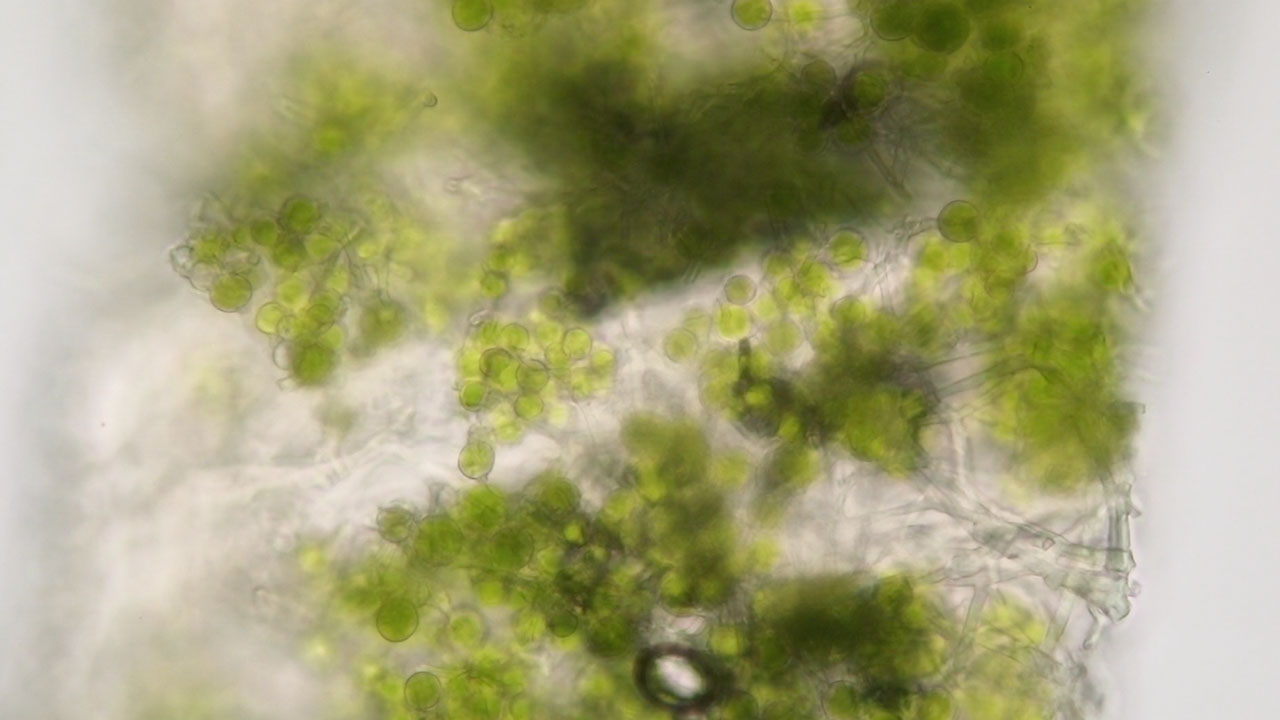 Exploring film in the science classroom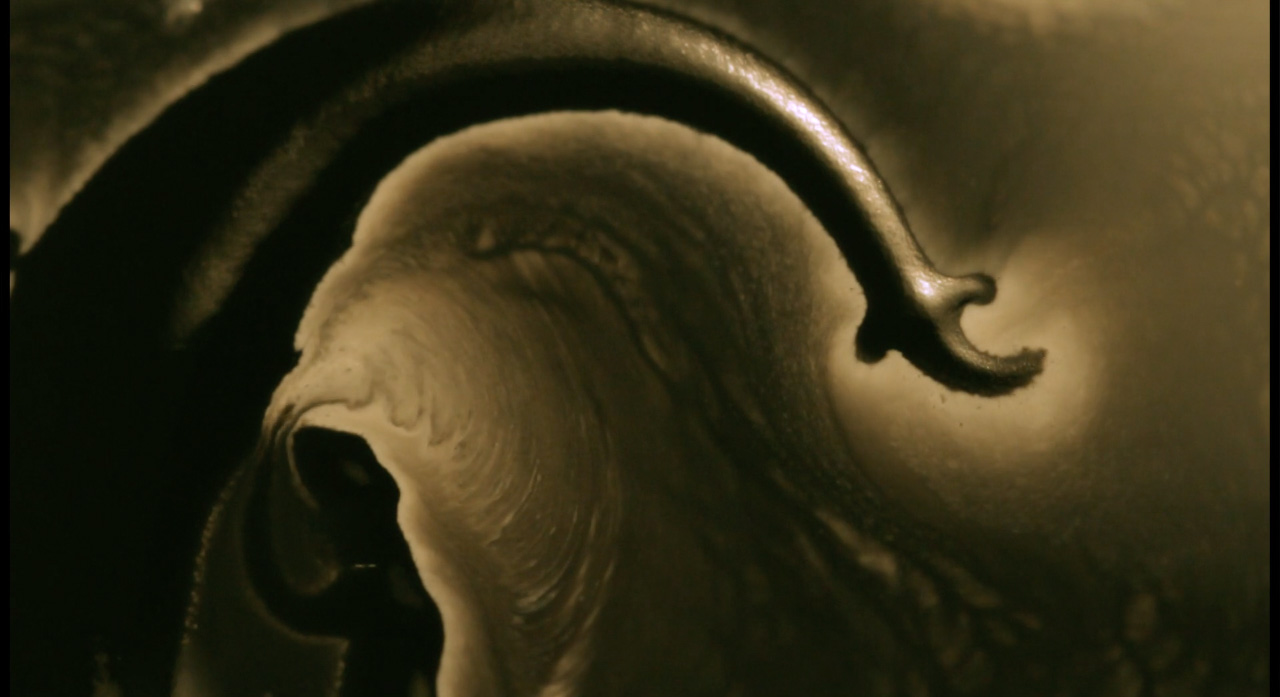 Don't Be Afraid of Science
Cultural Heritage and Filmmaking in Kenya SciArt On Screen: Quimtai
Can we capture the sublime? On fireflies, shrinking habitats, and the possibilities of film and video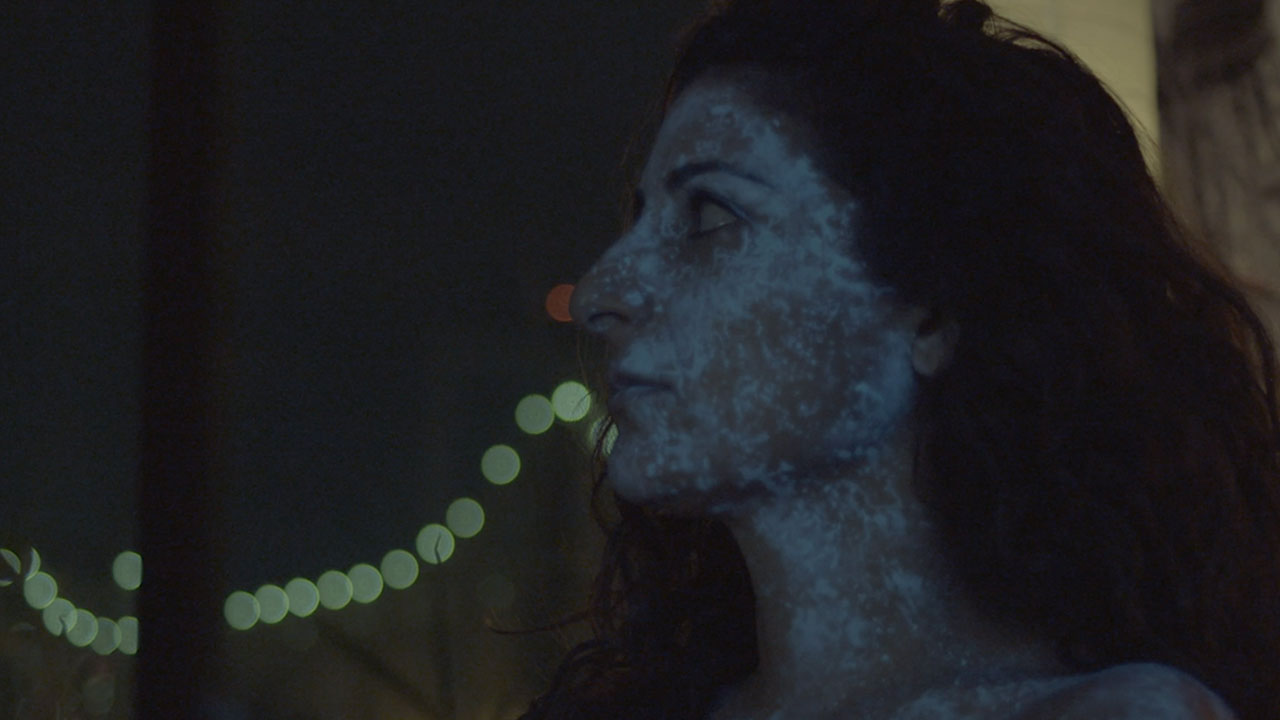 What's Emerged from the Symbiosis Competition at the 12th Annual Imagine Science Film Festival
Adding Film to the Science Syllabus (Part 3)
There will never be a final film format (Part 1): The future of celluloid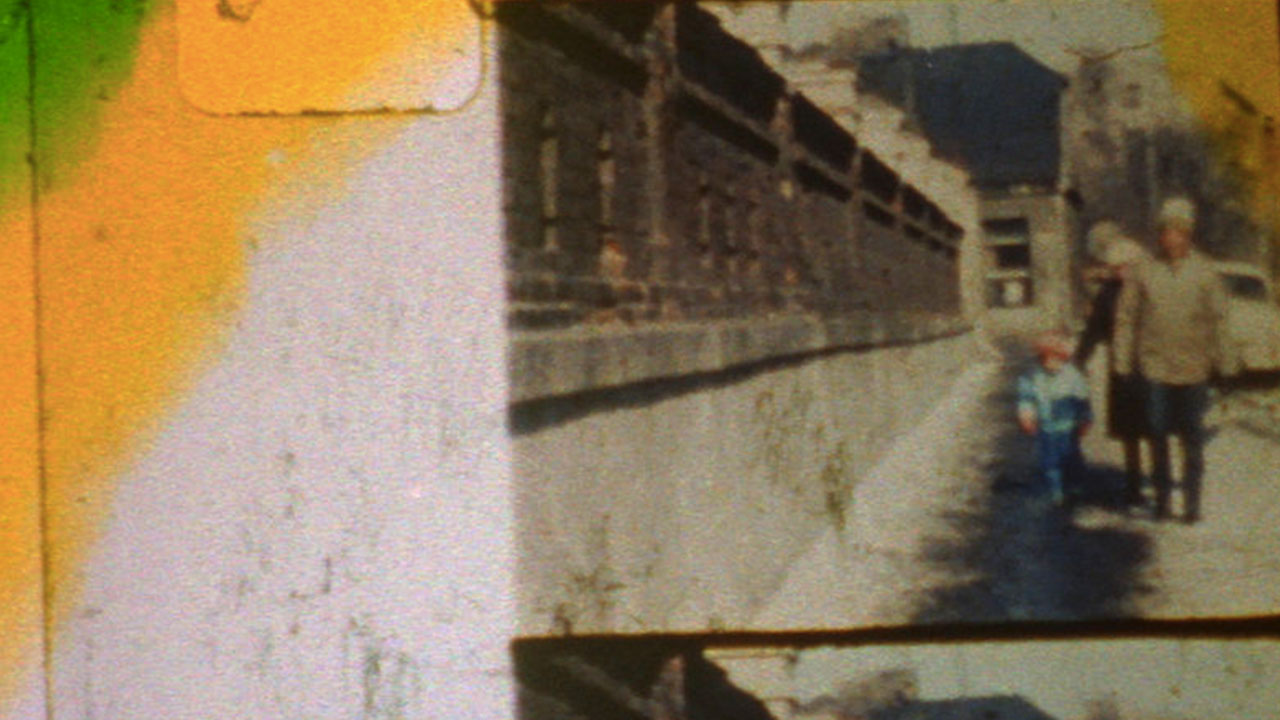 The Artwork of Migration: How movement functions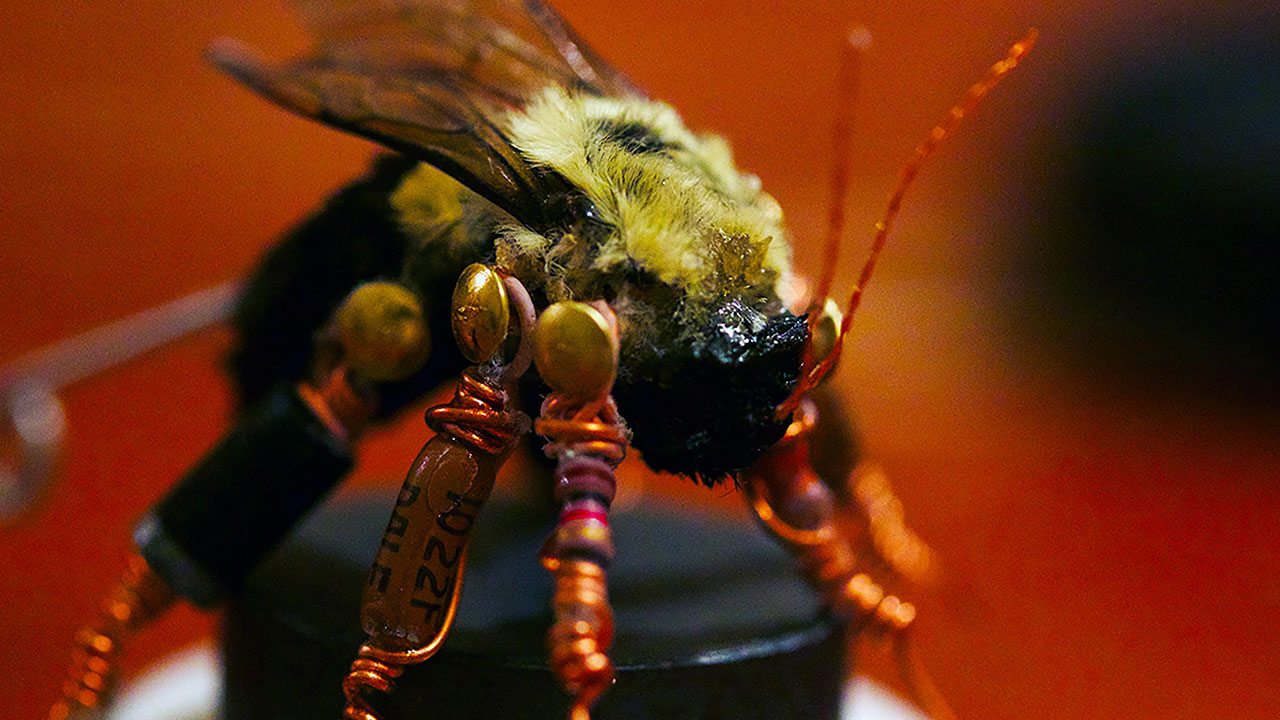 New Life: Survival and Resurrection in short film
On Land and Sea: Visions of Landscapes in the Global South 
Unseemly: the body's exquisite horror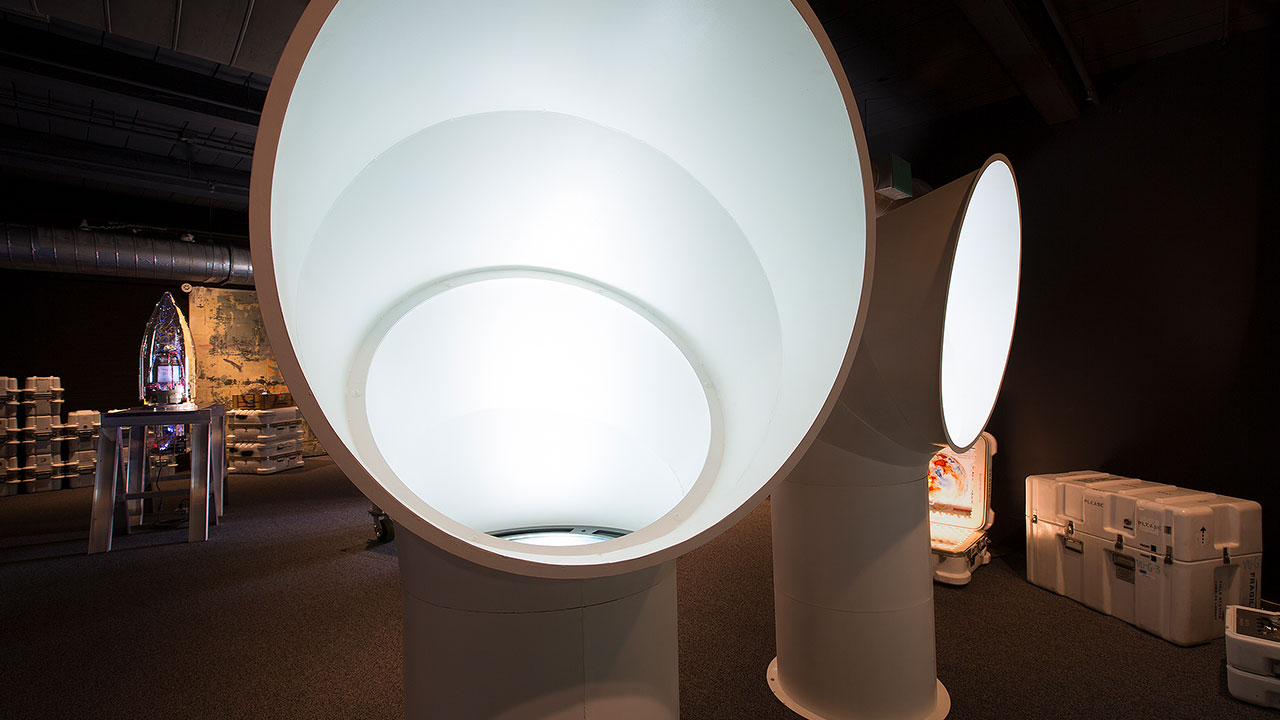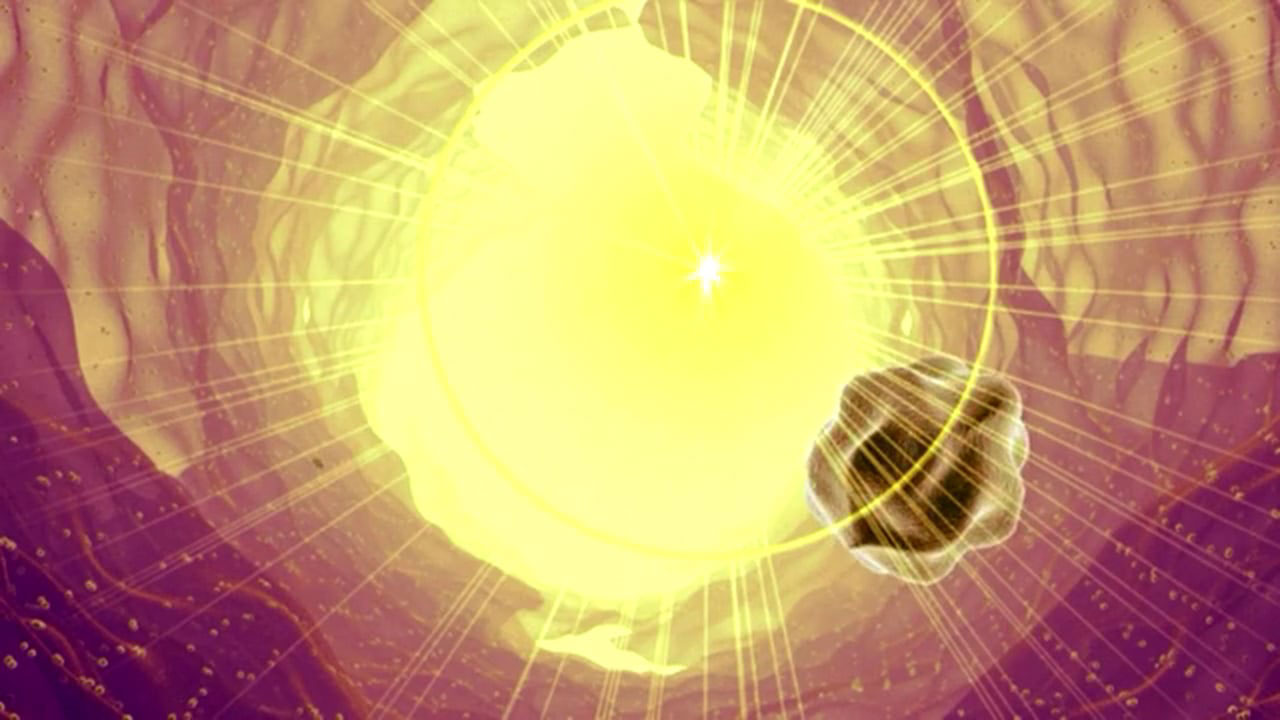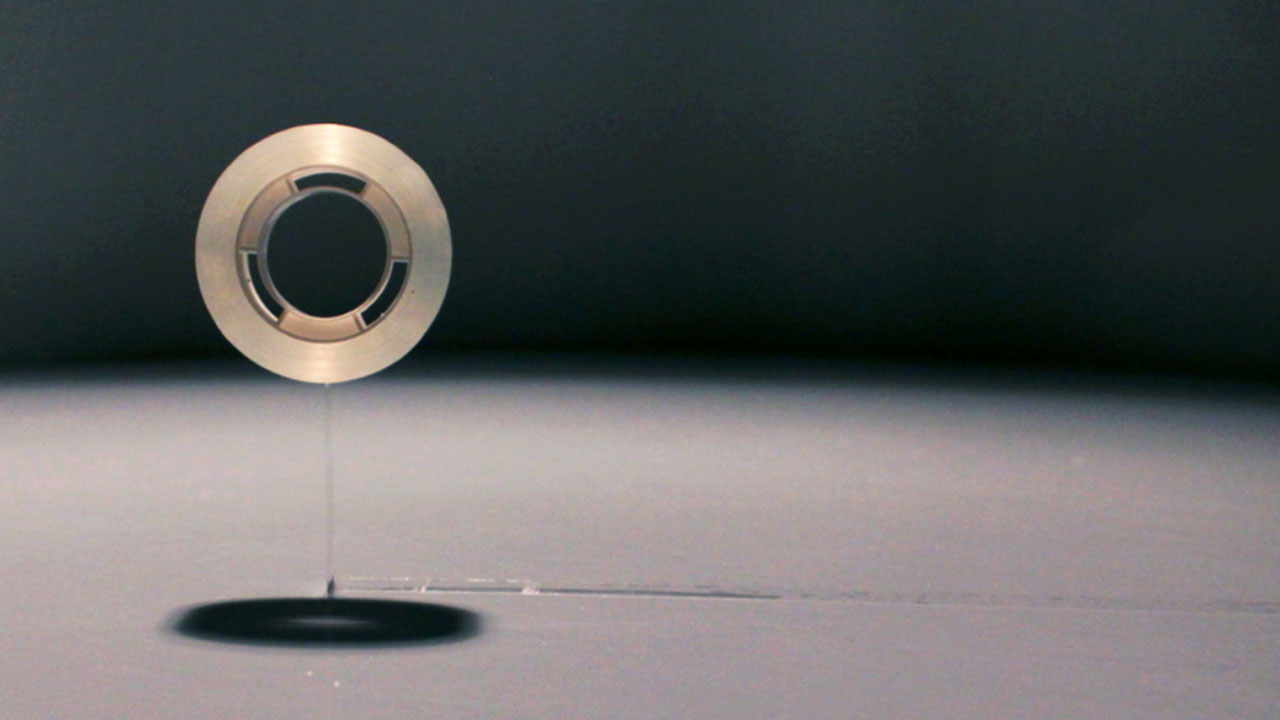 We cannot understand what we cannot imagine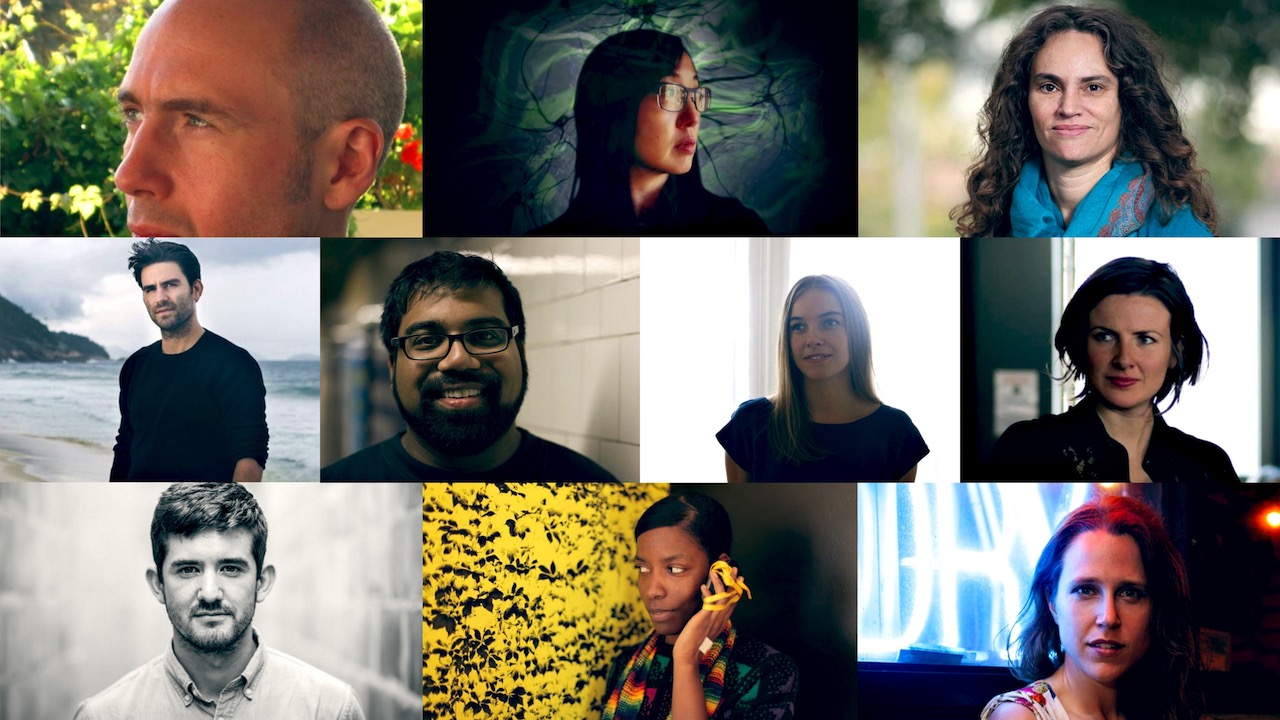 Announcing the Ten Visionary Filmmakers of "Chimera Experiments"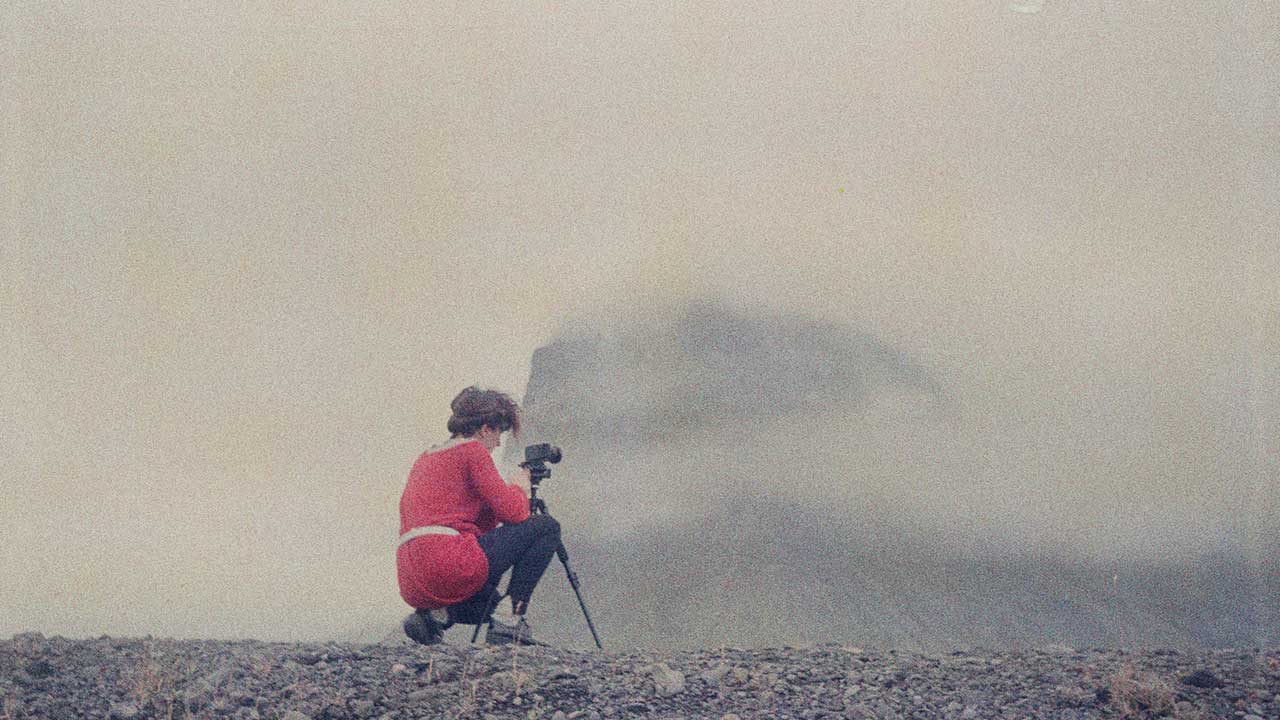 Redefining the Scientific Fiction(s)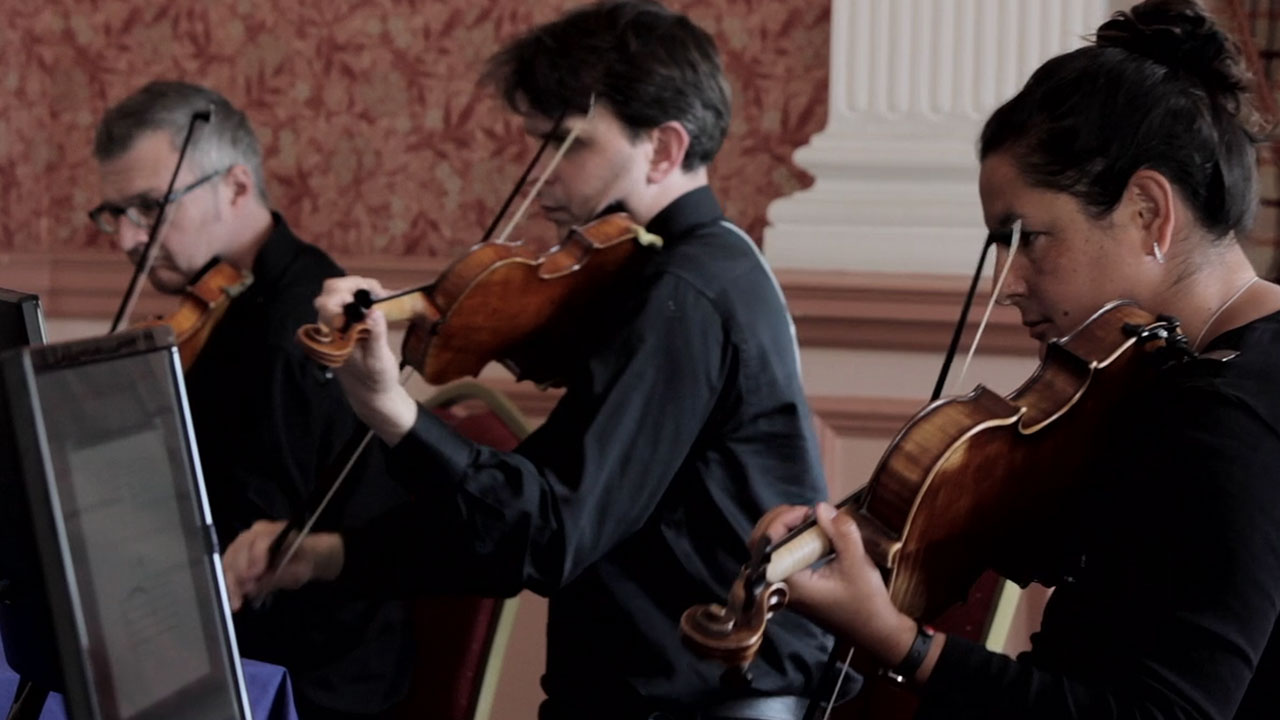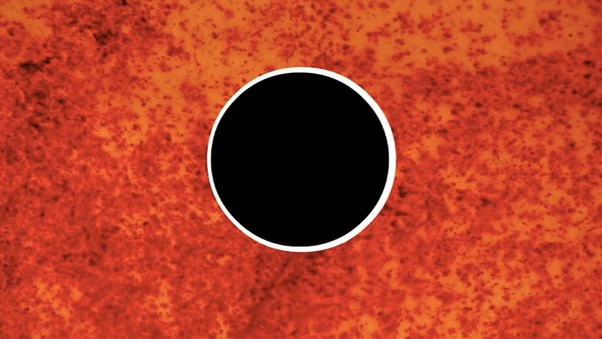 5 Visionary Films to Celebrate the 2017 Solar Eclipse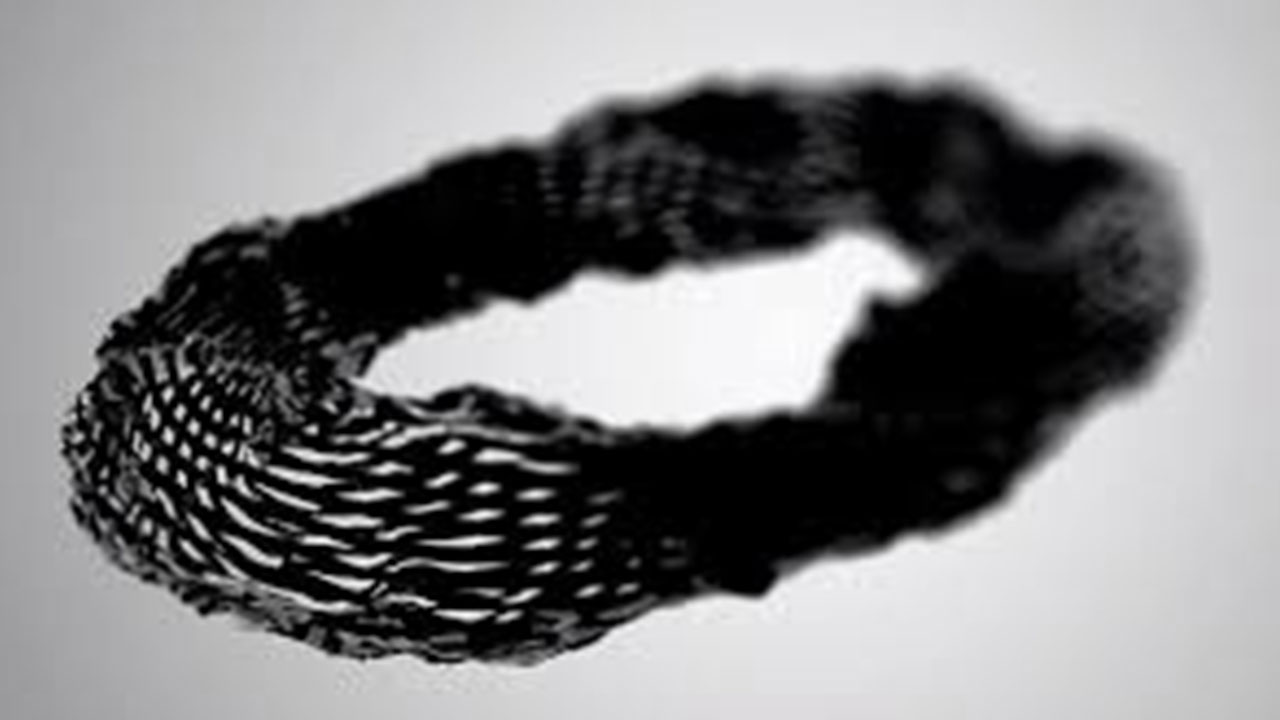 Culture, Health and Art in Africa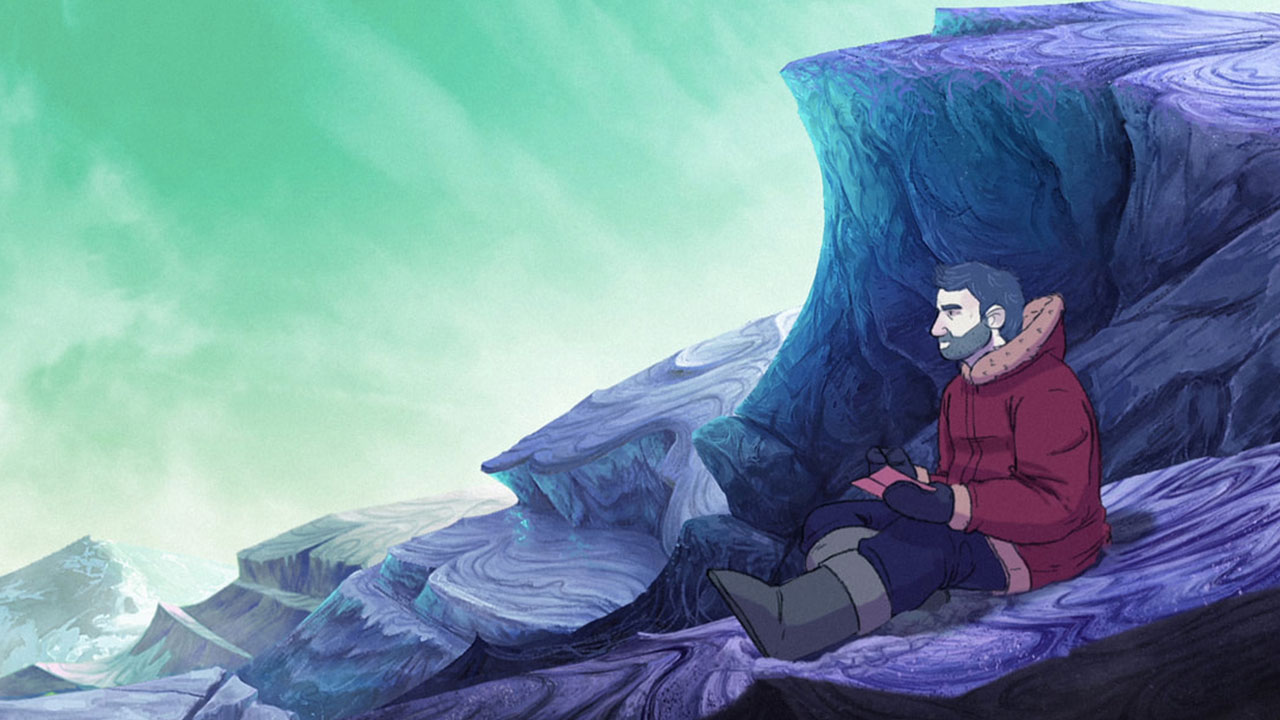 Below 0 Degrees - ON SCREEN from Labocine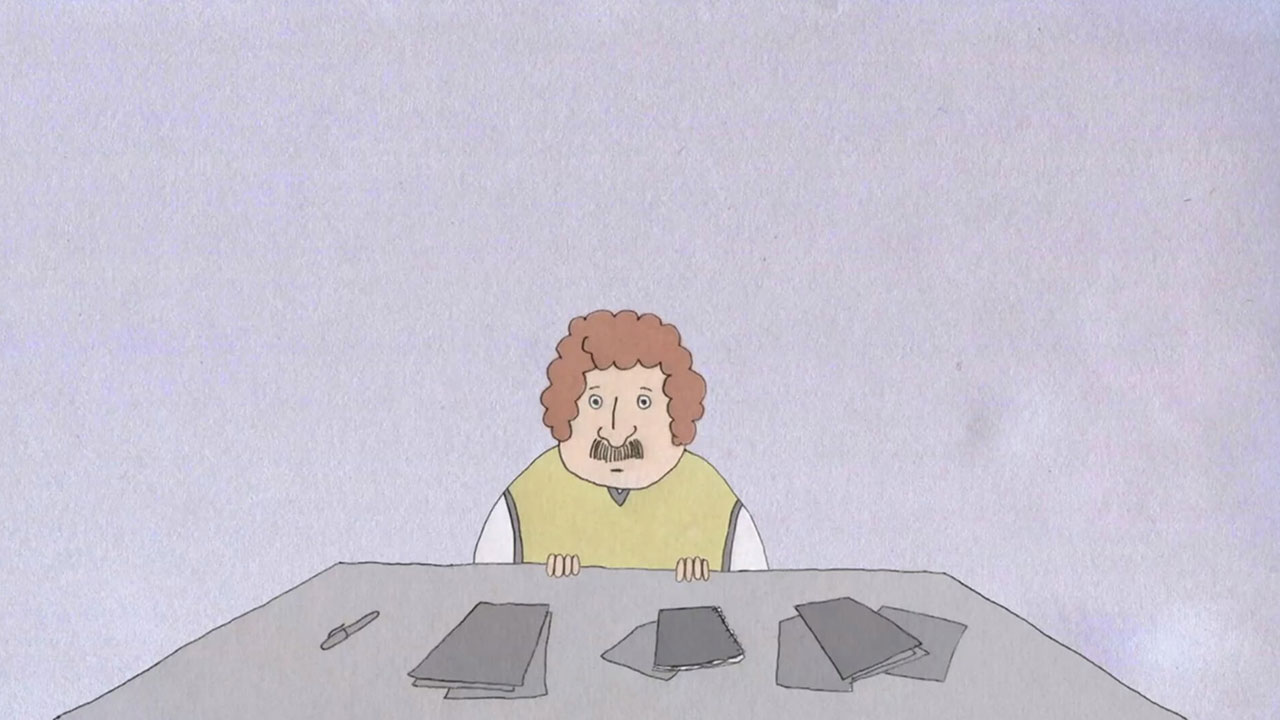 Simple lines, complex tales: the power of animation 
A.D.A.M. - ON SCREEN From Labocine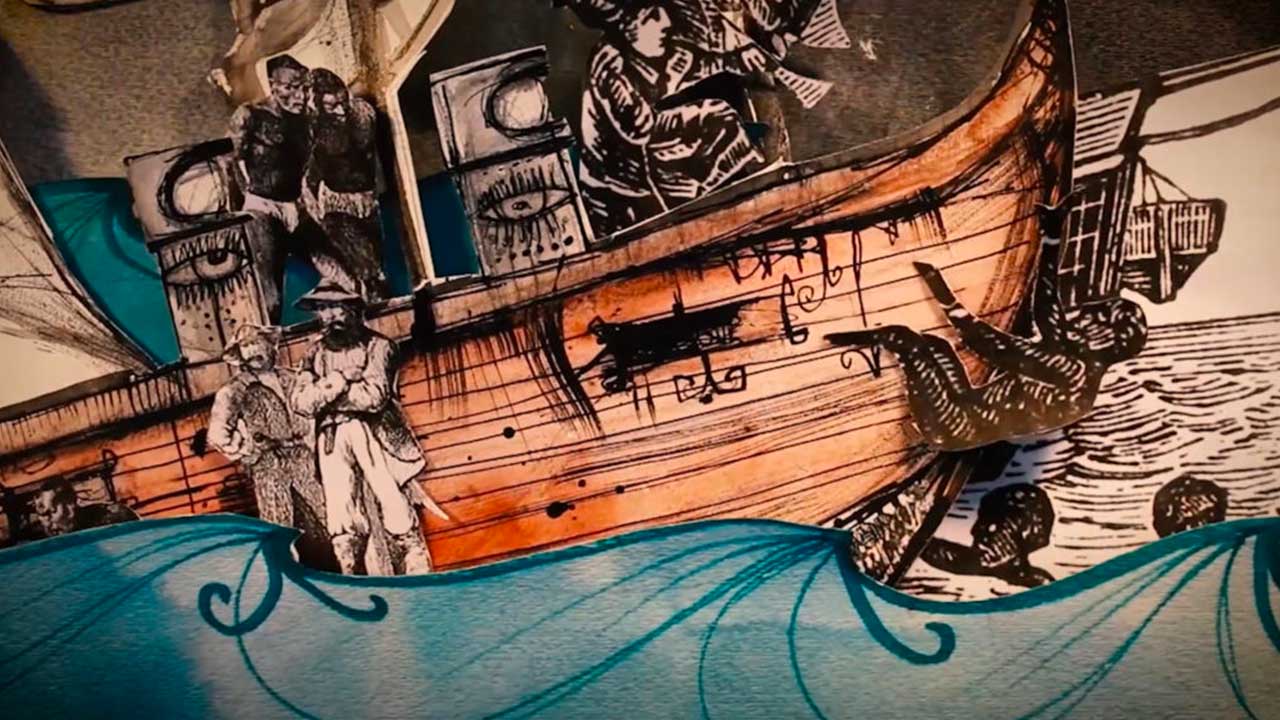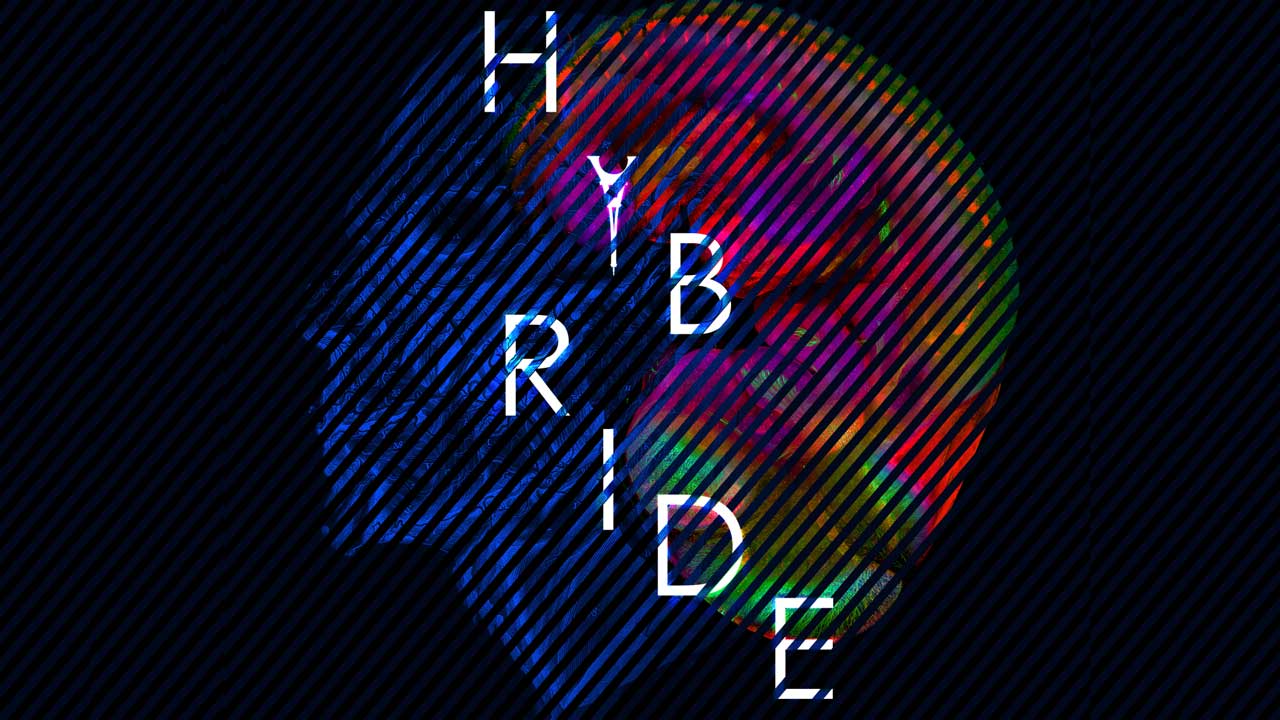 The Winning Films at Imagine Science Paris: A Celebration of Scientific Expressions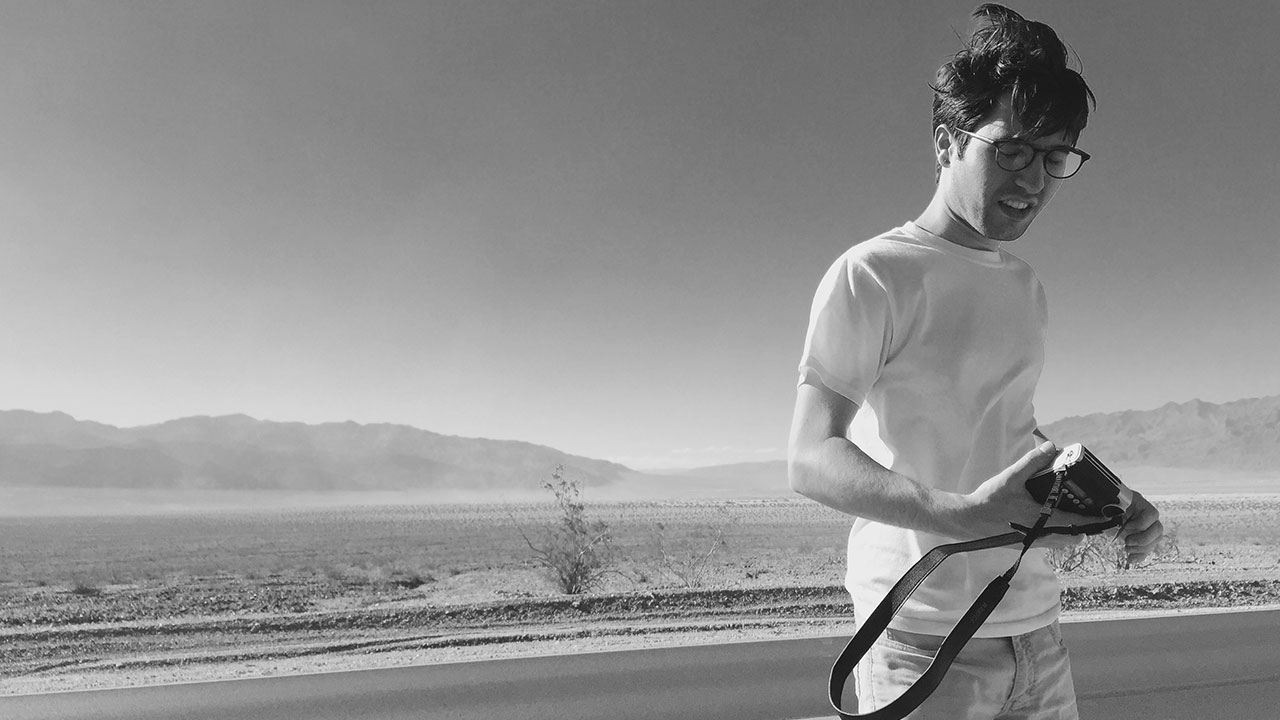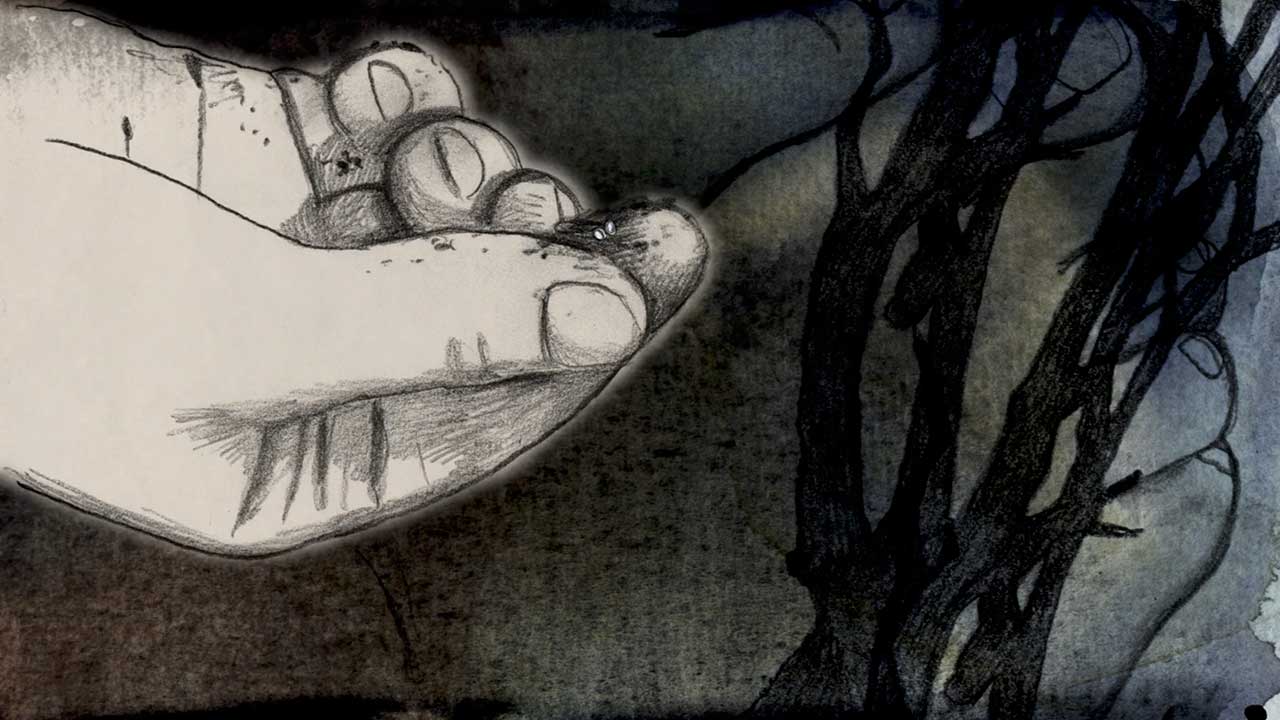 Science Makes for Great art, But What About the Reverse?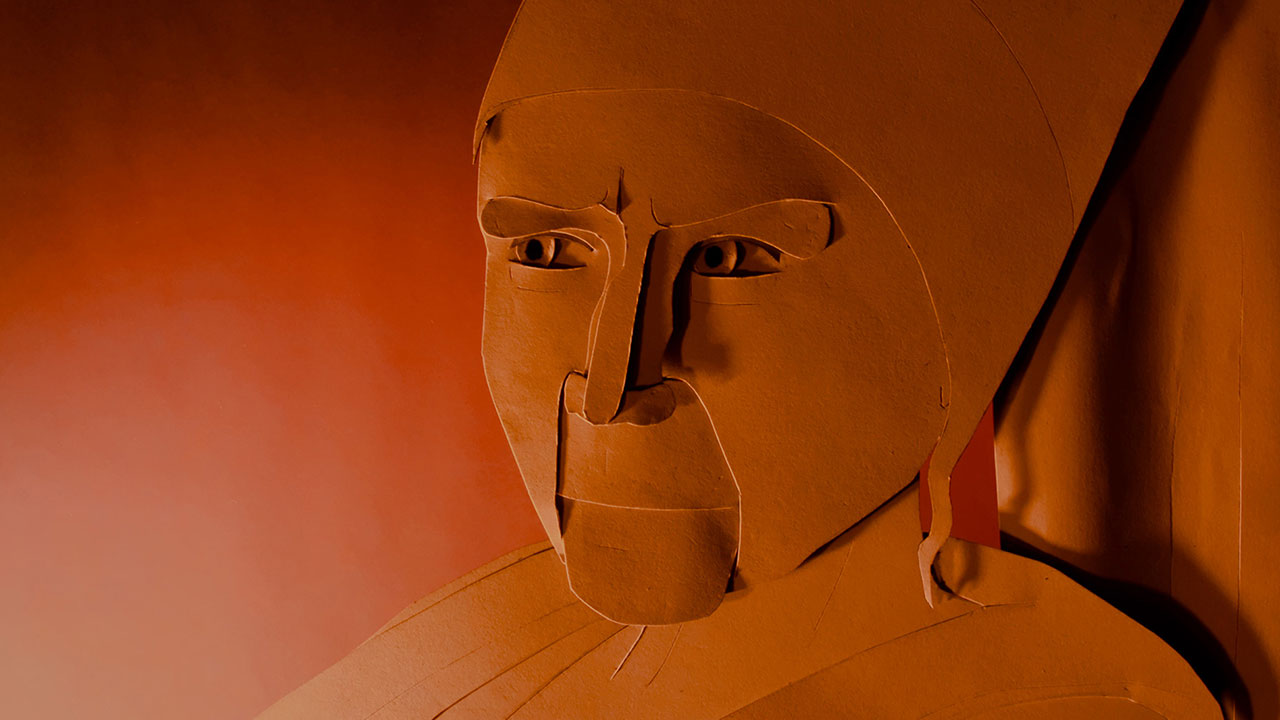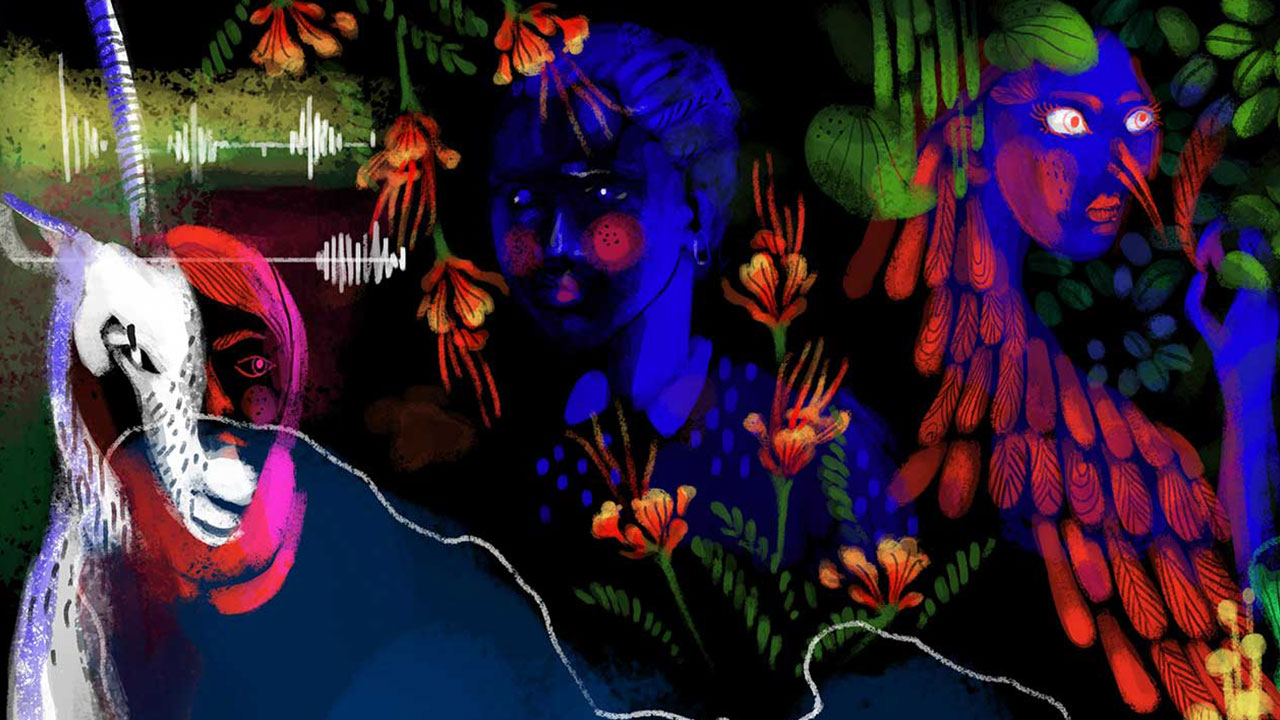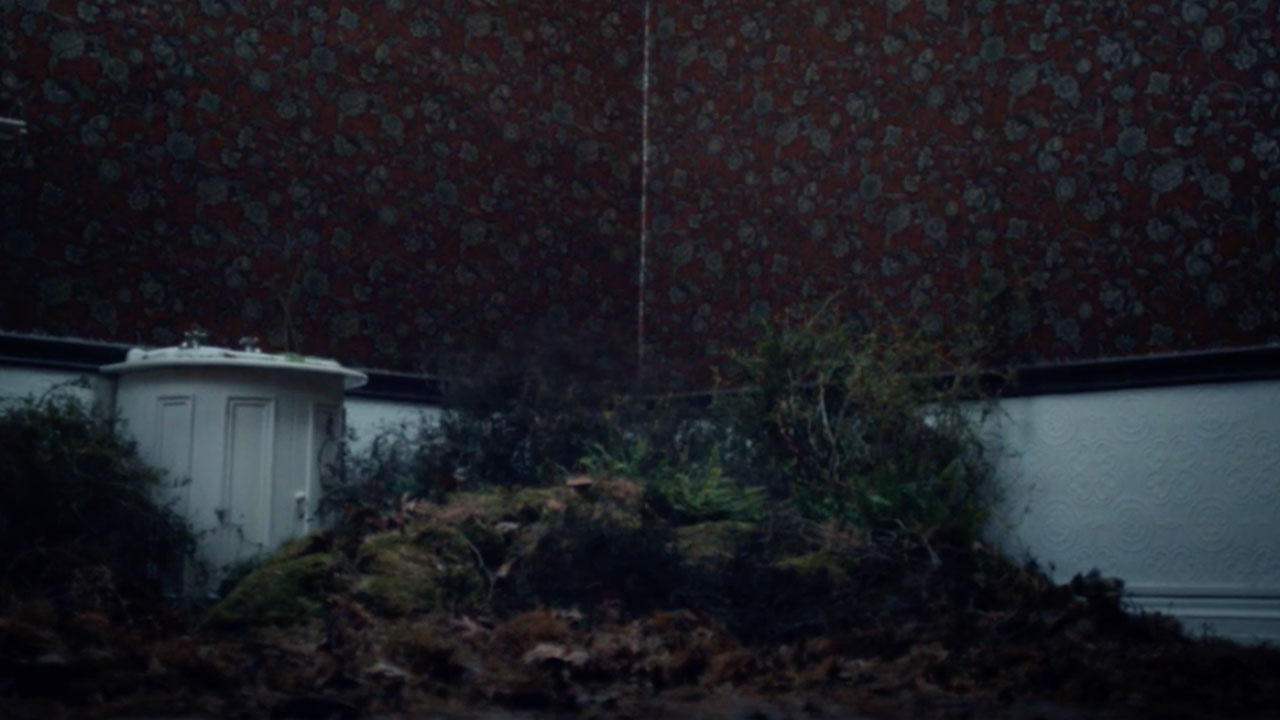 Film, Knowledge, Networks: the Collaboratorium + Open Media Science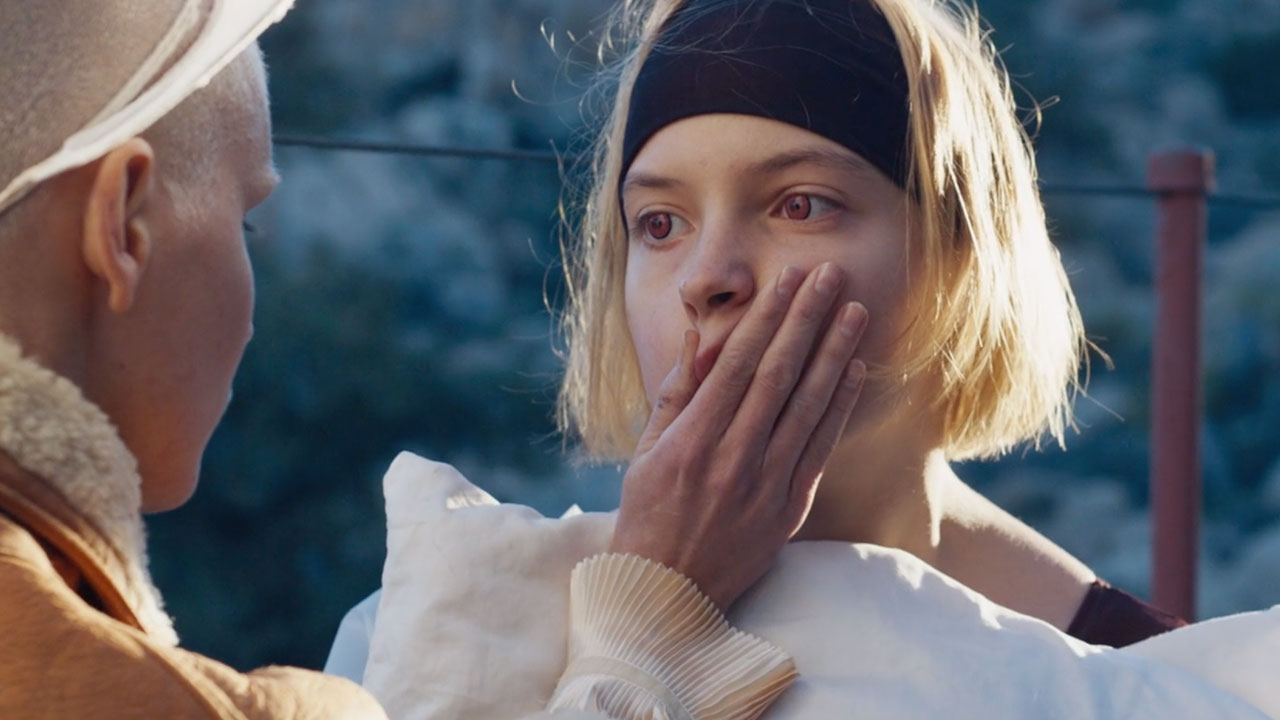 (In)visible Threats: films and outbreak narratives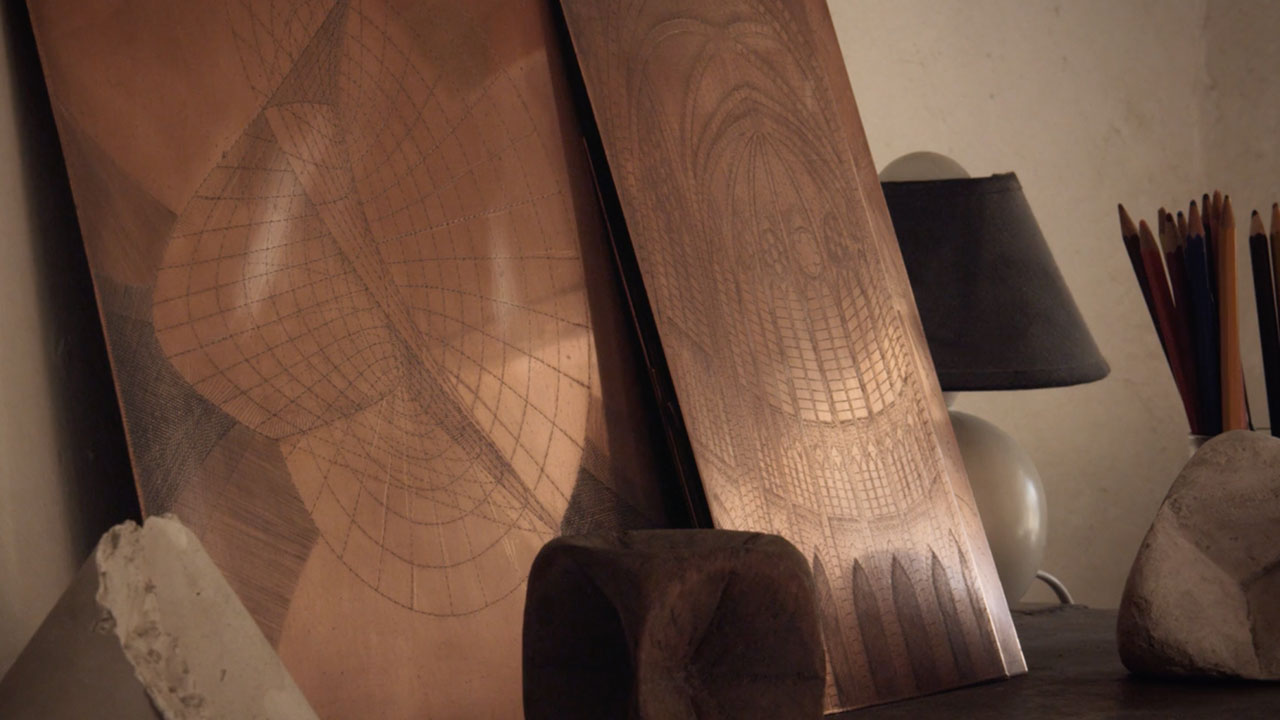 The Poetry and the Prose of Math - Part 1: Poetry
Territories at the Microscopic Level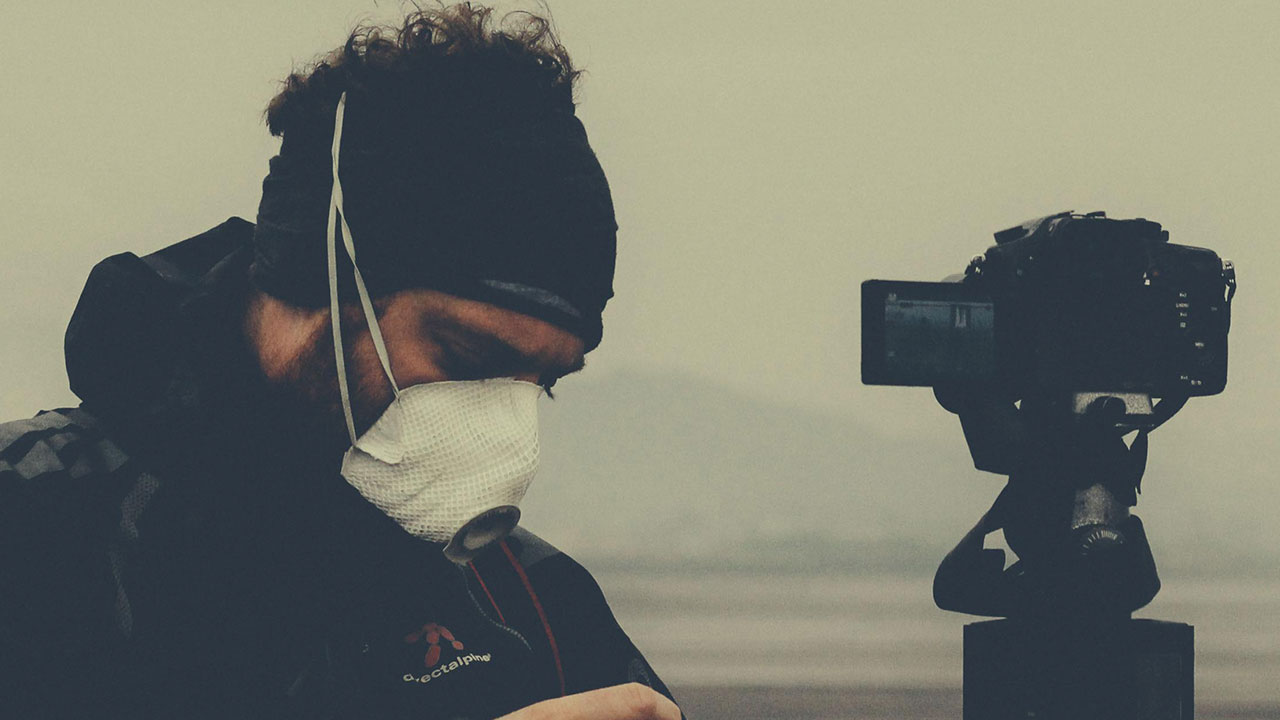 Stories from the the Edge of the Map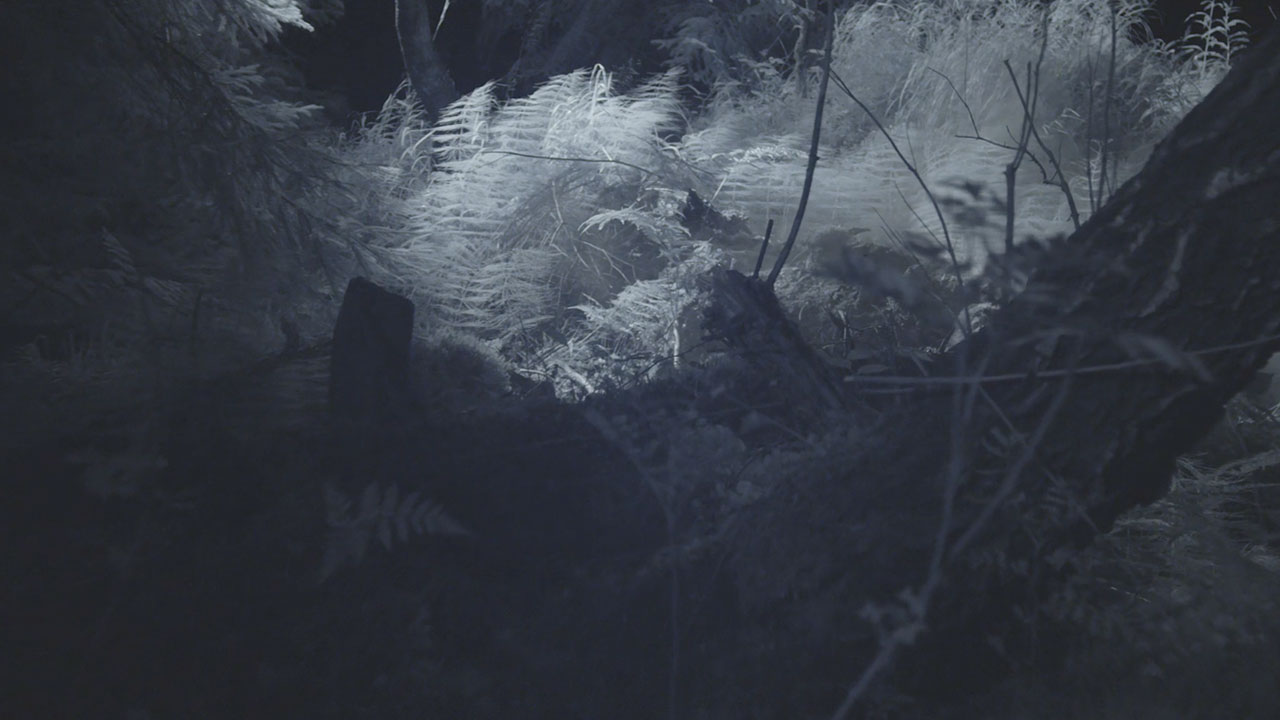 Mineral Motifs: Labor, time, extraction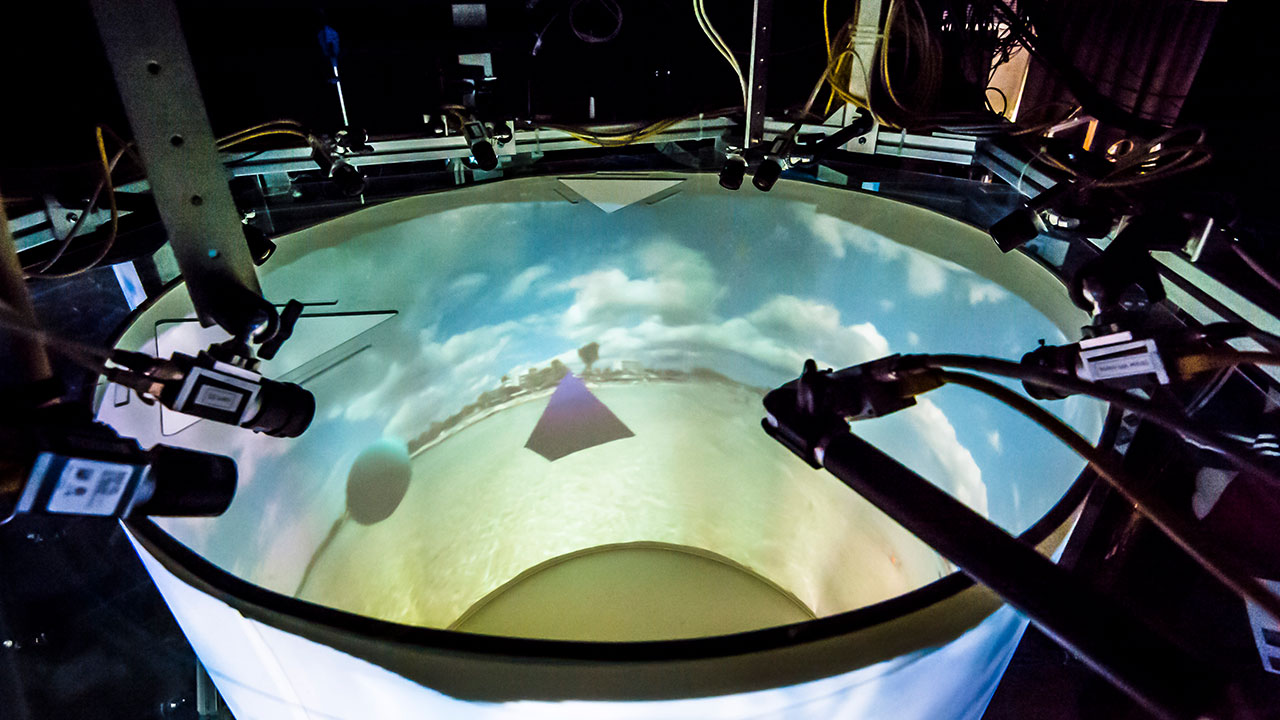 Virtual Reality for Freely Moving Animals
How Ordinary Things Transform Into a Magical World Under The Microscope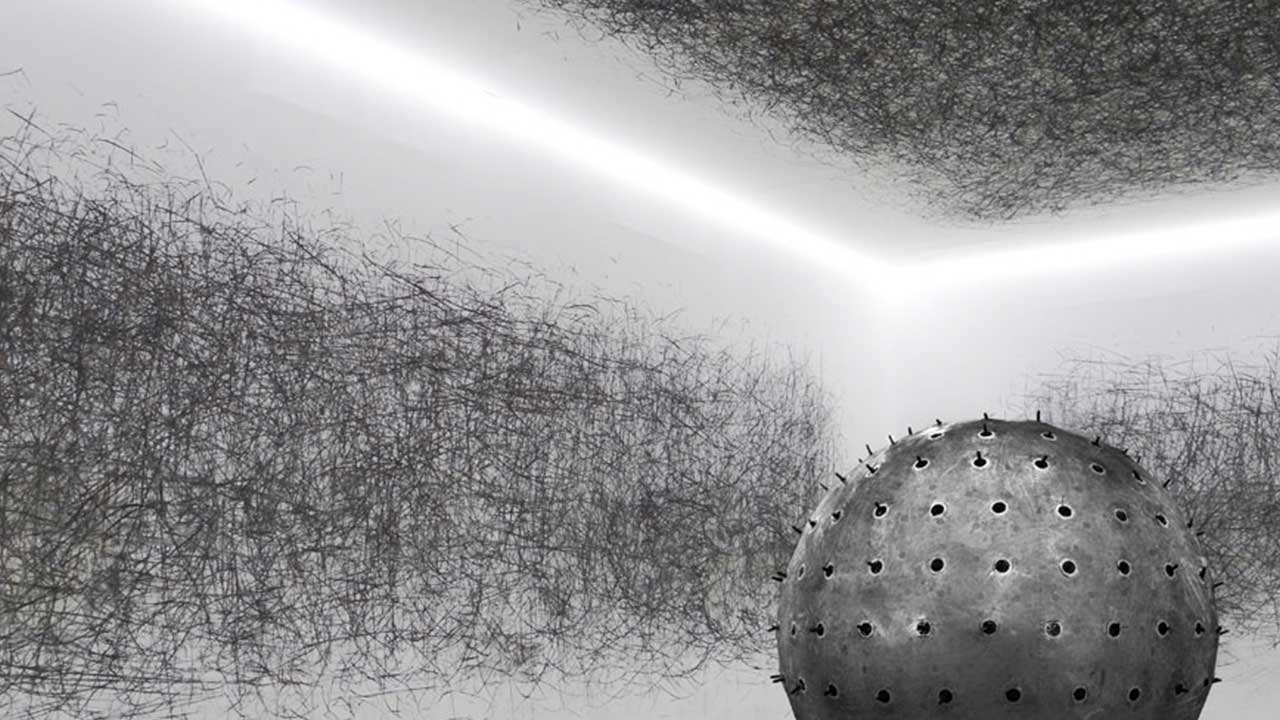 Intimacy and Catastrophe: How film frames climate change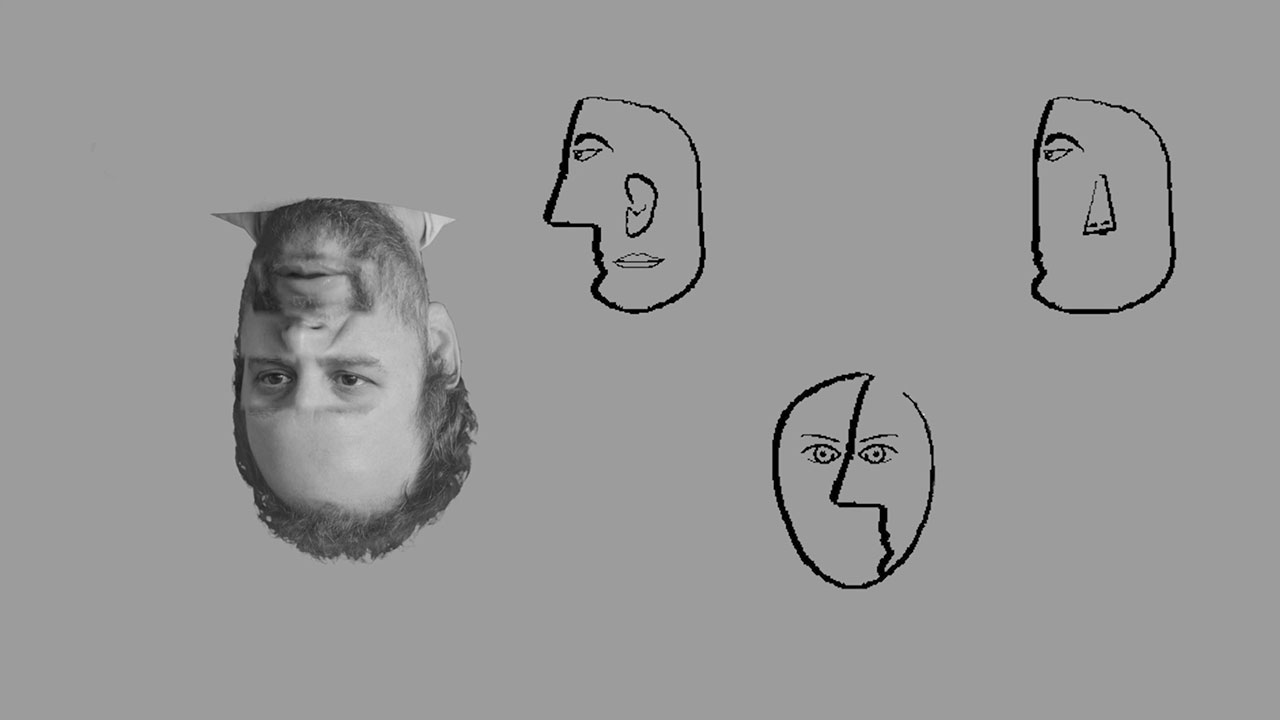 Facing up to facial recognition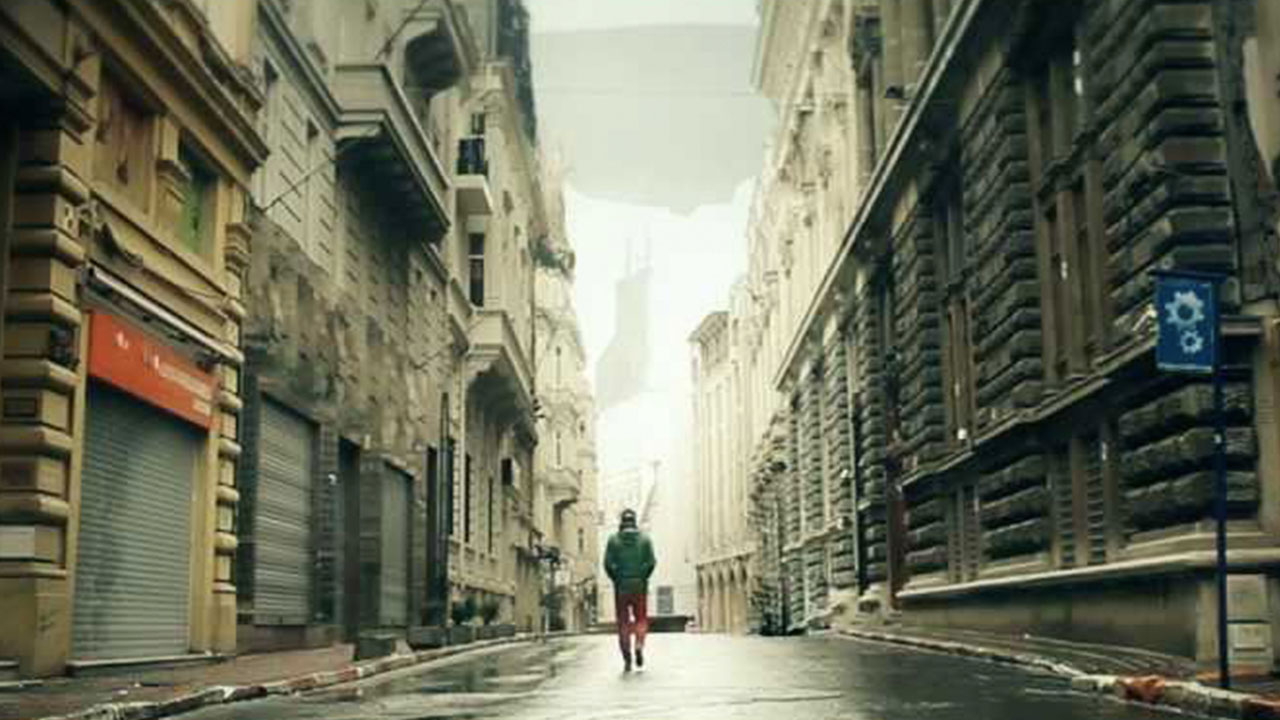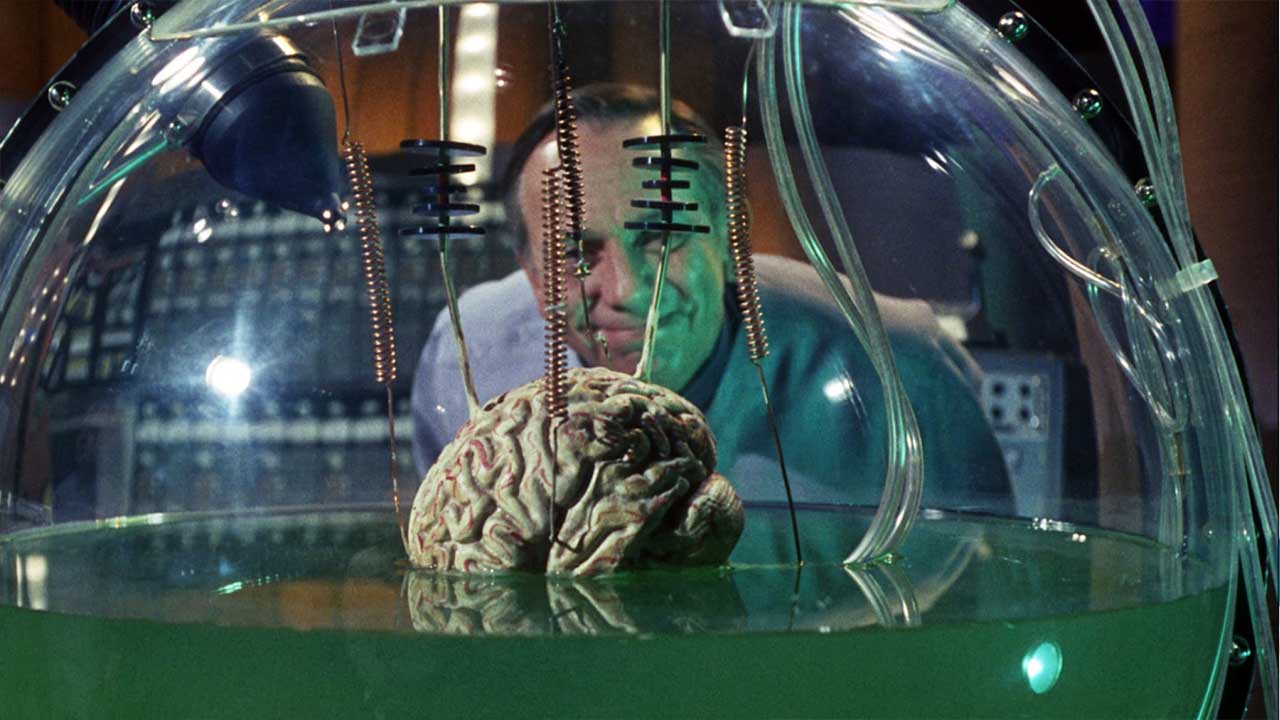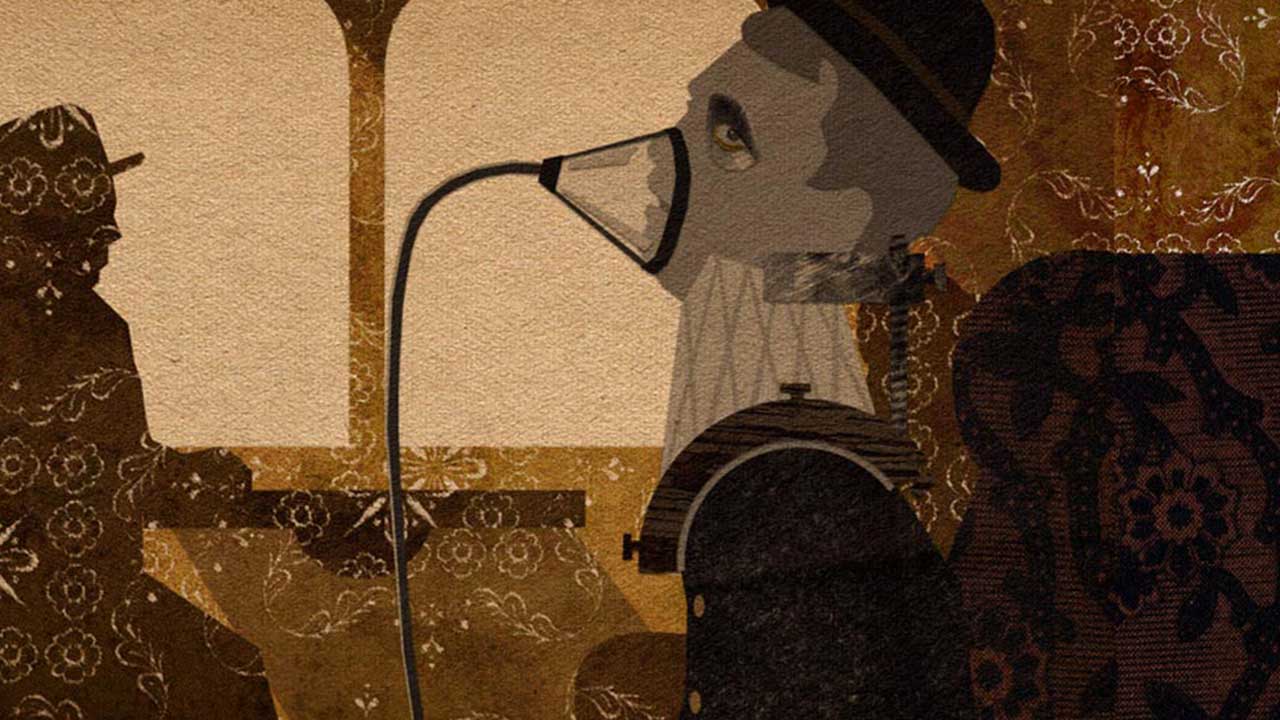 Cinema's Codes and Puzzles
A World of Imagination and Collective Memory
Becoming Animal: Cinemas of transformation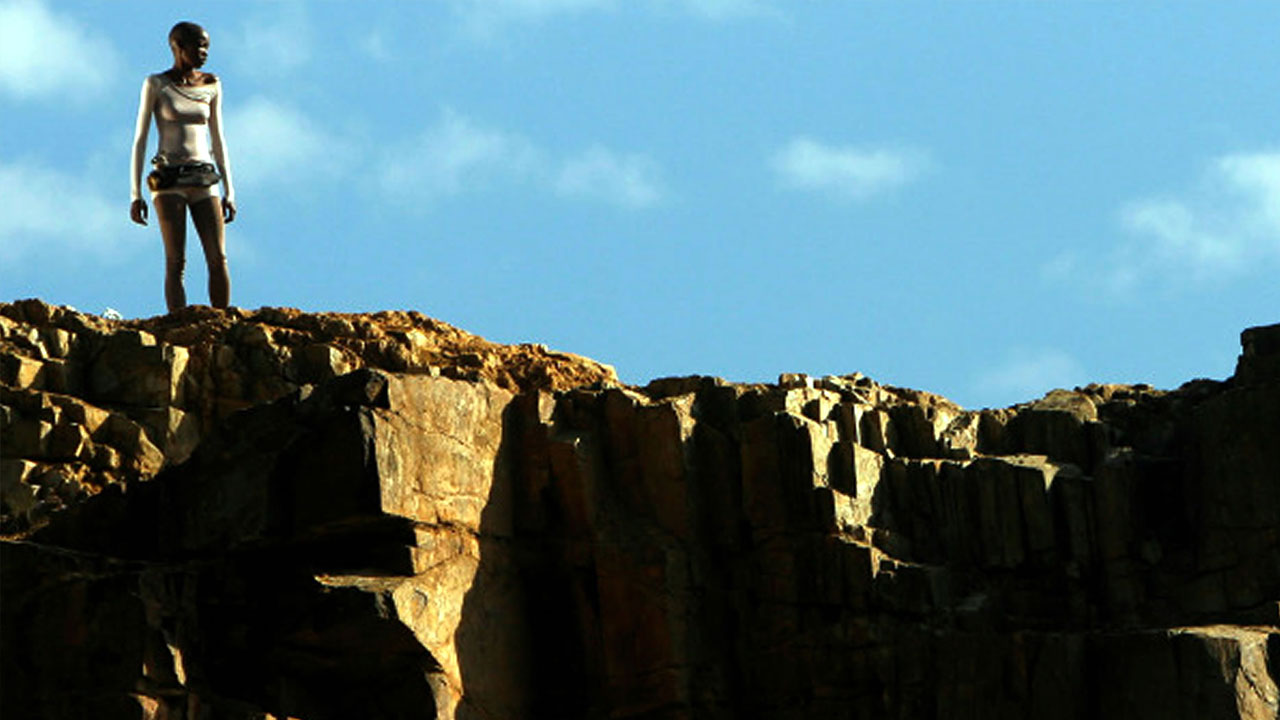 Imagining the Future in the Global South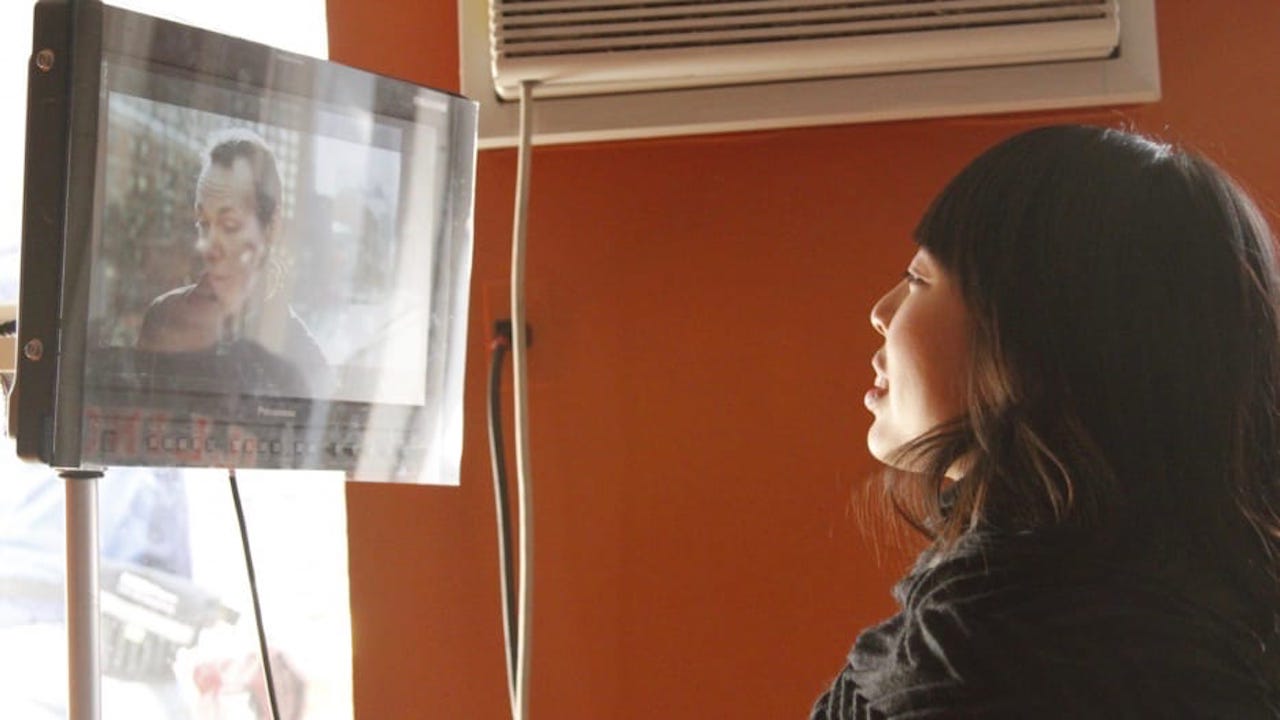 Telling Sci-Fi Stories with Women at the Forefront — a Conversation With Director Cidney Hue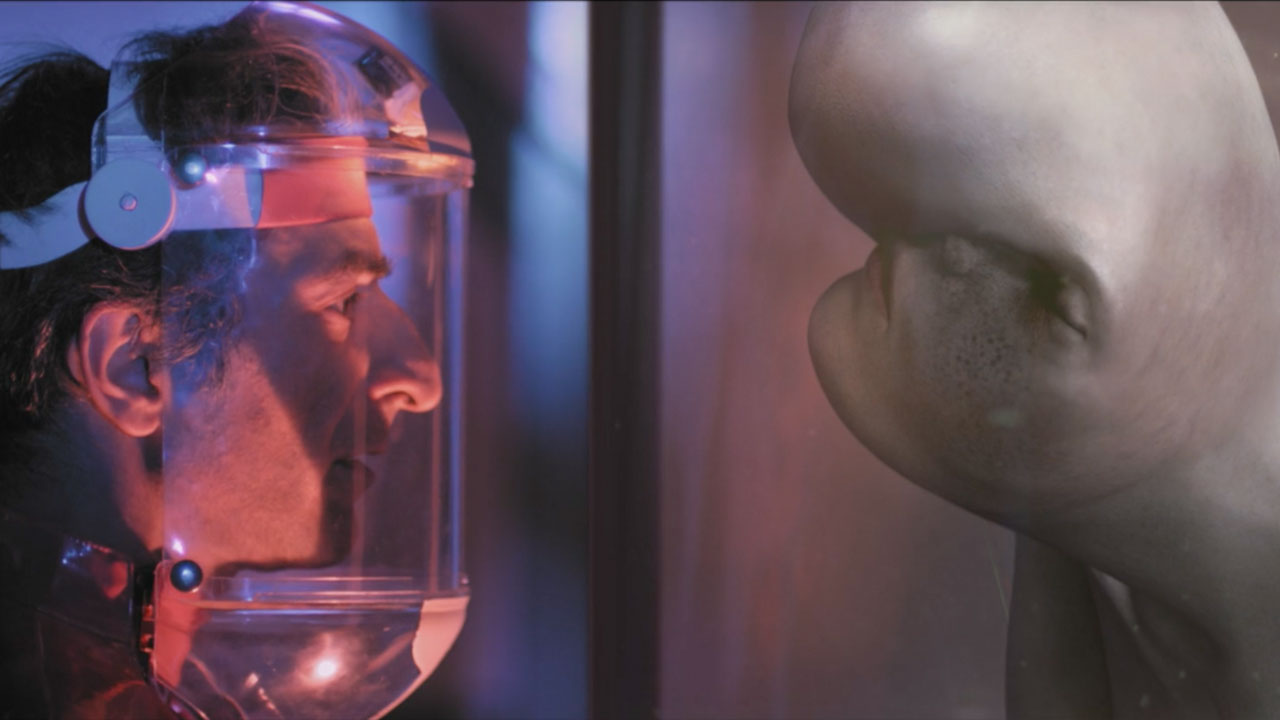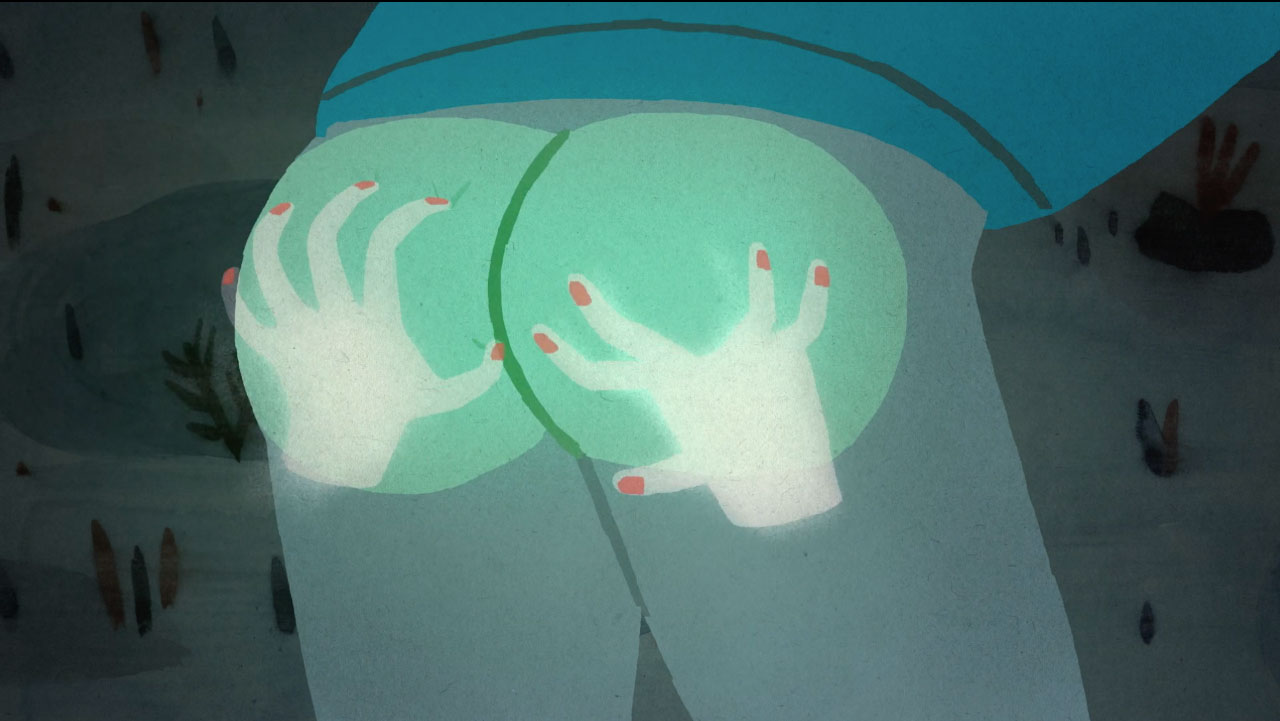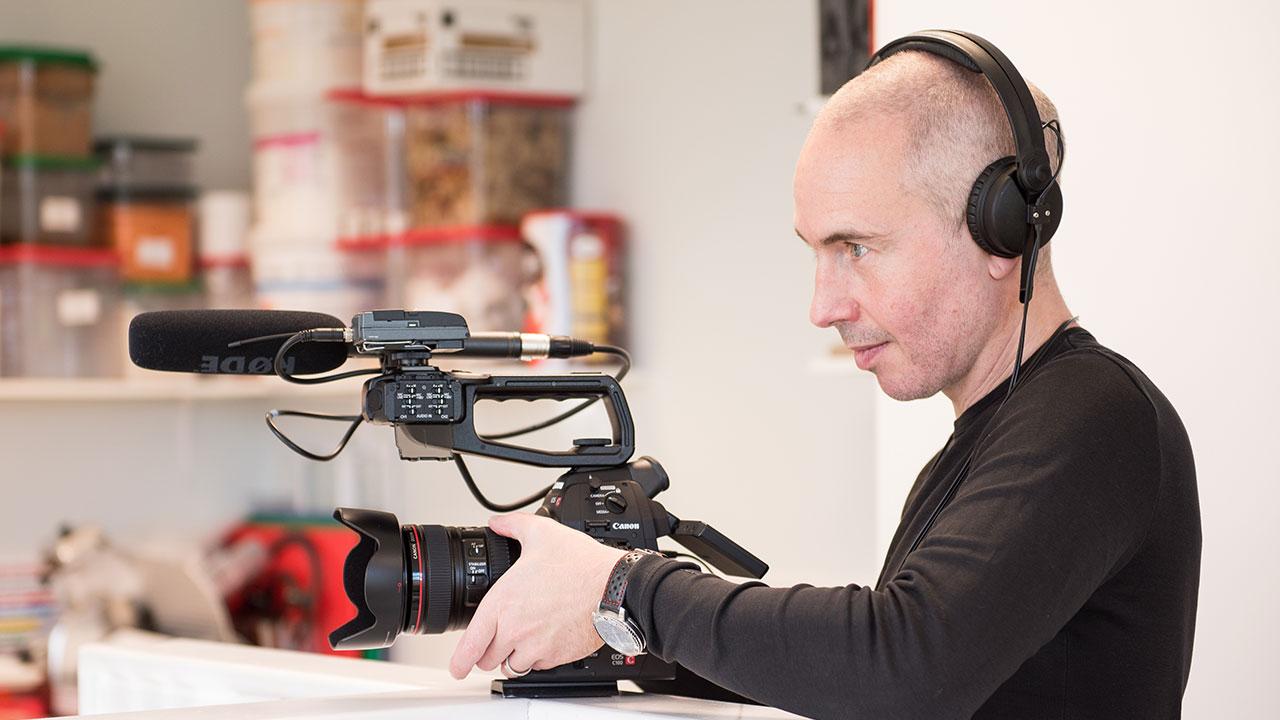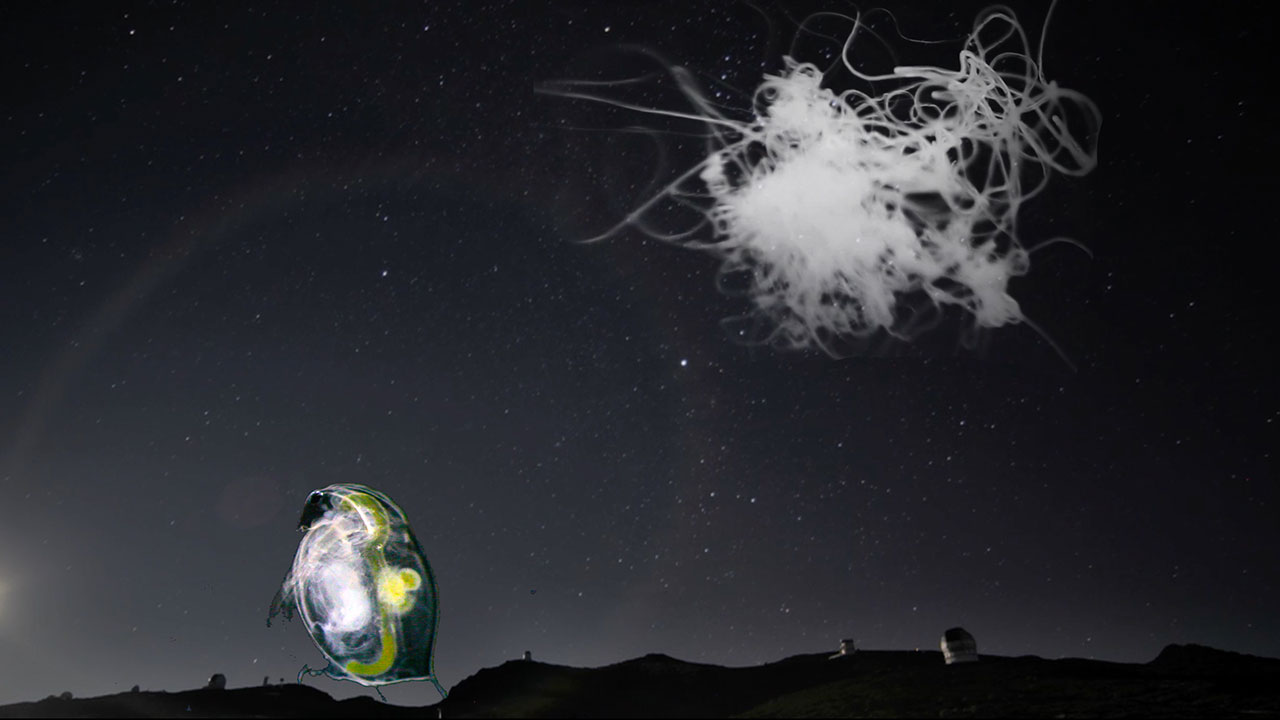 Space, Time And Little Creatures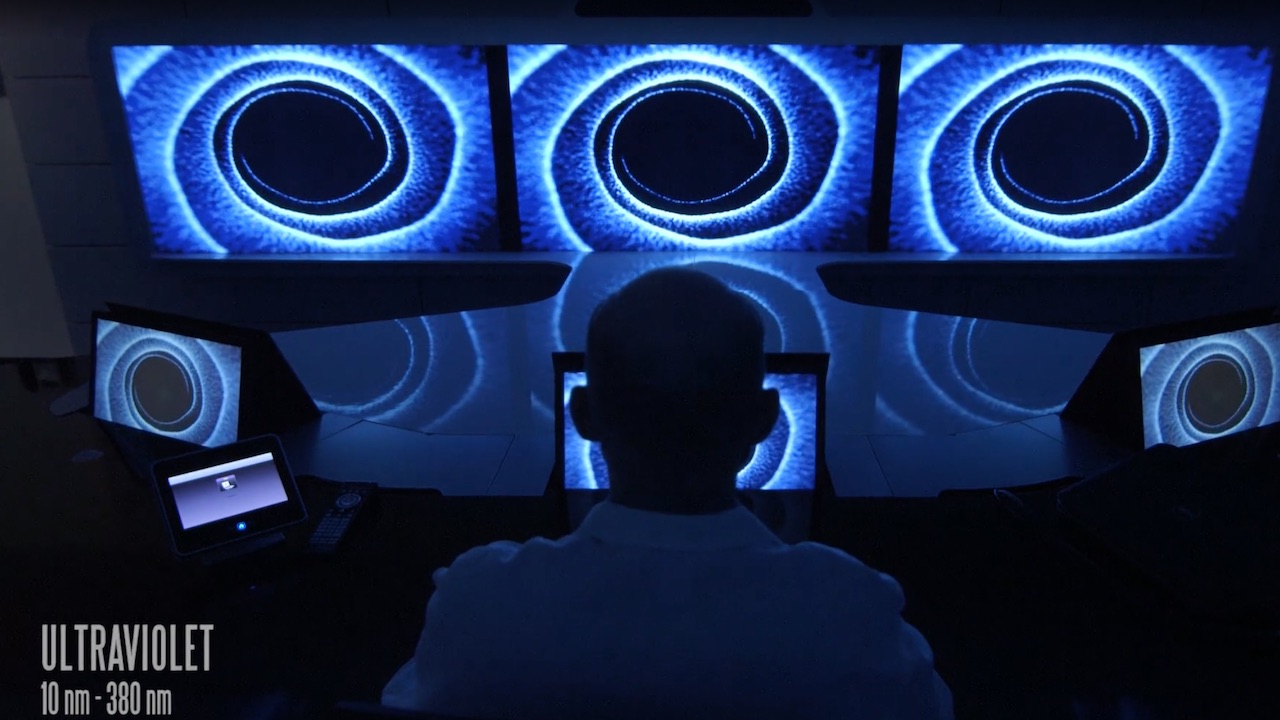 6 Brilliant Science Films From Symbiosis 2016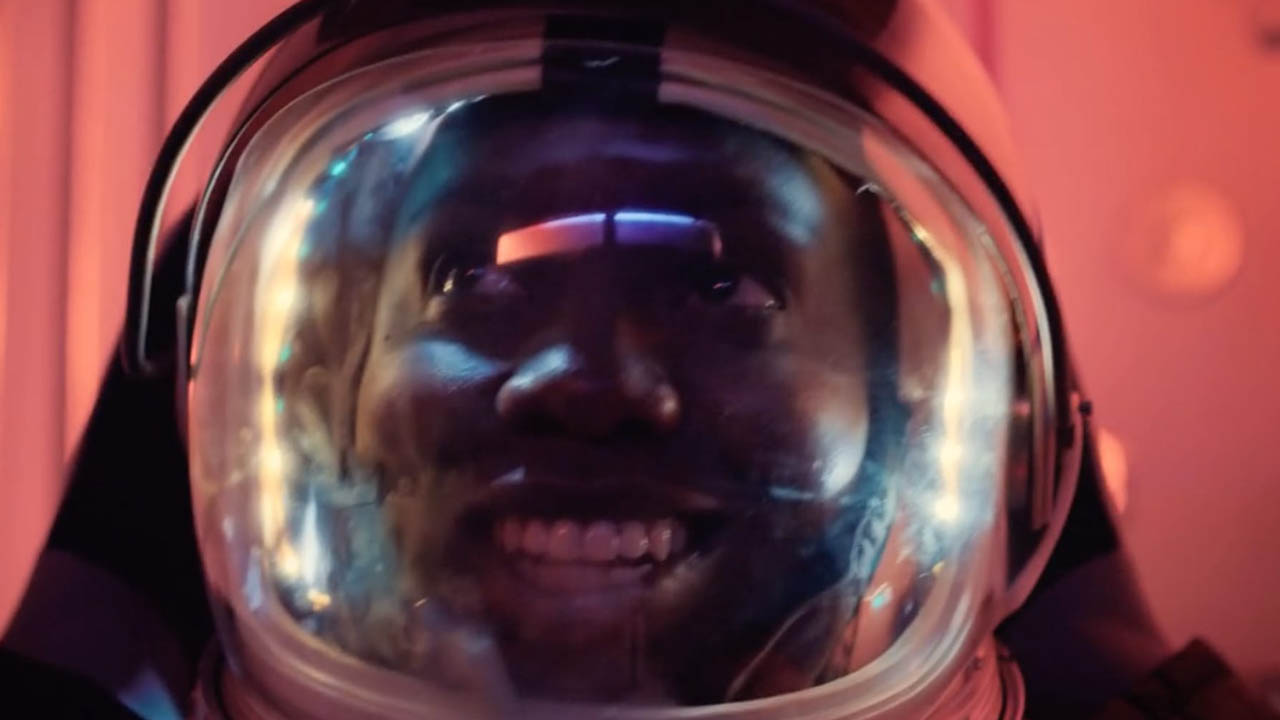 Selections from 2016 Imagine Science Films Festival Presenters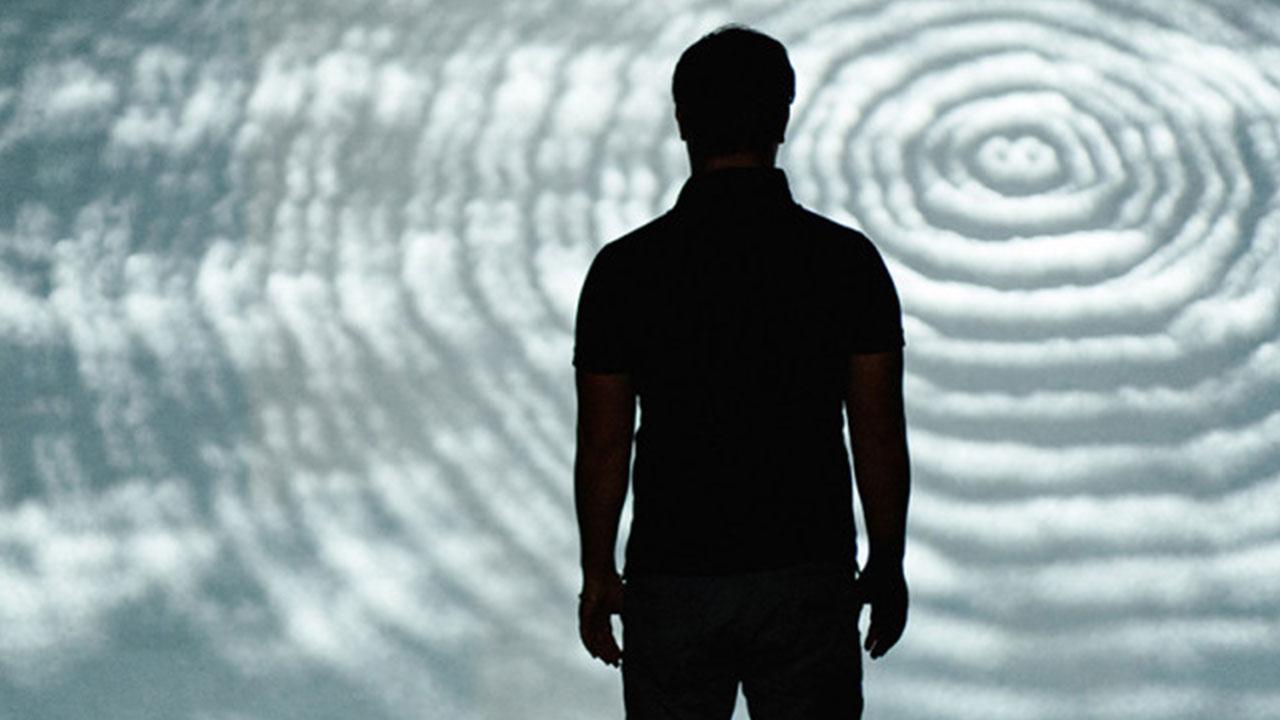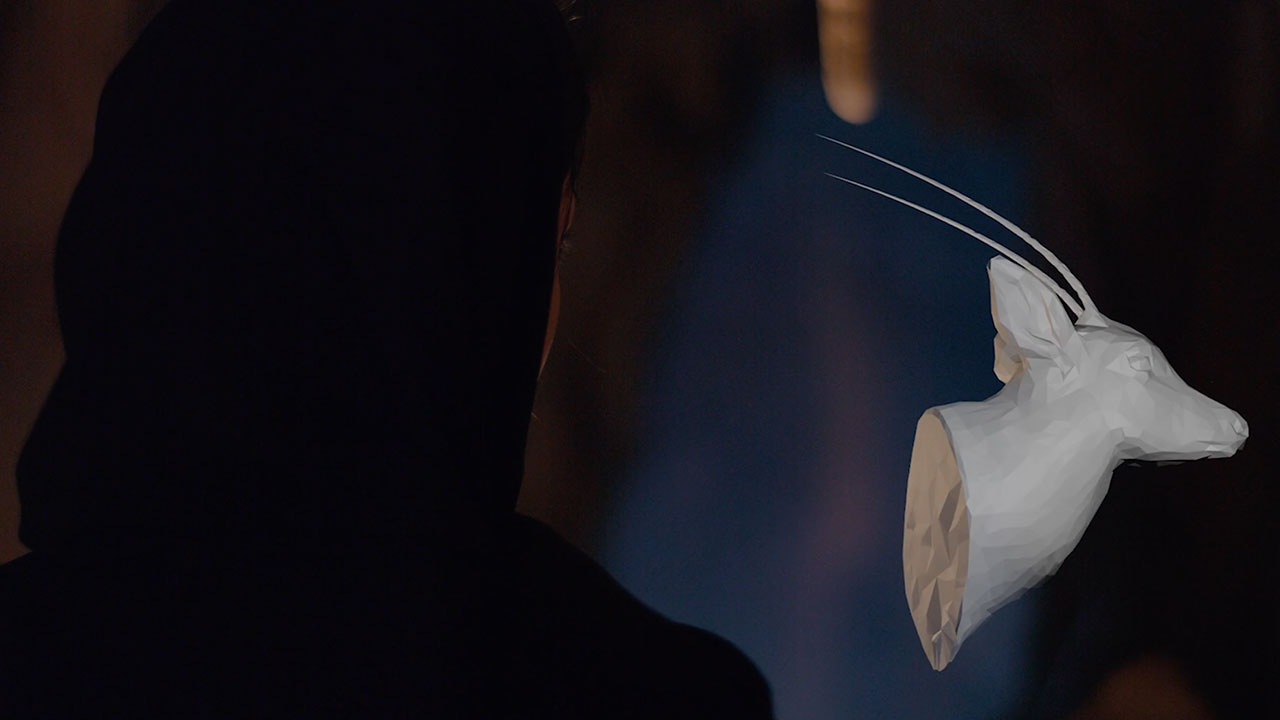 Connection and Communication: What Does it Take?
The Genetic Modification Question: Pets Edition
Down the rabbit hole: Four short films through the space-time continuum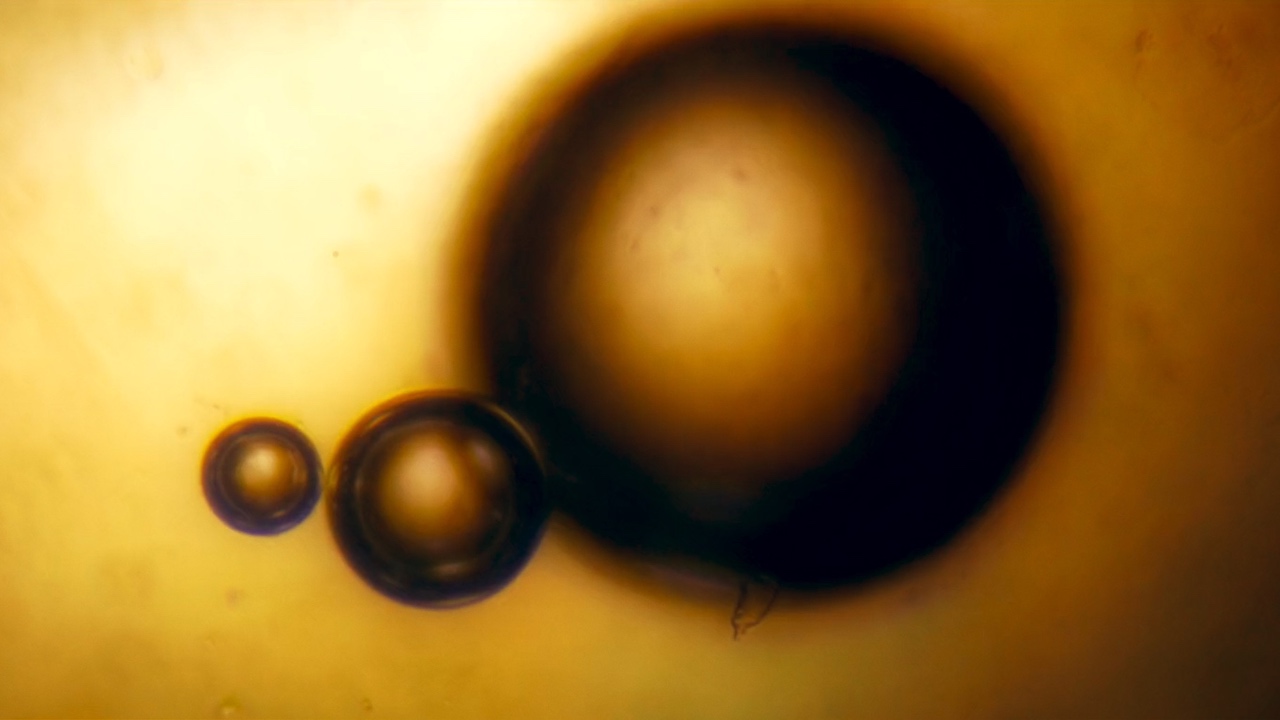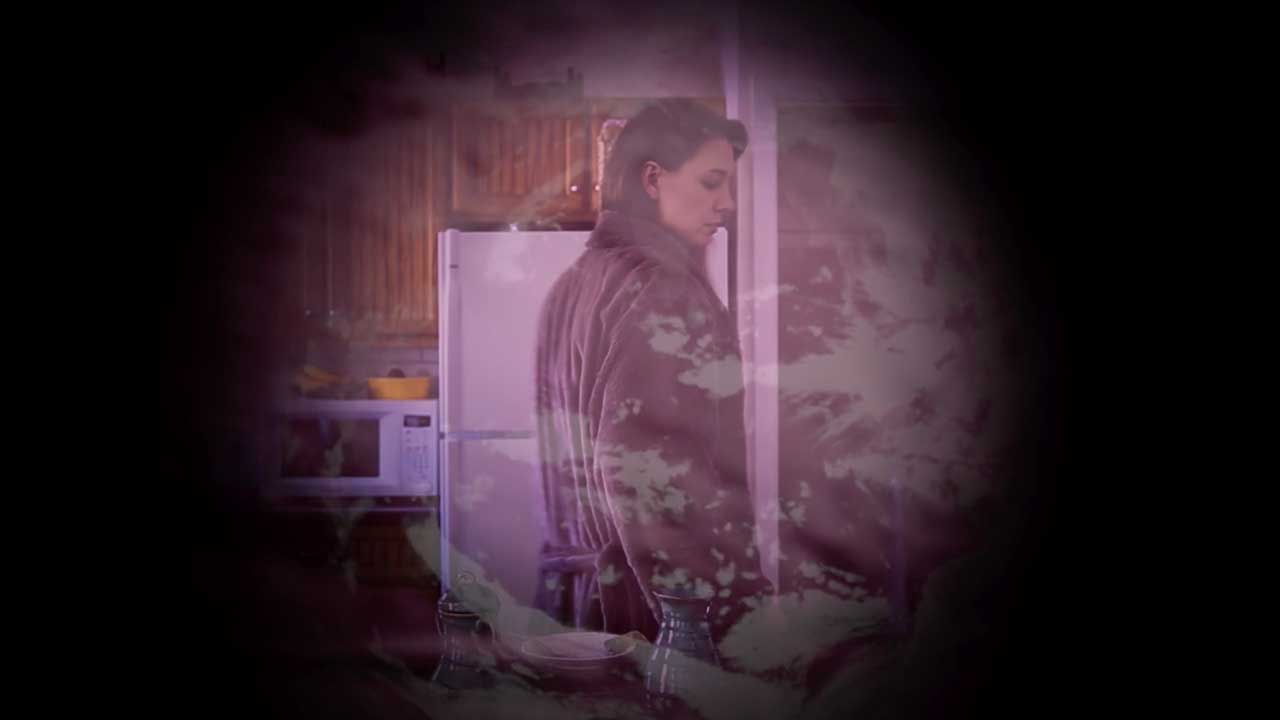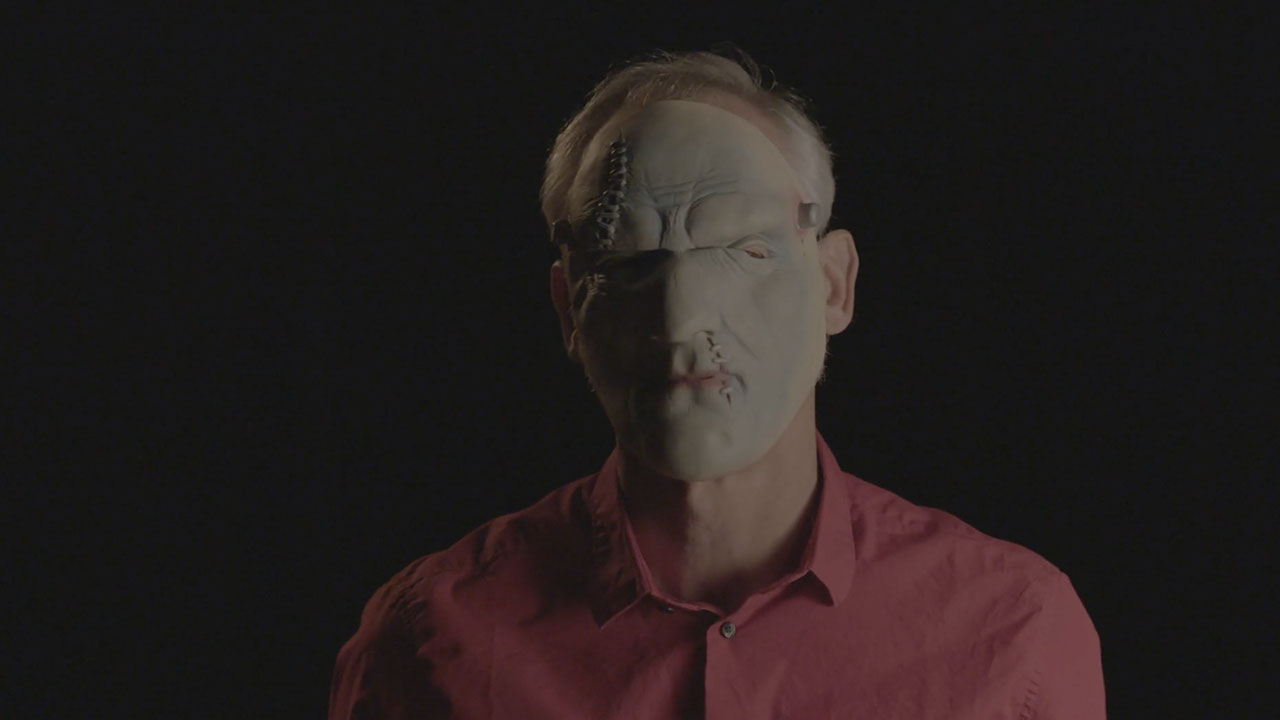 A Choreography of Emotions & Fear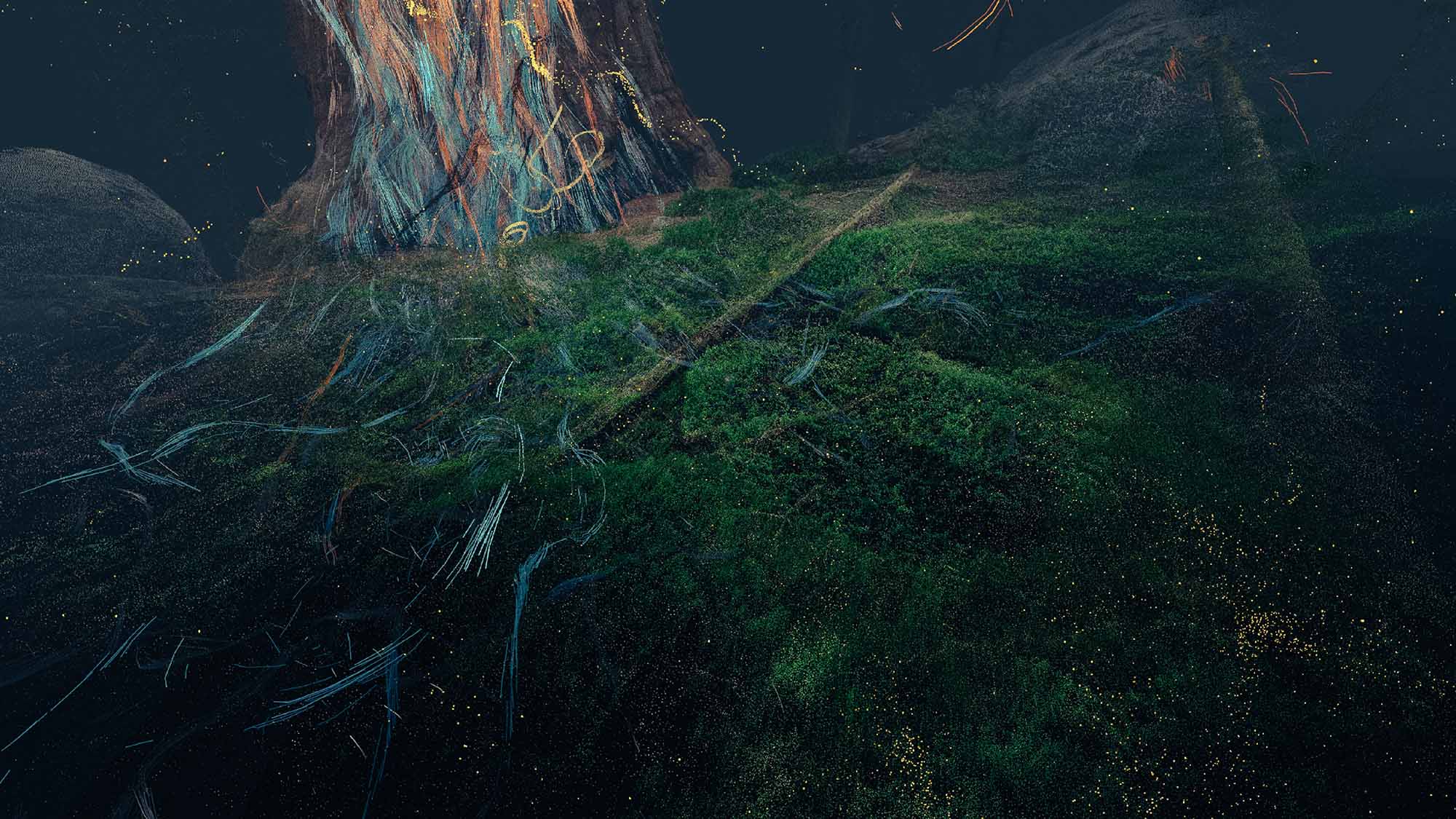 VR Visions of an Ancient Sequoia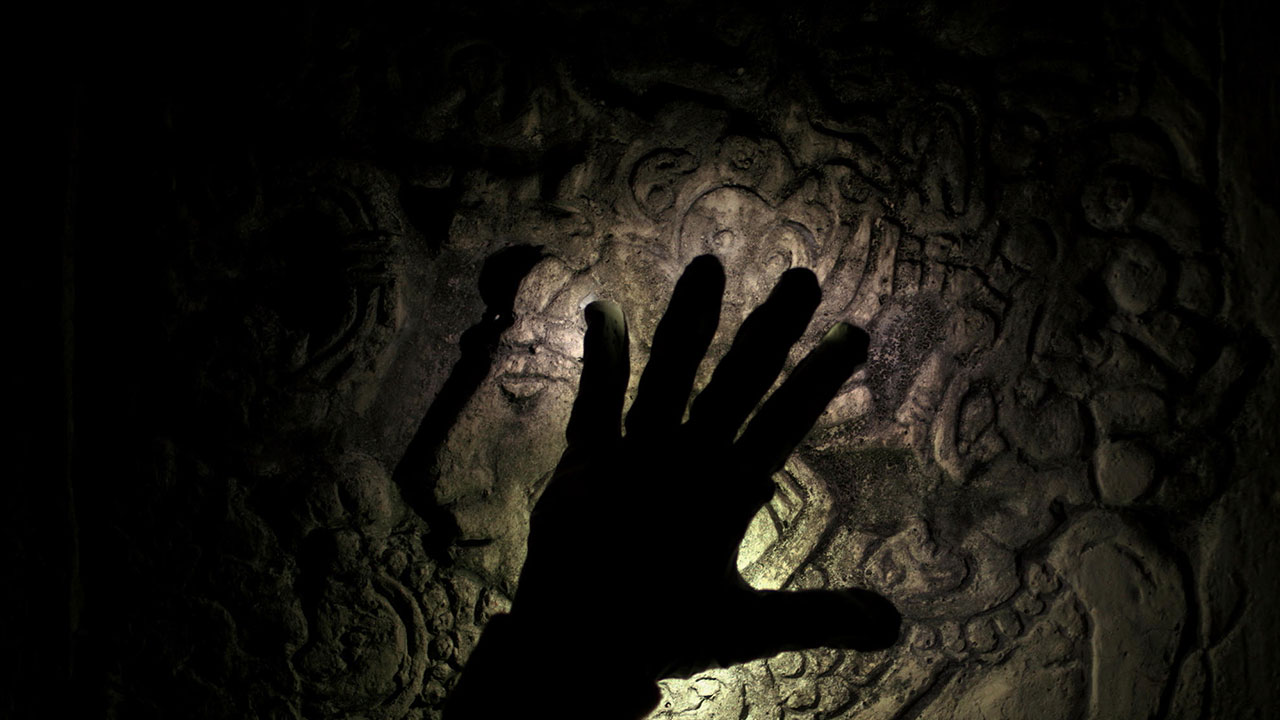 Trance-like Rituals in Mexico Predict the Future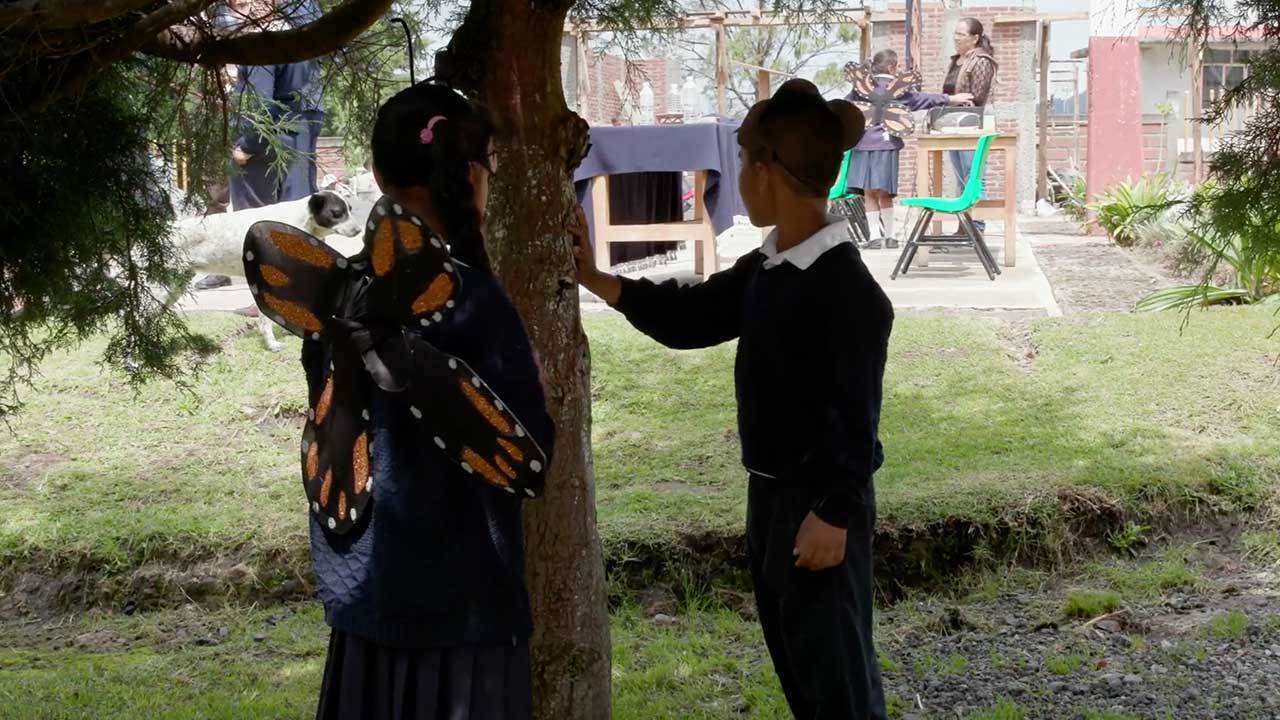 Metamorphosis: Examining Rites of Passage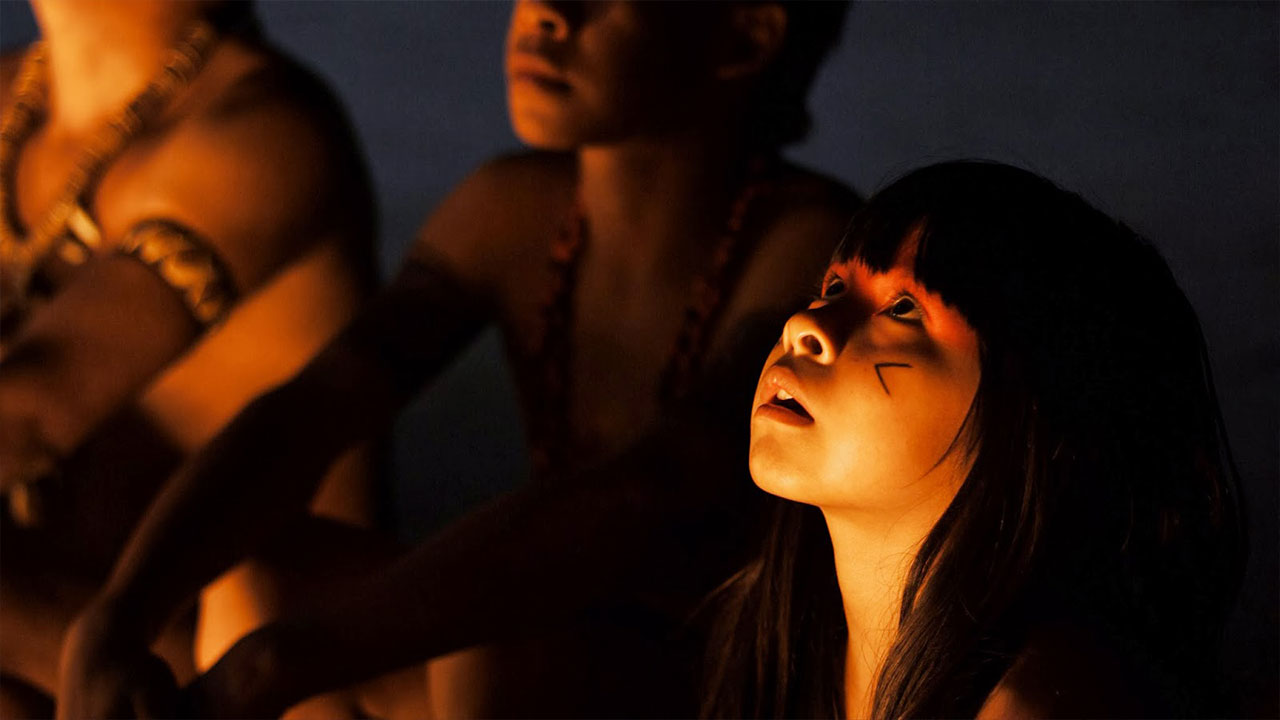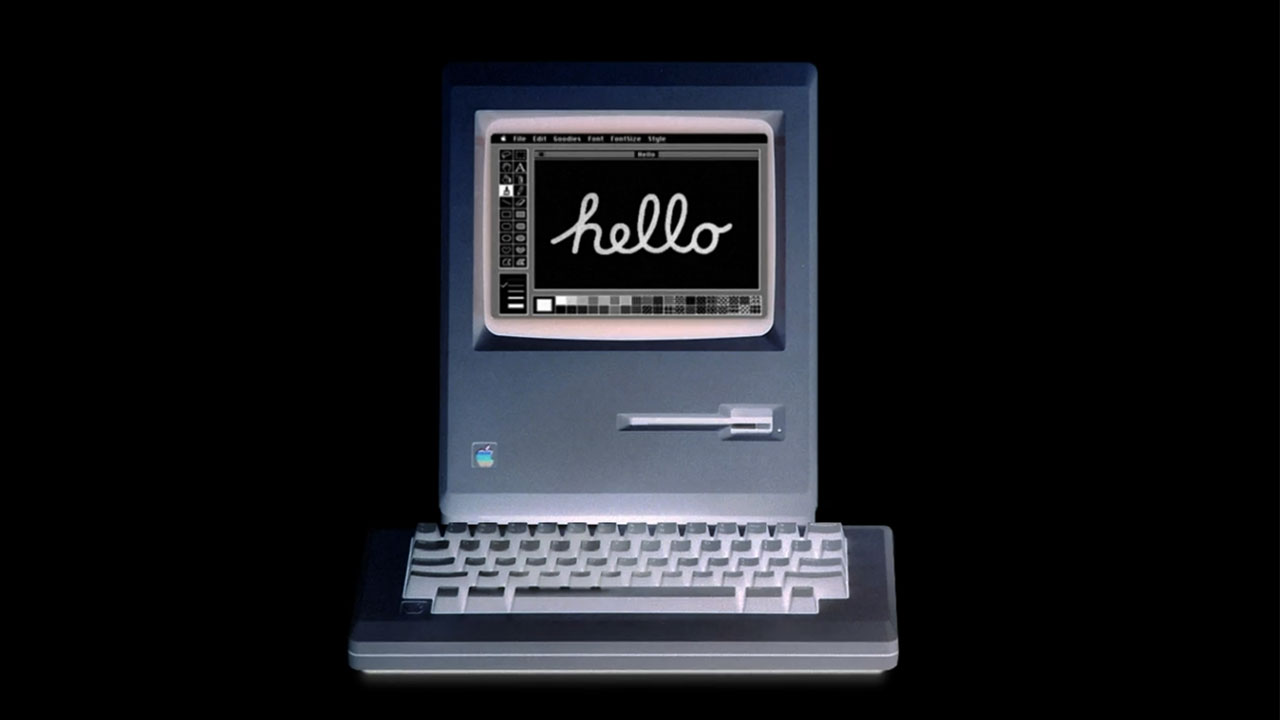 The Birth of Science New Wave Cinema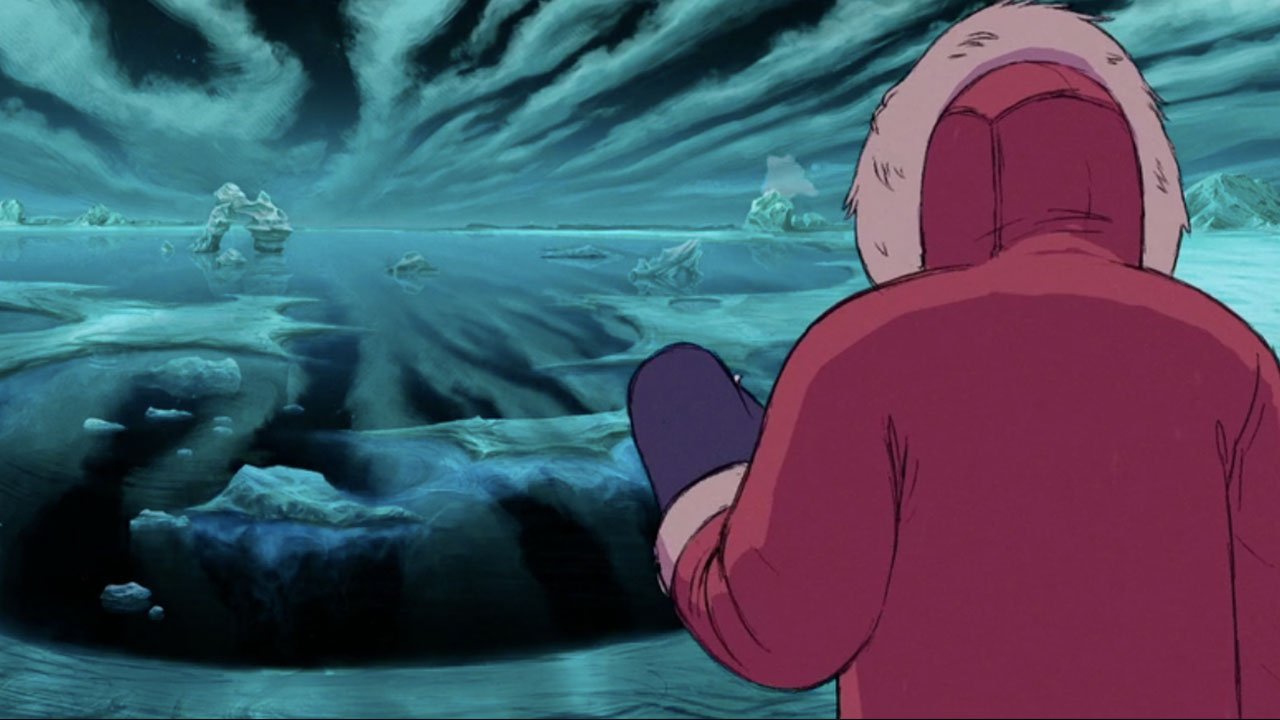 Wild Lands Shape Human Awareness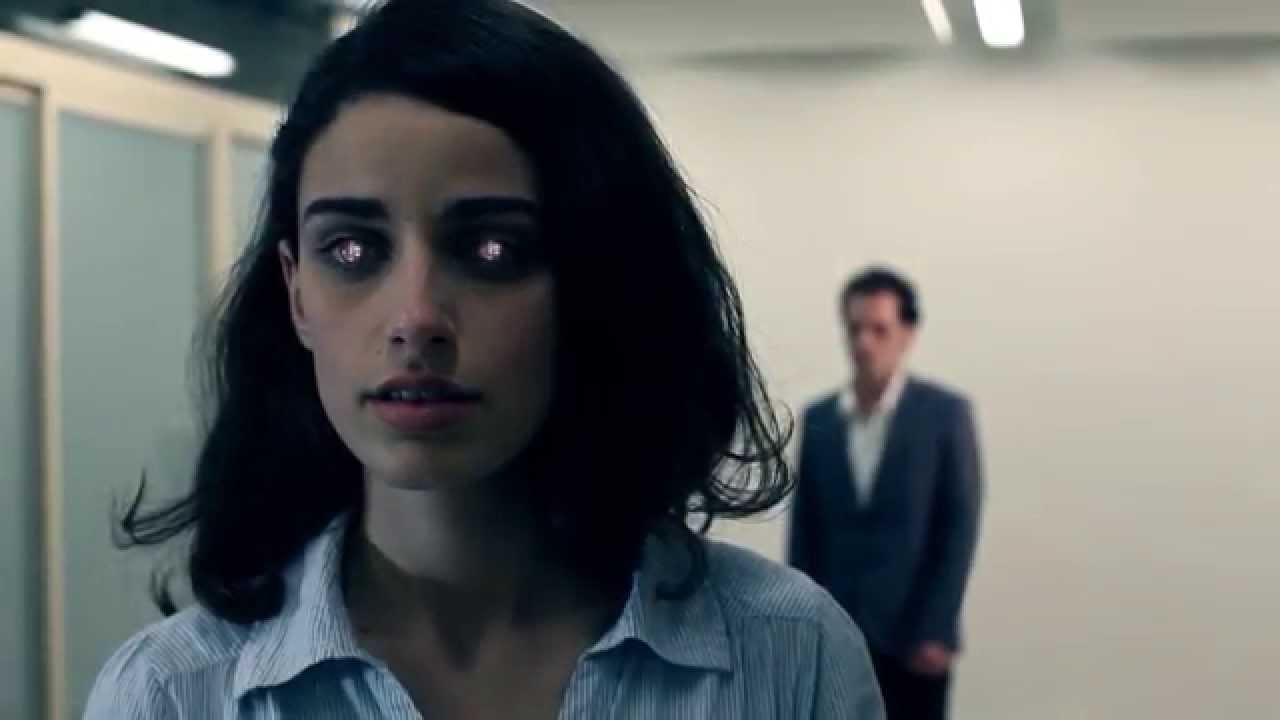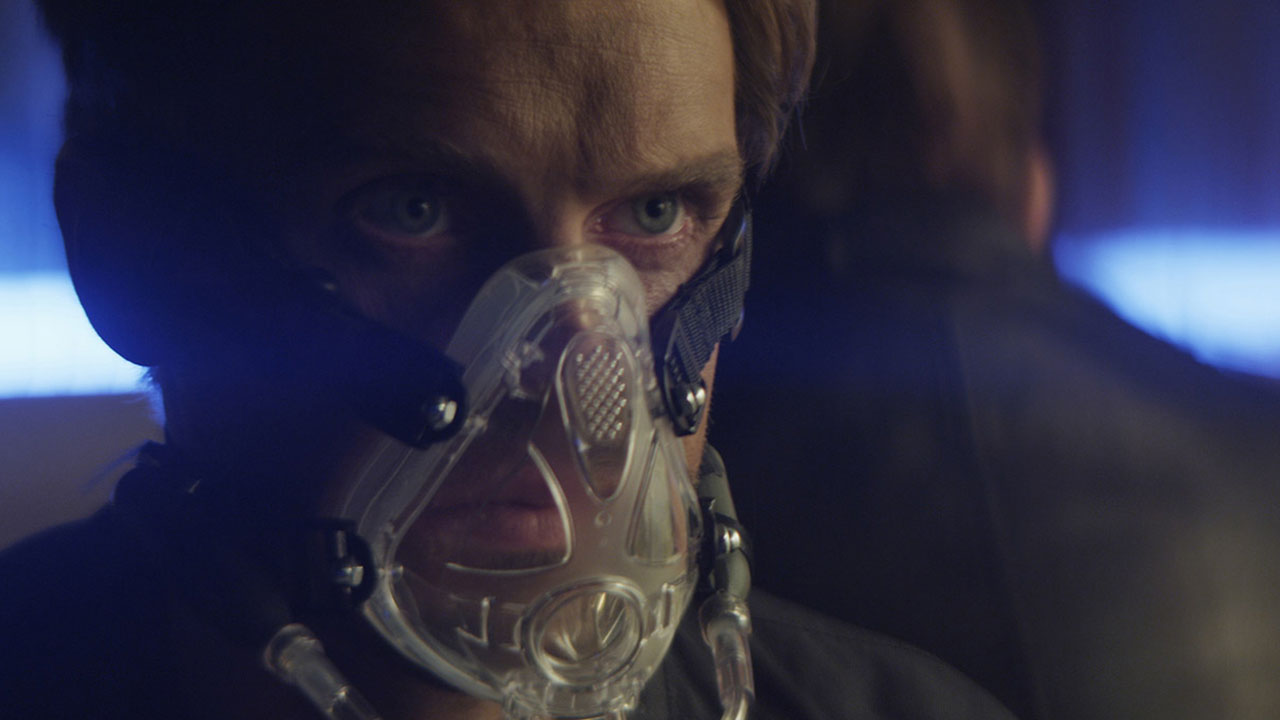 Exploring The Relationship Between Human Beings and Nature
Top Ten: Animated Films from the Science New Wave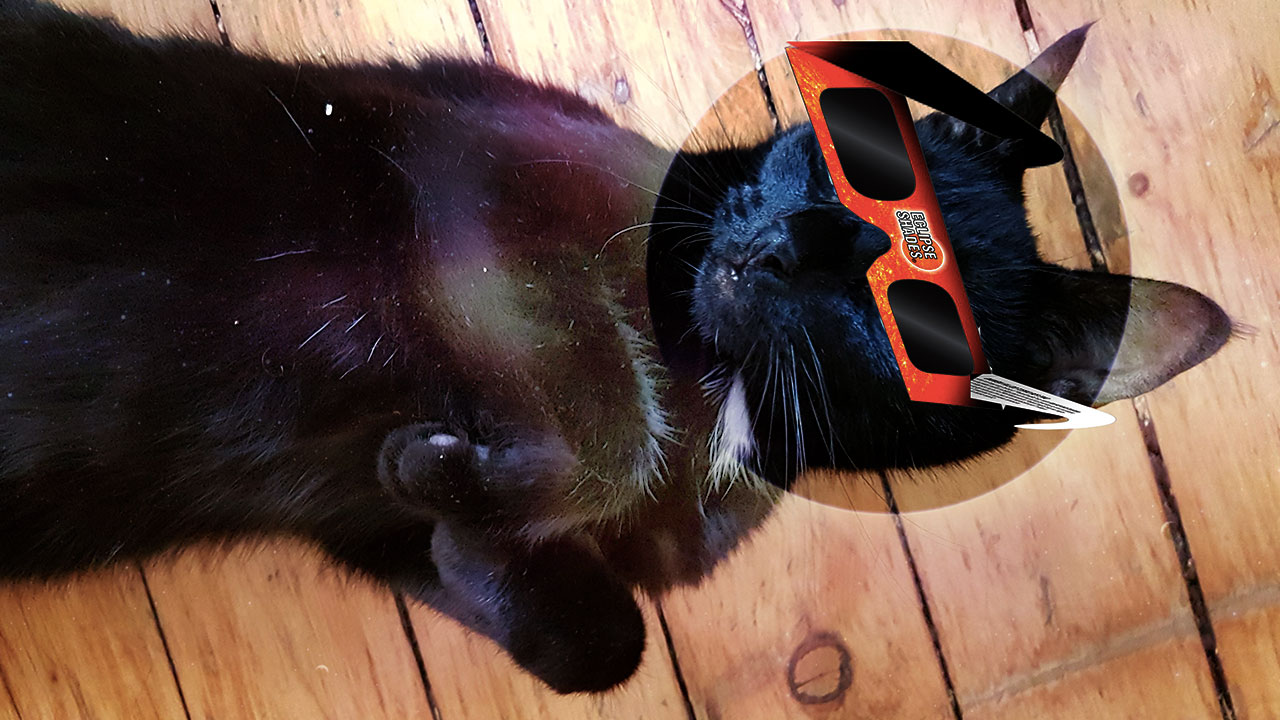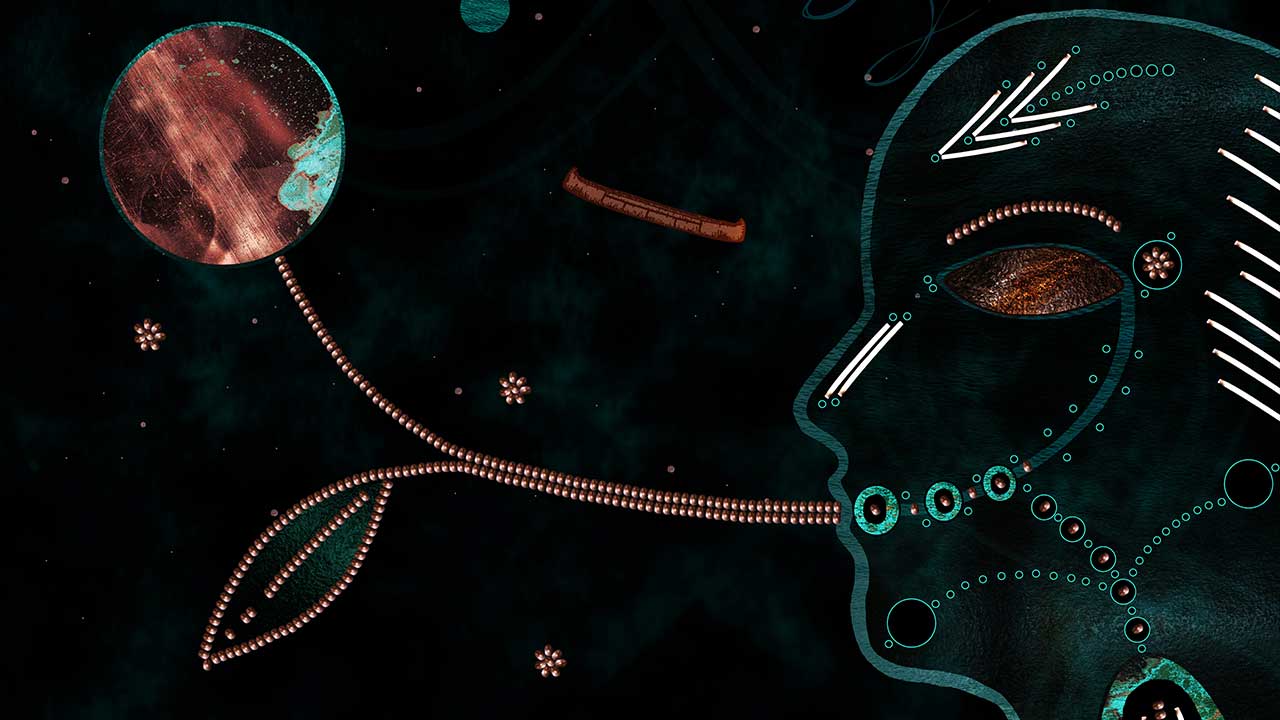 Animating Indigenous Scientific Literacies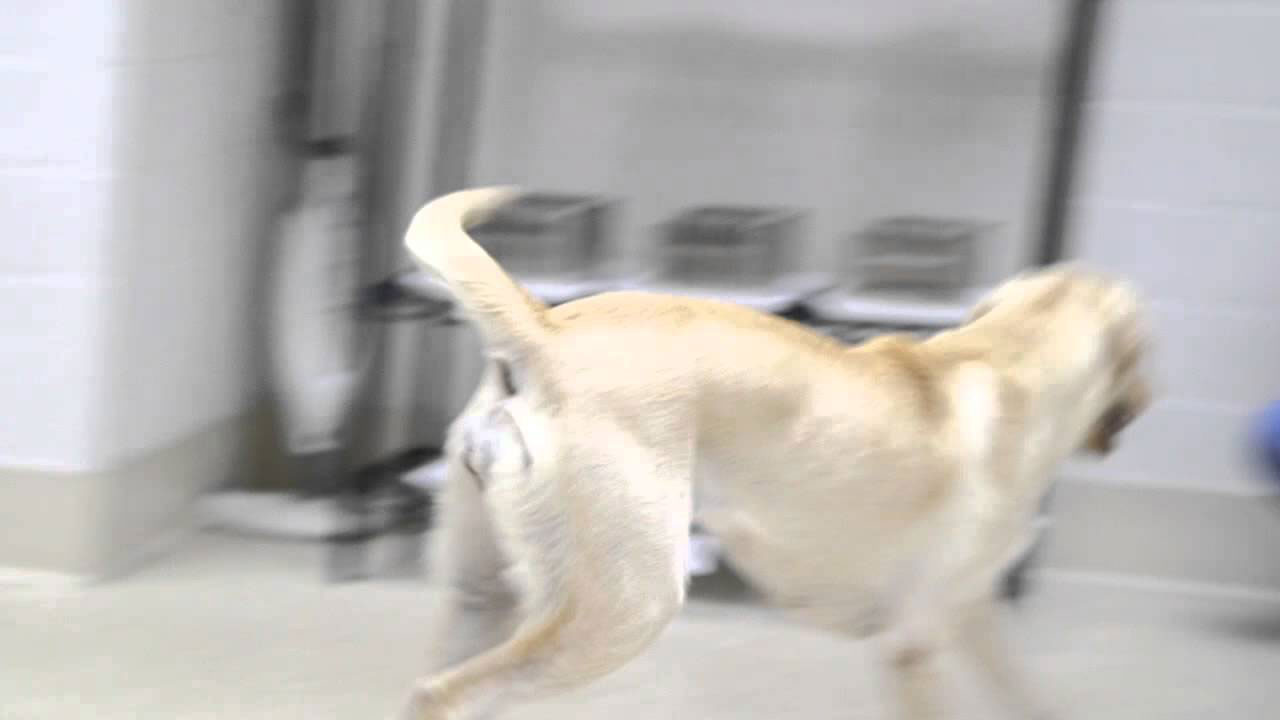 Dogs, Cancer and Medicine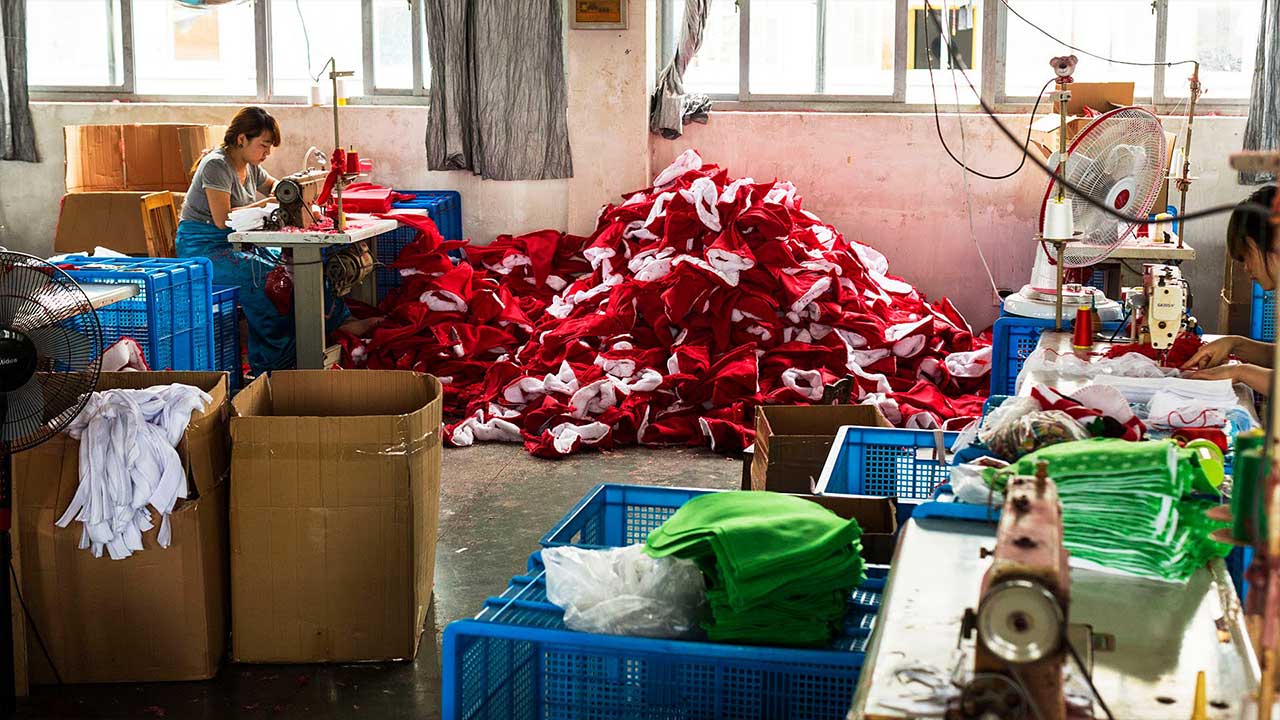 Buy Now or Forever Stall Our Advancements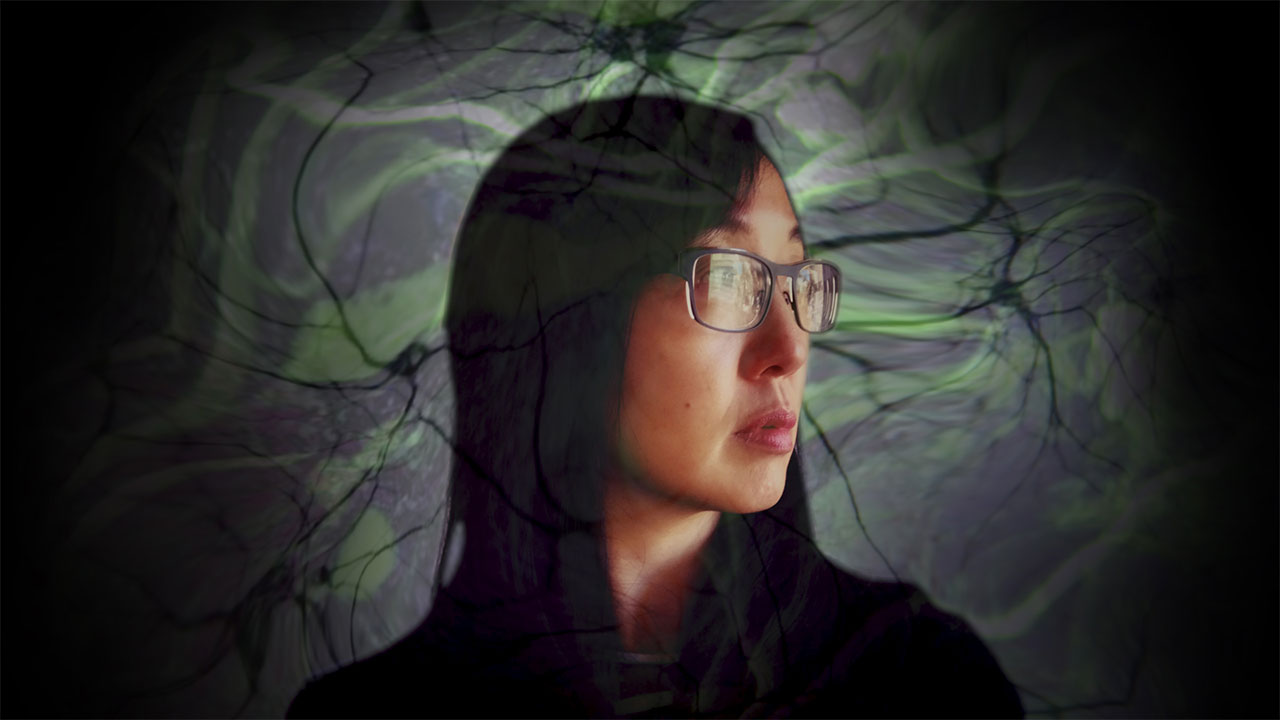 The Netherworld of Consciousness: Films of Jeannette Louie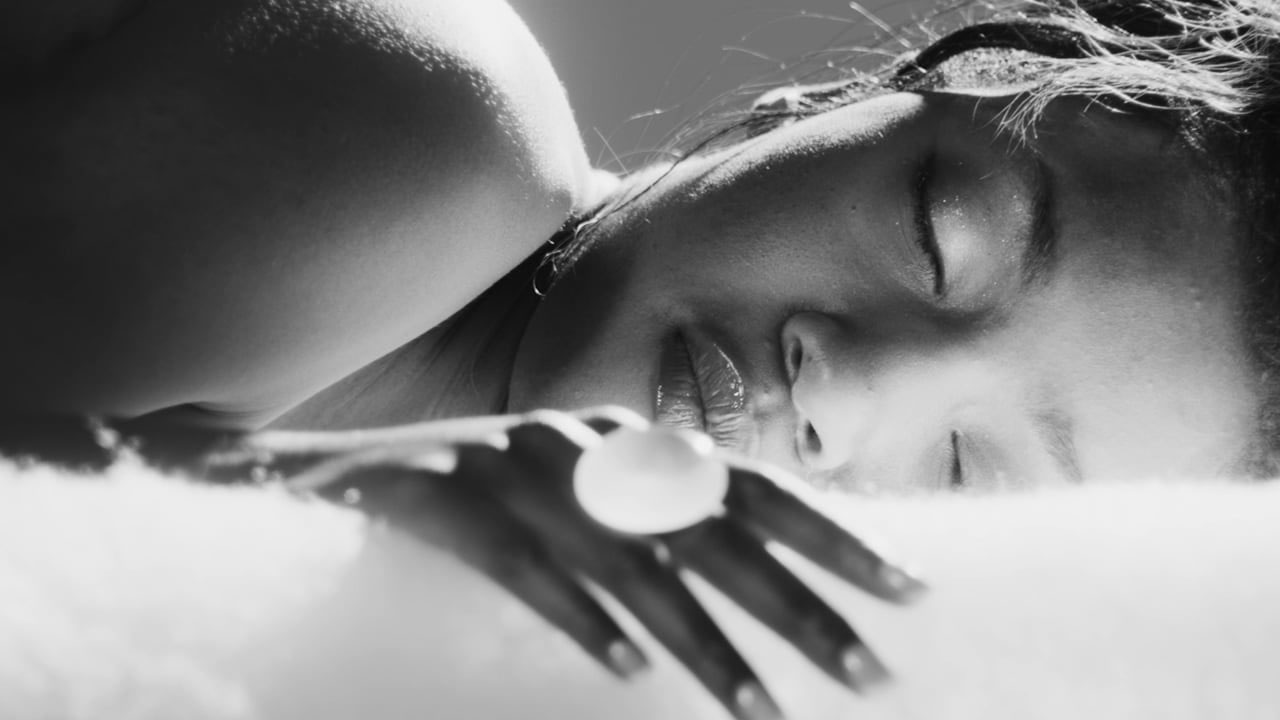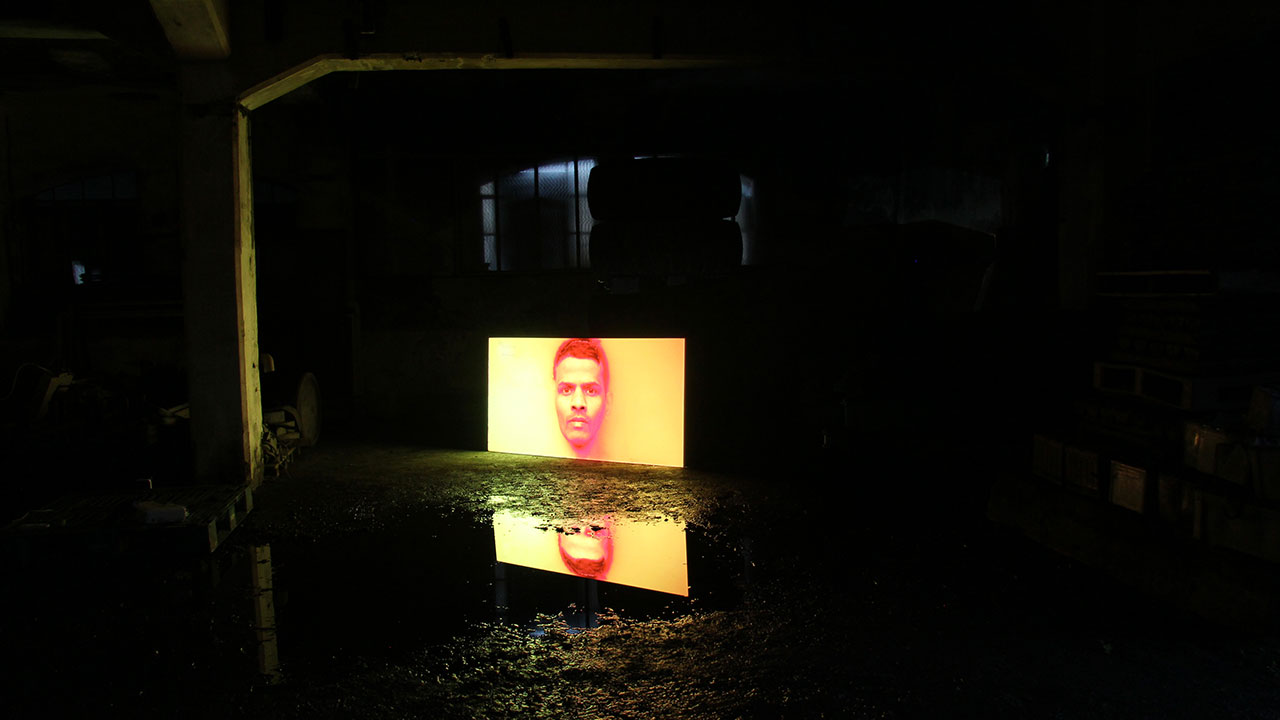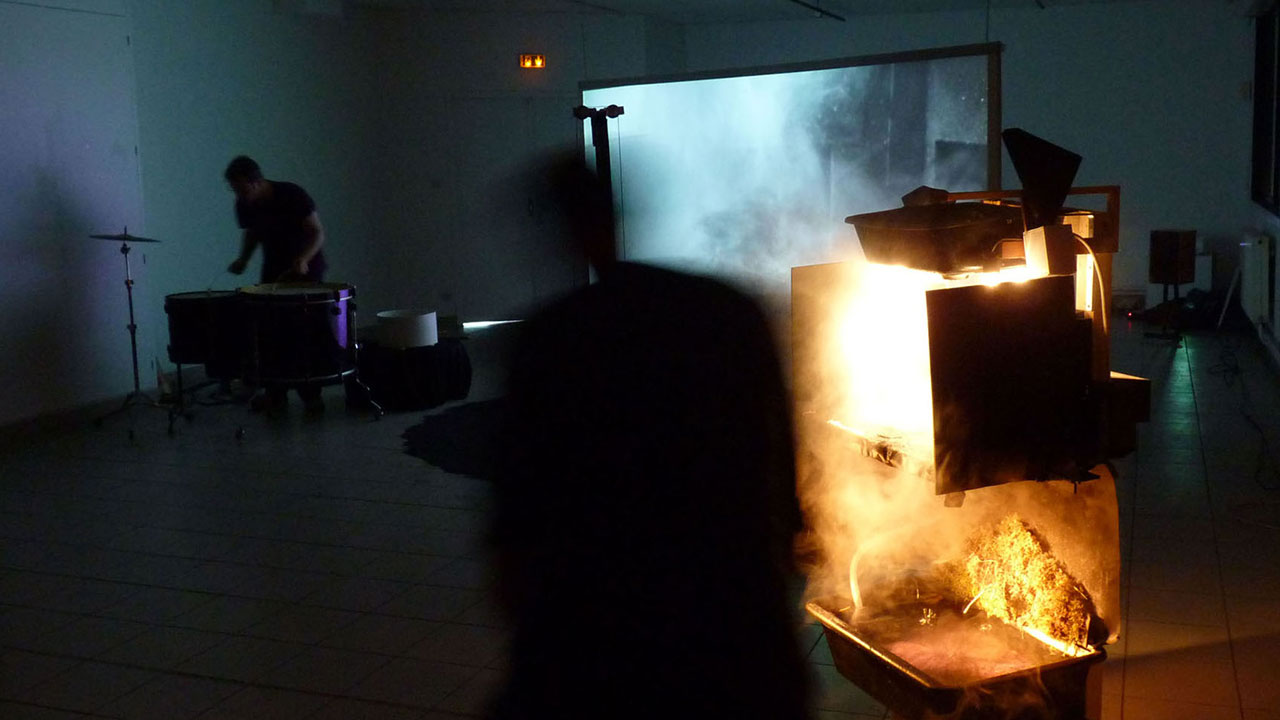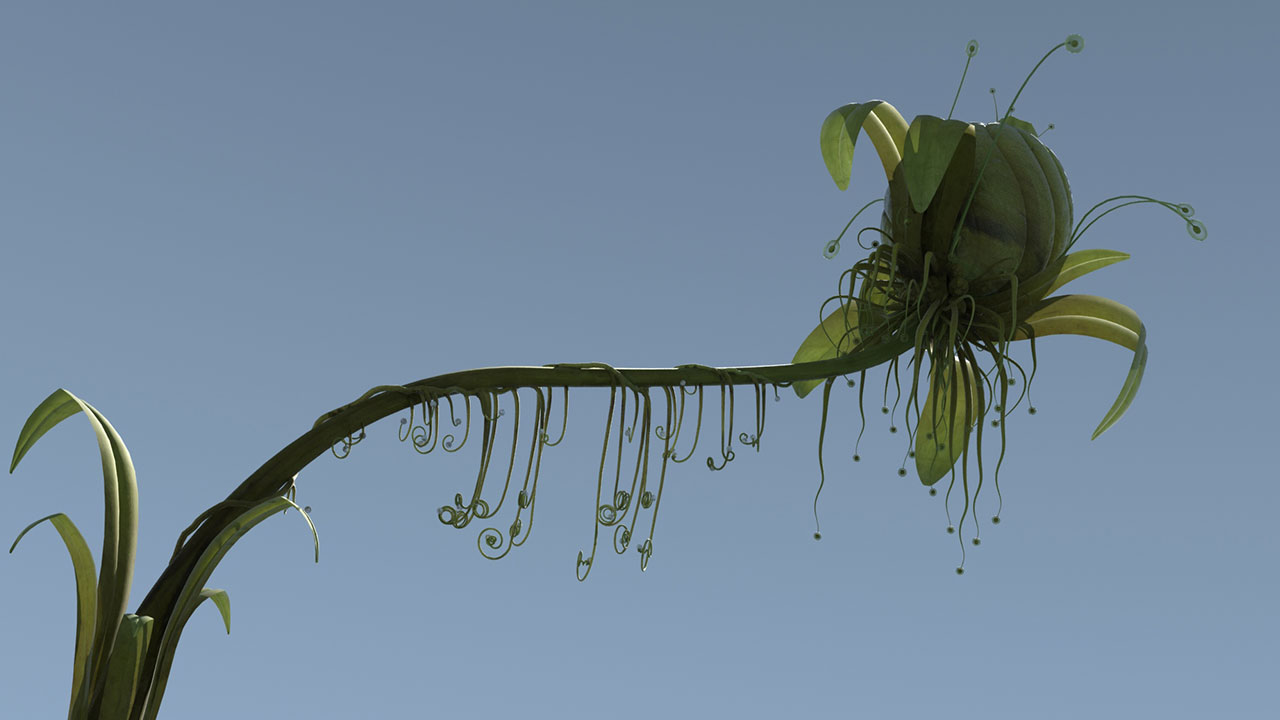 The Persistence of Life: Survival Cinema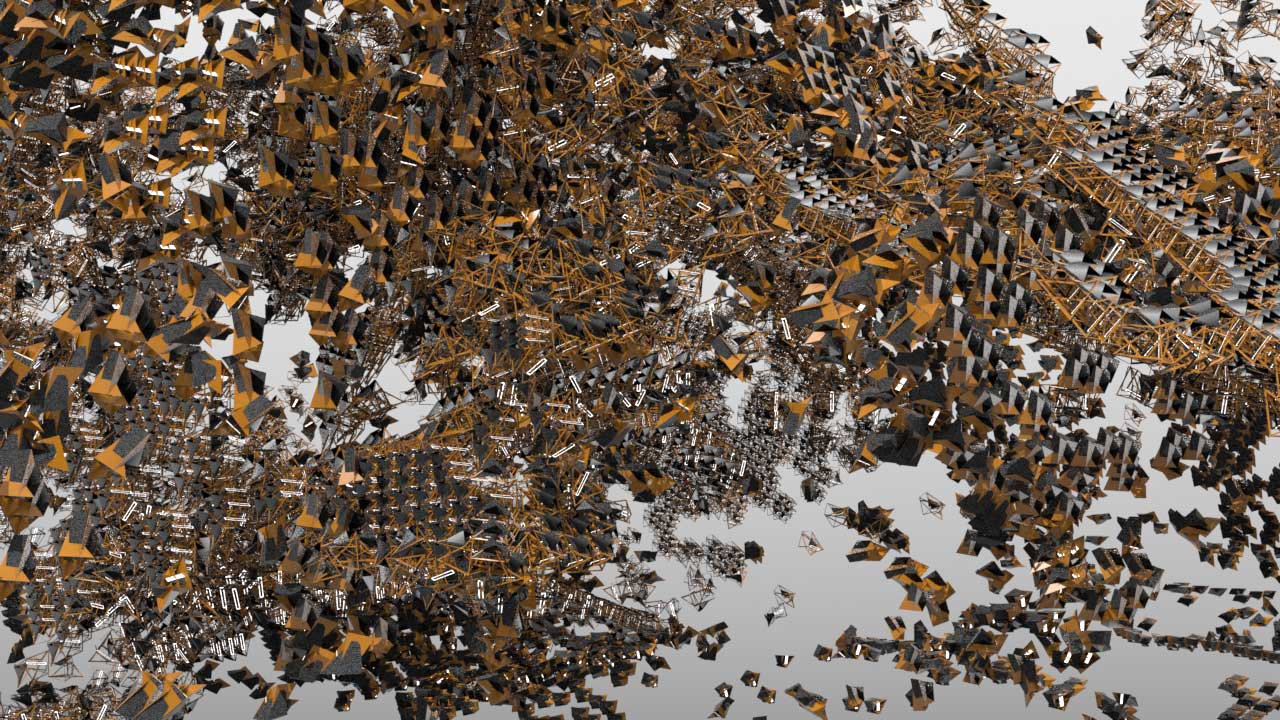 Migration: The 13th Annual Imagine Science Film Festival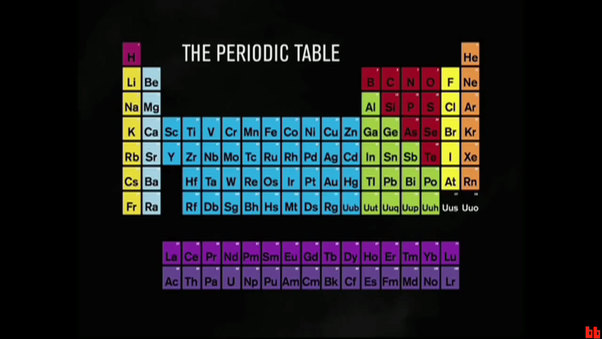 Adding film to the chemistry syllabus (Week 1)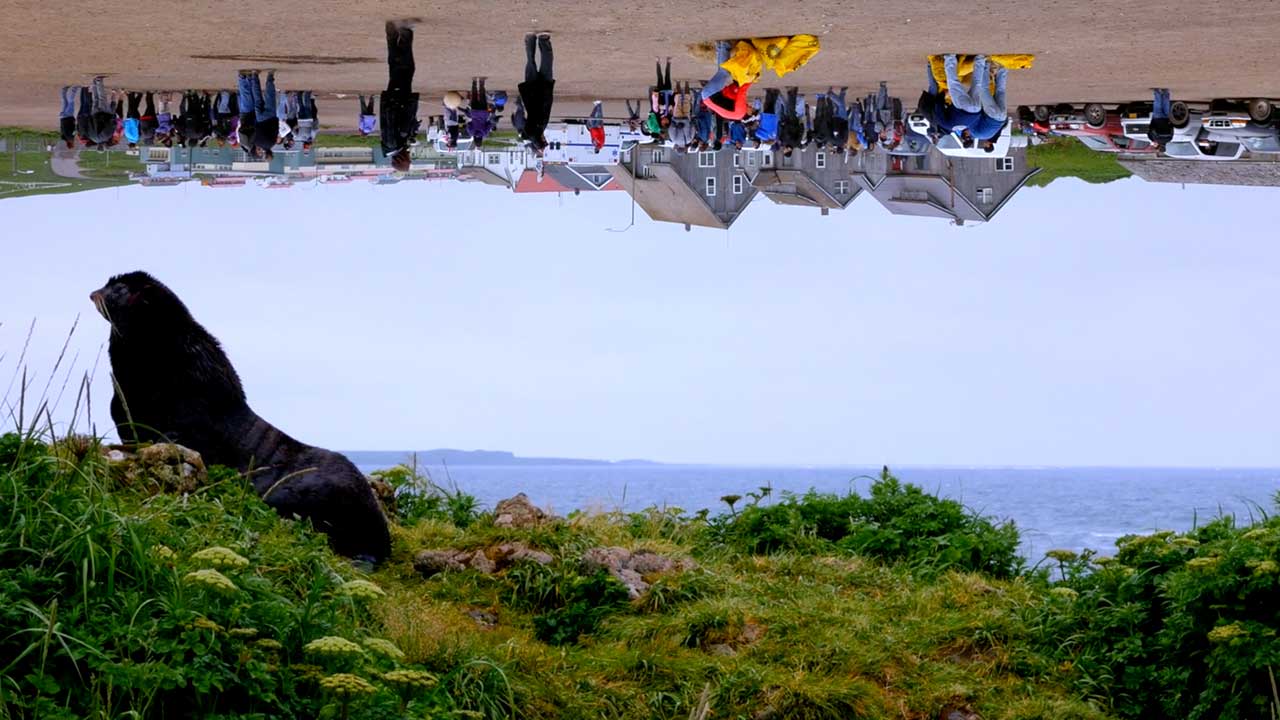 Fauna and Landscapes in Indigenous Stories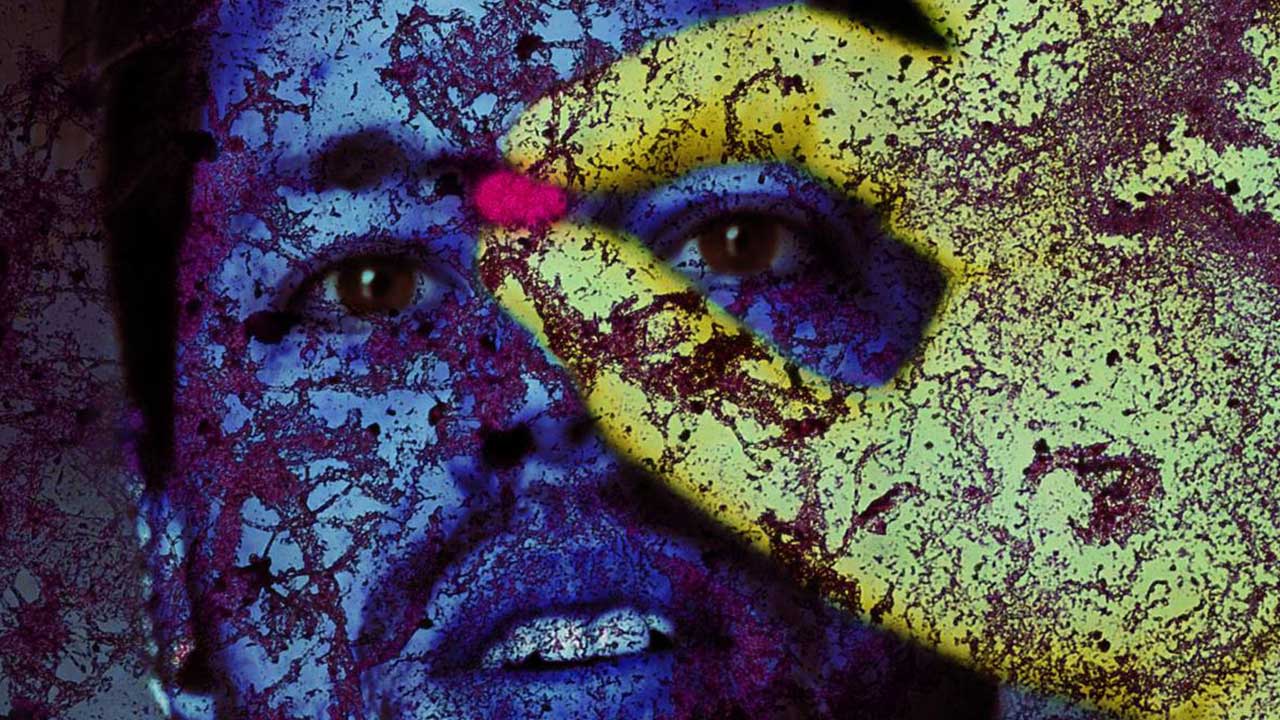 Hacking Your Genes Has Never Been Easier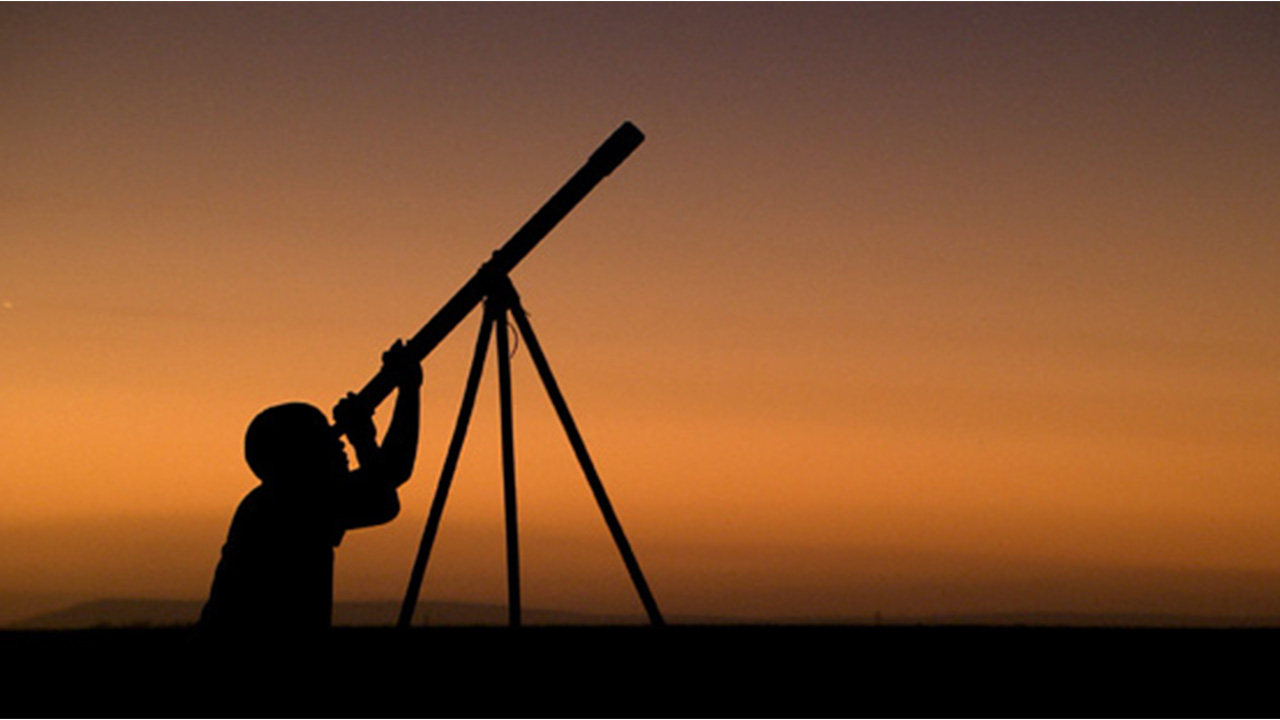 The Function of Astronomy in Pre-Historic Africa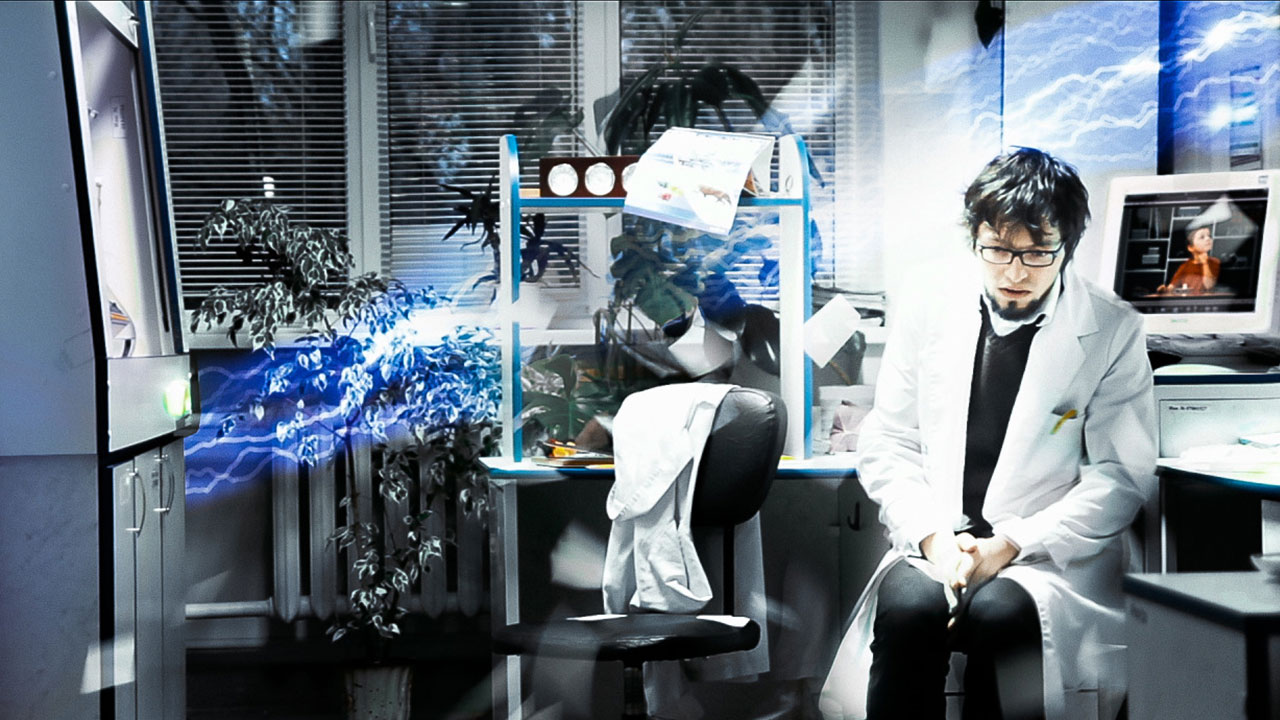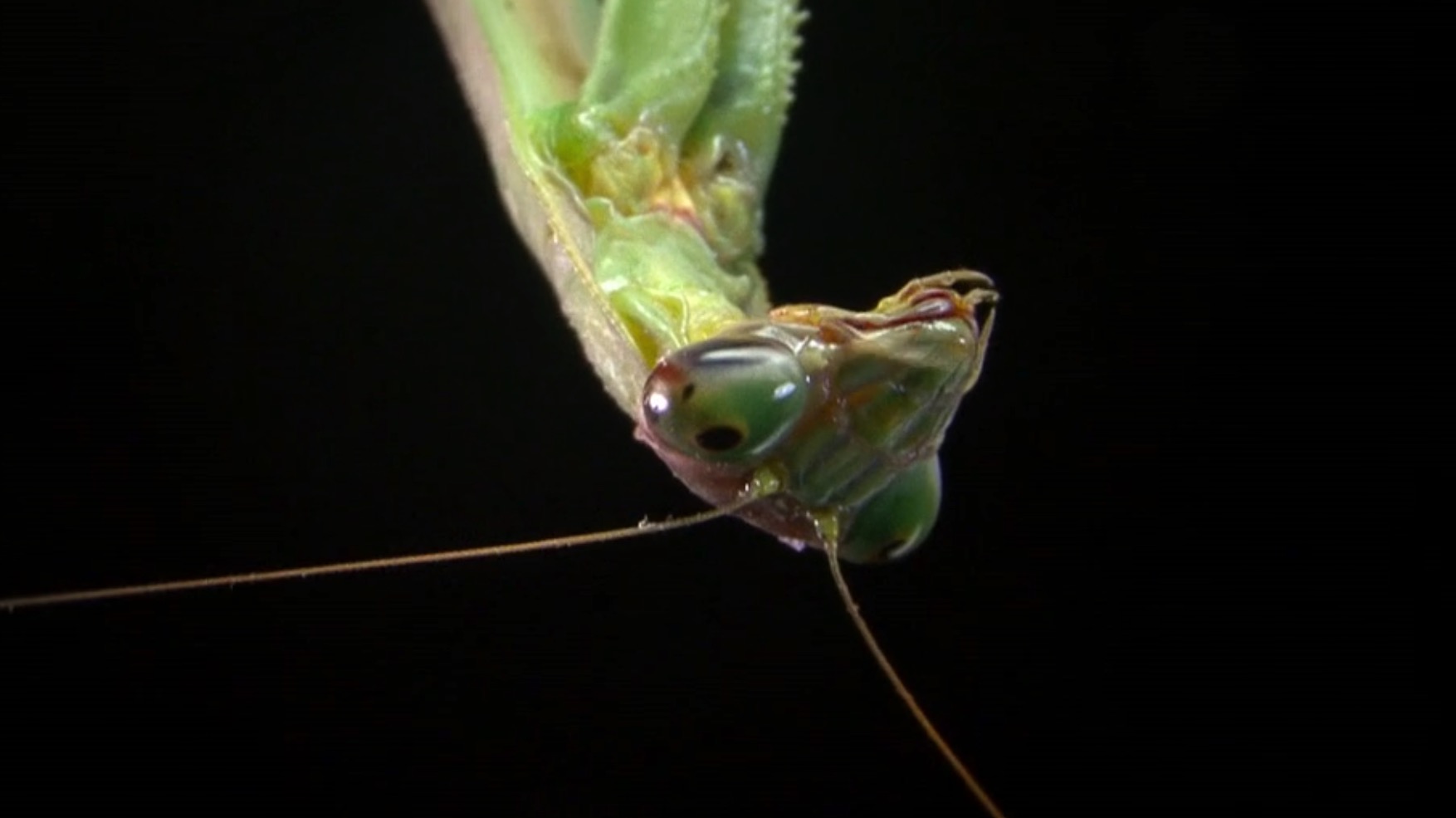 10 Short Science Films Celebrating Tiny Details Usually Unseen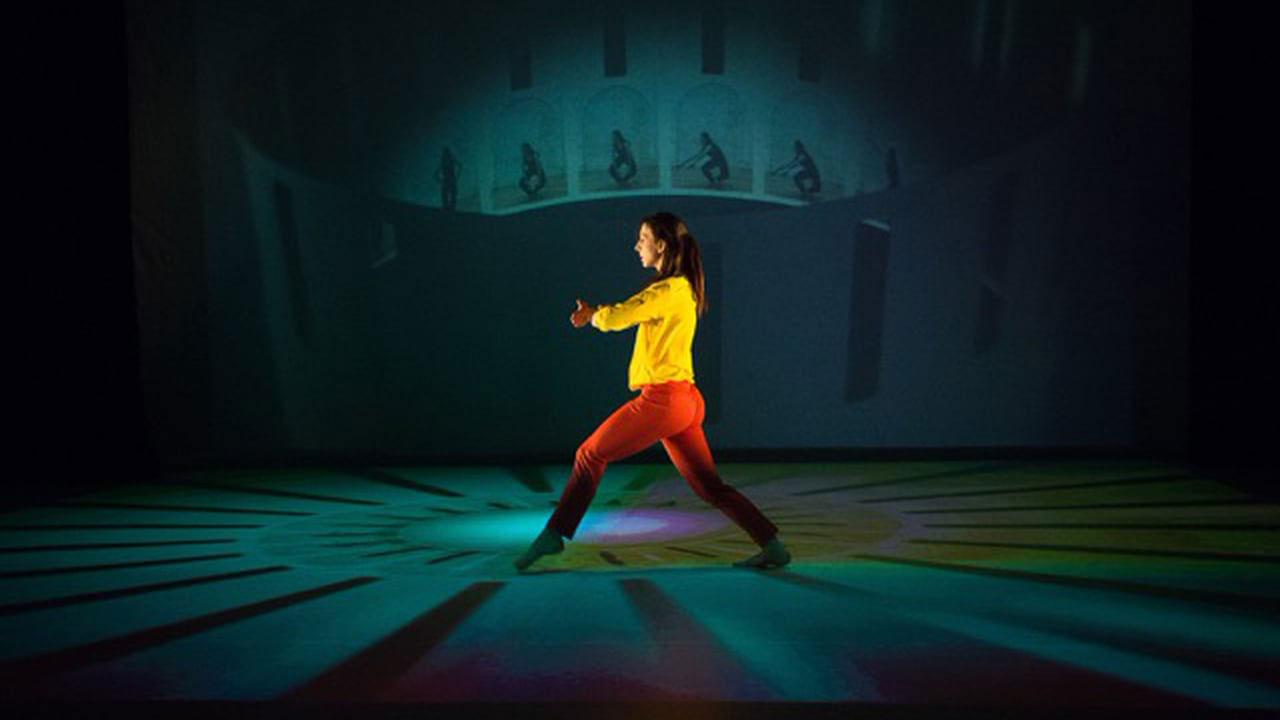 The Dance That Takes Place in Our Heads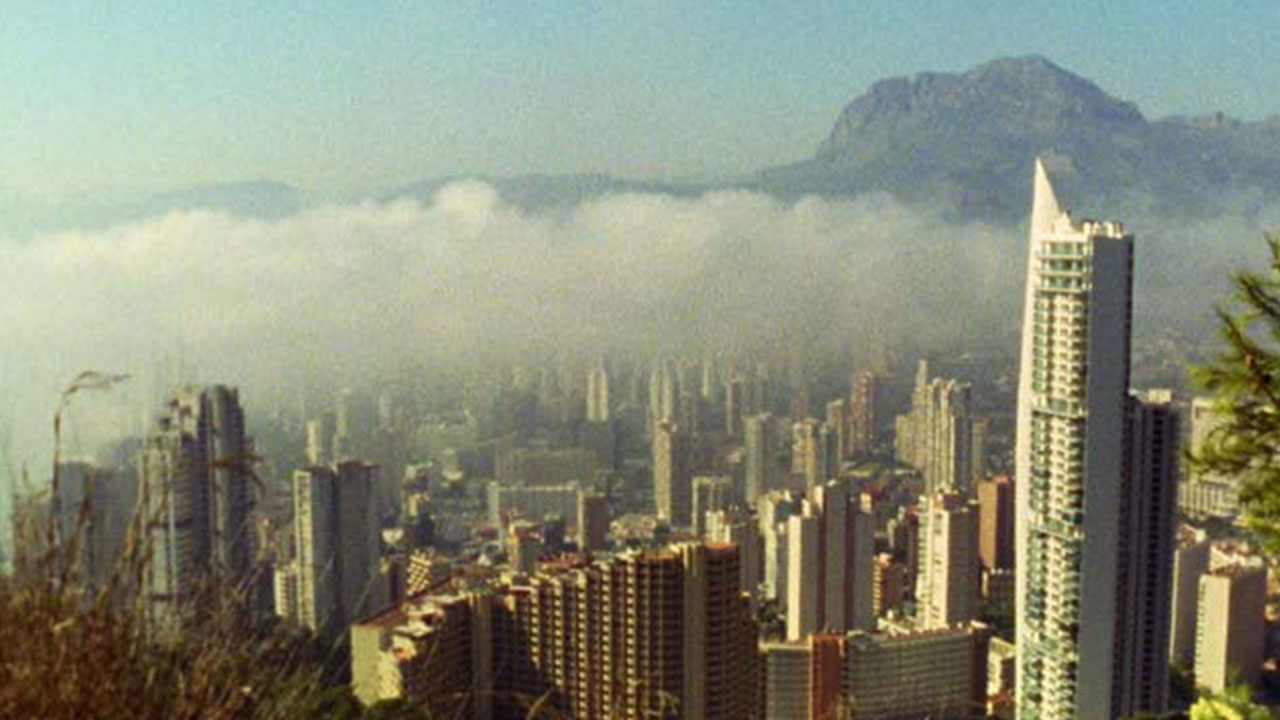 Beyond Good and Evil: Ethics and Artificial intelligence
Attuning to Changing Planetary Conditions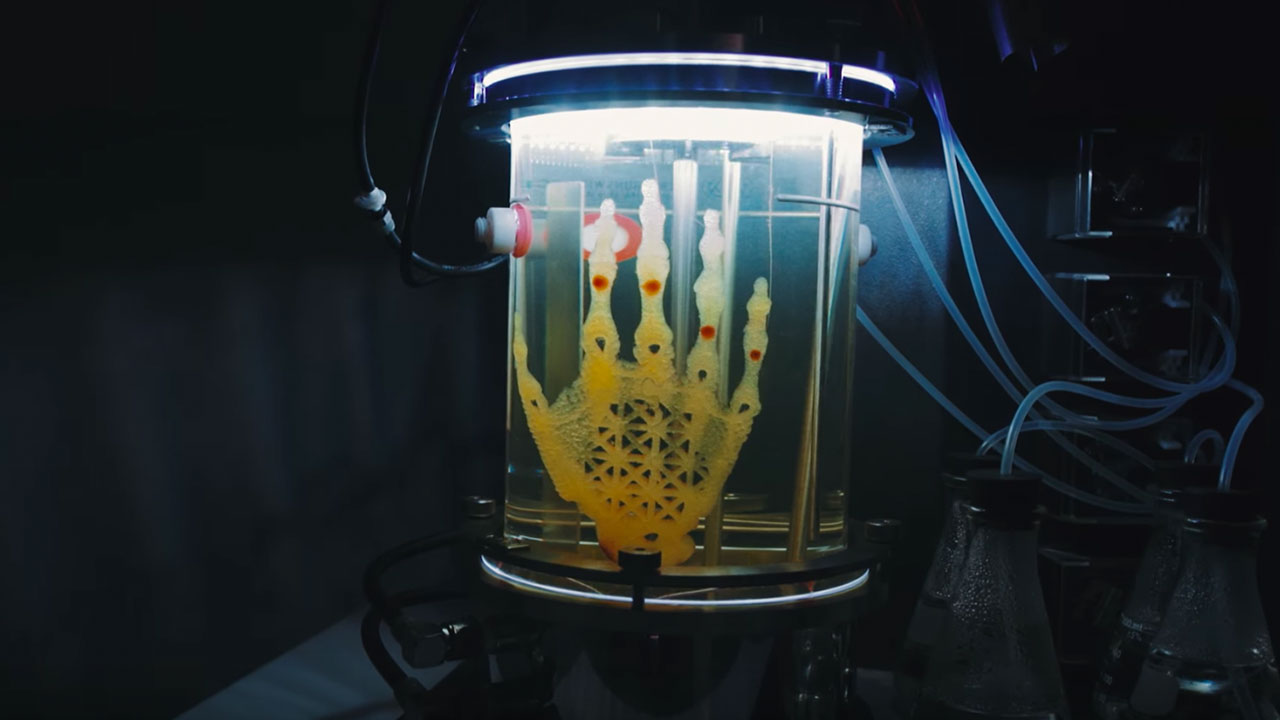 Artificial Life and the Post-Human Filmic Experience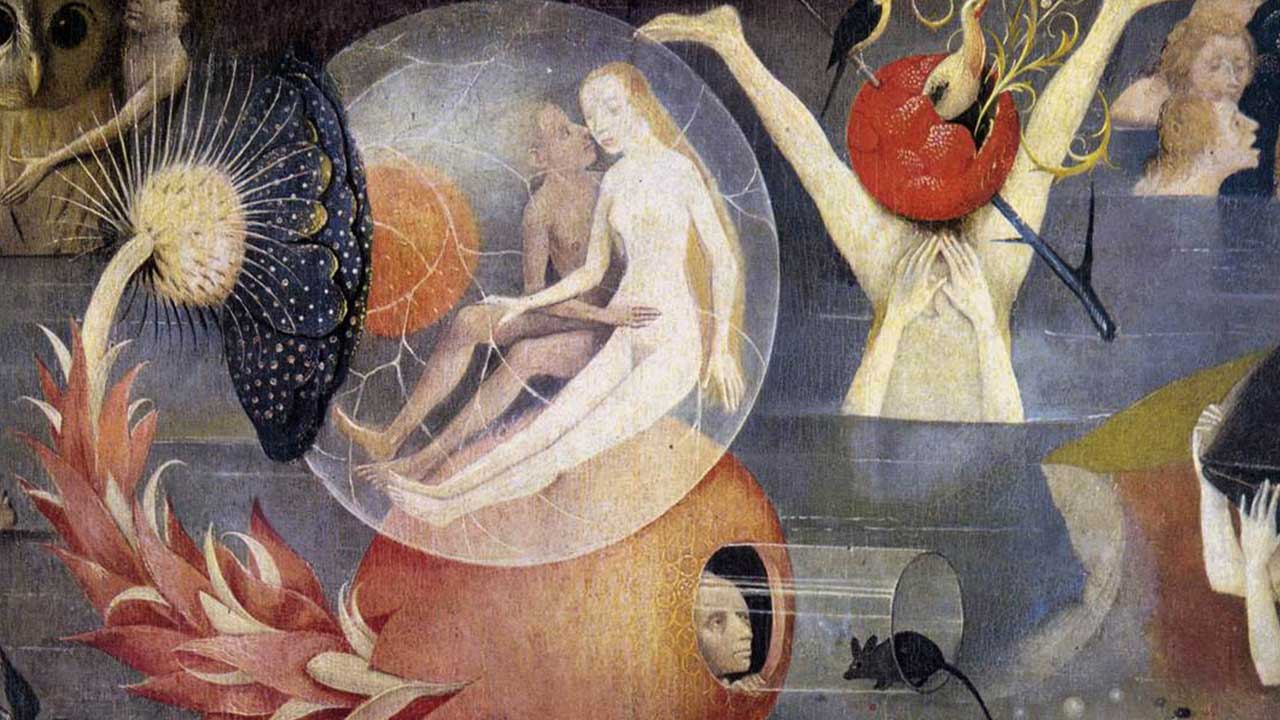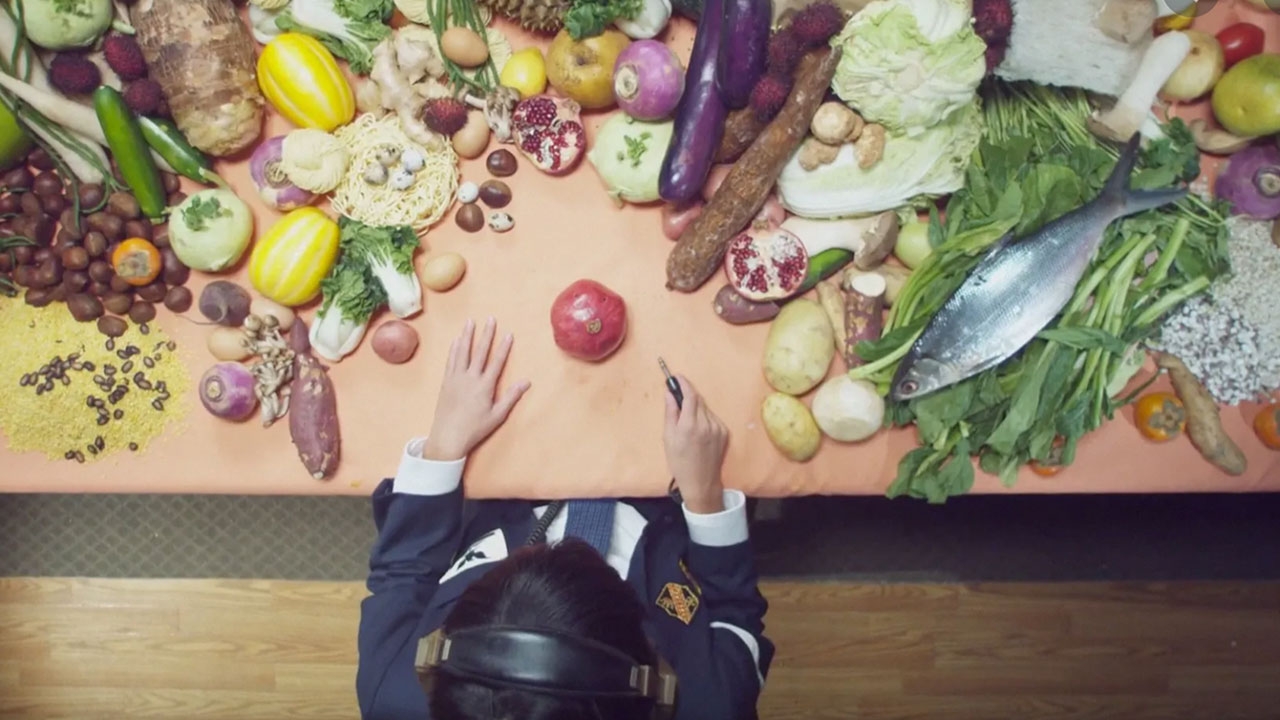 Sunday is maroon: synesthesia on screen
Nostalgia and the Natural World: a Lilian Mehrel Multiverse
The Horror of Science in 21st Century Film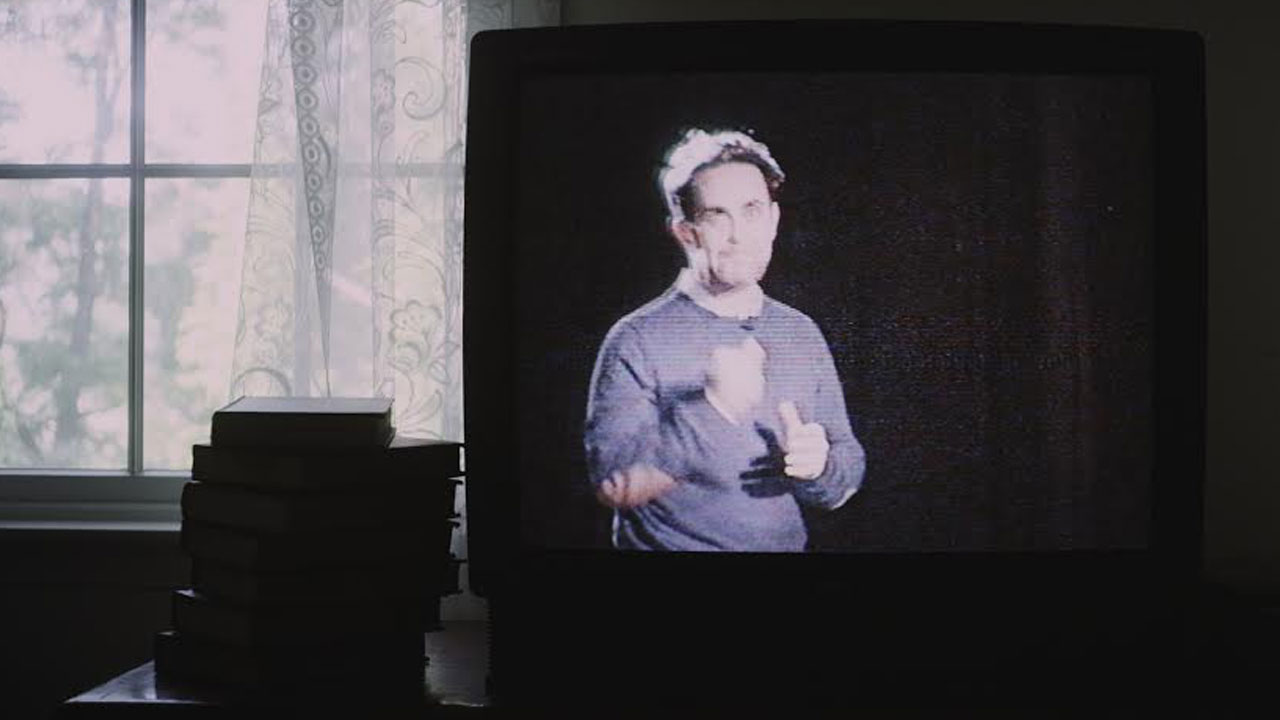 What did the future look like?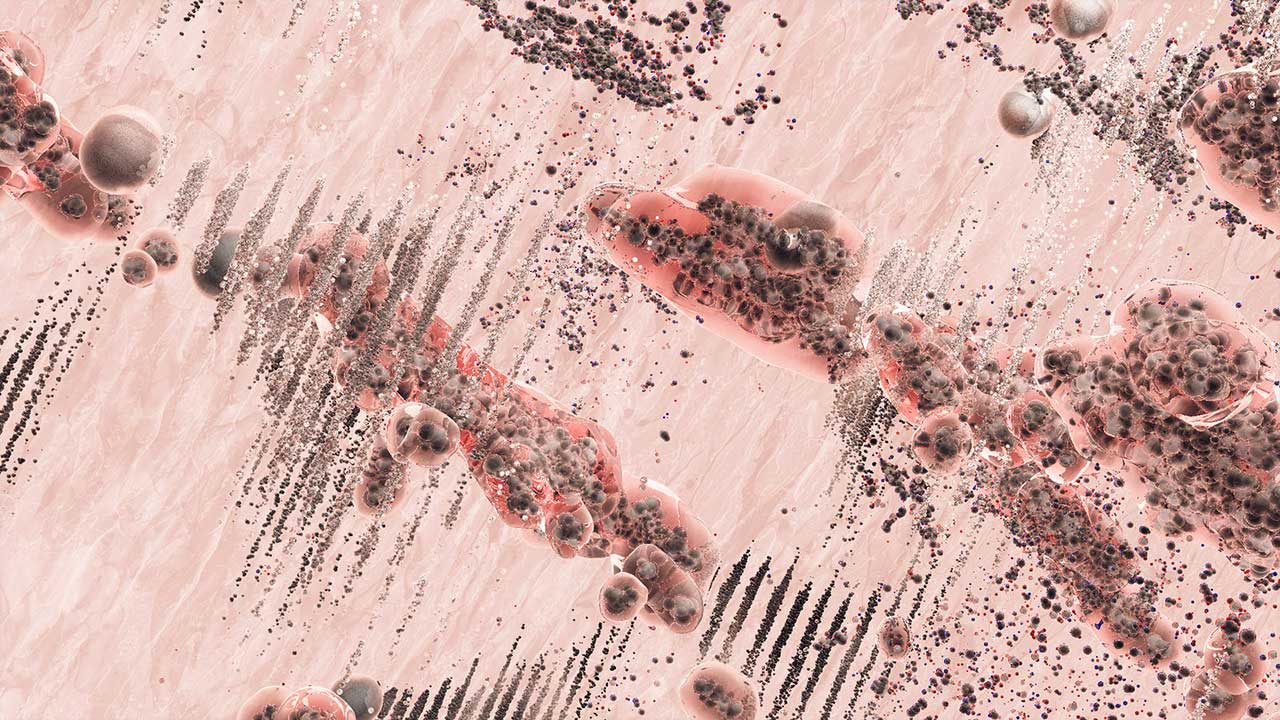 Science and Film as Instruments for Scrutinizing Our World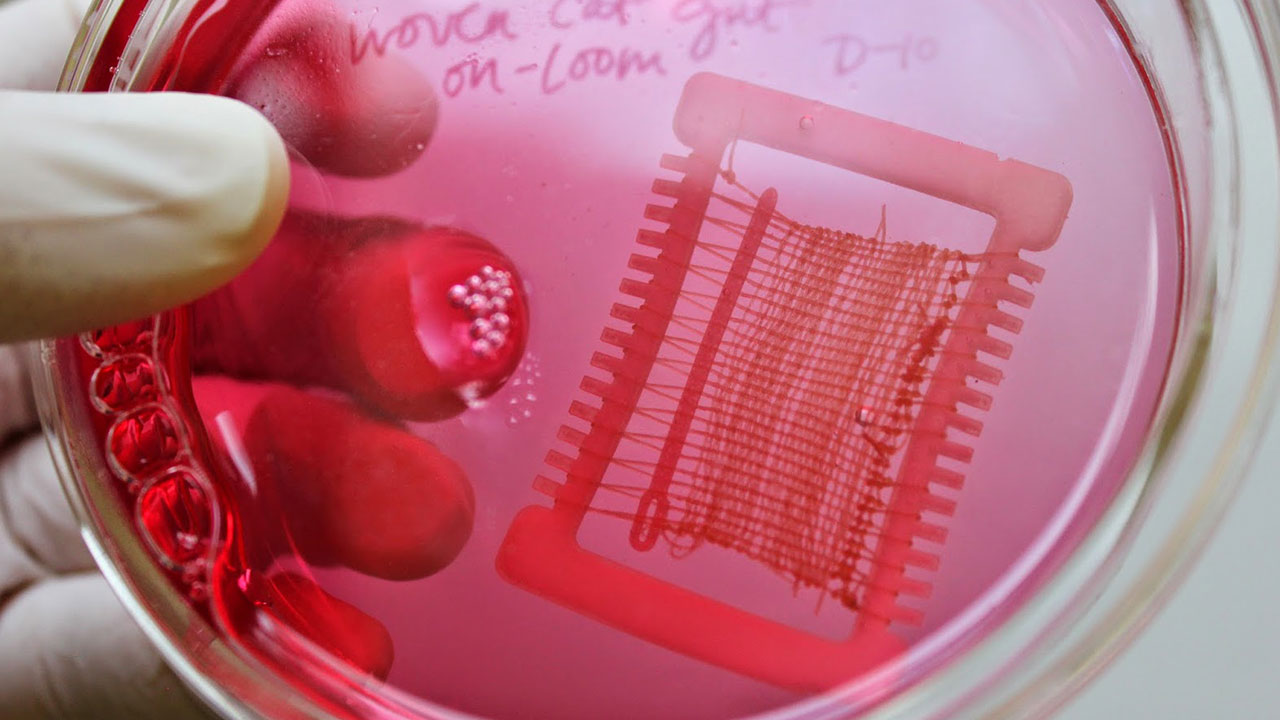 Animating Life With Experimental Documentary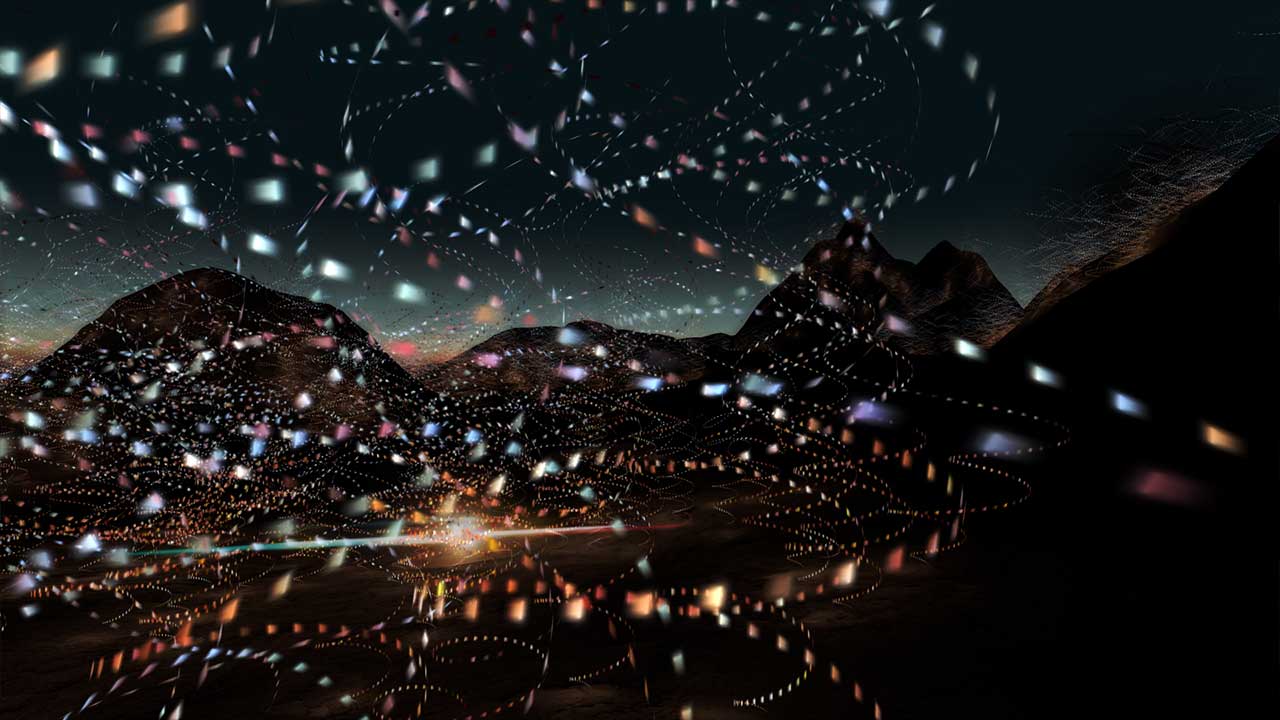 Silent Signal: Exploring Visionary Science through Experimental Animation
Abstract theory has real consequences, in the past and today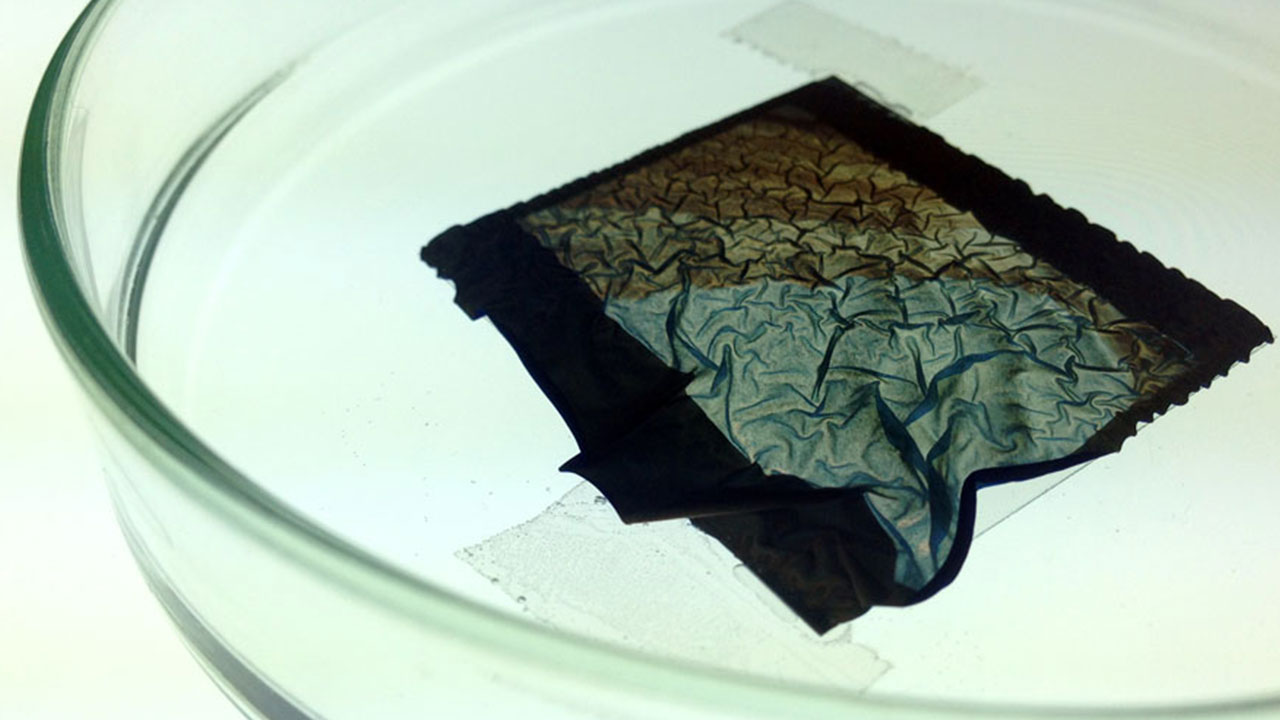 Old Growth: A material metaphor for humanity's effects on the environment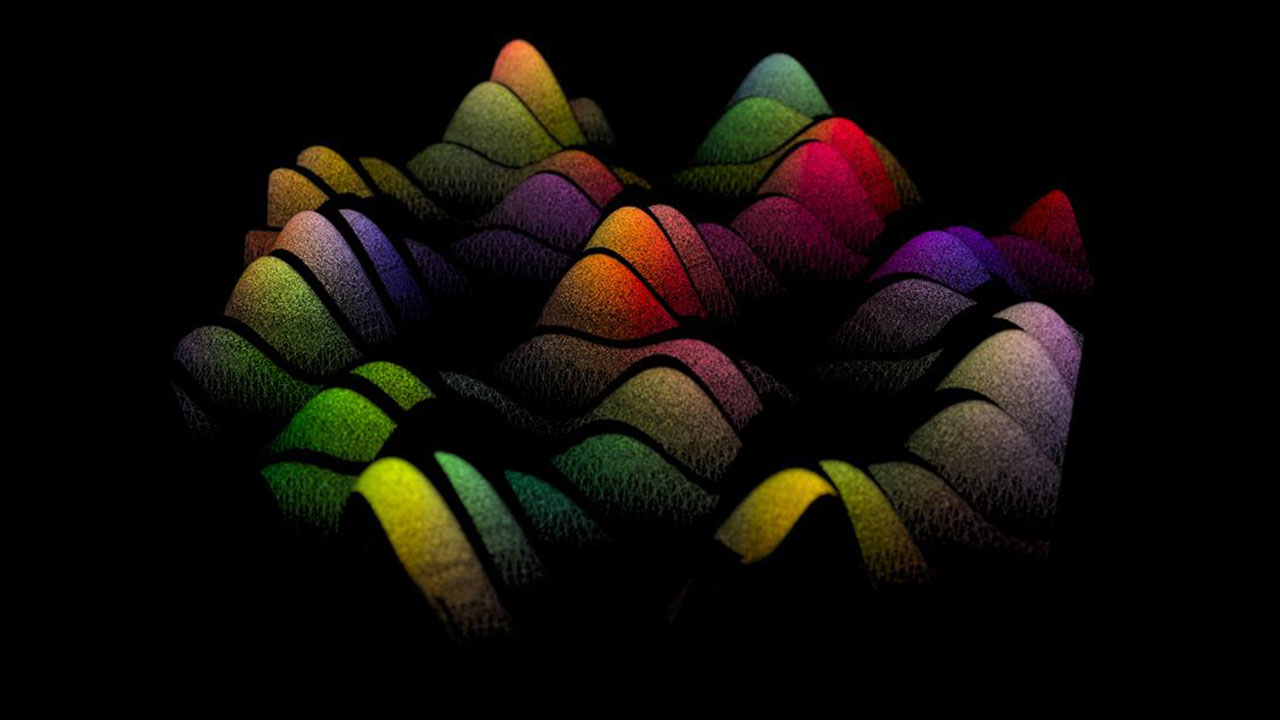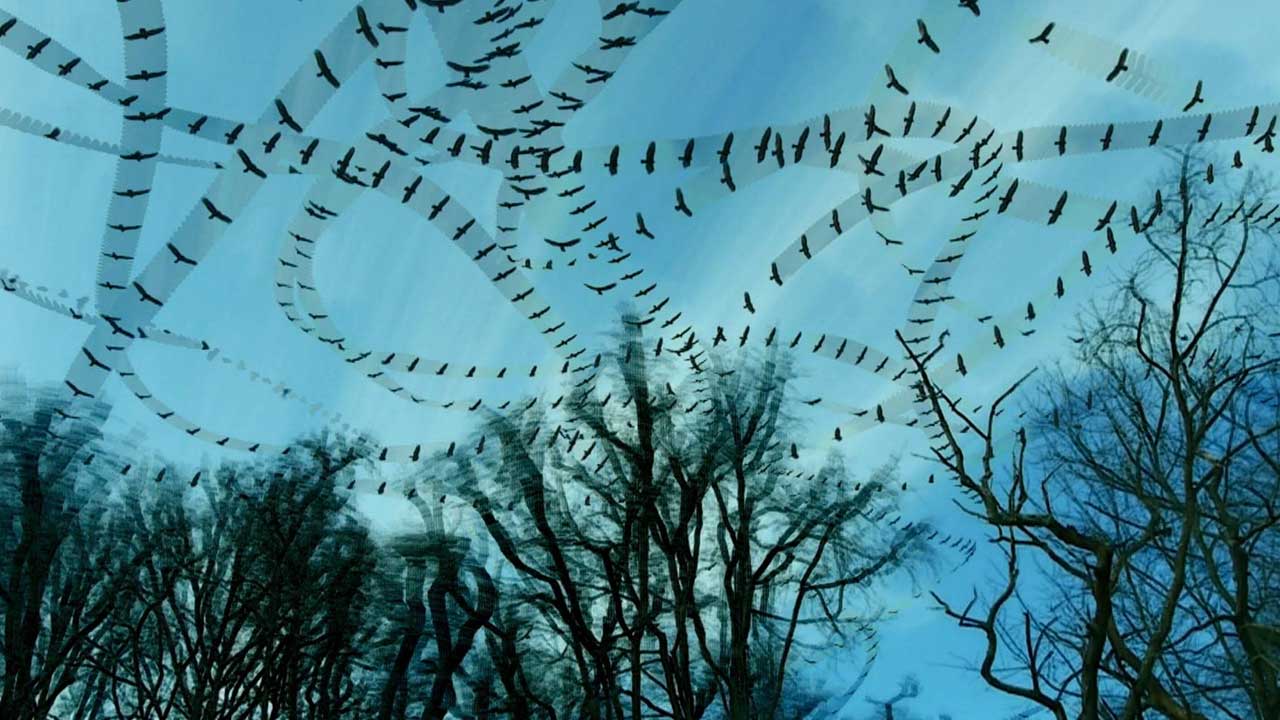 Tracing Animal Movement Patterns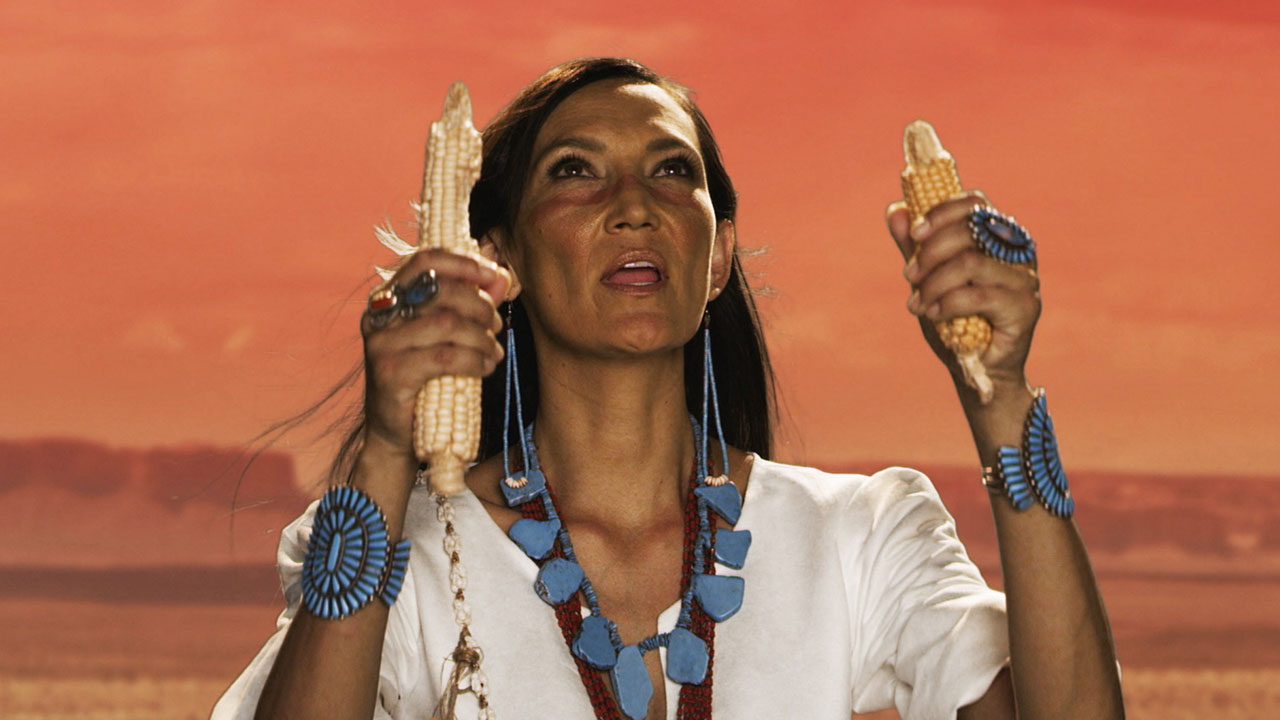 Indigenous Filmmakers Reimagine Science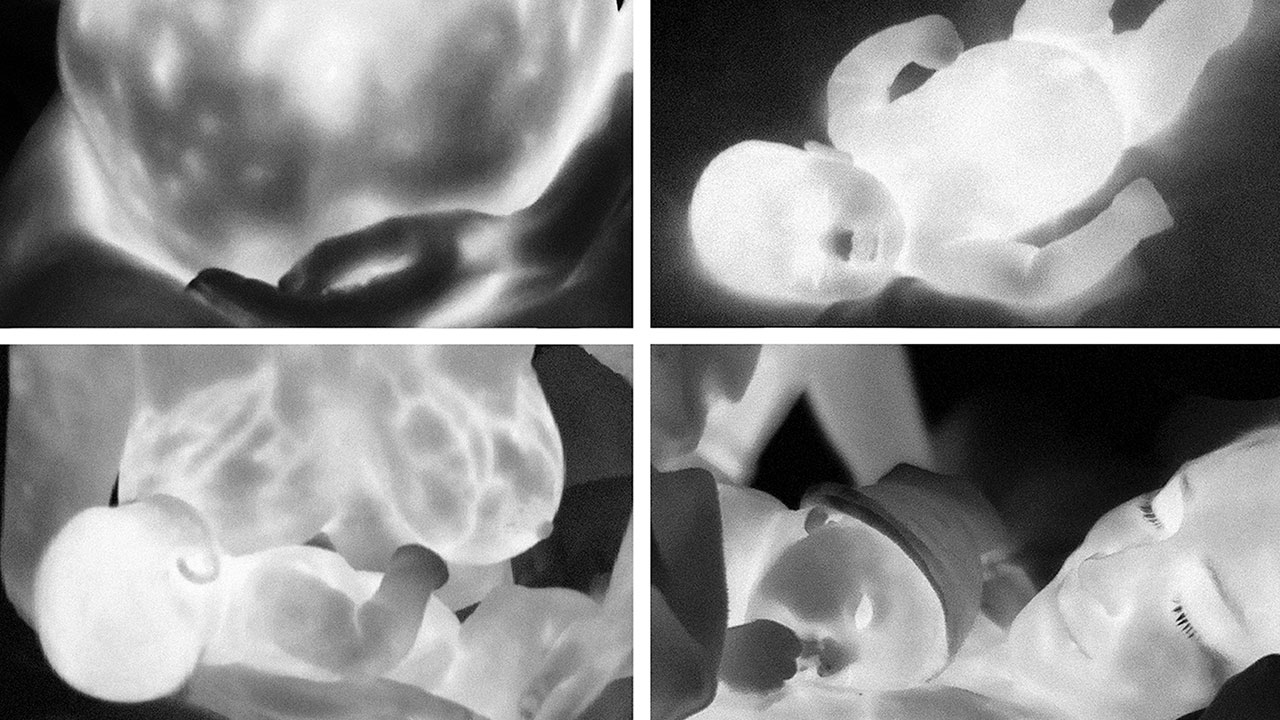 Marne Lucas: A Pioneer in Infrared Experimental Art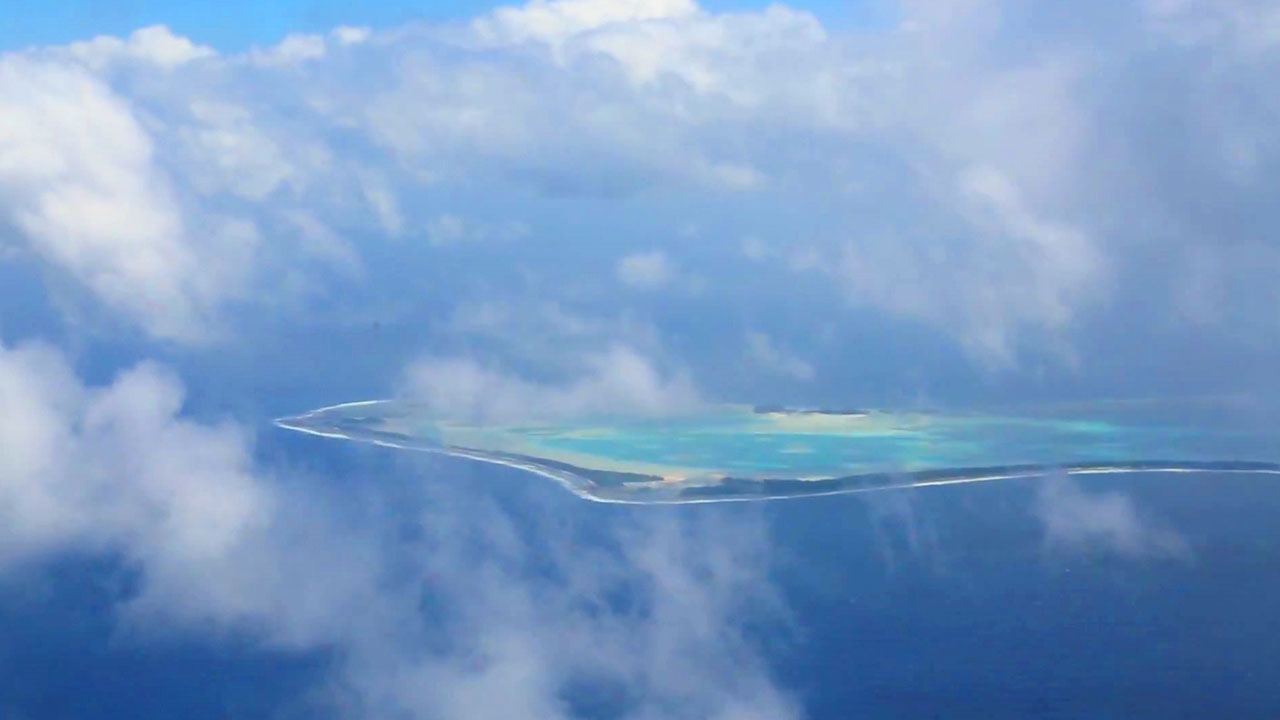 Cyber Nations: An Interview with the director of .TV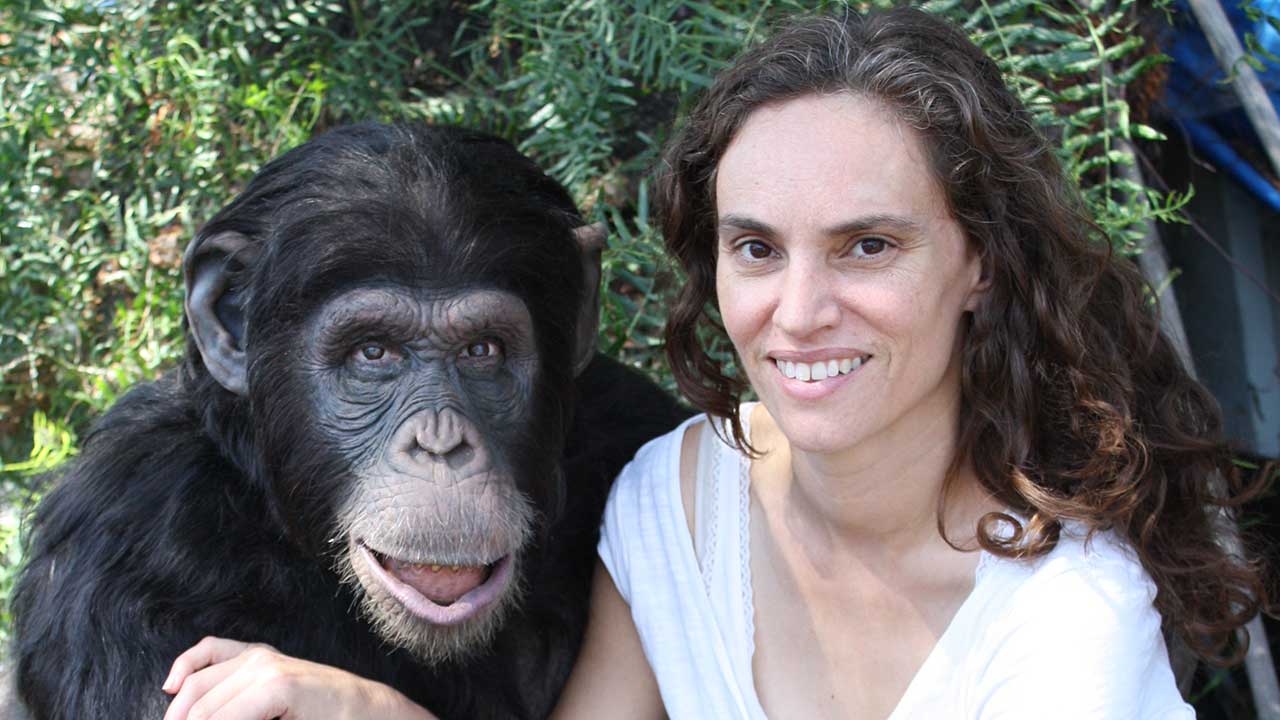 Films for the Non-Human Demographic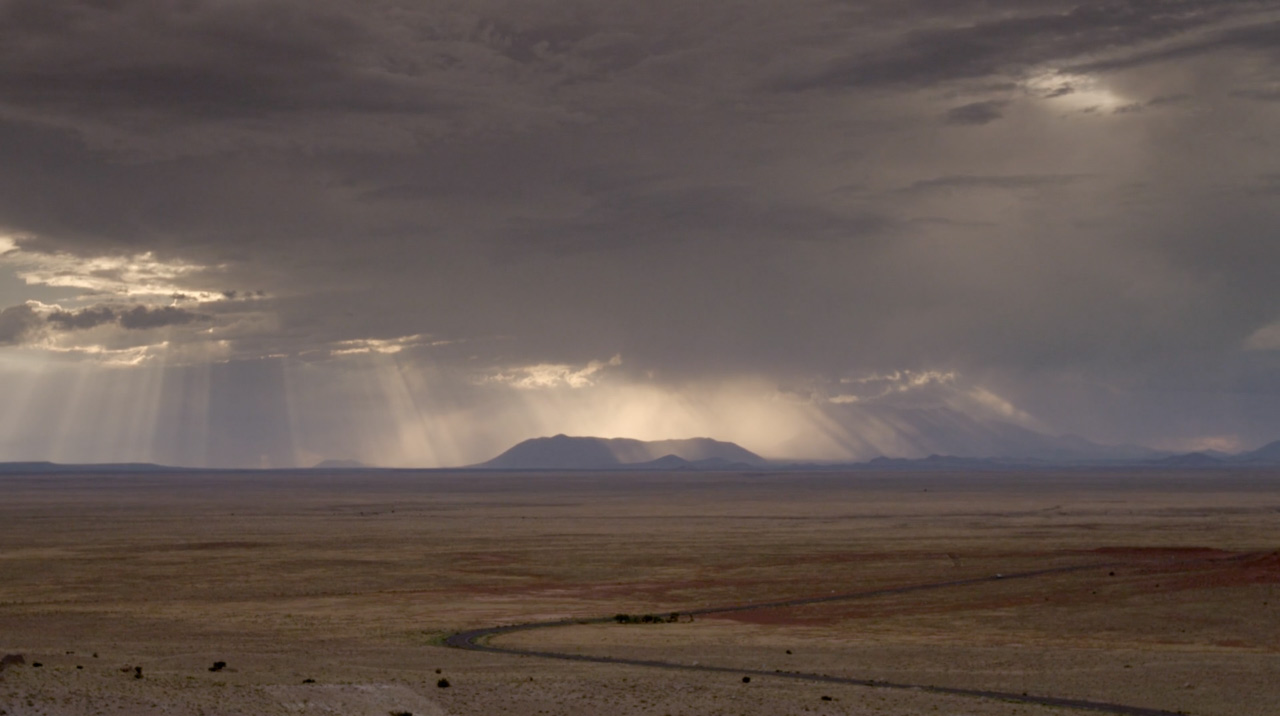 Science v. Religion: Genesis to Genetics