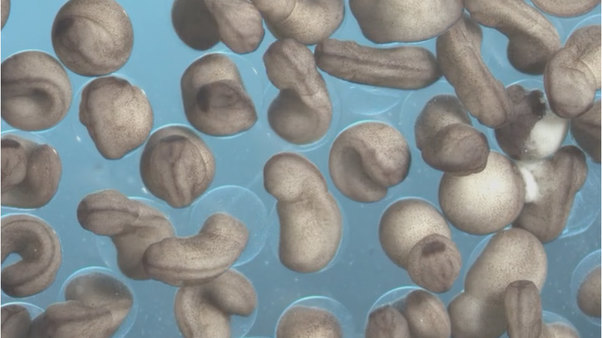 Frog Embryo Development in Culture 2
Nipam Patel,Ryan Null
Butterfly Wing Development in Culture (Painted Lady)
Nipam Patel,Ryan Null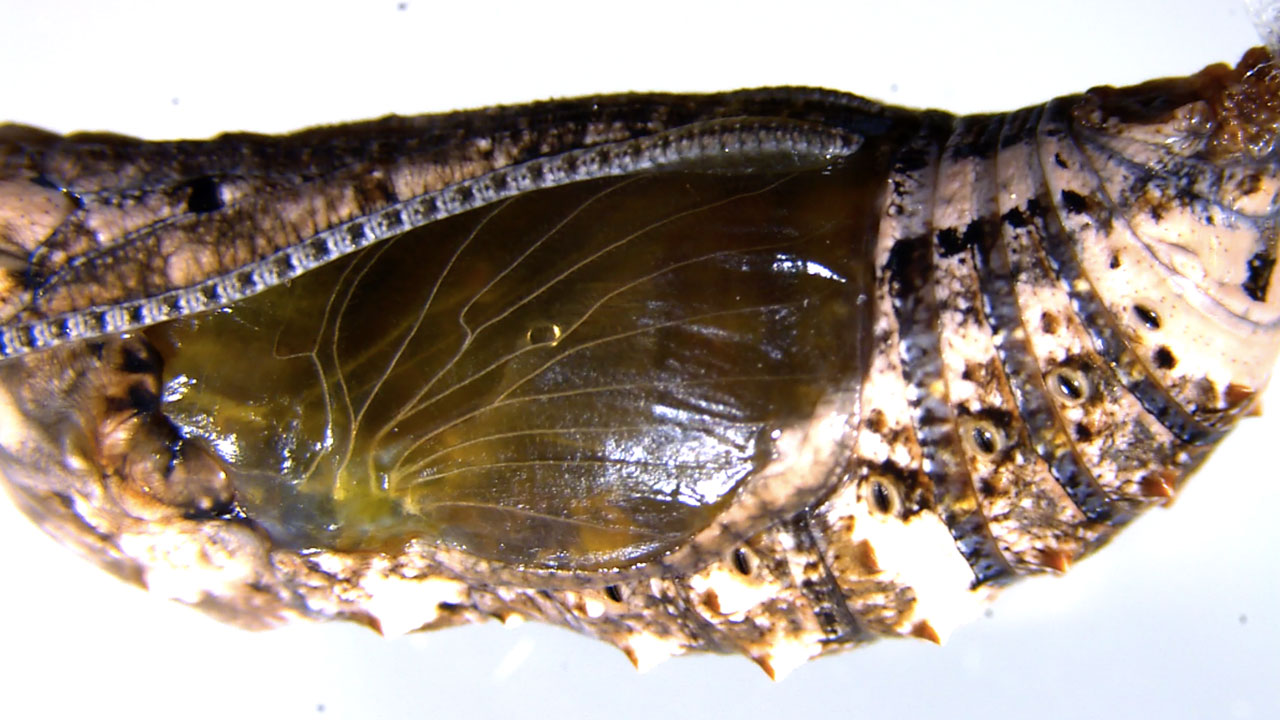 Developing Buckeye Butterfly Hindwing - Immediately After Pupation
Julian Kimura
Developing Butterfly Scales (SuppMovie 02 Dinwiddie)
Ryan Null,Nipam Patel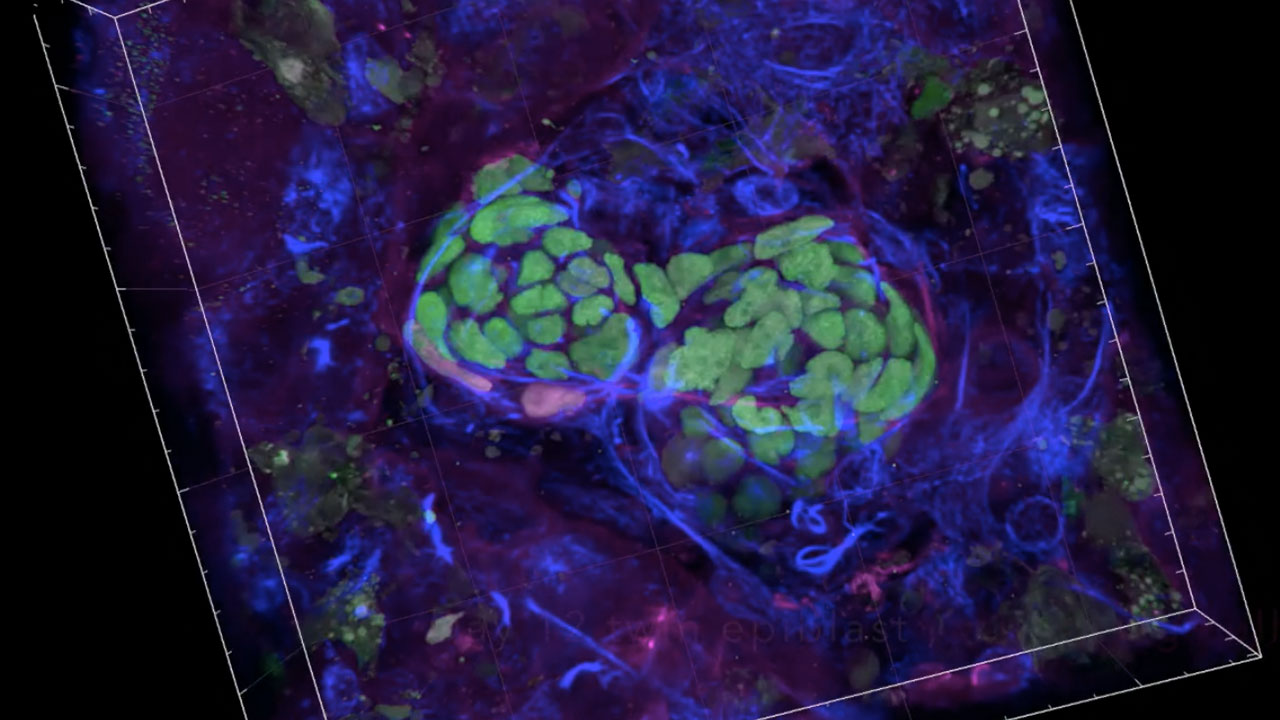 Human Development: Day 6 to 14
Gist Croft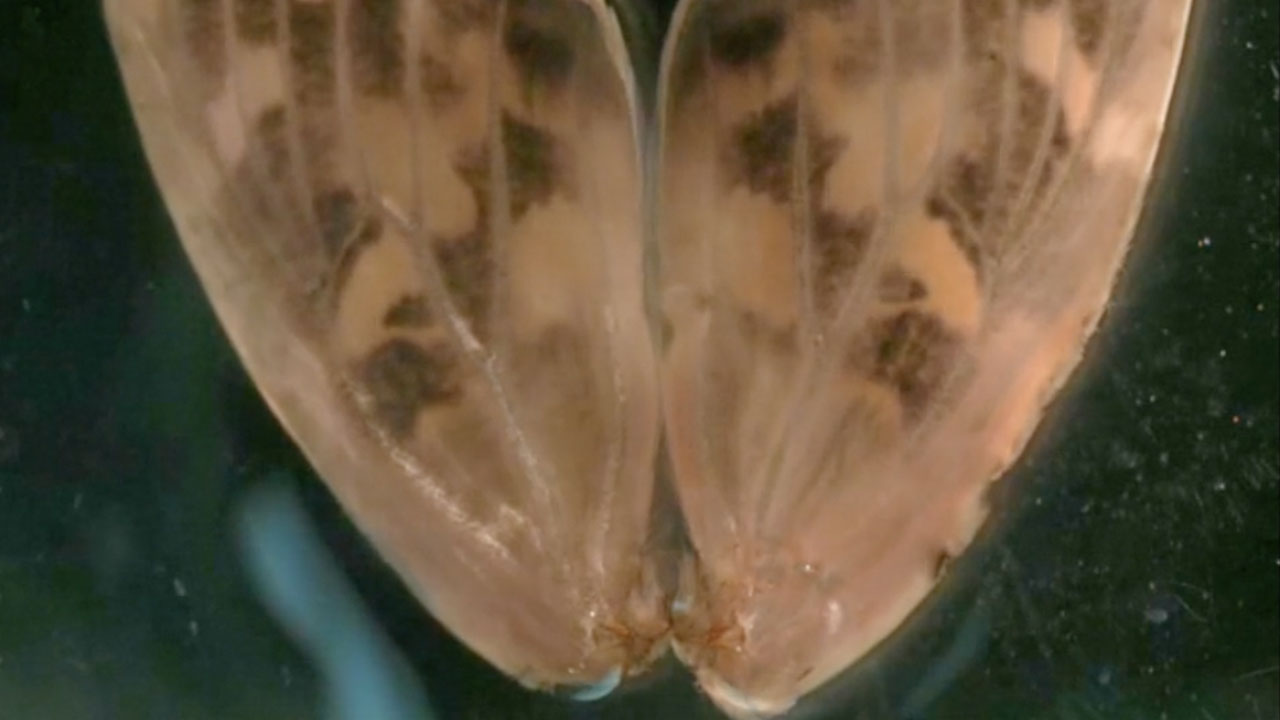 Painted Lady Butterfly Wing Development (Culture Fast)
Ryan Null,Nipam Patel
Butterfly Buckeye Development & Wing Close-up (music)
Aaron Pomerantz,Damien Gailly,Rachel Thayer,Nipam Patel
Frog Embryo Development in Culture 3
Nipam Patel & Ryan Null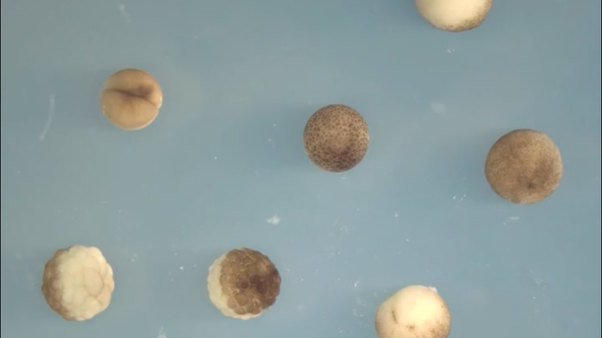 Frog Embryo Development in Culture 1
Nipam Patel,Ryan Null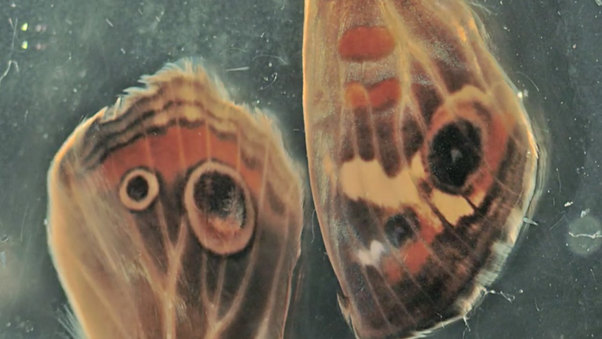 Butterfly Wing Development in Culture (Buckeye)
Nipam Patel,Ryan Null
Butterfly Metamorphosis - Wing development (Fast)
Aaron Pomerantz,Damien Gailly,Rachel Thaye,Nipam Patel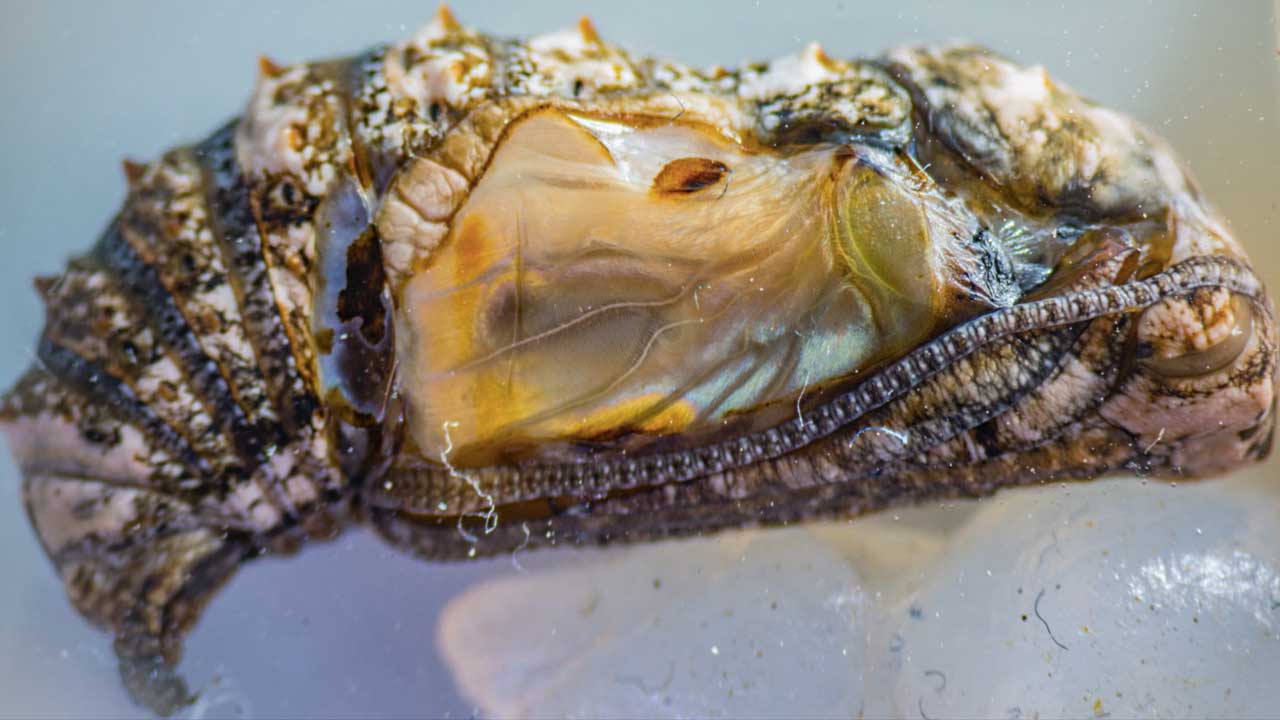 Butterfly metamorphosis - Buckeye wing development (slow)
Aaron Pomerantz,Damien Gailly,Rachel Thayer,Nipam Patel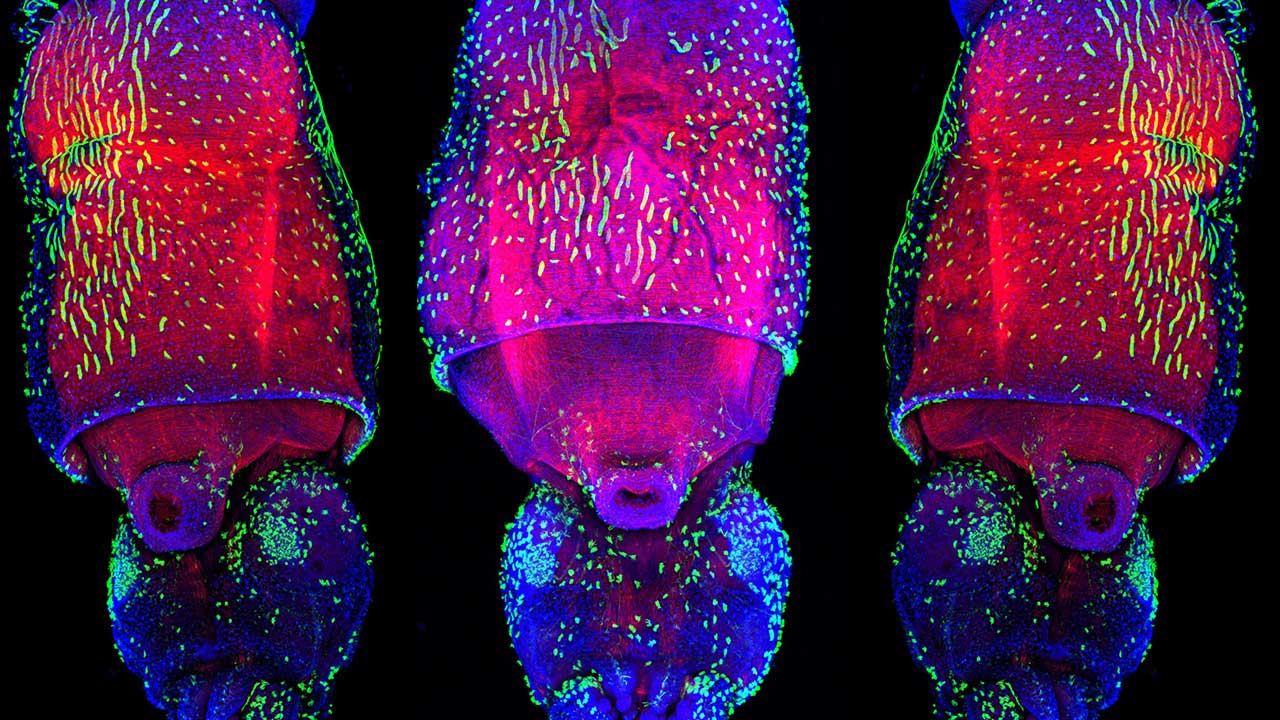 Squid: Coming to Life
Nipam Patel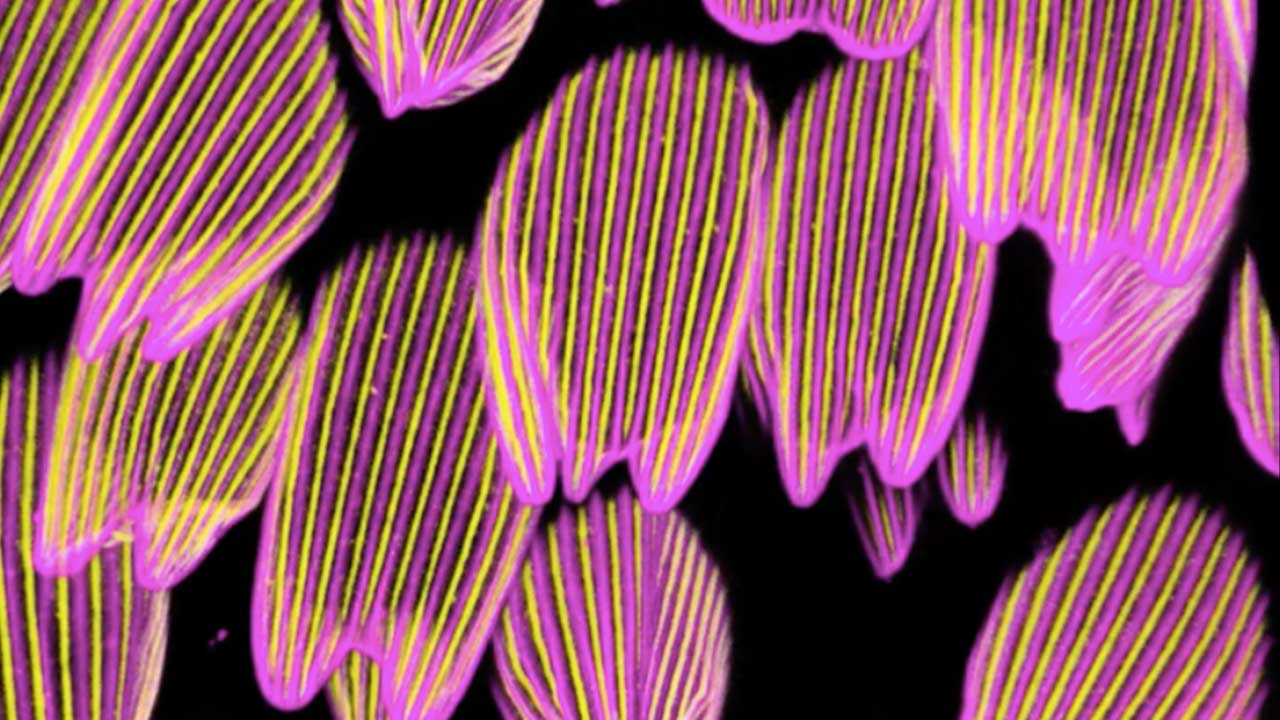 Developing Butterfly Scales (Actin and Cuticle)
Ryan Null,Nipam Patel
Developing Butterfly Scales (SuppMovie 04 Dinwiddie)
Ryan Null,Nipam Patel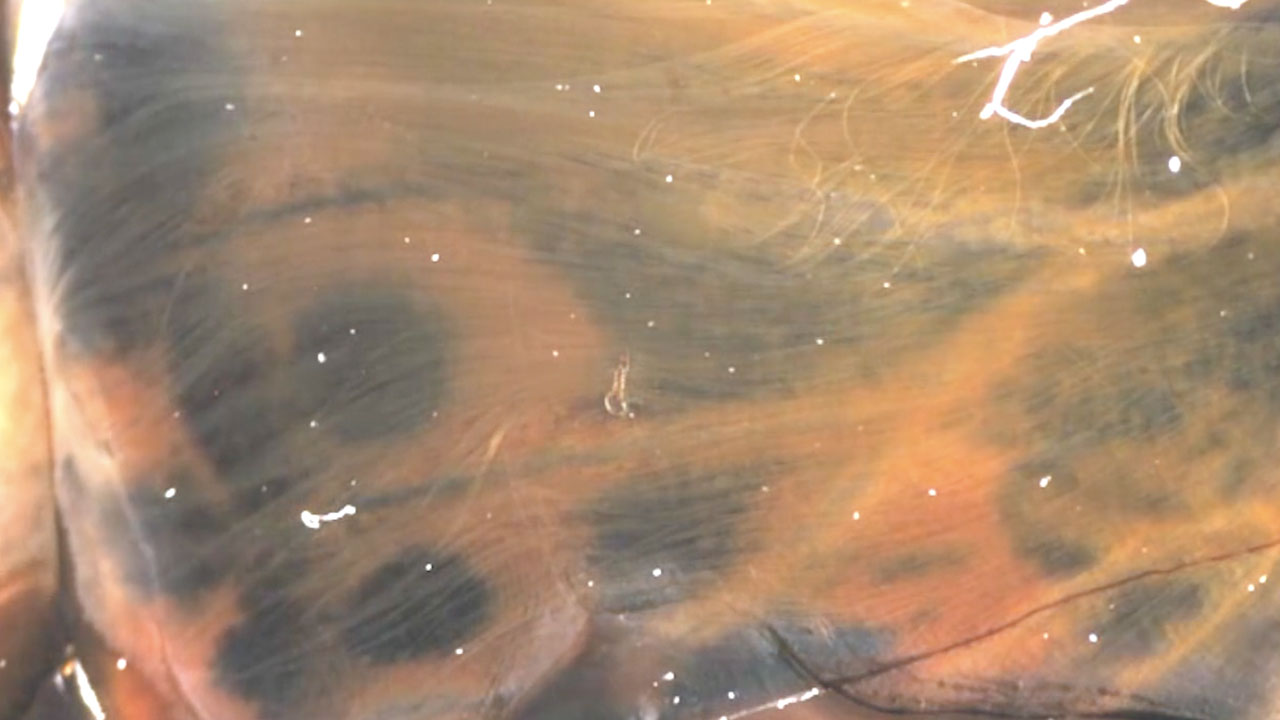 Painted Lady Pupae (fast comp)
Ryan Null,Nipam Patel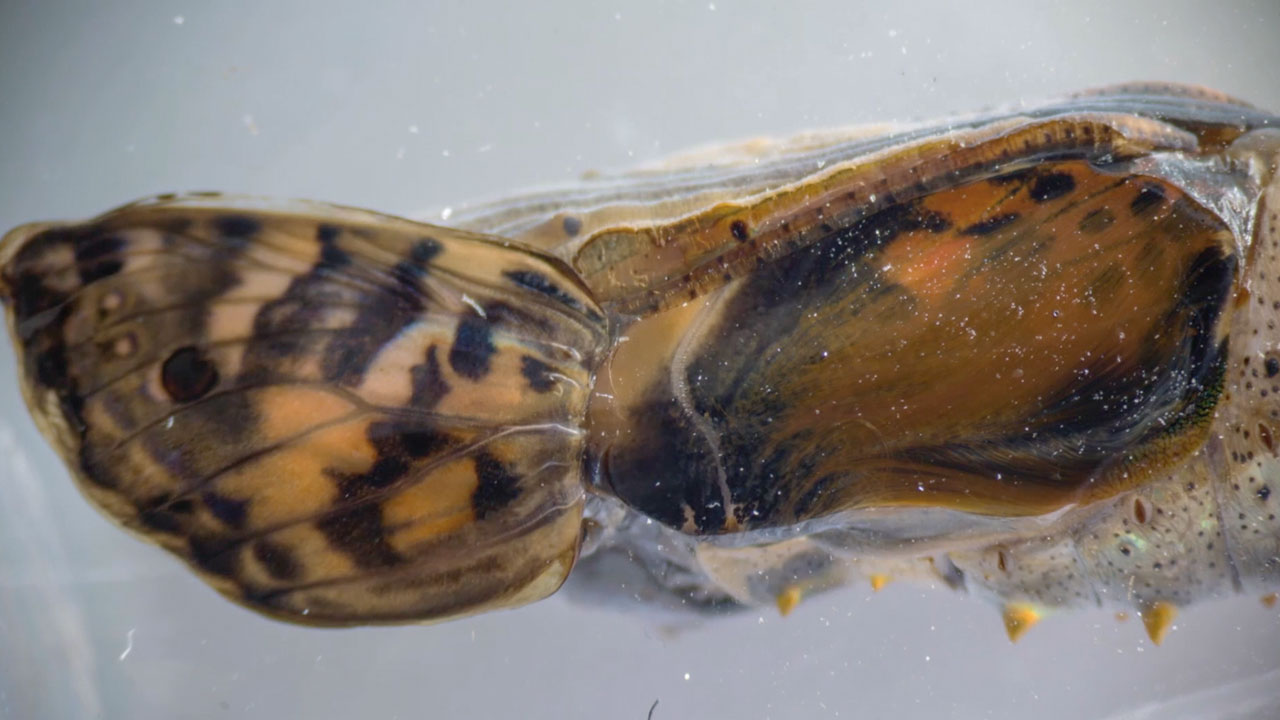 Painted Butterfly Lady - Both Wings
Aaron Pomerantz,Damien Gailly,Rachel Thayer,Nipam Patel
Close-Up of the Buckeye Butterfly Hindwing - 4 Days After Pupation
Julian Kimura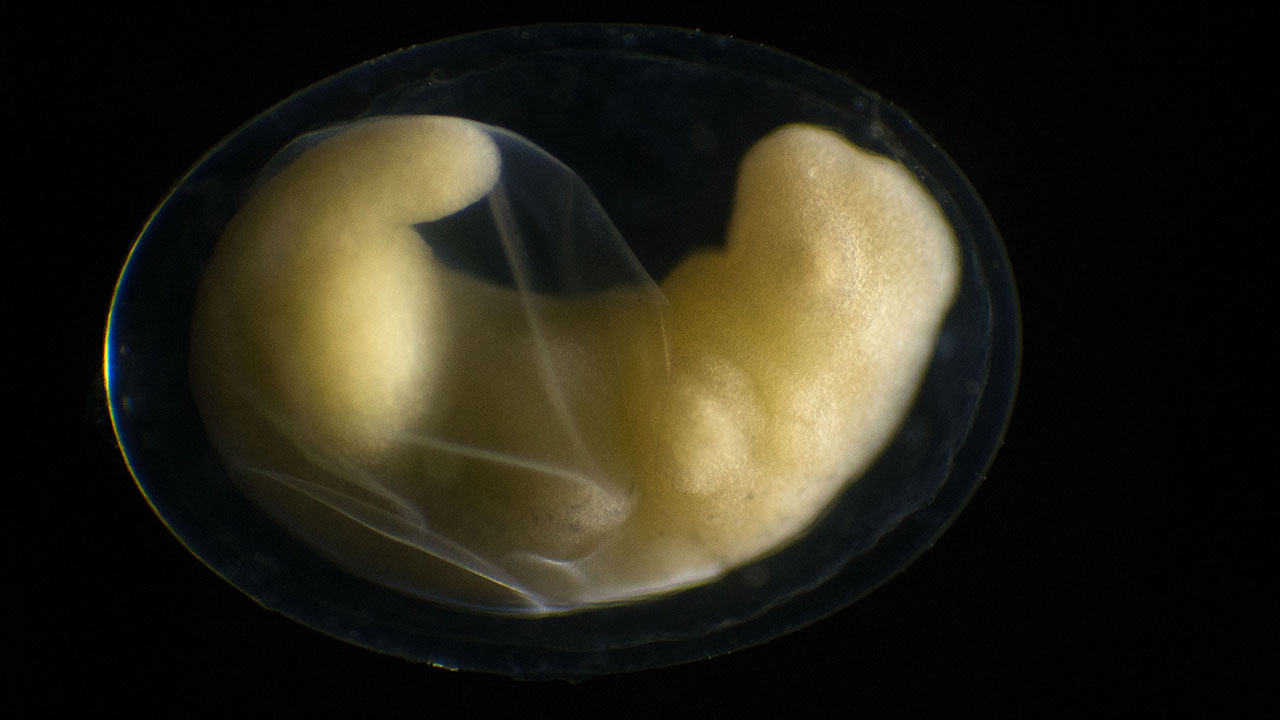 Becoming
Jan van IJken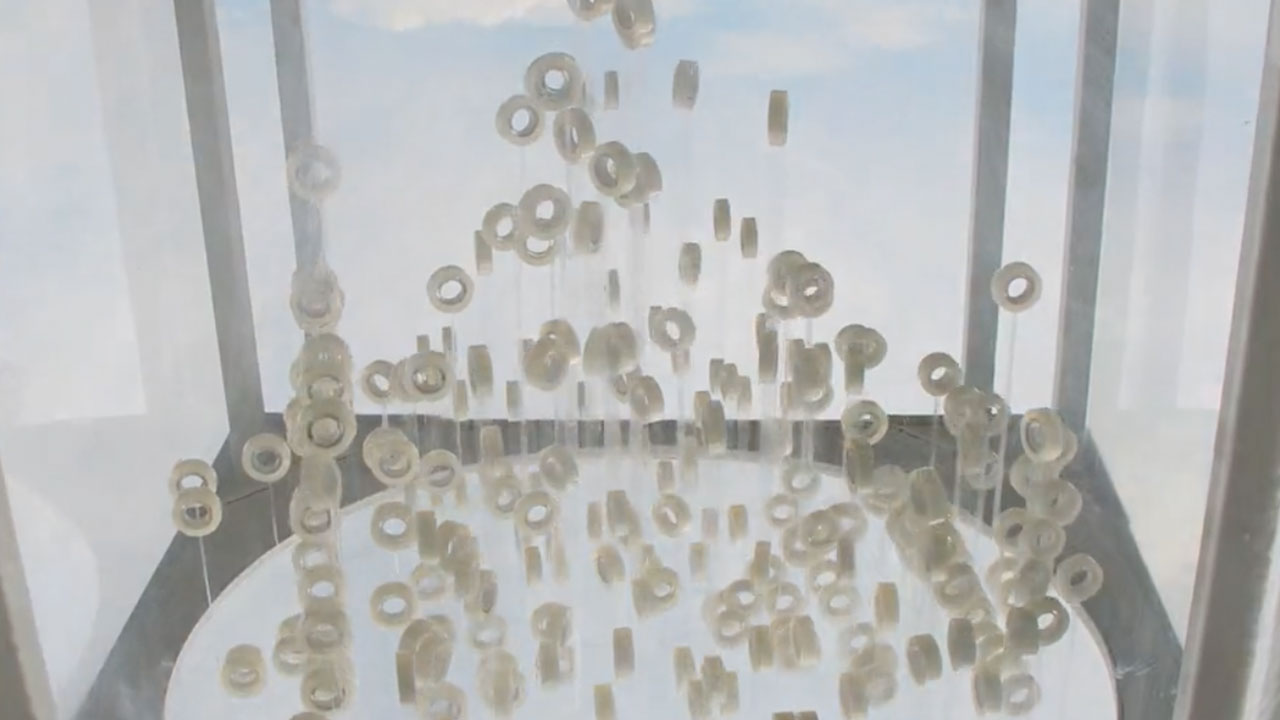 Tape Generations
Johan Rijpma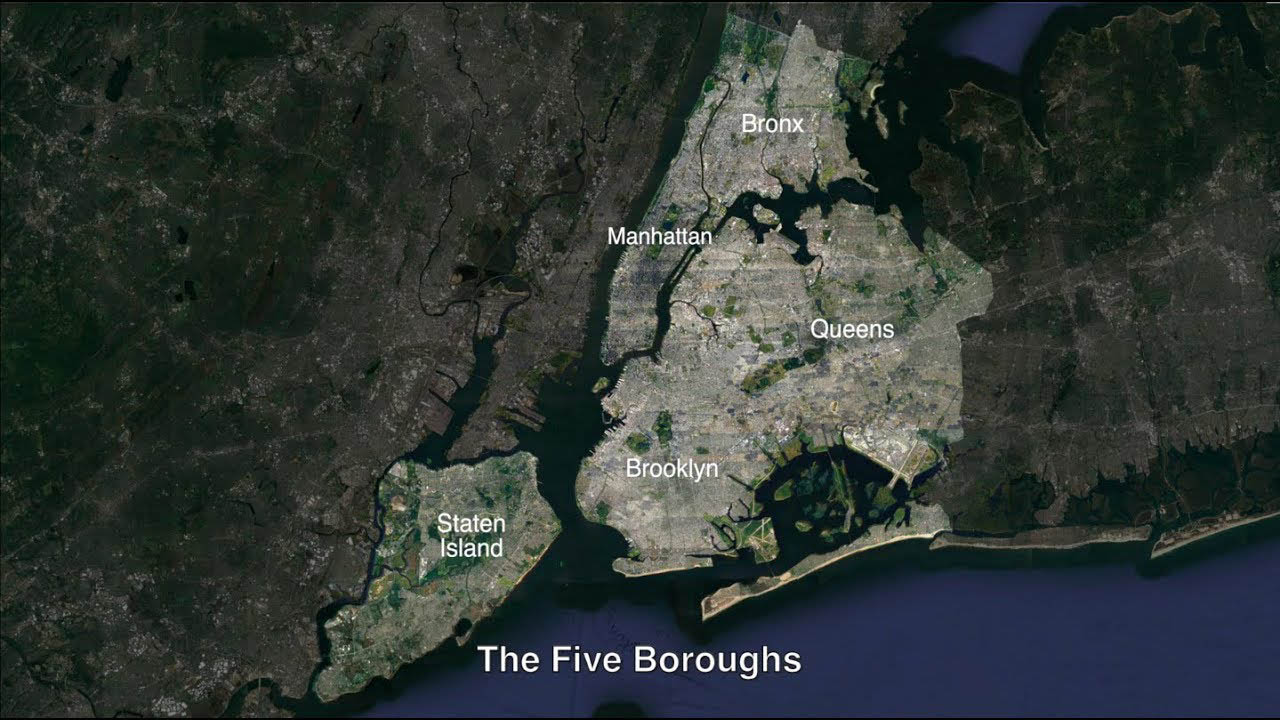 The New York City Evolution Animation
Myles Zhang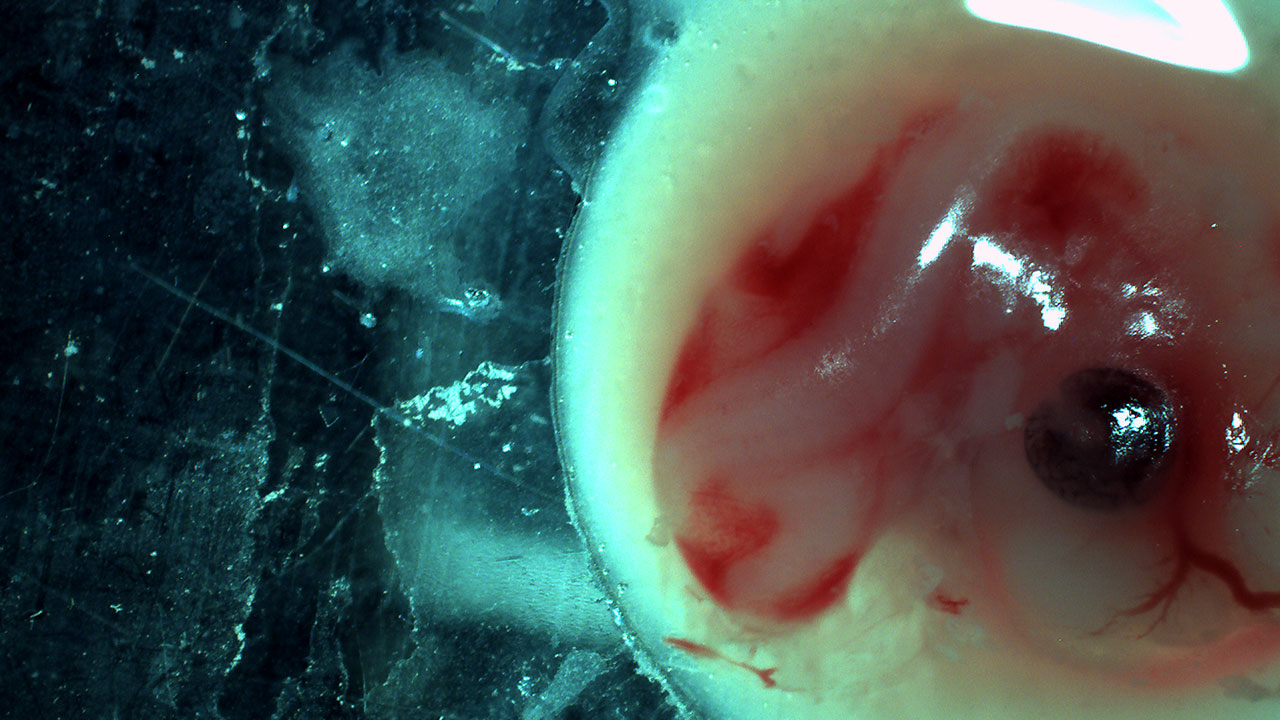 DIY Embryology
Adam Zaretsky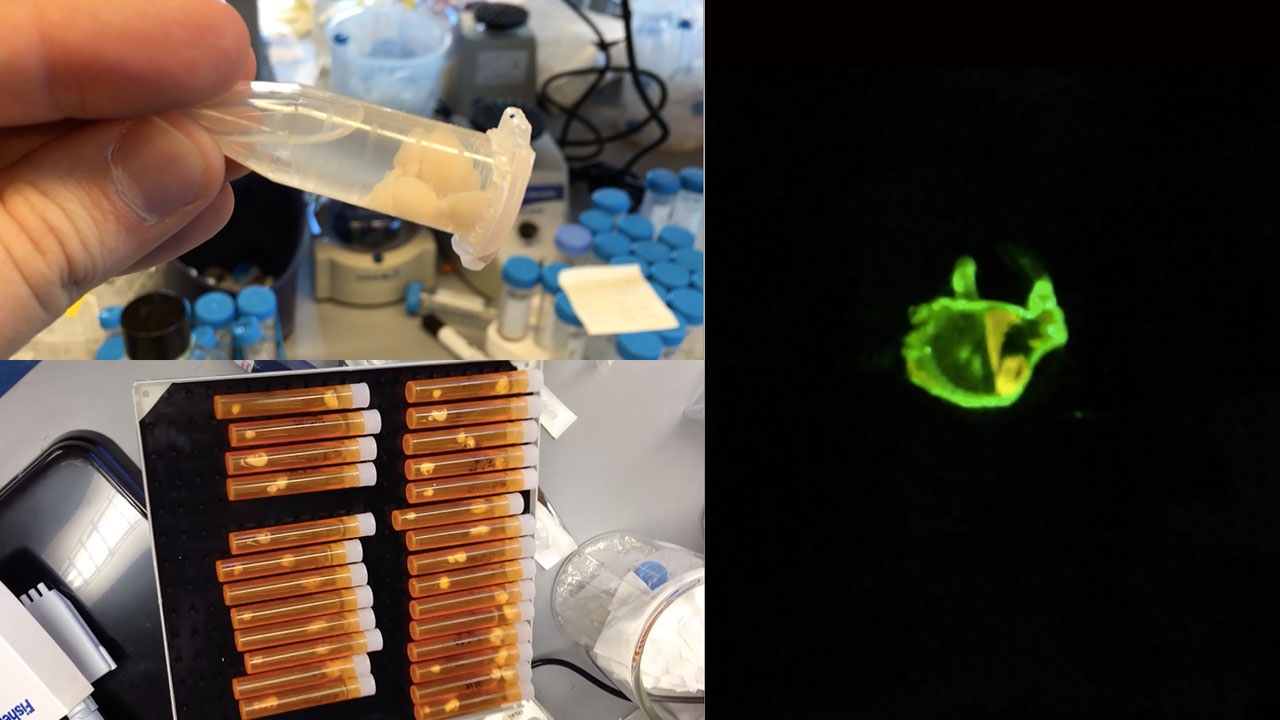 Mouse Embryo Prep for 3D Imaging
Nicolas Renier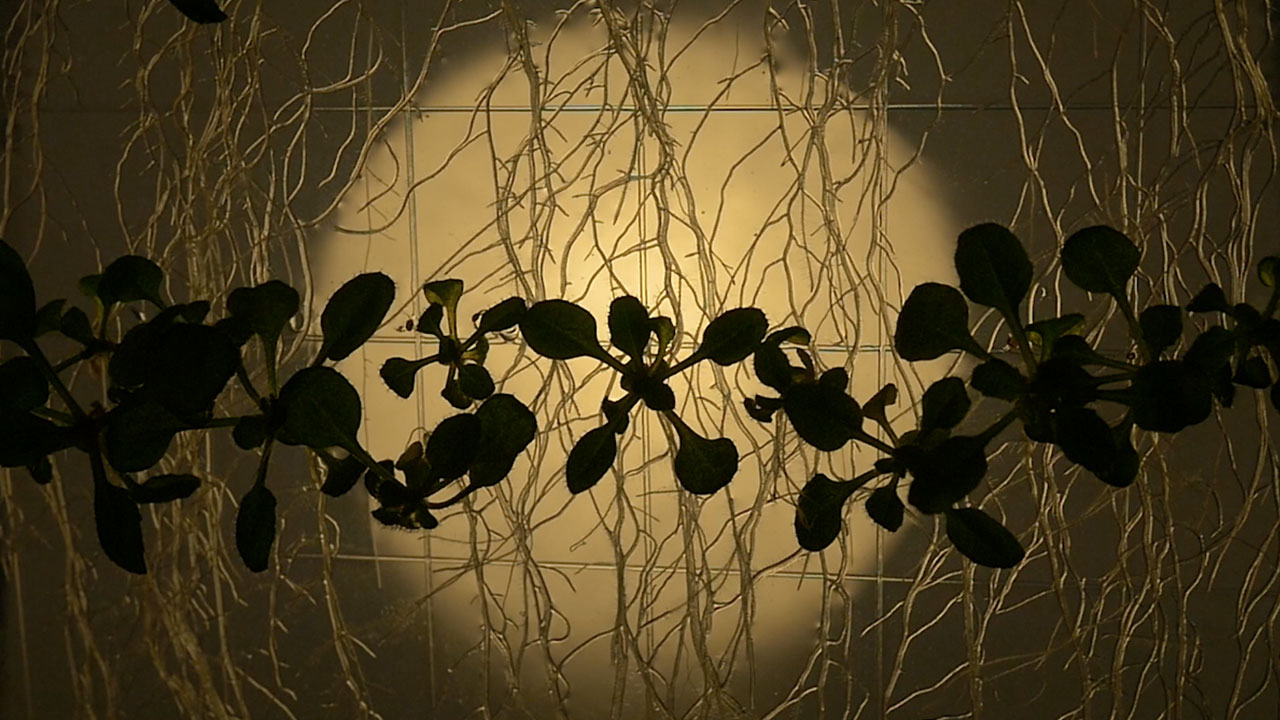 Arabidopsis thaliana
Toma Peiu,Nicholas DelRose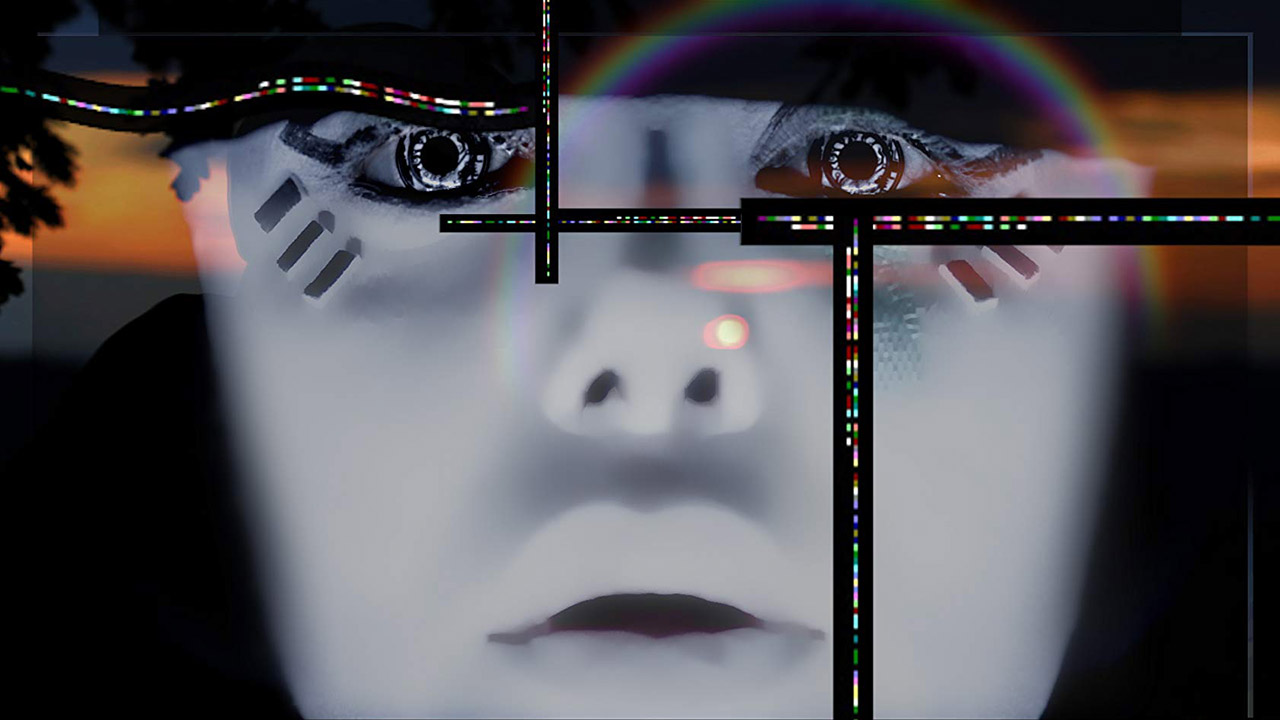 Here We Go Again, Rubinot!
Giuliano Tomassacci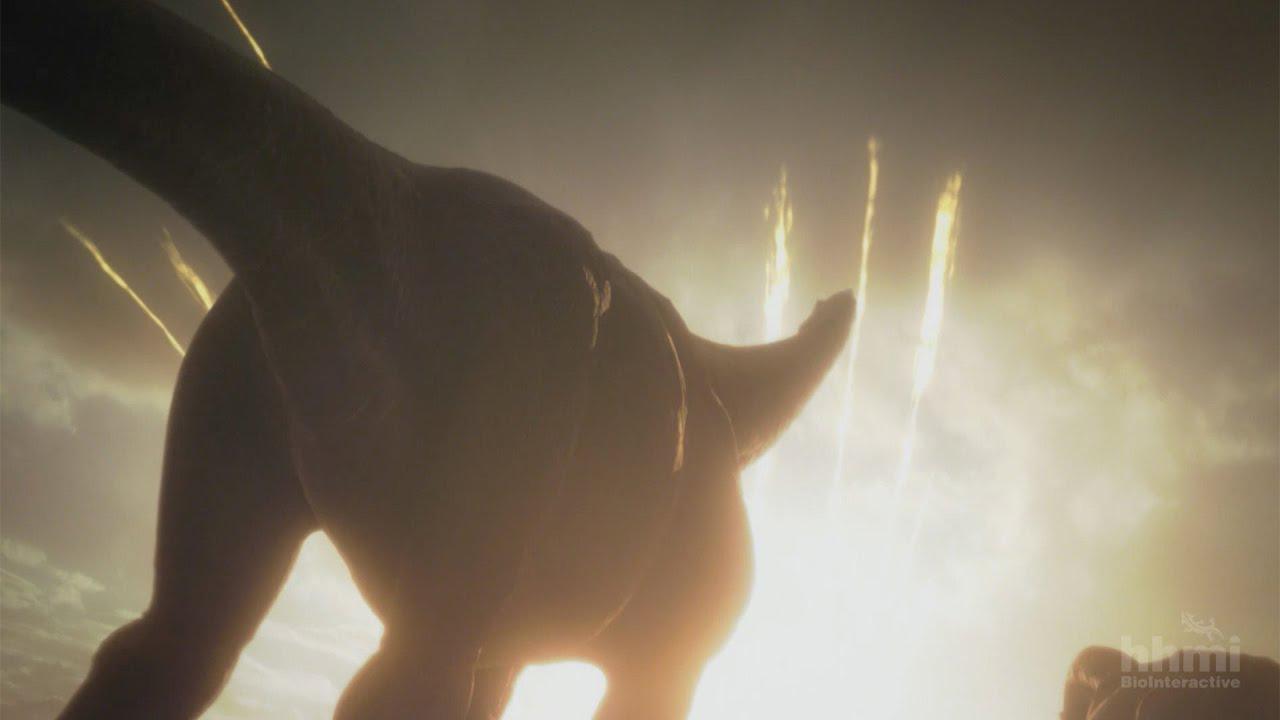 The Day Mesozoic Died
Sarah Holt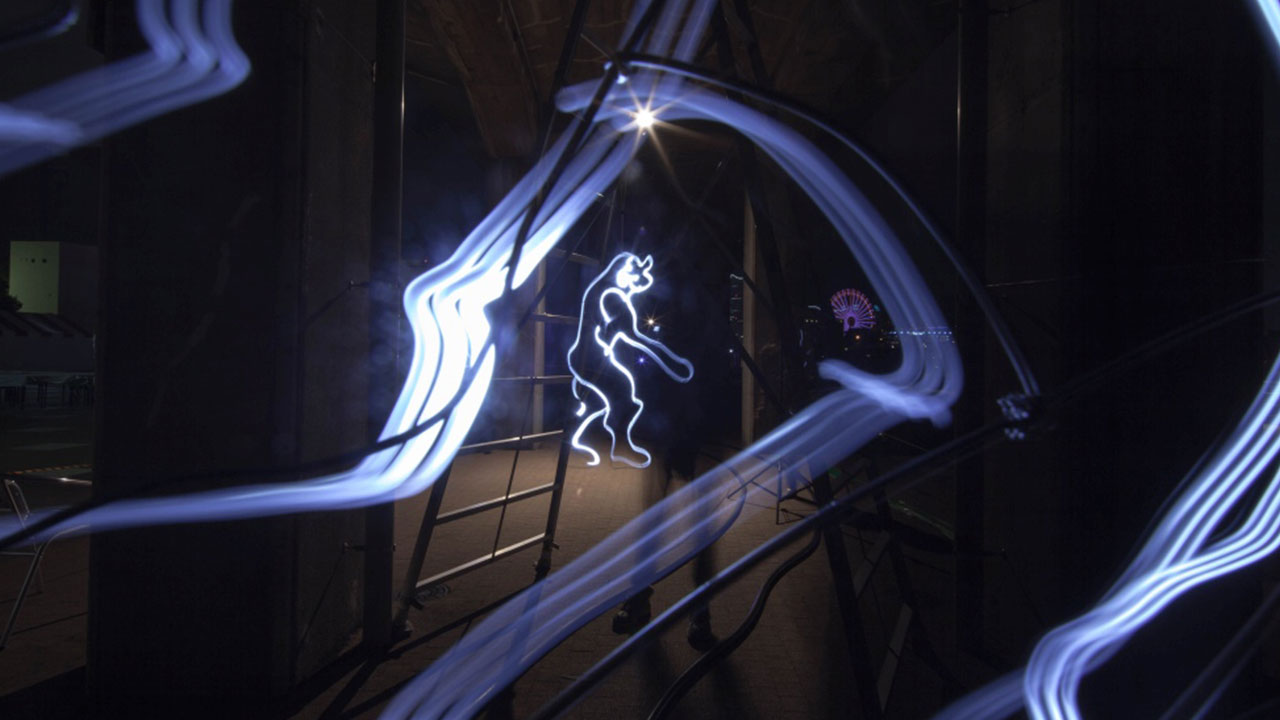 Track
TOCHKA (Takeshi Nagata & Kazue Monno)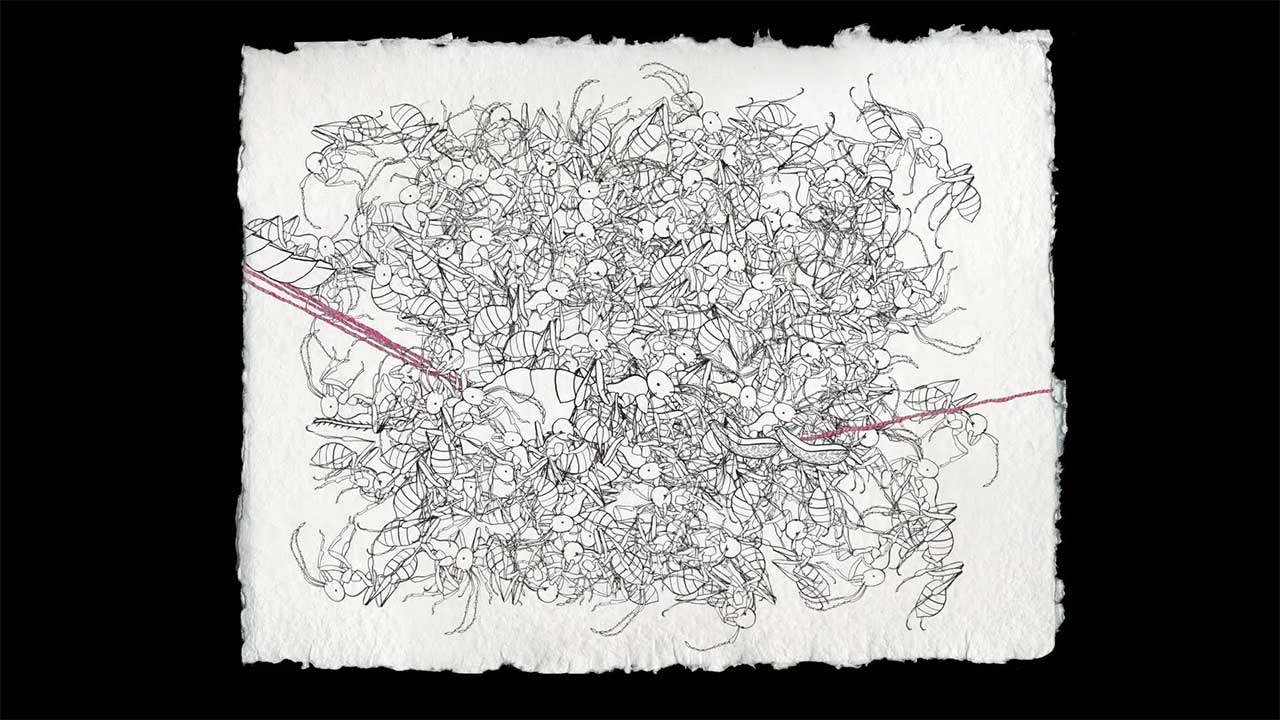 Ant Sisters
Anna Lindemann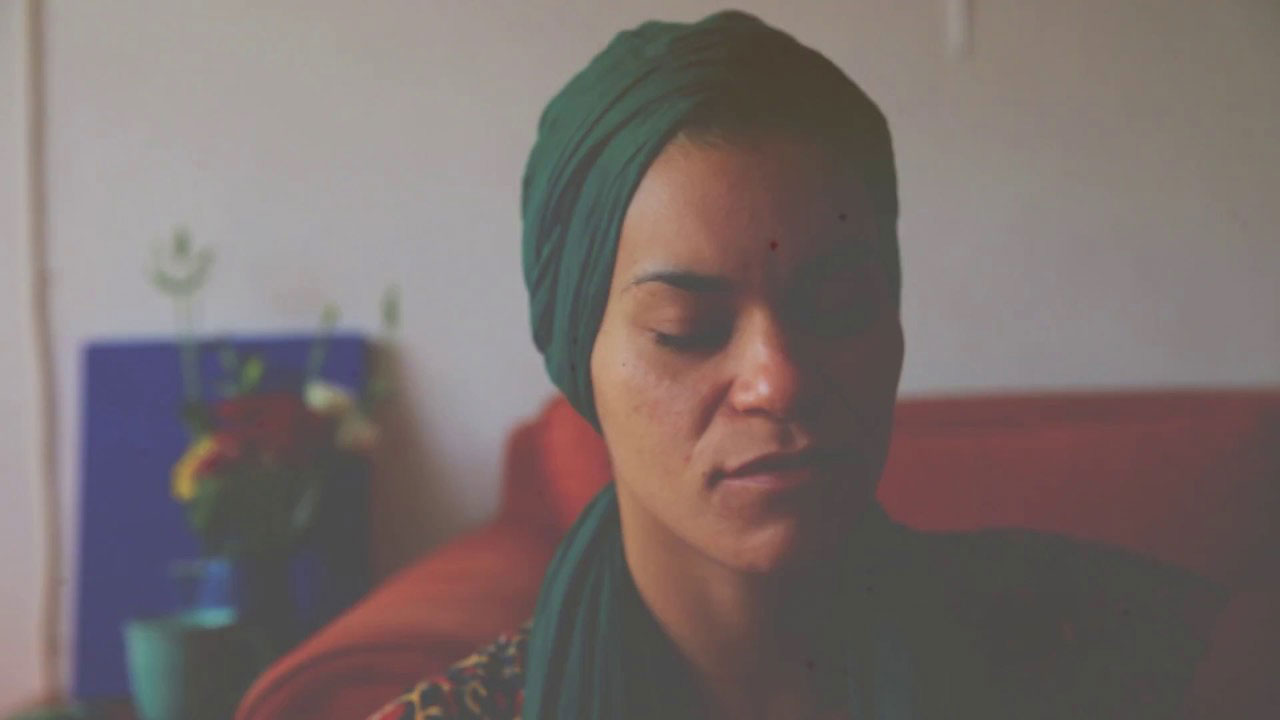 New Moon
Philippa Ndisi-Herrmann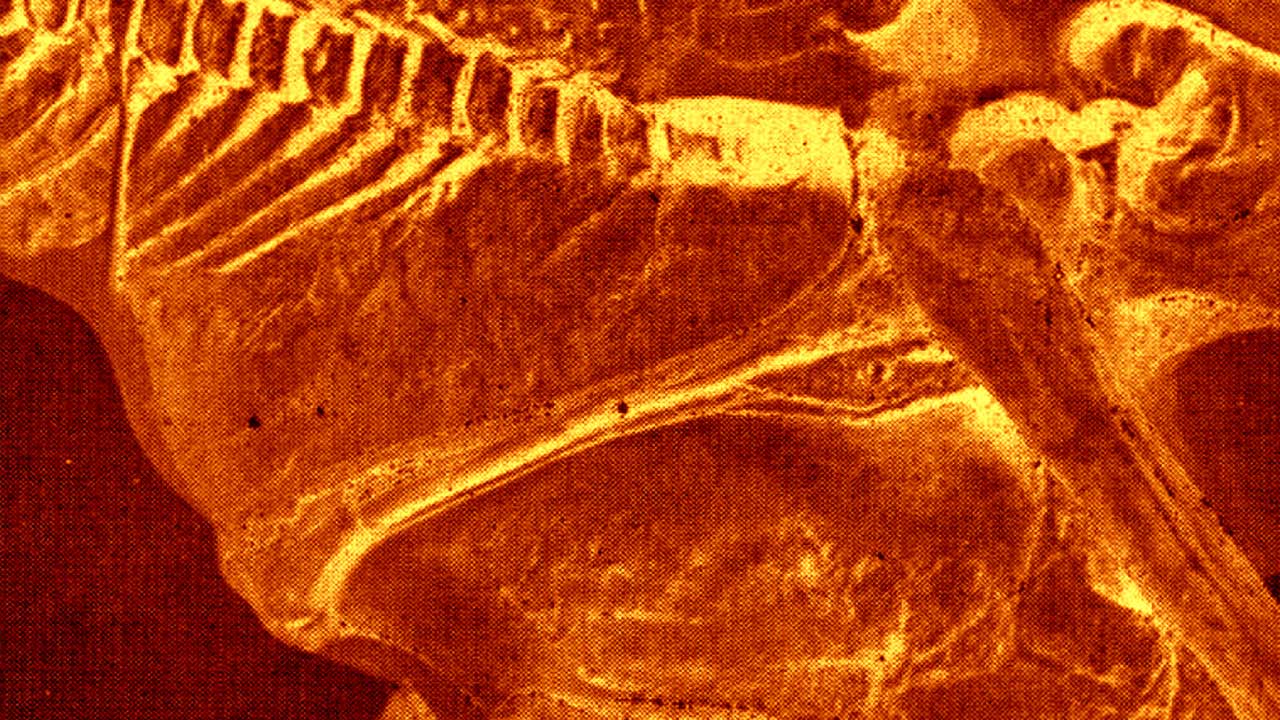 Gondwana
Riccardo Giacconi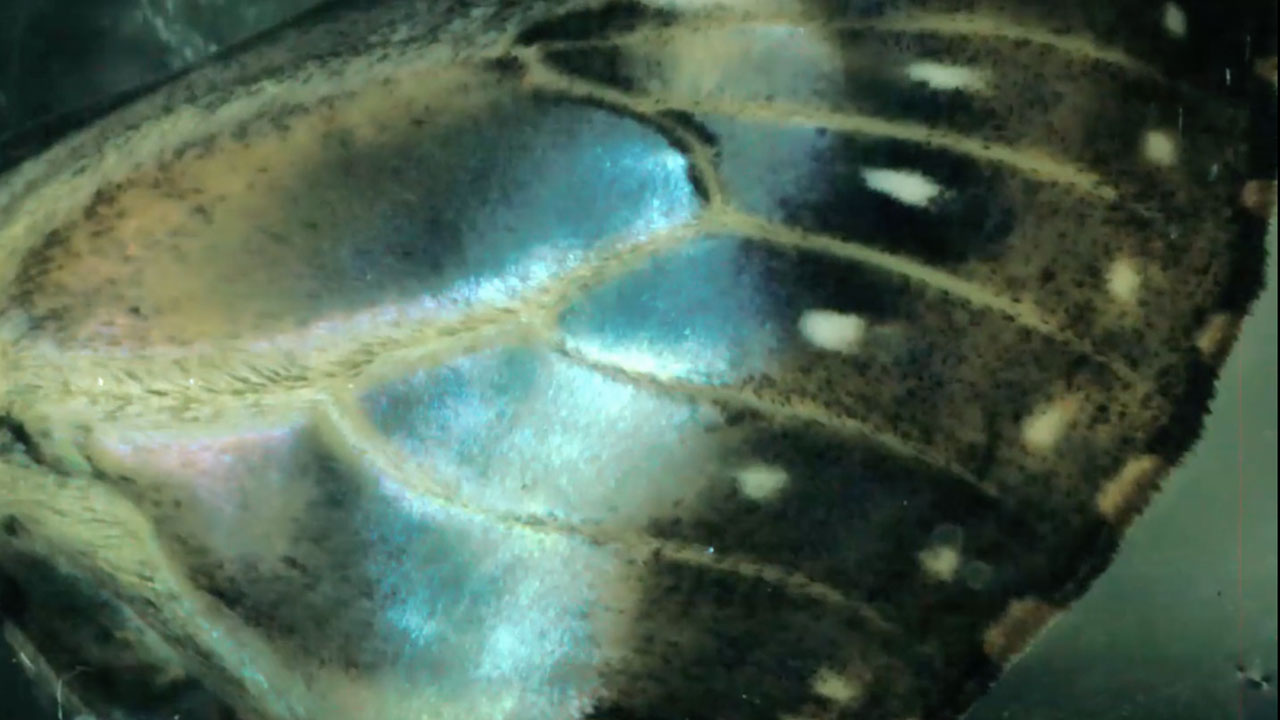 Morpho Butterfly Wing Culture Lg
Ryan Null,Nipam Patel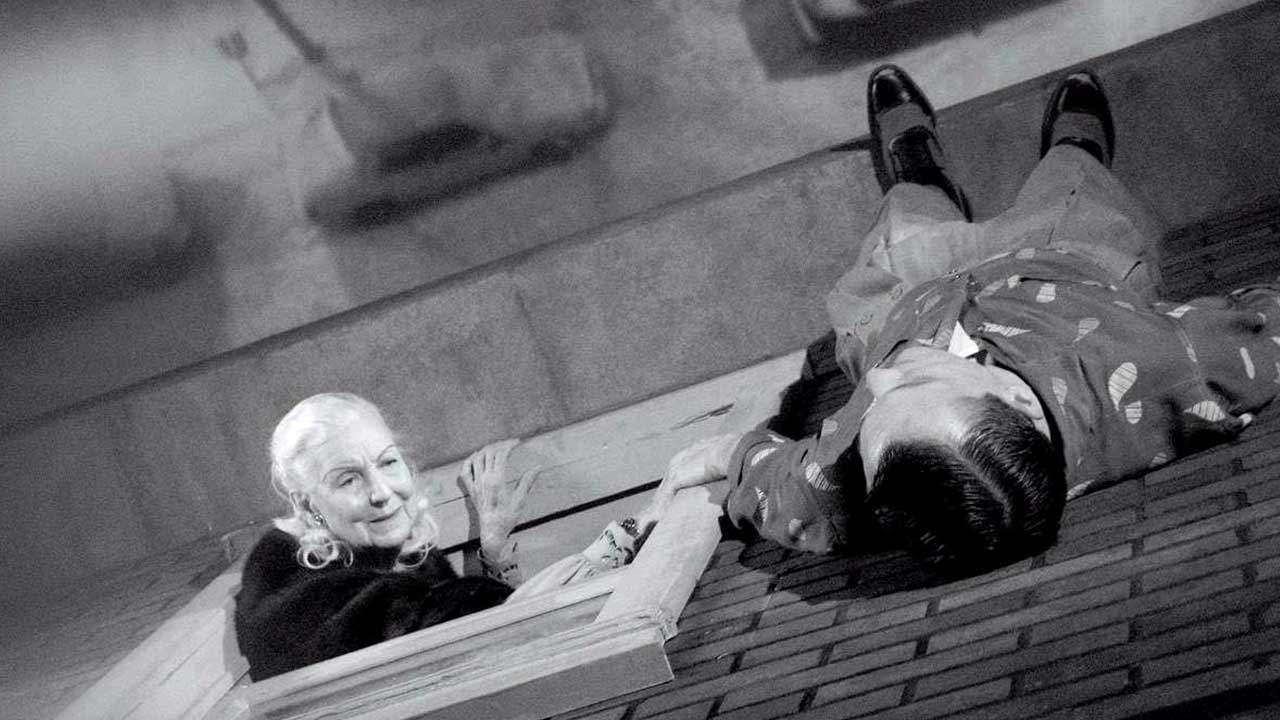 My Winnipeg
Guy Maddin
L'hippocampe (The Seahorse)
Jean Painlevé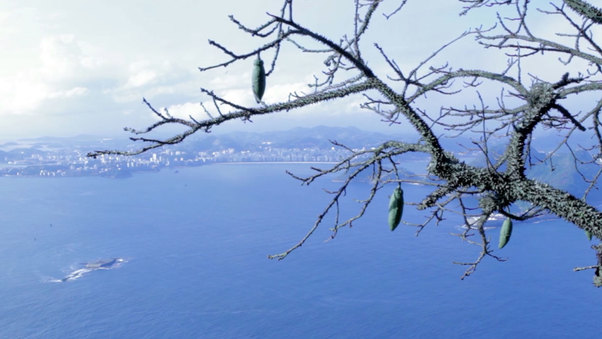 Campo Experimental
Alexis Gambis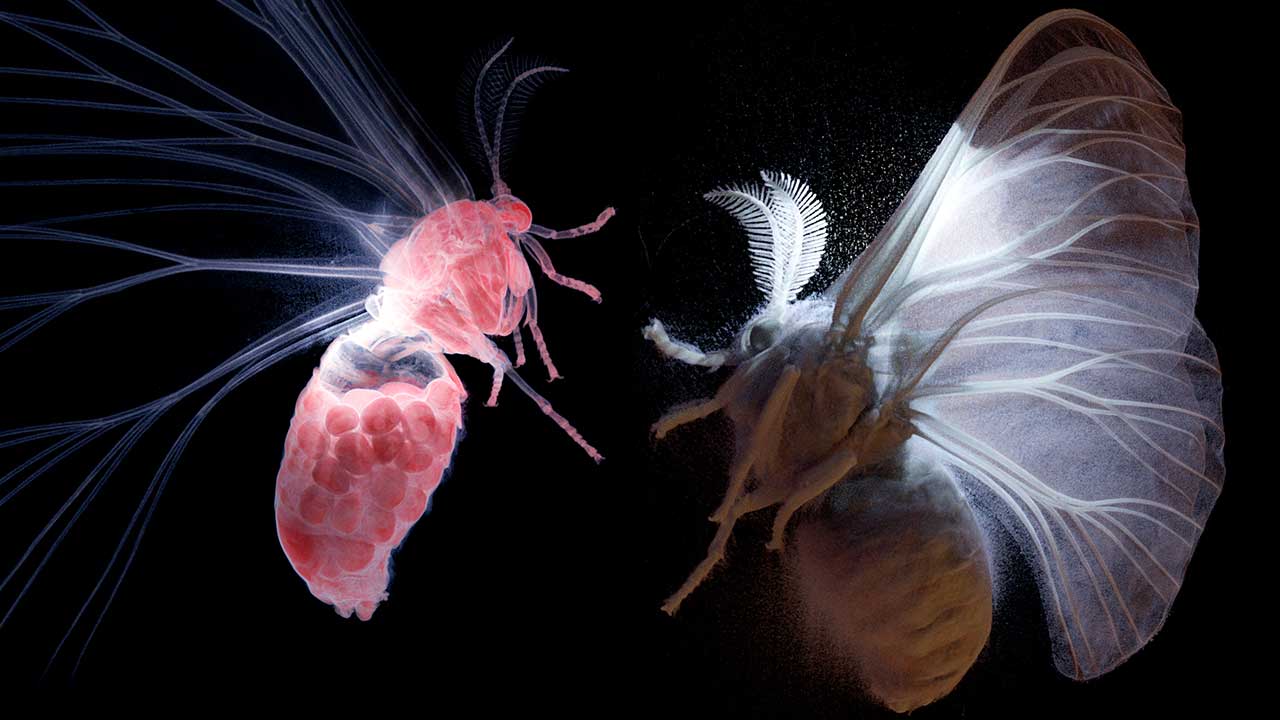 The Secret World of Moths
Hannes Vartiainen,Pekka Veikkolainen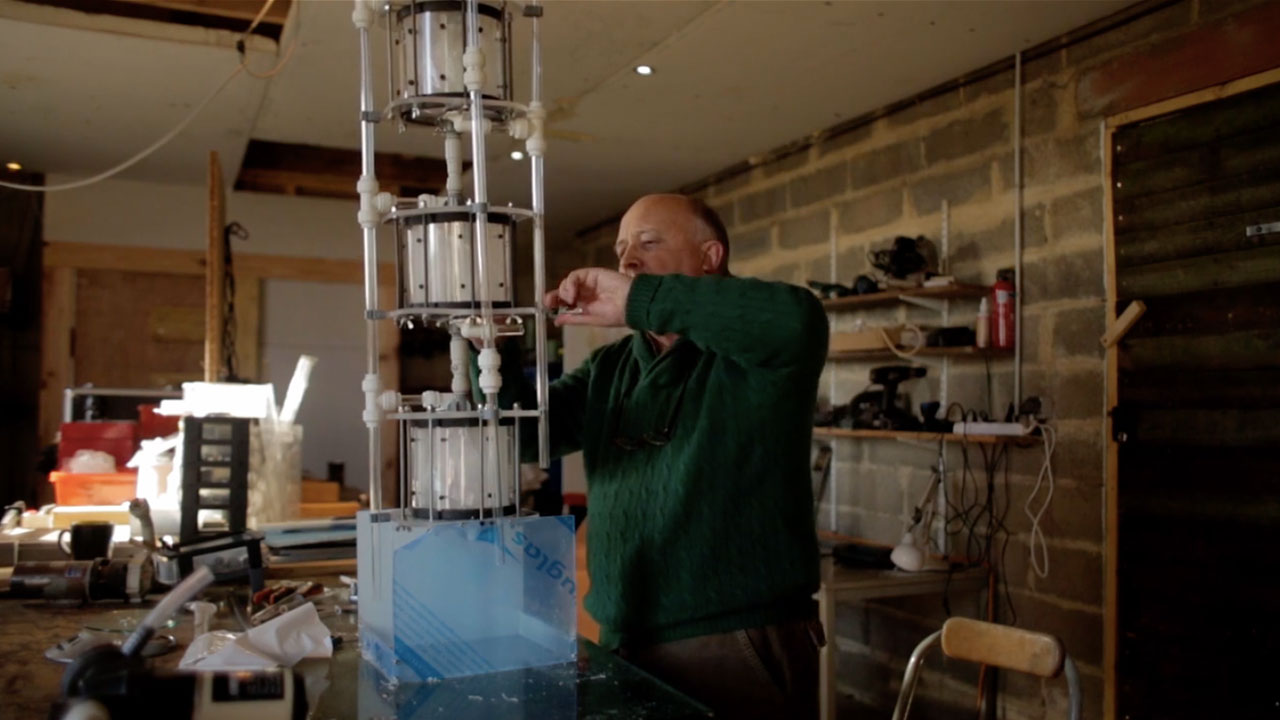 A Hydrocarbon Heaven
Chintan Gohil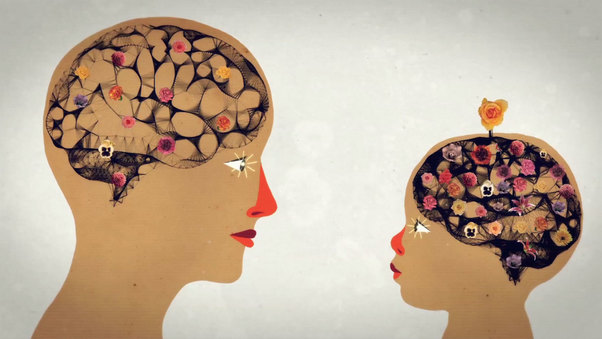 Brain Power: From Neurons to Networks
Tiffany Shlain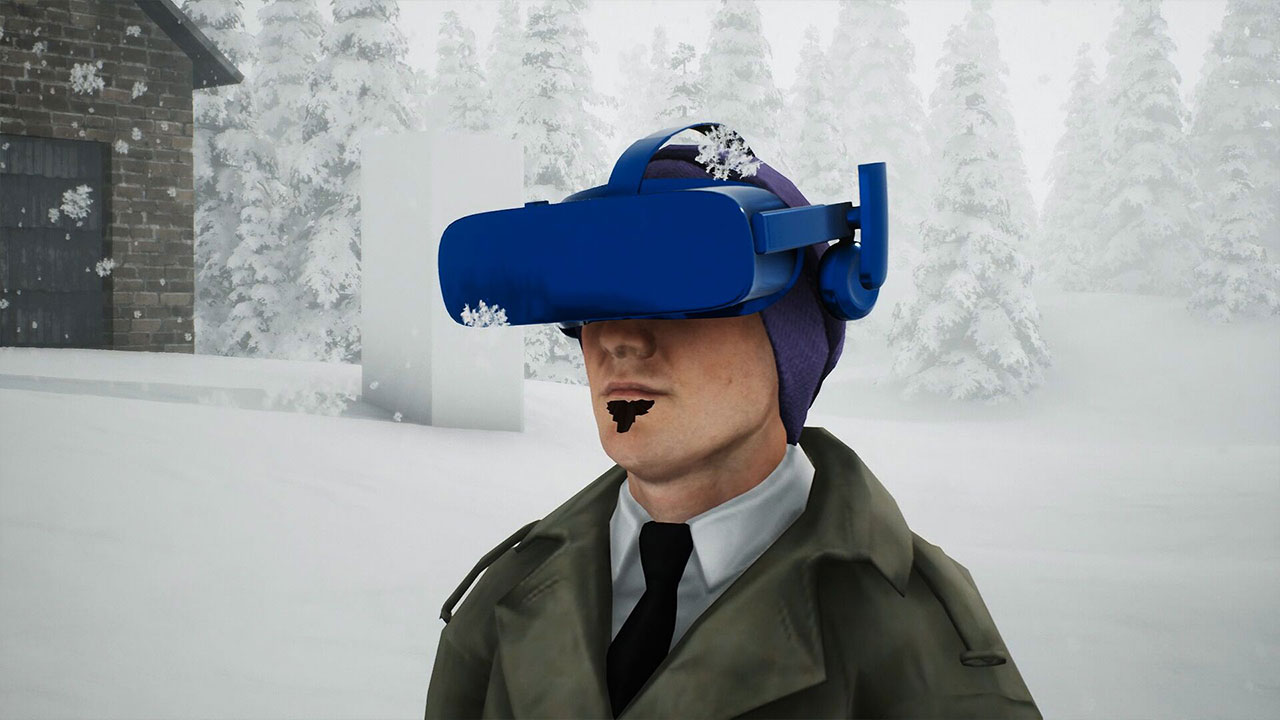 Another Planet
Amir Yatziv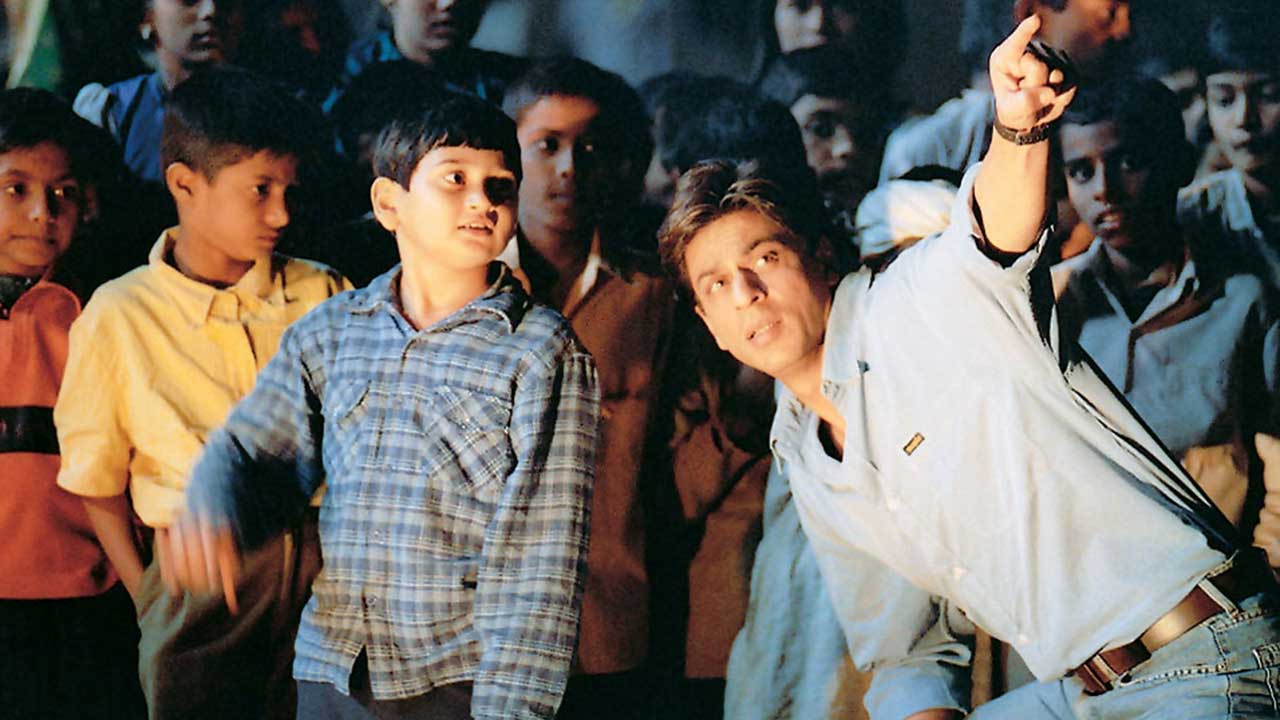 Swades
Ashutosh Gowariker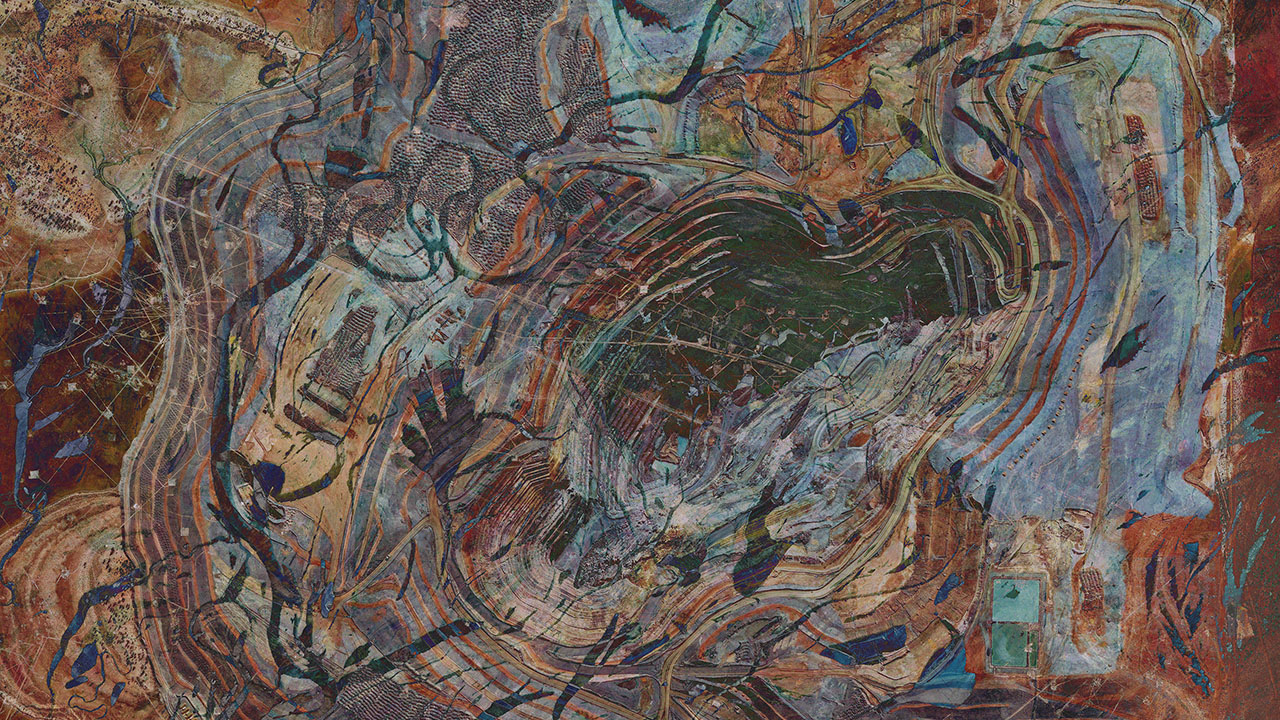 Horror Vaccui
Matteo Zamagni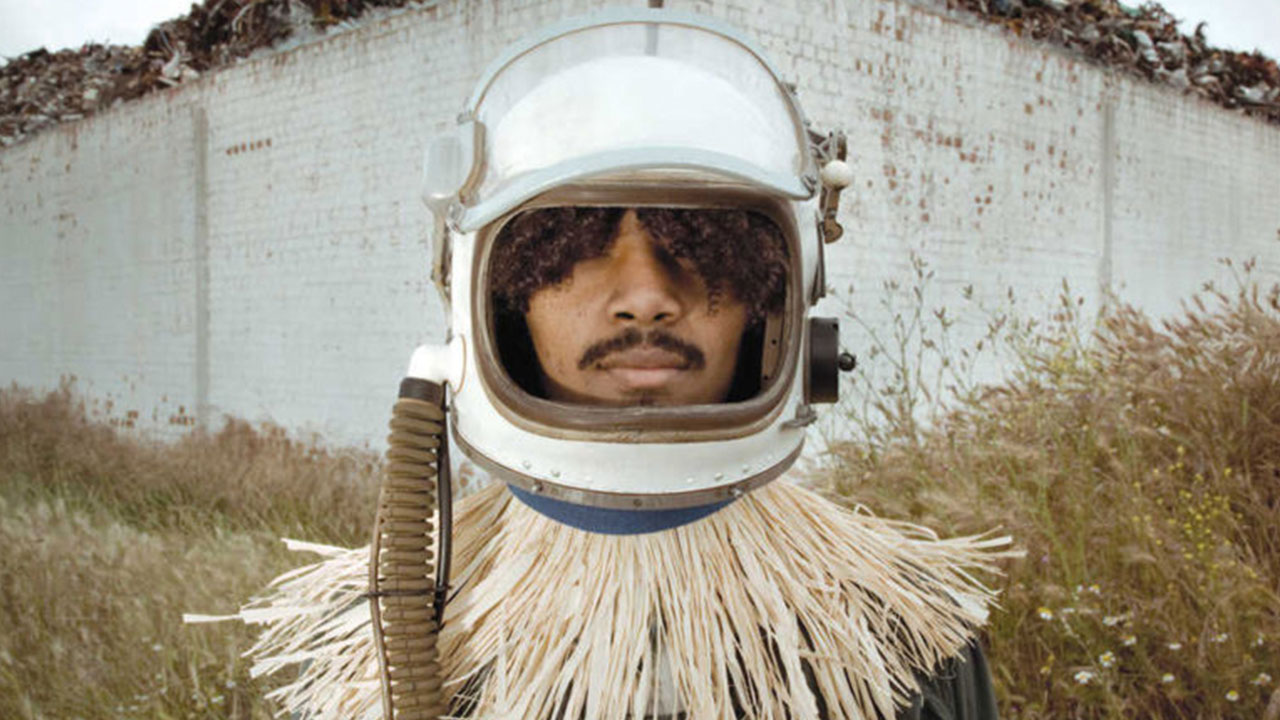 The Afronauts
Cristina De Middel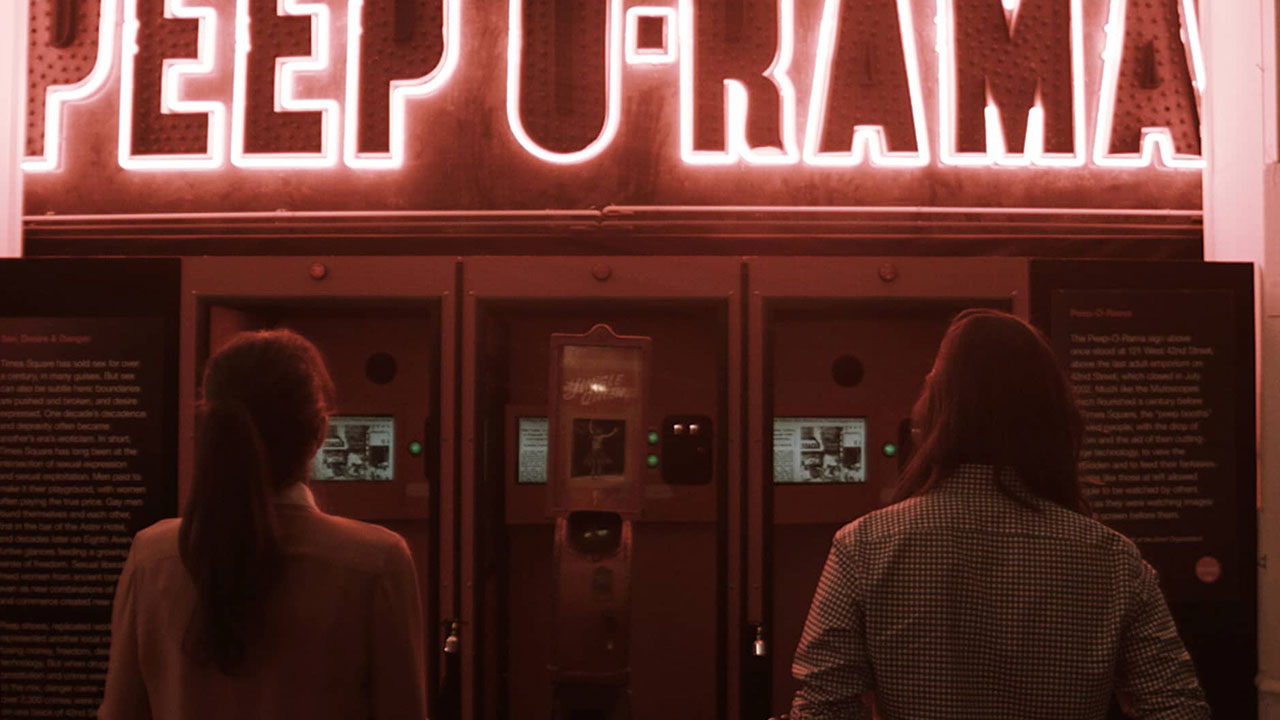 Lena's Complicated Machine
Malik Isasis
Everything Connects
Dylan D'Haeze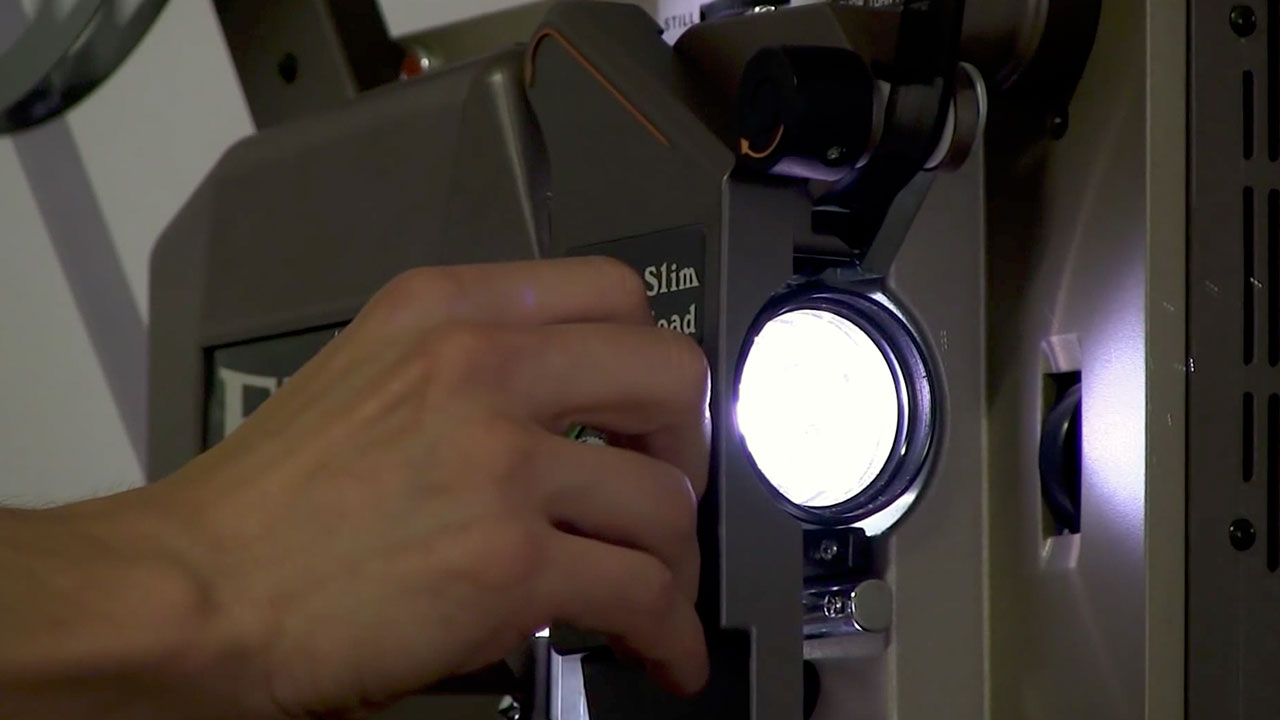 The Science of Cinema
Colin Stringer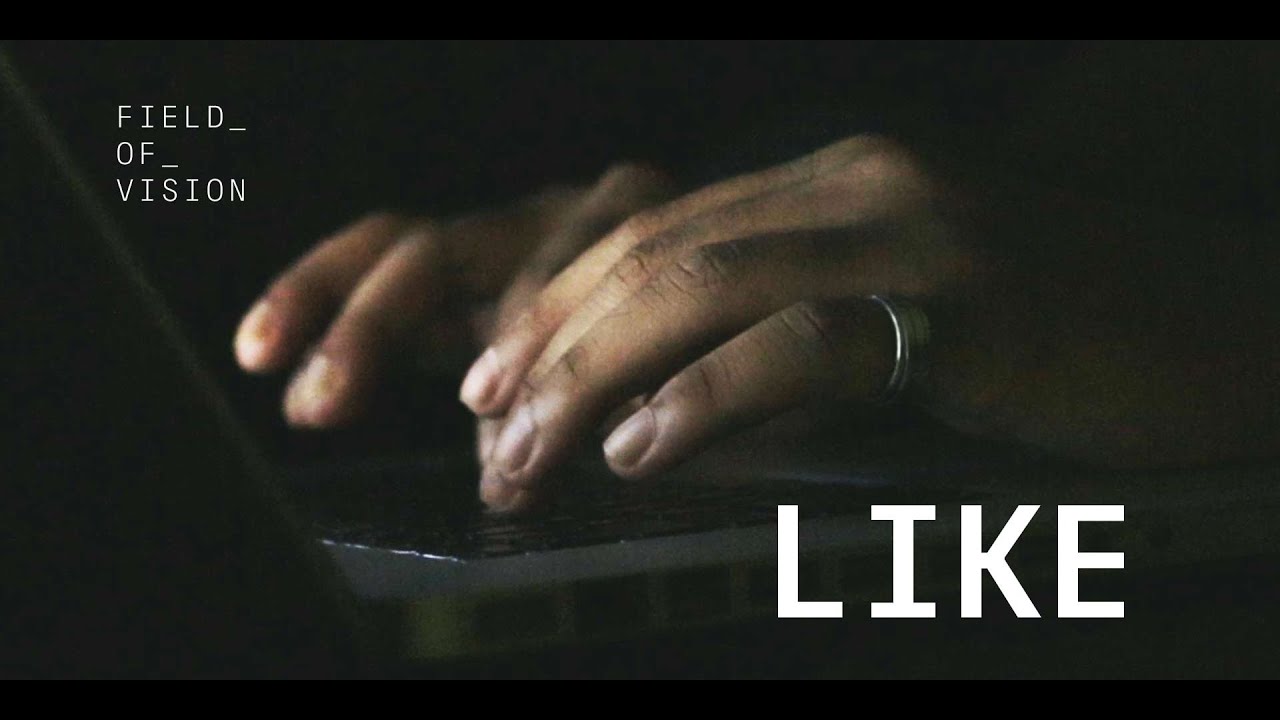 LIKE
Garrett Bradley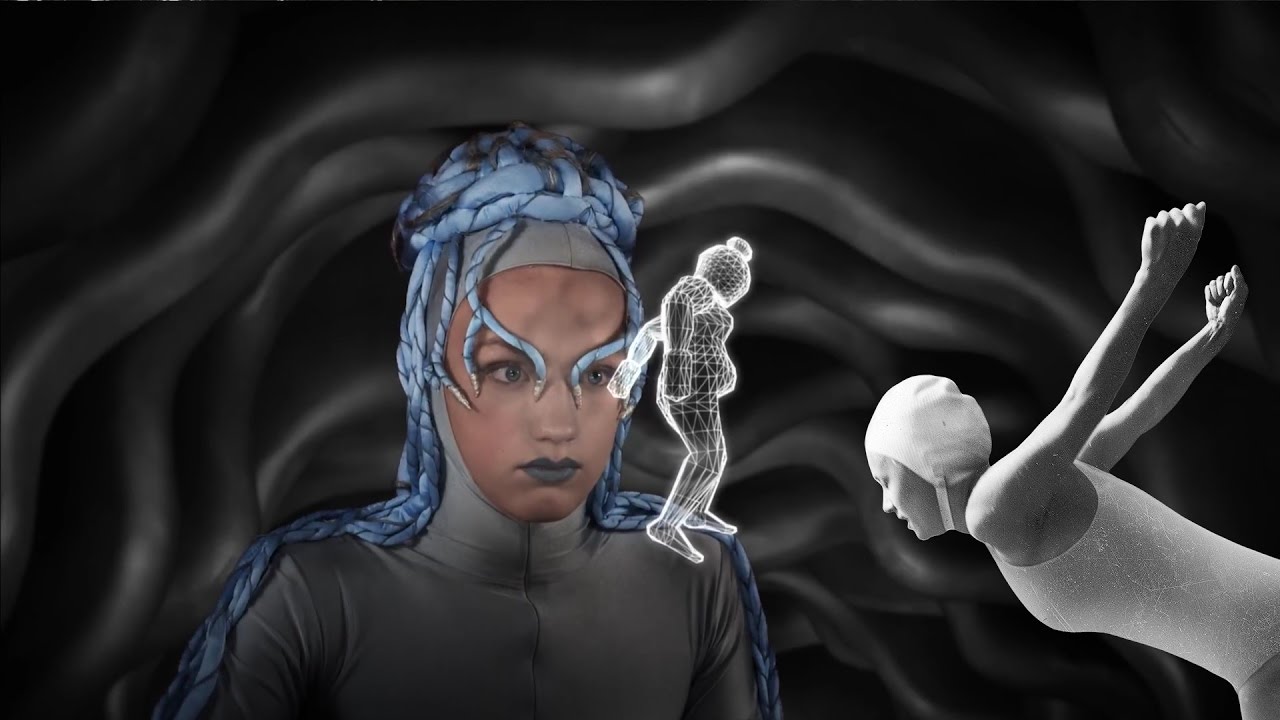 MappaMundi
Bady Minck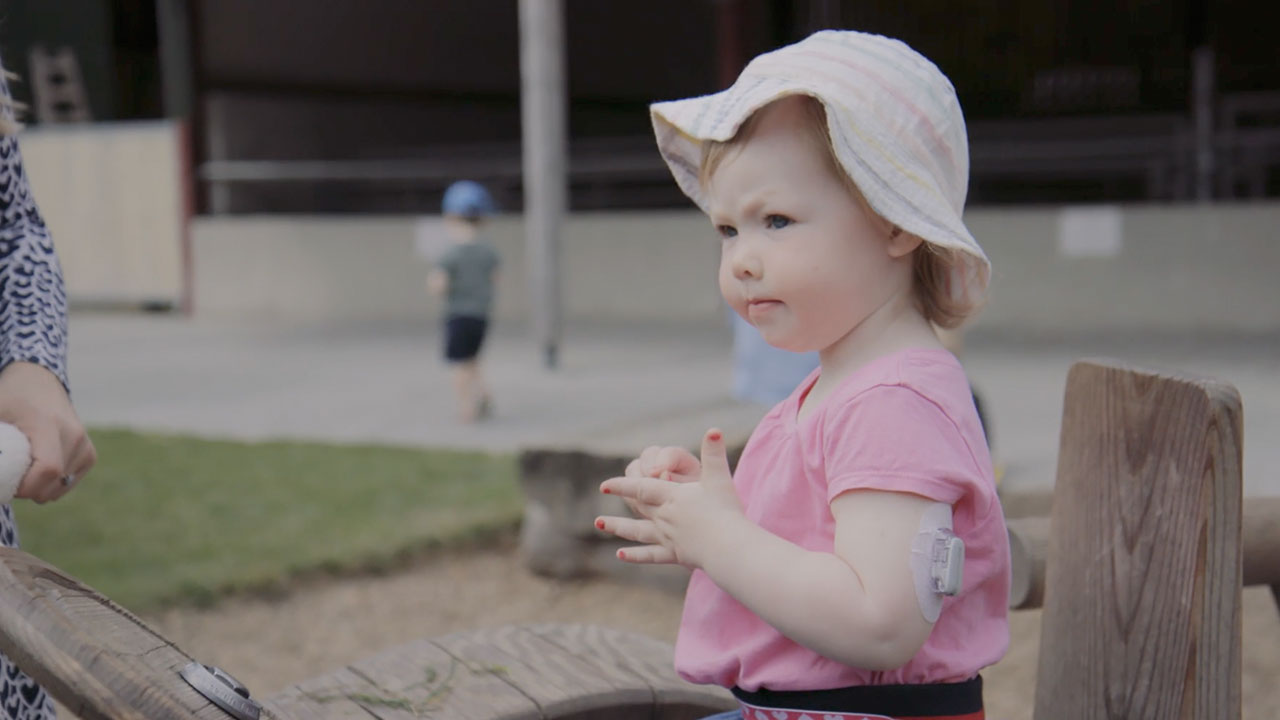 Bittersweet
Hugh Rodgers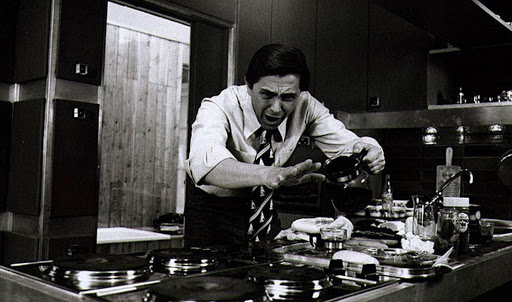 Tomorrow I'll Wake Up and Scald Myself With Tea
Jindřich Polák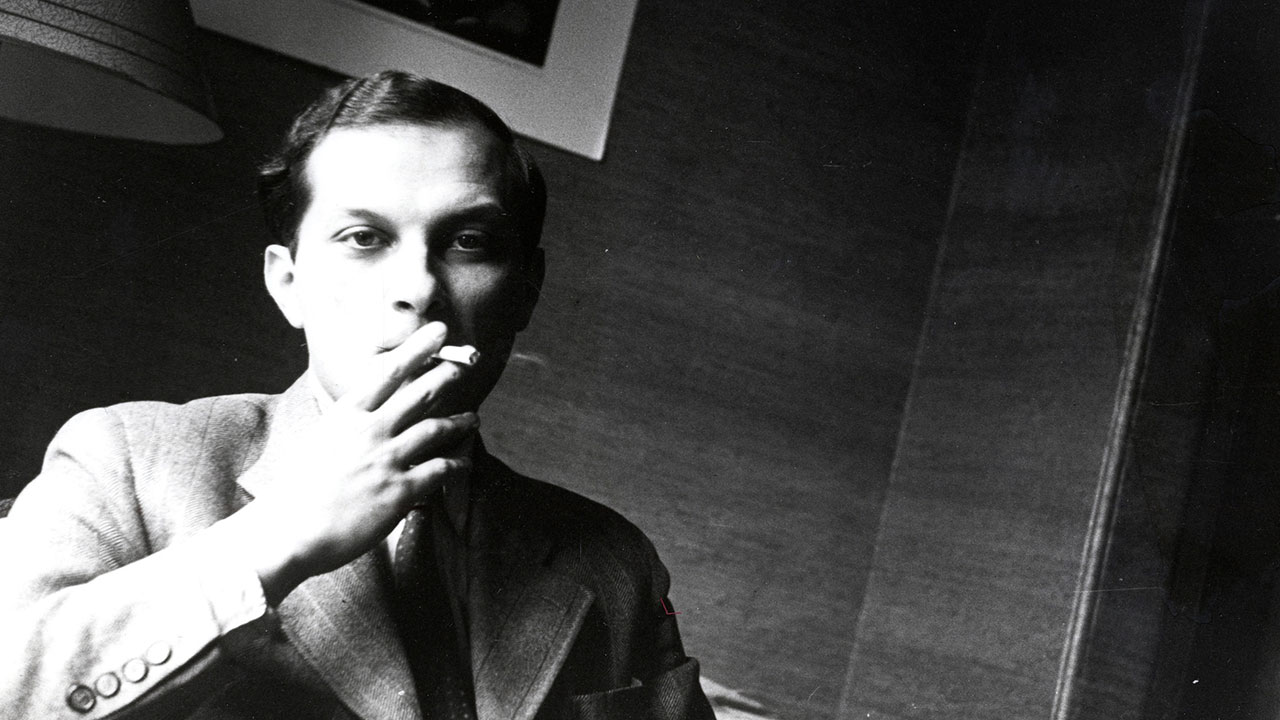 Adventures of a Mathematician
Thor Klein
Chimps and Humans Play Interspecies Video Game
Rachel Mayeri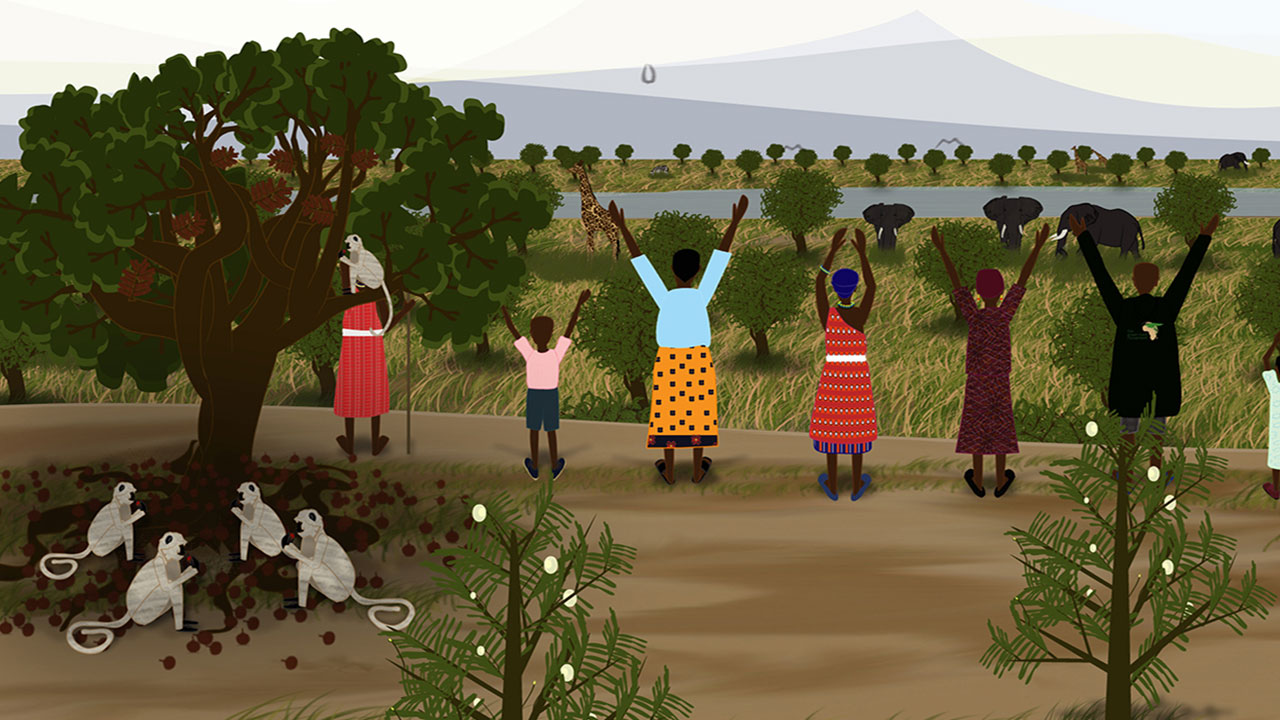 Sowing the Seeds of Change
Doreen Edemafaka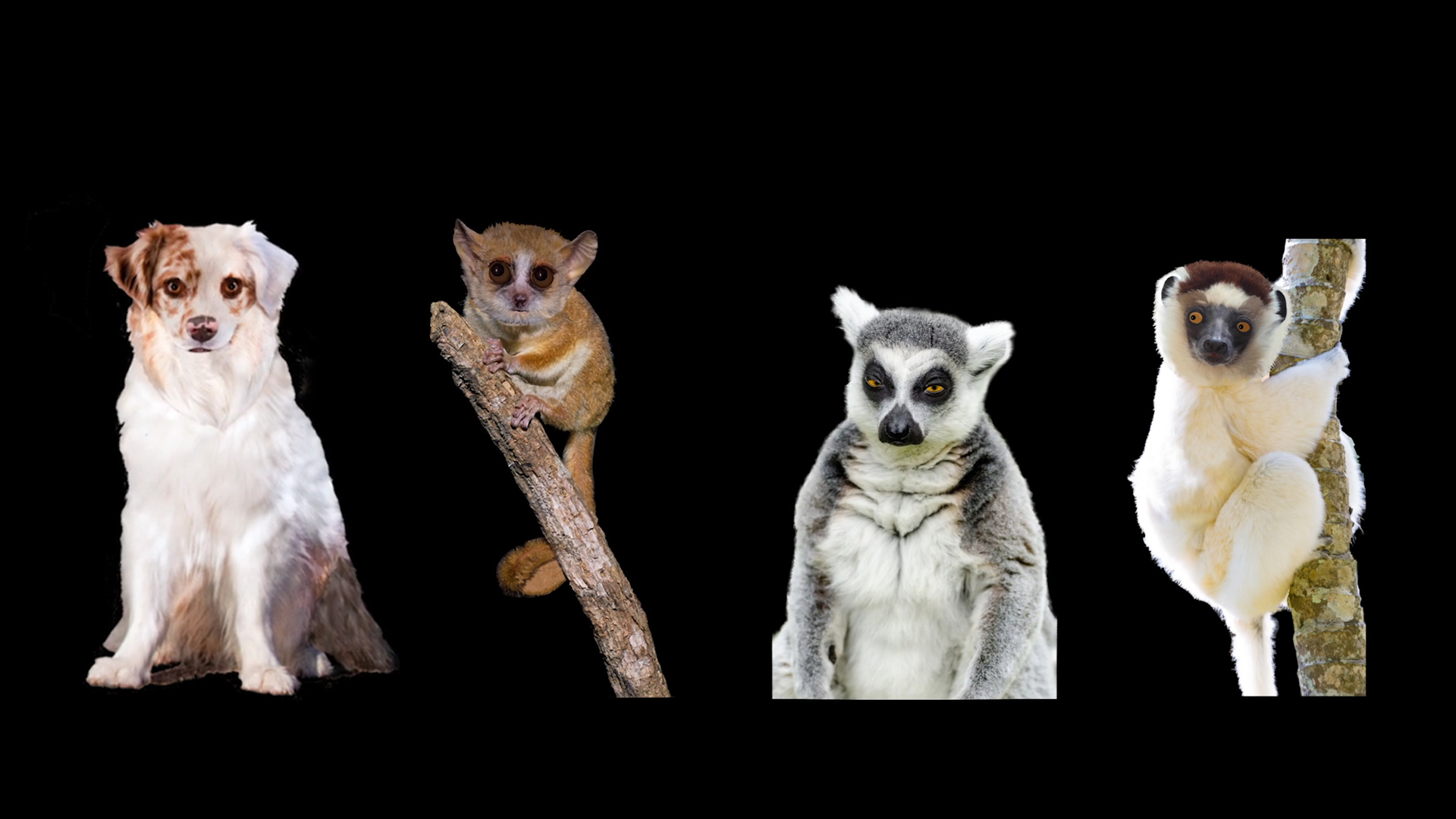 The Jollies: A Biographical Artwork about Primatologist Alison Jolly
Rachel Mayeri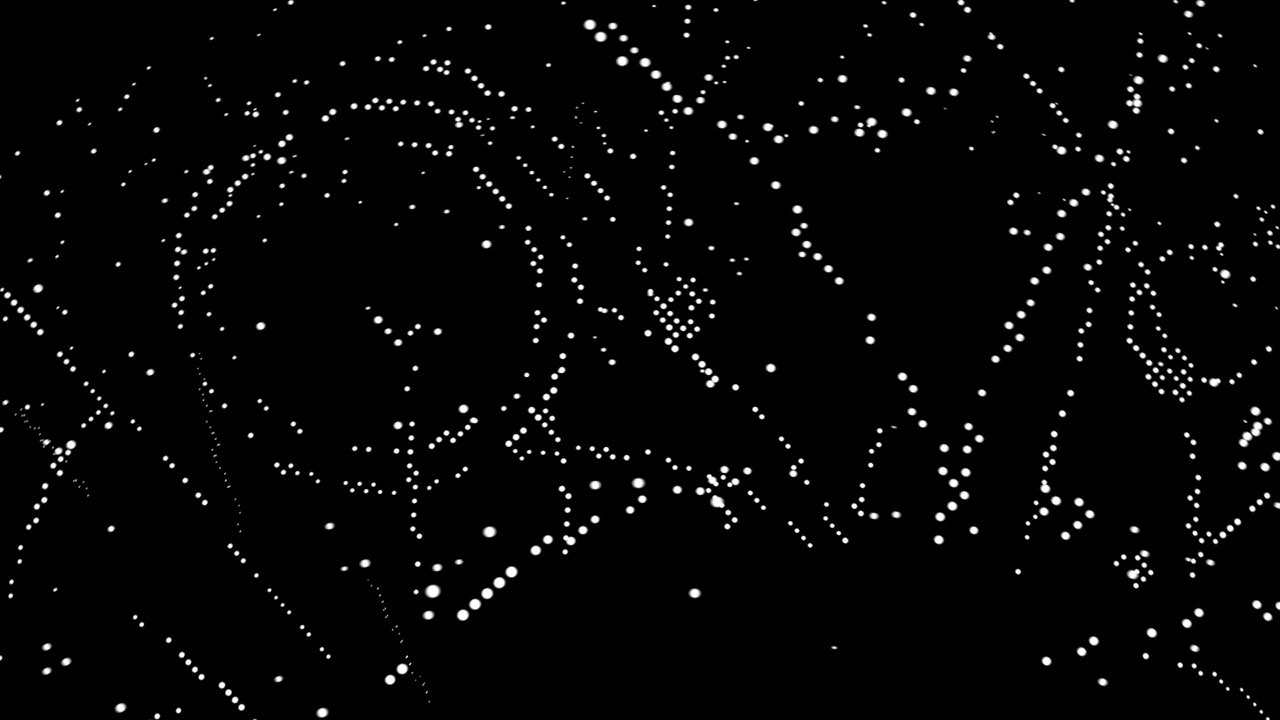 The View from Nowhere
Semiconductor: Ruth Jarman & Joe Gerhardt Exchange
Danielle Parsons,Ravi Sheth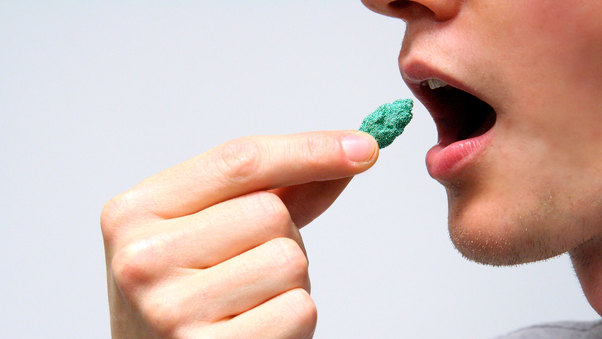 Quanticare
Amy Congdon,Ann-Kristin Abel,Jenny Lee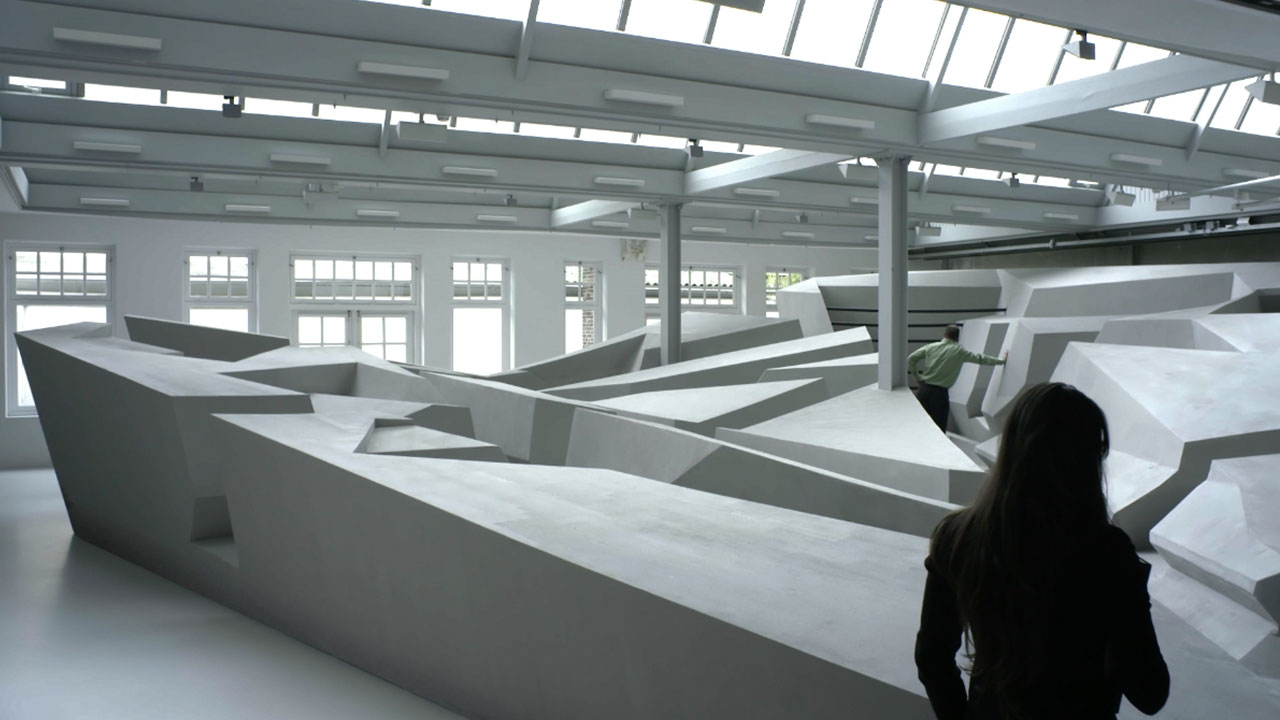 The End of Sitting
Barbara Visser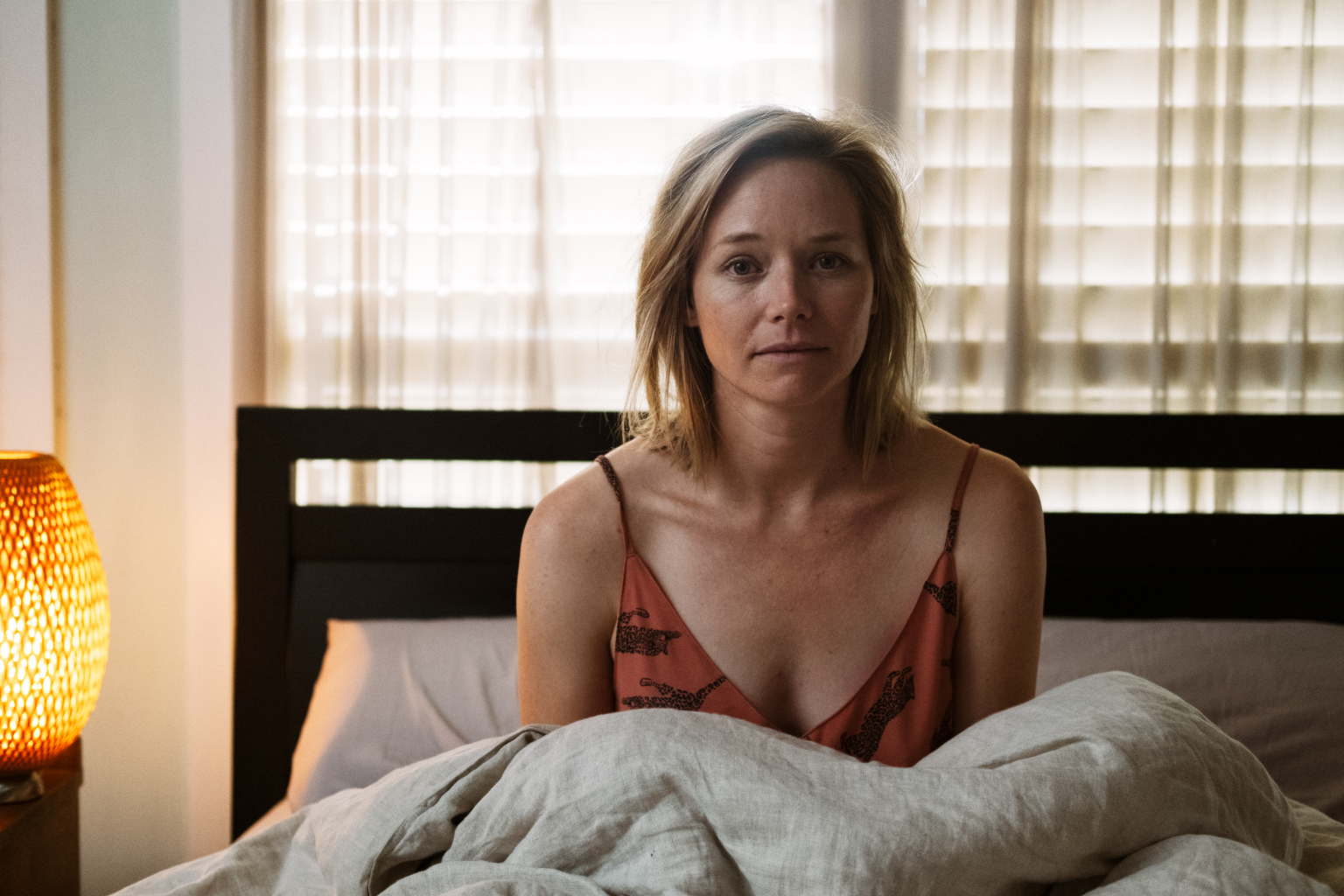 All Our Eggs
Martha Goddard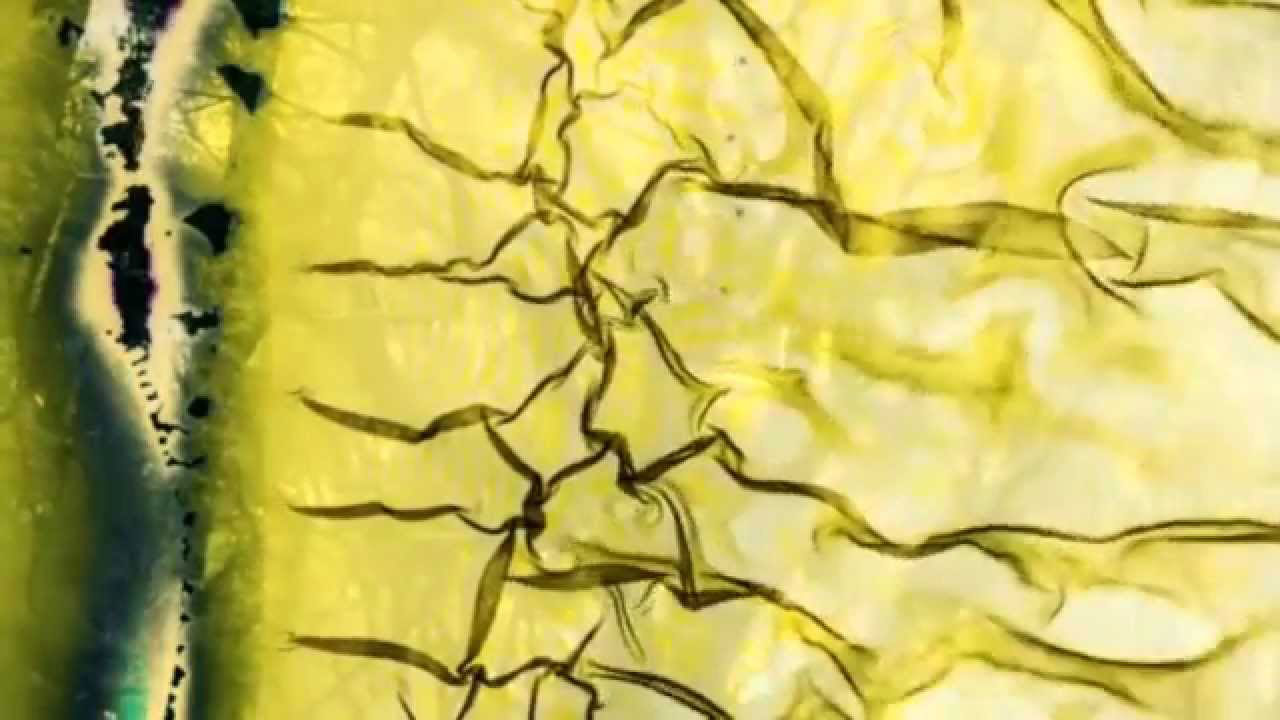 Deforest
Grayson Cooke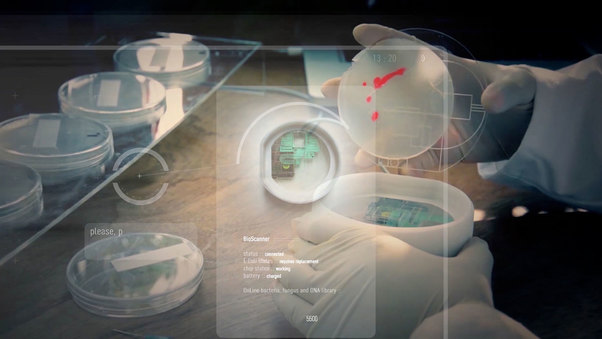 BioFlanneur
Aleks Cicha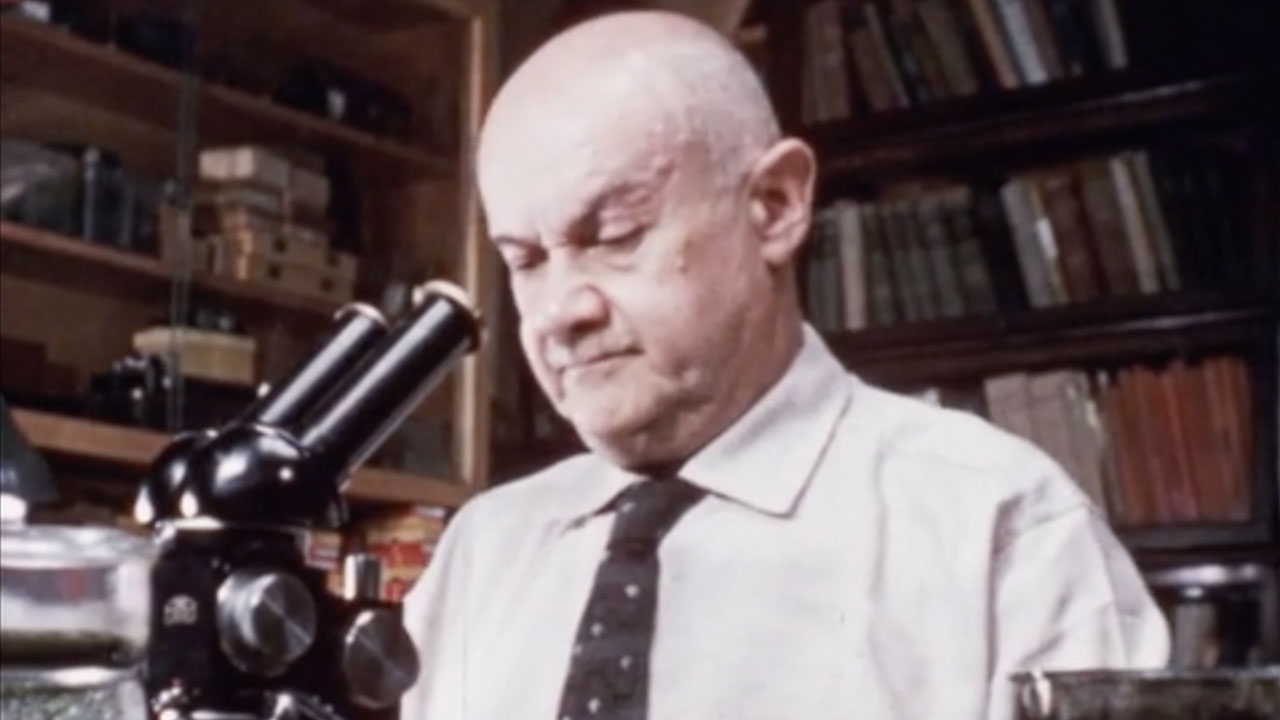 The Worlds of Dr. Vishniac
Donald F. Hornig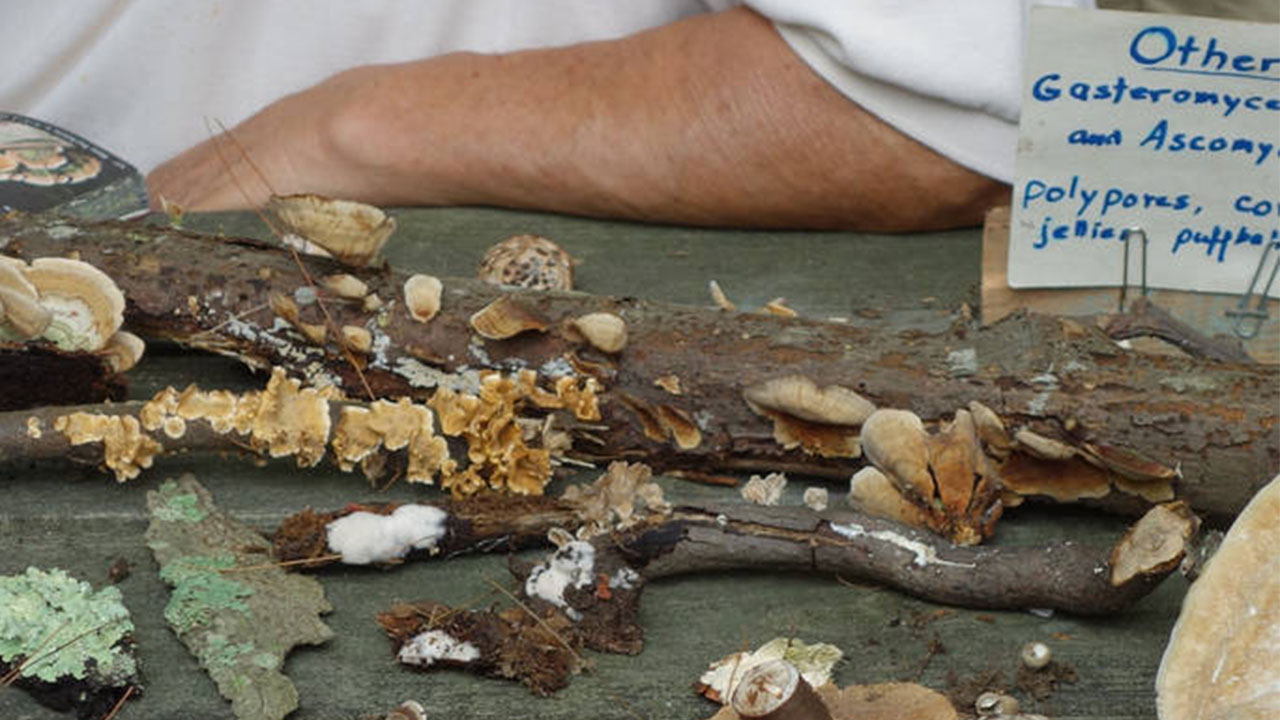 Mycological
Ernst Karel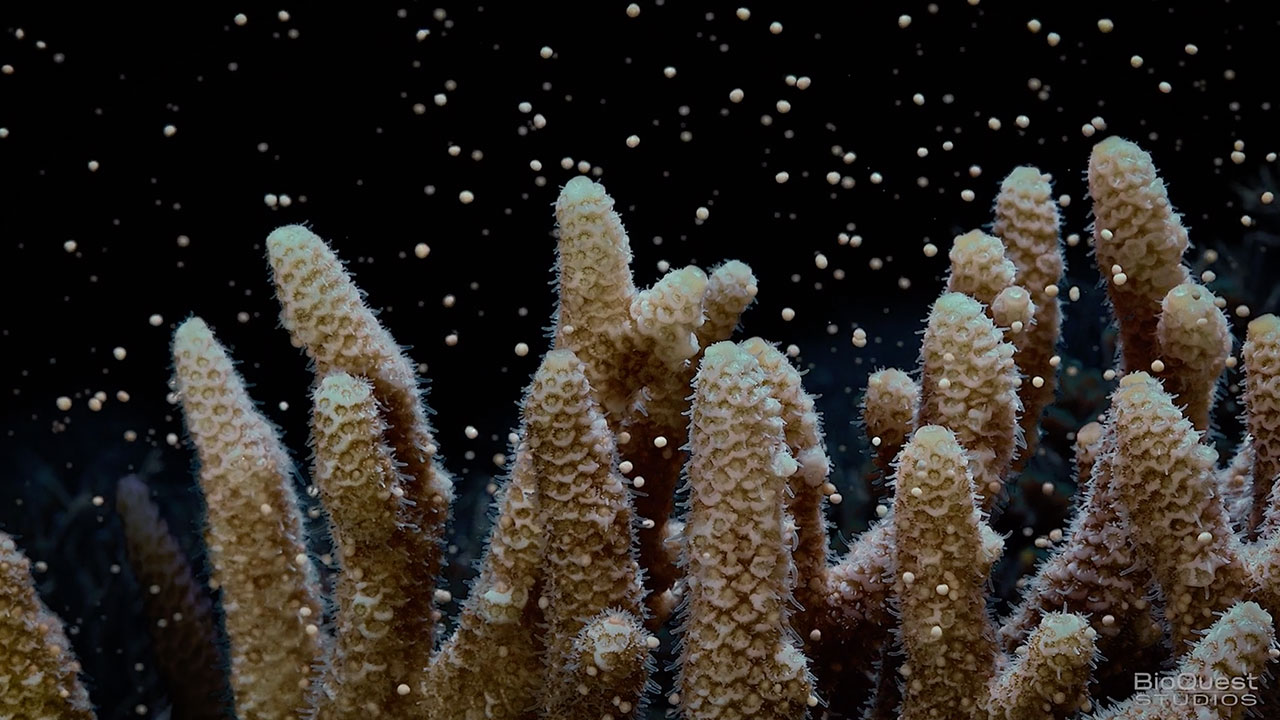 Corals - Ancient Survivors
Louise Polain,Daniel Stoupin,& Pete West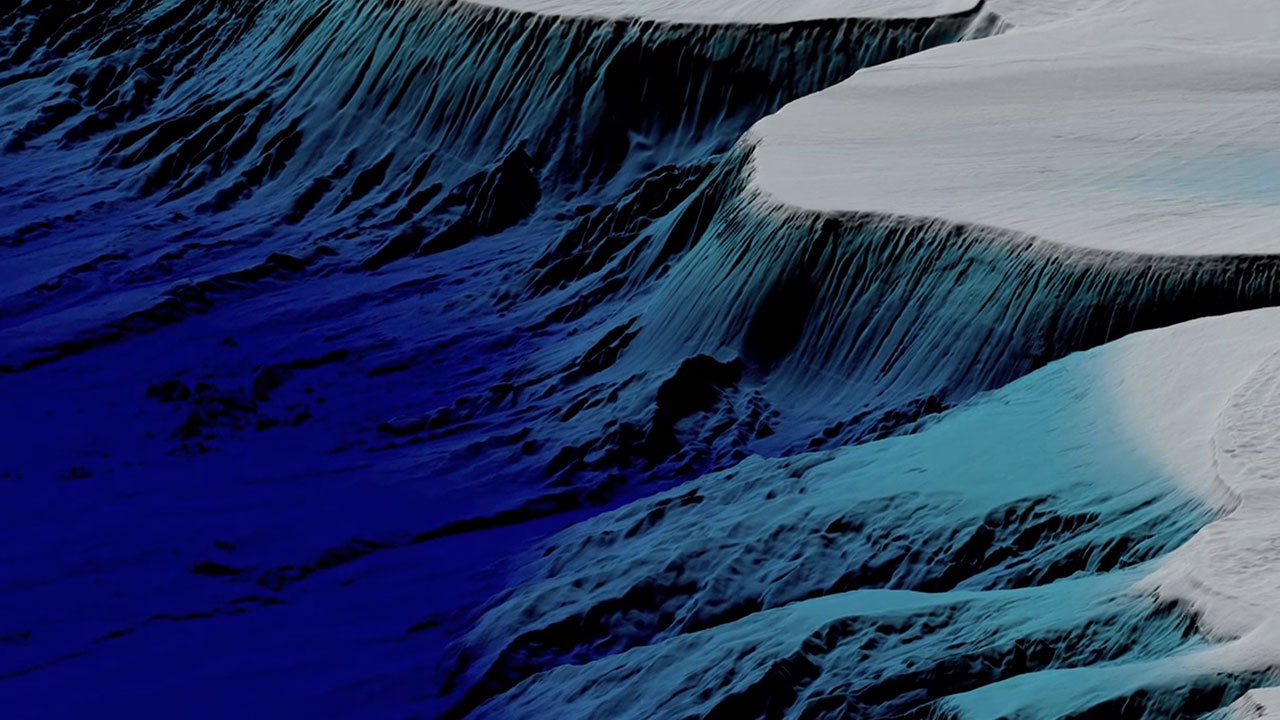 Acoustic Ocean
Ursula Biemann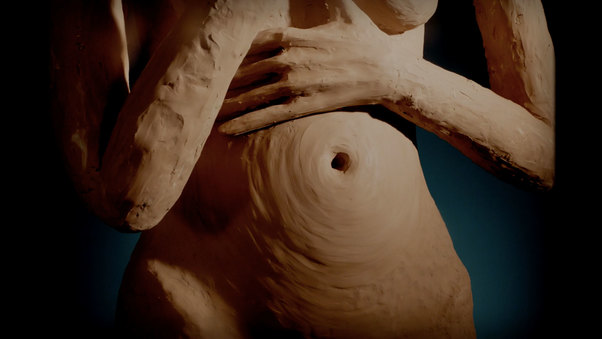 Ab Ovo
Anita Kwiatkowska - Naqvi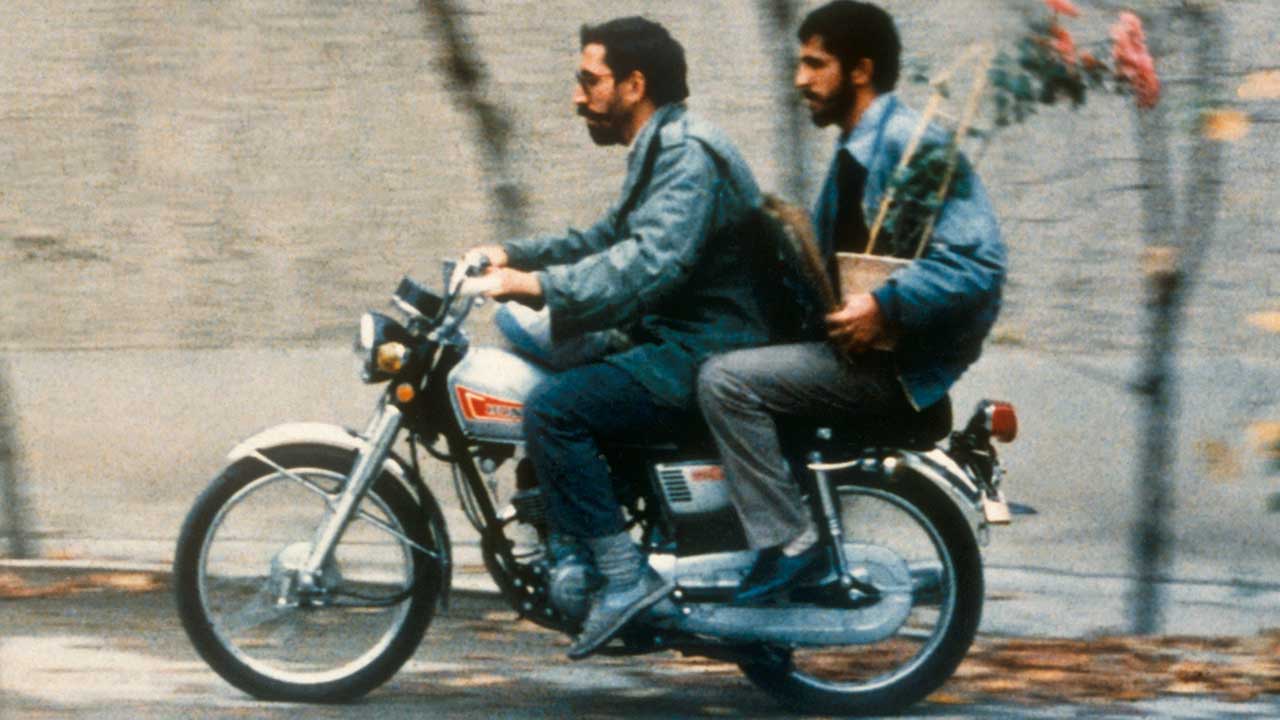 Close-Up
Abbas Kiarostami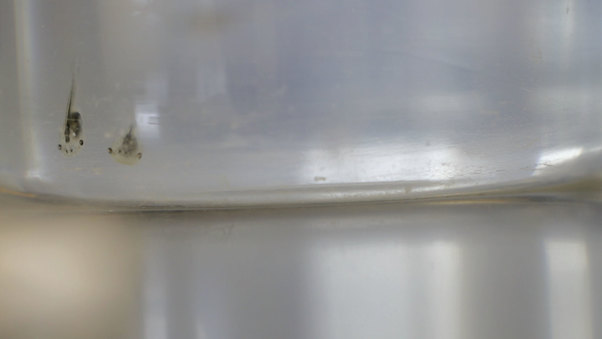 The Unbearable Lightness of a Tadpole
Alexis Gambis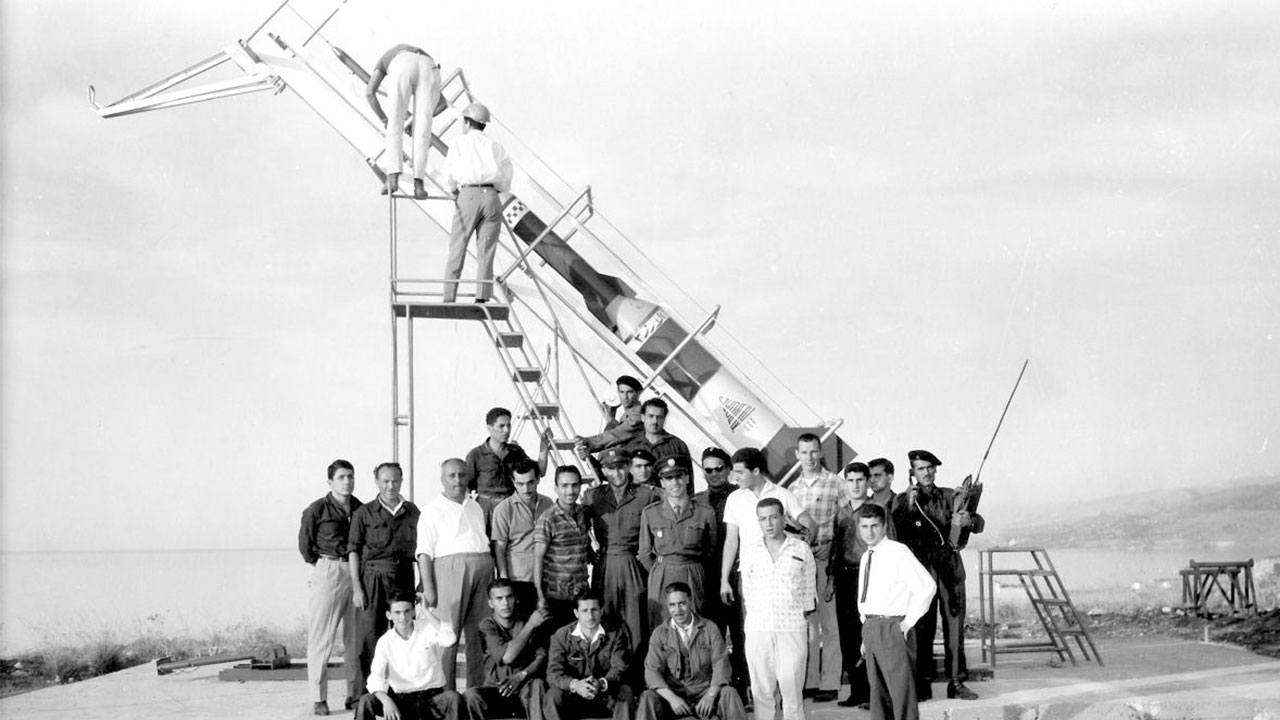 Lebanese Rocket Society
Joana Hadjithomas,Khalil Joreige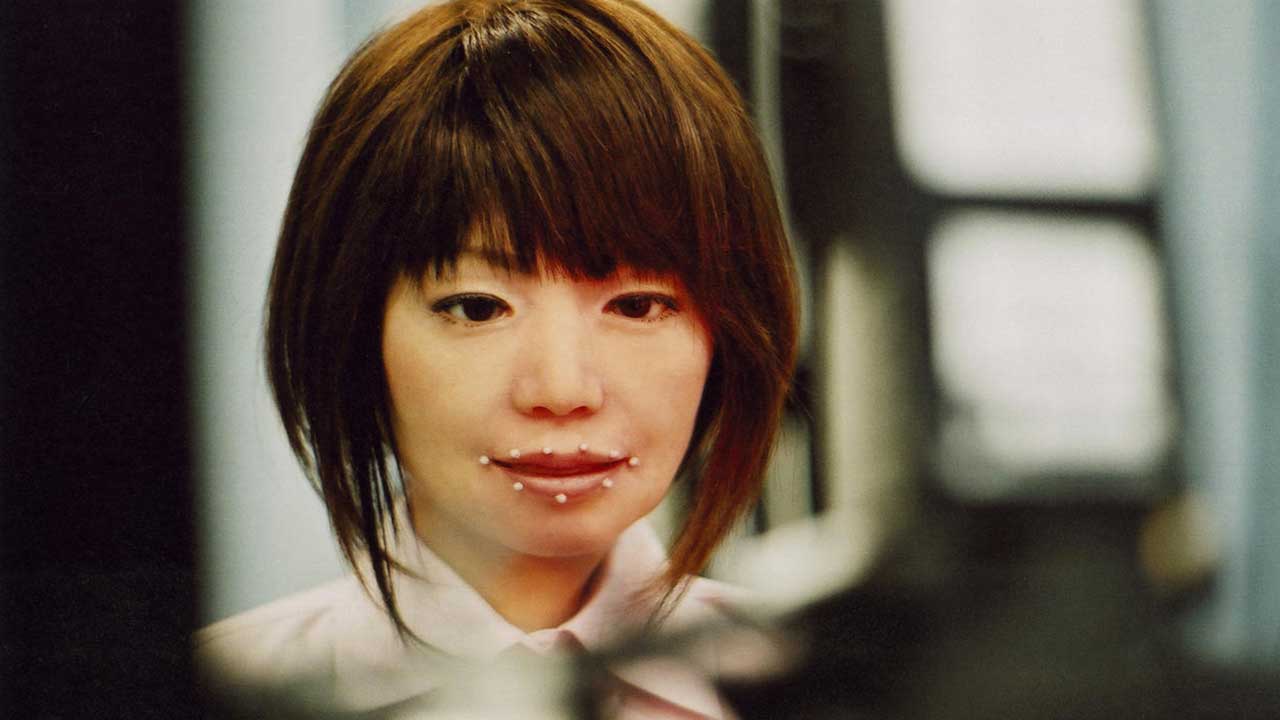 Mechanical Love
Phie Ambo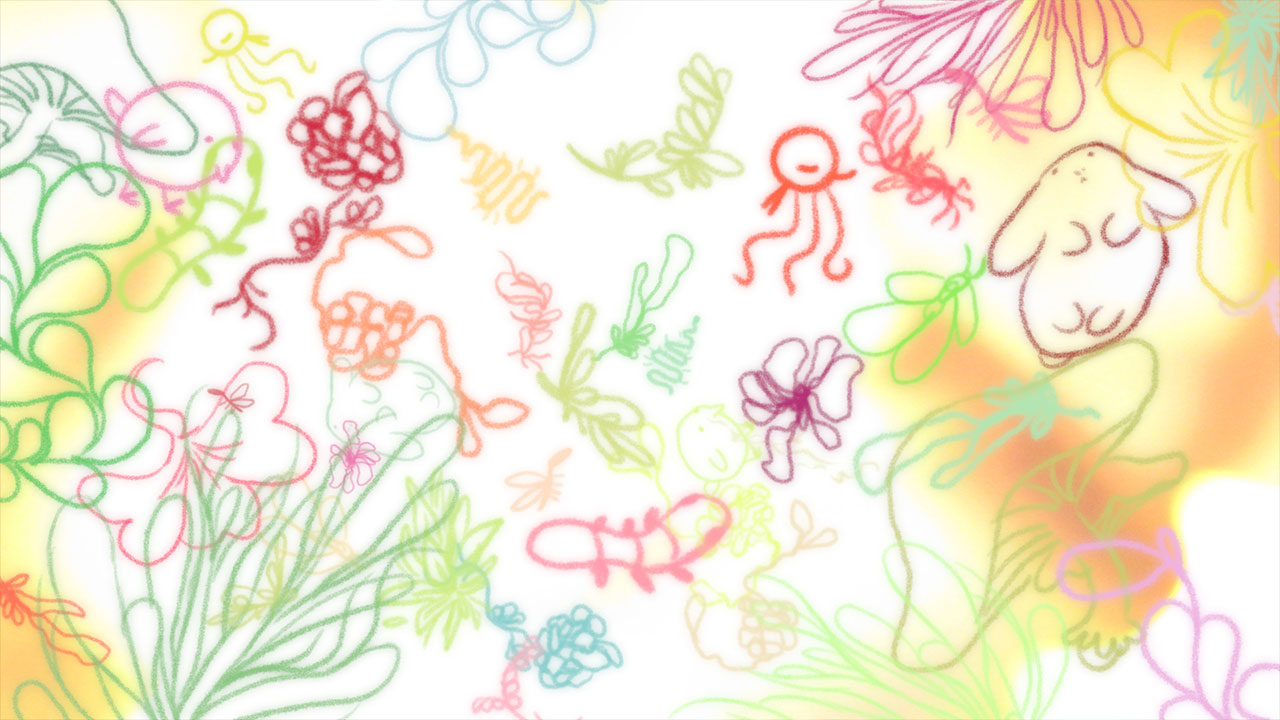 Phosphenes
Catherine Slilaty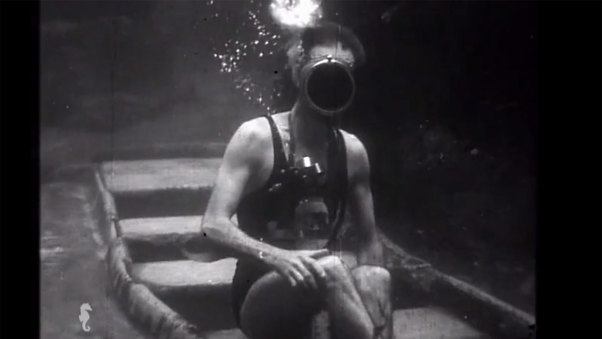 Sous l'Eau (Underwater)
Jean Painlevé
The Waiting Room
Hend Fakhroo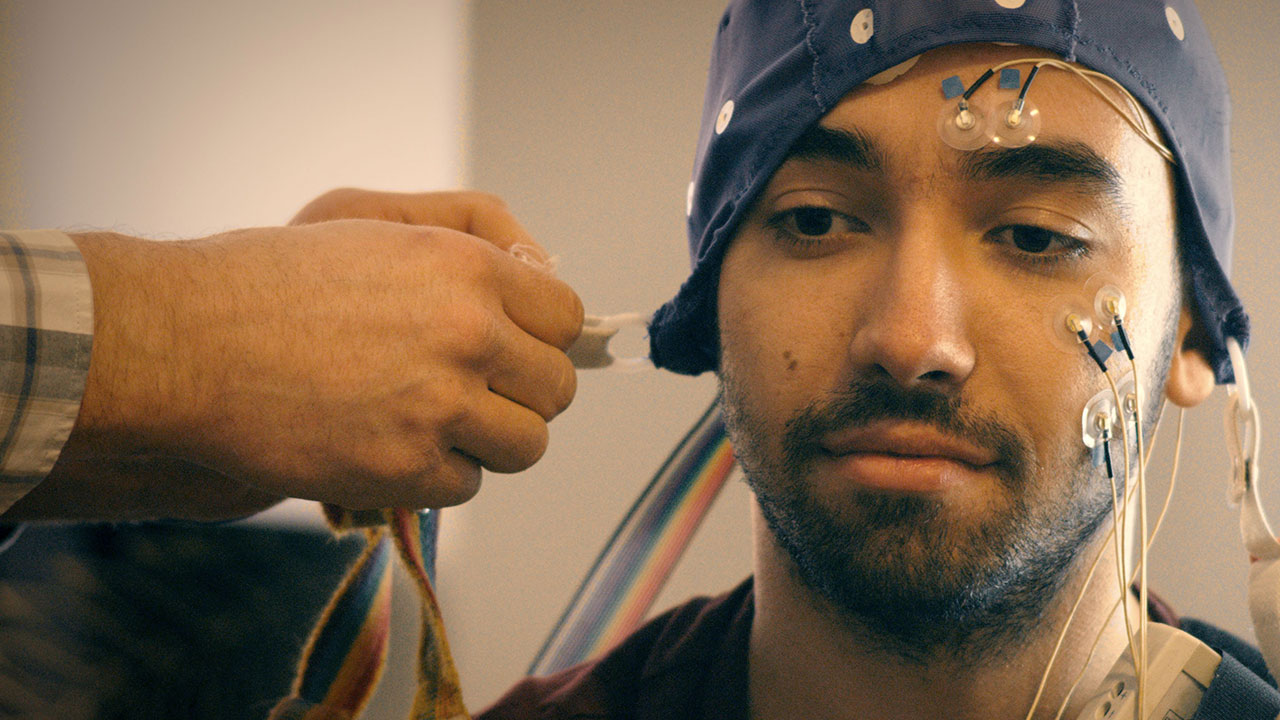 Love & Engineering
Tonislav Hristov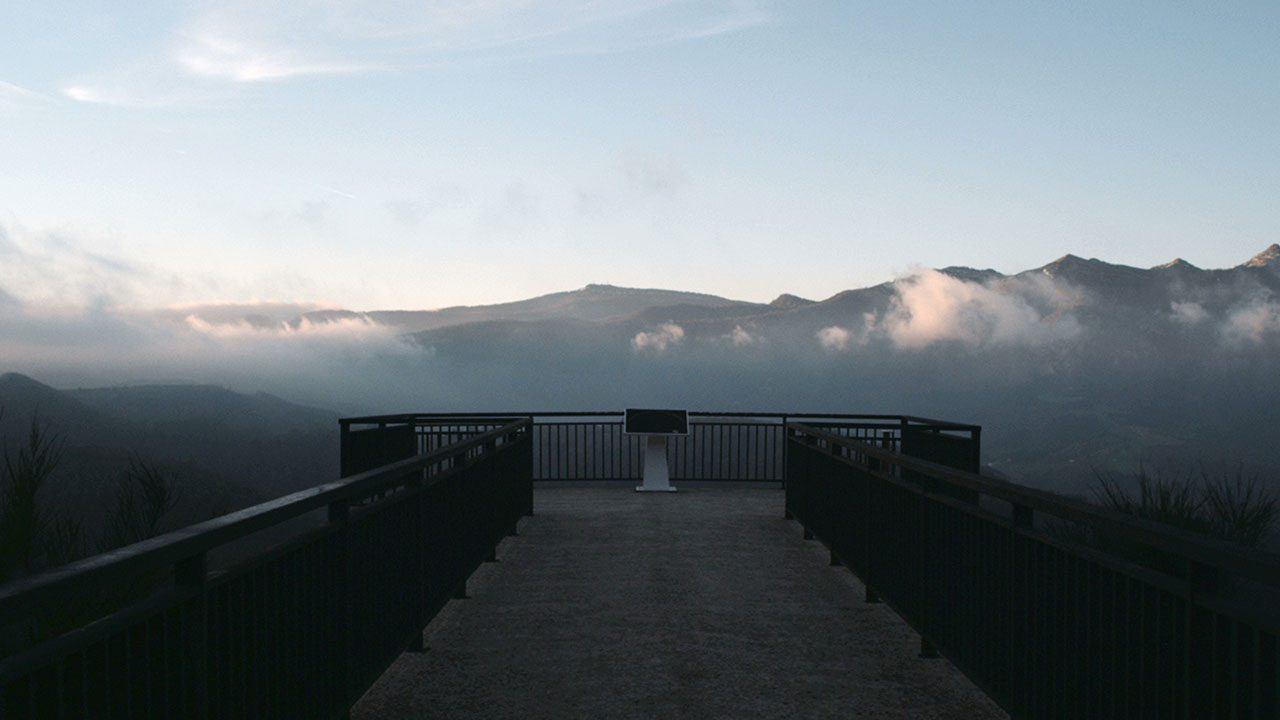 Elena Asins – Genesis
Álvaro Giménez Sarmiento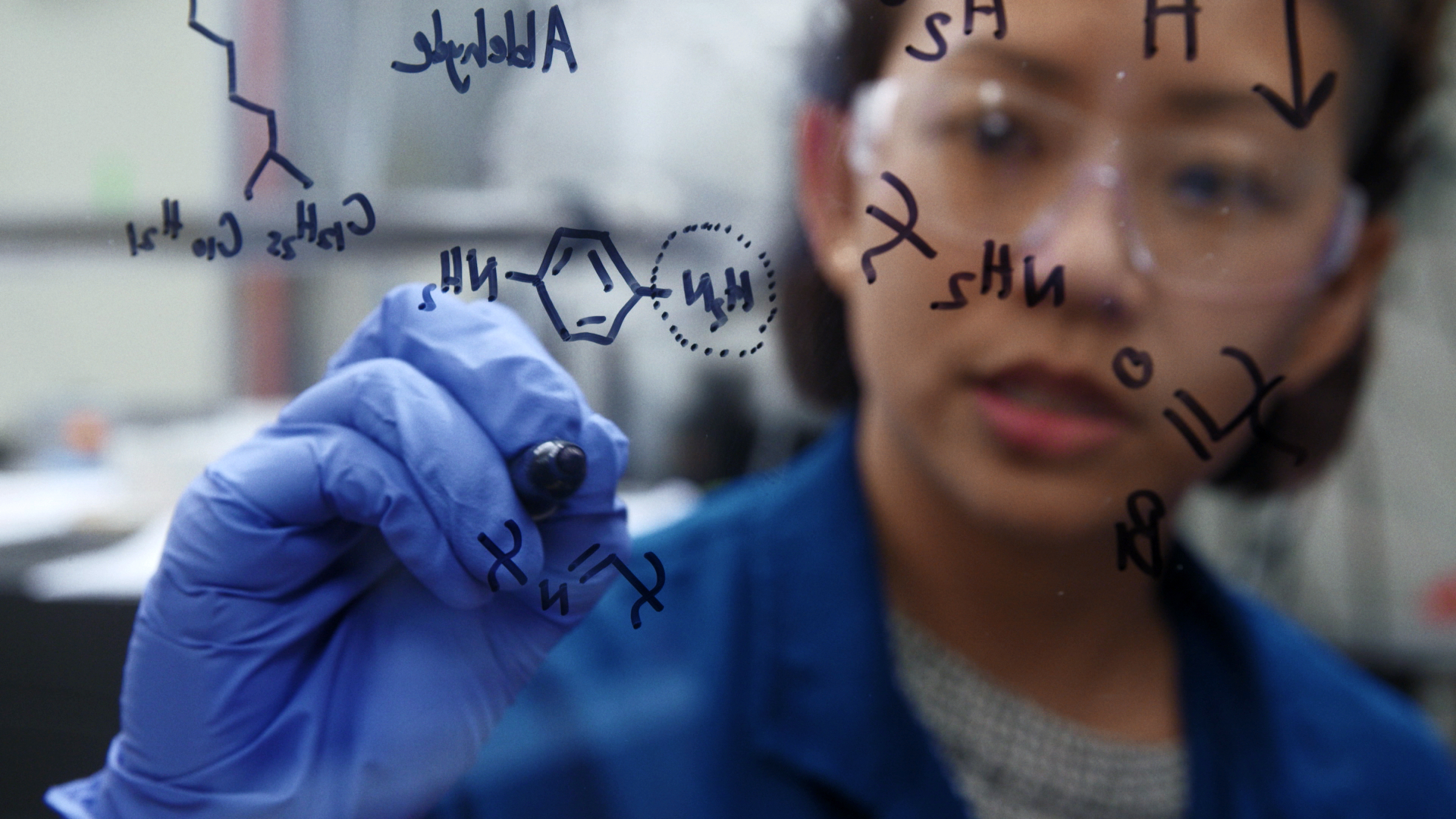 Under The Skin
Miao Wang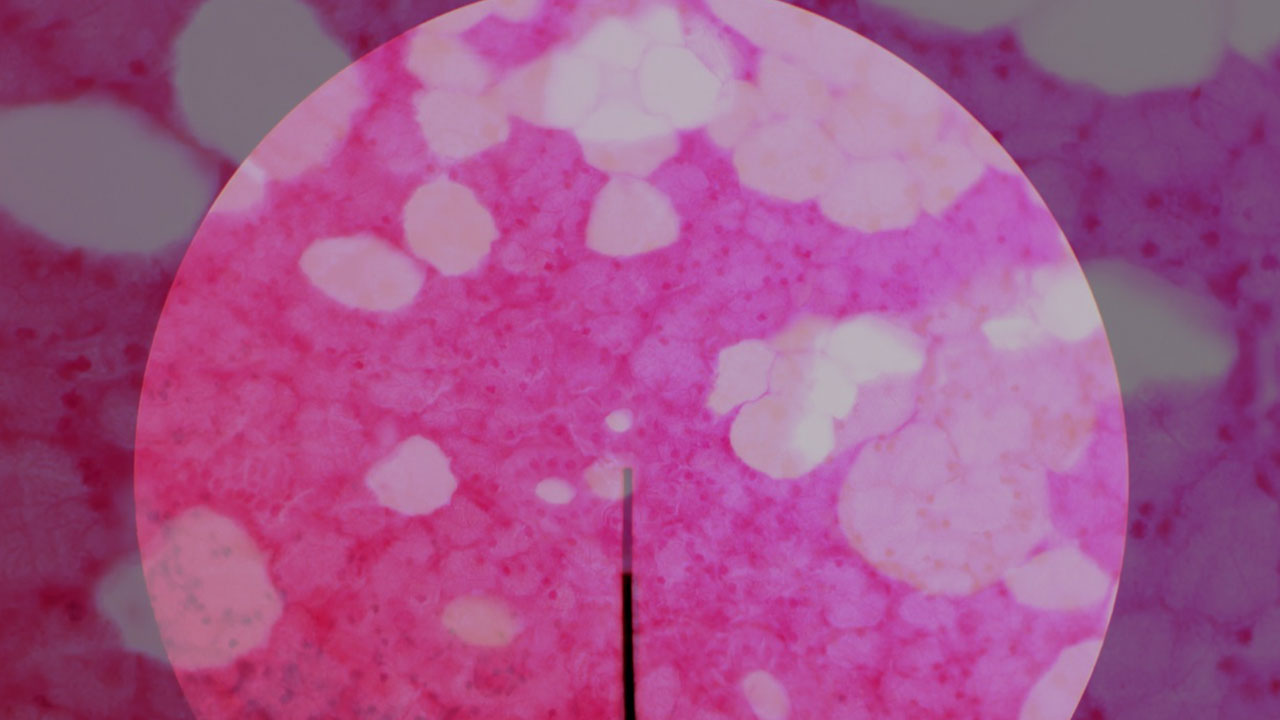 Through the Mirror
Graciela Cassel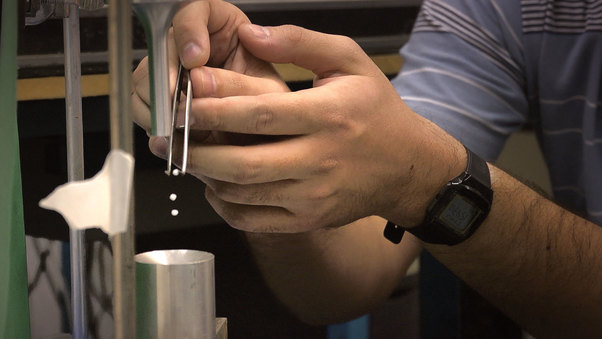 Suspended by Sound
Tiago Marconi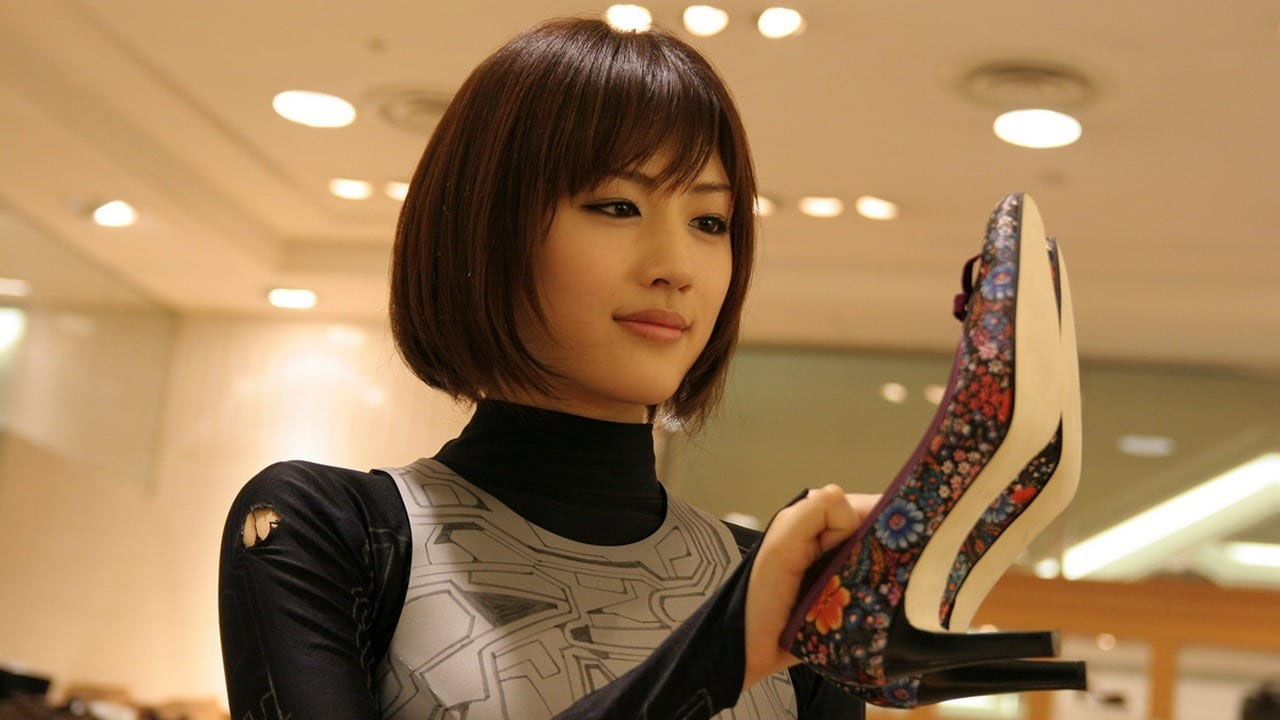 Cyborg Girl
Kwak Jae Young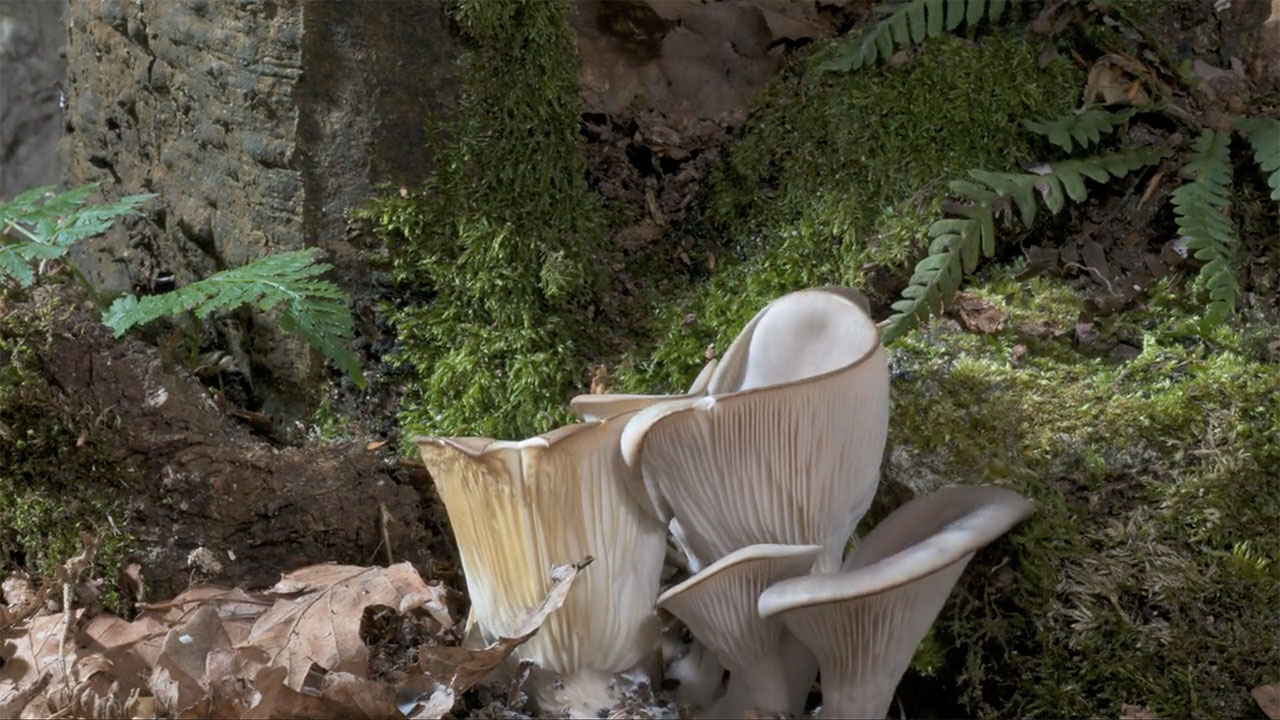 Mushroom Man
Leslie Iwerks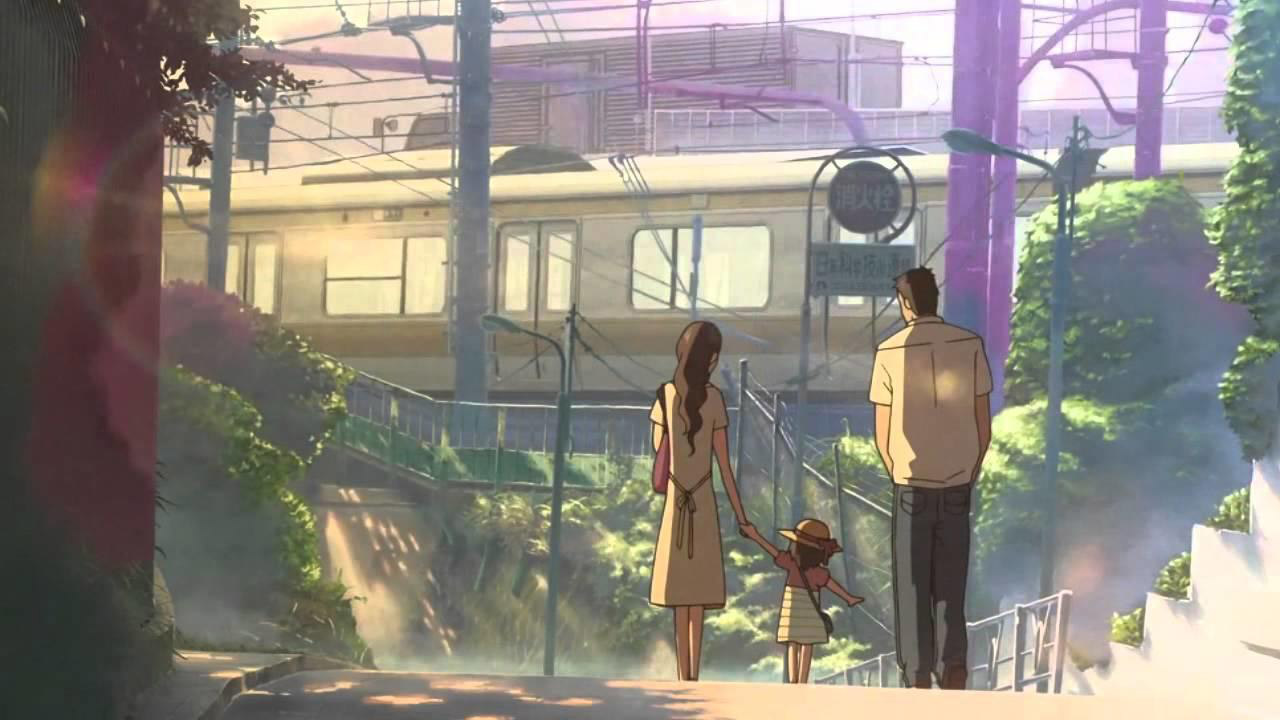 Dareka no Manazashi (Someone's Gaze)
Makoto Shinkai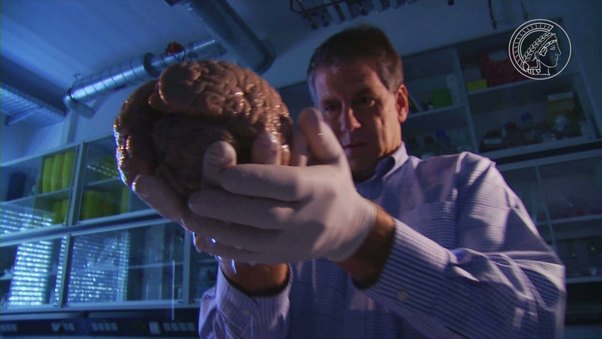 How Synapses Spark
Anna Massih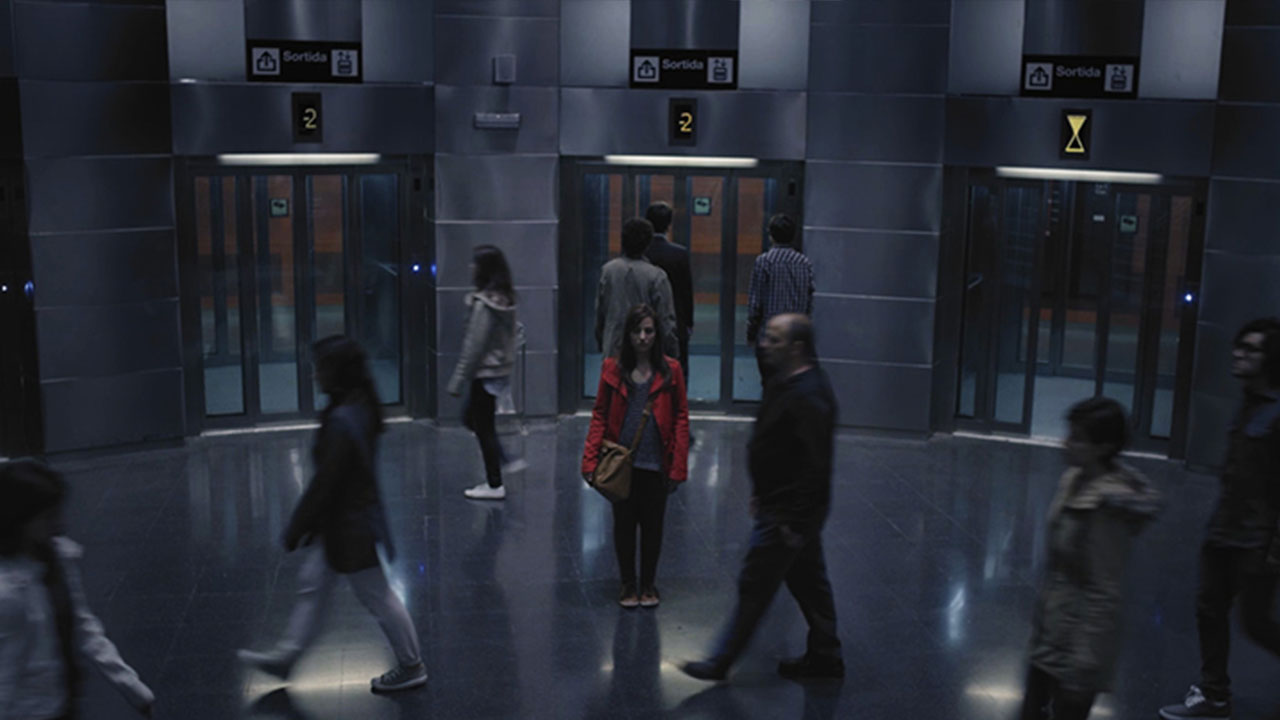 Timelapse
Aleix Castro
Without Name
Lorcan Finnegan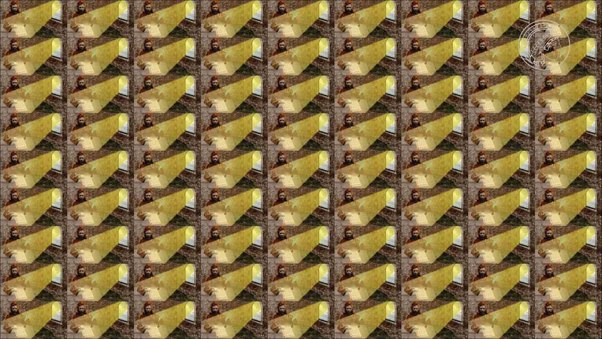 Flowering Plants - The Right Timing
Anna Massih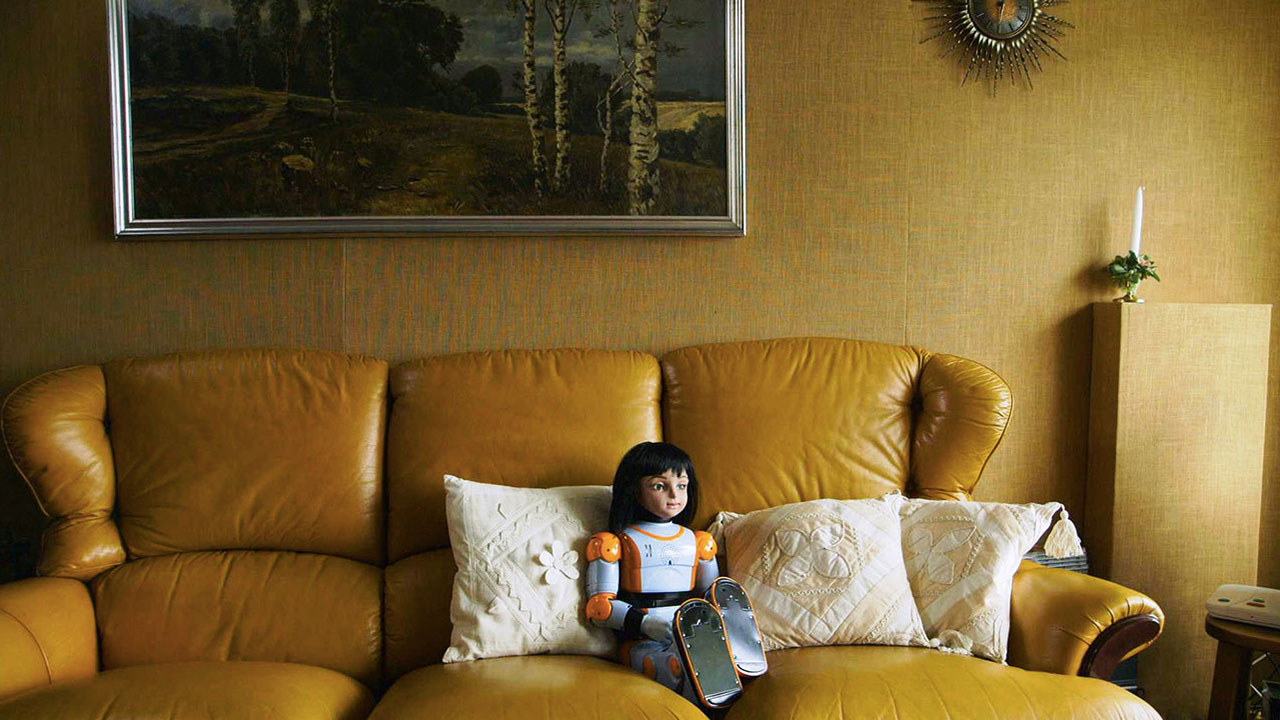 Alice Cares
Sandra Burger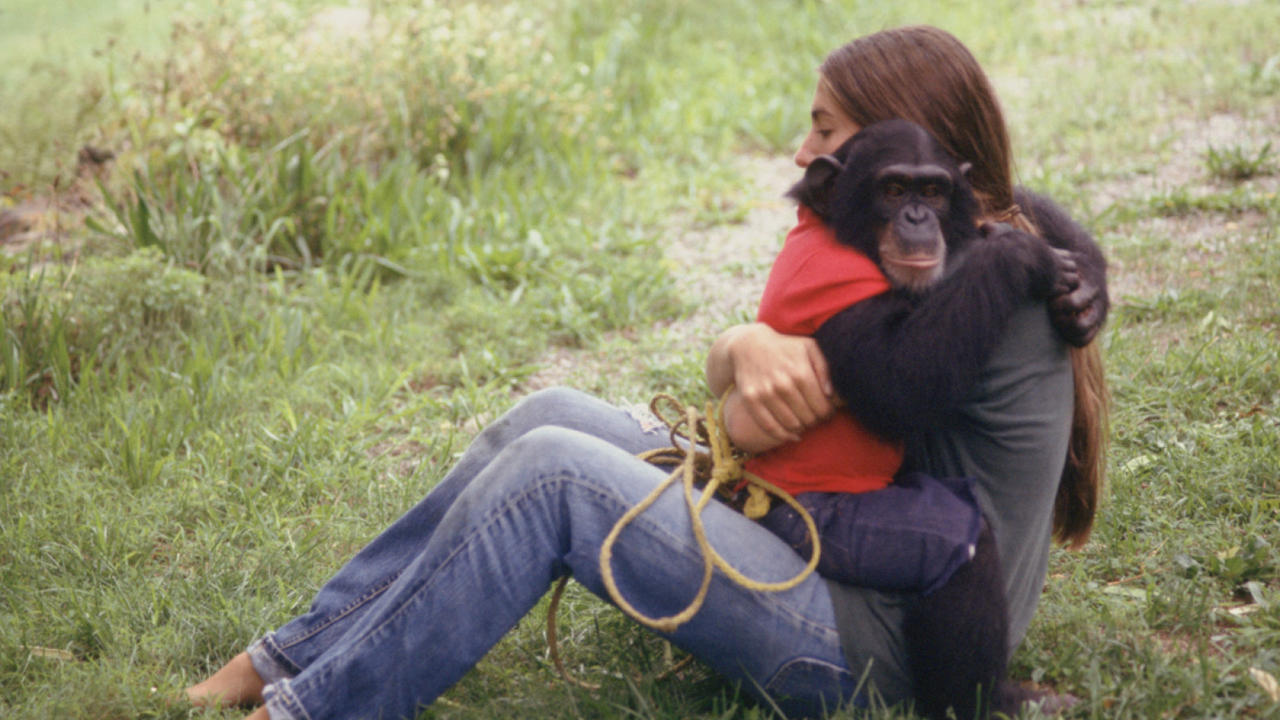 Project Nim
James Marsh
Fruit flies draw a bowl of ripe fruit from above
Dennis Hlynsky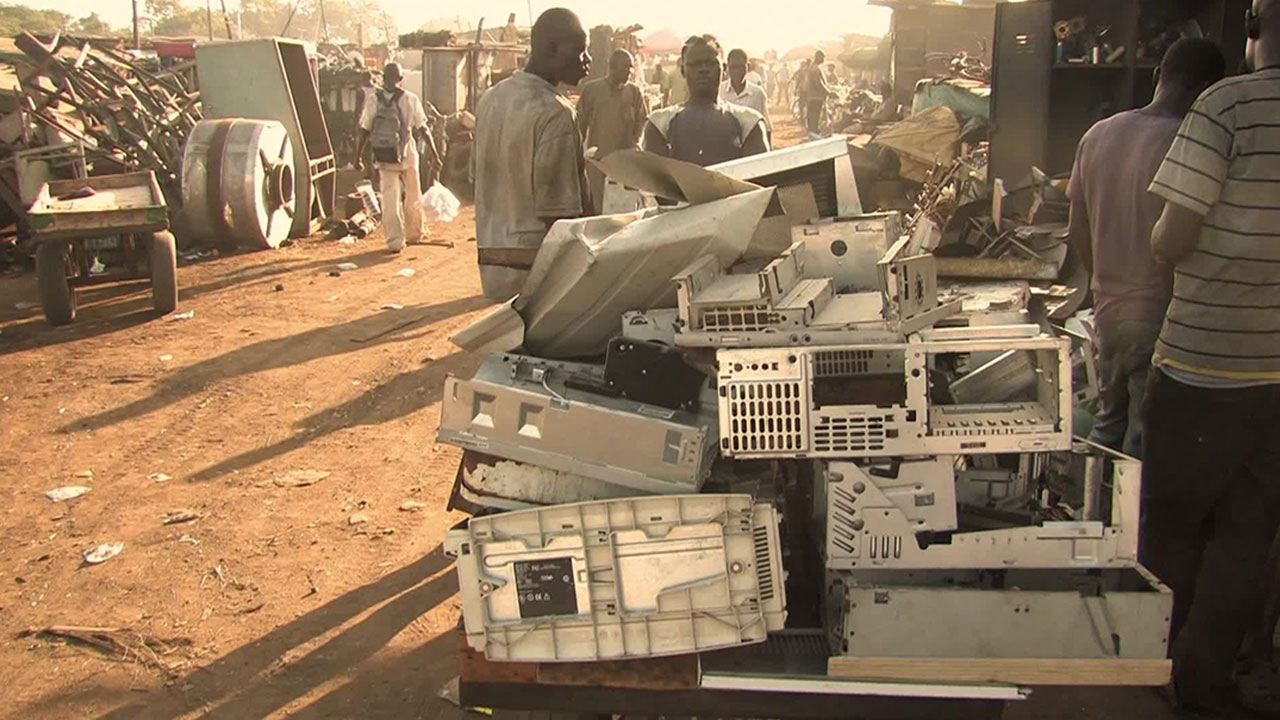 At the Other Side of Technology
José Prieto,Leonardo Llamas
Birds
Ulu Braun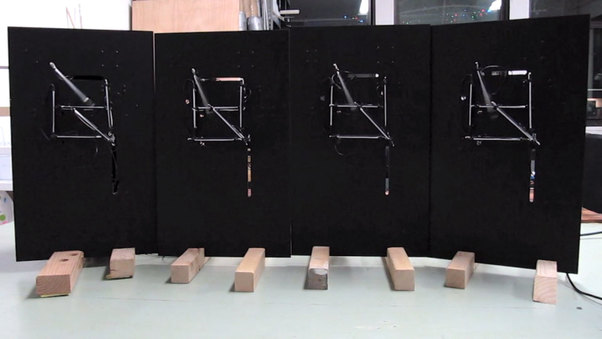 Four Letter Words
Rob Seward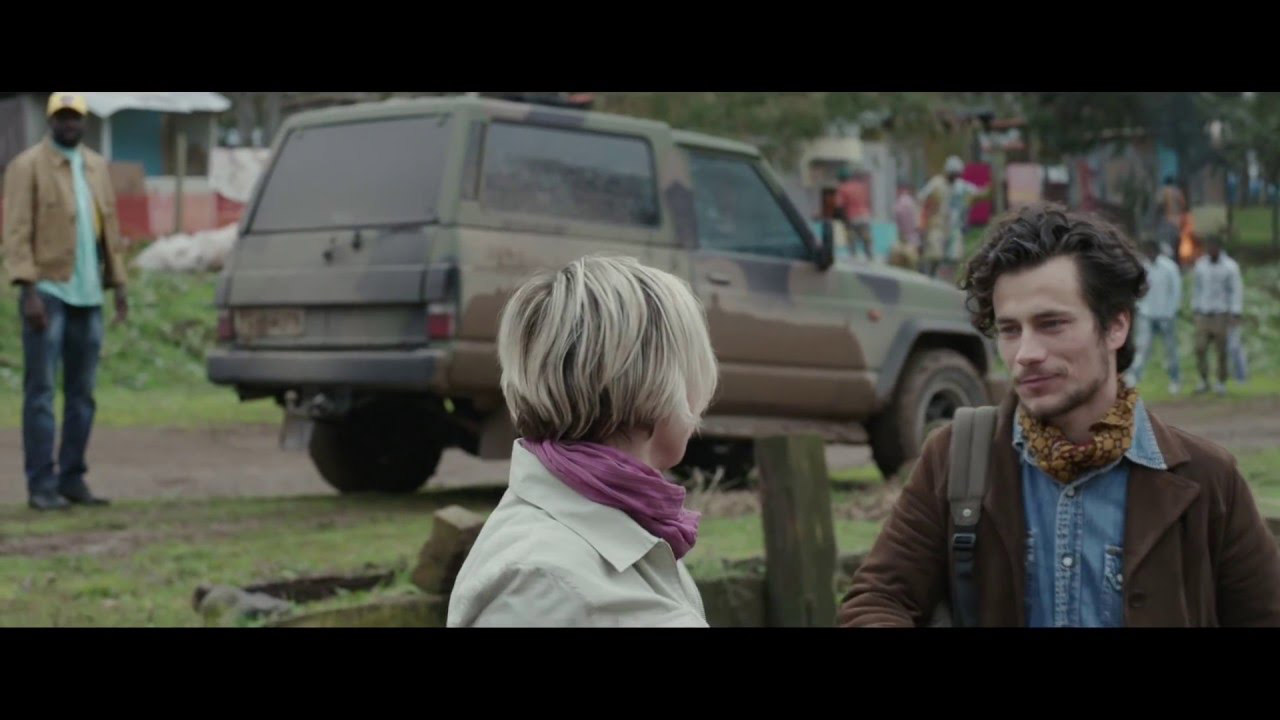 Ebola
Cristian Marazziti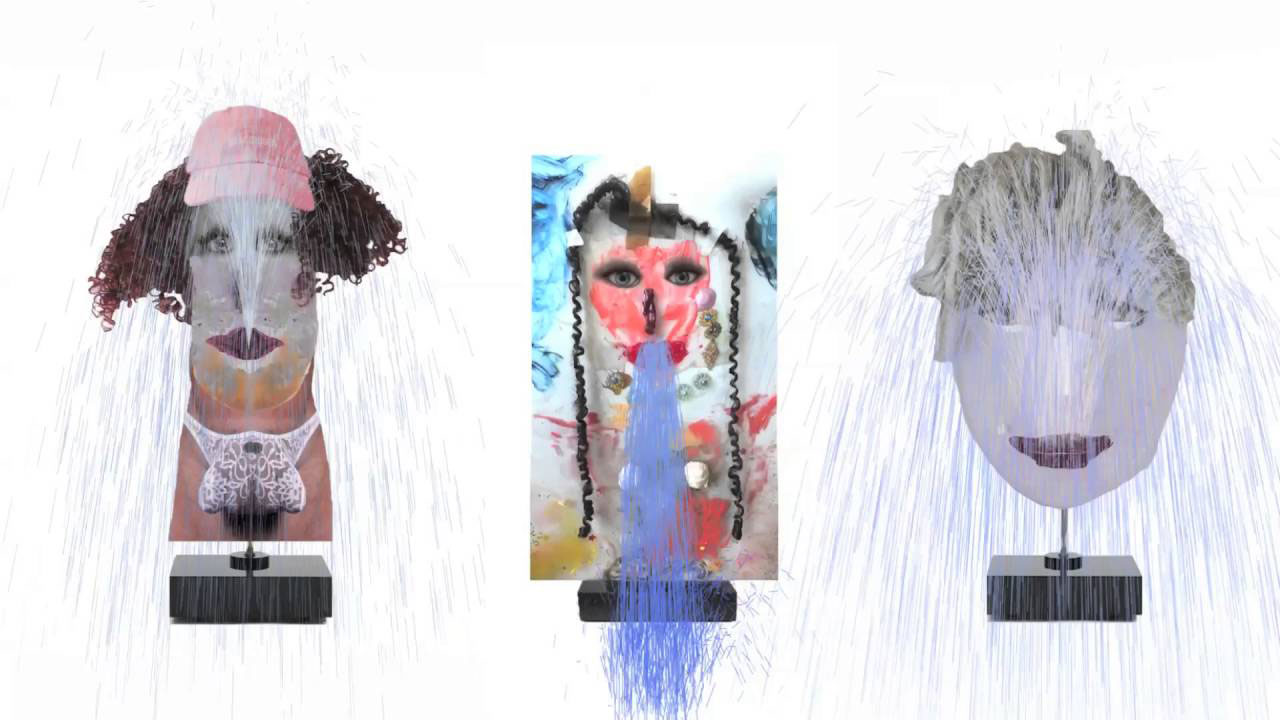 Turing, The Apple, My Father, Eve & I
Fabienne Audéoud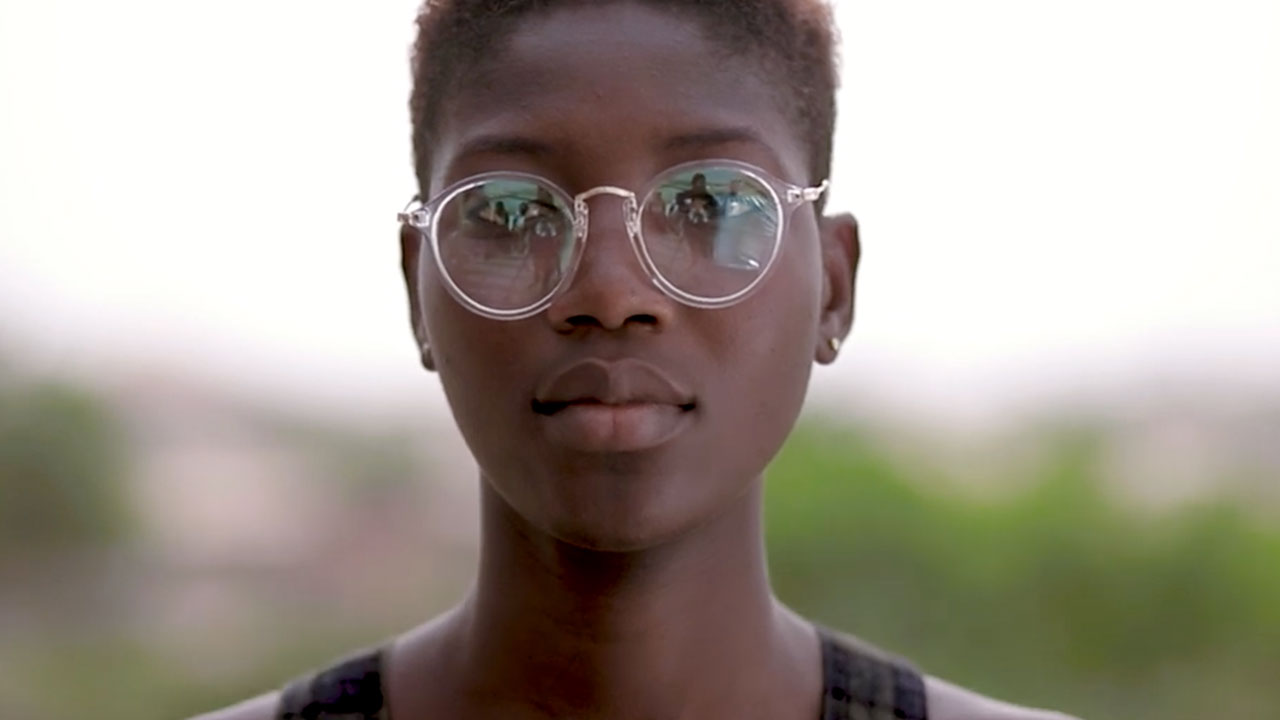 Too Many Curves than Edges
Dickson Oyiadjo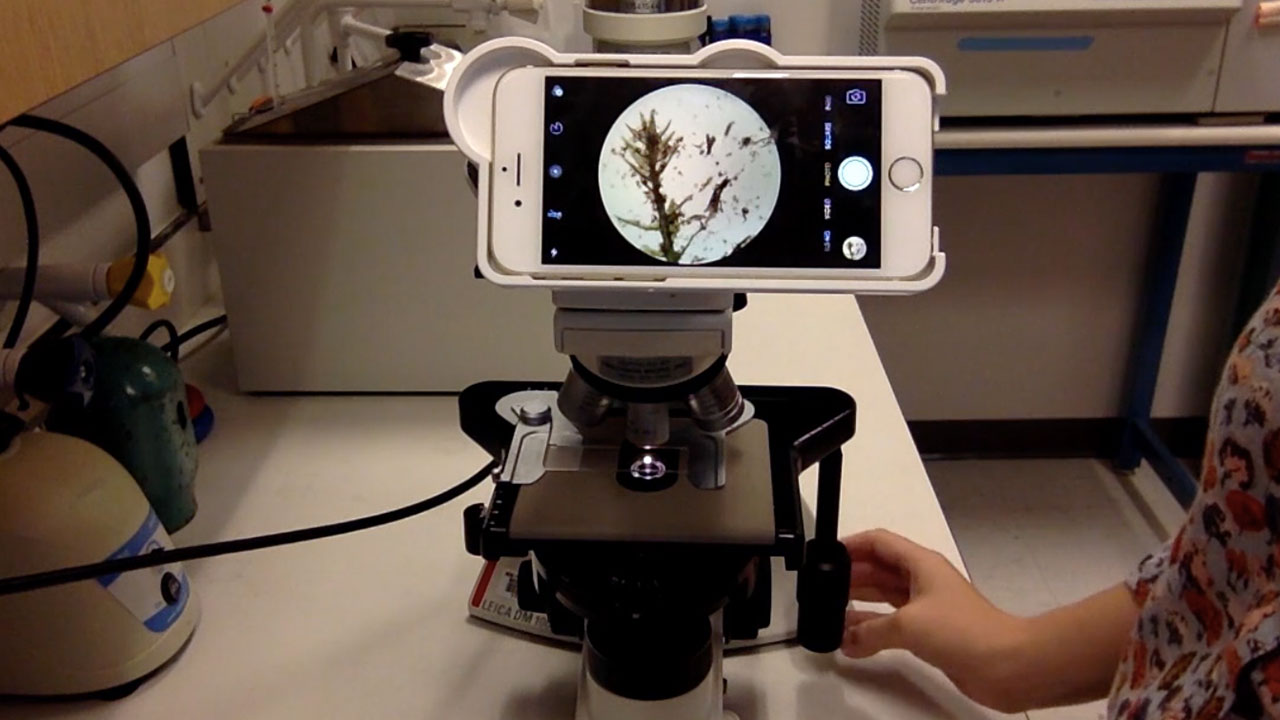 LabCam: iDu Optics
Sally Warring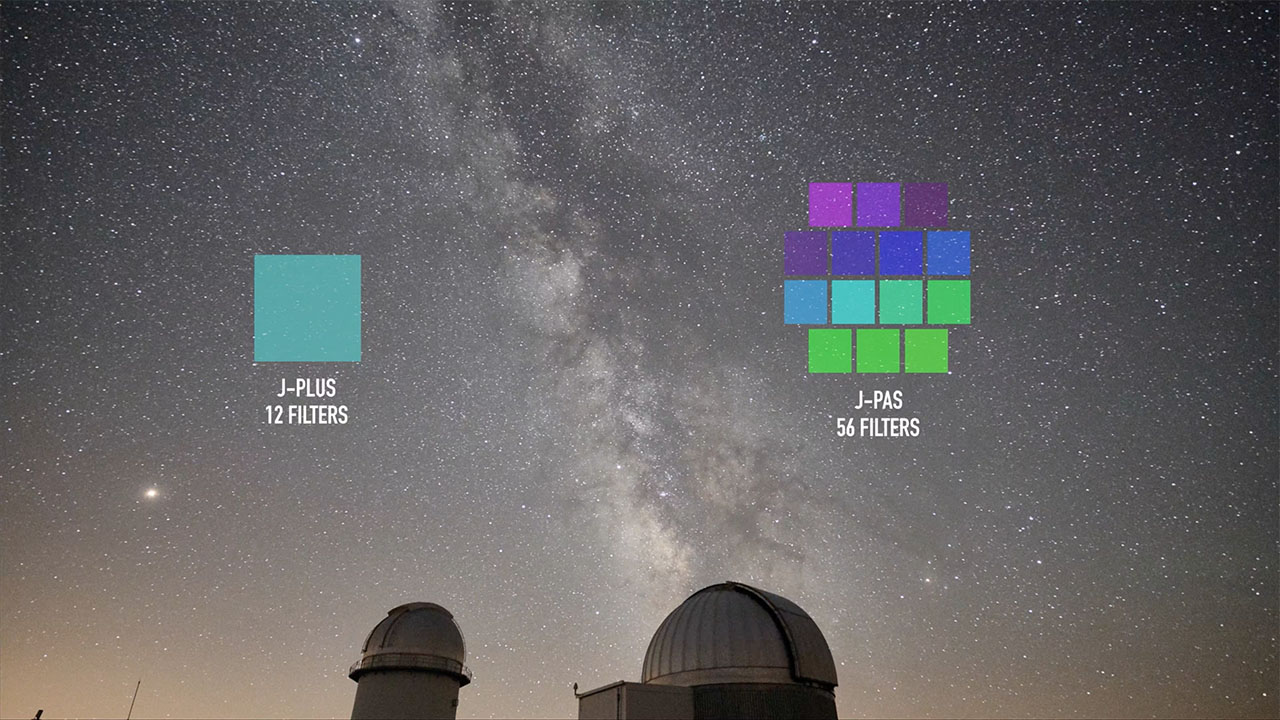 J-PLUS, 12 Windows to the Universe
Javier Diez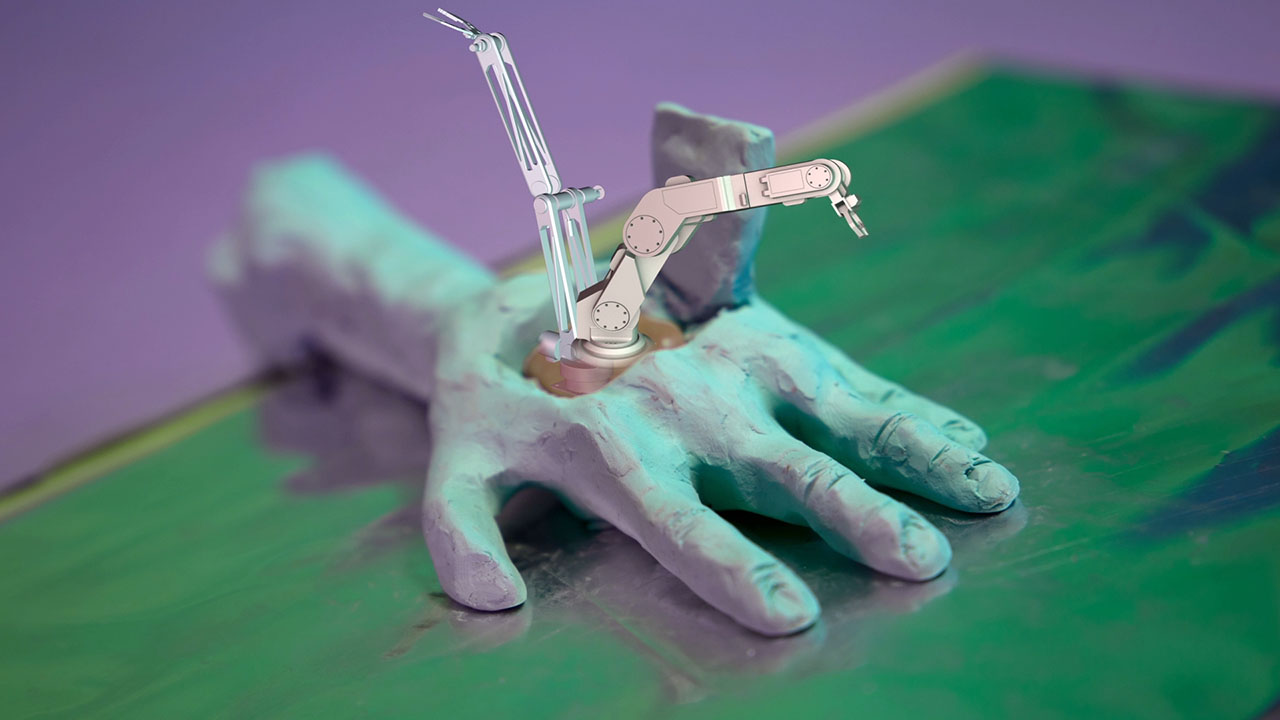 Reanimation! ep.4 - Tools of Our Own
Nadja Oertelt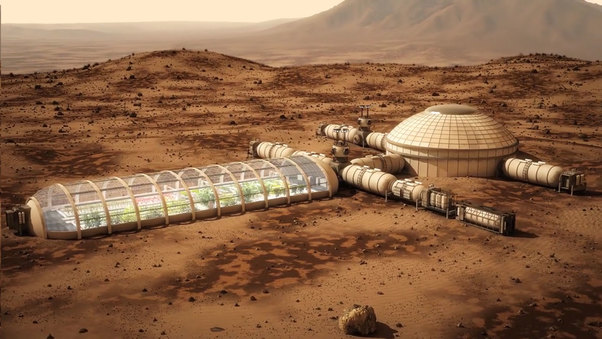 Someday Somewhere Beyond
Jonathan Minard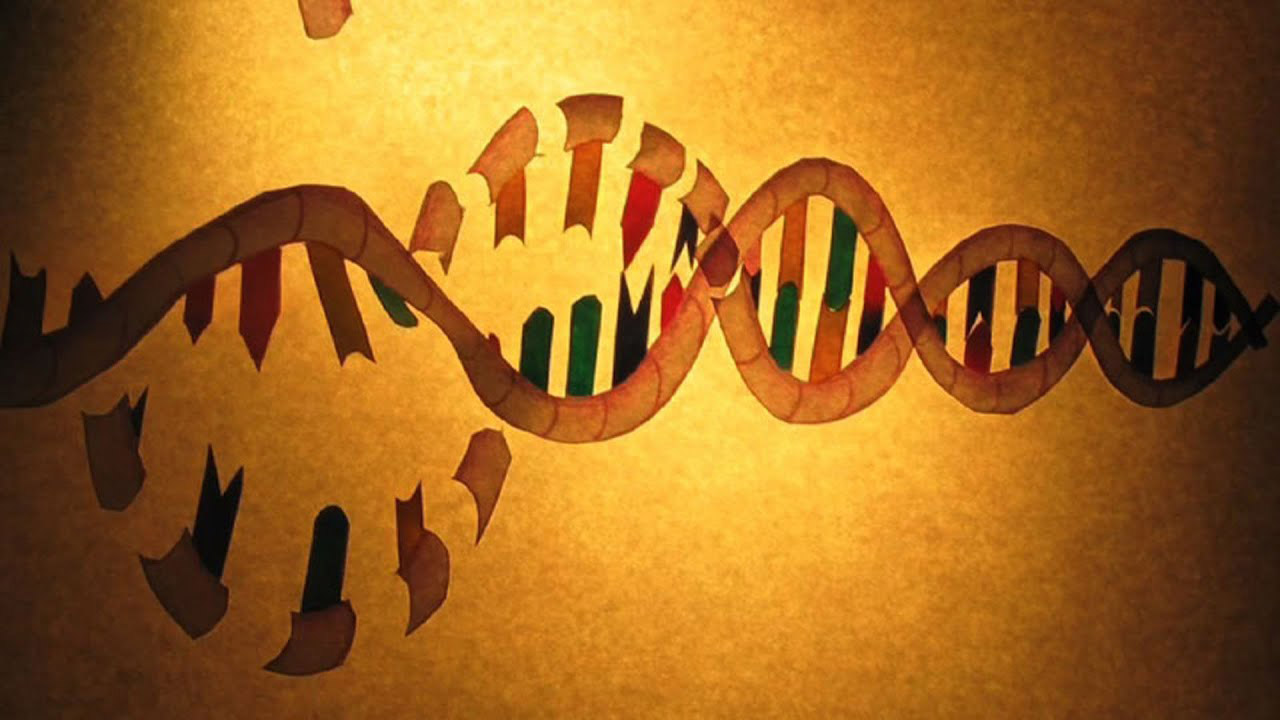 STEM CELL REVOLUTIONS
Amy Hardie, Clare Blackburn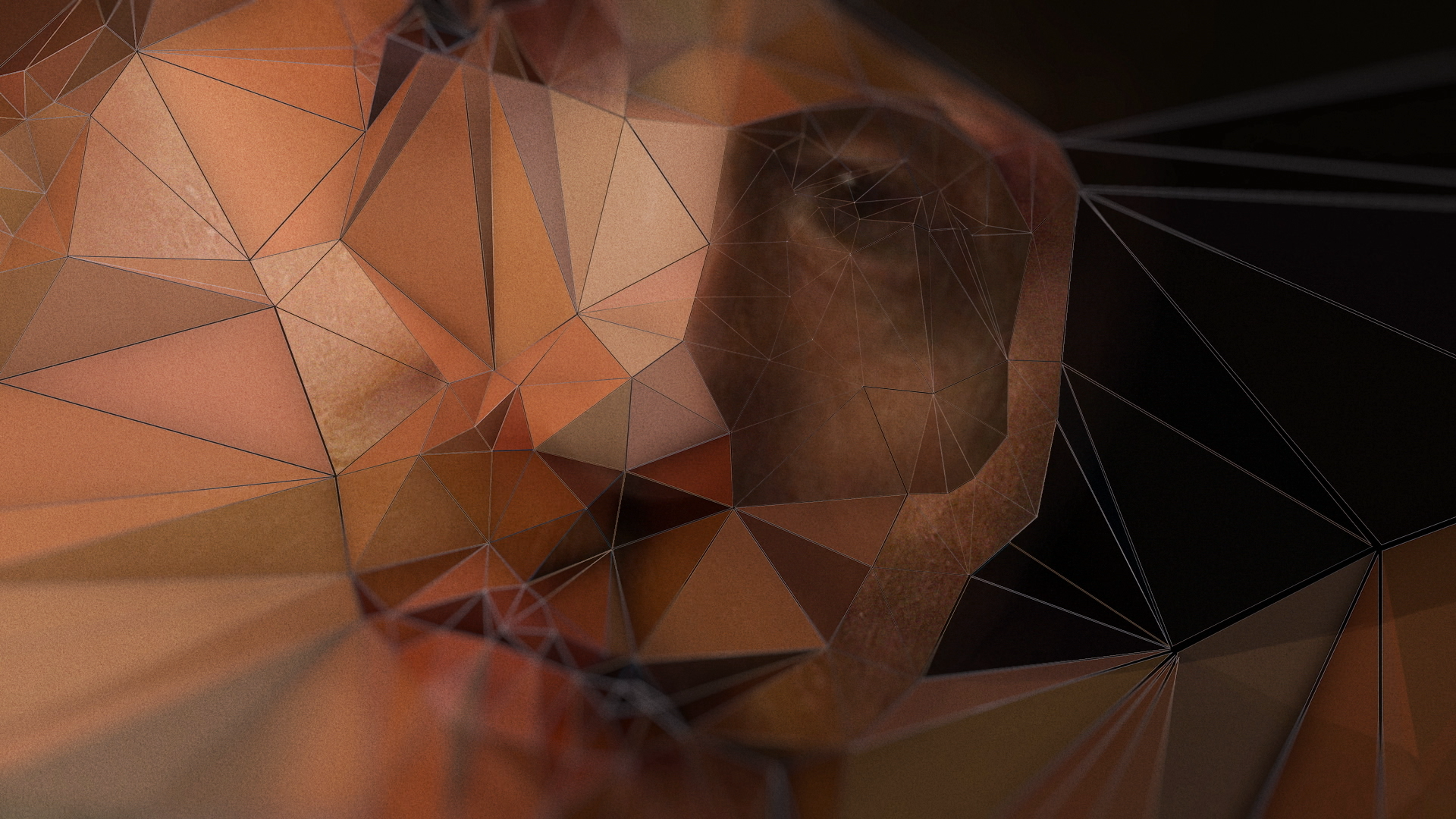 The Next Rembrandt
Juliette Stevens
Foodstuffs
Joseph Childs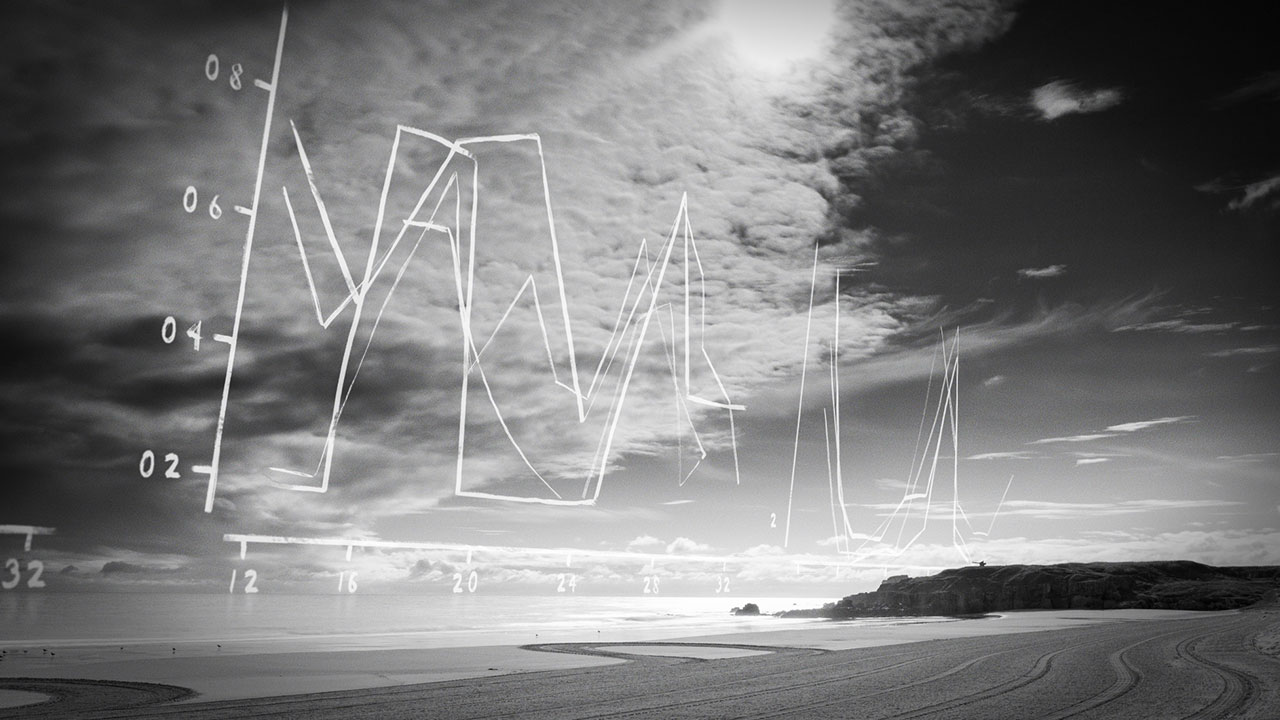 Sleepless
Ellie Land
Elastic Recurrence
Johan Rijpma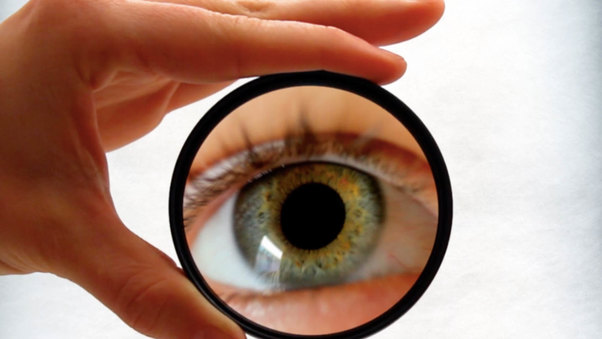 Restoring Sight in Bangladesh
Tatiana McCabe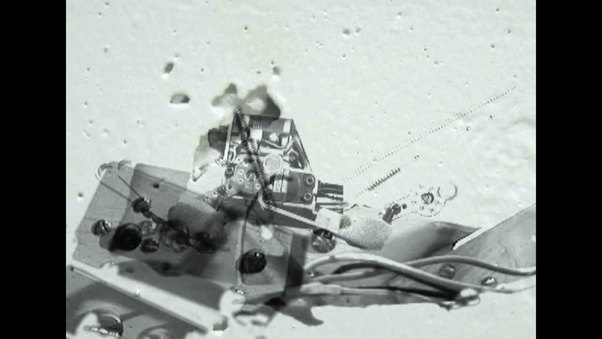 archipelago.ch: Fumiya Island
Adrianne Wortzel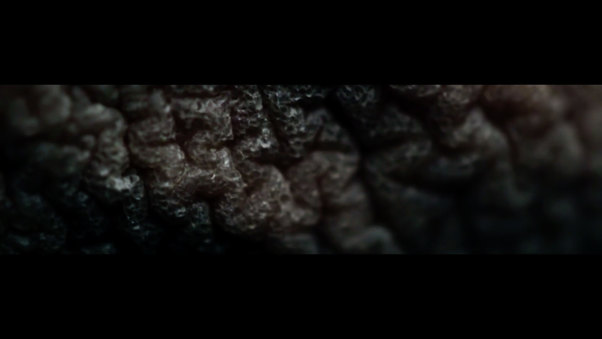 Limbic
Manfred Borsch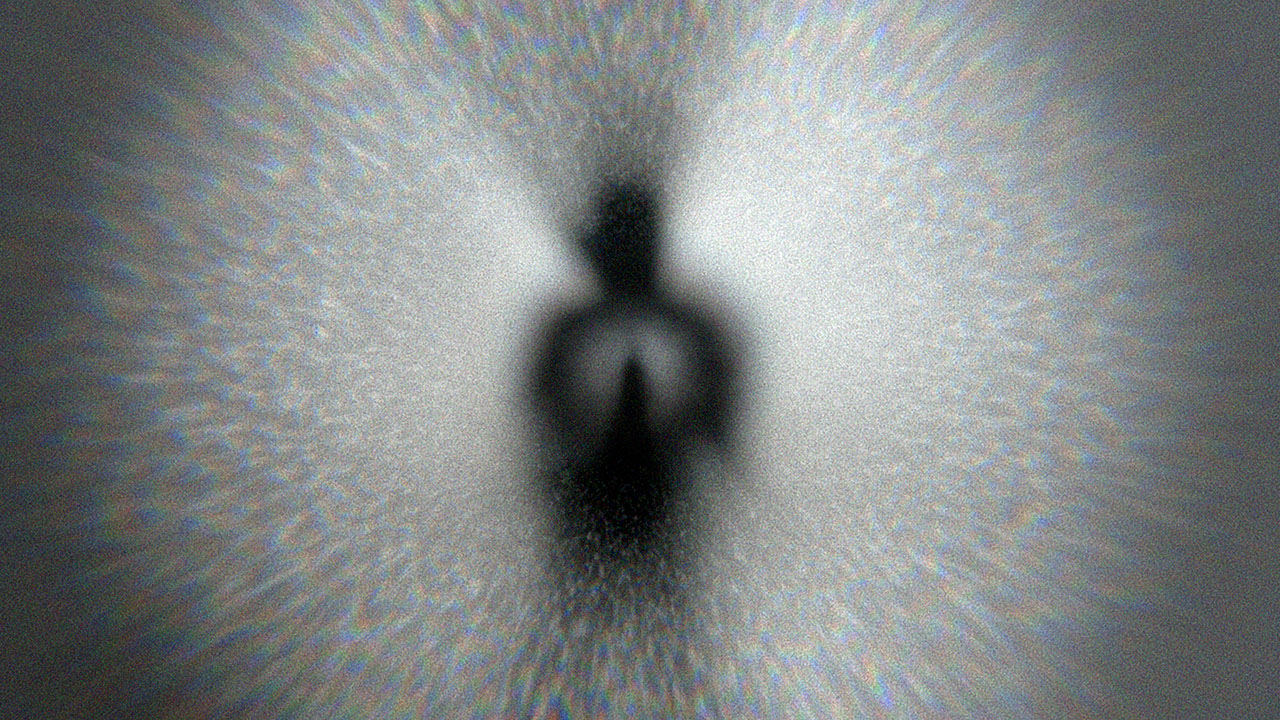 Umbra
Johannes Krell, Florian Fischer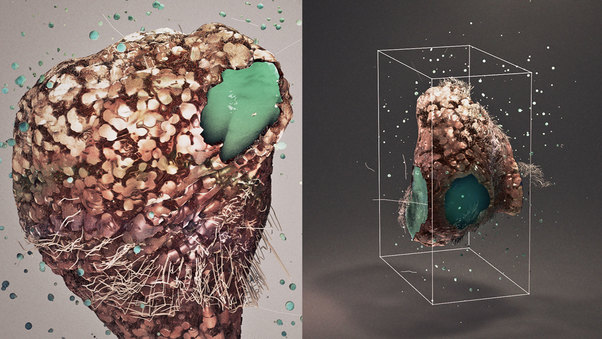 Microscopic Leaps
Markos Kay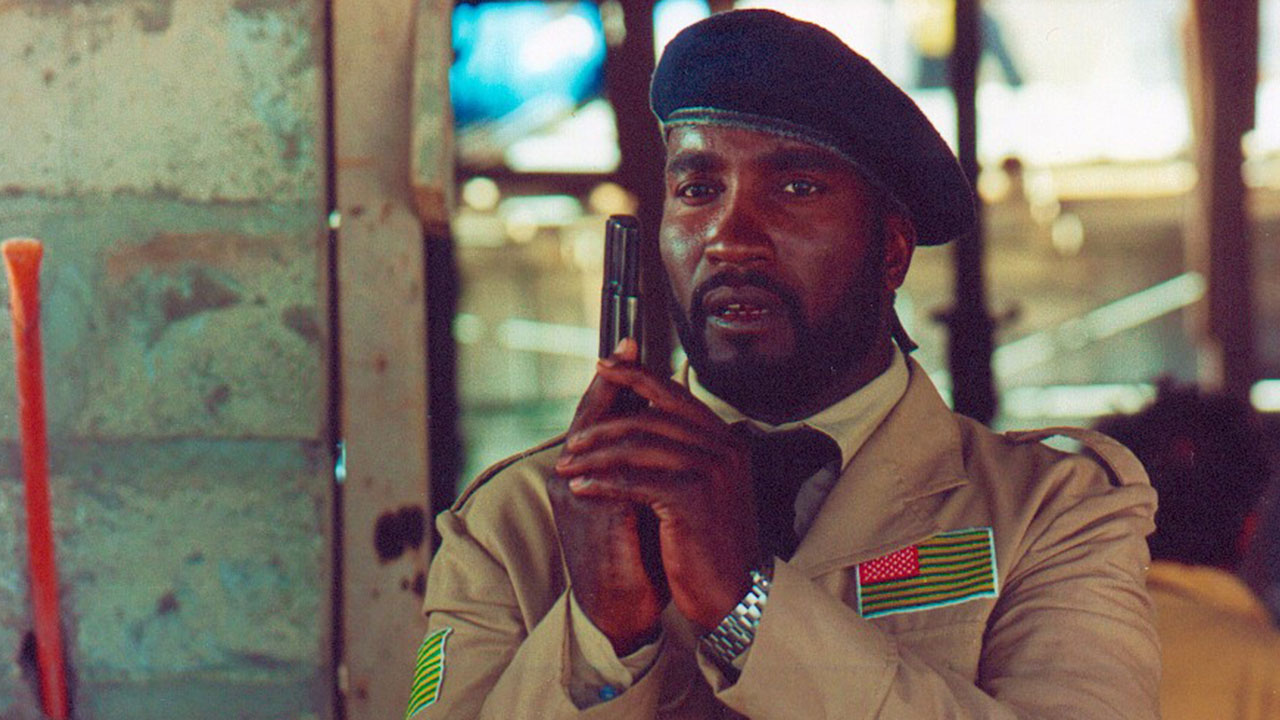 Africa Paradis
Sylvestre Amoussou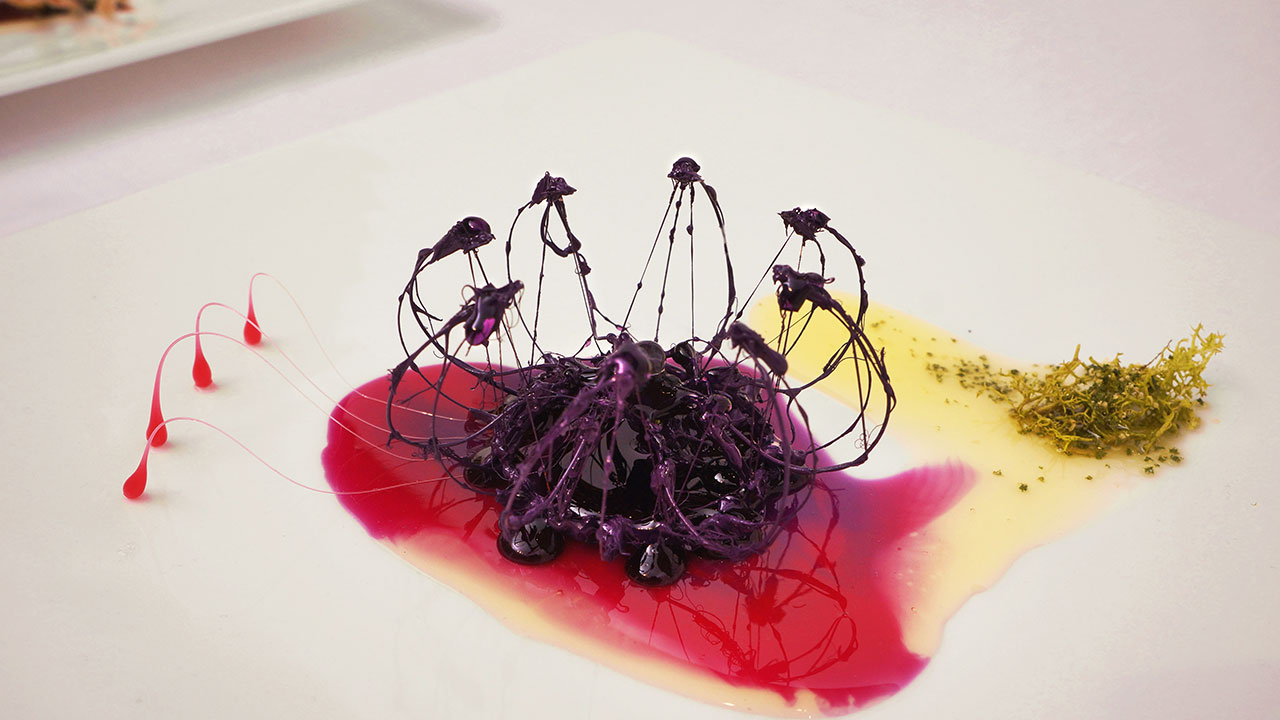 Living Food
Minsu Kim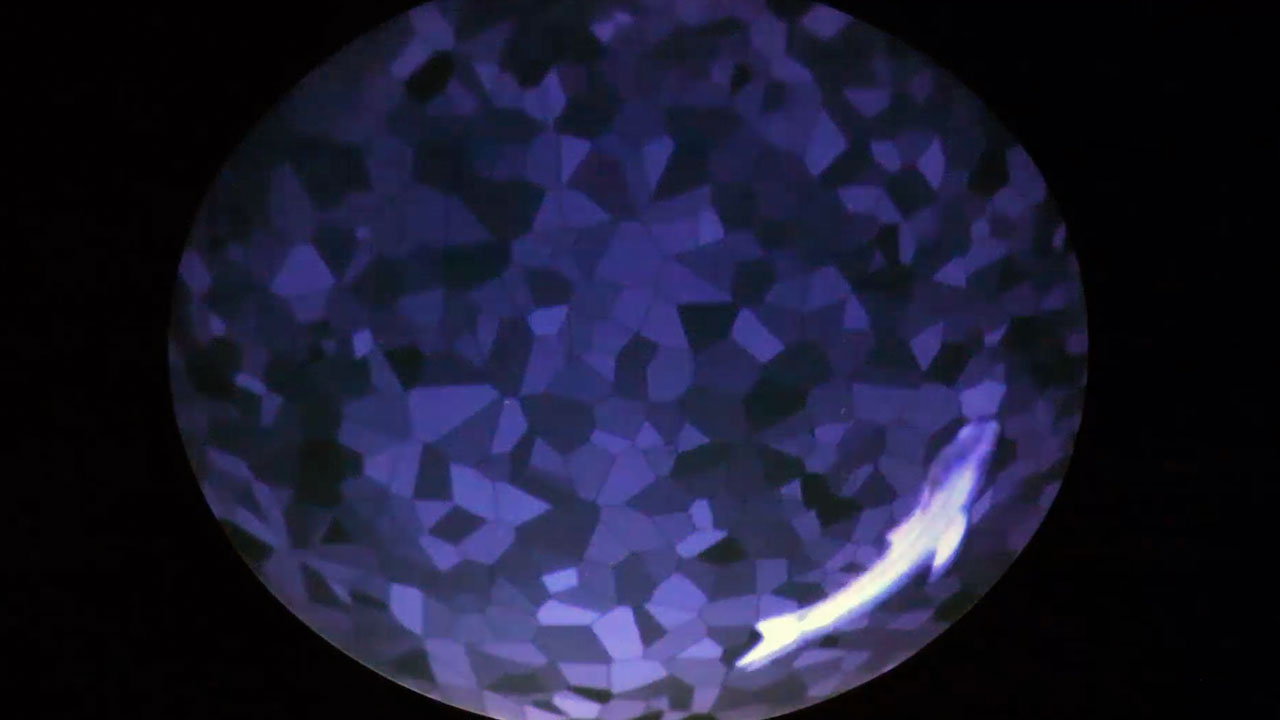 Social feedback experiment with real and virtual fish
Andrew Straw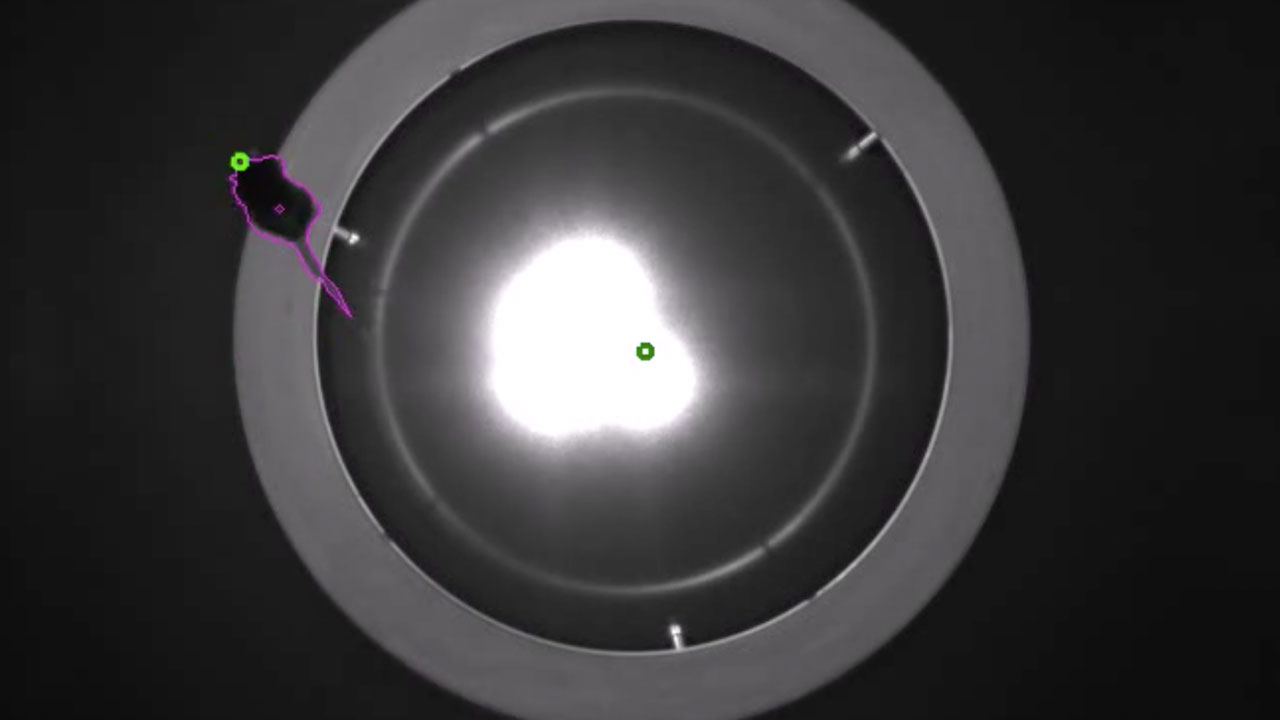 Mouse head tracking
Andrew Straw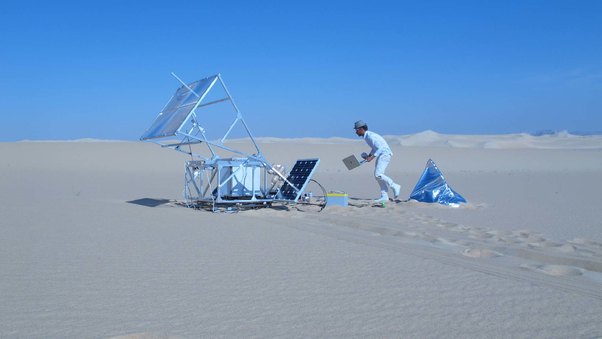 Solar Sinter Project
Markus Kayser
Interaction of a Drosophila with a real post
Andrew Straw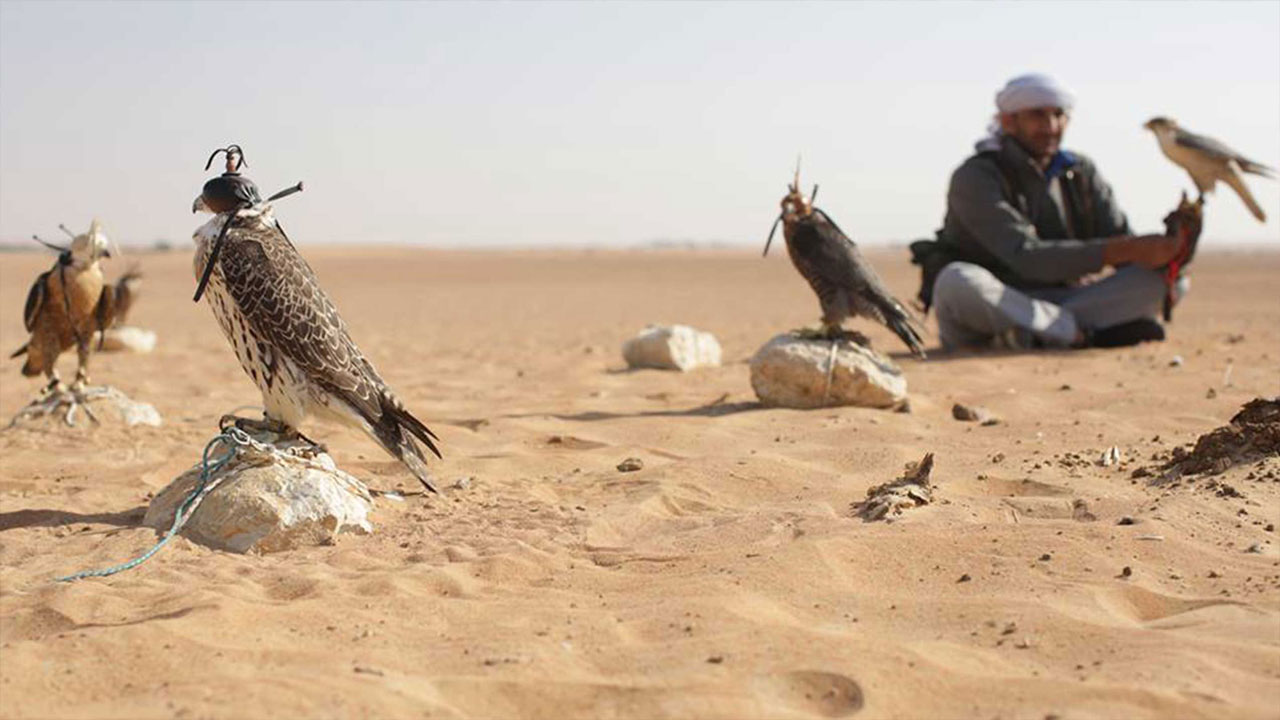 Shaheen
Samuel Ridgeway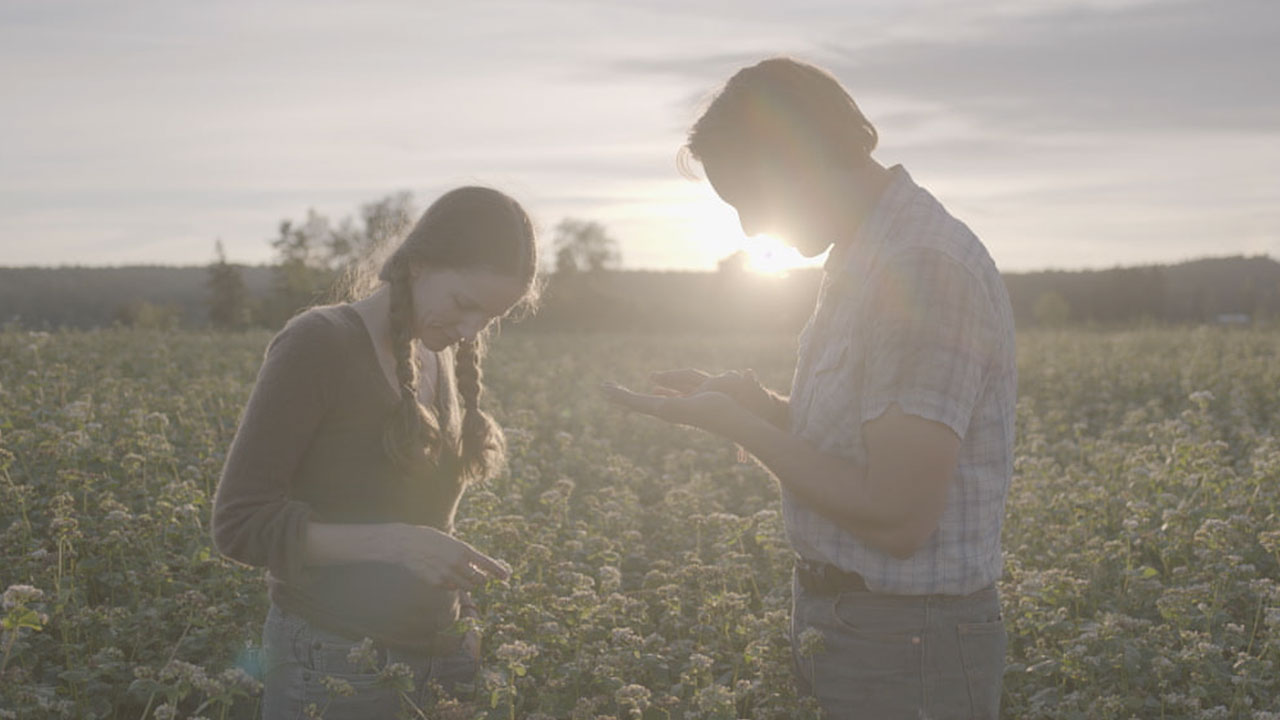 Unbroken Ground
Chris Malloy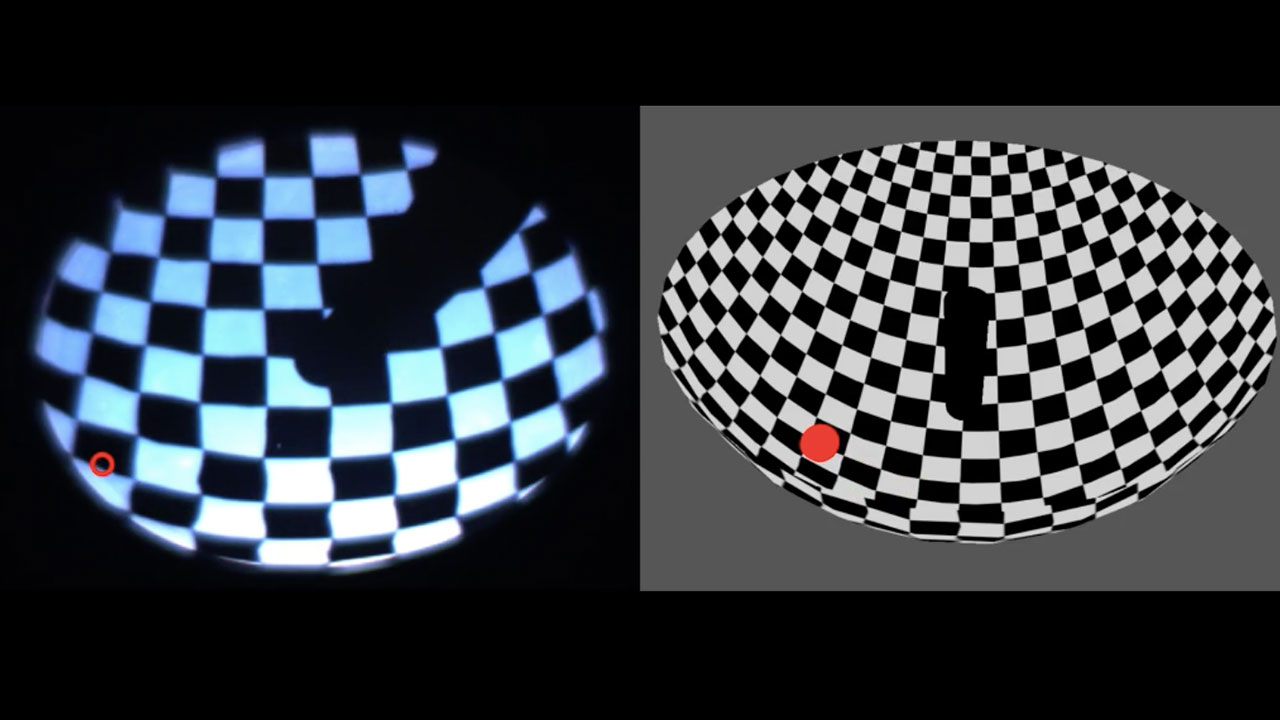 Simulation of a virtual post for freely swimming Zebrafish
Andrew Straw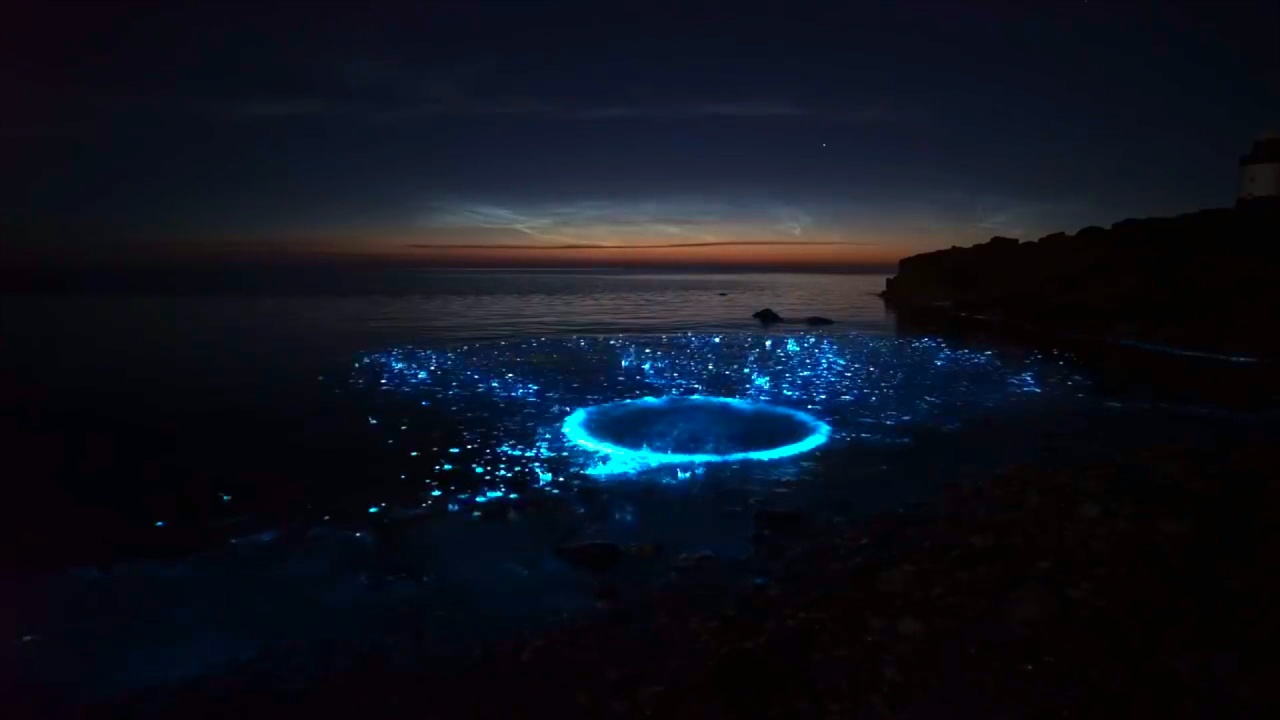 Living Light
Iwan Evans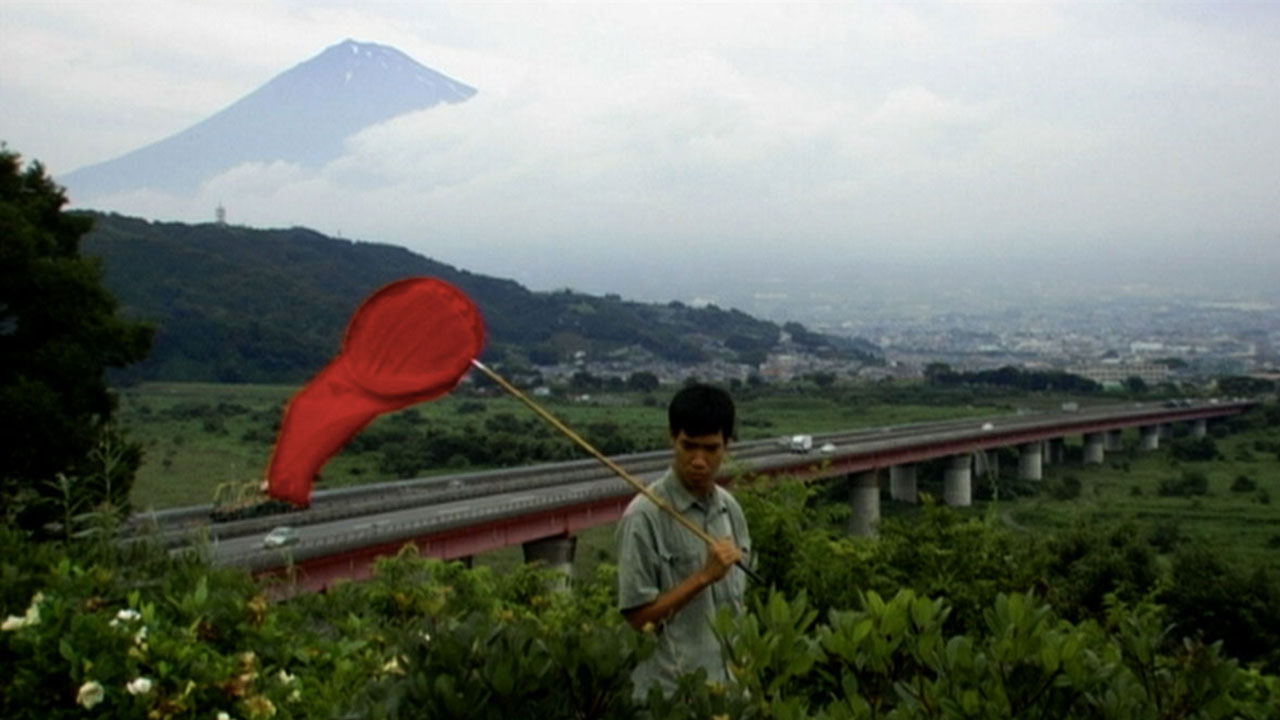 Beetle Queen Conquers Tokyo
Jessica Oreck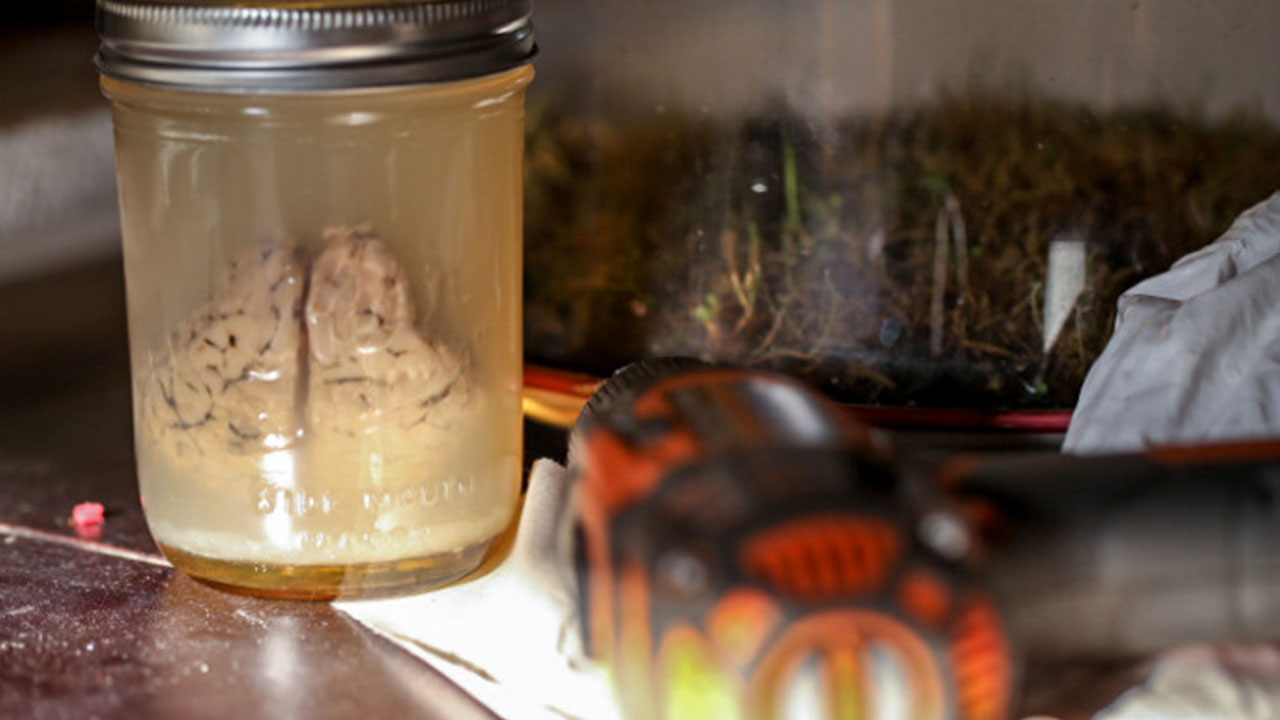 Science for the Masses
C.S. Ward & Lauren Knapp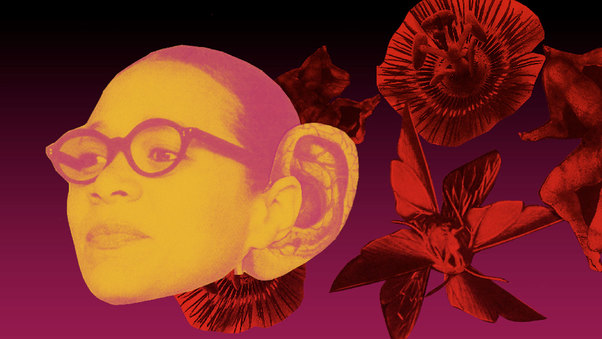 The Strange Eyes of Dr. Myes
Nancy Andrews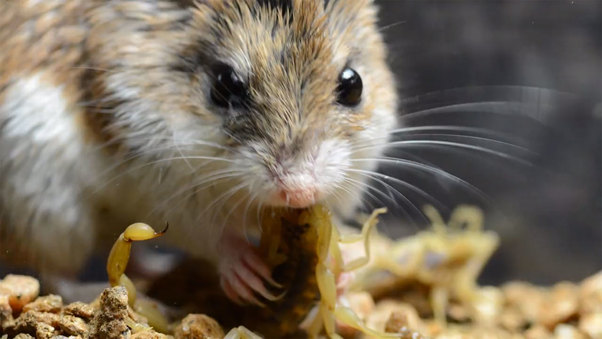 Scorpion Hunters
Sarah Crespi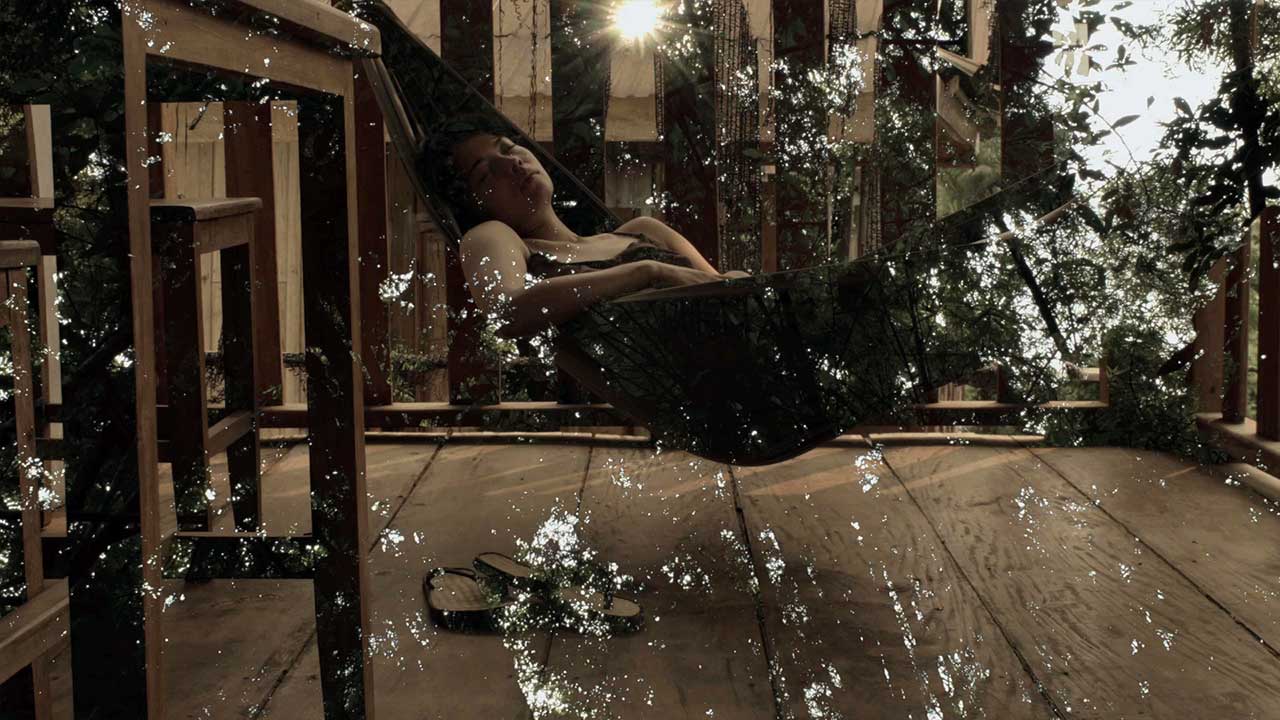 Le seuil de la forêt (The Forest's Threshold)
Giulia Grossmann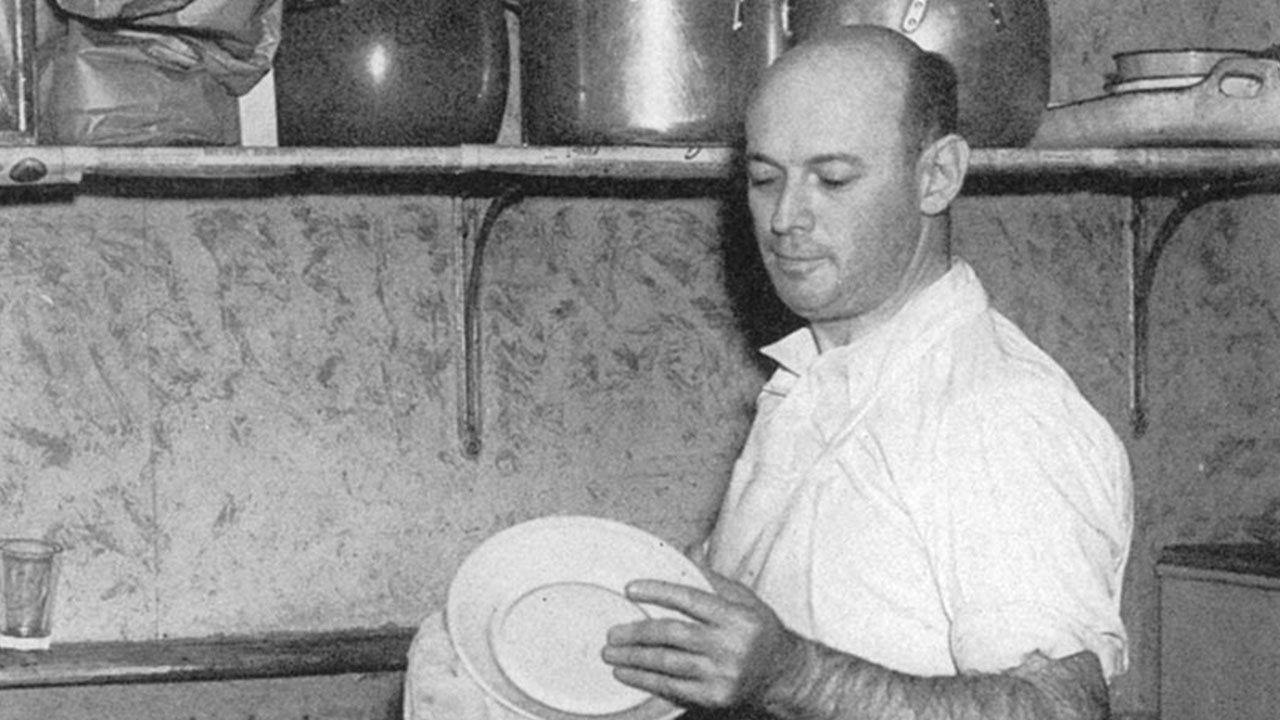 Egghead Genius
Mora V. Harris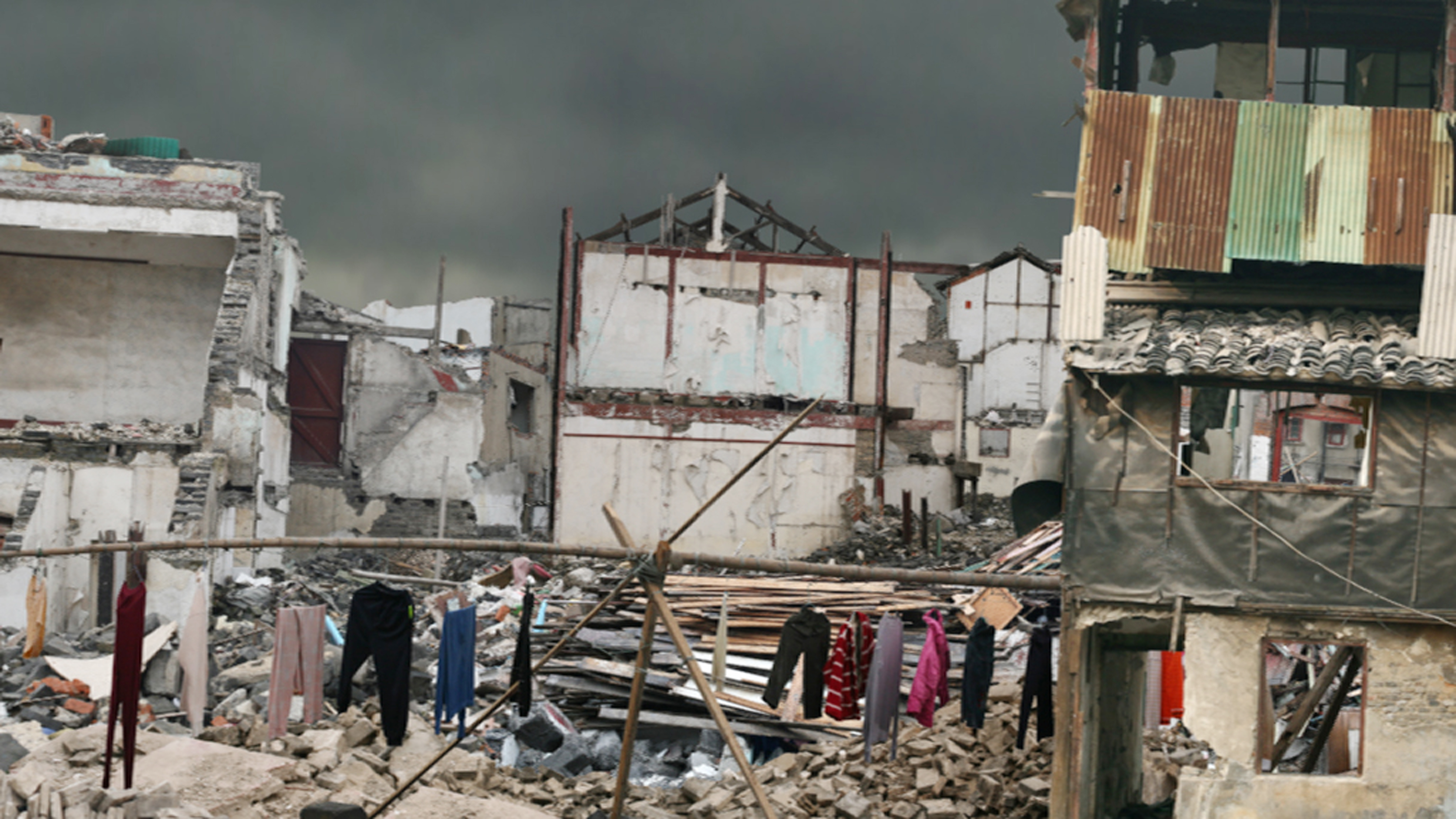 Under Construction
Zhenchen Liu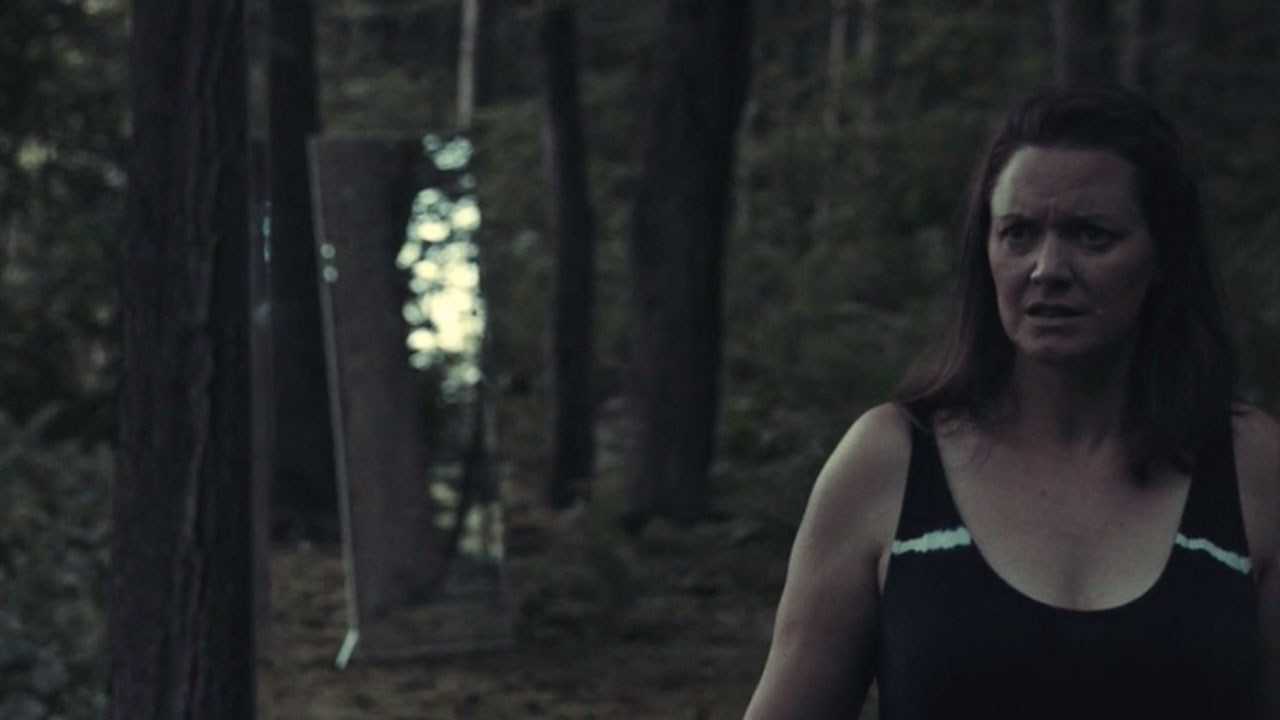 Carbon
Amanda Alvarez Diaz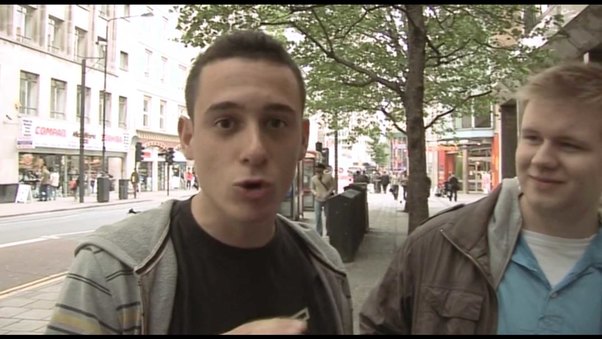 Ginger
Nick Ray Rutter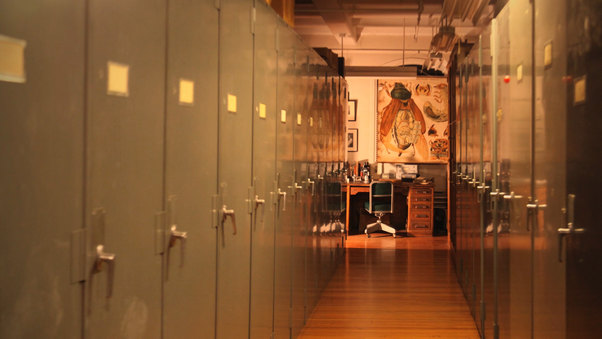 Beetle Bluffs
Anna Lindemann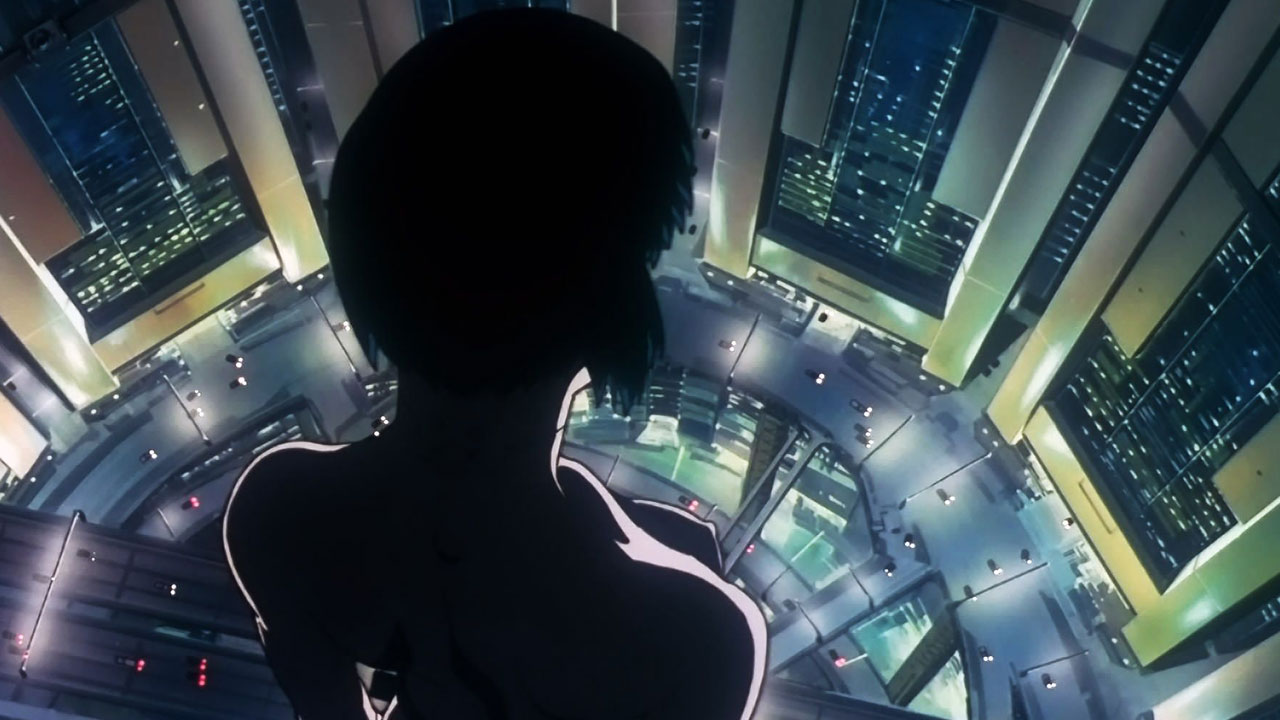 Ghost in the Shell
Mamoru Oshii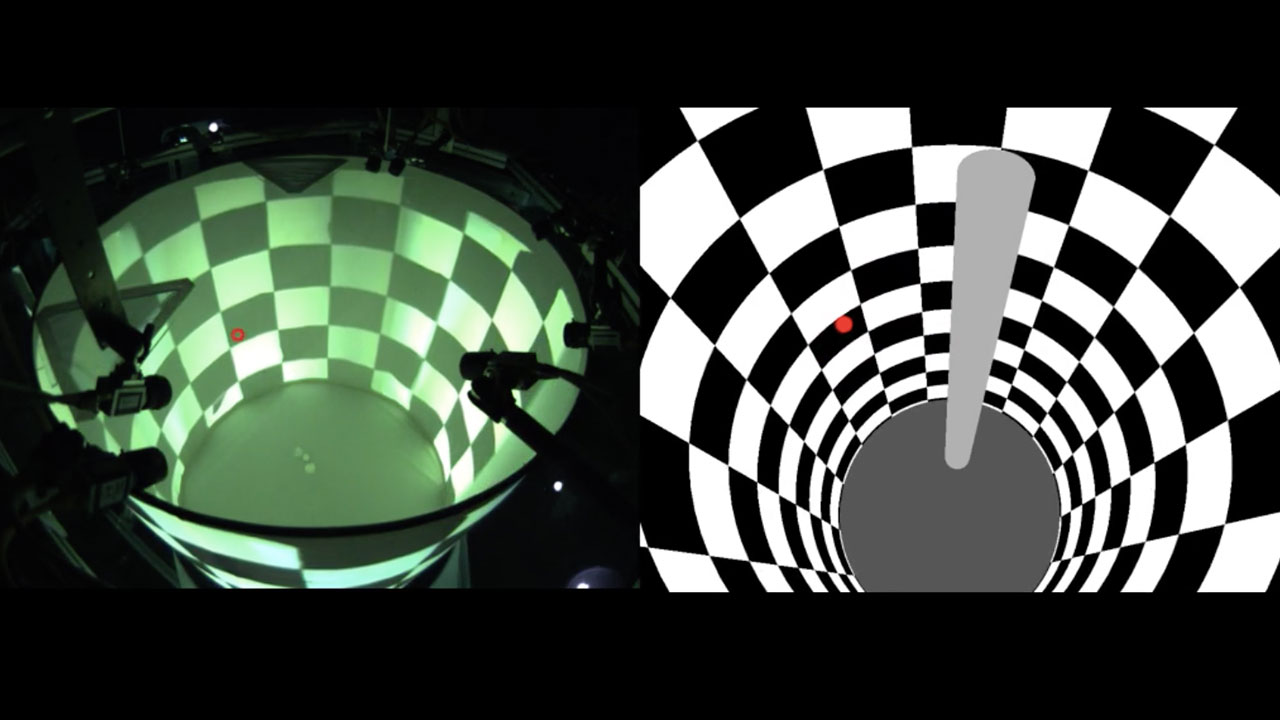 Simulation of a virtual post for freely flying Drosophila
Andrew Straw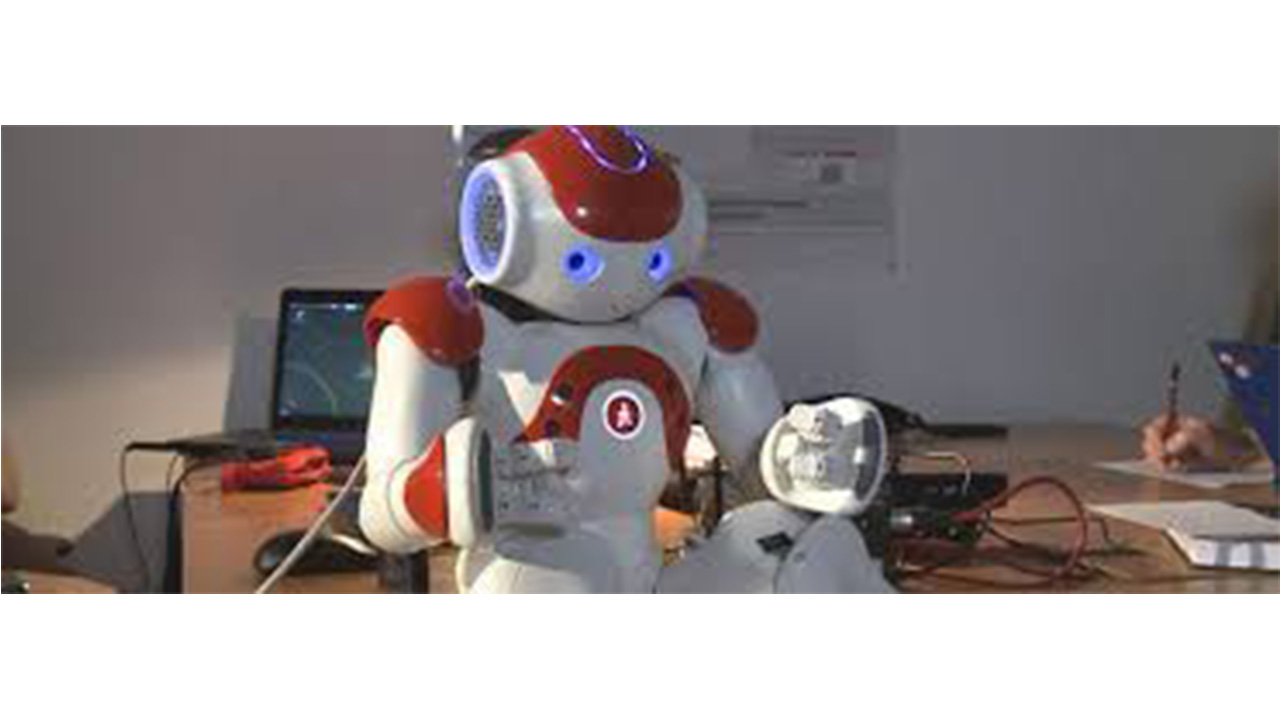 Living With Robots ( Vivre avec les Robots)
Elodie Fertil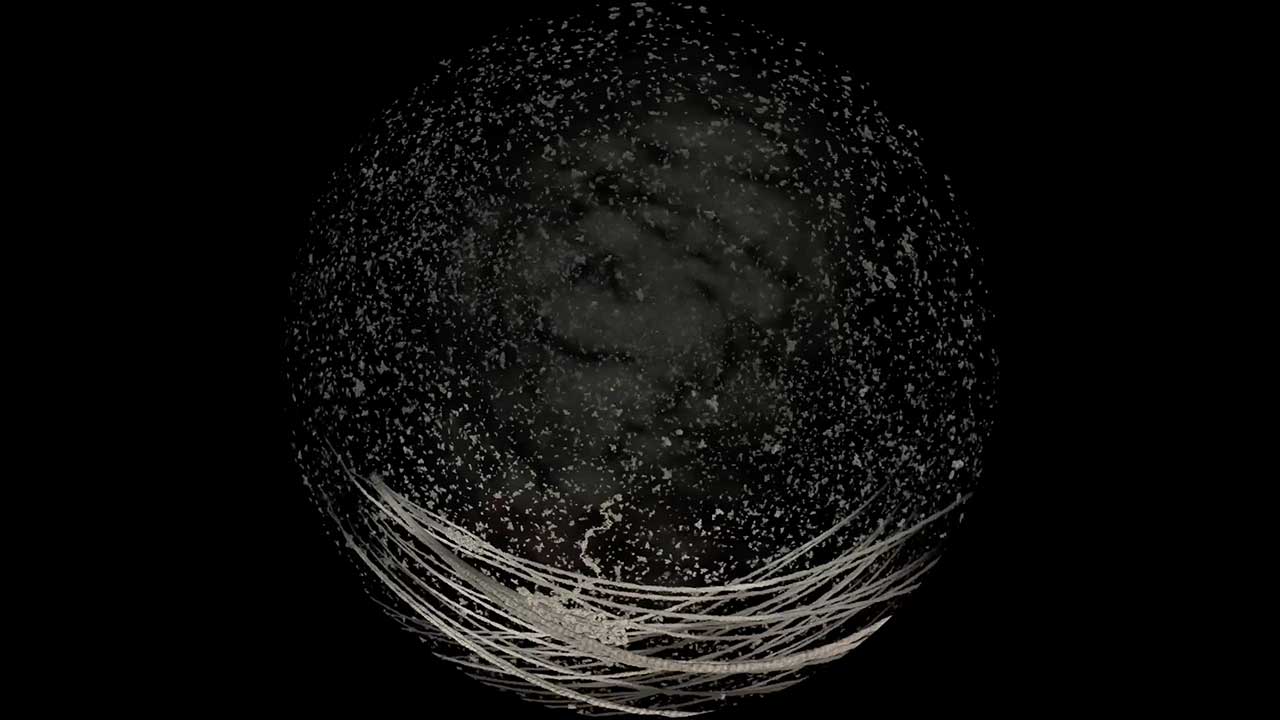 Nanoplanet
Monica Zoppè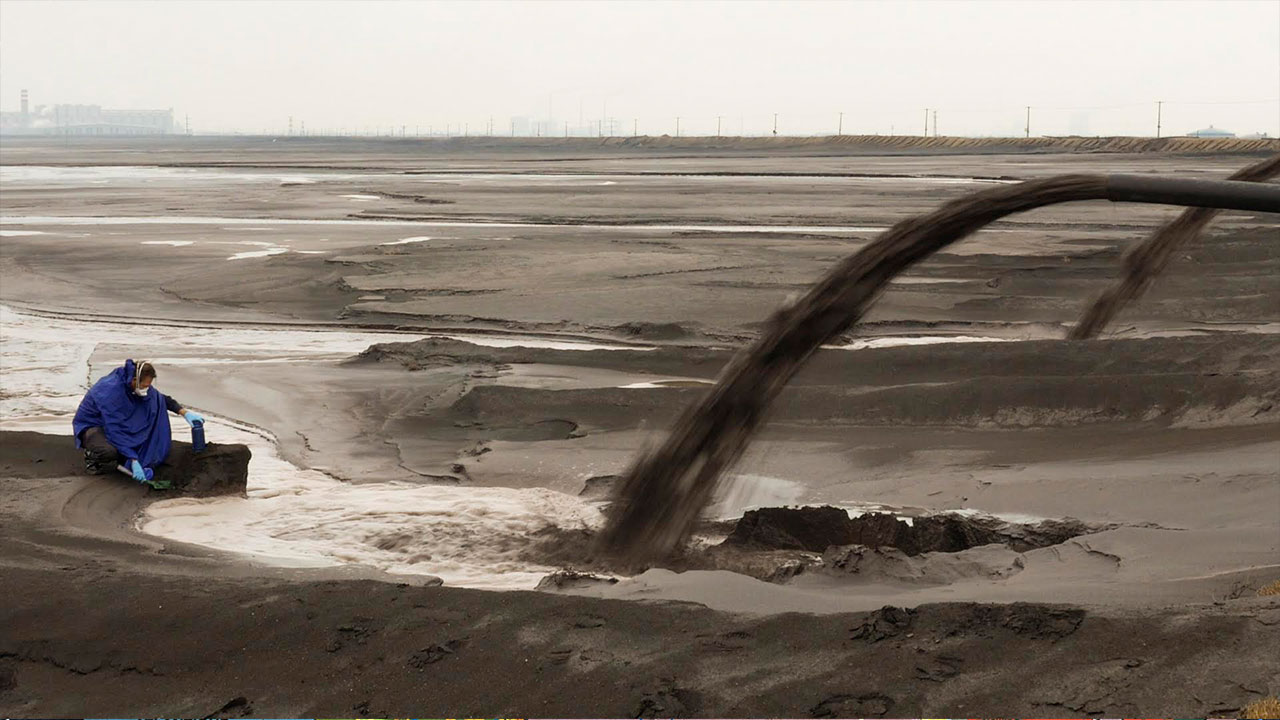 Rare Earthenware
Toby Smith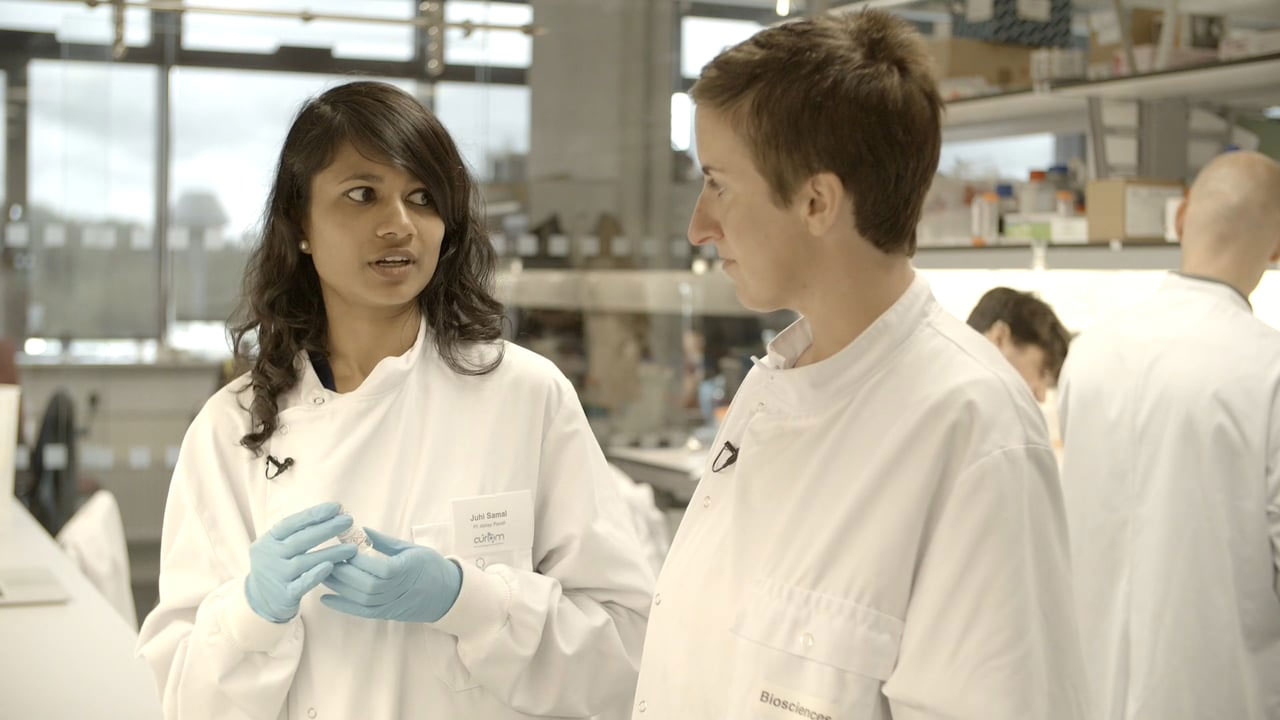 Feats of Modest Valour
Mia Mullarkey,Alice McDowell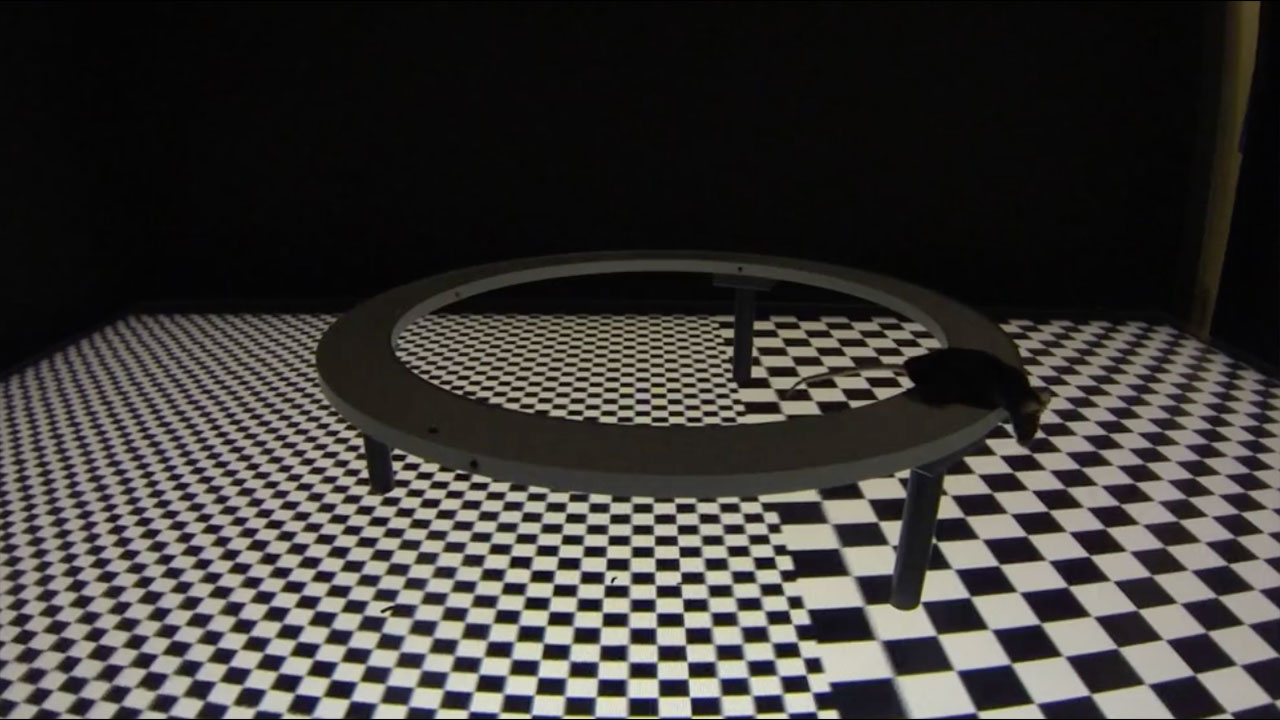 A virtual elevated maze paradigm for freely moving mice
Andrew Straw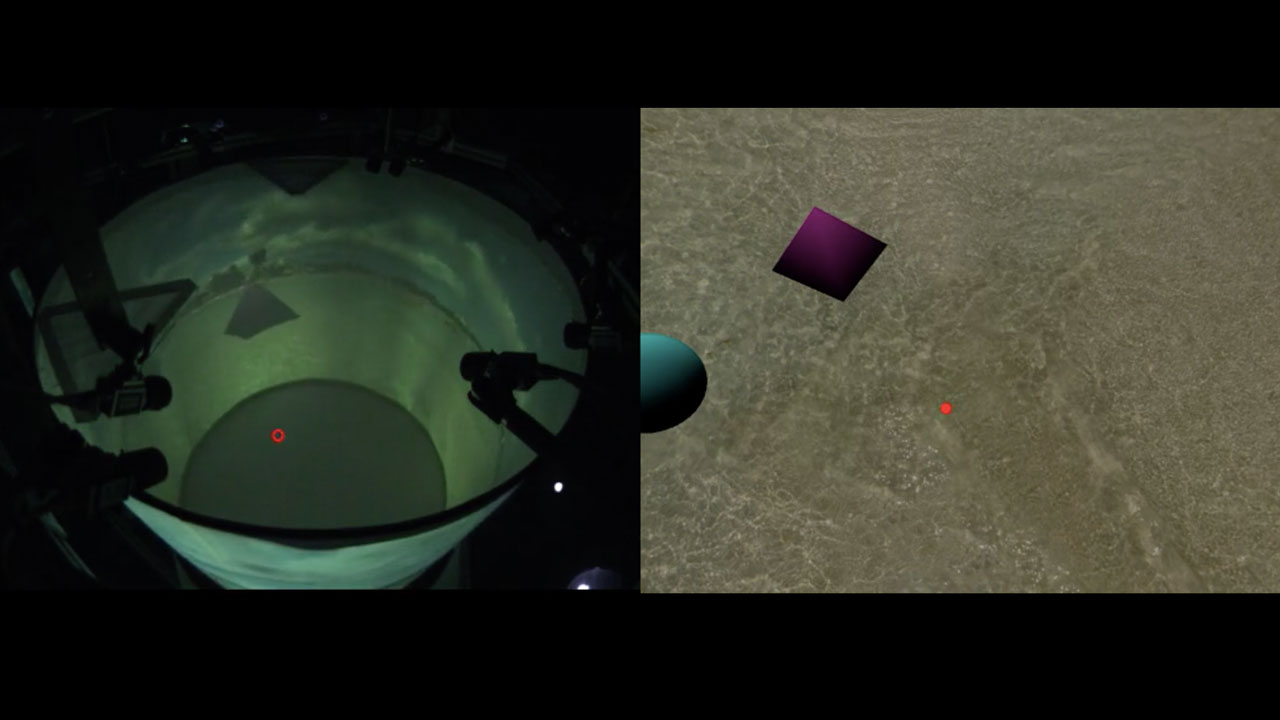 Photo realistic and naturalistic VR for freely flying Drosophila
Andrew Straw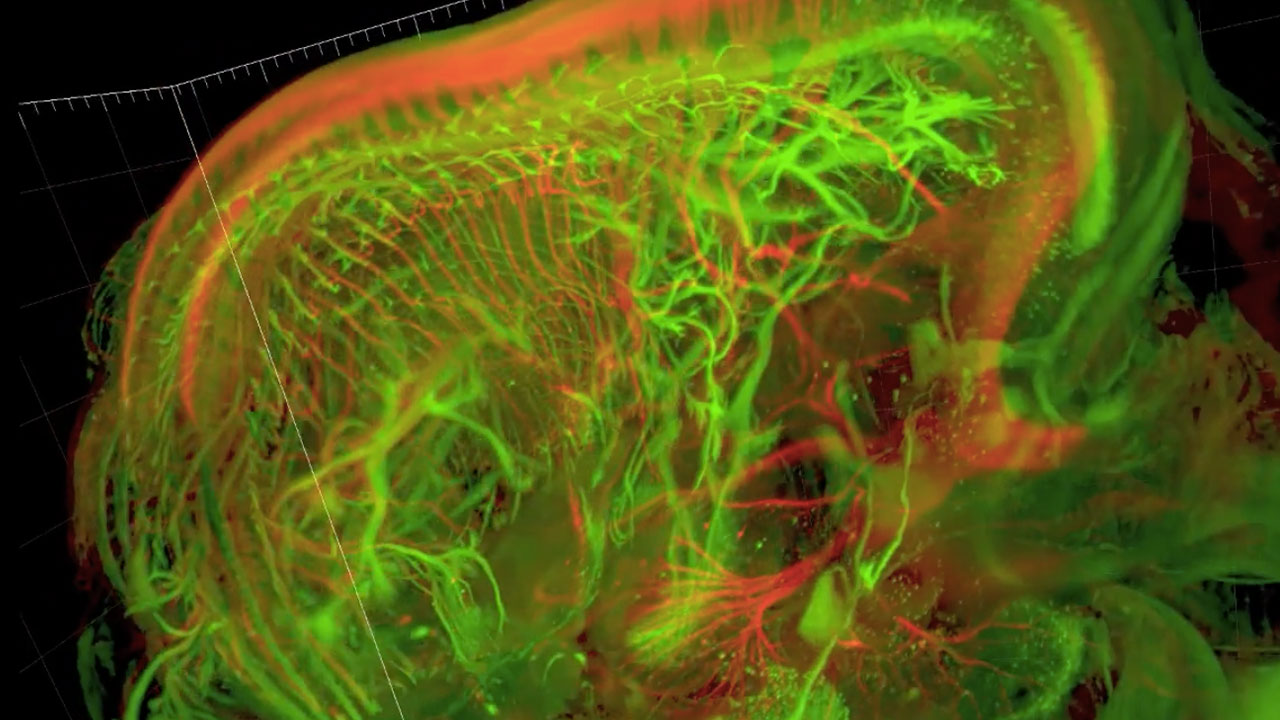 Sensory and motor nerves of the mouse embryo at 13.5 days
Gist Croft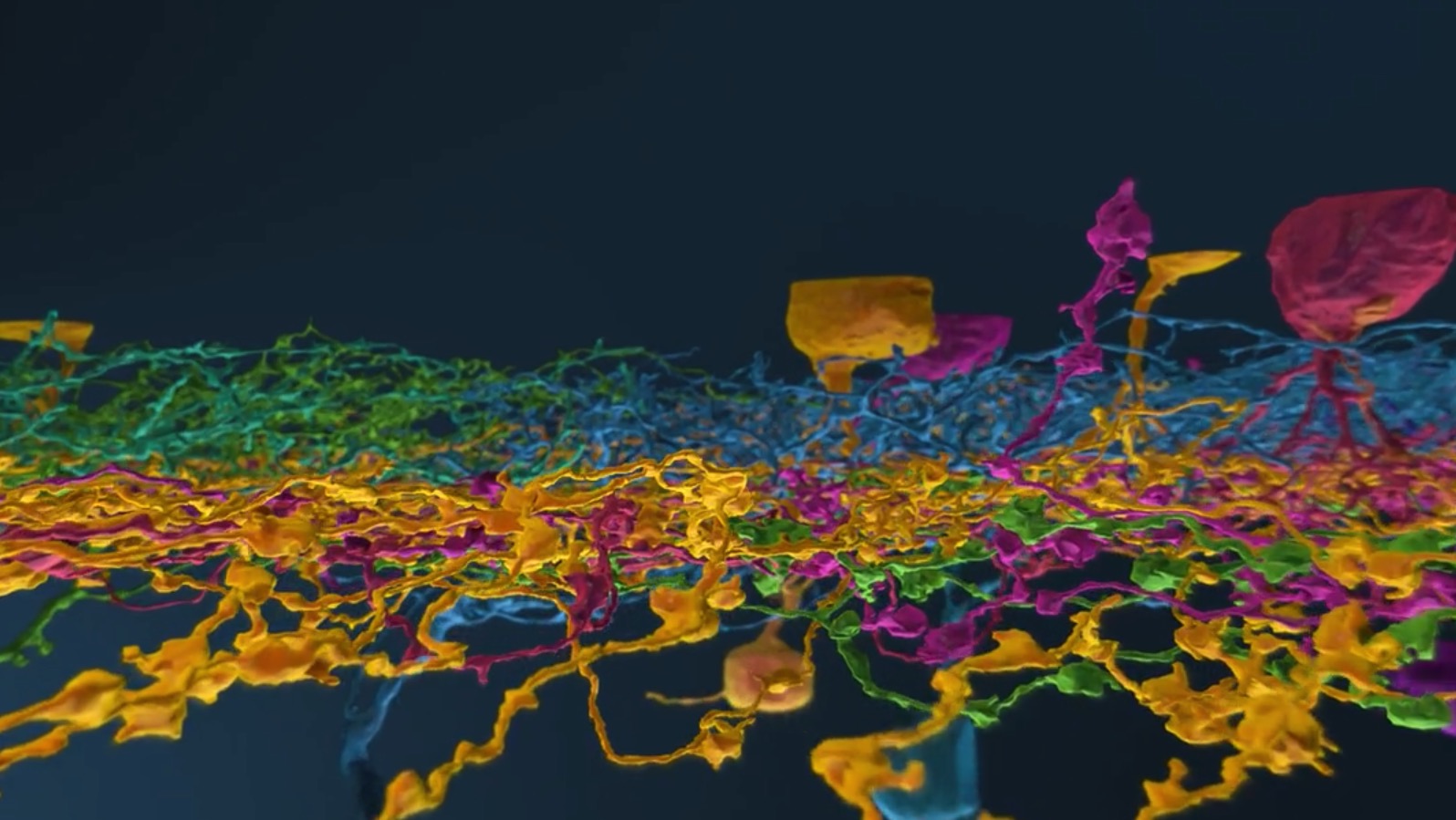 Eyewire Promotional Video
Alex Norton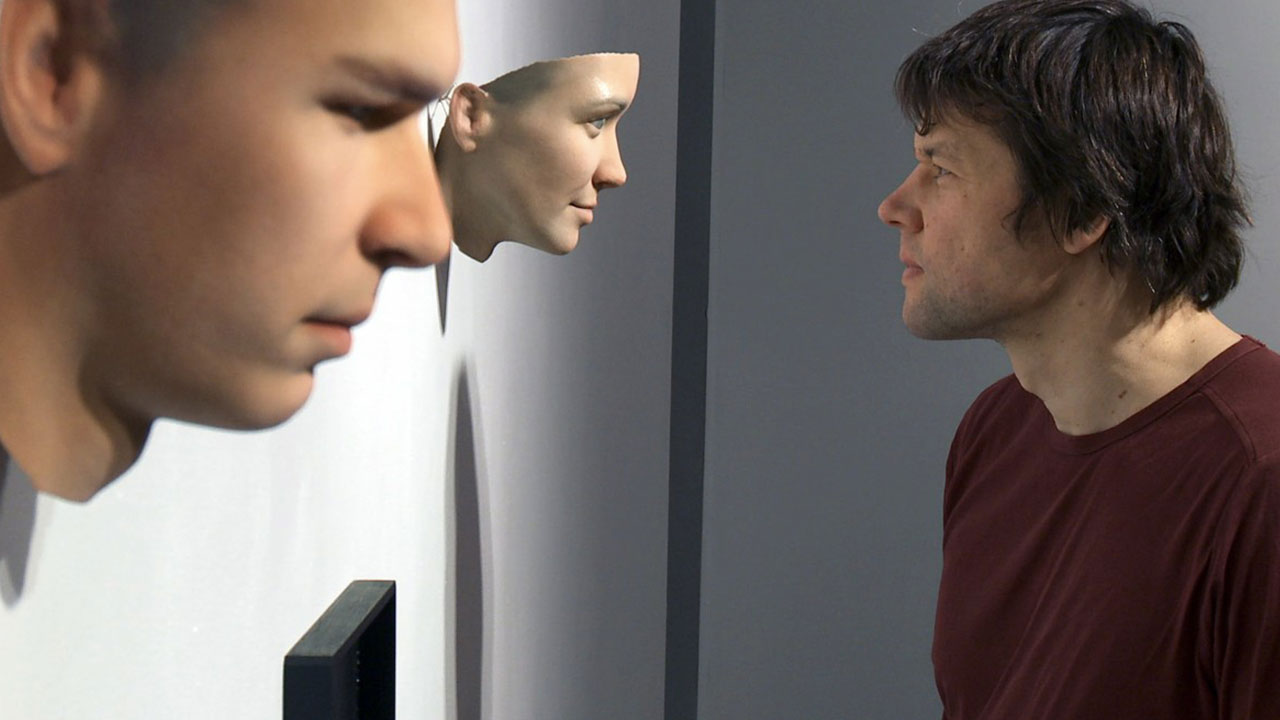 The Dark Gene
Miriam Jakobs,Gerhard Schick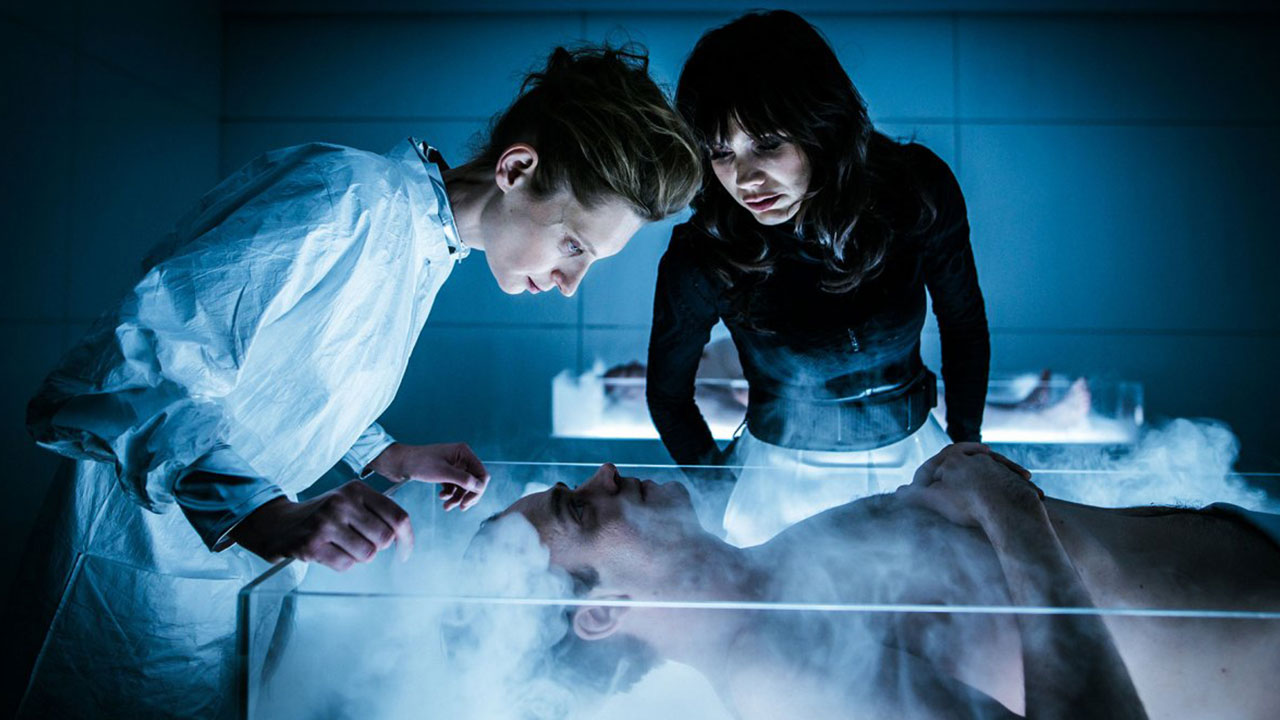 The Man with the Magic Box
Bodo Kox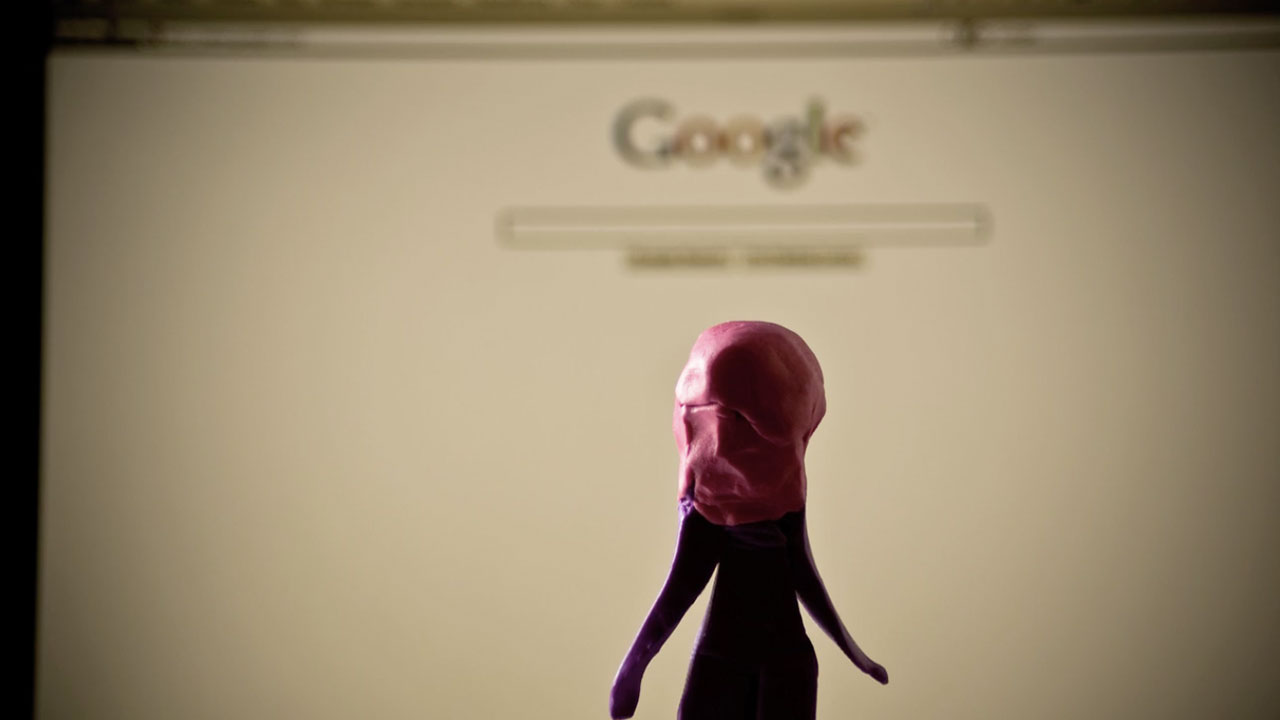 I Do Not Know Who I Am
Constantine Konovalov
Laboratory Sun
Tiago Marconi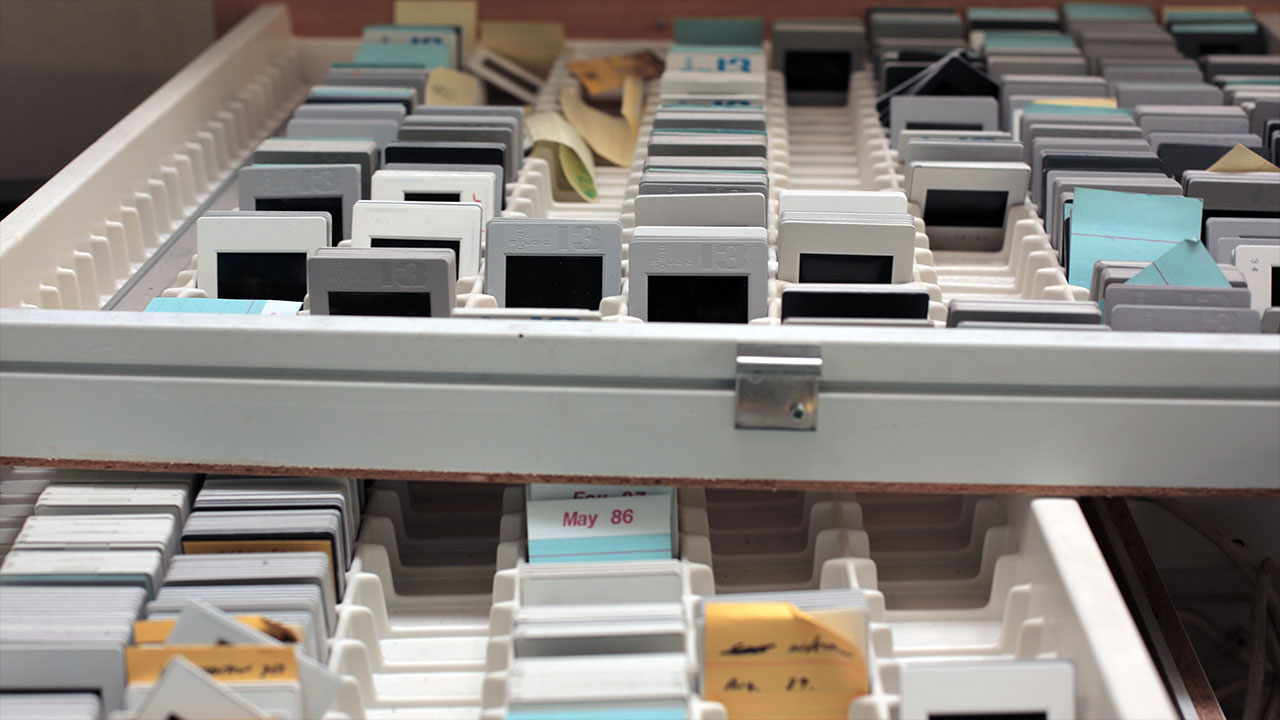 La couleur de l'intervalle (the color in between)
Giulia Grossmann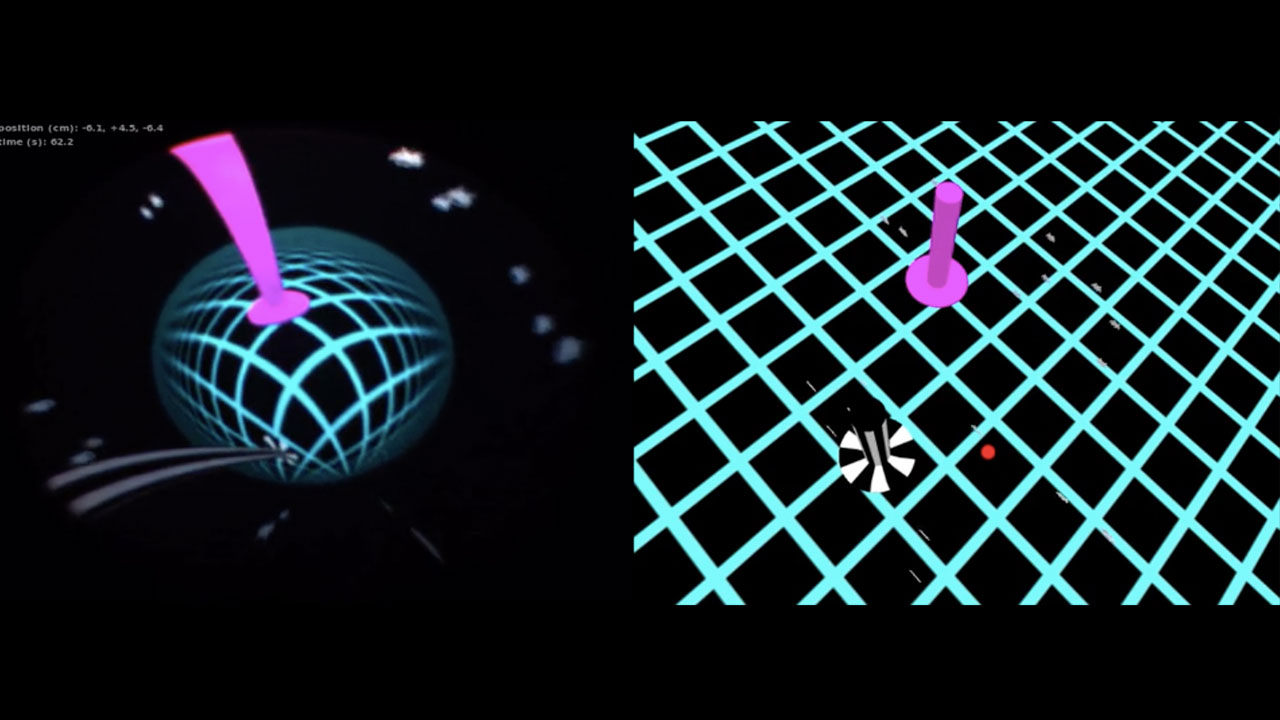 Zebrafish in two-alternative forced choice swarm teleportation experiment
Andrew Straw
Zebrafish in two-alternative forced choice teleportation experiment
Andrew Straw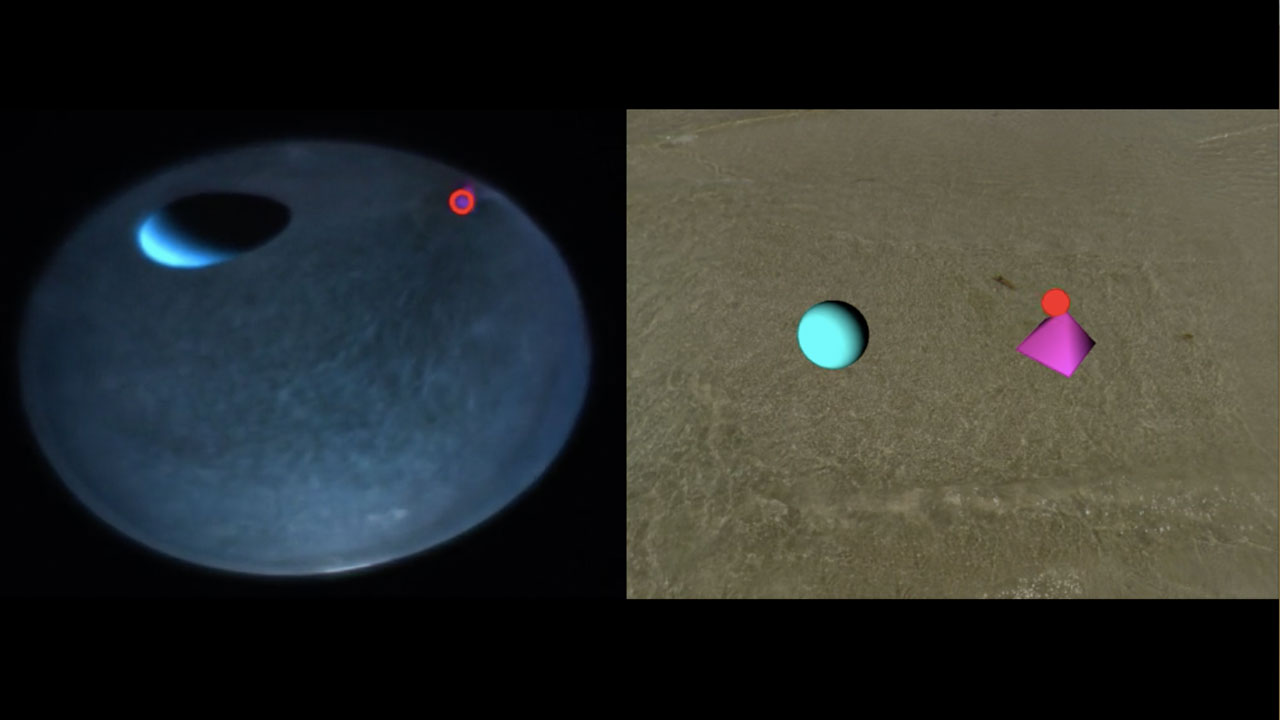 Photo realistic and naturalistic VR for freely swimming fish
Andrew Straw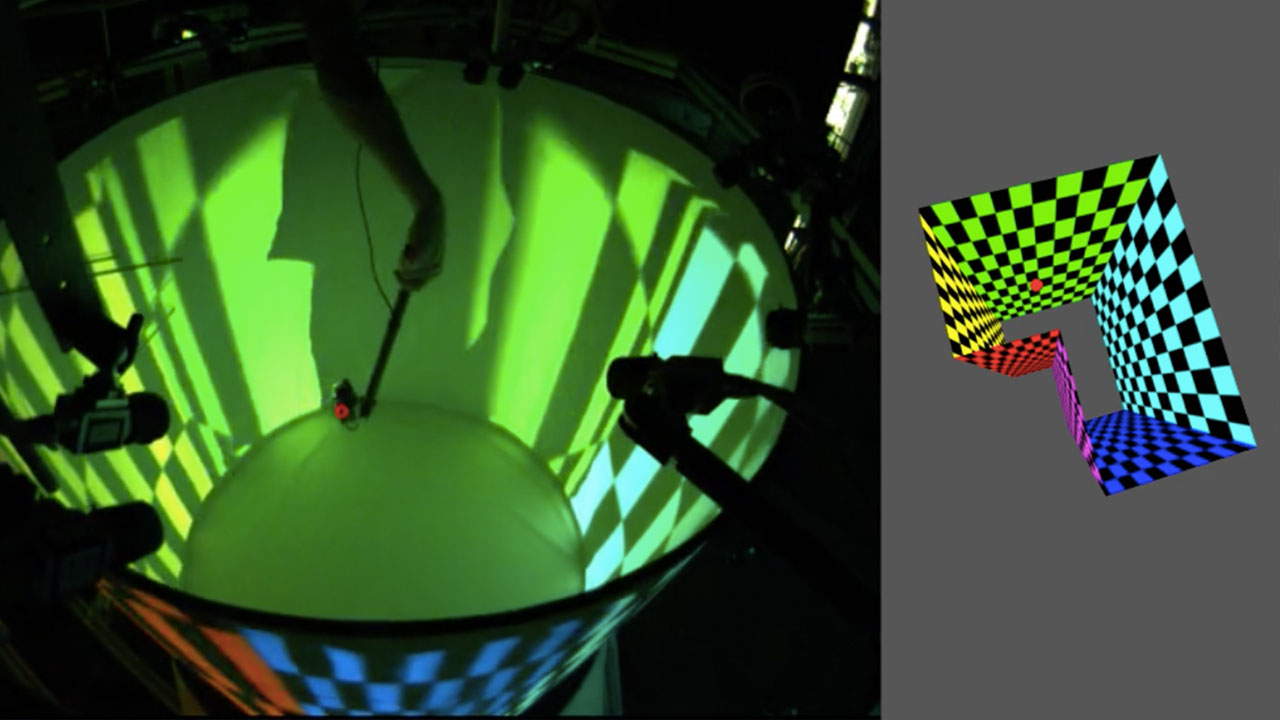 Demonstration of multiple-display perspective correct VR
Andrew Straw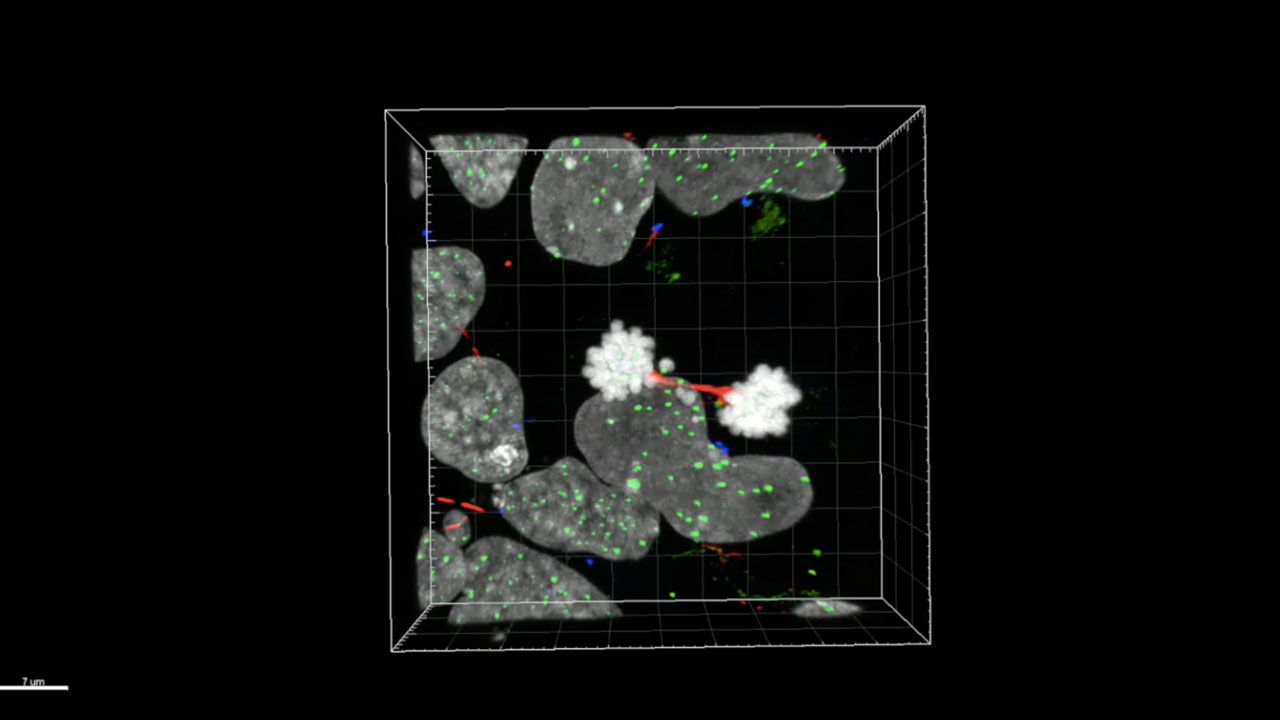 Huntington's disease cell division phenotype
Gist Croft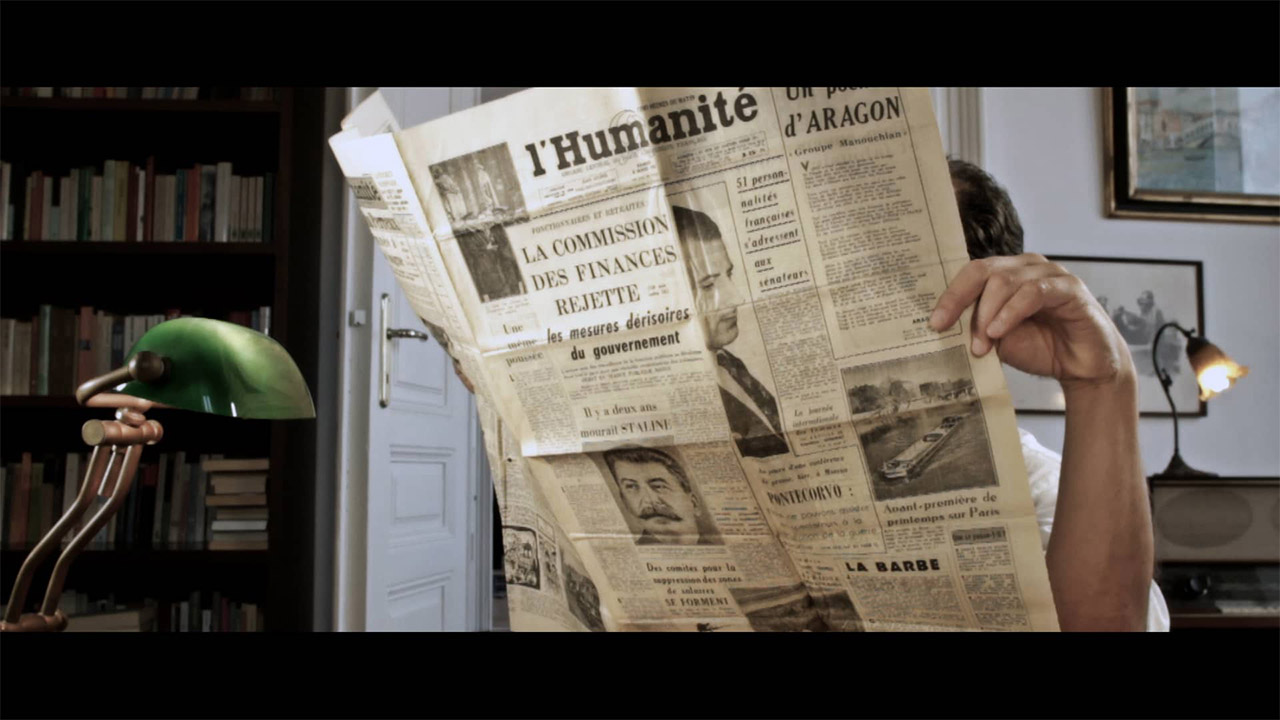 The Story of Bruno Pontecorvo
Diego Cenetiempo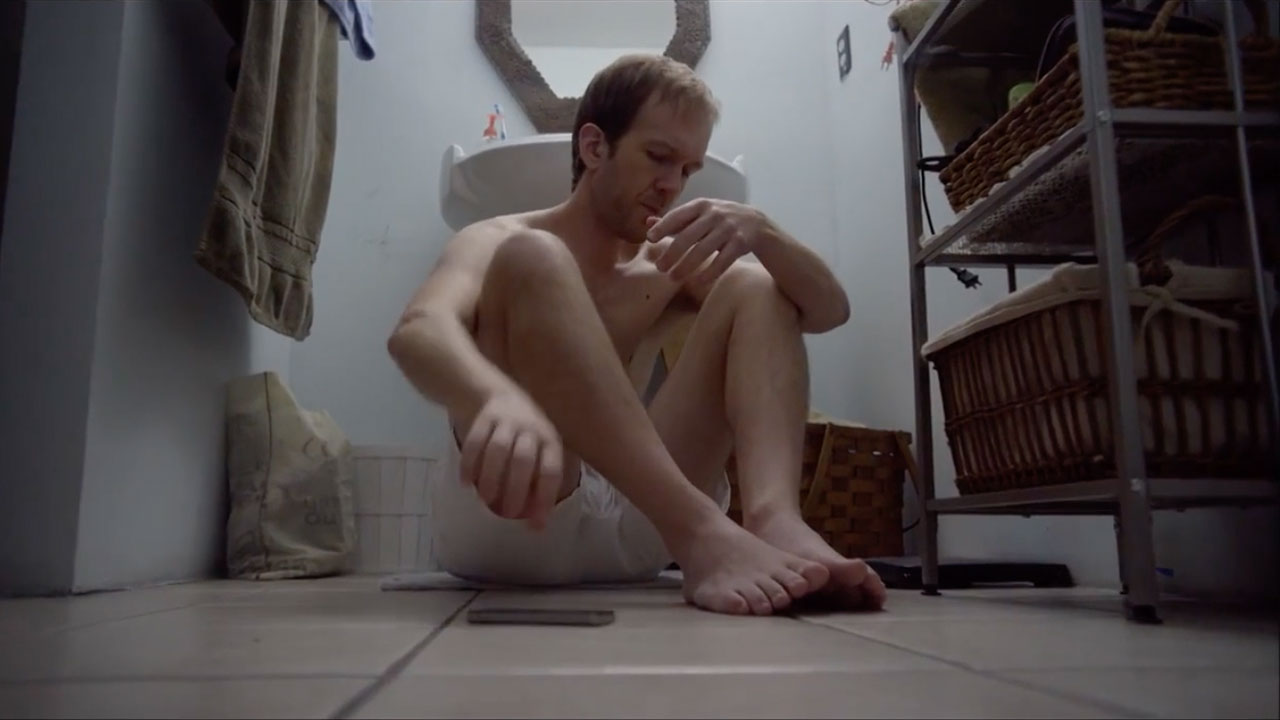 APP
Alexander Berman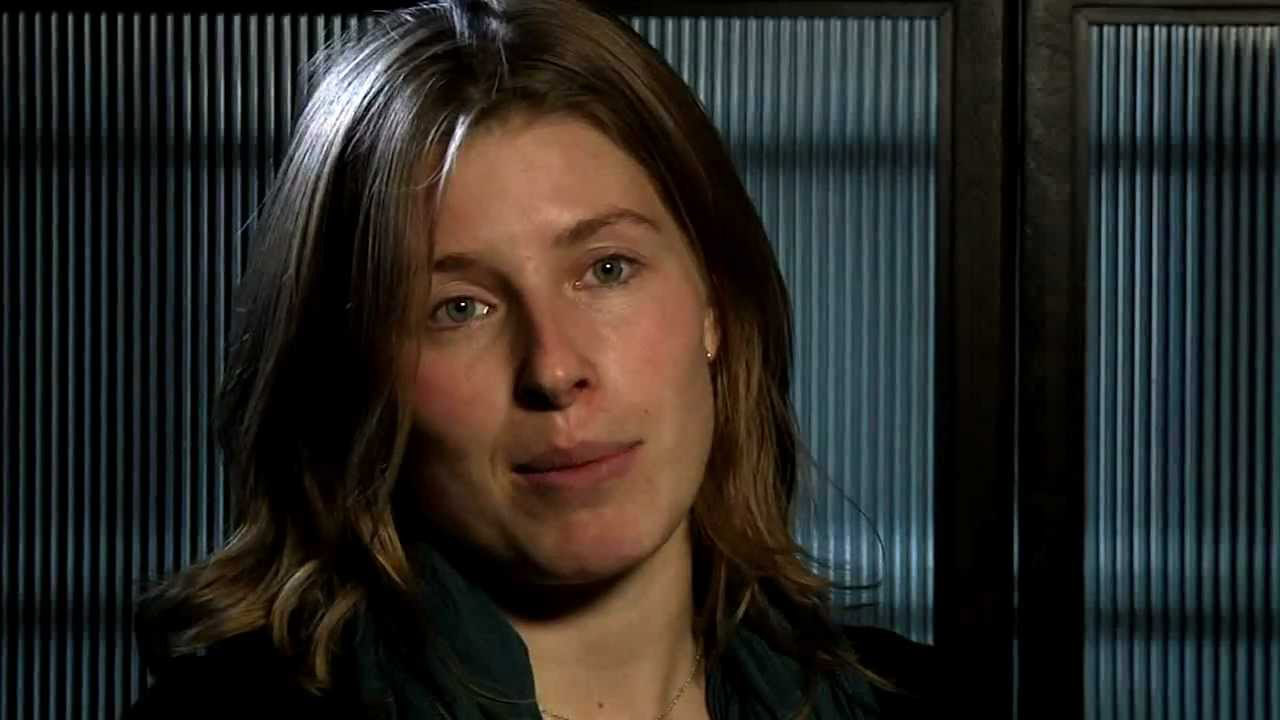 Ascent: Women,Science And Change
Ilo Orleans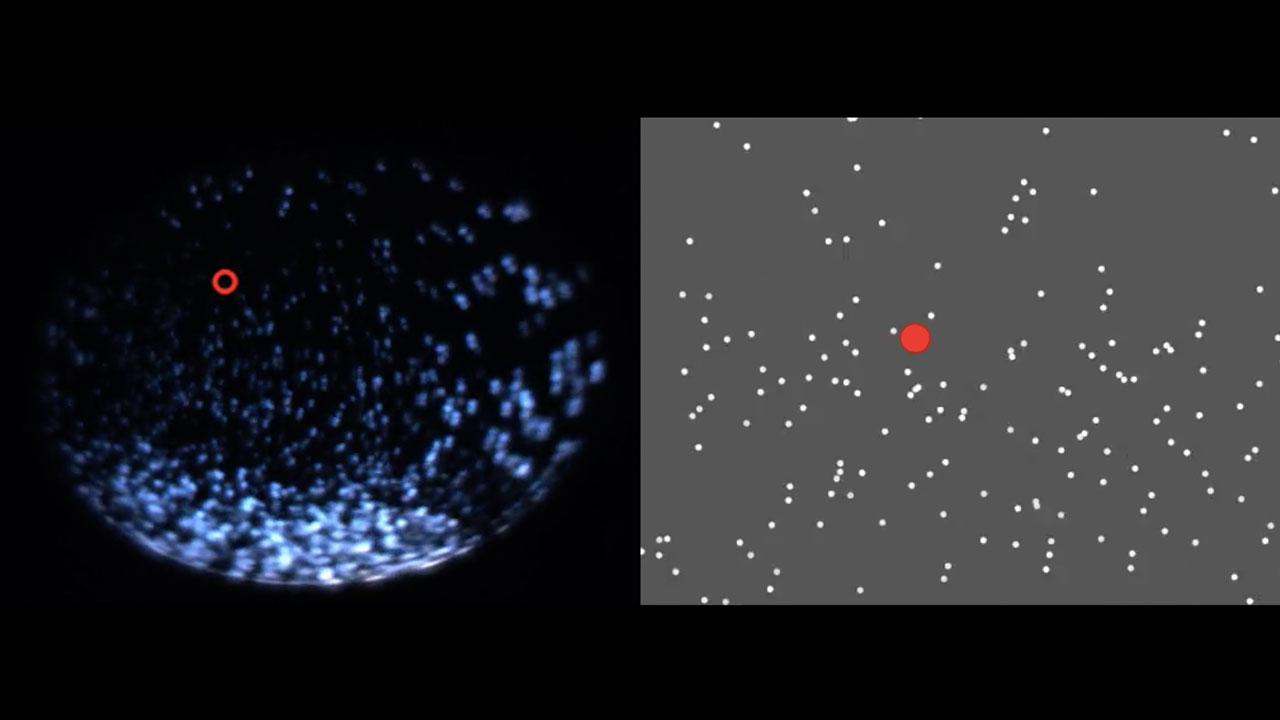 Zebrafish swims among a cloud of 3D dots
Andrew Straw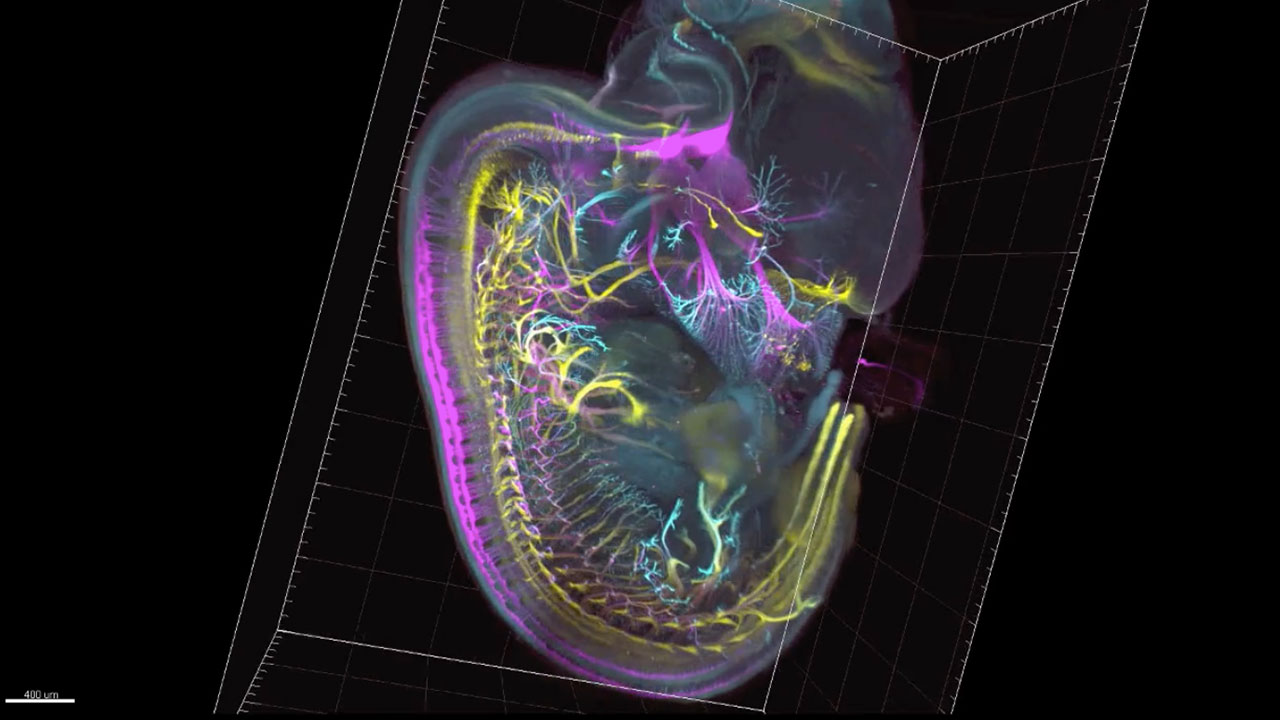 Sensory and motor nerves of the mouse embryo at 12.5 days
Gist Croft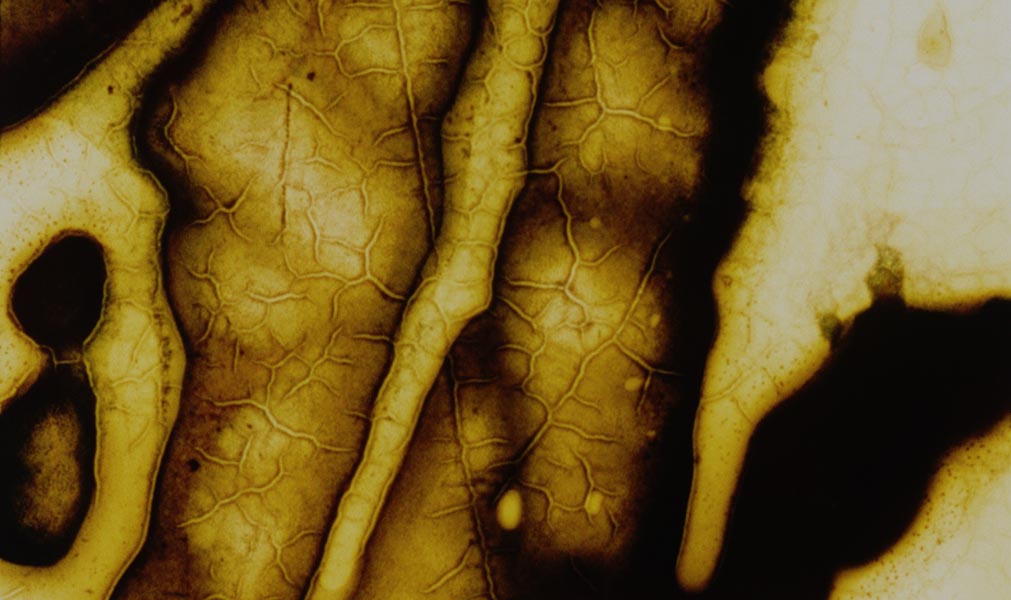 The Mulch Spider's Dream
Karel Doing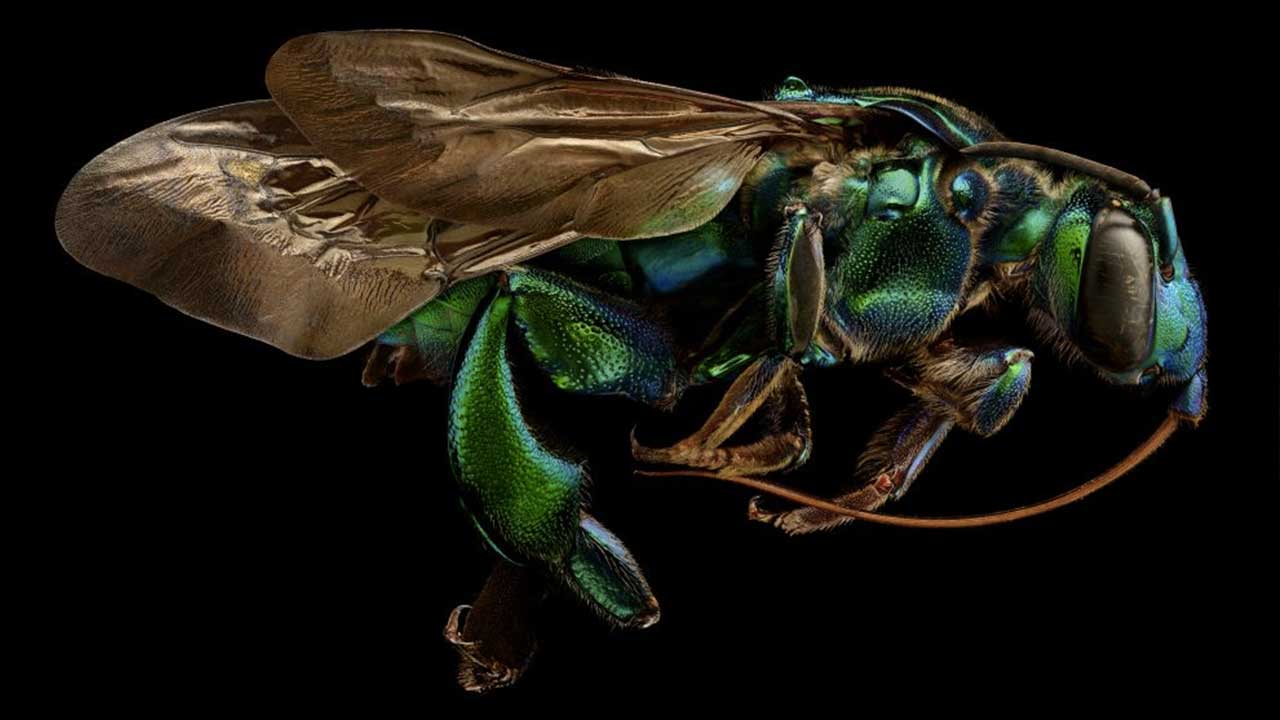 Microsculpture
Tanya Cochrane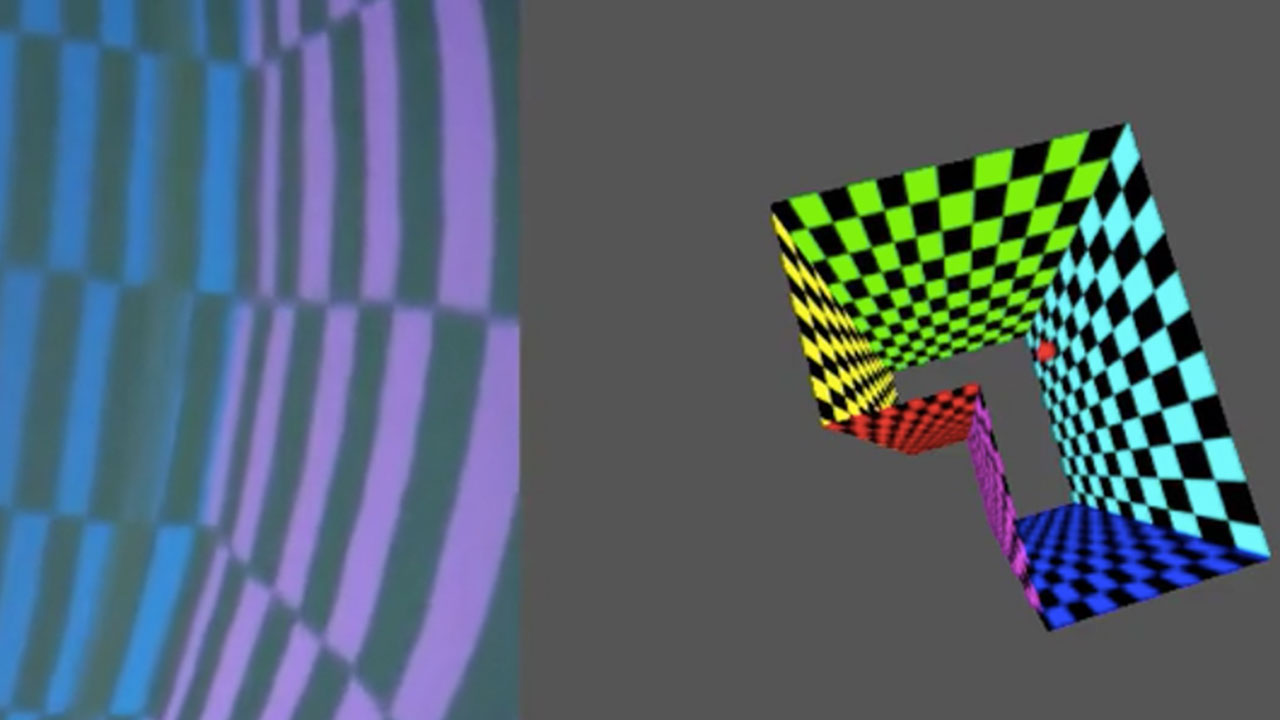 Demonstration of VR from the perspective of a freely moving observer
Andrew Strayer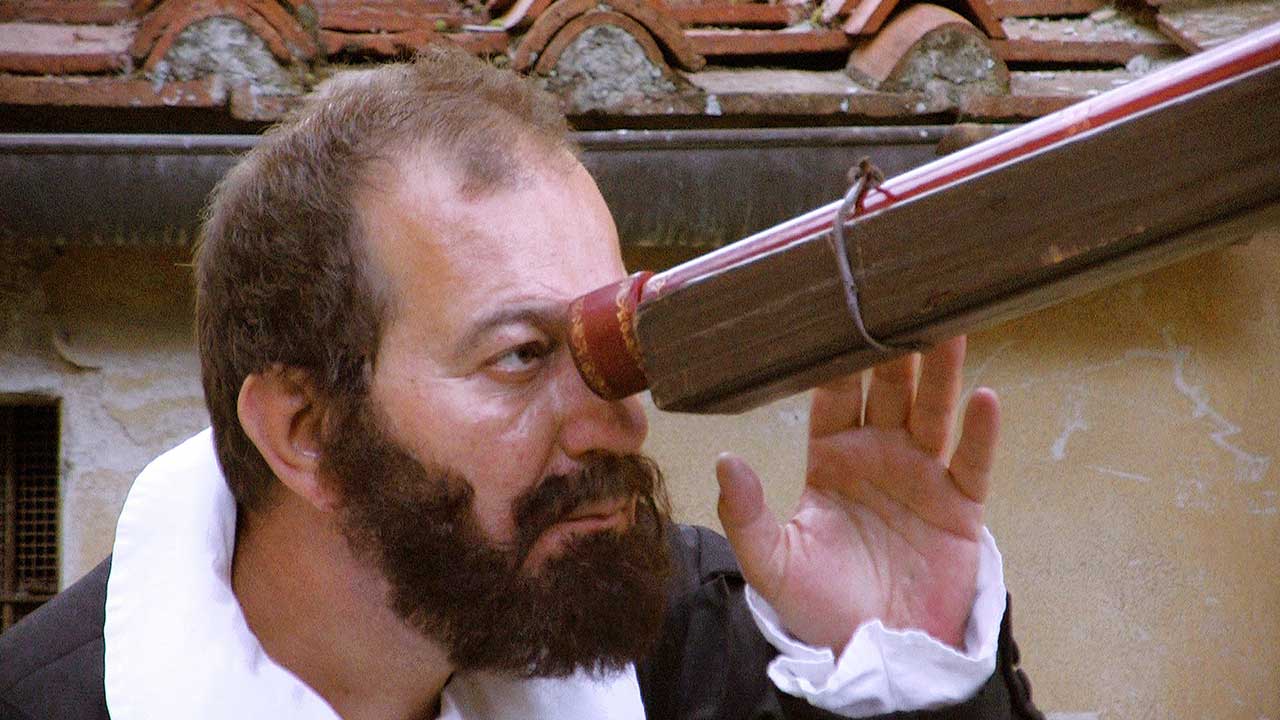 400 Years of Telescope
Kris Koenig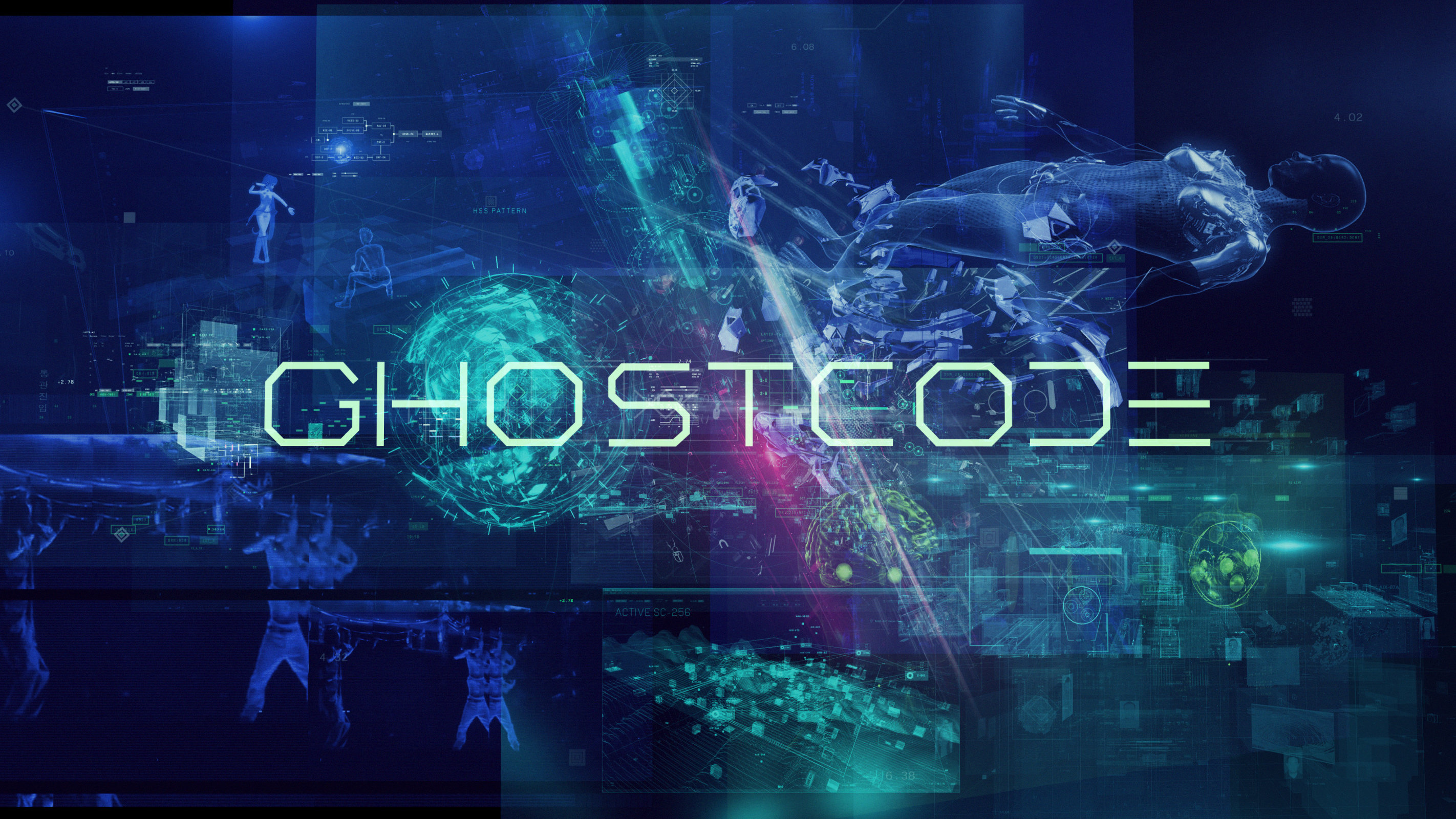 Ghostcode
AUDINT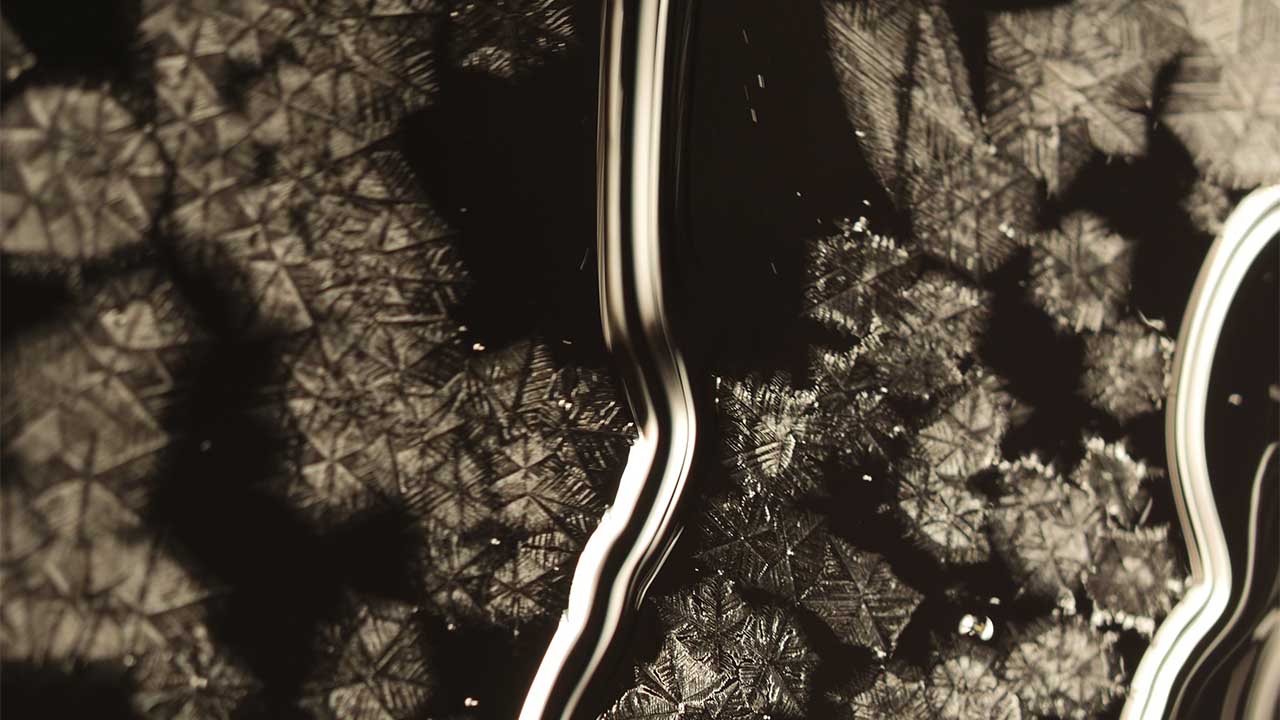 Liquid Solid
Nicky Assmann, Joris Strijbos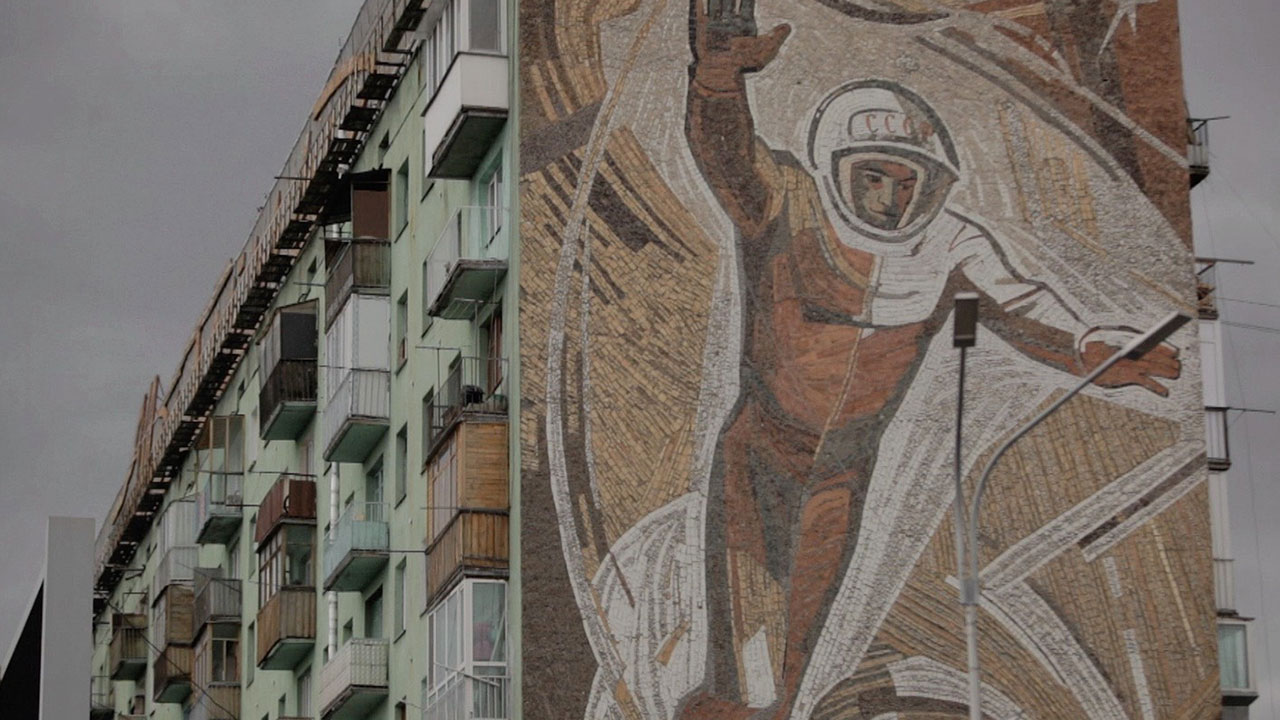 This is Cosmos
Anton Vidokle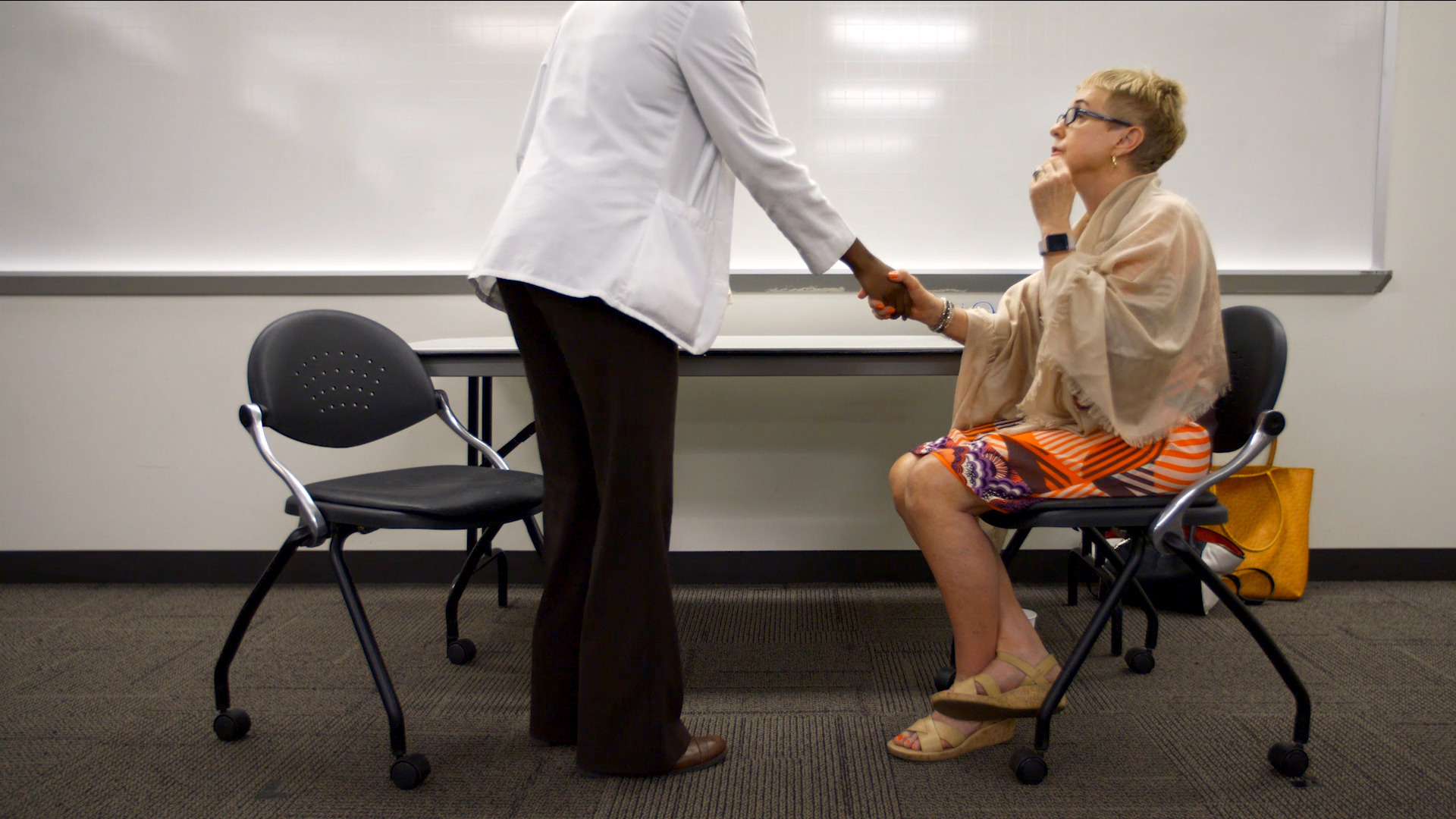 Scenes of Disclosure
Kaisu Koski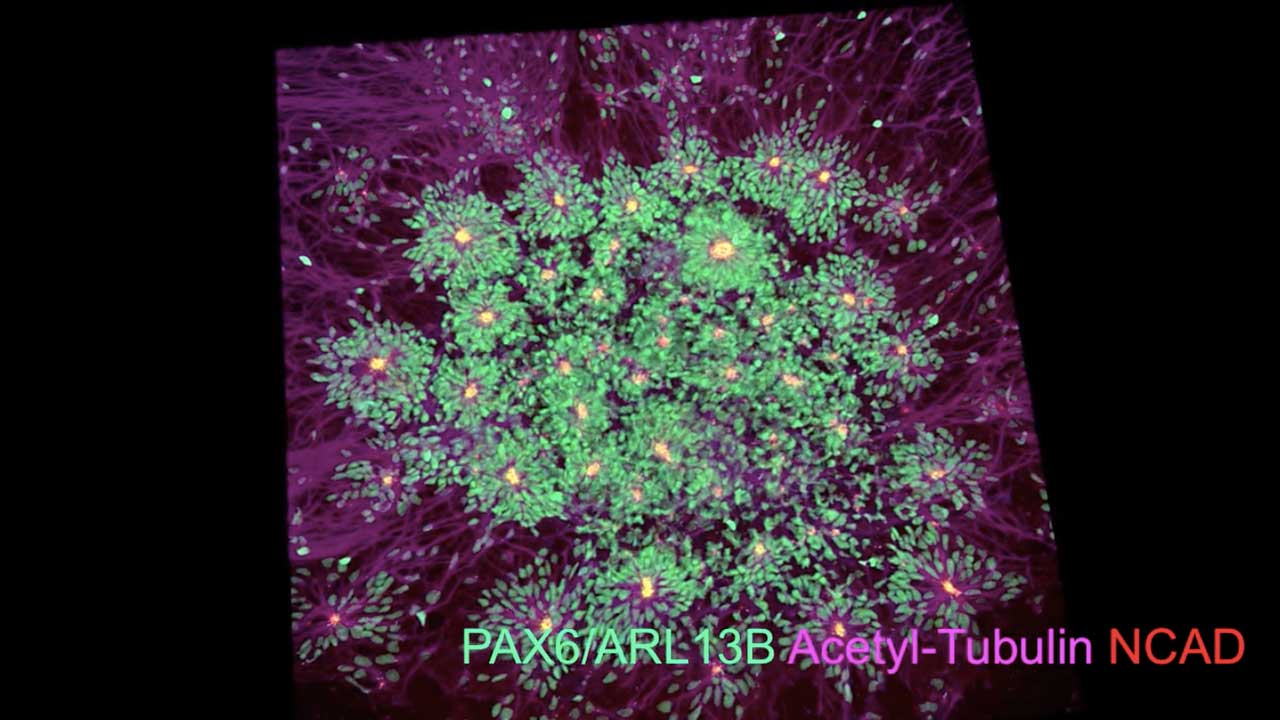 Neural rosettes differentiated from human embryonic stem cells
Gist Croft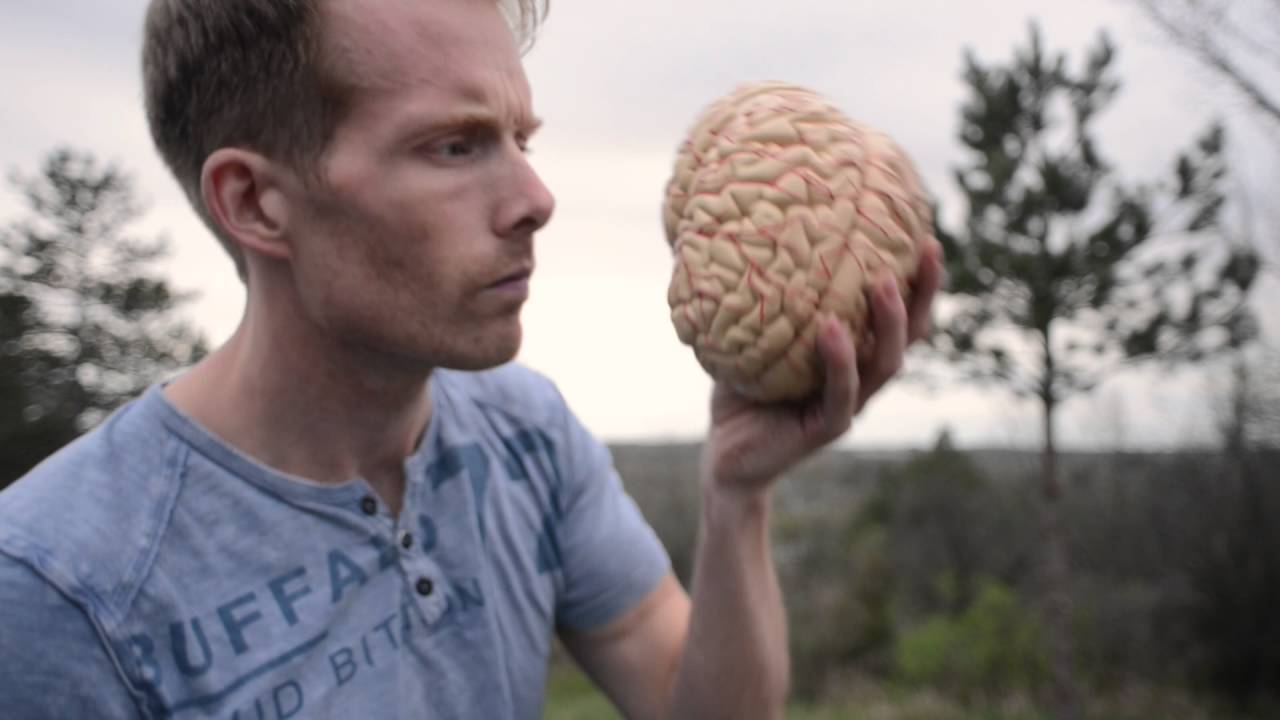 Depression in the Brain
Bryce Sage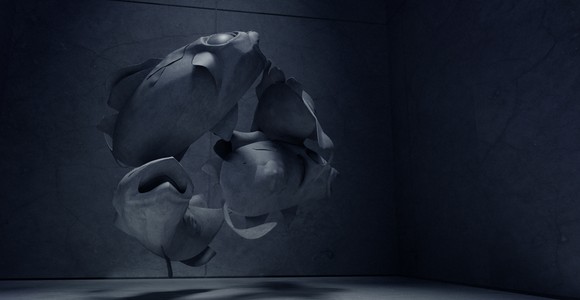 Etymology
Saïd Afifi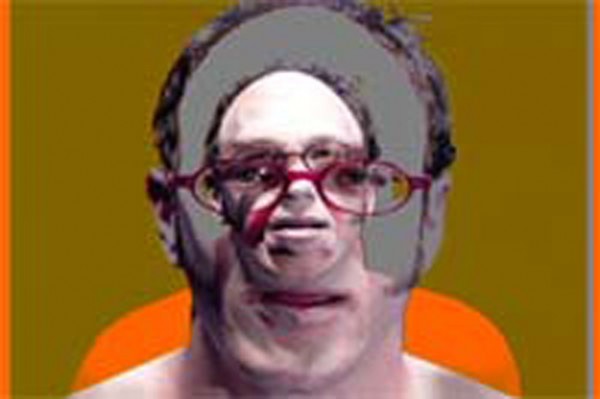 Stories from the Genome
Rachel Mayeri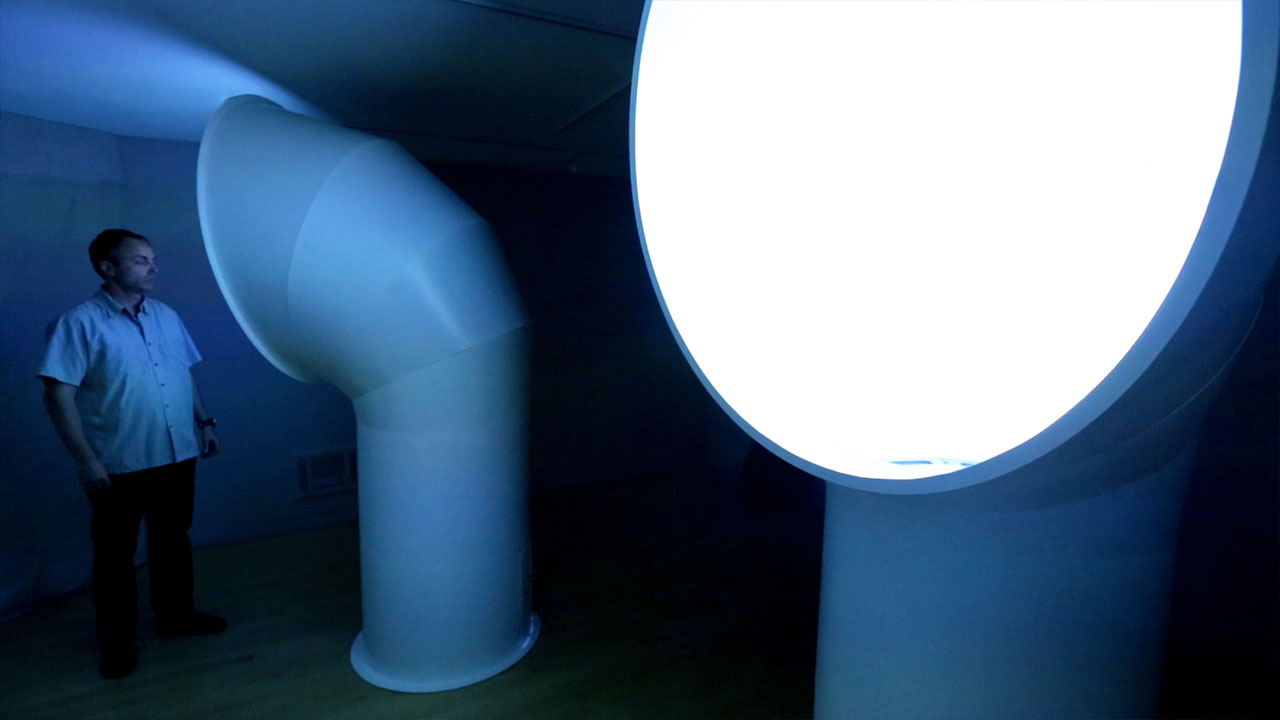 CODE HUMPBACK 'What are the Whales Saying?
Charles Lindsay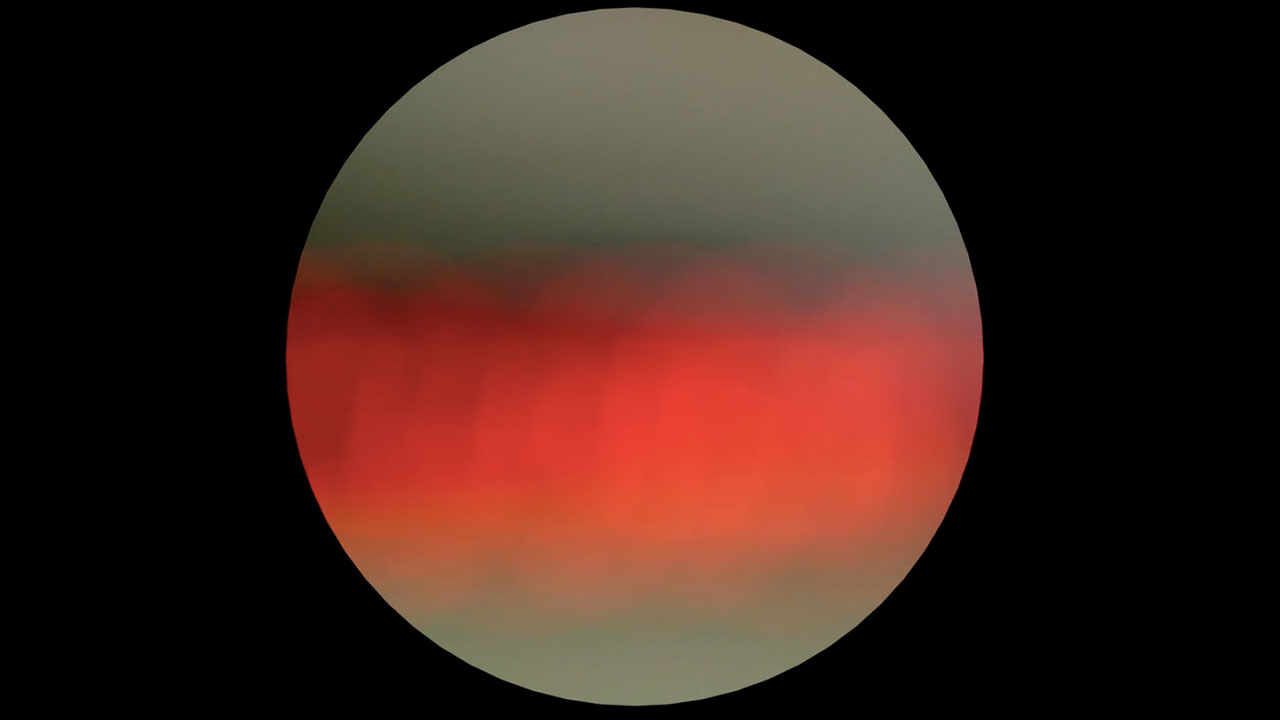 CODE HUMPBACK 'All We Need is Love'
Charles Lindsay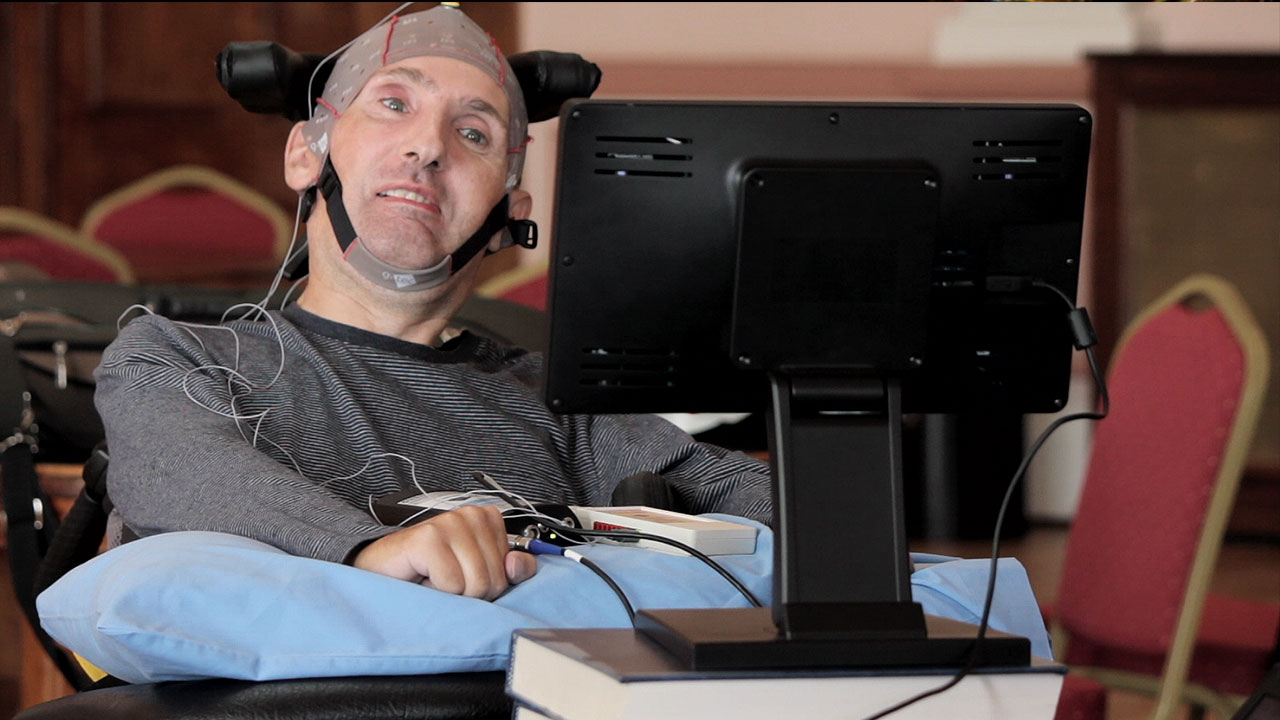 Paramusical Ensemble
Tim Grabham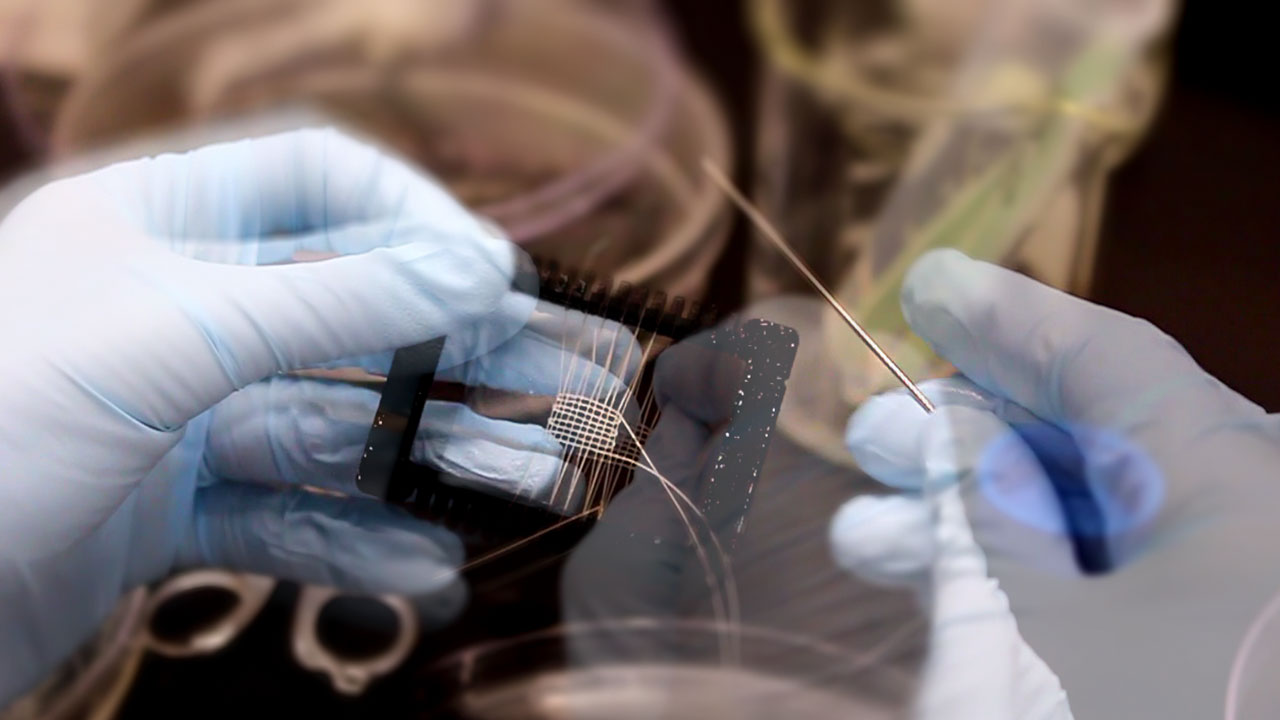 Biotextile Craft
WhiteFeather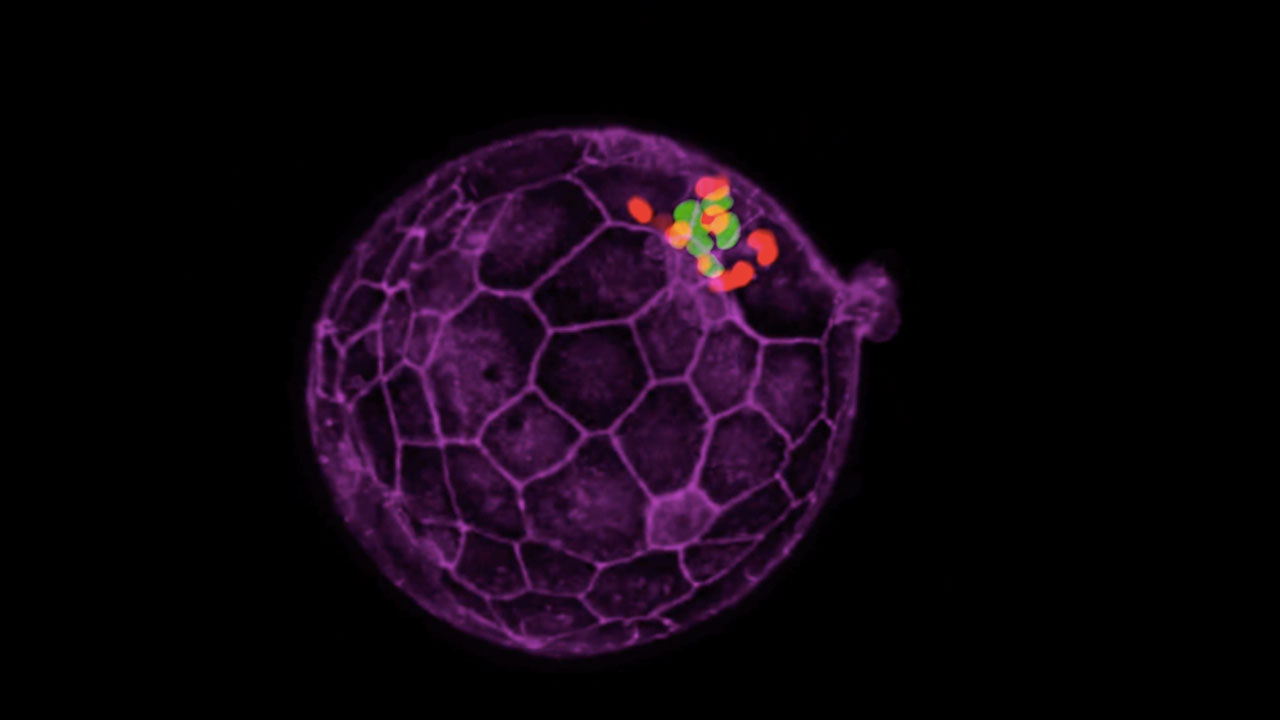 Hatching of the Human Blastocyst at Day 6
Gist Croft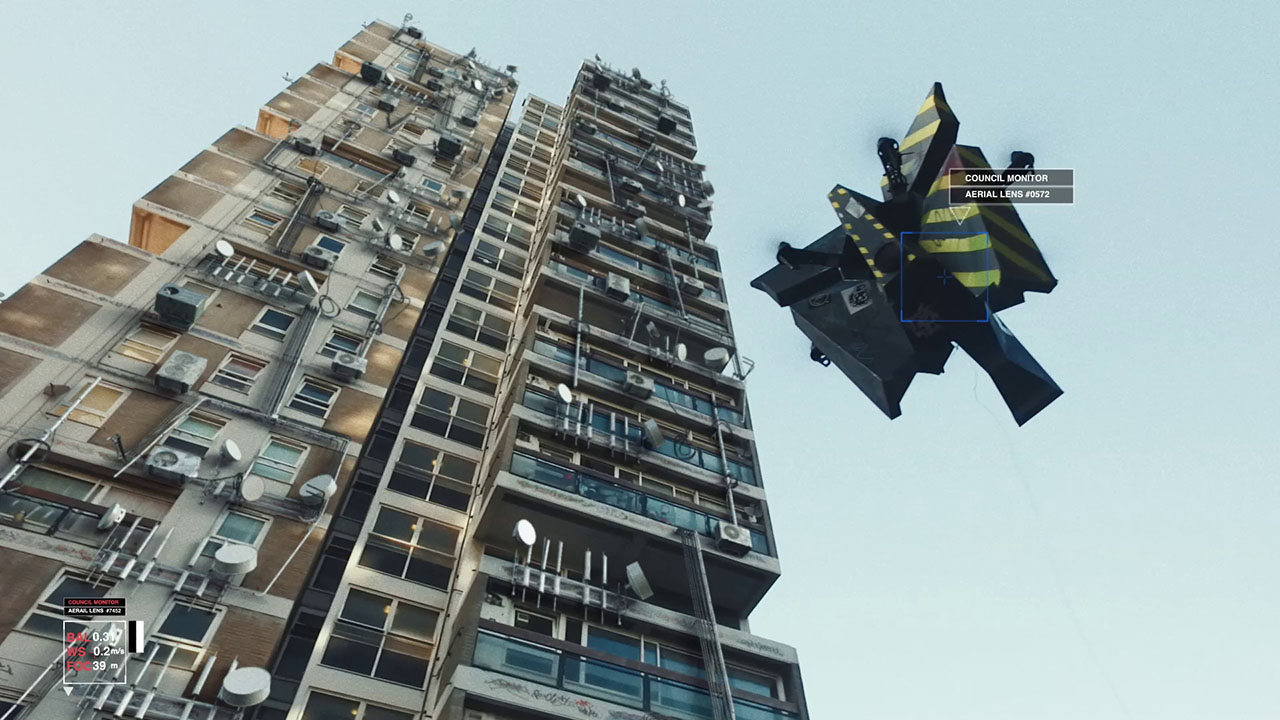 In the Robot Skies
Liam Young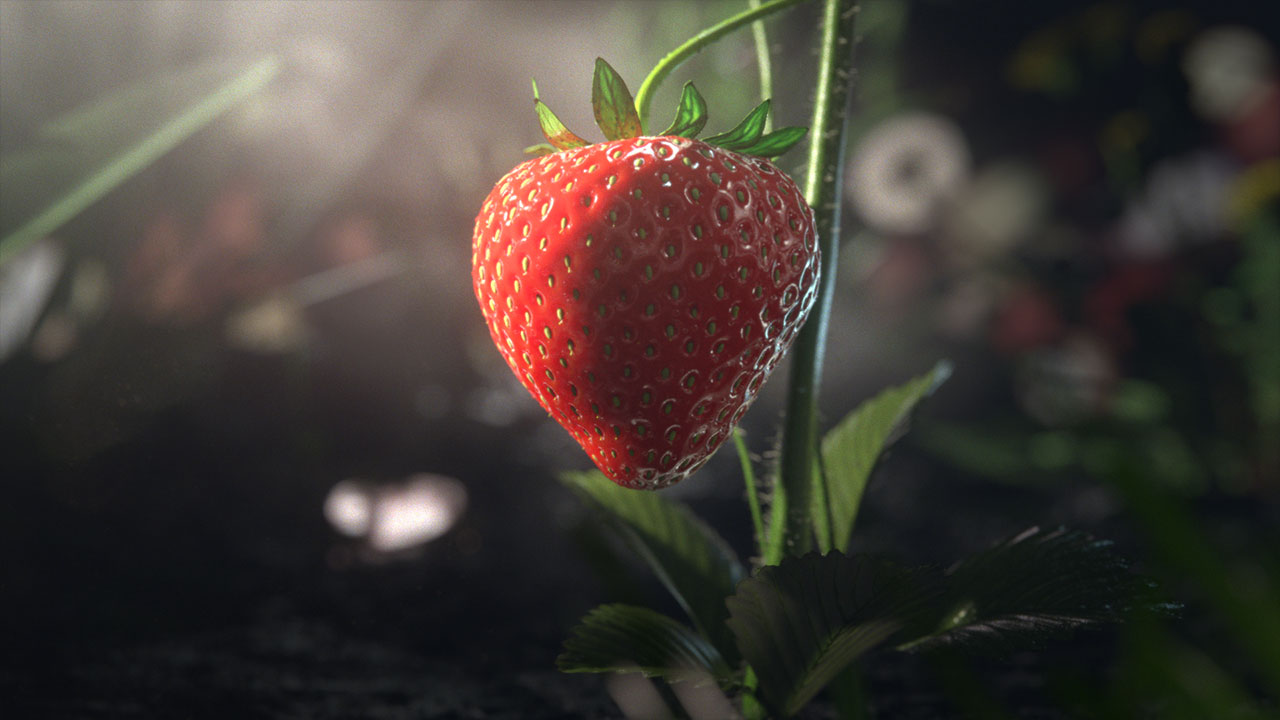 The Shark in the Park
Polynoid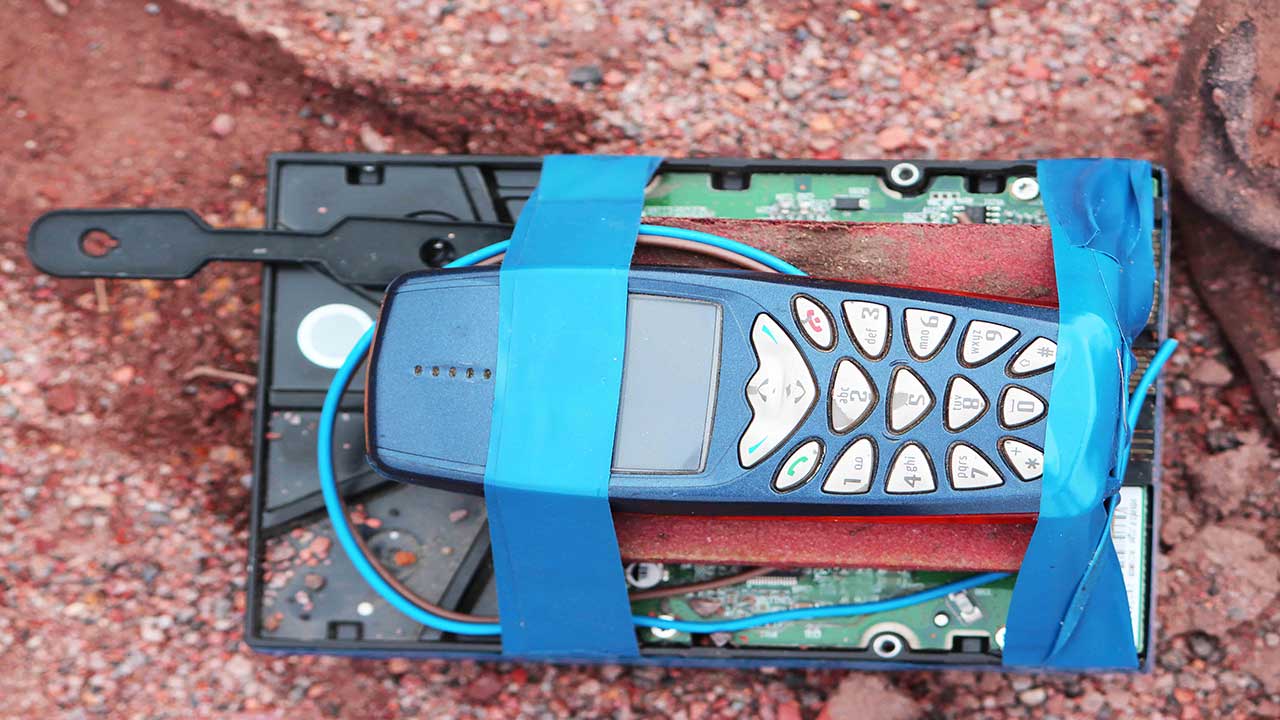 Dude Down
George Barber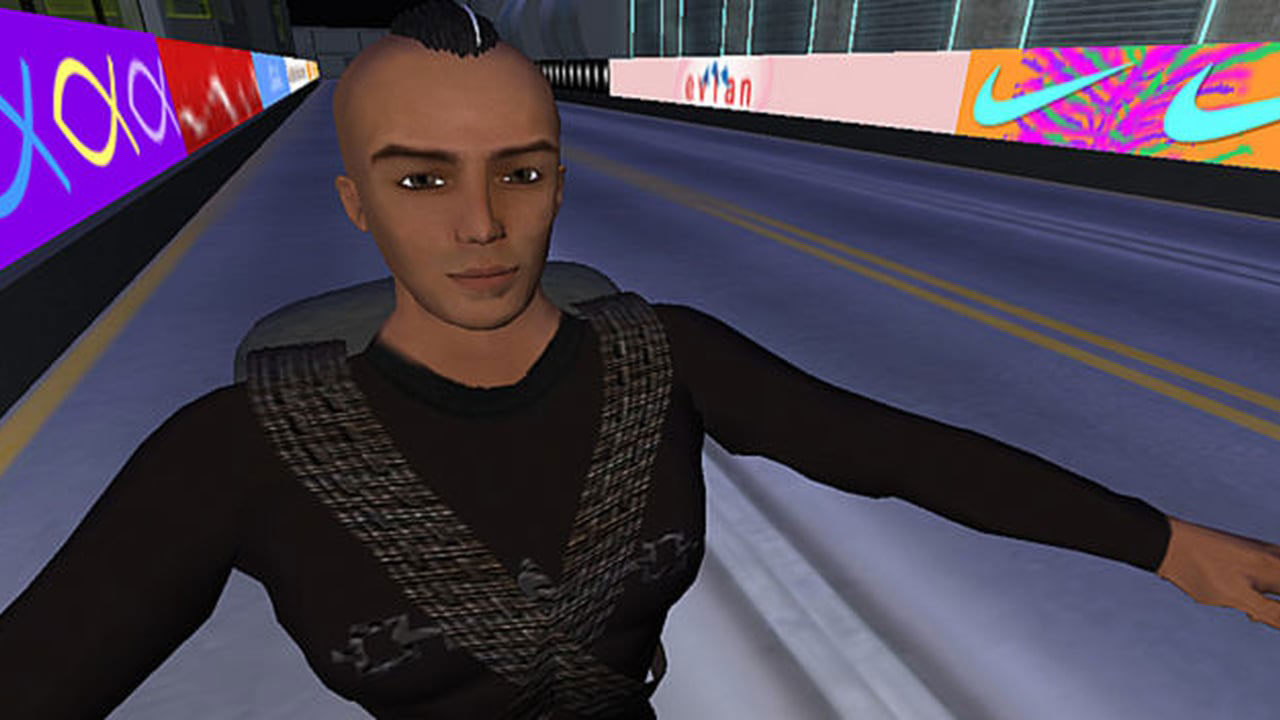 TimeTraveller™ Episode 01
Skawennati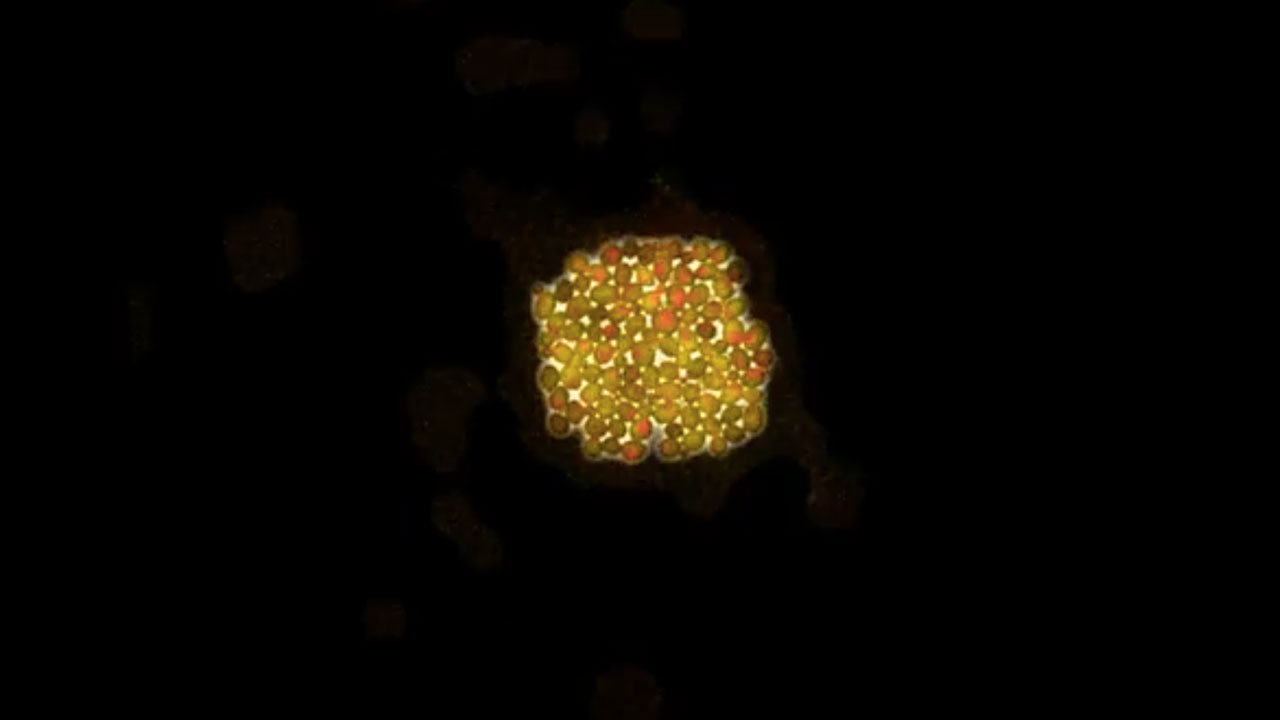 Yeast Cell Growth Meets The Beatles
Andrej Ondracka,Bernie Langs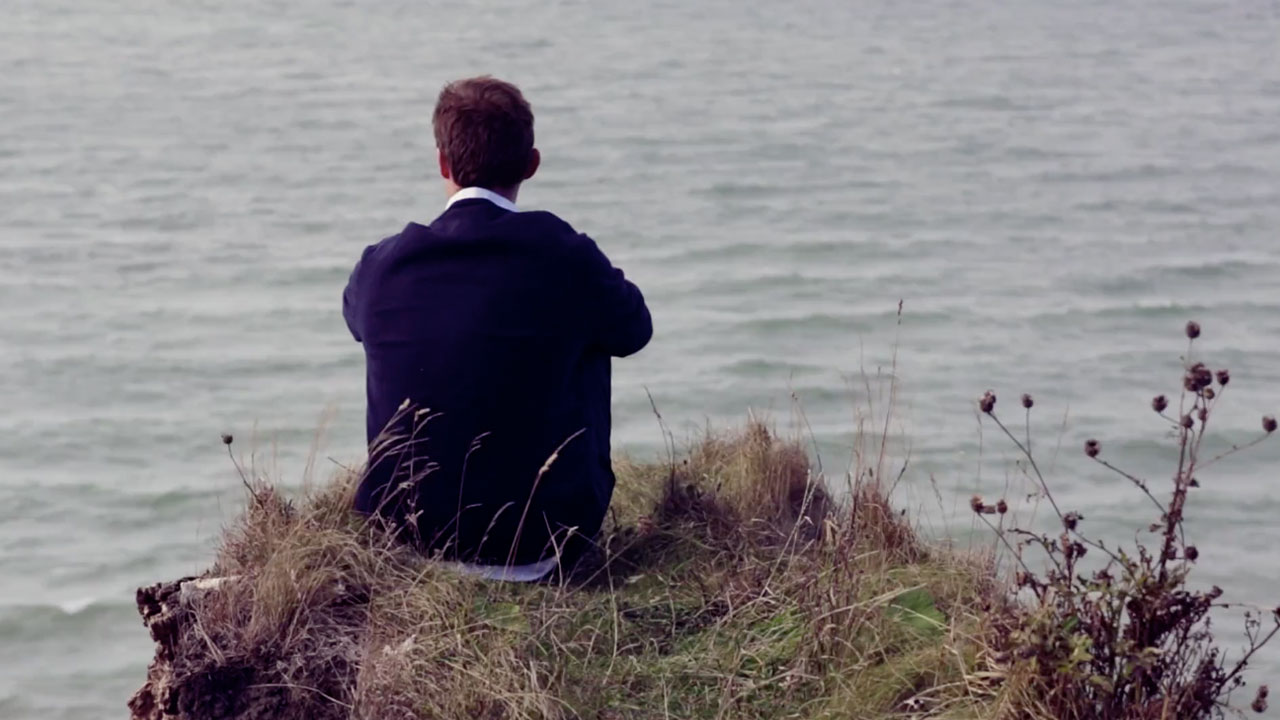 Collaboration: On the Edge of a New Paradigm?
Alfred Birkegaard,Katja Gry Birkegaard Carlsen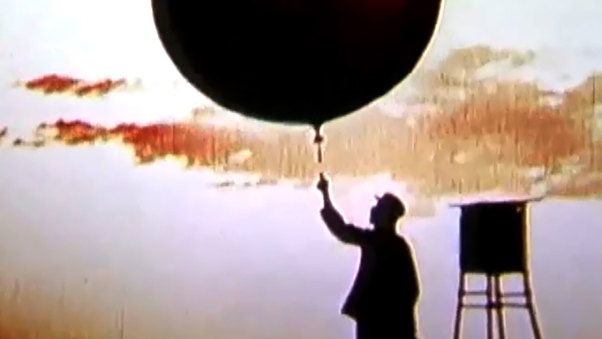 The Atom Bomb
Vanessa Gould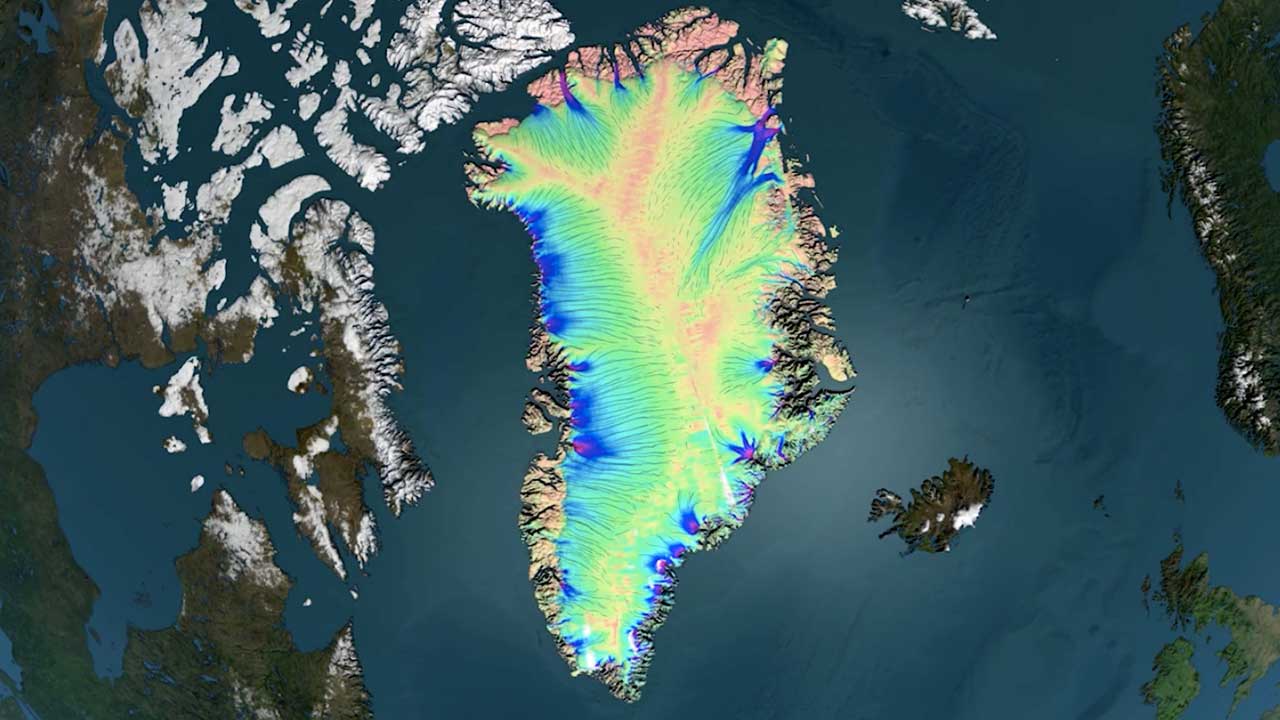 Mathematician uses skills to study Greenland's retreating glaciers
Miles O'Brien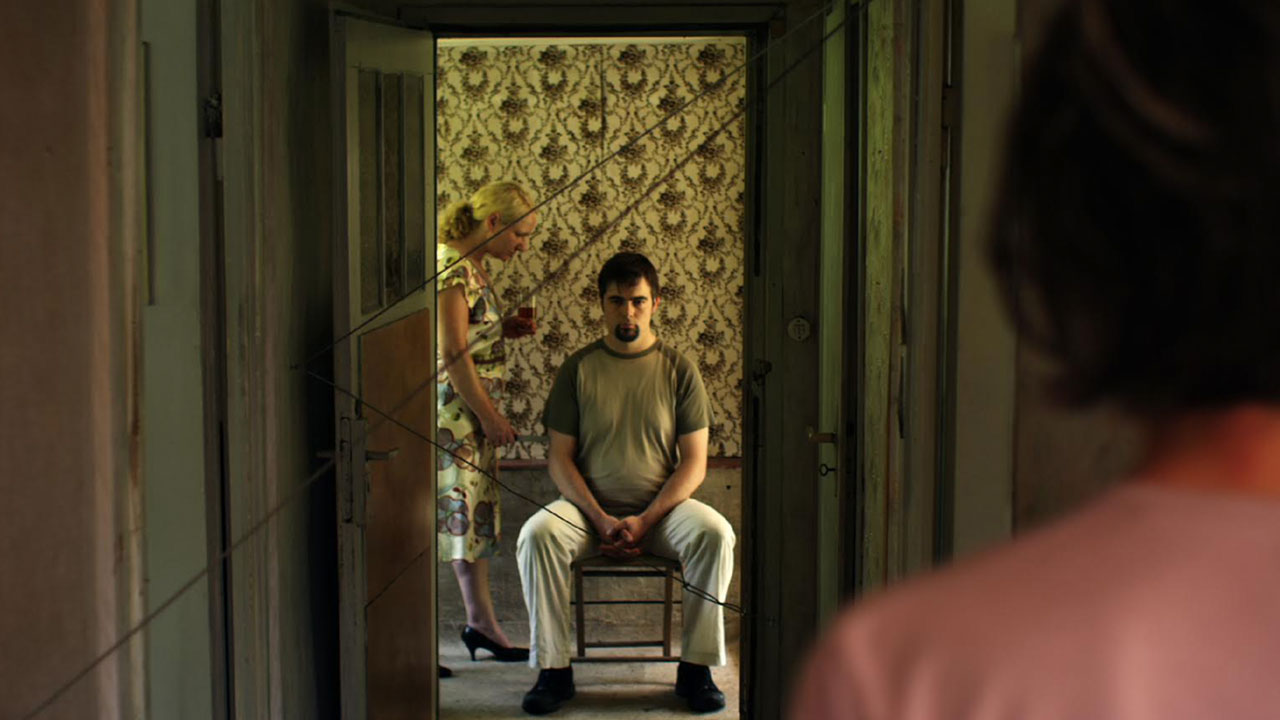 Weather House
Frauke Havemann,Eric Schefter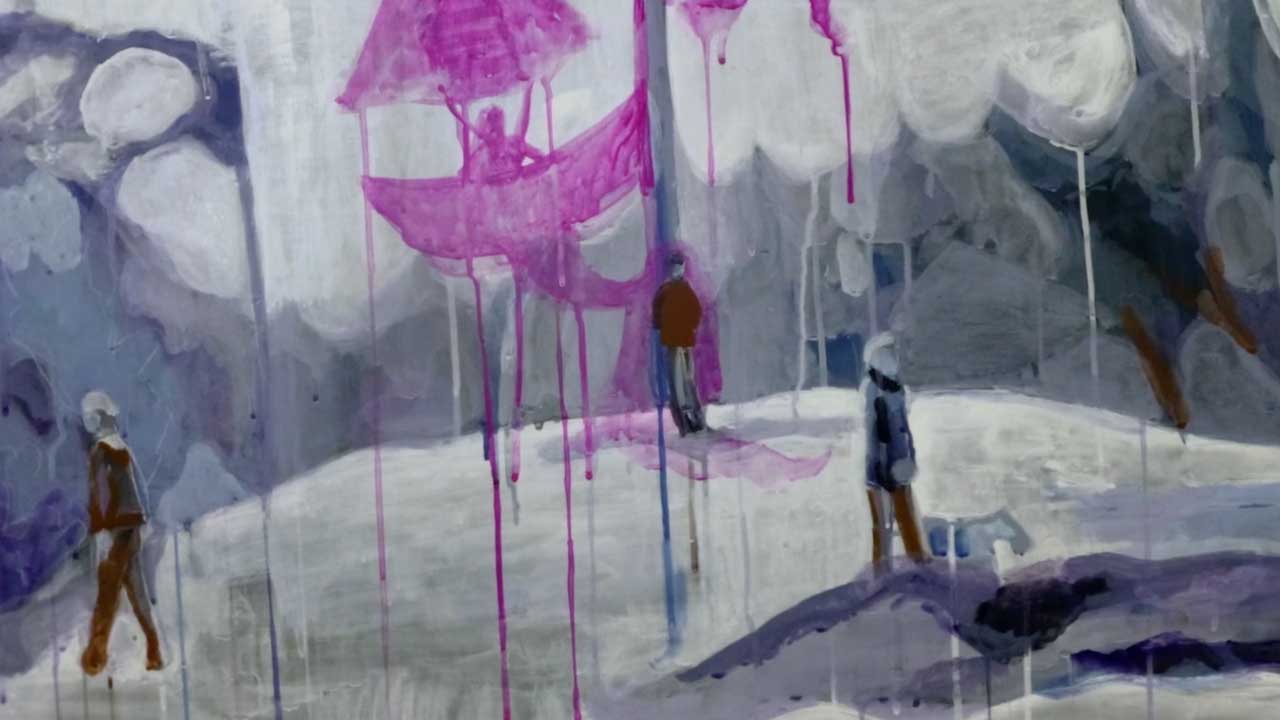 See Memory
Viviane Silvera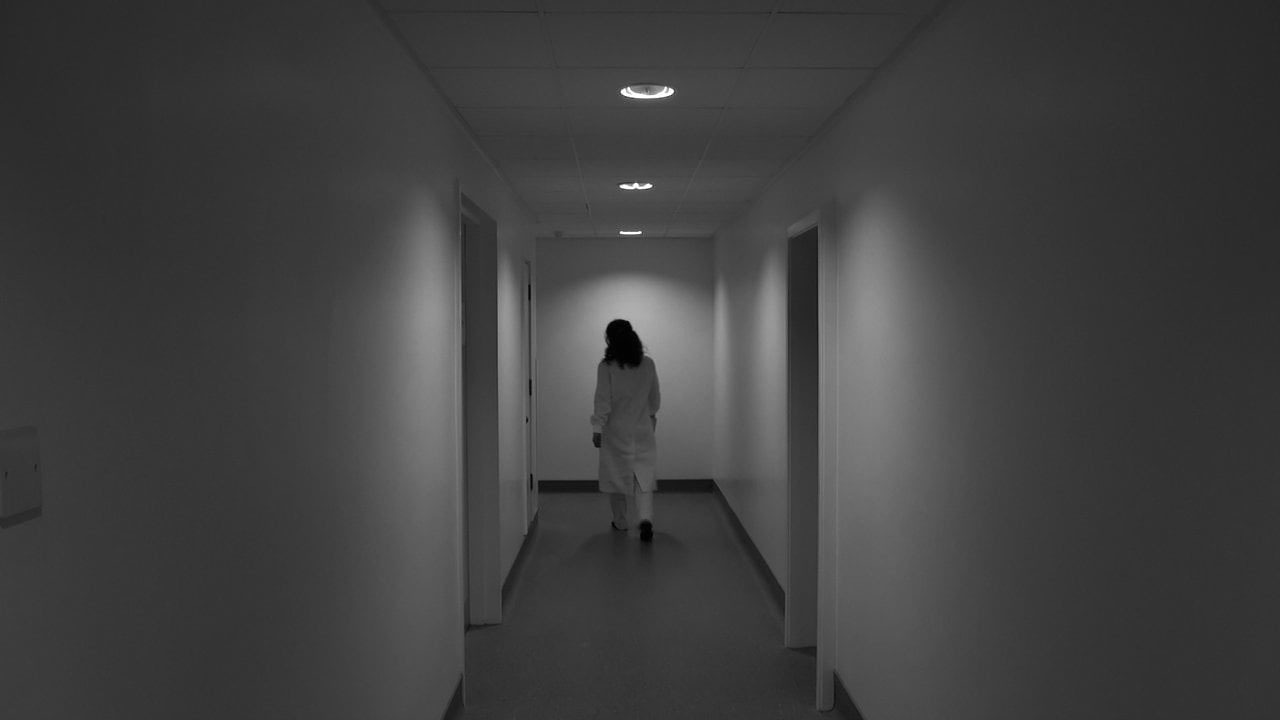 Laboratory Film
Andy Birtwistle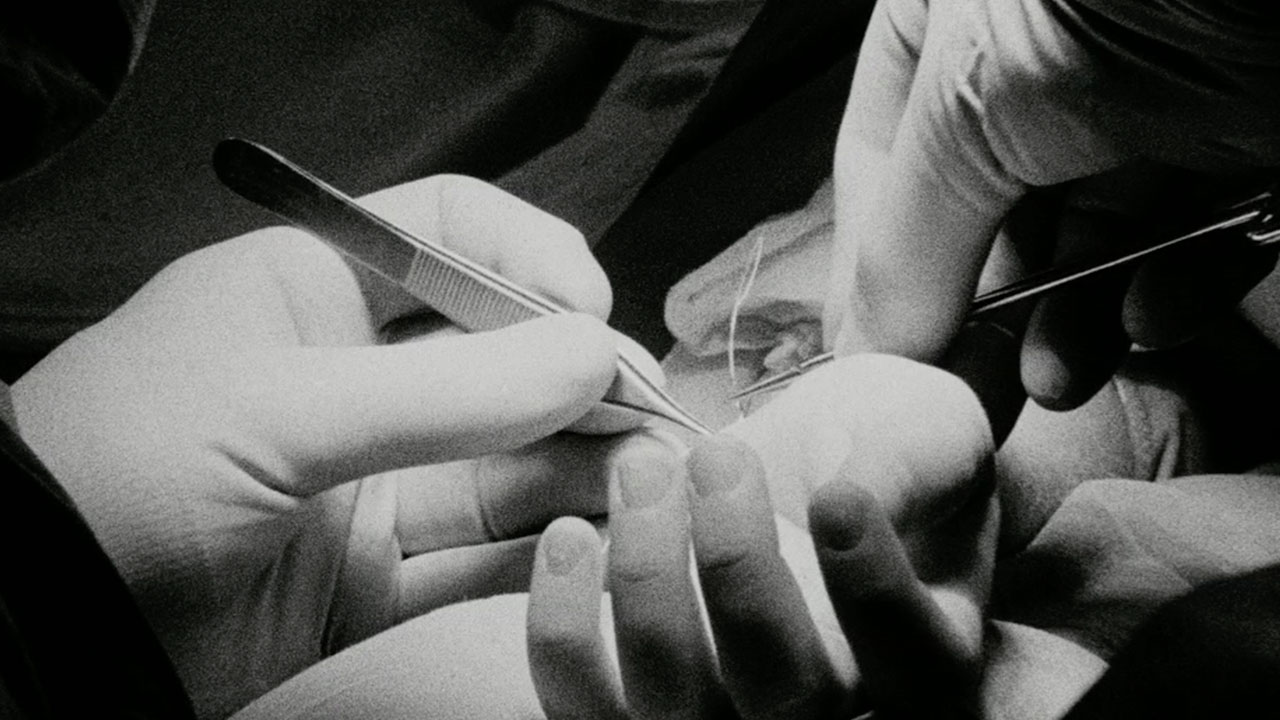 Matters of the Heart
Christina Lammer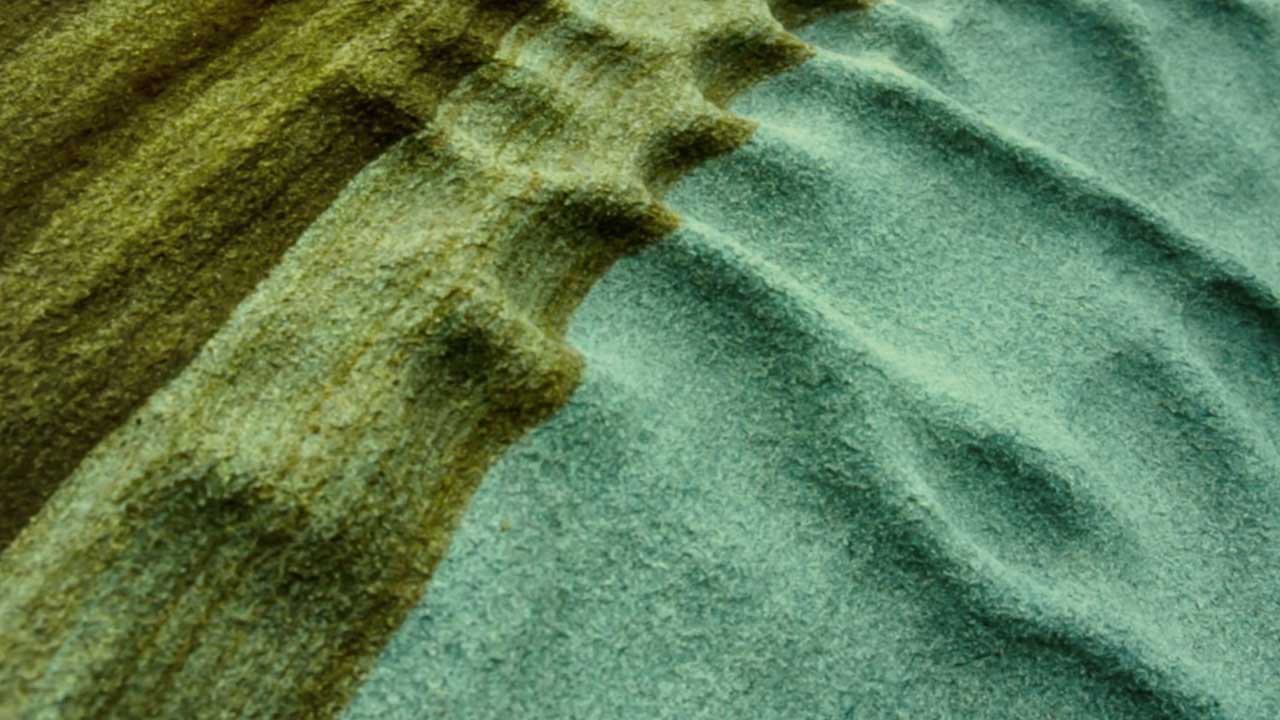 Frack
Grayson Cooke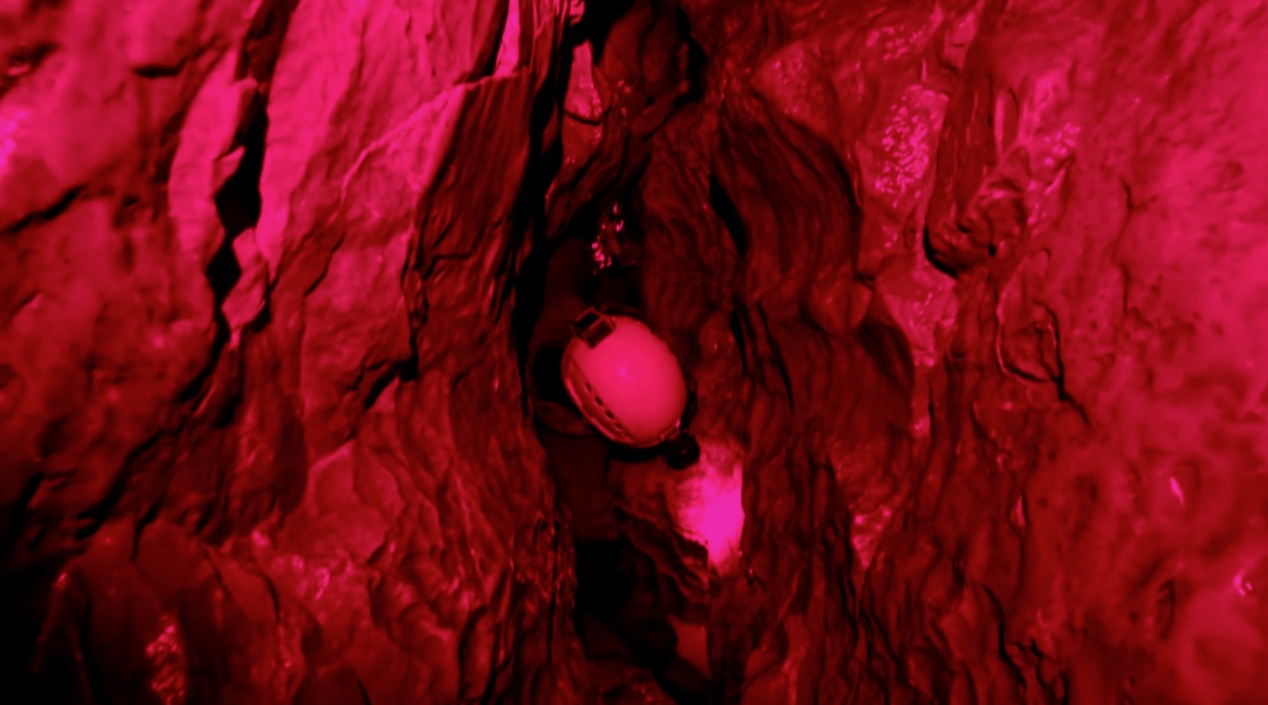 Notes From the Subsurface
Charlie Tweed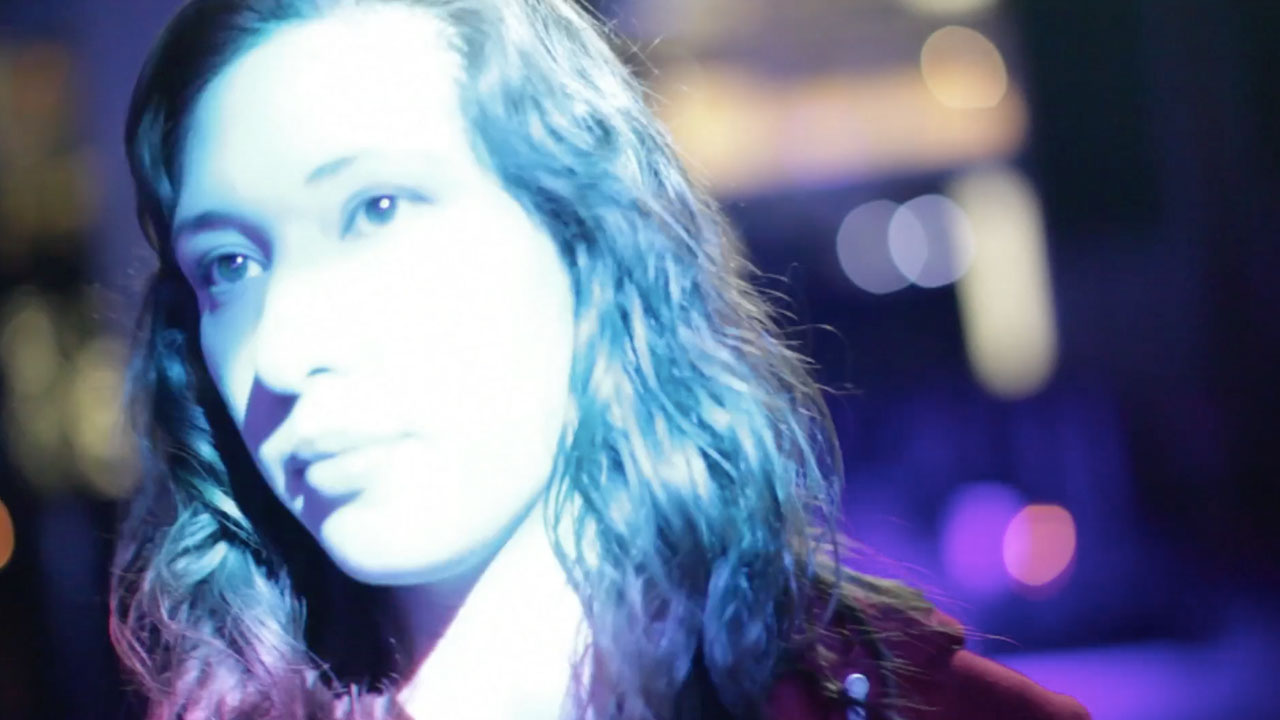 Chlorophyl
Barry Jenkins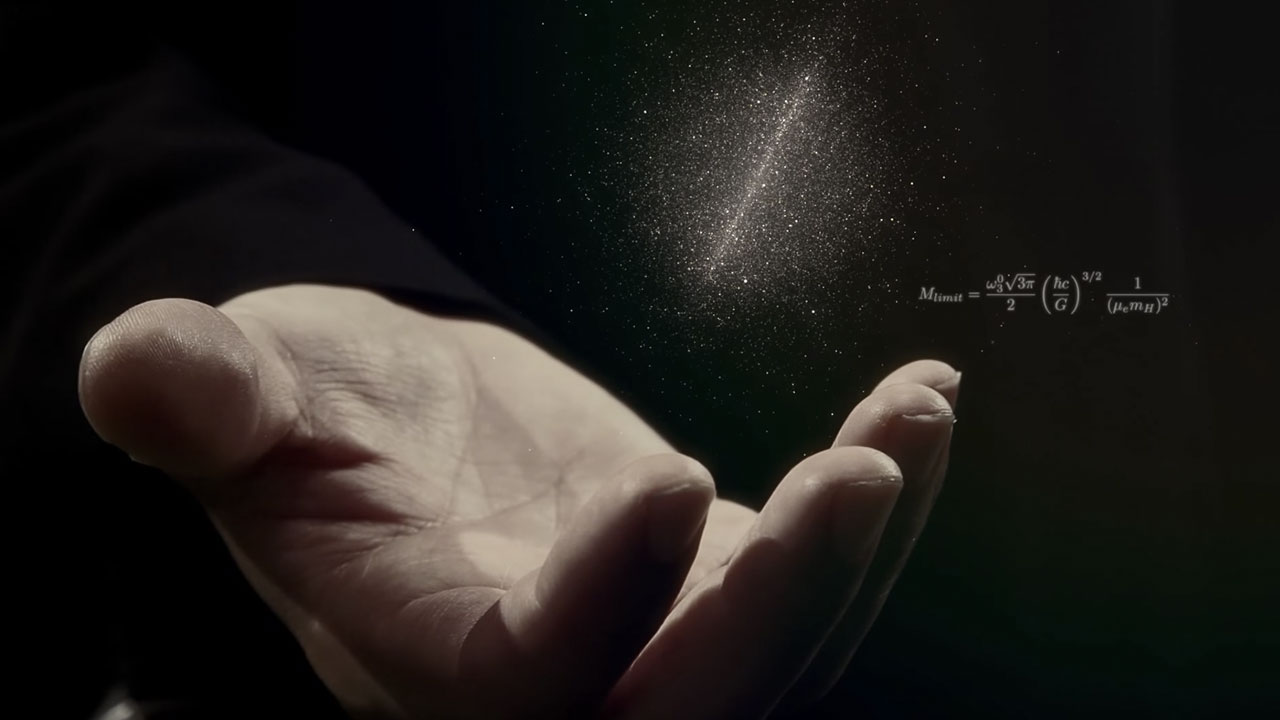 Supercomputing and eScience
Fernando Mucchietti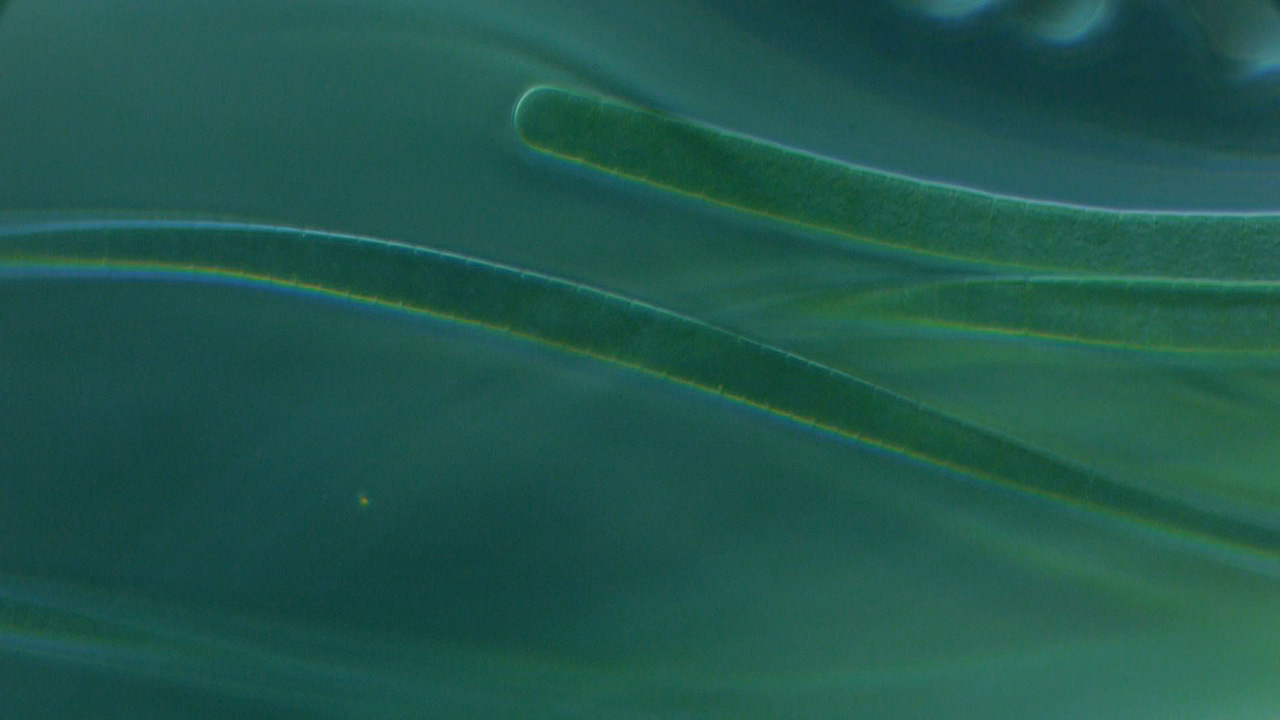 Cyanobacteria
Danielle Parsons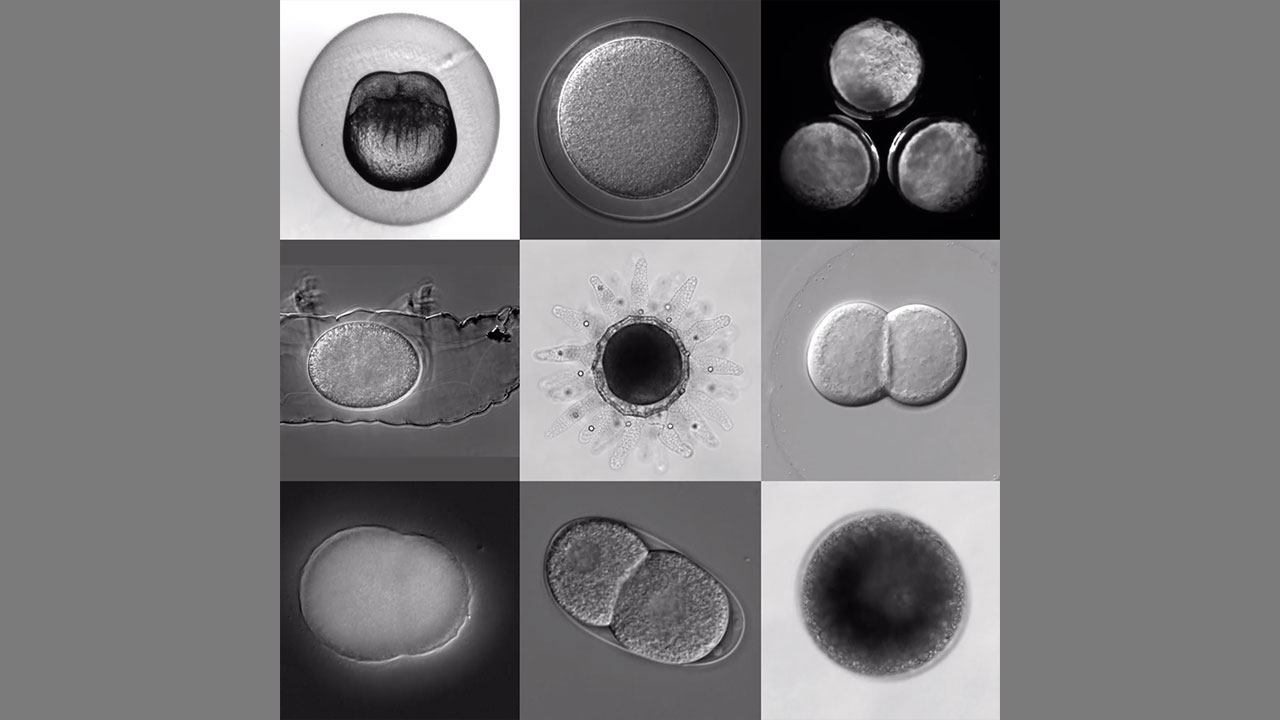 The first few hours of development of 9 organisms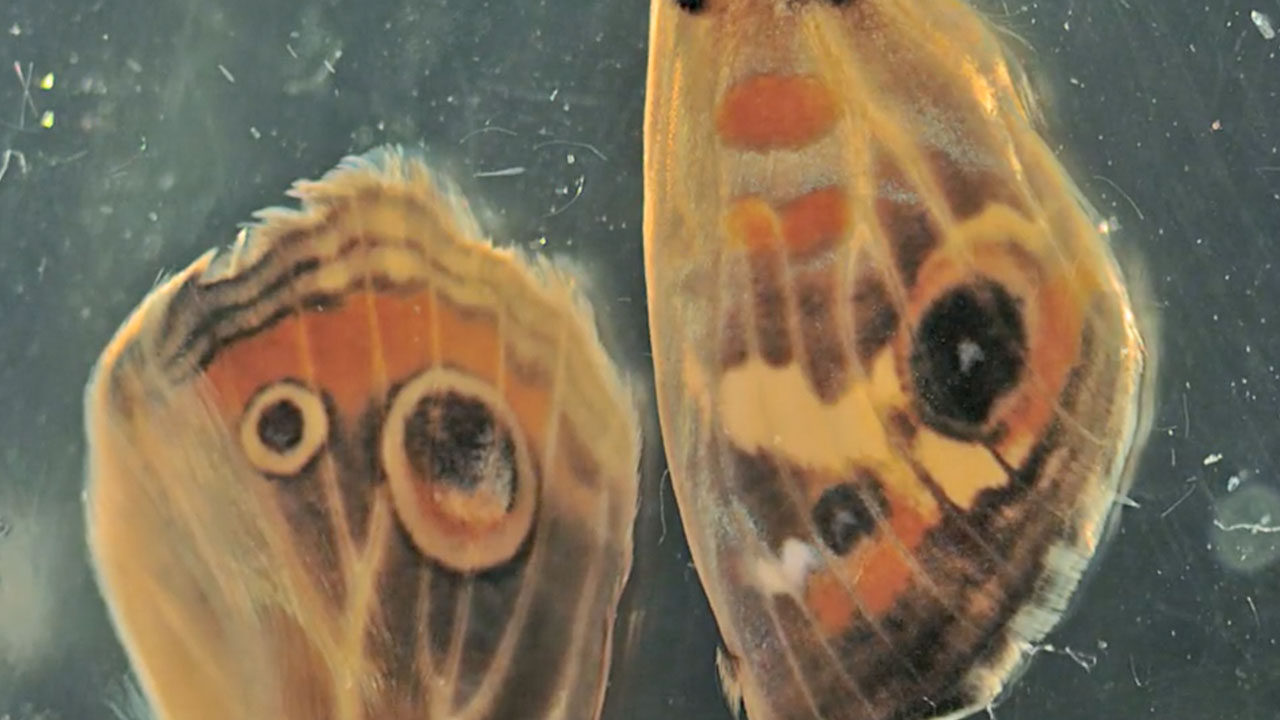 Buckeye Butterfly Wing Developing in Solution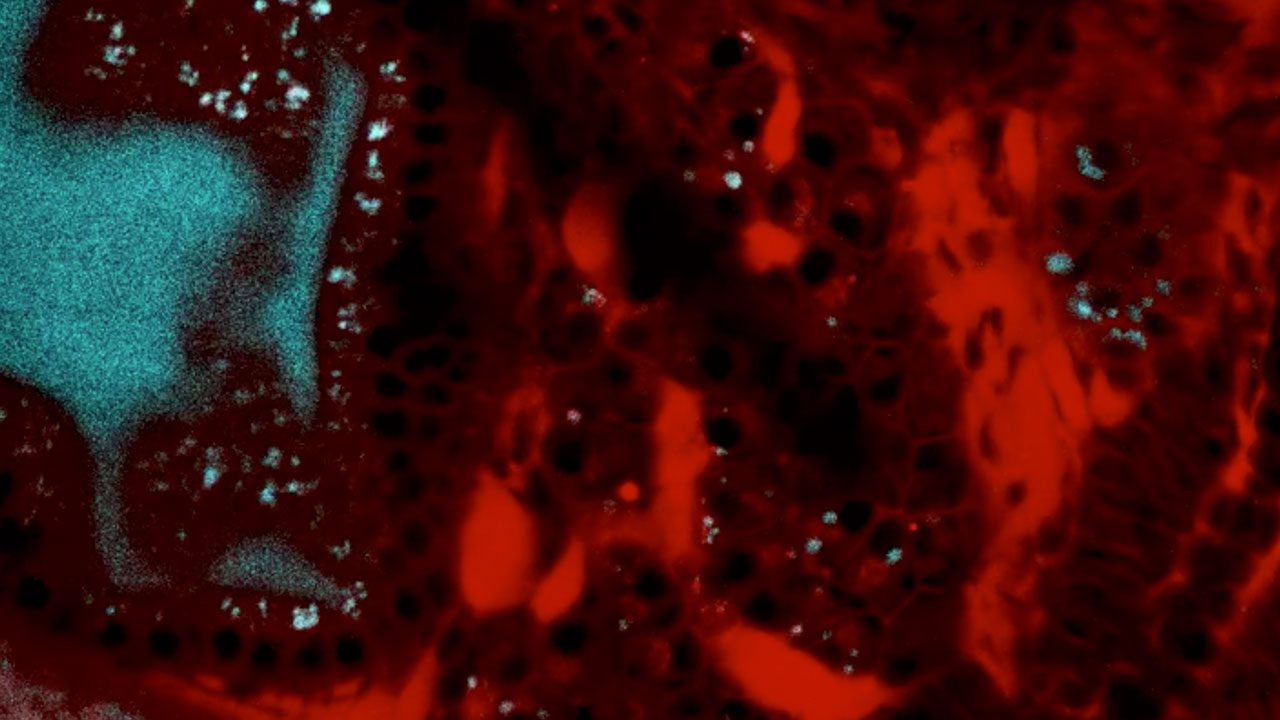 A Fluorescently-Stained Liver in a Developing Zebrafish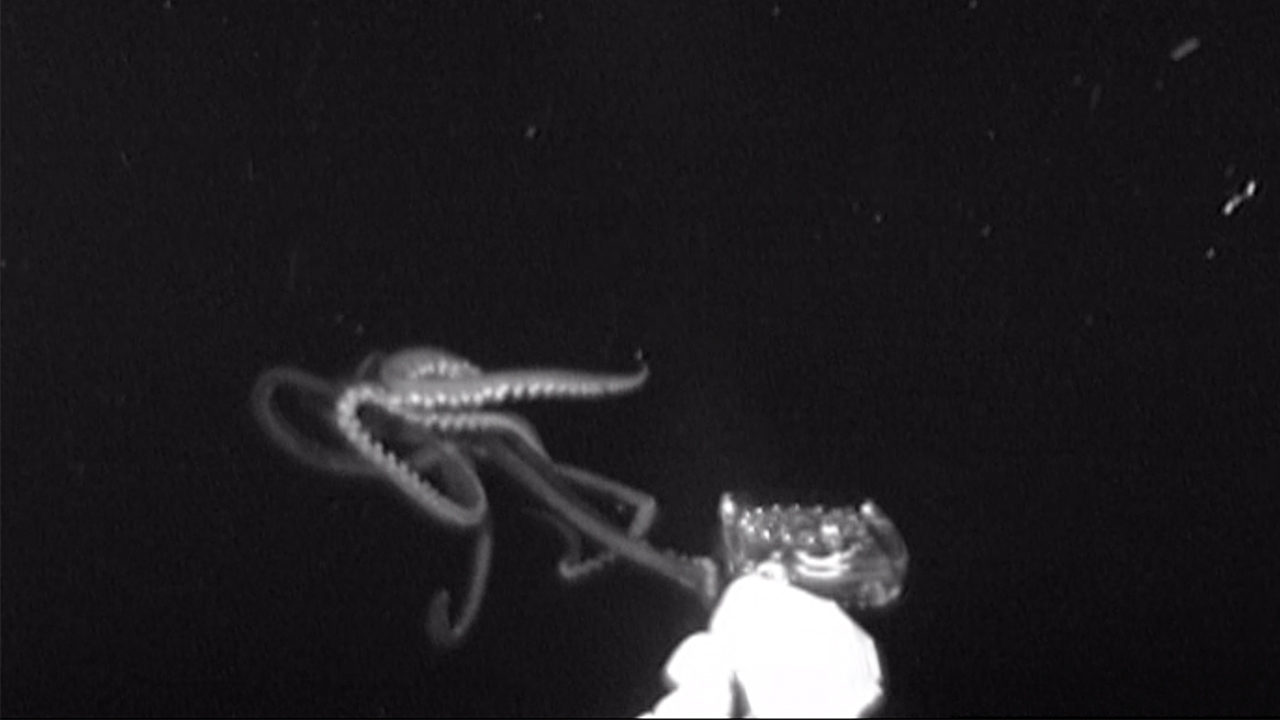 Racing Rice Roots
Asymmetric stem cell division in fruit fly germline
The Early Days of a Butterfly Wing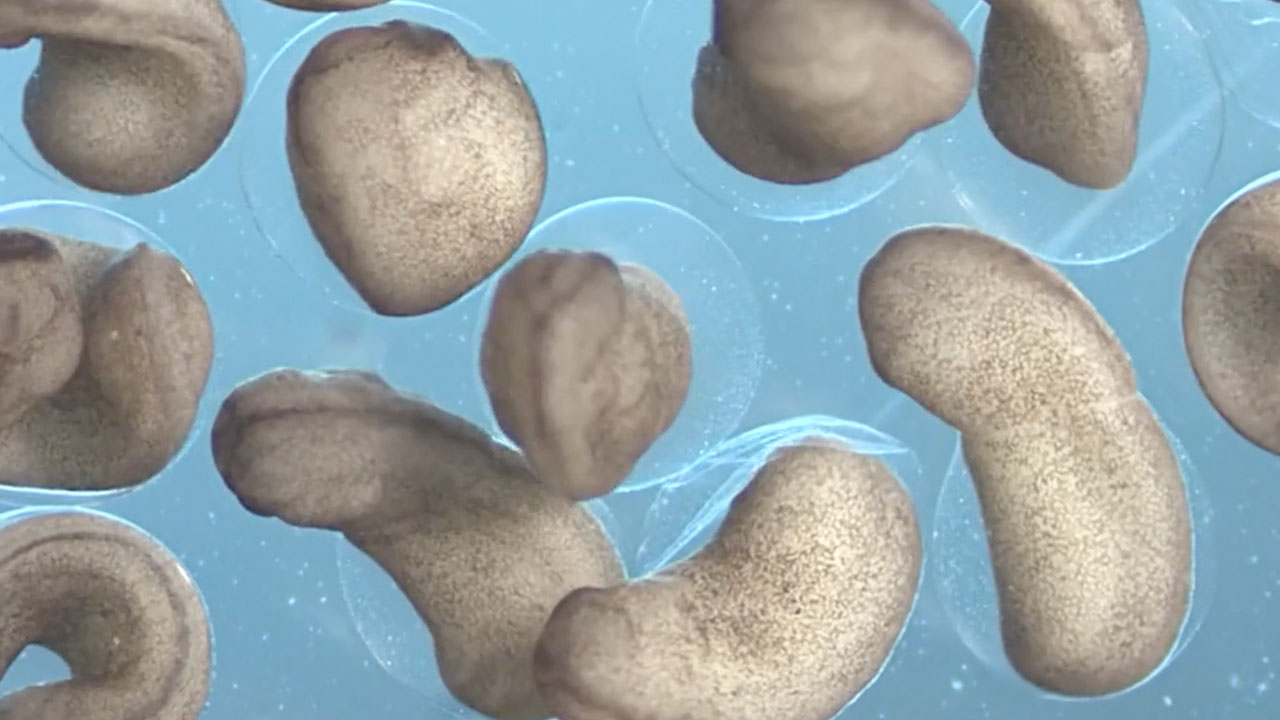 A Frog Egg Becomes a Tadpole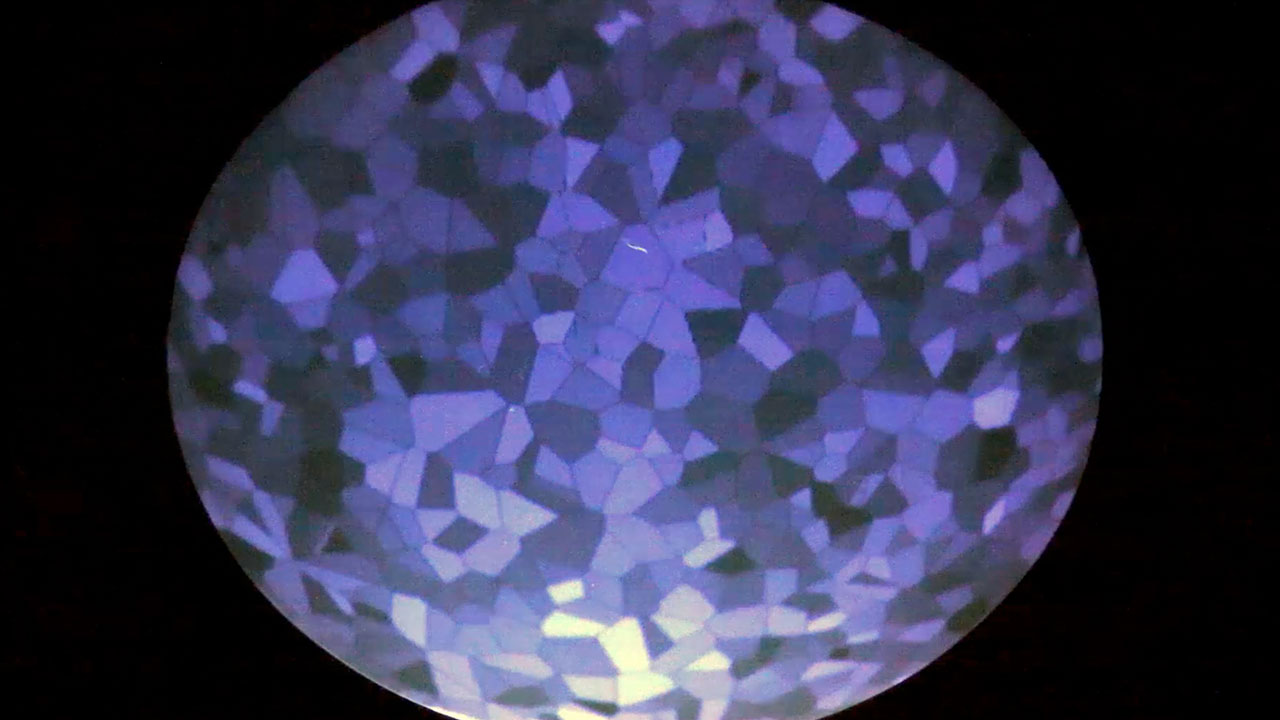 Social feedback experiment with real and virtual fish
A virtual elevated maze paradigm for freely moving mice
Dreams in Space: virtual voyages in n-dimensional biology
Adding Film to the Science Syllabus (Part 2)
Adding Film to the Science Syllabus (Part 3)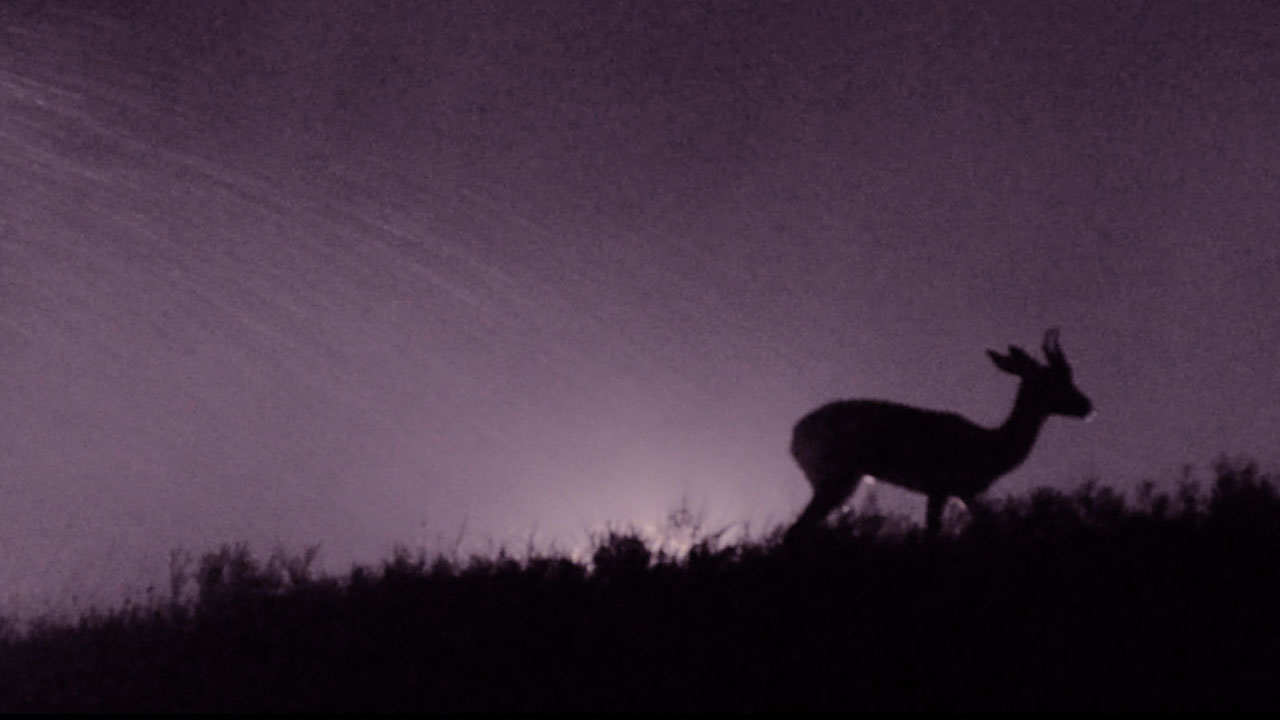 Animal Perspectives in Science and Fiction in the UAE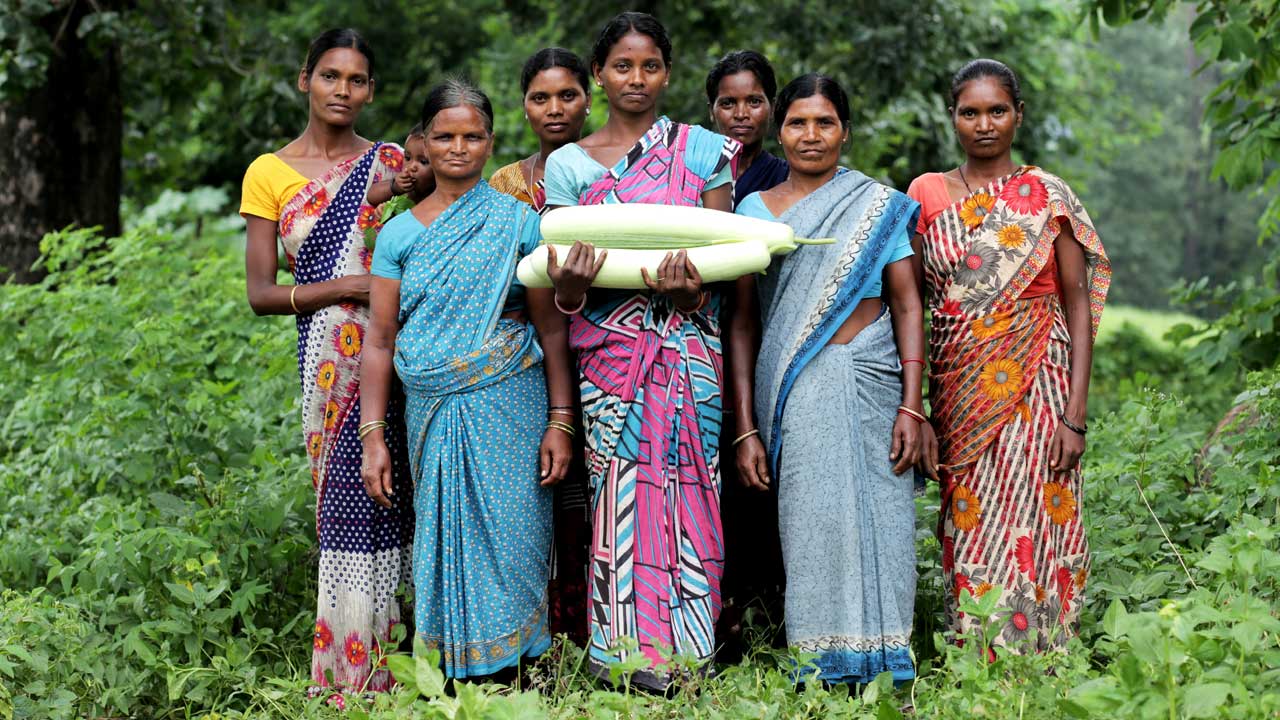 The Source Project: 8 shorts about empowerment and sustainability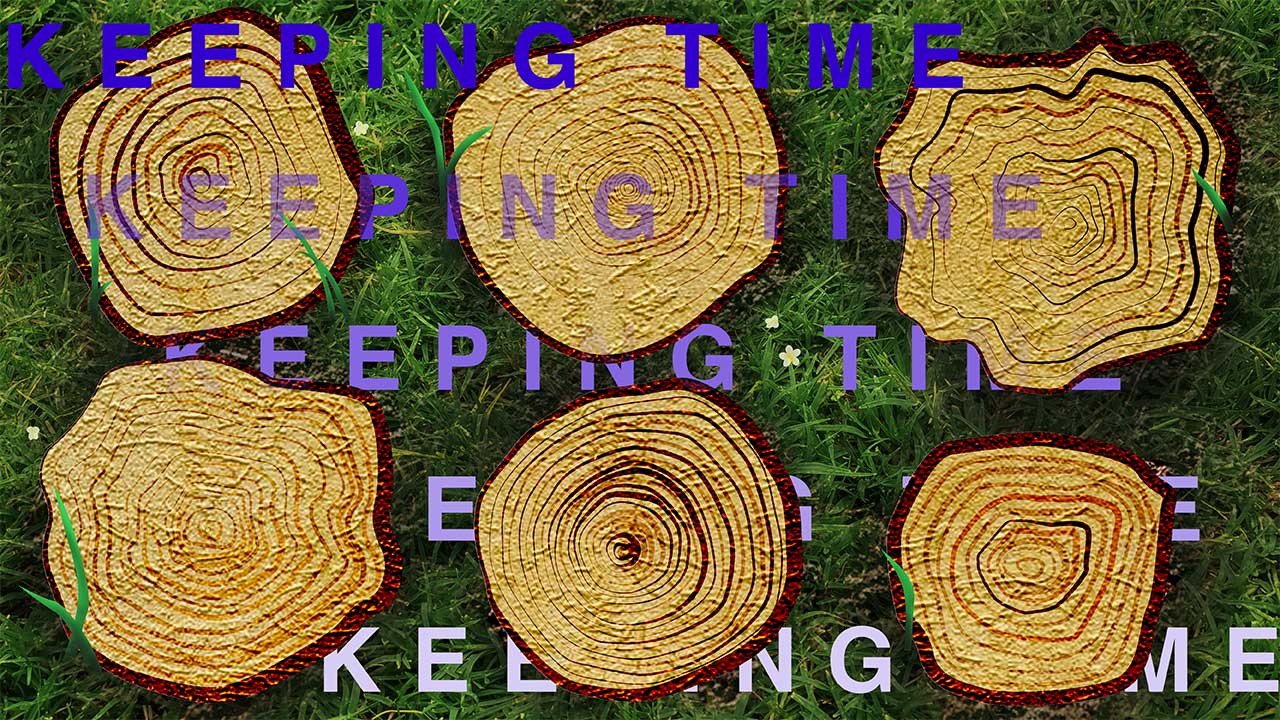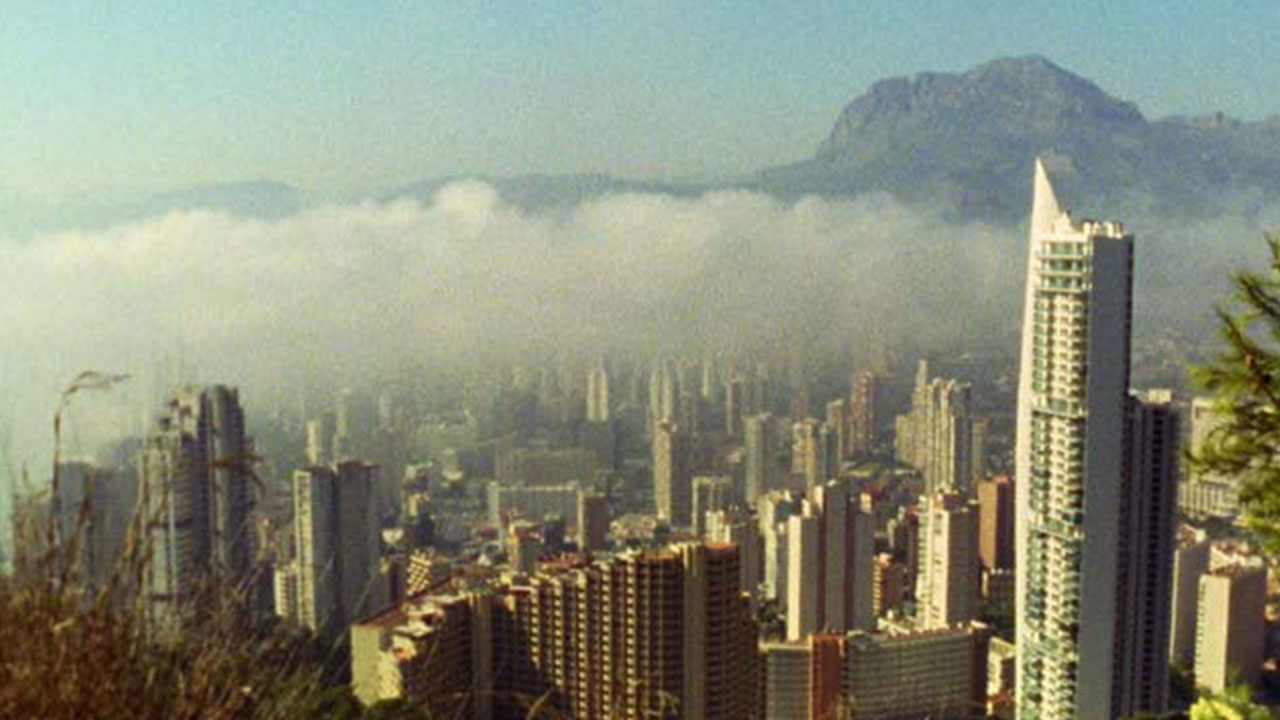 Beyond Good and Evil: Ethics and Artificial intelligence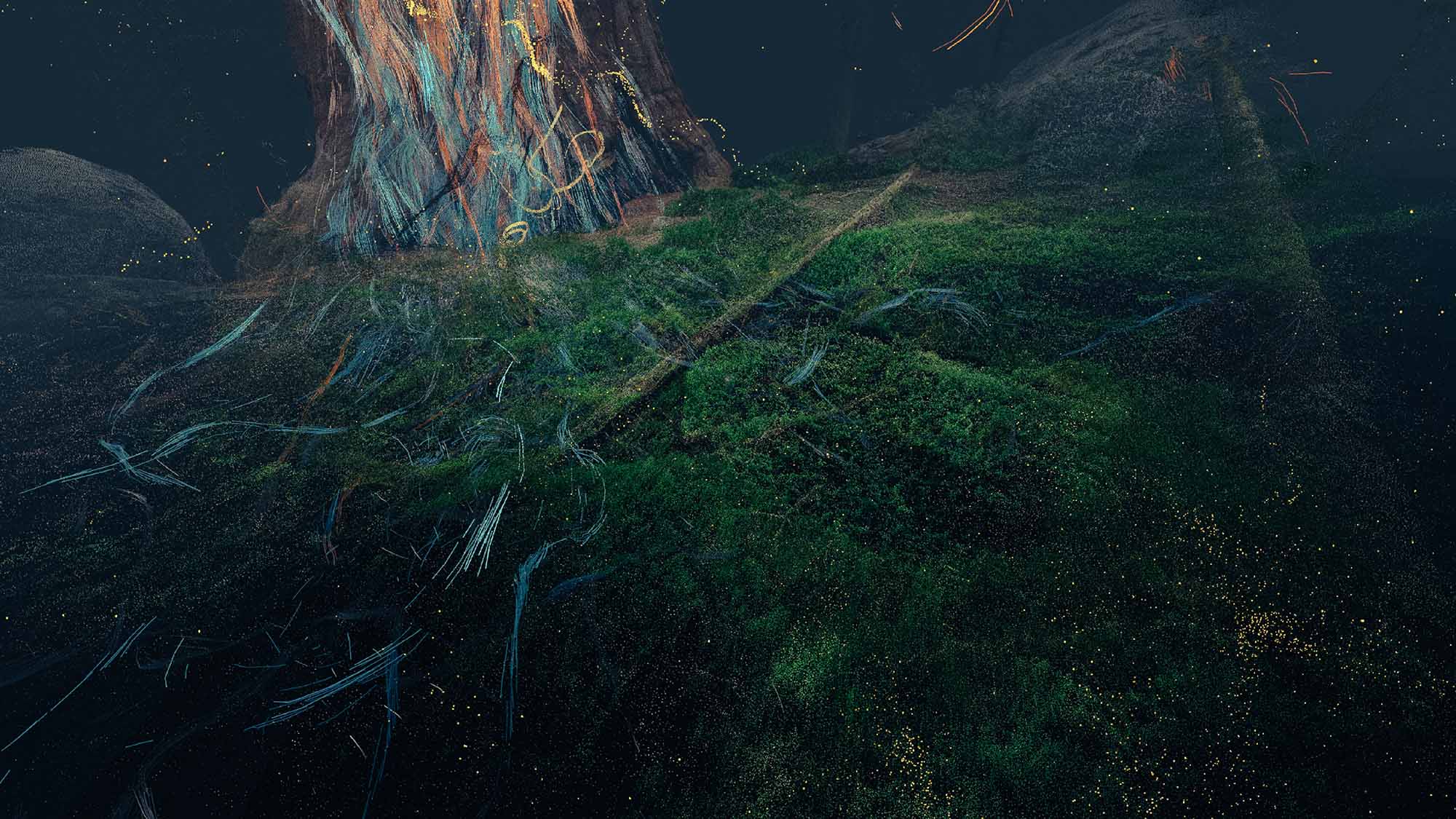 VR Visions of an Ancient Sequoia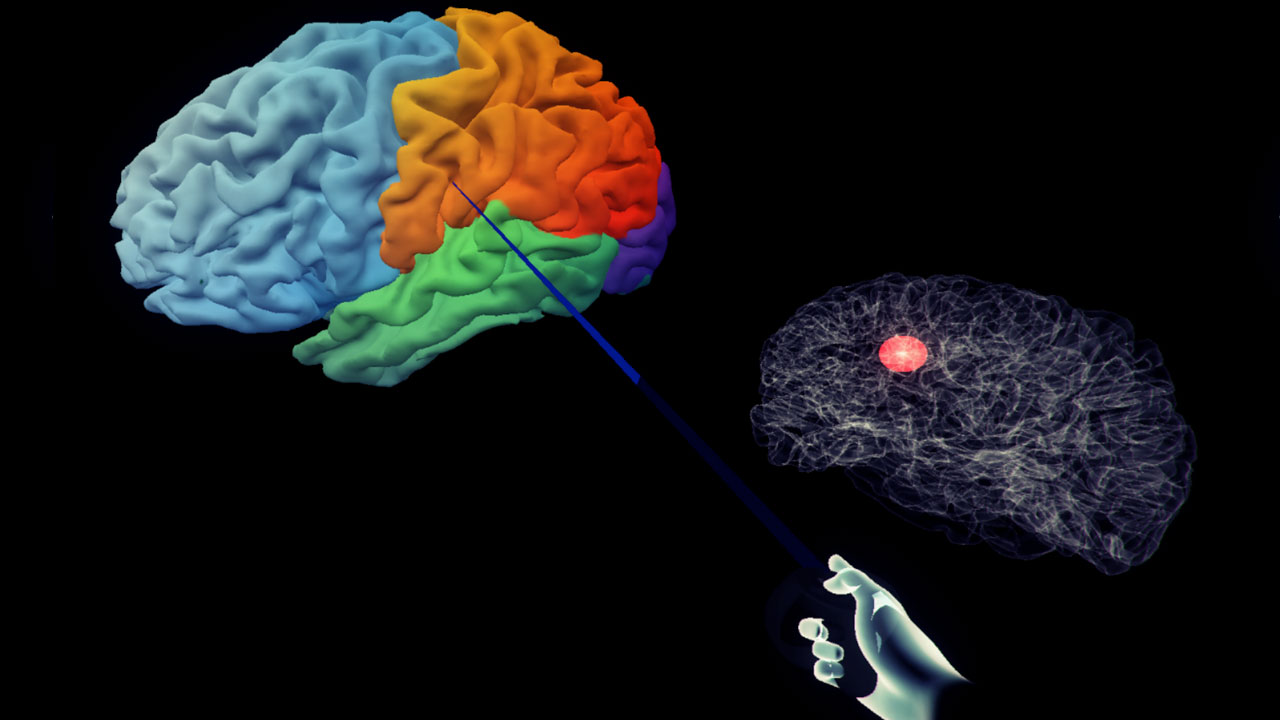 The Virtual Brain Project: Using Immersive Virtual Reality To Enhance Neuroscience Research And Instruction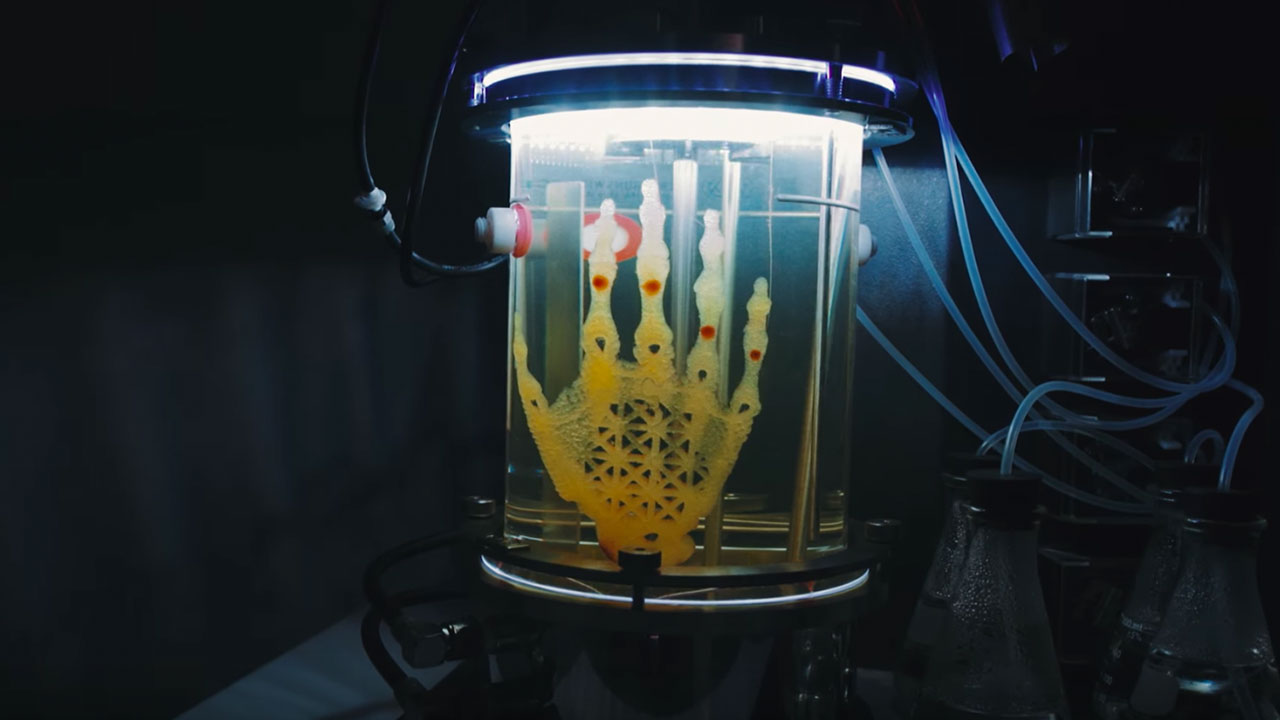 Artificial Life and the Post-Human Filmic Experience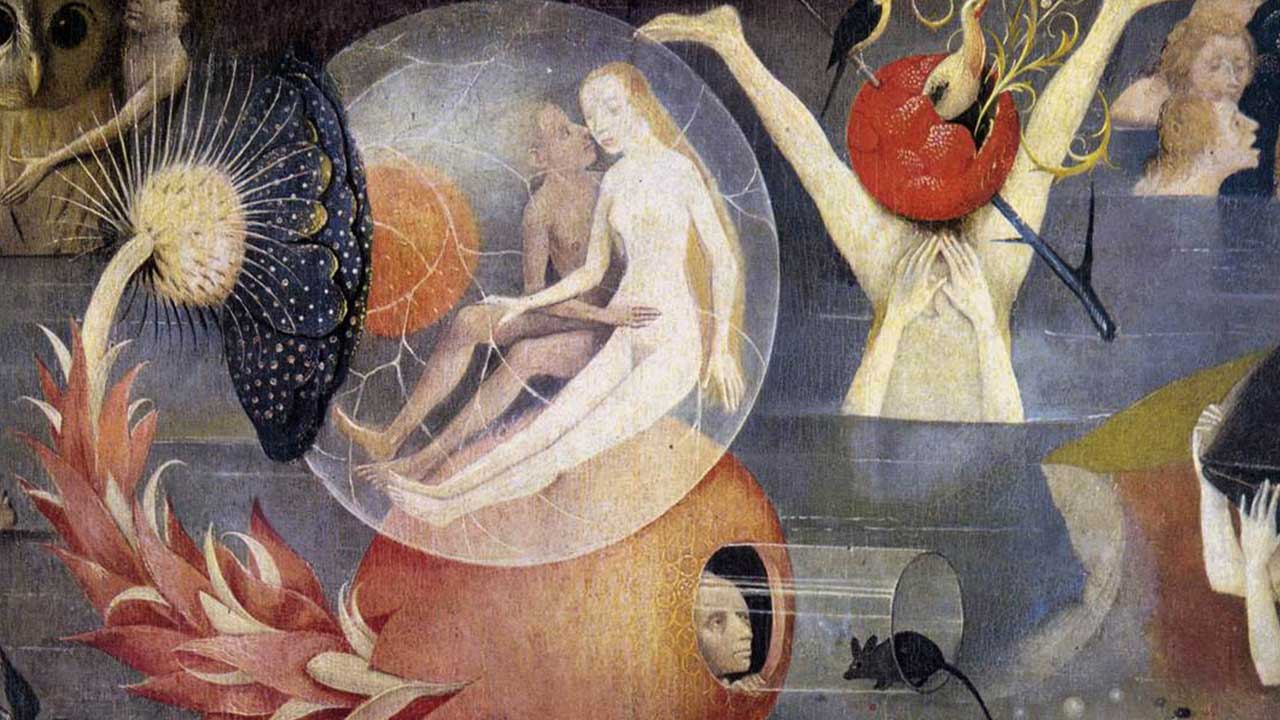 Cinematographic Voyages into Sensory Chaos
A World of Imagination and Collective Memory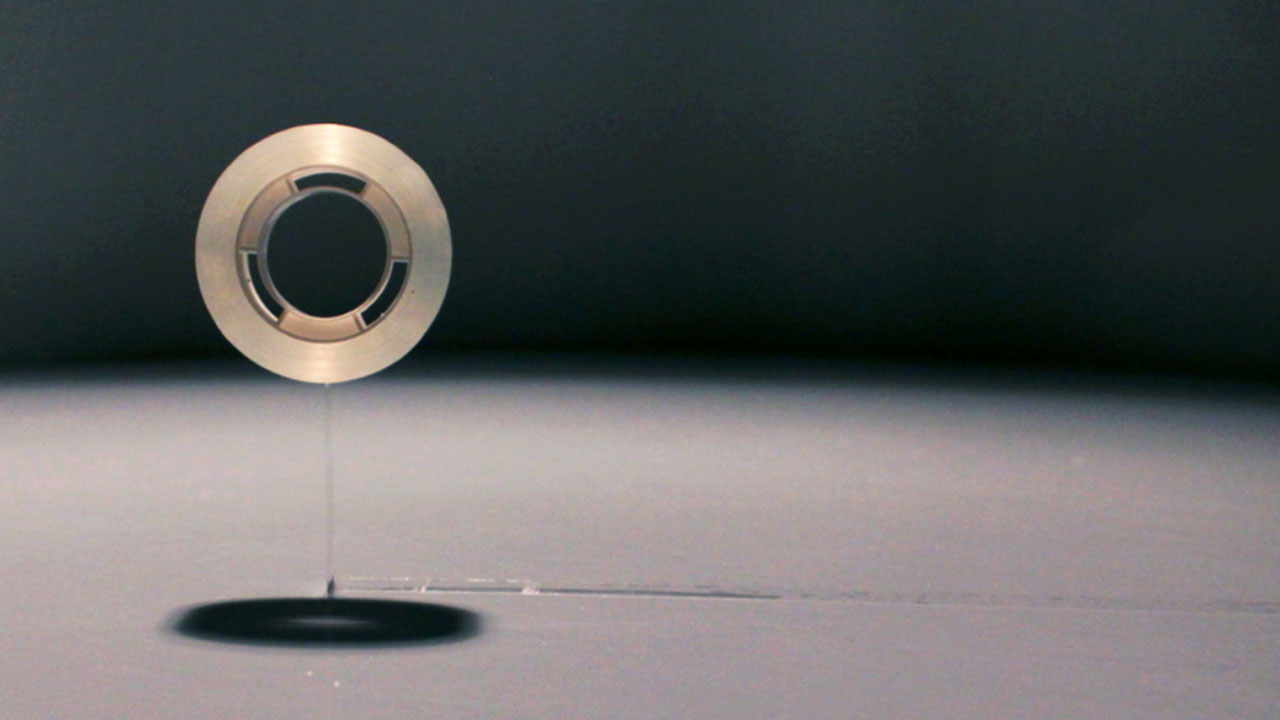 We cannot understand what we cannot imagine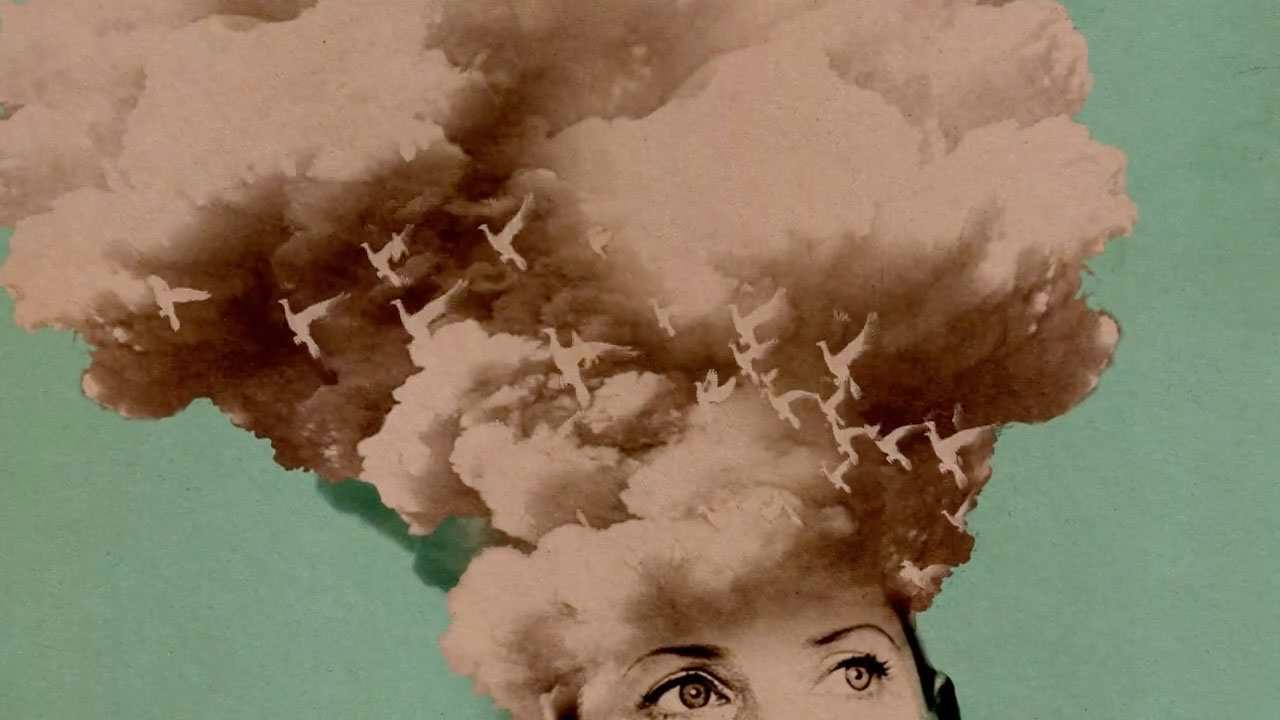 The Work of Tiffany Shlain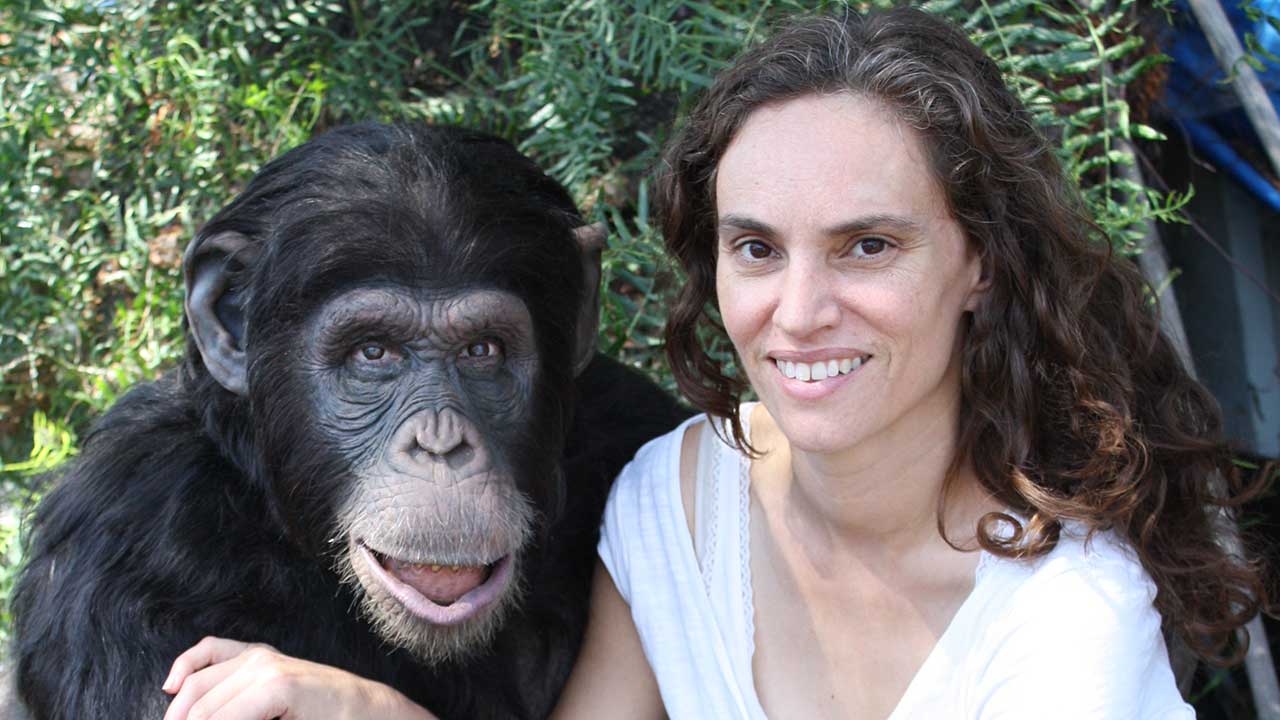 Films for the Non-Human Demographic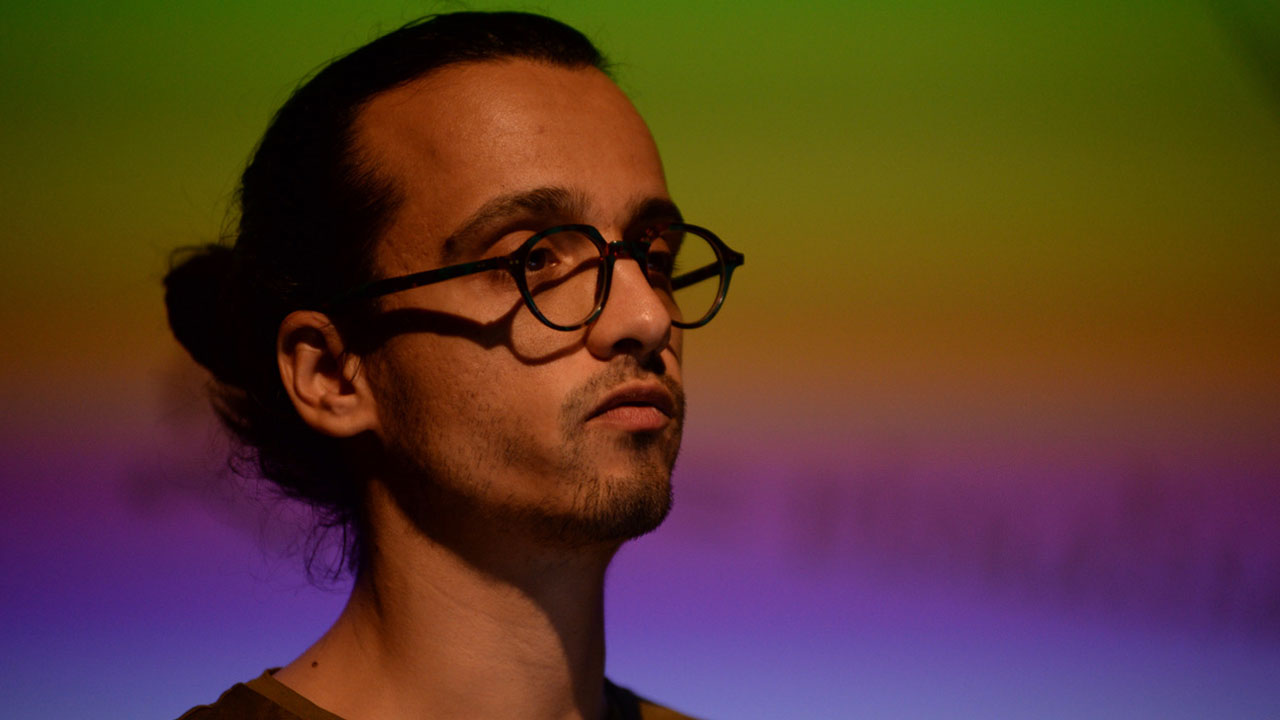 Endless Forms Most Beautiful: The Scientific Art of Markos Kay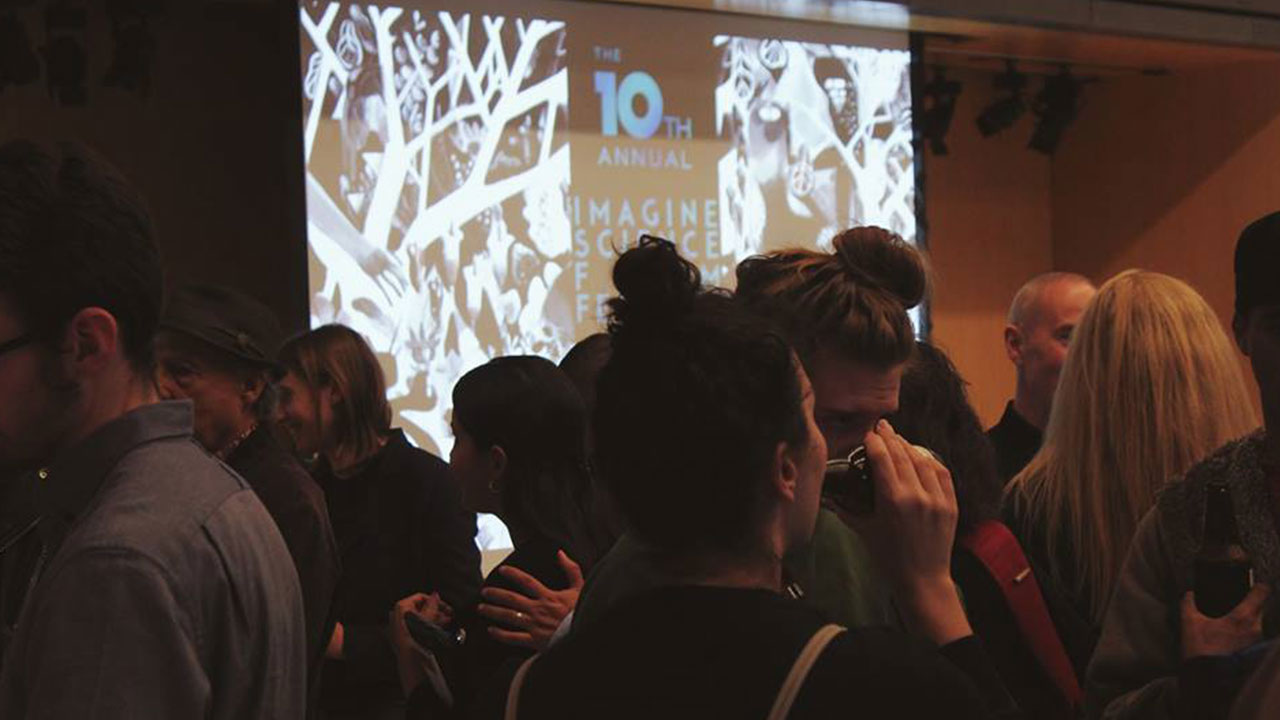 Winners of the 10th Annual Imagine Science Film Festival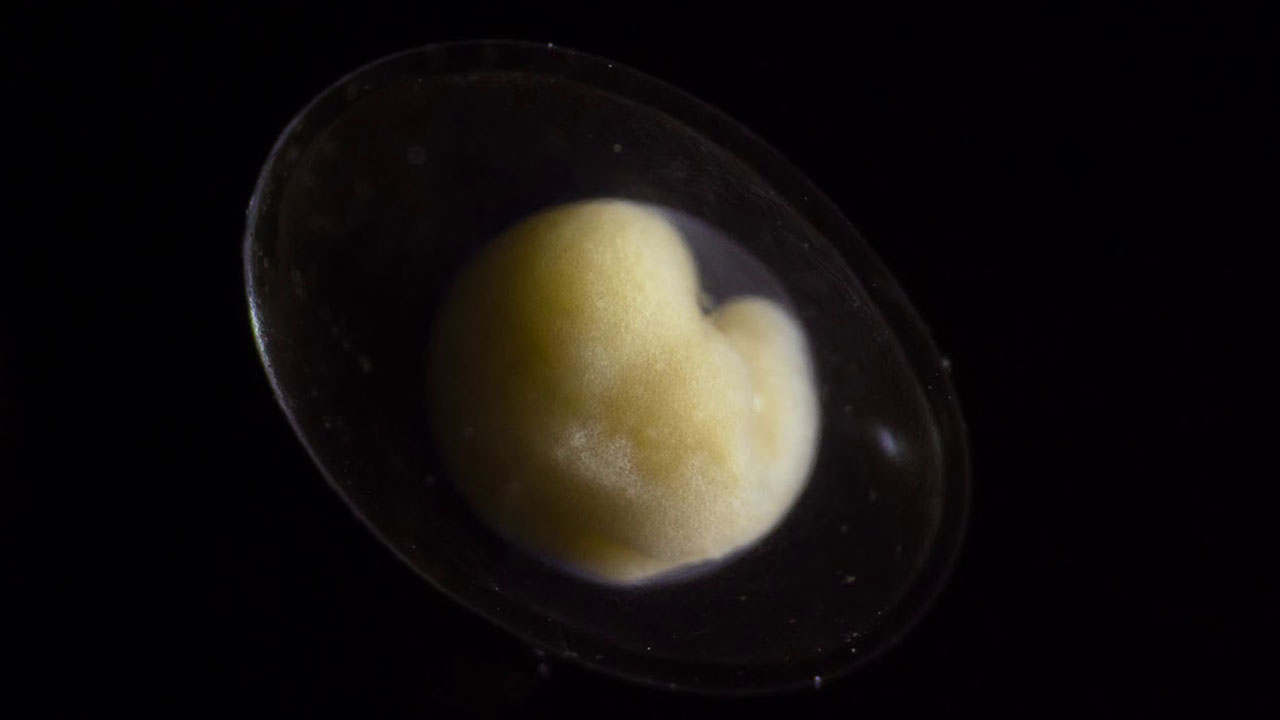 Don't Call it a Come Back – Resurgent Stories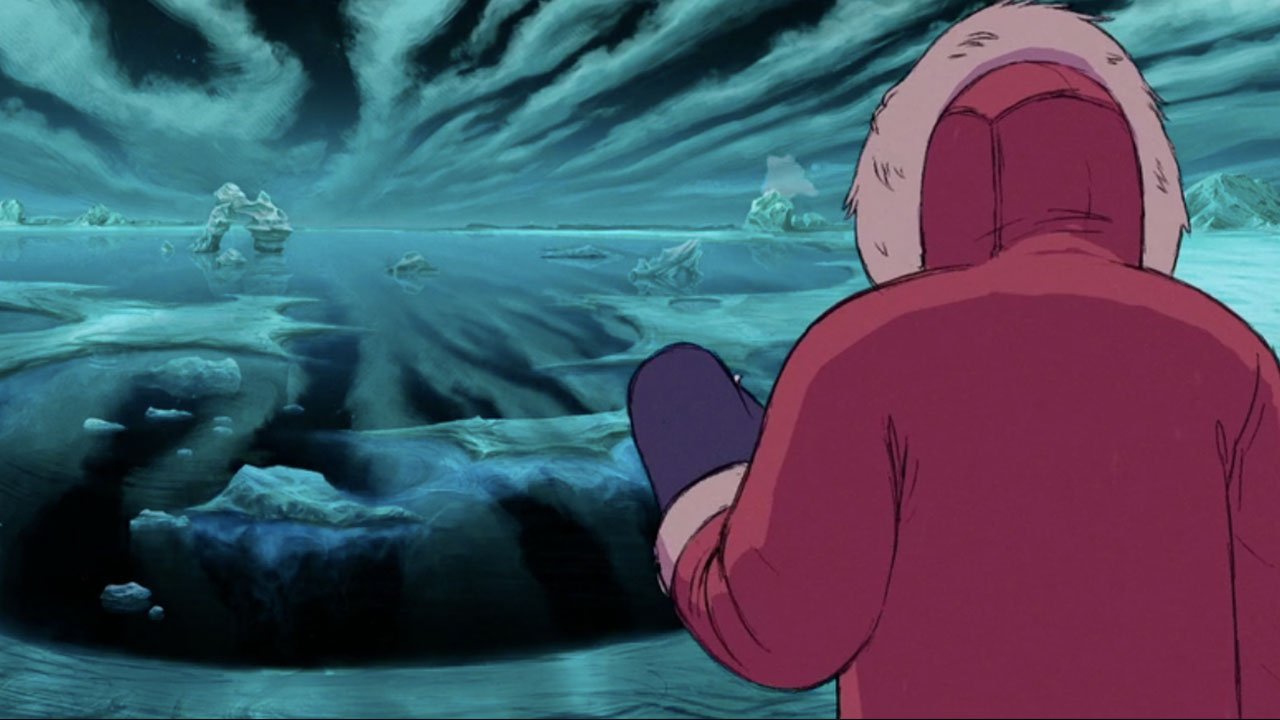 Wild Lands Shape Human Awareness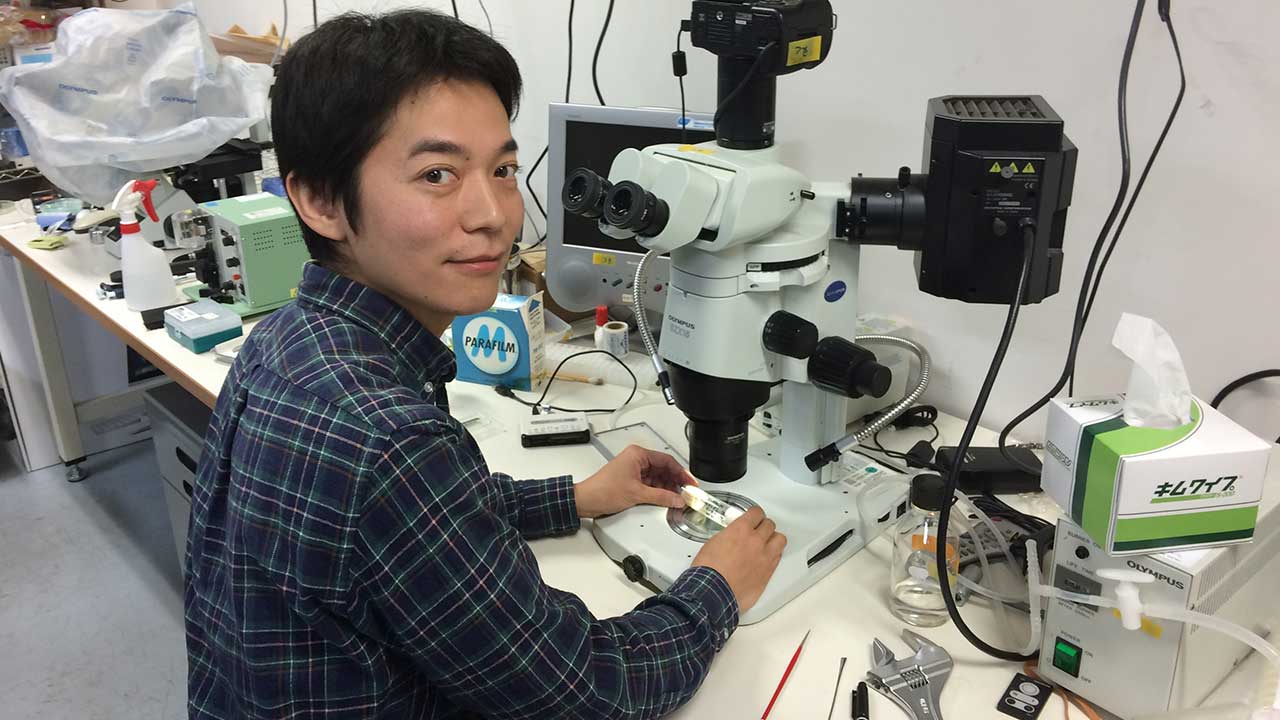 From the Kyoto Botanical Gardens to the Microscope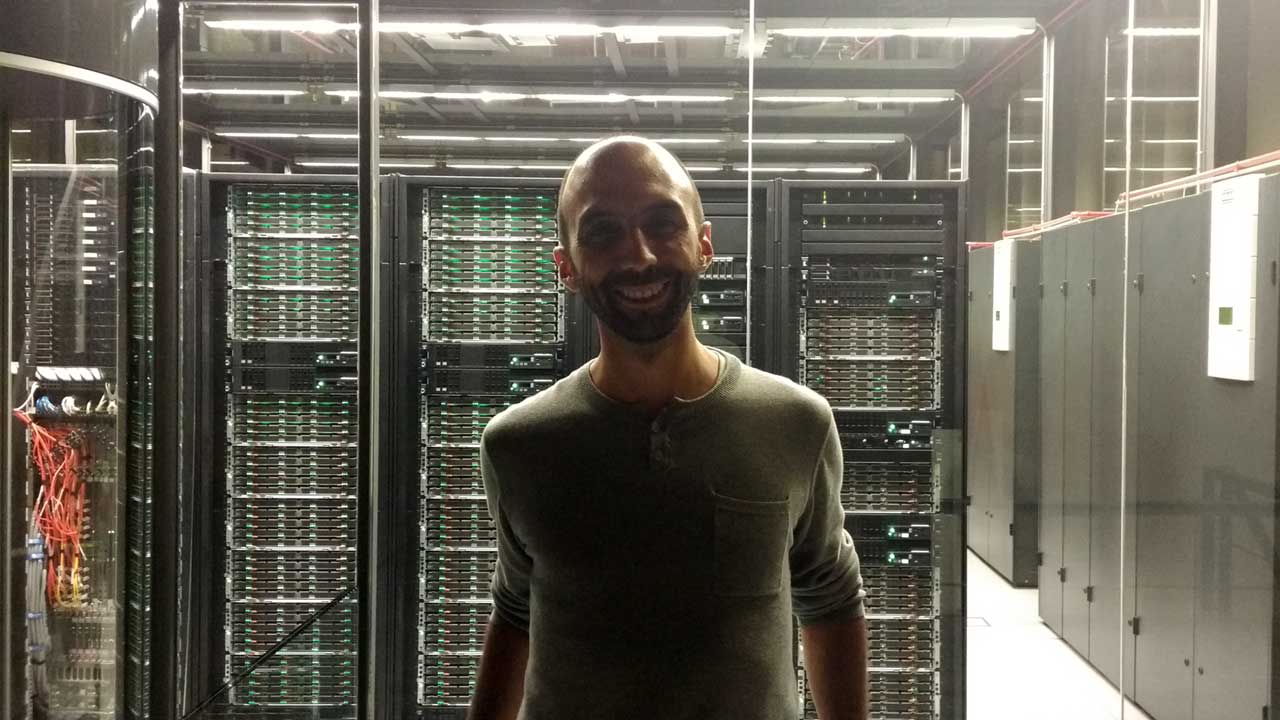 Telling Stories with Data Visualization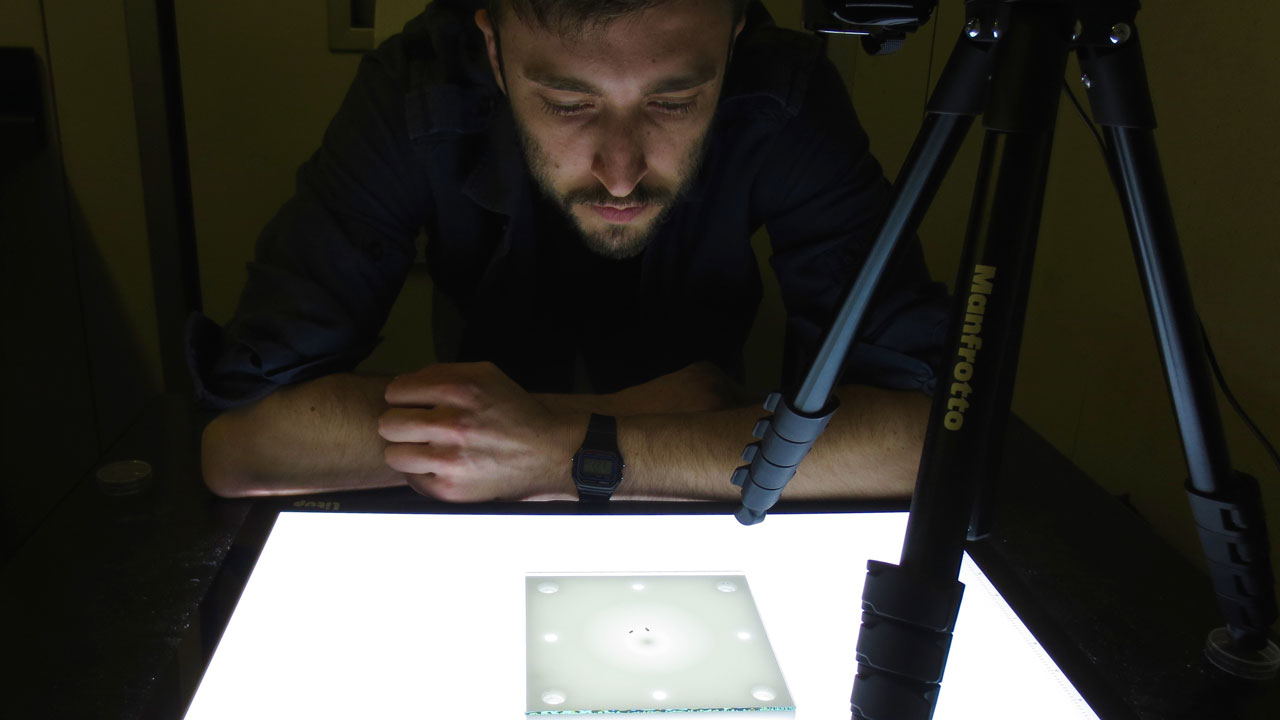 What flies can teach us about the evolution of behavior and morphology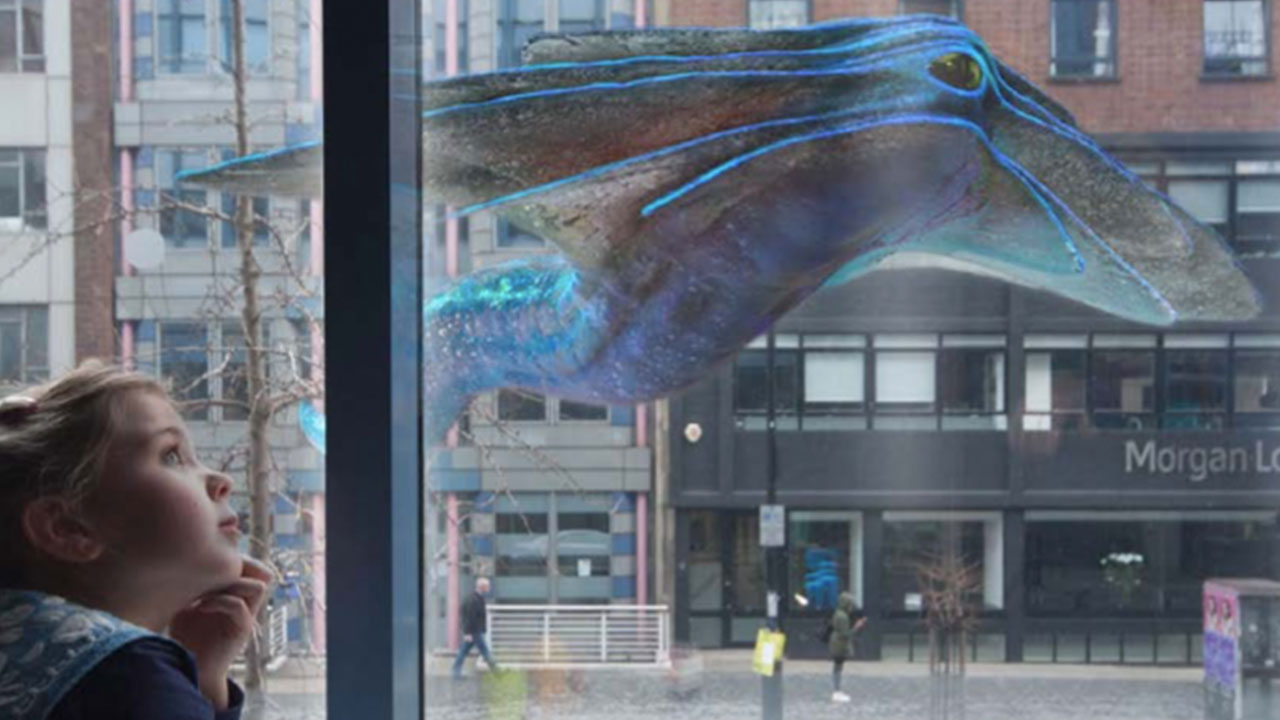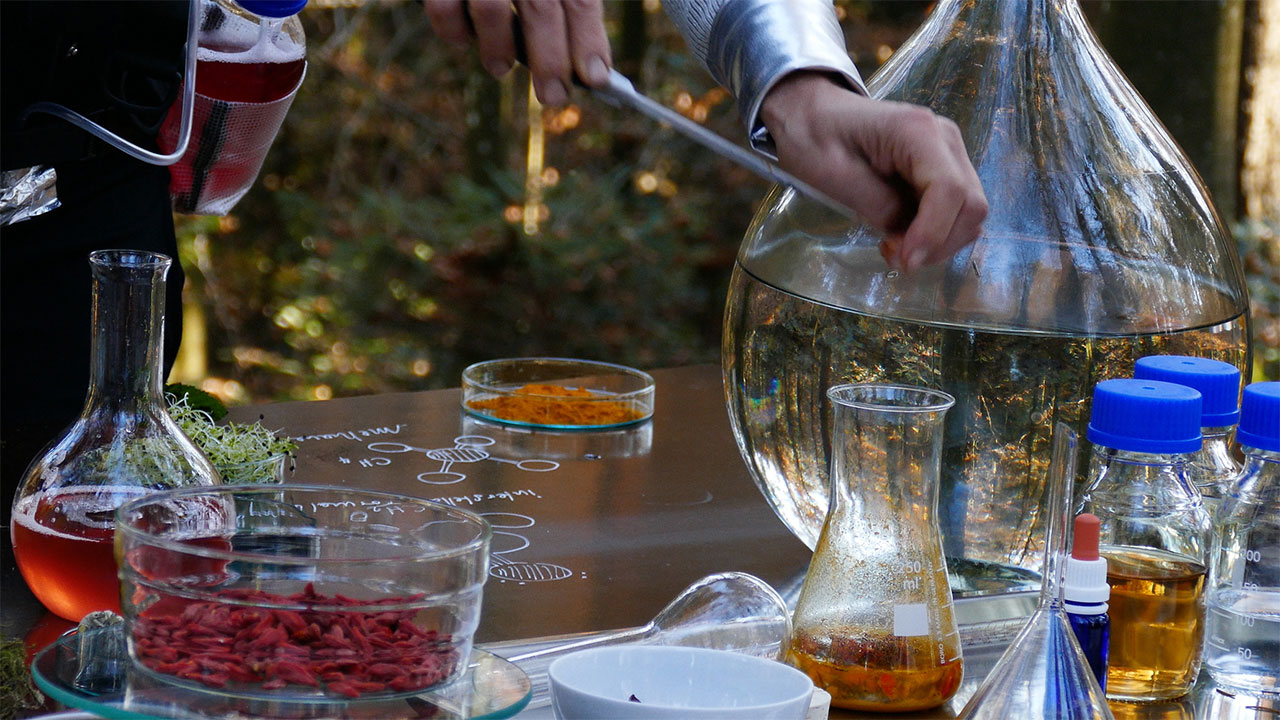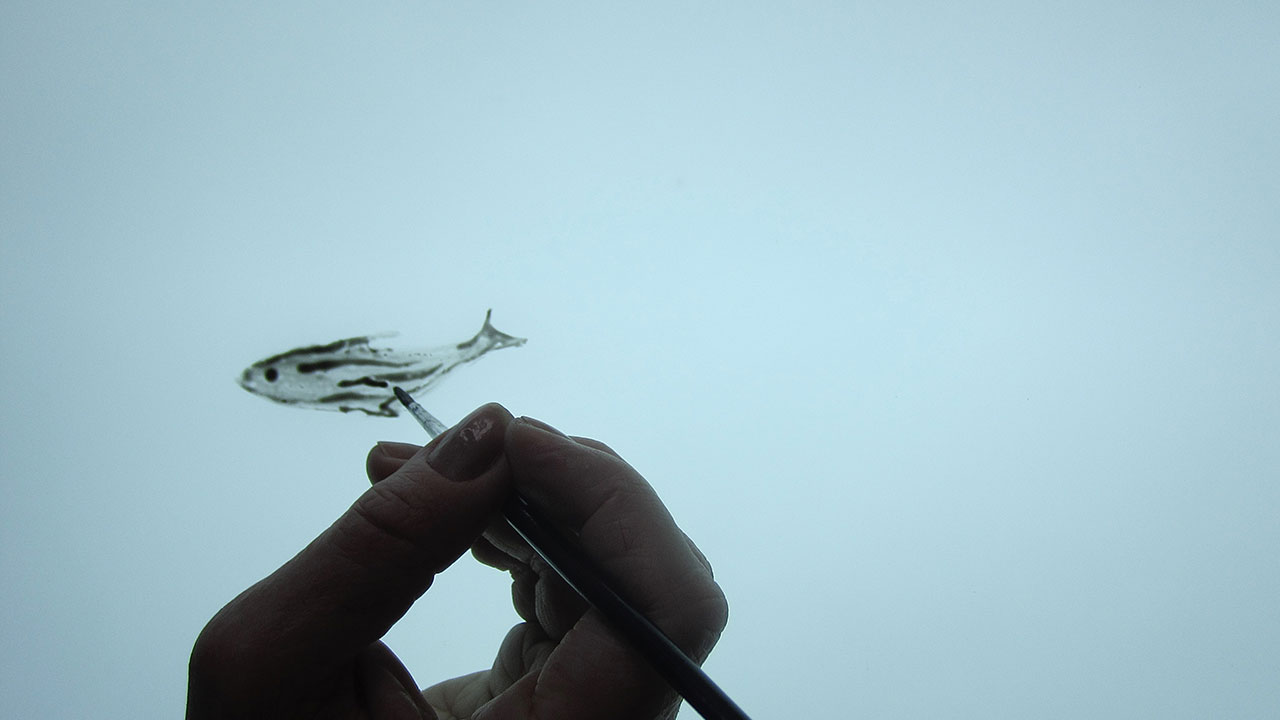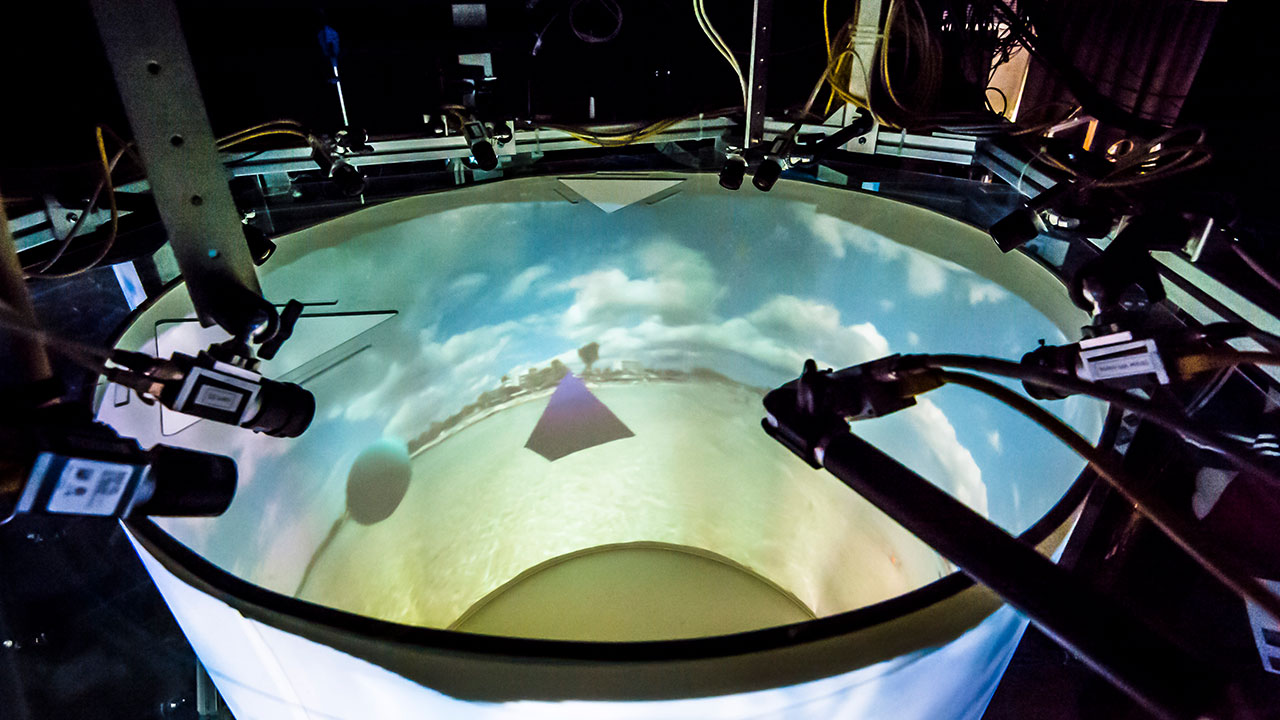 Virtual Reality for Freely Moving Animals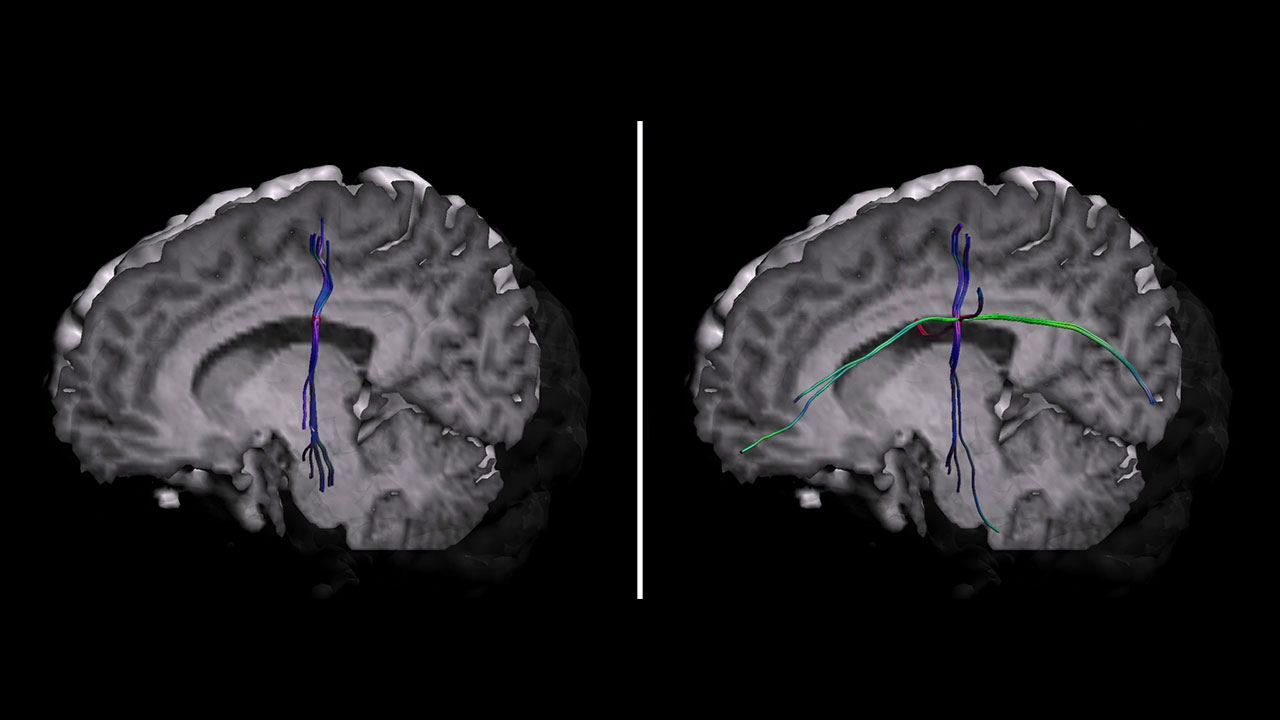 The City: How I Dream It & How I Feel It
Visualizing an Intimate Journey Through the Brain
The Secret Garden: Evolutions of Virtual Plants & Corals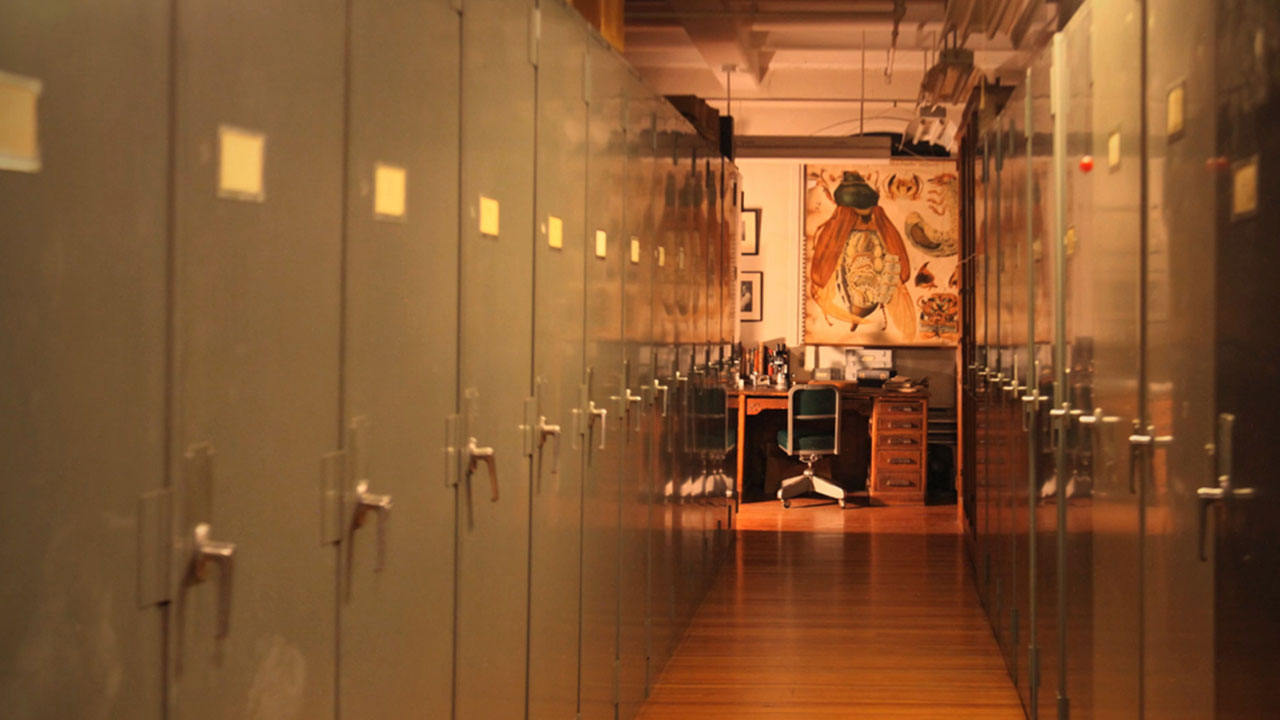 Adding Film to the Science Syllabus (Part 1)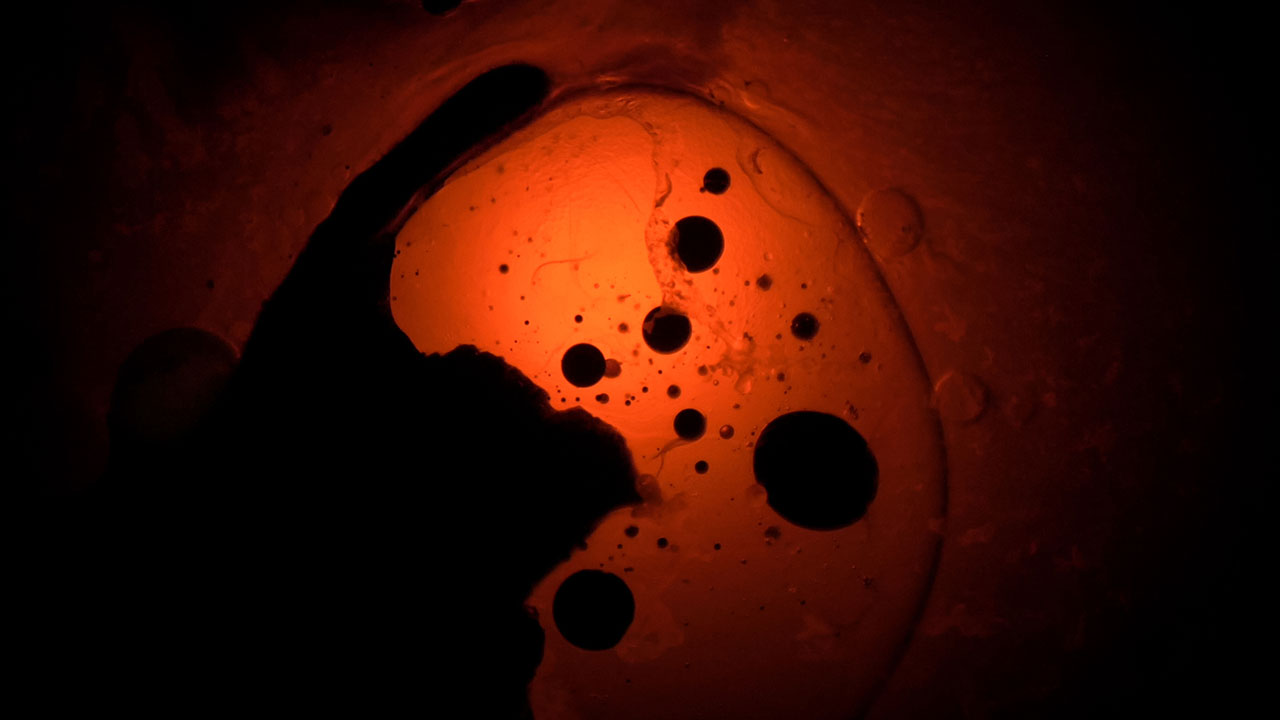 Visual Speculations and The Cyclic Path
Augmenting Human and Machine Intelligence with Data Visualization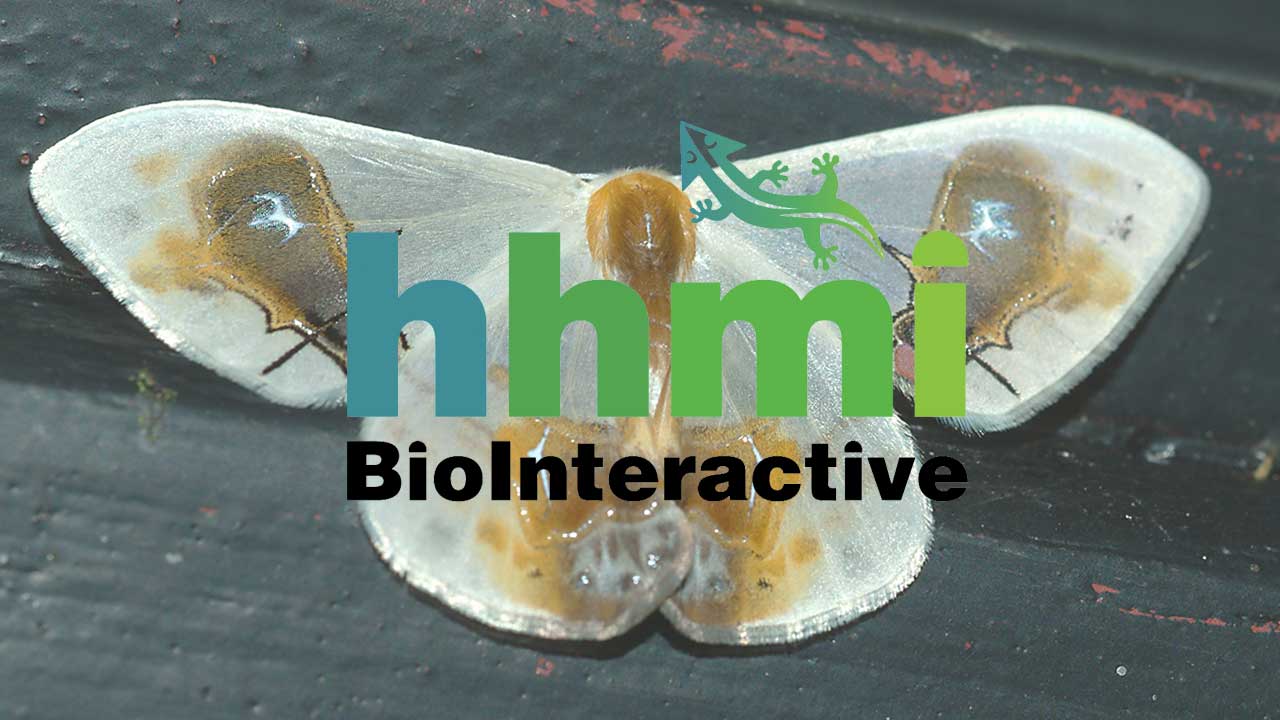 7 Videos That Use Beautiful Storytelling to Advance Science Education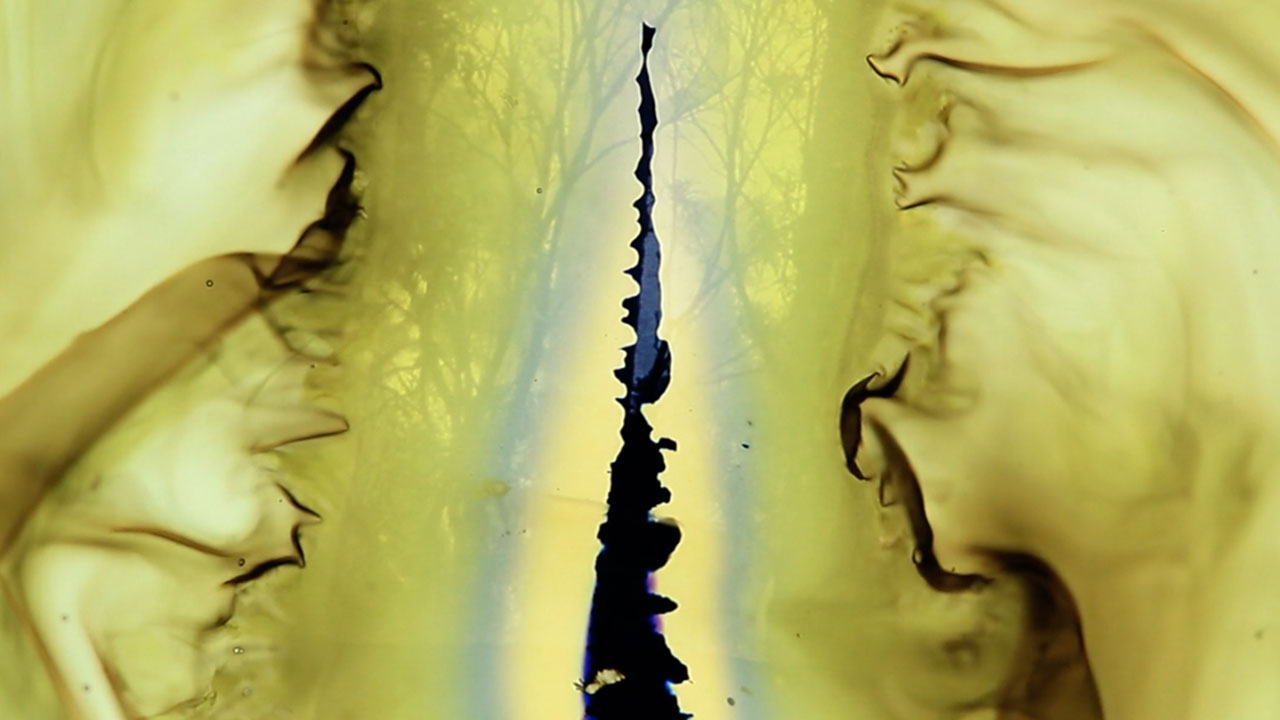 A New Wave of Climate Change Cinematography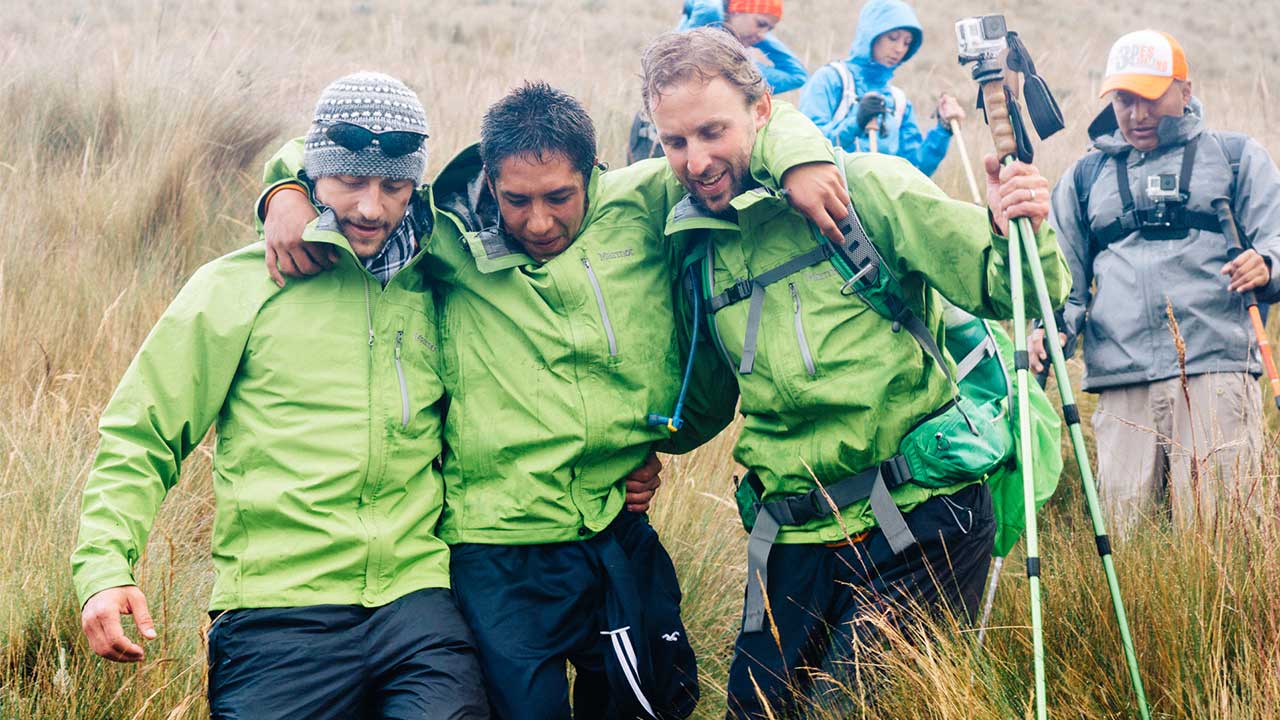 A Chance to Climb Mountains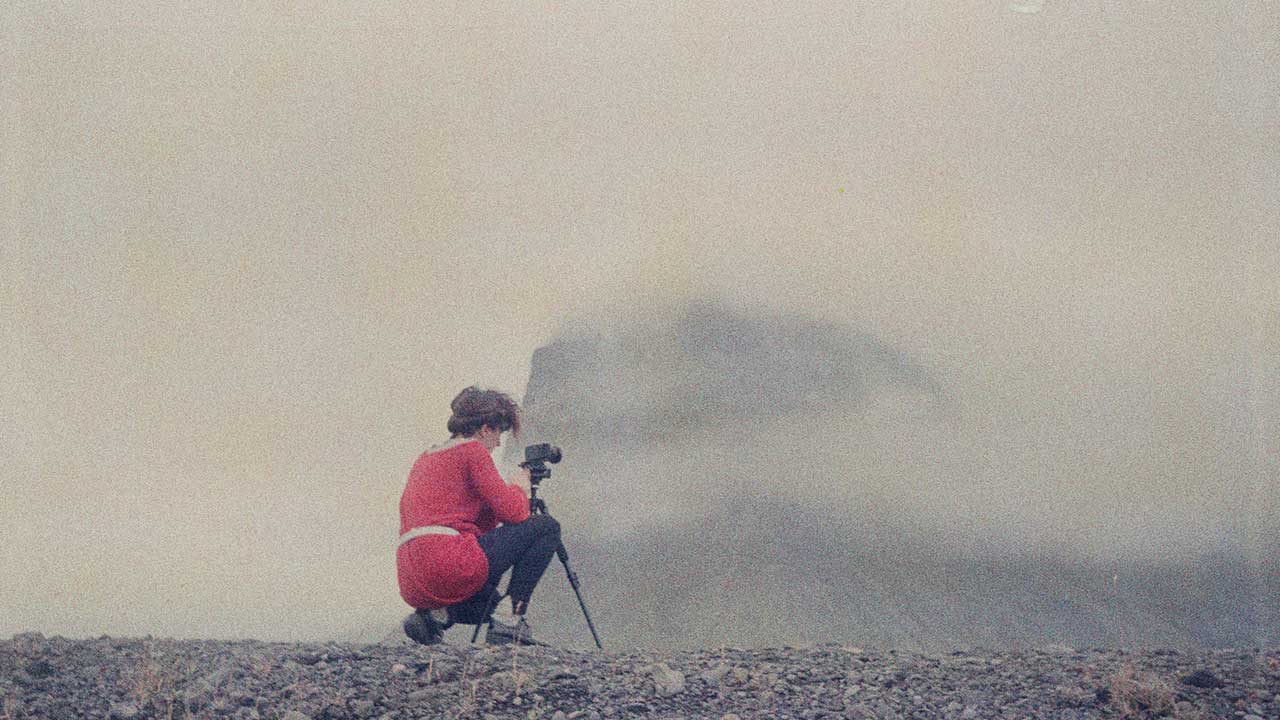 Redefining the Scientific Fiction(s)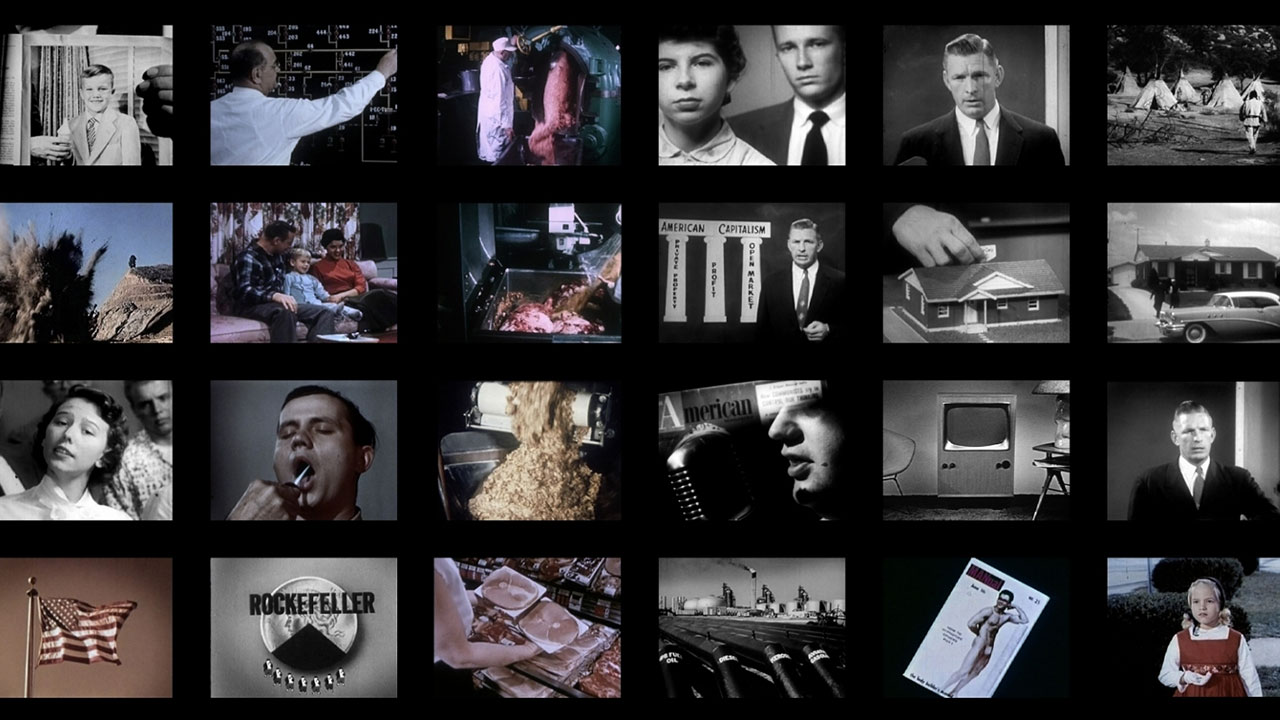 Computation and the Future of the Human Condition
Exploring film in the science classroom
Scavenging Sustenance: Man vs. The Man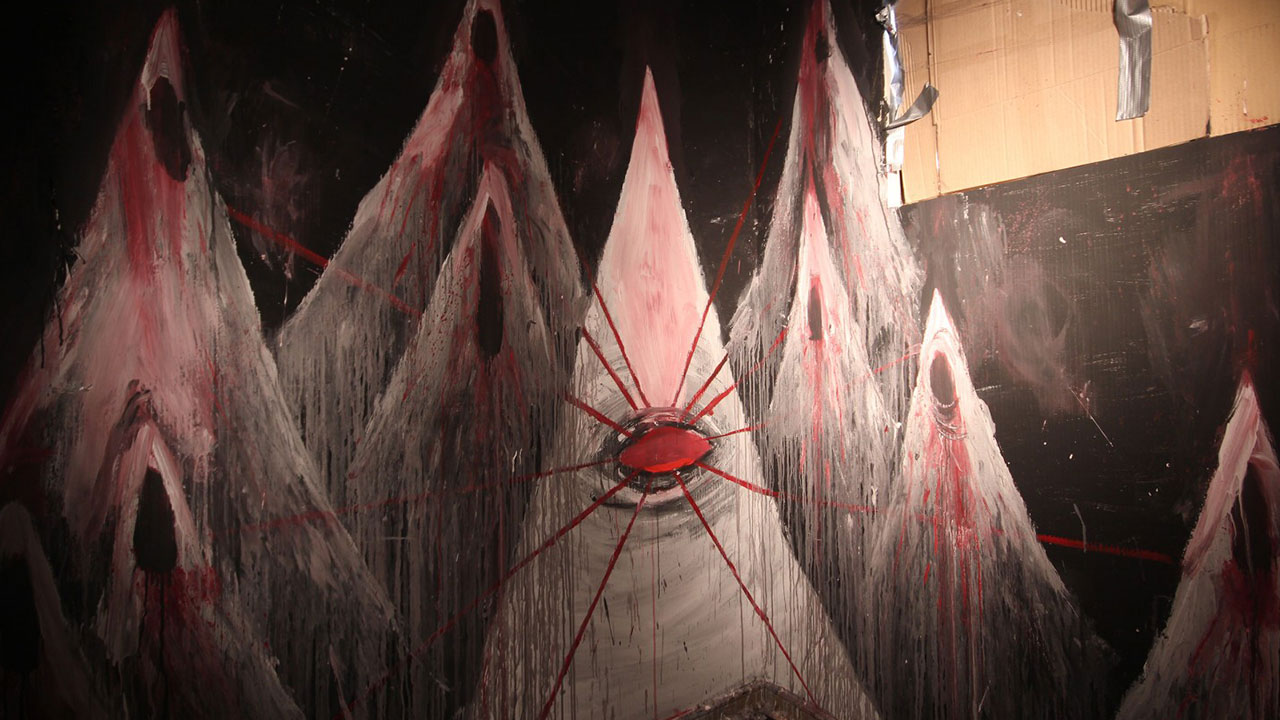 Psychotherapy: Who's Looking At Who?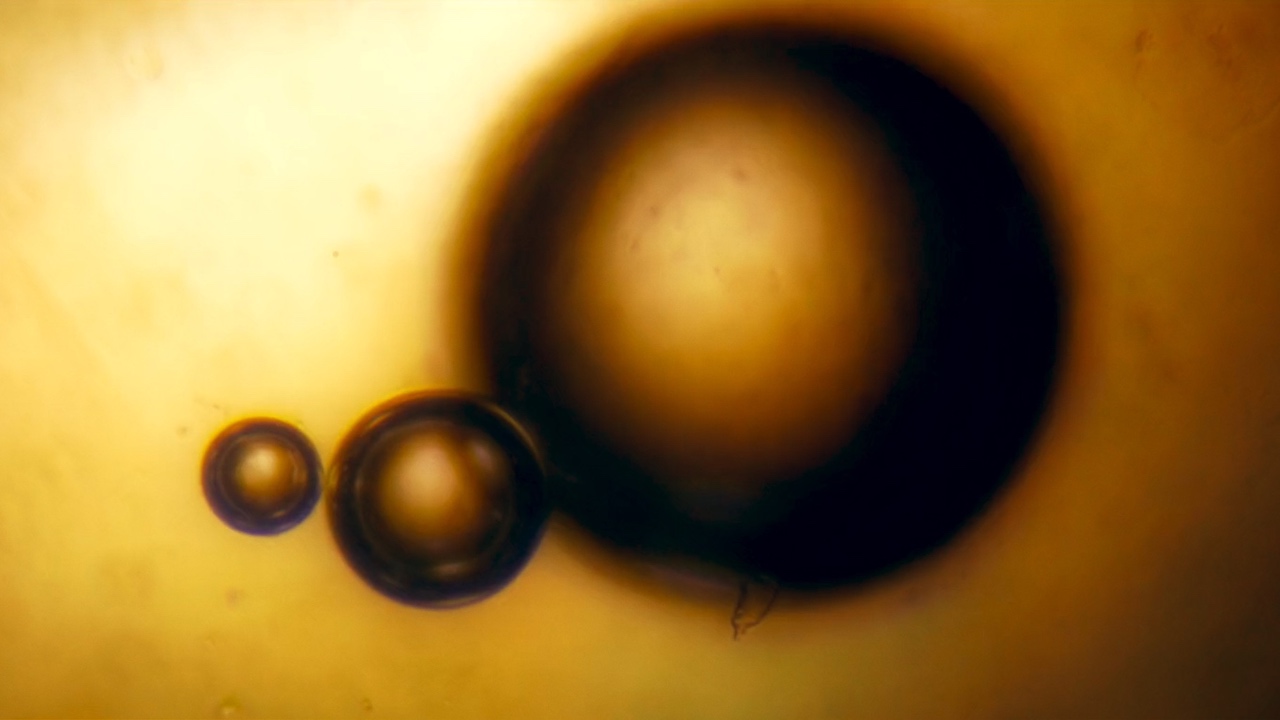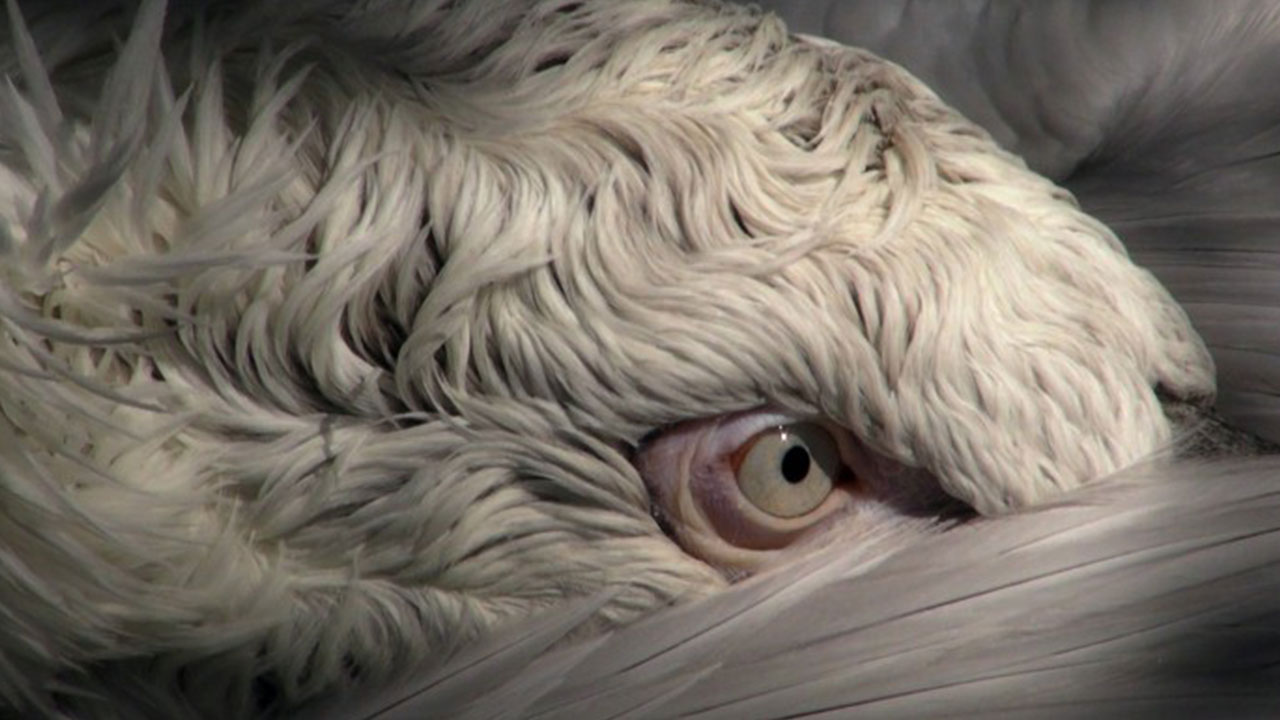 The World According to Birds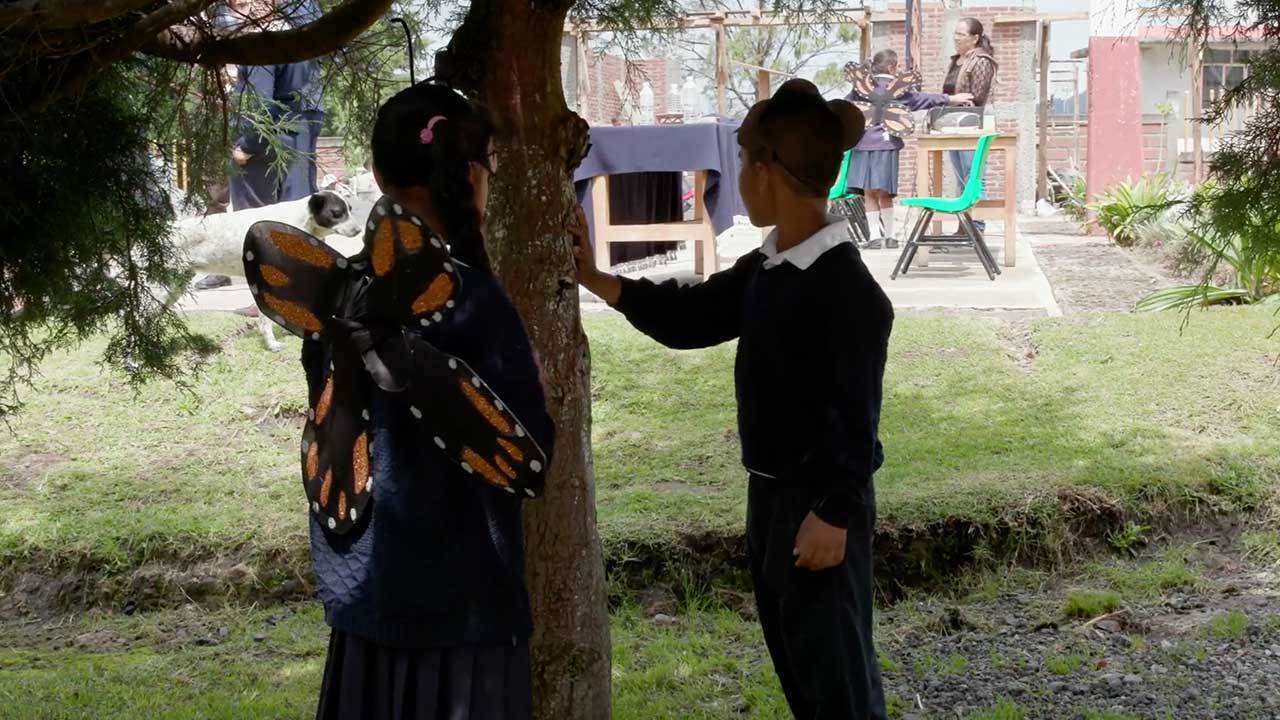 Metamorphosis: Examining Rites of Passage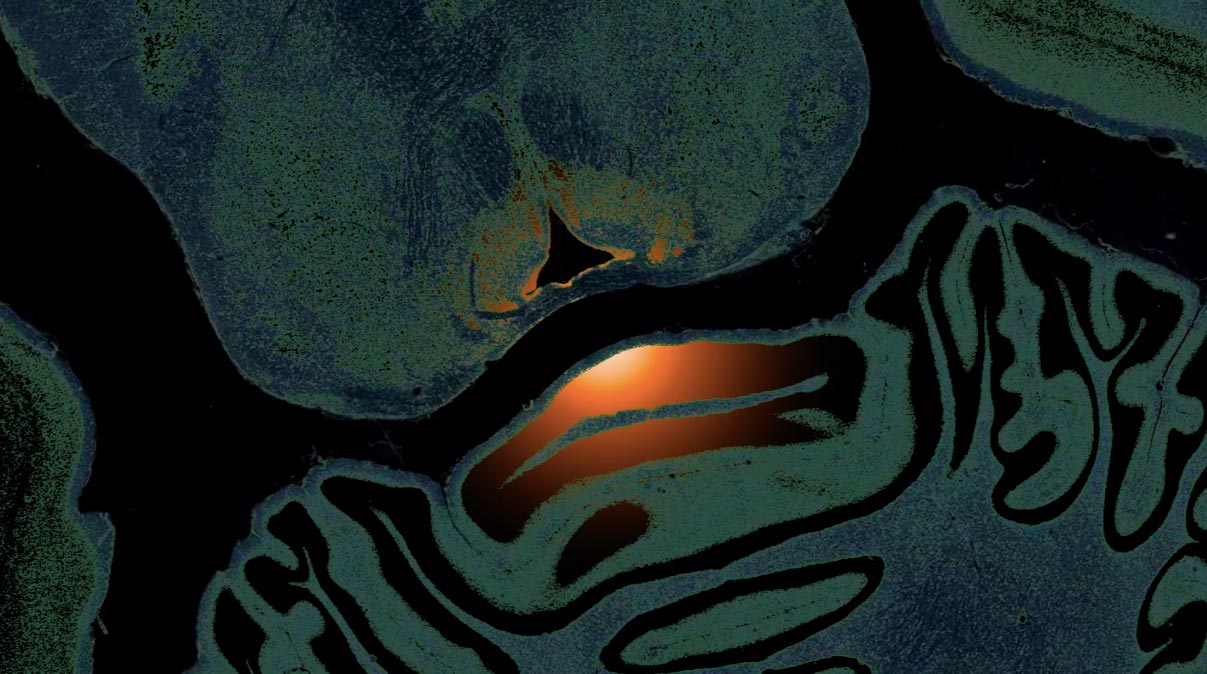 Memory is Everything, Without It We Are Nothing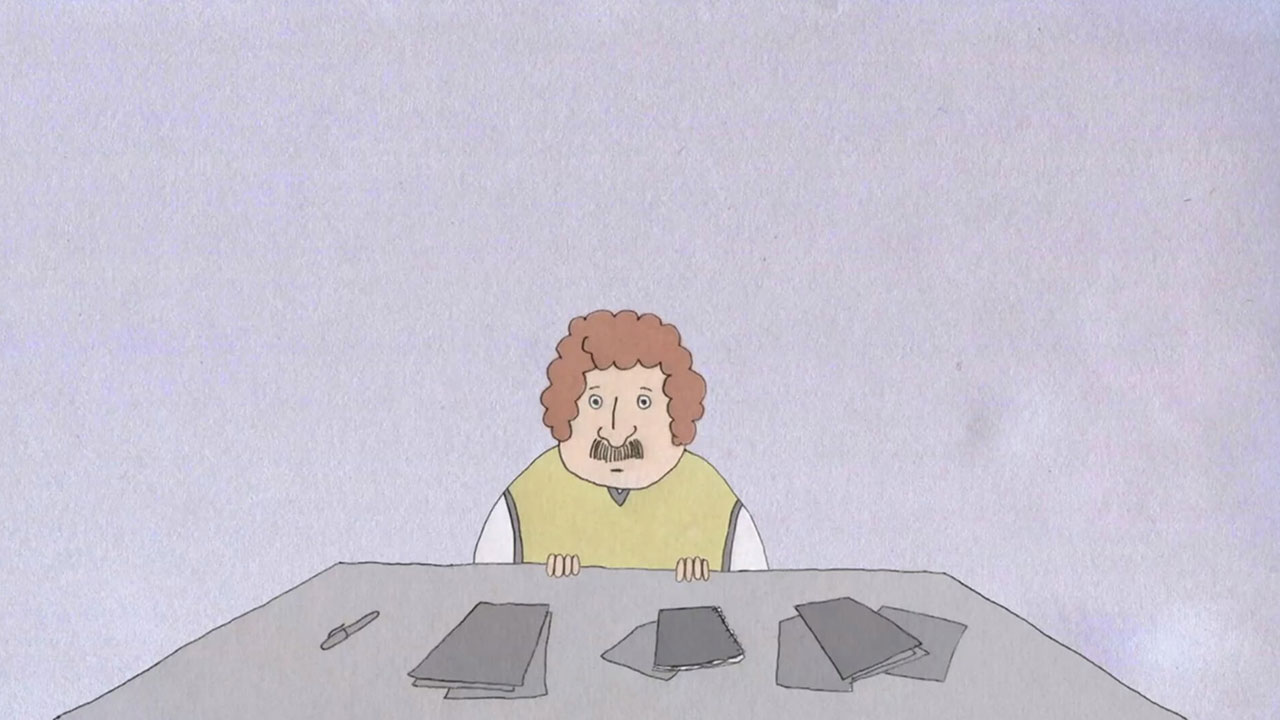 Simple lines, complex tales: the power of animation 
Citizen Science Levels up with Eyewire, a Game to Map the Brain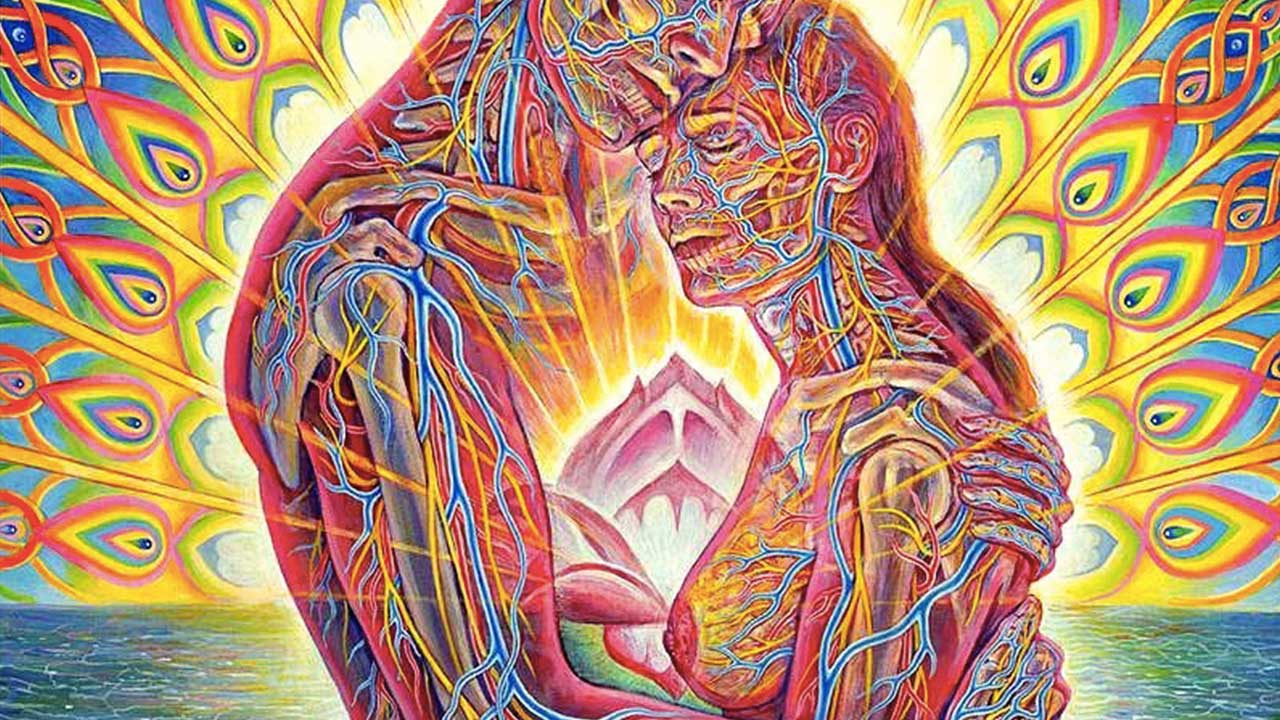 Love, Relationships, Babies
Top Ten: Animated Films from the Science New Wave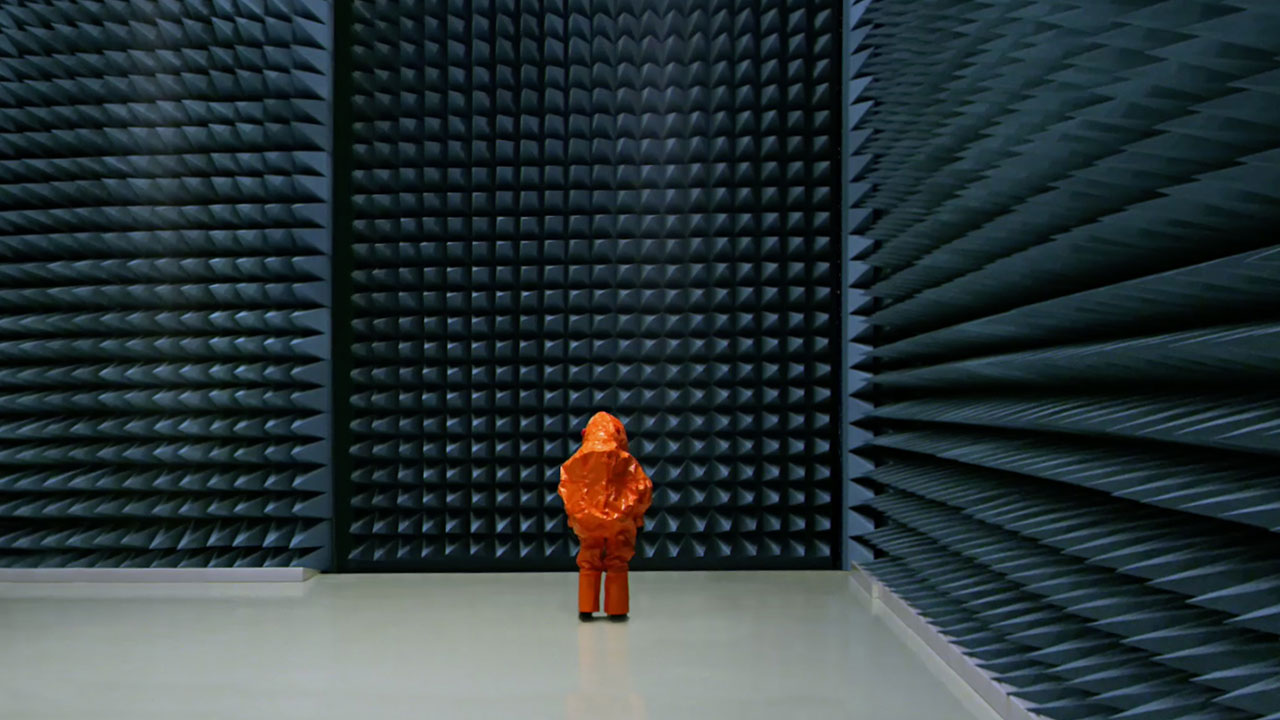 What it means to be human in the 21st century
A.D.A.M. - ON SCREEN From Labocine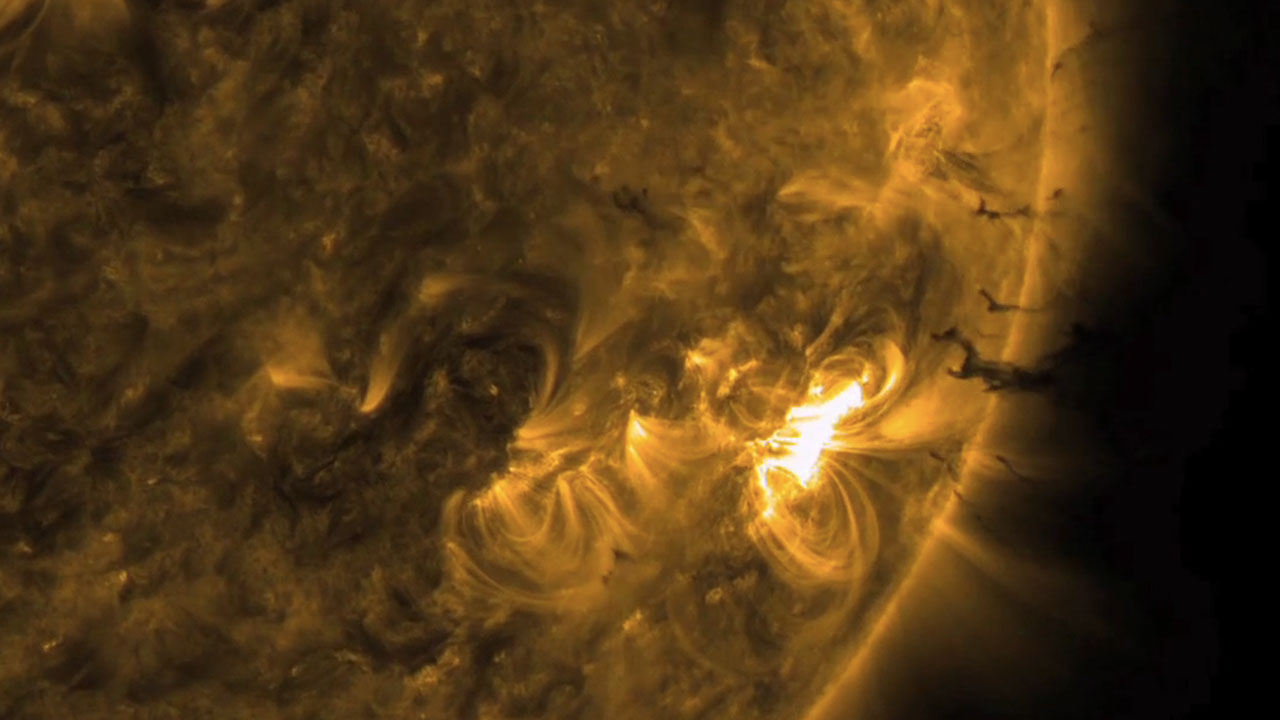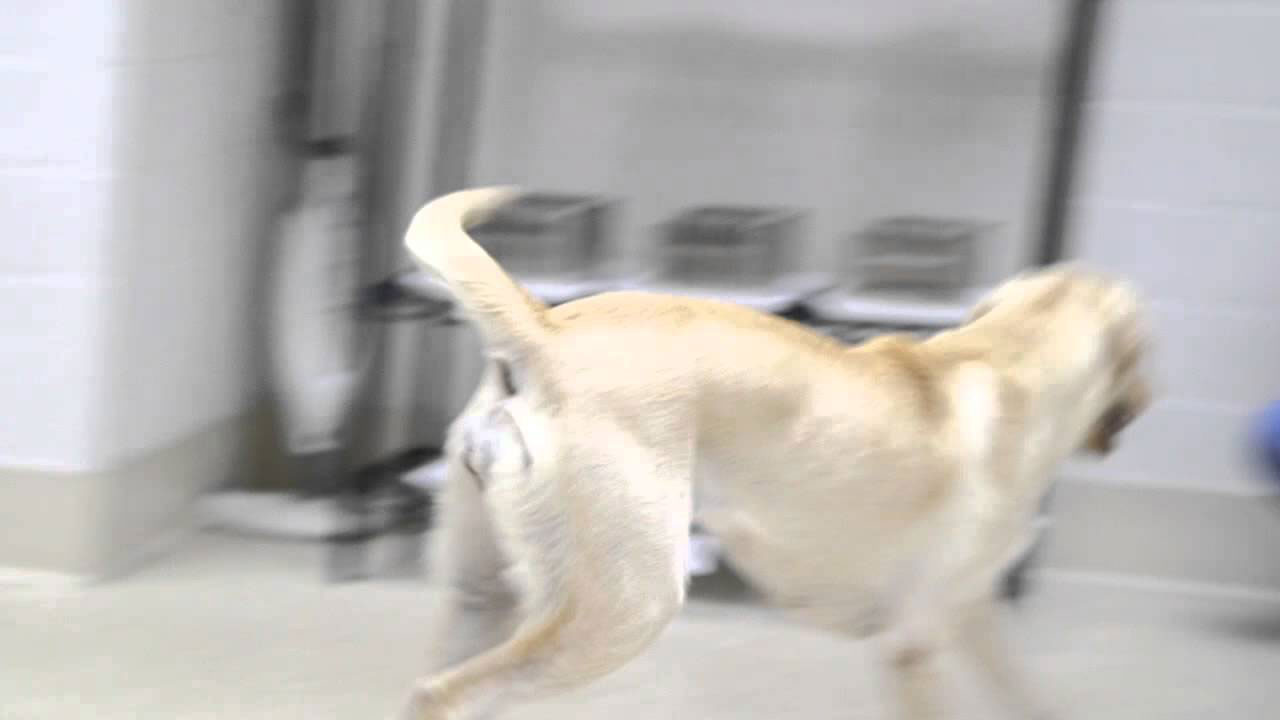 Dogs, Cancer and Medicine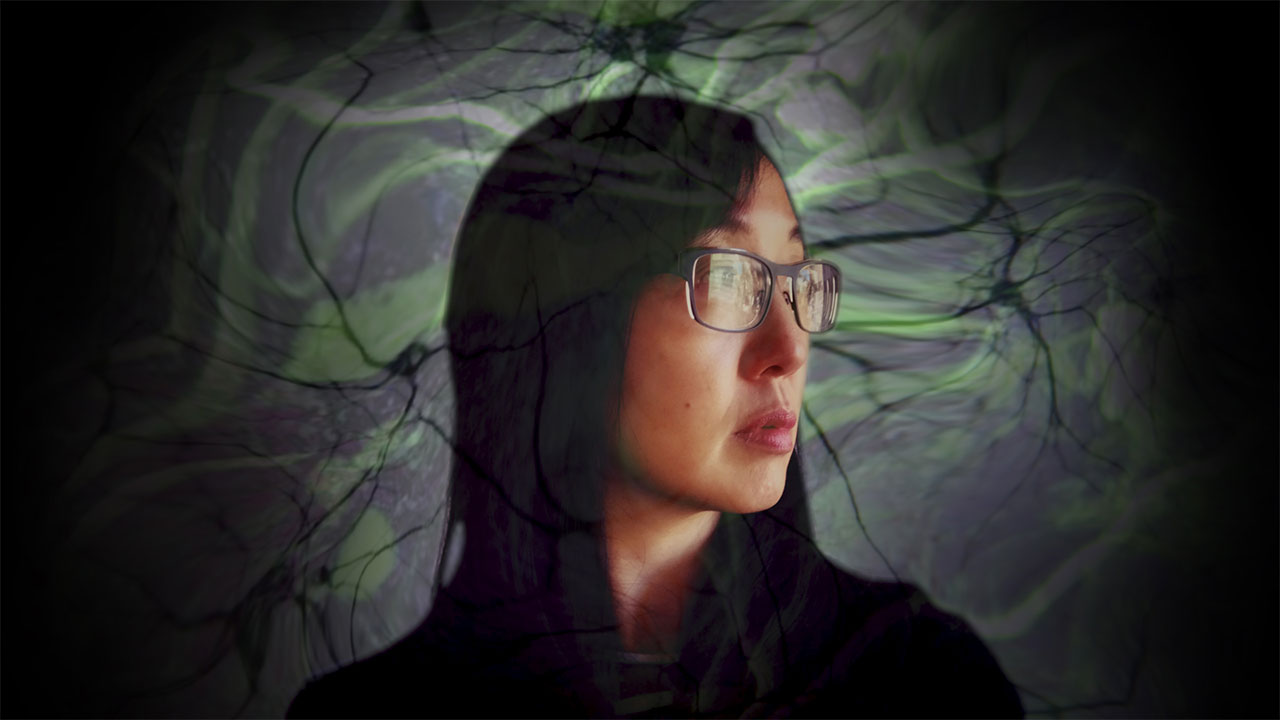 The Netherworld of Consciousness: Films of Jeannette Louie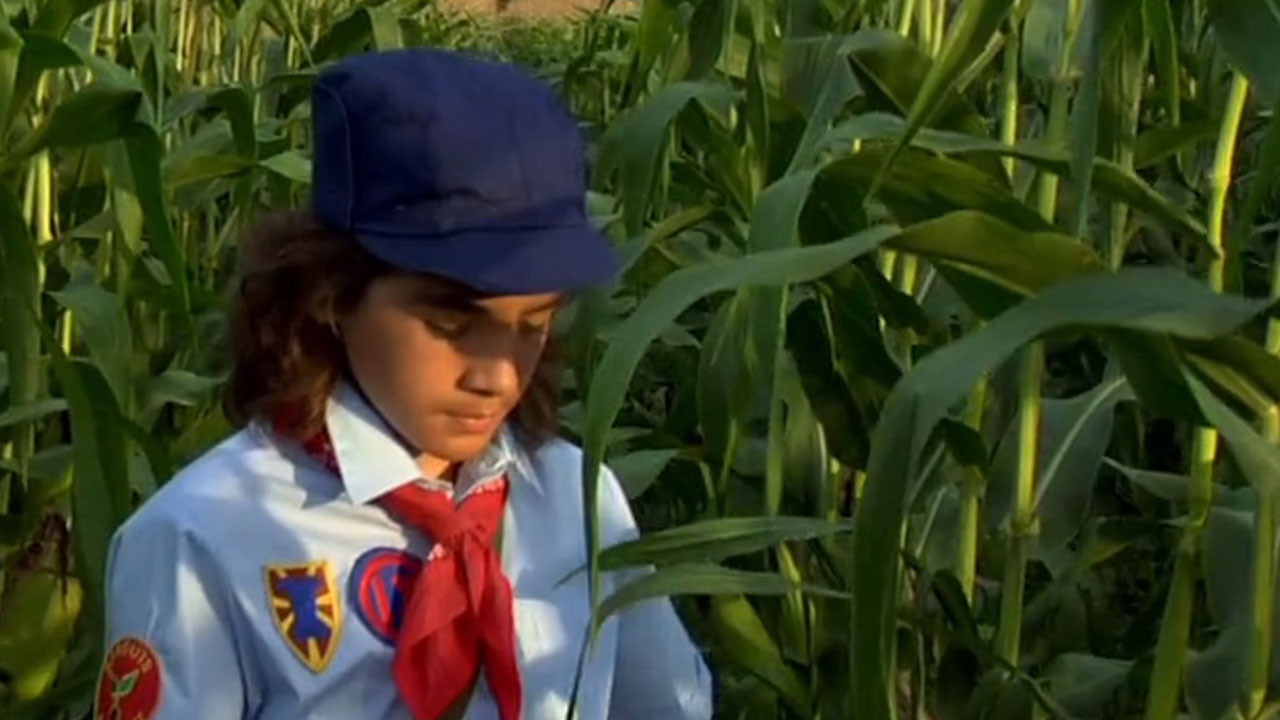 Food, Corruption and Celebration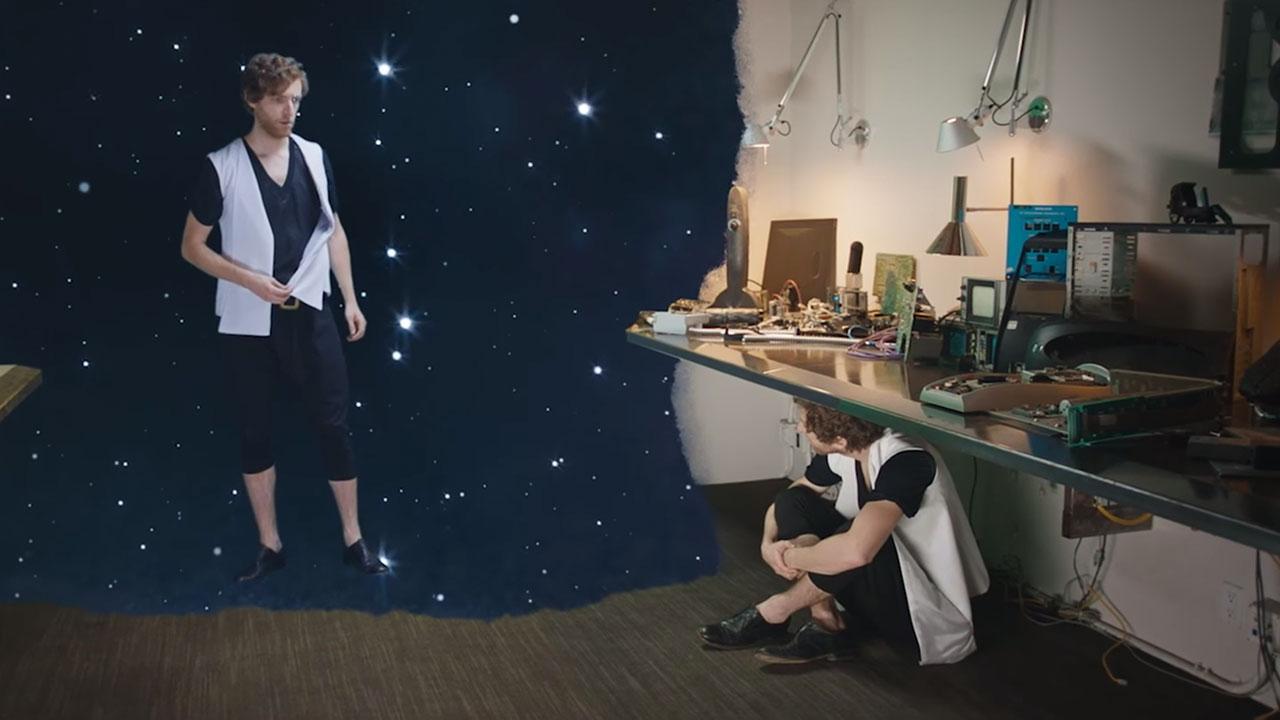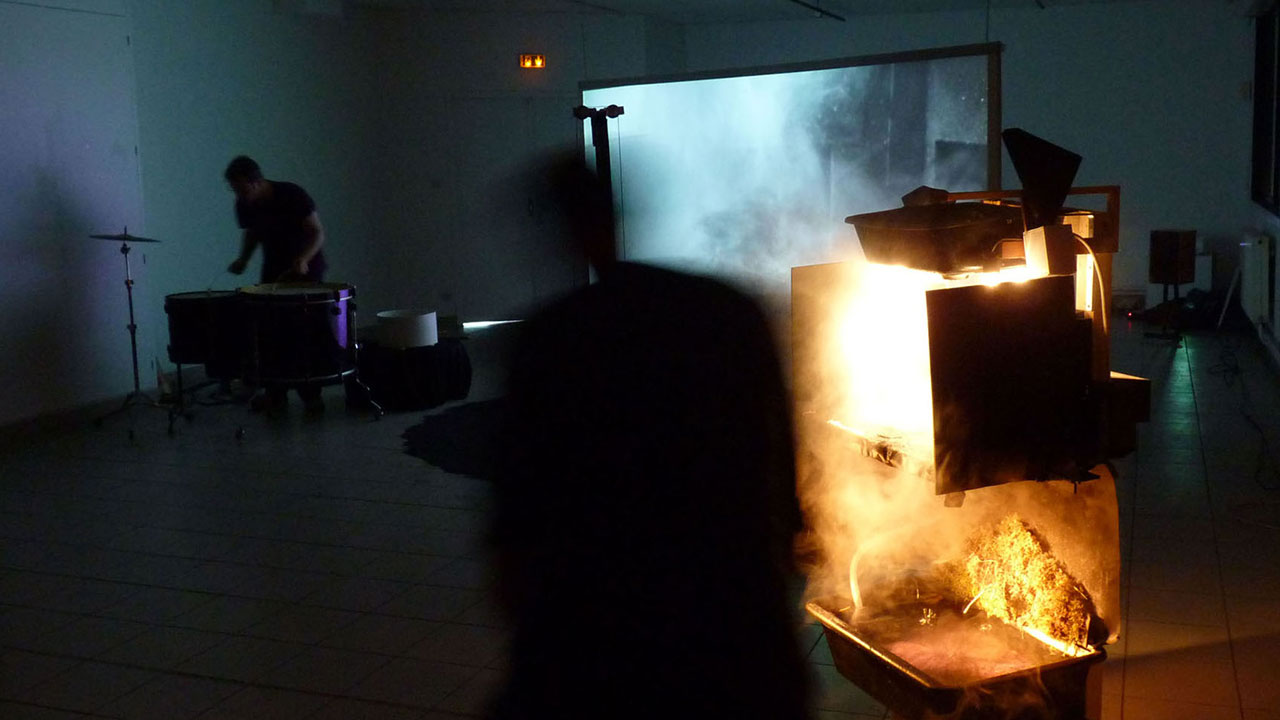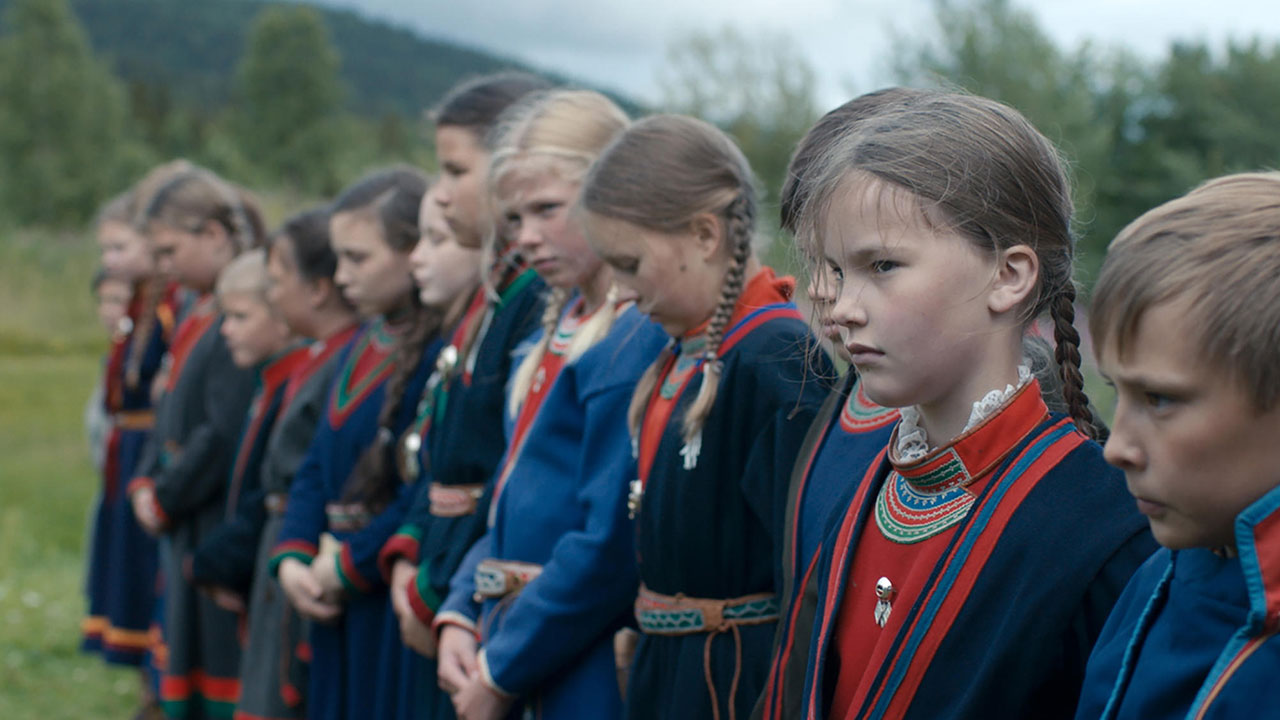 Science Makes for Great art, But What About the Reverse?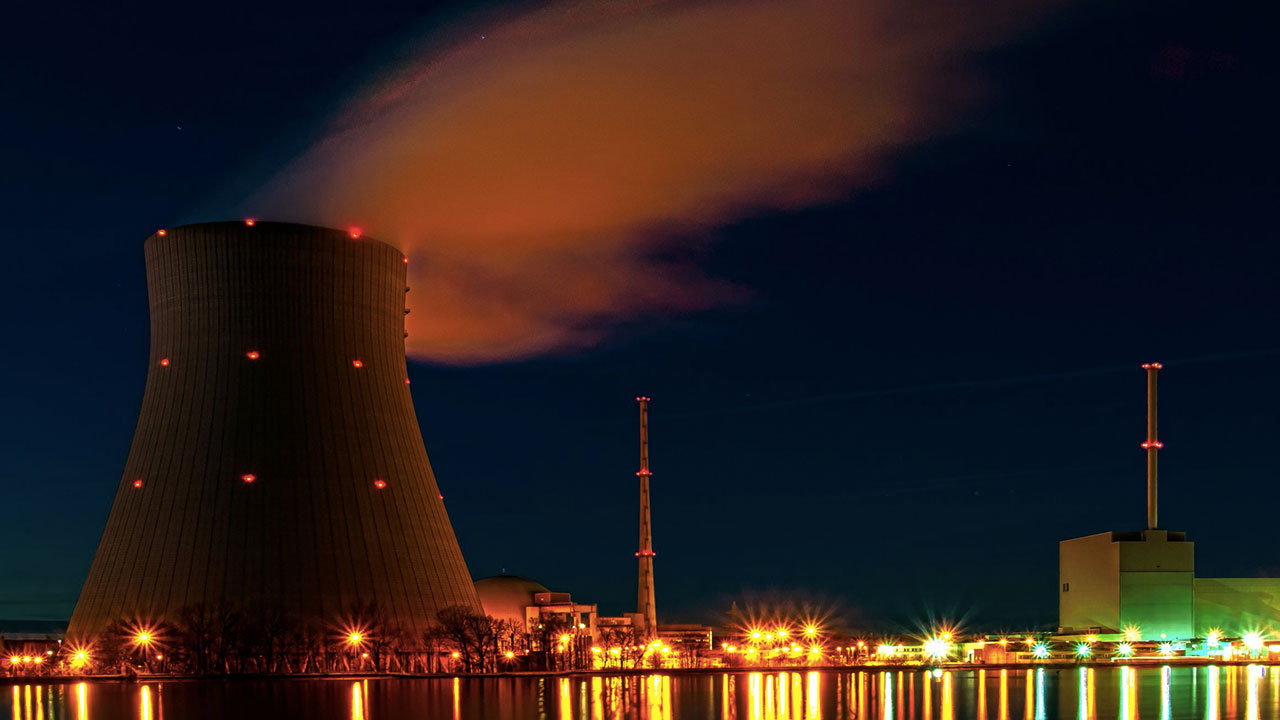 The Fukushima Disaster: Nuclear Trauma Lingers On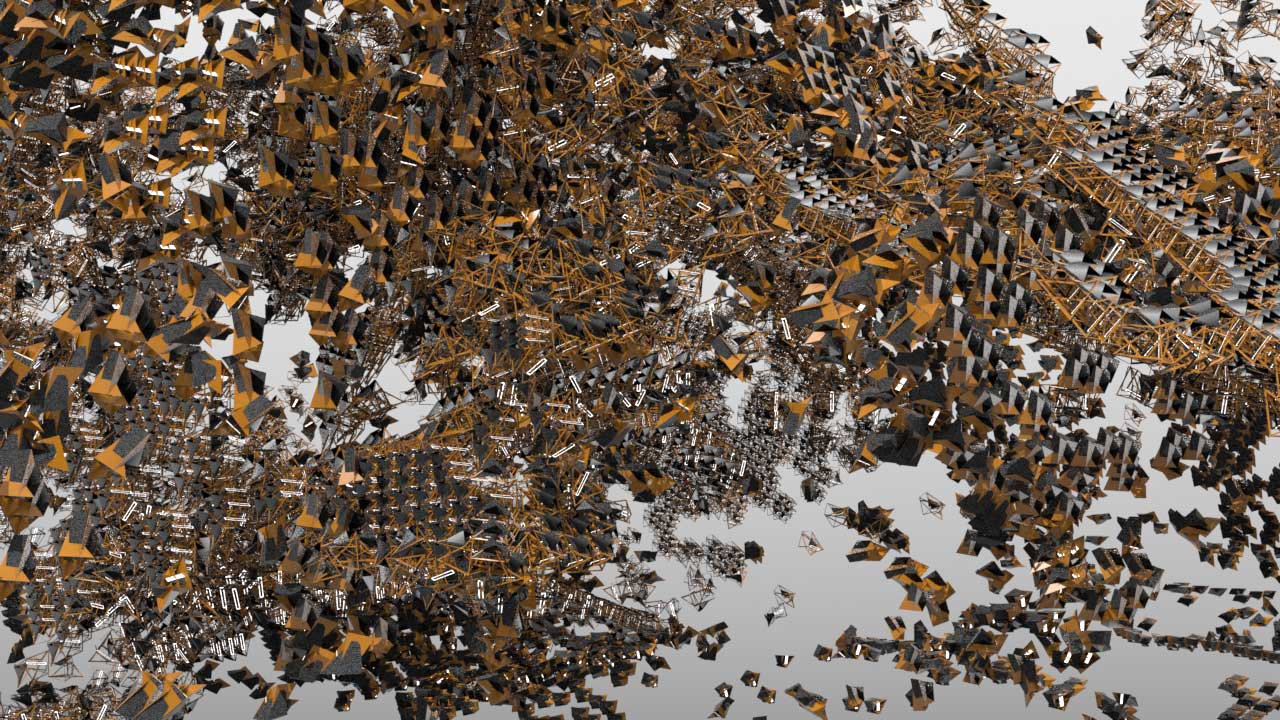 Migration: The 13th Annual Imagine Science Film Festival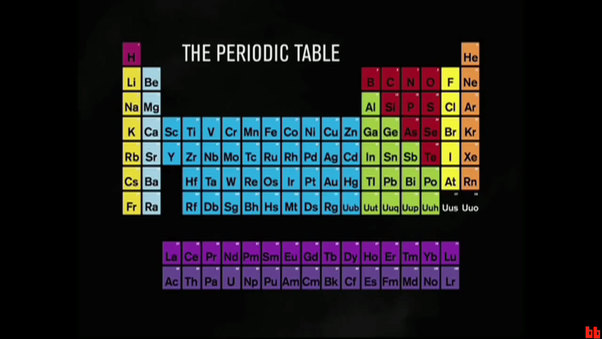 Adding film to the chemistry syllabus (Week 1)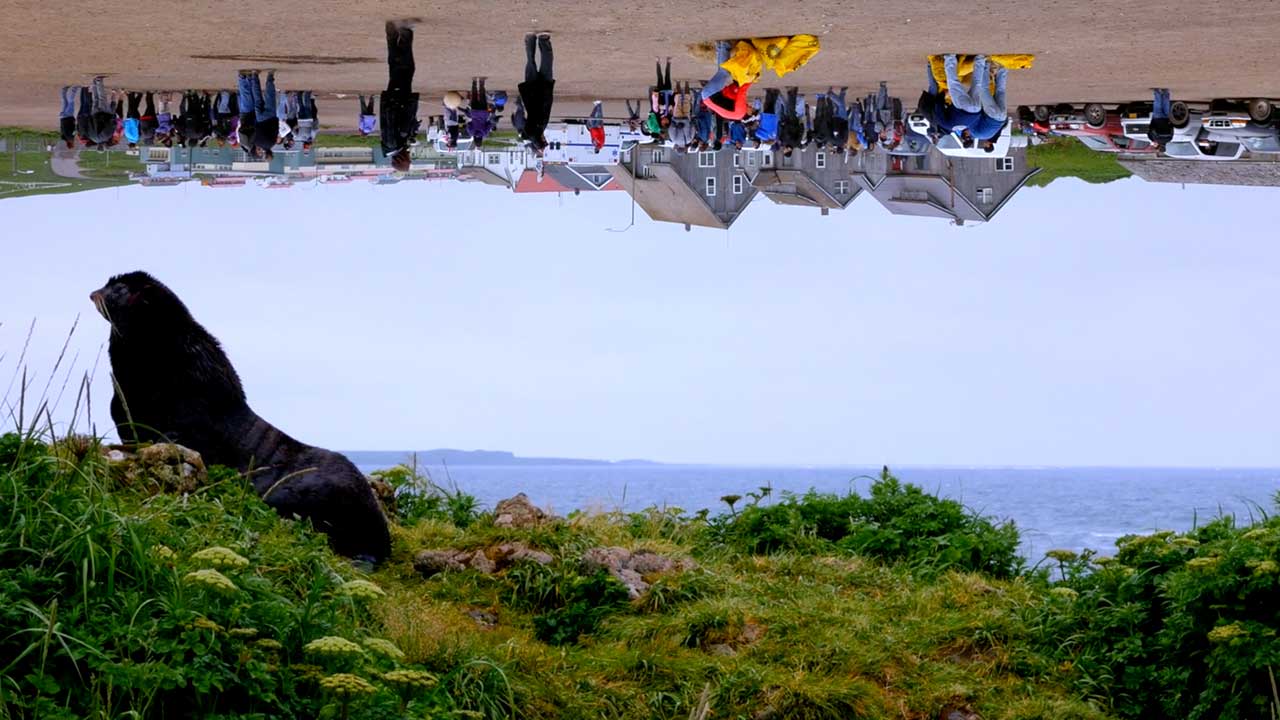 Fauna and Landscapes in Indigenous Stories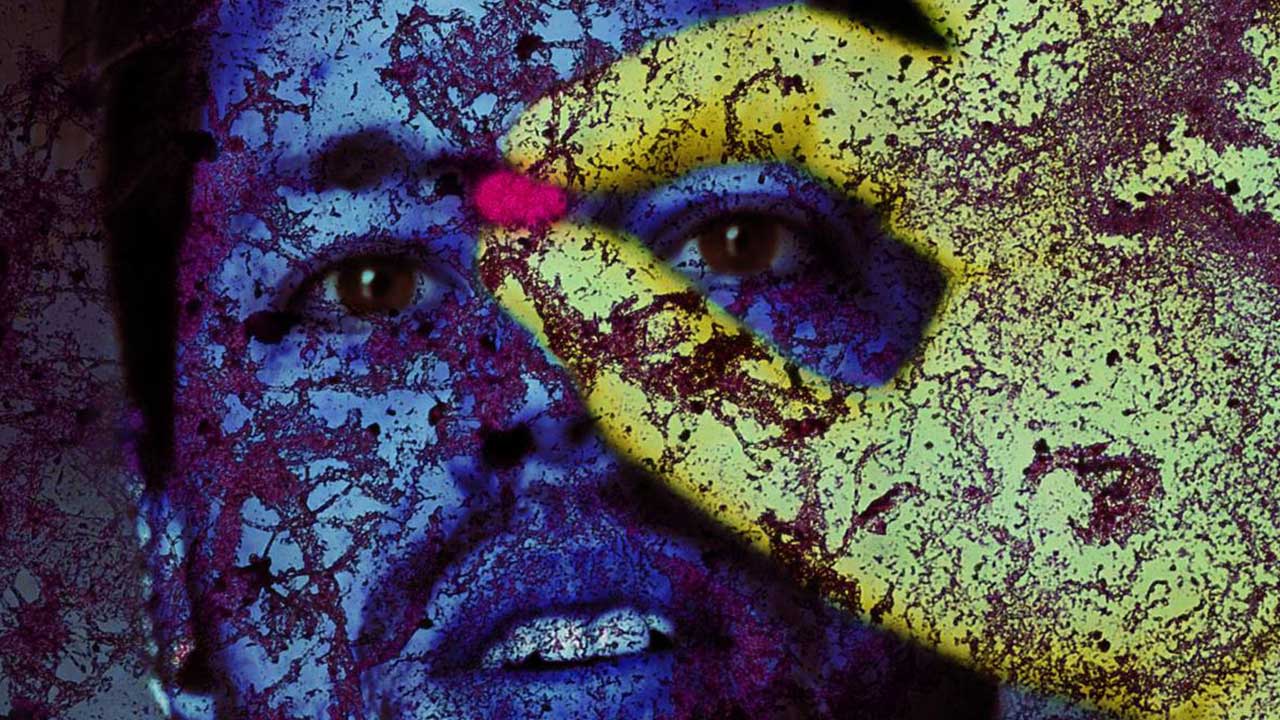 Hacking Your Genes Has Never Been Easier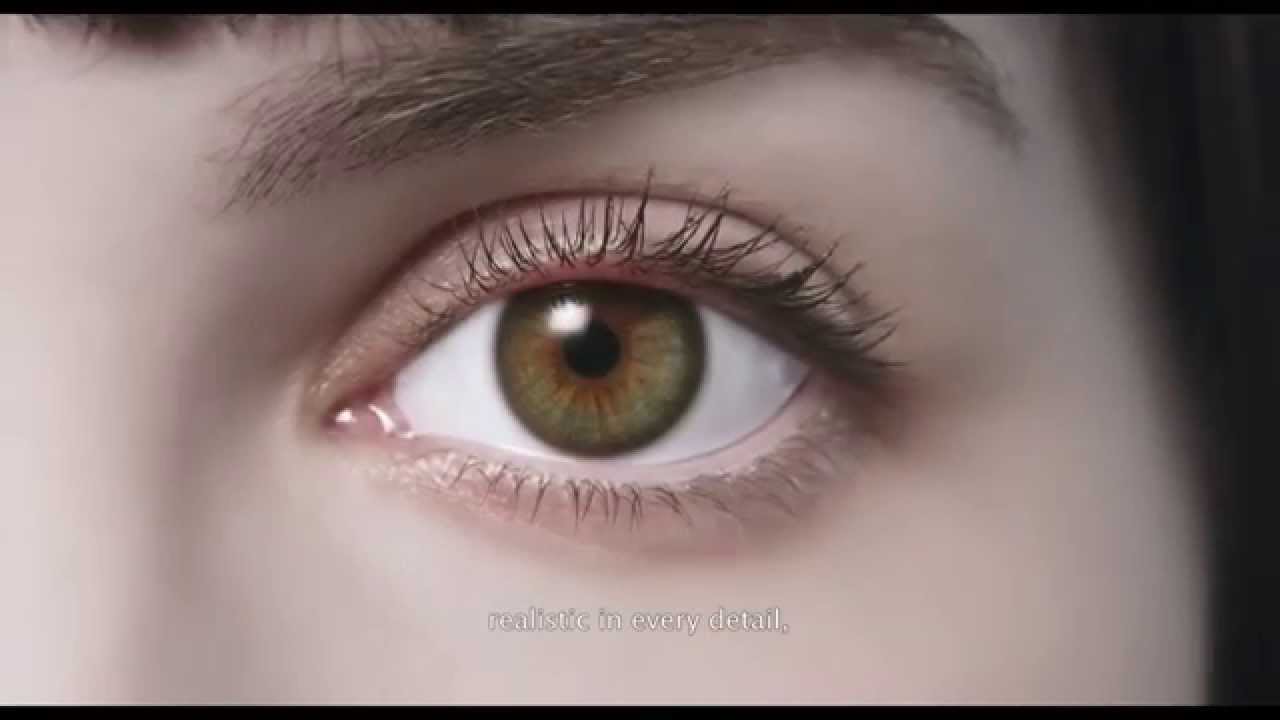 Irreplaceable: Love, Meaning, and Attachment in a robotic world
Film, Knowledge, Networks: the Collaboratorium + Open Media Science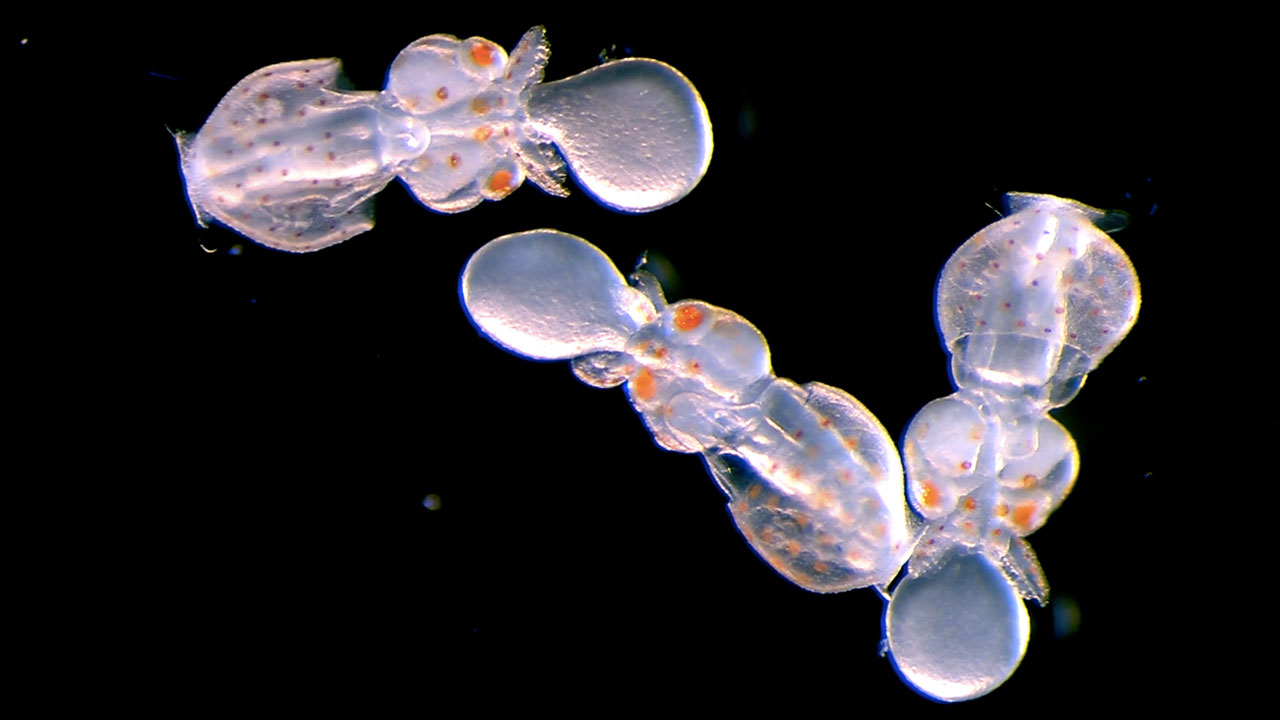 Science as Cinema: A Metamorphosis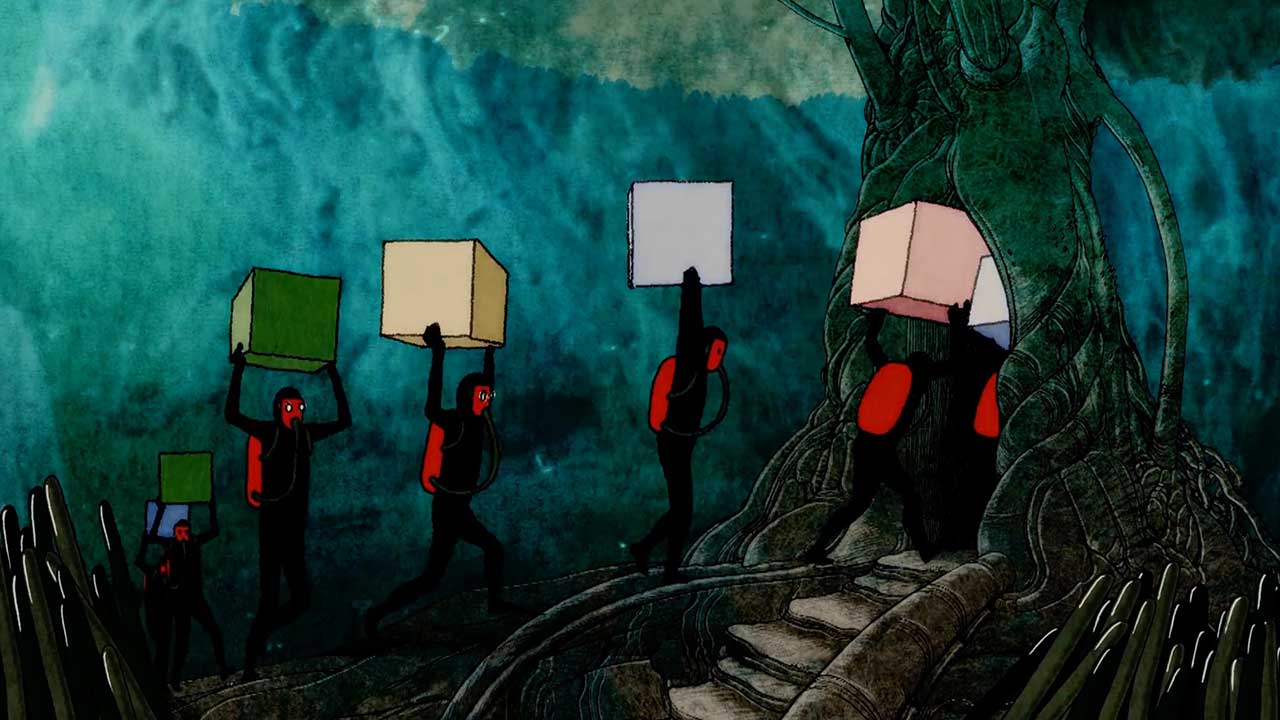 Animated. Science. Fiction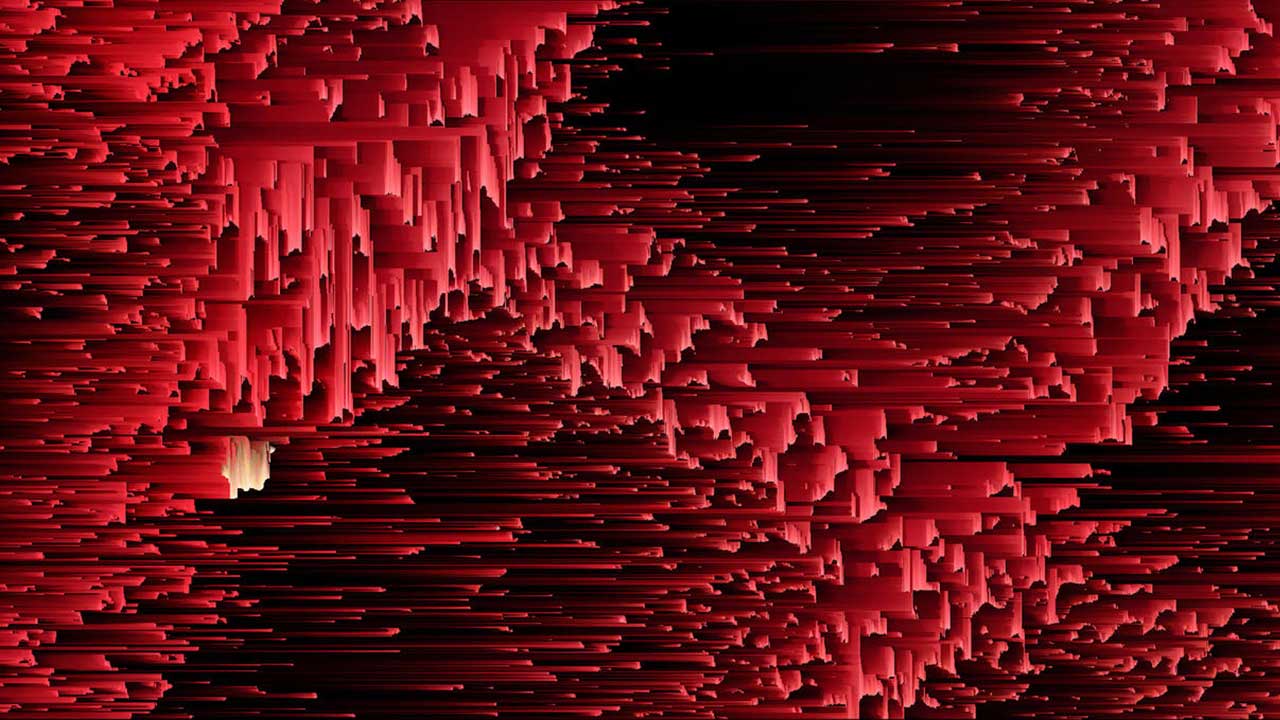 There Will Never Be a Final Film Format (Part 2): Celluloid-Digital Collisions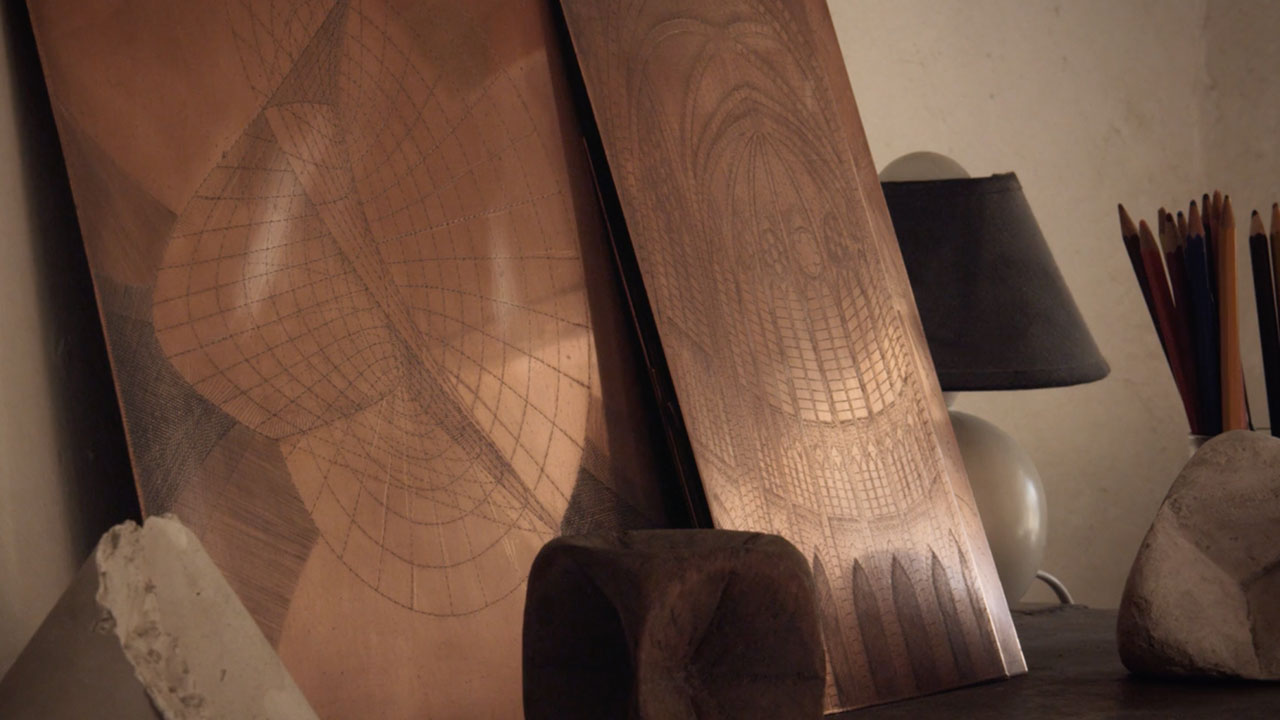 The Poetry and the Prose of Math - Part 1: Poetry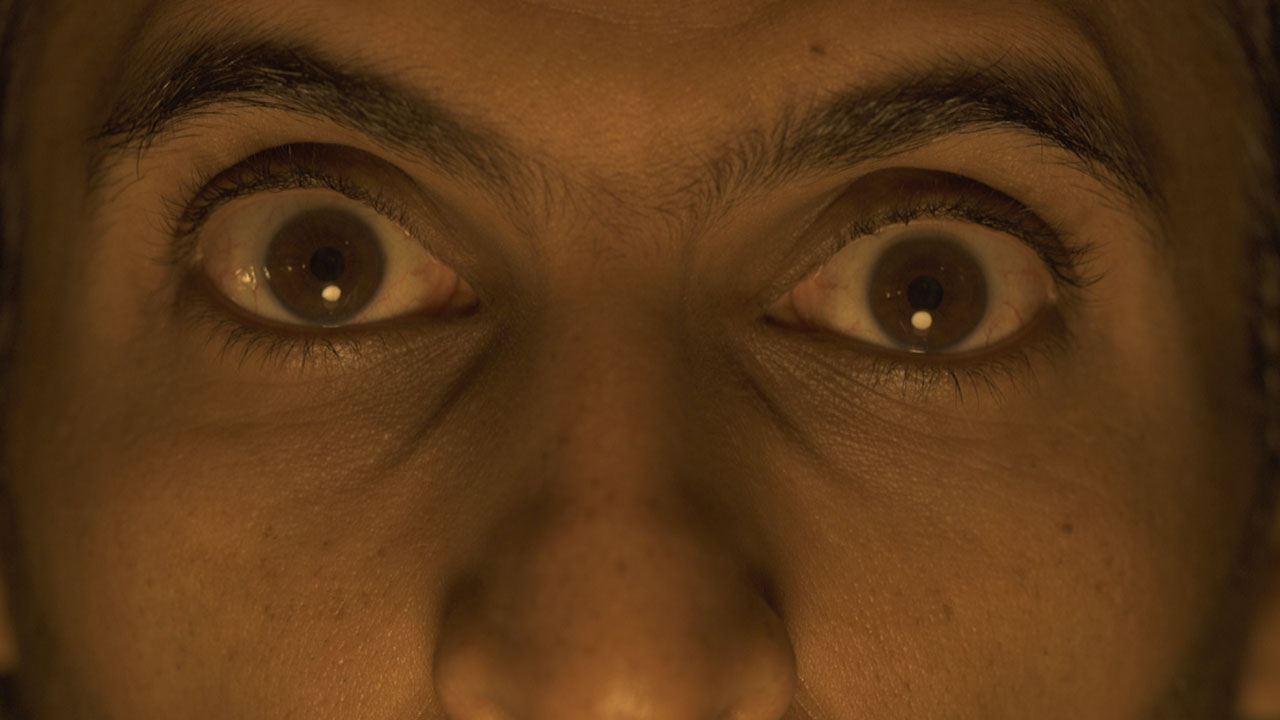 The Marginalized Protagonist in Kuwaiti Short Films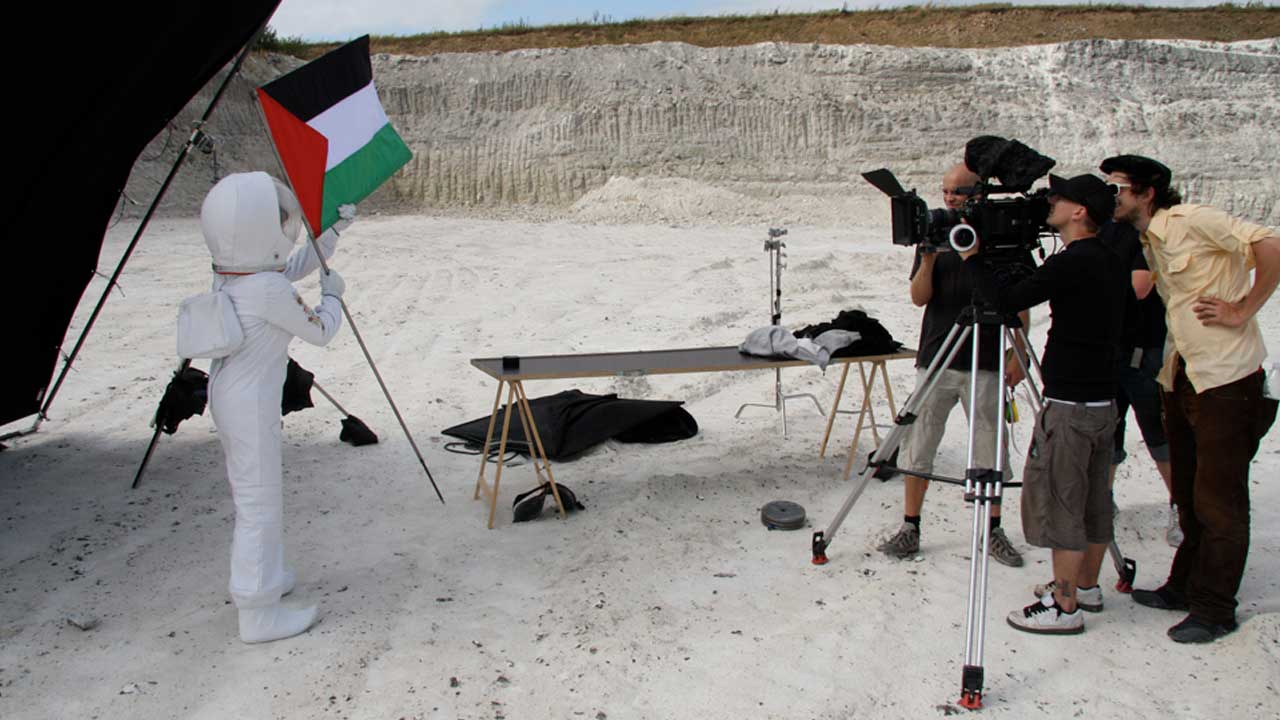 Envisioning Future States With Science Fiction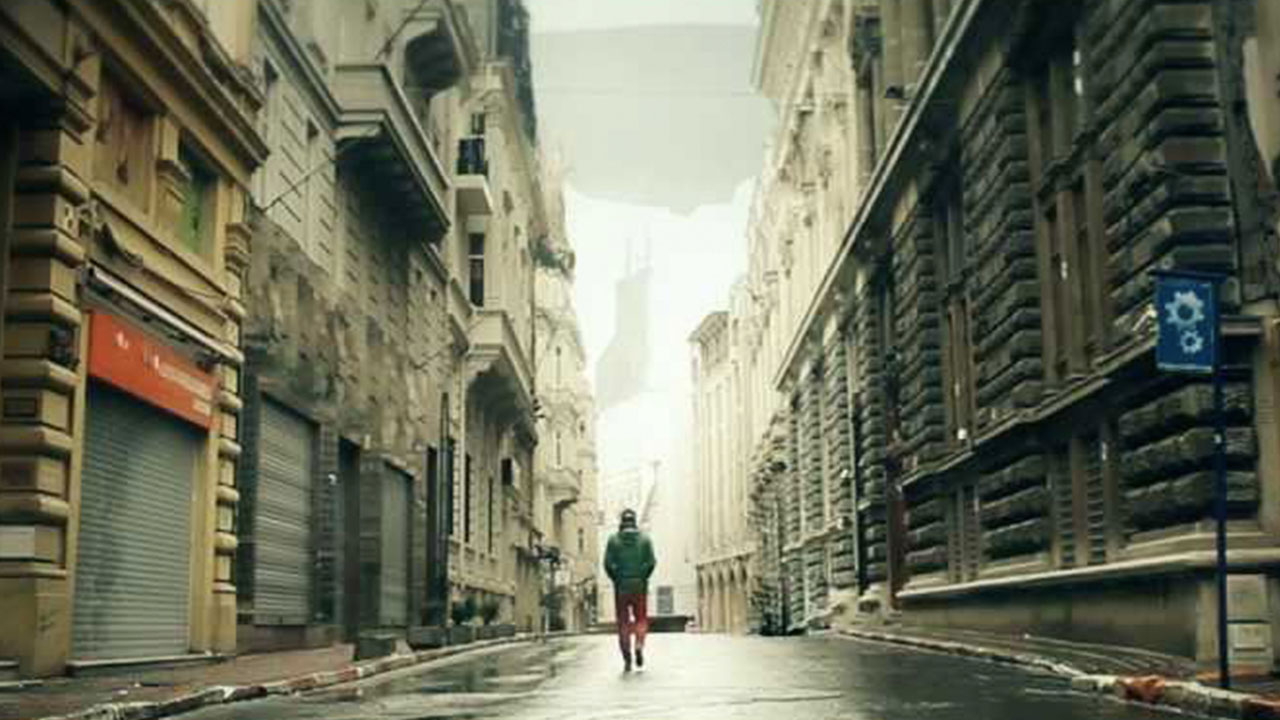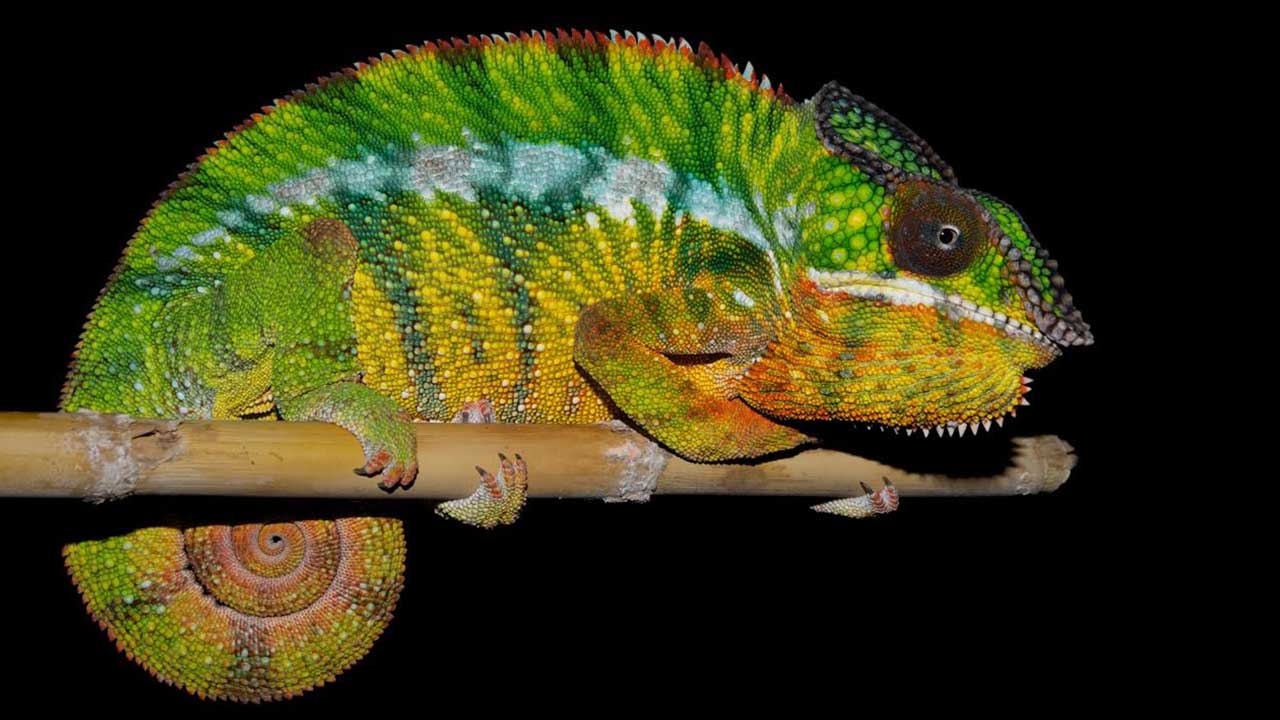 Recording a Chameleon Changing its Color
Science and Film as Instruments for Scrutinizing Our World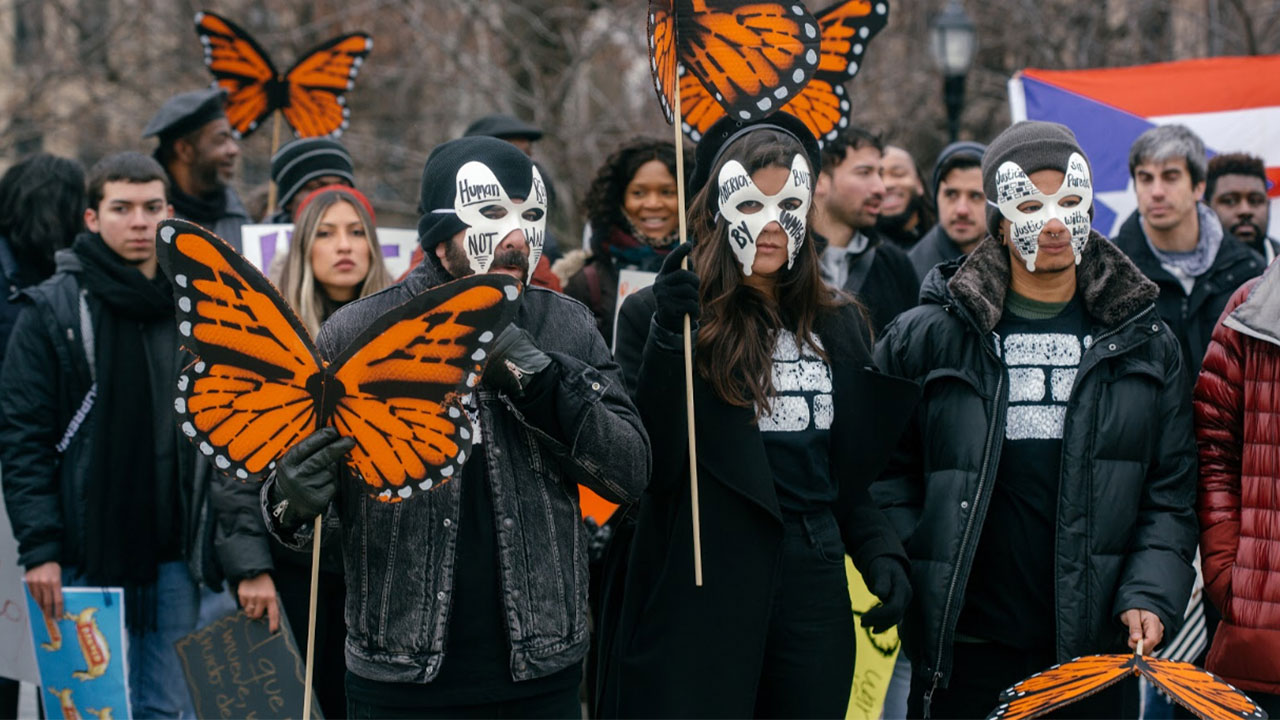 On The Wings of The Monarch: Behind-the-Scenes with Labocine's First Feature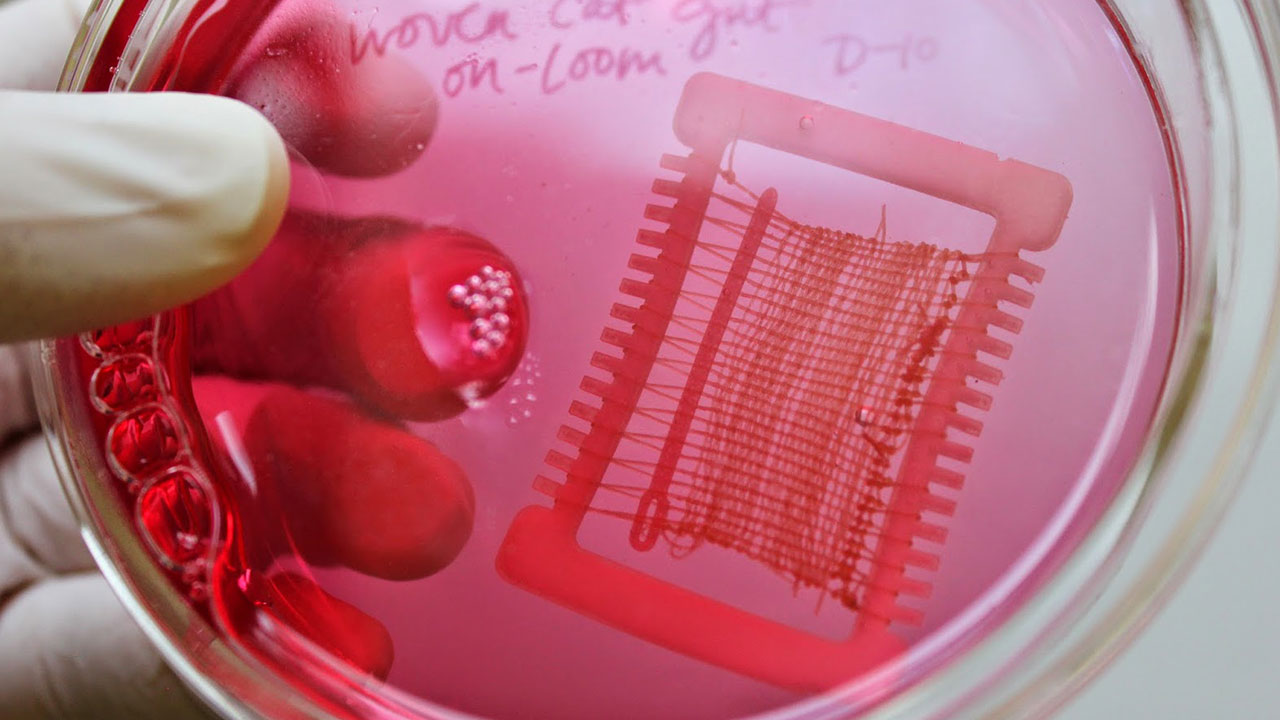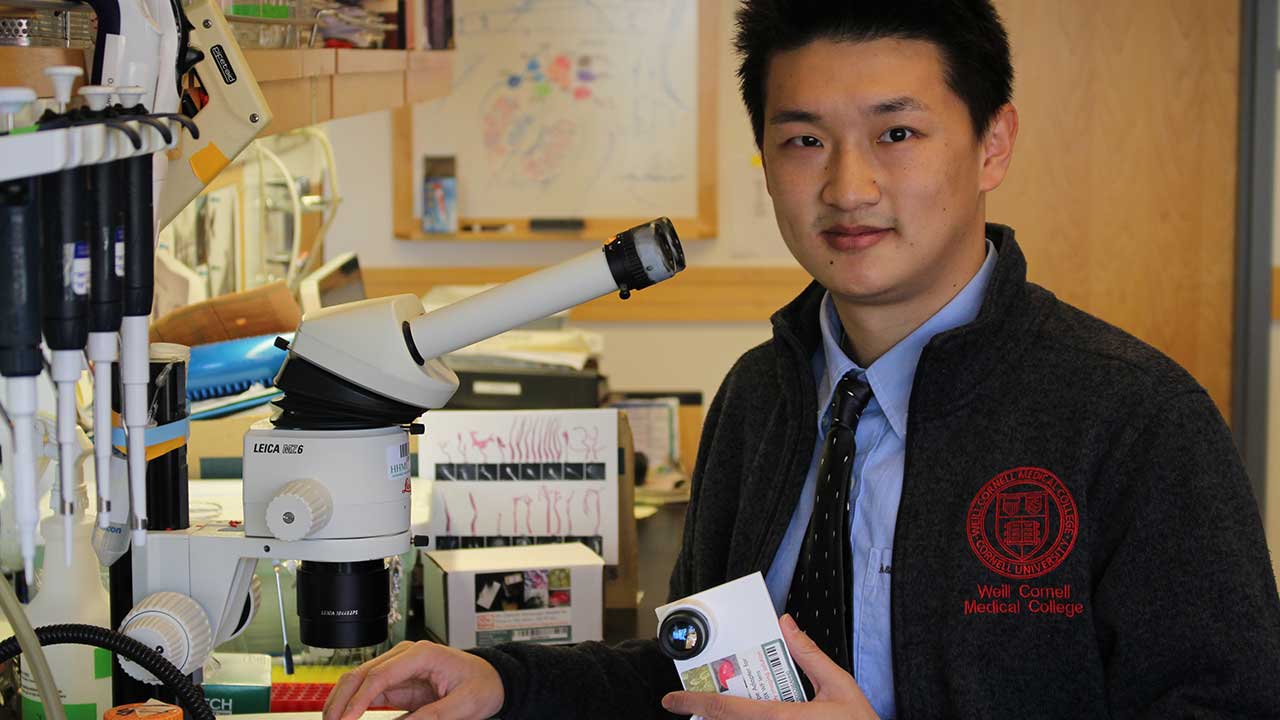 The Moving Microscopic World: 8 Microscopy Films from Scientist Du Cheng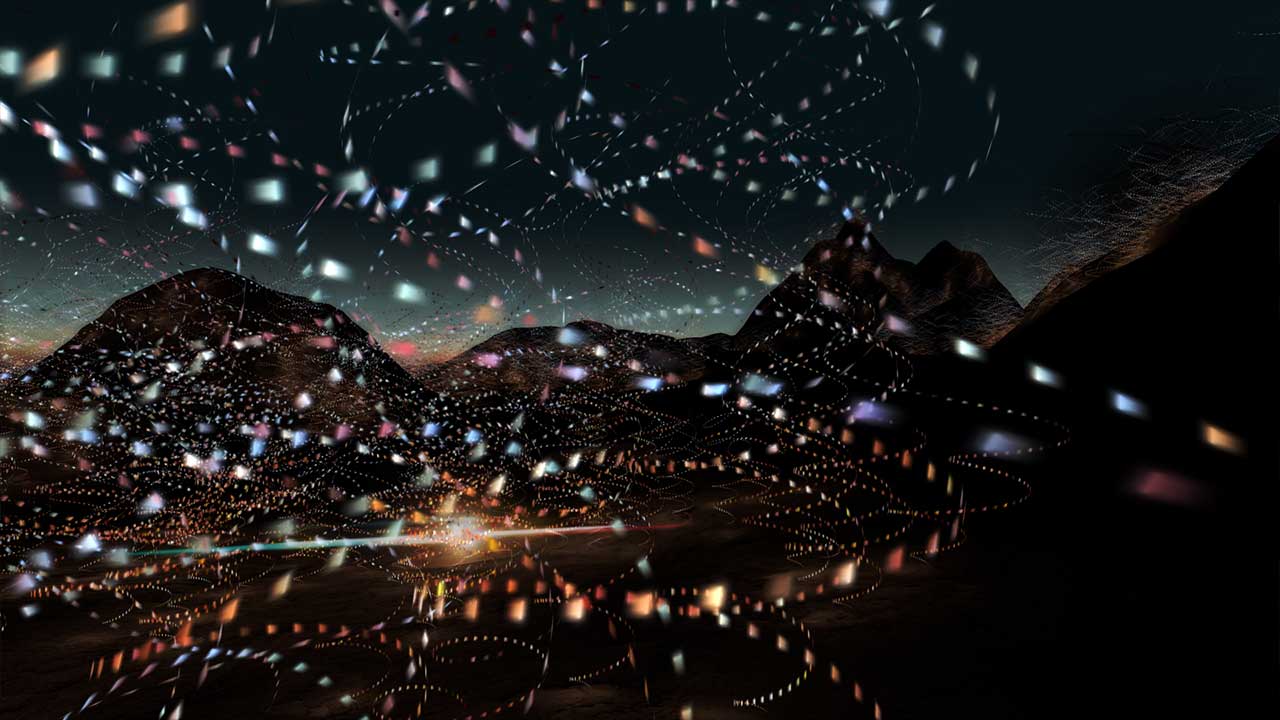 Silent Signal: Exploring Visionary Science through Experimental Animation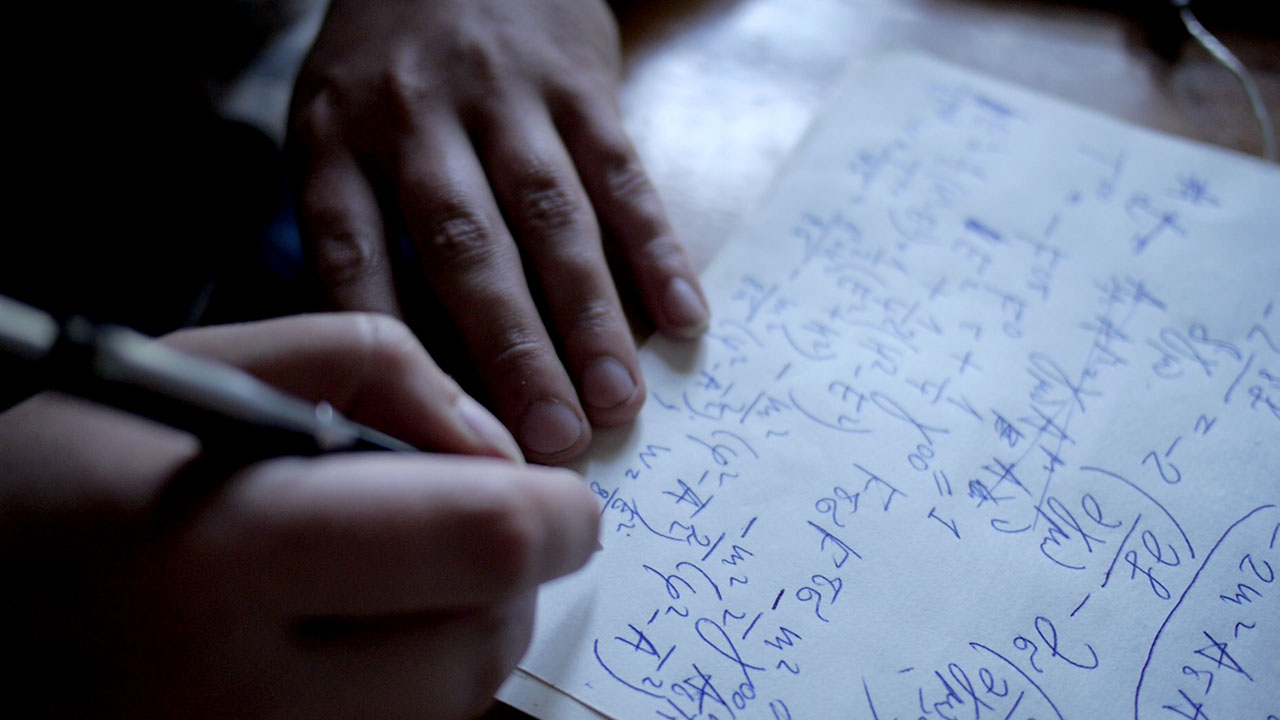 The Poetry and the Prose of Math - Part 2: Prose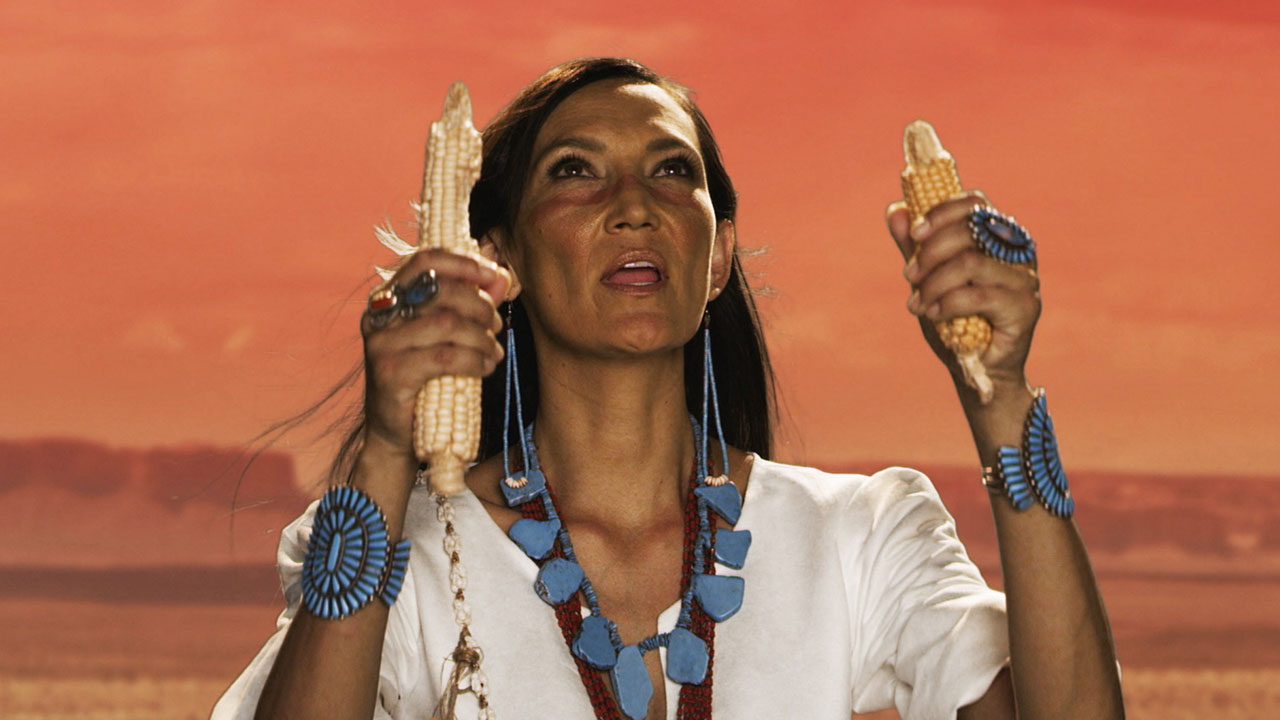 Indigenous Filmmakers Reimagine Science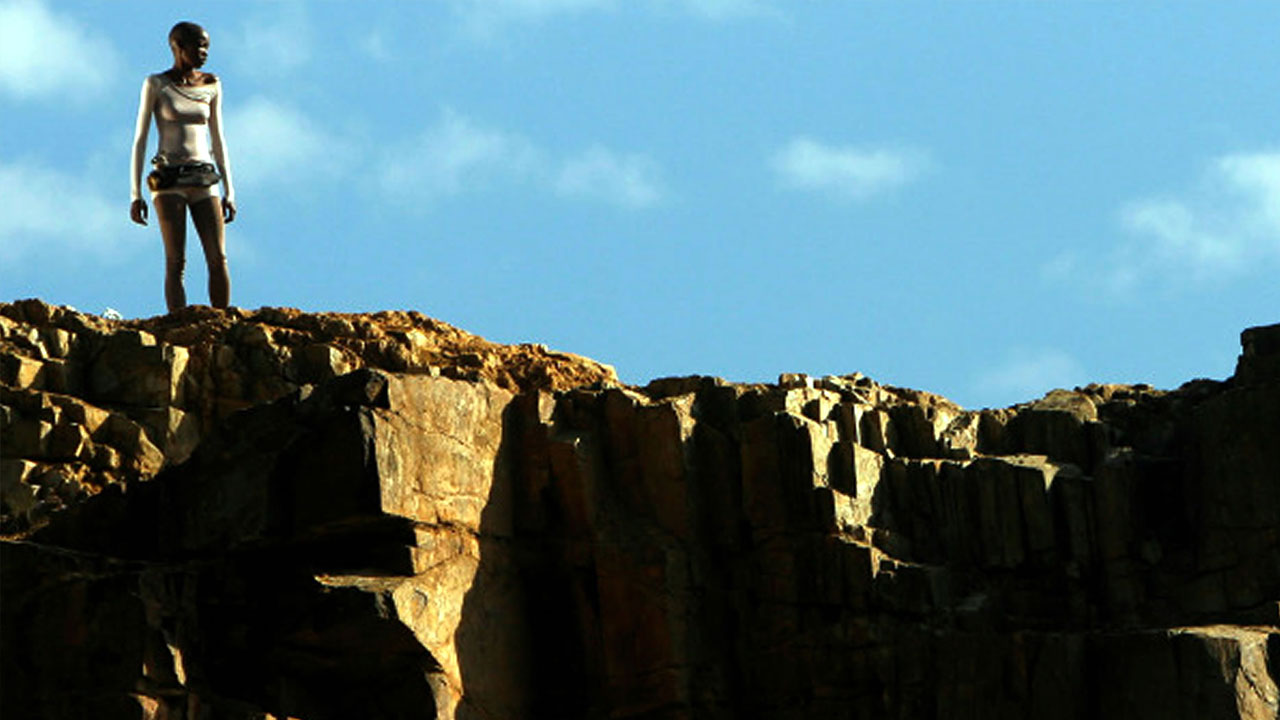 Imagining the Future in the Global South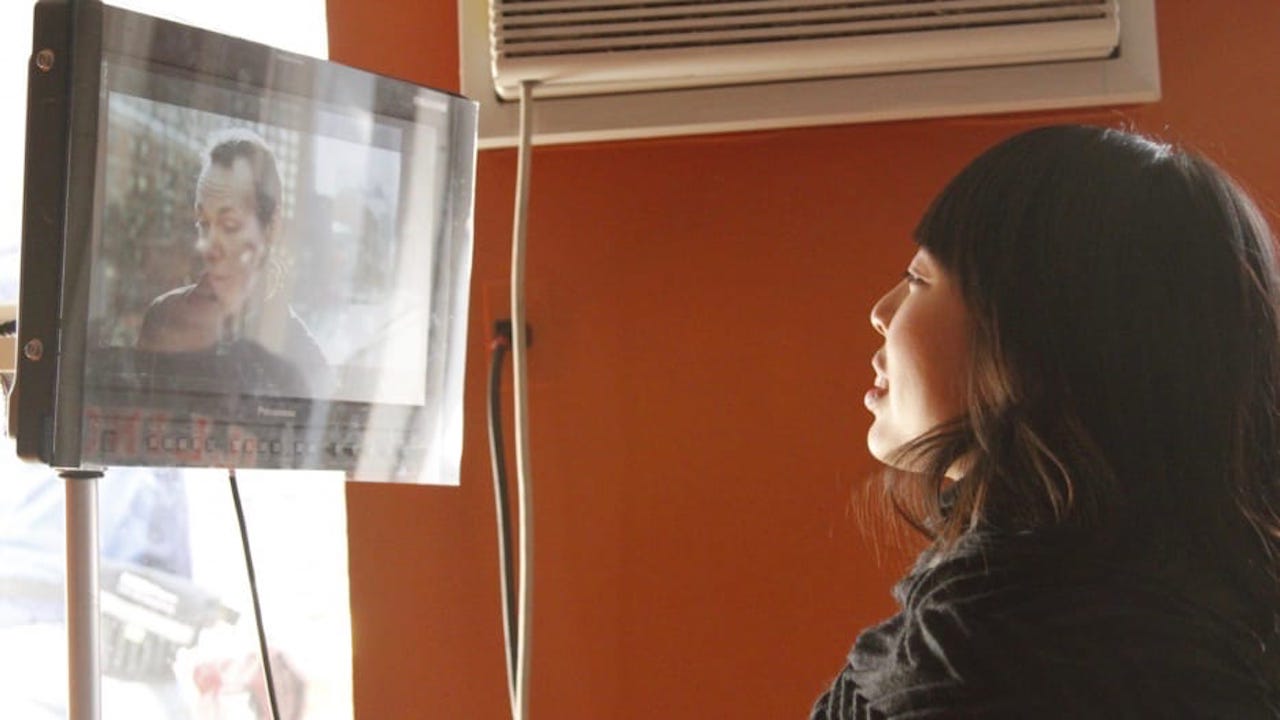 Telling Sci-Fi Stories with Women at the Forefront — a Conversation With Director Cidney Hue
Musical and Mythological Visual Enchantments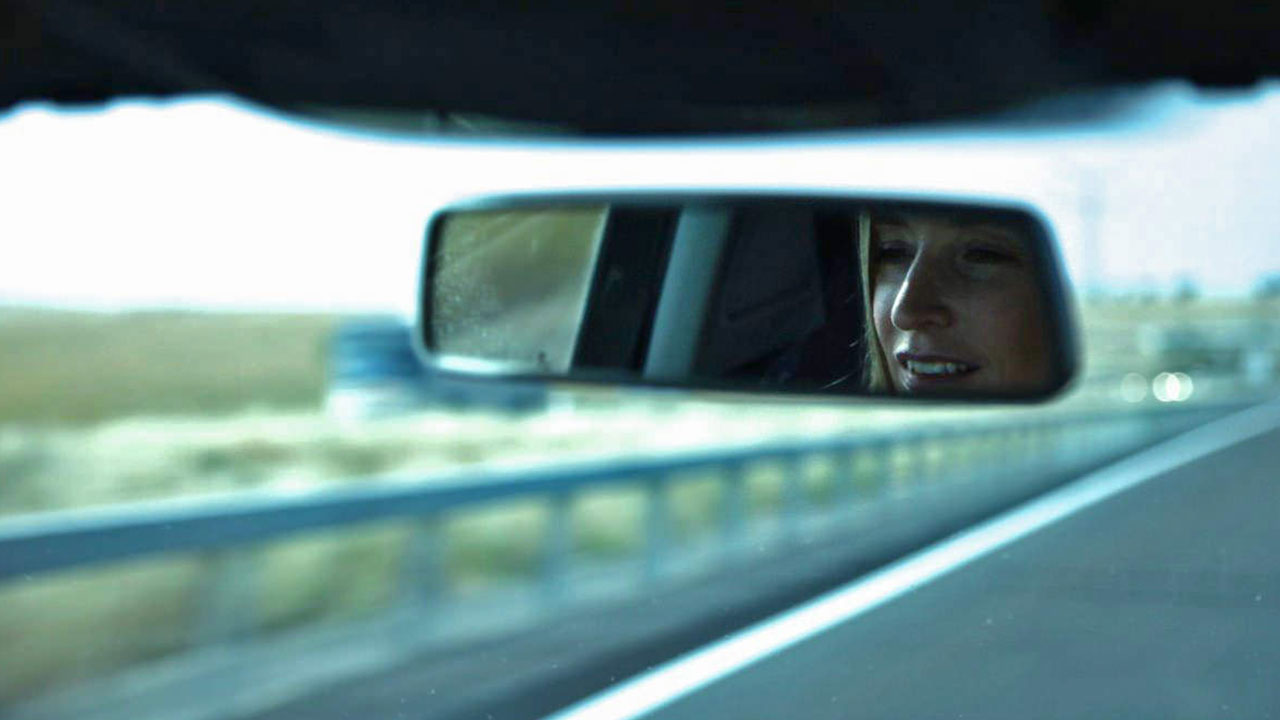 A Haunting Exploration into the Nature of Memory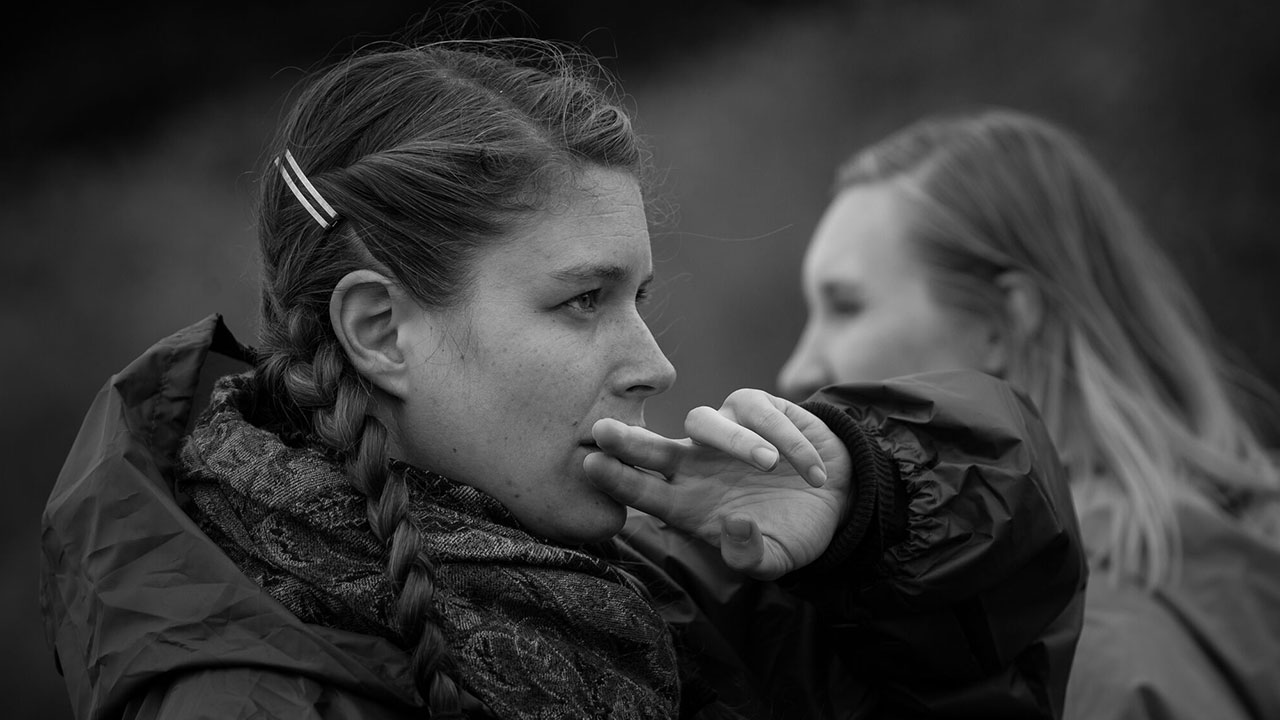 An Ethnobiologist with a Movie Camera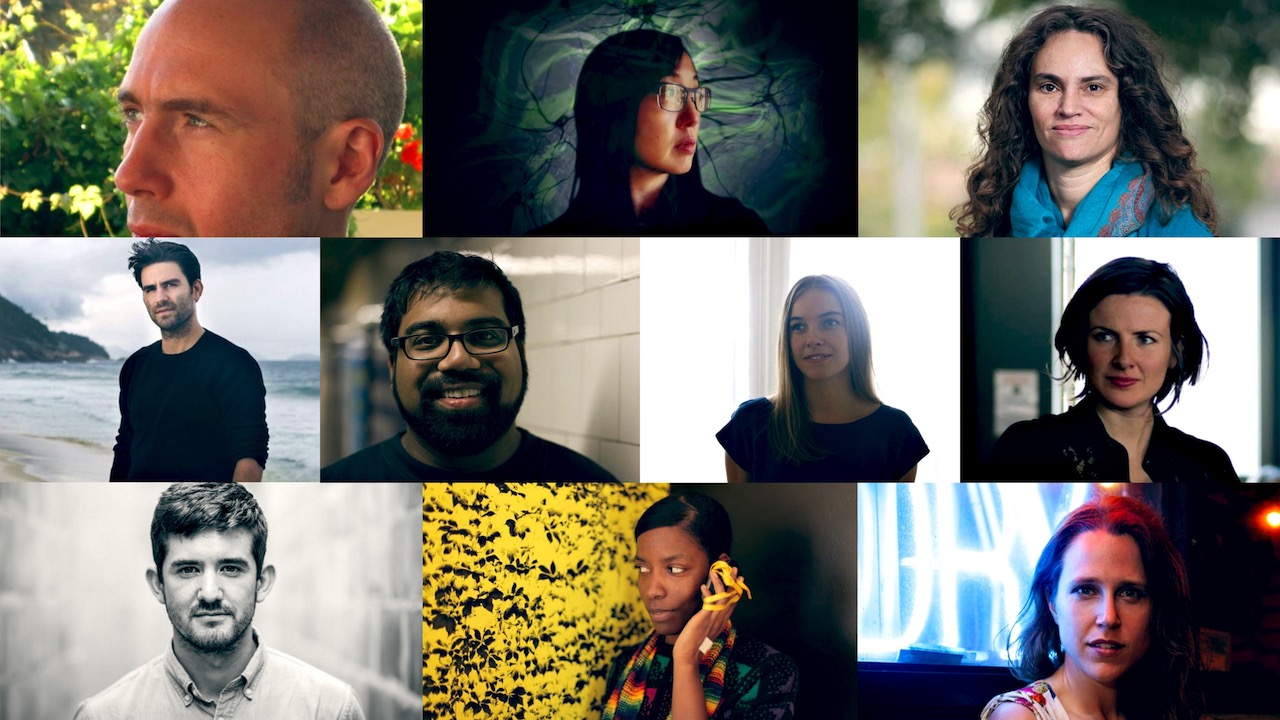 Announcing the Ten Visionary Filmmakers of "Chimera Experiments"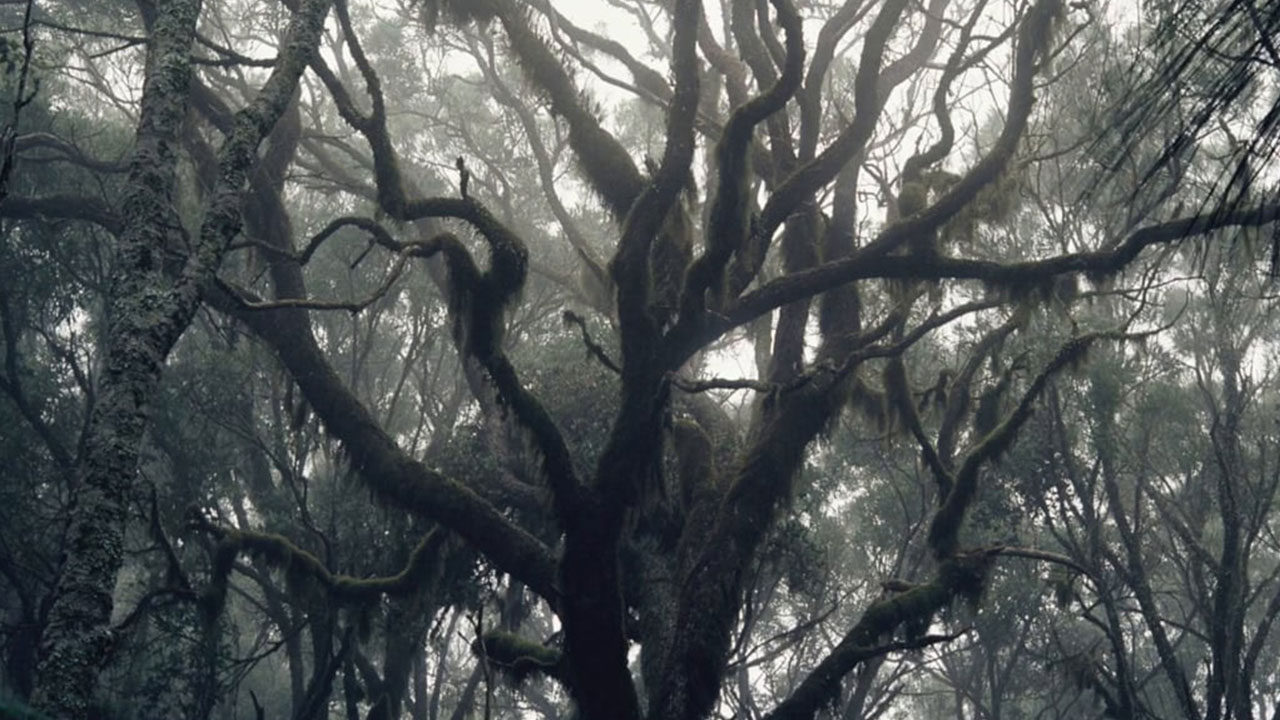 We and the Earth breathe together