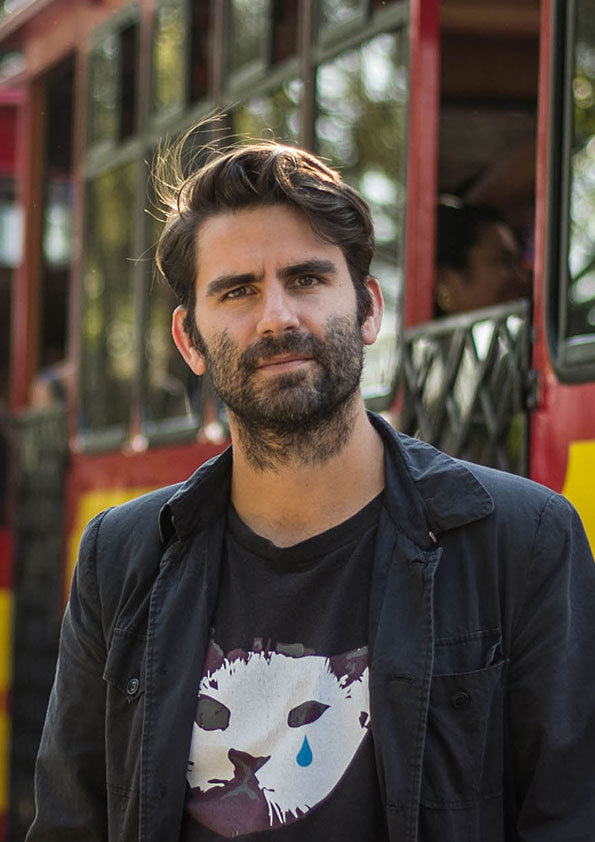 Alexis Gambis
biologist & filmmaker
Brooklyn, US
magical realism
docu-fiction
microscopy
biology
neuroscience
animals
evolution
Alexis Gambis is a French-Venezuelan filmmaker and biologist. His films combine documentary and fiction, often embracing animal perspectives and experimenting with new forms of scientific storytelling.
During his PhD years at The Rockefeller University, he created the Imagine Science Film Festival that recently celebrated its 15th year of showcasing the latest science filmmaking from in New York and beyond. Five years ago, he launched the sister platform Labocine, an ecosystem proposing monthly curated programs, sparking interdisciplinary collaborations and proposing new ways to watch films through interconnected scientific ideas.
In his 2019 TED Talk, Alexis introduced the Science New Wave, which proposes that science cinema is an embodied, evolving organism that is built on the fundamental traits of diversity, hybridity and experimentation.
Alexis' latest fiction feature Son of Monarchs delves into issues of identity, (im)migration and evolution. Now streaming on HBO Max, the Mexican-American narrative premiered at Sundance in 2021 and was awarded the Sloan Feature Film Prize. The New York Times praised the allegorical drama for its "rich imagery [that] will be imprinted in your memory, returning to you in dreams" and selected it as a Critics Pick.
Alexis is currently in development on three film projects. The Next Jaguar is an Ecuadorian-American feature-length tale fusing pressing issues about animal endangerment, climate change and indigenous rights. The Kiss is an episodic docu-fiction series that is based on the life and science fiction writings of the father of modern neuroscience, Santiago Ramón y Cajal. Expanding on the short Déjà vu, the French-American Mousetrap merges facts and fictions of Alexis' childhood. Drawing from family archives and neuroscience research, this personal essay film brings together memory, mice and magical realism in a haunting story about a young neuroscientist obsessed with his childhood home.
Films
Scenes
Playlists