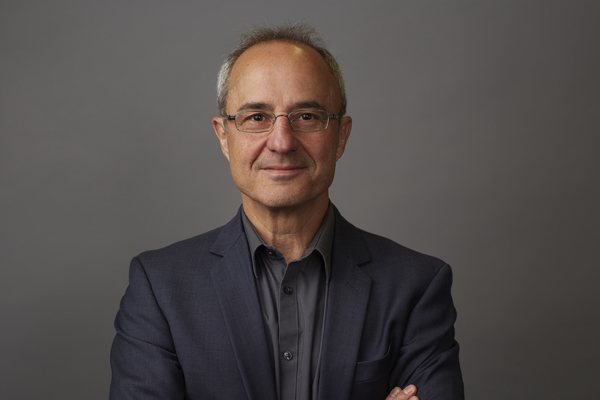 John Tintori
editor,director,professor
Brooklyn, US
About
John Tintori is an American film editor and director. Among his editing credits are Eight Men Out, Dogfight, Mr. Wonderful, Roommates, and David Blaine's documentary Frozen In Time. In 1997 he co-directed and co-edited Chicago Cab with his wife Mary Cybulski. His son Ray Tintori is also in the film industry.
Hohn Tintori is an Associate Arts Professor in the Graduate Film Program in the Tisch School of the Arts, New York University, and the Academic Director of the NYU Production Lab.
He served as Chair of the NYU Graduate Film Program from 2005 to 2014, and was Chair of the Graduate Film Program at Tisch Asia in Singapore during its inaugural year of 2007/8. Joining forces with his colleagues in the Stern School of Business, John and Professor Sam Craig created the Dual MBA/MFA Degree in Producing at NYU, which accepted its first class in September 2008.
He founded the NYU Cinema Research Institute in 2011 with Ted Hope and served as Director of the Institute from 2011 to 2016. John has edited over a dozen feature length films, including EIGHT MEN OUT directed by John Sayles, TRUE LOVE and DOGFIGHT, directed by Nancy Savoca, and MISTER WONDERFUL, directed by Anthony Minghella. In addition to his feature credits, John has edited numerous TV commercials, music videos, and short films, including TREVOR, which won the Oscar for Best Dramatic Short Film. Some of his other credits include: Associate Editor on THE BROTHER FROM ANOTHER PLANET, Script Supervisor on MATEWAN, Key Grip on LIQUID SKY, and Editor on DAVID BLAINE: FROZEN IN TIME for ABC. He has written several screenplays, including WISE CHILD and MURDER MOST FOUL for Columbia Pictures, and INTERSTATE for HBO, which was based on the novel by Stephen Dixon. He co-directed HELLCAB with Mary Cybulski, an independent feature film starring John Cusack, Julianne Moore, Michael Shannon, John C. Reilly, and Gillian Anderson.